Stenhousemuir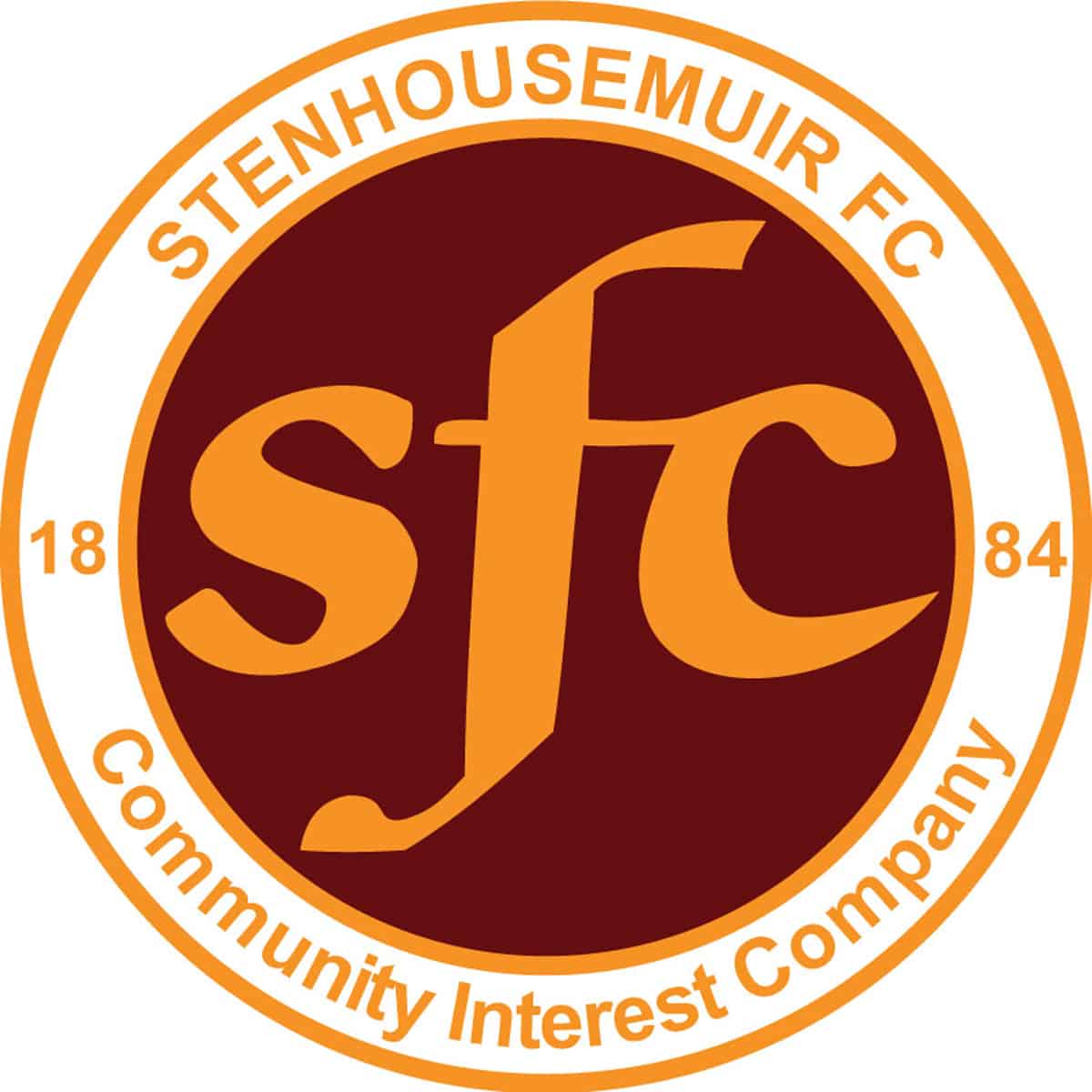 1
vs
2
Archive
Match Report
MATCH REPORT
Alloa Athletic v Stenhousemuir at the Indodrill Stadium Alloa on 11.03.17
Ladbrokes SPFL League One Att 508
Alloa Athletic 2 [Mackin 40, Spence 85 pen] Stenhousemuir 1 [Grant 61]
This result probably summed up the reason that both teams are where they are in the league this season. Stenhousemuir gave a decent performance and deserved at least a share of the points but ultimately ended up with none. Alloa on the other hand didn't play to their best but came away with a victory.
The Warriors made one change to the Peterhead game with Colin McMenamin dropping to the bench and Stephen Stirling starting. This meant that Alan Cook was pushed into a more attacking role. Stenhousemuir started well and David Marsh headed over in the 11th minute. Just after this they came even closer after Ciaran Summers played the ball down the line to Cook and he crossed to Mason Robertson who shot goal-ward from close range only to be denied by a fine stop by Neil Parry who managed to claw the ball away.
It wasn't one way traffic though as this appeared to be a wake-up call for the home side and Kieran Millar had to make a vital block after going to ground to deny Jordan Kirkpatrick. This was followed in the 21st minute by a powerful strike by Kevin Cawley from outside the box that David Crawford saw late but did well to stop.
Connor Duthie then created an opening at the other end with quick footwork but spoiled it by shooting well wide. Just before the half hour Robertson and Cook combined in a move that started just over the halfway line that ended with Robertson heading over. Although a miss it typified the work rate of the players.
It was Alloa though who took the lead in the 40th minute. Dylan Mackin saw a shot blocked but he latched onto the rebound and twisted and turned to create an opening before dispatching the ball into the net. Just before the interval the visitors suffered another blow when Stephen Stirling had to leave the proceedings through injury.
Alloa started the second half brightly and Frank McKeown headed a Calum Waters free-kick over the bar in the 50th minute and the defender just failed to get onto the end of another excellent Waters delivery seven minutes later. In the 61st minute though the Warriors drew level when Cook slid the ball through to Thomas Grant and the substitute dispatched the ball into the net for his first ever goal for Stenhousemuir.
Connor Duthie then came close to putting Stenhousemuir ahead when he fired a powerful effort past Parry but it shook the crossbar instead of going in. Greig Spence was denied by a point blank save by Crawford in the 82nd minute. Three minutes later though he was to score the winner when a converted a penalty after Duthie was adjudged to have fouled Mackin in the box.
Stenhousemuir pushed again for the equaliser but the closest they came was a Grant effort that went wide and although they came back without a point there were encouraging signs throughout the game that hopefully they can carry forward to future games.
Alloa Athletic – Parry, Taggart, Waters, McKeown, Graham, Holmes, Cawley [Longworth 75], Flannigan [McCluskey 67], Spence [Hoggan 87], Kirkpatrick and Mackin. Subs not used – Marr, Martin, McDonald and McDowall.
Stenhousemuir – Crawford, Meechan, Summers, Marsh, Kerr, Berry, Duthie [Roy 85], Millar, Robertson [McMenamin 77], Stirling [Grant 45] and Cook. Subs not used – McCormack, Furtado, Manzana and Bowman.
Referee – David Lowe Assistants – Kylie McMullan and Richard Murray
Details
| Date | Time | League | Season | Full Time |
| --- | --- | --- | --- | --- |
| March 11, 2017 | 3:00 pm | SPFL Ladbrokes League 1 | 2016/2017 | 90' |
Results
| | | | | |
| --- | --- | --- | --- | --- |
| Stenhousemuir | 1 | — | 1 | Loss |
| Archive | 2 | — | 2 | Win |
Past Meetings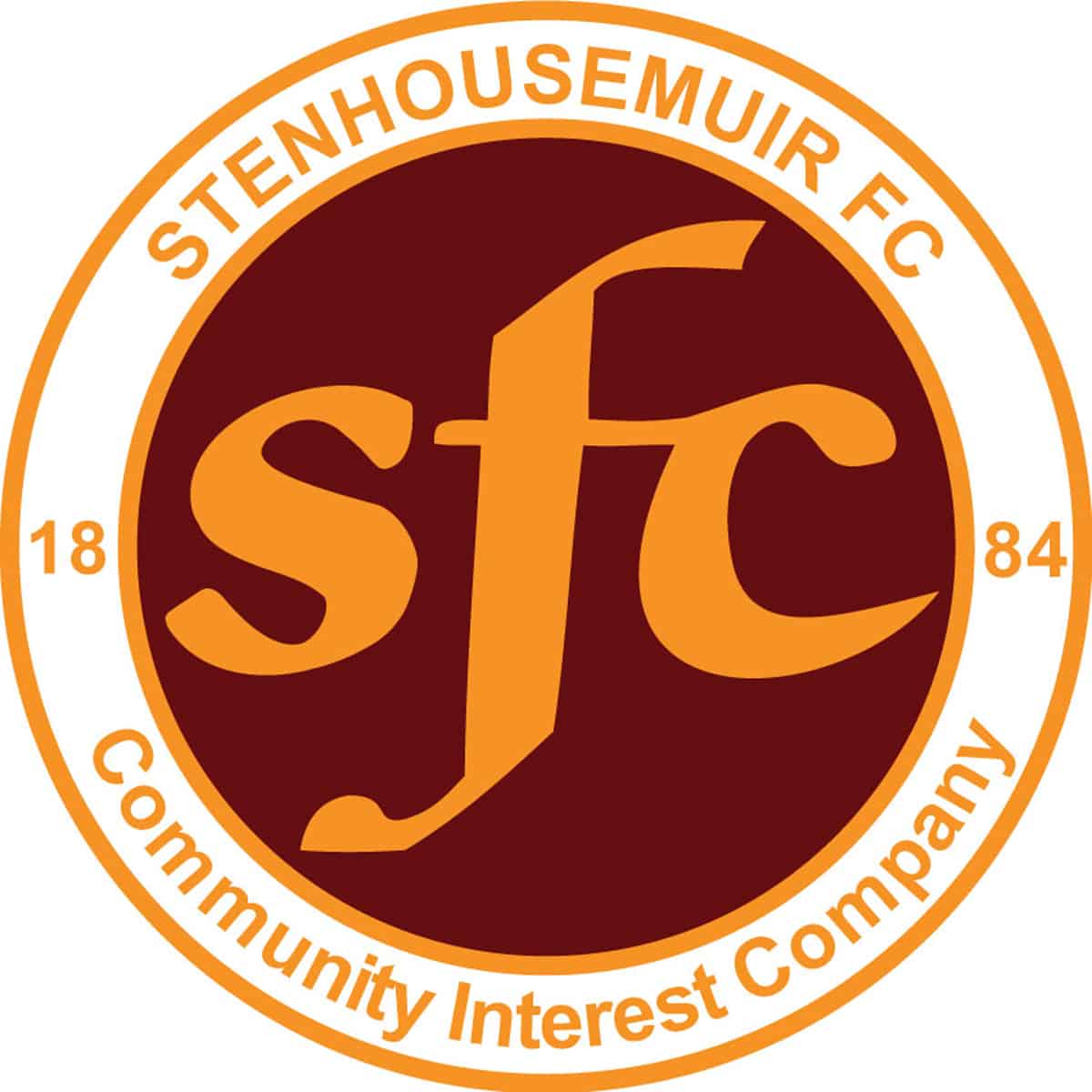 SPFL Ladbrokes League 1
Ochilview Park Stenhousemuir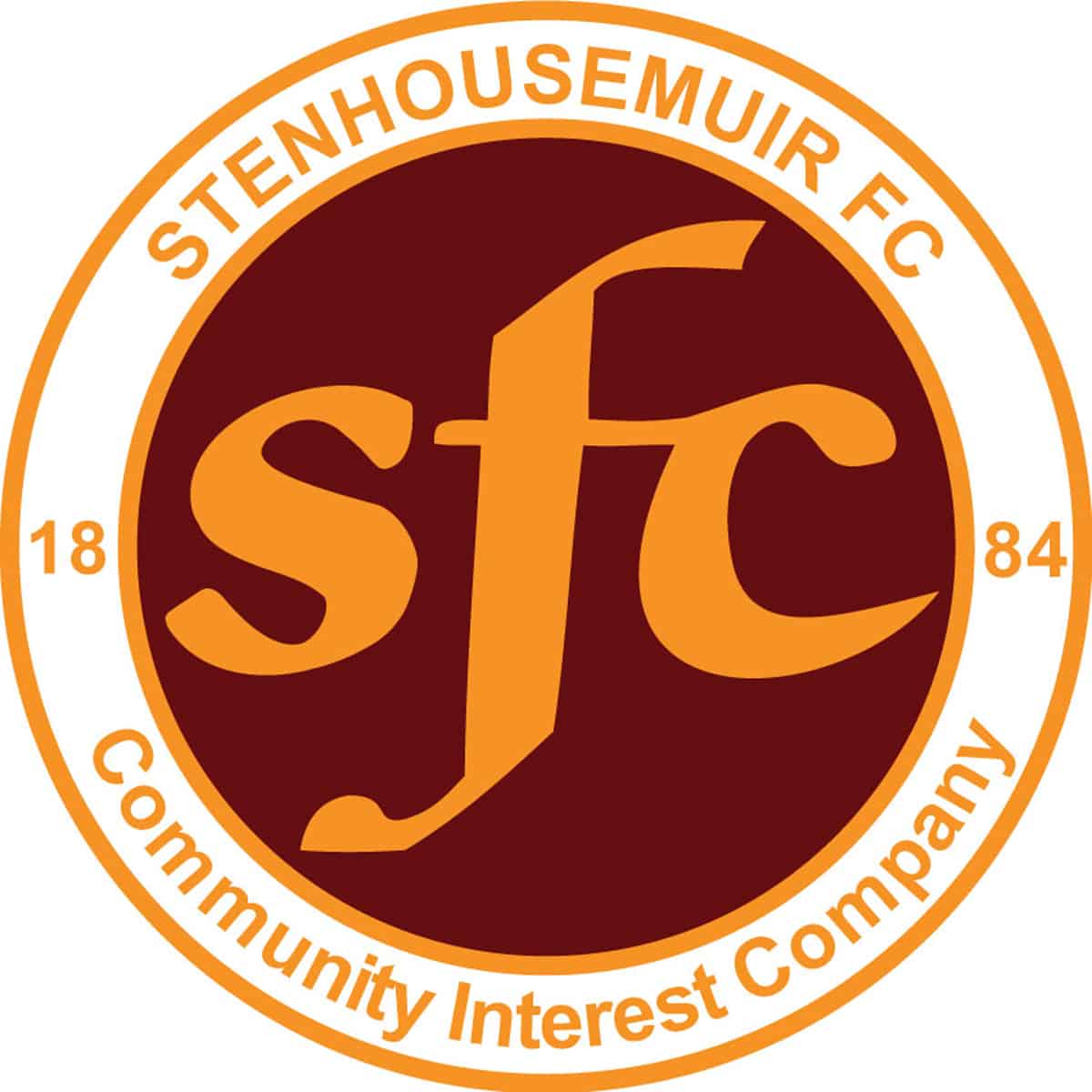 SPFL Ladbrokes League 1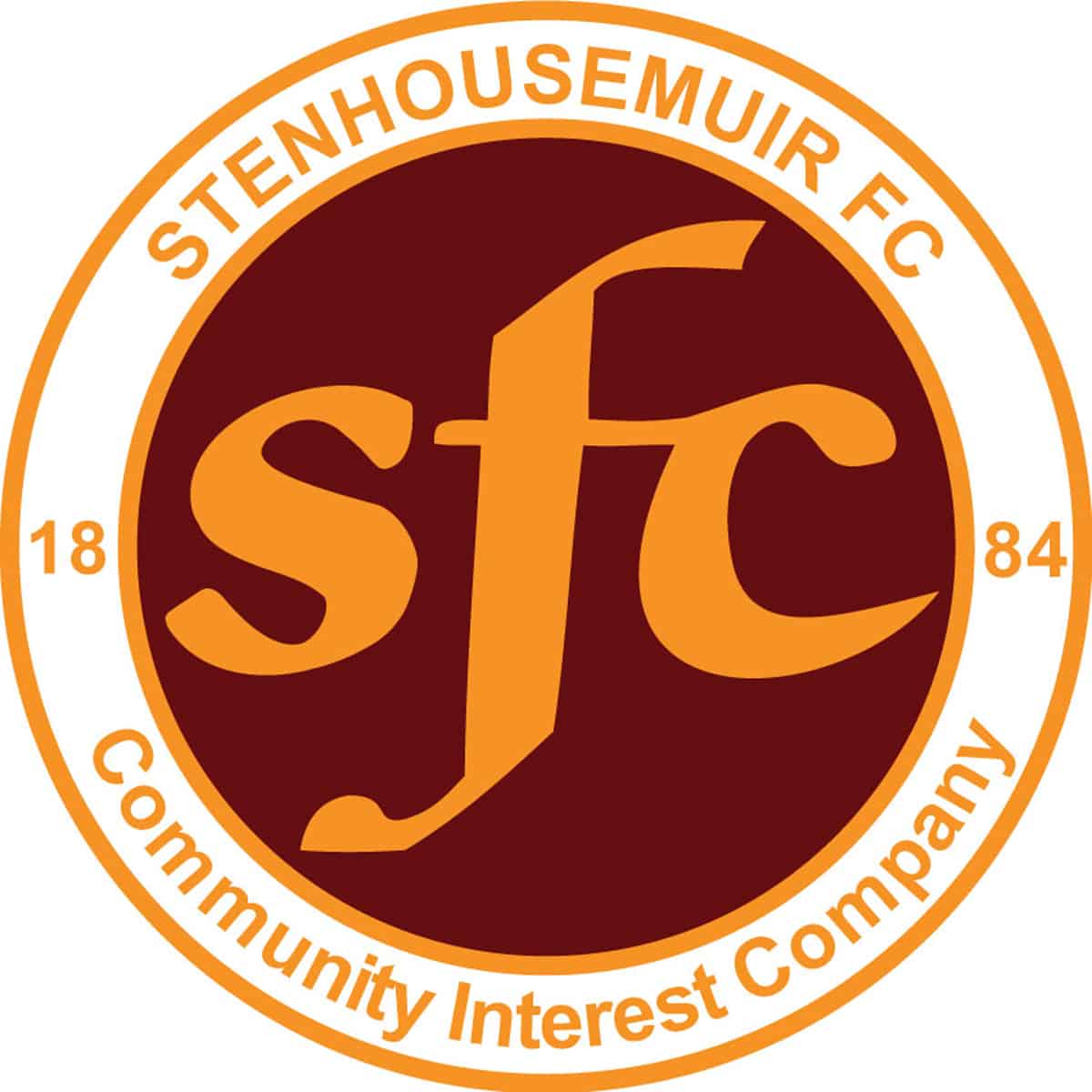 SPFL Ladbrokes League 1
Ochilview Park Stenhousemuir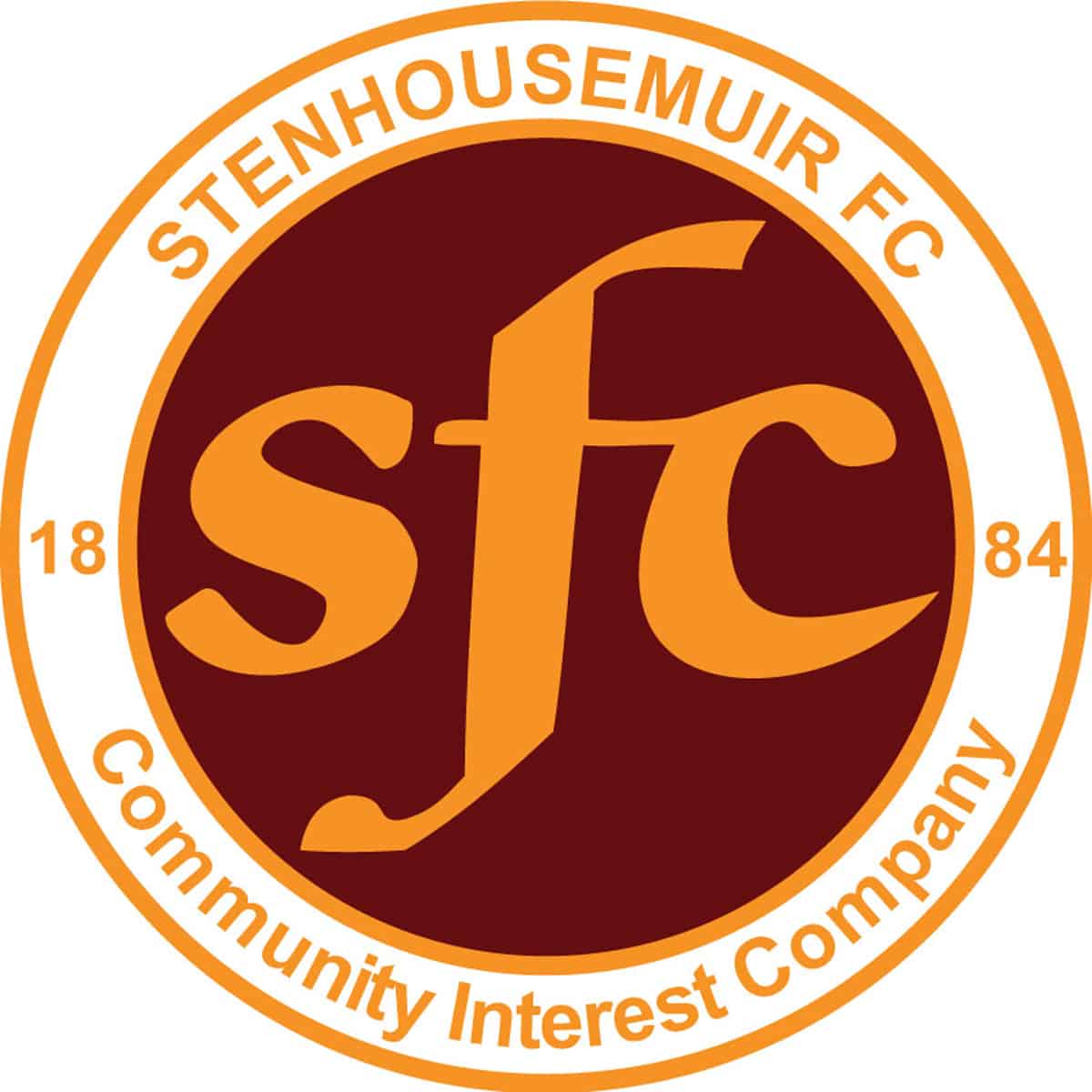 SPFL Ladbrokes League 1
Glebe Park, Brechin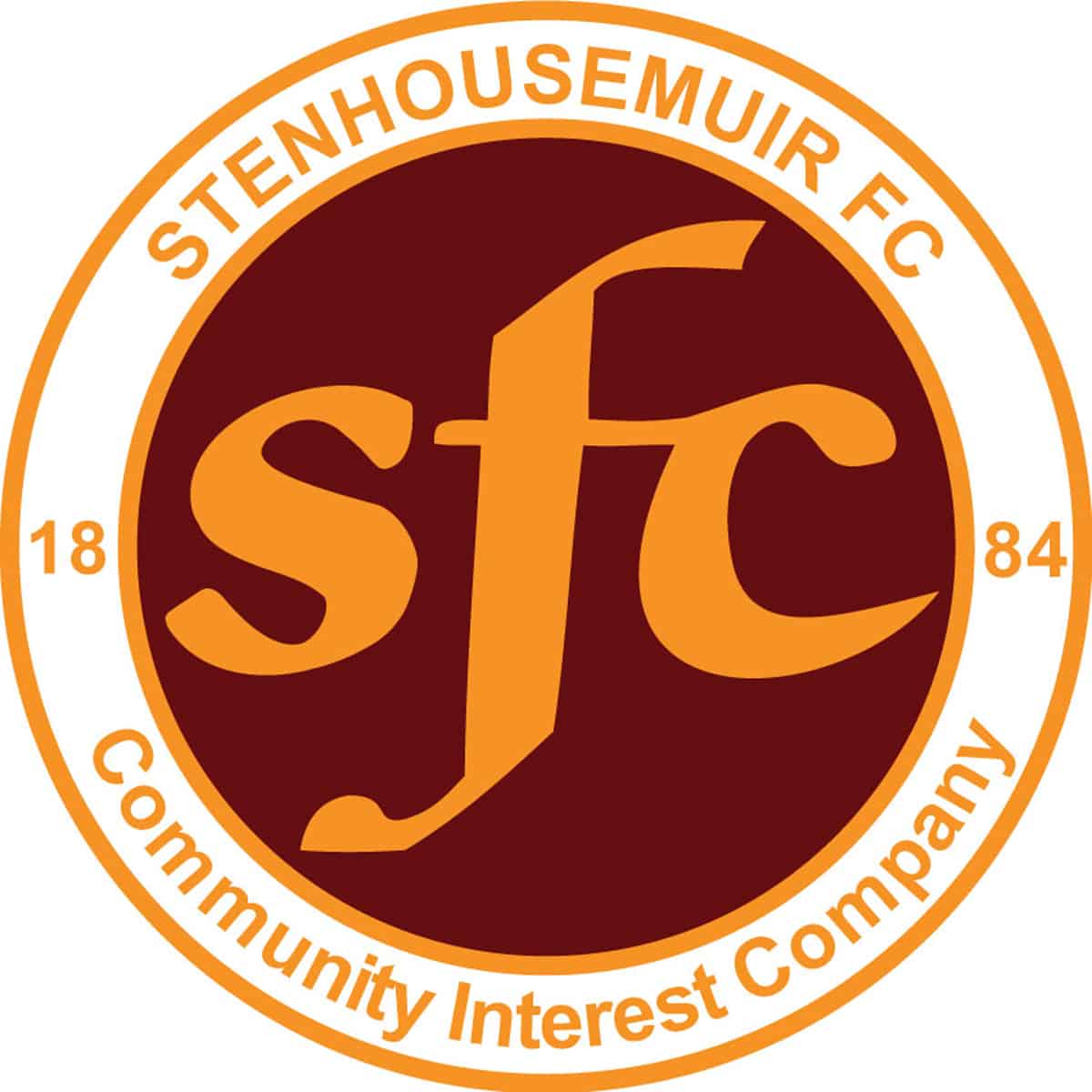 SPFL Ladbrokes League 1
Ochilview Park Stenhousemuir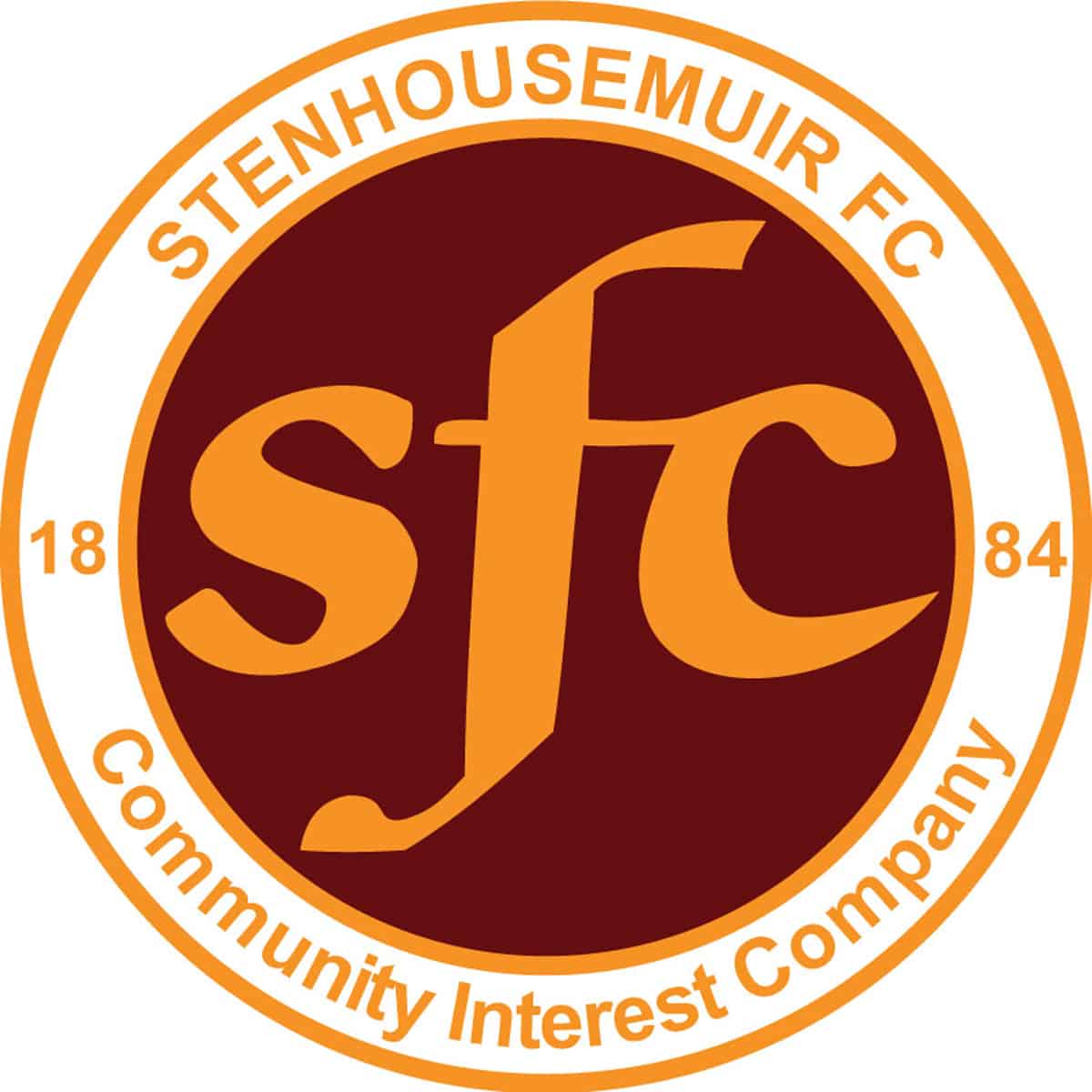 William Hill Scottish Cup
McDiarmid Park.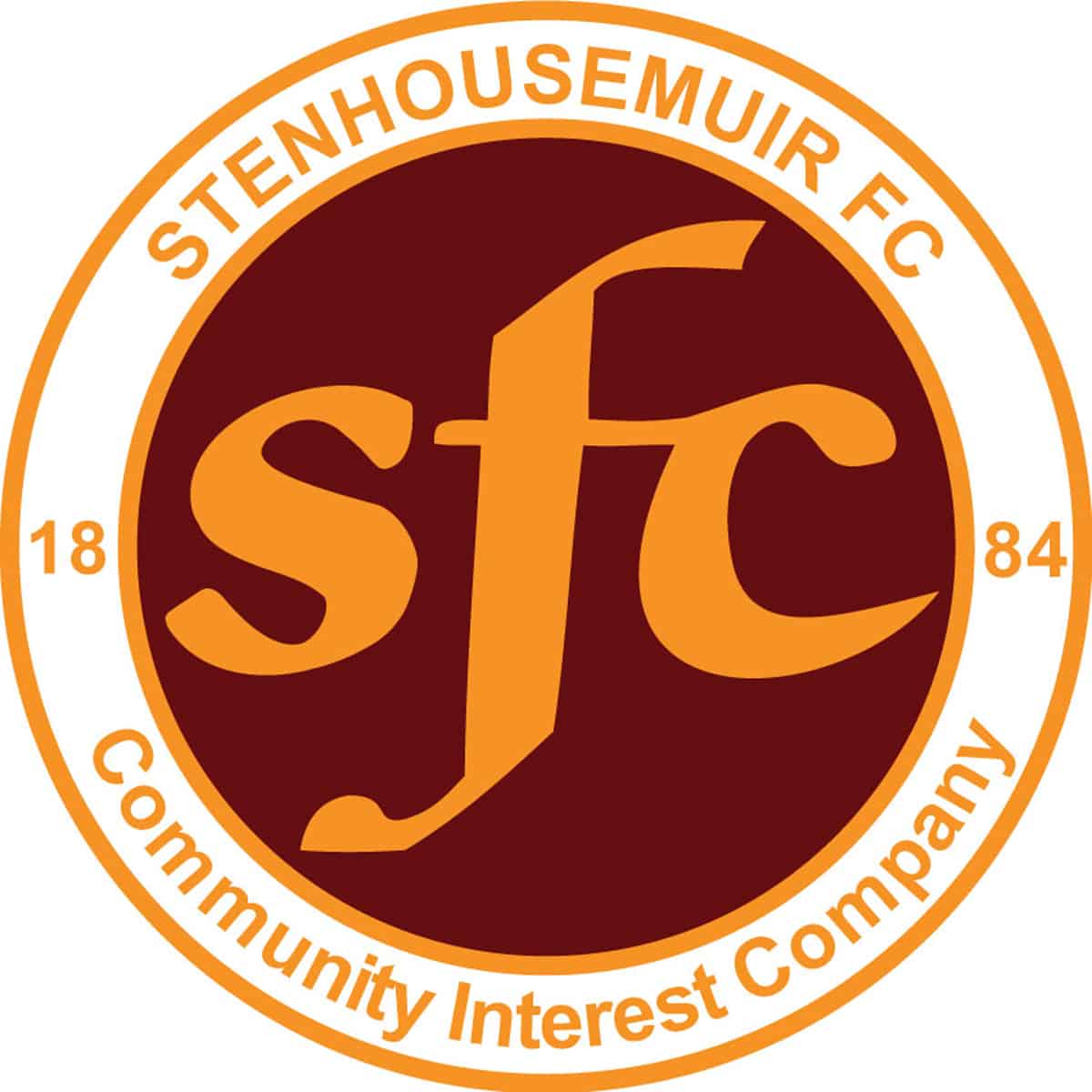 SPFL Ladbrokes League 1
Ochilview Park Stenhousemuir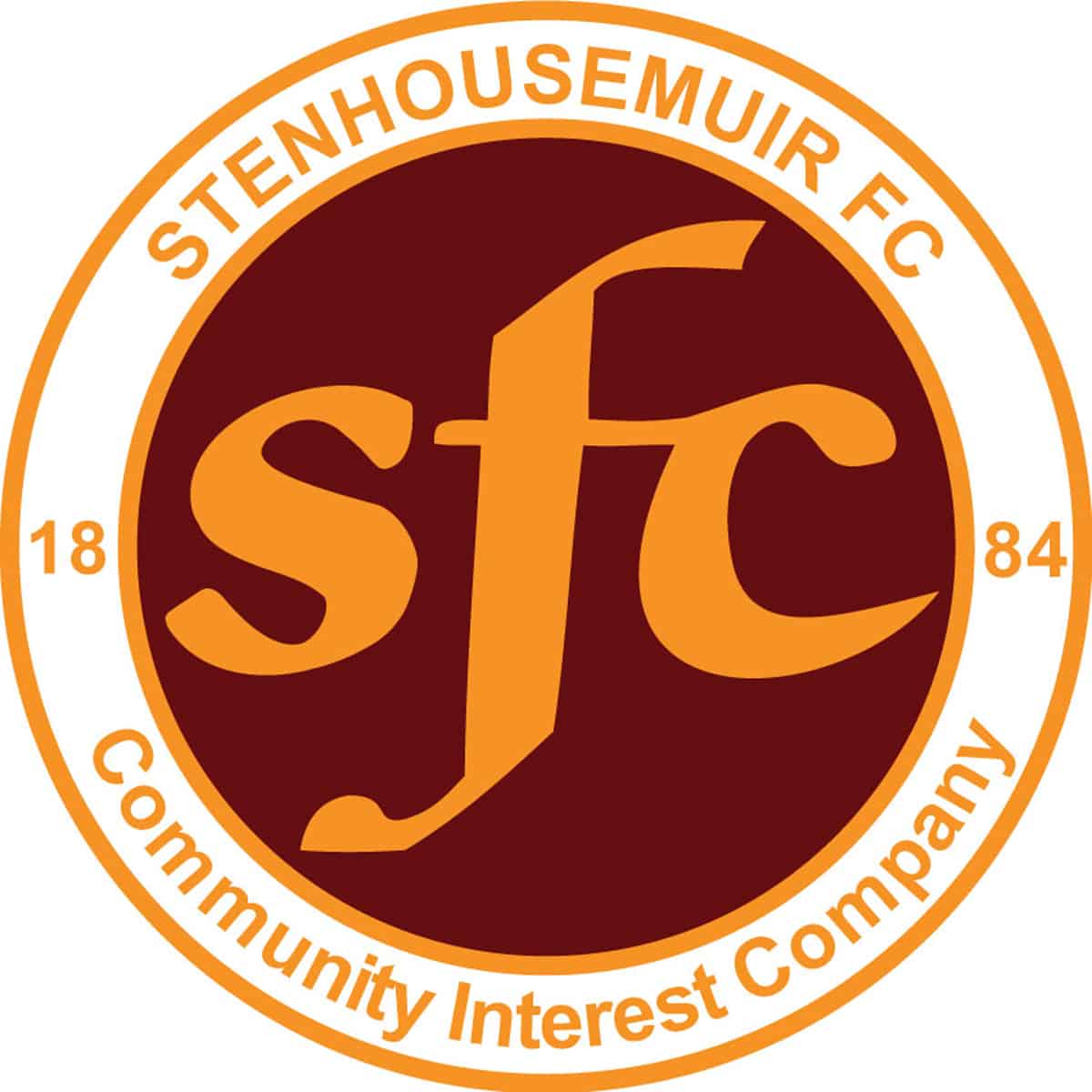 SPFL Ladbrokes League 1
New Bayview Stadium, Methil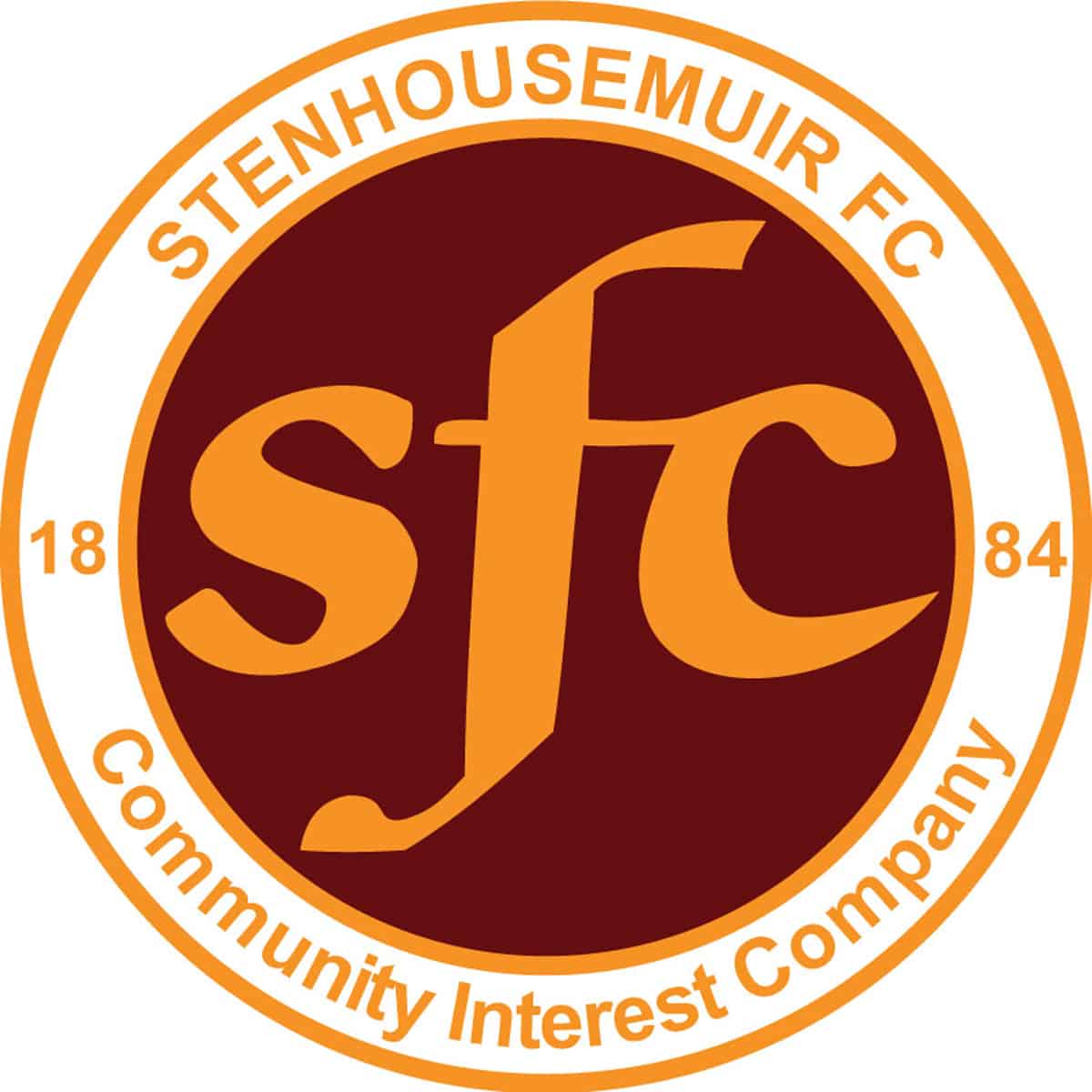 SPFL Ladbrokes League 1
Ochilview Park Stenhousemuir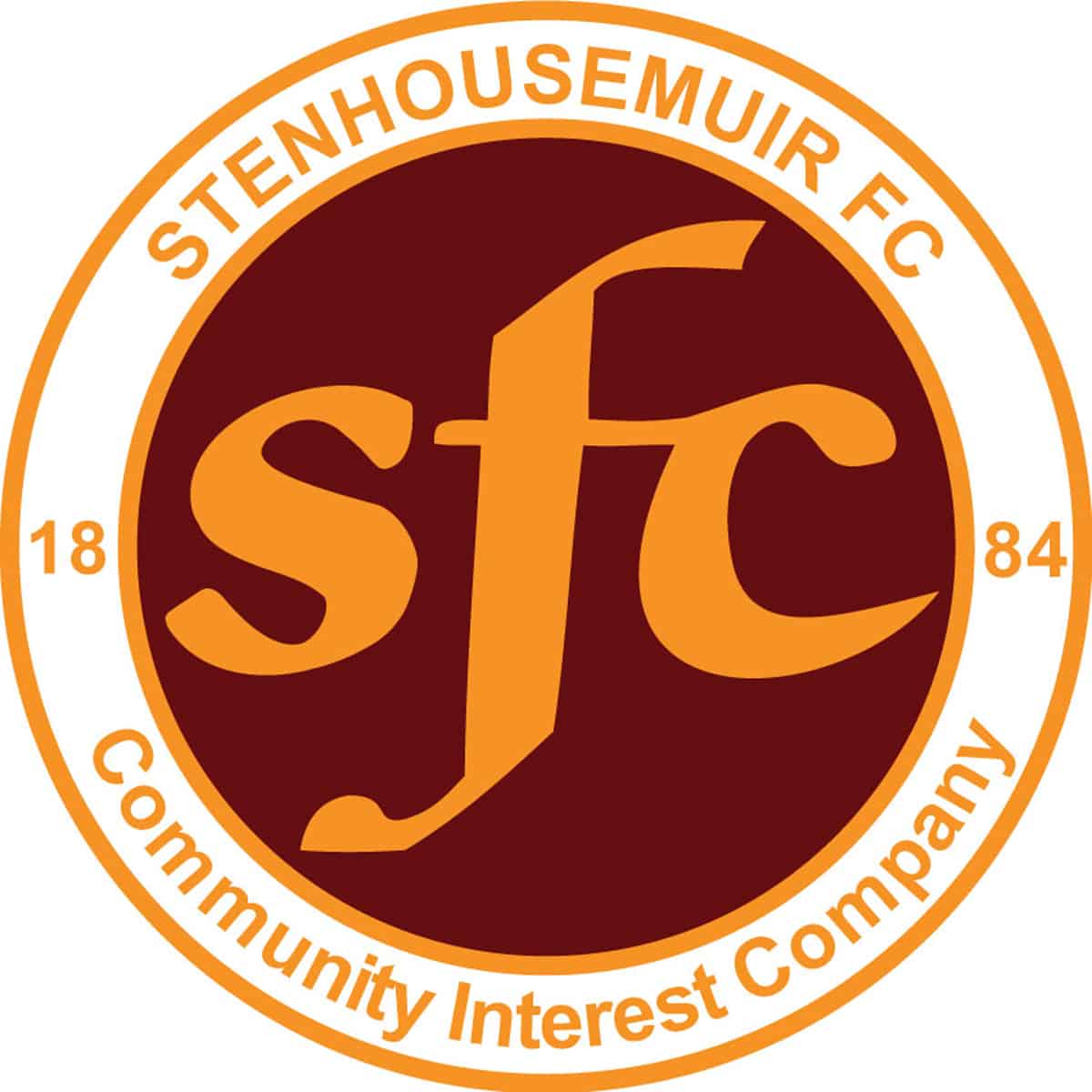 SPFL Ladbrokes League 1
Balmoor Stadium, Peterhead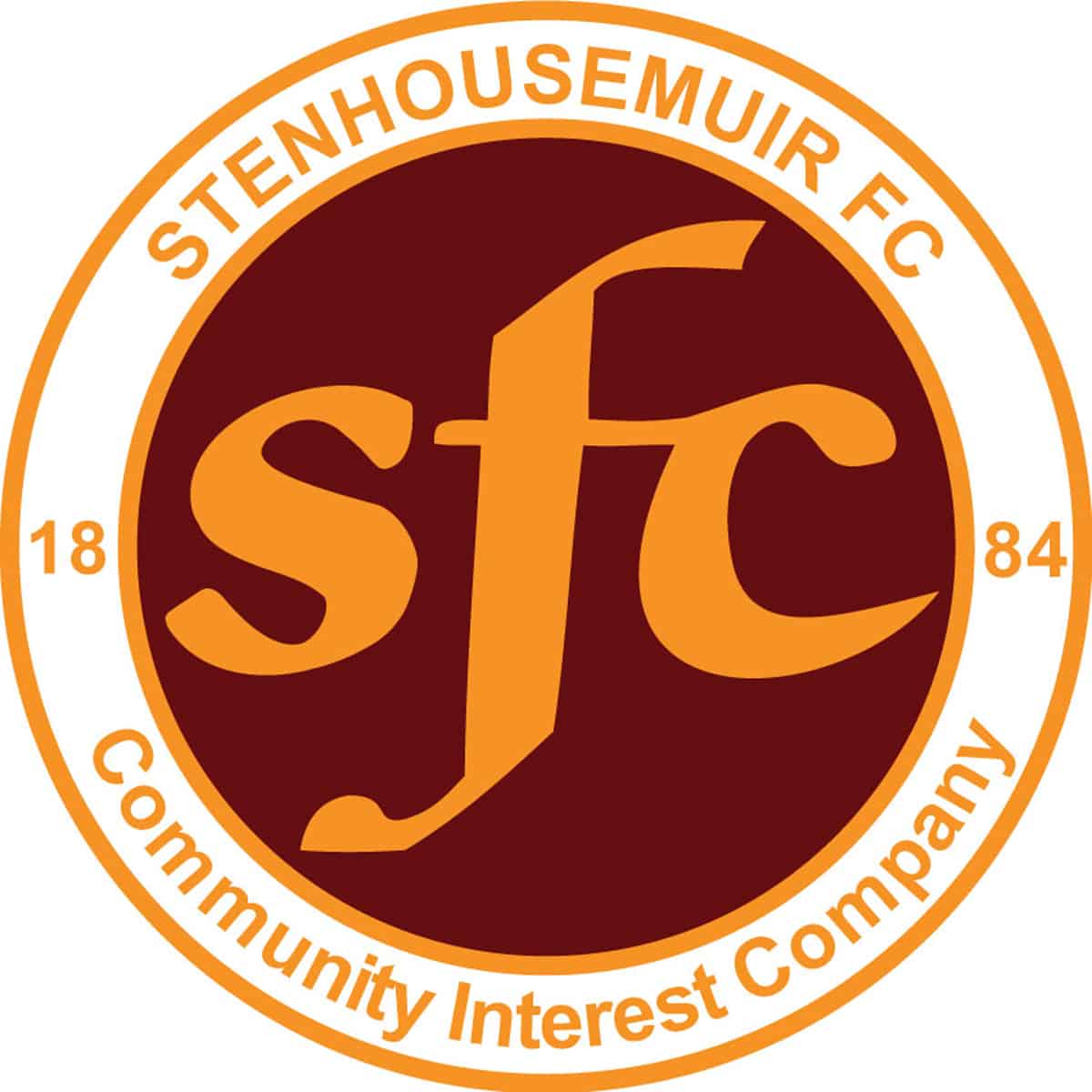 SPFL Ladbrokes League 1
Ochilview Park Stenhousemuir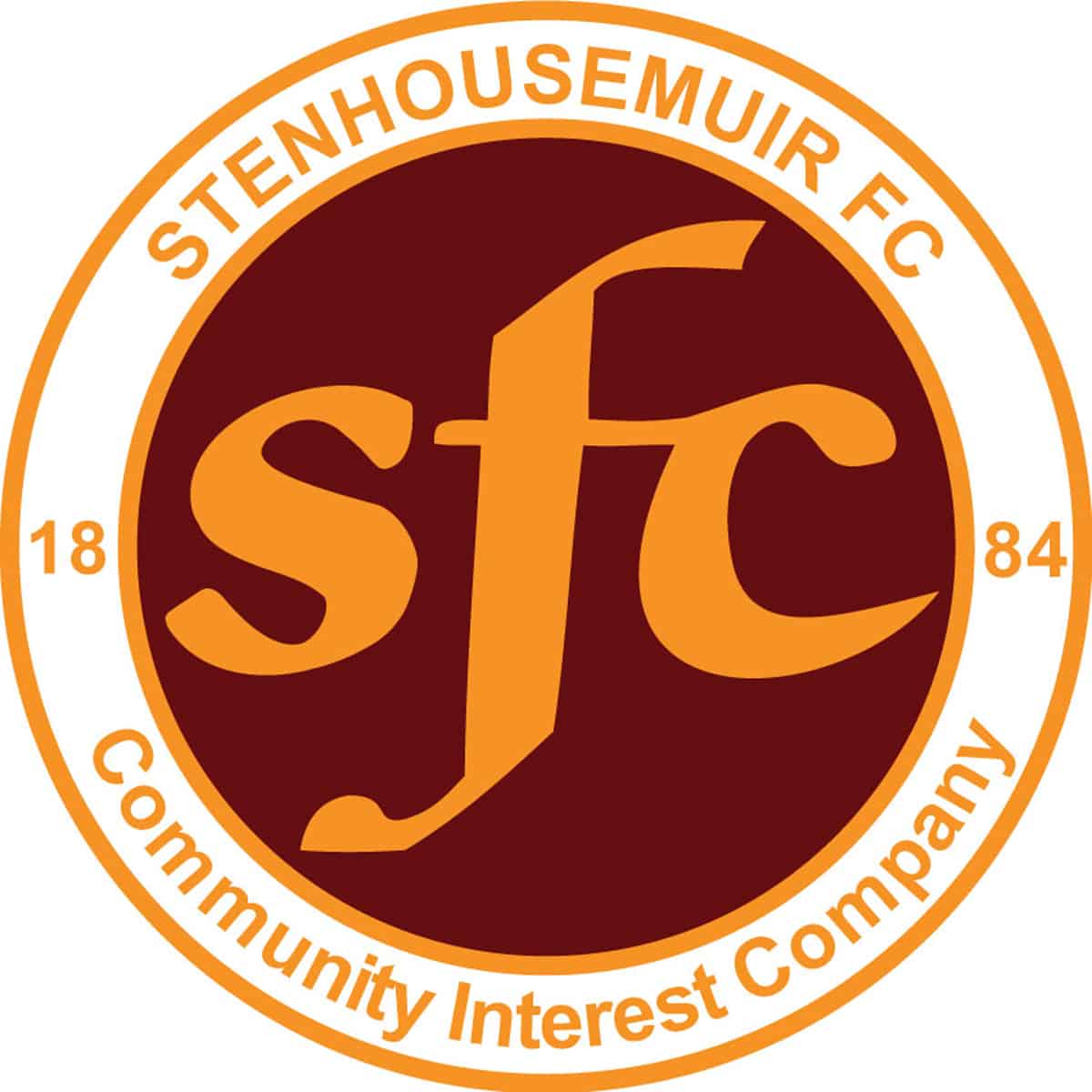 SPFL Ladbrokes League 1
Ochilview Park Stenhousemuir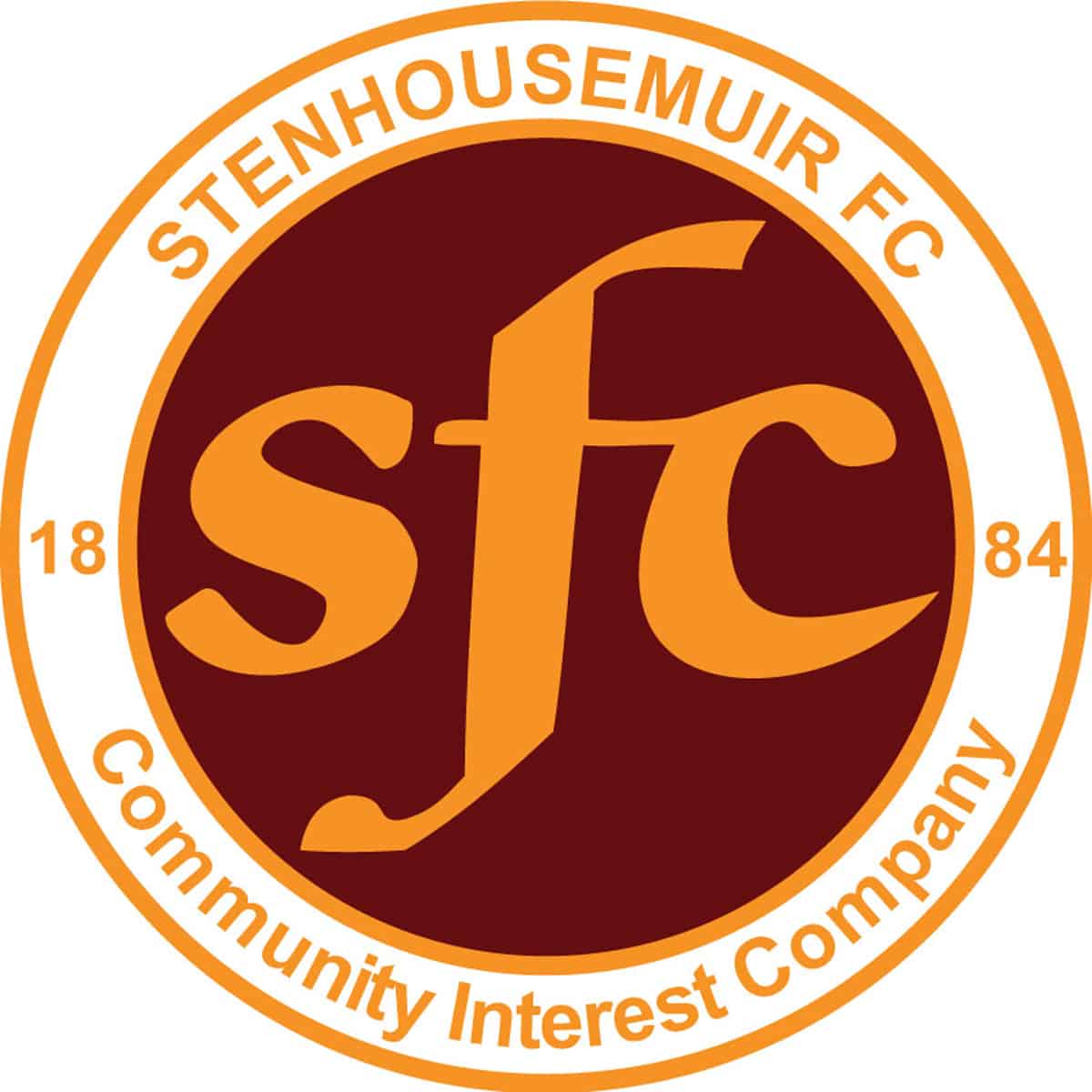 SPFL Ladbrokes League 1
Ochilview Park Stenhousemuir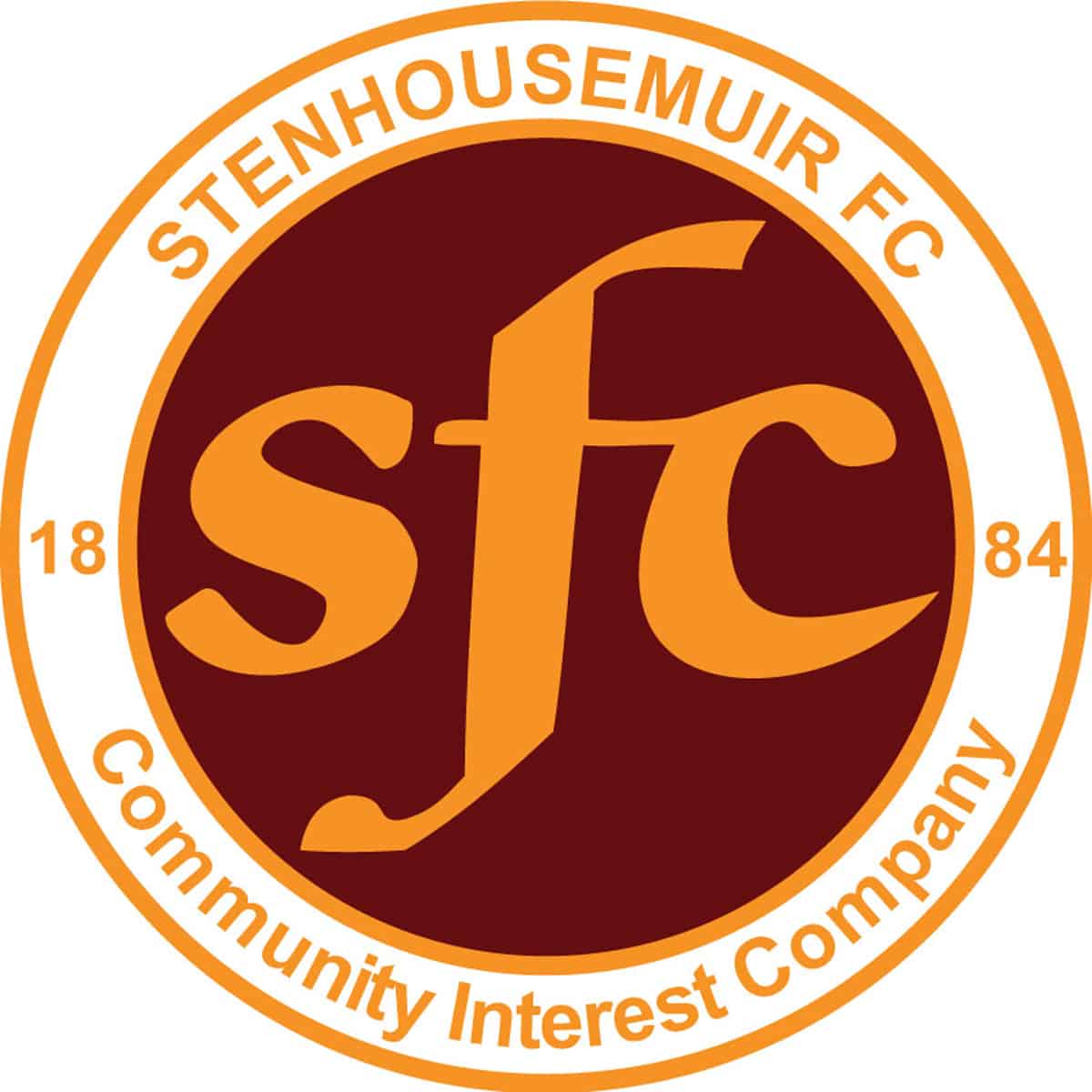 SPFL Ladbrokes League 1
New Broomfield Stadm. Airdrie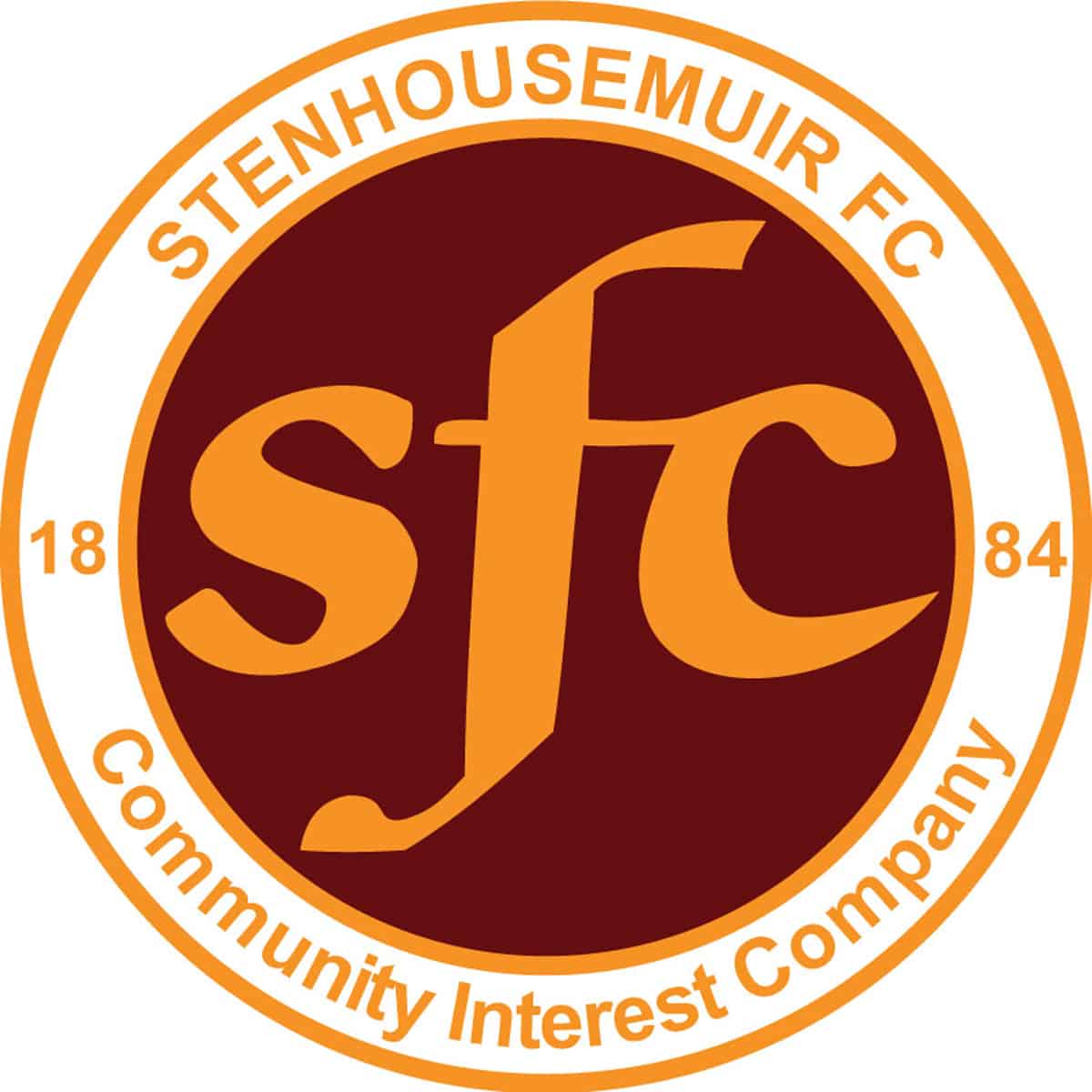 William Hill Scottish Cup
Ochilview Park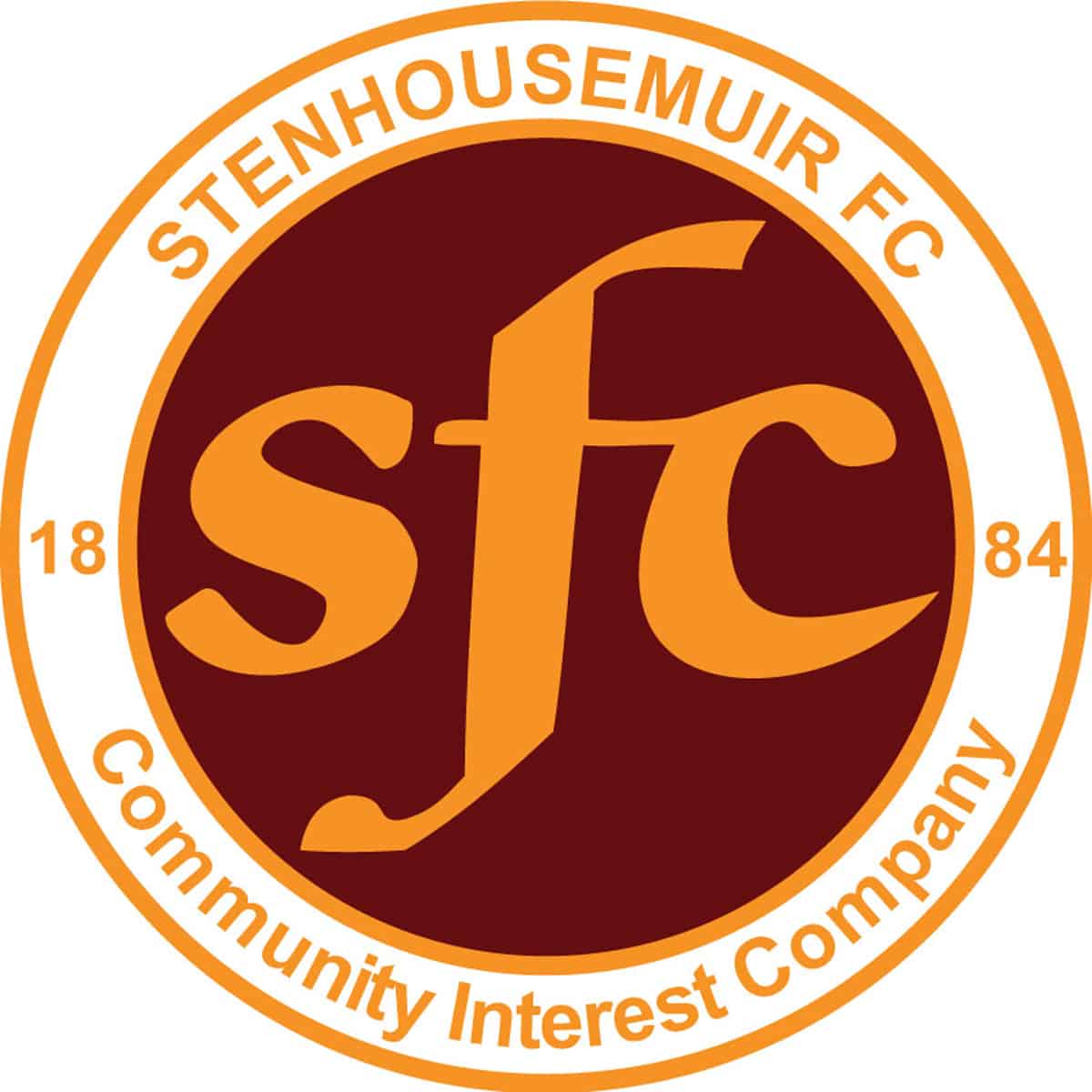 William Hill Scottish Cup
Mosset Park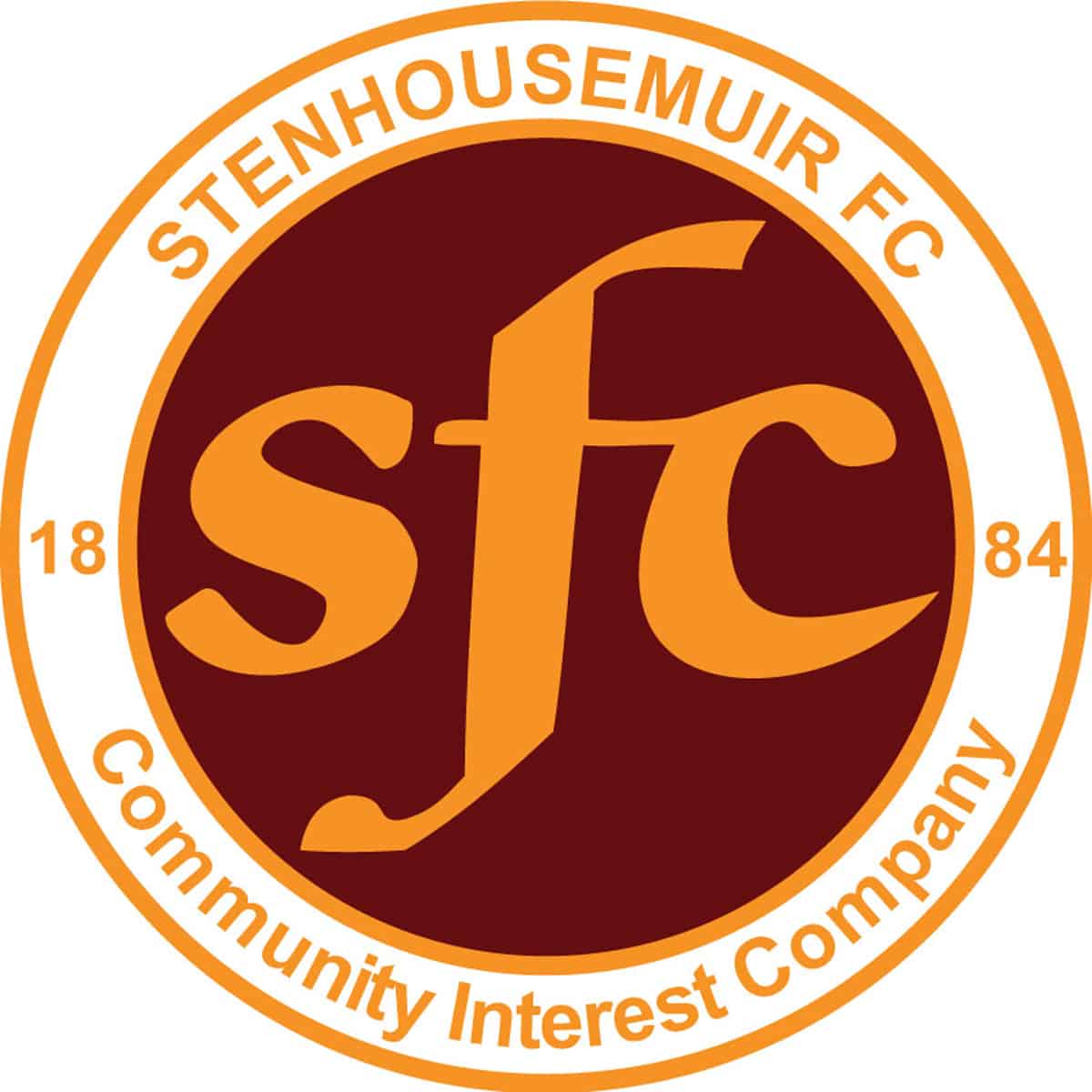 SPFL Ladbrokes League 1
Stair Park, Stranraer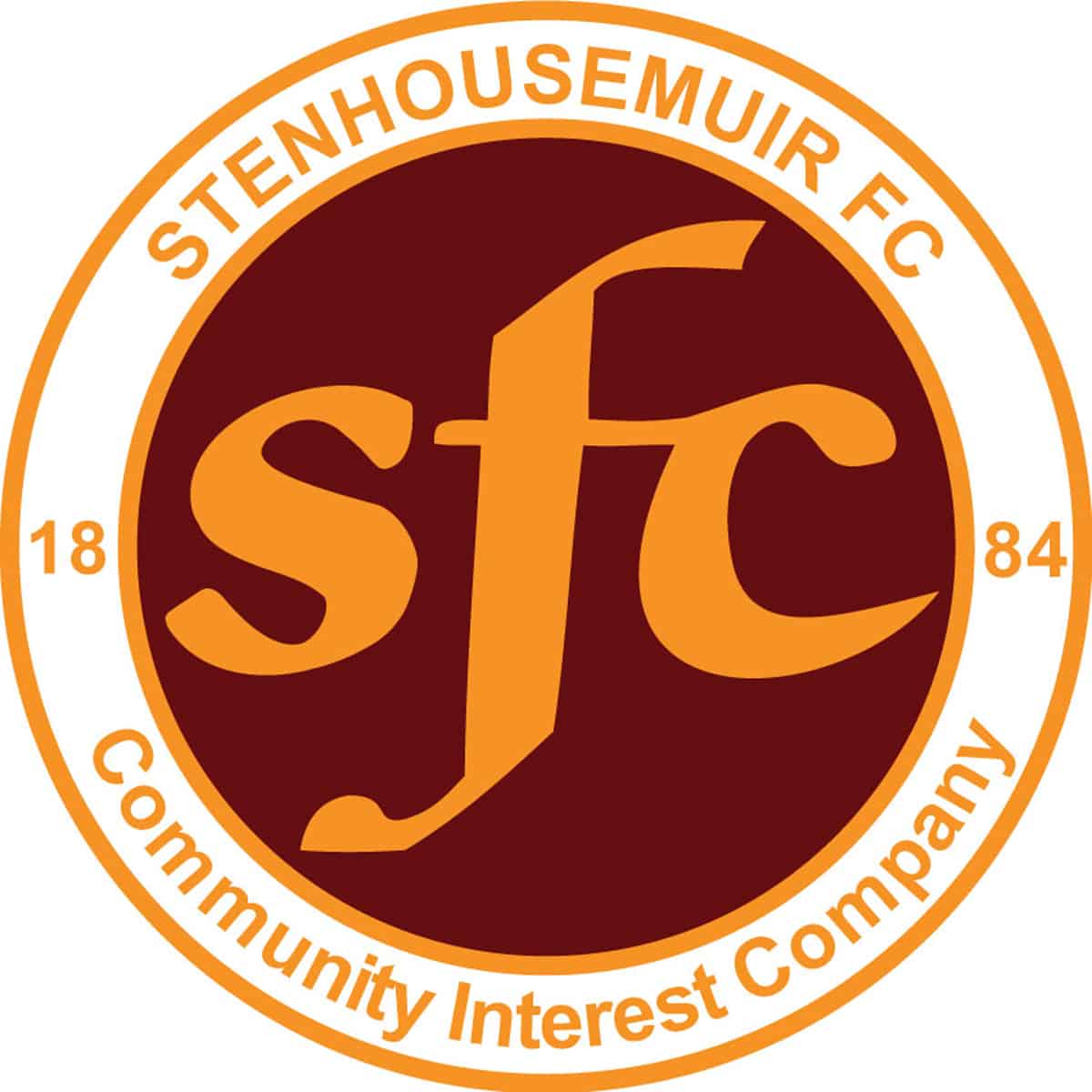 SPFL Ladbrokes League 1
Indodrill Stadium, Alloa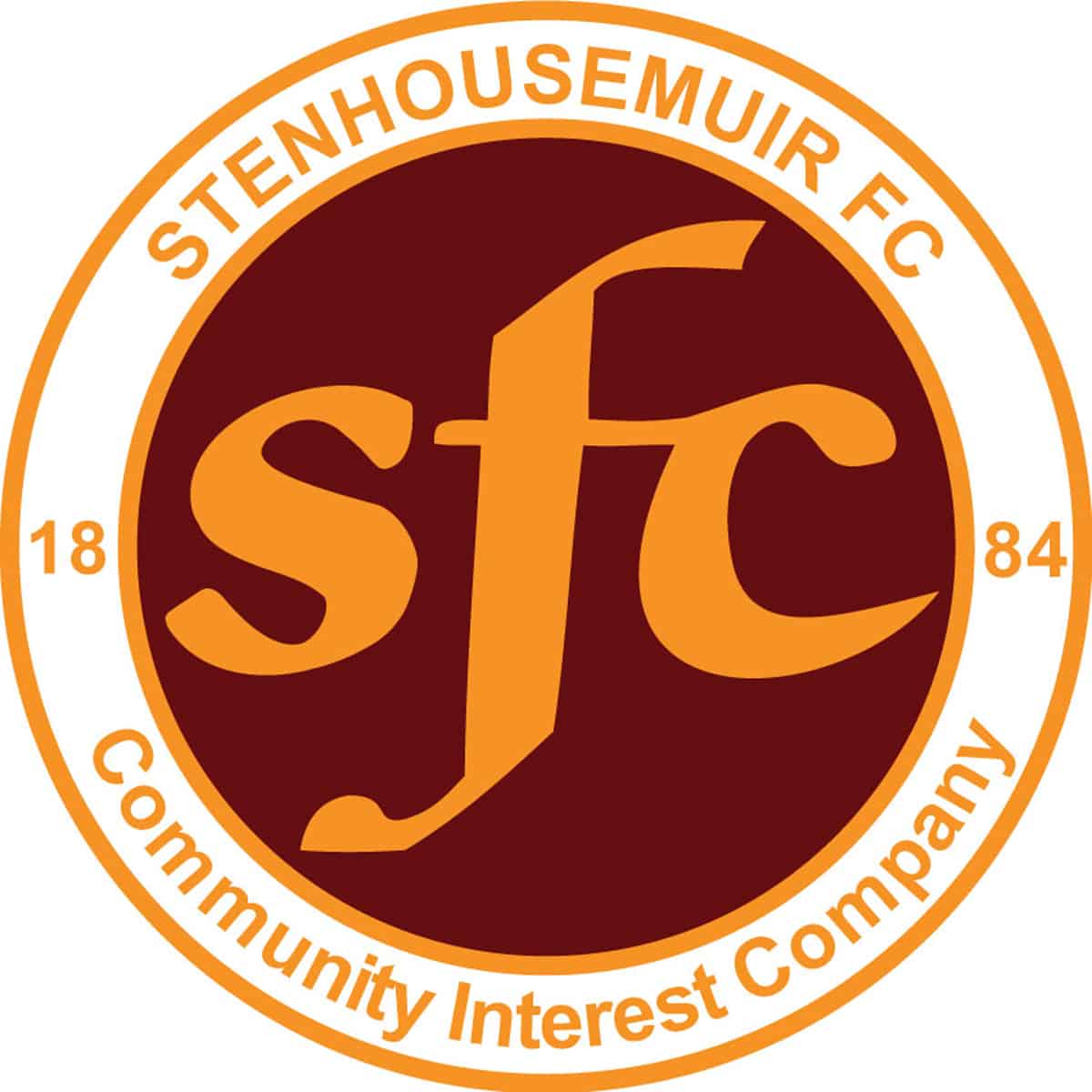 SPFL Ladbrokes League 1
Hampden Park, Glasgow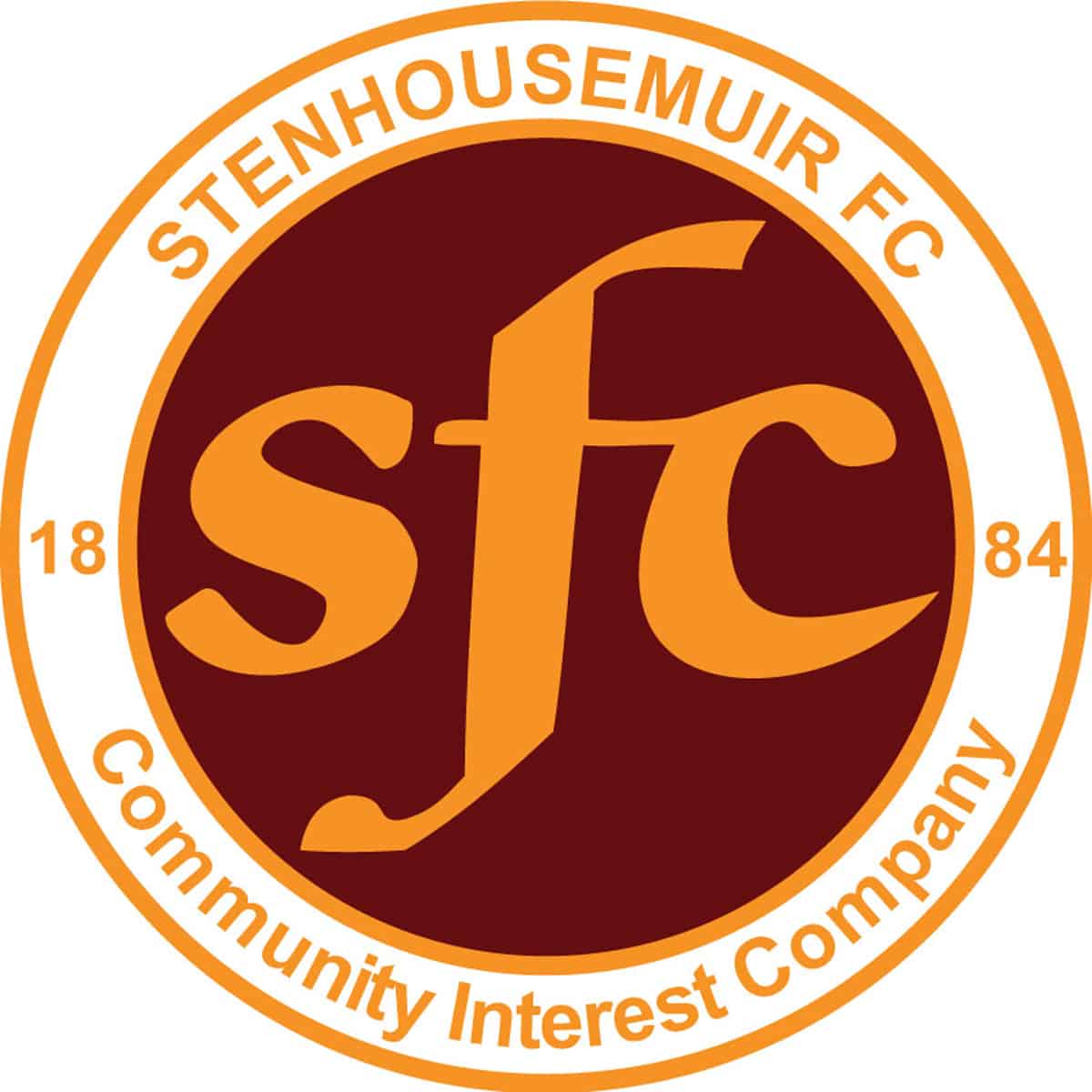 SPFL Ladbrokes League 1
Ochilview Park Stenhousemuir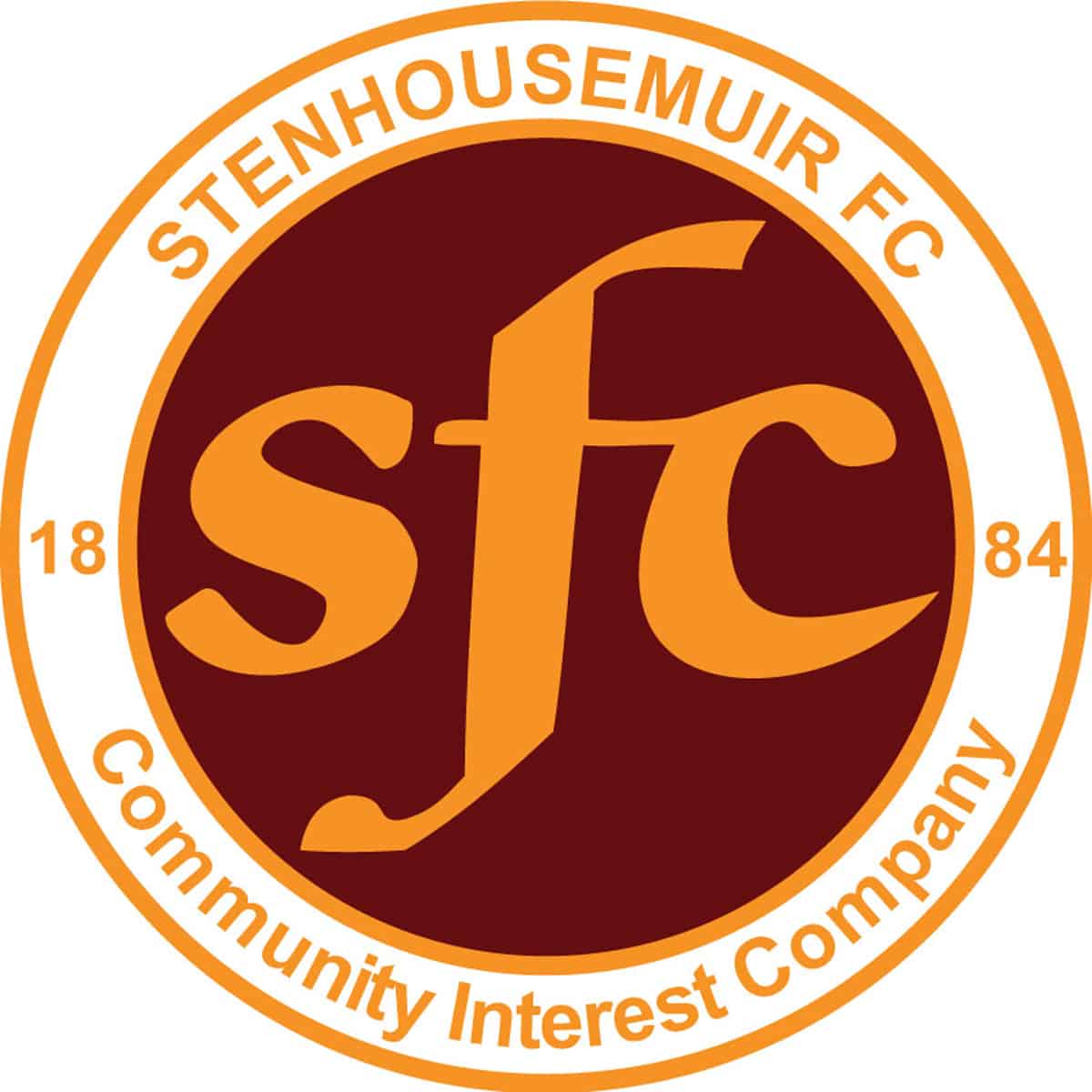 SPFL Ladbrokes League 1
Ochilview Park Stenhousemuir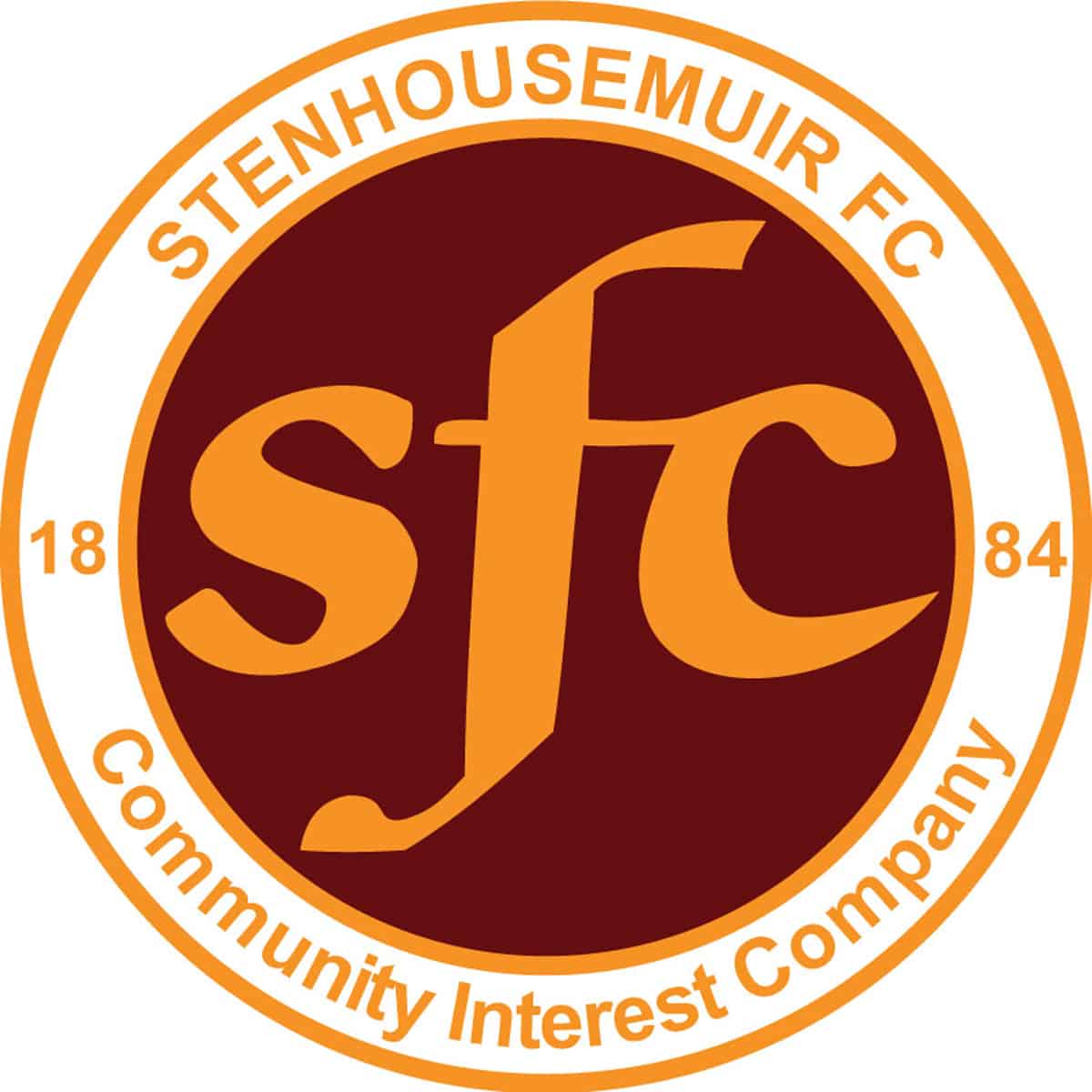 SPFL Ladbrokes League 1
New Bayview Stadium, Methil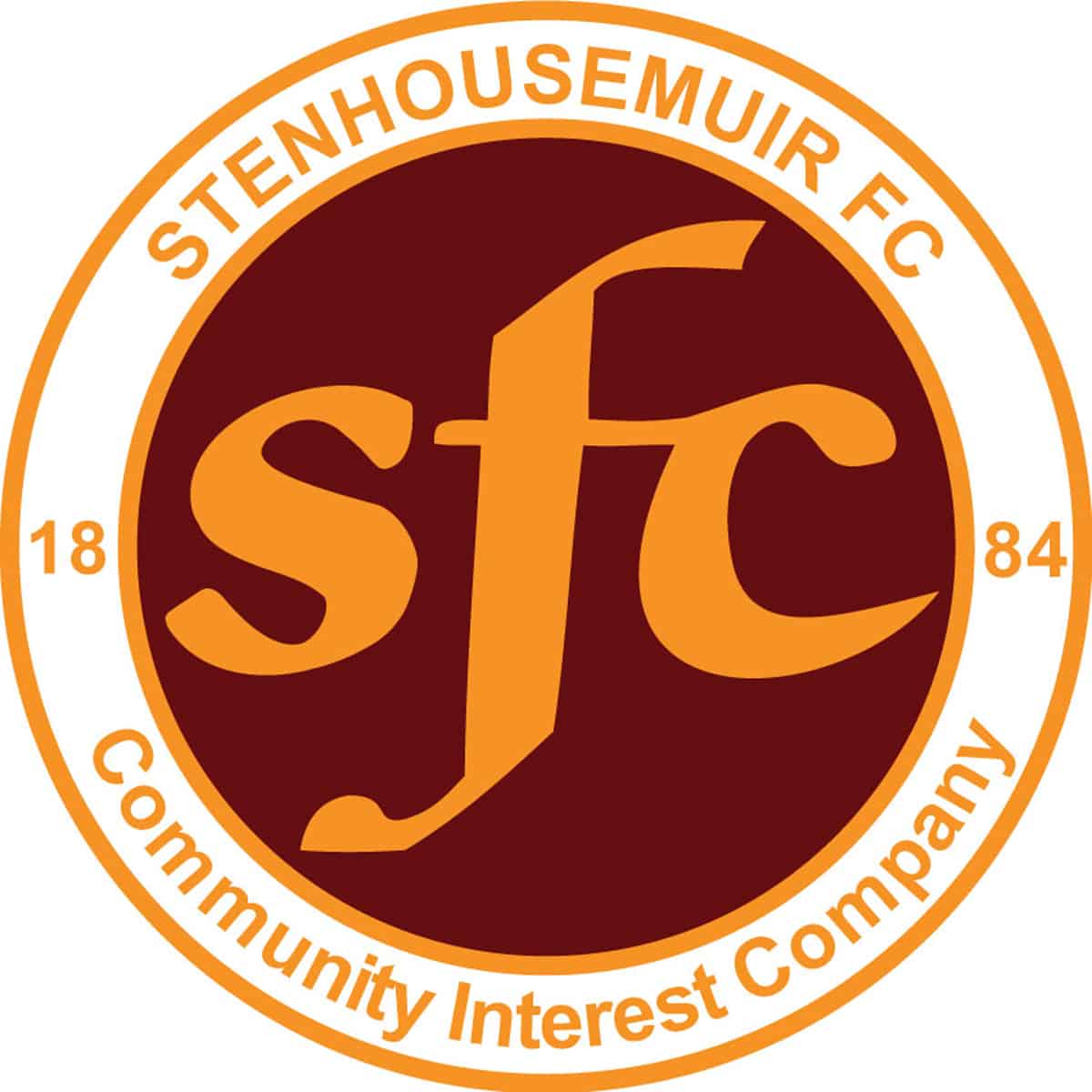 SPFL Ladbrokes League 1
Ochilview Park Stenhousemuir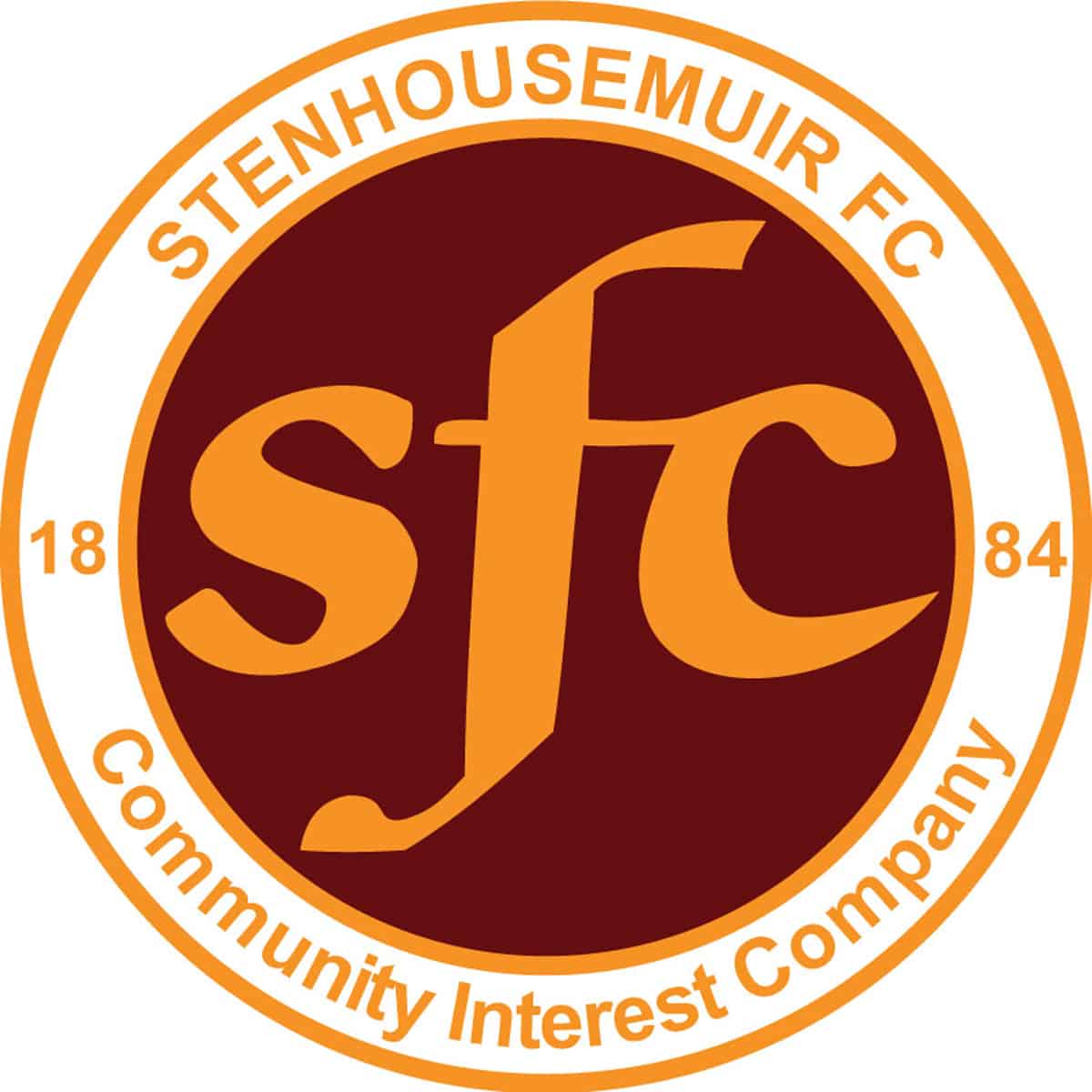 SPFL Ladbrokes League 1
Ochilview Park Stenhousemuir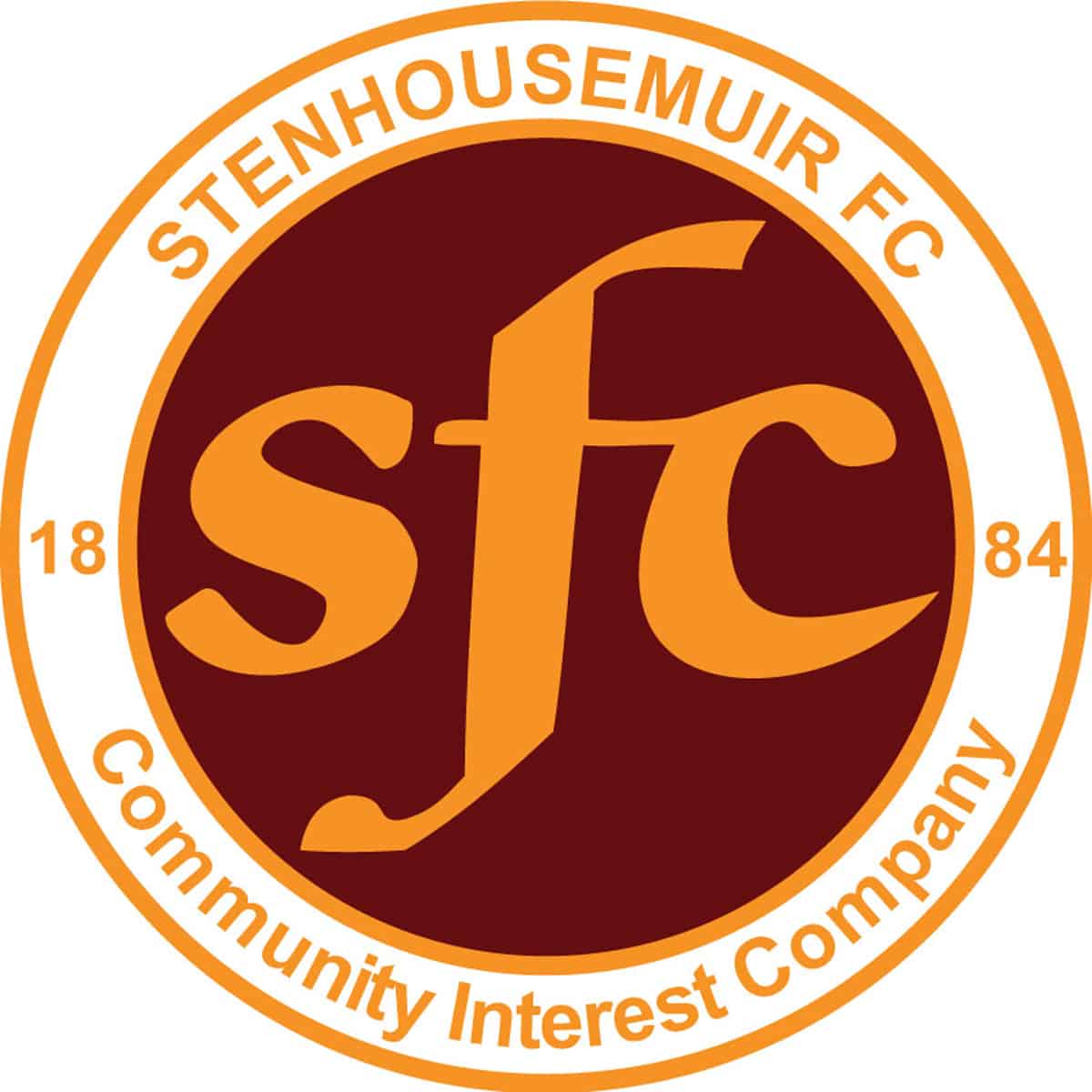 SPFL Ladbrokes League 1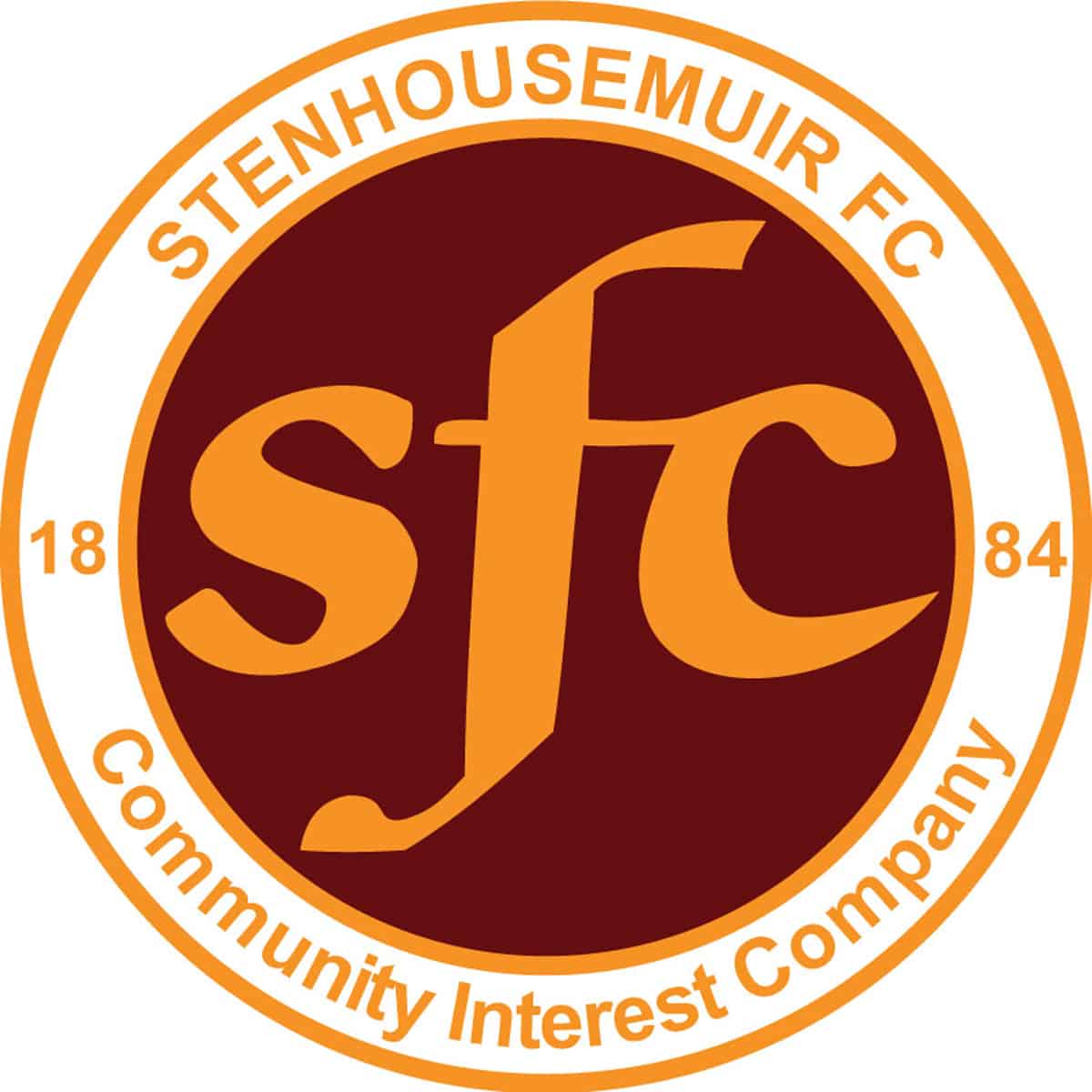 Petrofac Training Cup
Palmerston Park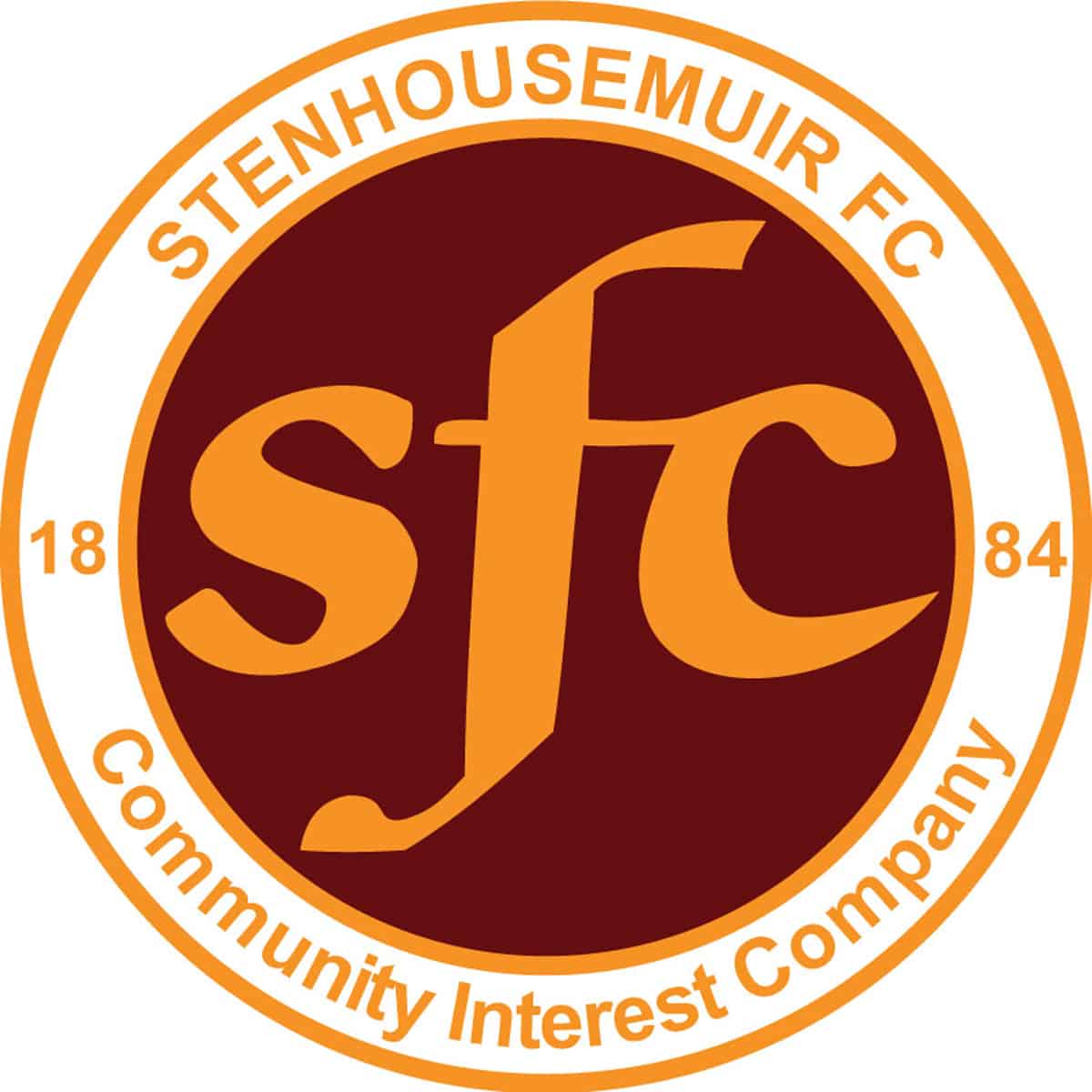 SPFL Ladbrokes League 1
Ochilview Park Stenhousemuir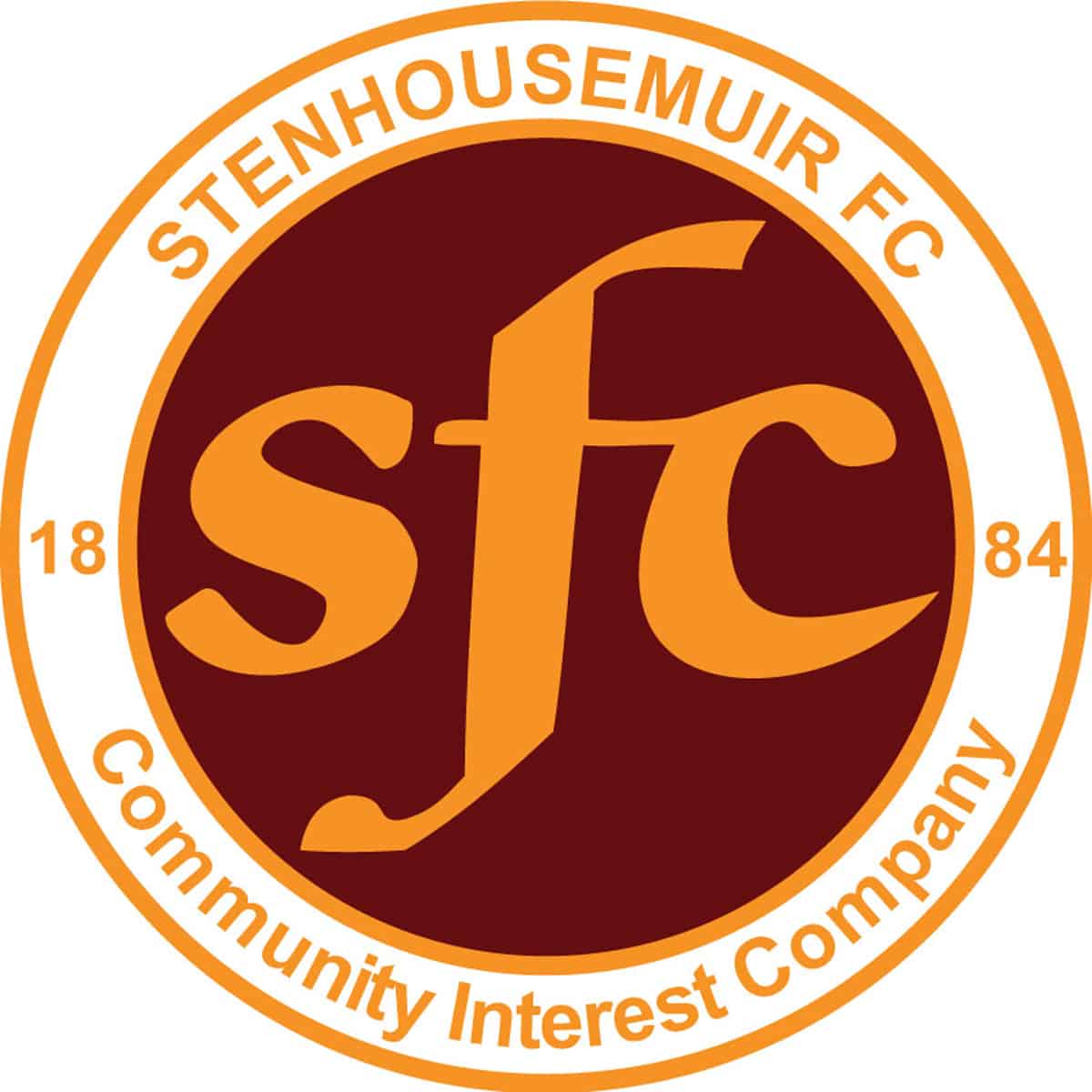 SPFL Ladbrokes League 1
Tony Macaroni Arna, Livingston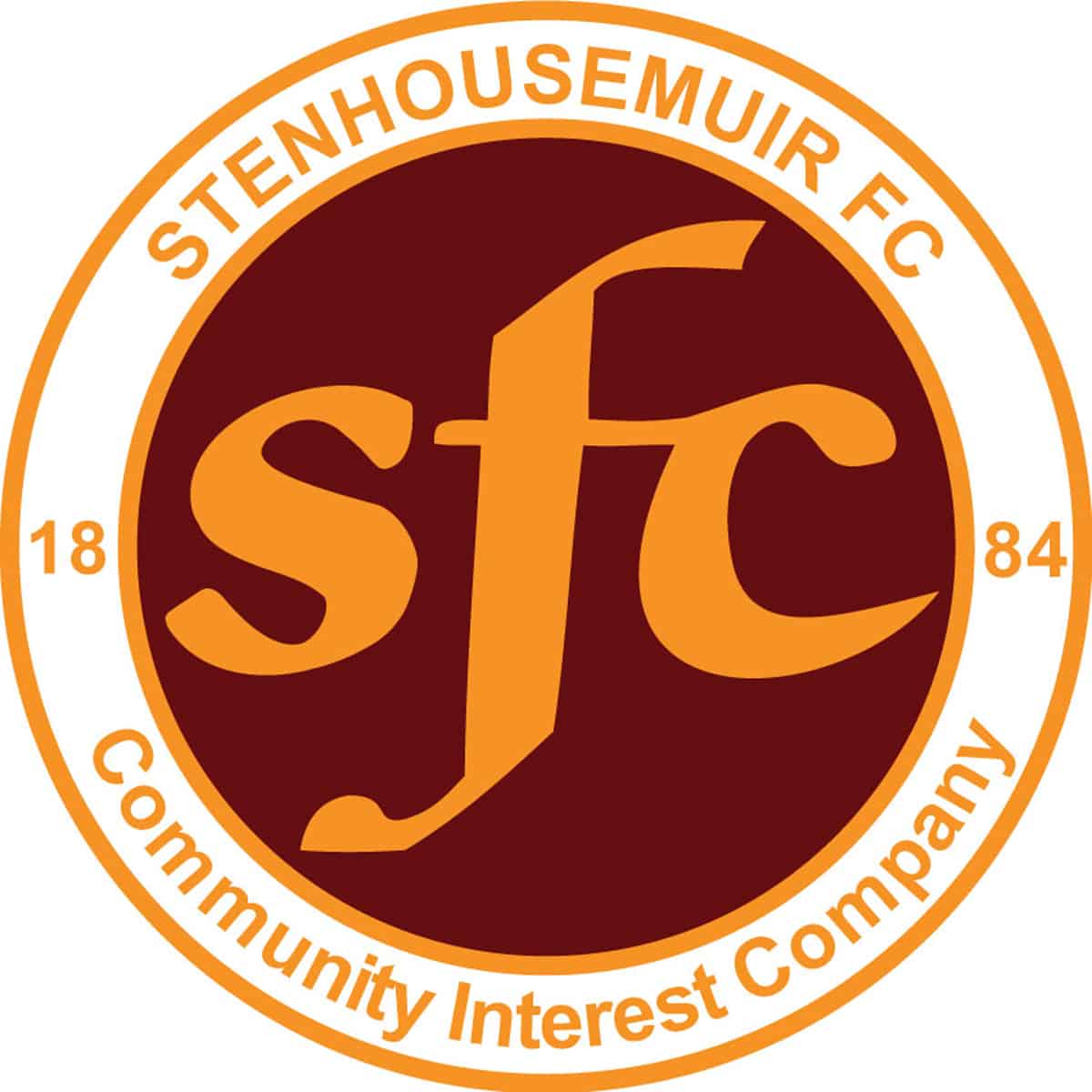 Petrofac Training Cup
Forthbank Stadium, Stirling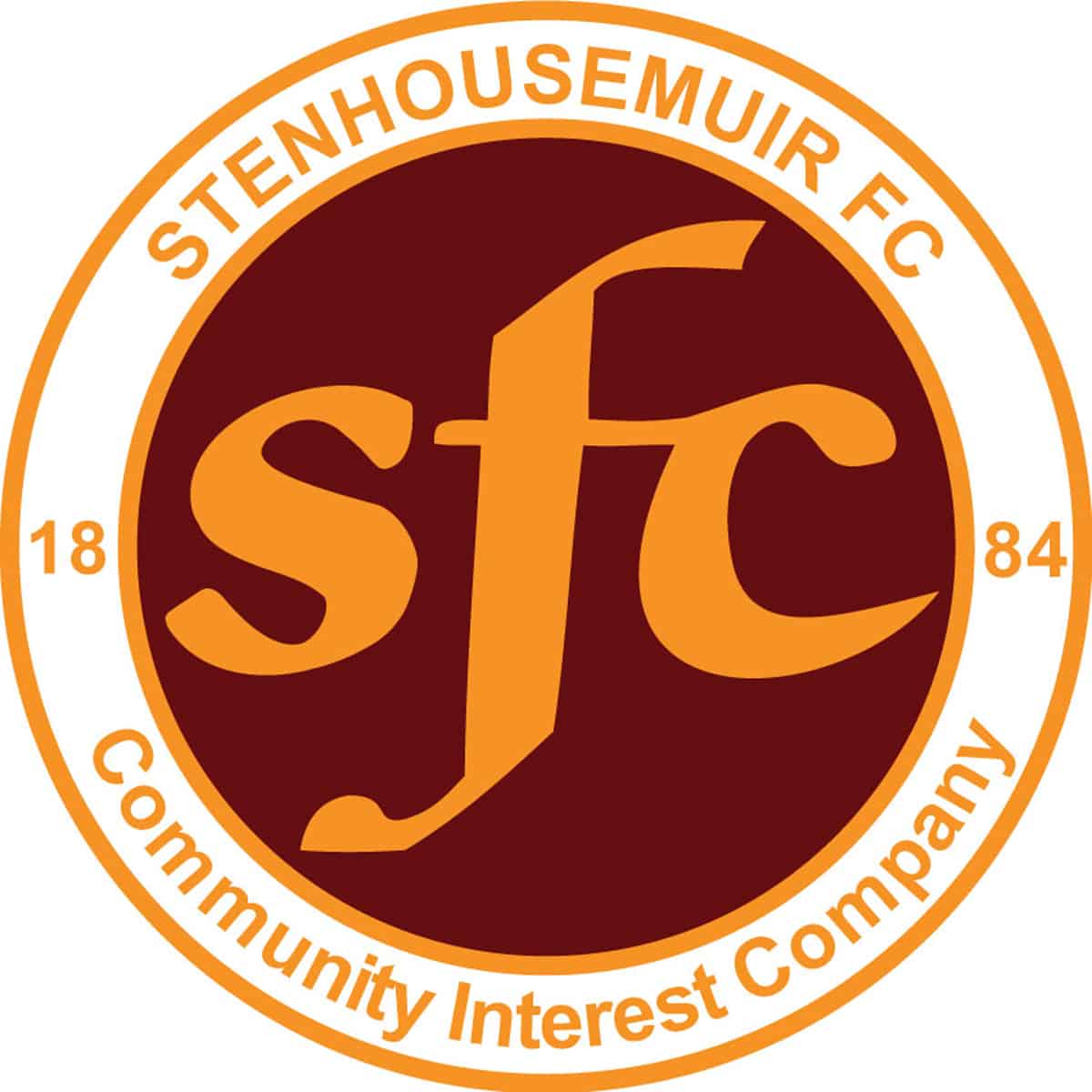 SPFL Ladbrokes League 1
Ochilview Park Stenhousemuir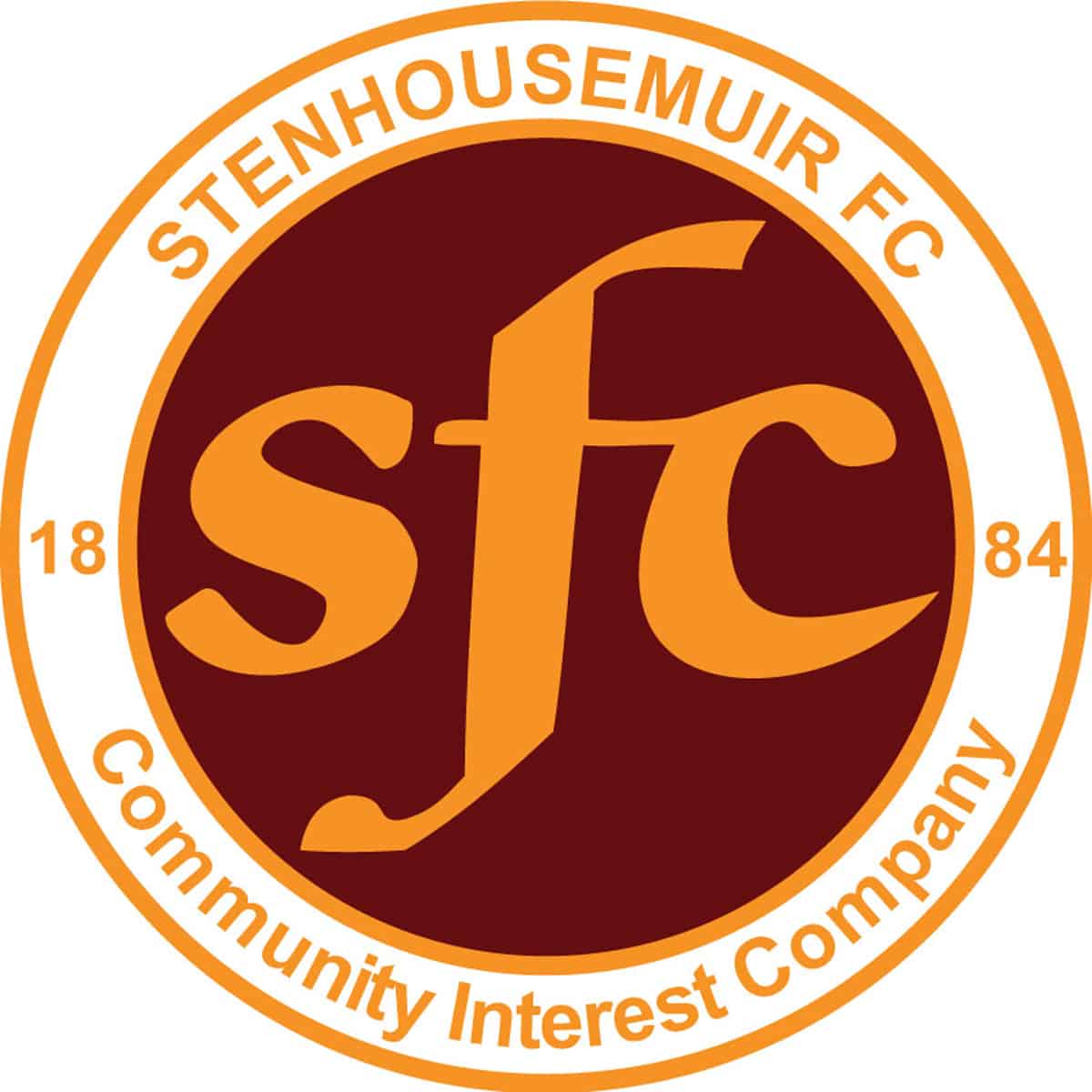 SPFL Ladbrokes League 1
Glebe Park, Brechin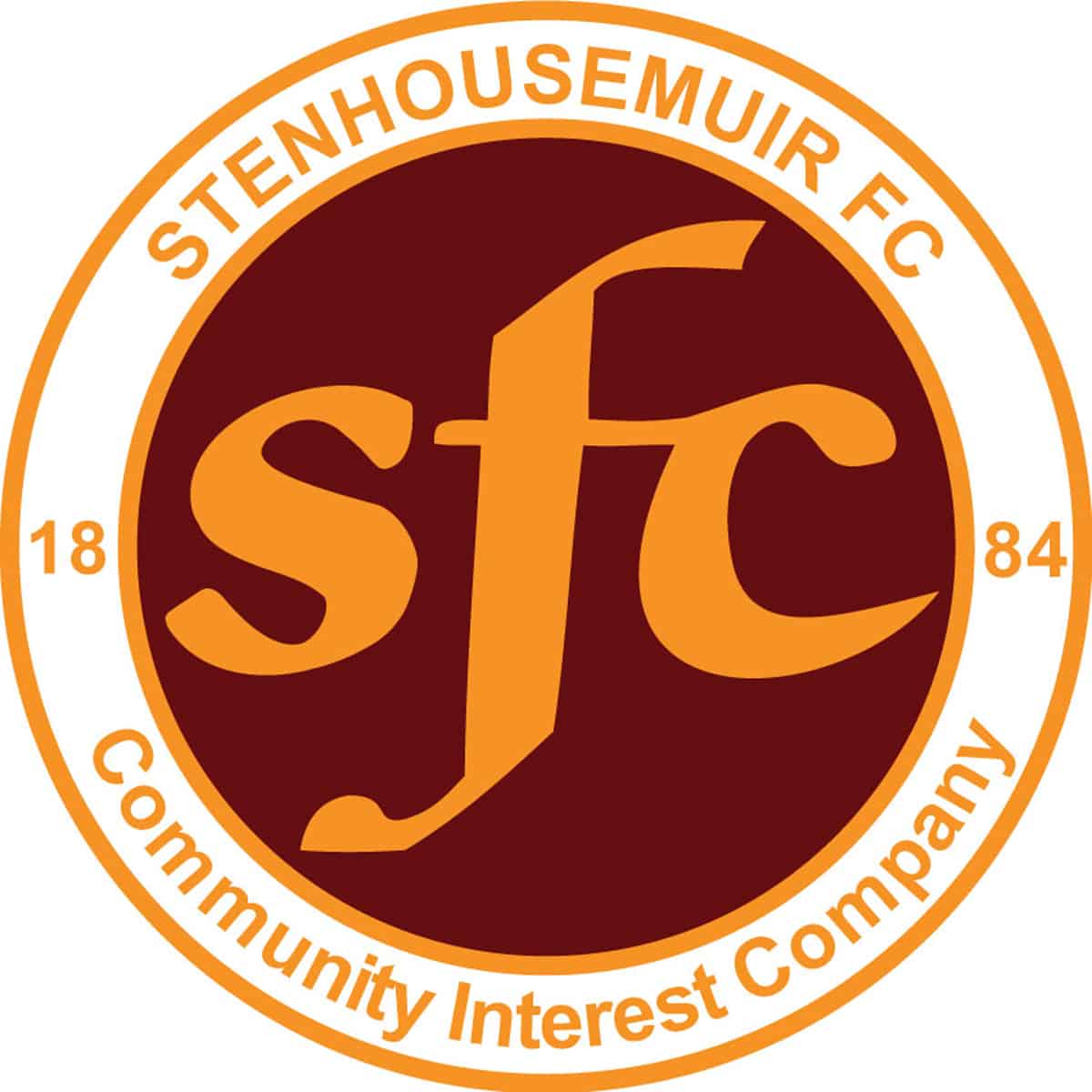 Betfred Cup
Palmerston Park, Dumfries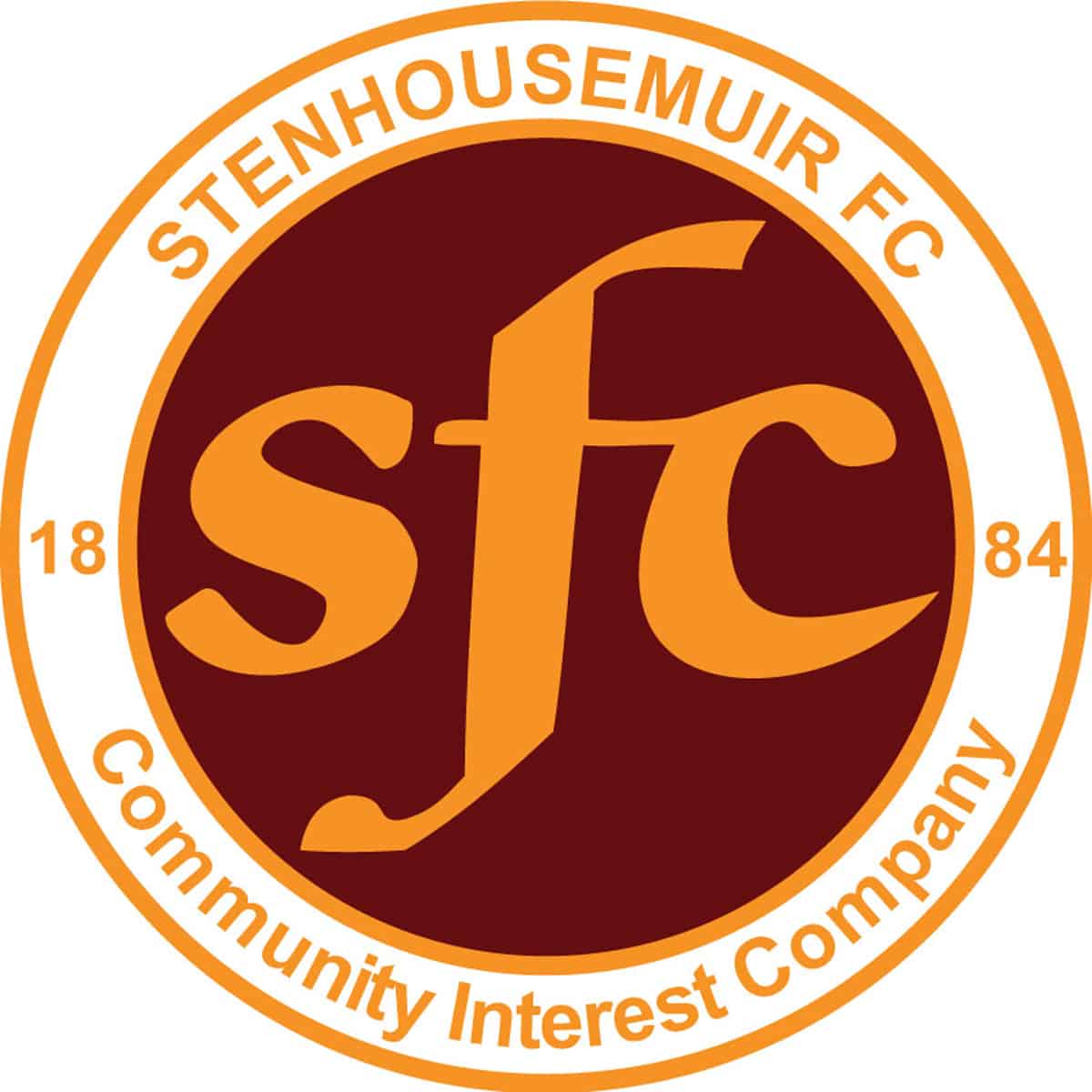 Betfred Cup
Ochilview Park Stenhousemuir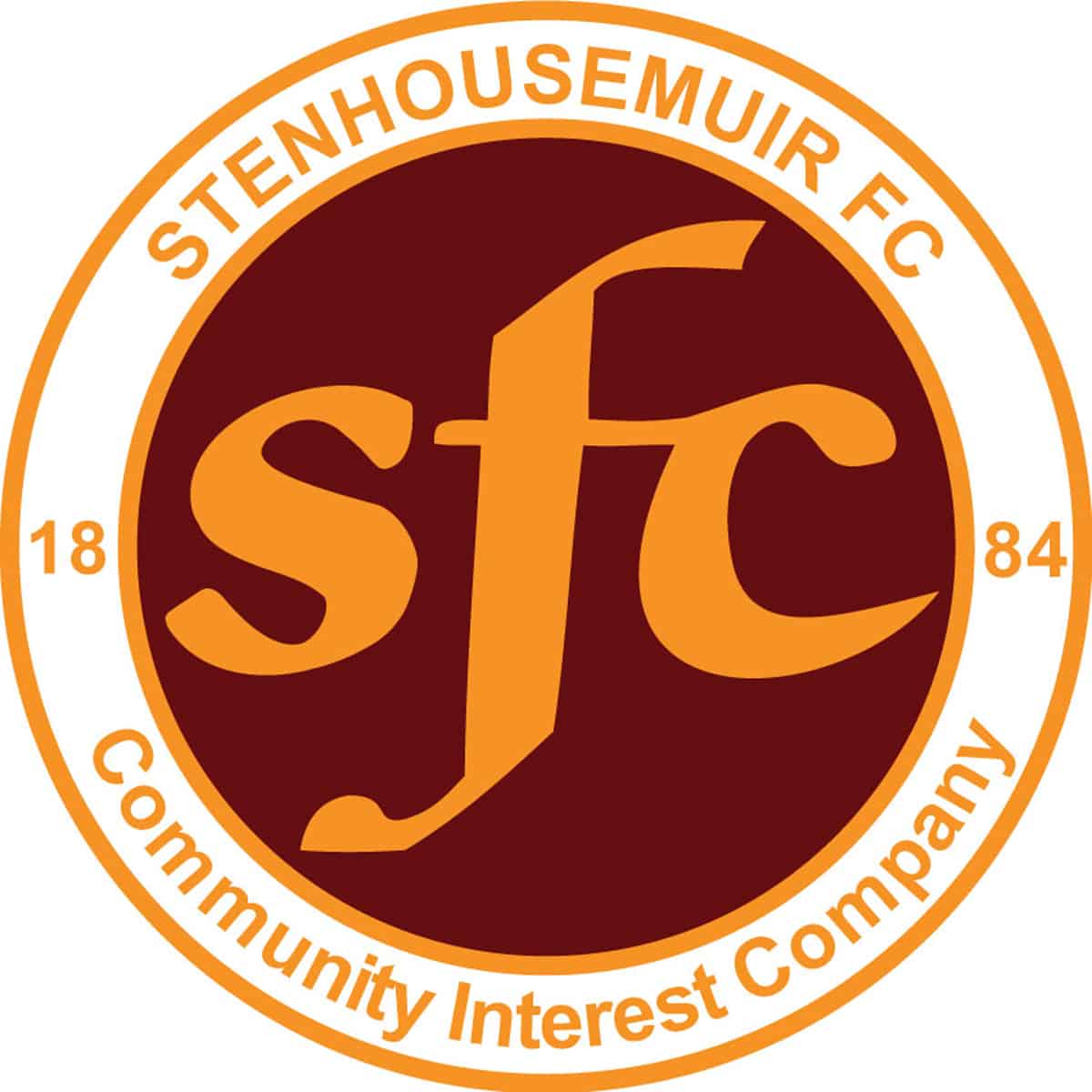 Betfred Cup
Excelsior Stadium, Airdrie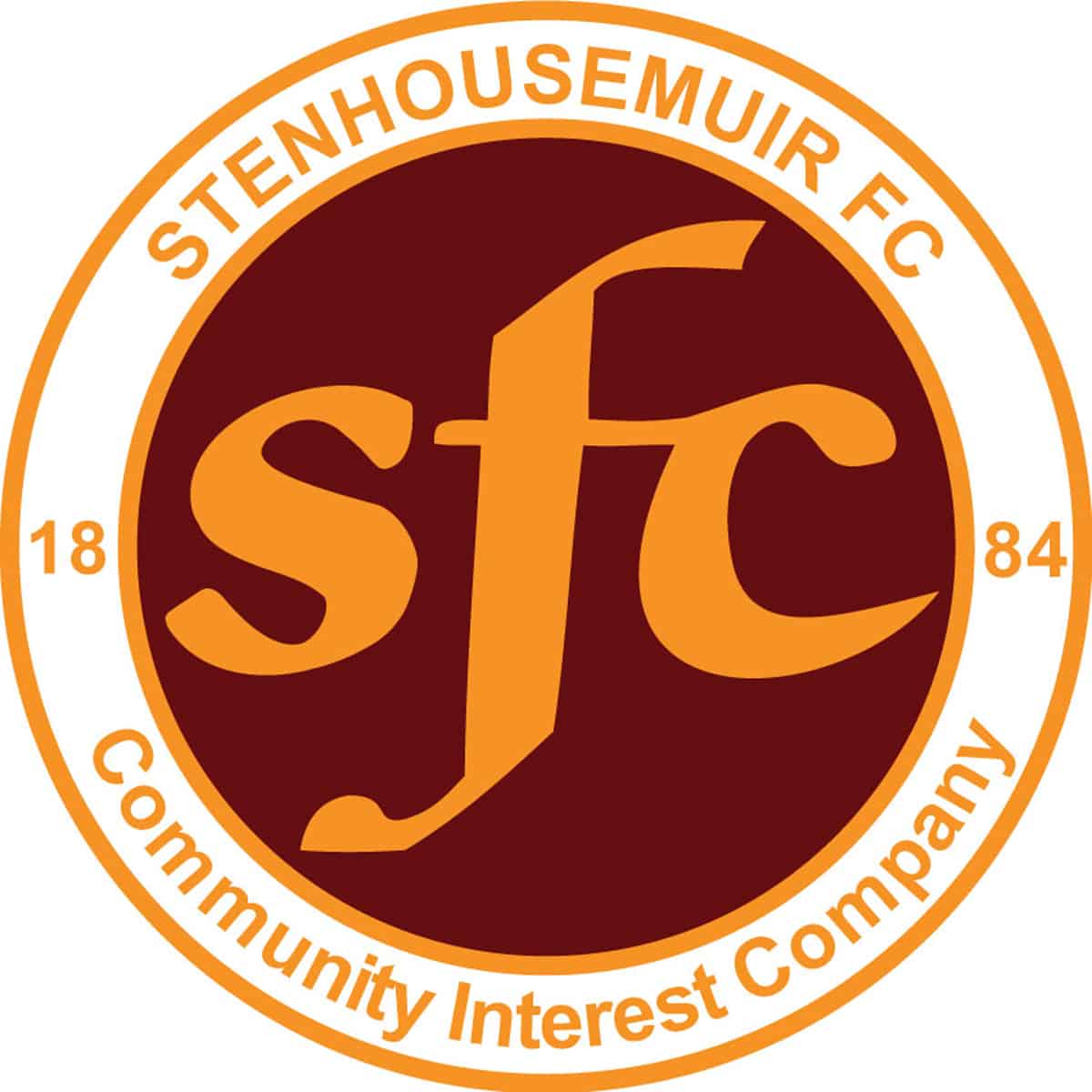 Betfred Cup
Ochilview Park Stenhousemuir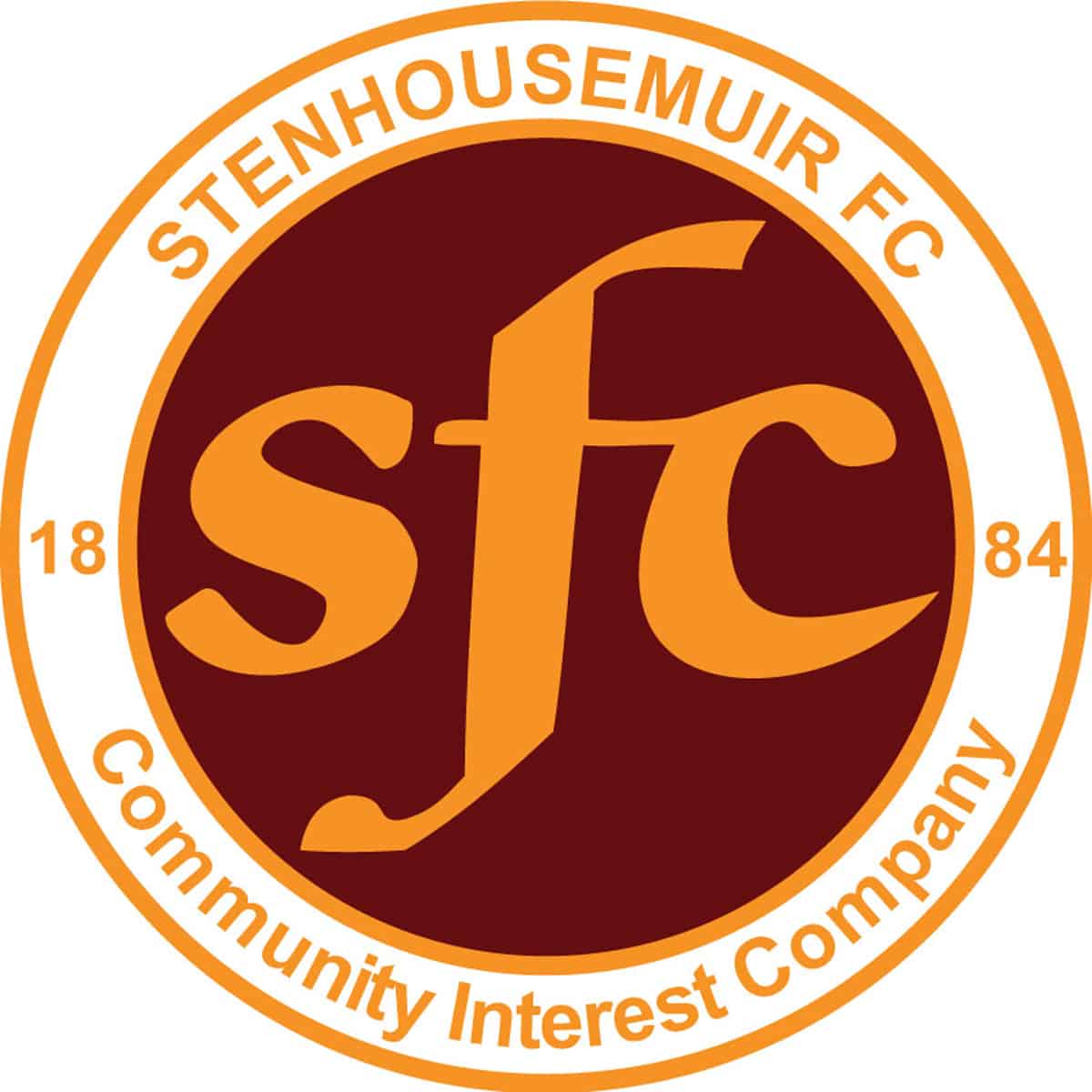 Friendly
Ochilview Park Stenhousemuir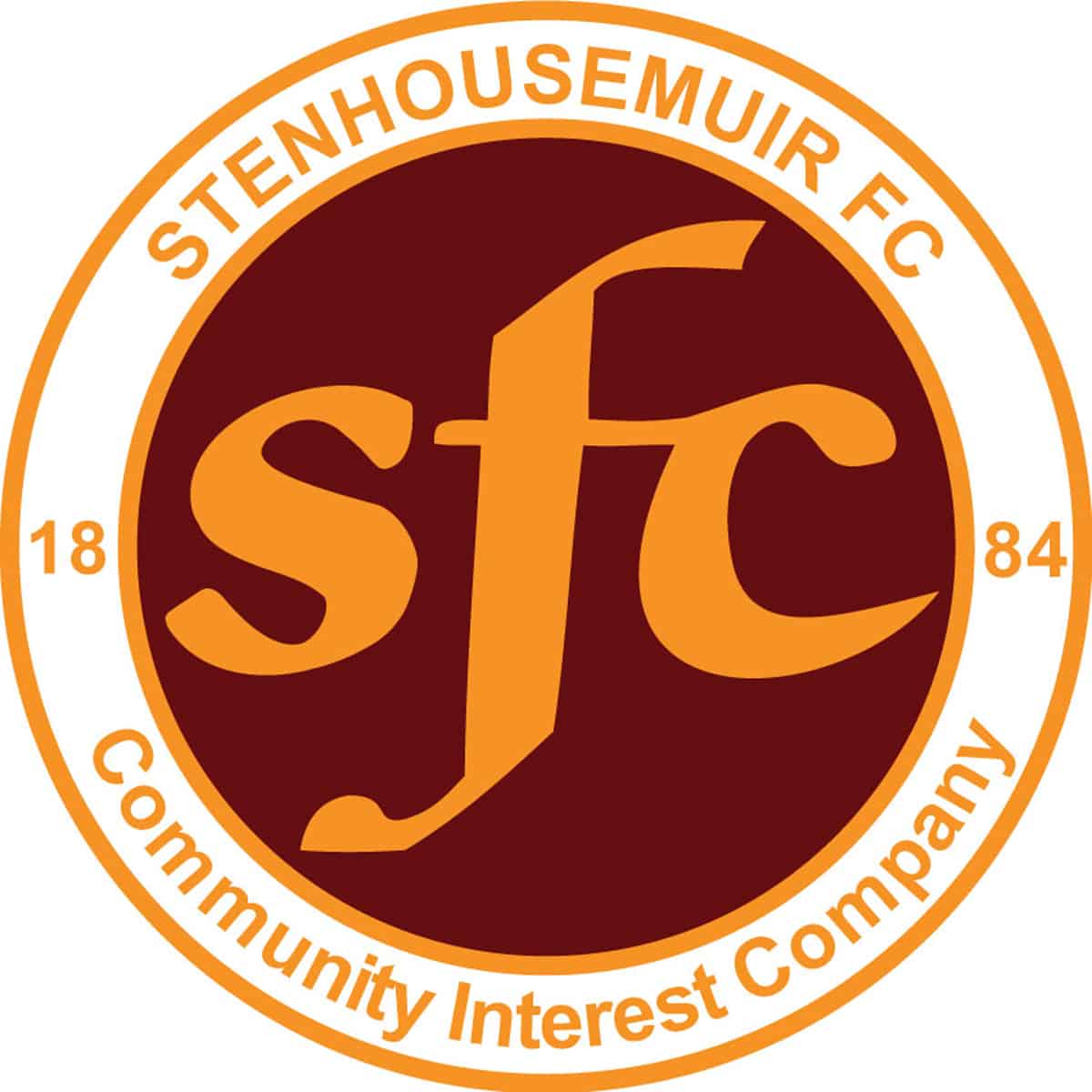 Friendly
Ochilview Park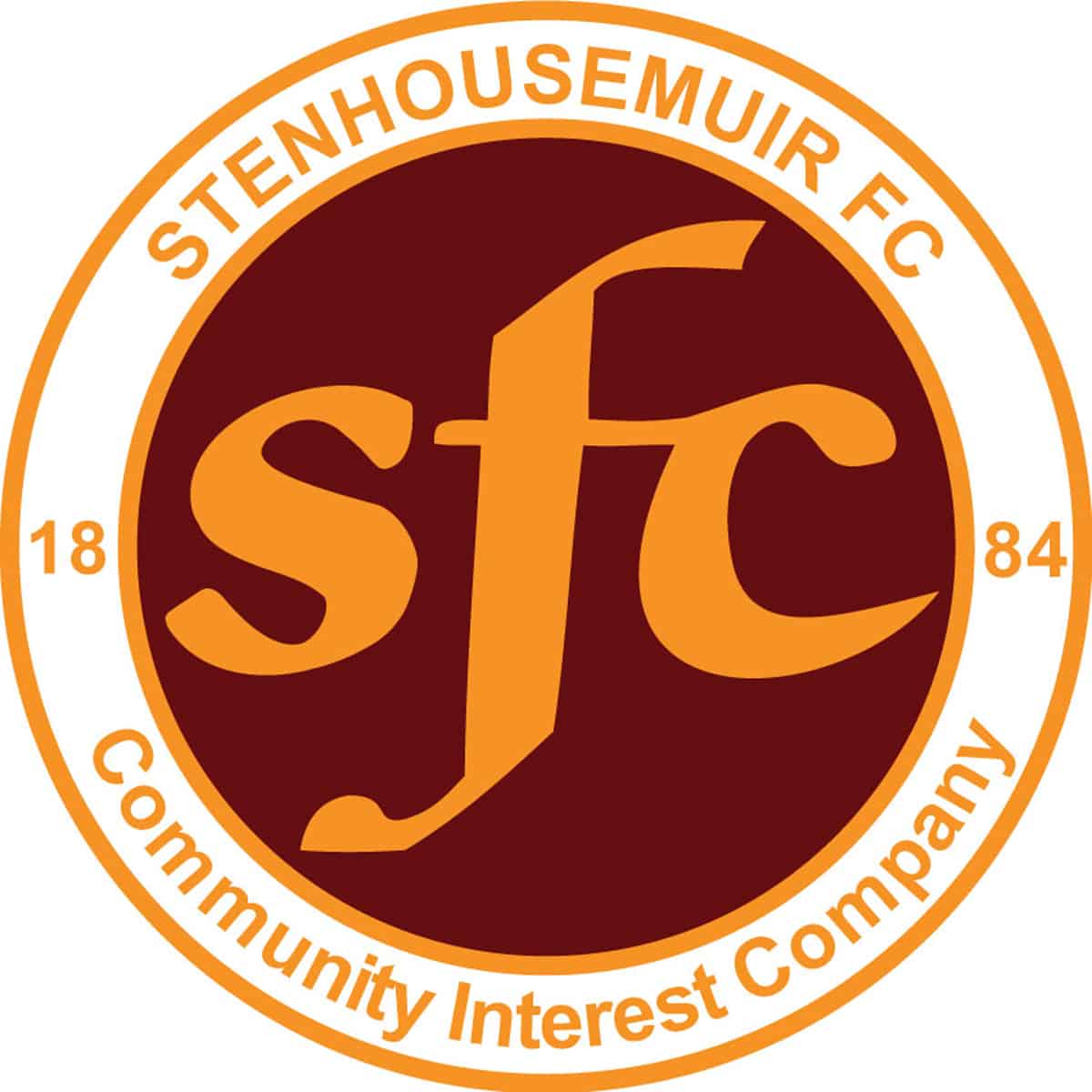 Friendly
Ochilview Park Stenhousemuir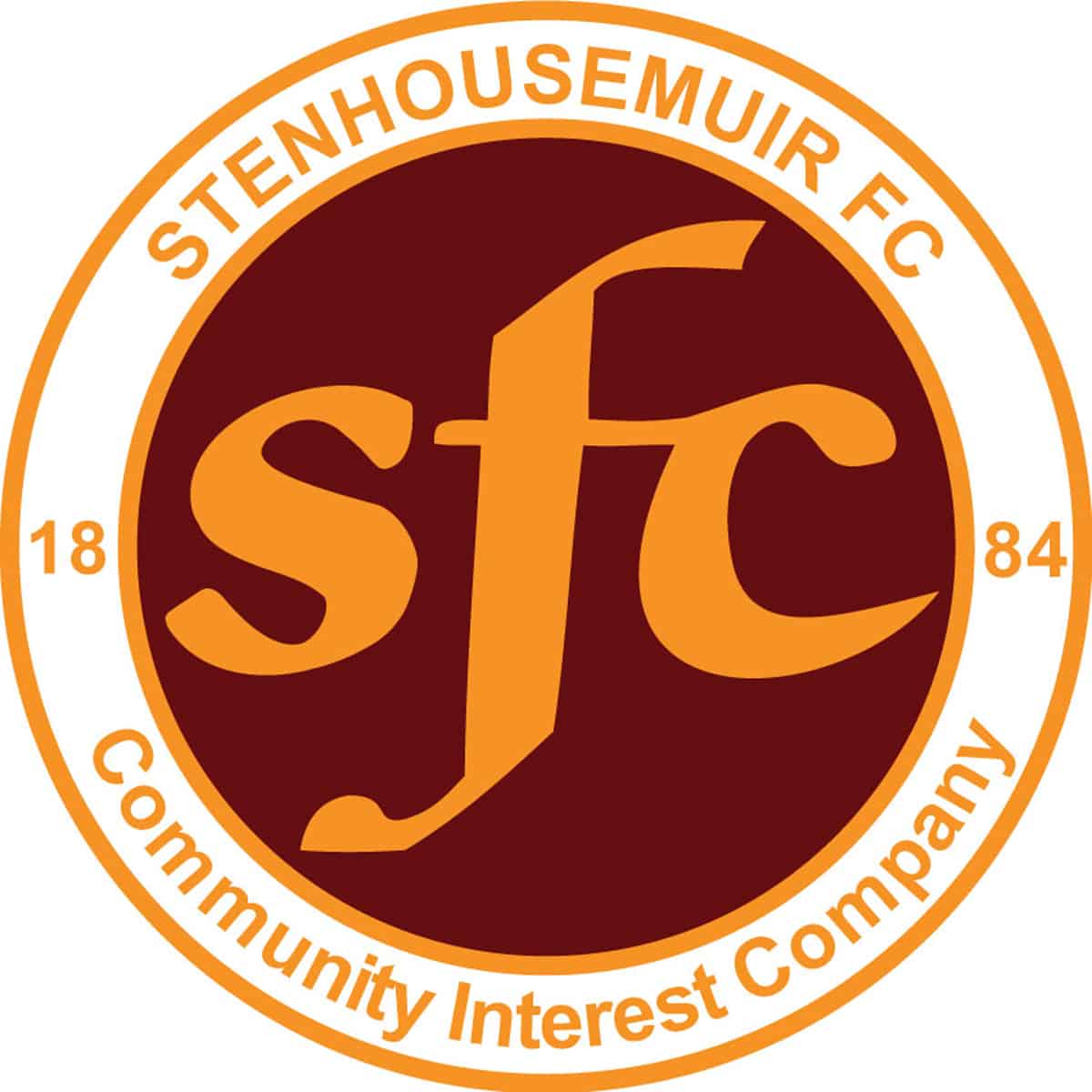 Friendly
Ochilview Park Stenhousemuir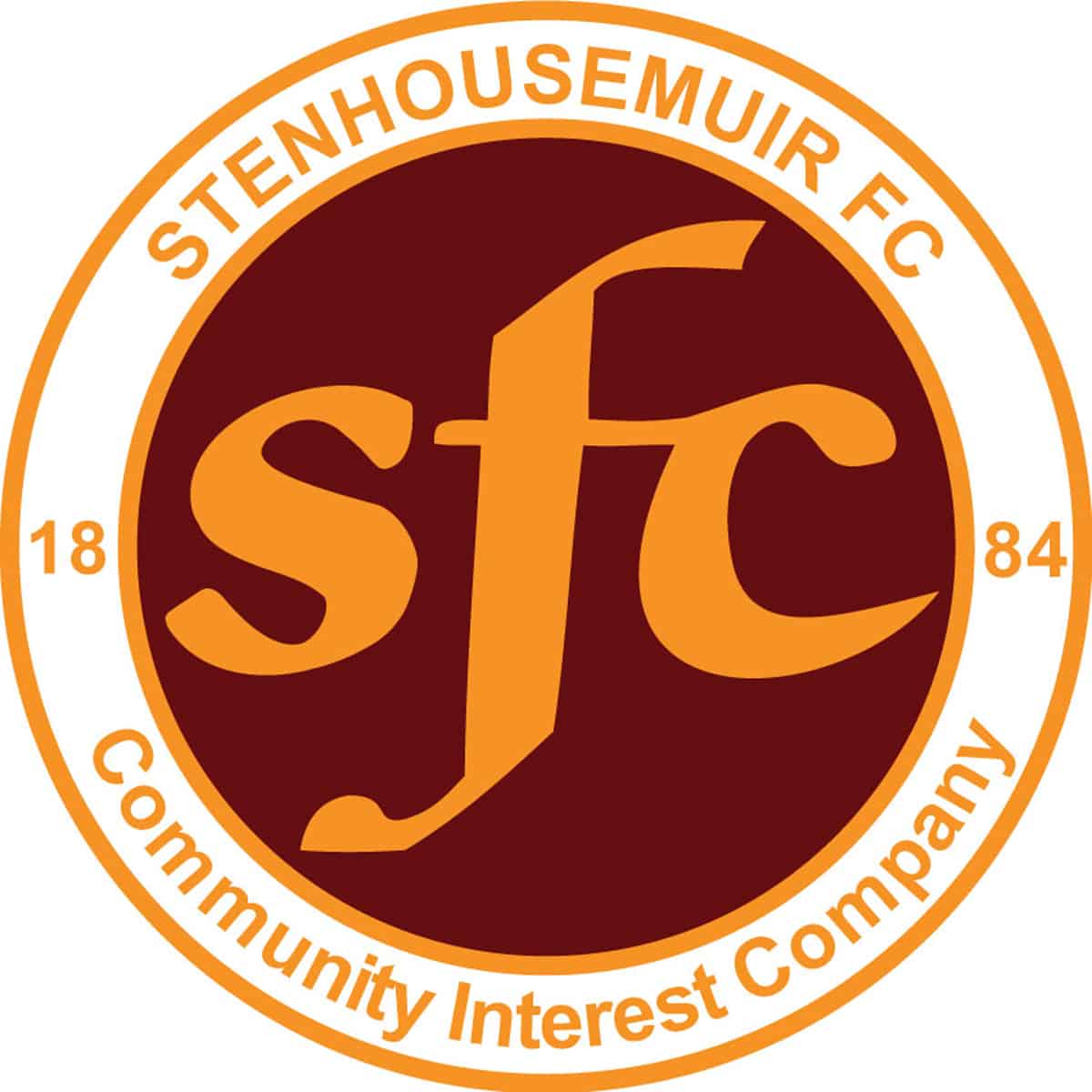 SPFL Ladbrokes League 1
Ochilview Park Stenhousemuir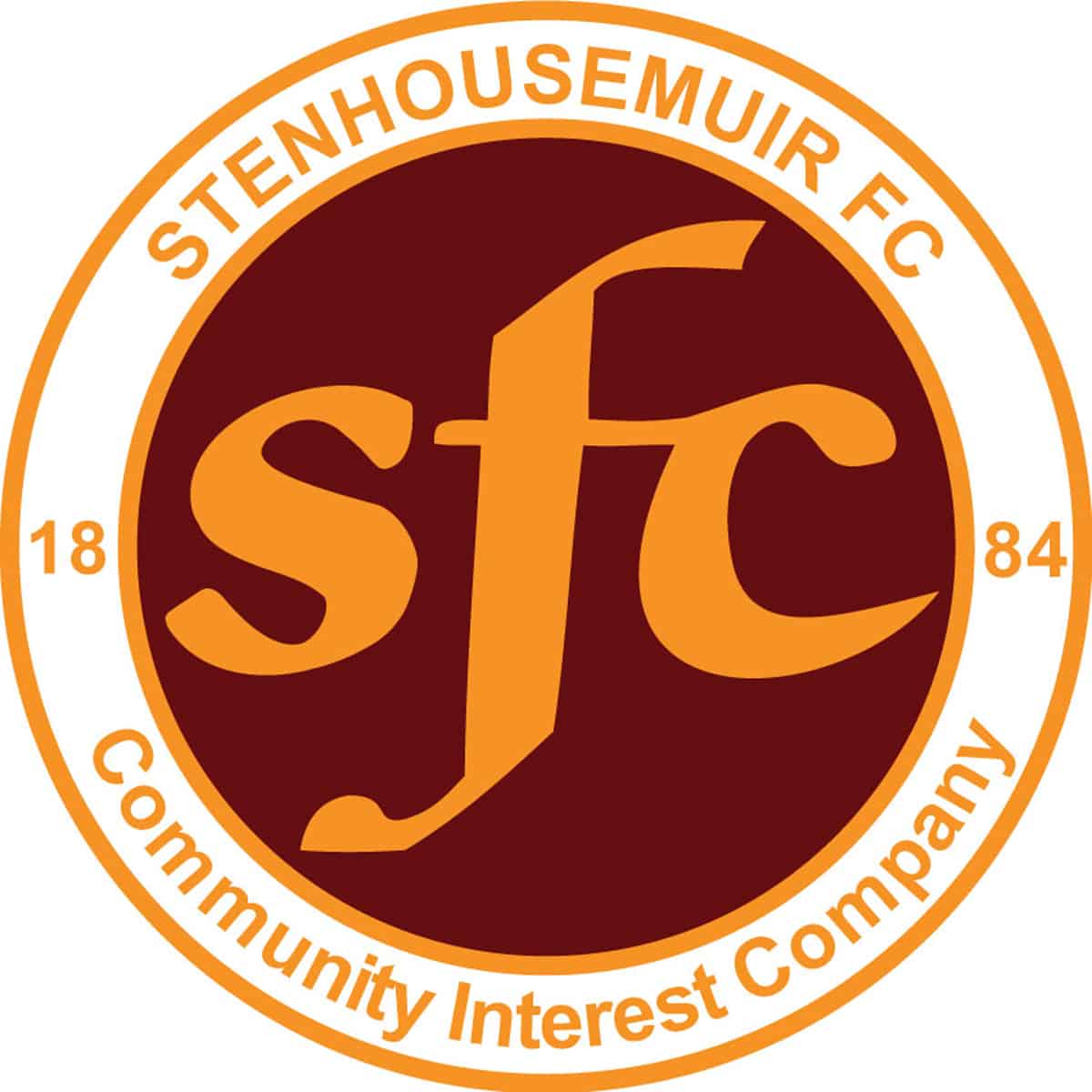 SPFL Ladbrokes League 1
Central Park Cowdenbeath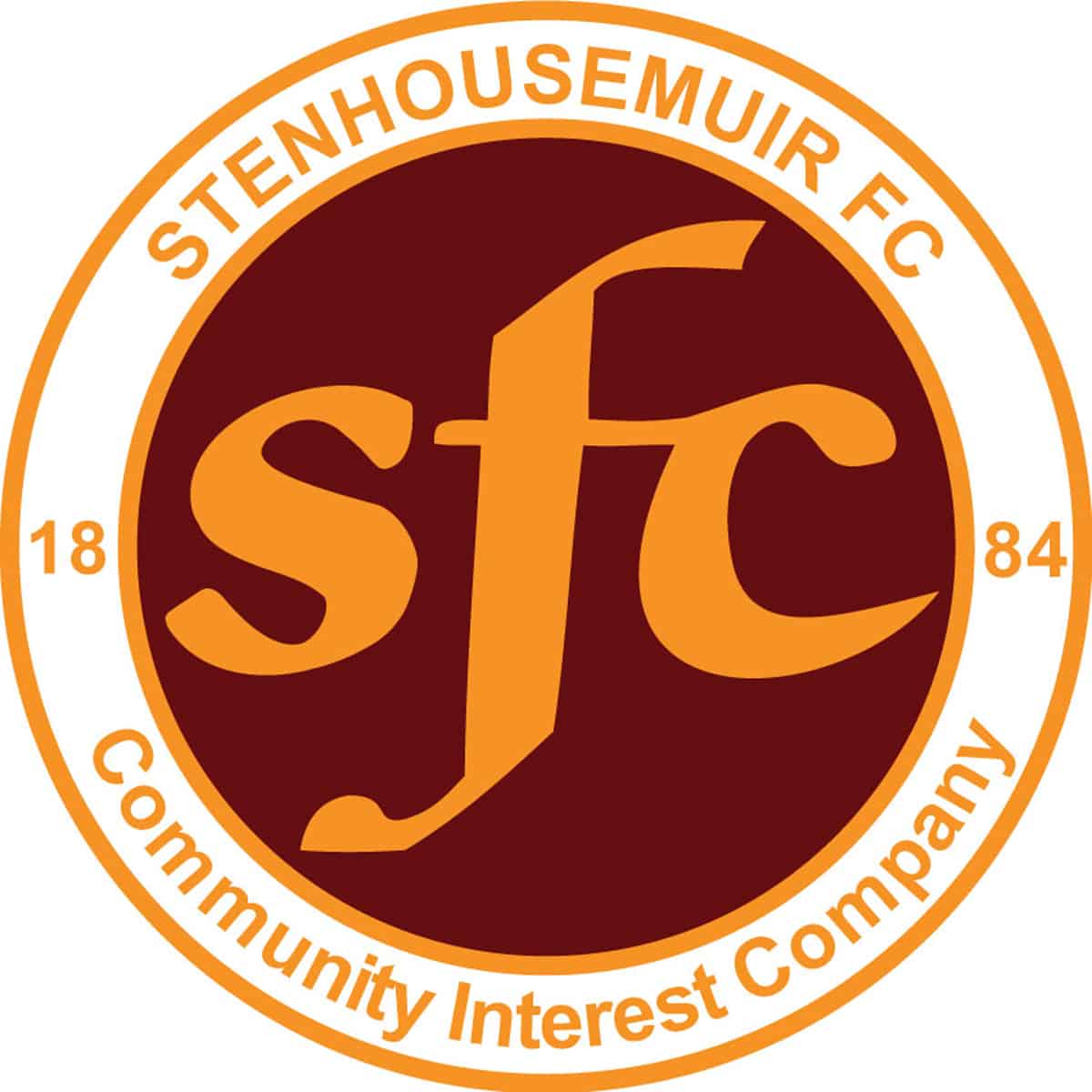 SPFL Ladbrokes League 1
Ochilview Park Stenhousemuir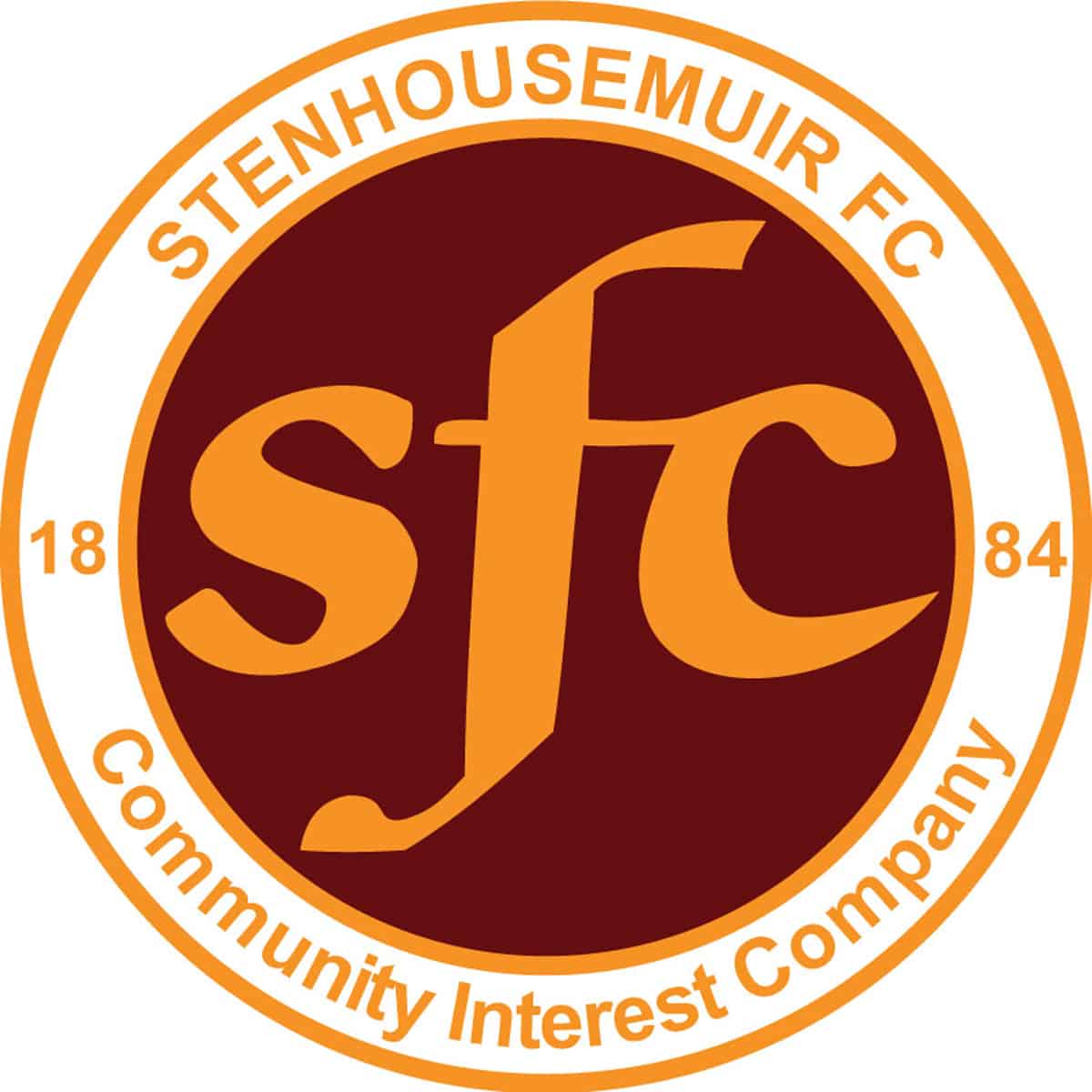 SPFL Ladbrokes League 1
Excelsior Stadium, Airdrie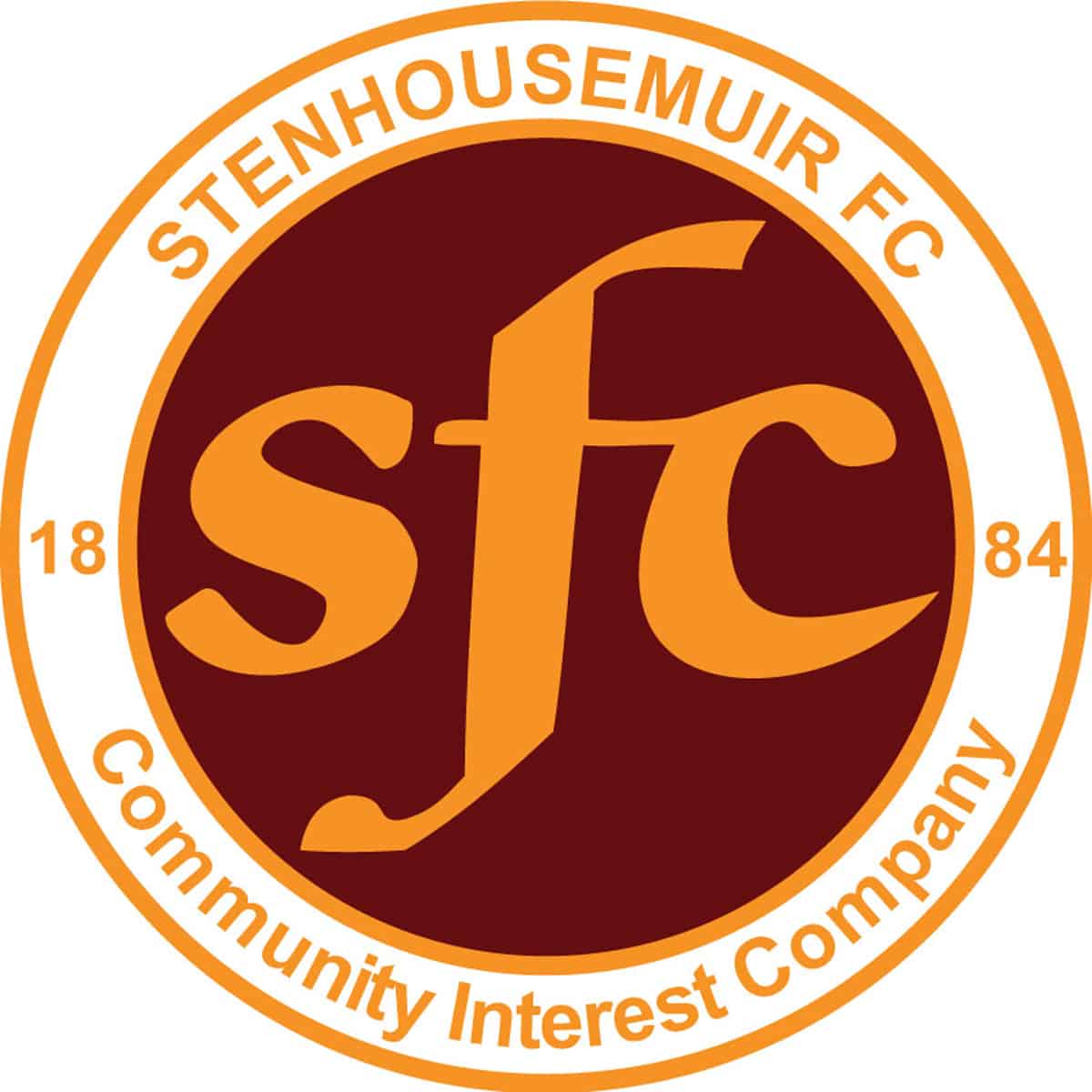 Stirlingshire Cup
Indodrill Stadium, Alloa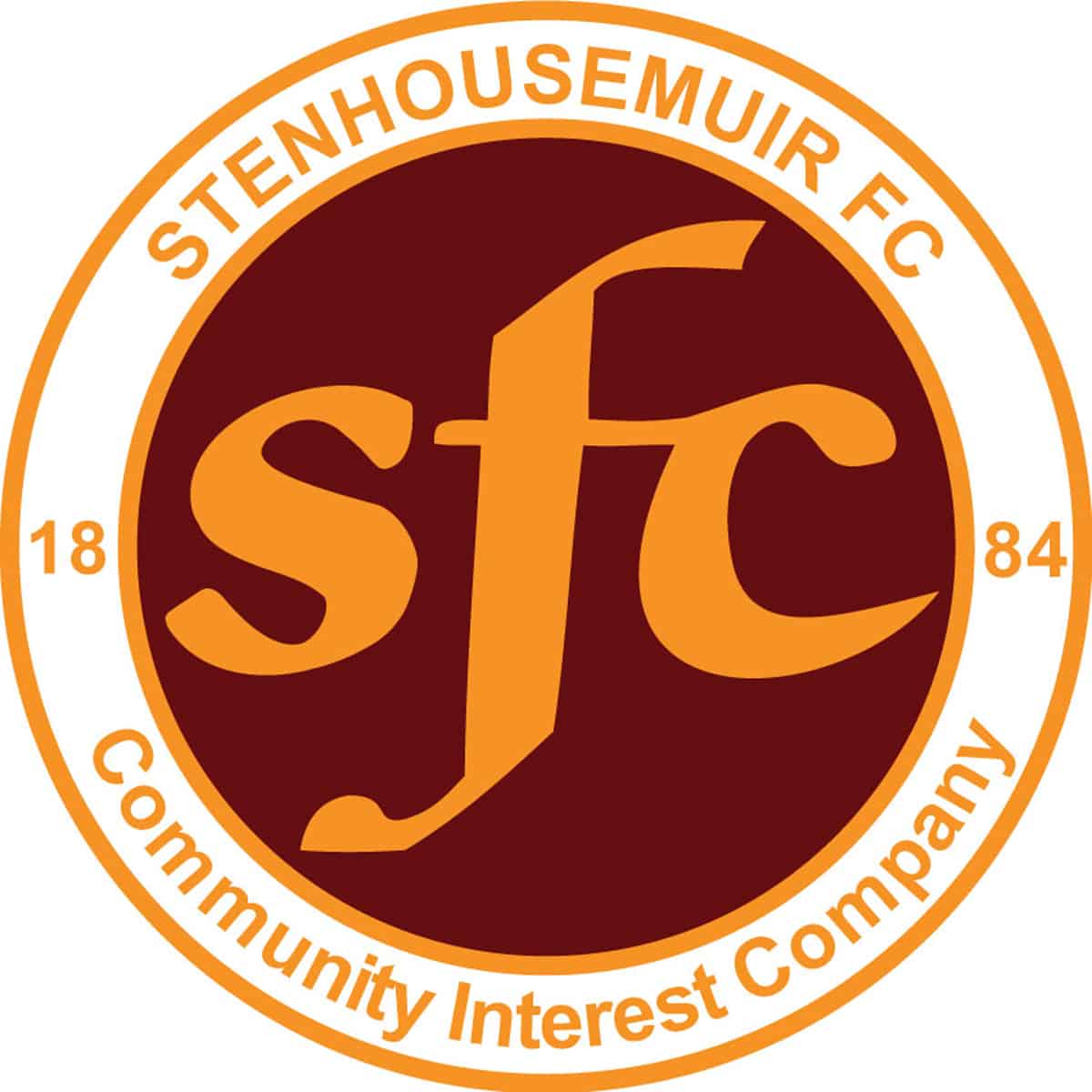 SPFL Ladbrokes League 1
Glebe Park, Brechin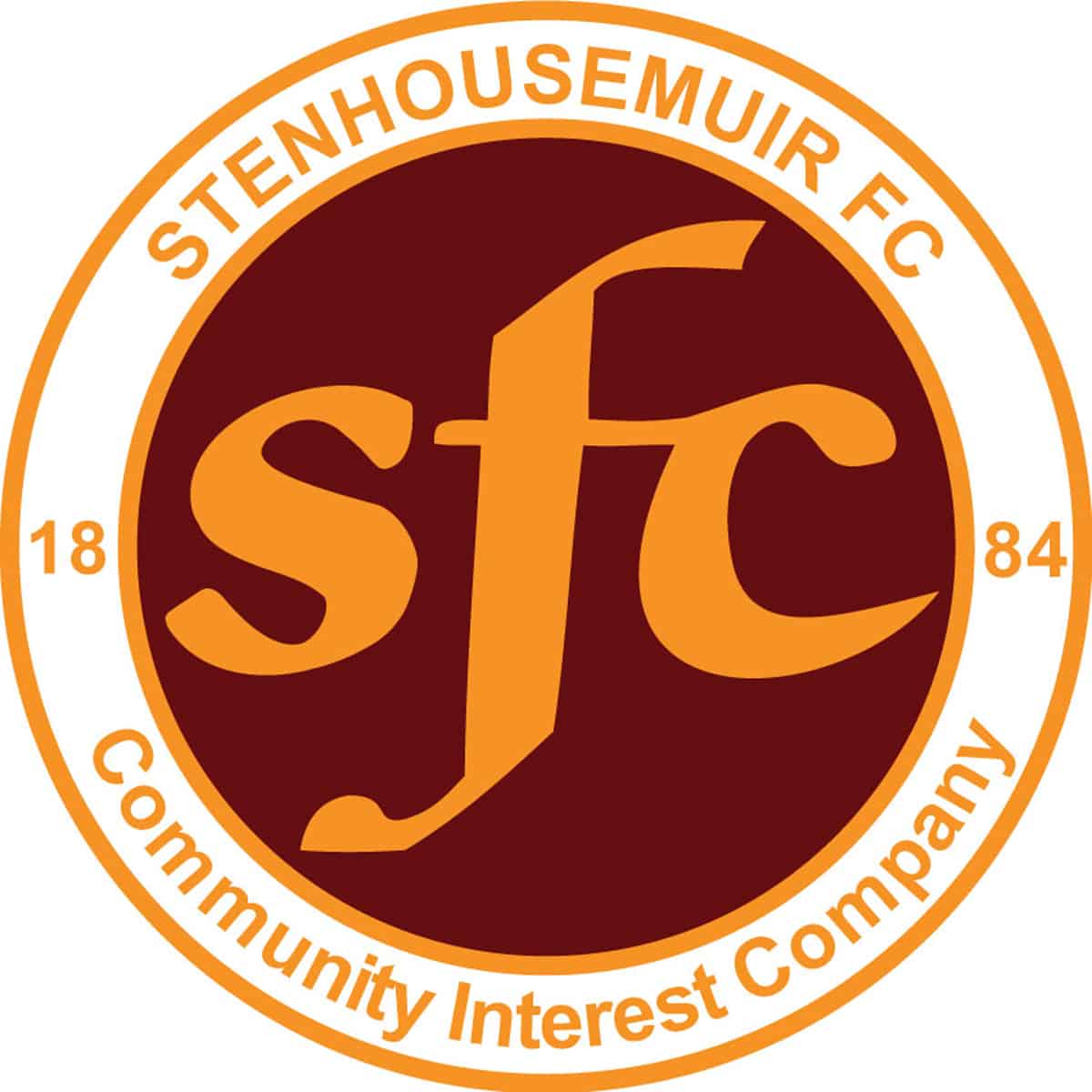 SPFL Ladbrokes League 1
Ochilview Park Stenhousemuir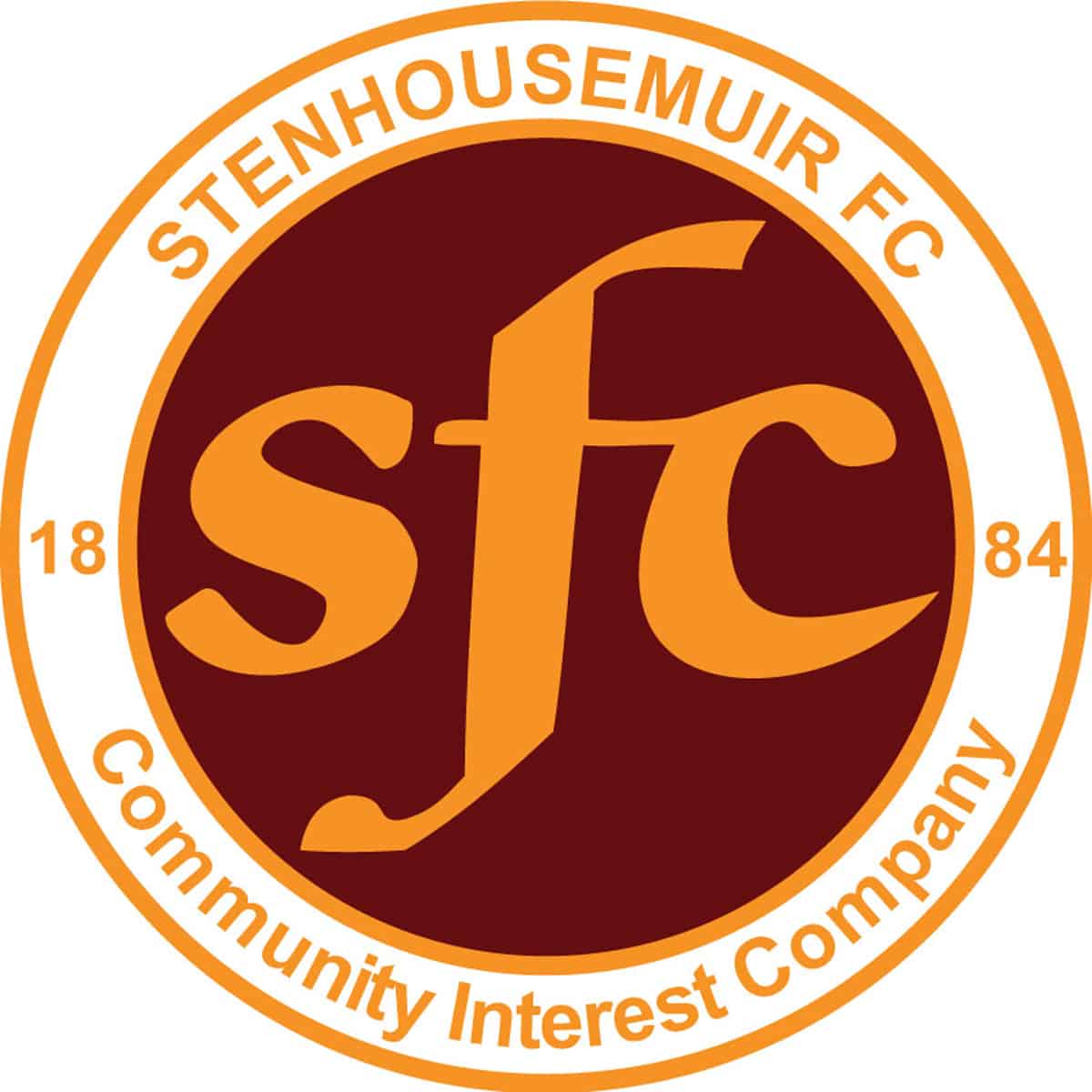 SPFL Ladbrokes League 1
Stair Park, Stranraer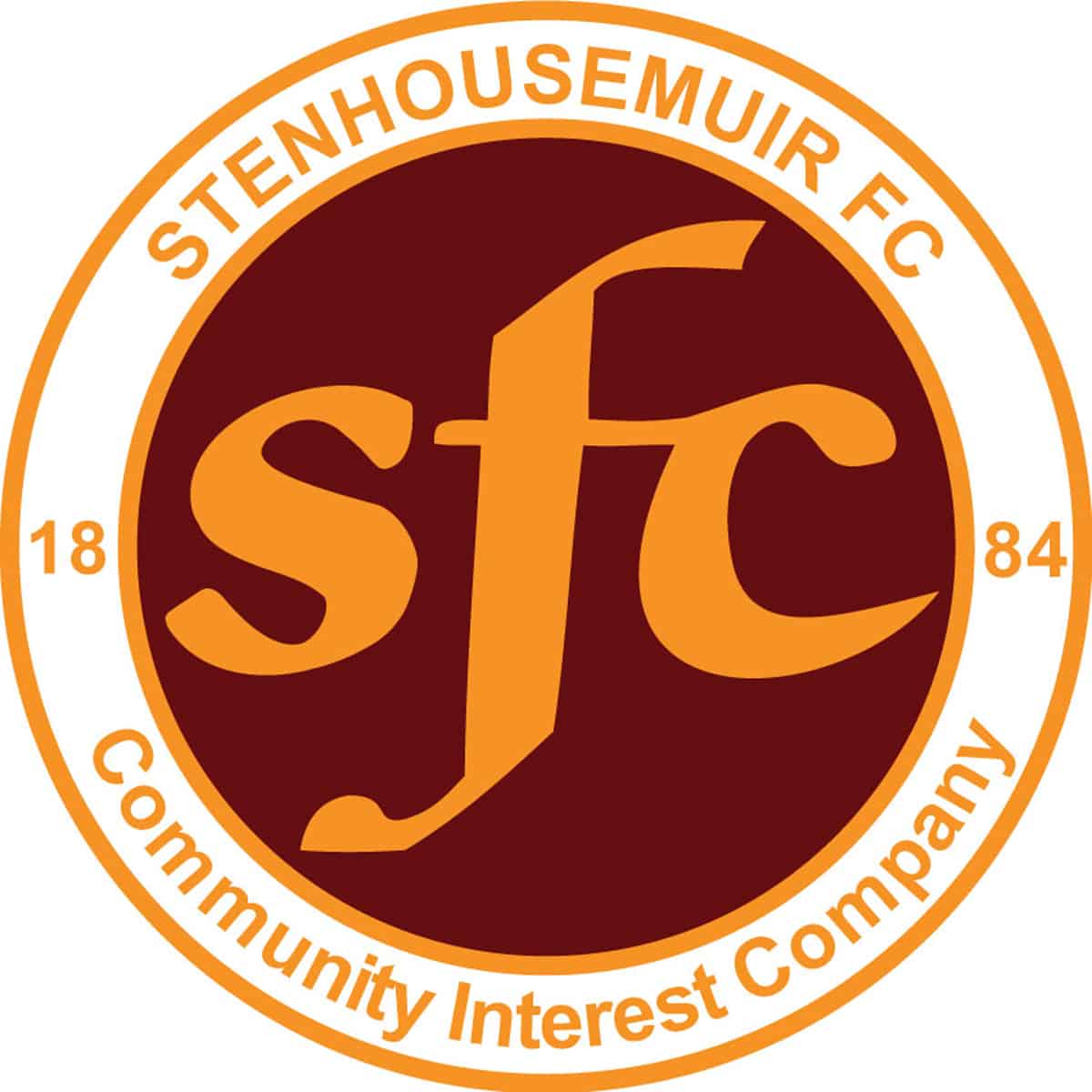 SPFL Ladbrokes League 1
Ochilview Park Stenhousemuir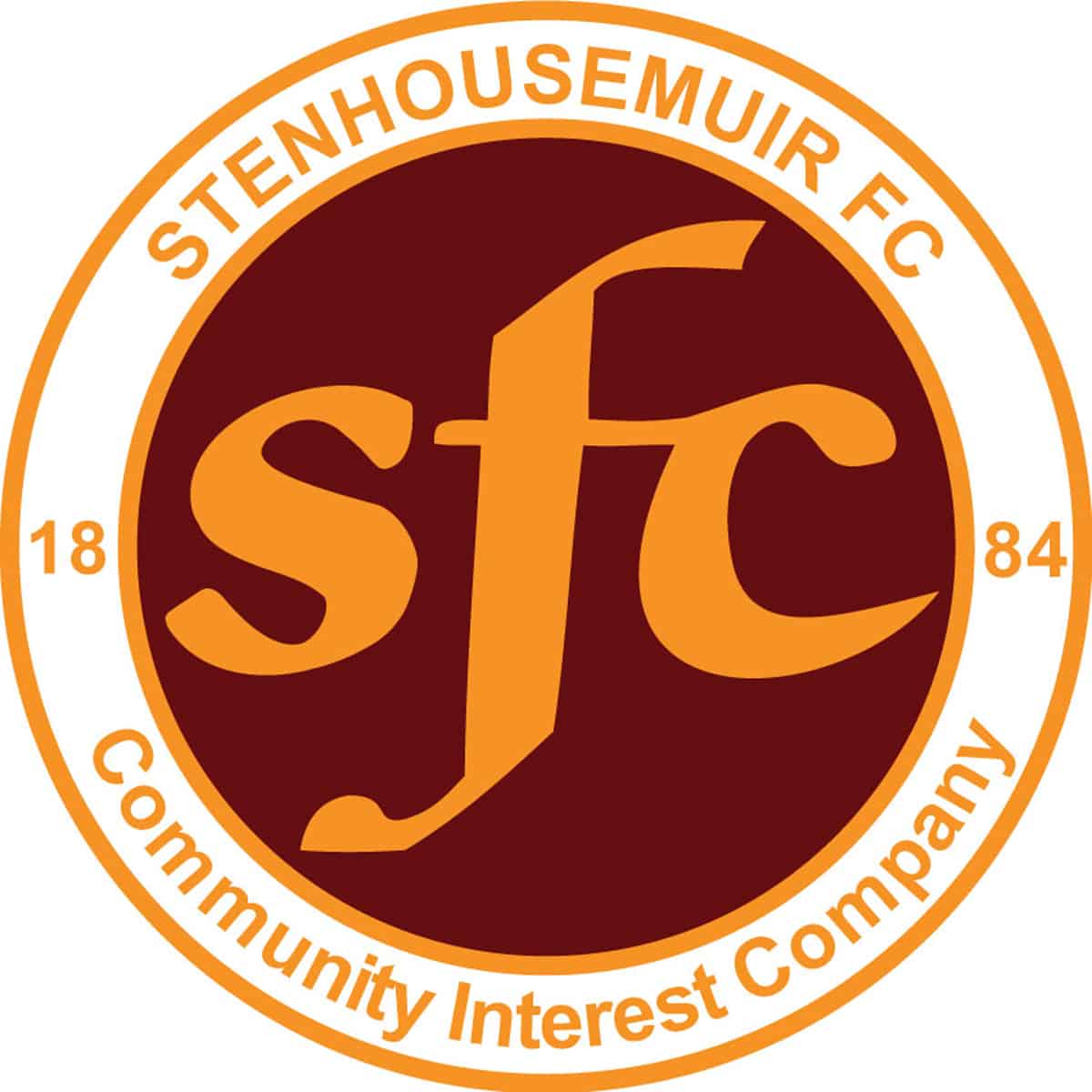 SPFL Ladbrokes League 1
Somerset Park,Ayr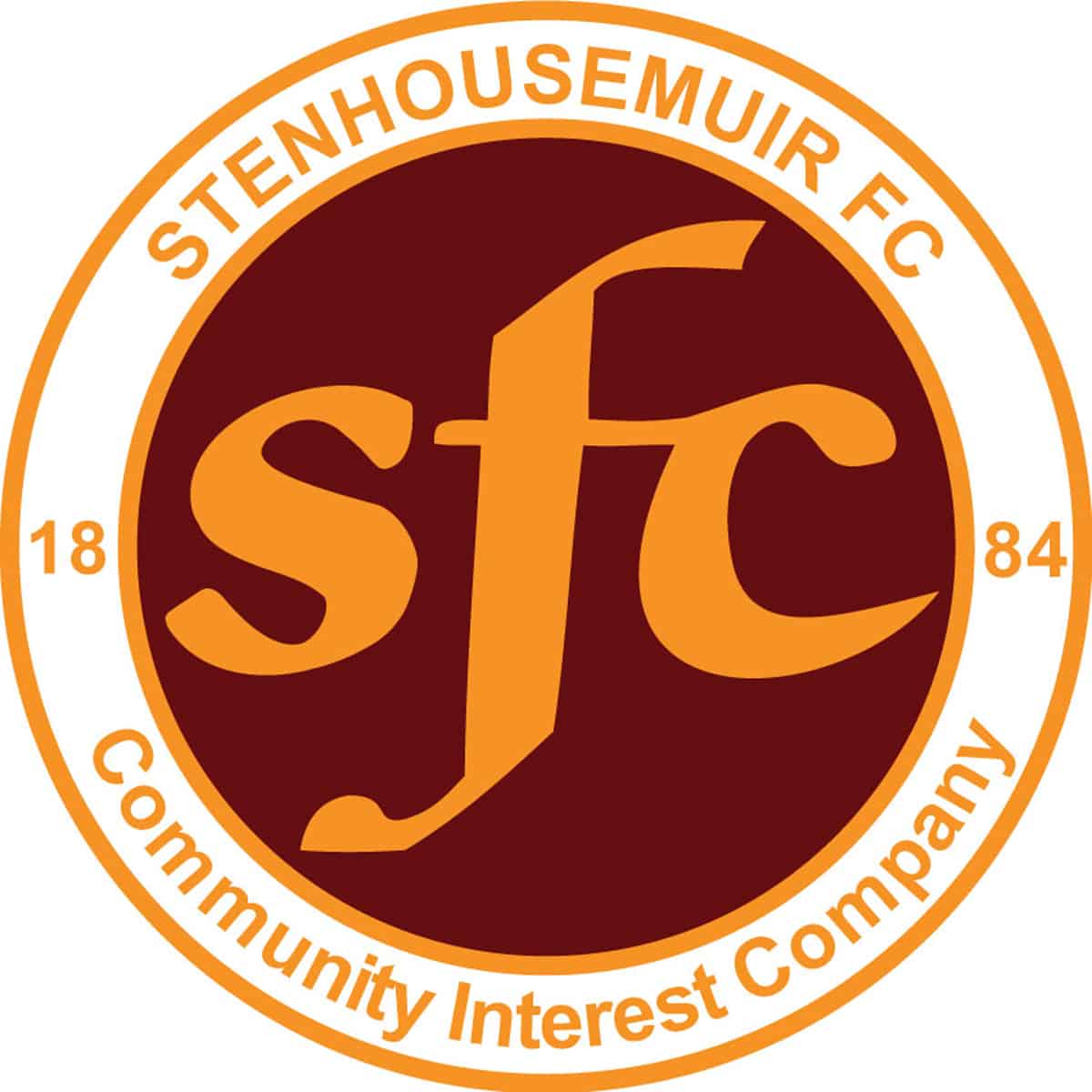 SPFL Ladbrokes League 1
East End Park, Dunfermline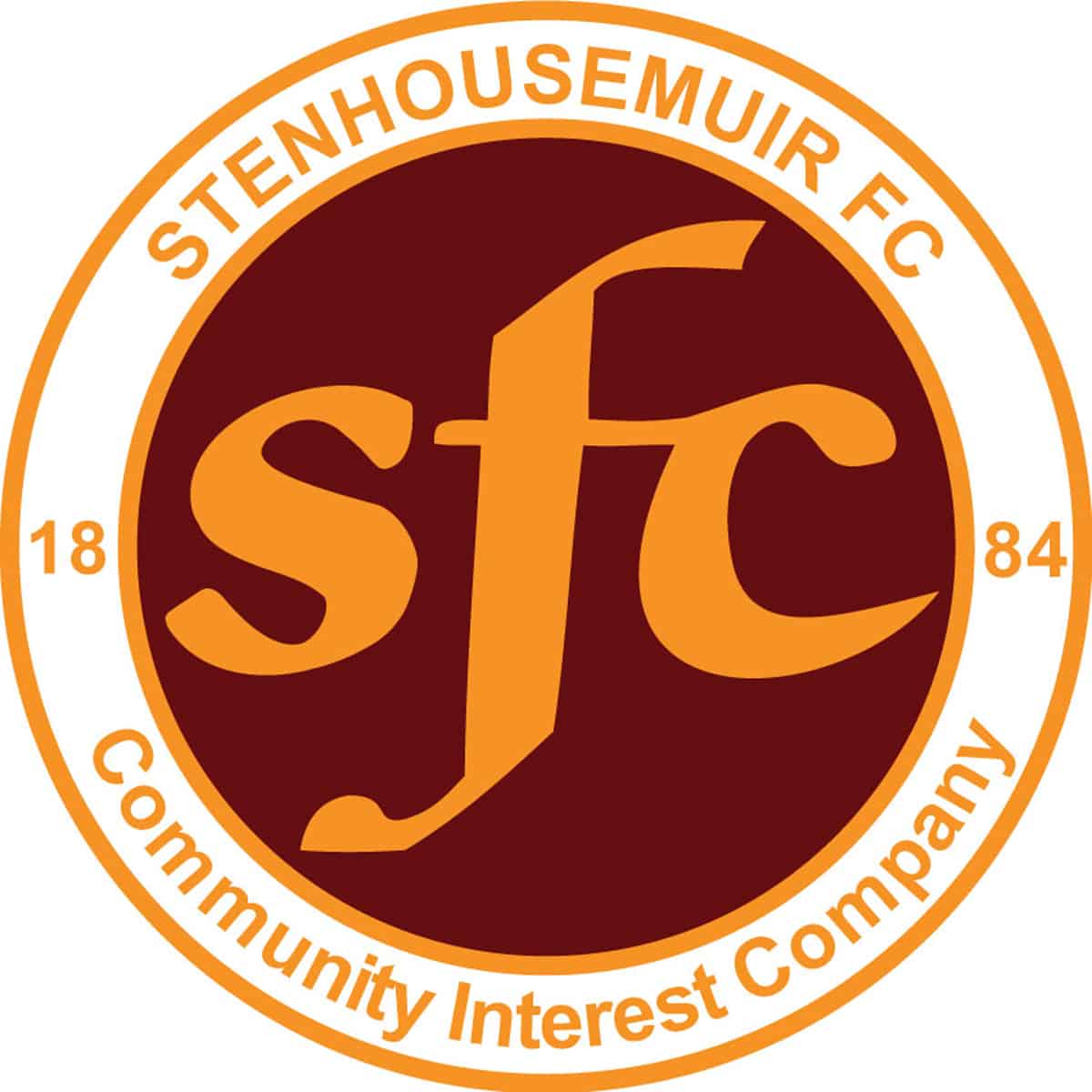 SPFL Ladbrokes League 1
Cliftonhill Stadium Coatbridge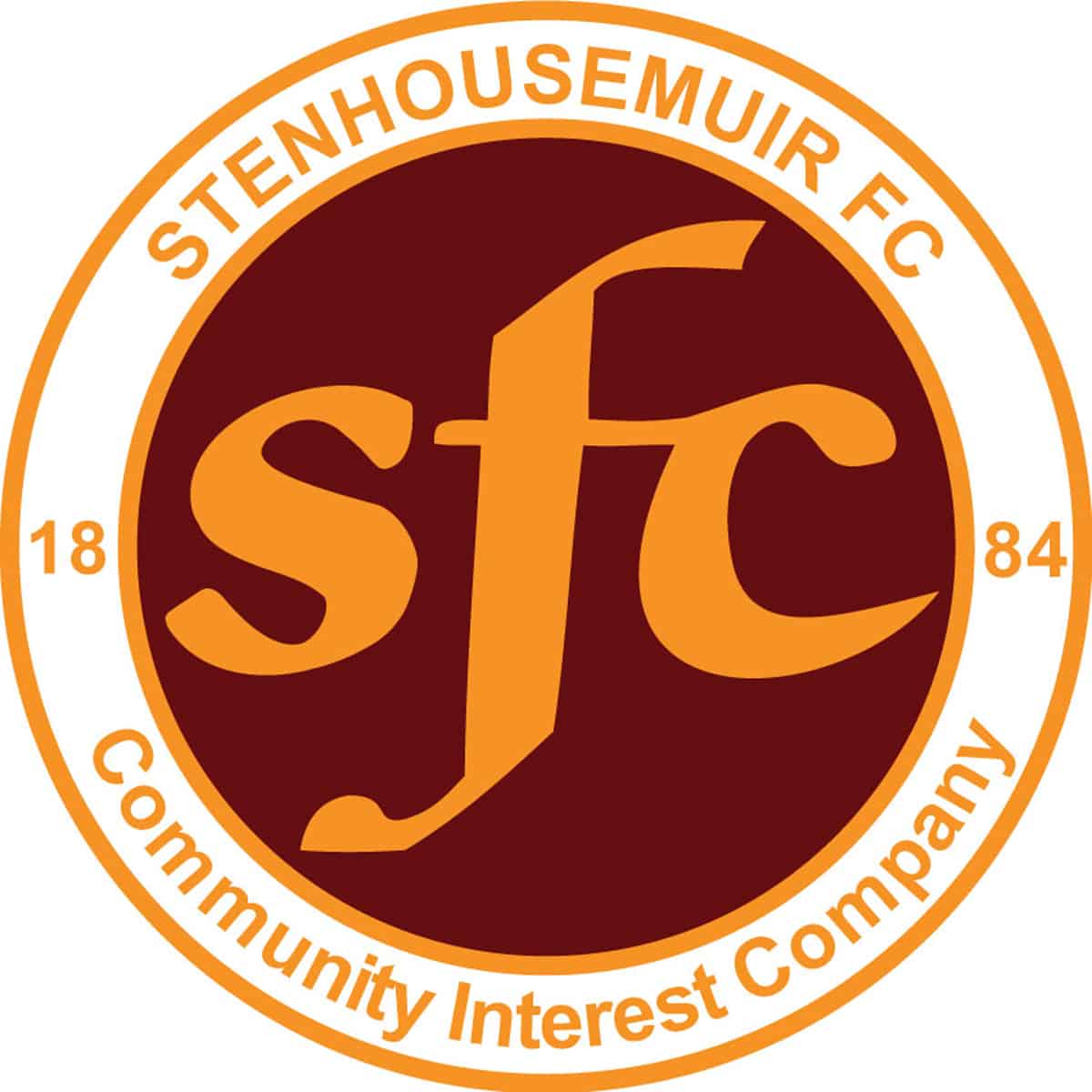 SPFL Ladbrokes League 1
Ochilview Park Stenhousemuir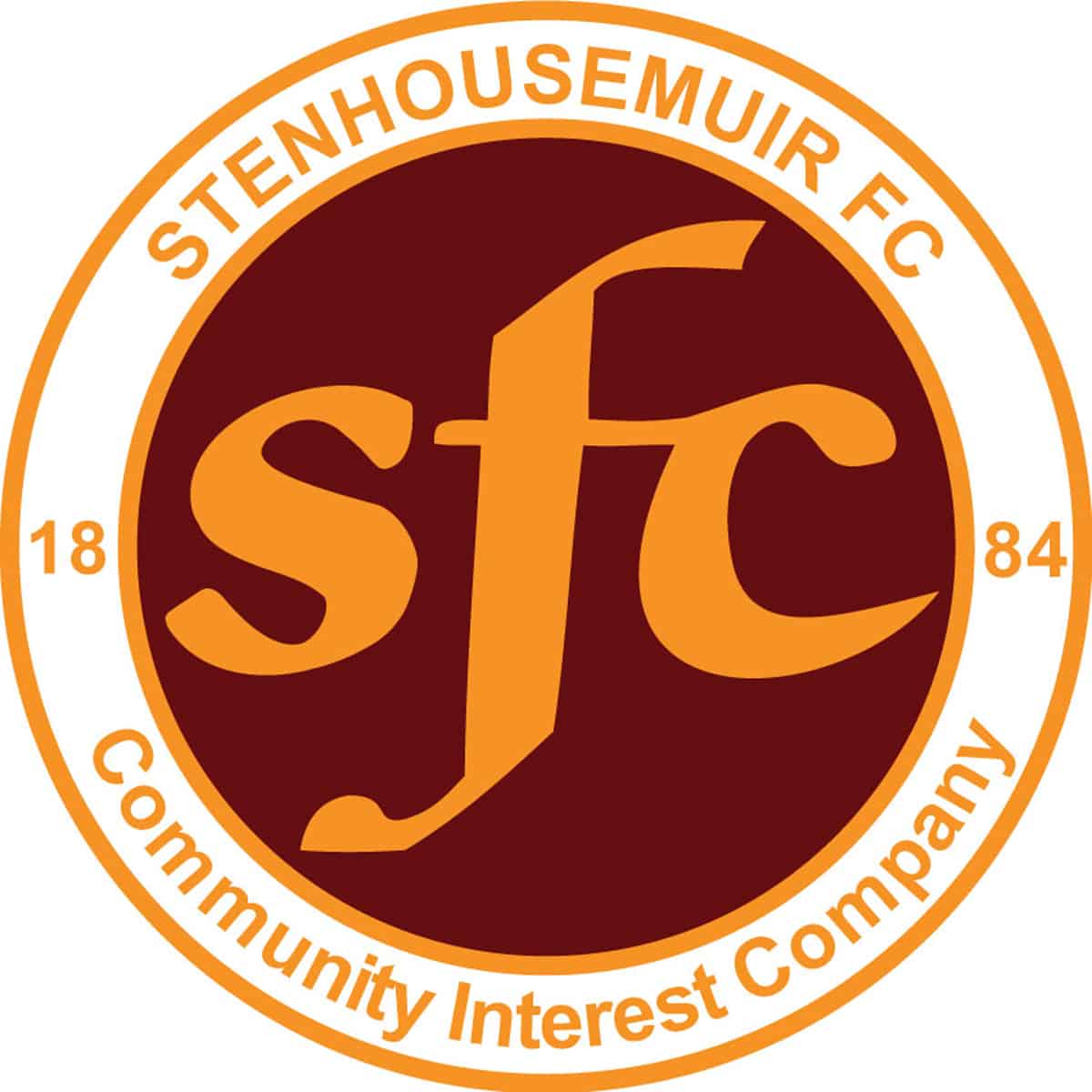 SPFL Ladbrokes League 1
Ochilview Park Stenhousemuir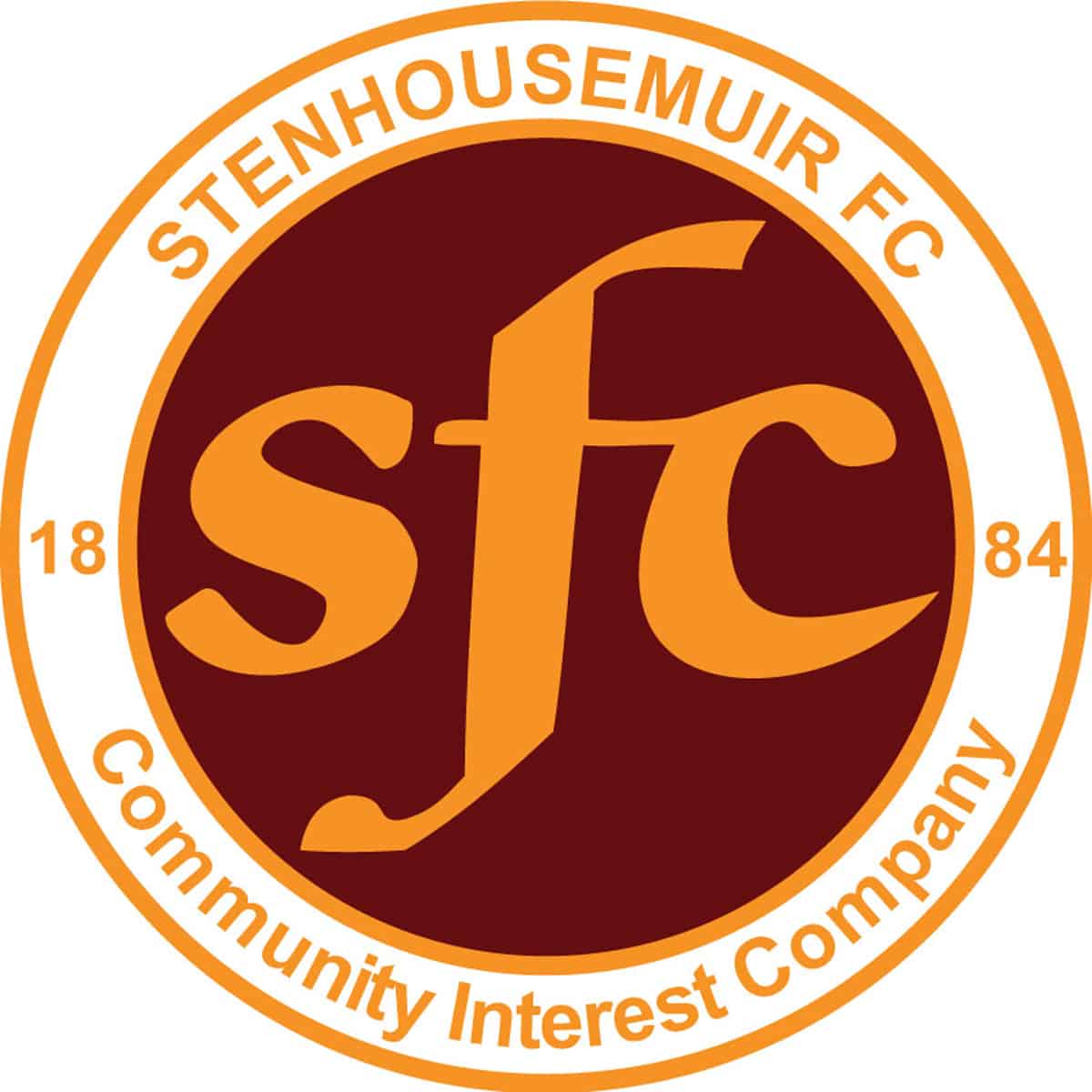 SPFL Ladbrokes League 1
Ochilview Park Stenhousemuir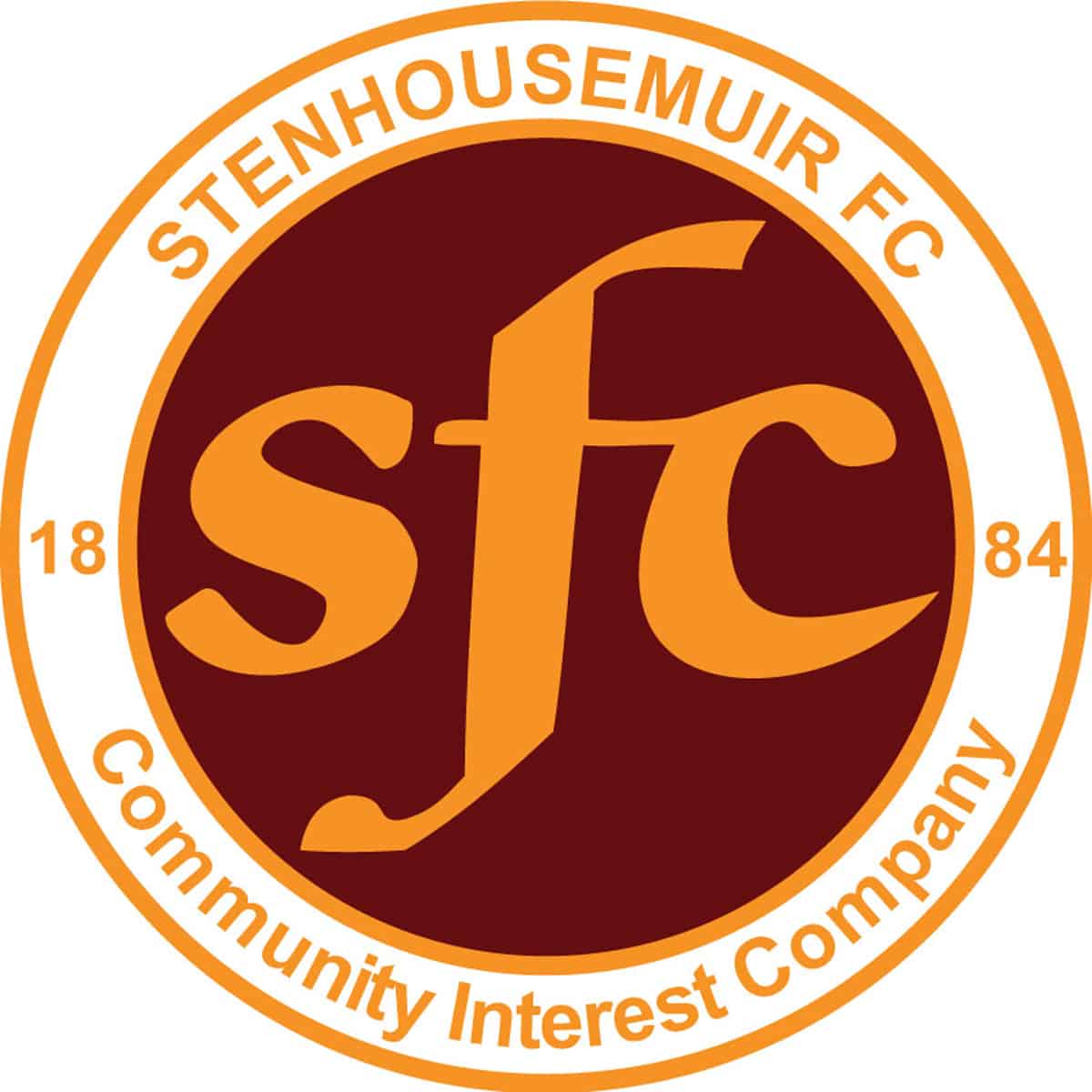 SPFL Ladbrokes League 1
Ochilview Park Stenhousemuir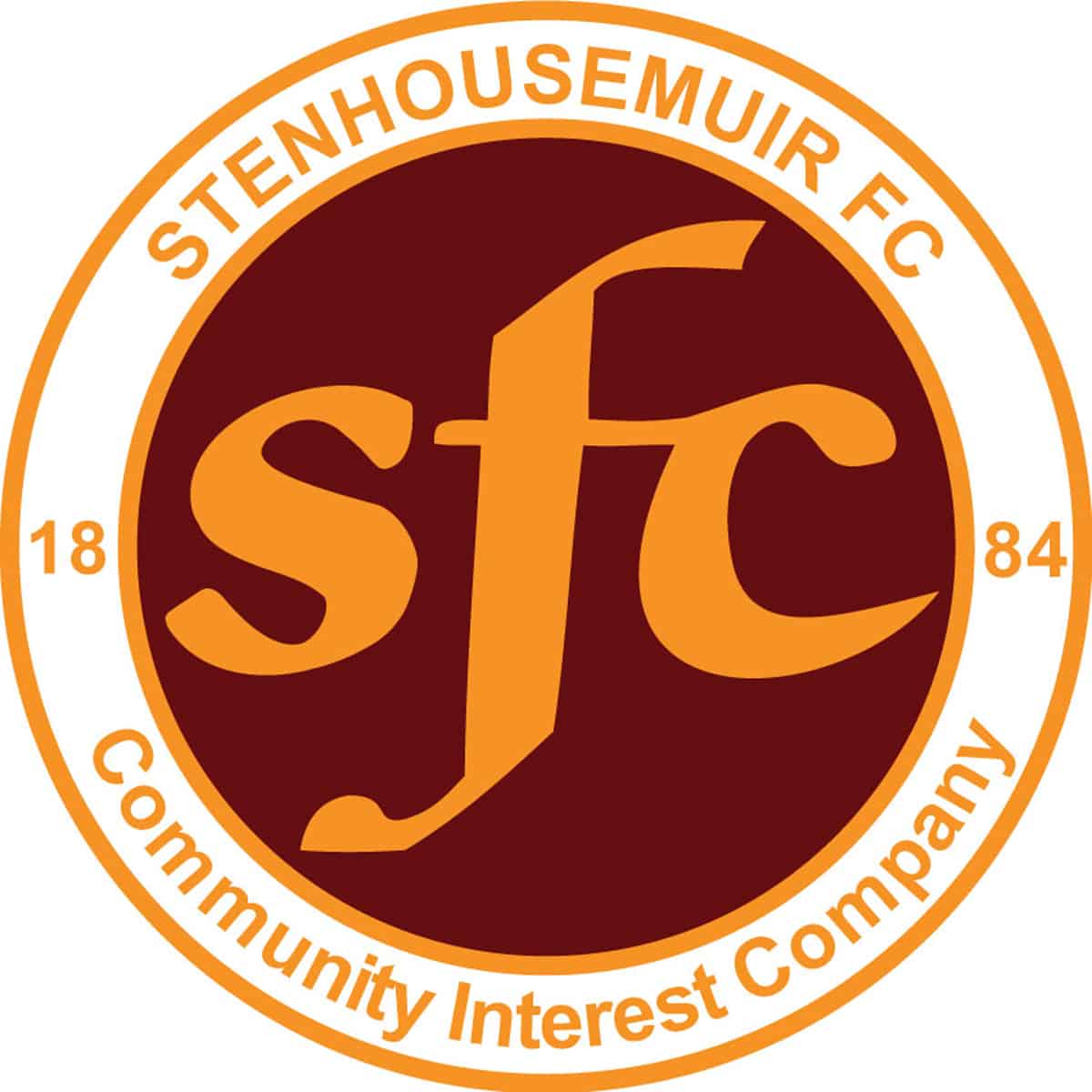 SPFL Ladbrokes League 1
Station Park, Forfar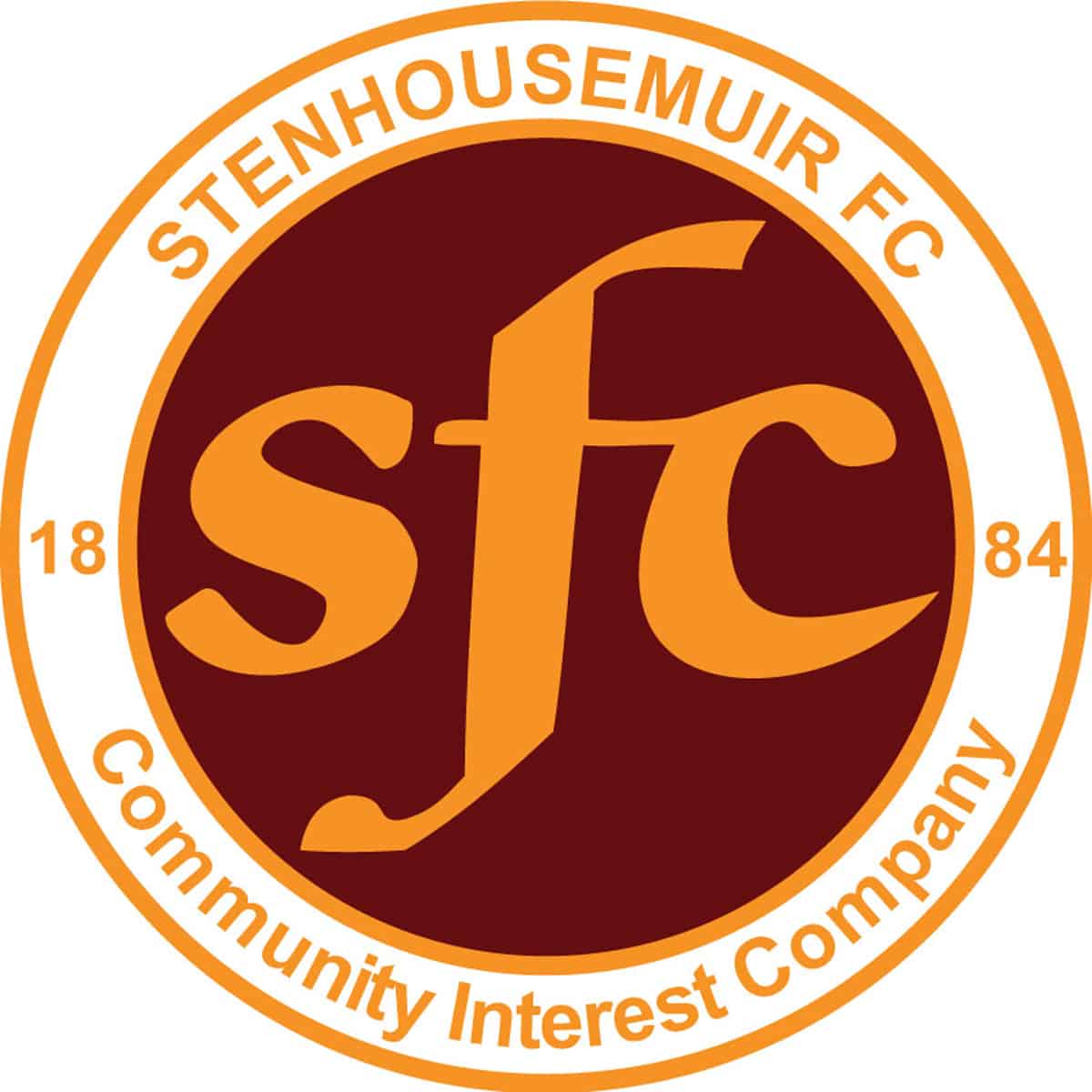 SPFL Ladbrokes League 1
Balmoor Stadium, Peterhead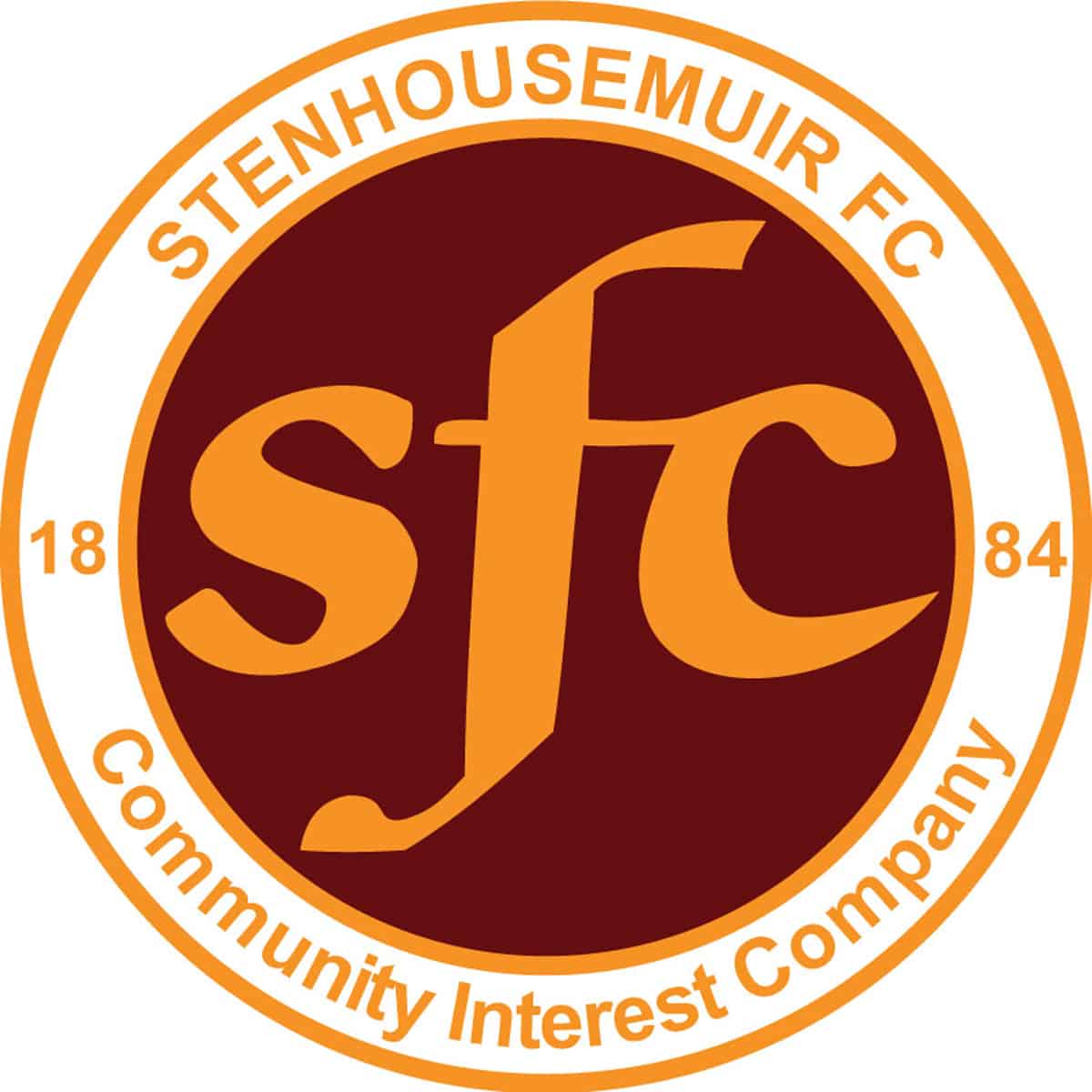 SPFL Ladbrokes League 1
Excelsior Stadium,Airdrie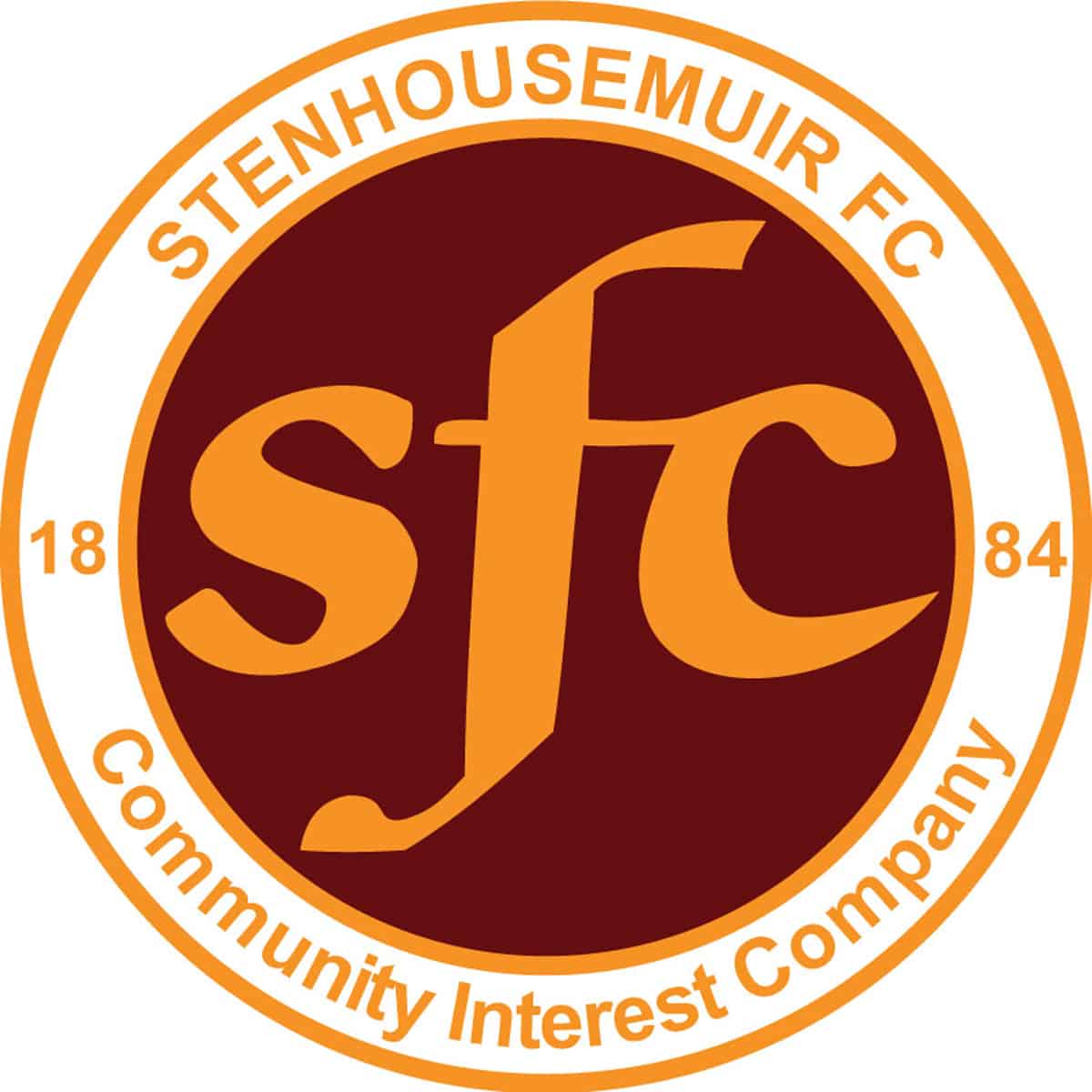 SPFL Ladbrokes League 1
Ochilview Park Stenhousemuir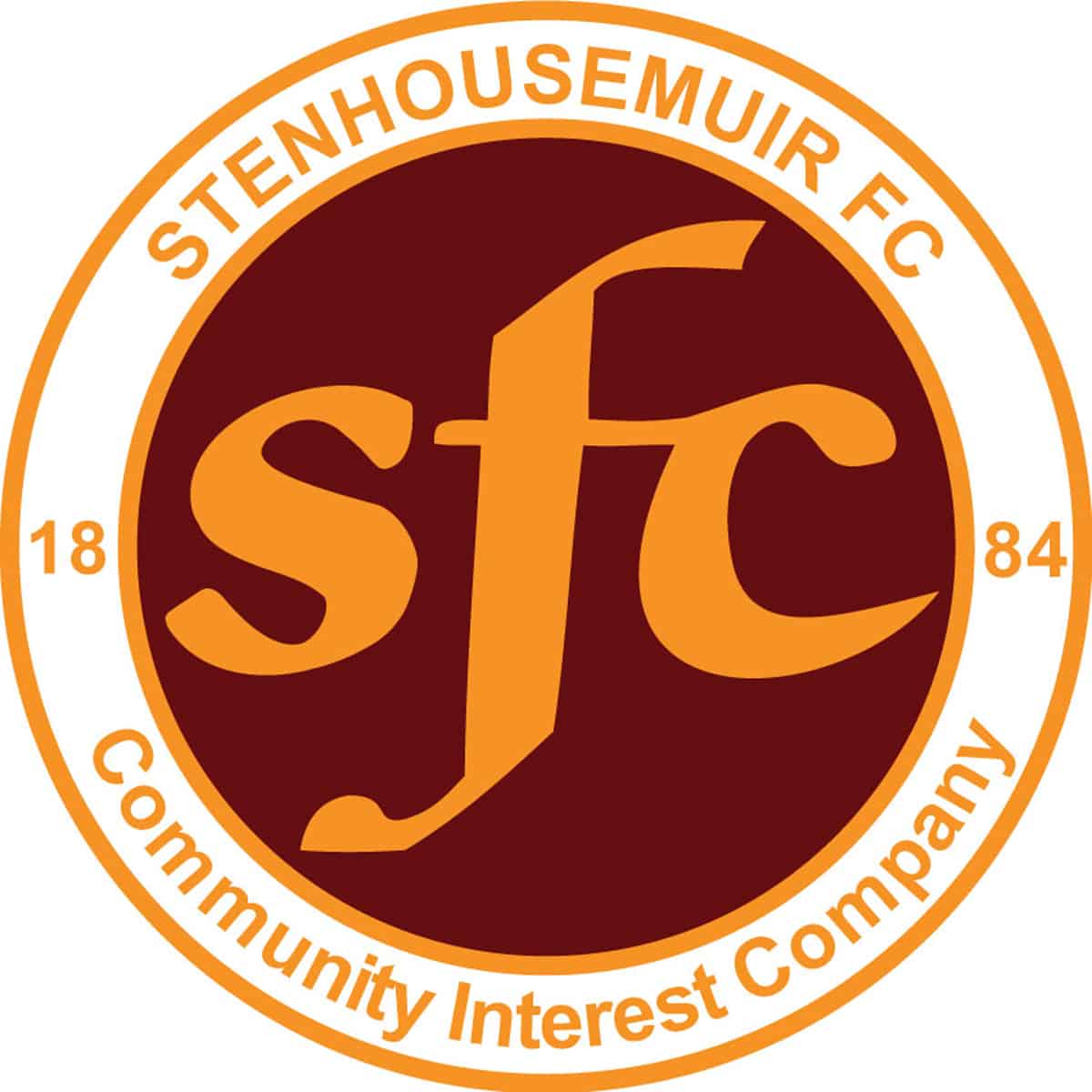 SPFL Ladbrokes League 1
East End Park, Dunfermline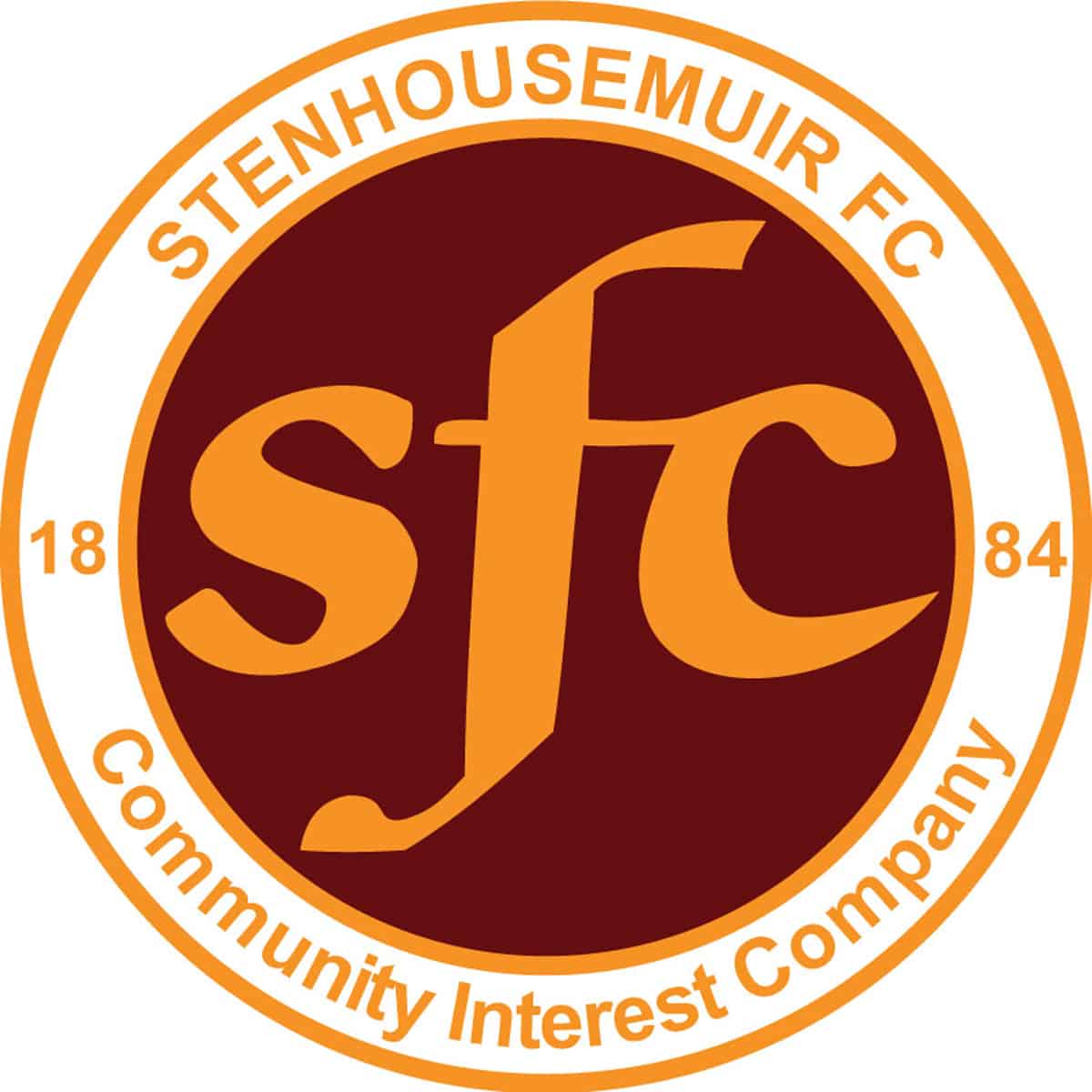 SPFL Ladbrokes League 1
Ochilview Park Stenhousemuir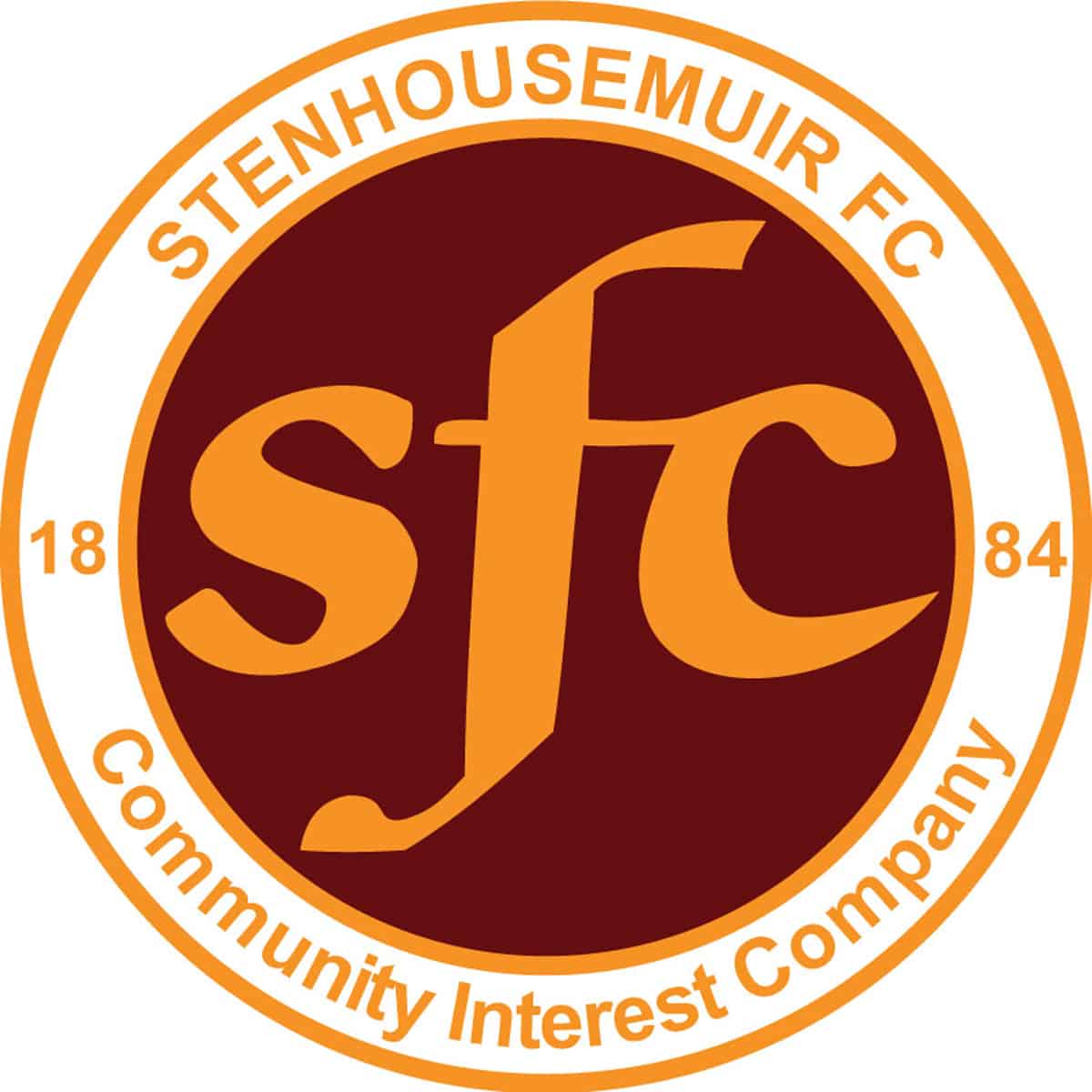 William Hill Scottish Cup
K-Park,East Kilbride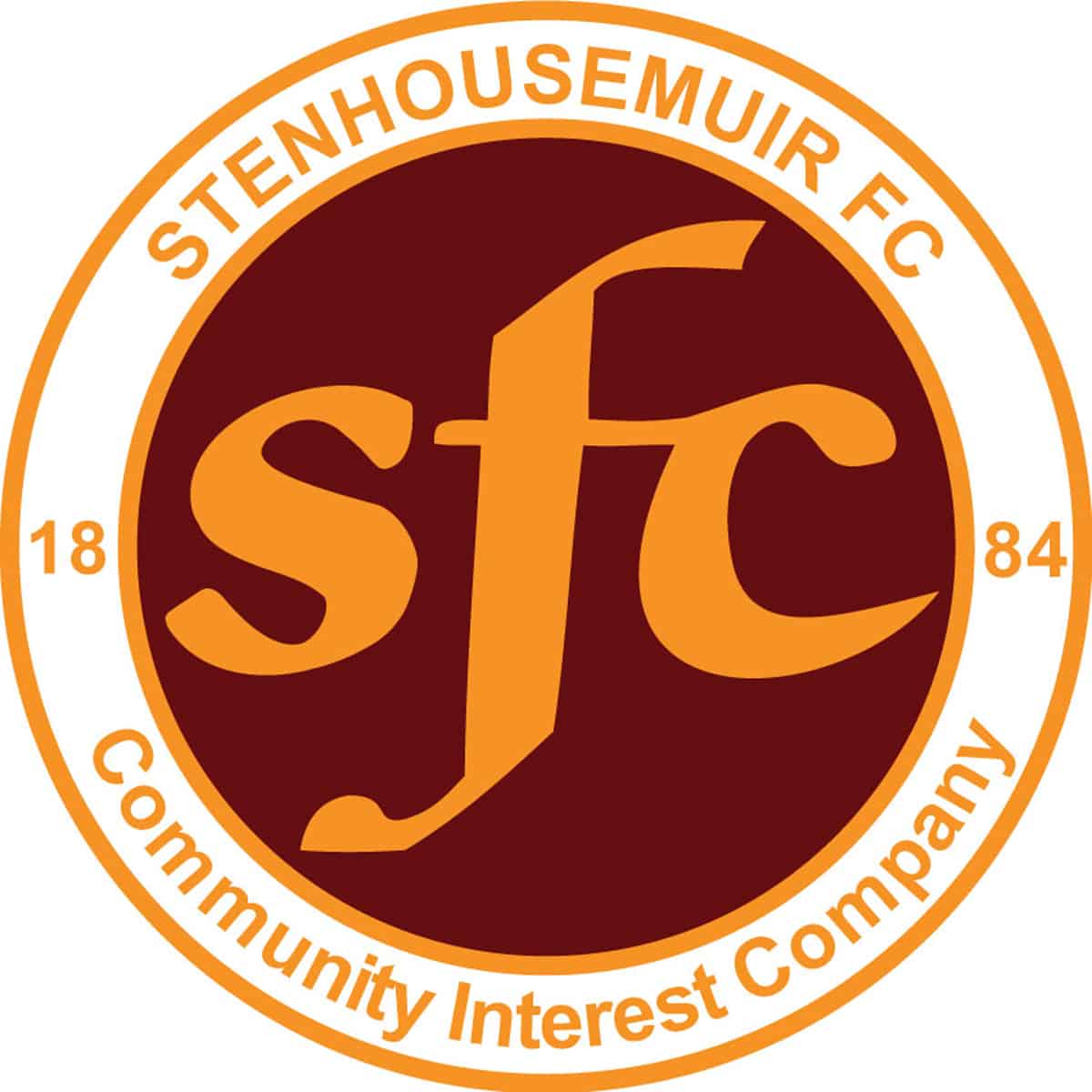 William Hill Scottish Cup
Ochilview Park Stenhousemuir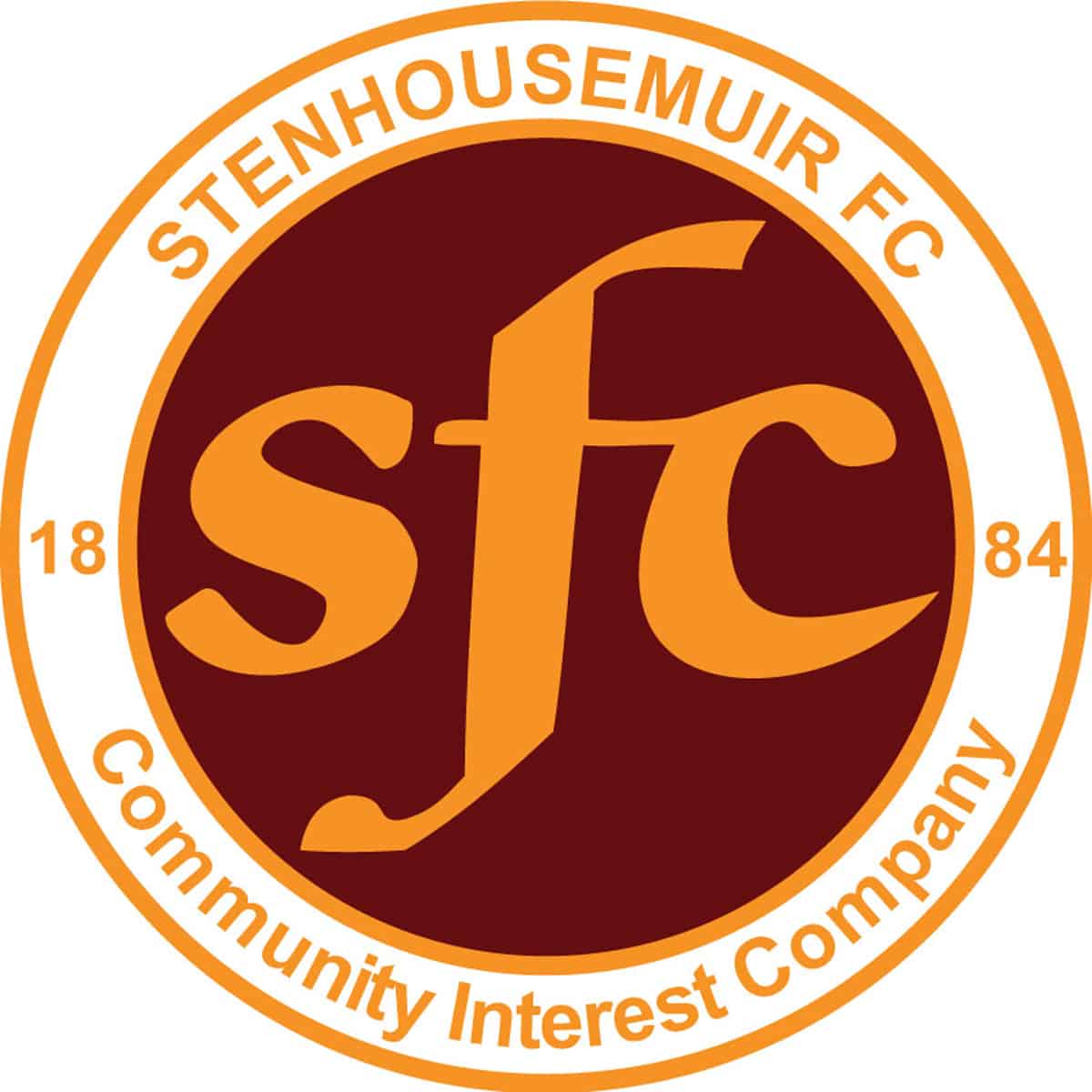 SPFL Ladbrokes League 1
Glebe Park, Brechin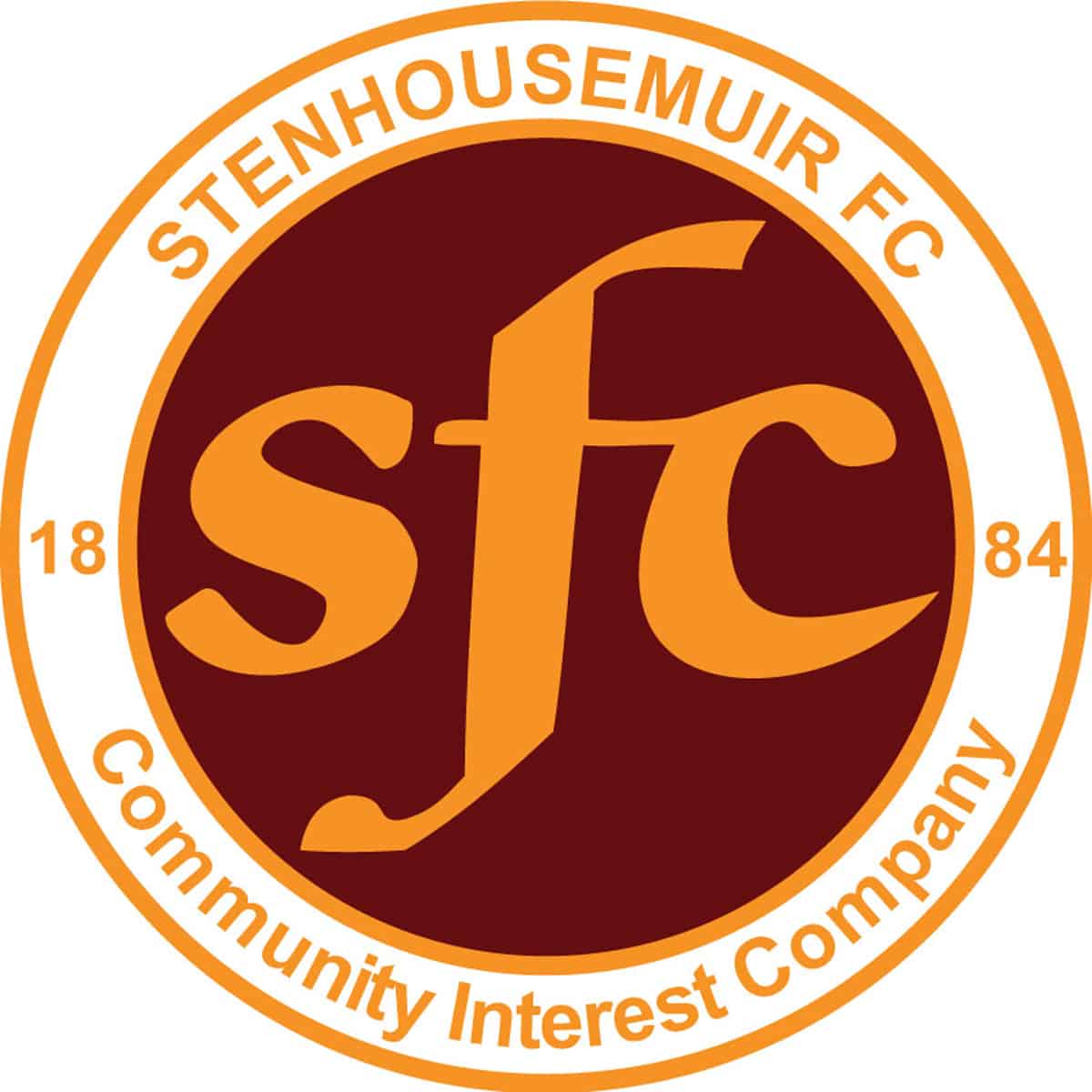 SPFL Ladbrokes League 1
Ochilview Park Stenhousemuir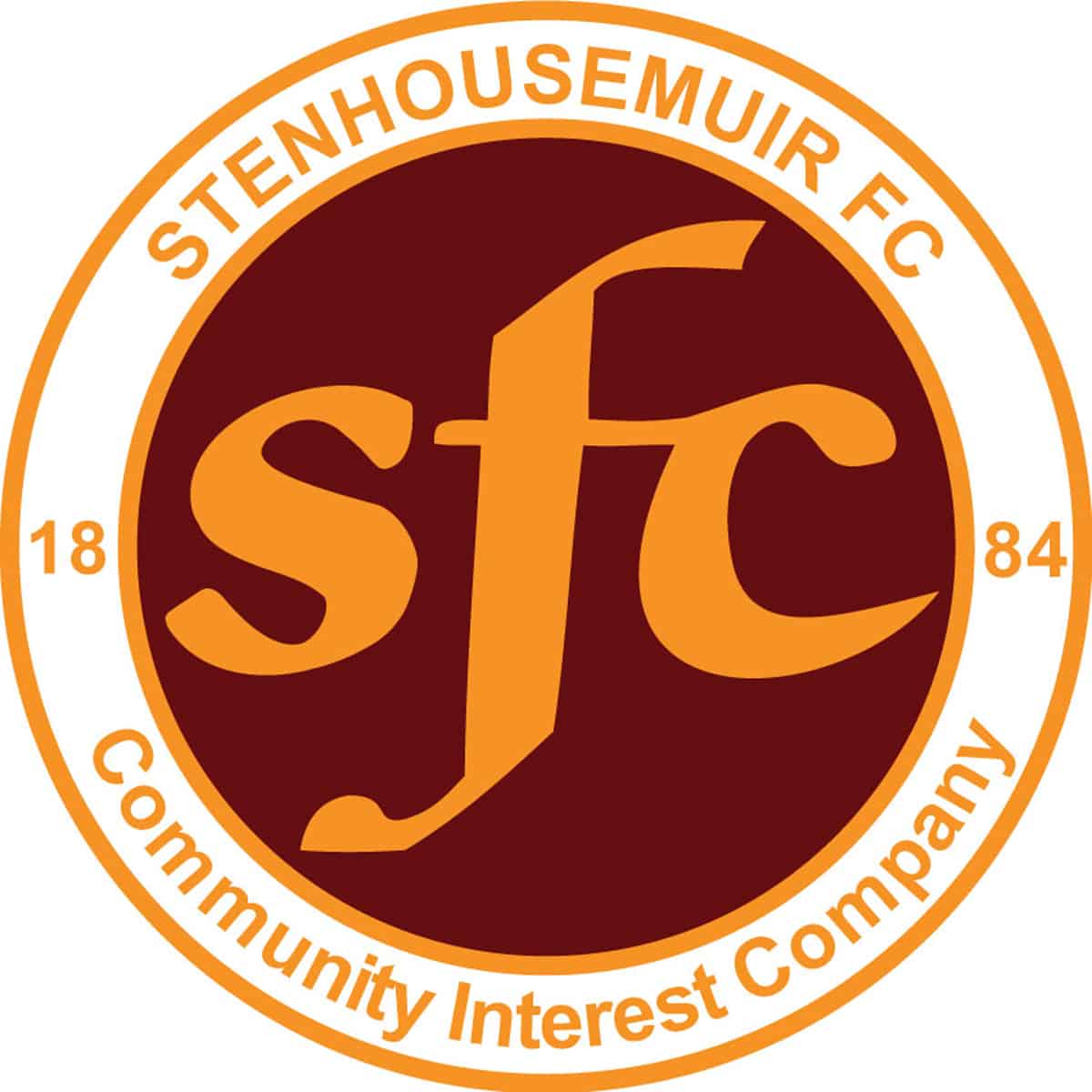 SPFL Ladbrokes League 1
Stair Park, Stranraer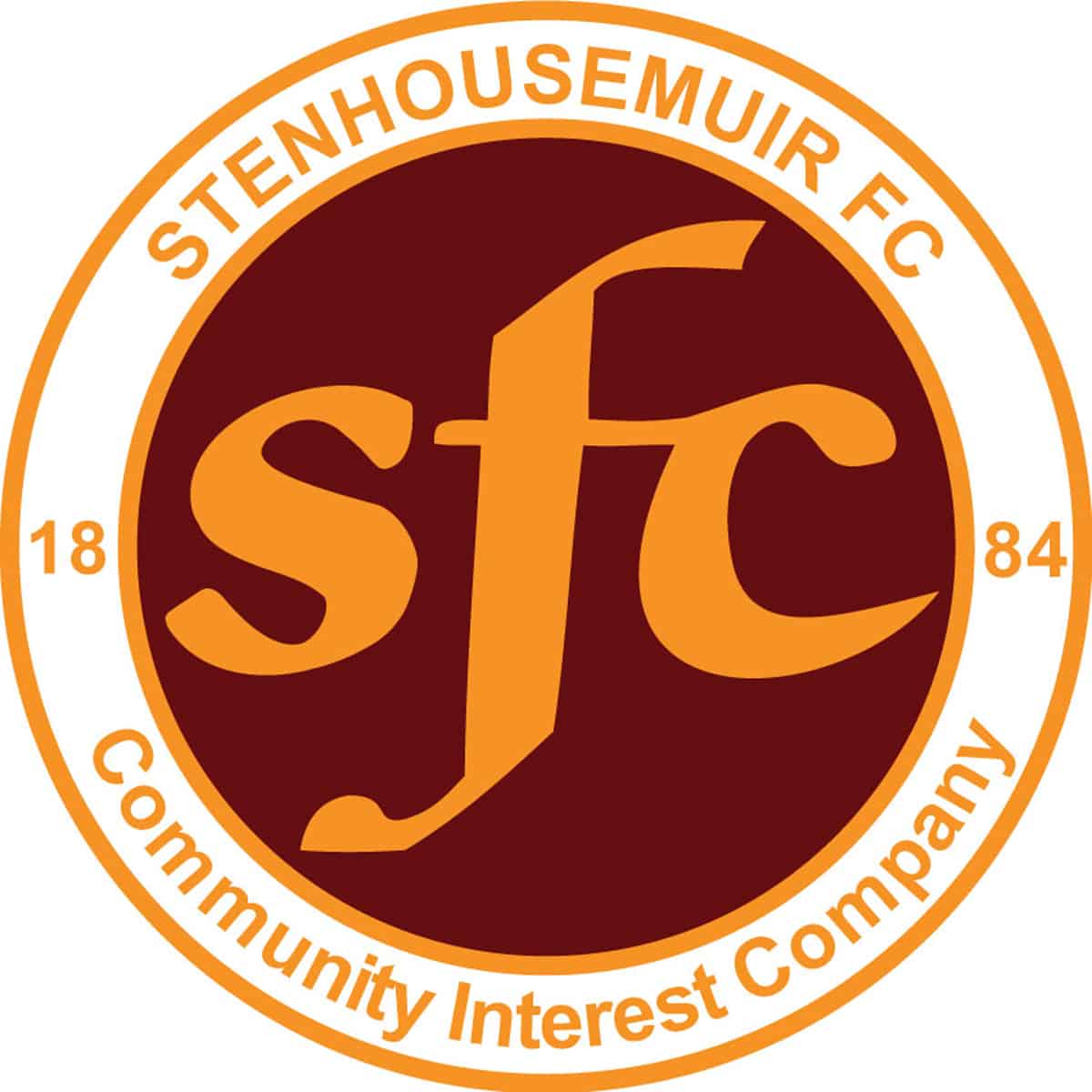 SPFL Ladbrokes League 1
Ochilview Park Stenhousemuir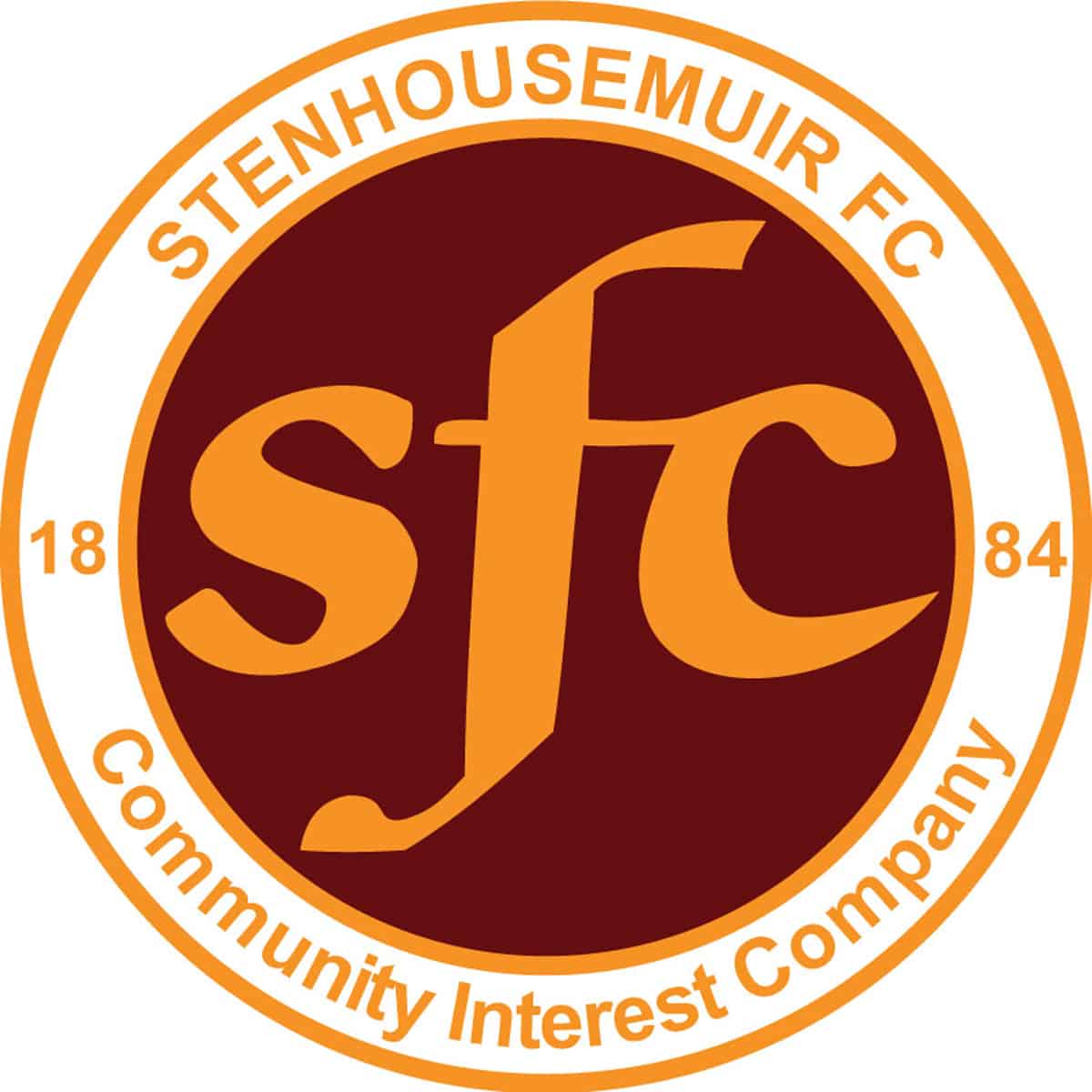 SPFL Ladbrokes League 1
Ochilview Park Stenhousemuir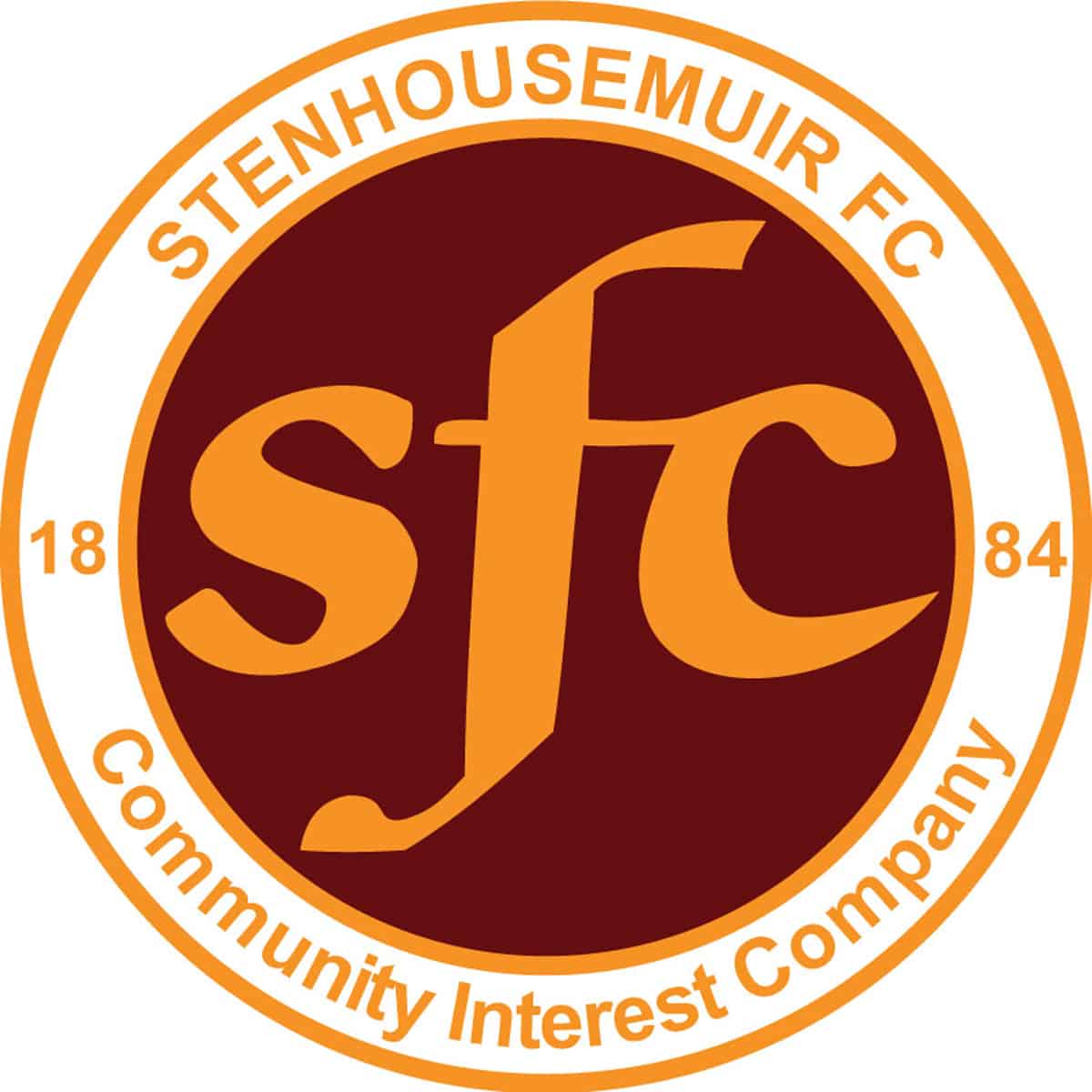 SPFL Ladbrokes League 1
Central Park Cowdenbeath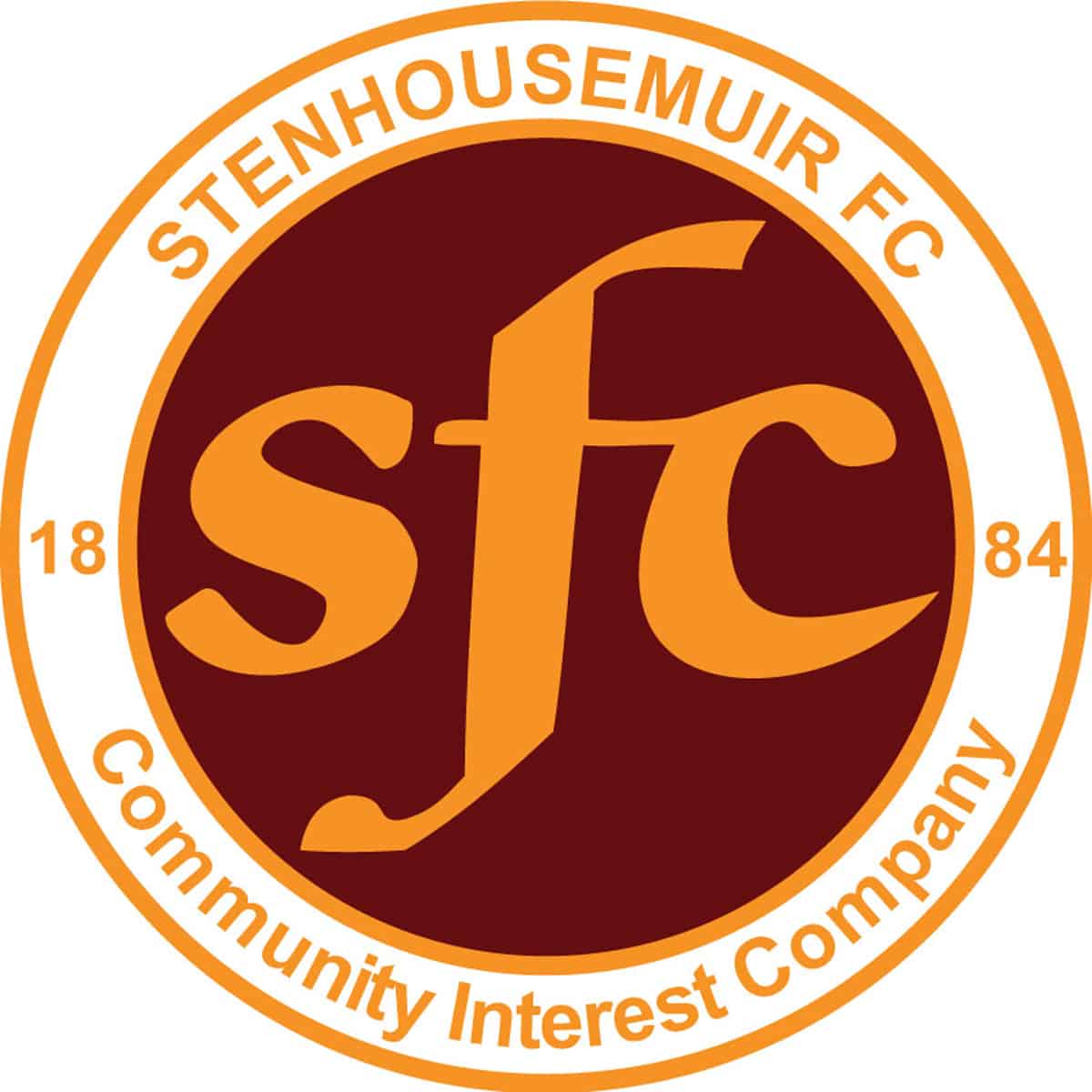 Petrofac Training Cup
Balmoor Stadium, Peterhead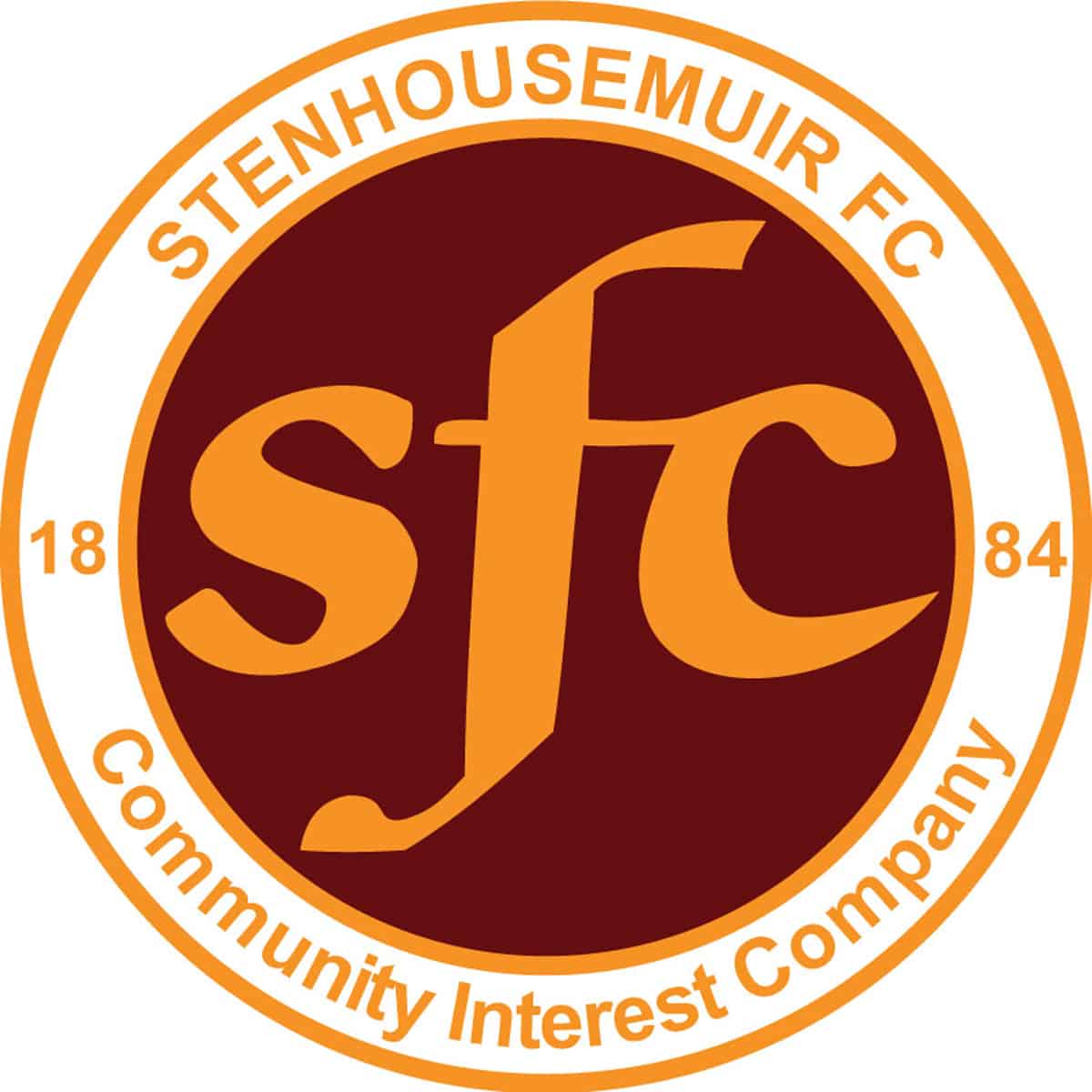 SPFL Ladbrokes League 1
Ochilview Park Stenhousemuir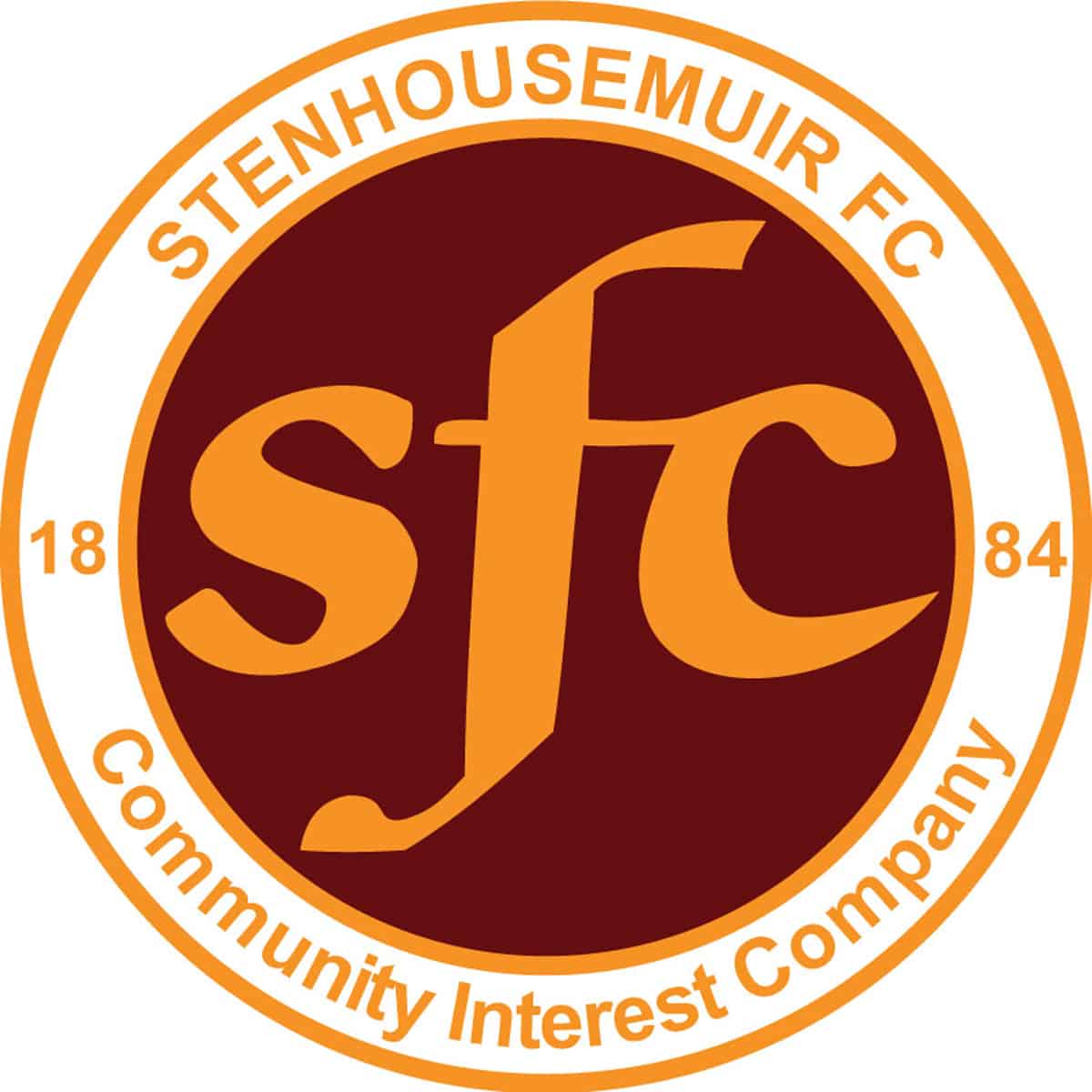 SPFL Ladbrokes League 1
Cliftonhill Stadium Coatbridge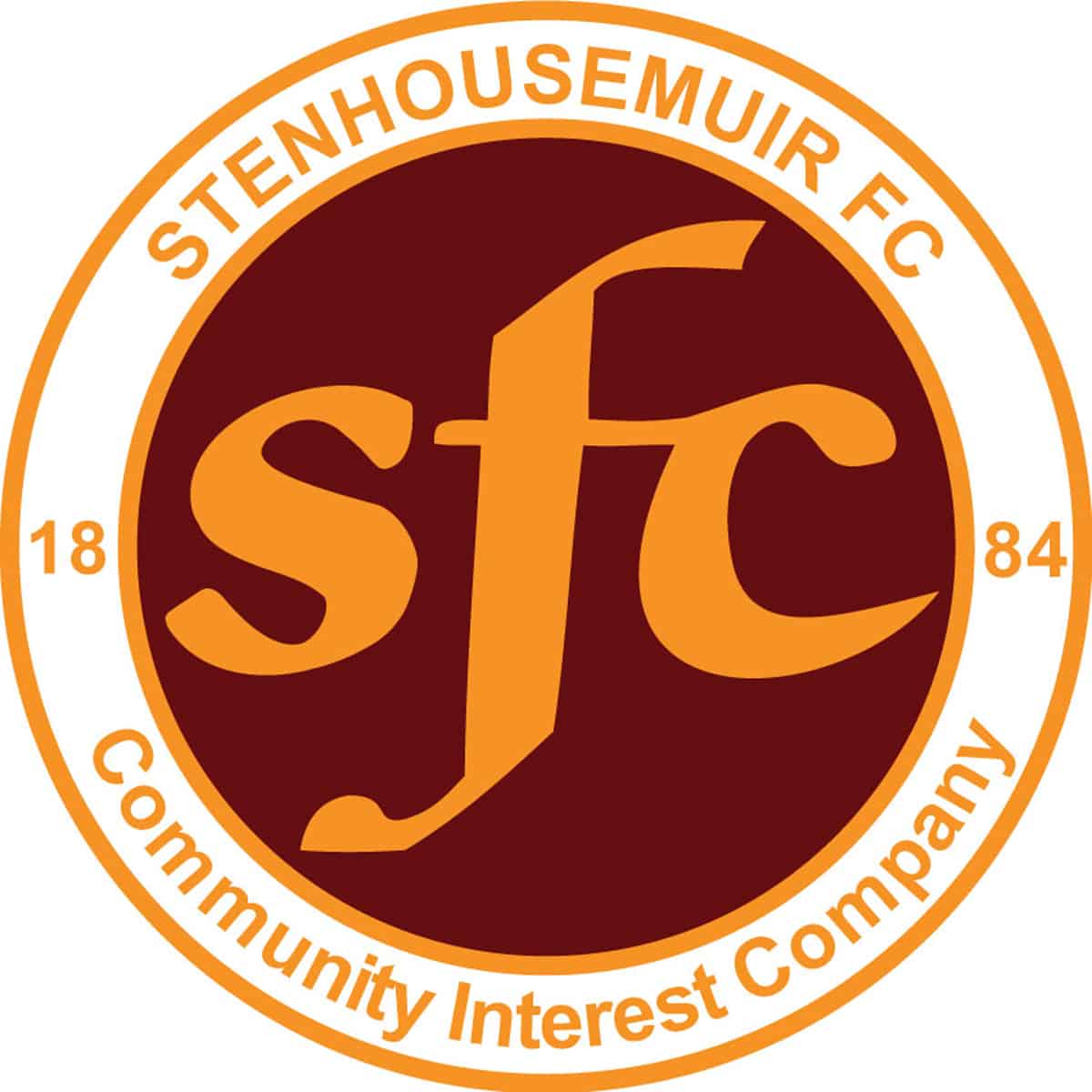 SPFL Ladbrokes League 1
Ochilview Park Stenhousemuir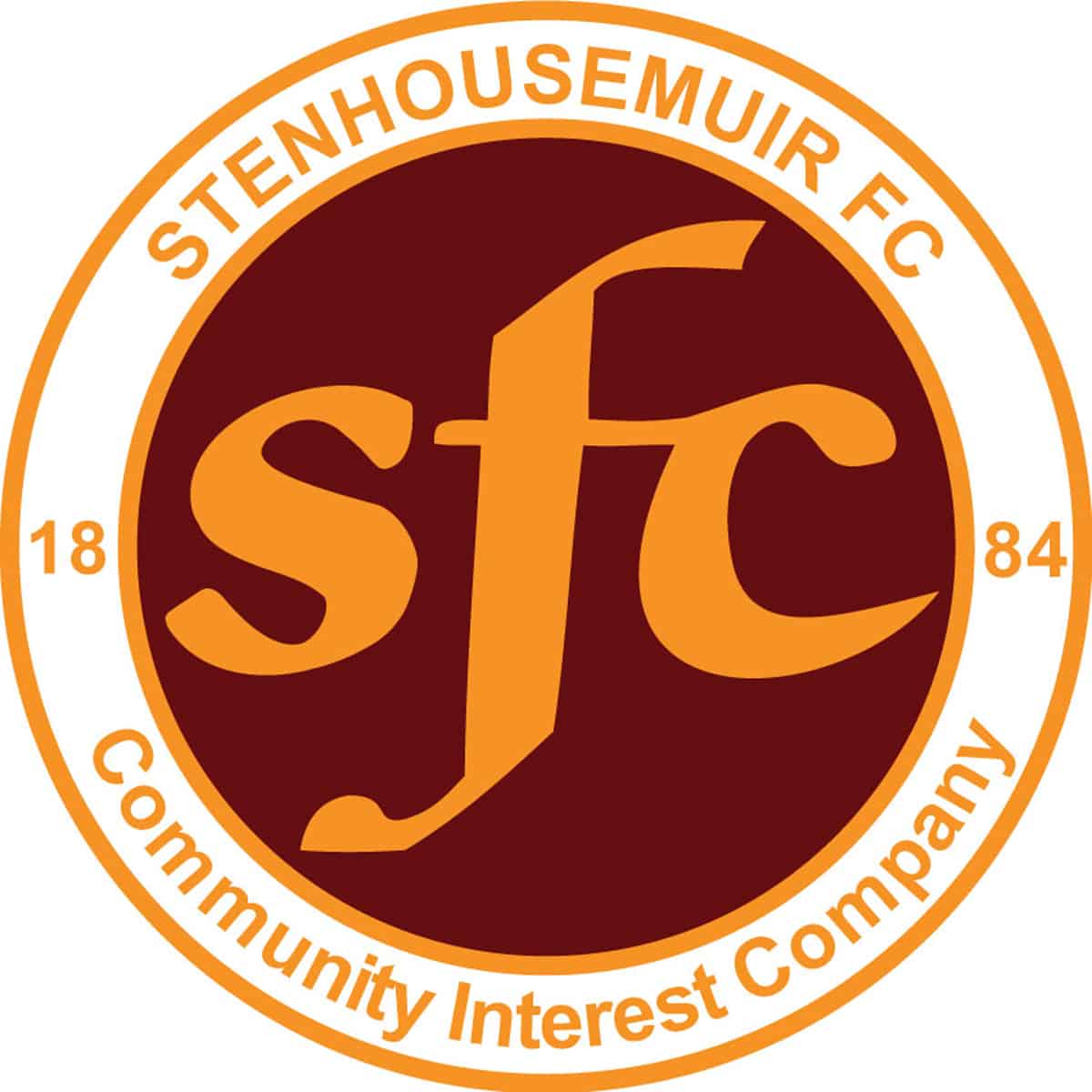 SPFL Ladbrokes League 1
Ochilview Park Stenhousemuir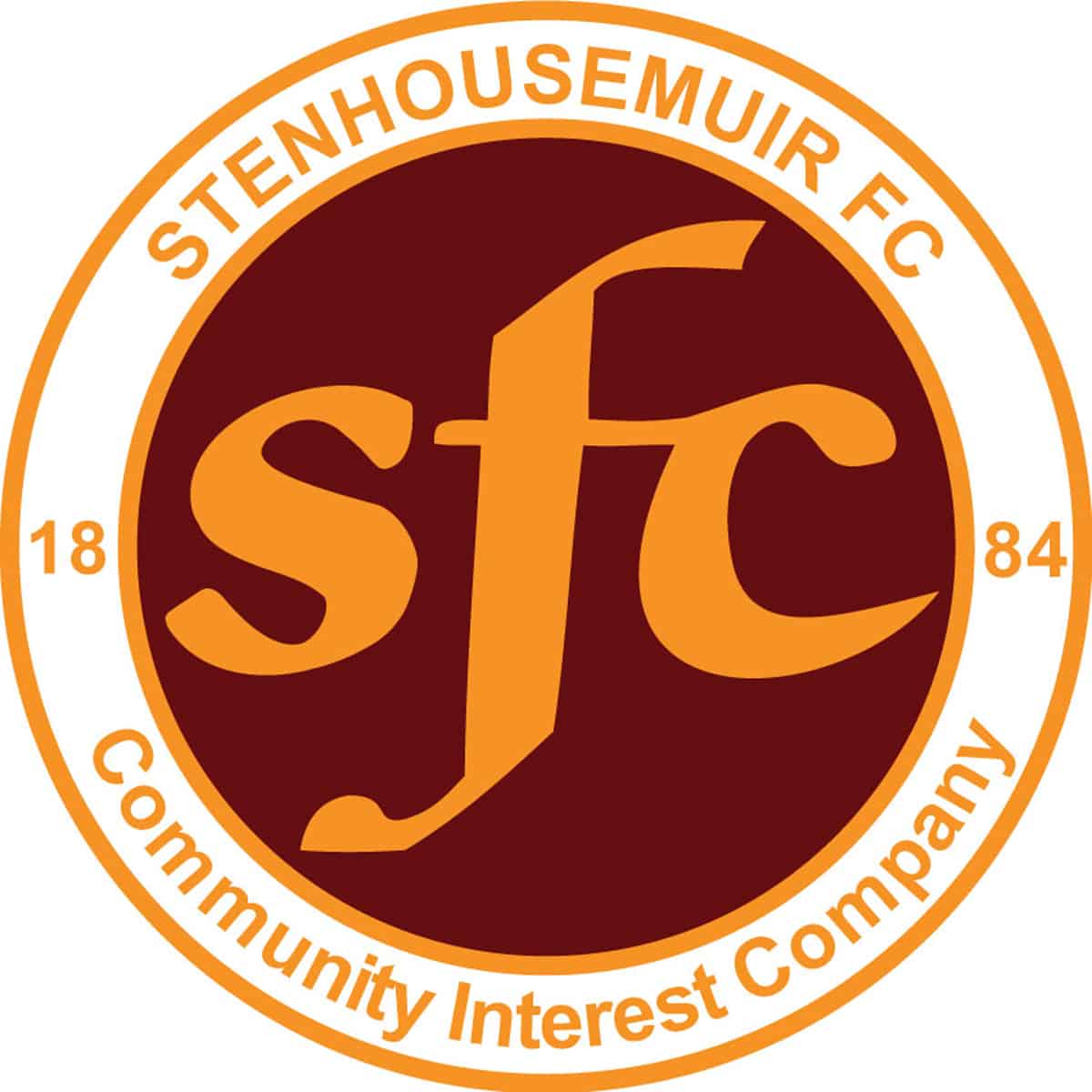 SPFL Ladbrokes League 1
Somerset Park, Ayr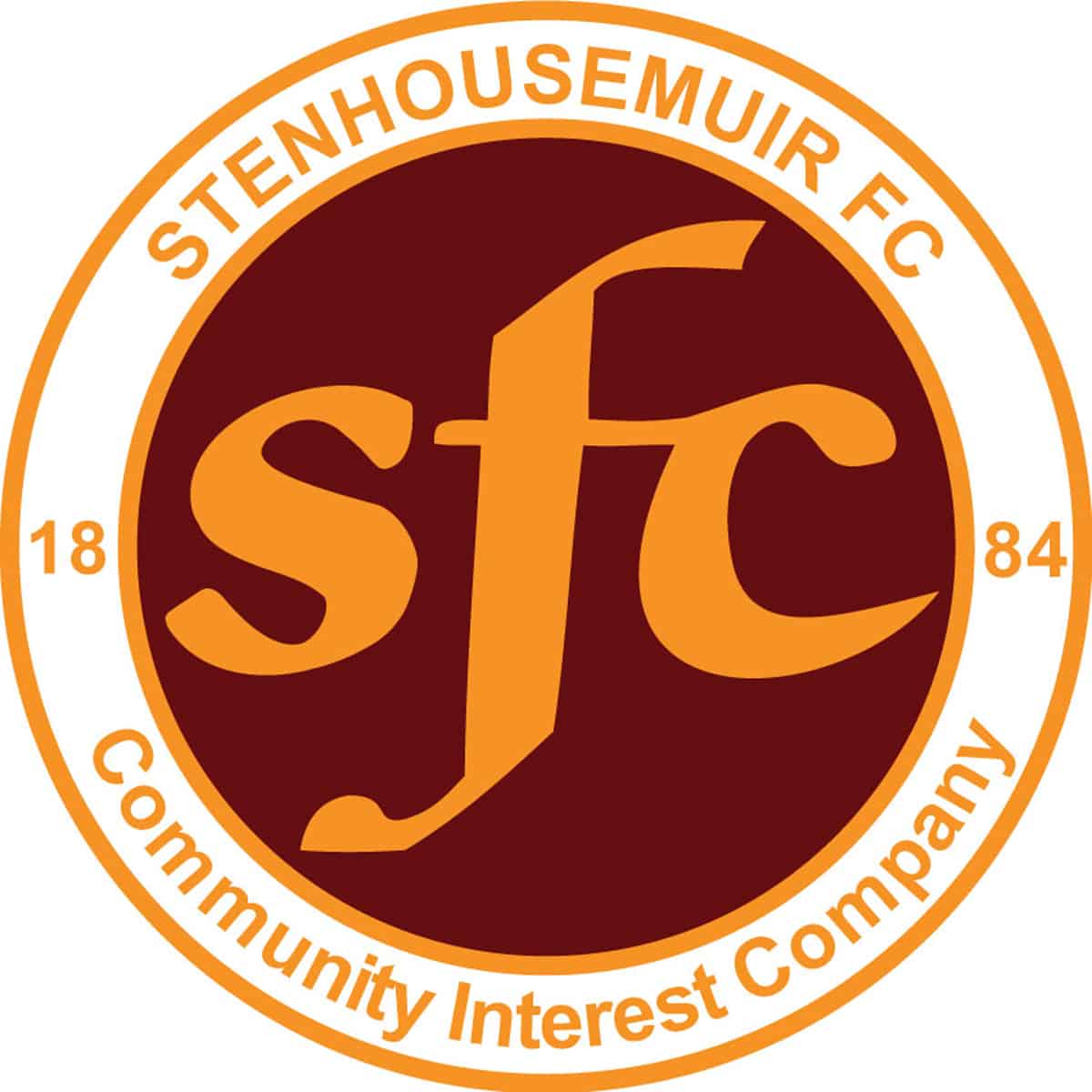 SPFL Ladbrokes League 1
Ochilview Park Stenhousemuir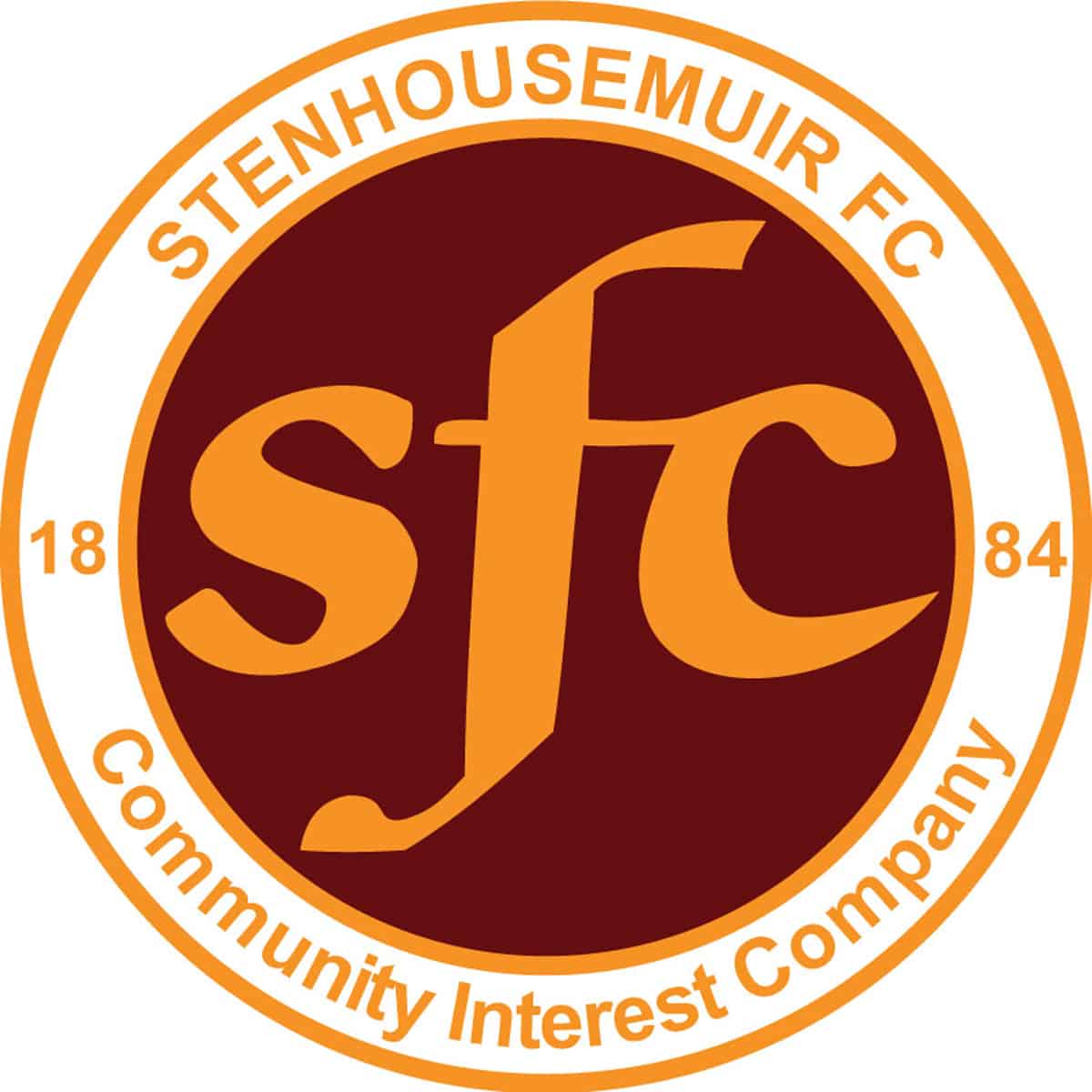 SPFL Ladbrokes League 1
Station Park, Forfar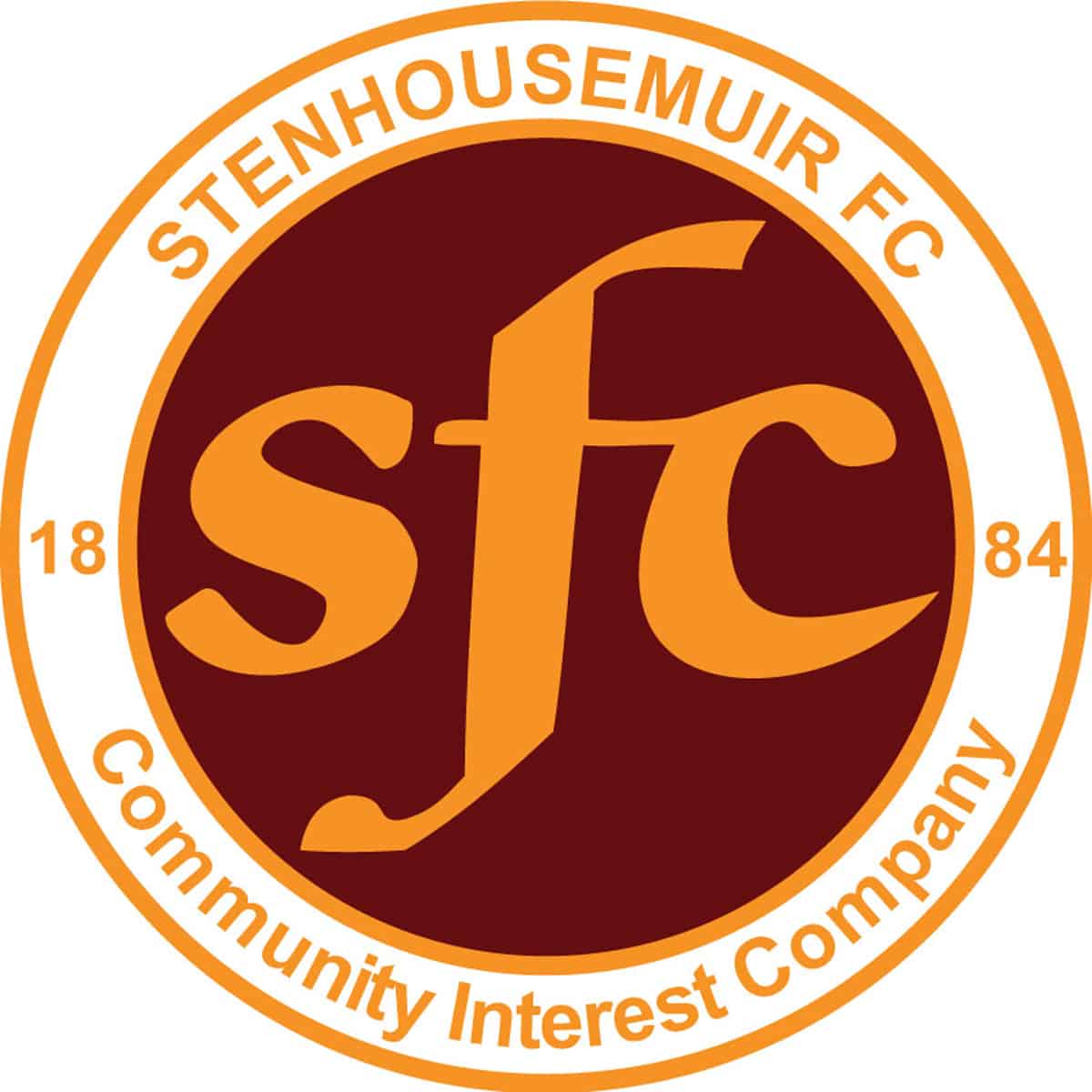 Petrofac Training Cup
Ochilview Park Stenhousemuir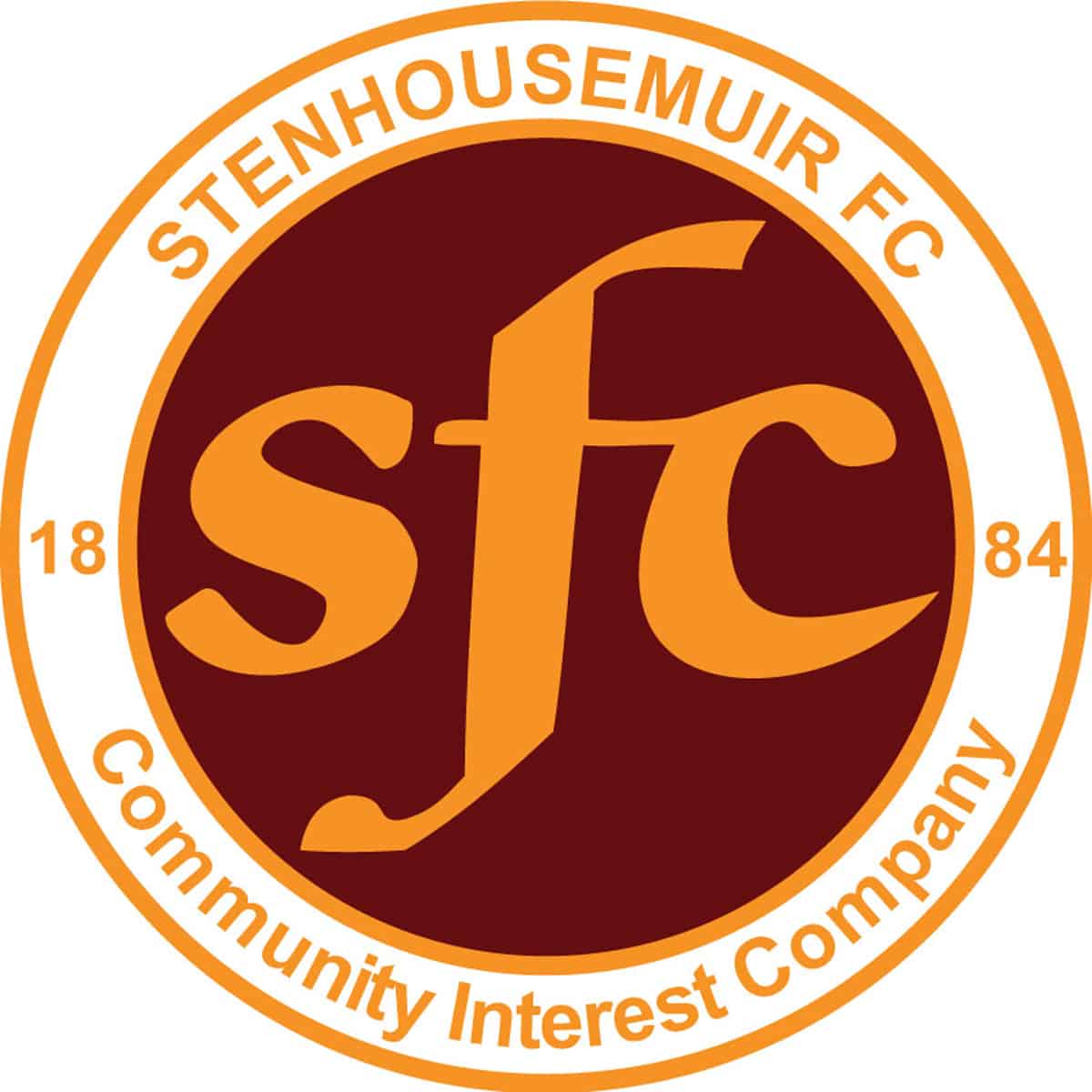 SPFL Ladbrokes League 1
Ochilview Park Stenhousemuir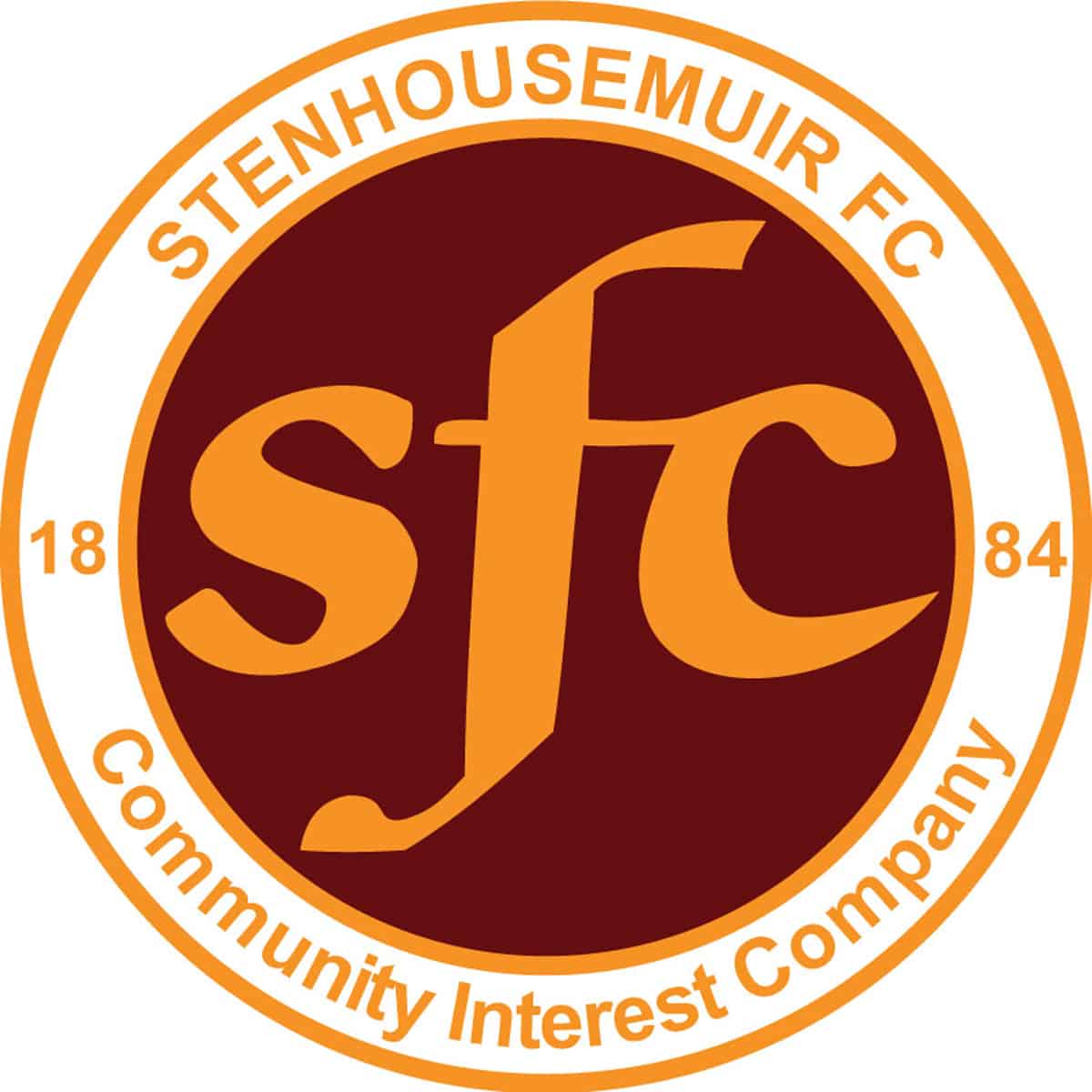 SPFL Ladbrokes League 1
Balmoor Stadium, Peterhead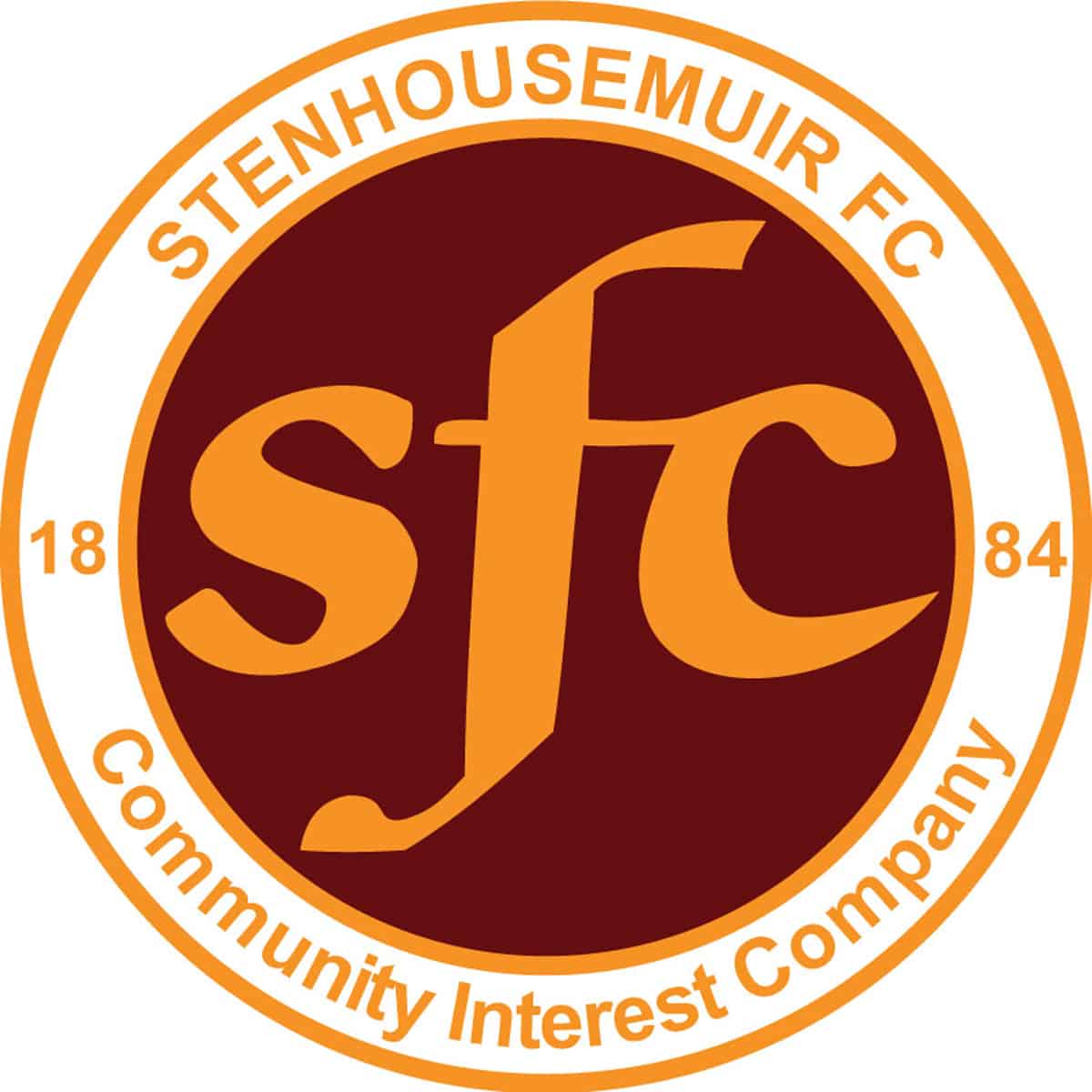 Betfred Cup
Stair Park, Stranraer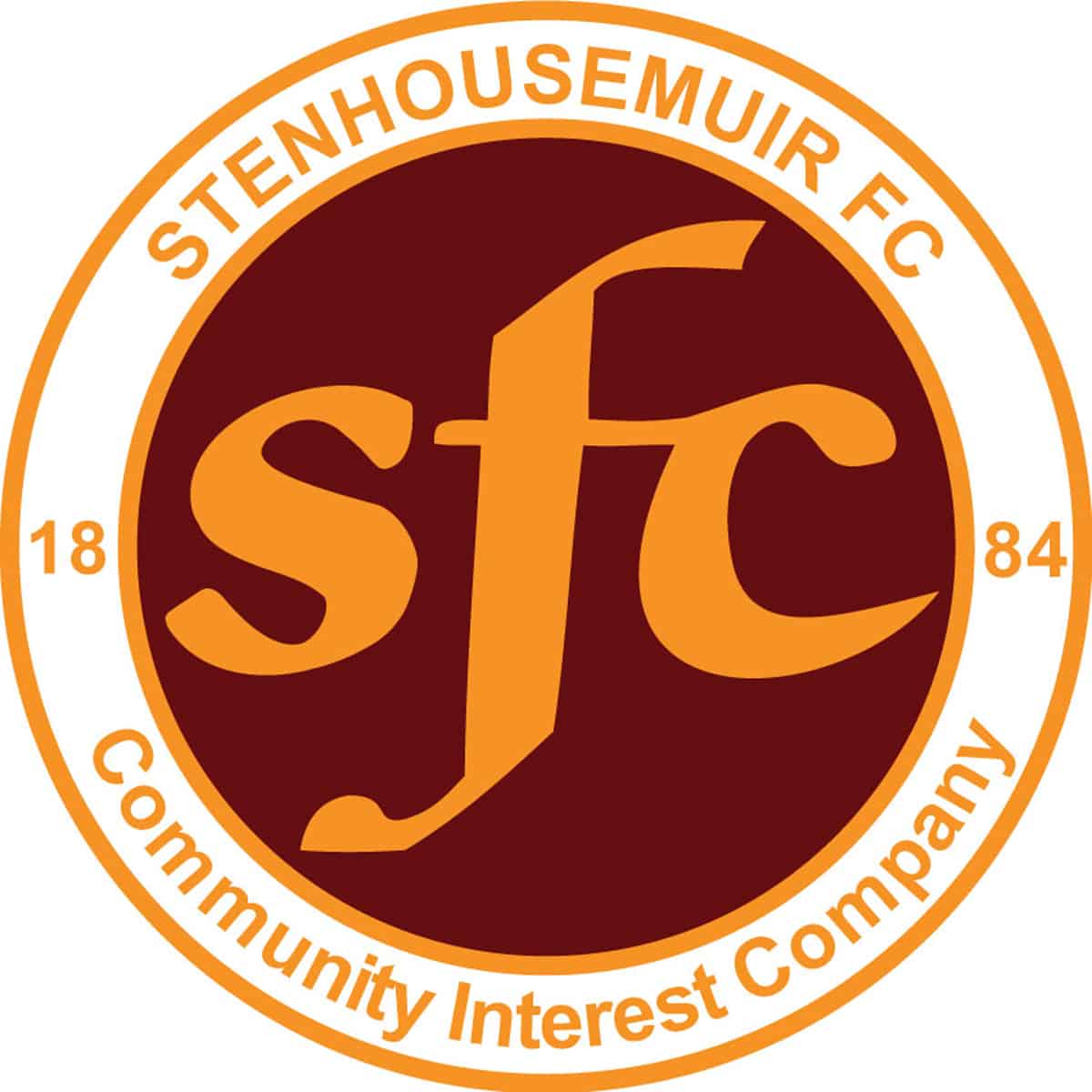 Petrofac Training Cup
Ochilview Park Stenhousemuir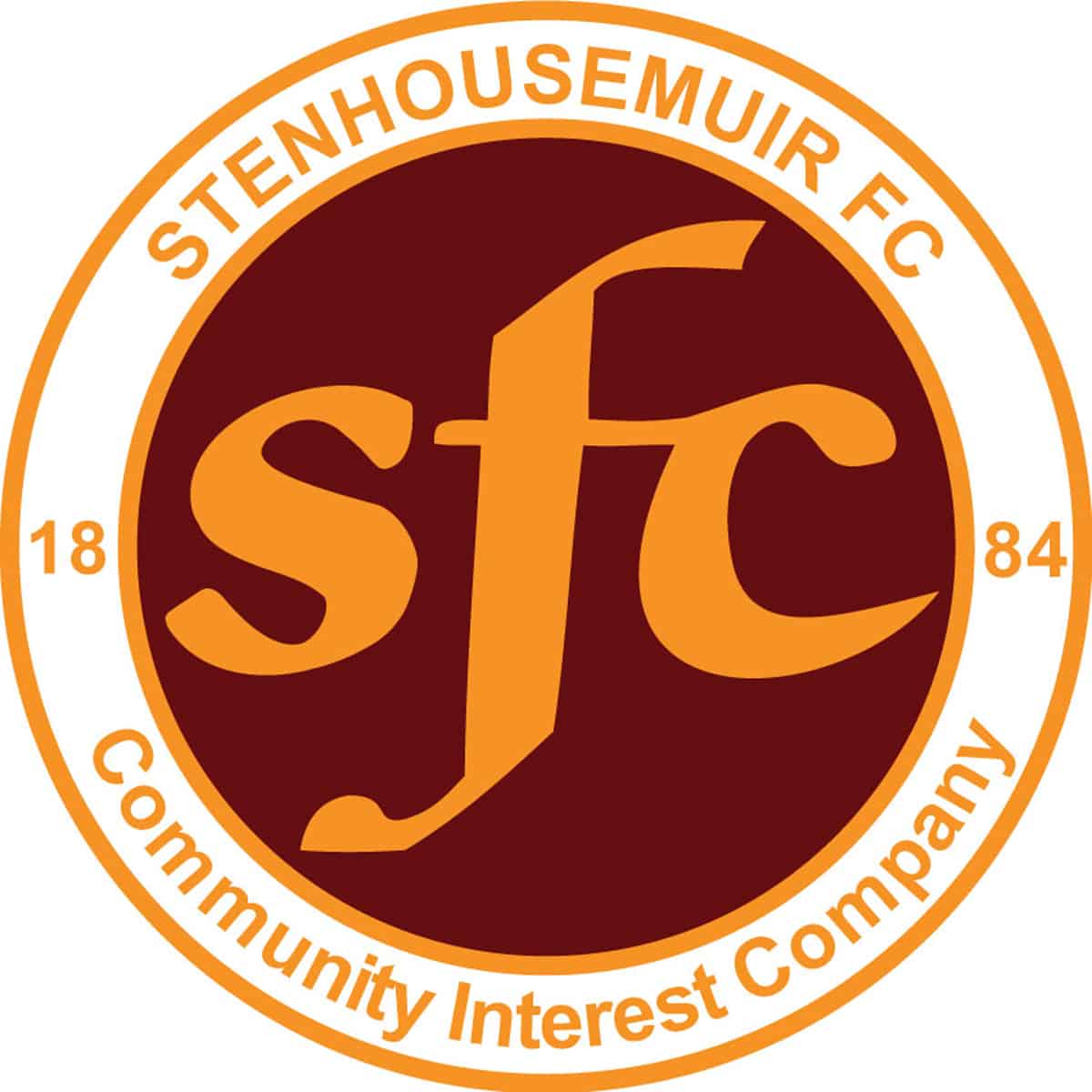 Friendly
Ochilview Park Stenhousemuir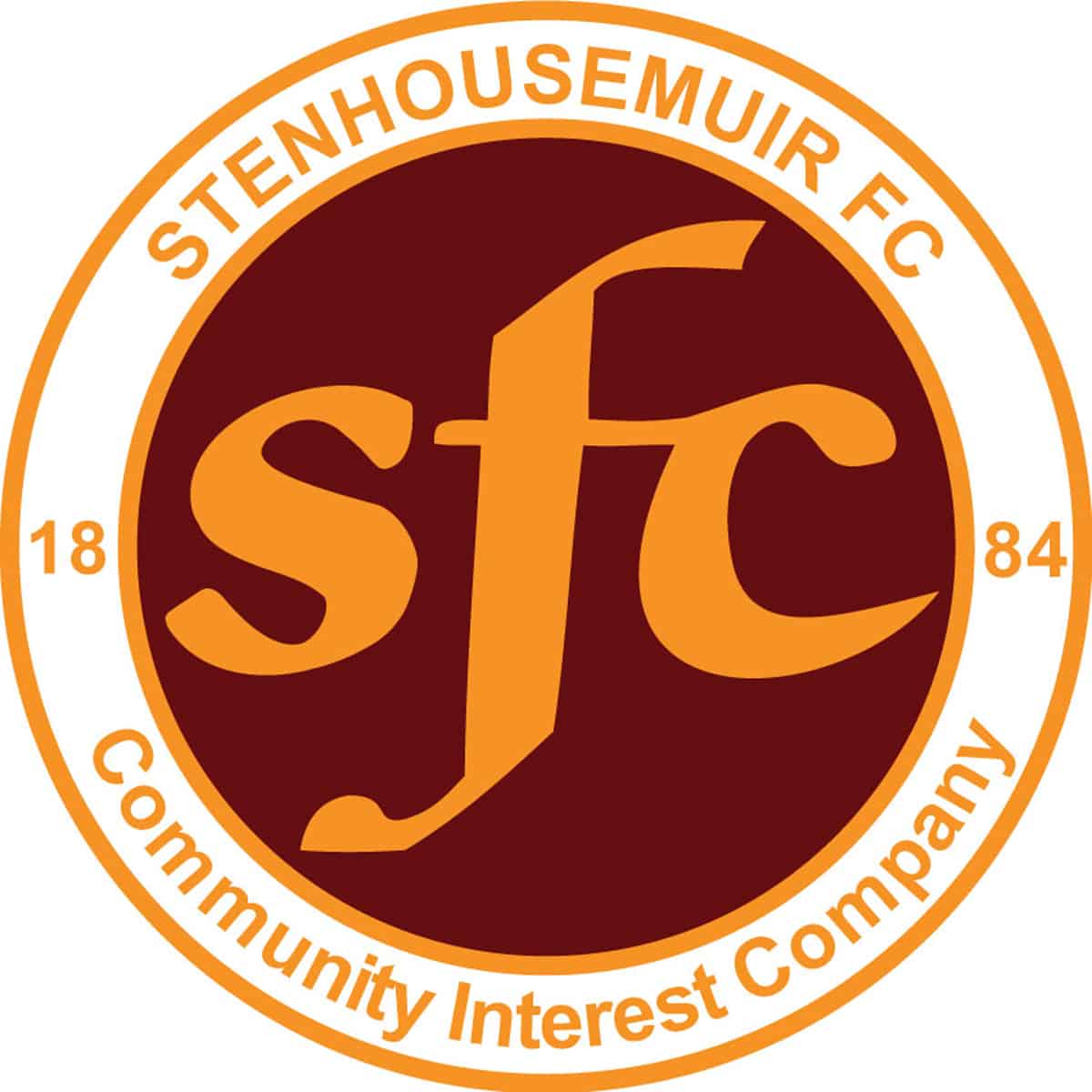 Stirlingshire Cup
Ochilview Park Stenhousemuir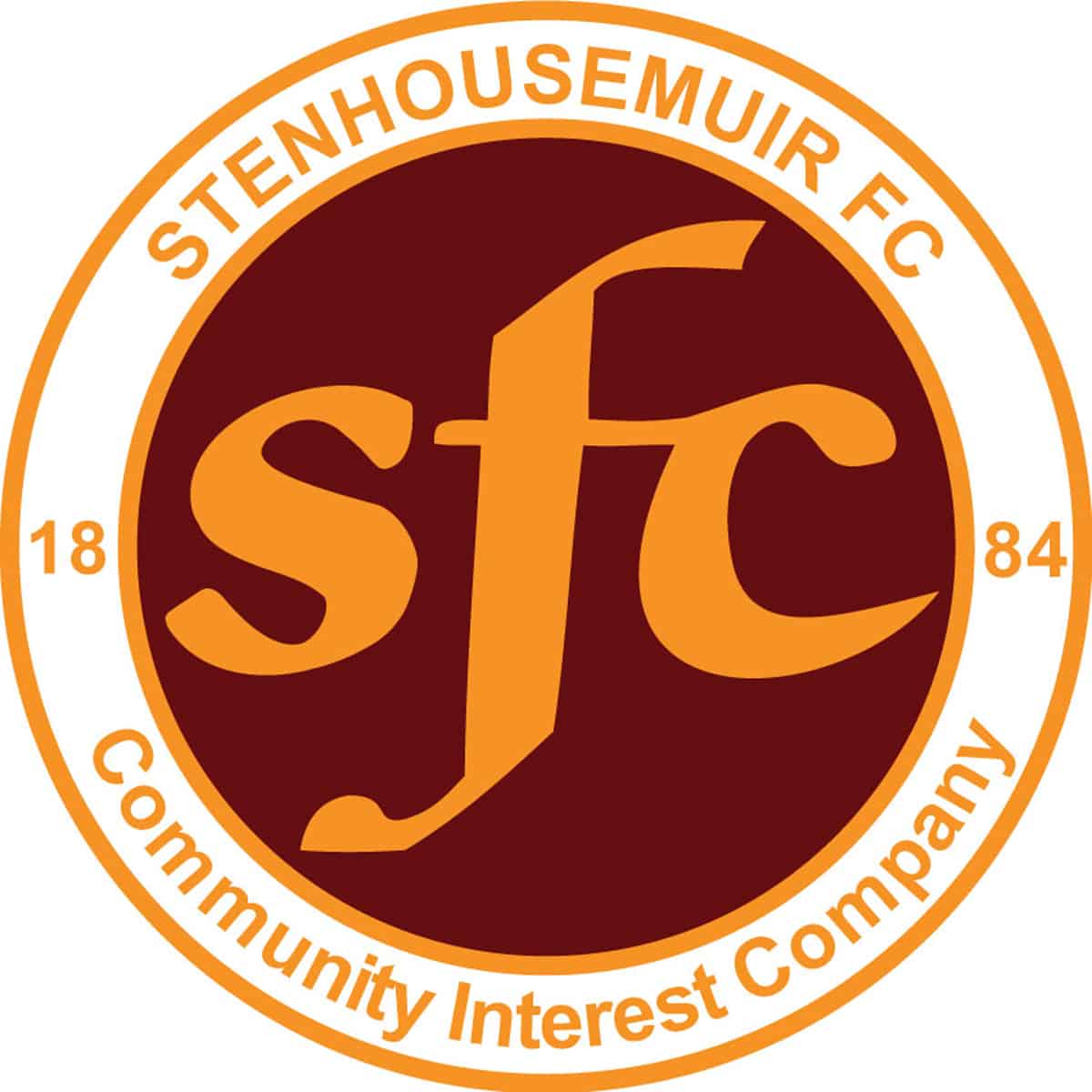 Friendly
Ochilview Park Stenhousemuir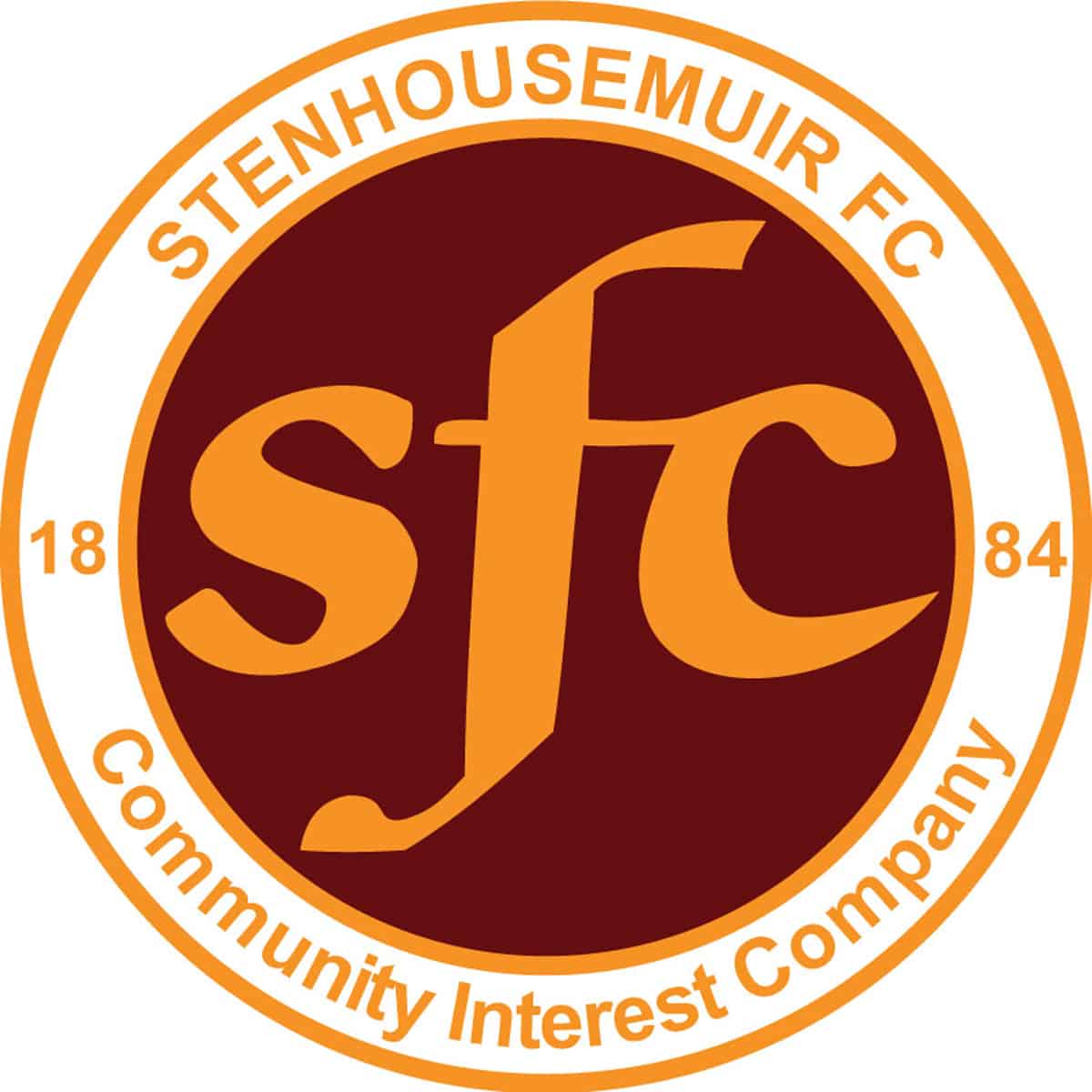 Friendly
Ochilview Park Stenhousemuir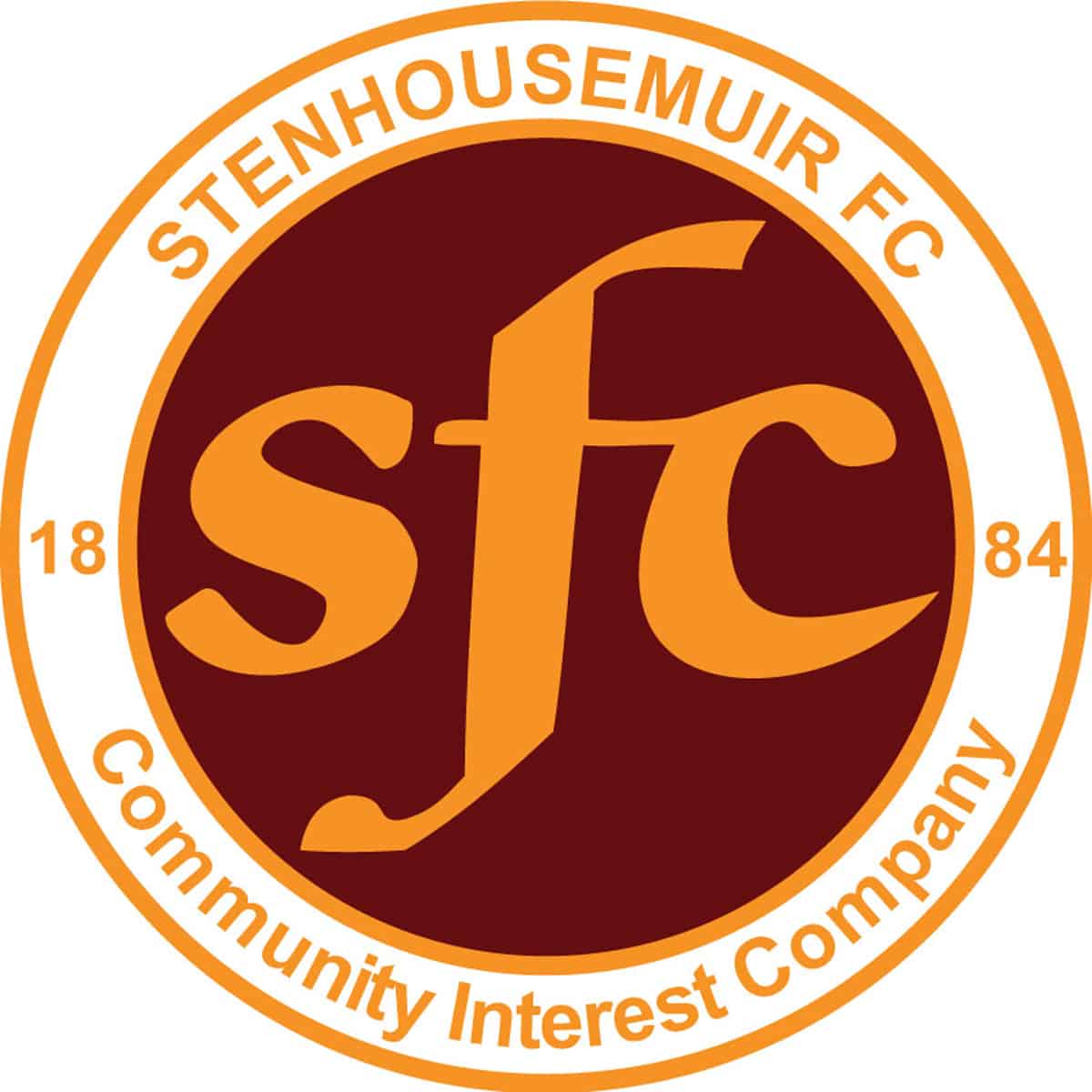 SPFL Ladbrokes League 1
Ochilview Park Stenhousemuir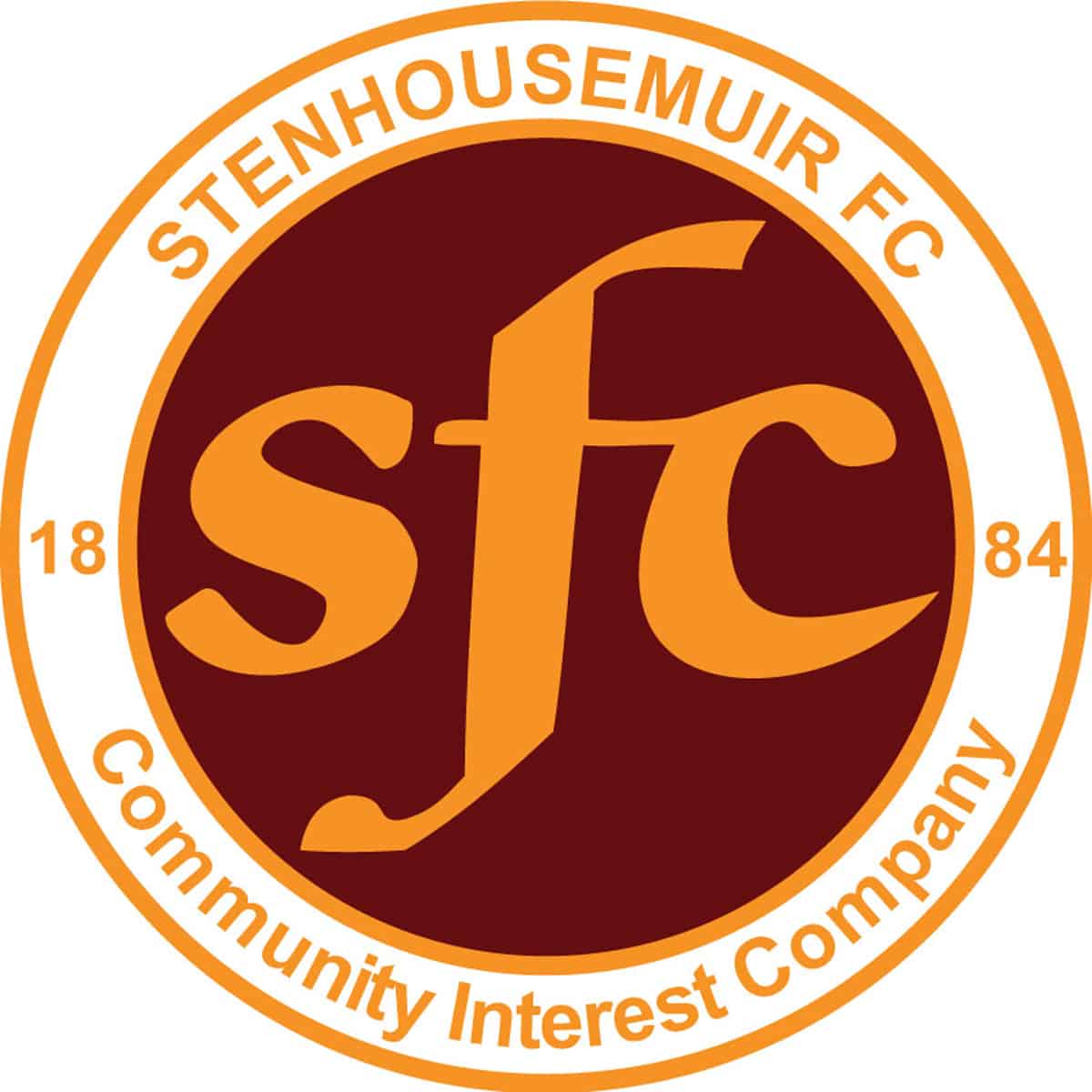 SPFL Ladbrokes League 1
Hampden Park,Glasgow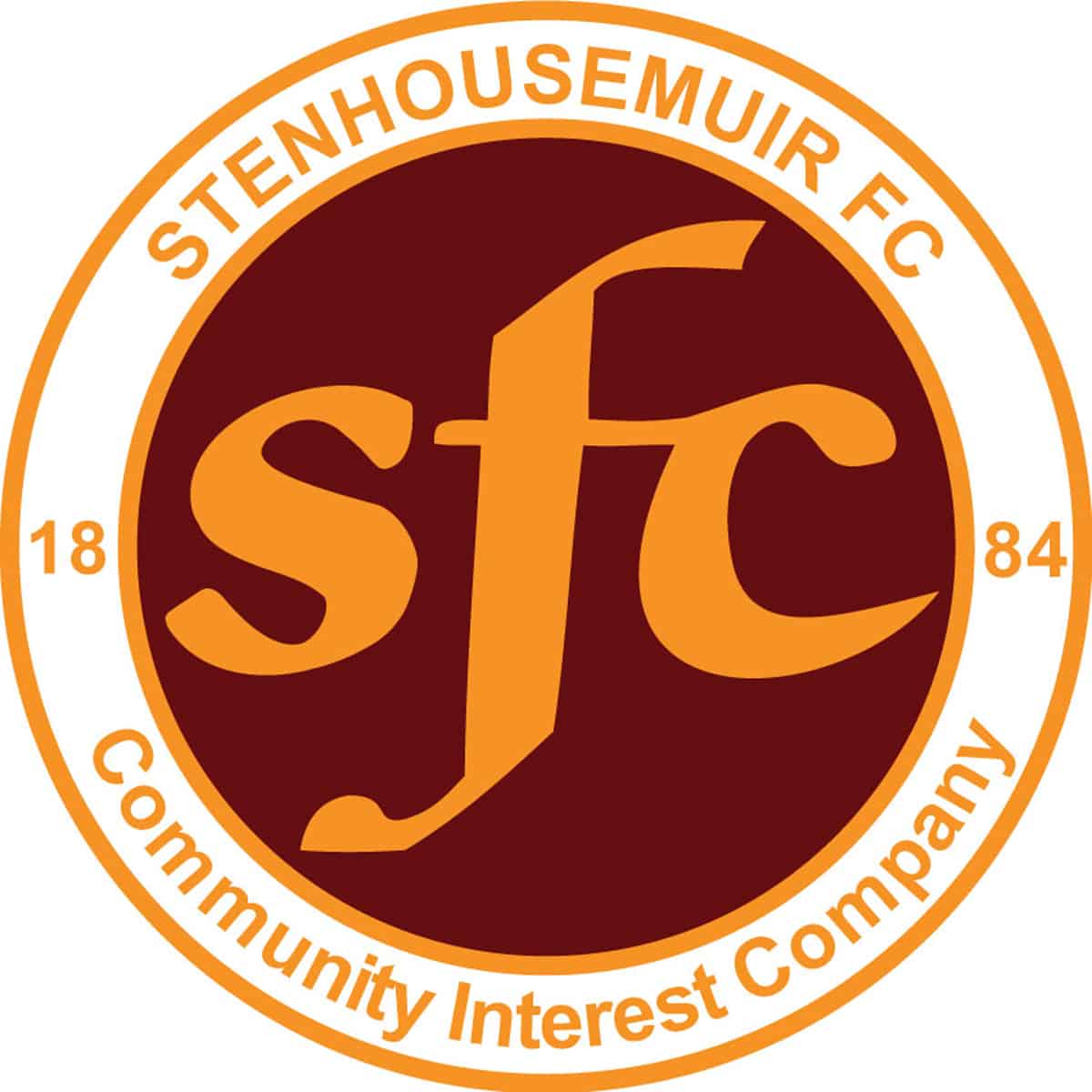 SPFL Ladbrokes League 1
Ochilview Park Stenhousemuir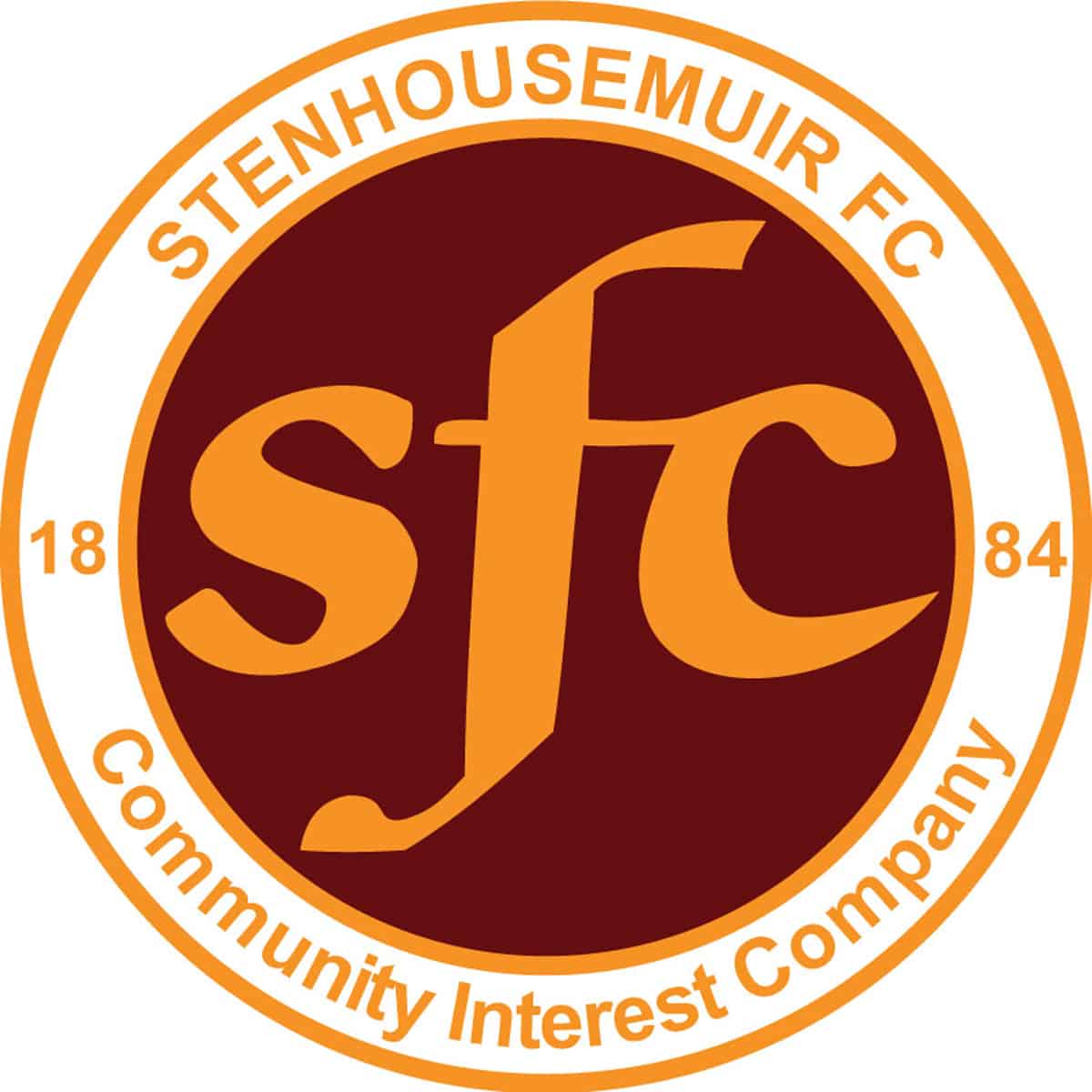 SPFL Ladbrokes League 1
New Bayview, Fife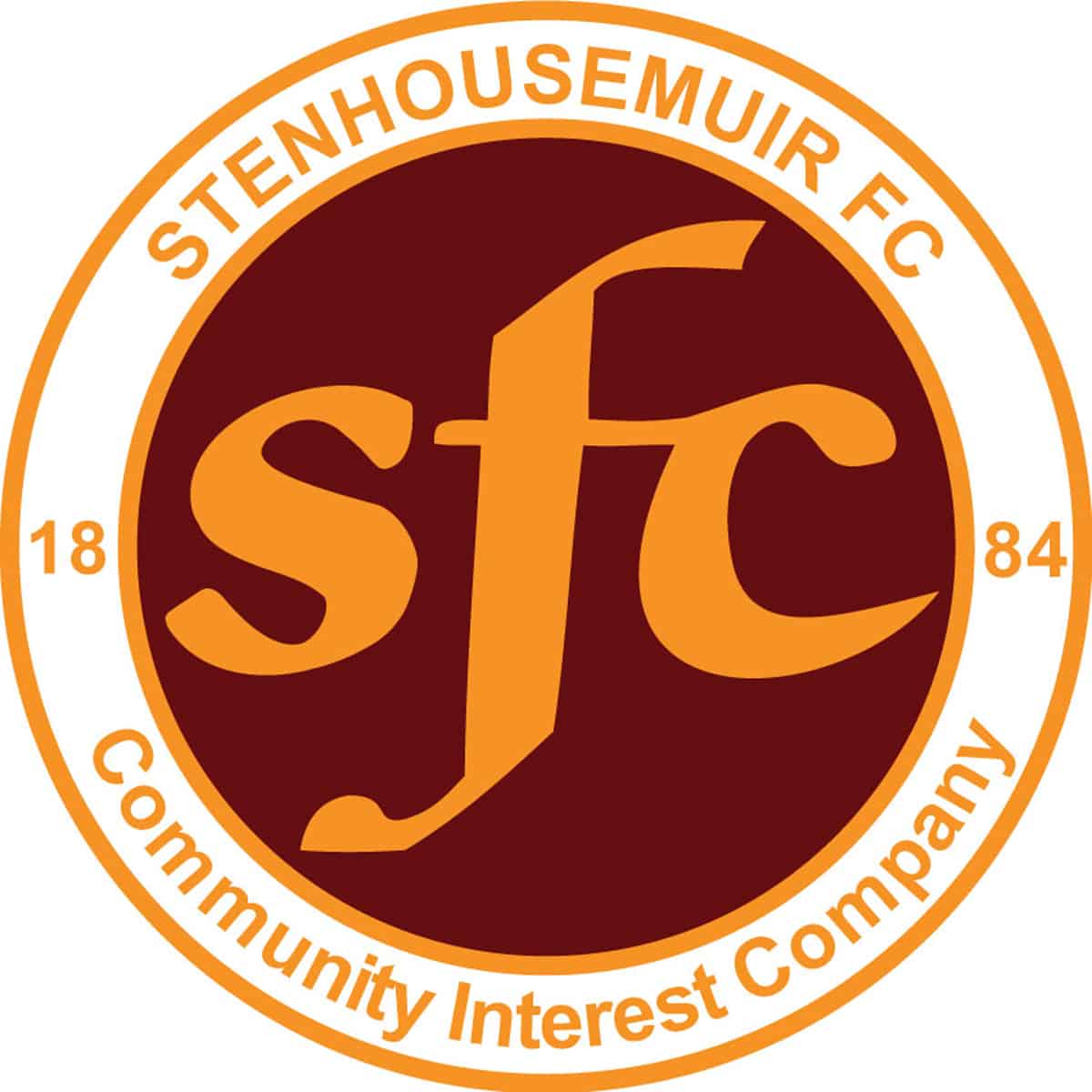 SPFL Ladbrokes League 1
Forthbank Stadium, Stirling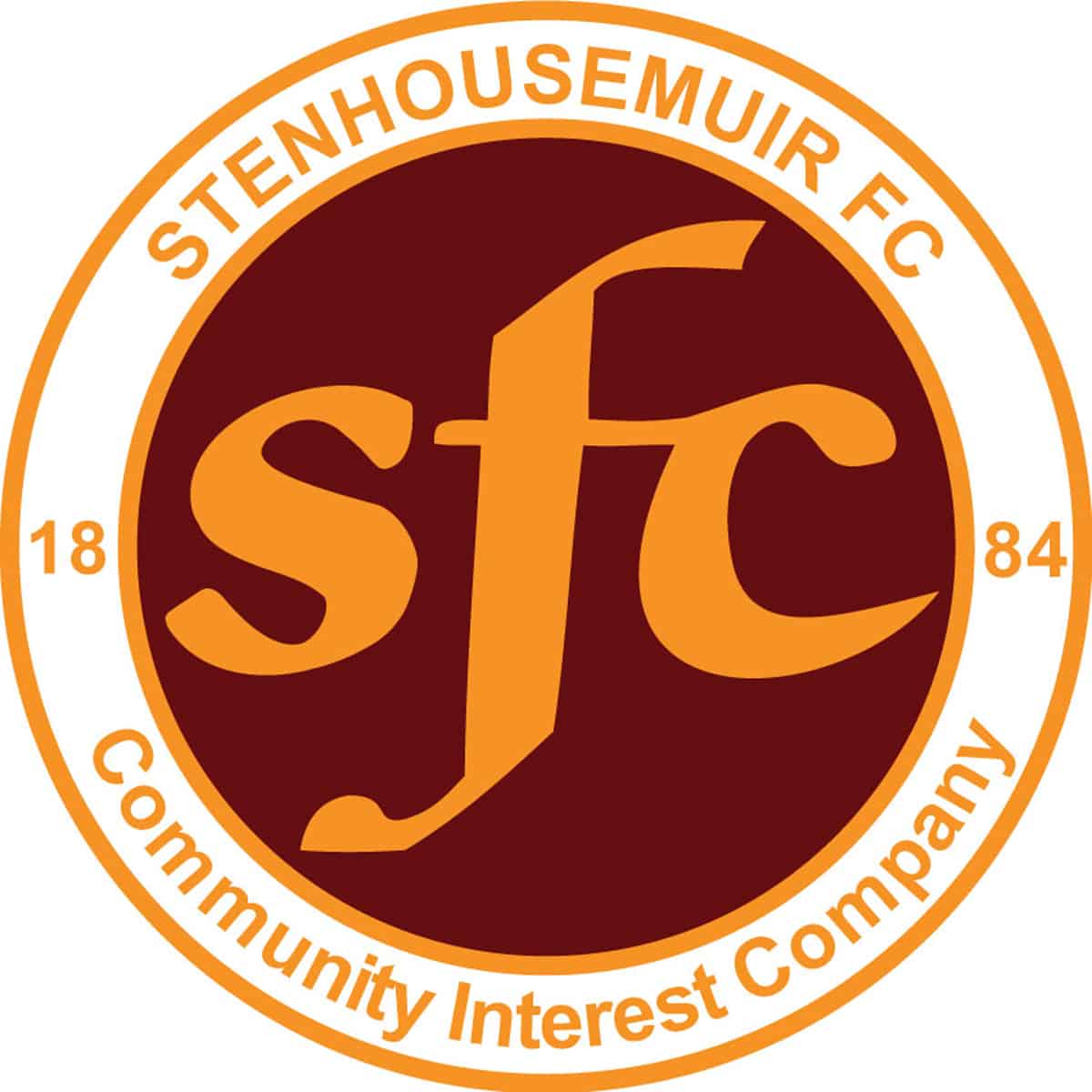 SPFL Ladbrokes League 1
Ochilview Park,Stenhousemuir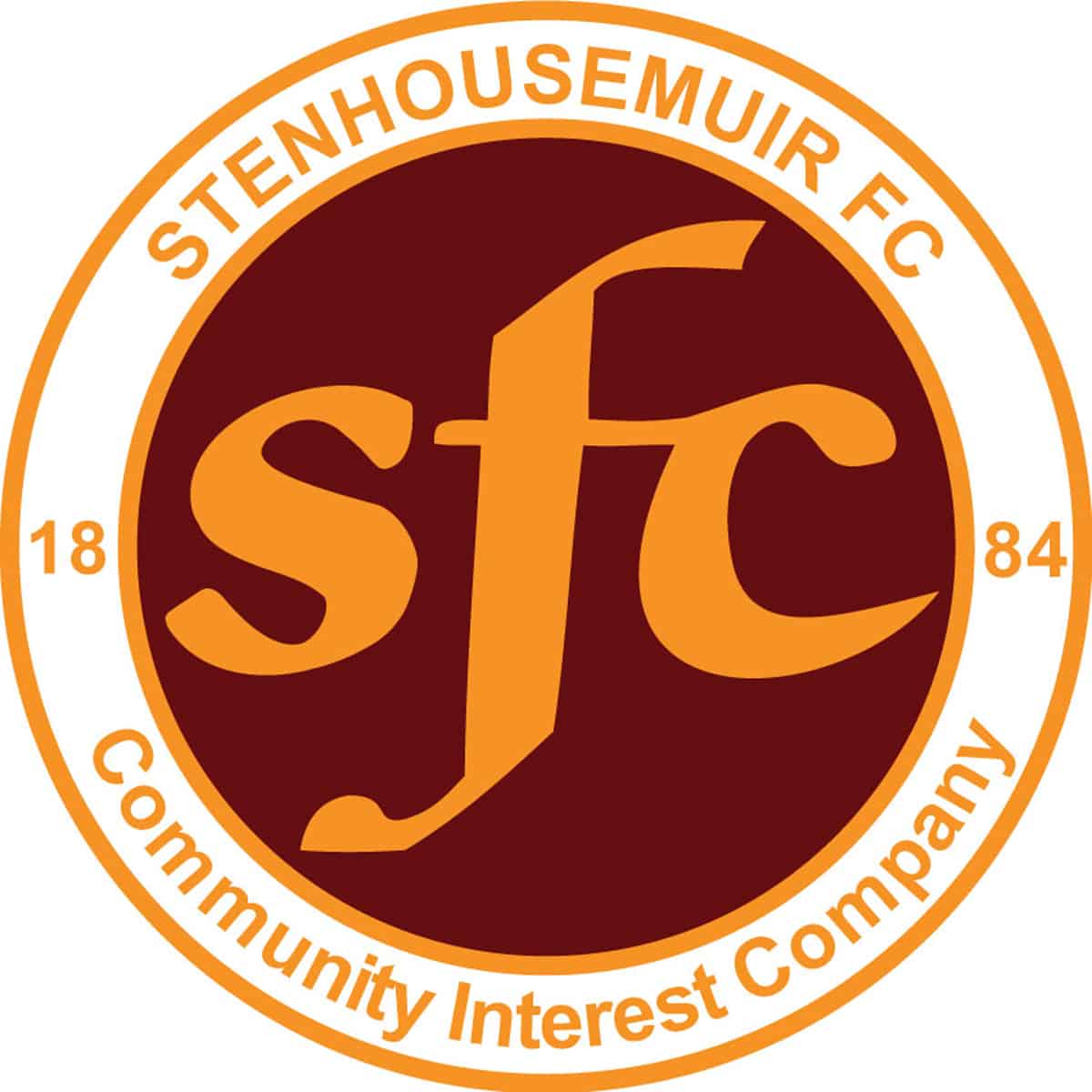 SPFL Ladbrokes League 1
Stair Park, Stranraer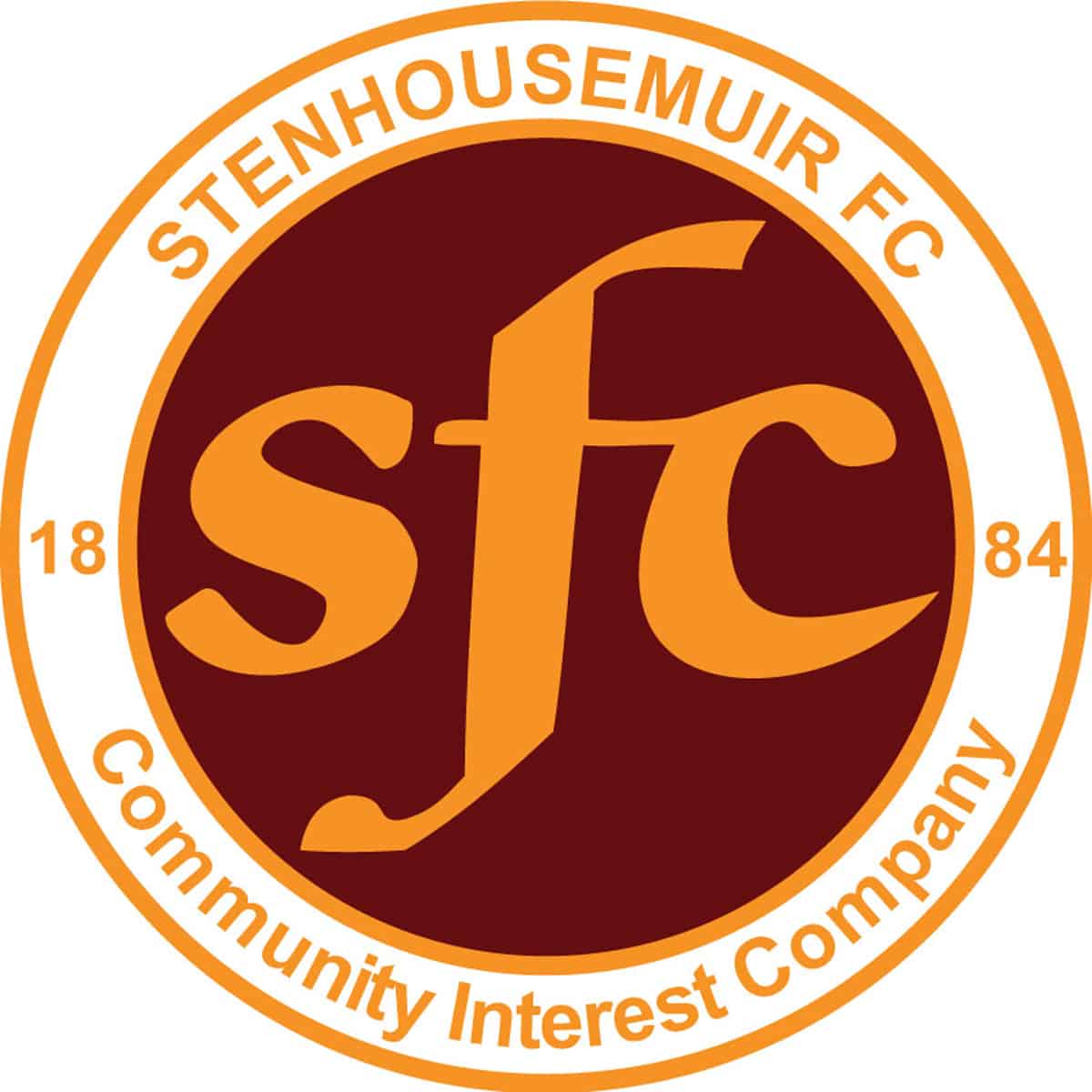 SPFL Ladbrokes League 1
Cappielow Park, Greenock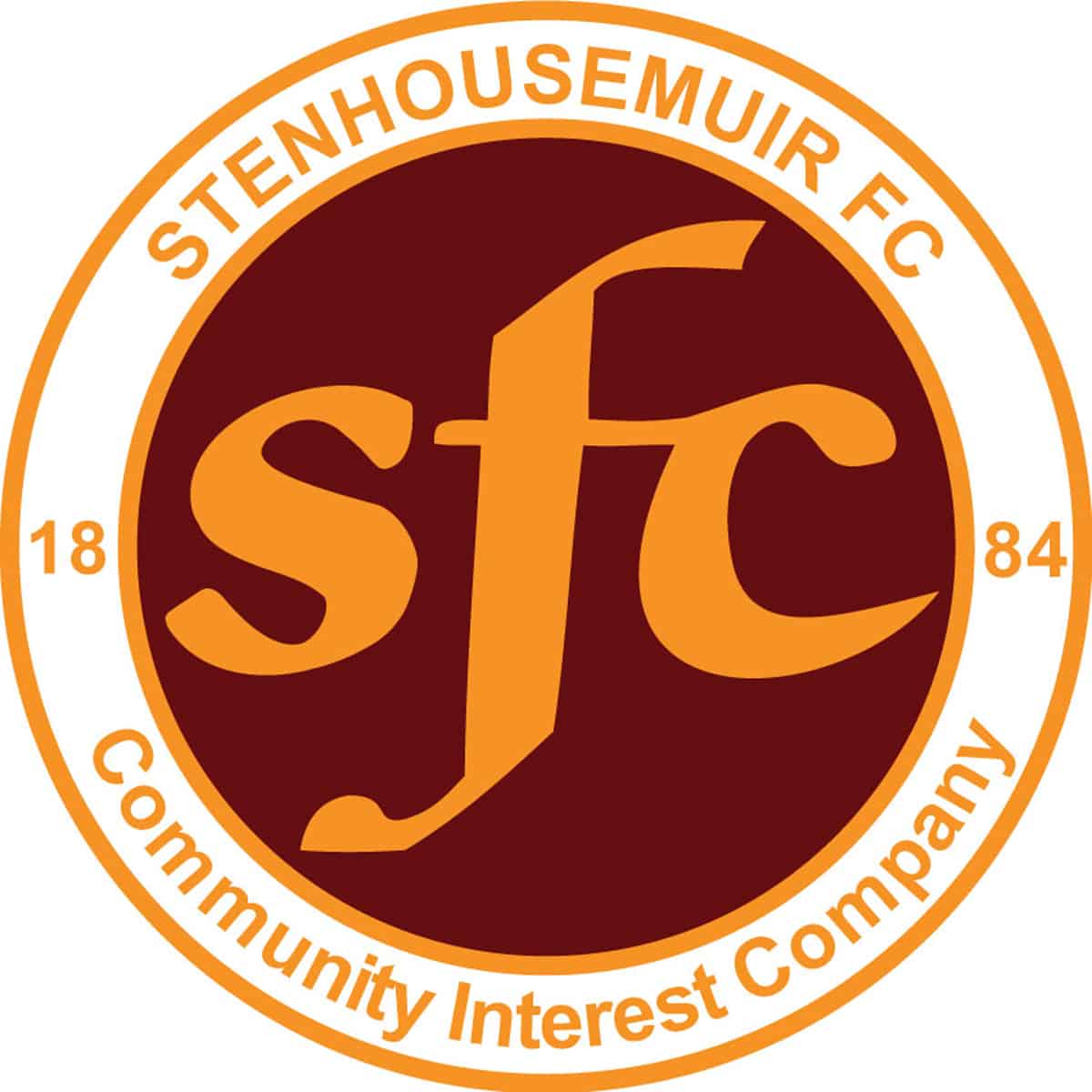 SPFL Ladbrokes League 1
Ochilview Park Stenhousemuir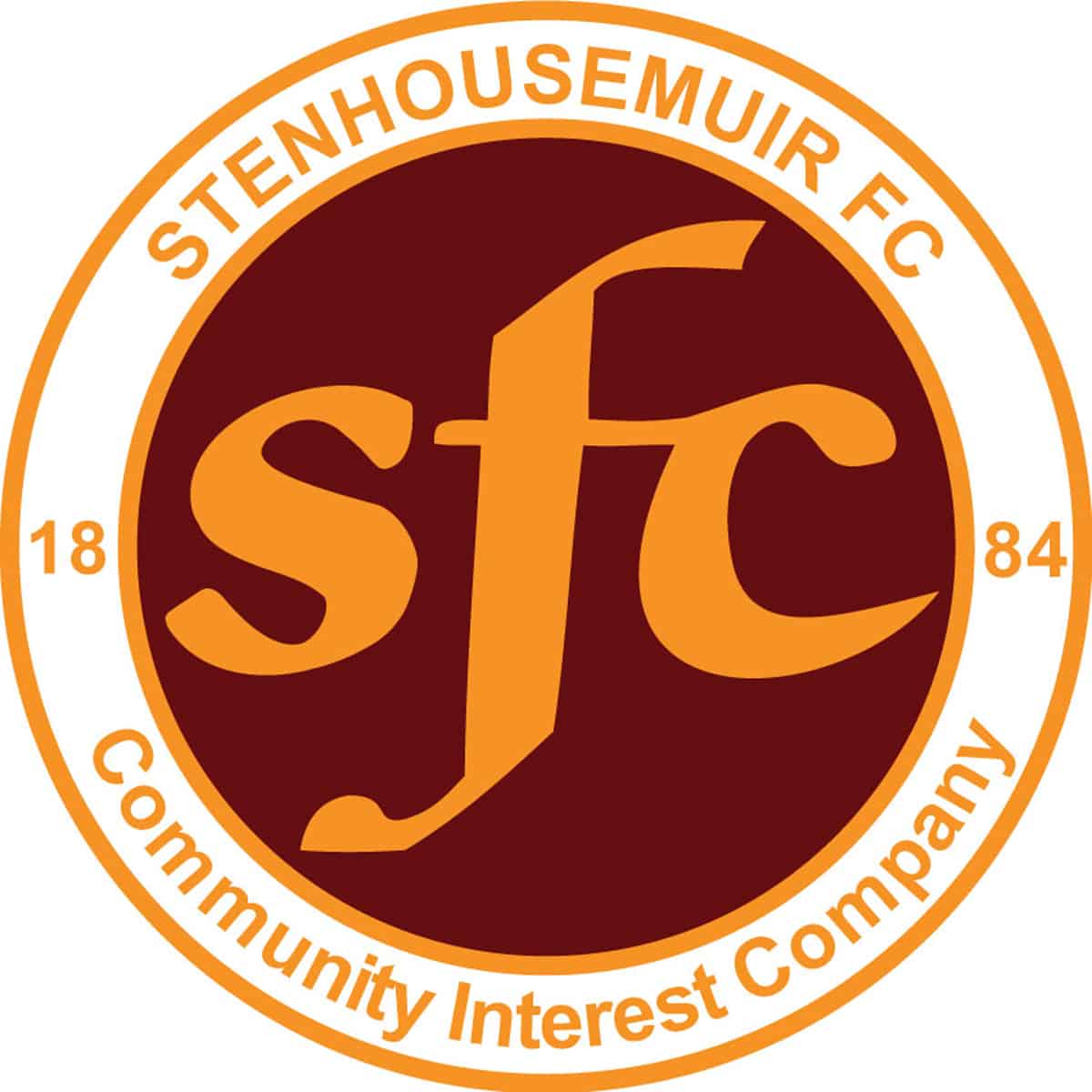 SPFL Ladbrokes League 1
Excelsior Stadium, Airdrie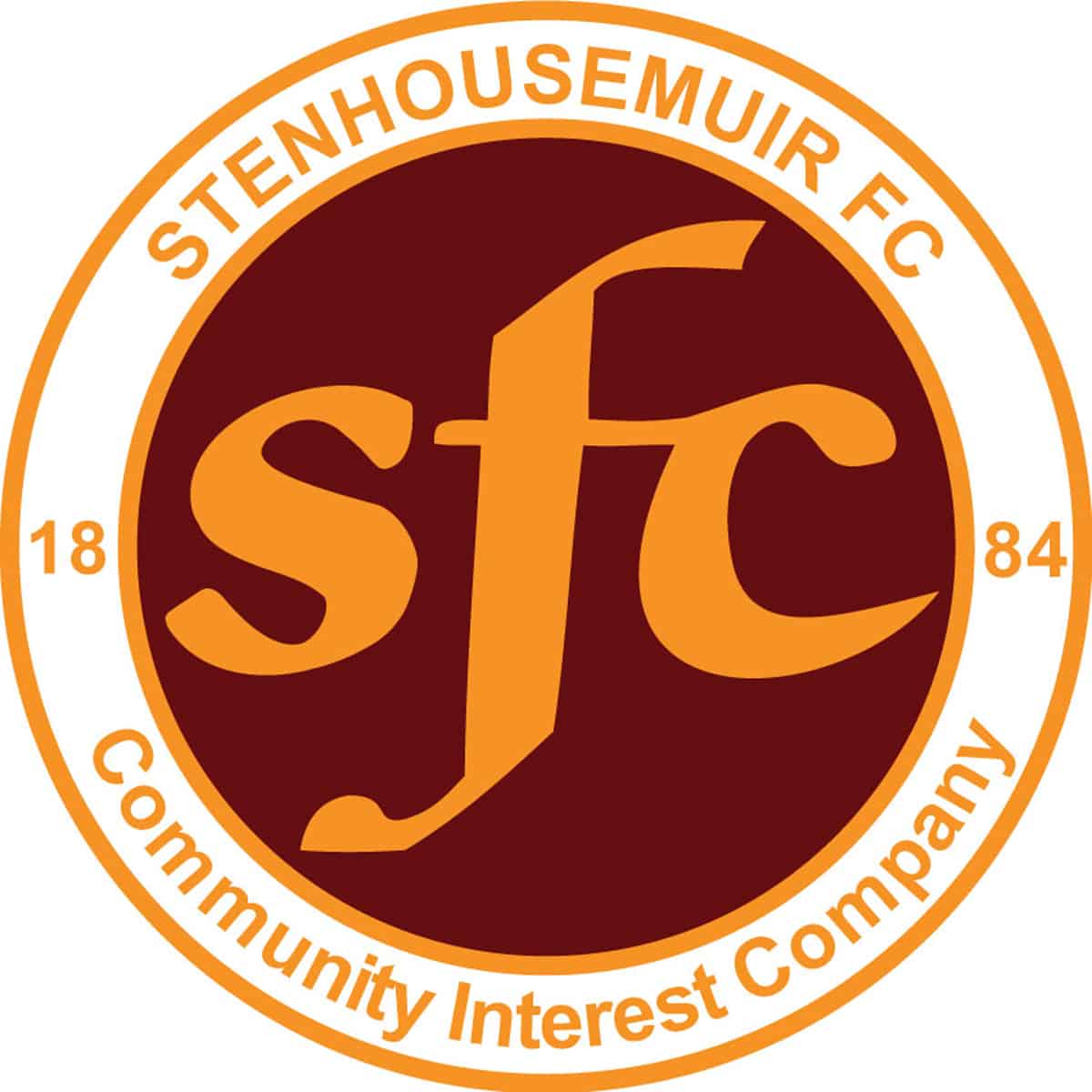 SPFL Ladbrokes League 1
Ochilview Park Stenhousemuir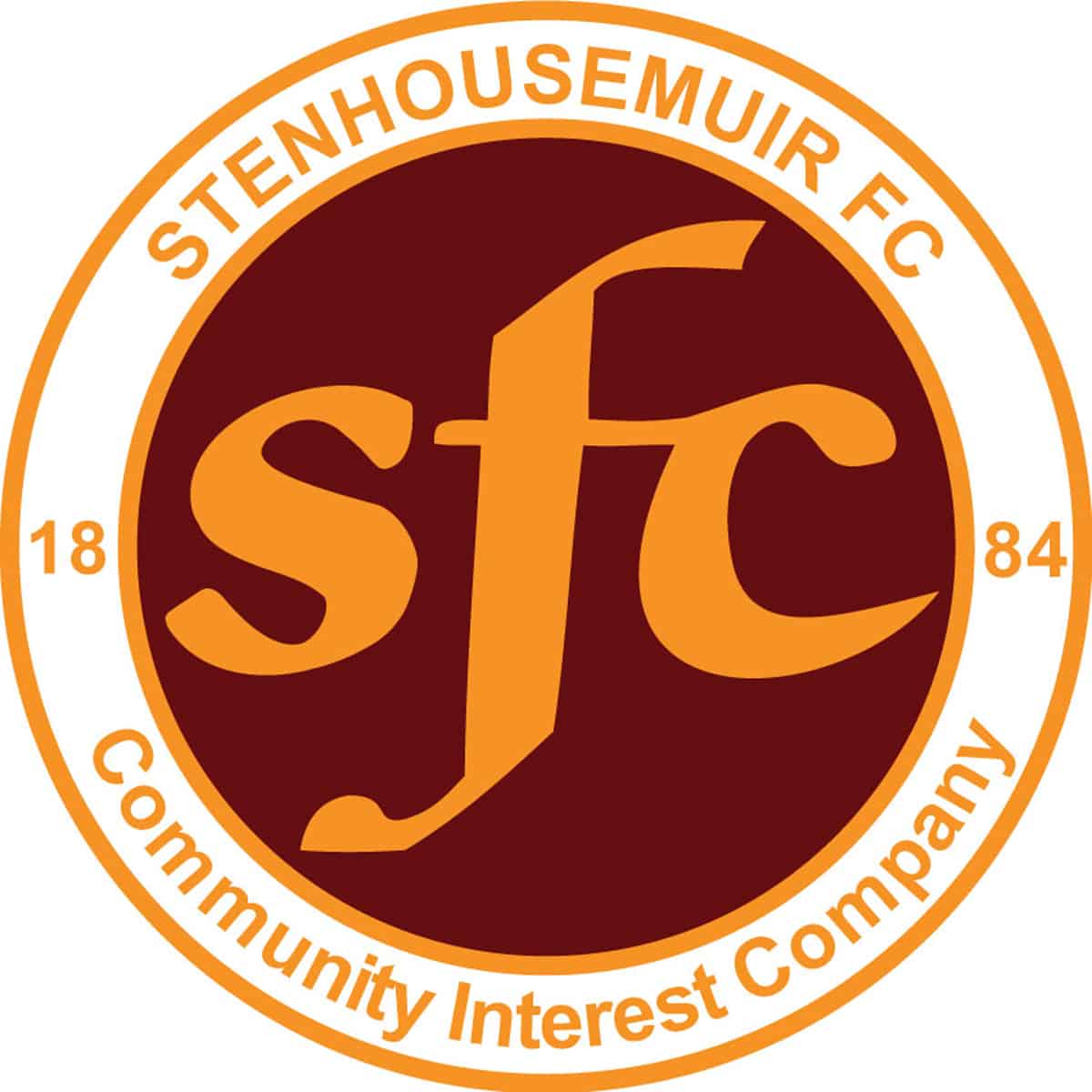 SPFL Ladbrokes League 1
Somerset Park, Ayr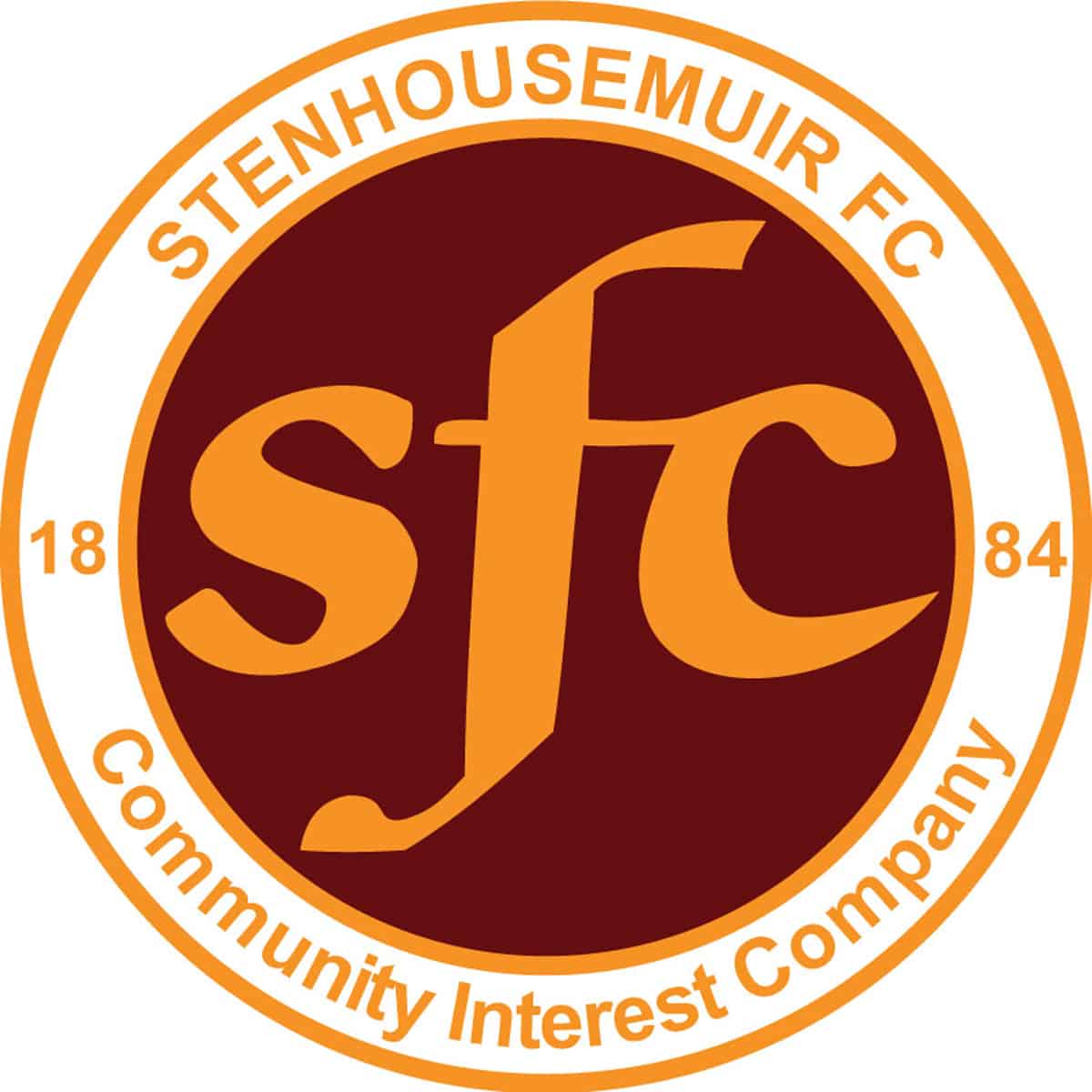 SPFL Ladbrokes League 1
Ochilview Park Stenhousemuir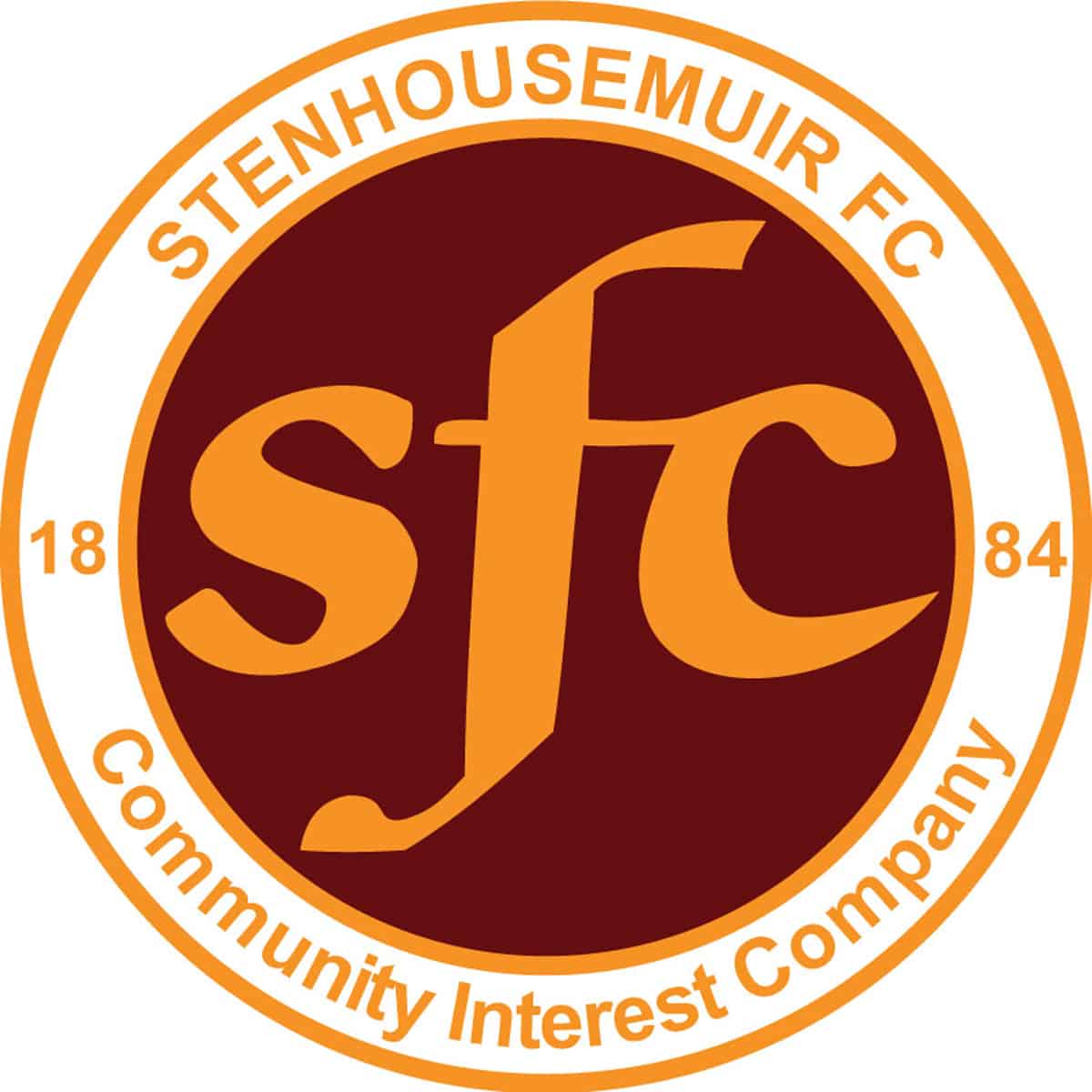 SPFL Ladbrokes League 1
Ochilview Park Stenhousemuir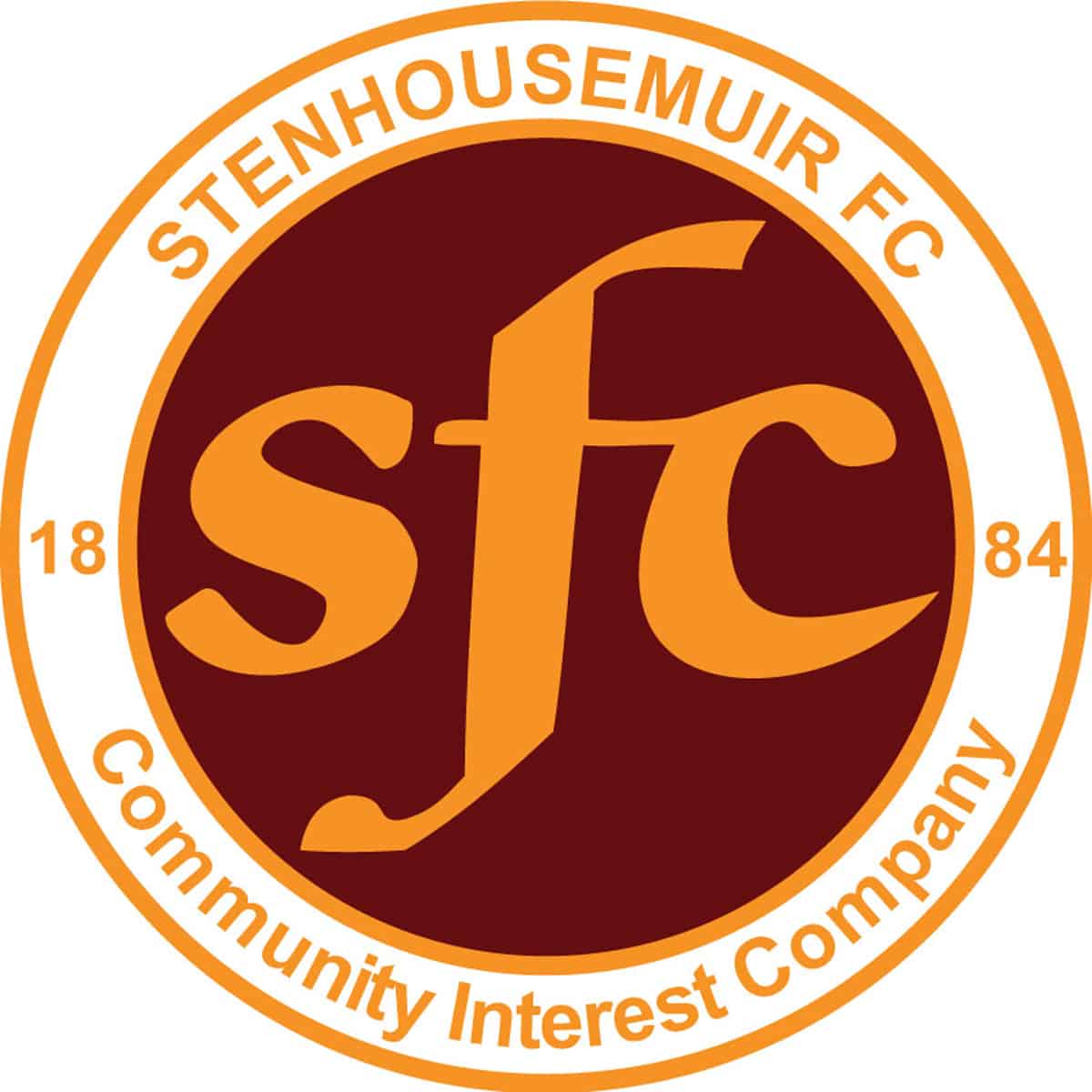 SPFL Ladbrokes League 1
Glebe Park, Brechin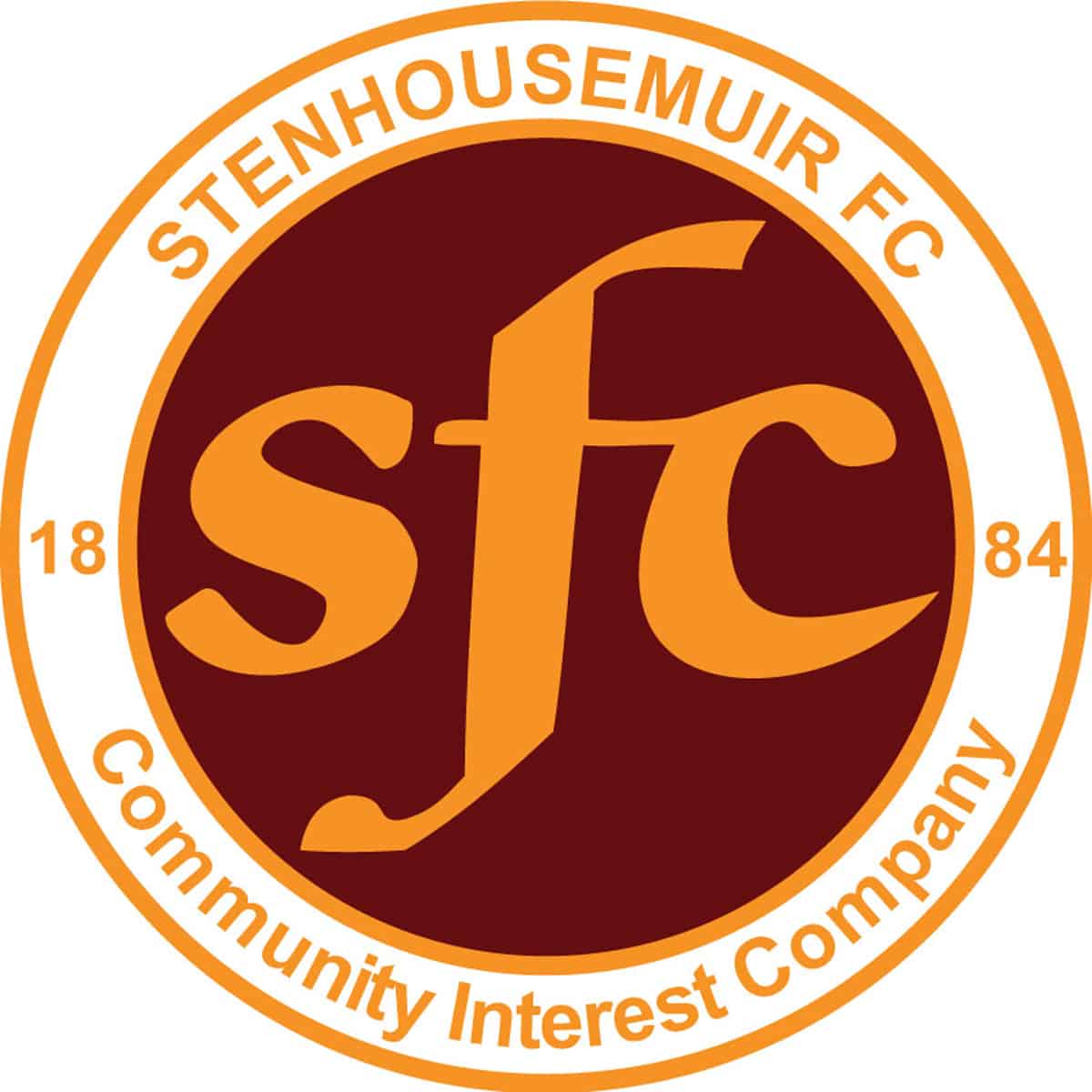 SPFL Ladbrokes League 1
Ochilview Park Stenhousemuir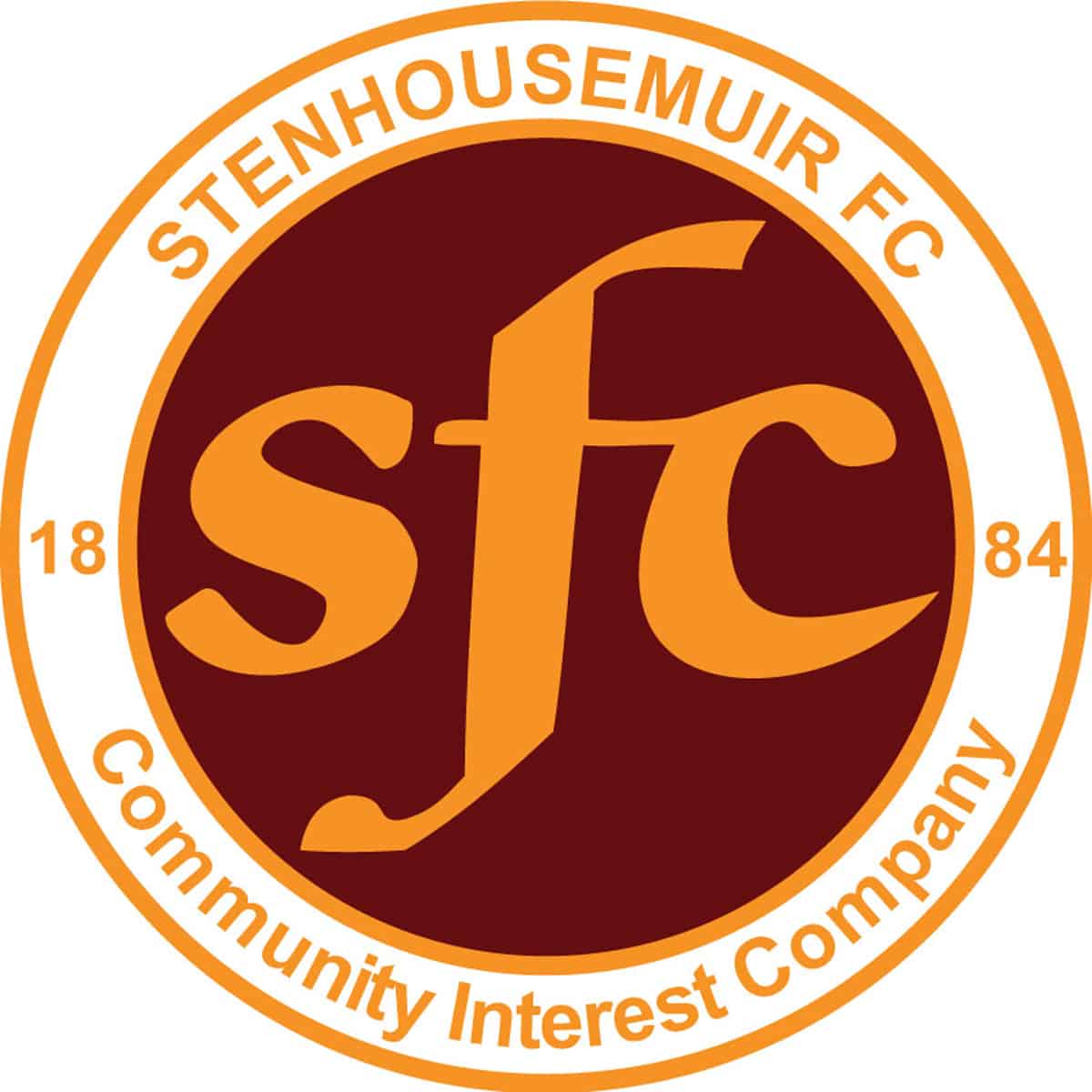 SPFL Ladbrokes League 1
East End Park, Dunfermline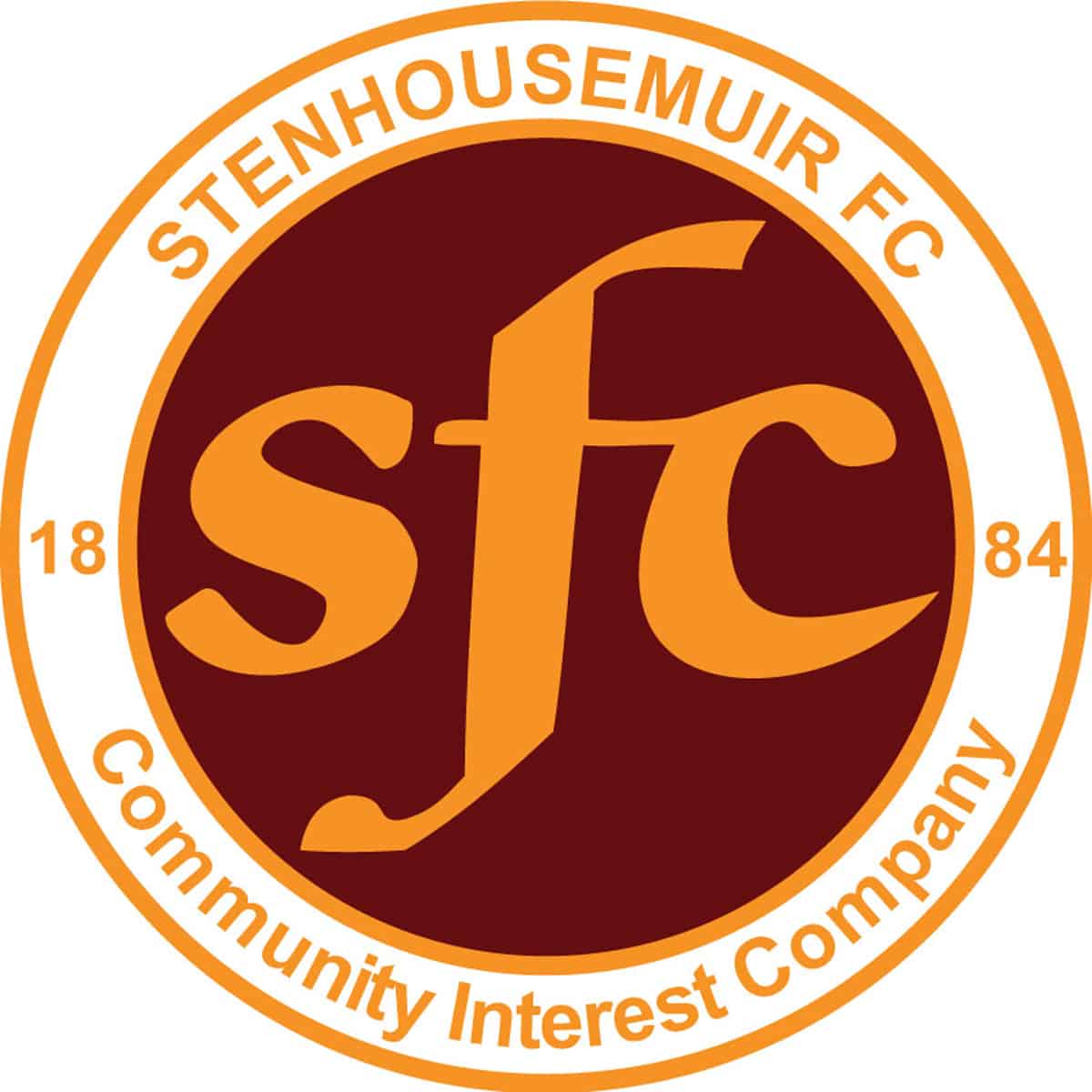 SPFL Ladbrokes League 1
Balmoor Stadium, Peterhead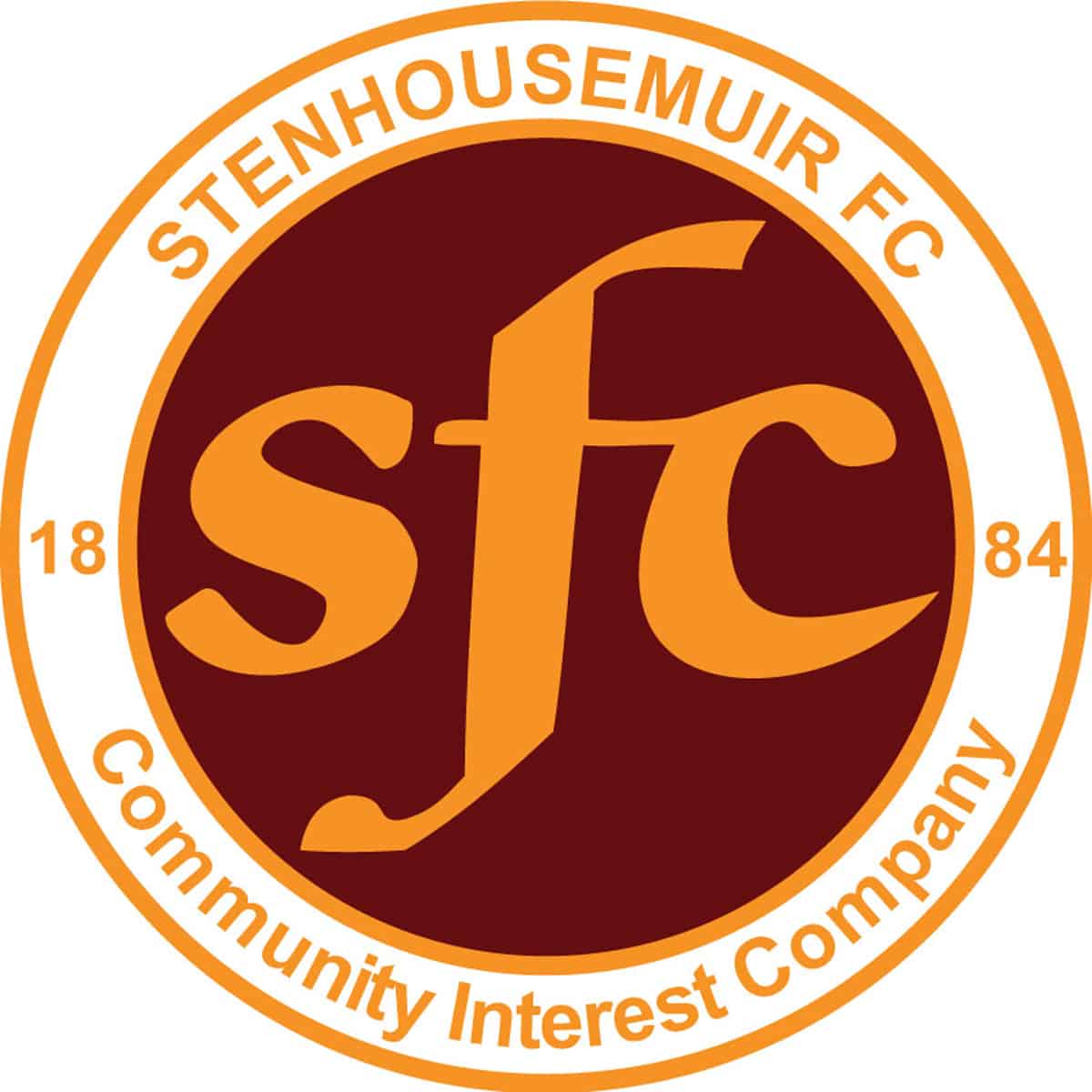 SPFL Ladbrokes League 1
Ochilview Park Stenhousemuir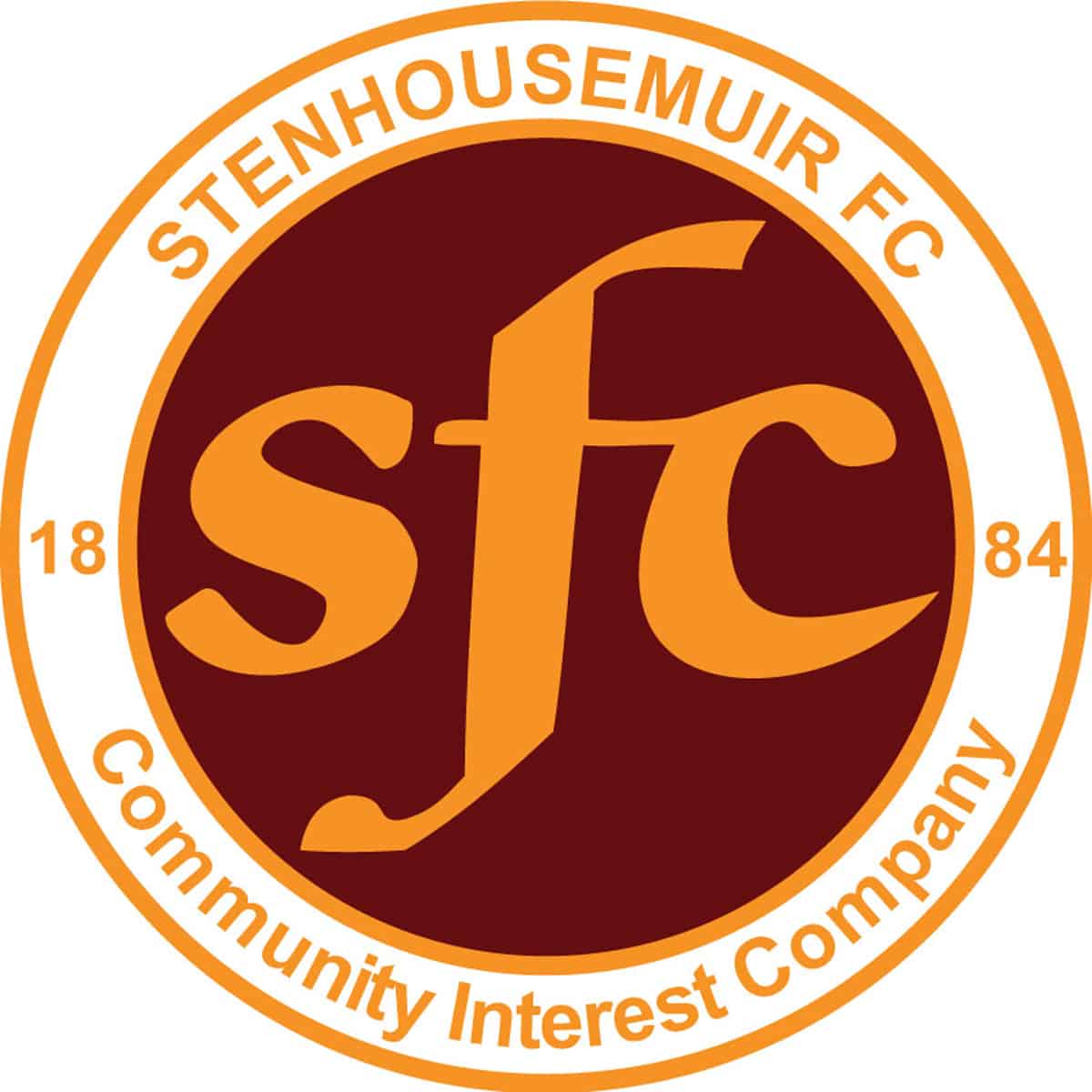 SPFL Ladbrokes League 1
Station Park, Forfar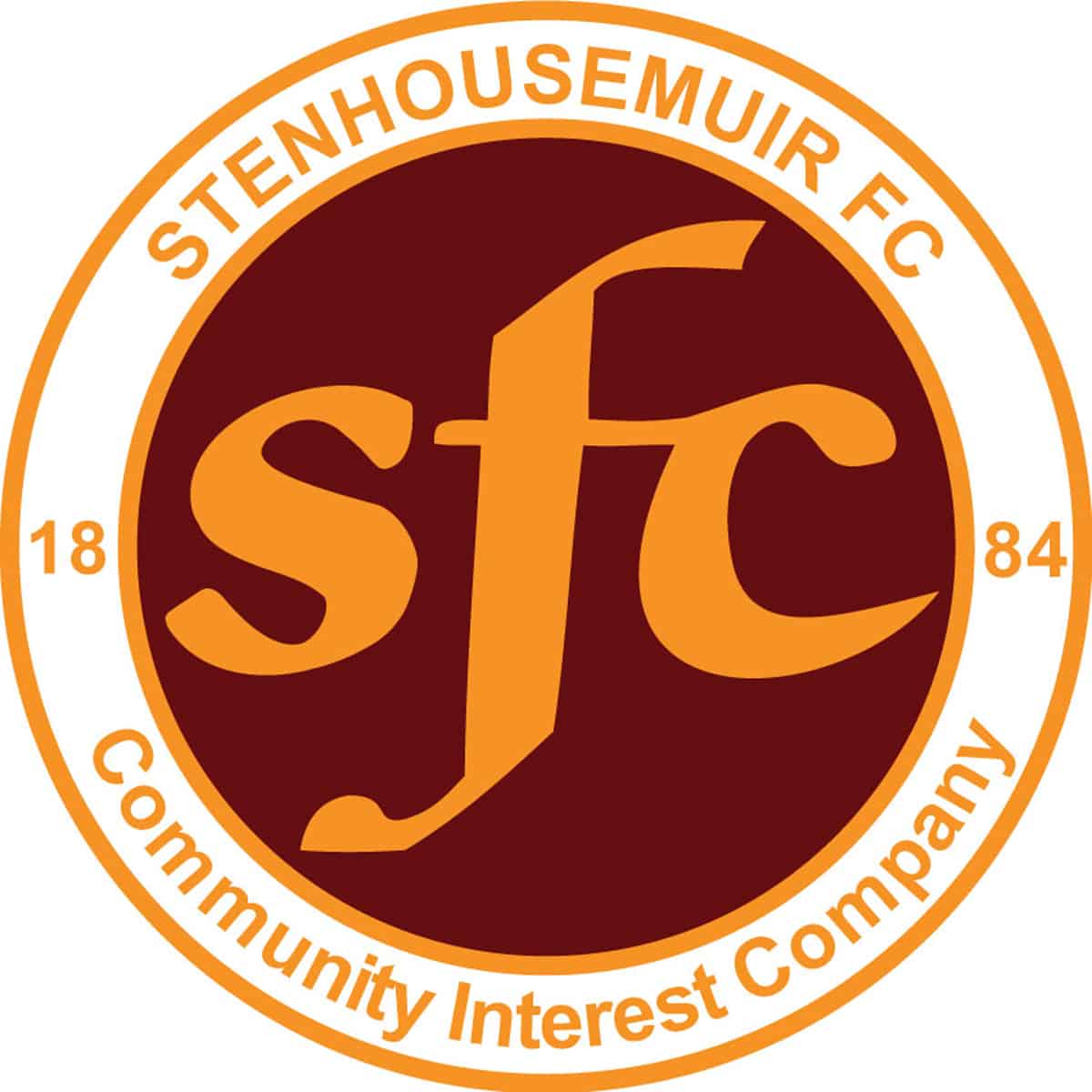 SPFL Ladbrokes League 1
Ochilview Park Stenhousemuir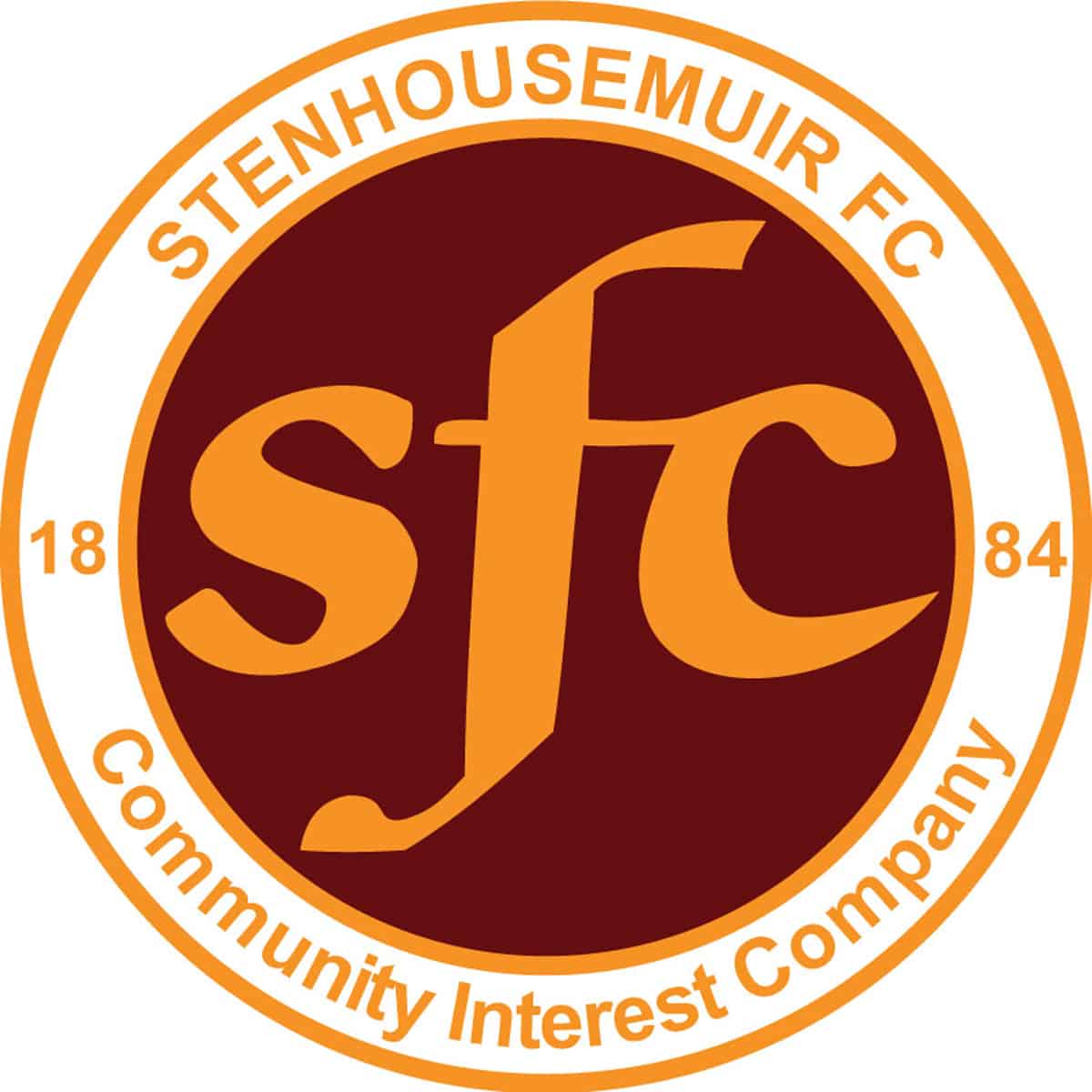 SPFL Ladbrokes League 1
Ochilview Park Stenhousemuir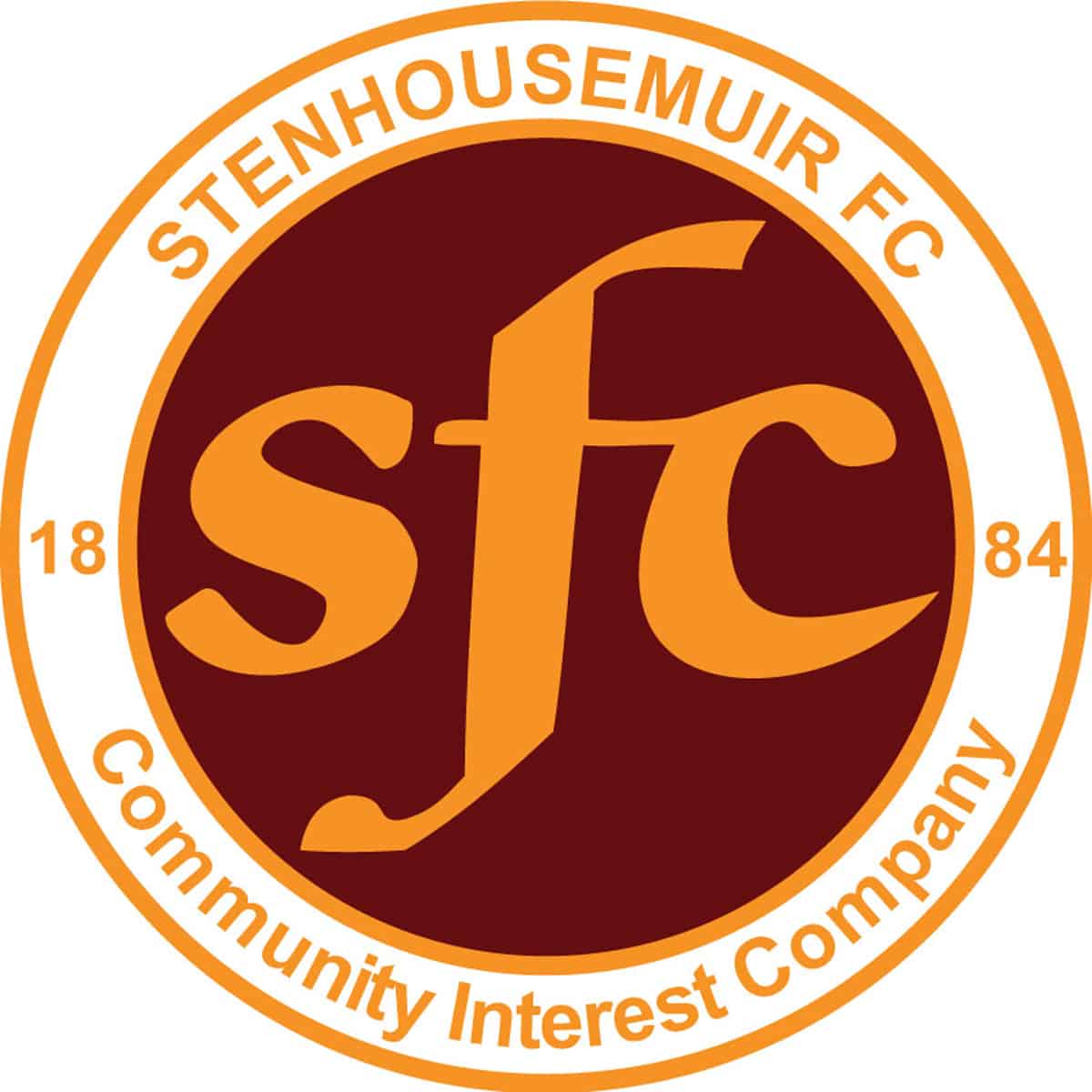 SPFL Ladbrokes League 1
Stair Park, Stranraer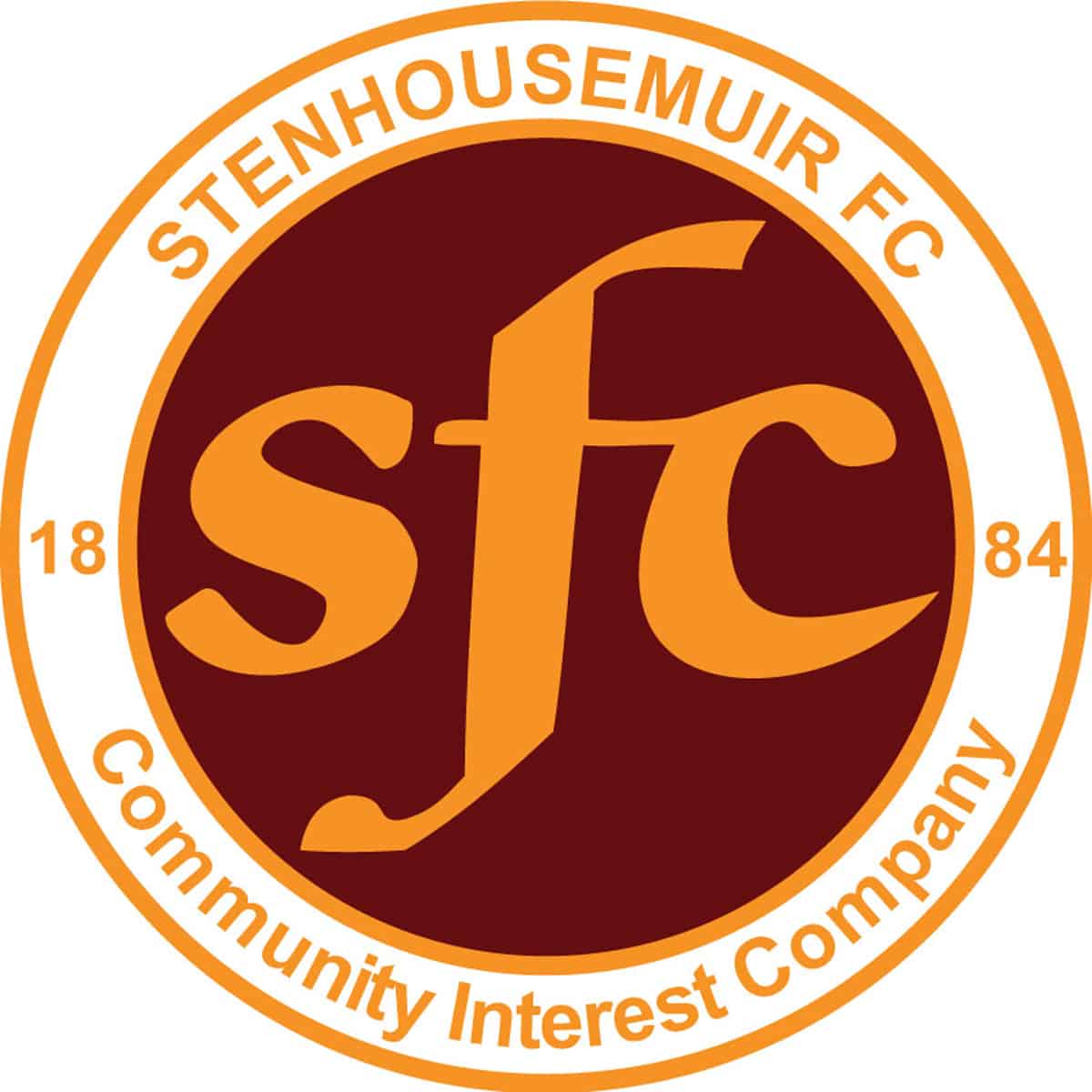 SPFL Ladbrokes League 1
Ochilview Park Stenhousemuir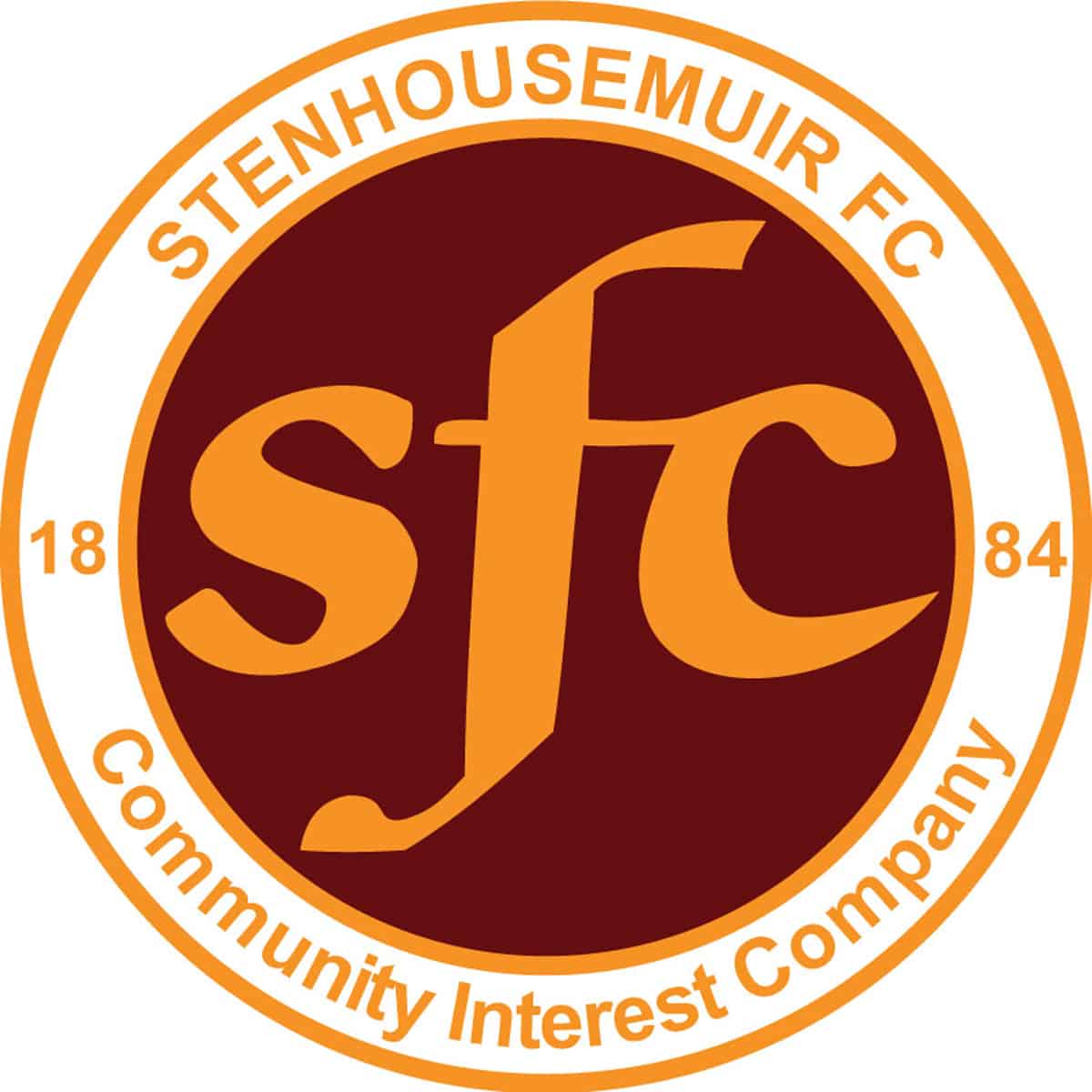 SPFL Ladbrokes League 1
Somerset Park, Ayr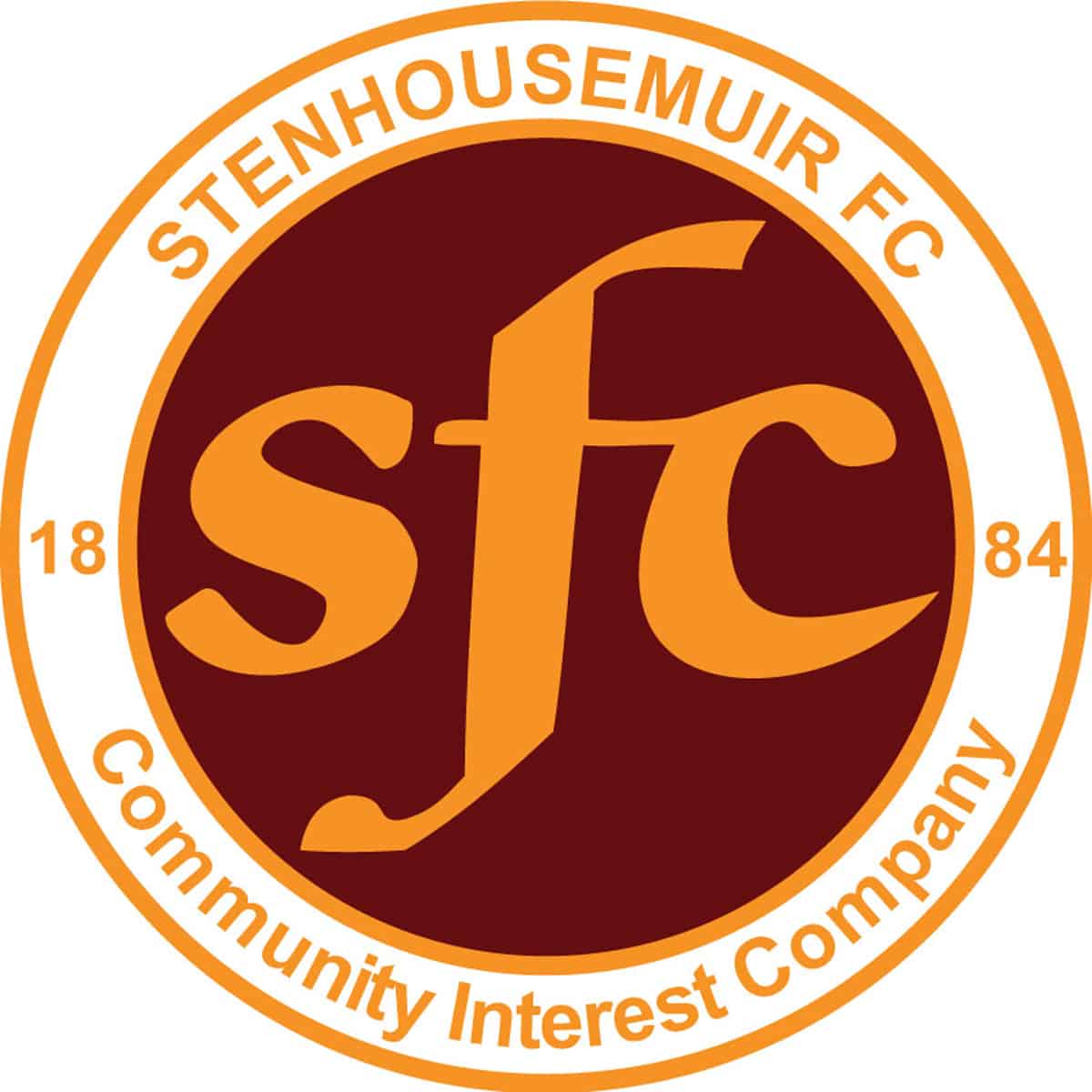 SPFL Ladbrokes League 1
Ochilview Park Stenhousemuir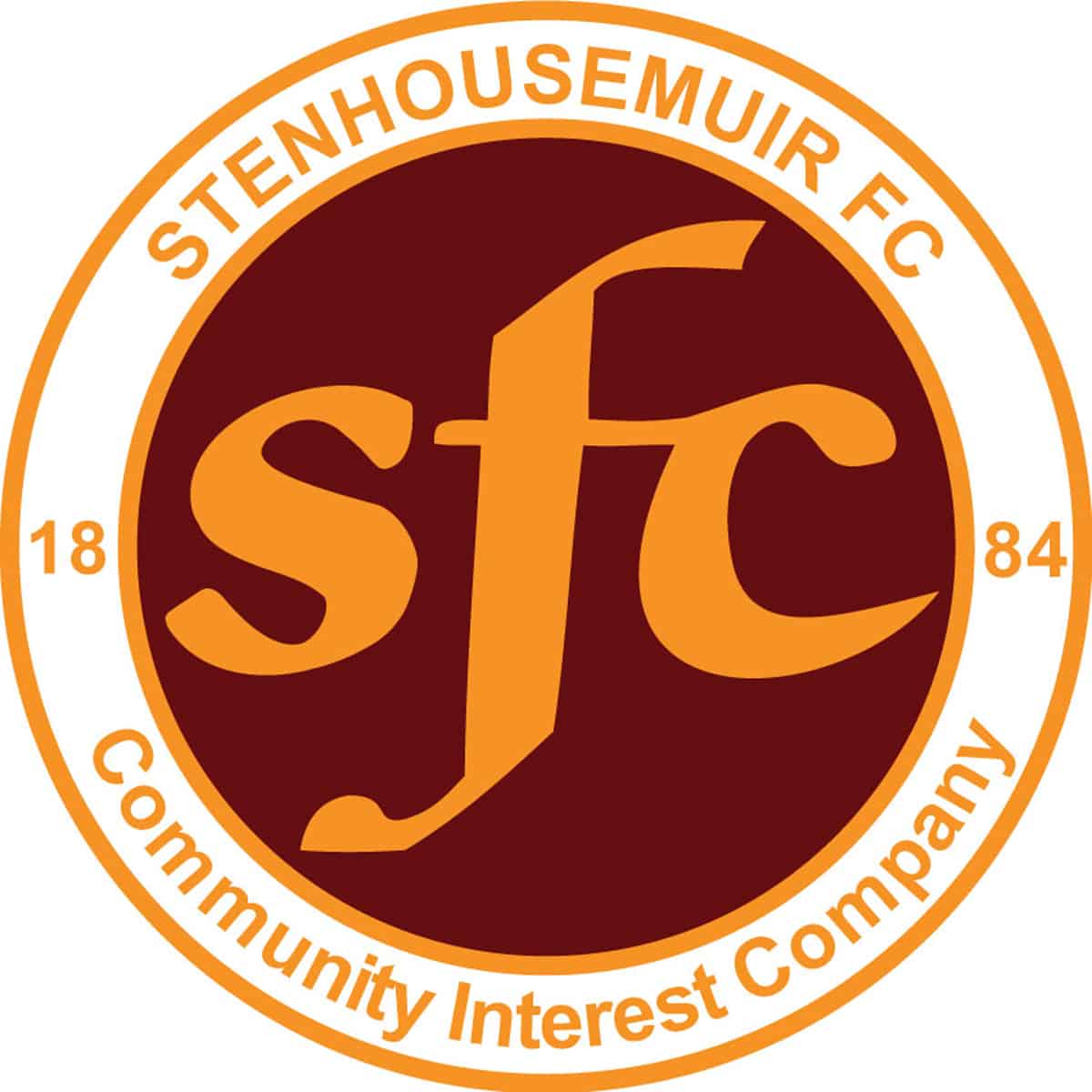 SPFL Ladbrokes League 1
Cappielow Park, Greenock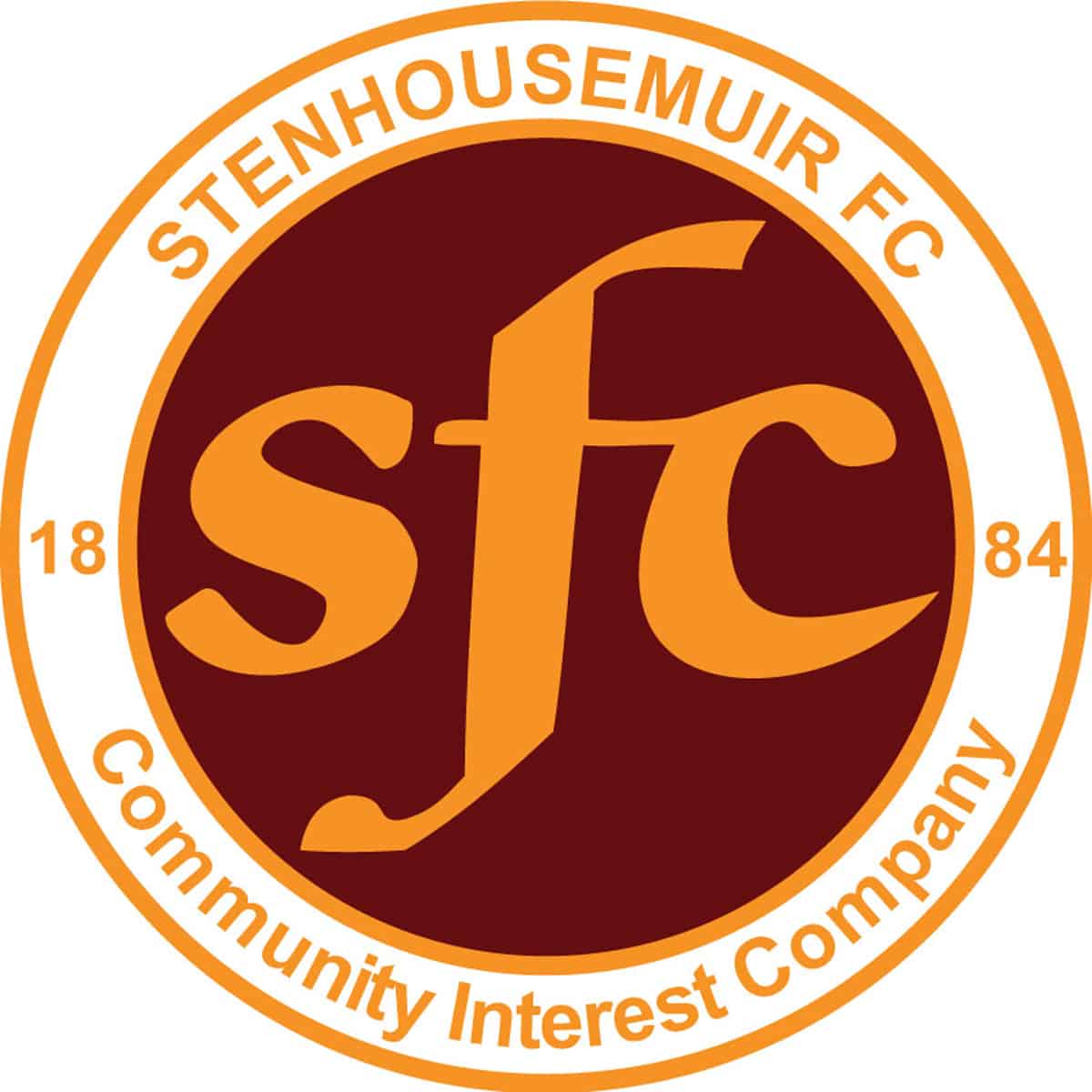 SPFL Ladbrokes League 1
Ochilview Park Stenhousemuir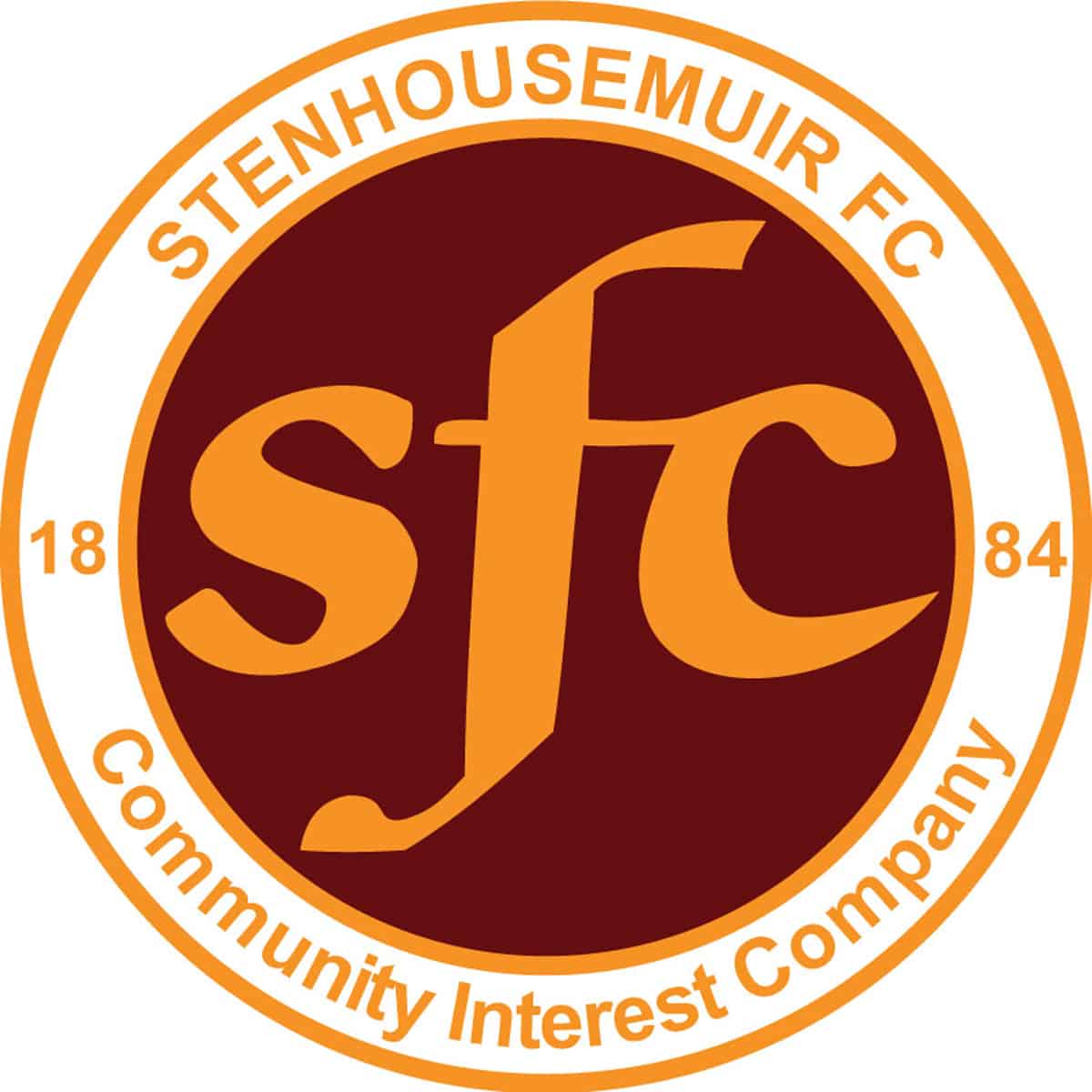 SPFL Ladbrokes League 1
Excelsior Stadium, Airdrie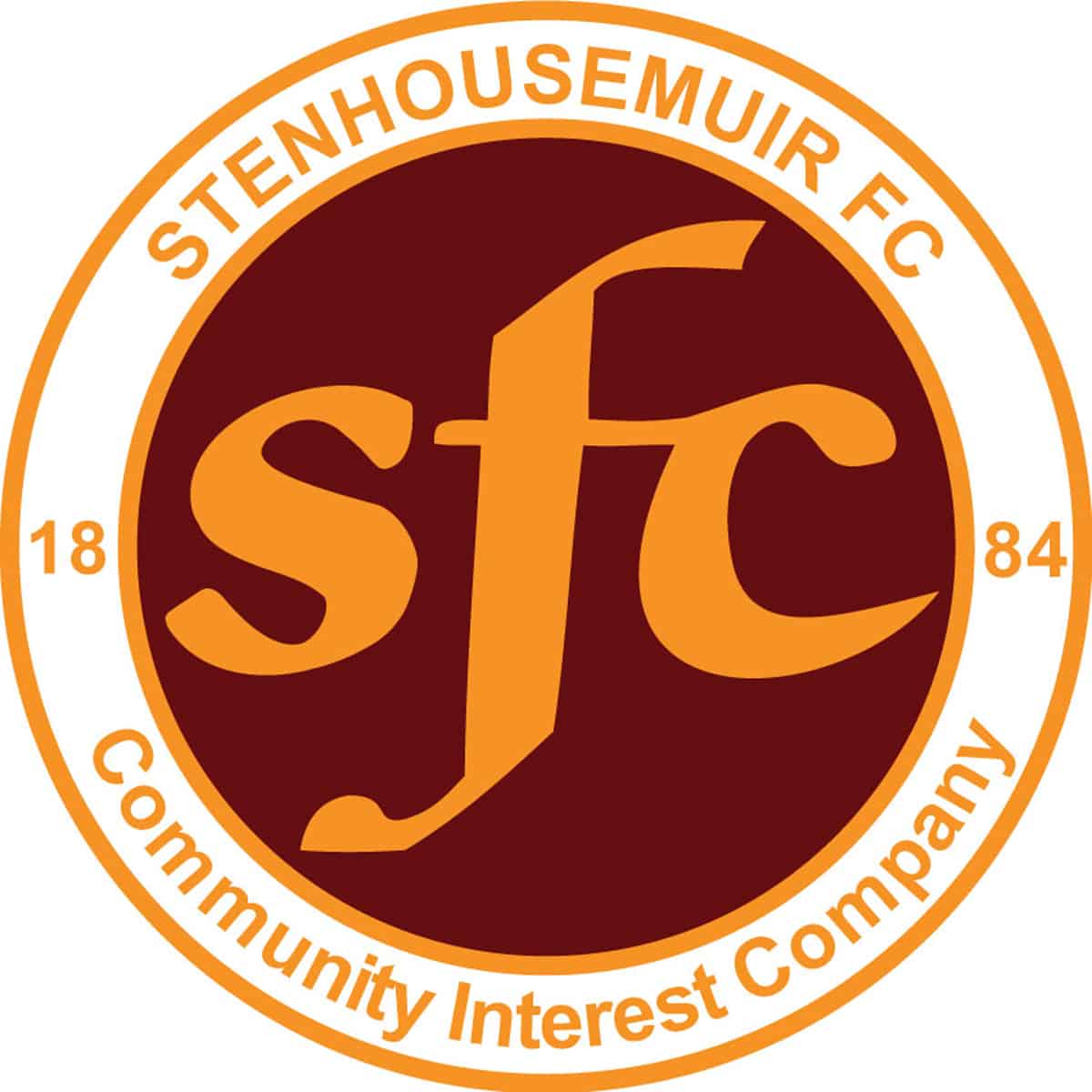 William Hill Scottish Cup
Ochilview Park Stenhousemuir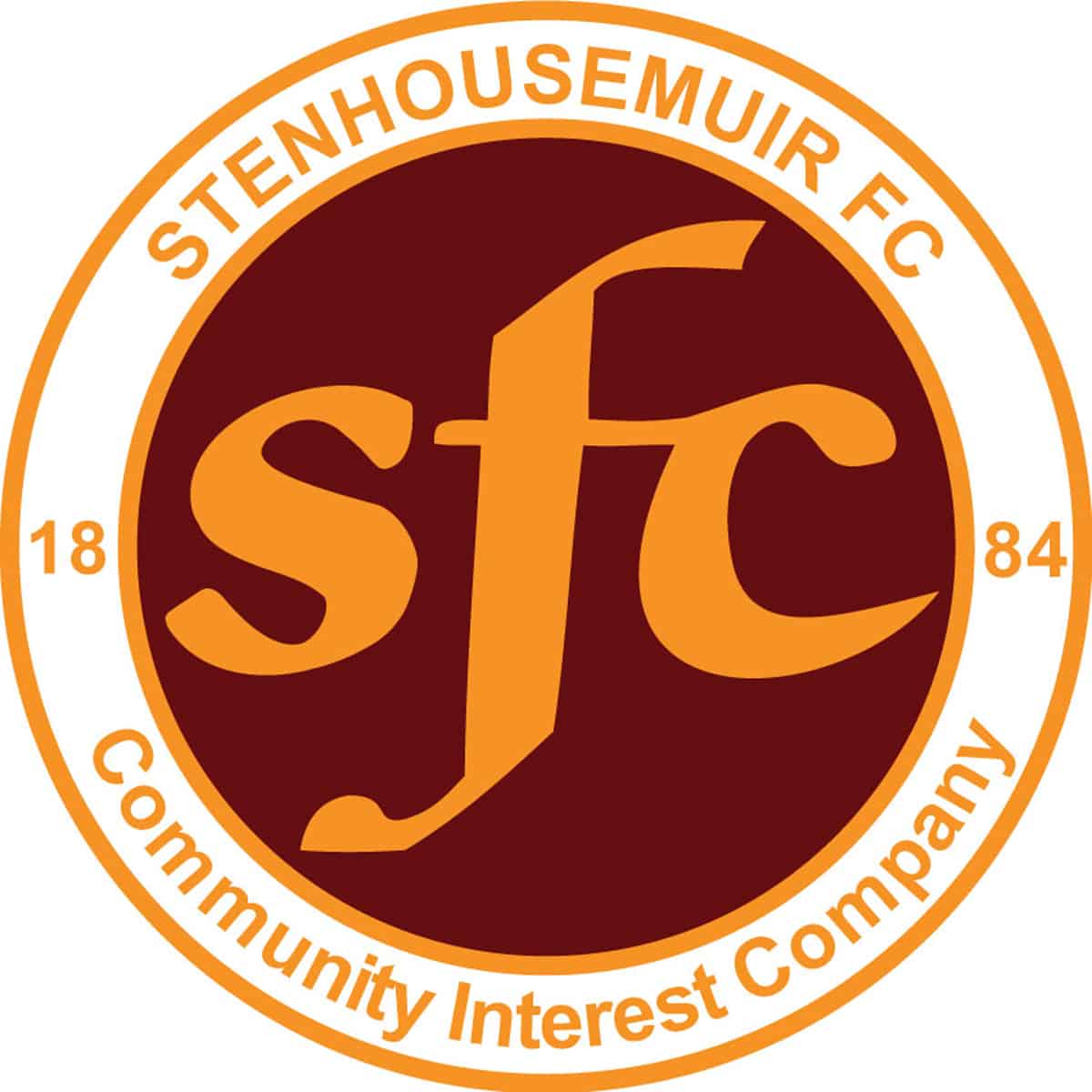 SPFL Ladbrokes League 1
Ochilview Park Stenhousemuir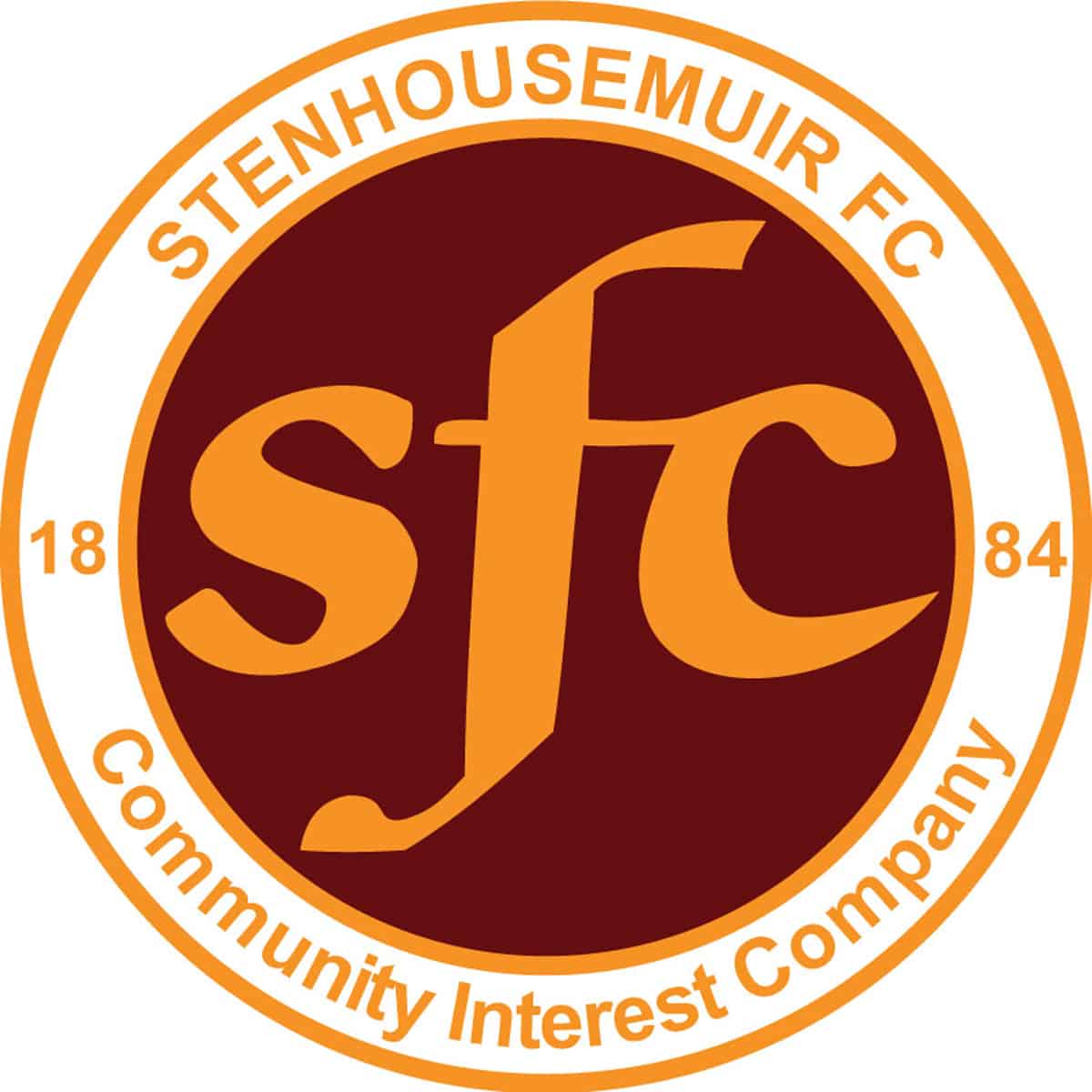 SPFL Ladbrokes League 1
Forthbank Stadium, Stirling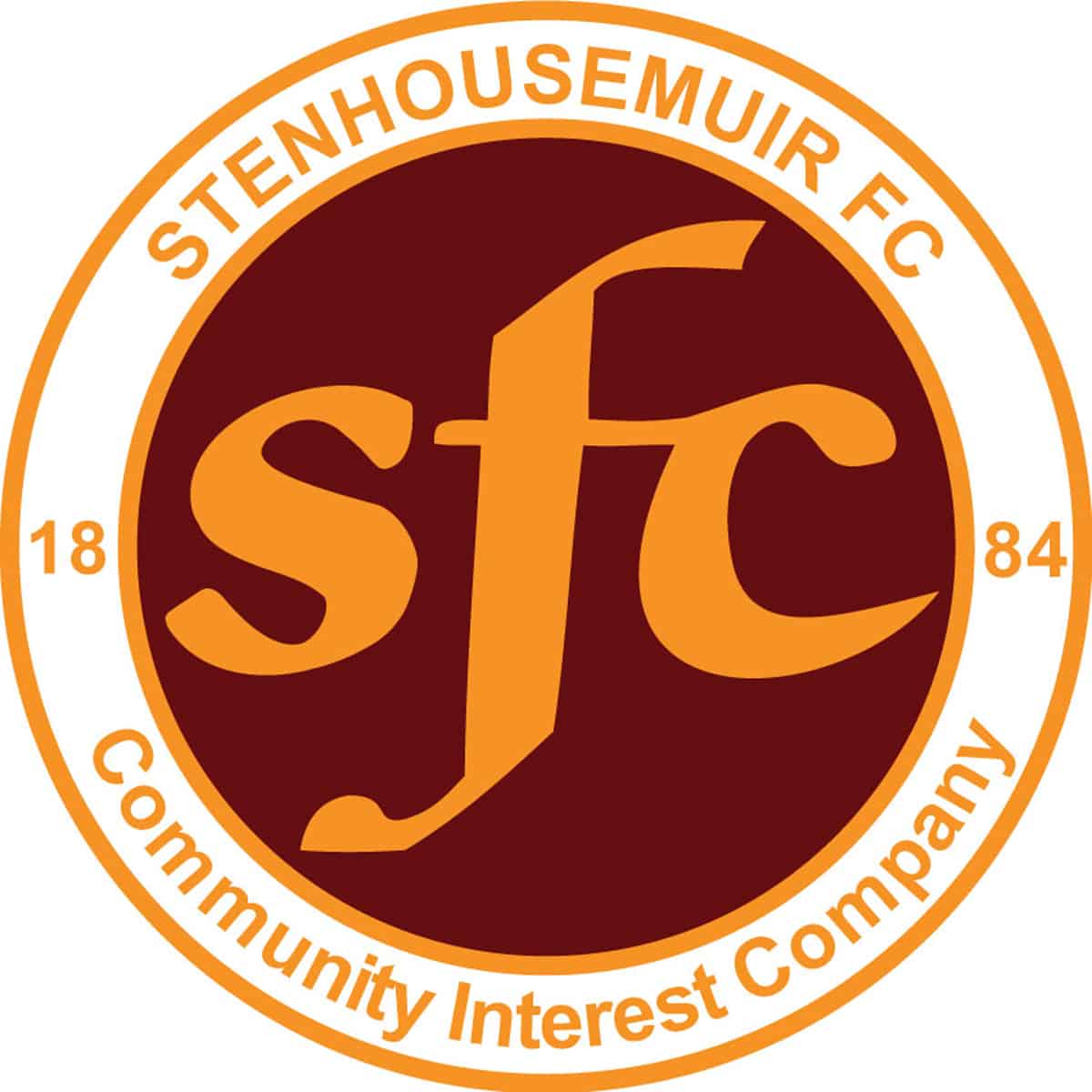 SPFL Ladbrokes League 1
Station Park, Forfar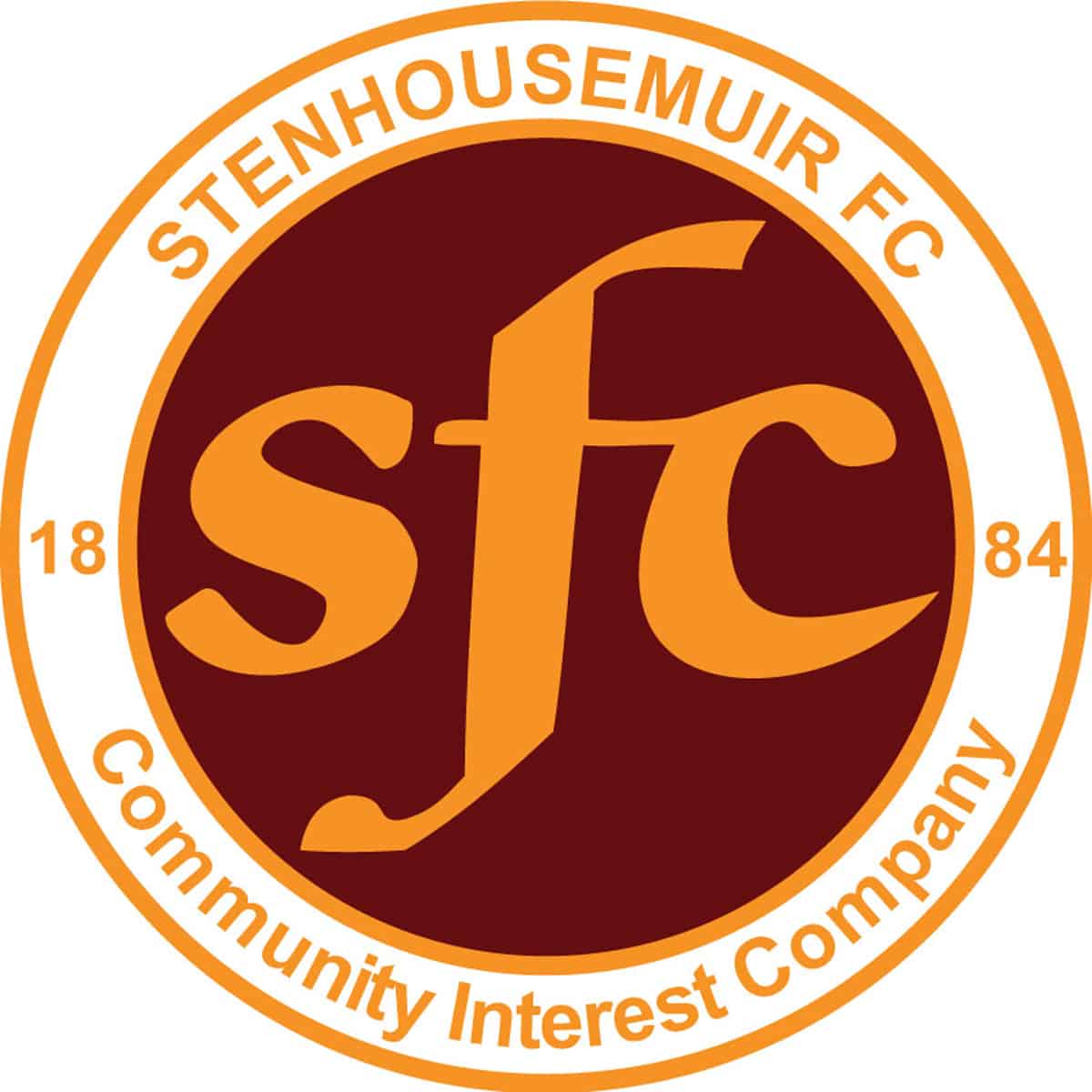 SPFL Ladbrokes League 1
Ochilview Park Stenhousemuir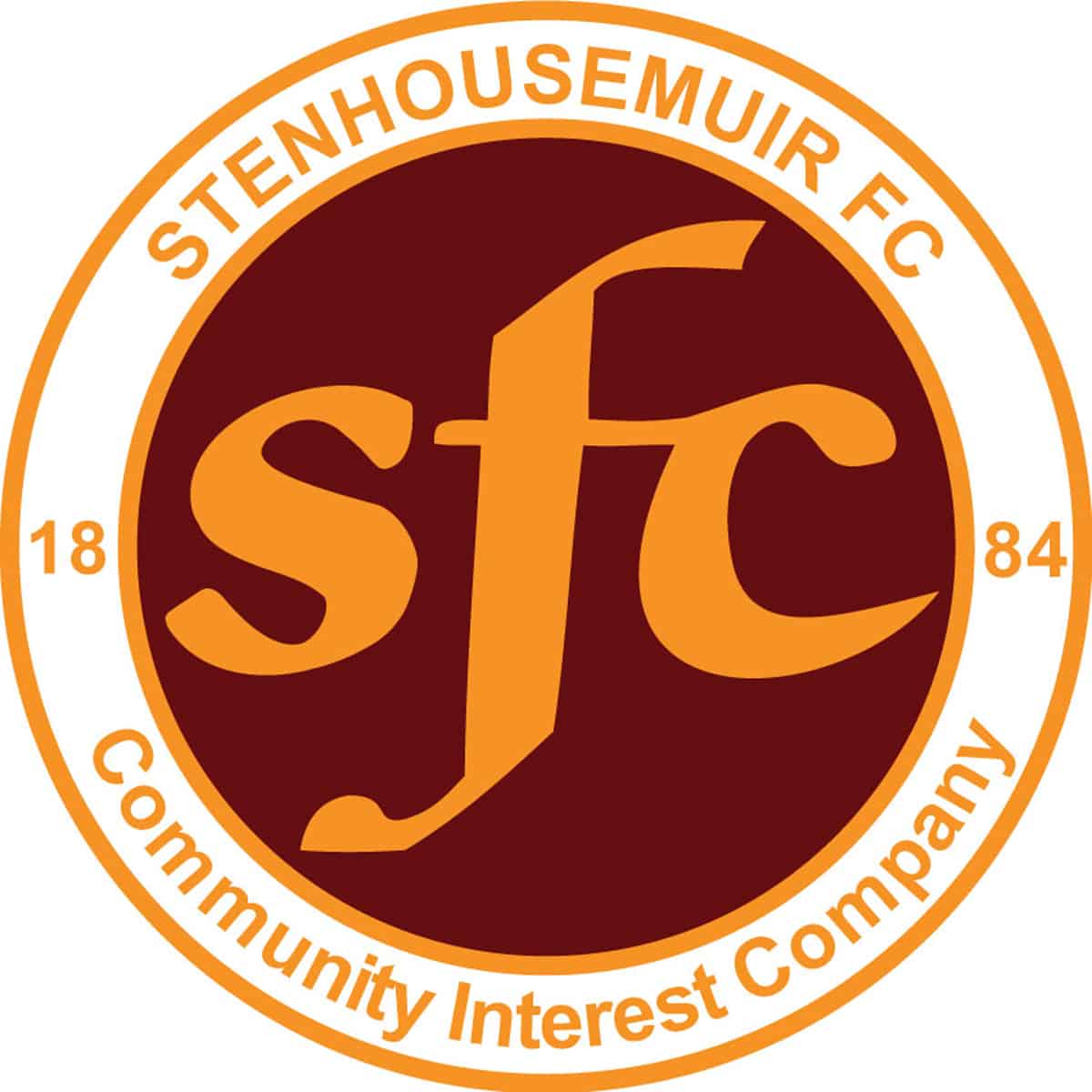 SPFL Ladbrokes League 1
Ochilview Park Stenhousemuir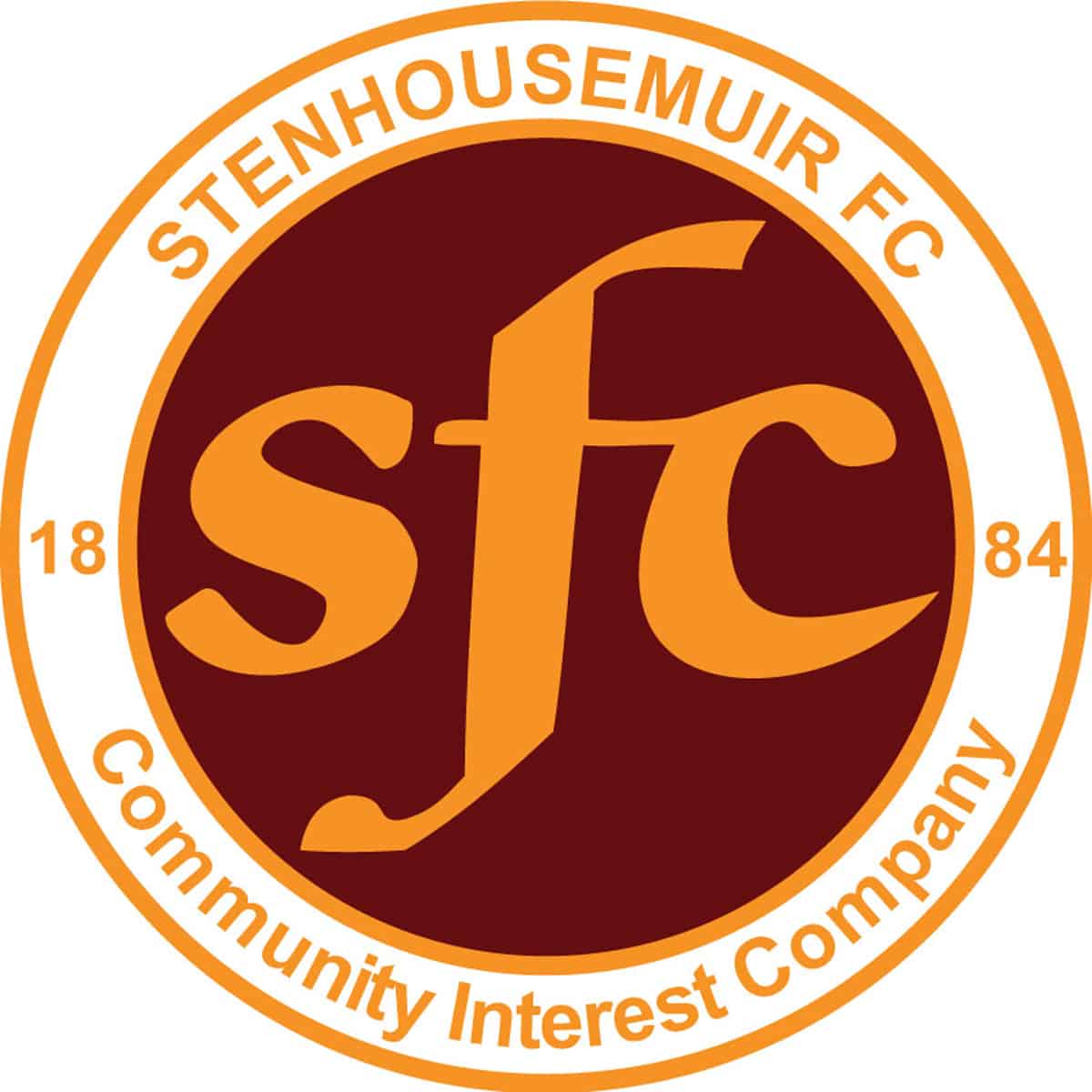 SPFL Ladbrokes League 1
Balmoor Stadium, Peterhead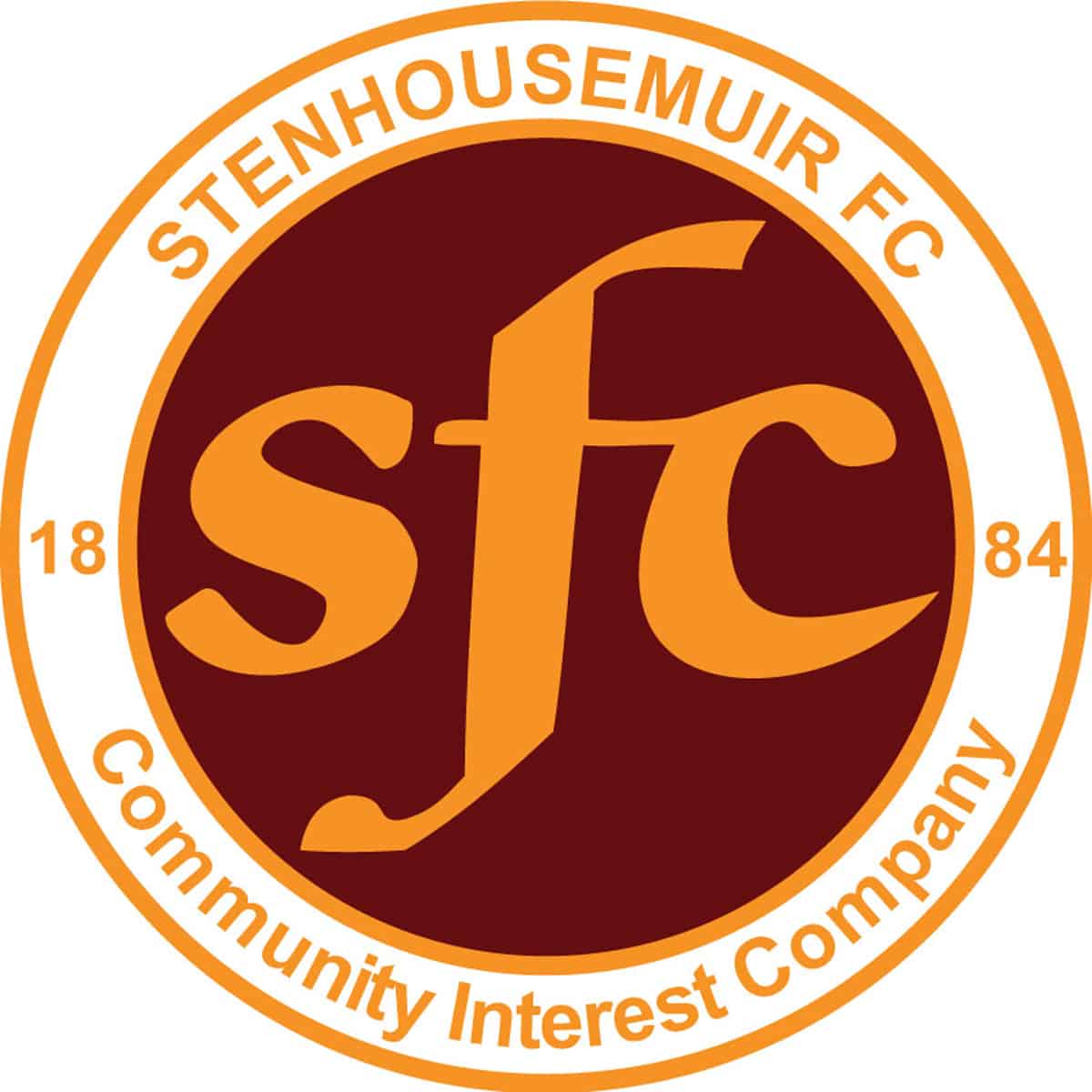 SPFL Ladbrokes League 1
East End Park, Dunfermline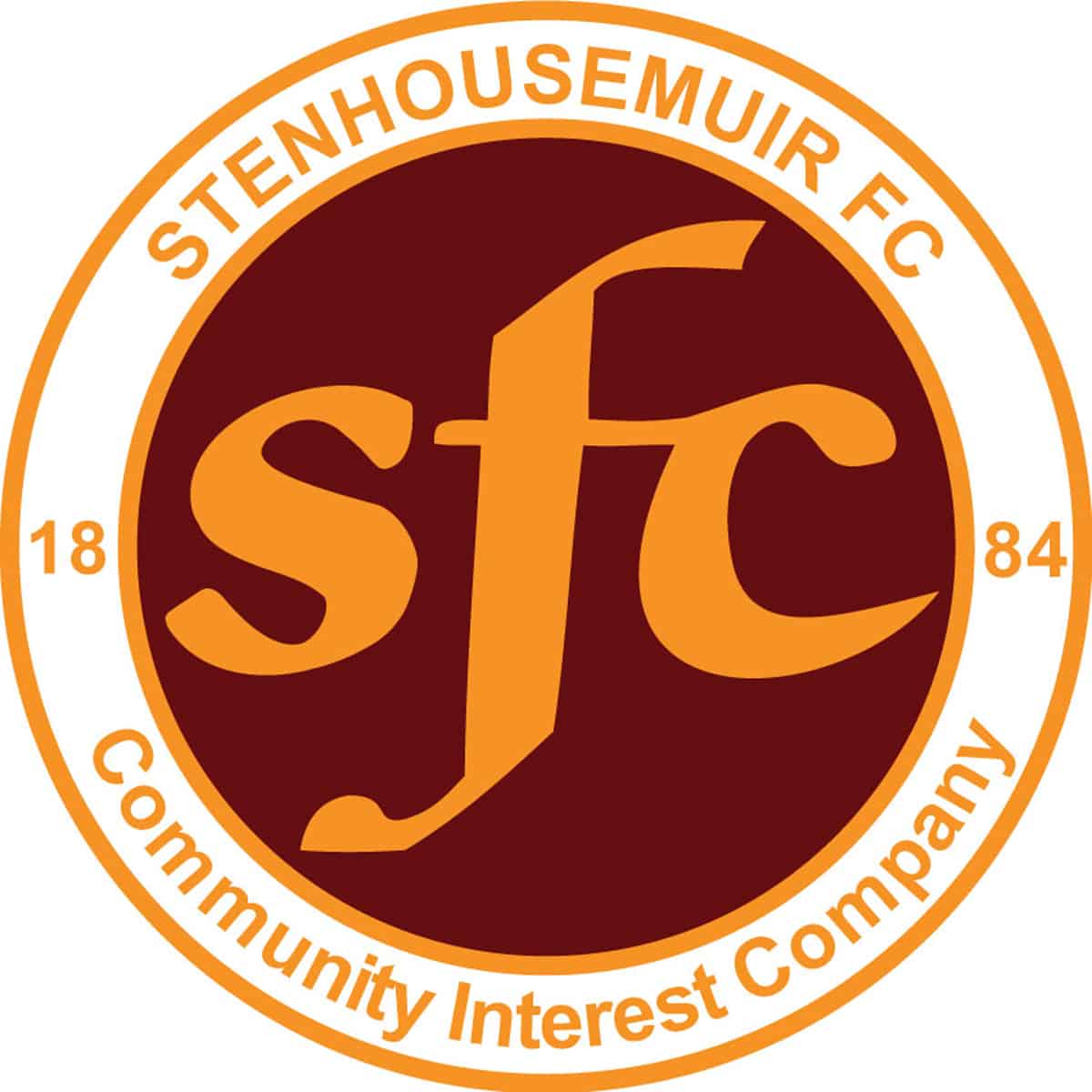 SPFL Ladbrokes League 1
Ochilview Park Stenhousemuir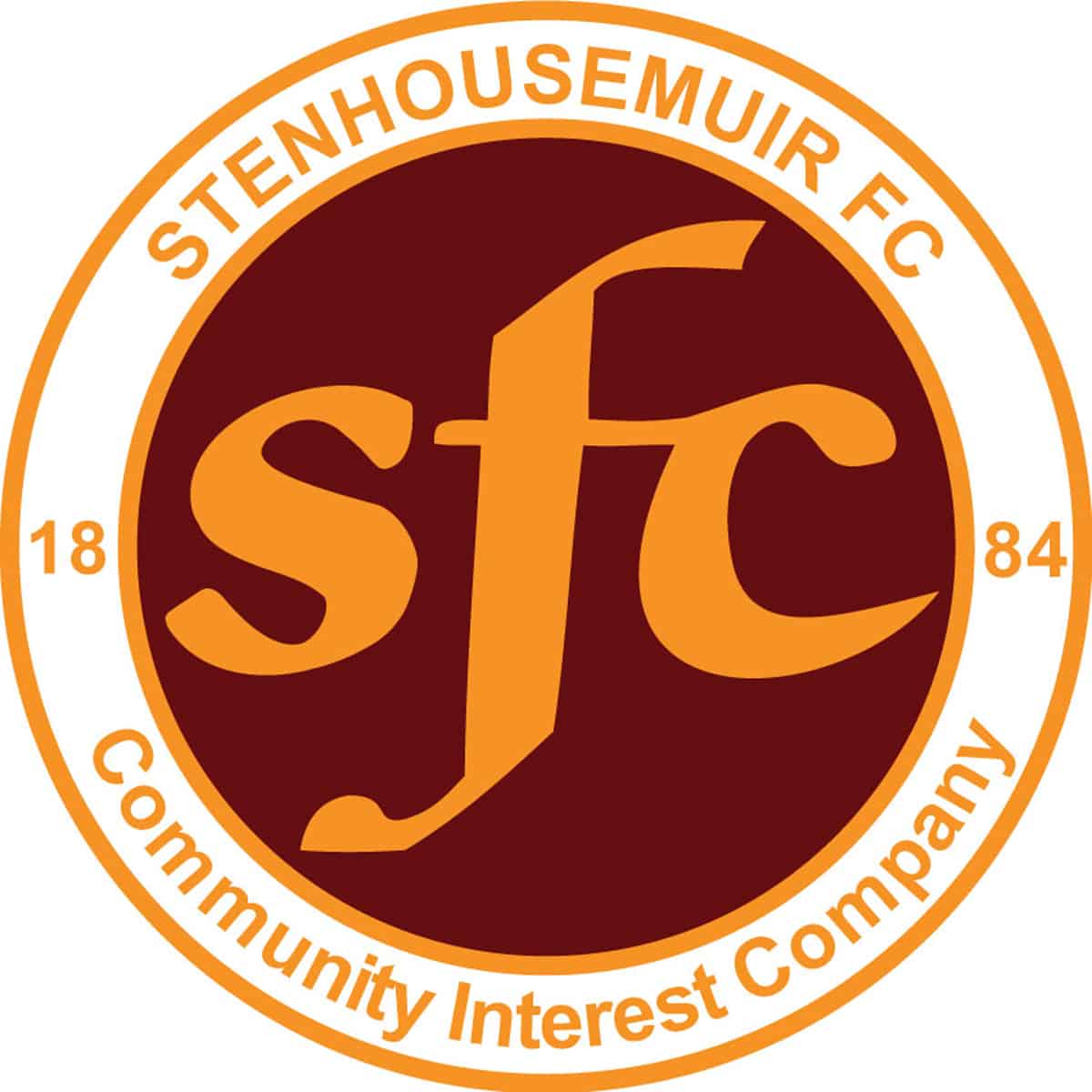 Betfred Cup
Ochilview Park Stenhousemuir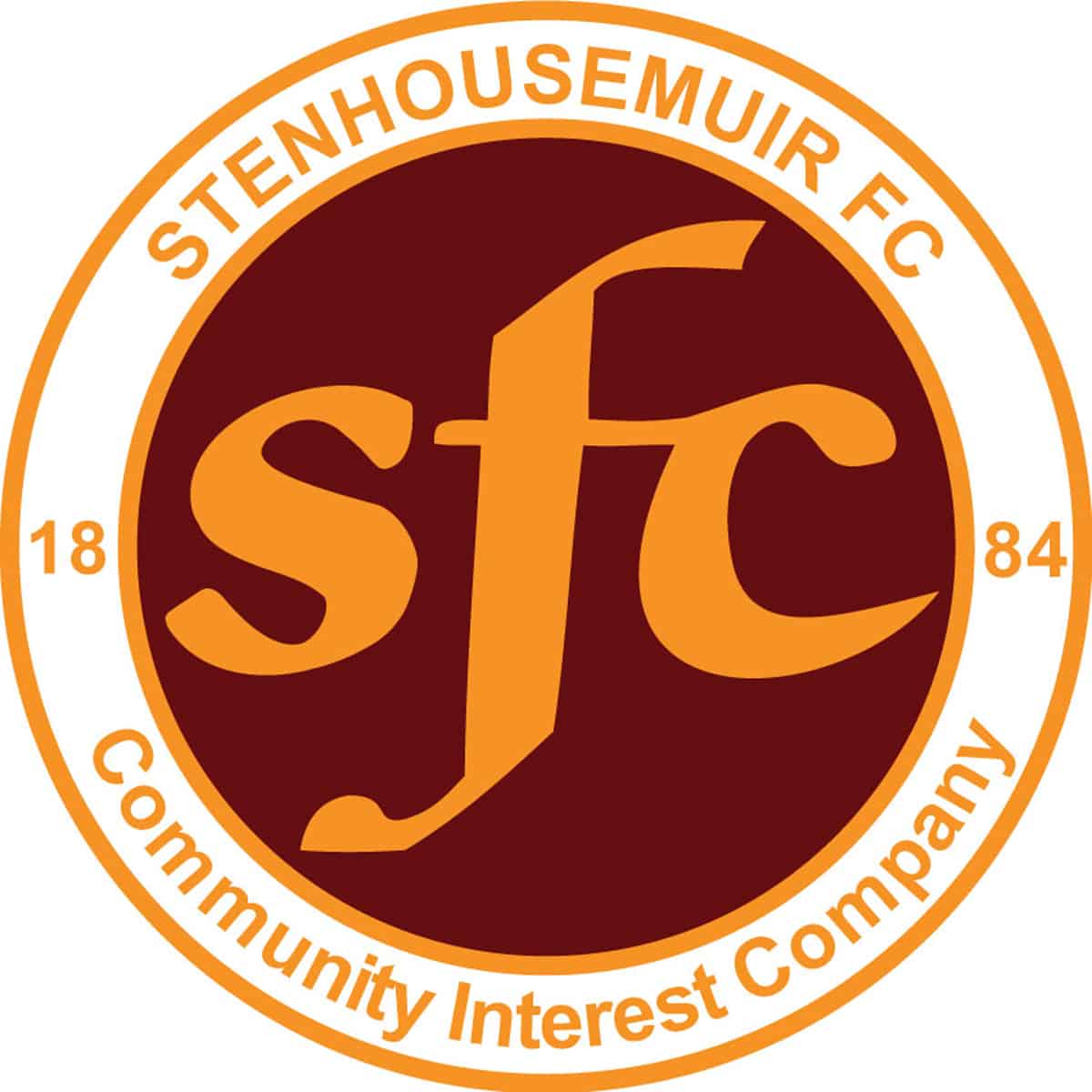 SPFL Ladbrokes League 1
Ochilview Park Stenhousemuir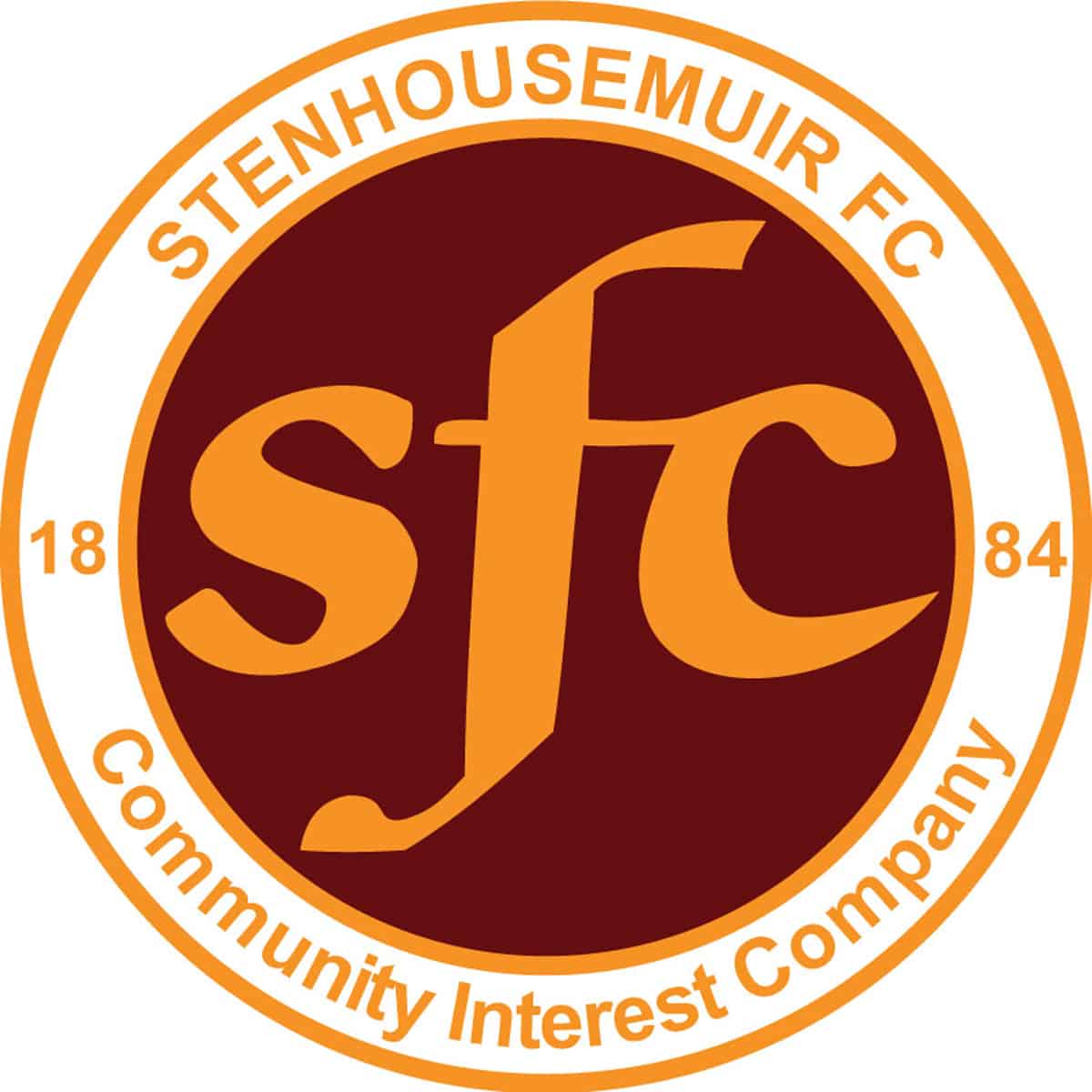 Stirlingshire Cup
Recreation Park, Alloa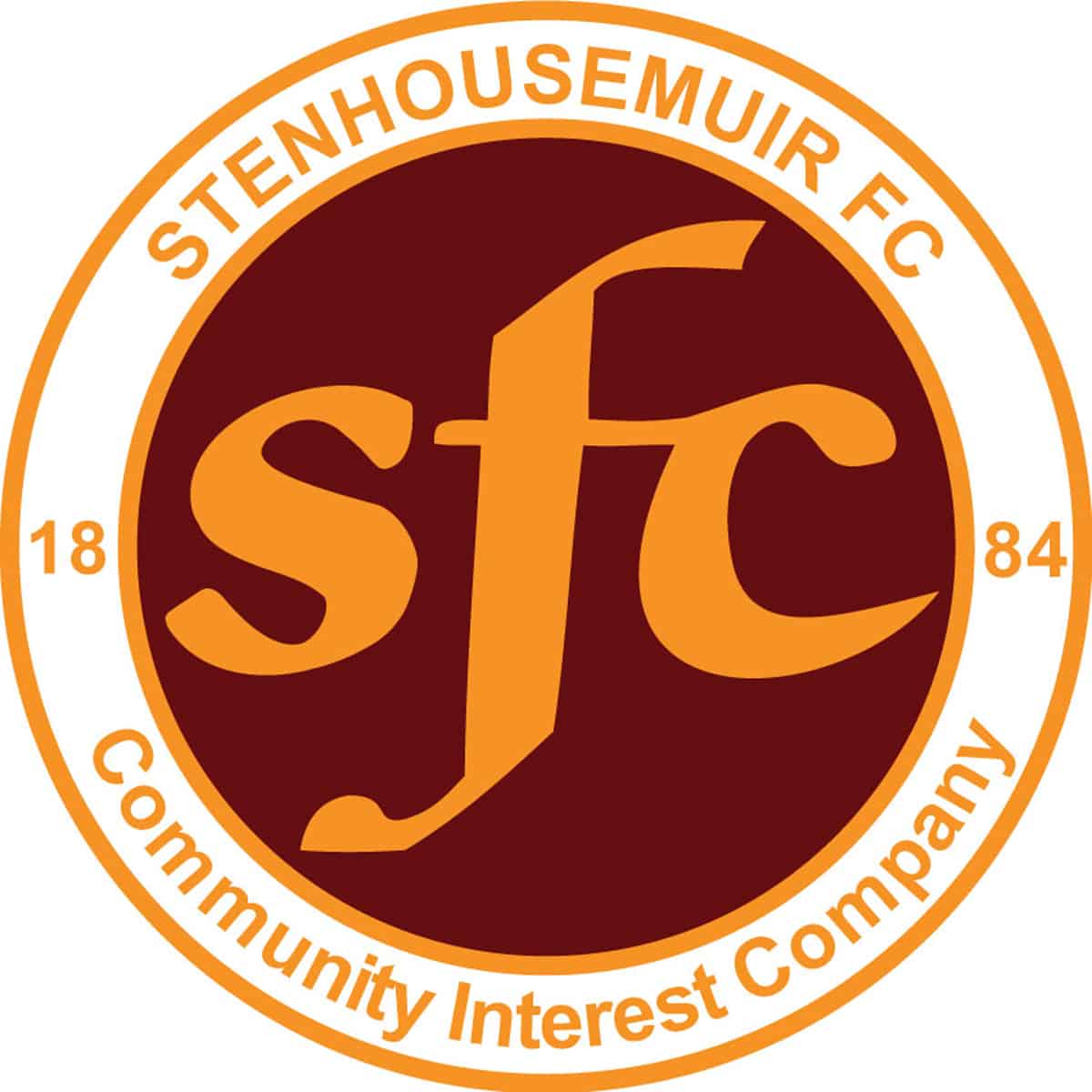 SPFL Ladbrokes League 1
Glebe Park, Brechin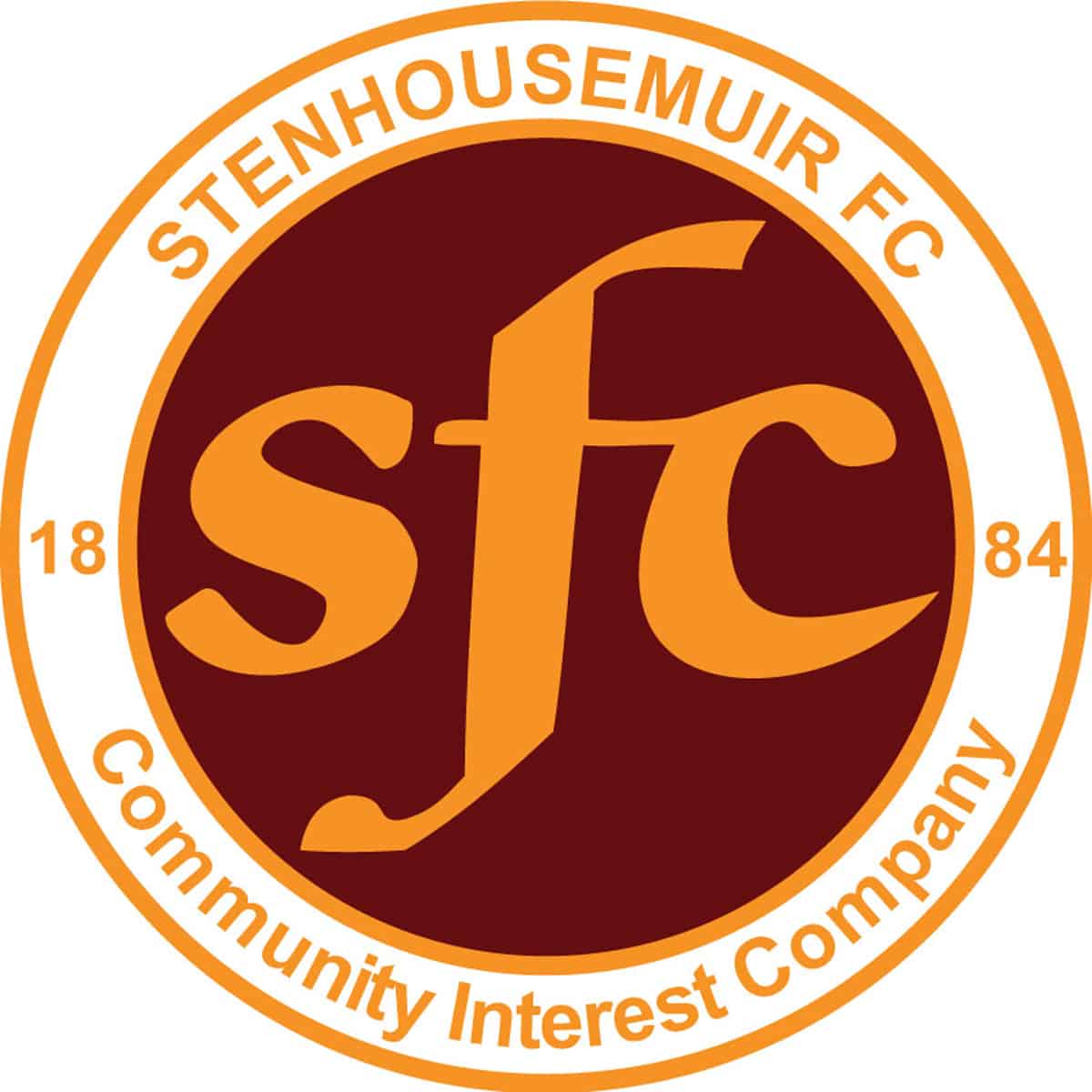 SPFL Ladbrokes League 1
Ochilview Park Stenhousemuir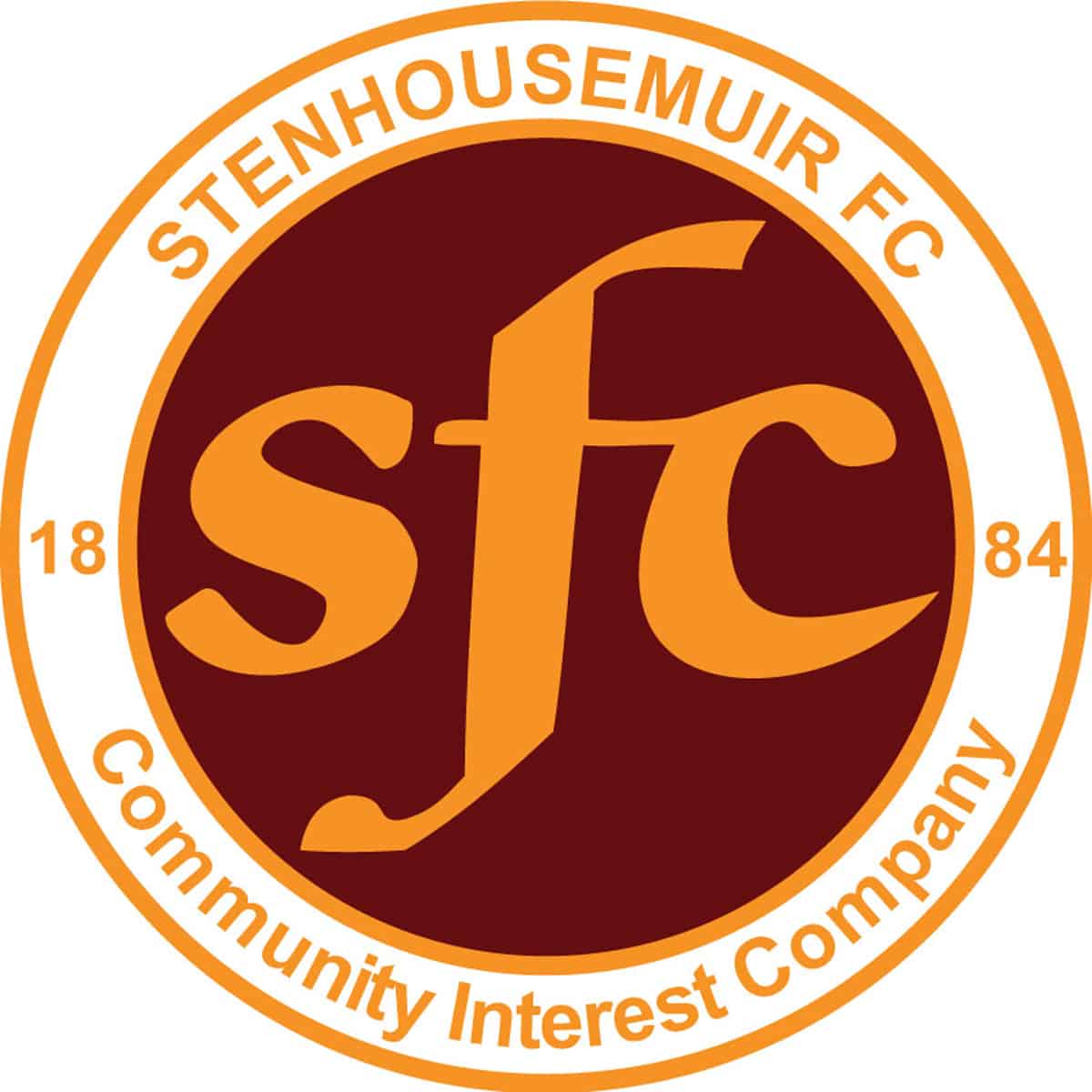 Betfred Cup
Excelsior Stadium, Airdrie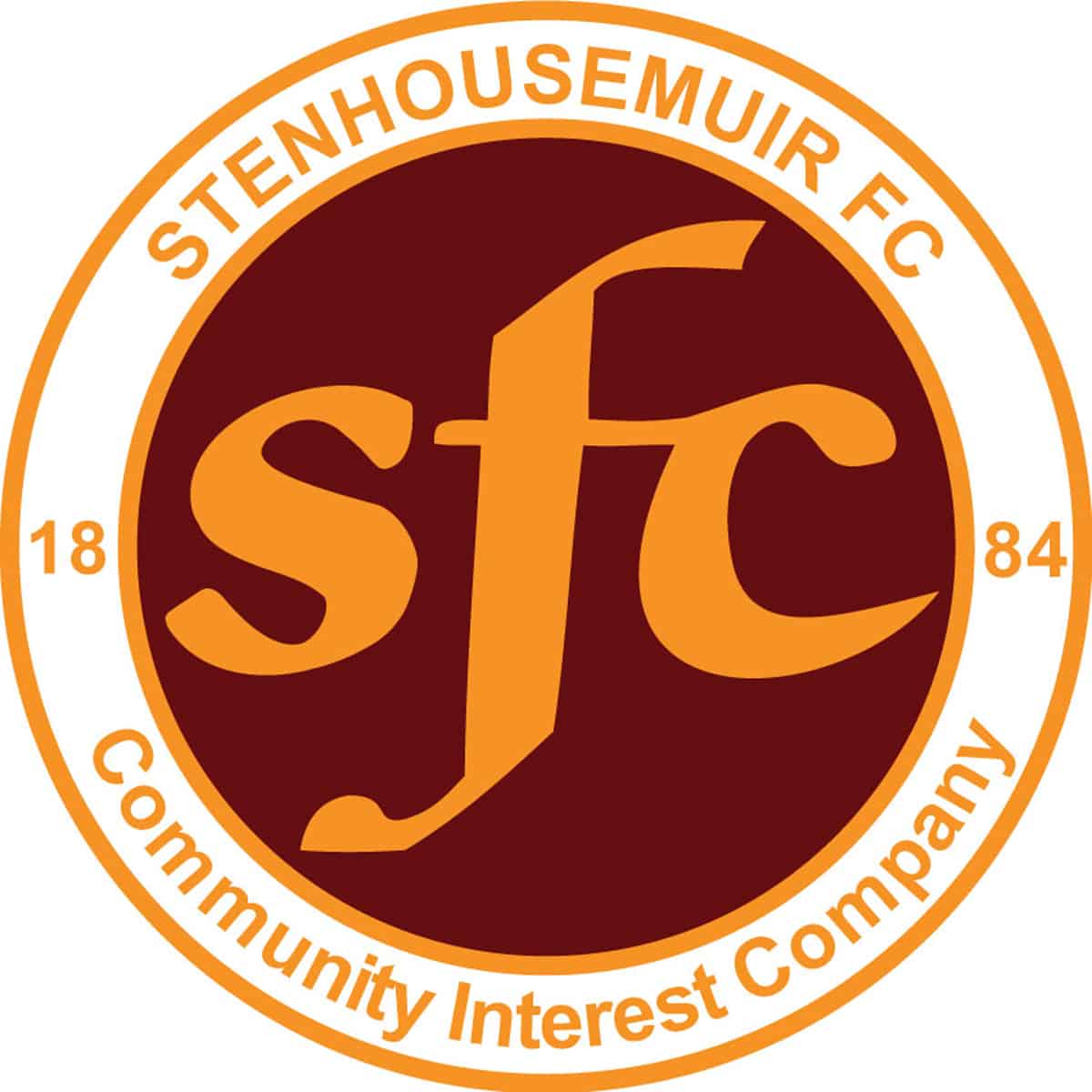 Stirlingshire Cup
Ochilview Park Stenhousemuir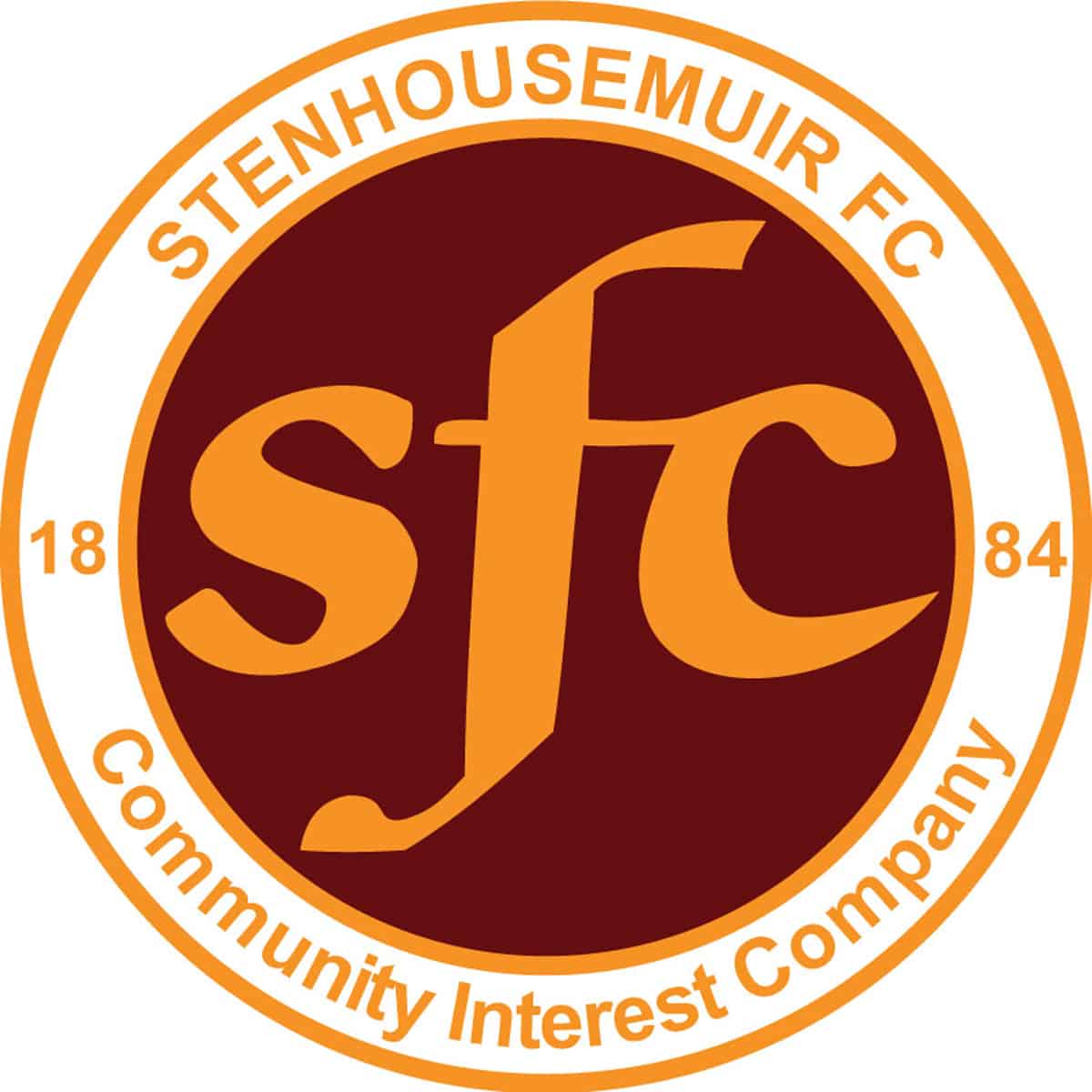 Petrofac Training Cup
Dudgeon Park, Brora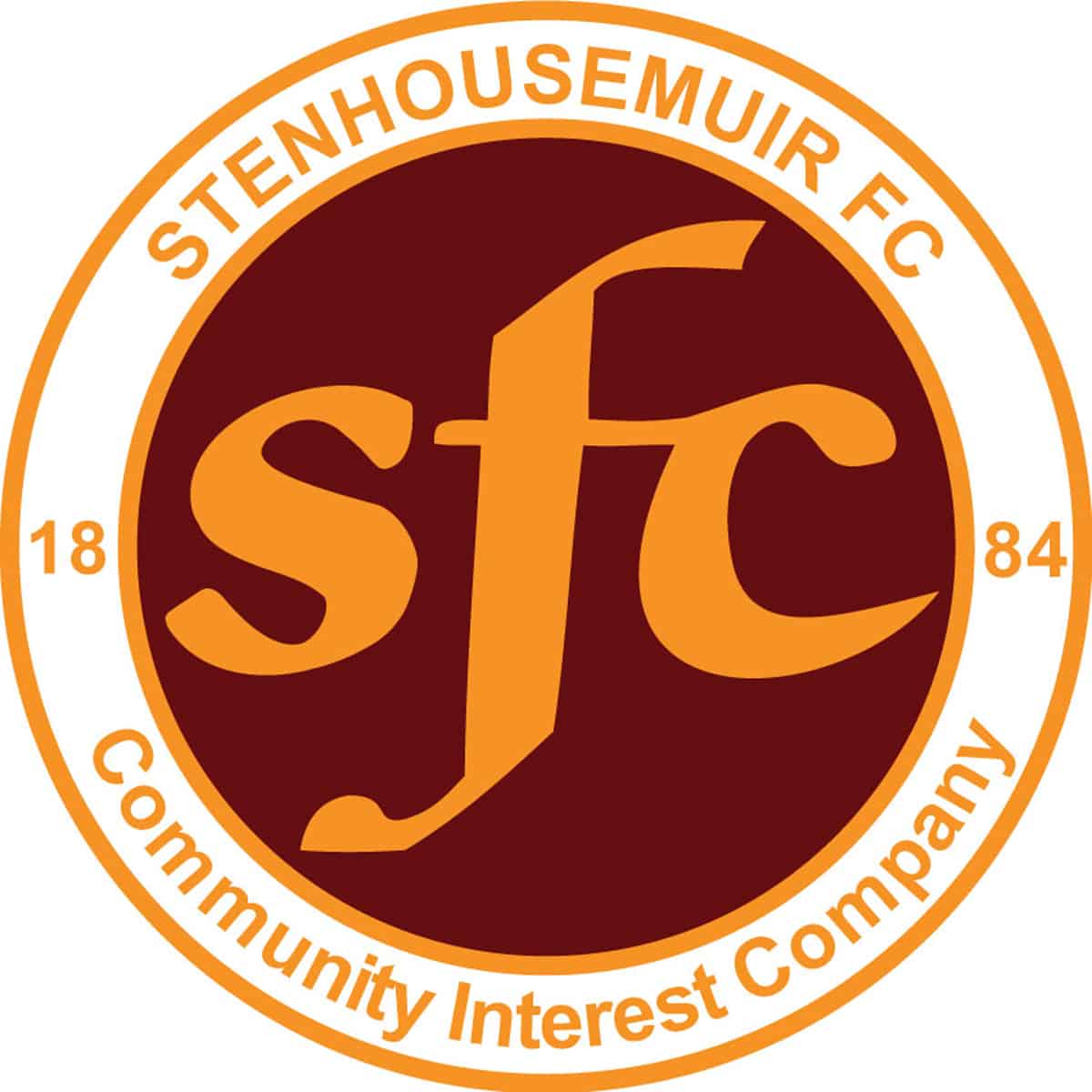 SPFL Ladbrokes League 1
Glebe Park, Brechin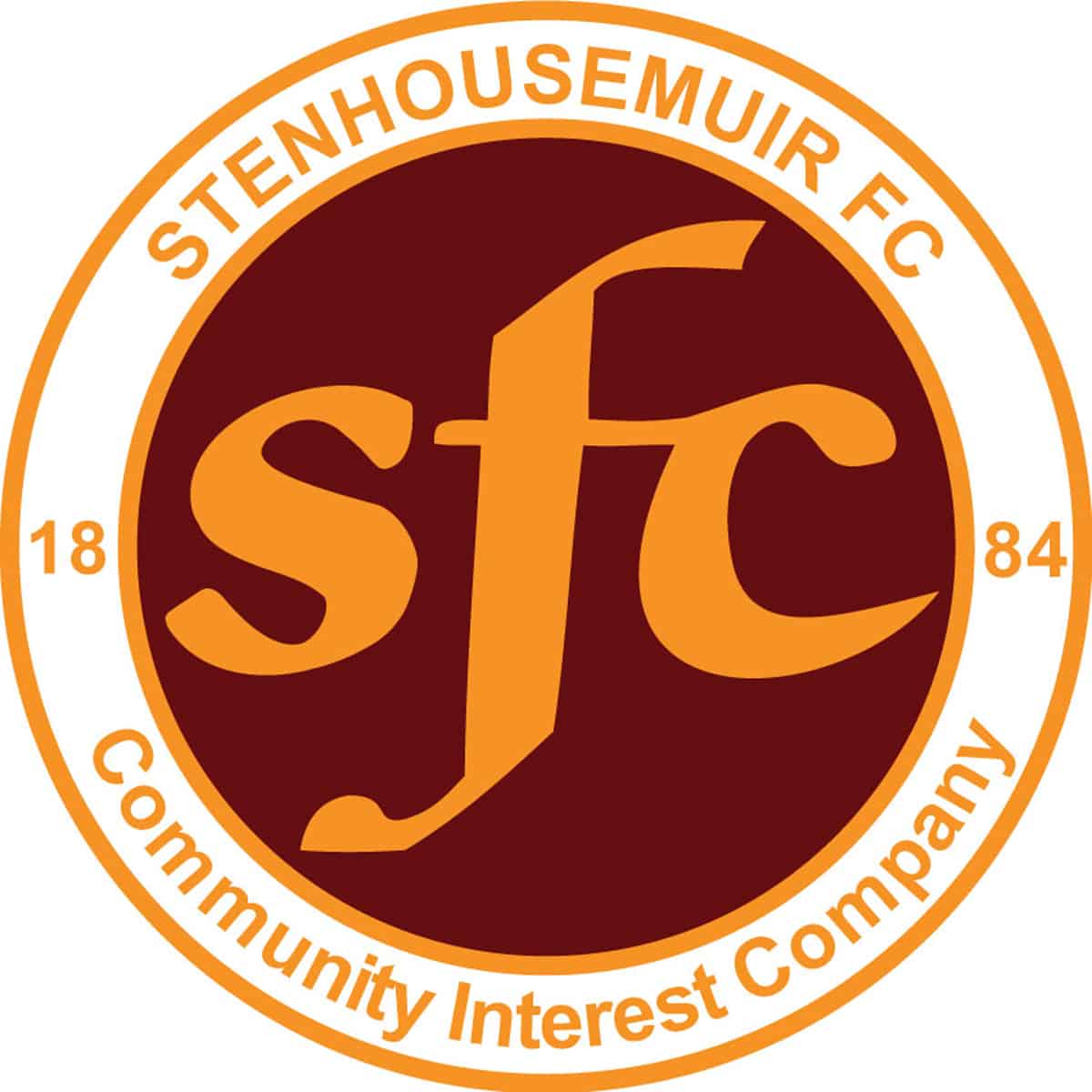 SPFL Ladbrokes League 1
Ochilview Park Stenhousemuir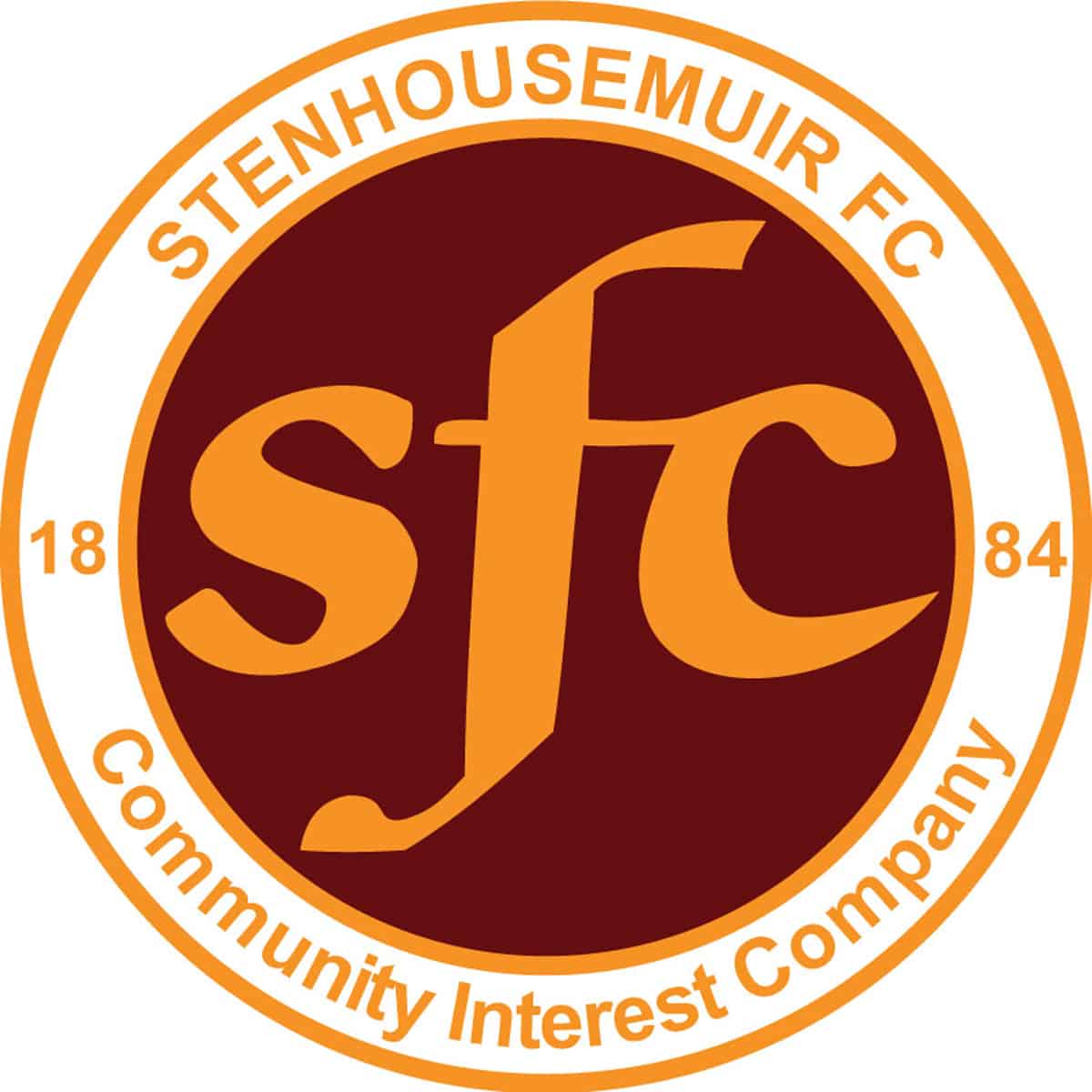 SPFL Ladbrokes League 1
Ochilview Park Stenhousemuir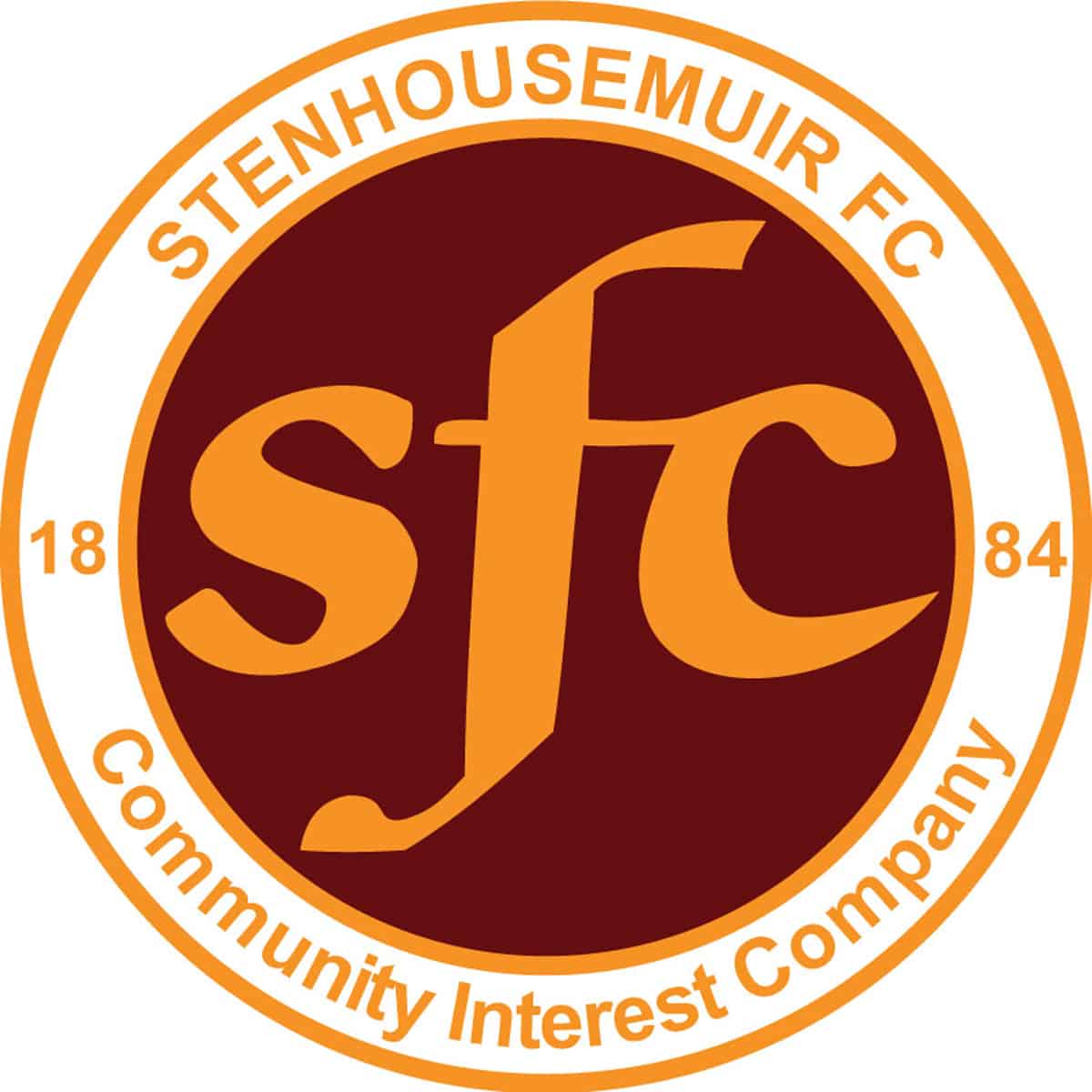 SPFL Ladbrokes League 1
Bayview Stadium, Methil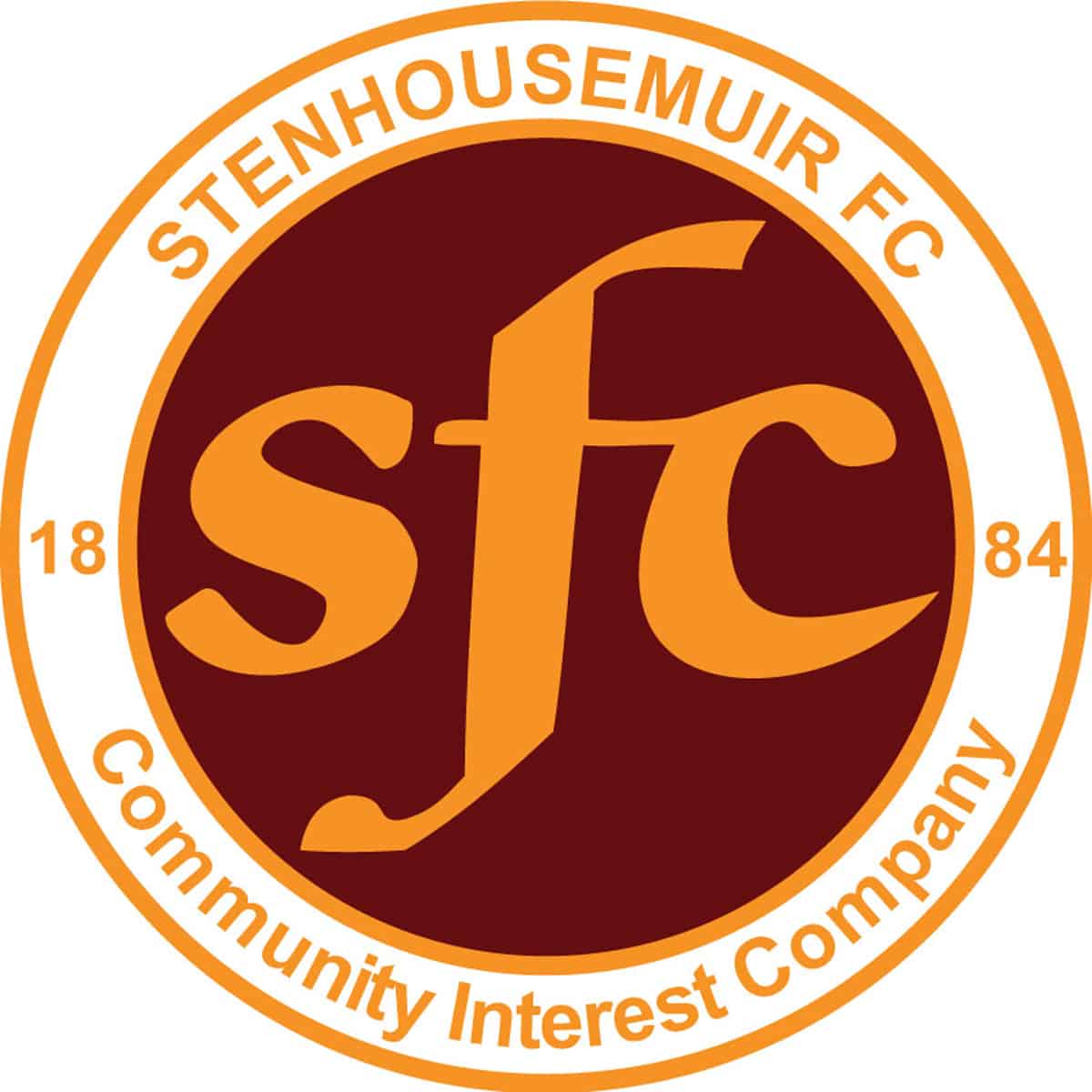 SPFL Ladbrokes League 1
Ochilview Park Stenhousemuir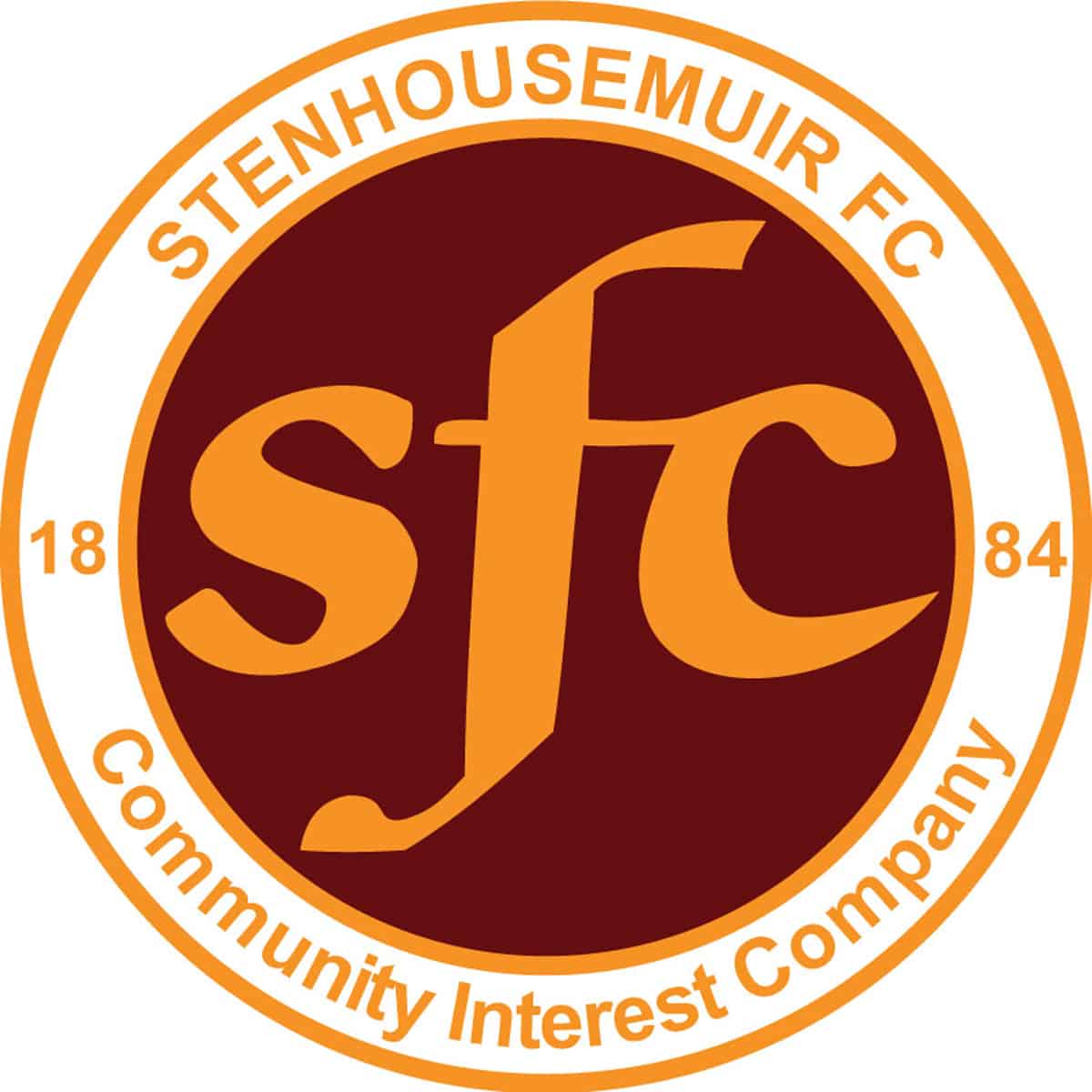 SPFL Ladbrokes League 1
Somerset Park, Ayr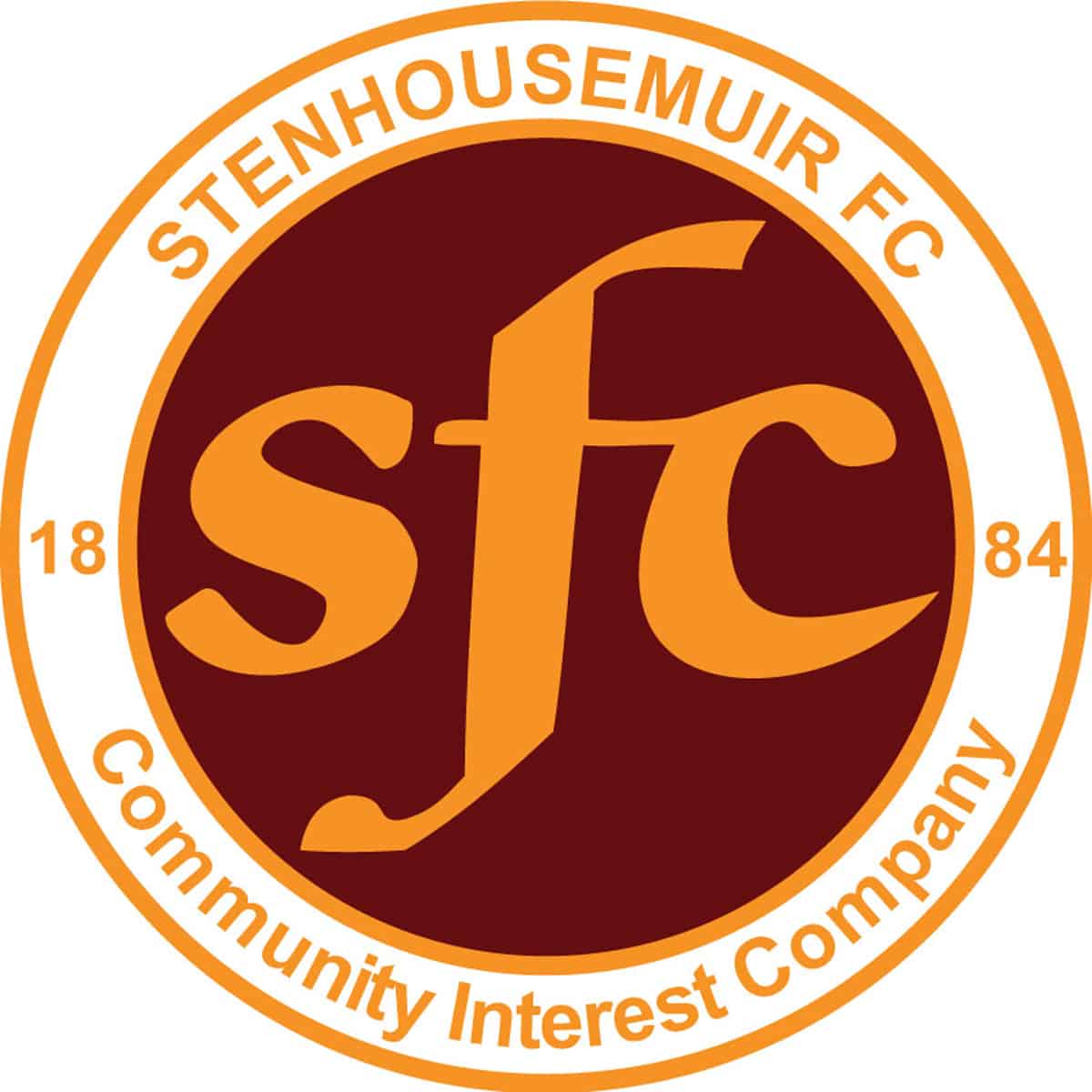 SPFL Ladbrokes League 1
Stair Park, Stranraer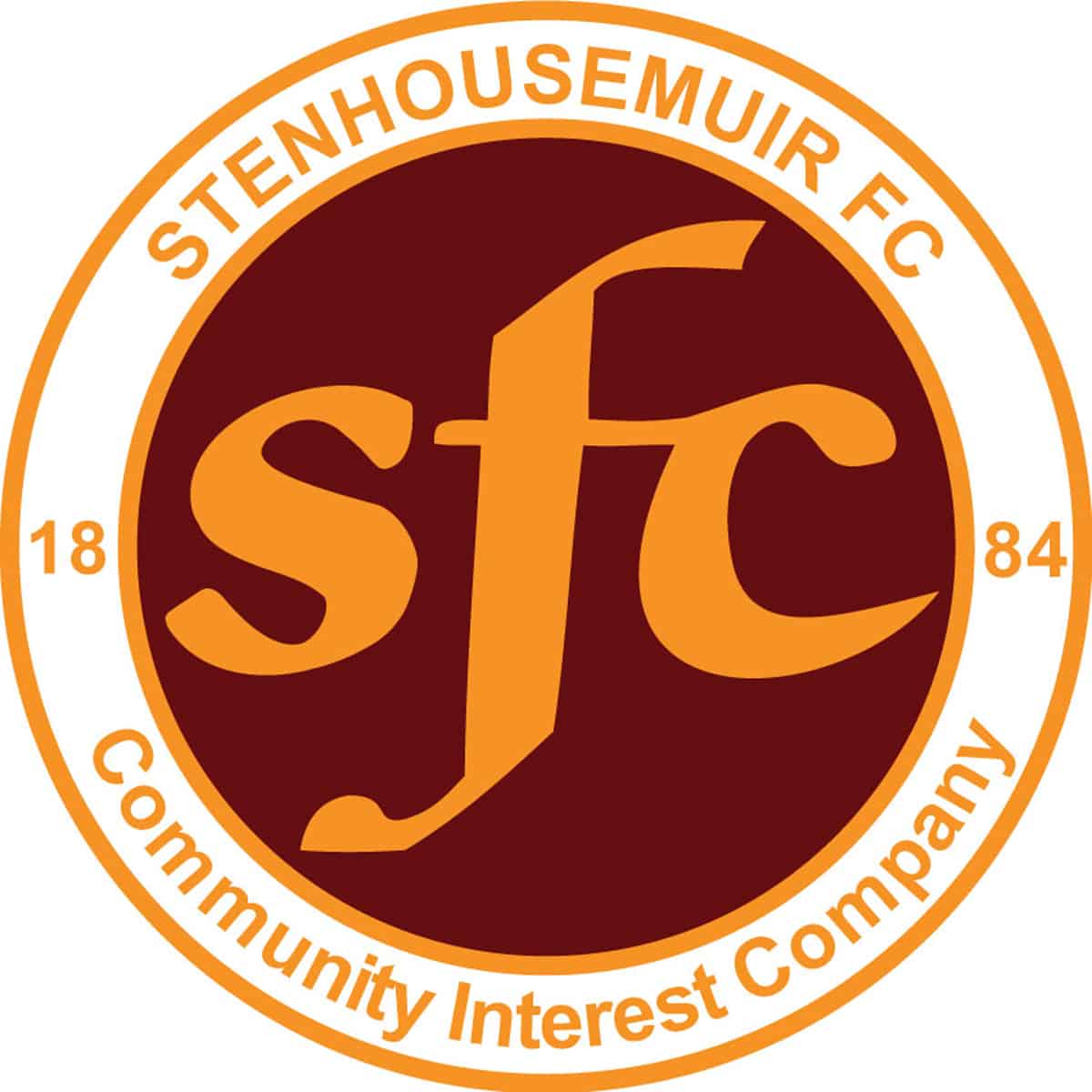 SPFL Ladbrokes League 1
Ochilview Park Stenhousemuir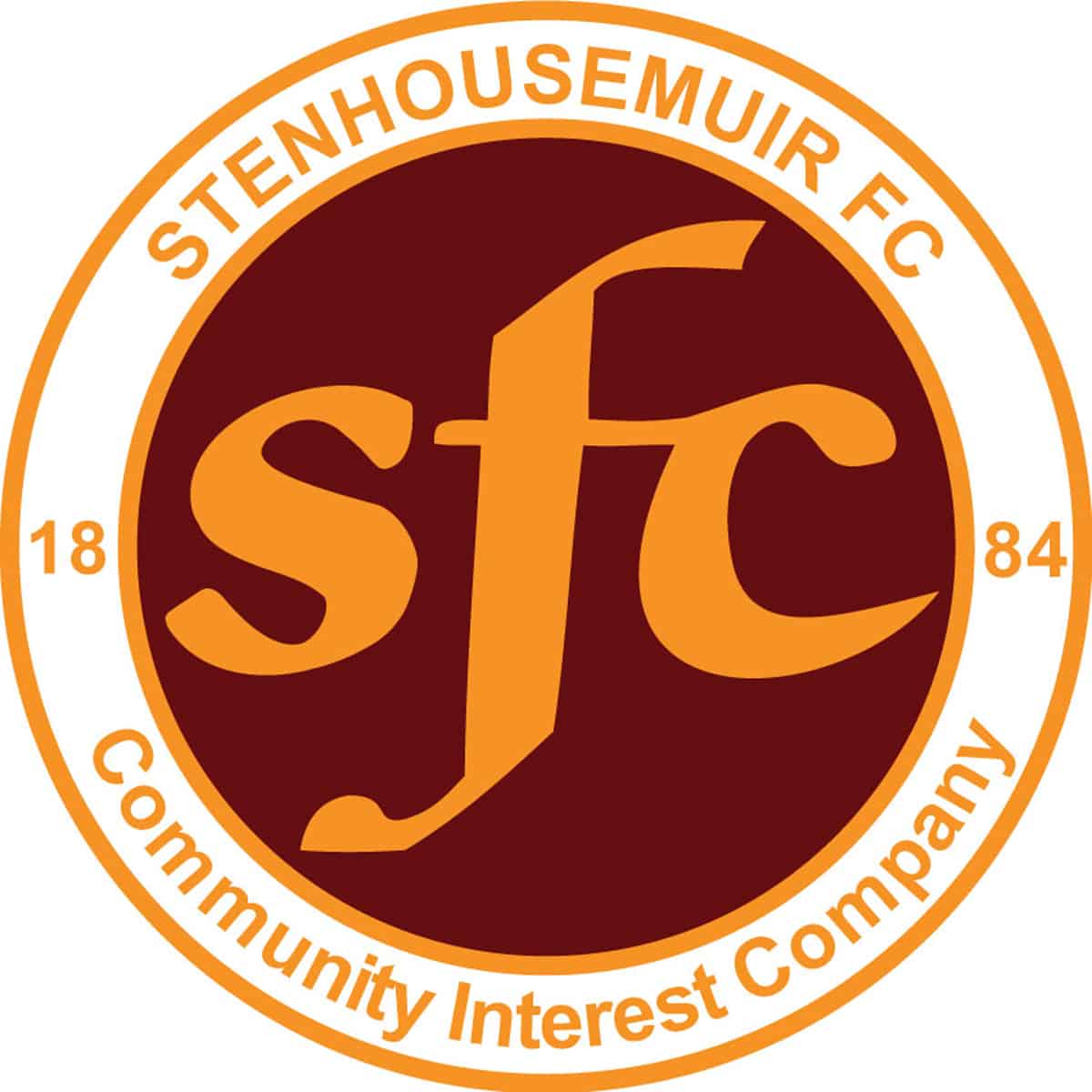 SPFL Ladbrokes League 1
East End Park, Dunfermline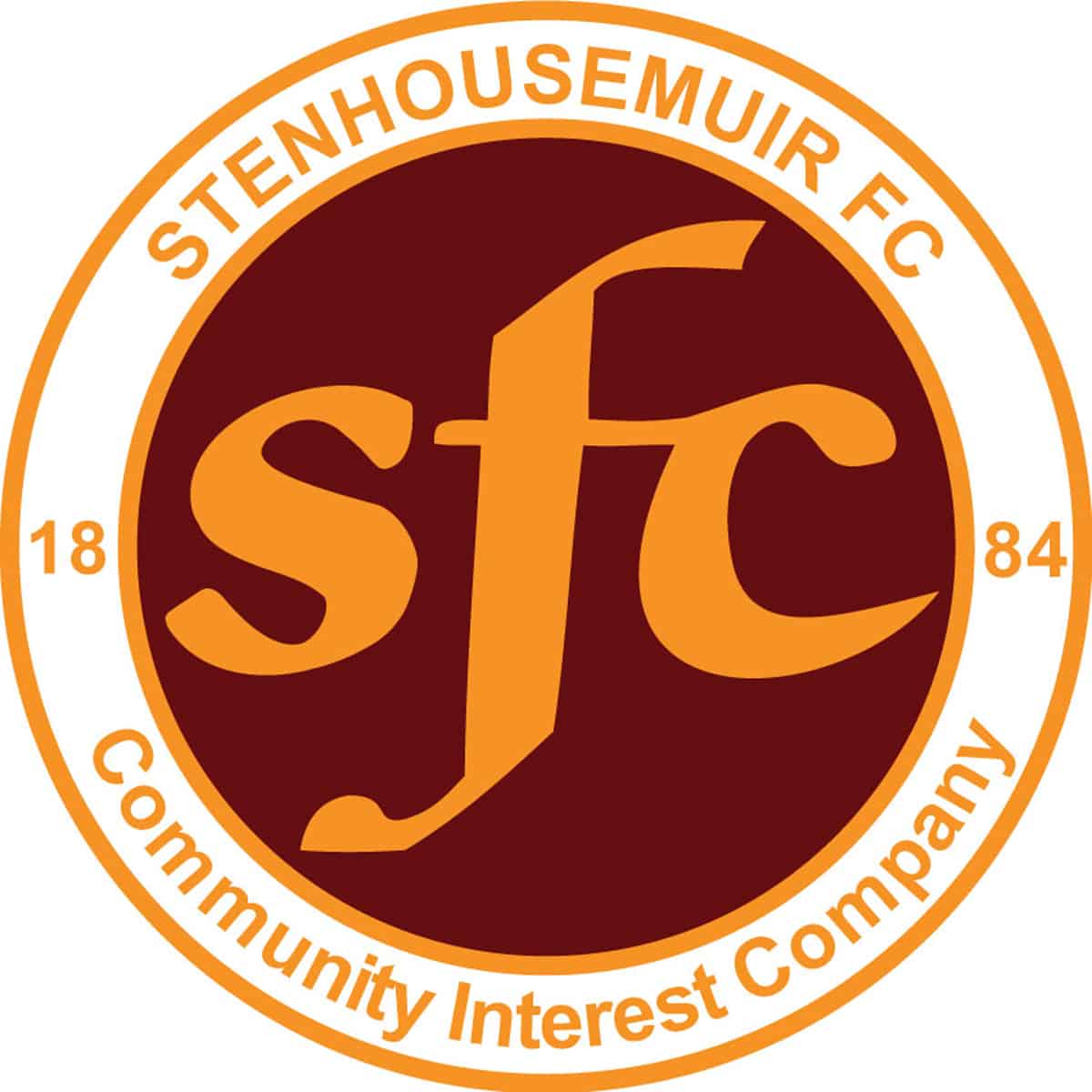 SPFL Ladbrokes League 1
Ochilview Park Stenhousemuir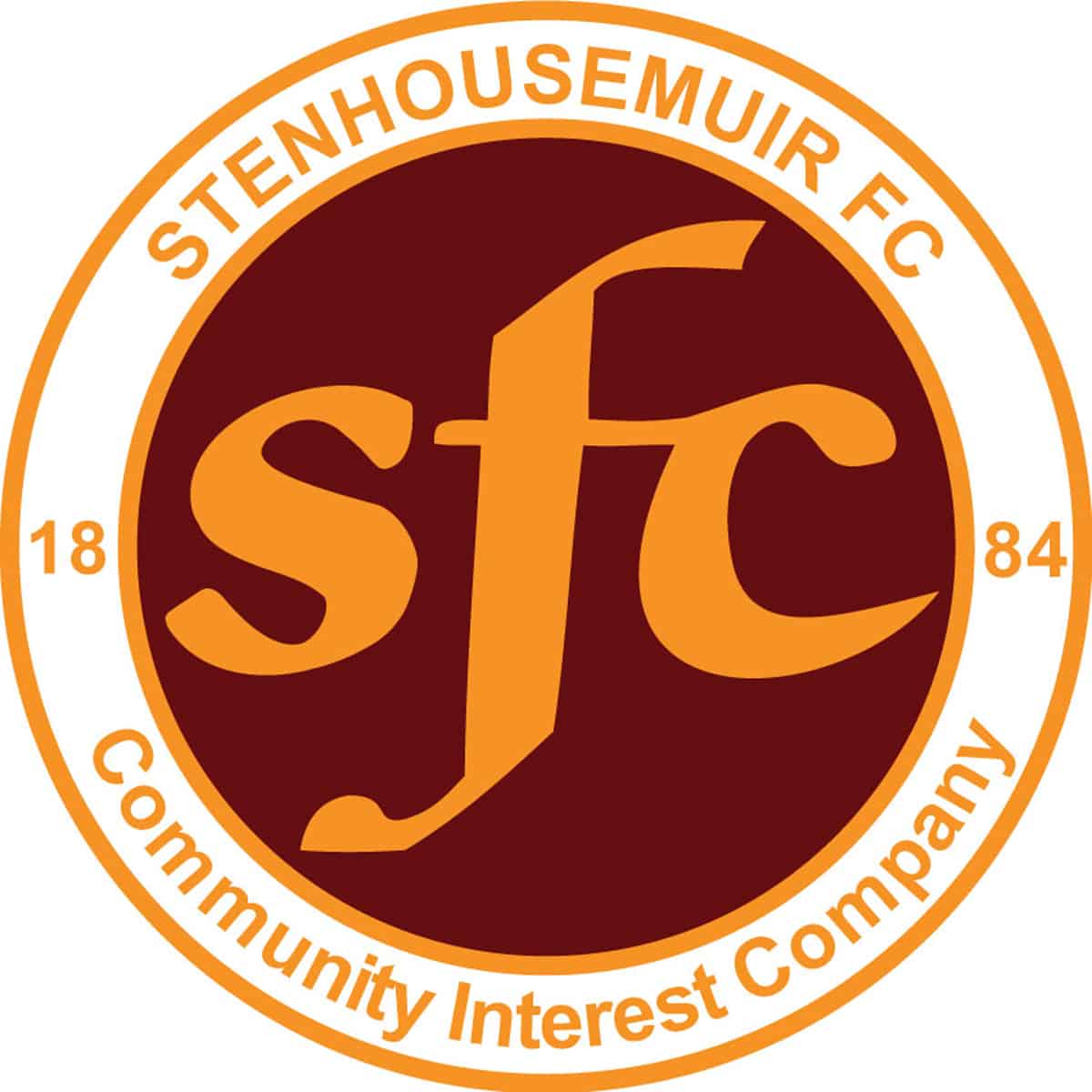 SPFL Ladbrokes League 1
Excelsior Stadium, Airdrie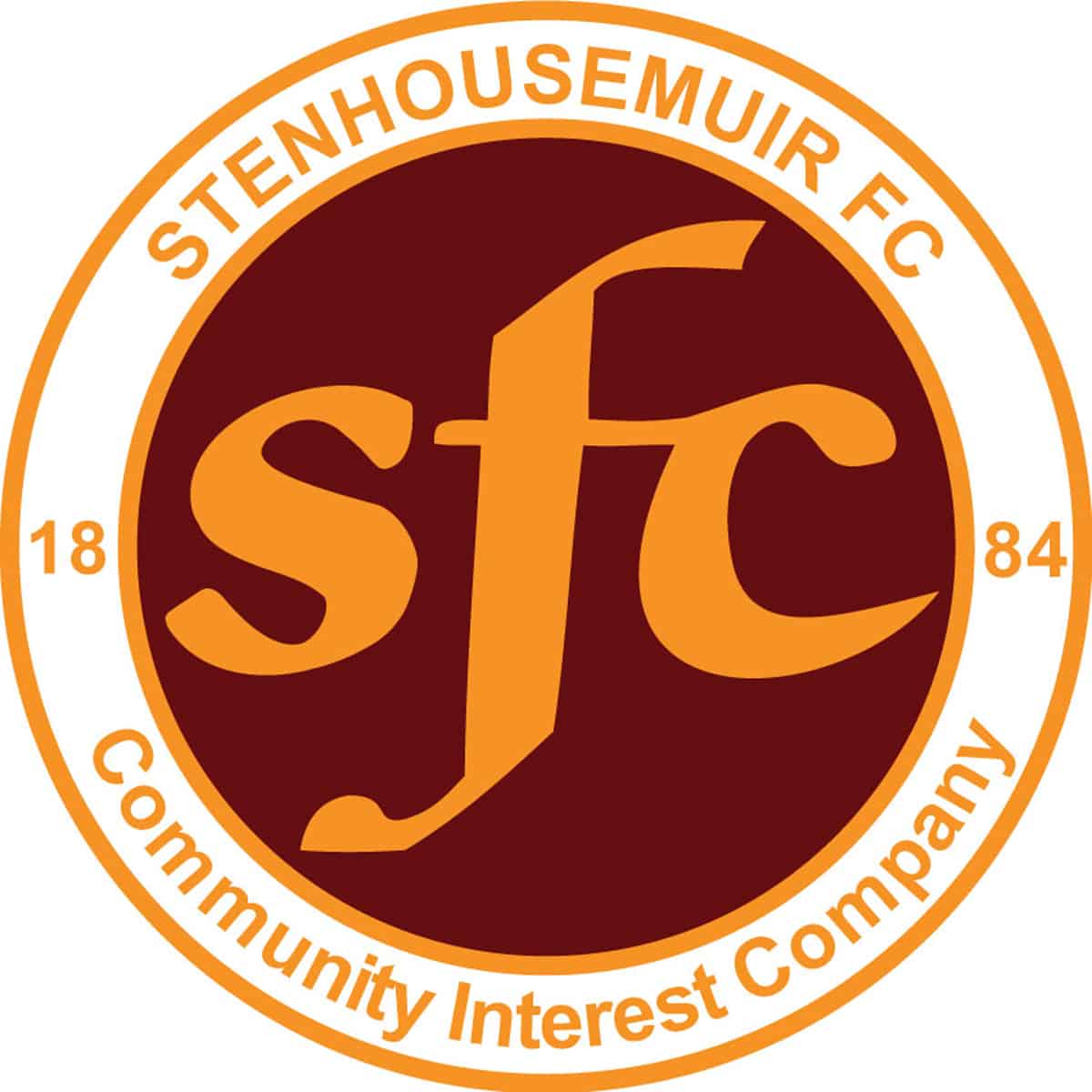 SPFL Ladbrokes League 1
Ibrox Park, Glasgow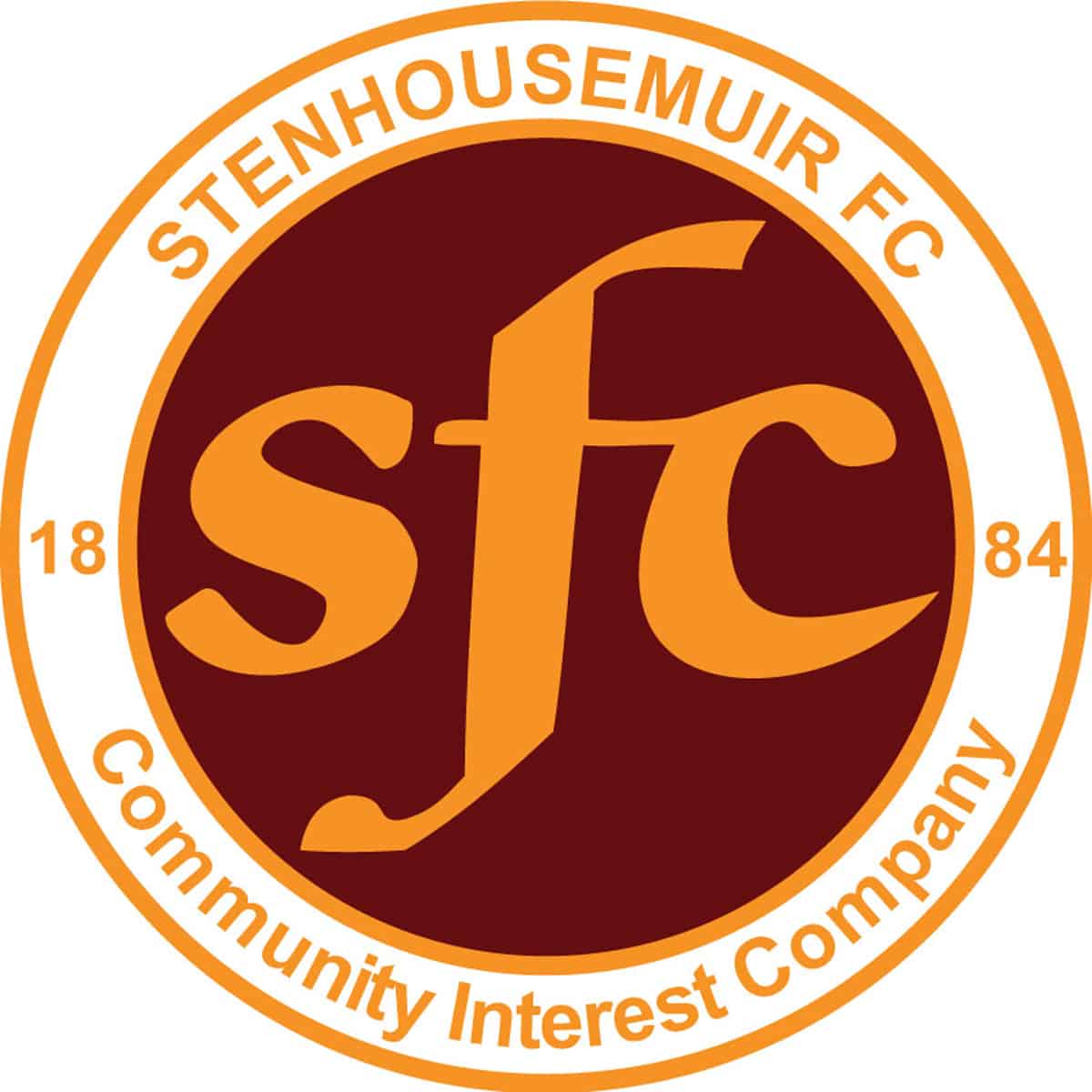 SPFL Ladbrokes League 1
Ochilview Park Stenhousemuir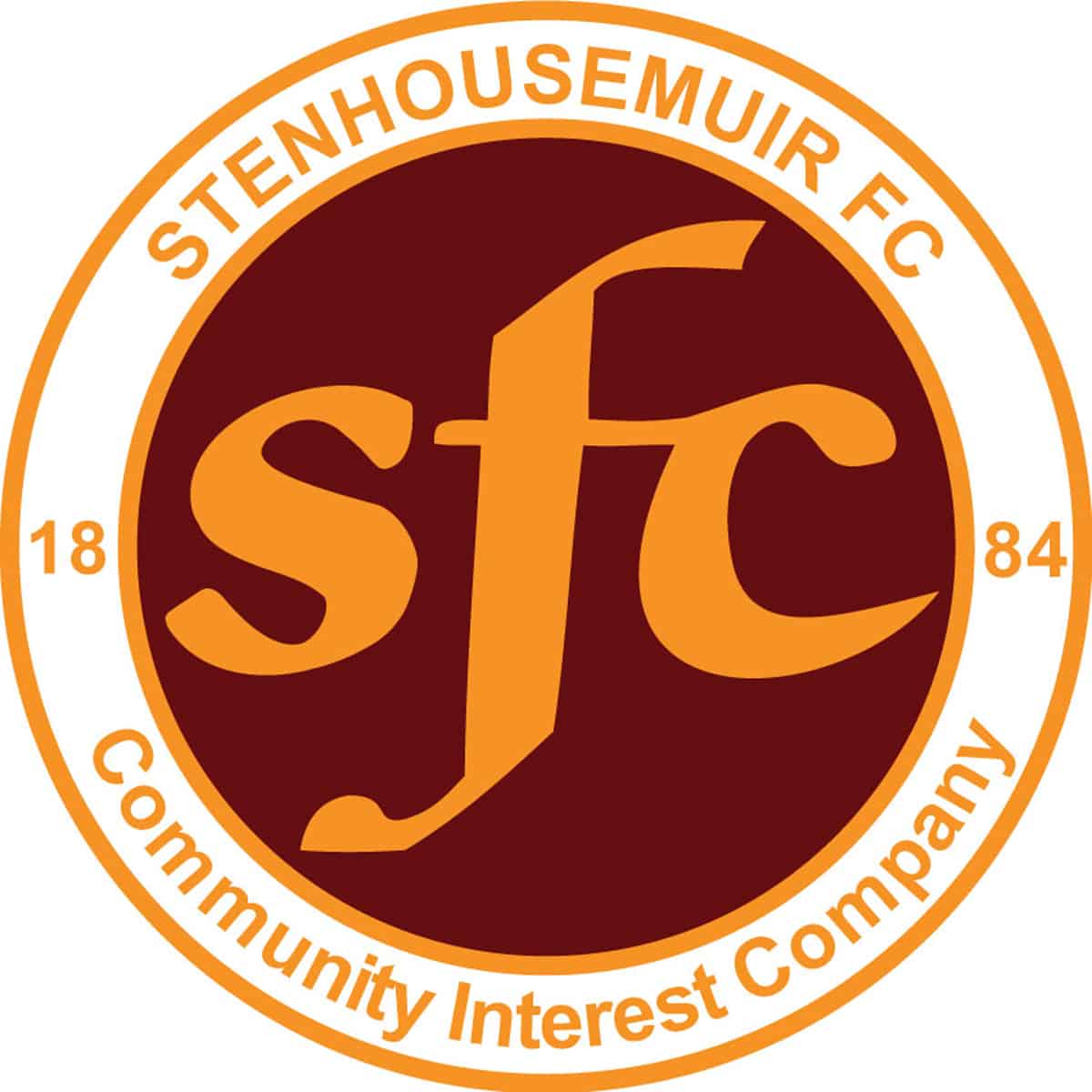 William Hill Scottish Cup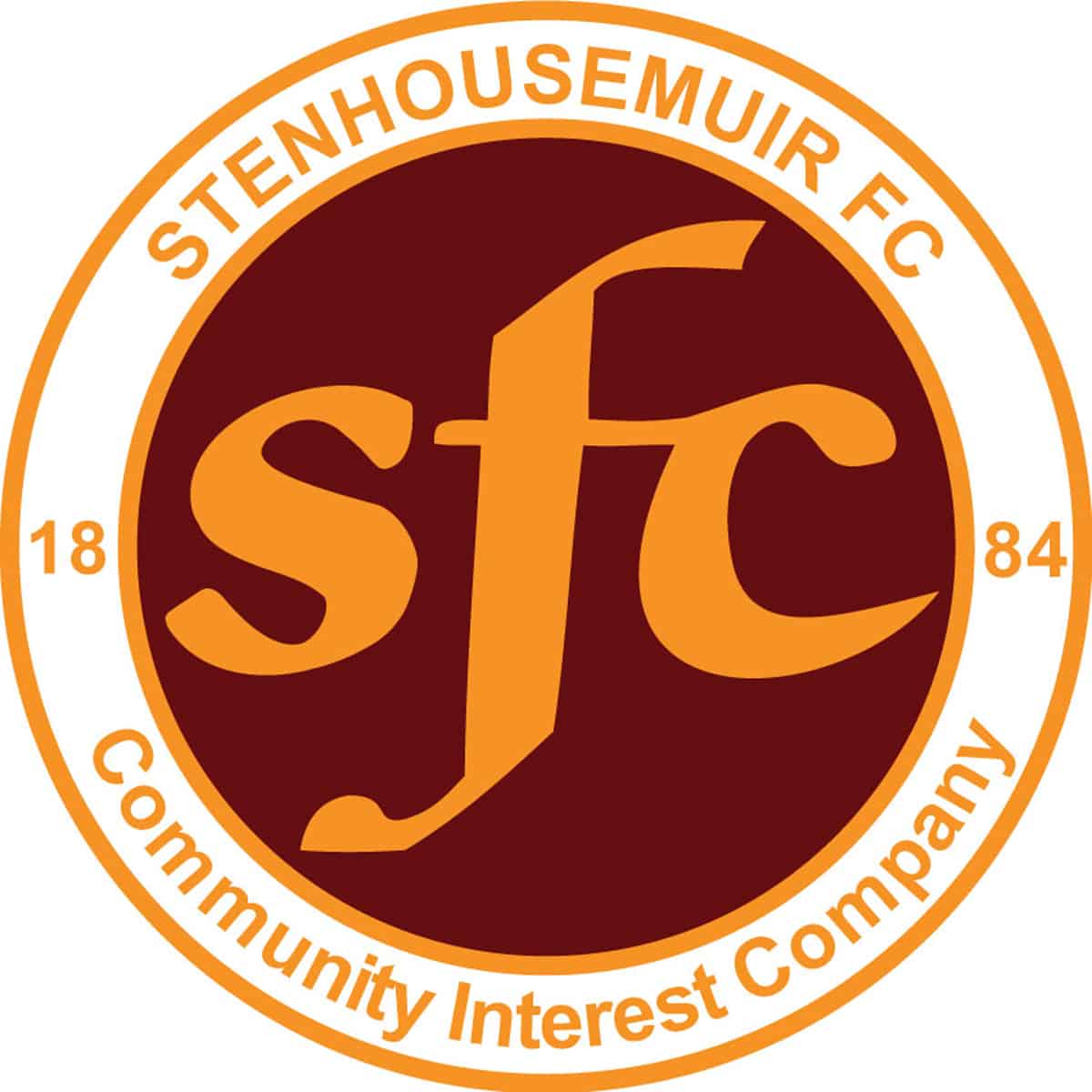 SPFL Ladbrokes League 1
Ochilview Park Stenhousemuir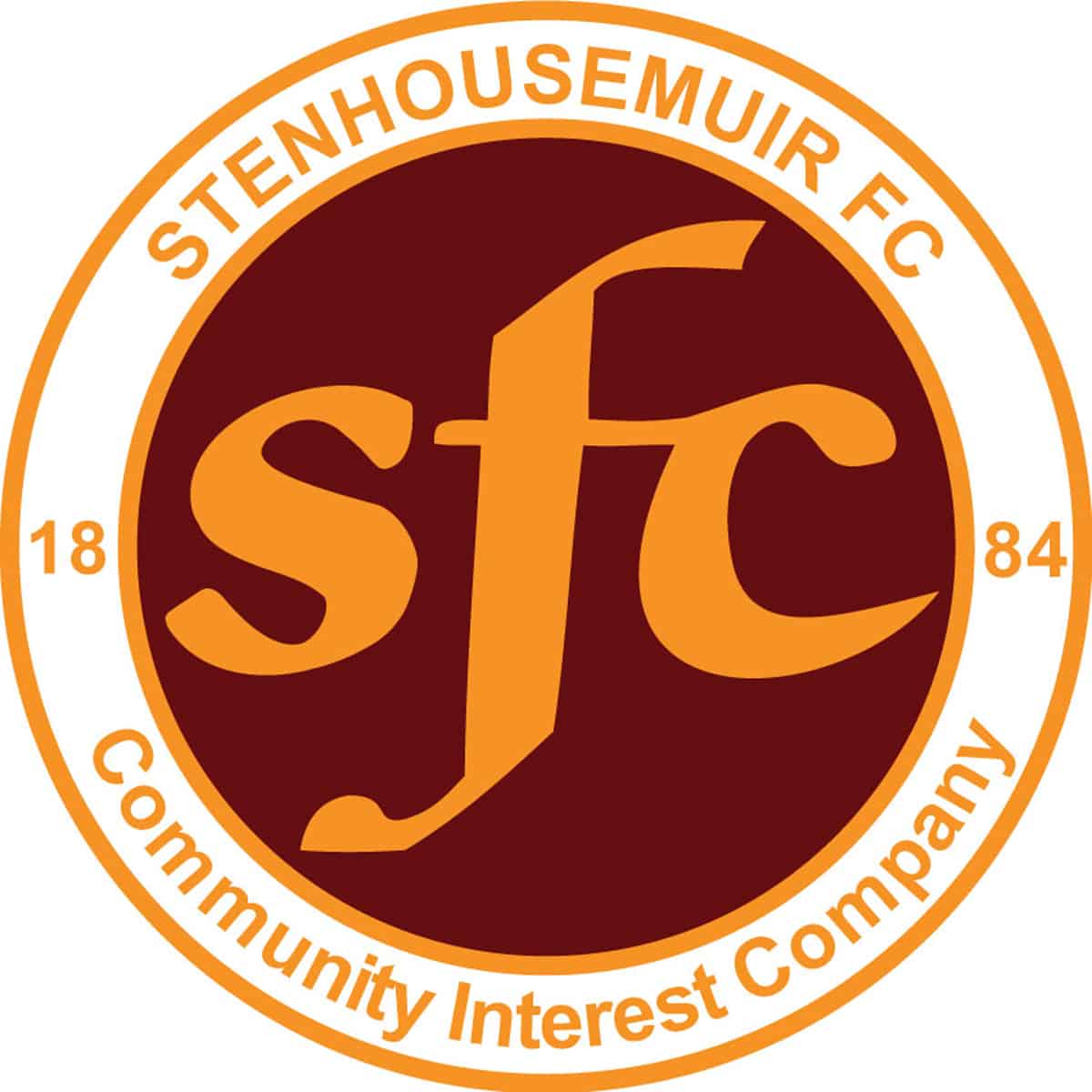 SPFL Ladbrokes League 1
Ochilview Park Stenhousemuir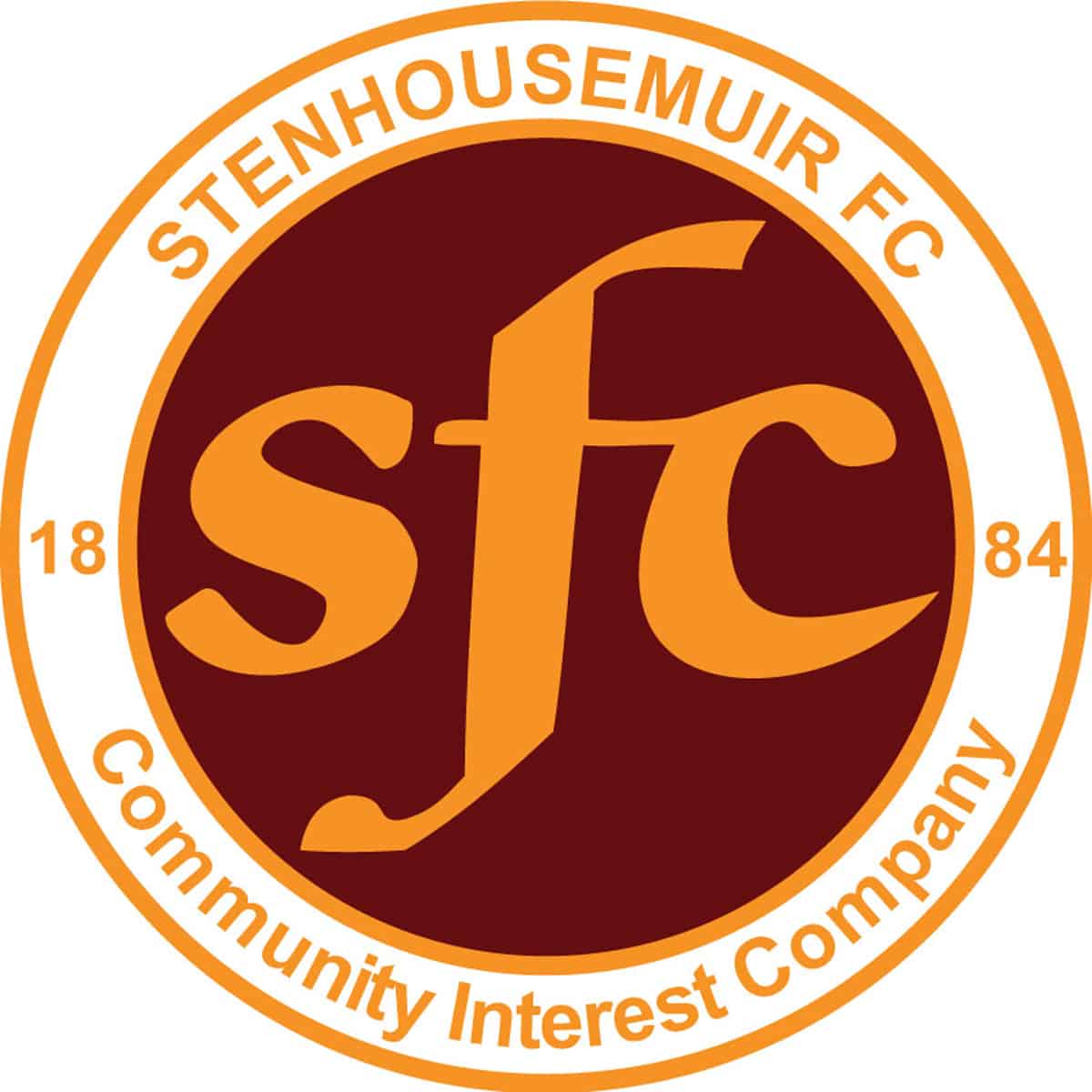 SPFL Ladbrokes League 1
Gayfield Park, Arbroath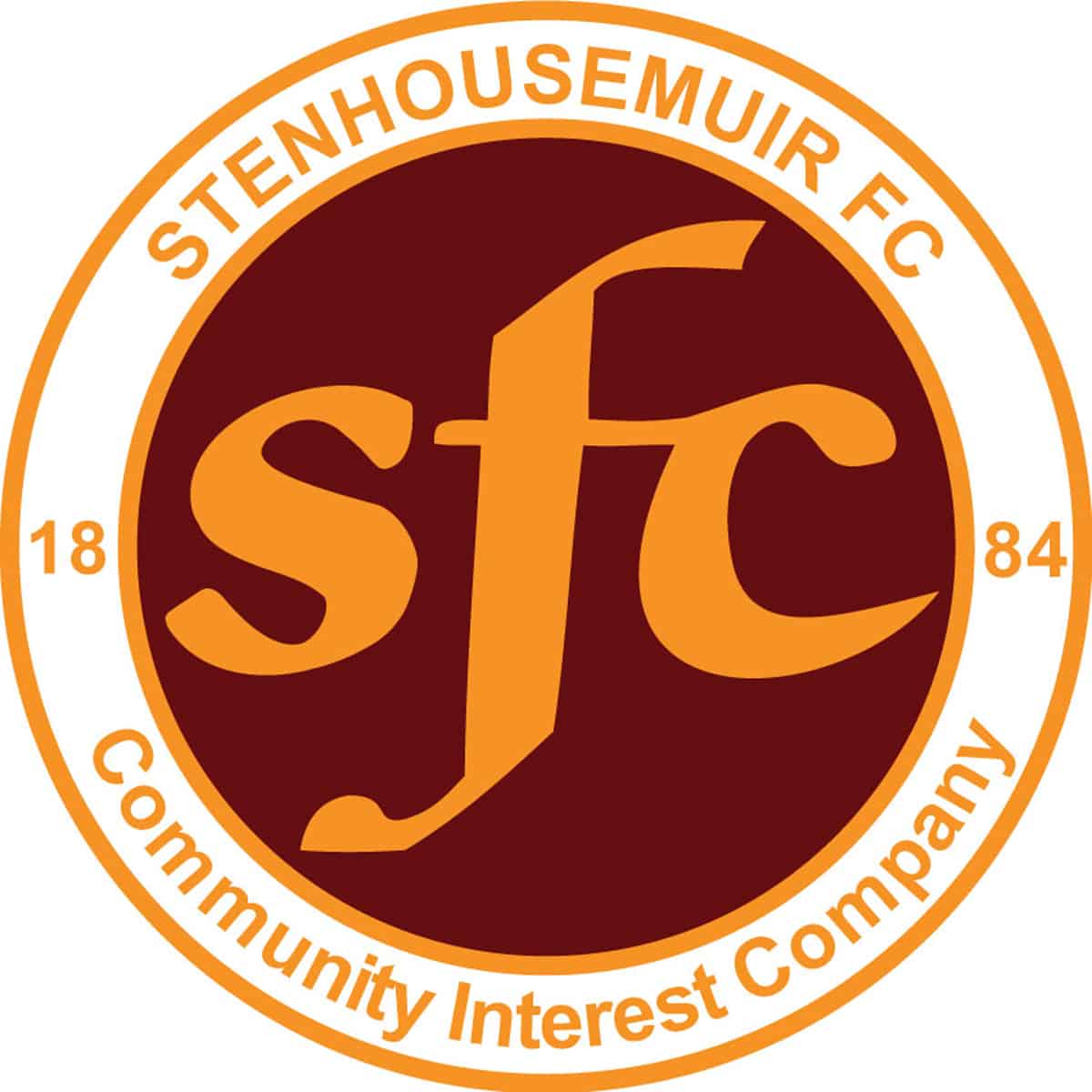 SPFL Ladbrokes League 1
Station Park, Forfar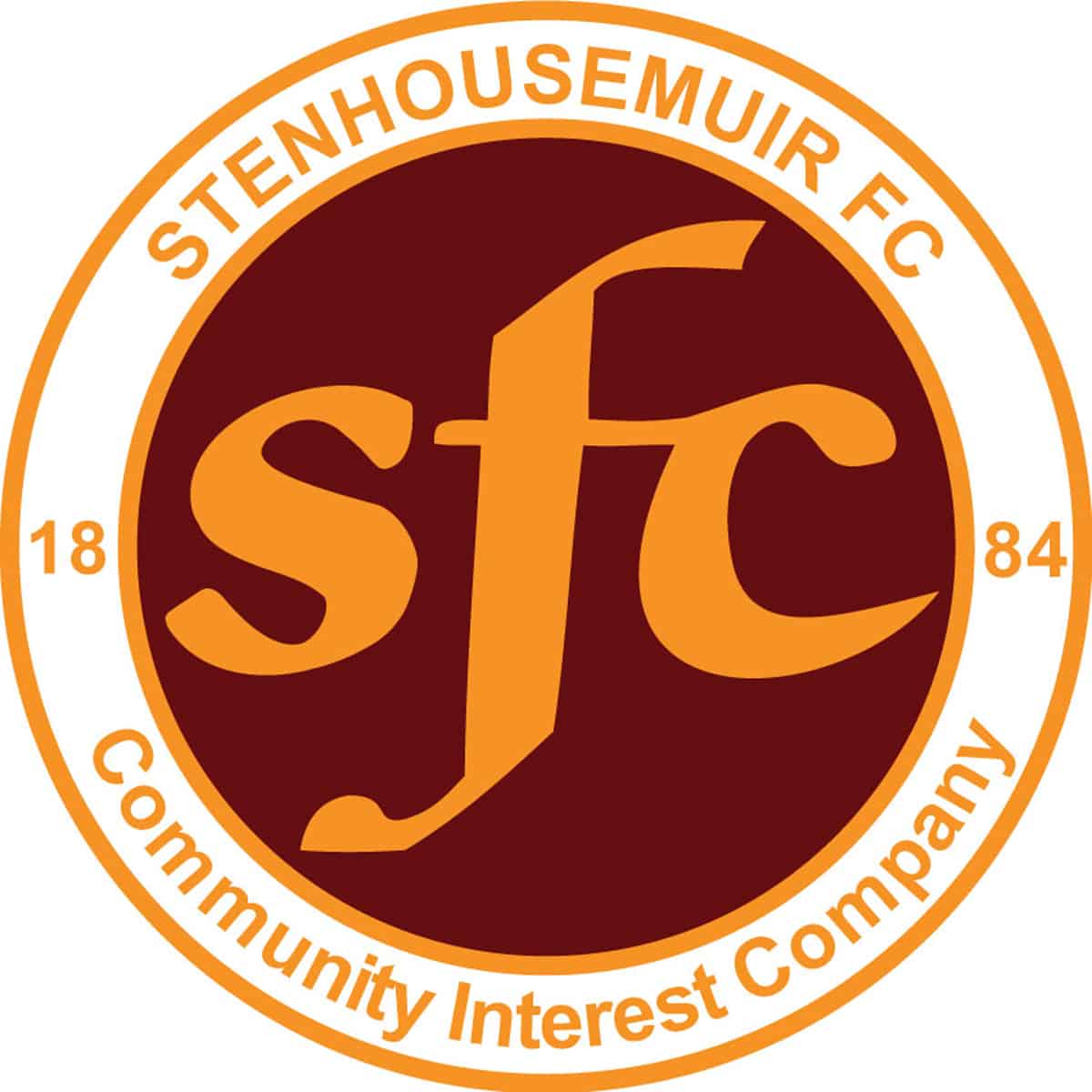 SPFL Ladbrokes League 1
Ochilview Park Stenhousemuir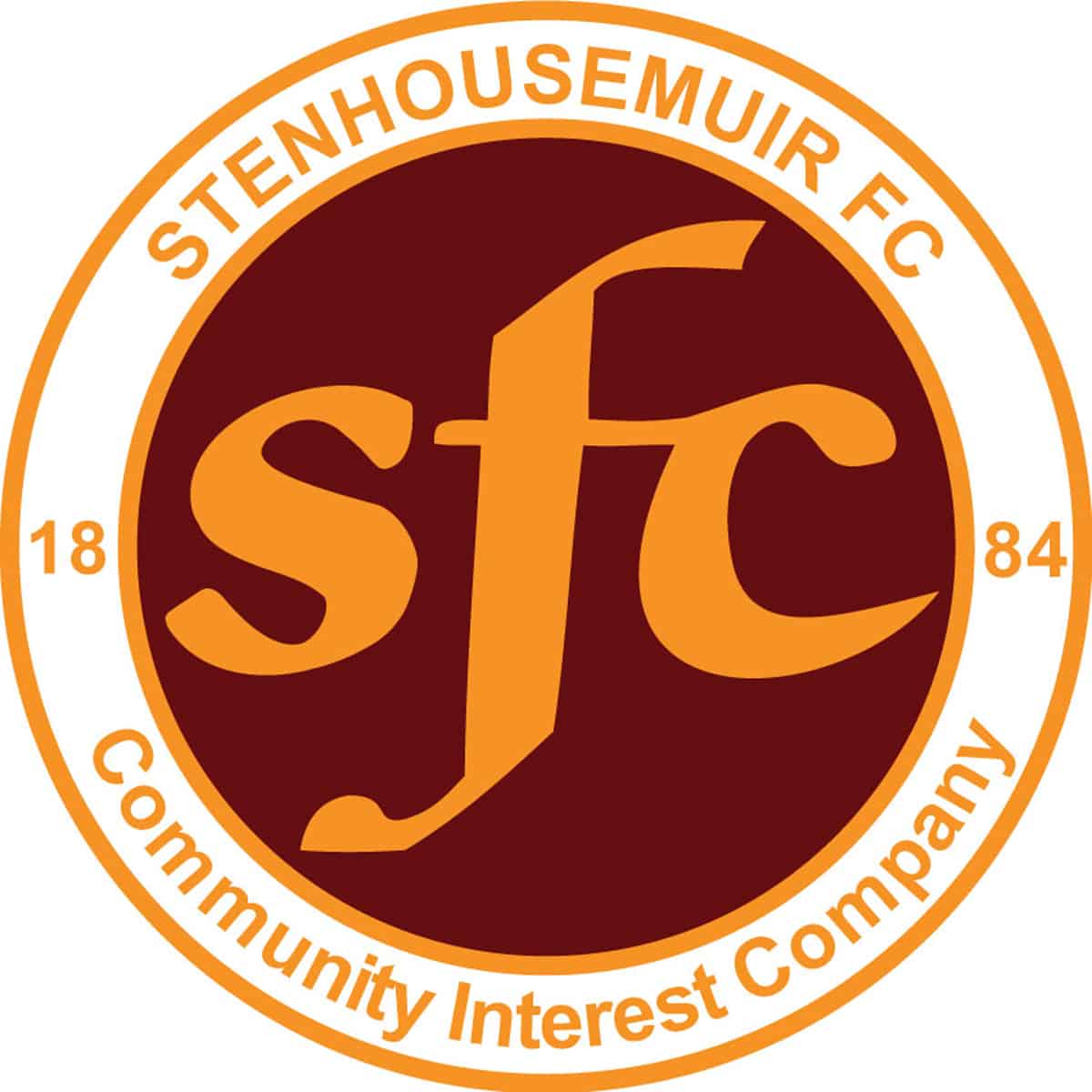 SPFL Ladbrokes League 1
Ochilview Park Stenhousemuir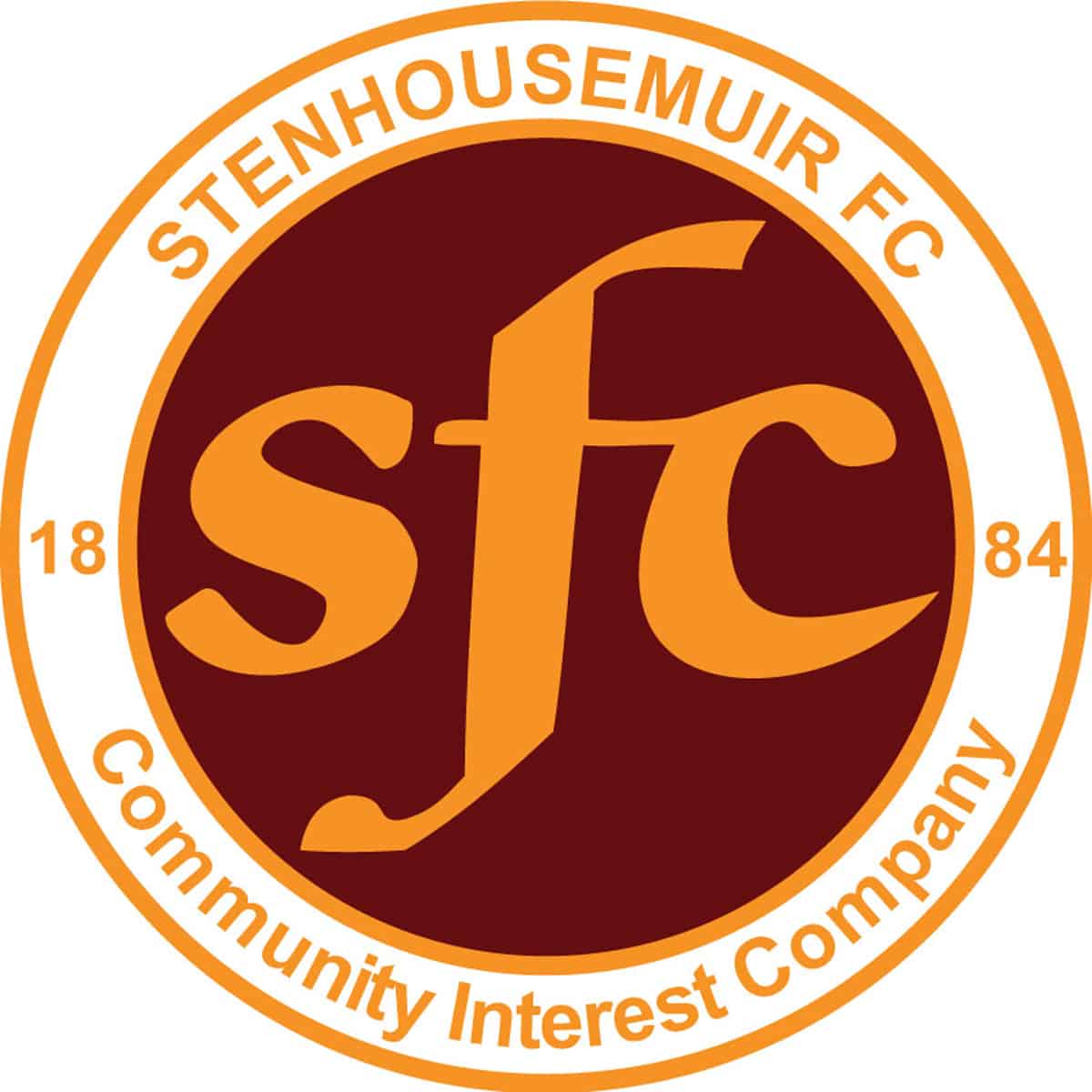 SPFL Ladbrokes League 1
Glebe Park, Brechin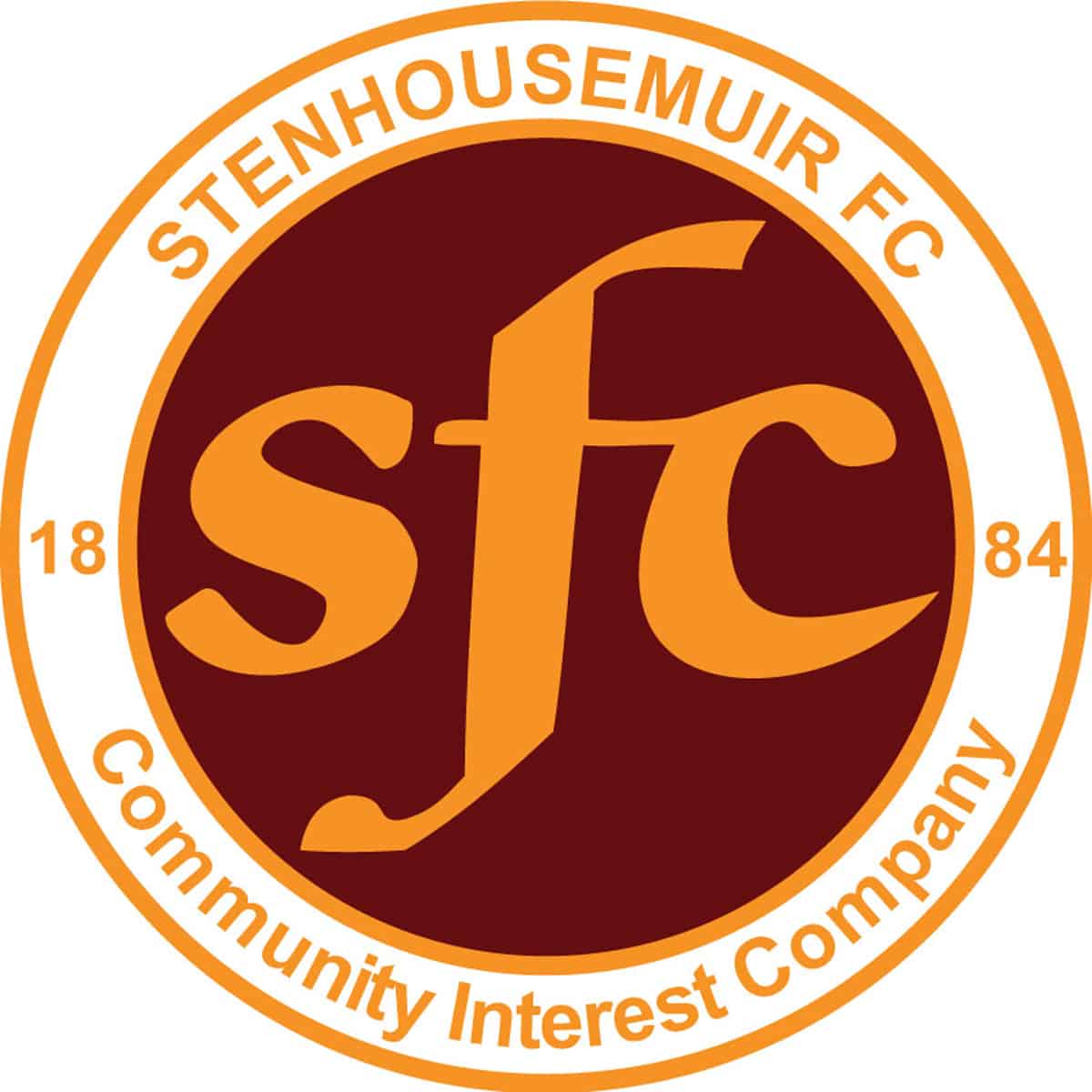 SPFL Ladbrokes League 1
Ochilview Park Stenhousemuir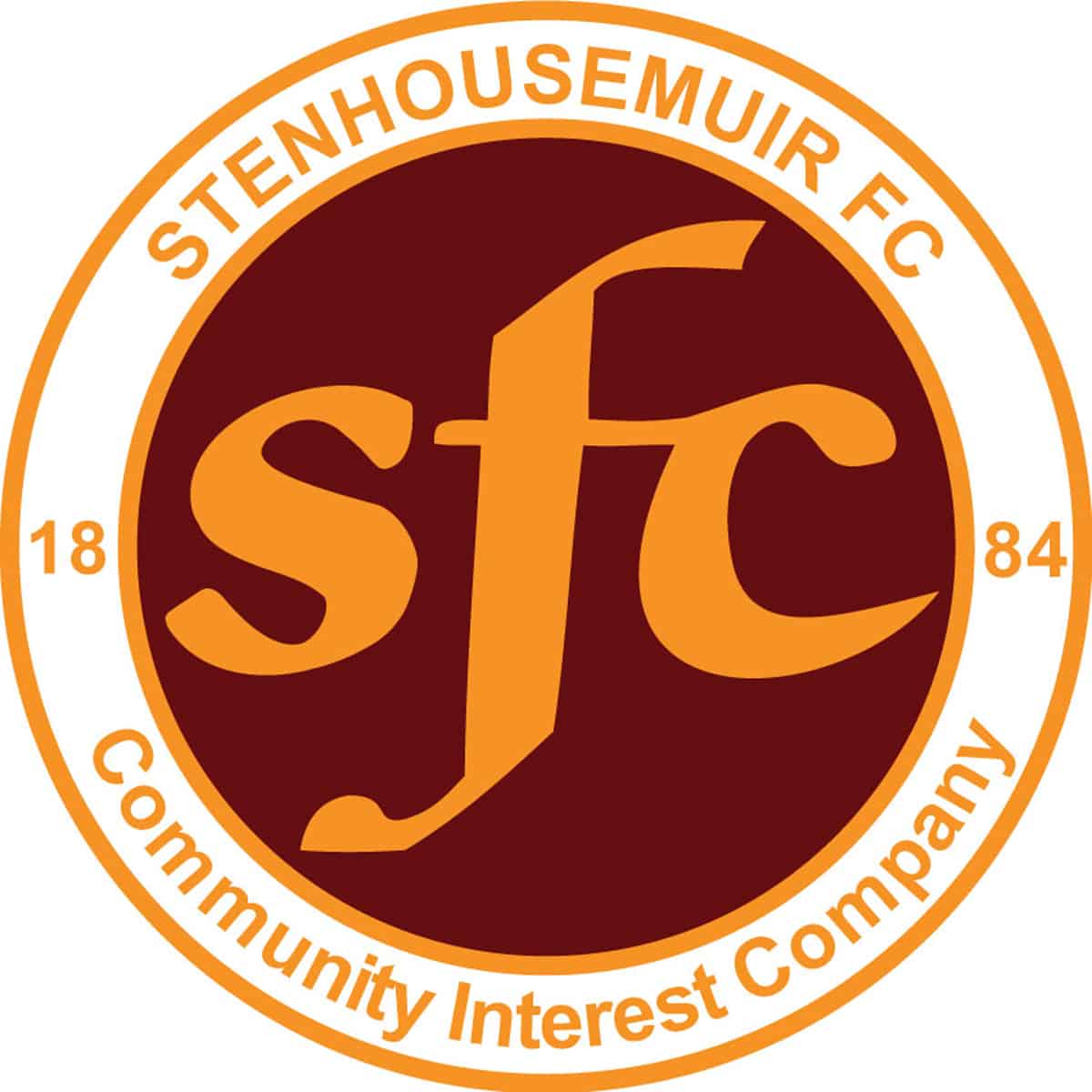 SPFL Ladbrokes League 1
Bayview Stadium, Methil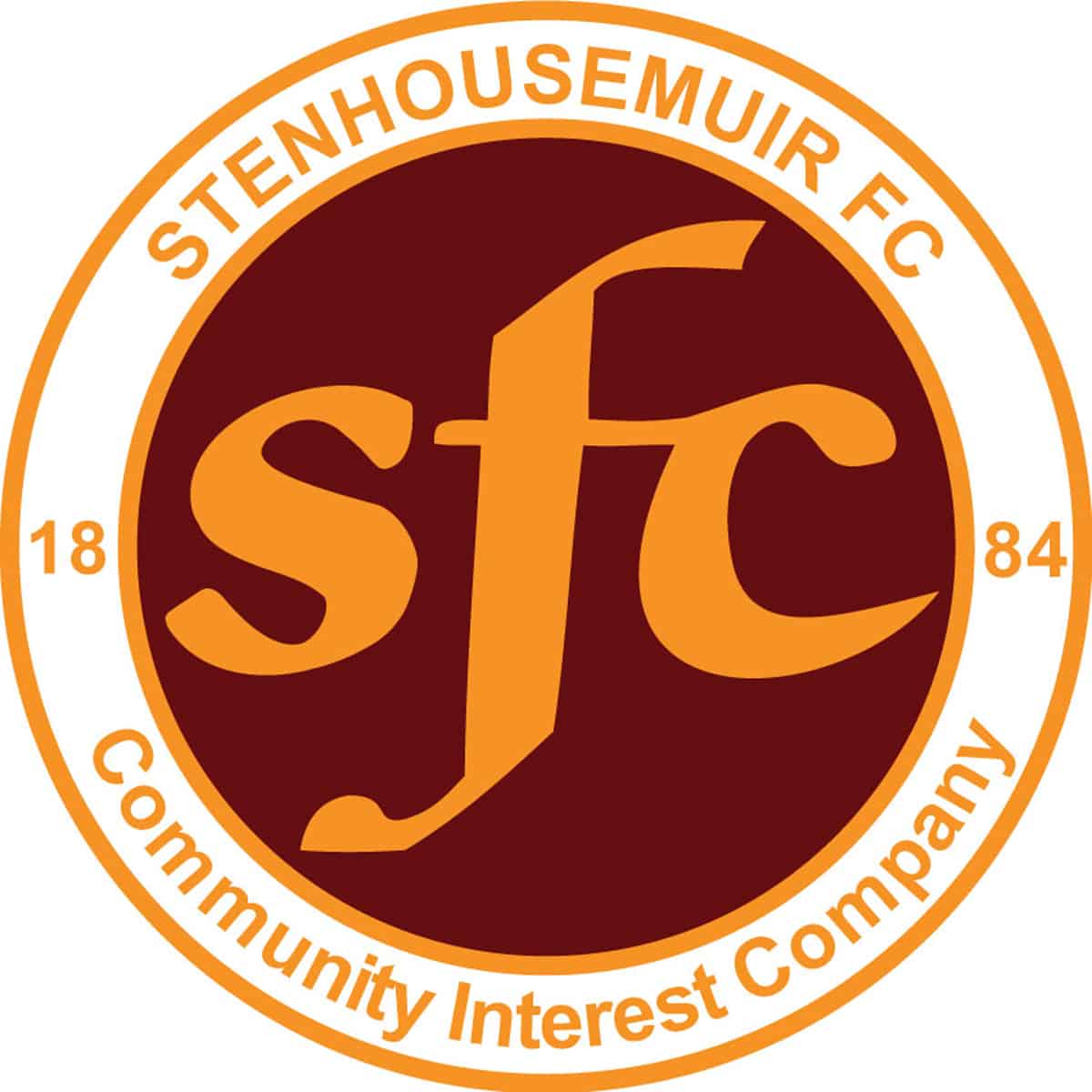 William Hill Scottish Cup
Ochilview Park Stenhousemuir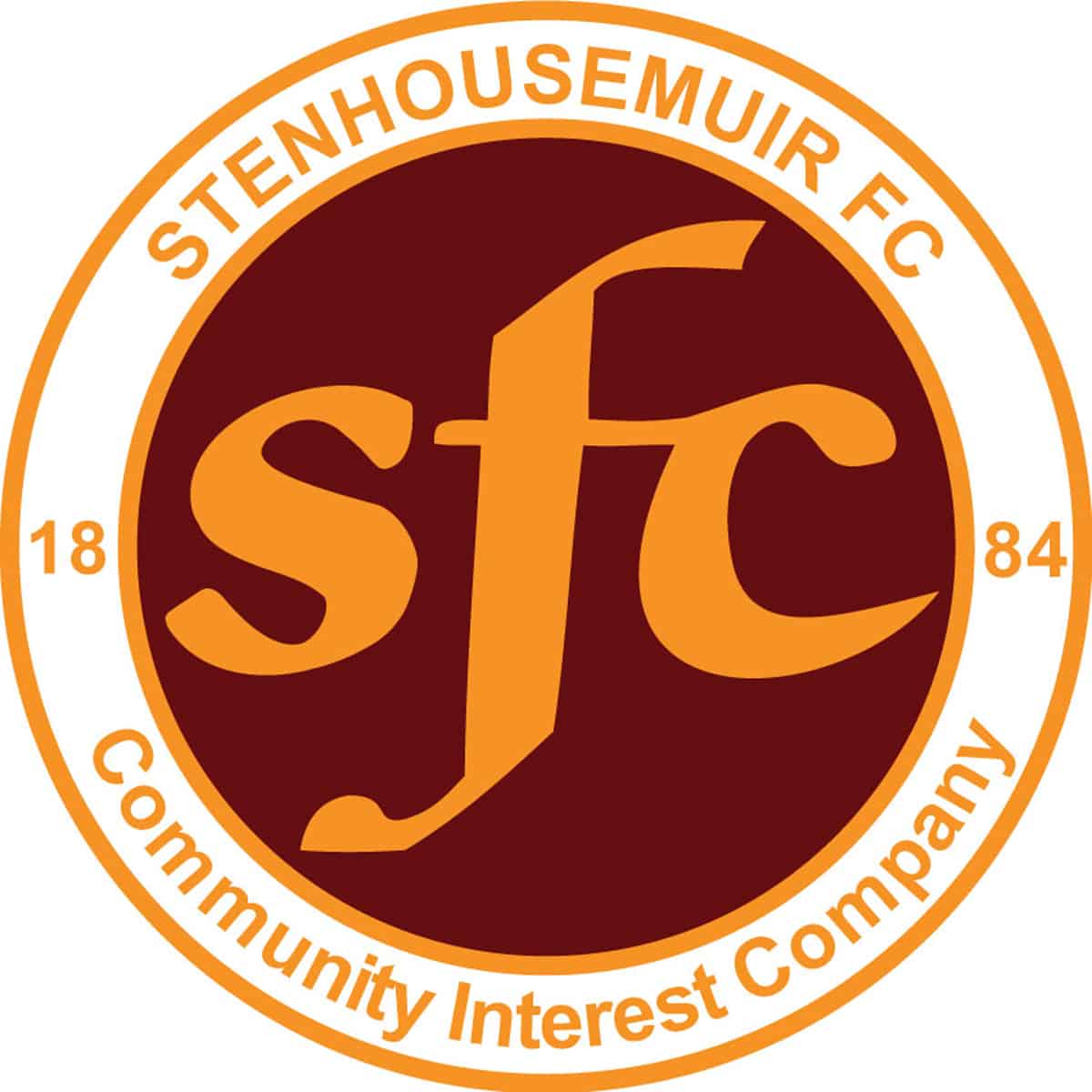 SPFL Ladbrokes League 1
Somerset Park, Ayr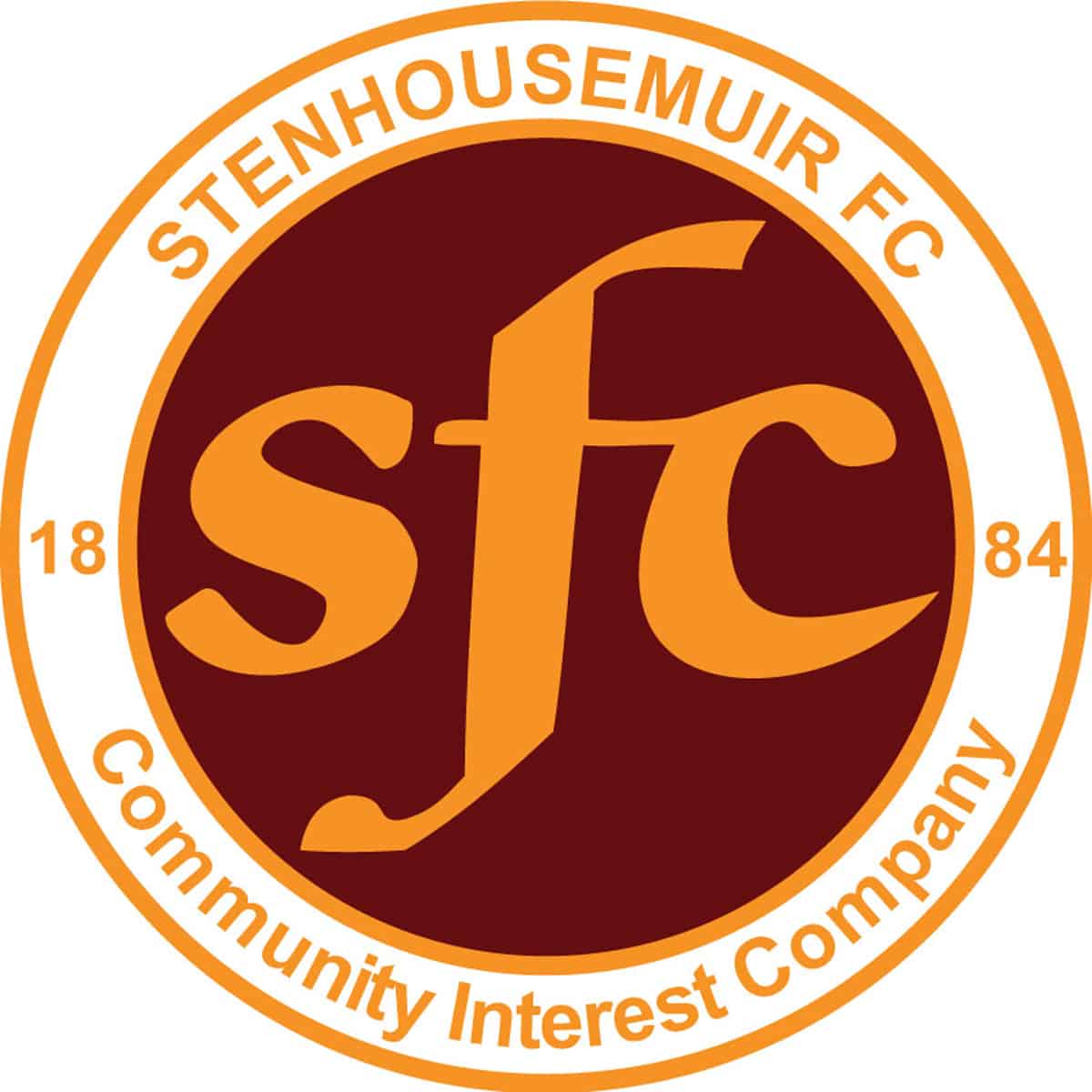 SPFL Ladbrokes League 1
Ochilview Park Stenhousemuir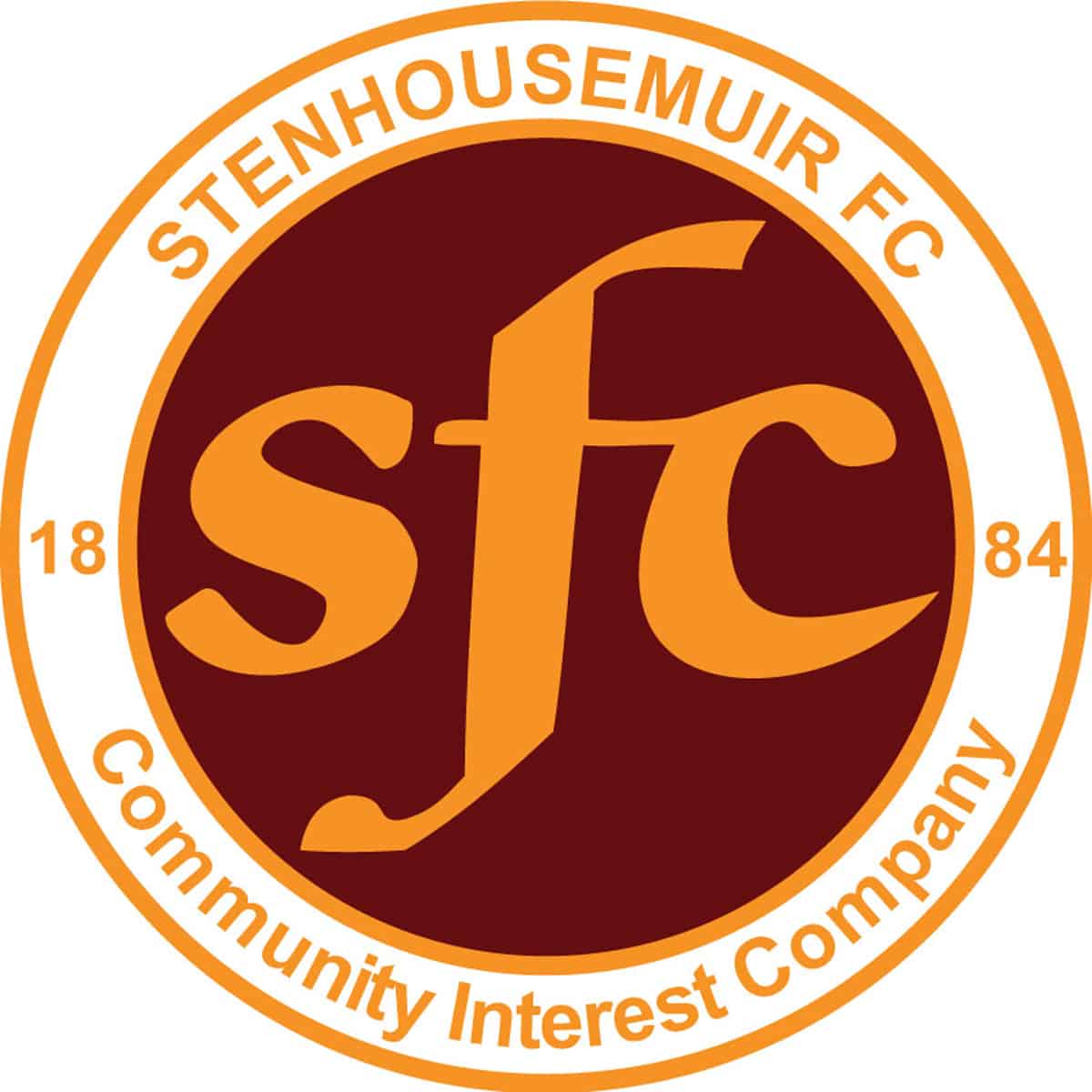 William Hill Scottish Cup
Galabank Park, Annan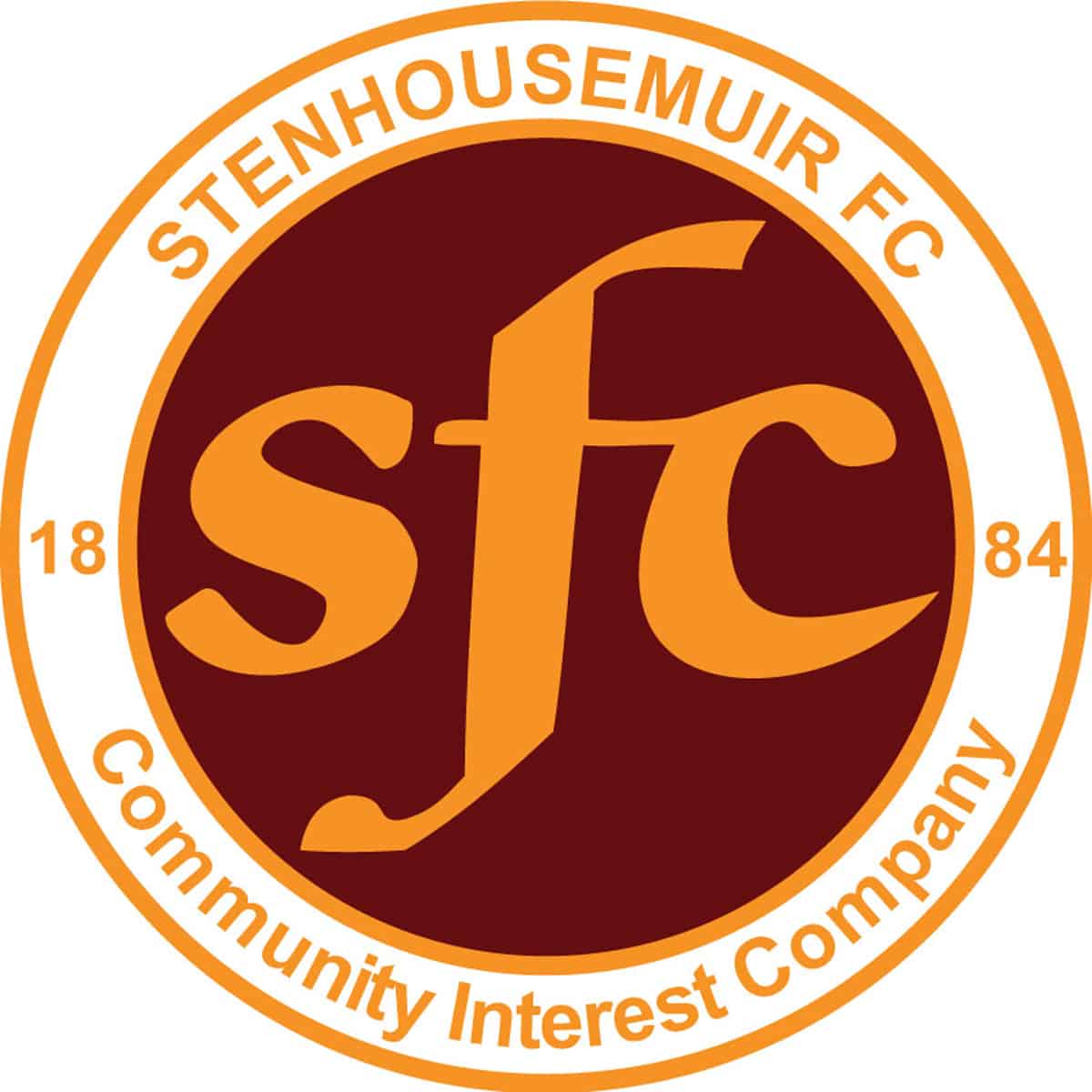 SPFL Ladbrokes League 1
East End Park, Dunfermline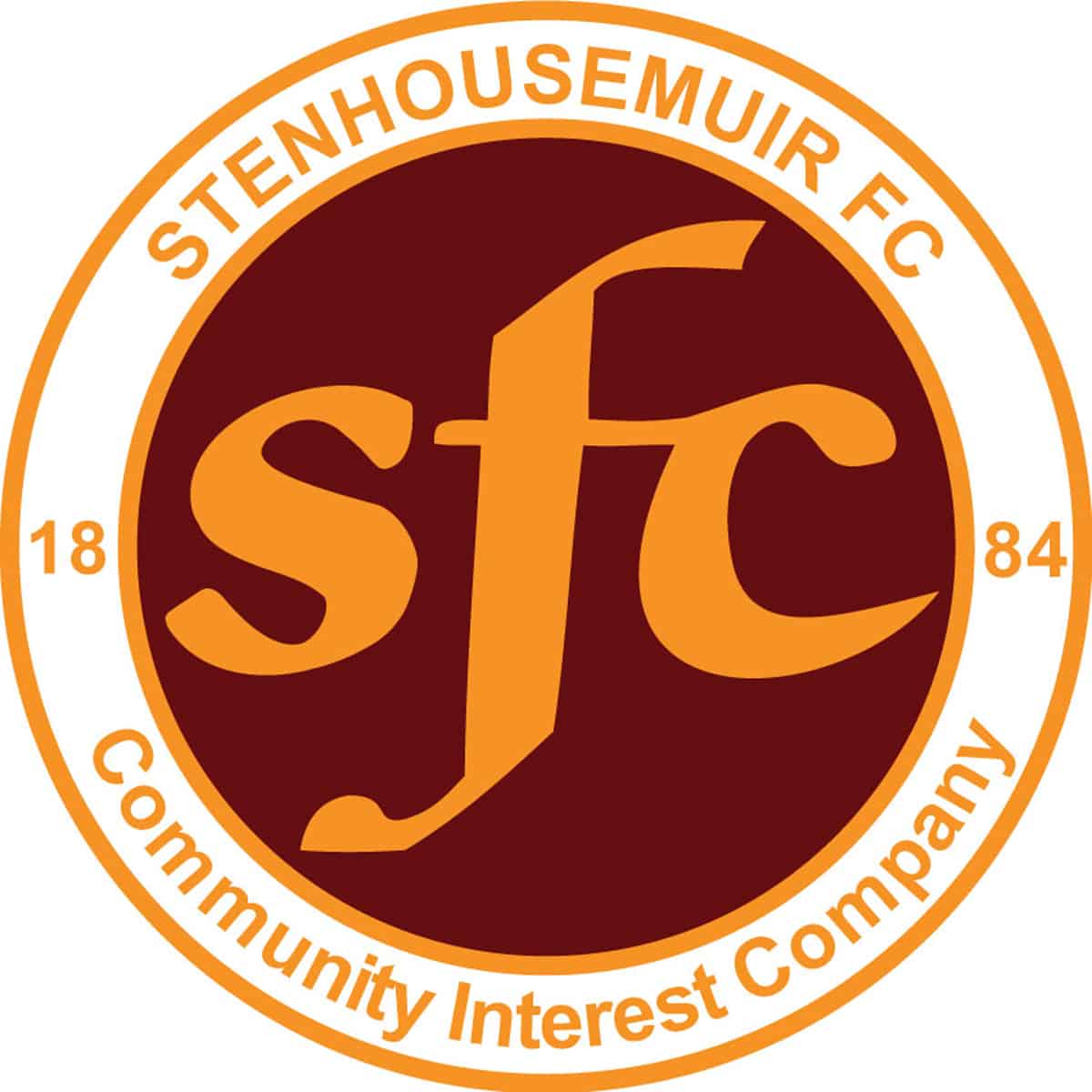 William Hill Scottish Cup
Ochilview Park Stenhousemuir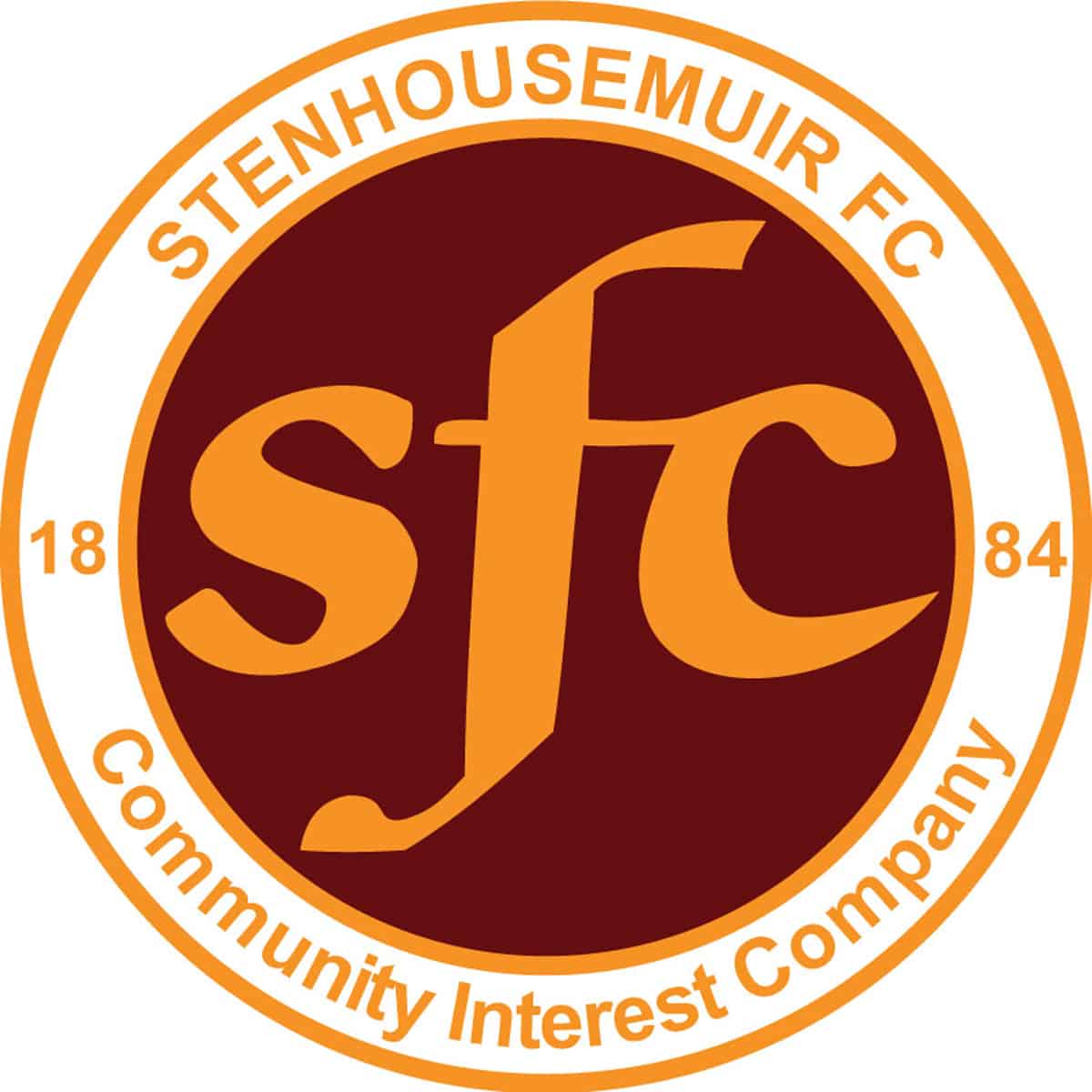 Petrofac Training Cup
Ochilview Park Stenhousemuir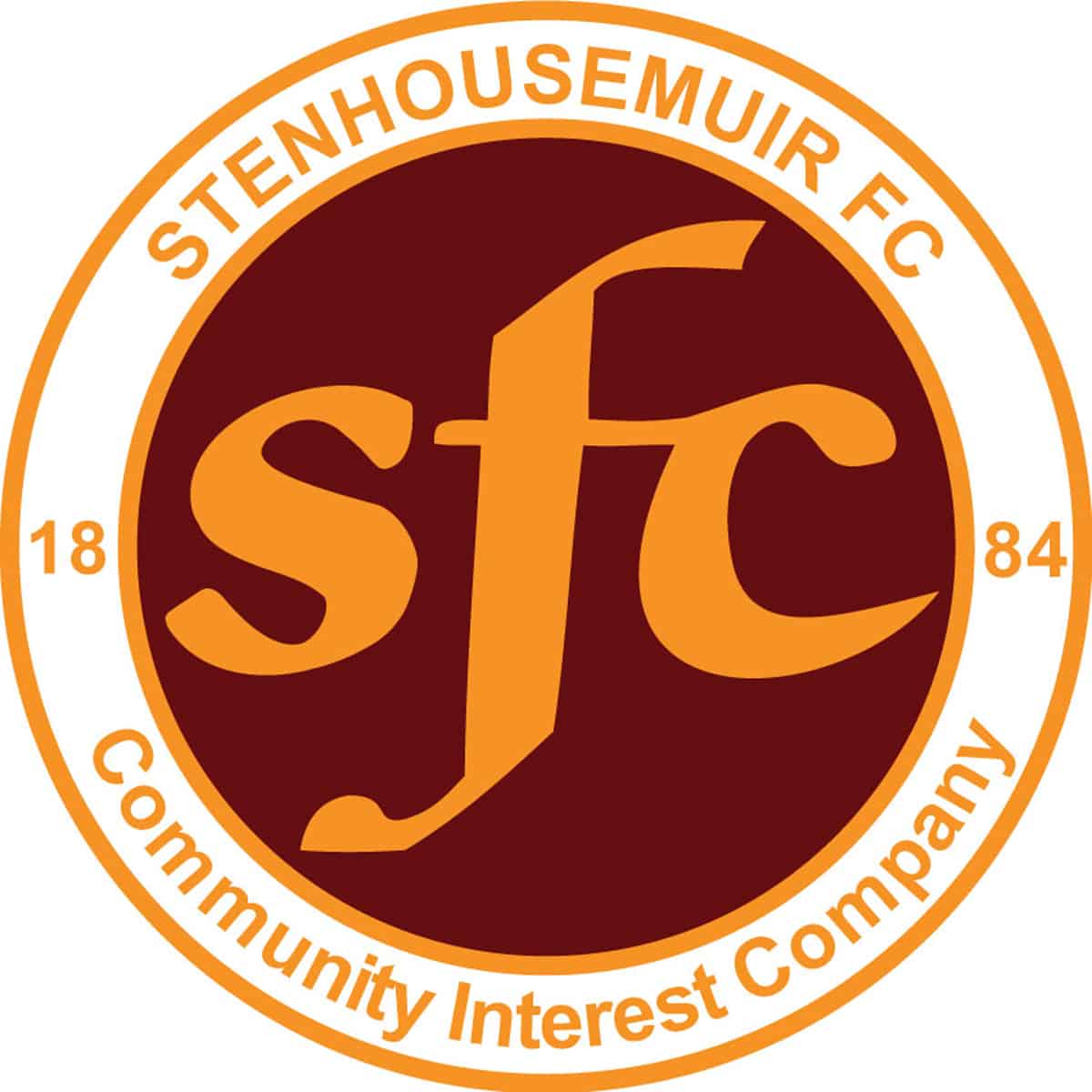 SPFL Ladbrokes League 1
Ochilview Park Stenhousemuir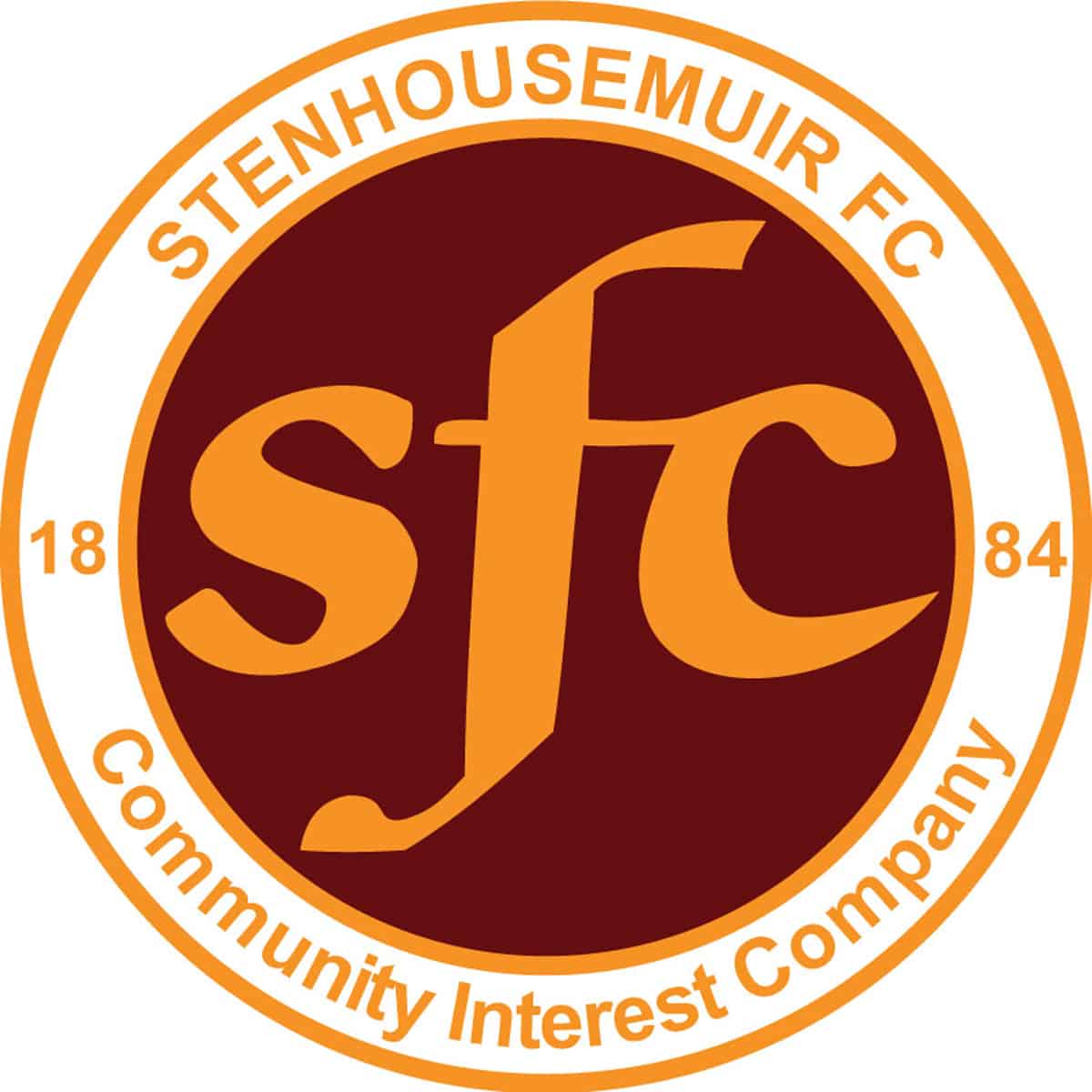 SPFL Ladbrokes League 1
Stair Park, Stranraer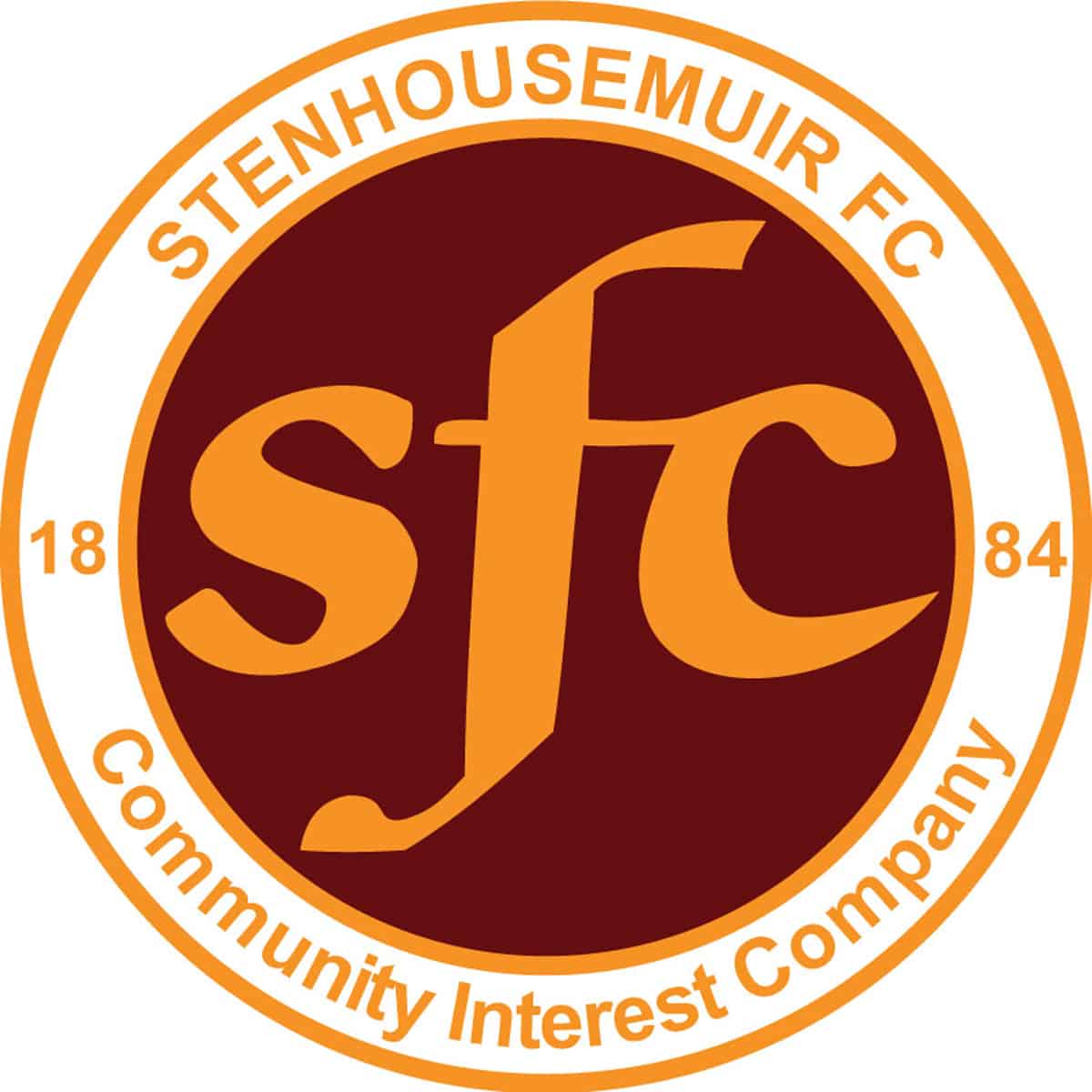 SPFL Ladbrokes League 1
Ochilview Park Stenhousemuir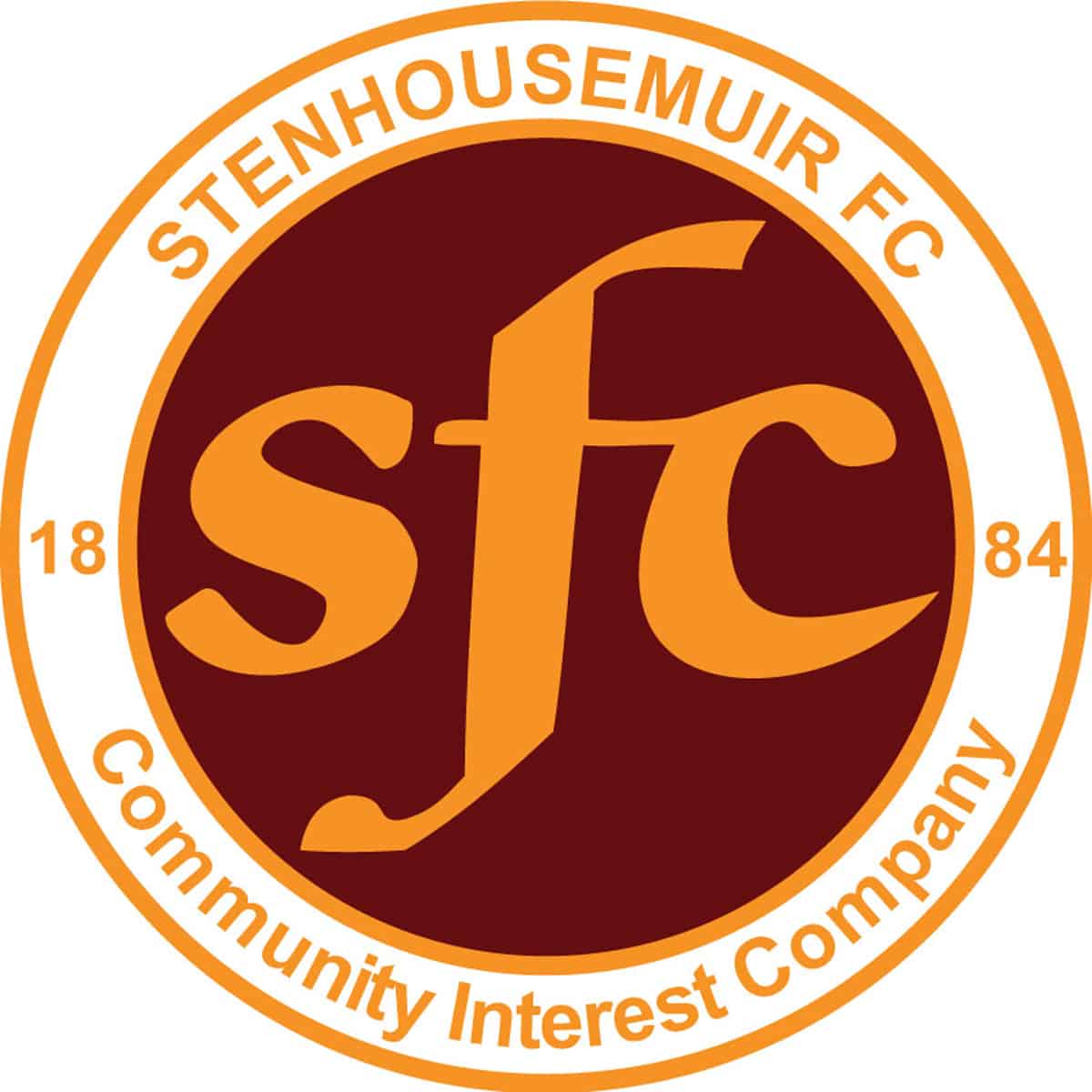 SPFL Ladbrokes League 1
Ochilview Park Stenhousemuir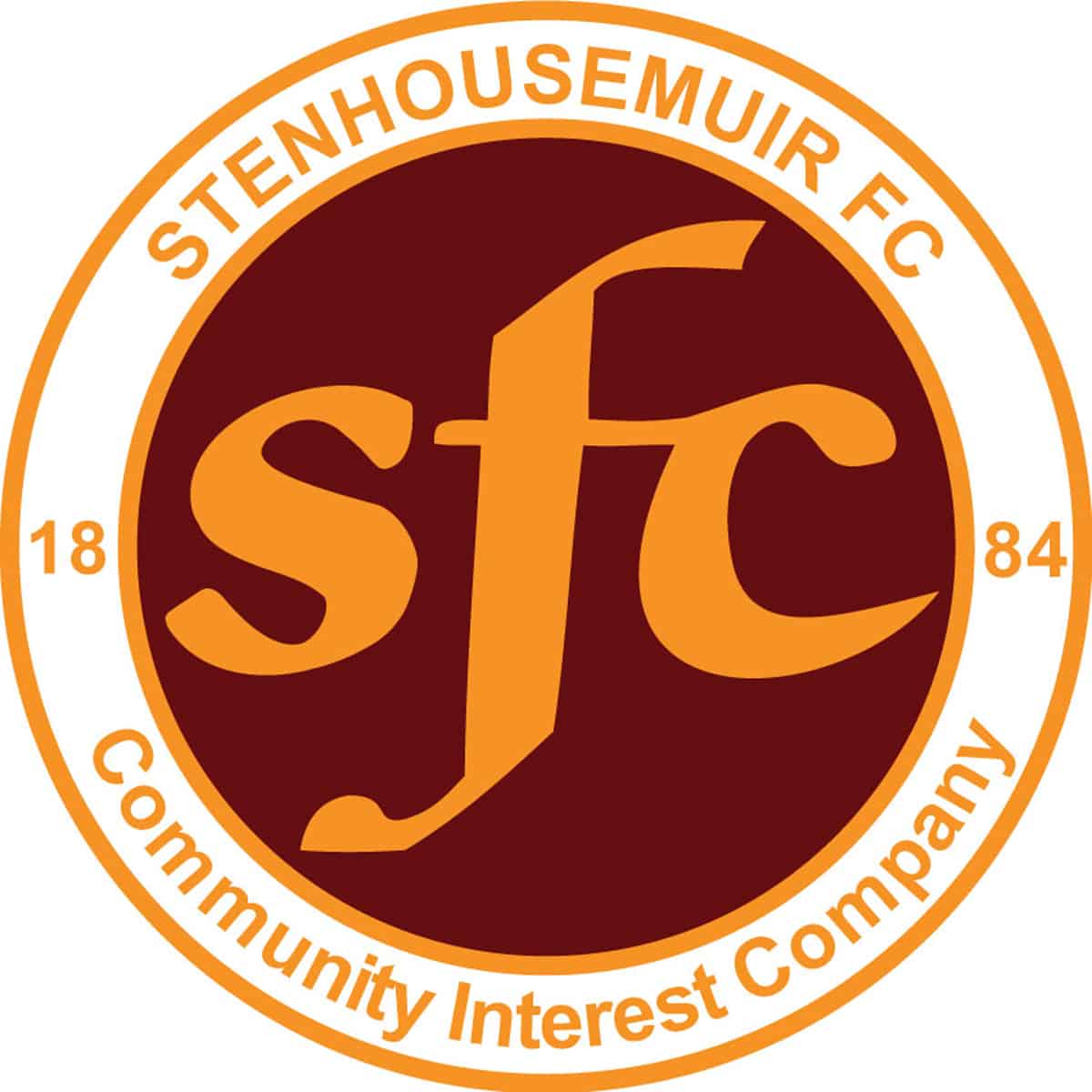 SPFL Ladbrokes League 1
Ibrox Park, Glasgow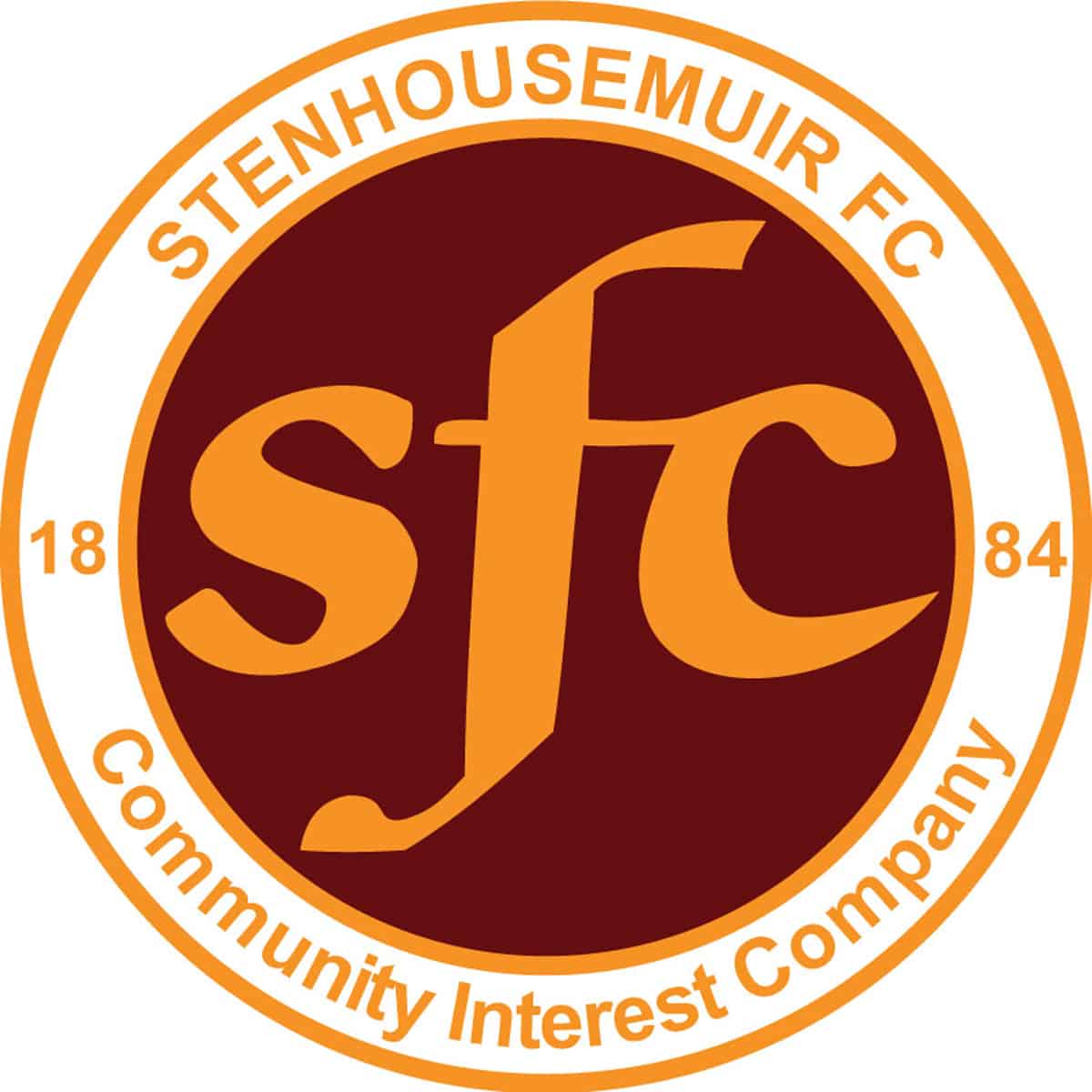 SPFL Ladbrokes League 1
Gayfield Park, Arbroath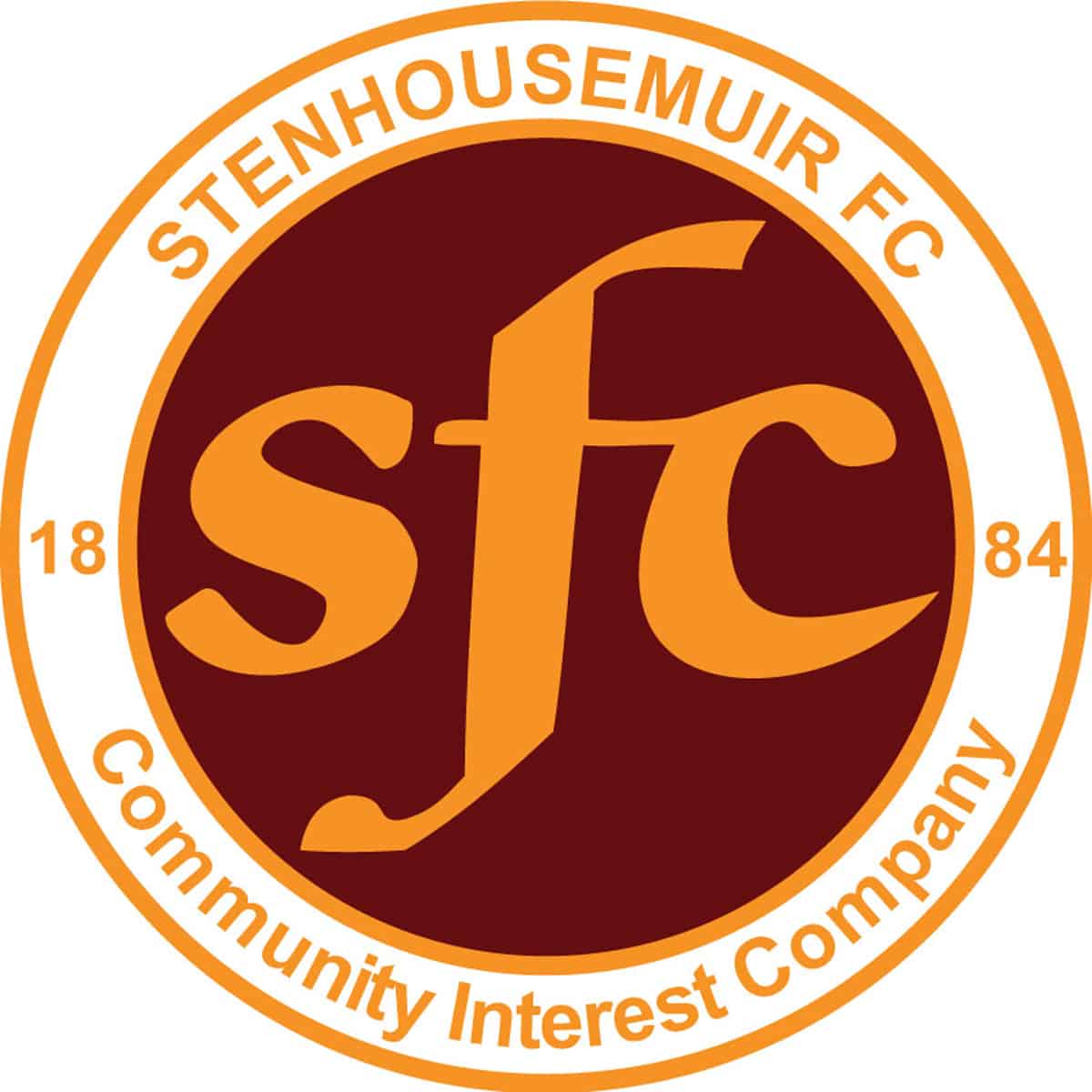 SPFL Ladbrokes League 1
Ochilview Park Stenhousemuir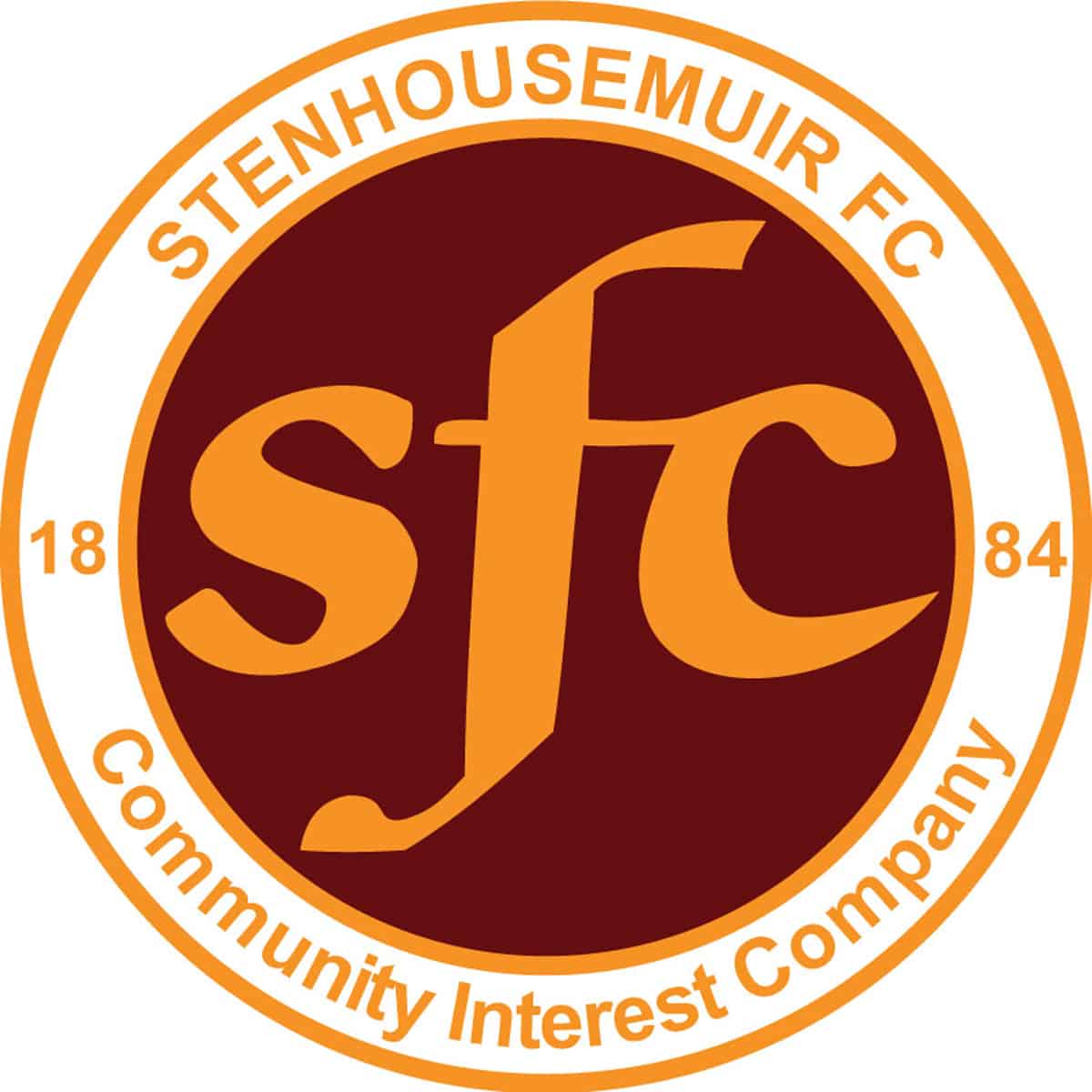 Petrofac Training Cup
Dens Park, Dundee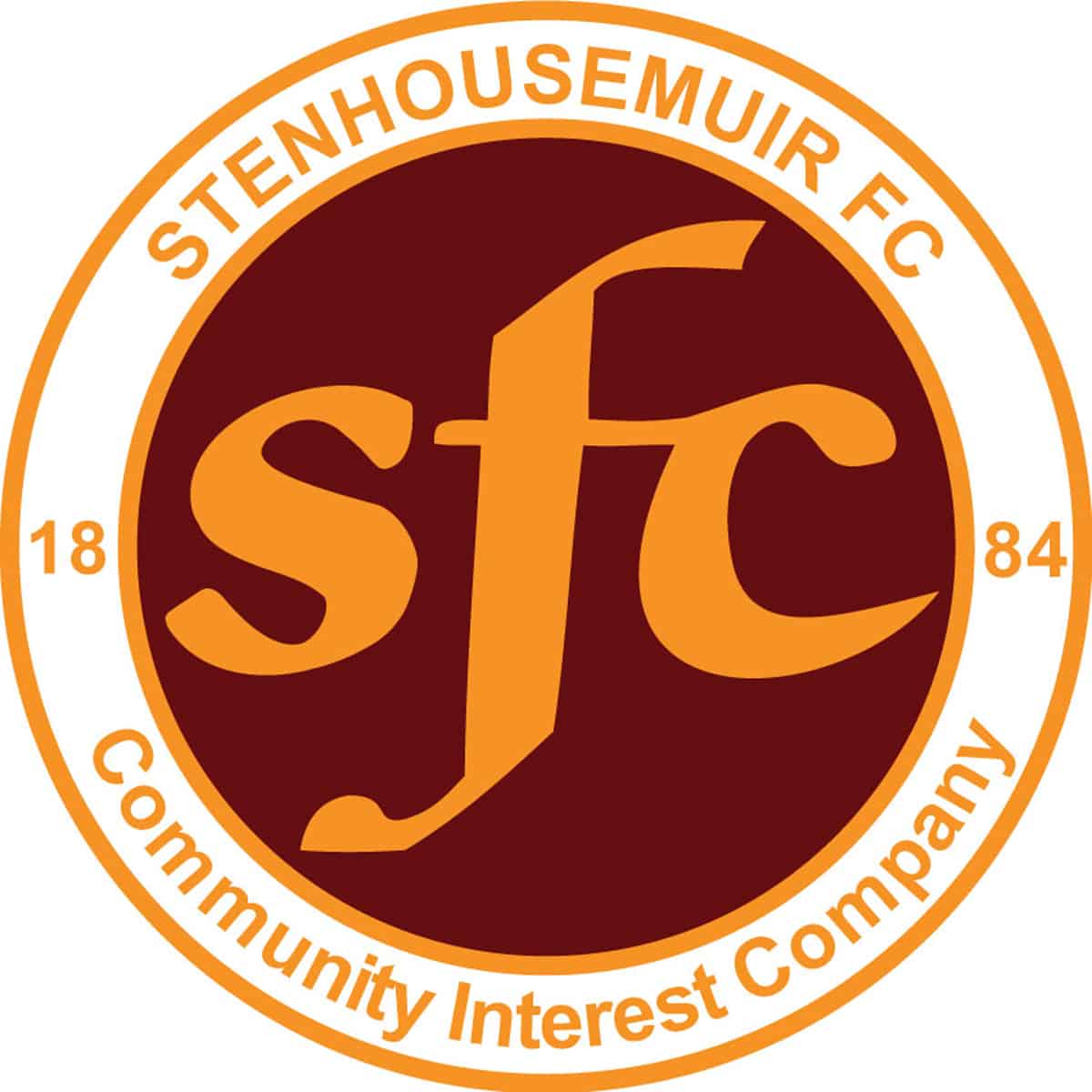 SPFL Ladbrokes League 1
Station Park, Forfar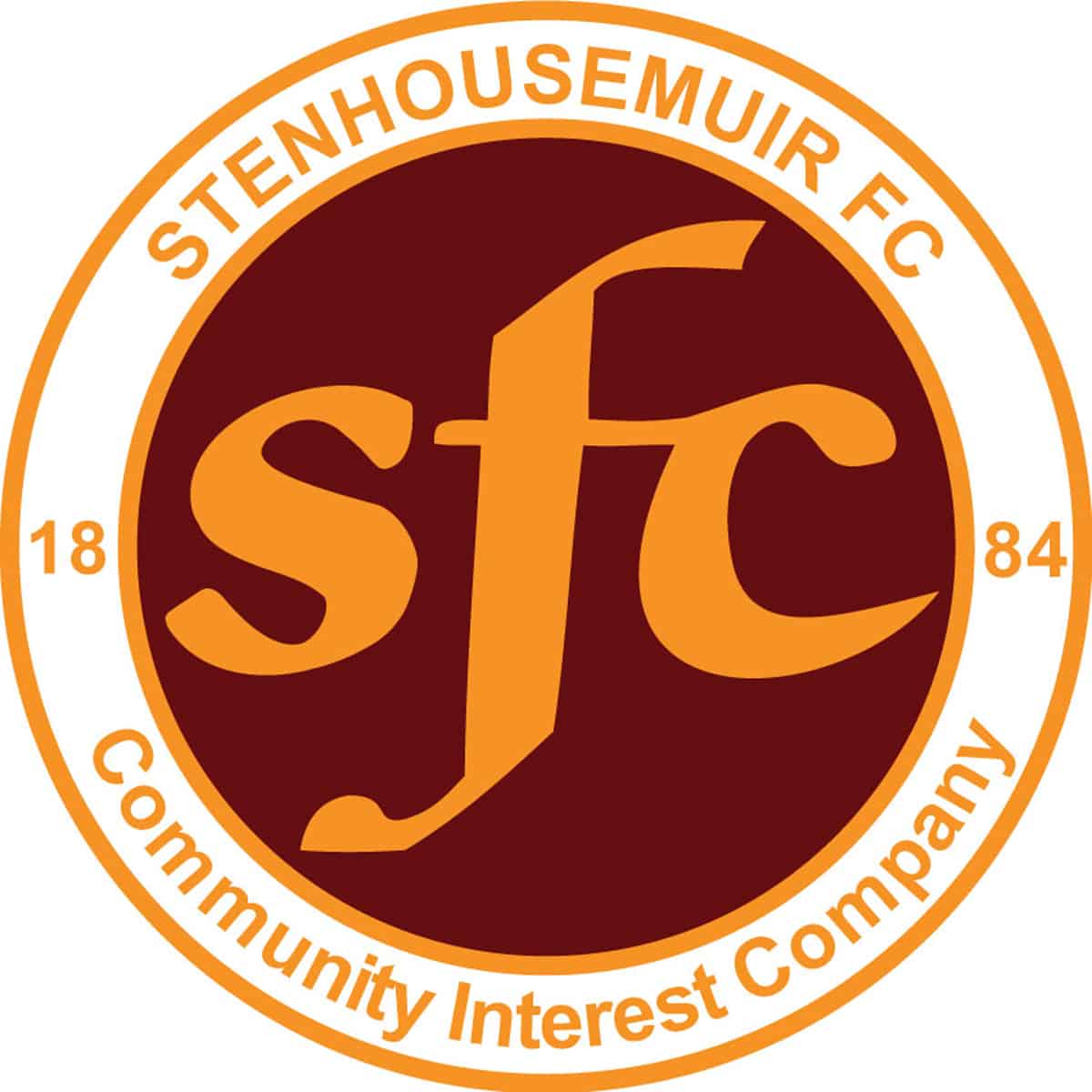 SPFL Ladbrokes League 1
Ochilview Park Stenhousemuir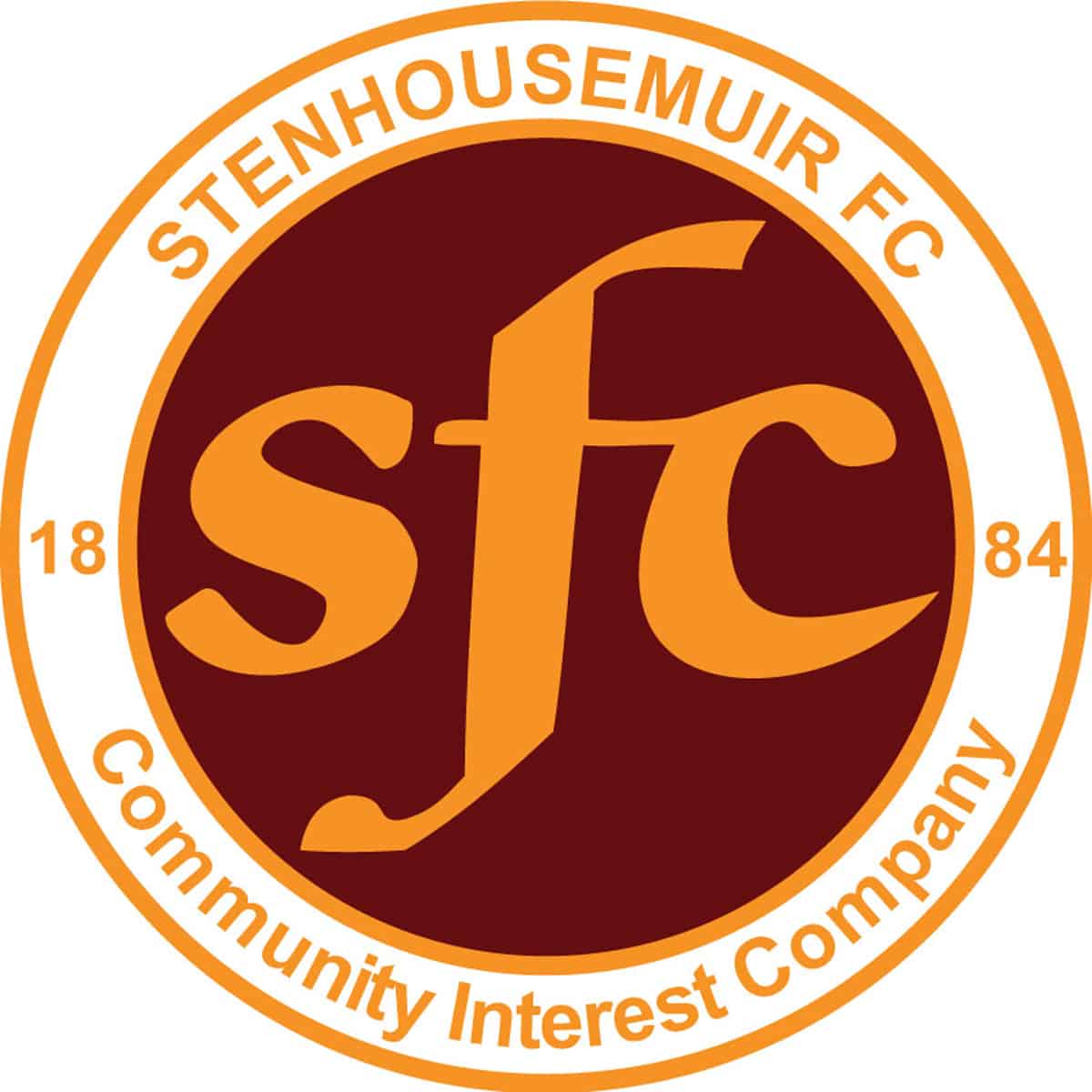 Petrofac Training Cup
Balmoor Stadium, Peterhead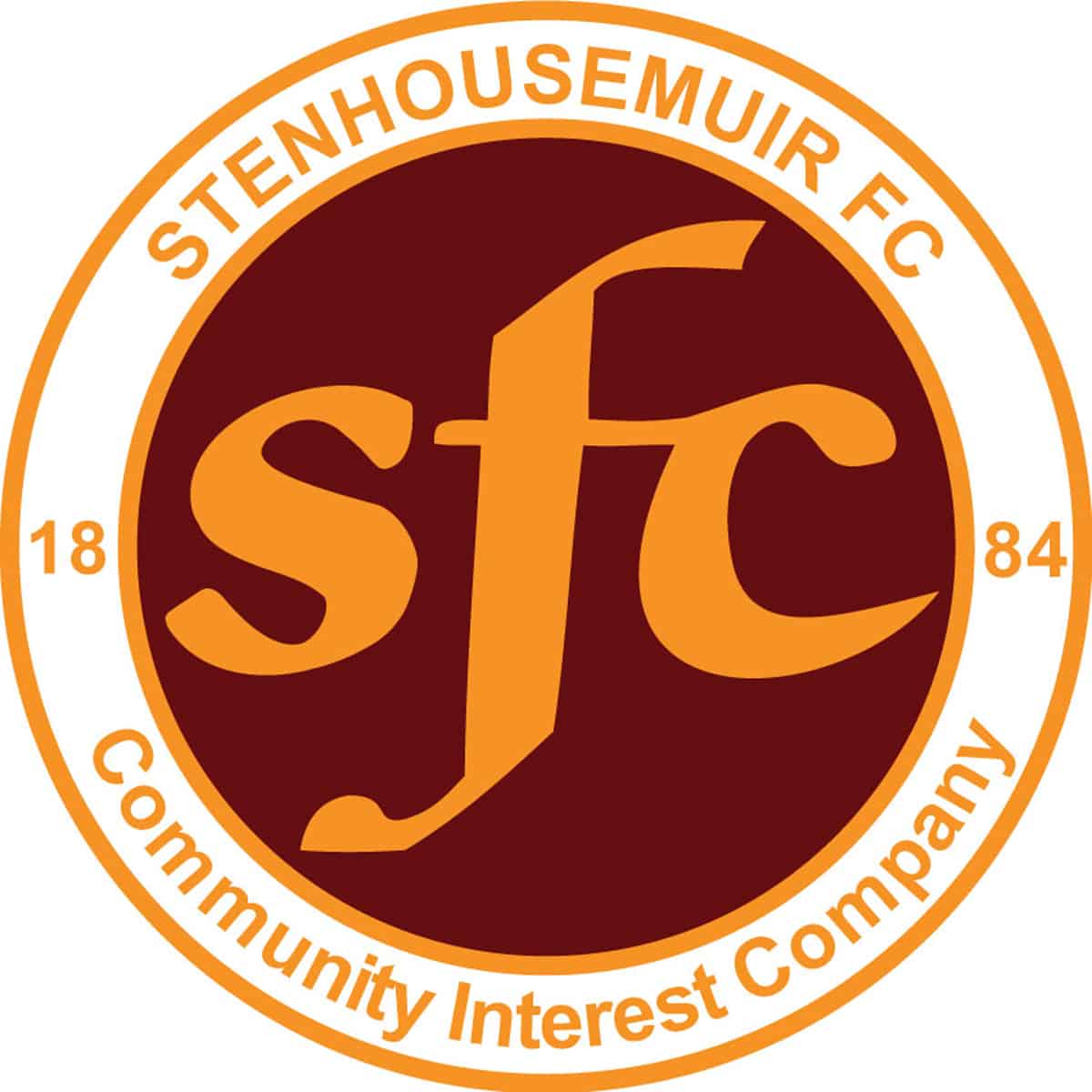 SPFL Ladbrokes League 1
New Broomfield Stadm. Airdrie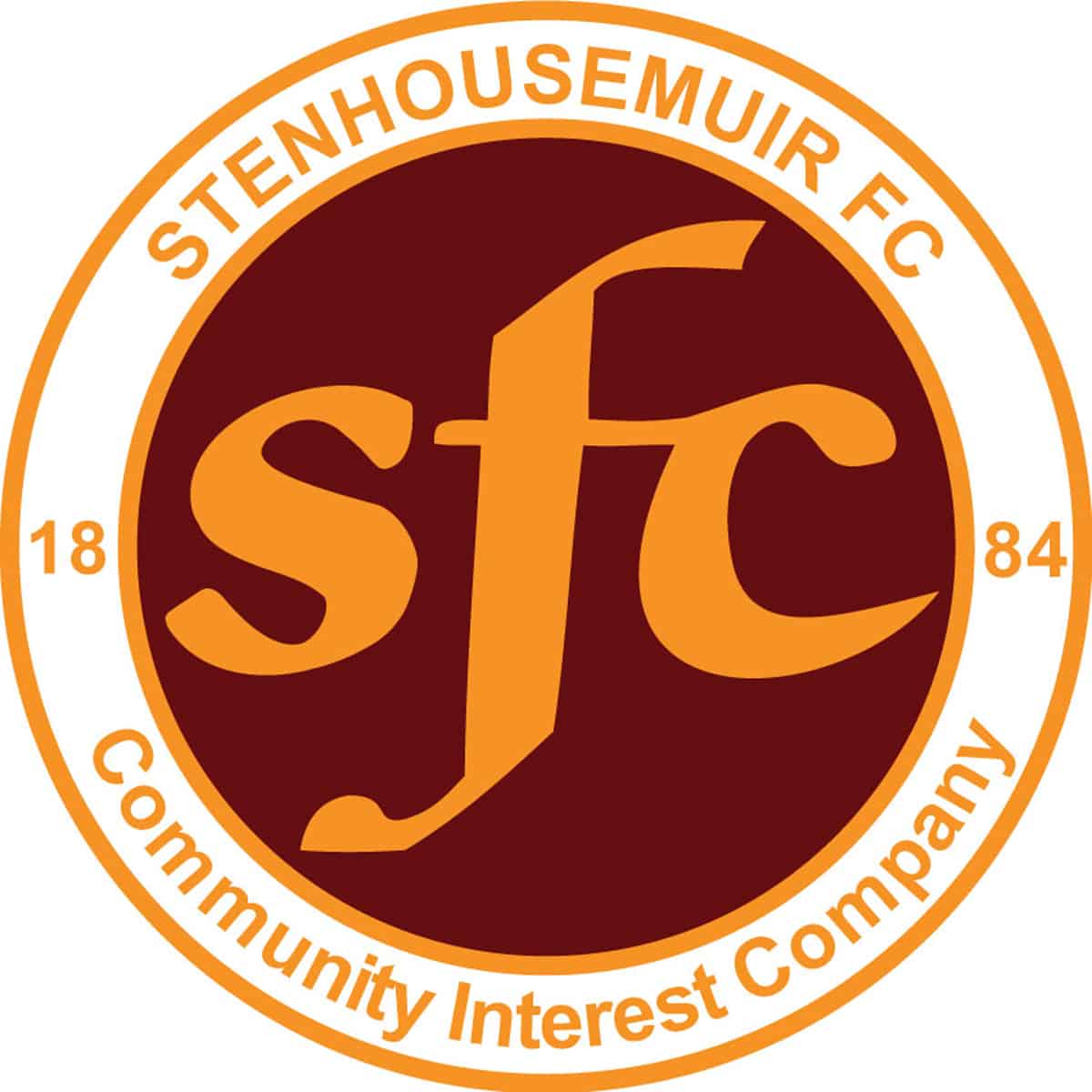 SPFL Ladbrokes League 1
Ochilview Park Stenhousemuir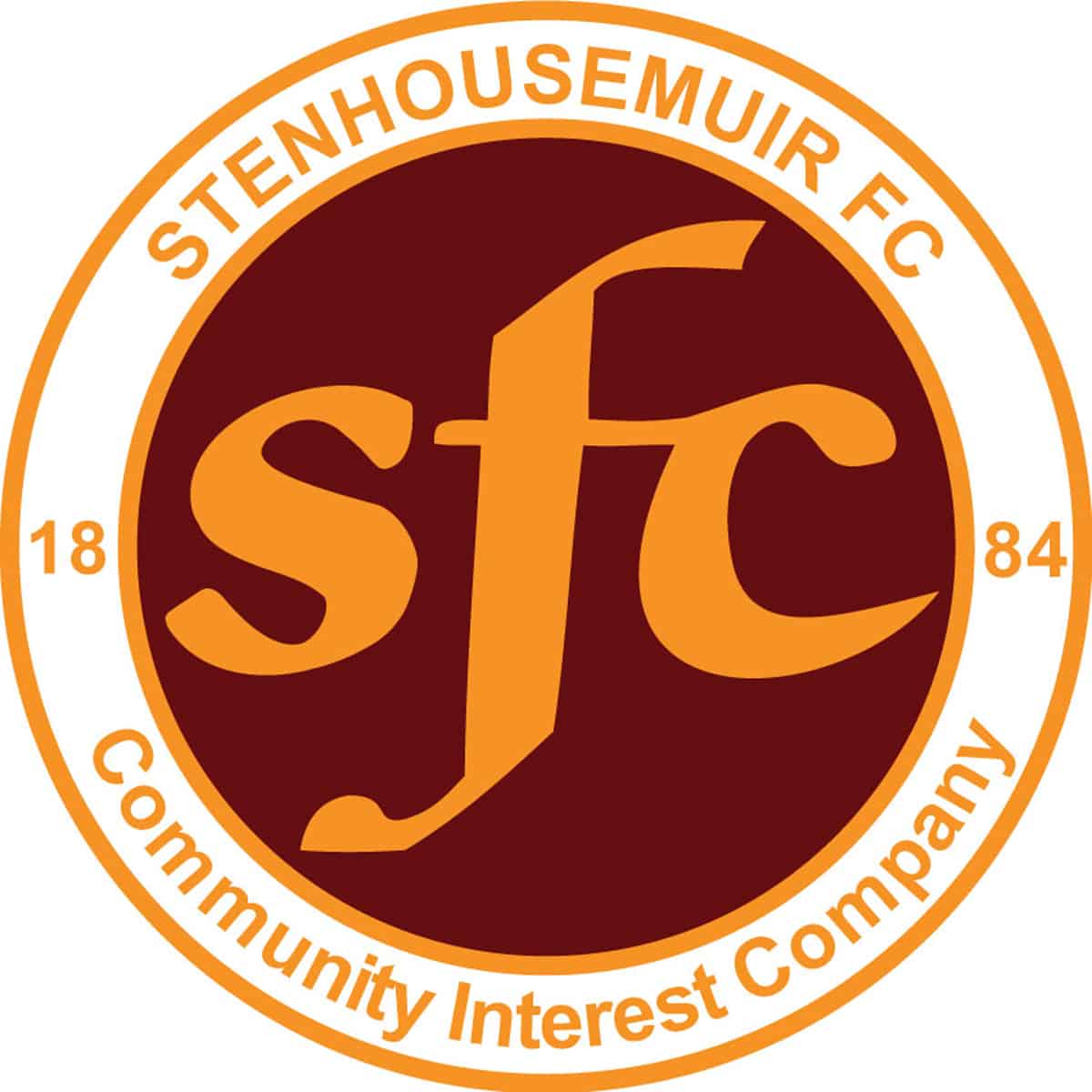 Betfred Cup
New Broomfield Stadm. Airdrie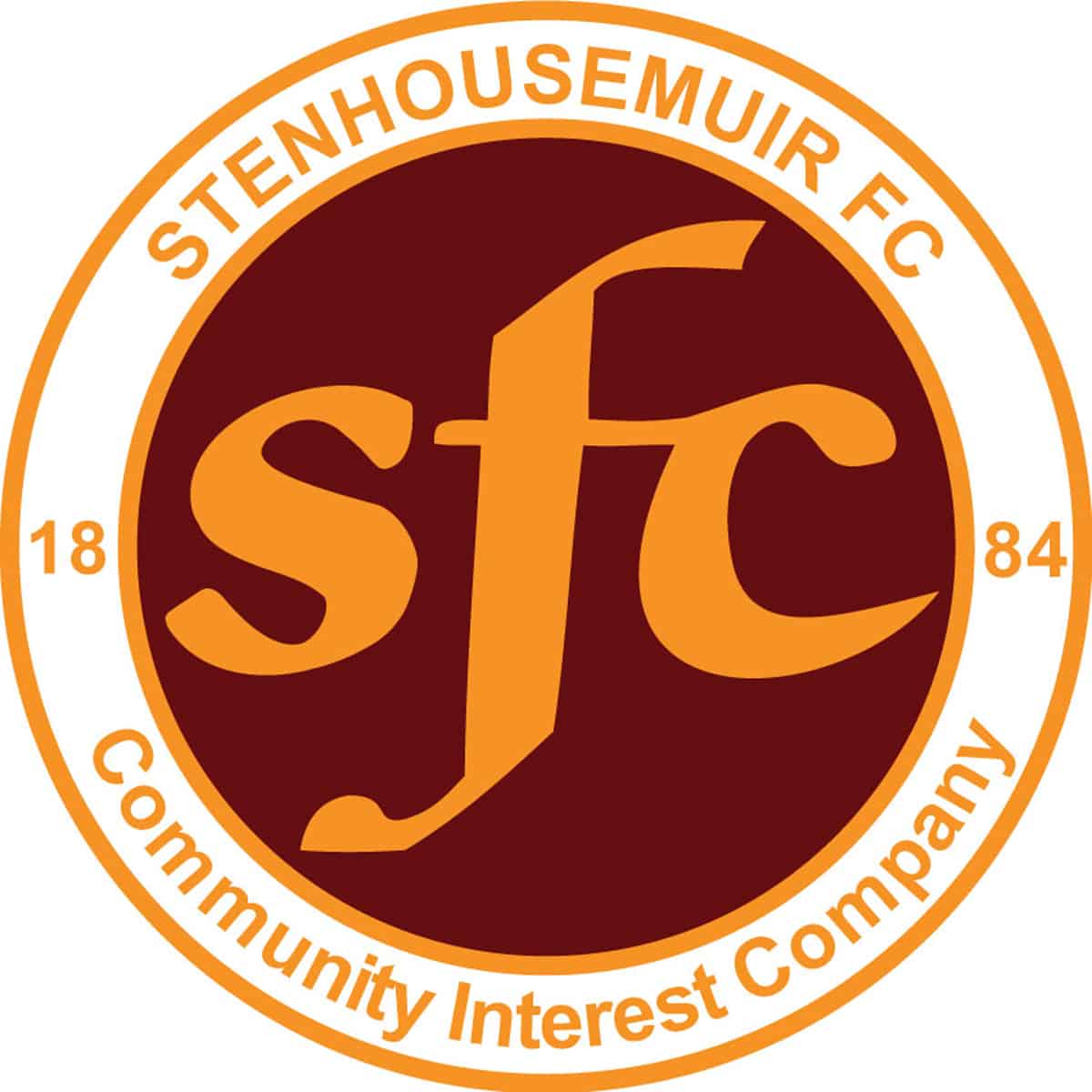 Stirlingshire Cup
Ochilview Park Stenhousemuir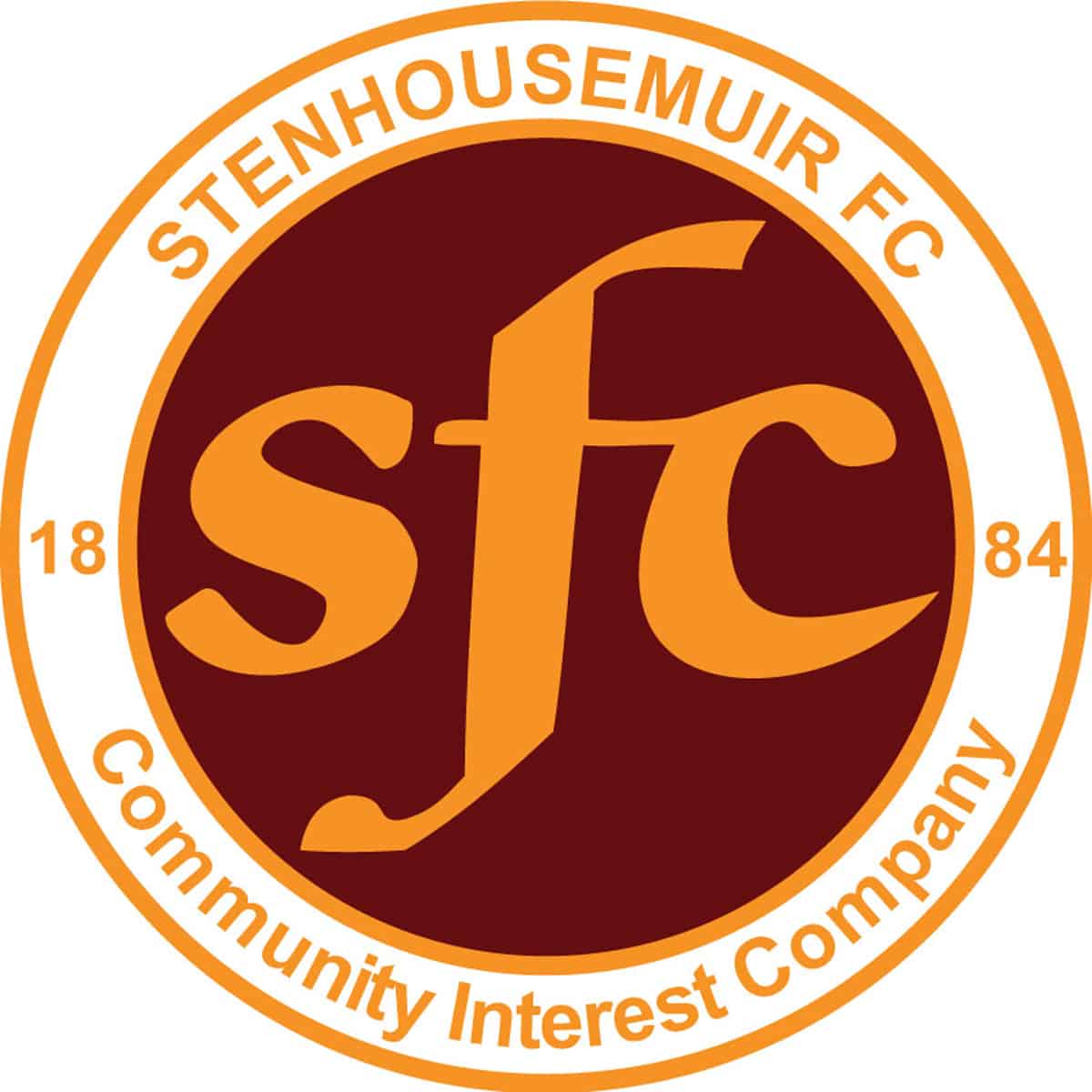 Petrofac Training Cup
Ochilview Park Stenhousemuir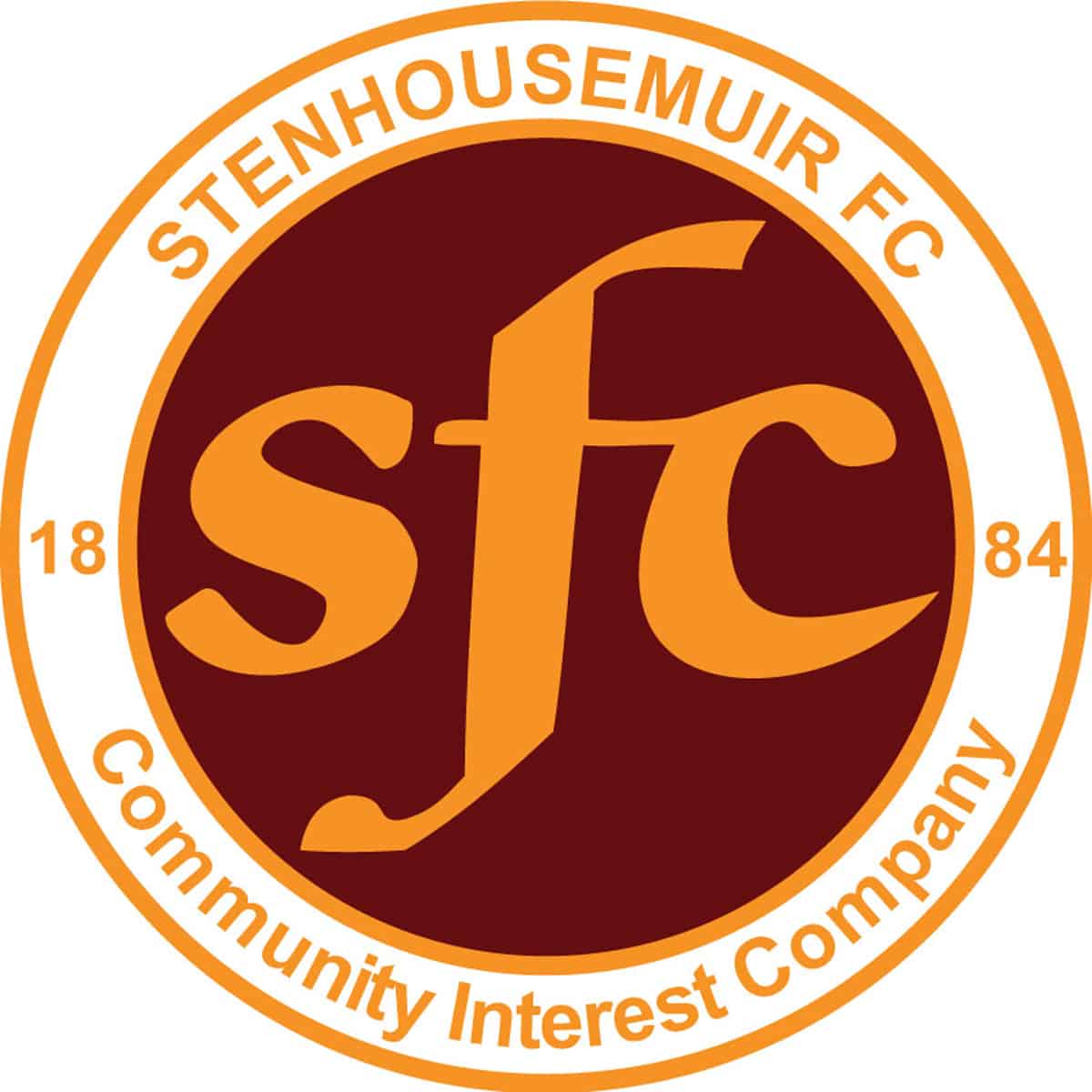 Friendly
Ochilview Park Stenhousemuir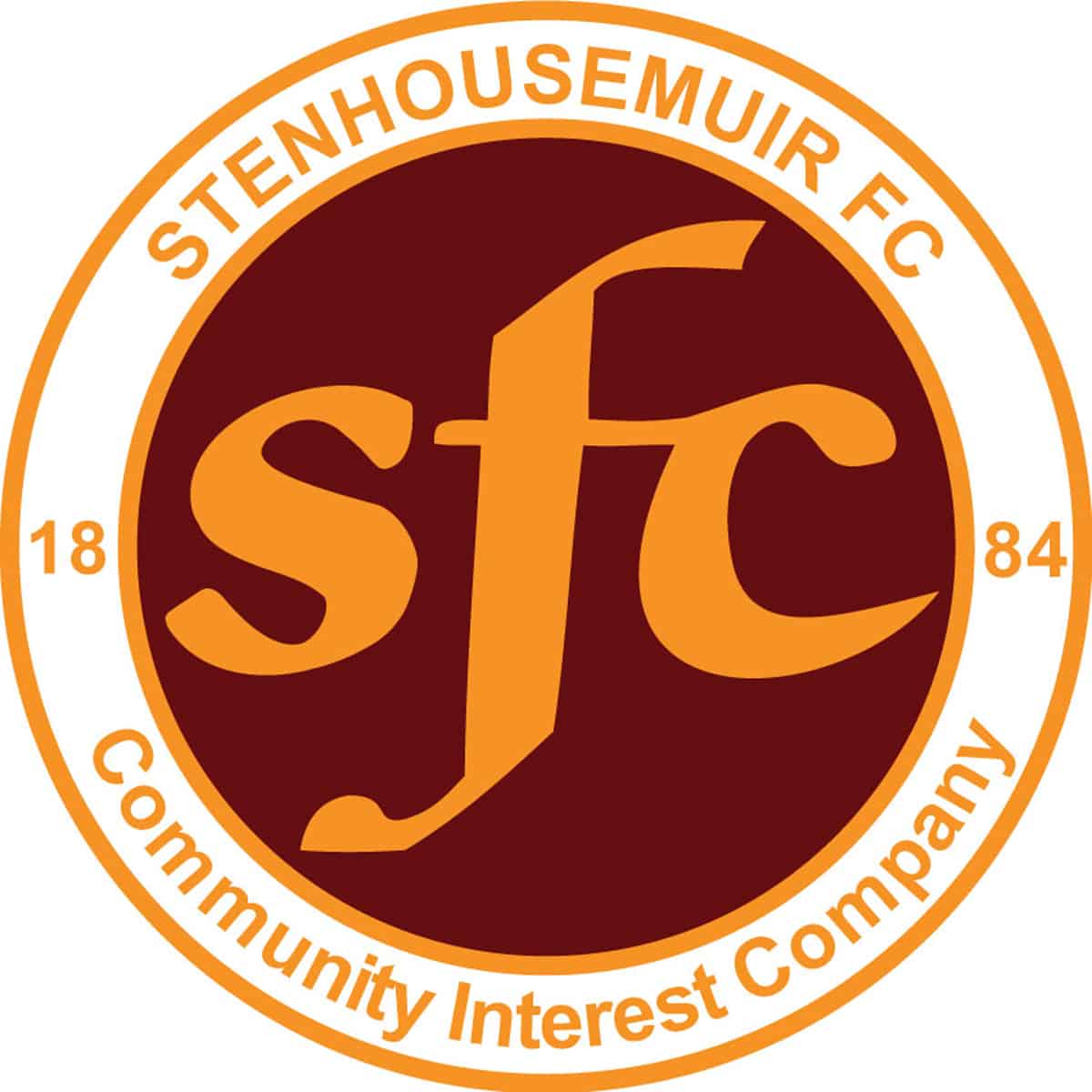 Friendly
Ochilview Park Stenhousemuir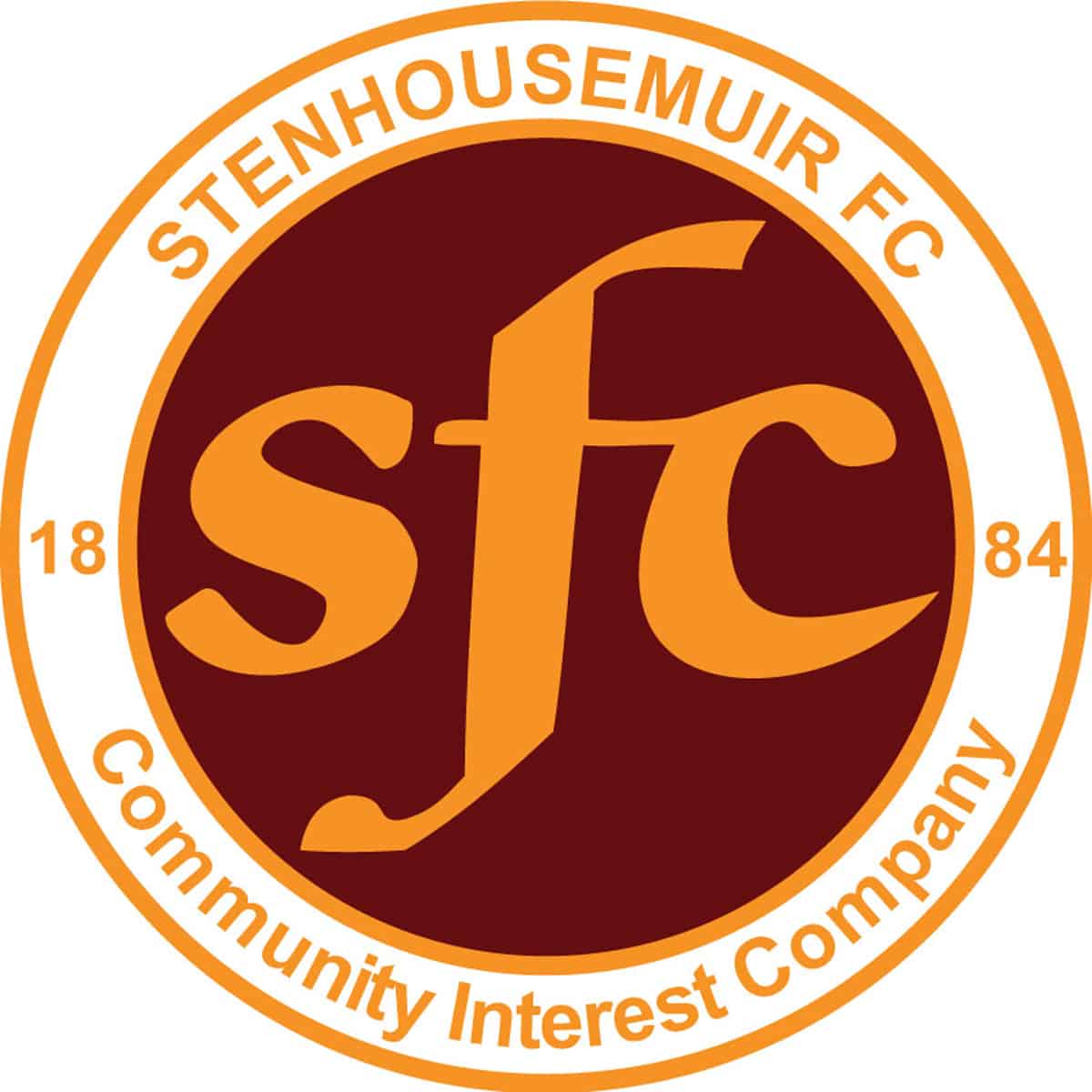 Friendly
Ochilview Park Stenhousemuir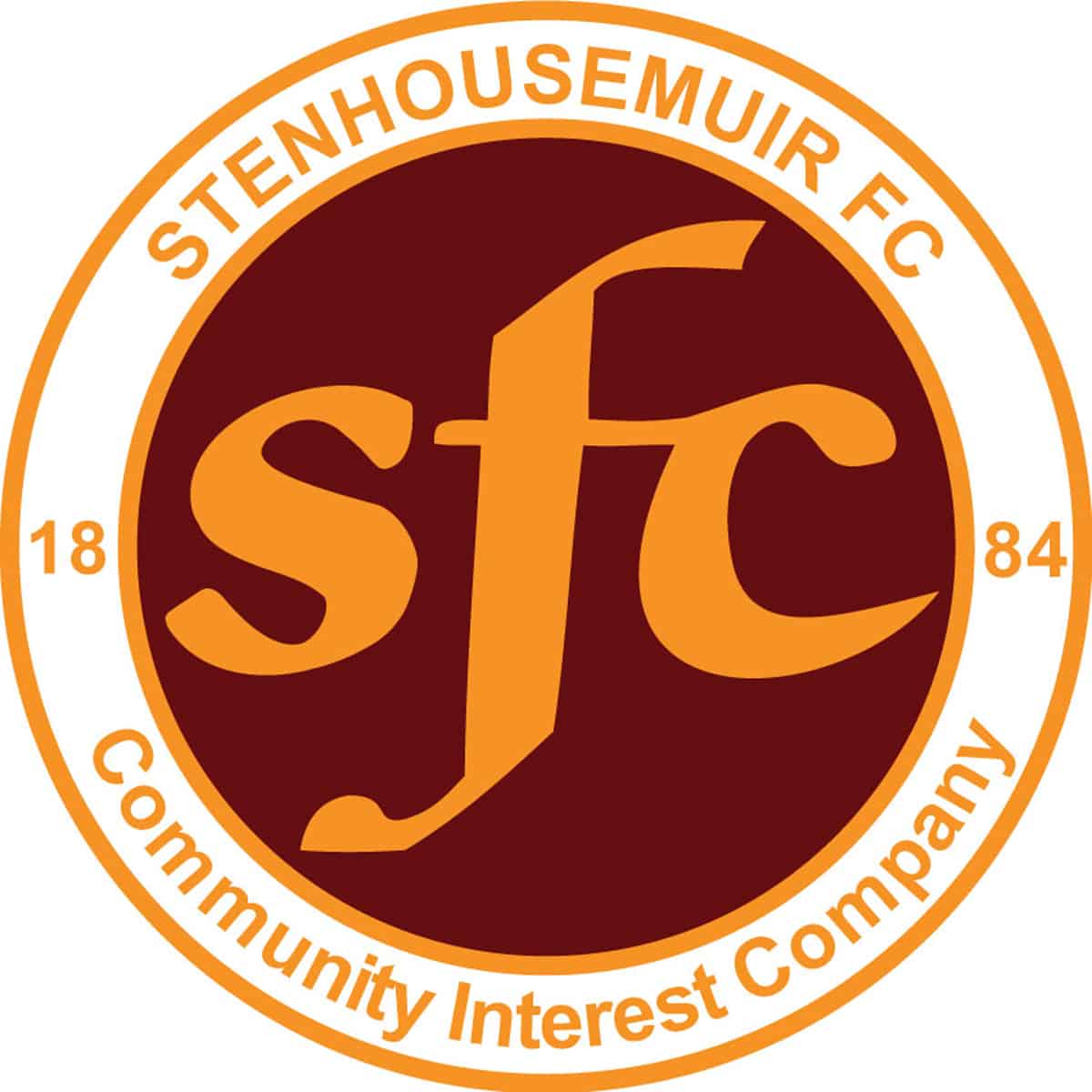 Friendly
Ochilview Park Stenhousemuir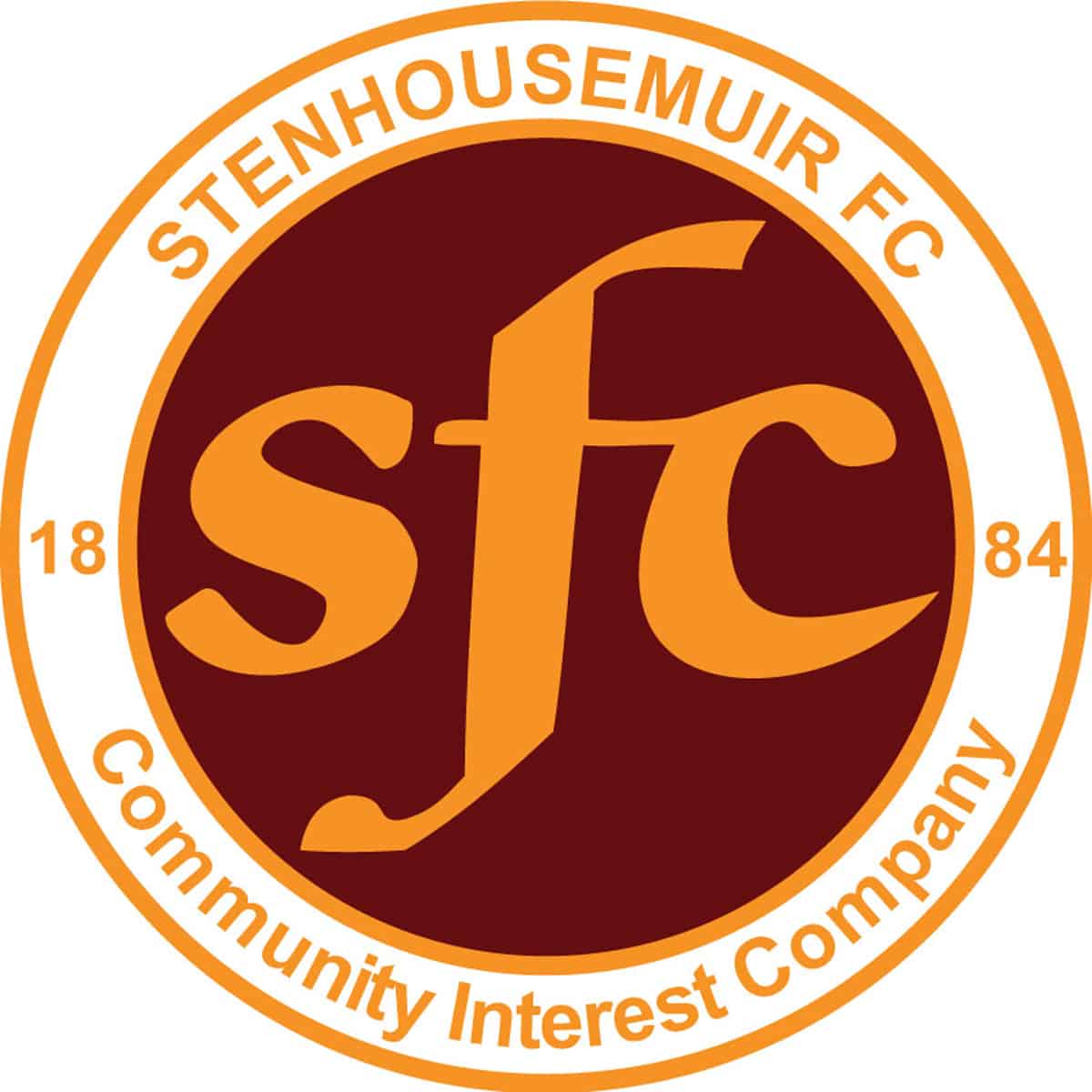 Friendly
Ochilview Park Stenhousemuir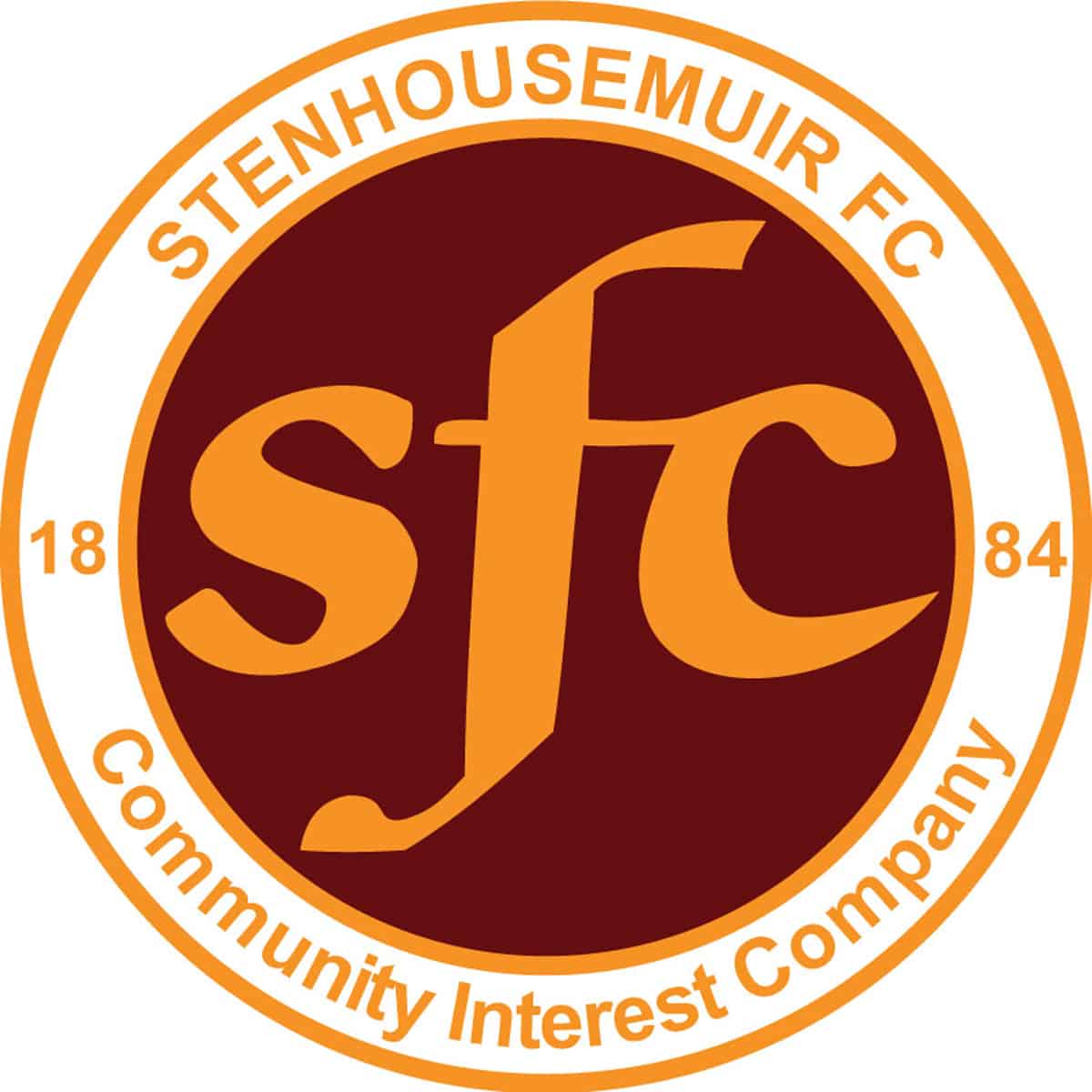 SPFL Ladbrokes League 1
Ochilview Park Stenhousemuir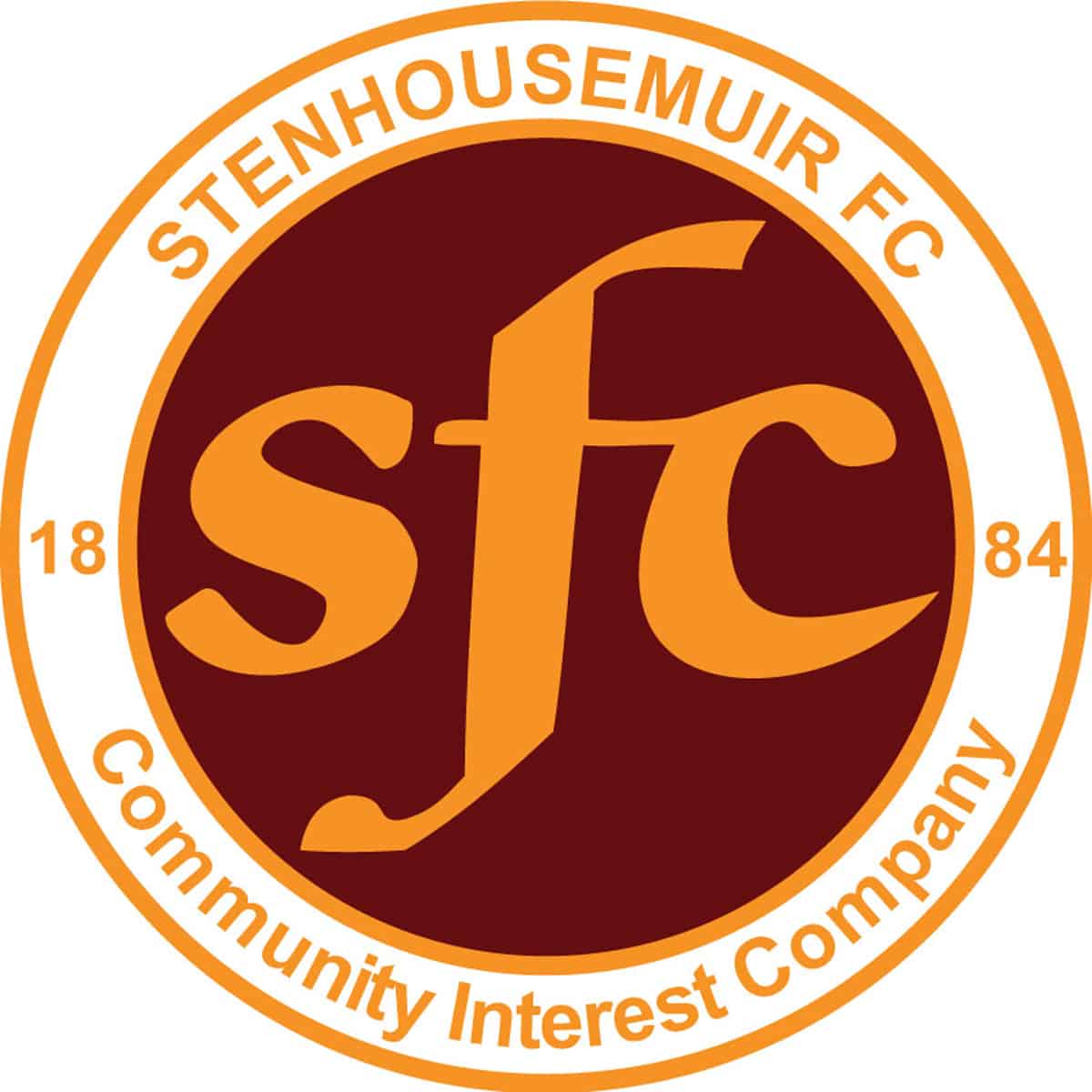 SPFL Ladbrokes League 1
Glebe Park, Brechin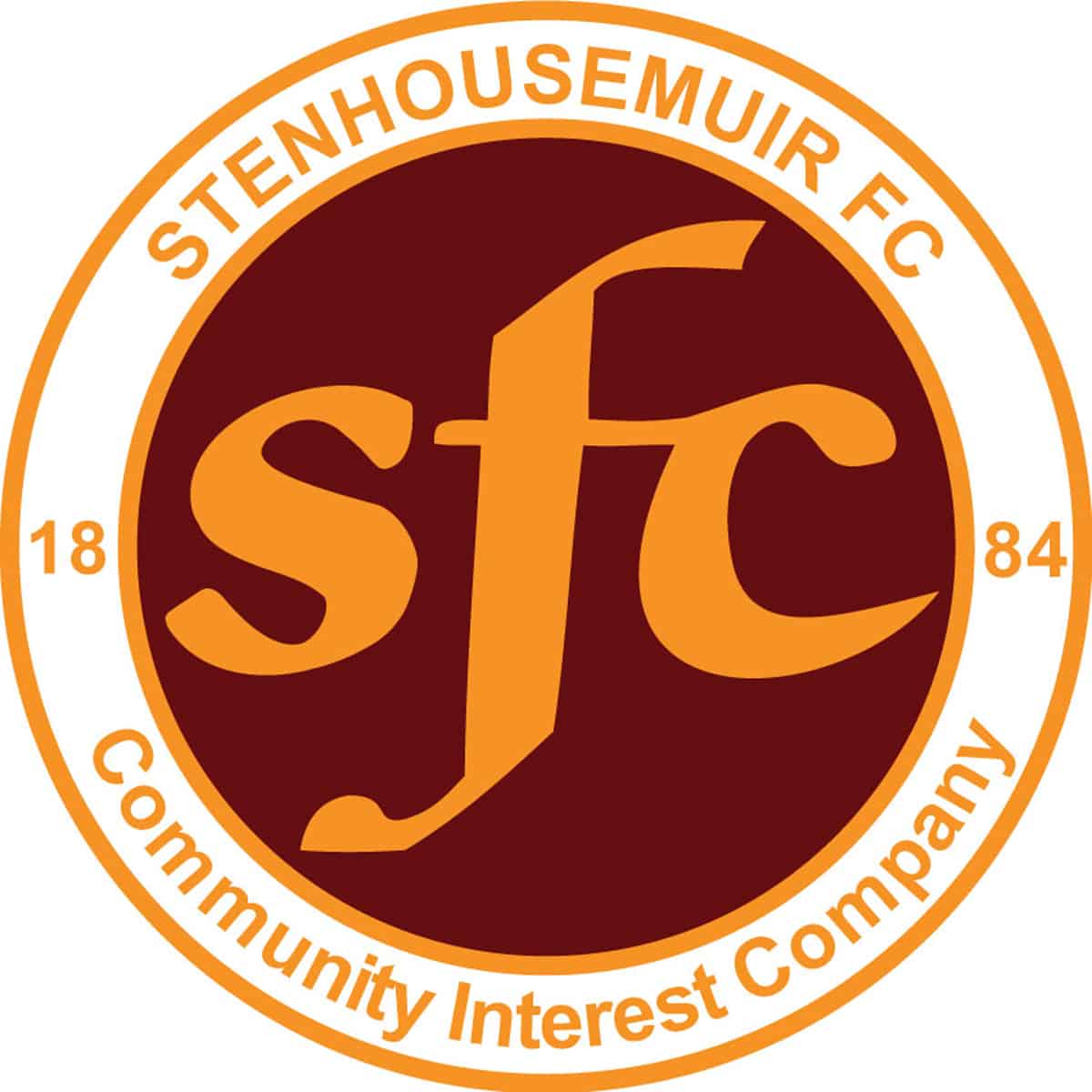 SPFL Ladbrokes League 1
Ochilview Park Stenhousemuir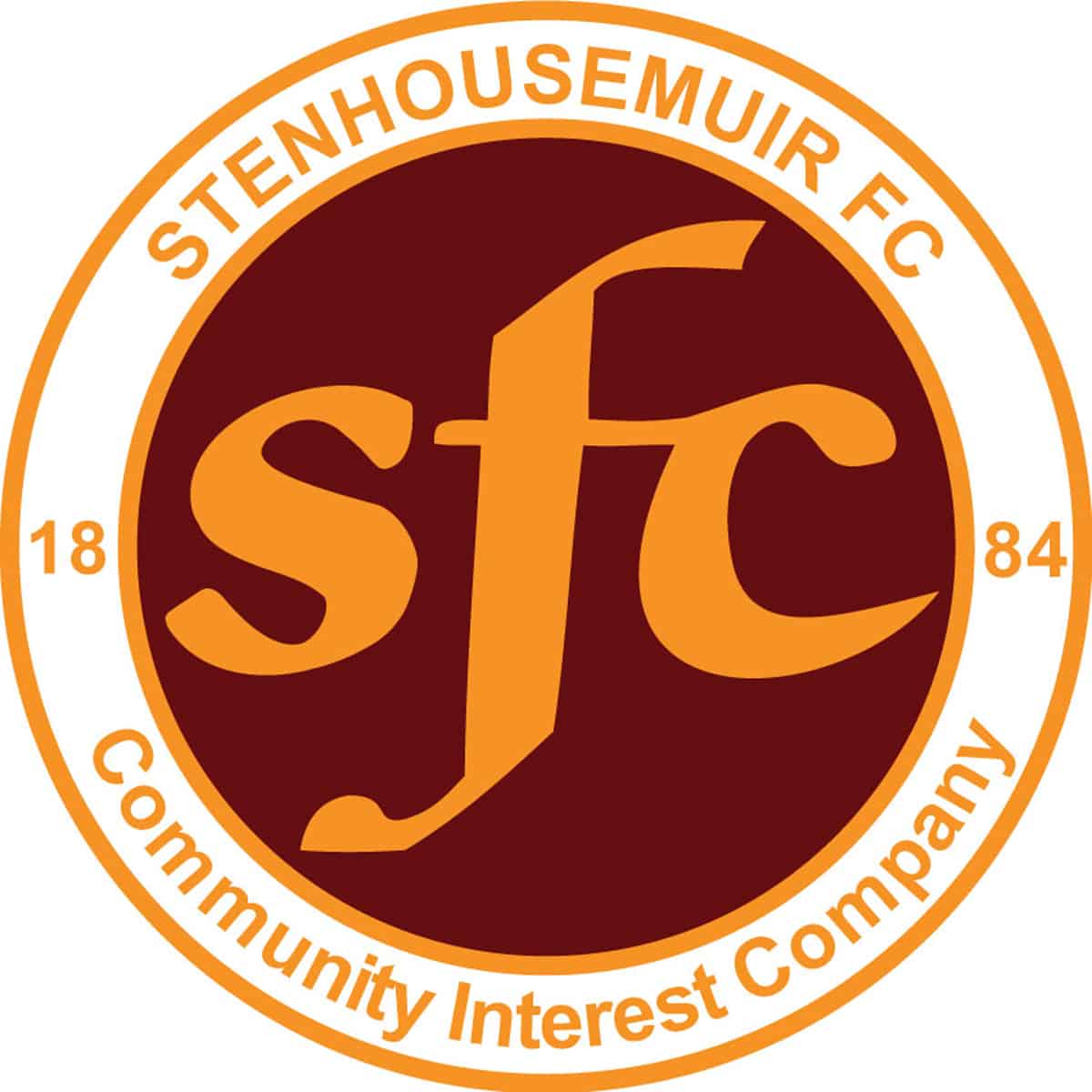 SPFL Ladbrokes League 1
Ochilview Park Stenhousemuir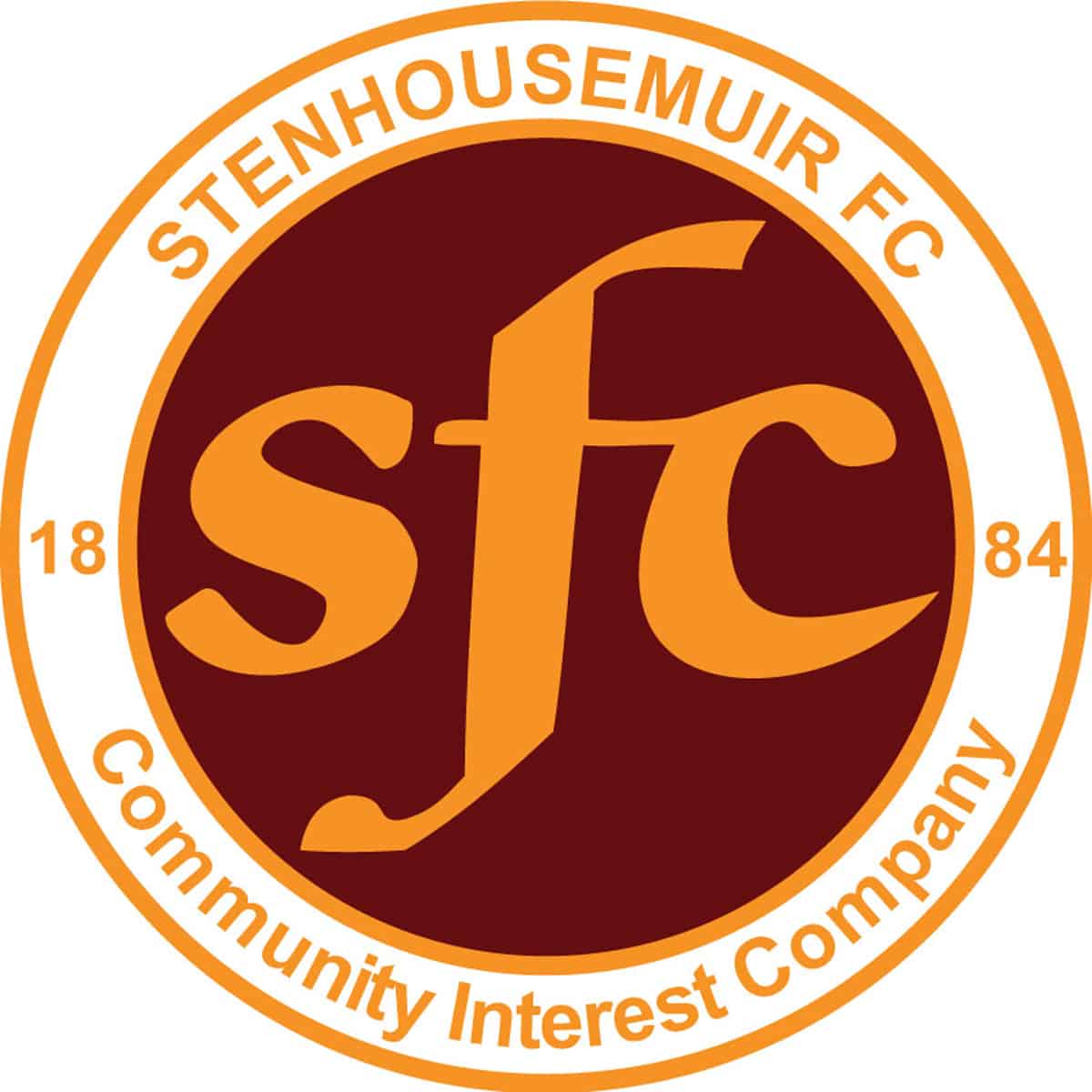 SPFL Ladbrokes League 1
New Bayview Stadium, Methil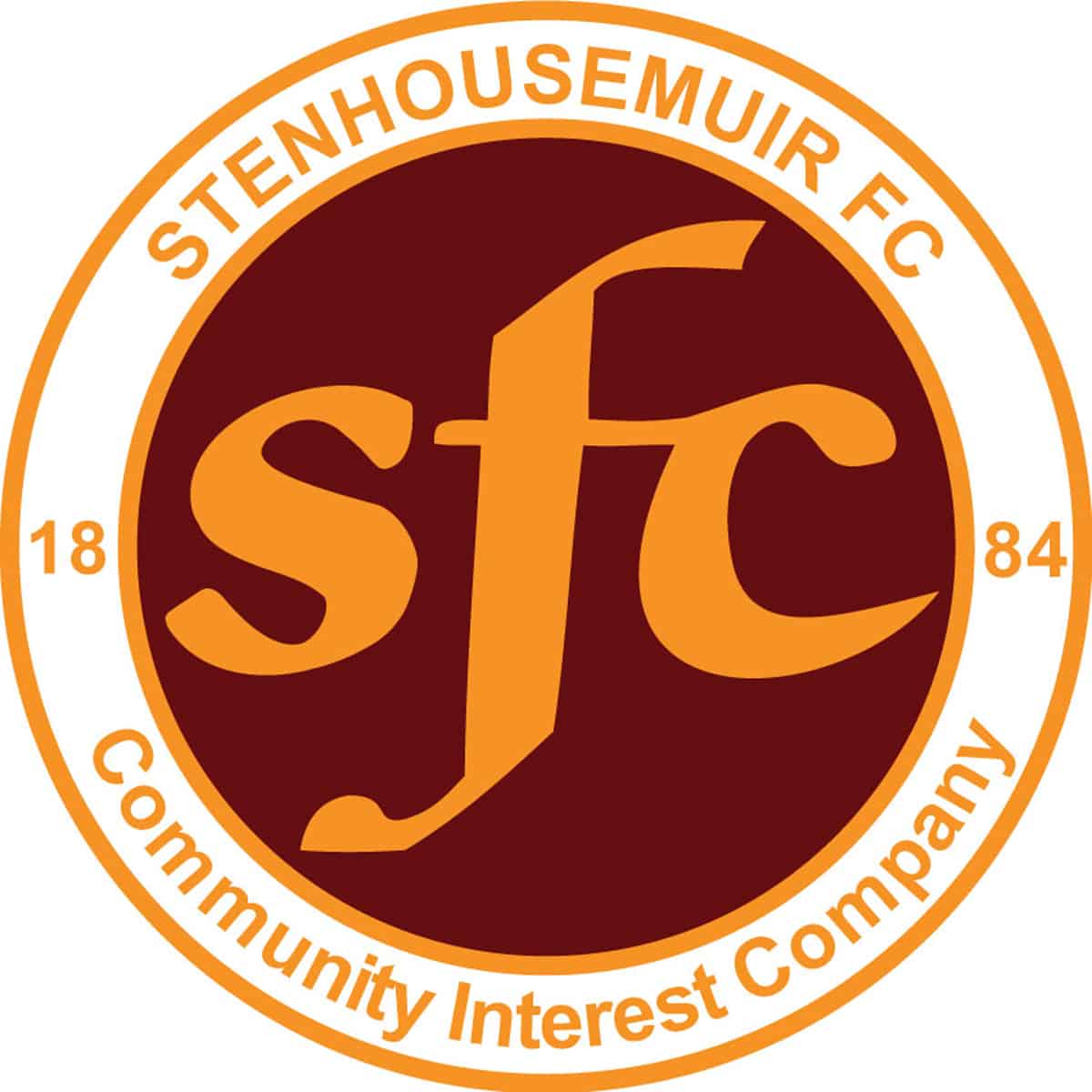 SPFL Ladbrokes League 1
Gayfield Park, Arbroath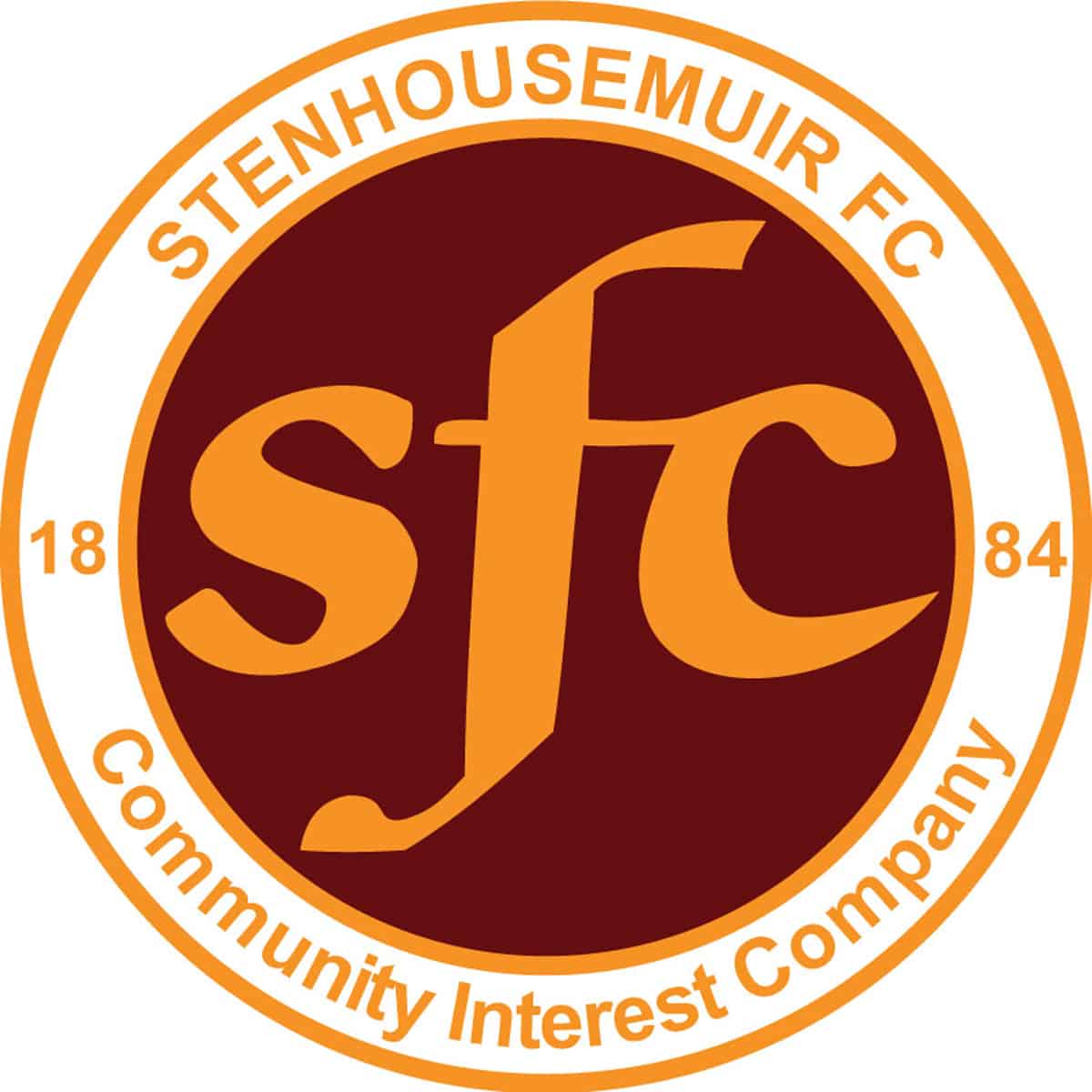 SPFL Ladbrokes League 1
Ochilview Park Stenhousemuir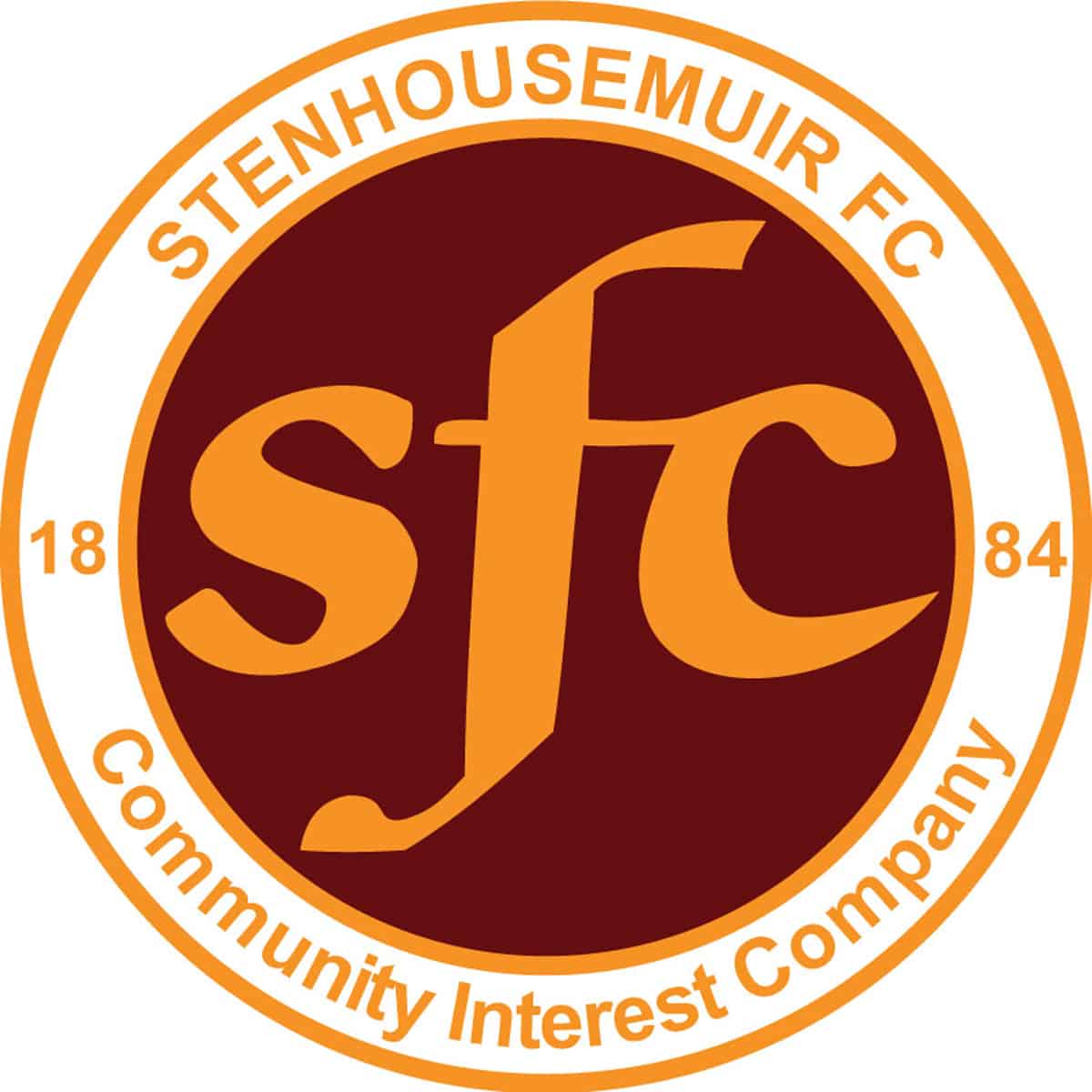 SPFL Ladbrokes League 1
Station Park, Forfar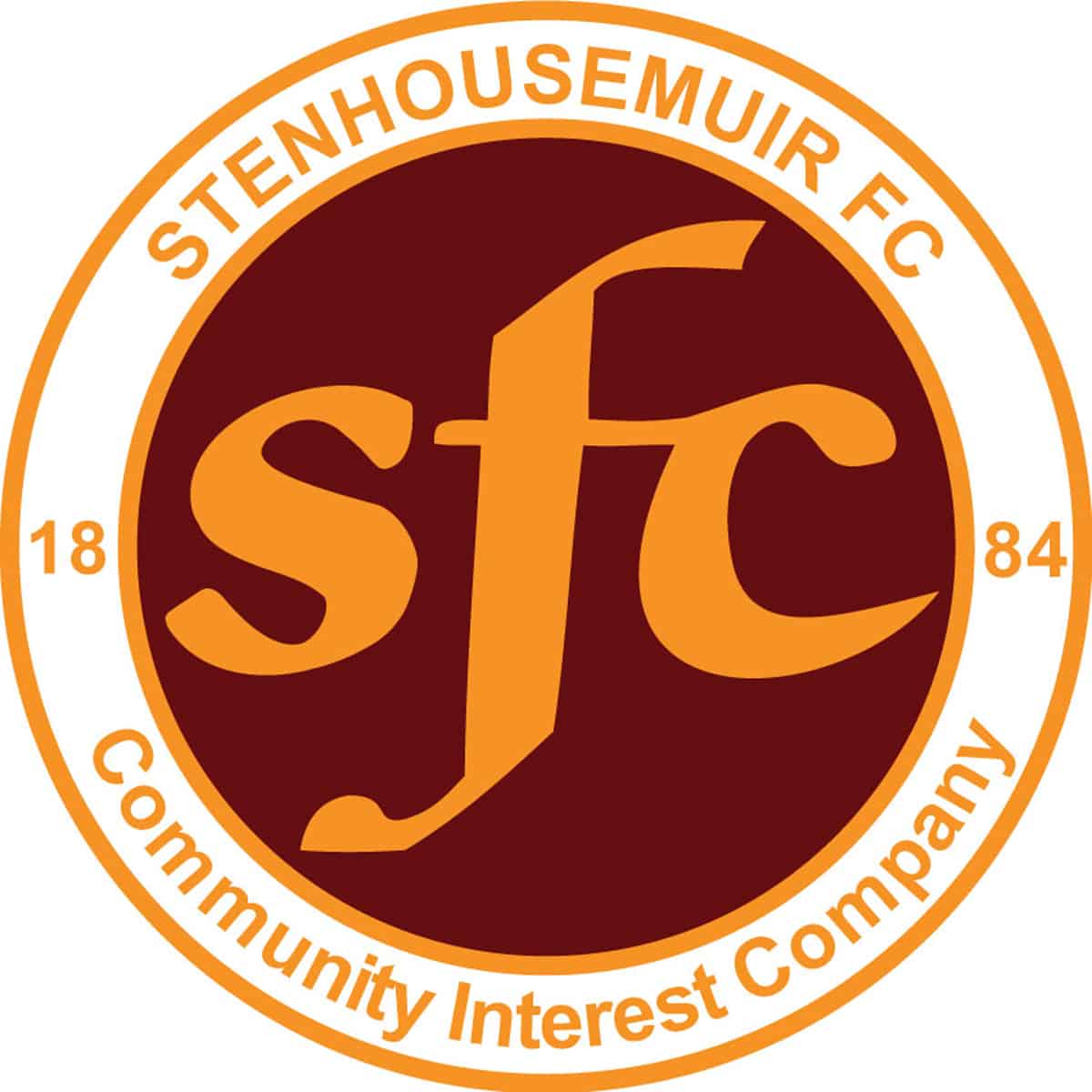 SPFL Ladbrokes League 1
Ochilview Park Stenhousemuir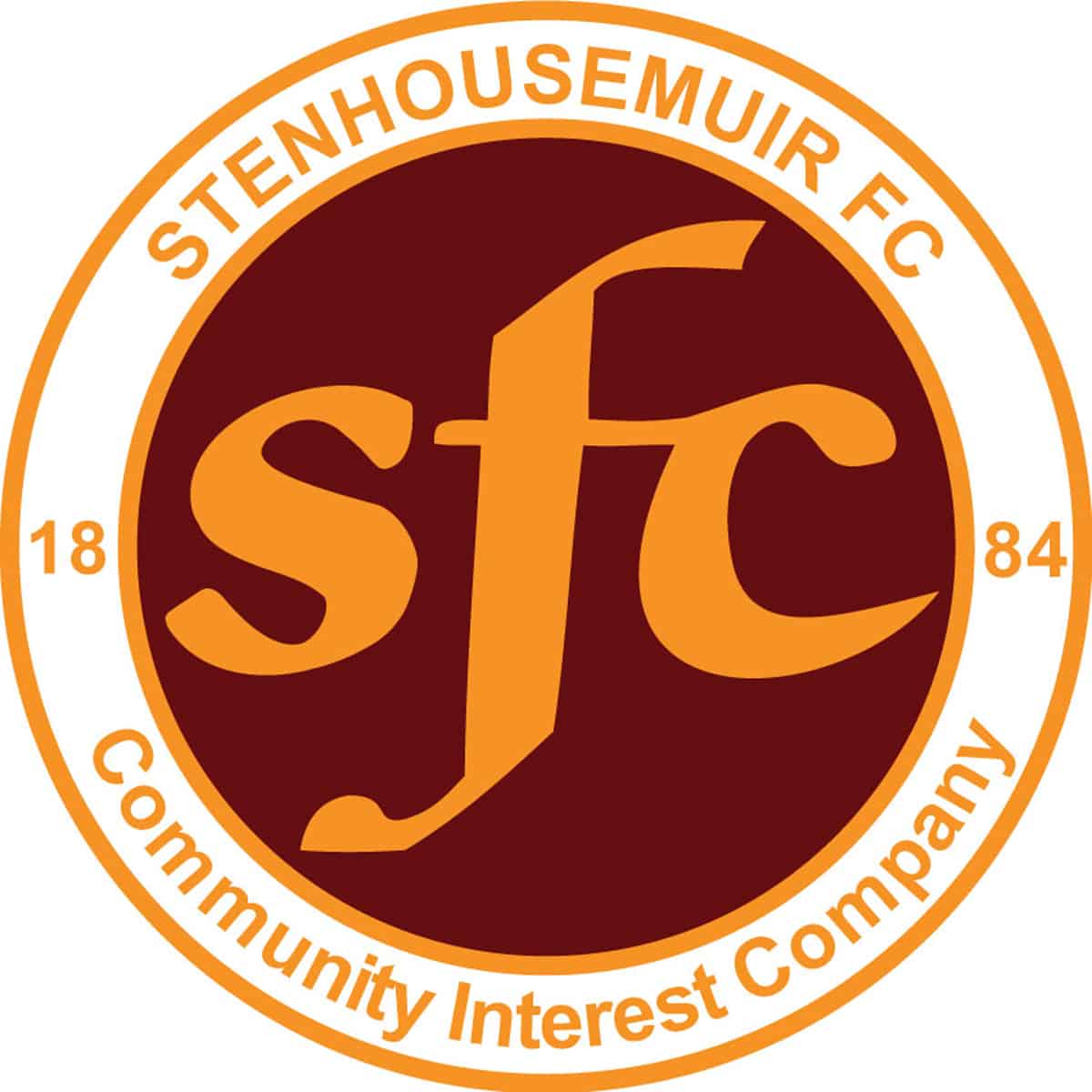 SPFL Ladbrokes League 1
Cliftonhill Stadium,Coatbridge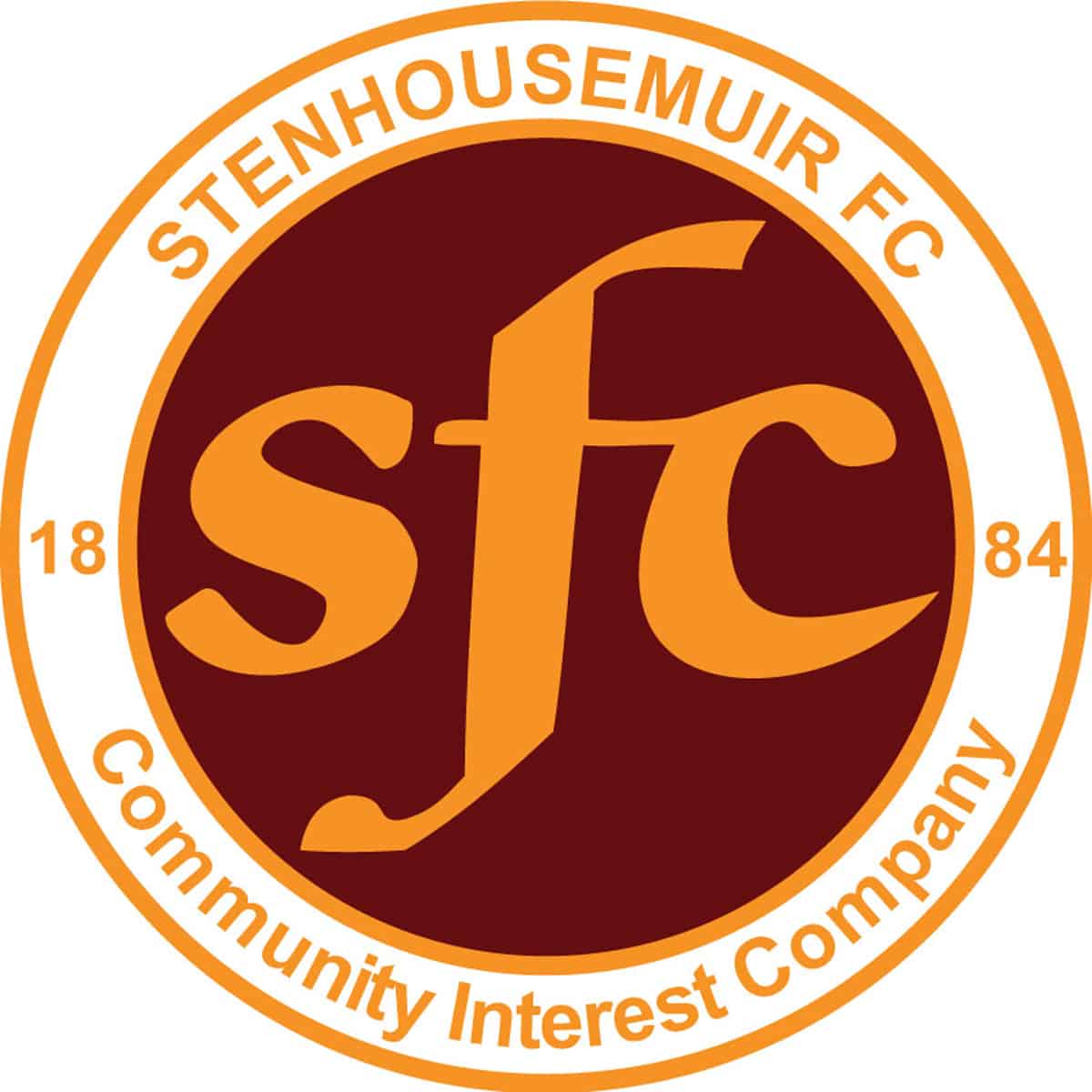 SPFL Ladbrokes League 1
Ochilview Park Stenhousemuir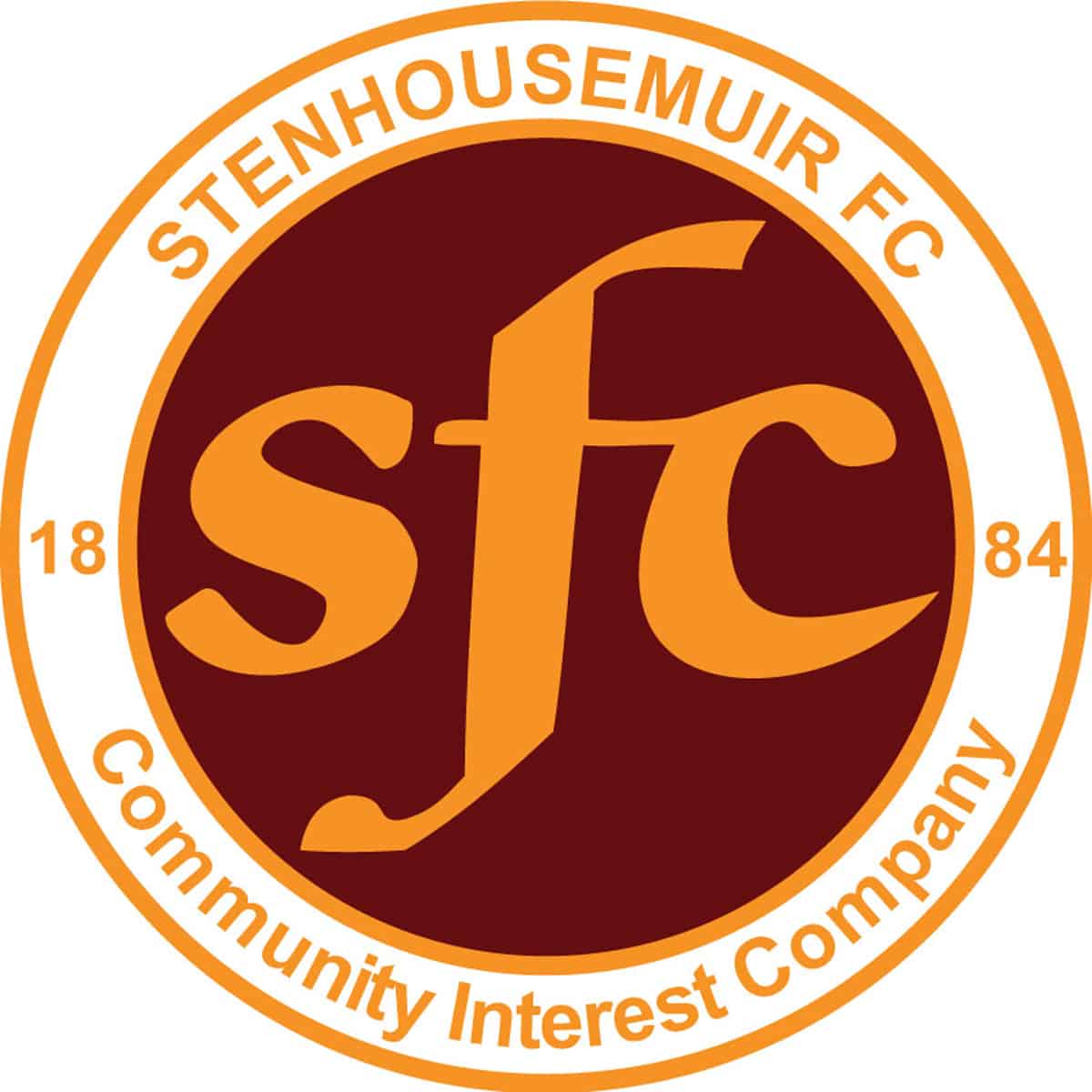 SPFL Ladbrokes League 1
Somerset Park, Ayr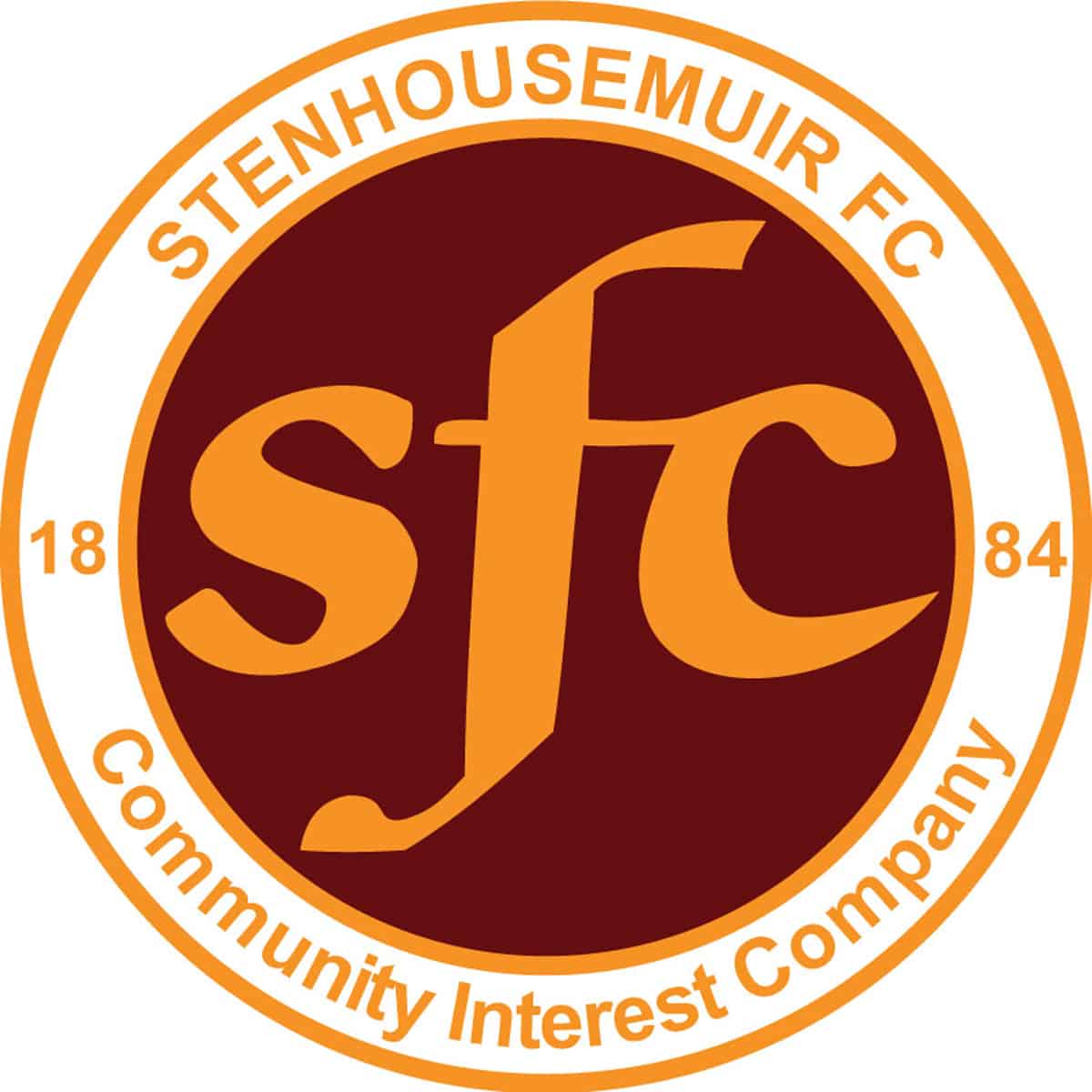 SPFL Ladbrokes League 1
Stair Park, Stranraer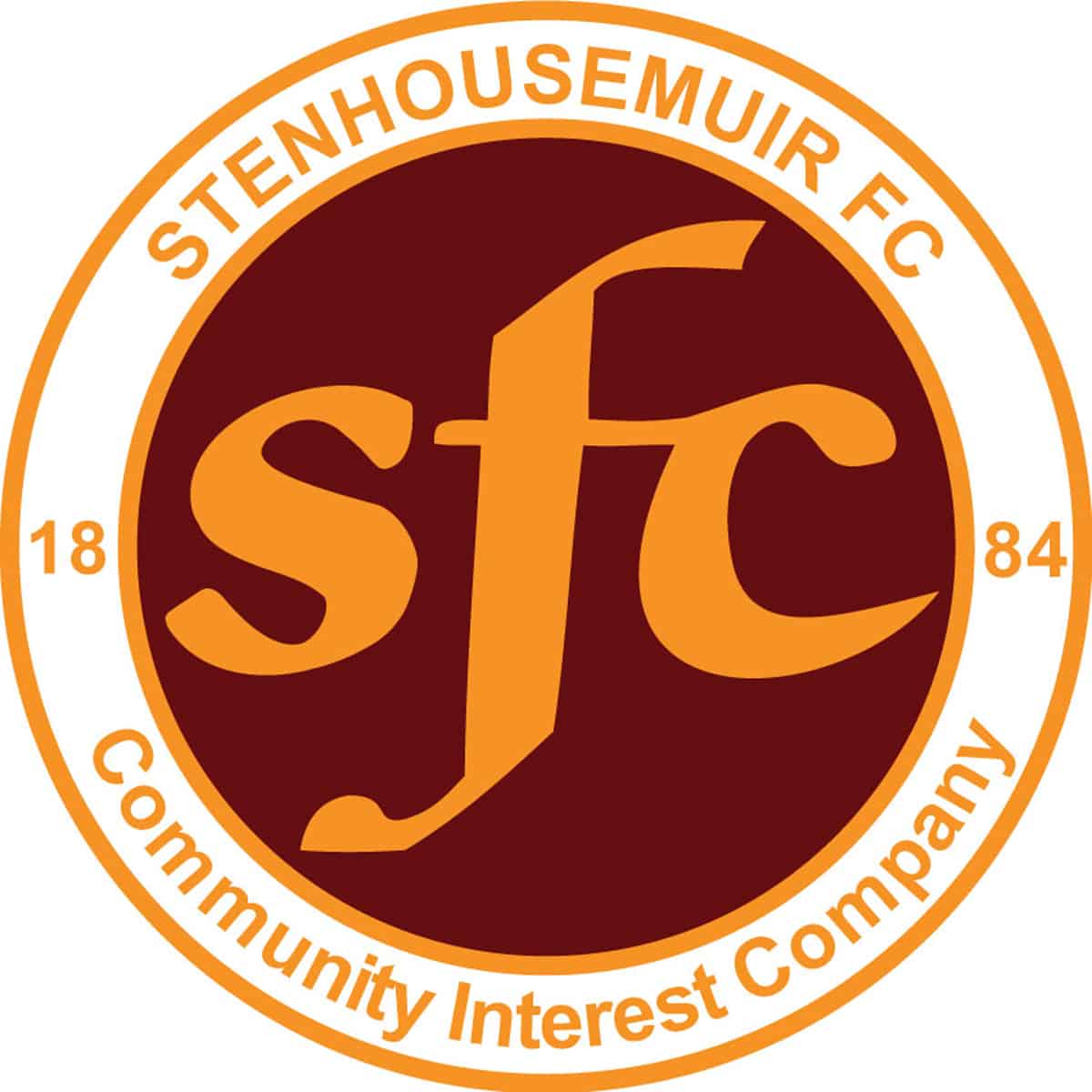 SPFL Ladbrokes League 1
Ochilview Park Stenhousemuir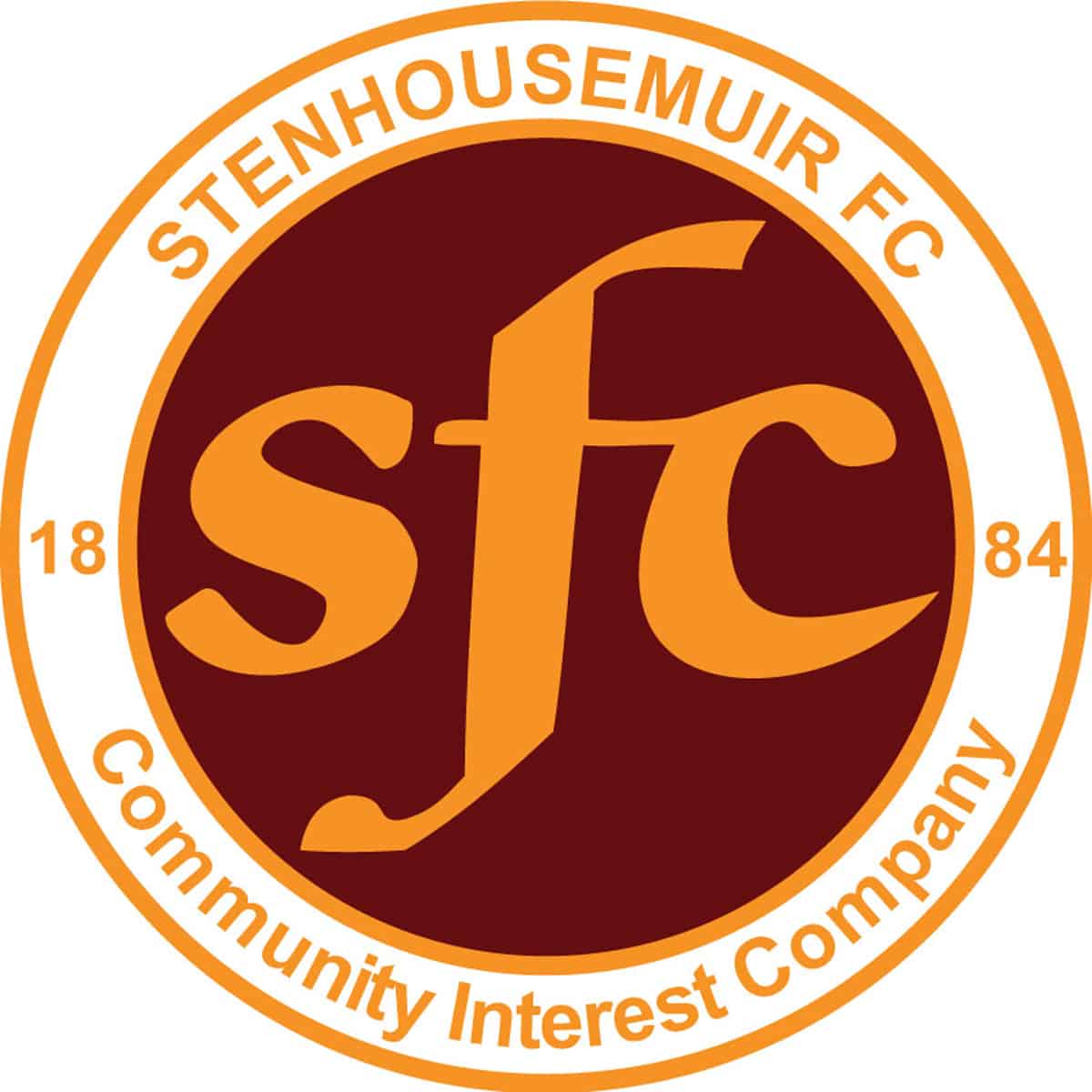 SPFL Ladbrokes League 1
Palmerston Park, Dumfries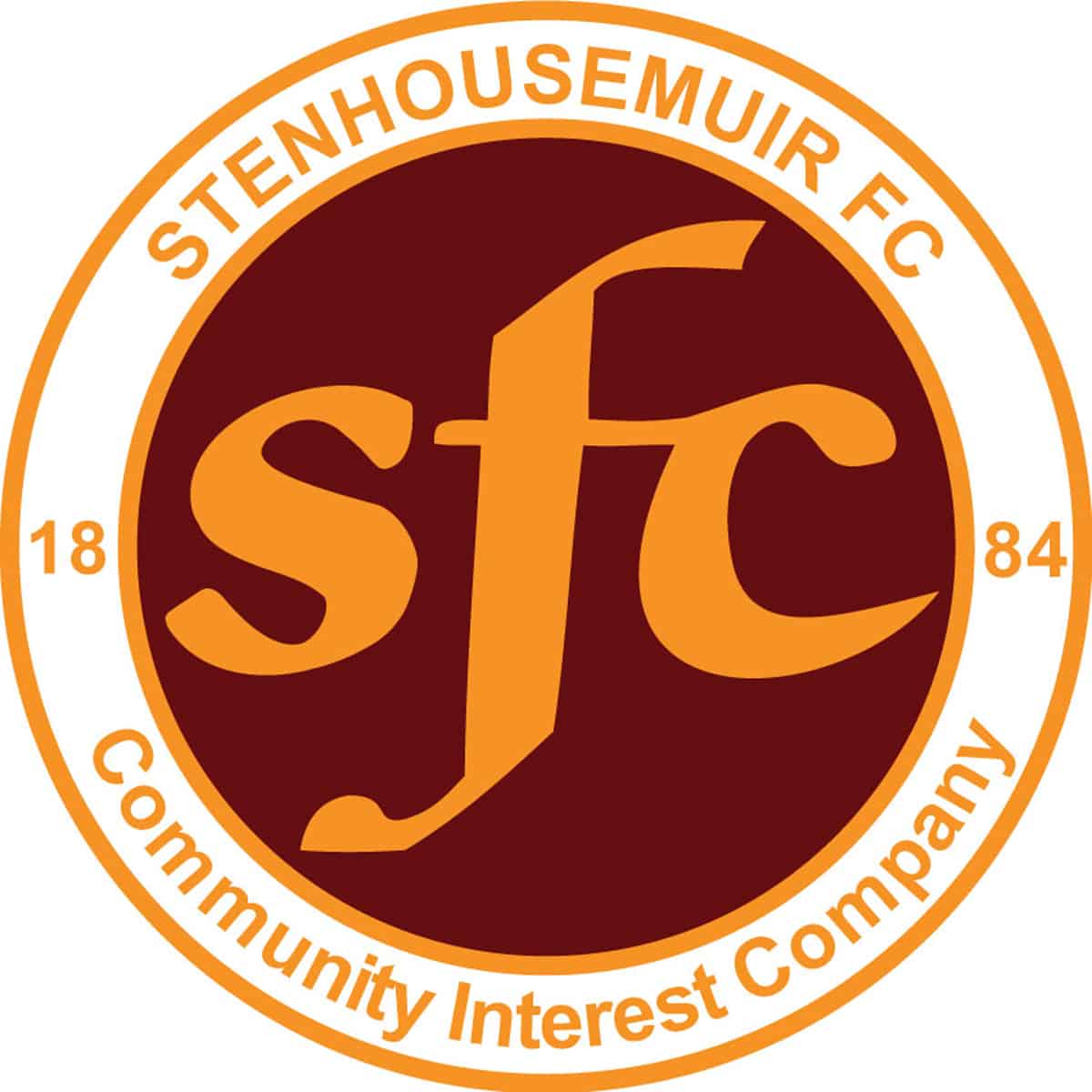 SPFL Ladbrokes League 1
Ochilview Park Stenhousemuir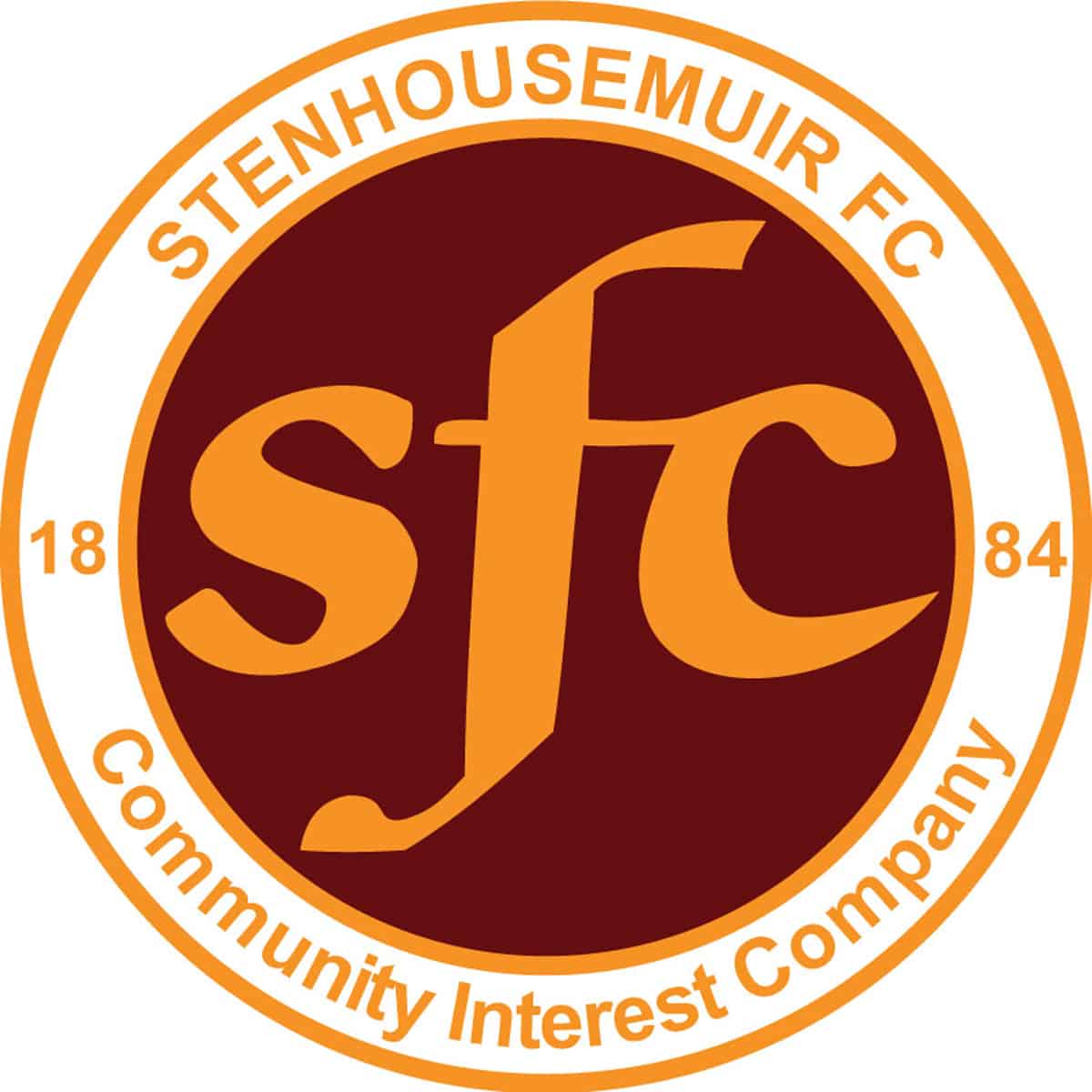 SPFL Ladbrokes League 1
Ochilview Park Stenhousemuir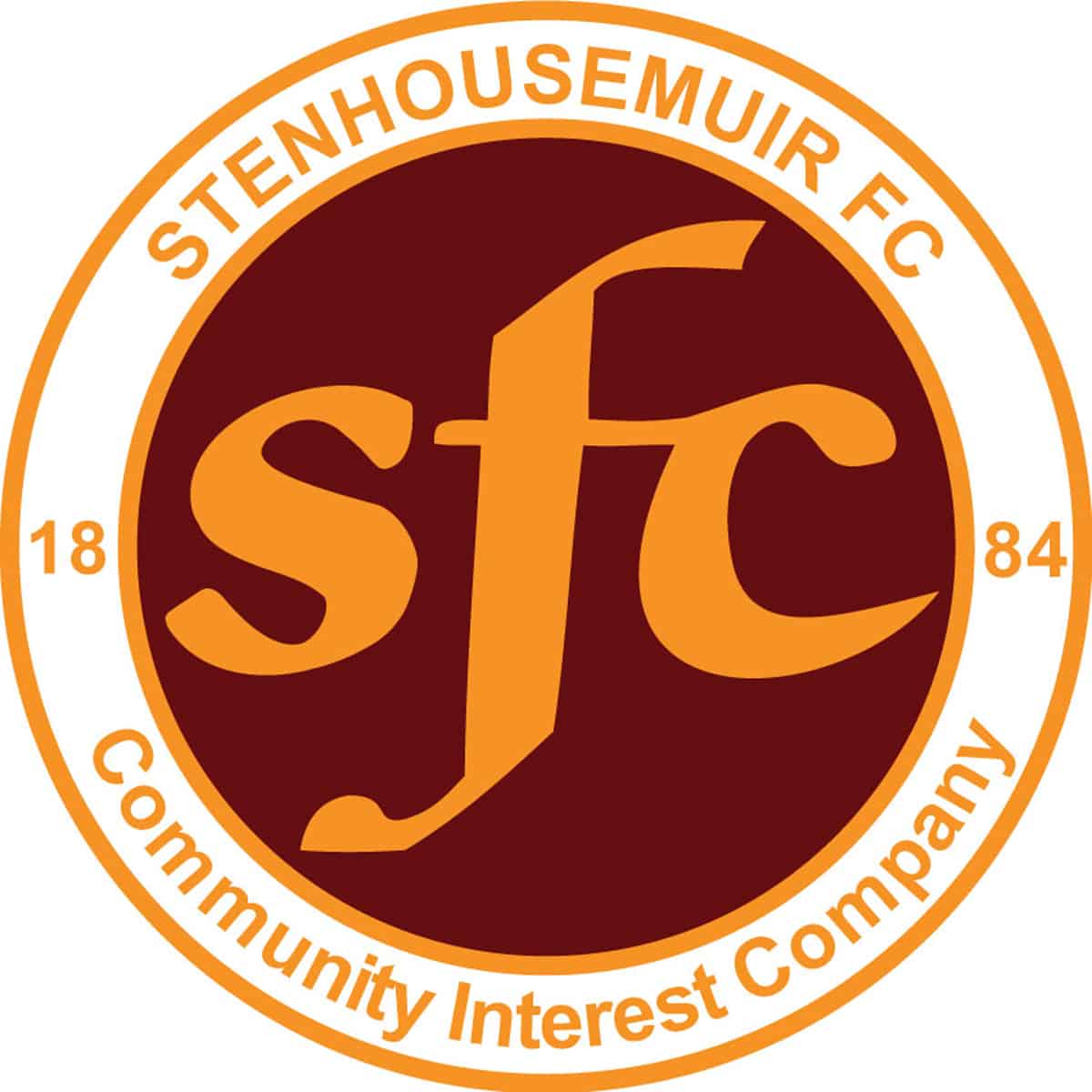 SPFL Ladbrokes League 1
Ochilview Park Stenhousemuir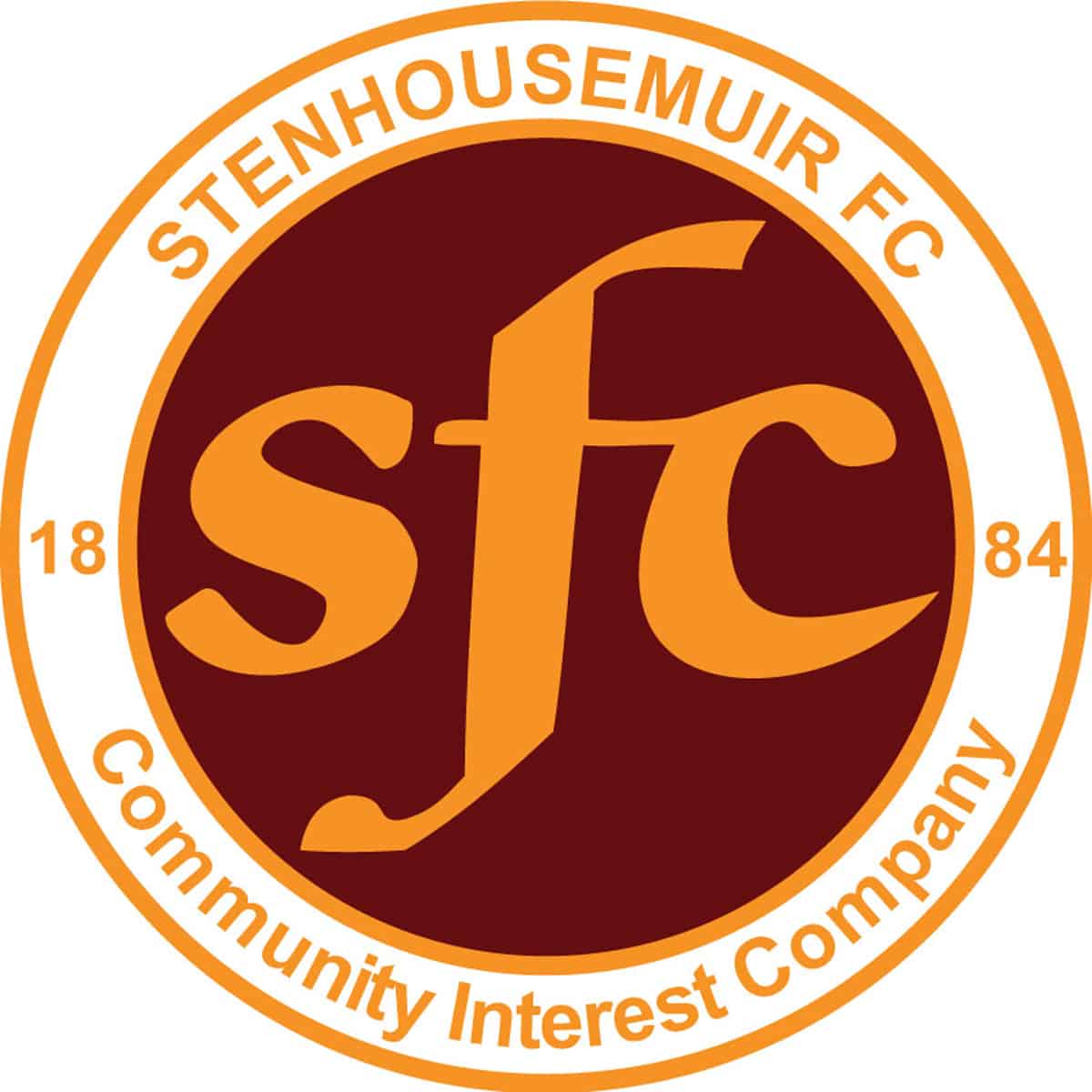 SPFL Ladbrokes League 1
Recreation Park, Alloa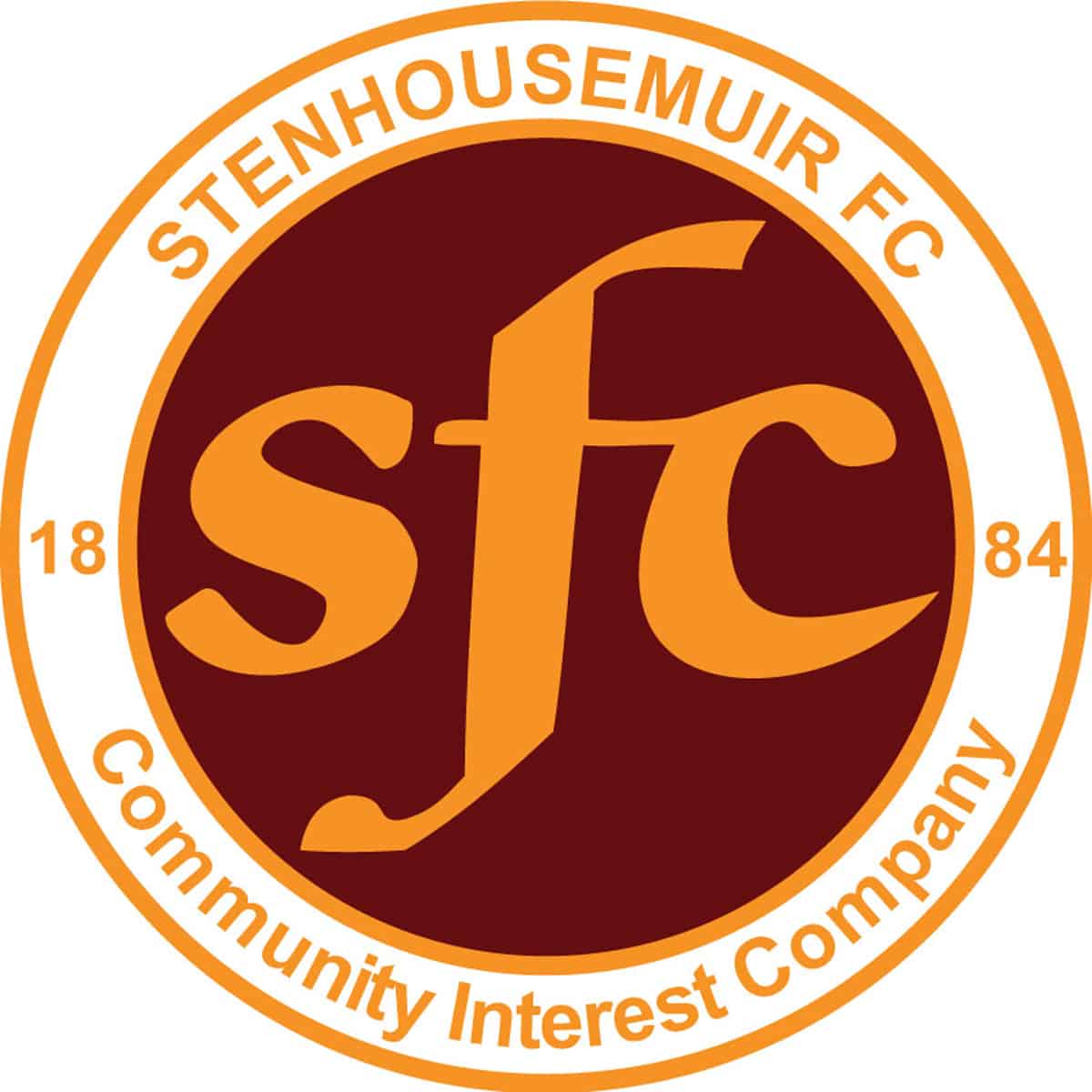 SPFL Ladbrokes League 1
Ochilview Park Stenhousemuir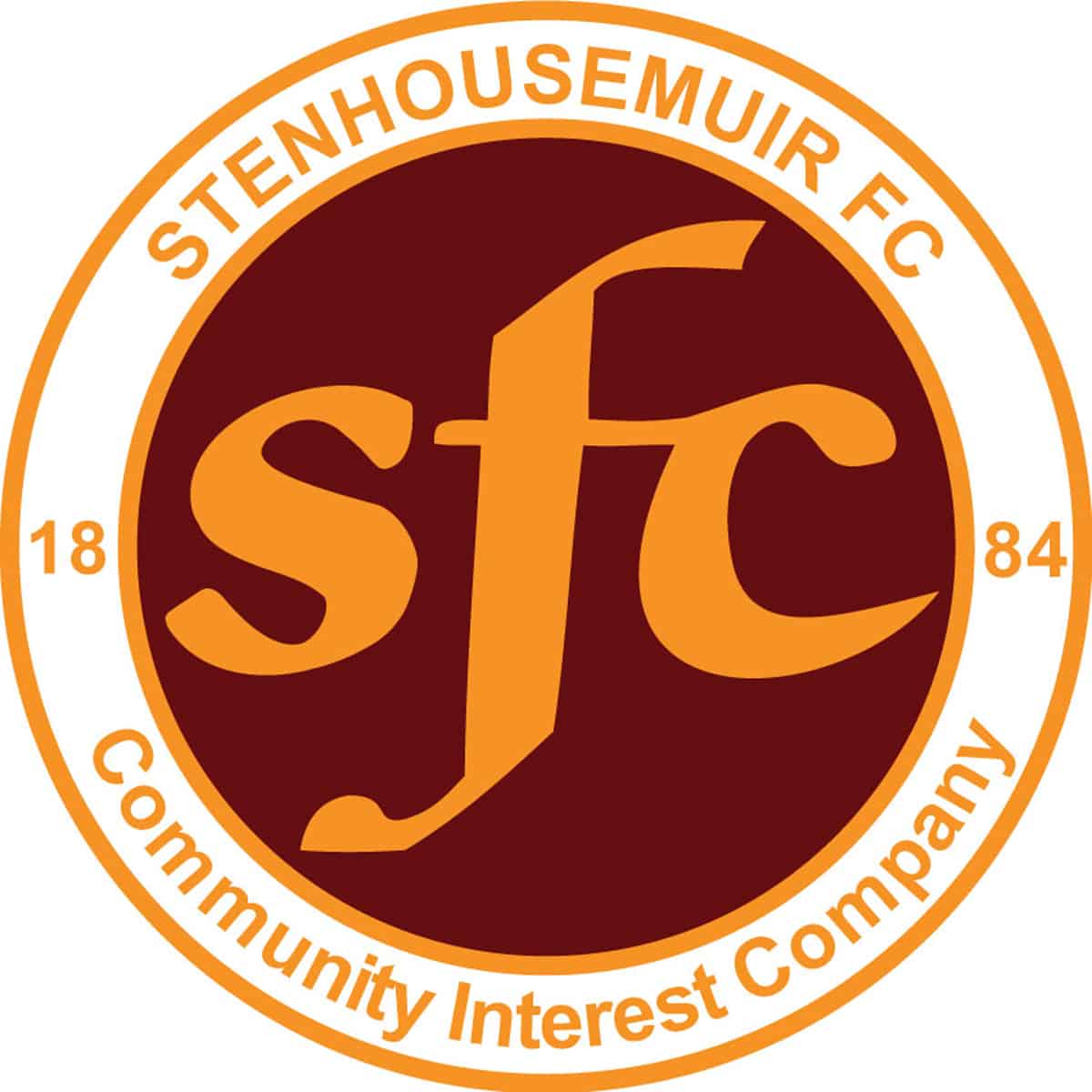 SPFL Ladbrokes League 1
New Bayview Stadium, Methil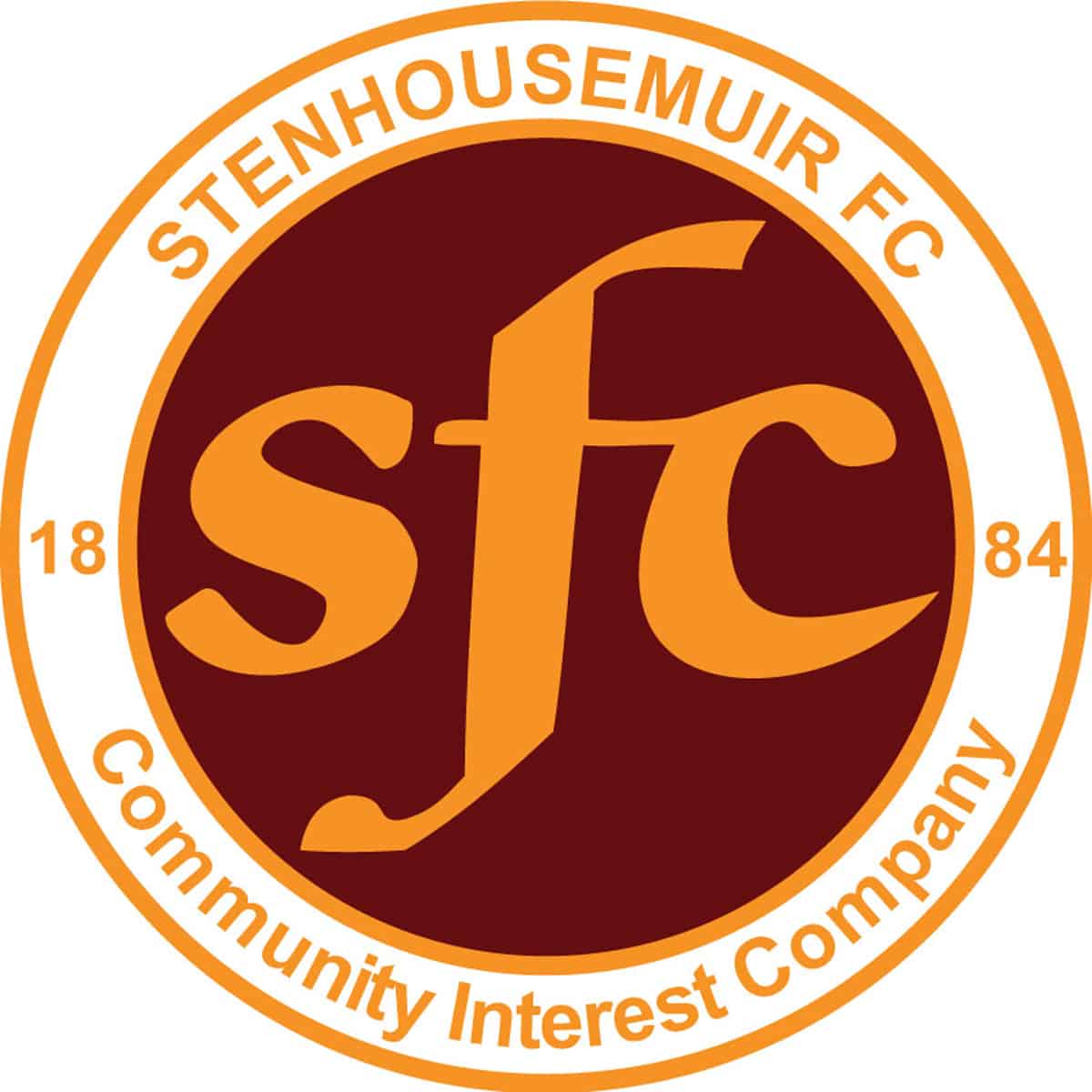 SPFL Ladbrokes League 1
Ochilview Park Stenhousemuir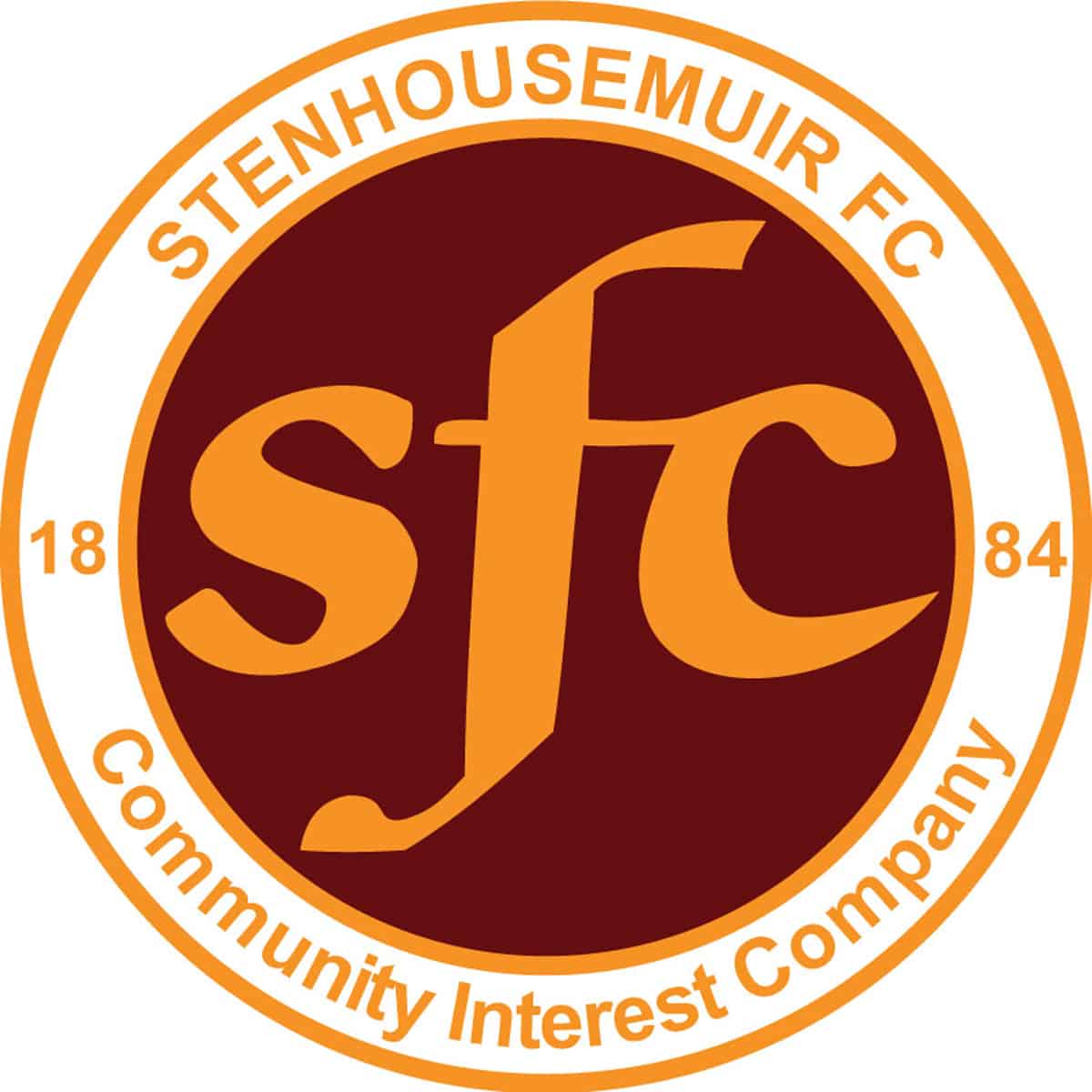 SPFL Ladbrokes League 1
Gayfield Park, Arbroath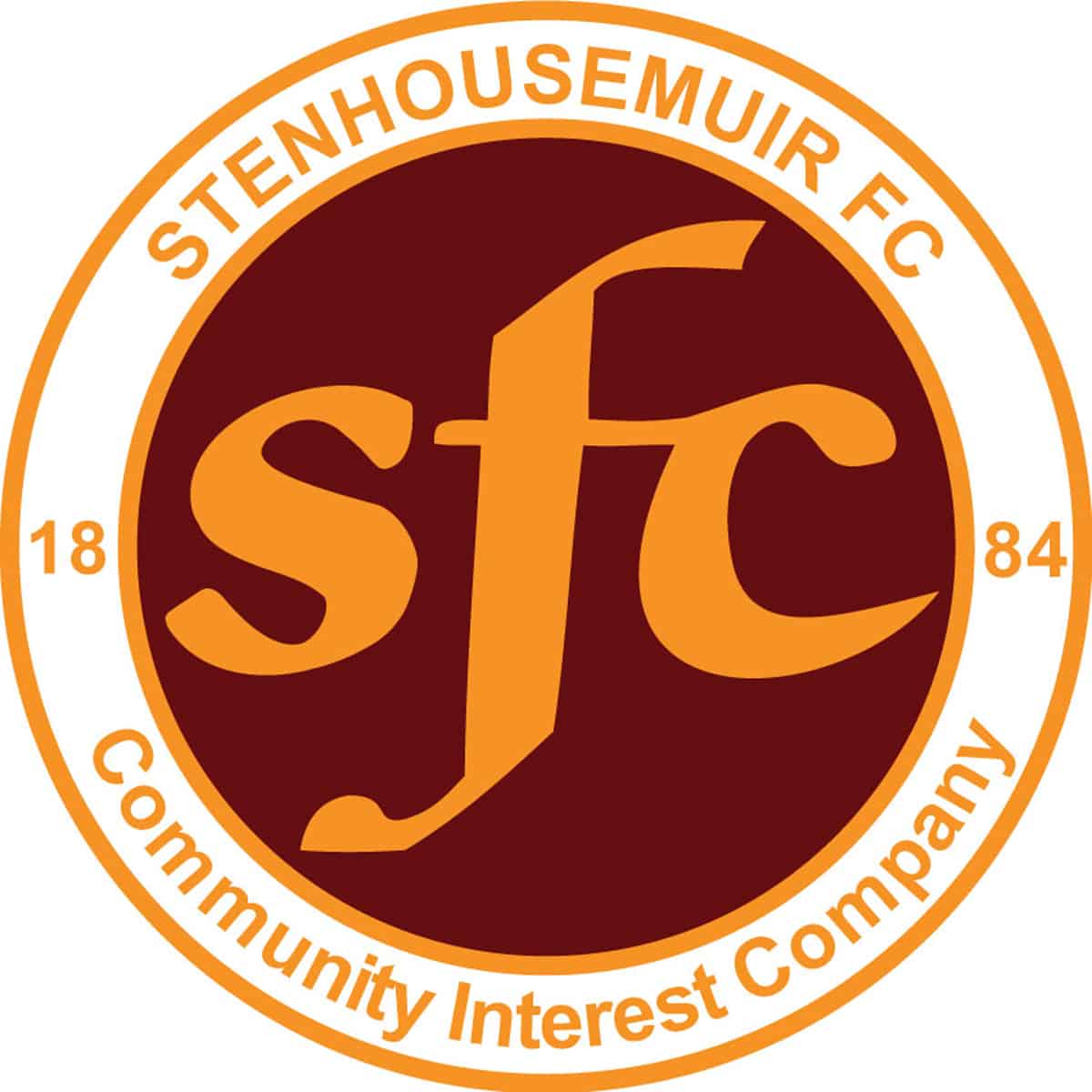 William Hill Scottish Cup
Ochilview Park Stenhousemuir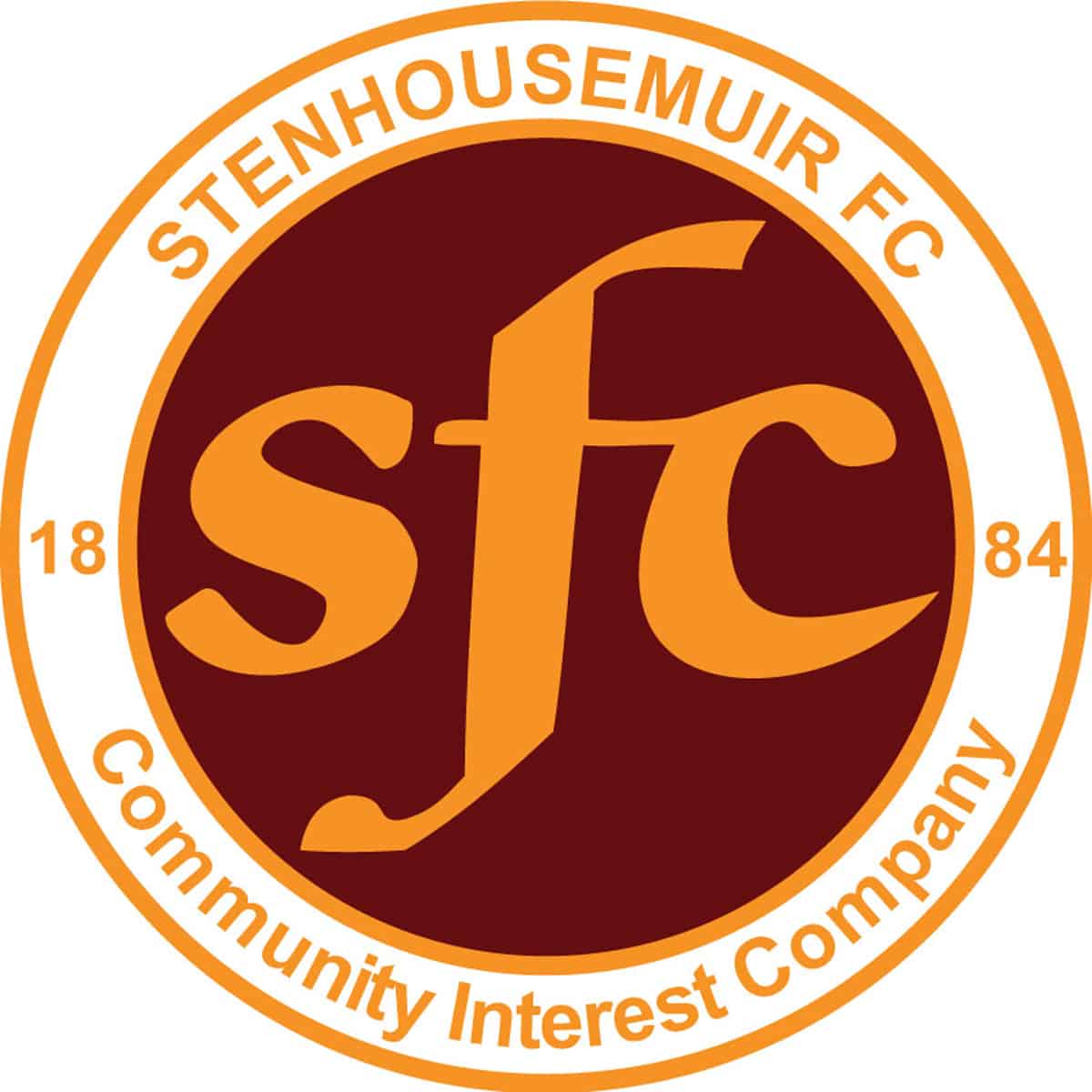 SPFL Ladbrokes League 1
Ochilview Park Stenhousemuir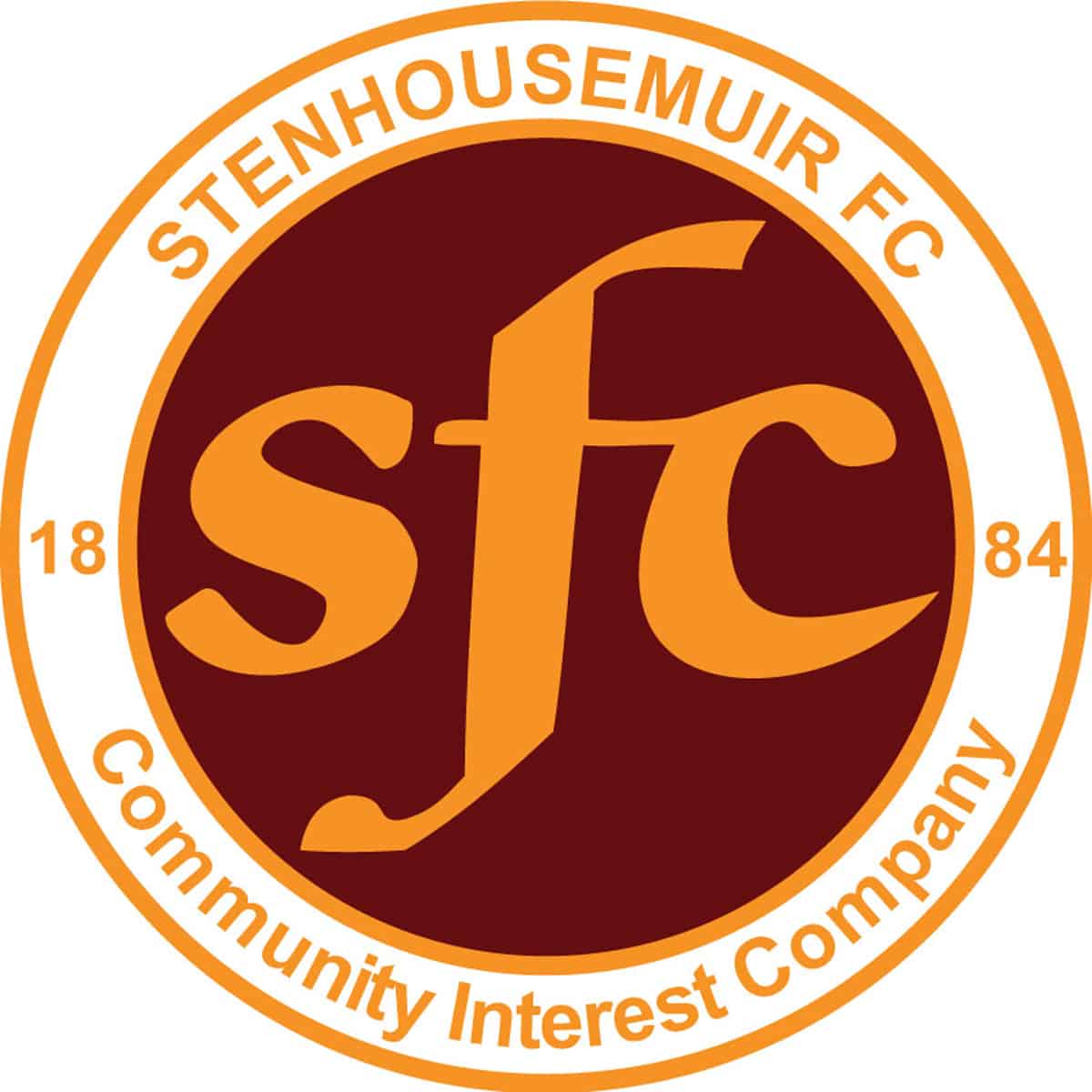 SPFL Ladbrokes League 1
Station Park, Forfar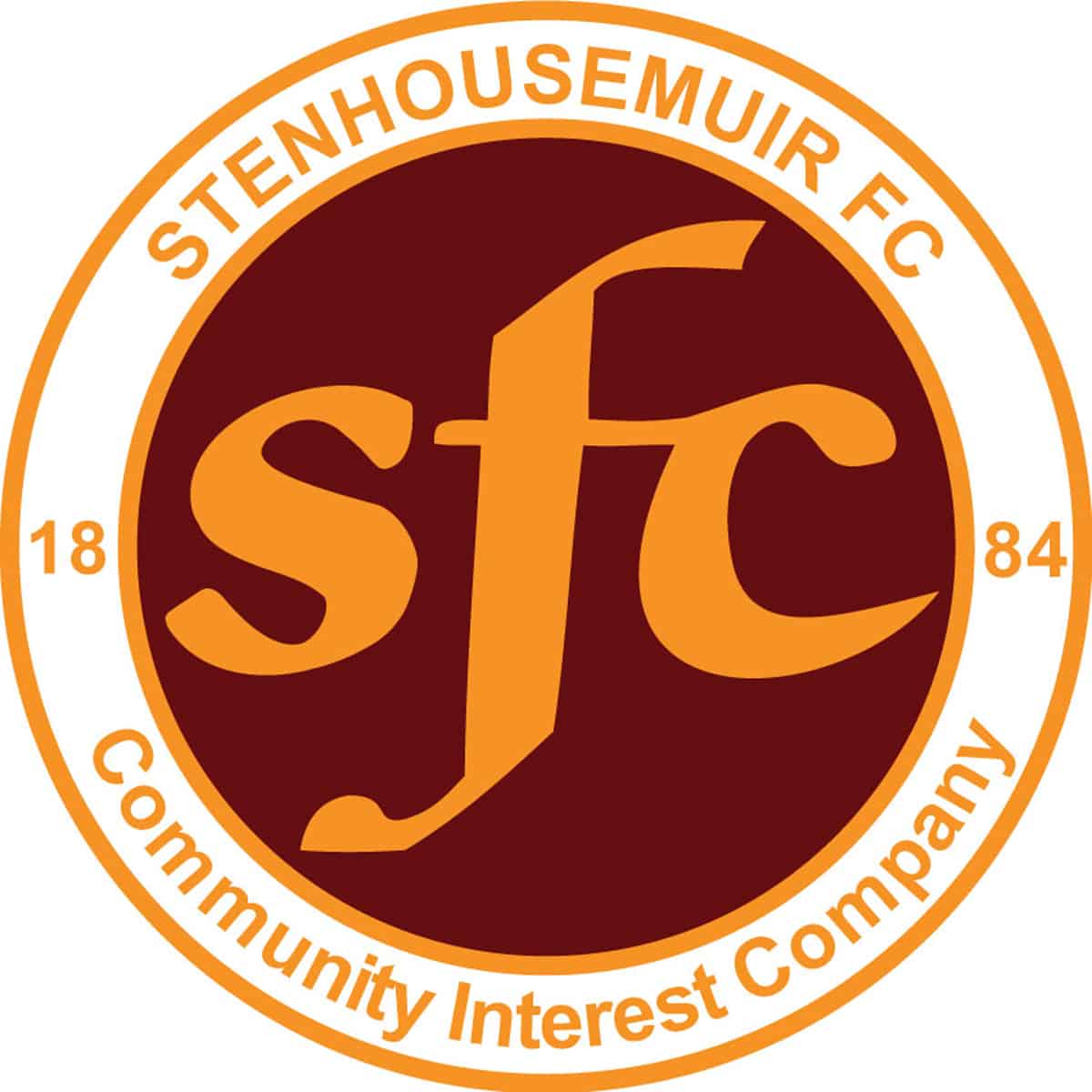 William Hill Scottish Cup
Shielfield Park, Berwick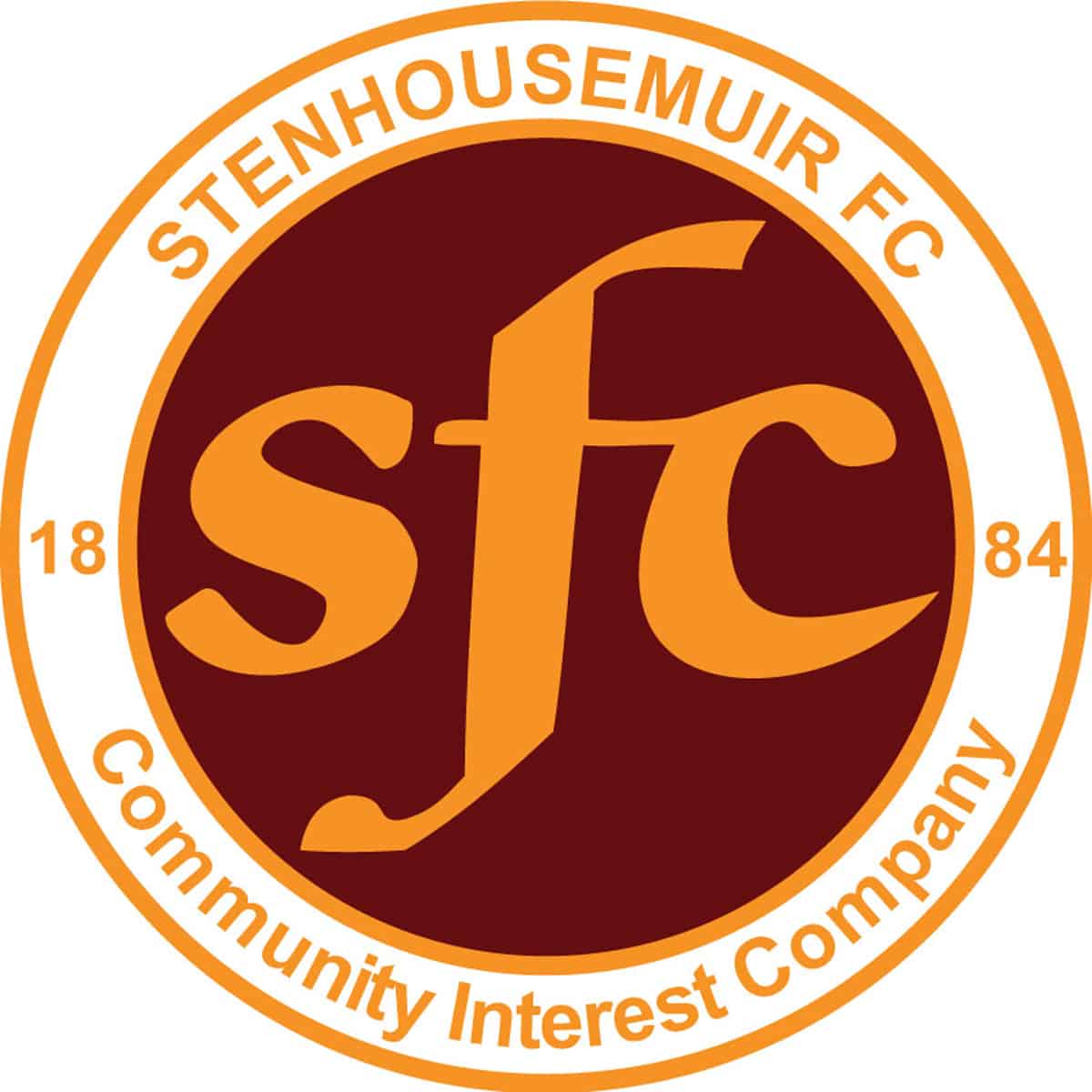 SPFL Ladbrokes League 1
Ochilview Park Stenhousemuir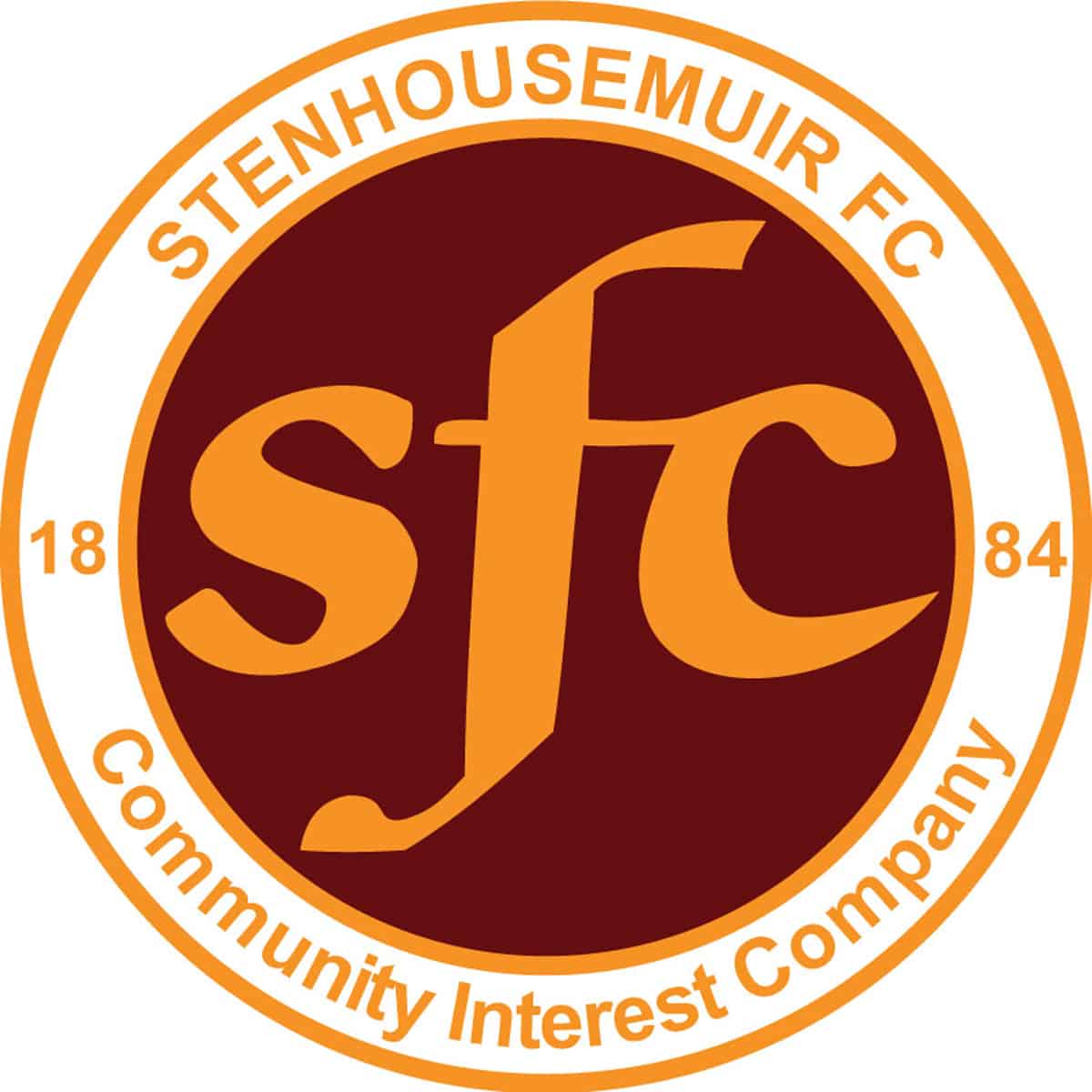 William Hill Scottish Cup
Ochilview Park Stenhousemuir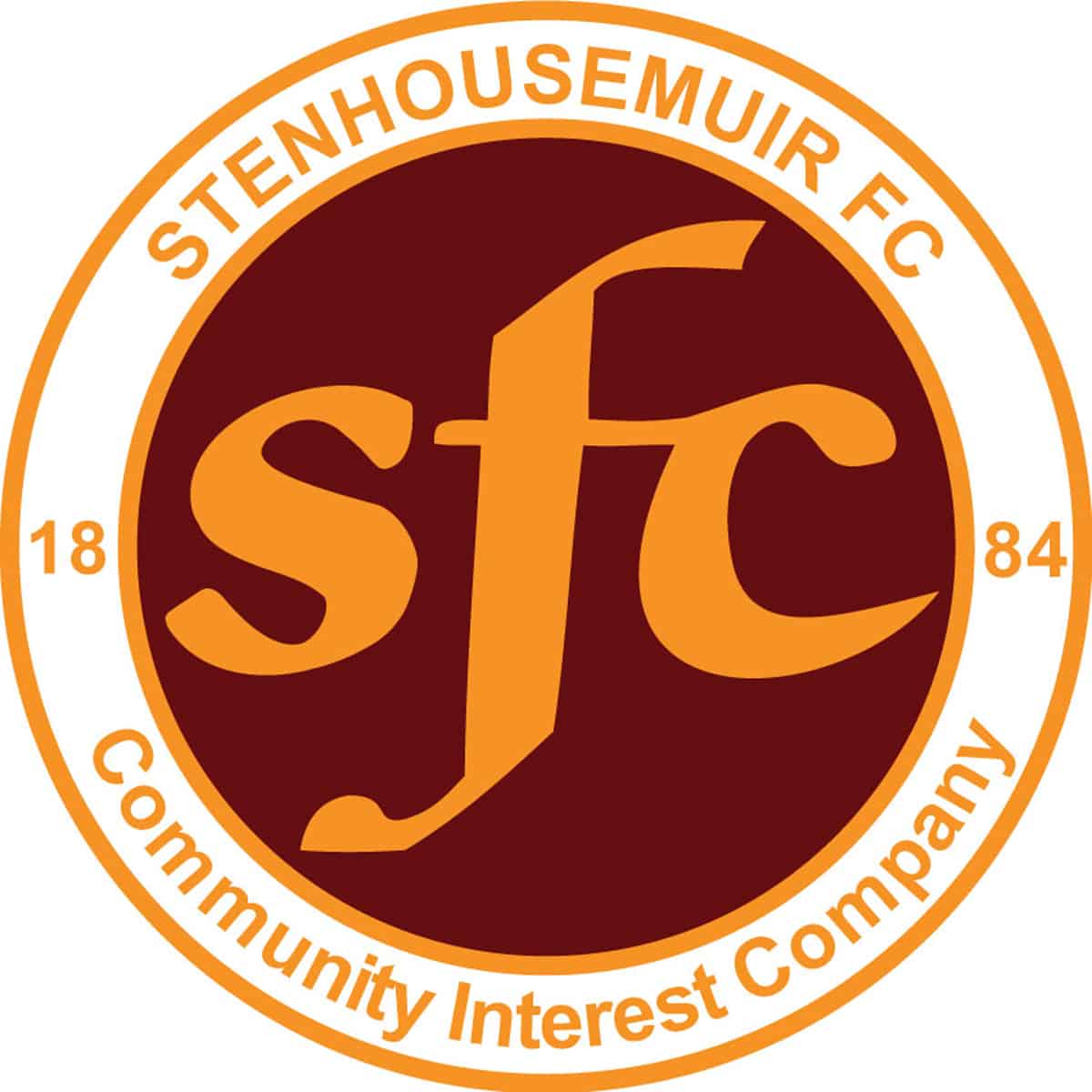 SPFL Ladbrokes League 1
Glebe Park, Brechin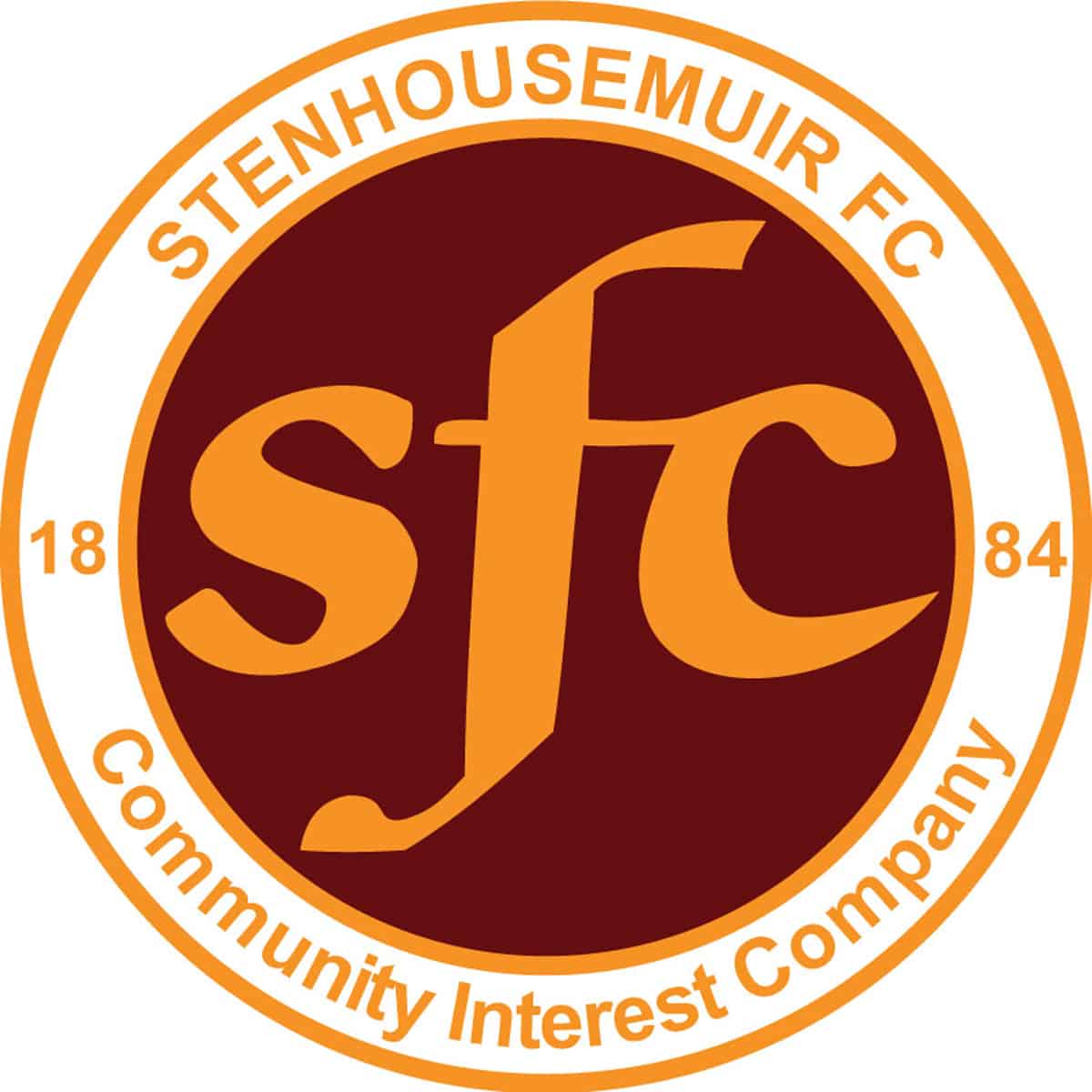 SPFL Ladbrokes League 1
Palmerston Park, Dumfries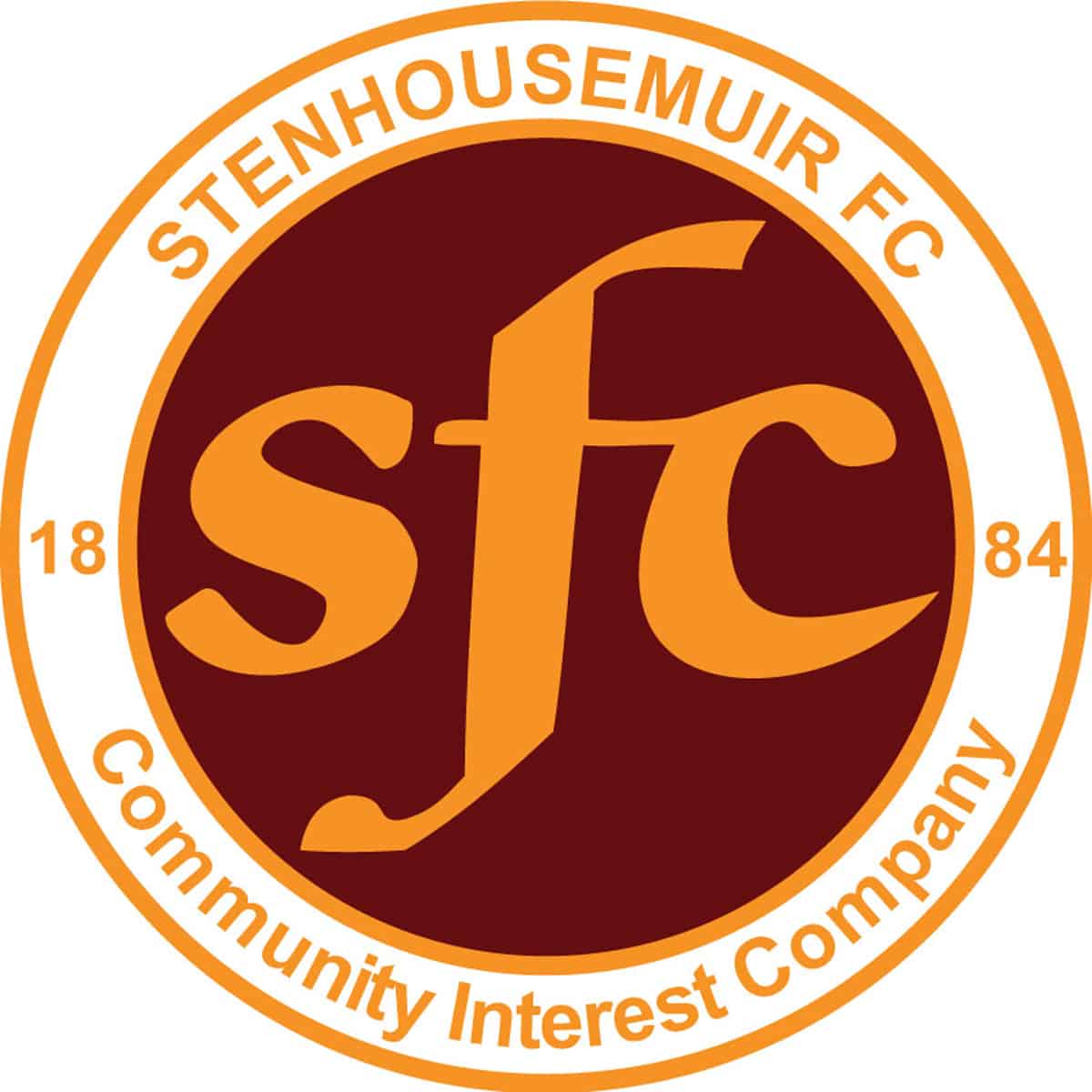 SPFL Ladbrokes League 1
Ochilview Park Stenhousemuir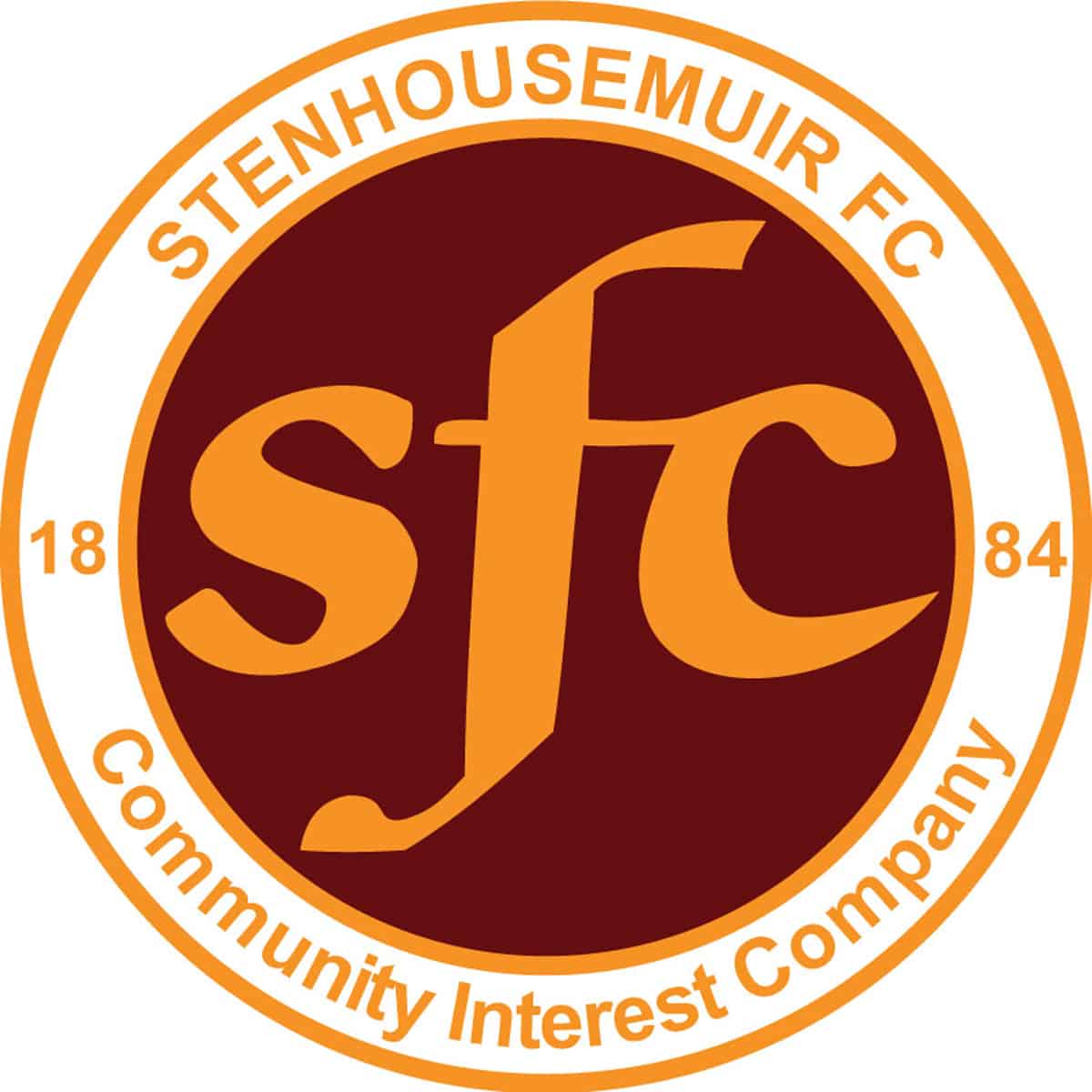 SPFL Ladbrokes League 1
Ochilview Park Stenhousemuir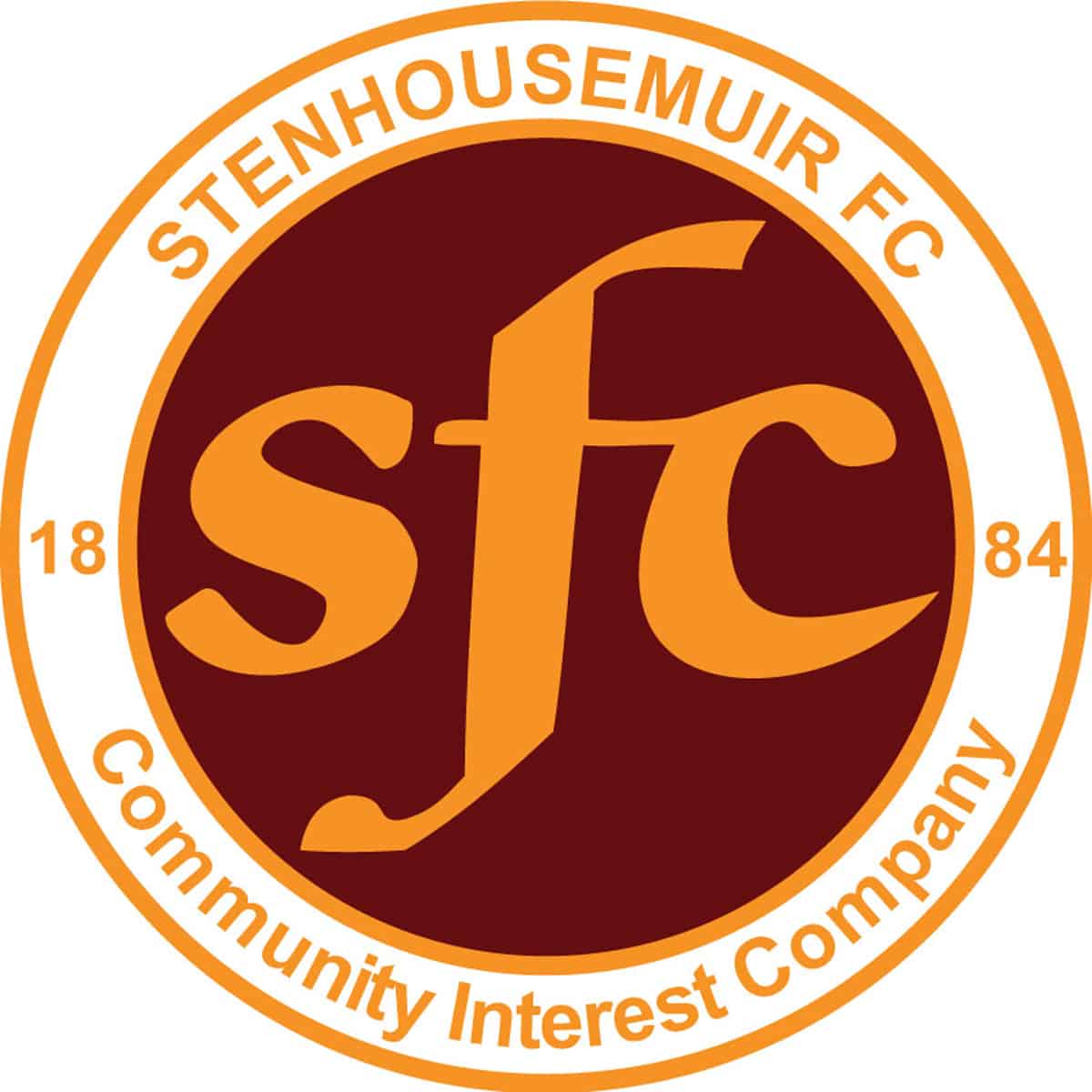 Betfred Cup
Ochilview Park Stenhousemuir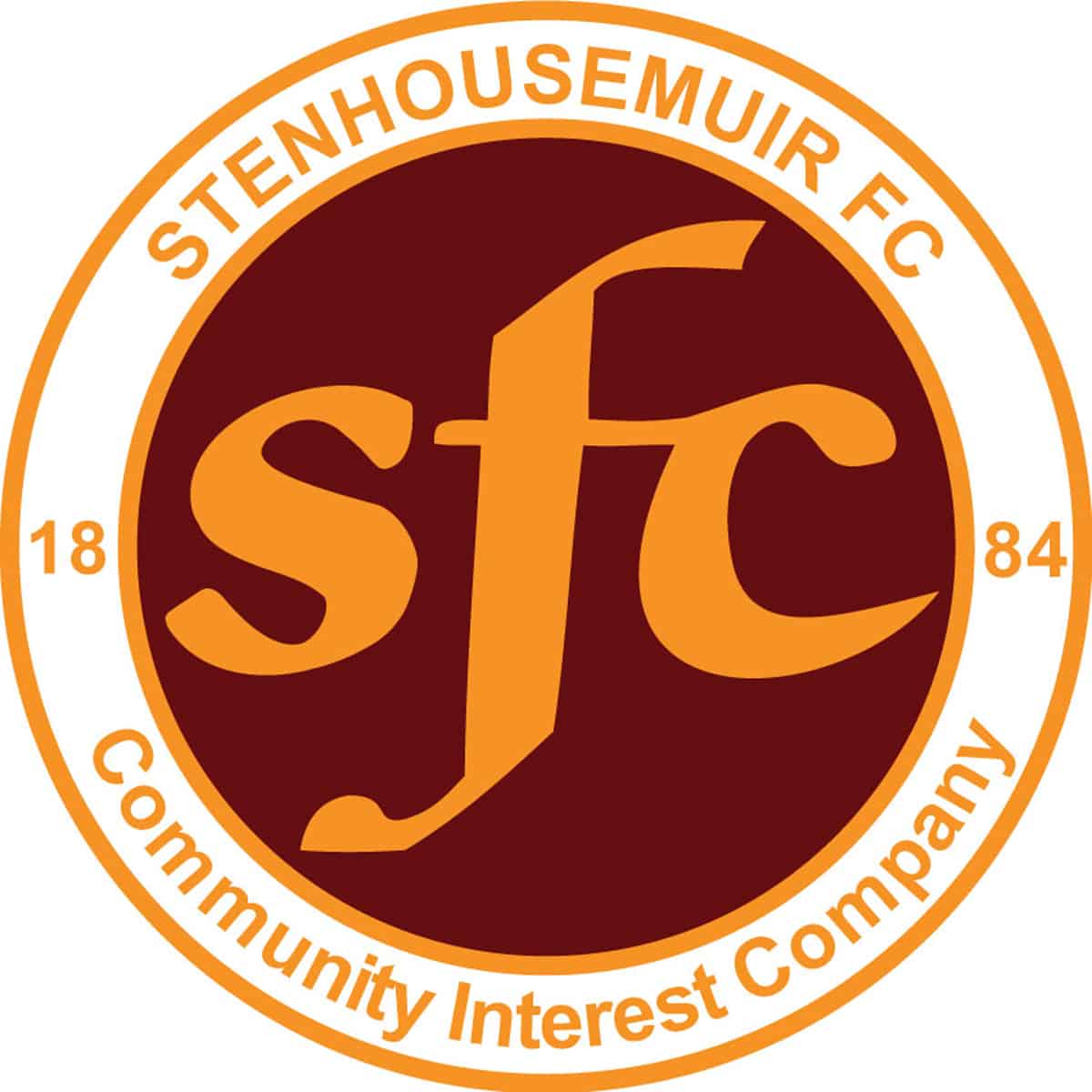 SPFL Ladbrokes League 1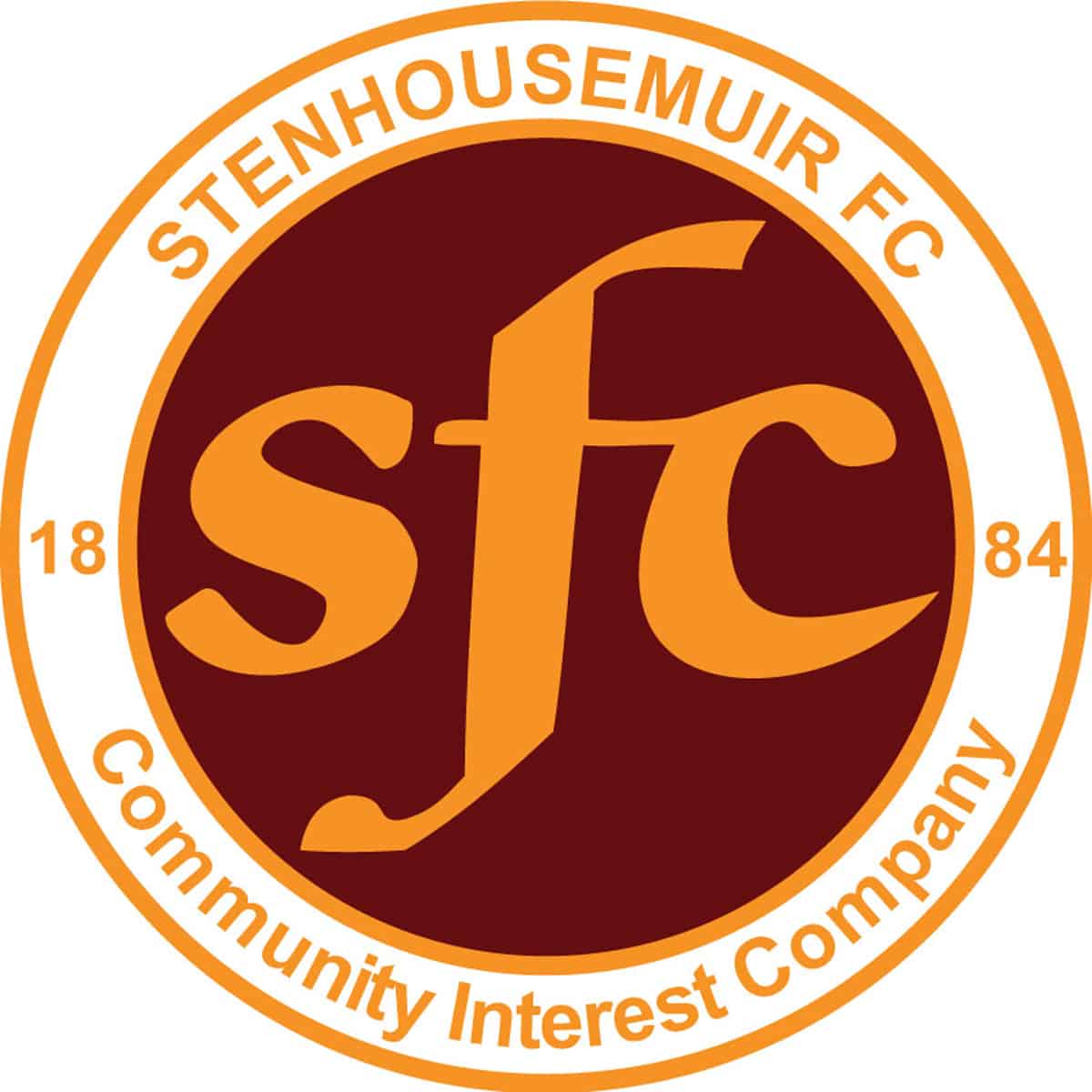 SPFL Ladbrokes League 1
Recreation Park, Alloa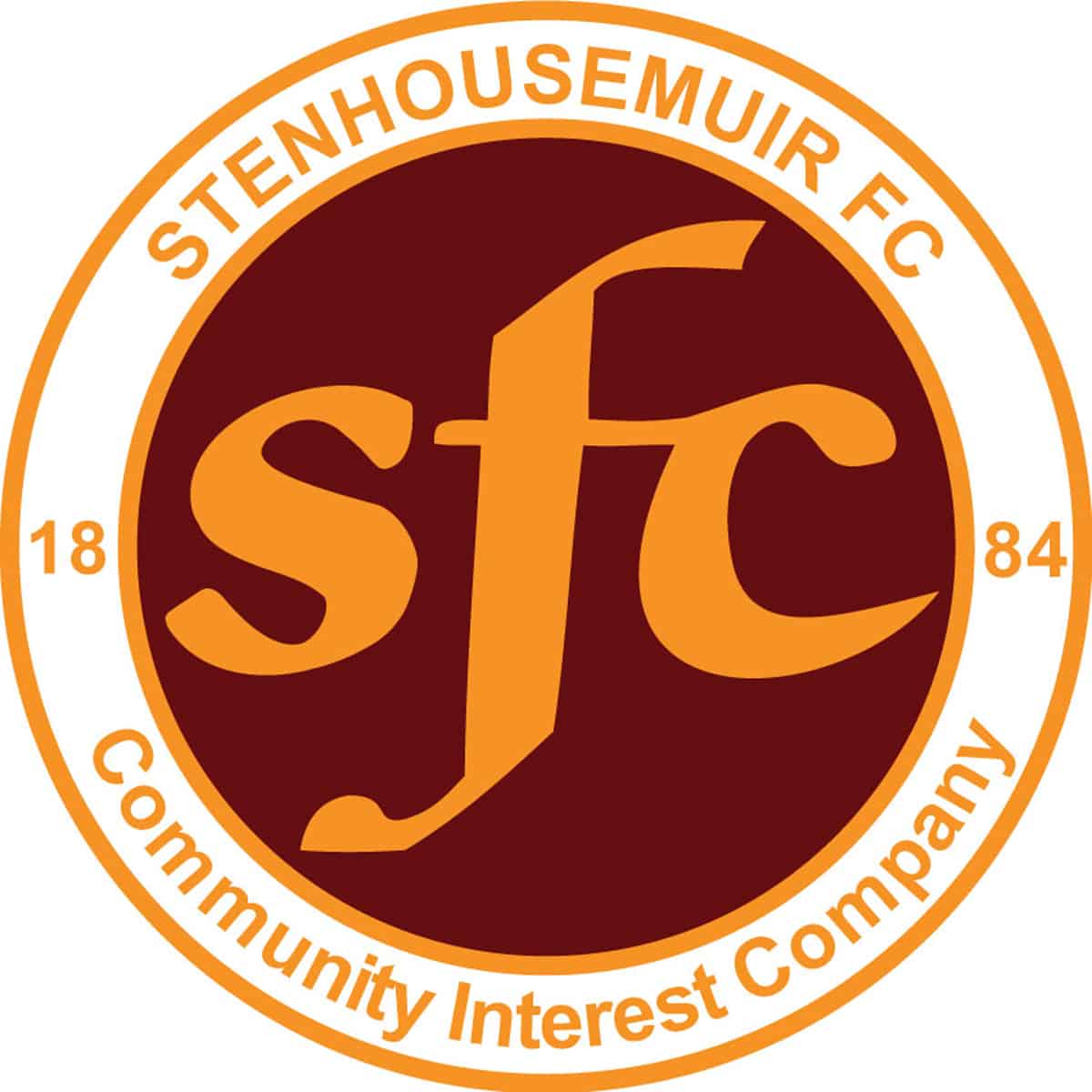 Petrofac Training Cup
Gayfield Park, Arbroath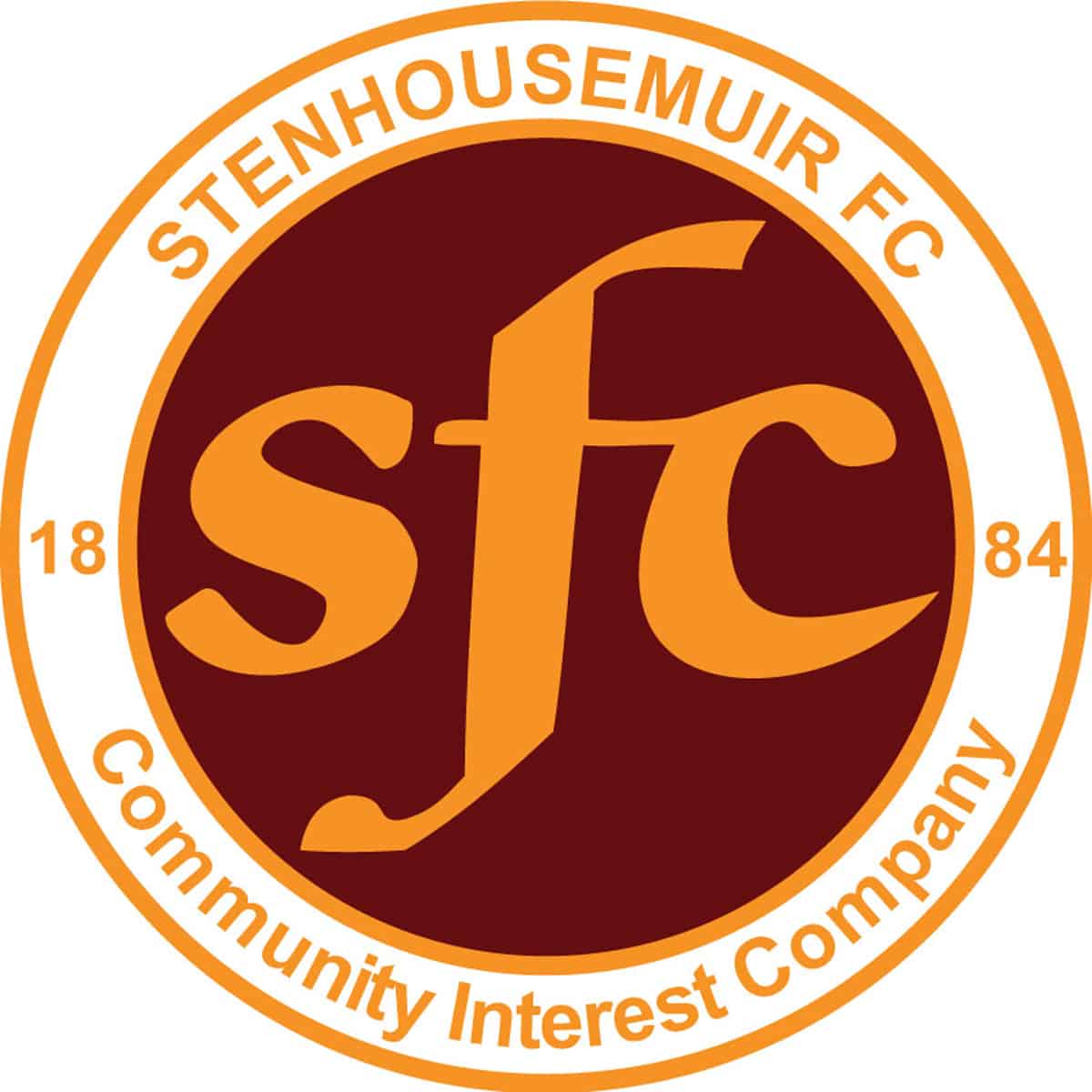 Stirlingshire Cup
The Falkirk Stadium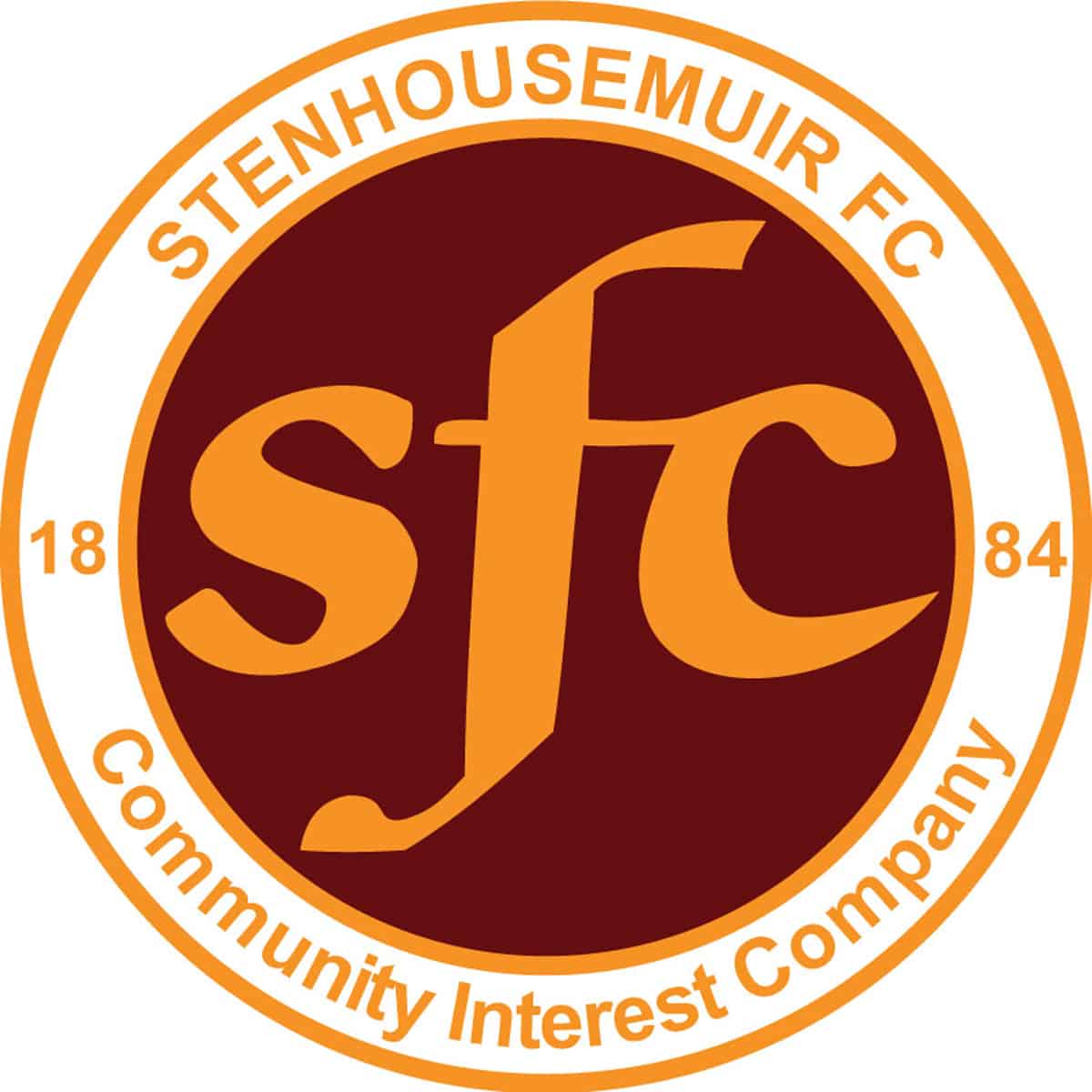 SPFL Ladbrokes League 1
Ochilview Park Stenhousemuir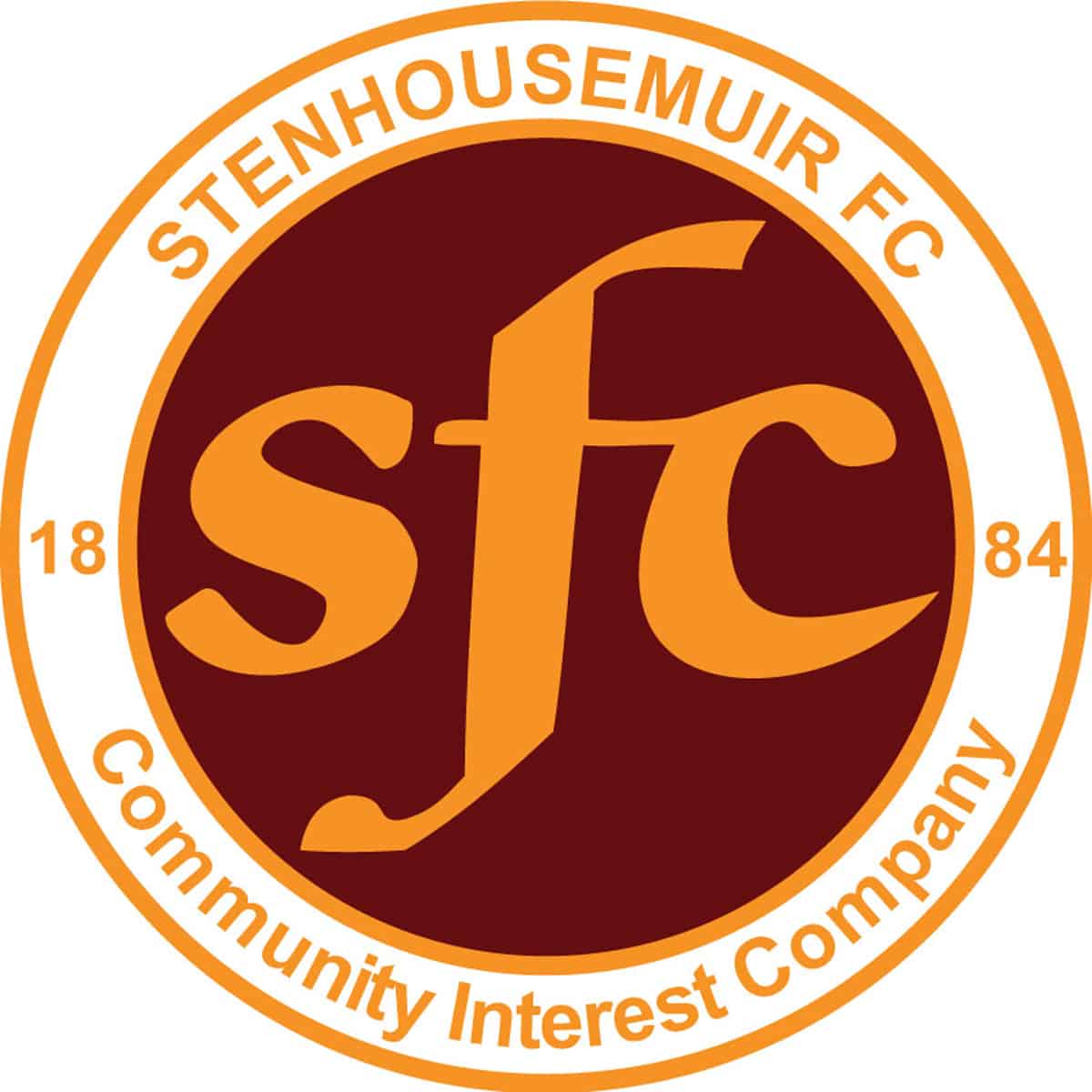 Betfred Cup
Rugby Park, Kilmarnock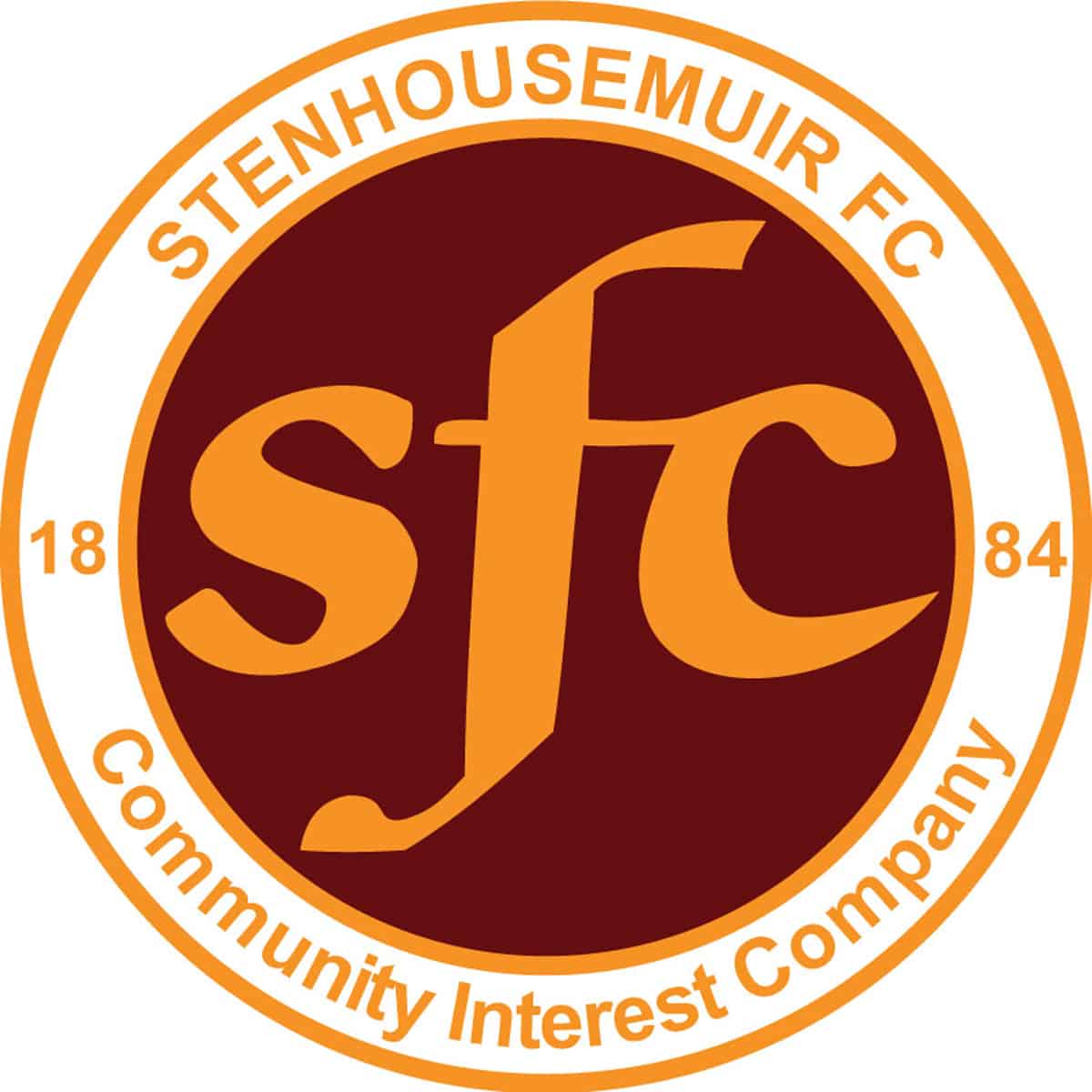 SPFL Ladbrokes League 1
Stair Park, Stranraer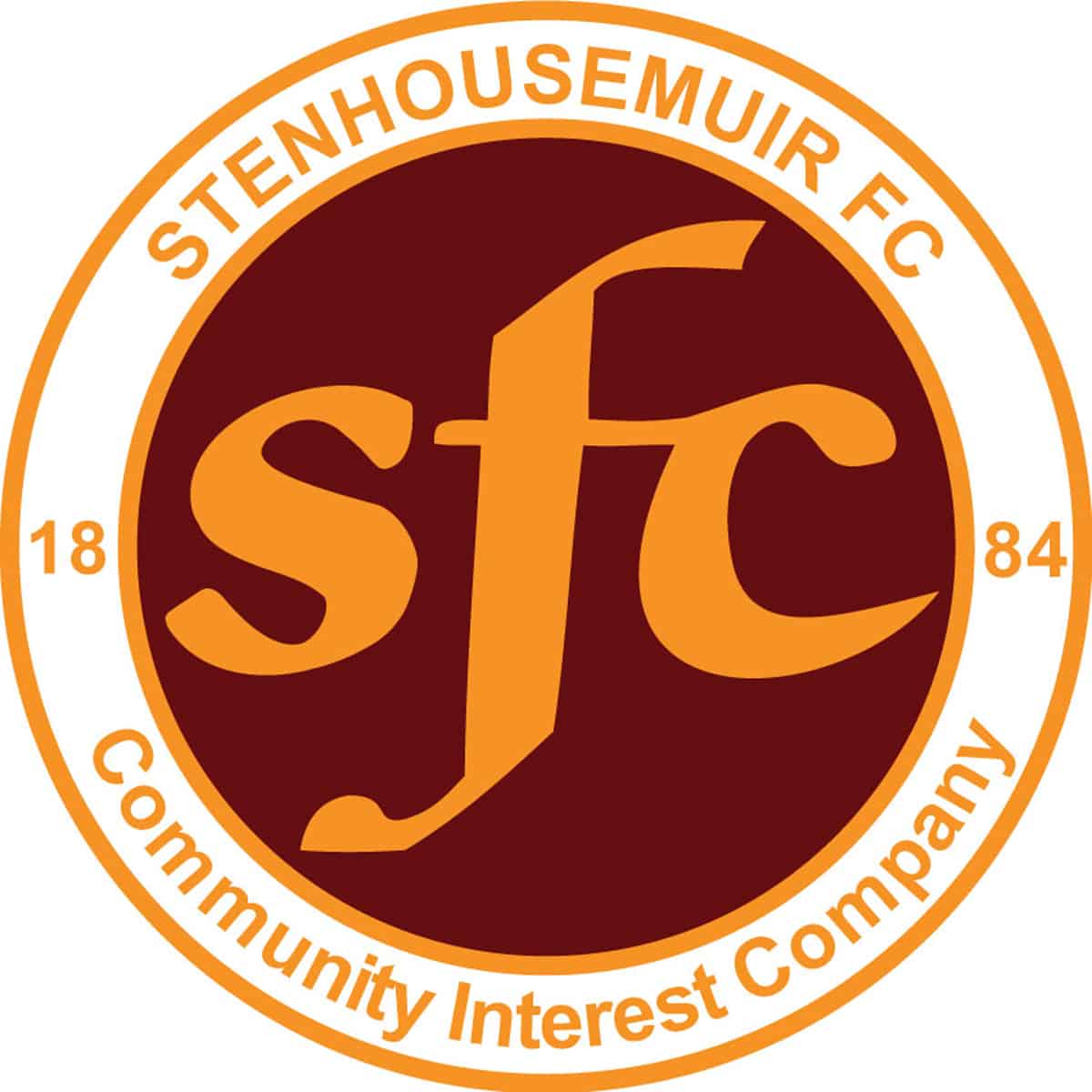 SPFL Ladbrokes League 1
Ochilview Park Stenhousemuir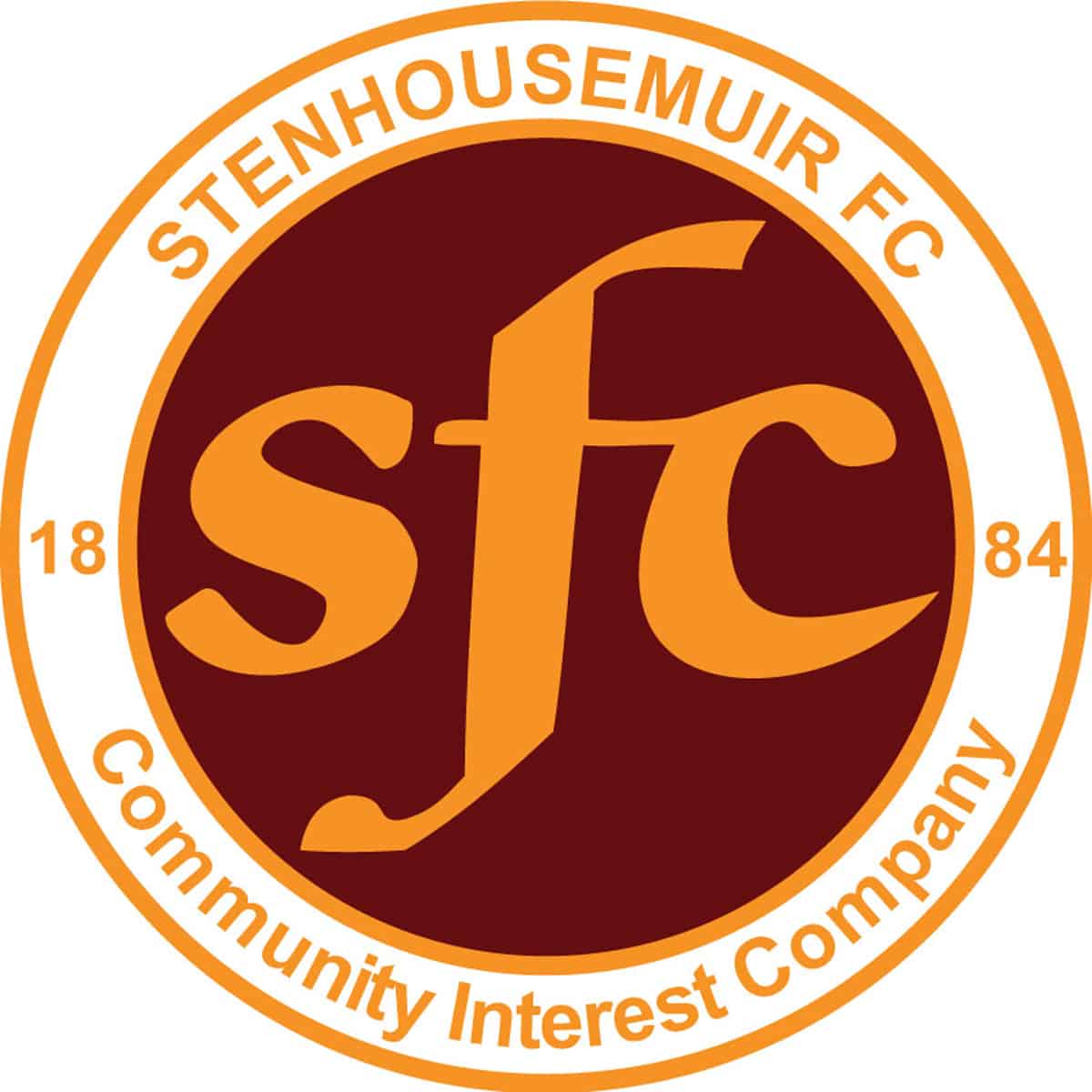 Petrofac Training Cup
Galabank, Annan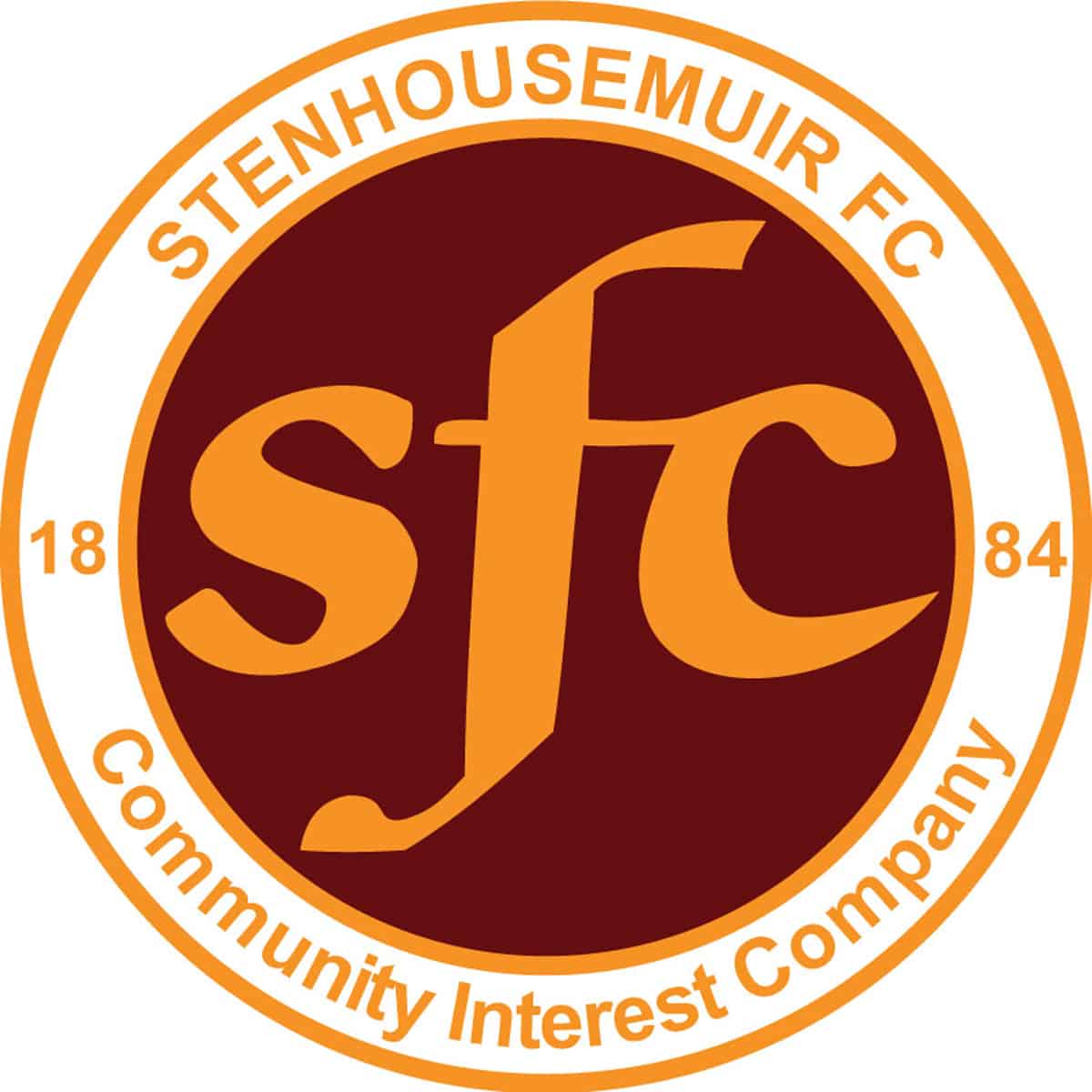 SPFL Ladbrokes League 1
Somerset Park, Ayr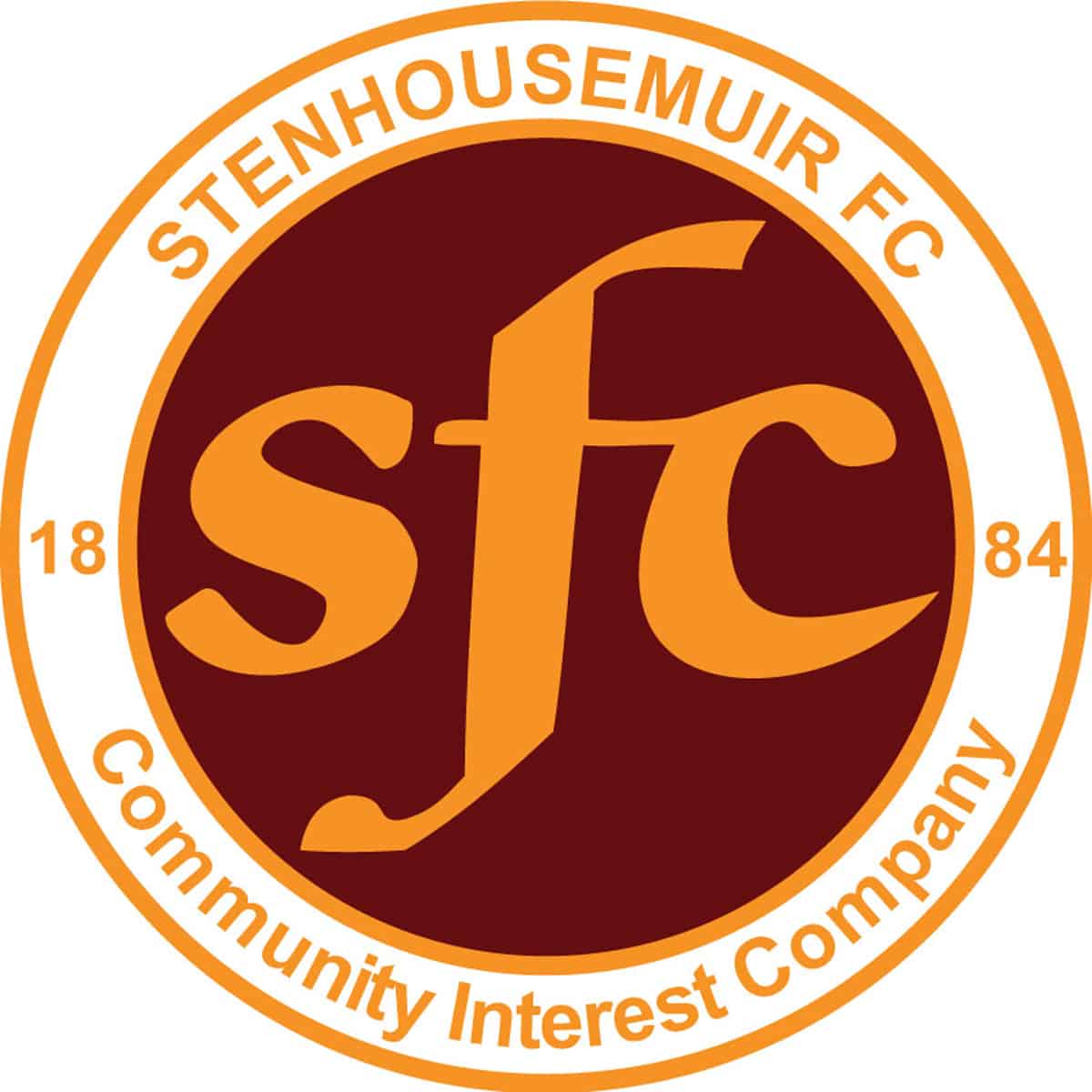 Betfred Cup
Ochilview Park Stenhousemuir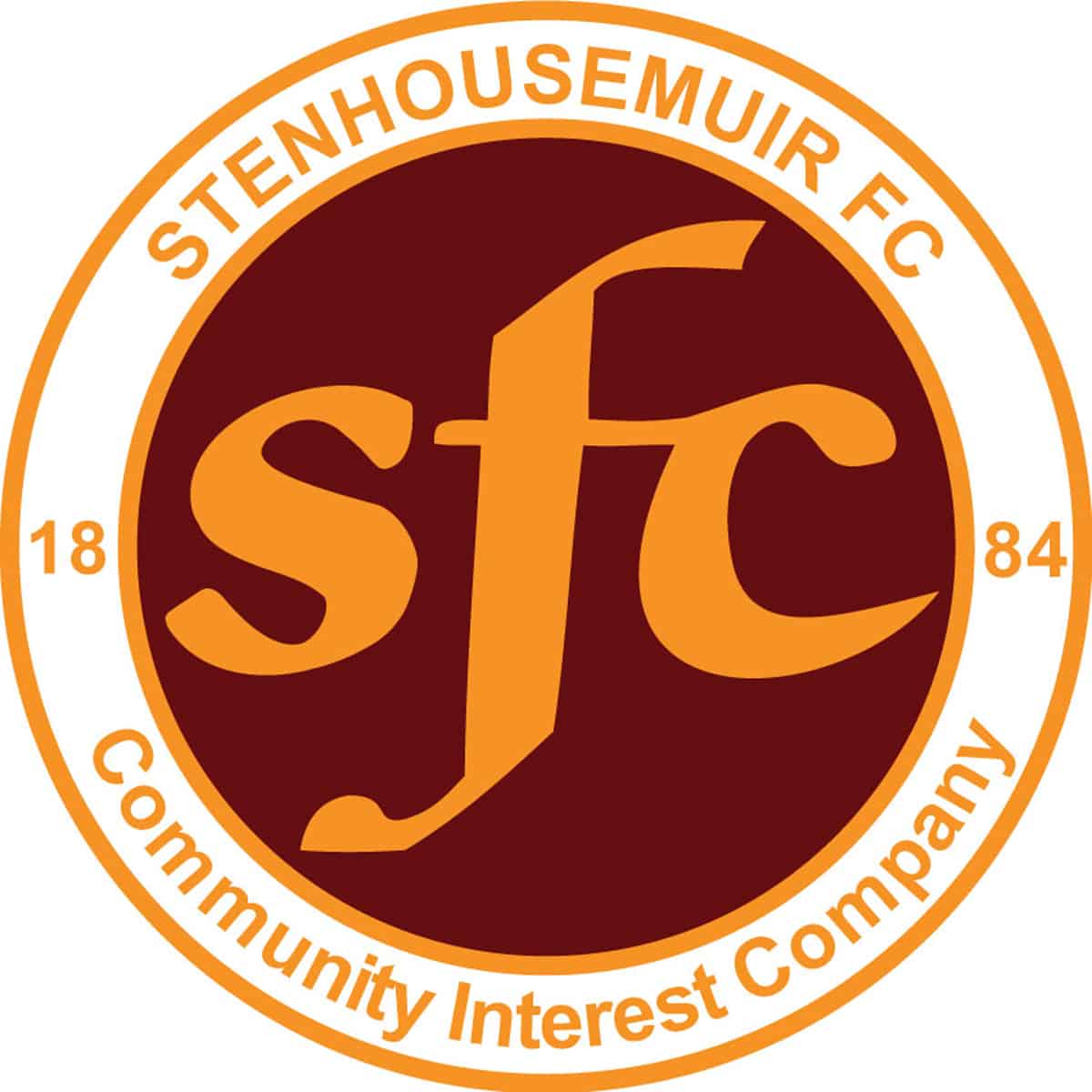 Petrofac Training Cup
Stair Park, Stranraer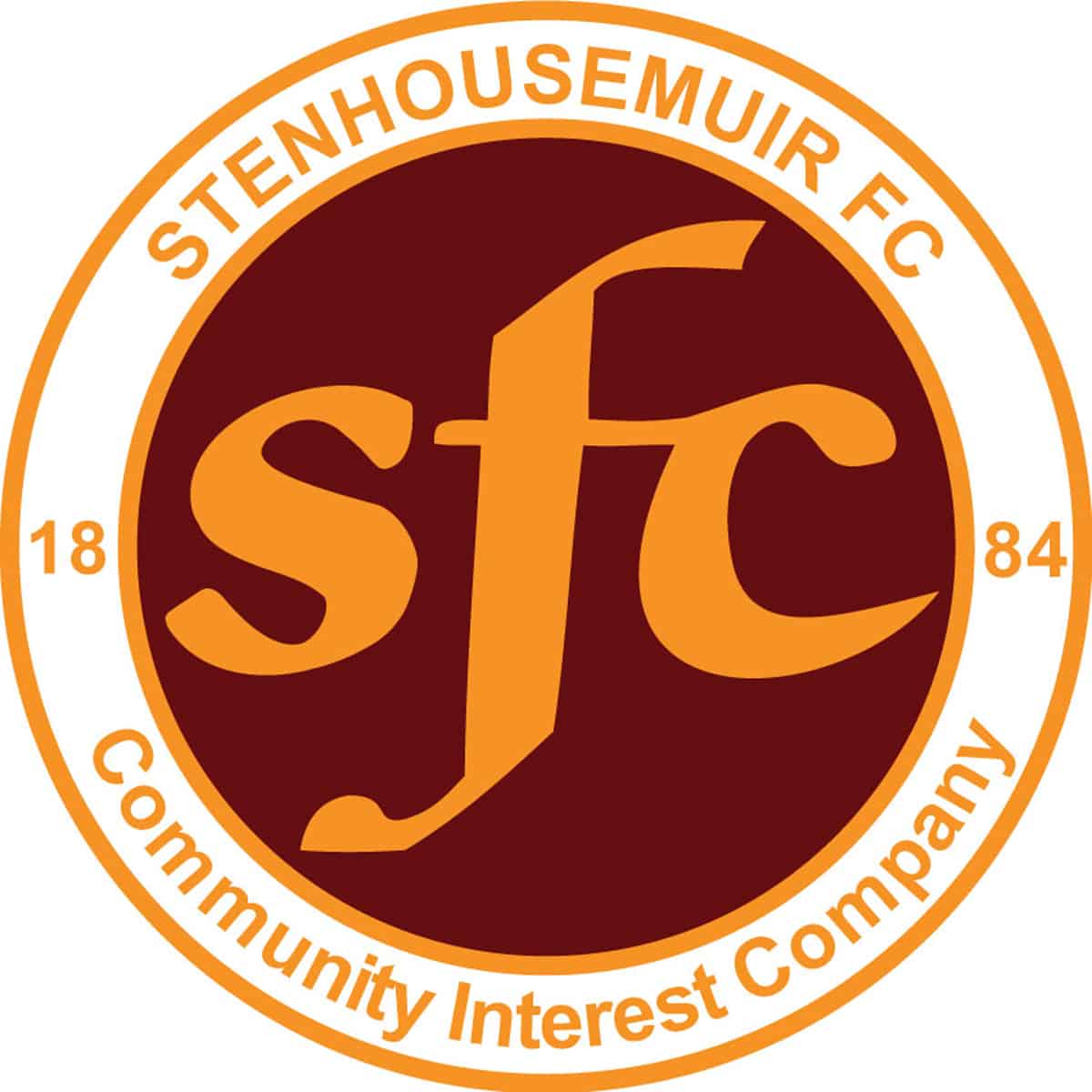 Stirlingshire Cup
Ochilview Park Stenhousemuir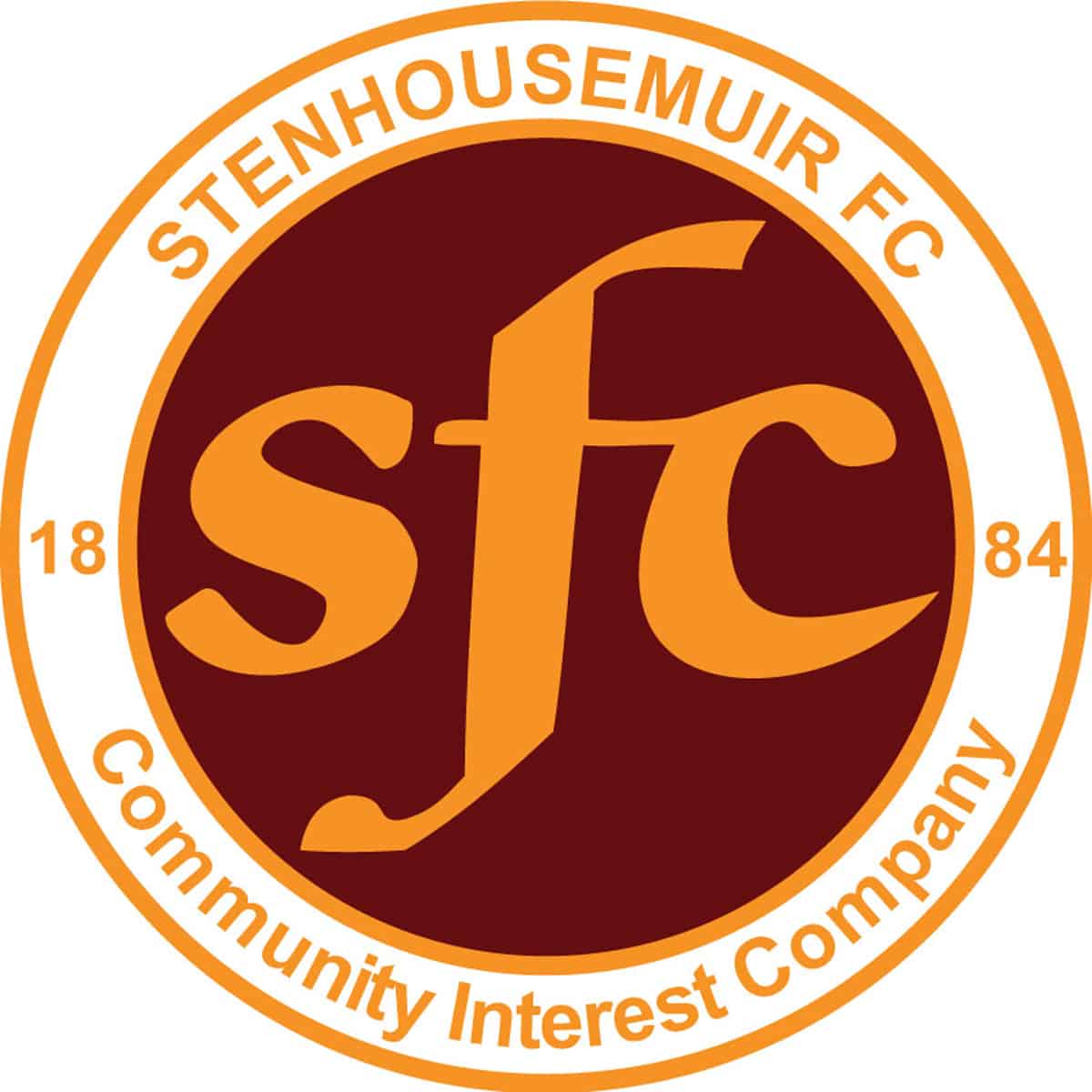 Friendly
Ochilview Park Stenhousemuir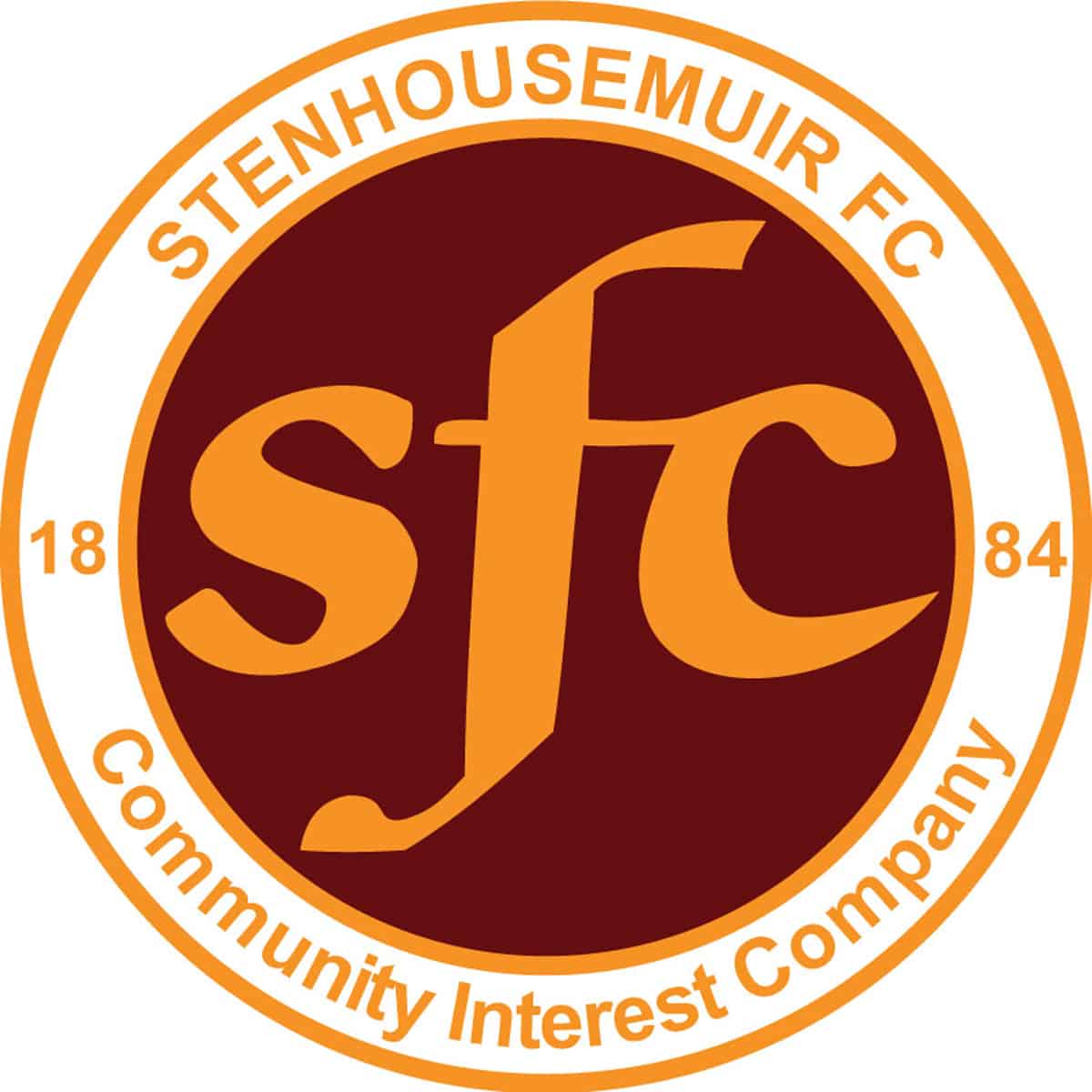 Friendly
Ochilview Park Stenhousemuir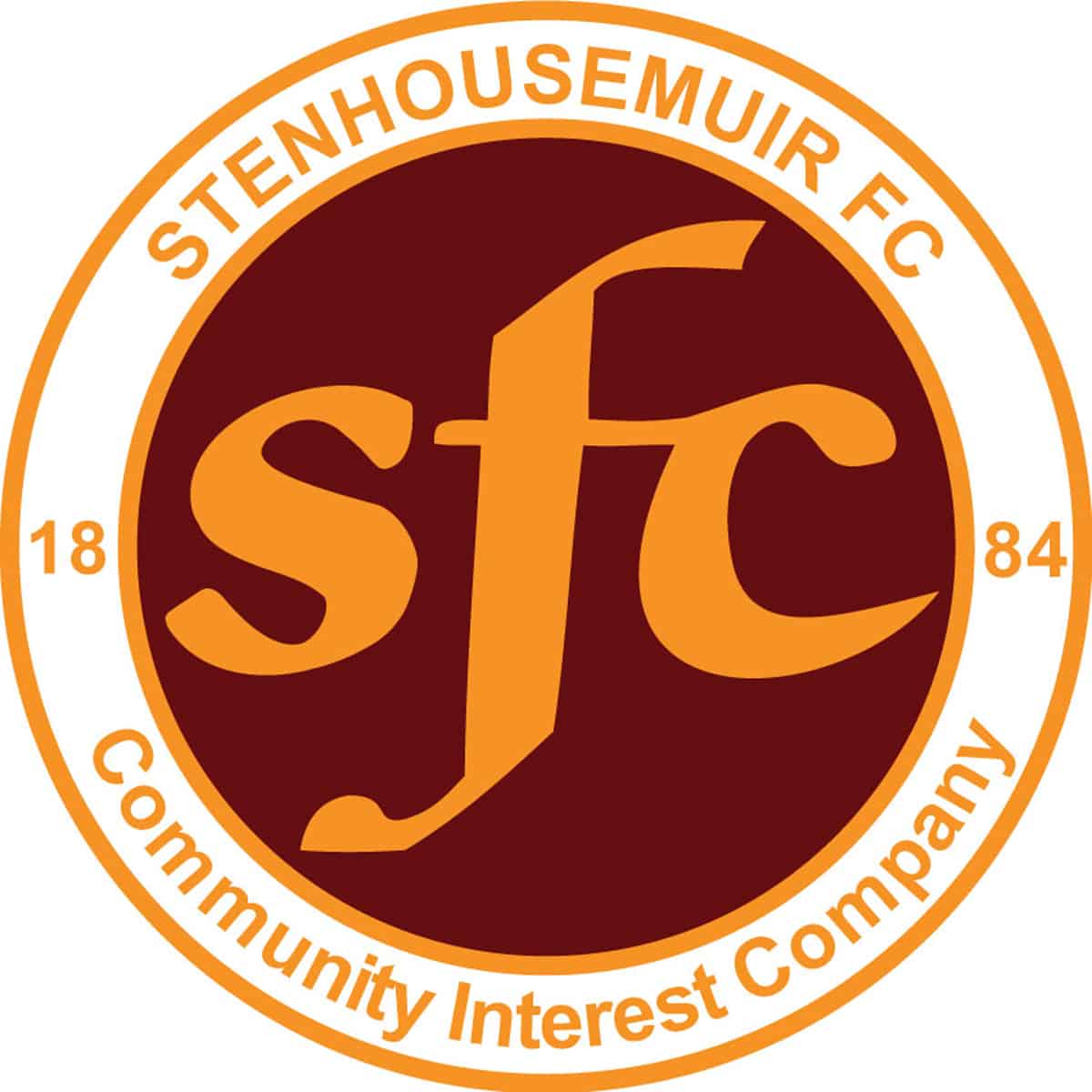 Friendly
Ochilview Park Stenhousemuir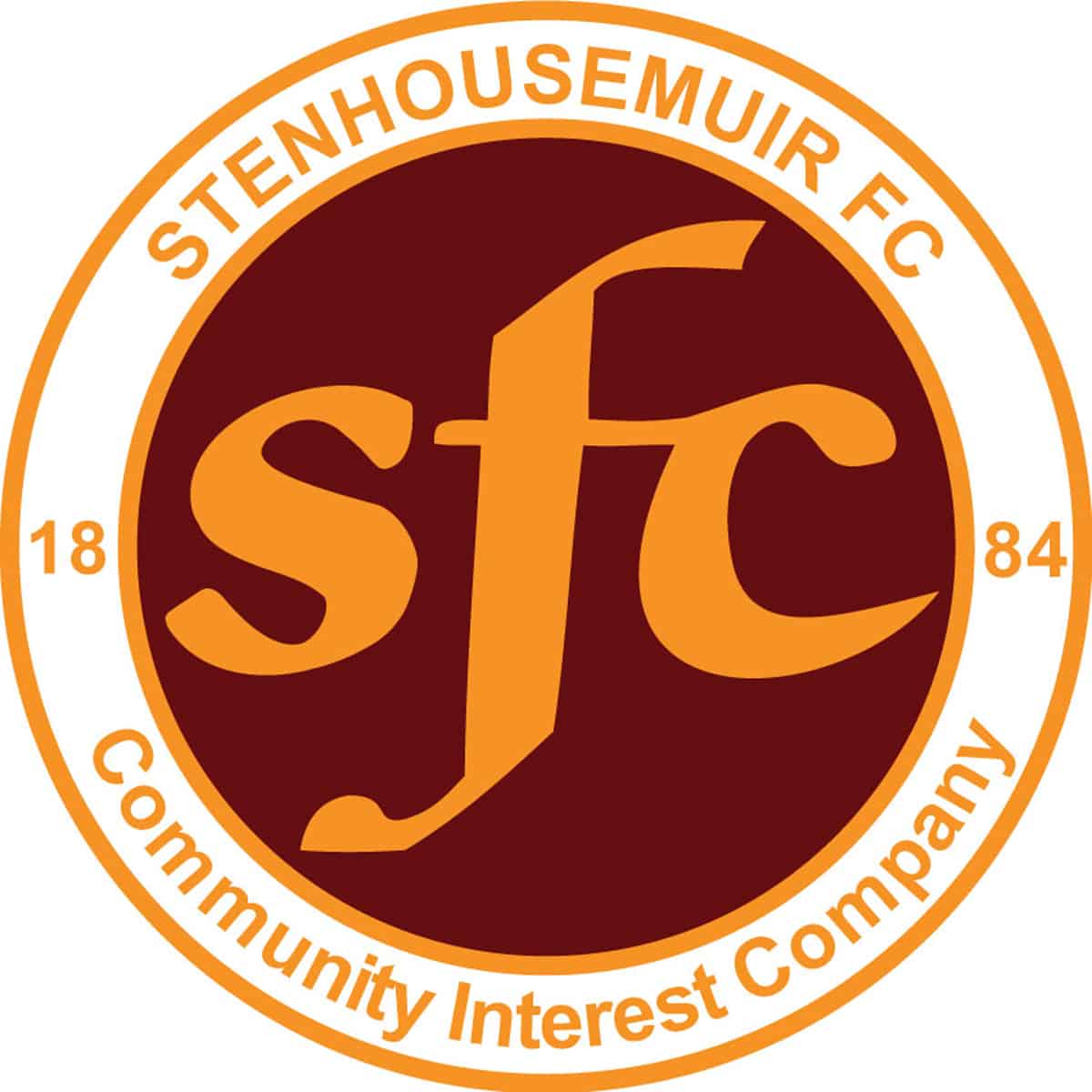 Friendly
Ochilview Park Stenhousemuir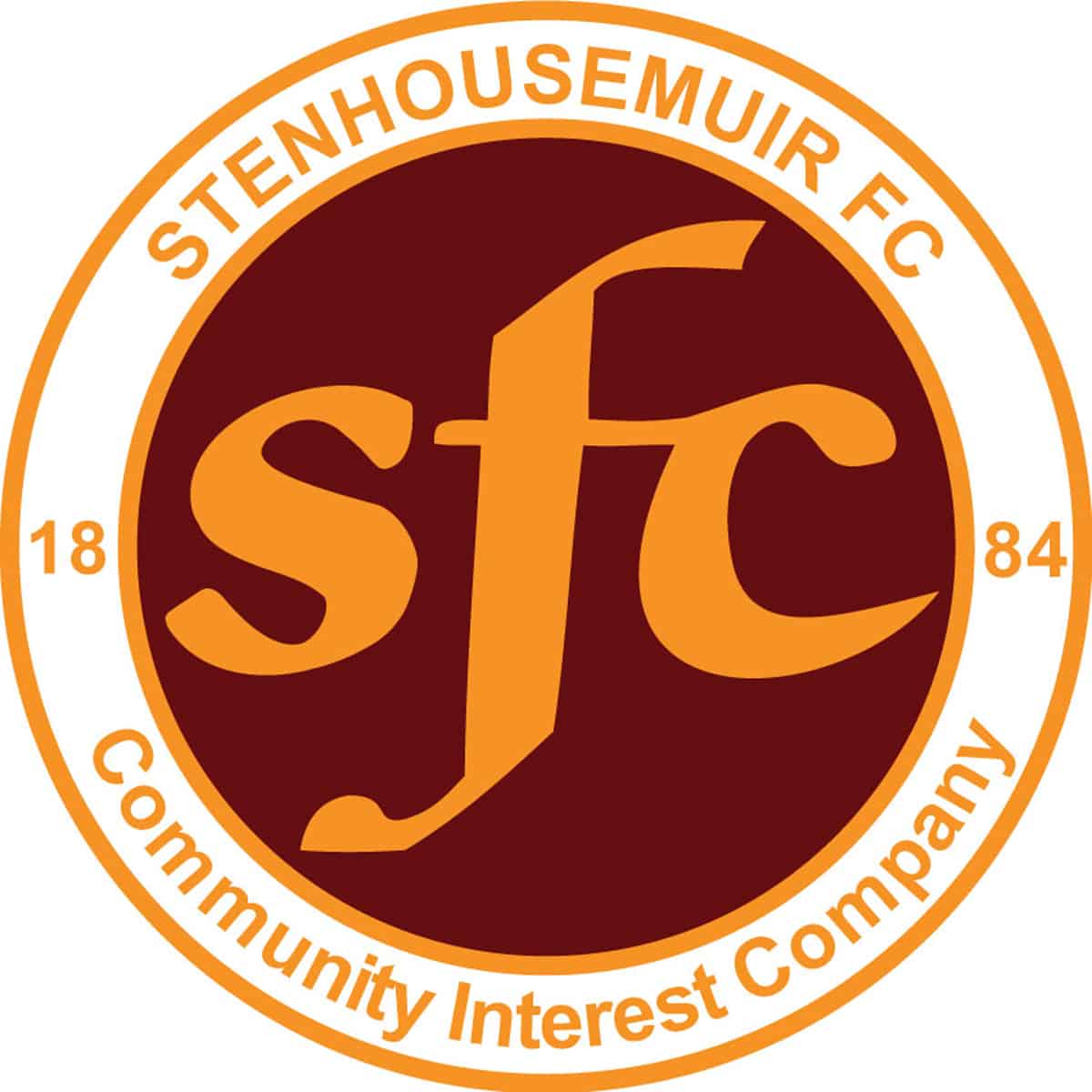 SPFL Ladbrokes League 1
Ochilview Park Stenhousemuir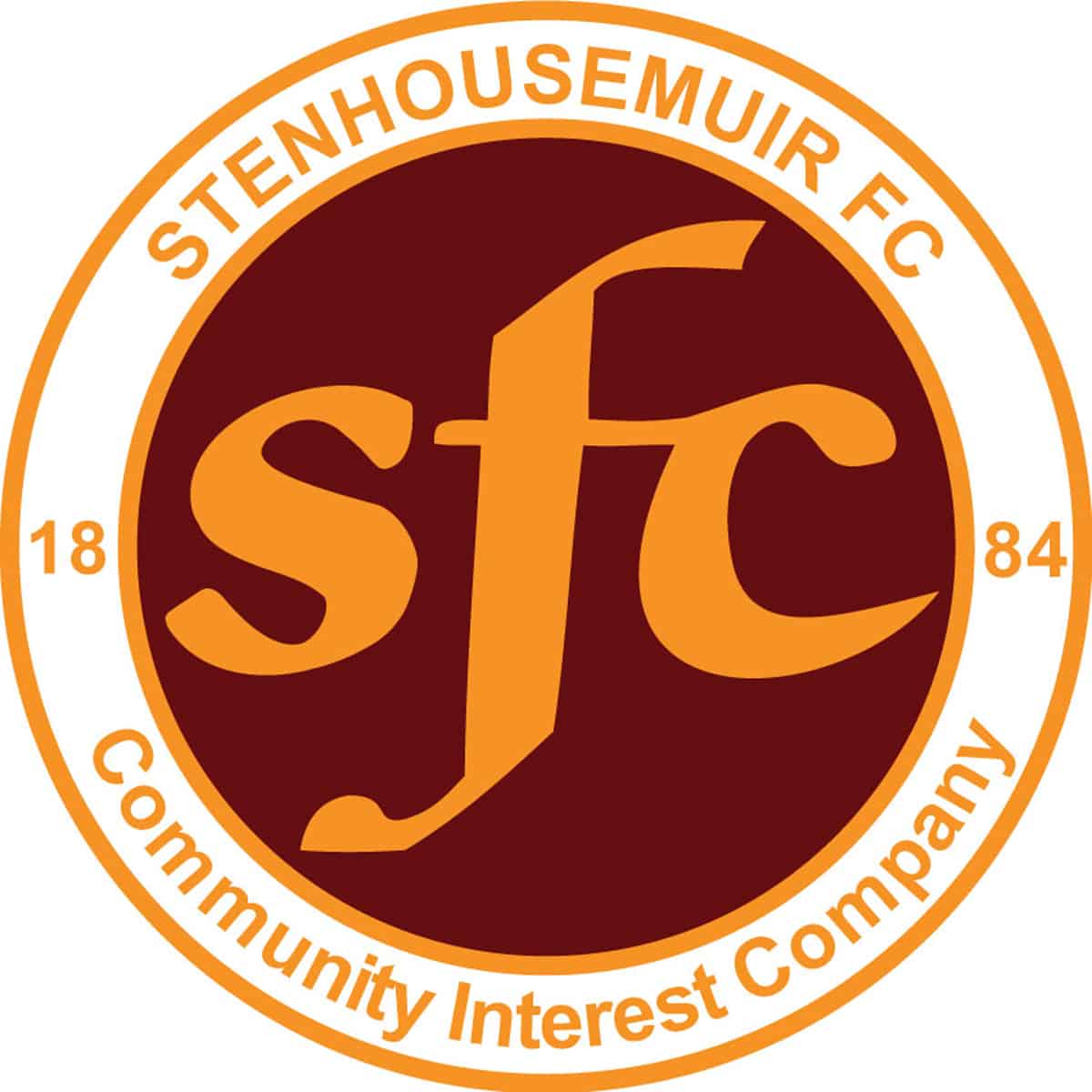 SPFL Ladbrokes League 1
Gayfield Park, Arbroath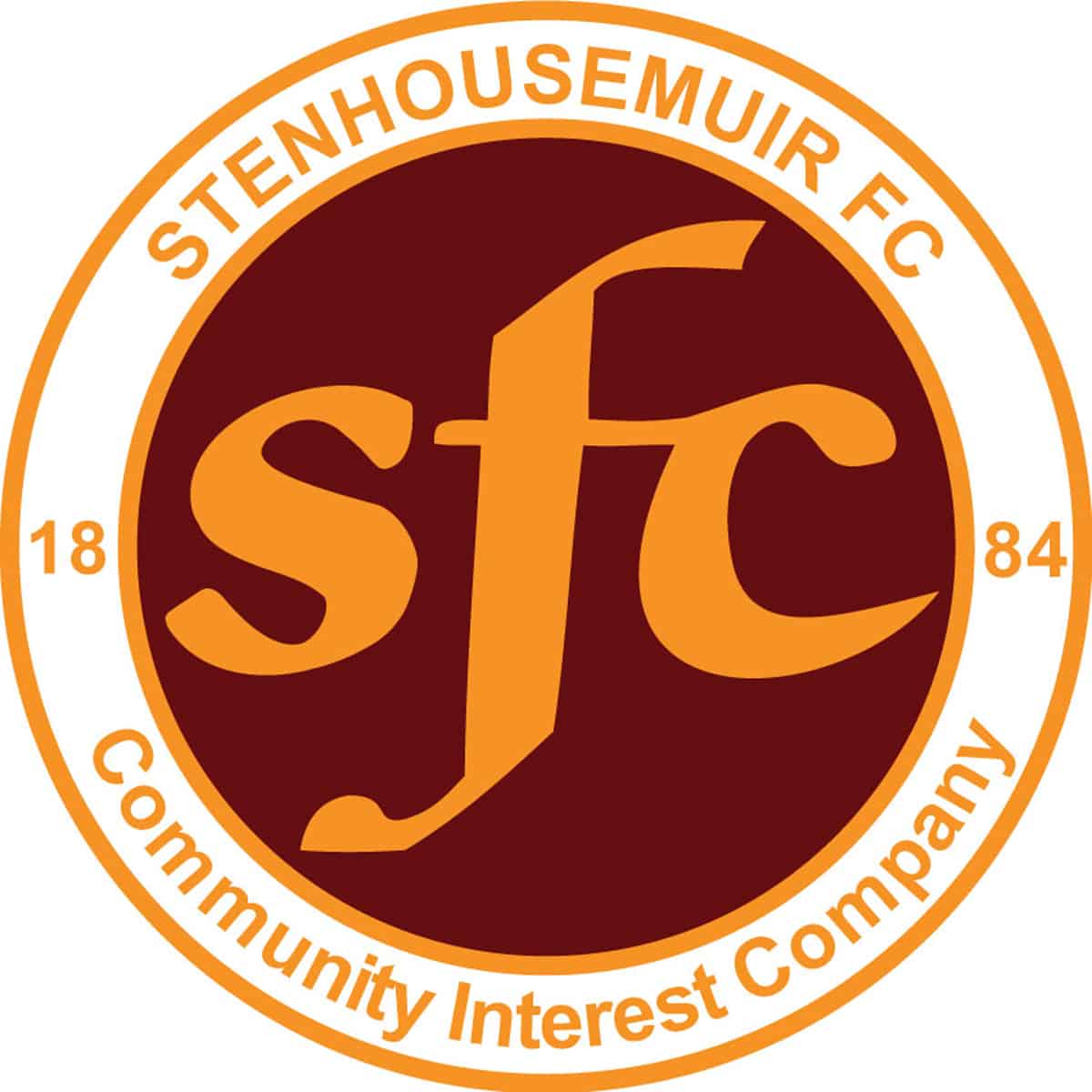 SPFL Ladbrokes League 1
Ochilview Park Stenhousemuir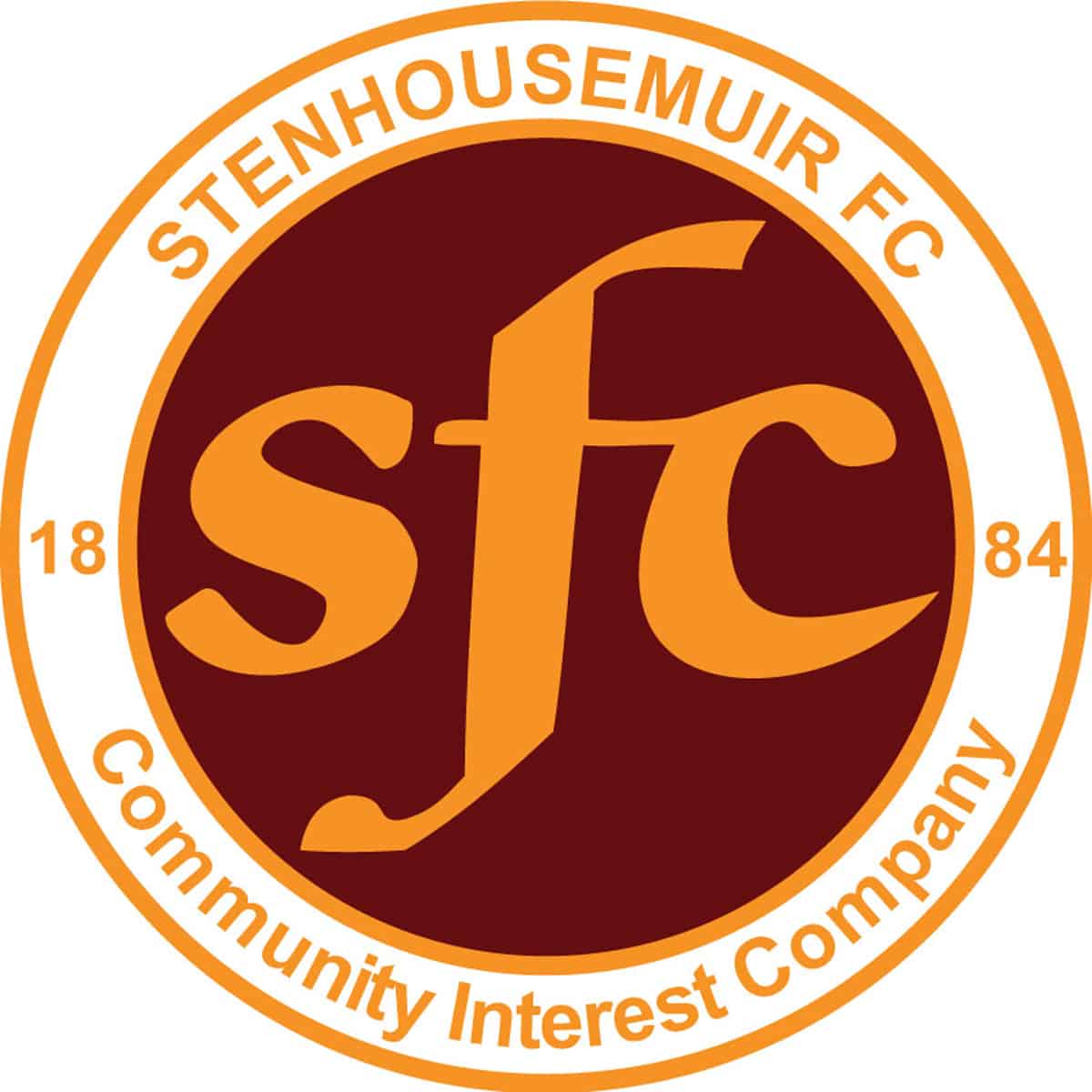 SPFL Ladbrokes League 1
Strathclyde Homes, Dumbarton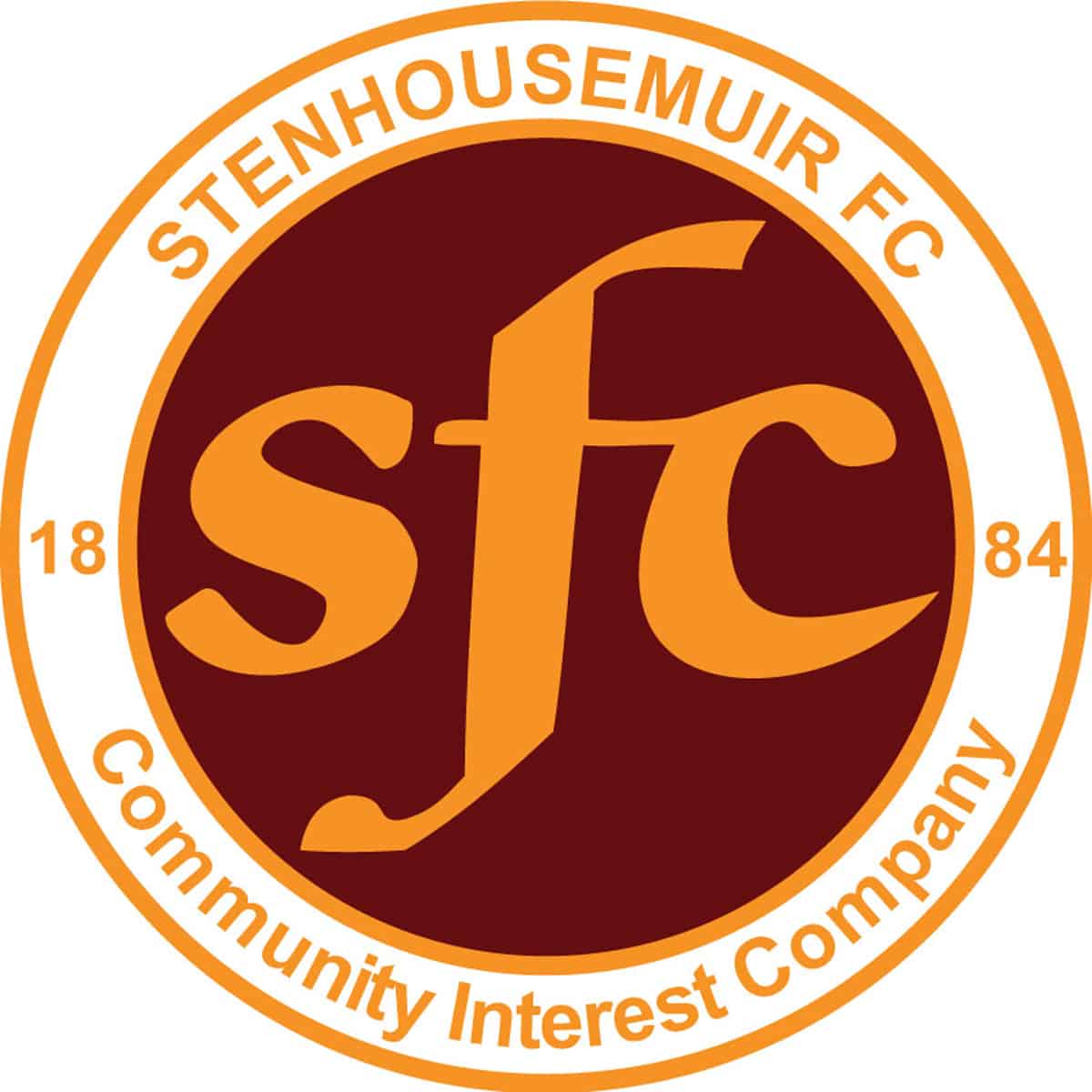 SPFL Ladbrokes League 1
Ochilview Park Stenhousemuir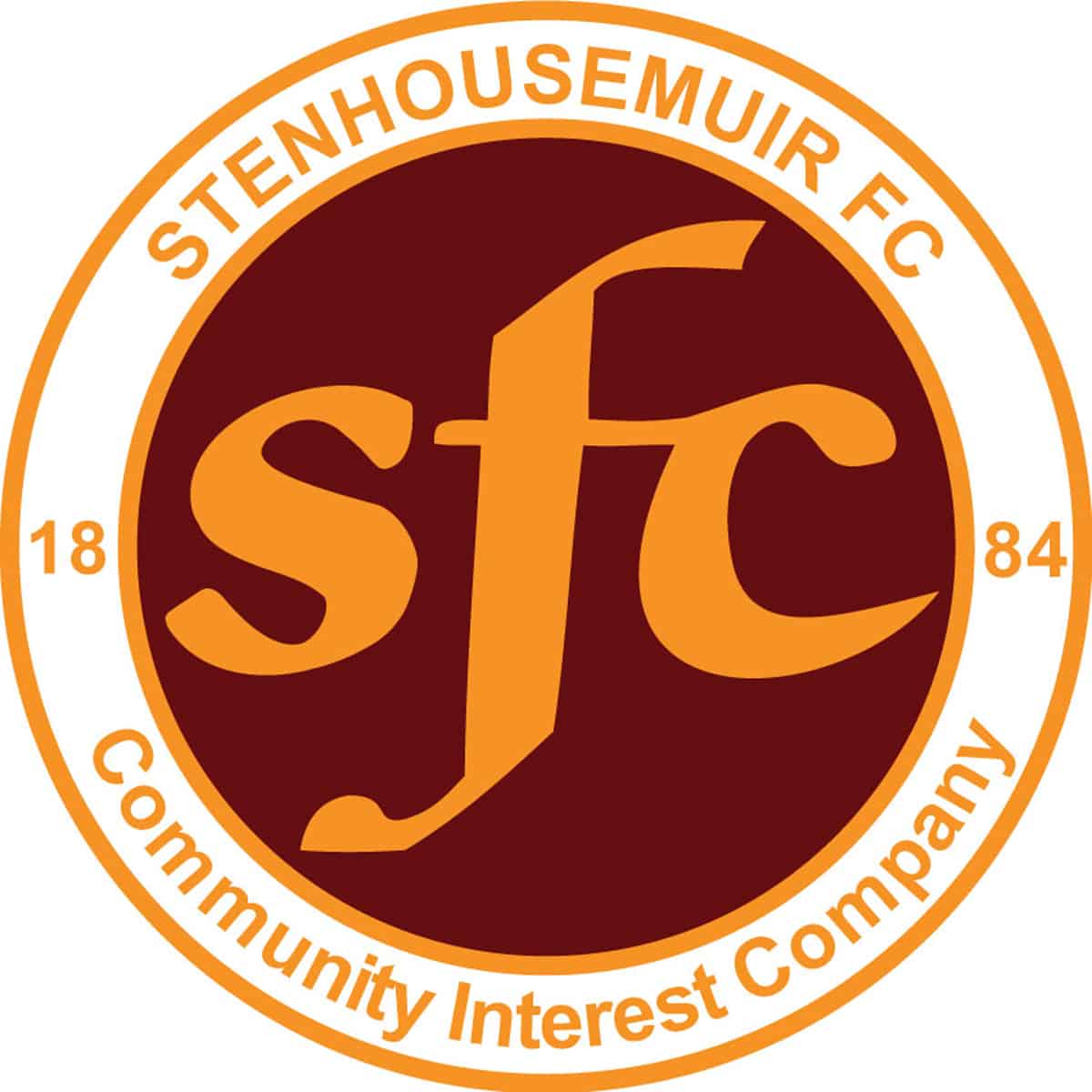 SPFL Ladbrokes League 1
Bayview Stadium, Methil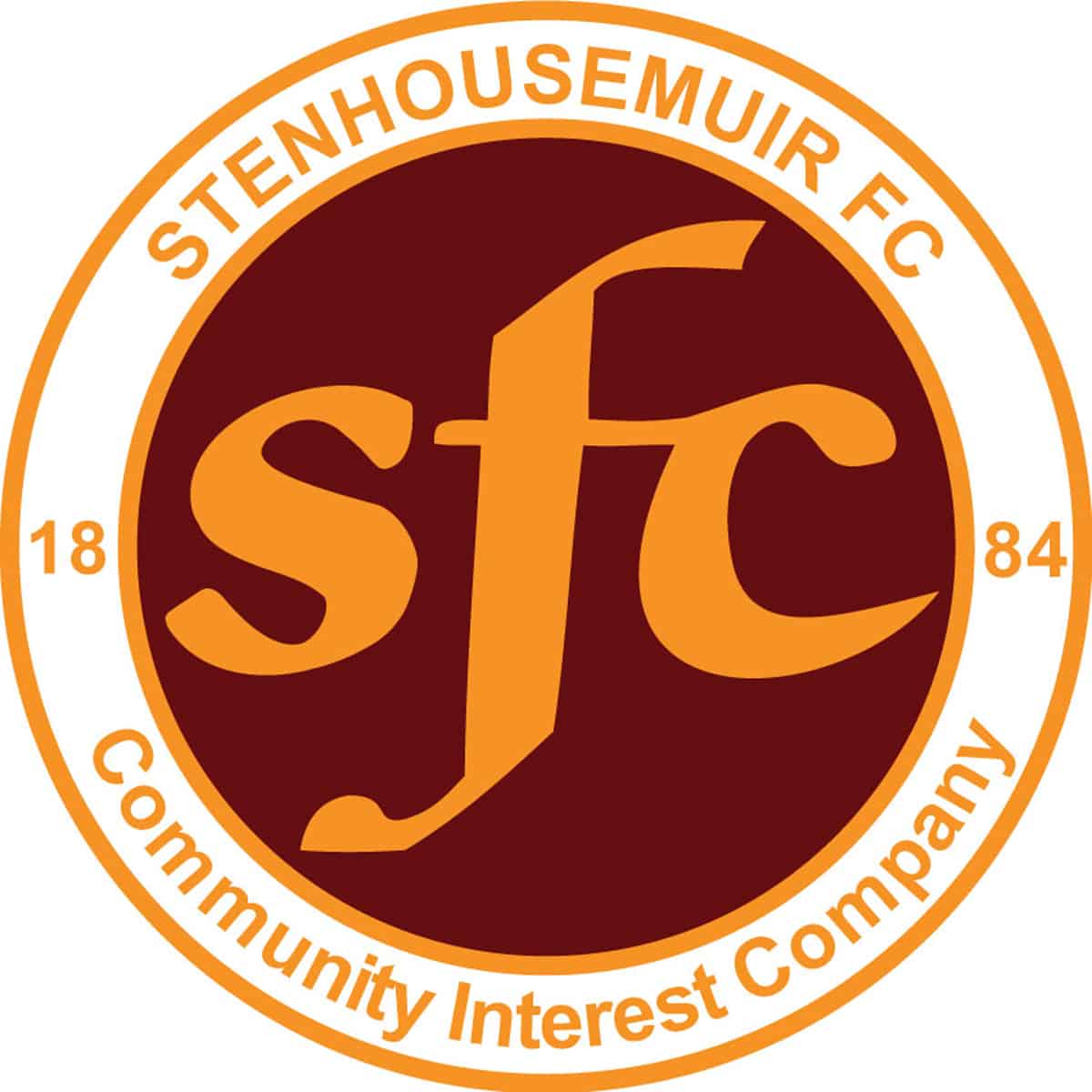 SPFL Ladbrokes League 1
Ochilview Park Stenhousemuir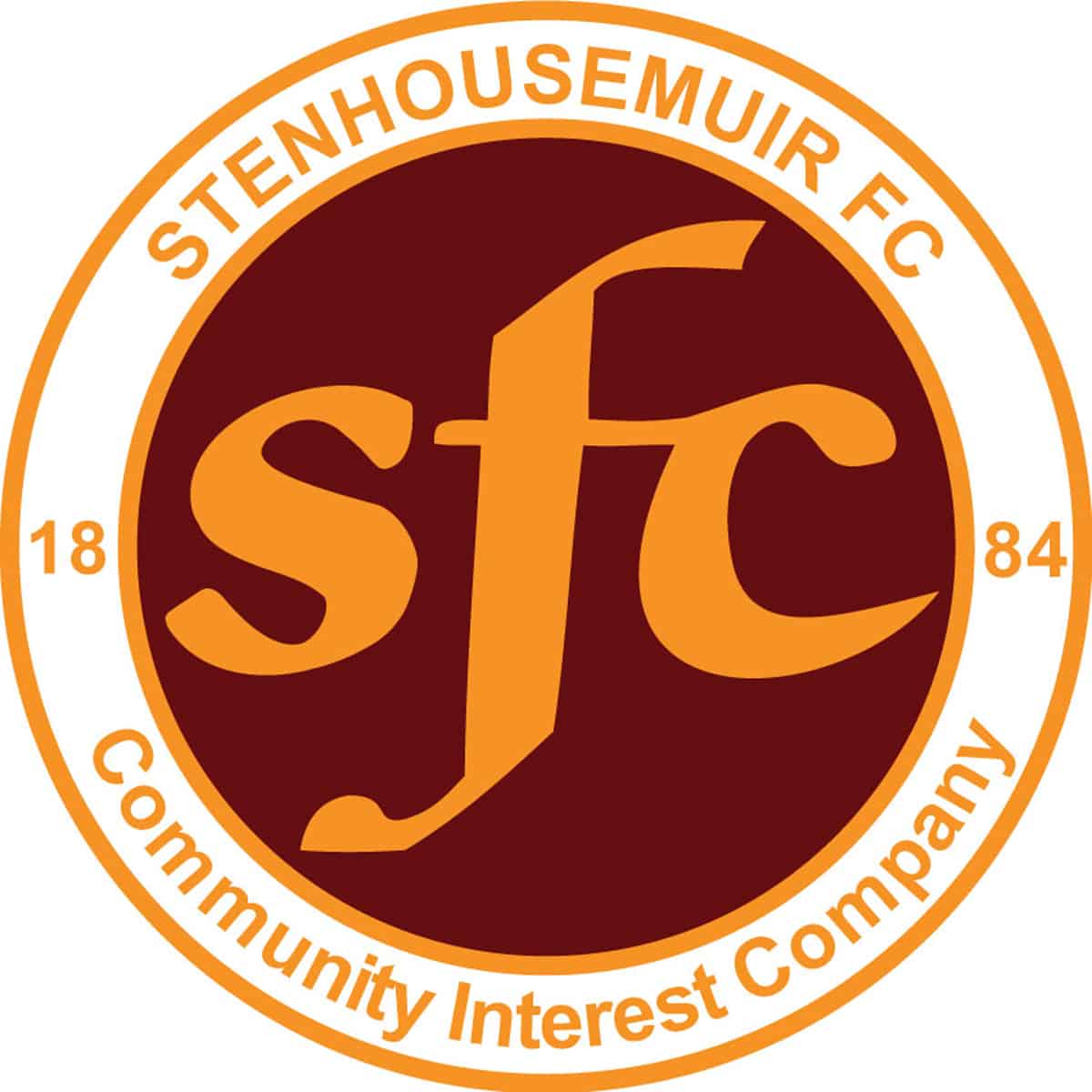 SPFL Ladbrokes League 1
Central Park Cowdenbeath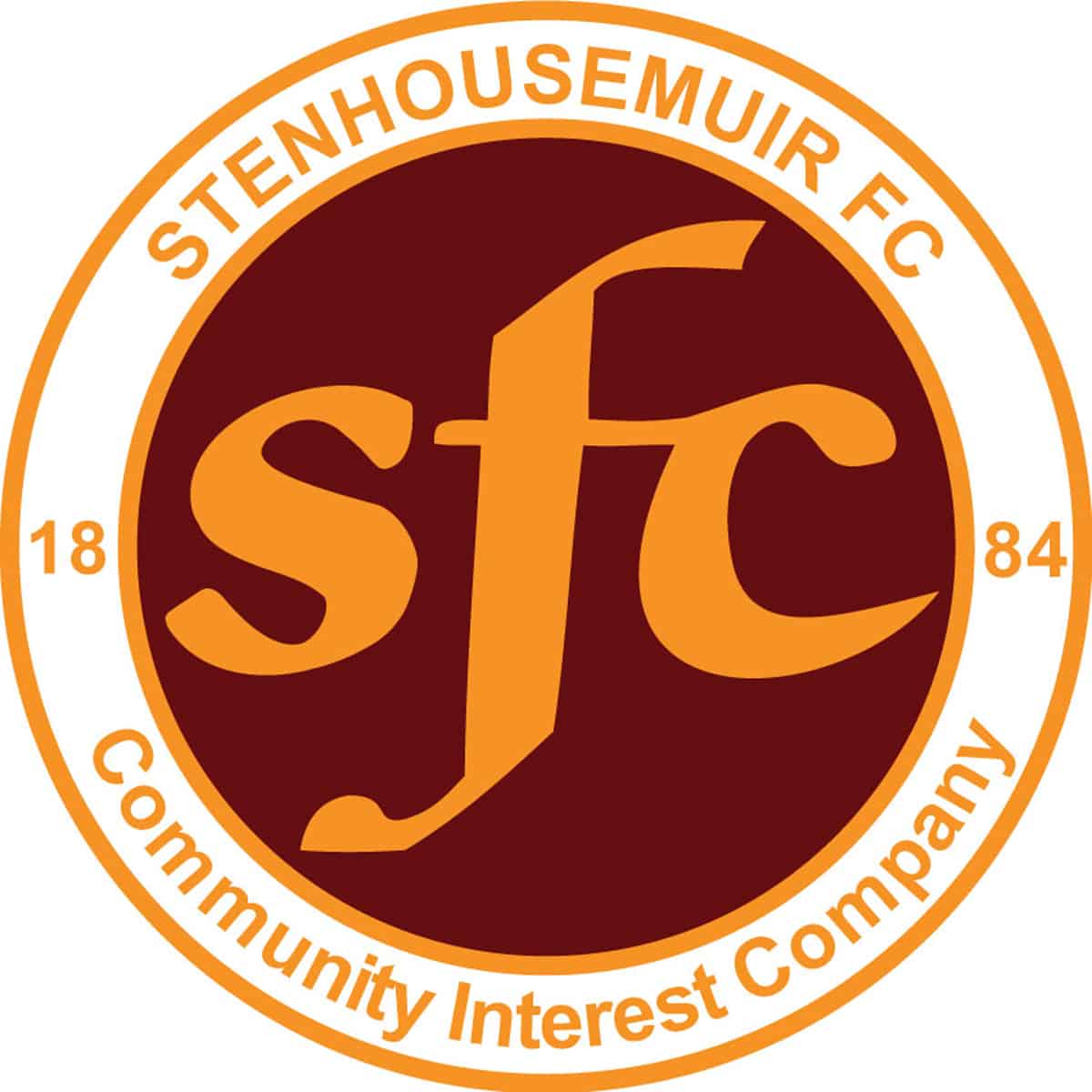 SPFL Ladbrokes League 1
Ochilview Park Stenhousemuir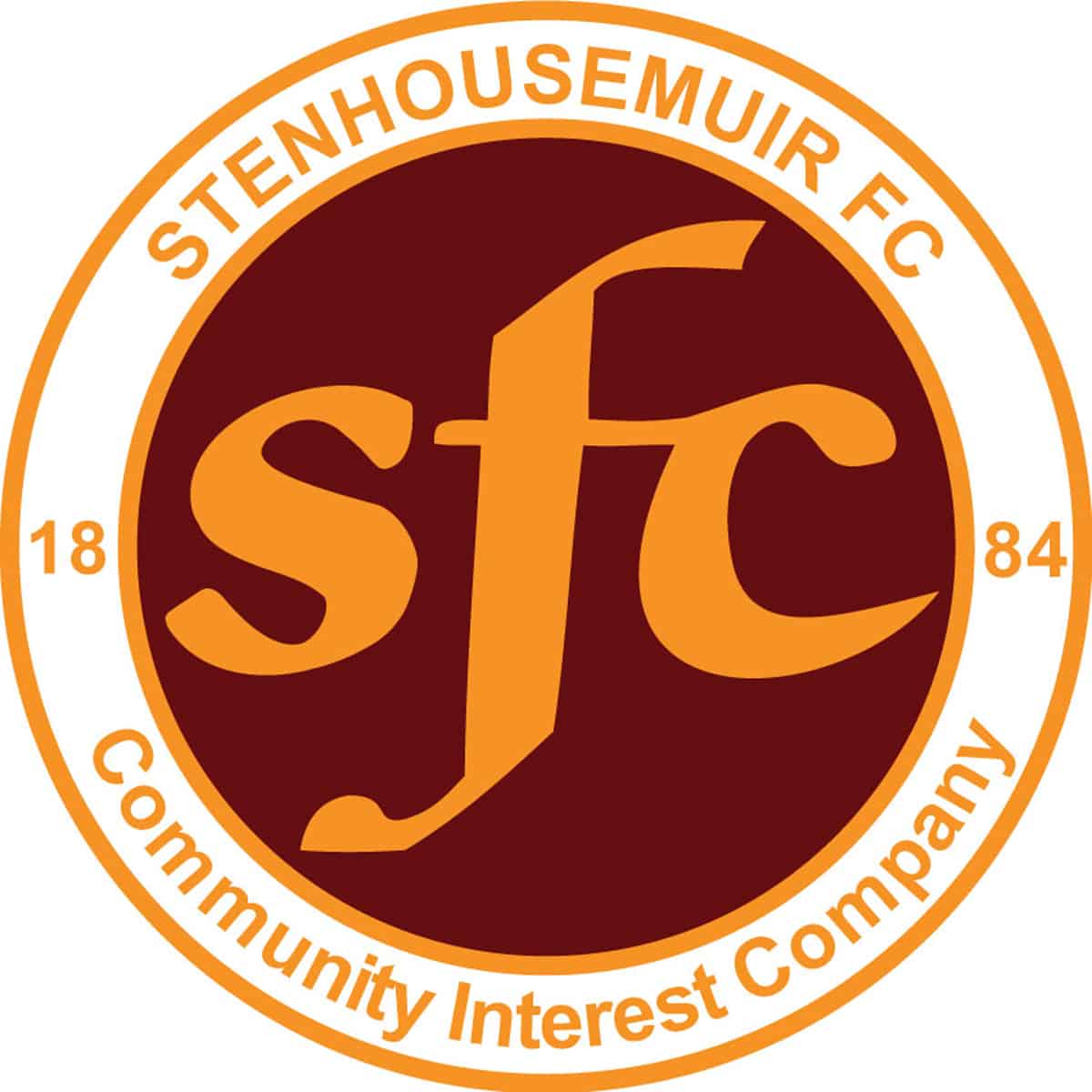 SPFL Ladbrokes League 1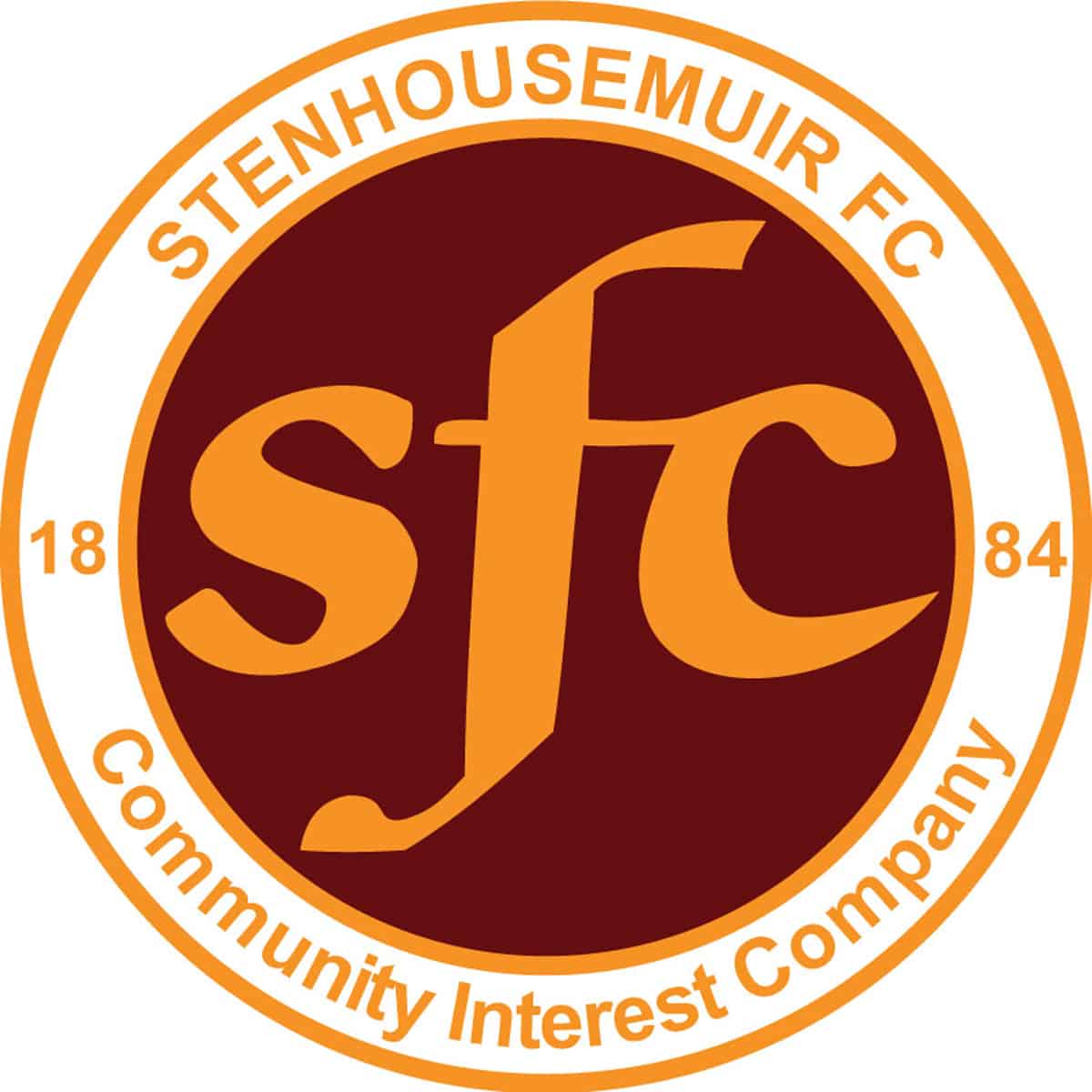 SPFL Ladbrokes League 1
Station Park, Forfar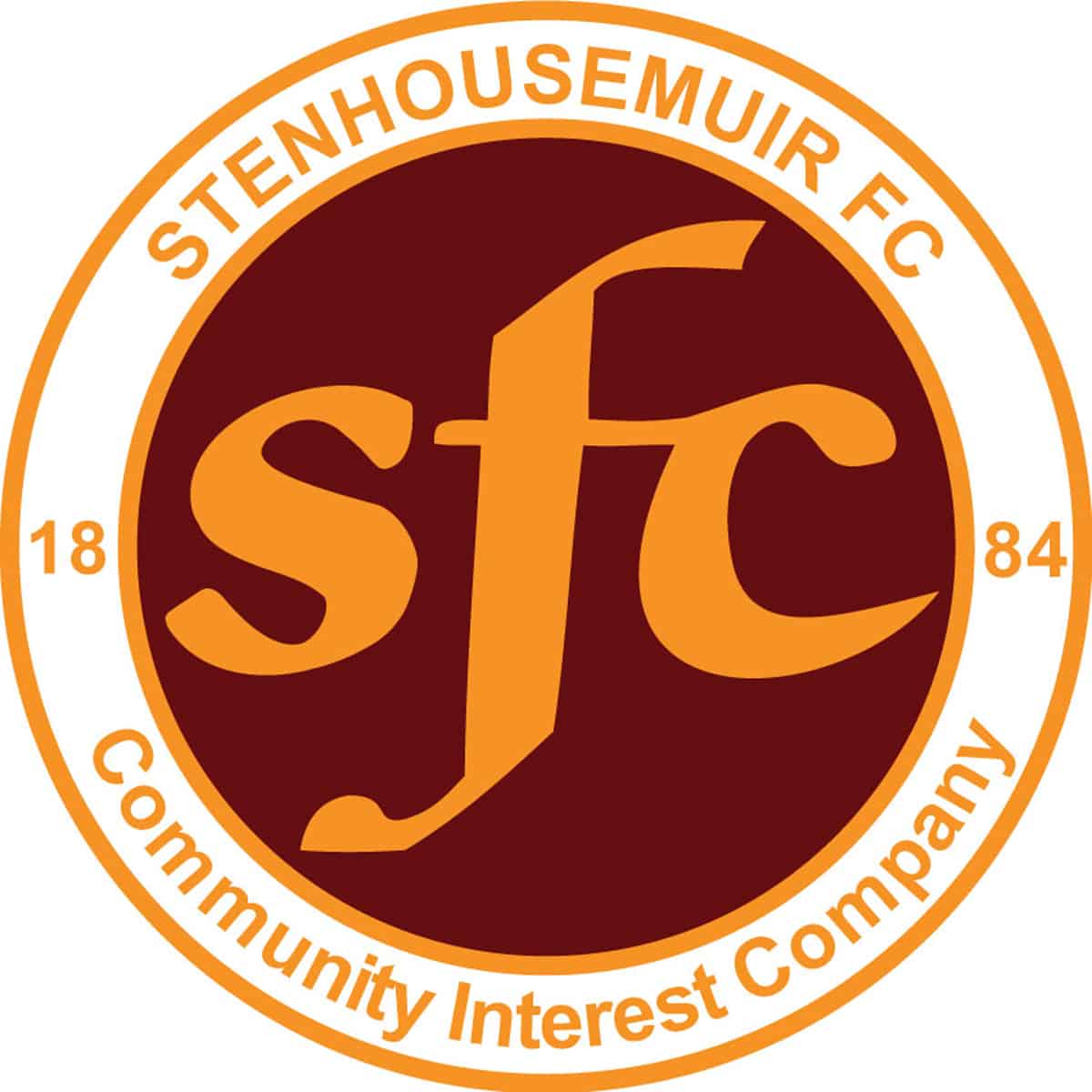 SPFL Ladbrokes League 1
Strathclyde Homes, Dumbarton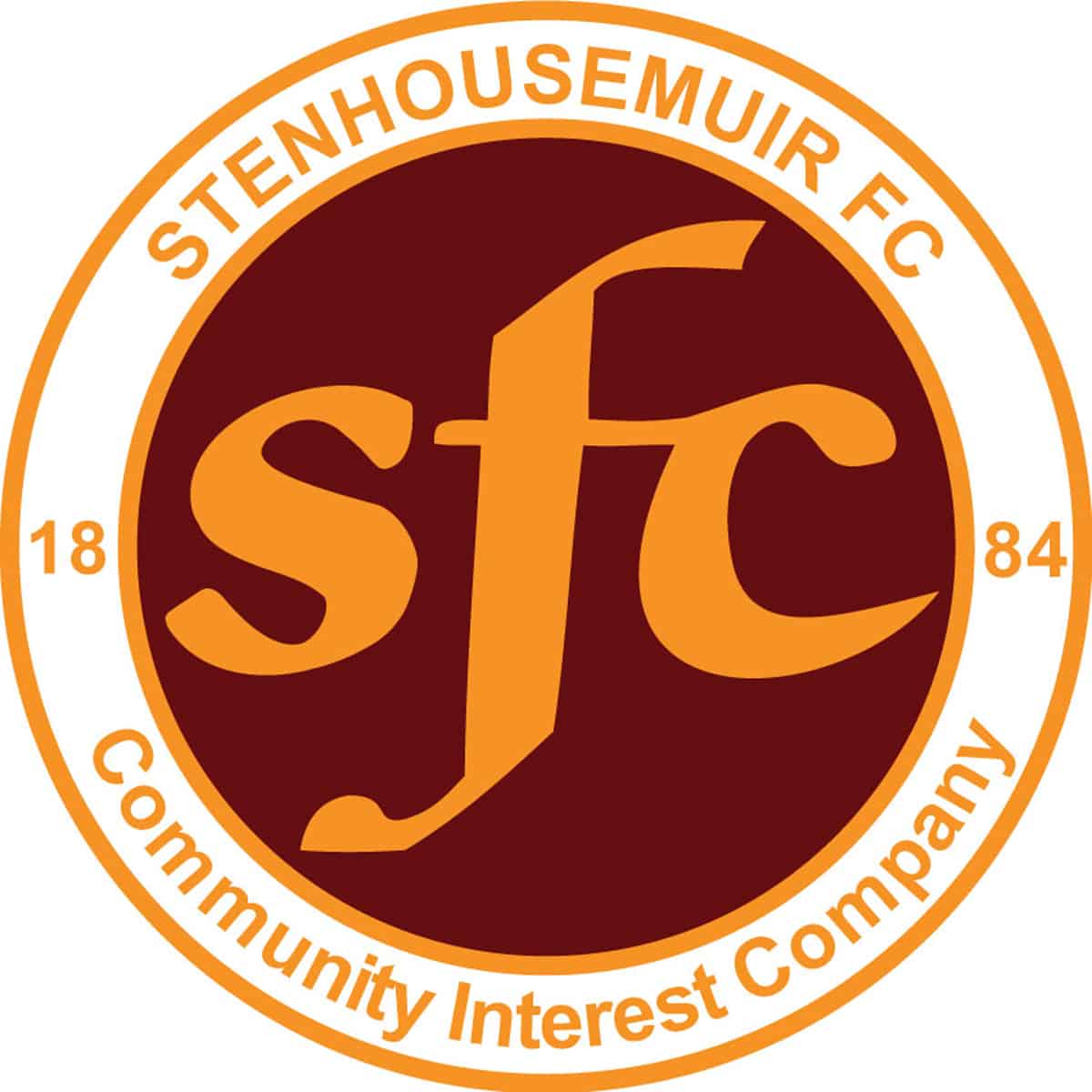 SPFL Ladbrokes League 1
Ochilview Park Stenhousemuir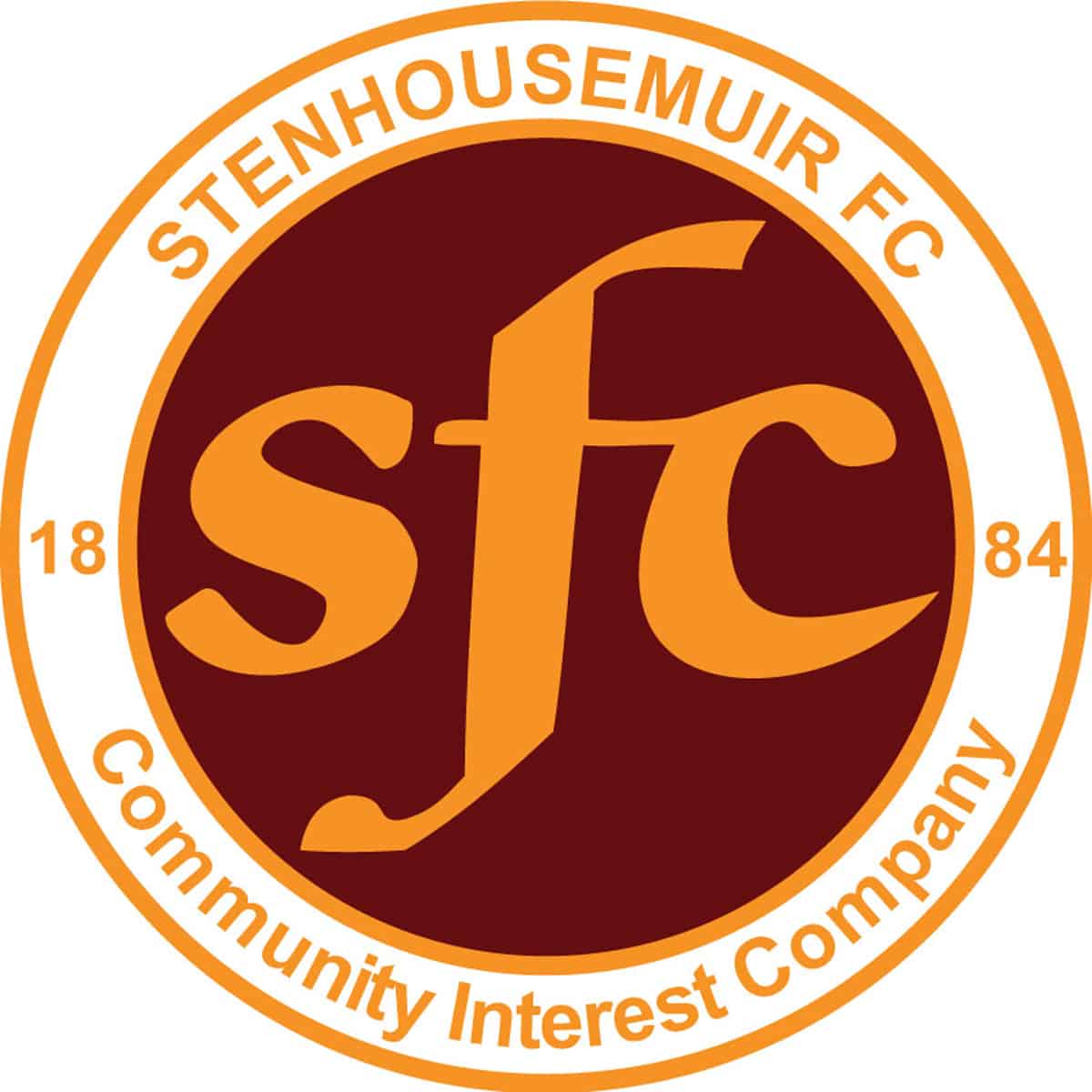 SPFL Ladbrokes League 1
Glebe Park, Brechin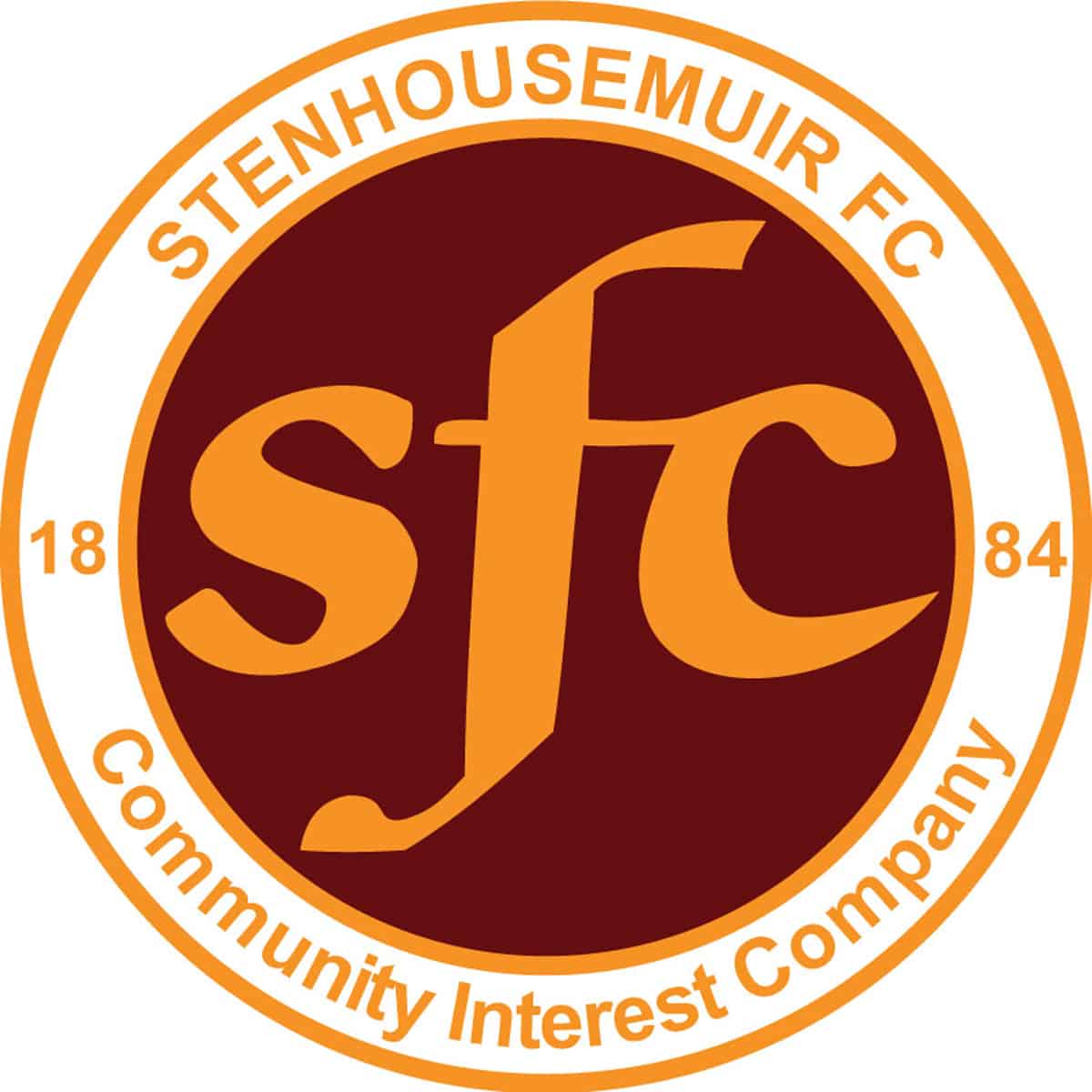 SPFL Ladbrokes League 1
Excelsior Stadium, Airdrie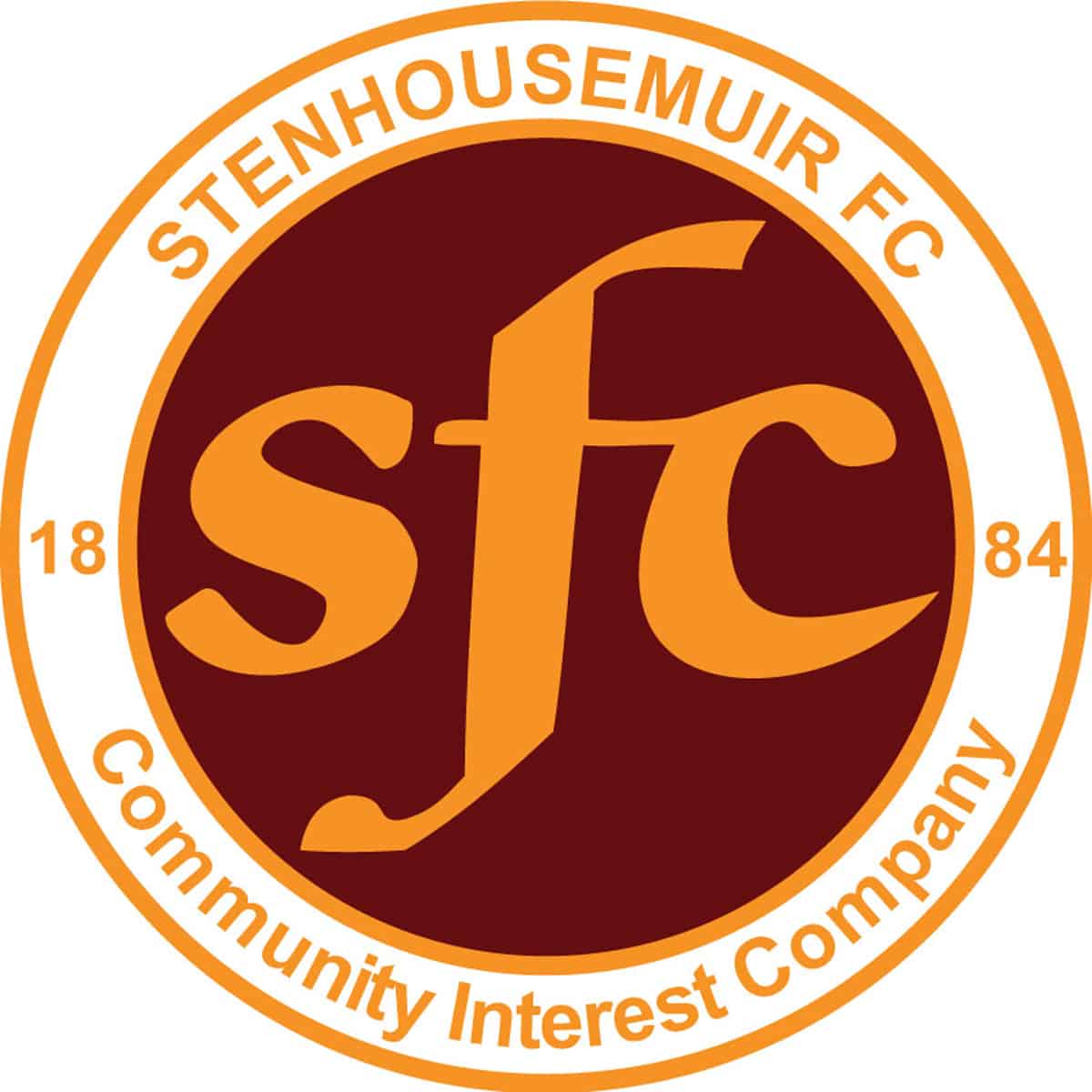 SPFL Ladbrokes League 1
Ochilview Park Stenhousemuir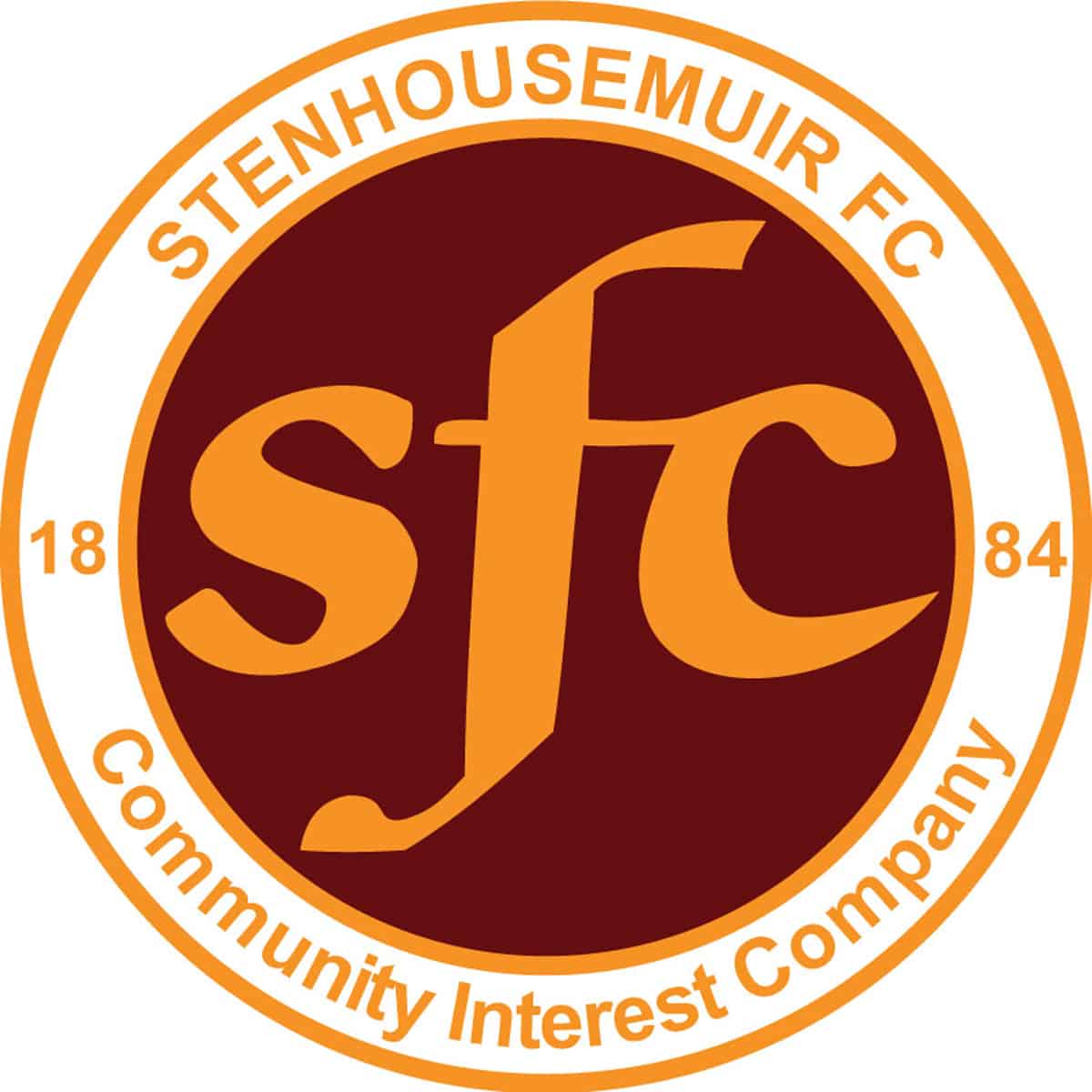 SPFL Ladbrokes League 1
Ochilview Park Stenhousemuir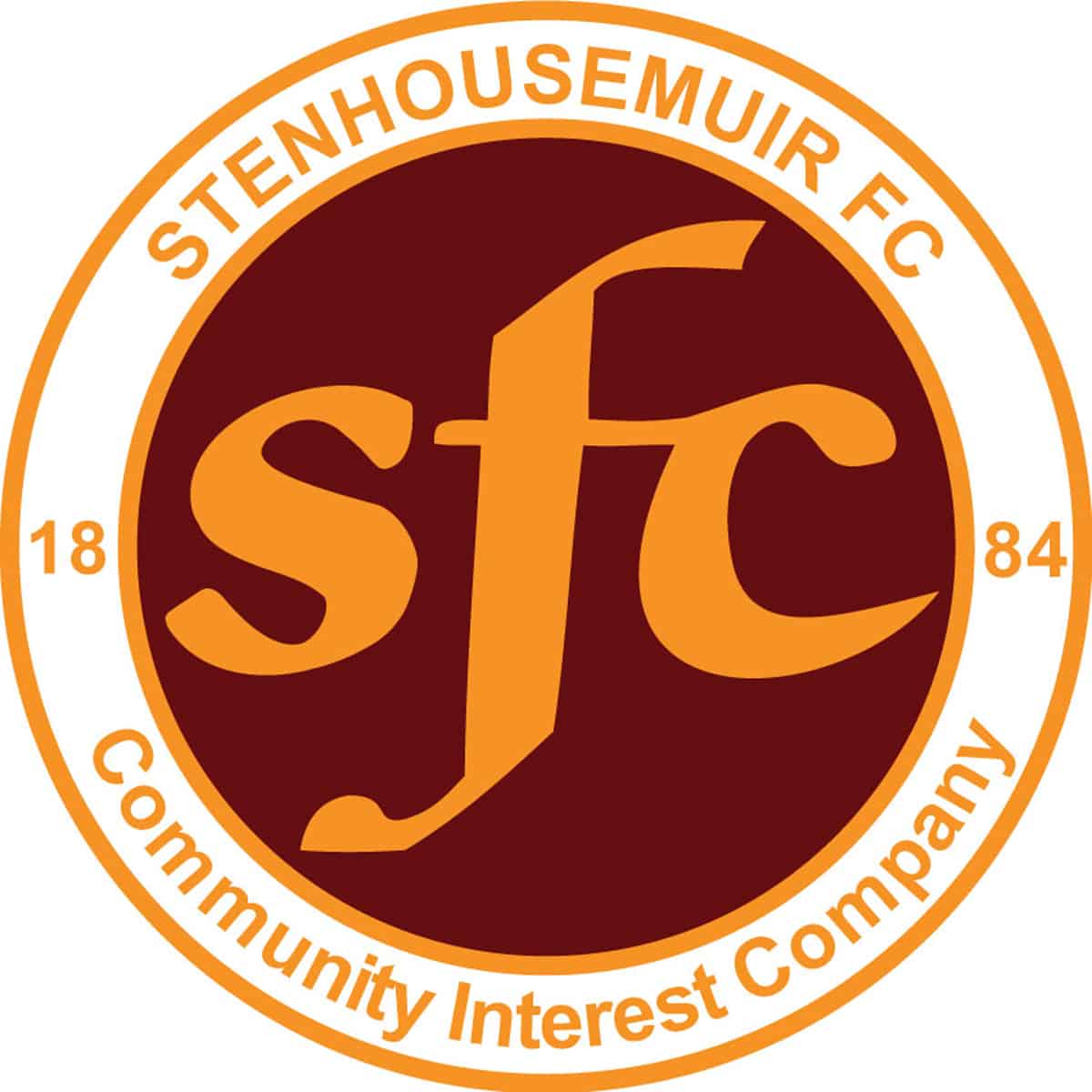 SPFL Ladbrokes League 1
Ochilview Park Stenhousemuir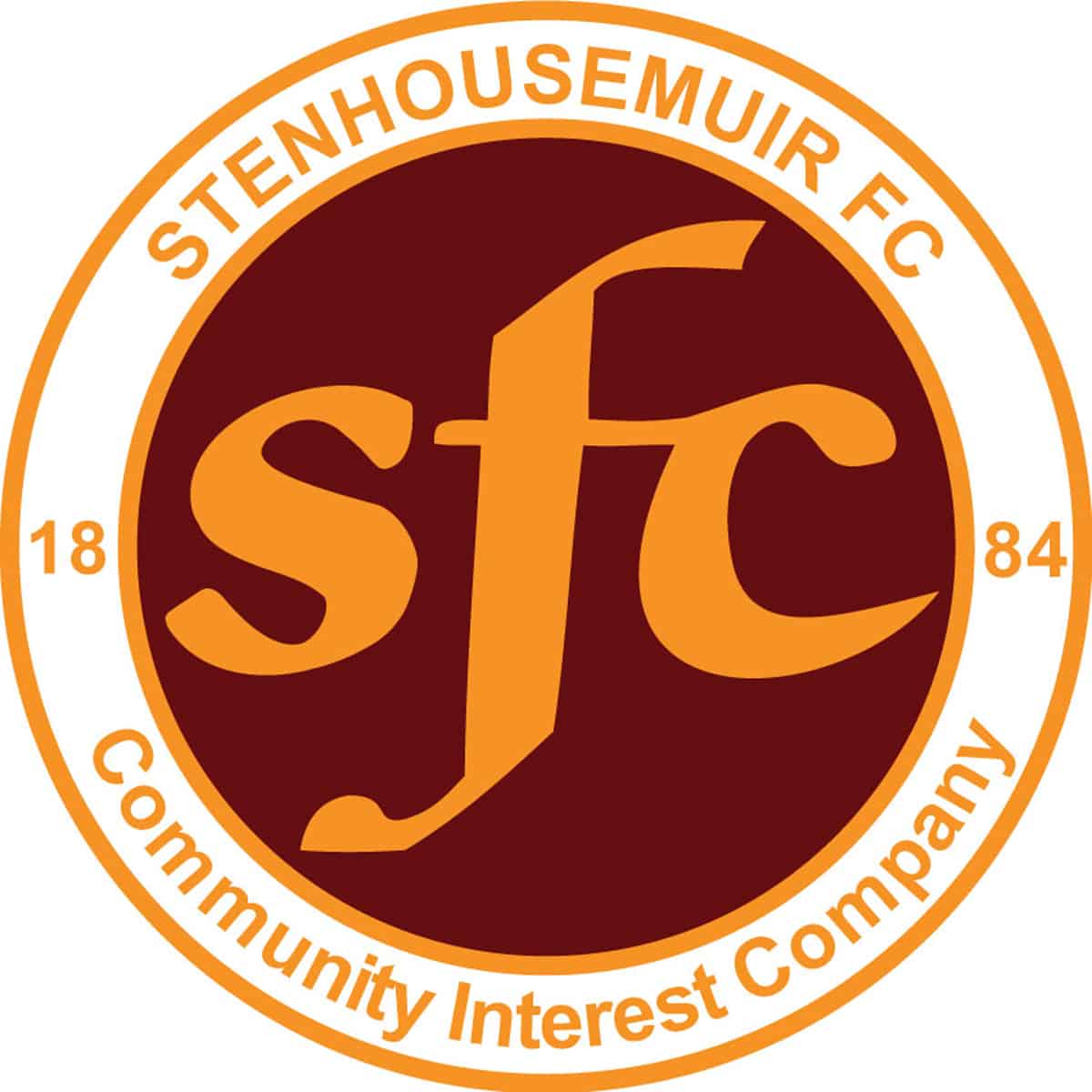 William Hill Scottish Cup
Victoria Park, Dingwall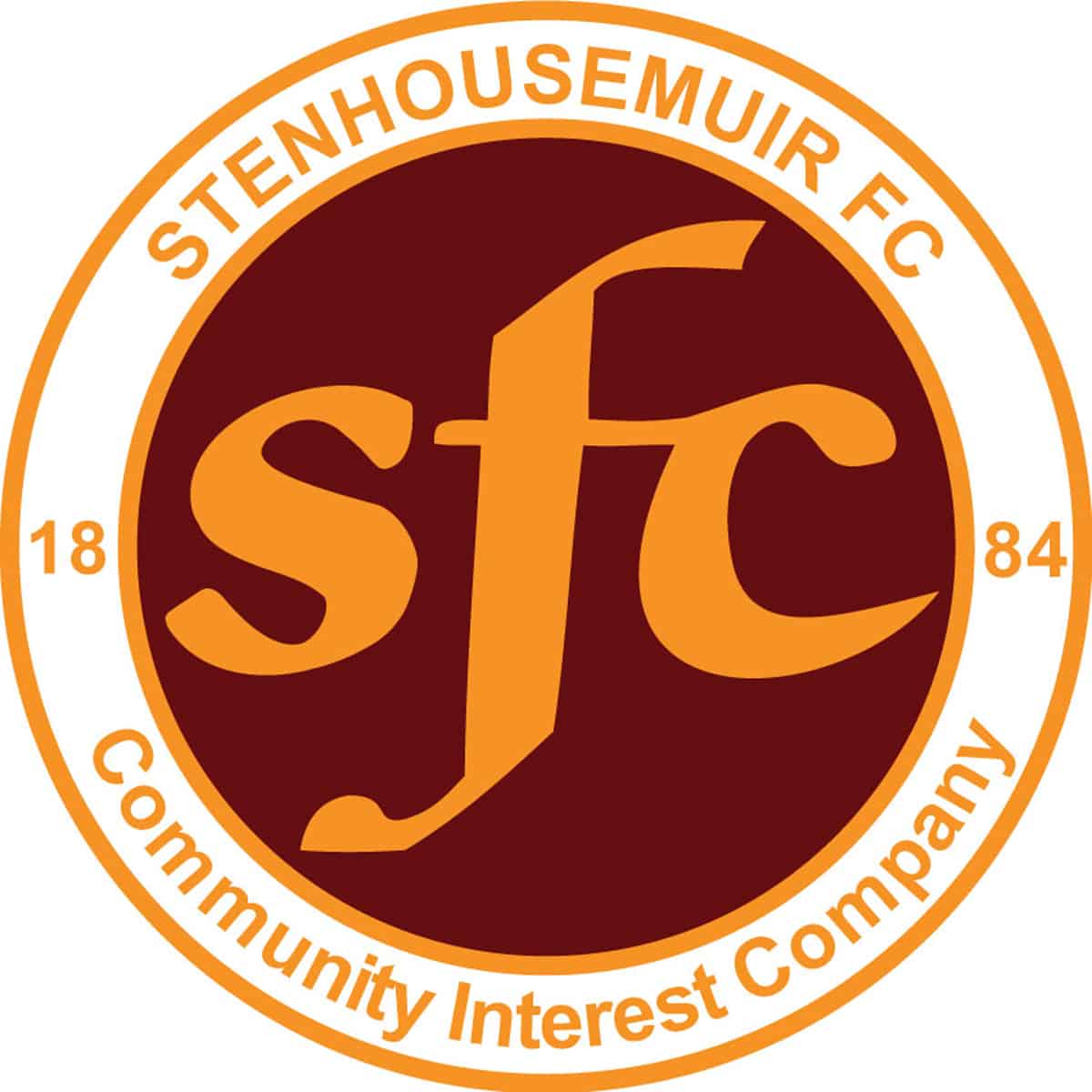 SPFL Ladbrokes League 1
Forthbank Stadium, Stirling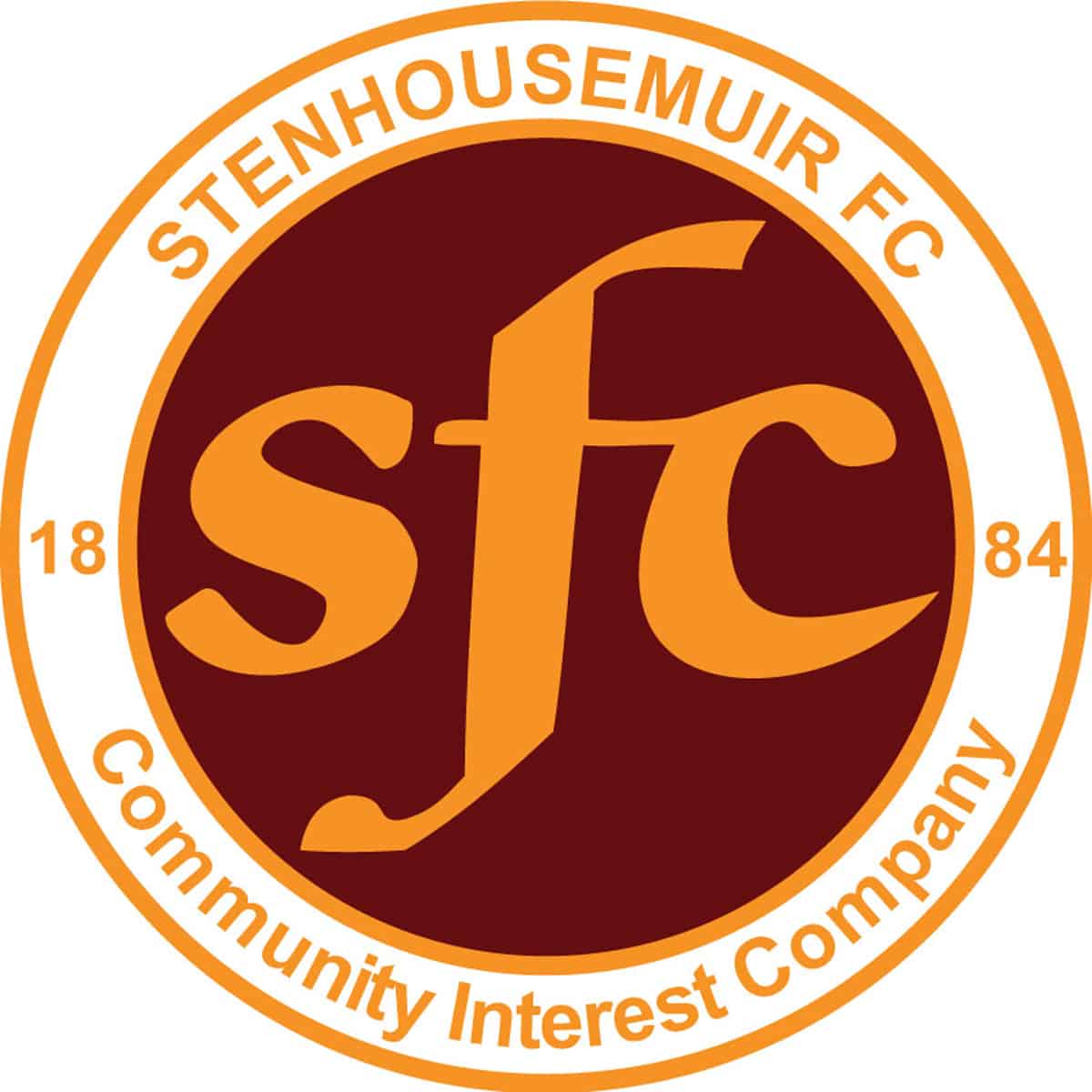 SPFL Ladbrokes League 1
Ochilview Park Stenhousemuir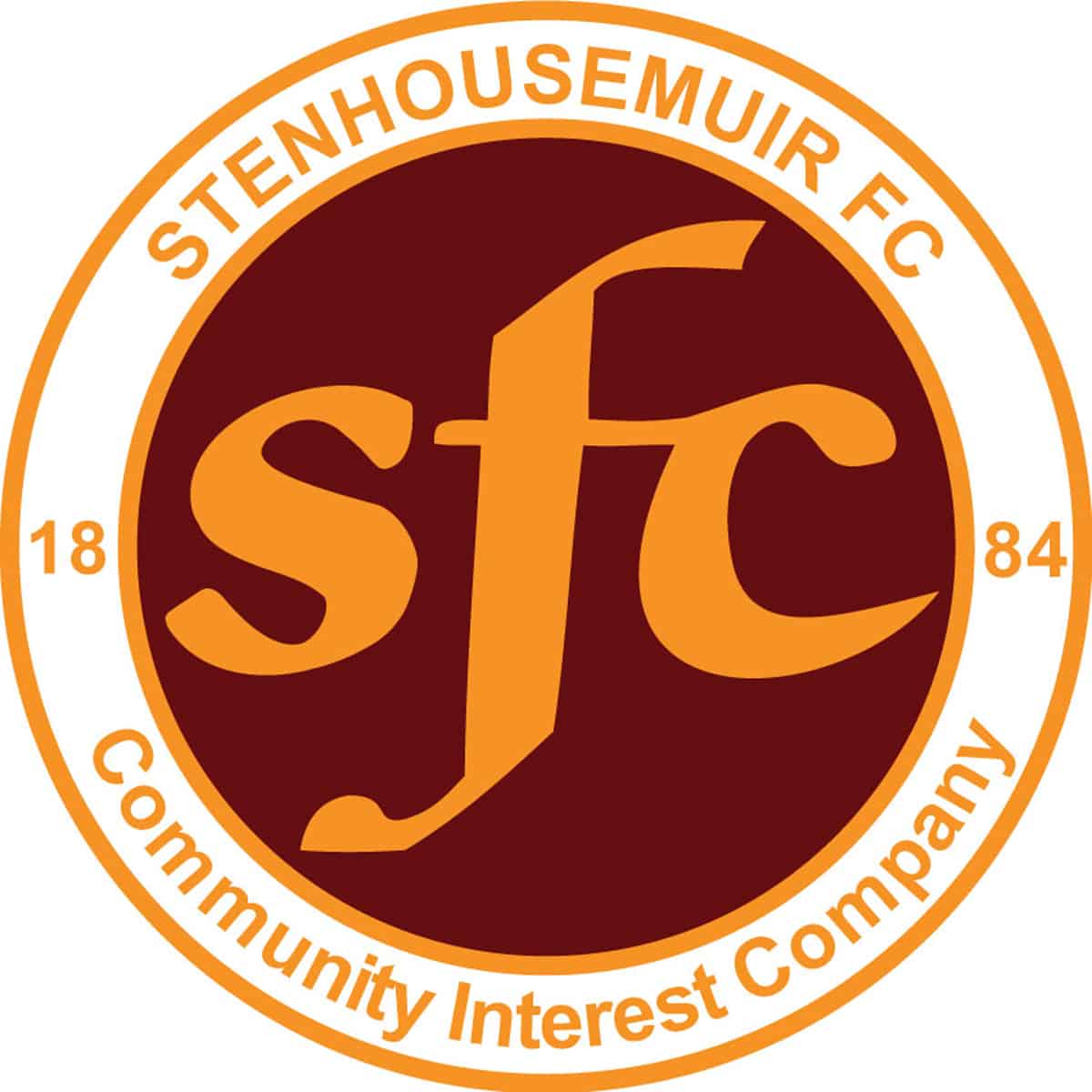 SPFL Ladbrokes League 1
Ochilview Park Stenhousemuir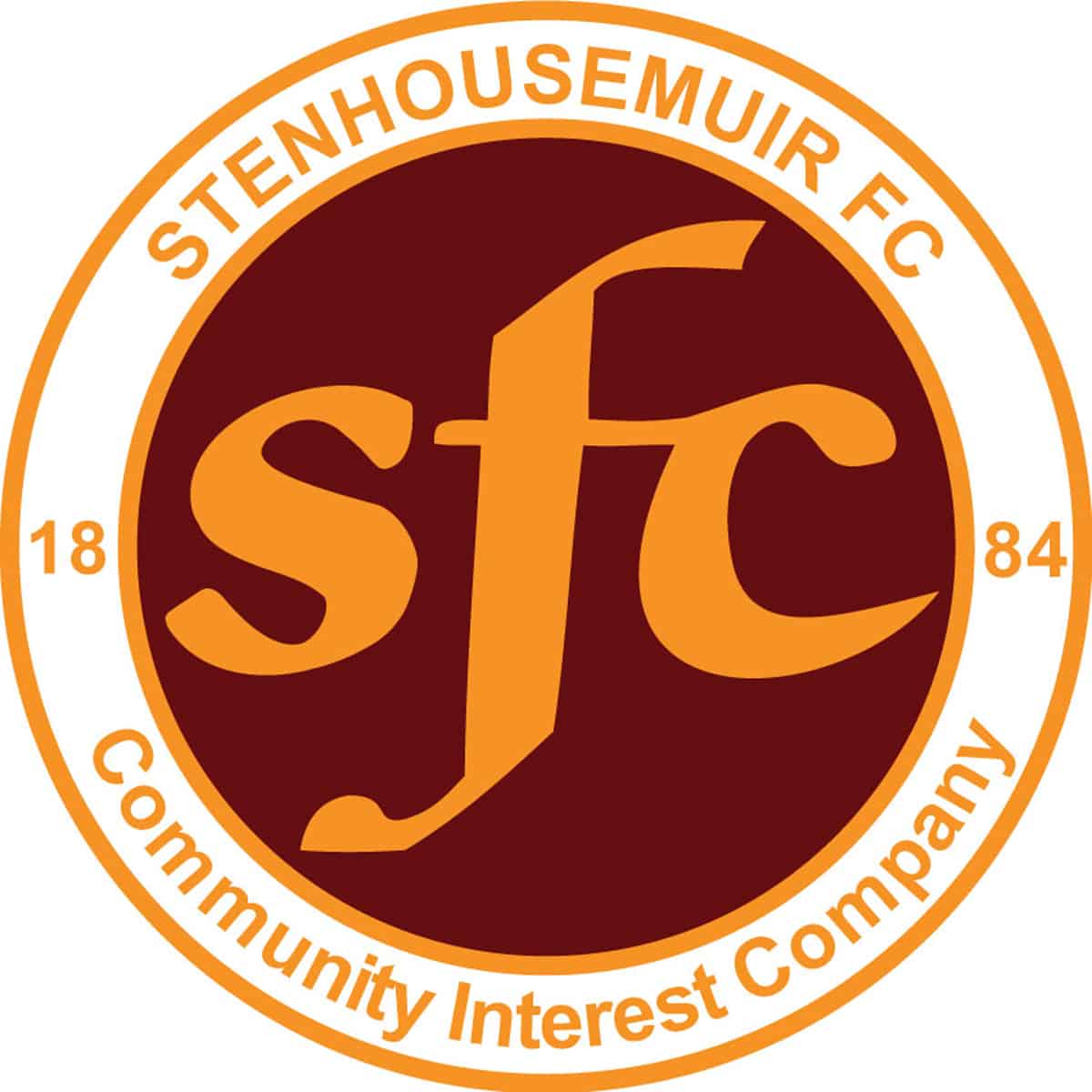 SPFL Ladbrokes League 1
Bayview Stadium, Methil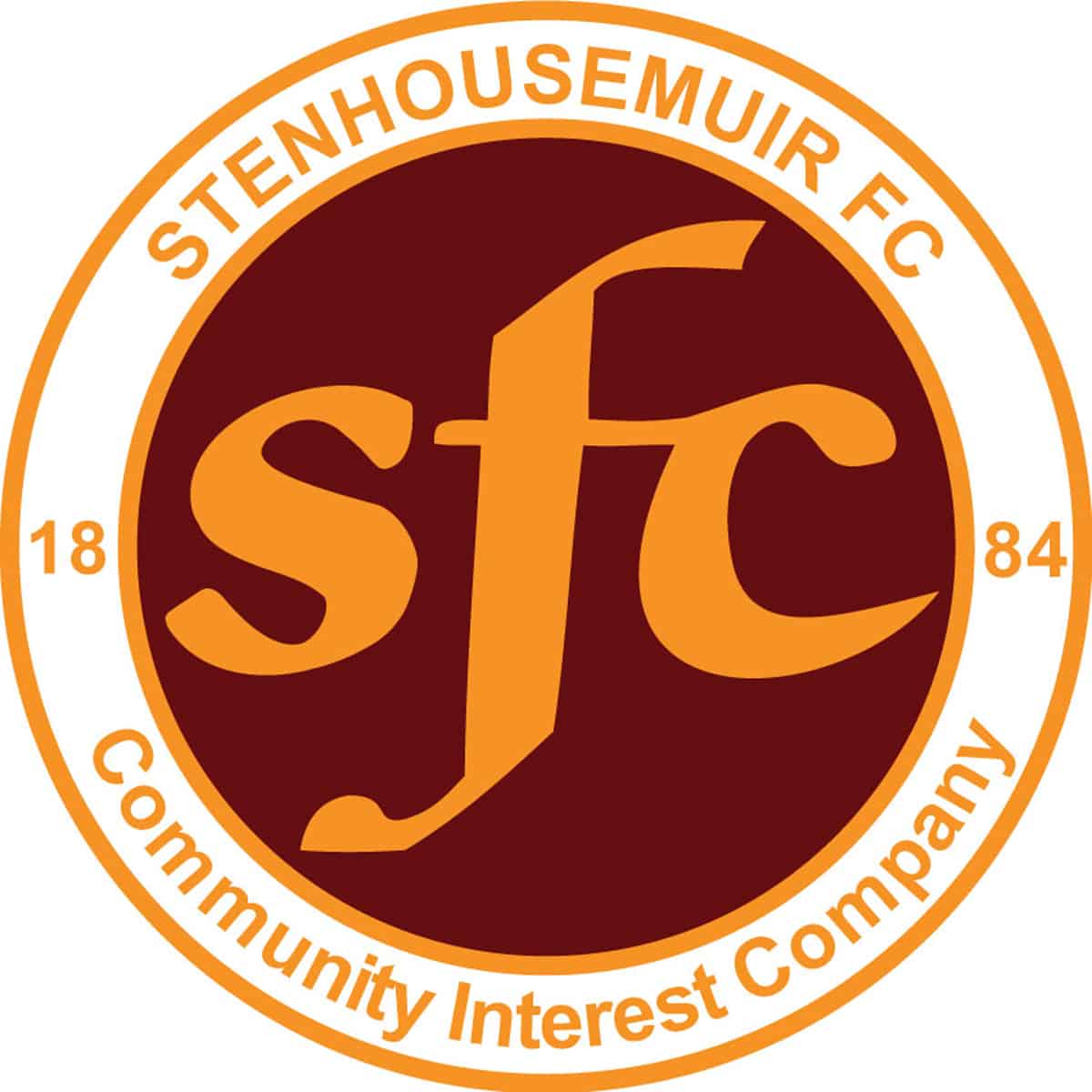 SPFL Ladbrokes League 1
Ochilview Park Stenhousemuir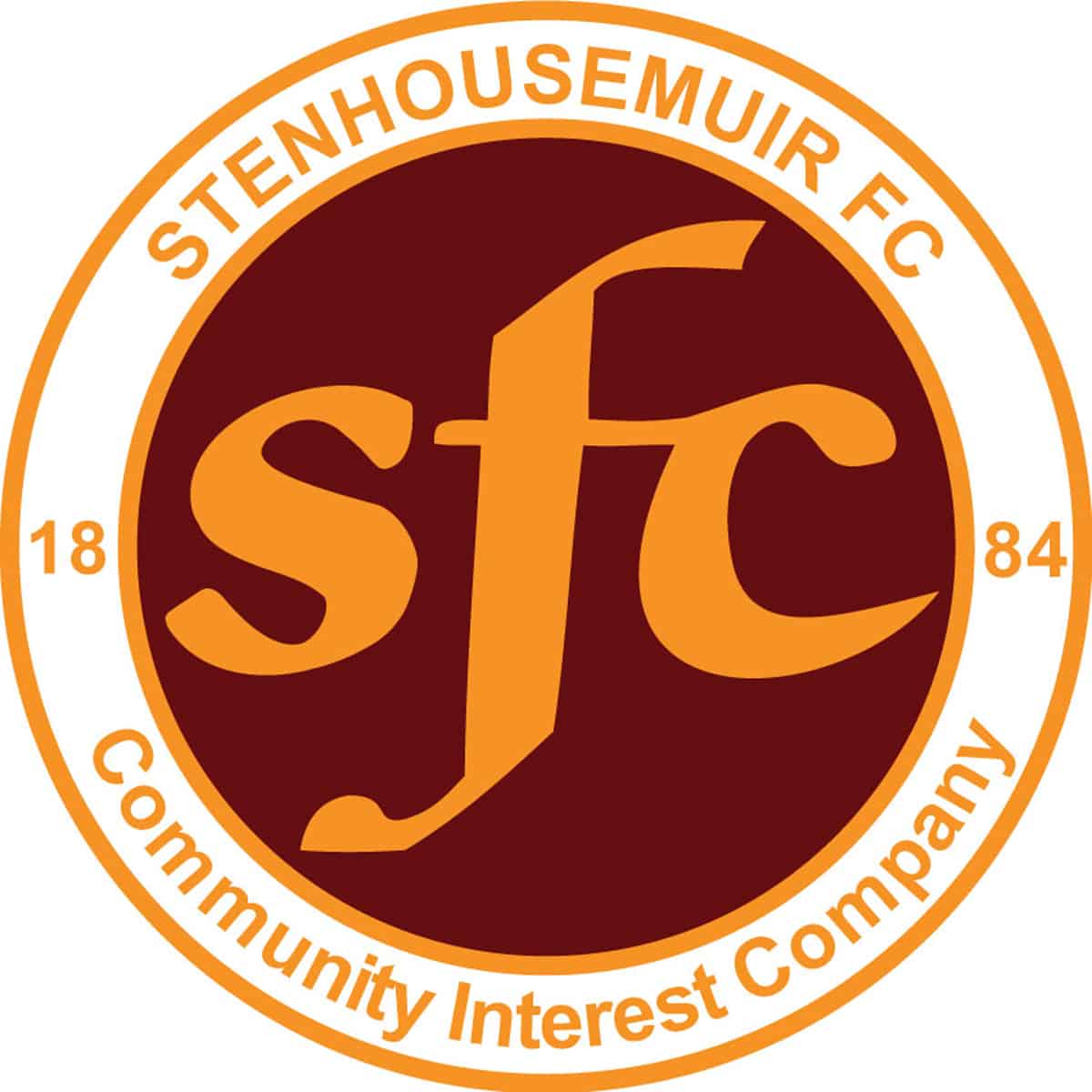 William Hill Scottish Cup
Ochilview Park Stenhousemuir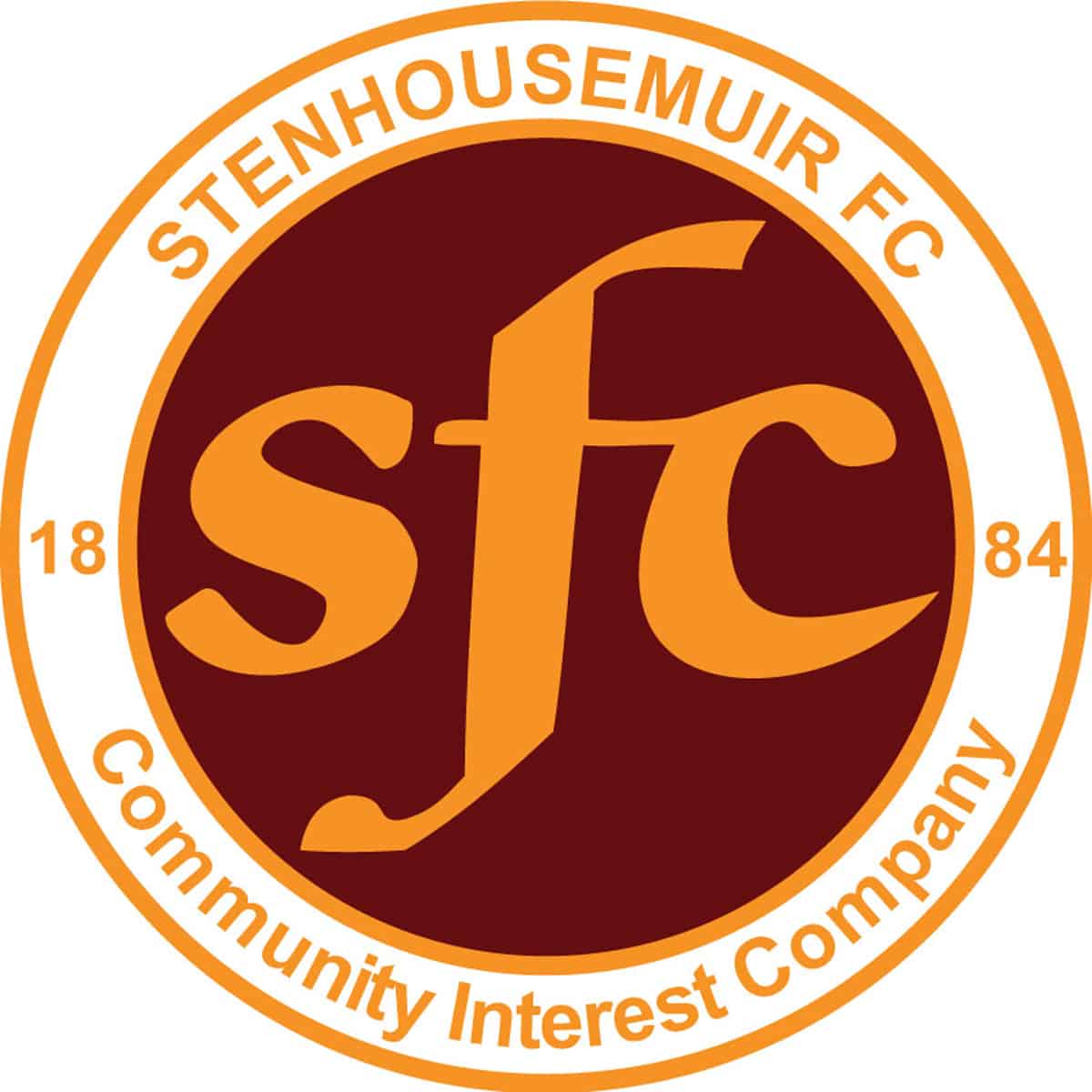 SPFL Ladbrokes League 1
Central Park Cowdenbeath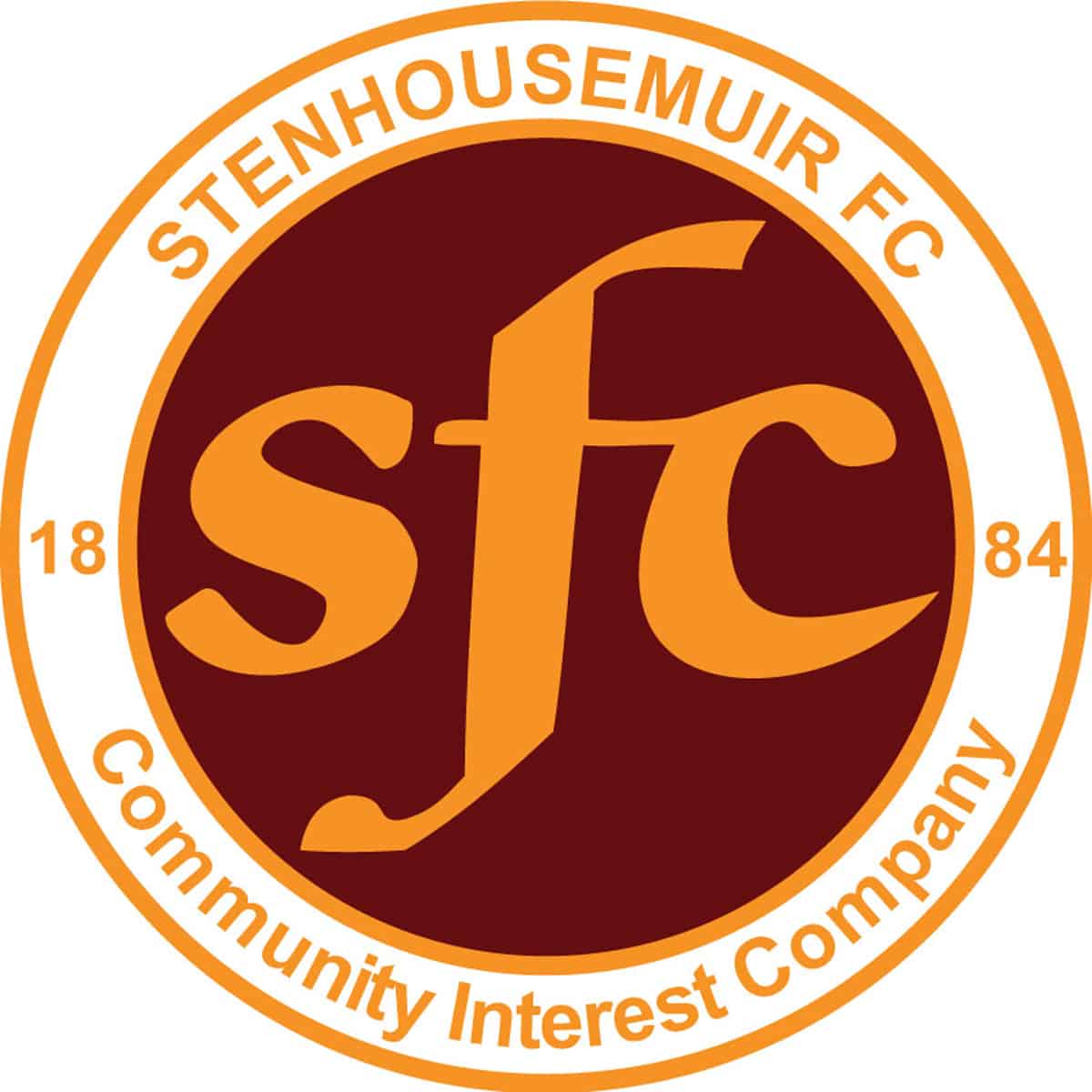 SPFL Ladbrokes League 1
Ochilview Park Stenhousemuir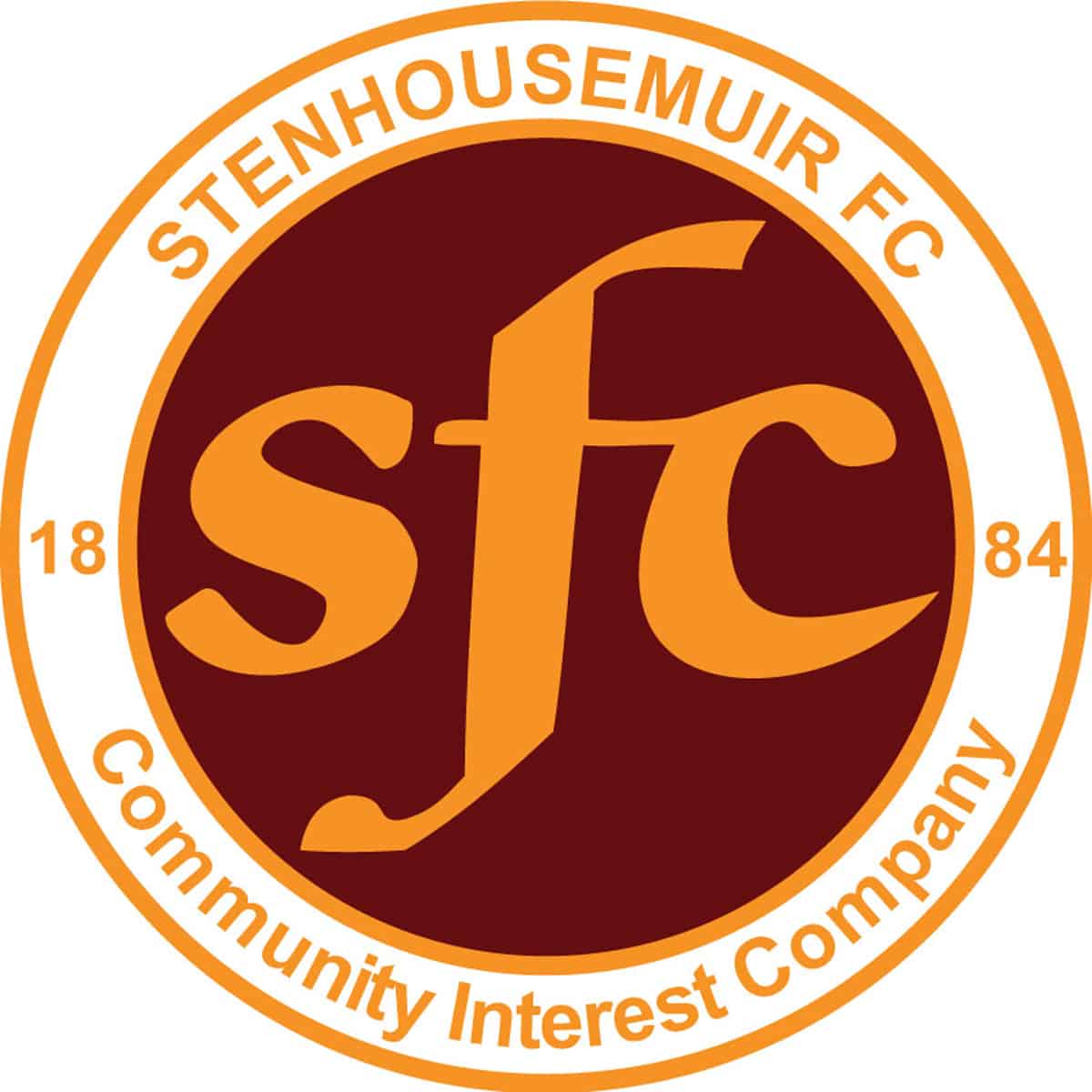 SPFL Ladbrokes League 1
Gayfield Park, Arbroath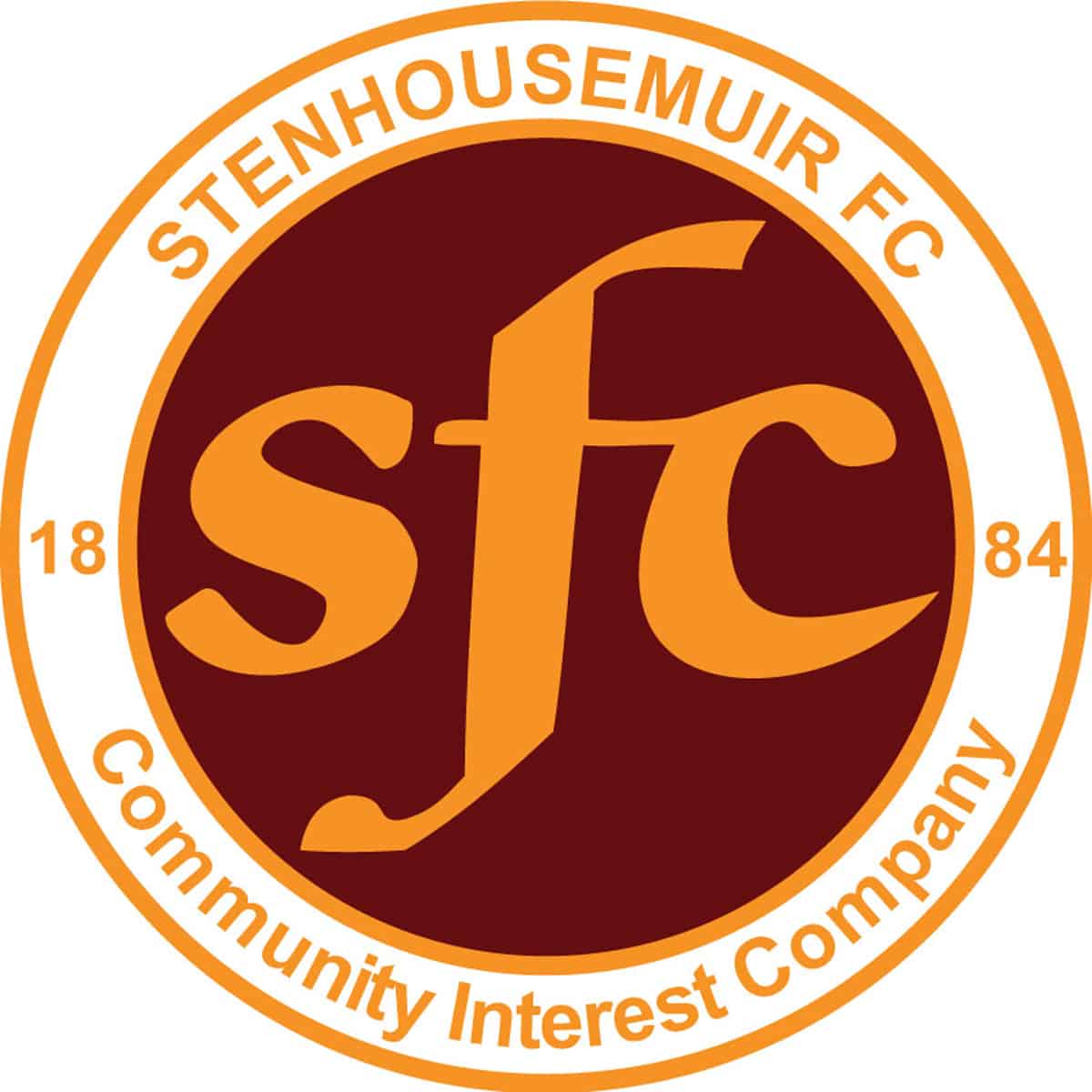 SPFL Ladbrokes League 1
Ochilview Park Stenhousemuir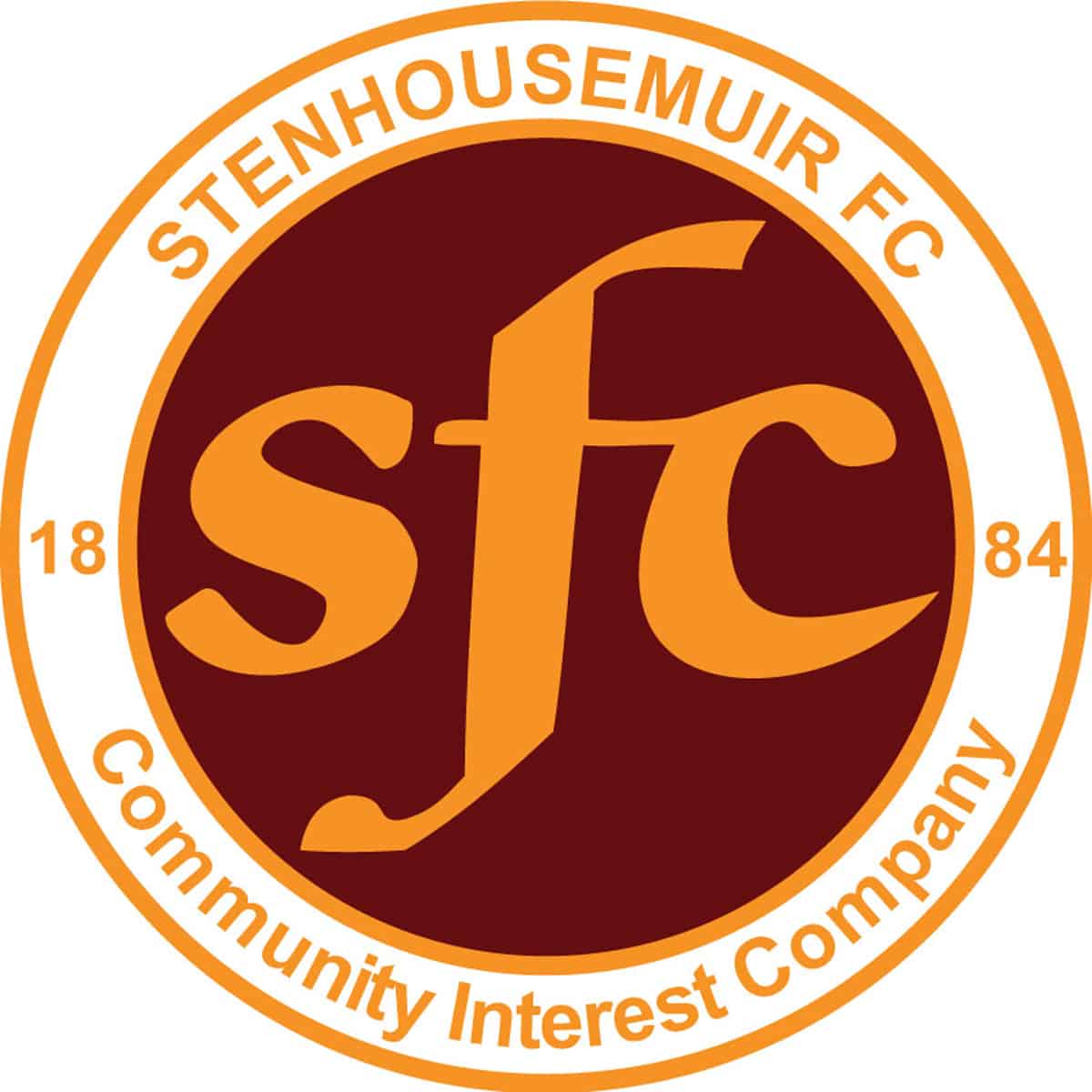 SPFL Ladbrokes League 1
Ochilview Park Stenhousemuir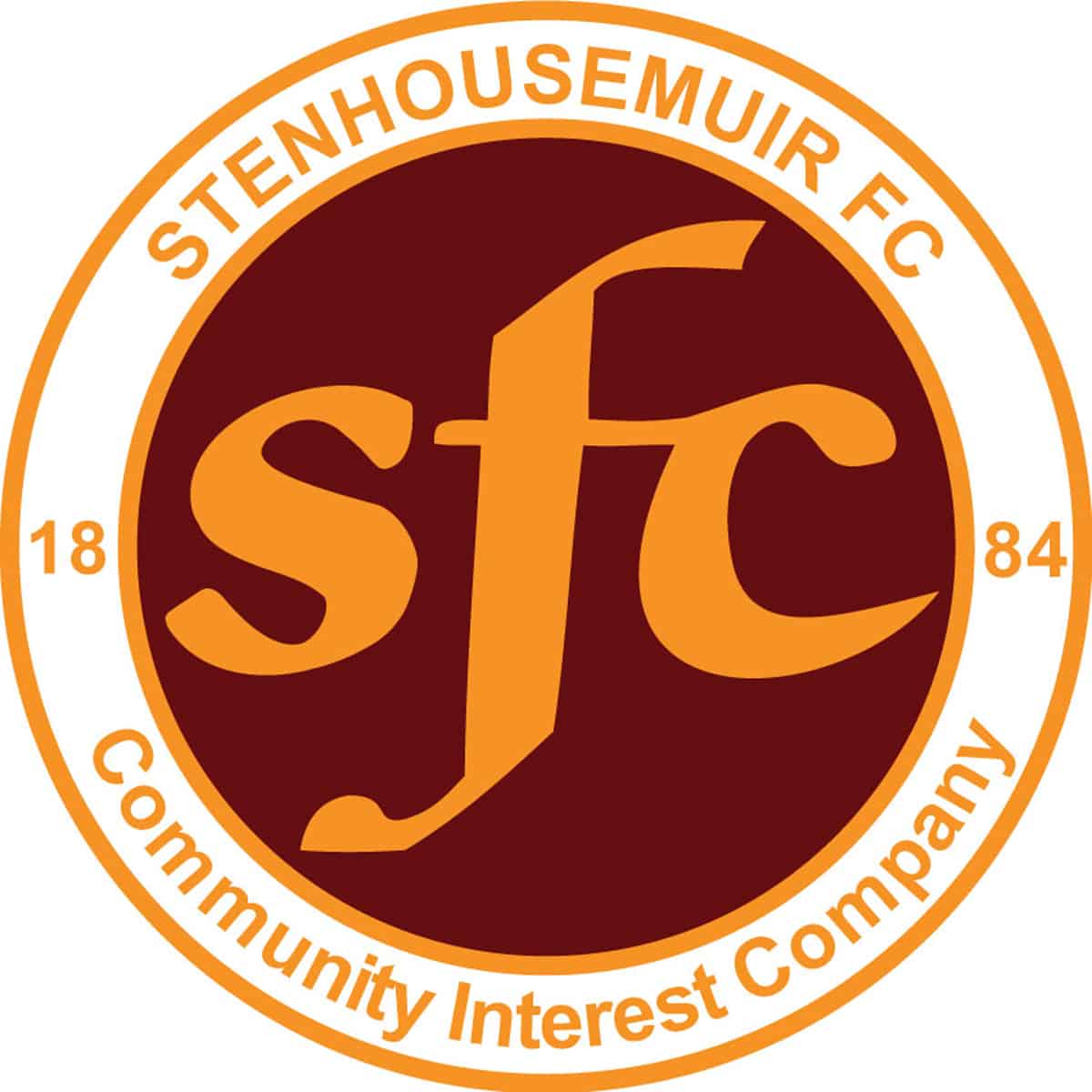 SPFL Ladbrokes League 1
Excelsior Stadium, Airdrie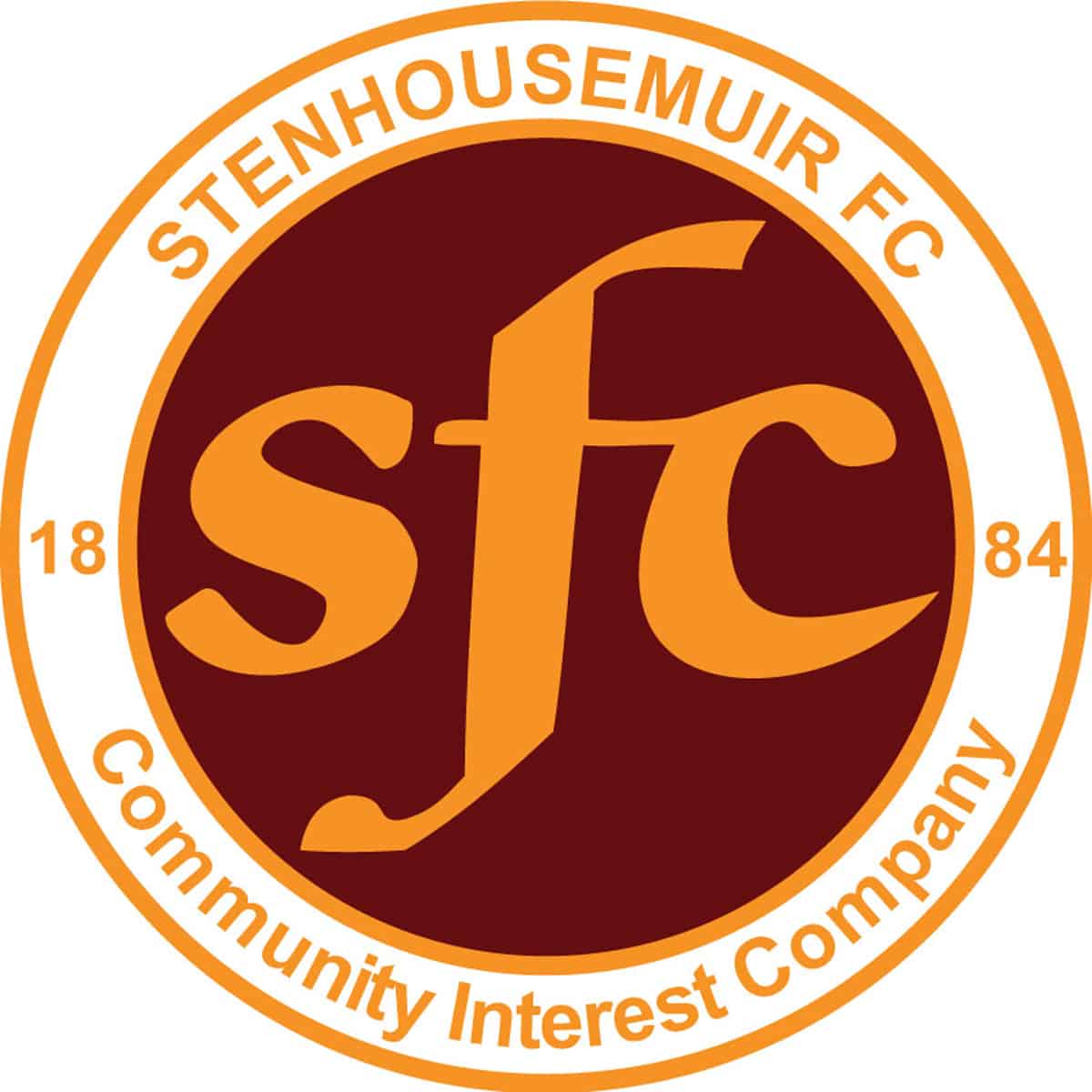 SPFL Ladbrokes League 1
Ochilview Park Stenhousemuir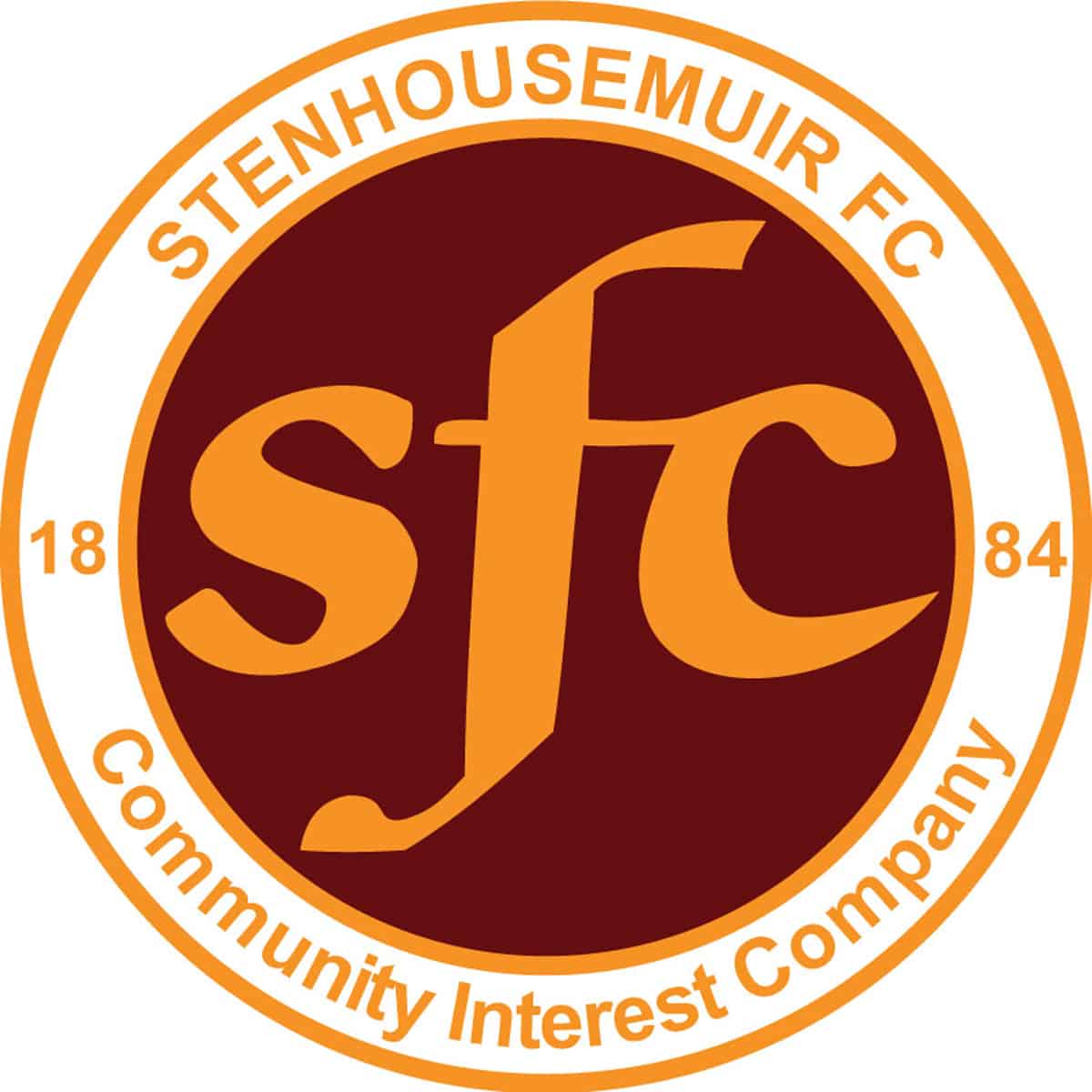 SPFL Ladbrokes League 1
Cliftonhill Stadium,Coatbridge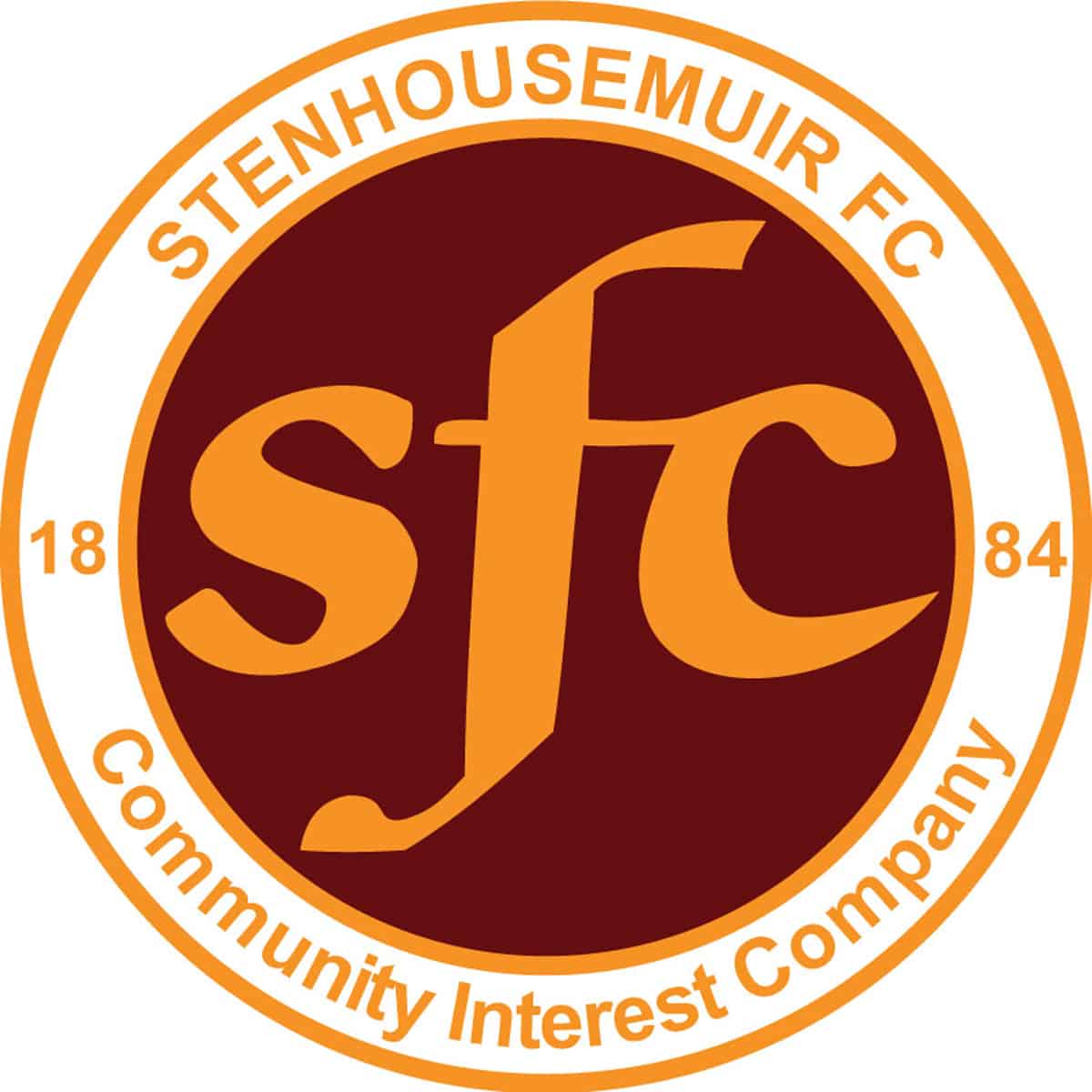 SPFL Ladbrokes League 1
Forthbank Stadium, Stirling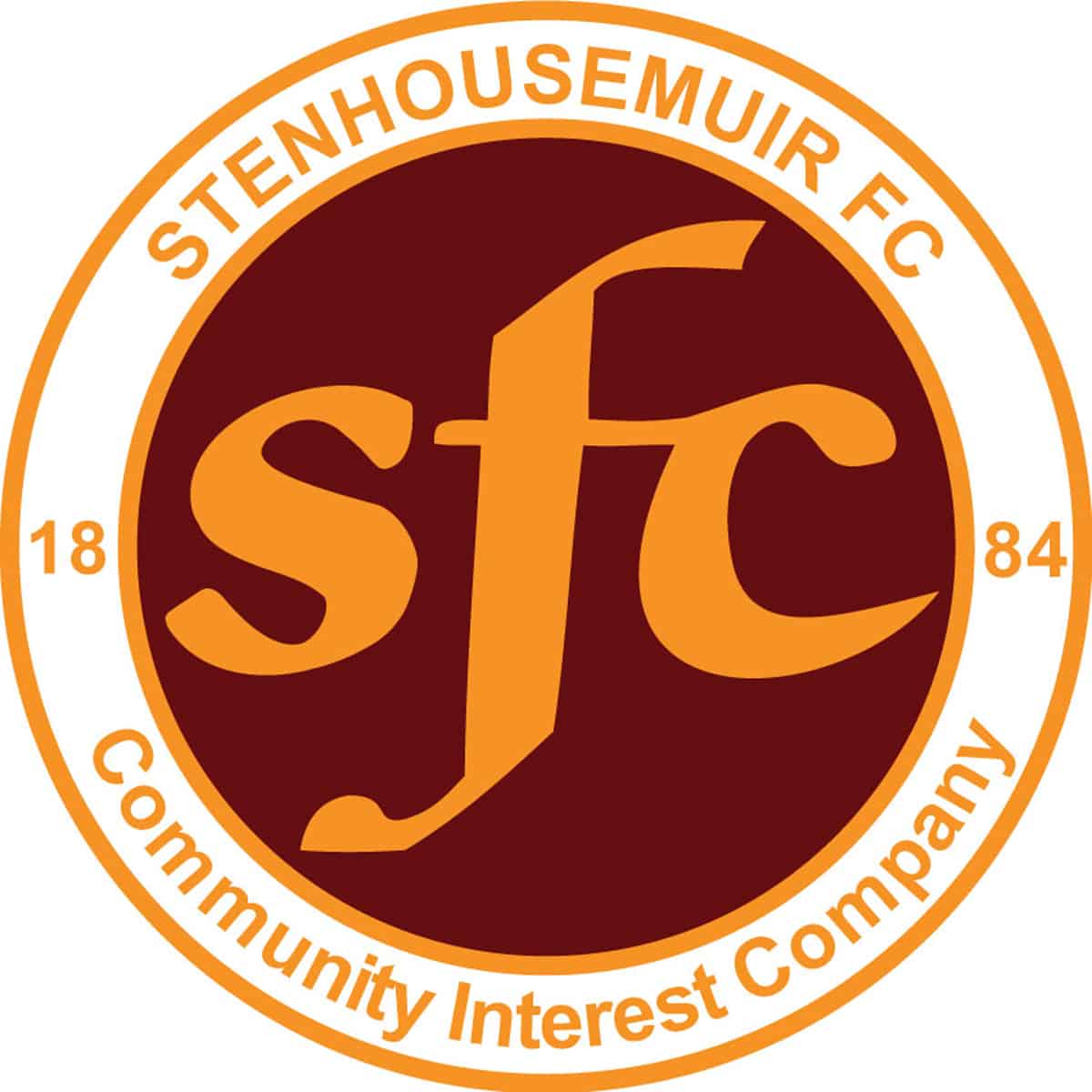 SPFL Ladbrokes League 1
Ochilview Park Stenhousemuir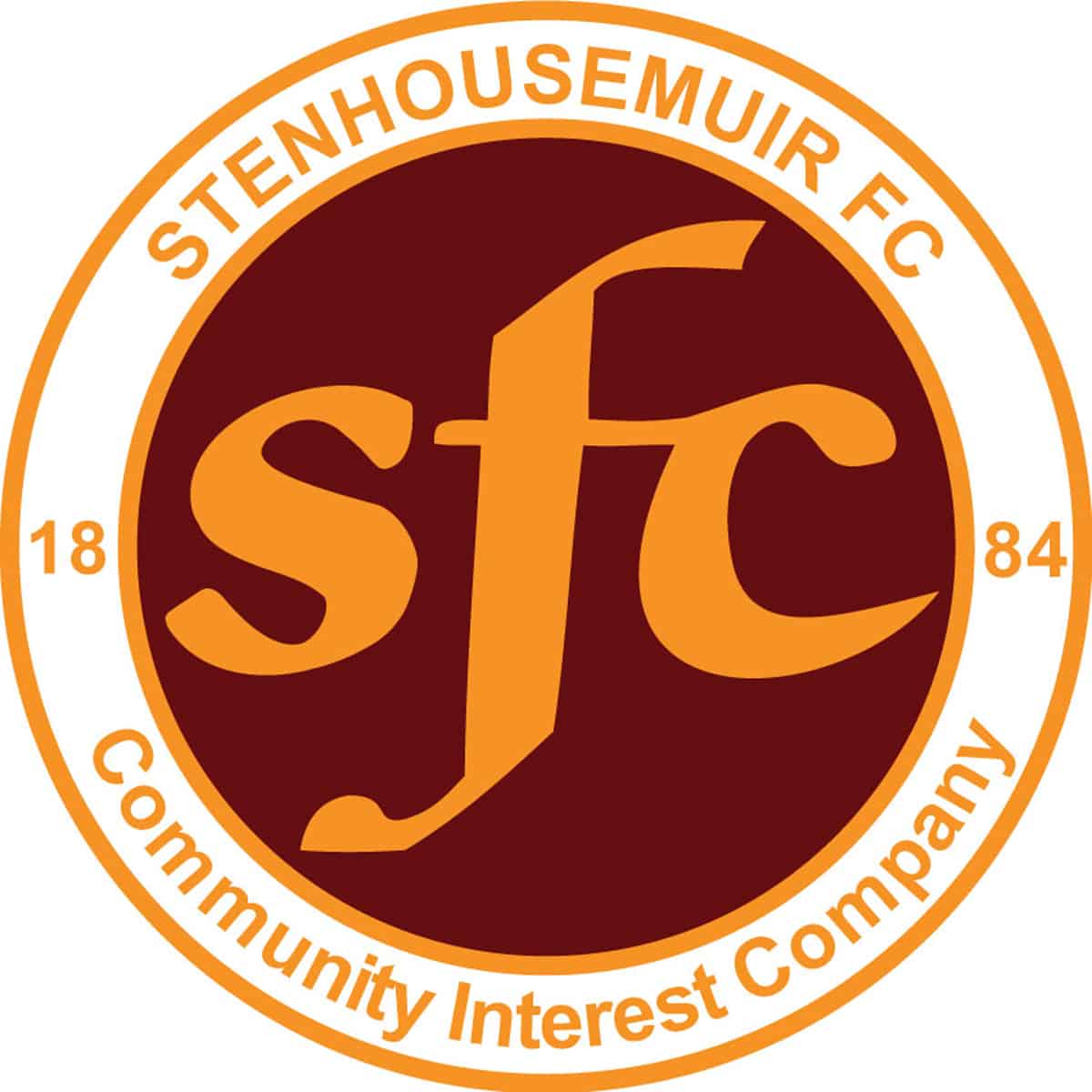 Betfred Cup
Westfield Stadium, Falkirk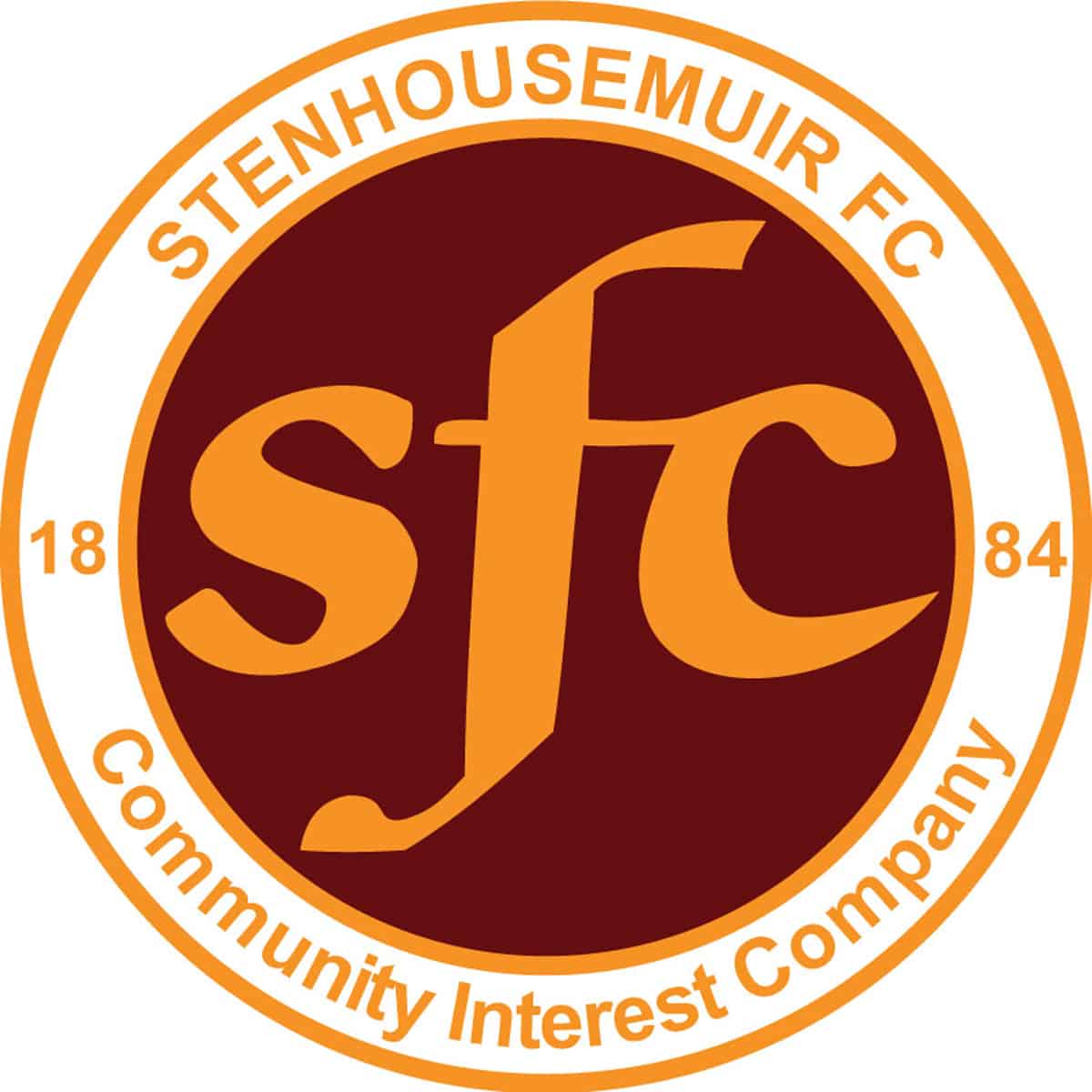 SPFL Ladbrokes League 1
Station Park, Forfar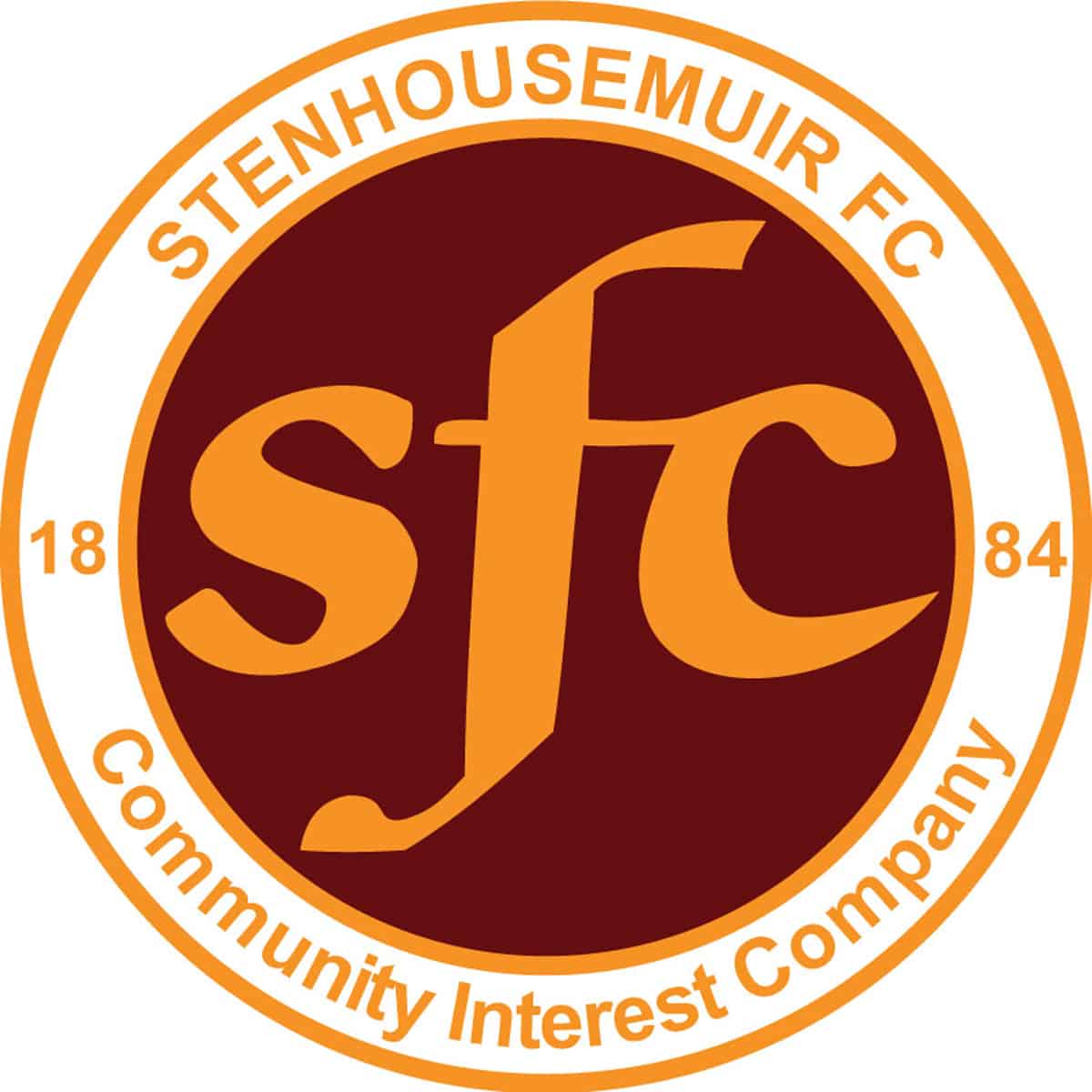 SPFL Ladbrokes League 1
Ochilview Park Stenhousemuir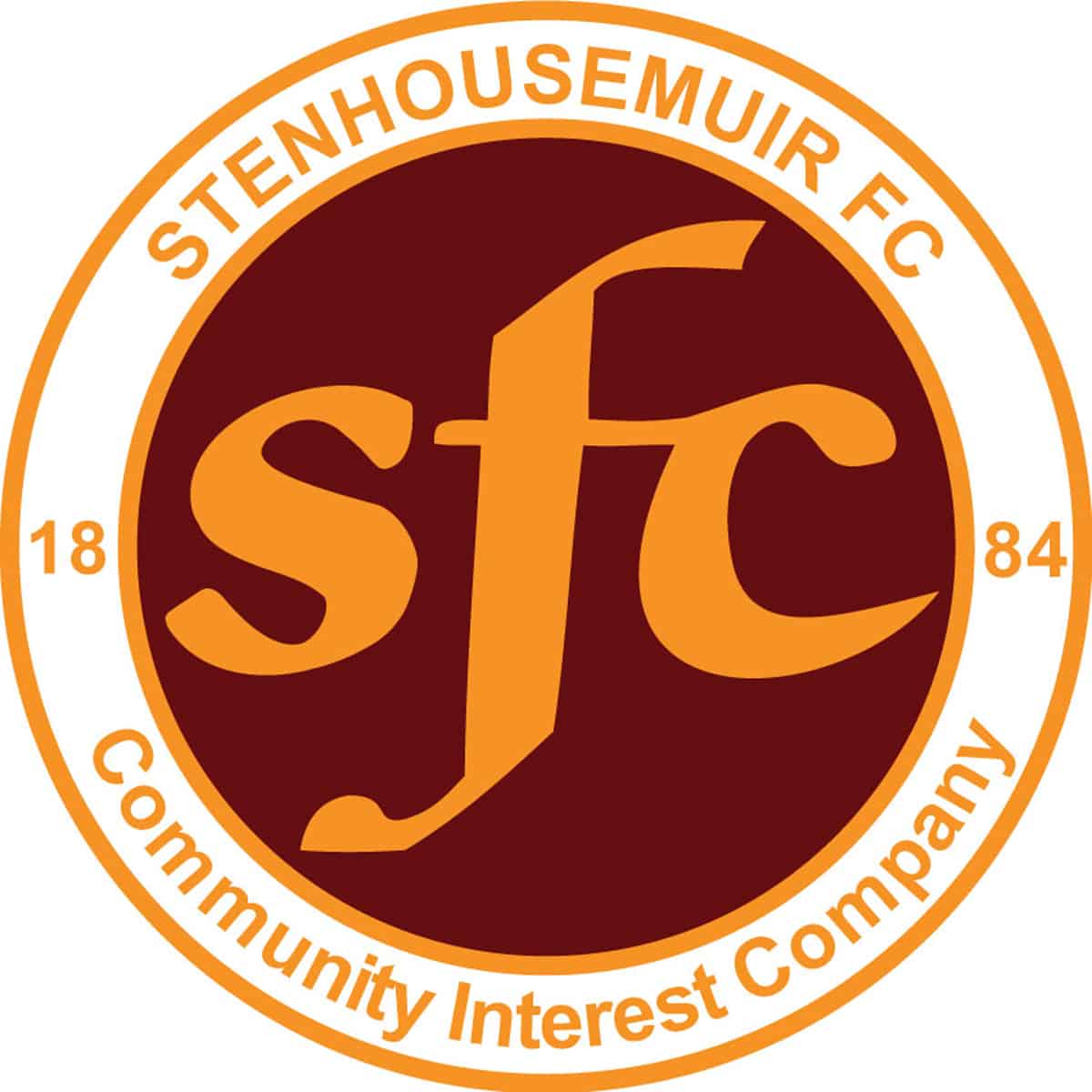 SPFL Ladbrokes League 1
Glebe Park, Brechin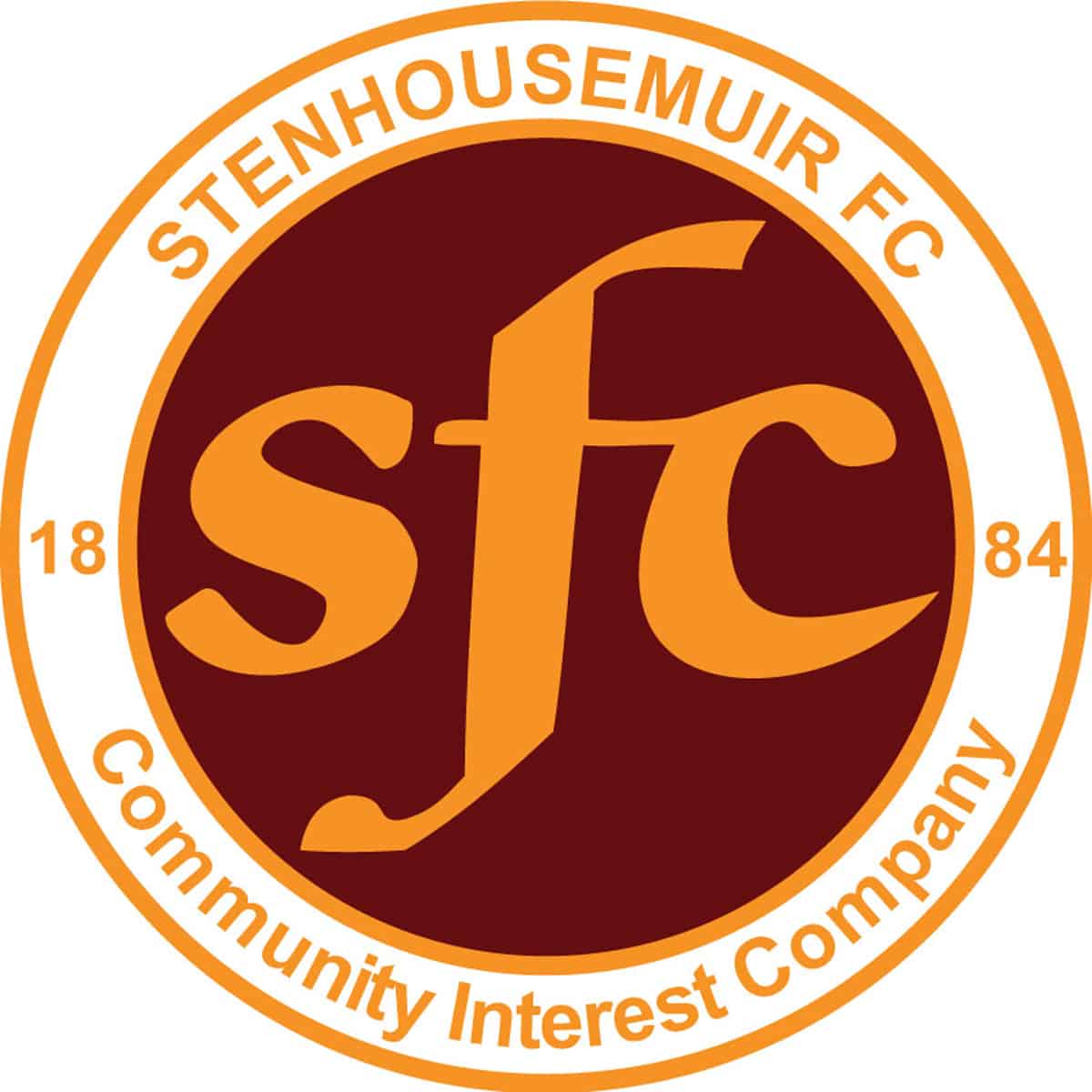 Betfred Cup
Central Park Cowdenbeath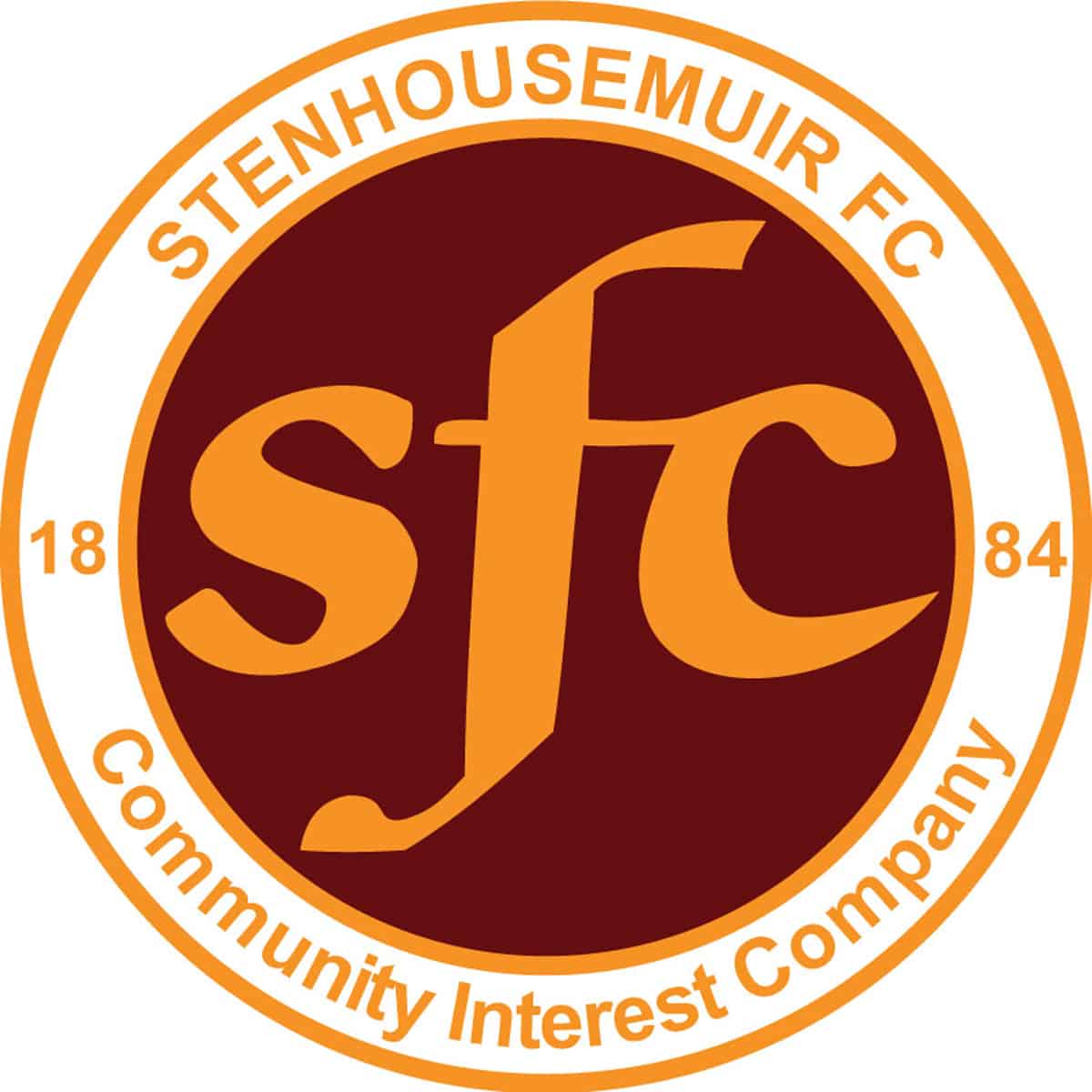 Petrofac Training Cup
Firhill Stadium, Glasgow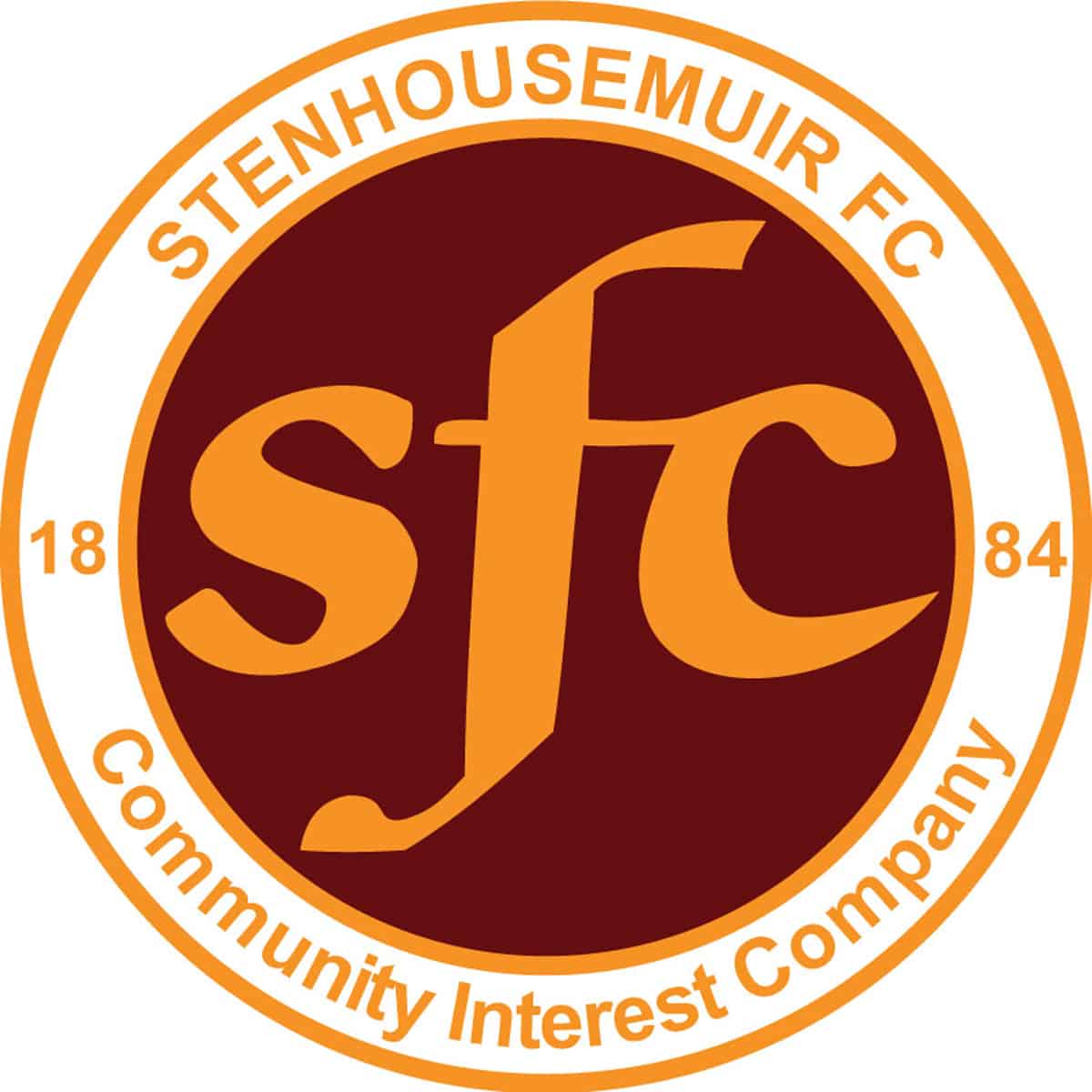 Friendly
Ochilview Park Stenhousemuir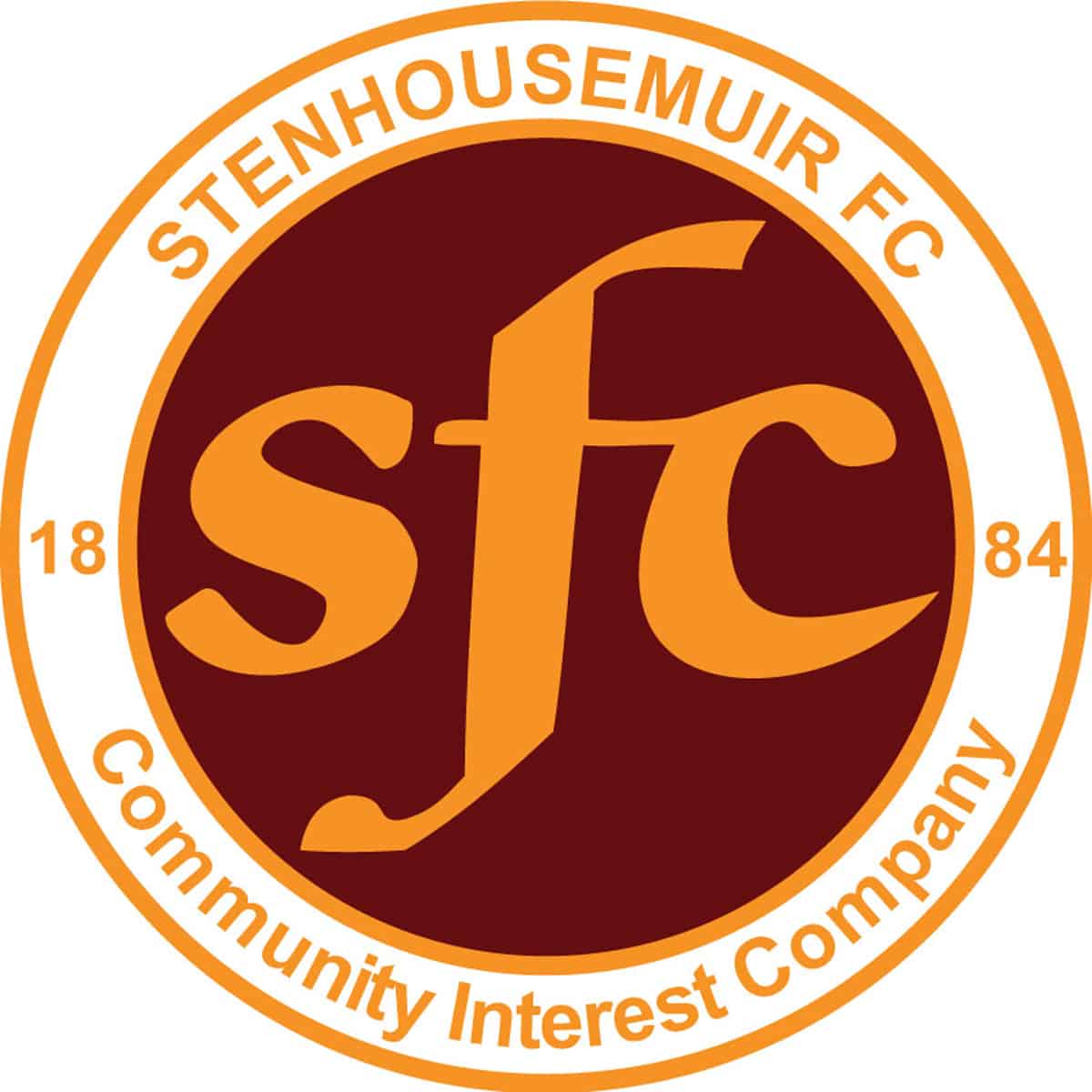 Friendly
Ochilview Park Stenhousemuir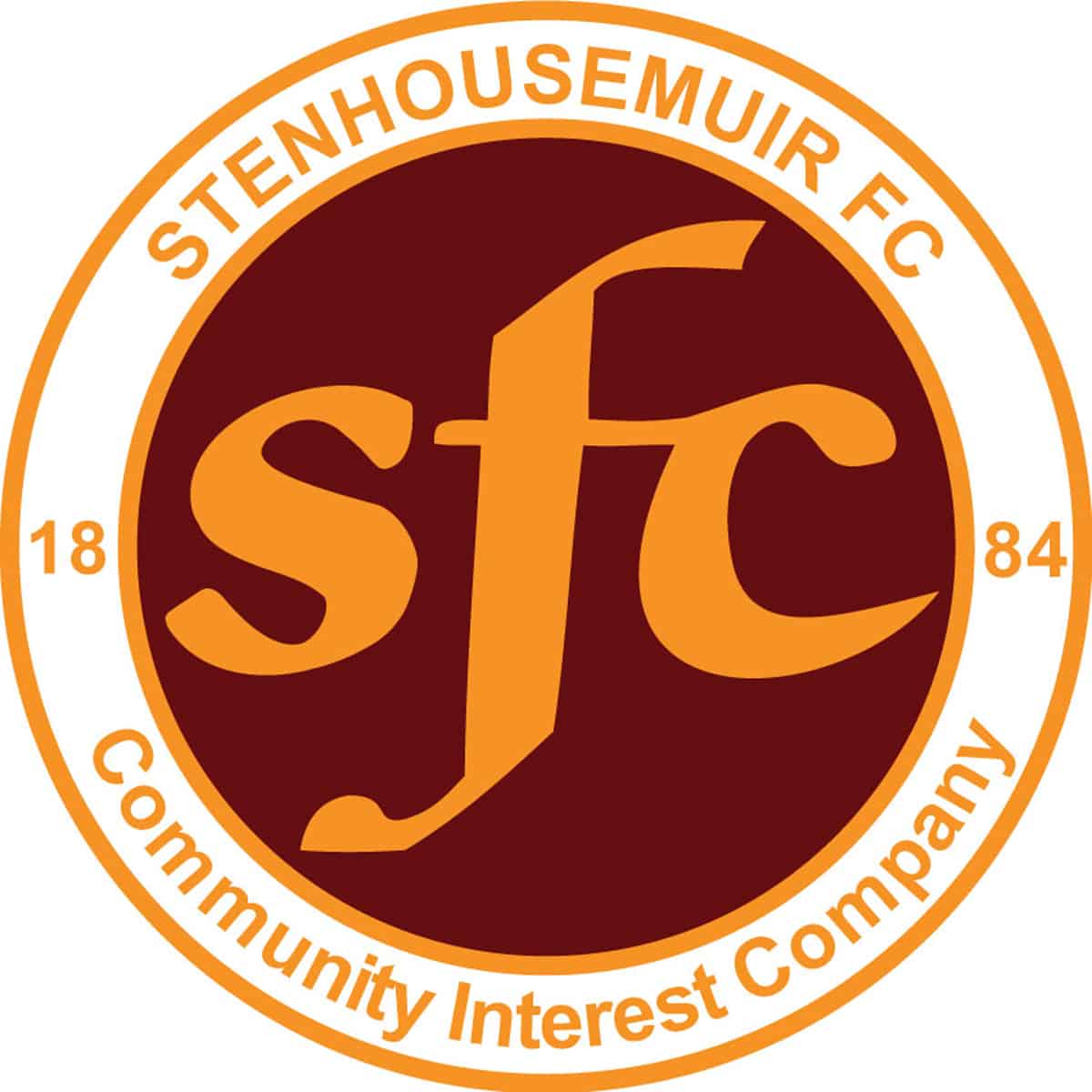 Friendly
Links Park, Montrose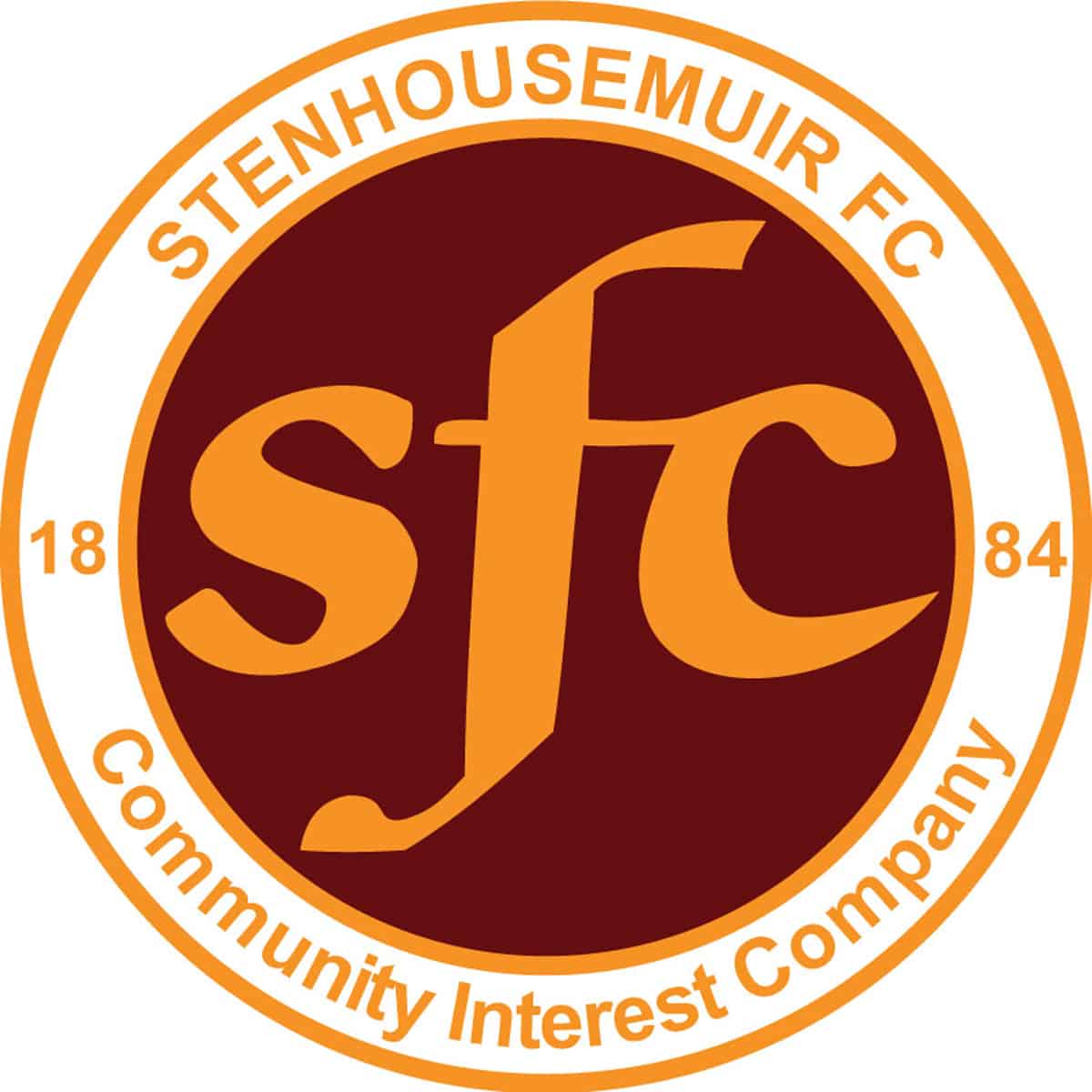 SPFL Ladbrokes League 1
Balmoor Stadium, Peterhead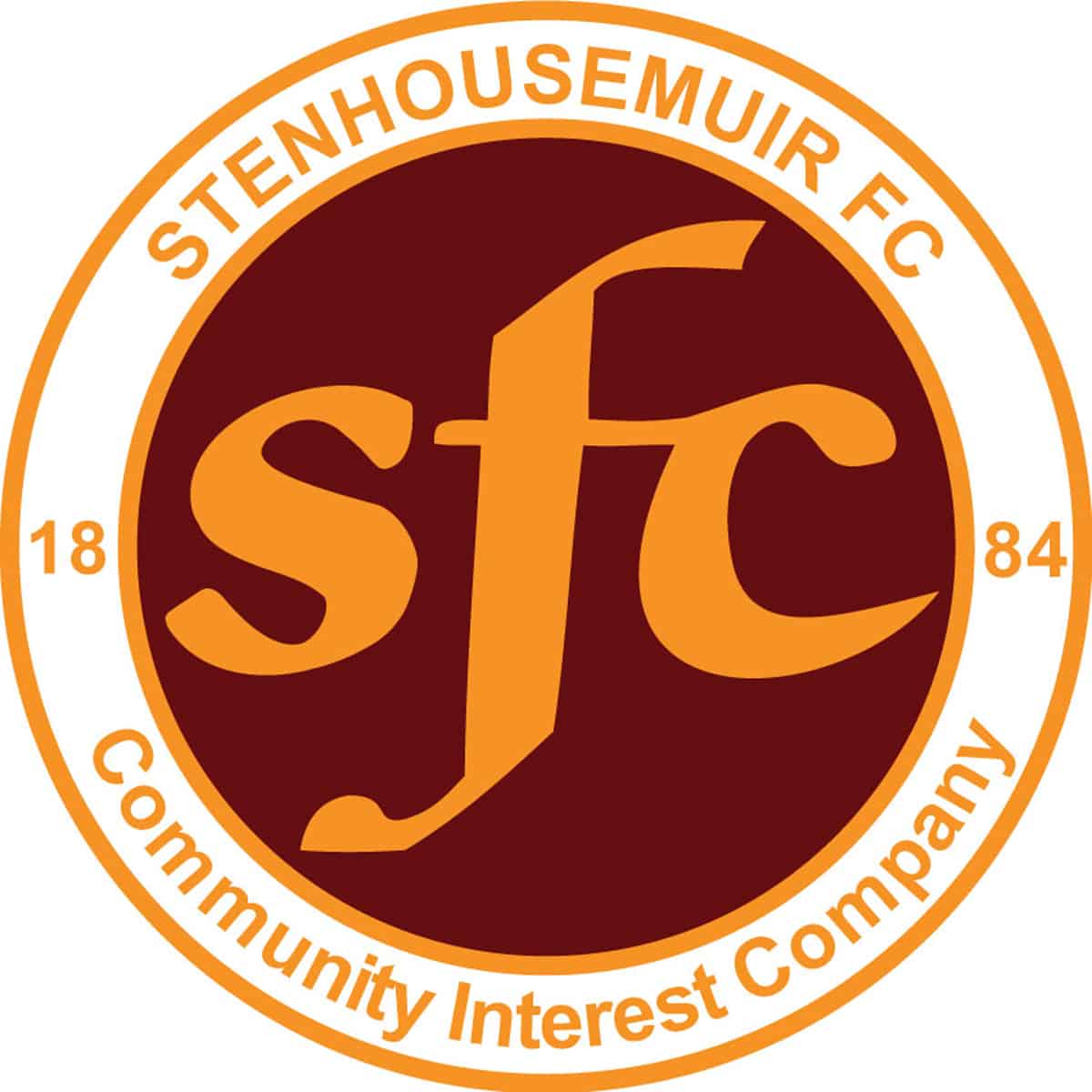 SPFL Ladbrokes League 1
Ochilview Park Stenhousemuir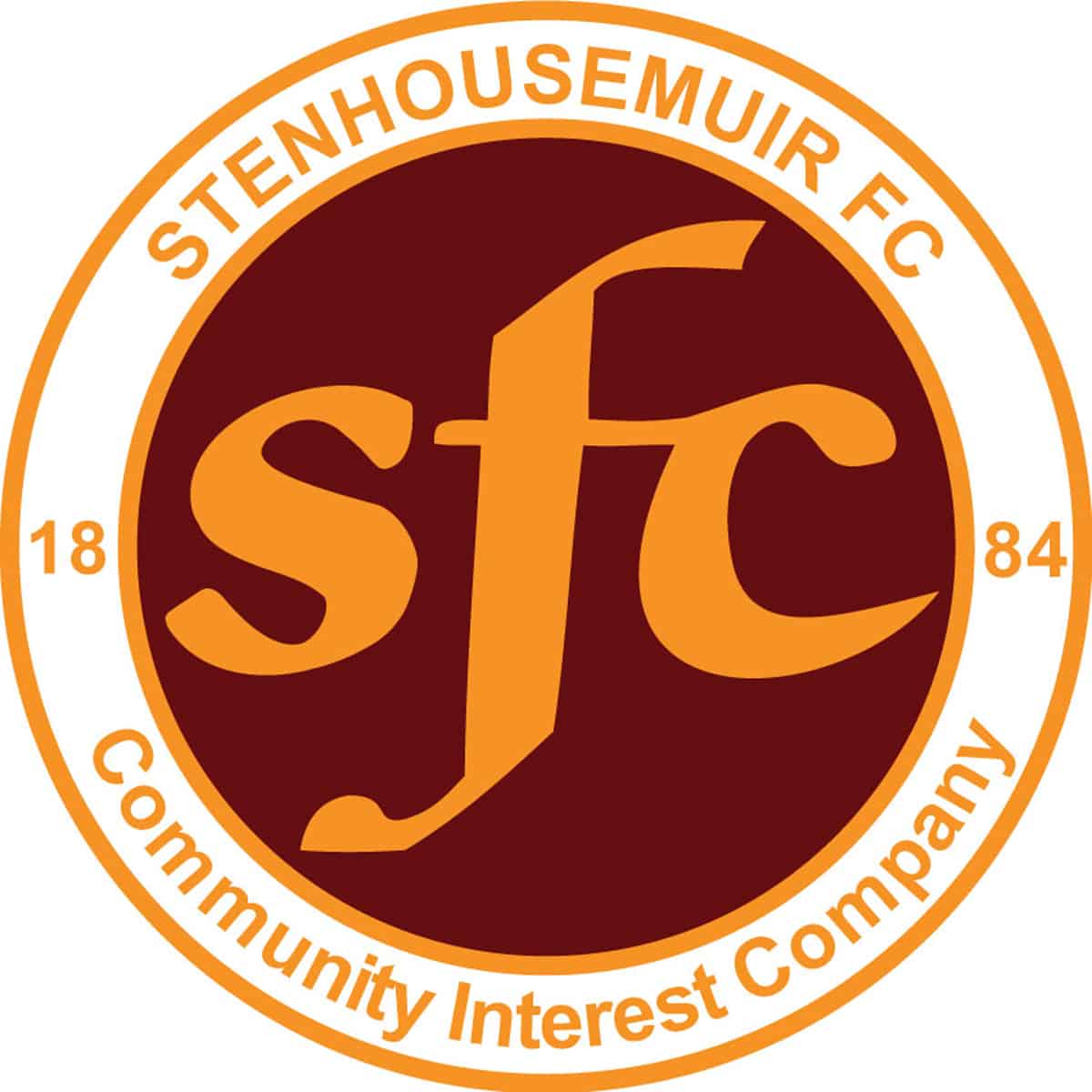 SPFL Ladbrokes League 1
Recreation Park, Alloa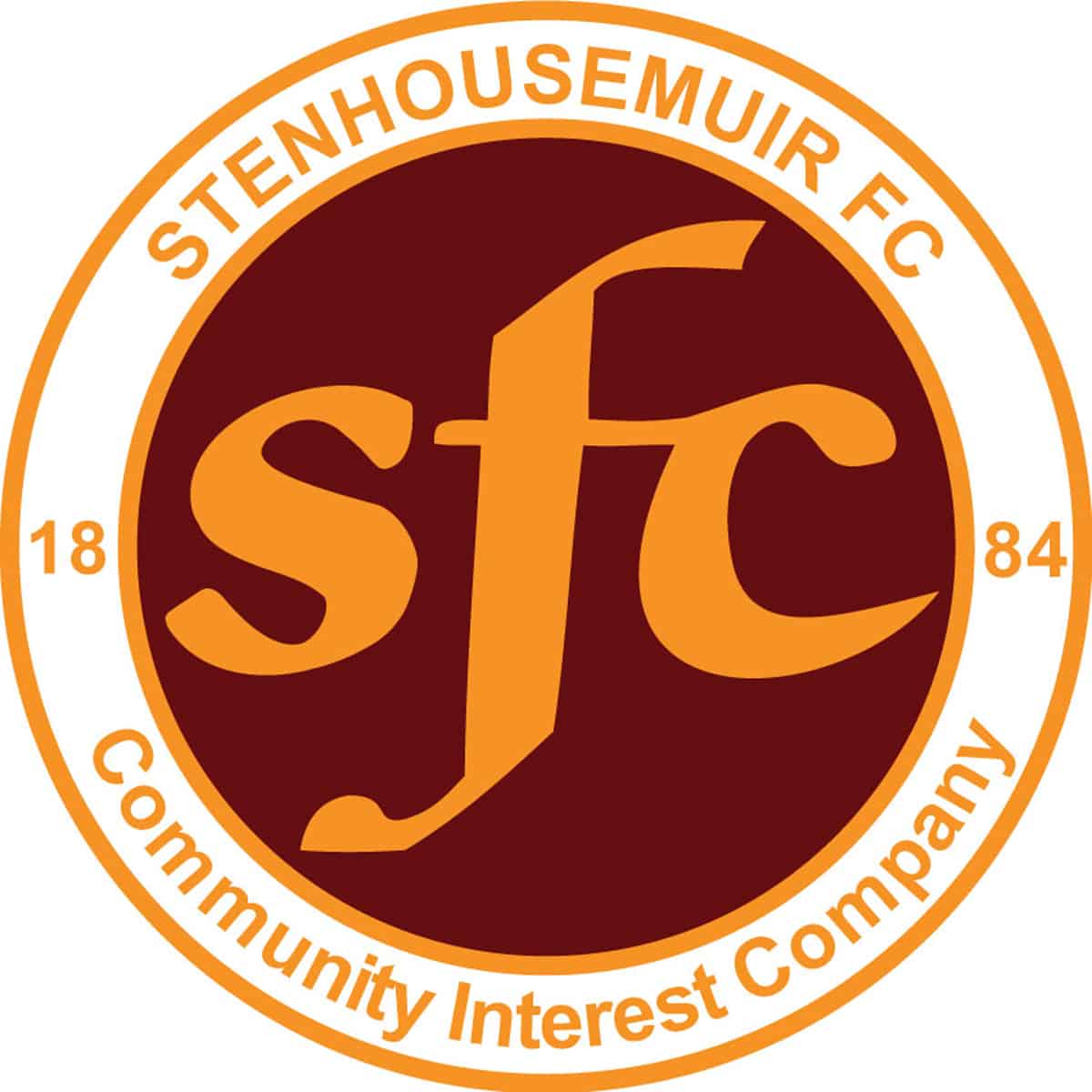 SPFL Ladbrokes League 1
Bayview Stadium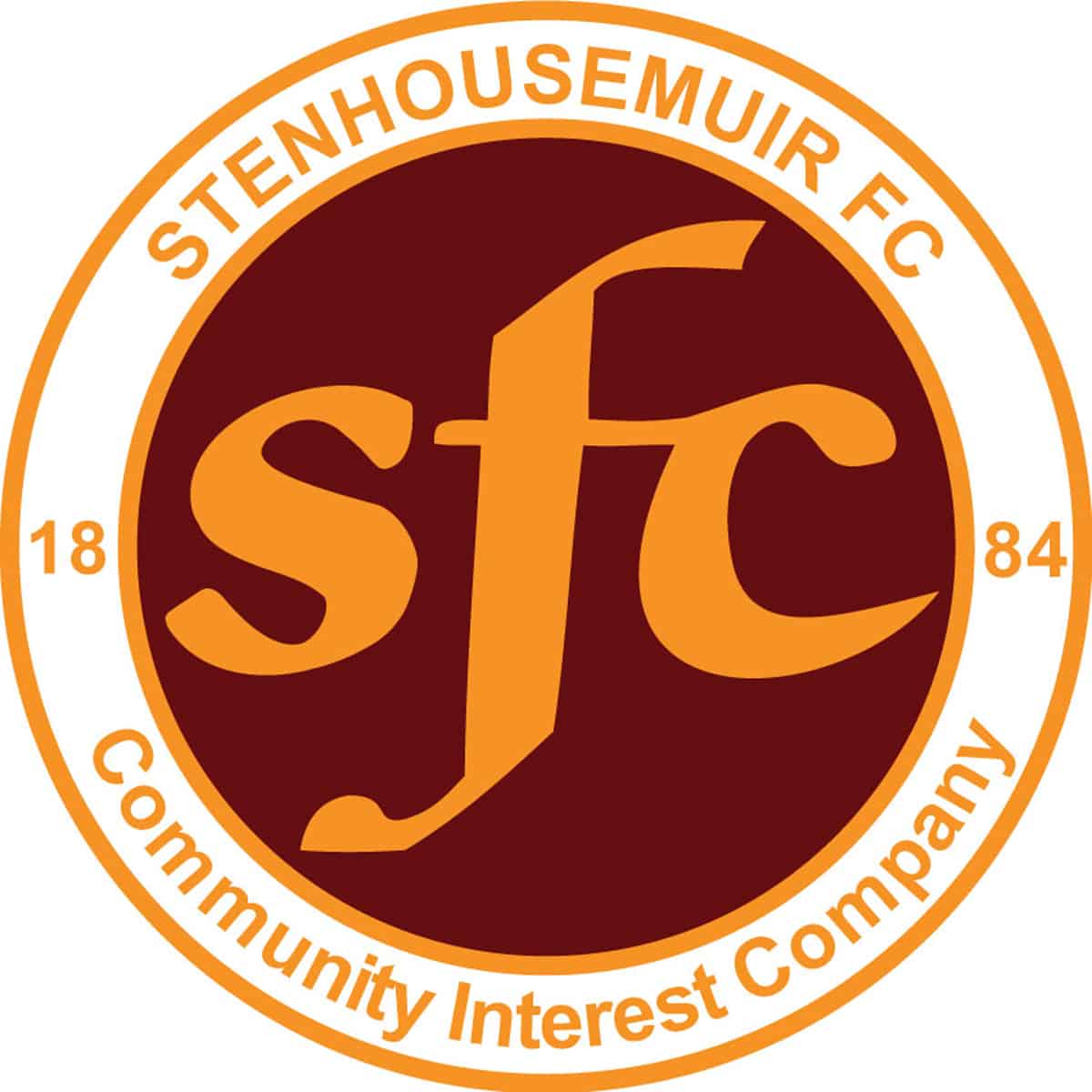 SPFL Ladbrokes League 1
Station Park, Forfar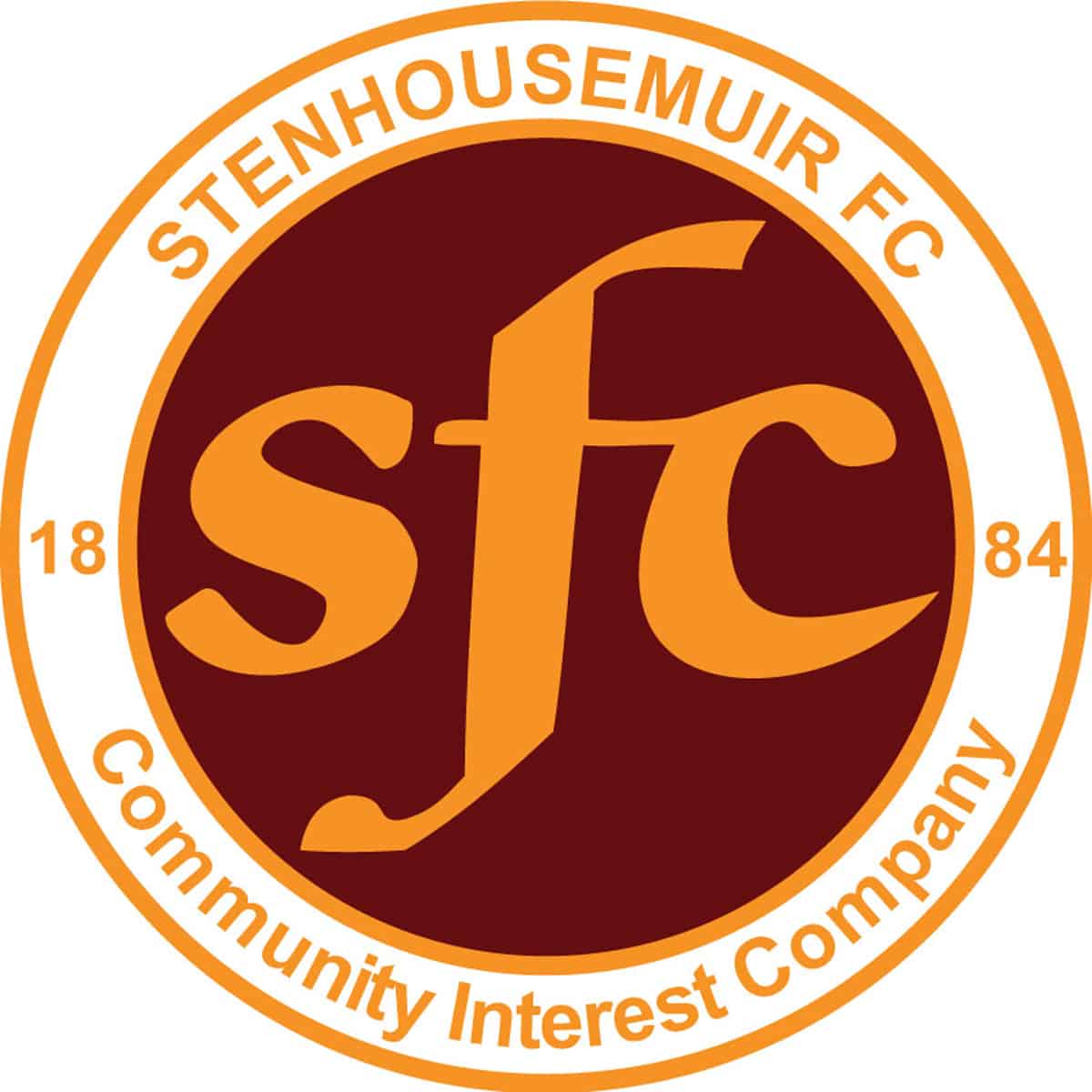 SPFL Ladbrokes League 1
Ochilview Park Stenhousemuir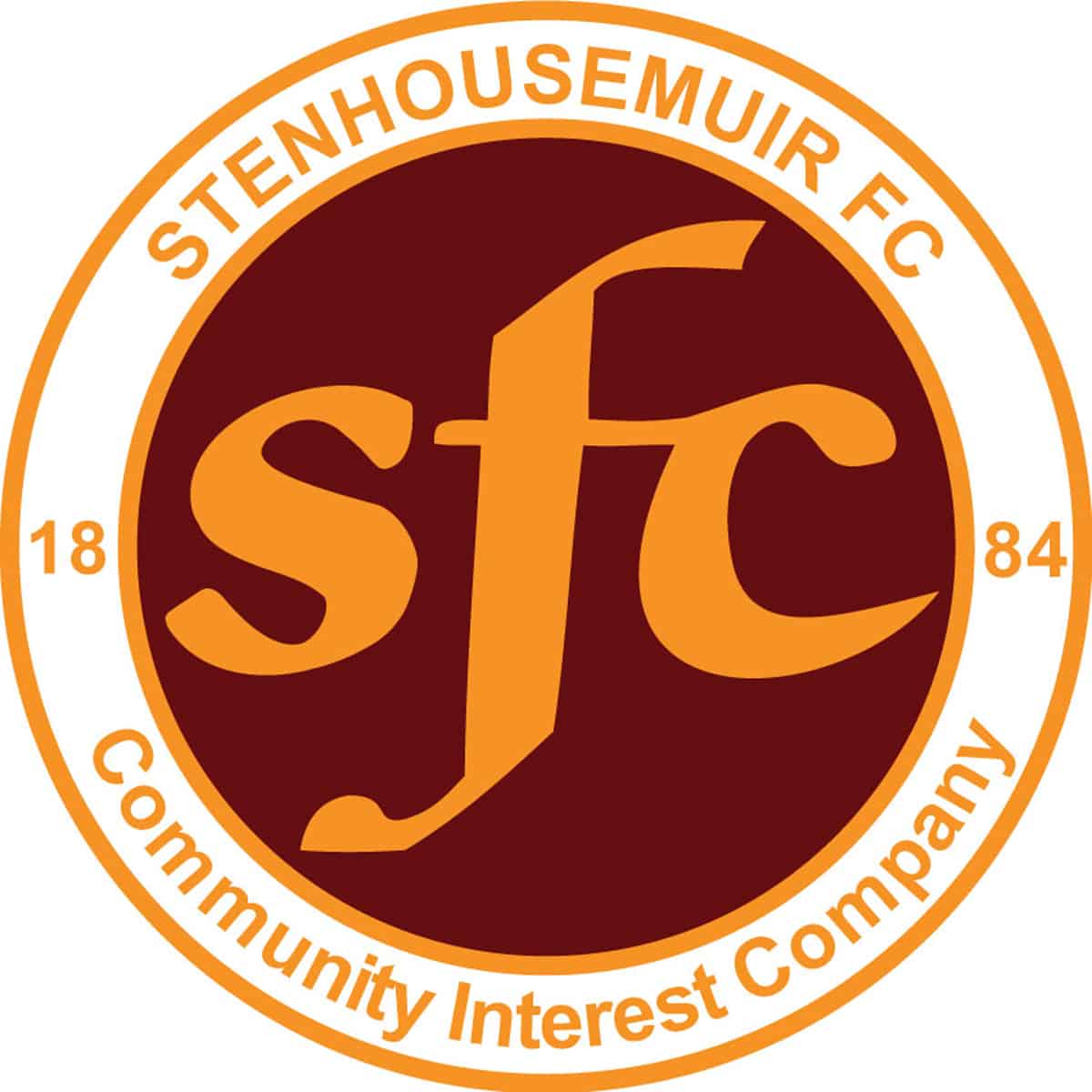 SPFL Ladbrokes League 1
Station Park, Forfar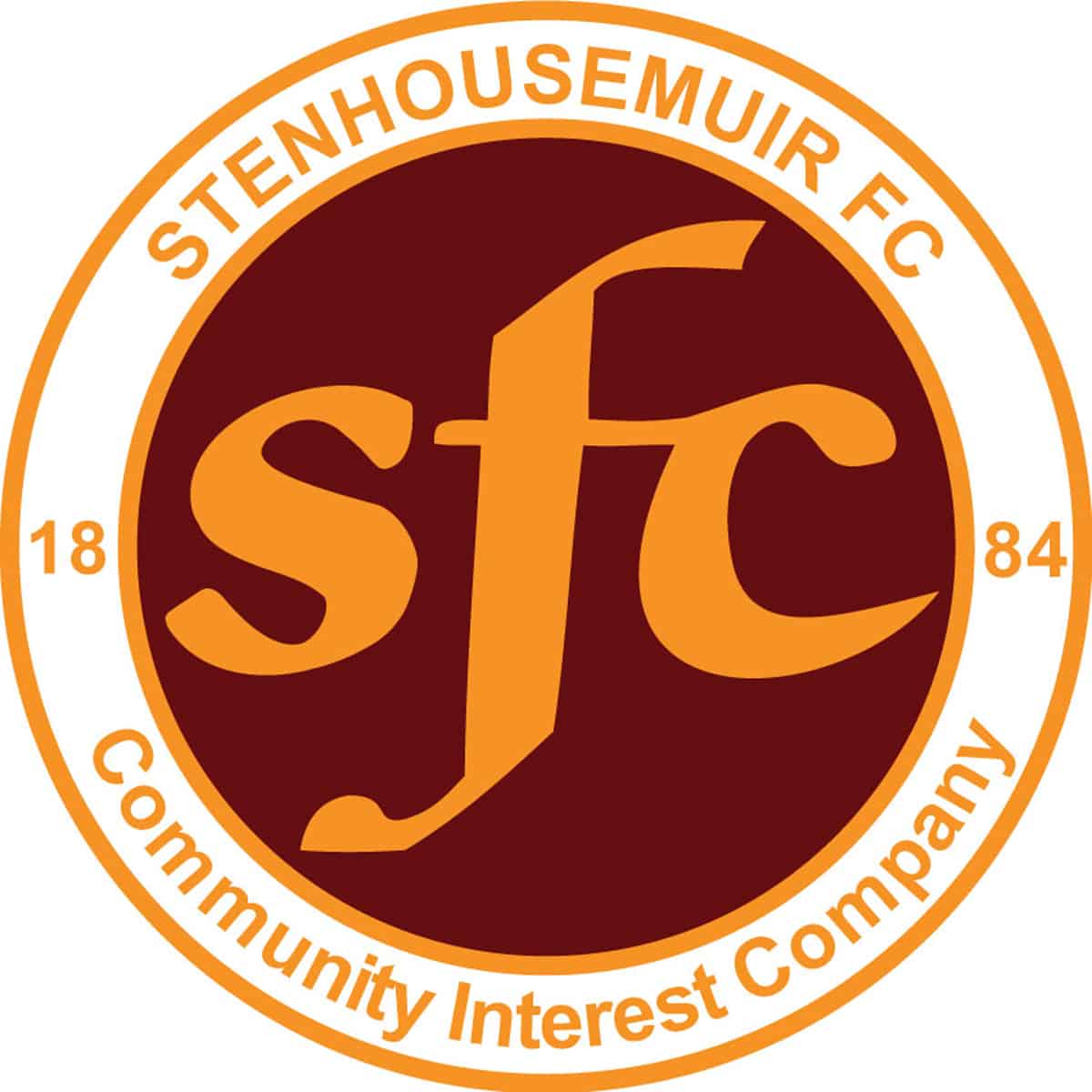 SPFL Ladbrokes League 1
Ochilview Park Stenhousemuir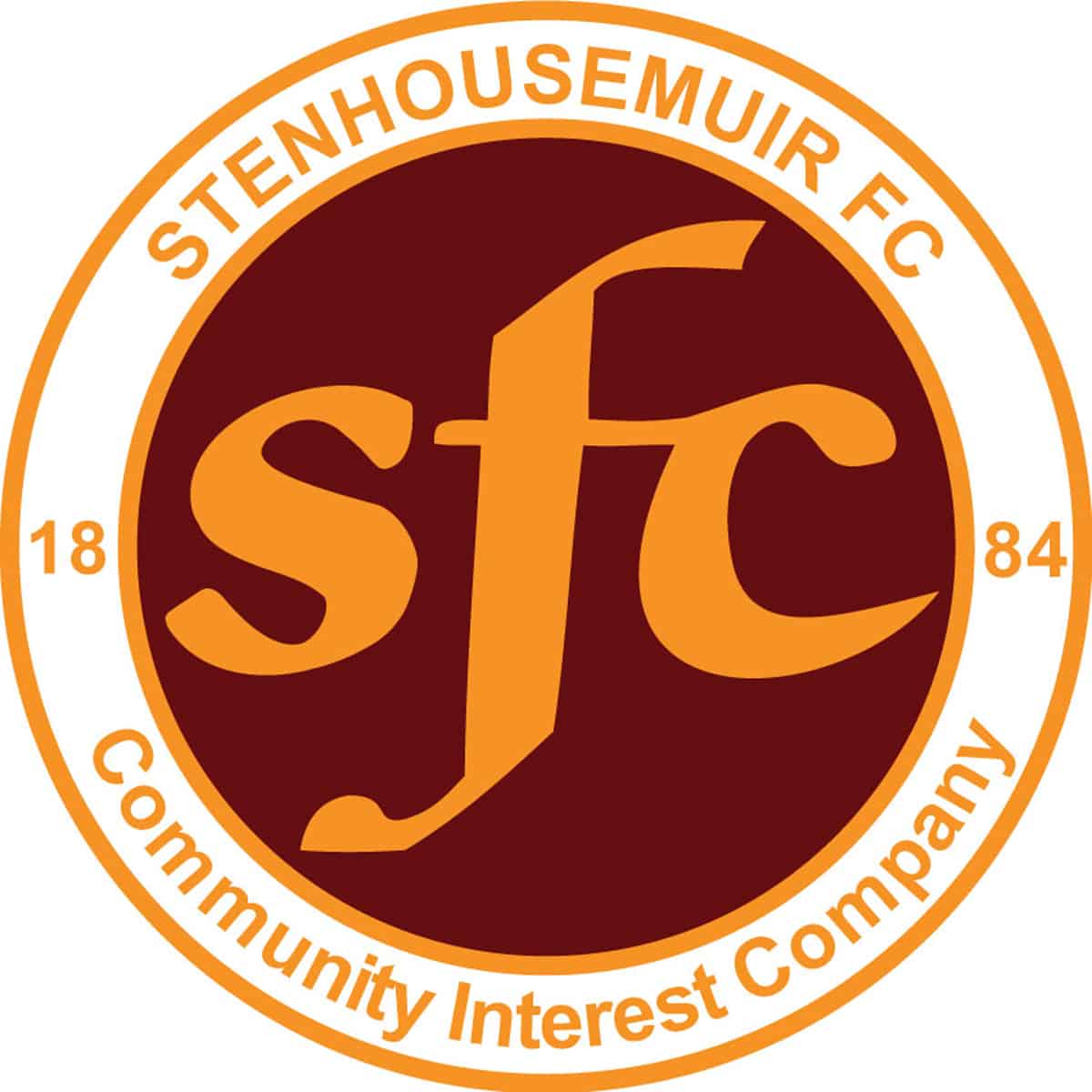 SPFL Ladbrokes League 1
Ochilview Park Stenhousemuir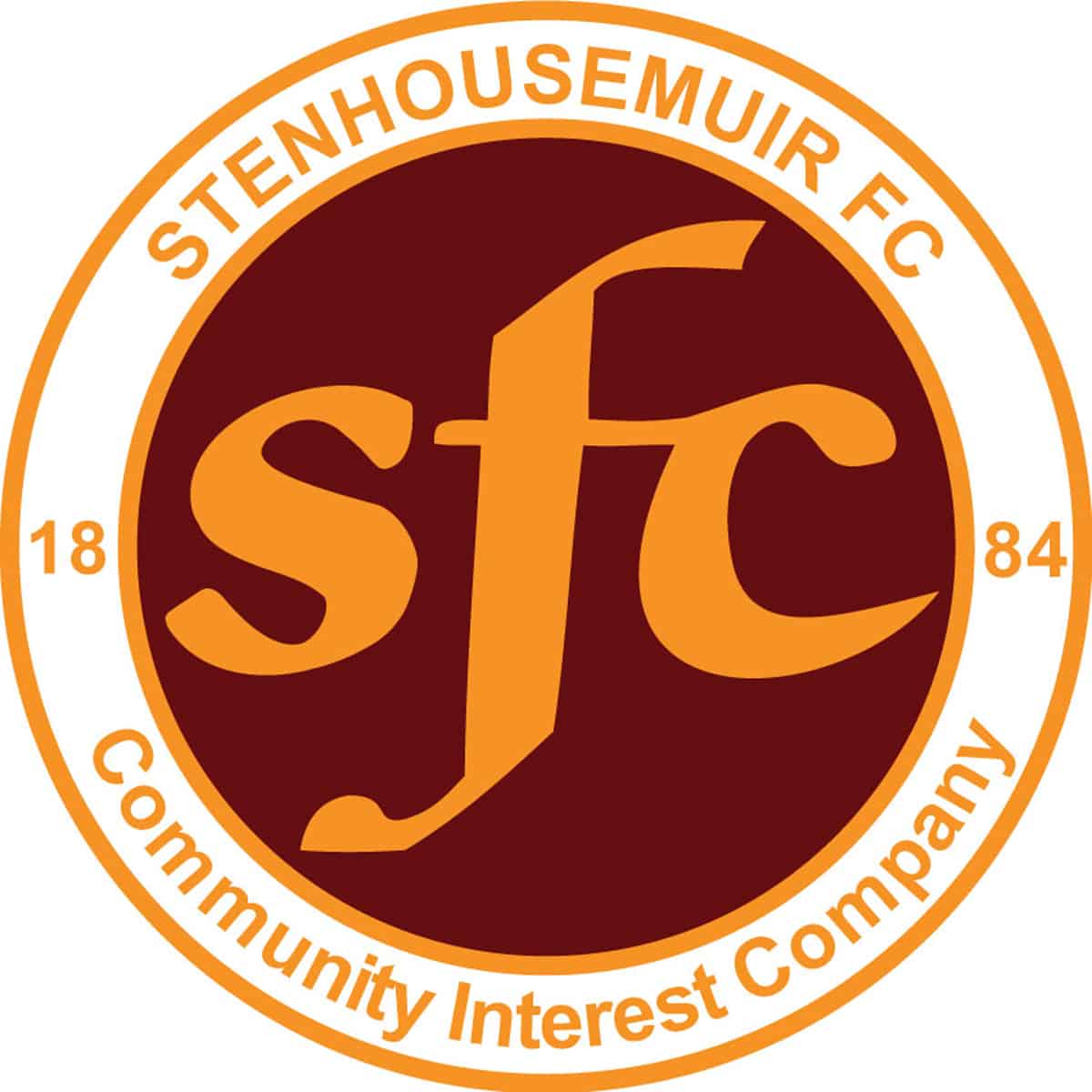 SPFL Ladbrokes League 1
Balmoor Stadium, Peterhead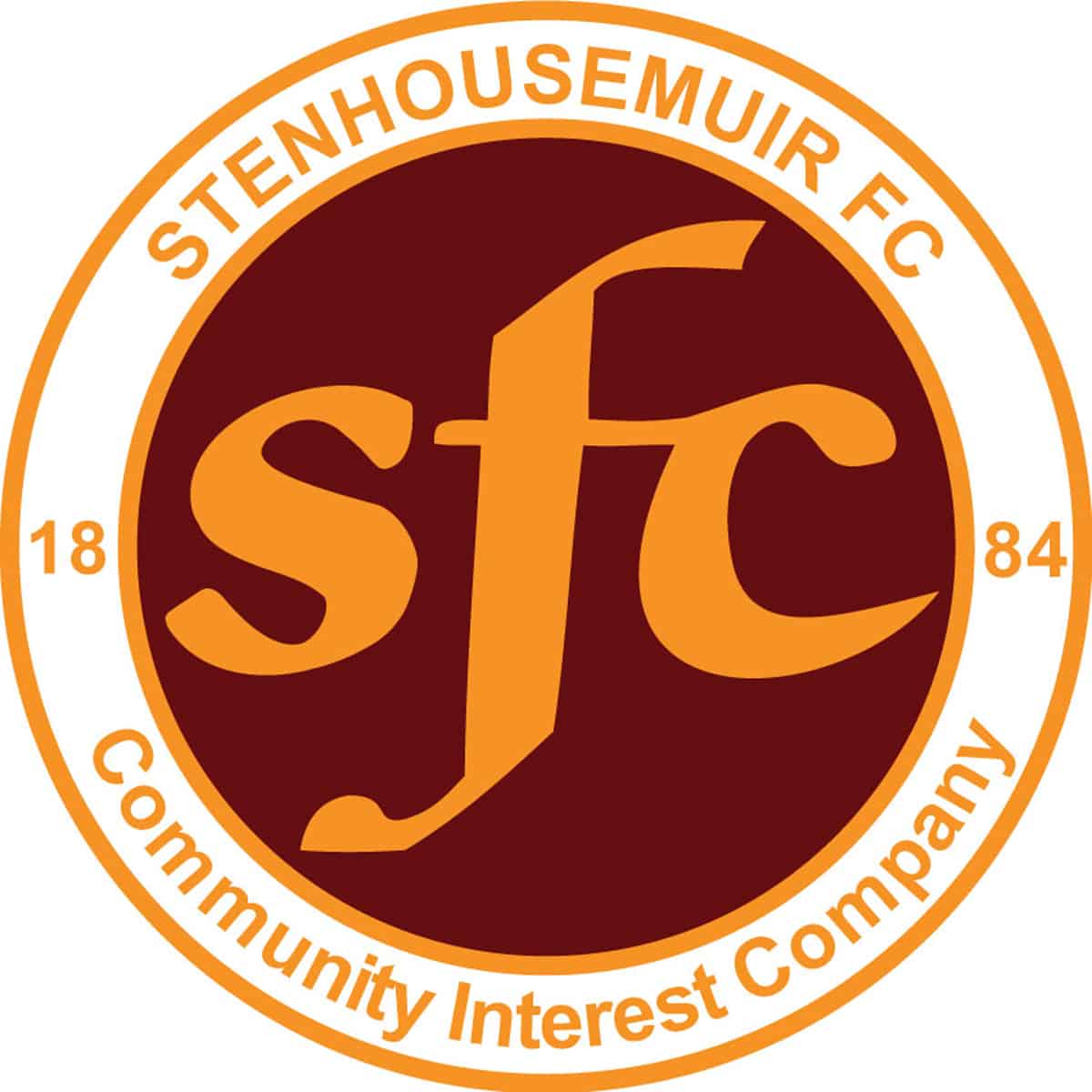 SPFL Ladbrokes League 1
Excelsior Stadium, Airdrie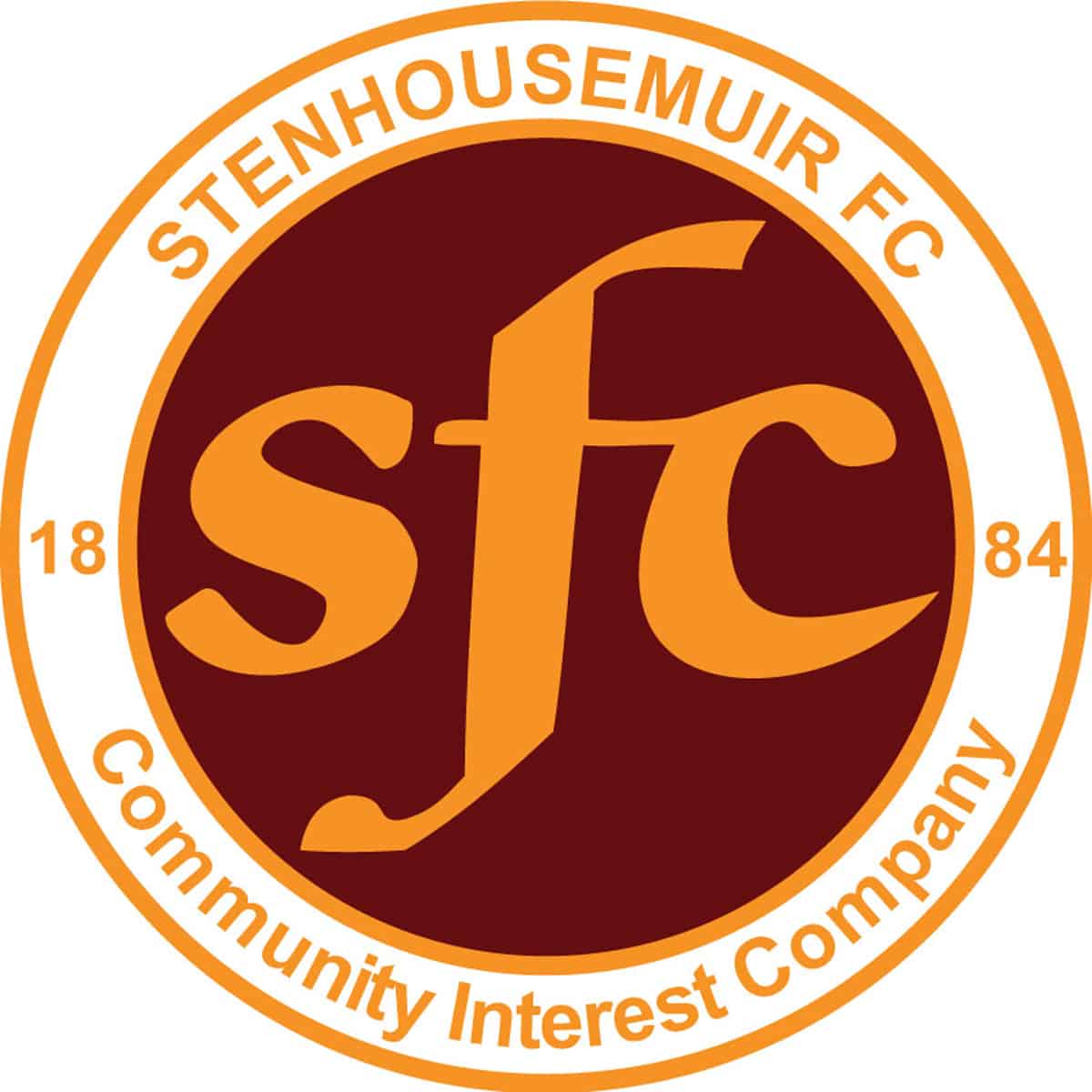 SPFL Ladbrokes League 1
Ochilview Park Stenhousemuir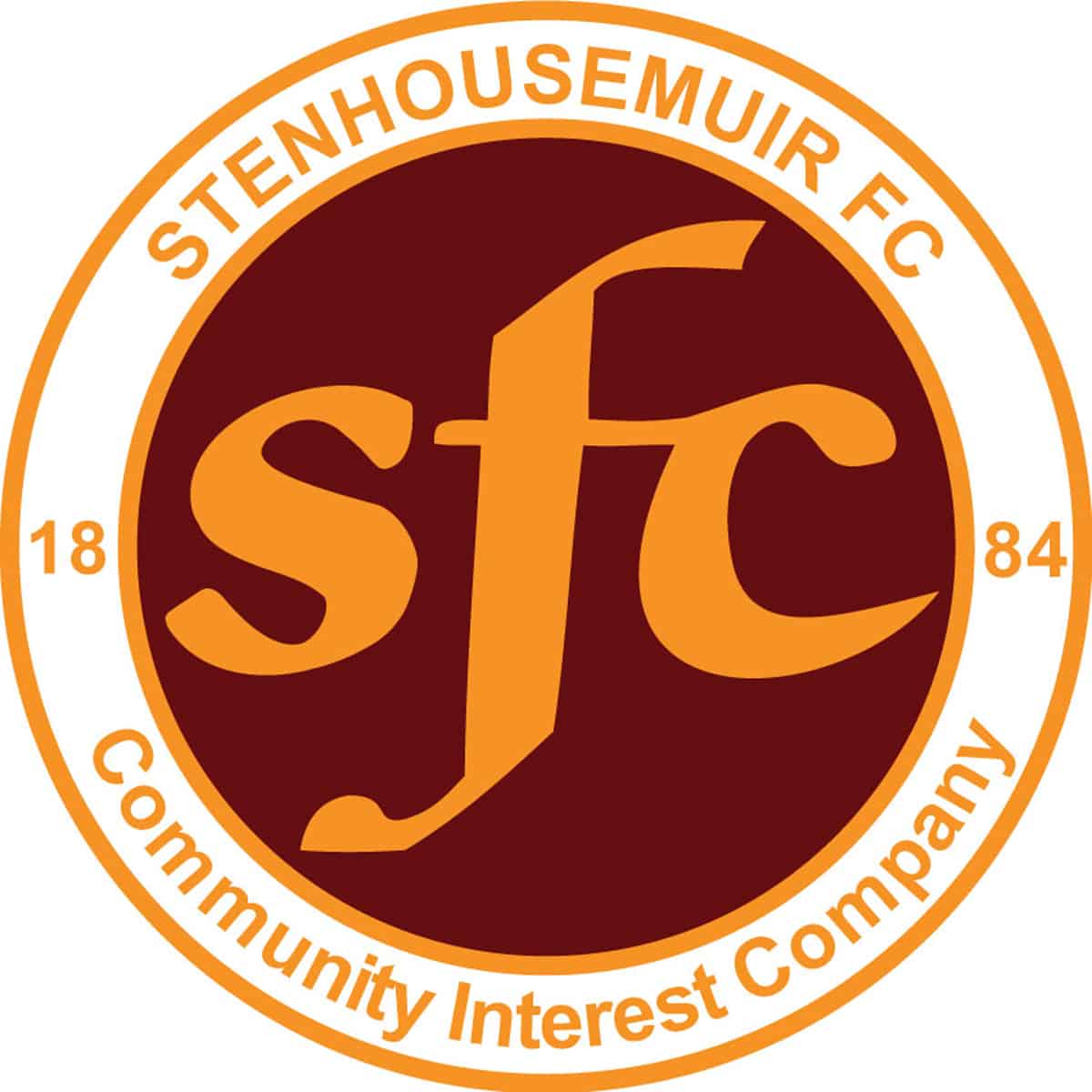 SPFL Ladbrokes League 1
Glebe Park, Brechin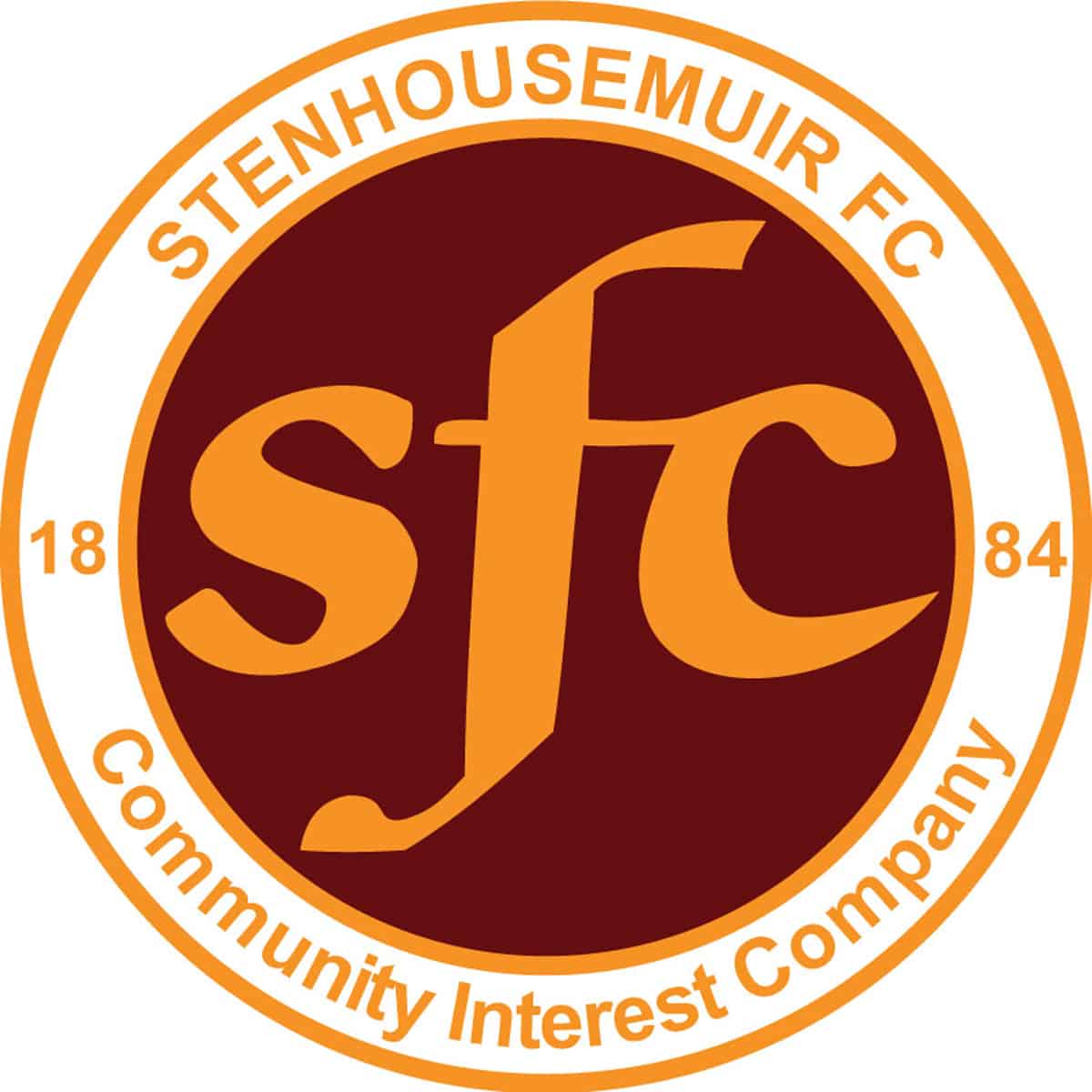 SPFL Ladbrokes League 1
Ochilview Park Stenhousemuir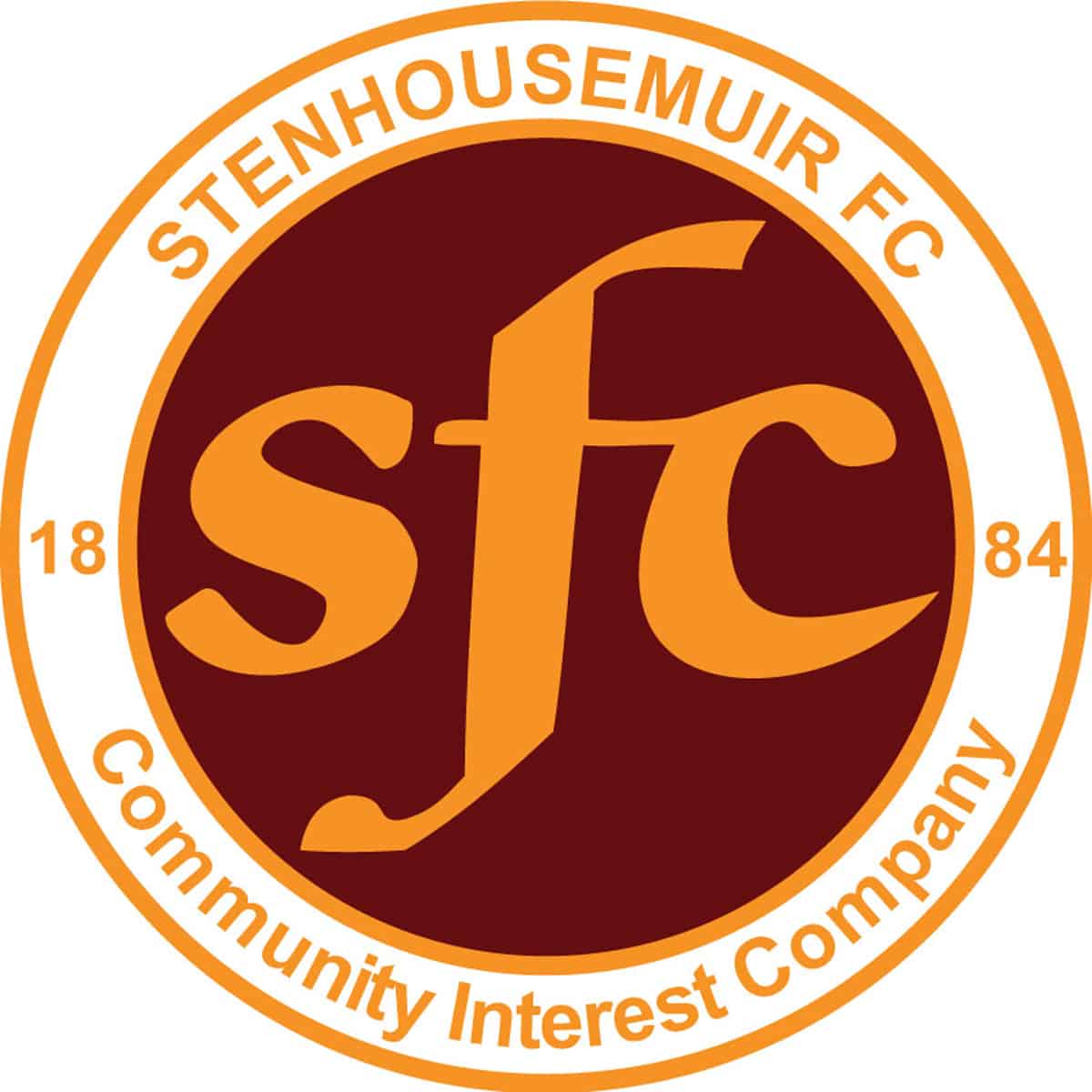 SPFL Ladbrokes League 1
Ochilview Park Stenhousemuir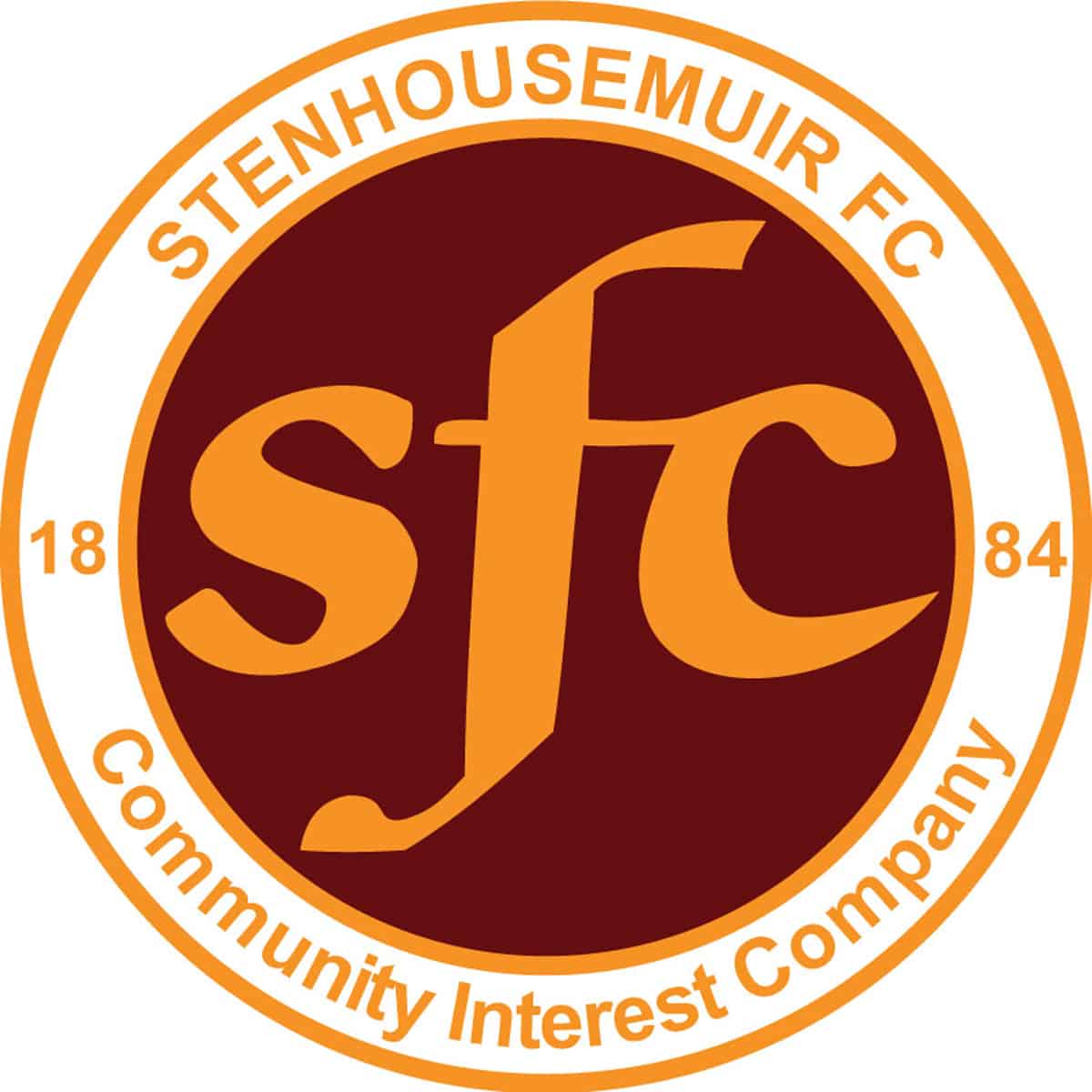 SPFL Ladbrokes League 1
Almondvale Stadium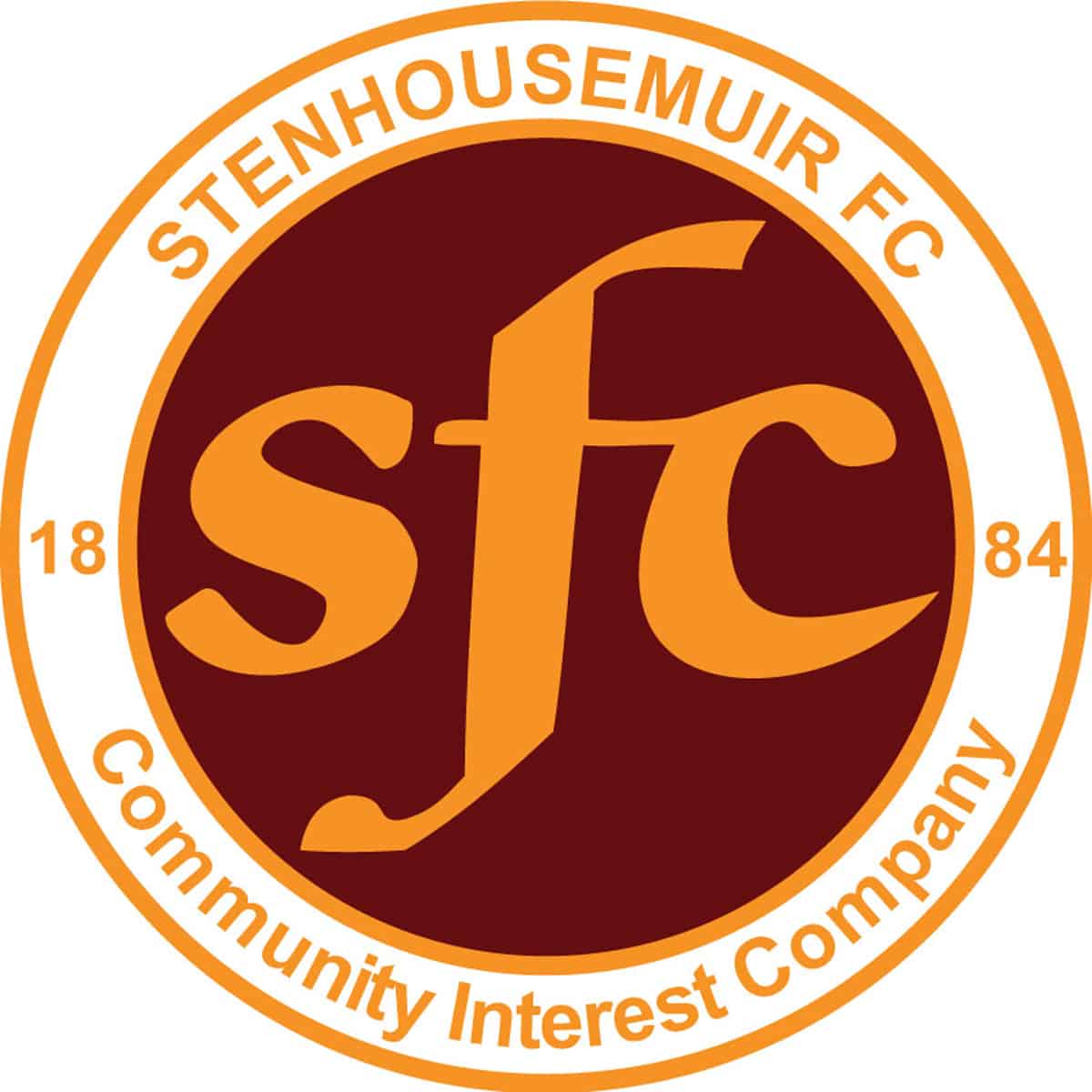 SPFL Ladbrokes League 1
Ochilview Park Stenhousemuir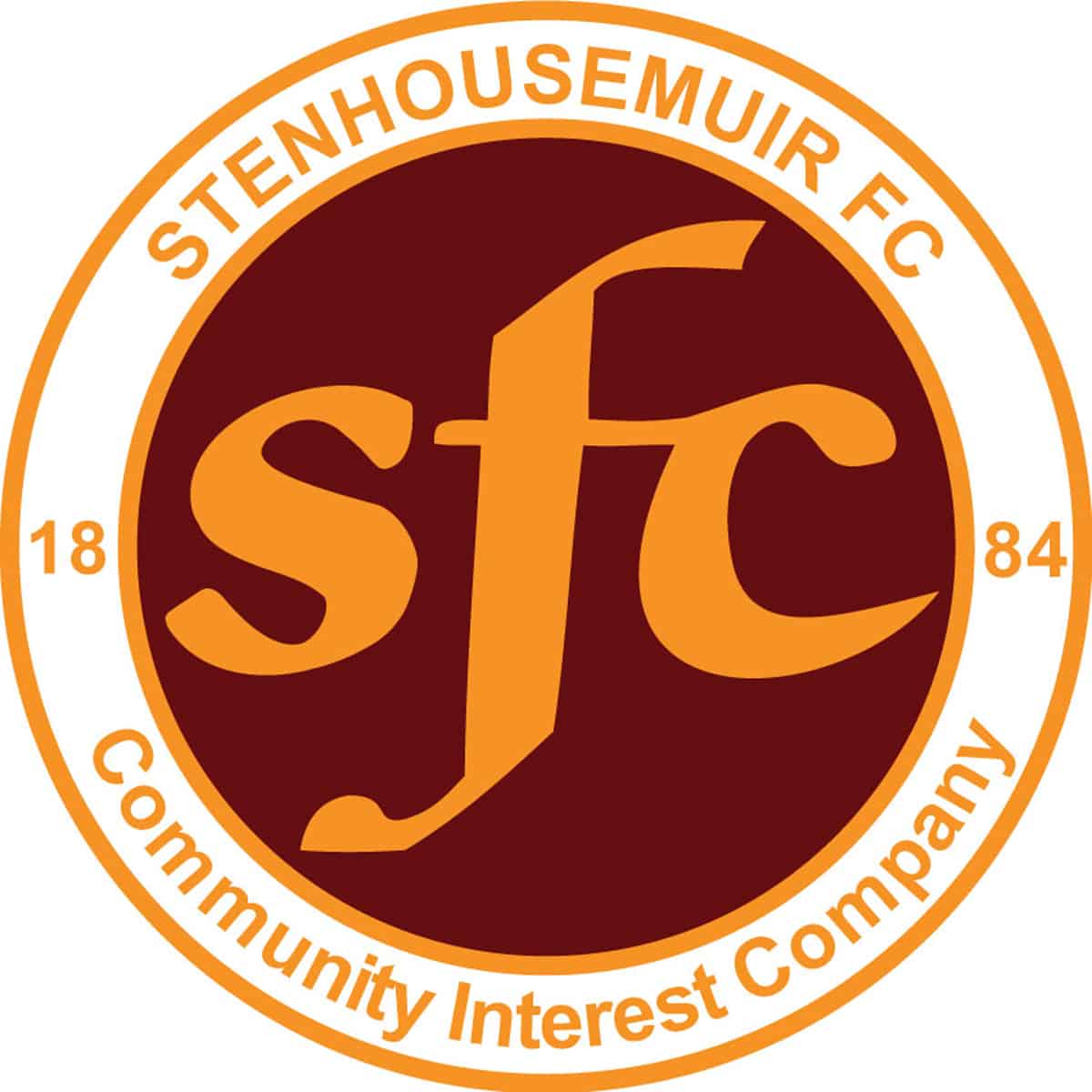 SPFL Ladbrokes League 1
Ochilview Park Stenhousemuir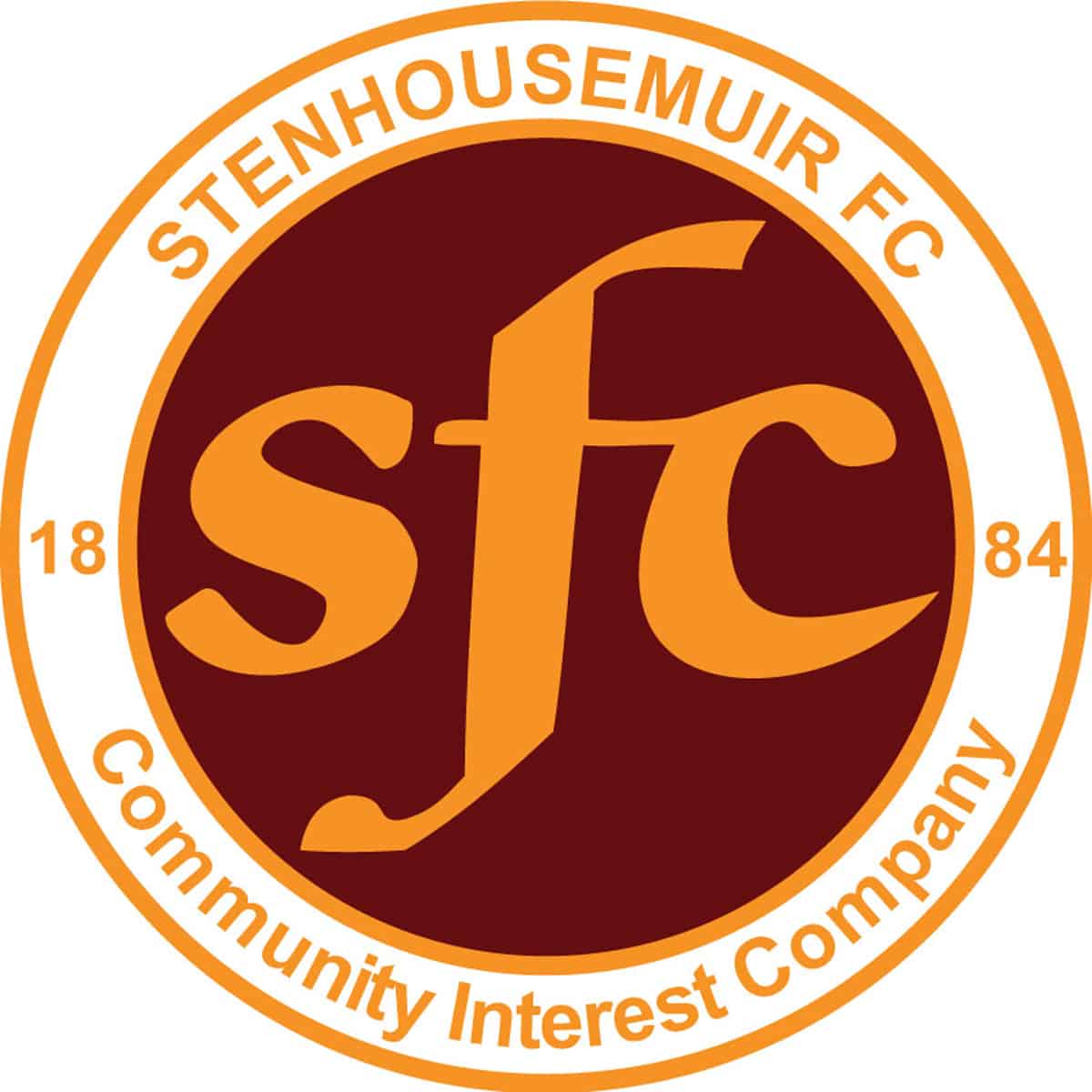 SPFL Ladbrokes League 1
Somerset Park, Ayr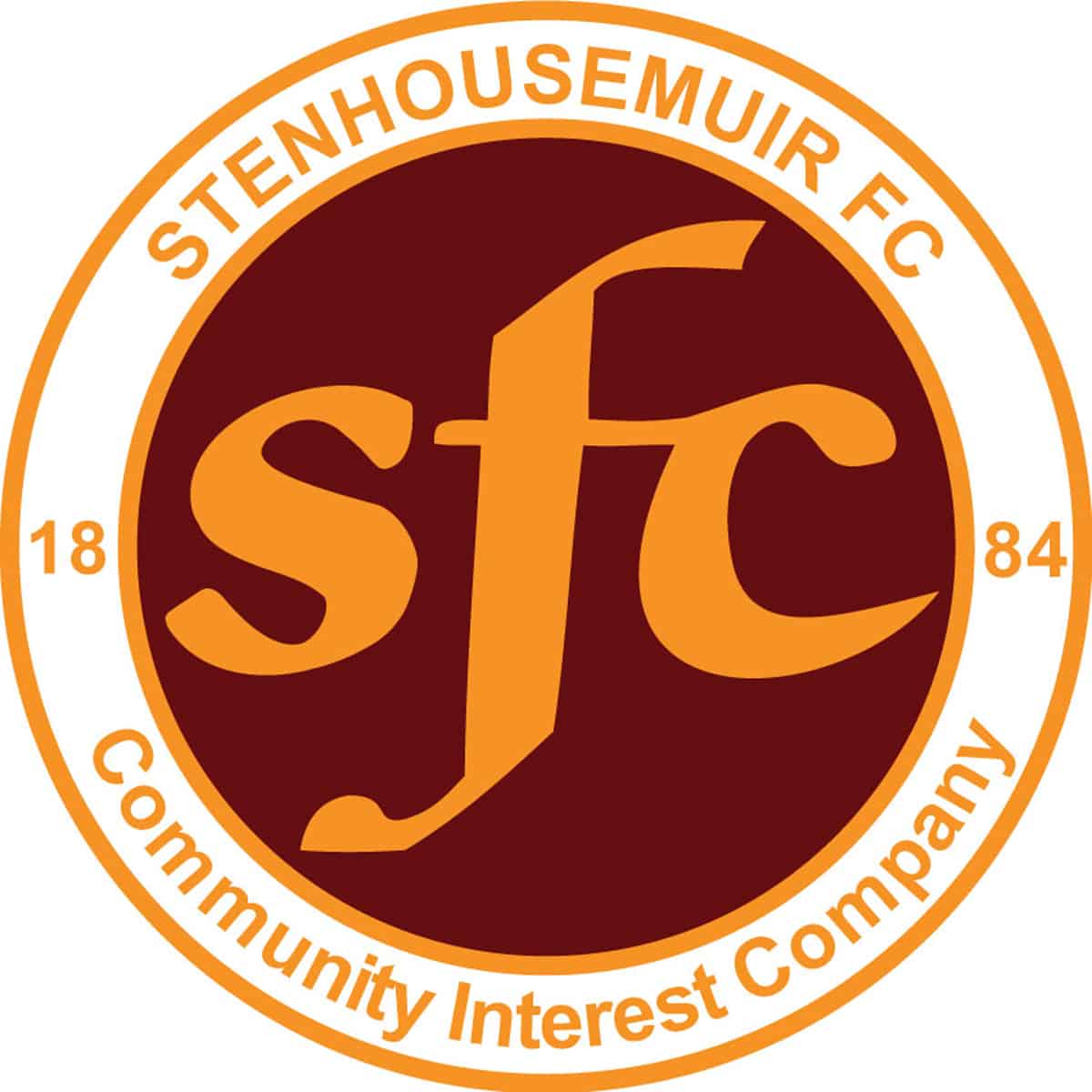 William Hill Scottish Cup
Stair Park, Stranraer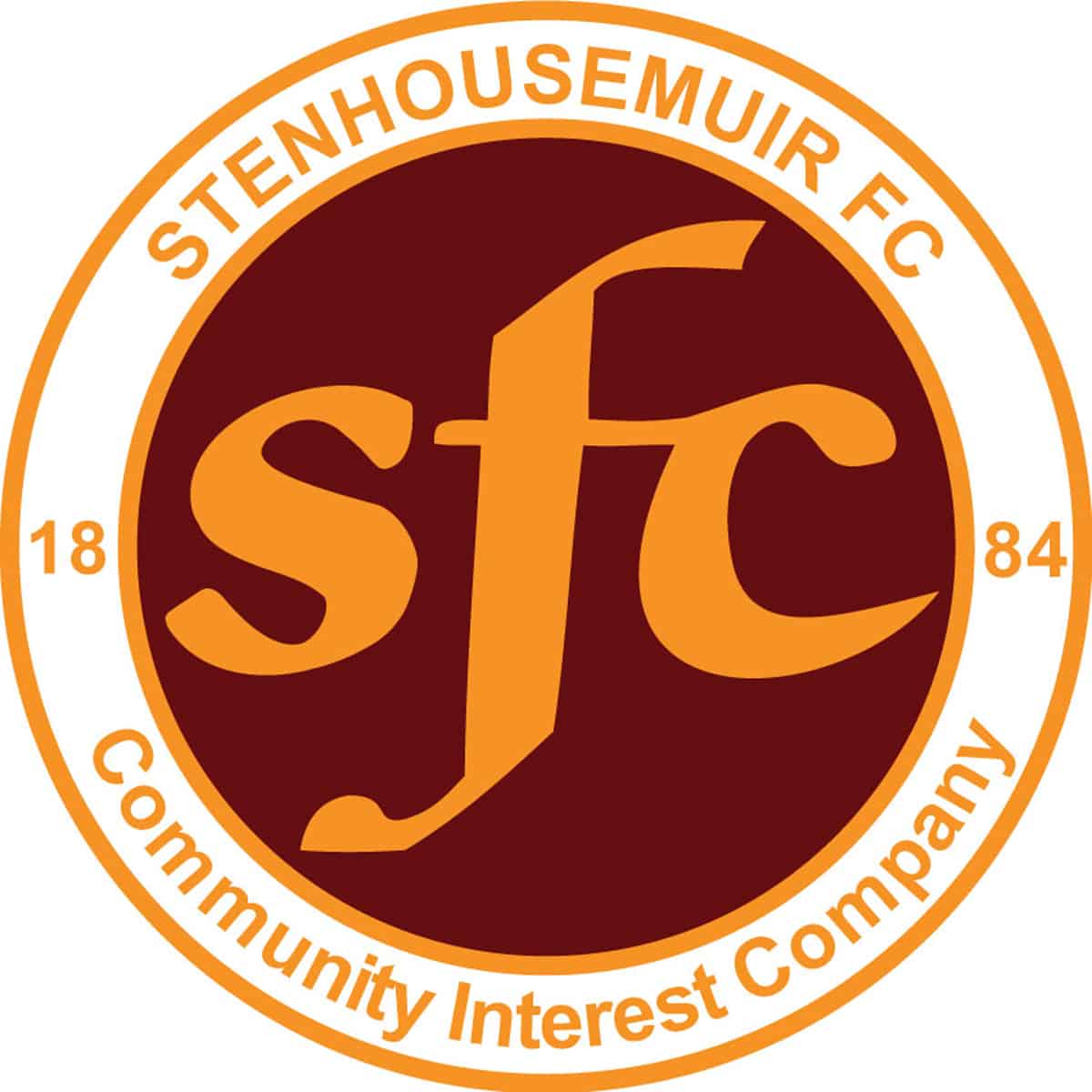 SPFL Ladbrokes League 1
Ochilview Park Stenhousemuir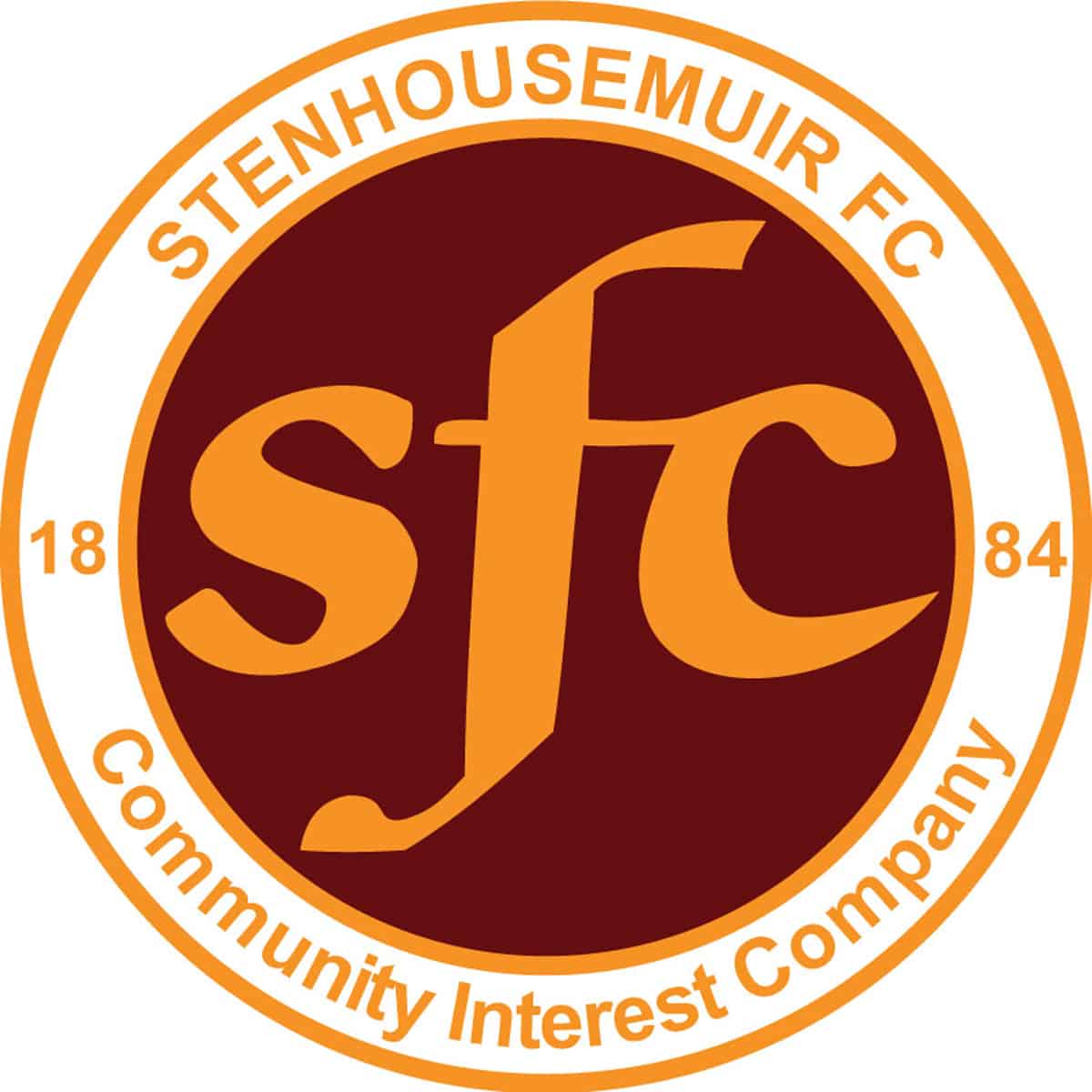 William Hill Scottish Cup
Ochilview Park Stenhousemuir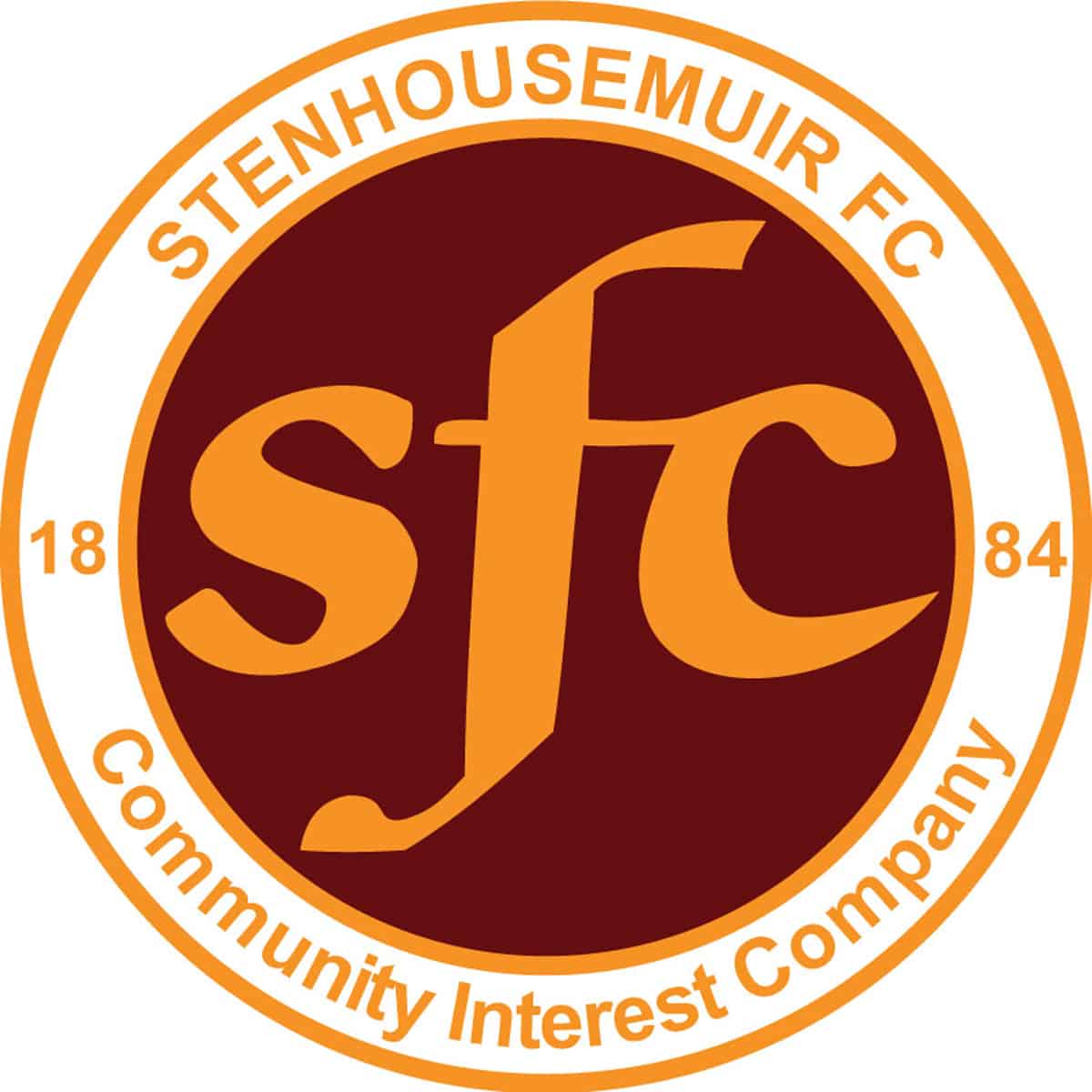 SPFL Ladbrokes League 1
Strathclyde Homes Stadium, Dum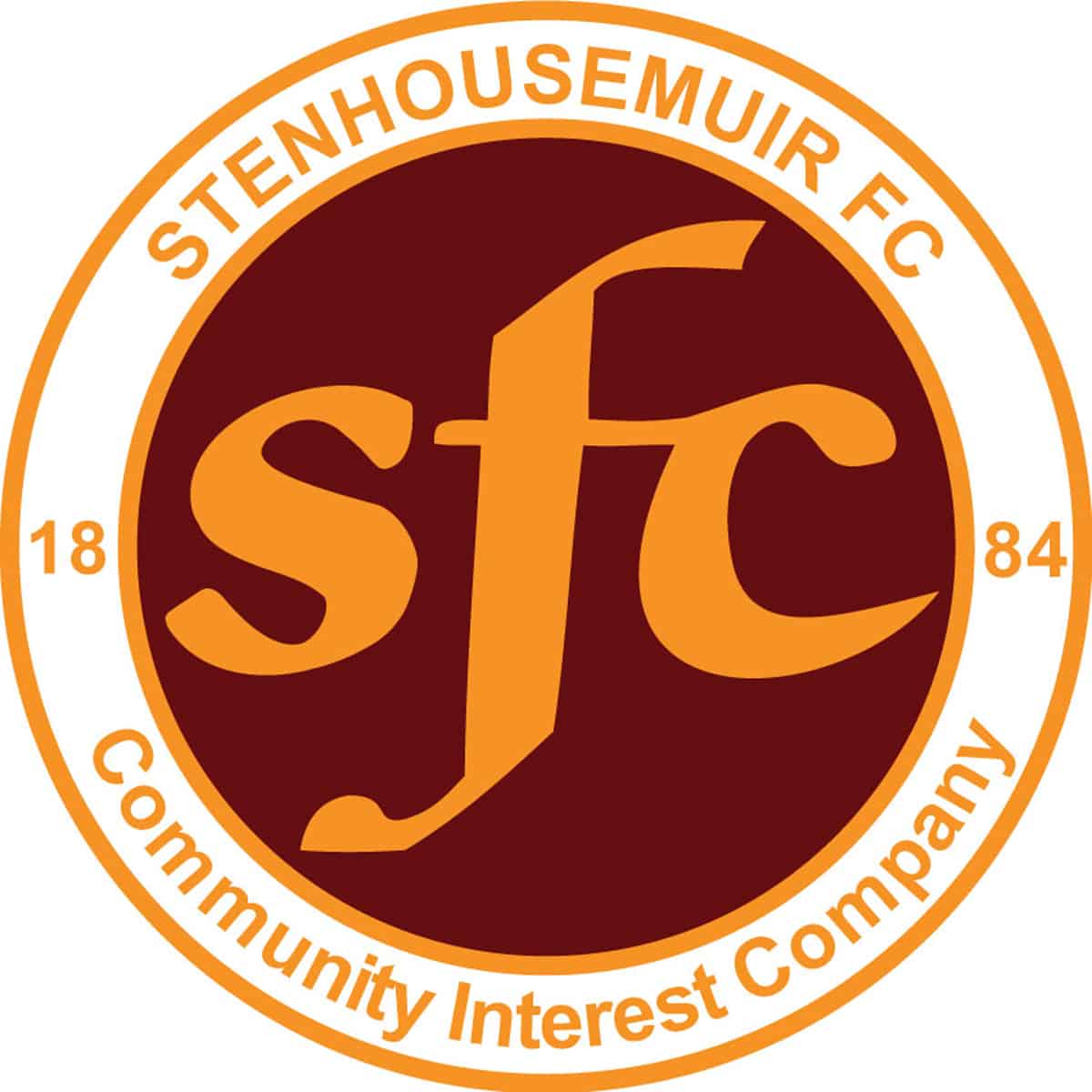 William Hill Scottish Cup
Meadow Park, Castle Douglas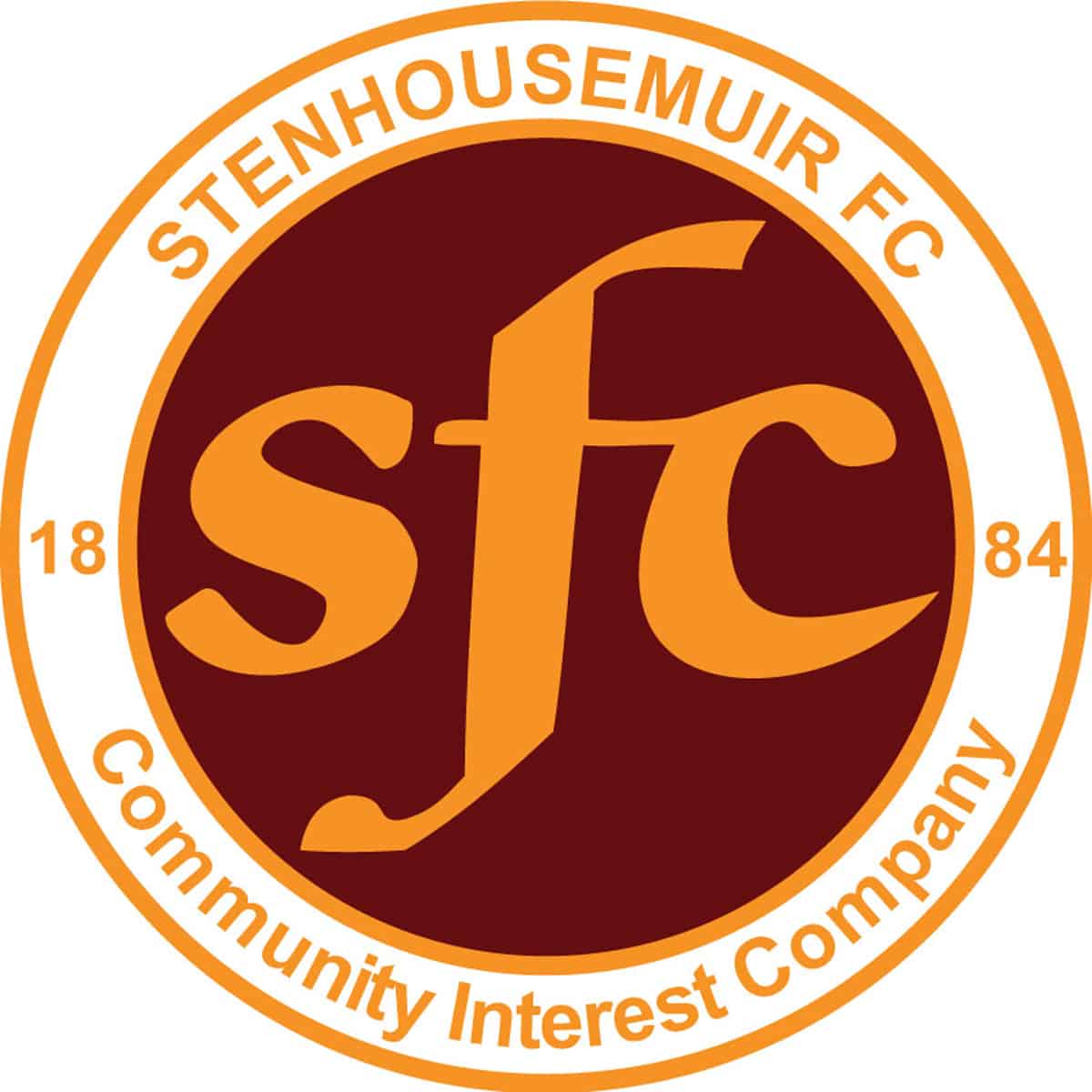 SPFL Ladbrokes League 1
Ochilview Park Stenhousemuir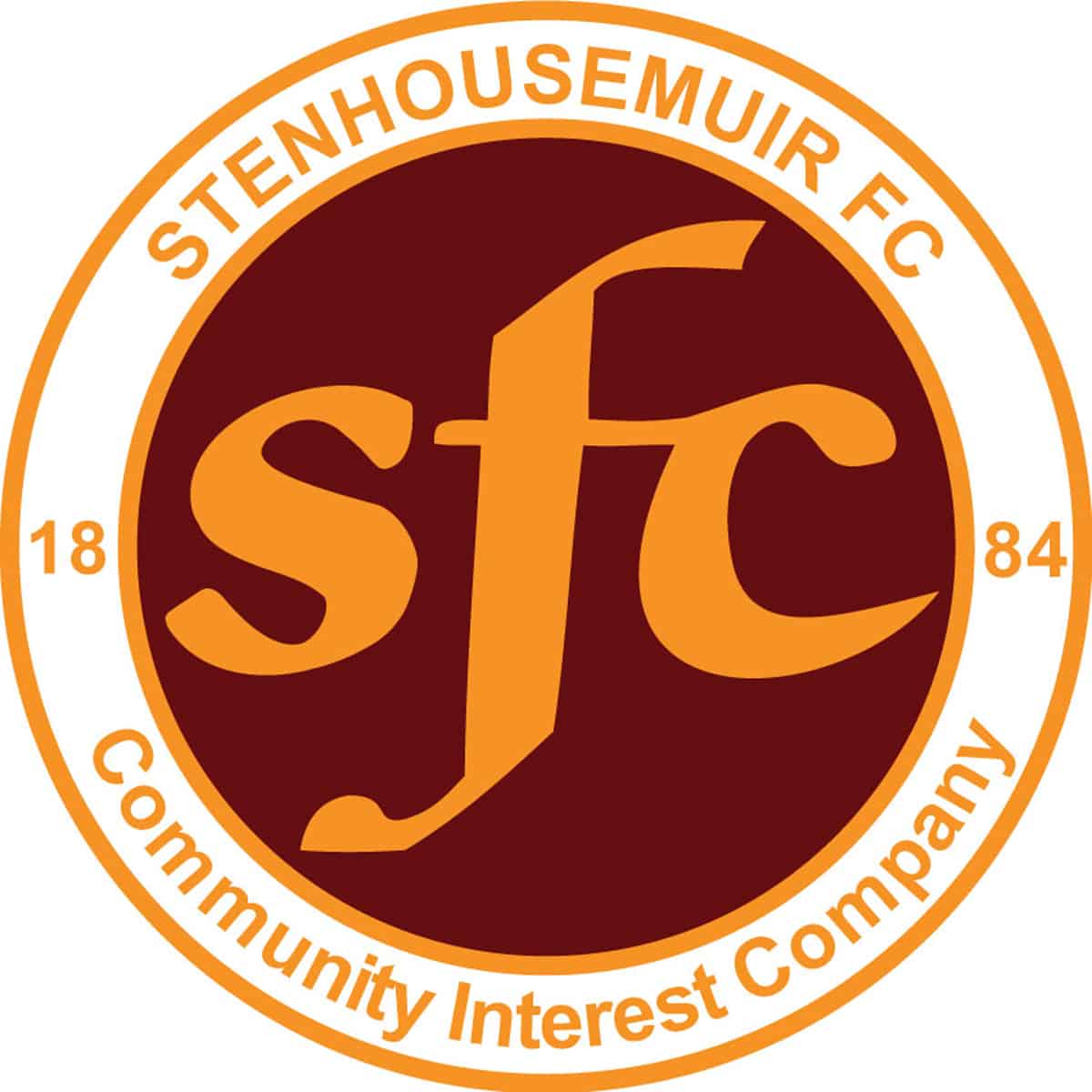 SPFL Ladbrokes League 1
Bayview Stadium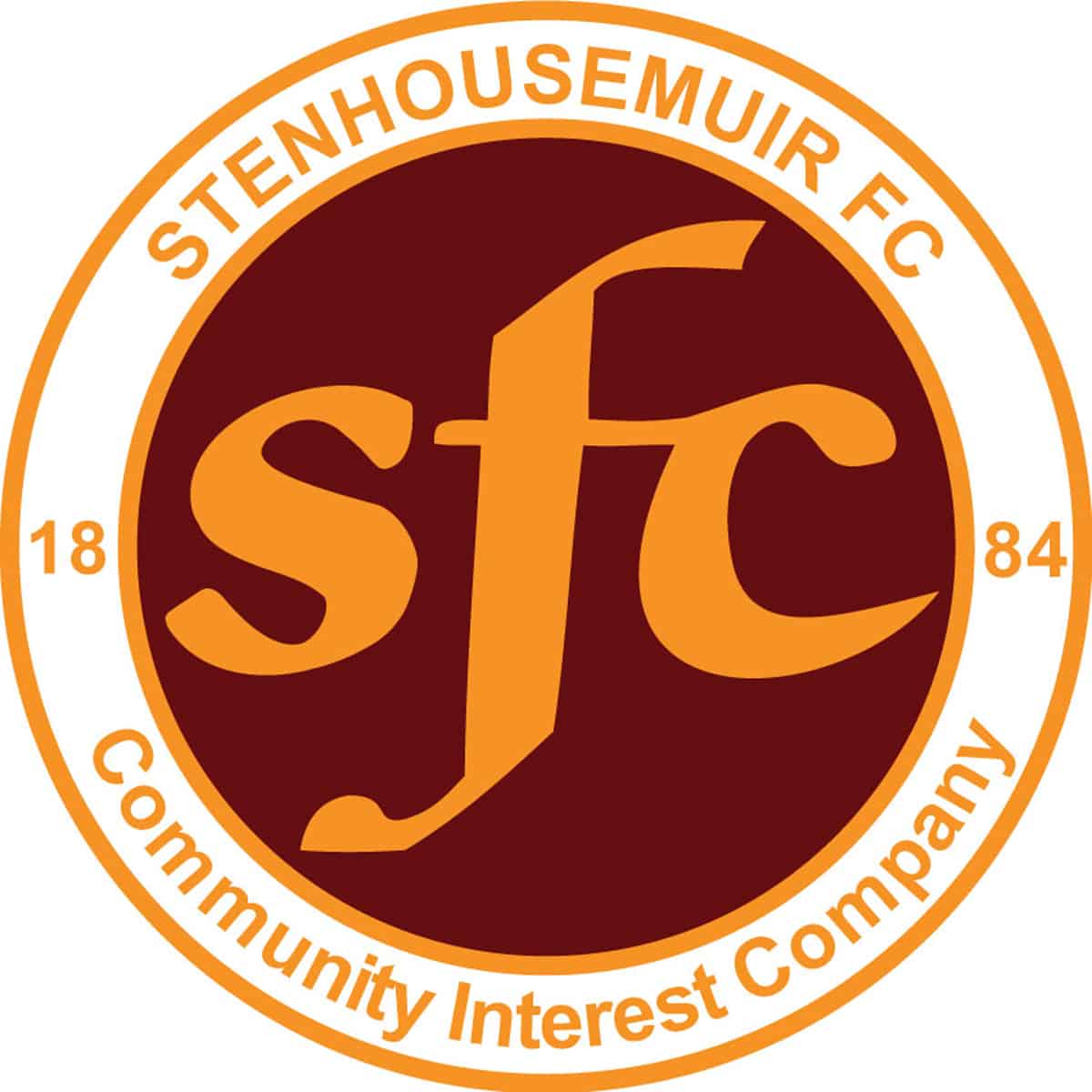 William Hill Scottish Cup
Ochilview Park Stenhousemuir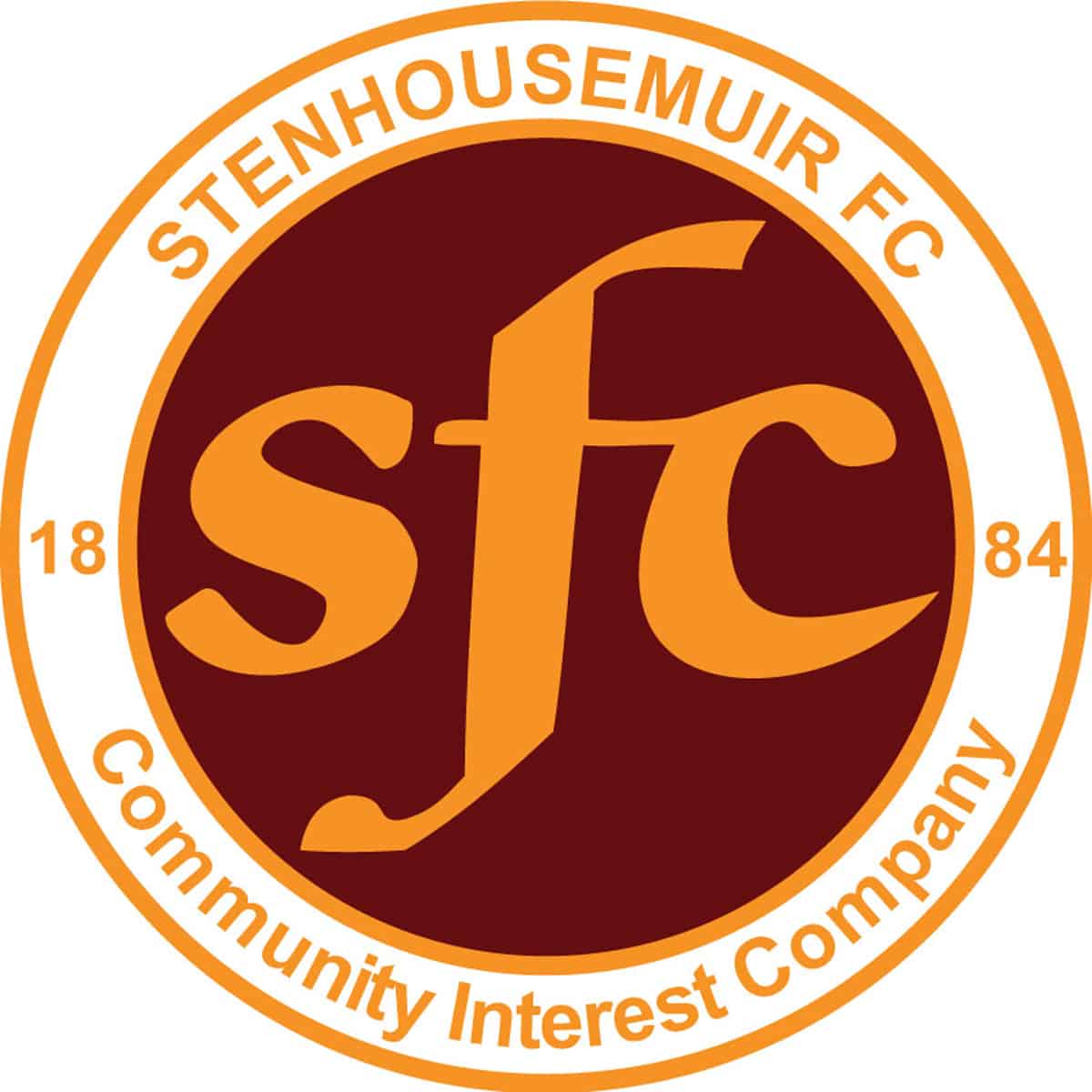 SPFL Ladbrokes League 1
Recreation Park, Alloa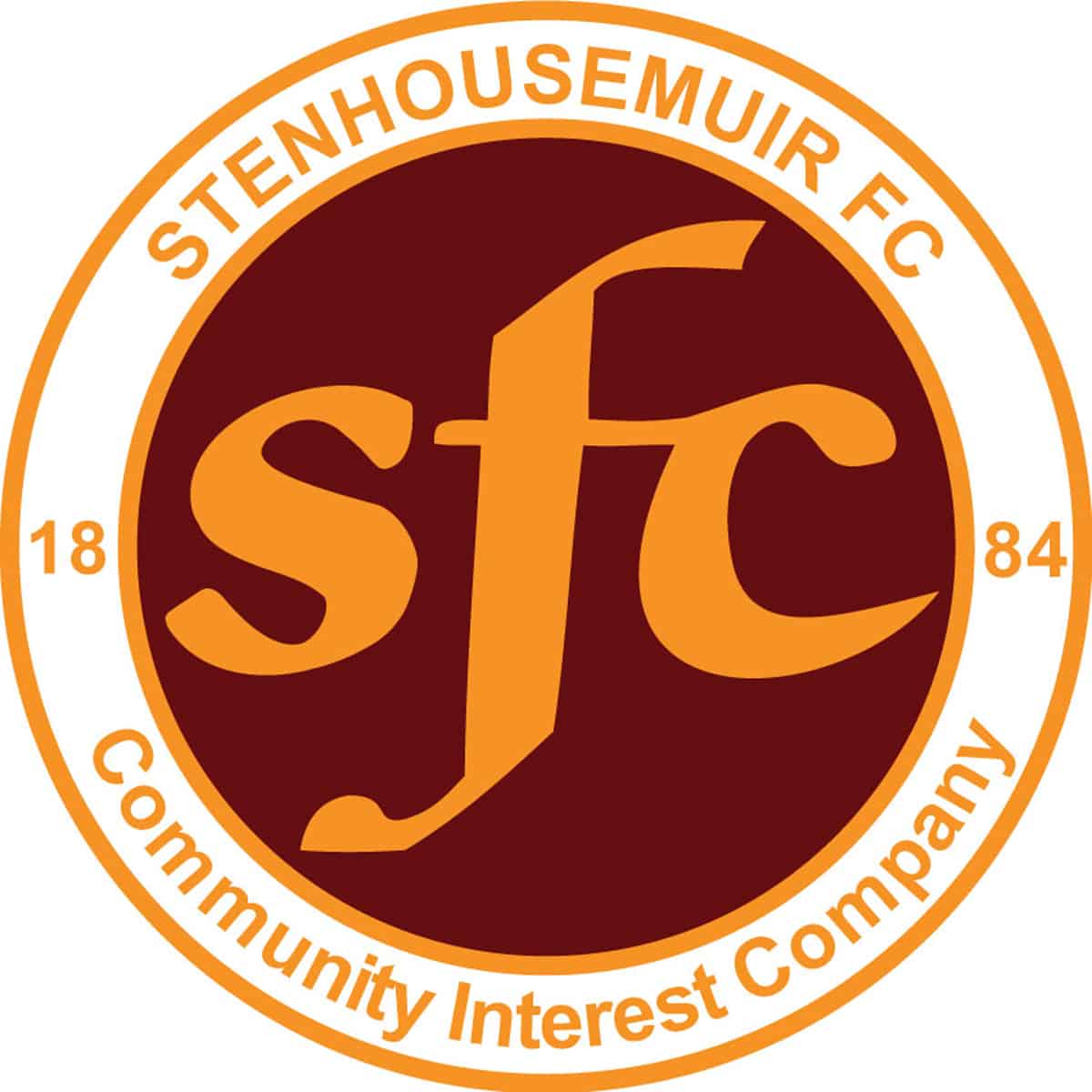 SPFL Ladbrokes League 1
Ochilview Park Stenhousemuir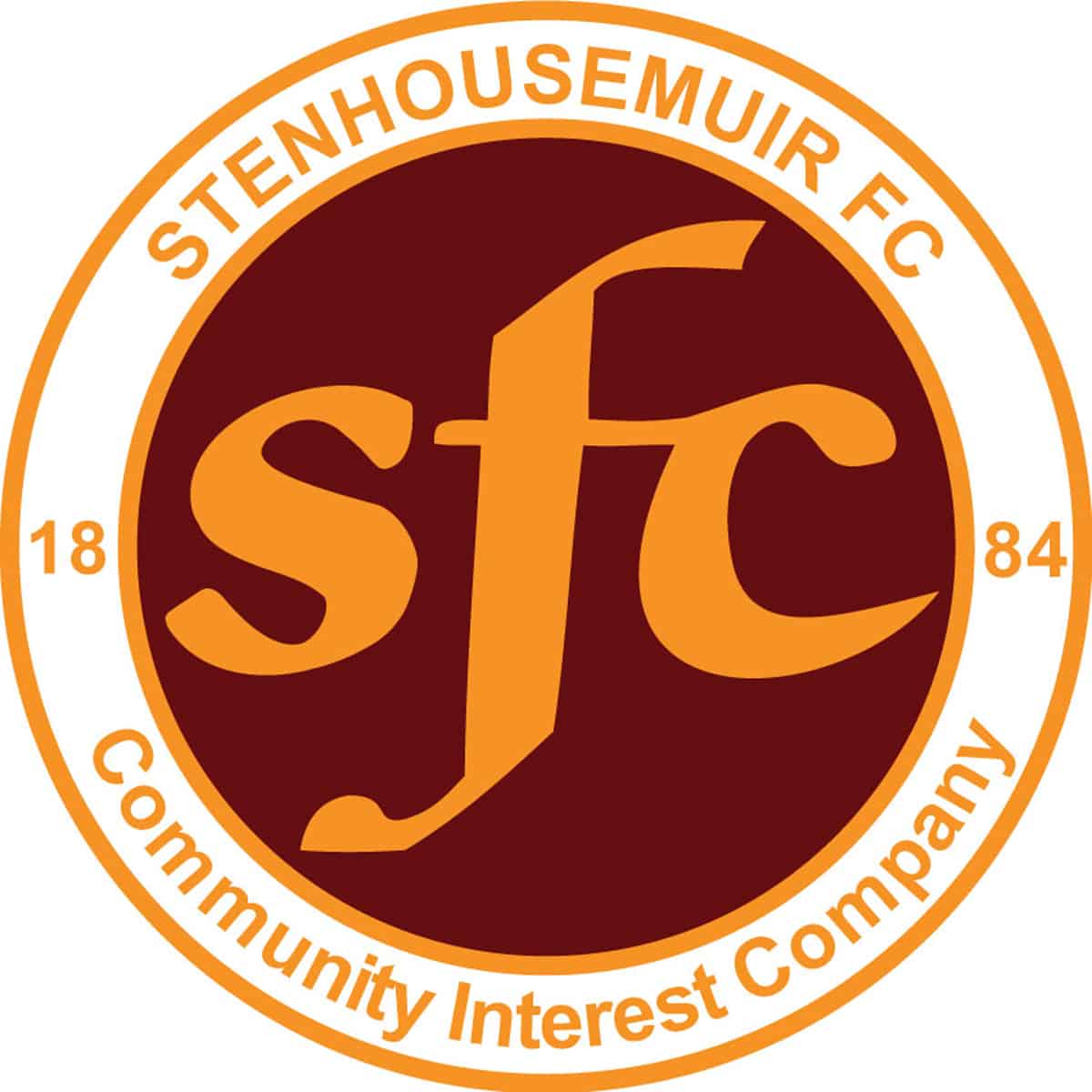 SPFL Ladbrokes League 1
Excelsior Stadium, Airdrie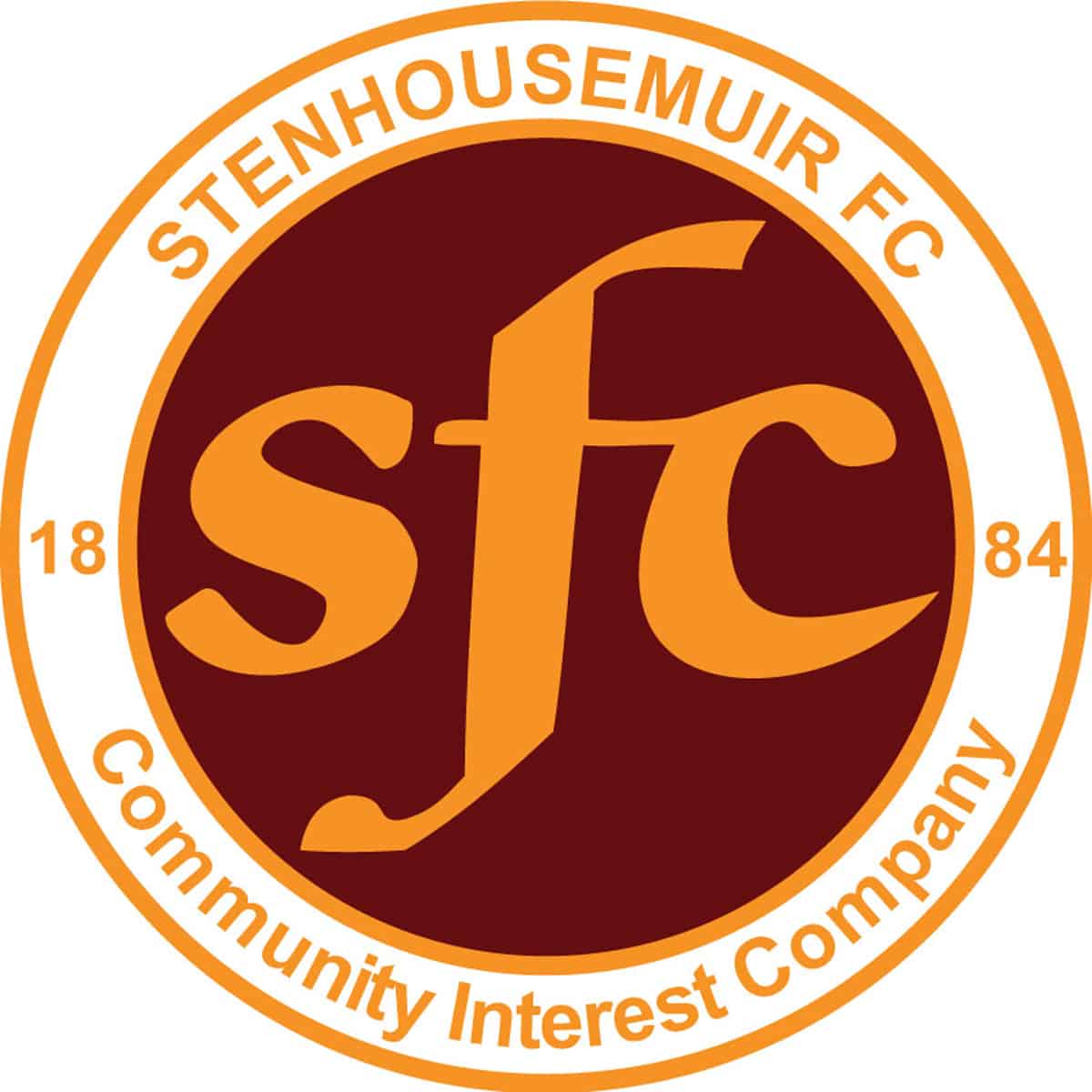 SPFL Ladbrokes League 1
Ochilview Park Stenhousemuir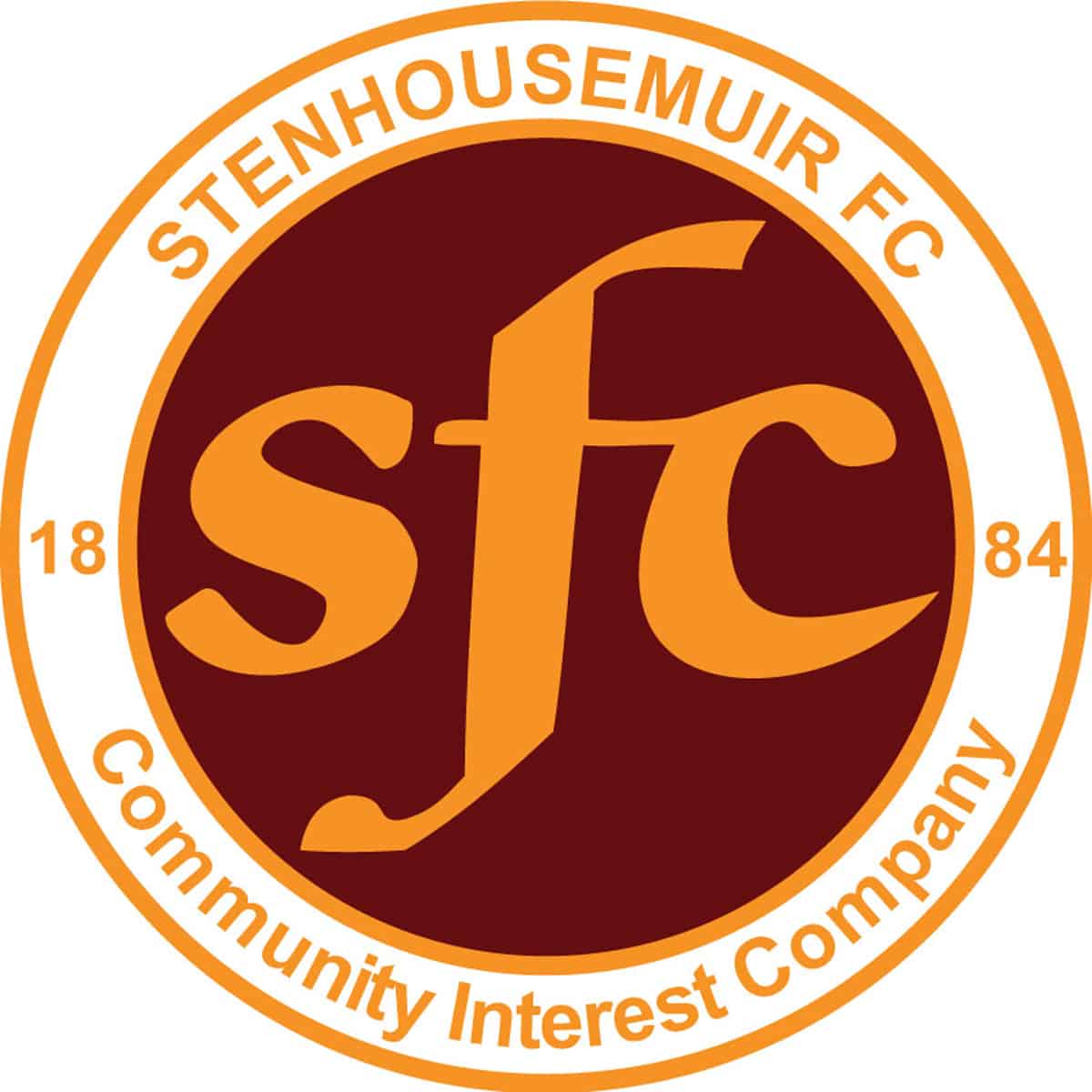 SPFL Ladbrokes League 1
Almondvale Stadium, Livingston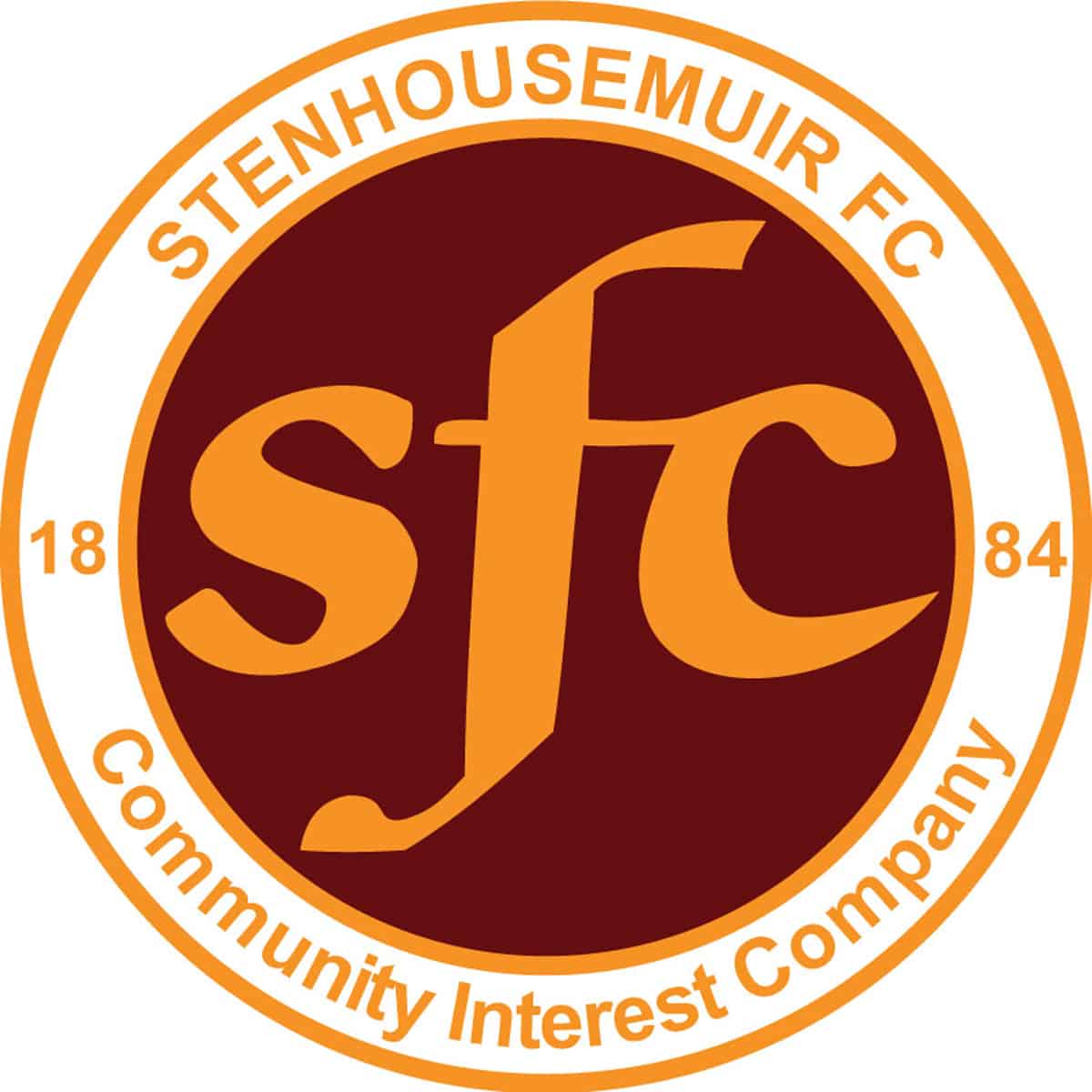 SPFL Ladbrokes League 1
Ochilview Park Stenhousemuir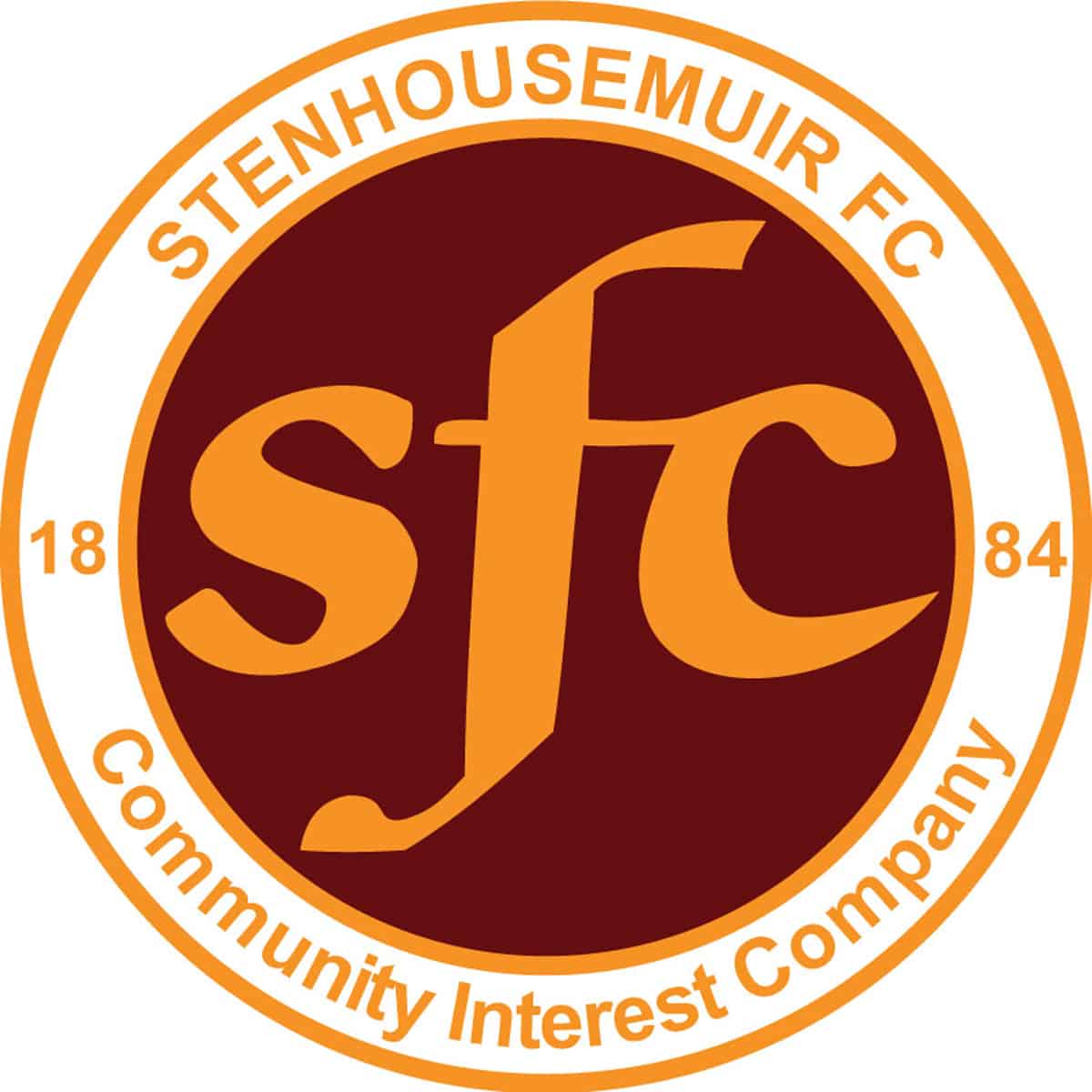 SPFL Ladbrokes League 1
Somerset Park, Ayr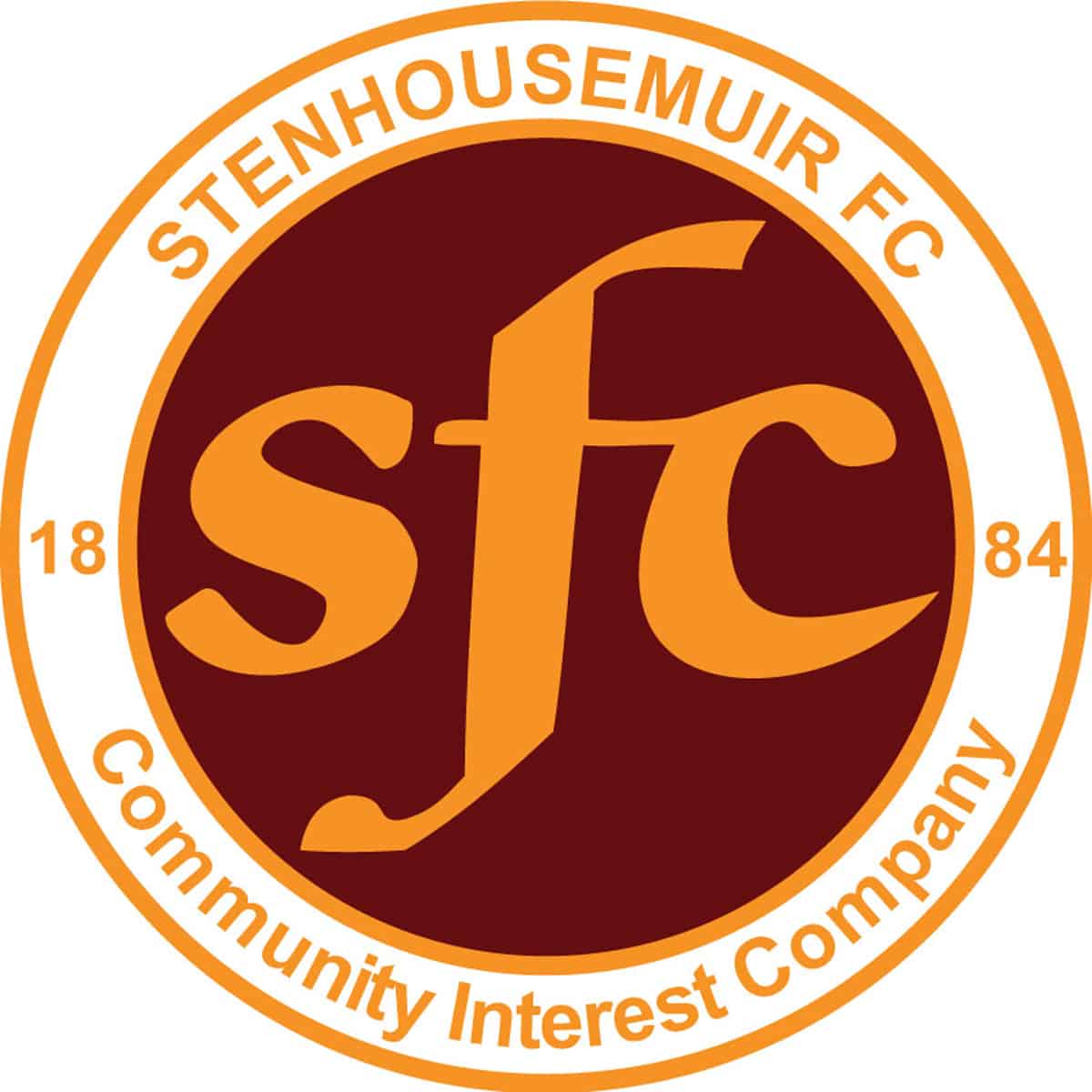 SPFL Ladbrokes League 1
Ochilview Park Stenhousemuir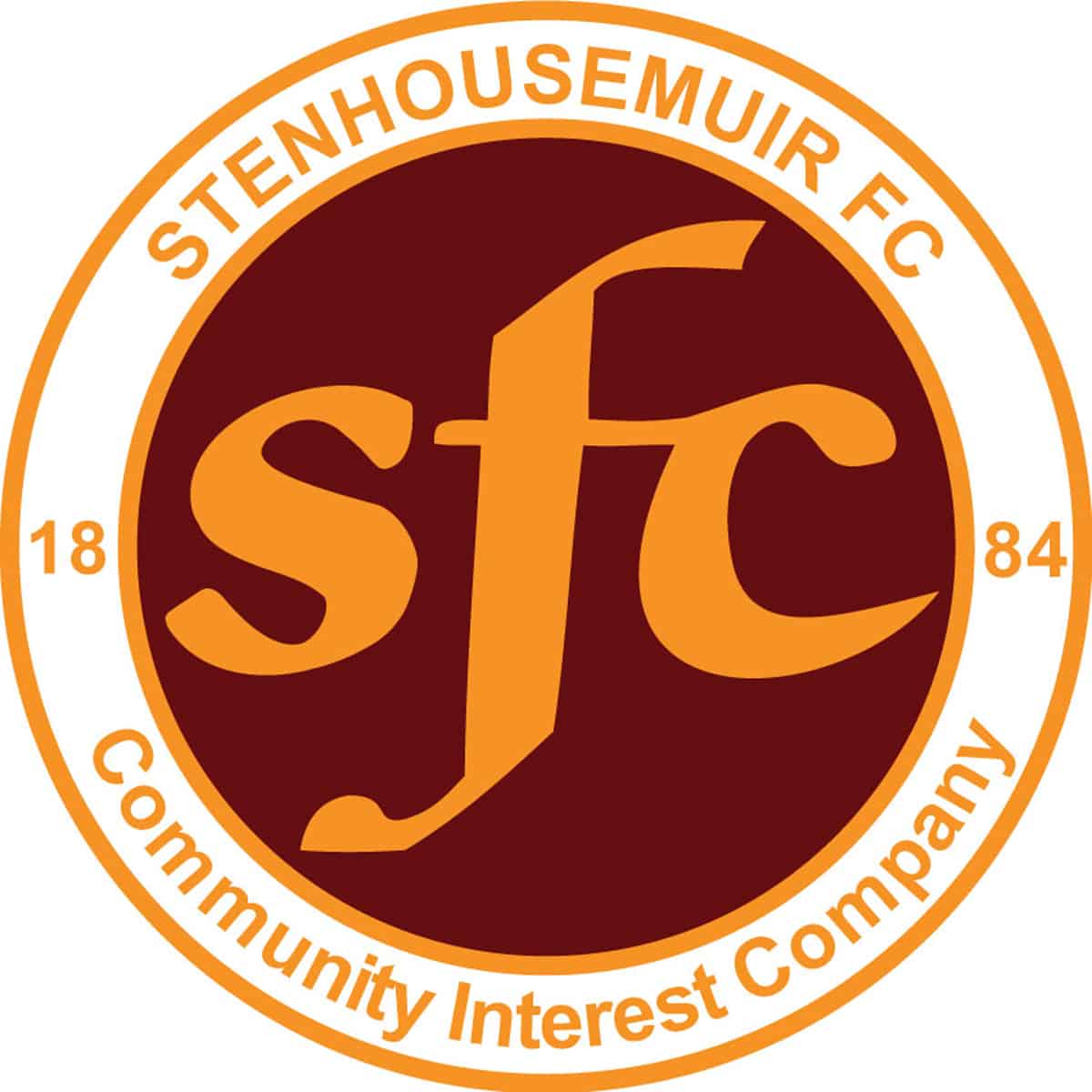 SPFL Ladbrokes League 1
Strathclyde Homes Stadium, Dum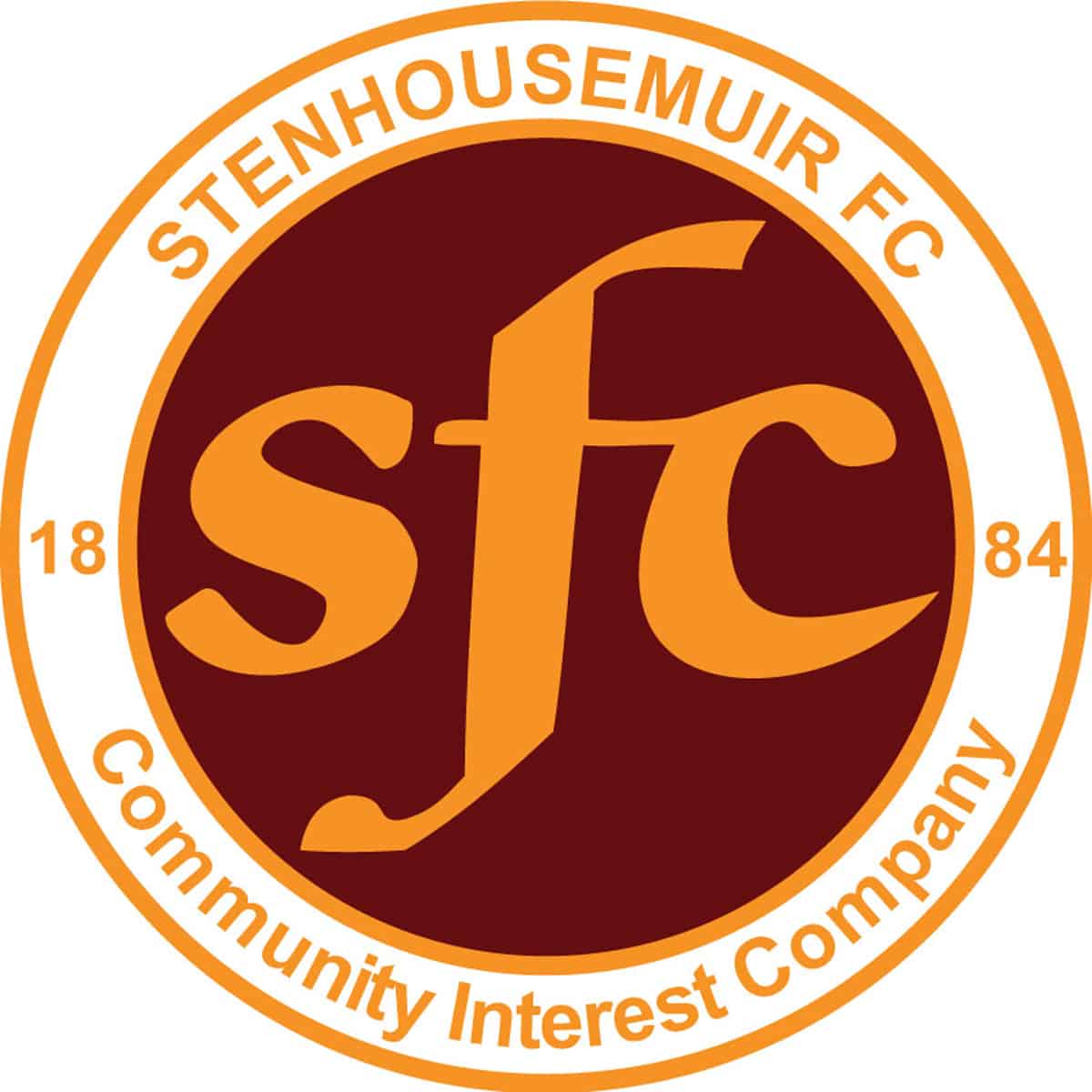 Petrofac Training Cup
Balmoor Stadium, Peterhead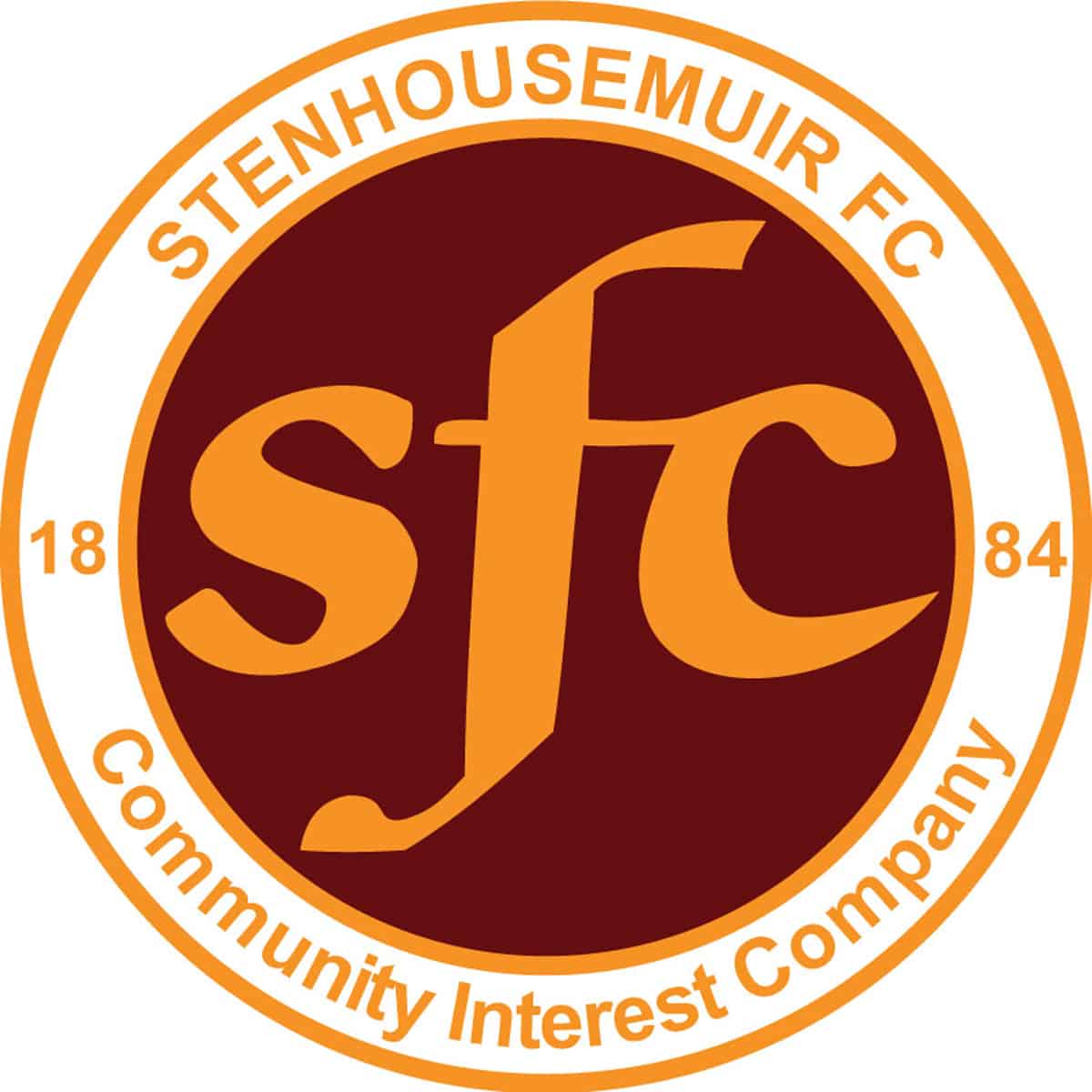 SPFL Ladbrokes League 1
Ochilview Park Stenhousemuir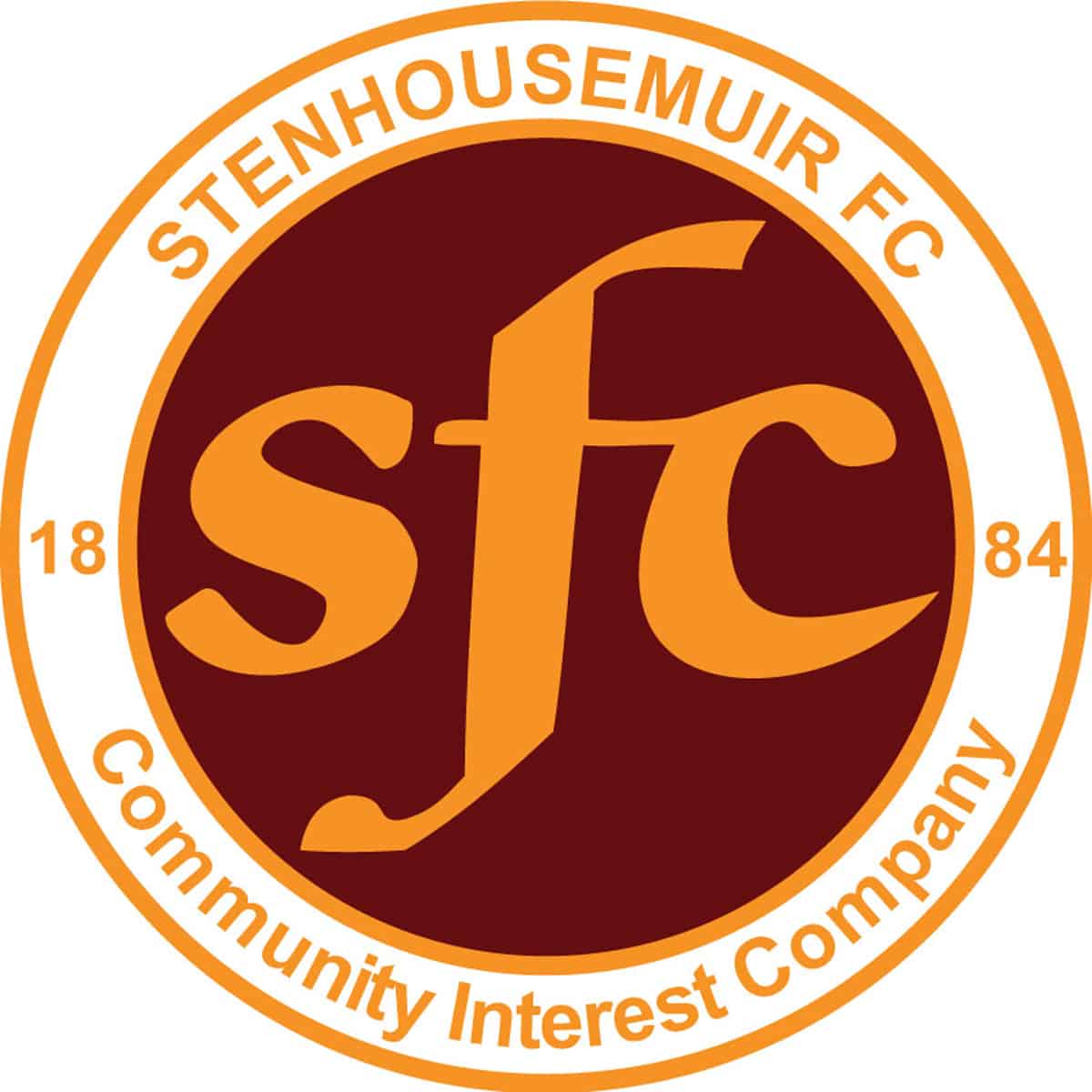 Stirlingshire Cup
Ochilview Park Stenhousemuir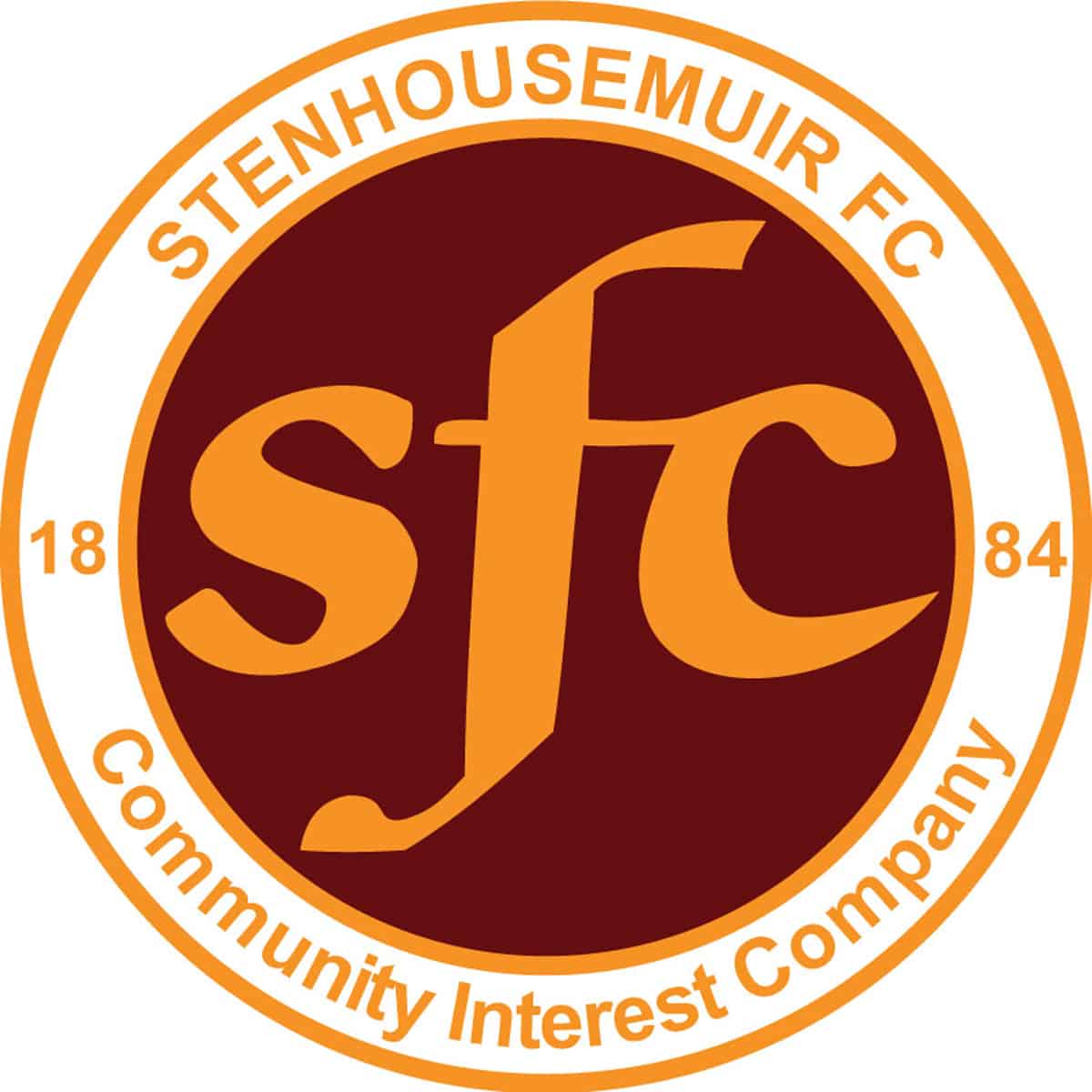 SPFL Ladbrokes League 1
Ochilview Park Stenhousemuir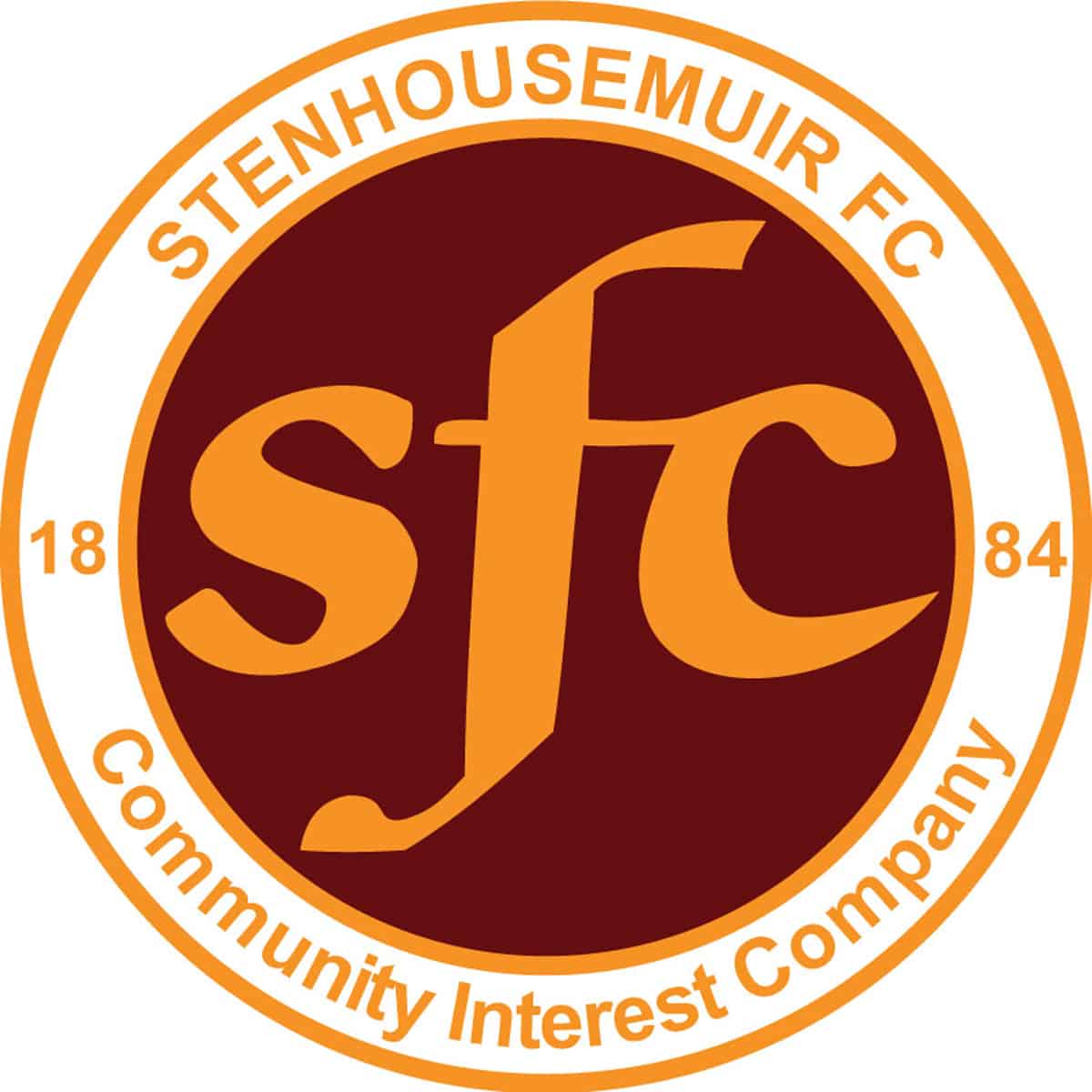 SPFL Ladbrokes League 1
Glebe Park, Brechin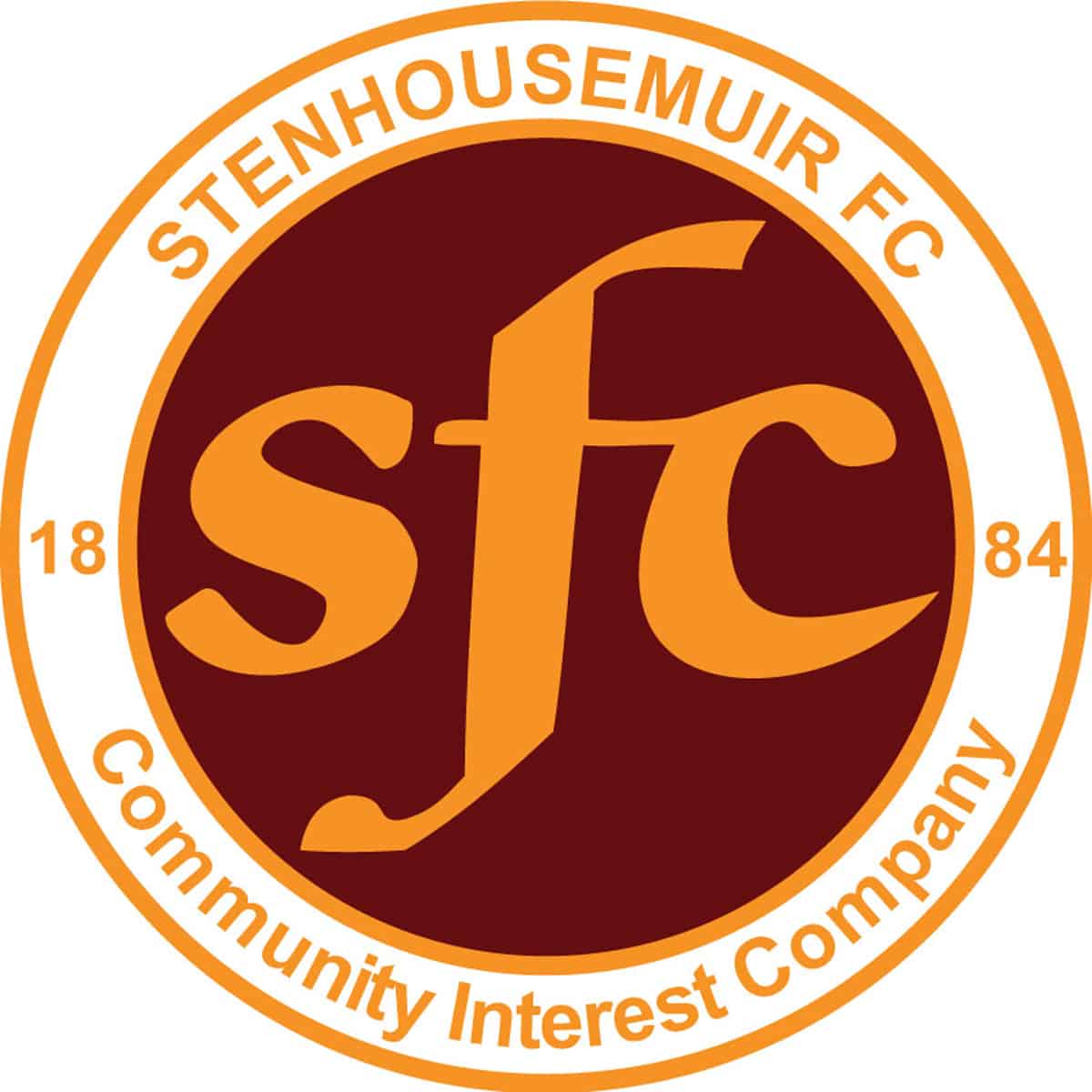 Petrofac Training Cup
Ochilview Park Stenhousemuir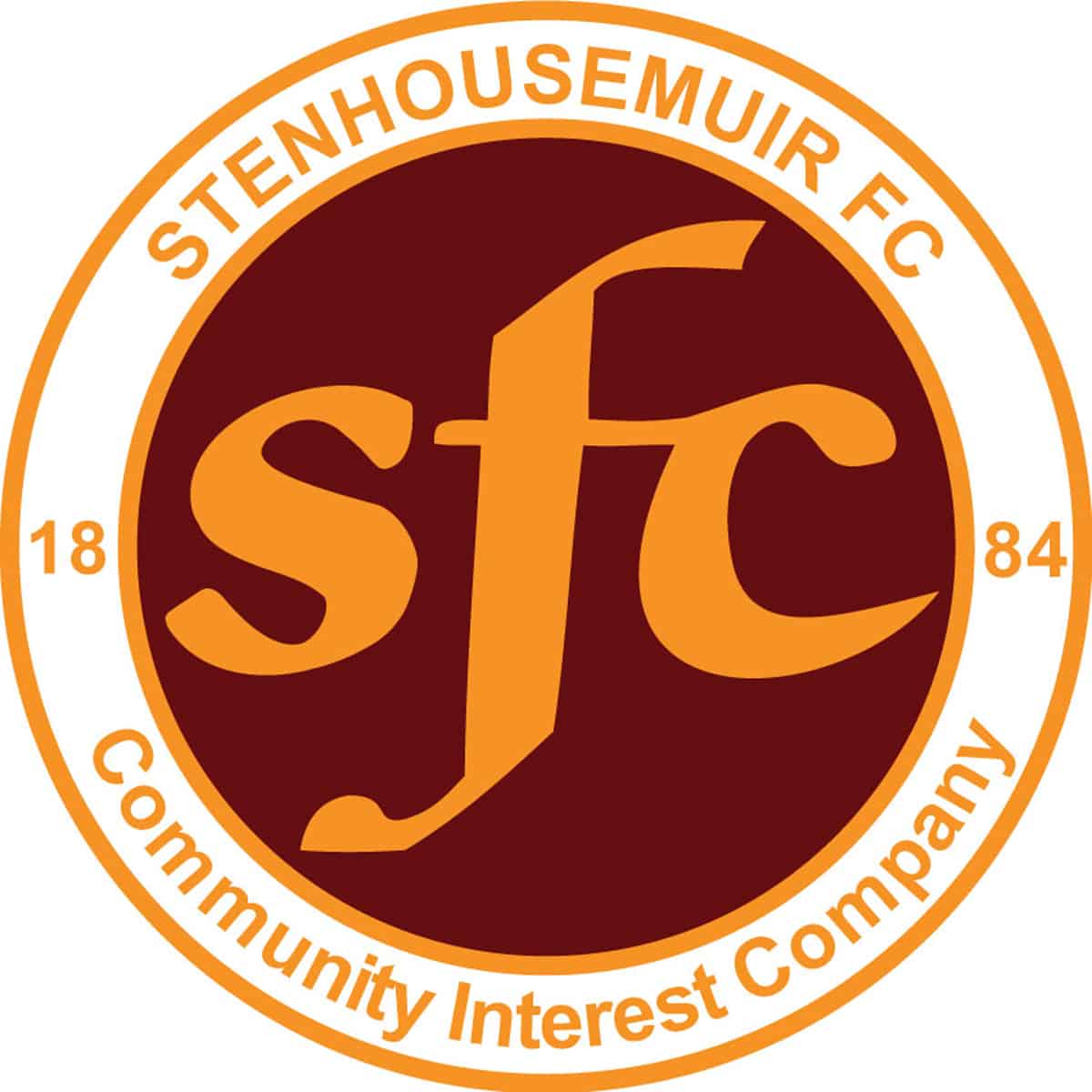 SPFL Ladbrokes League 1
Ochilview Park Stenhousemuir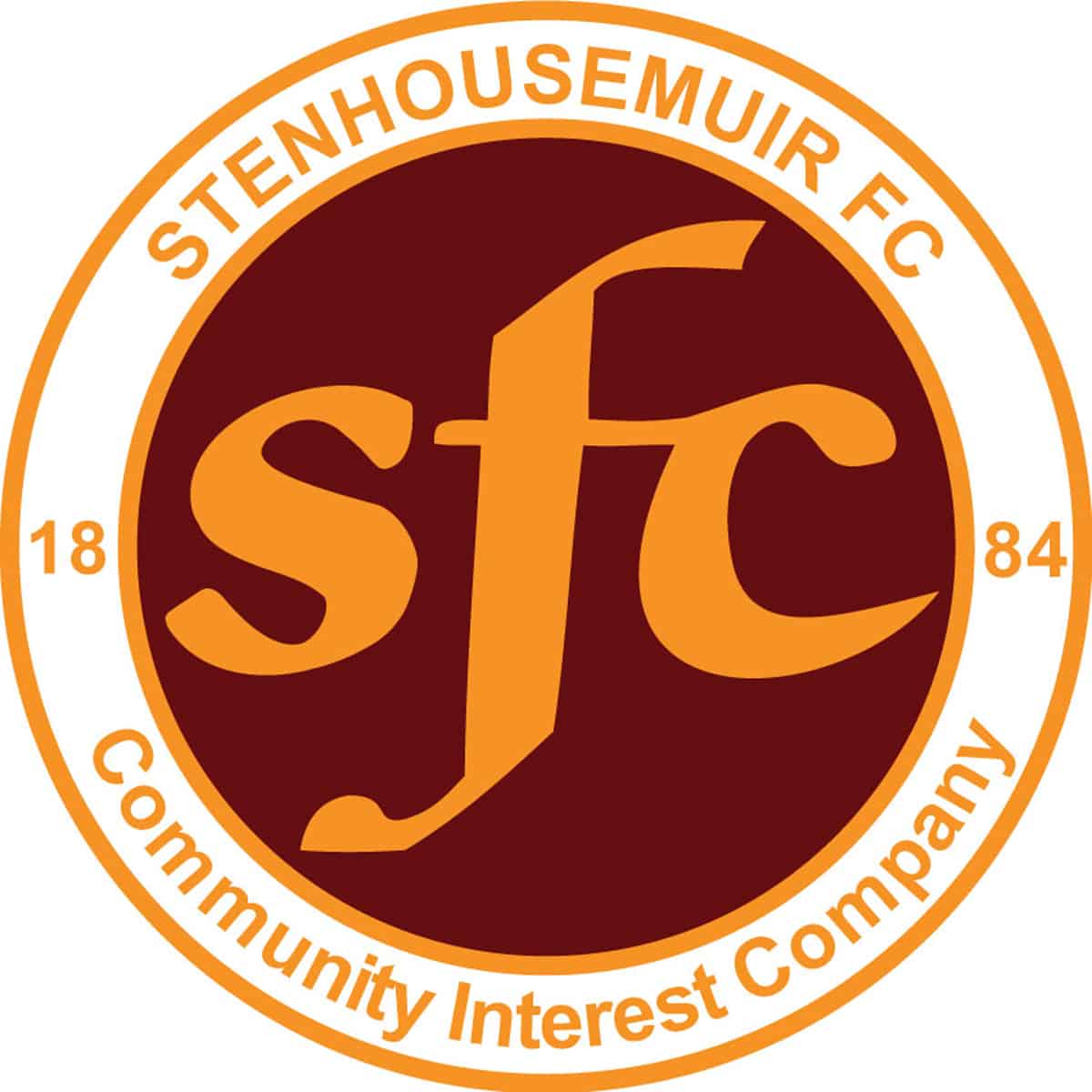 Betfred Cup
Ochilview Park Stenhousemuir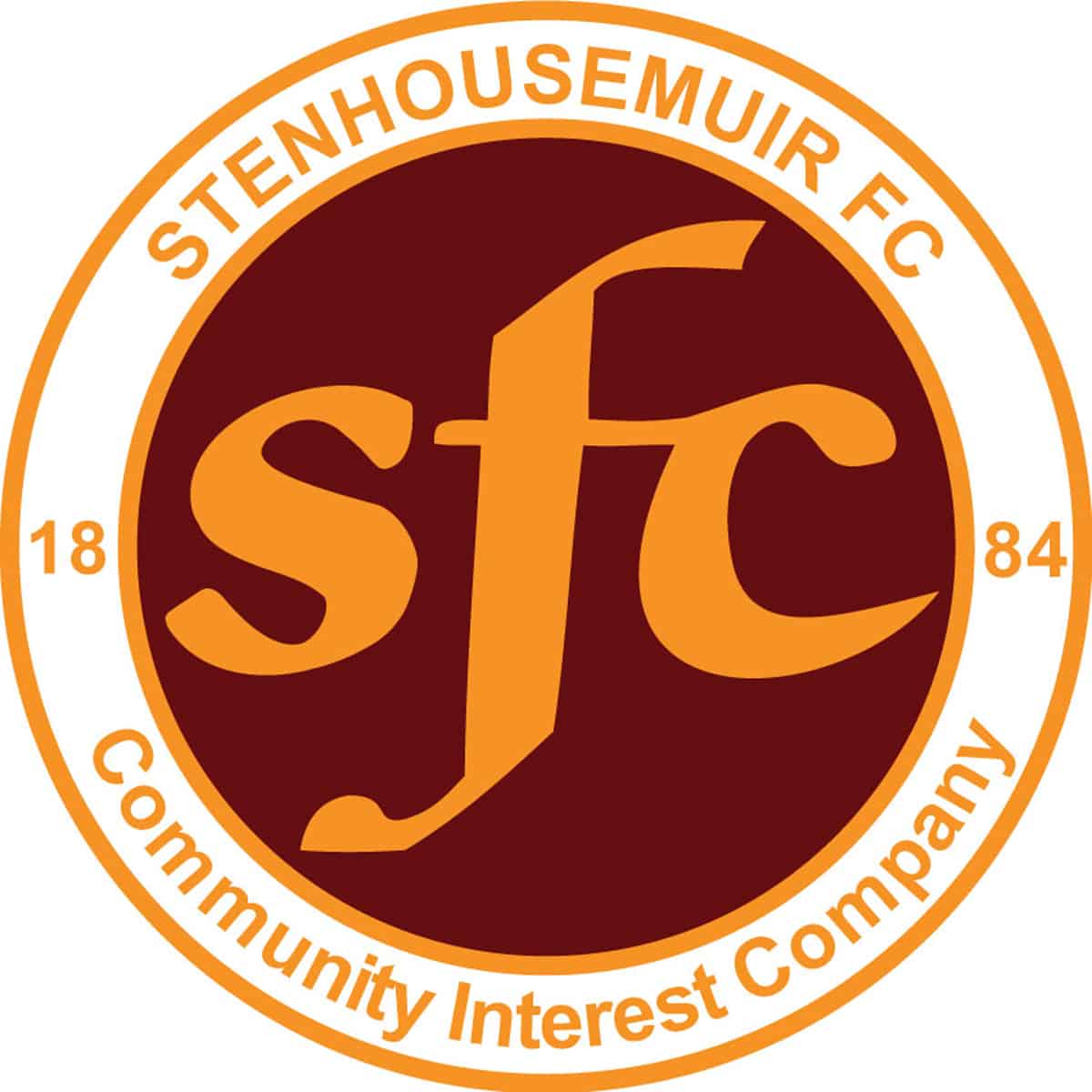 Petrofac Training Cup
Ochilview Park Stenhousemuir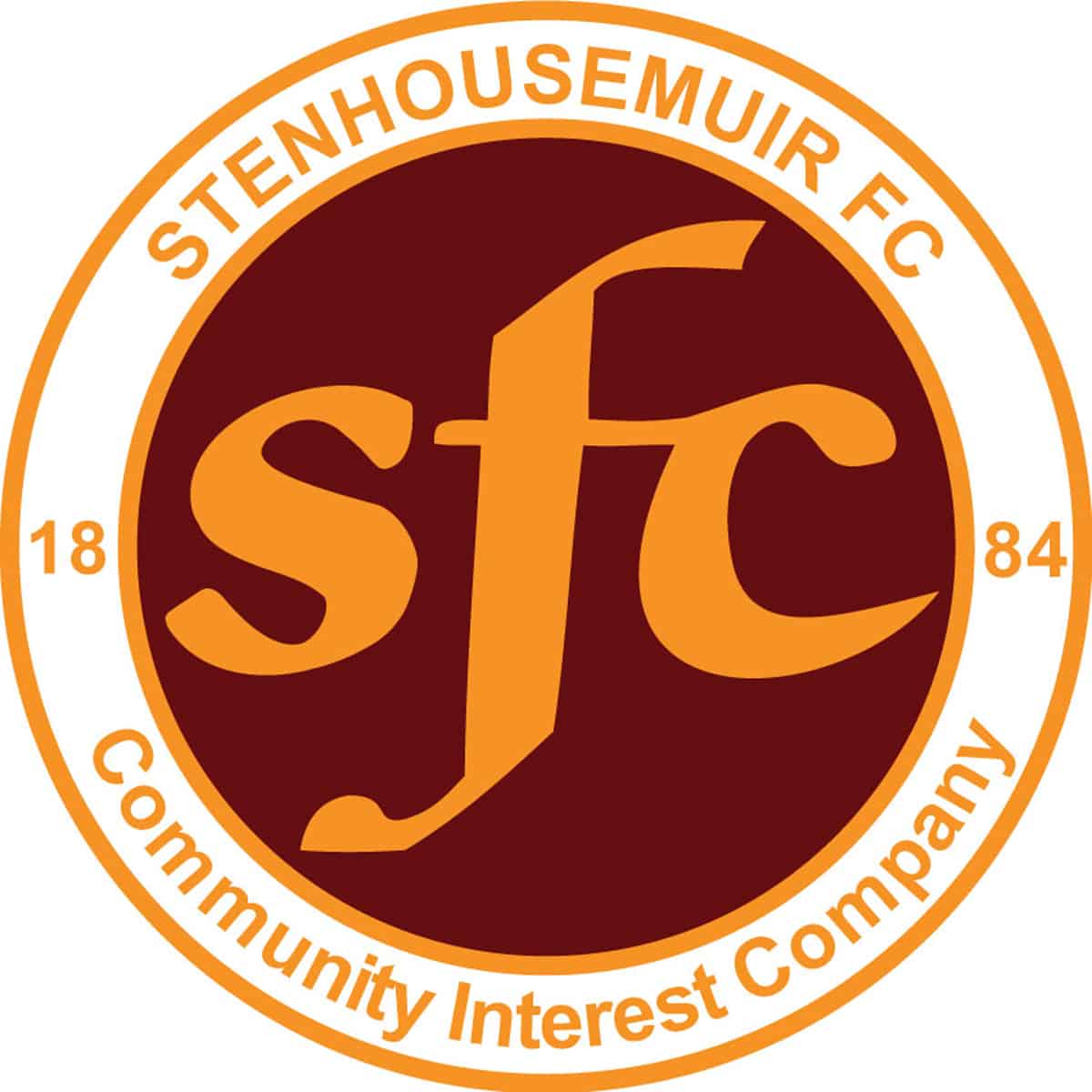 Friendly
Ochilview Park Stenhousemuir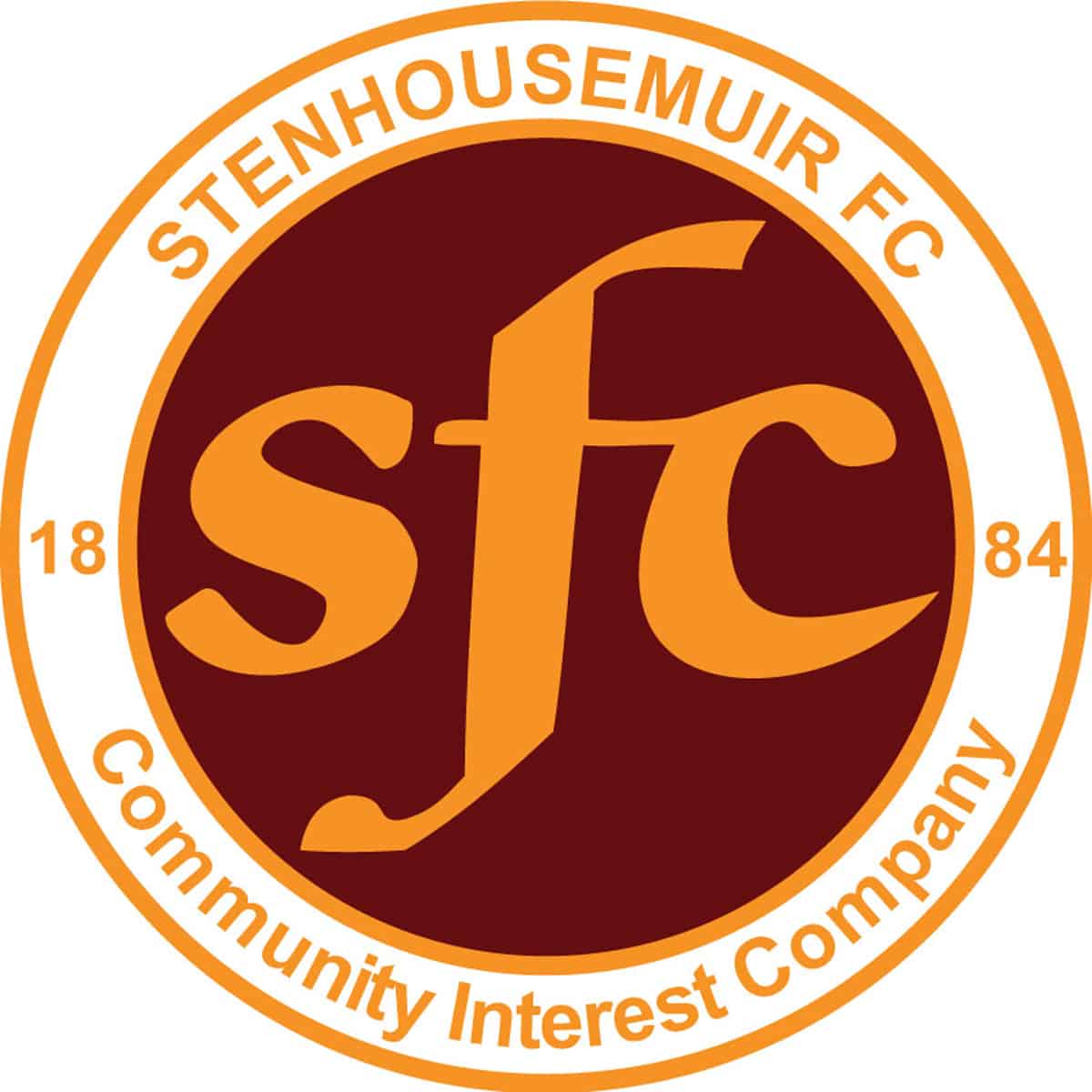 Friendly
Ochilview Park Stenhousemuir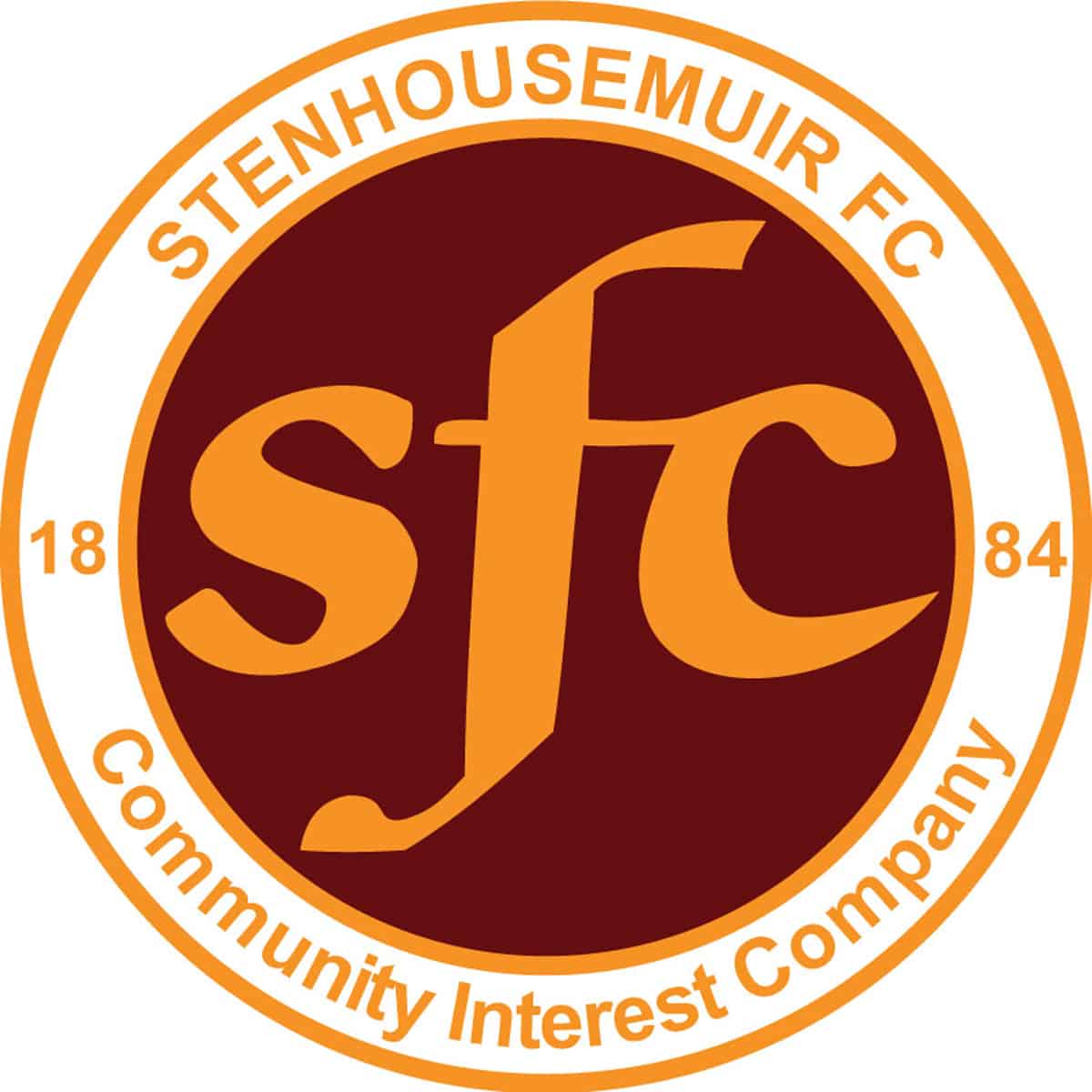 Friendly
Ochilview Park Stenhousemuir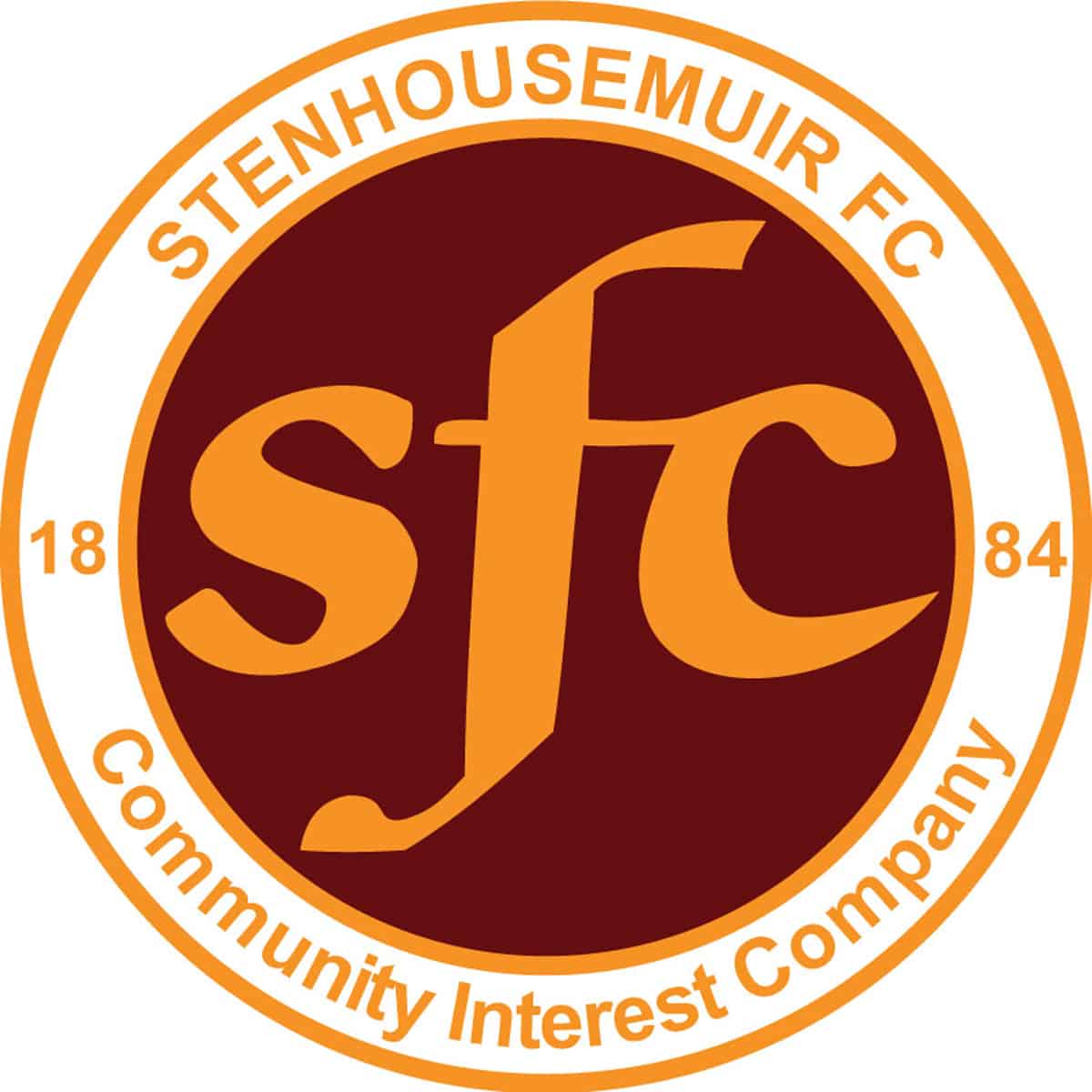 Friendly
Ochilview Park Stenhousemuir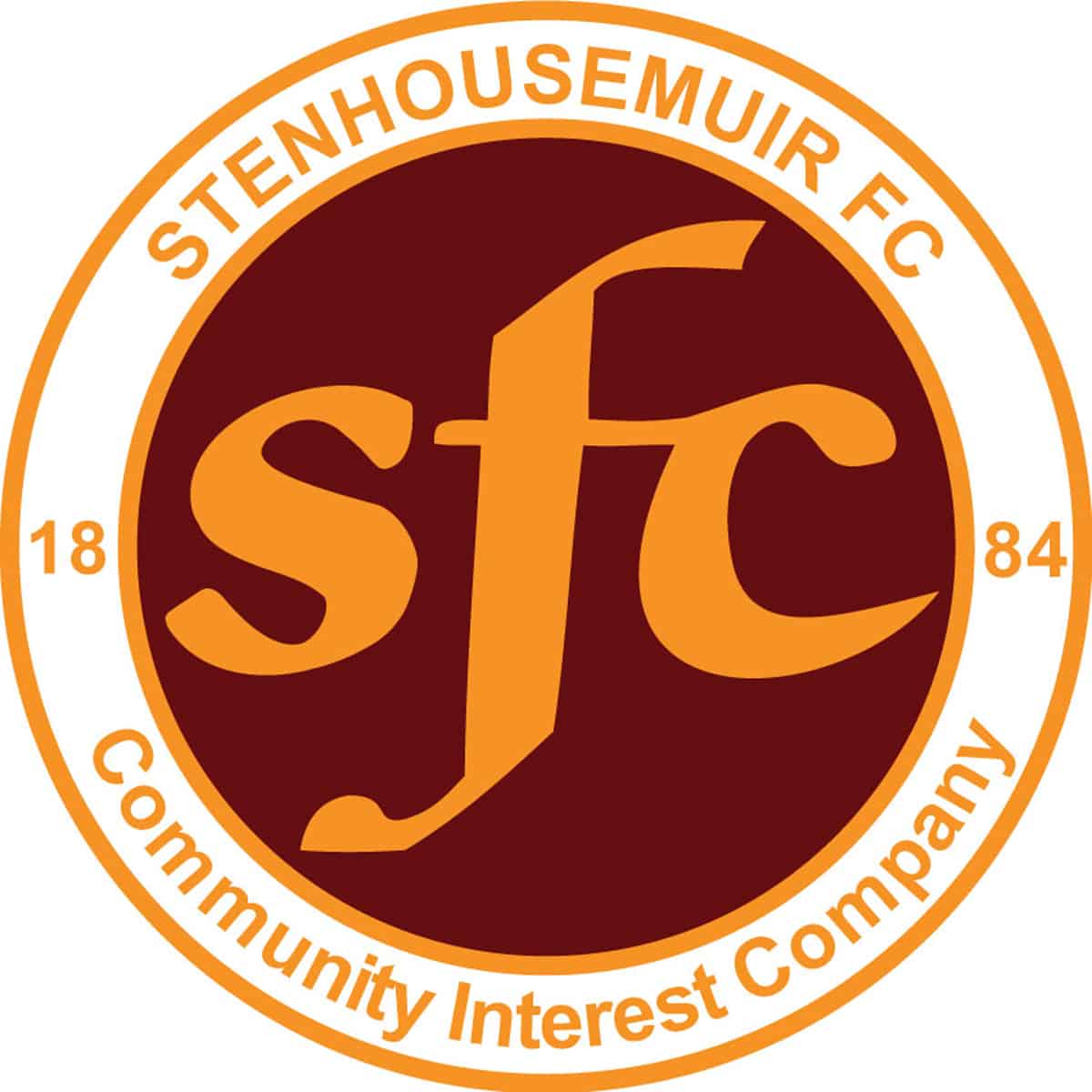 Friendly
Gayfield Park, Arbroath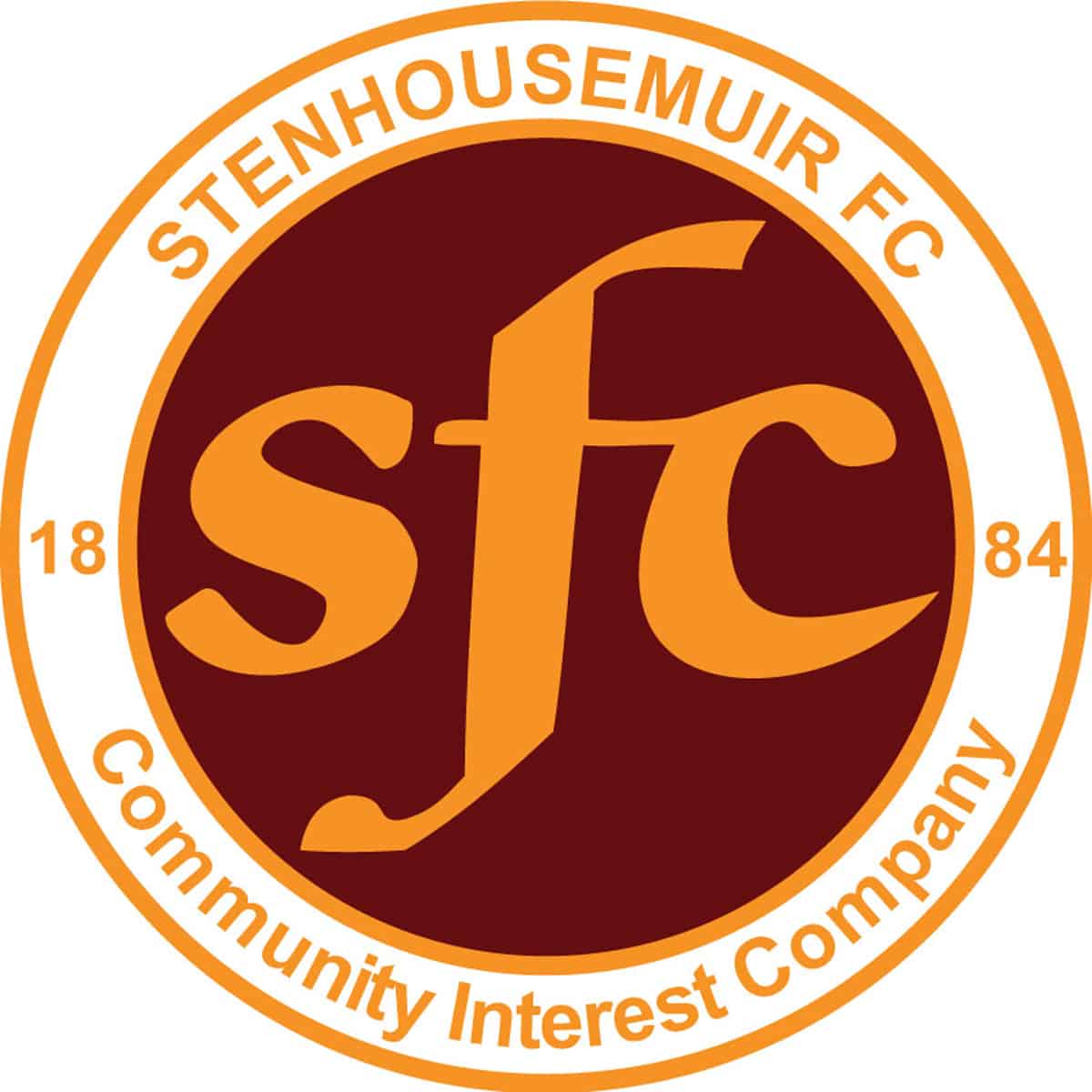 SPFL Ladbrokes League 1
Ochilview Park Stenhousemuir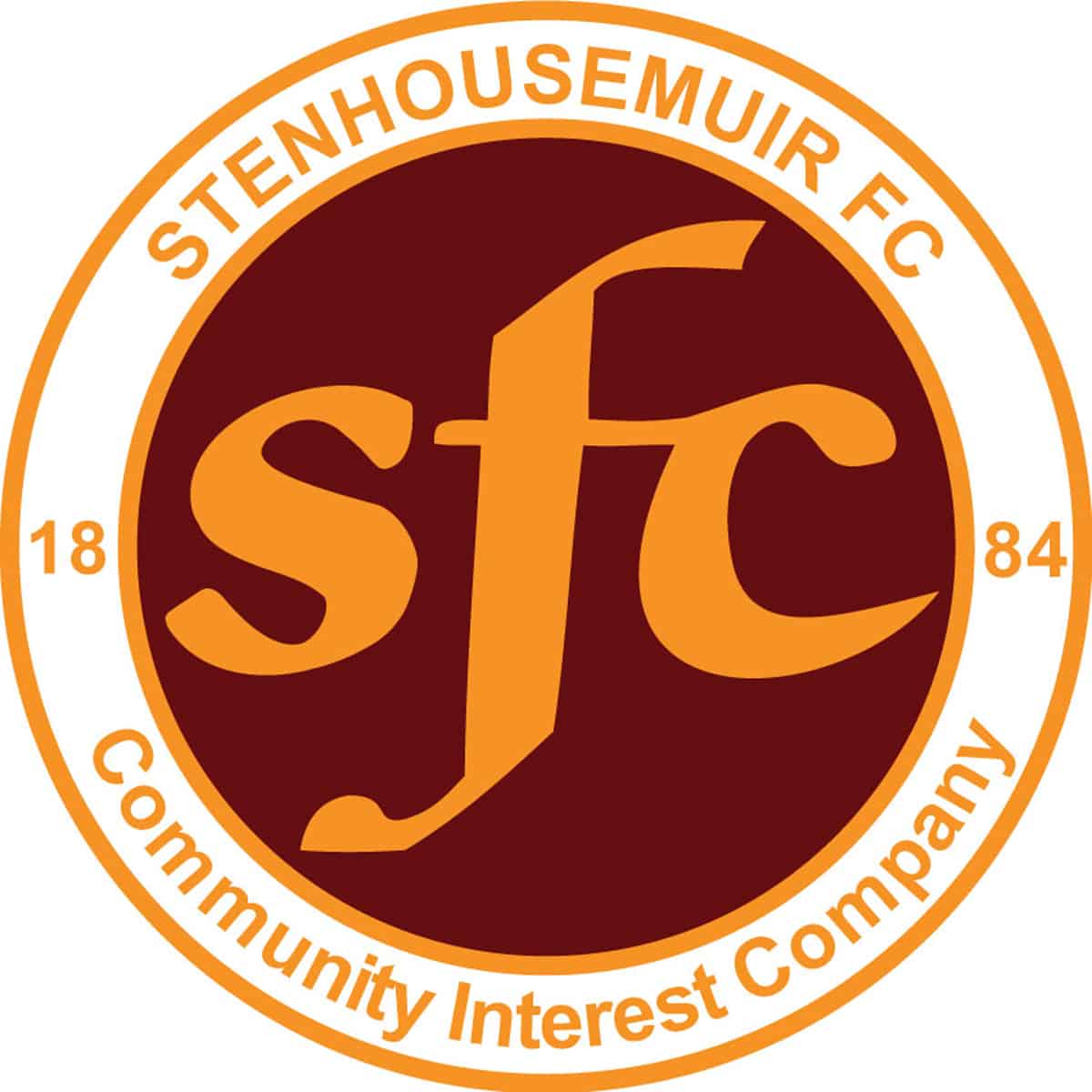 SPFL Ladbrokes League 1
Bayview Stadium, Methil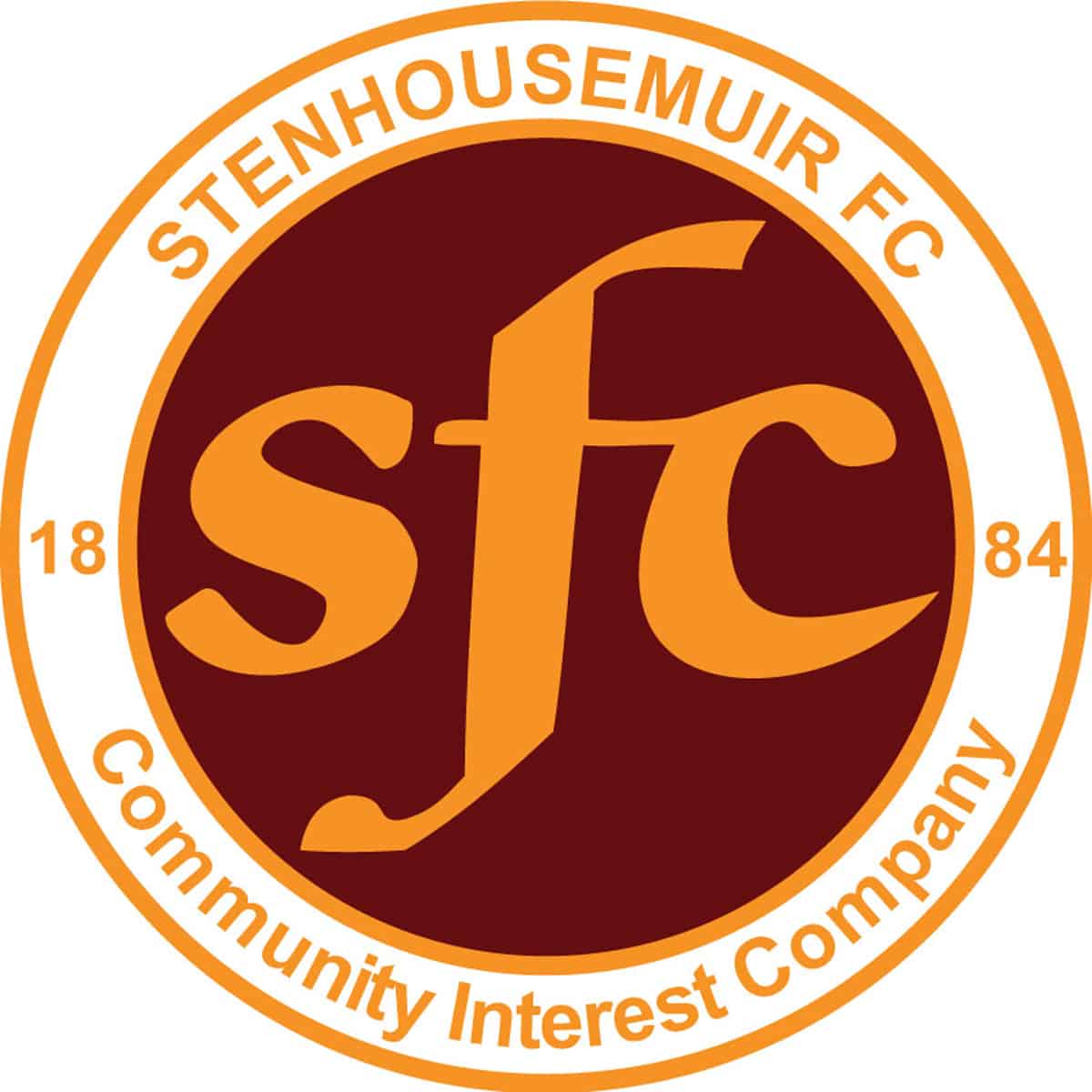 SPFL Ladbrokes League 1
Ochilview Park Stenhousemuir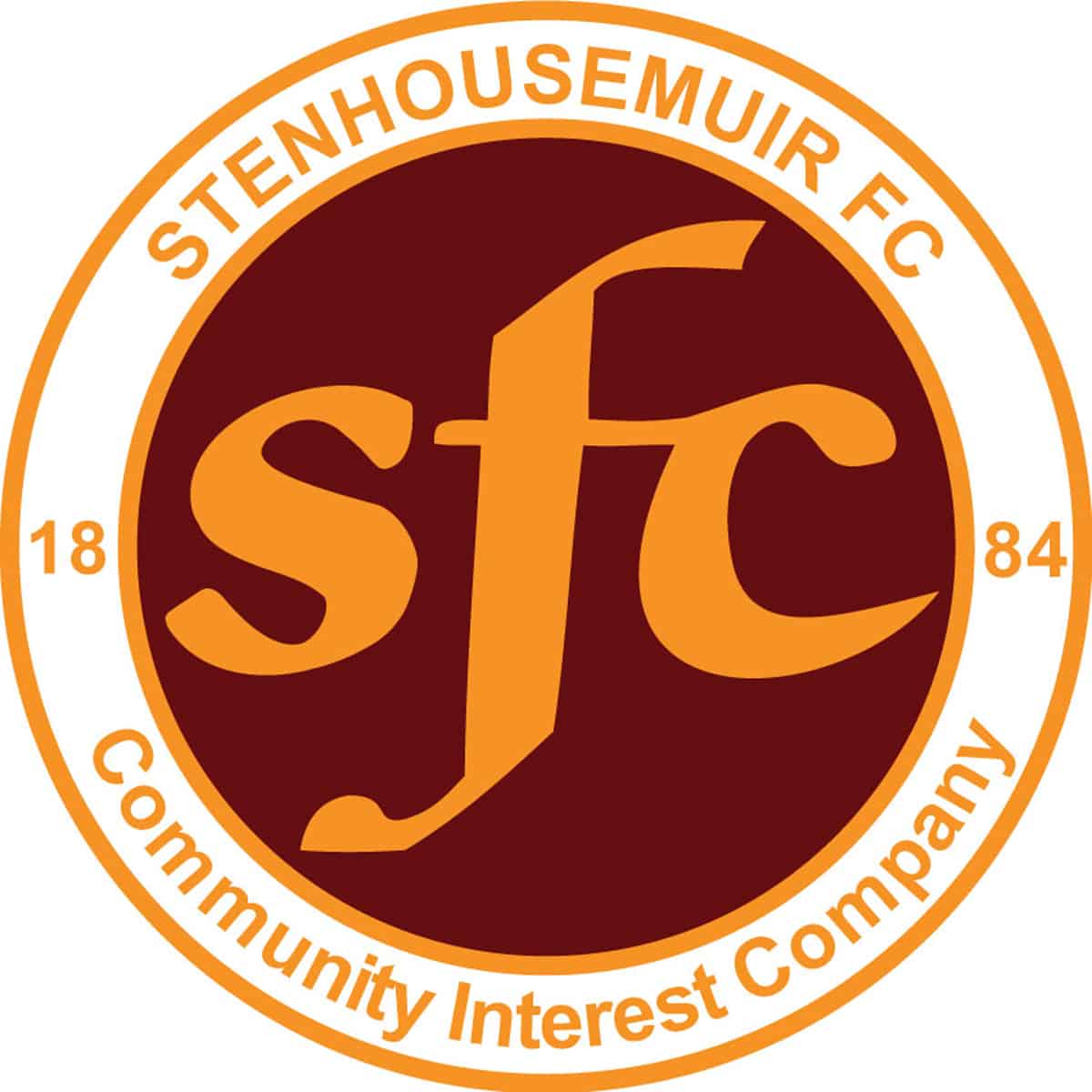 SPFL Ladbrokes League 1
Ochilview Park Stenhousemuir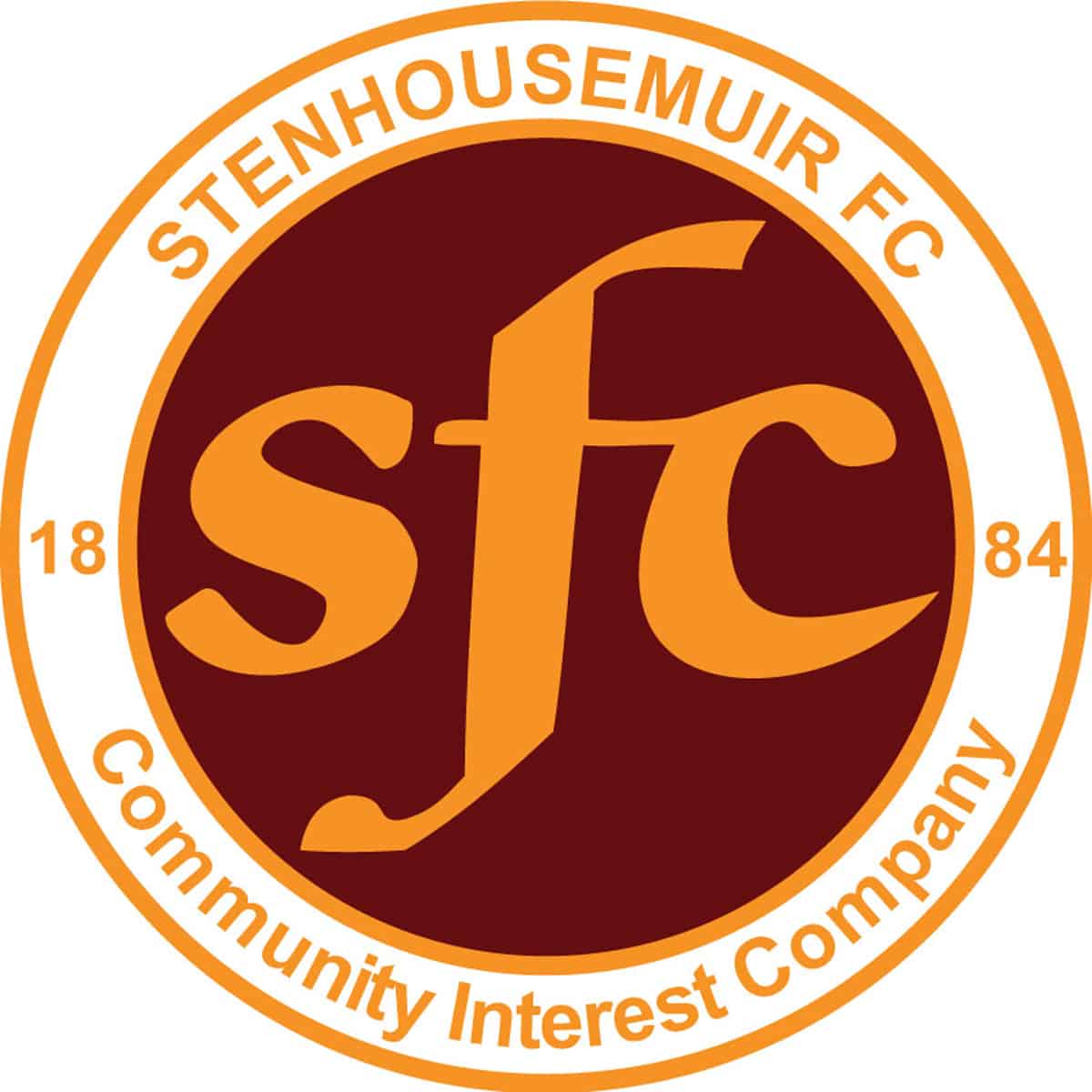 SPFL Ladbrokes League 1
Balmoor Stadium, Peterhead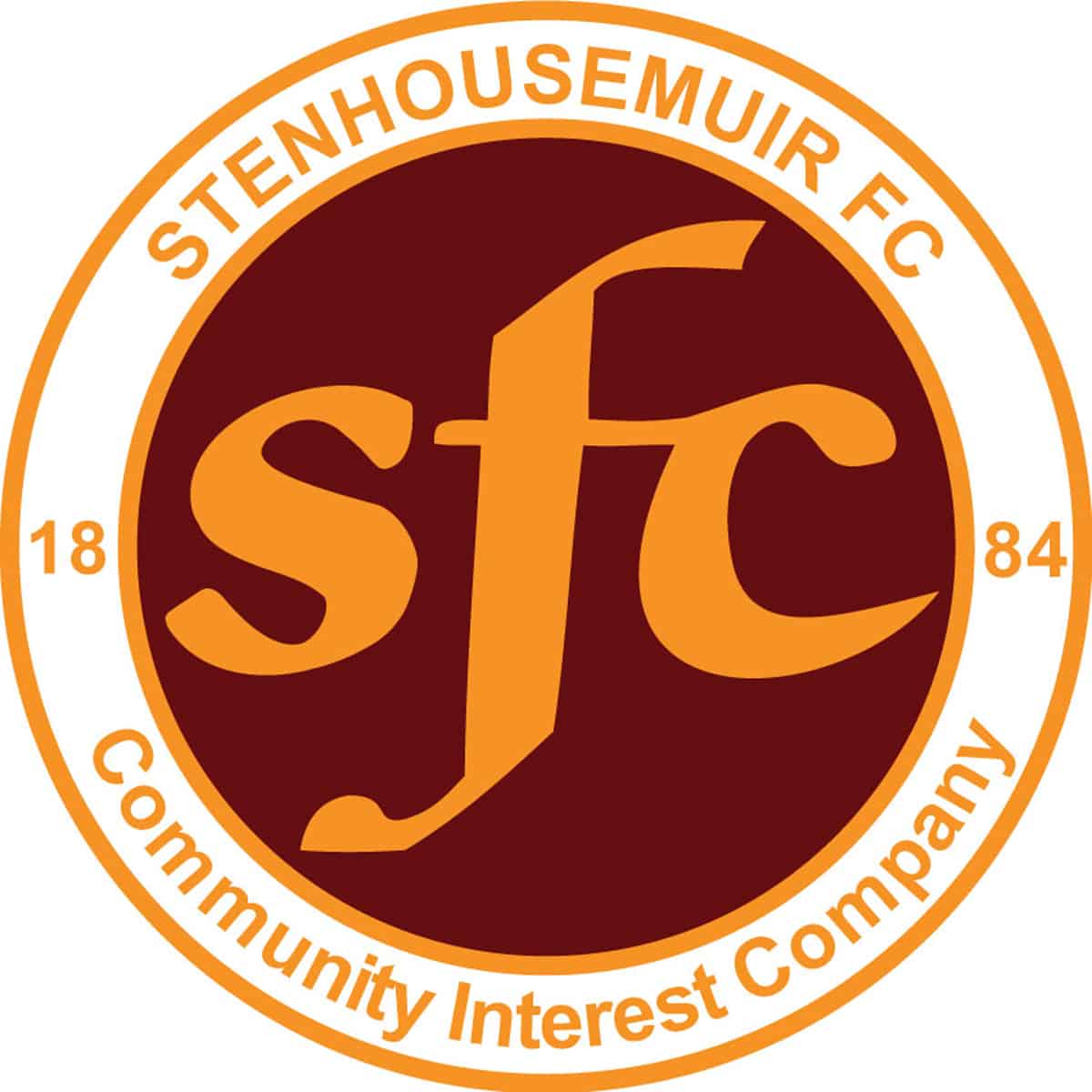 SPFL Ladbrokes League 1
Central Park Cowdenbeath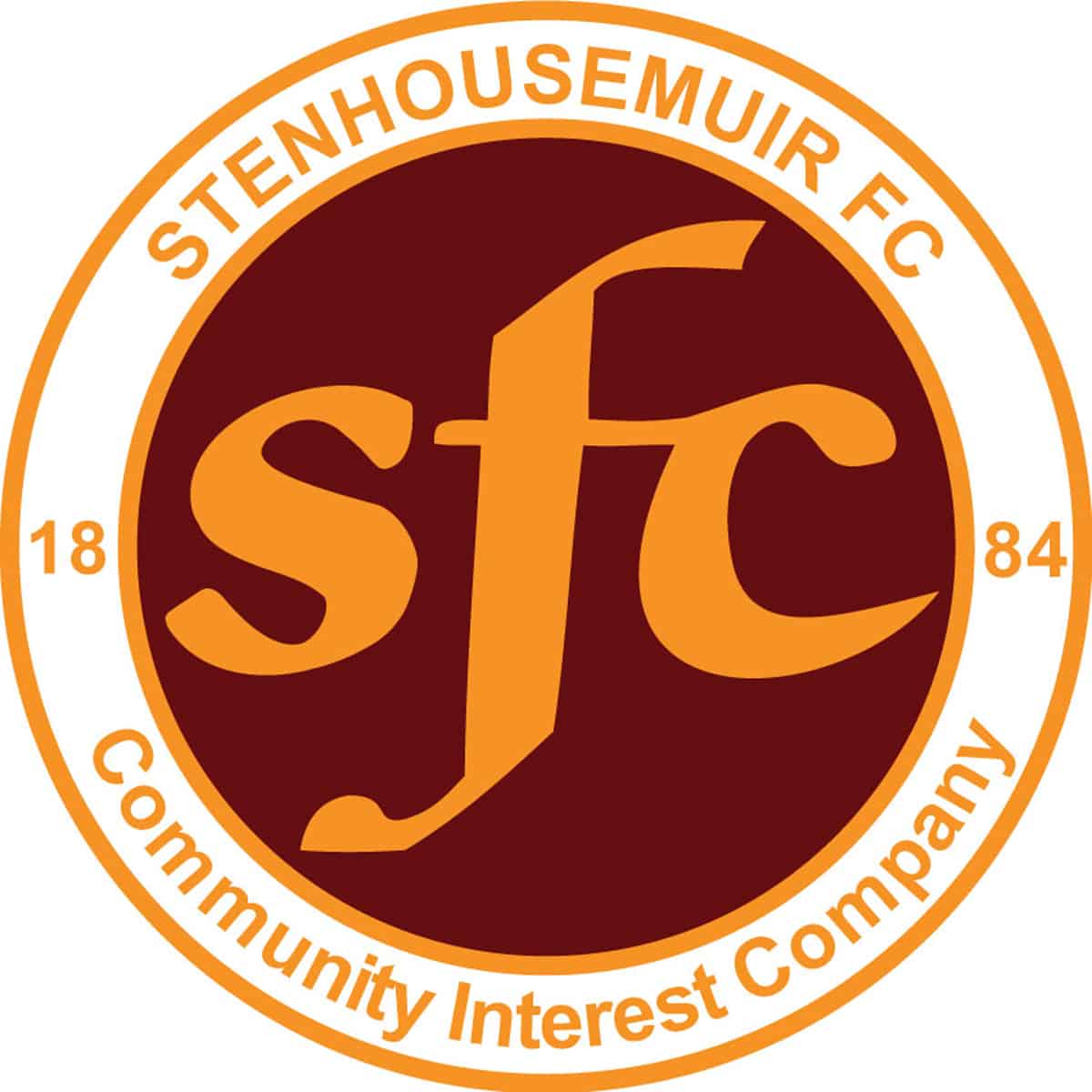 SPFL Ladbrokes League 1
Ochilview Park Stenhousemuir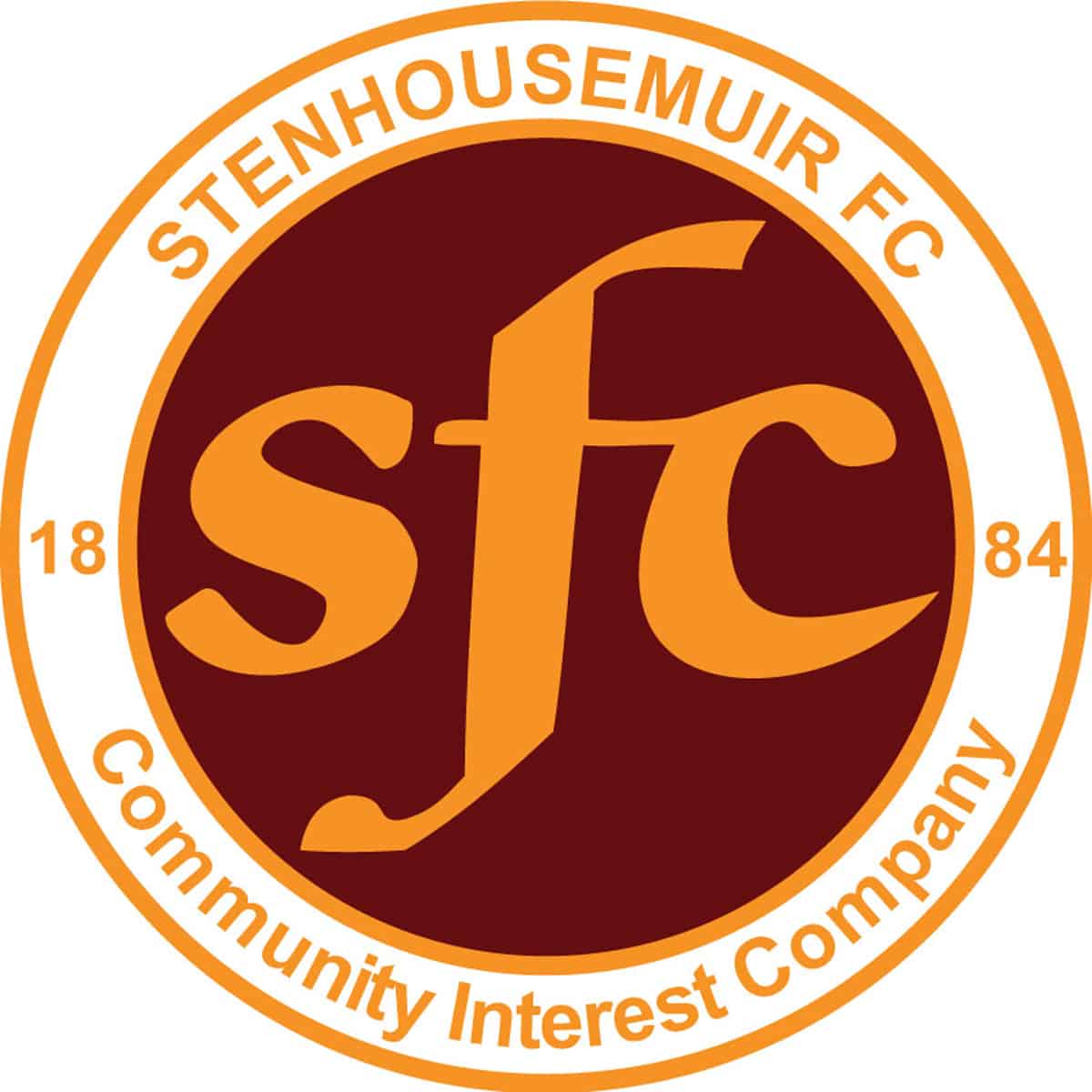 SPFL Ladbrokes League 1
Strathclyde Homes Stadium, Dum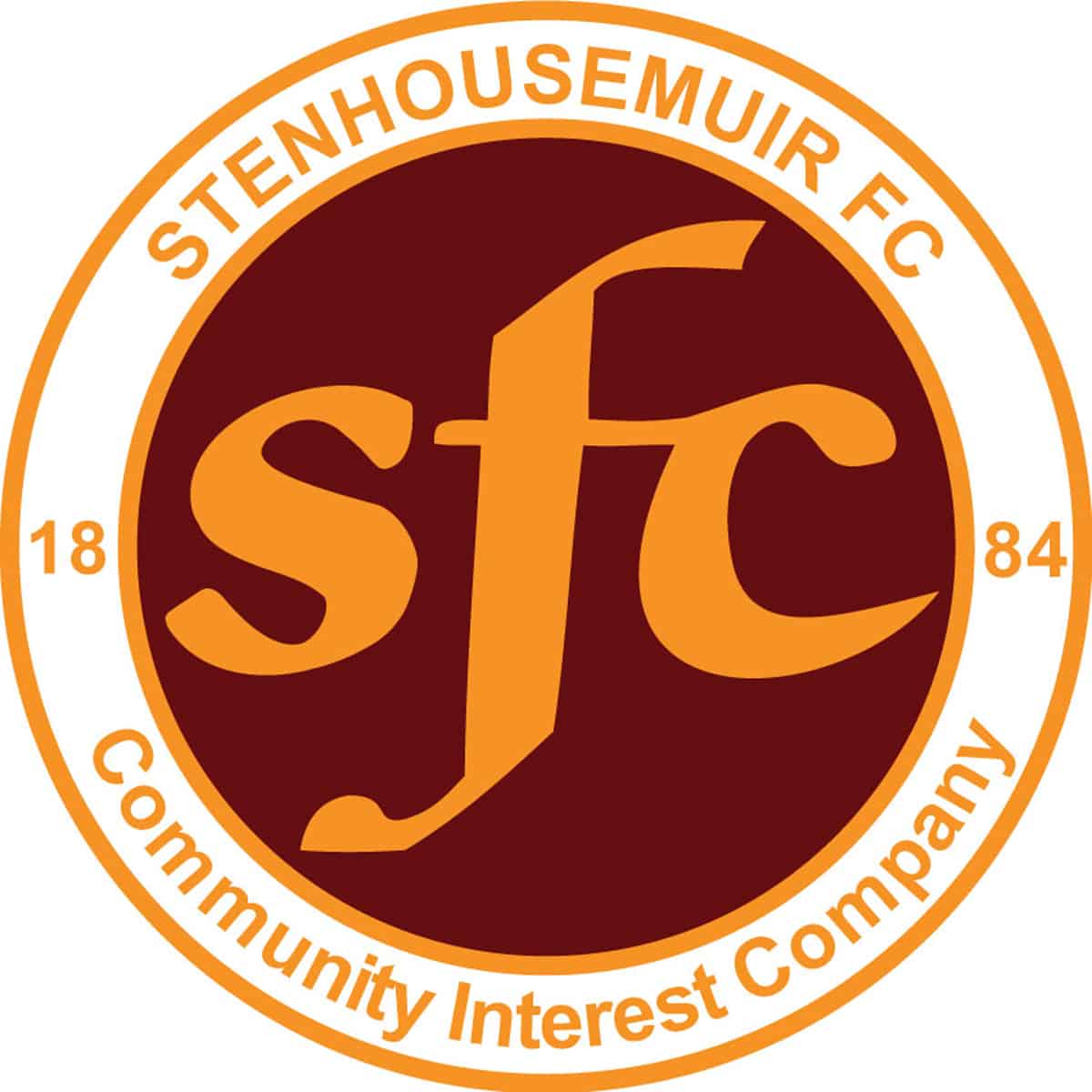 SPFL Ladbrokes League 1
Recreation Park, Stenhousemuir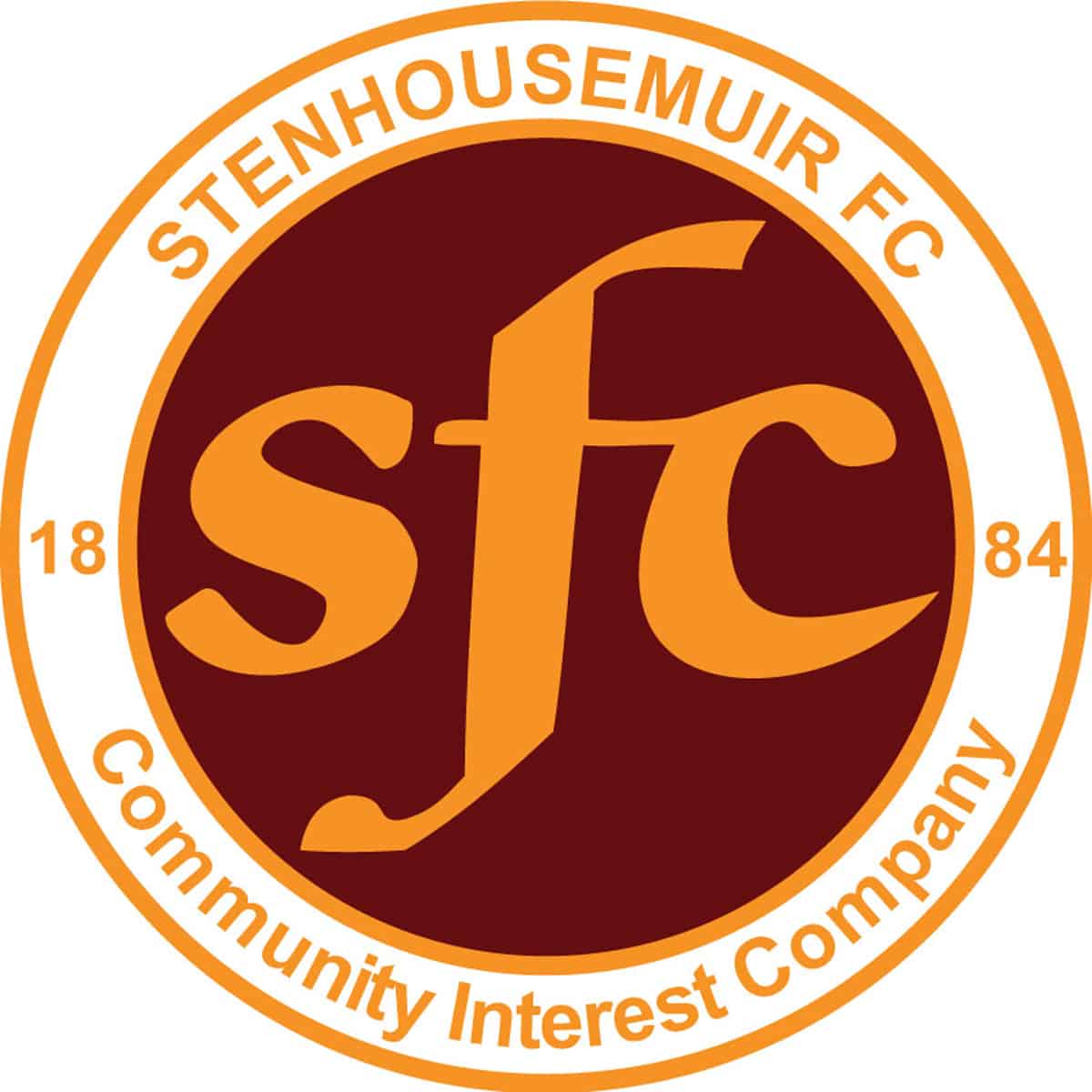 SPFL Ladbrokes League 1
Ochilview Park Stenhousemuir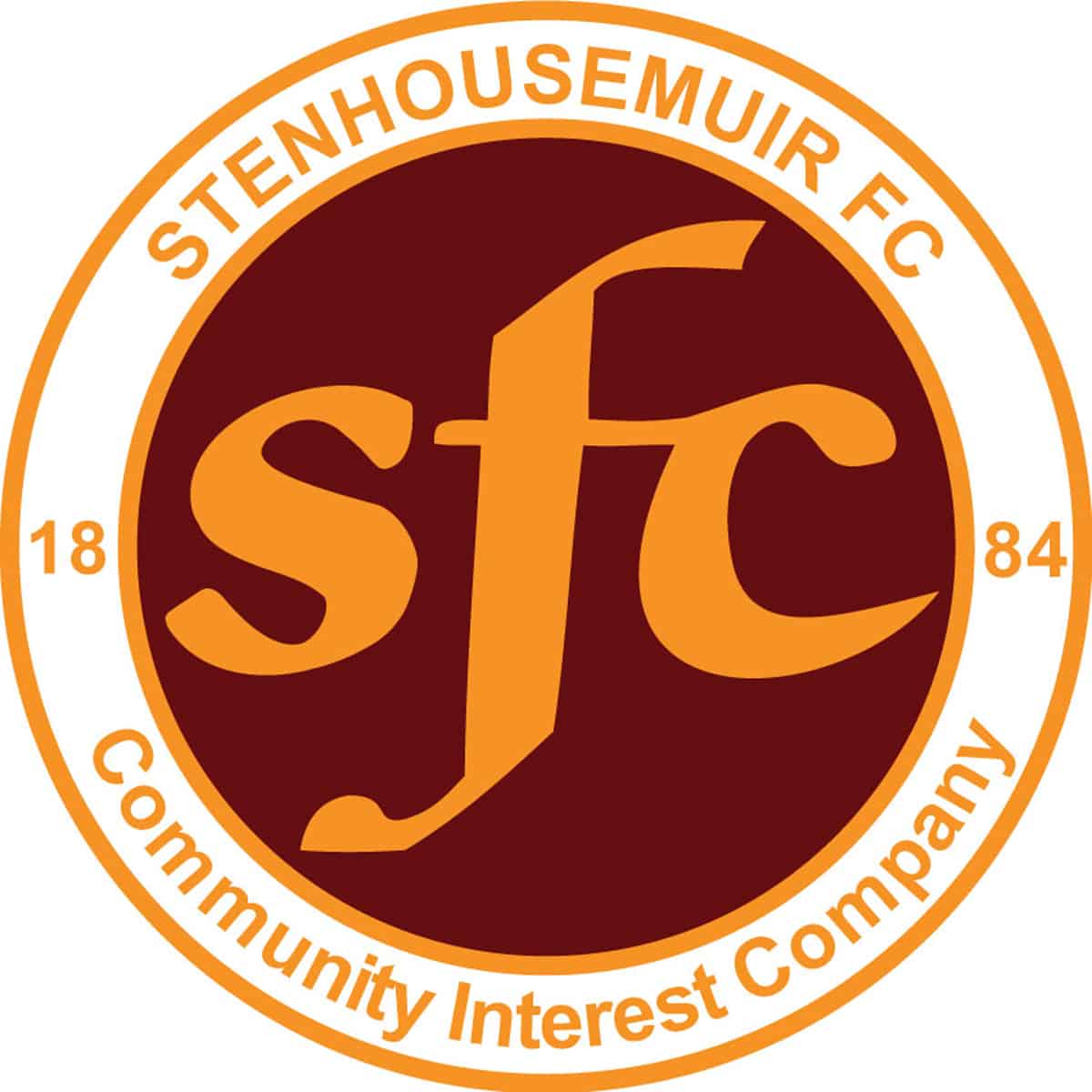 SPFL Ladbrokes League 1
Ochilview Park Stenhousemuir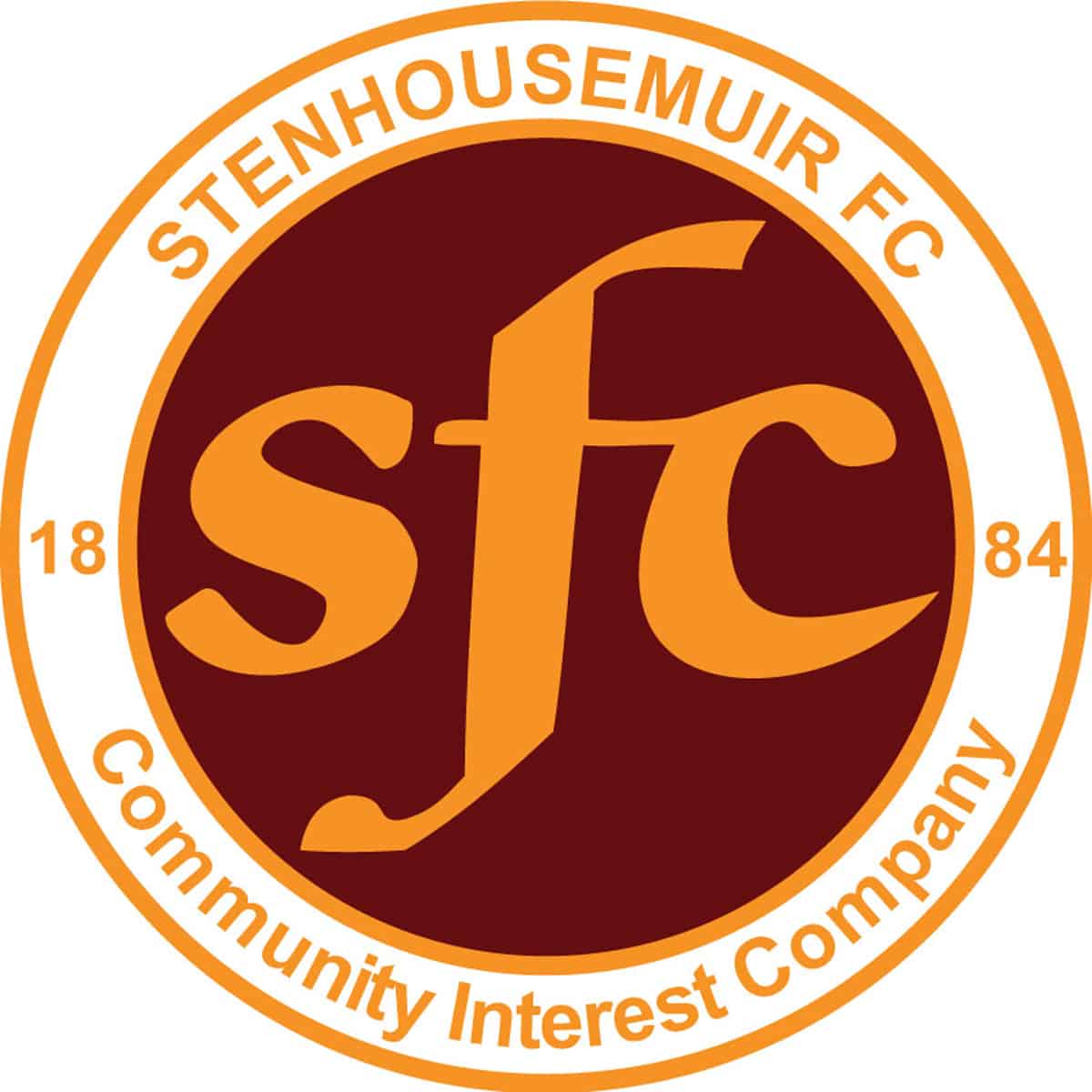 SPFL Ladbrokes League 1
Gayfield Park, Arbroath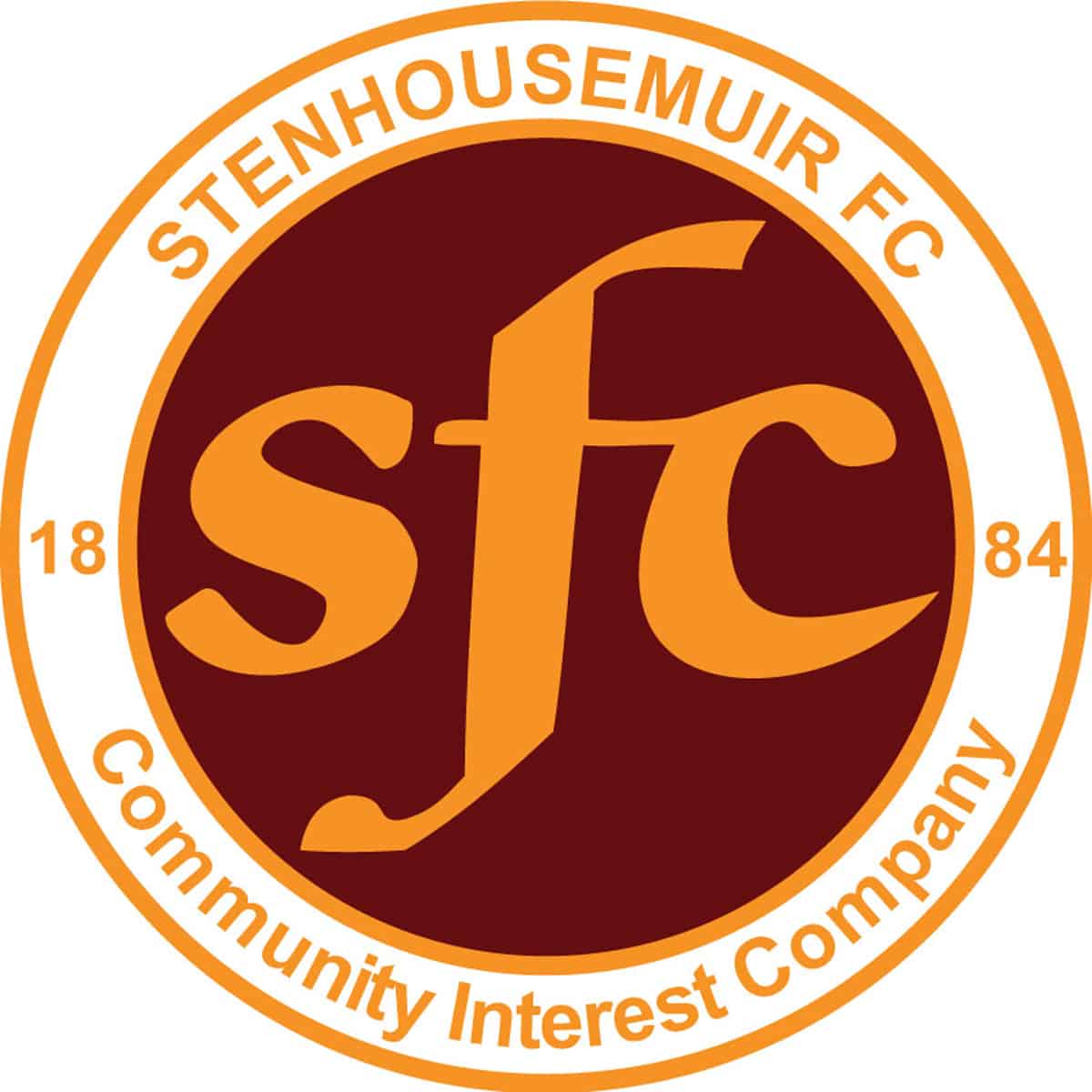 SPFL Ladbrokes League 1
Forthbank Stadium, Stirling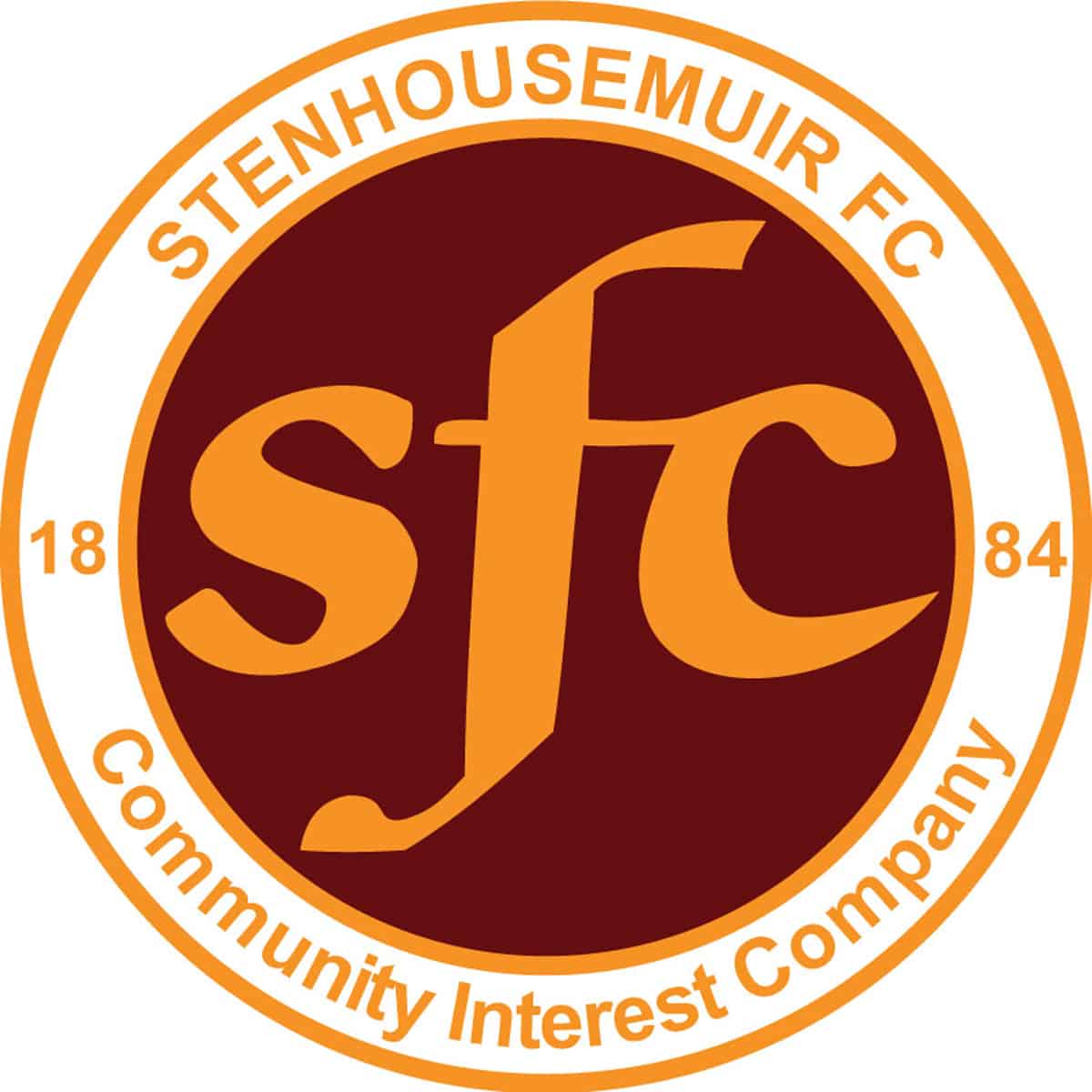 SPFL Ladbrokes League 1
Ochilview Park Stenhousemuir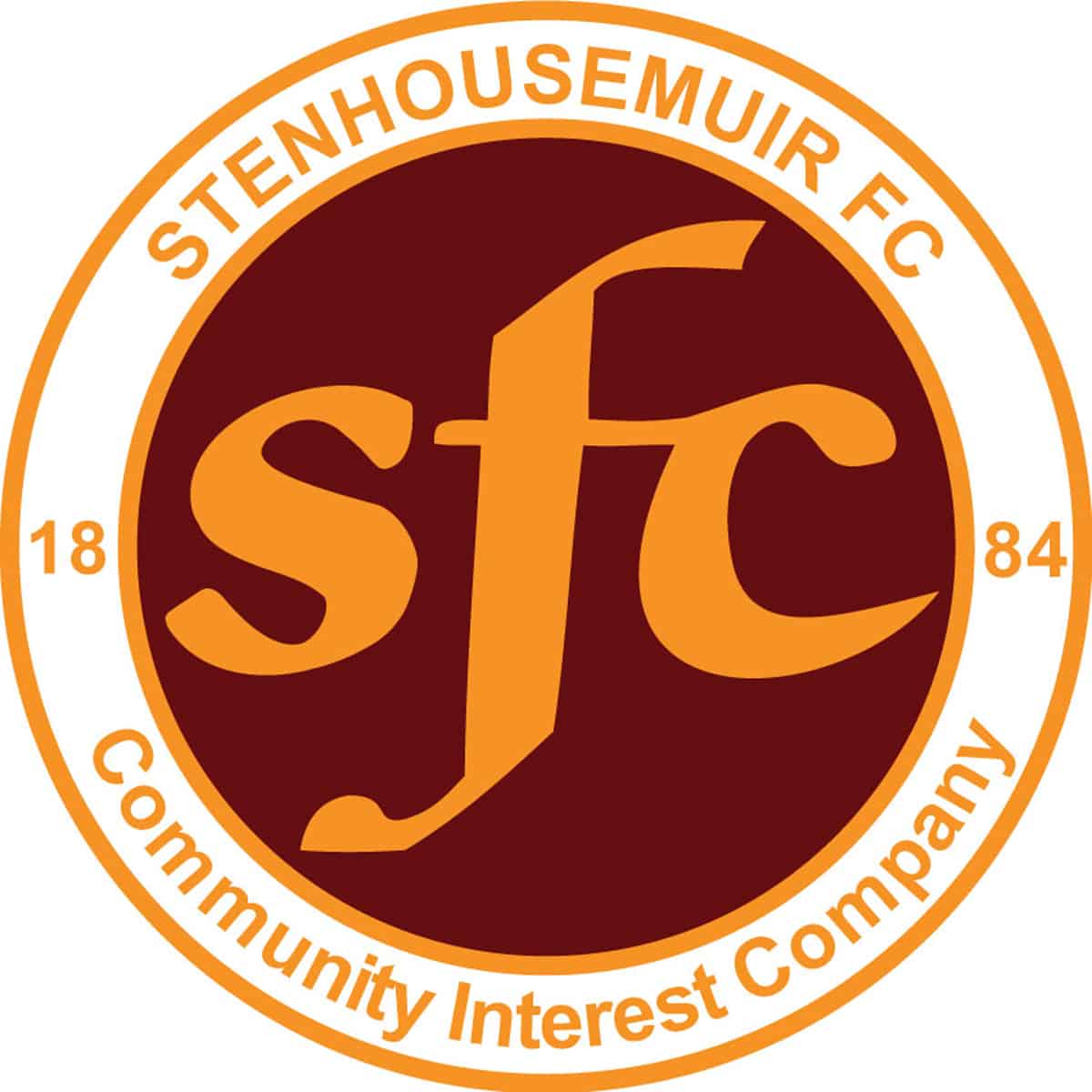 SPFL Ladbrokes League 1
Ochilview Park Stenhousemuir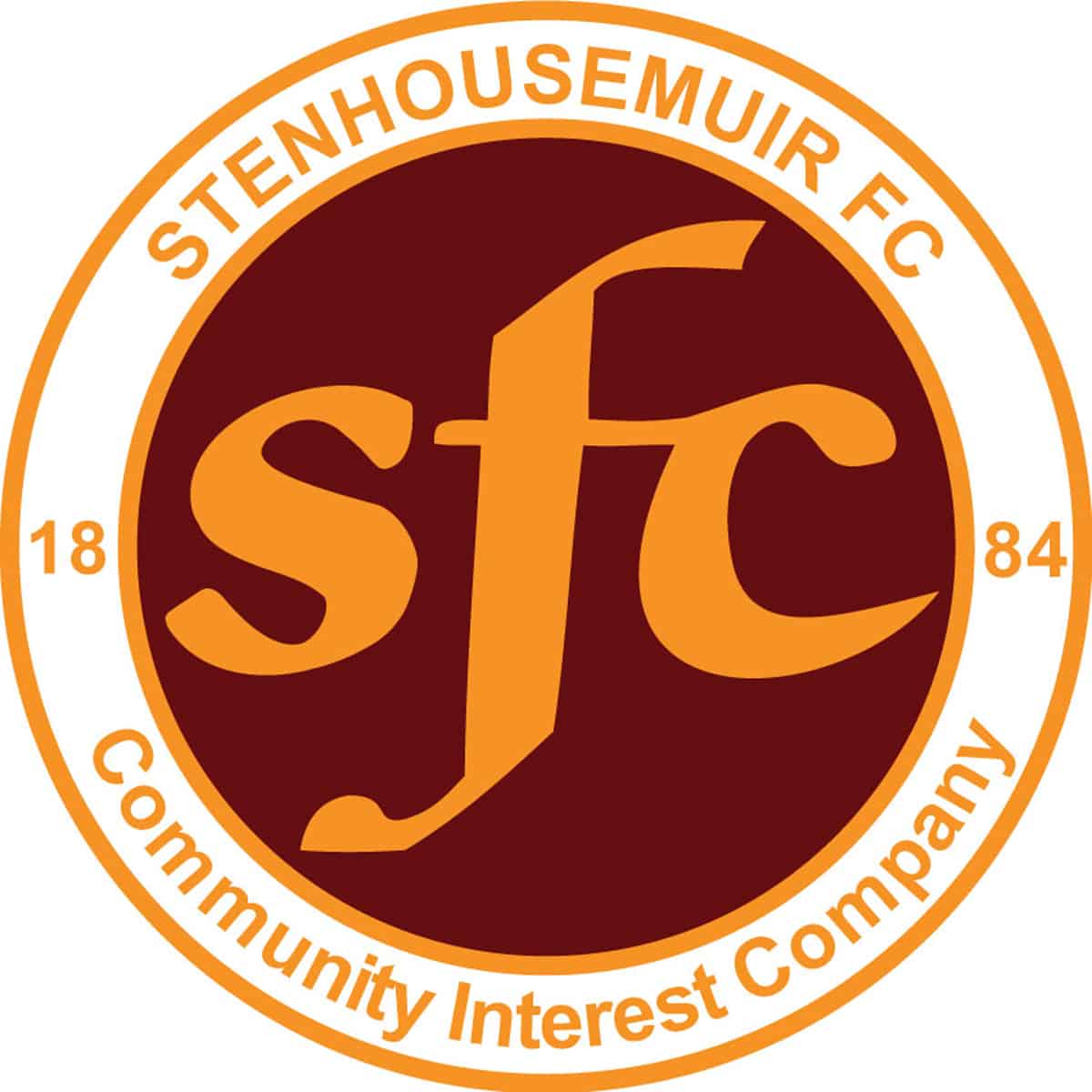 SPFL Ladbrokes League 1
Broadwood Stadium, Cumbernauld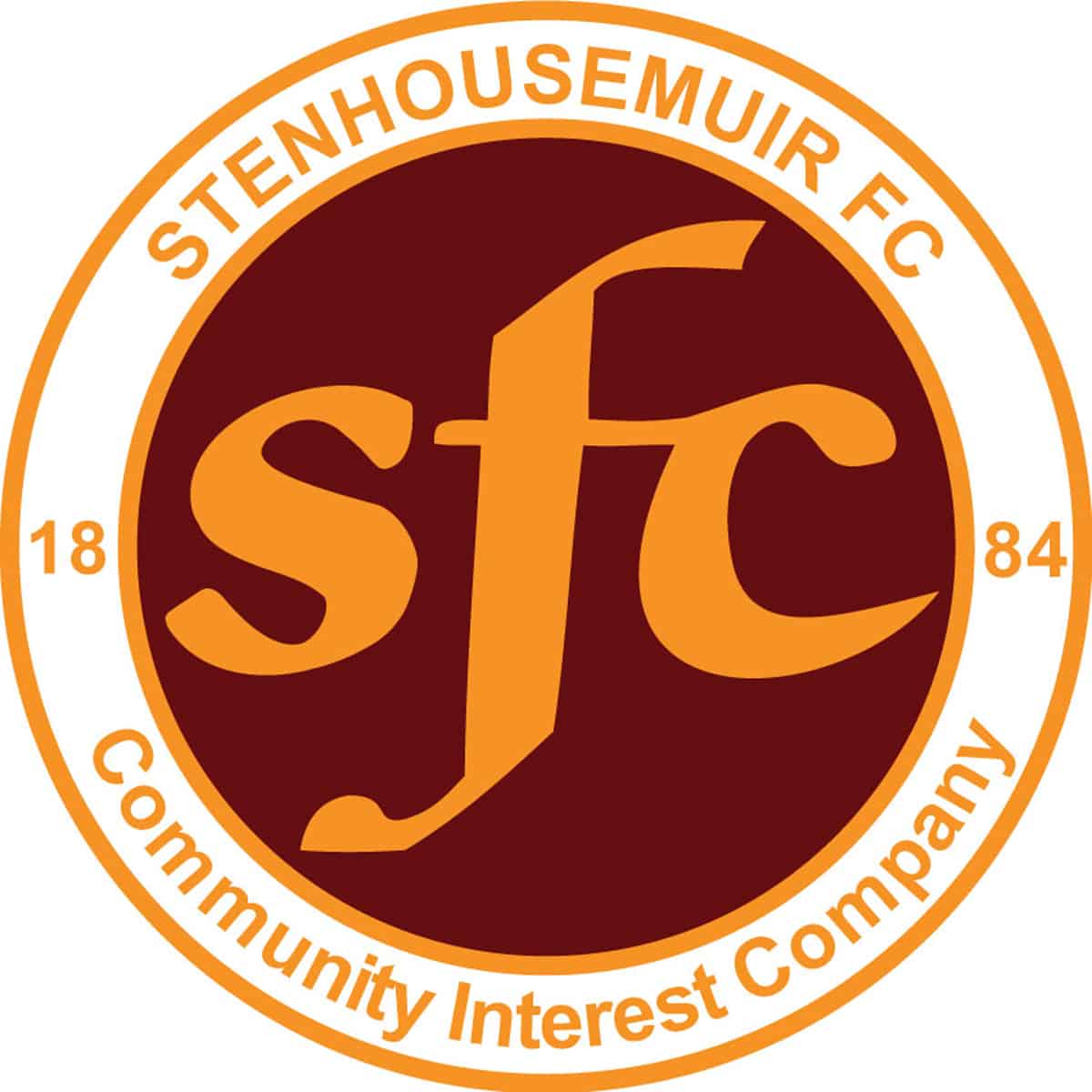 SPFL Ladbrokes League 1
Glebe Park, Brechin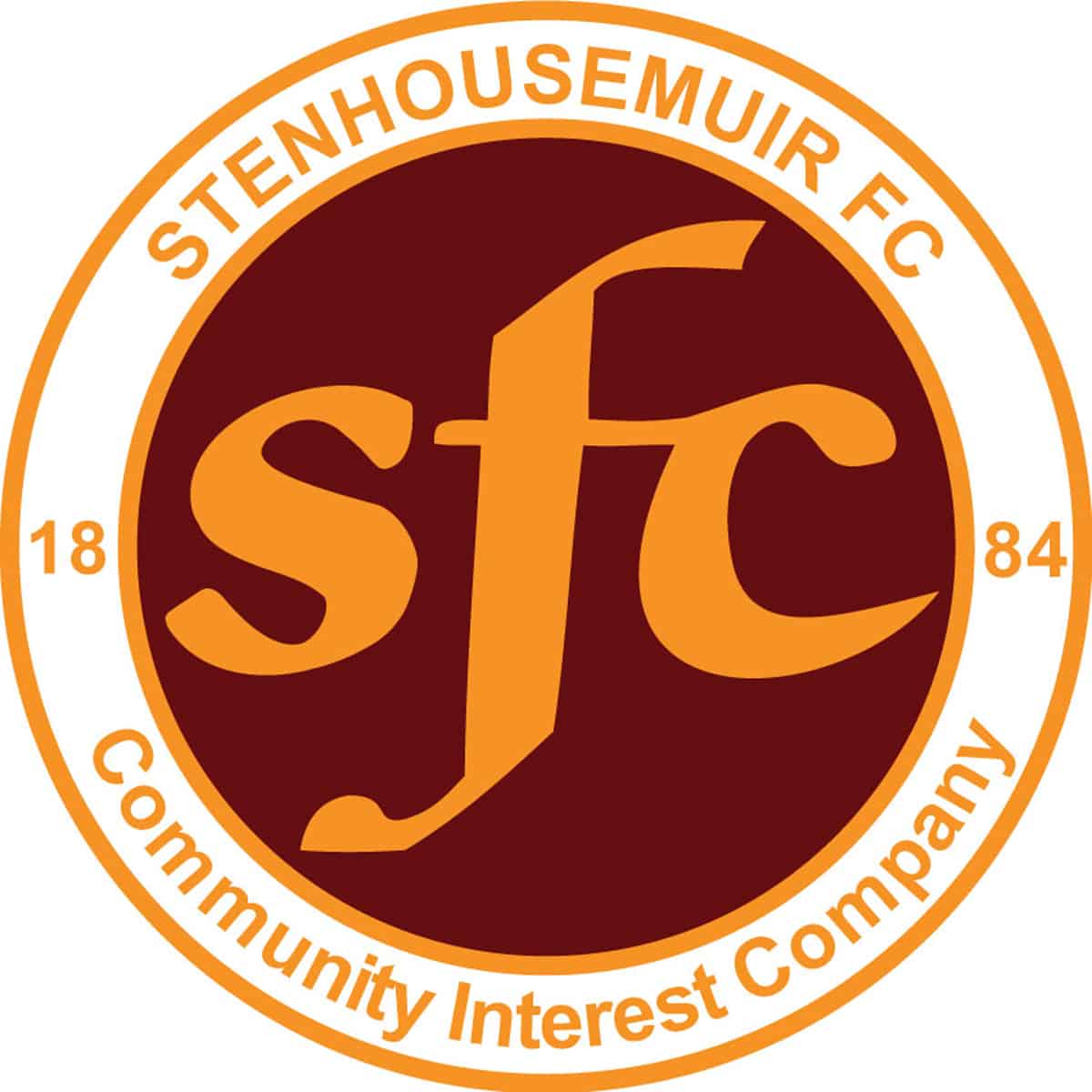 William Hill Scottish Cup
Ochilview Park Stenhousemuir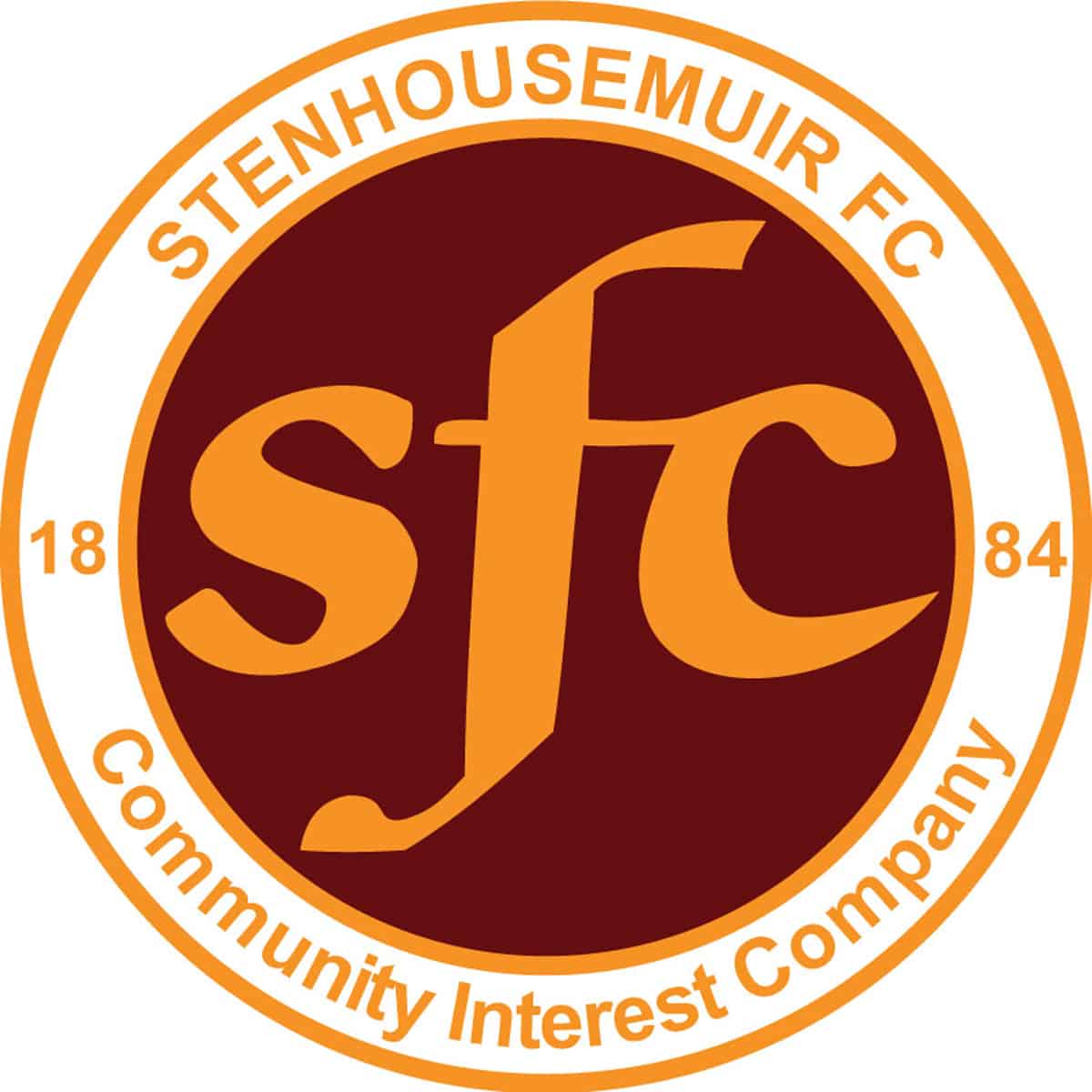 SPFL Ladbrokes League 1
Ochilview Park Stenhousemuir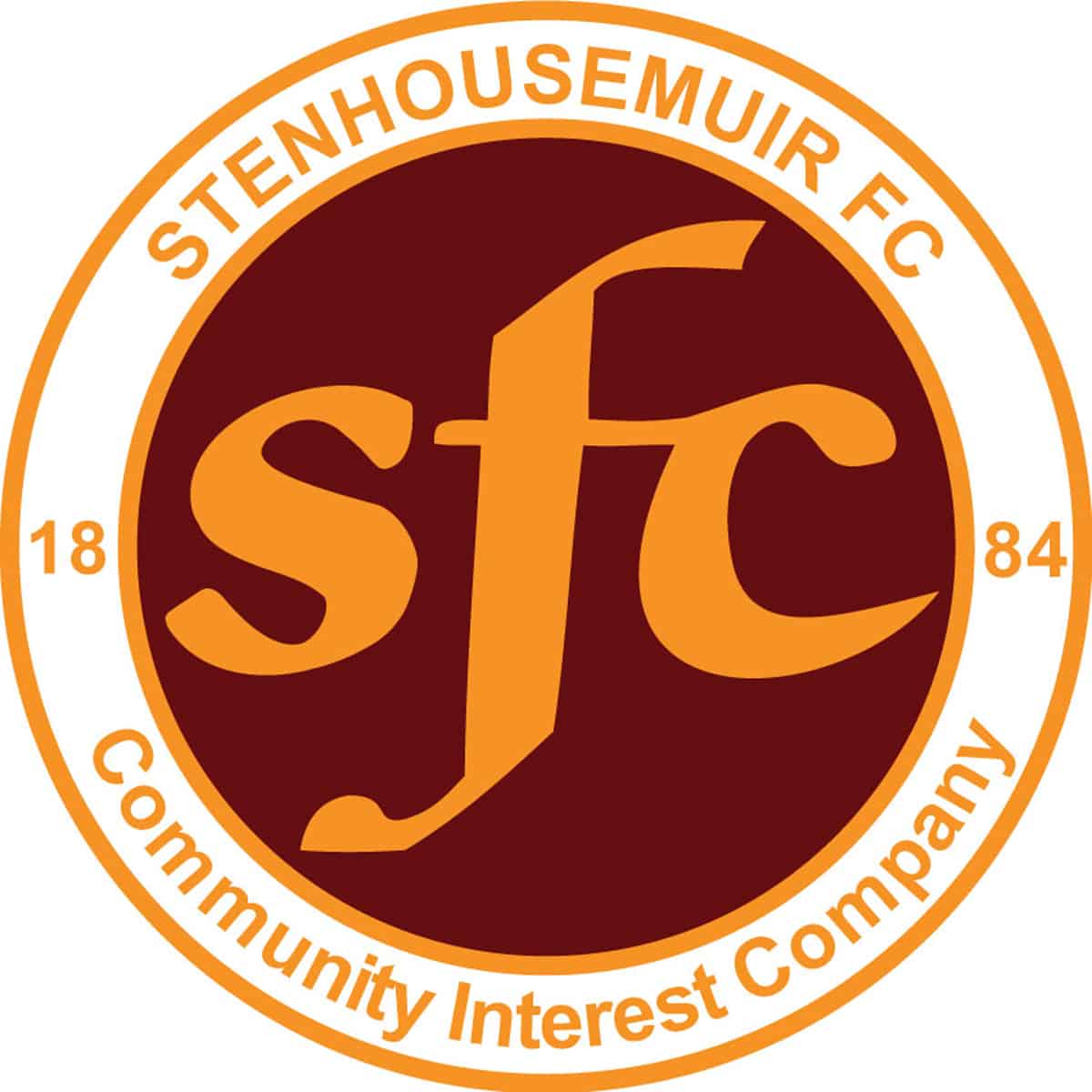 SPFL Ladbrokes League 1
Ochilview Park Stenhousemuir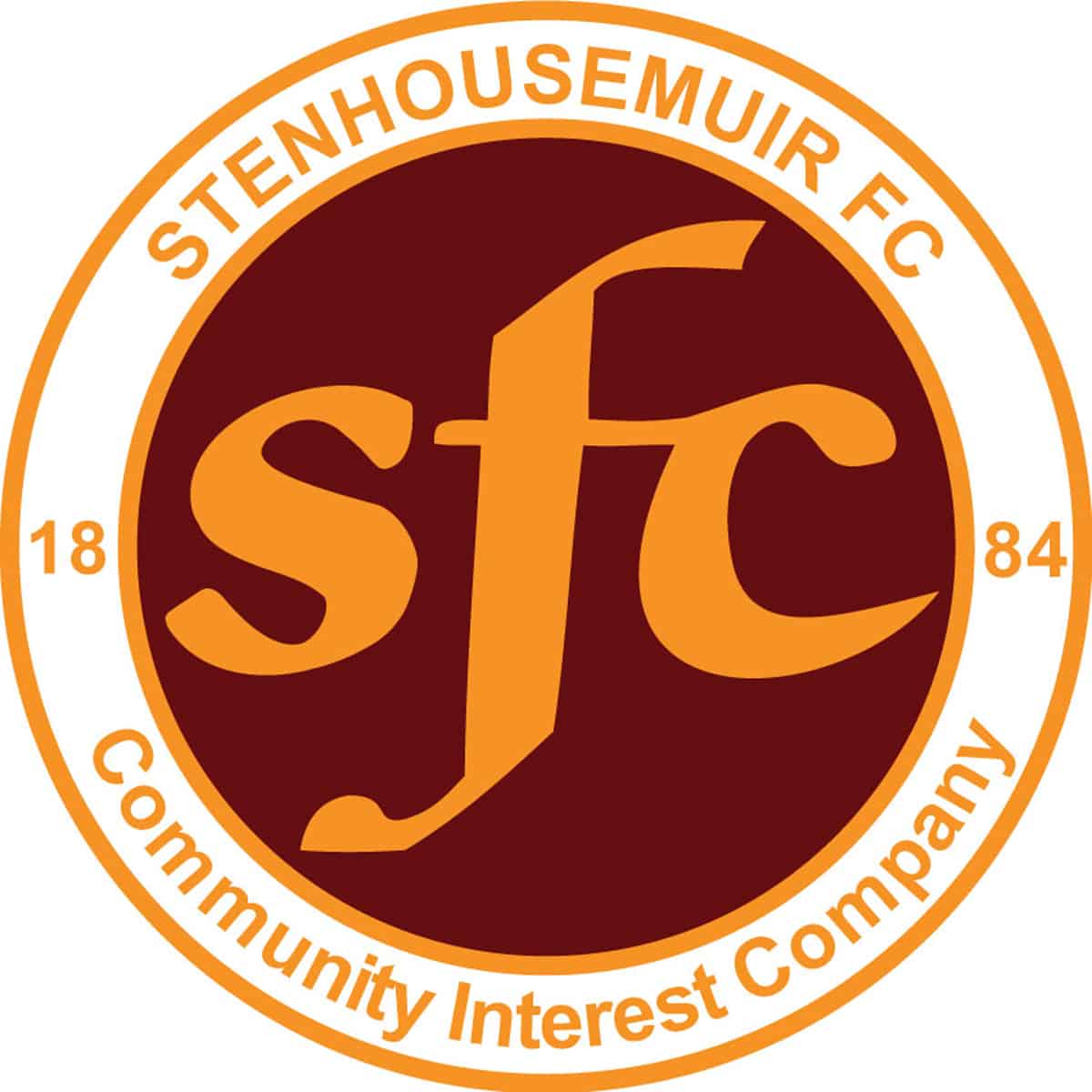 William Hill Scottish Cup
East End Park, Dunfermline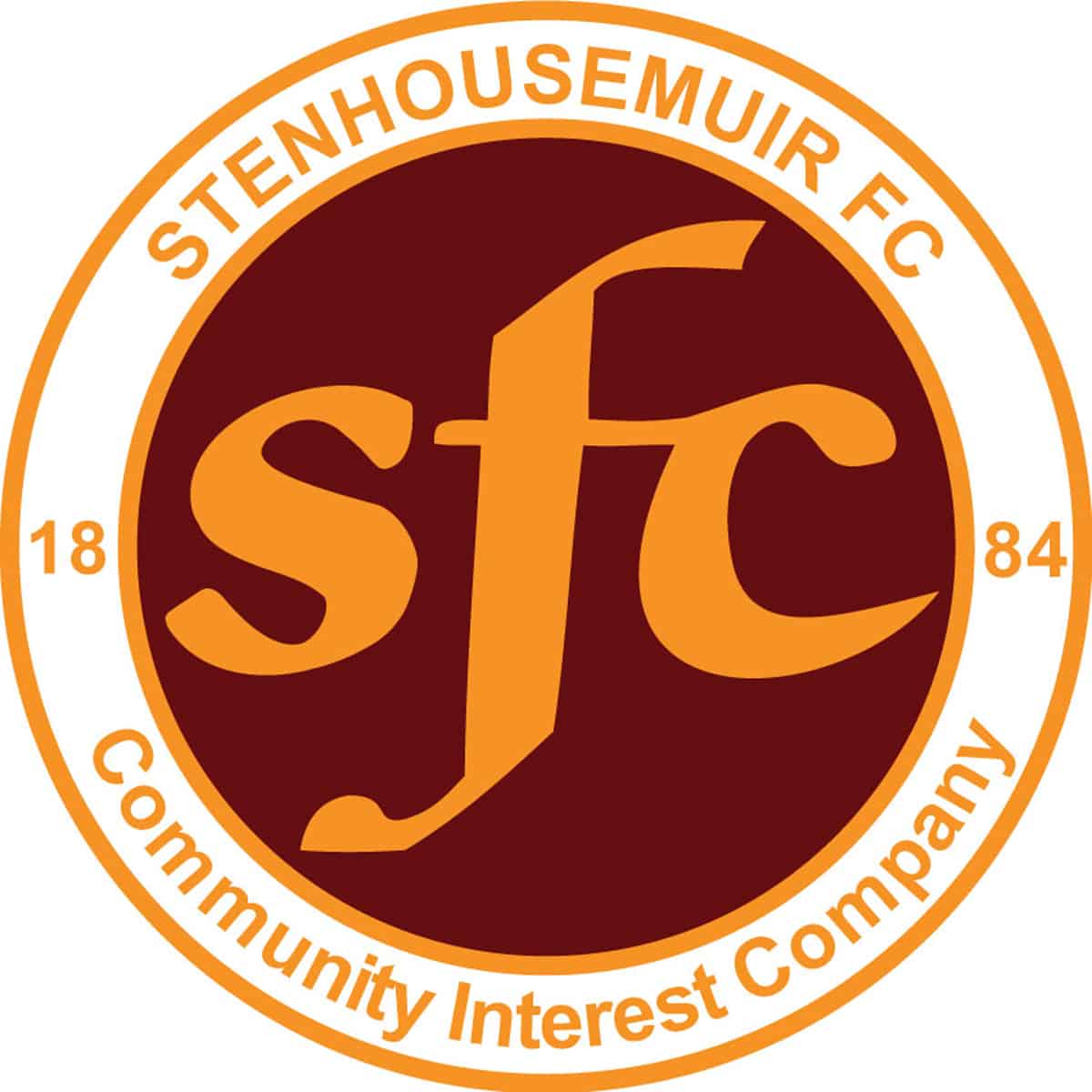 SPFL Ladbrokes League 1
Central Park Cowdenbeath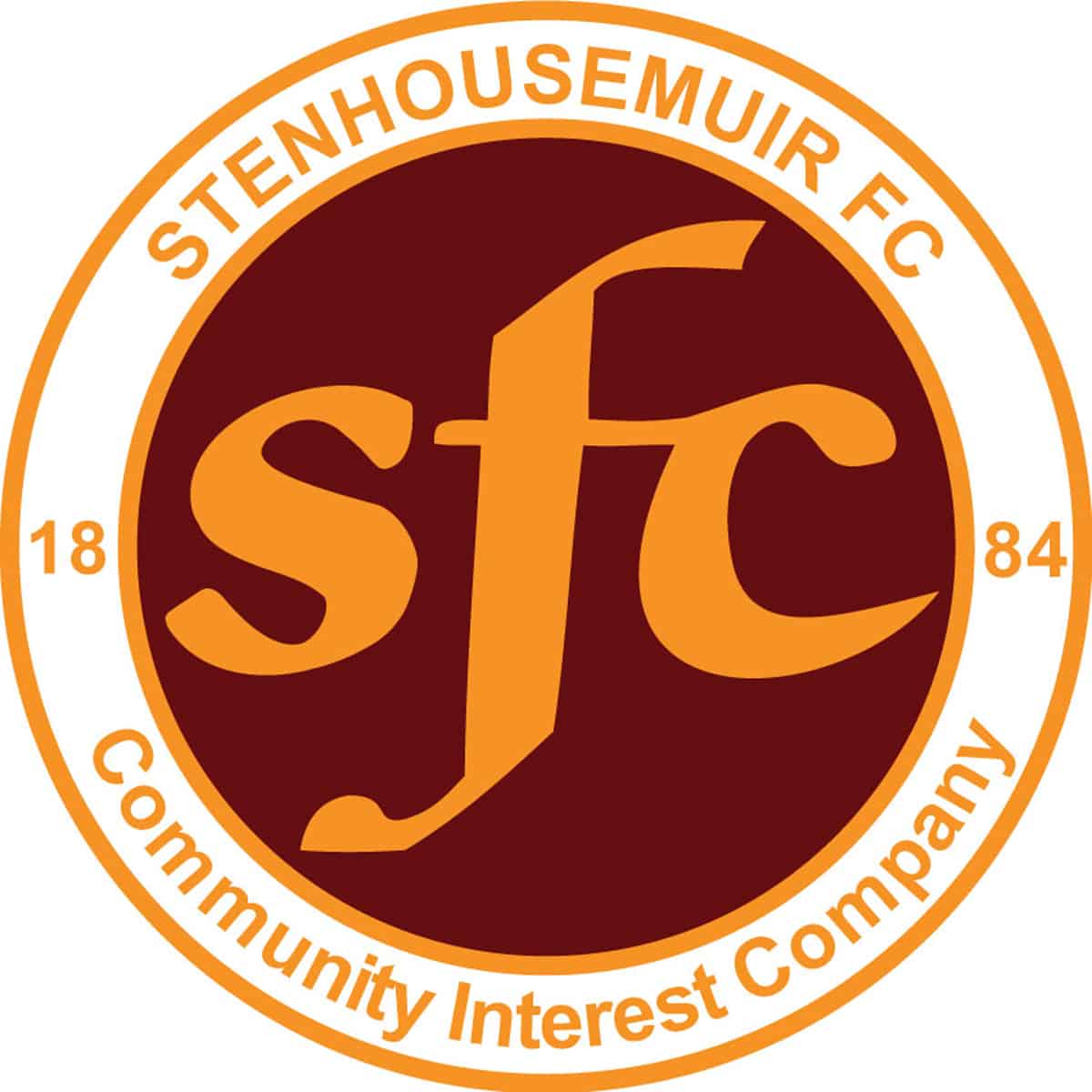 SPFL Ladbrokes League 1
Ochilview Park Stenhousemuir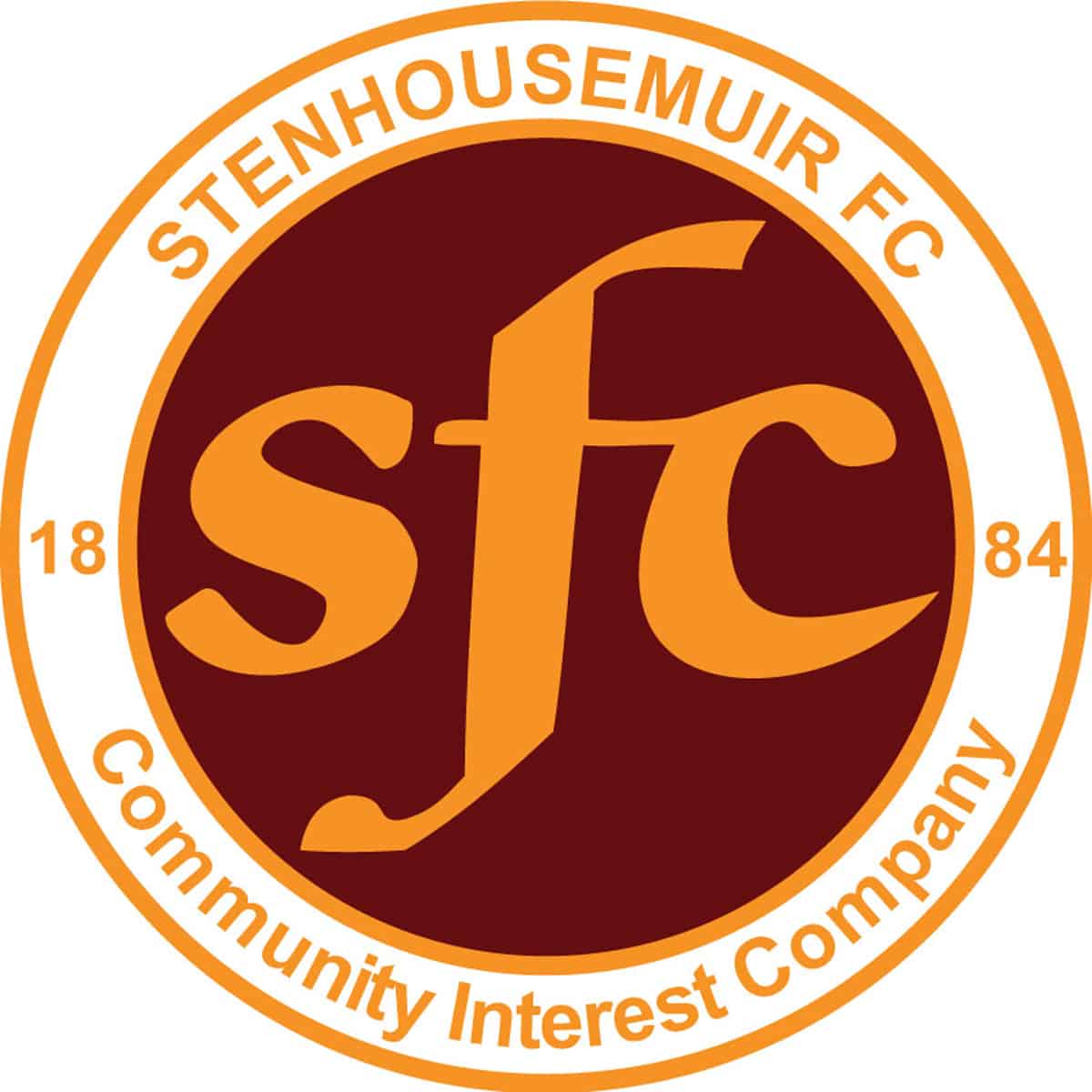 William Hill Scottish Cup
Ochilview Park Stenhousemuir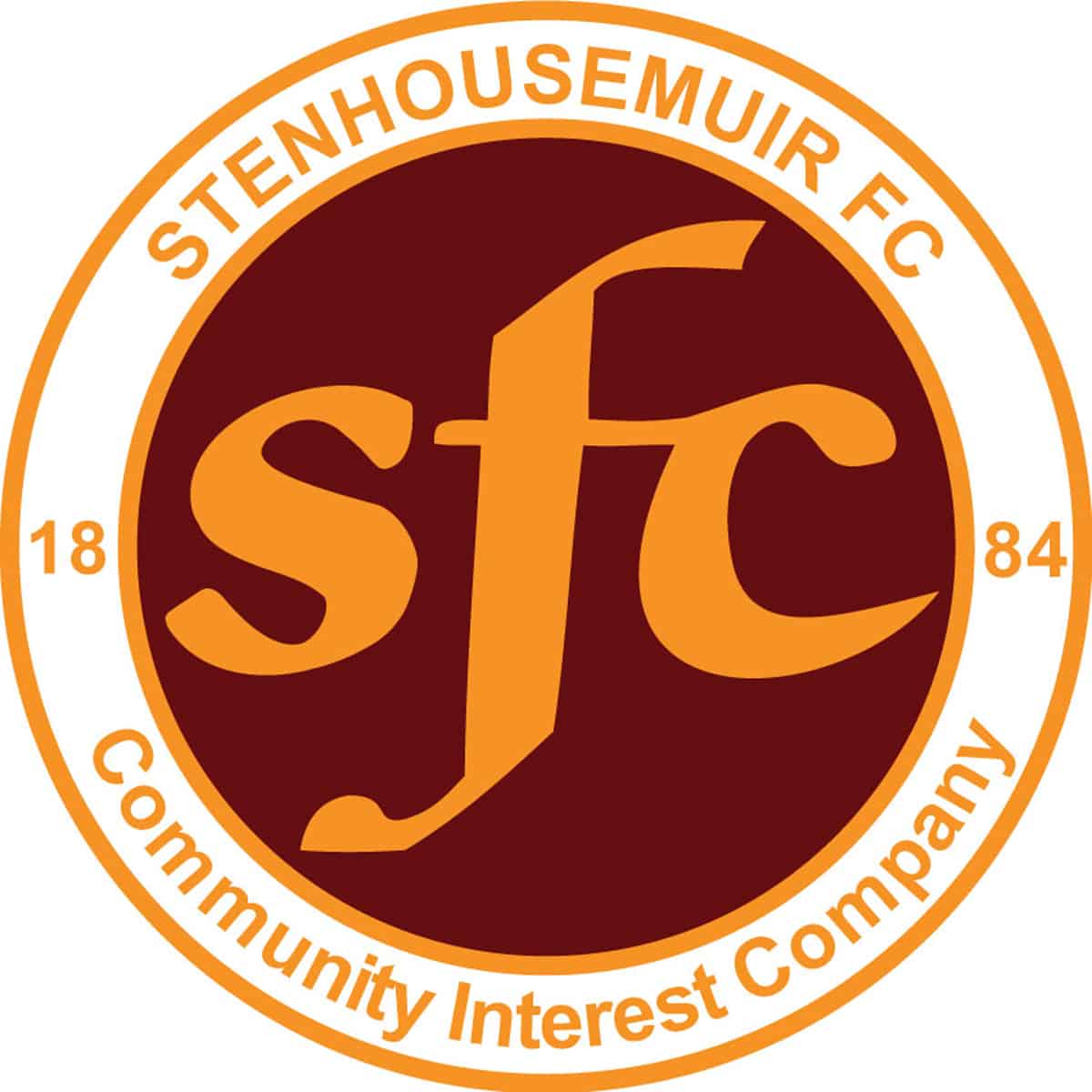 William Hill Scottish Cup
Ochilview Park Stenhousemuir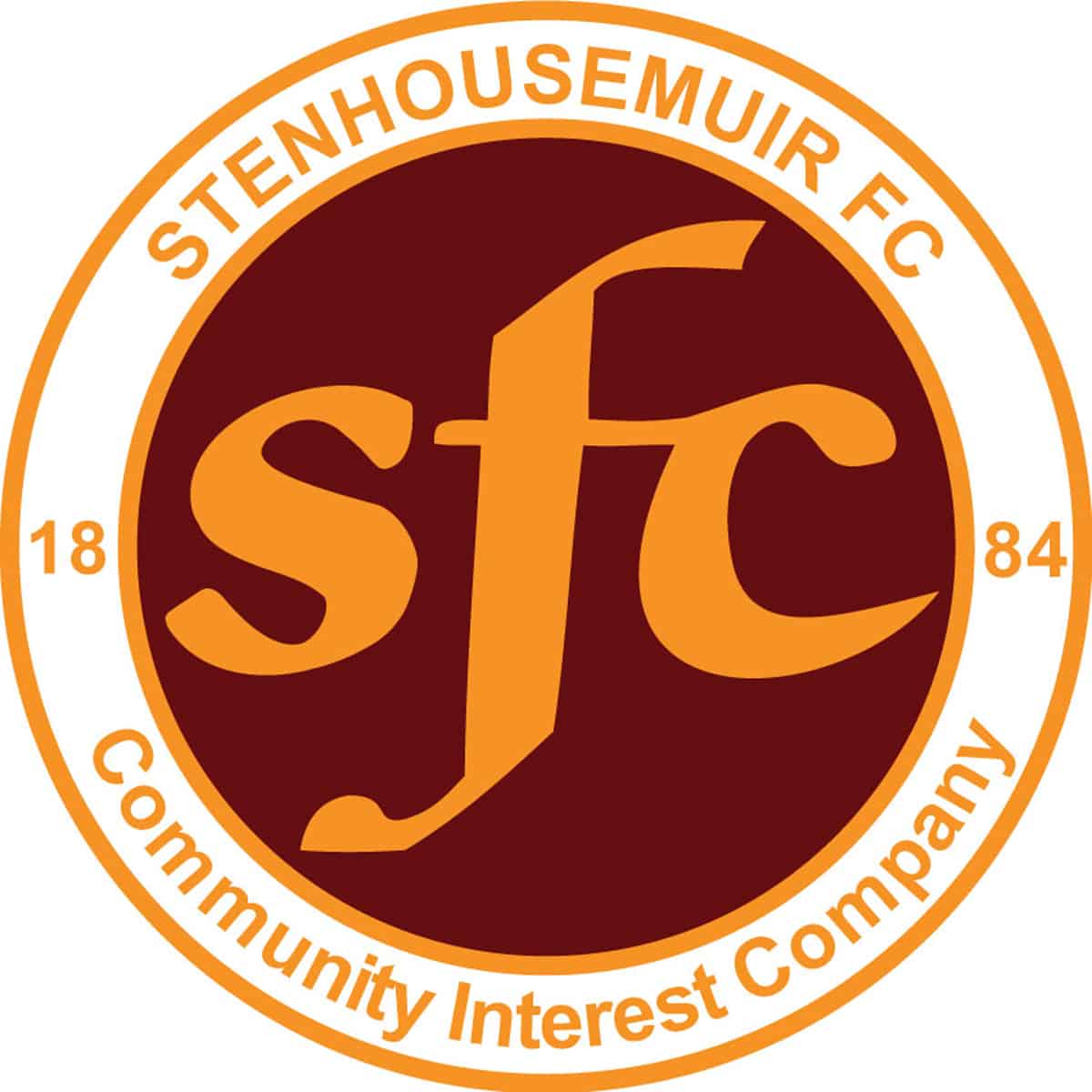 SPFL Ladbrokes League 1
Ochilview Park Stenhousemuir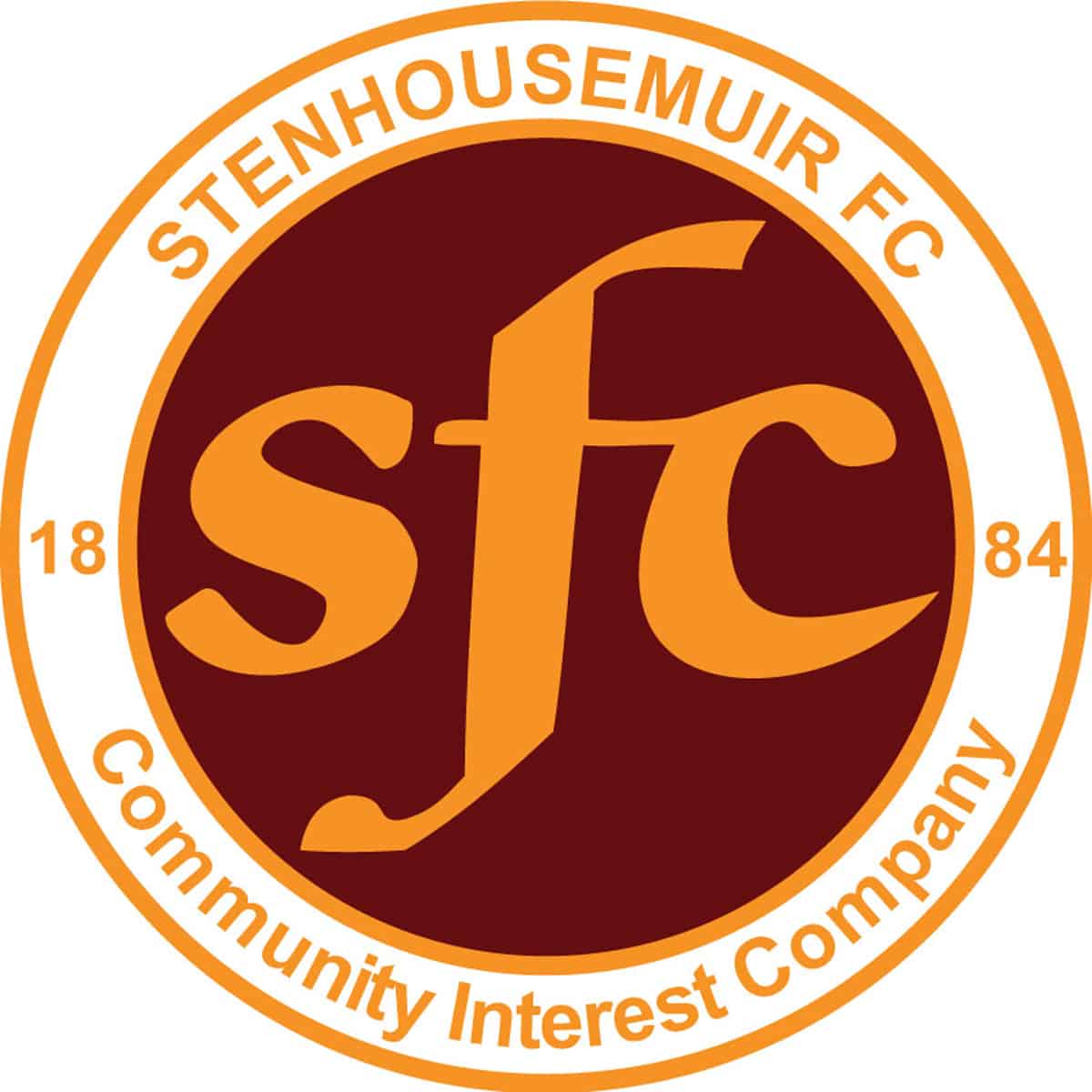 SPFL Ladbrokes League 1
Recreation Park, Stenhousemuir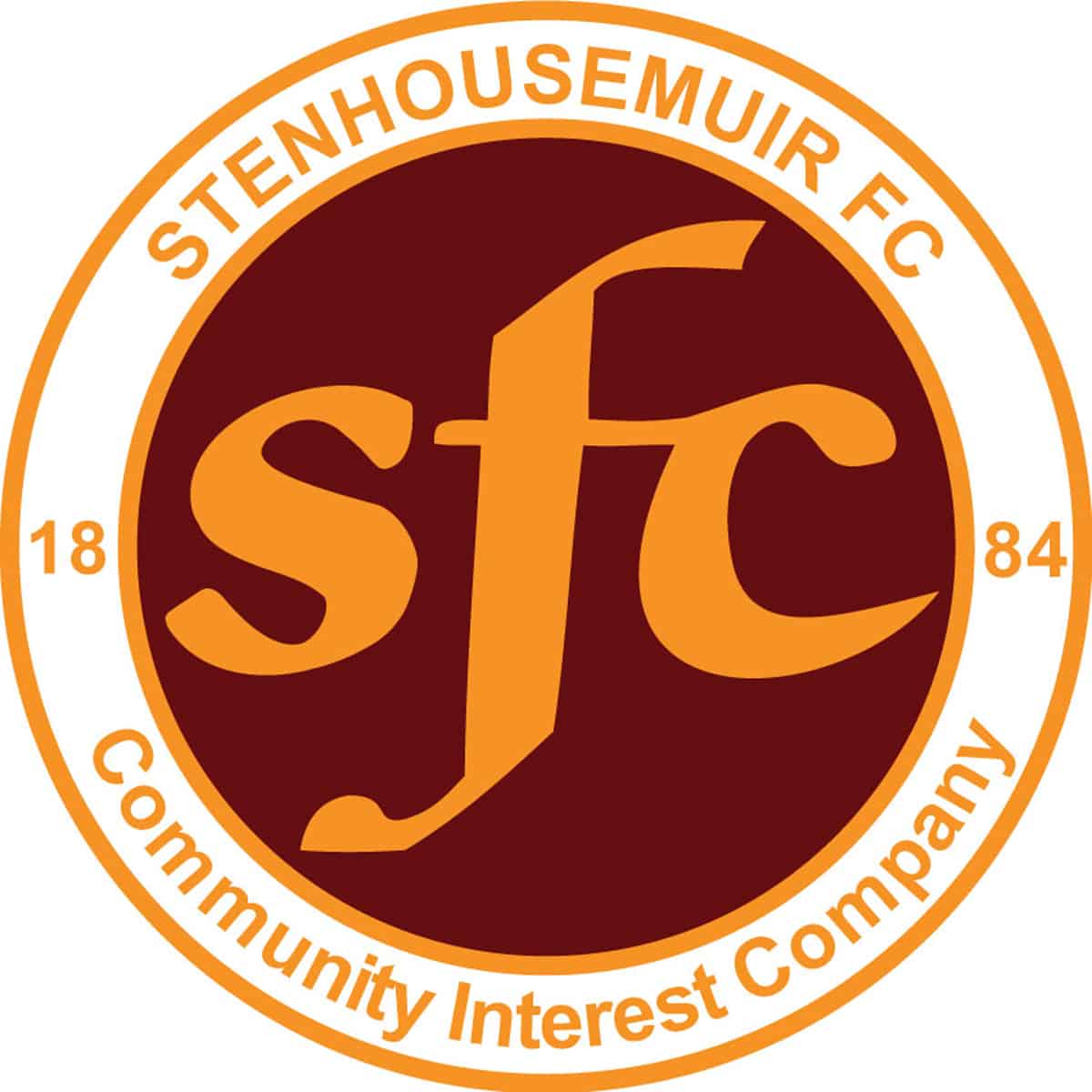 SPFL Ladbrokes League 1
Ochilview Park Stenhousemuir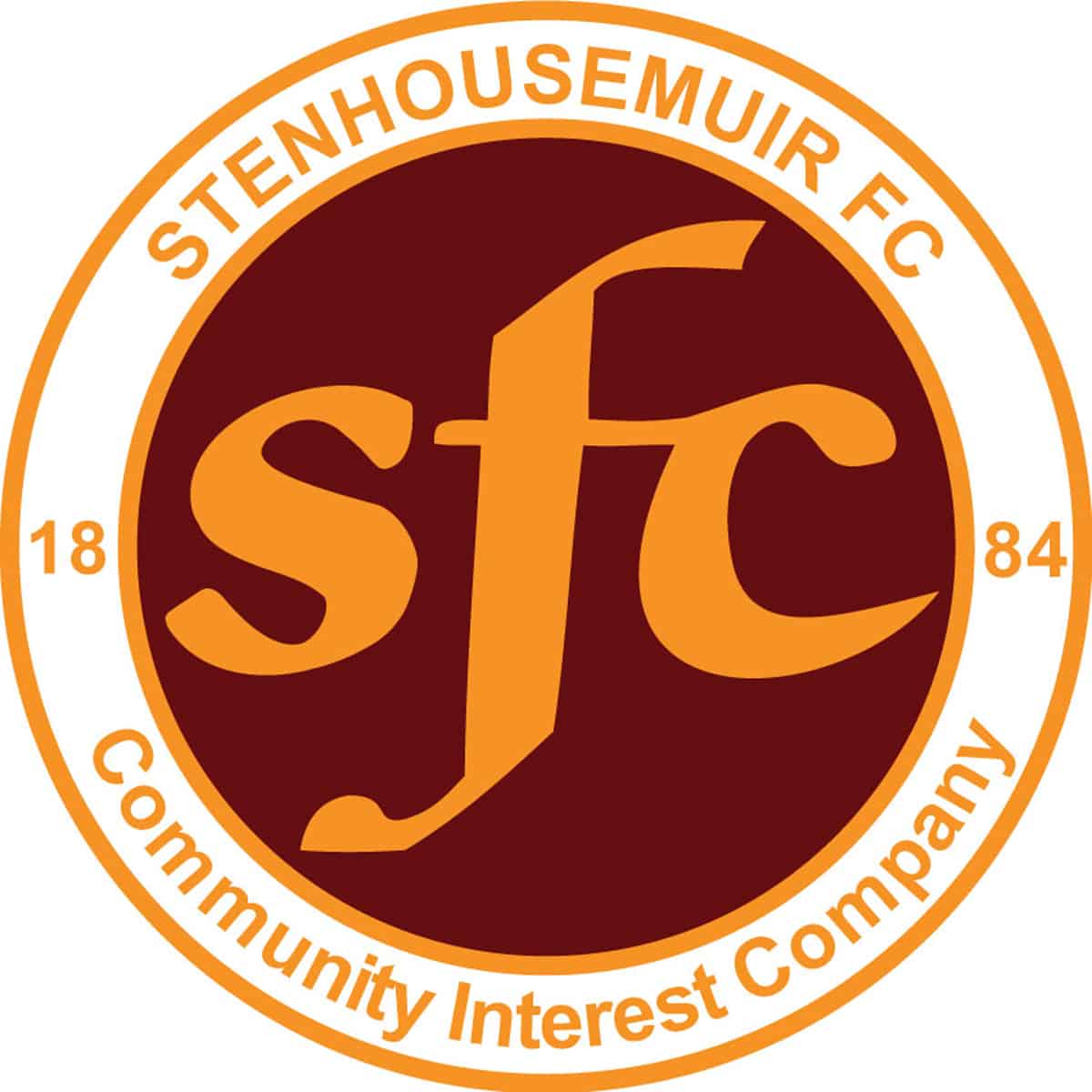 SPFL Ladbrokes League 1
Gayfield Park, Arbroath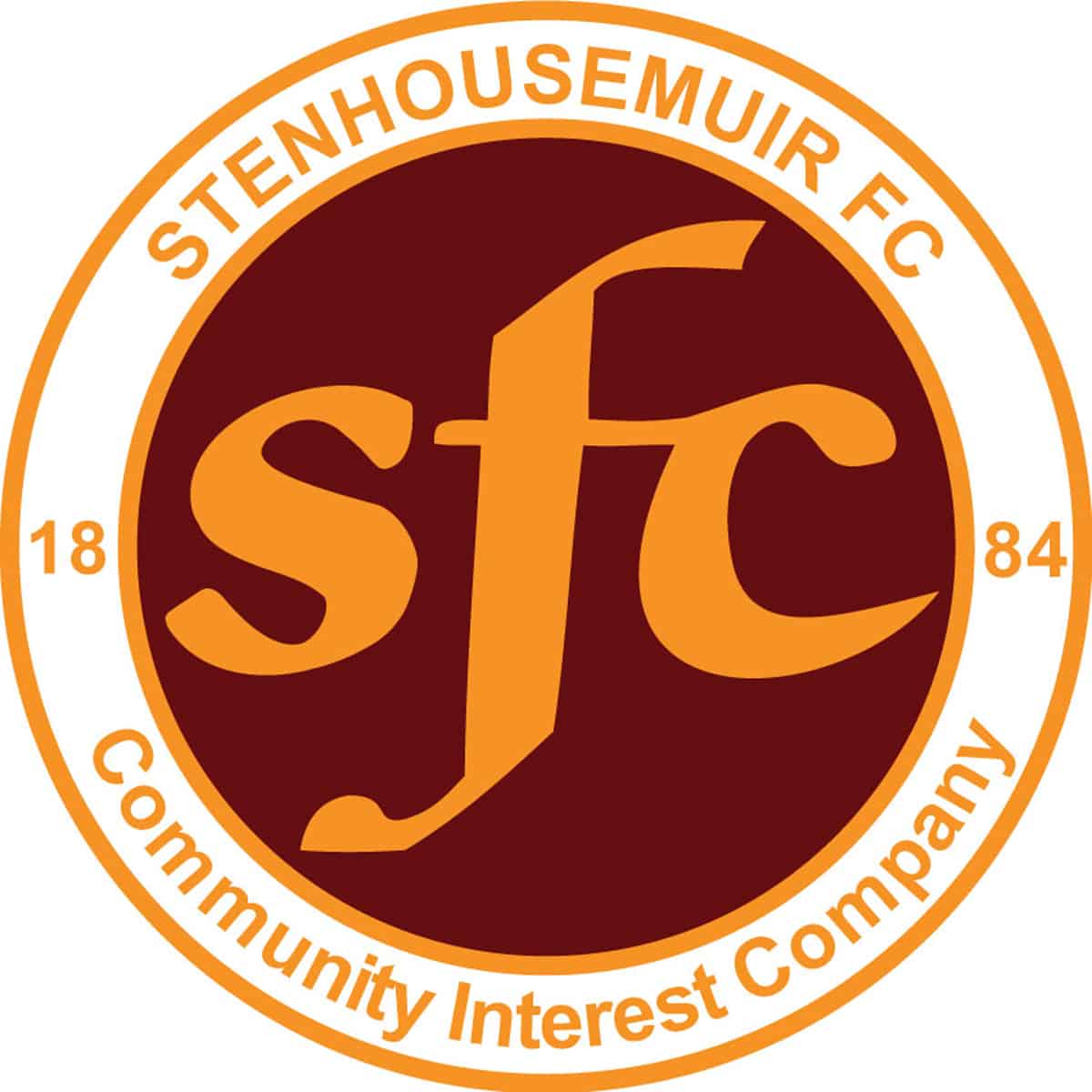 SPFL Ladbrokes League 1
Bayview Stadium, Methil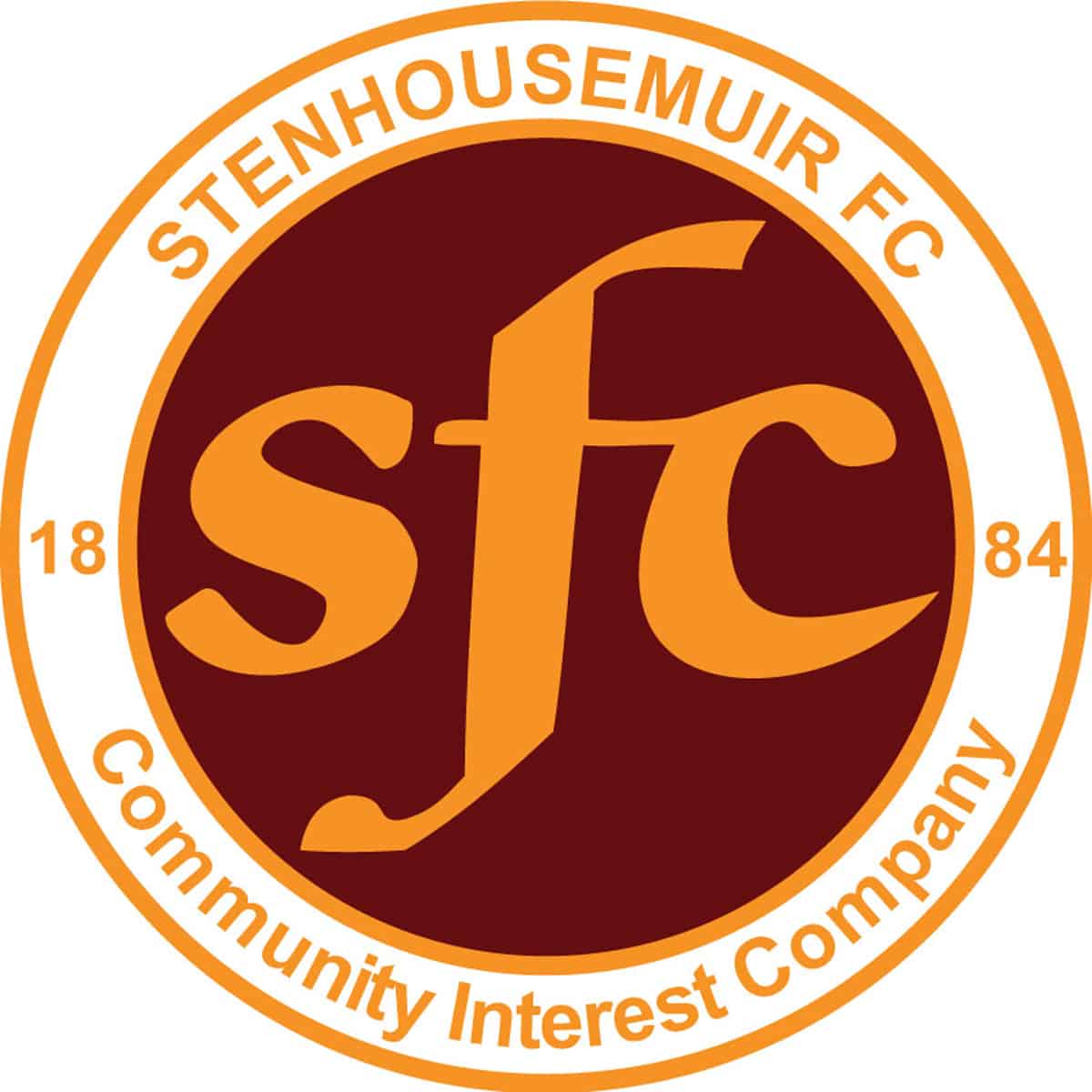 SPFL Ladbrokes League 1
Ochilview Park Stenhousemuir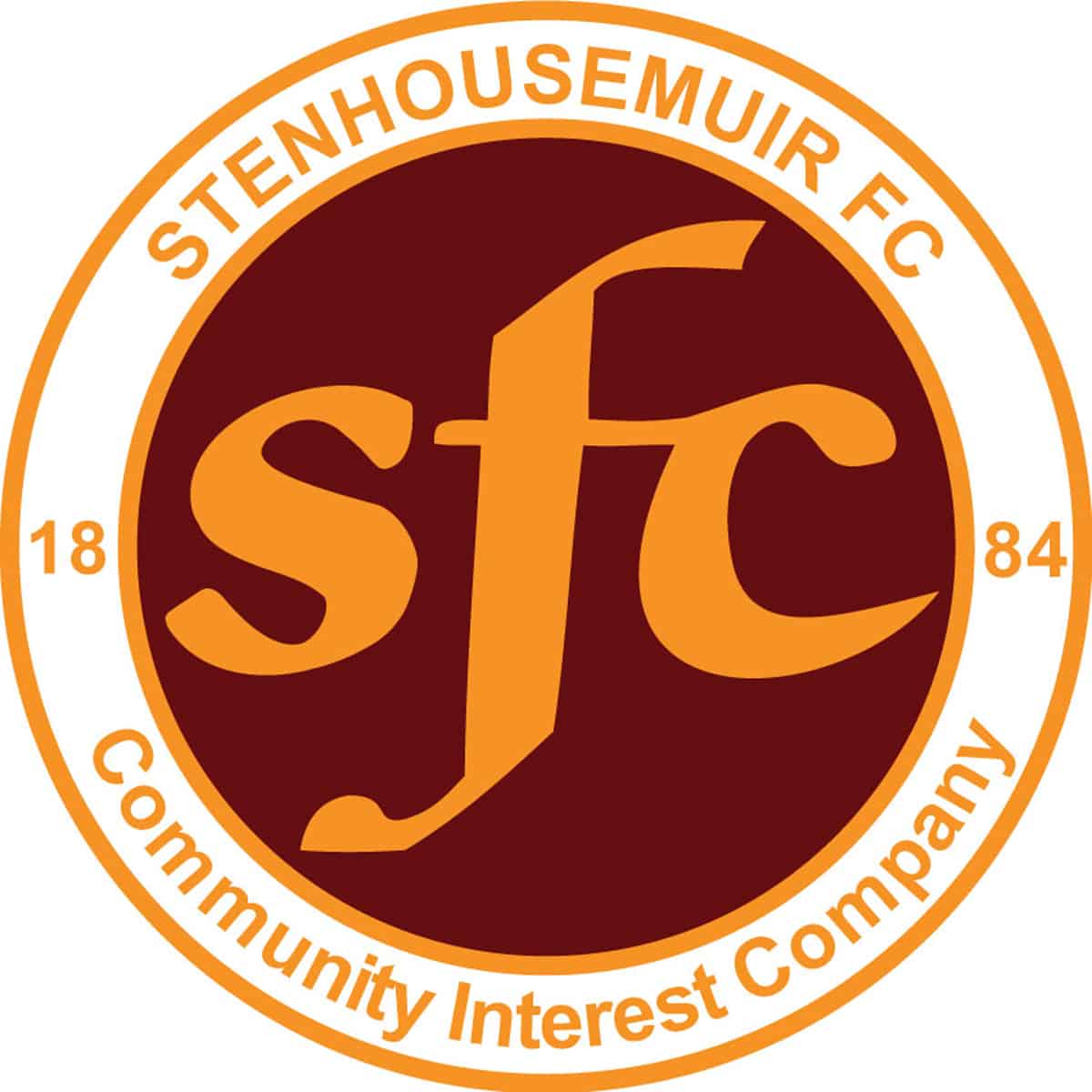 Stirlingshire Cup
Ochilview Park Stenhousemuir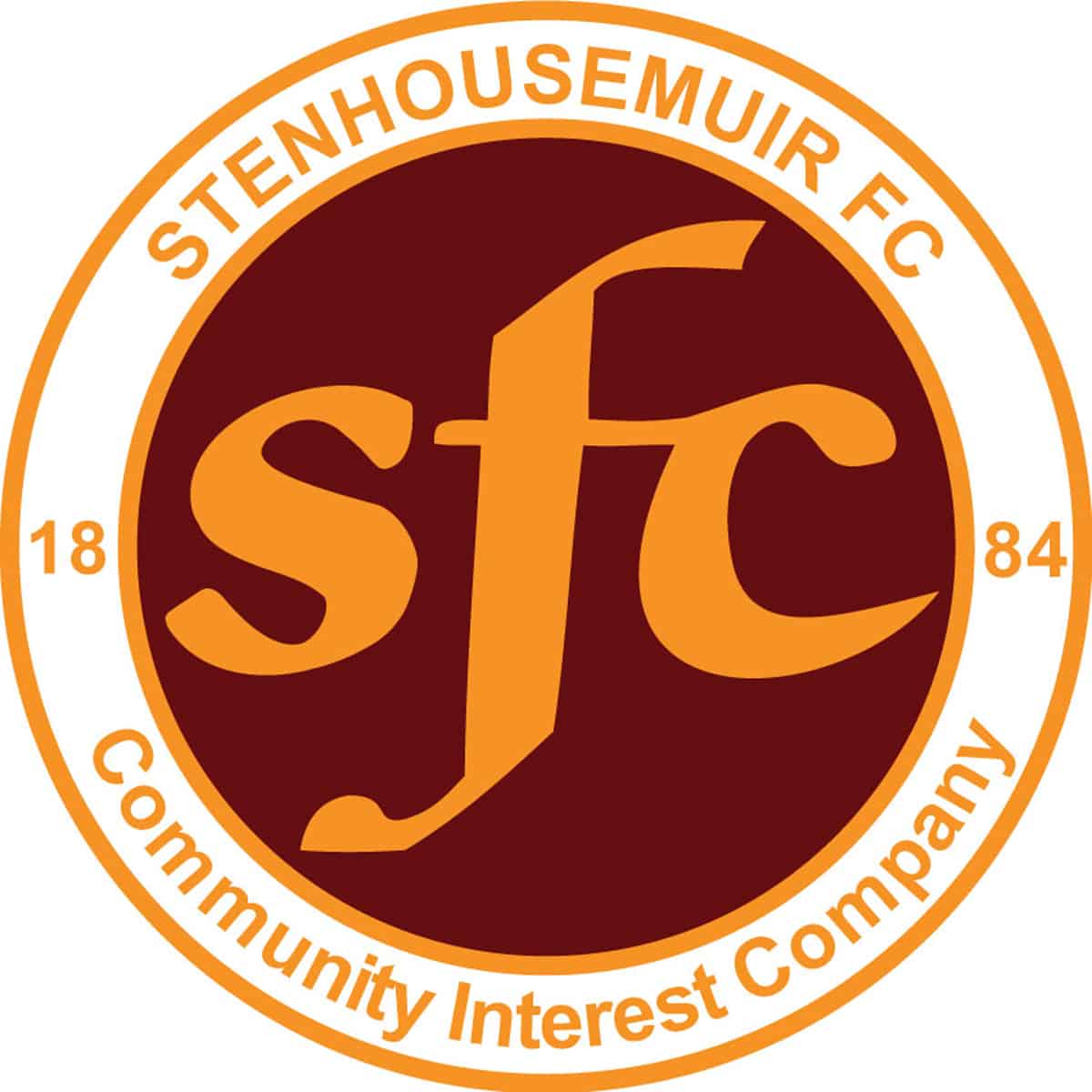 SPFL Ladbrokes League 1
Broadwood Stadium, Cumbernauld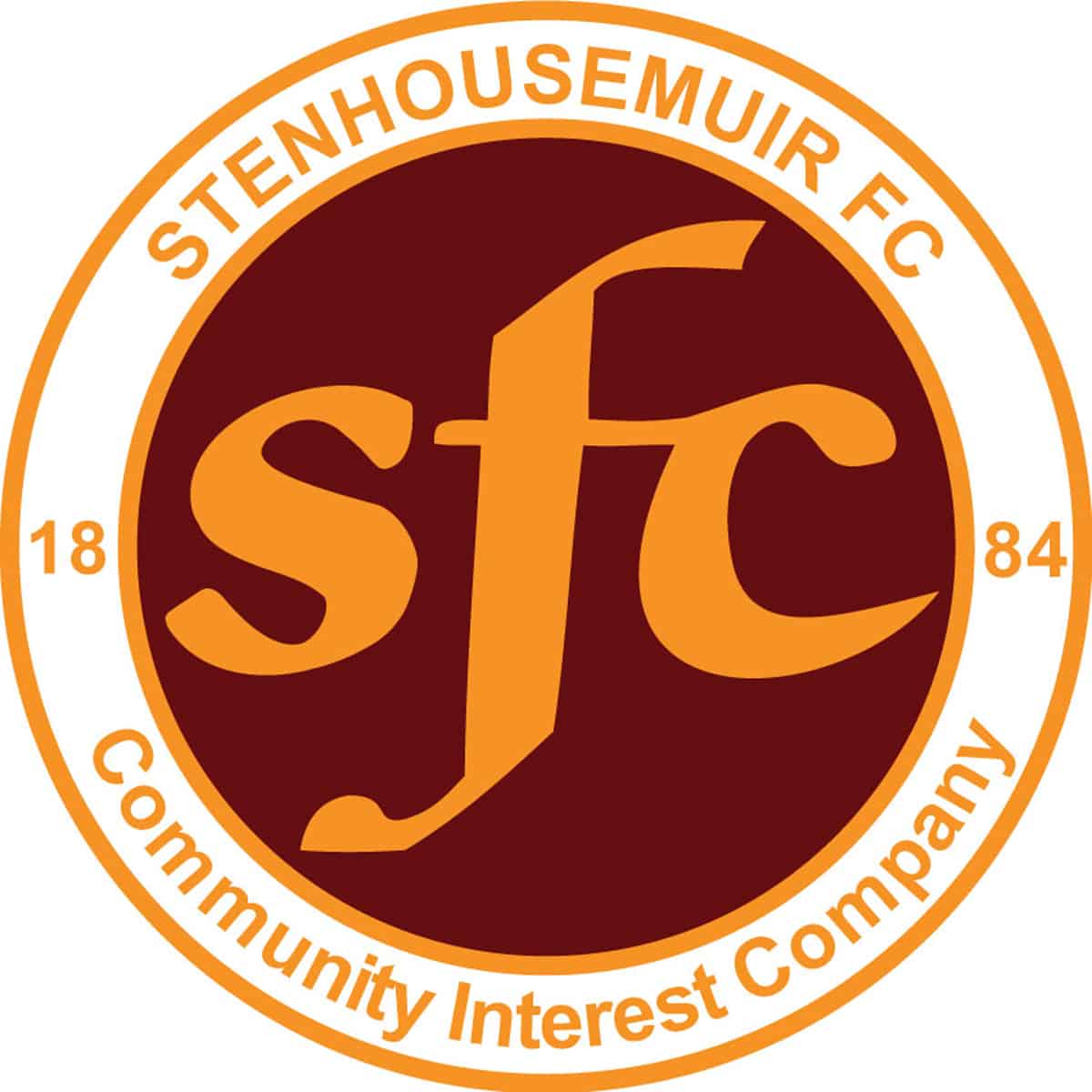 SPFL Ladbrokes League 1
Ochilview Park Stenhousemuir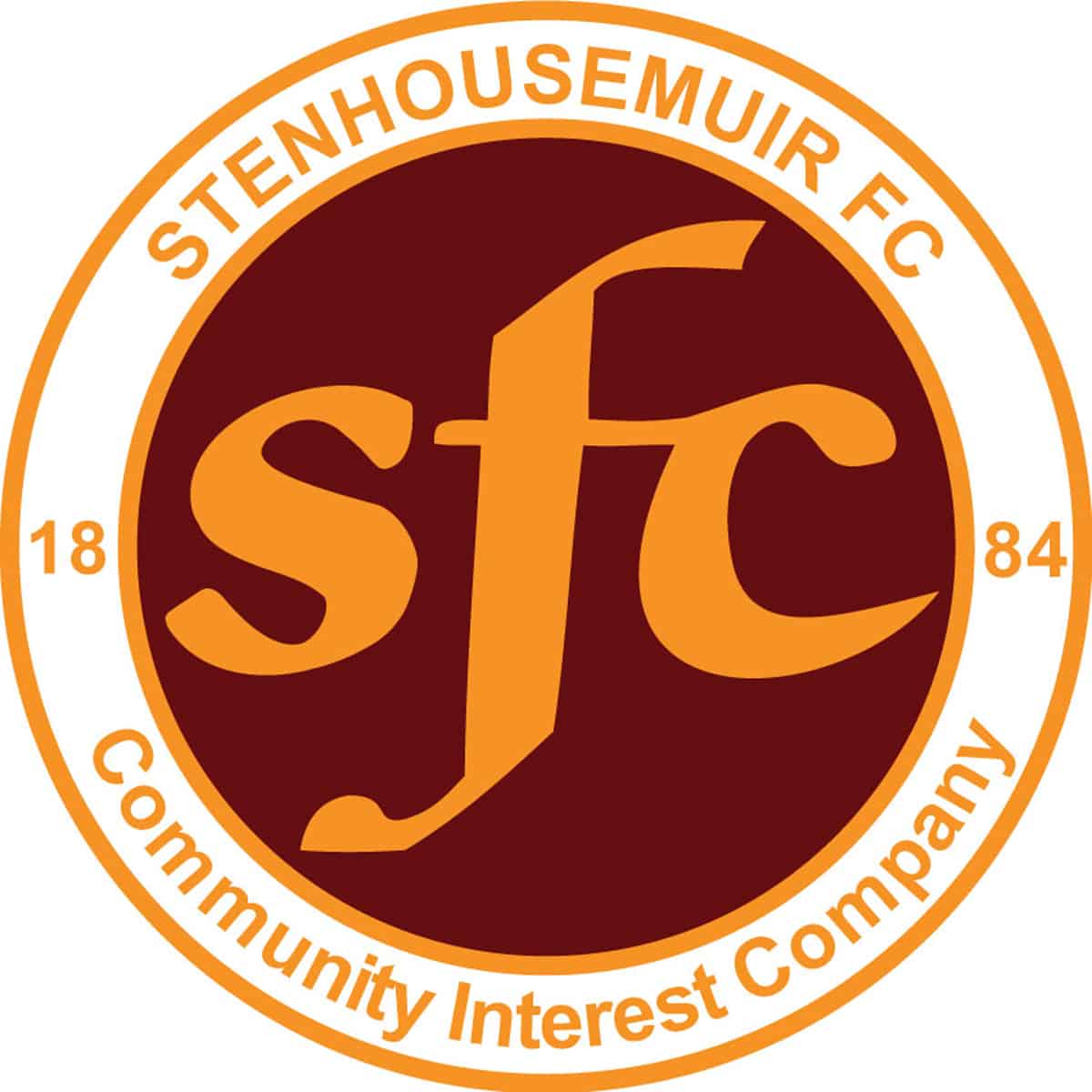 SPFL Ladbrokes League 1
Glebe Park, Brechin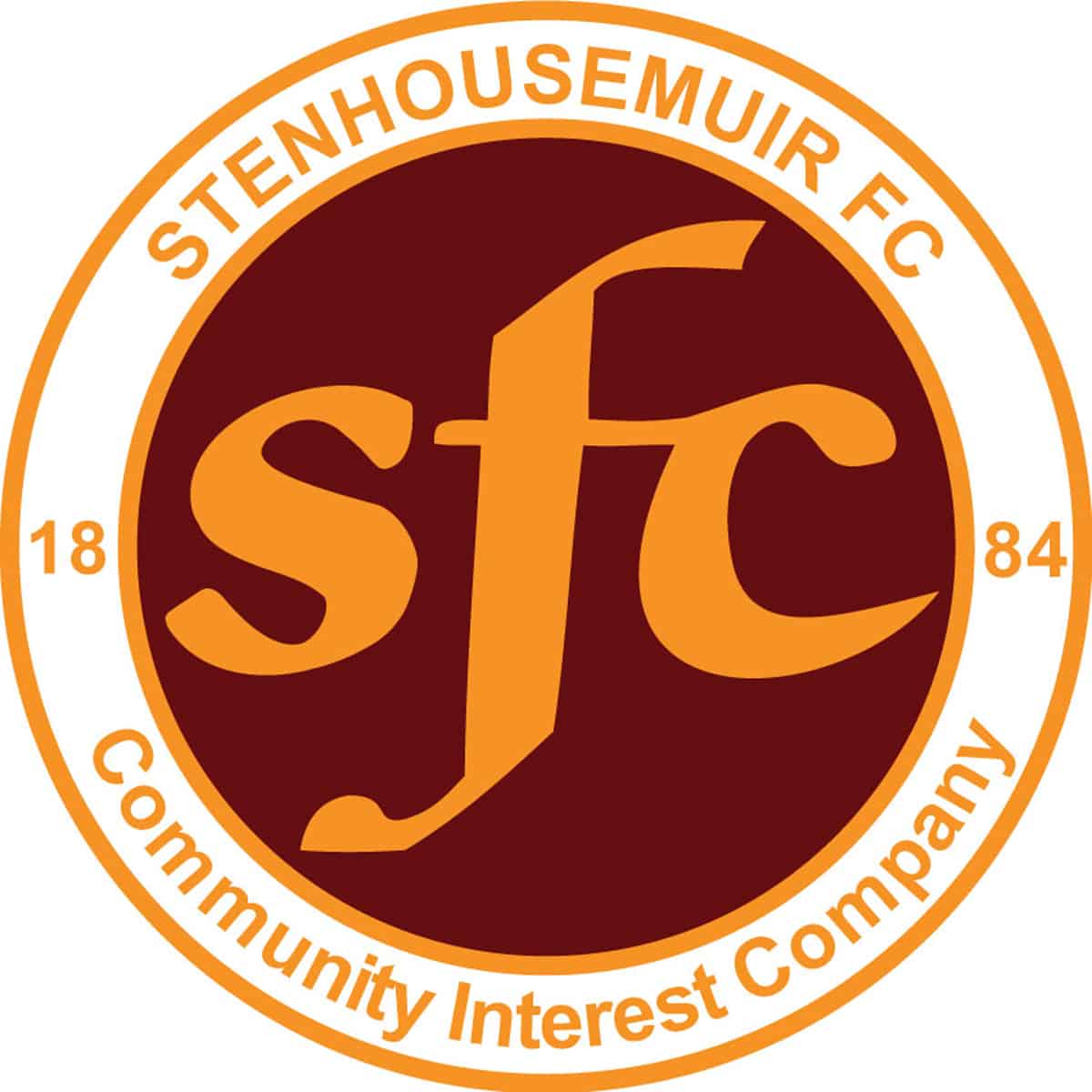 SPFL Ladbrokes League 1
Ochilview Park Stenhousemuir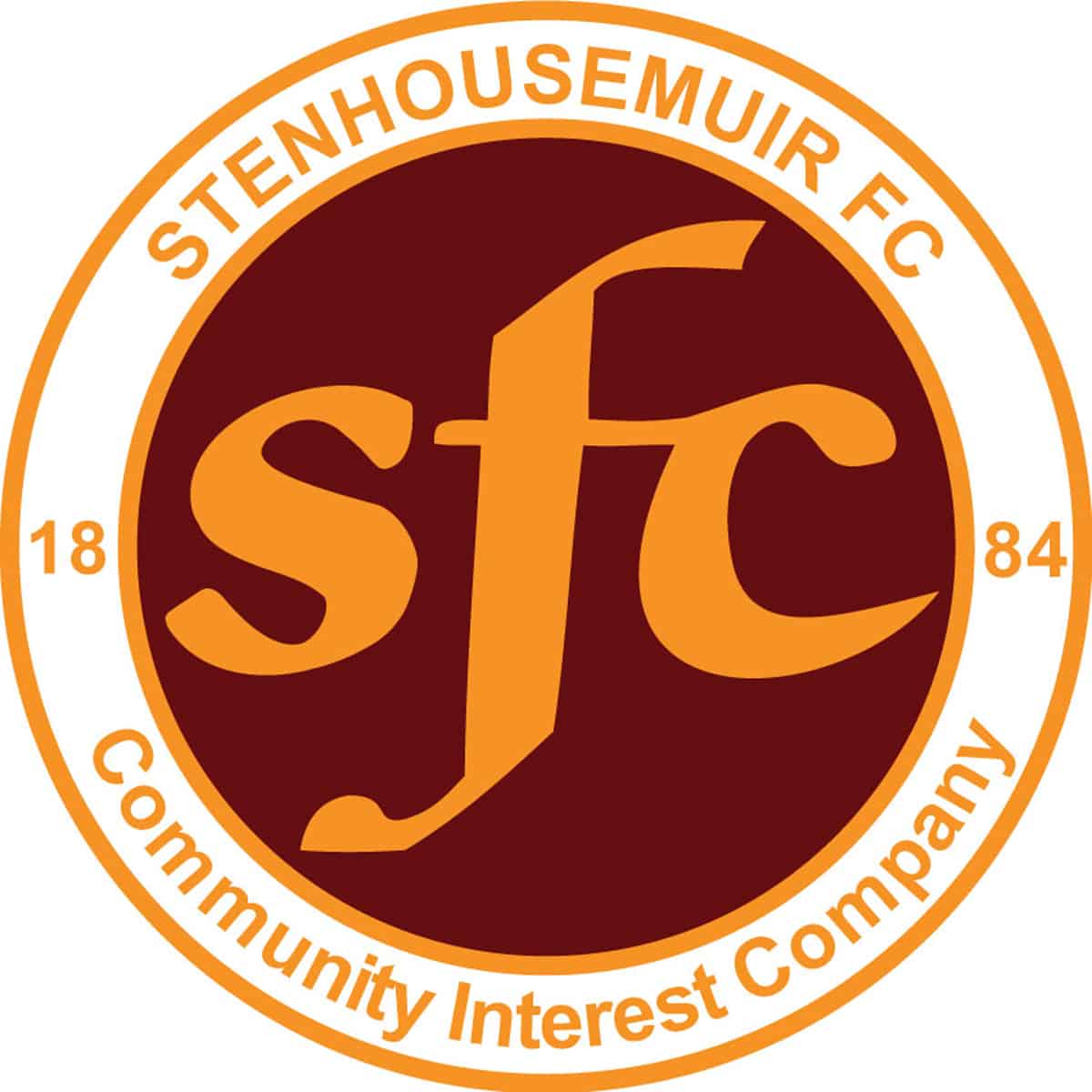 SPFL Ladbrokes League 1
Strathclyde Homes Stadium, Dum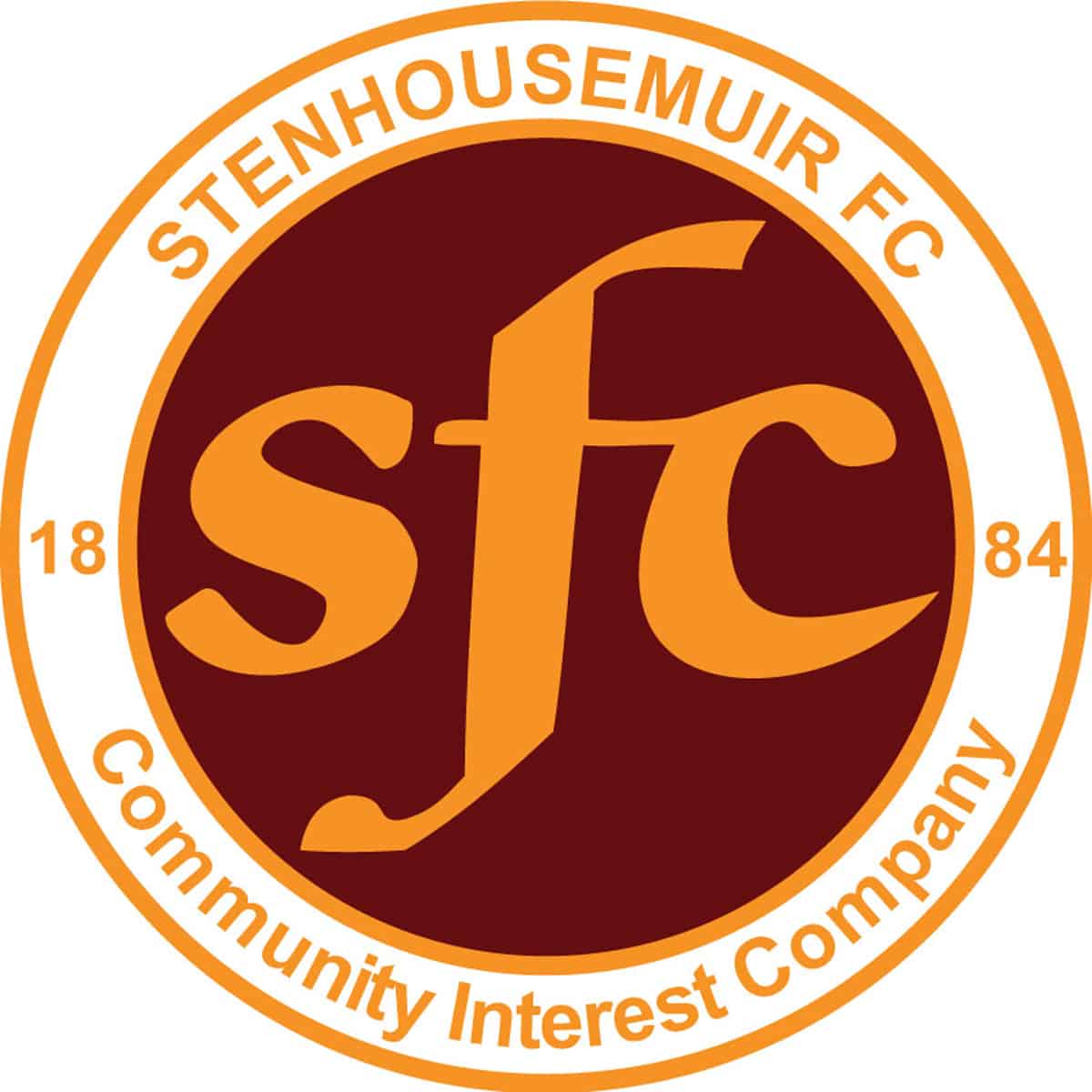 SPFL Ladbrokes League 1
Ochilview Park Stenhousemuir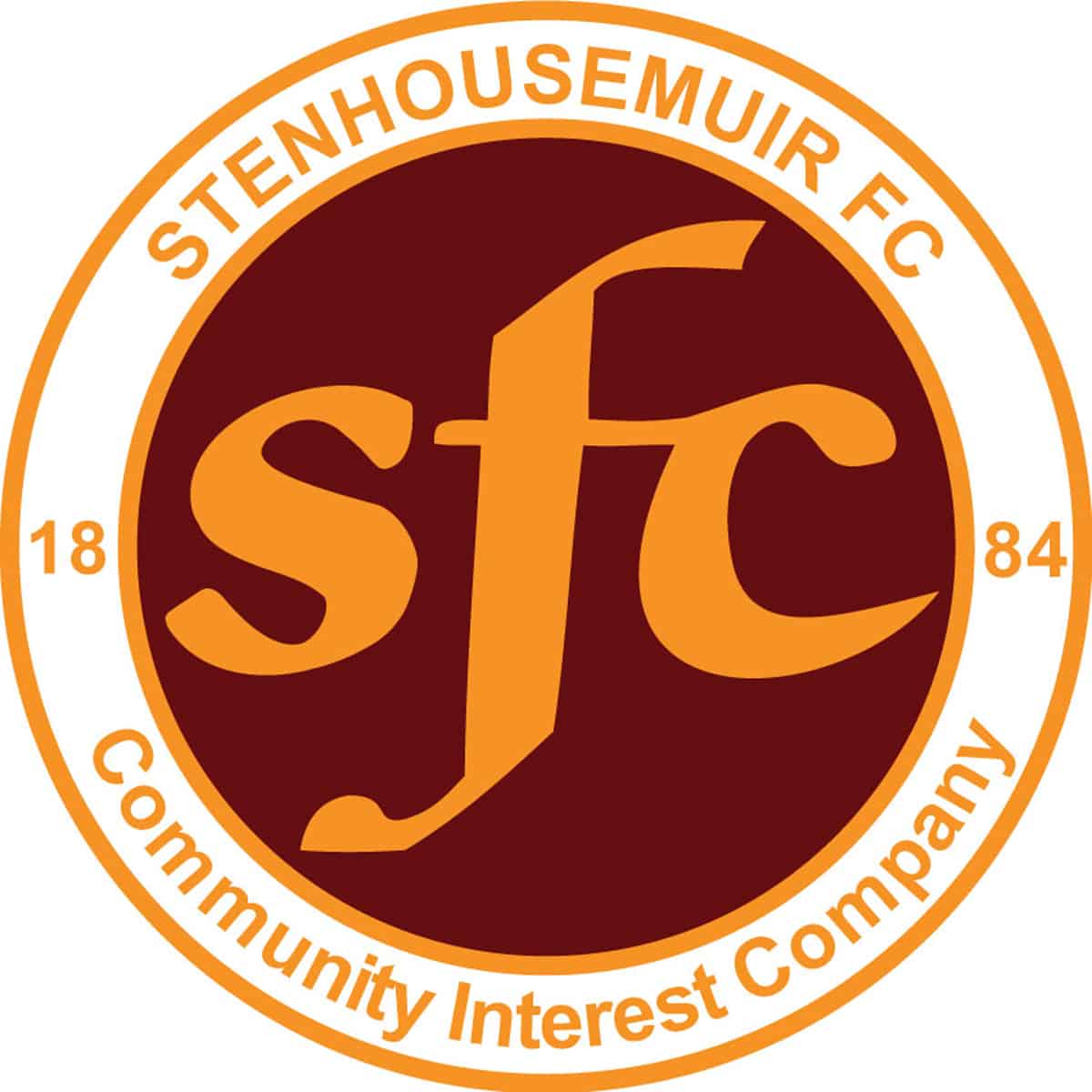 SPFL Ladbrokes League 1
Balmoor Stadium, Peterhead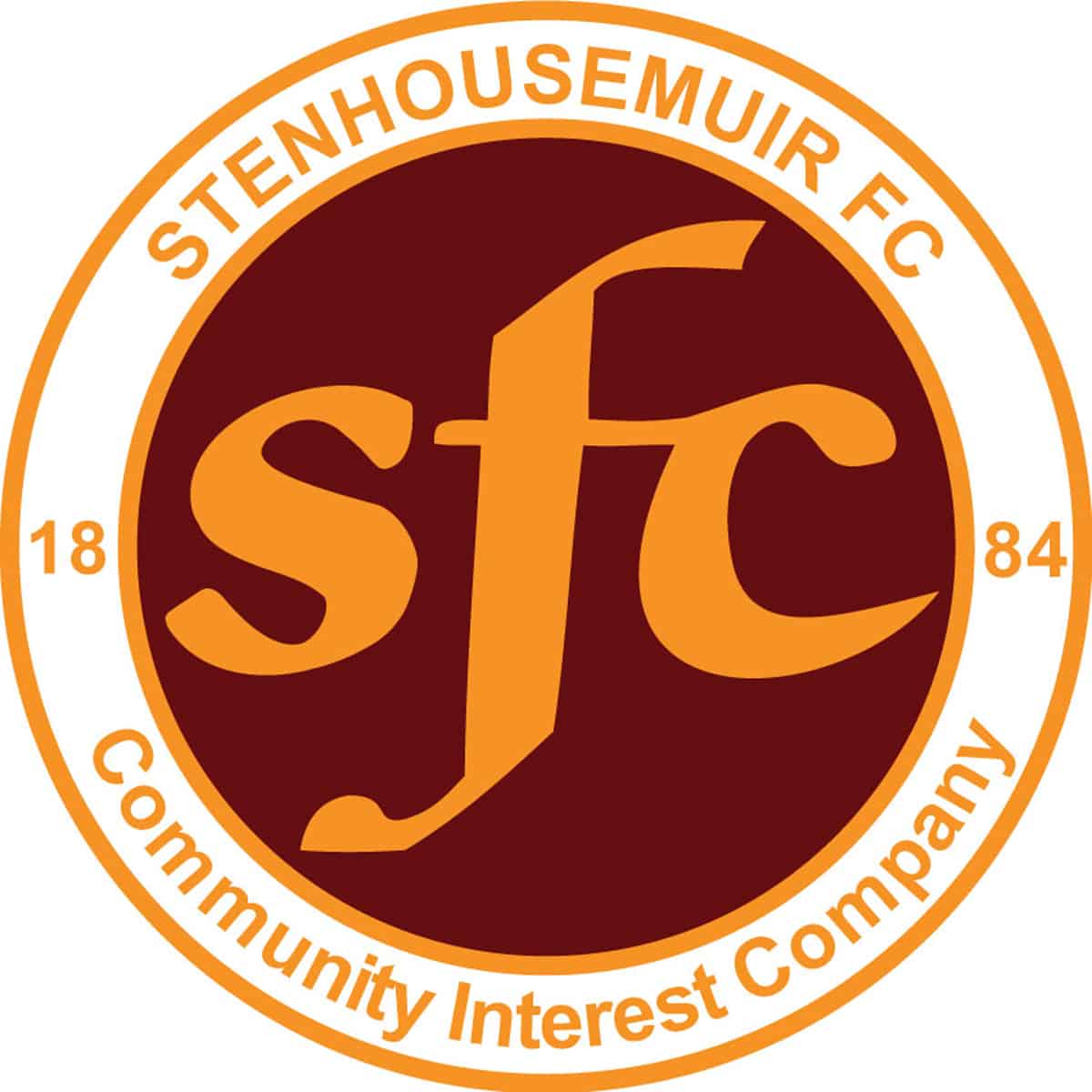 Petrofac Training Cup
Forthbank Stadium, Stirling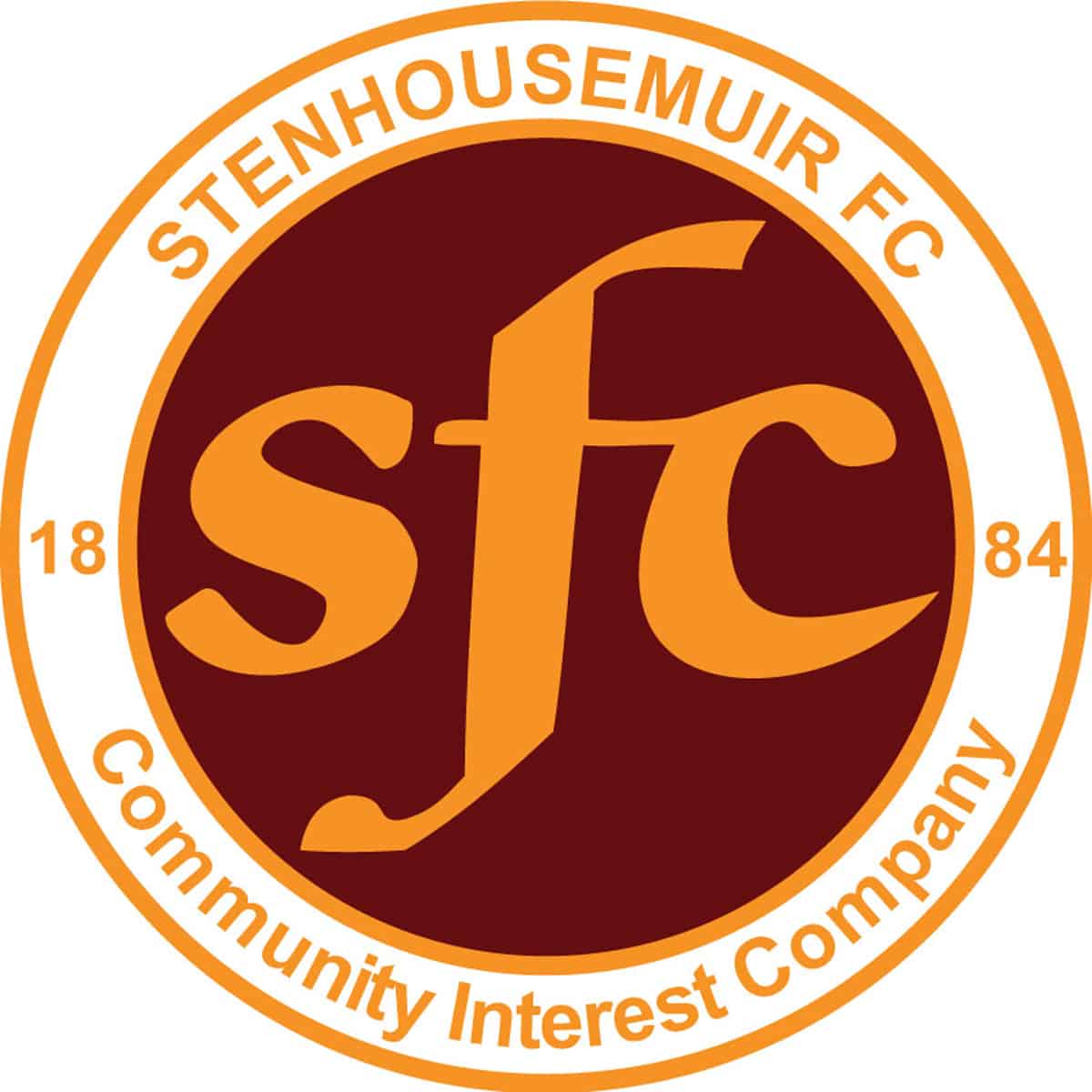 SPFL Ladbrokes League 1
Ochilview Park Stenhousemuir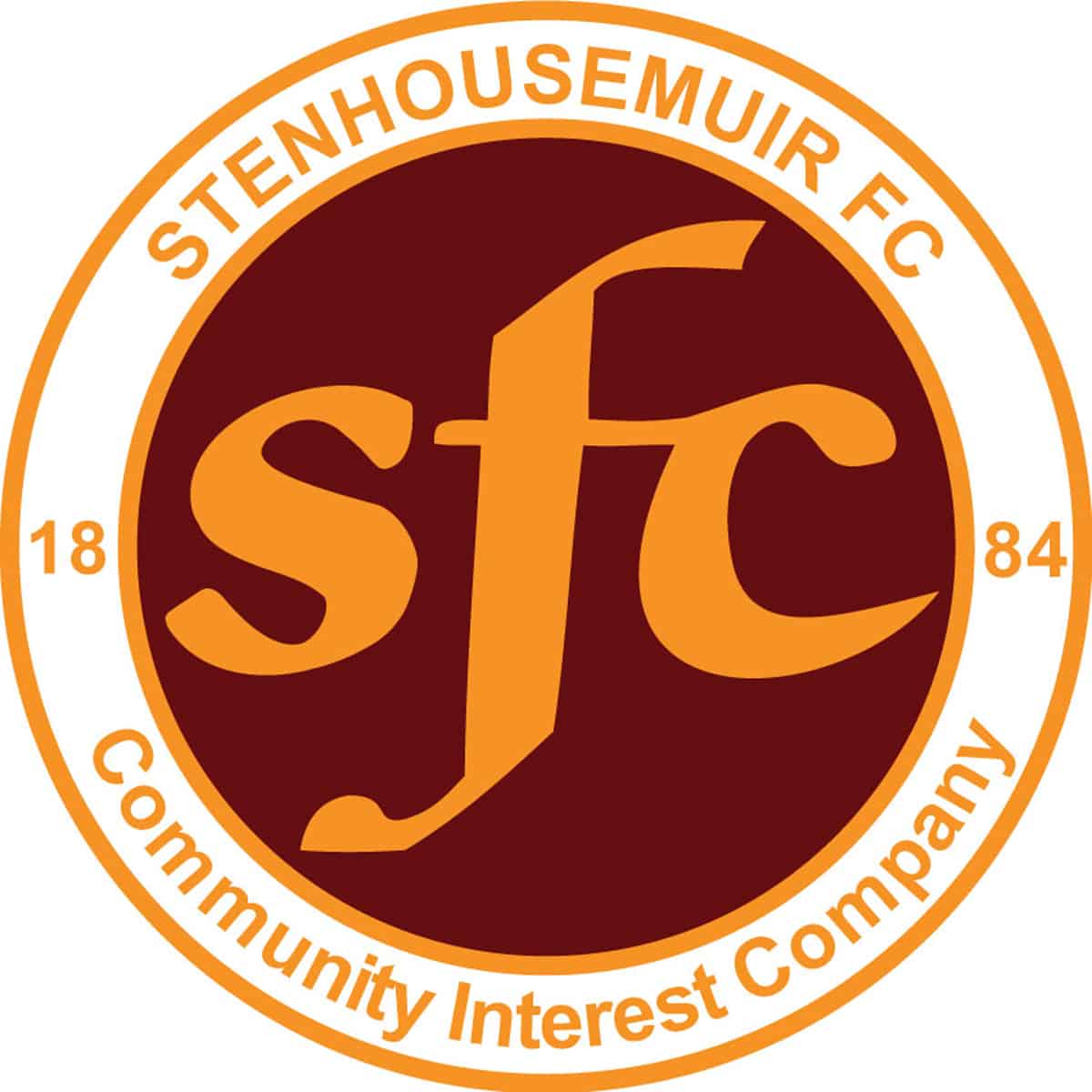 SPFL Ladbrokes League 1
Forthbank, Stirling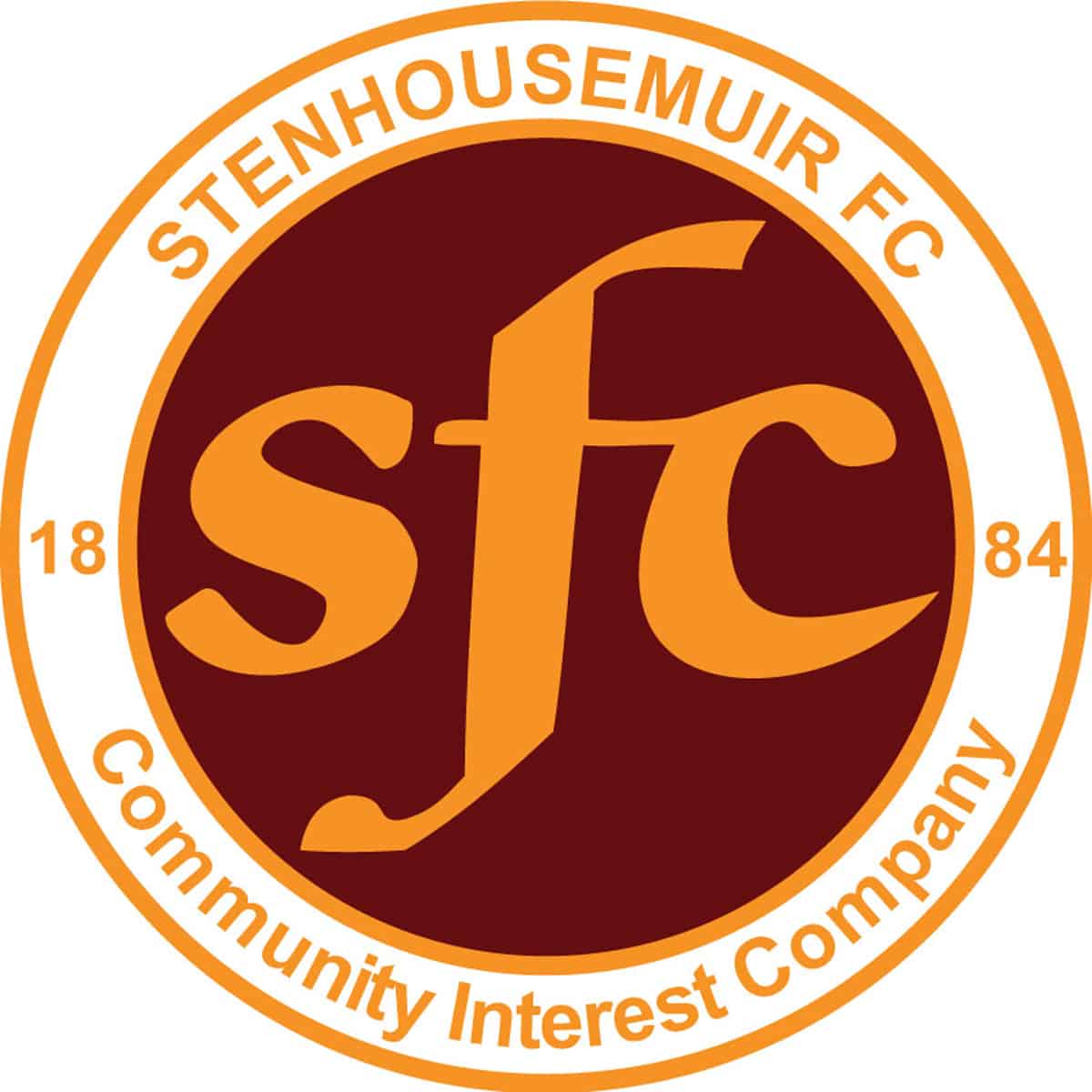 Betfred Cup
Ochilview Park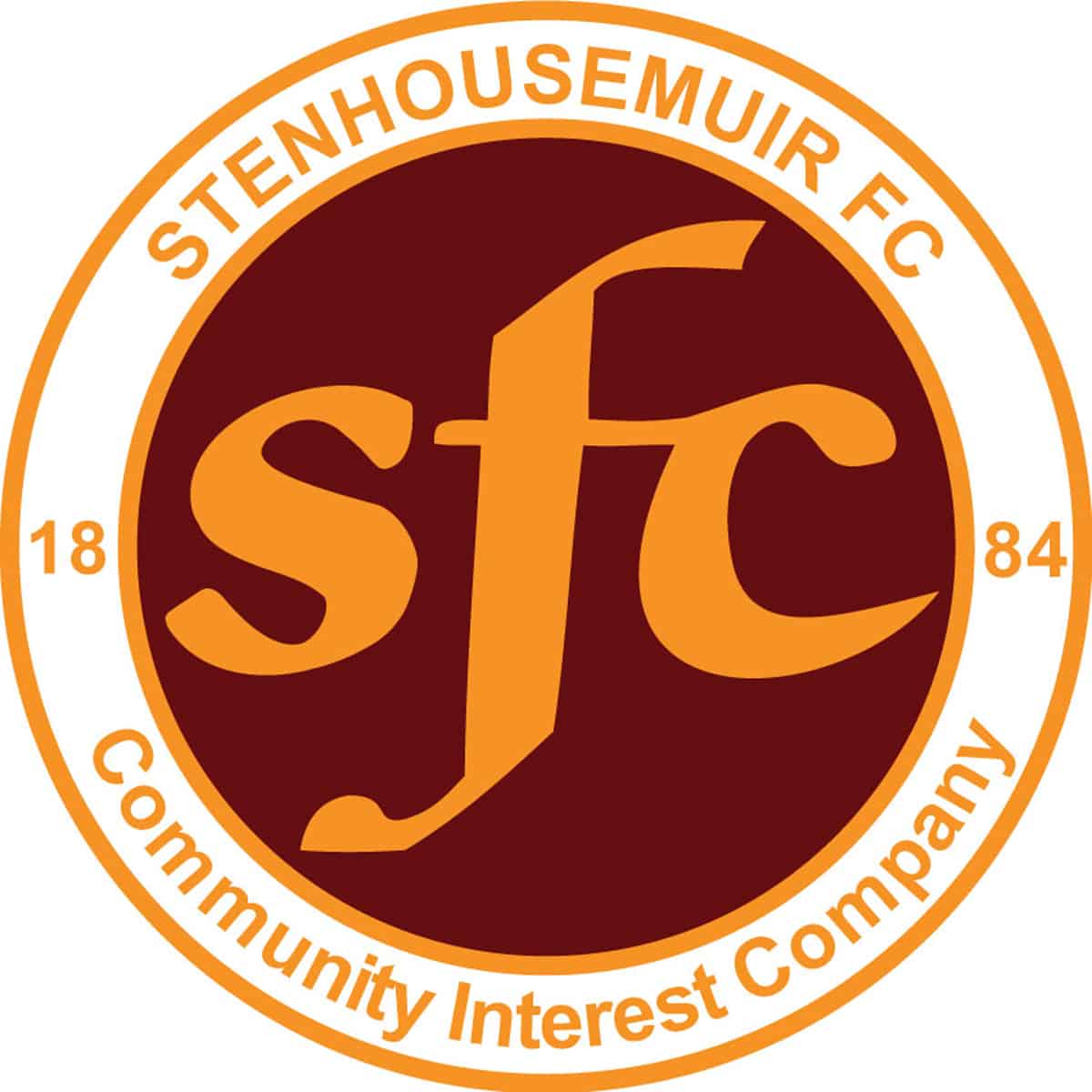 Petrofac Training Cup
Ochilview Park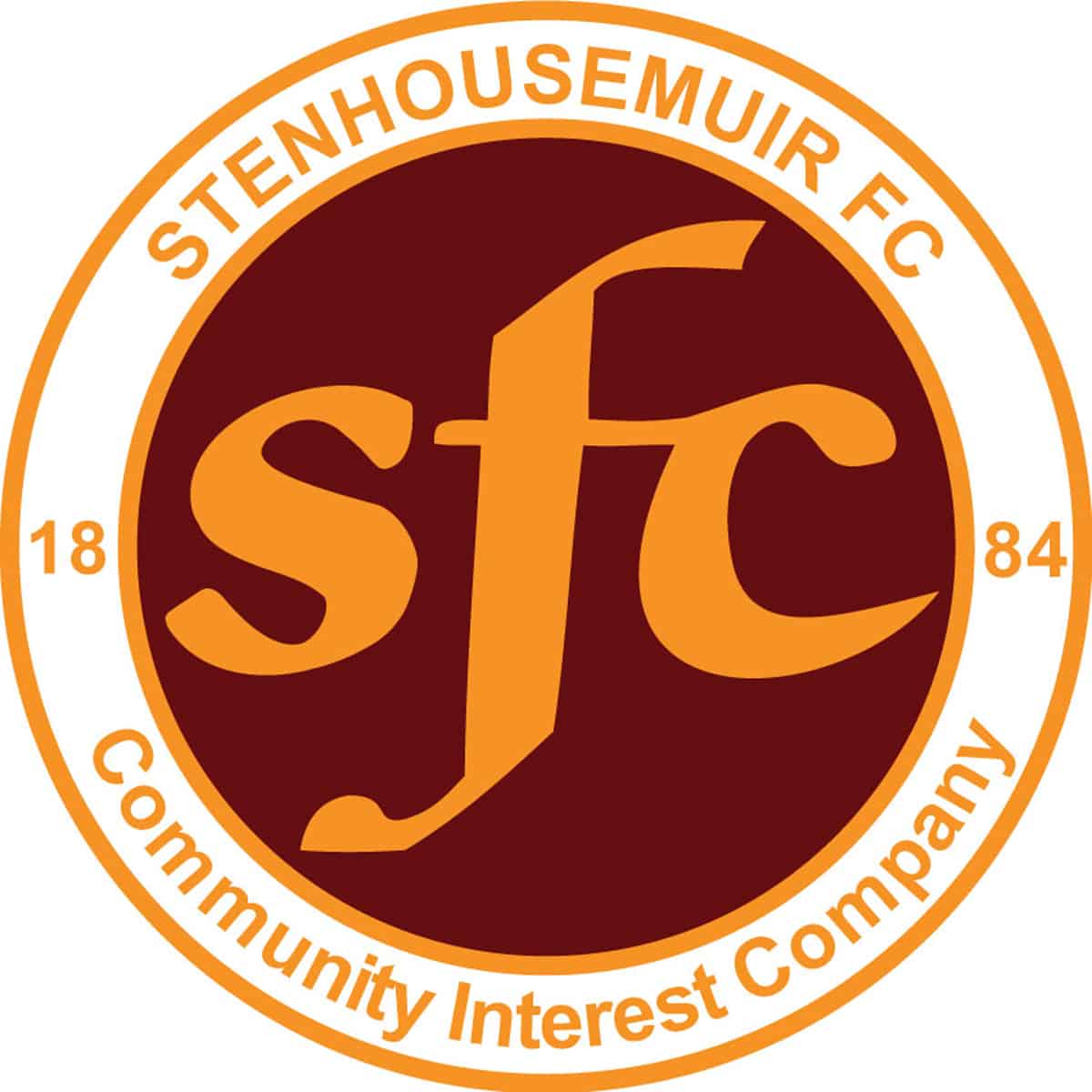 Friendly
Station Park, Forfar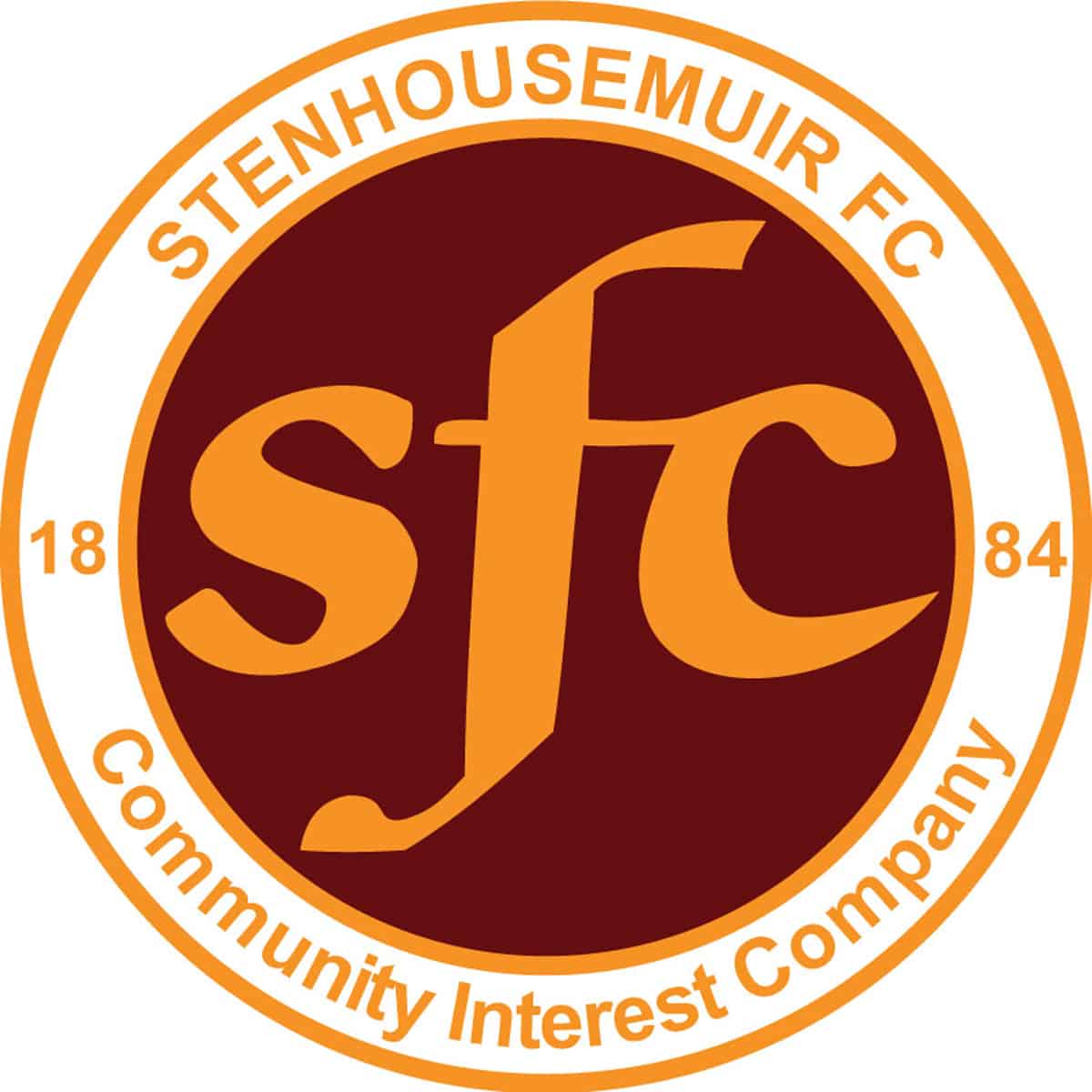 Friendly
Allan Park, Cove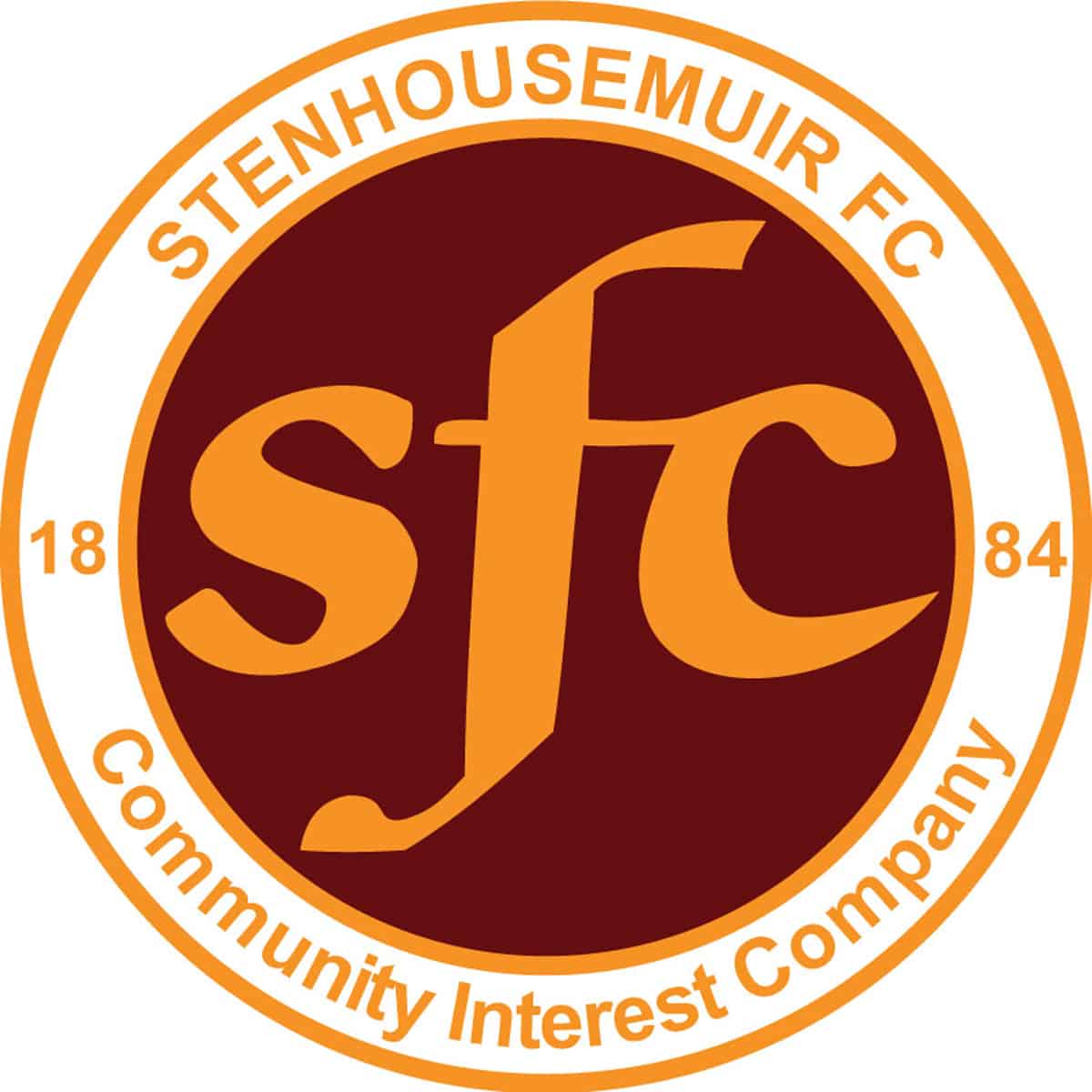 Stirlingshire Cup
Recreation Park, Alloa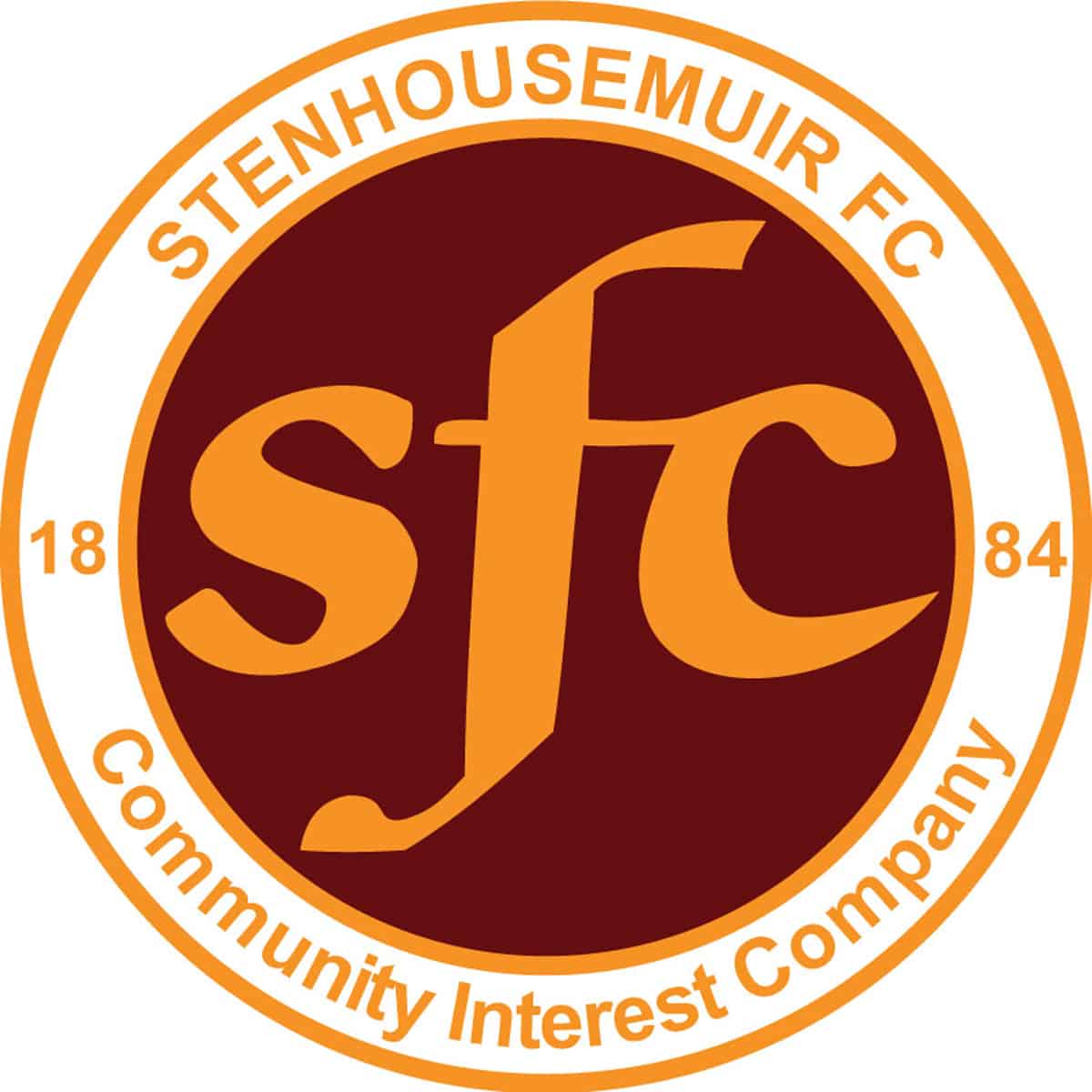 Friendly
Ochilview Park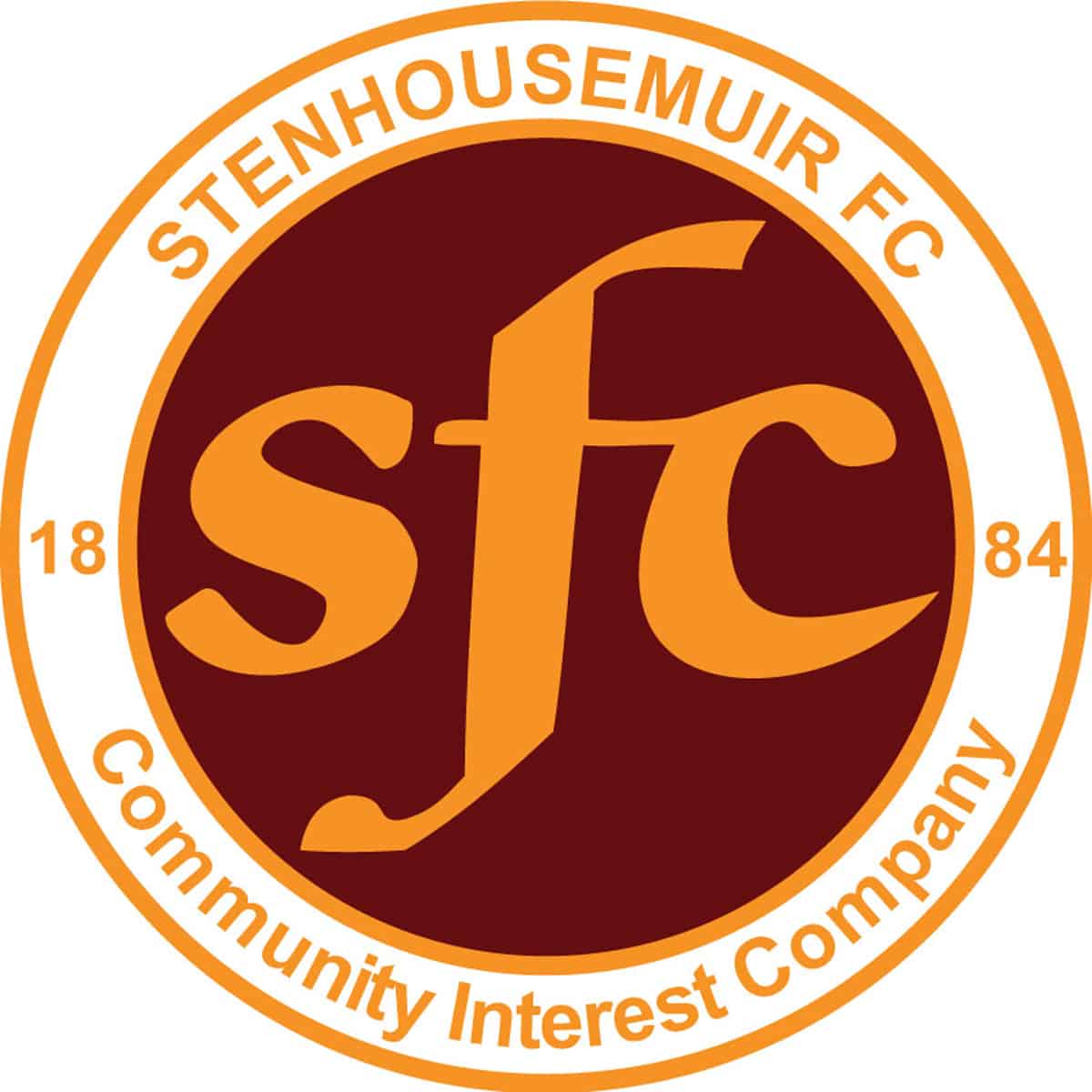 Stirlingshire Cup
Ochilview Park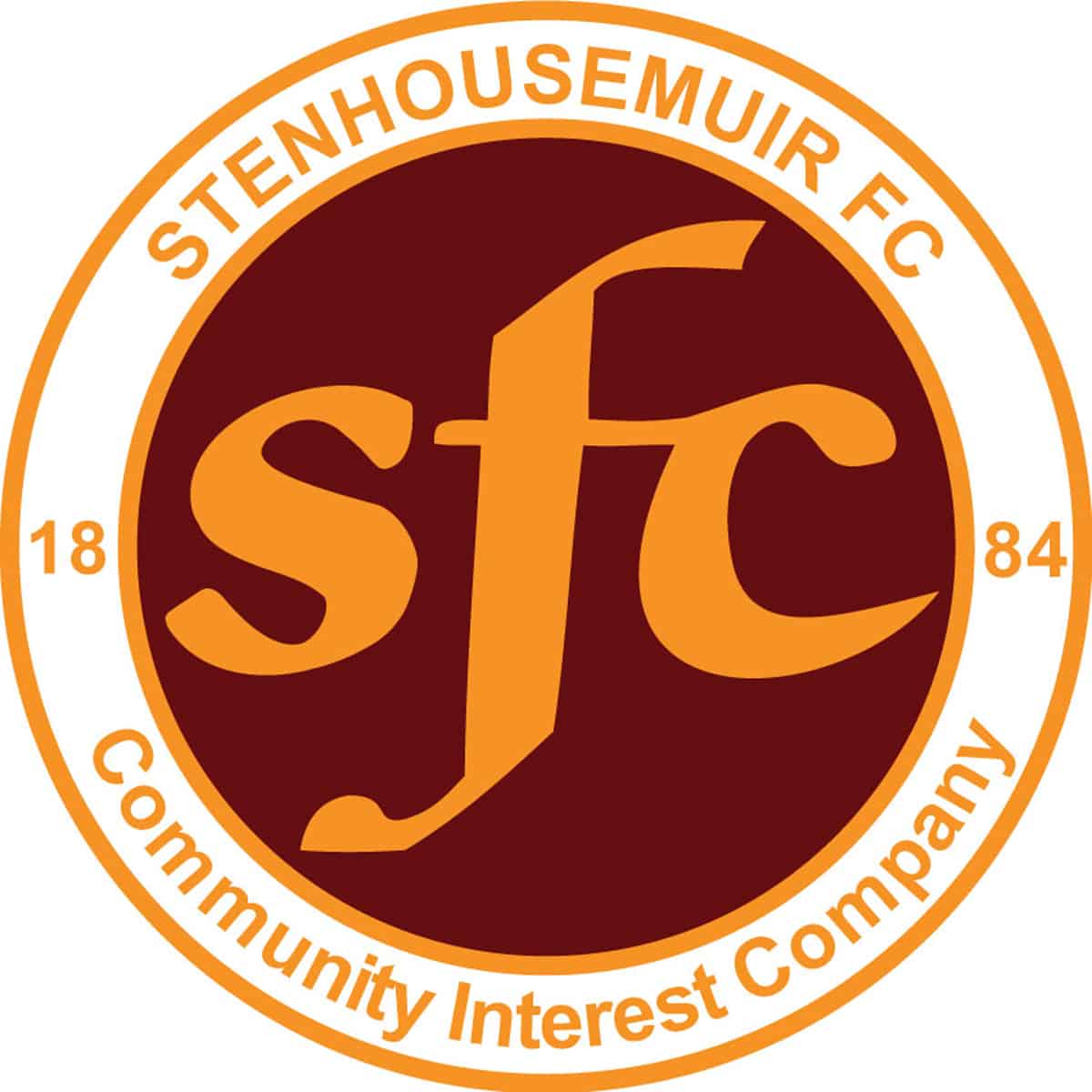 SPFL Ladbrokes League 1
Ochilview Park Stenhousemuir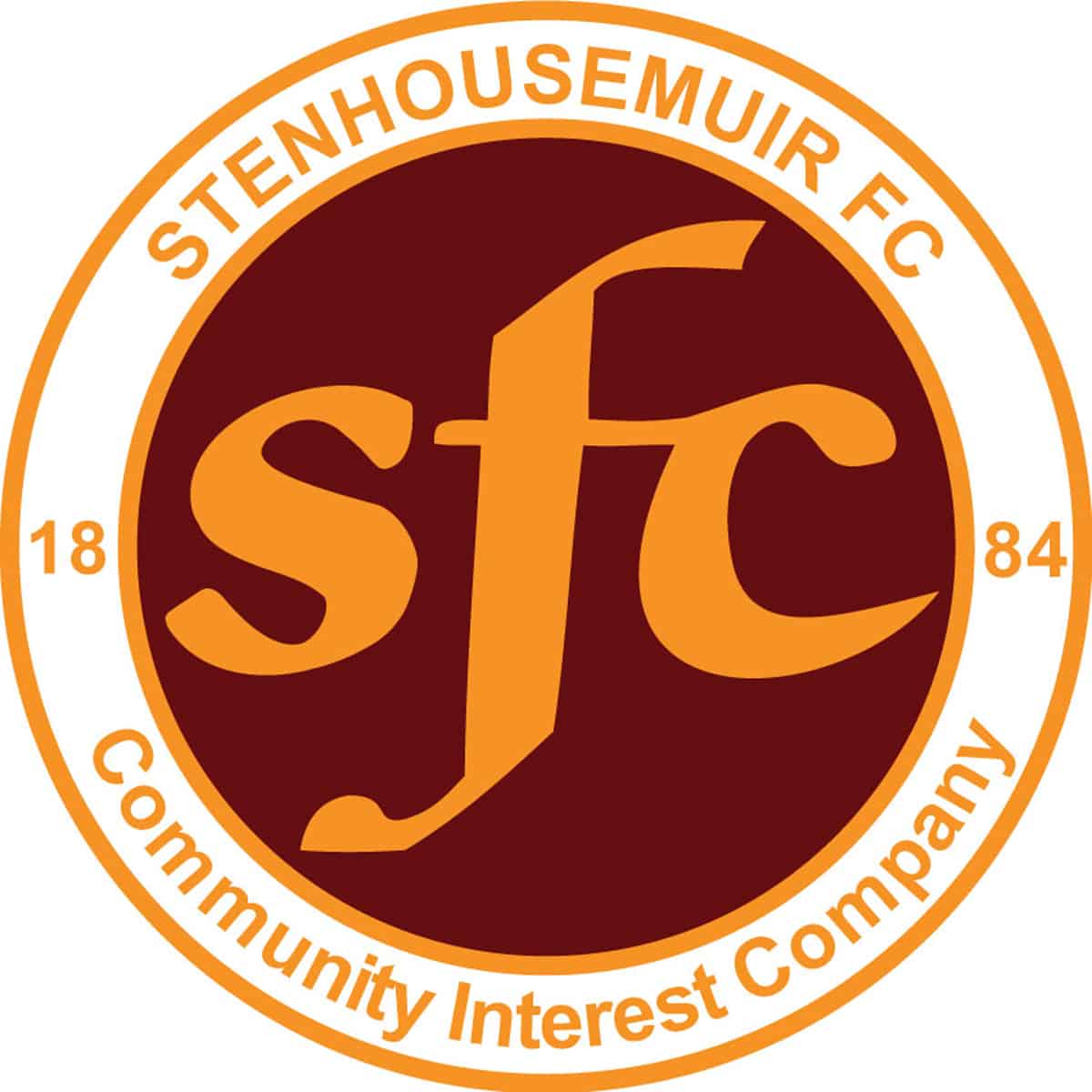 SPFL Ladbrokes League 1
Central Park Cowdenbeath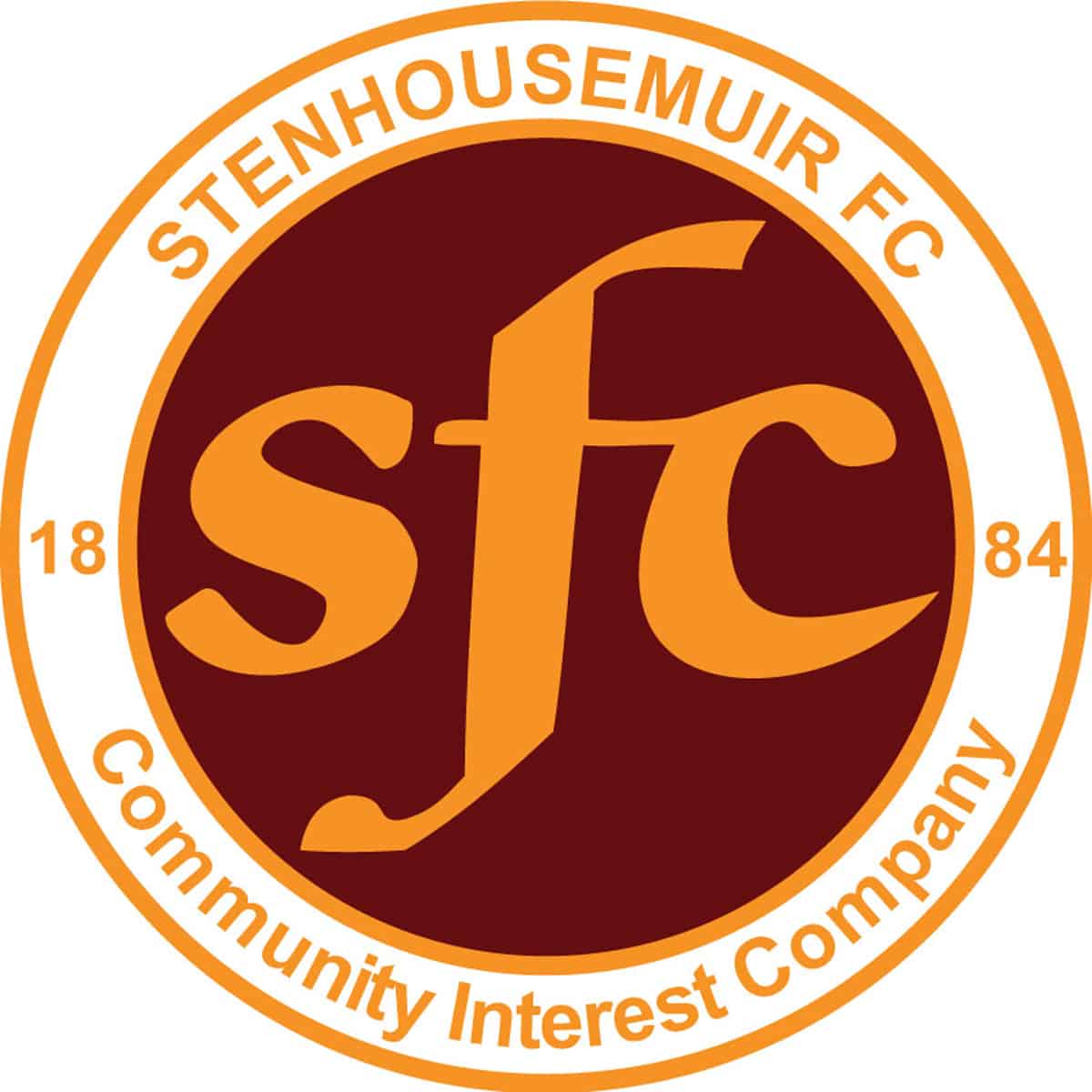 SPFL Ladbrokes League 1
Hampden park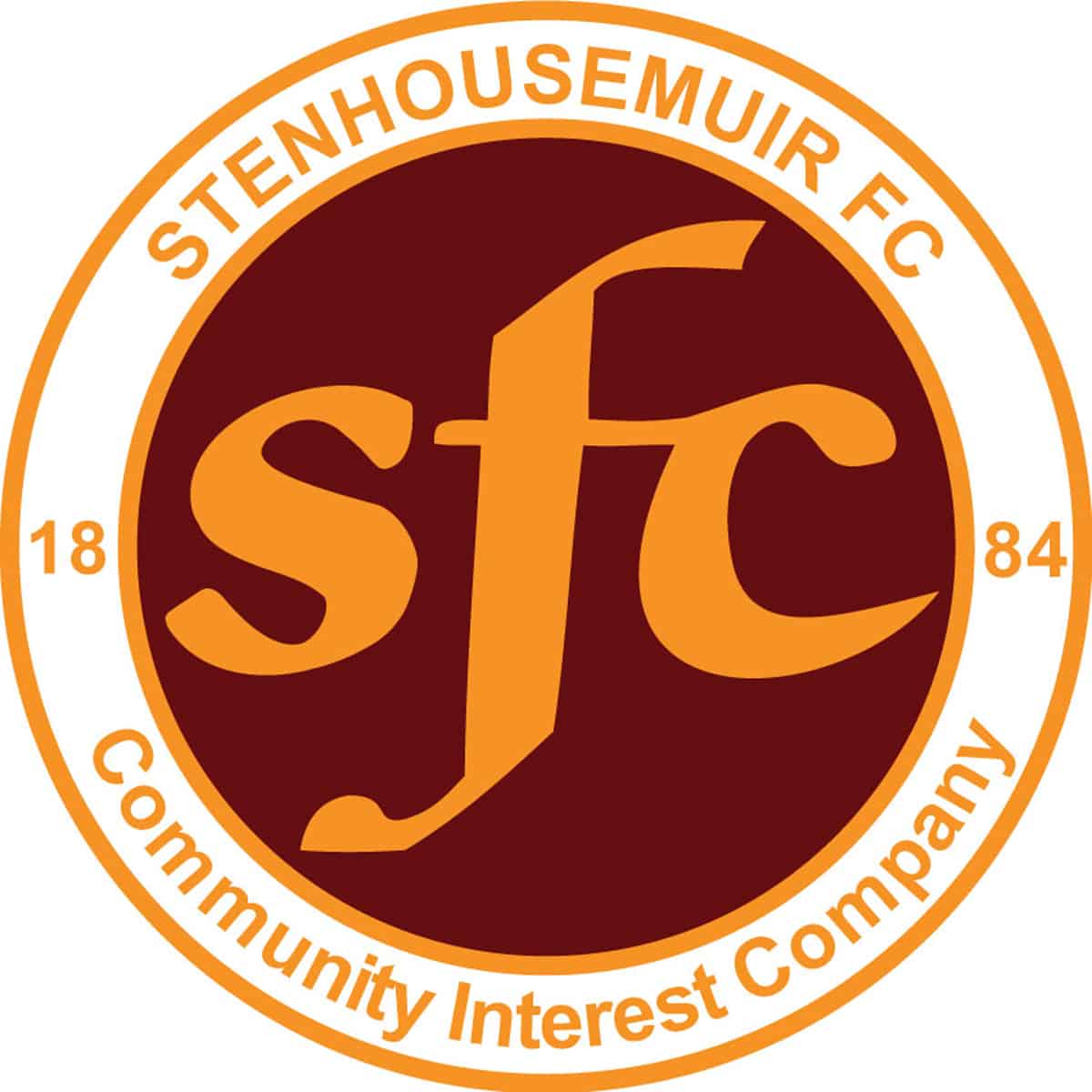 SPFL Ladbrokes League 1
Ochilview Park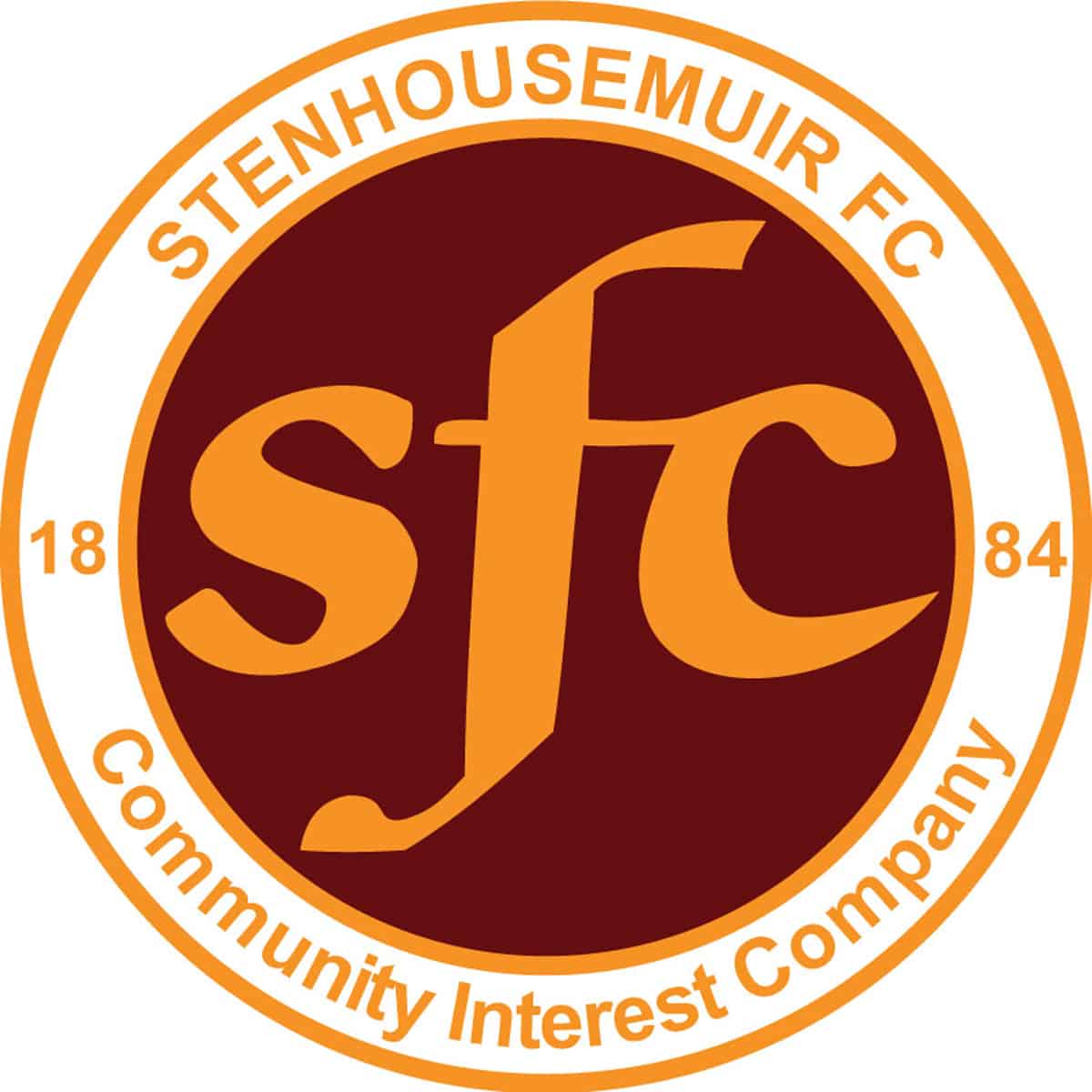 SPFL Ladbrokes League 1
Station Park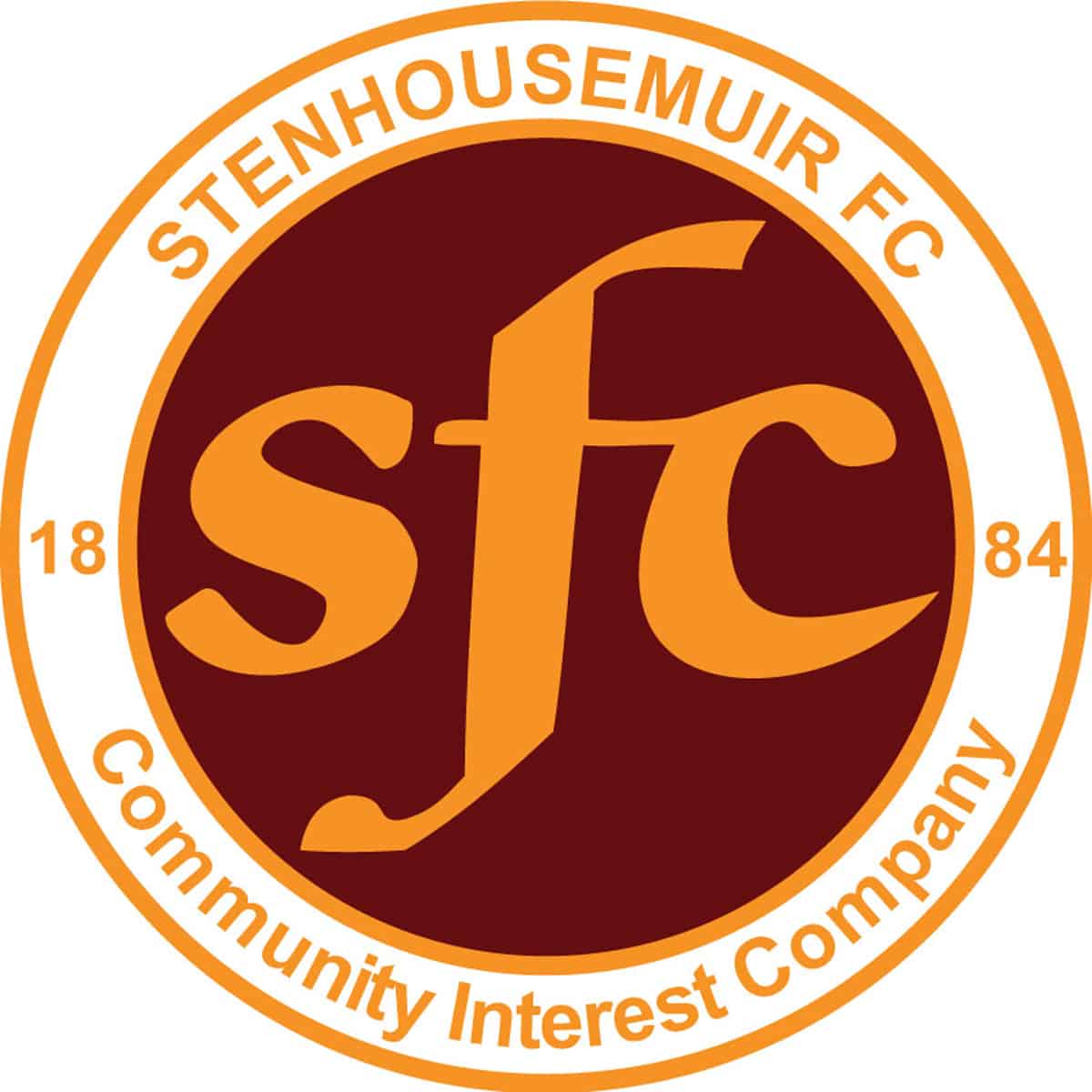 SPFL Ladbrokes League 1
Ochilview Park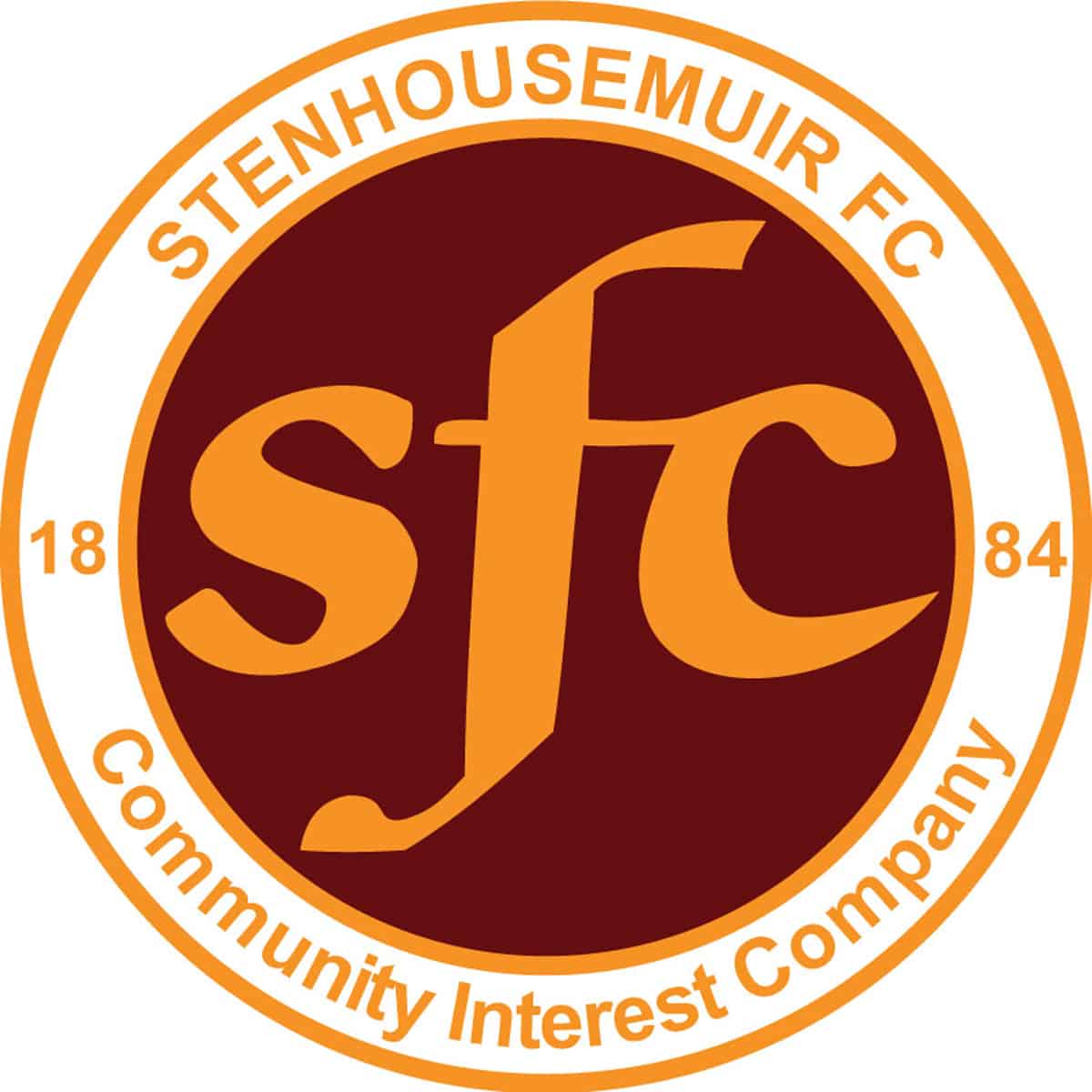 SPFL Ladbrokes League 1
Ochilview Park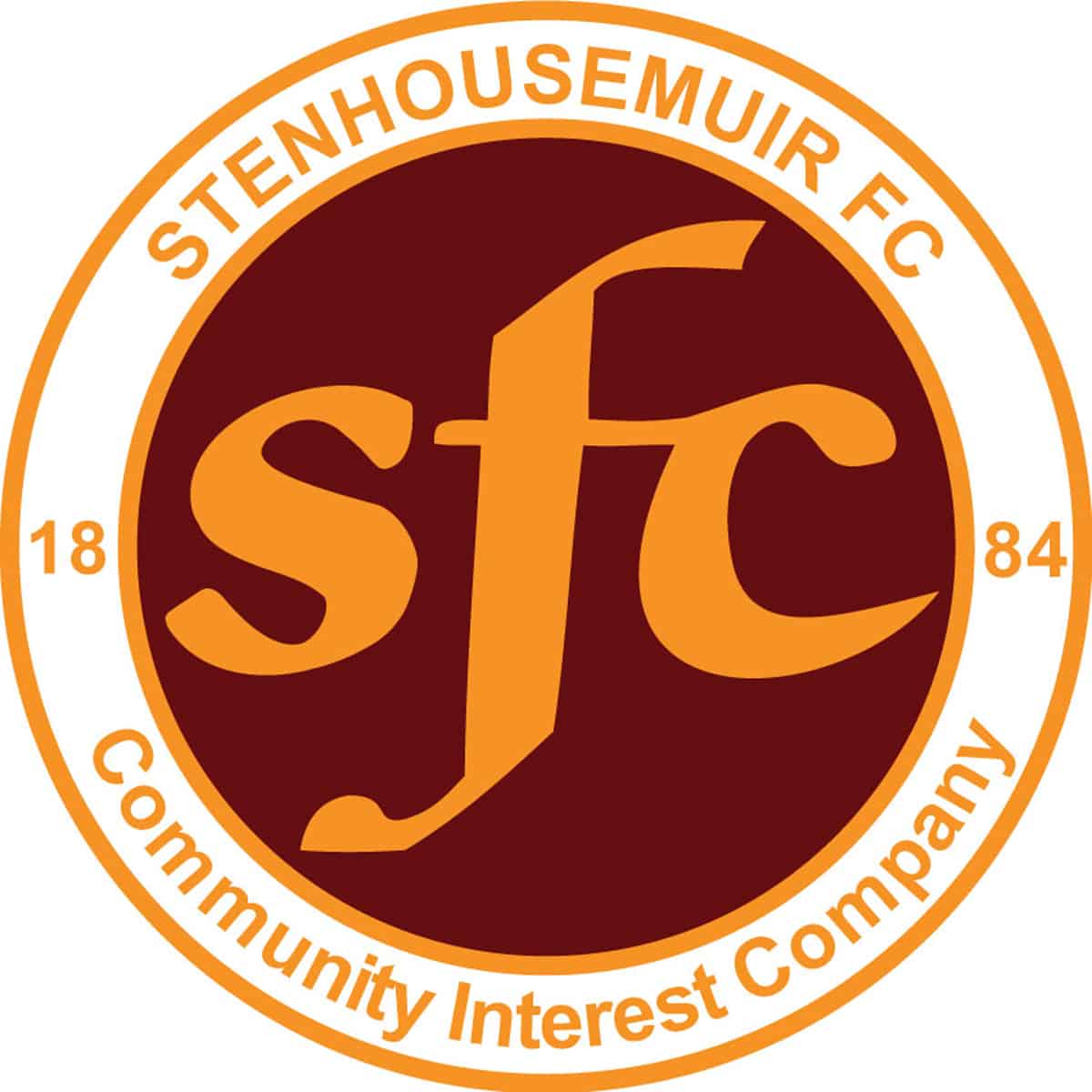 SPFL Ladbrokes League 1
Shielfield Park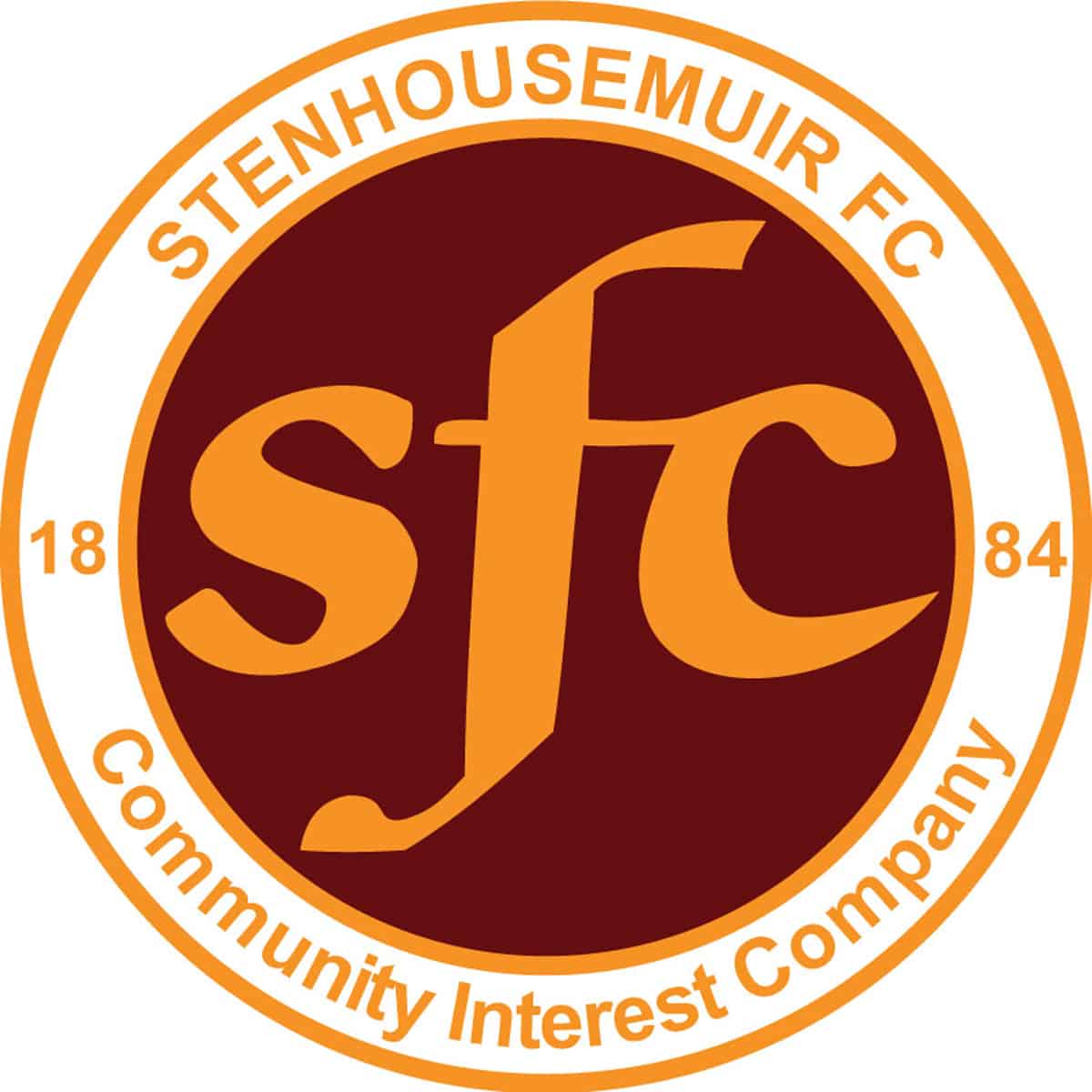 SPFL Ladbrokes League 1
Links Park Stadium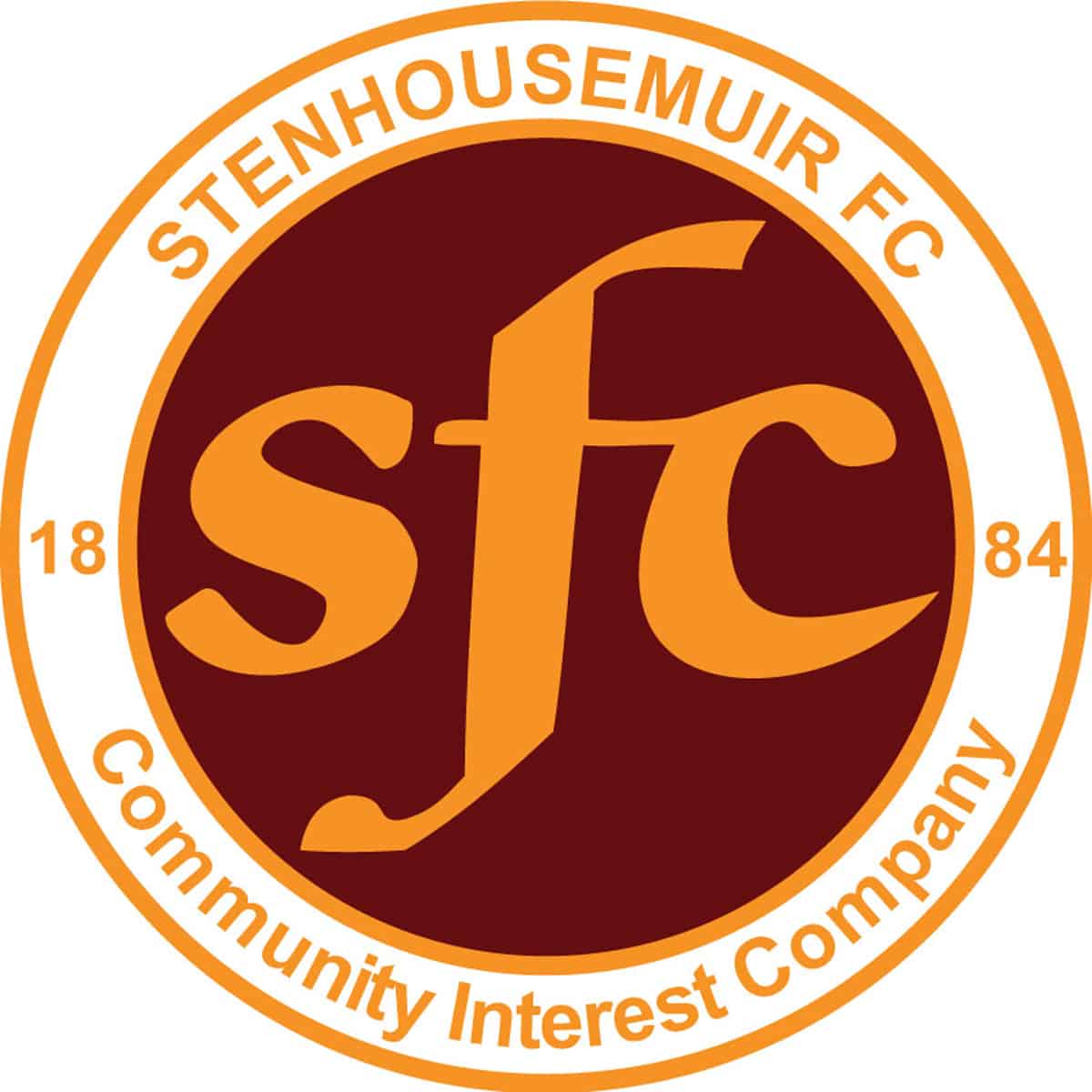 SPFL Ladbrokes League 1
Ochilview Park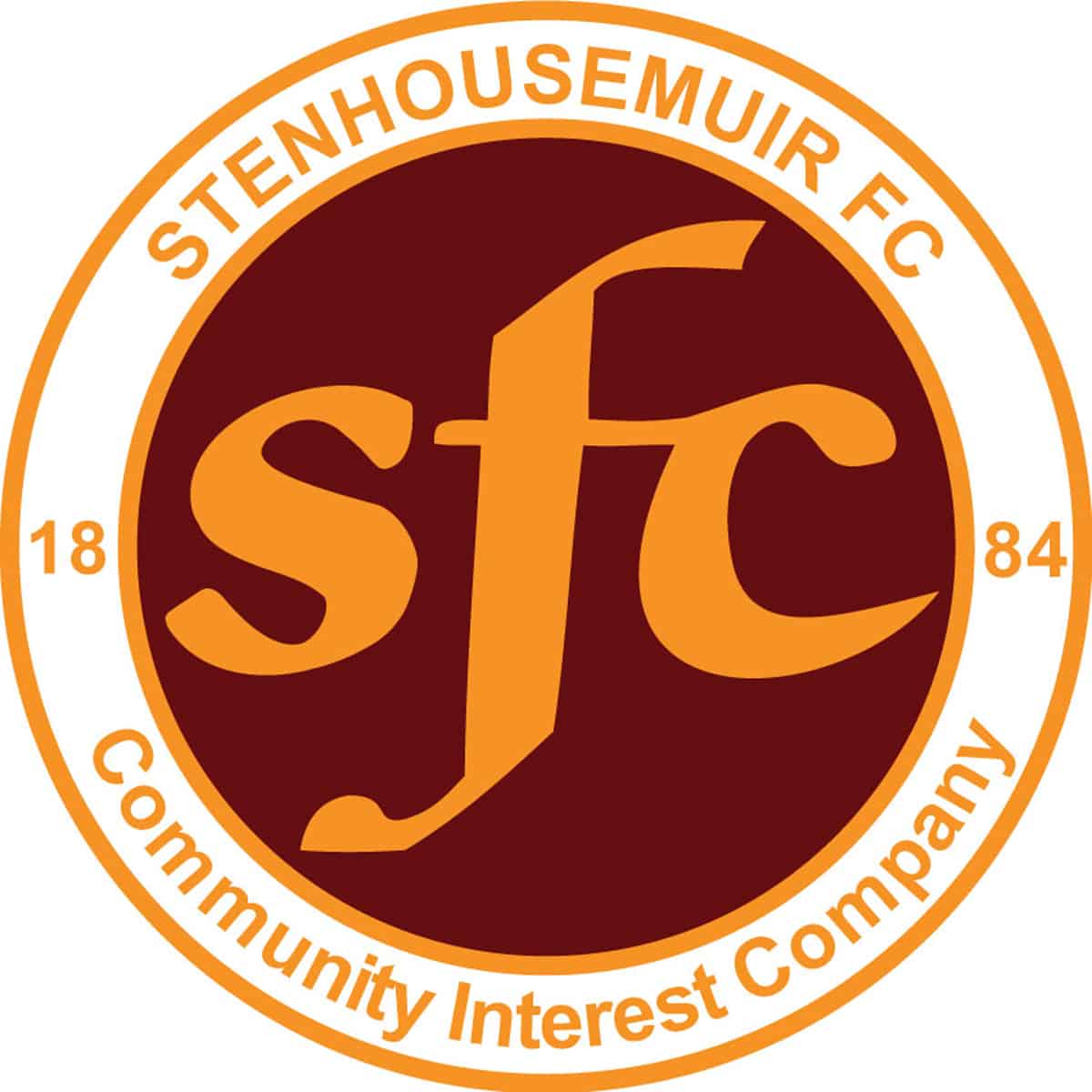 SPFL Ladbrokes League 1
Cliftonhill Stadium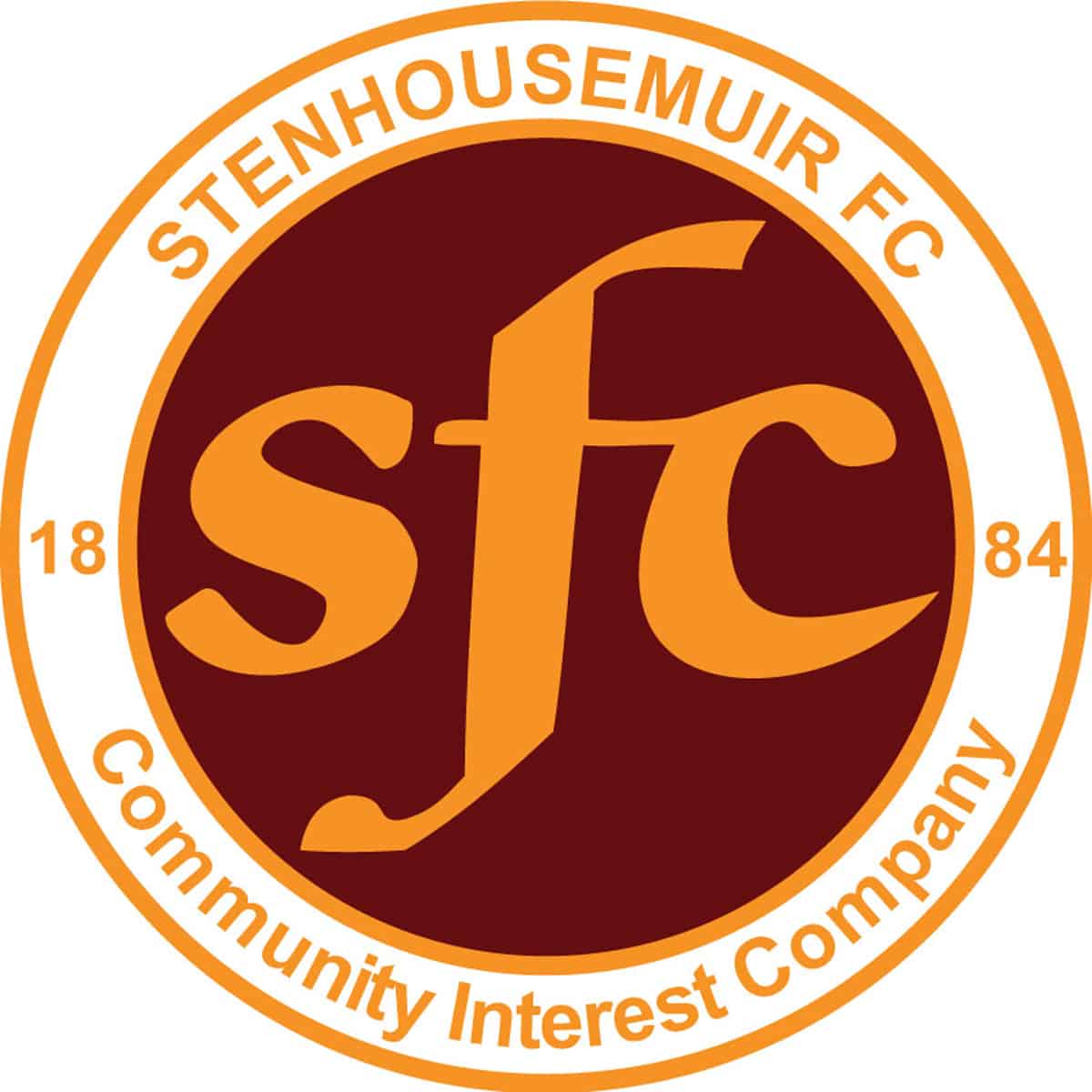 SPFL Ladbrokes League 1
Ochilview Park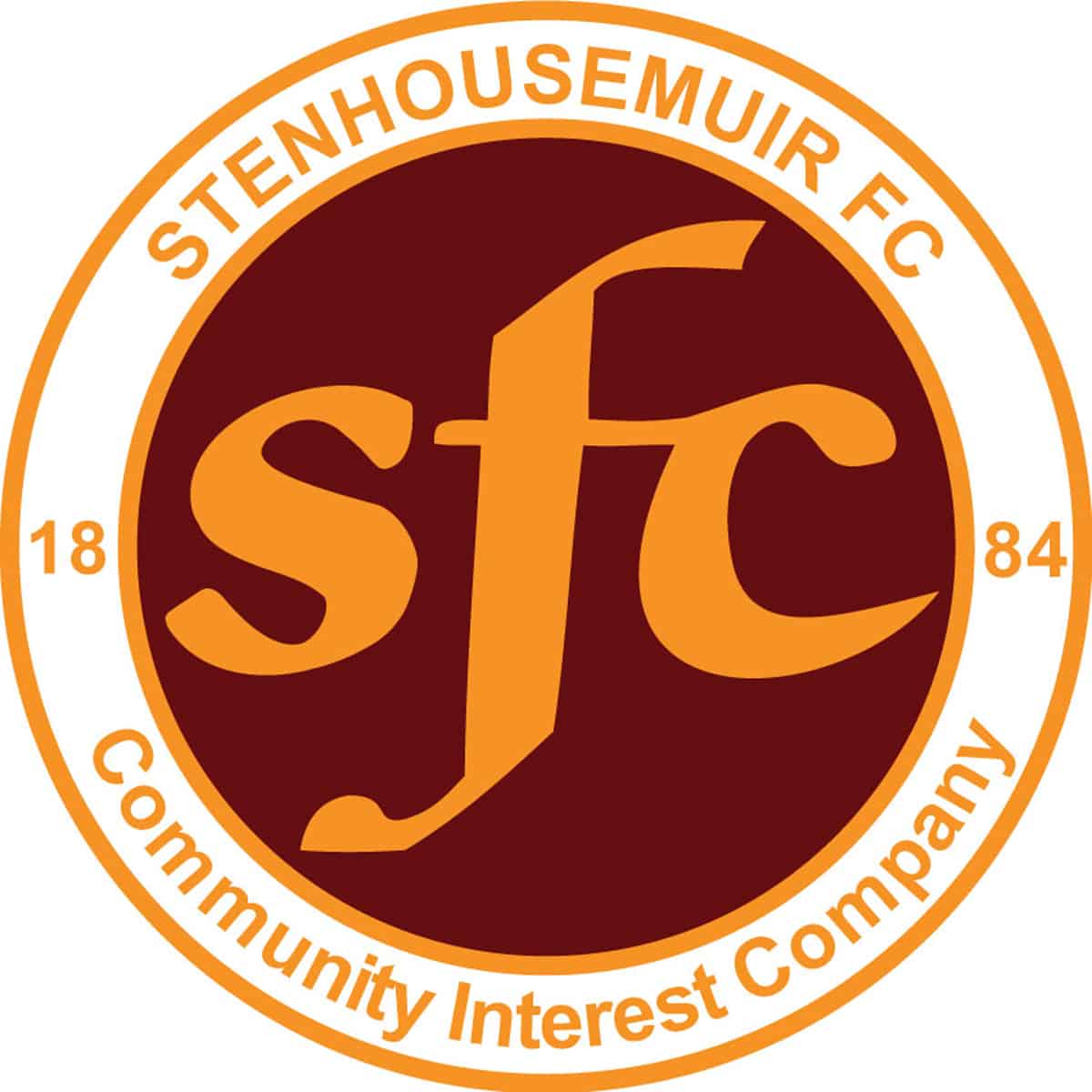 SPFL Ladbrokes League 1
Borough Briggs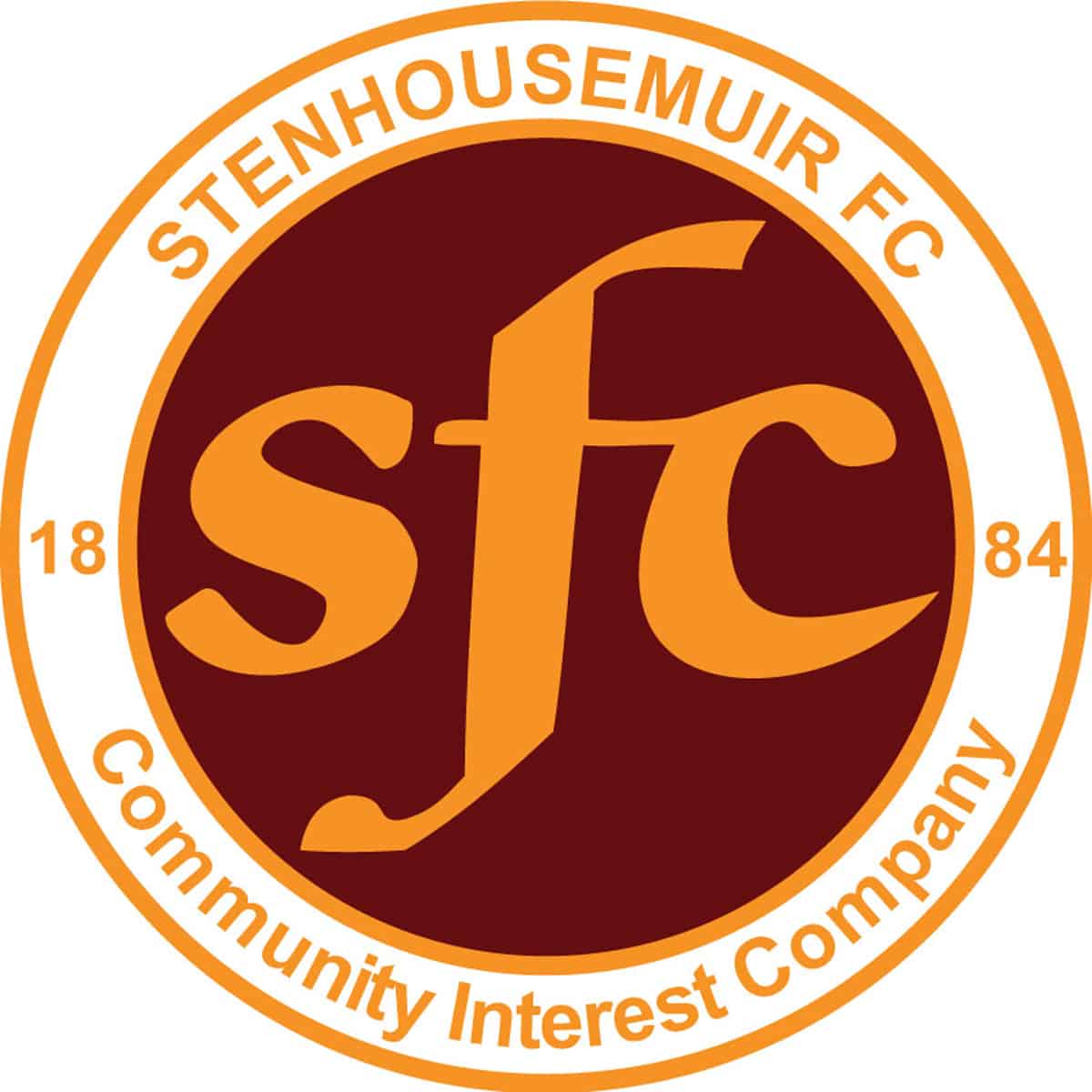 SPFL Ladbrokes League 1
Ochilview Park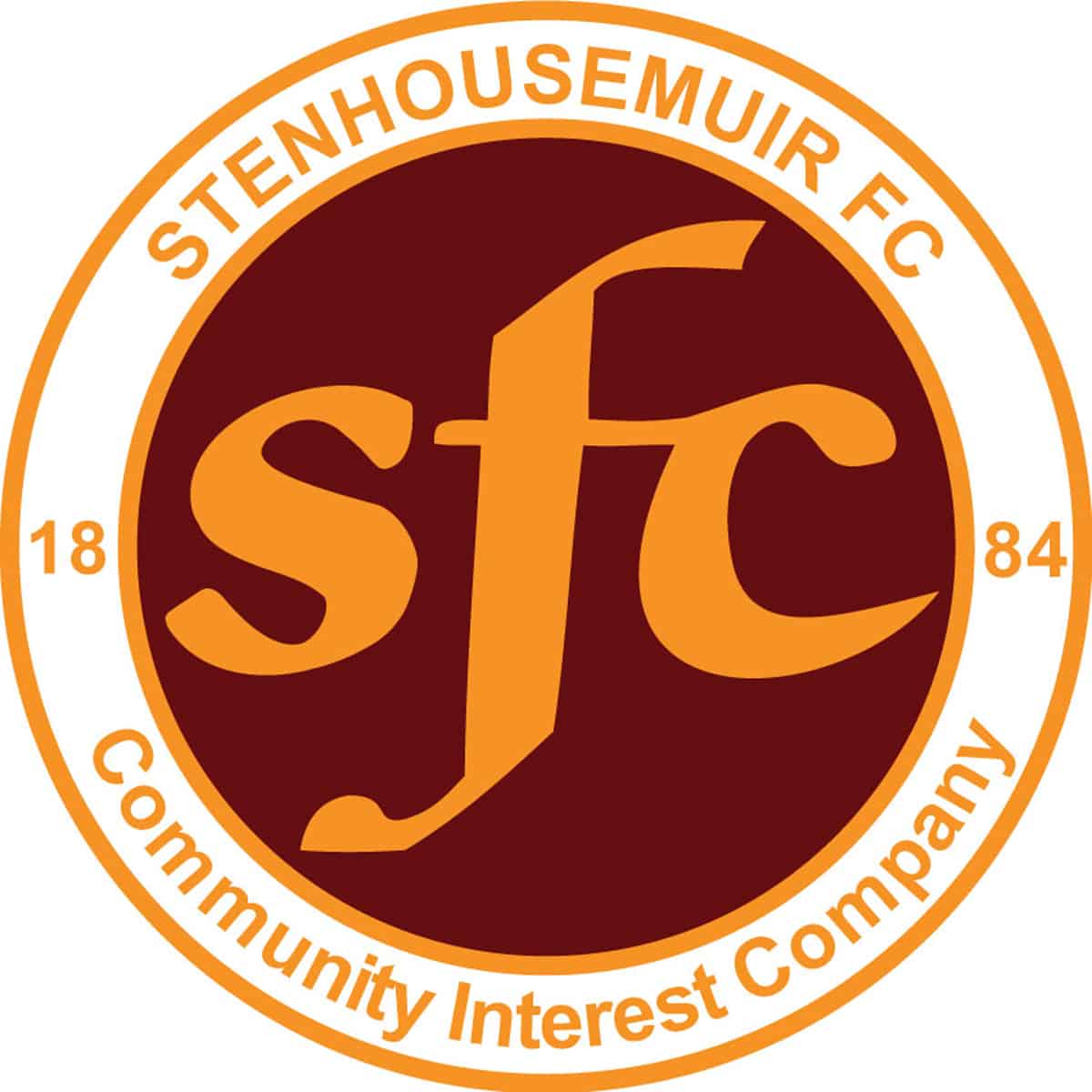 SPFL Ladbrokes League 1
Ochilview Park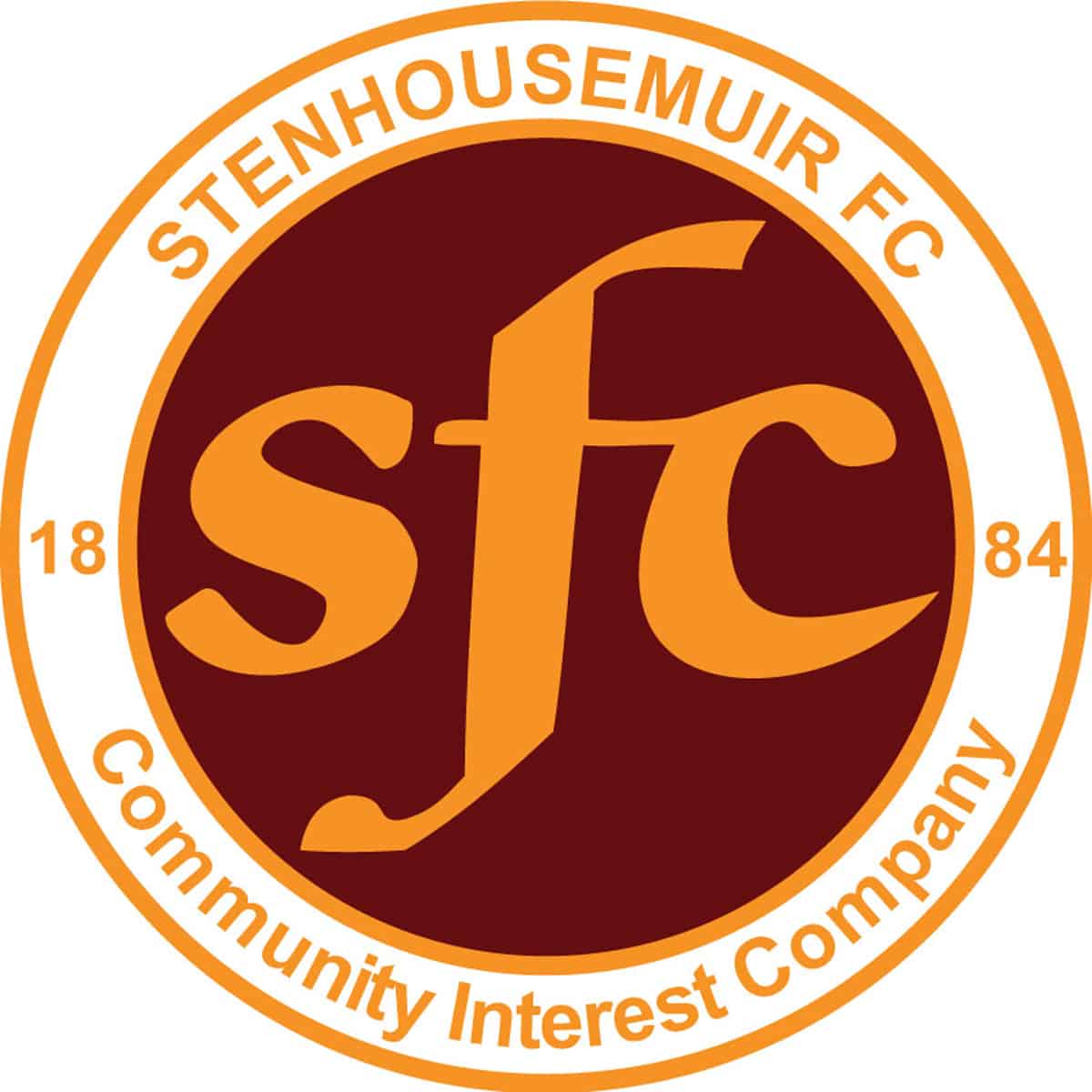 SPFL Ladbrokes League 1
Central Park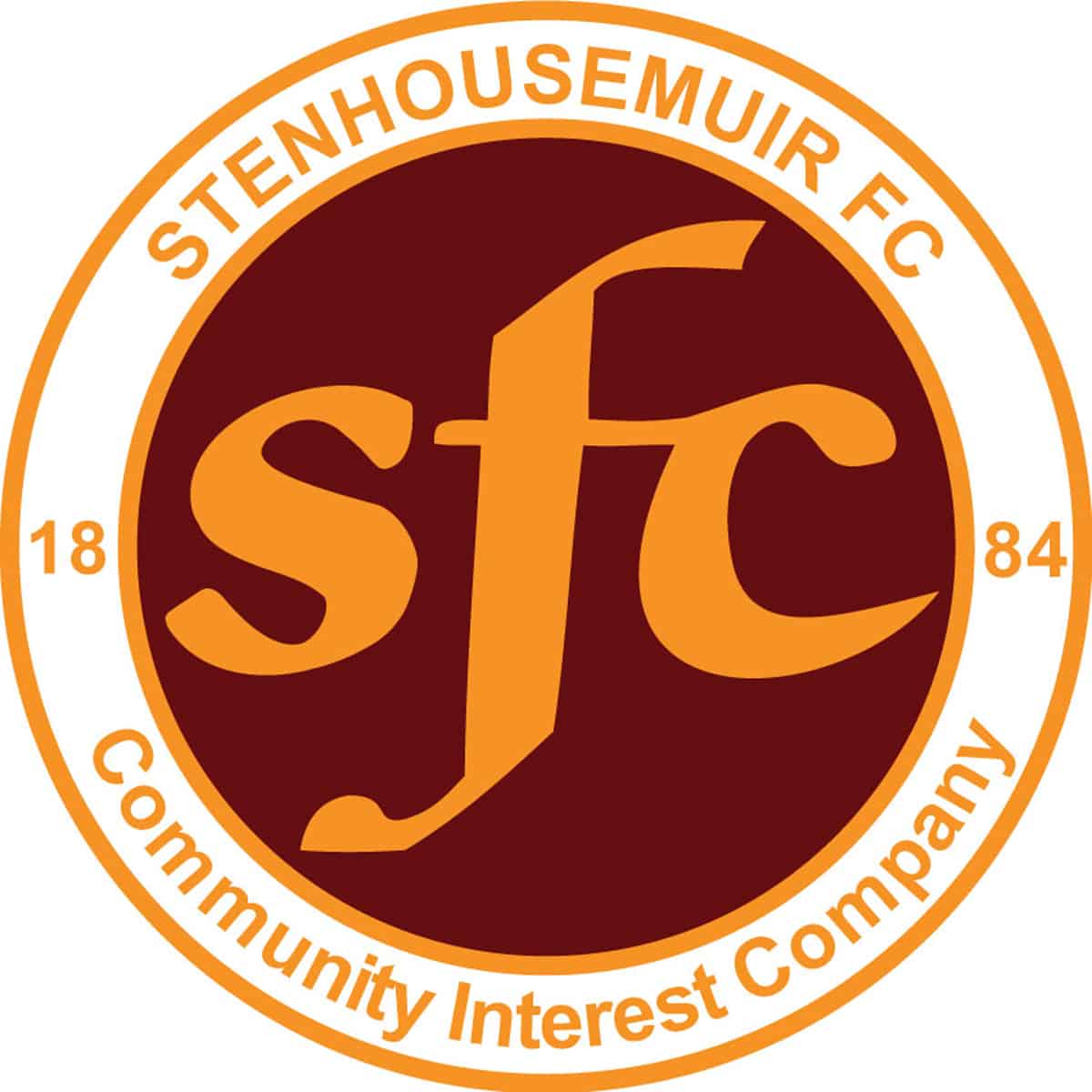 SPFL Ladbrokes League 1
Ochilview Park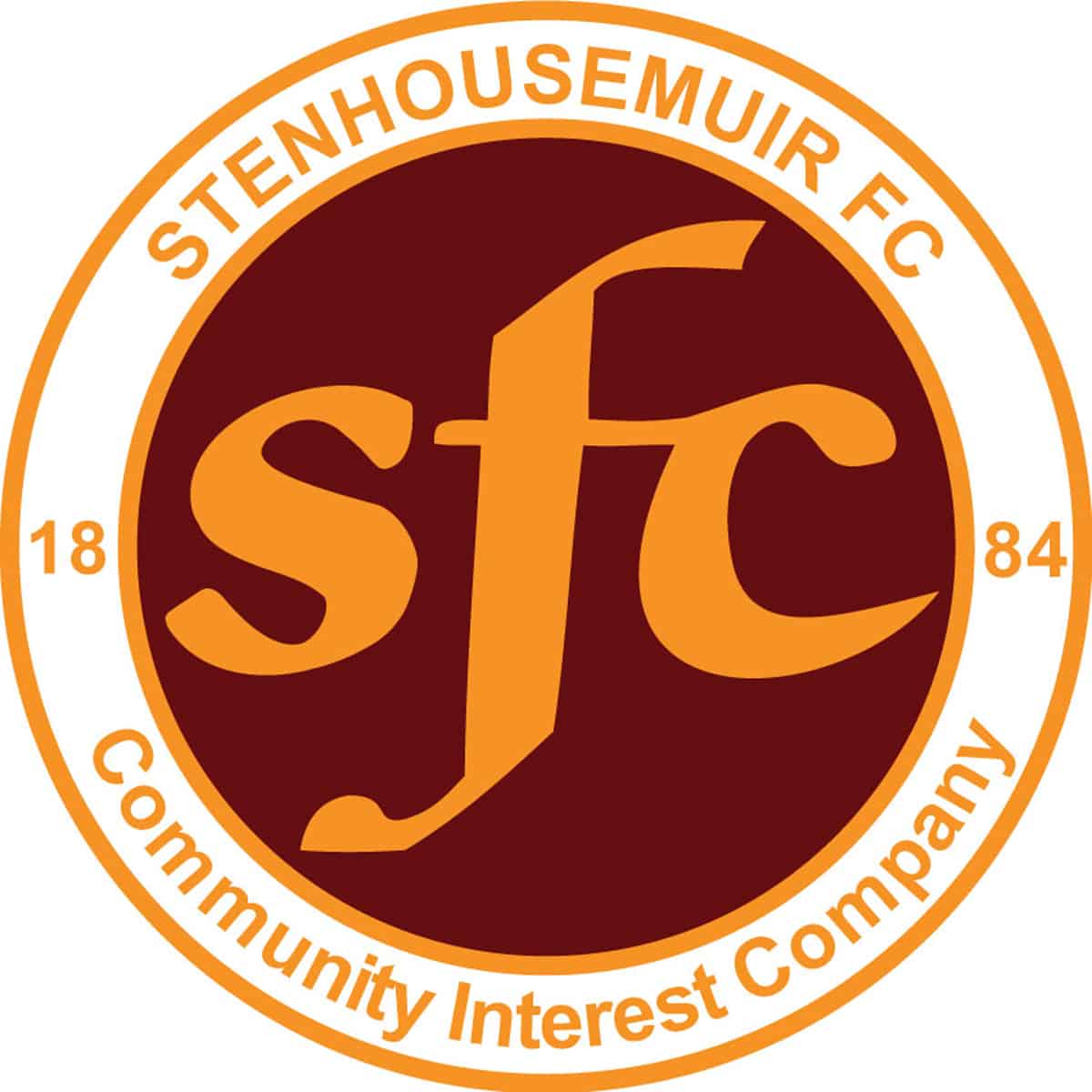 SPFL Ladbrokes League 1
Galabank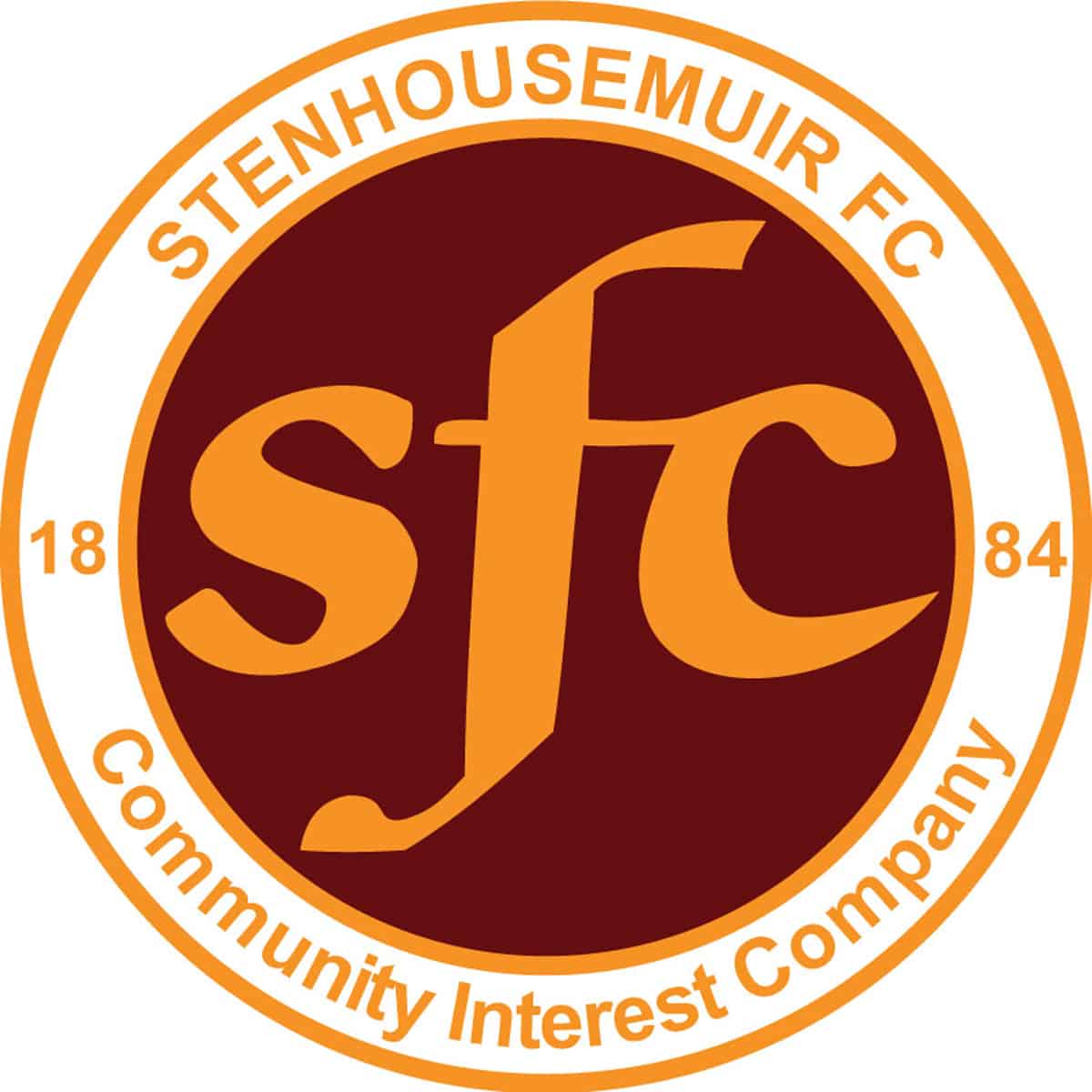 SPFL Ladbrokes League 1
Ochilview Park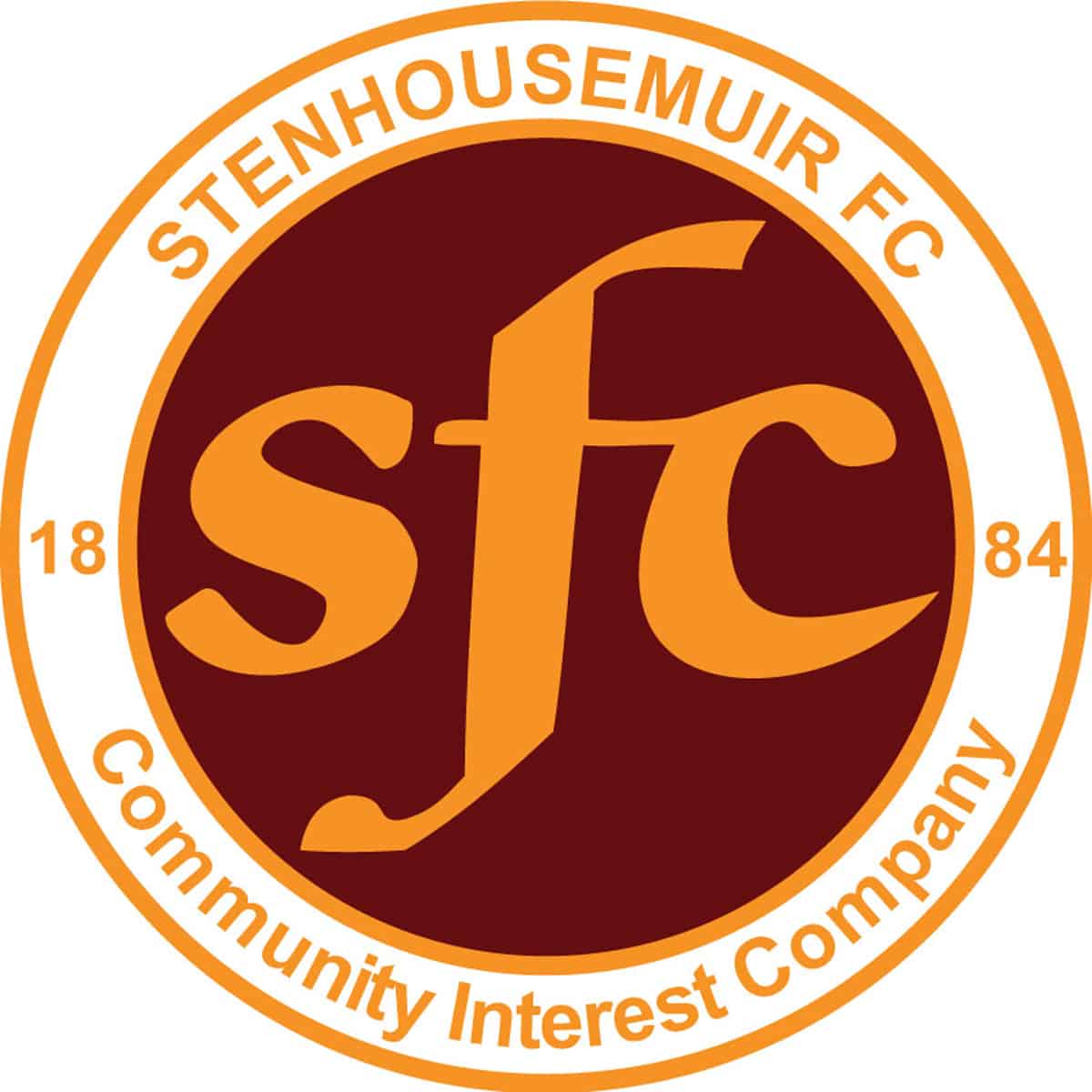 SPFL Ladbrokes League 1
Ochilview Park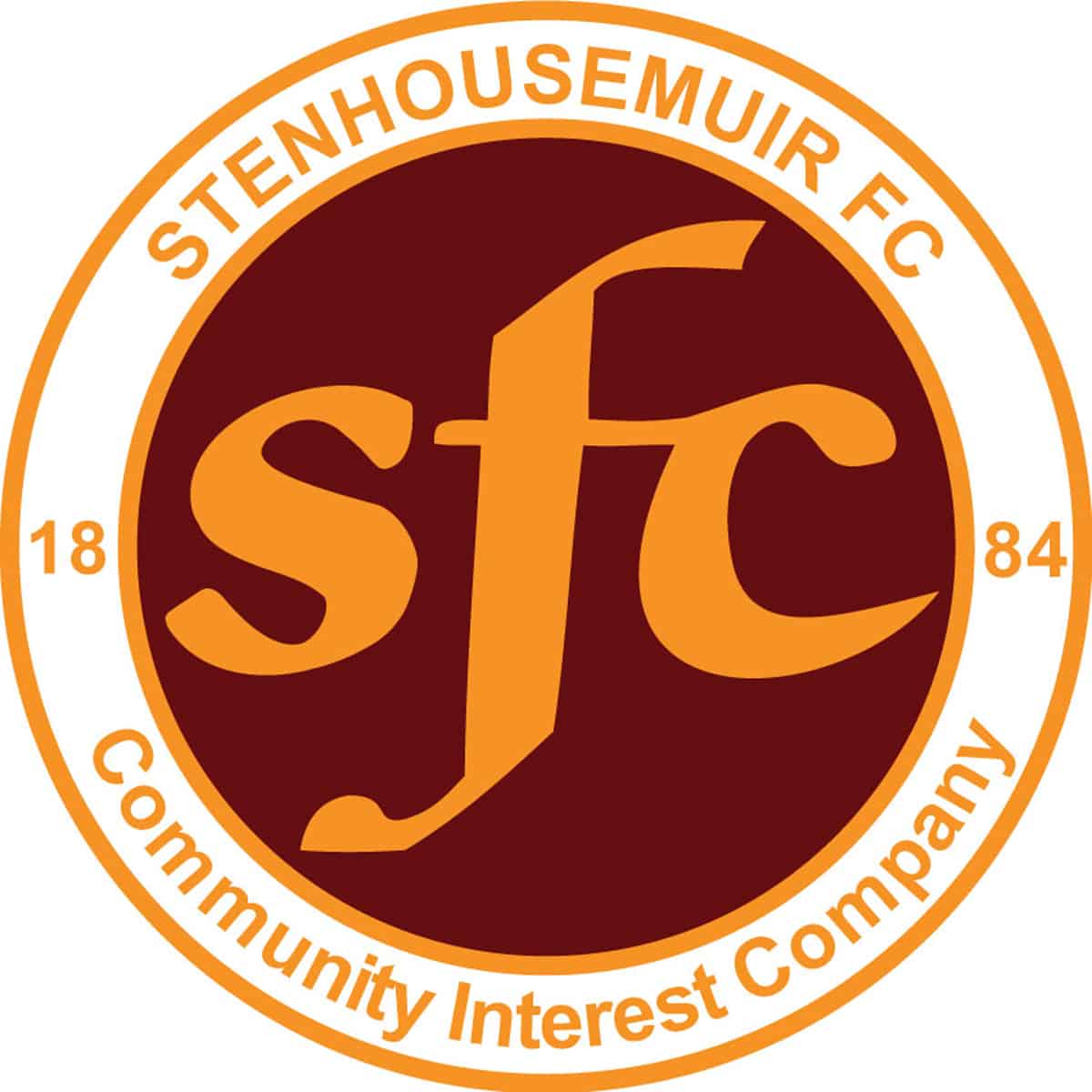 SPFL Ladbrokes League 1
Strathclyde Homes Stadium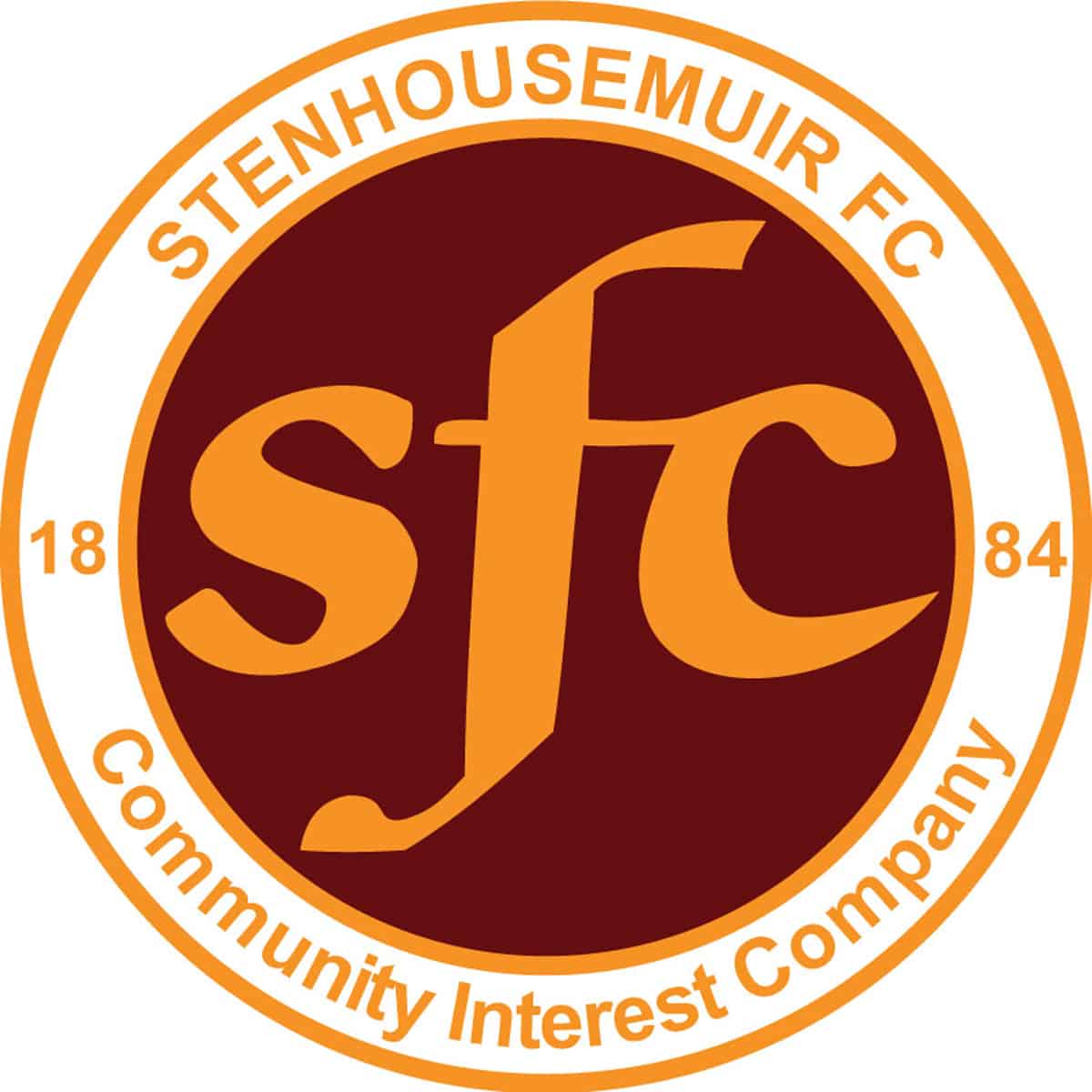 William Hill Scottish Cup
Ochilview Park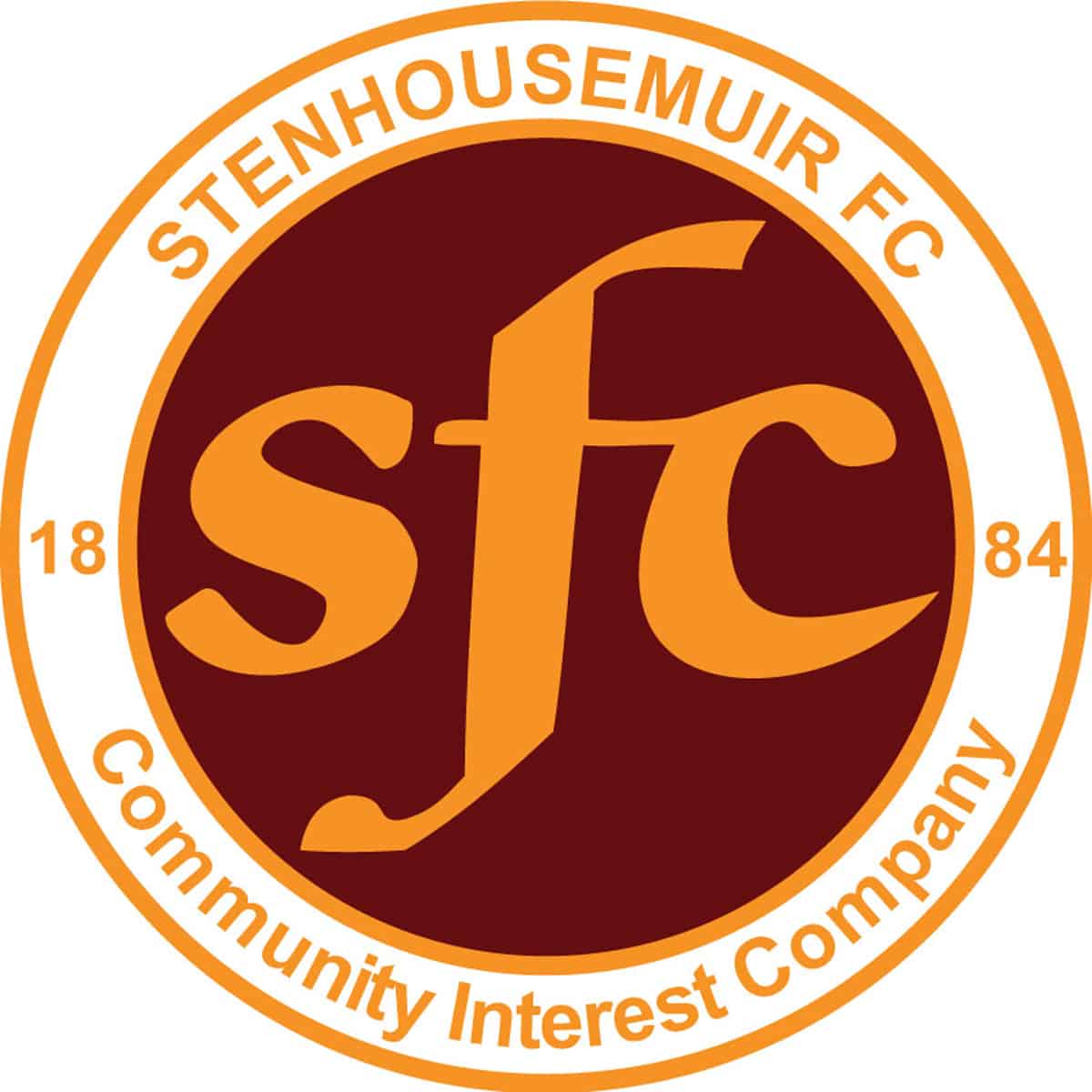 SPFL Ladbrokes League 1
Ochilview Park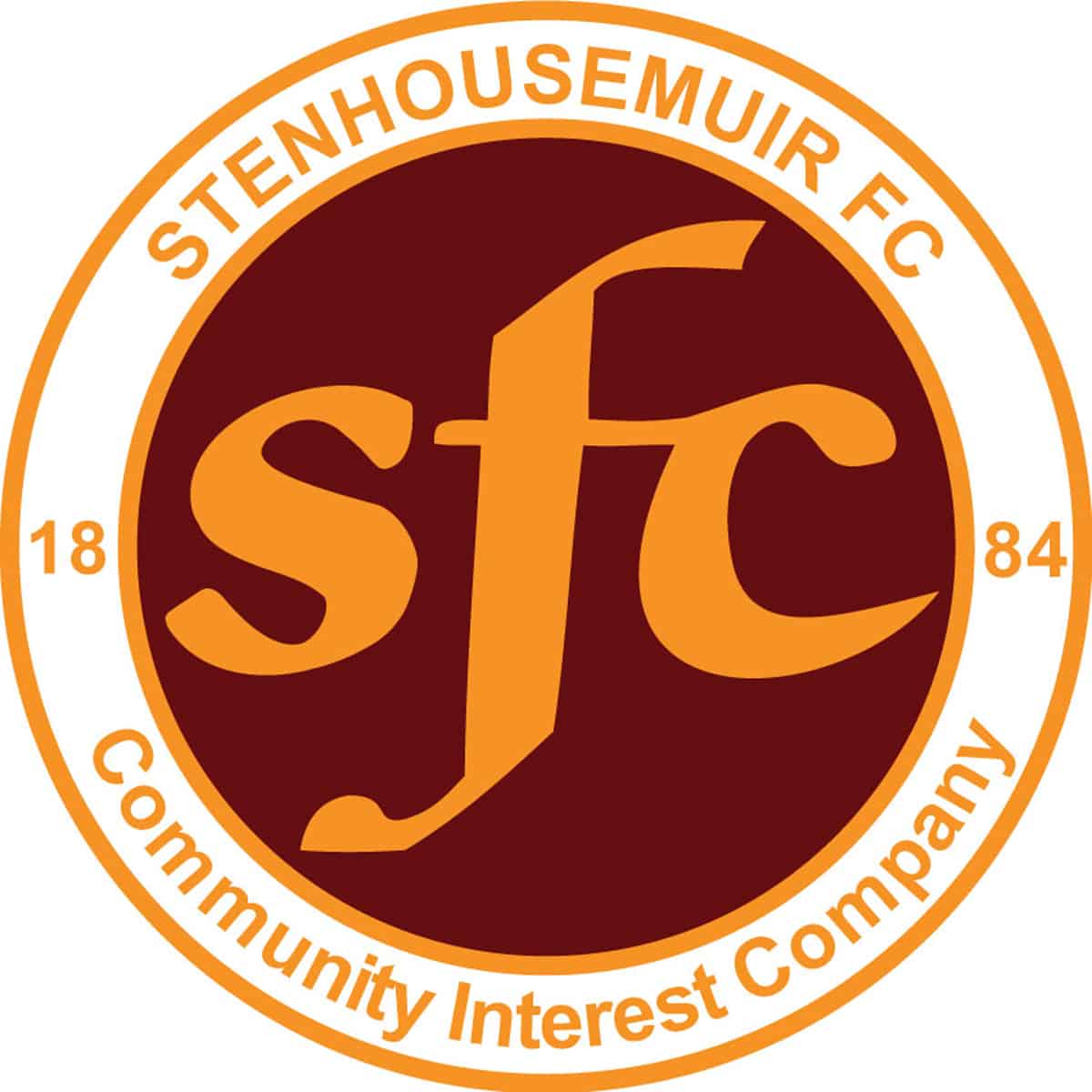 SPFL Ladbrokes League 1
Ochilview Park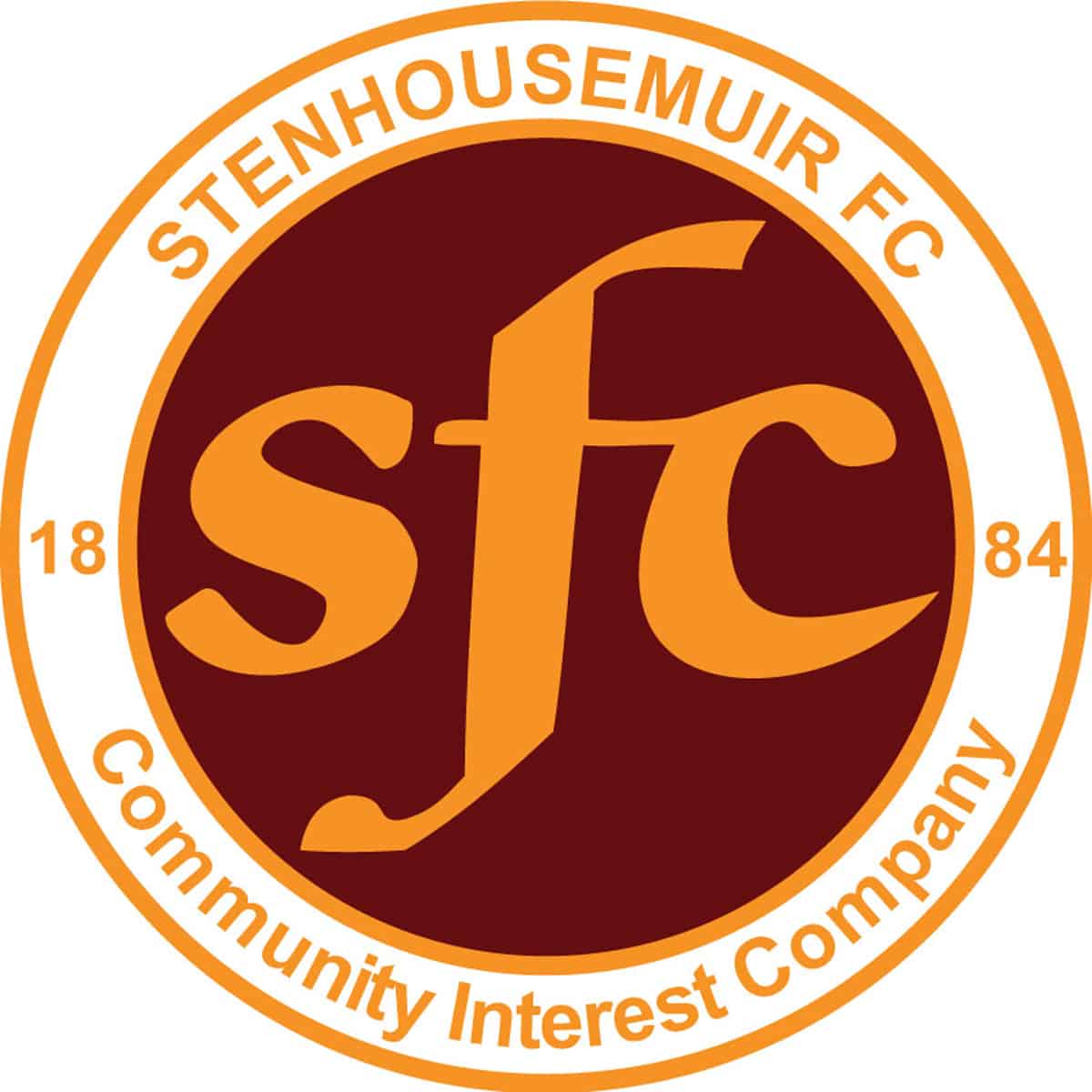 SPFL Ladbrokes League 1
Station Park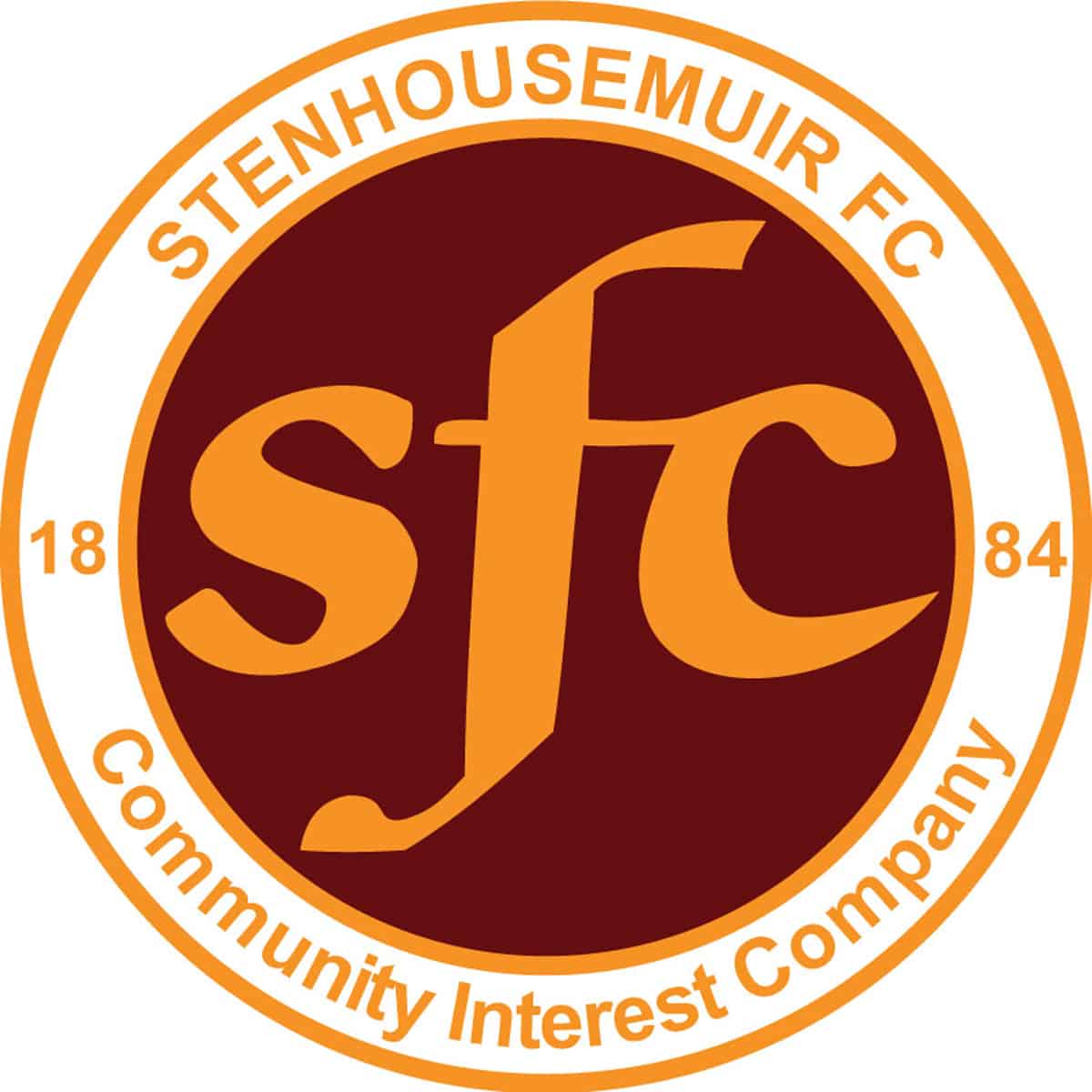 SPFL Ladbrokes League 1
Ochilview Park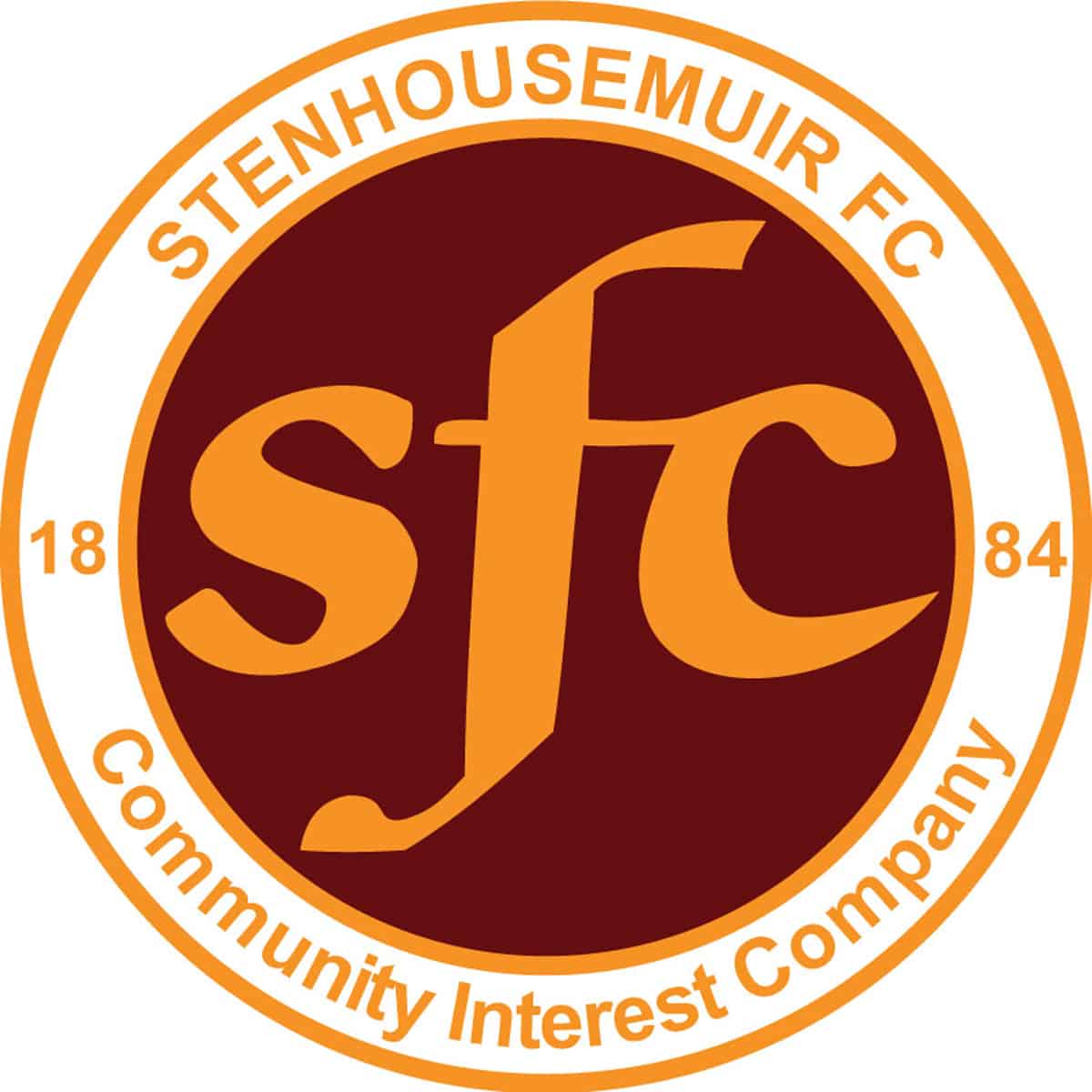 SPFL Ladbrokes League 1
Shielfield Park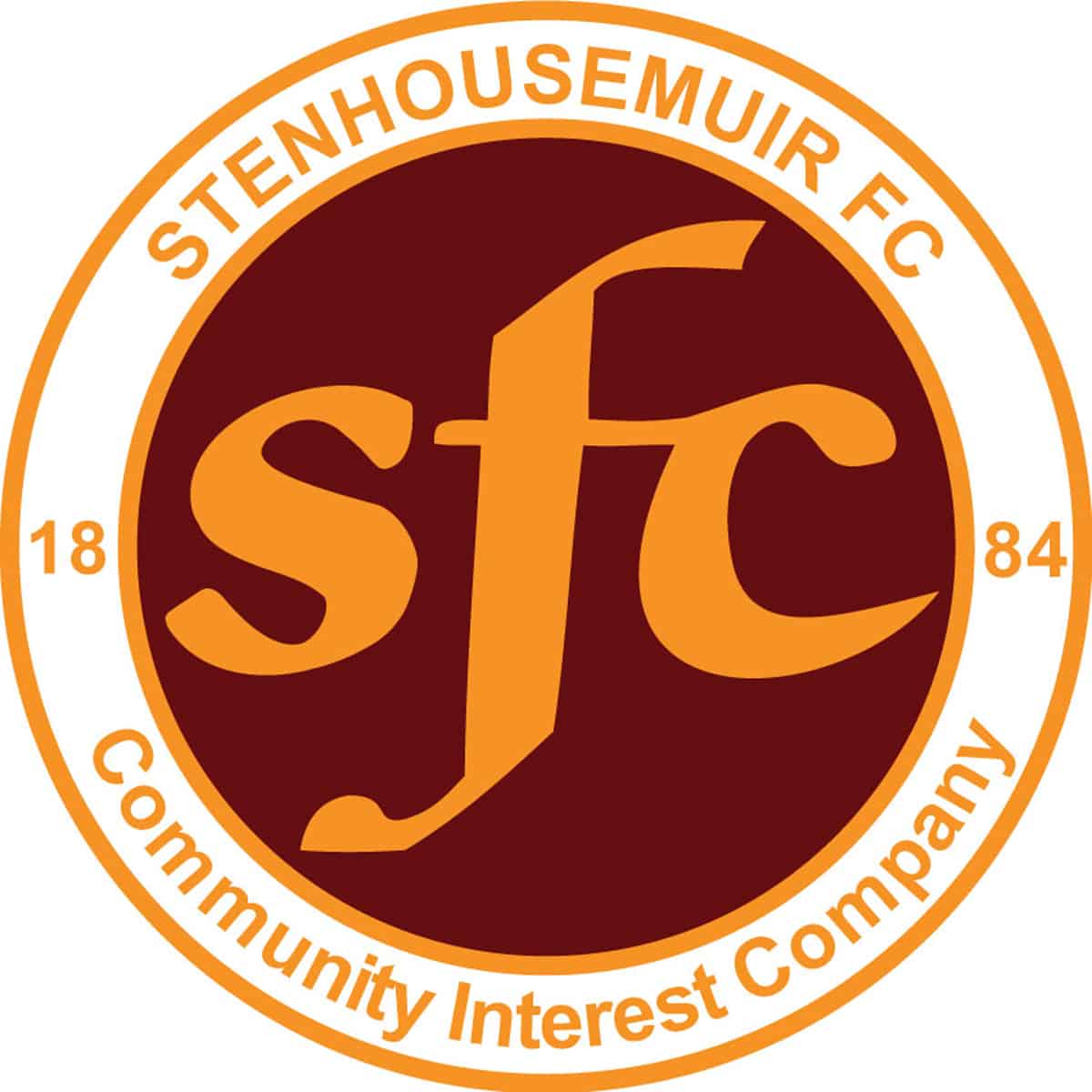 William Hill Scottish Cup
Grant Street Park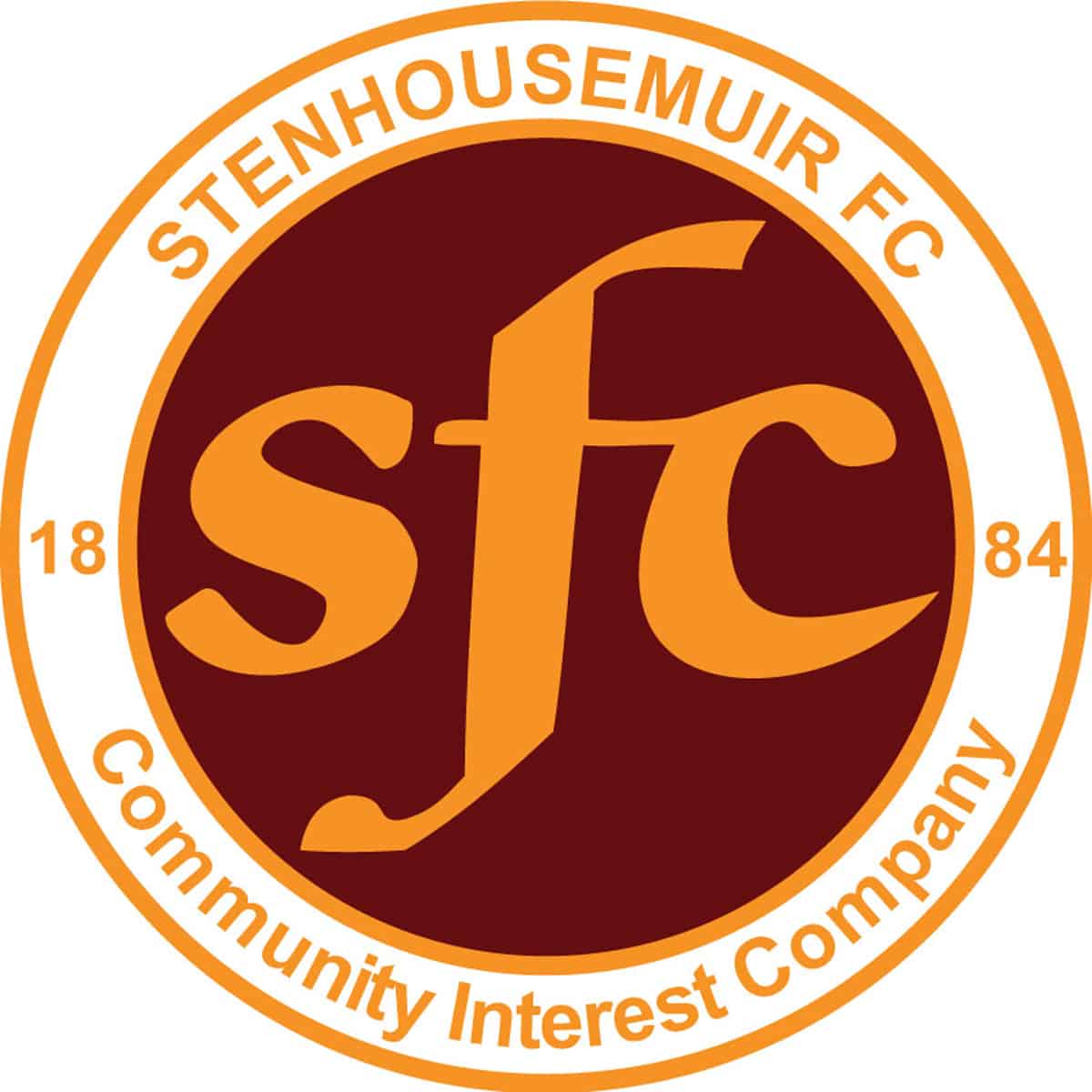 SPFL Ladbrokes League 1
Ochilview Park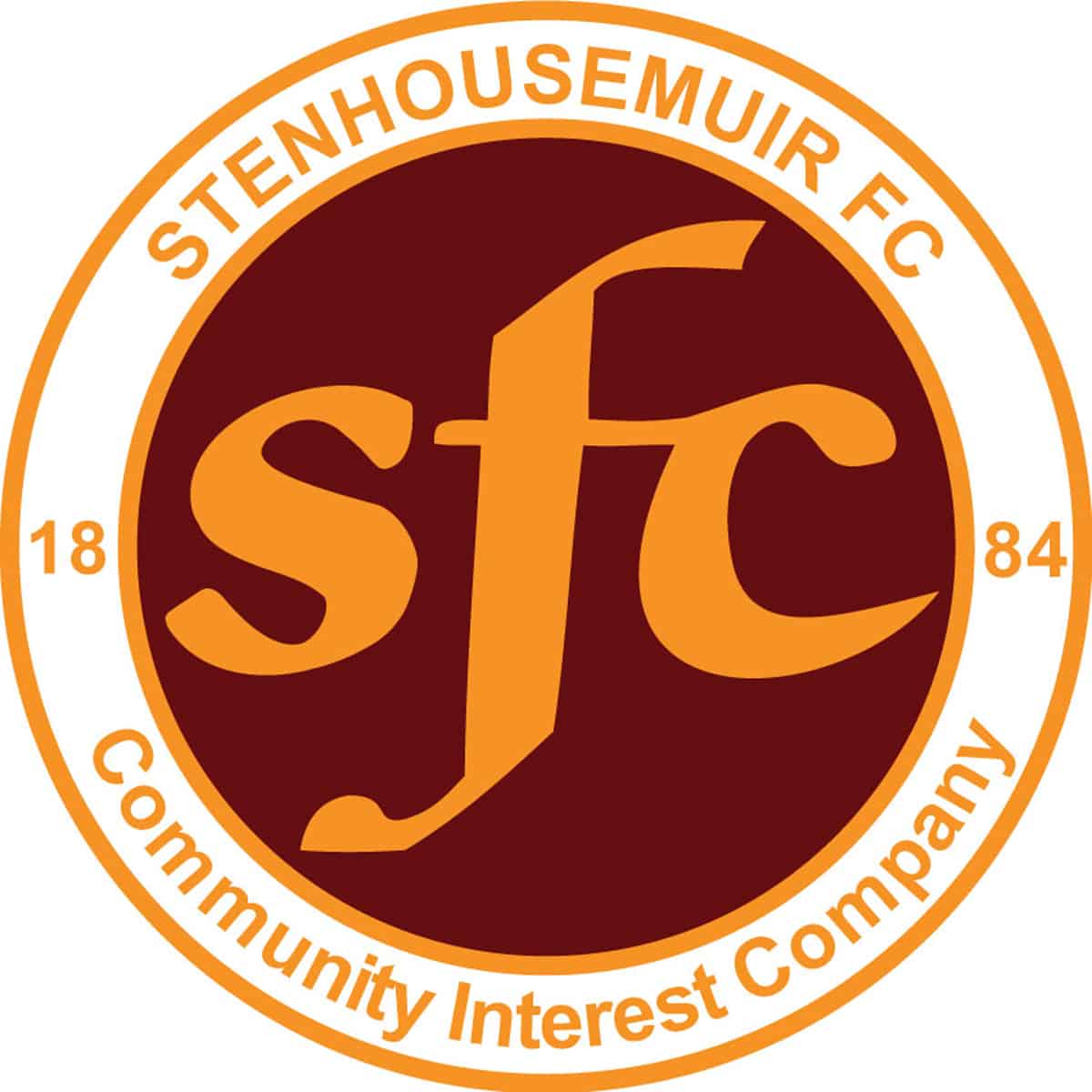 SPFL Ladbrokes League 1
Central Park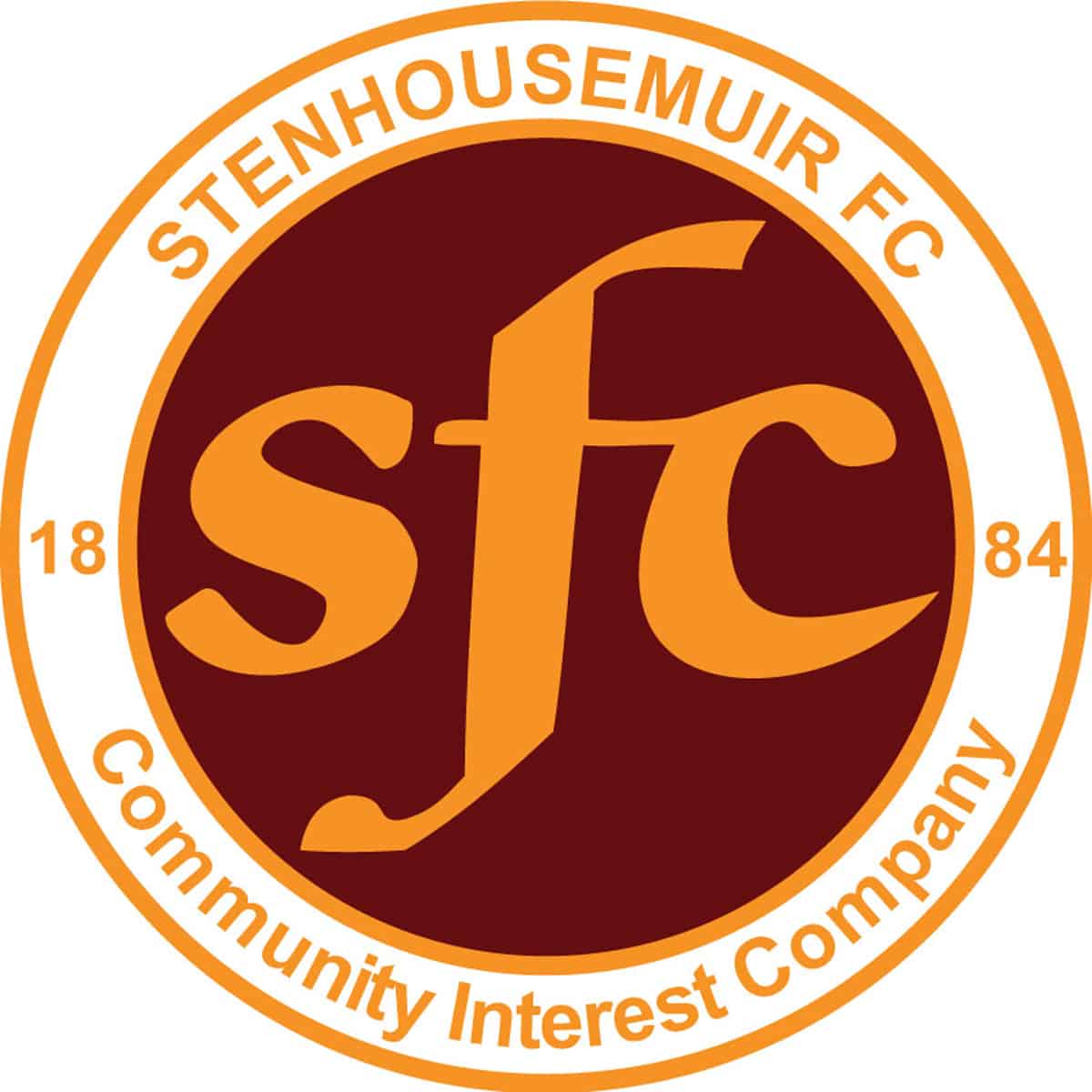 SPFL Ladbrokes League 1
Ochilview Park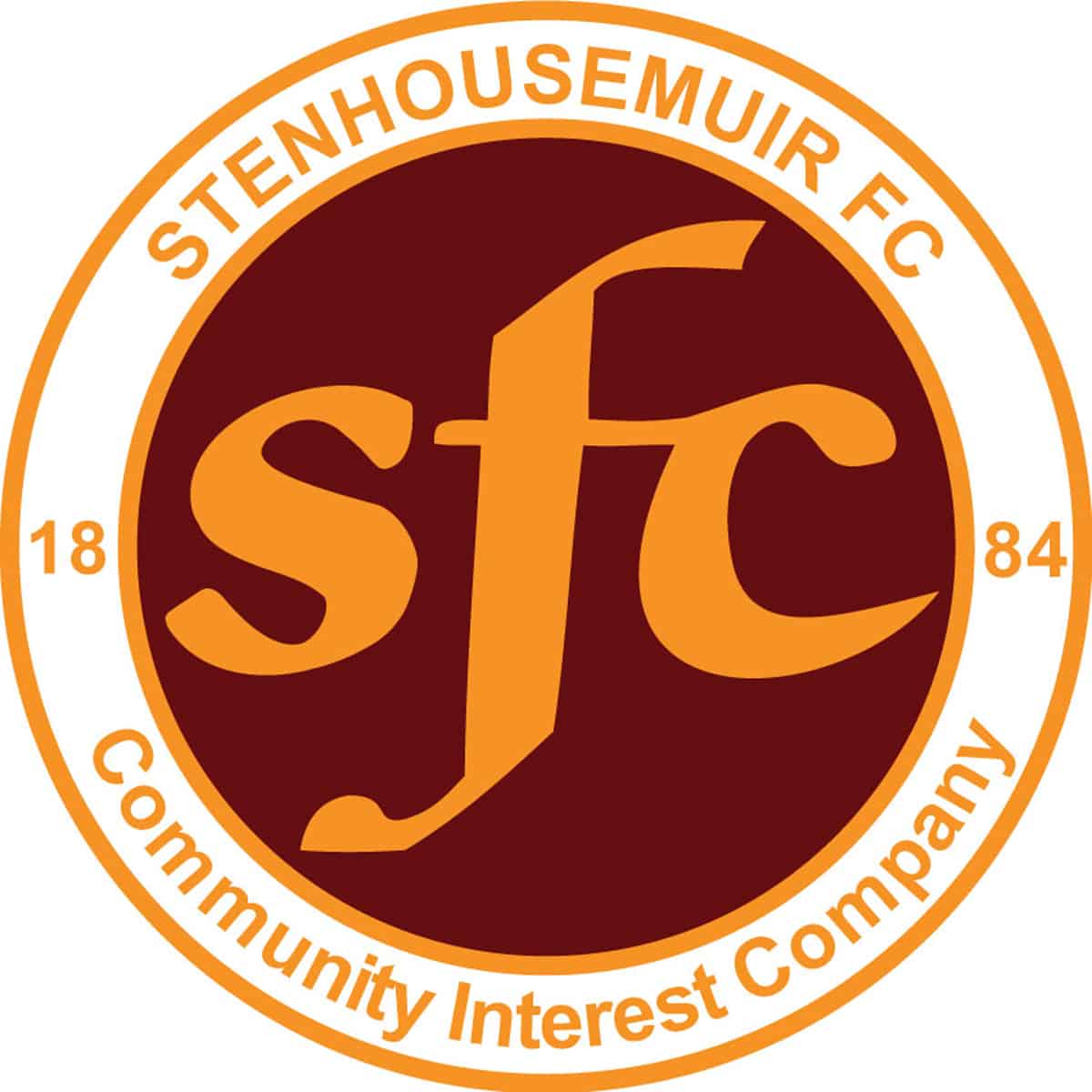 SPFL Ladbrokes League 1
Links Park Stadium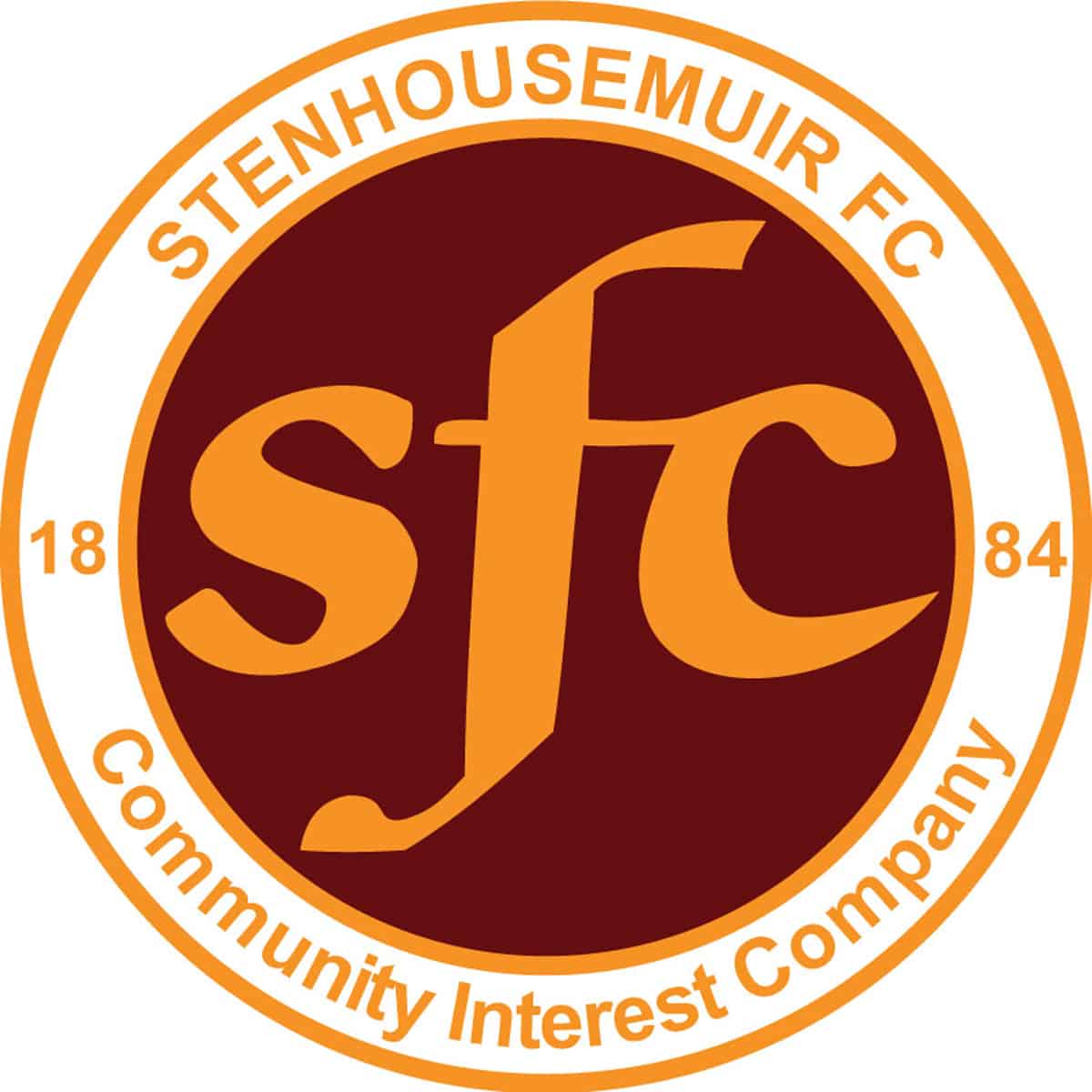 William Hill Scottish Cup
Ochilview Park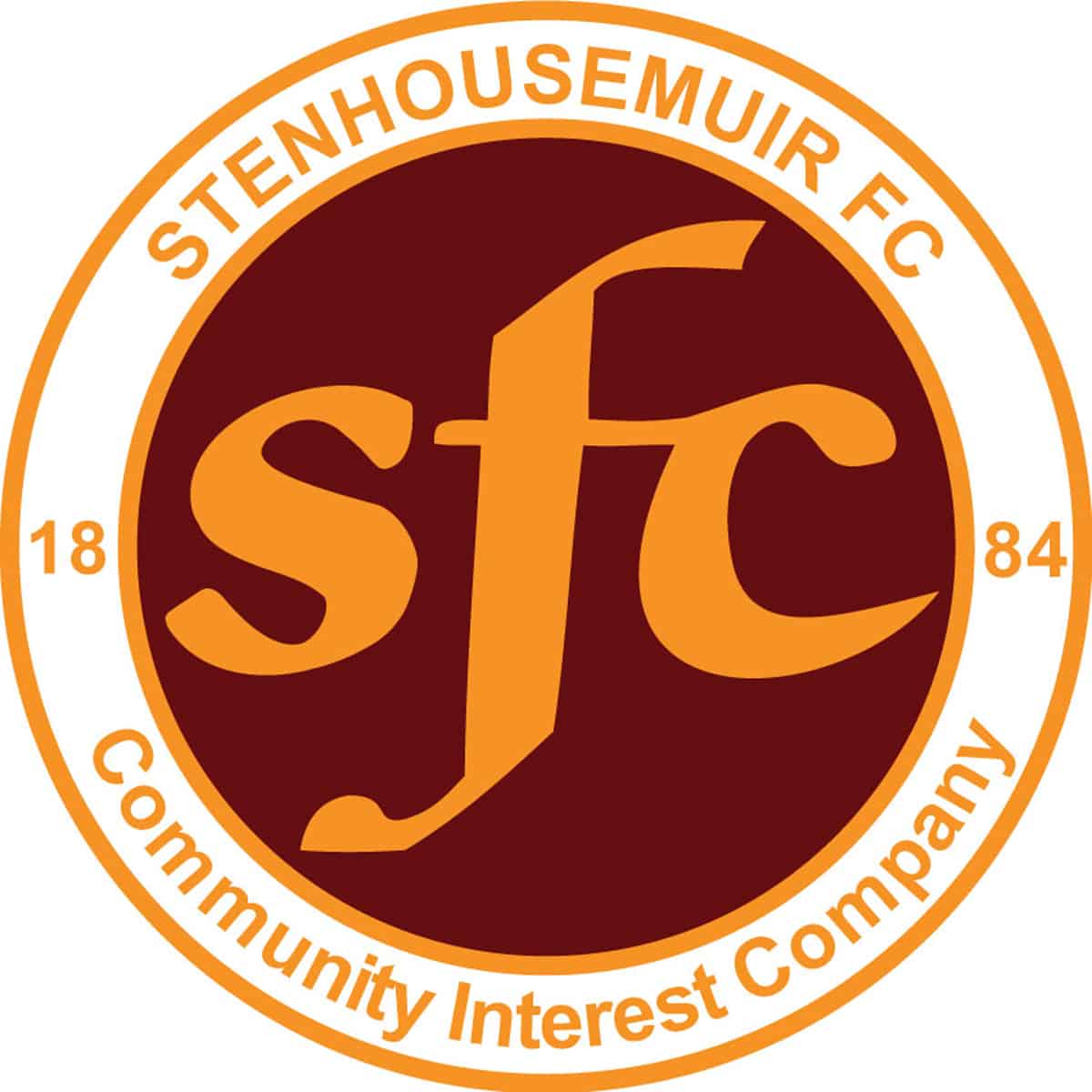 SPFL Ladbrokes League 1
Borough Briggs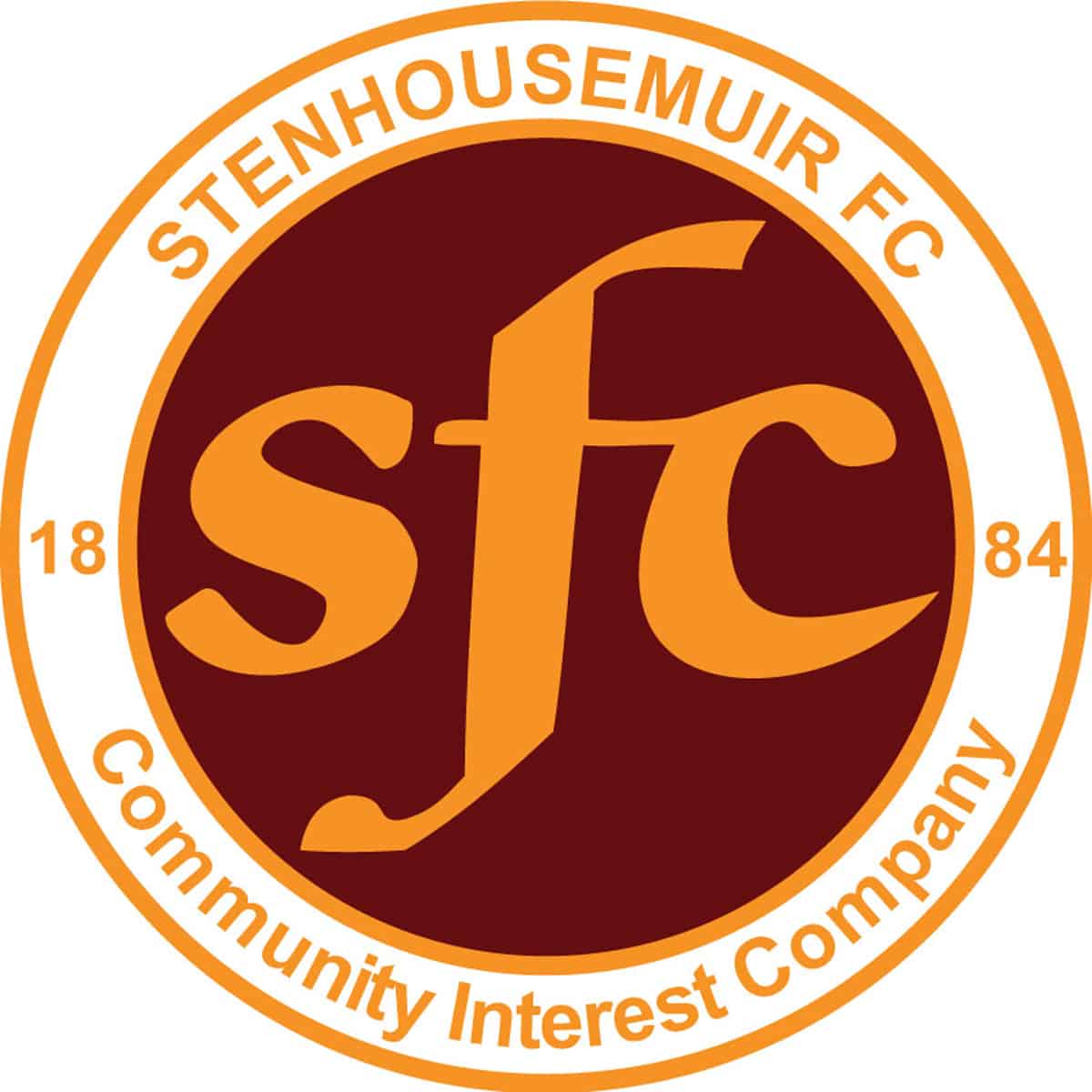 SPFL Ladbrokes League 1
Ochilview Park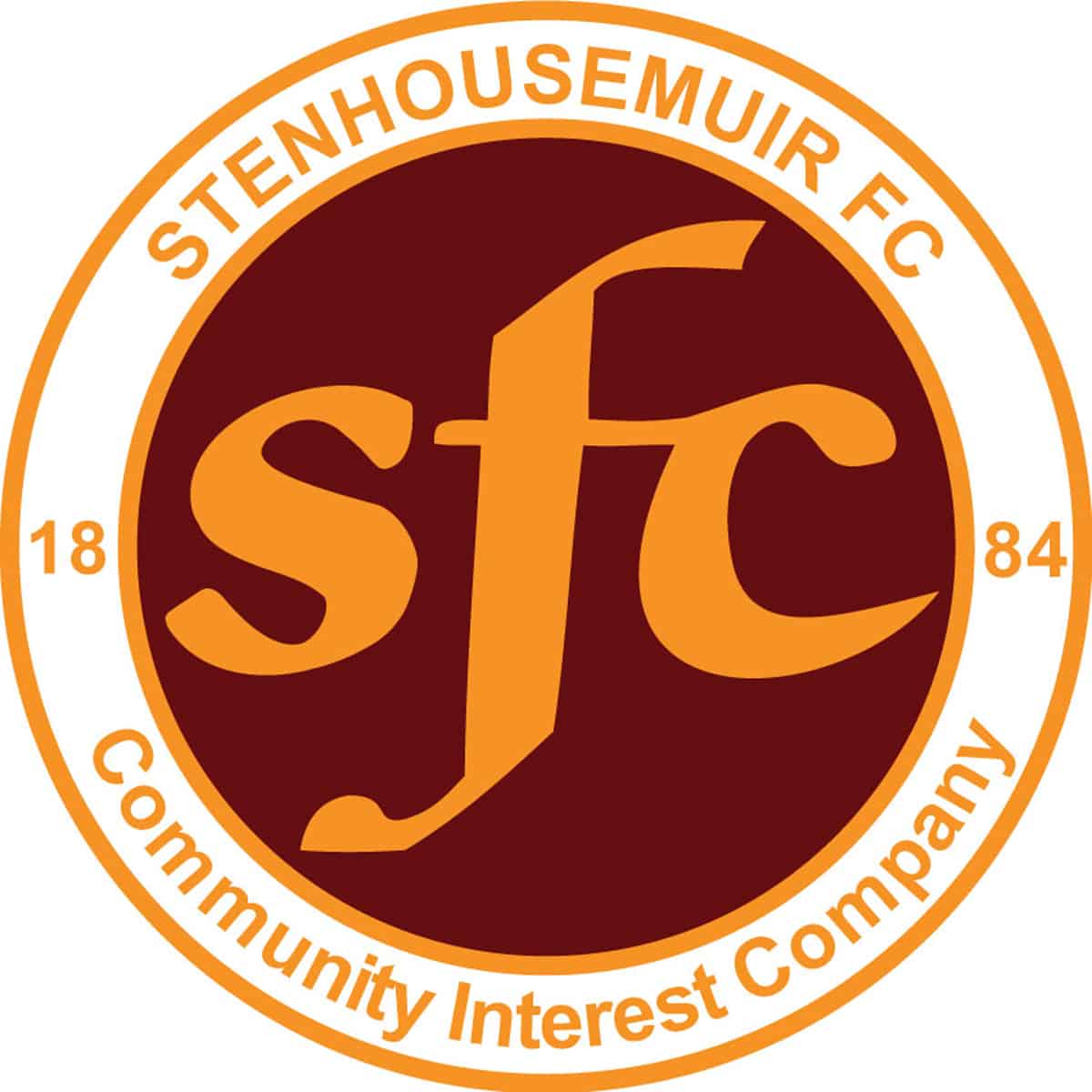 SPFL Ladbrokes League 1
Cliftonhill Stadium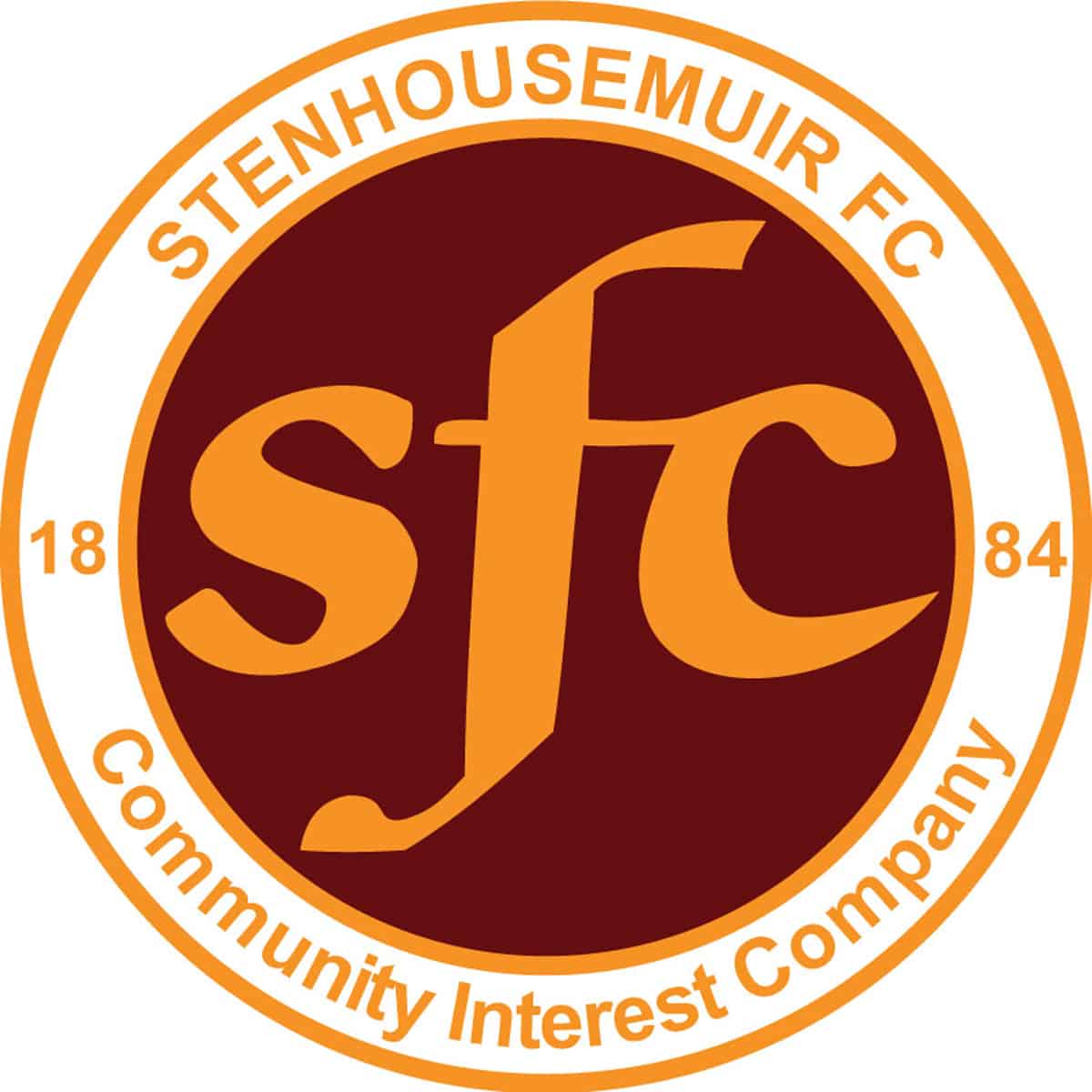 SPFL Ladbrokes League 1
Ochilview Park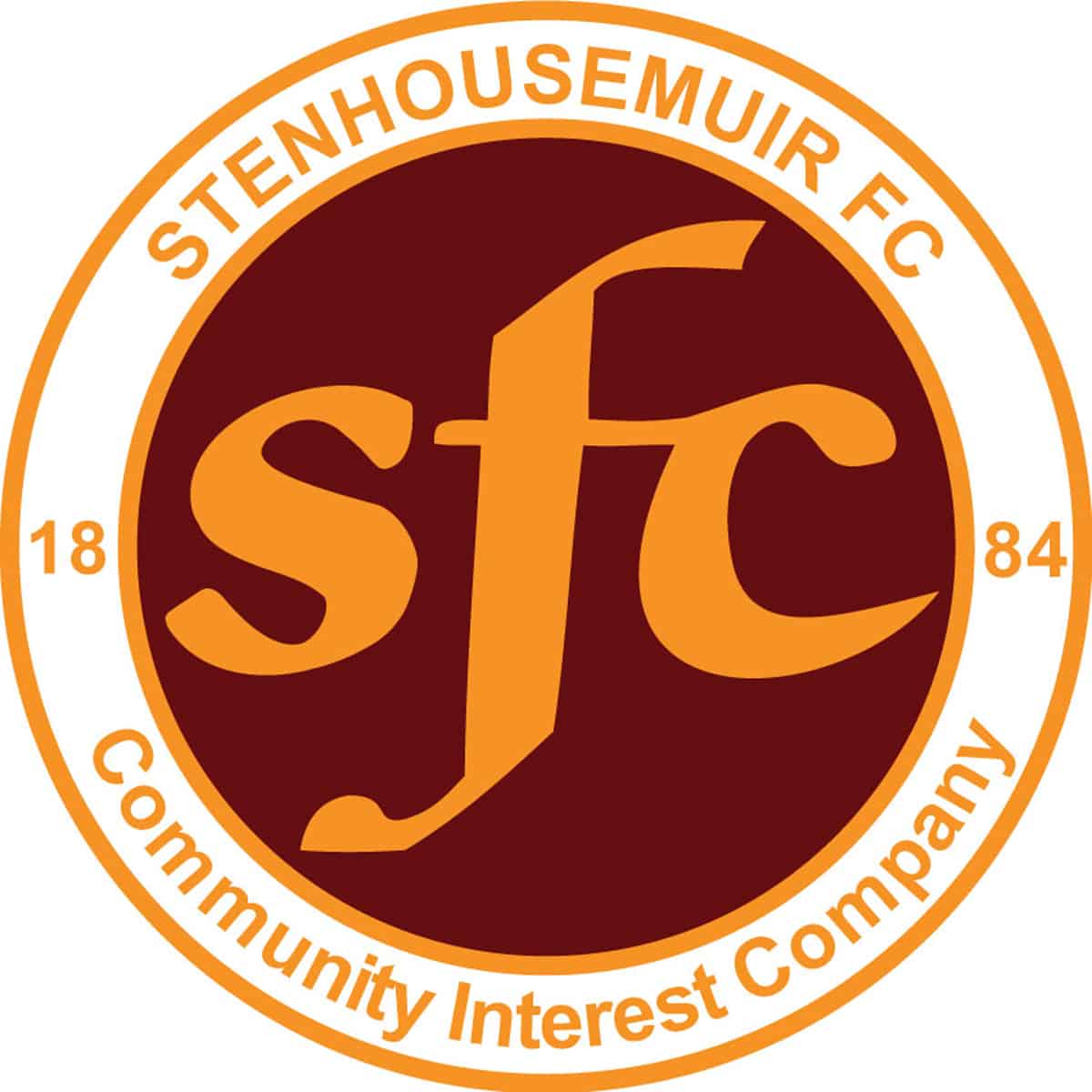 SPFL Ladbrokes League 1
Ochilview Park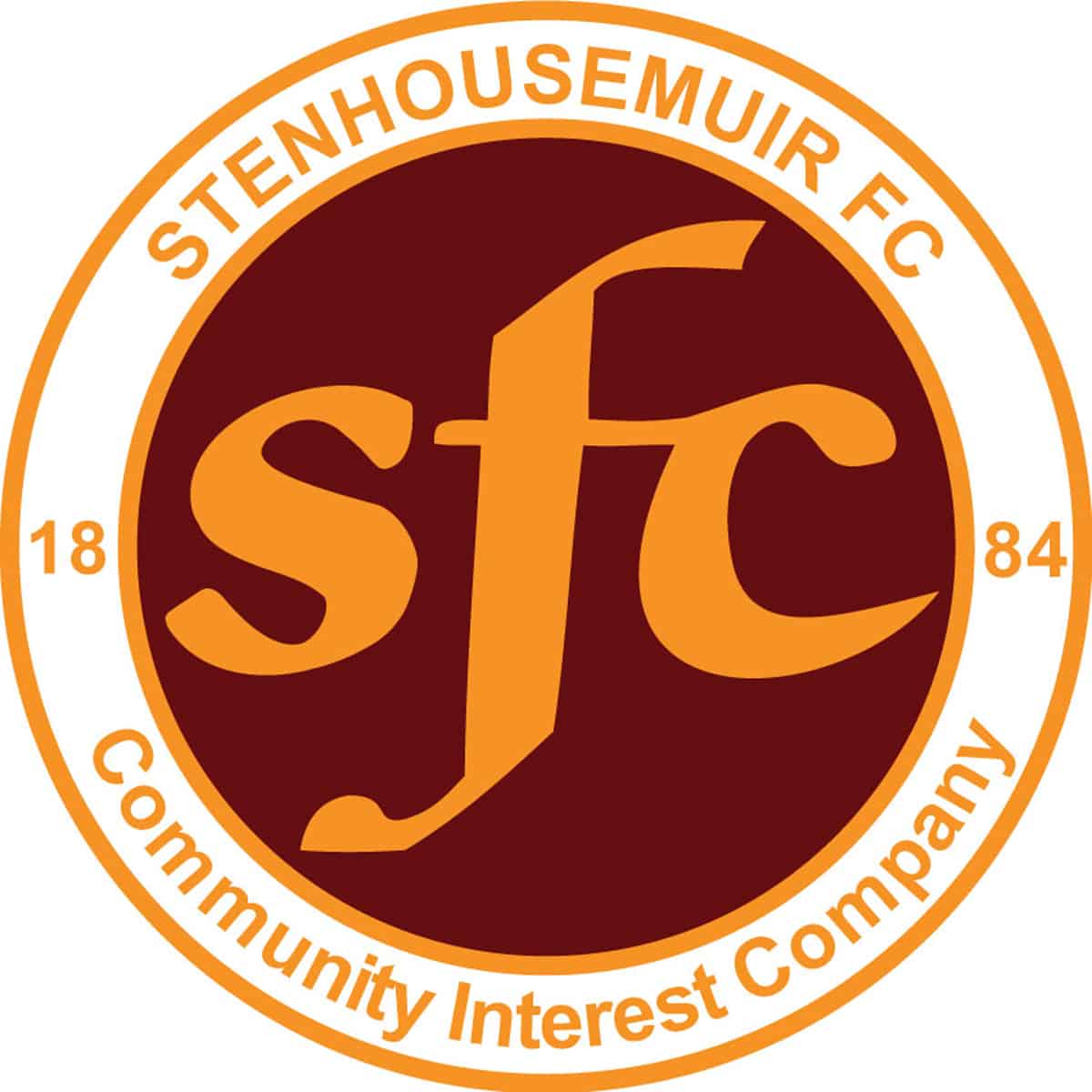 SPFL Ladbrokes League 1
Ochilview Park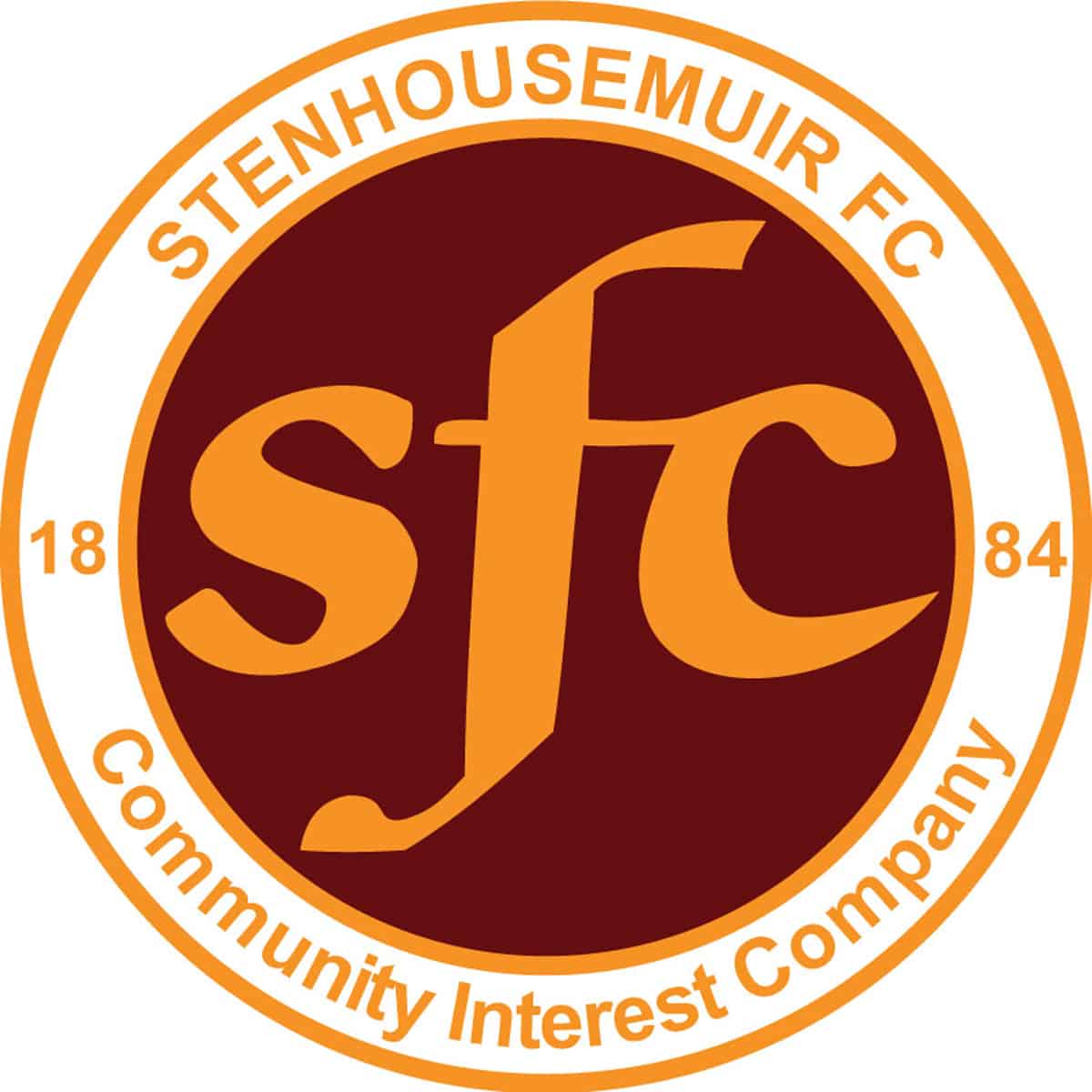 SPFL Ladbrokes League 1
Strathclyde Homes Stadium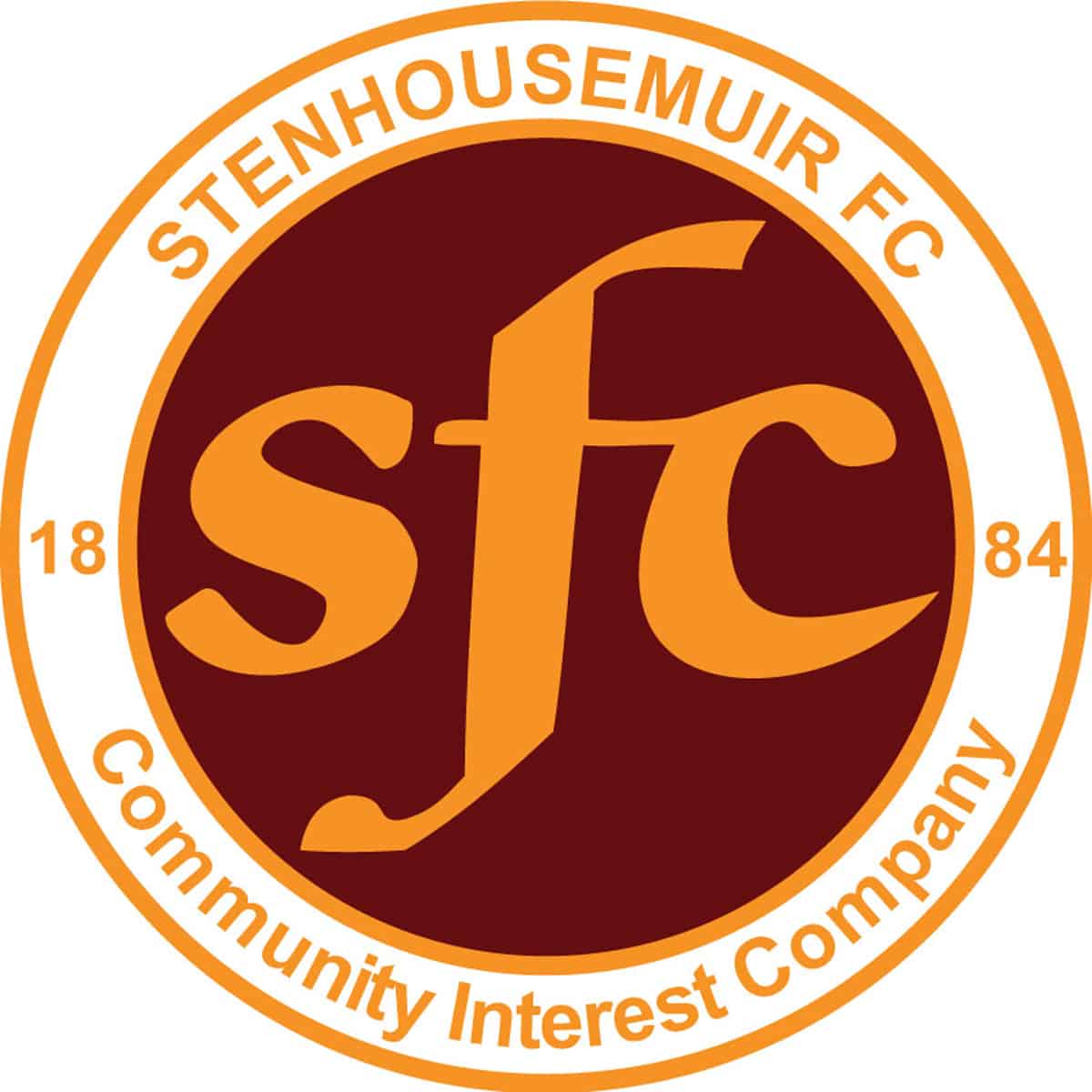 SPFL Ladbrokes League 1
Ochilview Park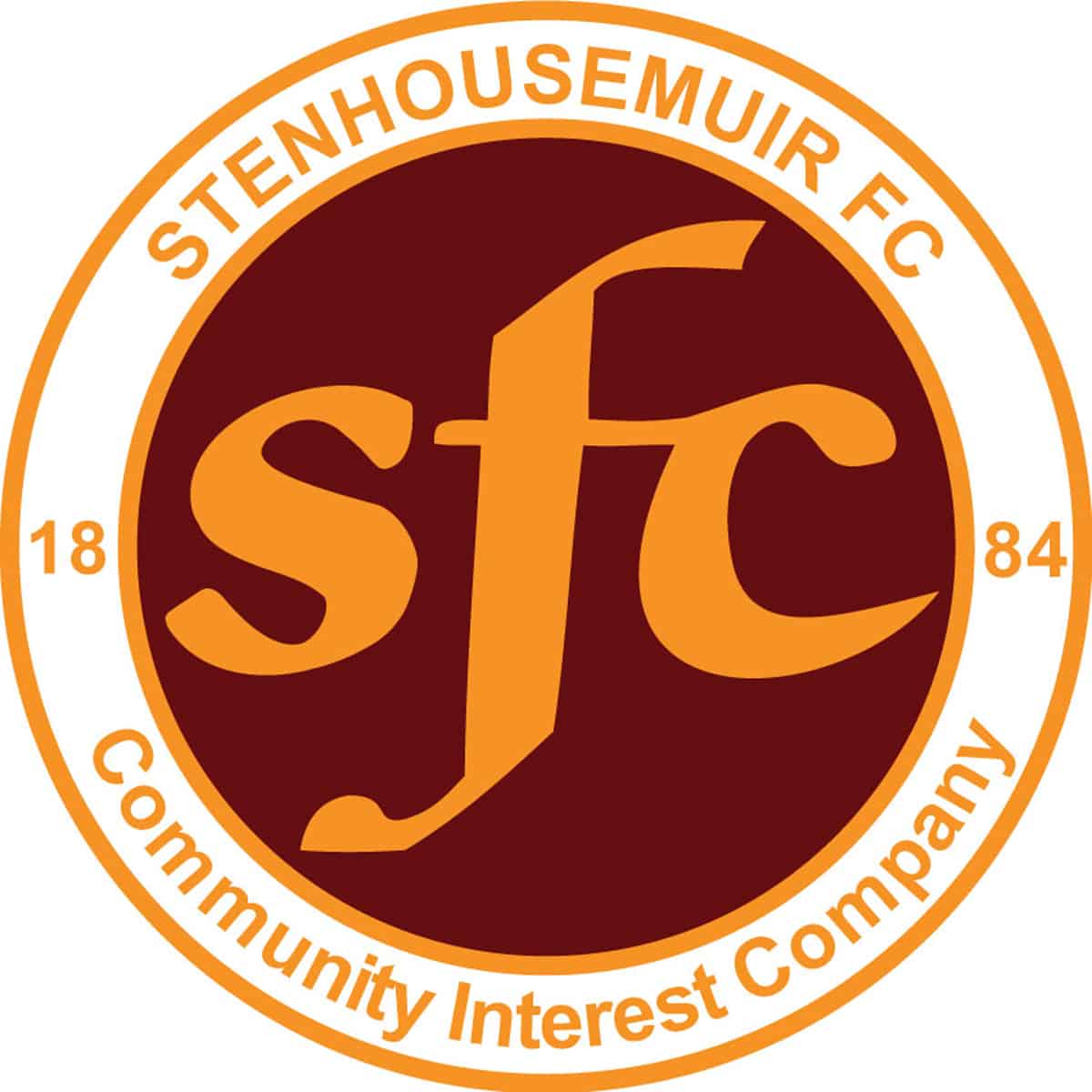 SPFL Ladbrokes League 1
Galabank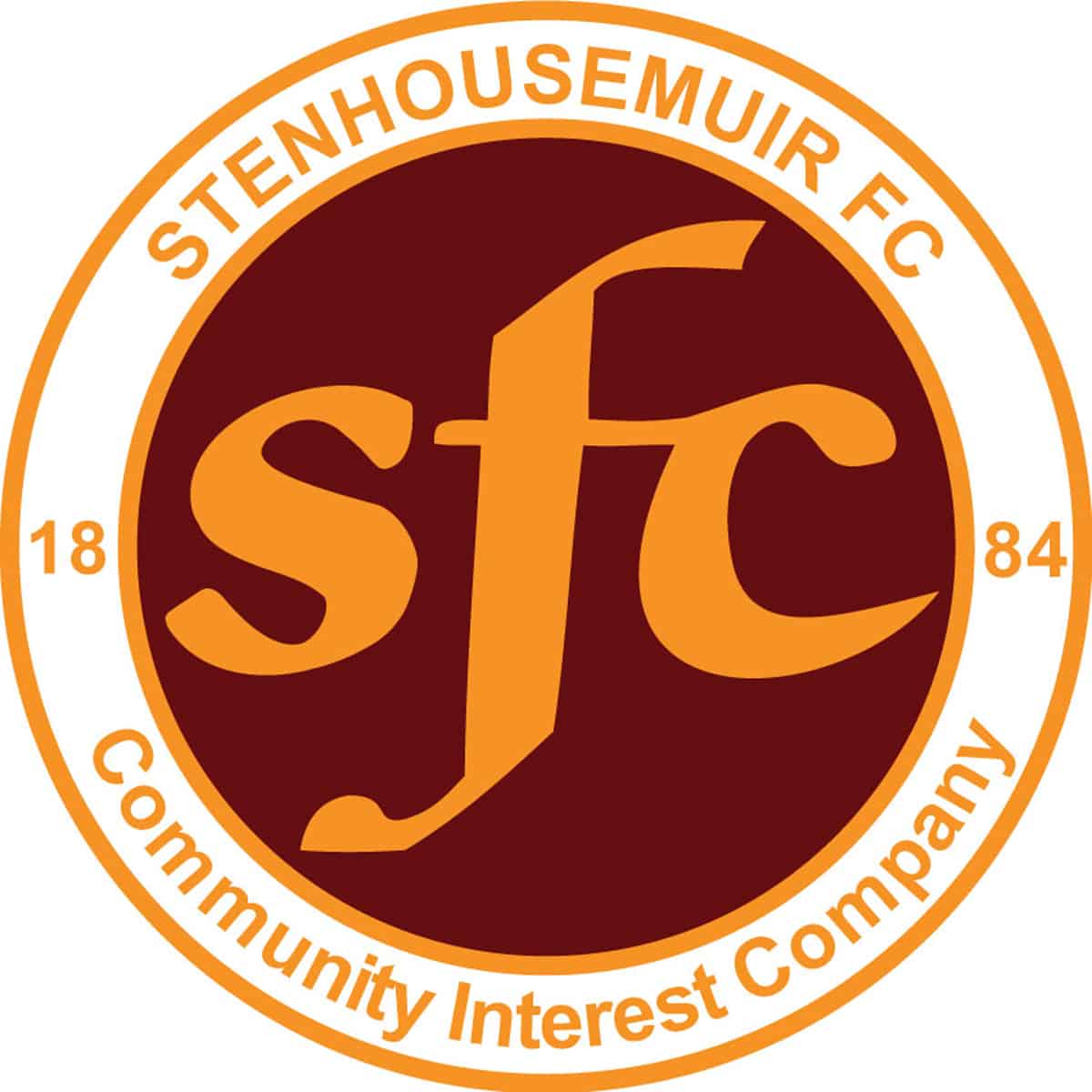 Betfred Cup
Ochilview Park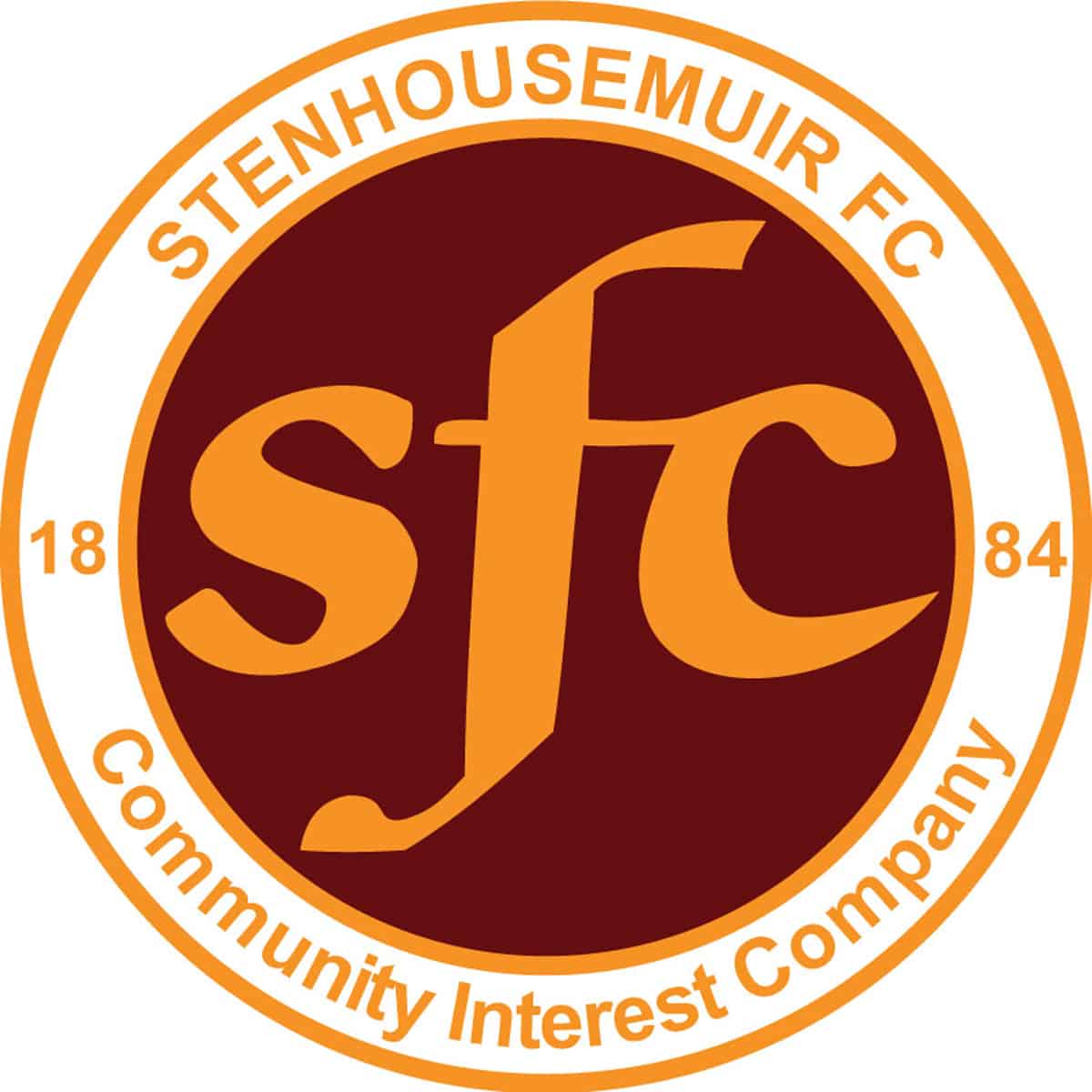 SPFL Ladbrokes League 1
Ochilview Park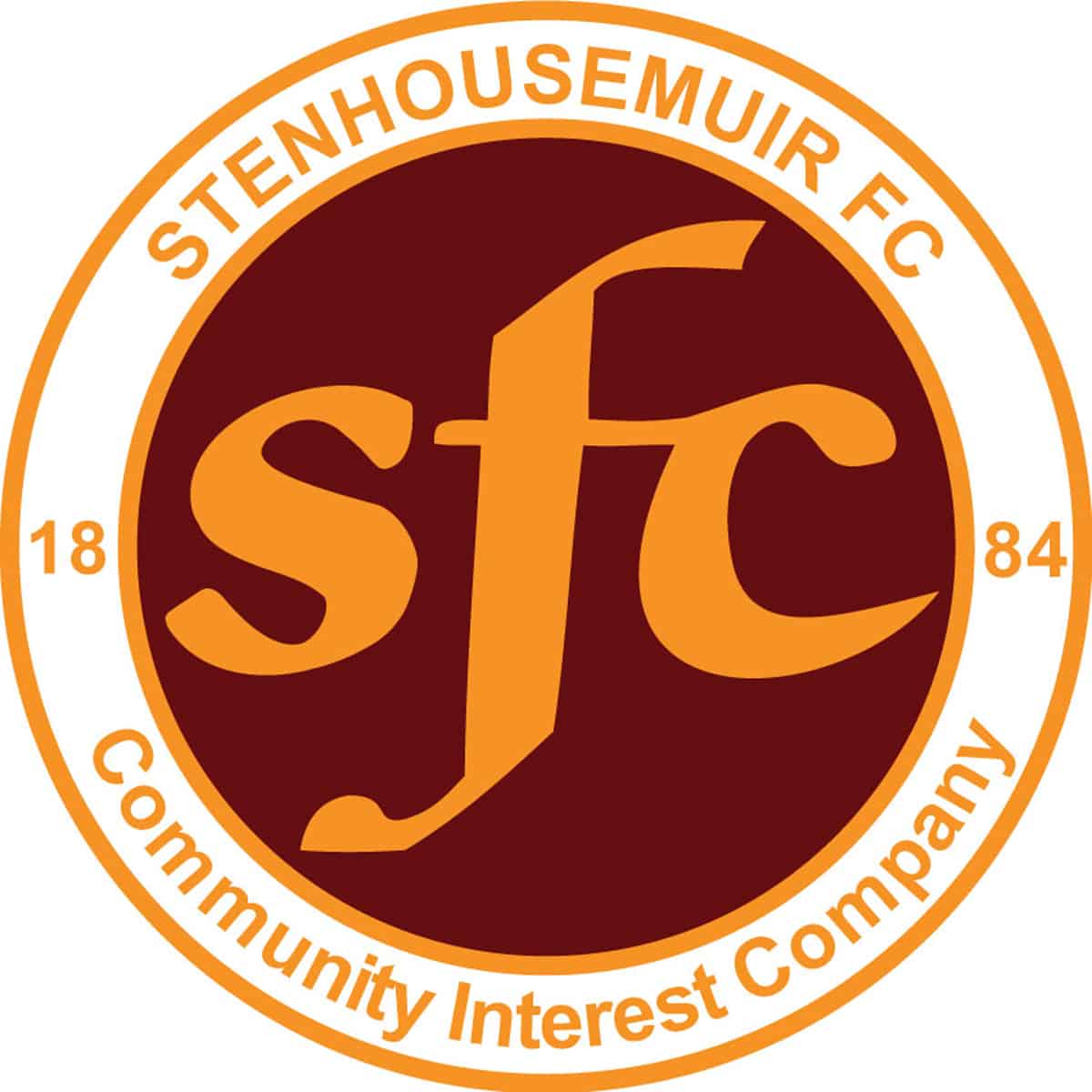 Petrofac Training Cup
Ochilview Park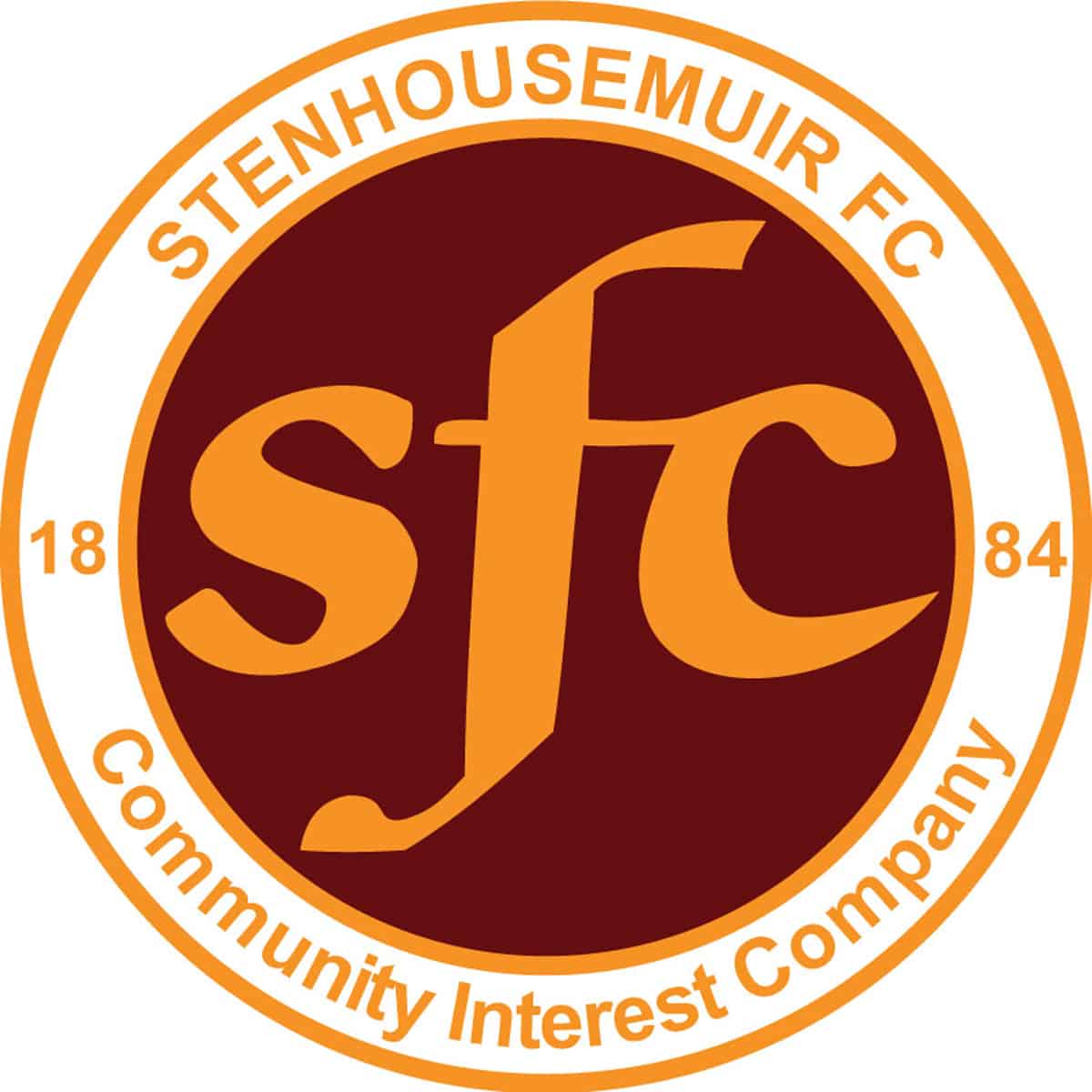 Friendly
Ochilview Park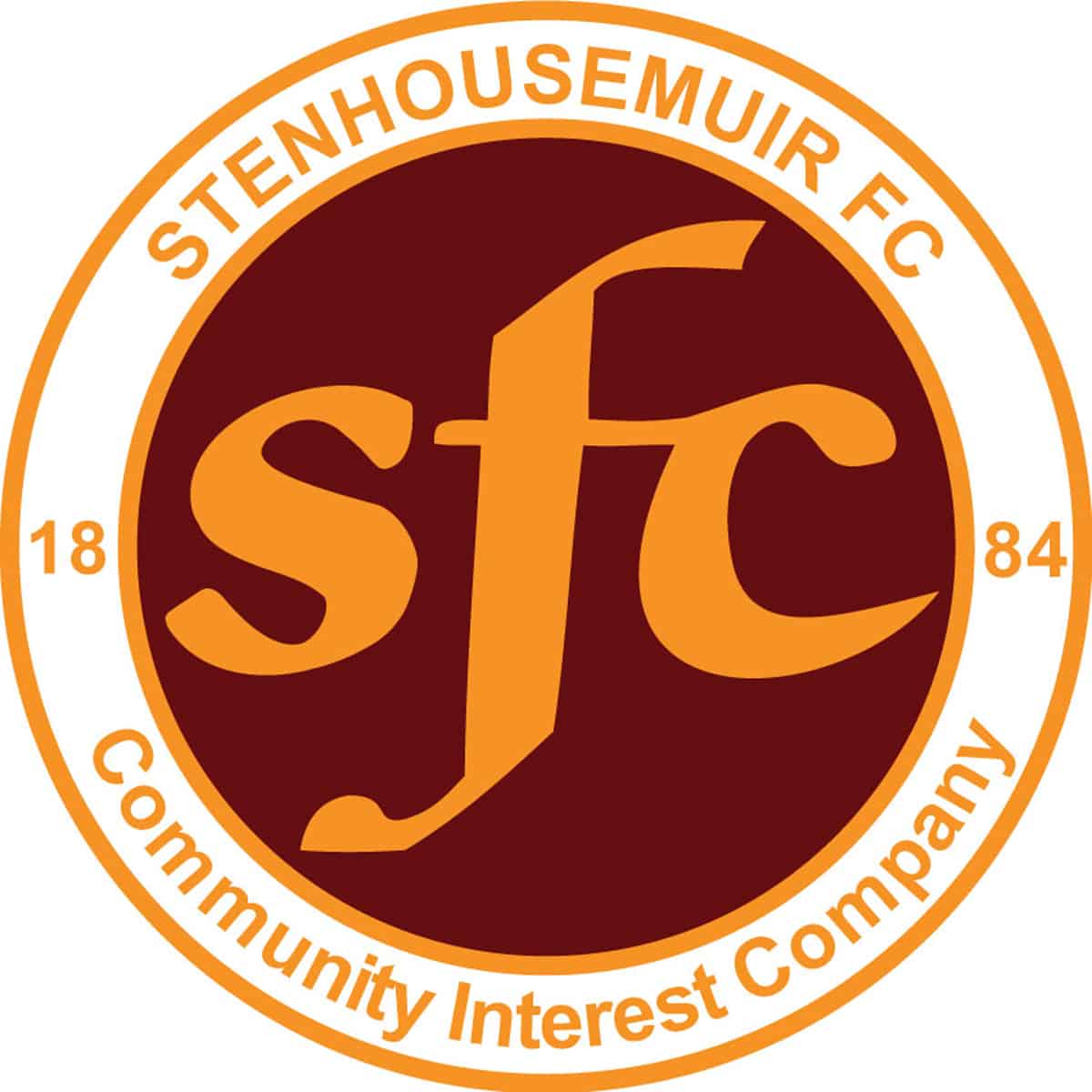 Friendly
Ochilview Park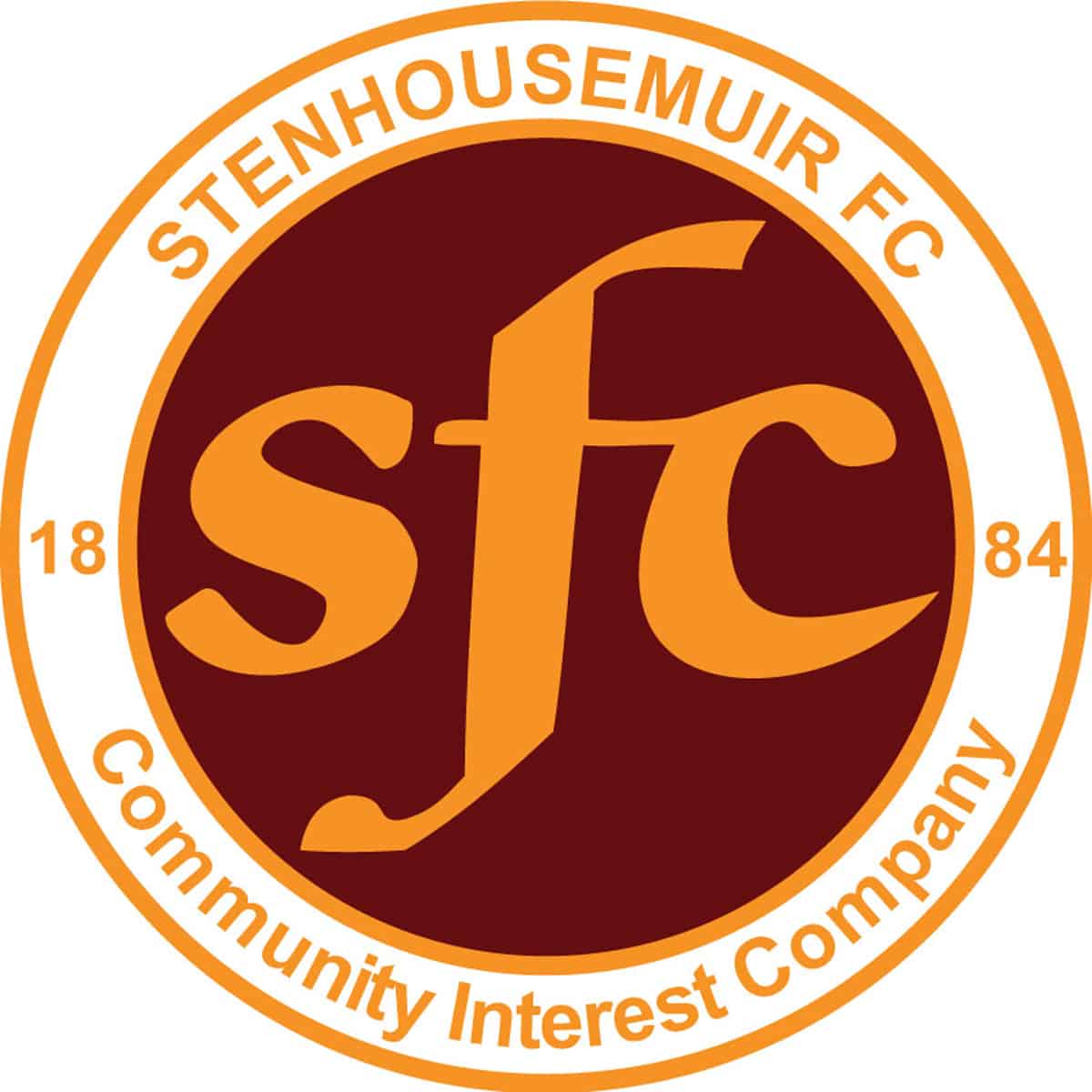 Friendly
Stormy Corner Skelmersdal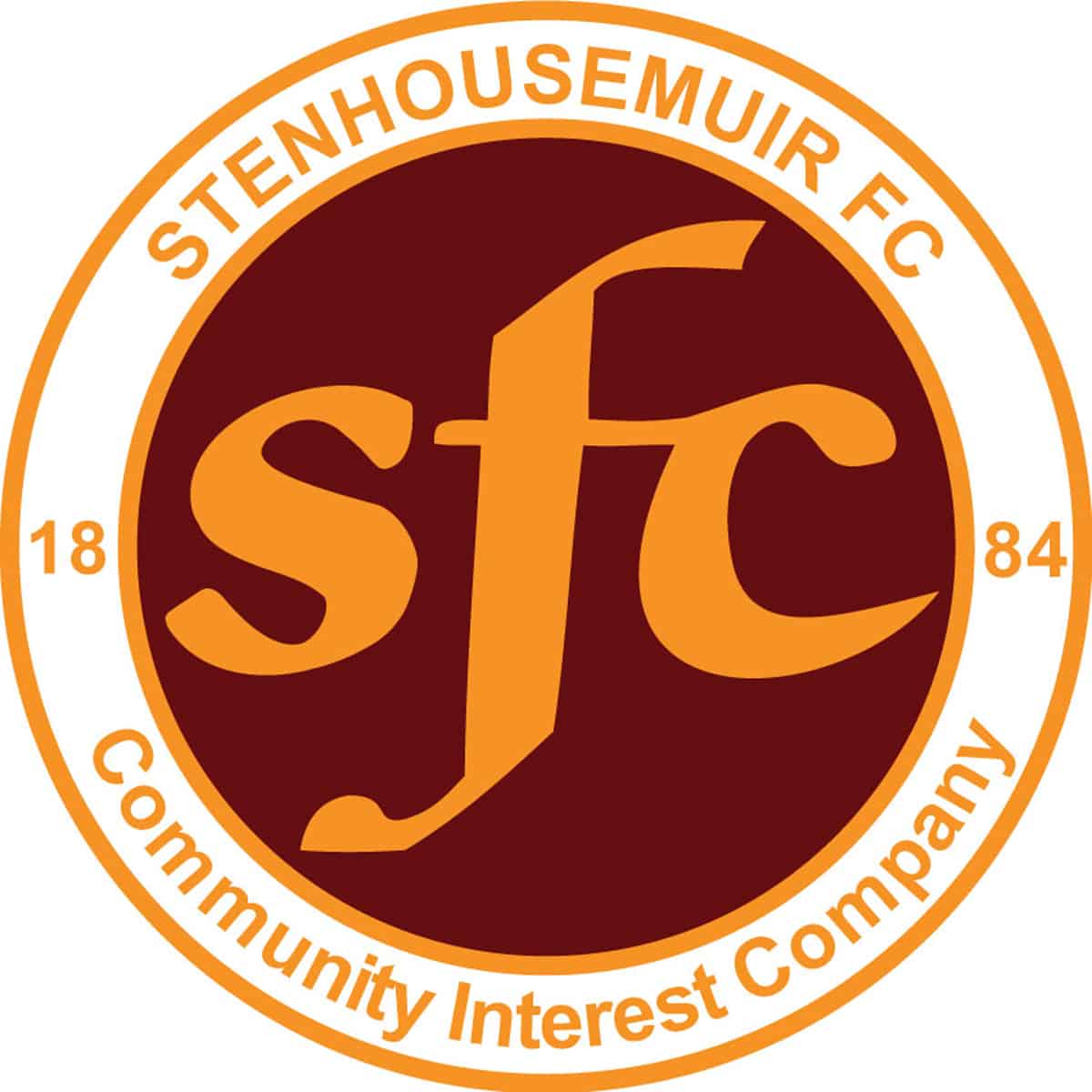 Friendly
Highbury Stadium Fleetwood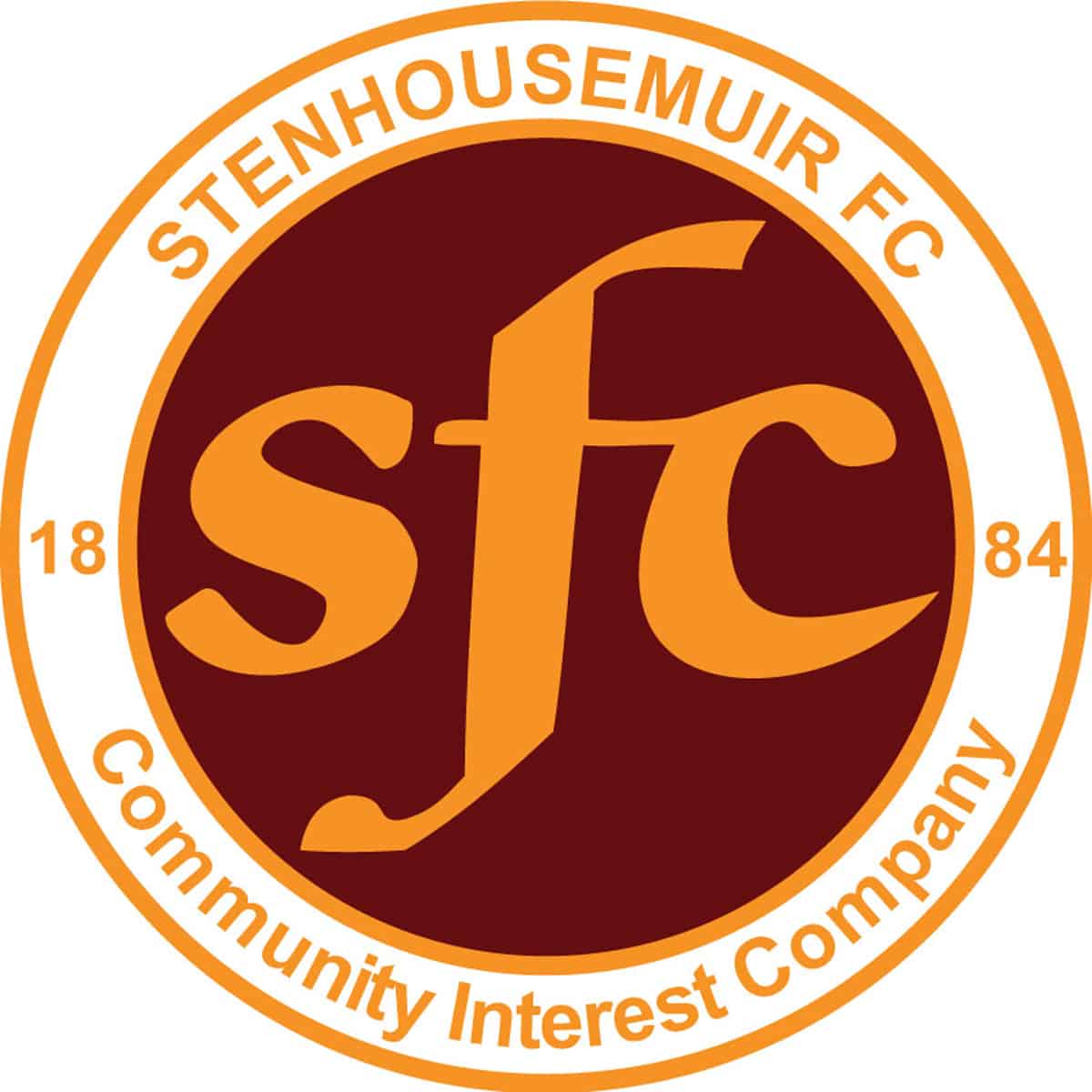 Friendly
Ochilview Park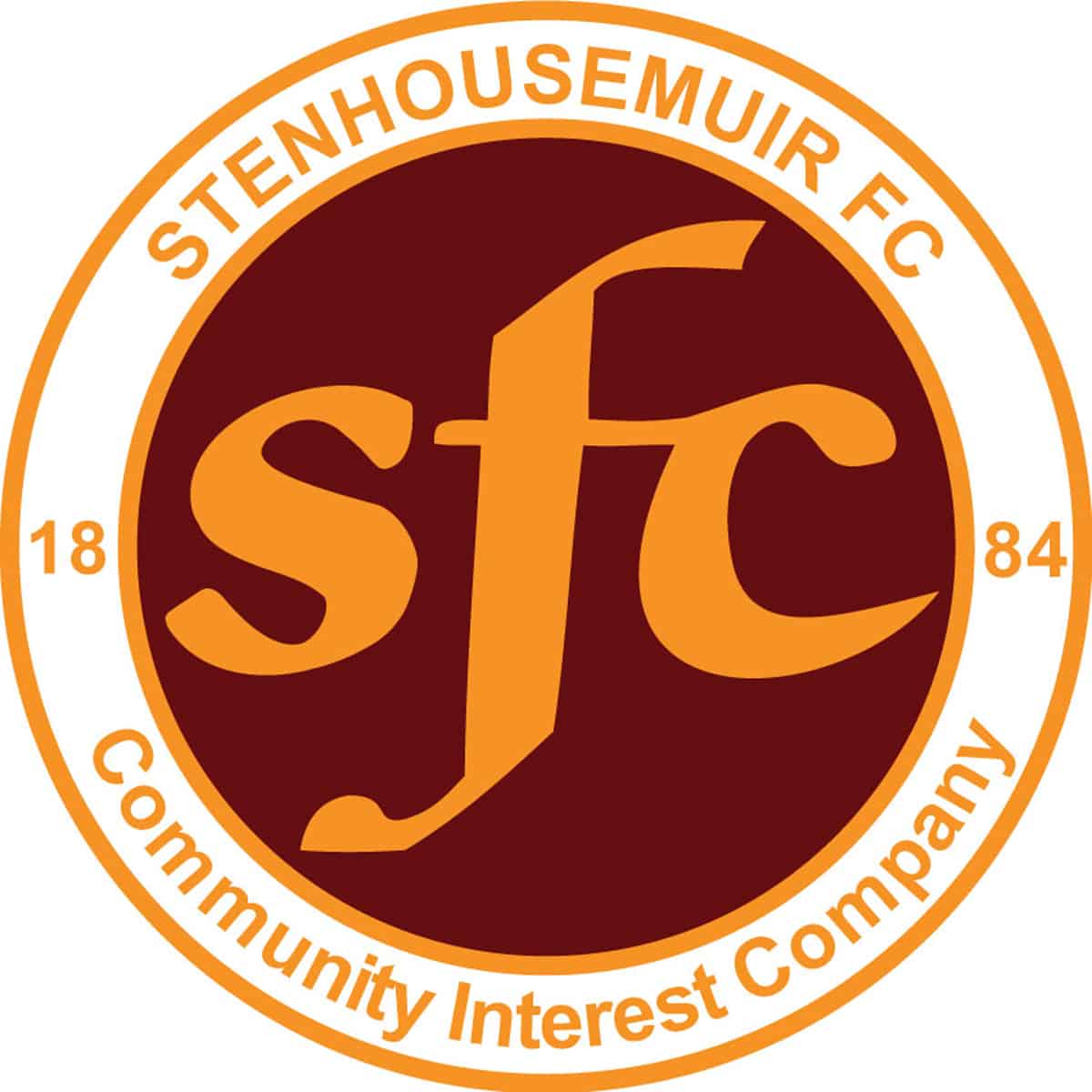 Friendly
Ochilview Park