Home Strip Sponsorship
Warriors in the Community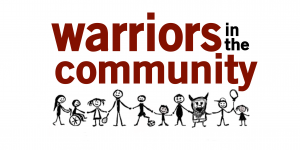 Away Strip Sponsorship
Warriors in the Community
1st Team Home and Away Shorts Sponsorship
Sponsorship Opportunity Available
Home and Away Strip Shoulder Sponsorship
Central Scotland Printer and Photocopier firm LEEMIC who are suppliers of Sharp Multi-function products are proud to be continuing the ongoing relationship with the club.
Main Stand Sponsorship
Our Main stand has been sponsored by our Norwegian Supporters Club for many years and it is a great talking point when people walk towards the ground and see the title on the Main Stand,"The Norway Stand", perhaps it may come up for sponsorship sometime in the future and could be a talking point for your Company.
Warriors in the Community Sponsorship
The club runs numerous projects in the Local Community, Community Select Football Teams we have 19 squads aged between 6 years old and 19 years old, Girls Football teams, Walking Football for the senior members of our community, Fit Fans in Training for those who wish to adopt a healthier lifestyle, Mini Maroons ages 3 to 5 years old and many more project besides – Sponsorship Opportunity Available.
Holiday Camps
Why not support our Holiday camps that are set up for the local children during the Summer, Autumn and Easter school breaks? The camps run the complete length of the school break which can be anything between 2 and 7 weeks depending on the length of break involved. Again your Company name could be displayed on all advertising brochures that are issued to the schools prior to the break. Your Company name could also be on all the children's course certificates that are issued at the end of each block.
Young Maroons
You could have your name on all the material that is sent out to the parents who enrol their children in the ever popular Young Maroons Club, which runs every Saturday morning from 9.00 am – 1.30pm, and every Wednesday from 4pm – 6pm. Children can join from the age of 5 through to 12. We currently have in excess of 100 children enrolled in the club.
After Schools Classes
They are run in conjunction with the 15 local Primary Schools in the Stenhousemuir, Larbert, Denny, Dunipace, Carron and Airth area. Your Company name could be displayed on all the training equipment used at these venues.
Player & Staff Sponsorship
For a cheaper form of sponsorship, Companies or Individuals can sponsor each member of the Management team or back room staff or any member of the playing squad. Your name will be entered in the match day programme and also alongside your sponsored players' photo on the club website, you can also choose to have your own picture inserted along with your name beside your sponsored player and an online link to your chosen website.
For more information on any of the above sponsorship packages please contact the Commercial Department at Ochilview by phone, email or post.