Advertising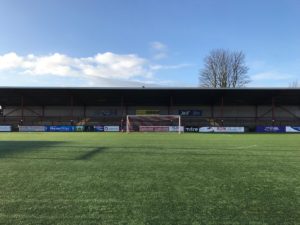 Board Advertising
Advertising boards offer fantastic coverage for any company with Ochilview attracting 250,000 annual visitors.
Benefit from 360 days of advertising at the home of the Warriors with prices starting at £250 plus VAT for 1 year.
As a thank you the club provide 2 complimentary season tickets for any pitch side, stand or terracing based advertising board. The club also provide further promotion on the website and social media platforms helping companies reach our supporters and members.
Team Sheet Advertising
Reach potential customers by advertising in our matchday teamsheet which is distributed free of charge to all guests who are participating in matchday hospitality throughout the season and is also distributed free to all supporters on entry to our home games. The advert will be seen by upwards of 80 people in Corporate Hospitality at every home game and upwards of 500 spectators at every home game.
It is a very cheap and effective way to have your company name advertised at all home matches.
All Team Sheet adverts are priced at £70
Matchball Sponsorship
Match ball Sponsorship is available for £100, enjoy match day advertising in our match info sheet, team-sheet and digital signage and take away a signed ball in a display casing. Contact us to inquire about availability.
Website Advertising
Why not advertise your company through a web link on our website using your company Logo on our home page
Prices are per season and cost £250 + VAT