Stenhousemuir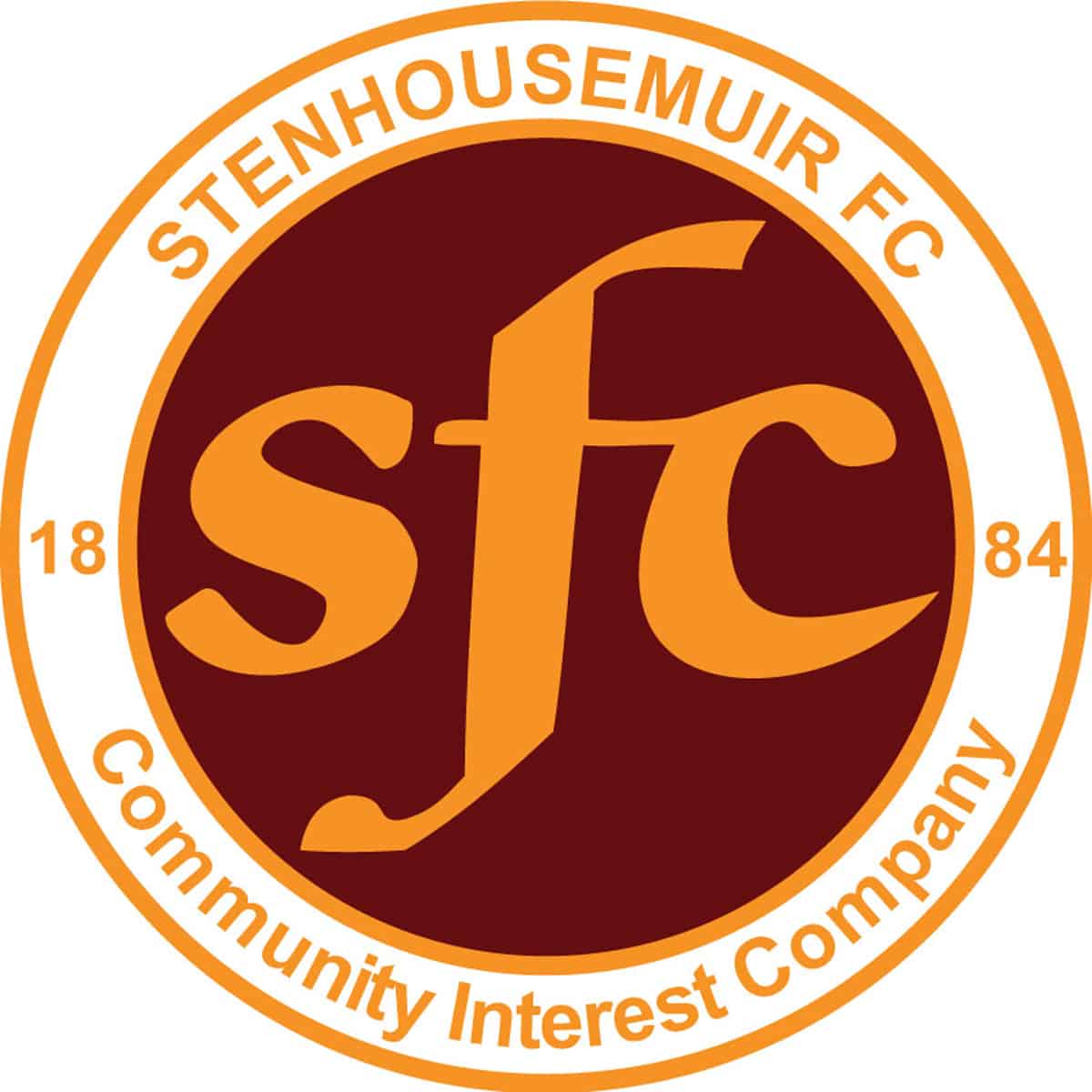 4
vs
2
Archive
Match Report
Stenhousemuir v Airdrieonians at Ochilview Park, Stenhousemuir on 28.1.17
SPFL Ladbrokes League One Att 604
Stenhousemuir 4 [Cook 29,61, McMenamin 86, Mazana 90] Airdrieonians 2 [Ryan 41, Gorman 69]
After last weeks Scottish Cup tie it was back to league business at Ochilview. The Warriors selected the same team as the Stranraer game and were looking to get back to back league victories for the first time this season.
Airdrie were sitting joint second in the league but Stenhousemuir were hoping to extend their unbeaten run against the Diamonds.
Airdrie gave a debut to ex-Warrior Simon Mensing who had got international clearance after returning to Scotland from the U.SA. where he had been playing with North Carolina Railhawks.
From almost the start of the game Stenhousemuir took command of the game with Scott Stewart having a torrid time under the tormenting Alan Cook. The best of the early chances fell to Oliver Shaw but a weak header that was comfortably saved by Rohan Ferguson was the closest that the Stenhousemuir player came to making the breakthrough.
It was not one way traffic though as Andy Ryan showed his threat with a powerful run that was eventually ended by a timely Kieran Millar tackle. Willis Furtado headed a Cook corner wide then Cook hit a powerful drive that went wide of the mark. That effort was just a marker though as he scored from a similar position in the 29th minute after he was picked out by David Marsh and his shot from the left flank deceived the keeper and curled into the net. Ferguson could only parry another Cook effort into the danger area but Millar was unable to take advantage.
Ryan came close to an equaliser in the 35th minute when Adam Brown picked out Ryan but his shot was tipped round the post by Colin McCabe. It wasn't long though before Ryan got his goal when he tucked a rebound home after McCabe had fumbled a Sean McIntosh header.
Seconds after the restart a Cook corner caused havoc and Fraser Kerr's header was cleared off the line before the ball was eventually cleared. Airdrie came close with a long range effort from Brown that bounced just in front of McCabe who did well to tip the effort round the post. McCabe then did well to react to intercept from Ryan who had taken advantage of the defence stopping awaiting an offside flag. That was a potential turning point as Stenhousemuir went straight up the park and Alan Cook drilled a 20 yard effort into the net.
Three minutes later Airdrie suffered another blow when Jack Leitch was dismissed for a late tackle. However, they found their way back into the game in the 69th minute. A Joe Gorman run wasn't picked up at a free kick and when he was picked out by Kyle Hutton he had time and space to tuck the ball into the net.
Furtado hit a fierce effort off the post a minute later and when Shaw missed another chance there was a feeling that the game could slip away. Scott Stewart struck a powerful drive that McCabe parried for a corner as Airdrie began to believe that they could get something out of the game.
Stenhousemuir were to take the lead once again though in the 86th minute when a Colin McMenamin effort was deflected into the net and the game was put beyond doubt in stoppage time when a swift counter attack ended with Carlos Mazana scoring with a delicate chip that was worthy of being a match winning goal.
Stenhousemuir –McCabe, Meechan, Summers, Marsh [b60], Kerr, Berry [Roy 84], Furtado, Millar [b12], McMenamin, Shaw [Mazana 77] and Cook [Stirling 87]. Subs not used – Crawford, McCormack, McMaster and Smith.
Airdrieonians – Ferguson, Stewart [McKay 87], Mensing, Gorman, McIntosh, Conroy, Brown, Hutton, Ryan, Leitch [so 64] and Russell. Subs not used – Kerr, Cairns, Leighton, McLaughlin and Thomson.
Referee – Craig Napier Assistants – Ivan Stankovic and Scott Leslie.
Details
| Date | Time | League | Season | Full Time |
| --- | --- | --- | --- | --- |
| January 28, 2017 | 3:00 pm | SPFL Ladbrokes League 1 | 2016/2017 | 90' |
Ground
Ochilview Park Stenhousemuir
Results
| | | | | |
| --- | --- | --- | --- | --- |
| Stenhousemuir | 4 | — | 4 | Win |
| Archive | 2 | — | 2 | Loss |
Past Meetings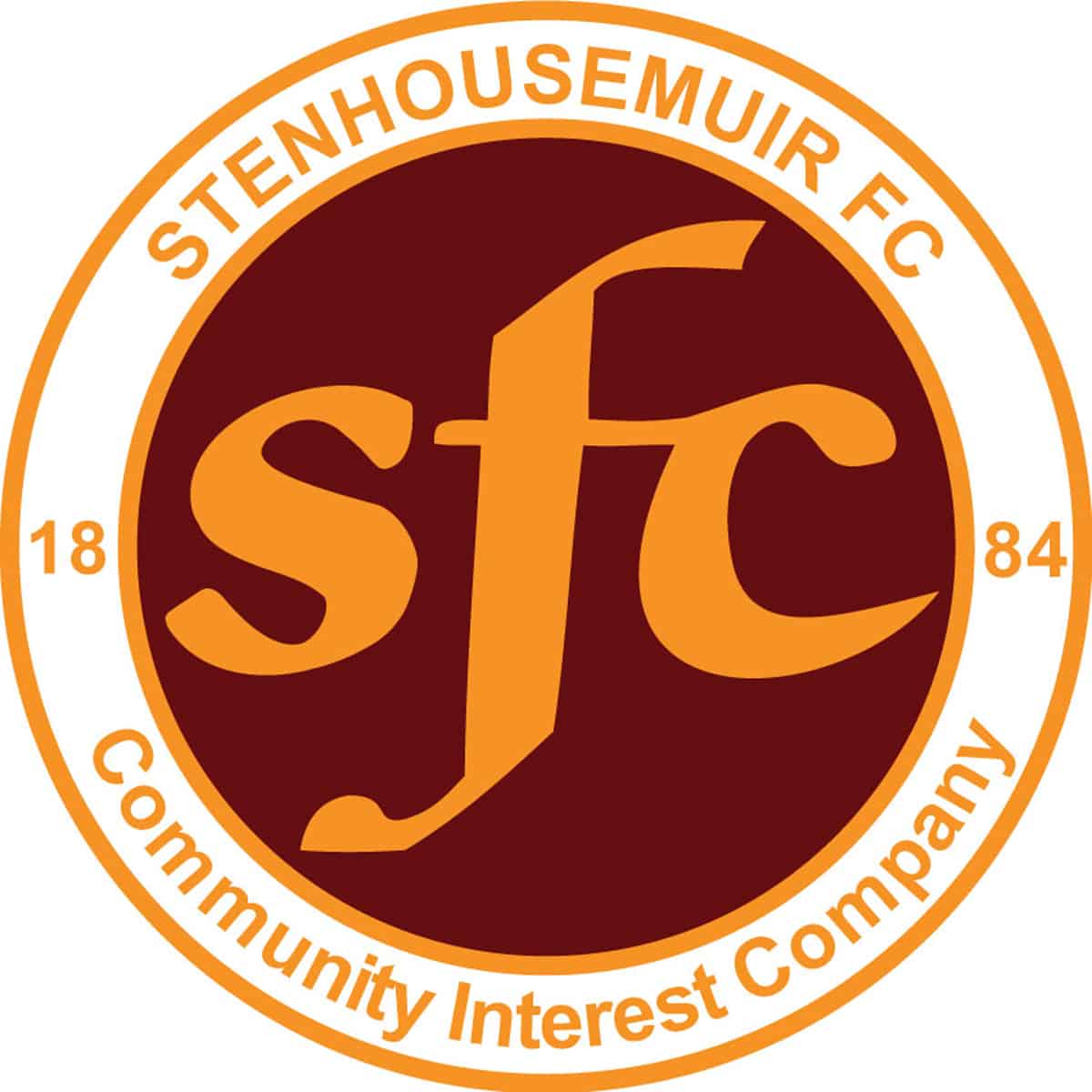 Scottish Cup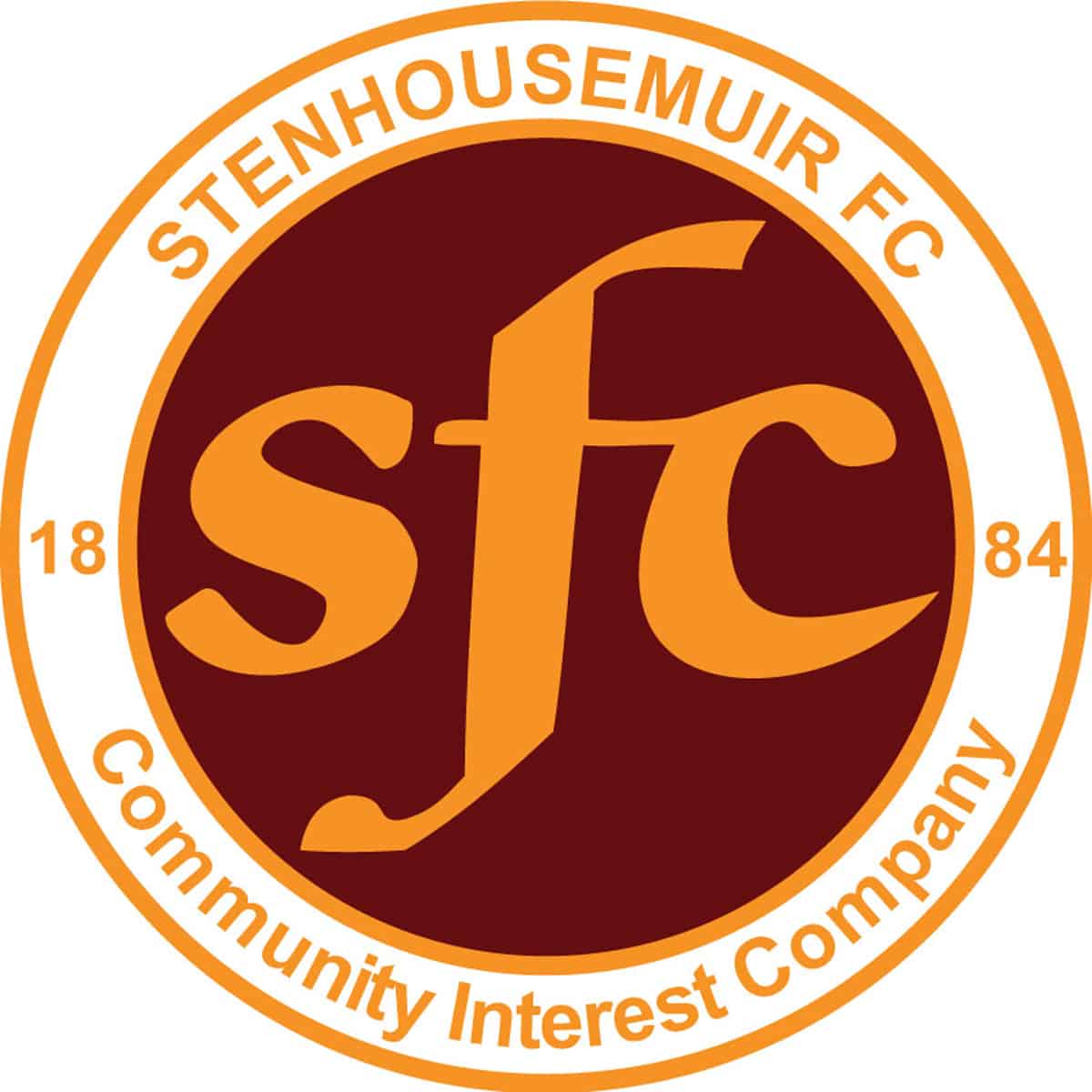 SPFL Ladbrokes League 1
Ochilview Park Stenhousemuir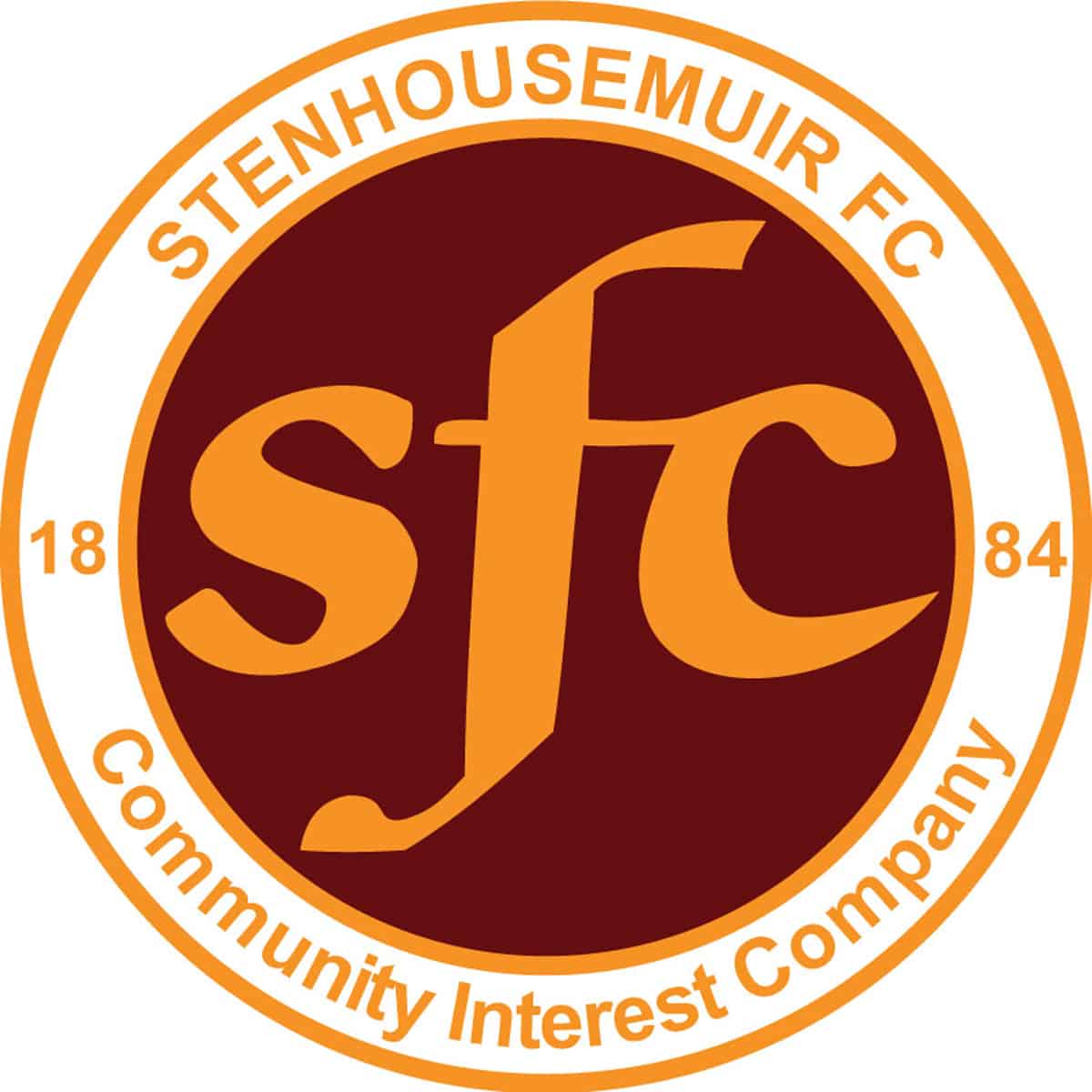 SPFL Ladbrokes League 1
New Bayview Stadium, Methil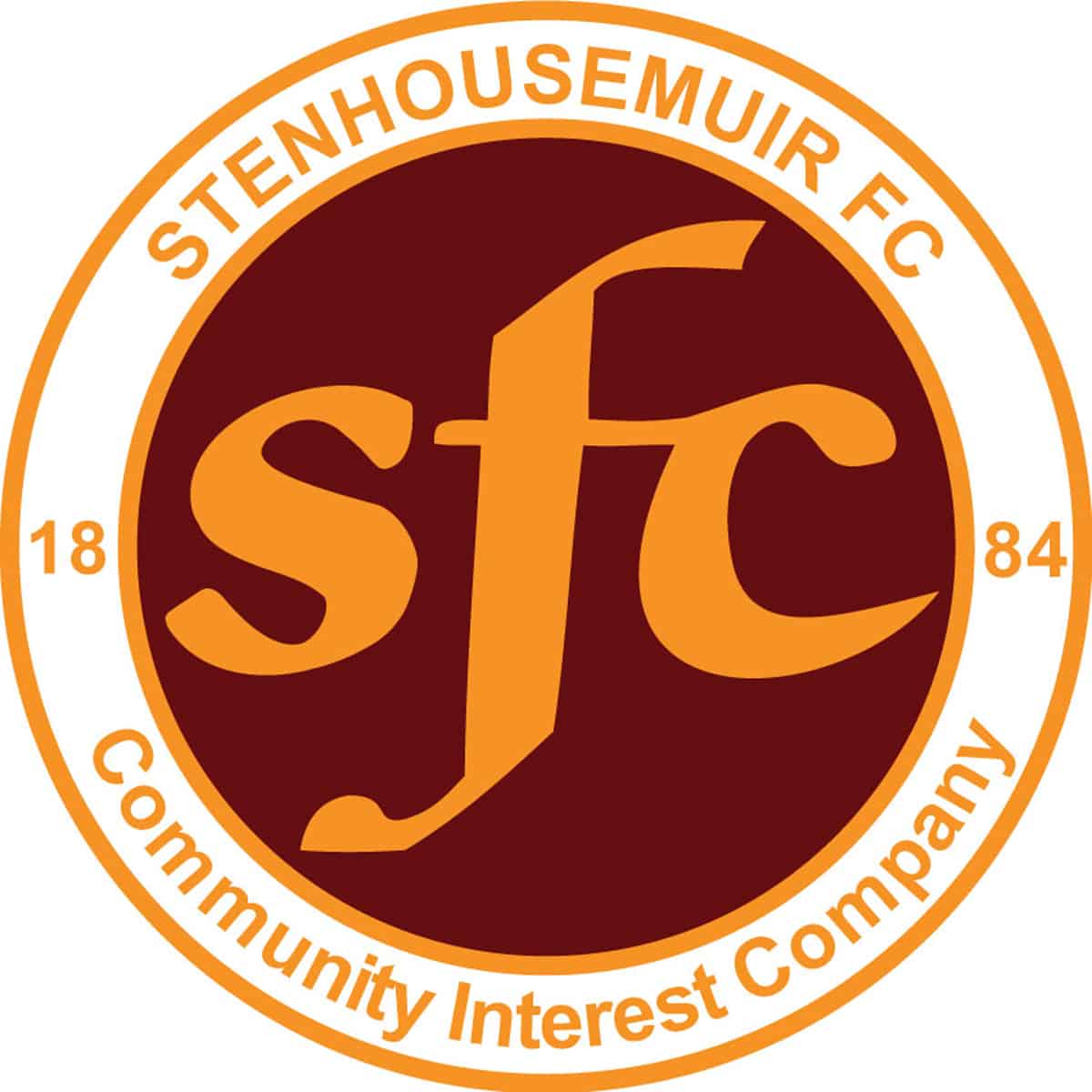 SPFL Ladbrokes League 1
Ochilview Park Stenhousemuir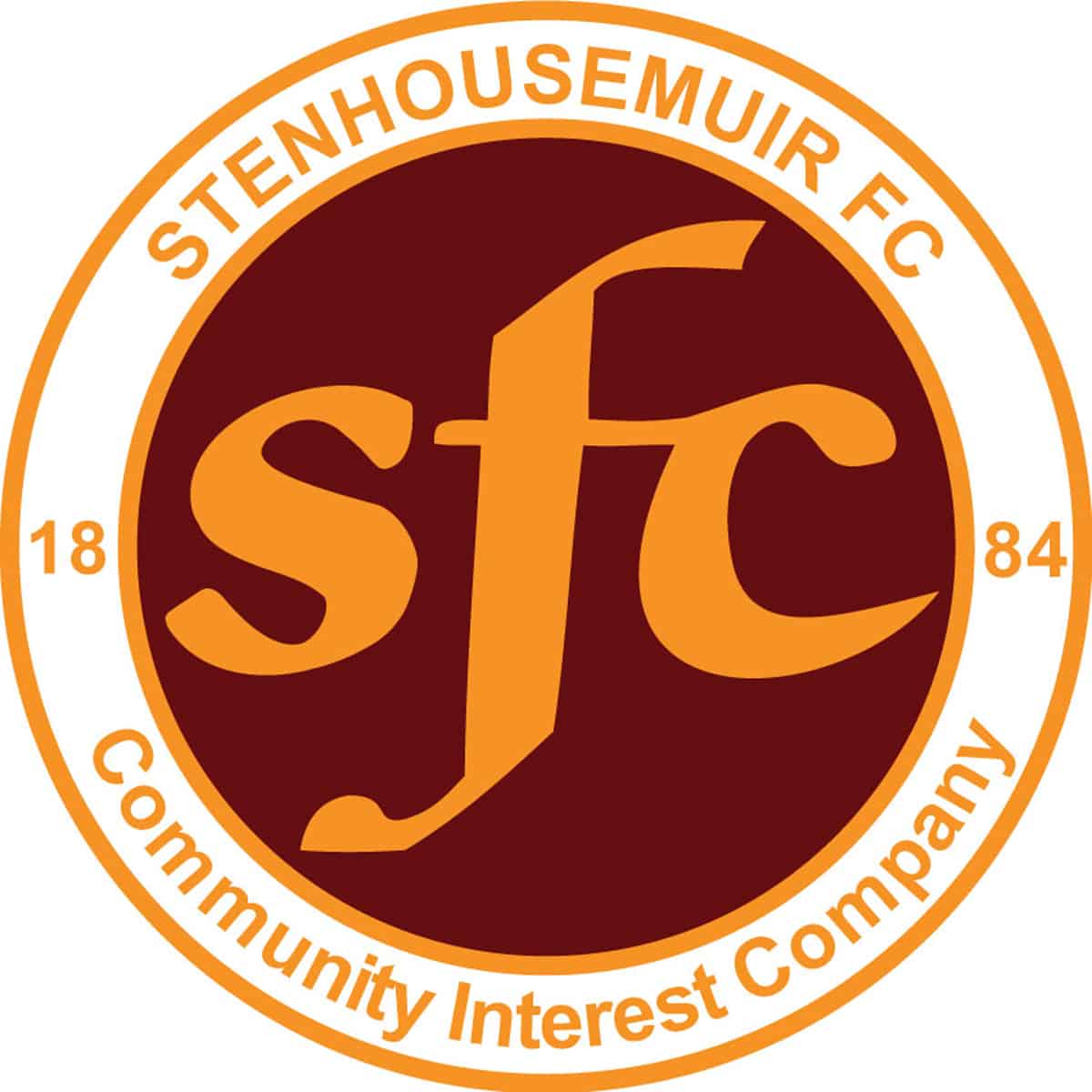 SPFL Ladbrokes League 1
Balmoor Stadium, Peterhead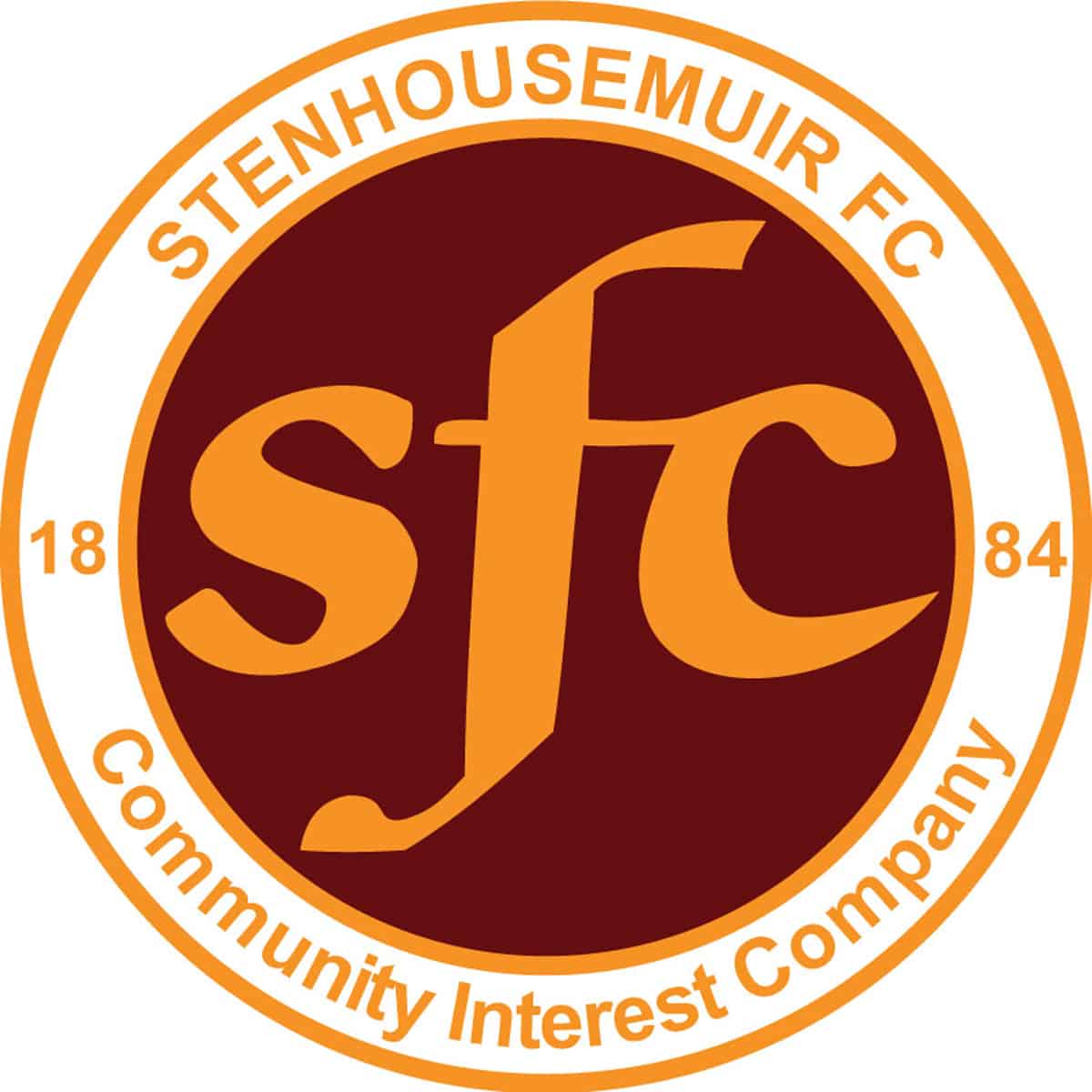 SPFL Ladbrokes League 1
Ochilview Park Stenhousemuir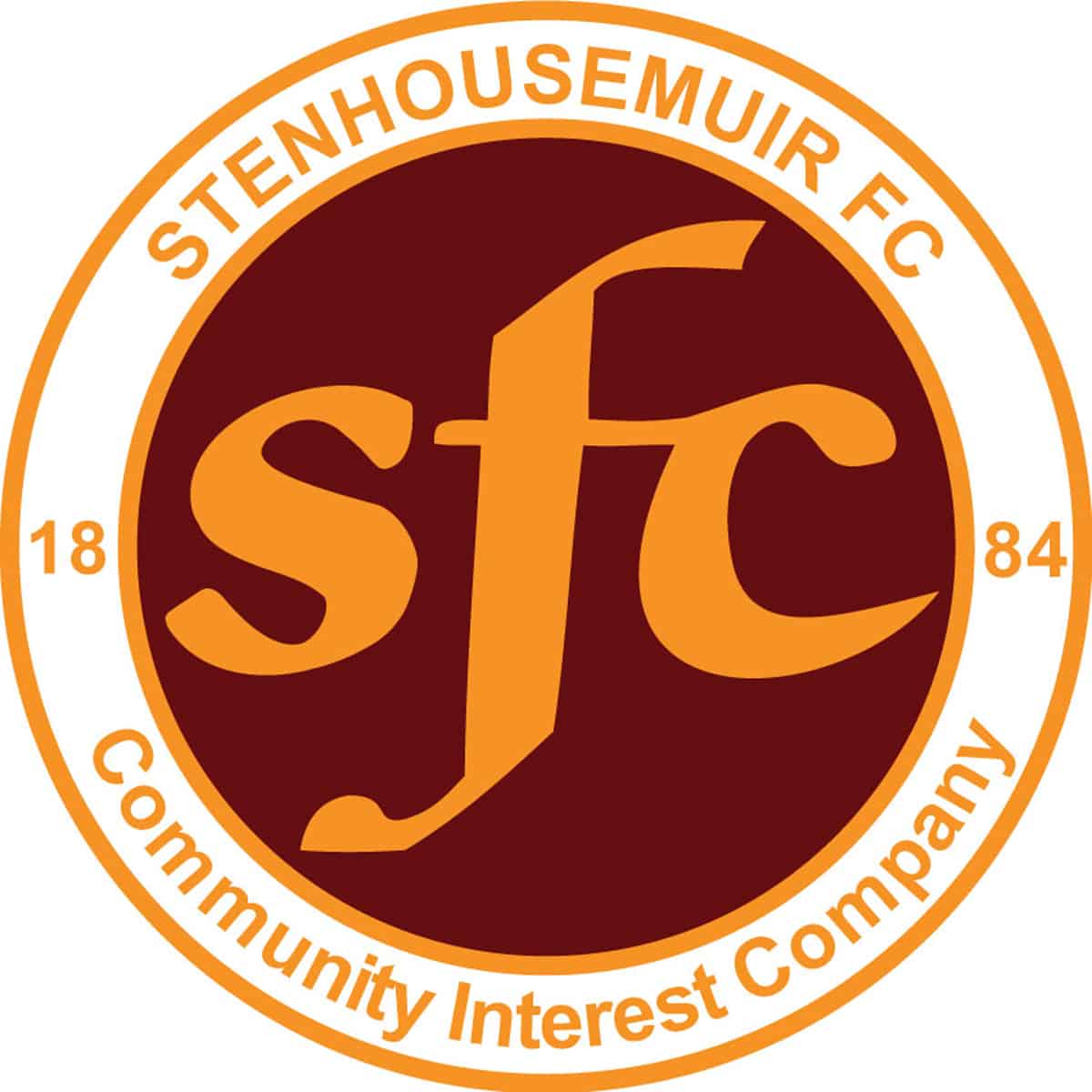 SPFL Ladbrokes League 1
Ochilview Park Stenhousemuir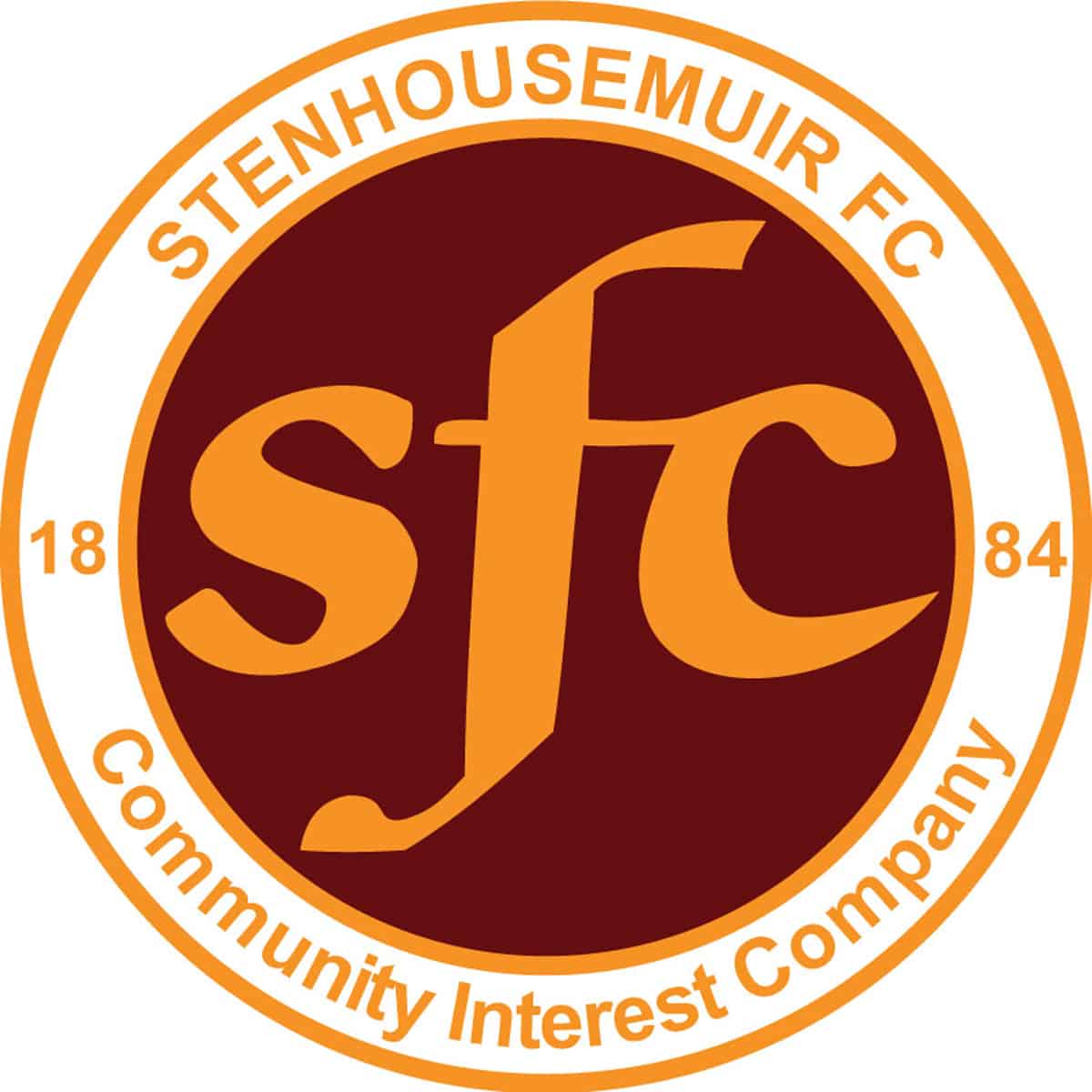 SPFL Ladbrokes League 1
Ochilview Park Stenhousemuir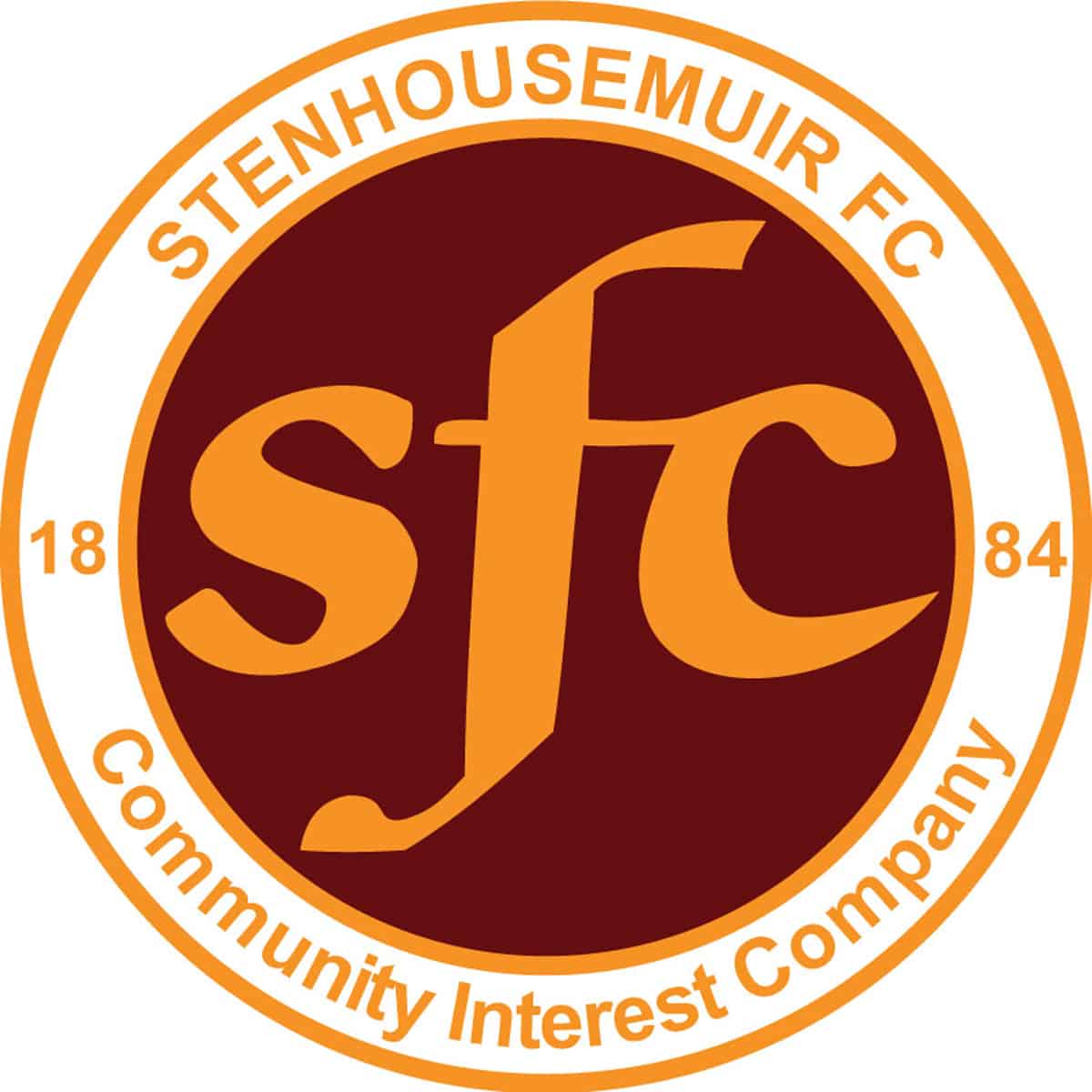 SPFL Ladbrokes League 1
New Broomfield Stadm. Airdrie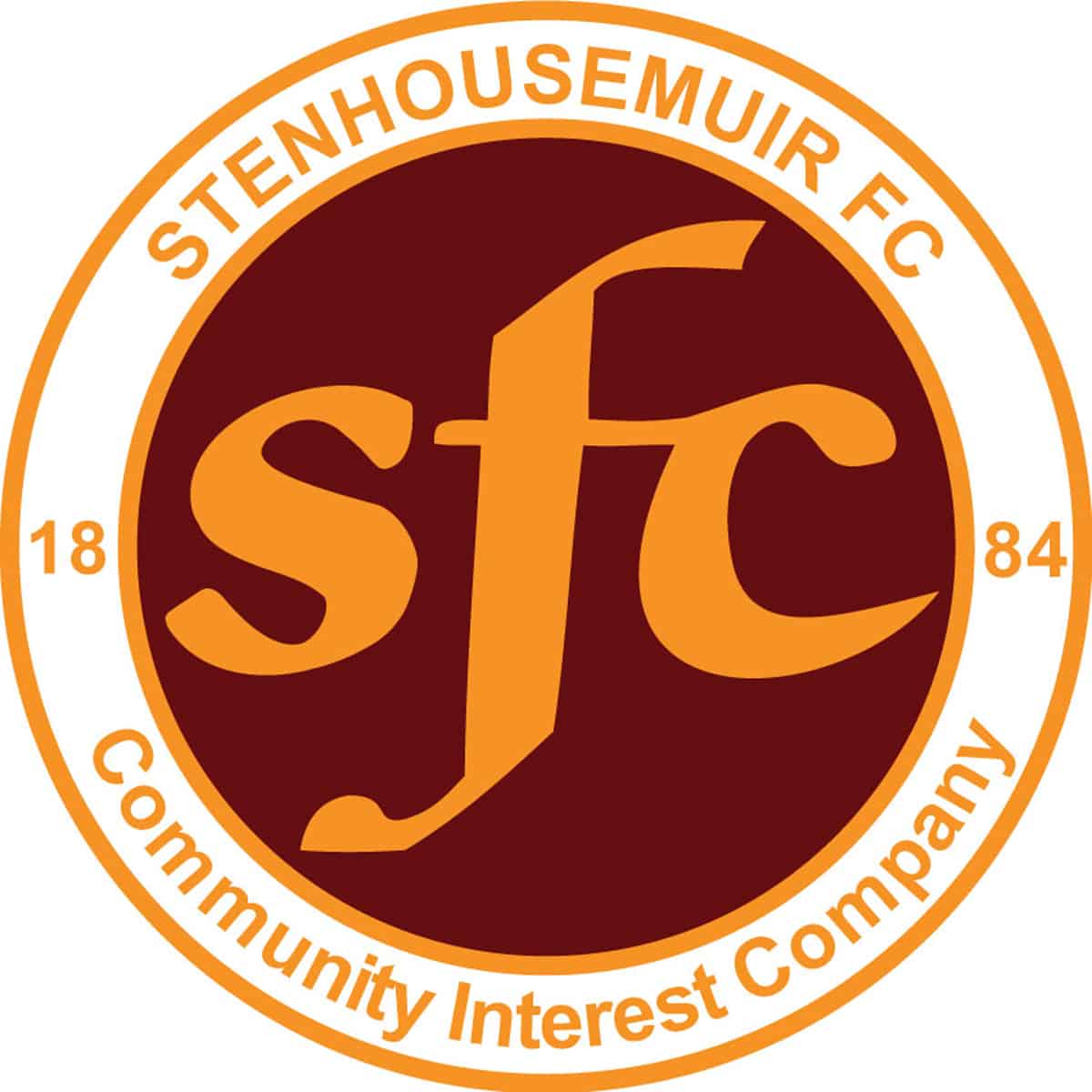 Scottish Cup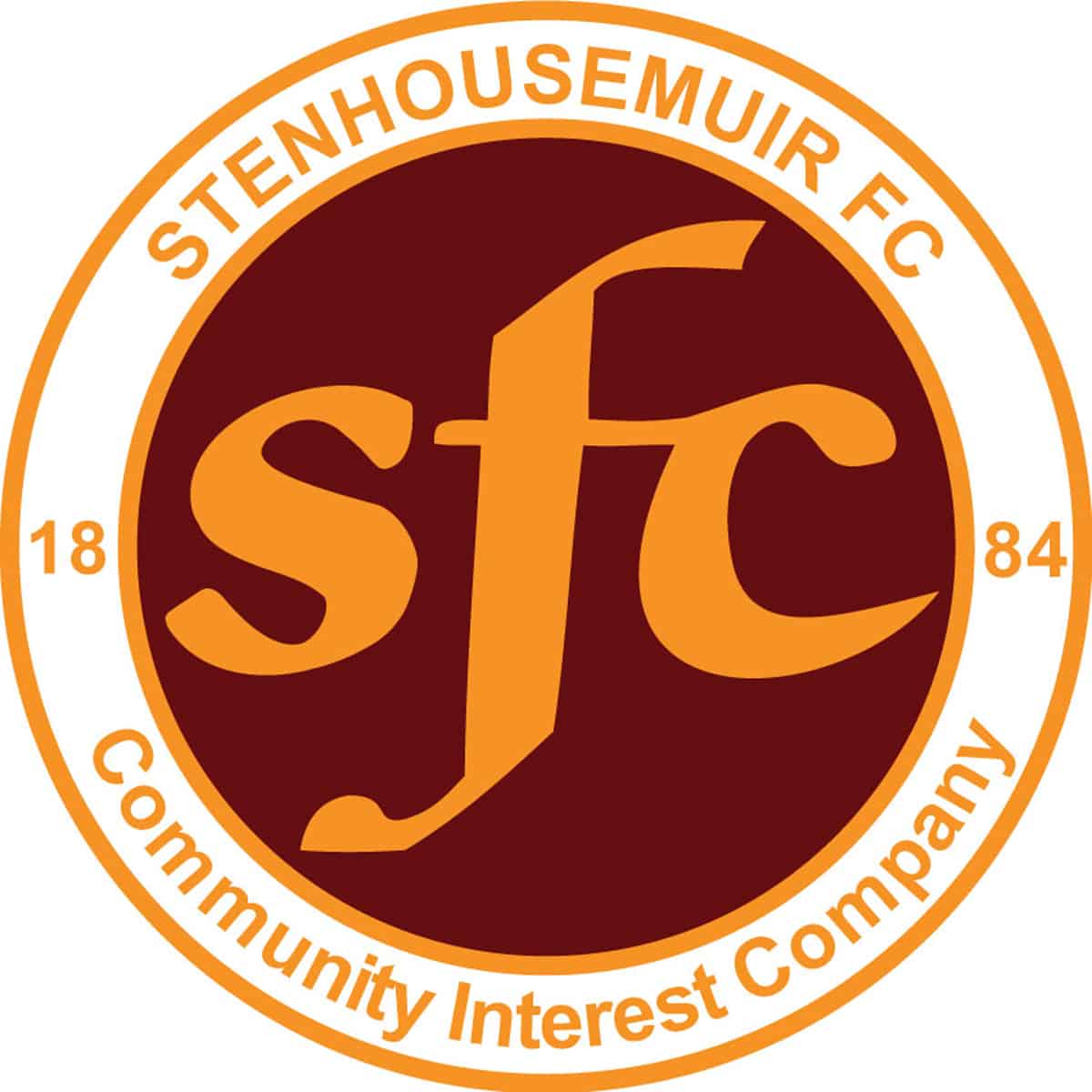 Scottish Cup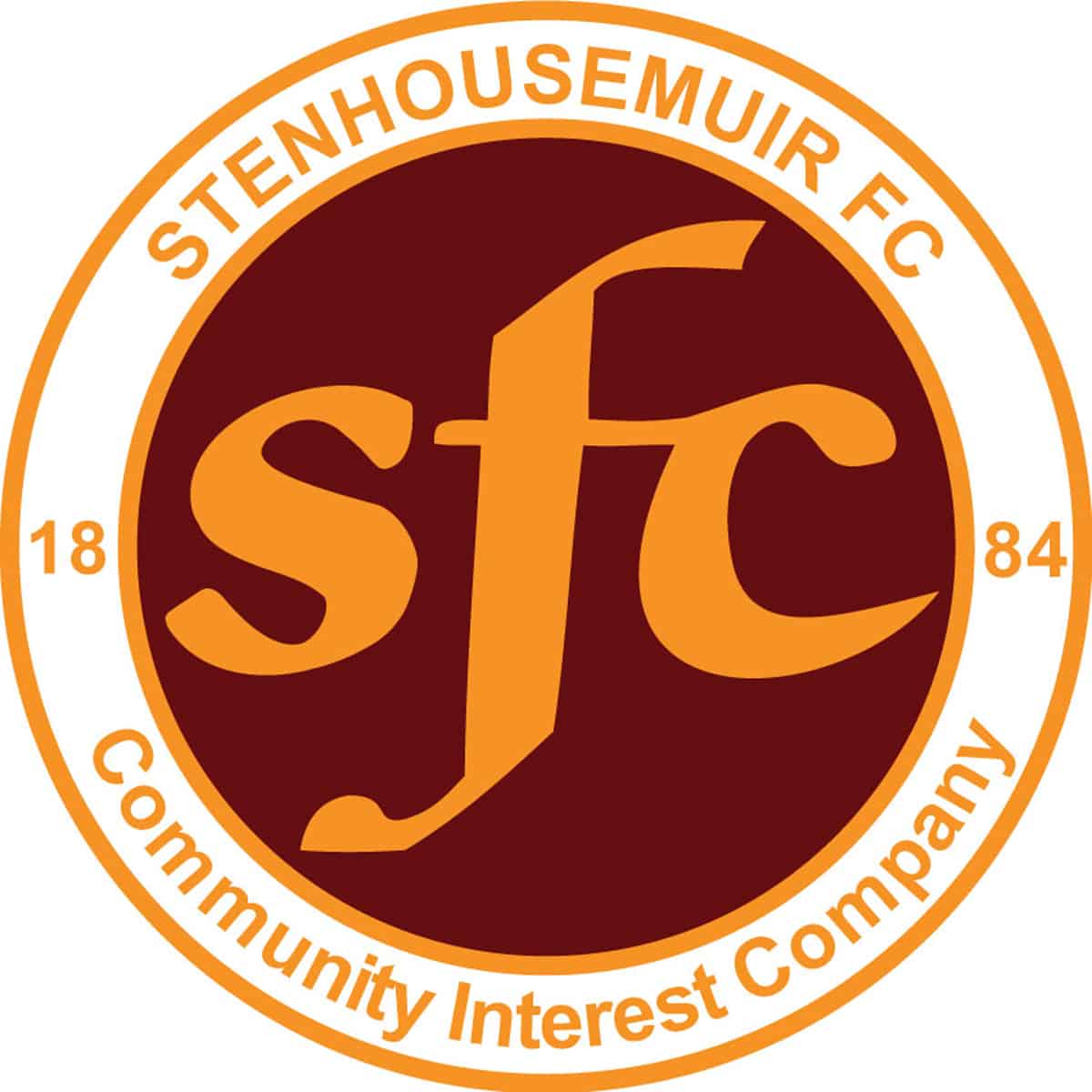 SPFL Ladbrokes League 1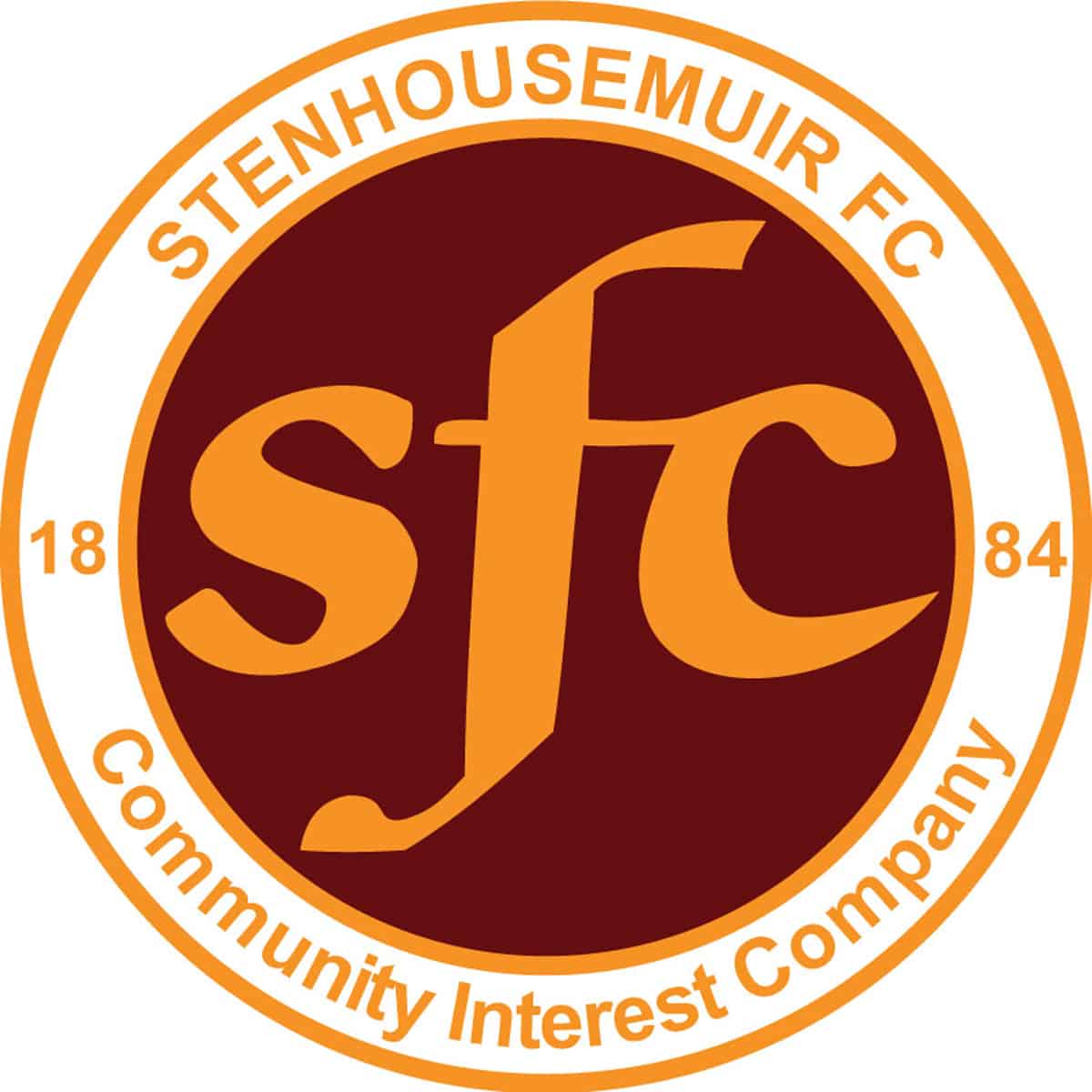 SPFL Ladbrokes League 1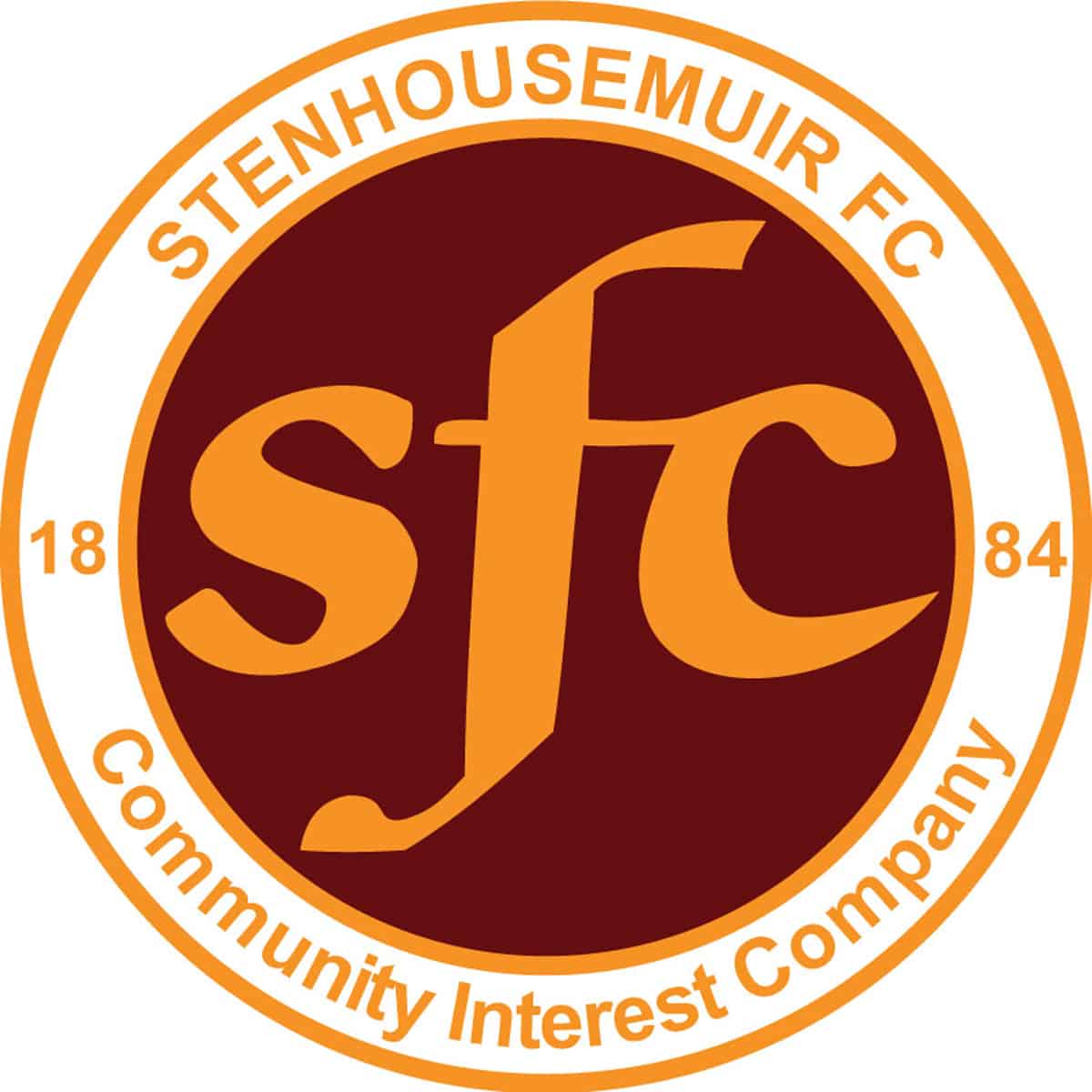 SPFL Ladbrokes League 1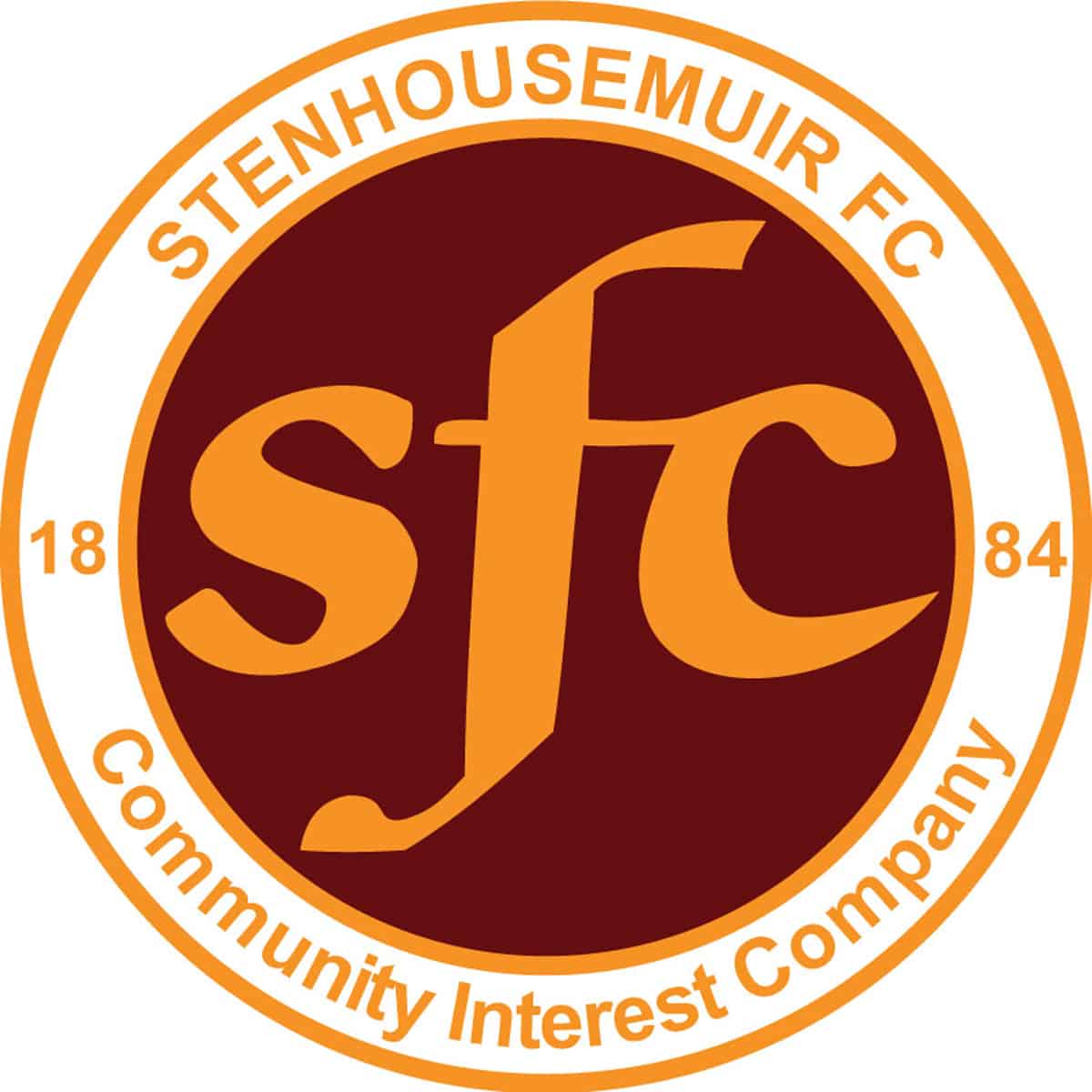 SPFL Ladbrokes League 1
Ochilview Park Stenhousemuir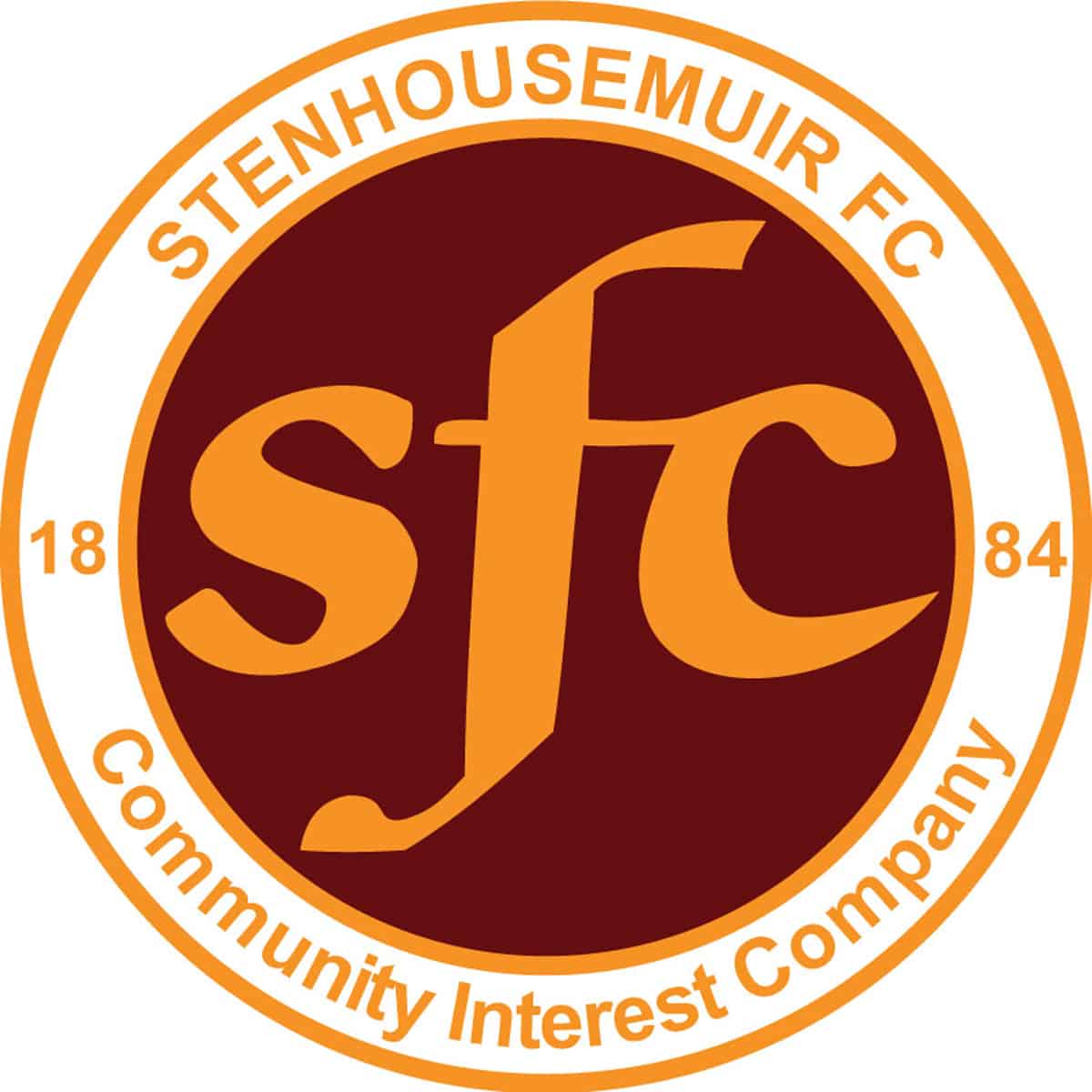 SPFL Ladbrokes League 1
Ochilview Park Stenhousemuir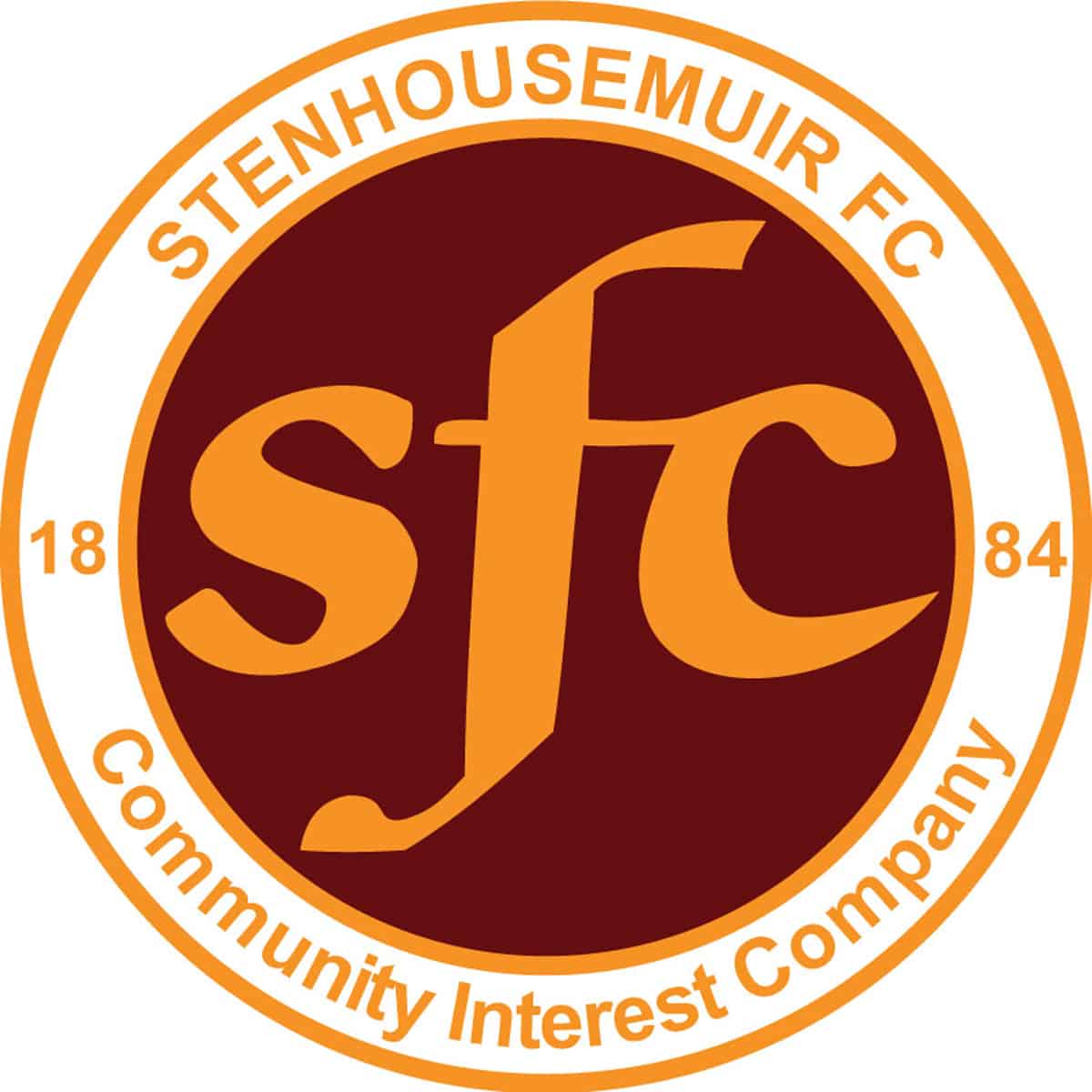 SPFL Ladbrokes League 1
New Bayview Stadium, Methil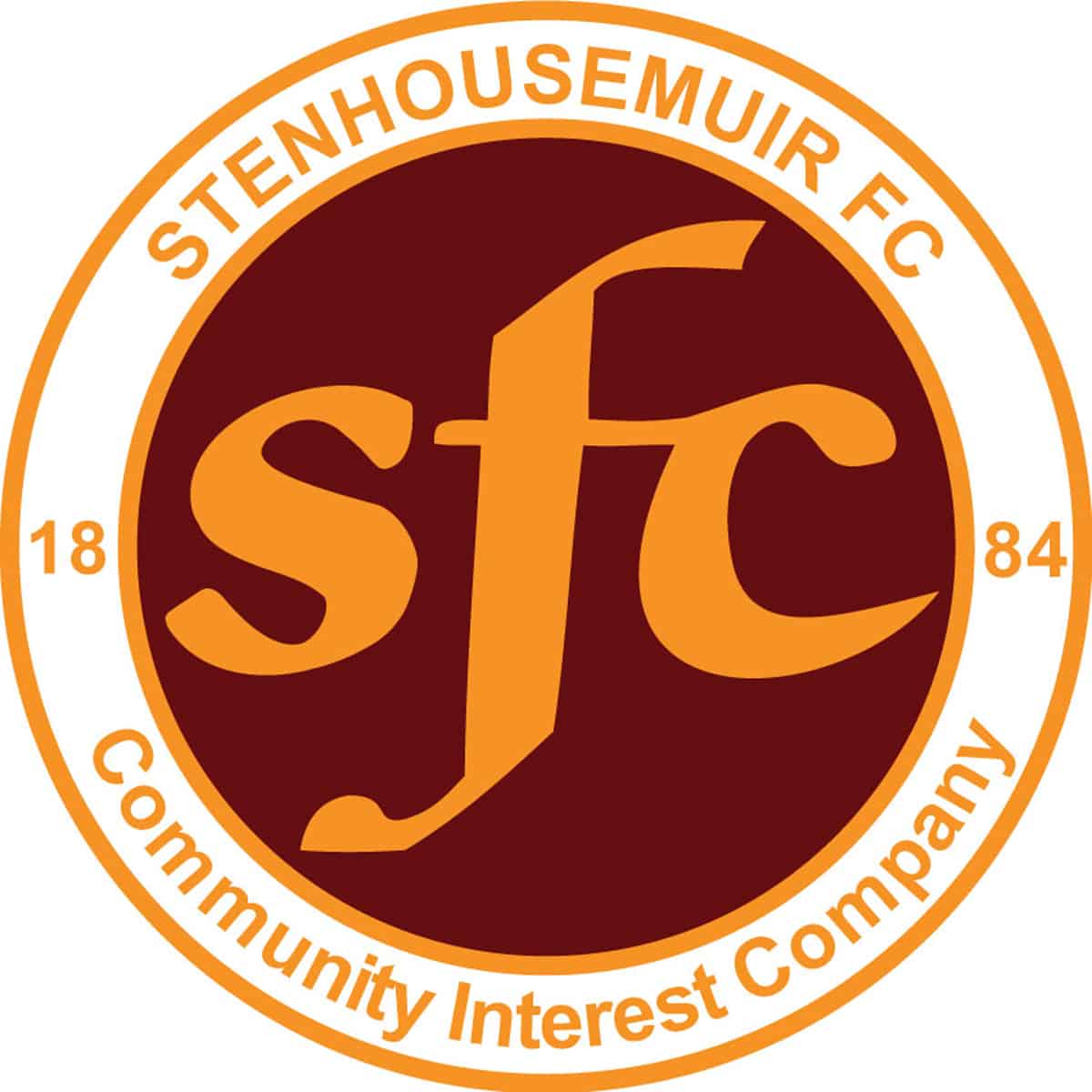 SPFL Ladbrokes League 1
Ochilview Park Stenhousemuir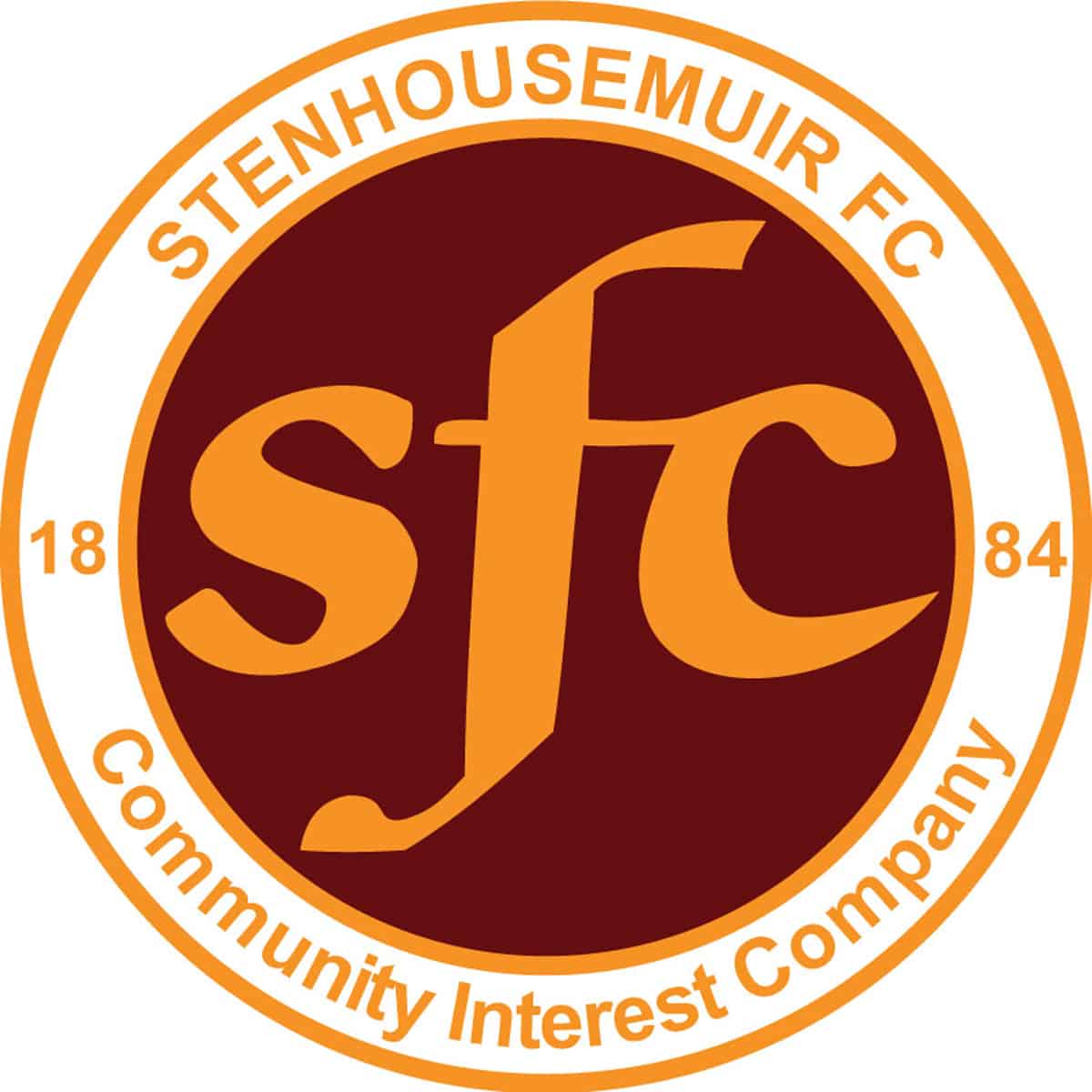 SPFL Ladbrokes League 1
Ochilview Park Stenhousemuir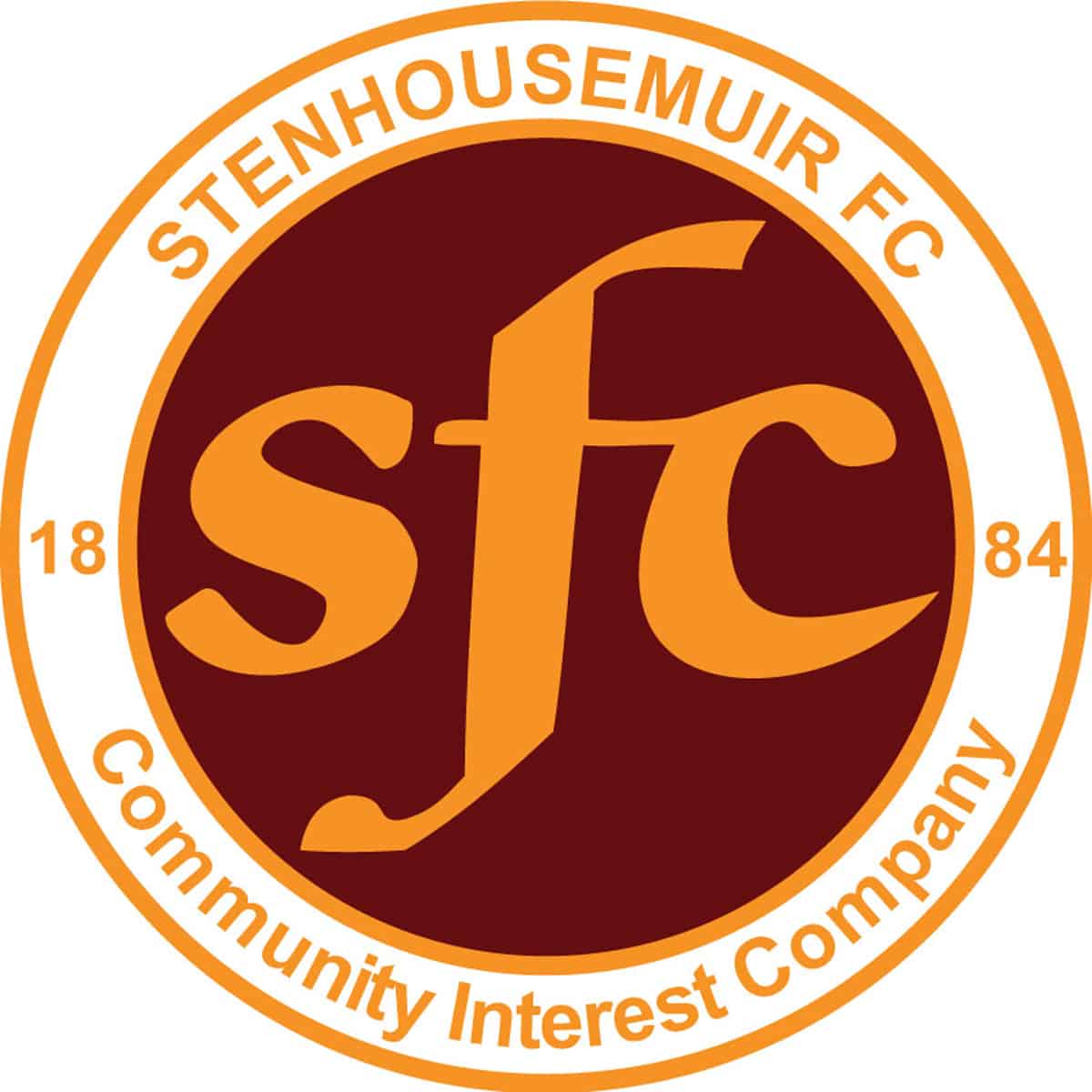 SPFL Ladbrokes League 1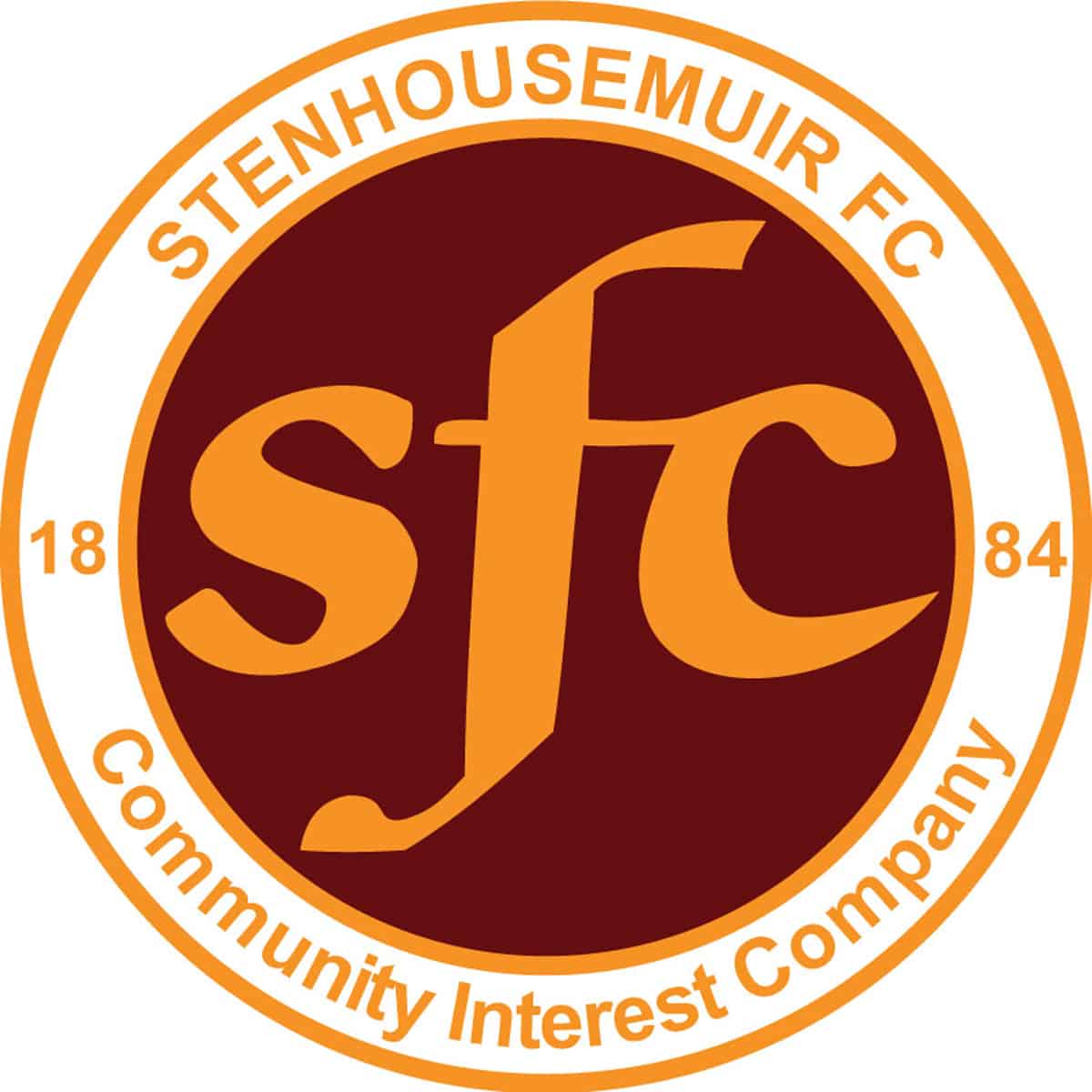 Petrofac Training Cup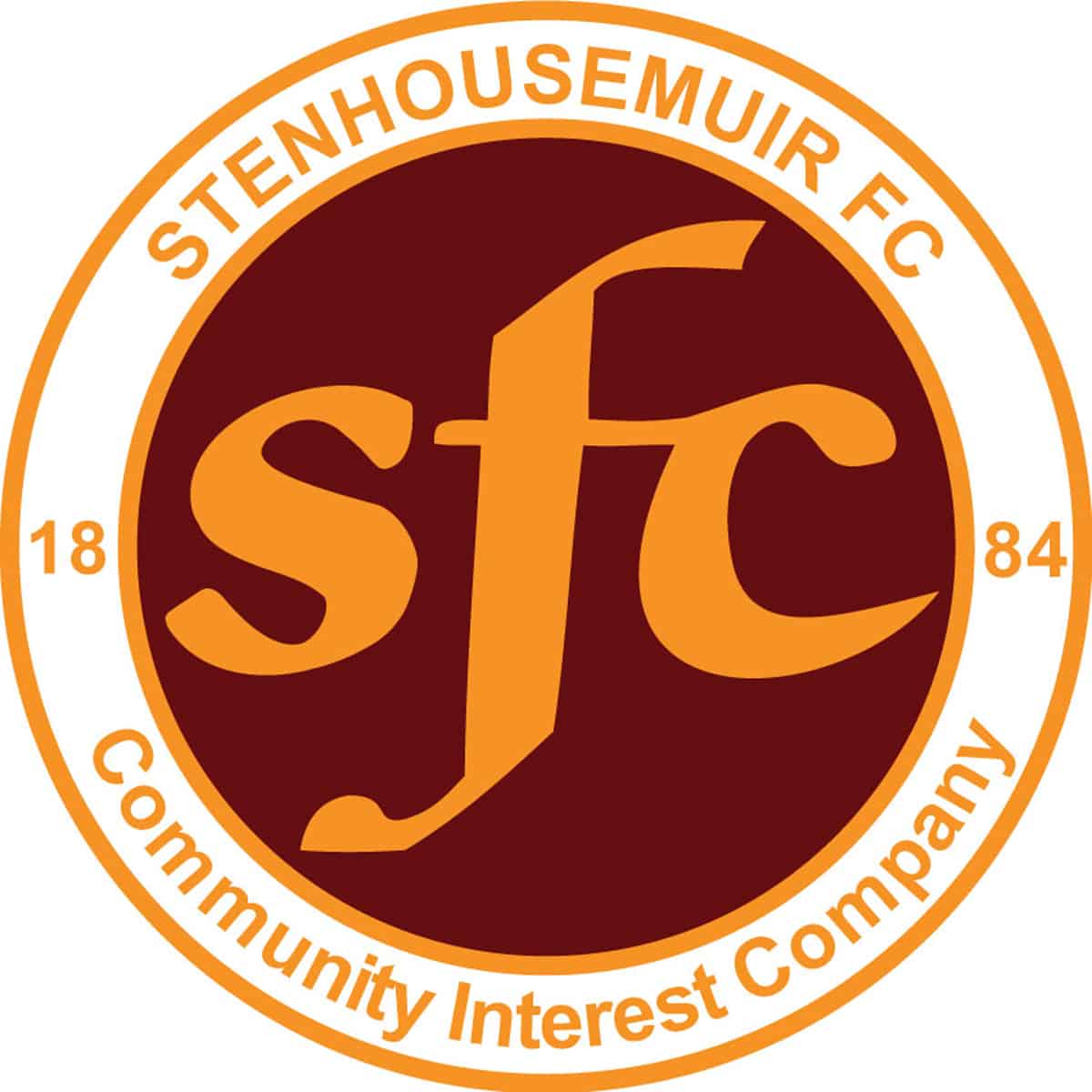 SPFL Ladbrokes League 1
Ochilview Park Stenhousemuir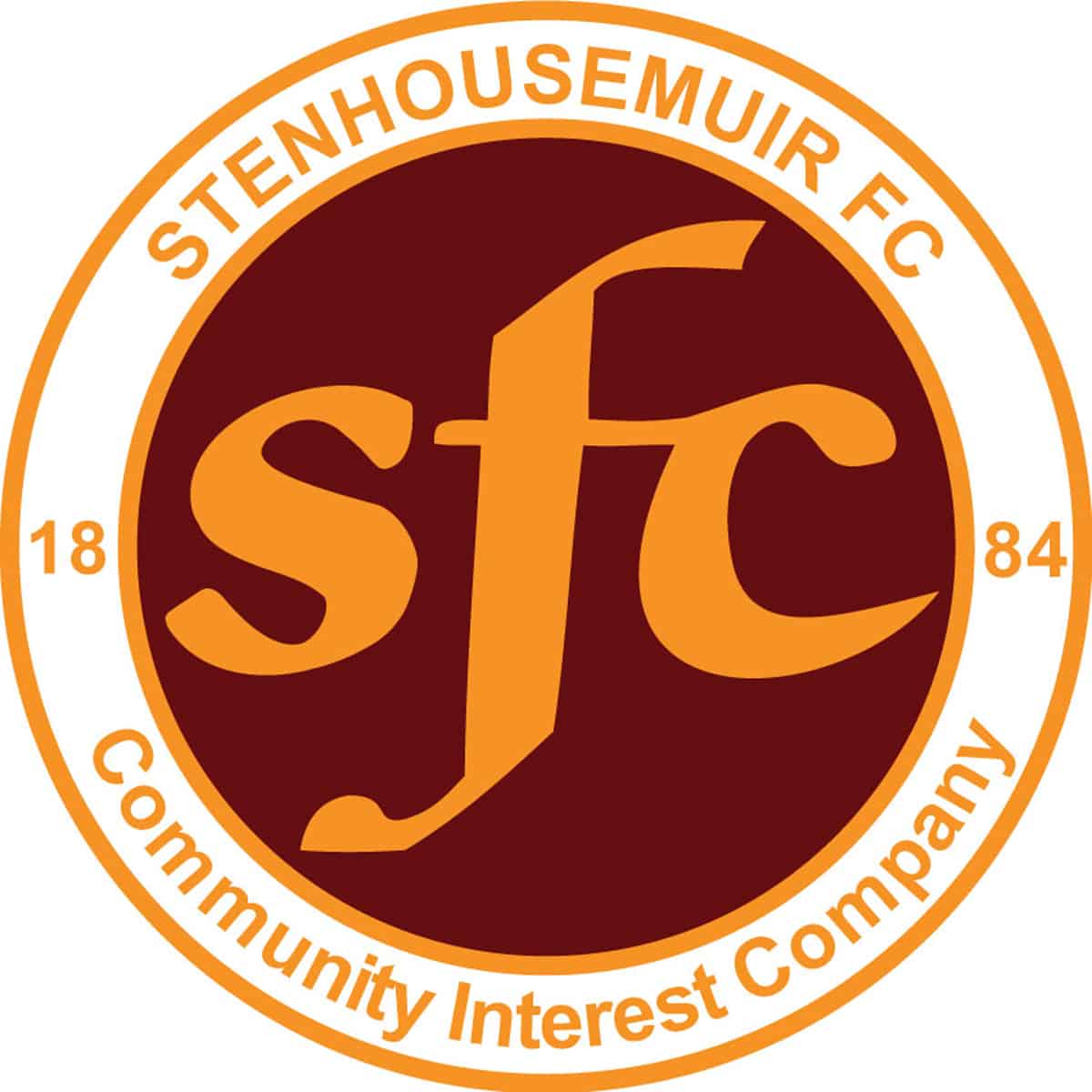 SPFL Ladbrokes League 1
Tony Macaroni Arna, Livingston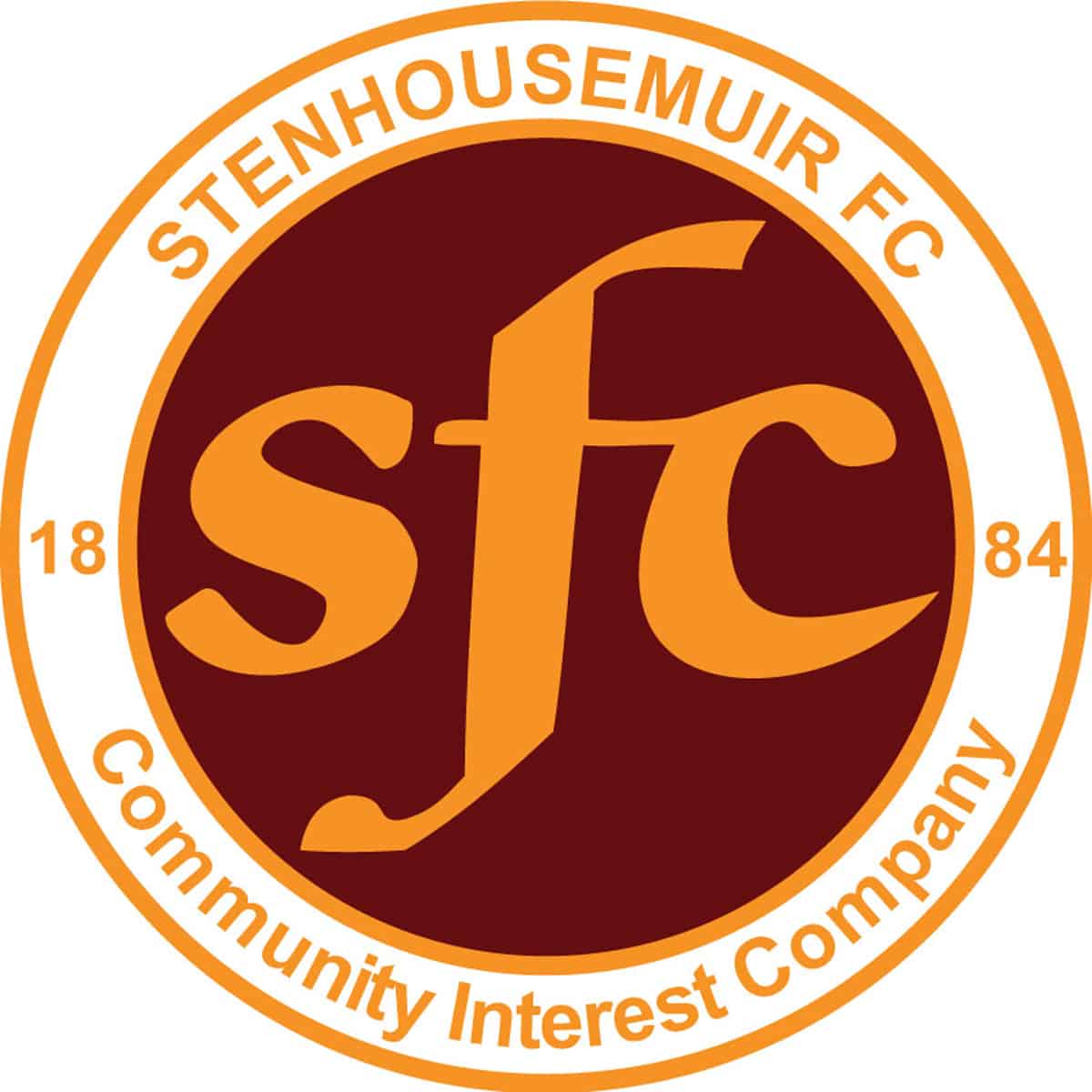 Petrofac Training Cup
Forthbank Stadium, Stirling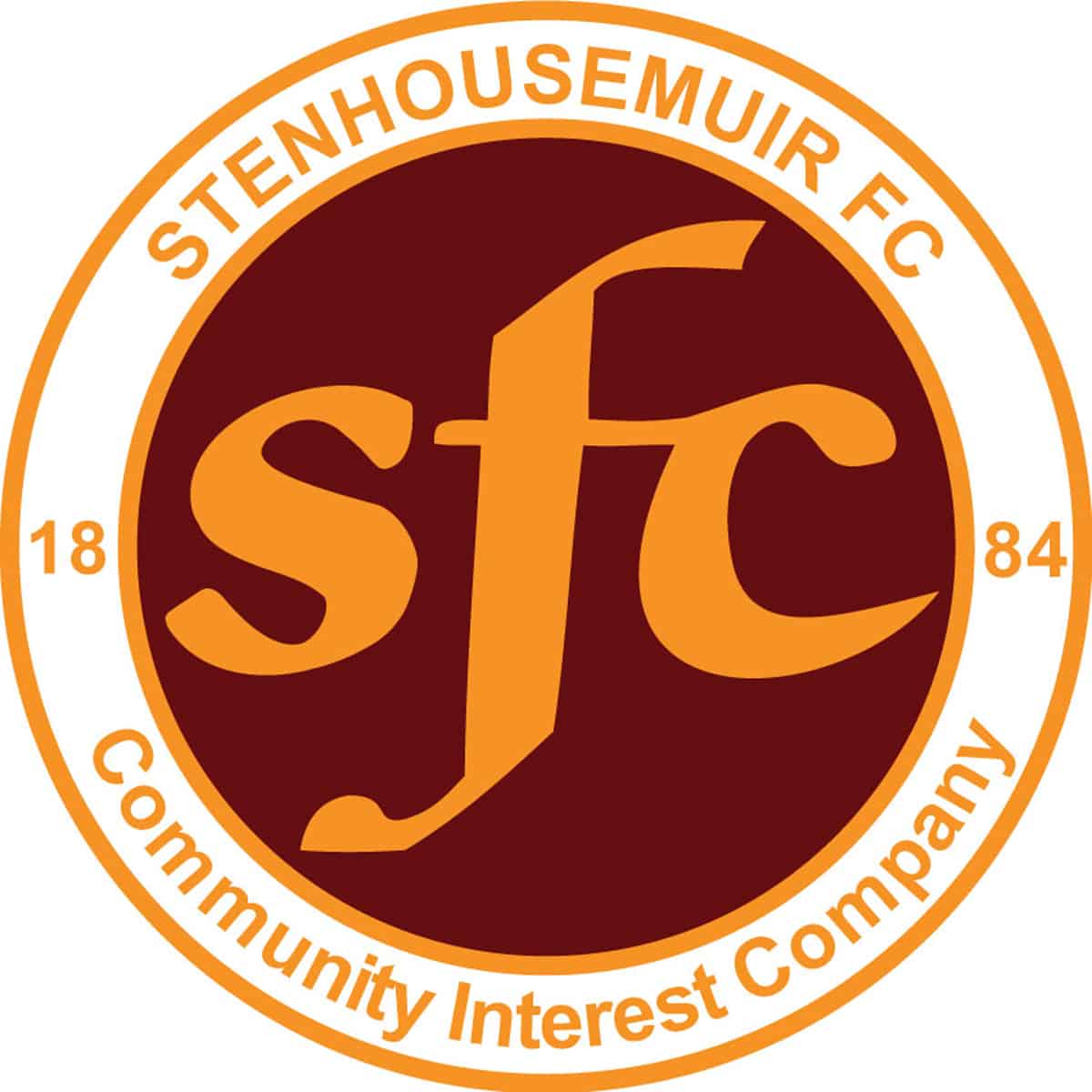 SPFL Ladbrokes League 1
Ochilview Park Stenhousemuir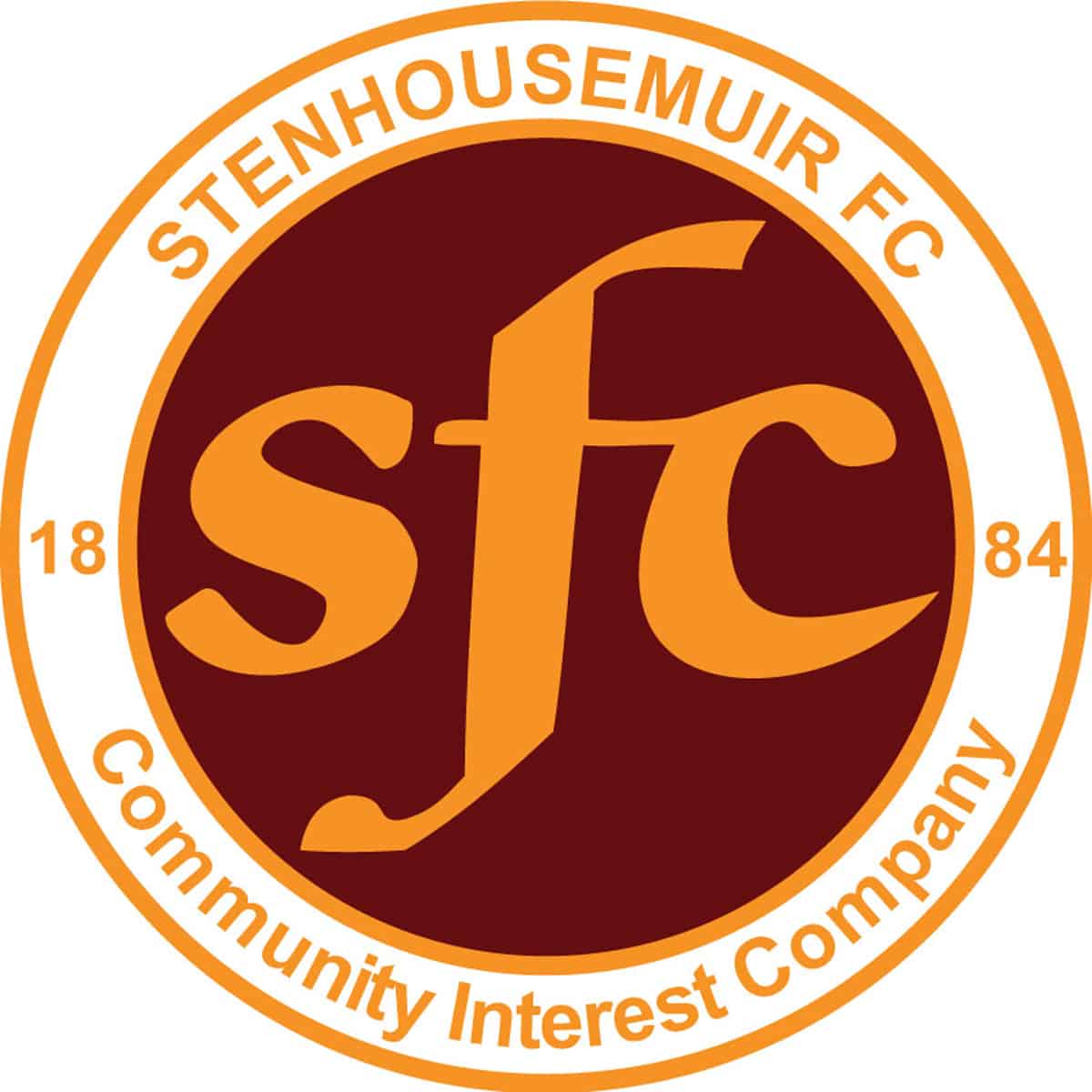 SPFL Ladbrokes League 1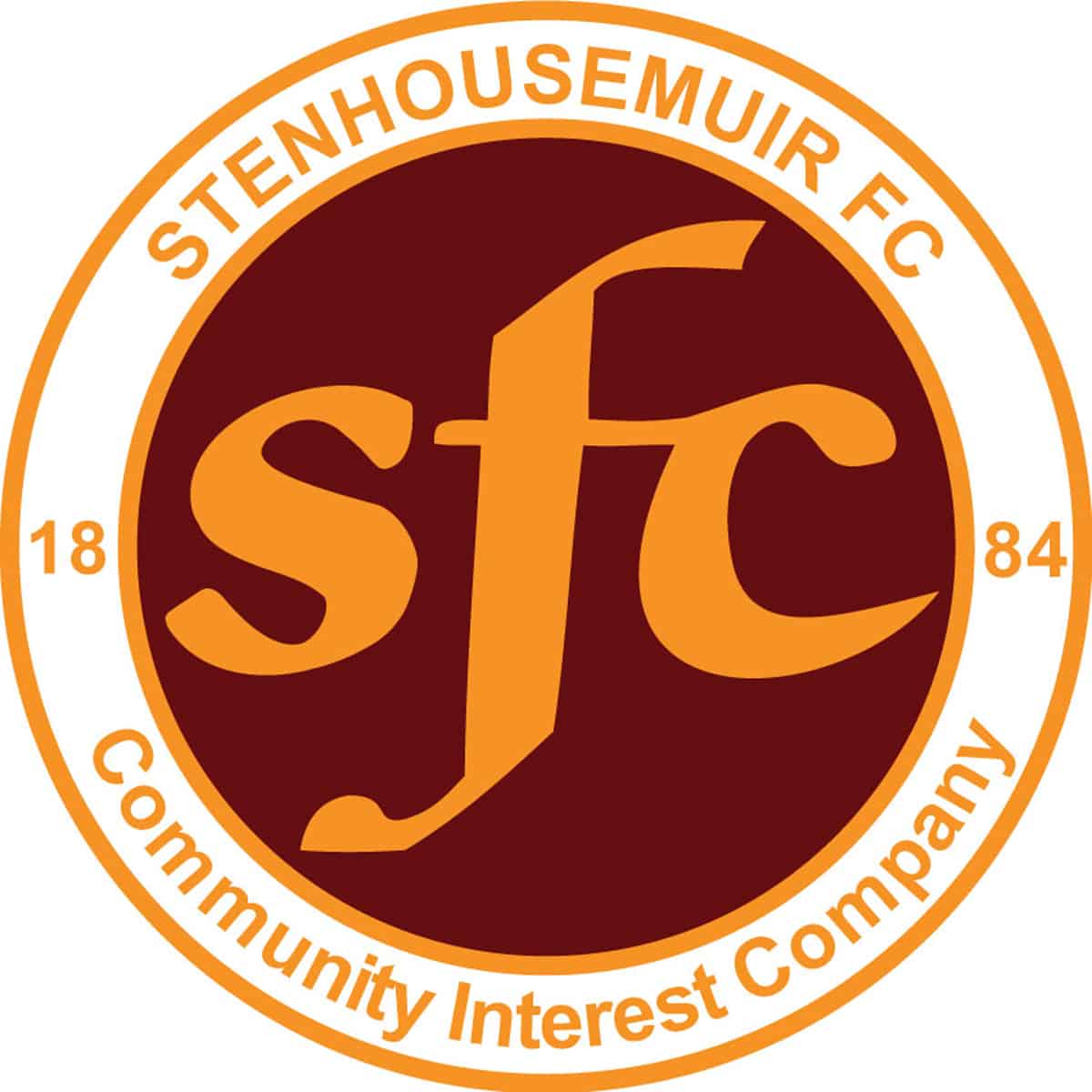 Betfred Cup
Palmerston Park, Dumfries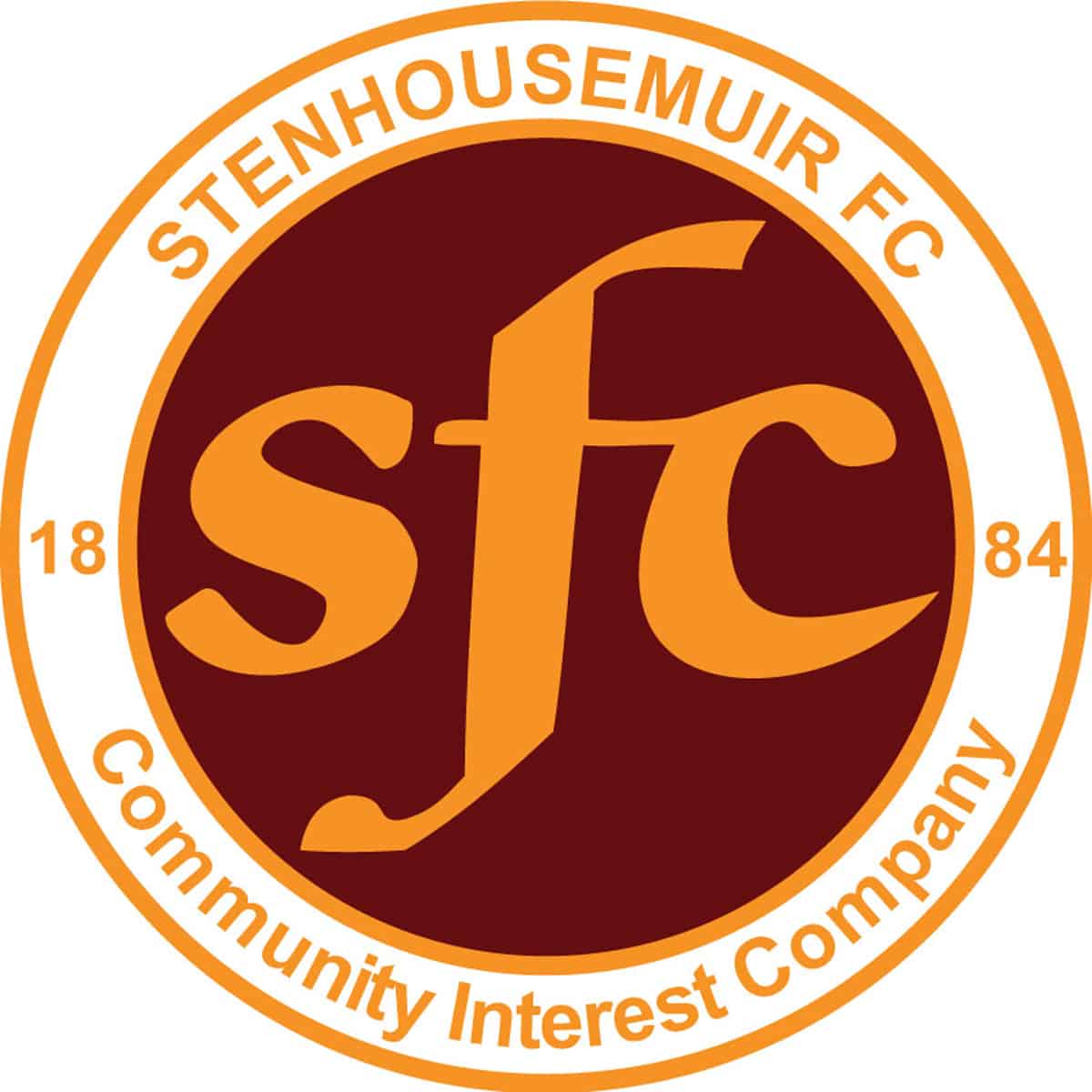 Betfred Cup
Ochilview Park Stenhousemuir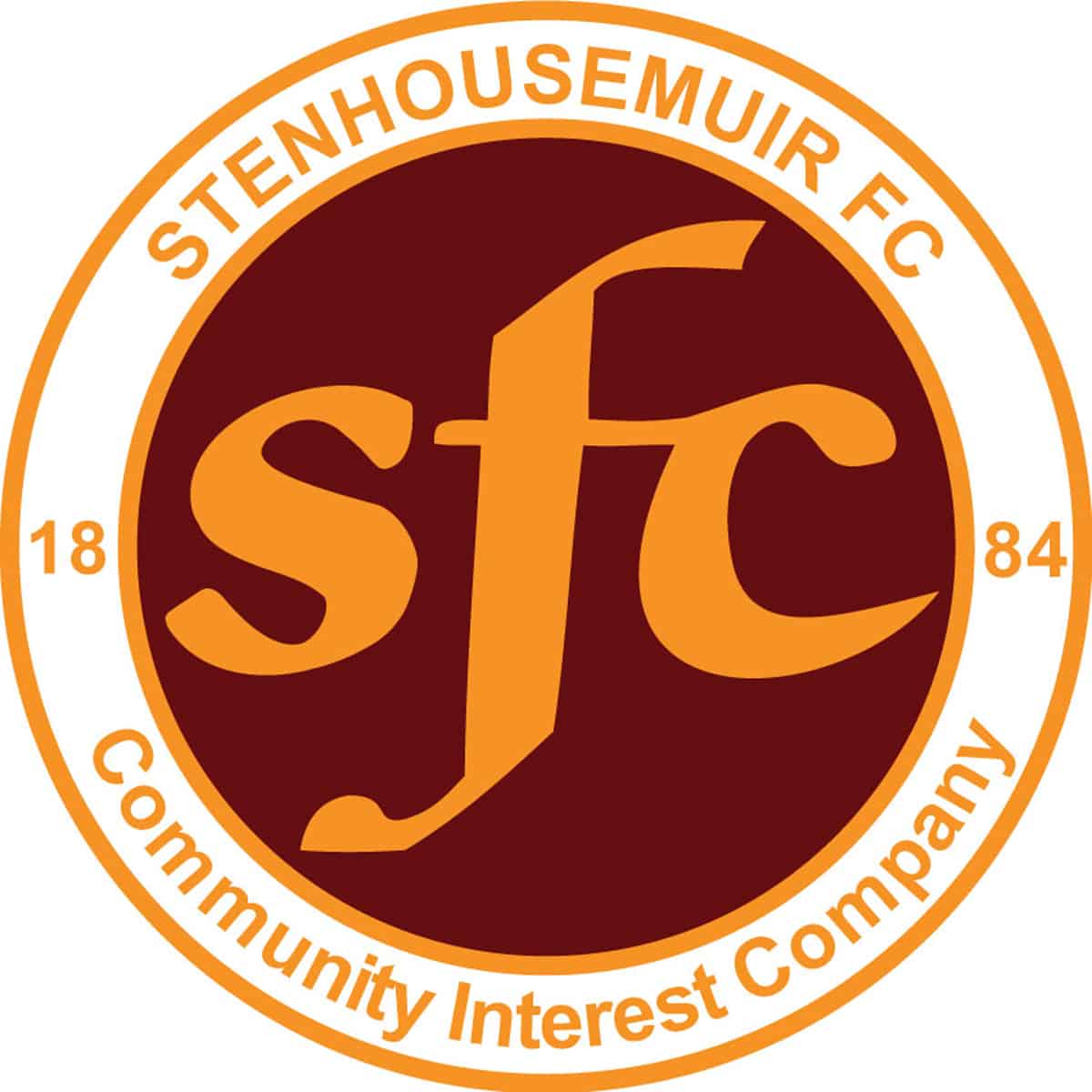 Betfred Cup
Excelsior Stadium, Airdrie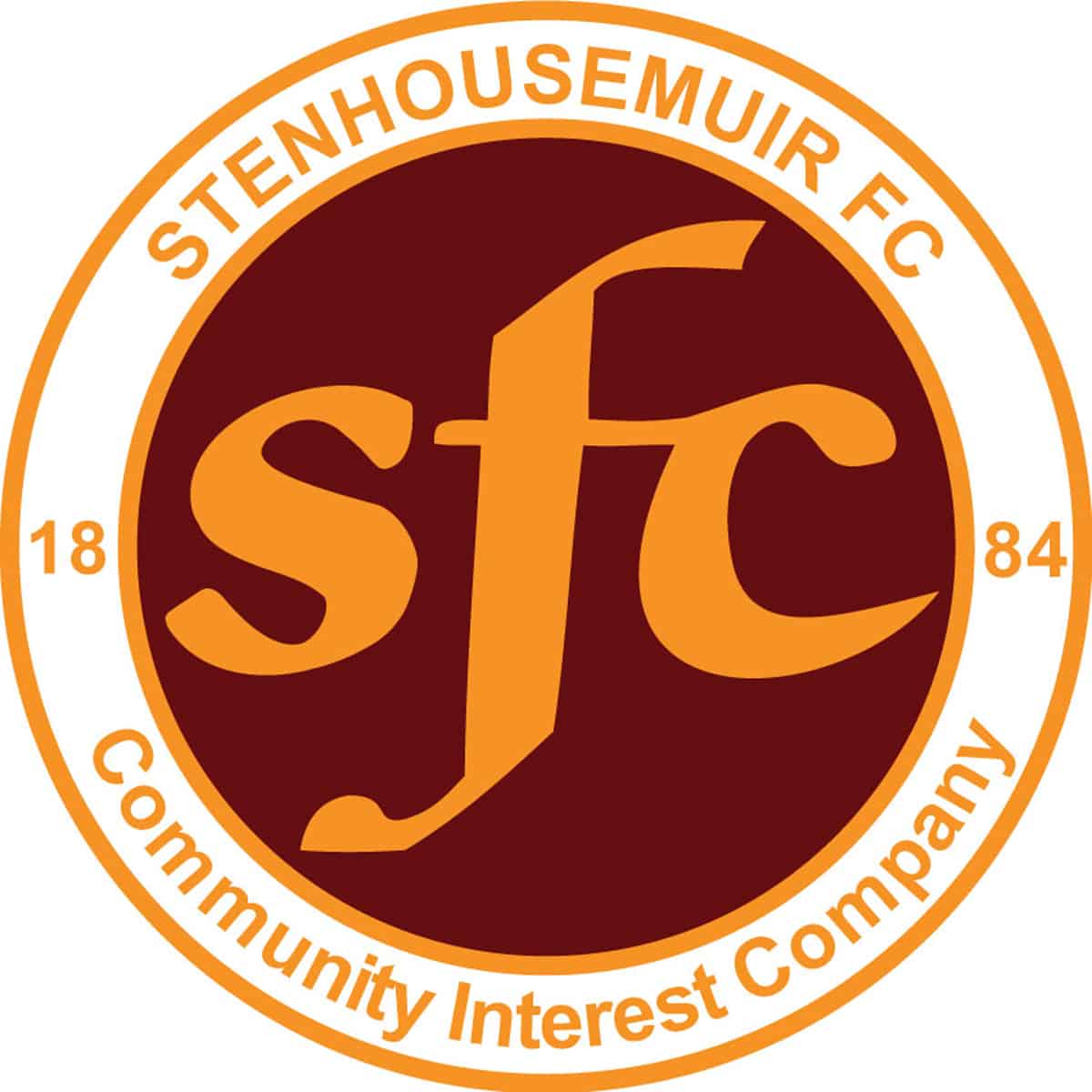 Betfred Cup
Ochilview Park Stenhousemuir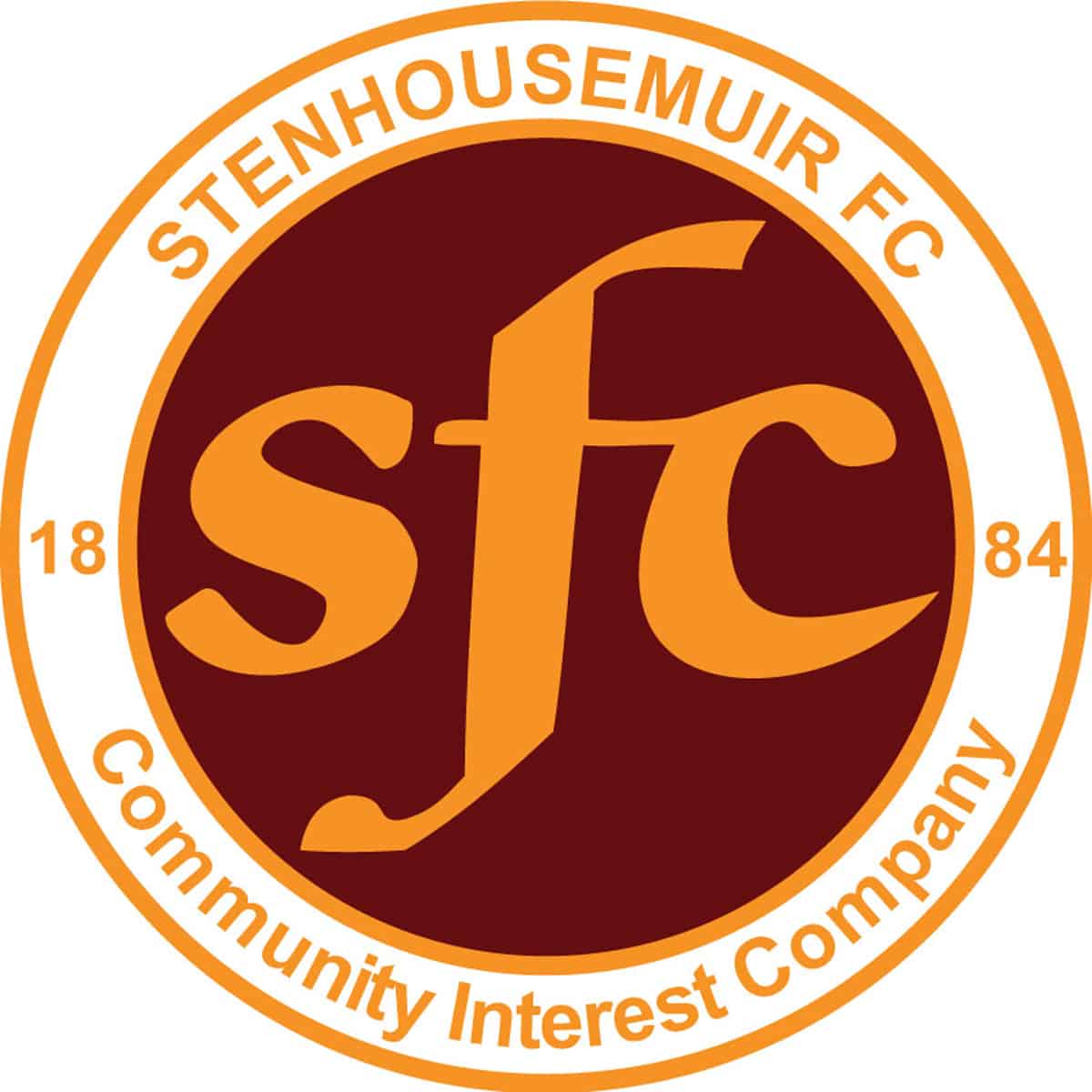 Friendly
Ochilview Park Stenhousemuir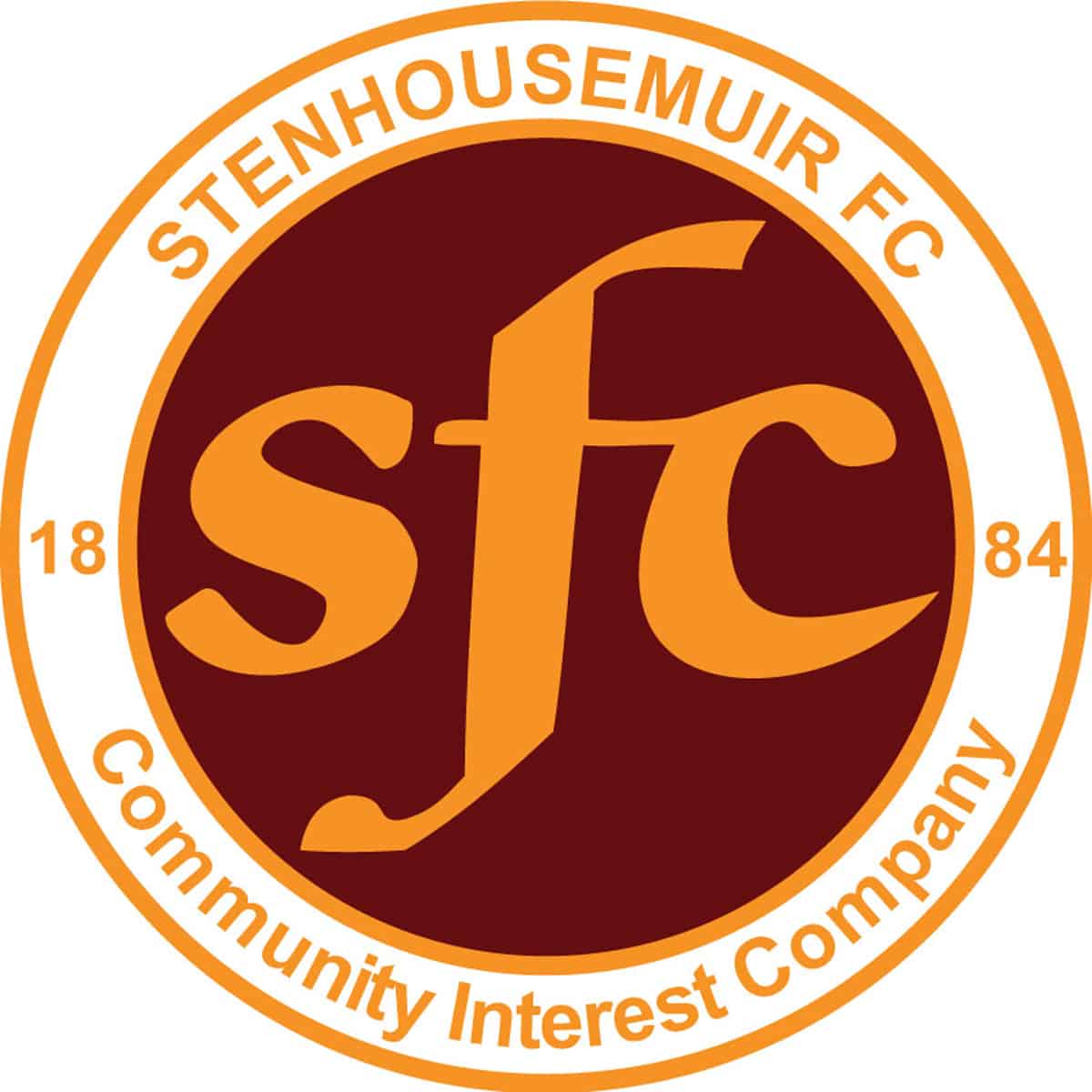 Friendly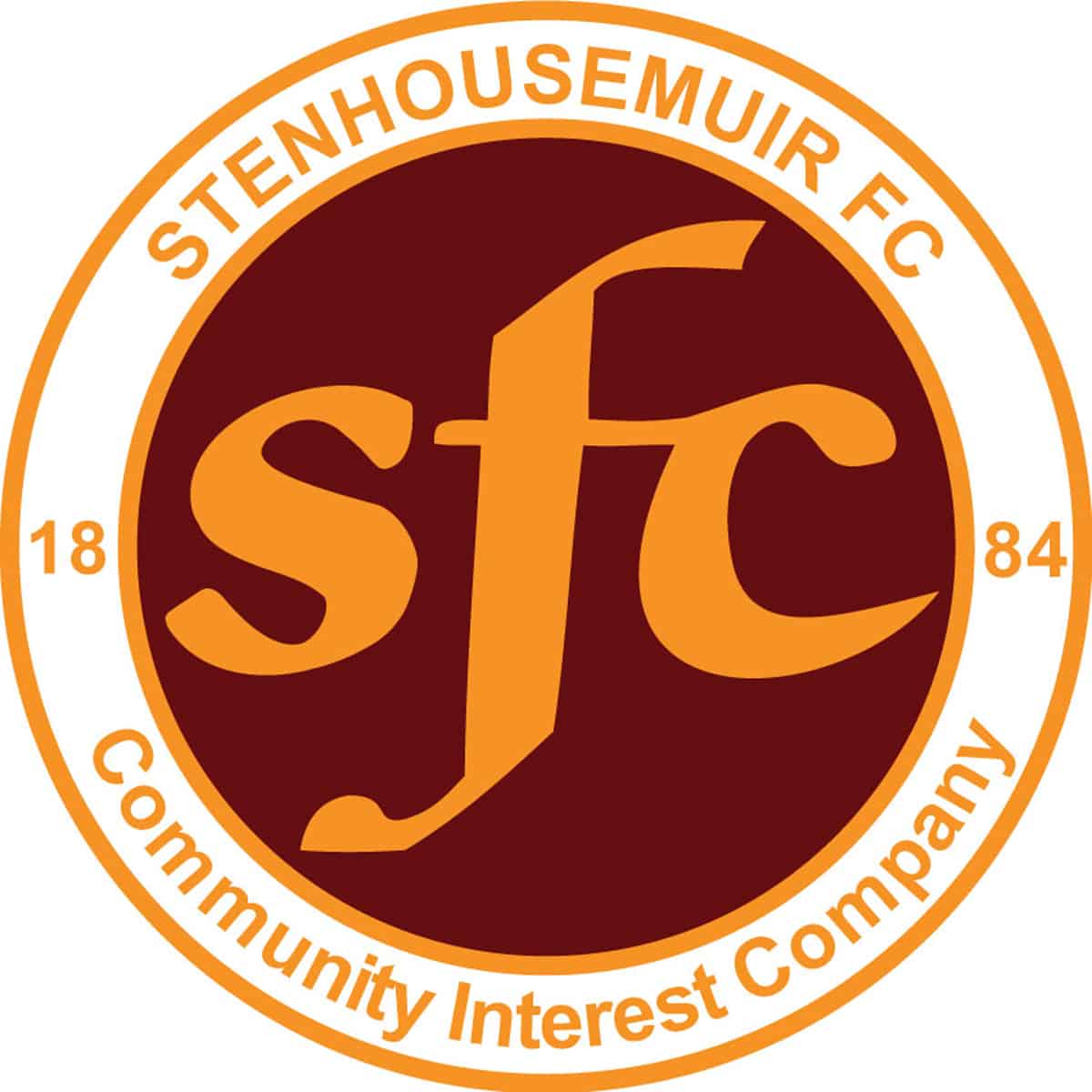 Friendly
Ochilview Park Stenhousemuir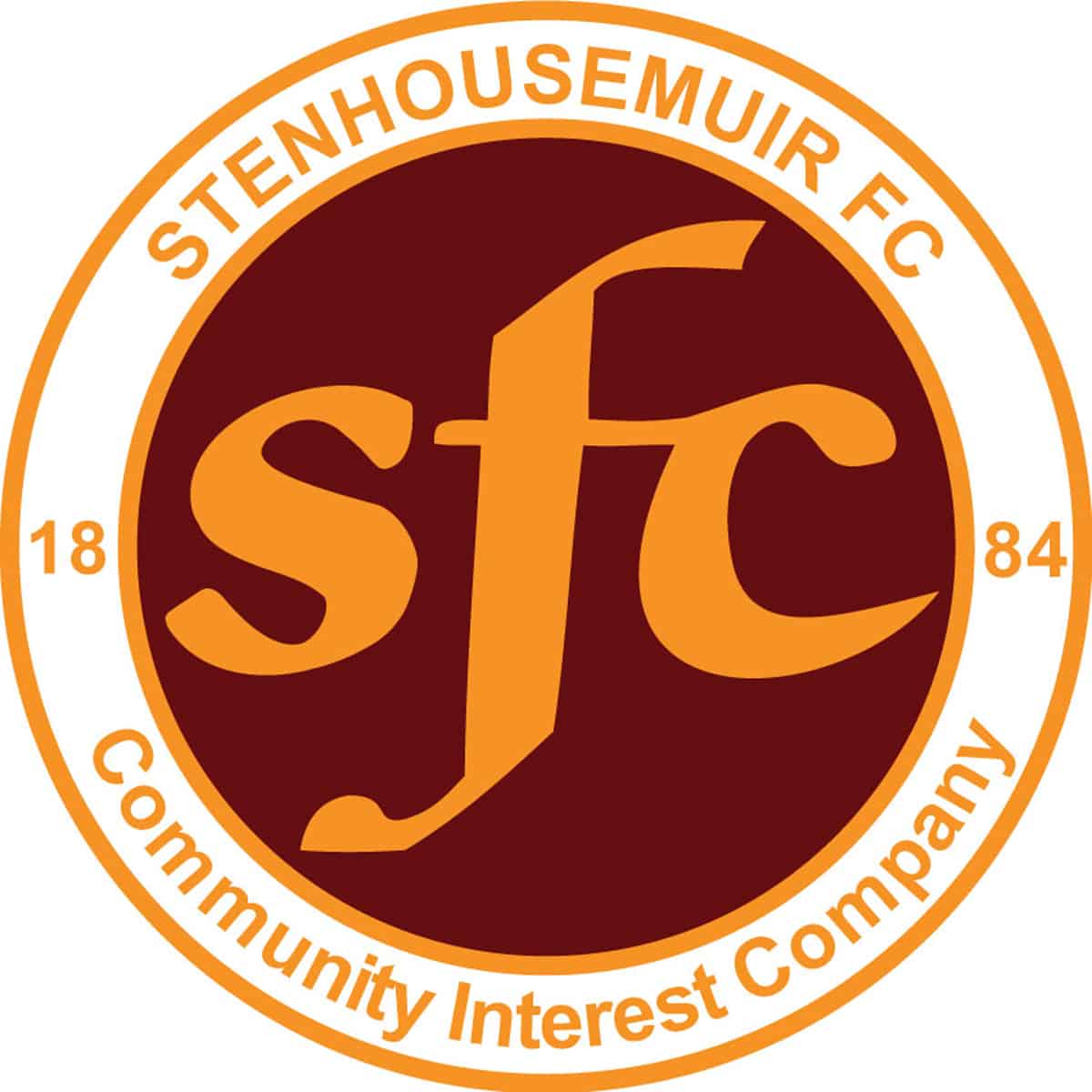 Friendly
Ochilview Park Stenhousemuir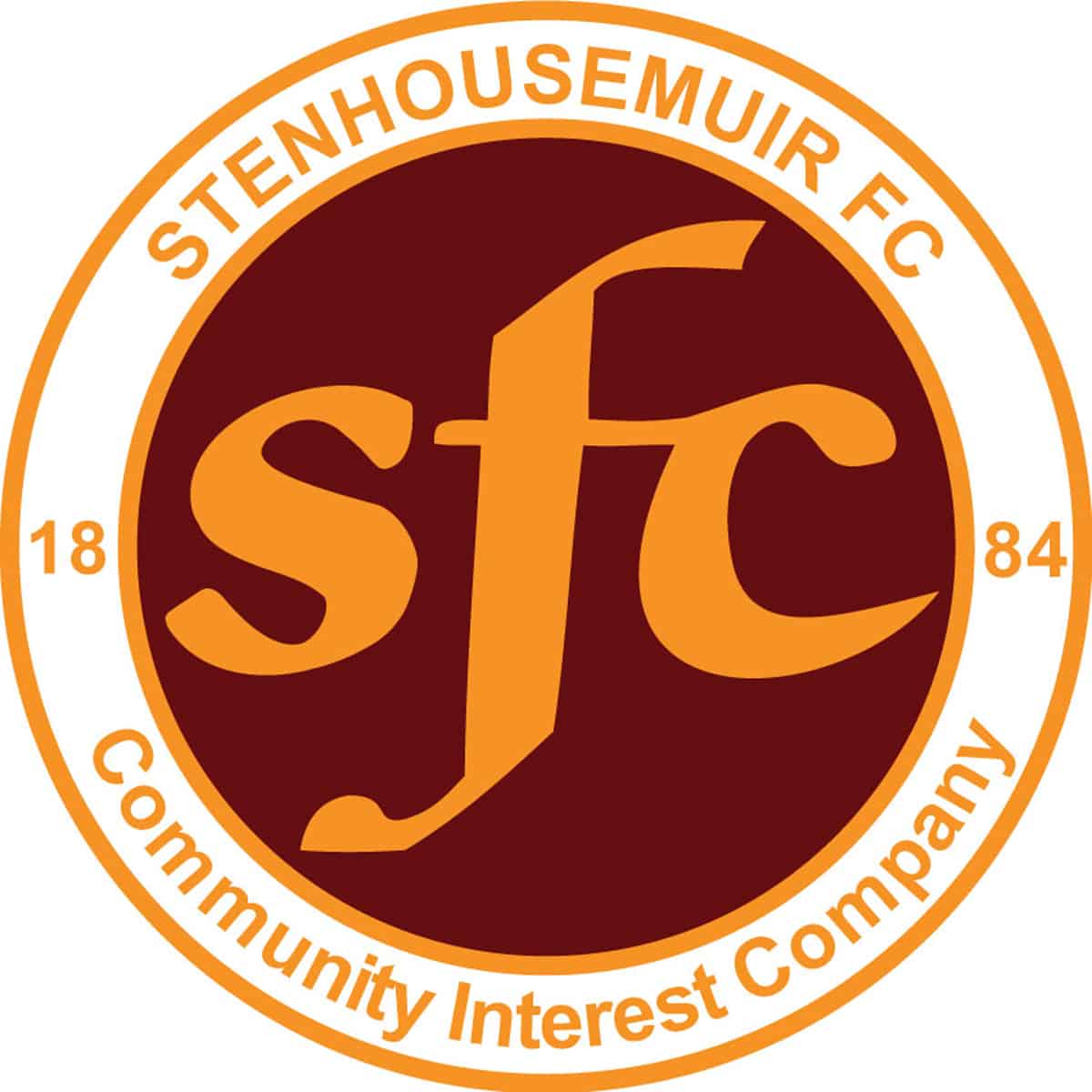 SPFL Ladbrokes League 1
Ochilview Park Stenhousemuir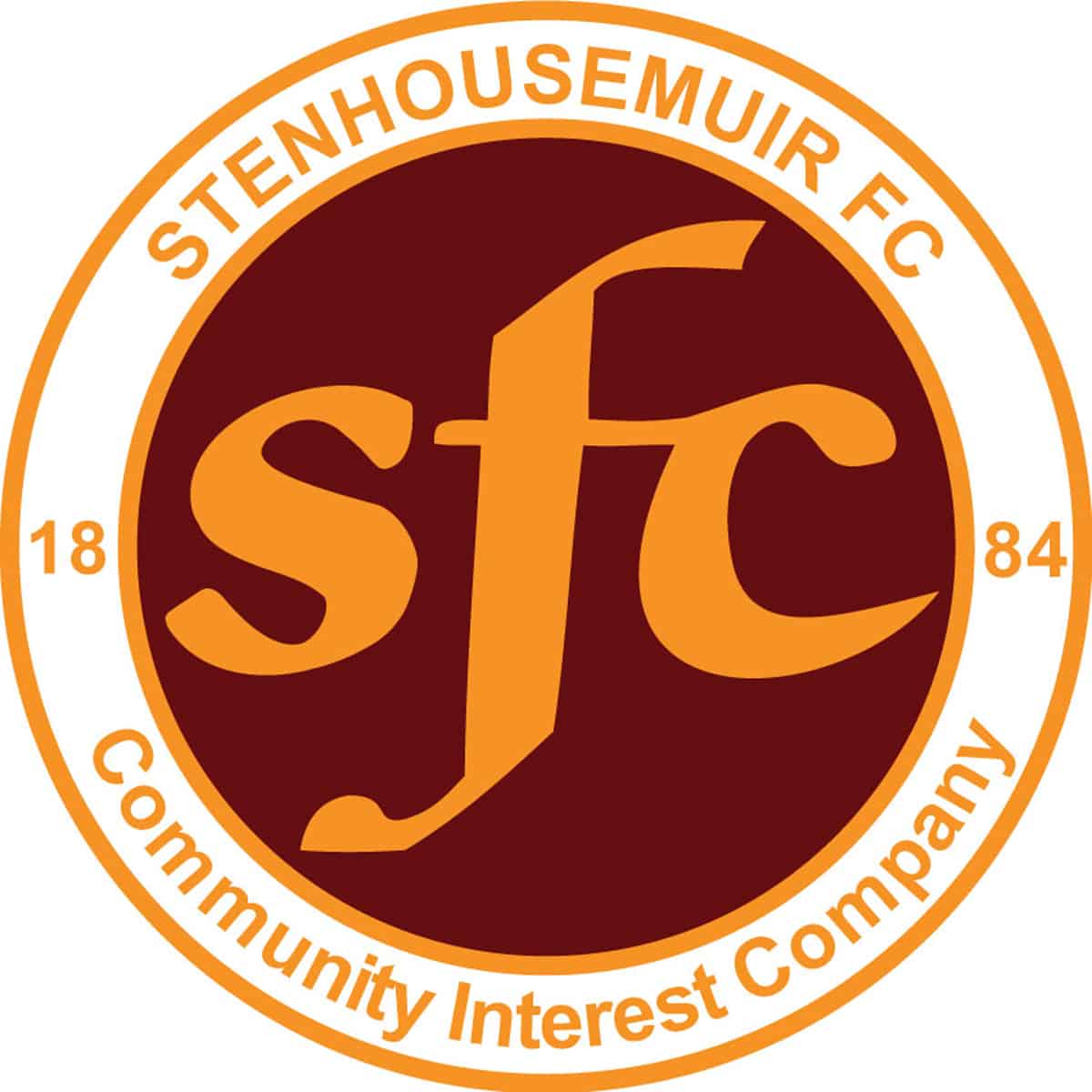 SPFL Ladbrokes League 1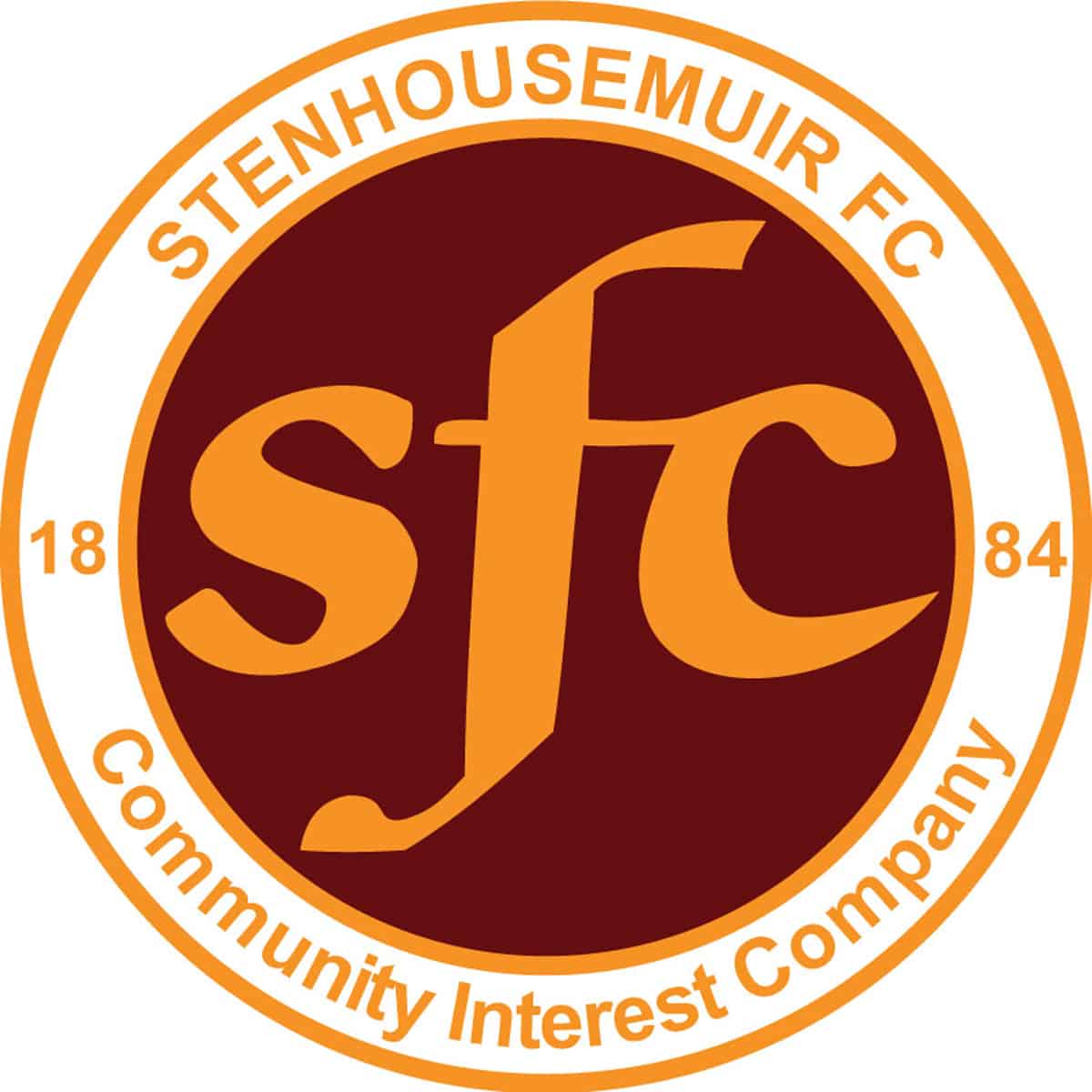 SPFL Ladbrokes League 1
Ochilview Park Stenhousemuir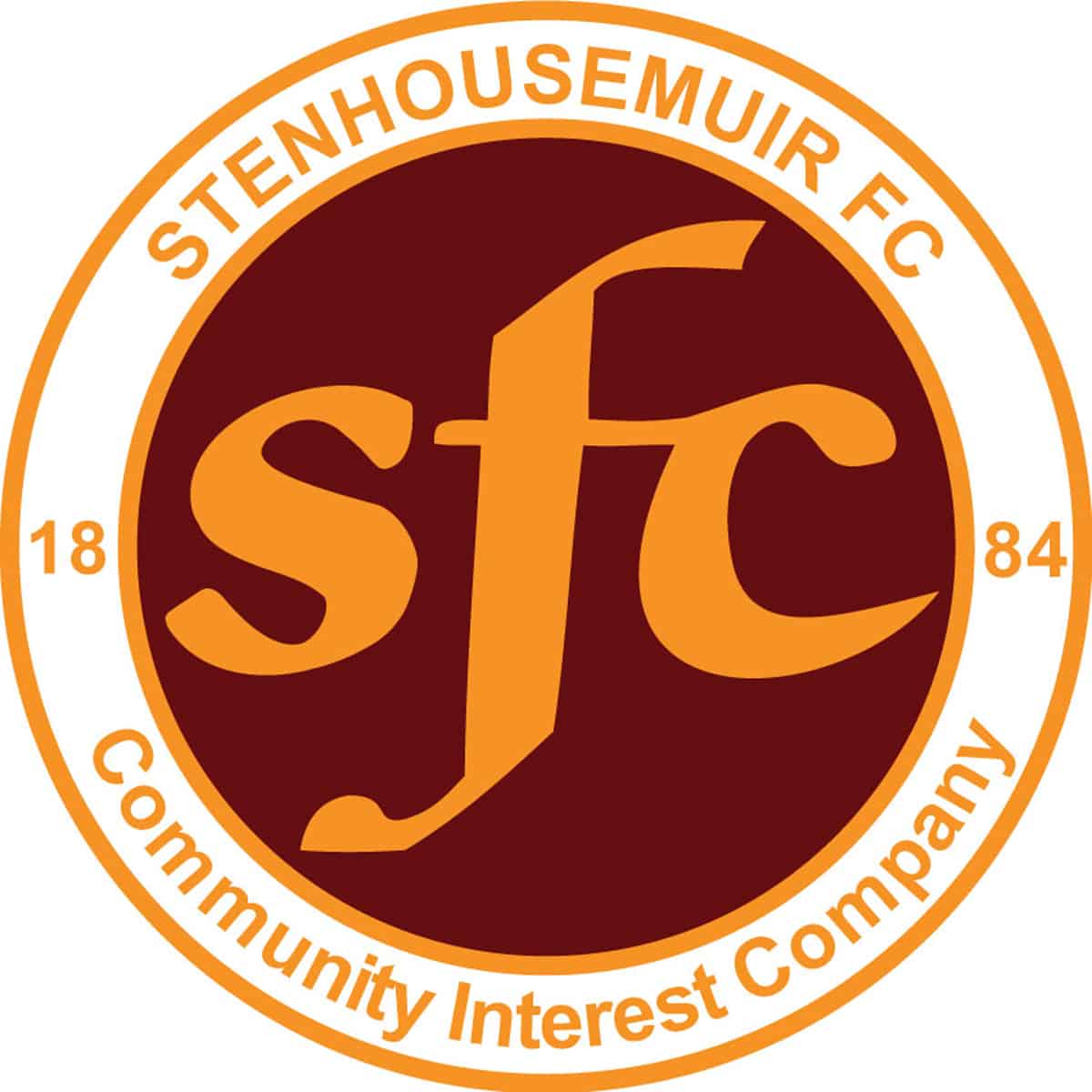 SPFL Ladbrokes League 1
Excelsior Stadium, Airdrie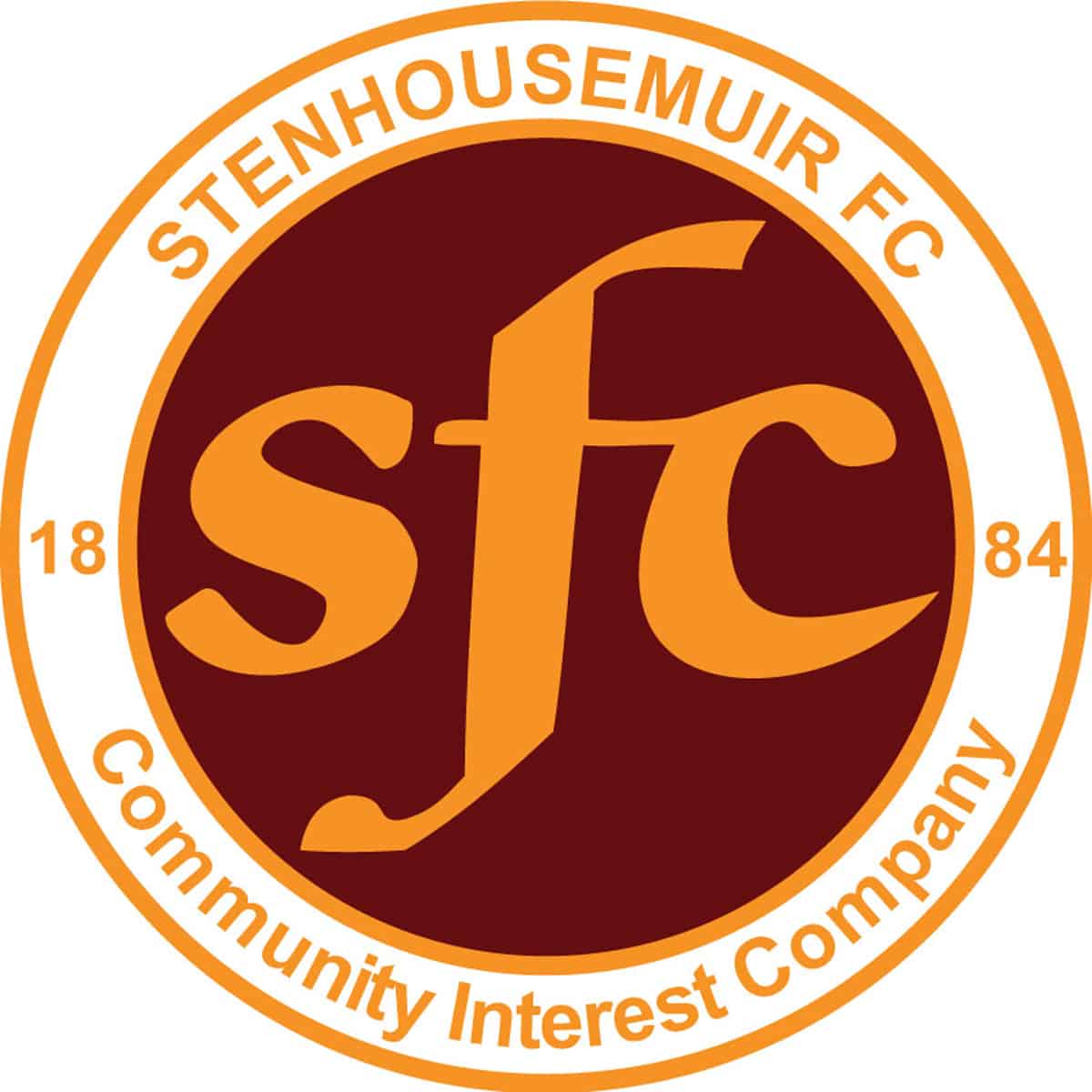 Stirlingshire Cup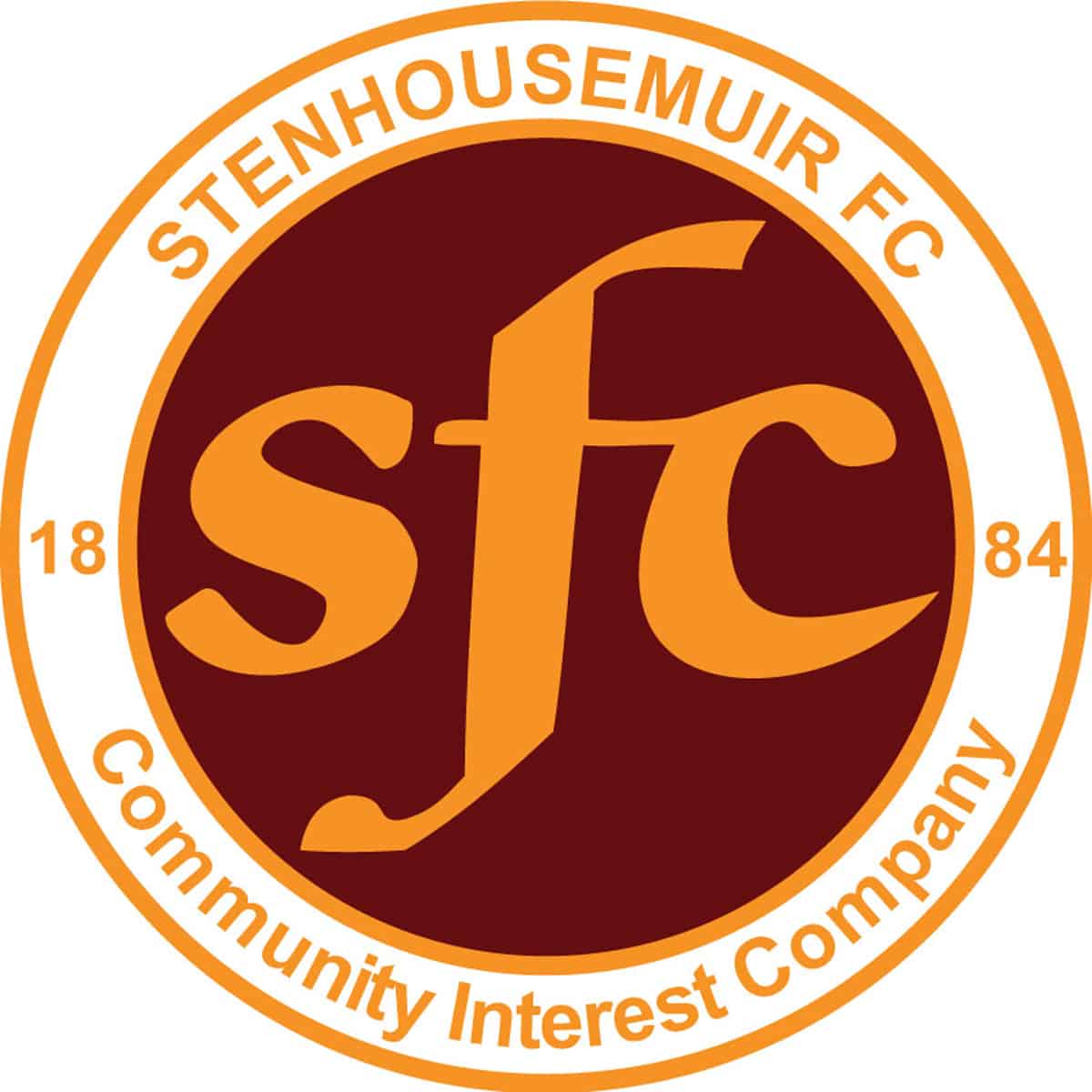 SPFL Ladbrokes League 1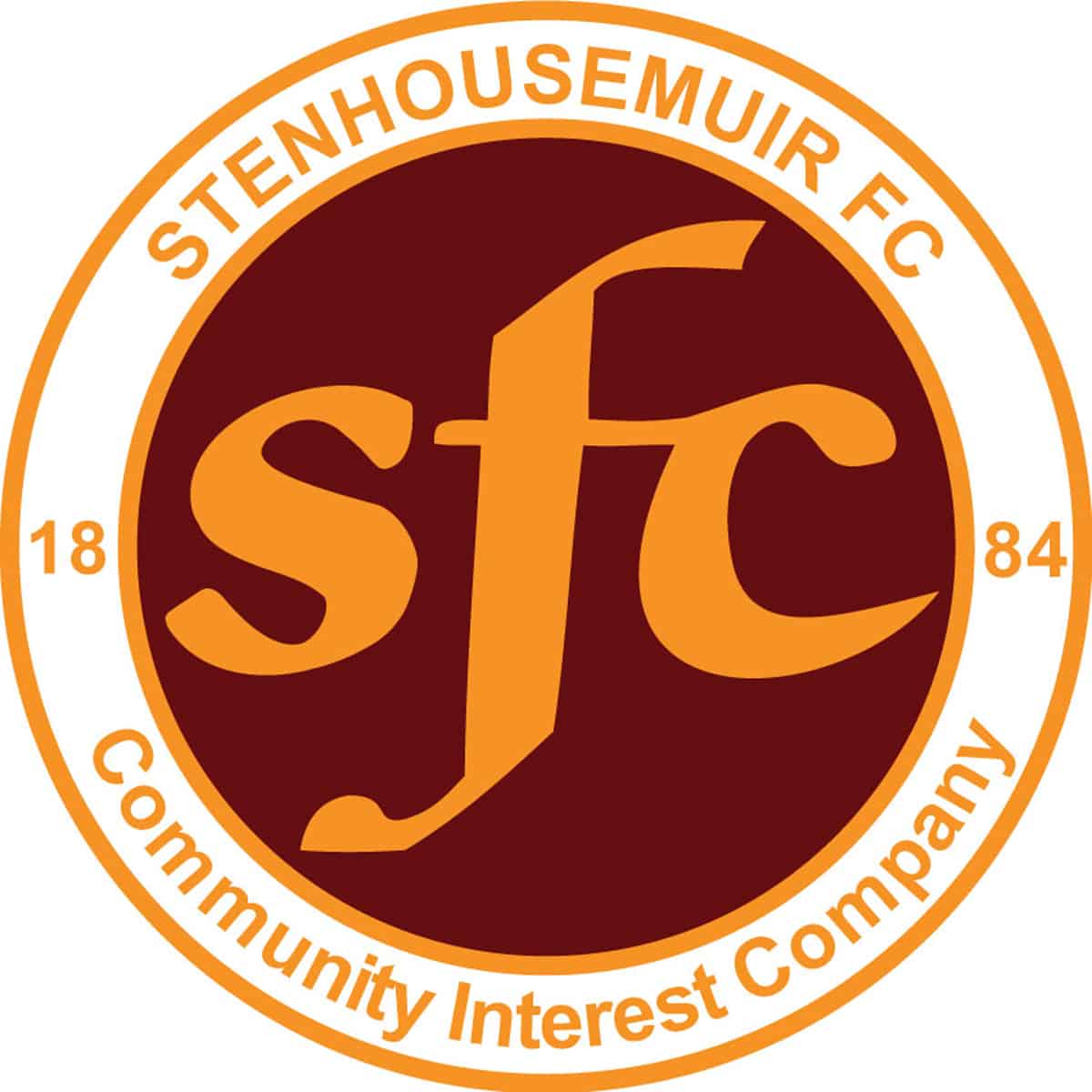 SPFL Ladbrokes League 1
Ochilview Park Stenhousemuir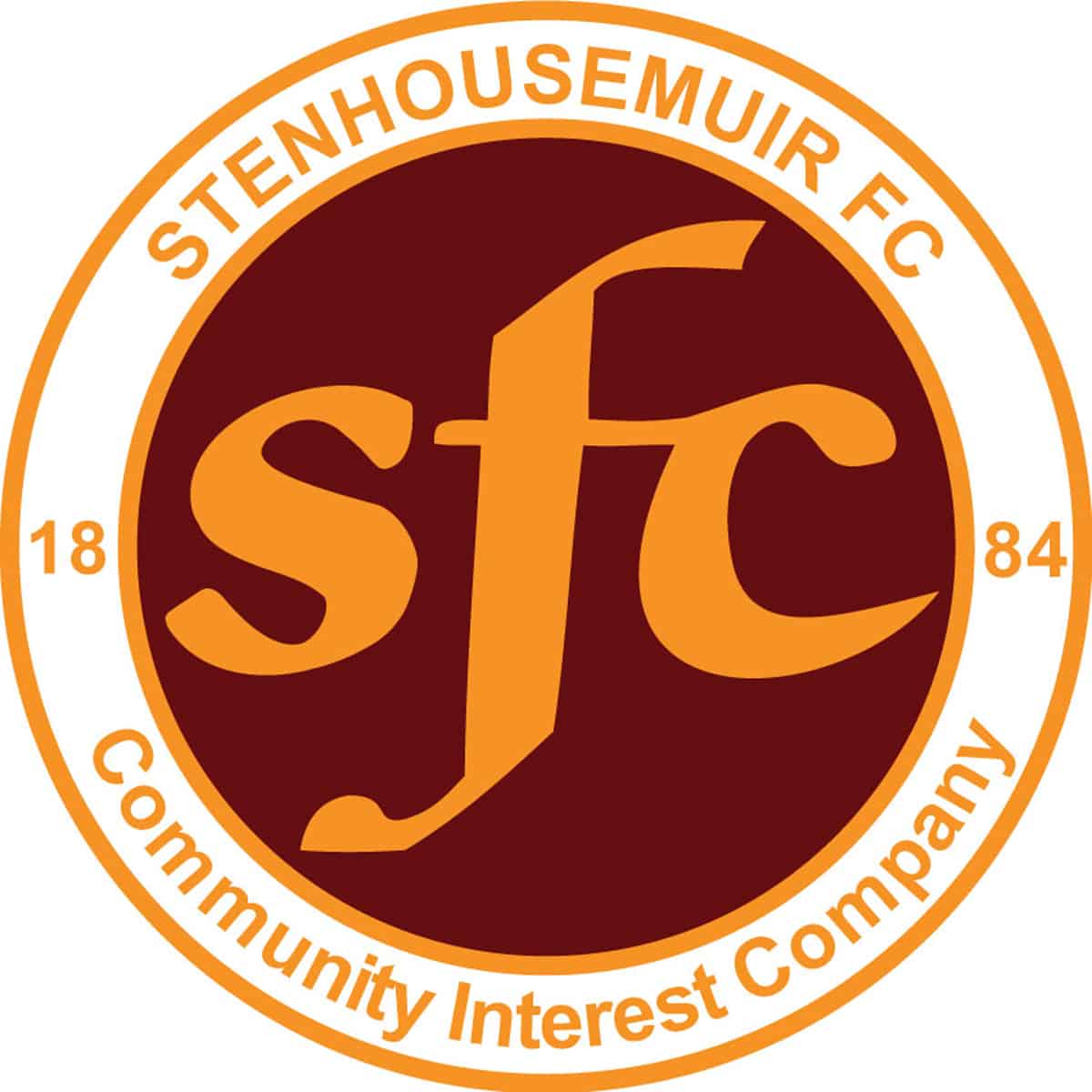 SPFL Ladbrokes League 1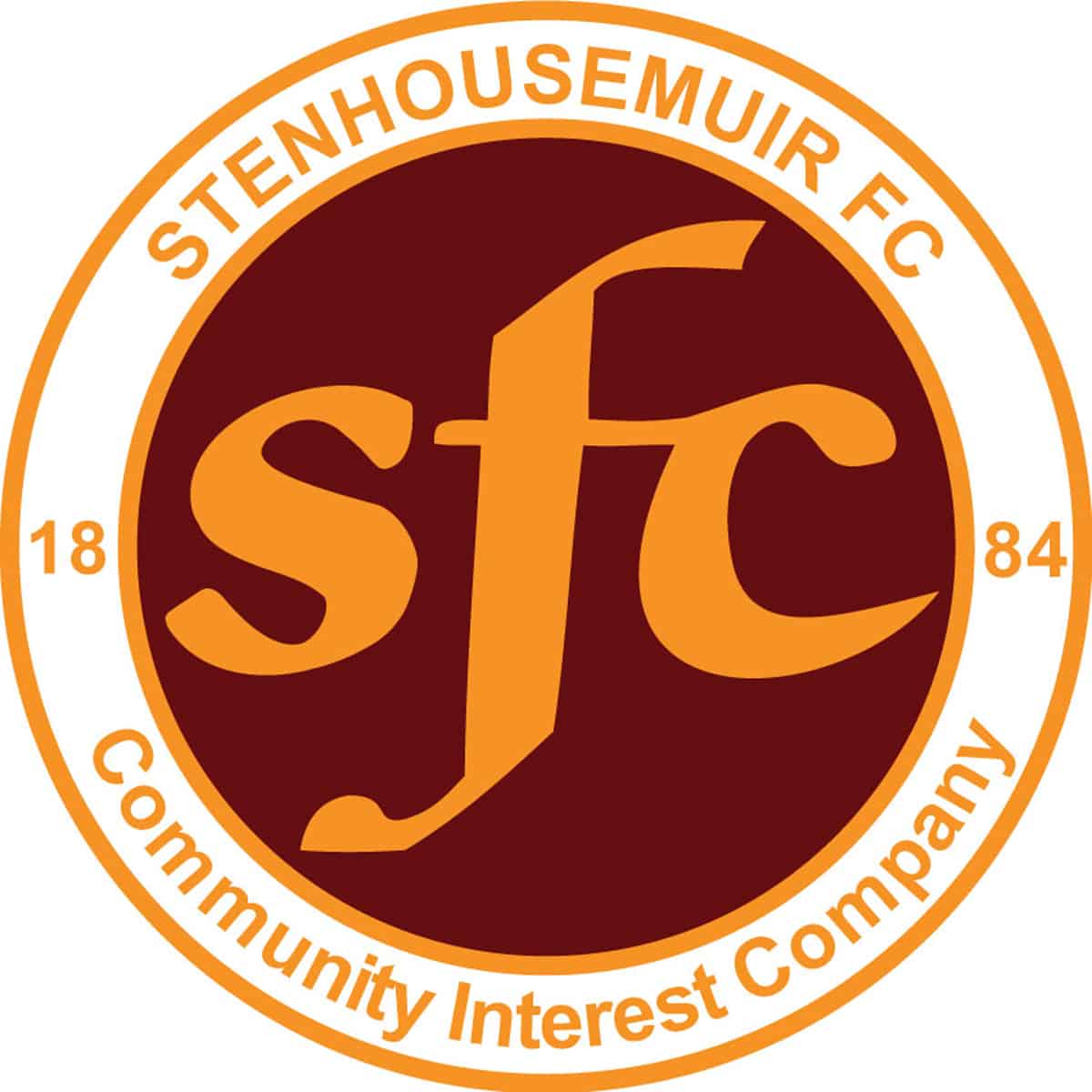 SPFL Ladbrokes League 1
Ochilview Park Stenhousemuir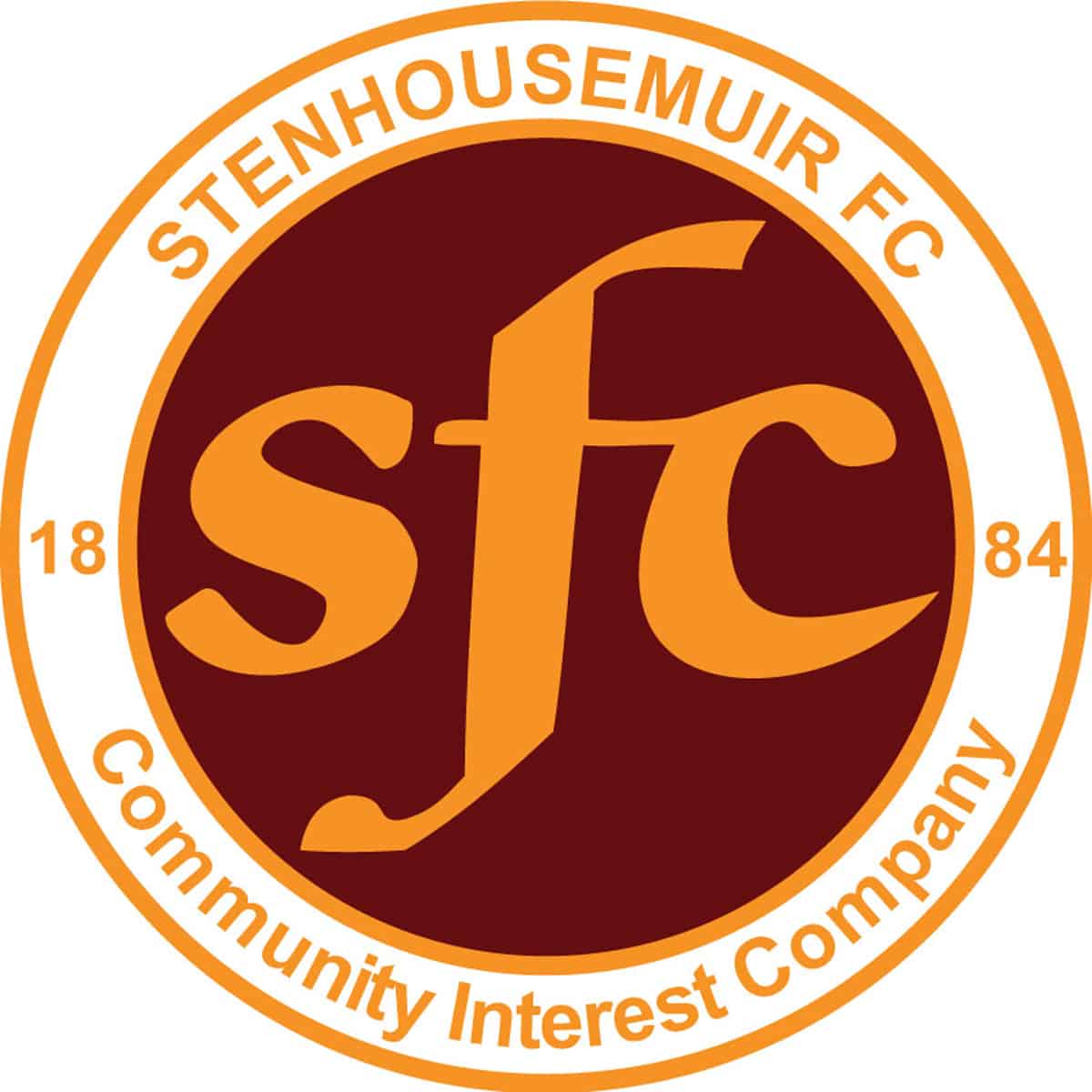 SPFL Ladbrokes League 1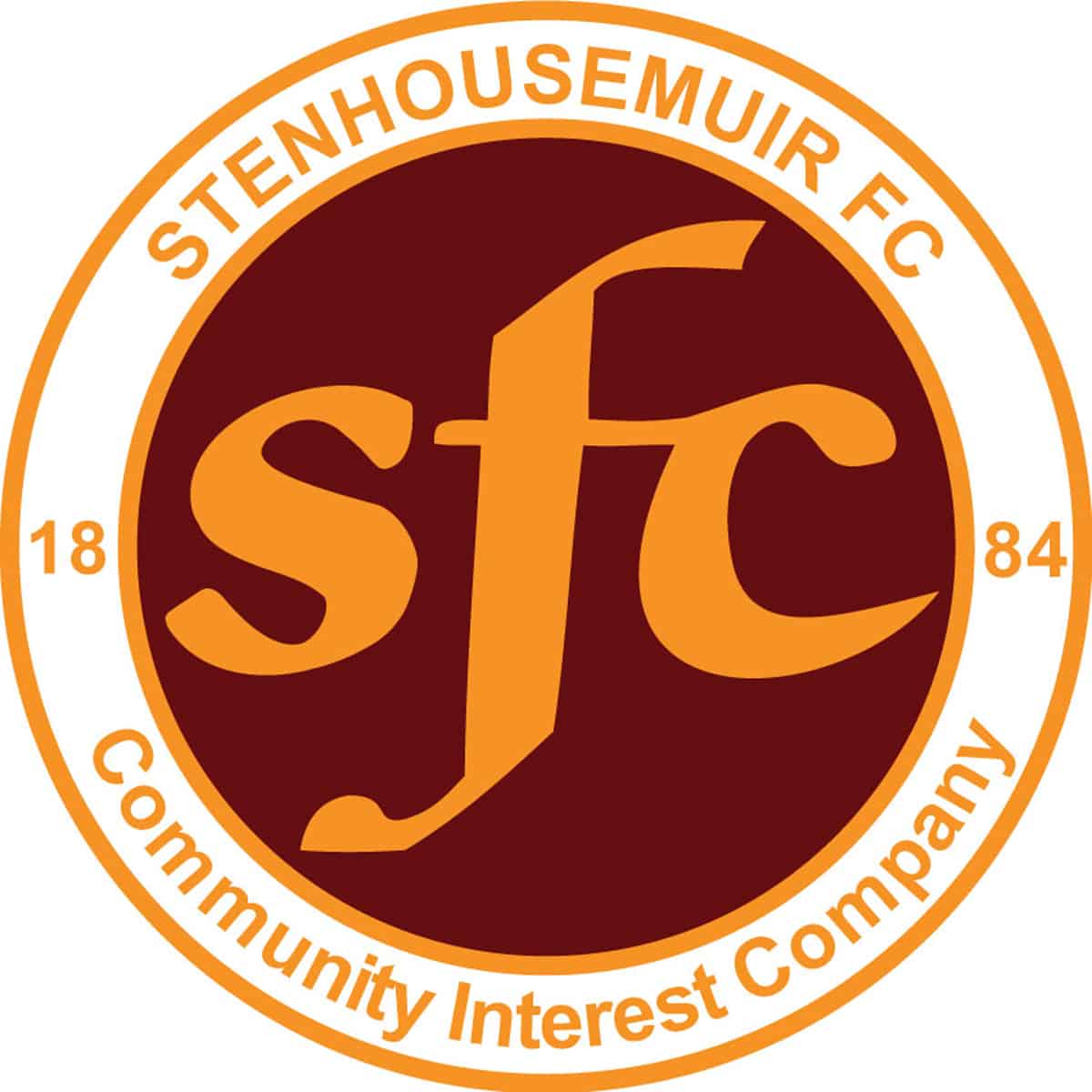 SPFL Ladbrokes League 1
East End Park, Dunfermline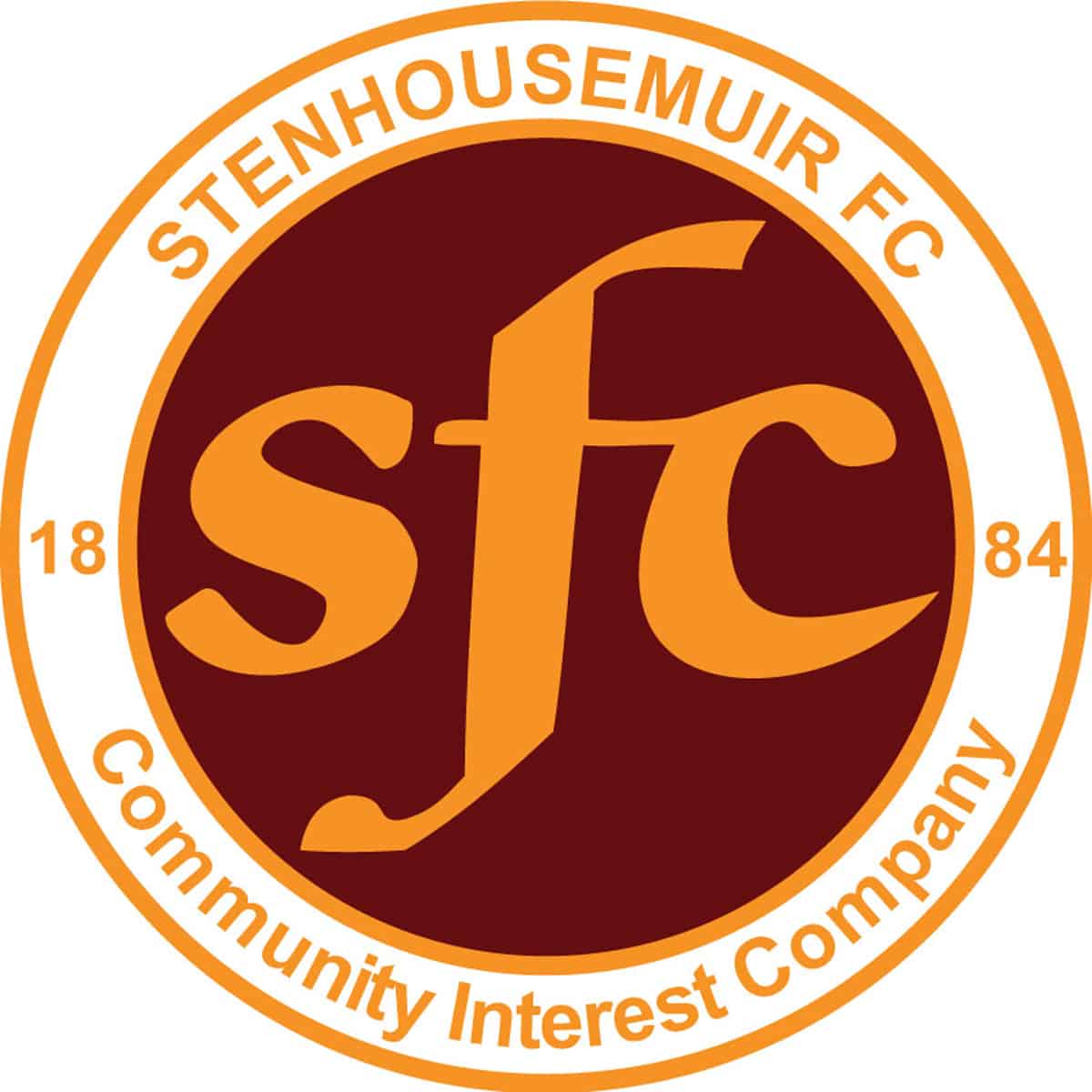 SPFL Ladbrokes League 1
Cliftonhill Stadium Coatbridge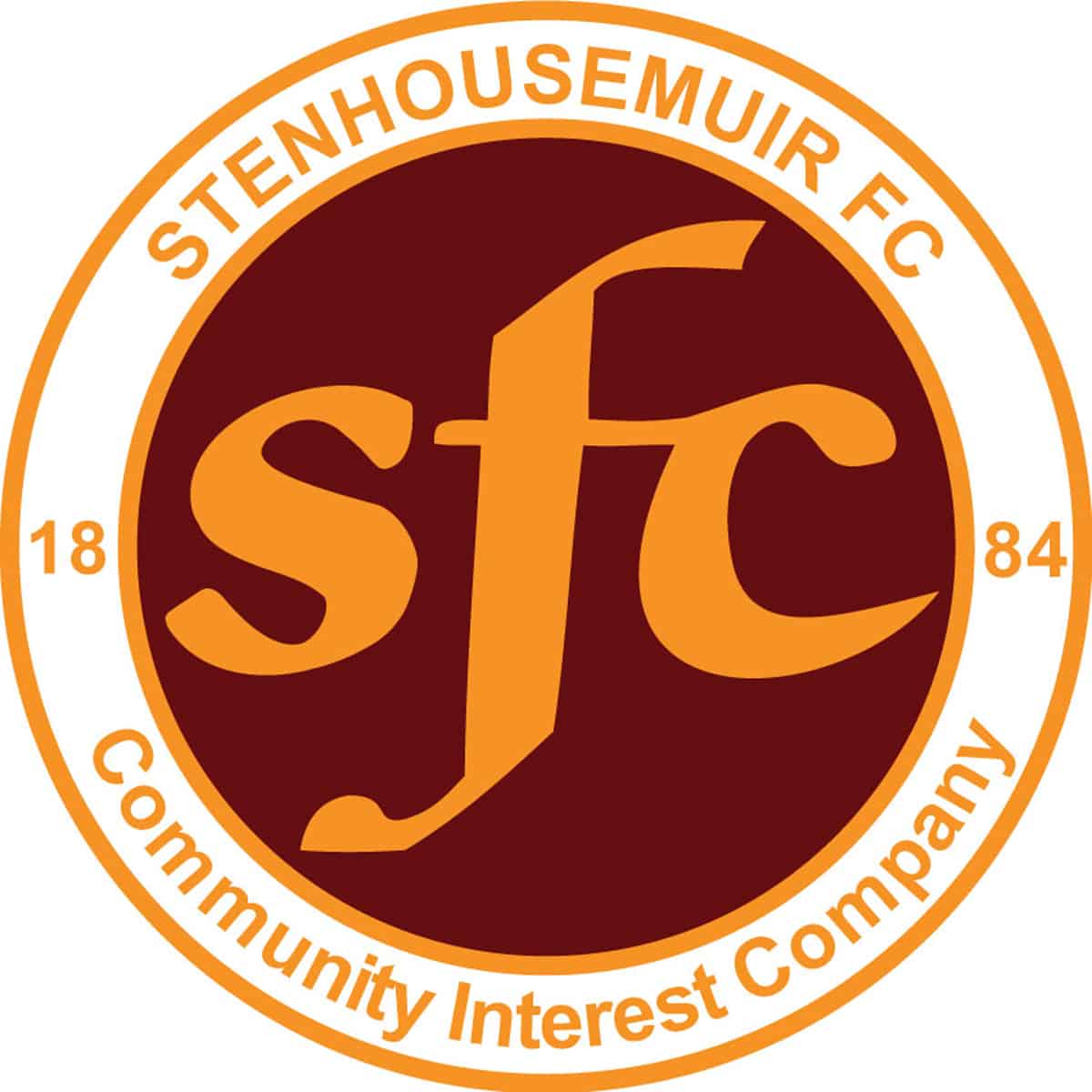 SPFL Ladbrokes League 1
Ochilview Park Stenhousemuir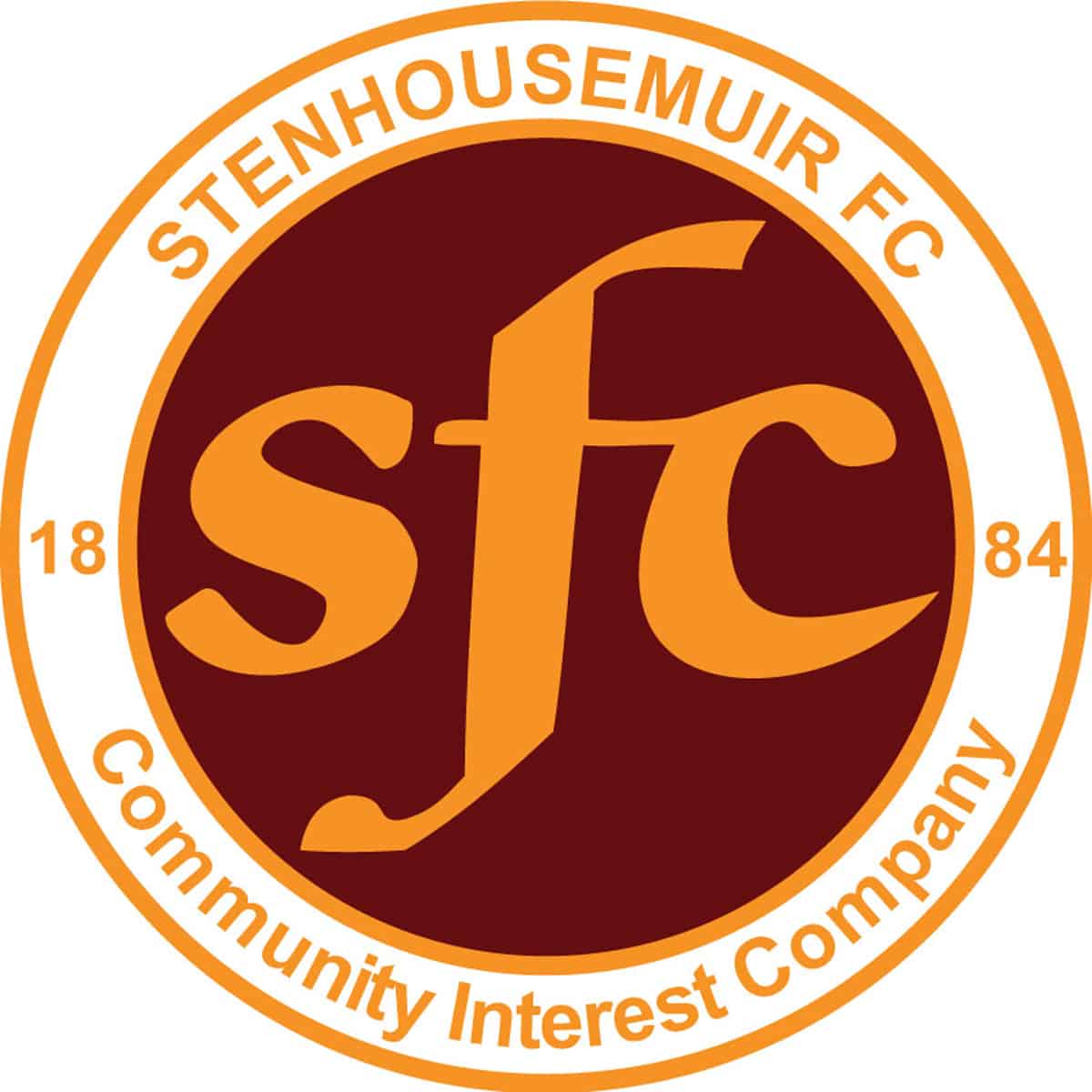 SPFL Ladbrokes League 1
Ochilview Park Stenhousemuir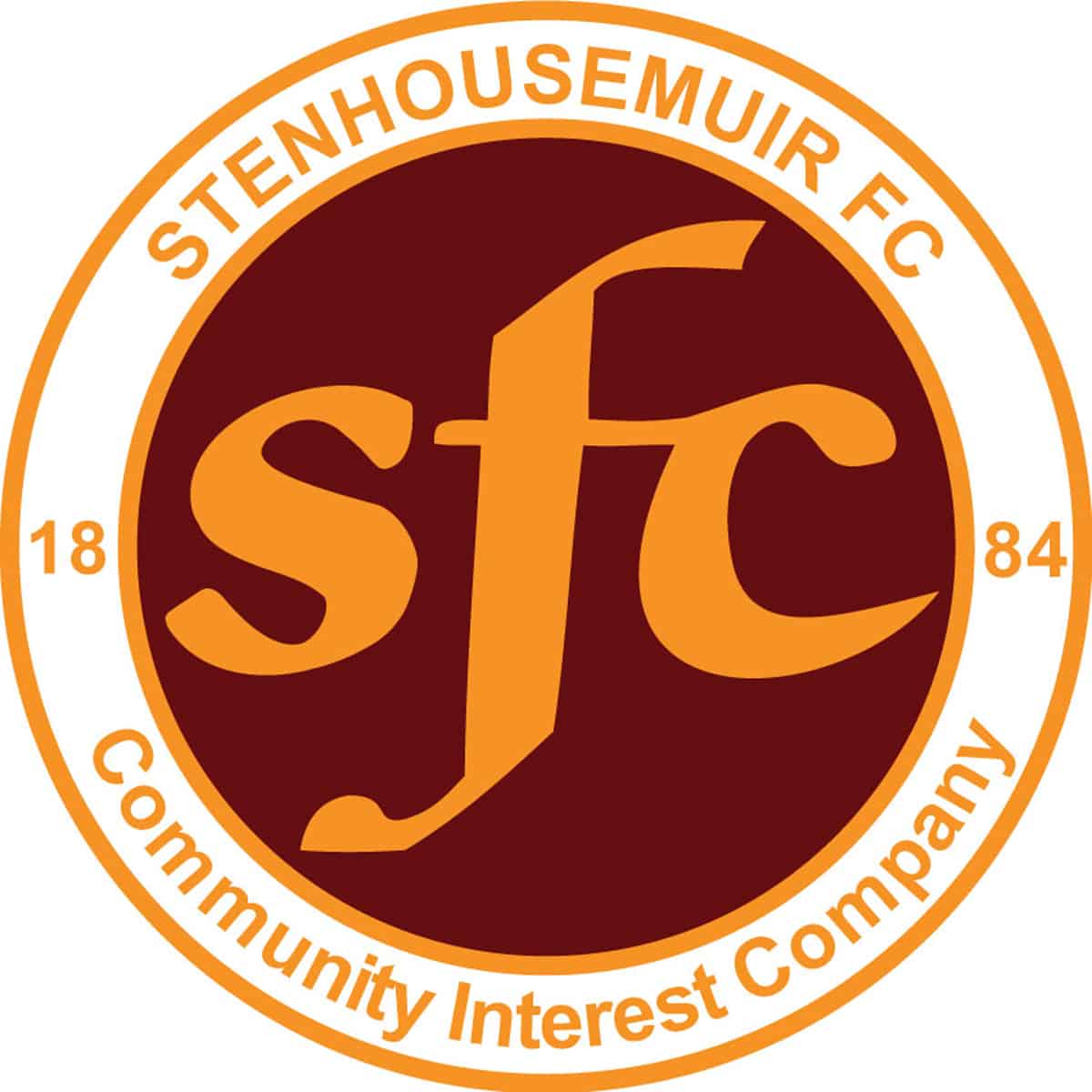 SPFL Ladbrokes League 1
Ochilview Park Stenhousemuir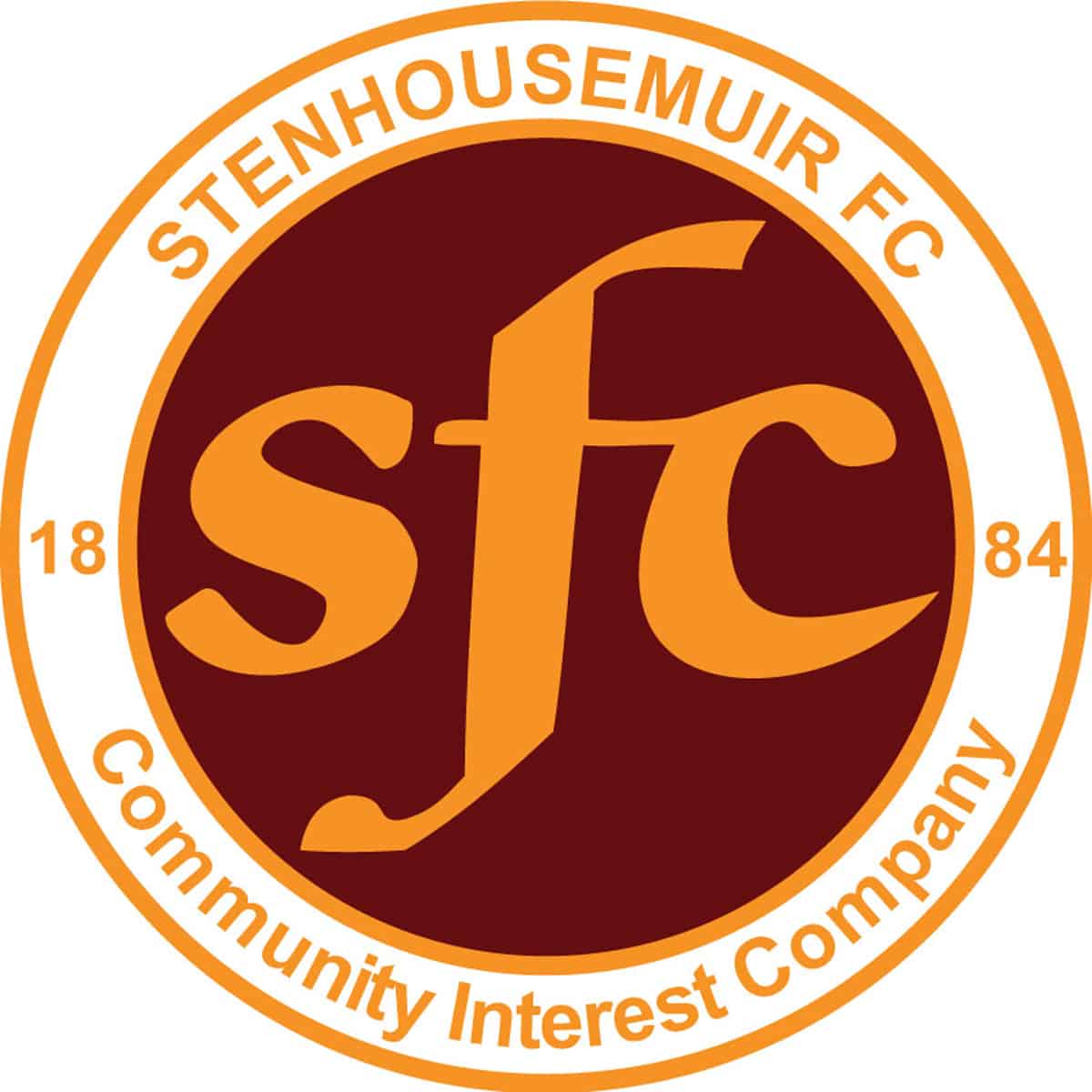 SPFL Ladbrokes League 1
Ochilview Park Stenhousemuir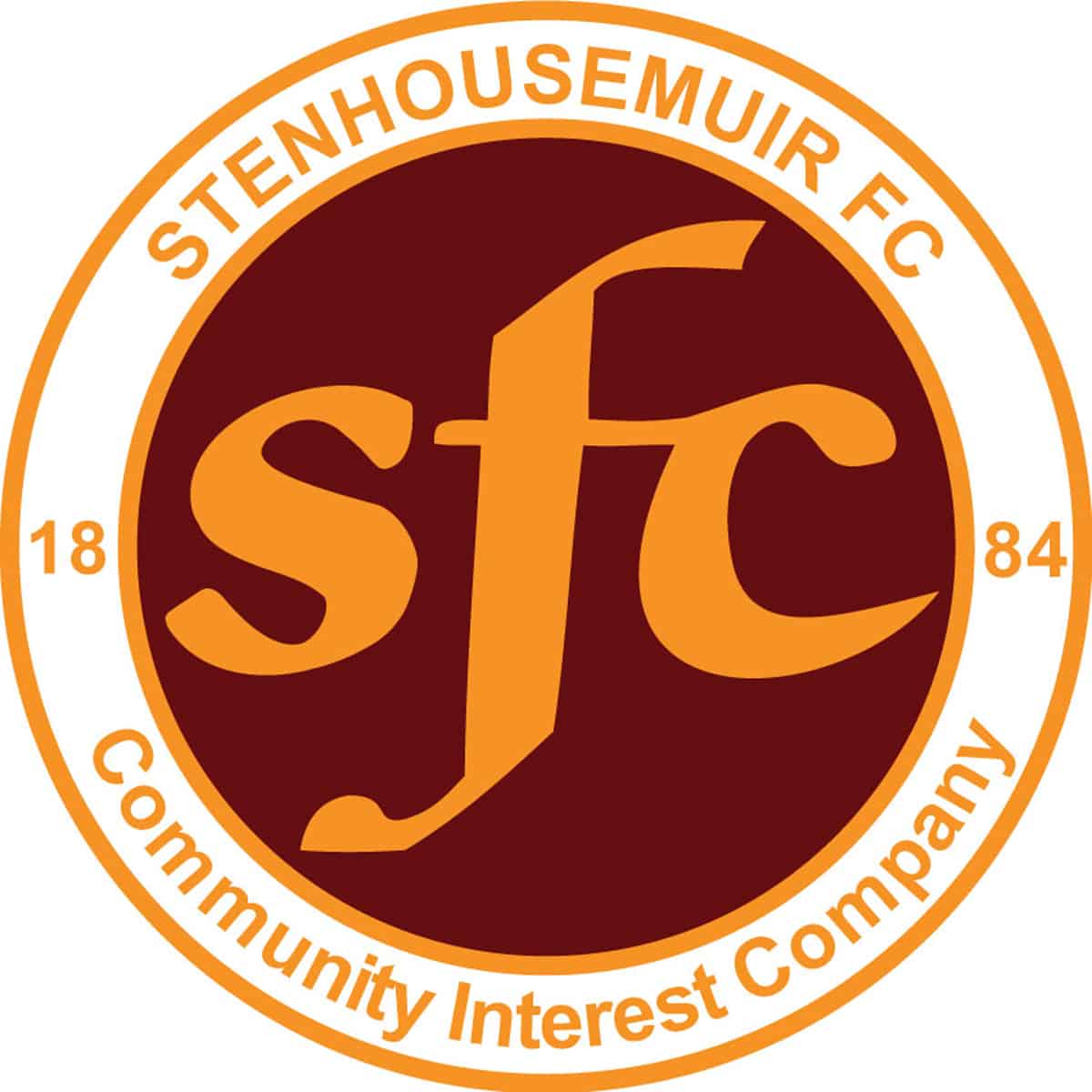 SPFL Ladbrokes League 1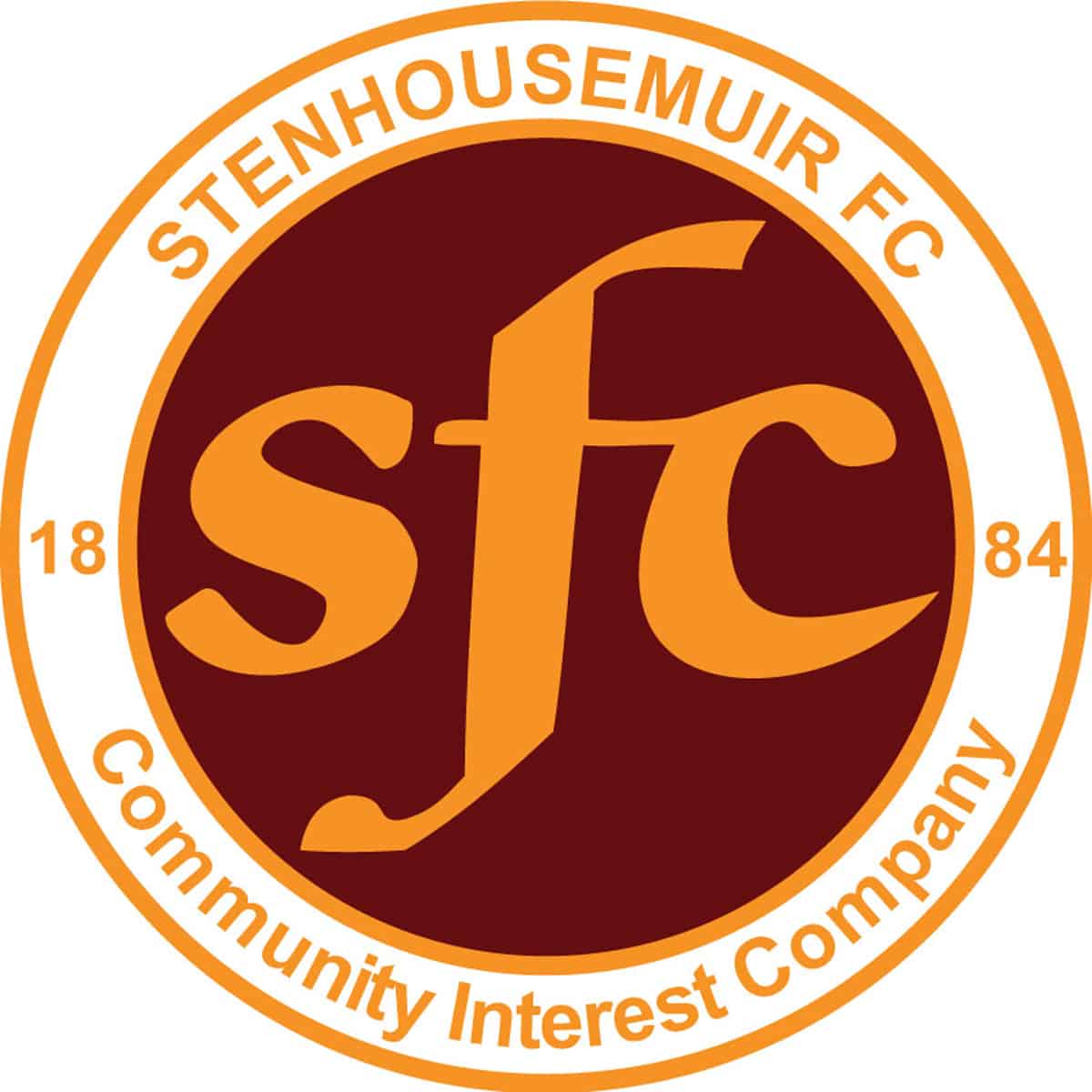 SPFL Ladbrokes League 1
Balmoor Stadium, Peterhead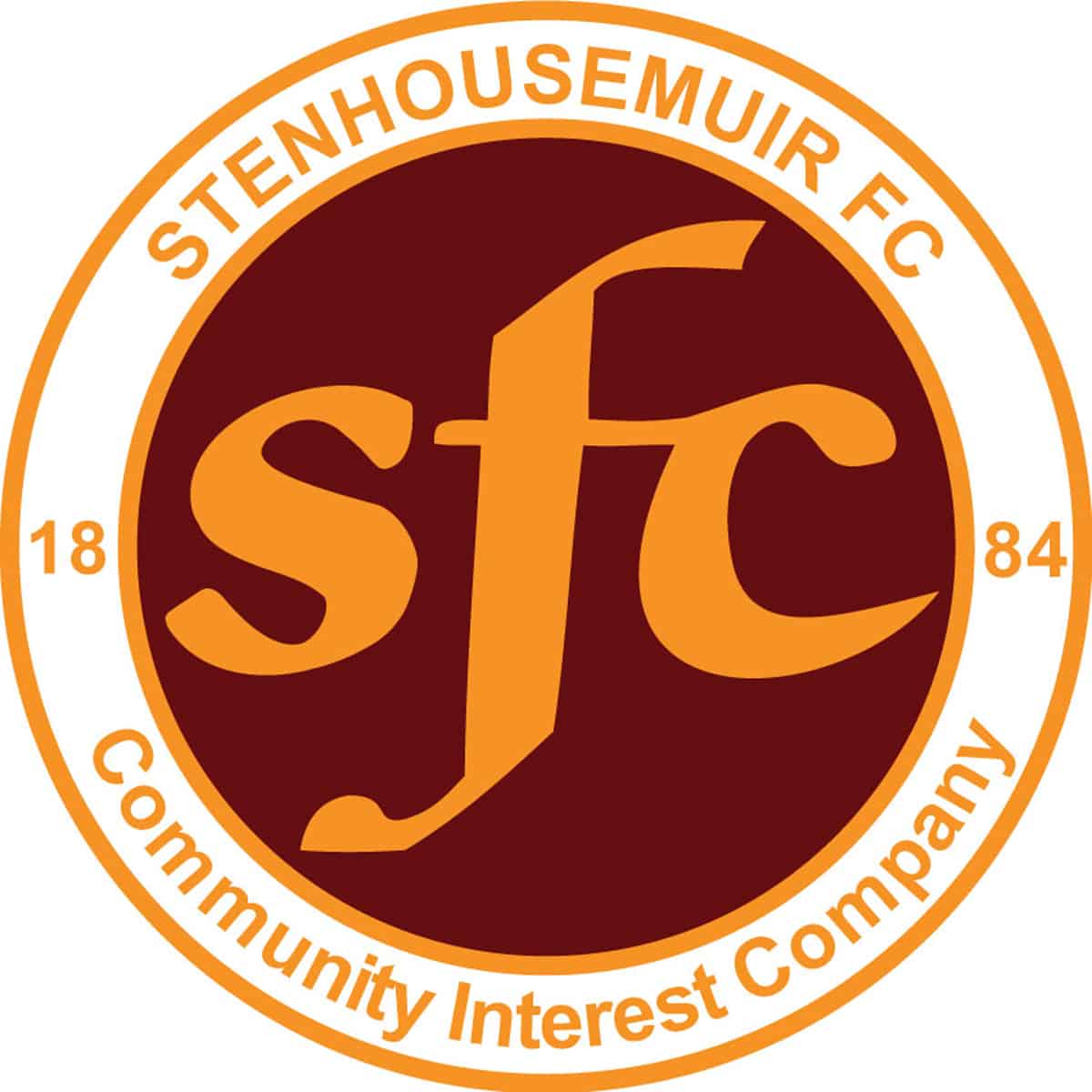 SPFL Ladbrokes League 1
Excelsior Stadium,Airdrie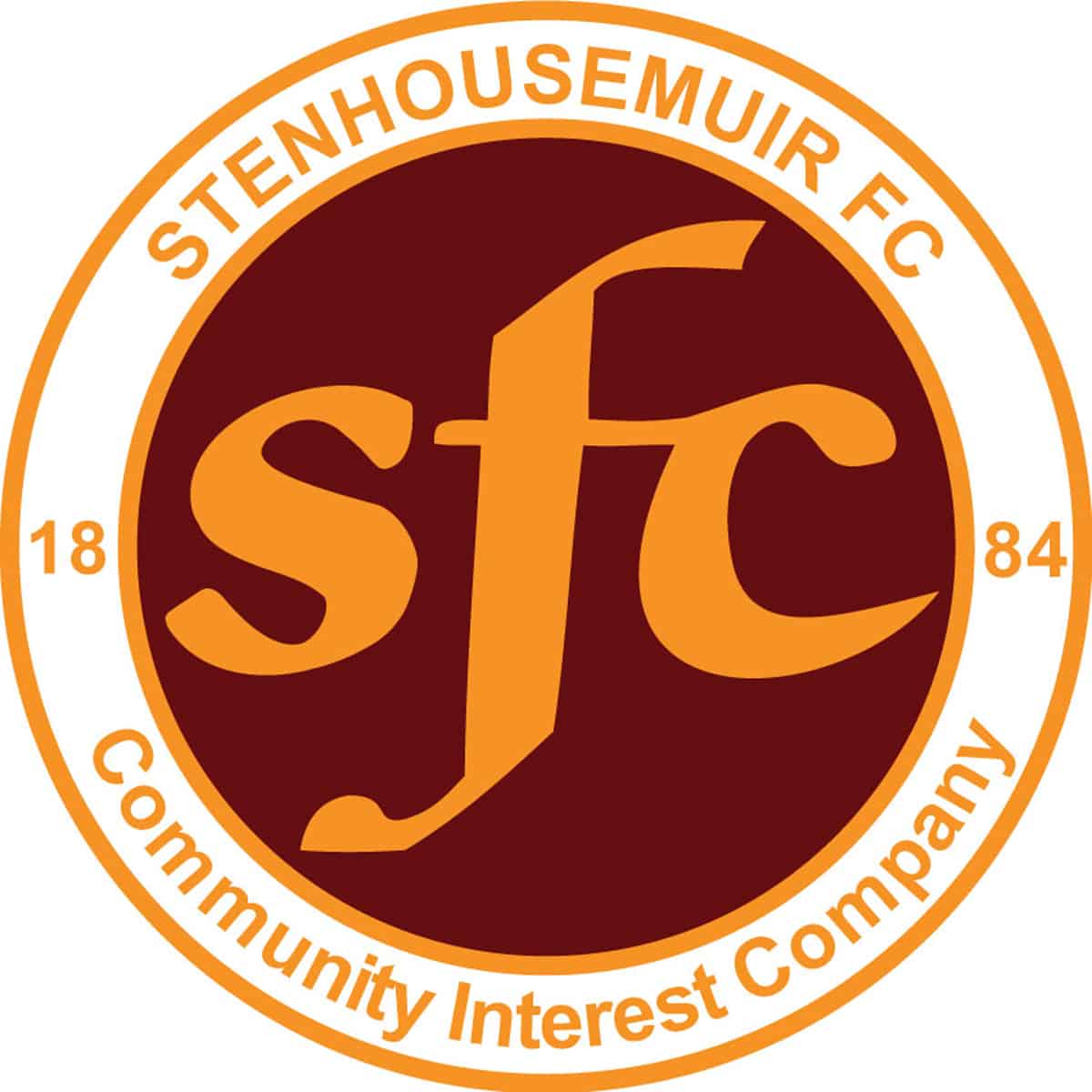 SPFL Ladbrokes League 1
Ochilview Park Stenhousemuir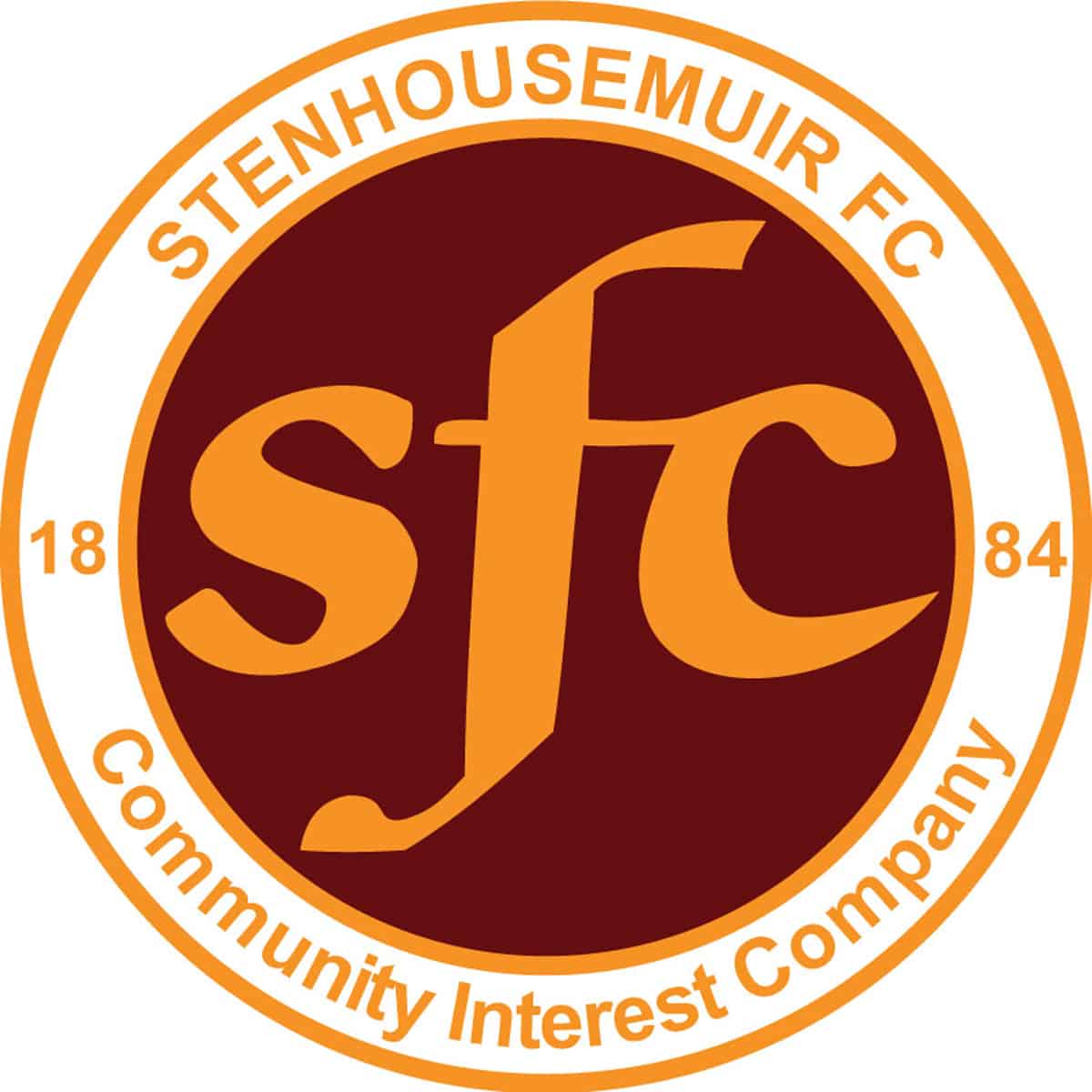 SPFL Ladbrokes League 1
East End Park, Dunfermline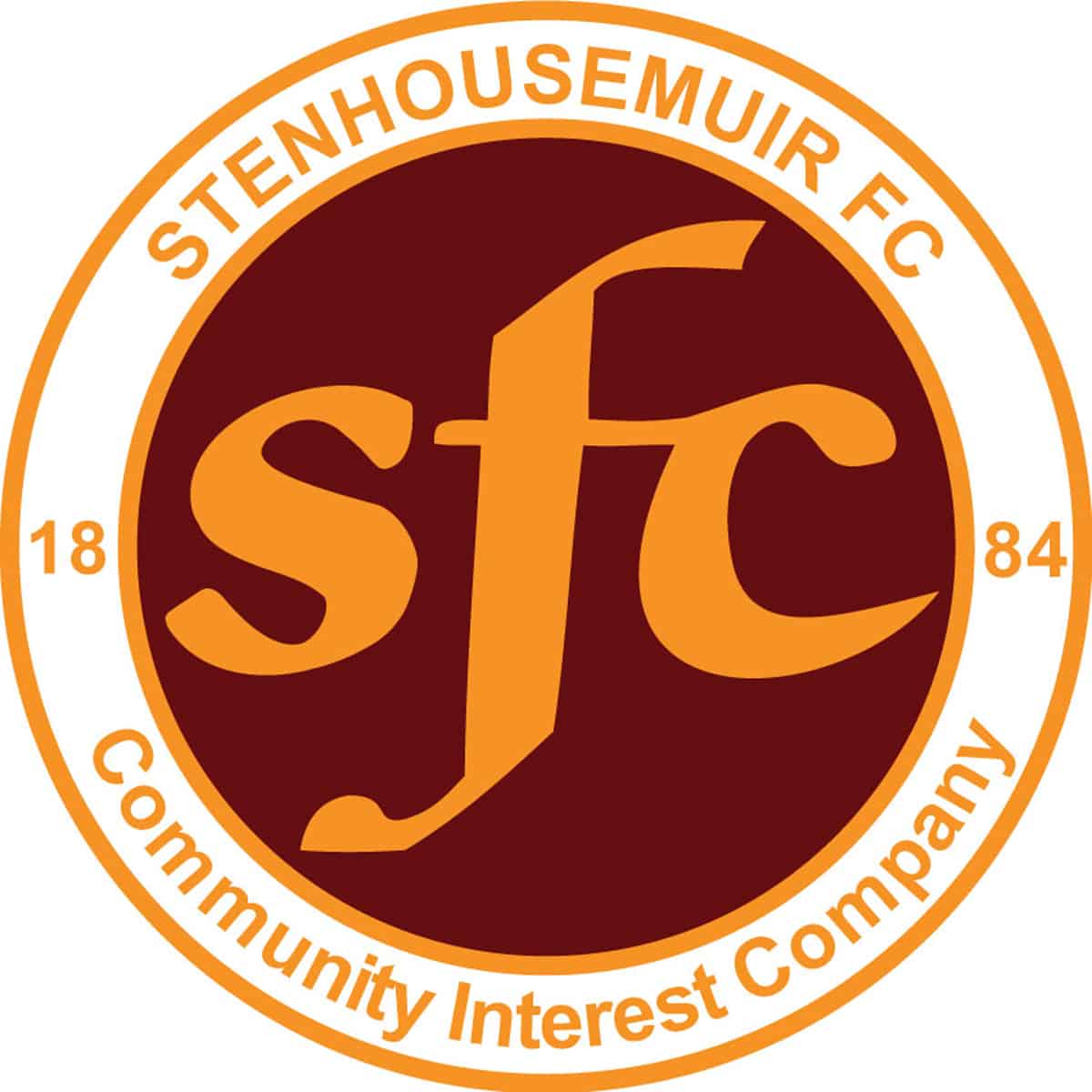 SPFL Ladbrokes League 1
Ochilview Park Stenhousemuir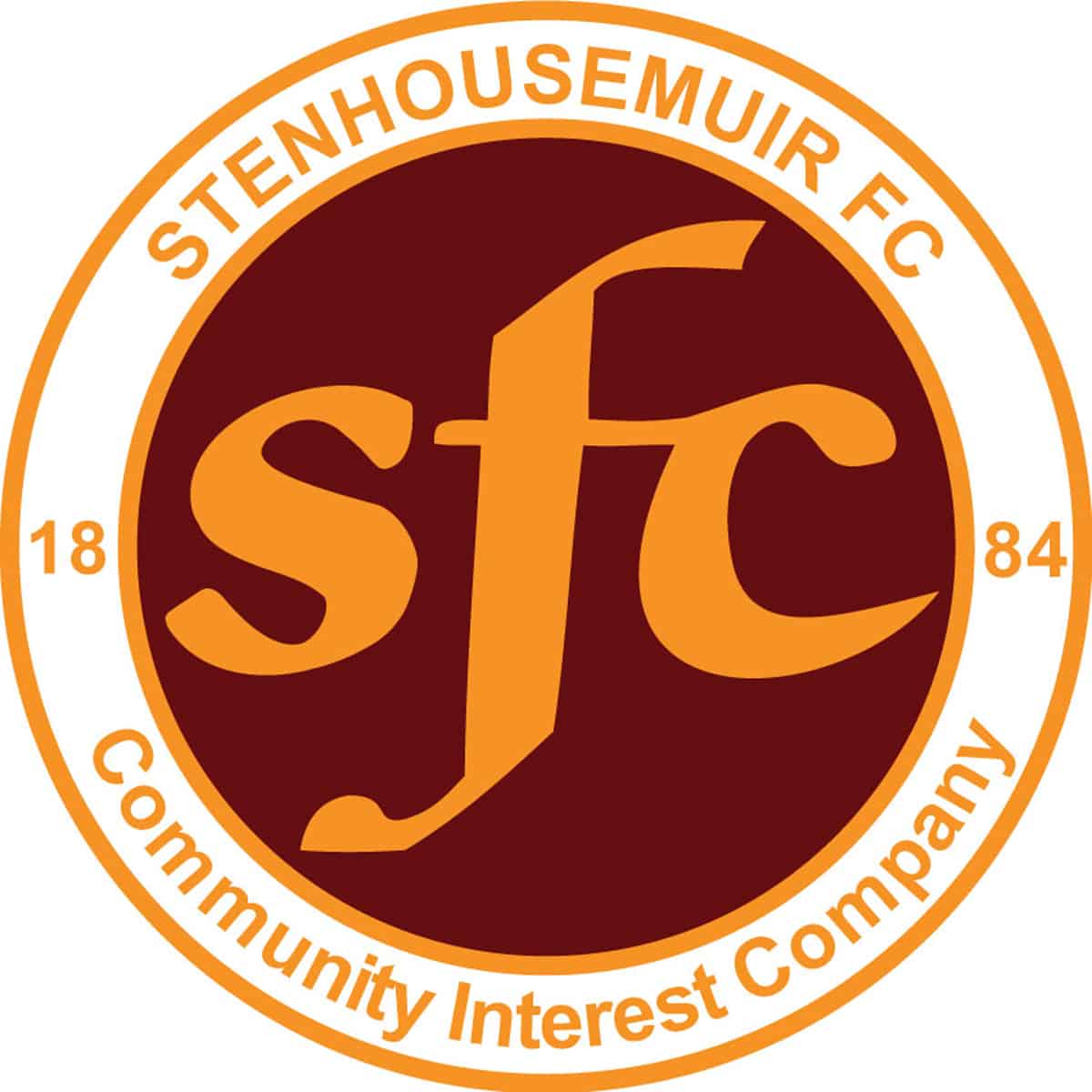 Scottish Cup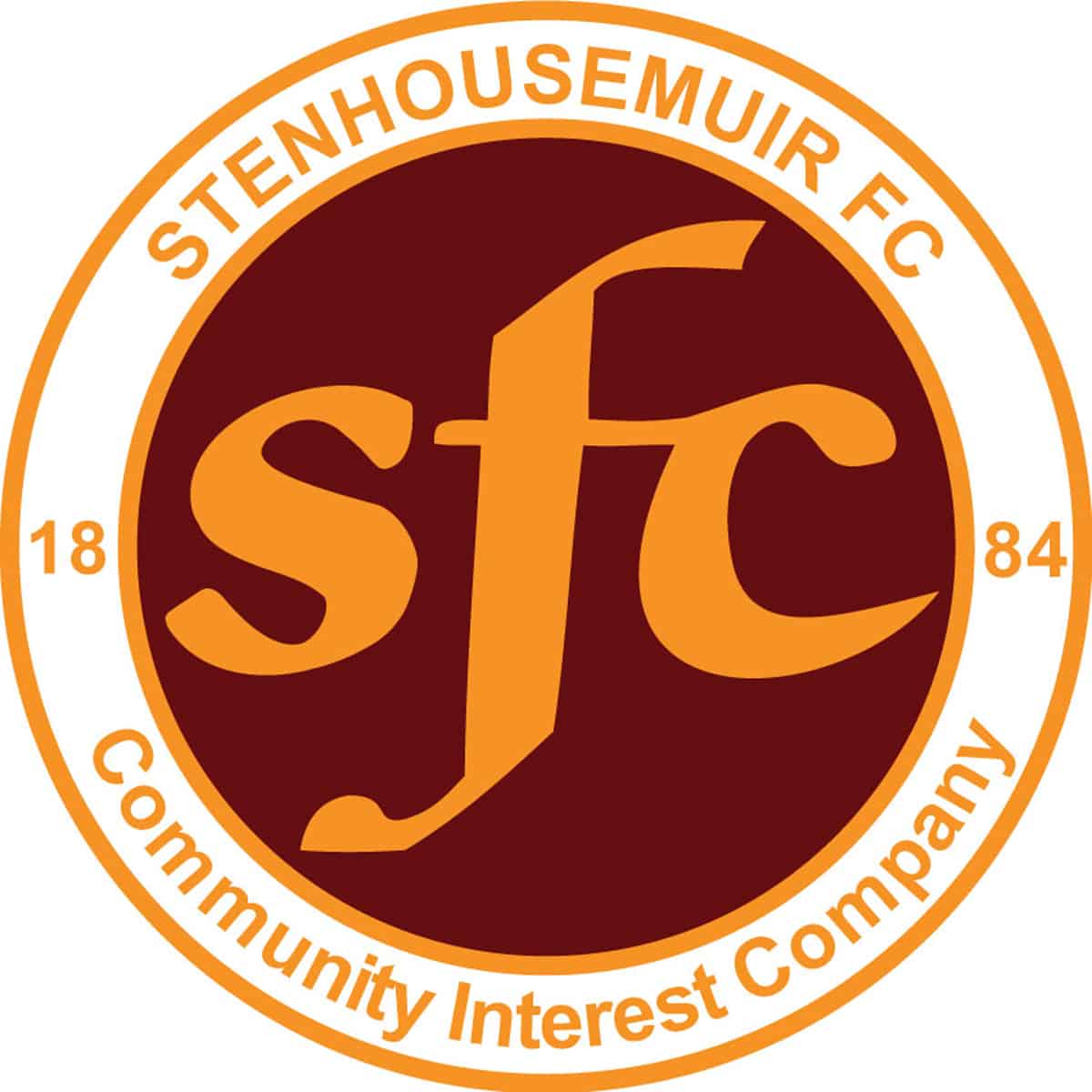 Scottish Cup
Ochilview Park Stenhousemuir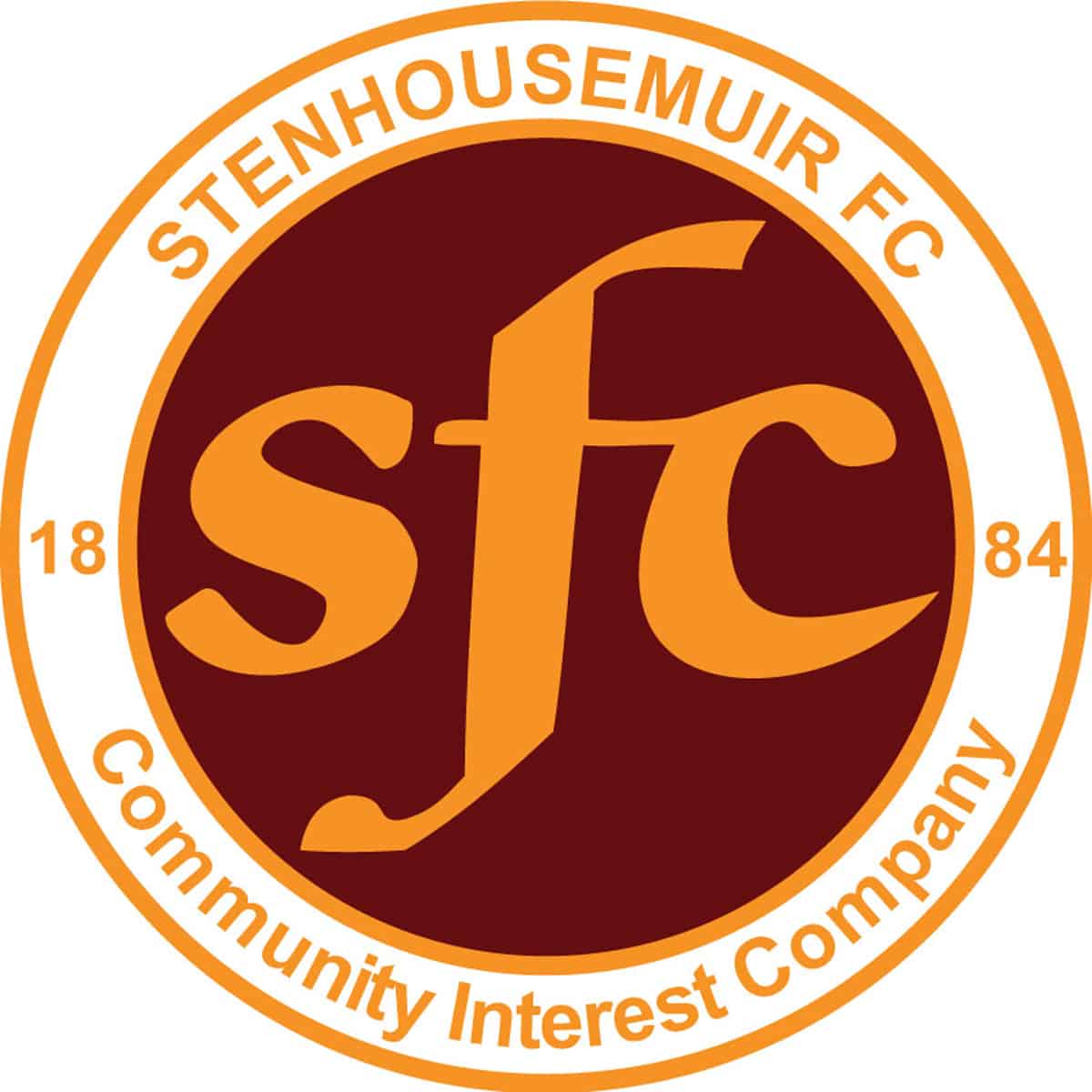 SPFL Ladbrokes League 1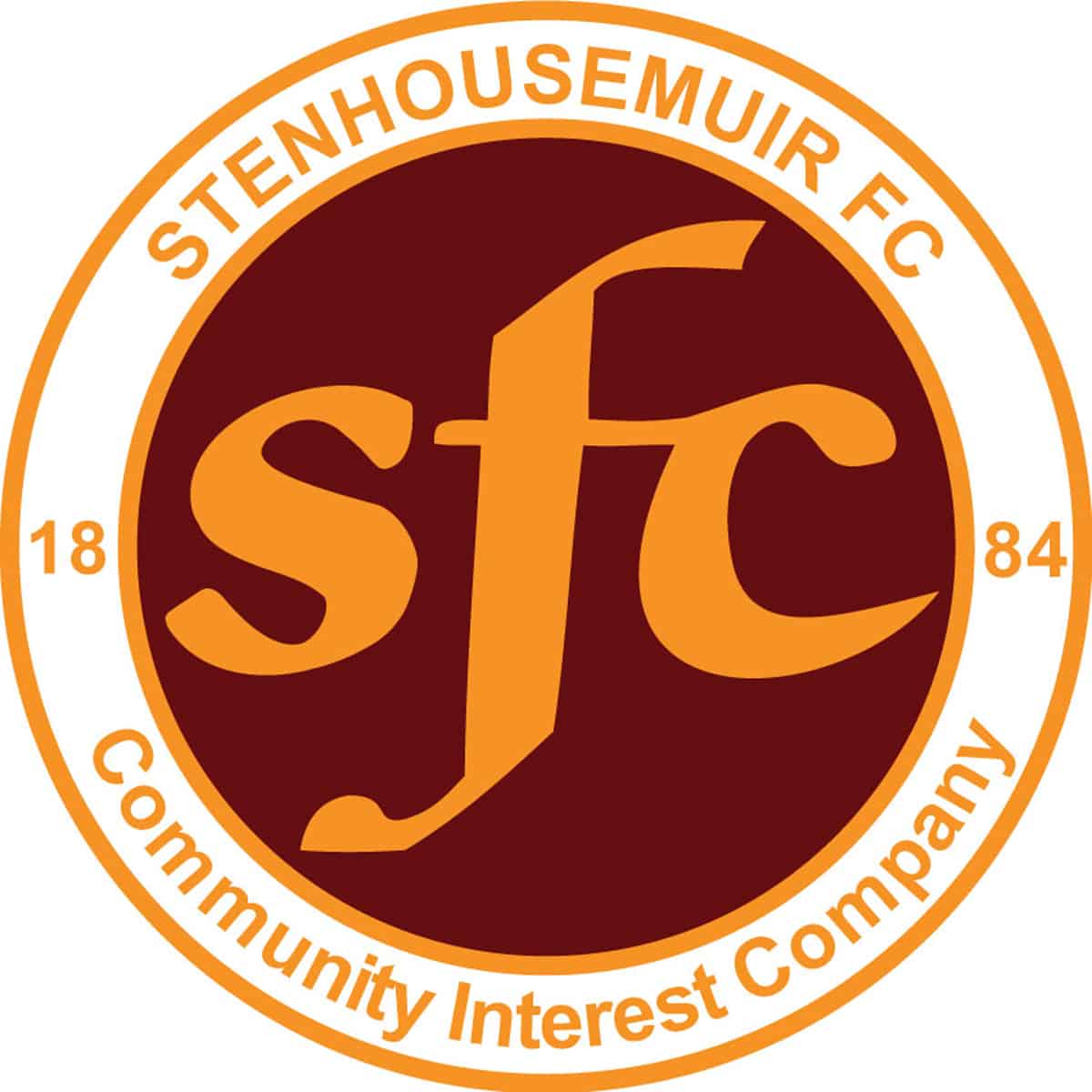 SPFL Ladbrokes League 1
Ochilview Park Stenhousemuir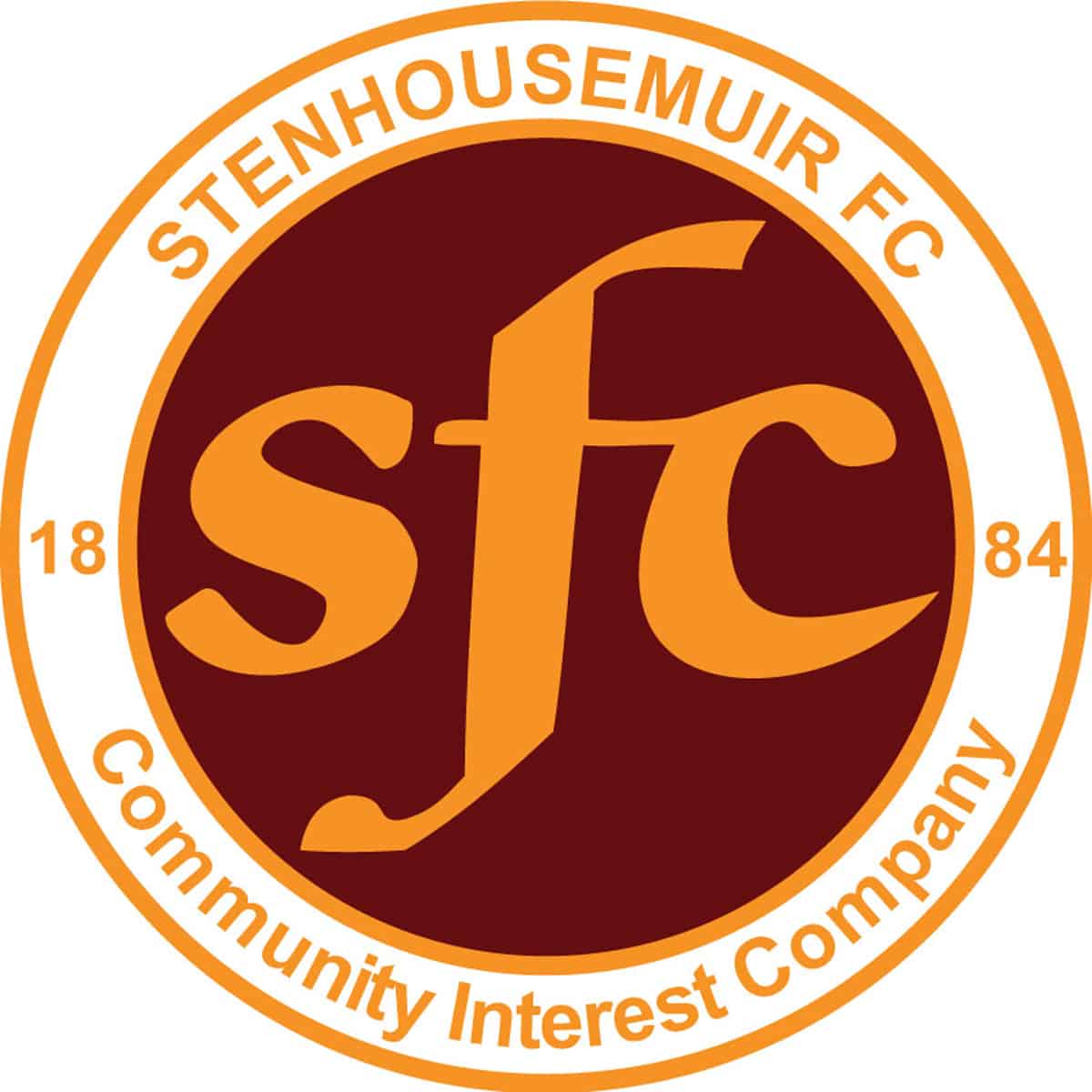 SPFL Ladbrokes League 1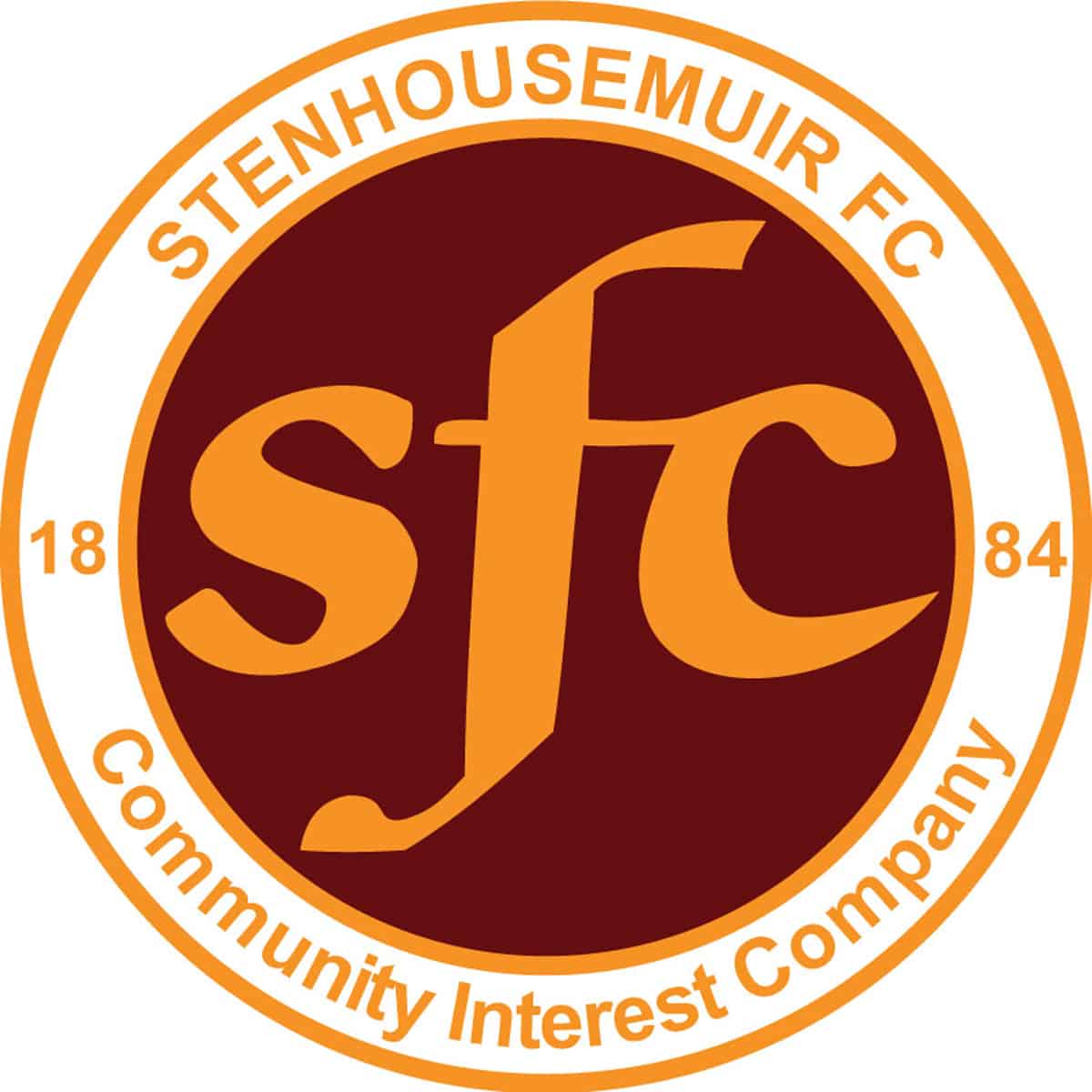 SPFL Ladbrokes League 1
Ochilview Park Stenhousemuir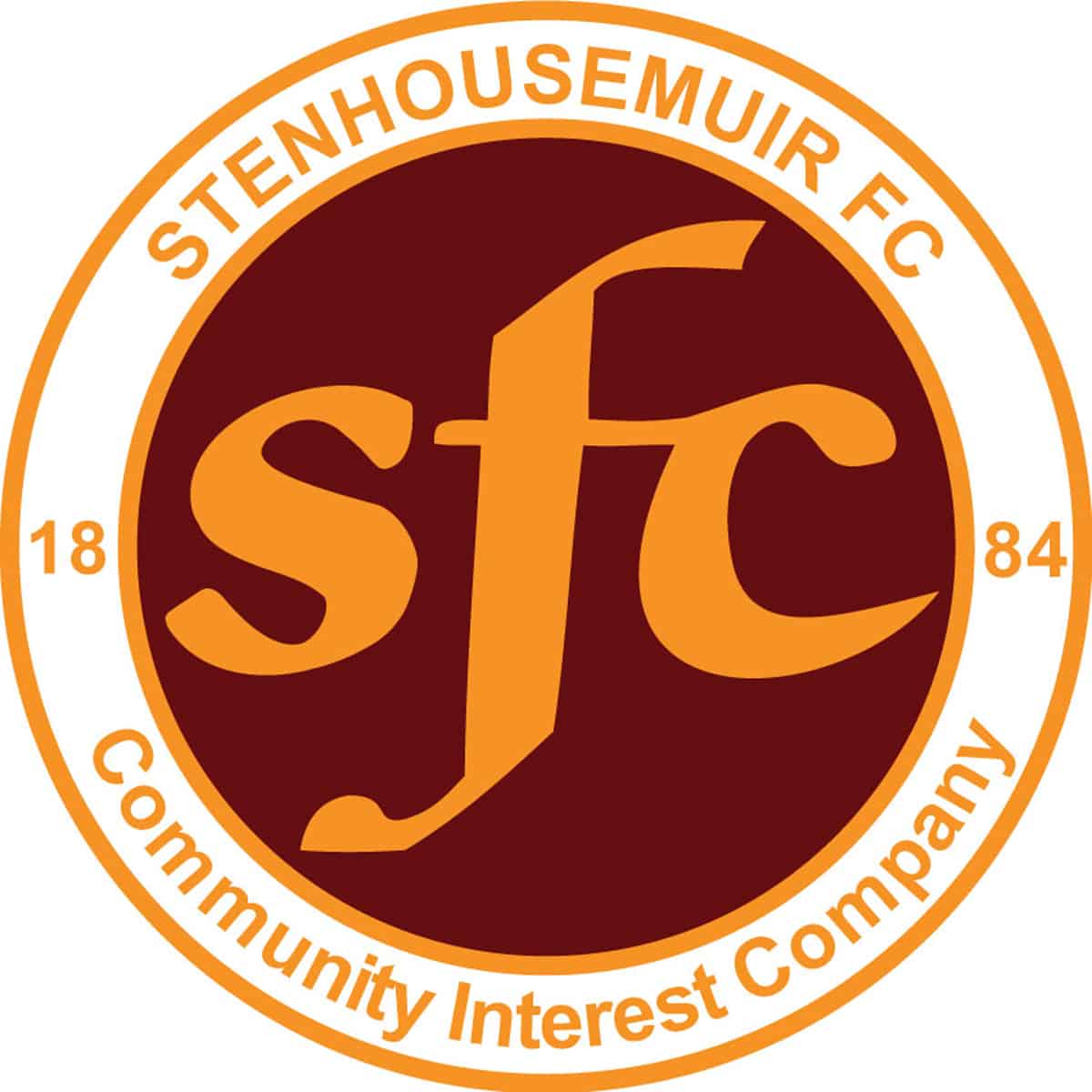 SPFL Ladbrokes League 1
Ochilview Park Stenhousemuir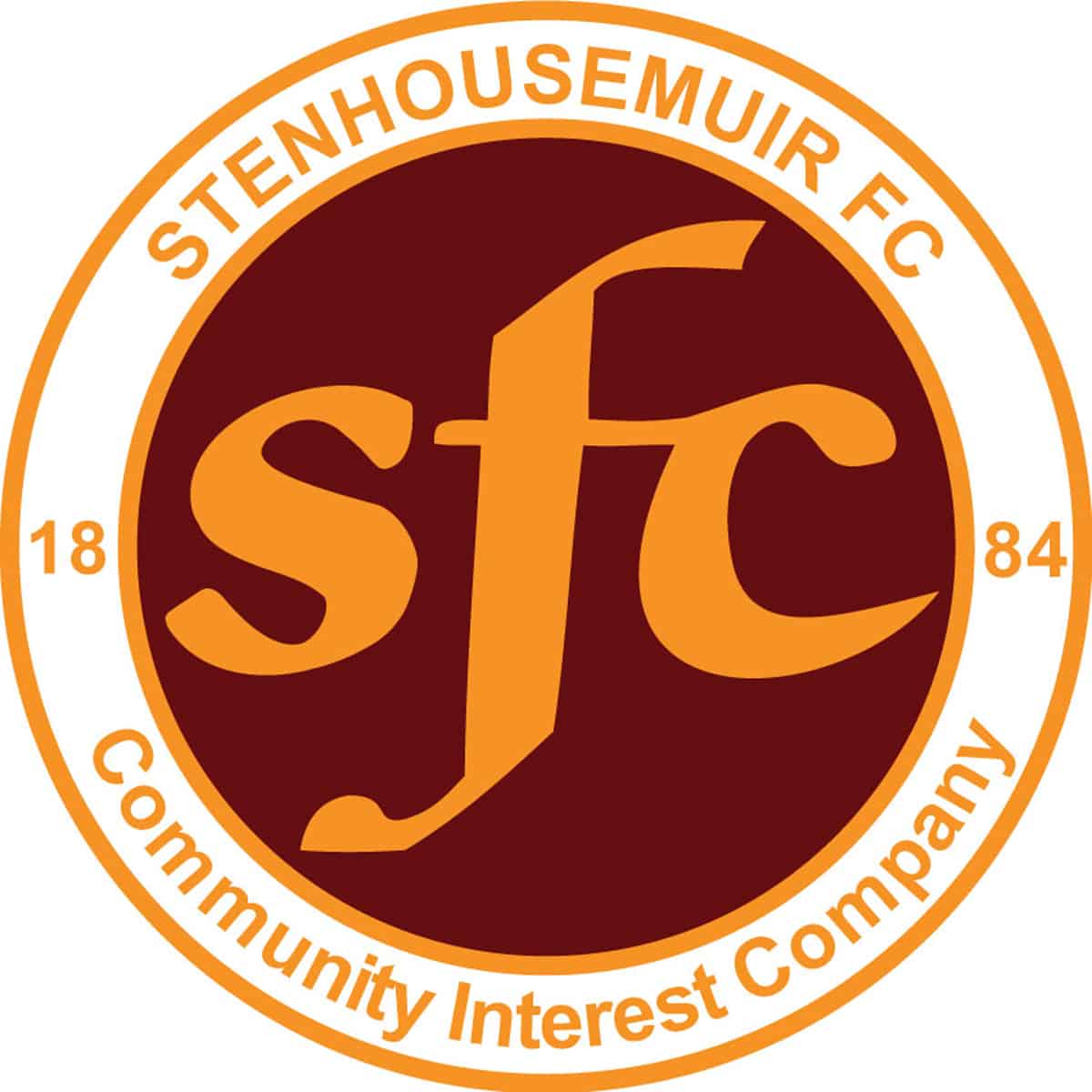 SPFL Ladbrokes League 1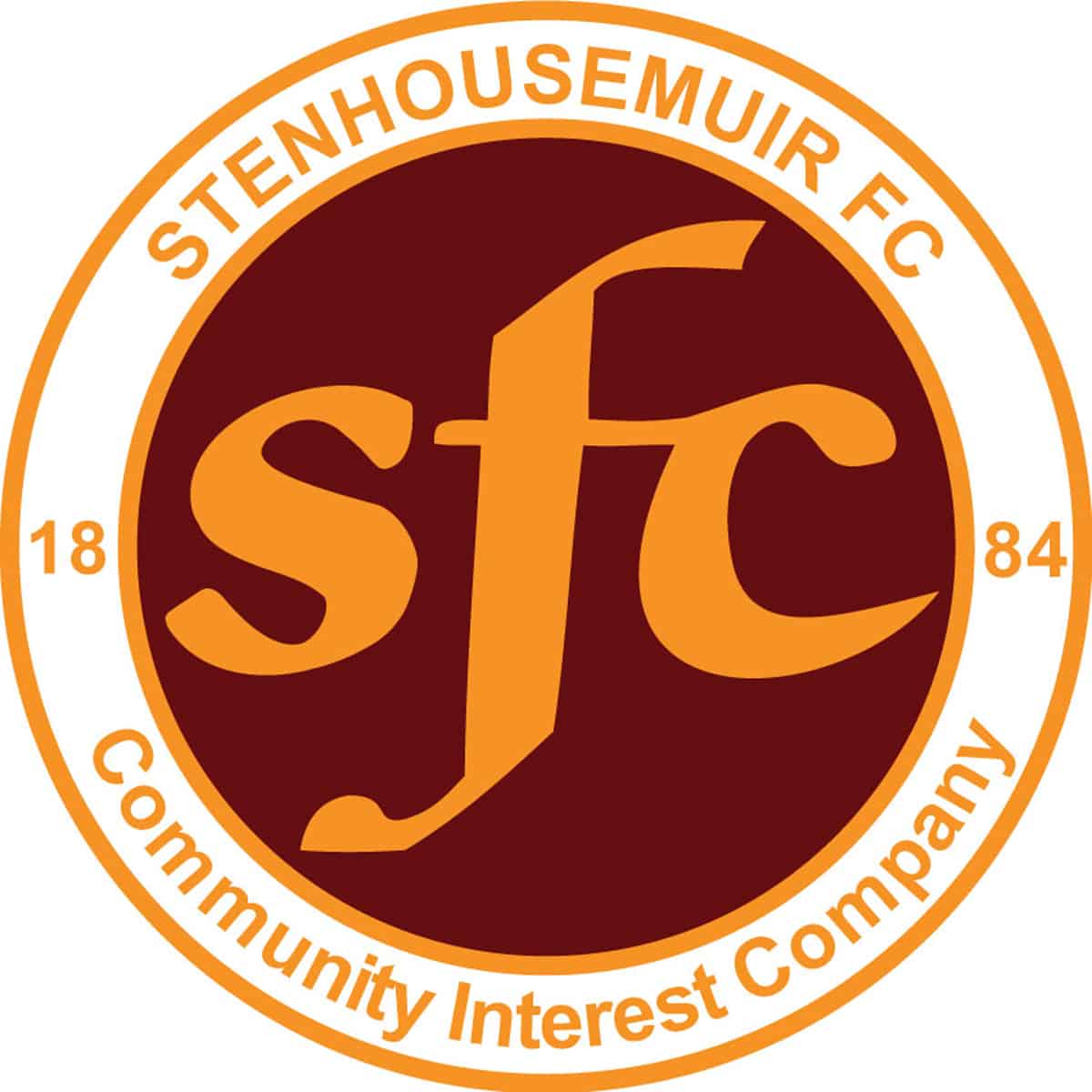 Petrofac Training Cup
Balmoor Stadium, Peterhead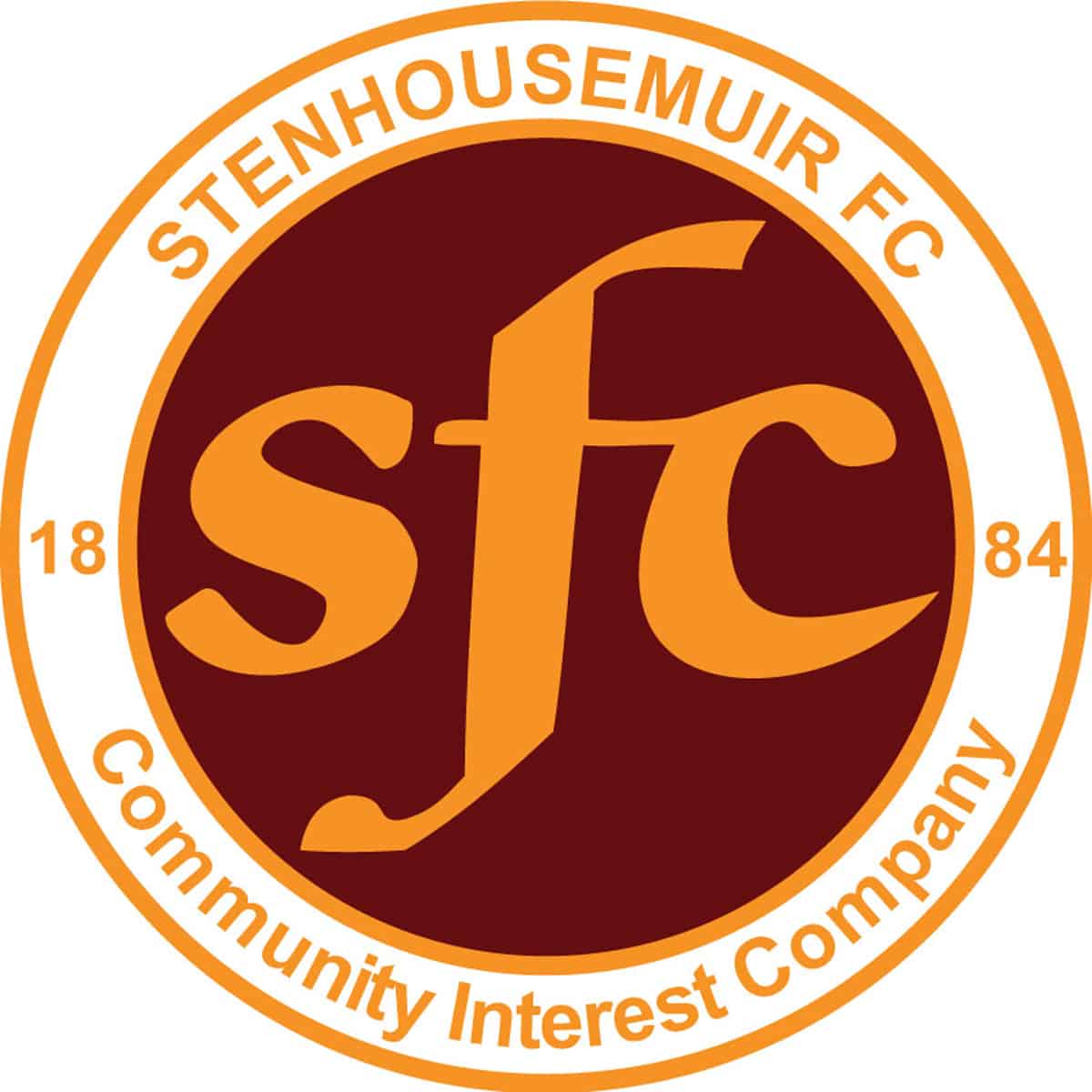 SPFL Ladbrokes League 1
Ochilview Park Stenhousemuir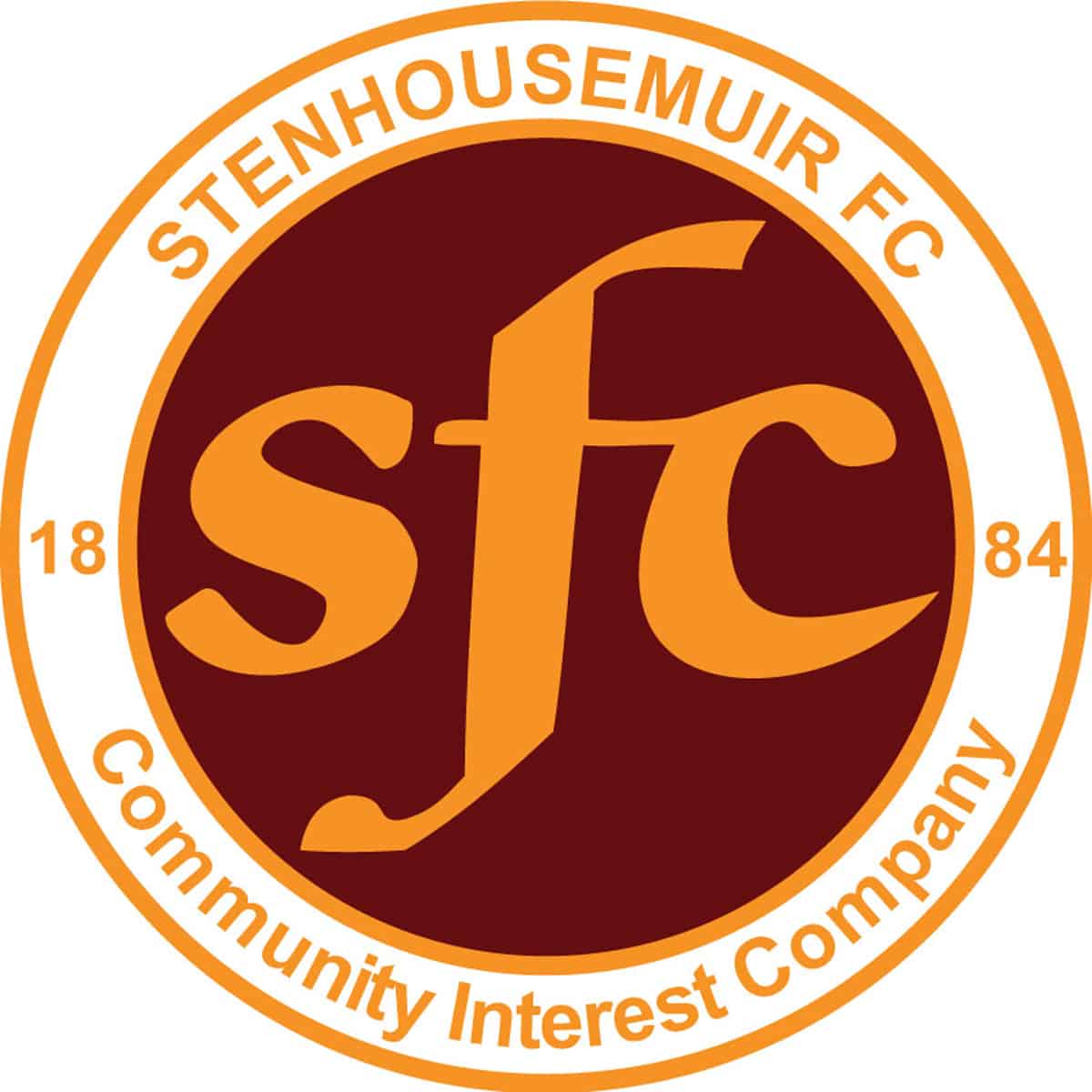 SPFL Ladbrokes League 1
Cliftonhill Stadium Coatbridge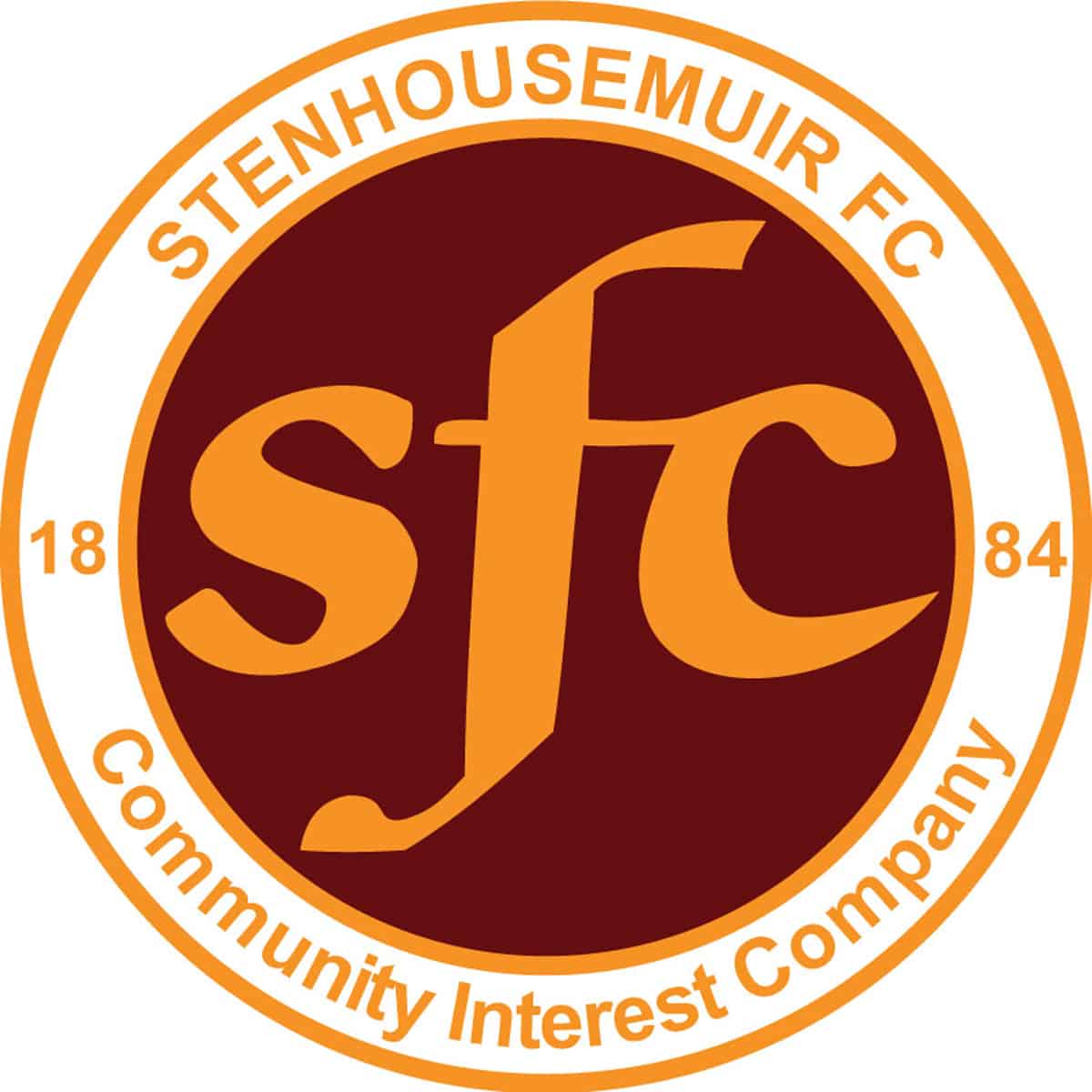 SPFL Ladbrokes League 1
Ochilview Park Stenhousemuir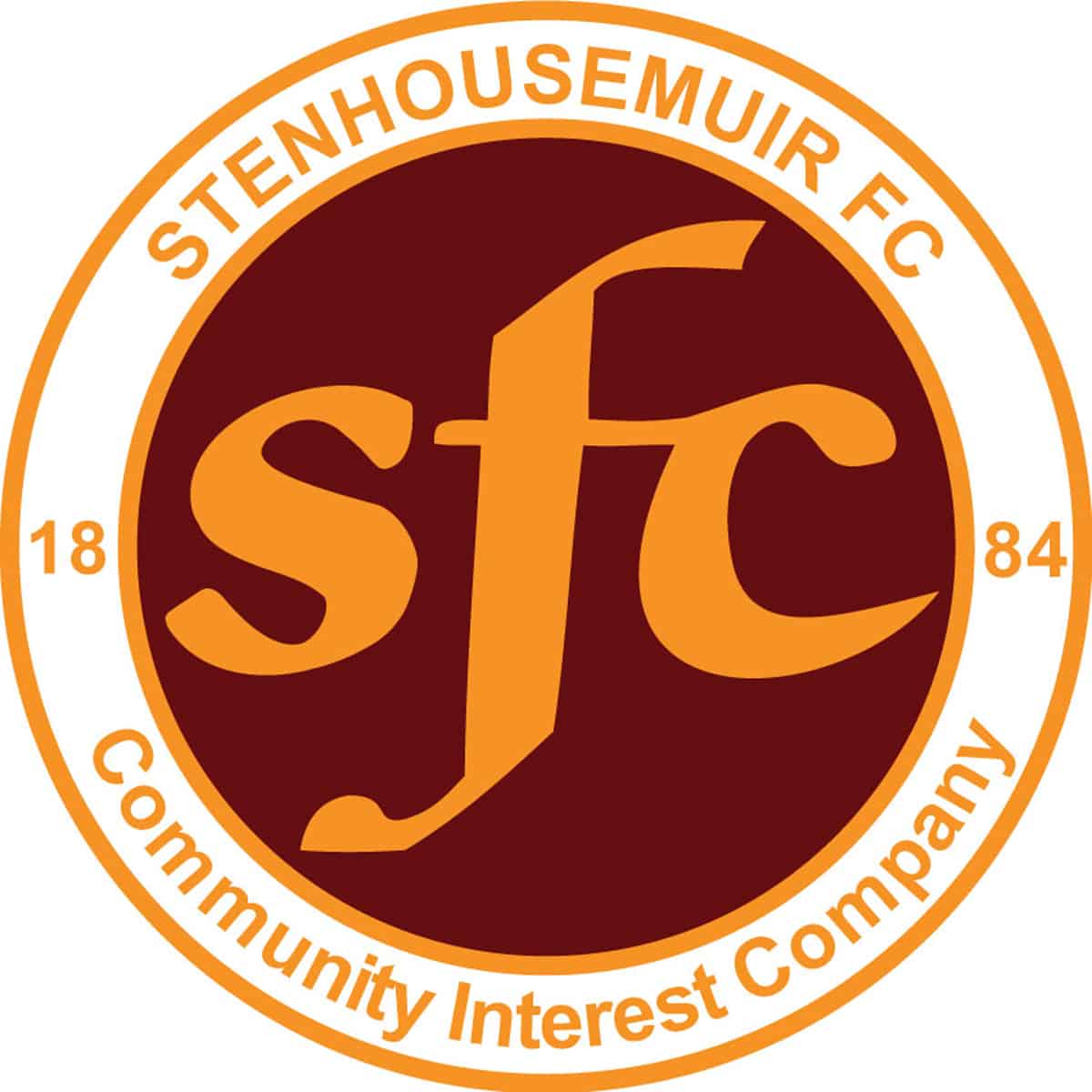 SPFL Ladbrokes League 1
Ochilview Park Stenhousemuir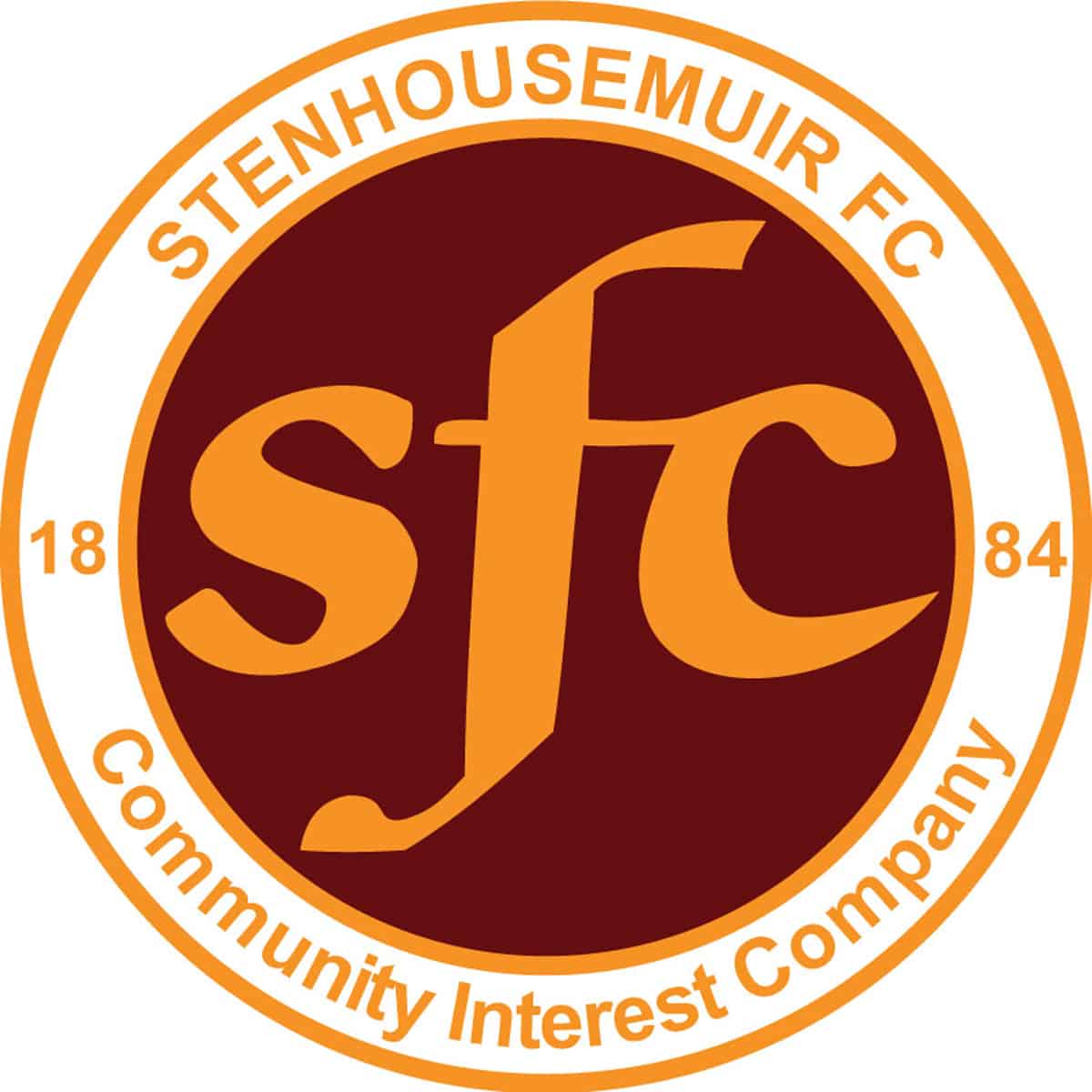 SPFL Ladbrokes League 1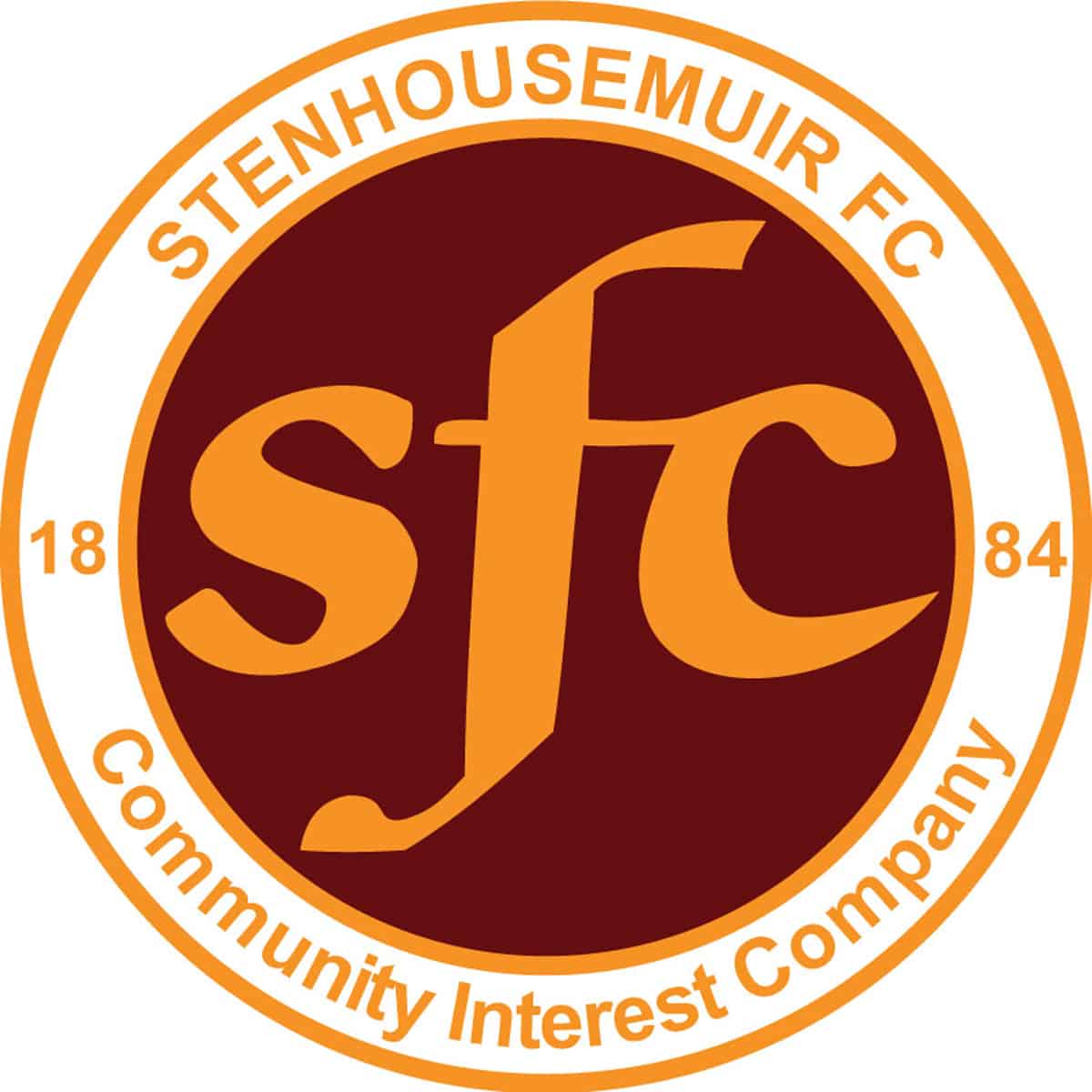 SPFL Ladbrokes League 1
Ochilview Park Stenhousemuir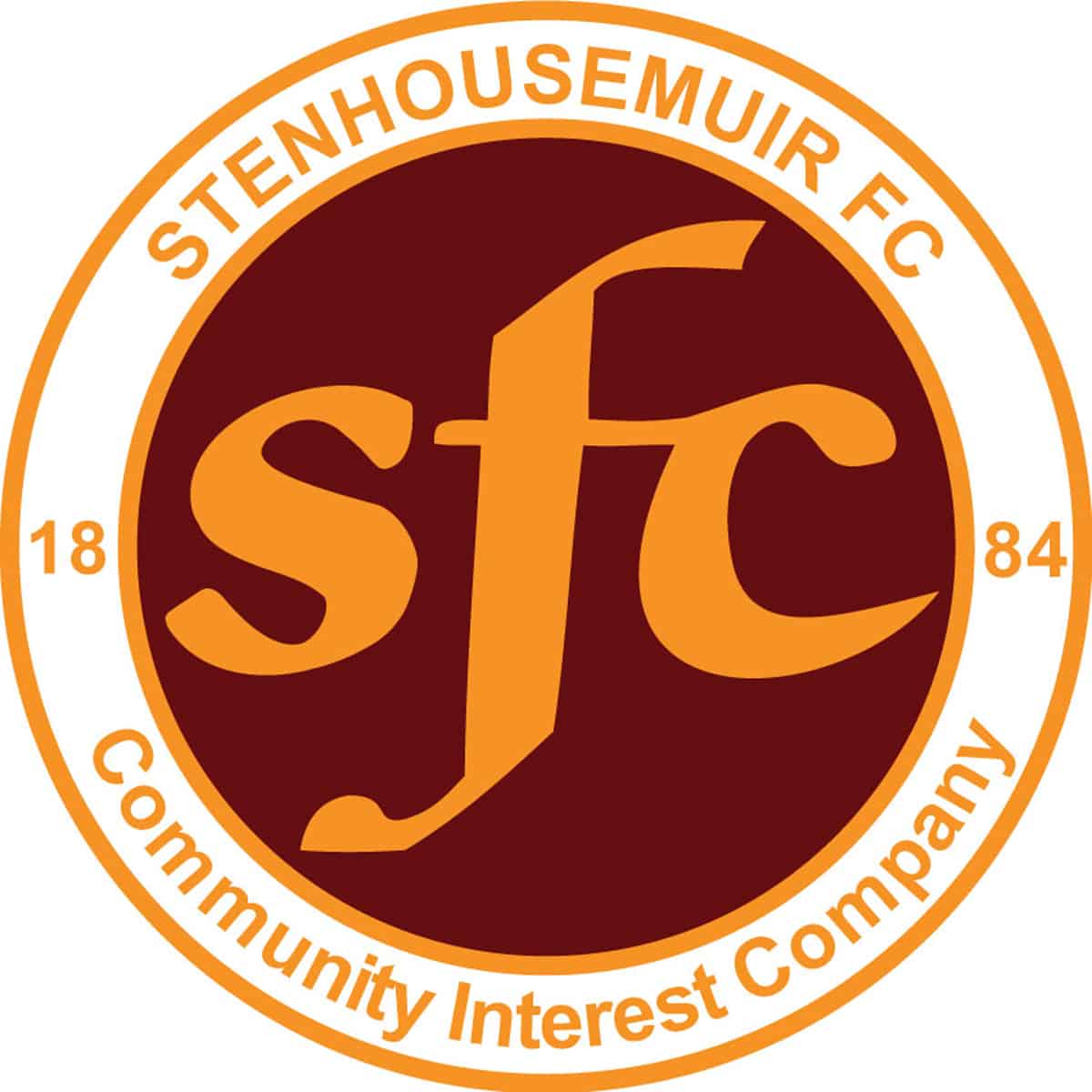 SPFL Ladbrokes League 1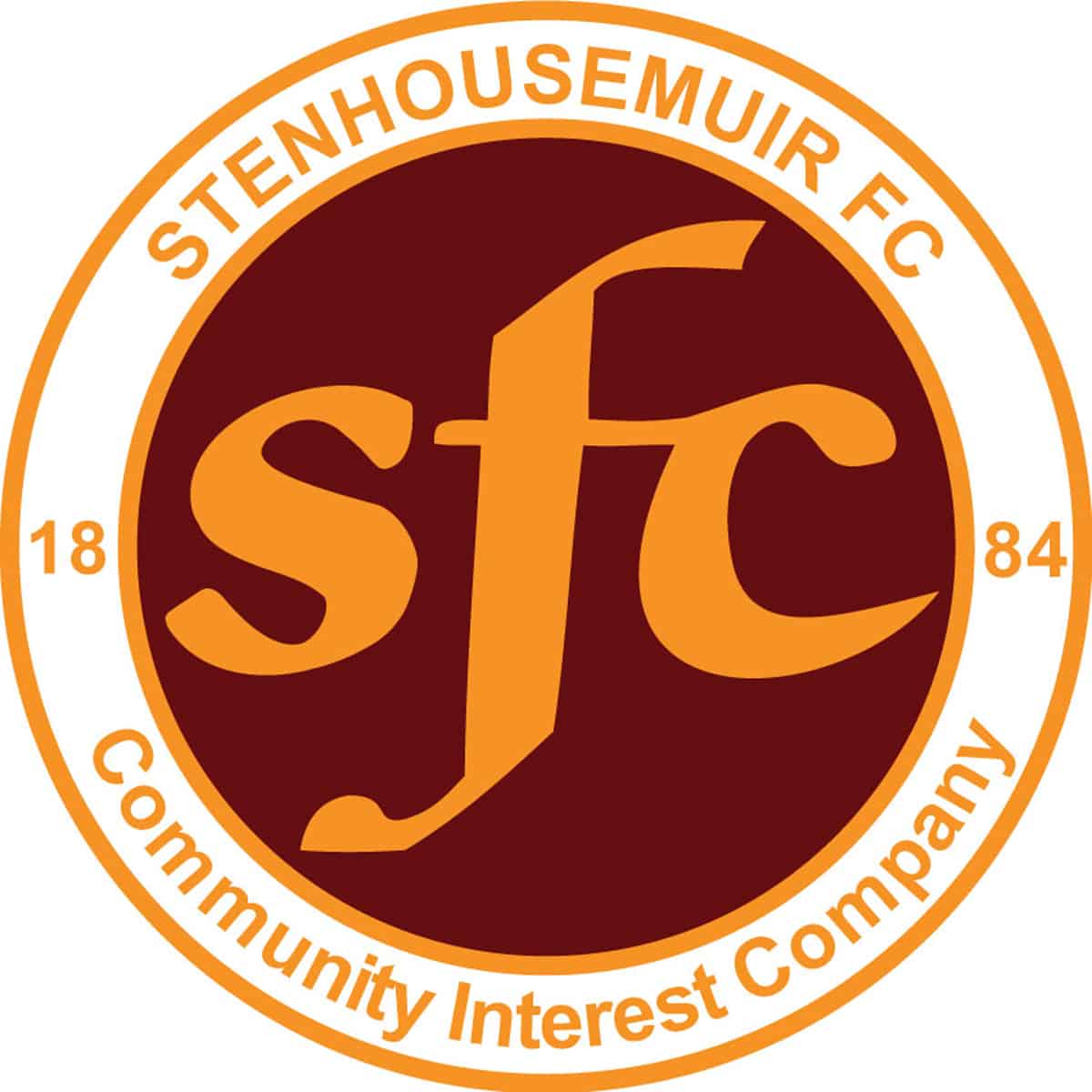 Petrofac Training Cup
Ochilview Park Stenhousemuir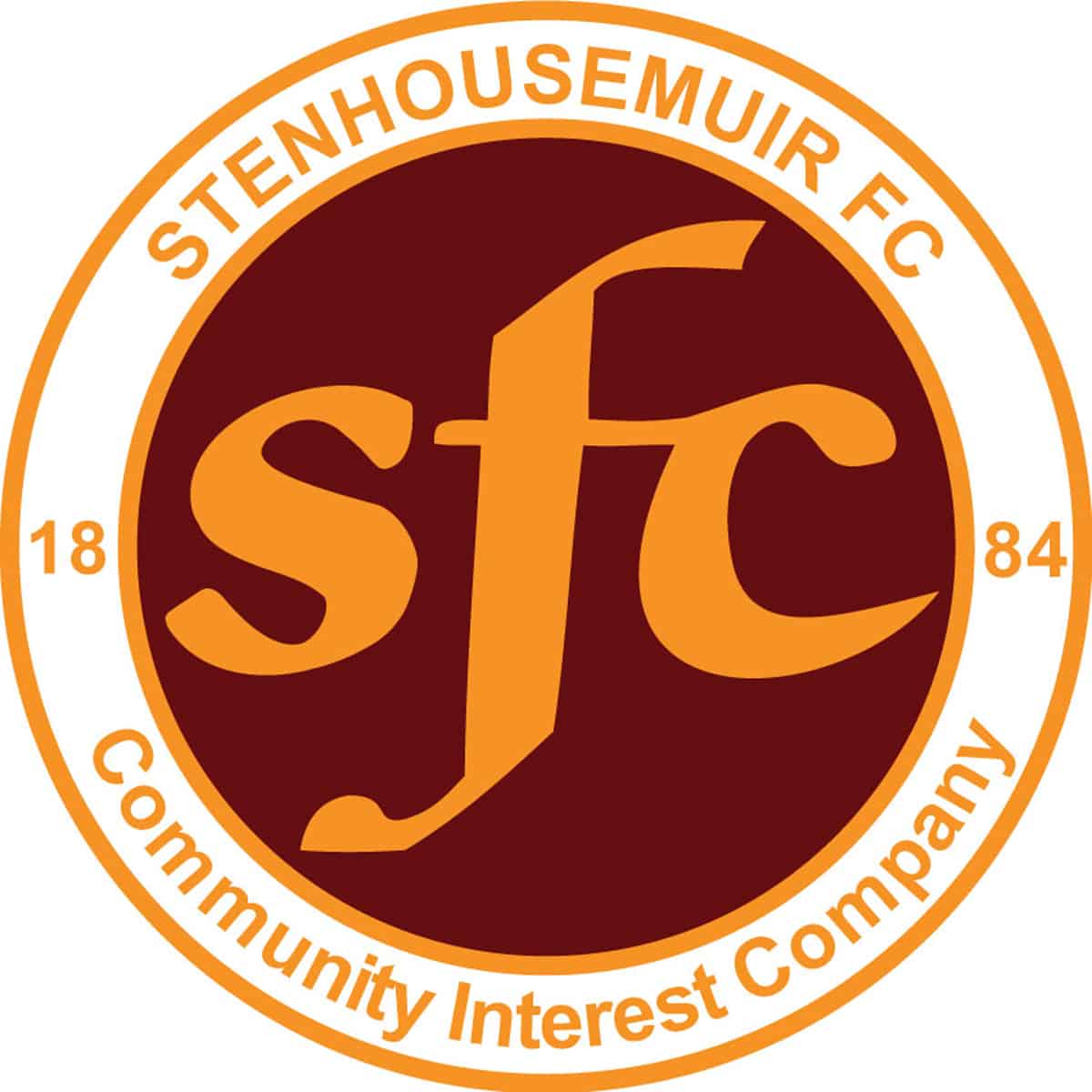 SPFL Ladbrokes League 1
Ochilview Park Stenhousemuir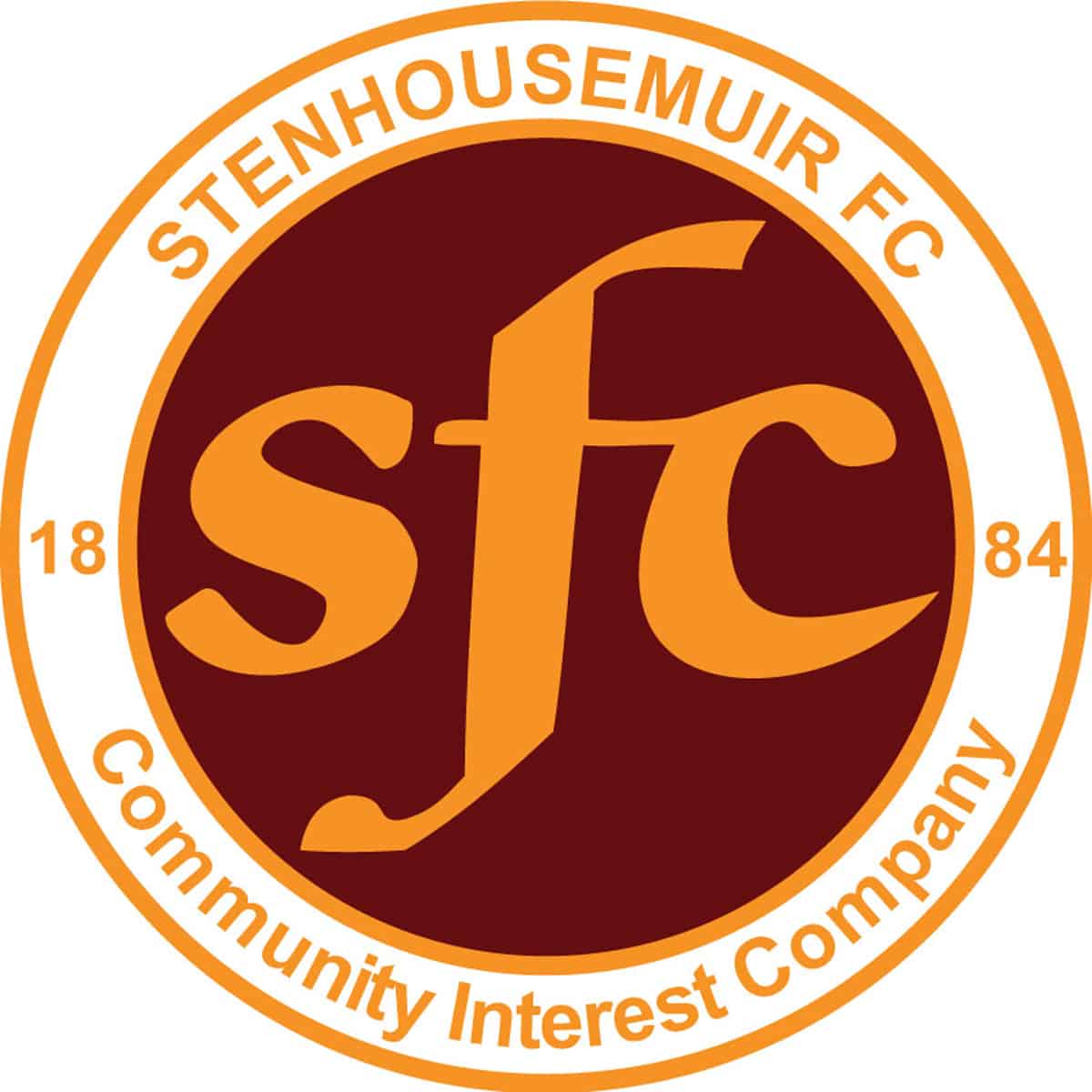 SPFL Ladbrokes League 1
Balmoor Stadium, Peterhead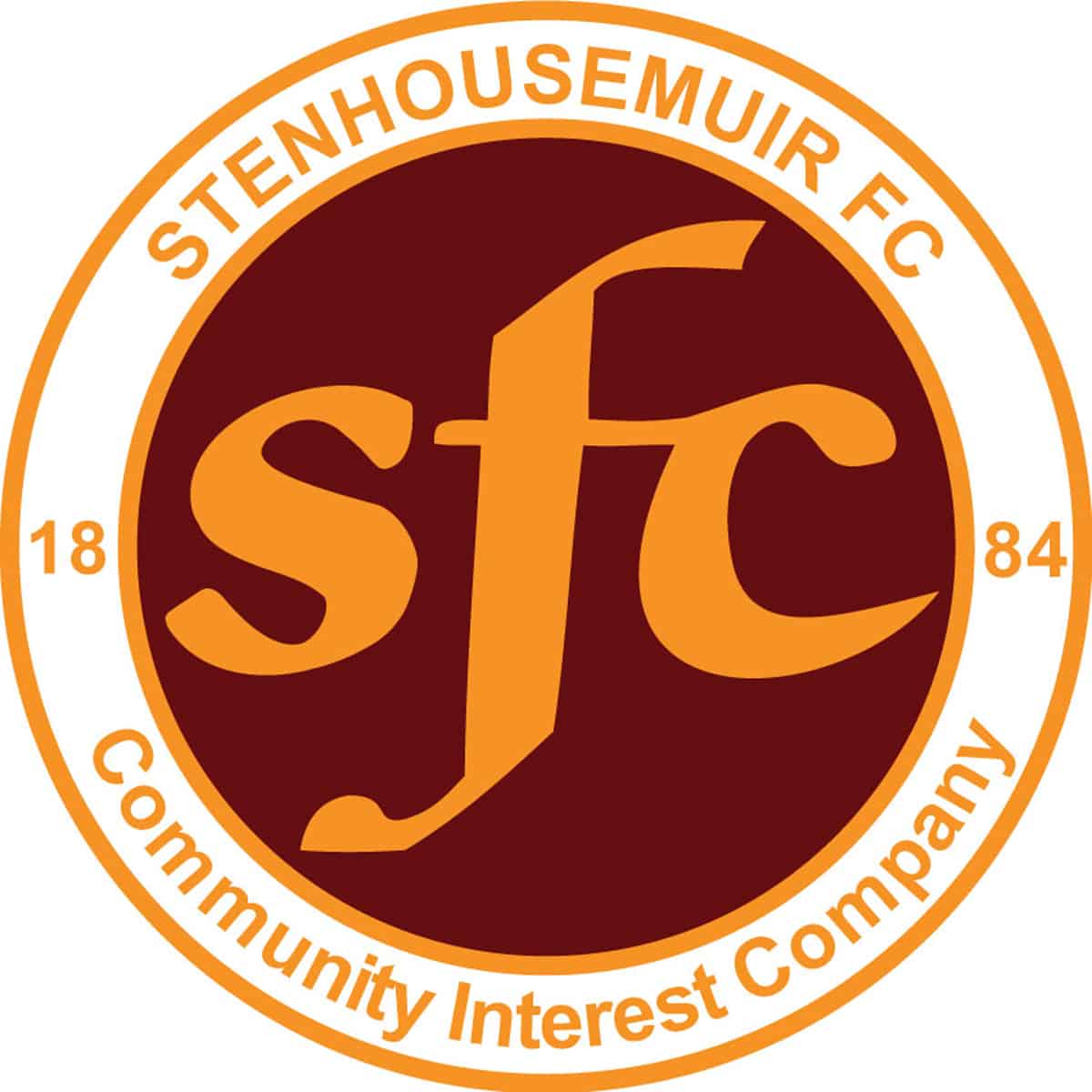 Betfred Cup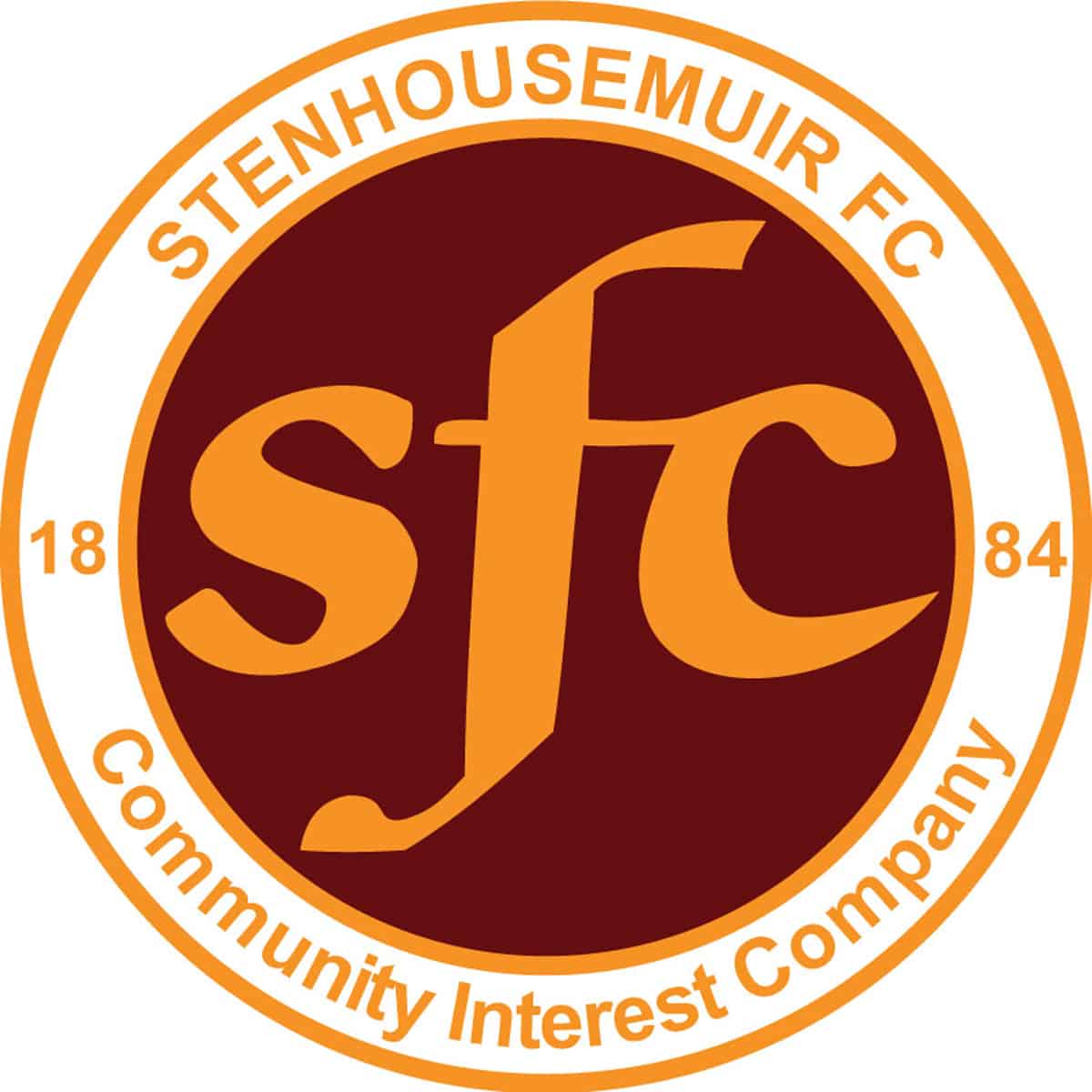 Petrofac Training Cup
Ochilview Park Stenhousemuir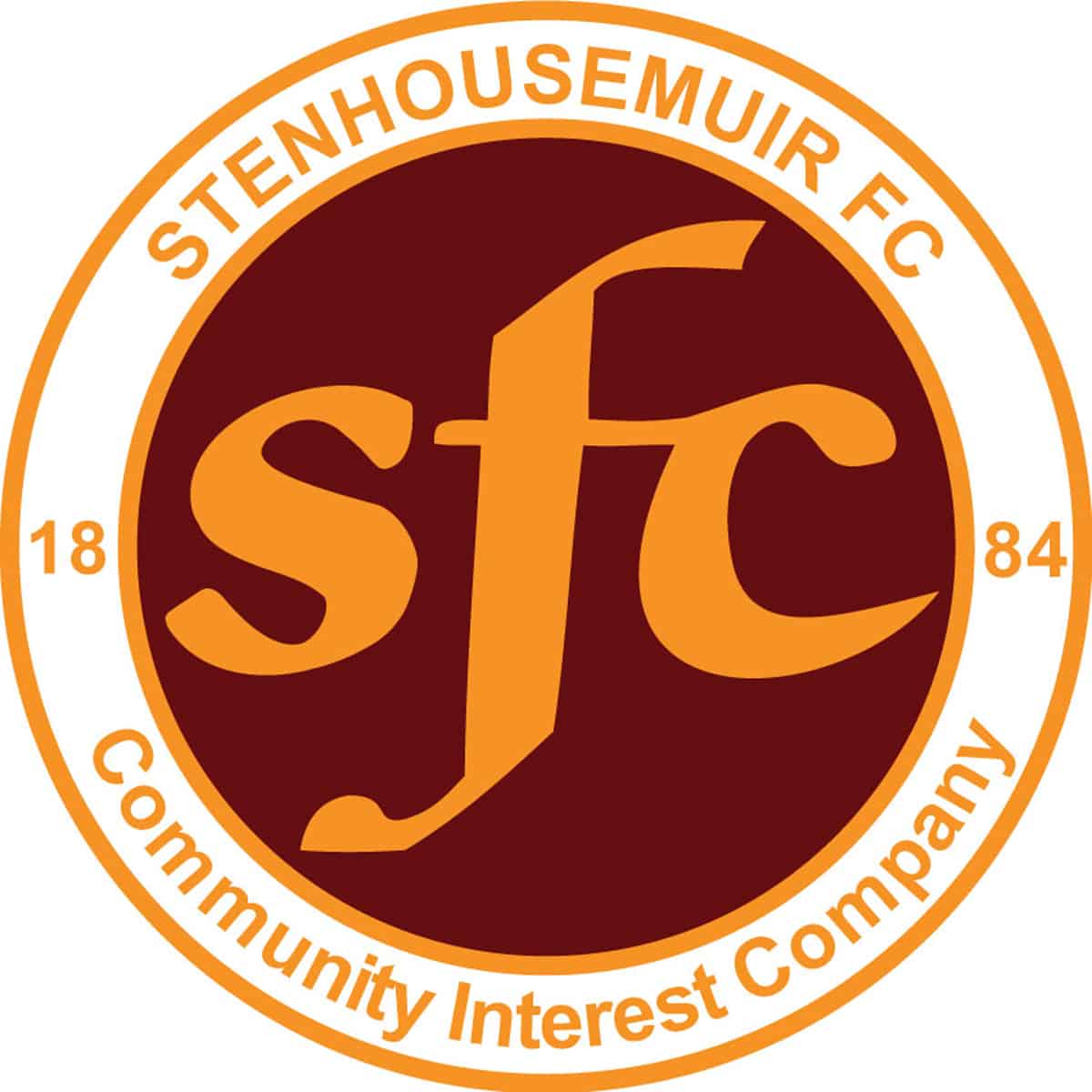 Friendly
Ochilview Park Stenhousemuir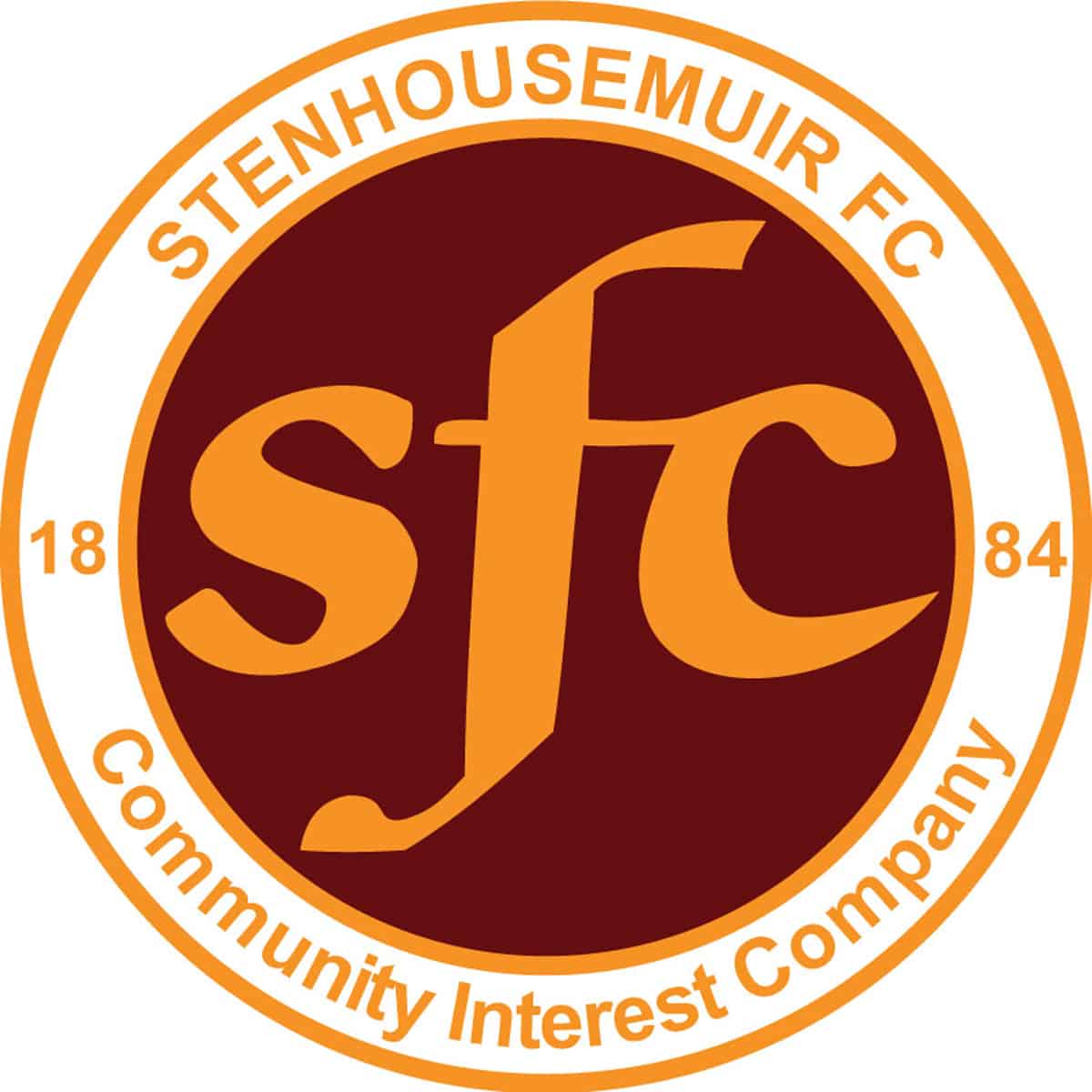 Stirlingshire Cup
Ochilview Park Stenhousemuir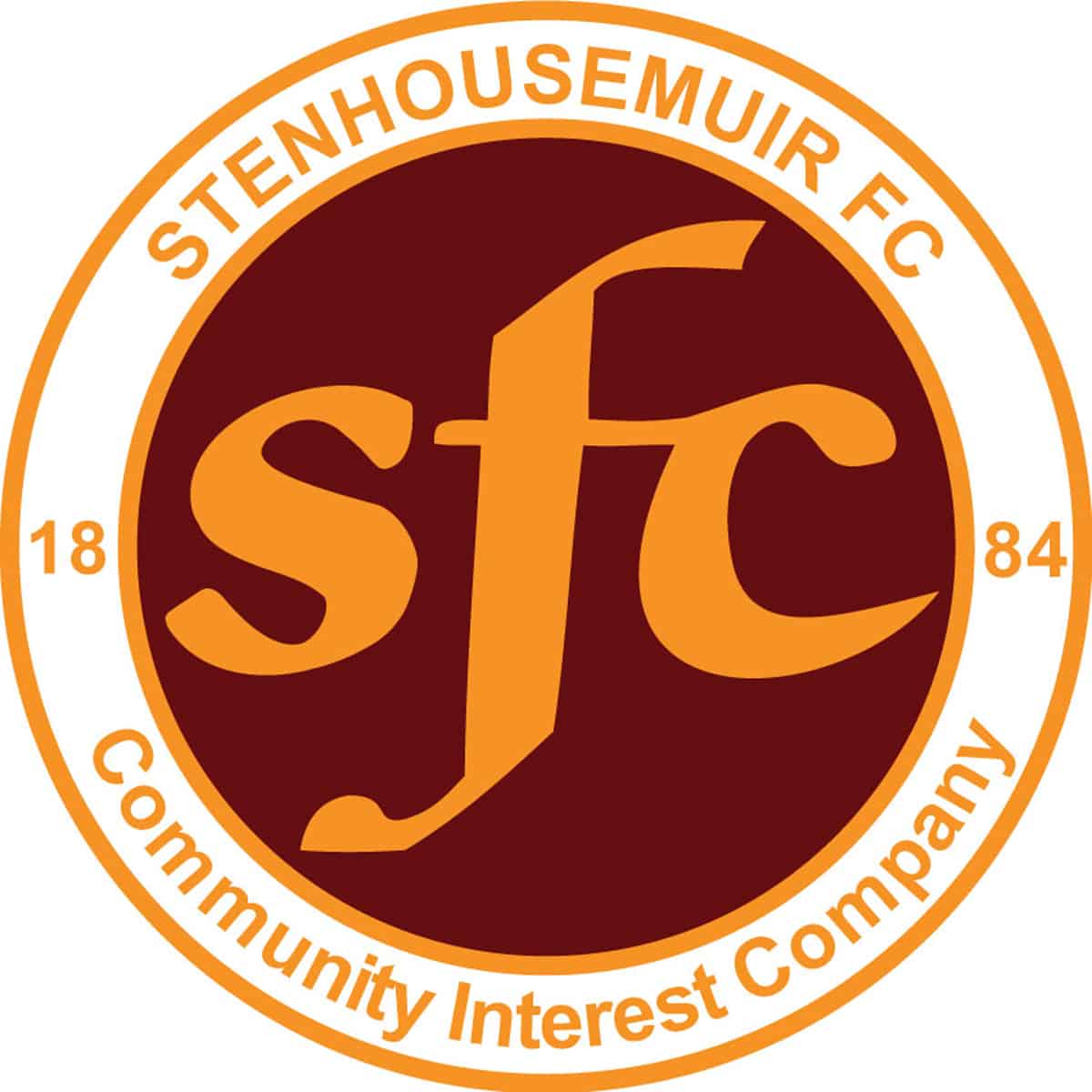 Friendly
Ochilview Park Stenhousemuir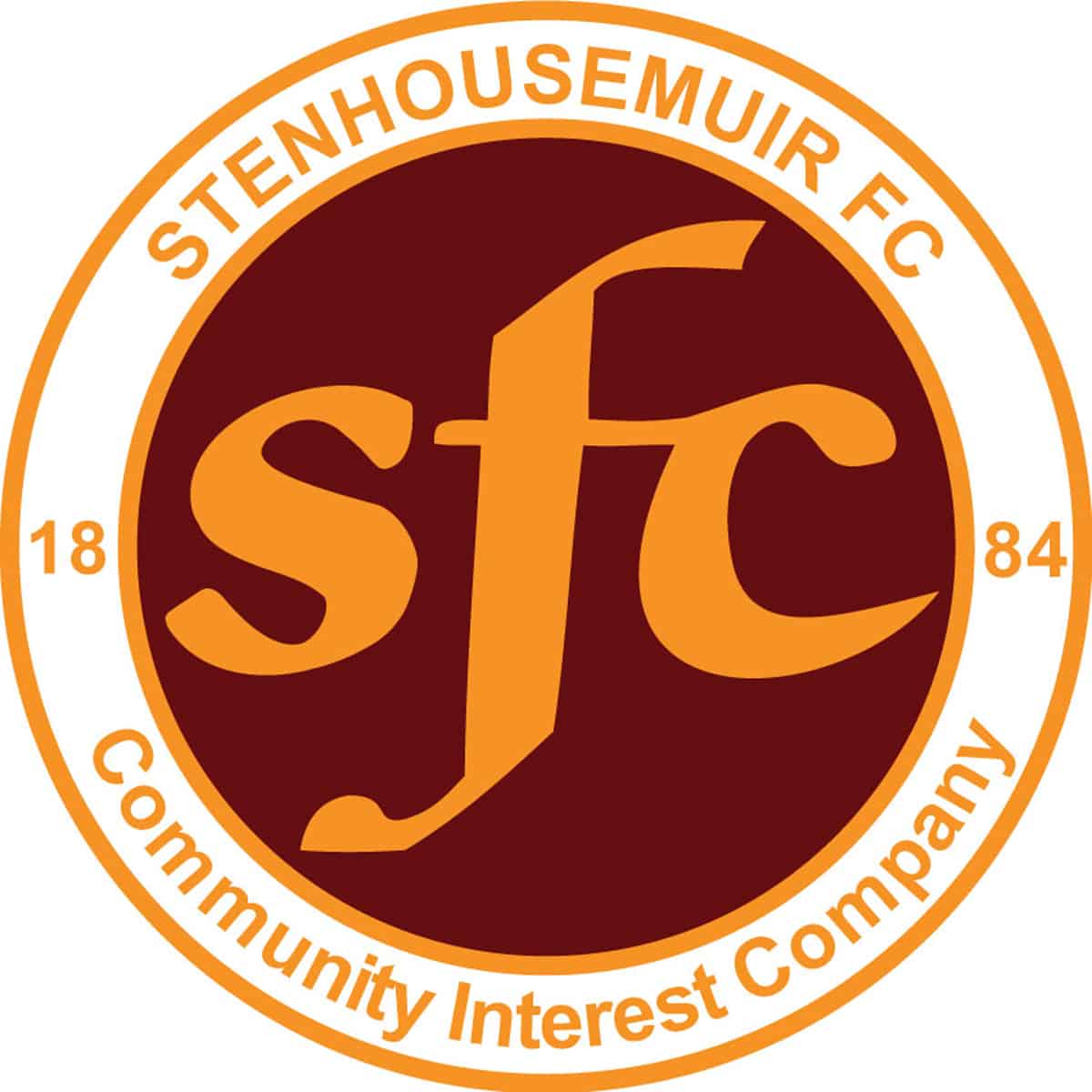 Friendly
Ochilview Park Stenhousemuir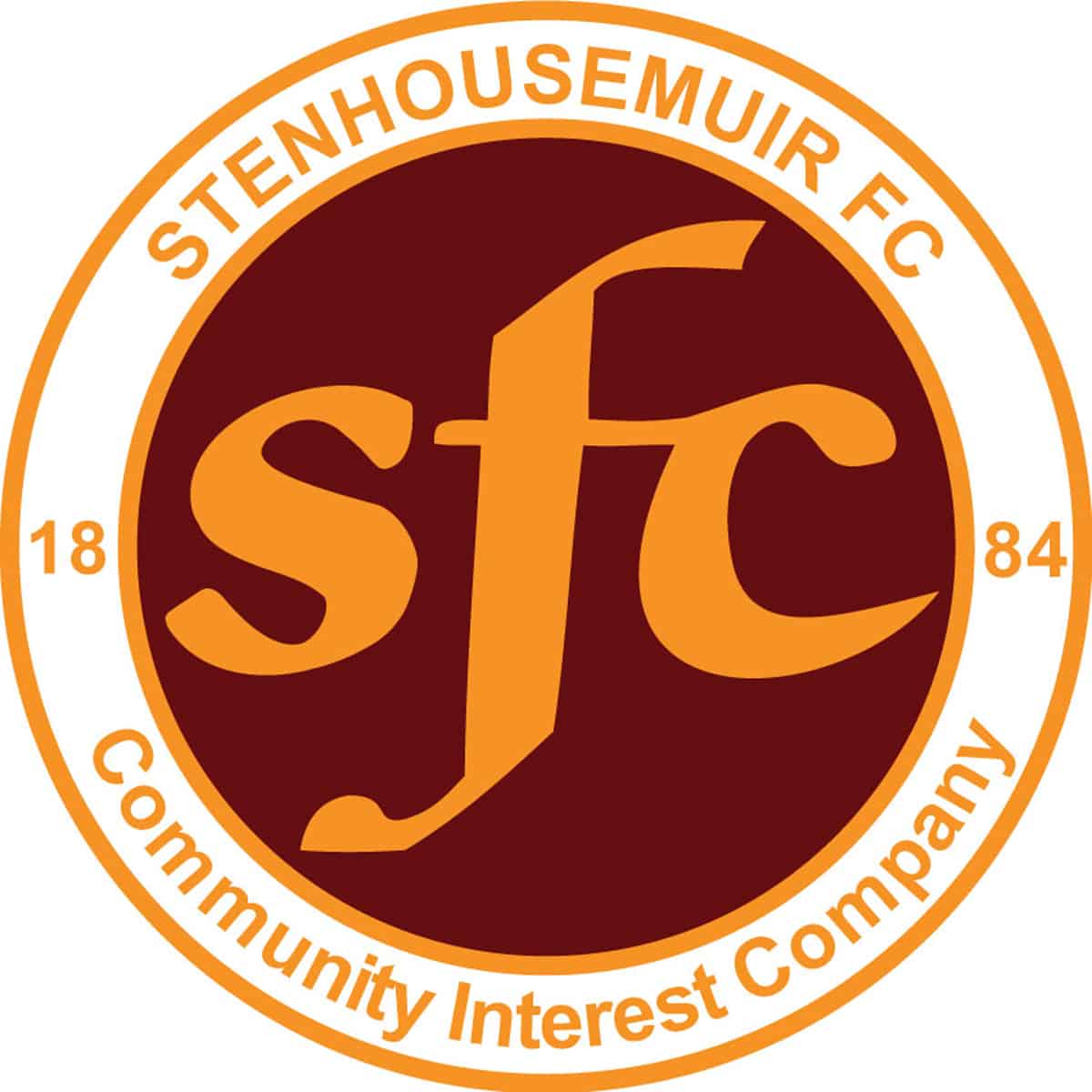 SPFL Ladbrokes League 1
Ochilview Park Stenhousemuir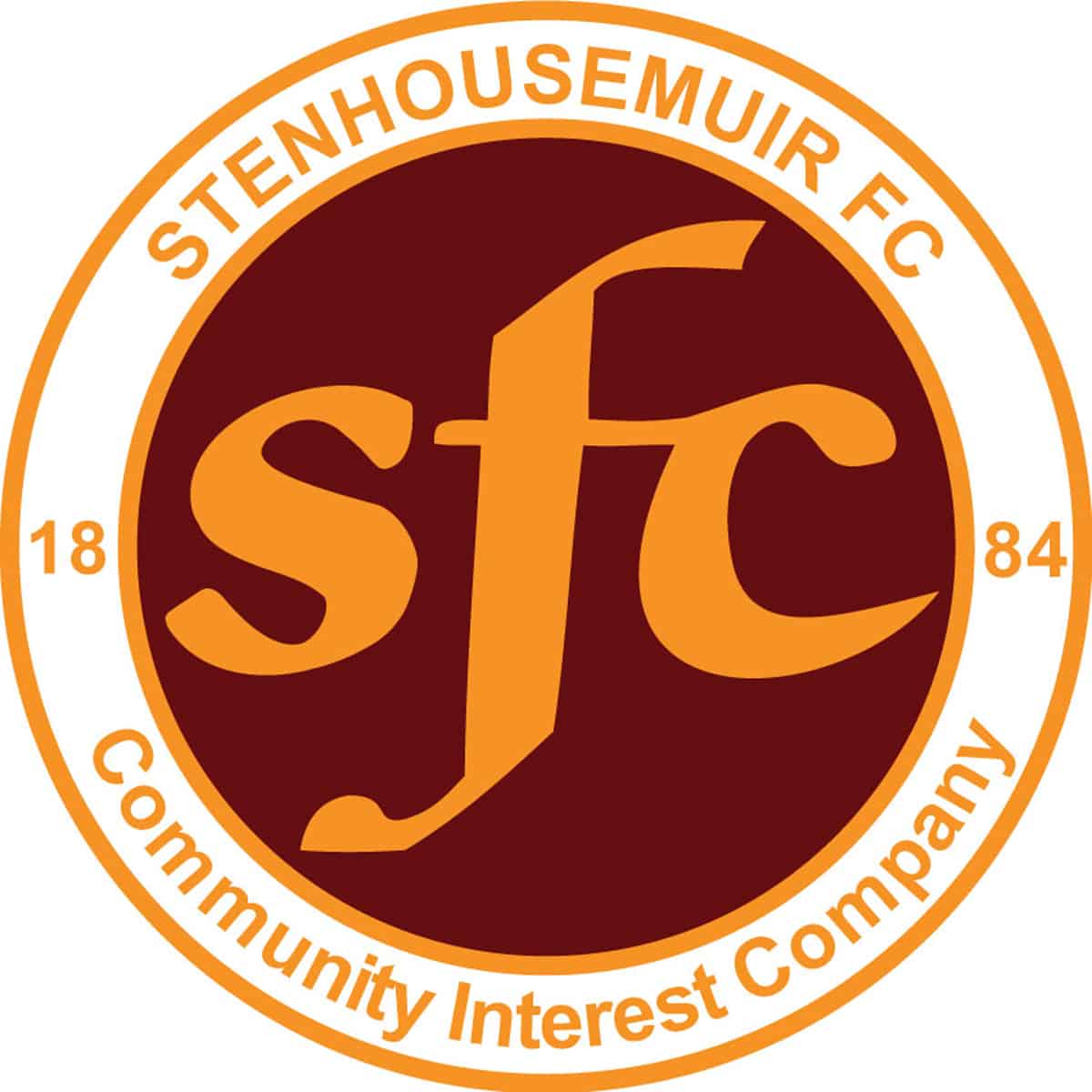 SPFL Ladbrokes League 1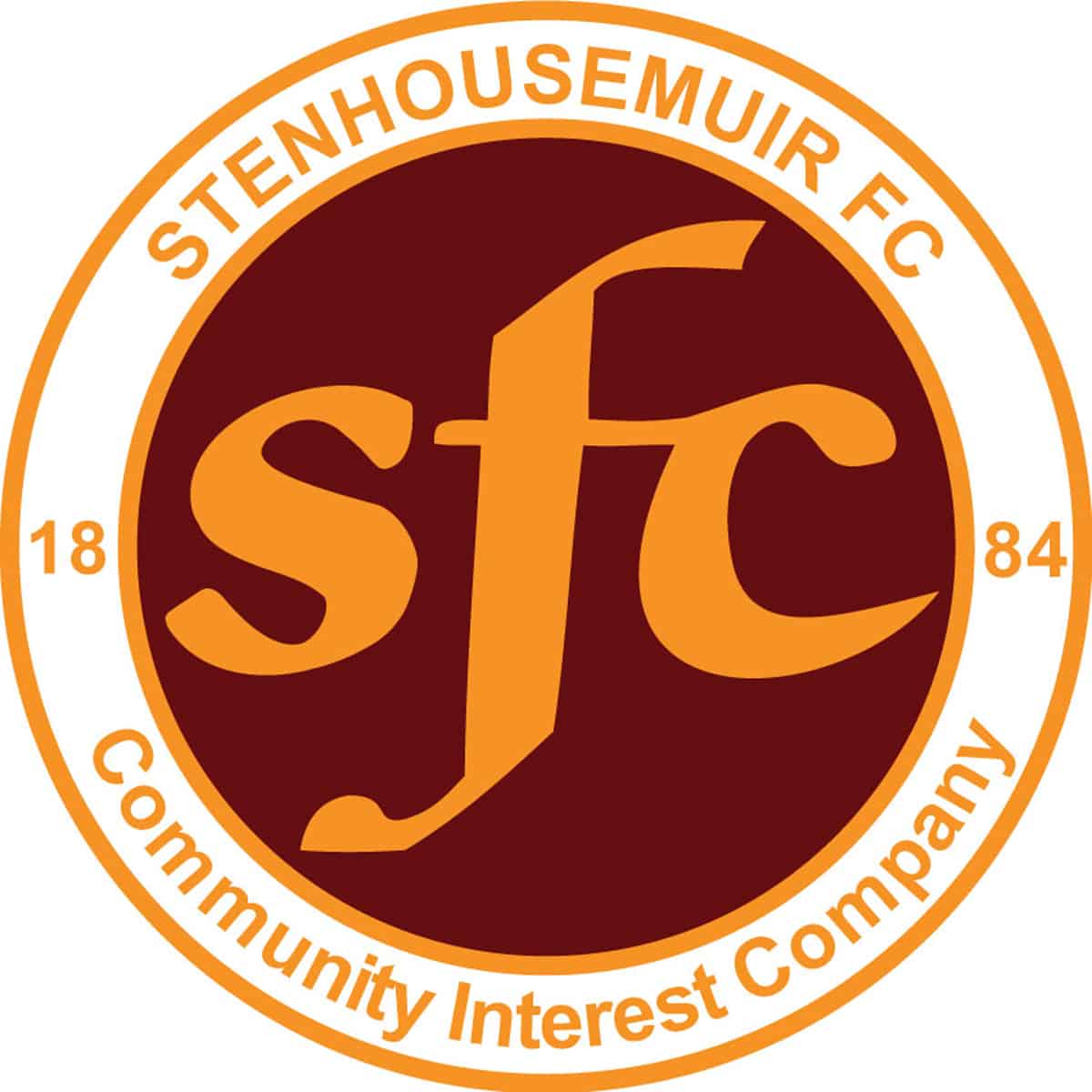 SPFL Ladbrokes League 1
Ochilview Park Stenhousemuir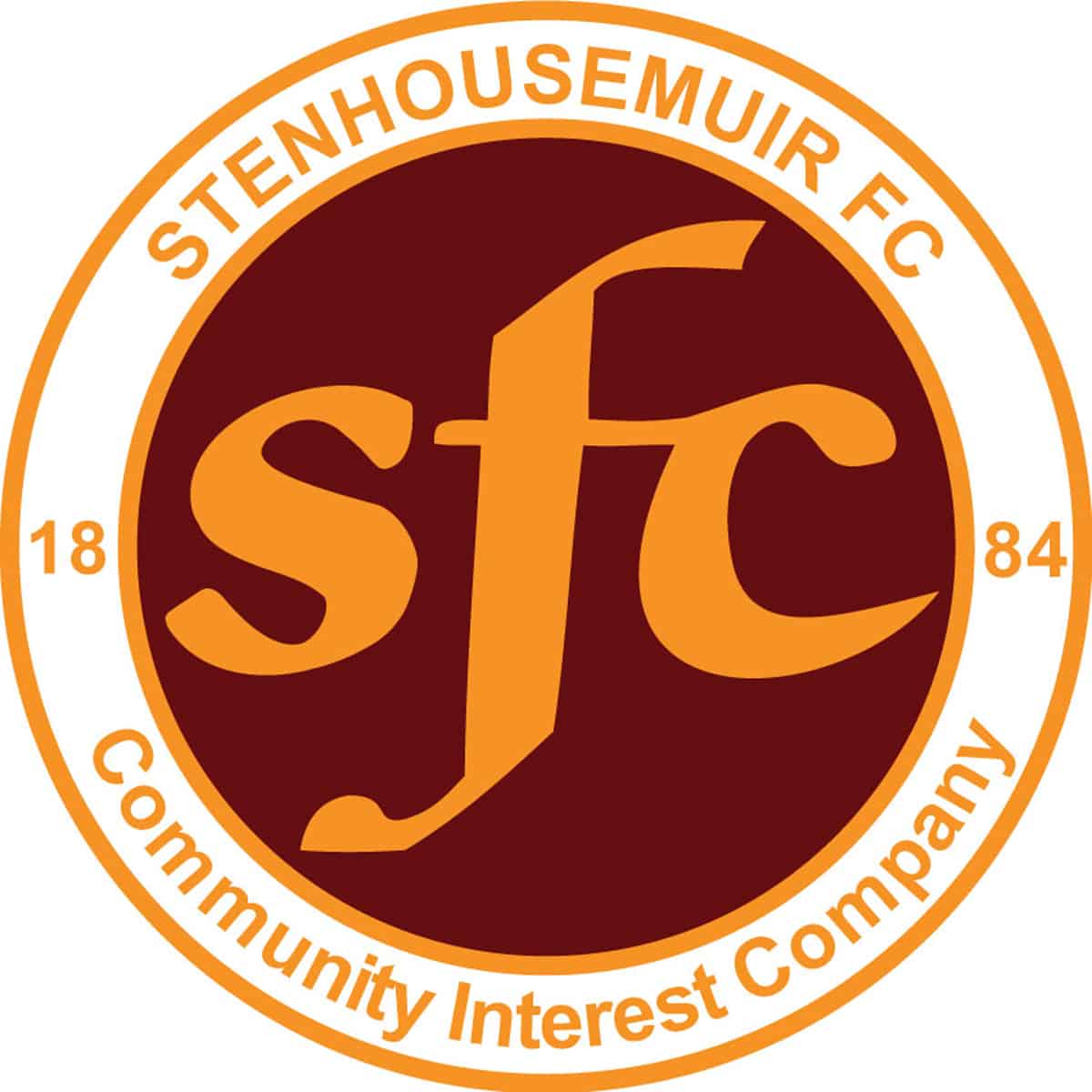 SPFL Ladbrokes League 1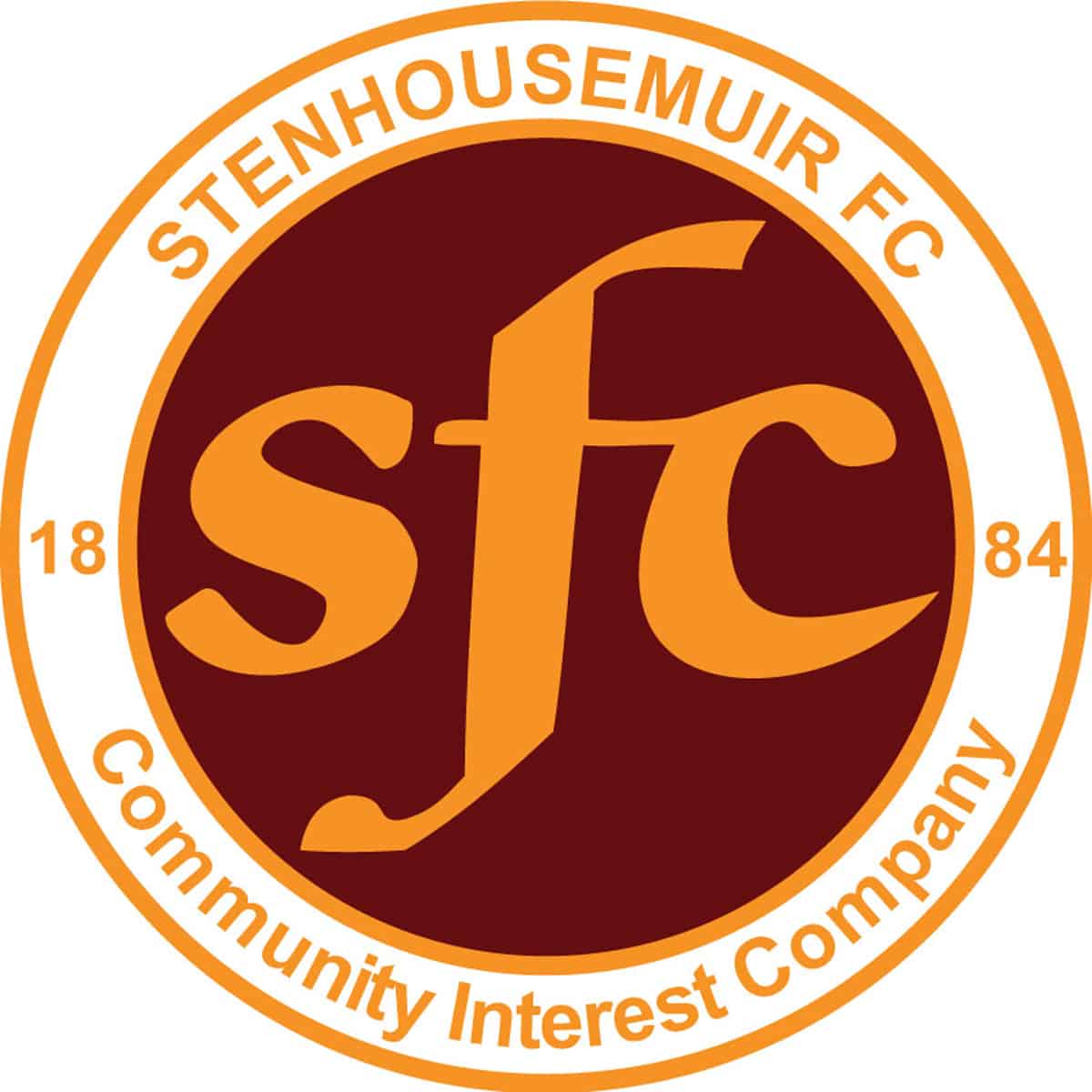 SPFL Ladbrokes League 1
Forthbank Stadium, Stirling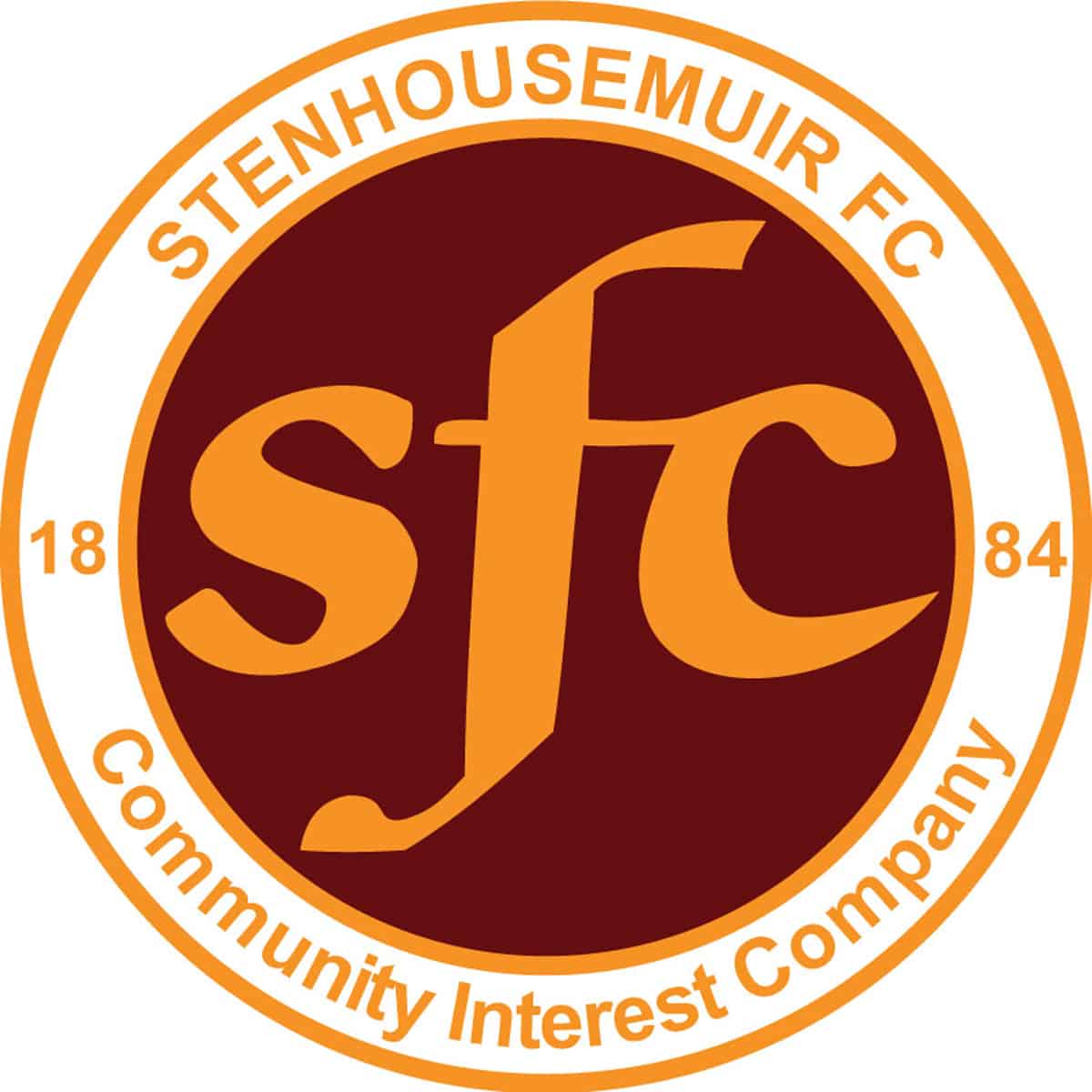 SPFL Ladbrokes League 1
Ochilview Park,Stenhousemuir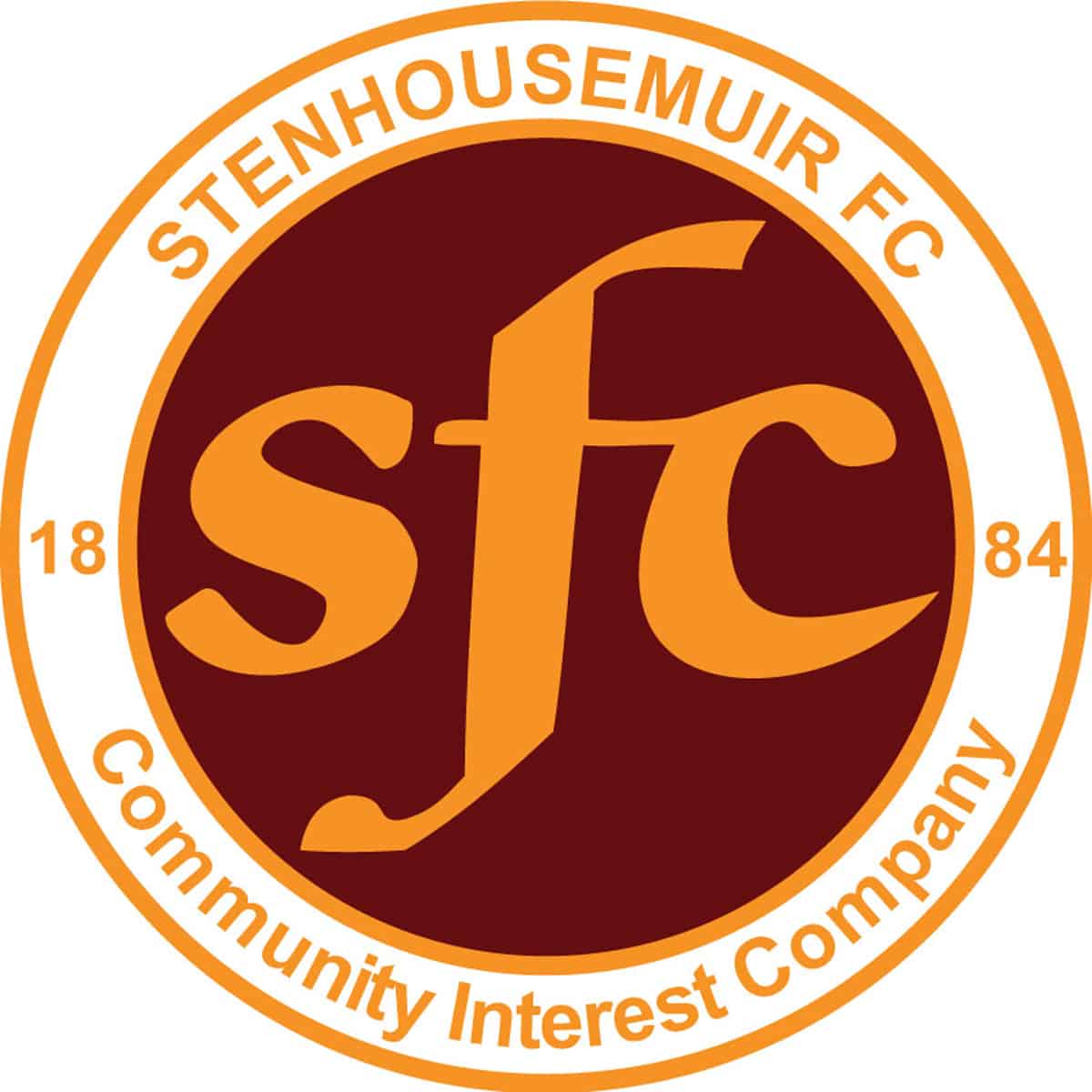 SPFL Ladbrokes League 1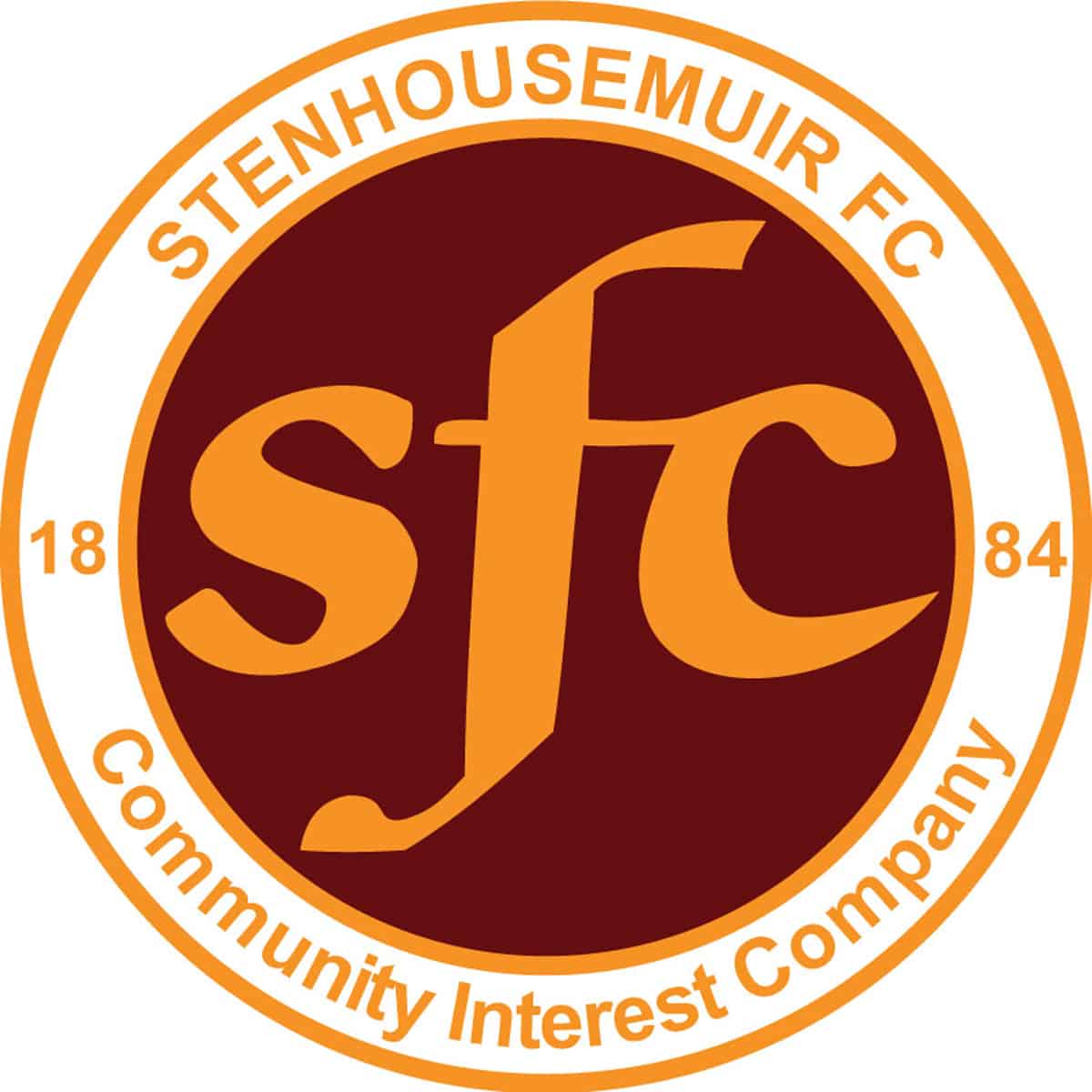 SPFL Ladbrokes League 1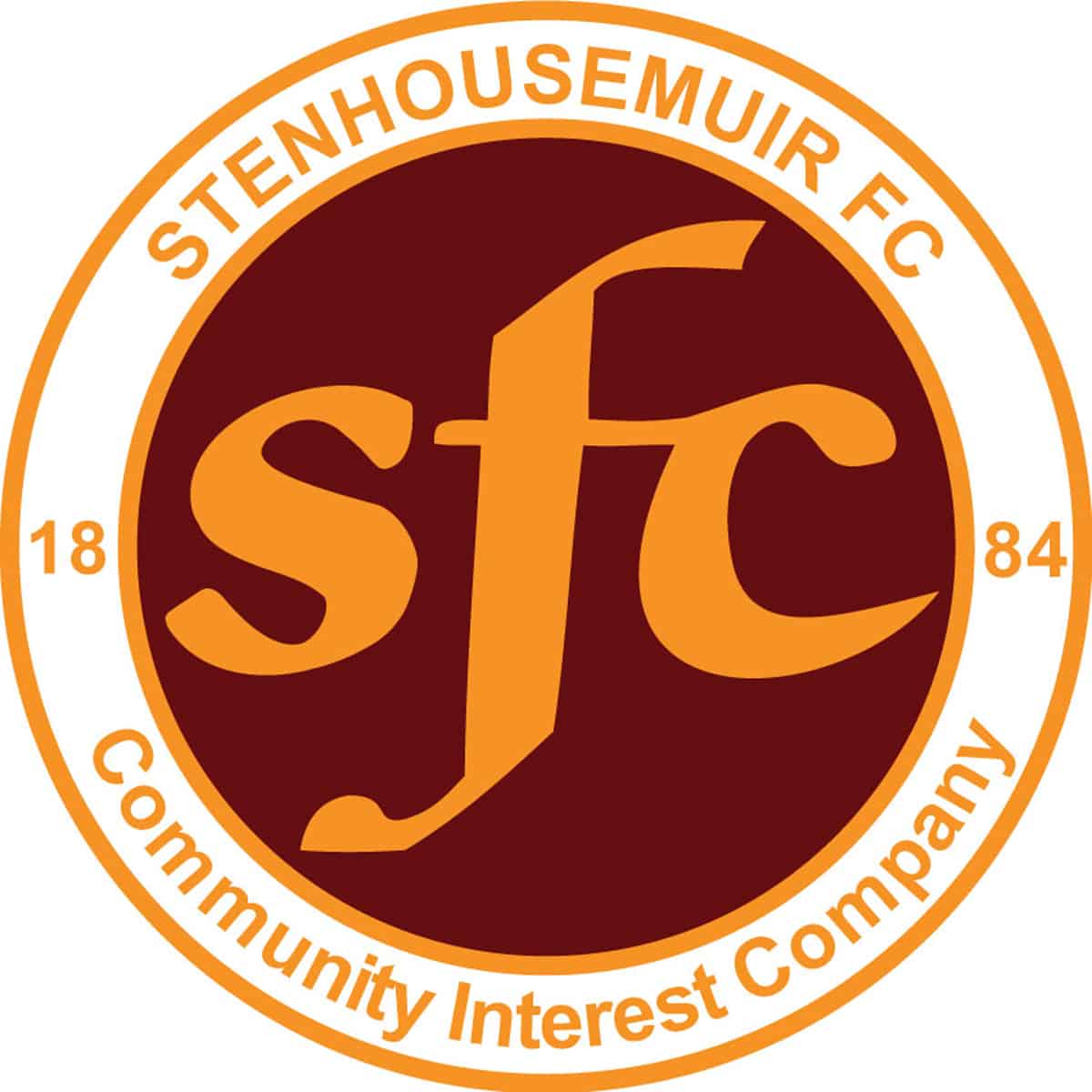 SPFL Ladbrokes League 1
Ochilview Park Stenhousemuir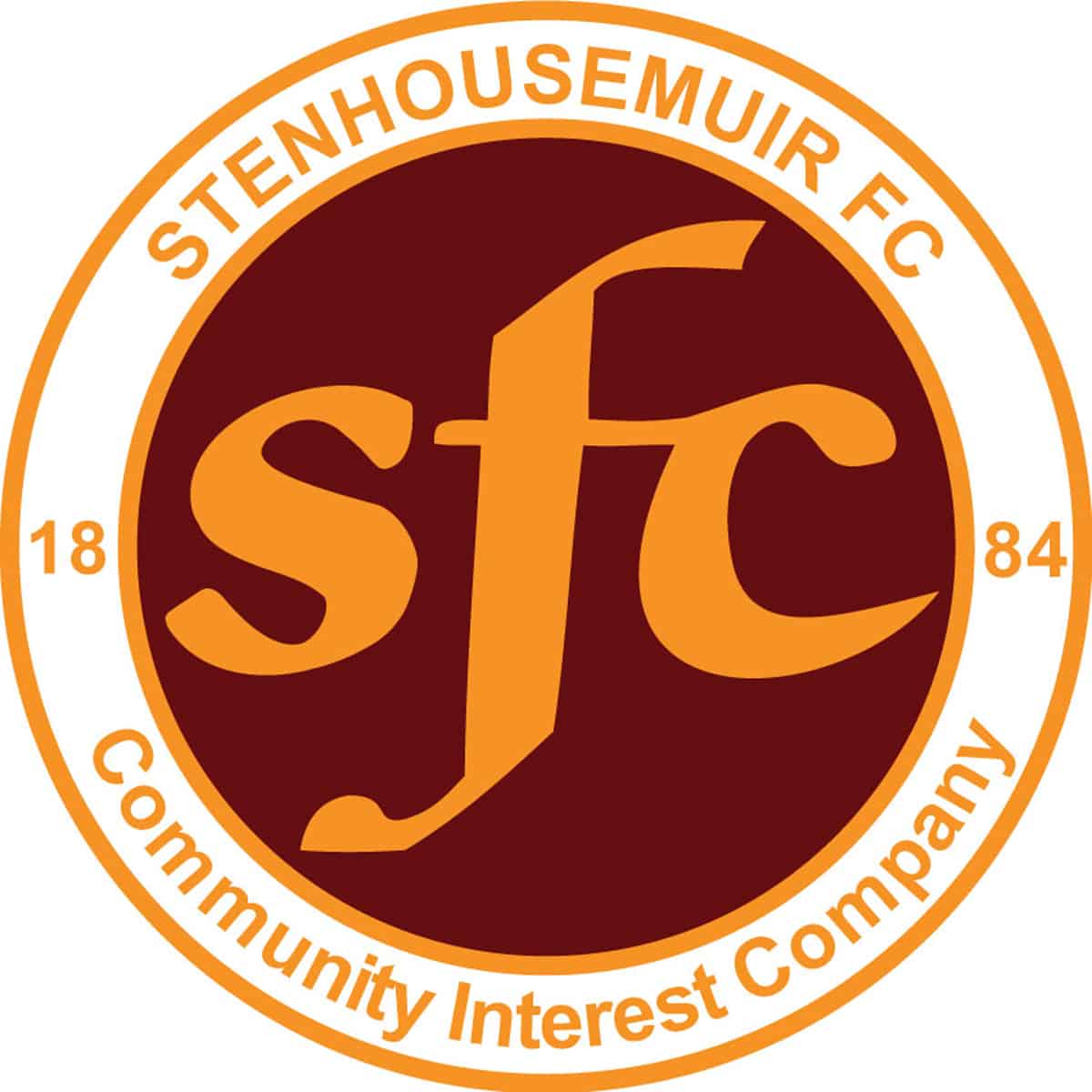 SPFL Ladbrokes League 1
Excelsior Stadium, Airdrie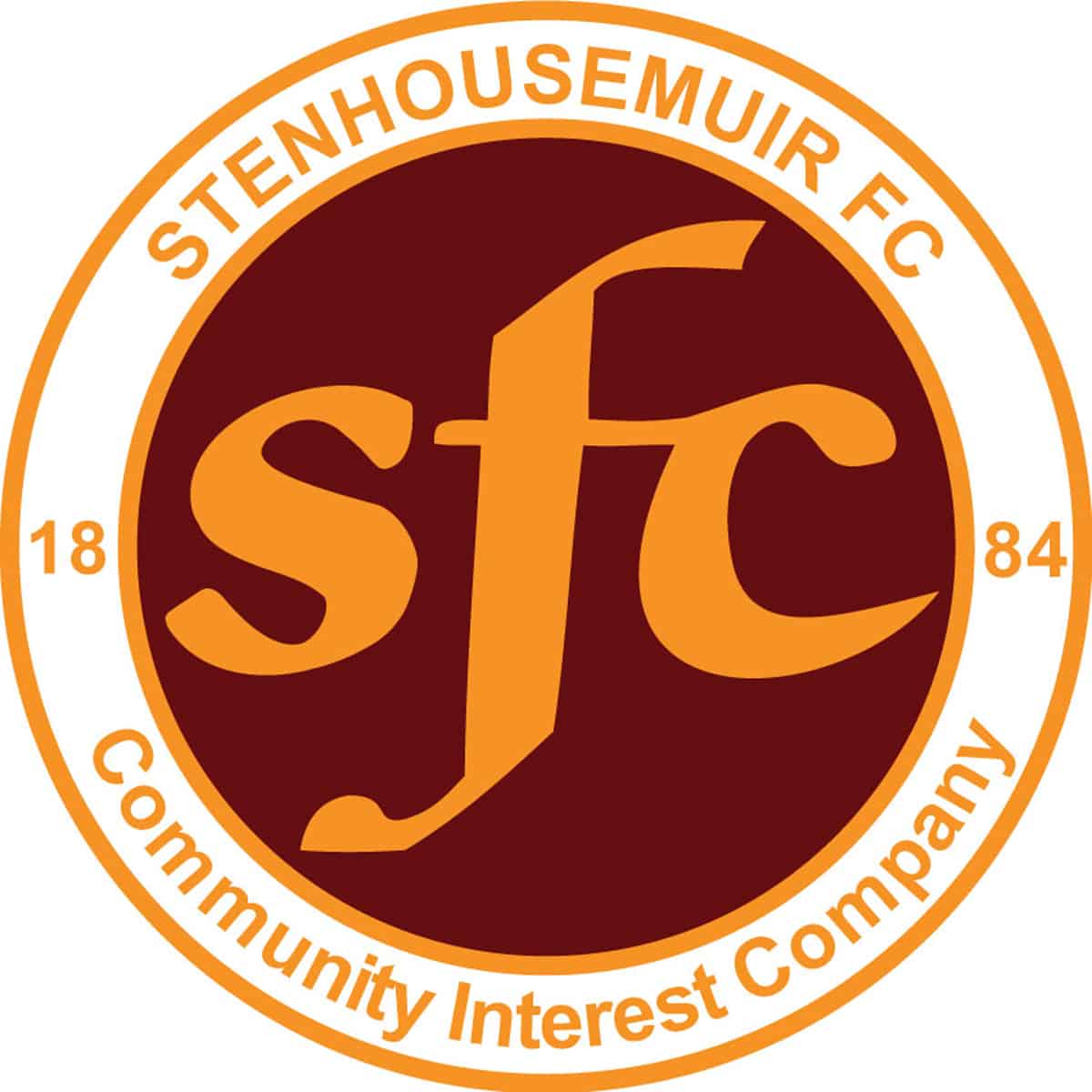 SPFL Ladbrokes League 1
Ochilview Park Stenhousemuir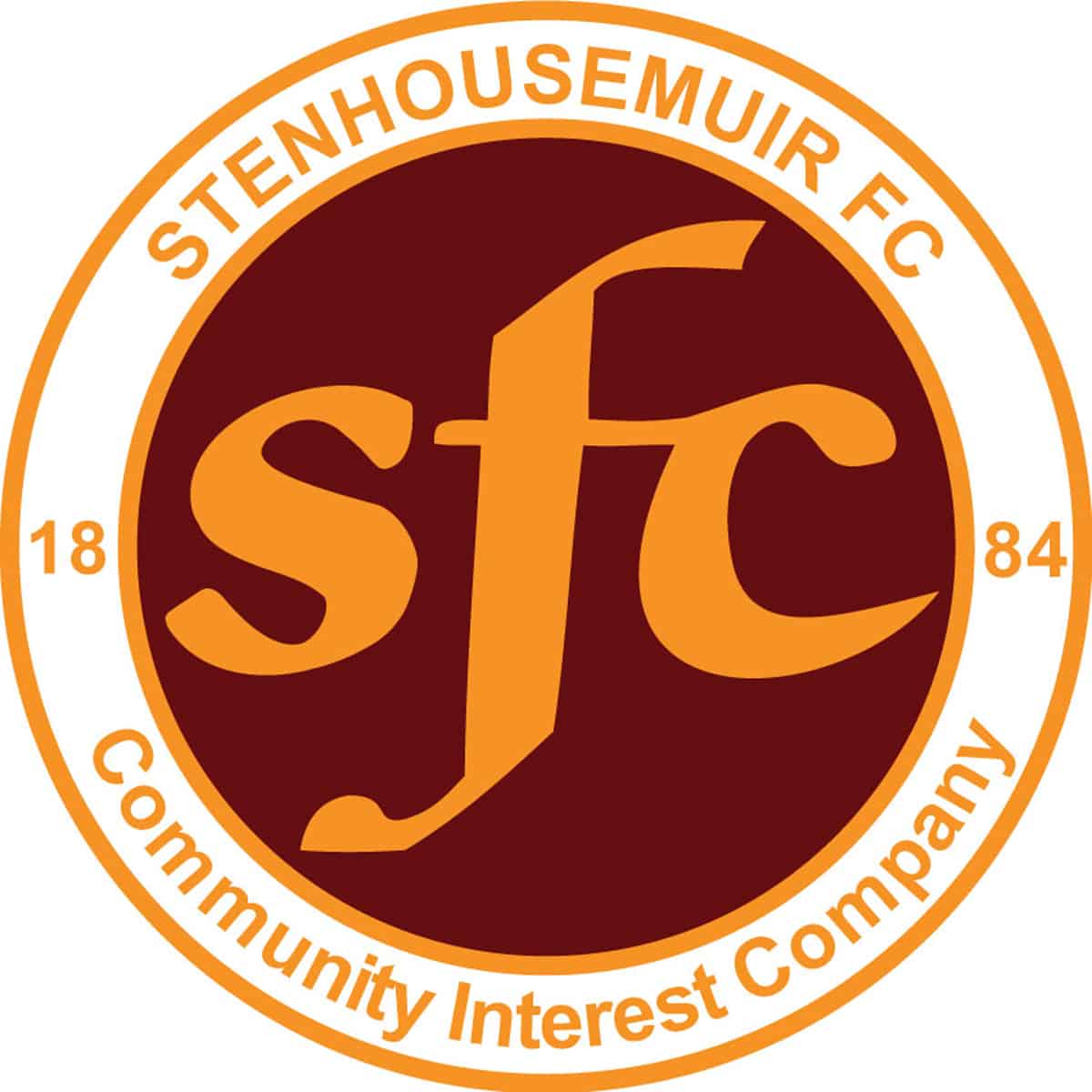 SPFL Ladbrokes League 1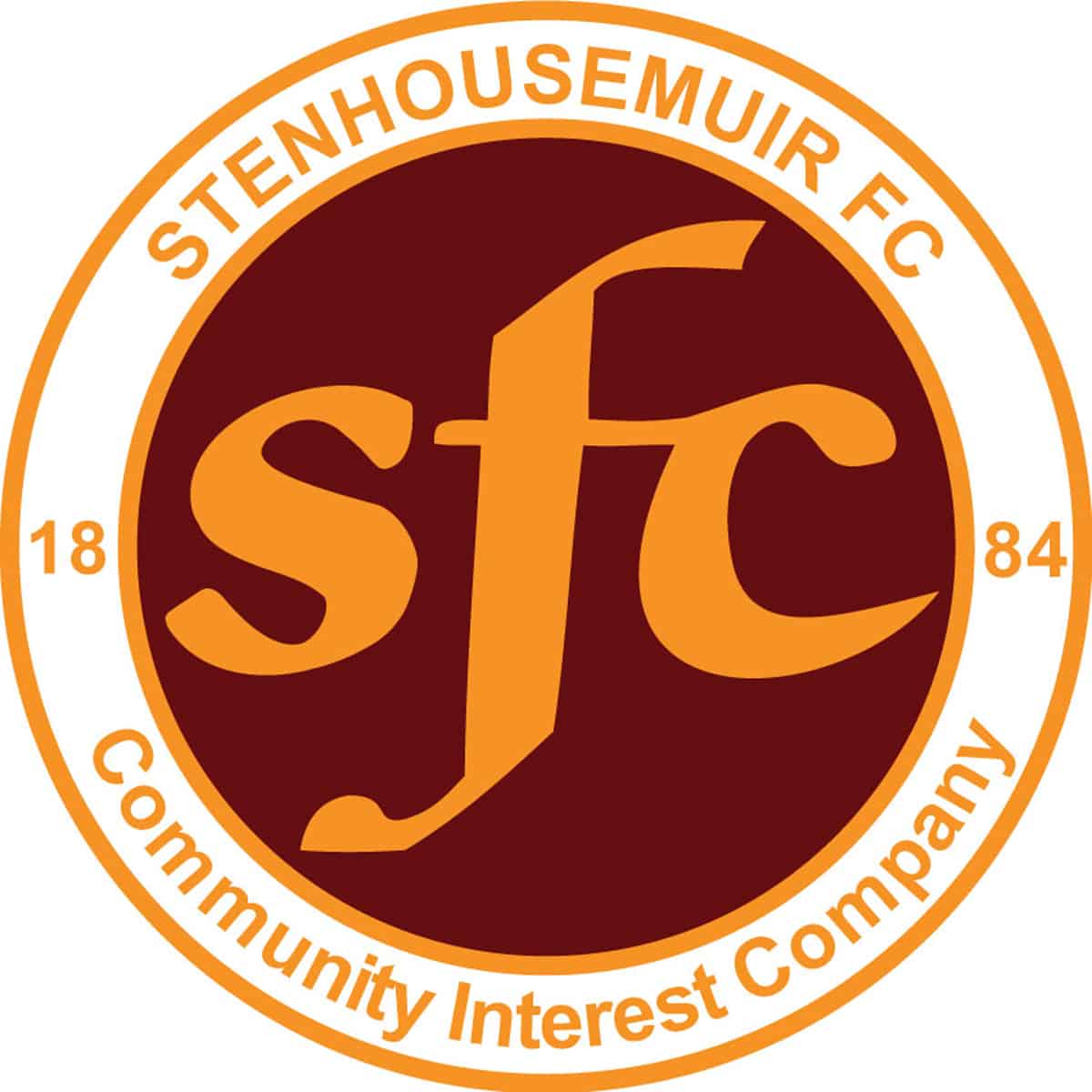 SPFL Ladbrokes League 1
Ochilview Park Stenhousemuir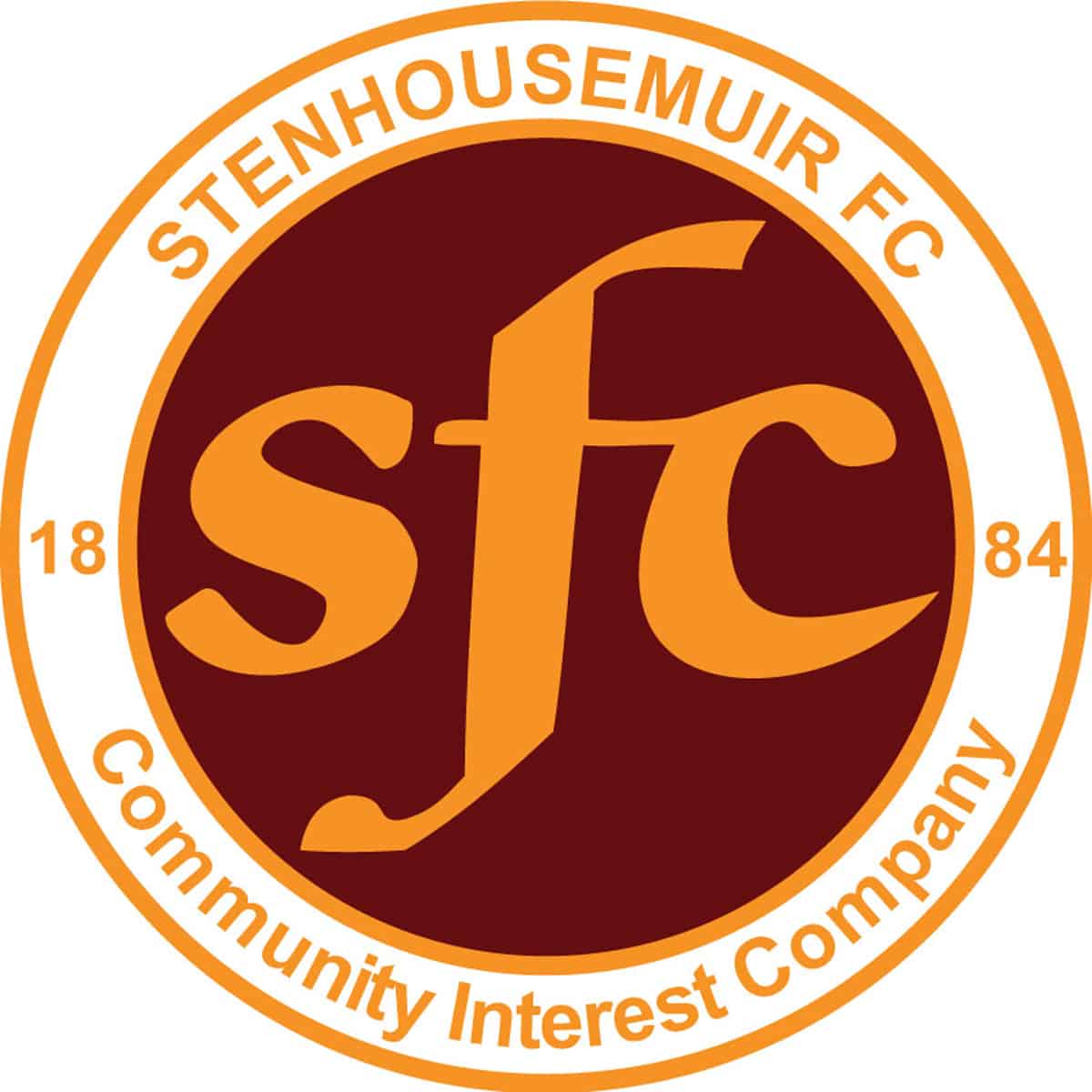 SPFL Ladbrokes League 1
Ochilview Park Stenhousemuir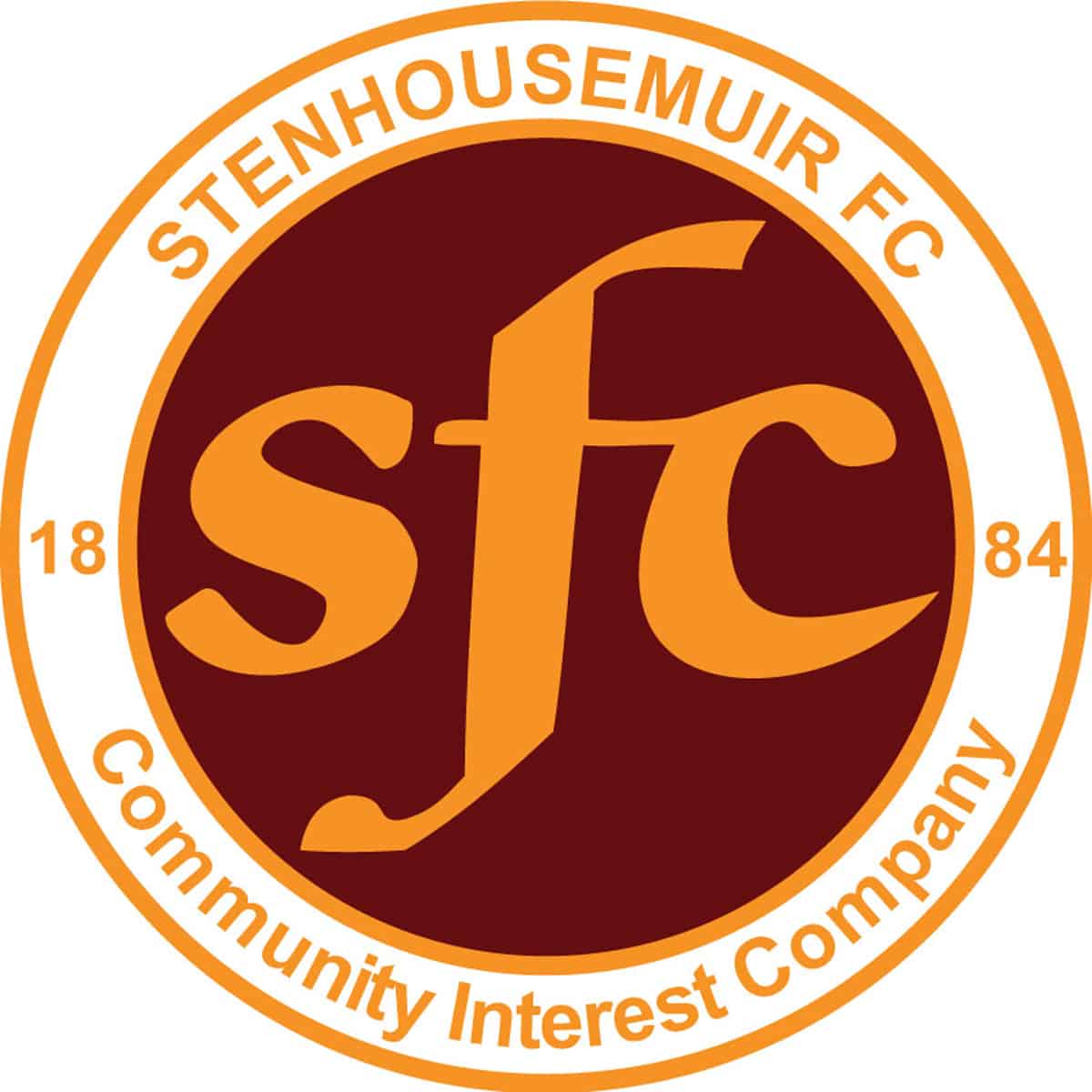 SPFL Ladbrokes League 1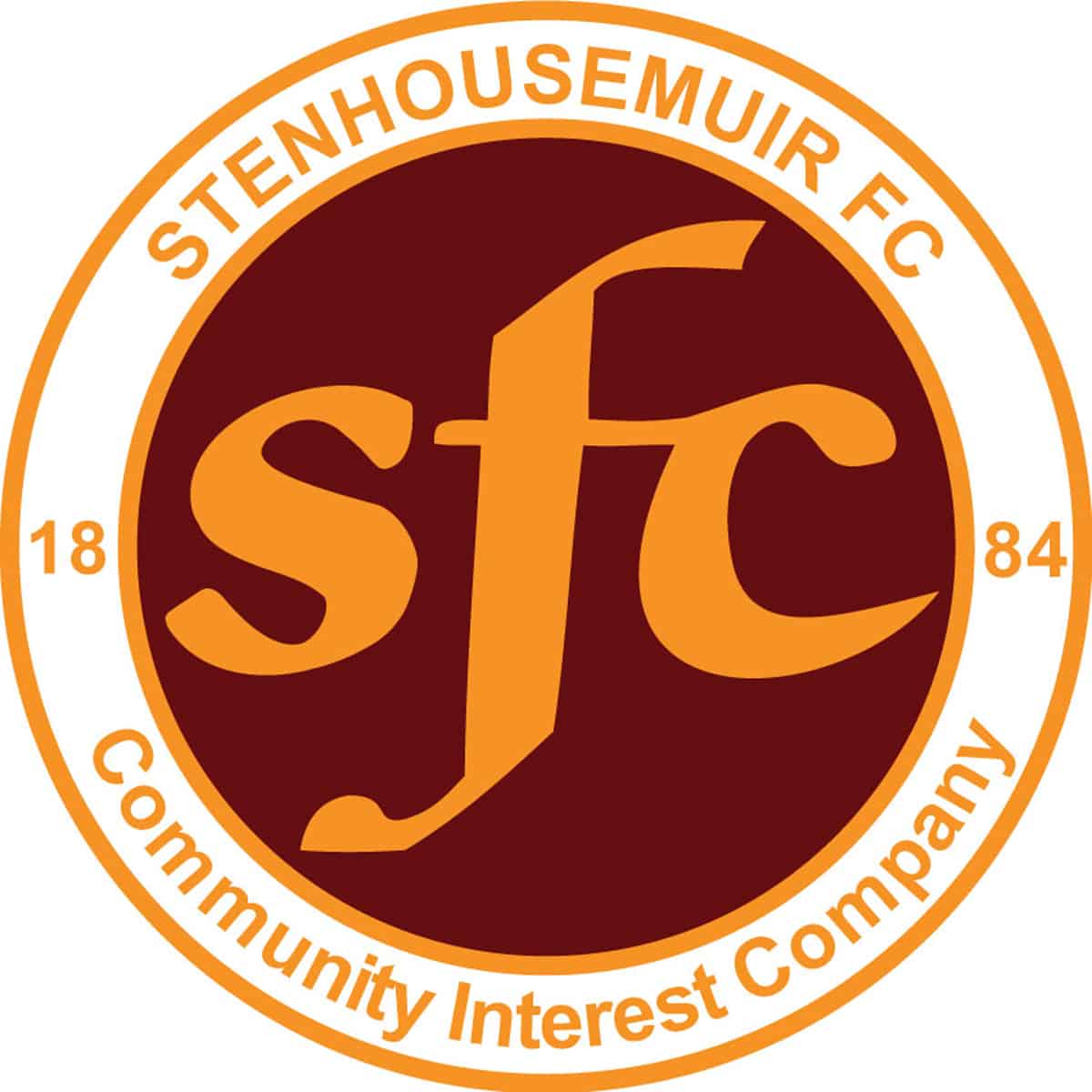 SPFL Ladbrokes League 1
Ochilview Park Stenhousemuir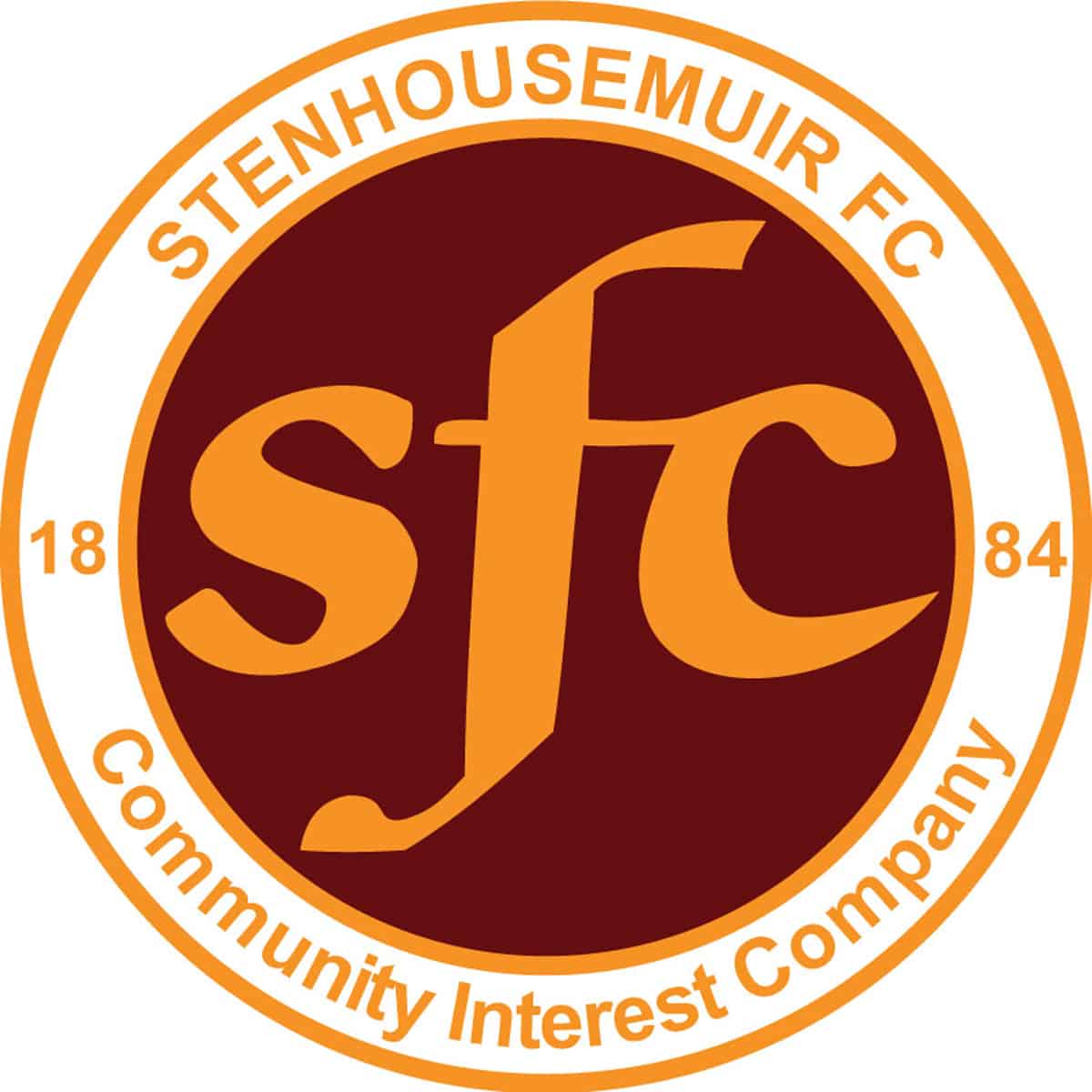 SPFL Ladbrokes League 1
East End Park, Dunfermline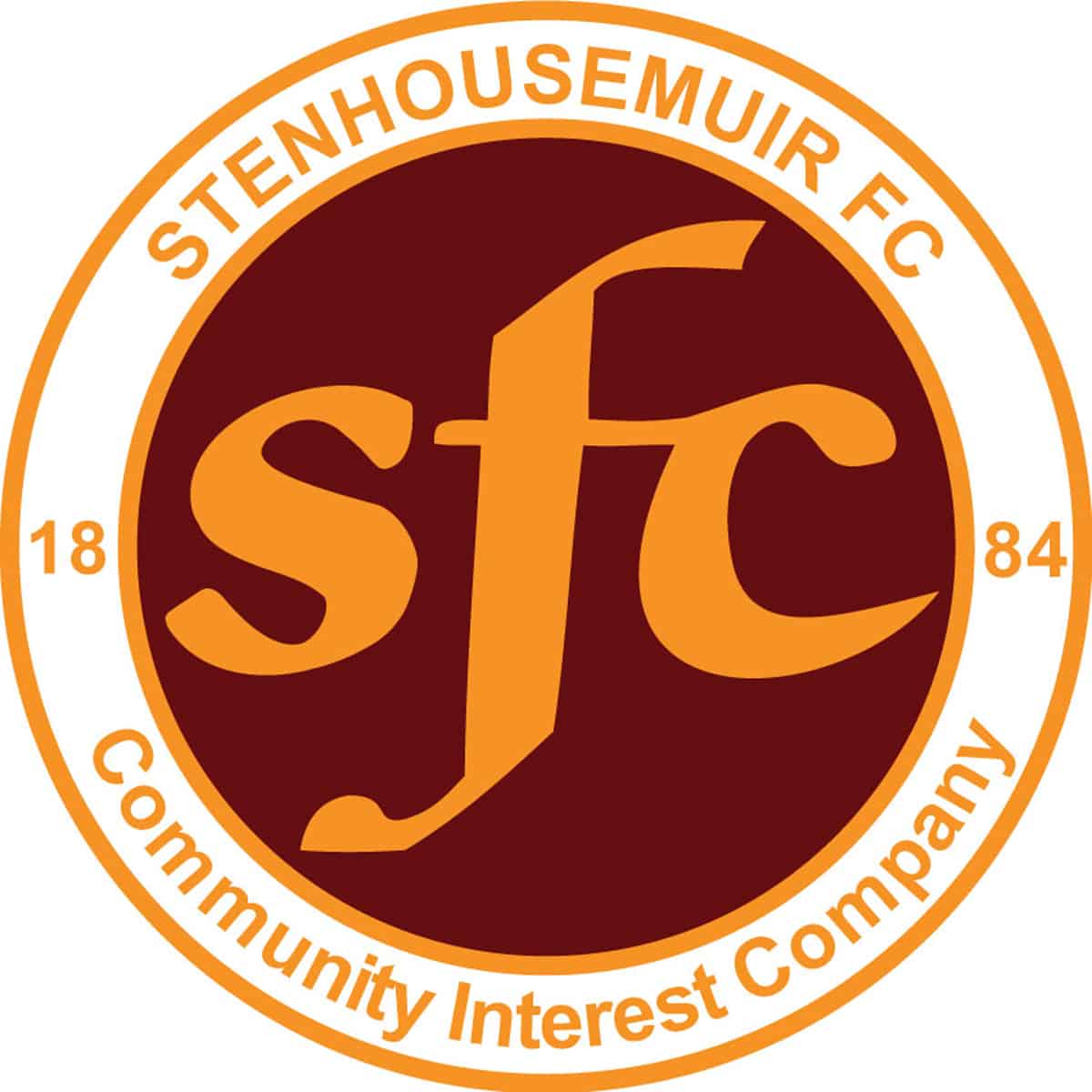 SPFL Ladbrokes League 1
Balmoor Stadium, Peterhead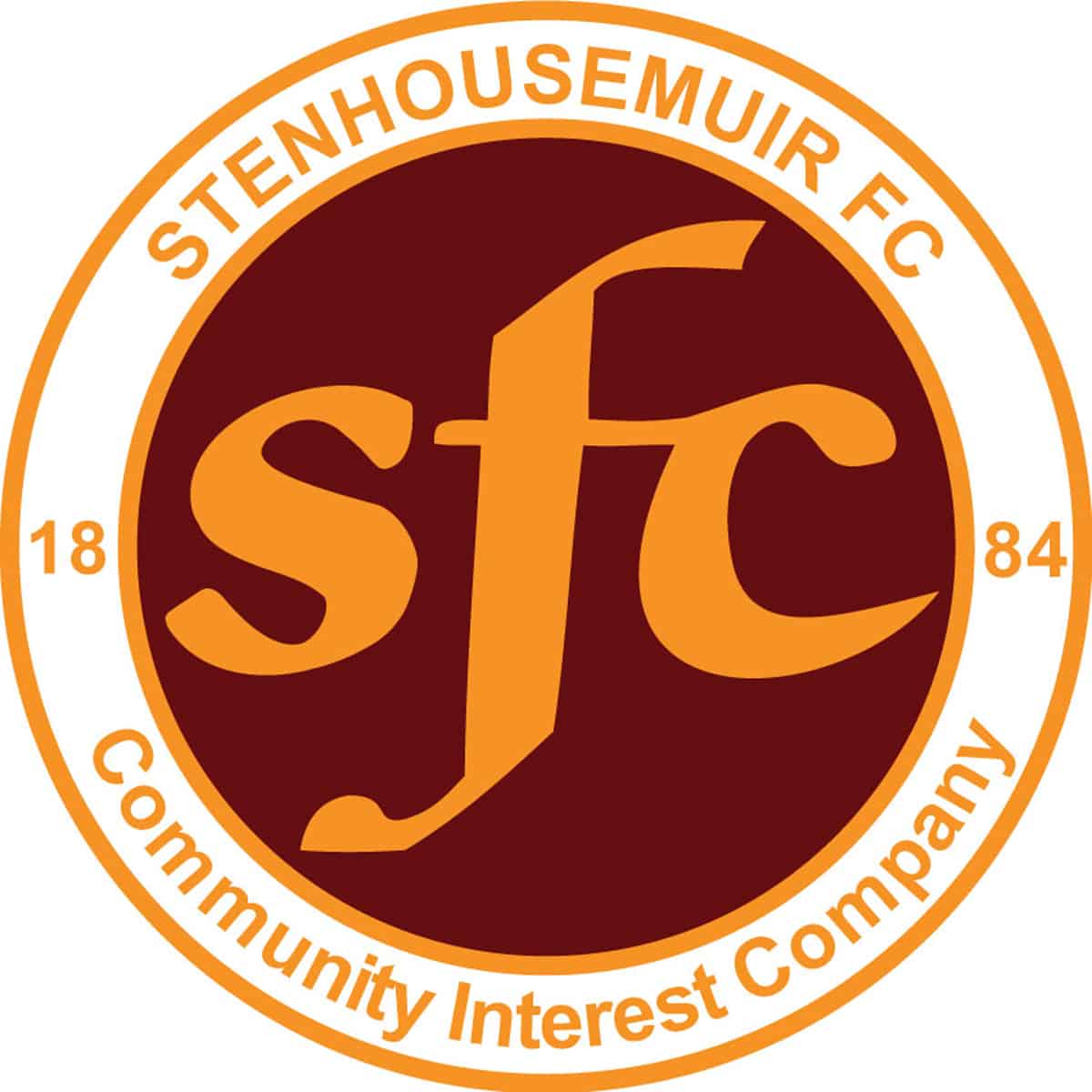 SPFL Ladbrokes League 1
Ochilview Park Stenhousemuir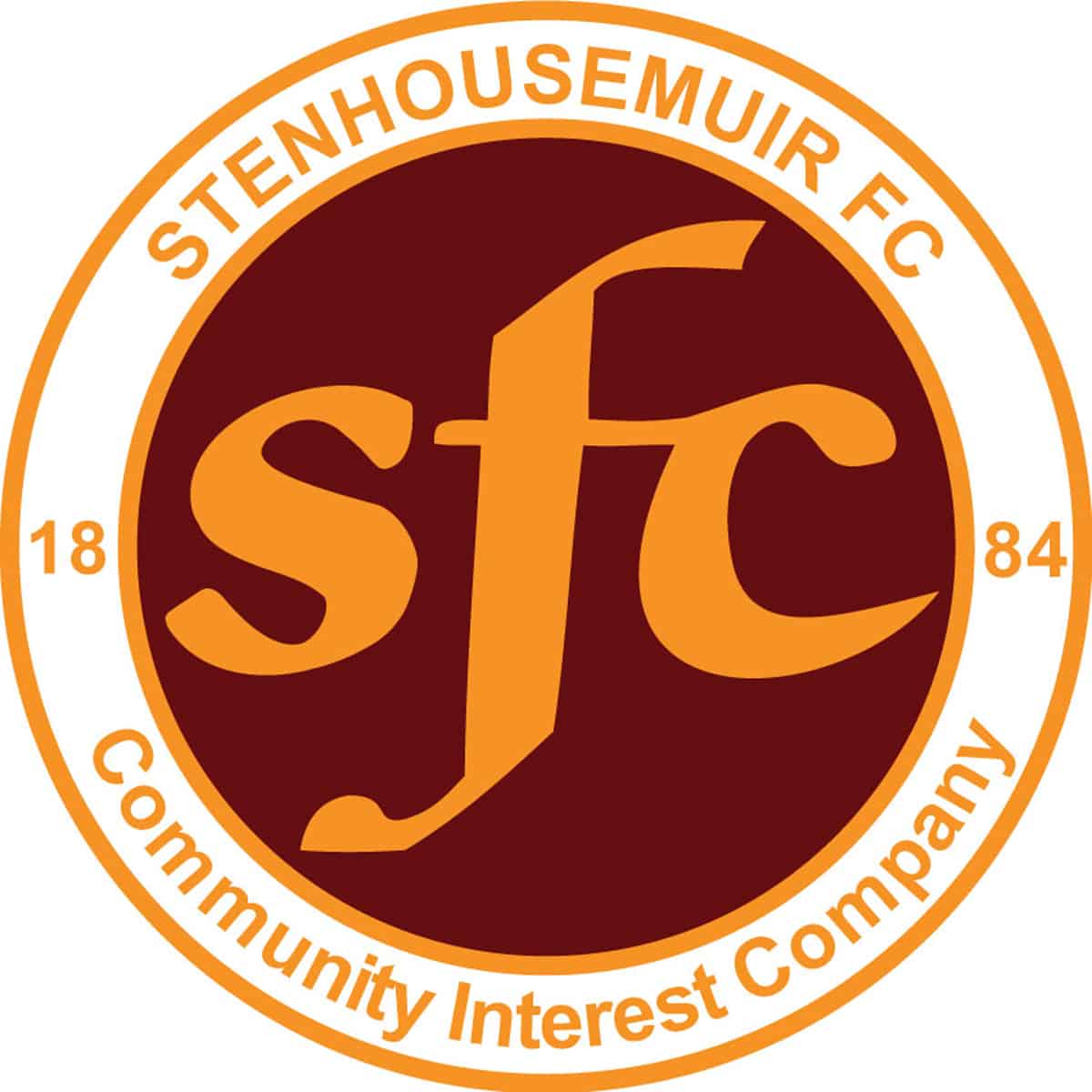 SPFL Ladbrokes League 1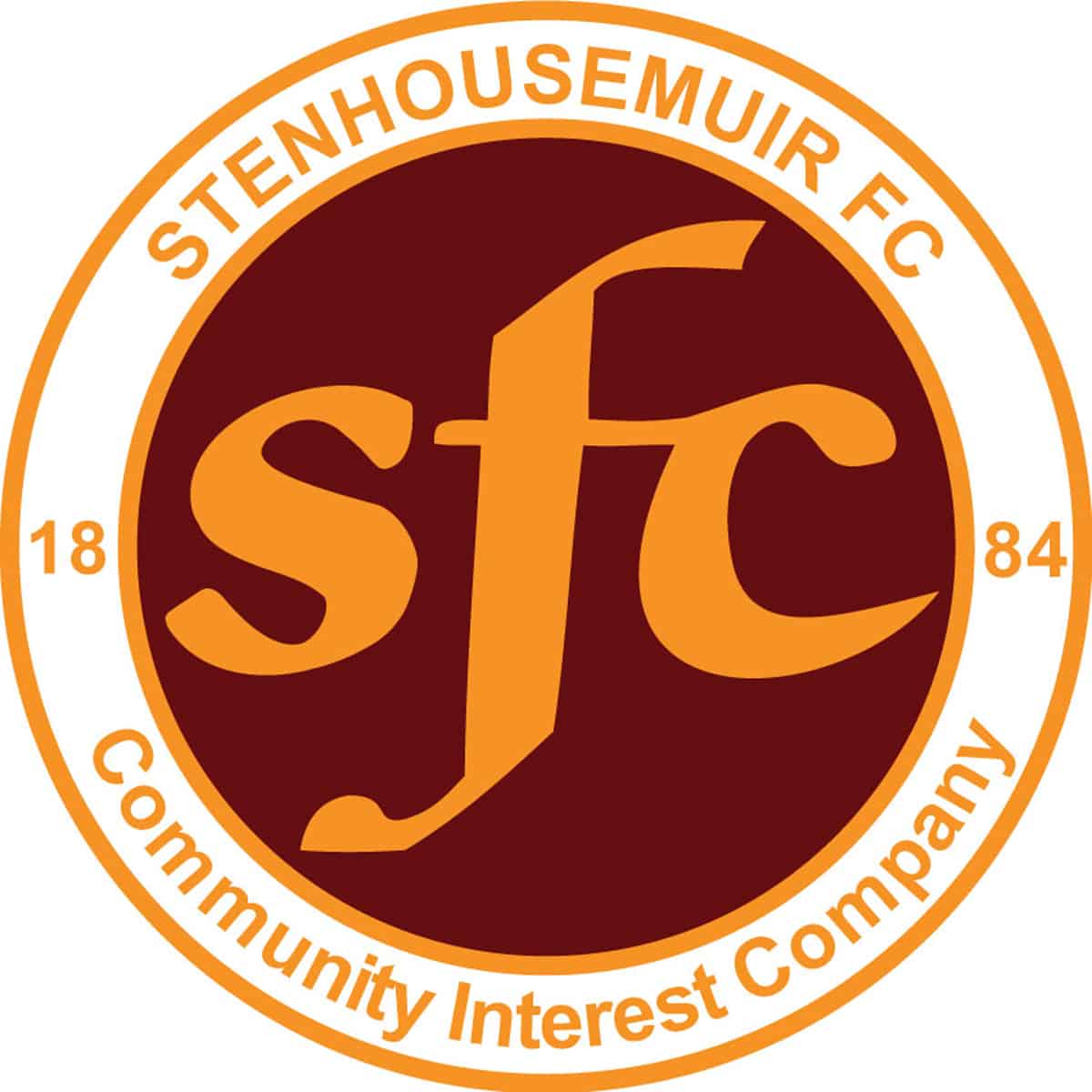 SPFL Ladbrokes League 1
Ochilview Park Stenhousemuir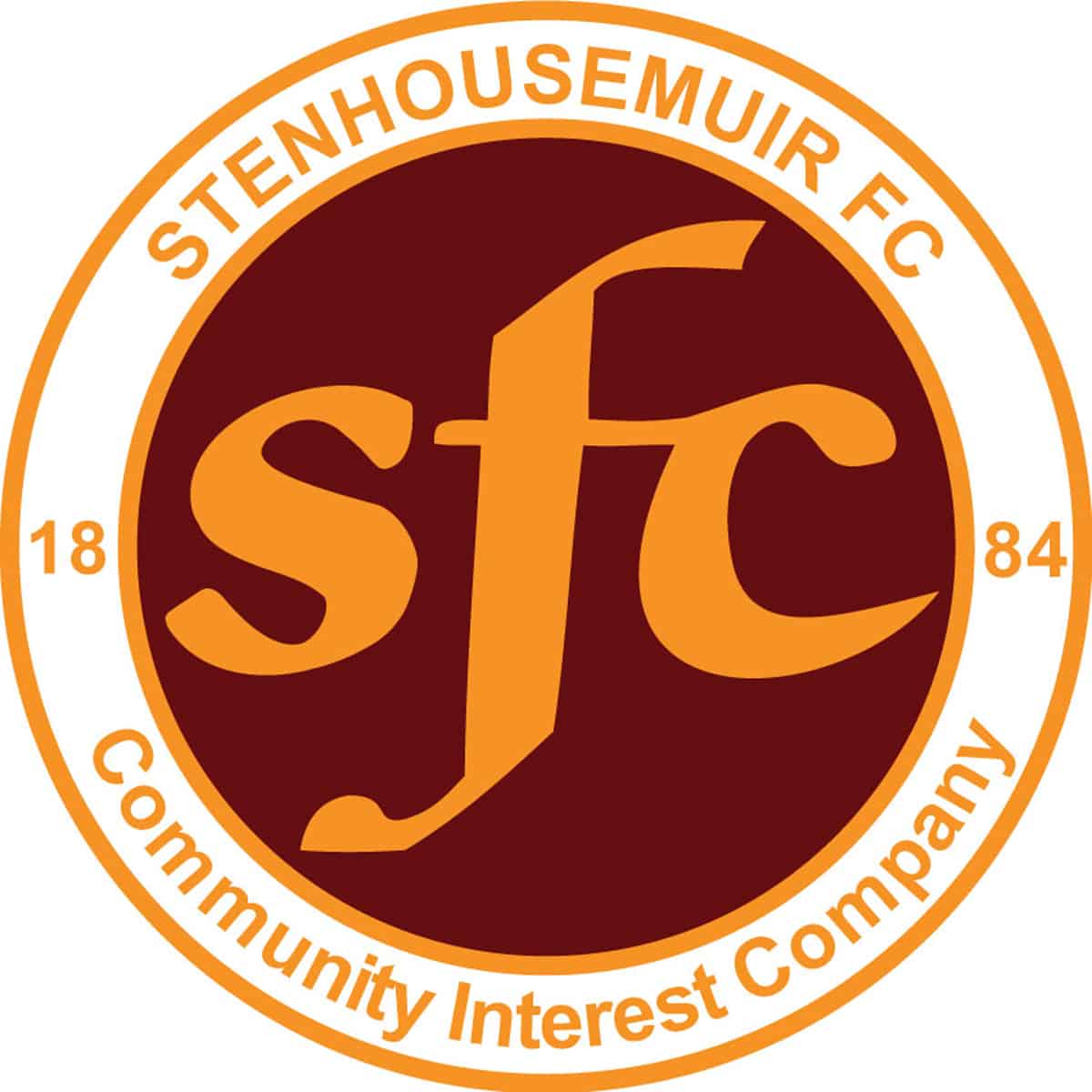 SPFL Ladbrokes League 1
Ochilview Park Stenhousemuir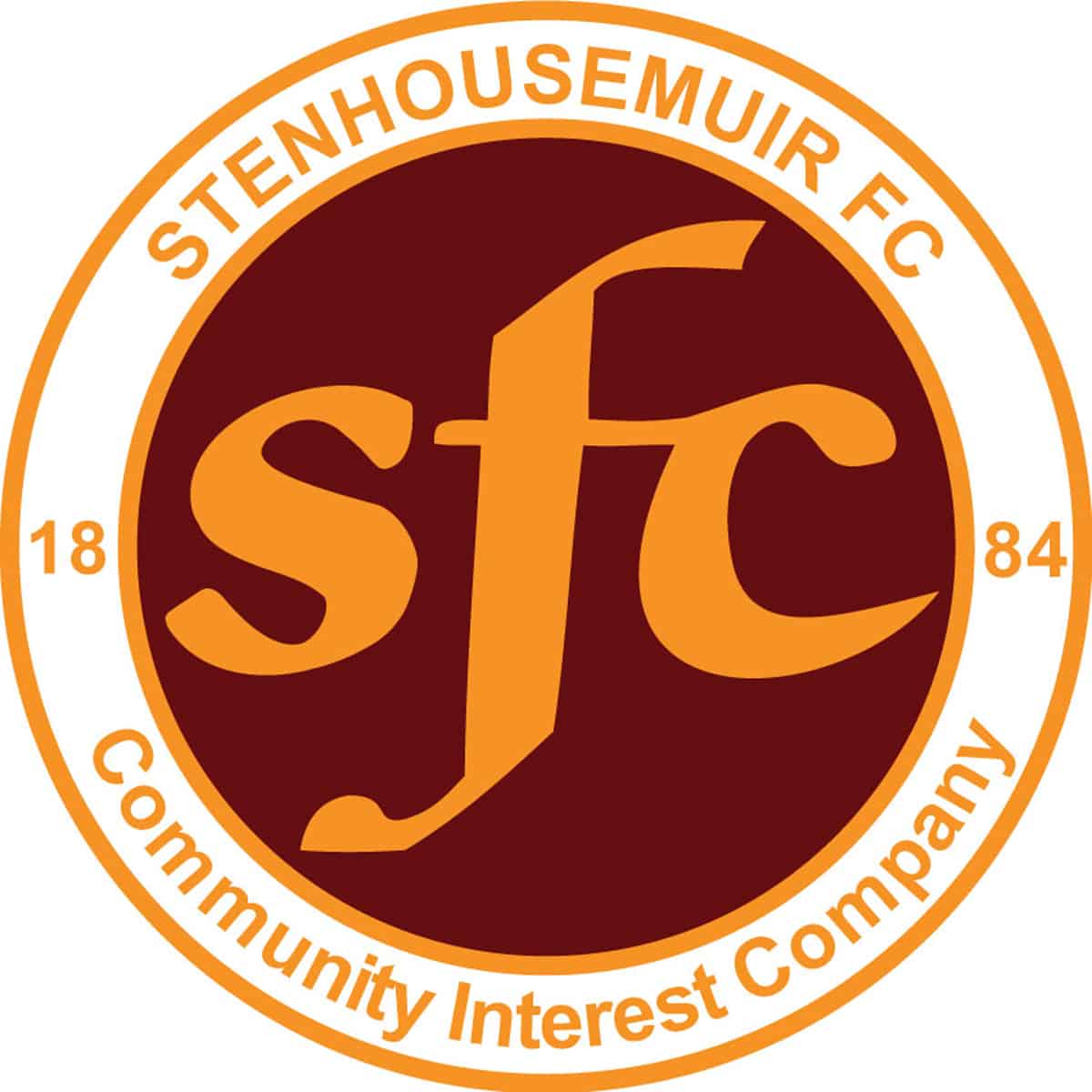 SPFL Ladbrokes League 1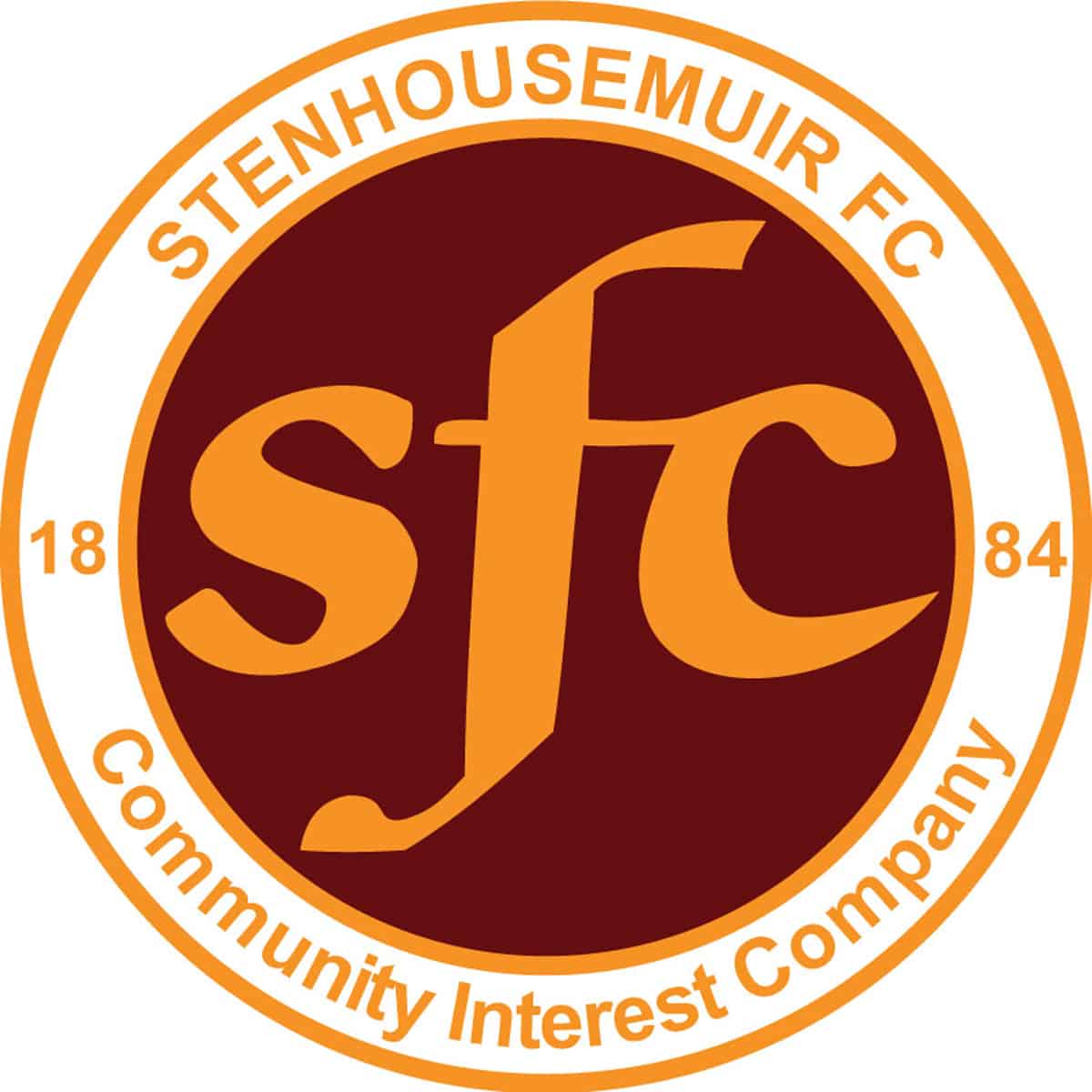 SPFL Ladbrokes League 1
Ochilview Park Stenhousemuir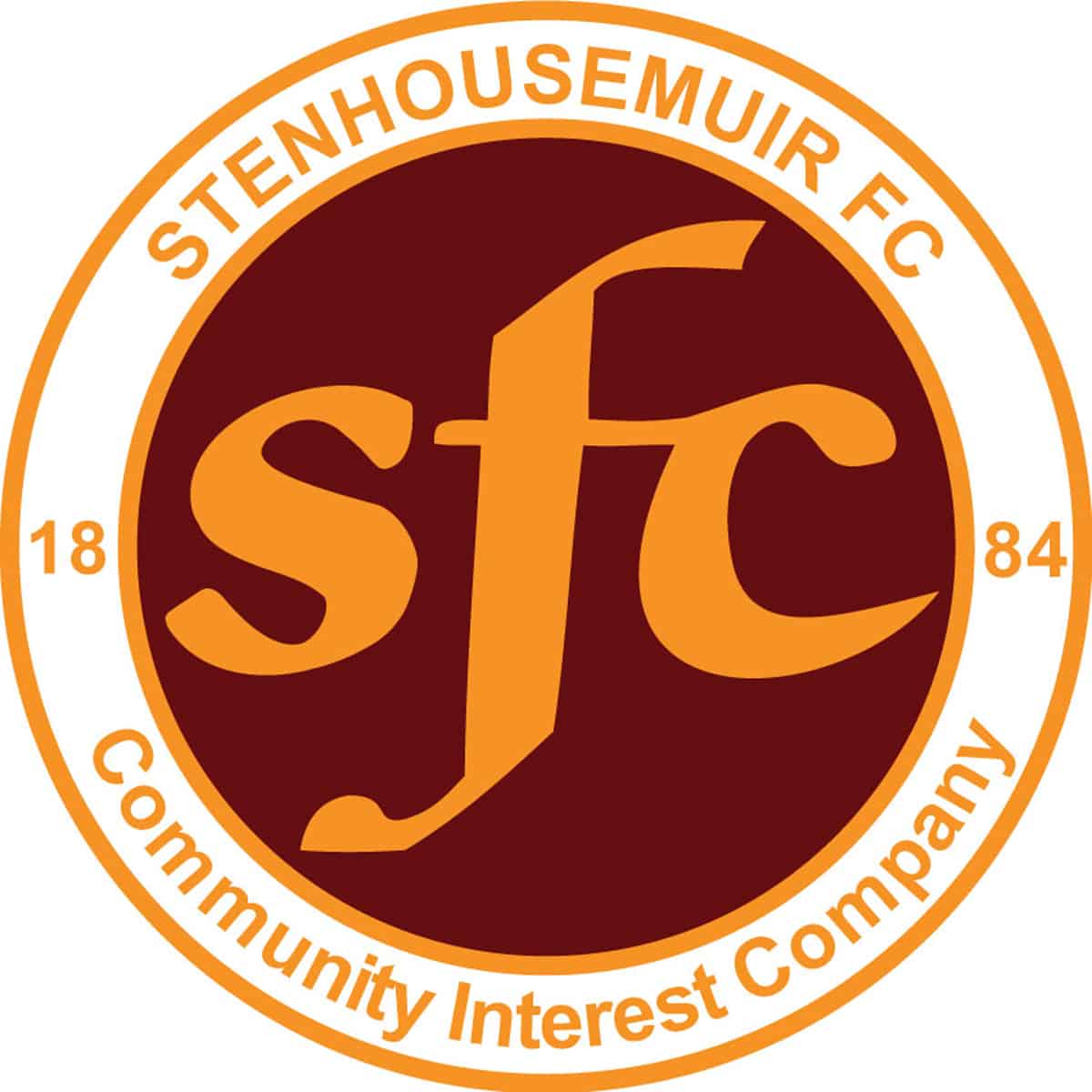 SPFL Ladbrokes League 1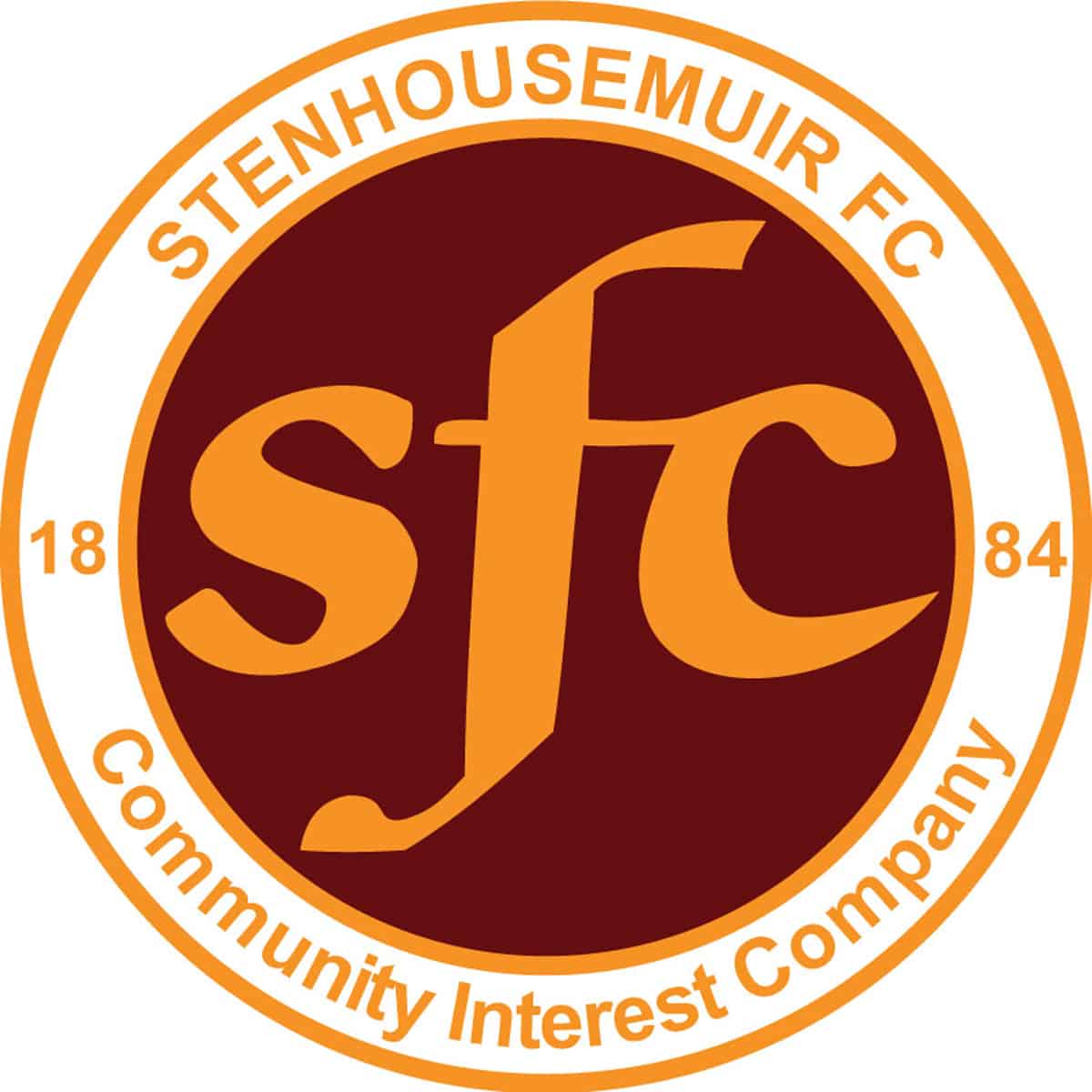 SPFL Ladbrokes League 1
Ochilview Park Stenhousemuir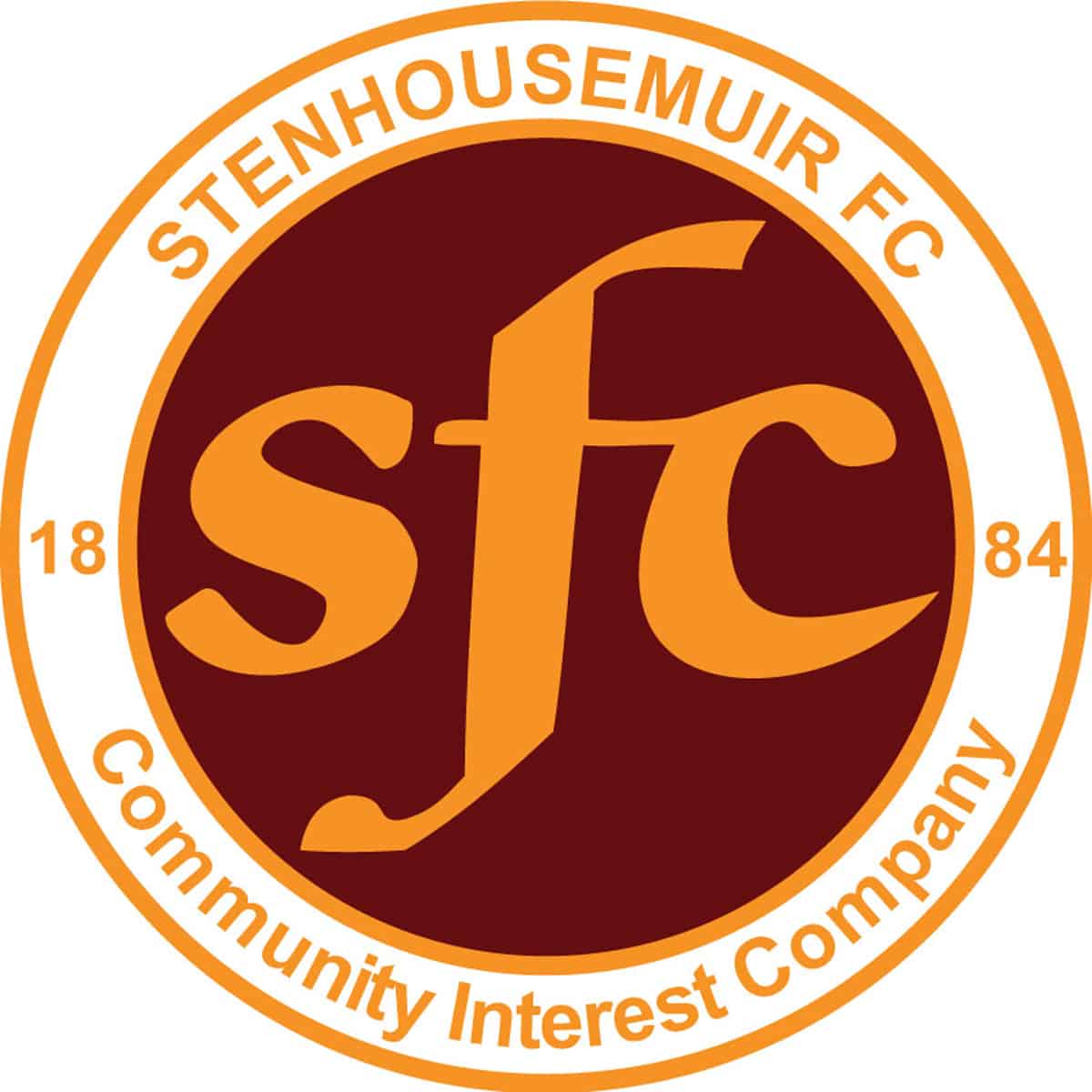 SPFL Ladbrokes League 1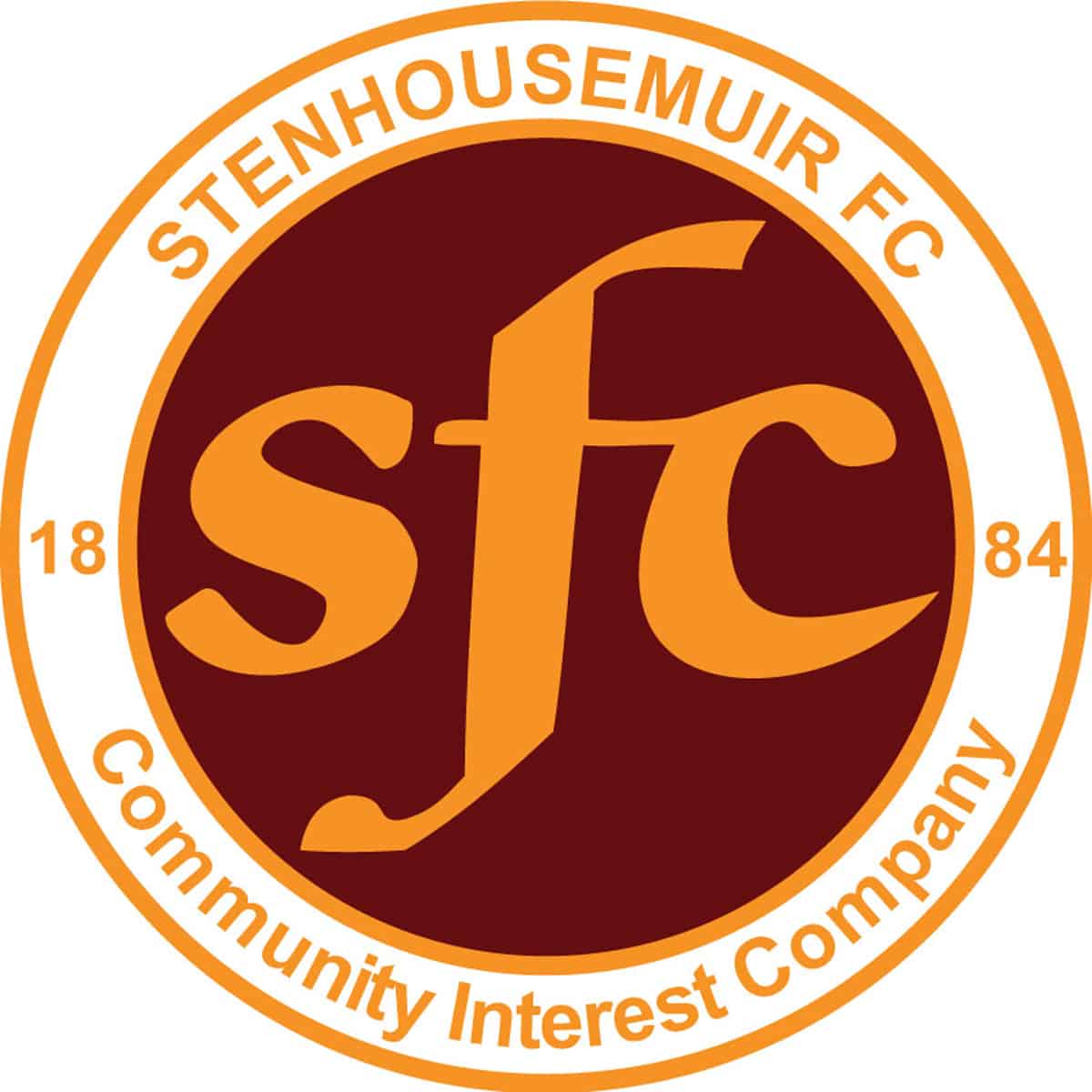 SPFL Ladbrokes League 1
Ochilview Park Stenhousemuir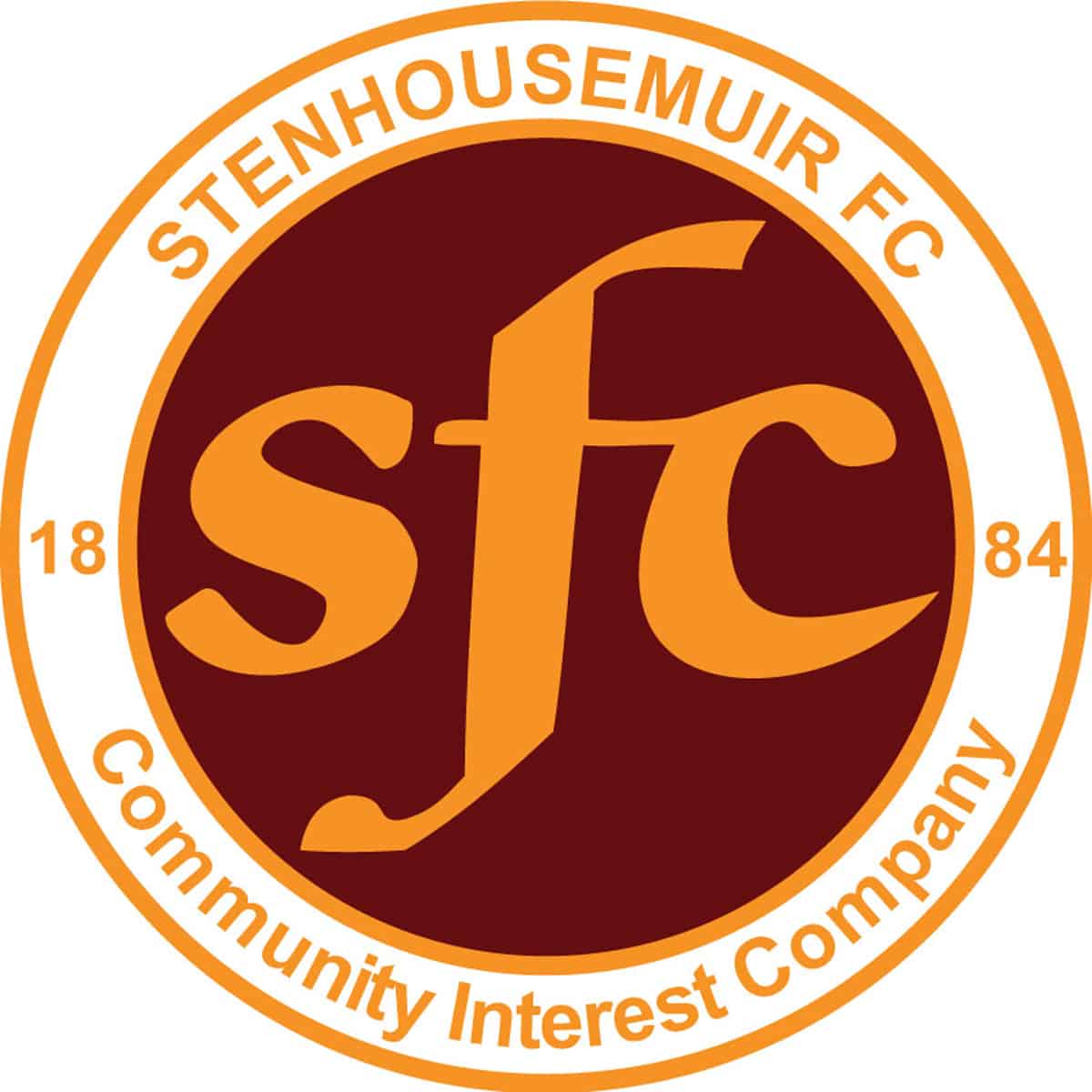 SPFL Ladbrokes League 1
Excelsior Stadium, Airdrie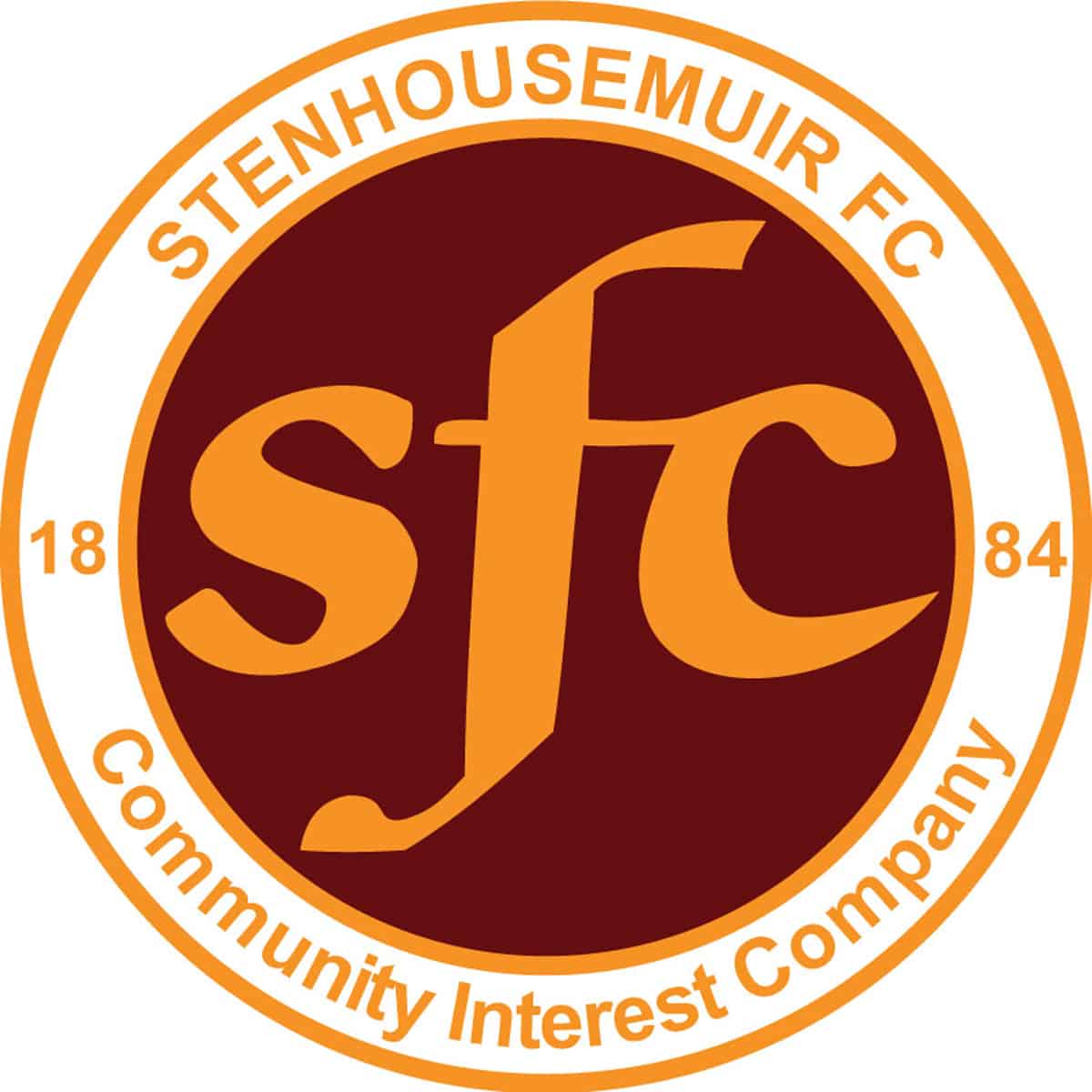 Scottish Cup
Ochilview Park Stenhousemuir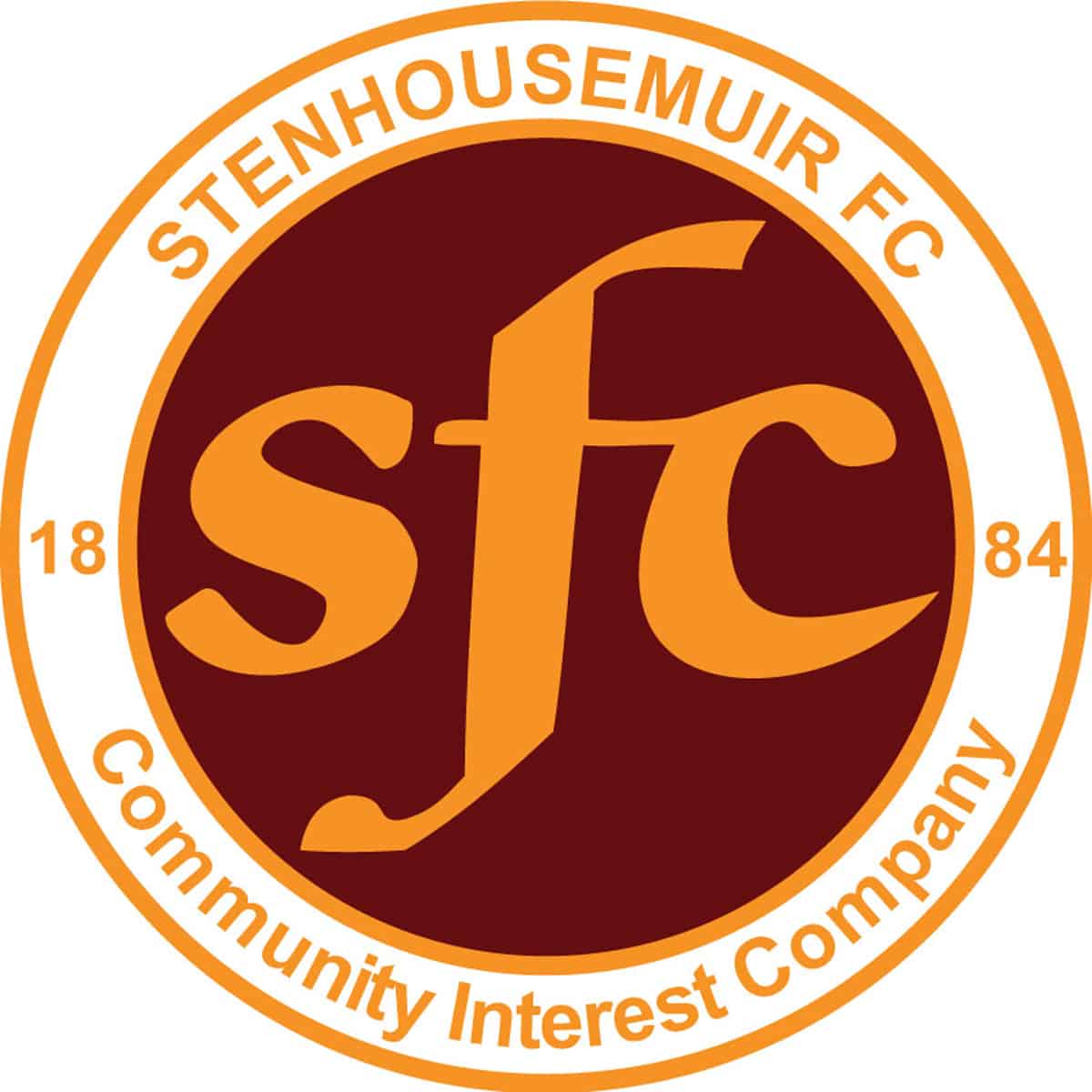 SPFL Ladbrokes League 1
Ochilview Park Stenhousemuir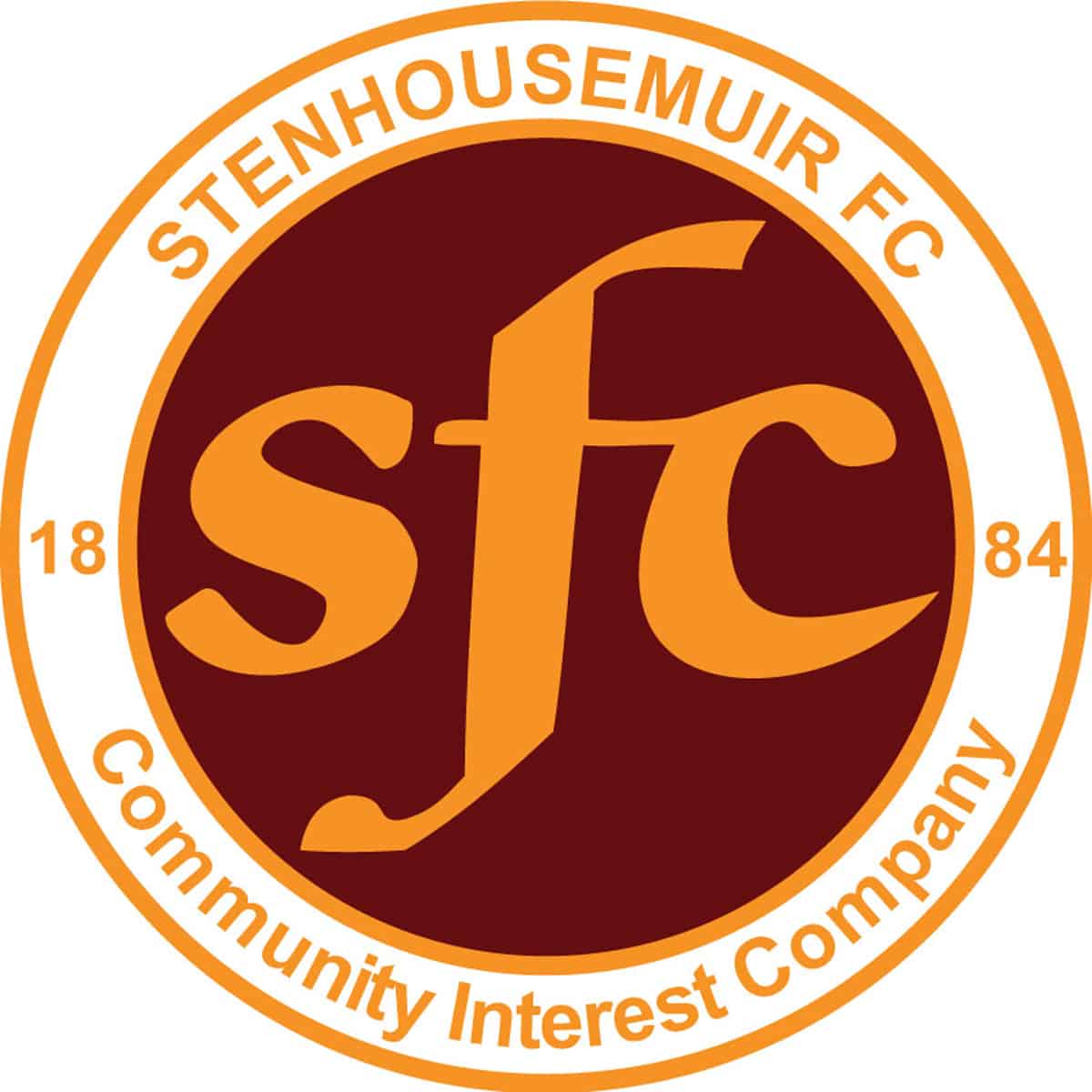 SPFL Ladbrokes League 1
Forthbank Stadium, Stirling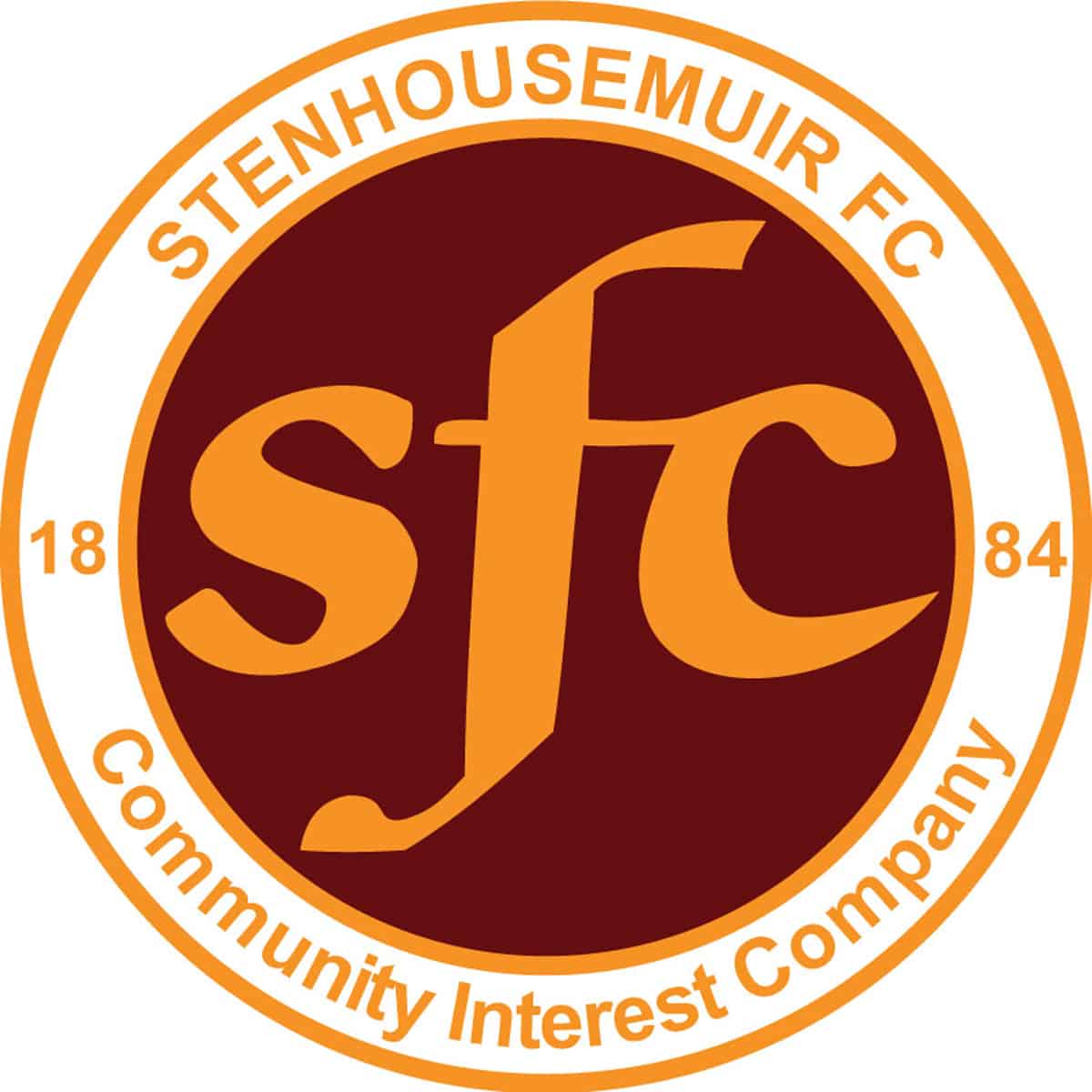 SPFL Ladbrokes League 1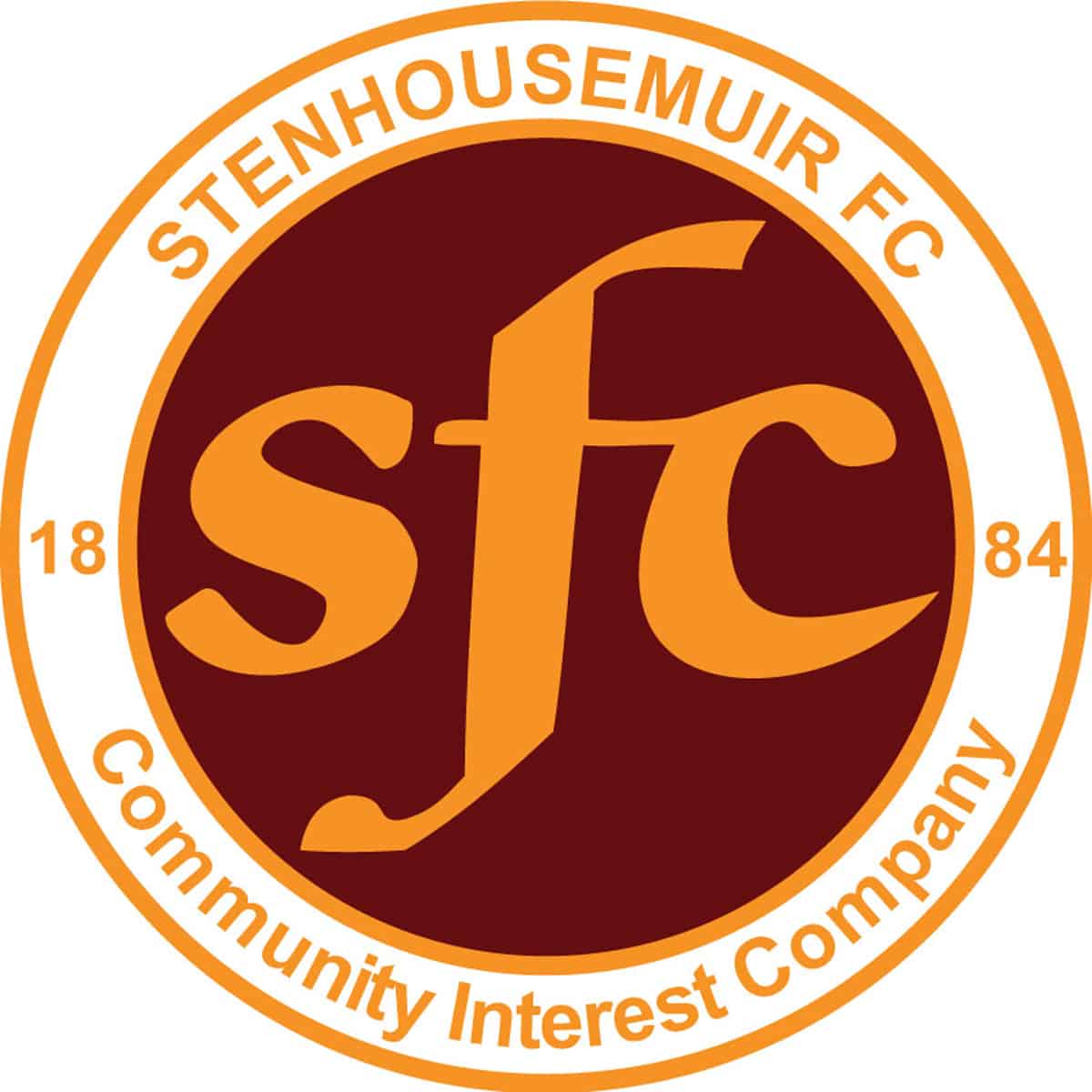 SPFL Ladbrokes League 1
Ochilview Park Stenhousemuir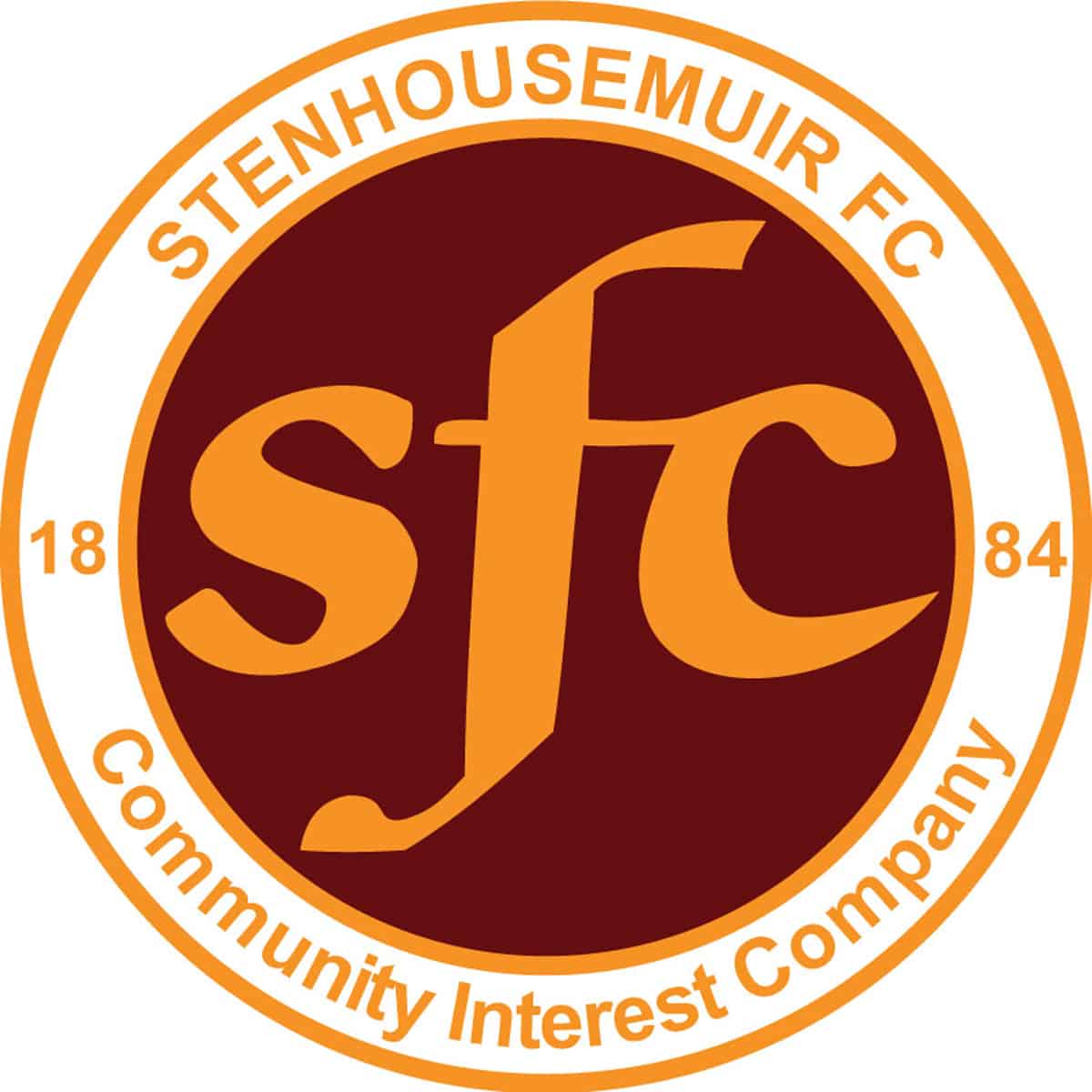 SPFL Ladbrokes League 1
Ochilview Park Stenhousemuir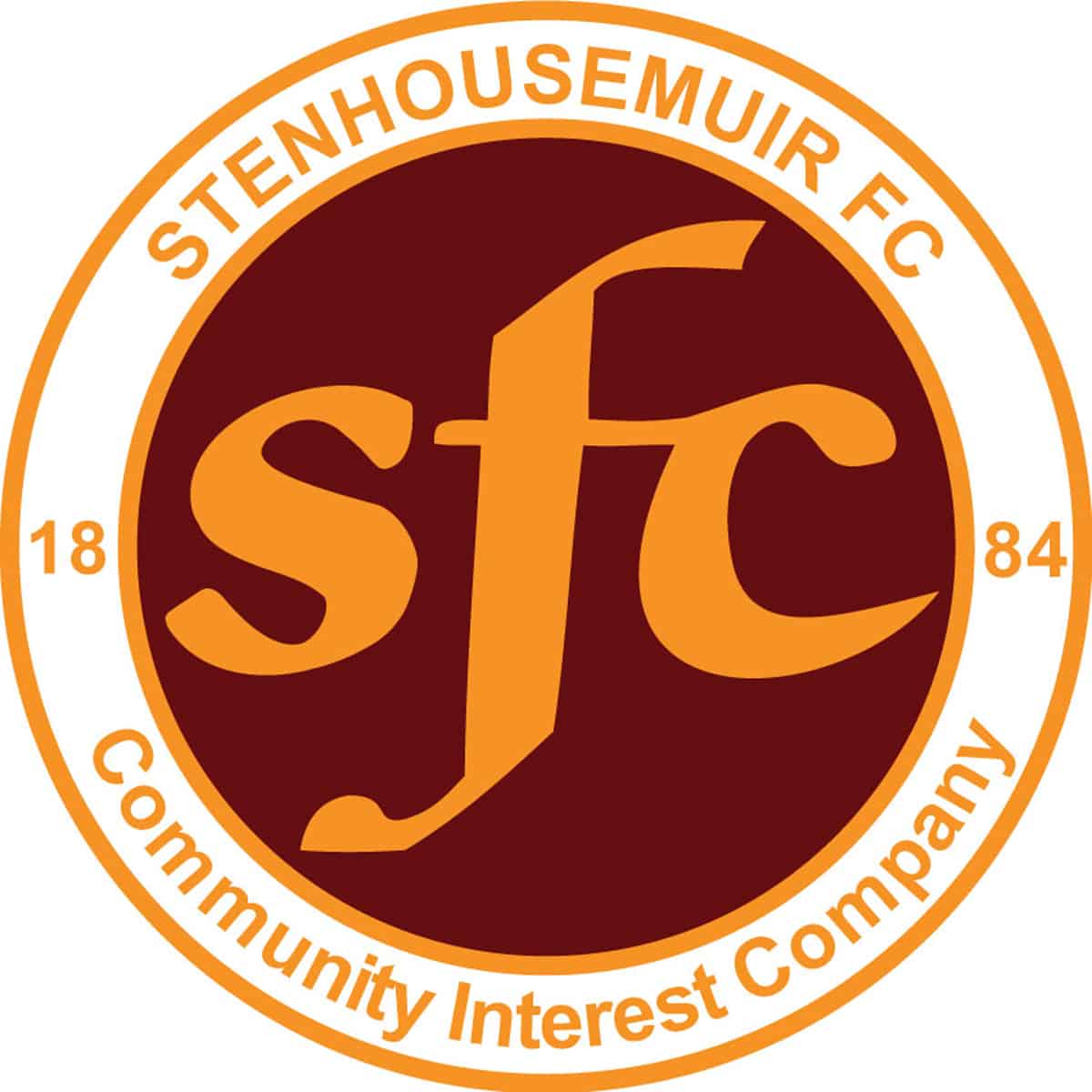 SPFL Ladbrokes League 1
Balmoor Stadium, Peterhead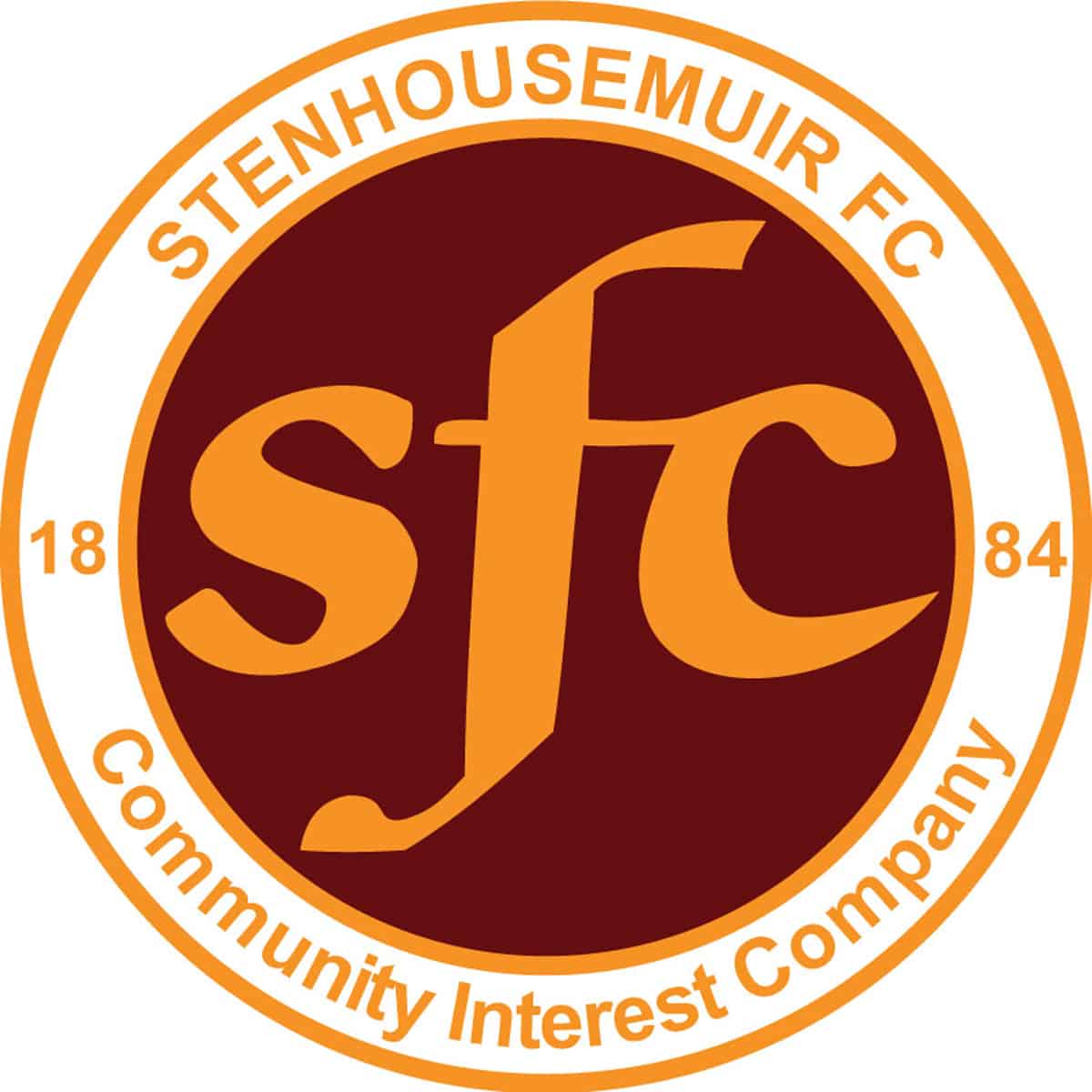 SPFL Ladbrokes League 1
East End Park, Dunfermline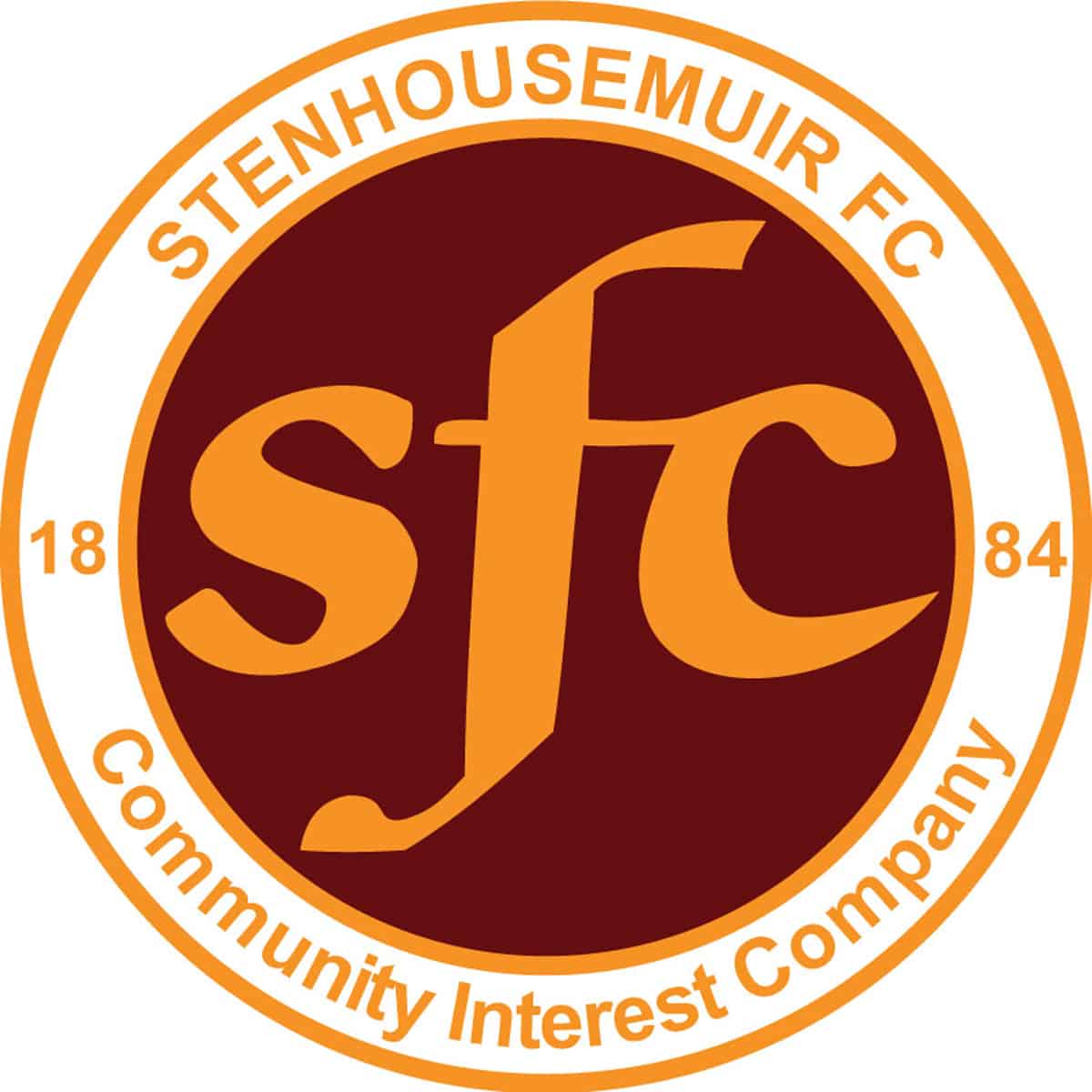 SPFL Ladbrokes League 1
Ochilview Park Stenhousemuir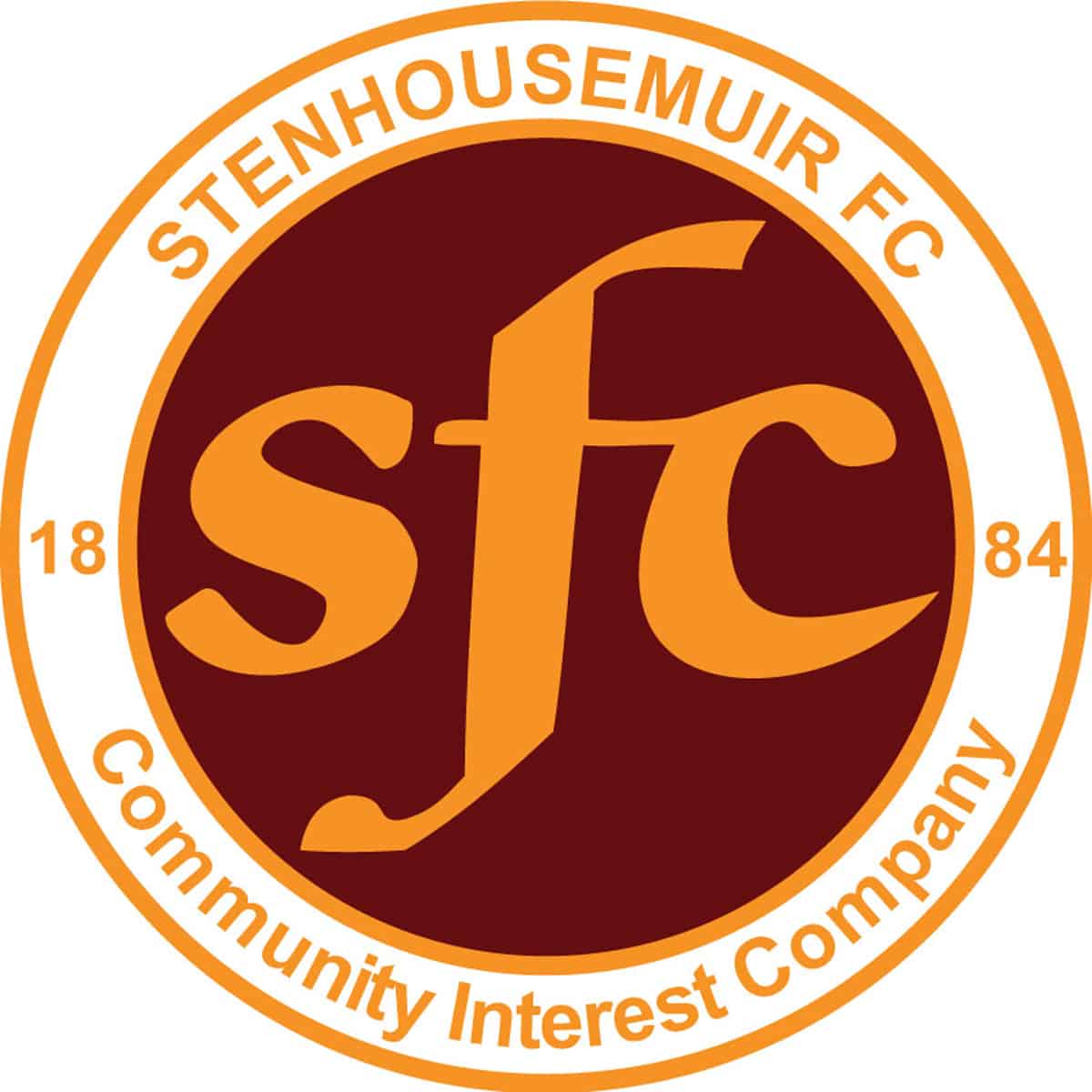 Betfred Cup
Ochilview Park Stenhousemuir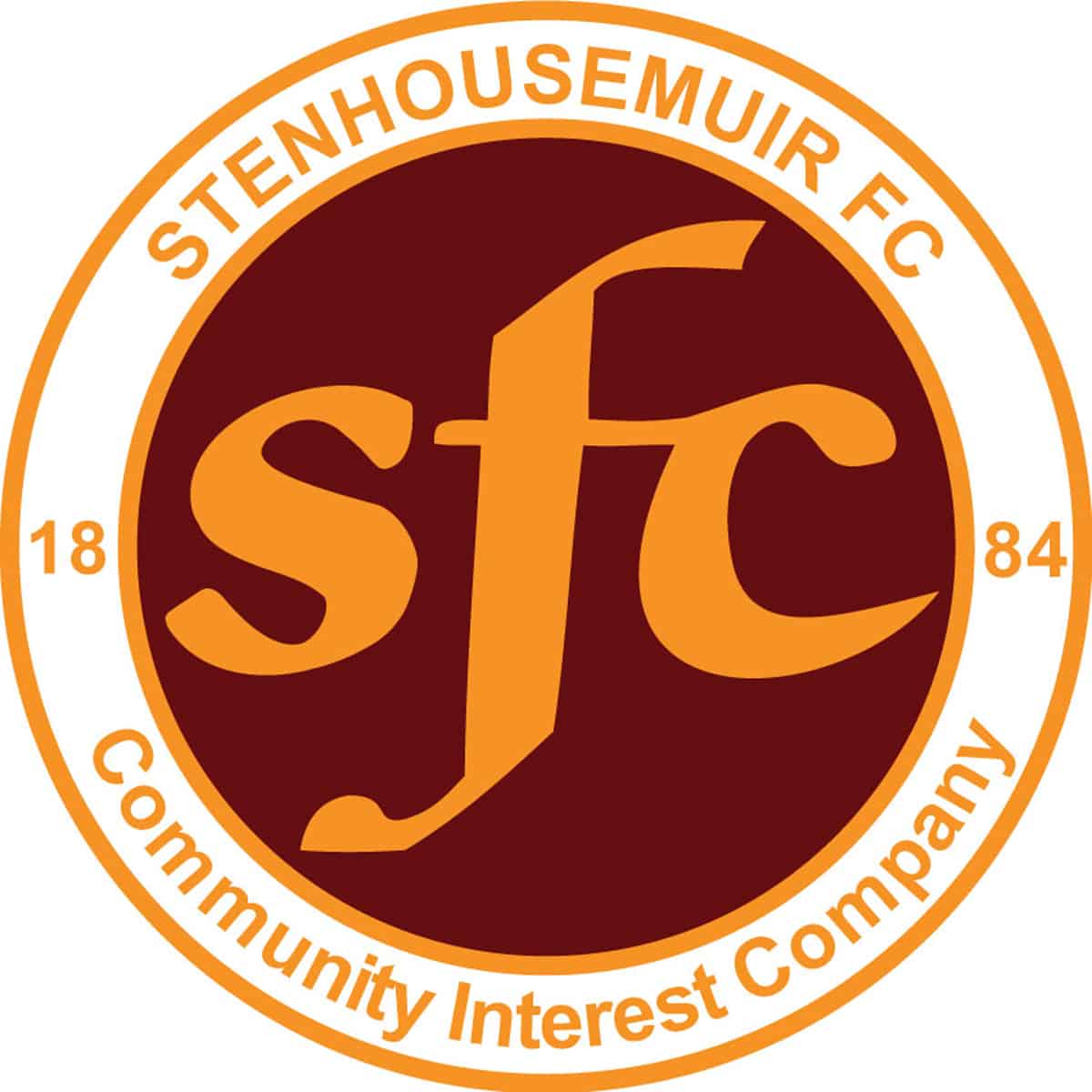 SPFL Ladbrokes League 1
Ochilview Park Stenhousemuir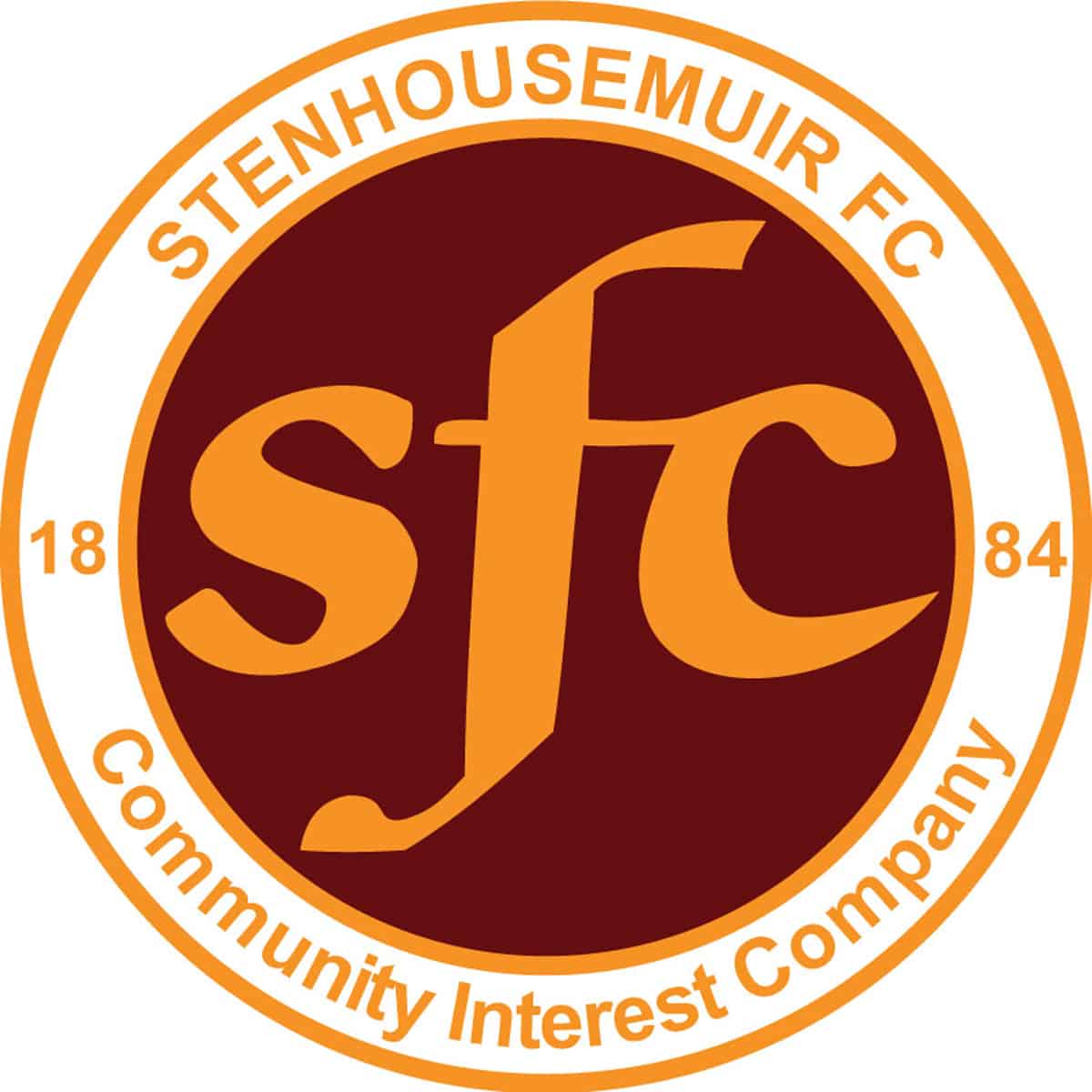 Stirlingshire Cup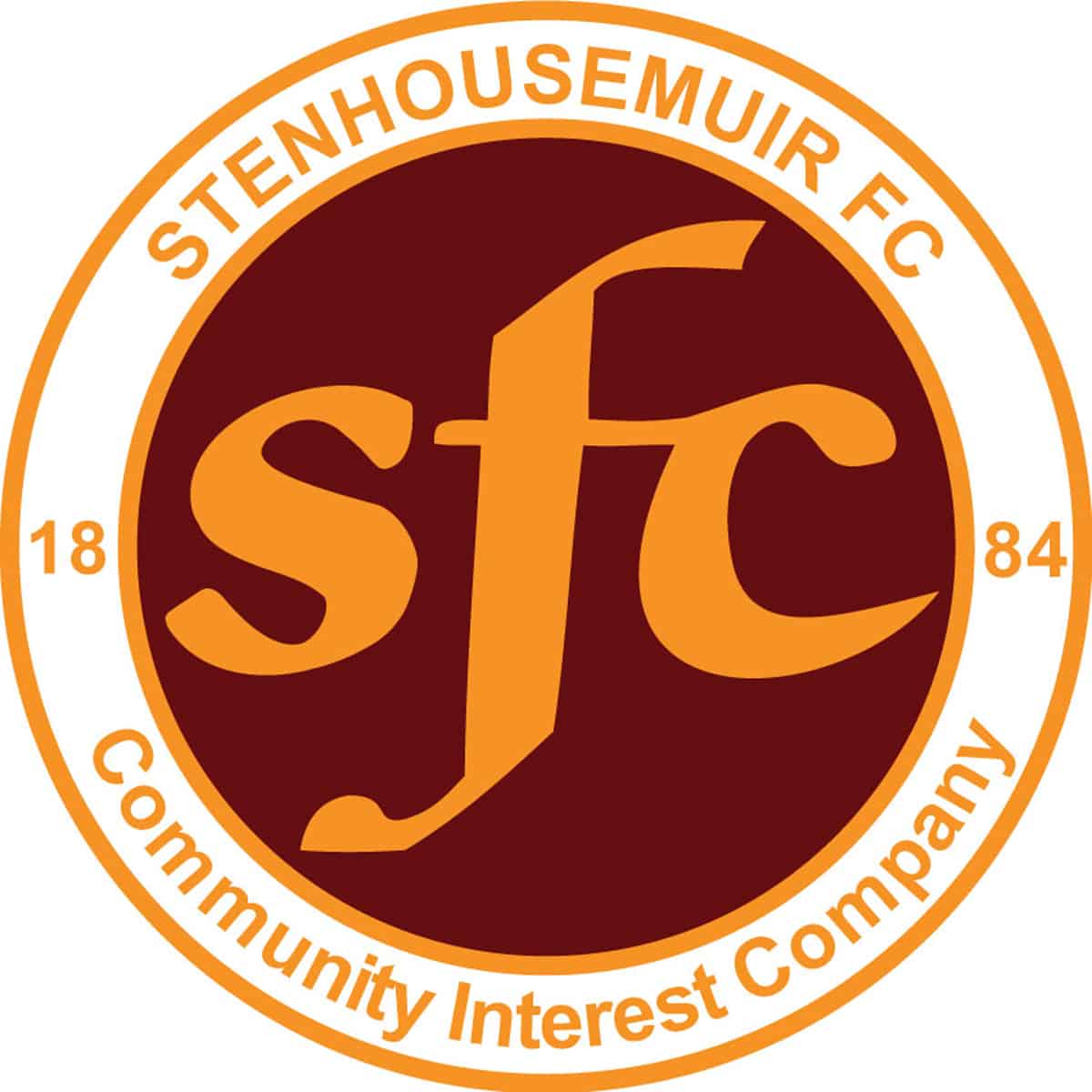 SPFL Ladbrokes League 1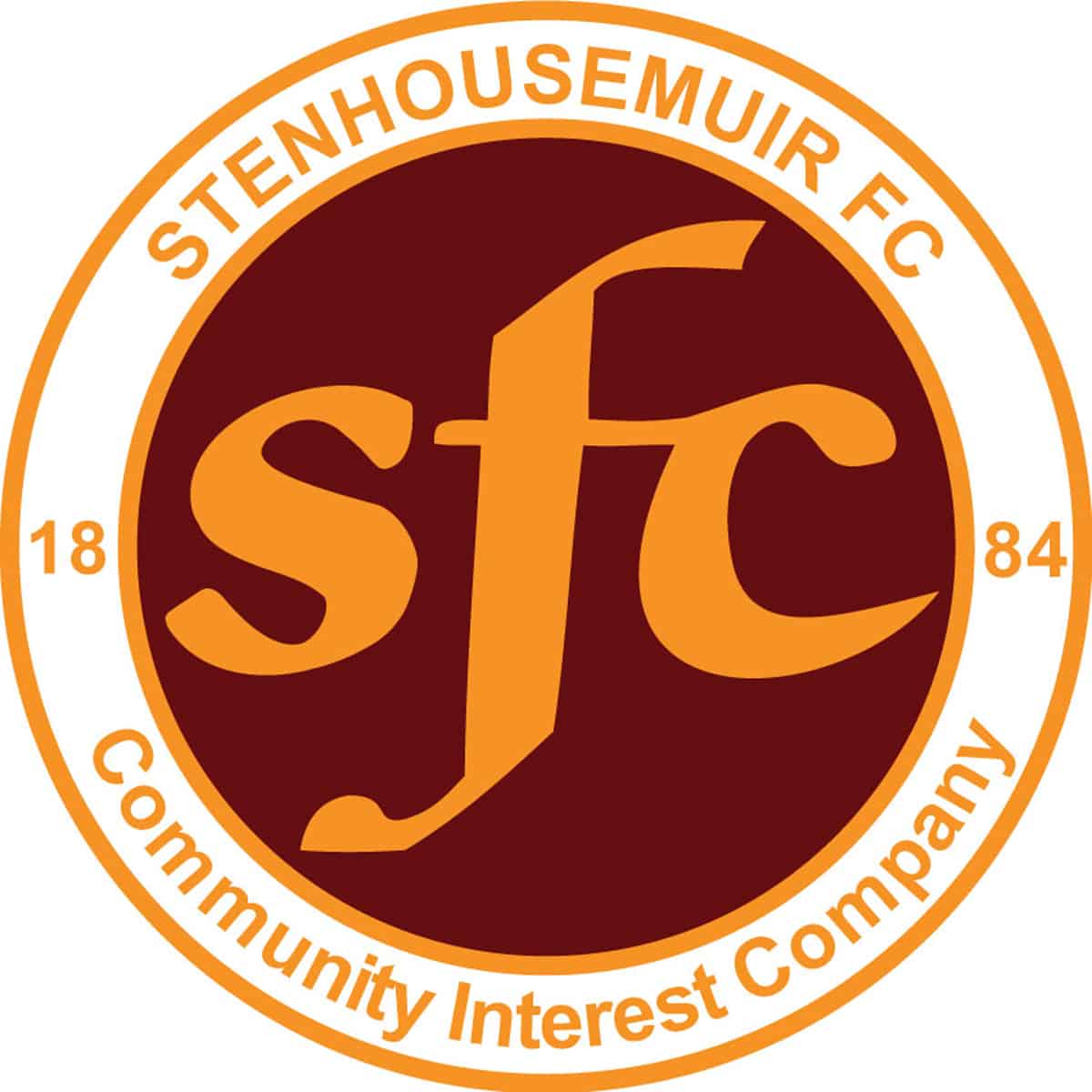 SPFL Ladbrokes League 1
Ochilview Park Stenhousemuir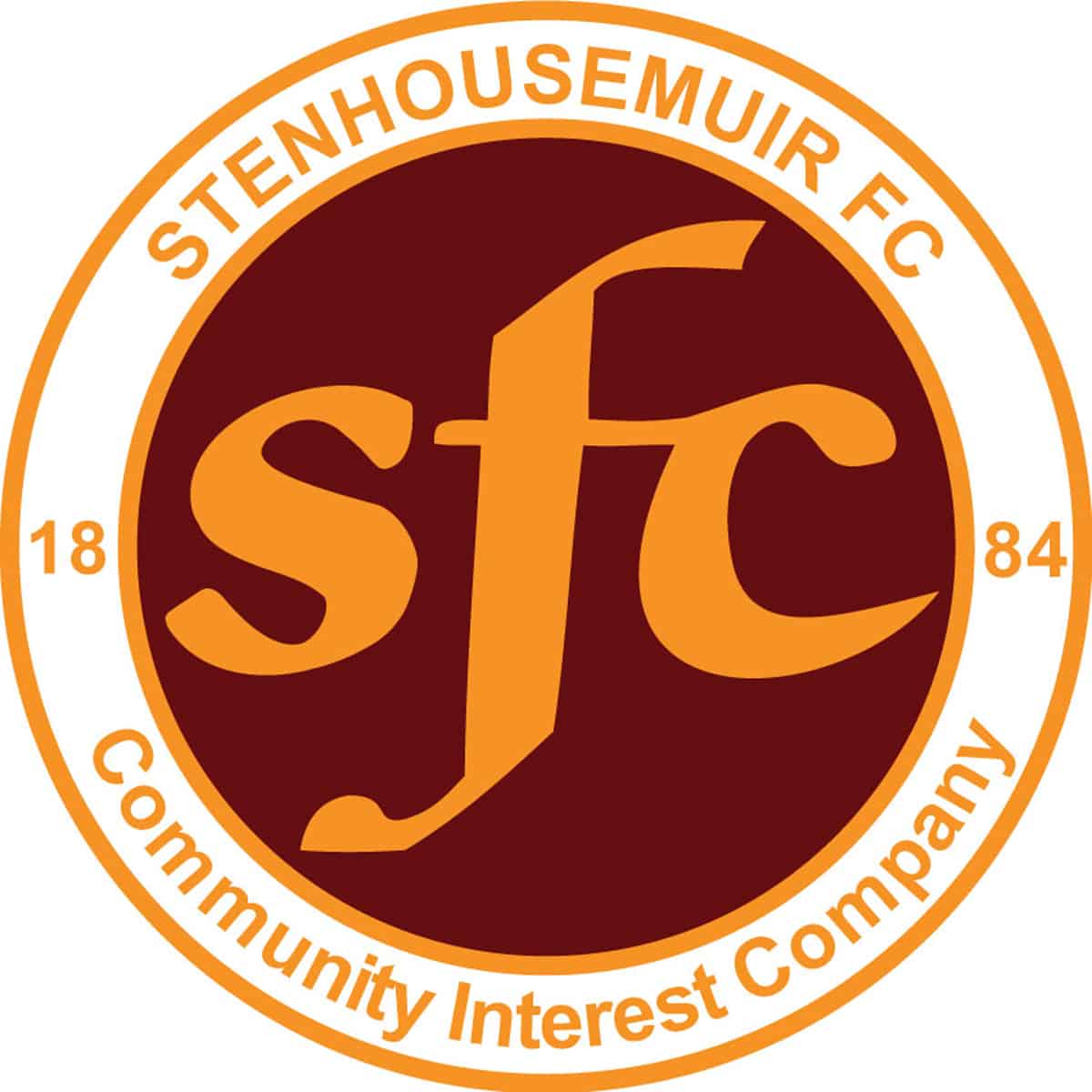 Betfred Cup
Excelsior Stadium, Airdrie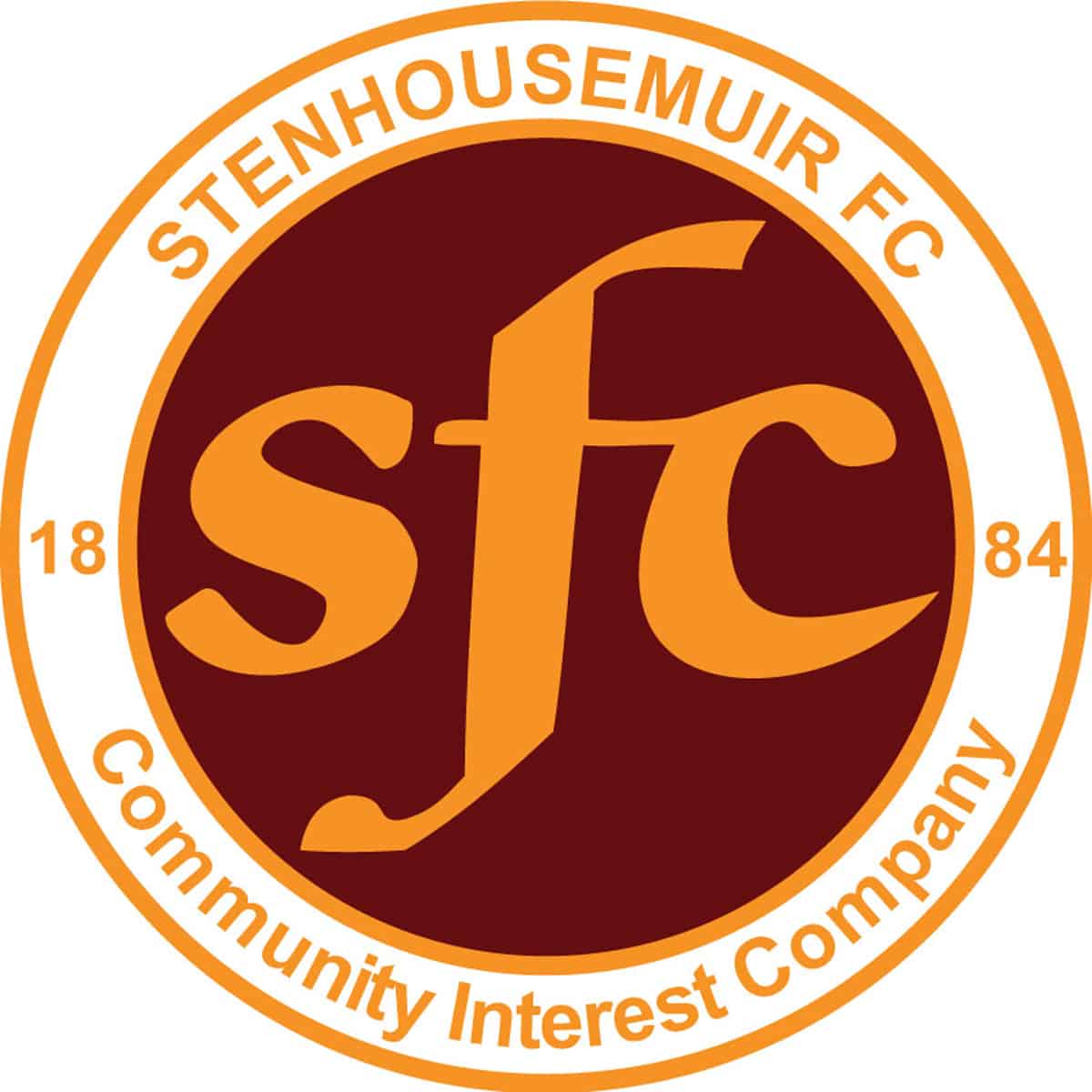 Stirlingshire Cup
Ochilview Park Stenhousemuir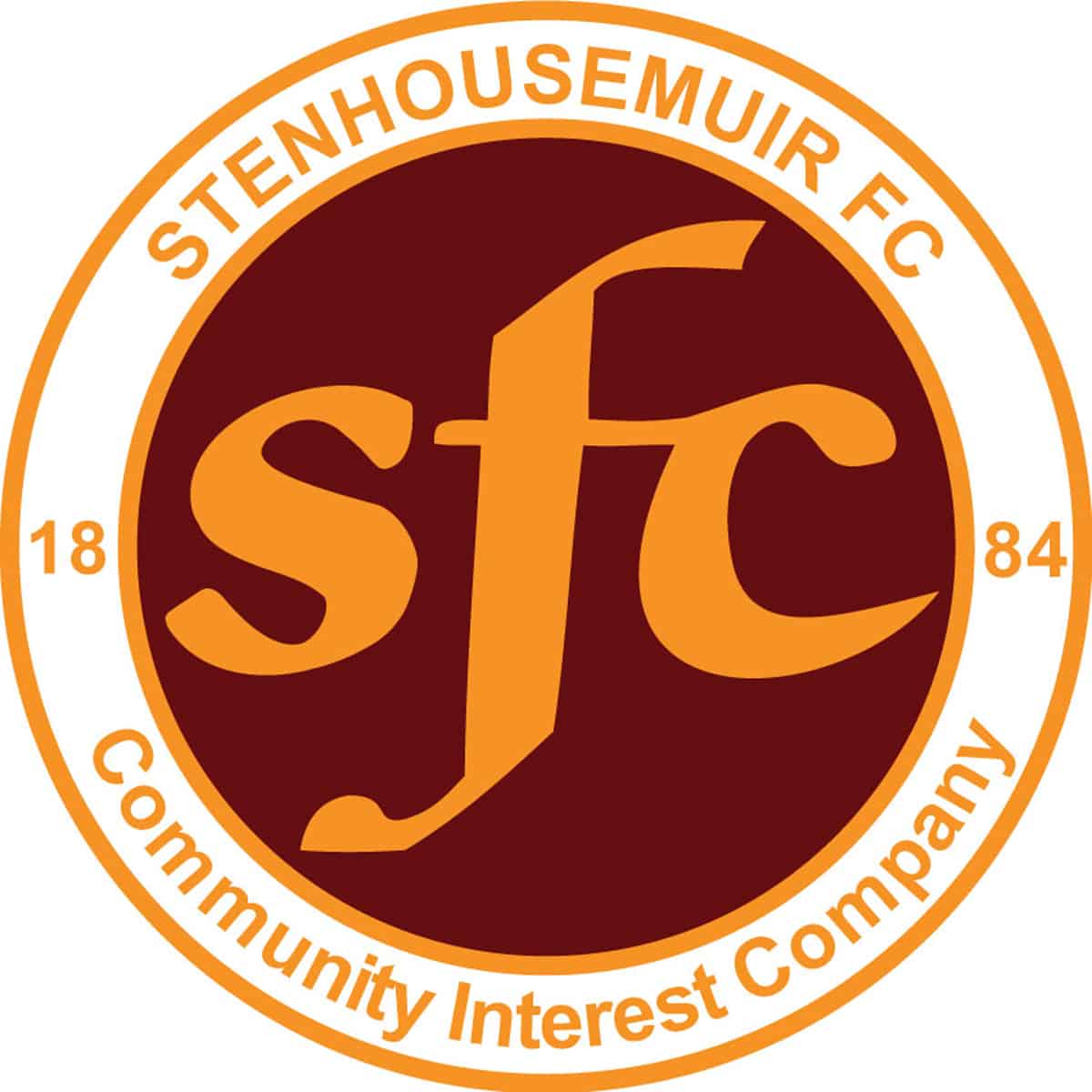 Petrofac Training Cup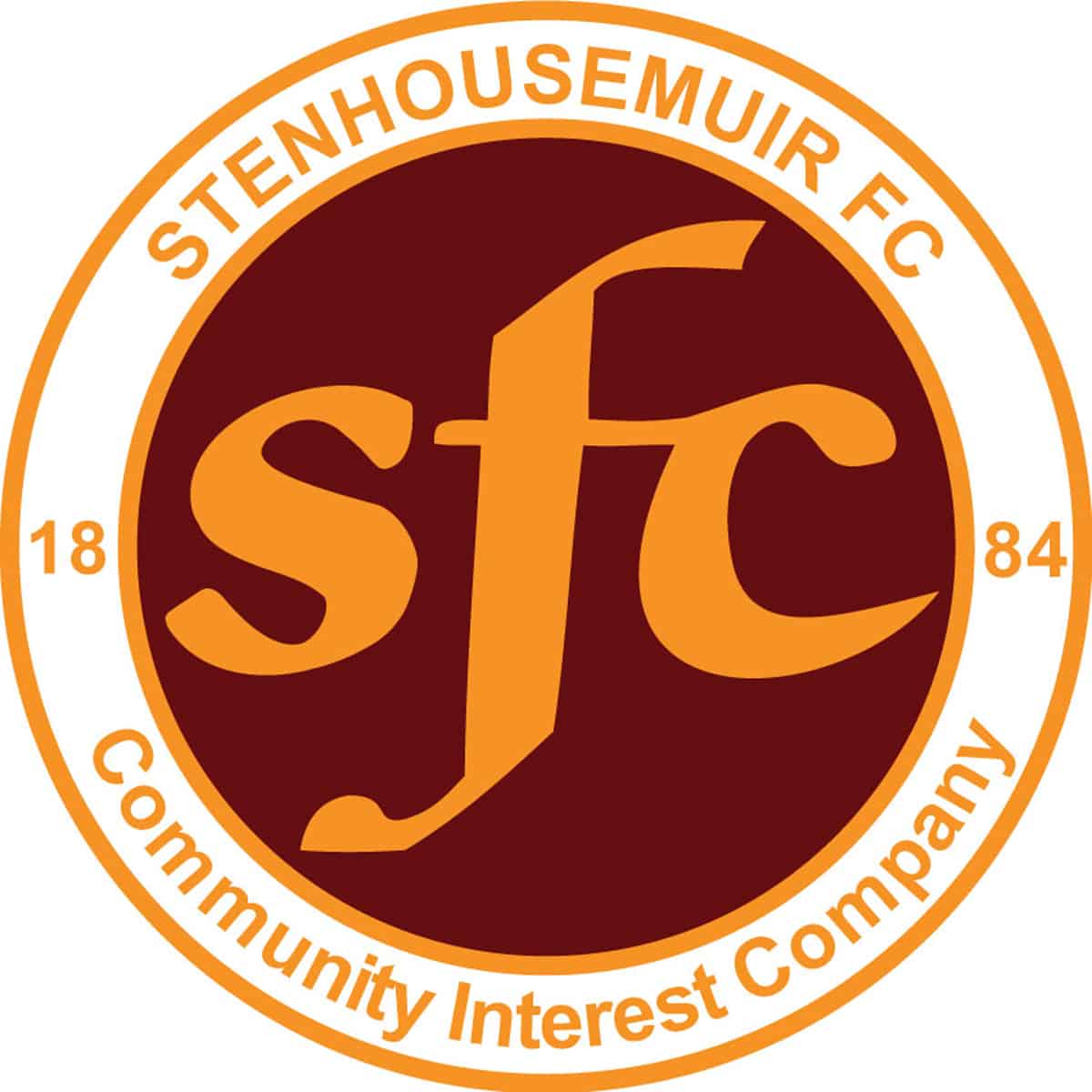 SPFL Ladbrokes League 1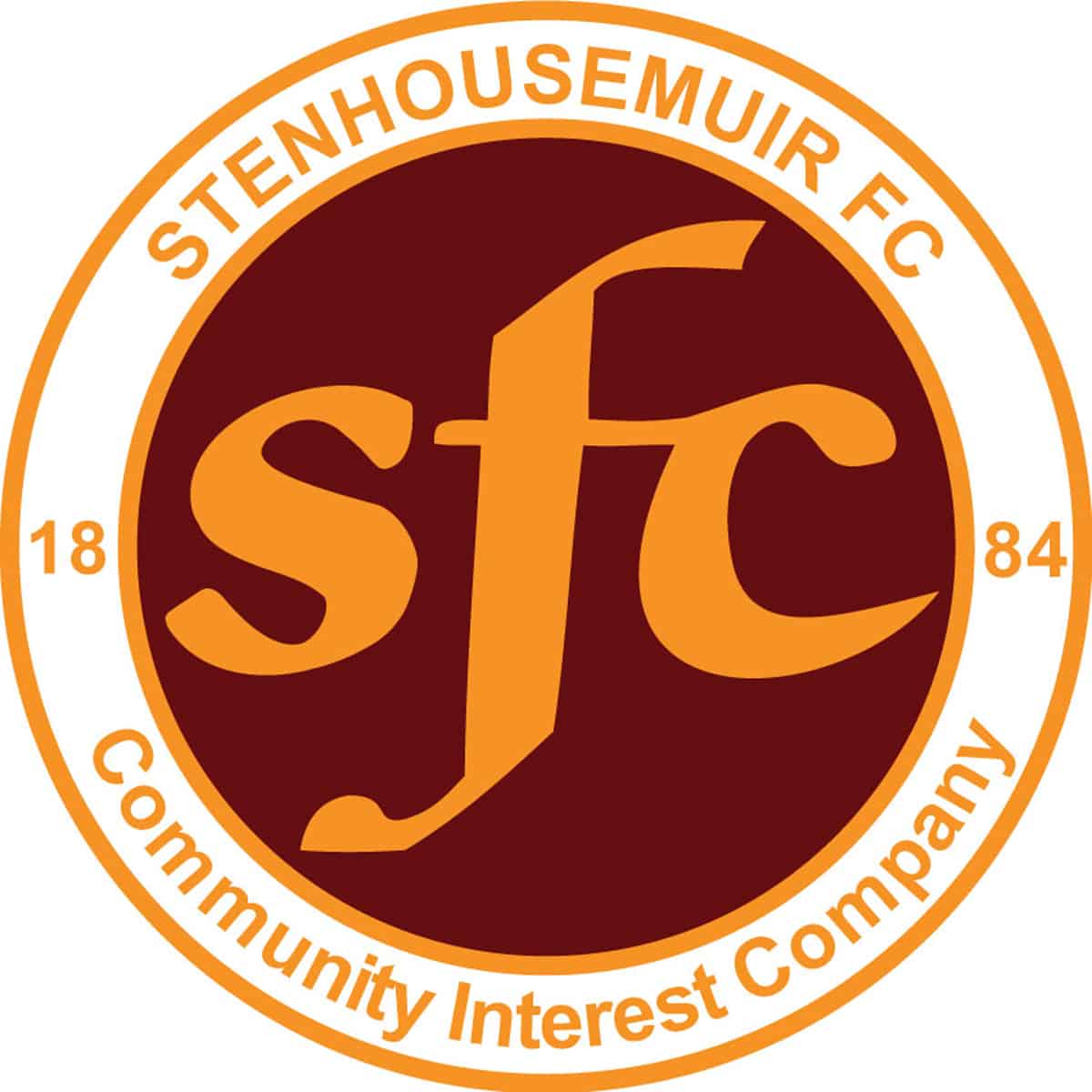 SPFL Ladbrokes League 1
Ochilview Park Stenhousemuir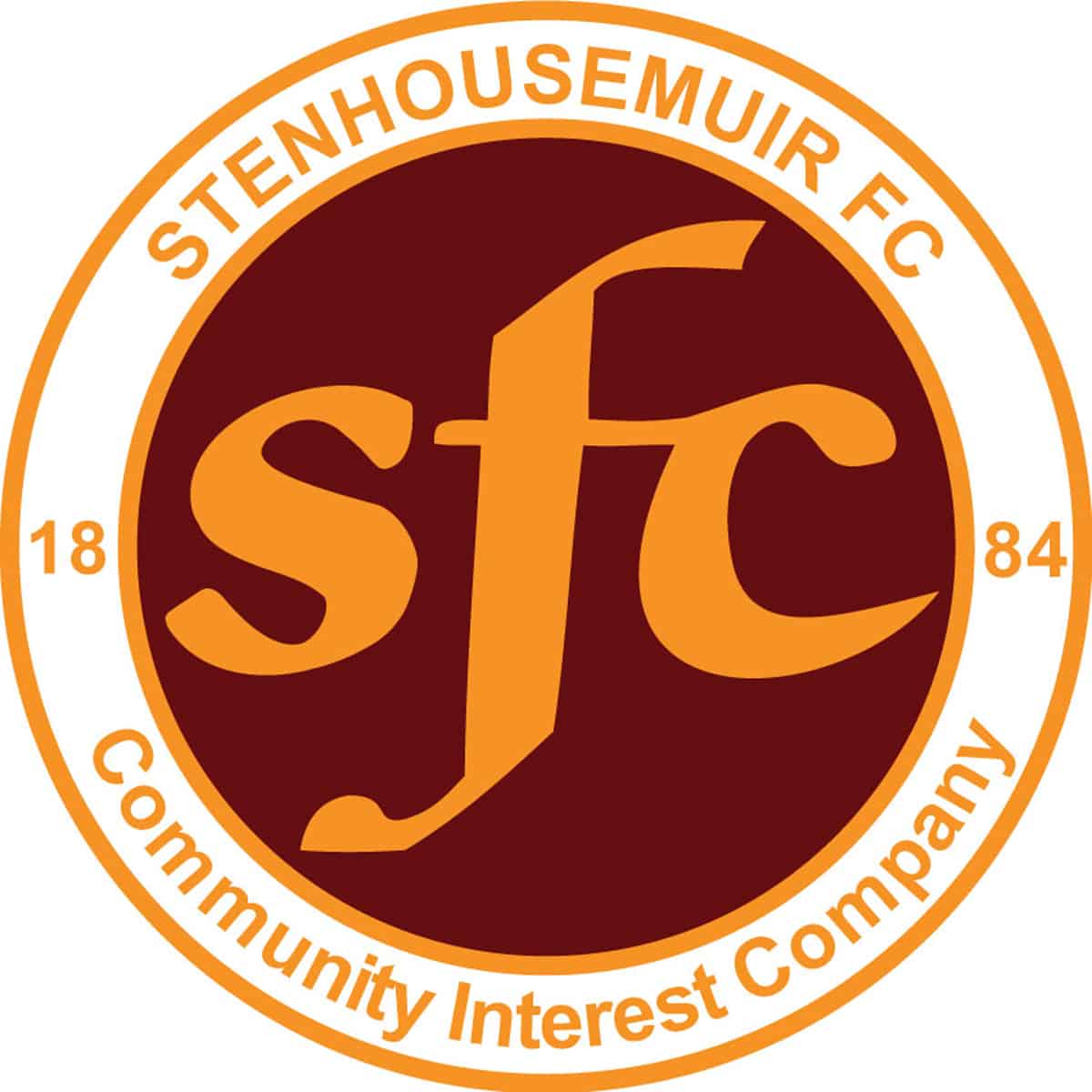 SPFL Ladbrokes League 1
Ochilview Park Stenhousemuir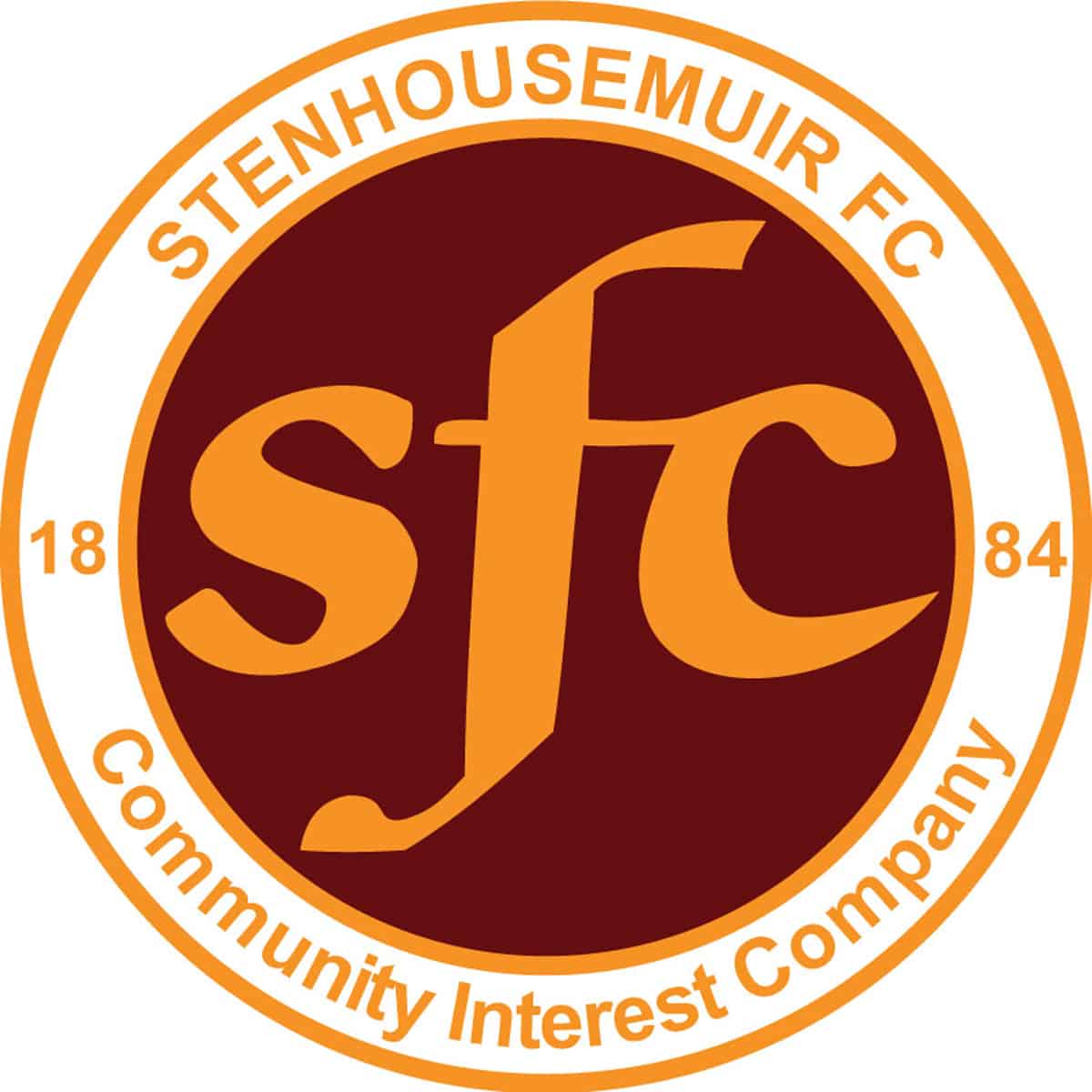 SPFL Ladbrokes League 1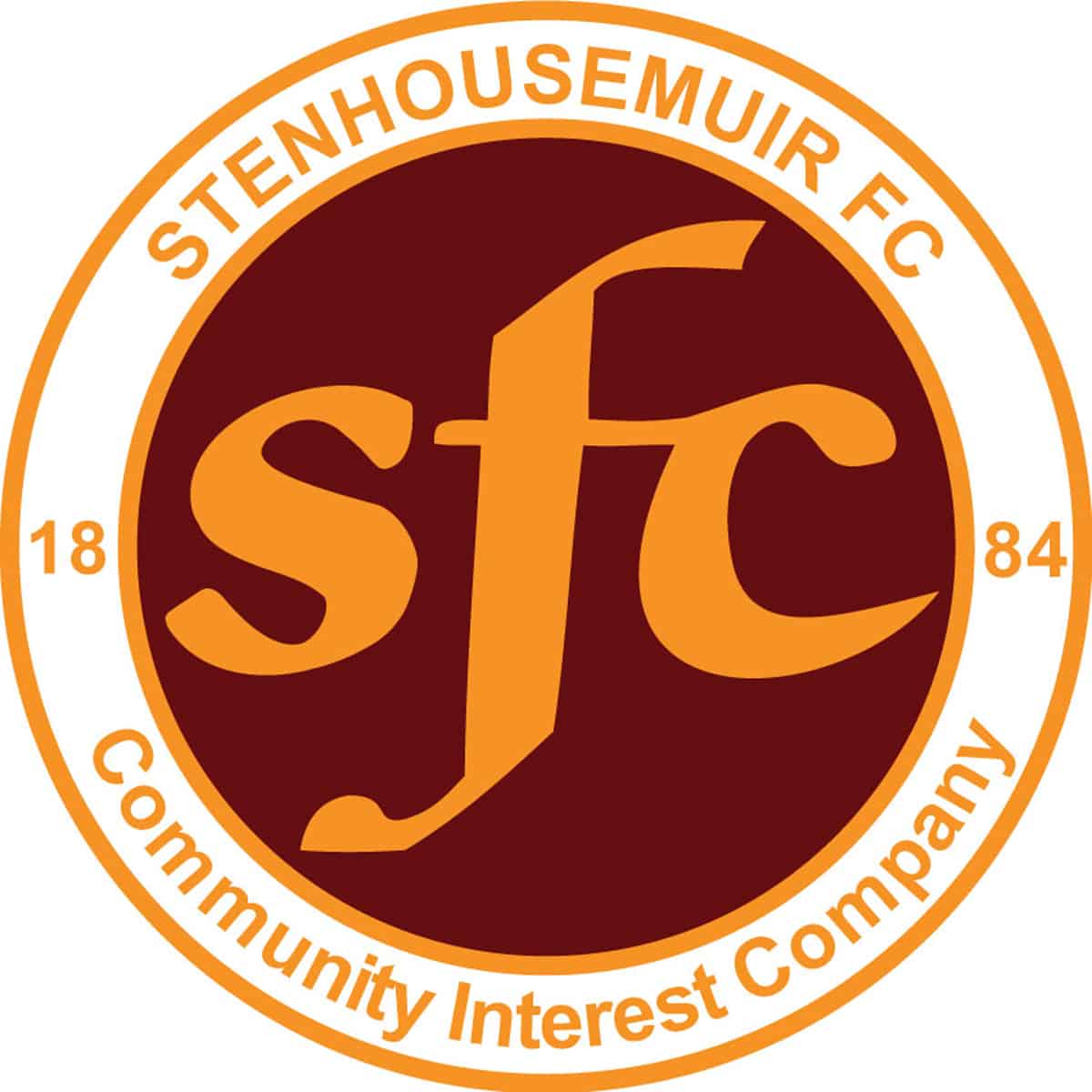 SPFL Ladbrokes League 1
Ochilview Park Stenhousemuir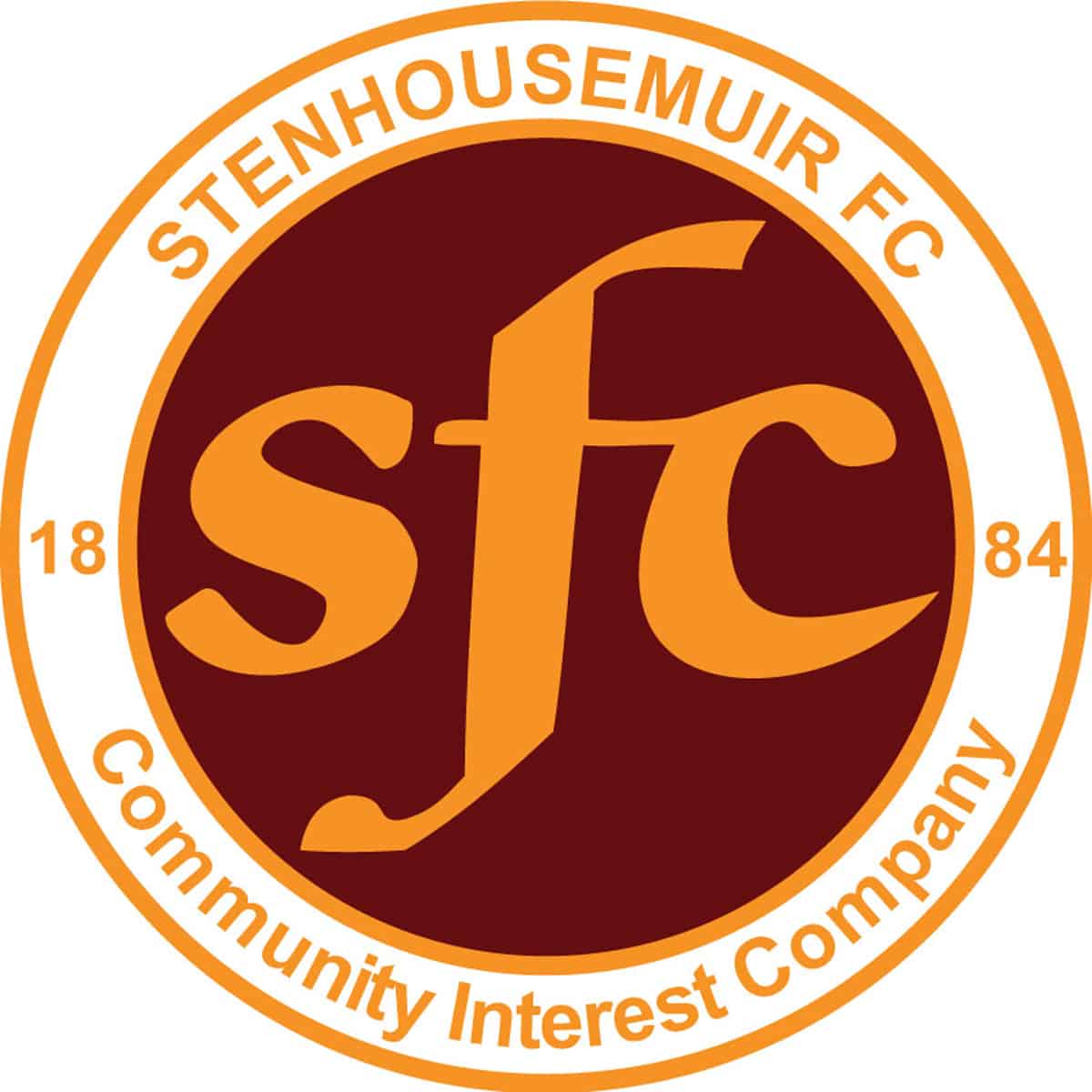 SPFL Ladbrokes League 1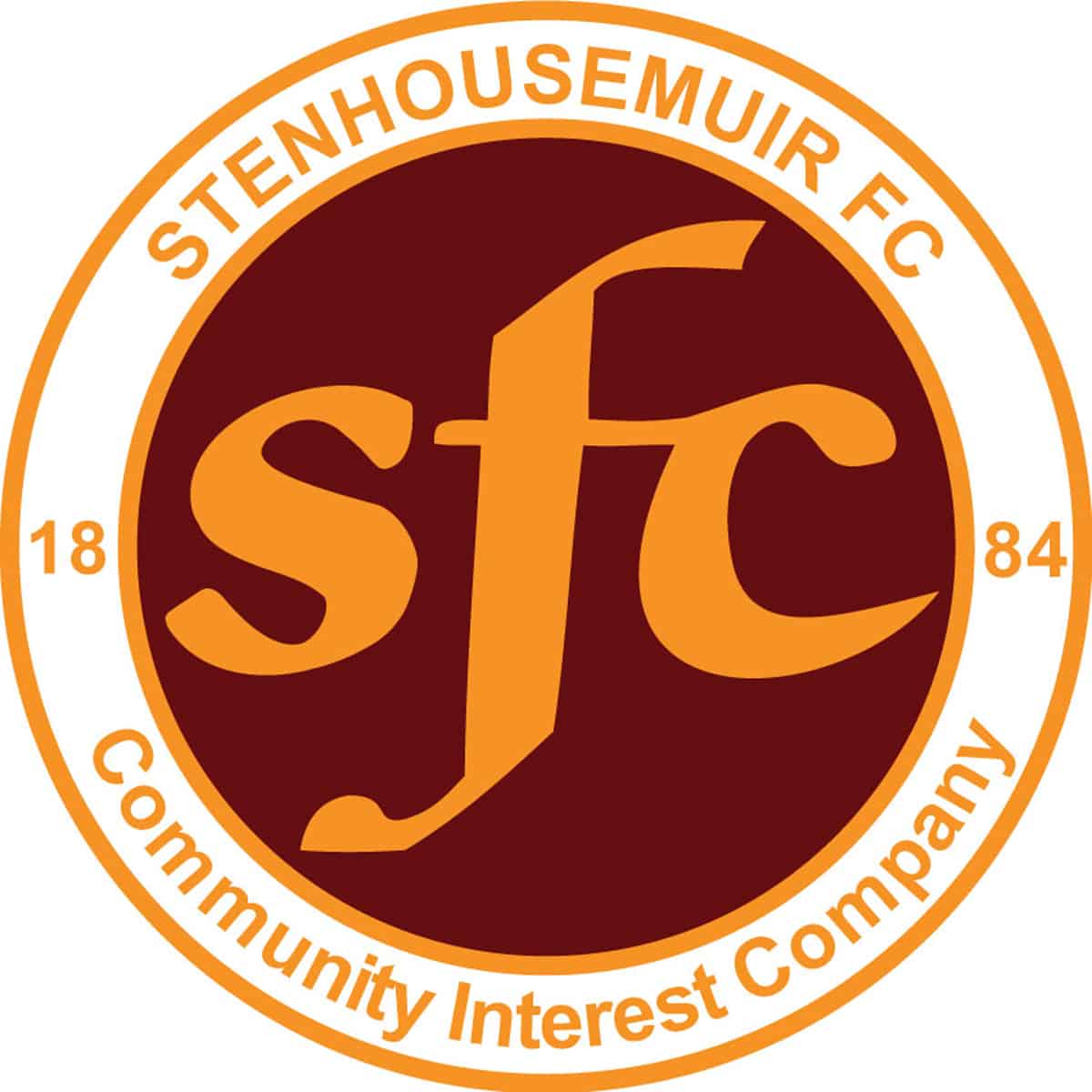 SPFL Ladbrokes League 1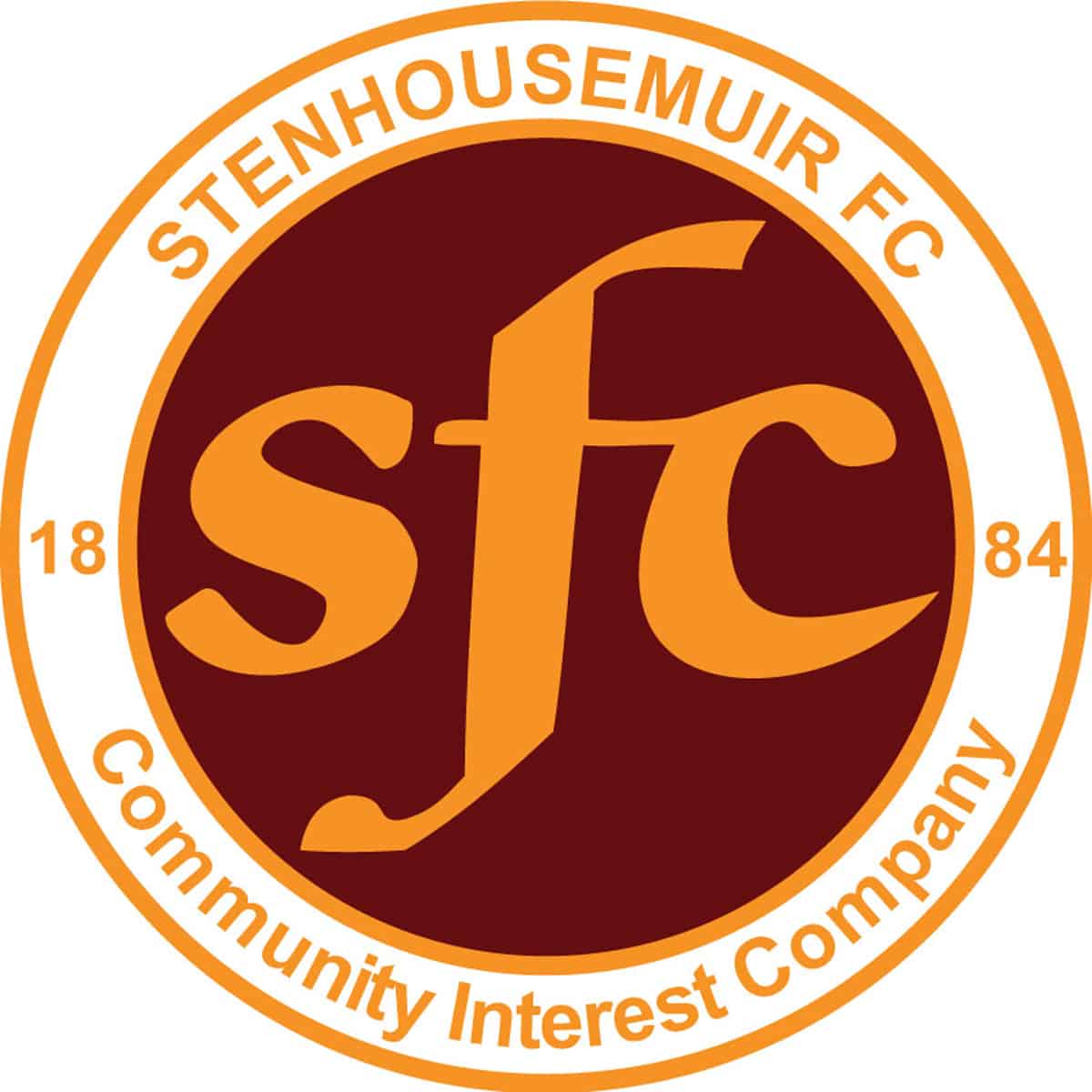 SPFL Ladbrokes League 1
Ochilview Park Stenhousemuir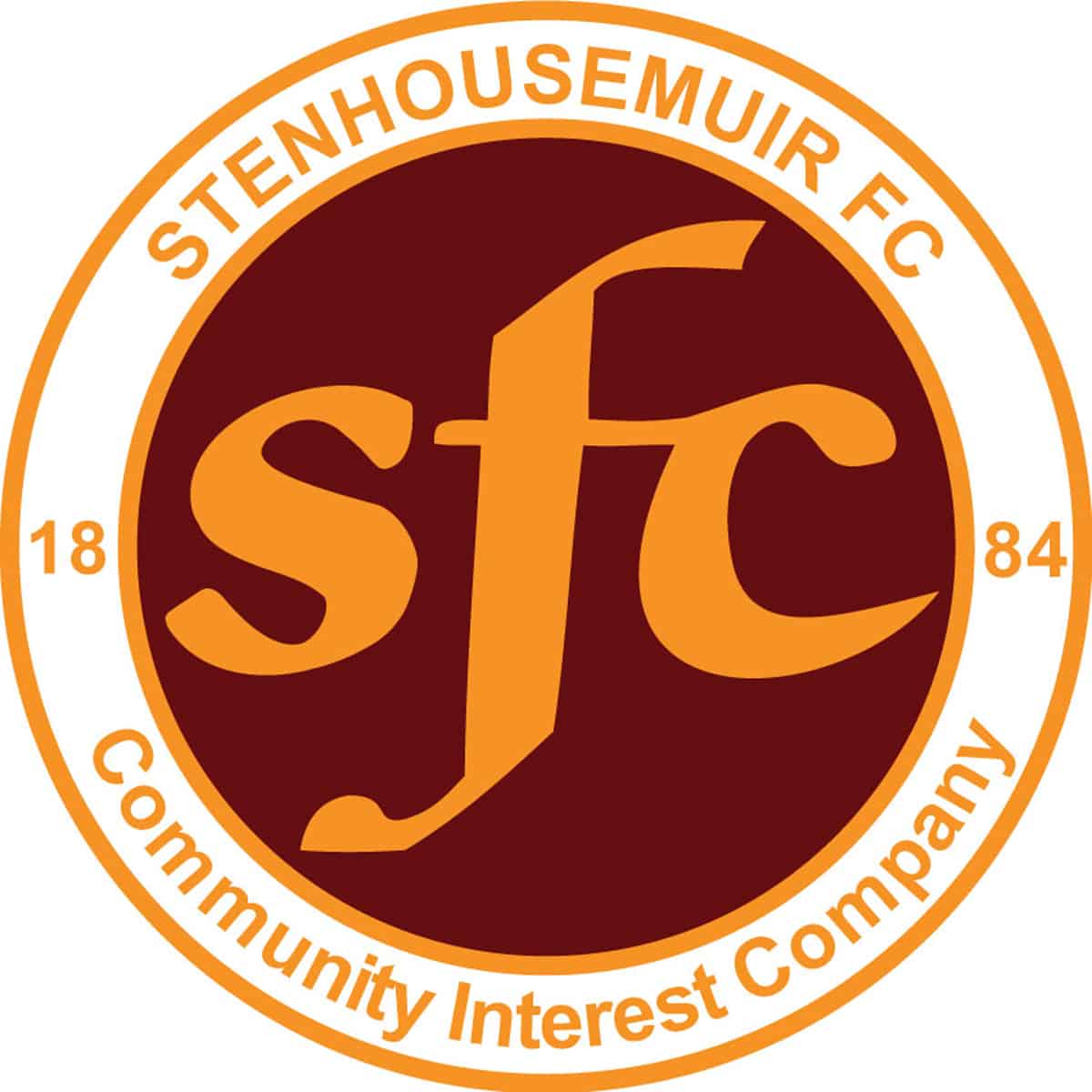 SPFL Ladbrokes League 1
East End Park, Dunfermline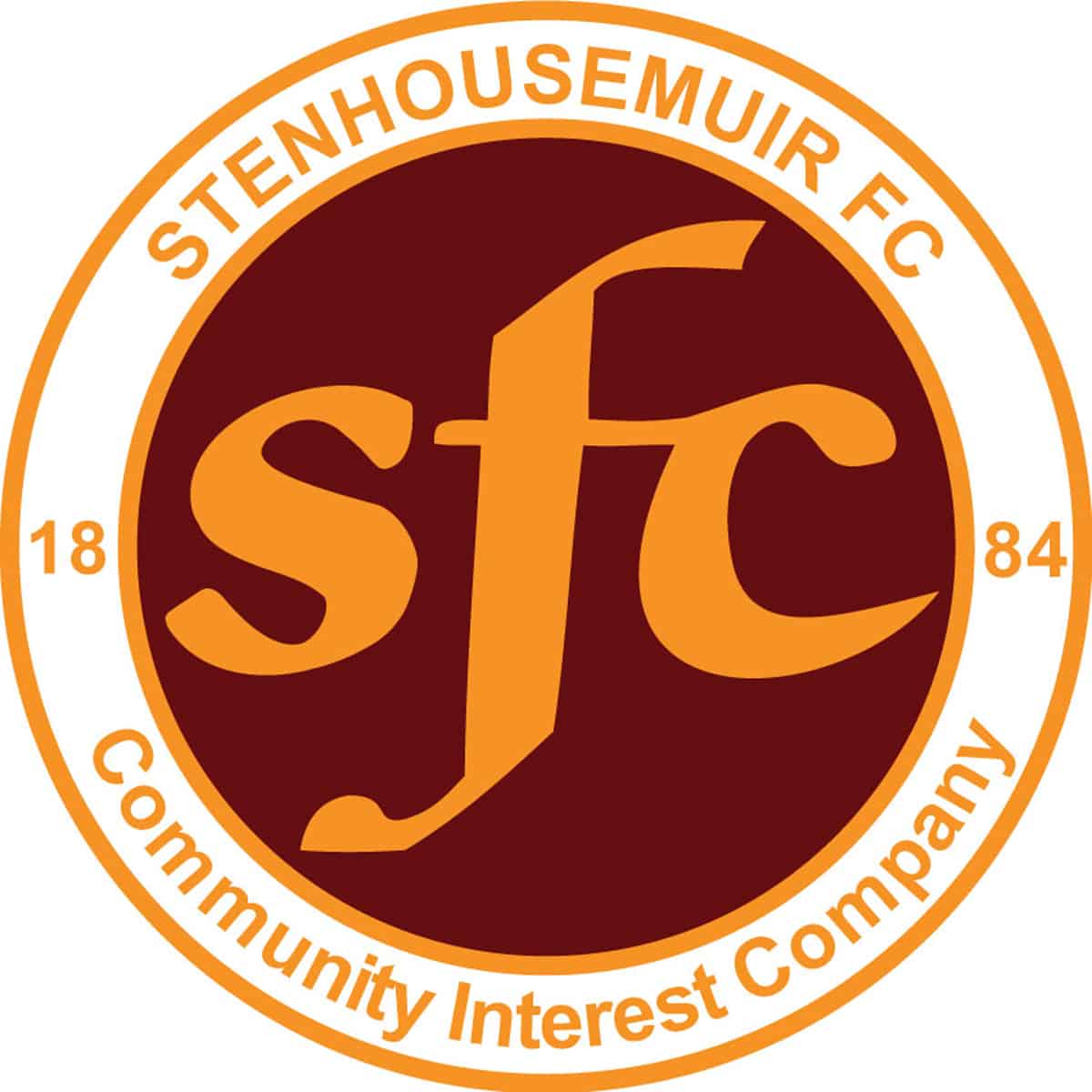 SPFL Ladbrokes League 1
Ochilview Park Stenhousemuir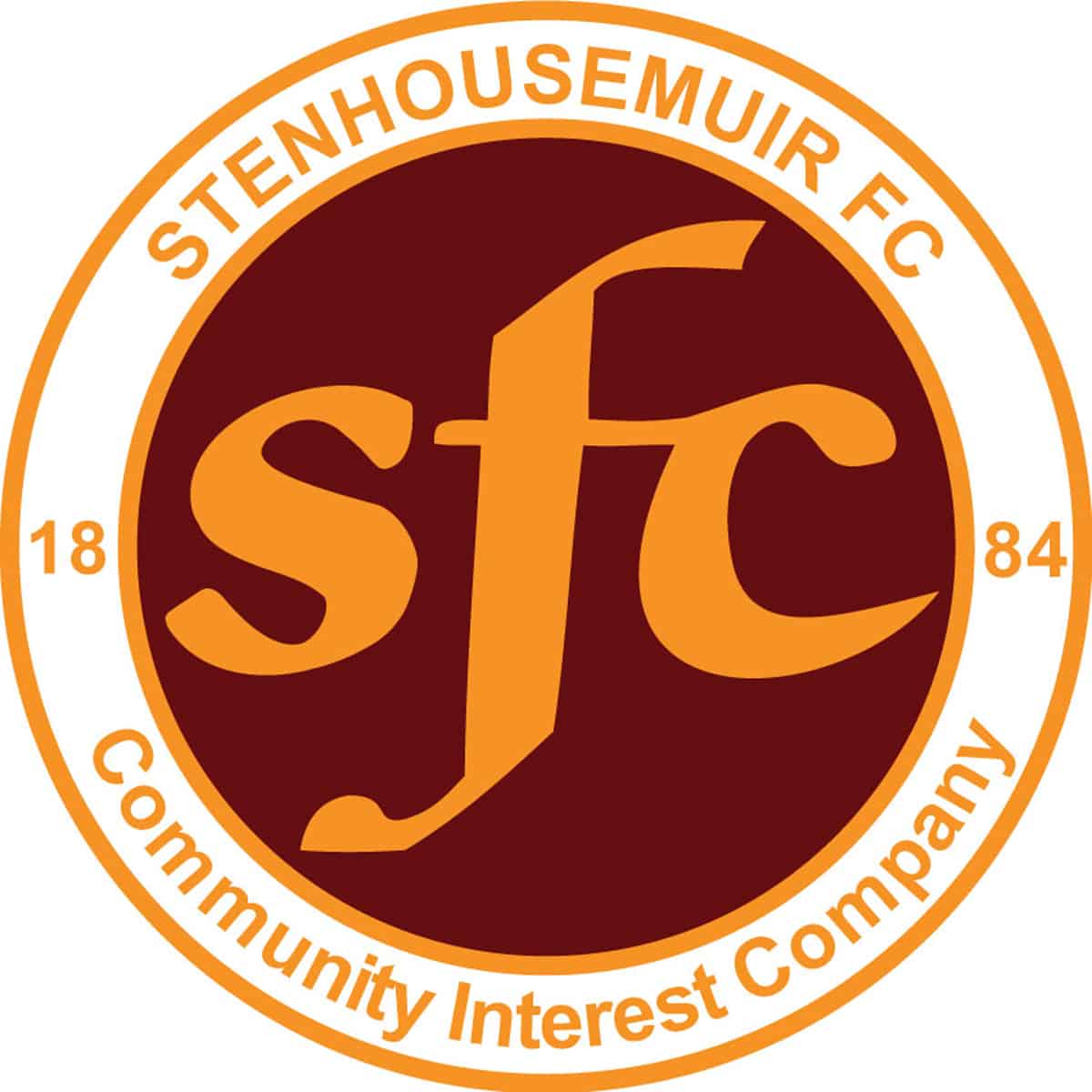 SPFL Ladbrokes League 1
Excelsior Stadium, Airdrie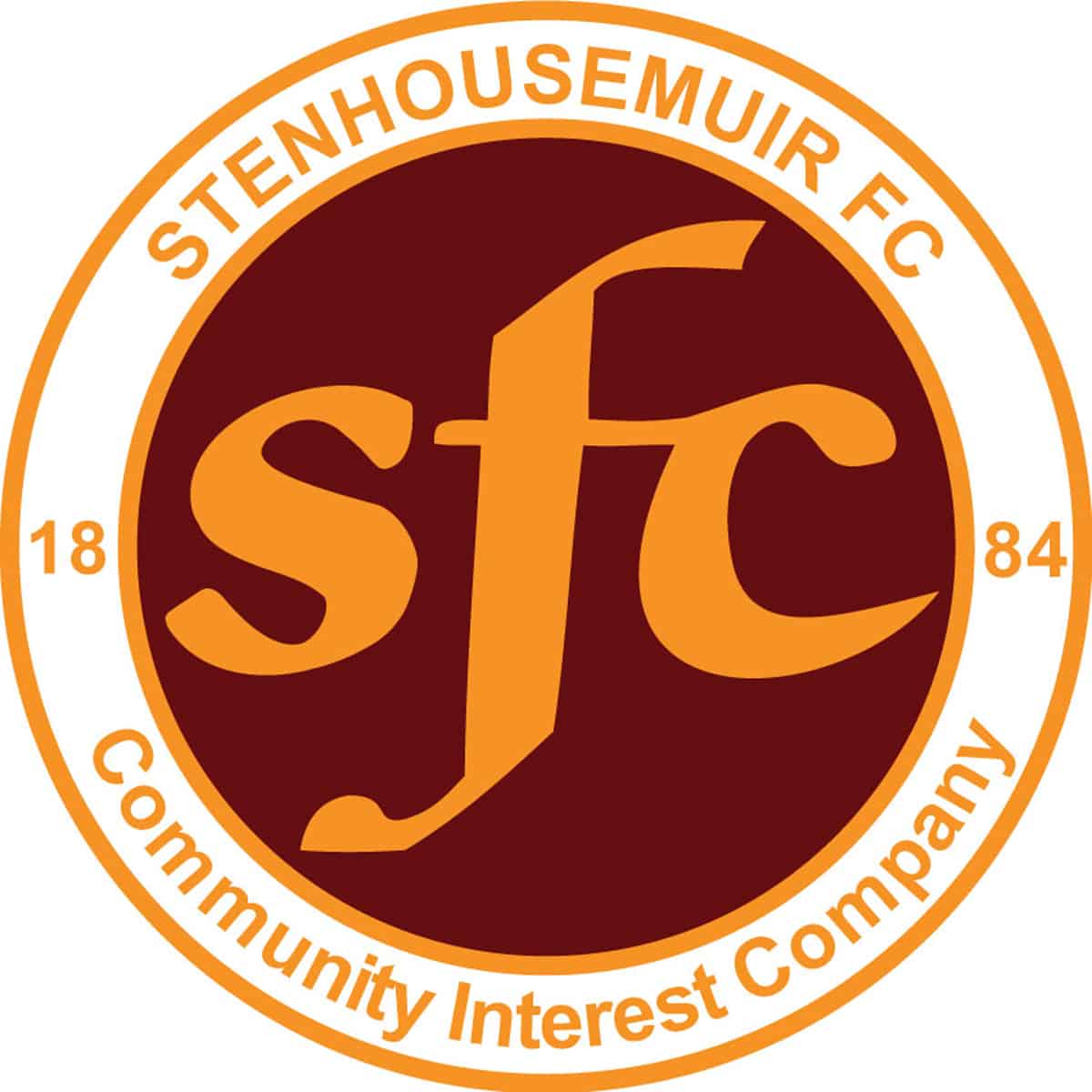 SPFL Ladbrokes League 1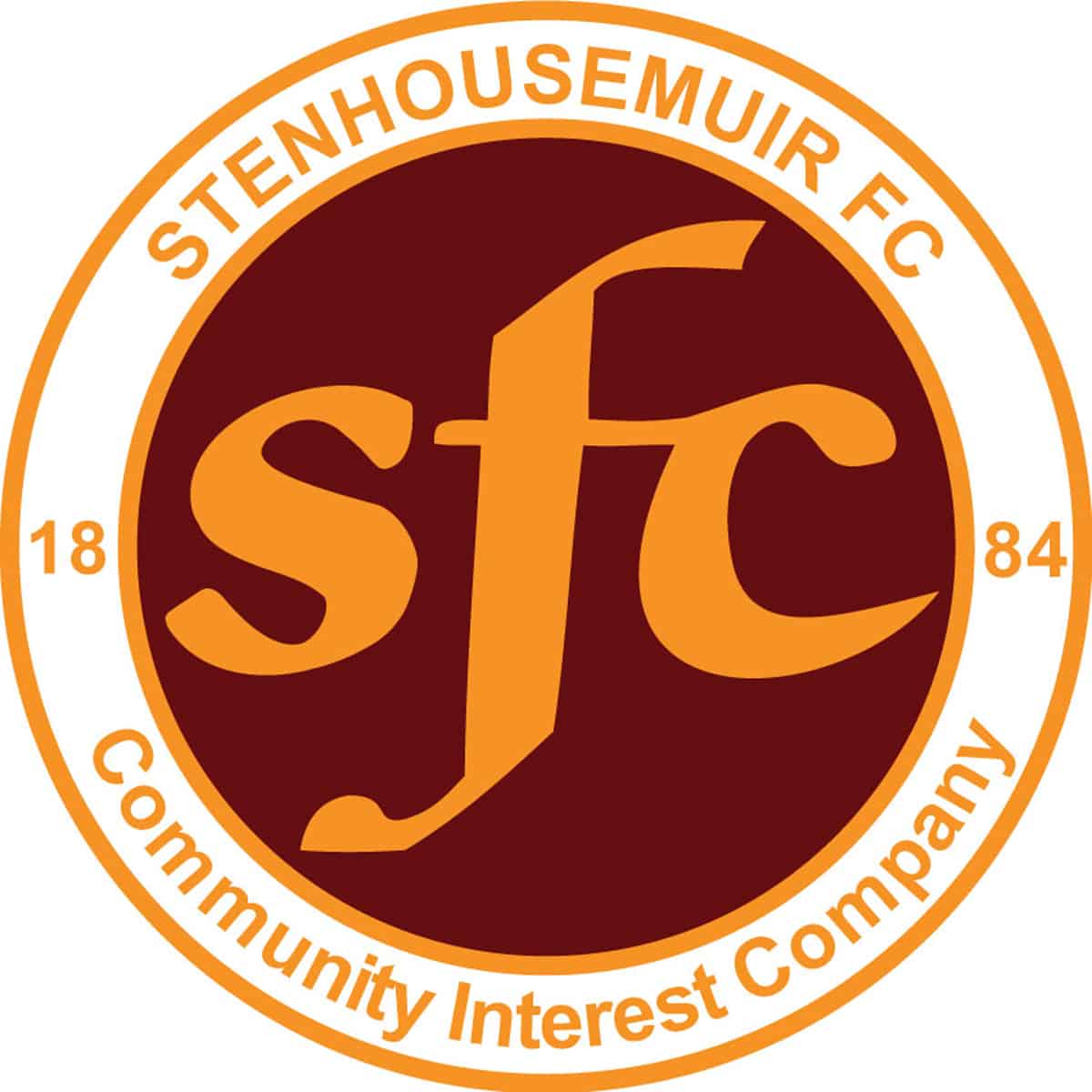 SPFL Ladbrokes League 1
Ochilview Park Stenhousemuir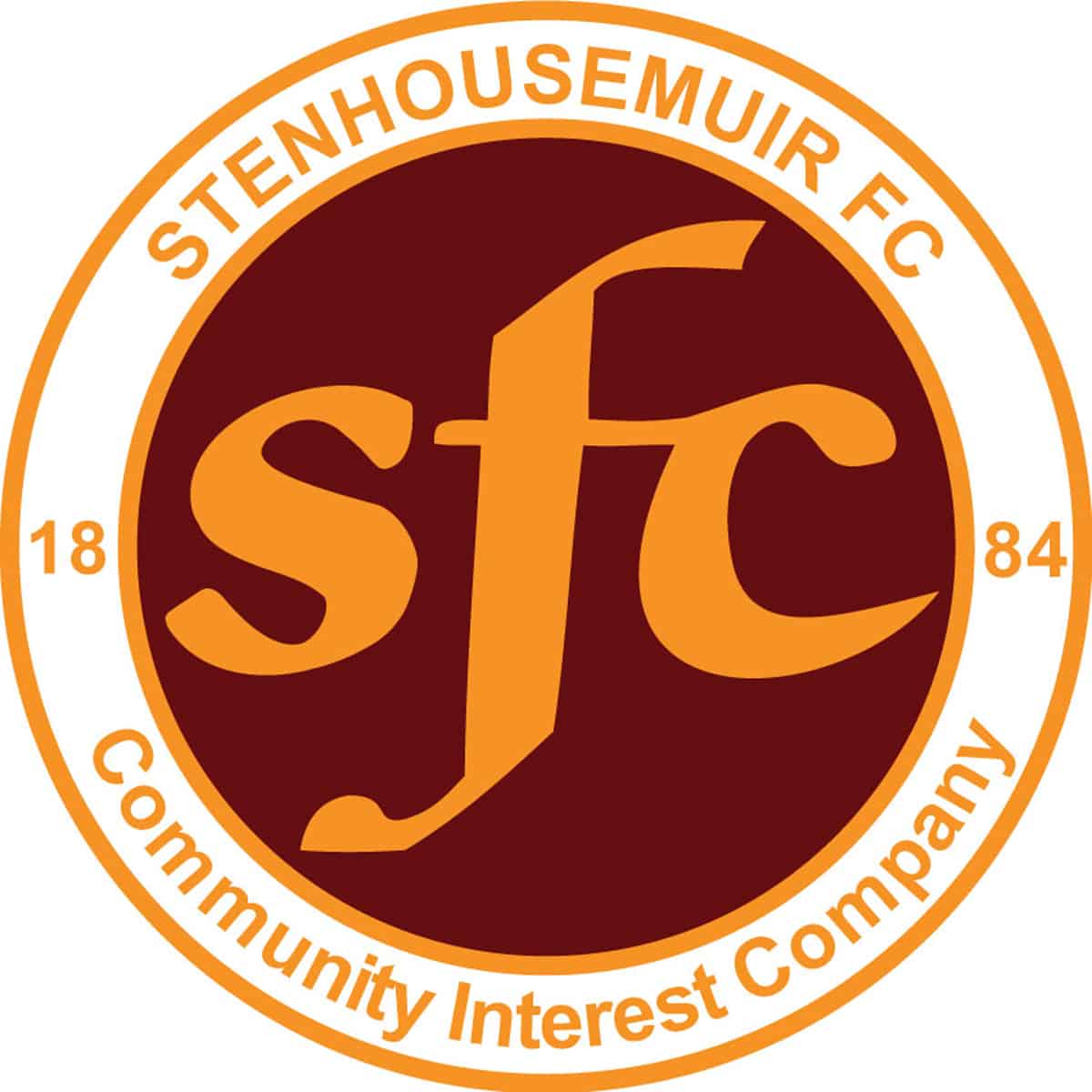 Scottish Cup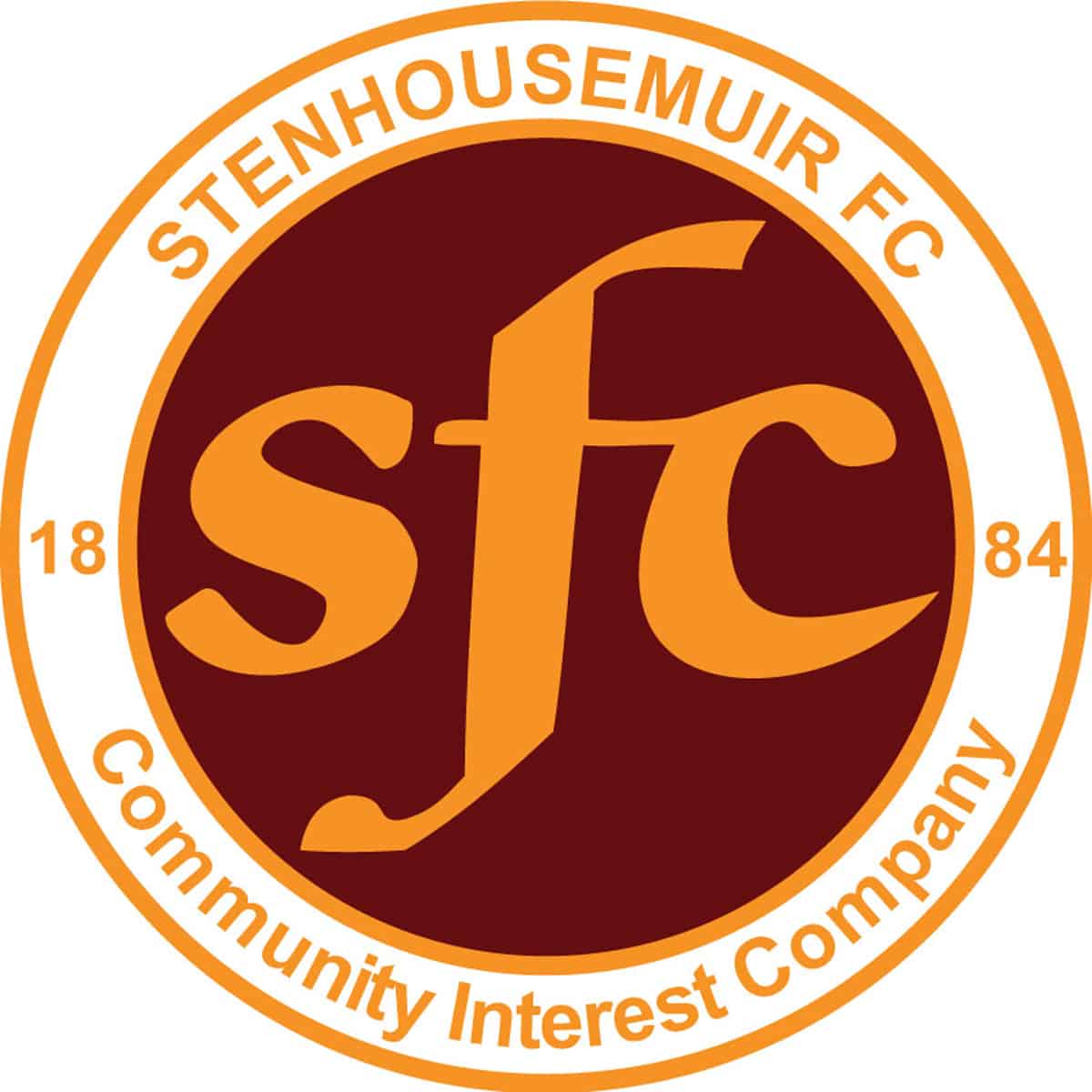 SPFL Ladbrokes League 1
Ochilview Park Stenhousemuir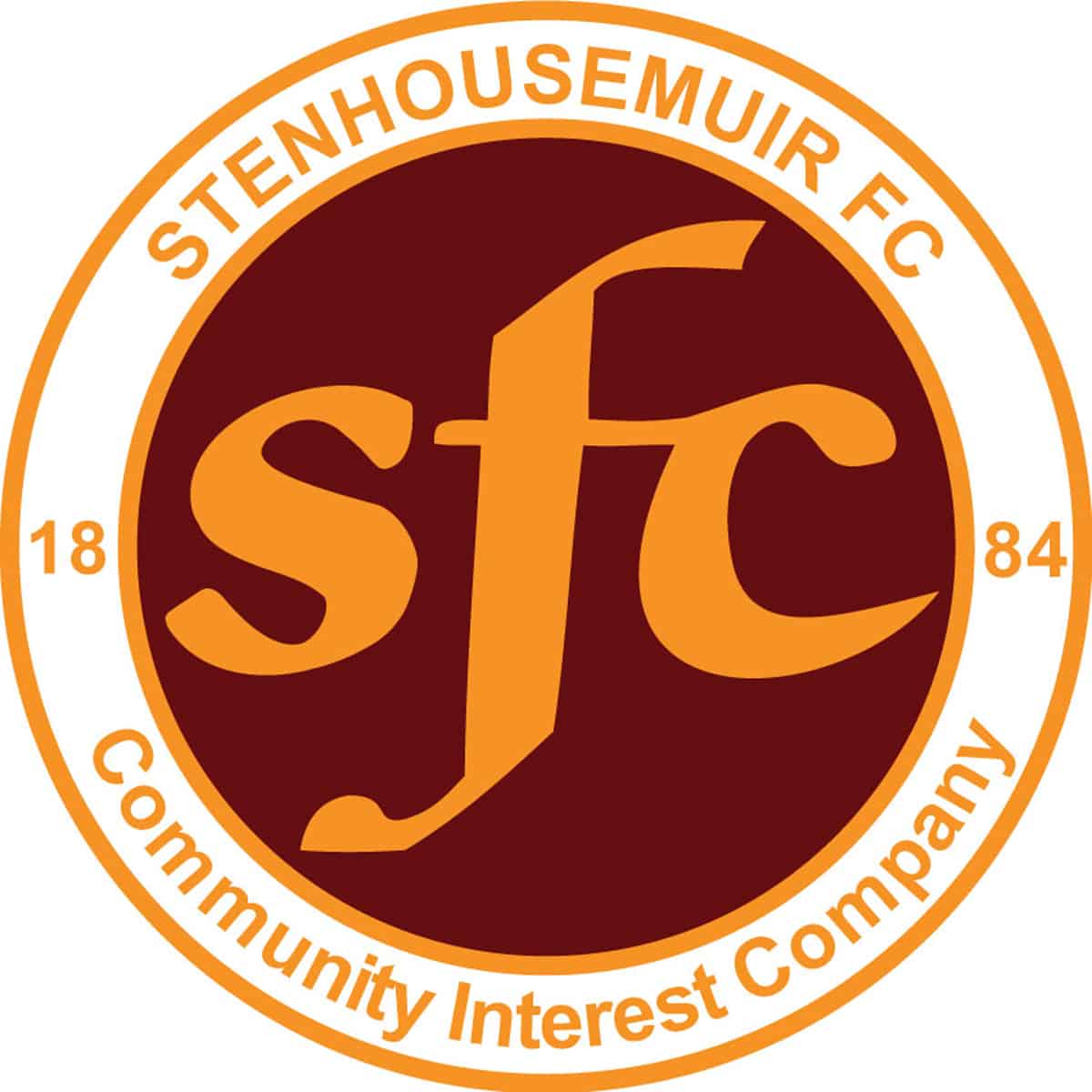 SPFL Ladbrokes League 1
Ochilview Park Stenhousemuir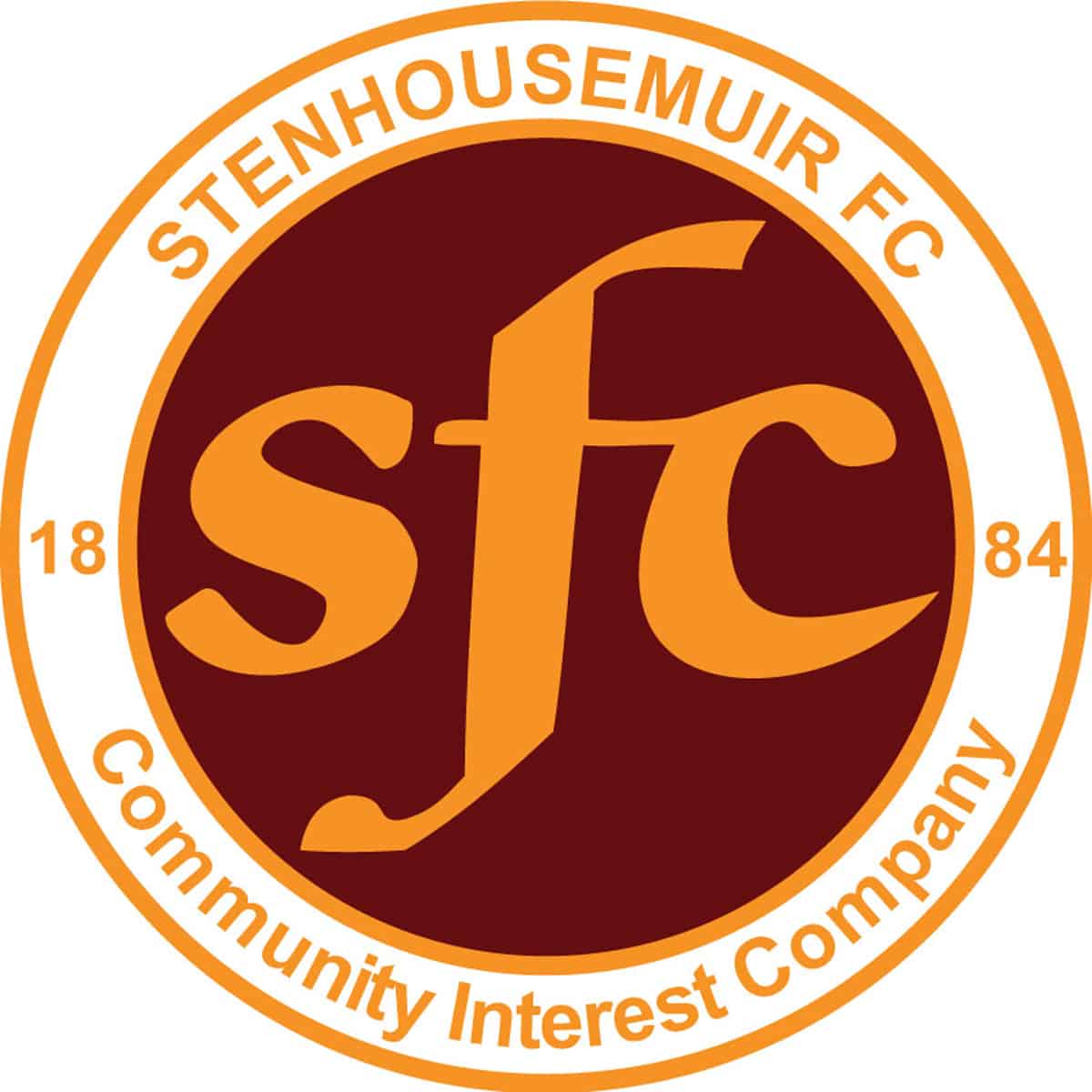 SPFL Ladbrokes League 1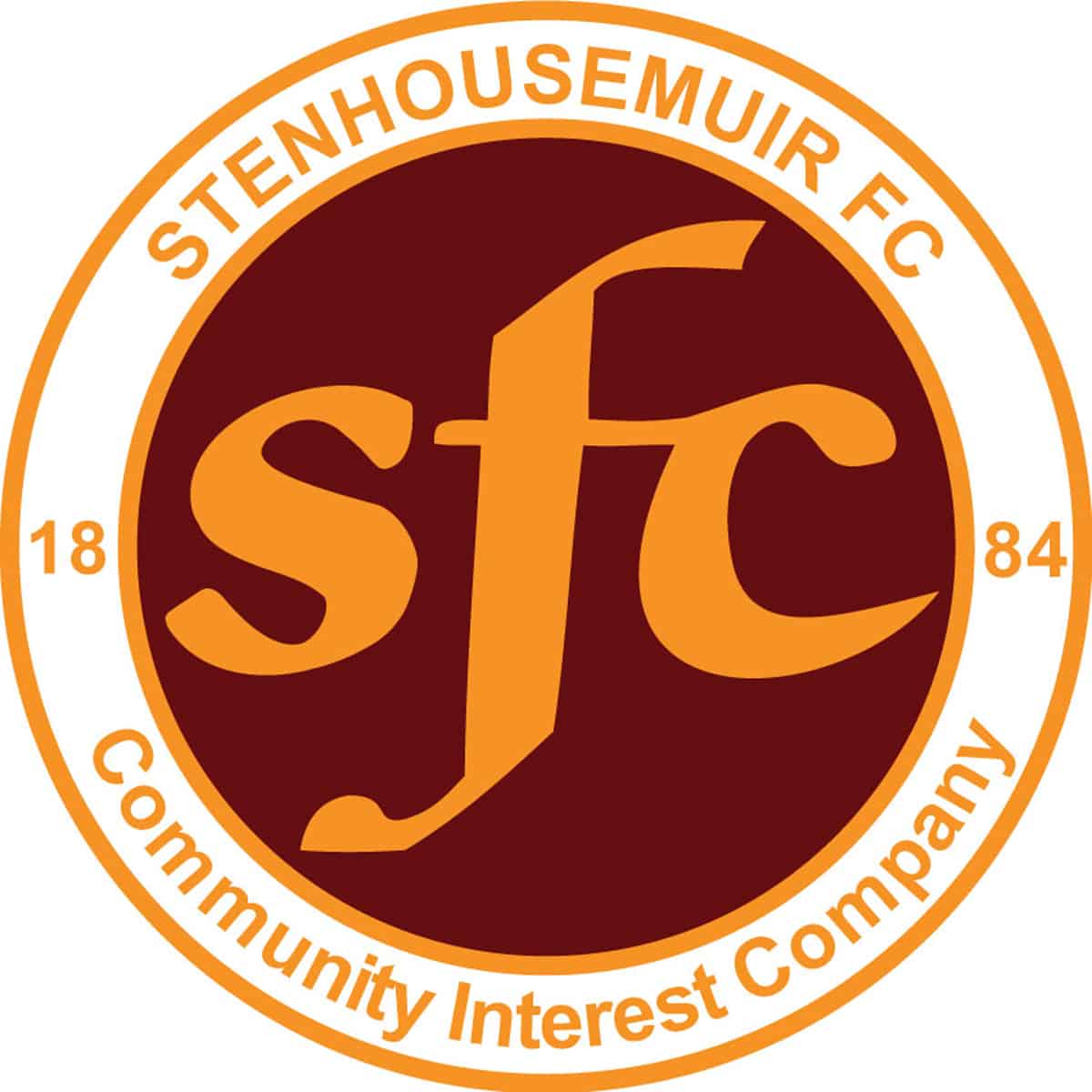 SPFL Ladbrokes League 1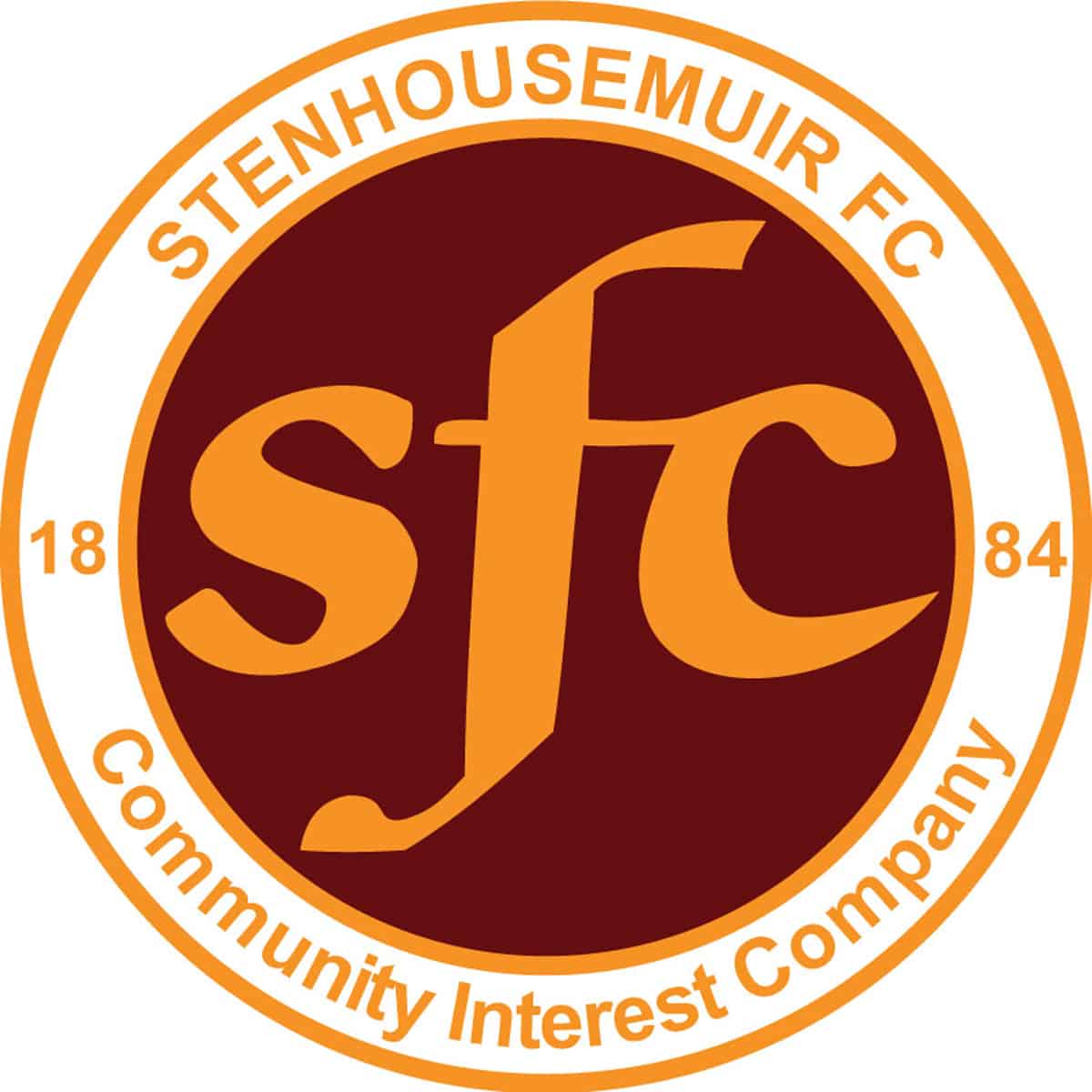 SPFL Ladbrokes League 1
Ochilview Park Stenhousemuir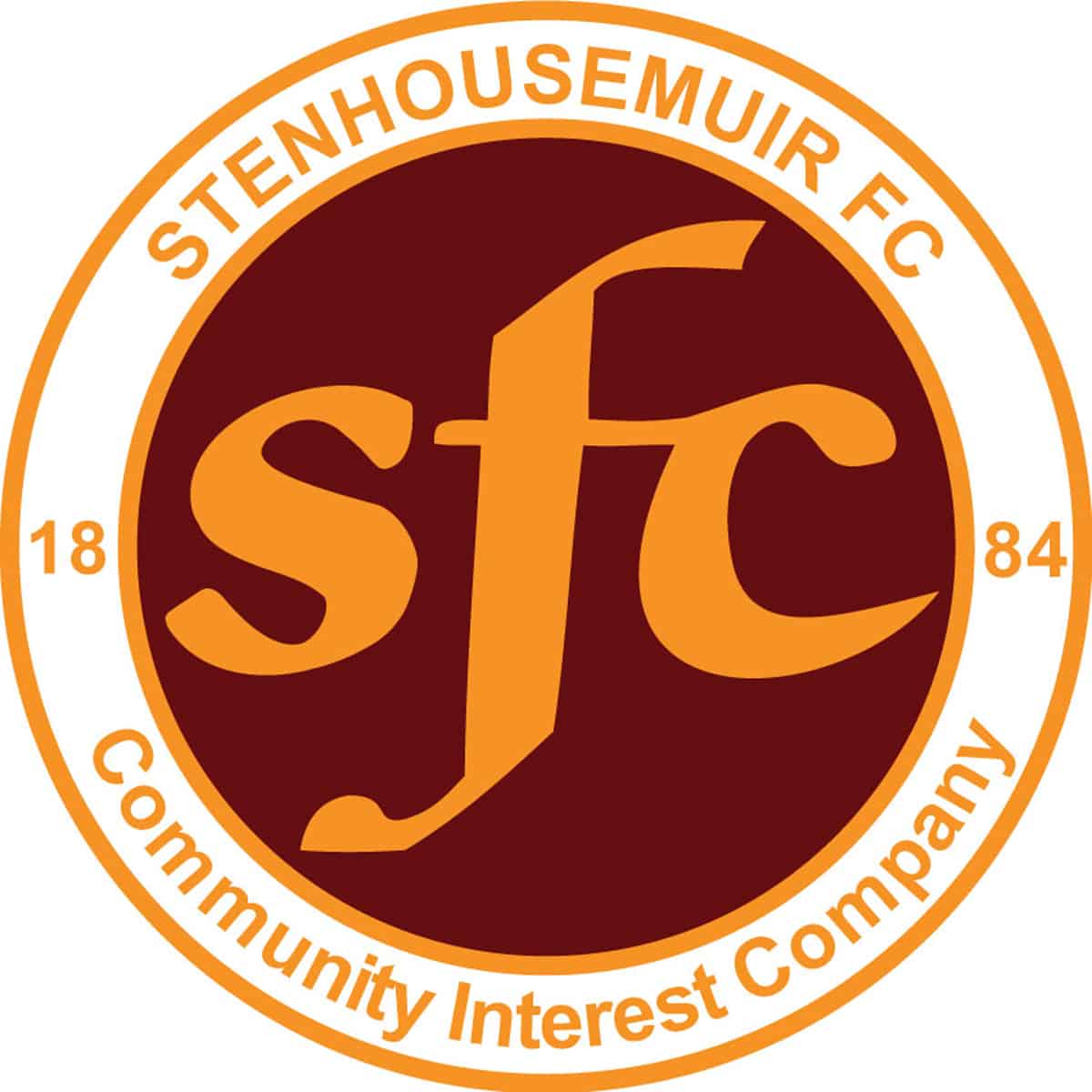 SPFL Ladbrokes League 1
Ochilview Park Stenhousemuir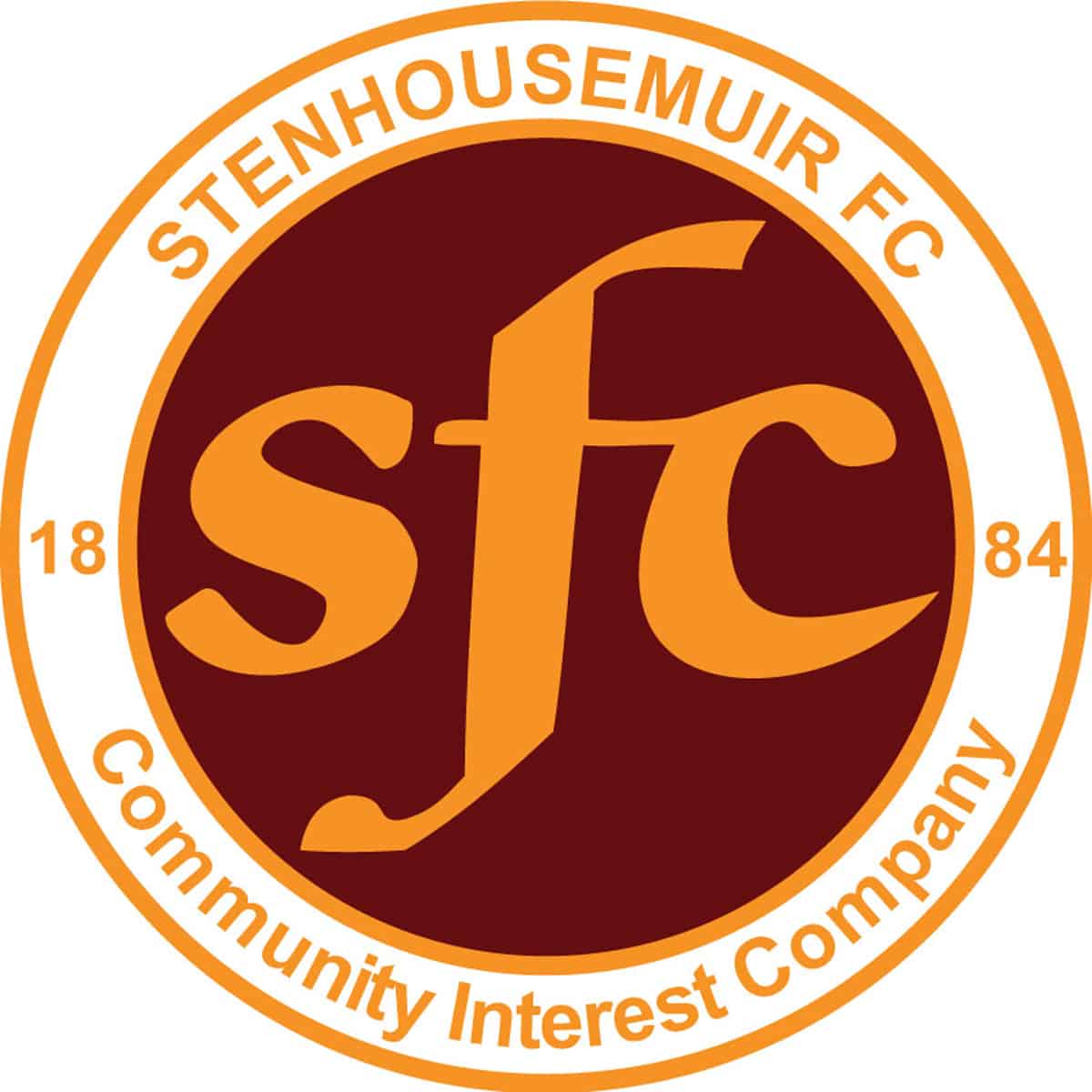 SPFL Ladbrokes League 1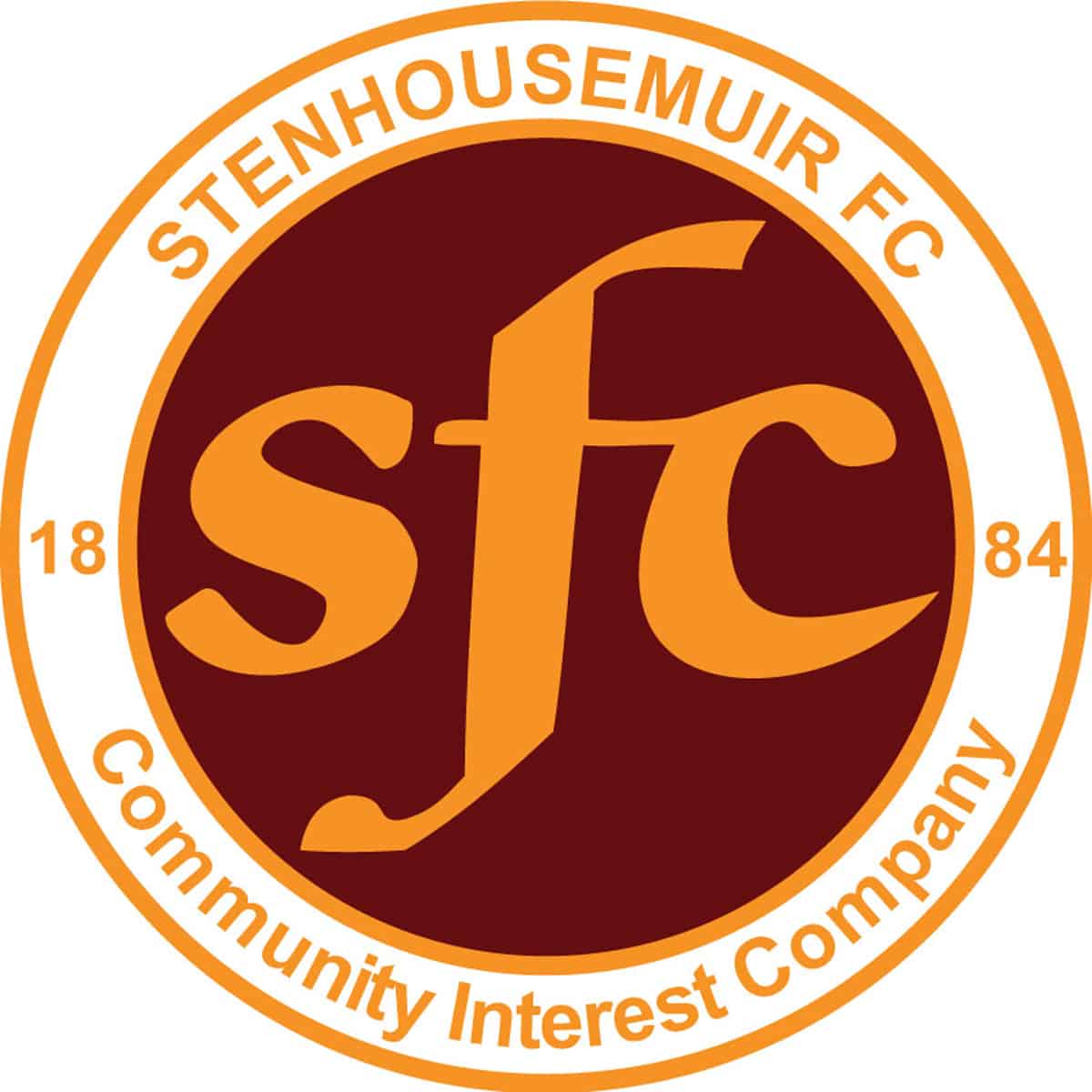 SPFL Ladbrokes League 1
Ochilview Park Stenhousemuir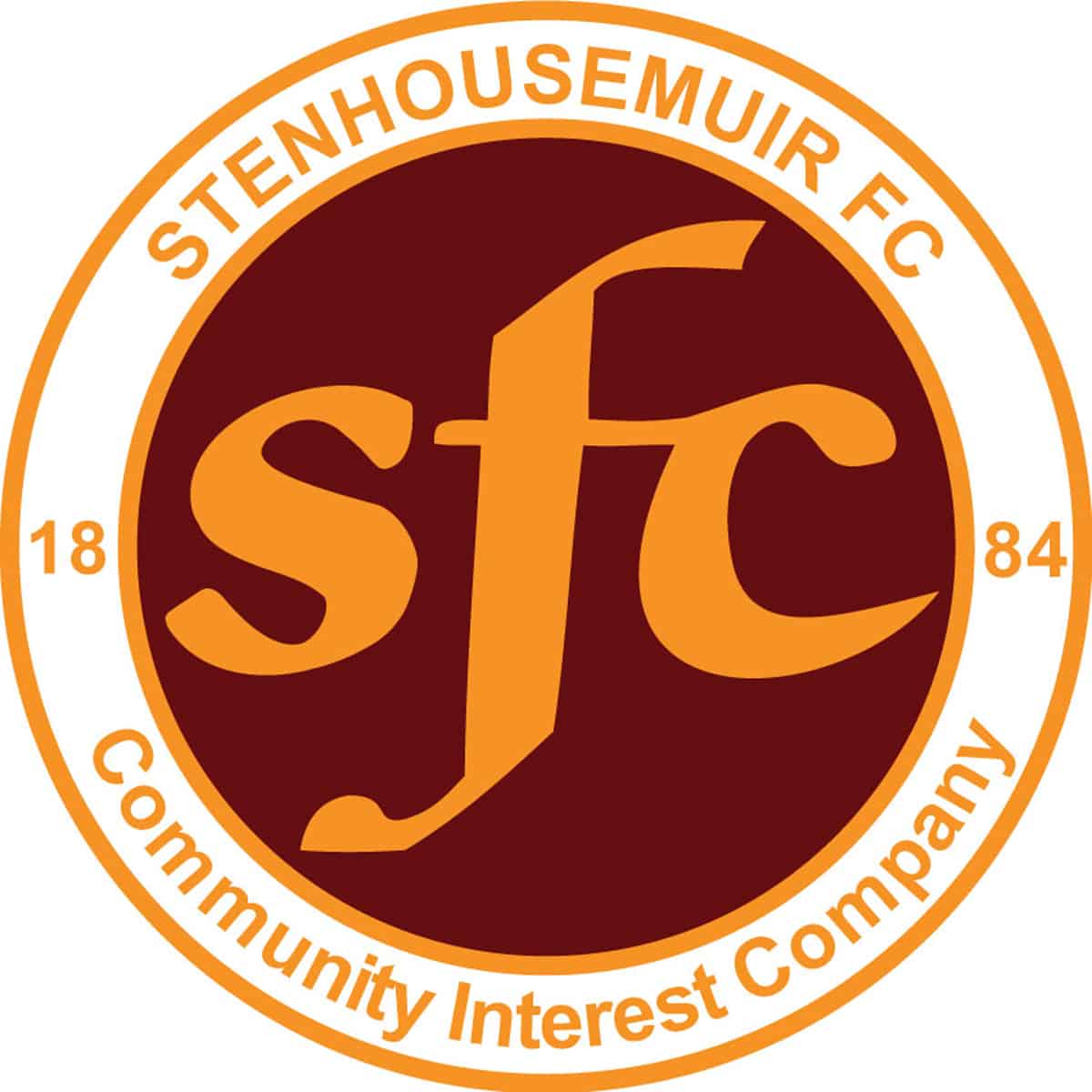 SPFL Ladbrokes League 1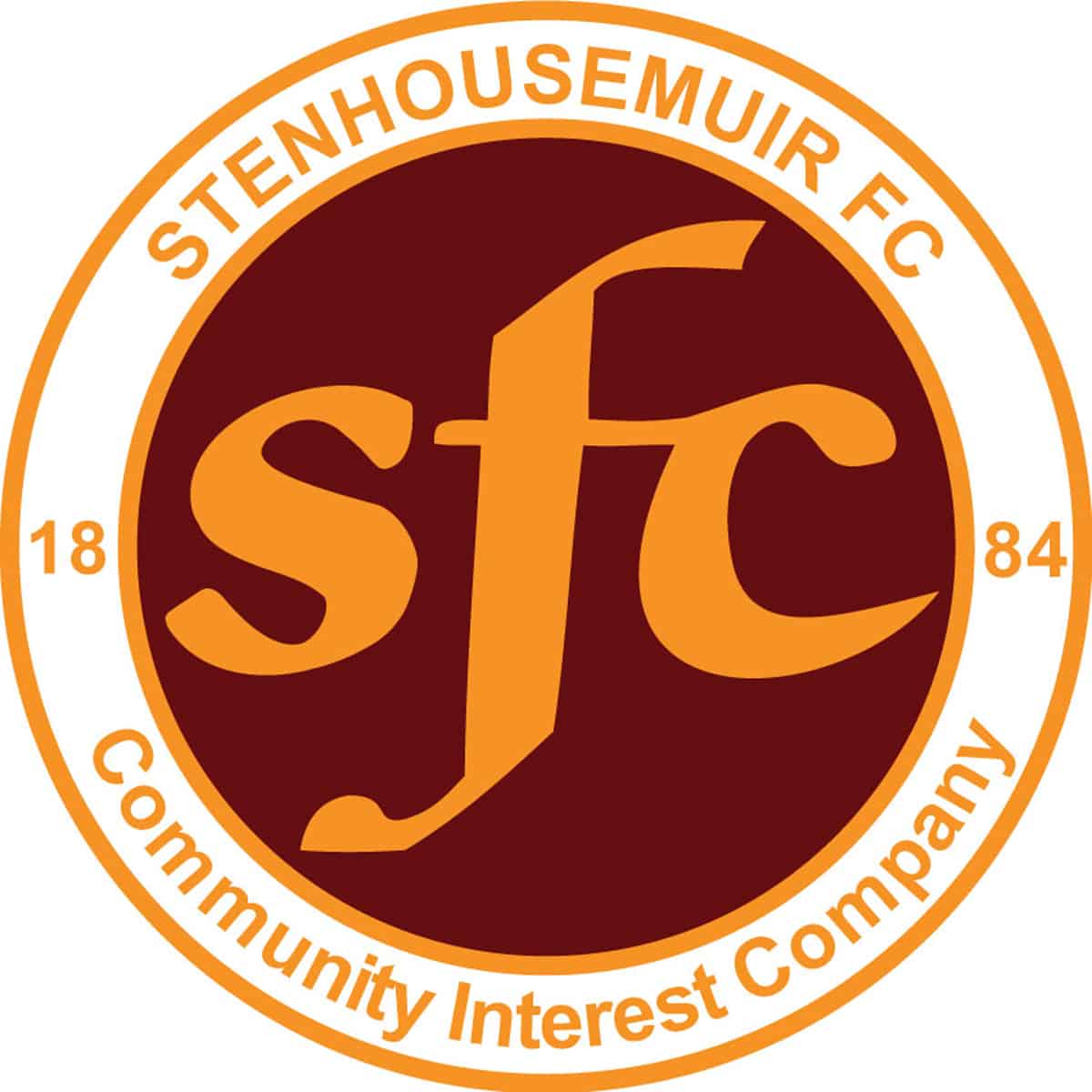 Scottish Cup
Ochilview Park Stenhousemuir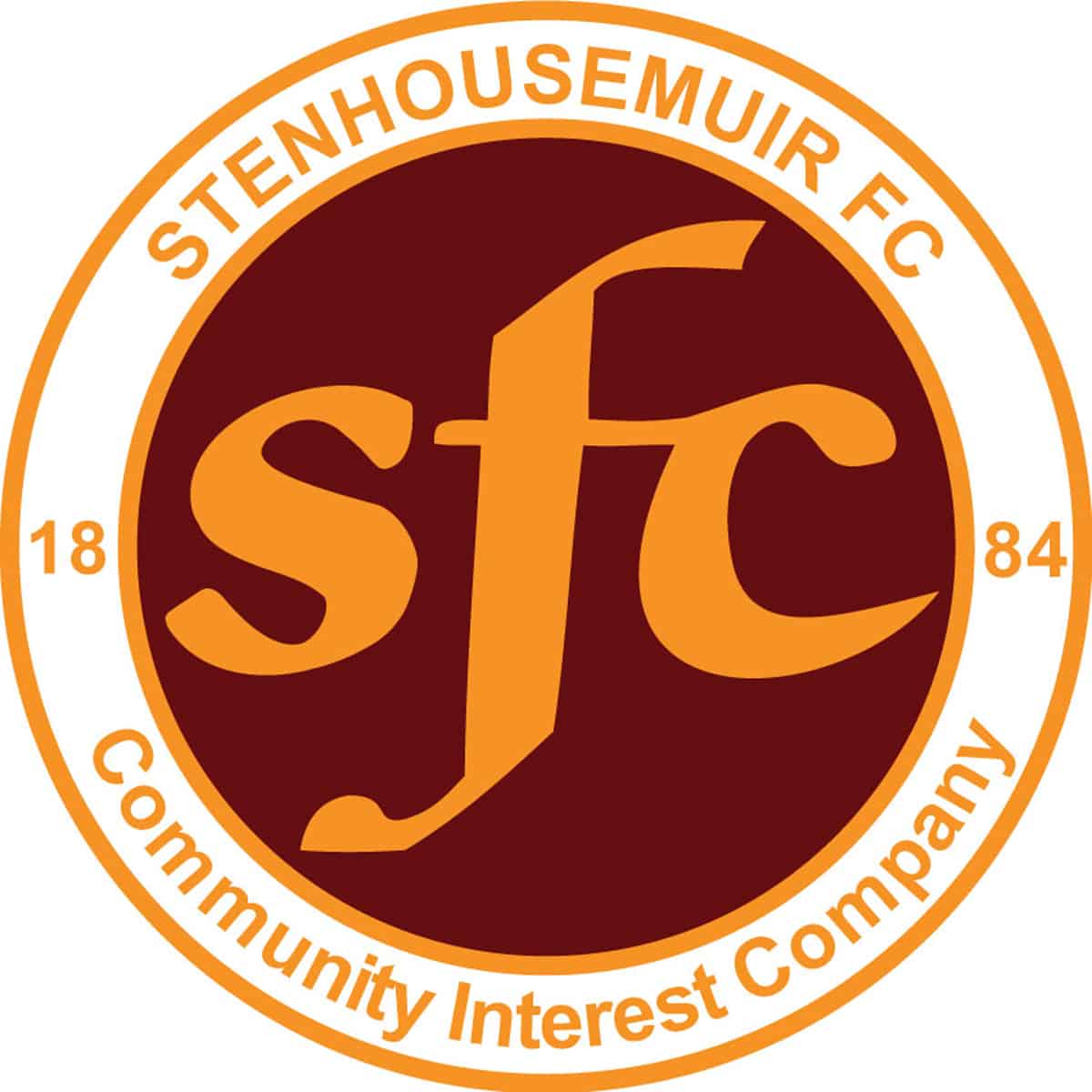 SPFL Ladbrokes League 1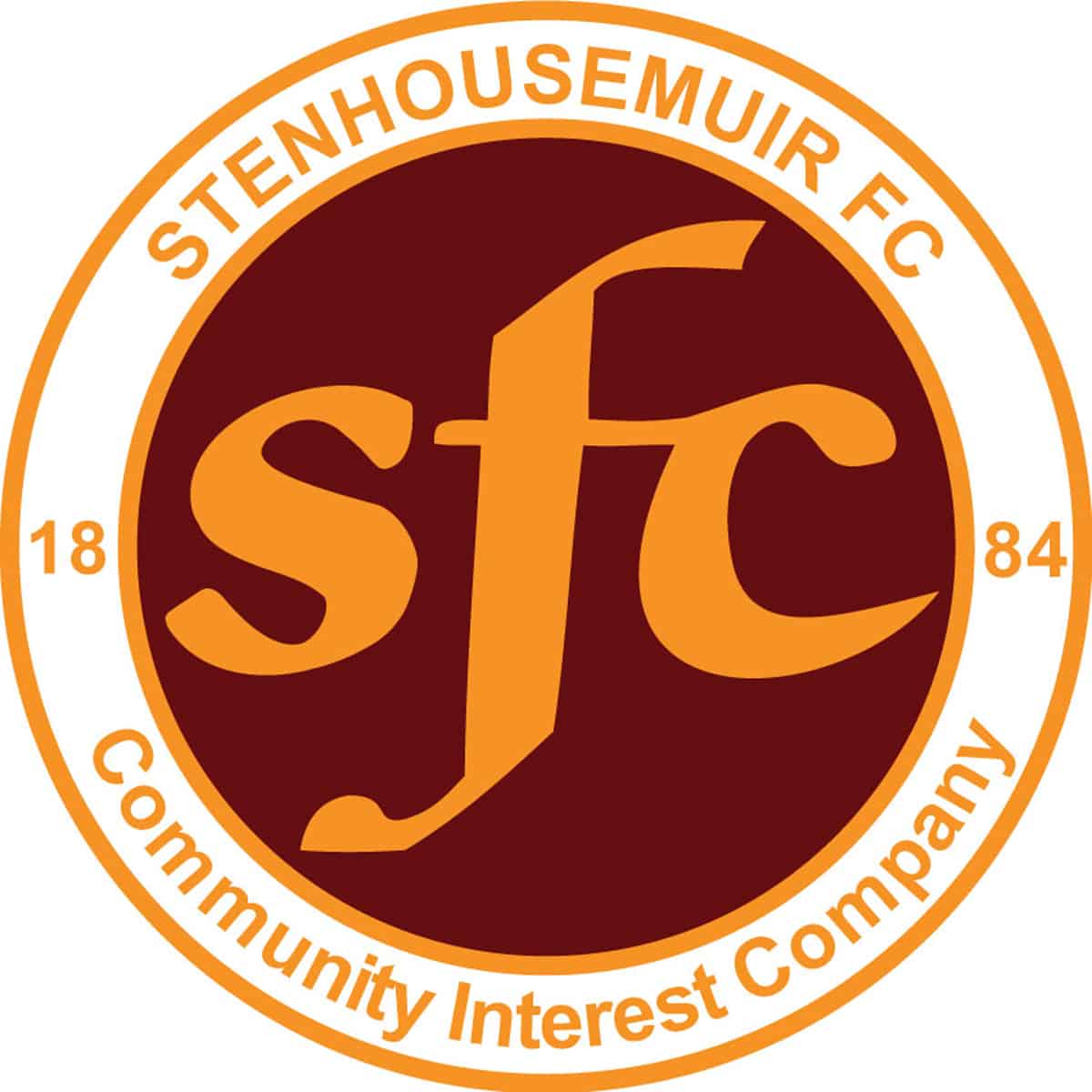 SPFL Ladbrokes League 1
Ochilview Park Stenhousemuir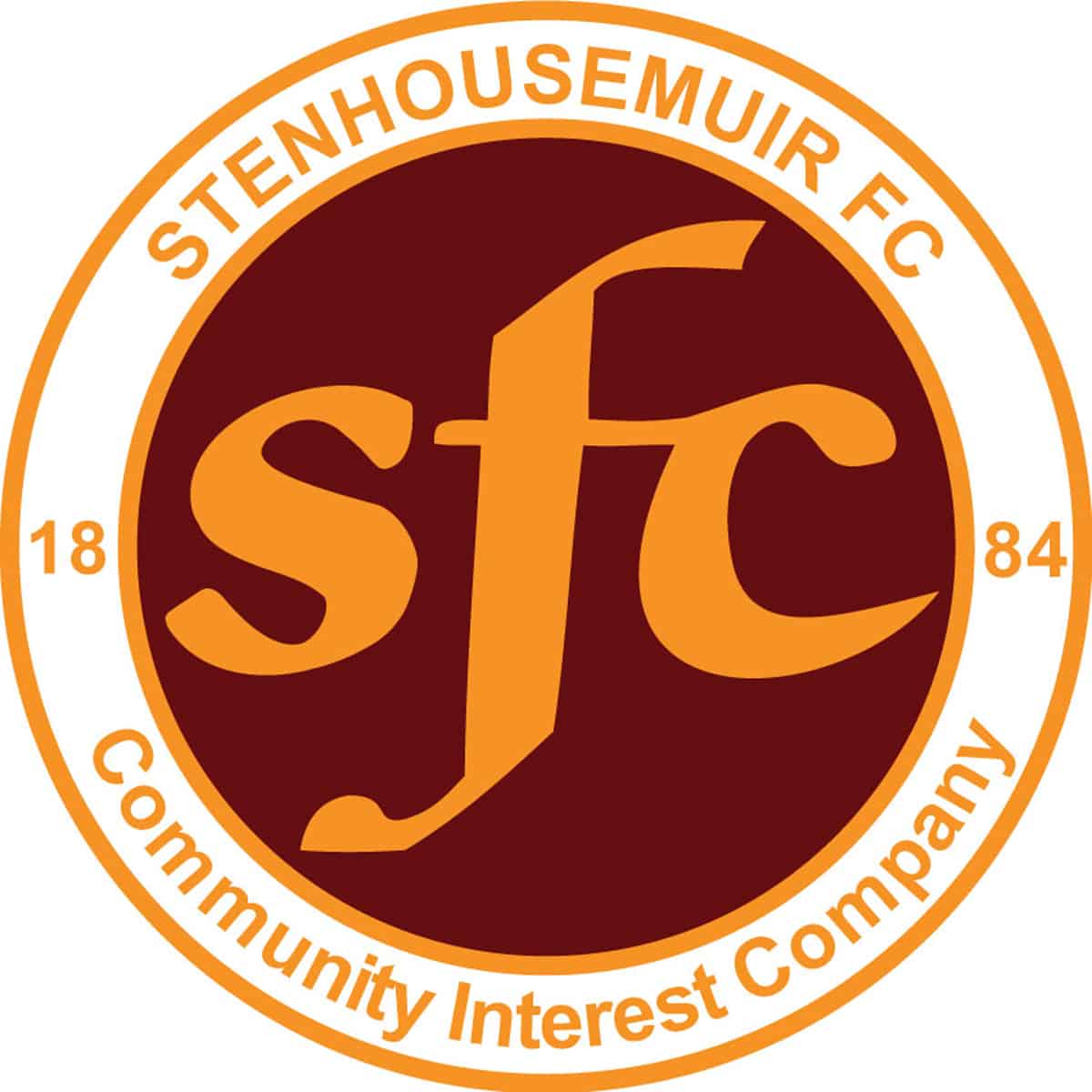 Scottish Cup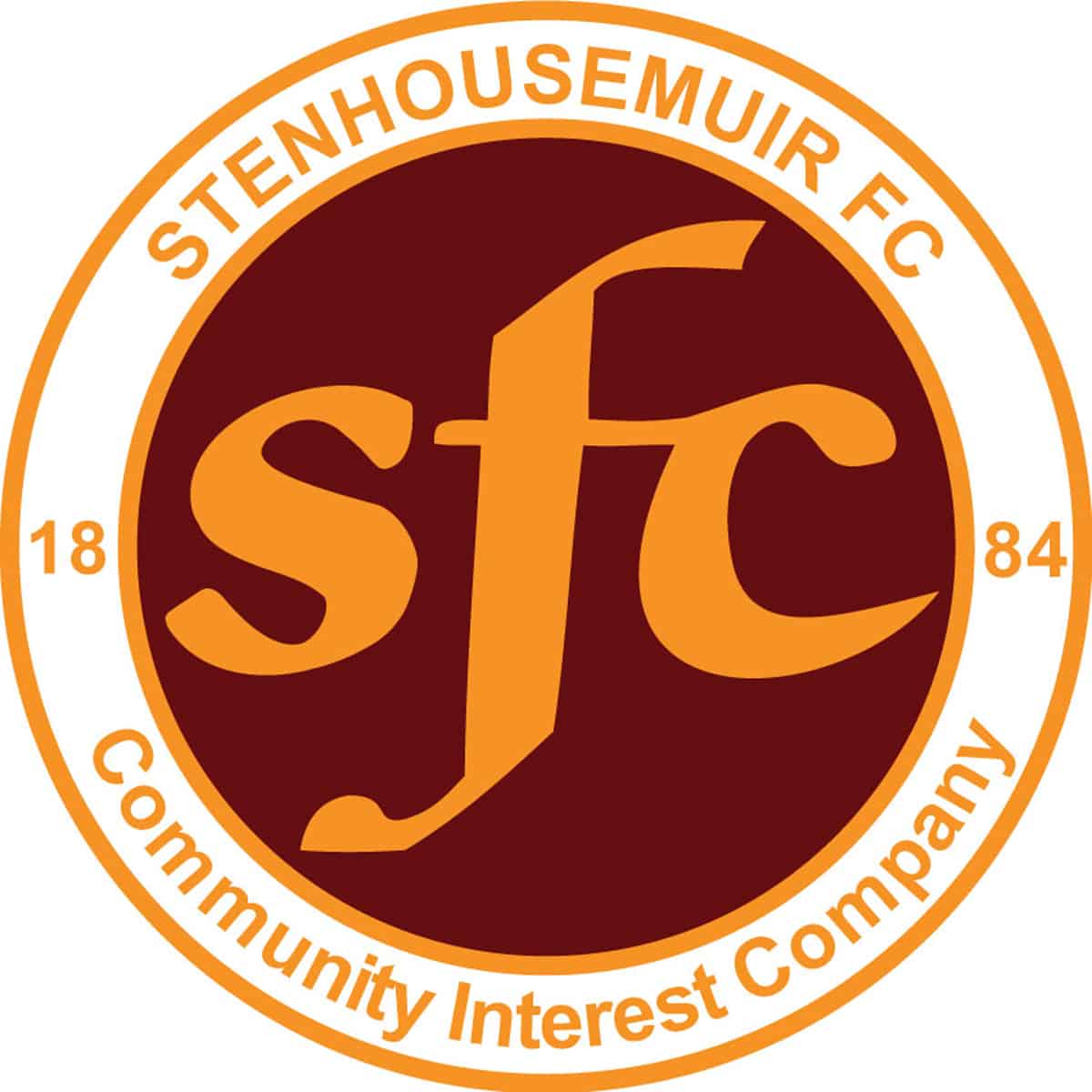 SPFL Ladbrokes League 1
East End Park, Dunfermline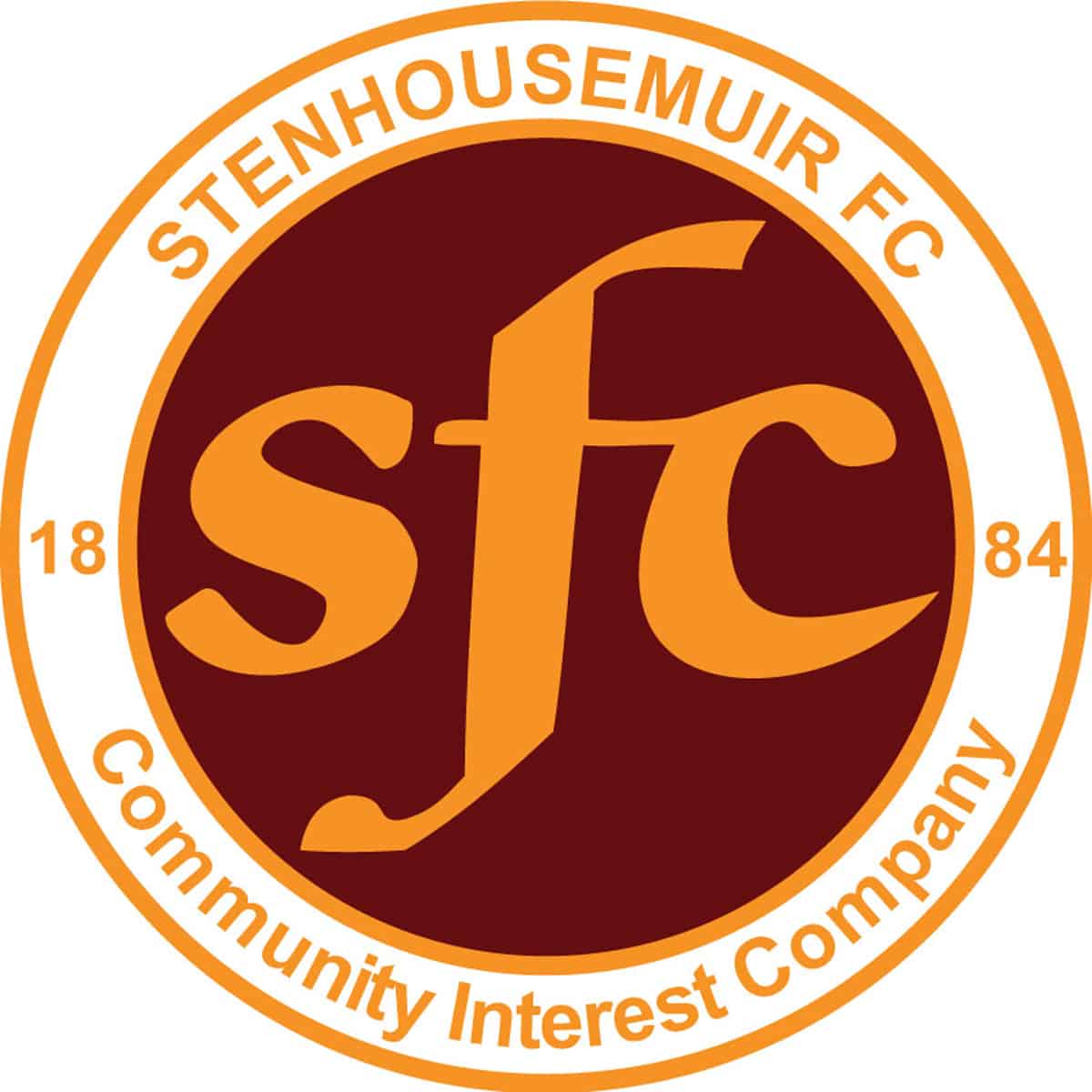 Scottish Cup
Ochilview Park Stenhousemuir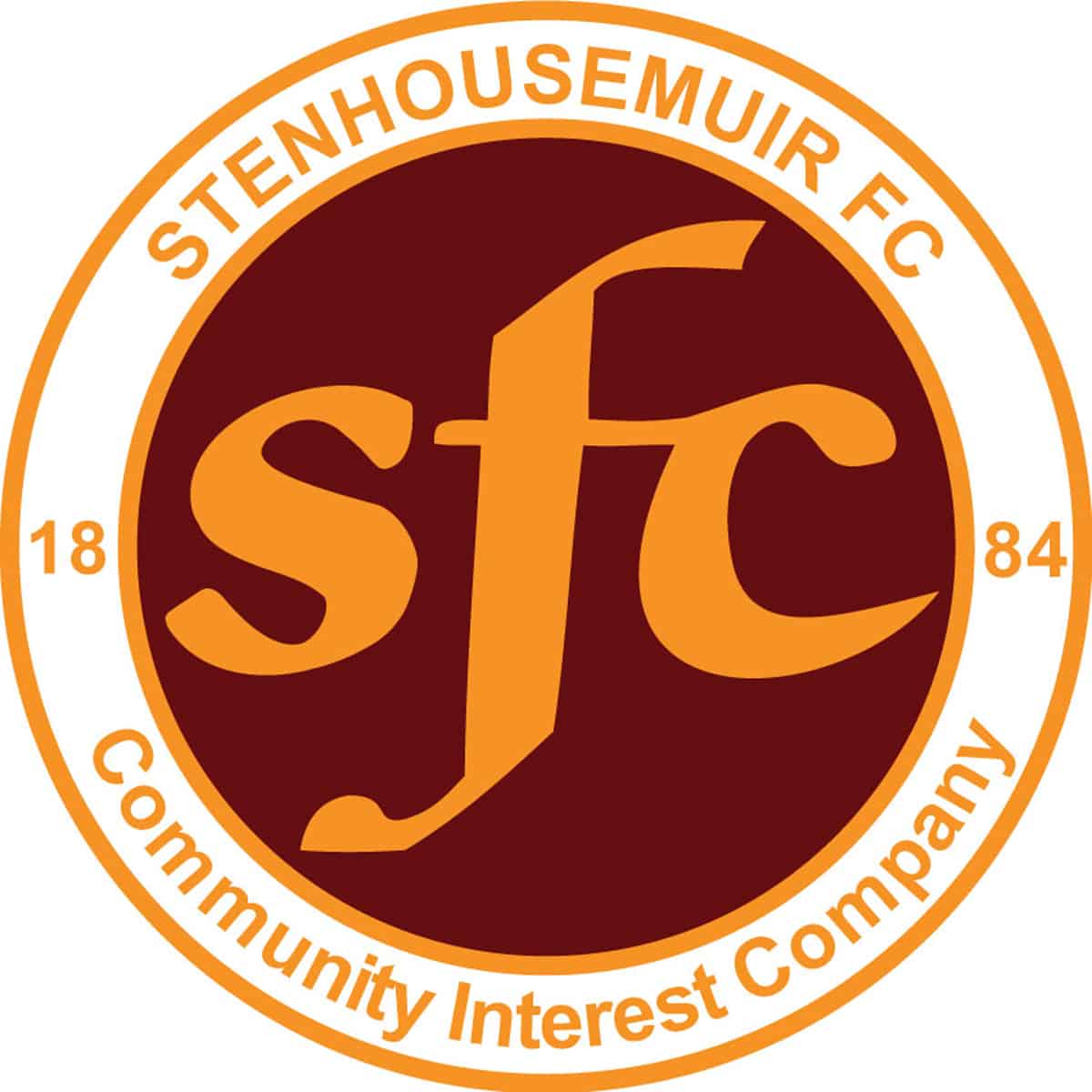 Petrofac Training Cup
Ochilview Park Stenhousemuir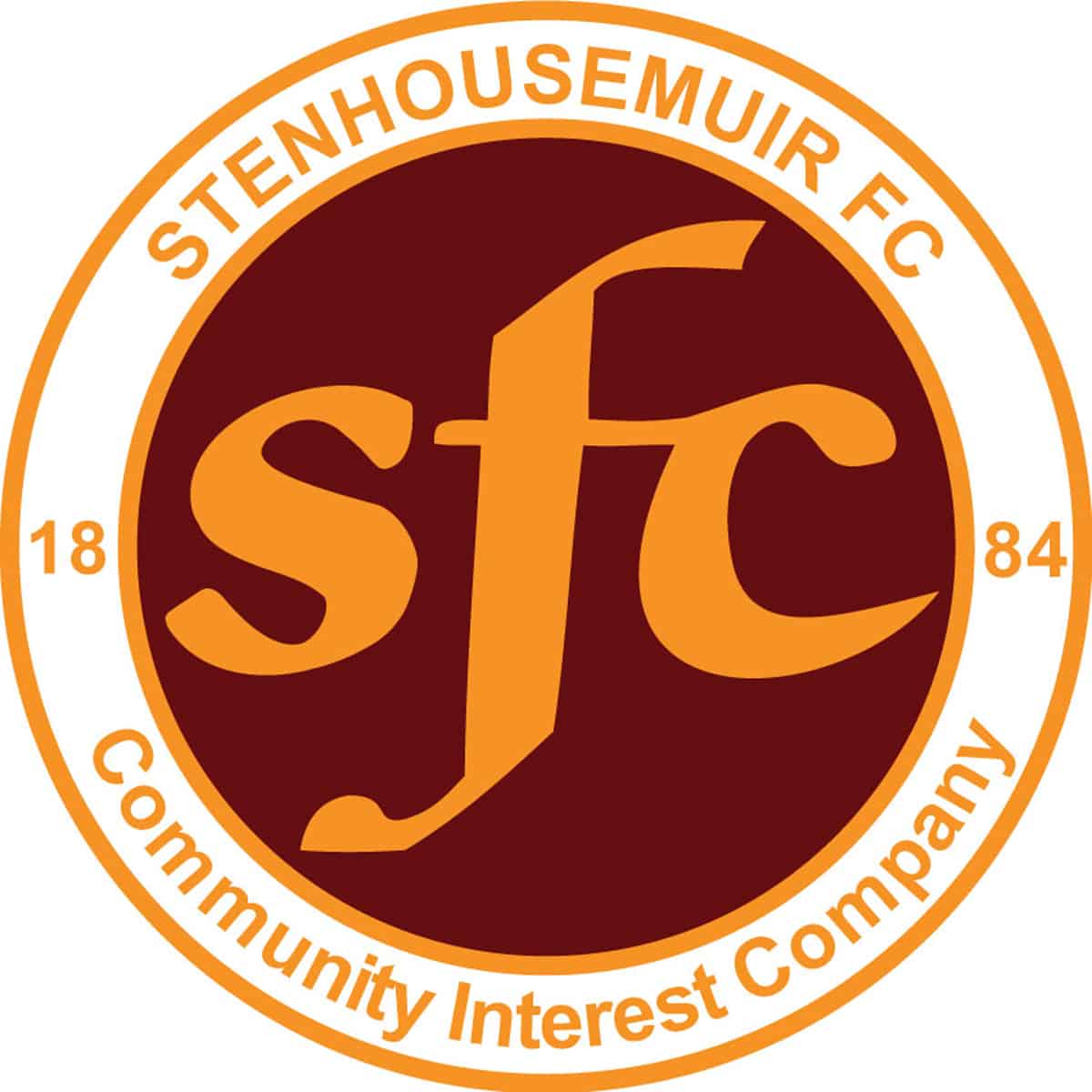 SPFL Ladbrokes League 1
Ochilview Park Stenhousemuir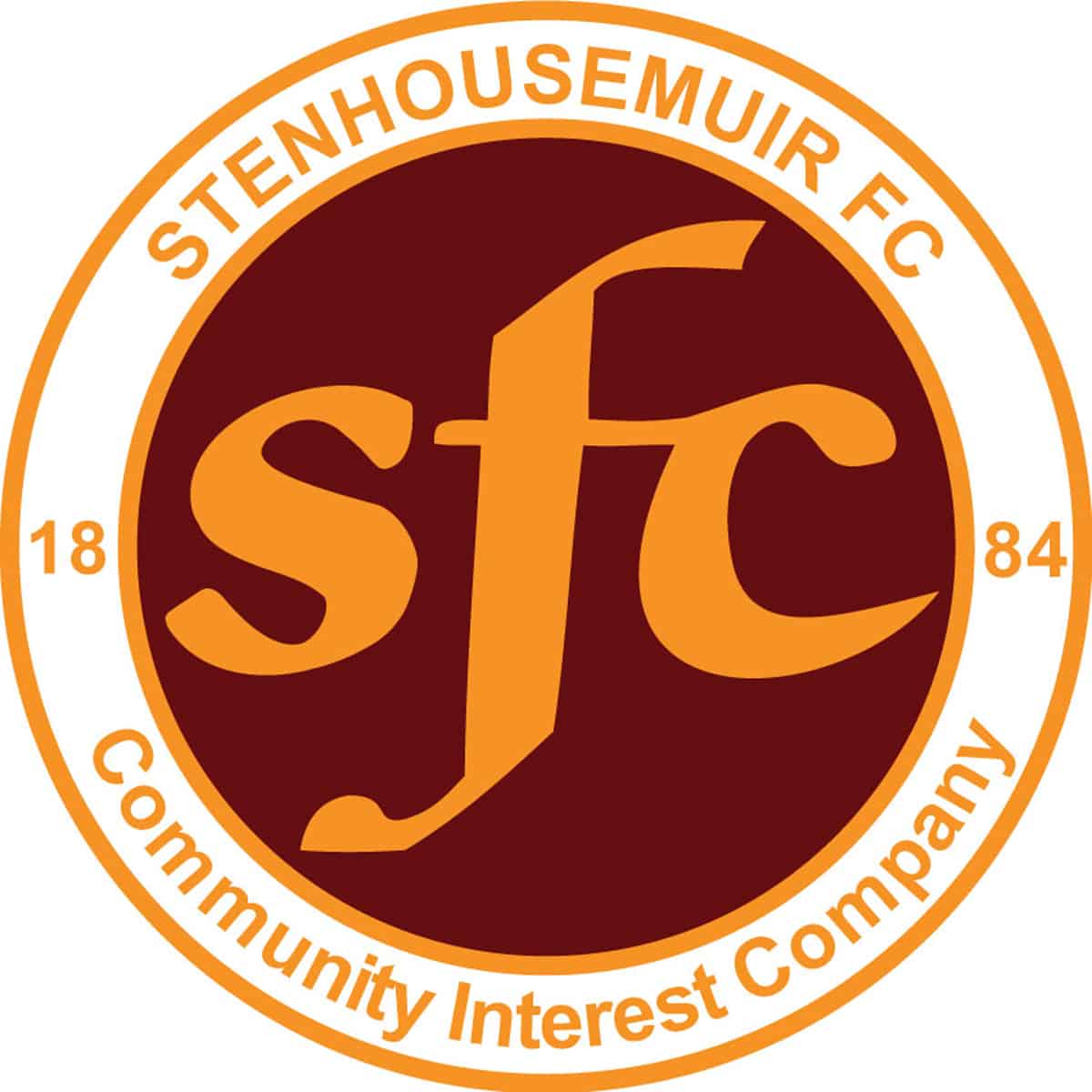 SPFL Ladbrokes League 1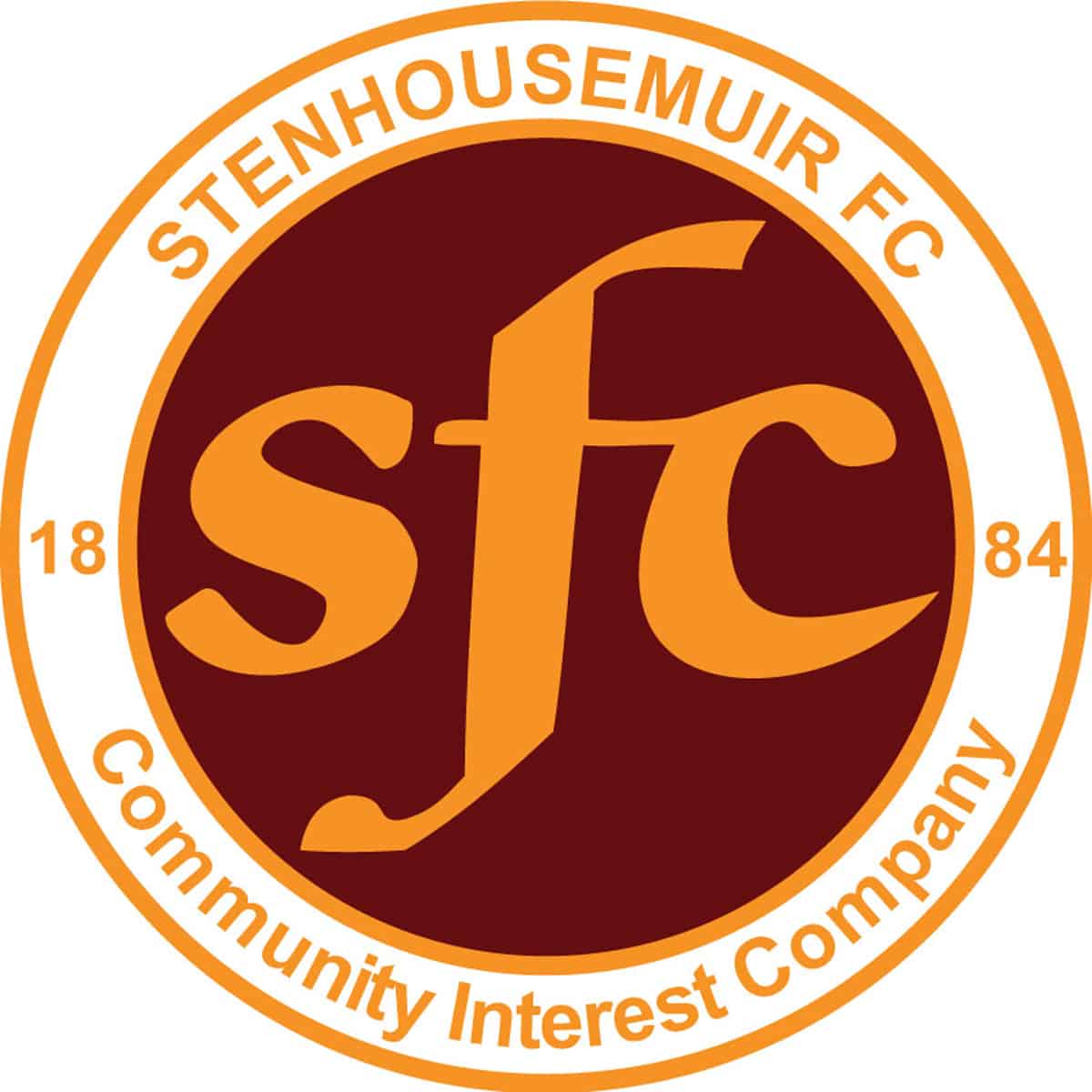 SPFL Ladbrokes League 1
Ochilview Park Stenhousemuir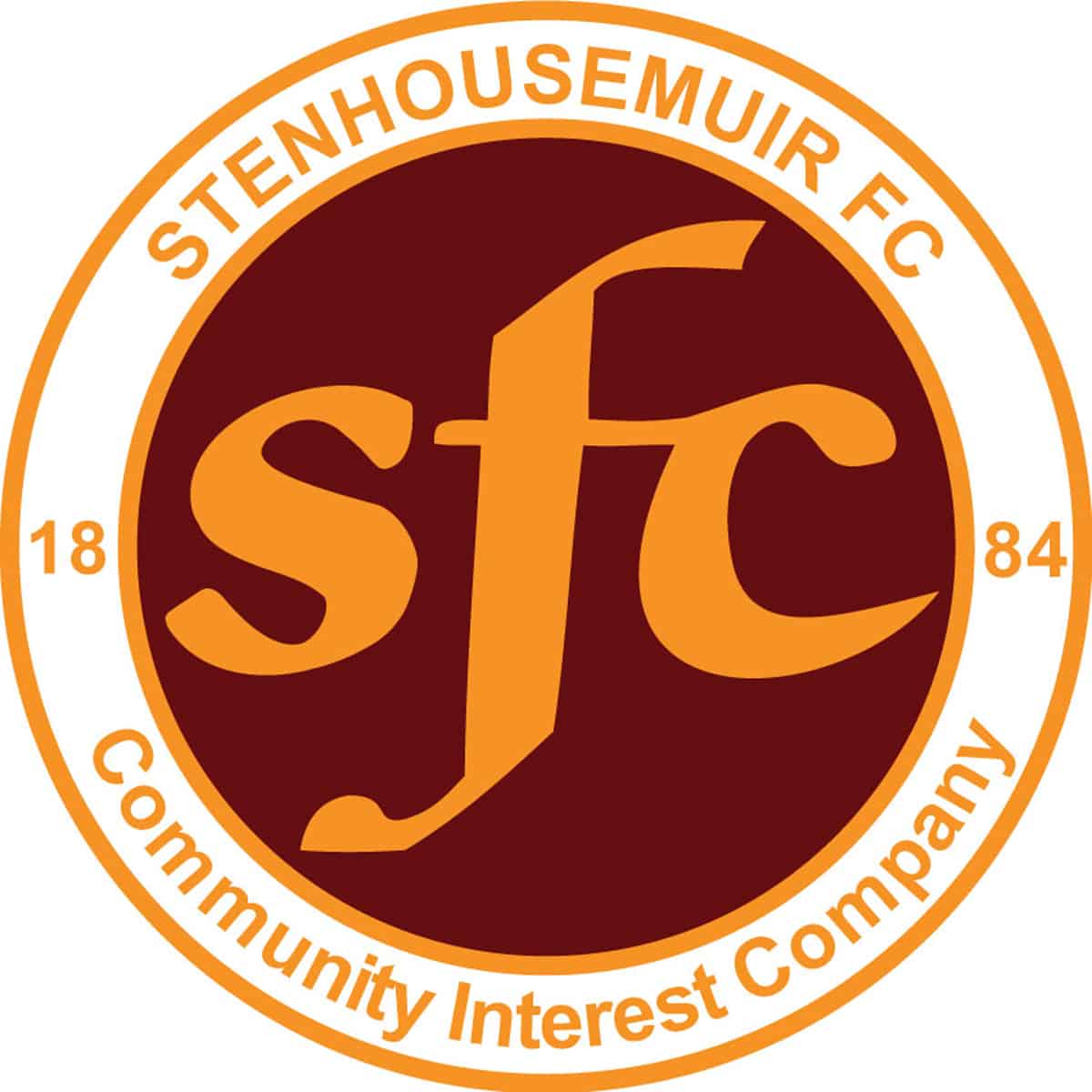 SPFL Ladbrokes League 1
Ochilview Park Stenhousemuir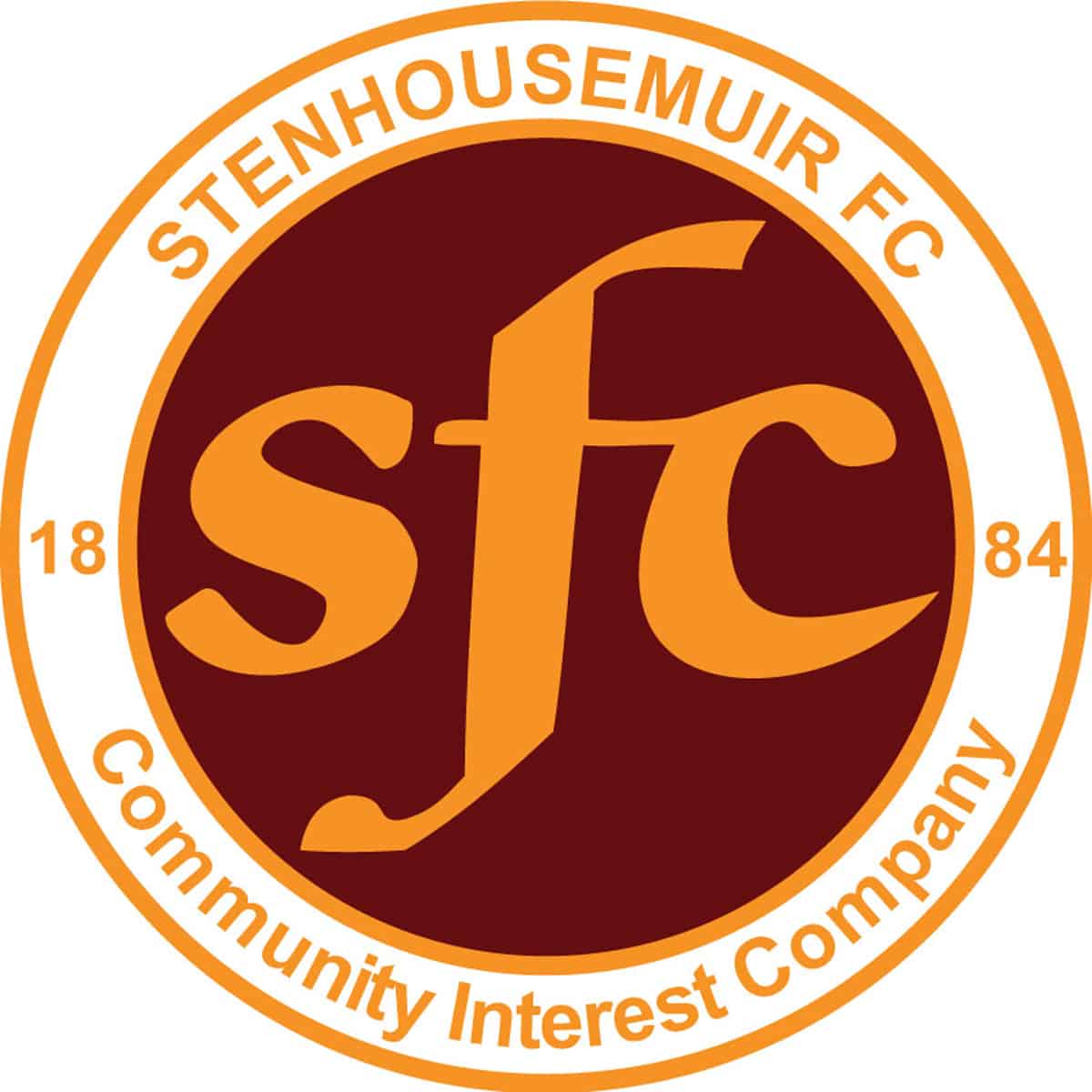 SPFL Ladbrokes League 1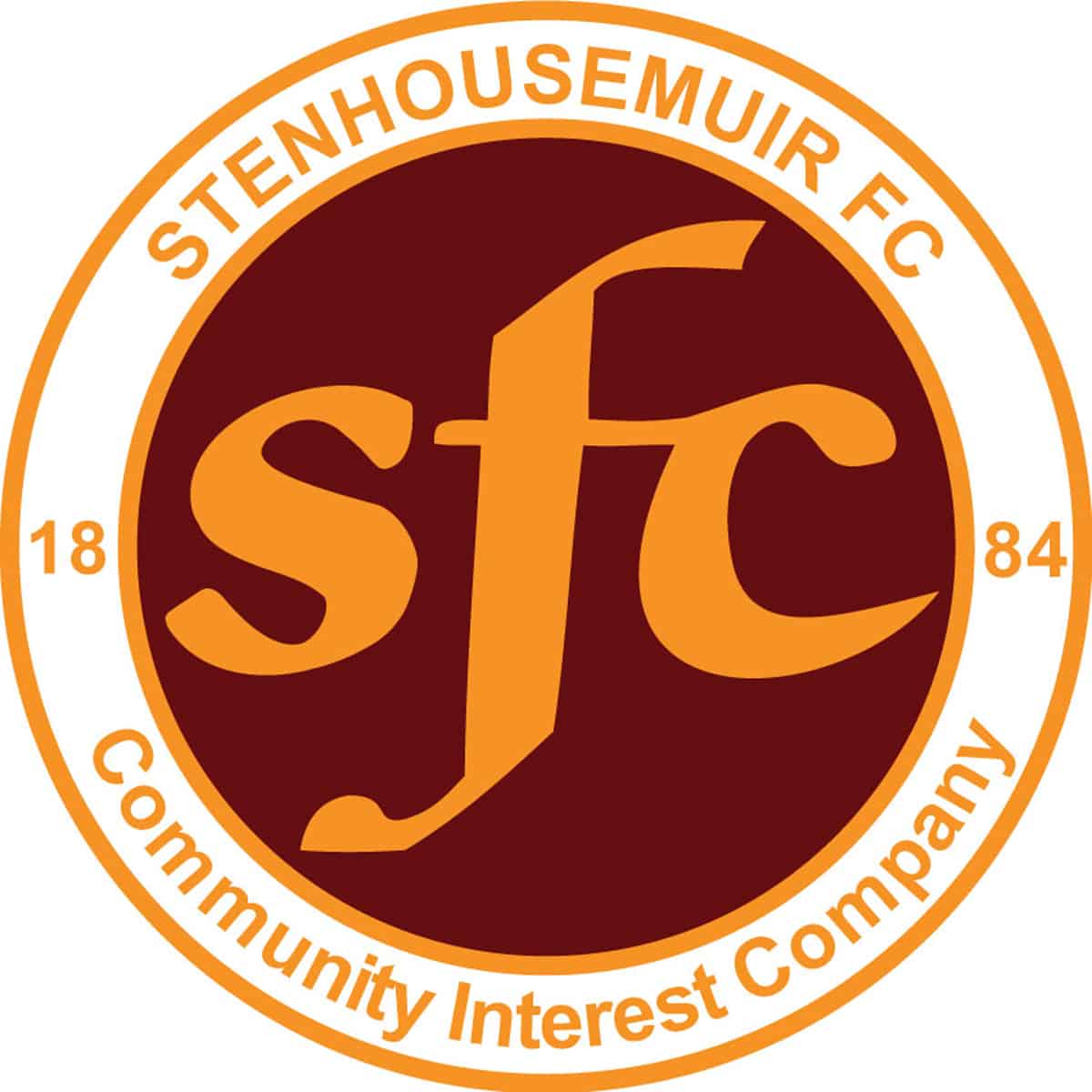 SPFL Ladbrokes League 1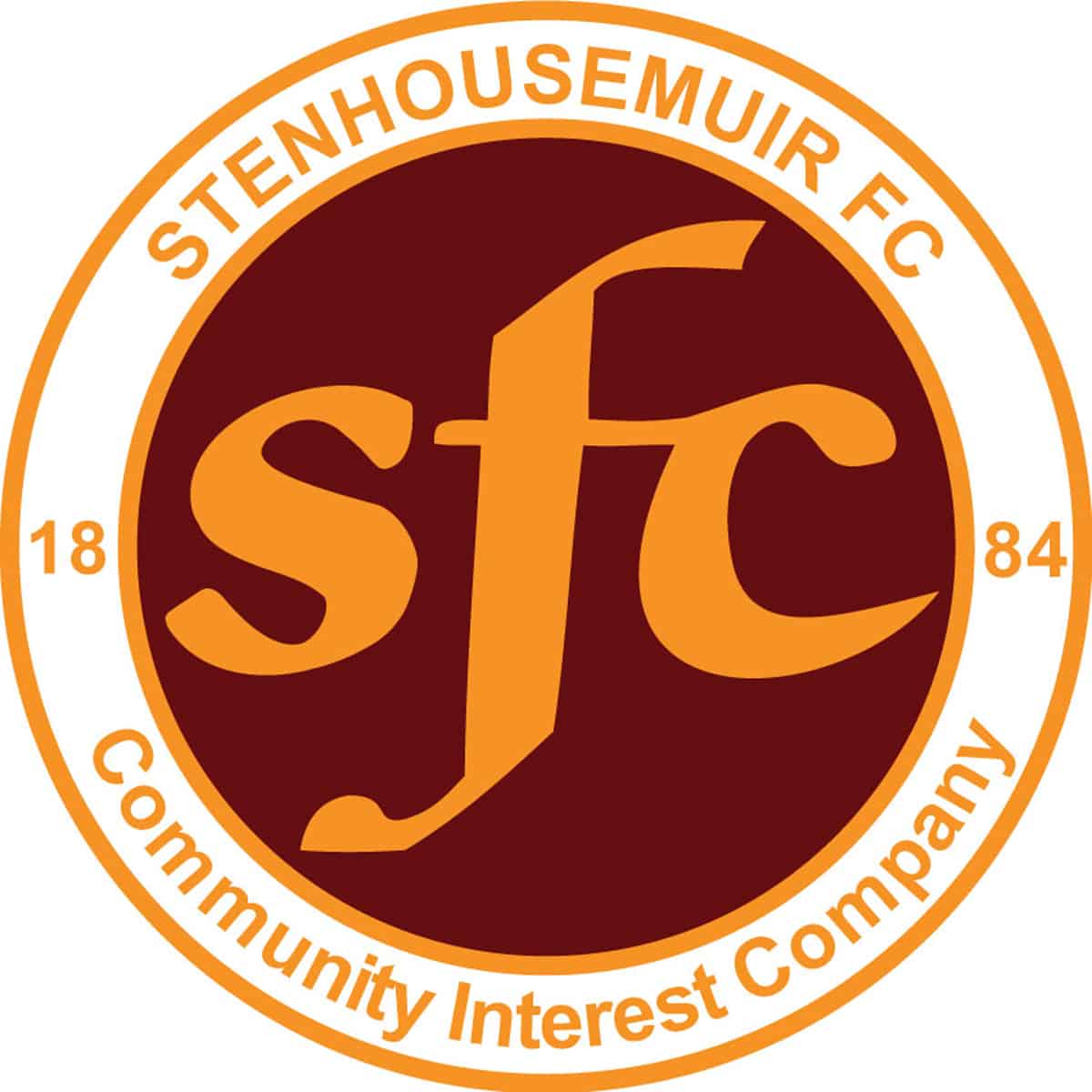 SPFL Ladbrokes League 1
Ochilview Park Stenhousemuir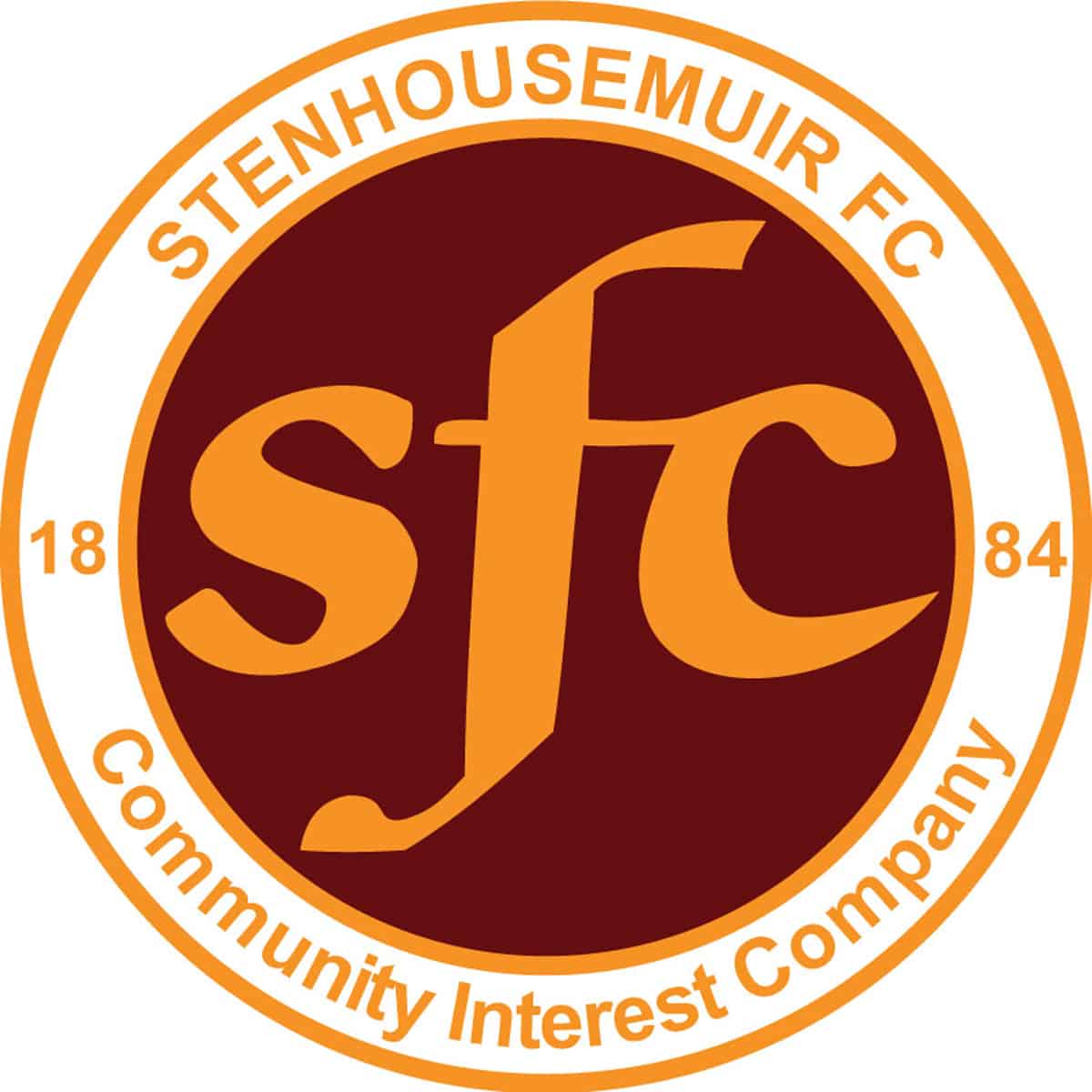 Petrofac Training Cup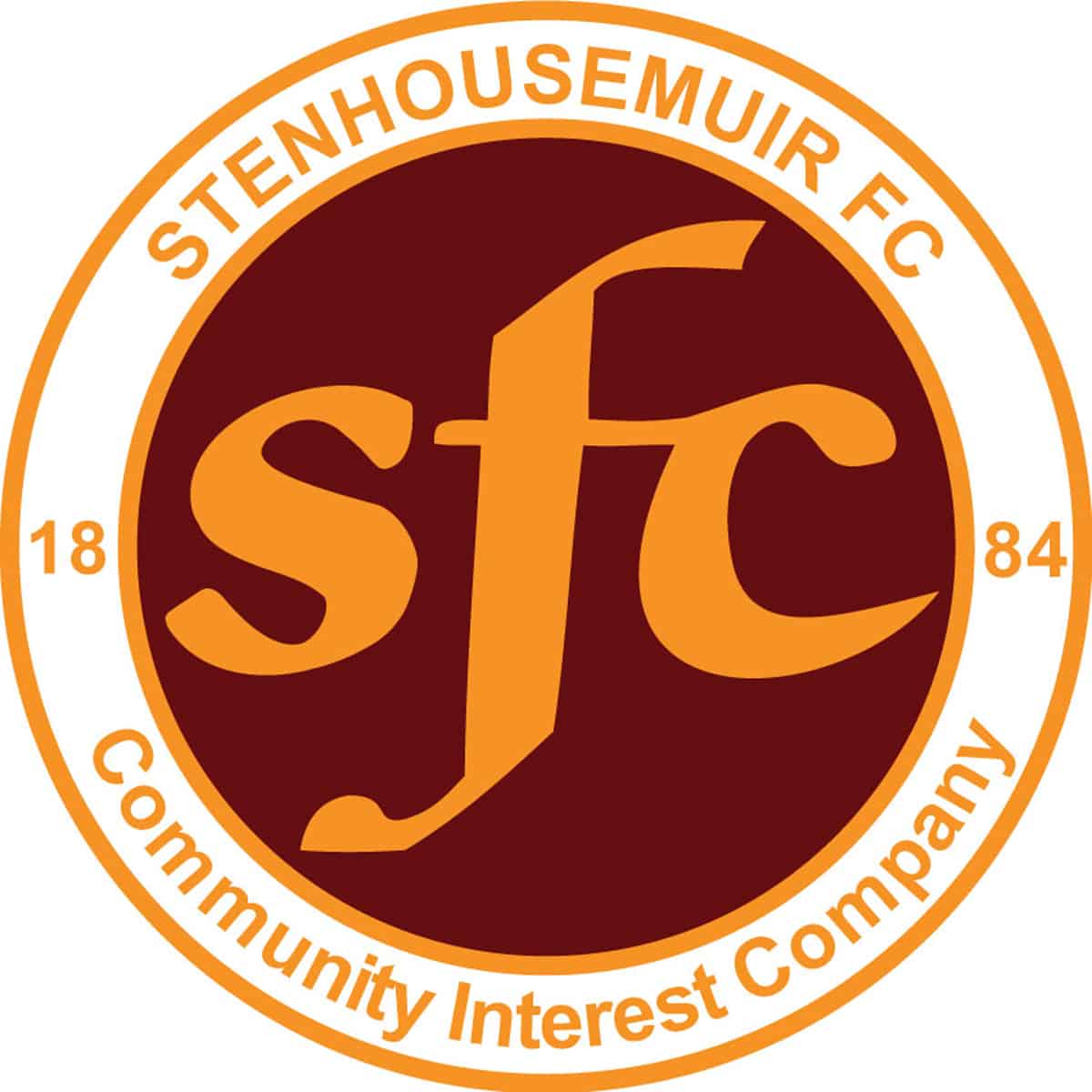 SPFL Ladbrokes League 1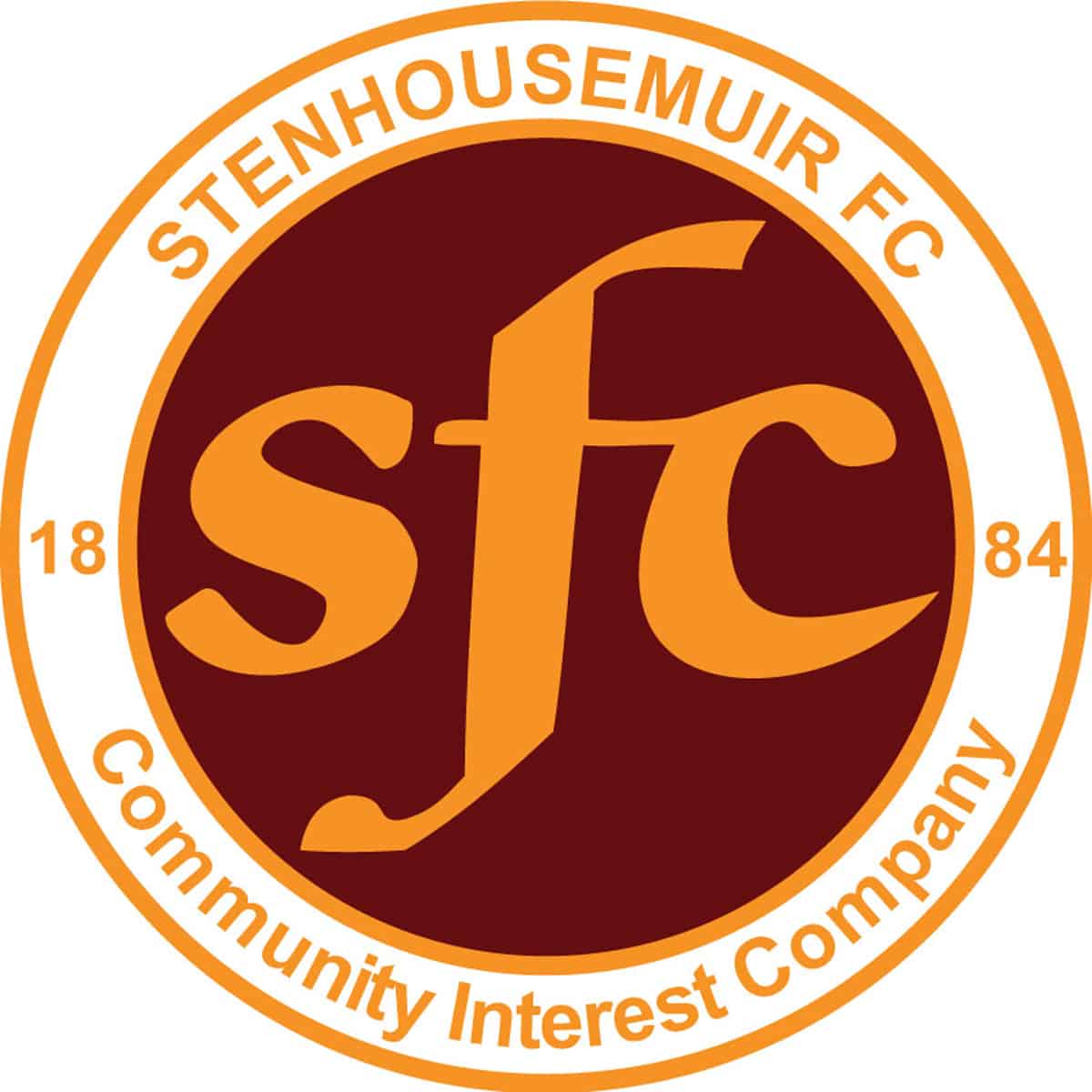 SPFL Ladbrokes League 1
Ochilview Park Stenhousemuir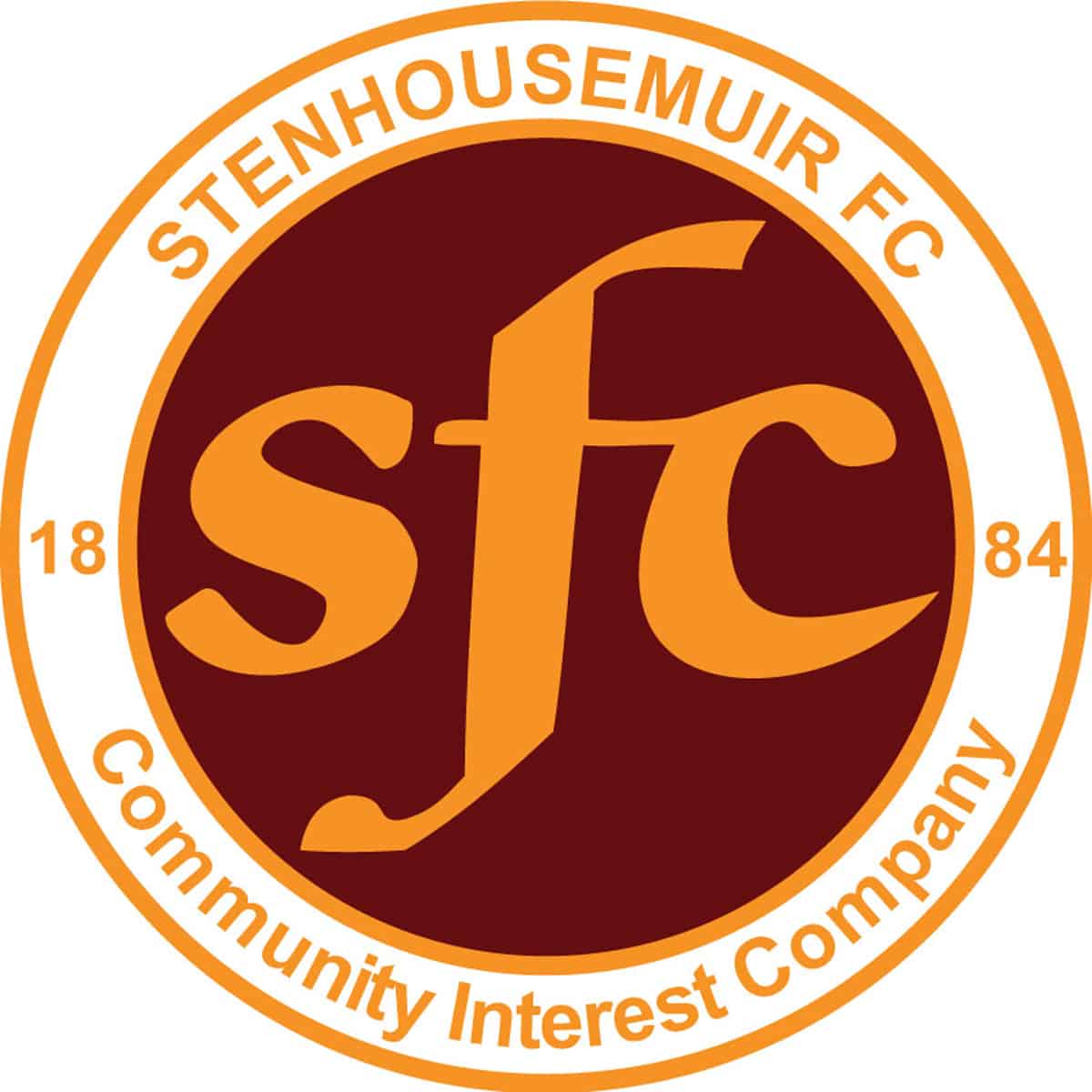 Petrofac Training Cup
Balmoor Stadium, Peterhead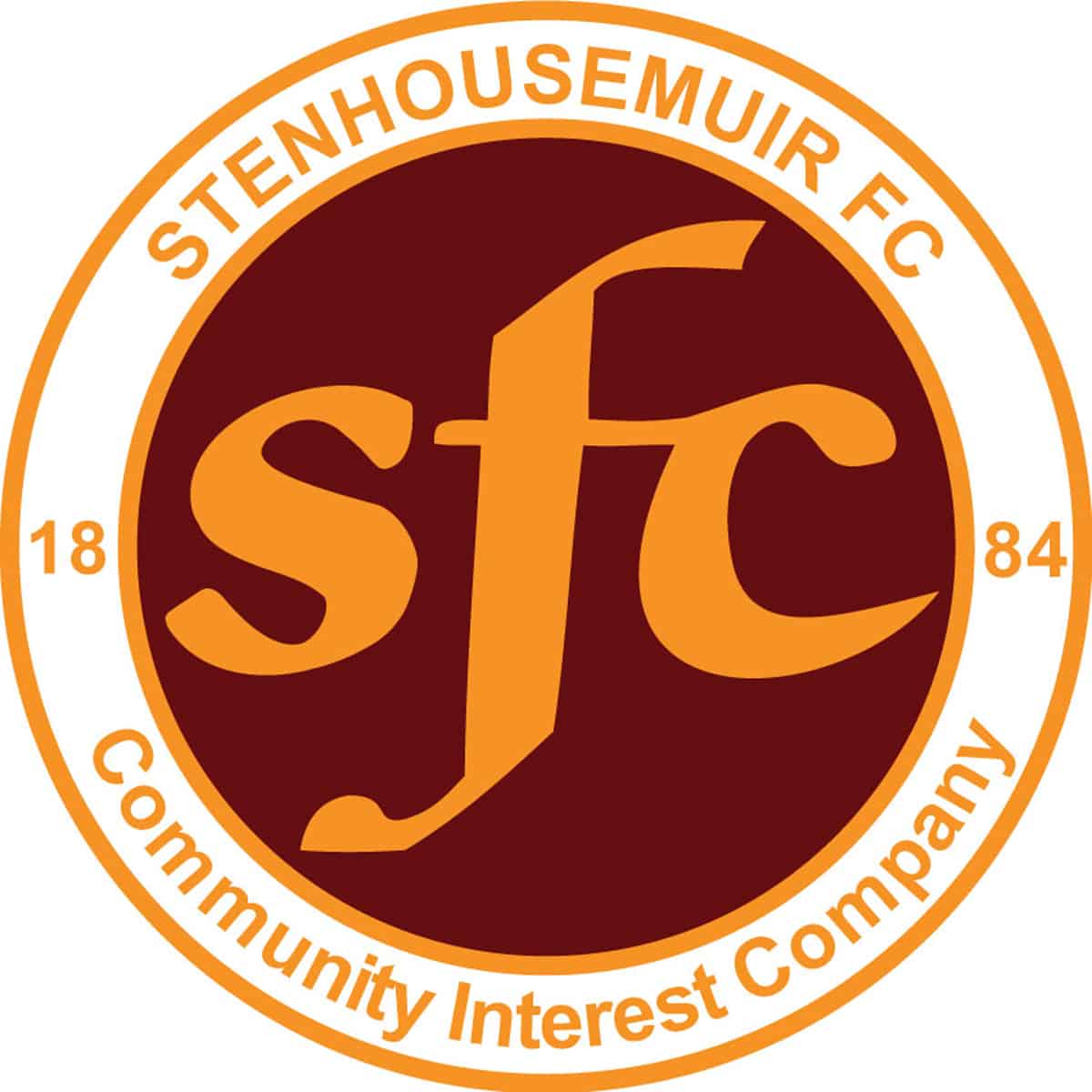 SPFL Ladbrokes League 1
New Broomfield Stadm. Airdrie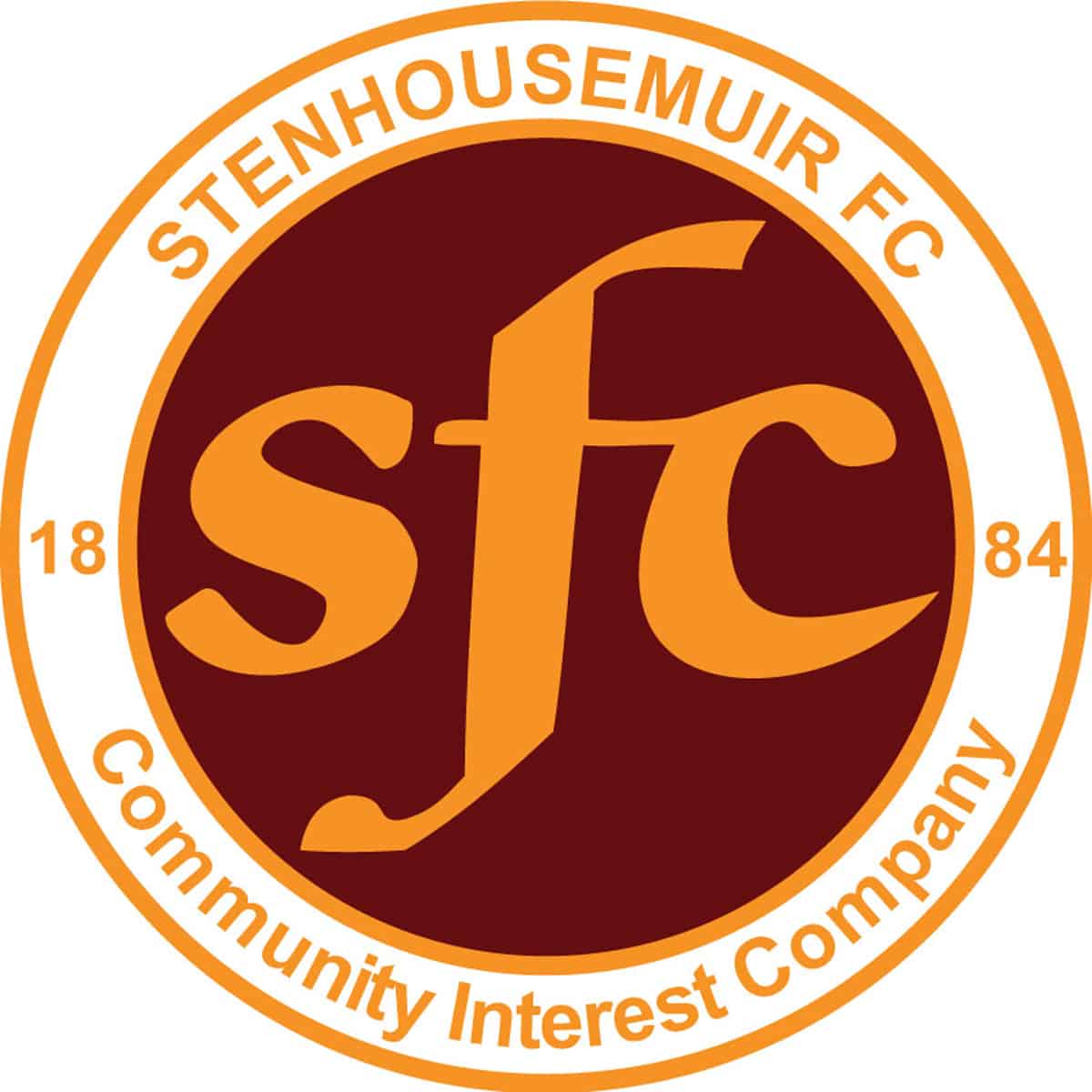 SPFL Ladbrokes League 1
Ochilview Park Stenhousemuir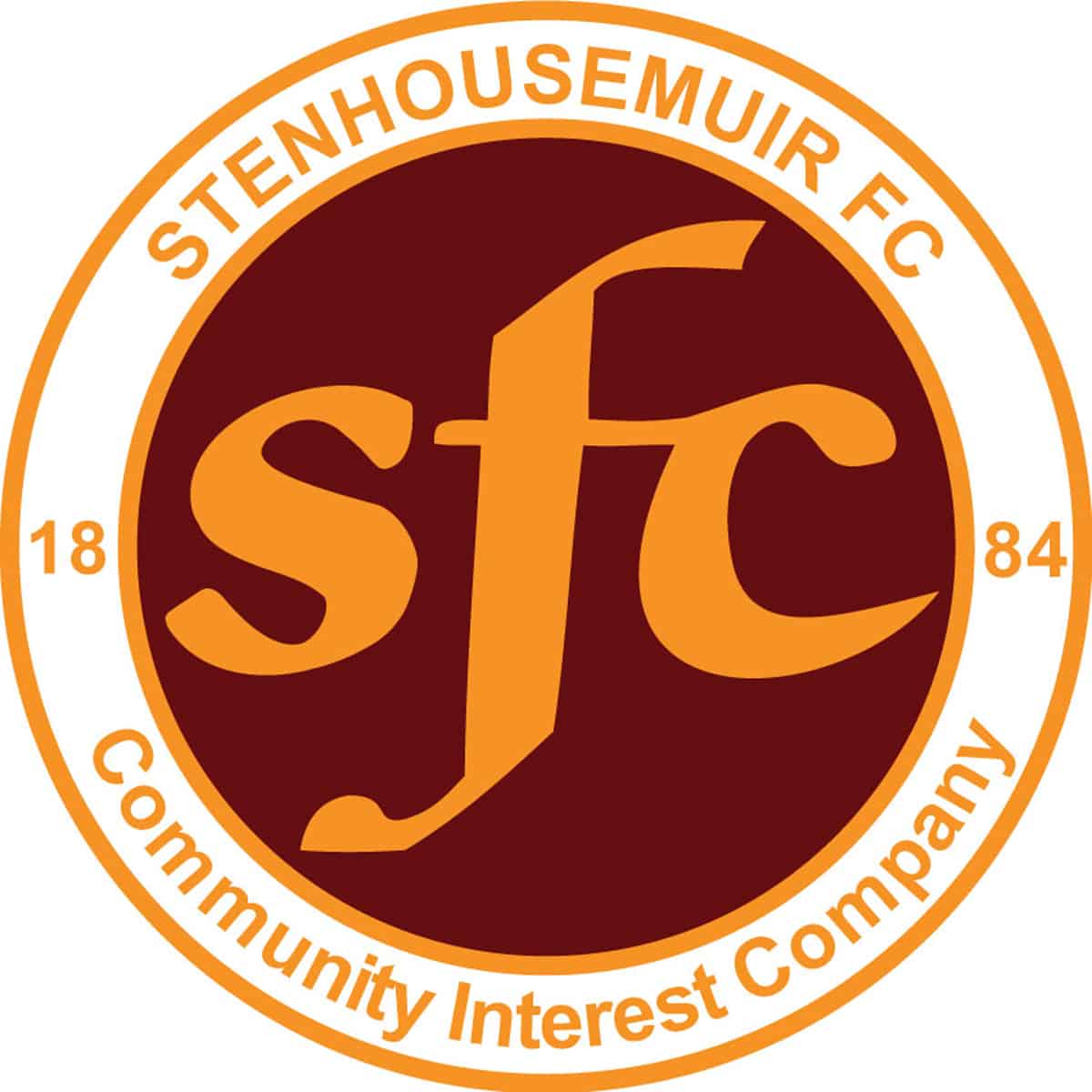 Betfred Cup
New Broomfield Stadm. Airdrie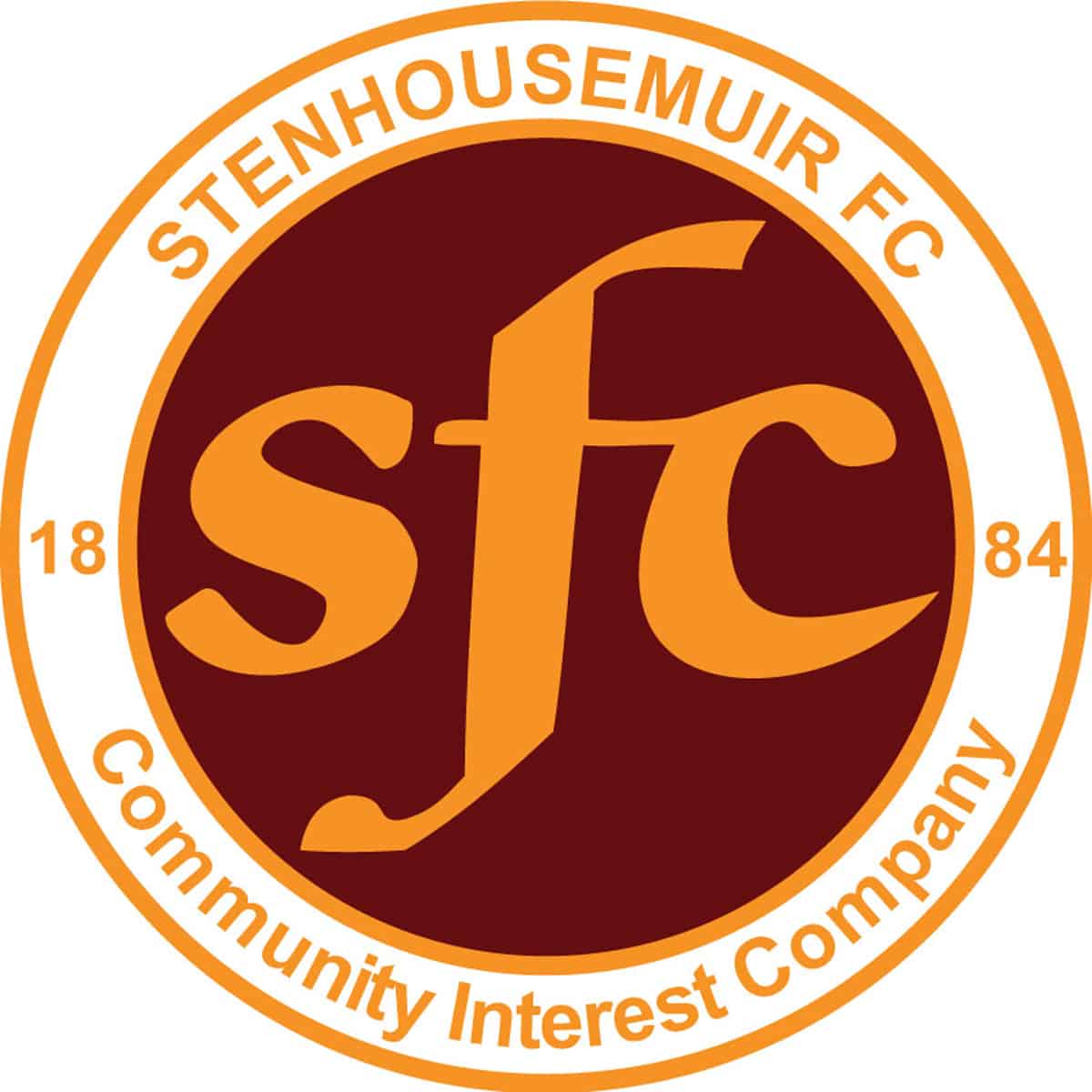 Stirlingshire Cup
Ochilview Park Stenhousemuir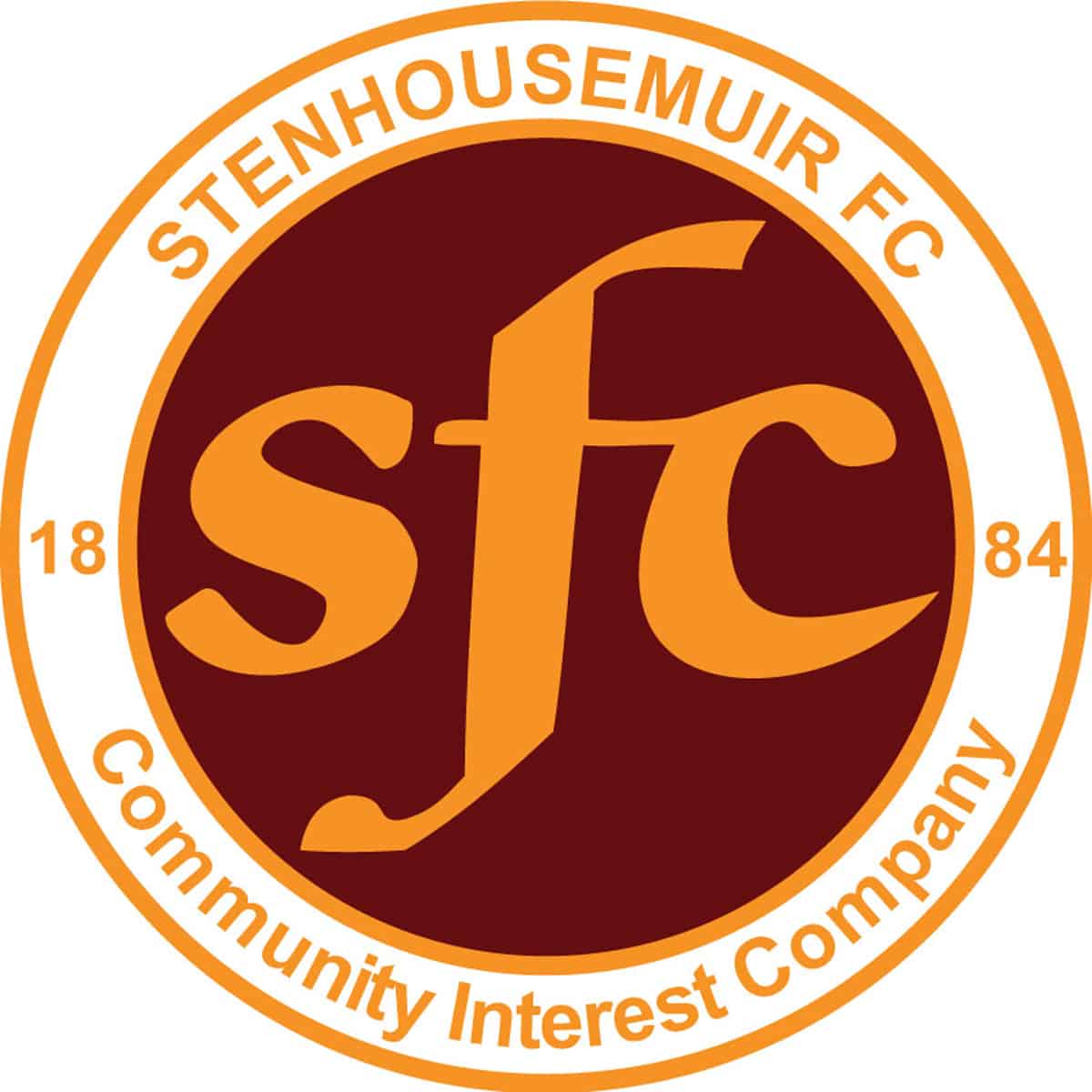 Petrofac Training Cup
Ochilview Park Stenhousemuir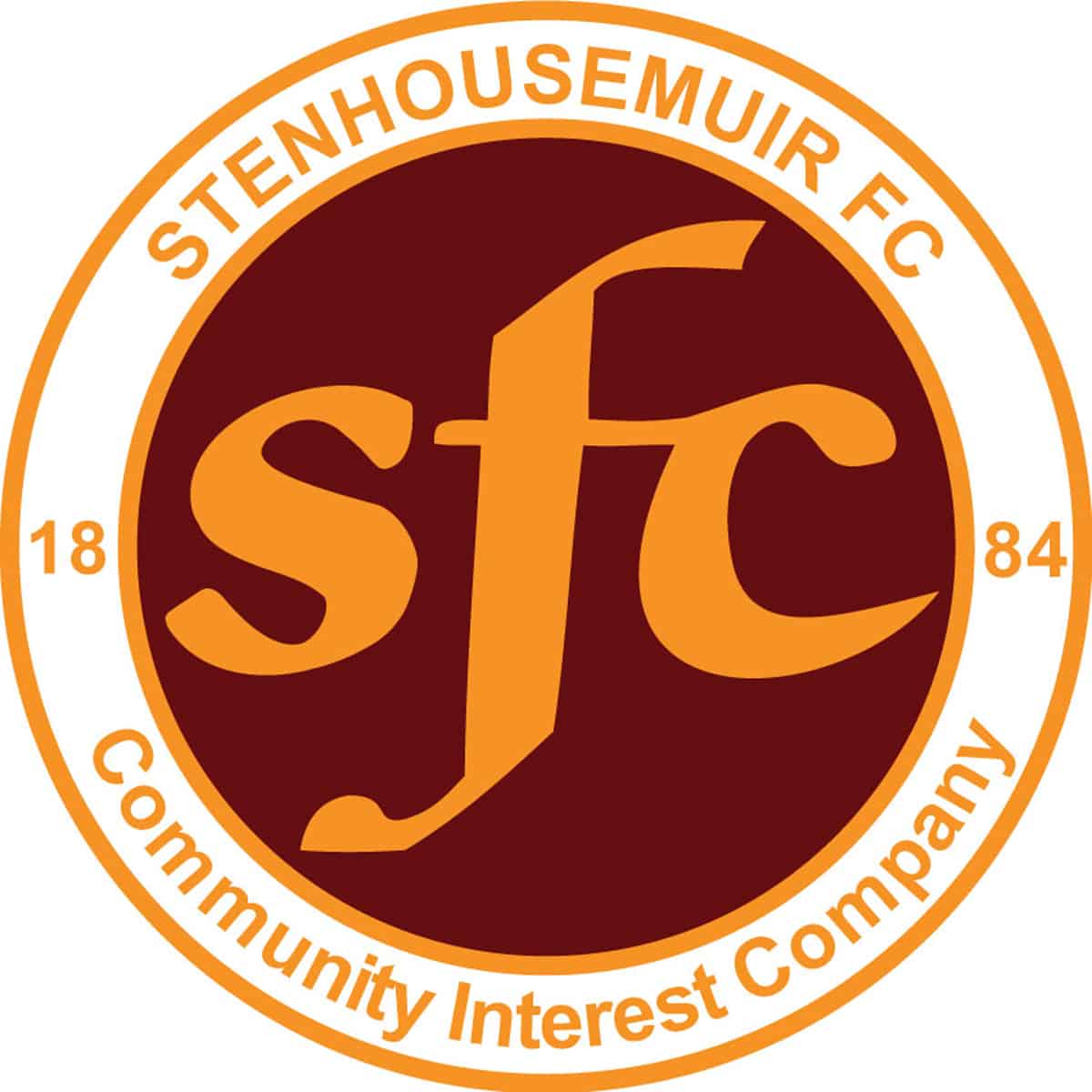 Friendly
Ochilview Park Stenhousemuir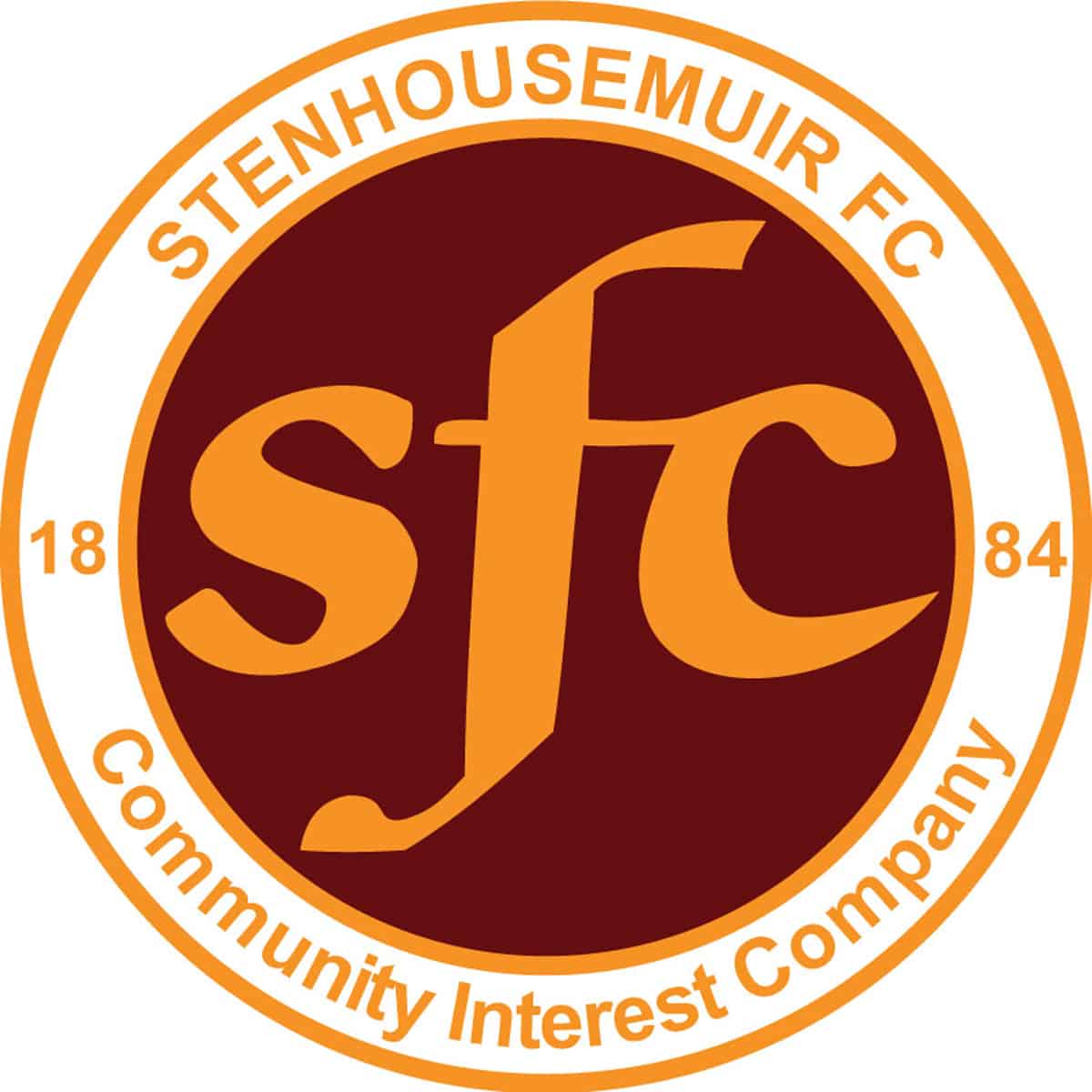 Friendly
Ochilview Park Stenhousemuir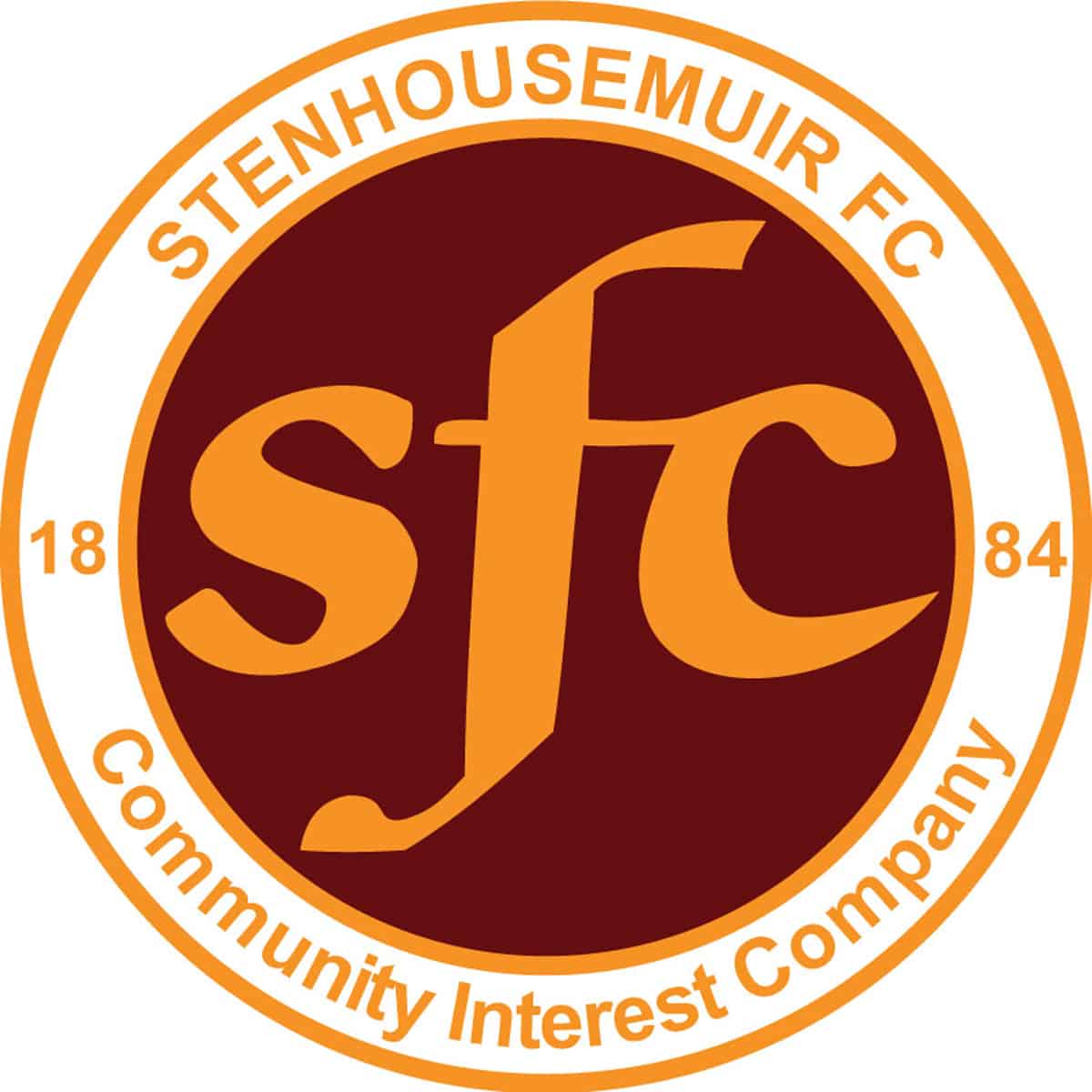 Friendly
Ochilview Park Stenhousemuir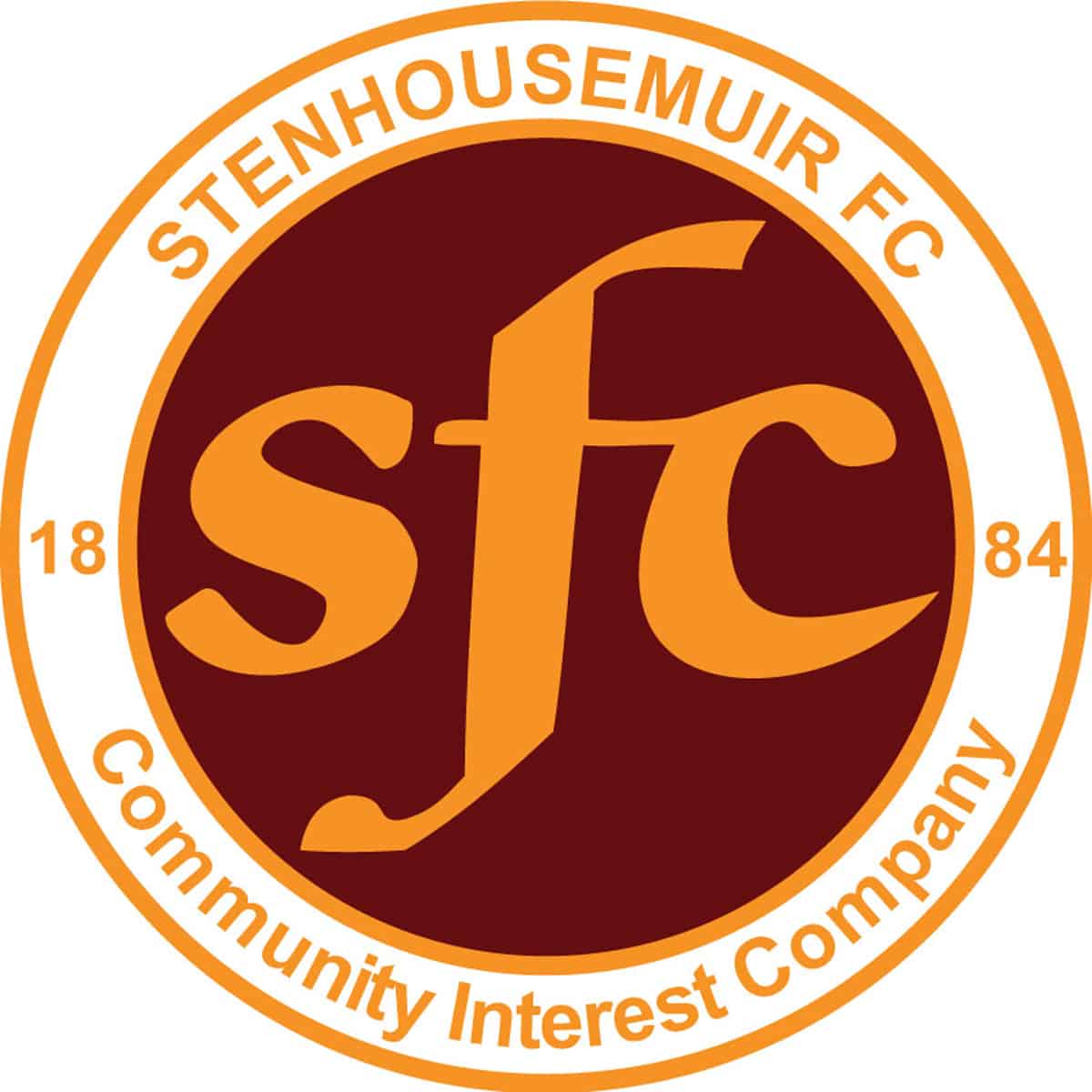 Friendly
Ochilview Park Stenhousemuir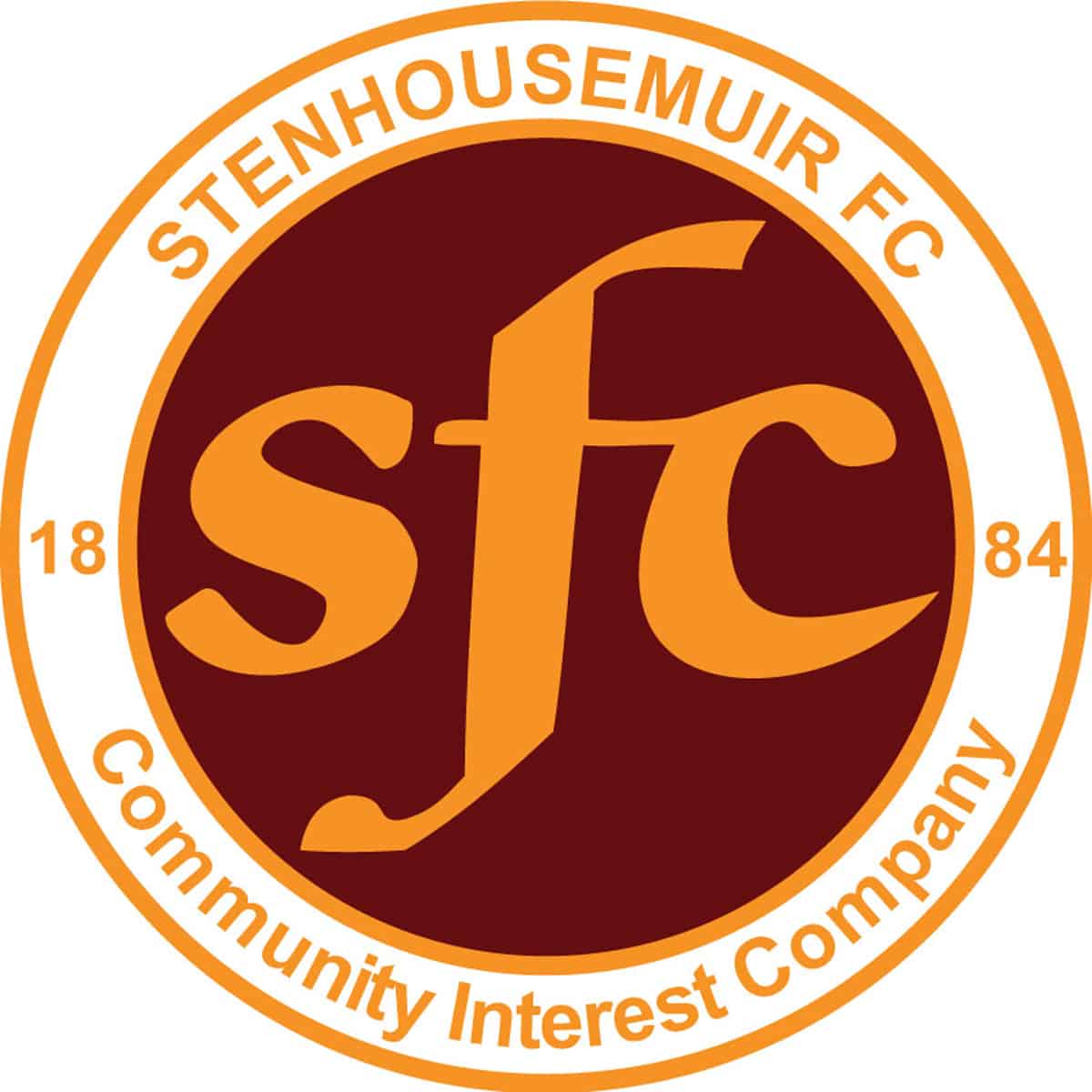 Friendly
Ochilview Park Stenhousemuir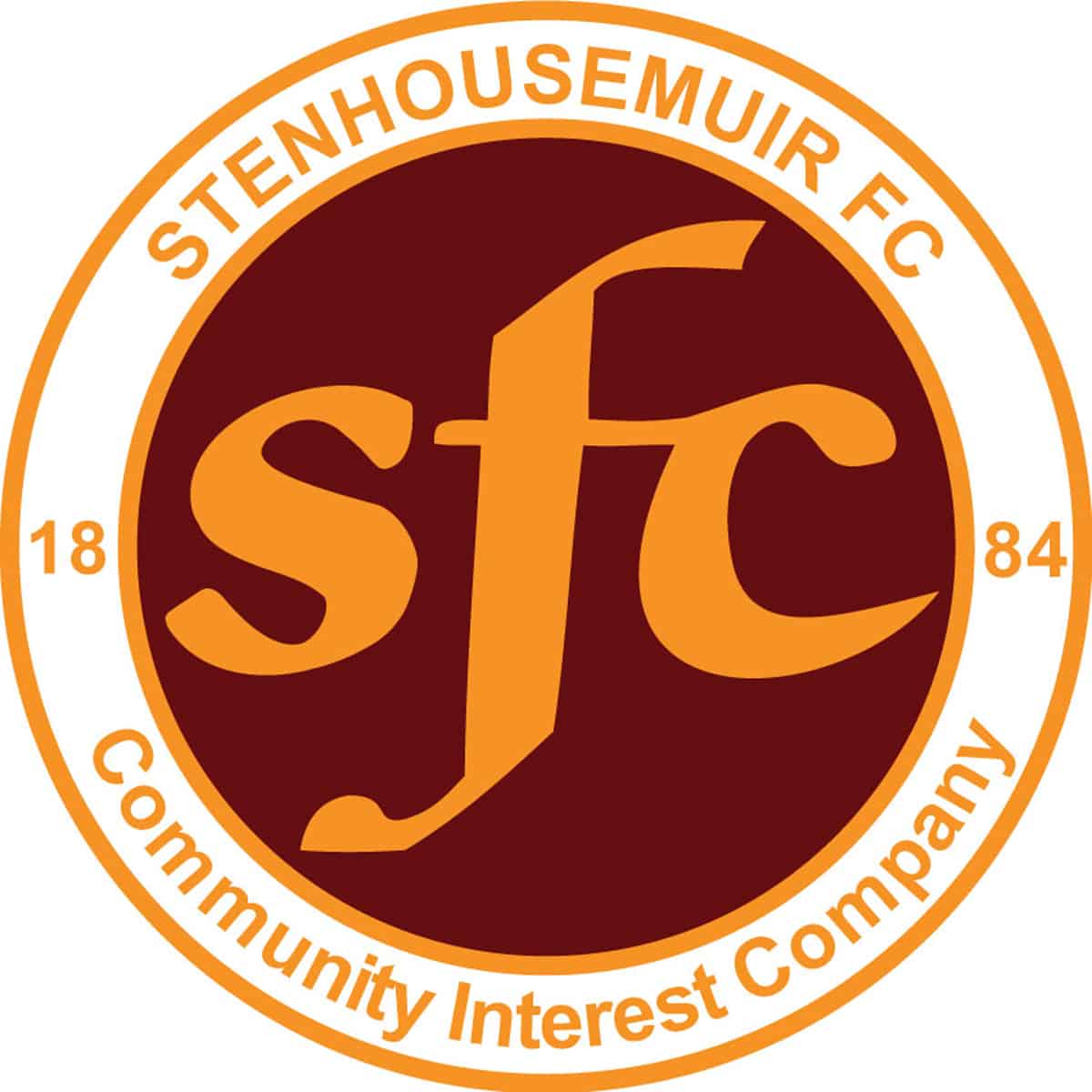 SPFL Ladbrokes League 1
Ochilview Park Stenhousemuir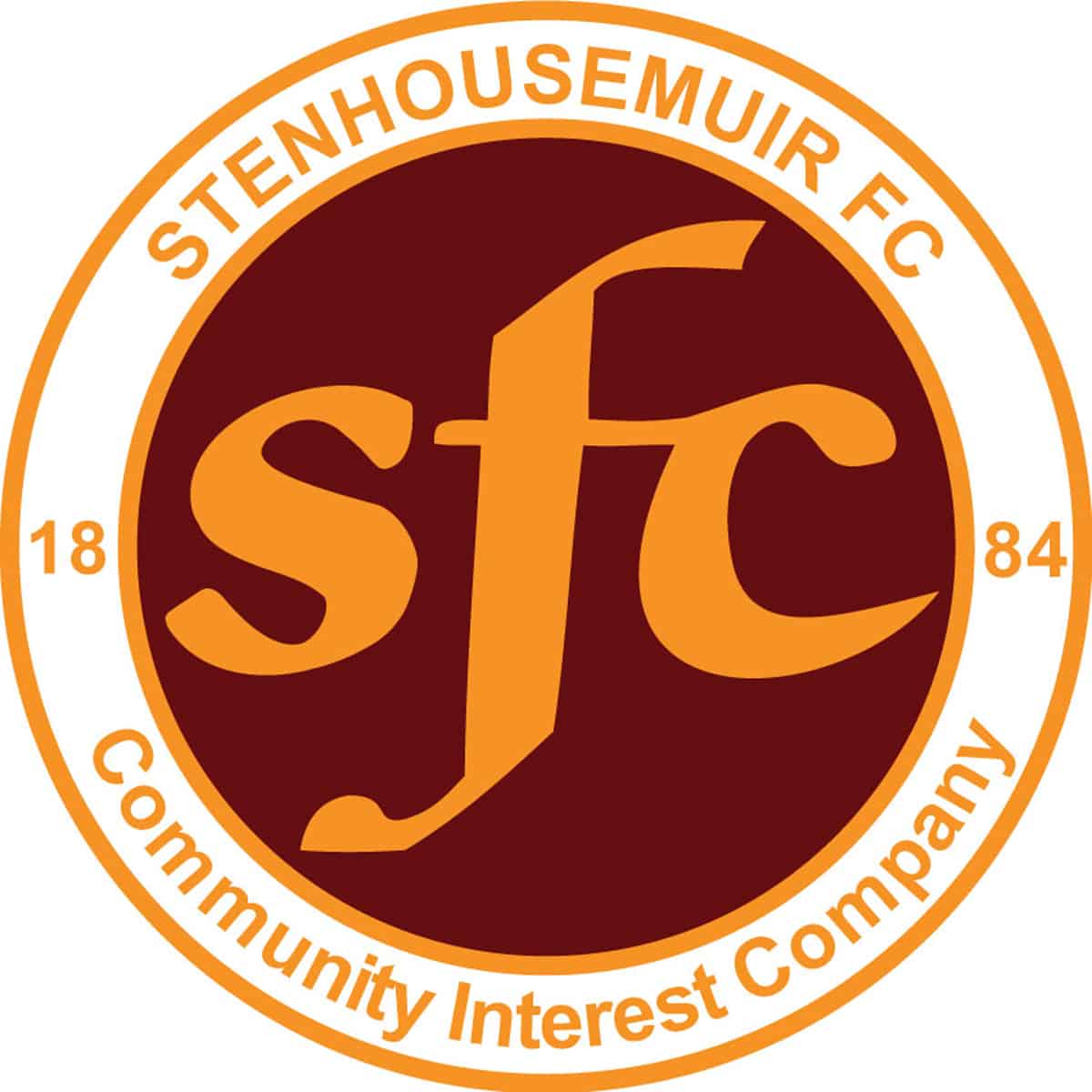 SPFL Ladbrokes League 1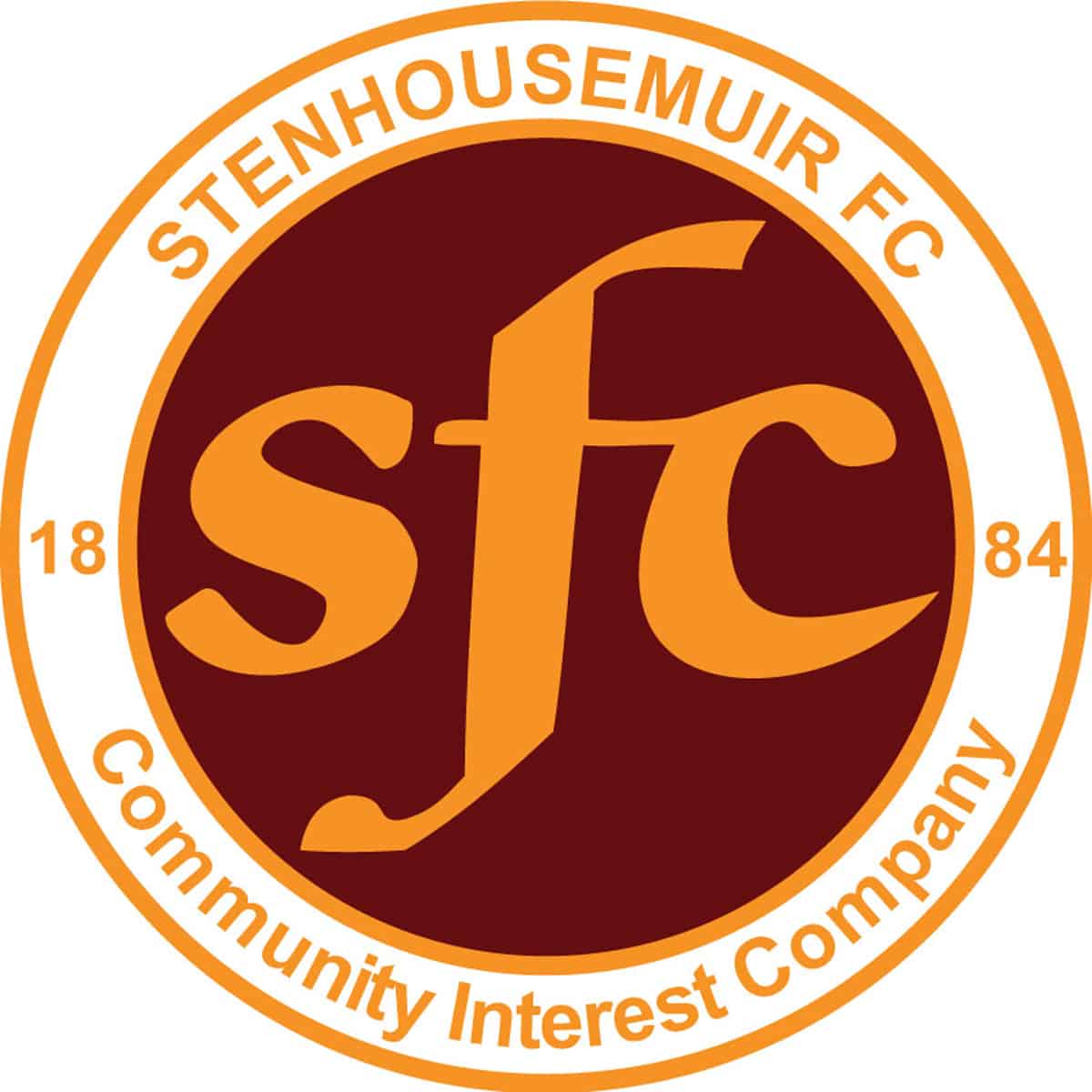 SPFL Ladbrokes League 1
Ochilview Park Stenhousemuir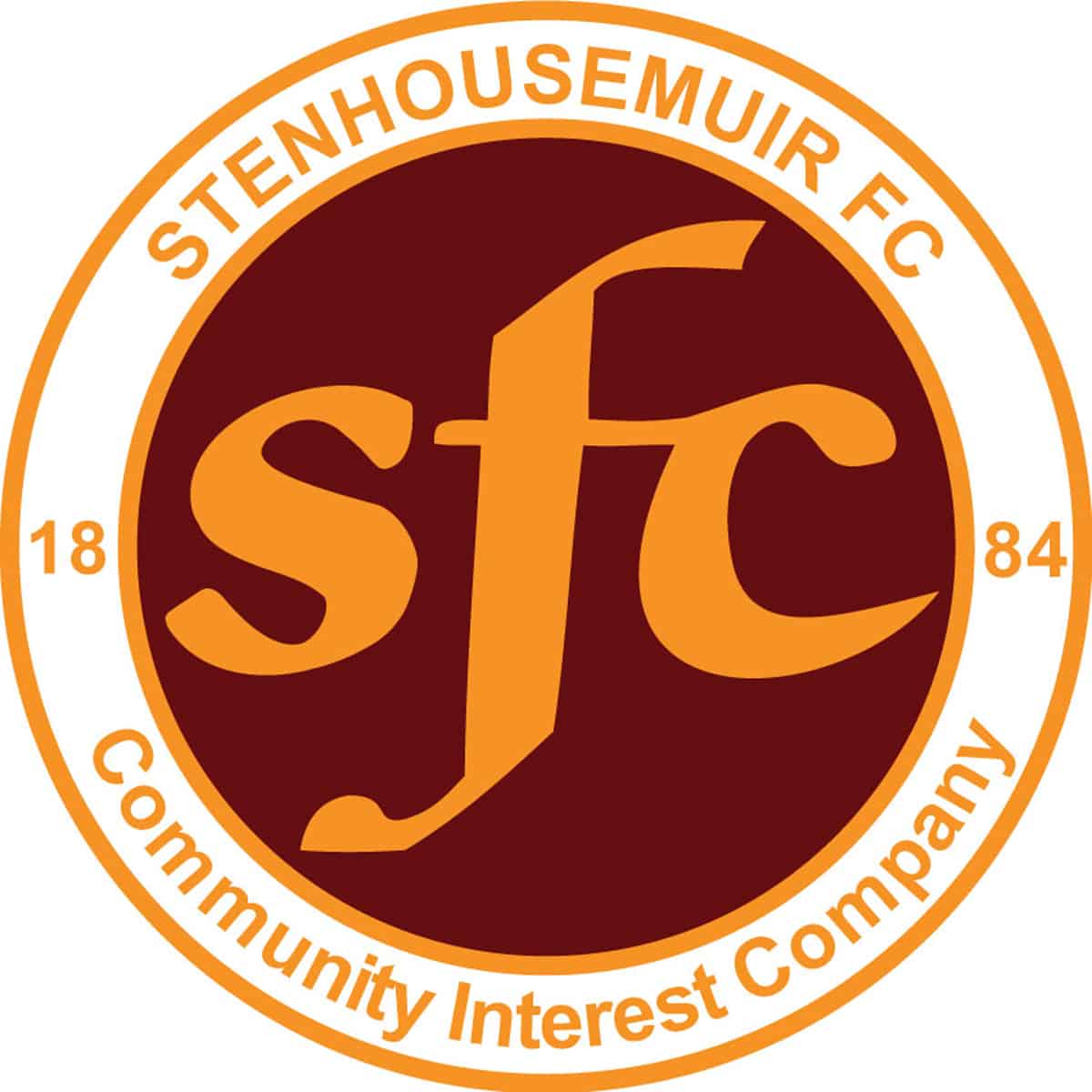 SPFL Ladbrokes League 1
Ochilview Park Stenhousemuir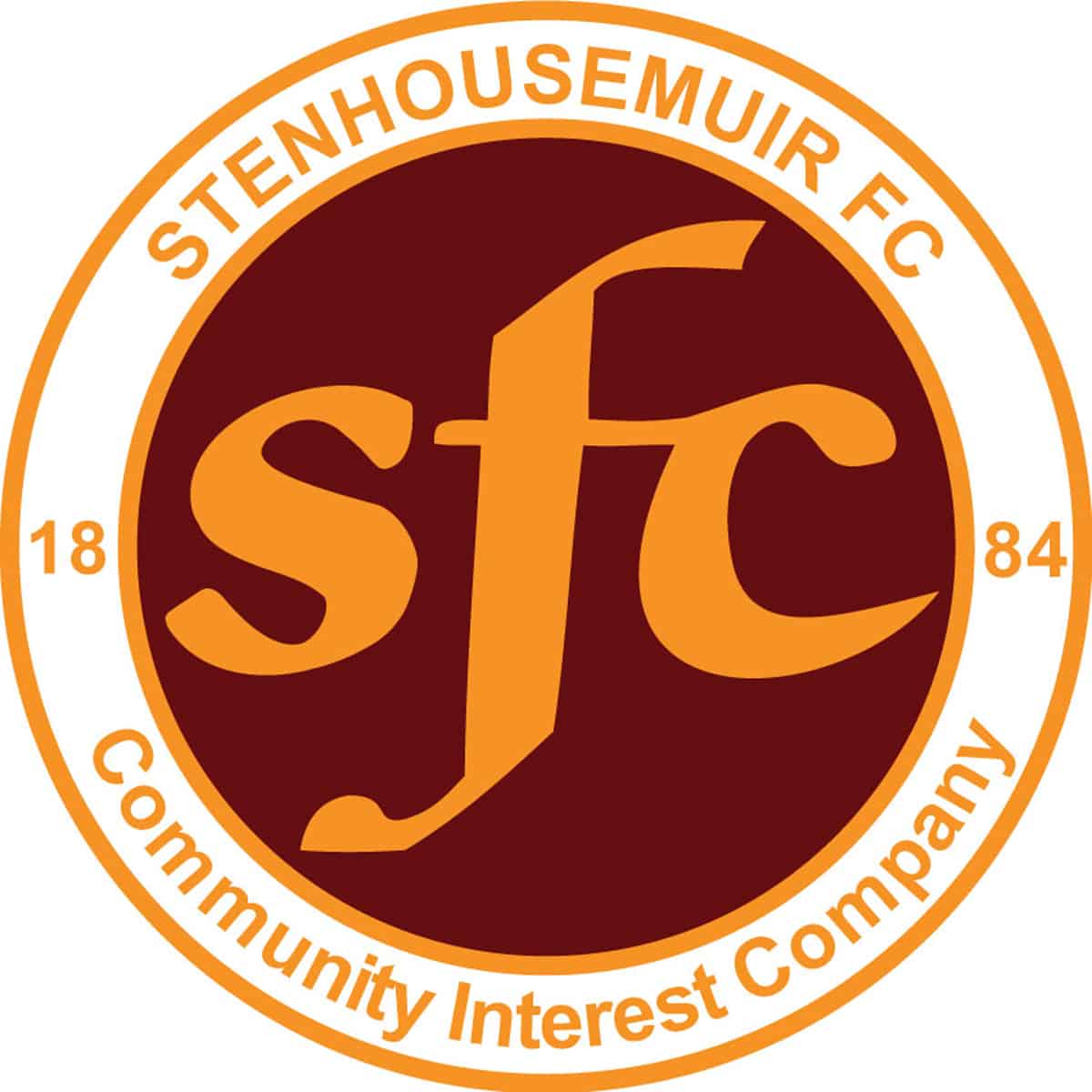 SPFL Ladbrokes League 1
New Bayview Stadium, Methil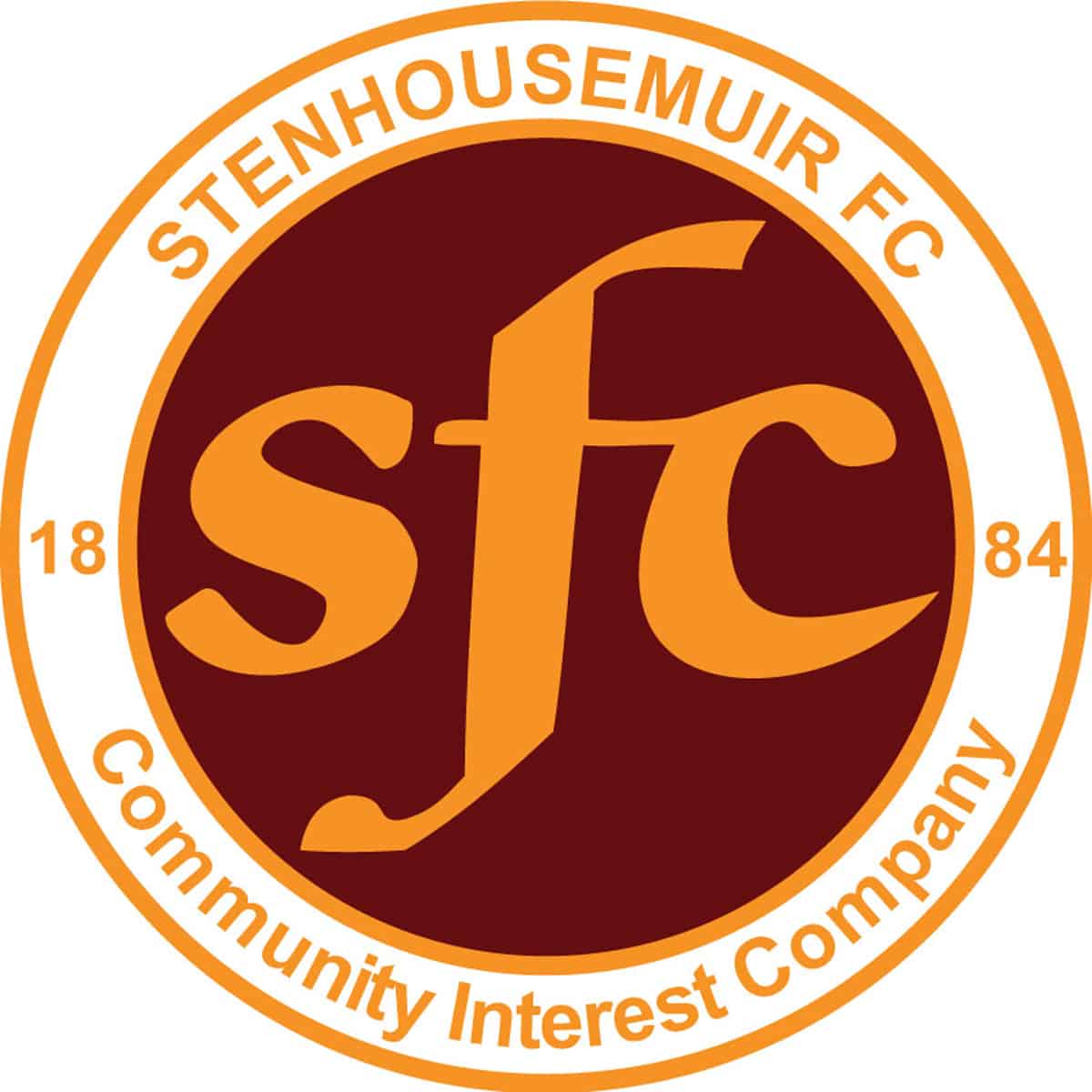 SPFL Ladbrokes League 1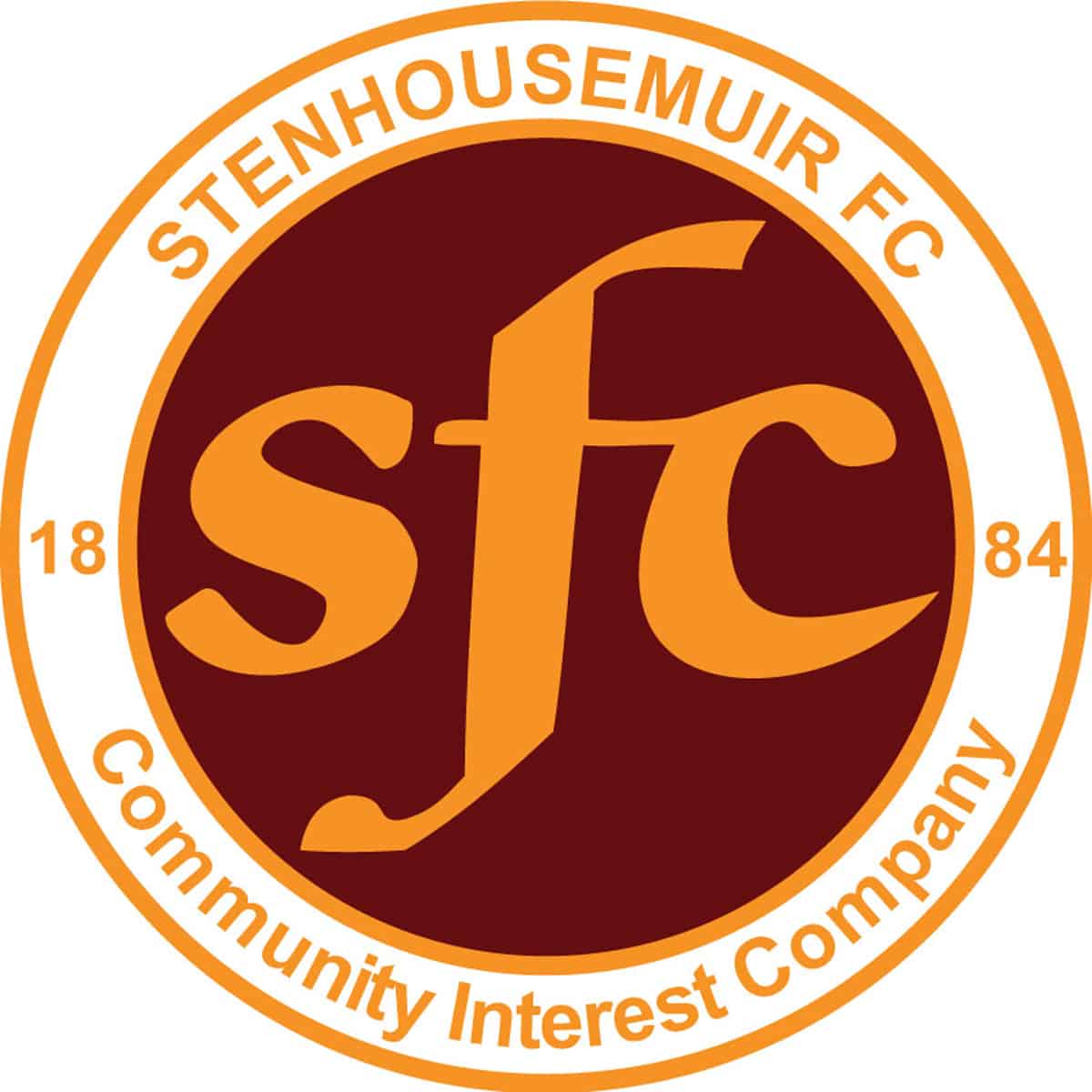 SPFL Ladbrokes League 1
Ochilview Park Stenhousemuir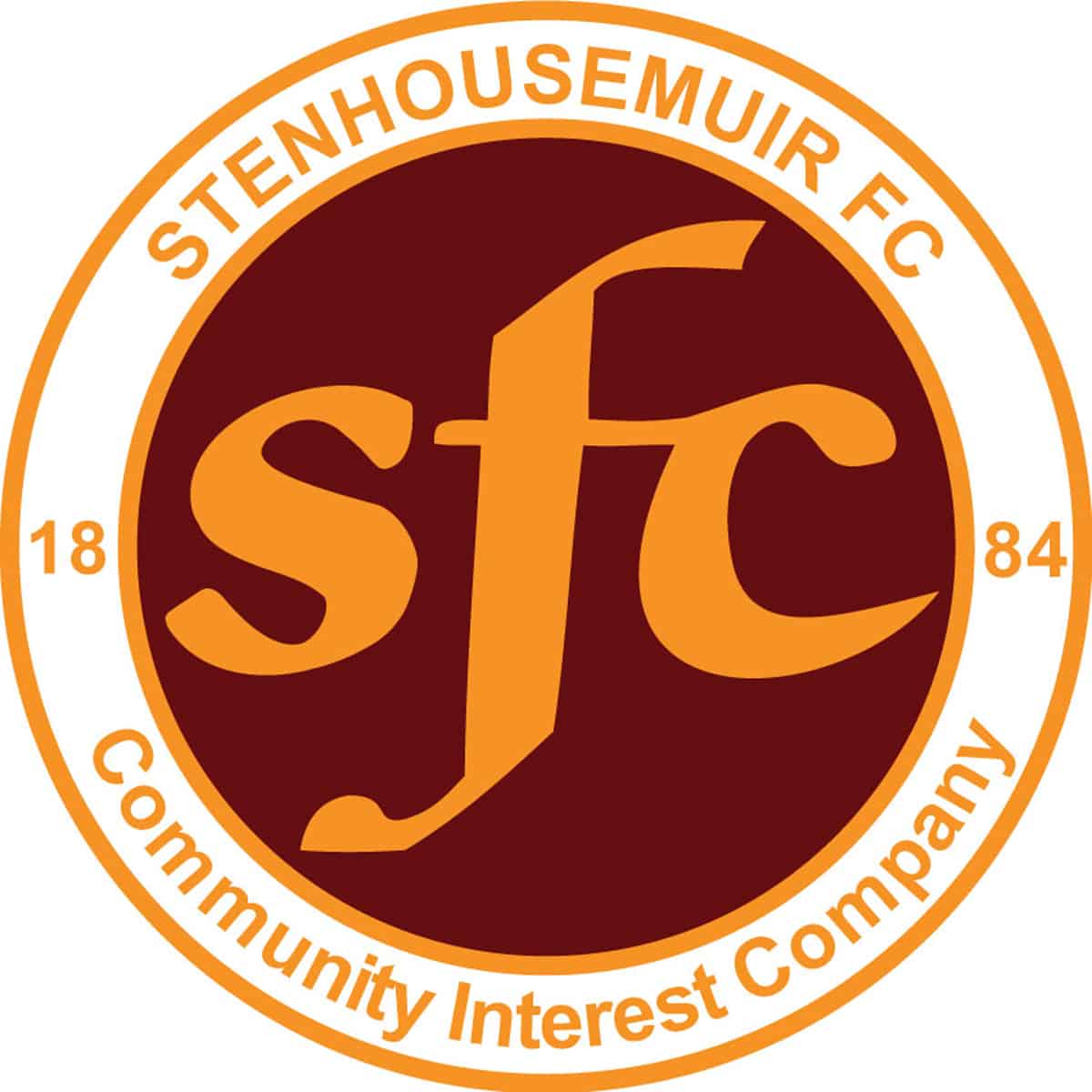 SPFL Ladbrokes League 1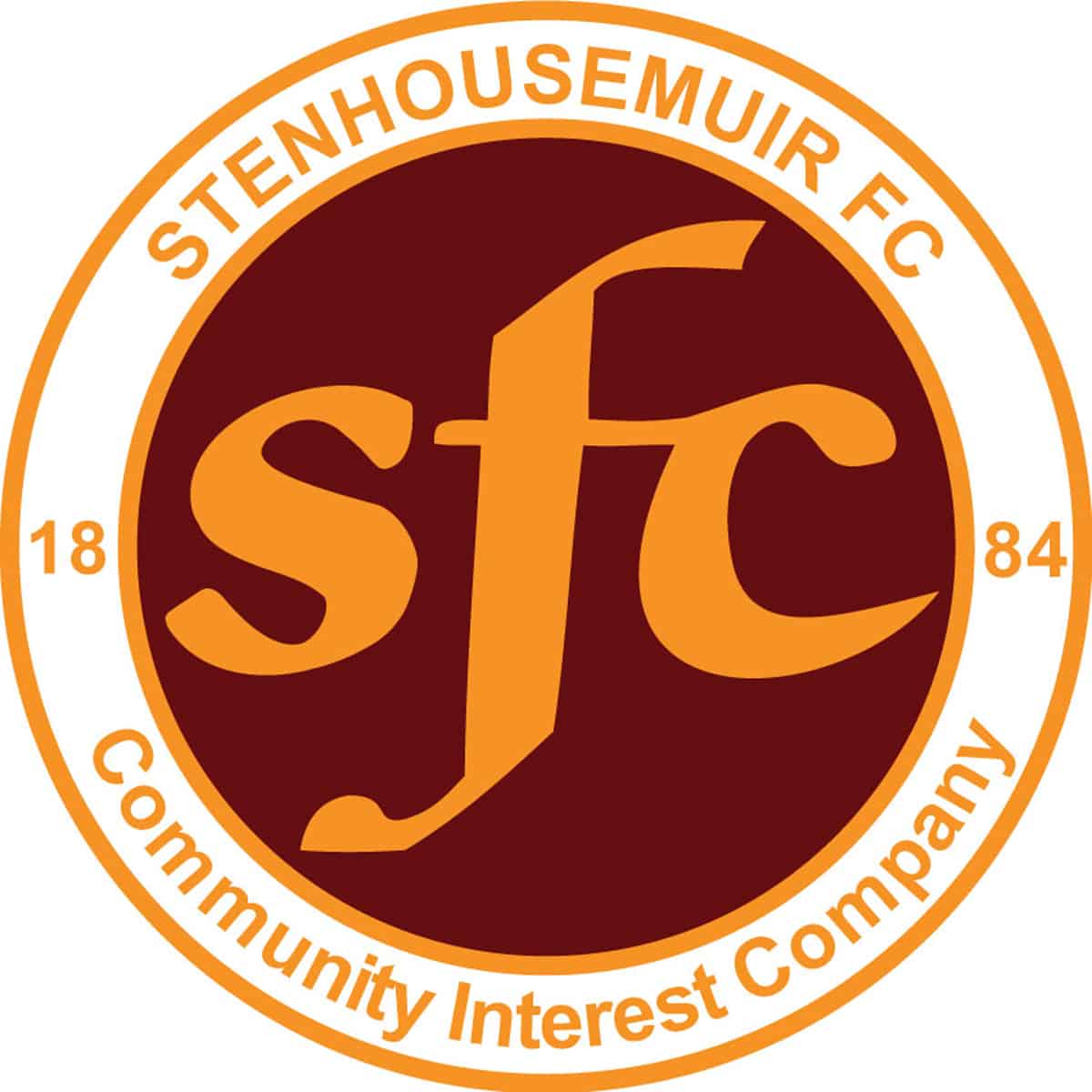 SPFL Ladbrokes League 1
Ochilview Park Stenhousemuir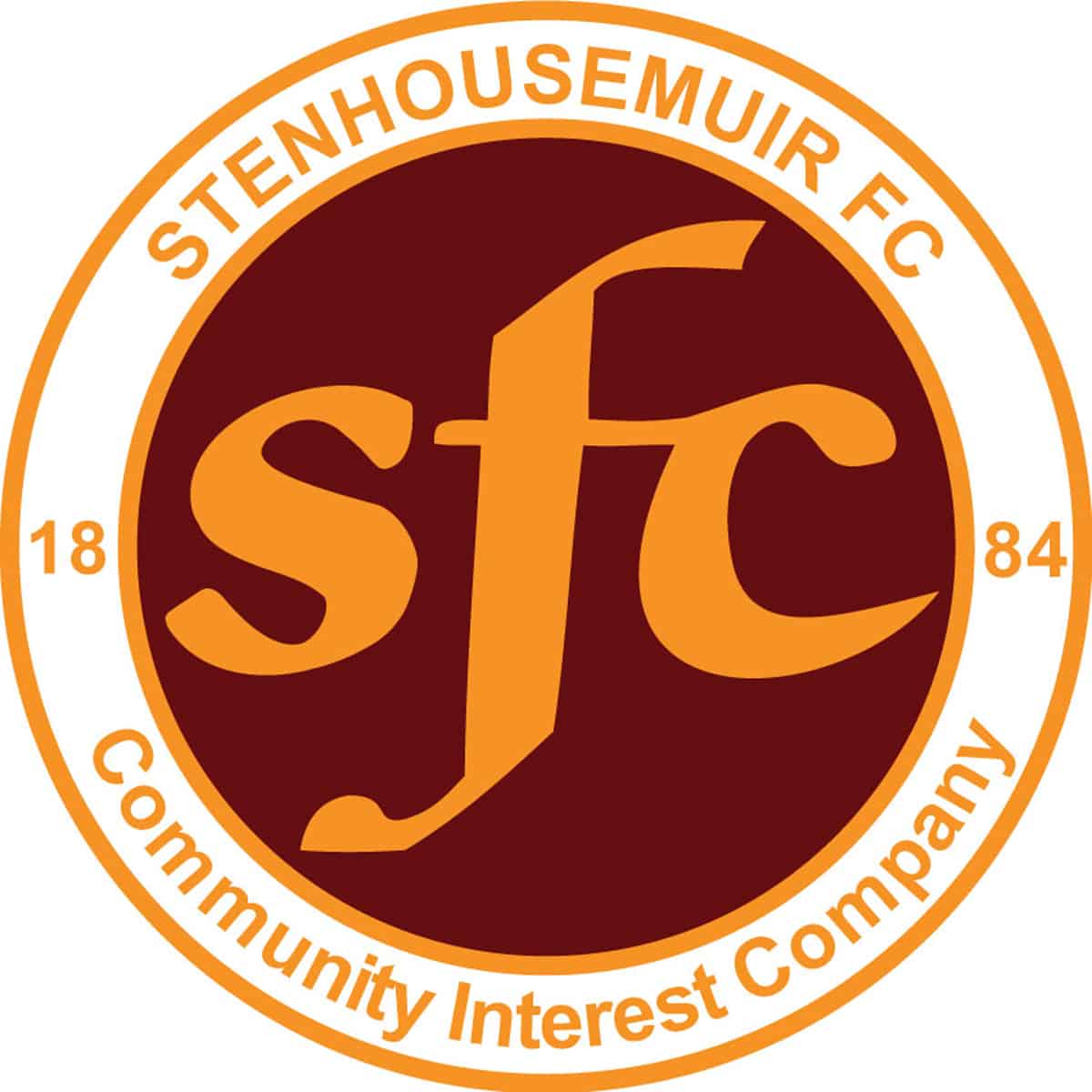 SPFL Ladbrokes League 1
Cliftonhill Stadium,Coatbridge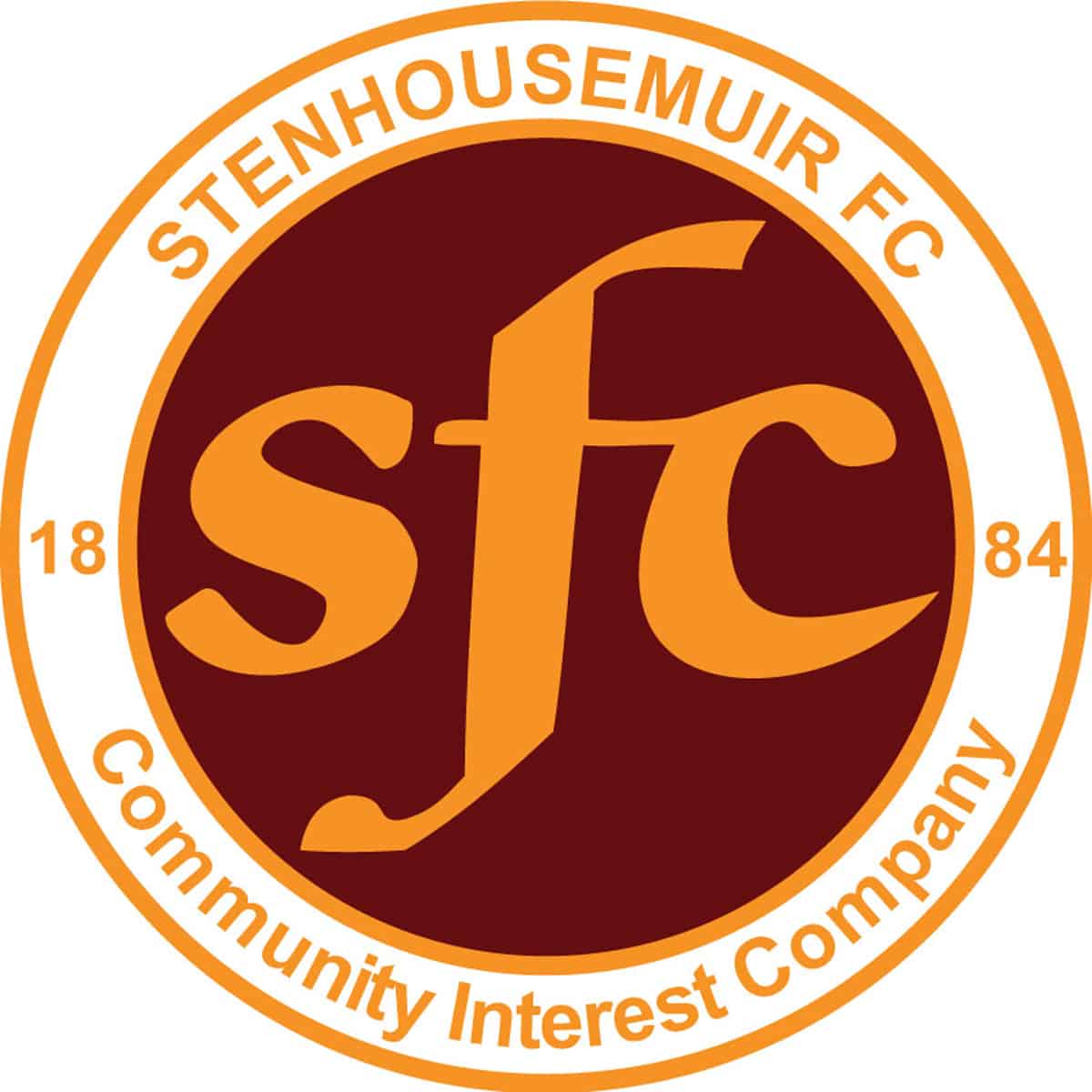 SPFL Ladbrokes League 1
Ochilview Park Stenhousemuir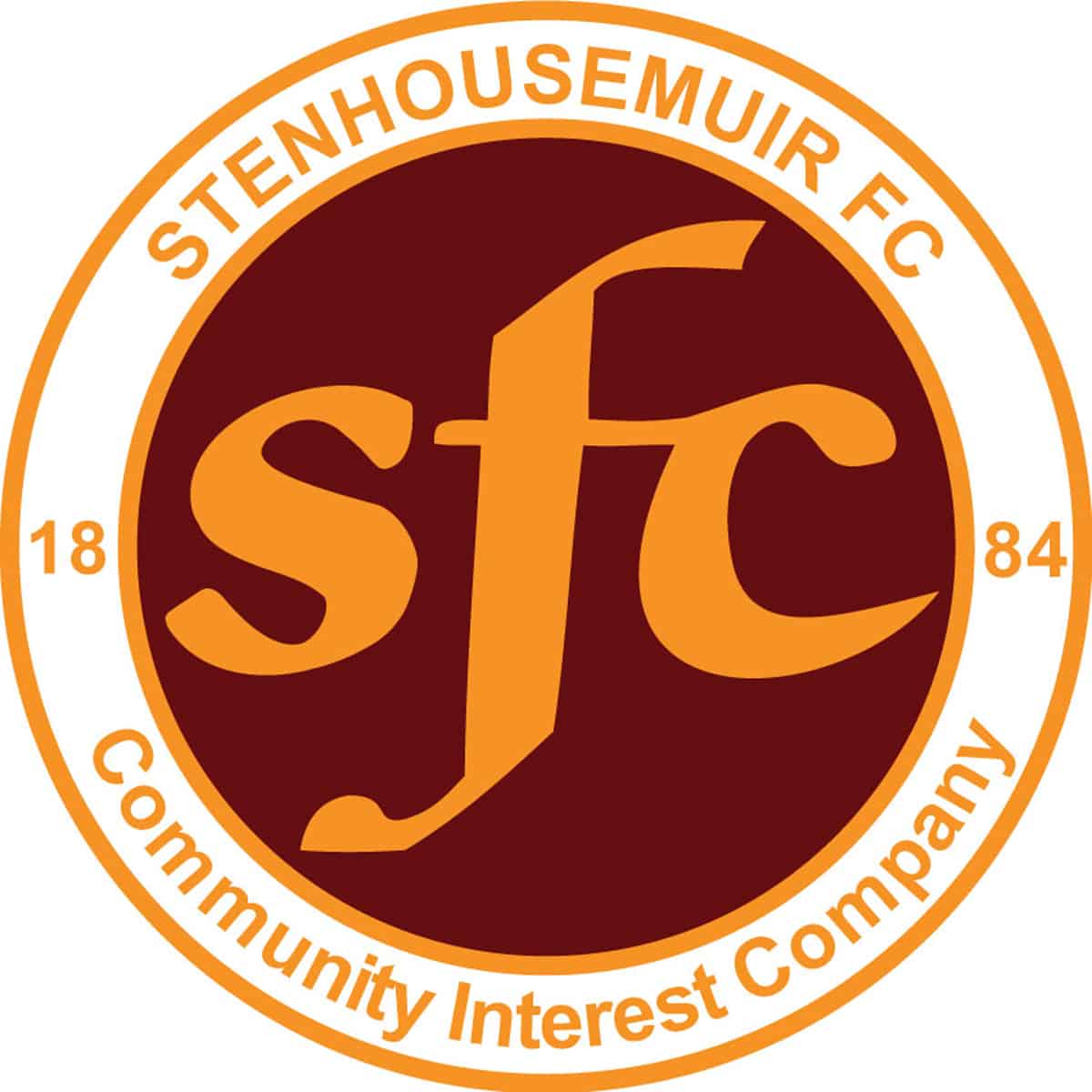 SPFL Ladbrokes League 1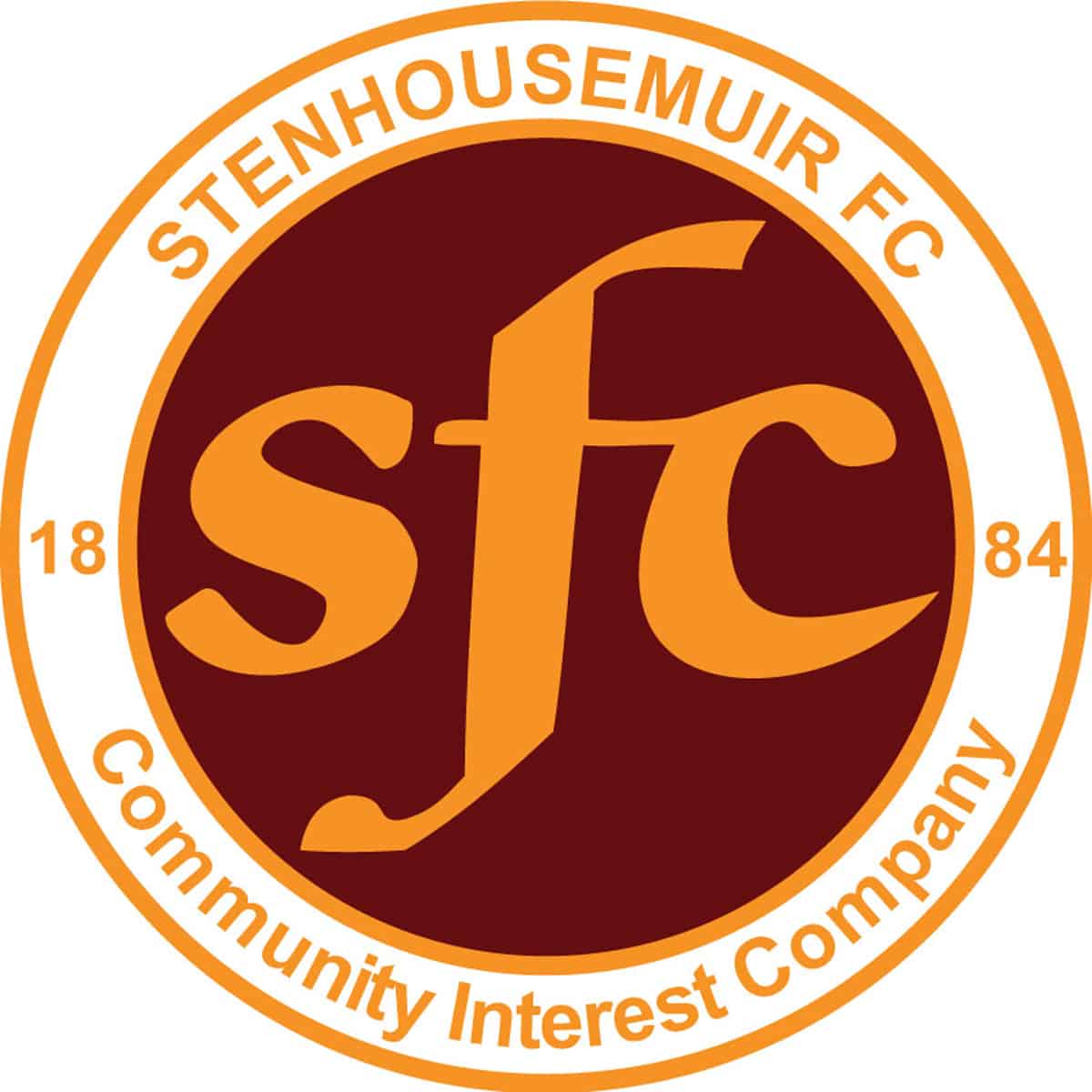 SPFL Ladbrokes League 1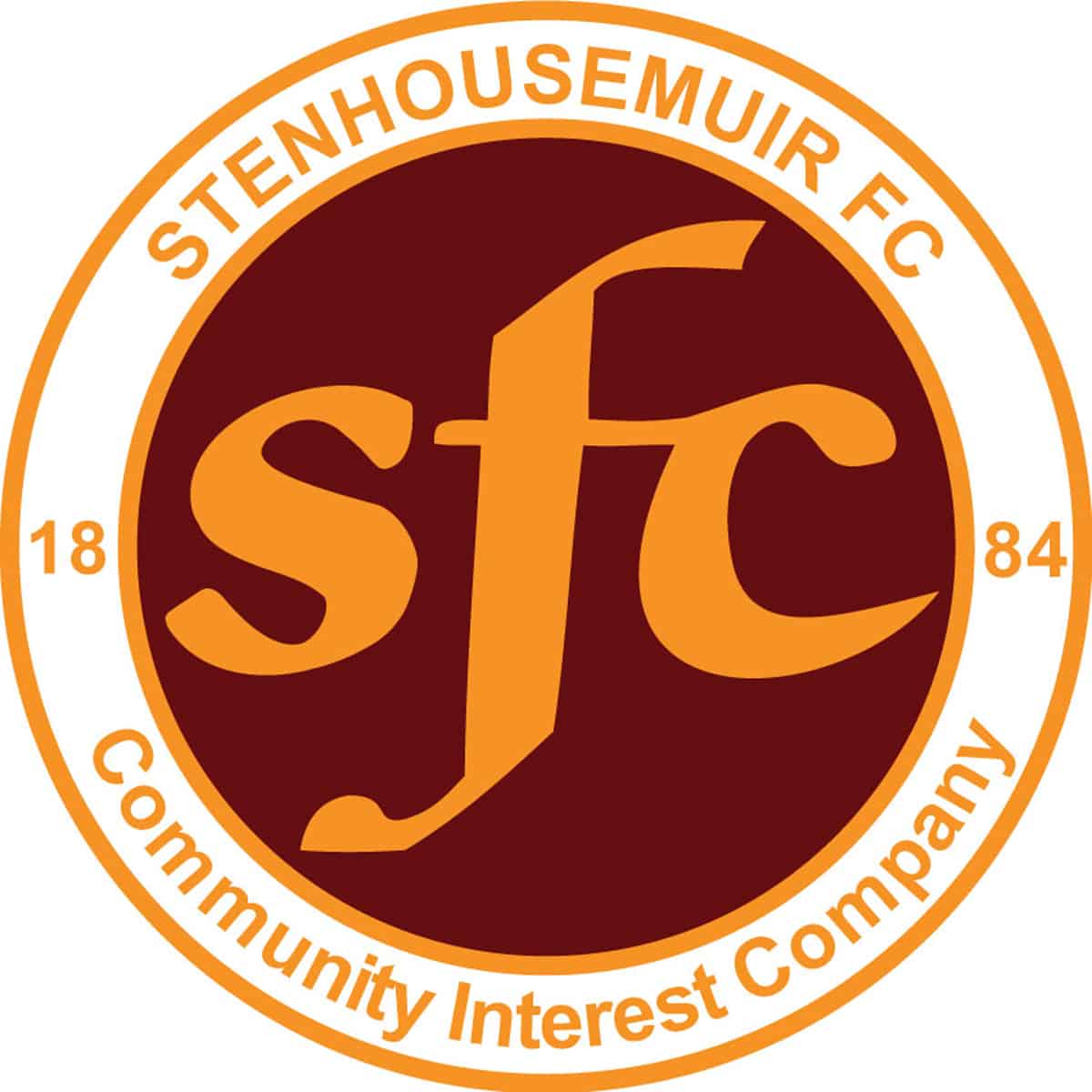 SPFL Ladbrokes League 1
Ochilview Park Stenhousemuir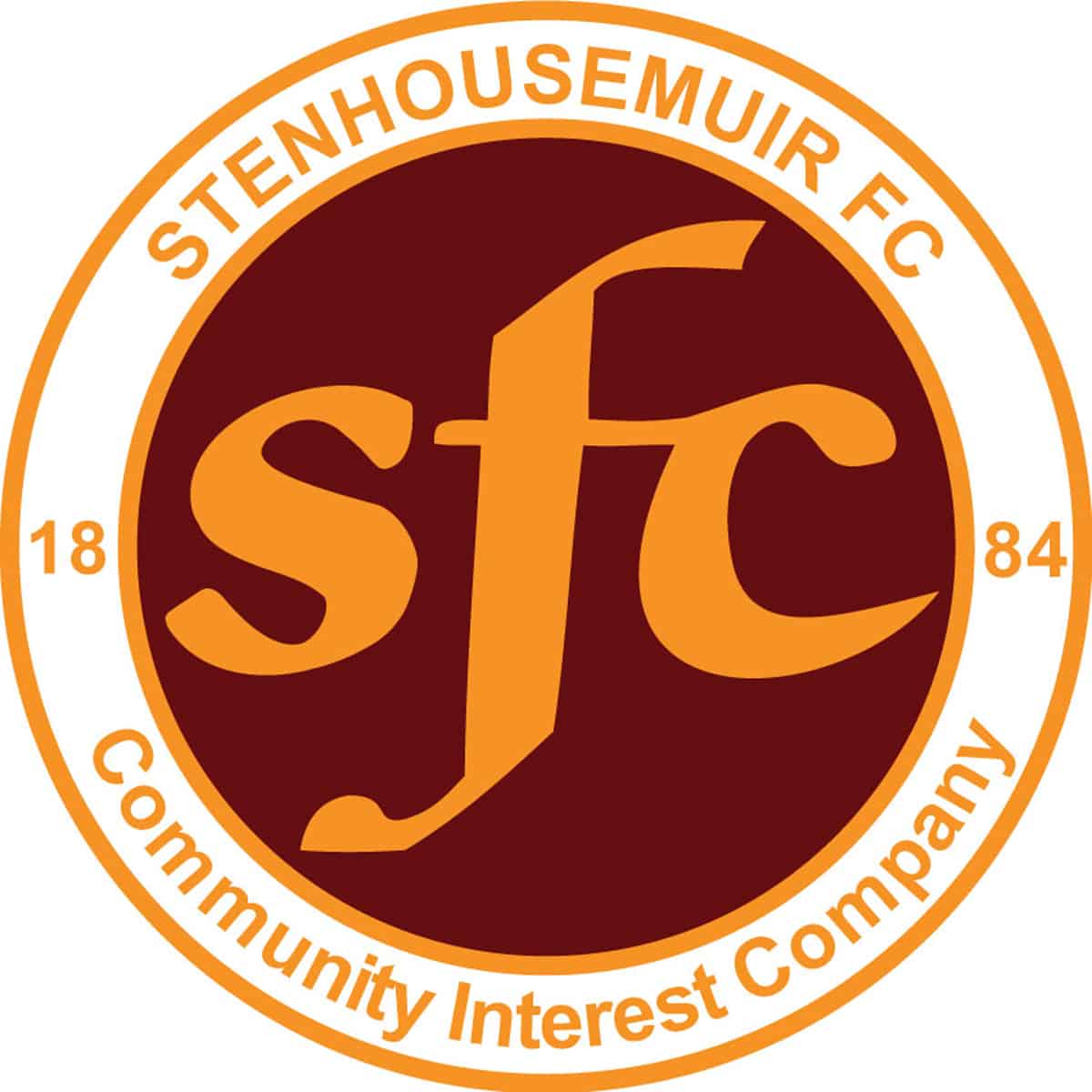 SPFL Ladbrokes League 1
Palmerston Park, Dumfries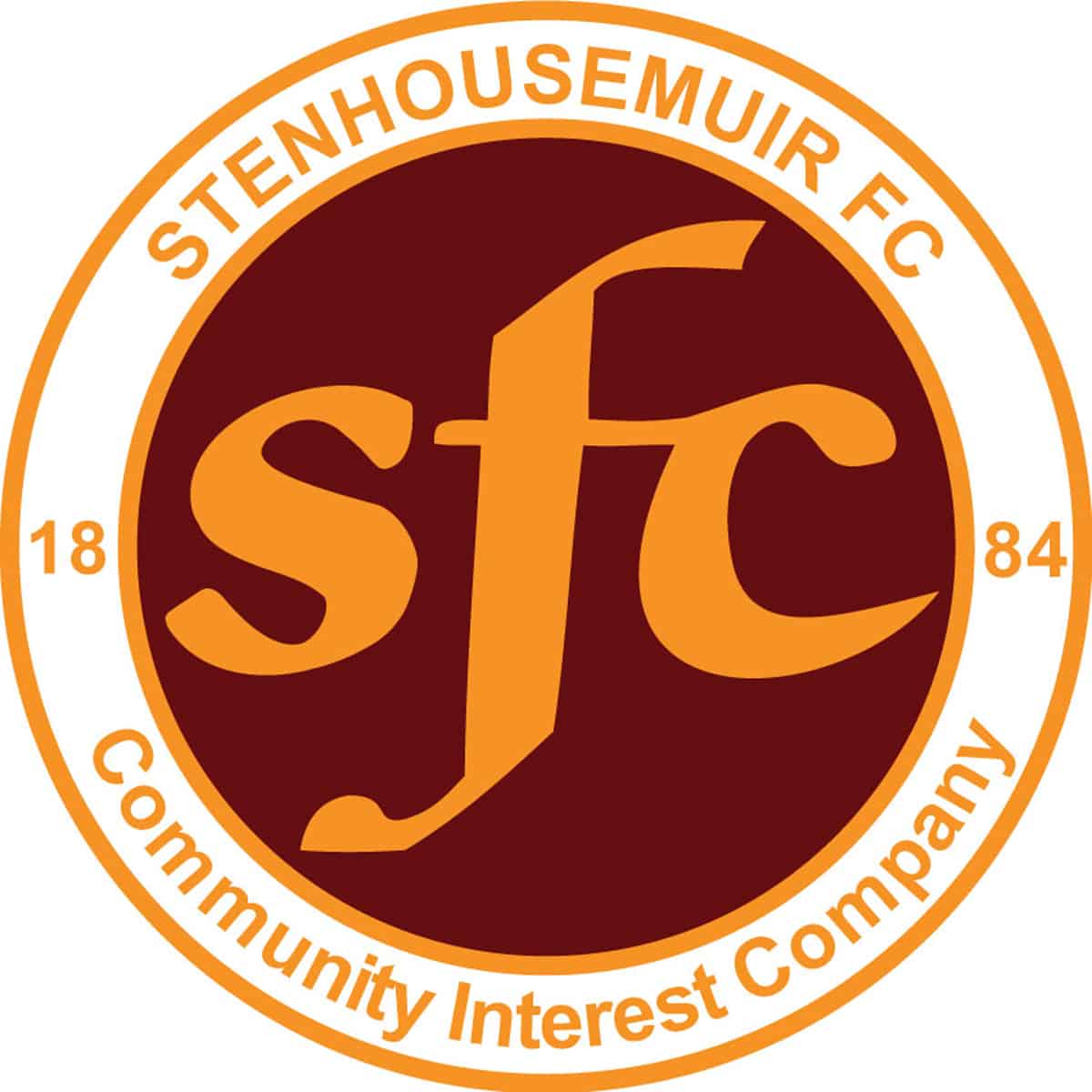 SPFL Ladbrokes League 1
Ochilview Park Stenhousemuir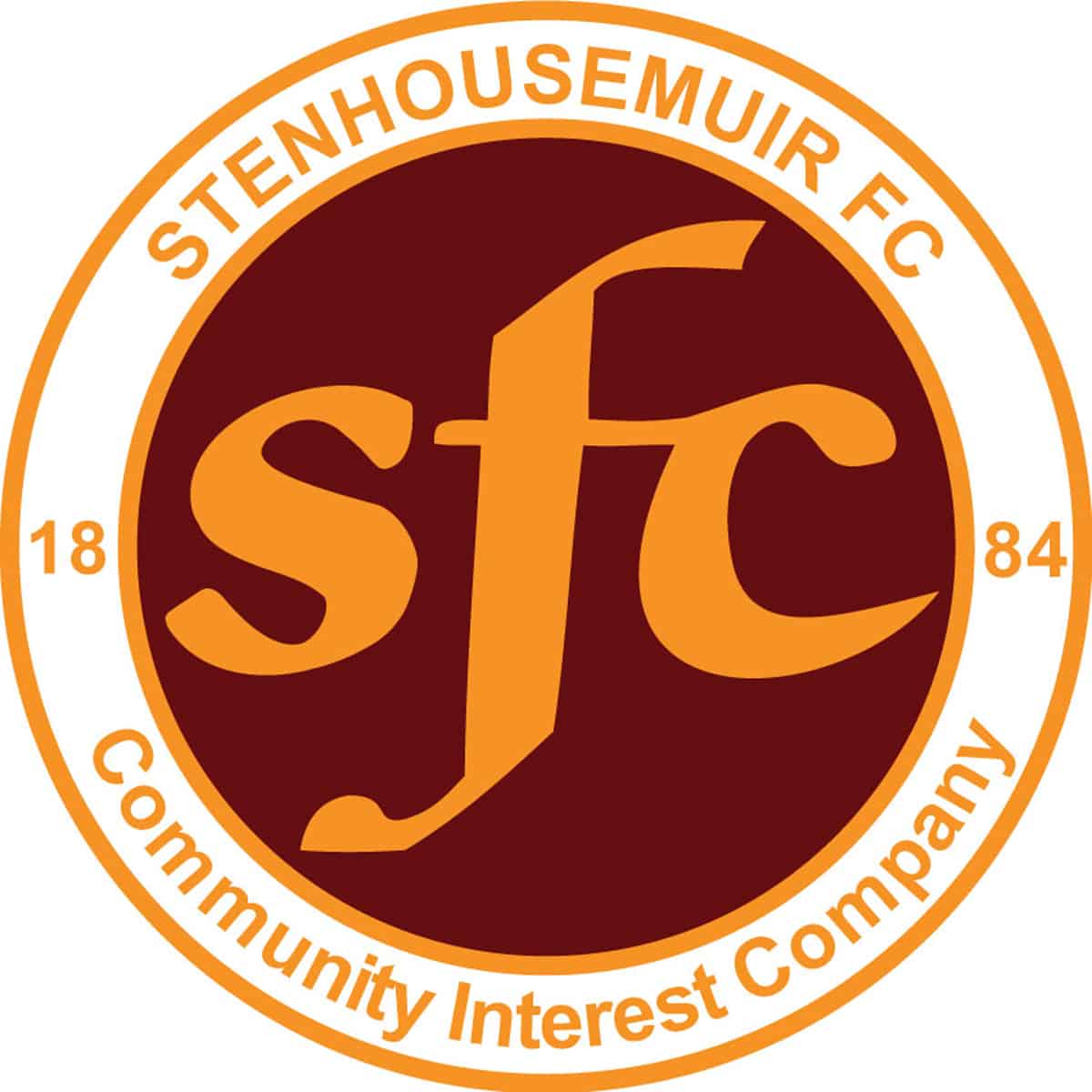 SPFL Ladbrokes League 1
Ochilview Park Stenhousemuir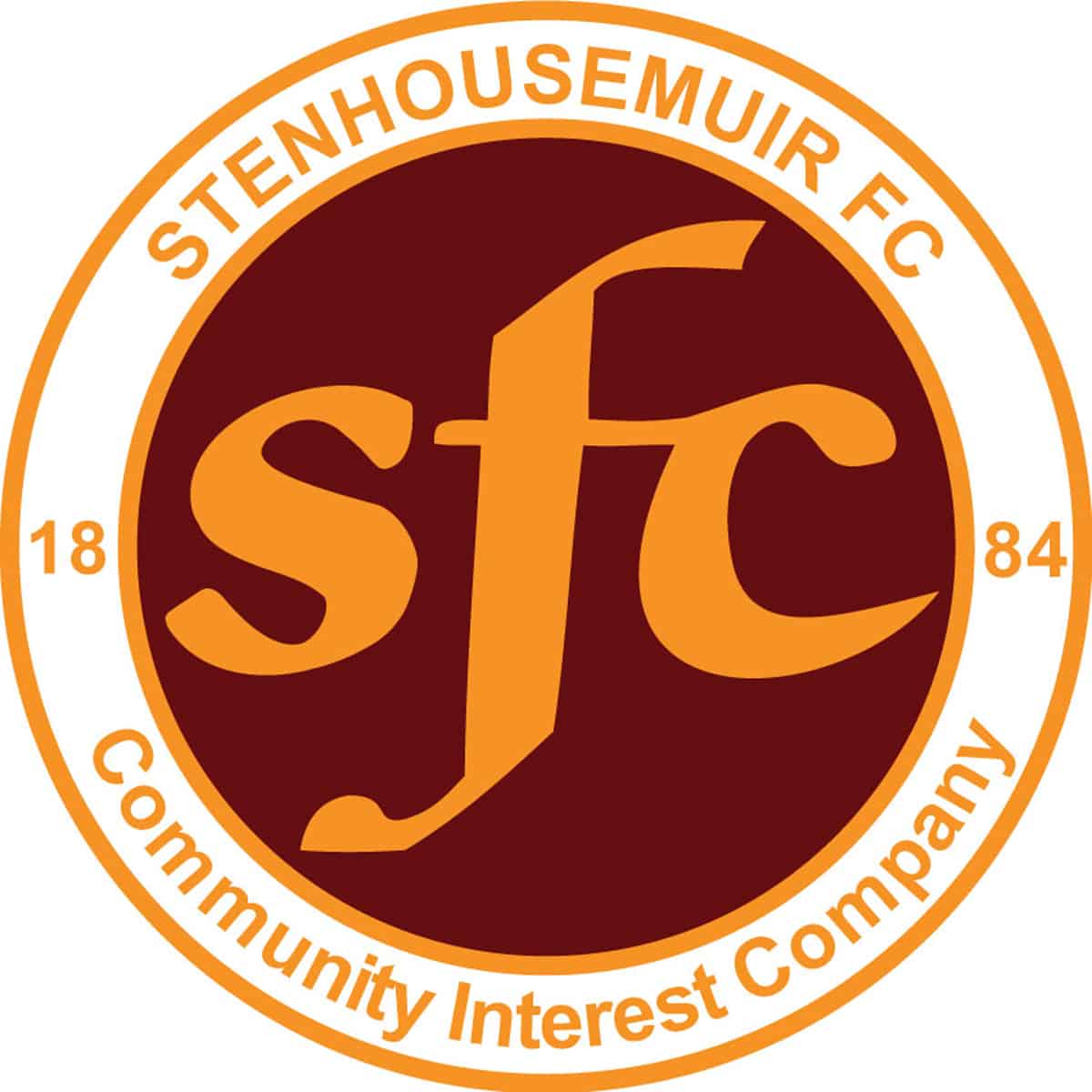 SPFL Ladbrokes League 1
Ochilview Park Stenhousemuir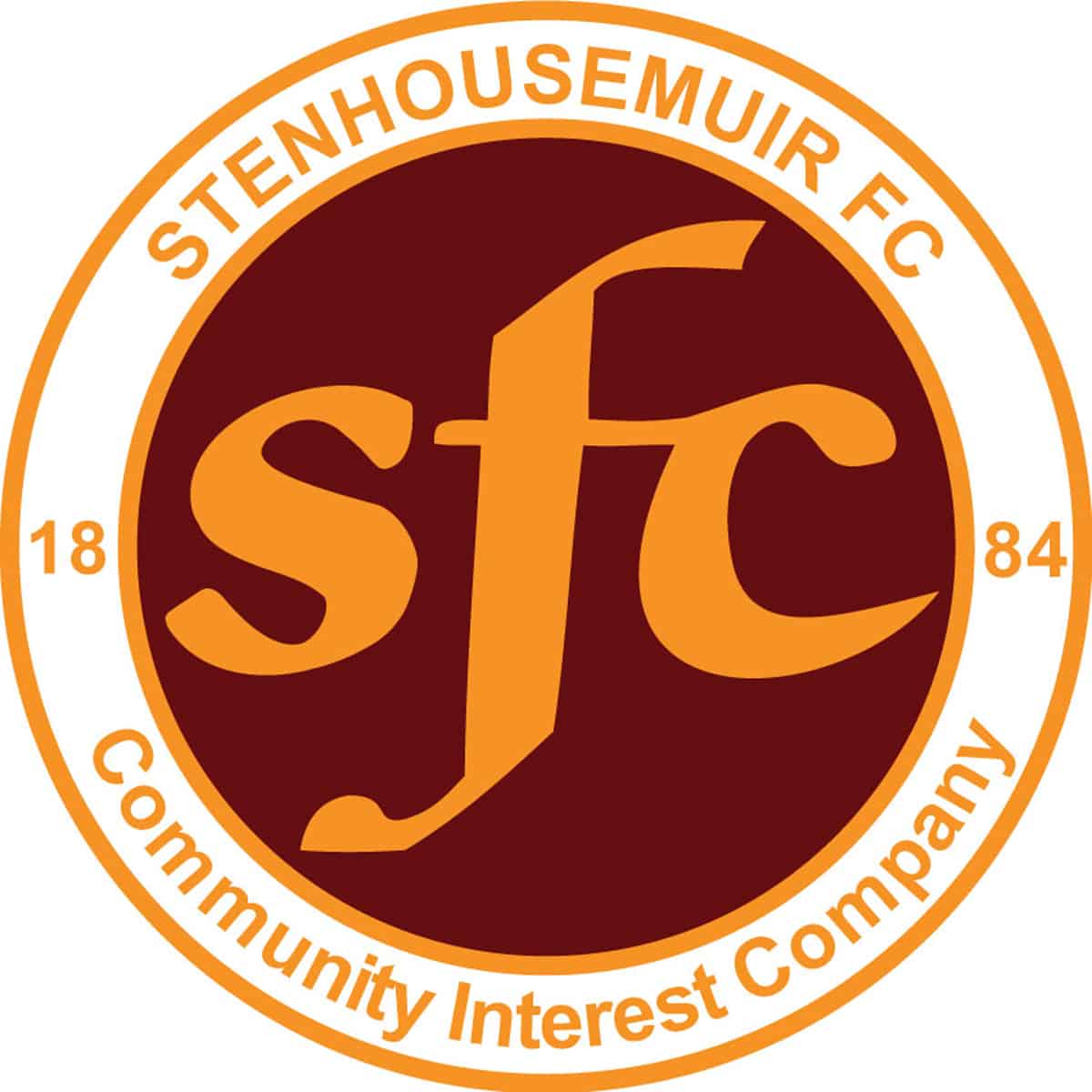 SPFL Ladbrokes League 1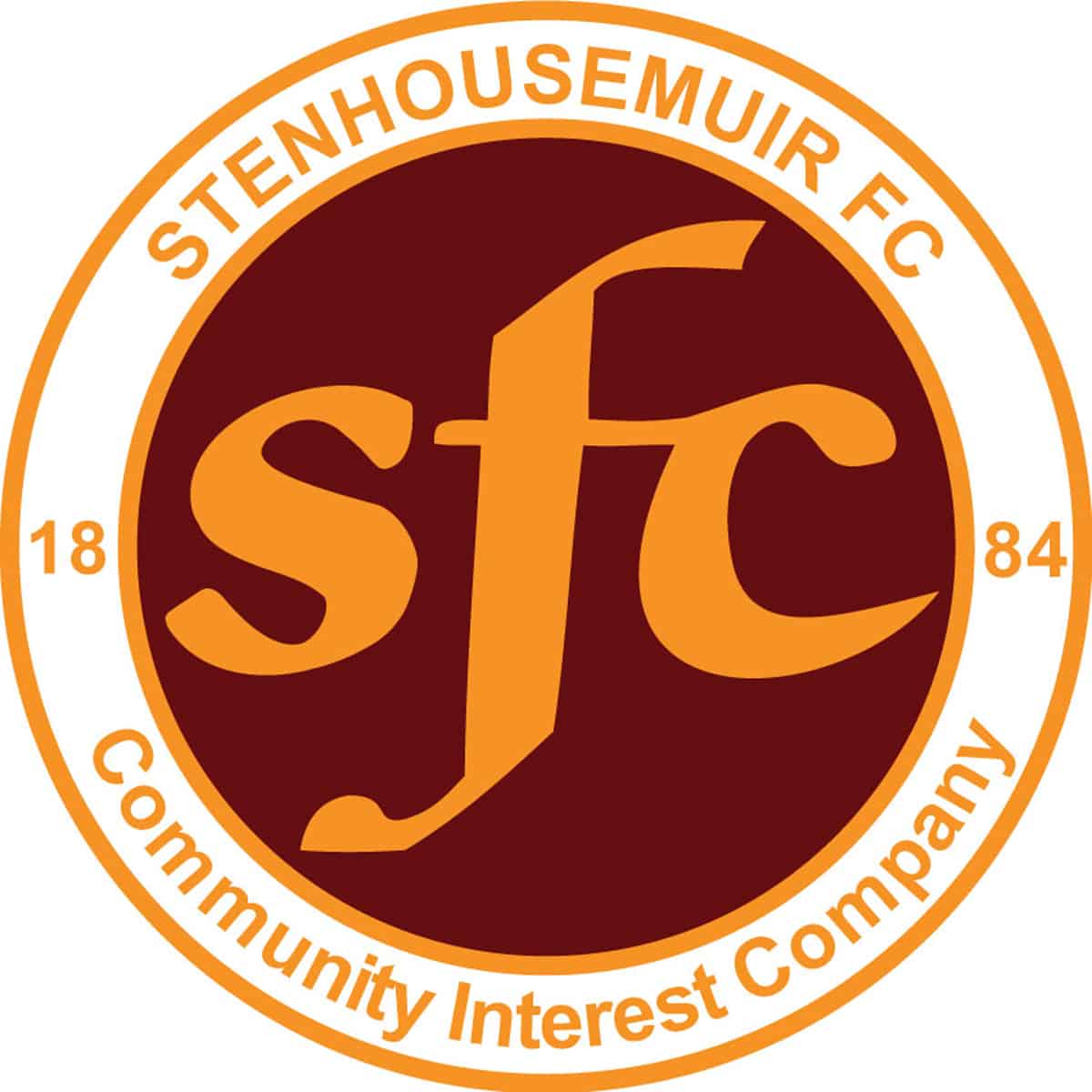 SPFL Ladbrokes League 1
Ochilview Park Stenhousemuir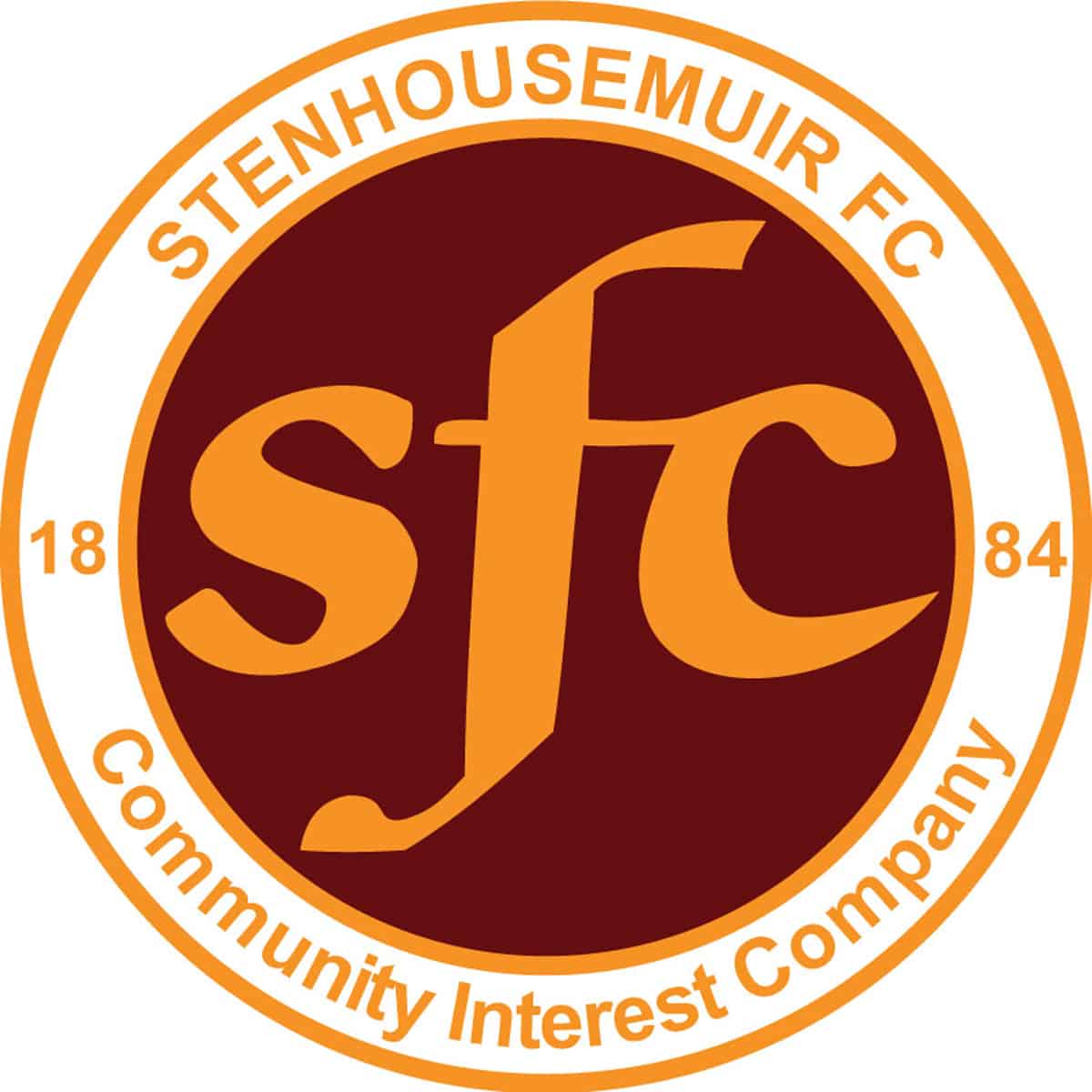 SPFL Ladbrokes League 1
New Bayview Stadium, Methil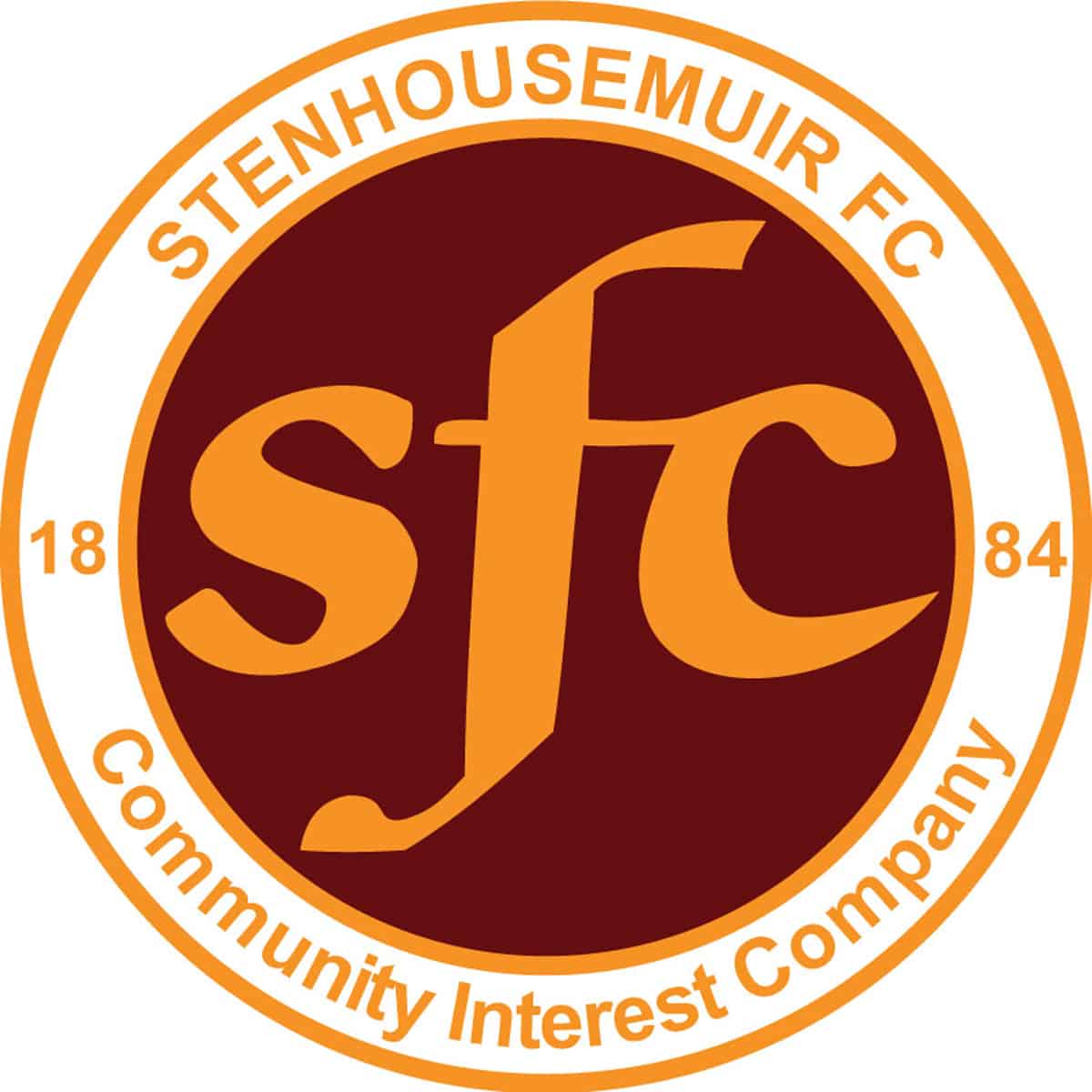 SPFL Ladbrokes League 1
Ochilview Park Stenhousemuir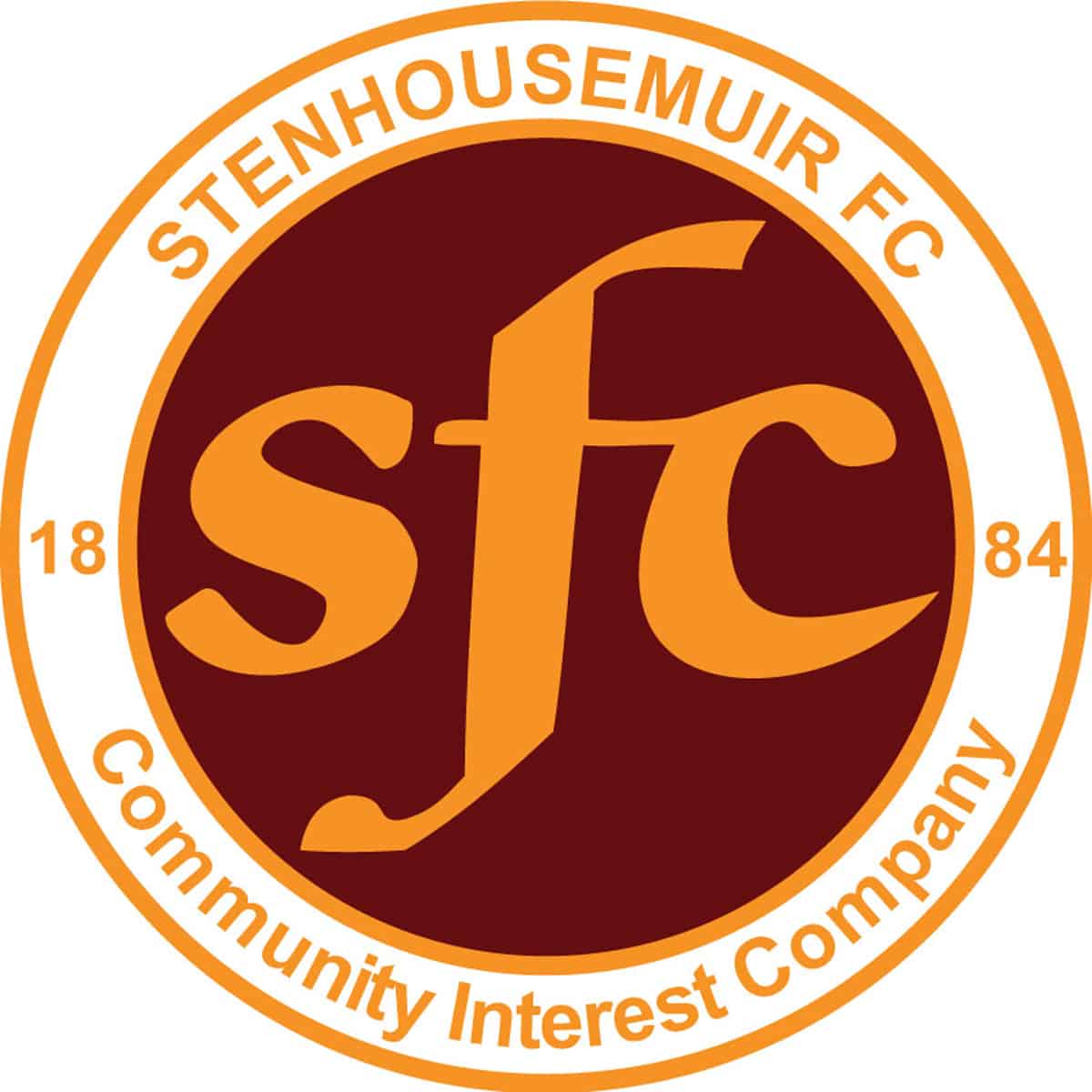 SPFL Ladbrokes League 1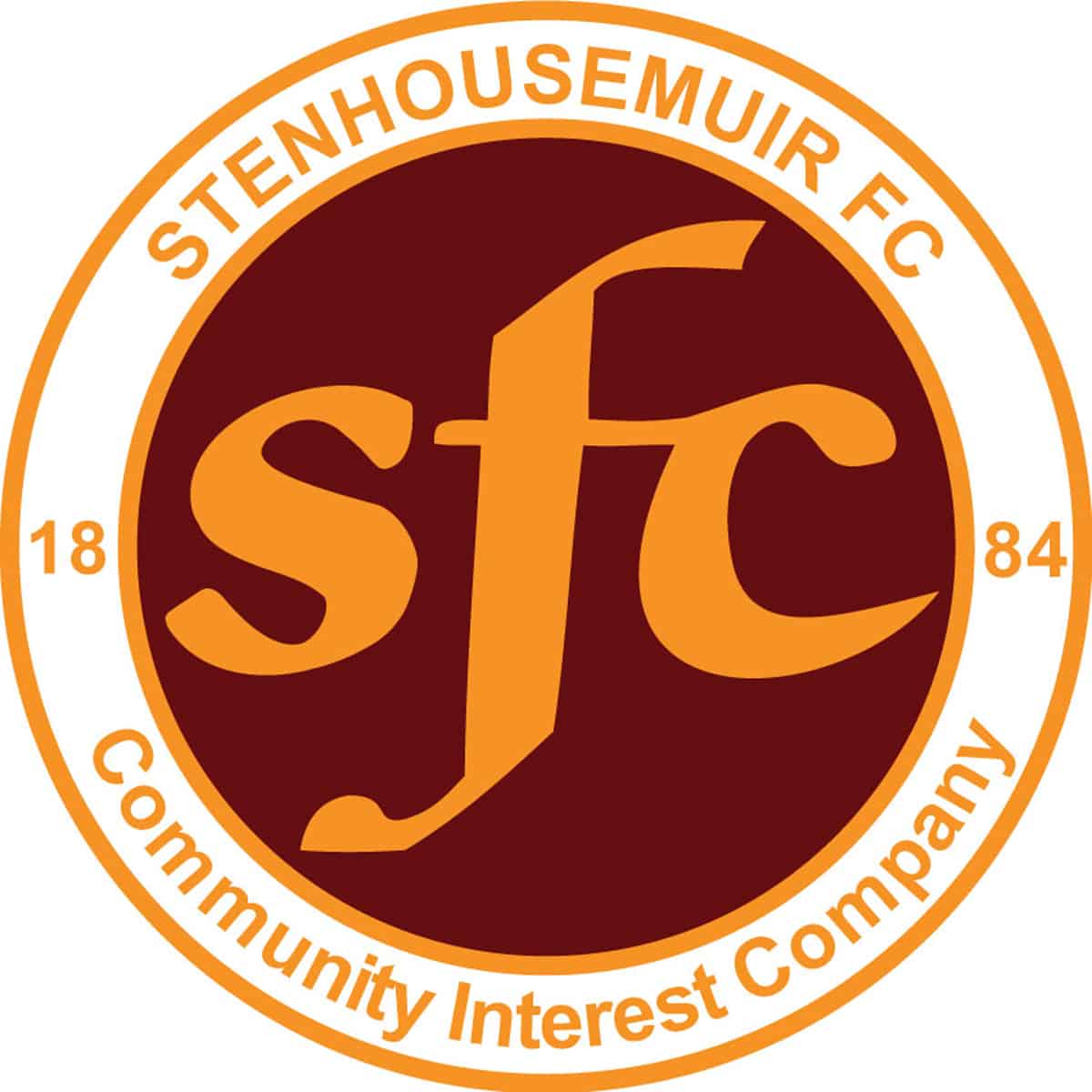 Scottish Cup
Ochilview Park Stenhousemuir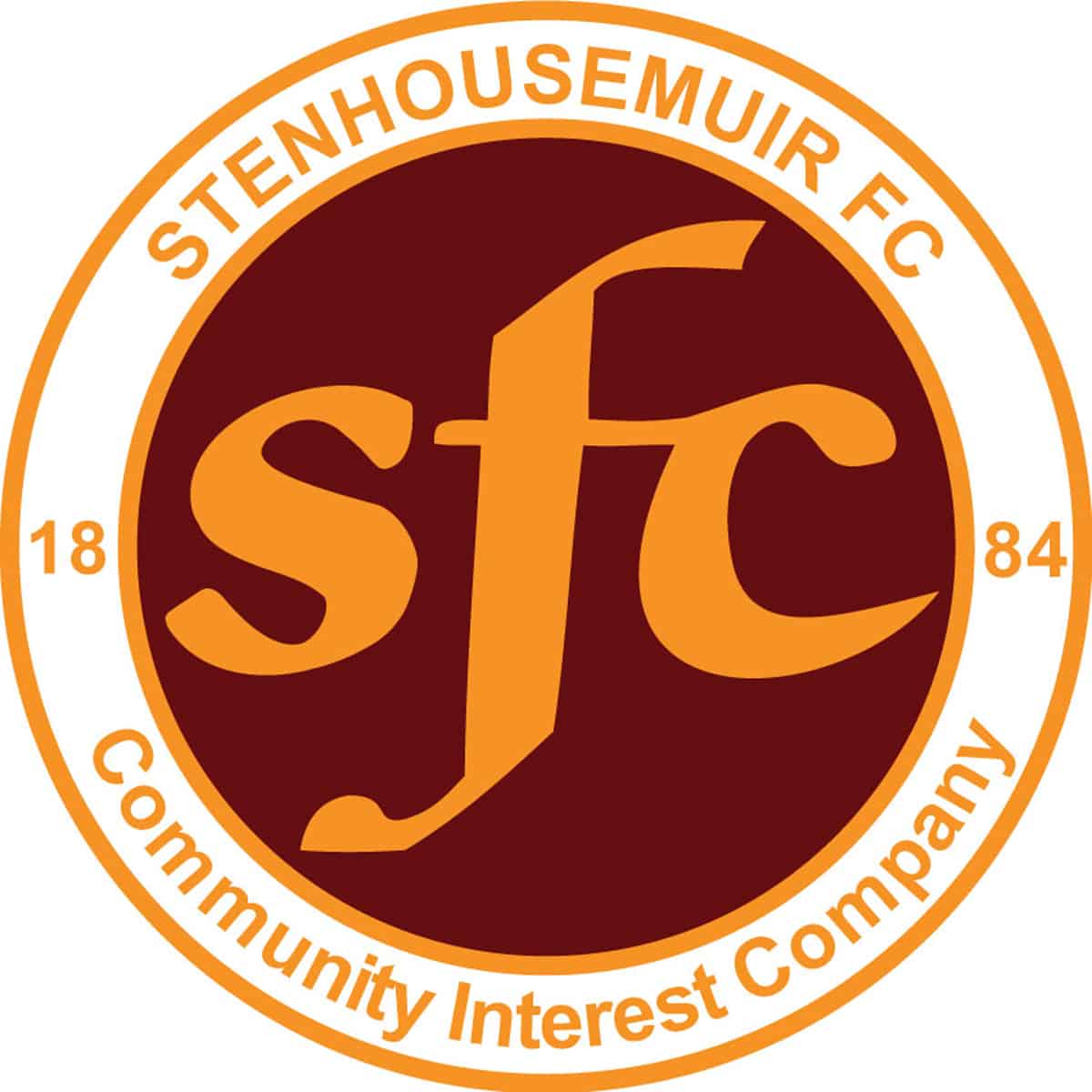 SPFL Ladbrokes League 1
Ochilview Park Stenhousemuir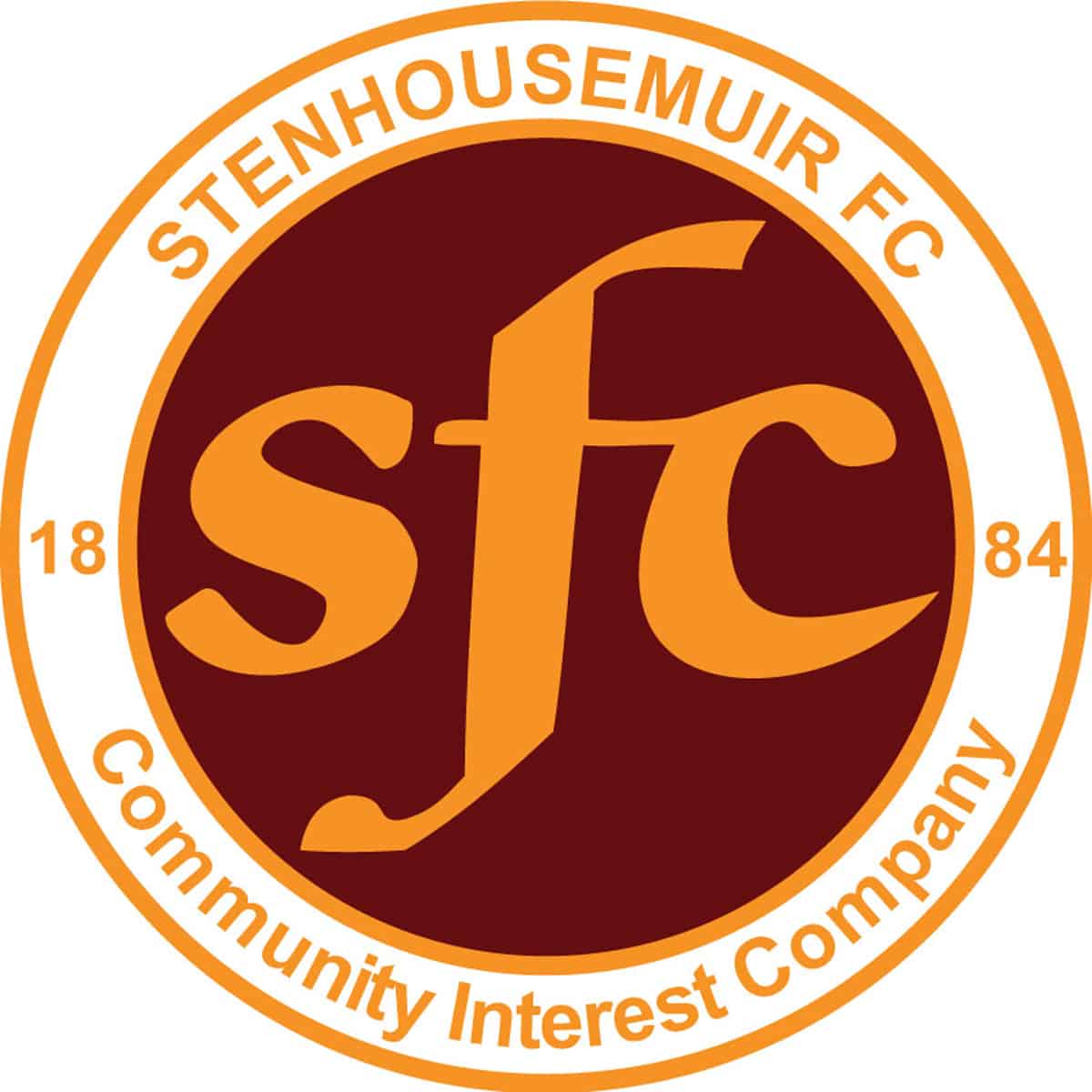 SPFL Ladbrokes League 1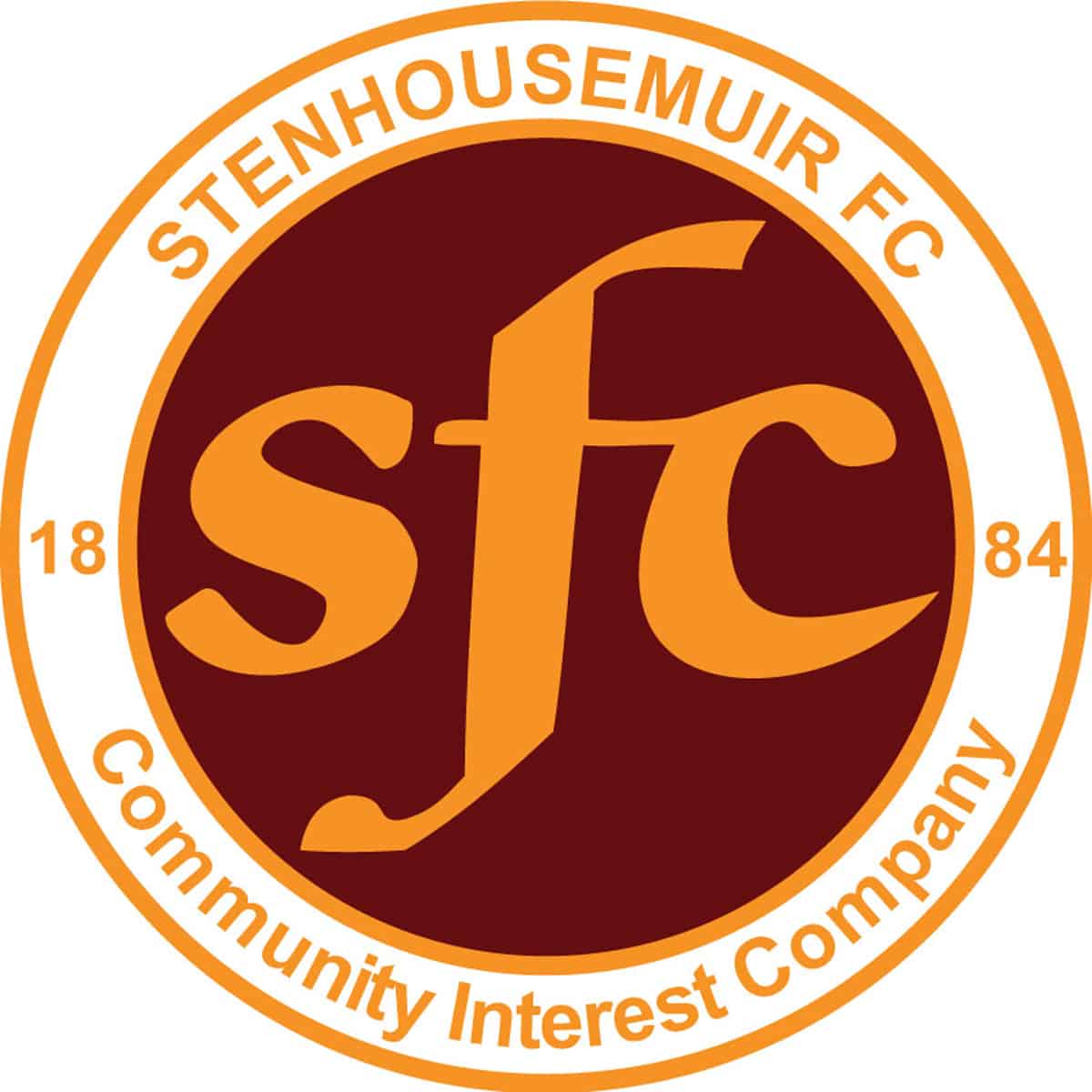 Scottish Cup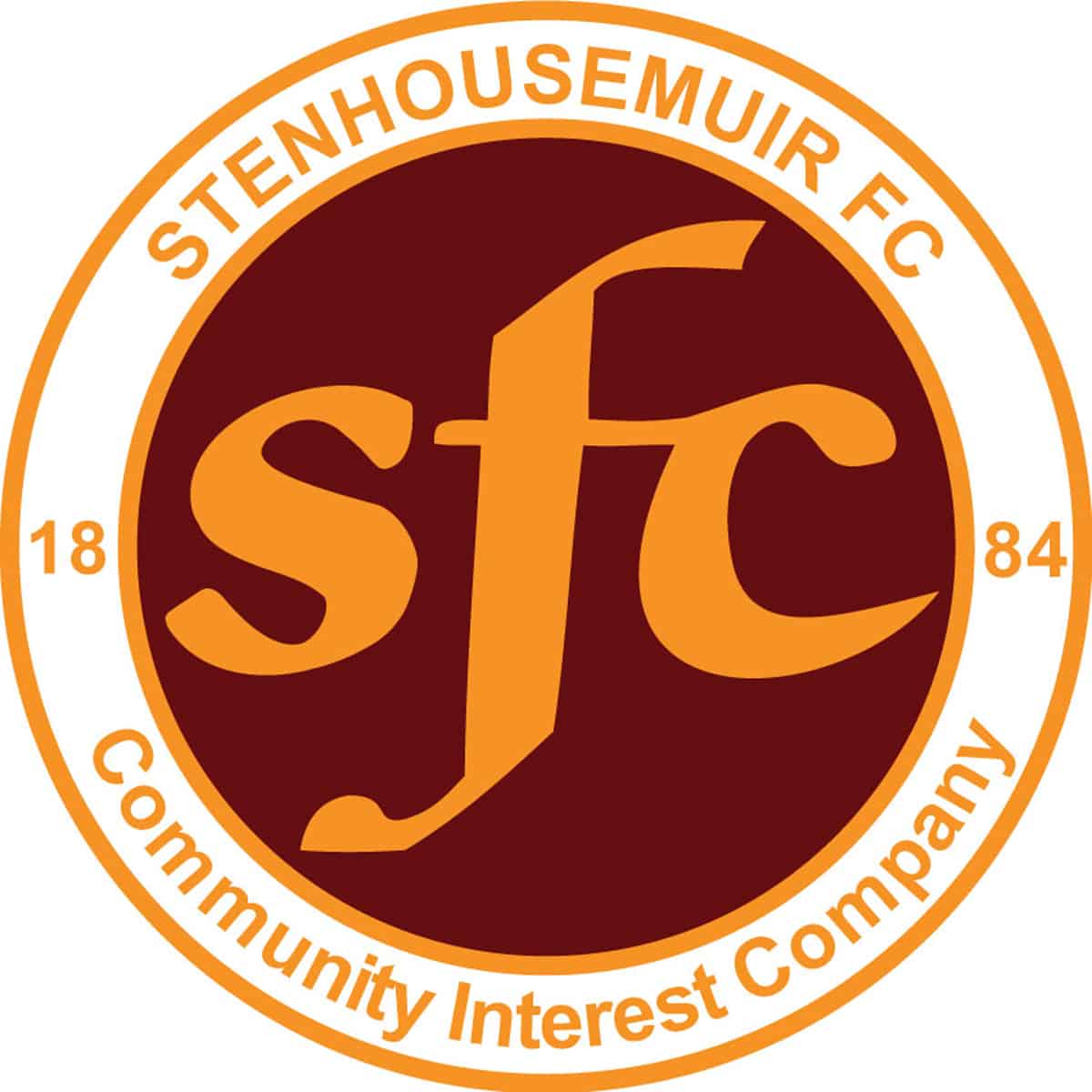 SPFL Ladbrokes League 1
Ochilview Park Stenhousemuir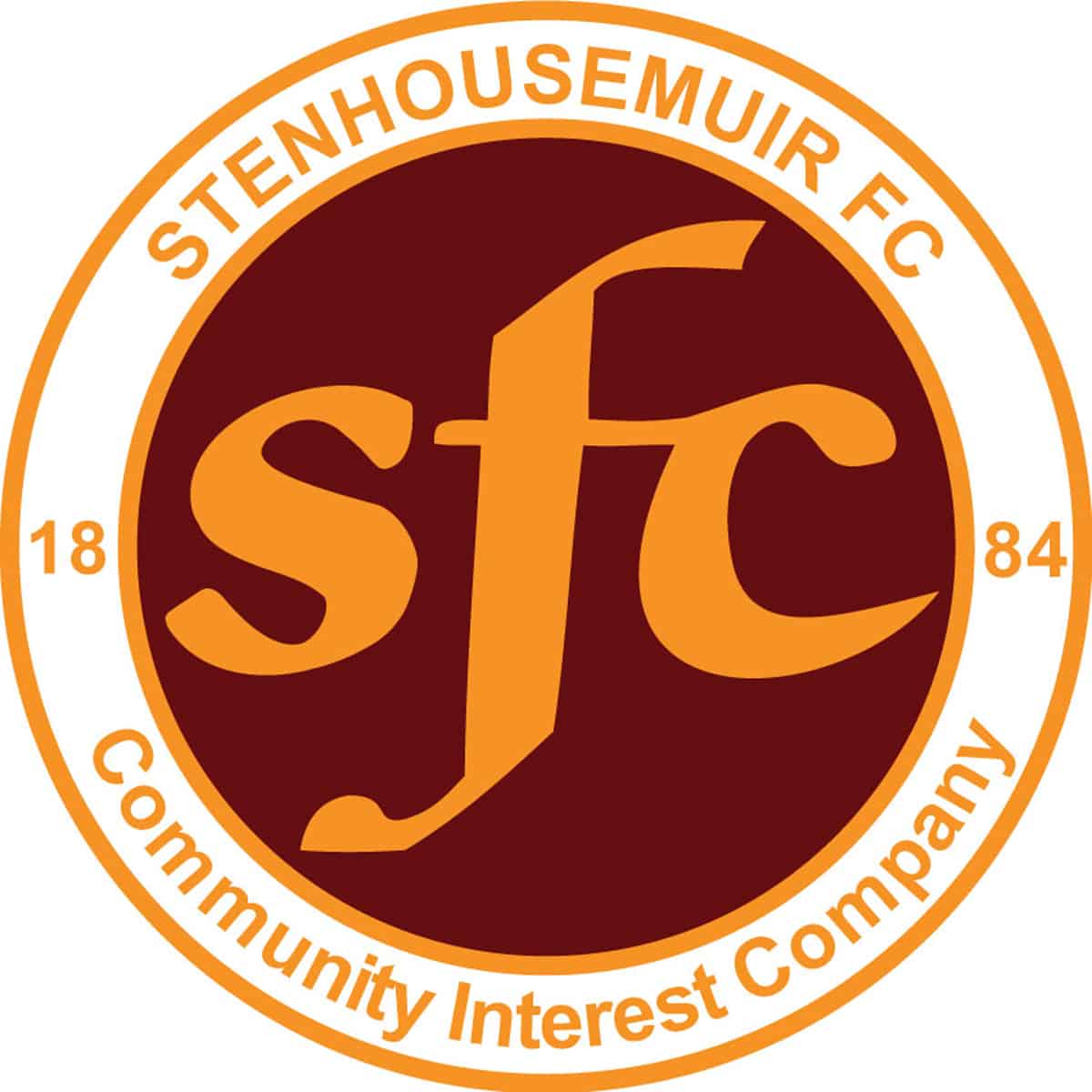 Scottish Cup
Ochilview Park Stenhousemuir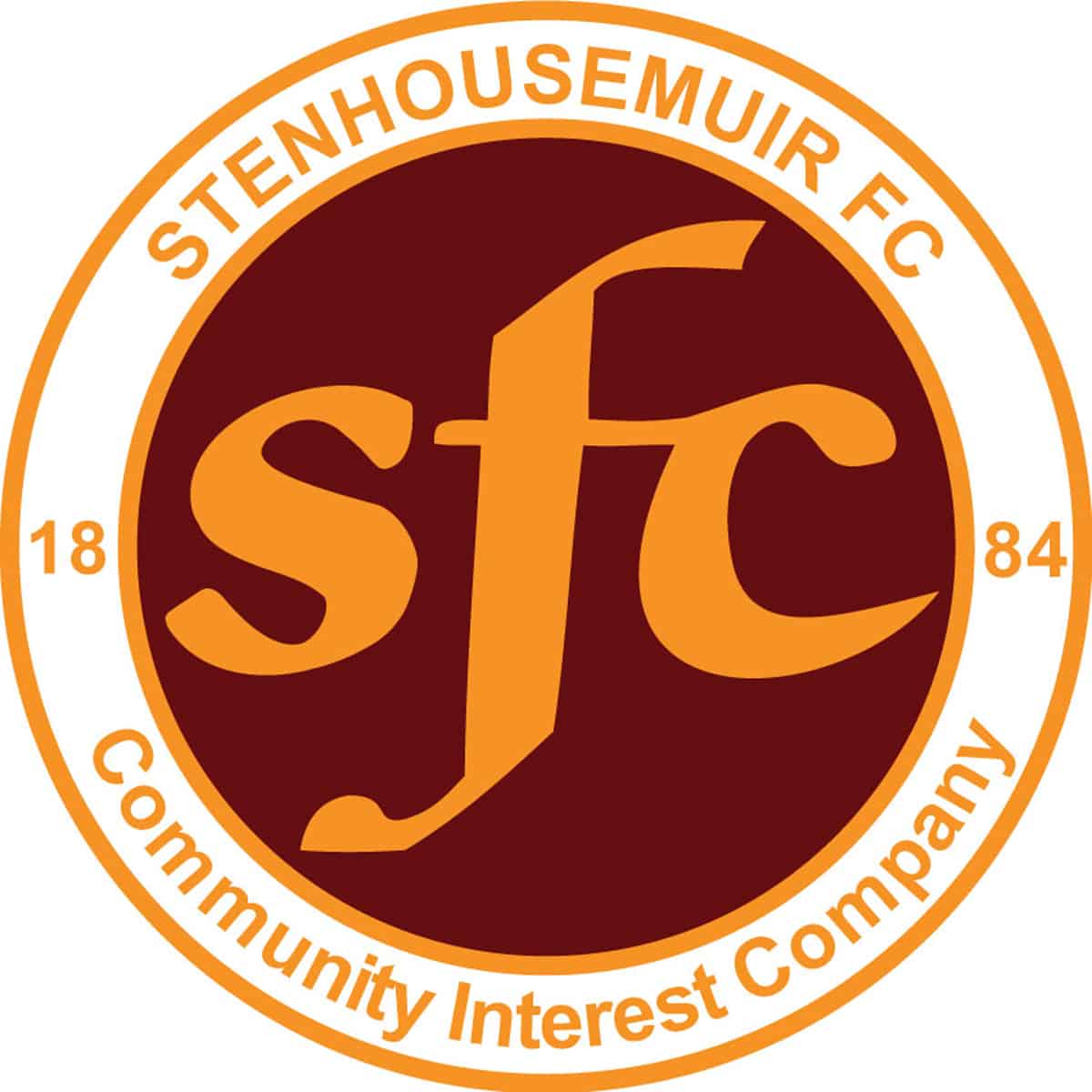 SPFL Ladbrokes League 1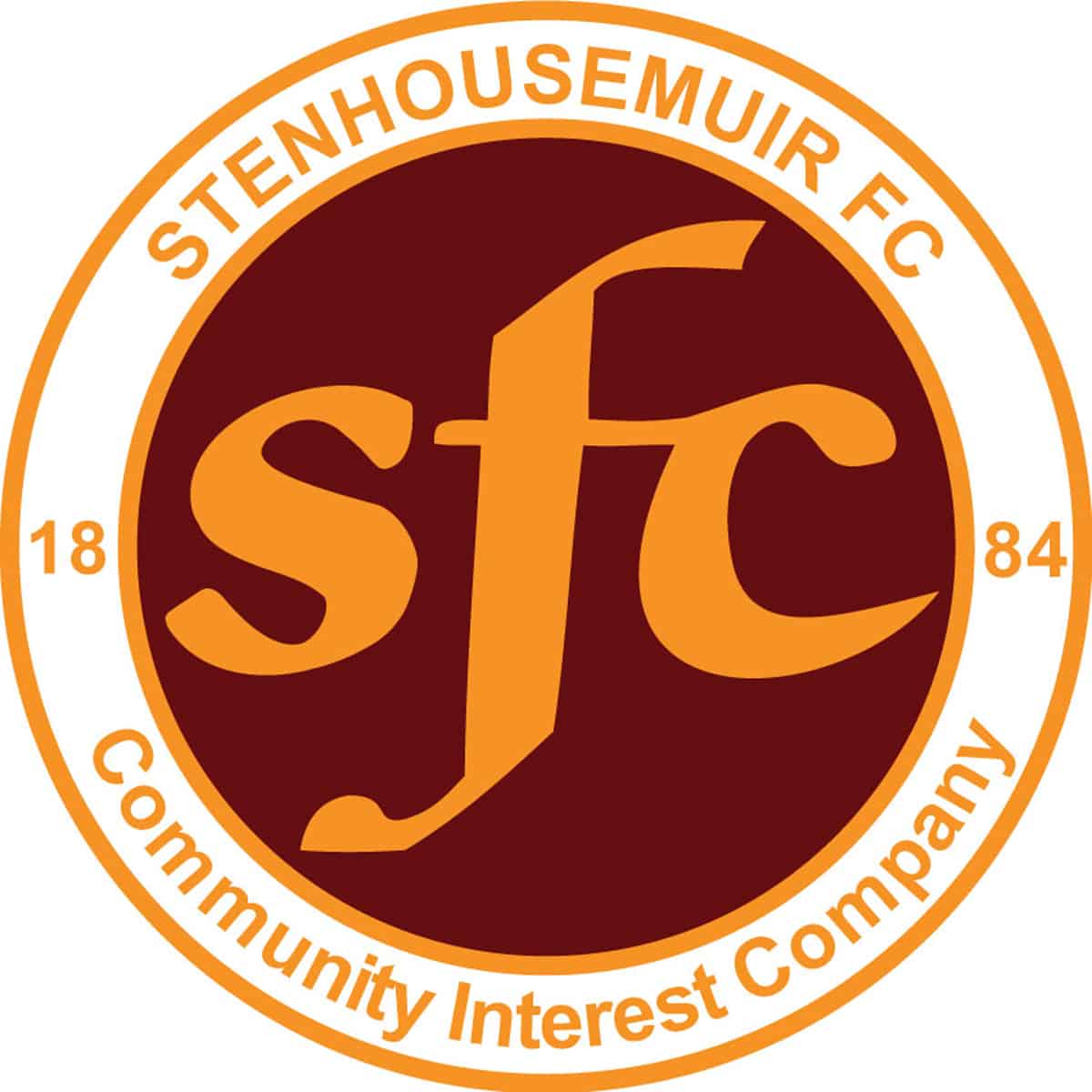 SPFL Ladbrokes League 1
Palmerston Park, Dumfries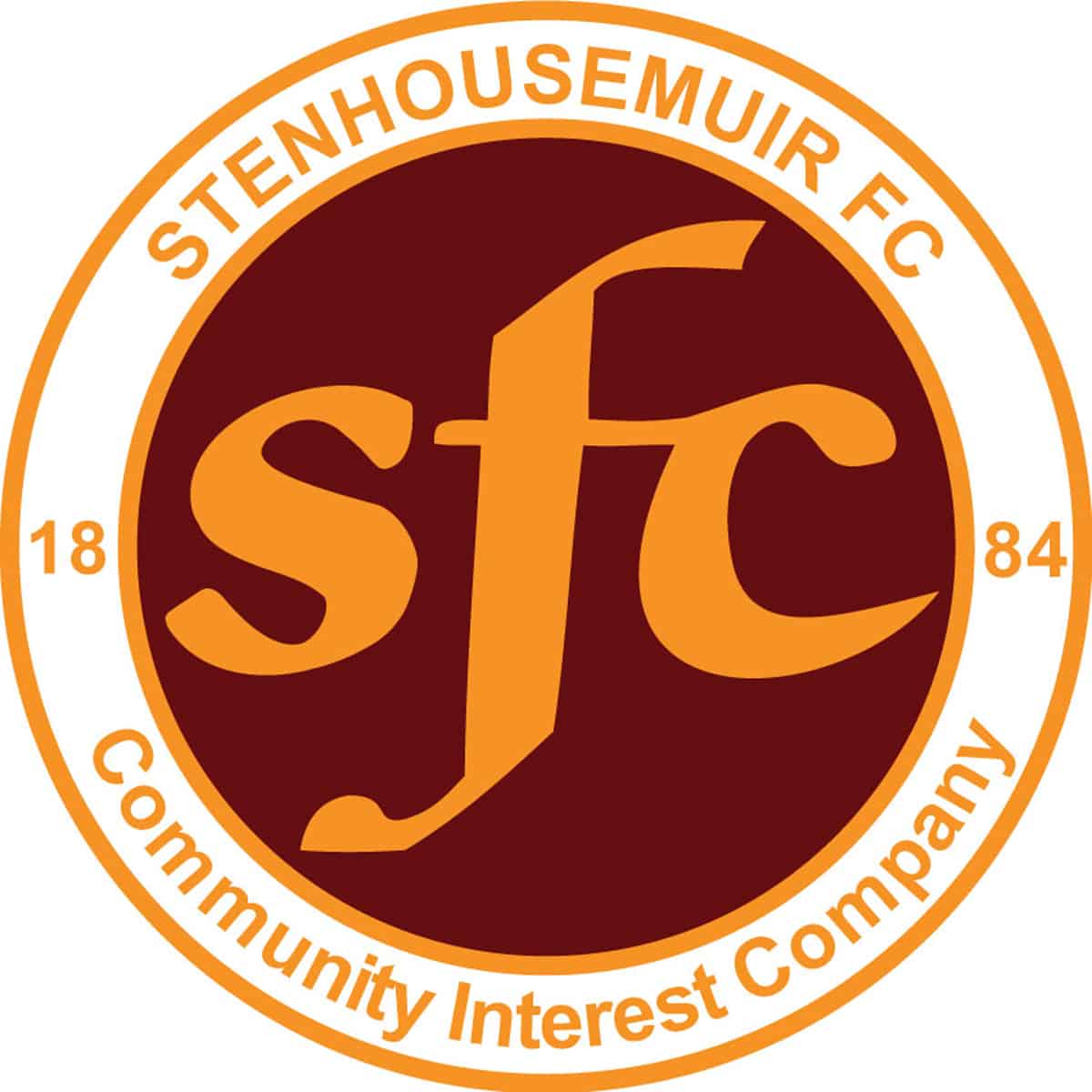 SPFL Ladbrokes League 1
Ochilview Park Stenhousemuir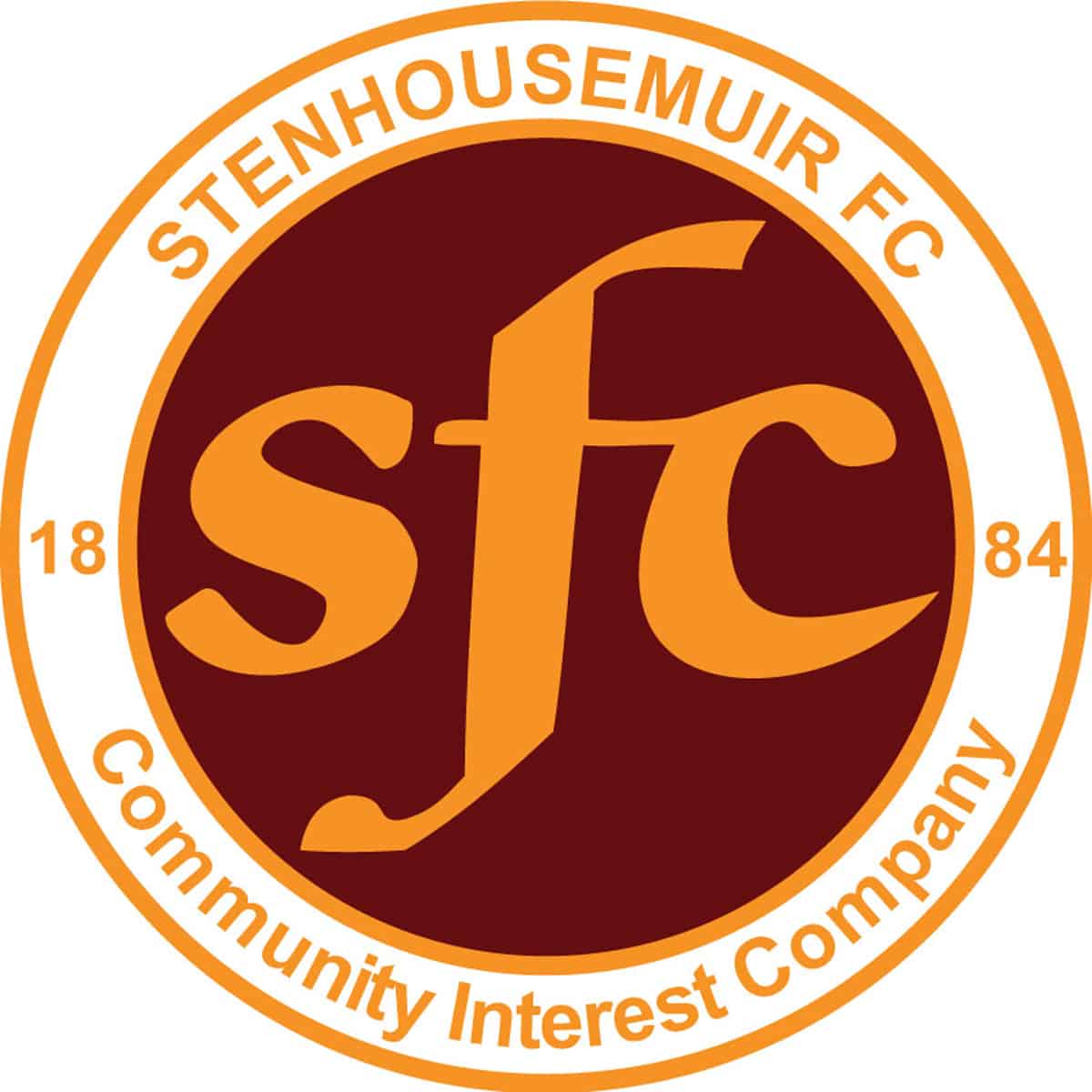 SPFL Ladbrokes League 1
Ochilview Park Stenhousemuir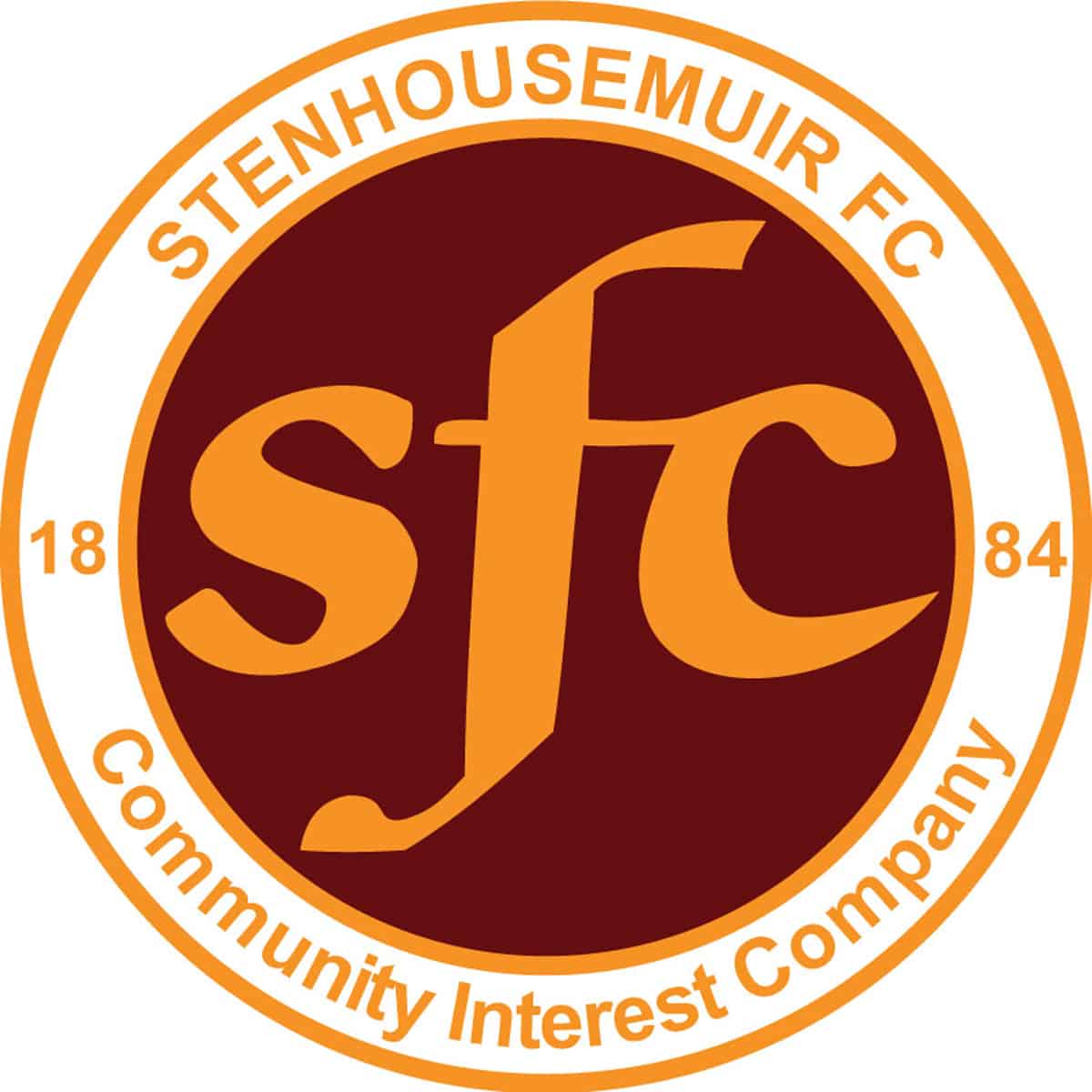 Betfred Cup
Ochilview Park Stenhousemuir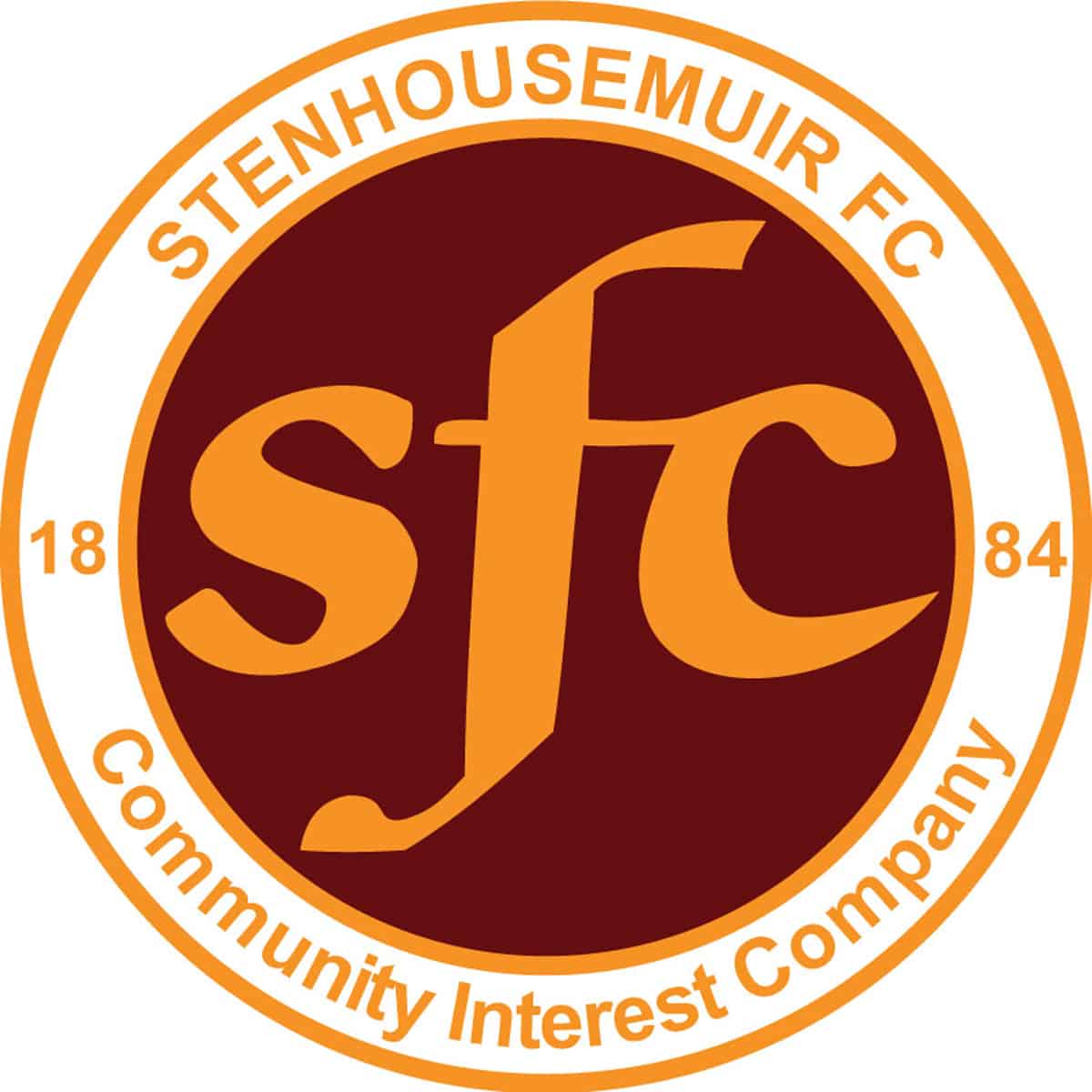 SPFL Ladbrokes League 1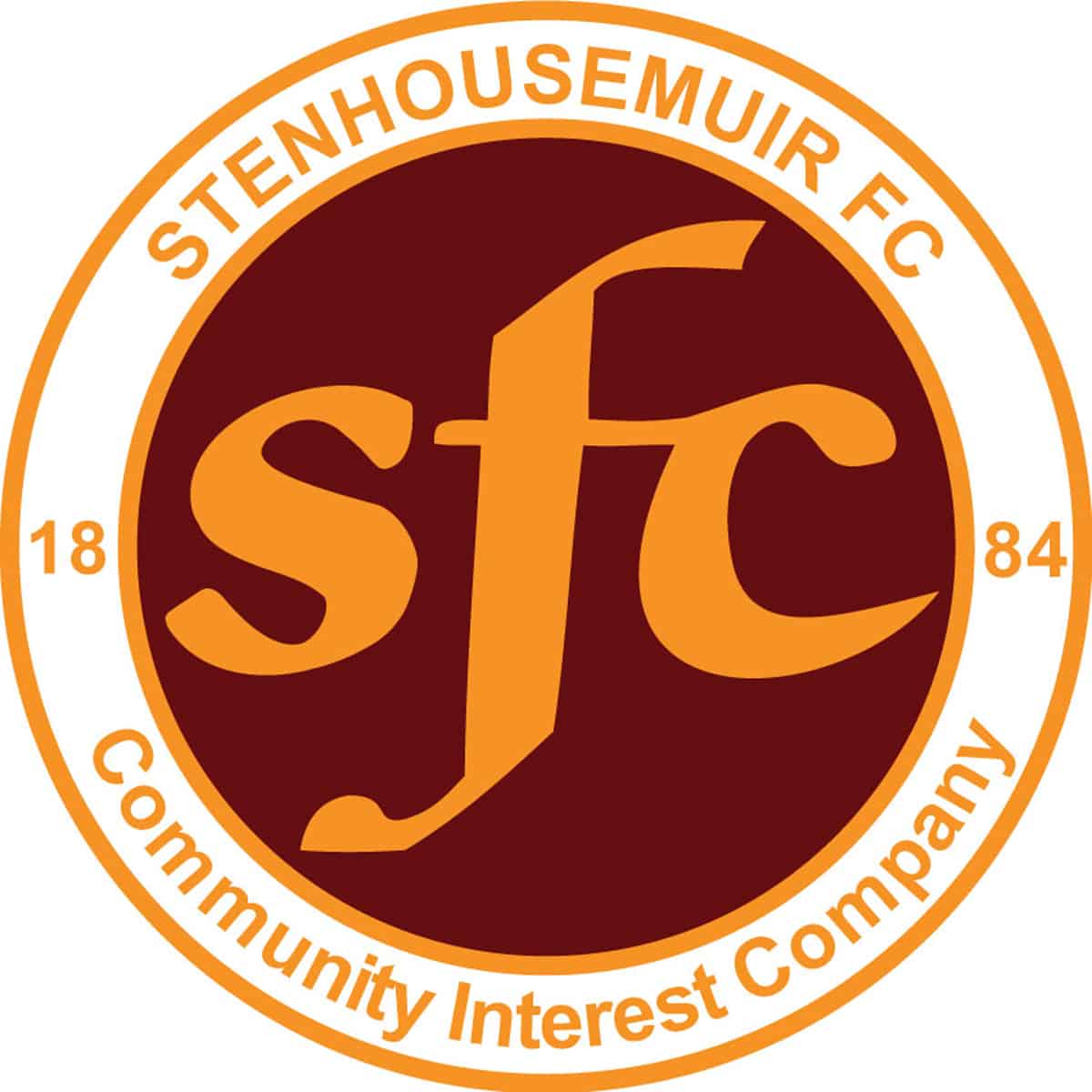 SPFL Ladbrokes League 1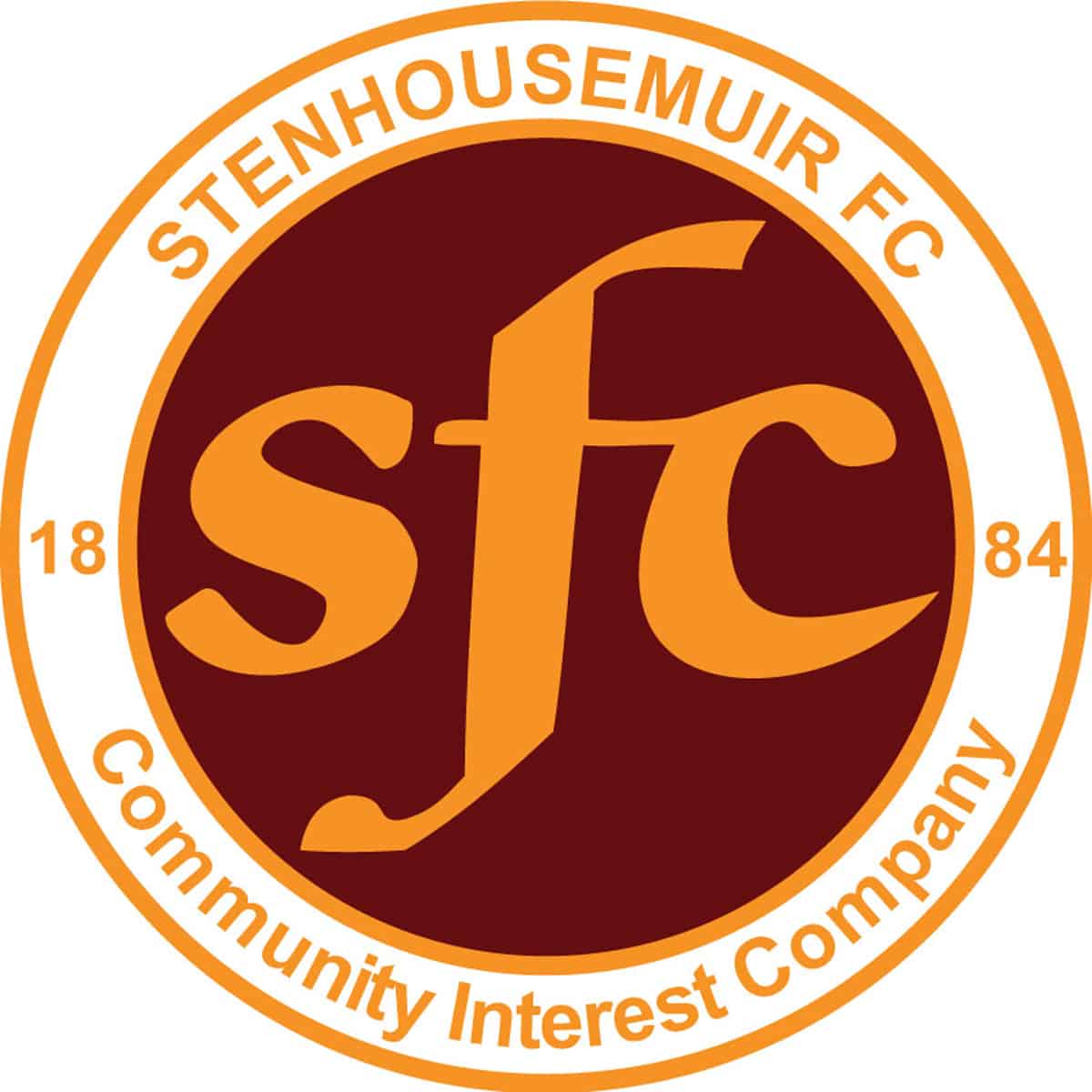 Petrofac Training Cup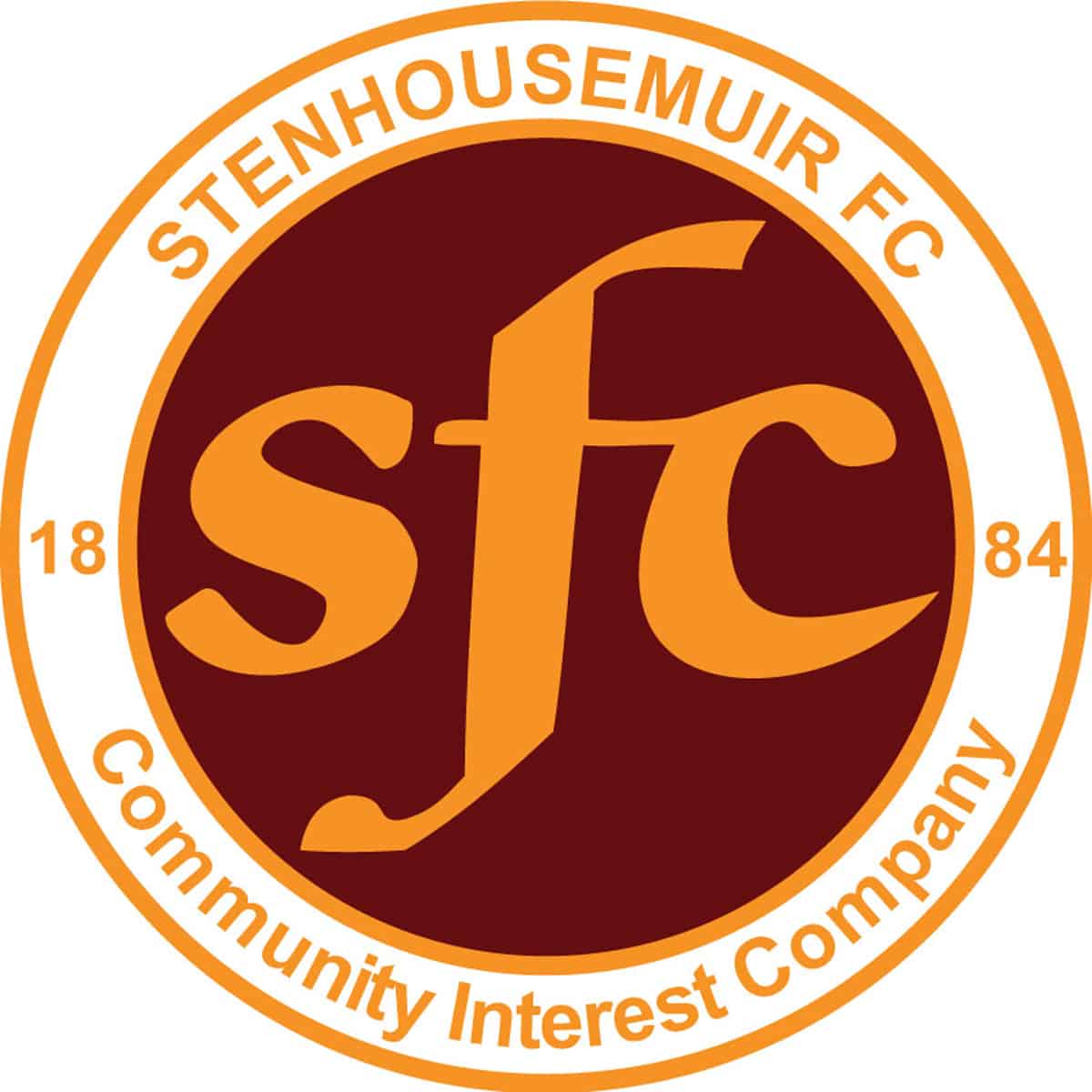 Stirlingshire Cup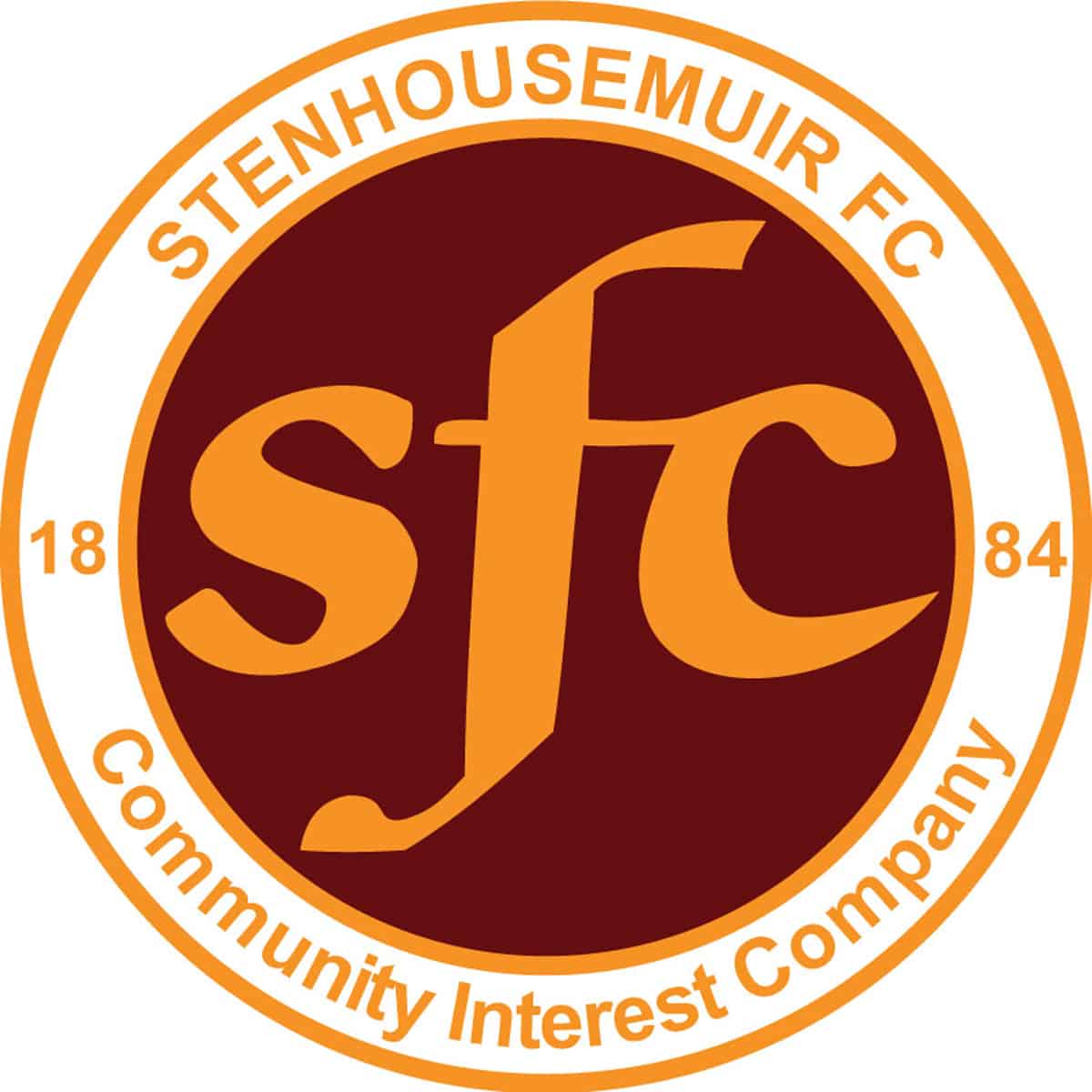 SPFL Ladbrokes League 1
Ochilview Park Stenhousemuir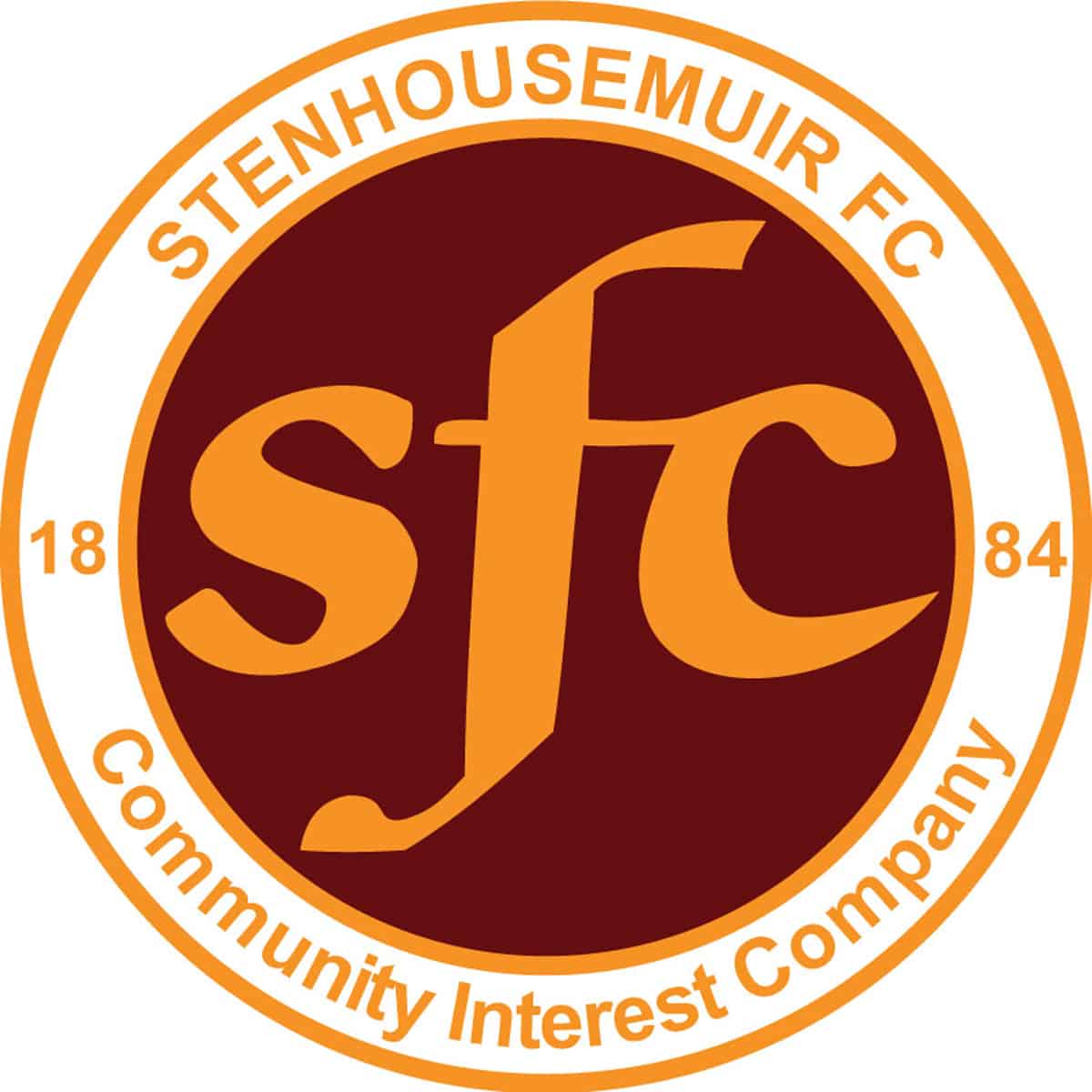 Betfred Cup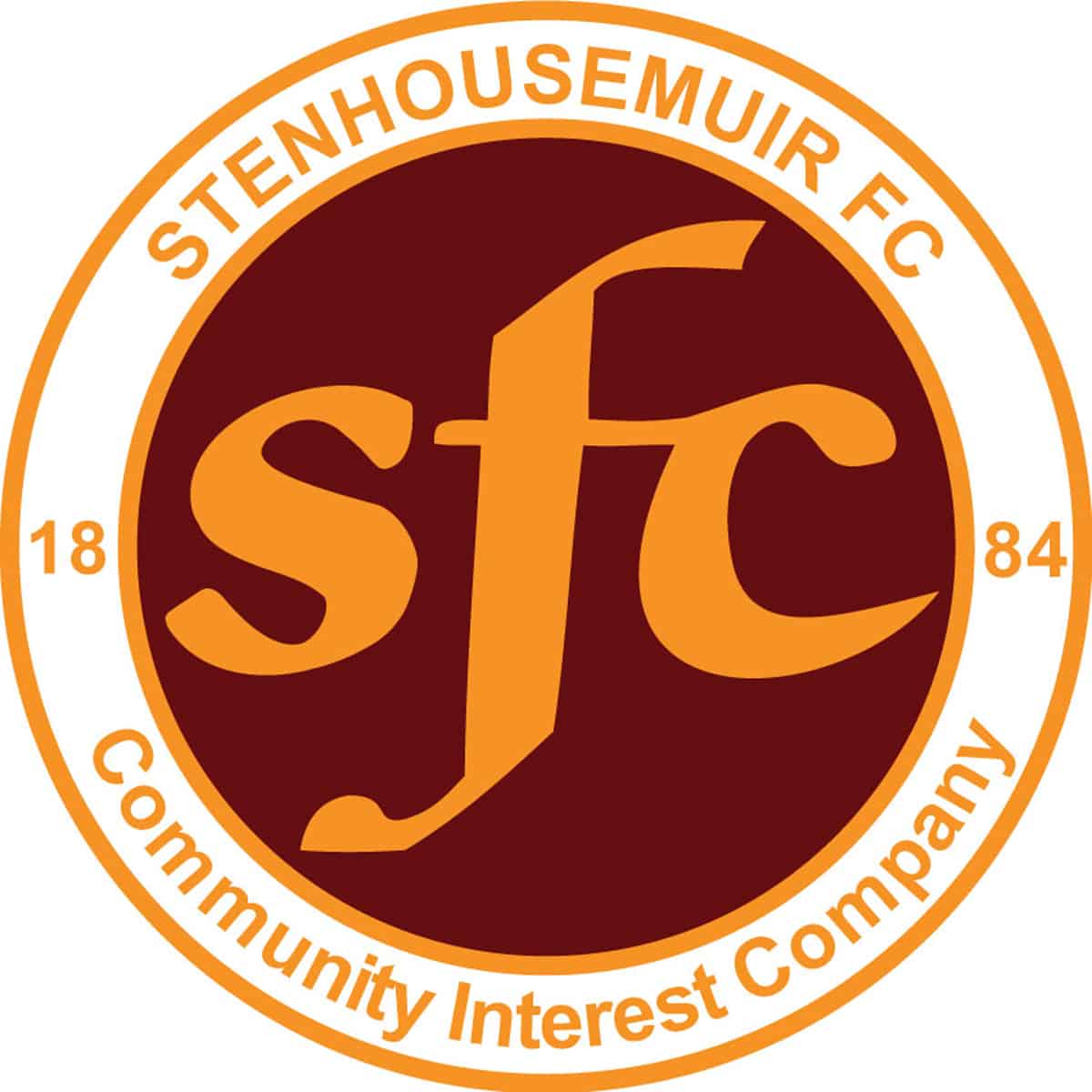 SPFL Ladbrokes League 1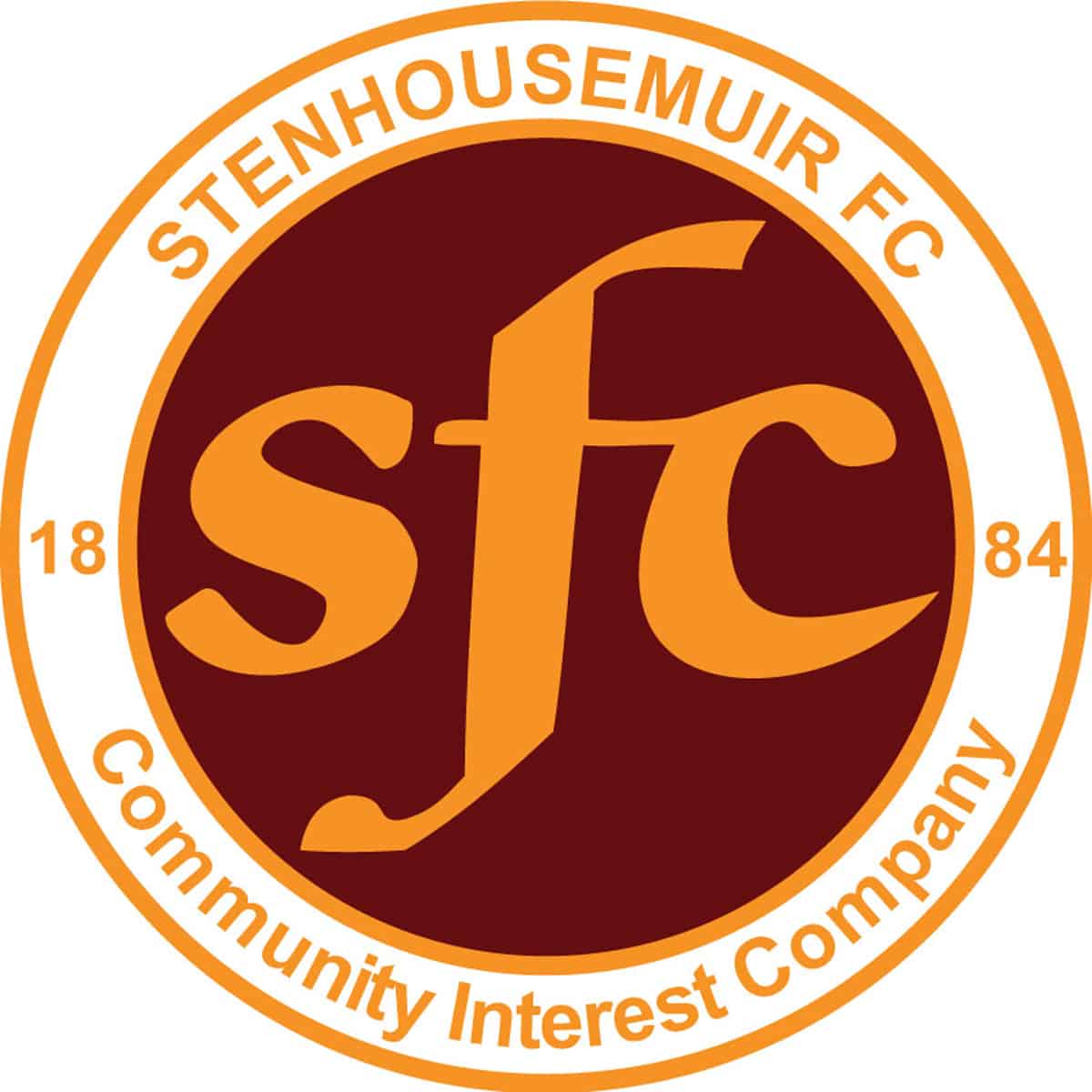 SPFL Ladbrokes League 1
Ochilview Park Stenhousemuir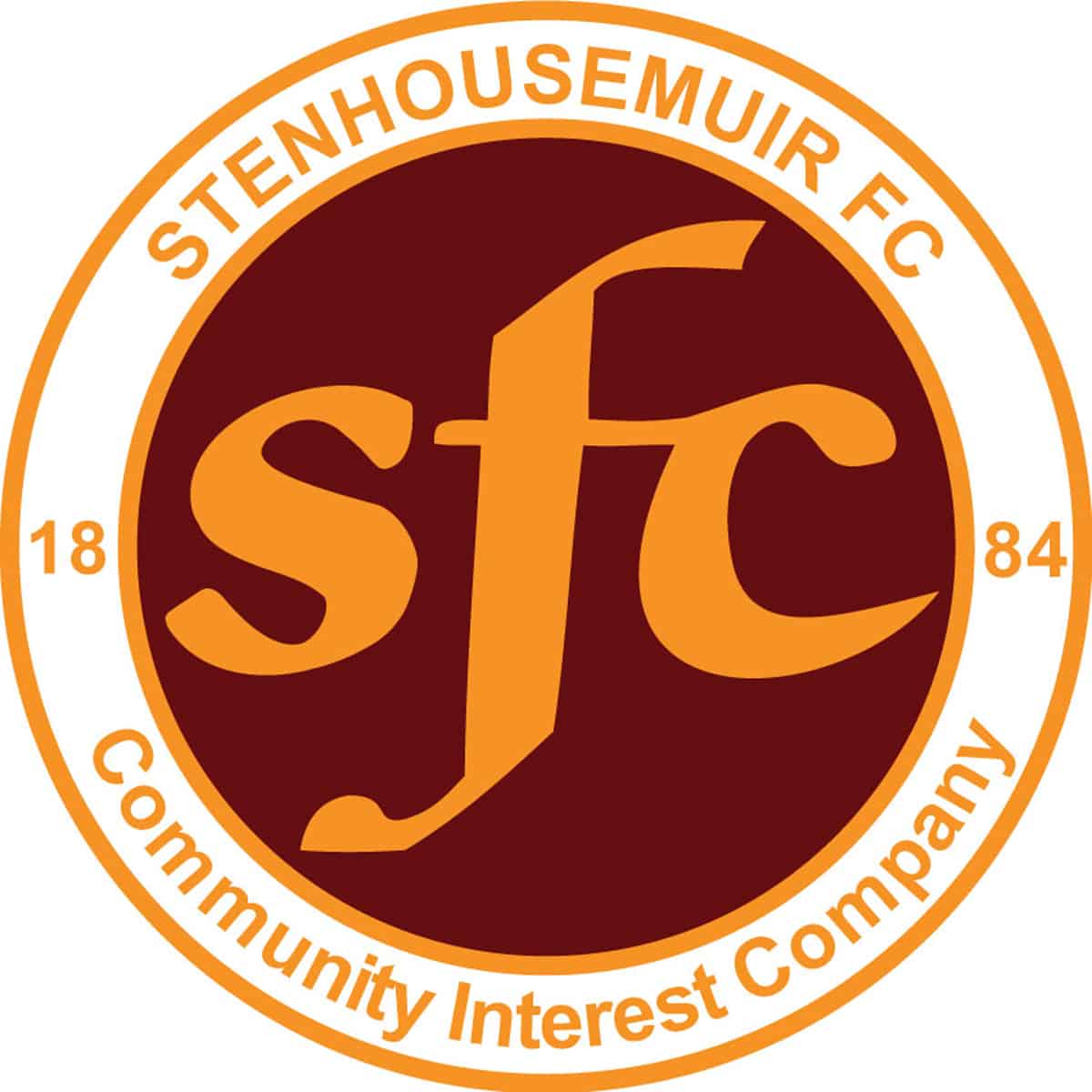 Petrofac Training Cup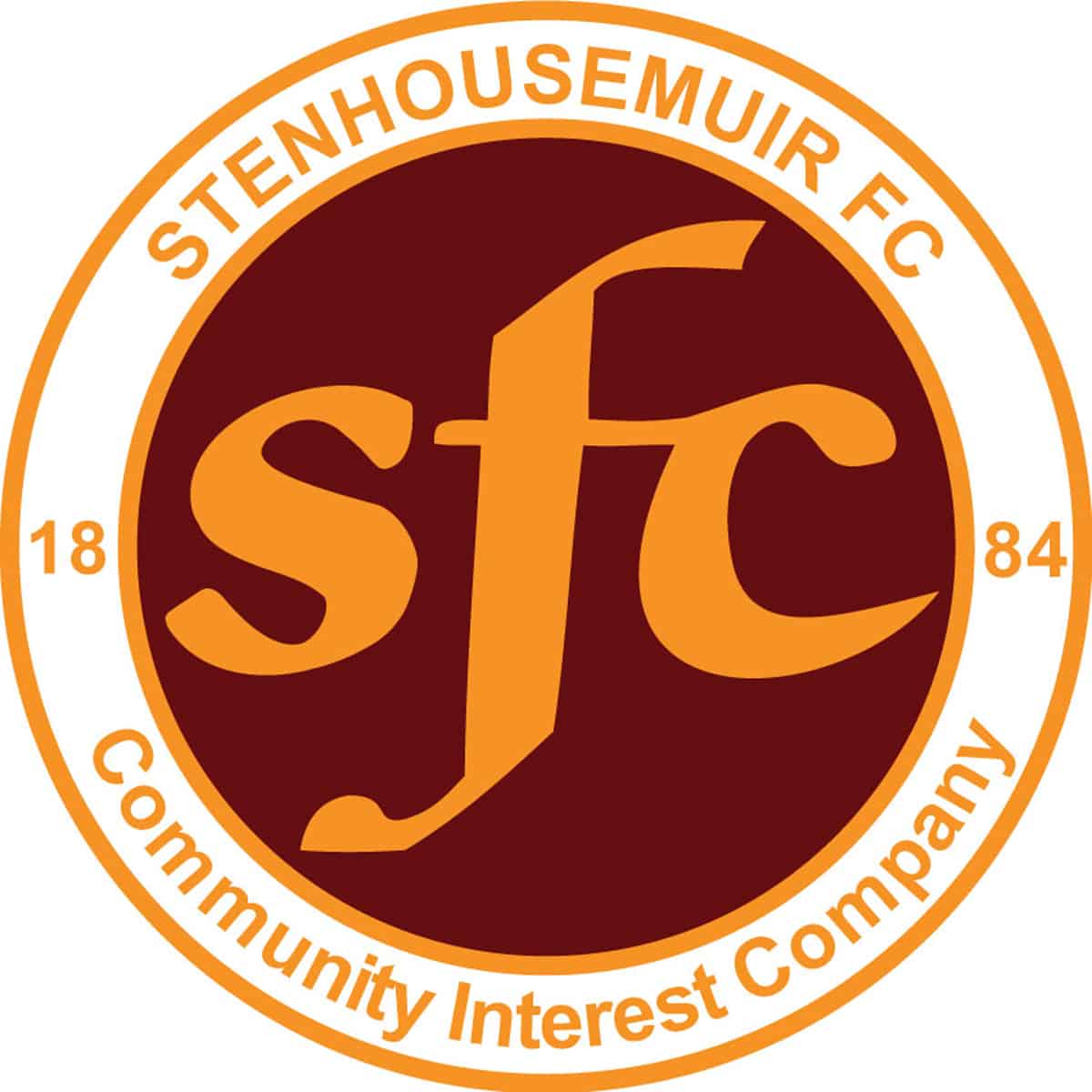 SPFL Ladbrokes League 1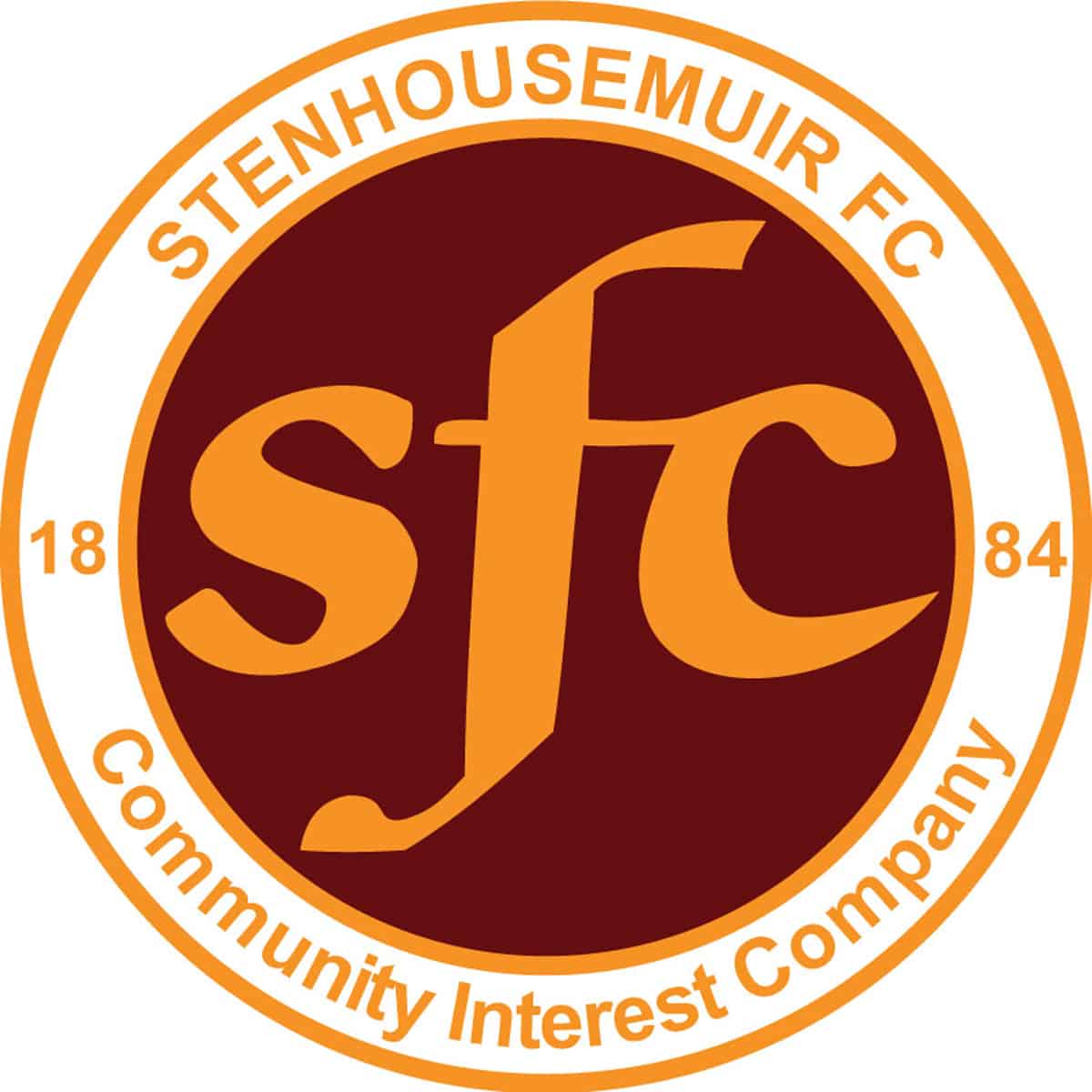 Betfred Cup
Ochilview Park Stenhousemuir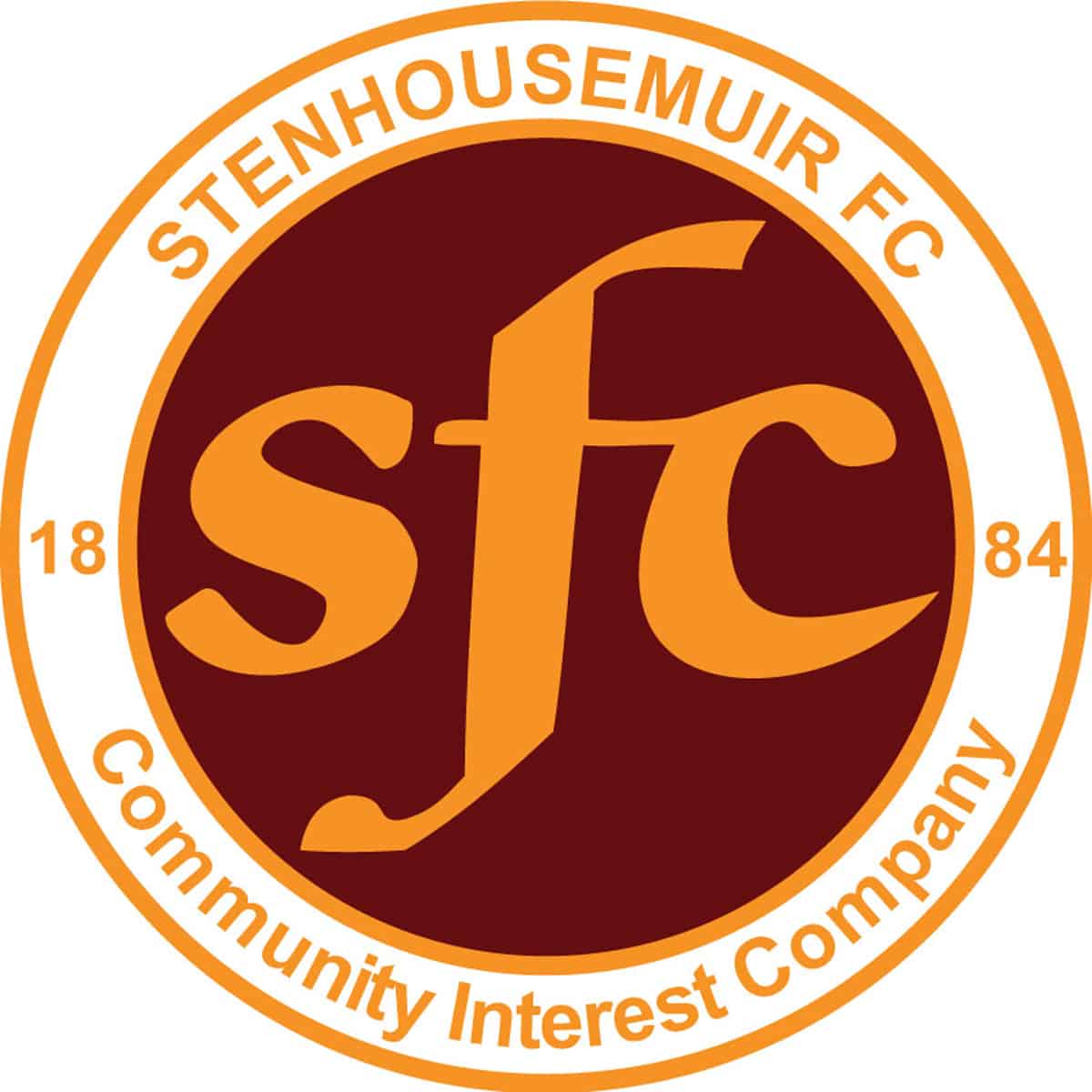 Petrofac Training Cup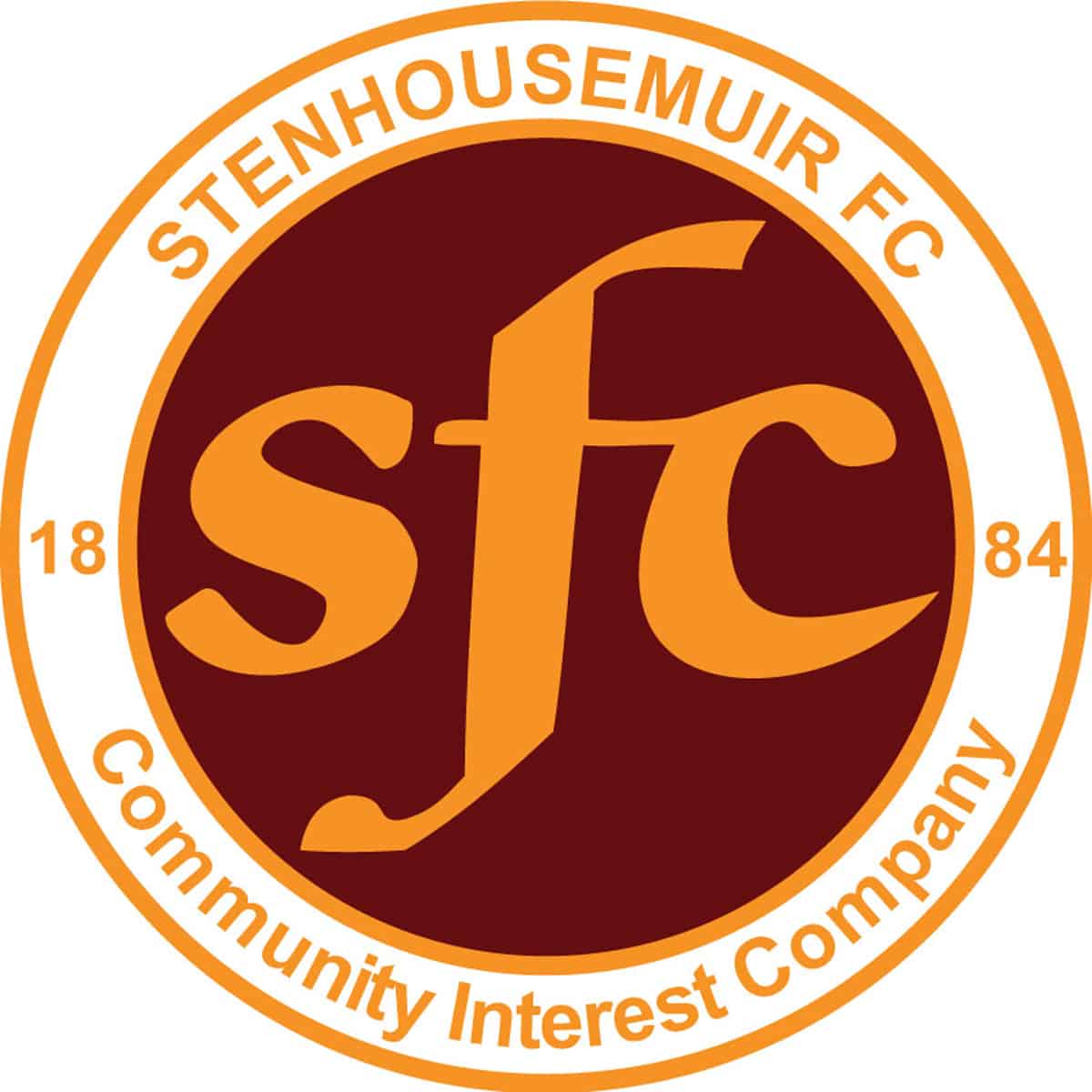 Stirlingshire Cup
Ochilview Park Stenhousemuir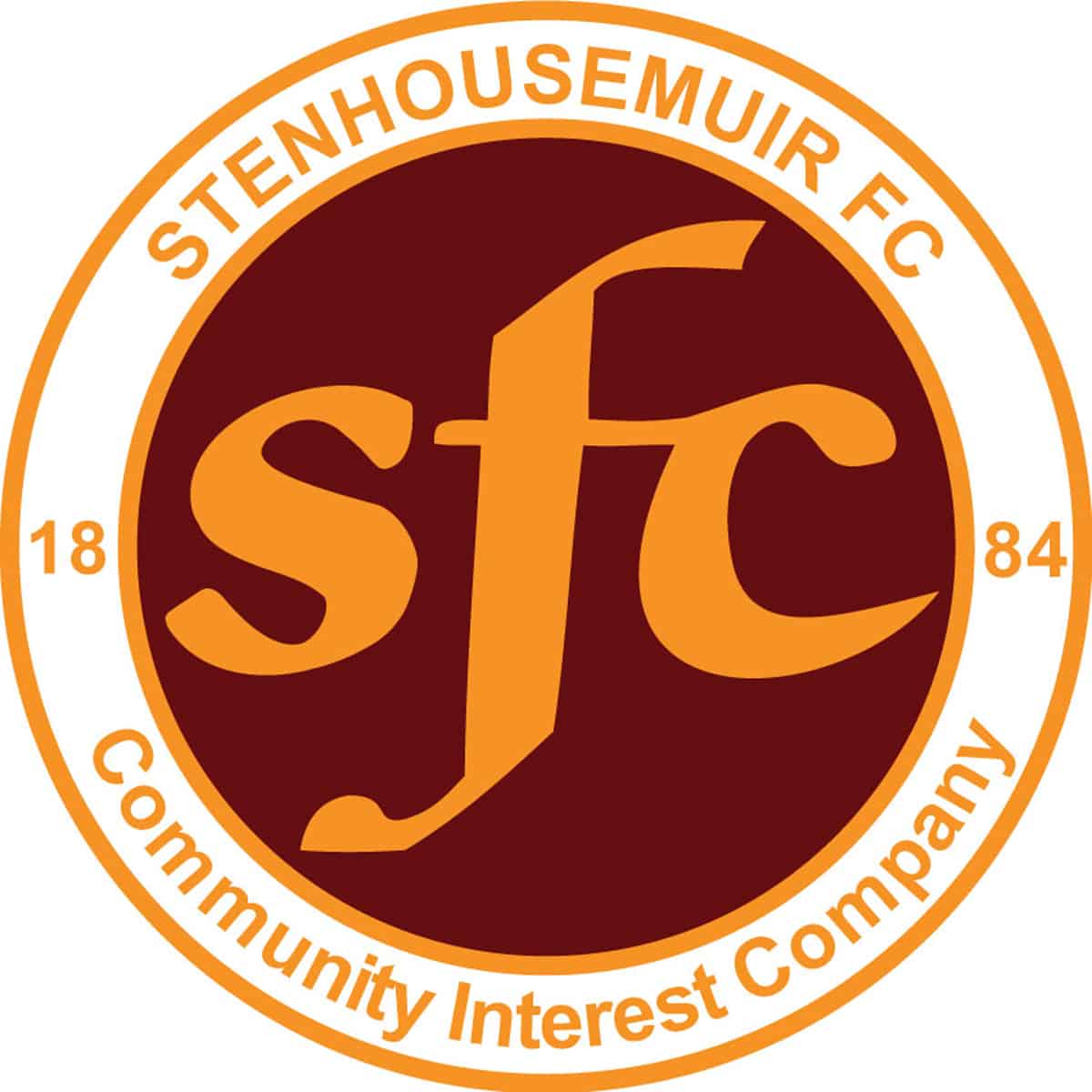 Friendly
Ochilview Park Stenhousemuir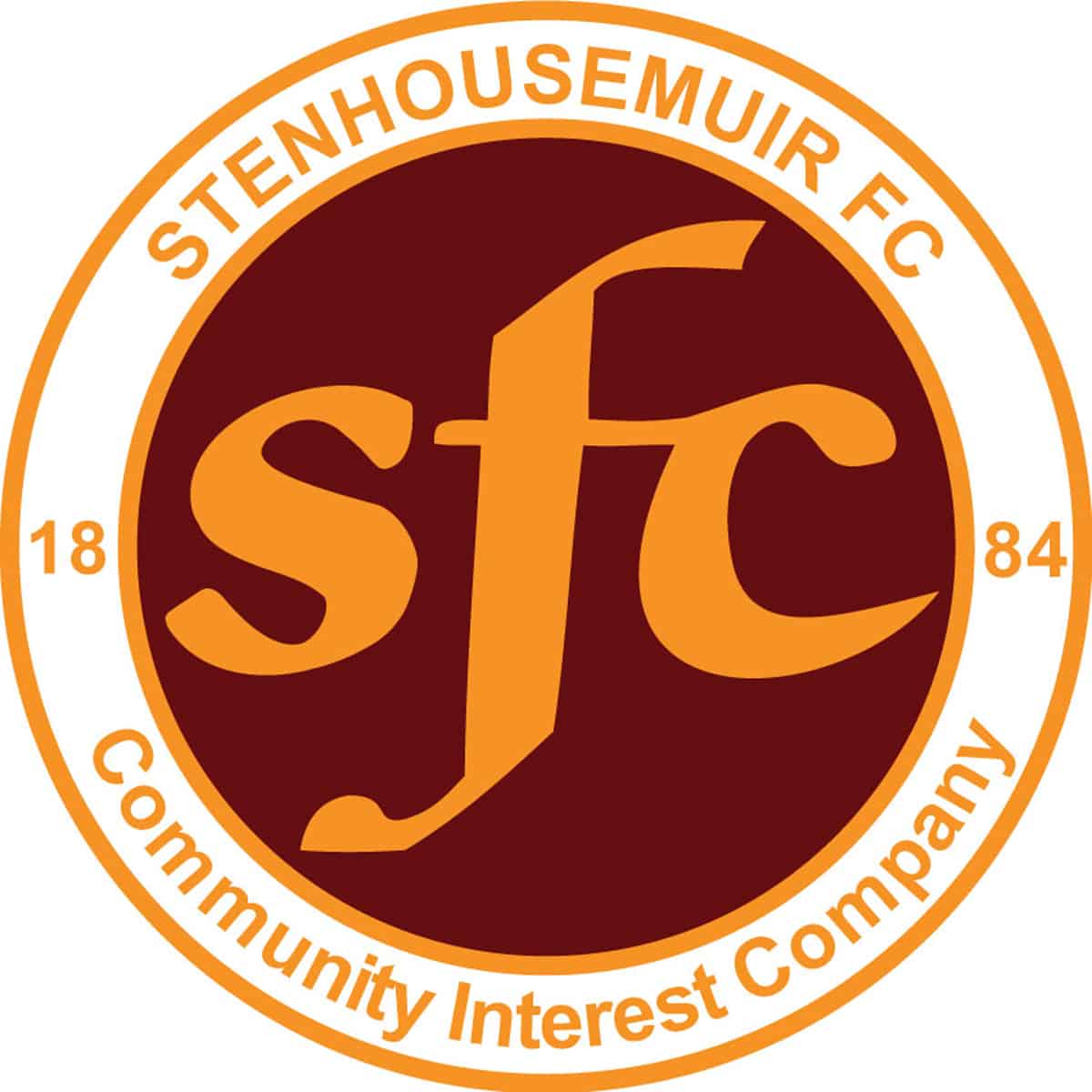 Friendly
Ochilview Park Stenhousemuir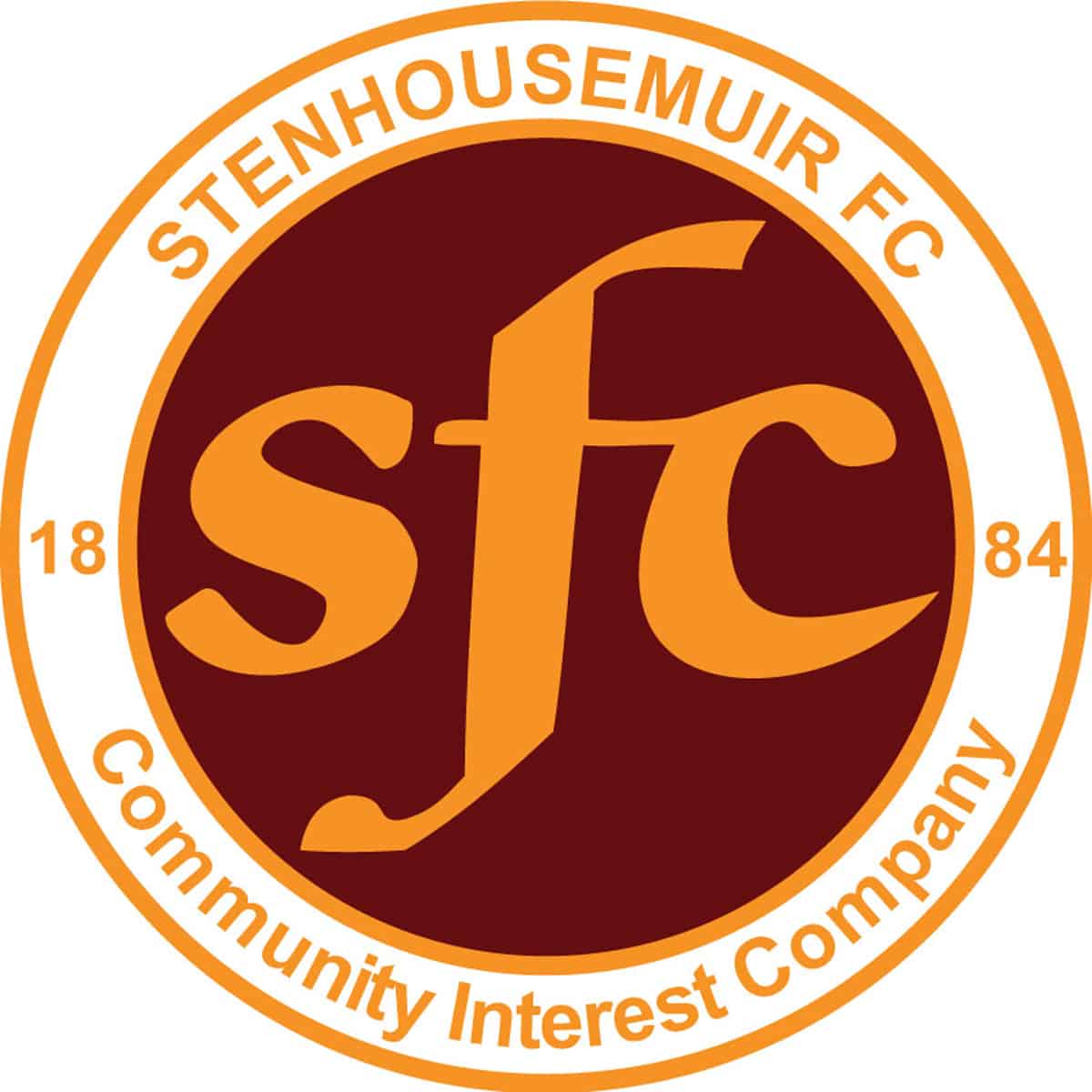 Friendly
Ochilview Park Stenhousemuir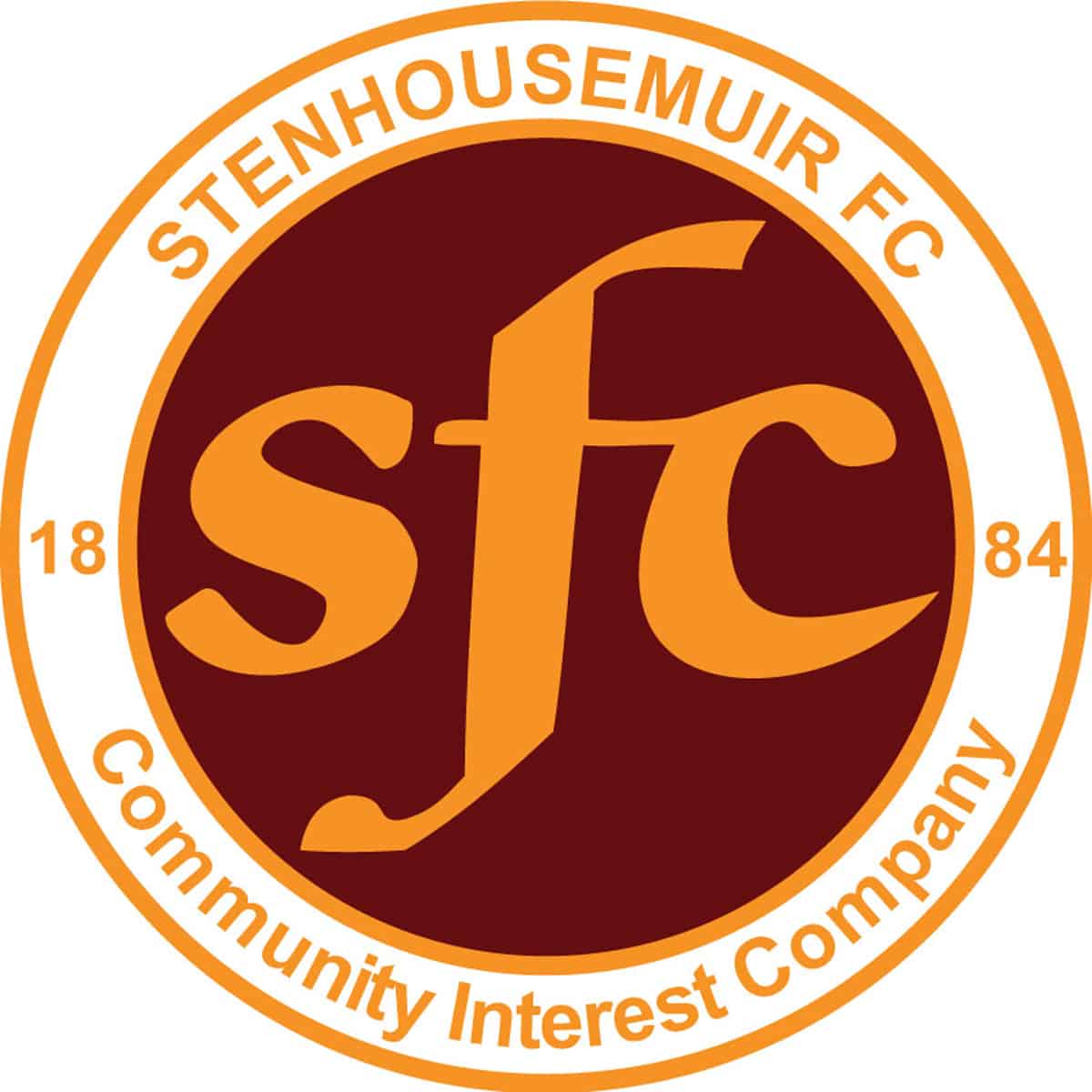 Friendly
Ochilview Park Stenhousemuir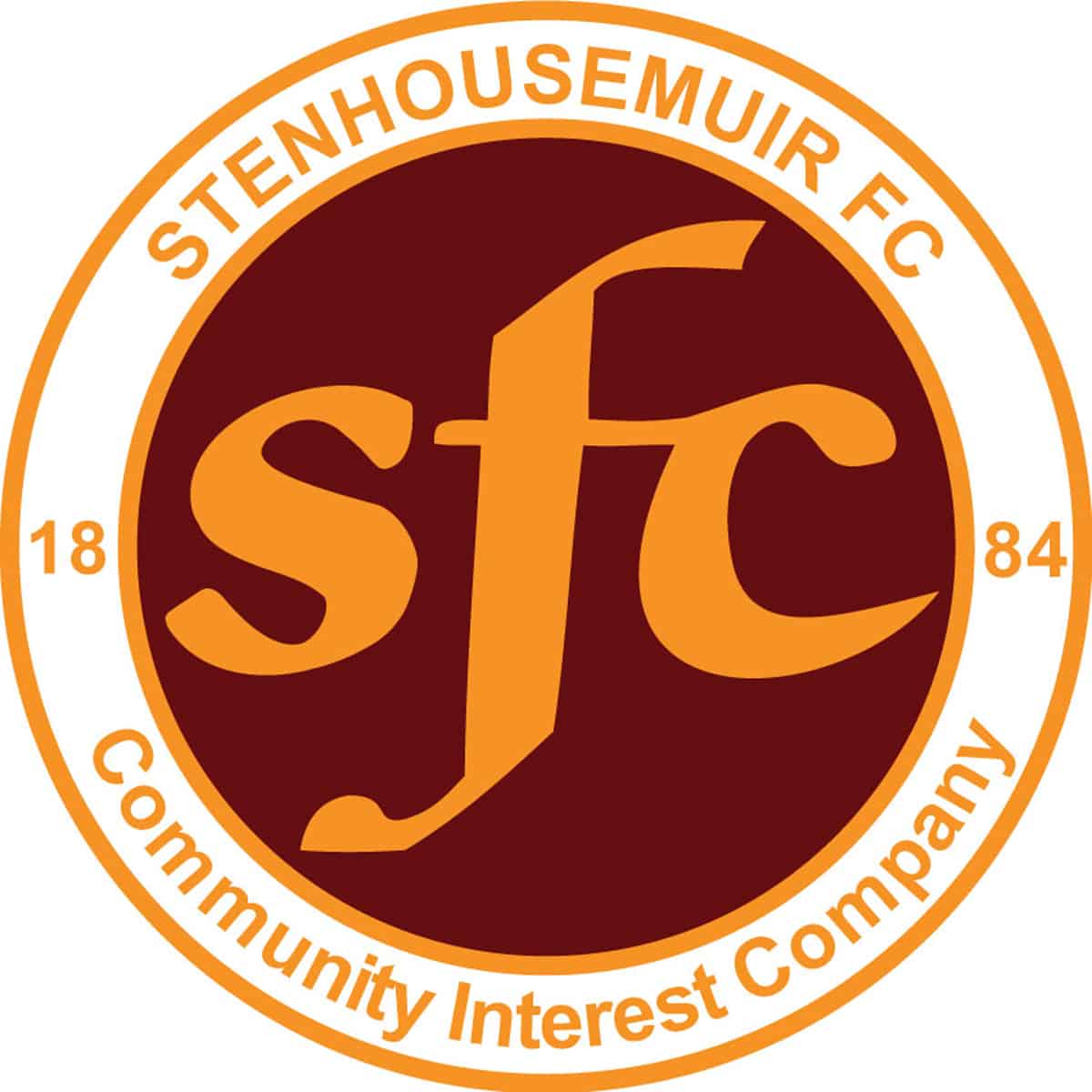 SPFL Ladbrokes League 1
Ochilview Park Stenhousemuir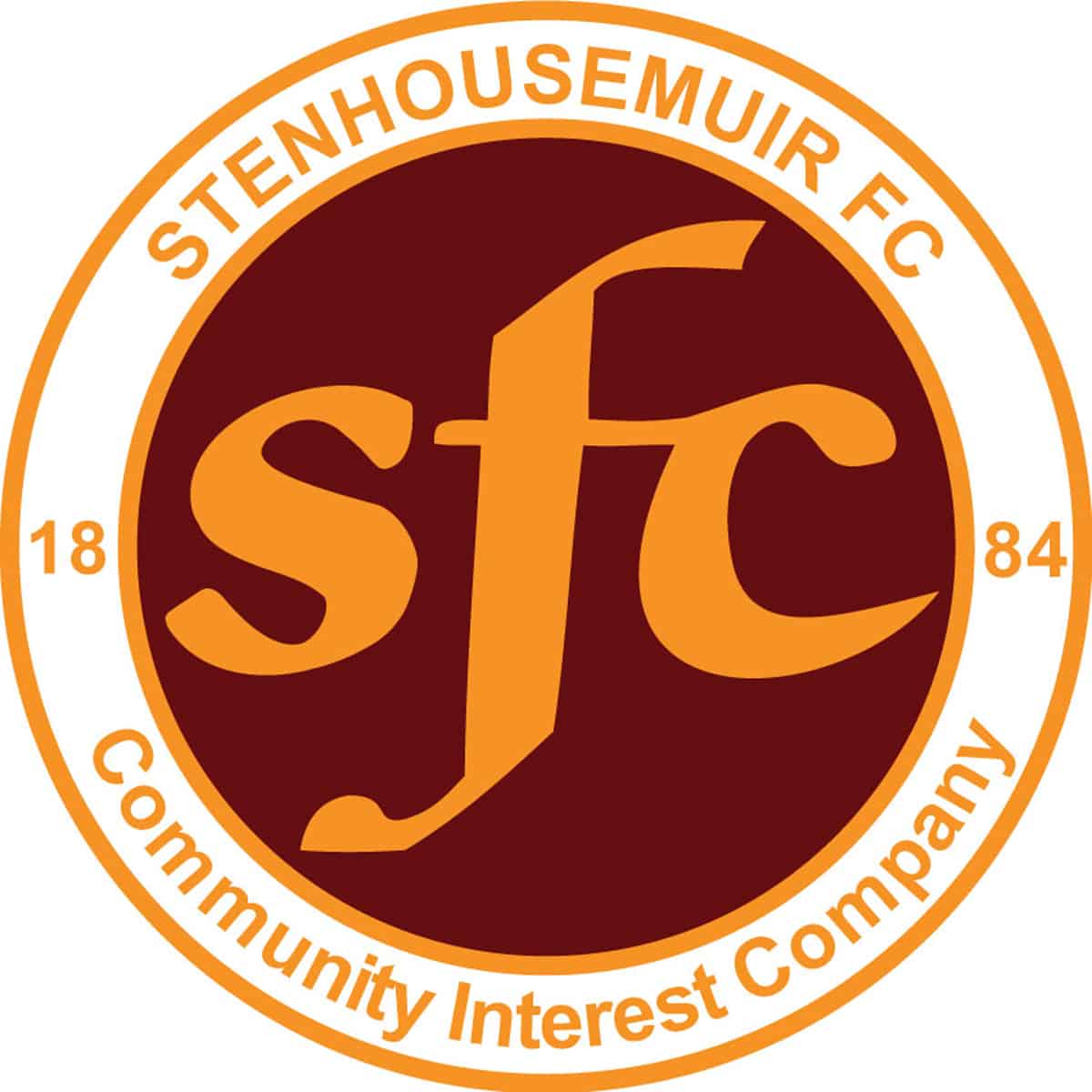 SPFL Ladbrokes League 1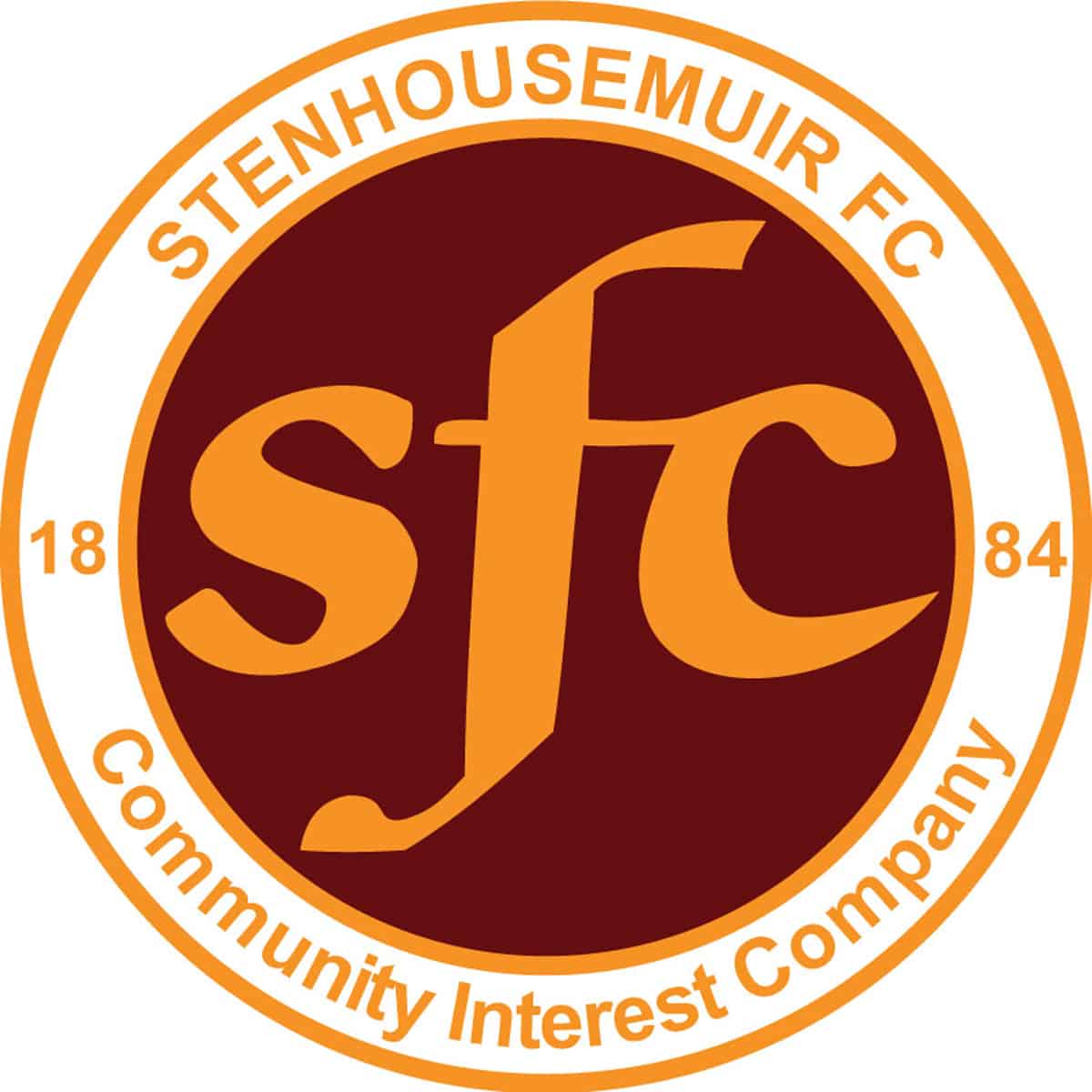 SPFL Ladbrokes League 1
Ochilview Park Stenhousemuir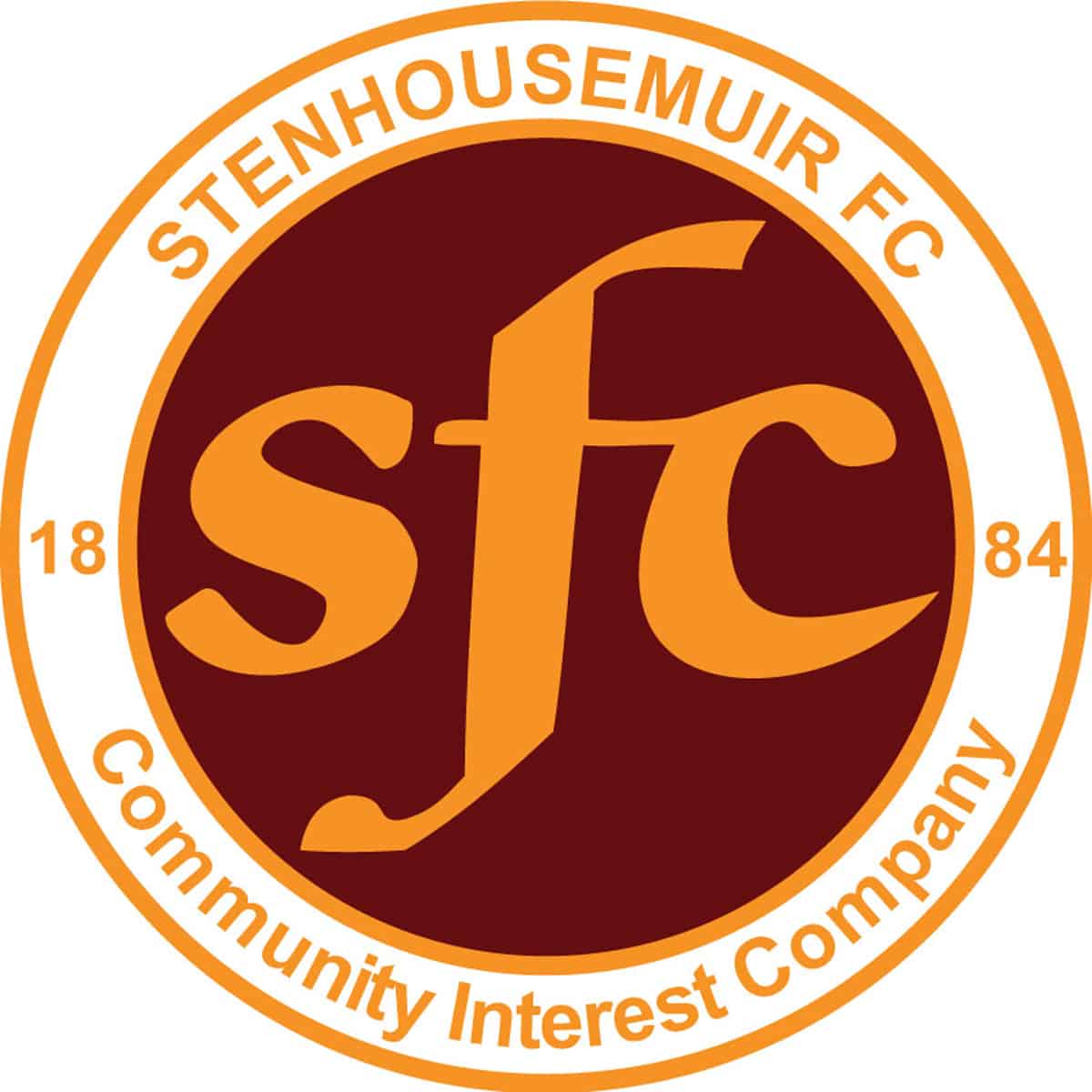 SPFL Ladbrokes League 1
Strathclyde Homes, Dumbarton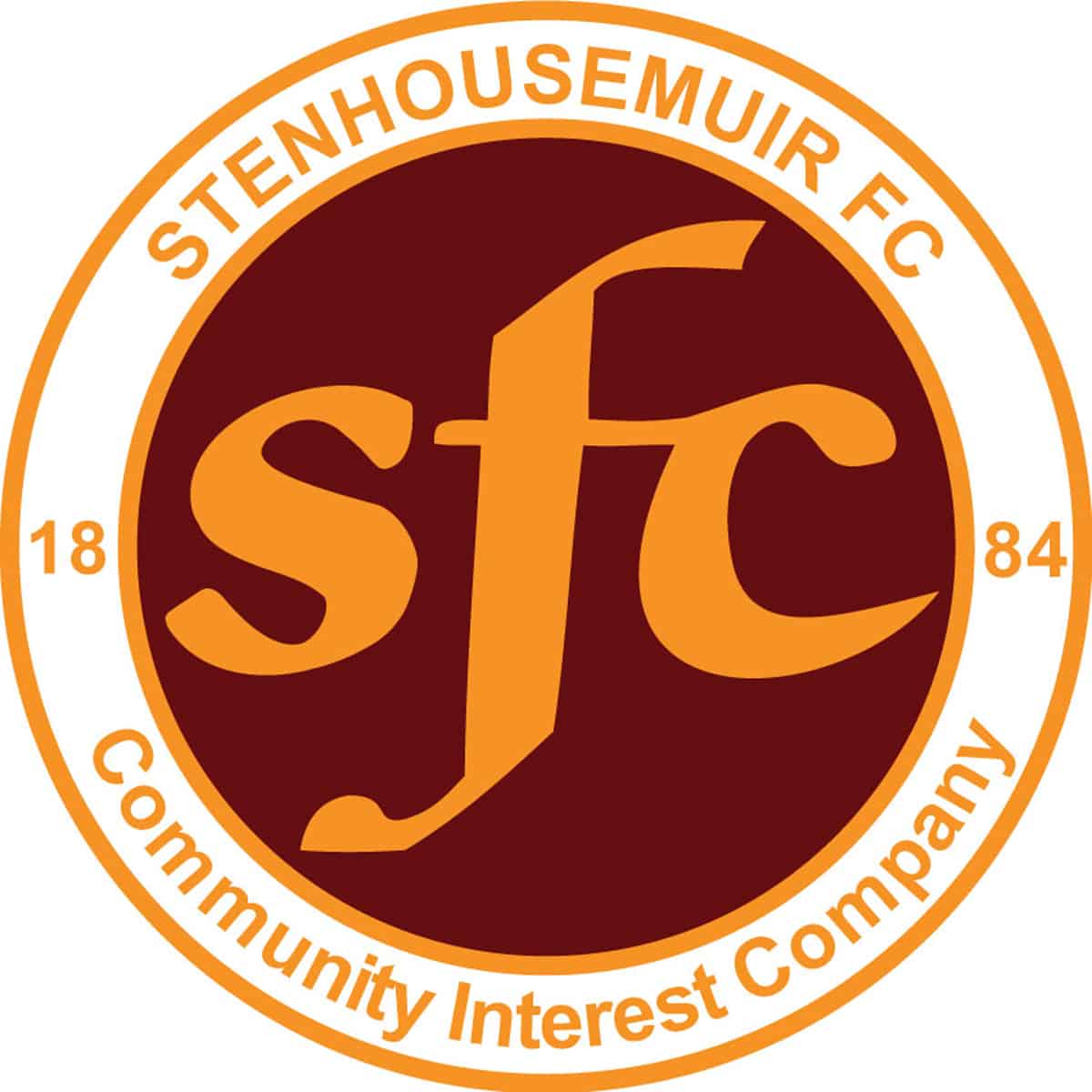 SPFL Ladbrokes League 1
Ochilview Park Stenhousemuir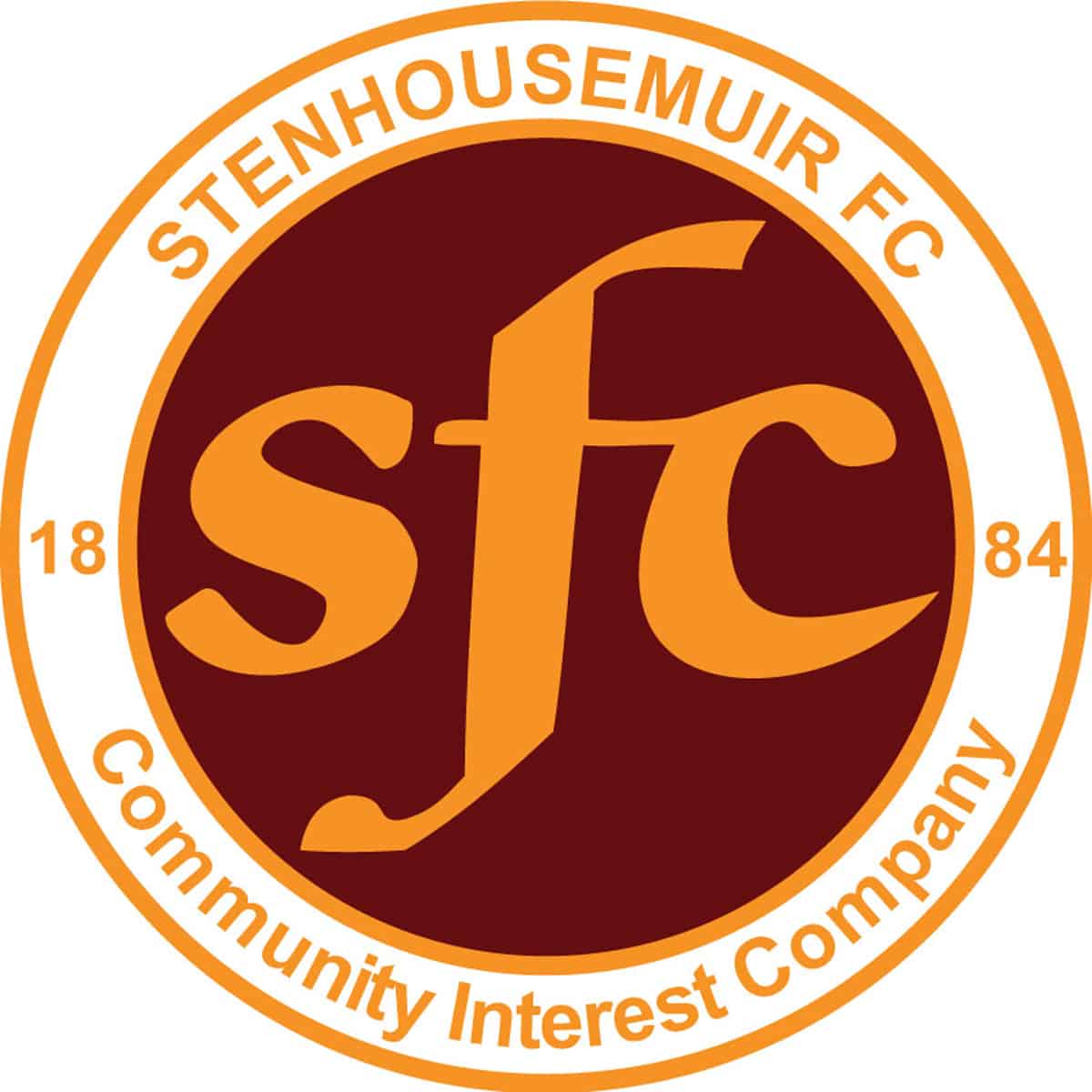 SPFL Ladbrokes League 1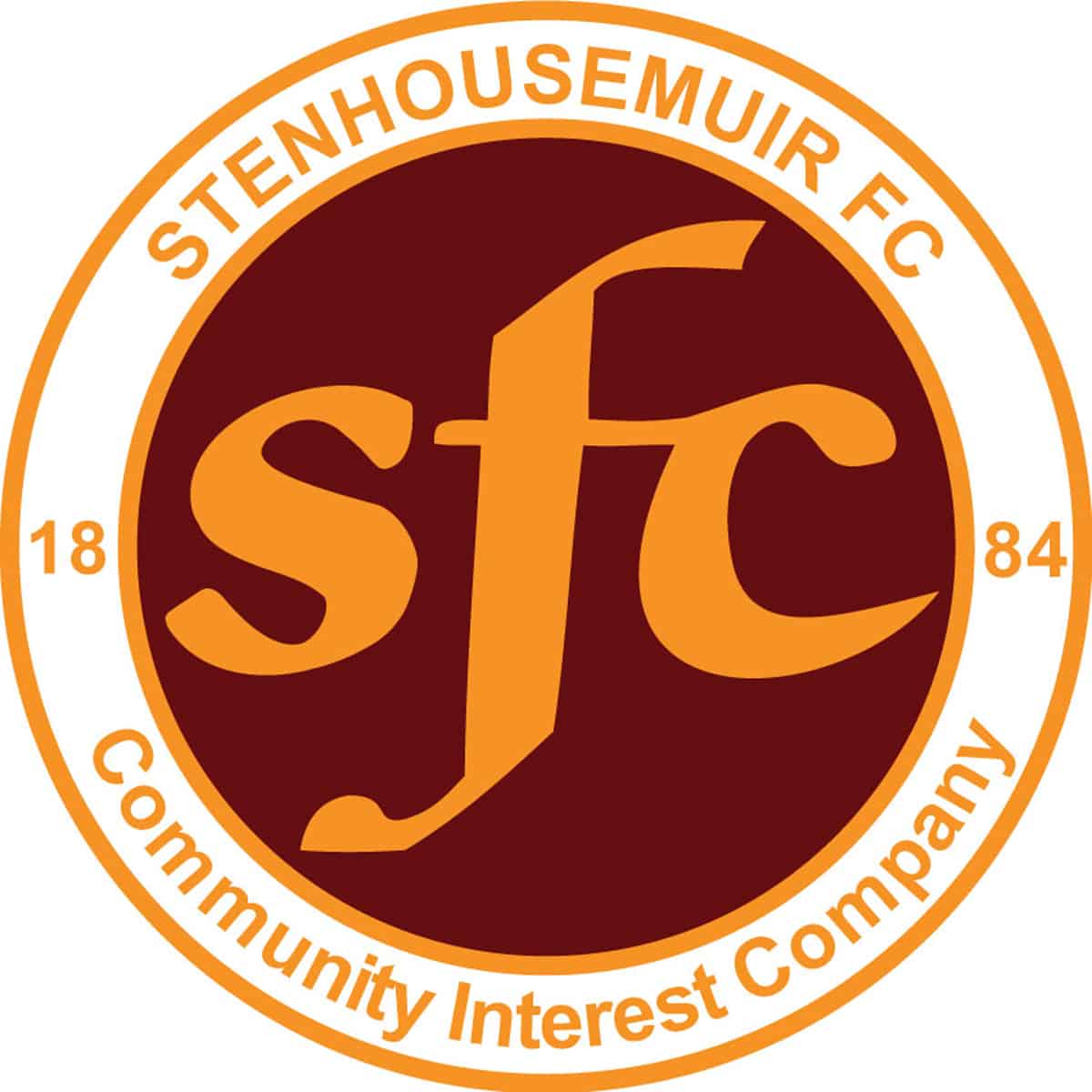 SPFL Ladbrokes League 1
Ochilview Park Stenhousemuir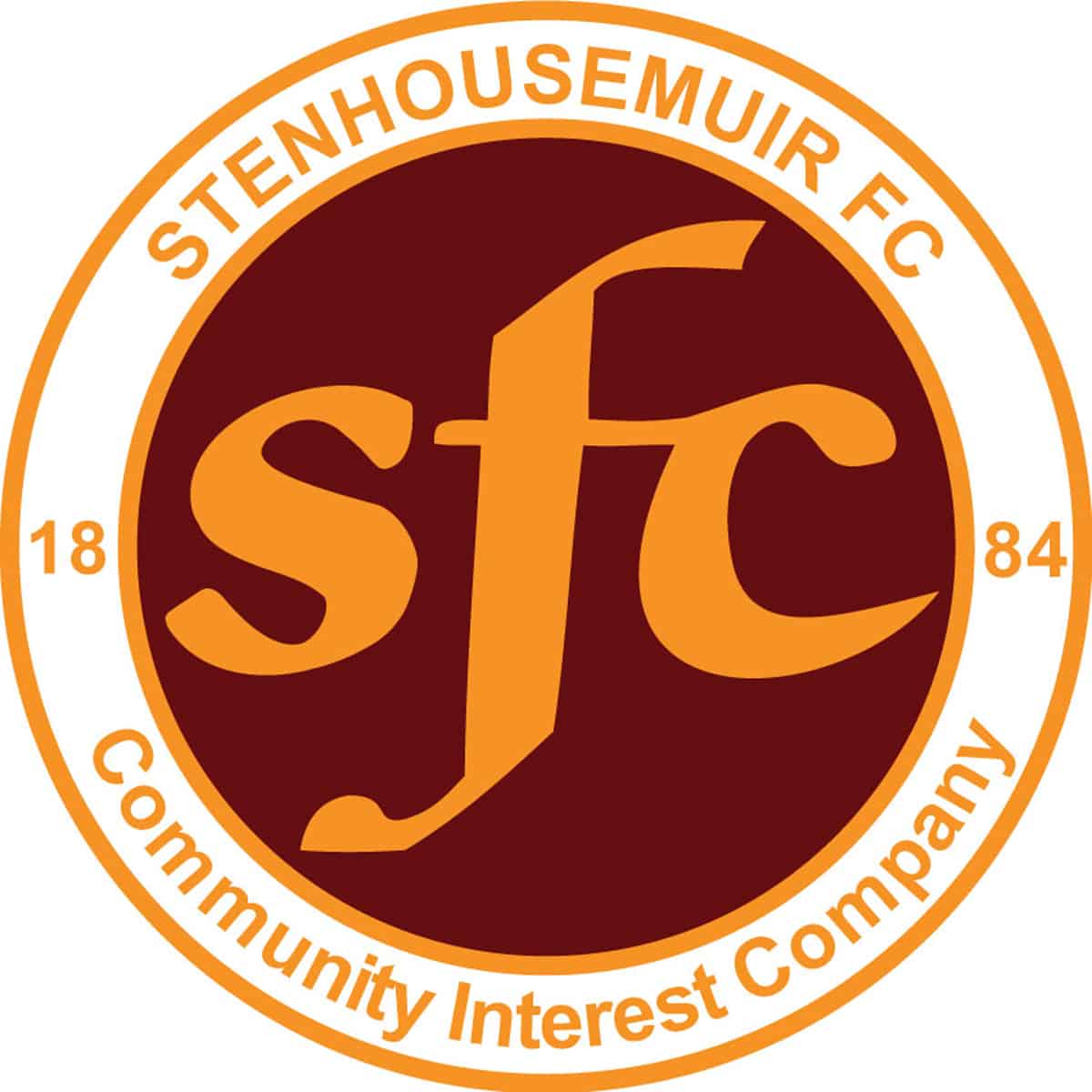 SPFL Ladbrokes League 1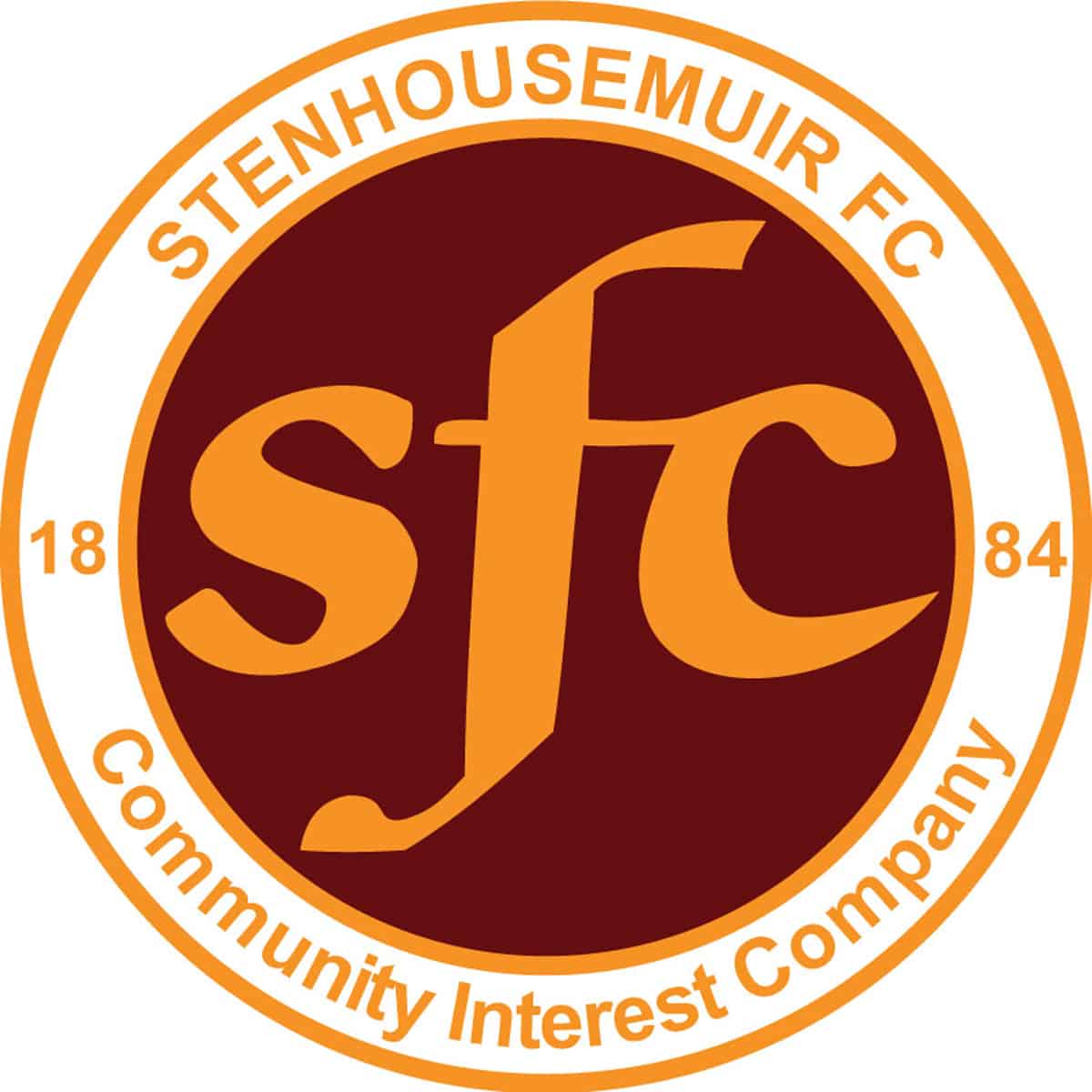 SPFL Ladbrokes League 1
Ochilview Park Stenhousemuir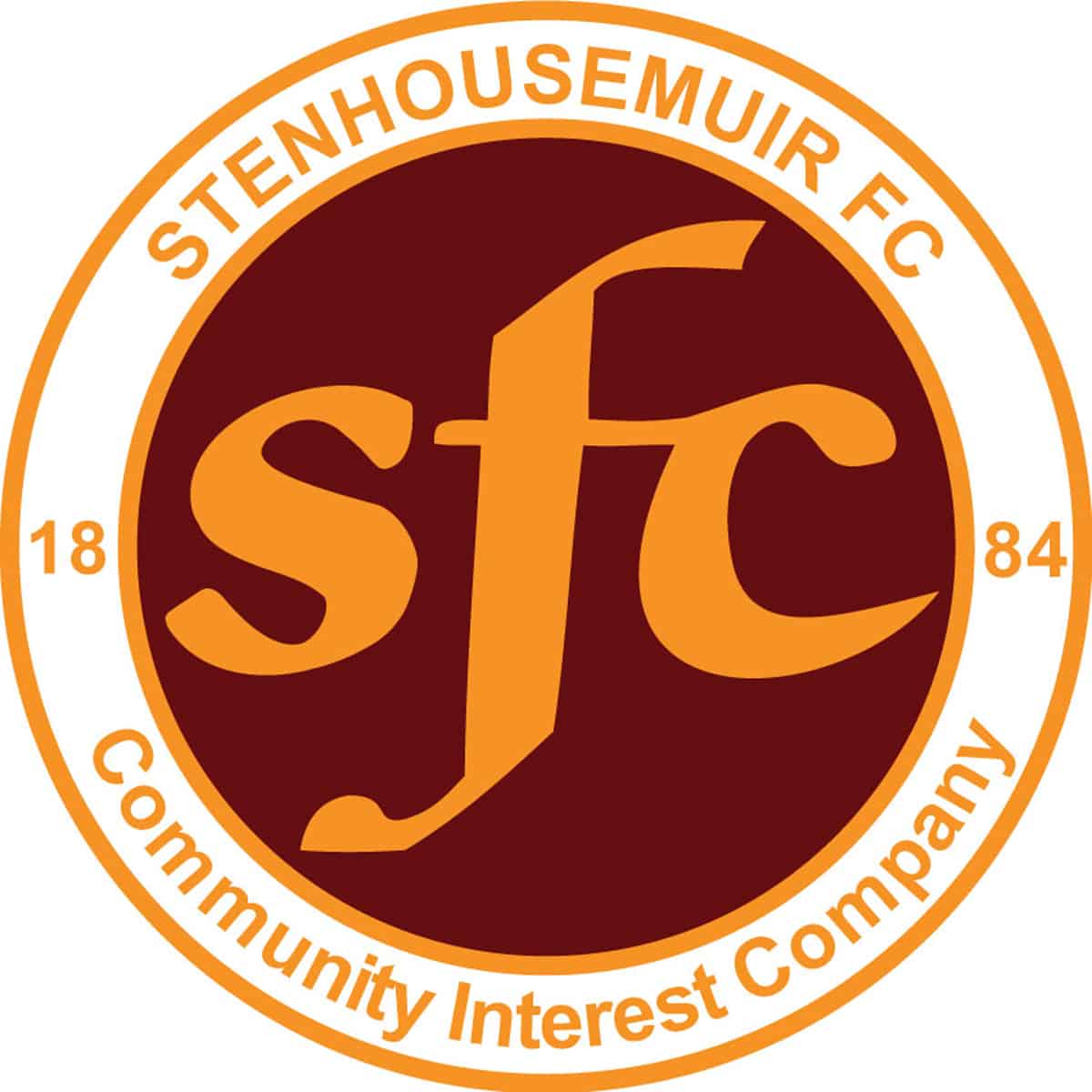 SPFL Ladbrokes League 1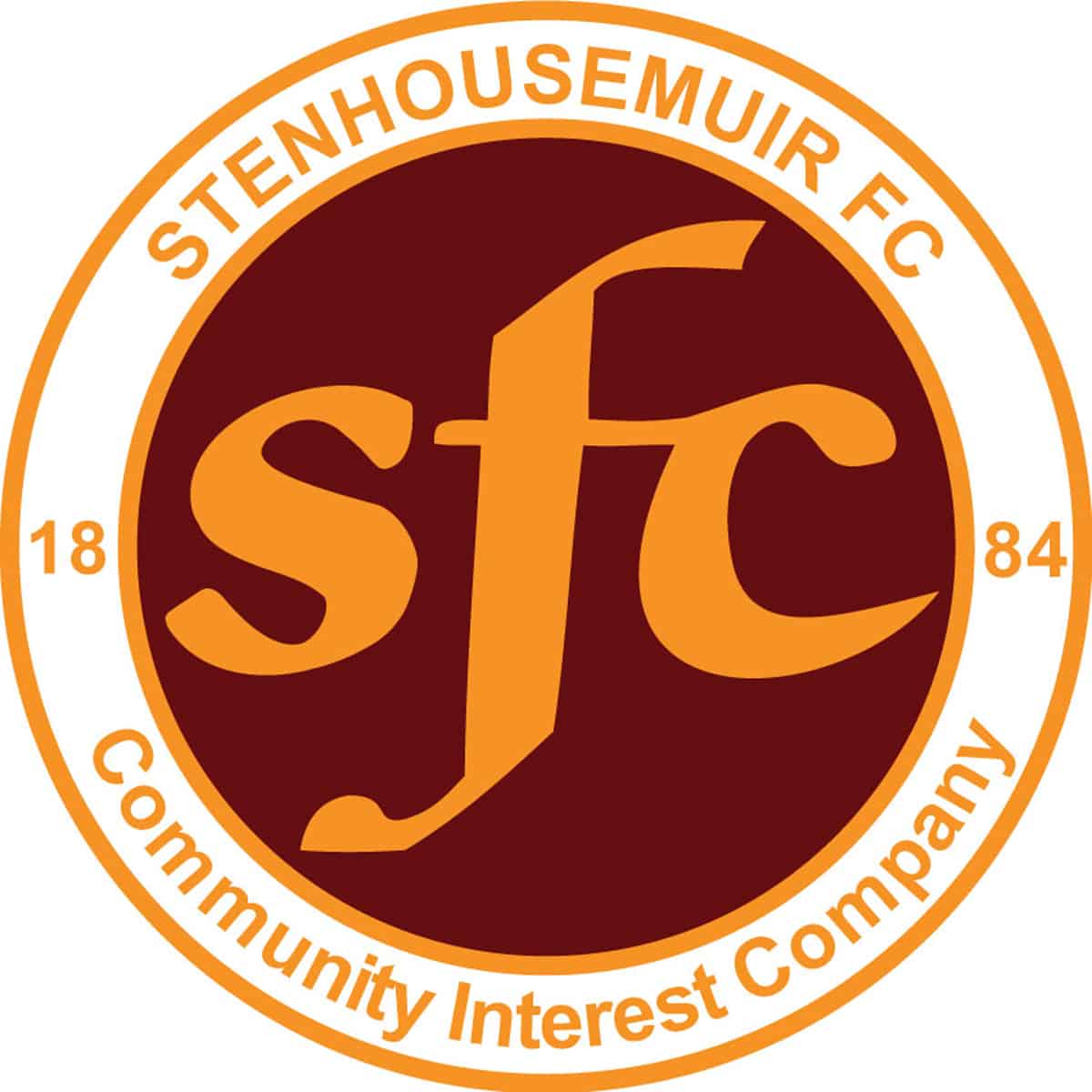 SPFL Ladbrokes League 1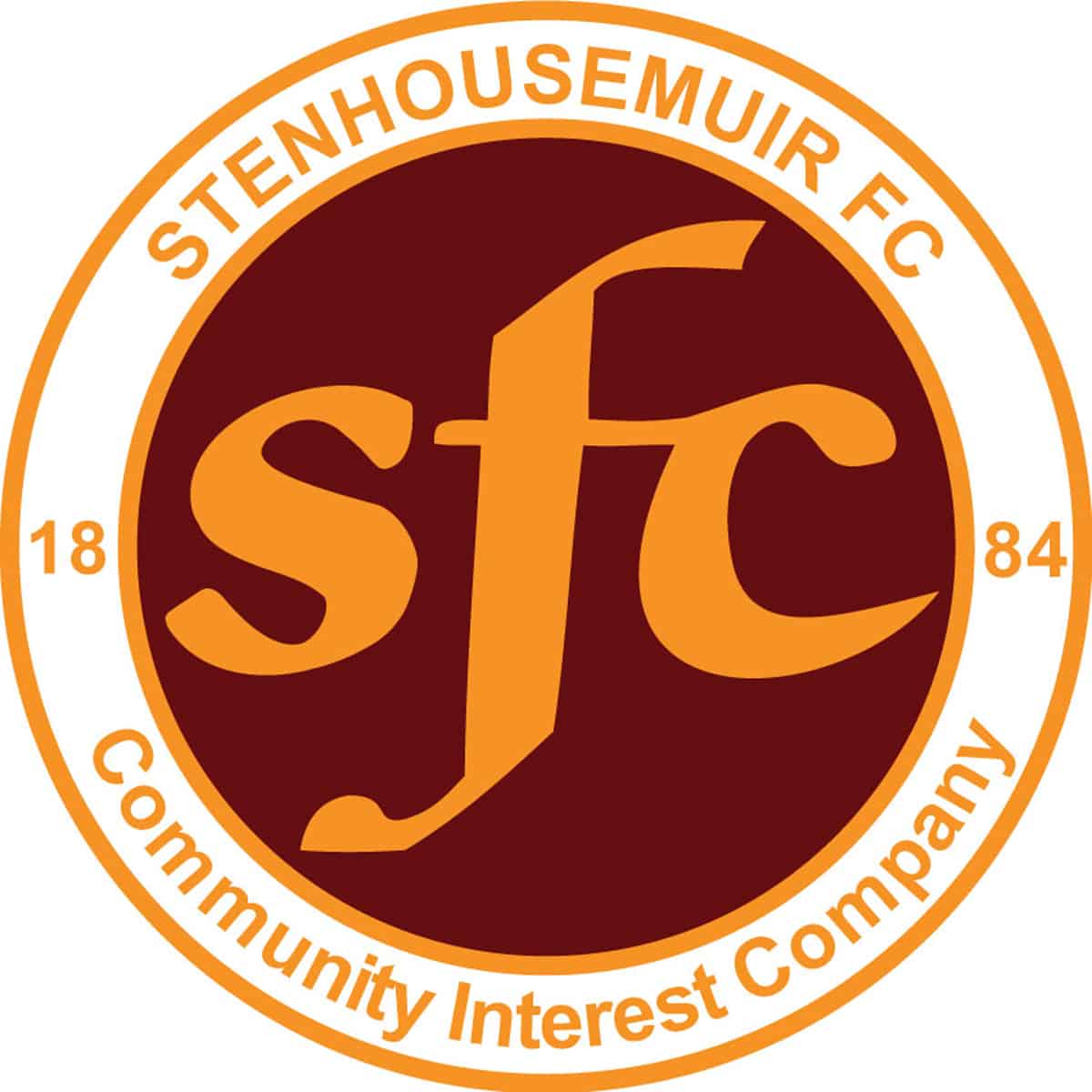 SPFL Ladbrokes League 1
Strathclyde Homes, Dumbarton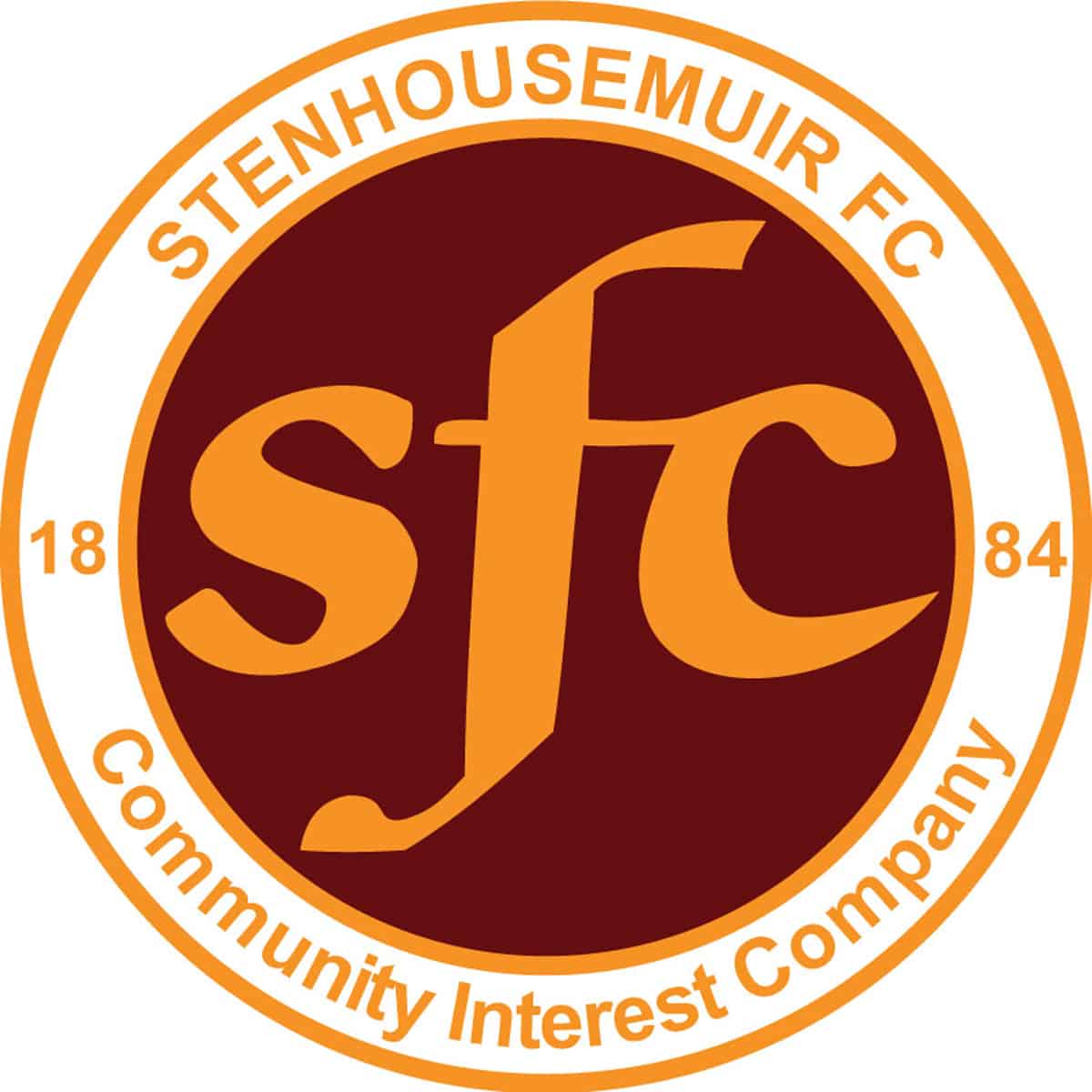 SPFL Ladbrokes League 1
Ochilview Park Stenhousemuir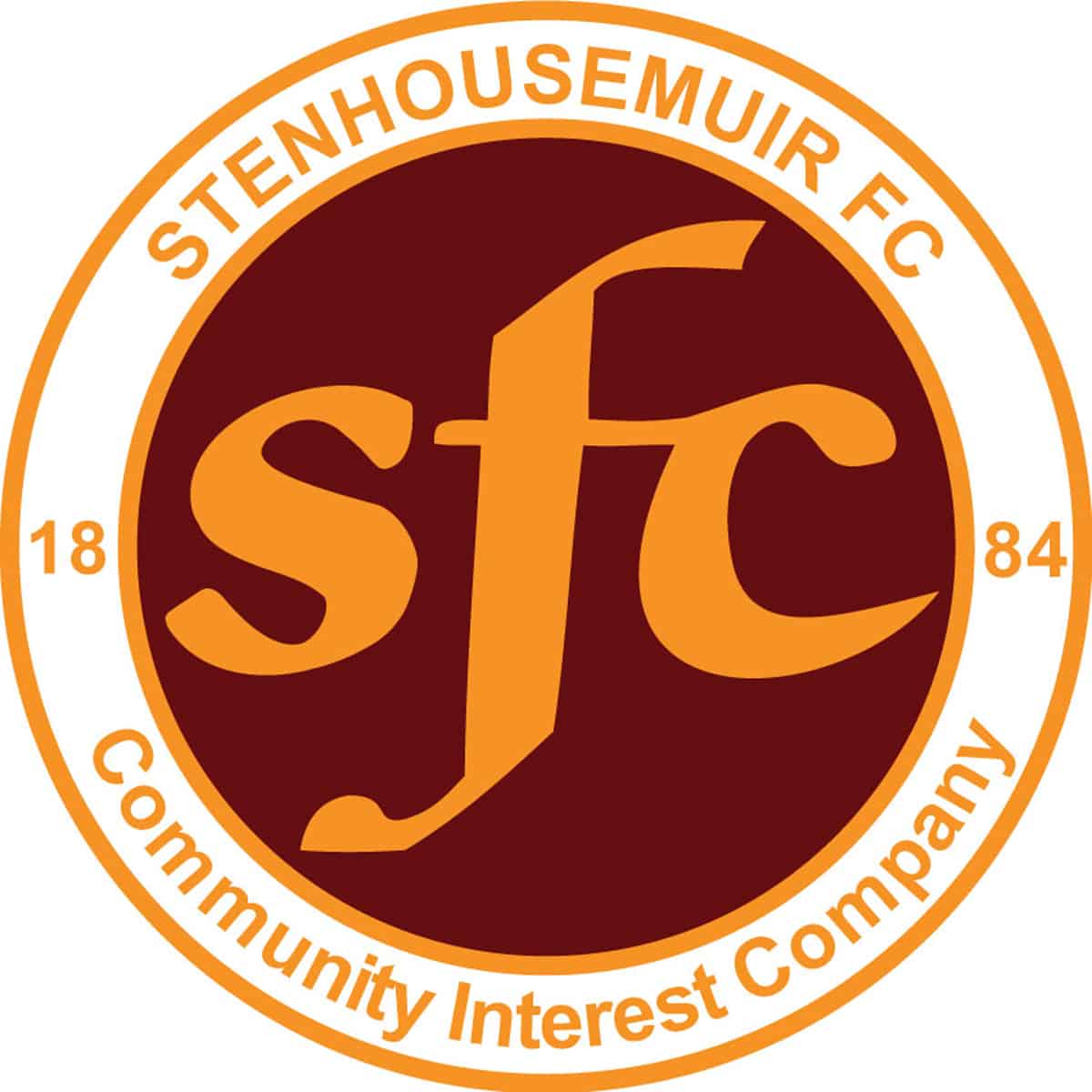 SPFL Ladbrokes League 1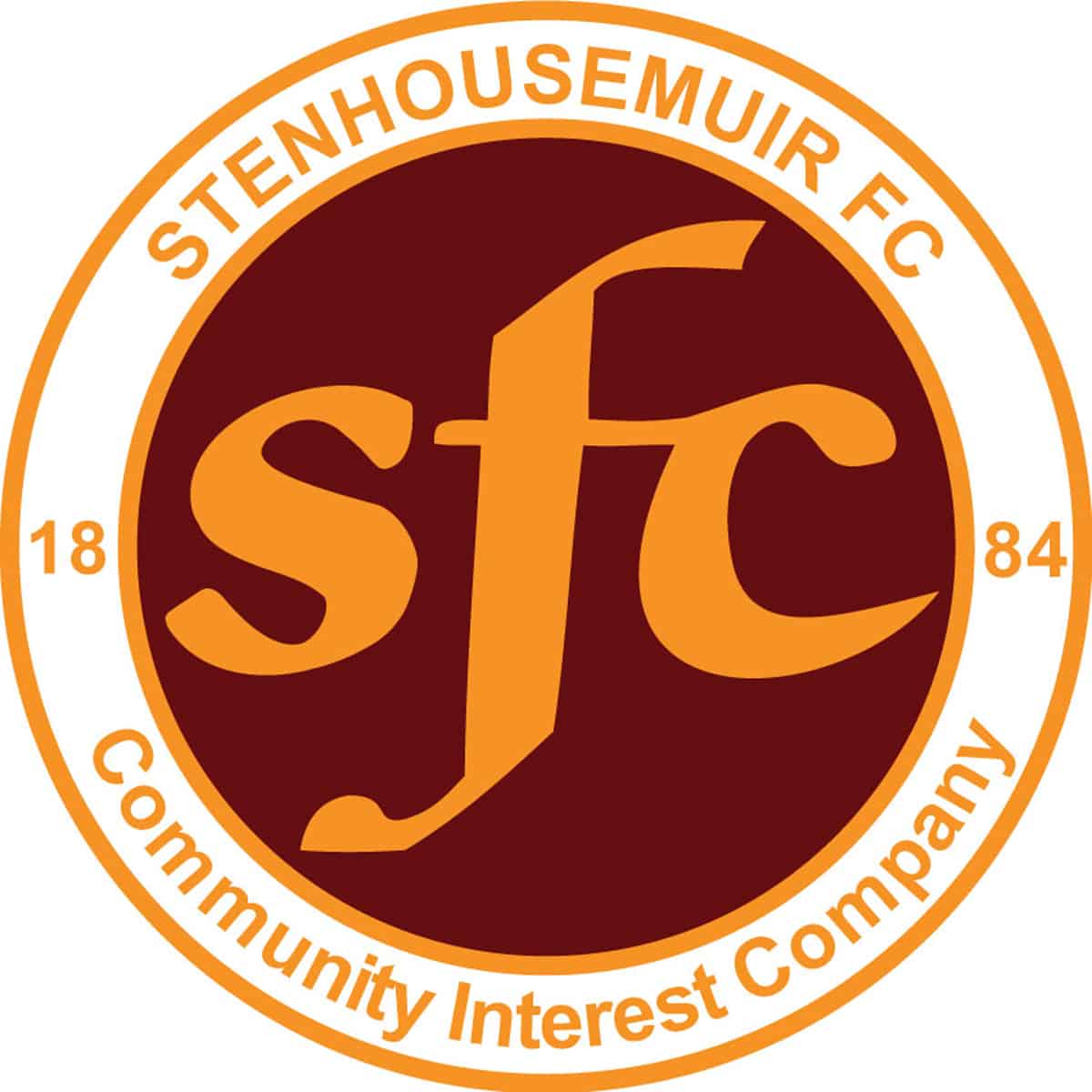 SPFL Ladbrokes League 1
Excelsior Stadium, Airdrie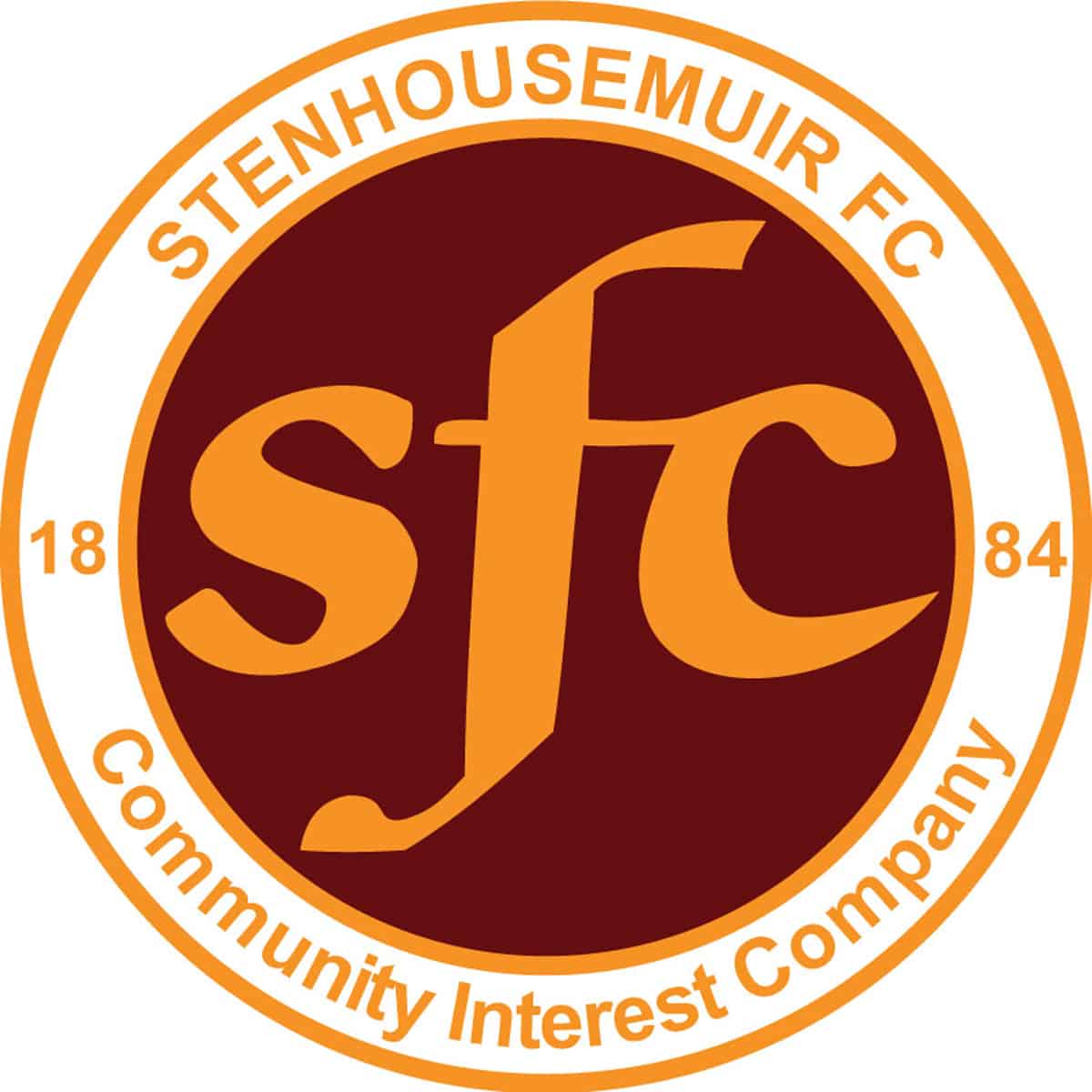 SPFL Ladbrokes League 1
Ochilview Park Stenhousemuir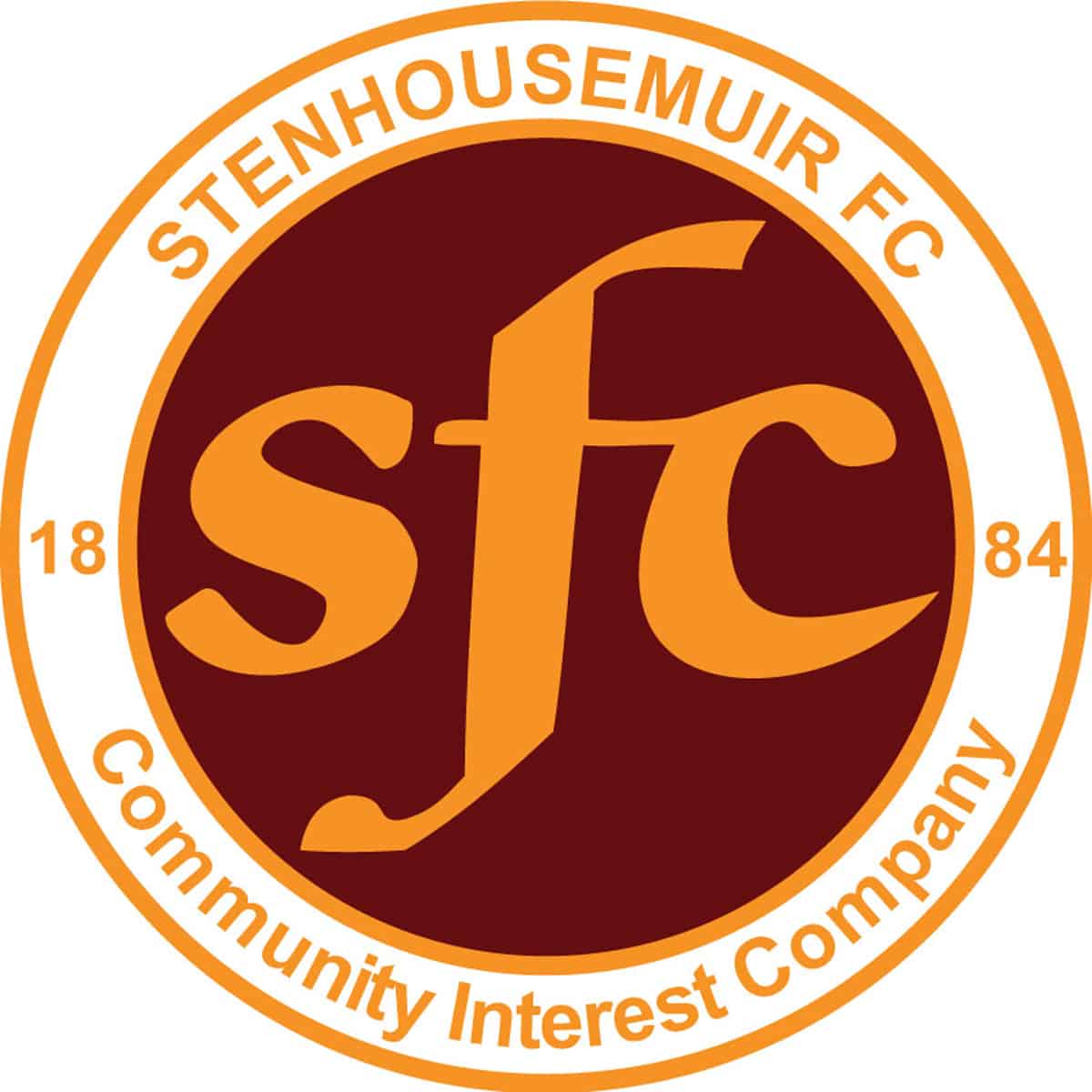 SPFL Ladbrokes League 1
Ochilview Park Stenhousemuir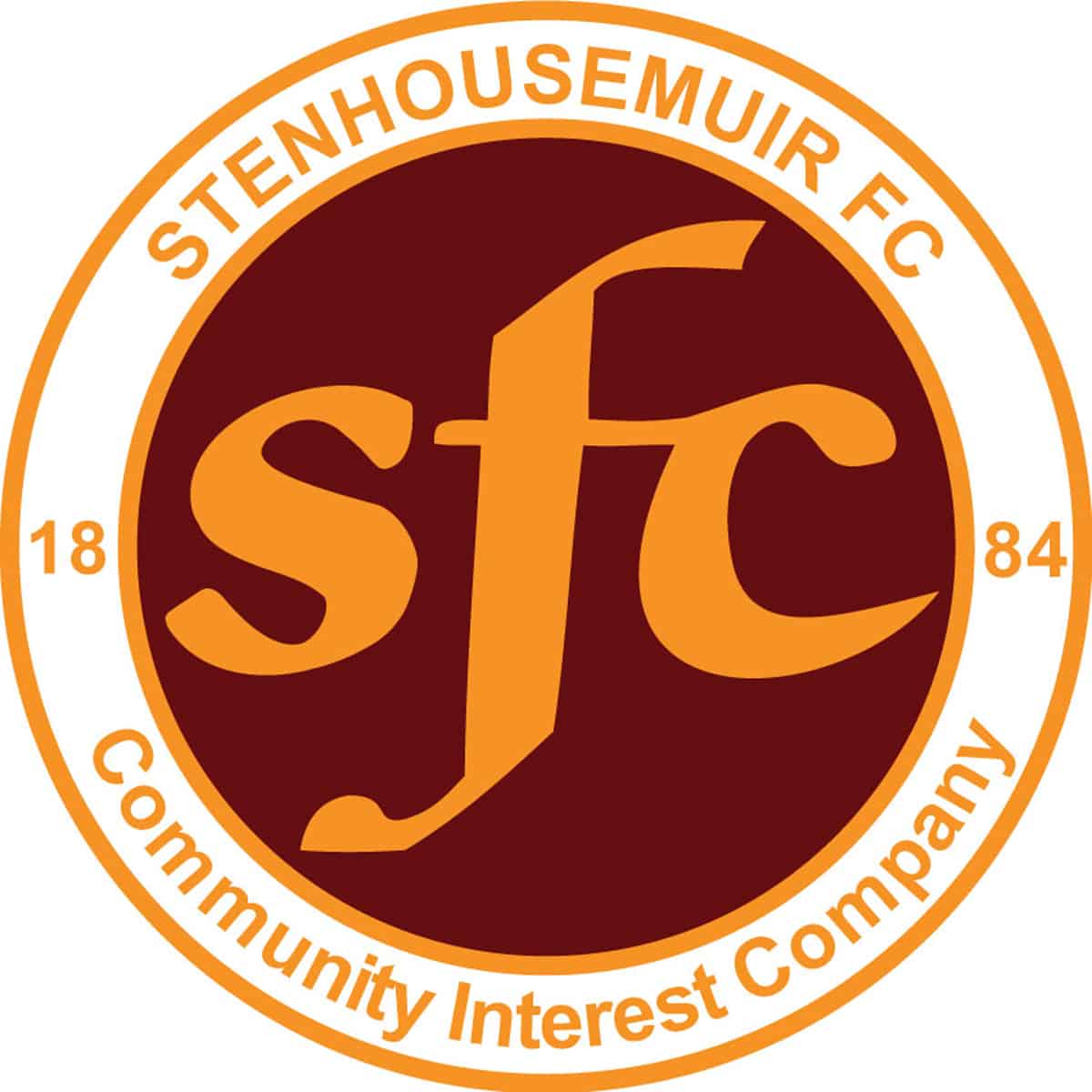 SPFL Ladbrokes League 1
Ochilview Park Stenhousemuir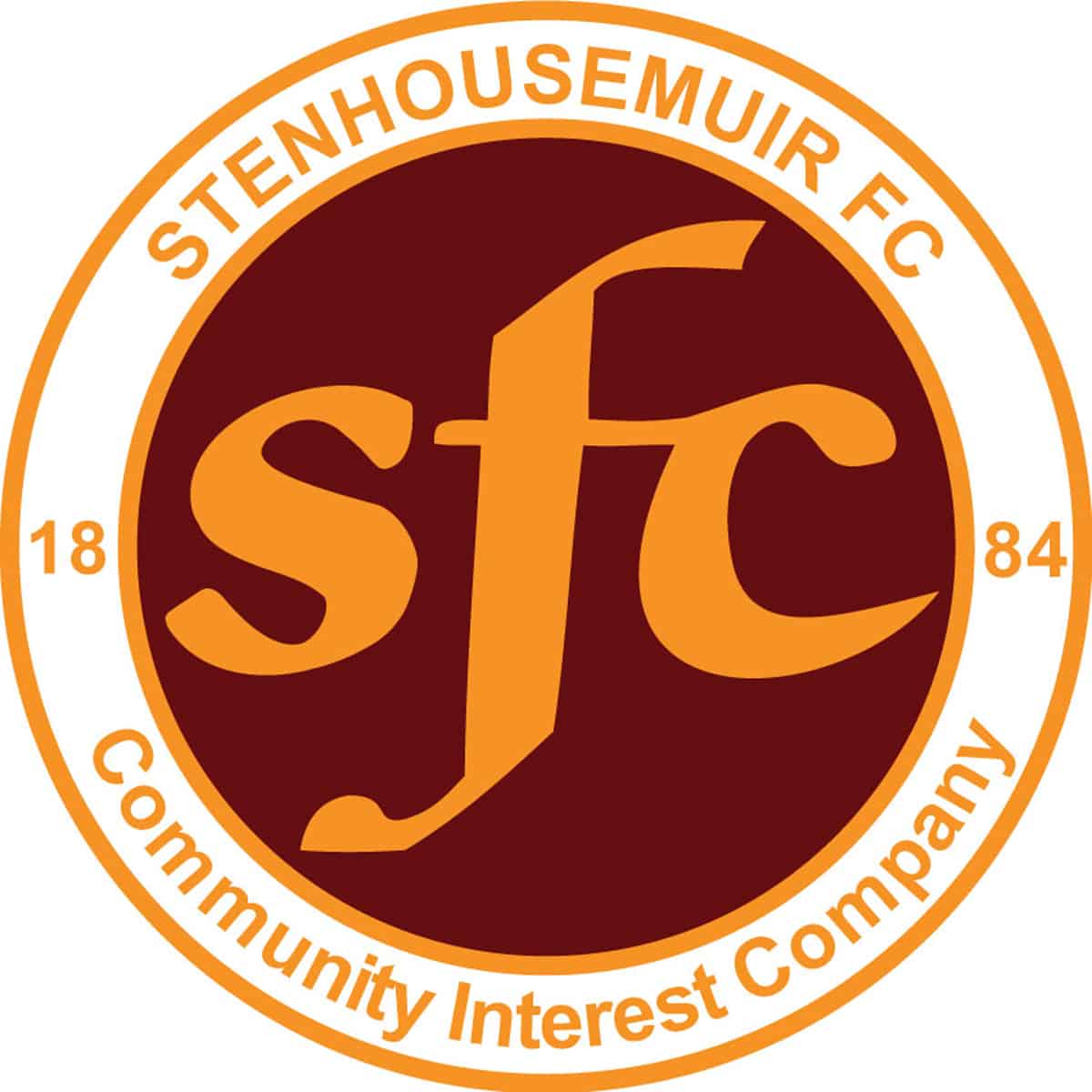 Scottish Cup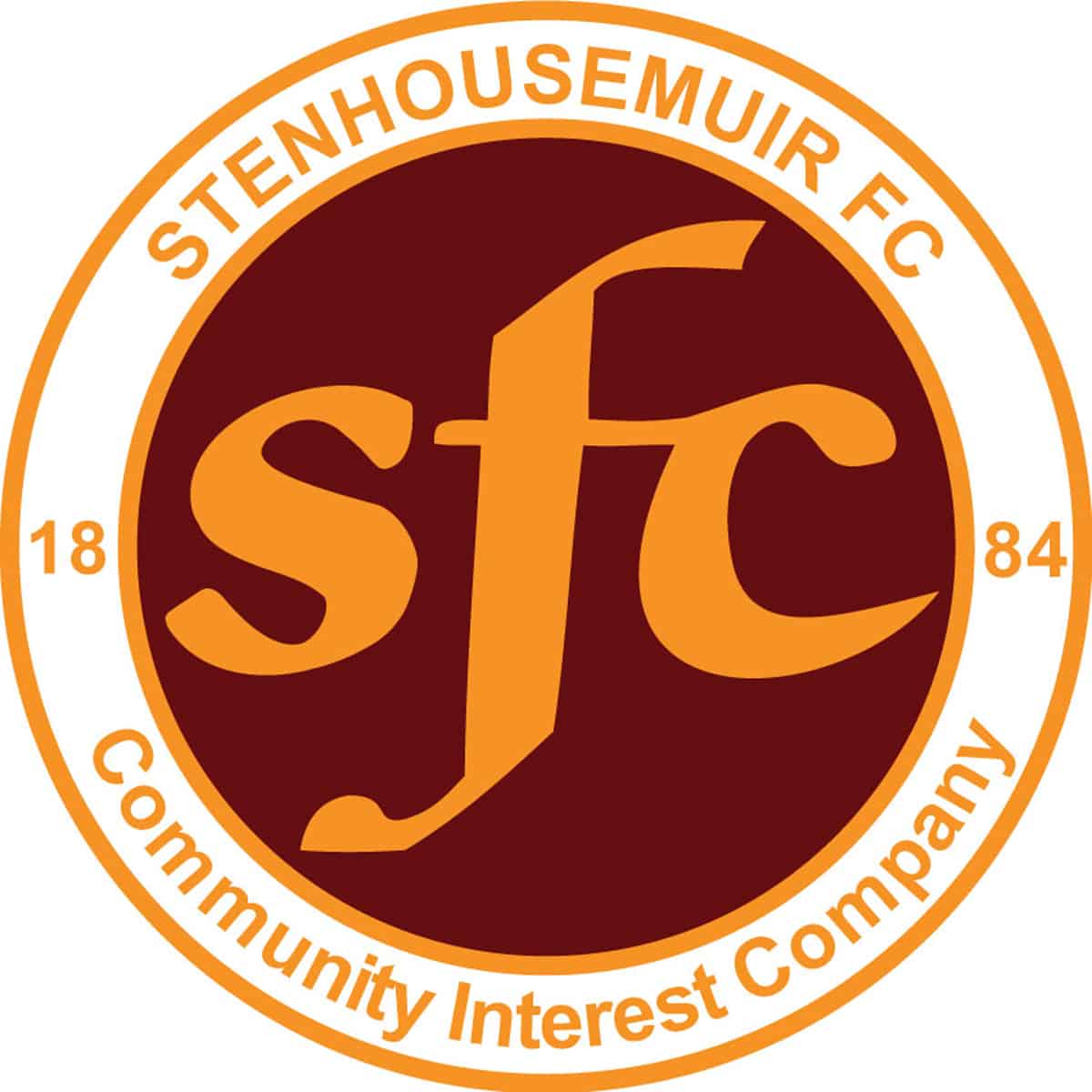 SPFL Ladbrokes League 1
Forthbank Stadium, Stirling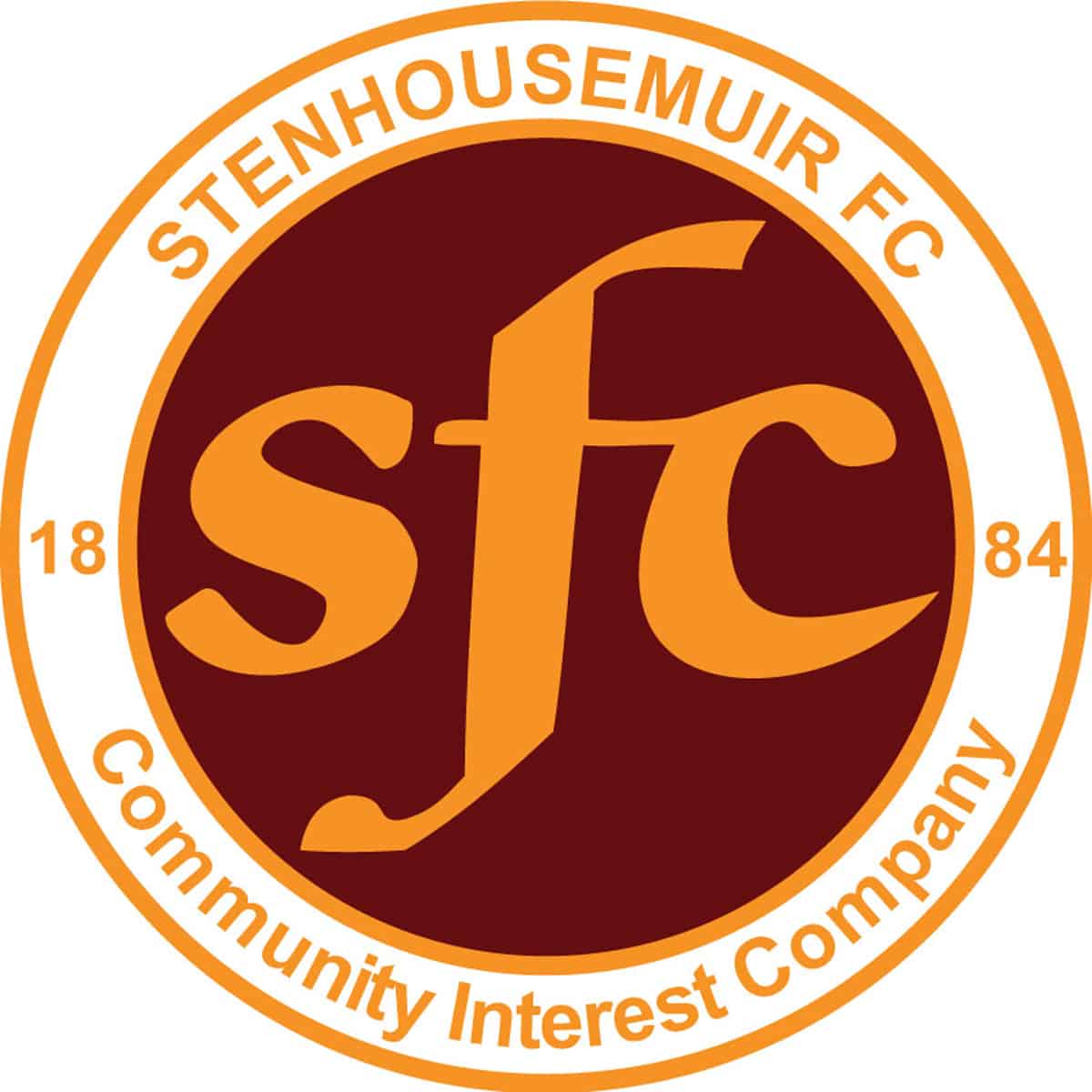 SPFL Ladbrokes League 1
Ochilview Park Stenhousemuir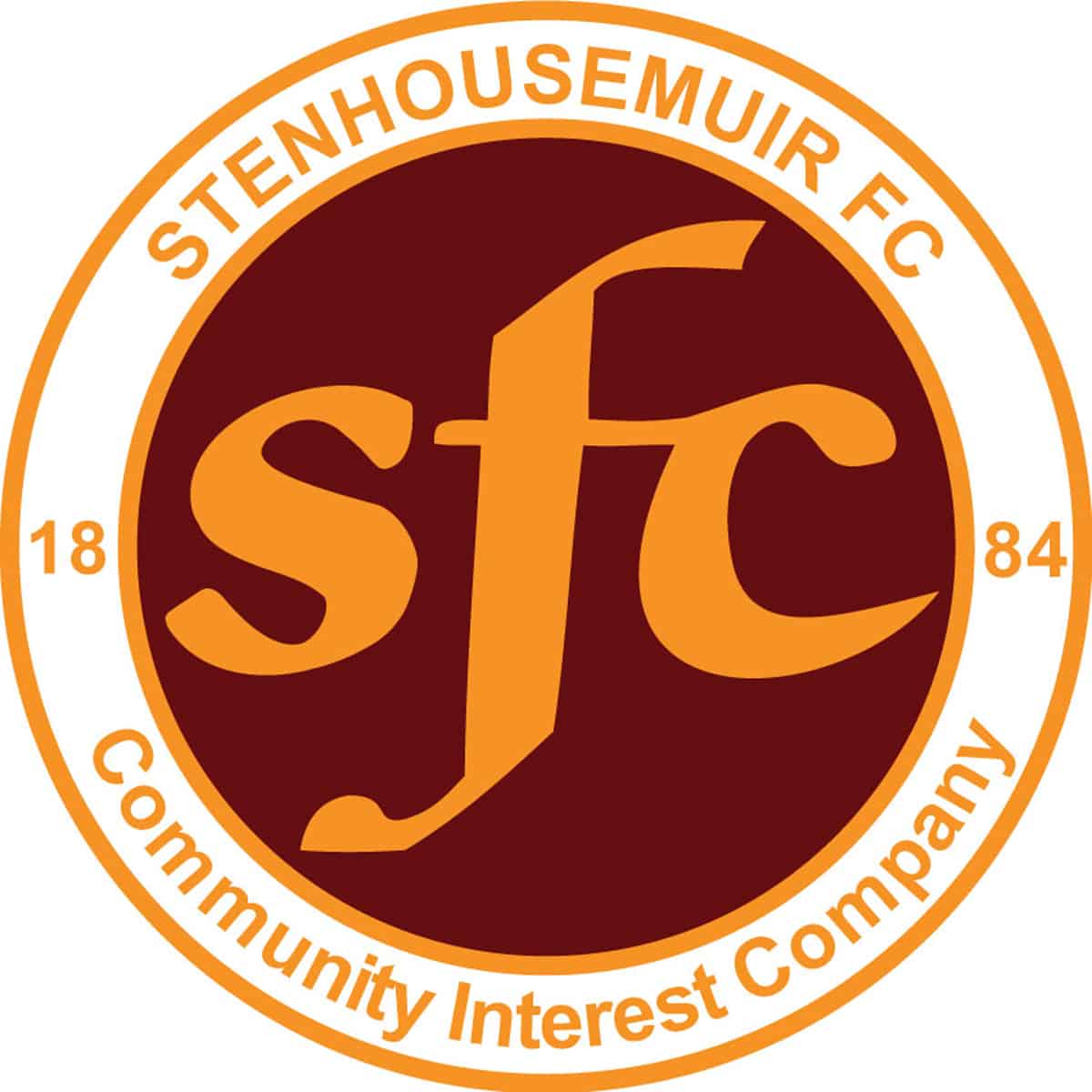 SPFL Ladbrokes League 1
Ochilview Park Stenhousemuir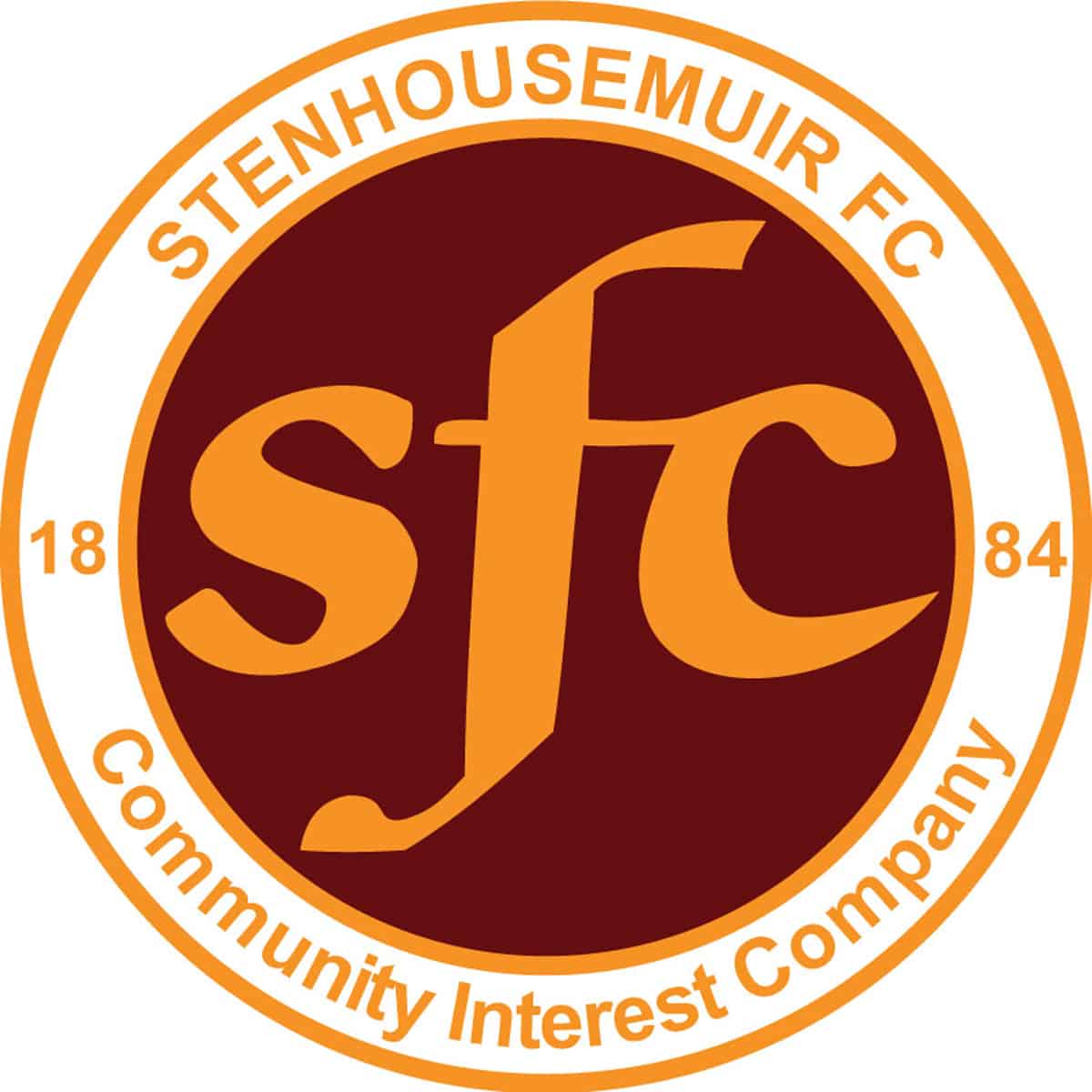 SPFL Ladbrokes League 1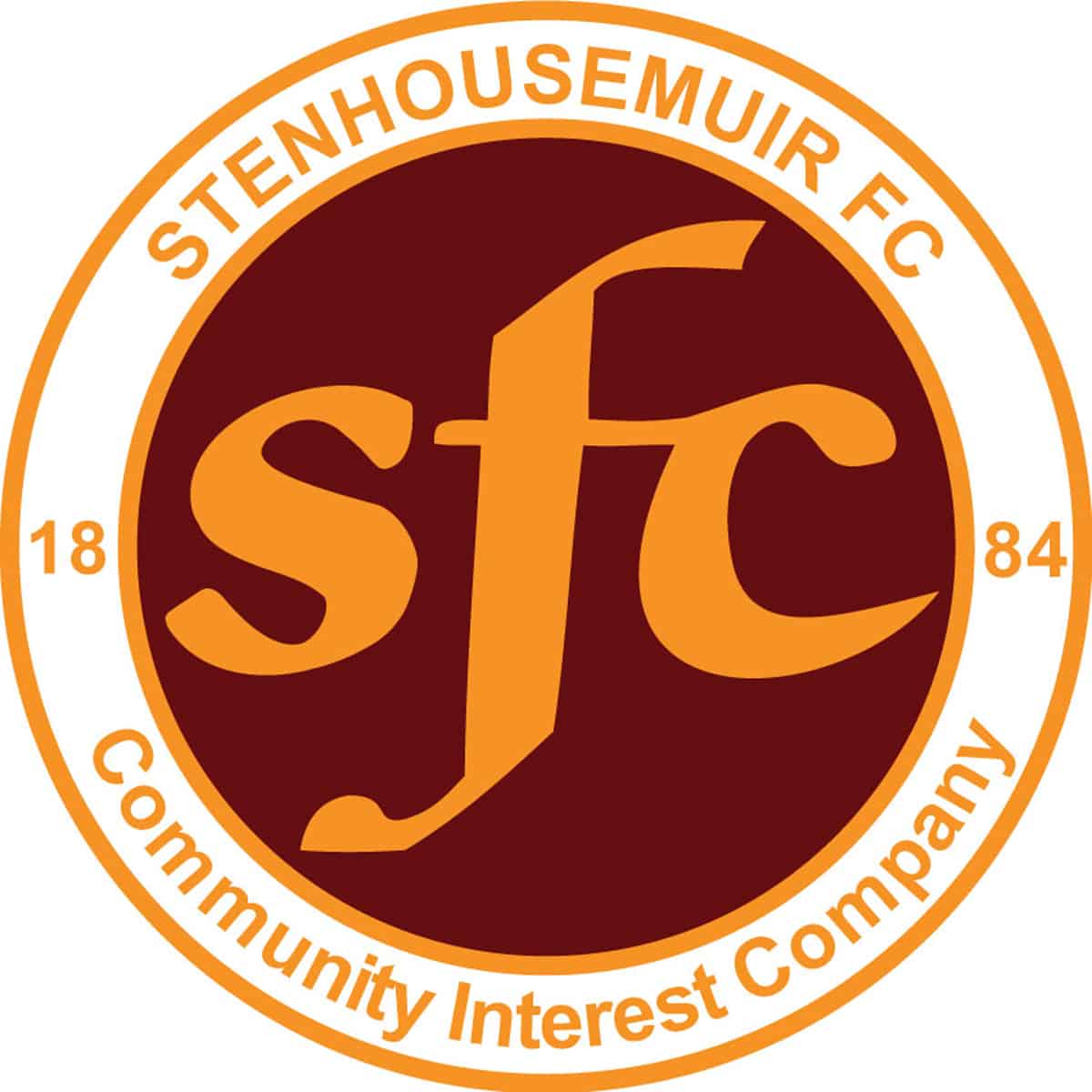 SPFL Ladbrokes League 1
Ochilview Park Stenhousemuir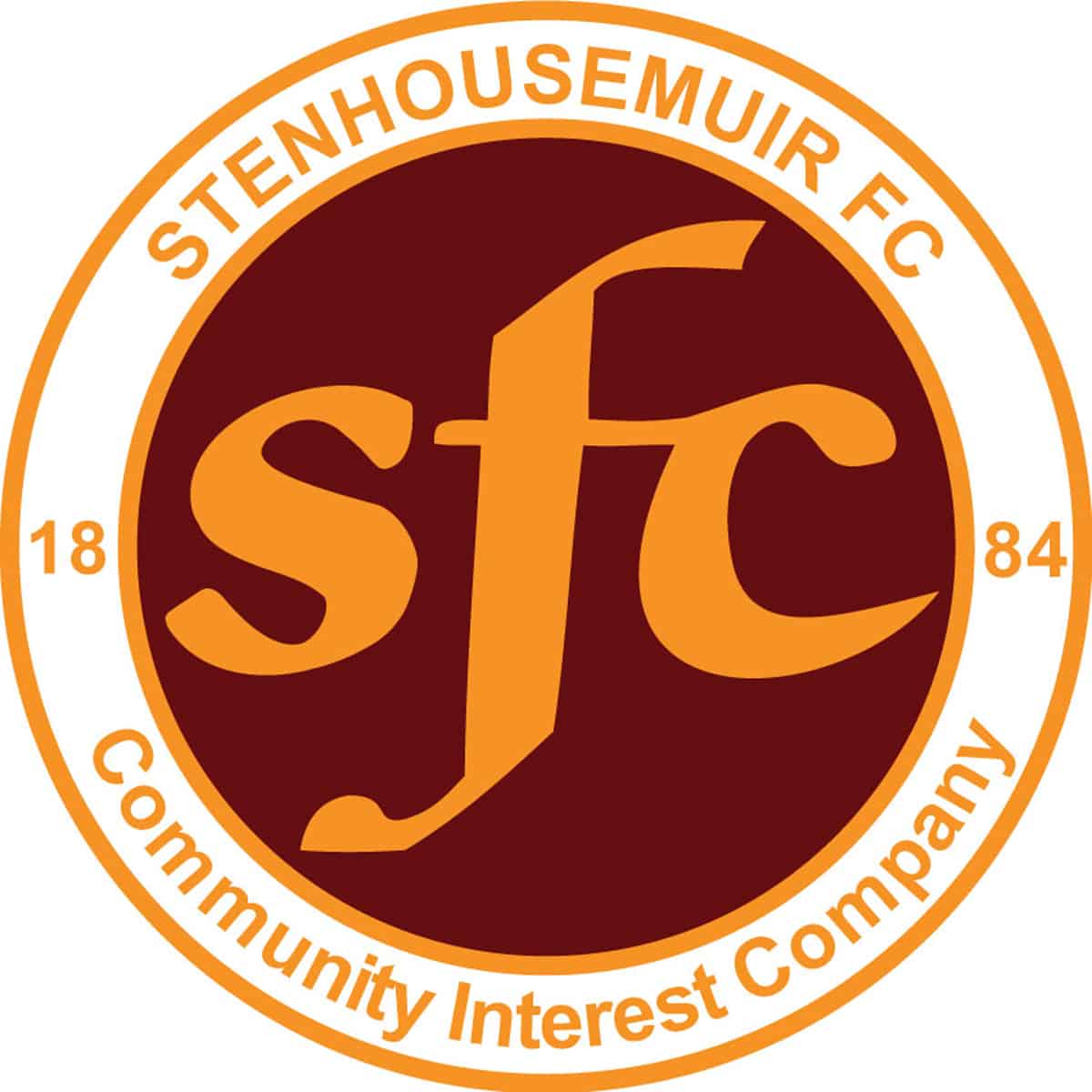 Scottish Cup
Ochilview Park Stenhousemuir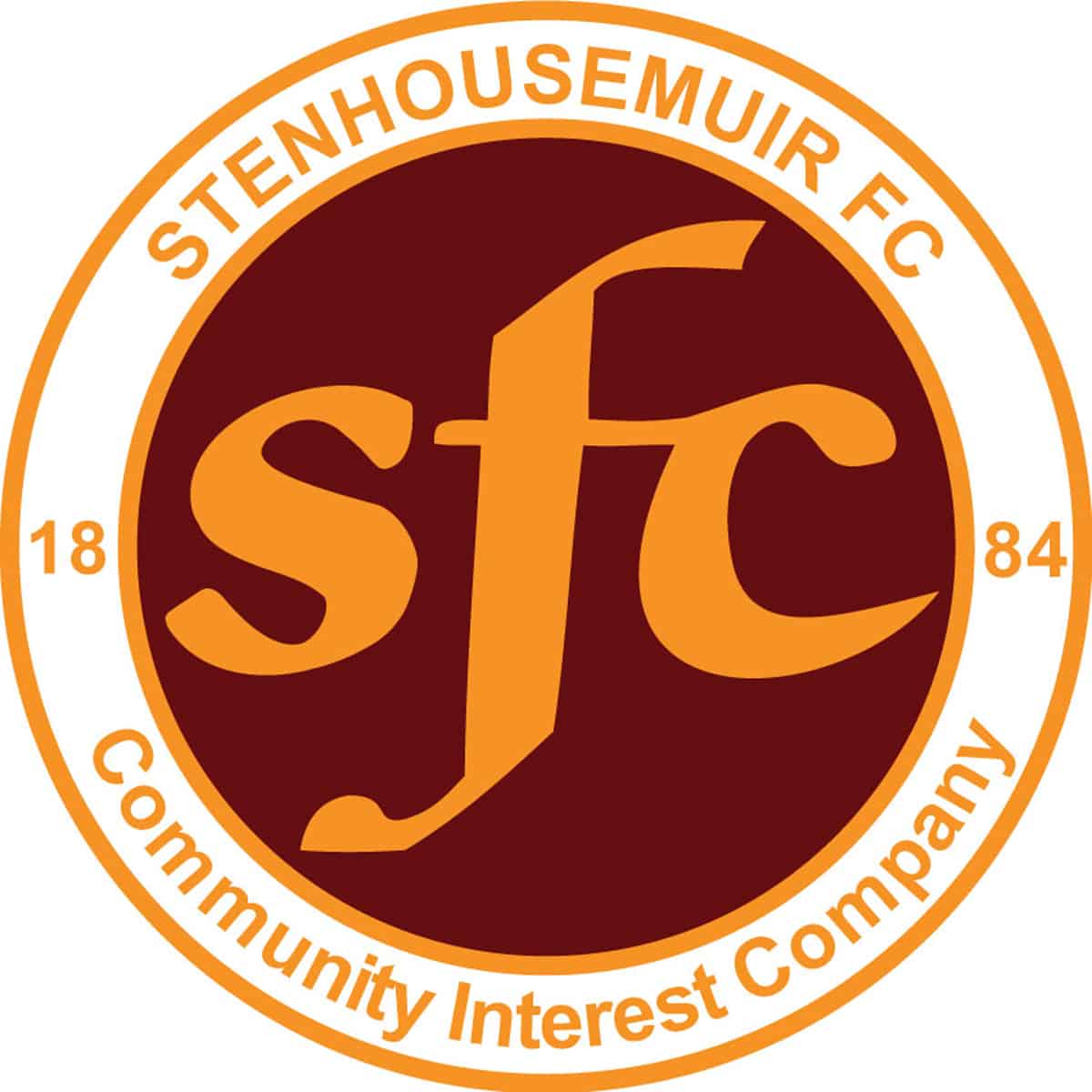 SPFL Ladbrokes League 1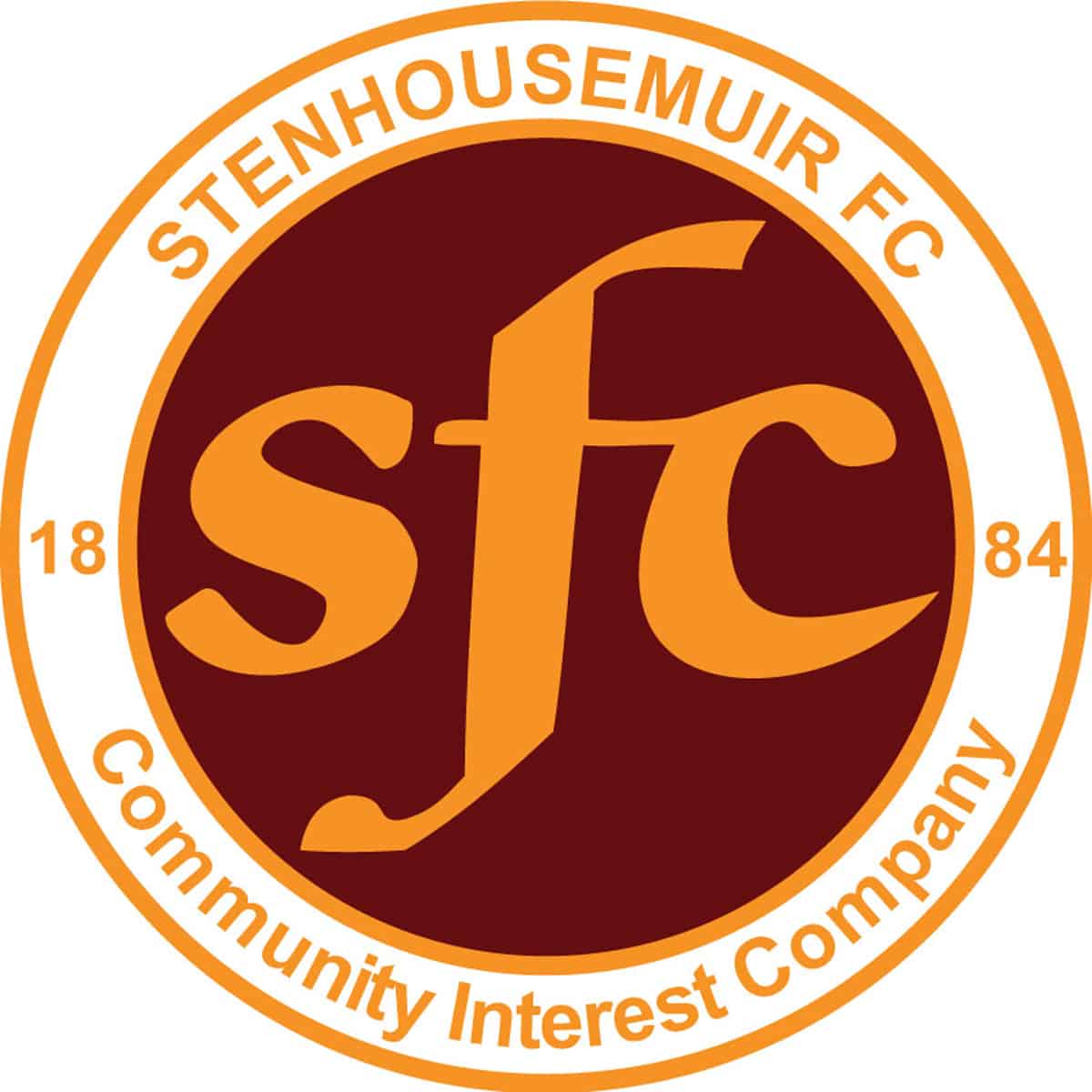 SPFL Ladbrokes League 1
Ochilview Park Stenhousemuir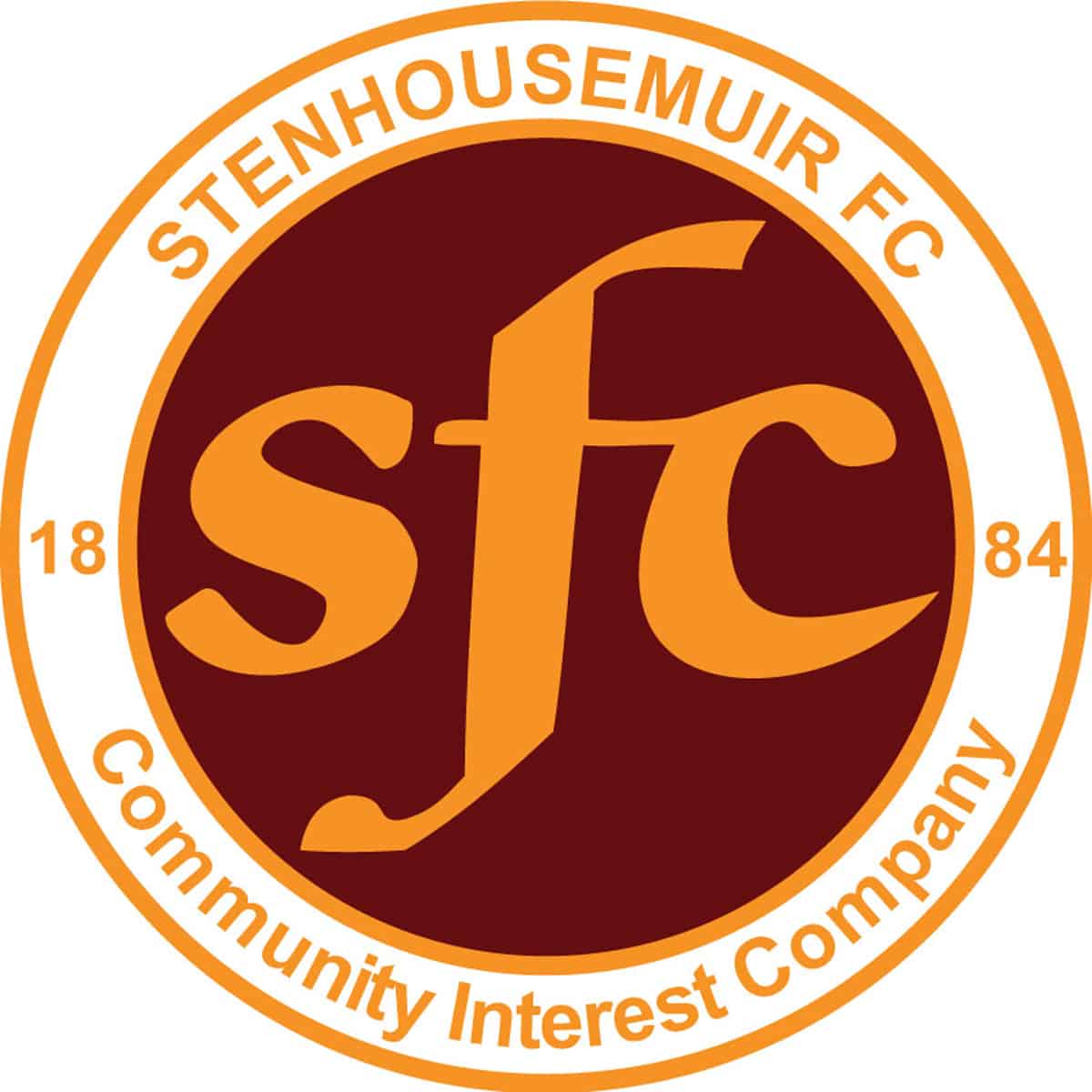 SPFL Ladbrokes League 1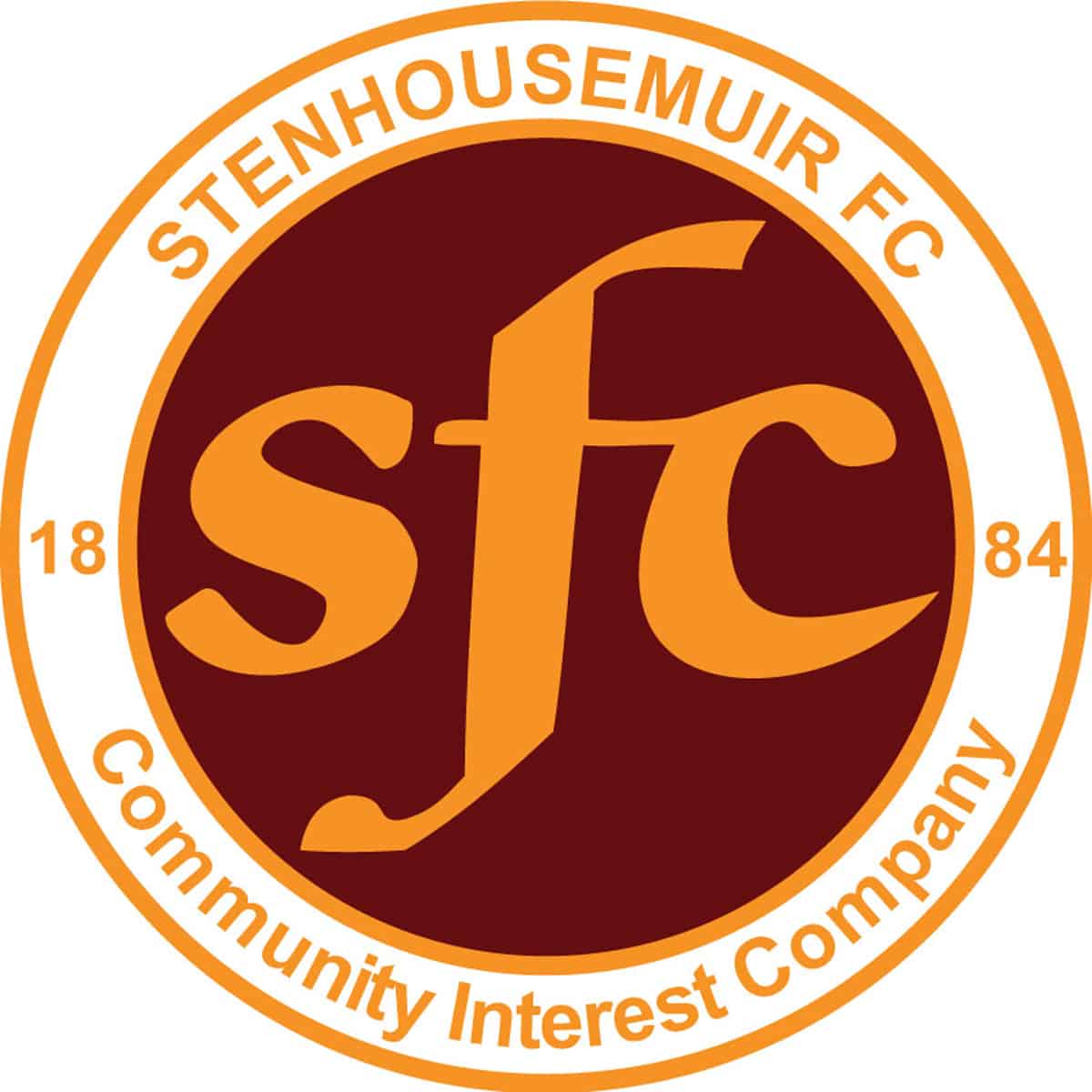 SPFL Ladbrokes League 1
Ochilview Park Stenhousemuir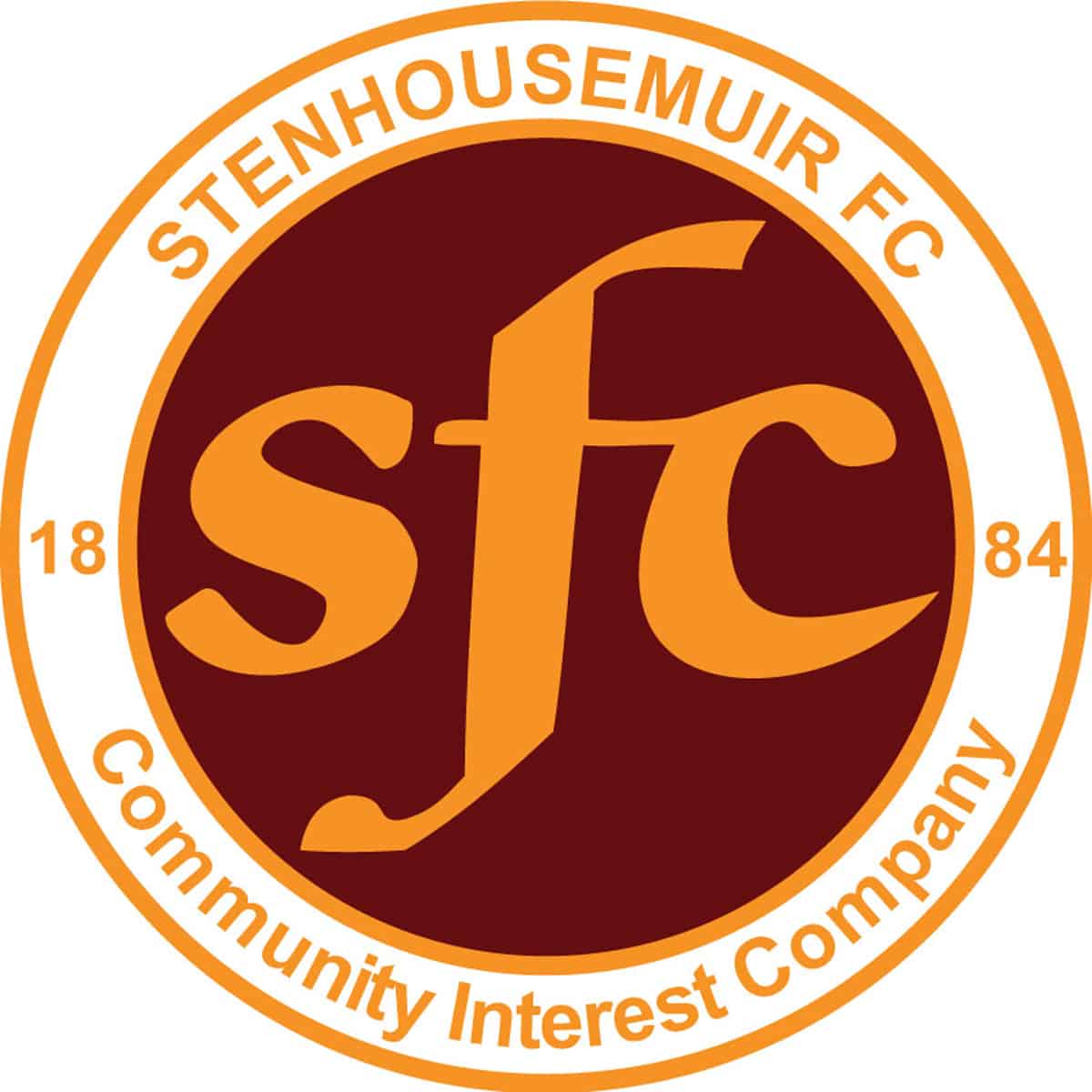 SPFL Ladbrokes League 1
Ochilview Park Stenhousemuir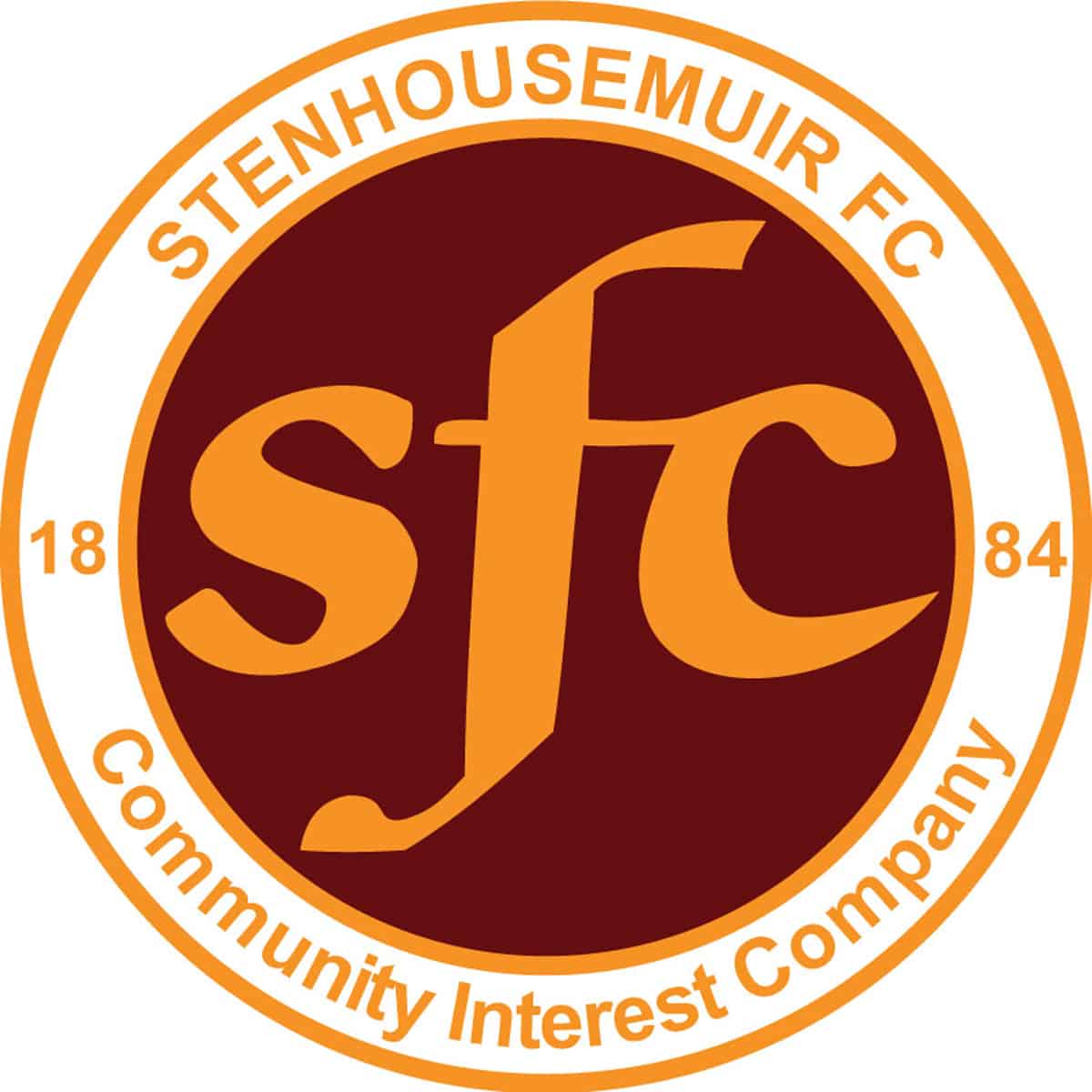 SPFL Ladbrokes League 1
Excelsior Stadium, Airdrie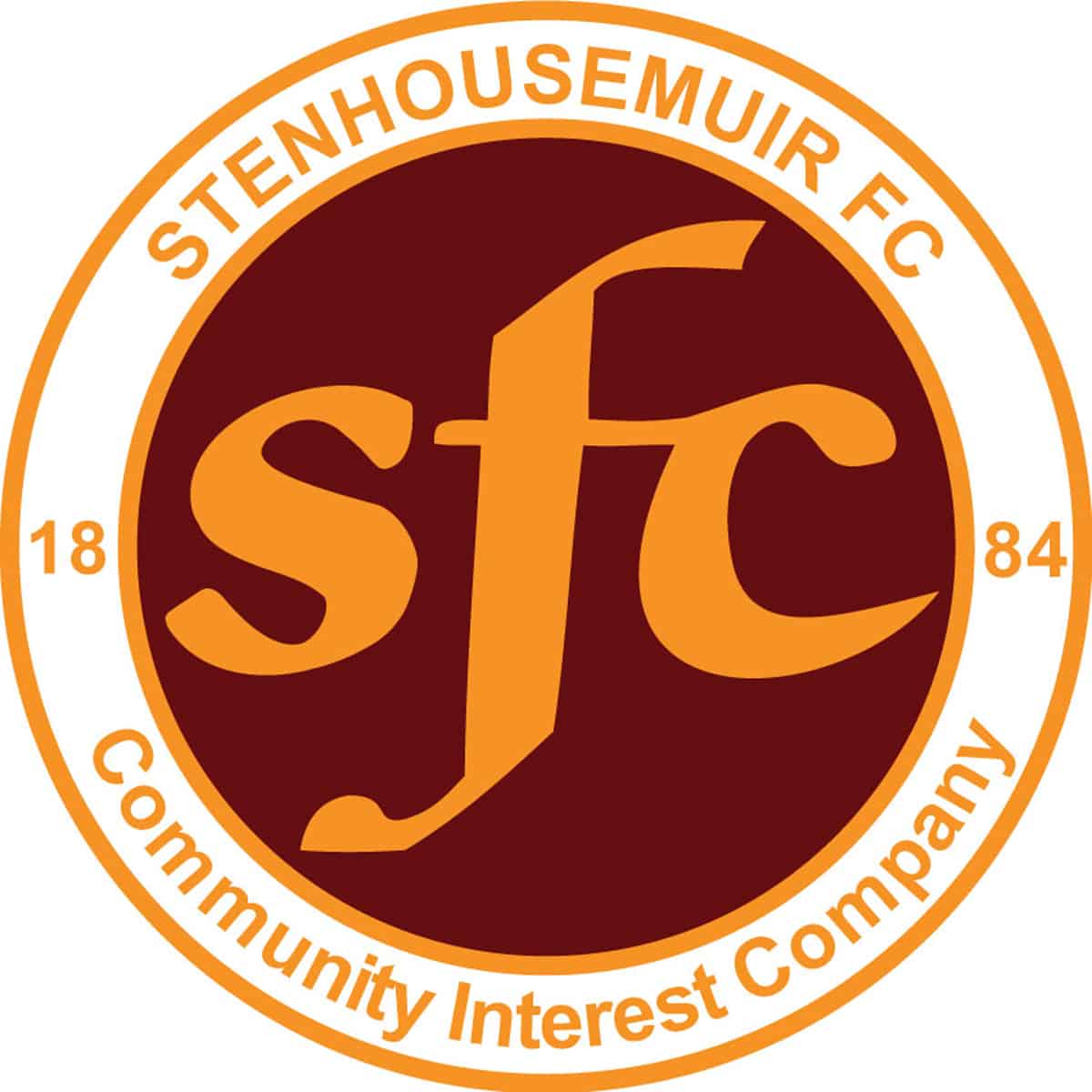 SPFL Ladbrokes League 1
Ochilview Park Stenhousemuir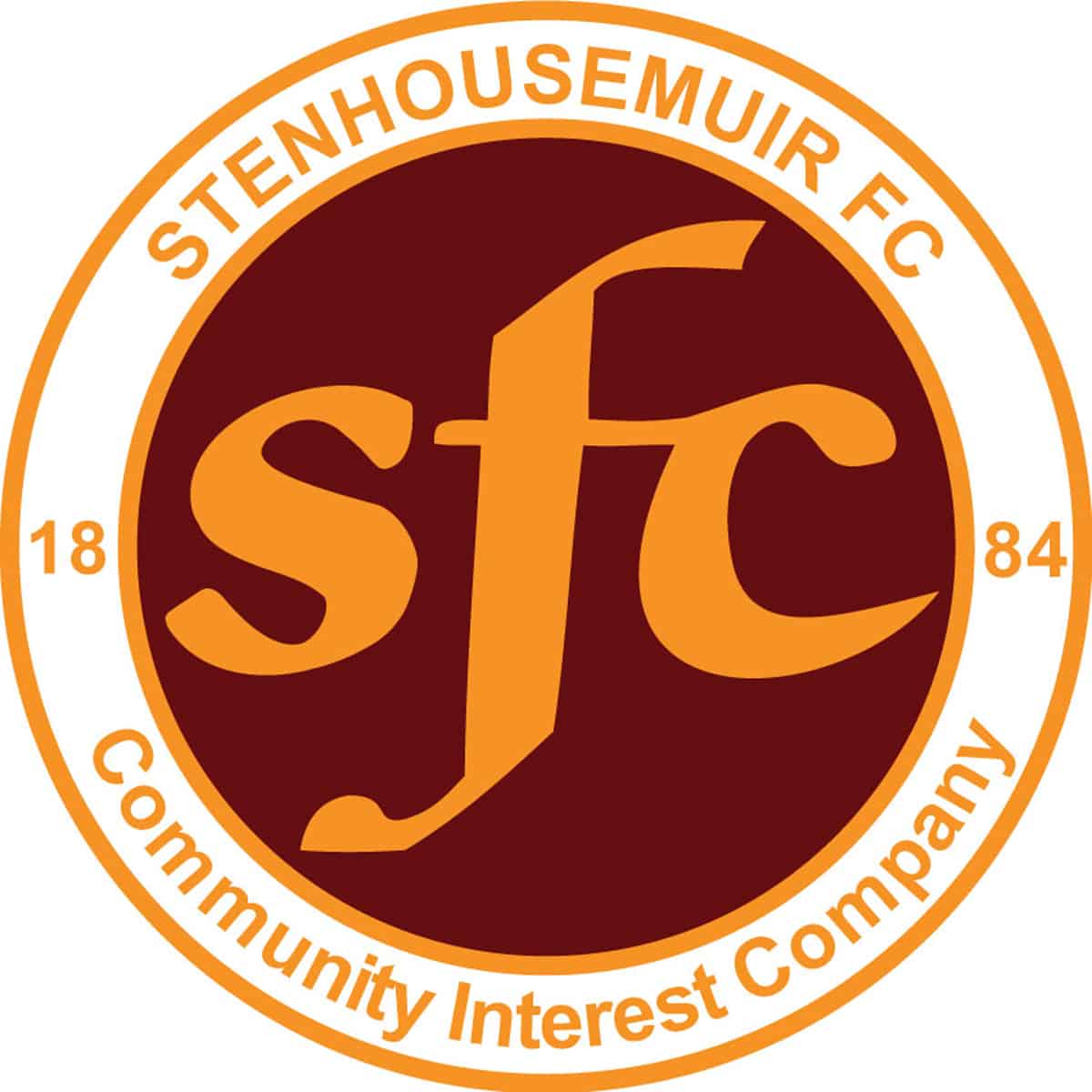 SPFL Ladbrokes League 1
Cliftonhill Stadium,Coatbridge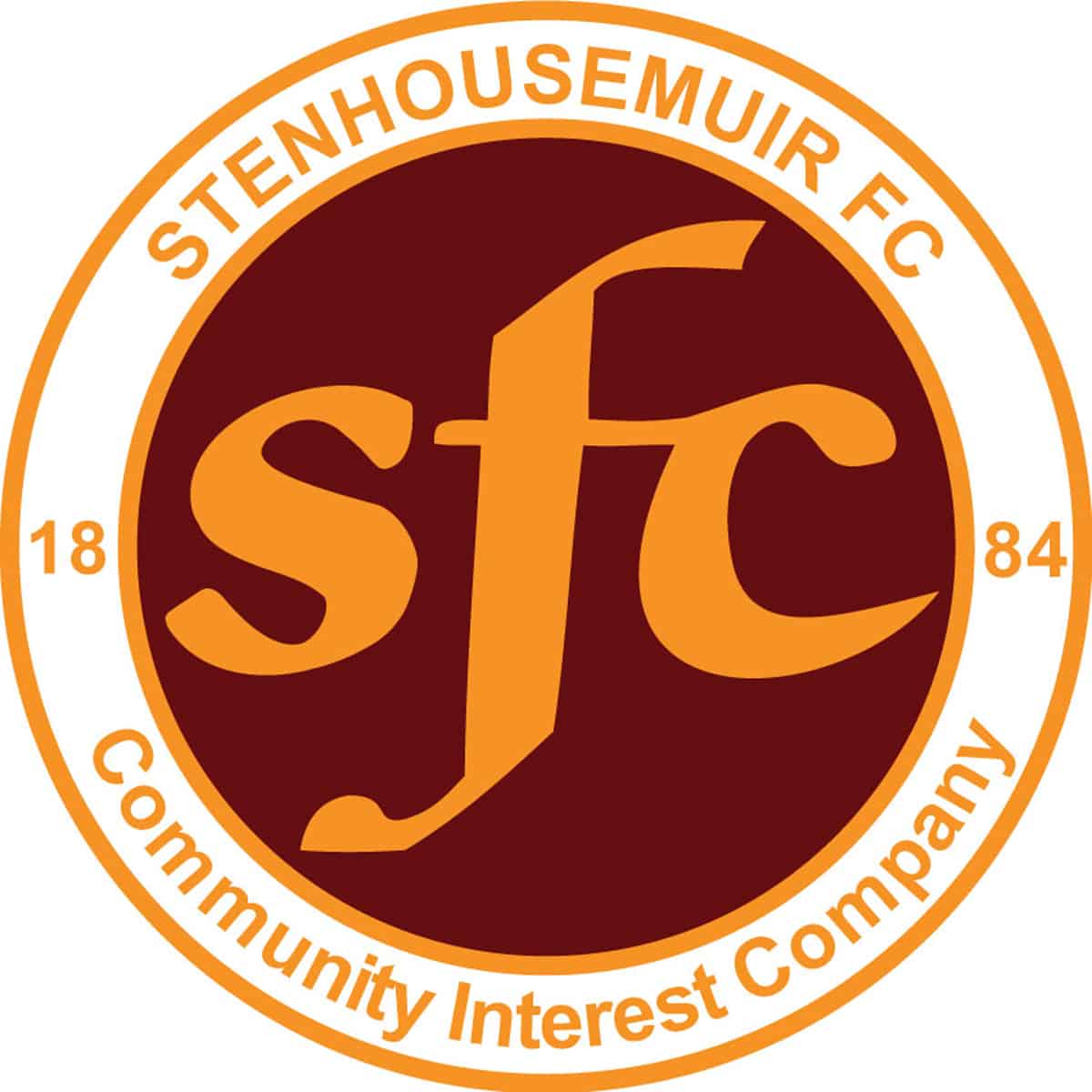 SPFL Ladbrokes League 1
Forthbank Stadium, Stirling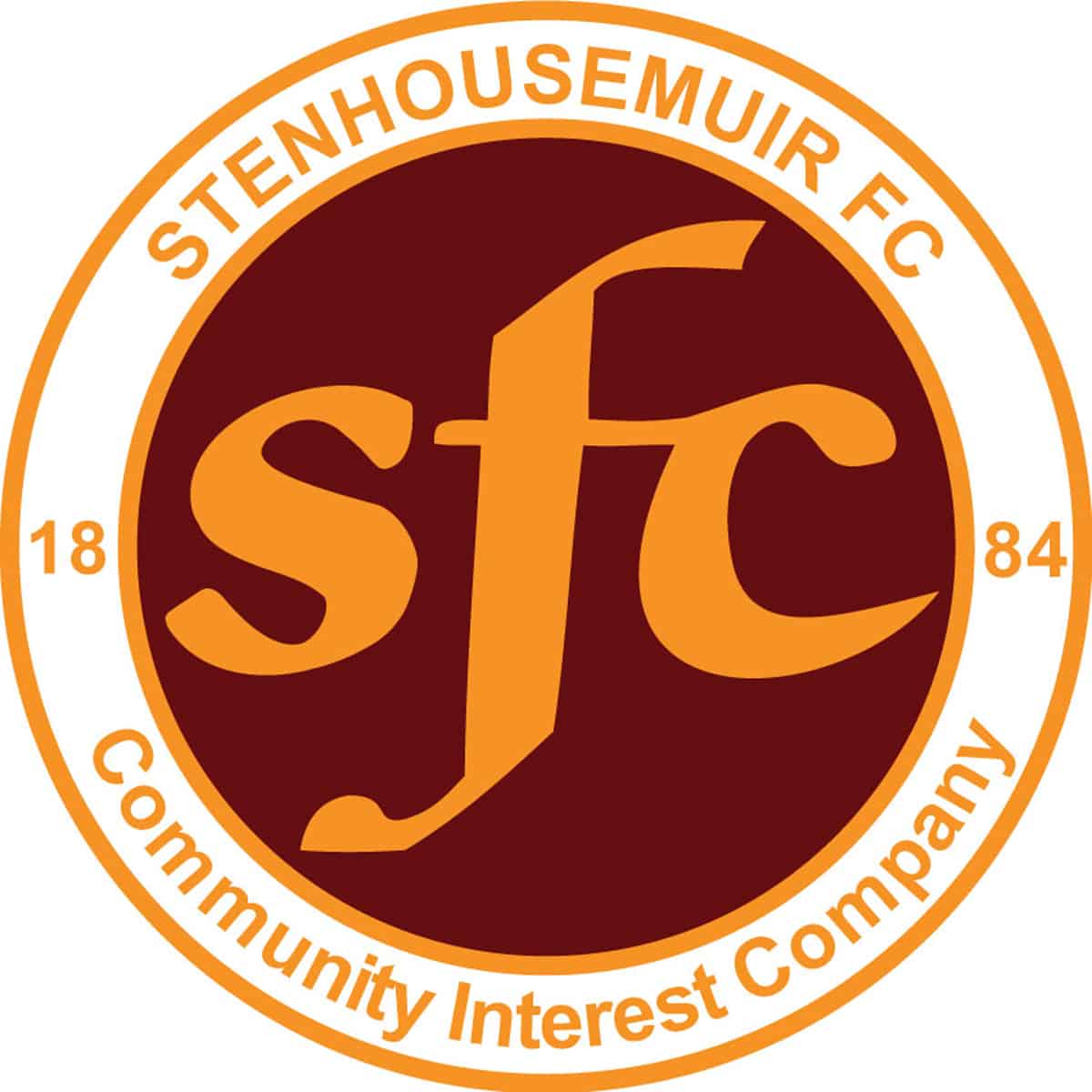 SPFL Ladbrokes League 1
Ochilview Park Stenhousemuir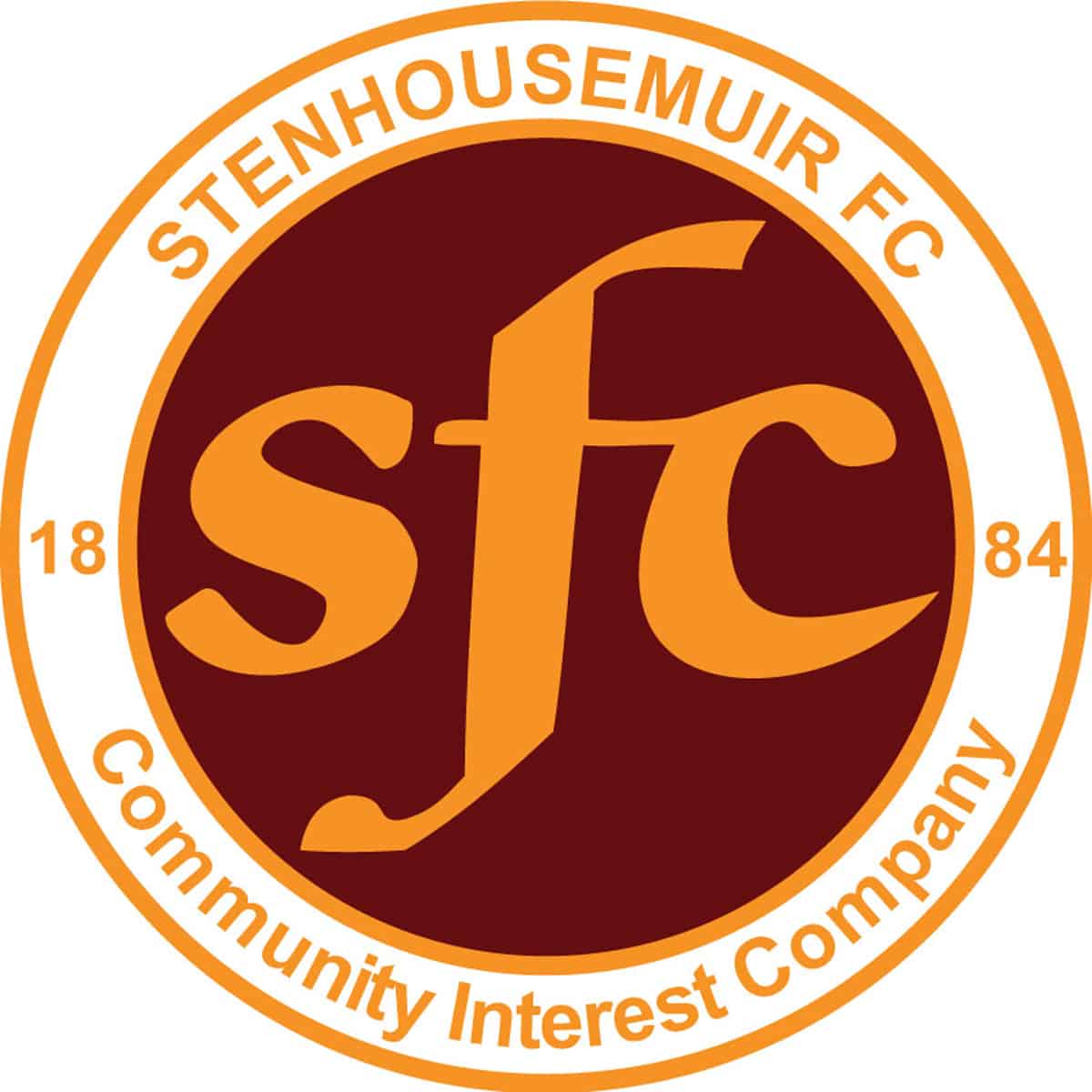 Betfred Cup
Westfield Stadium, Falkirk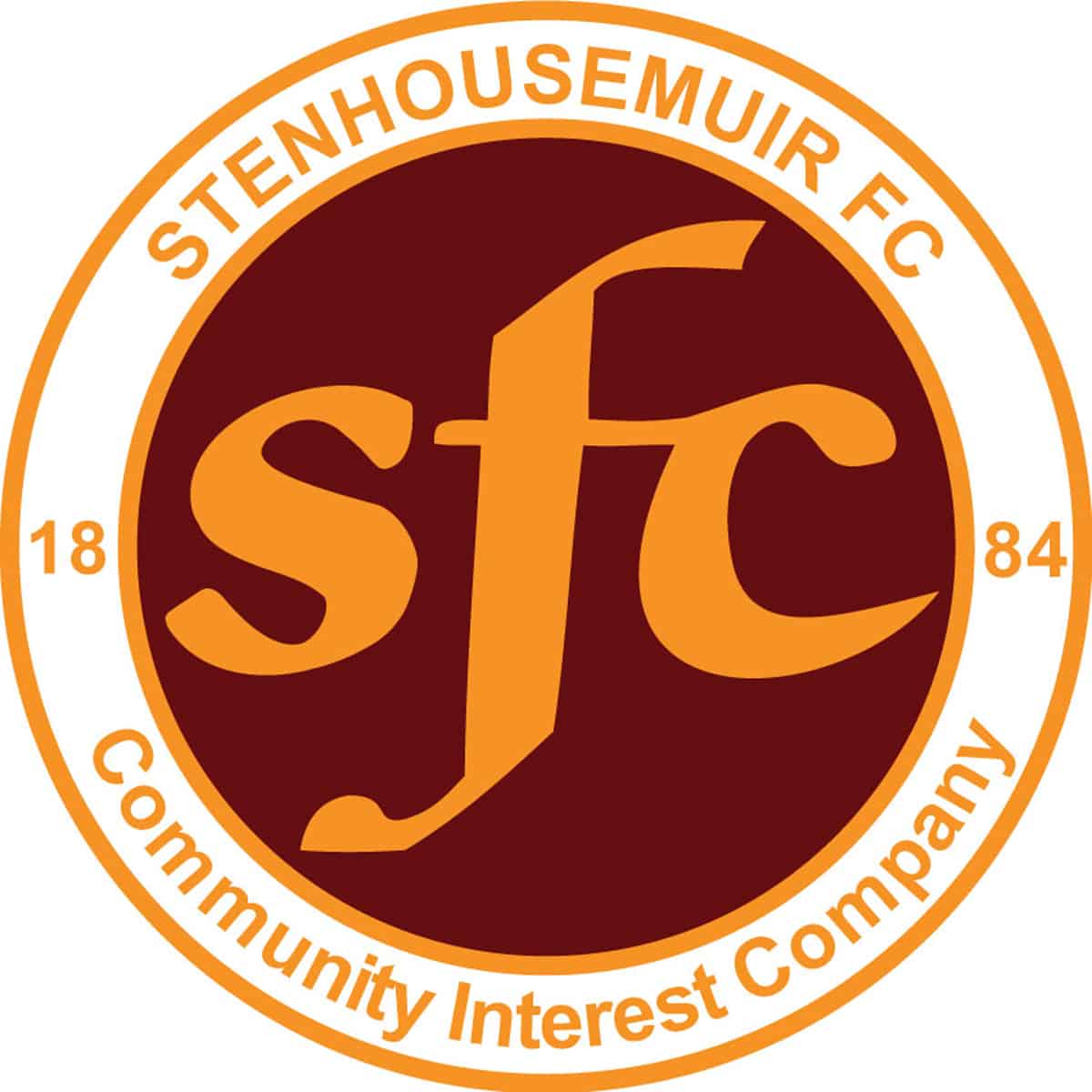 SPFL Ladbrokes League 1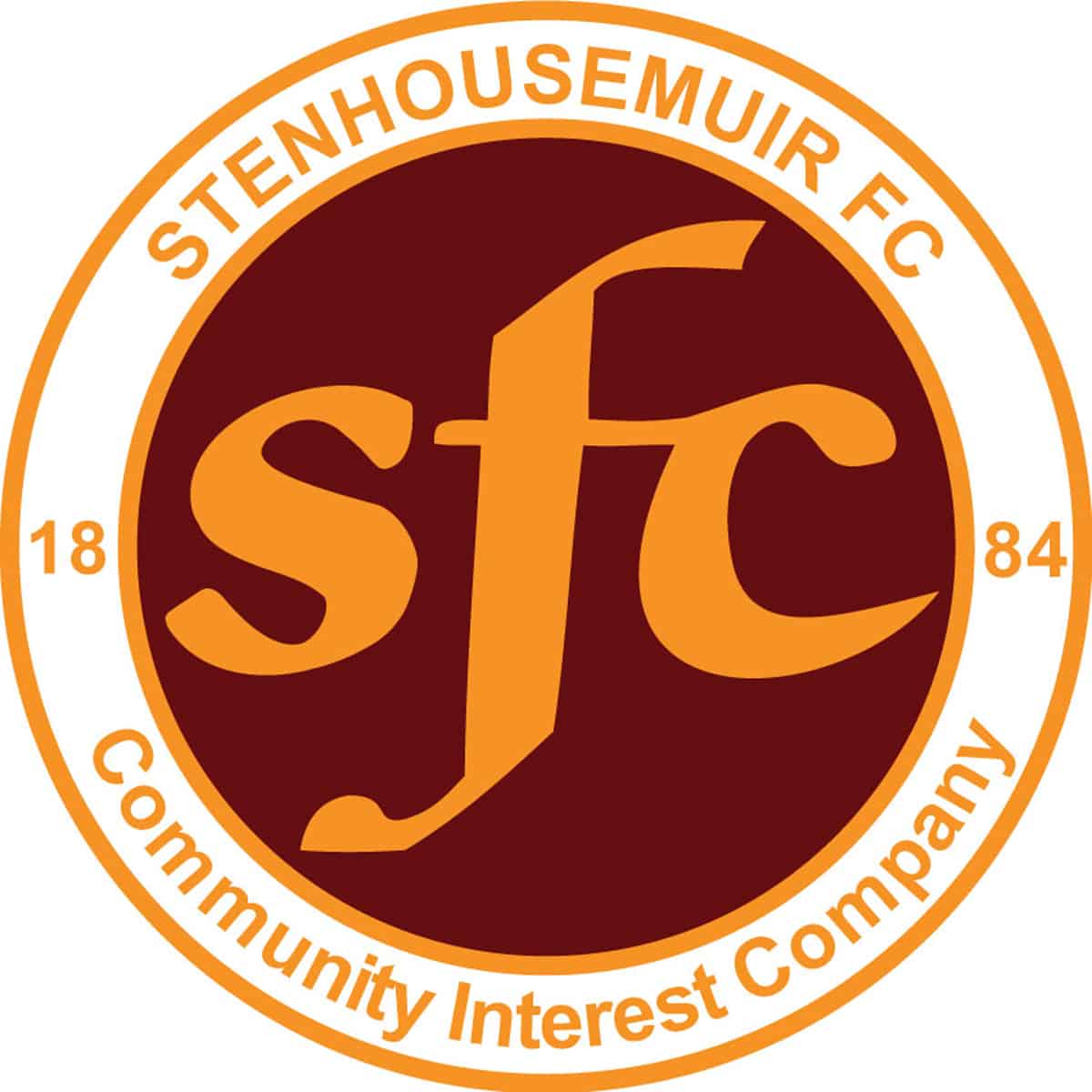 SPFL Ladbrokes League 1
Ochilview Park Stenhousemuir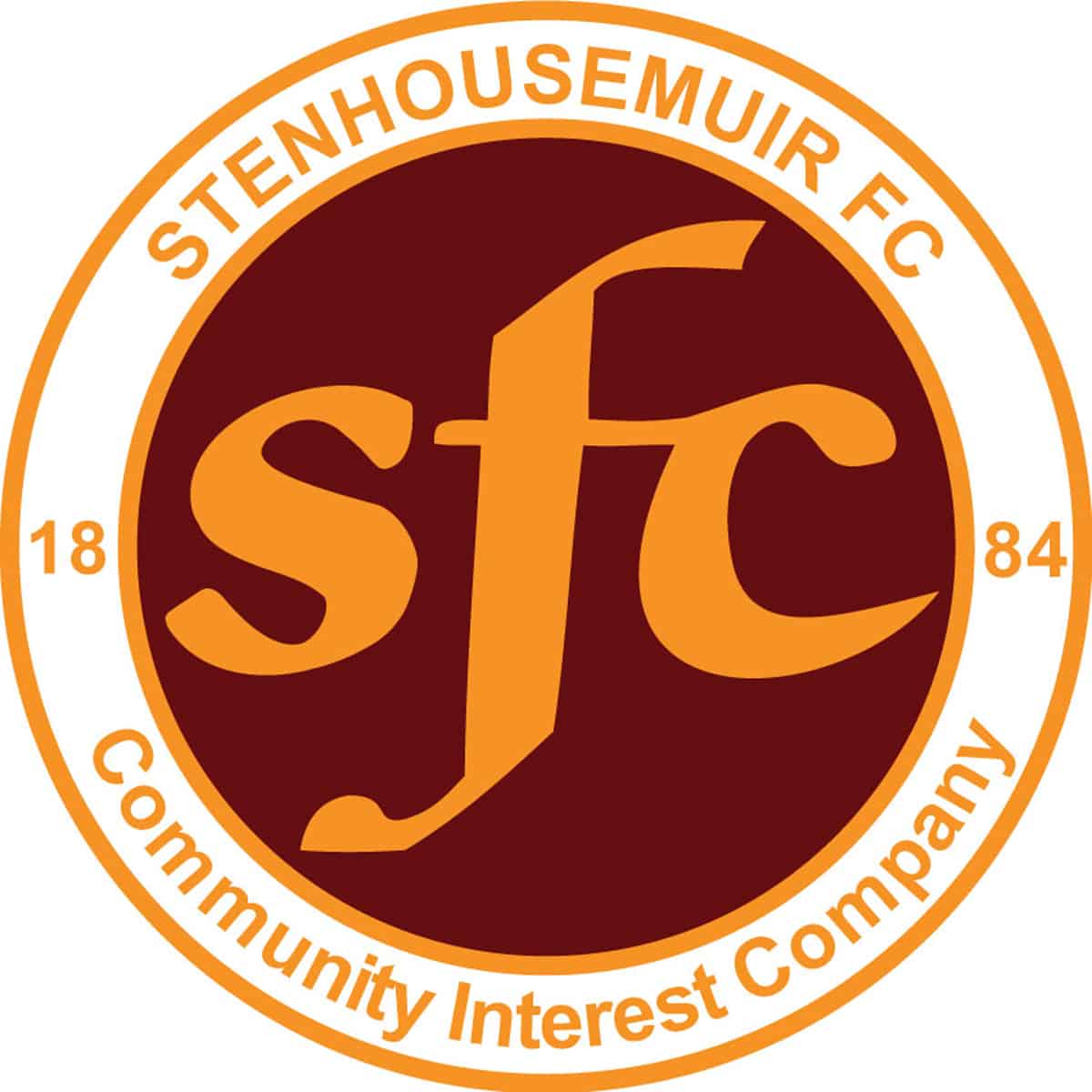 SPFL Ladbrokes League 1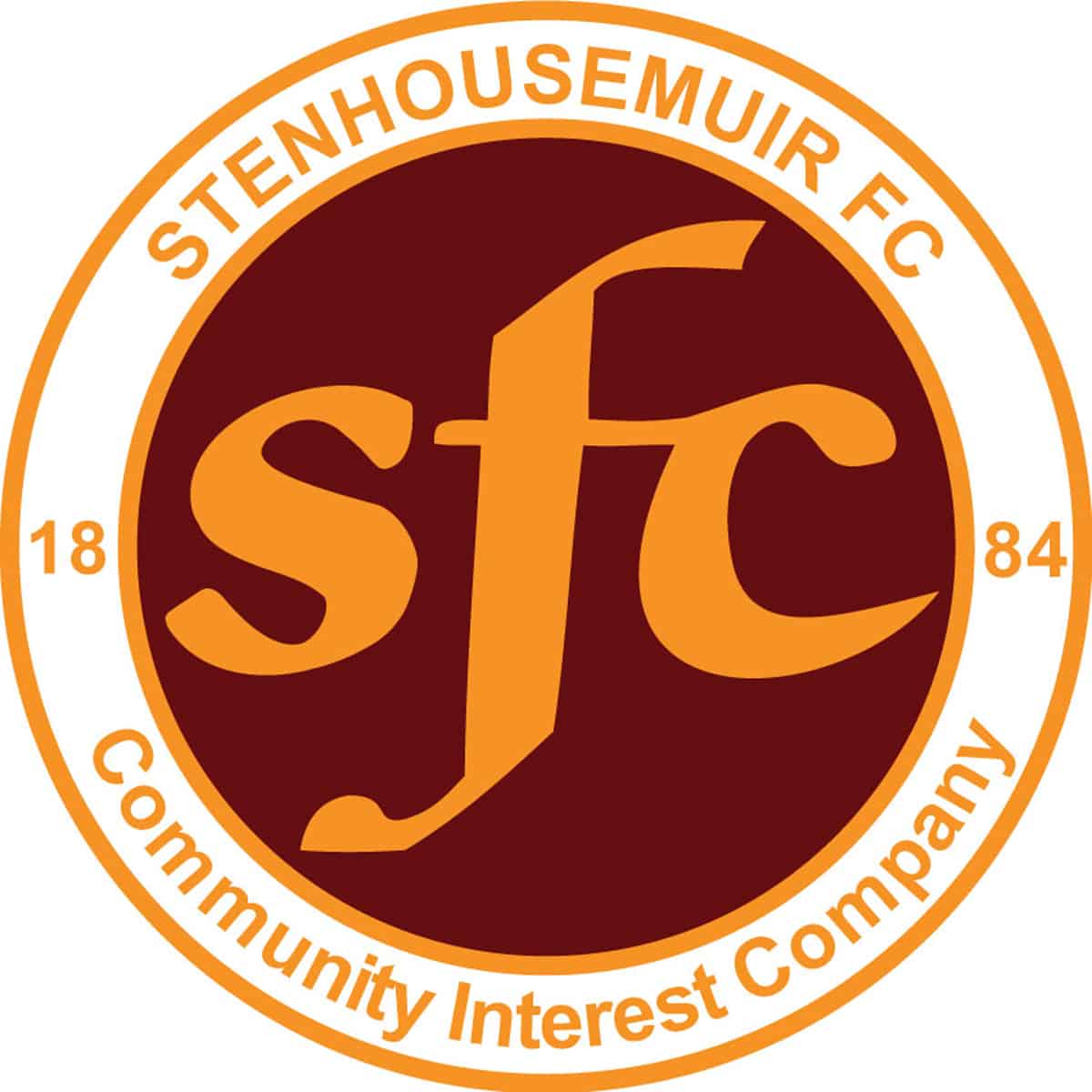 Betfred Cup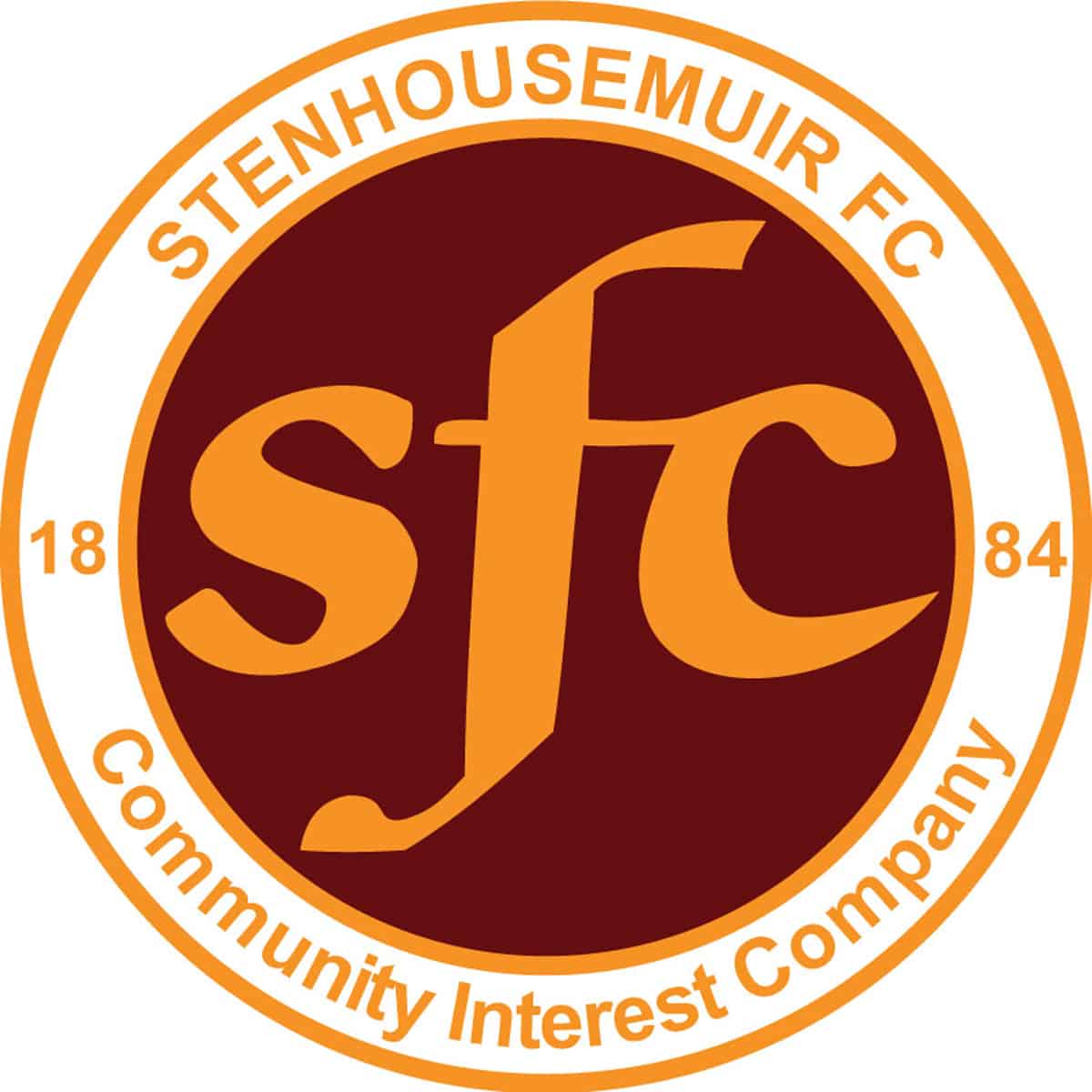 Petrofac Training Cup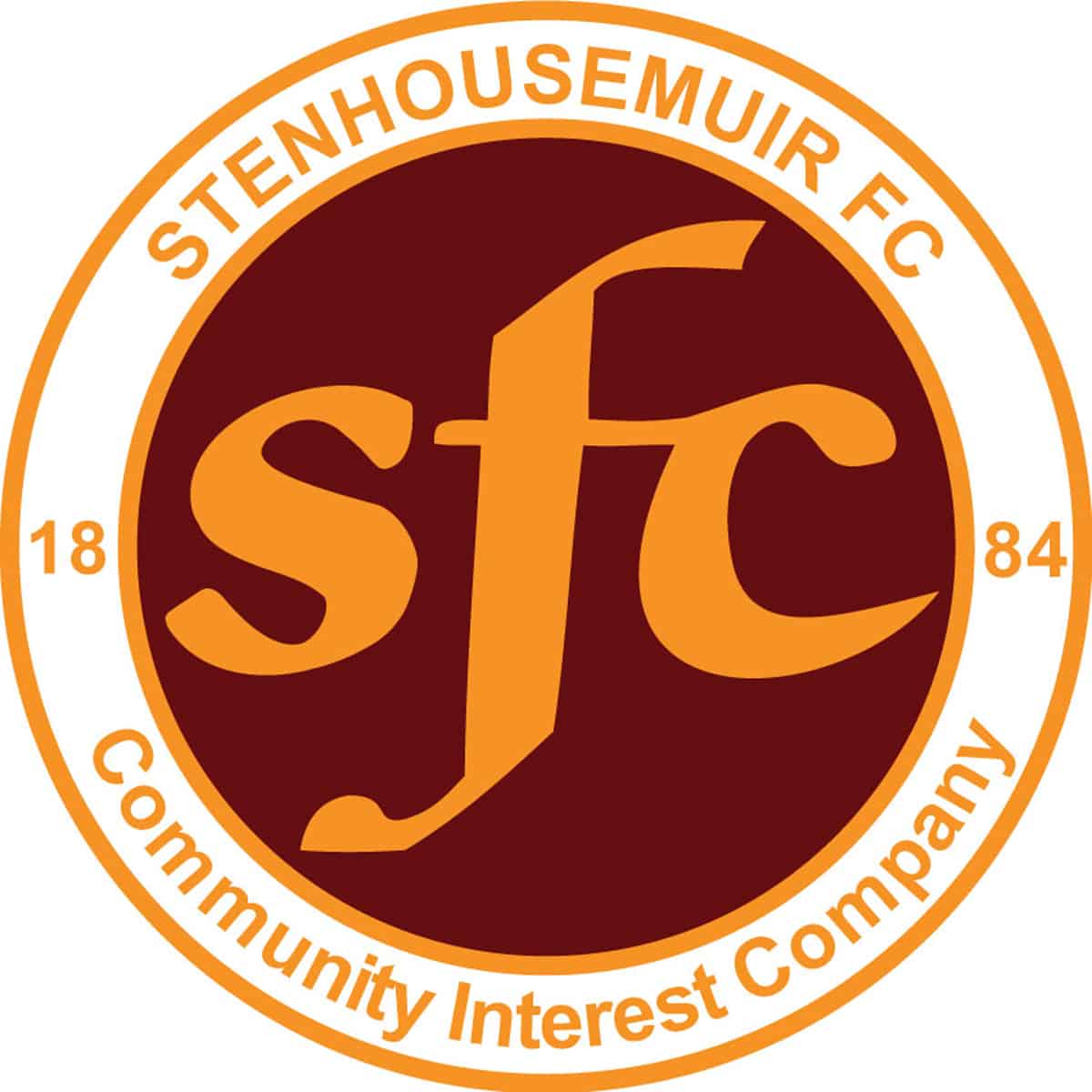 Friendly
Ochilview Park Stenhousemuir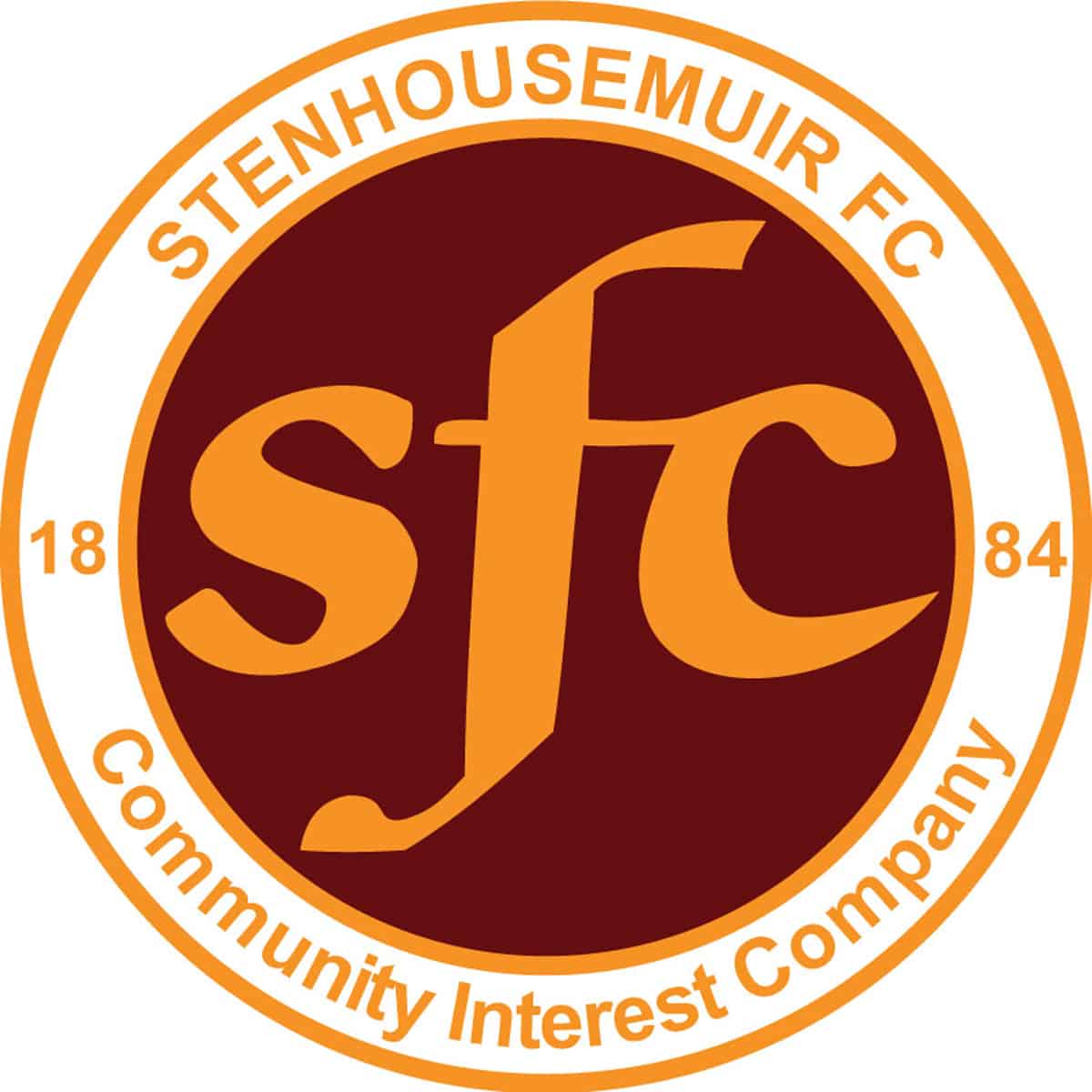 Friendly
Ochilview Park Stenhousemuir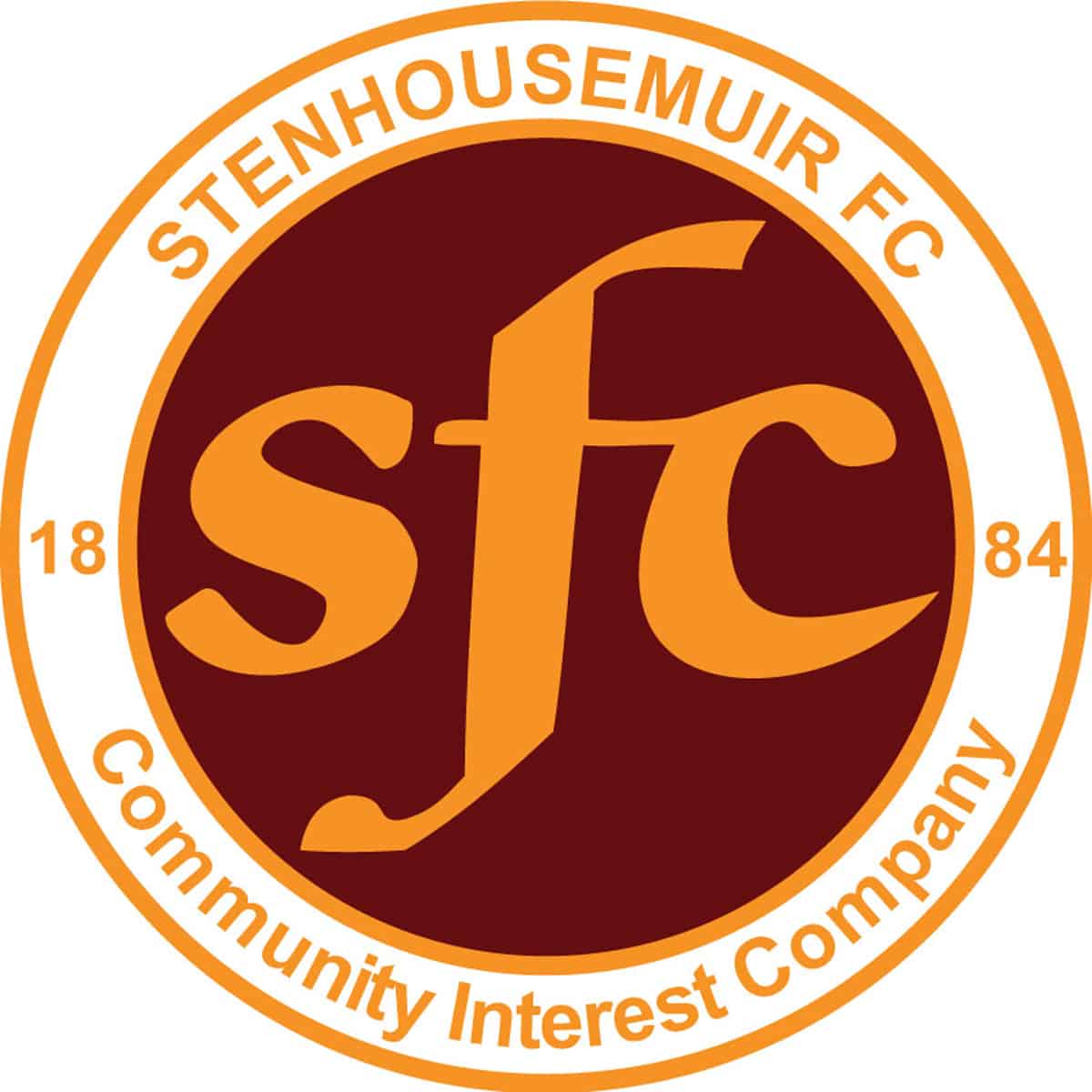 Friendly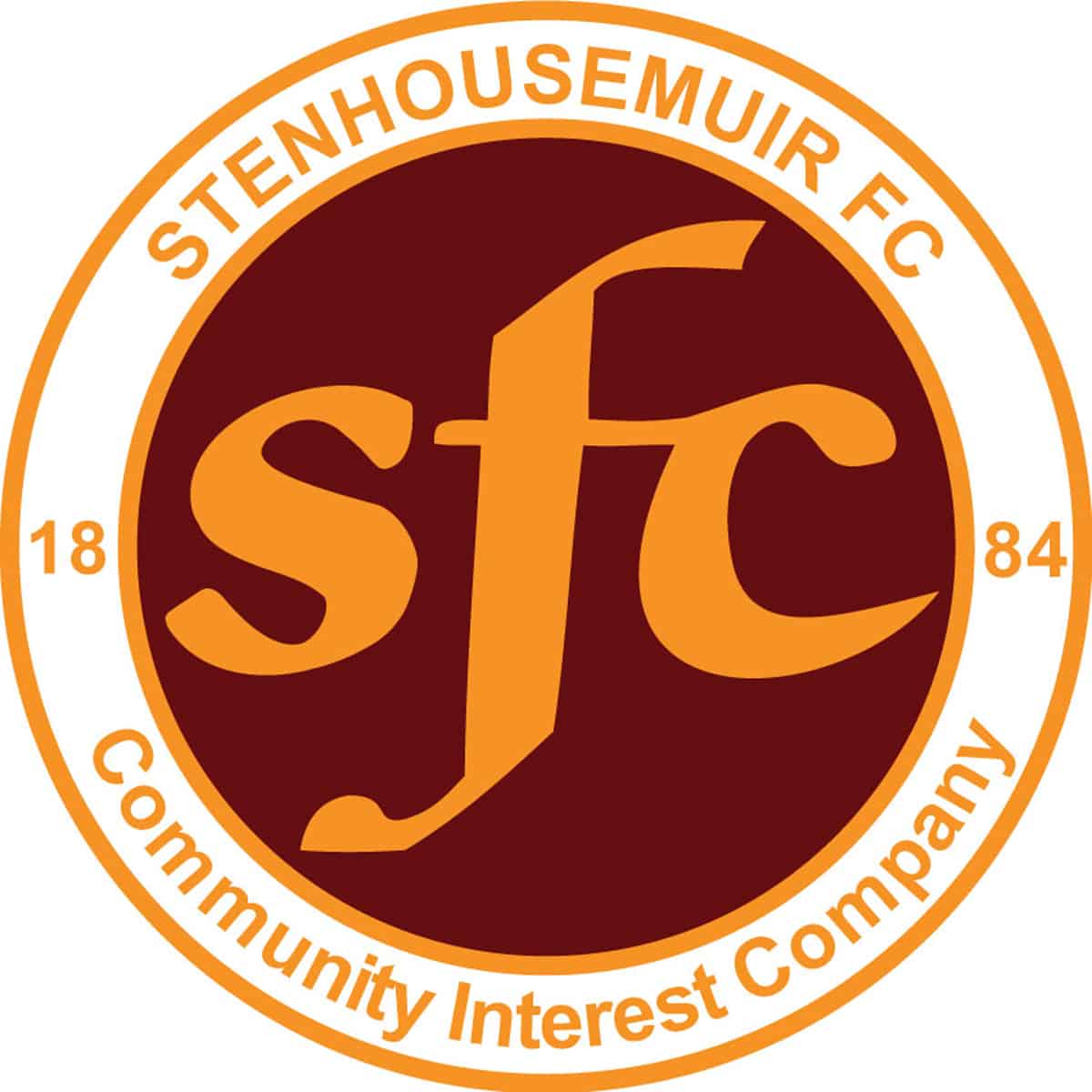 SPFL Ladbrokes League 1
Balmoor Stadium, Peterhead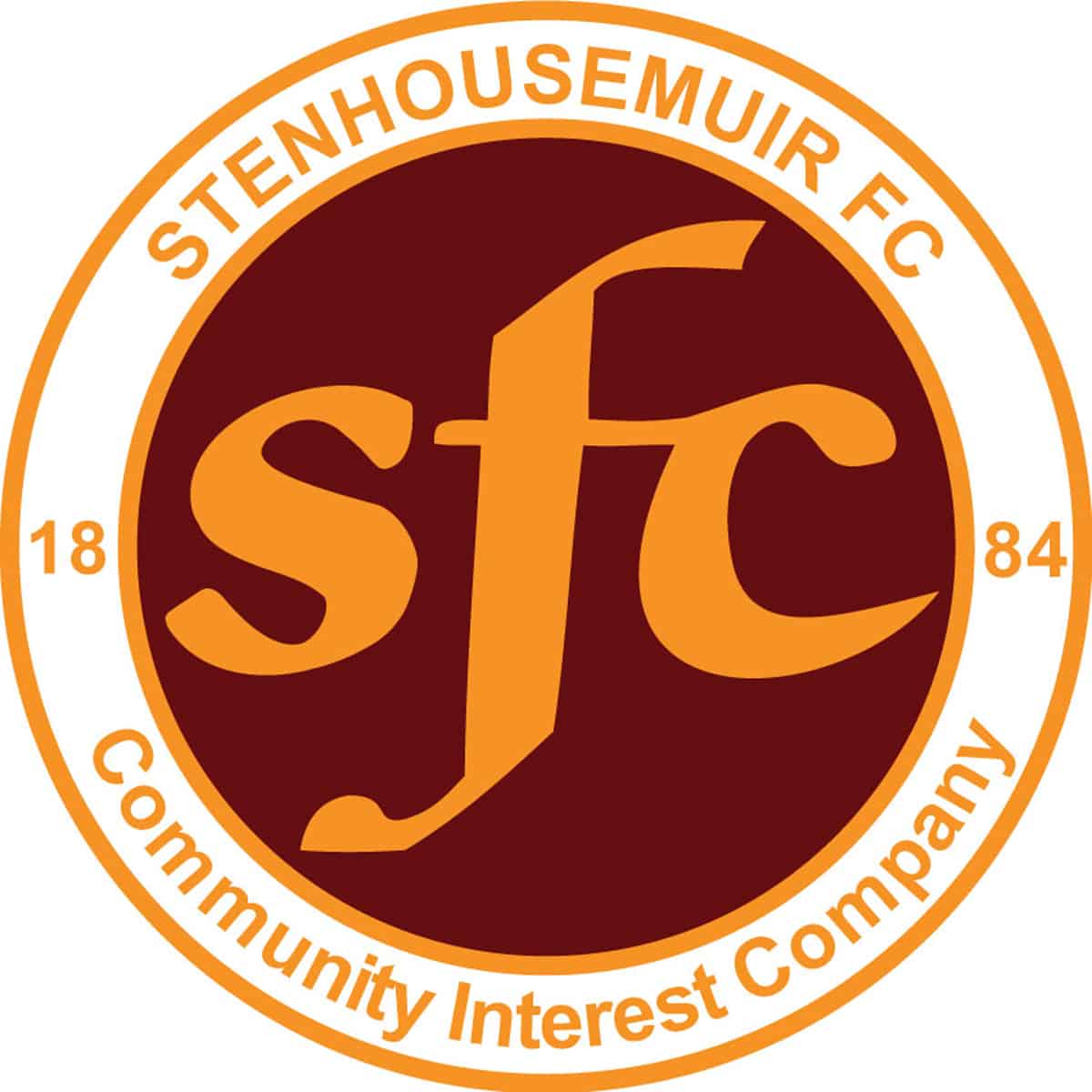 SPFL Ladbrokes League 1
Ochilview Park Stenhousemuir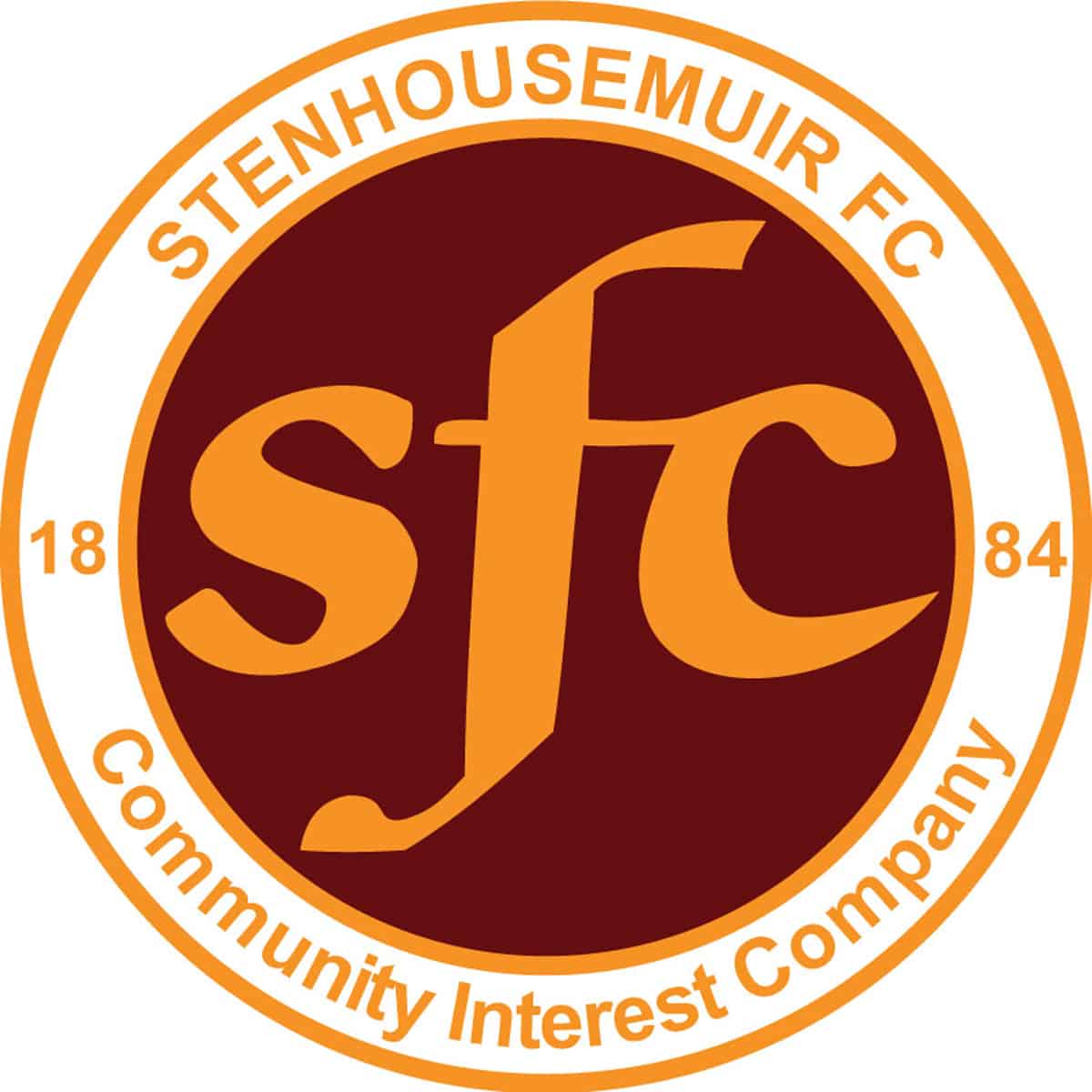 SPFL Ladbrokes League 1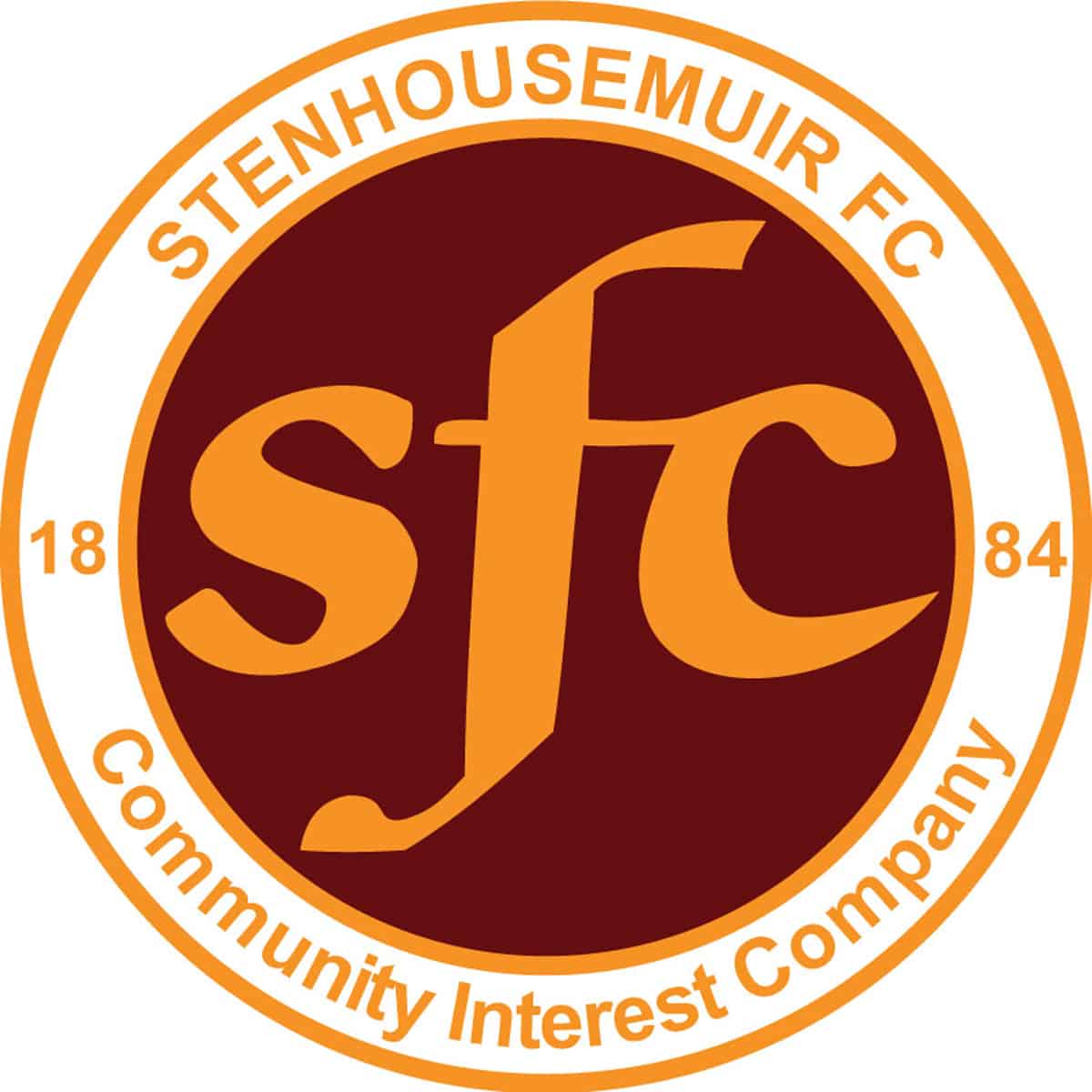 SPFL Ladbrokes League 1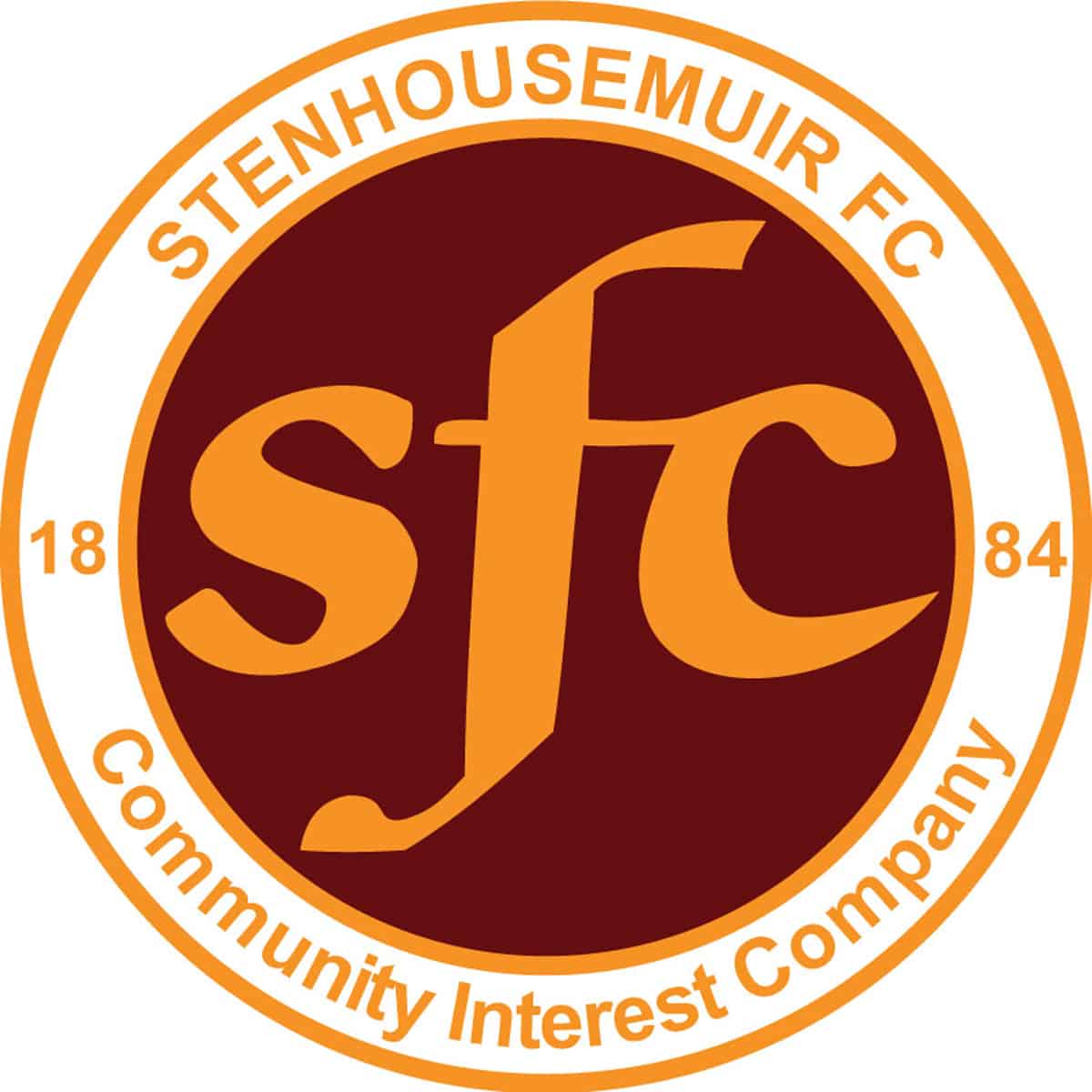 SPFL Ladbrokes League 1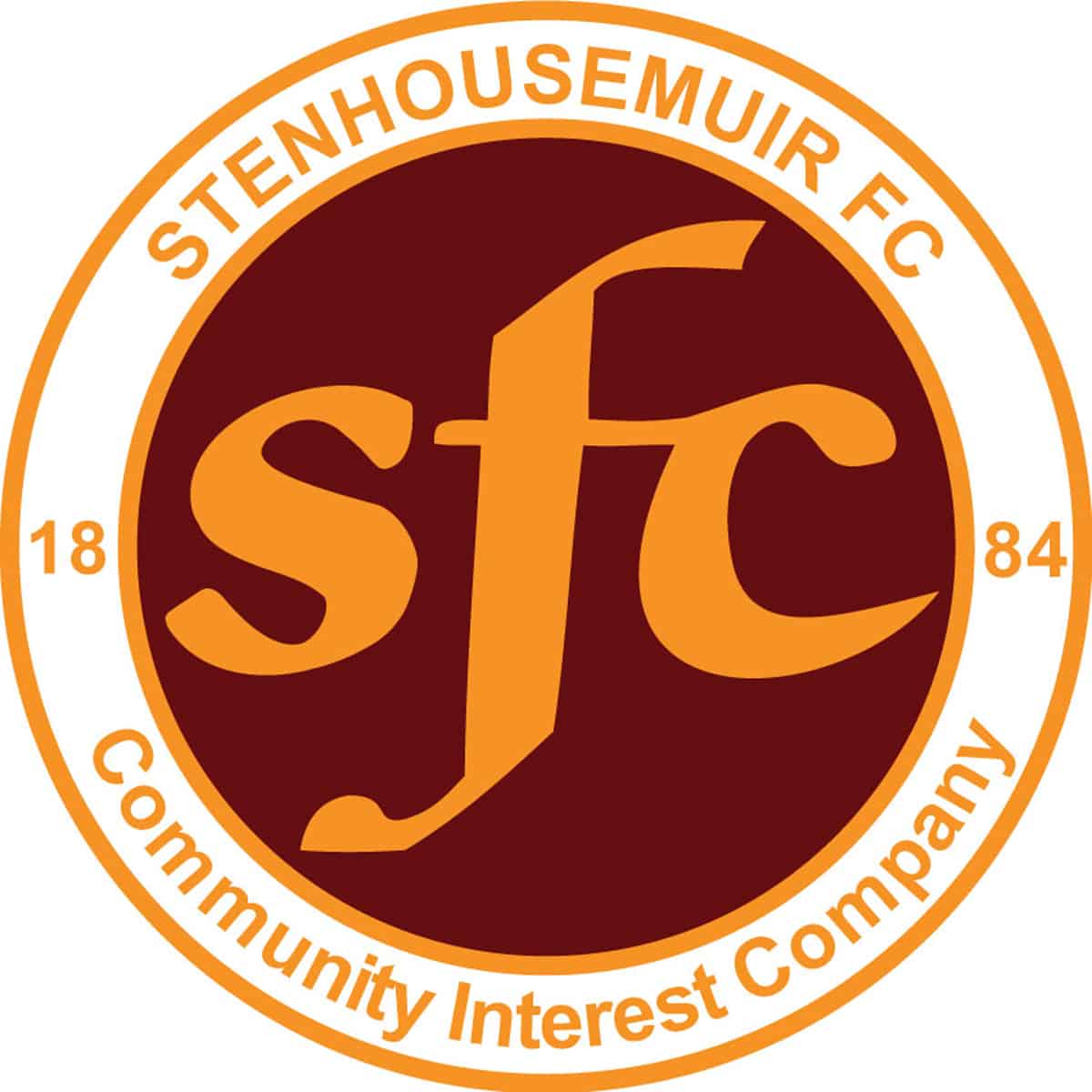 SPFL Ladbrokes League 1
Ochilview Park Stenhousemuir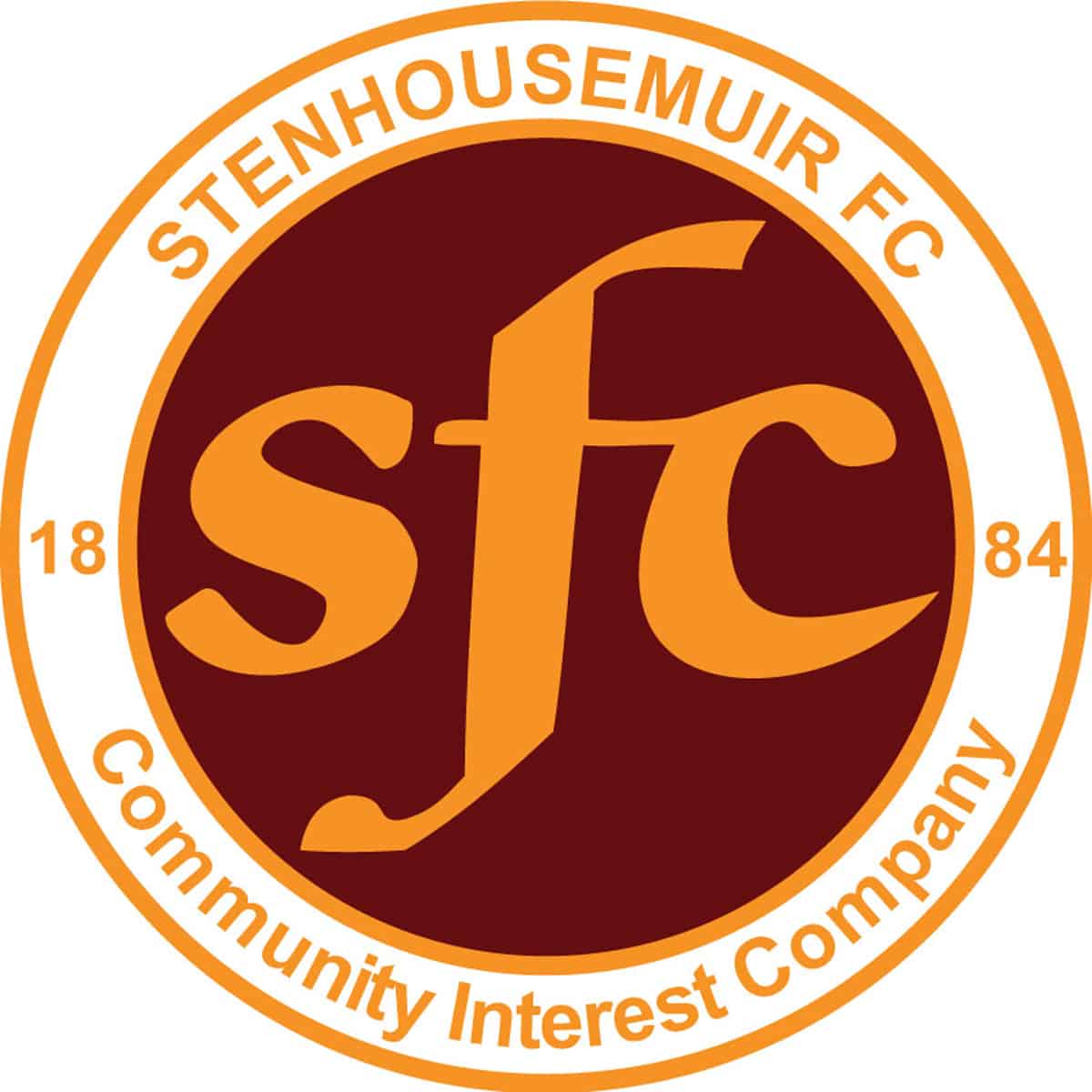 SPFL Ladbrokes League 1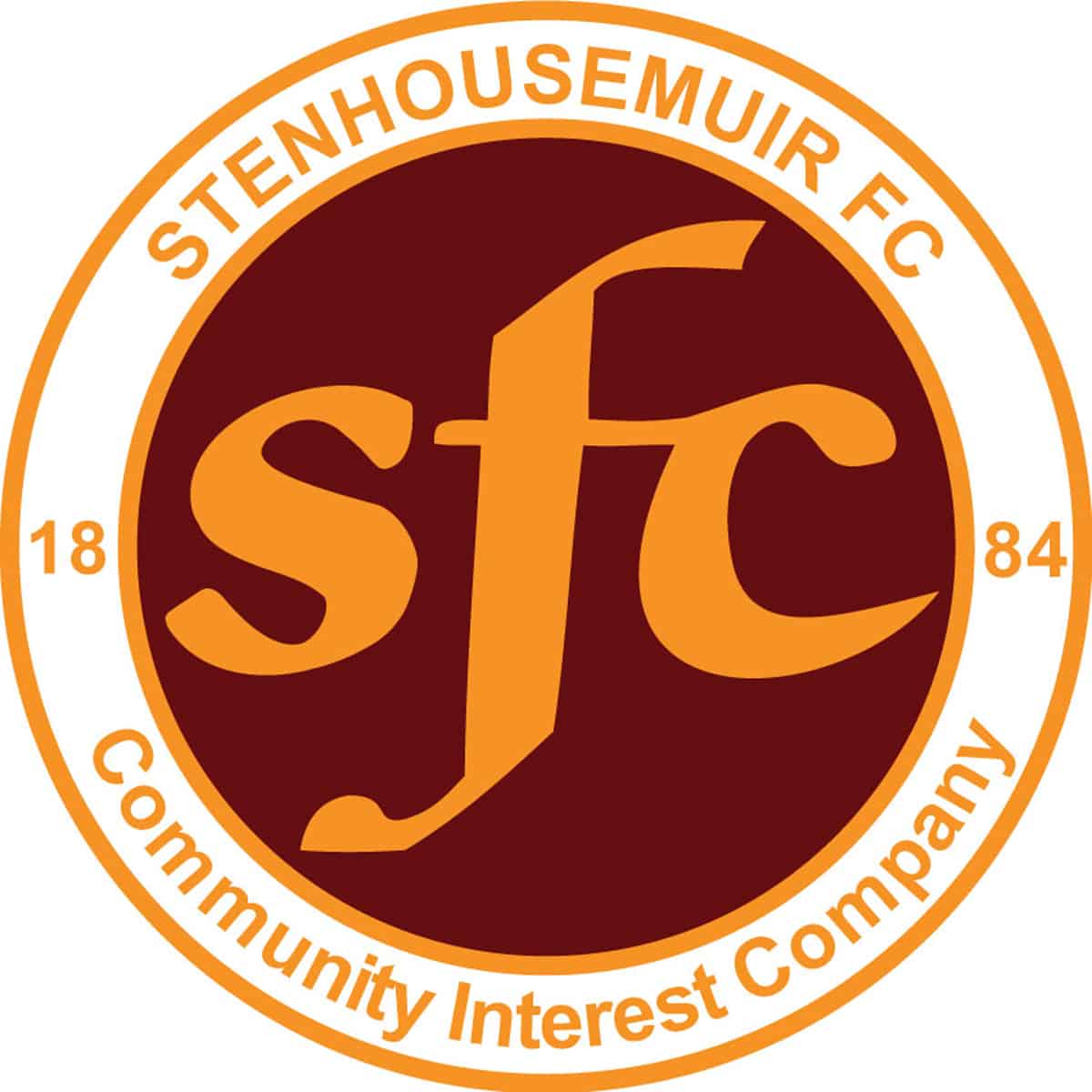 SPFL Ladbrokes League 1
Ochilview Park Stenhousemuir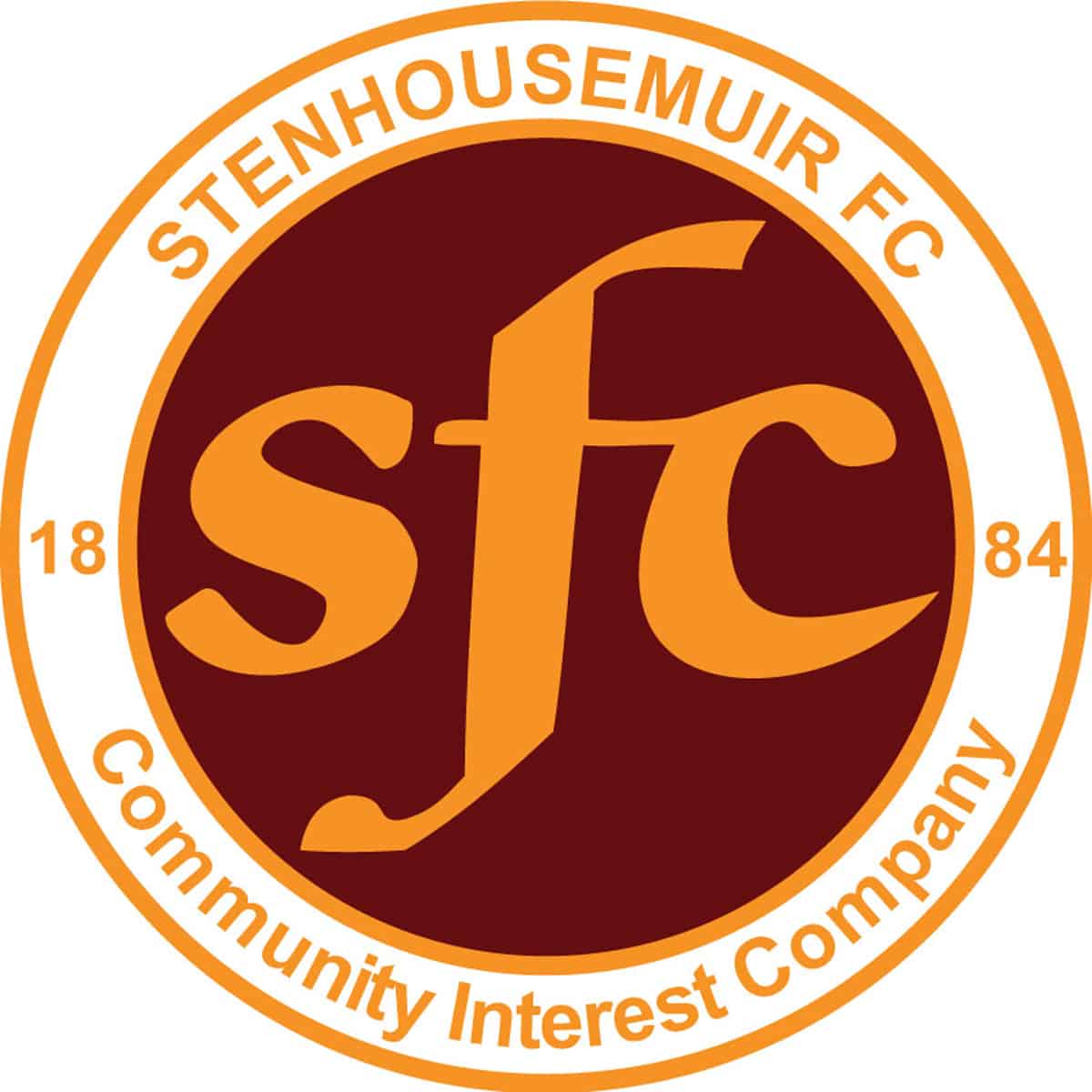 SPFL Ladbrokes League 1
Ochilview Park Stenhousemuir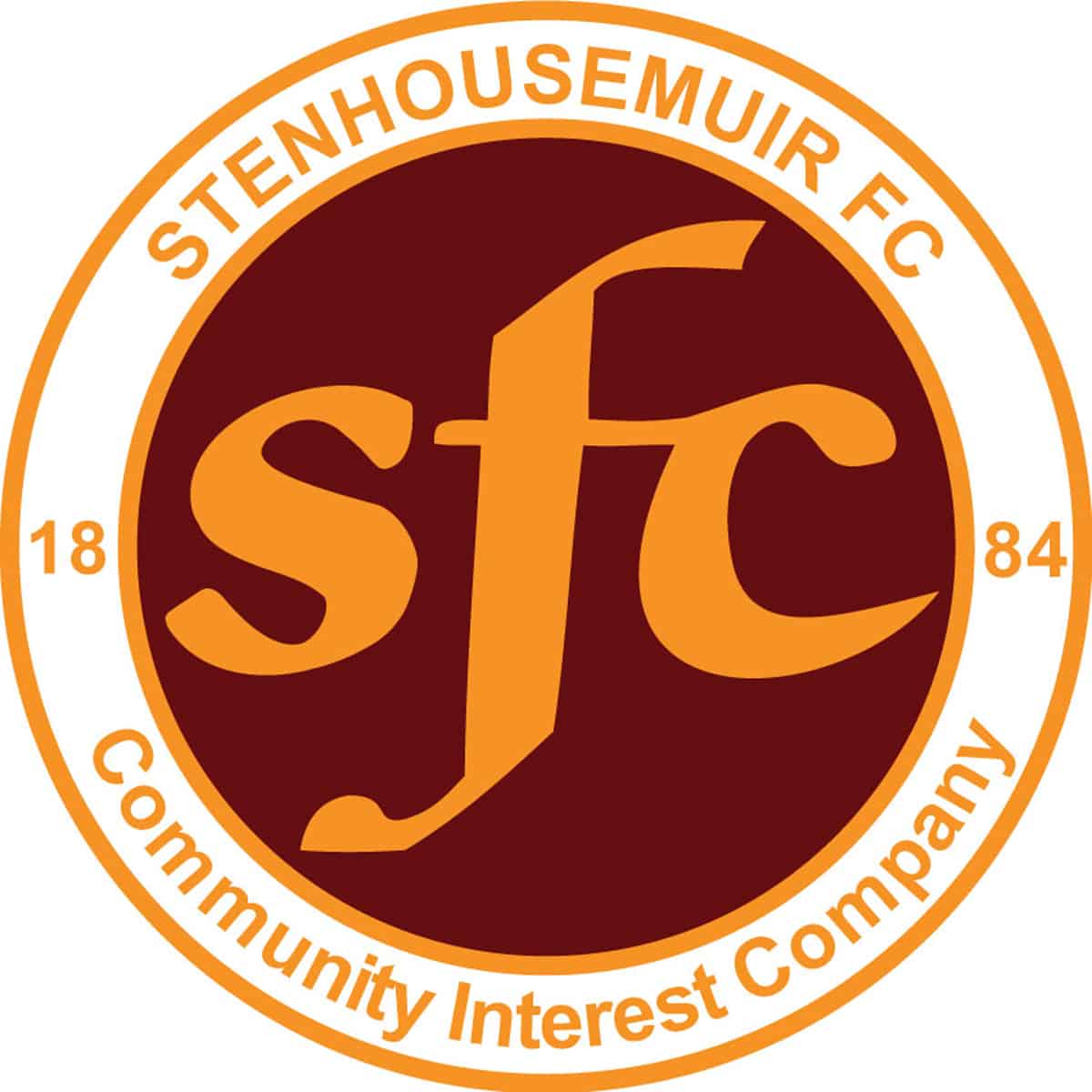 SPFL Ladbrokes League 1
Balmoor Stadium, Peterhead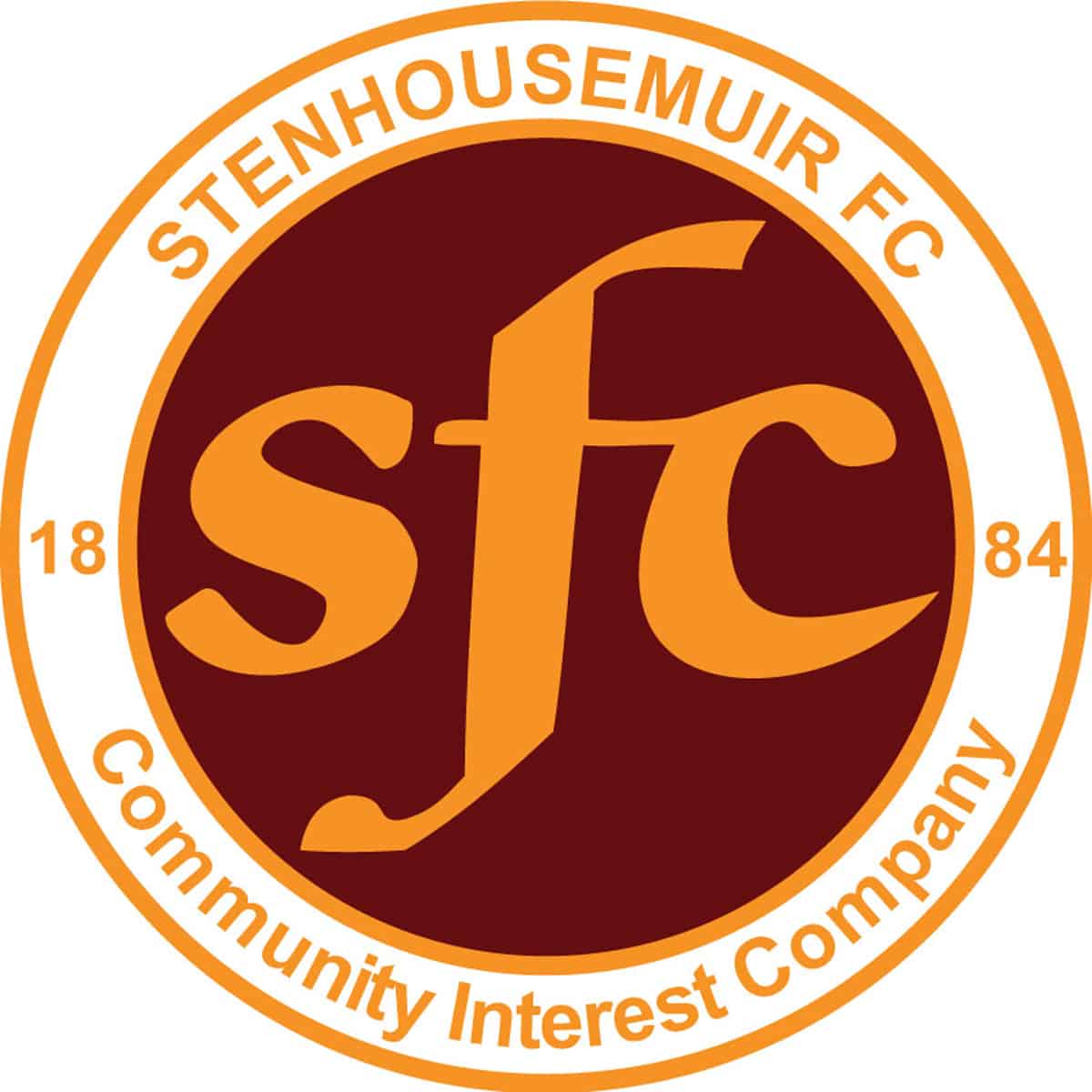 SPFL Ladbrokes League 1
Excelsior Stadium, Airdrie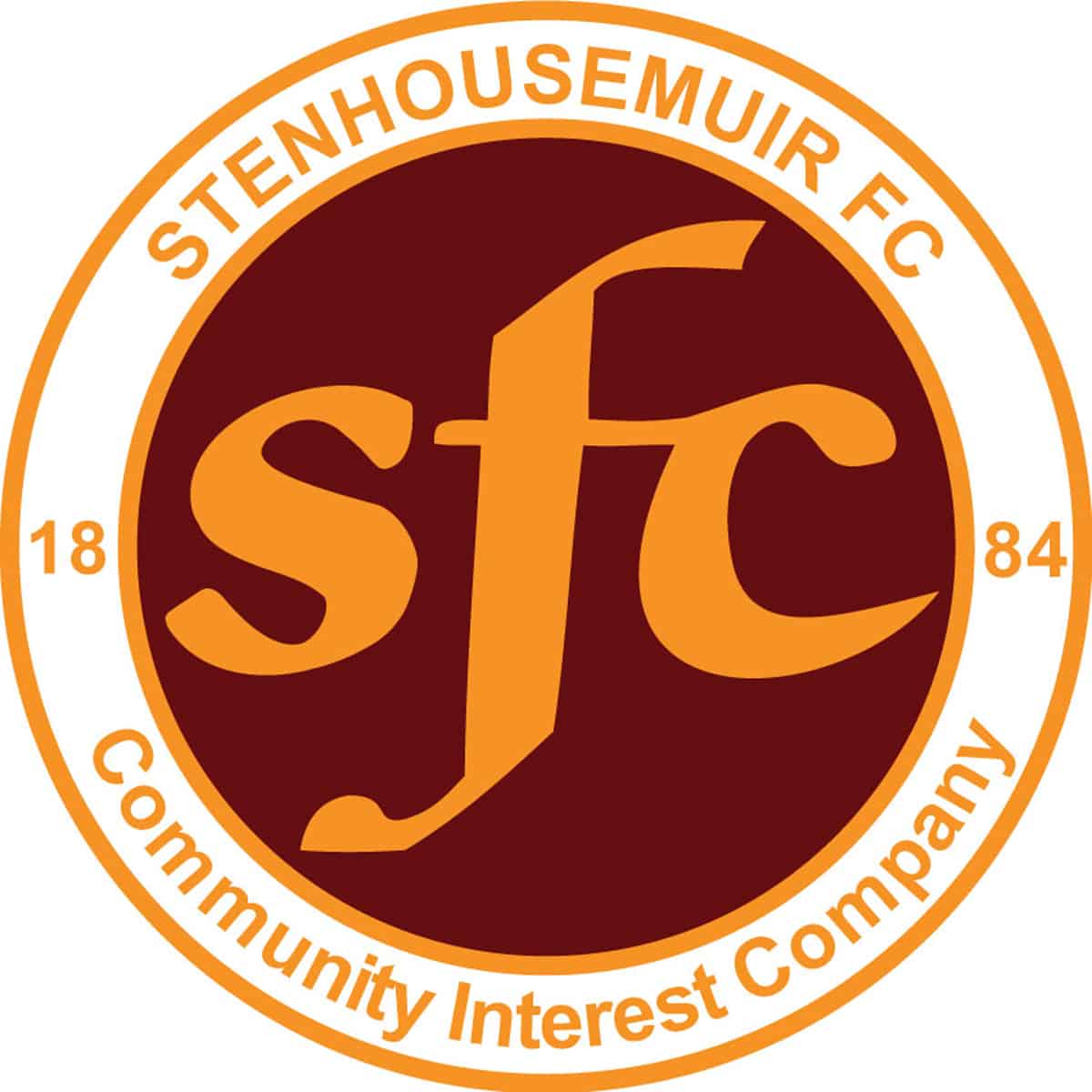 SPFL Ladbrokes League 1
Ochilview Park Stenhousemuir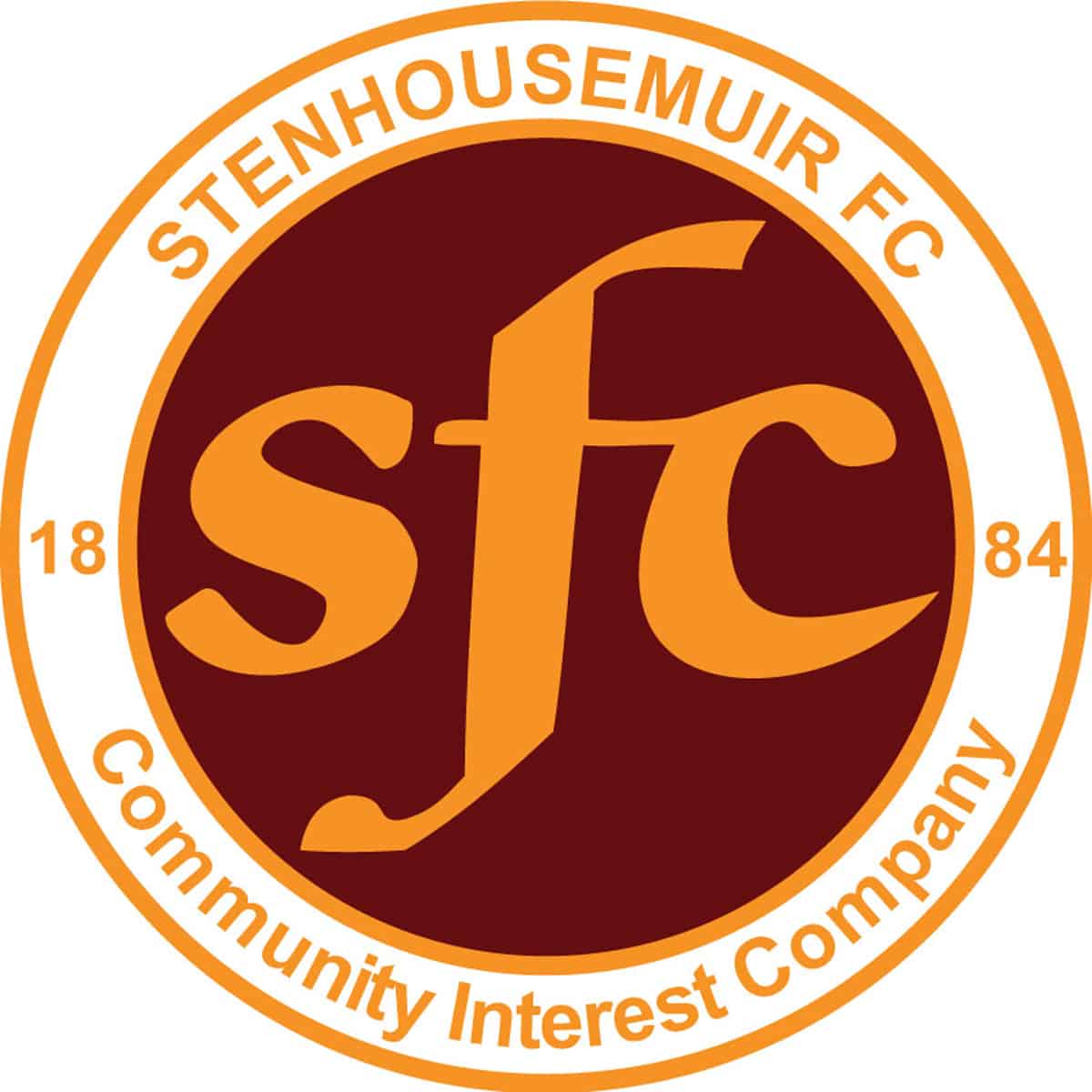 SPFL Ladbrokes League 1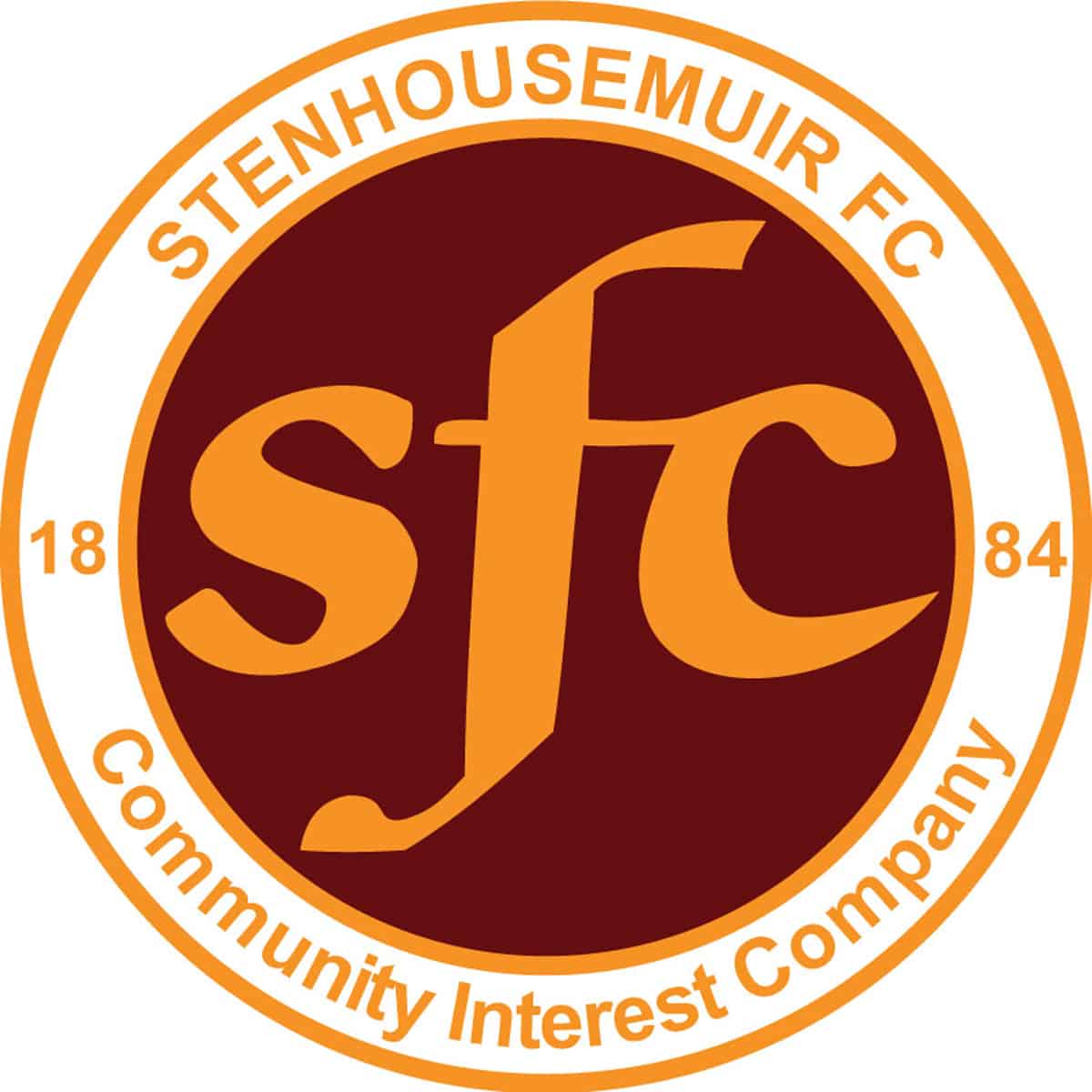 SPFL Ladbrokes League 1
Ochilview Park Stenhousemuir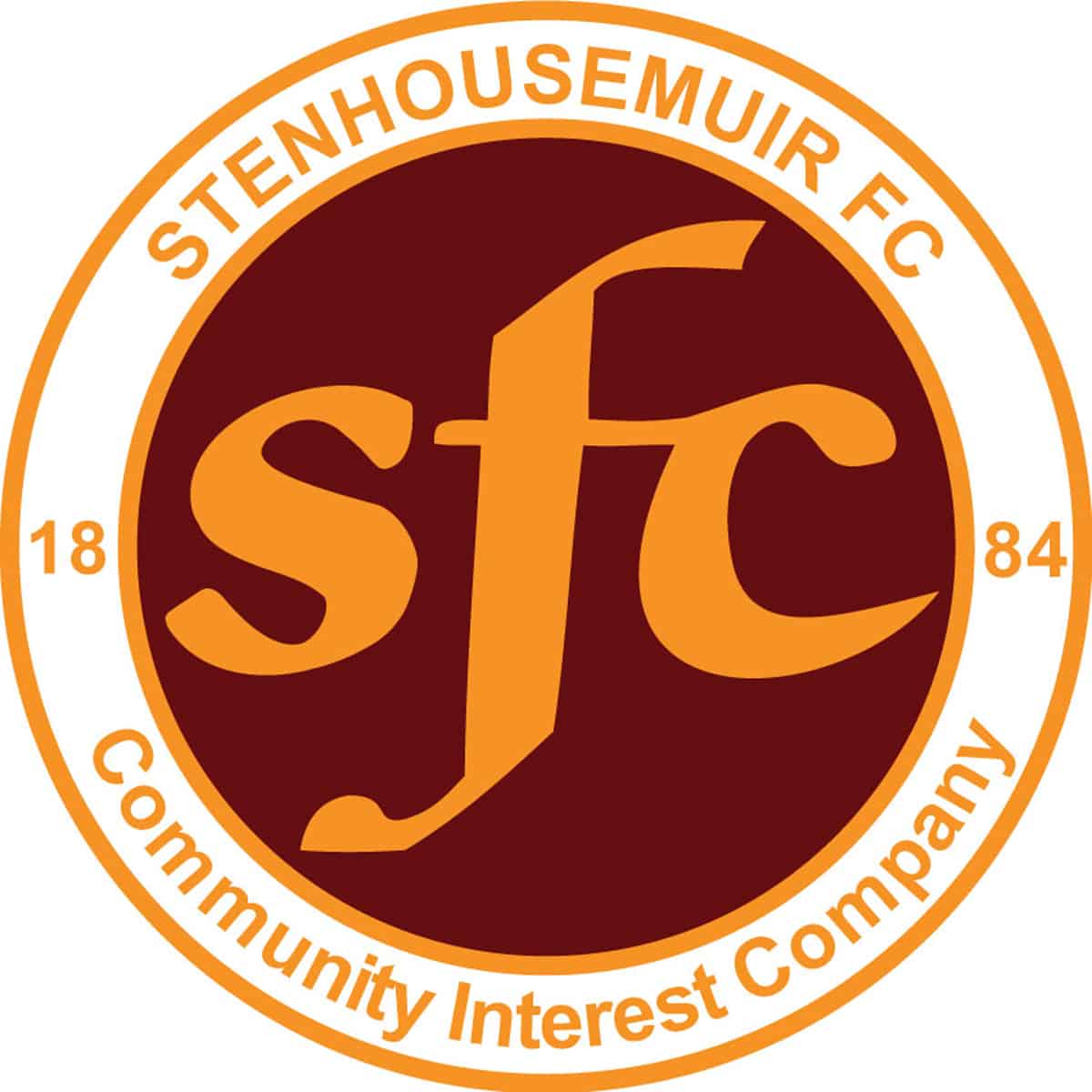 SPFL Ladbrokes League 1
Ochilview Park Stenhousemuir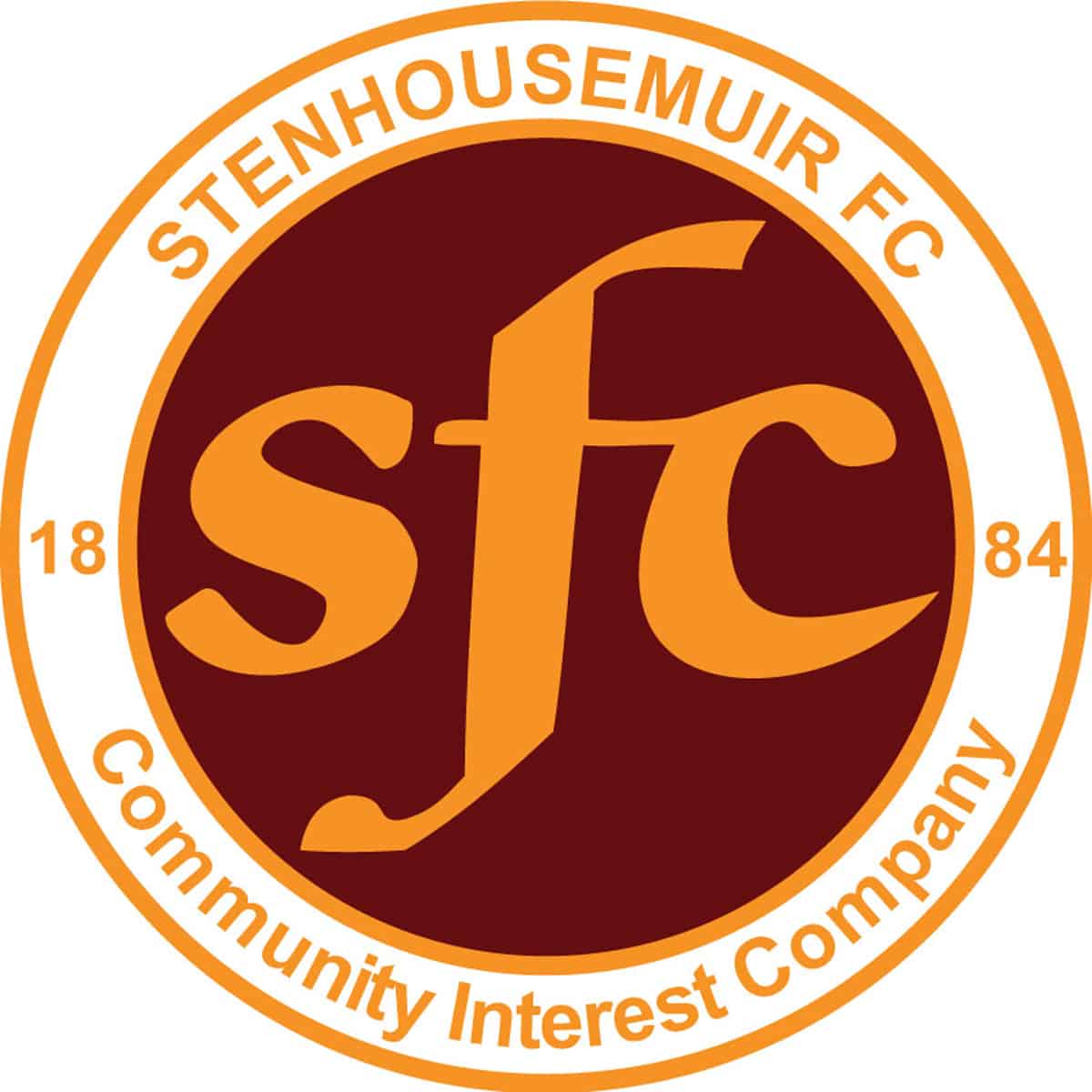 SPFL Ladbrokes League 1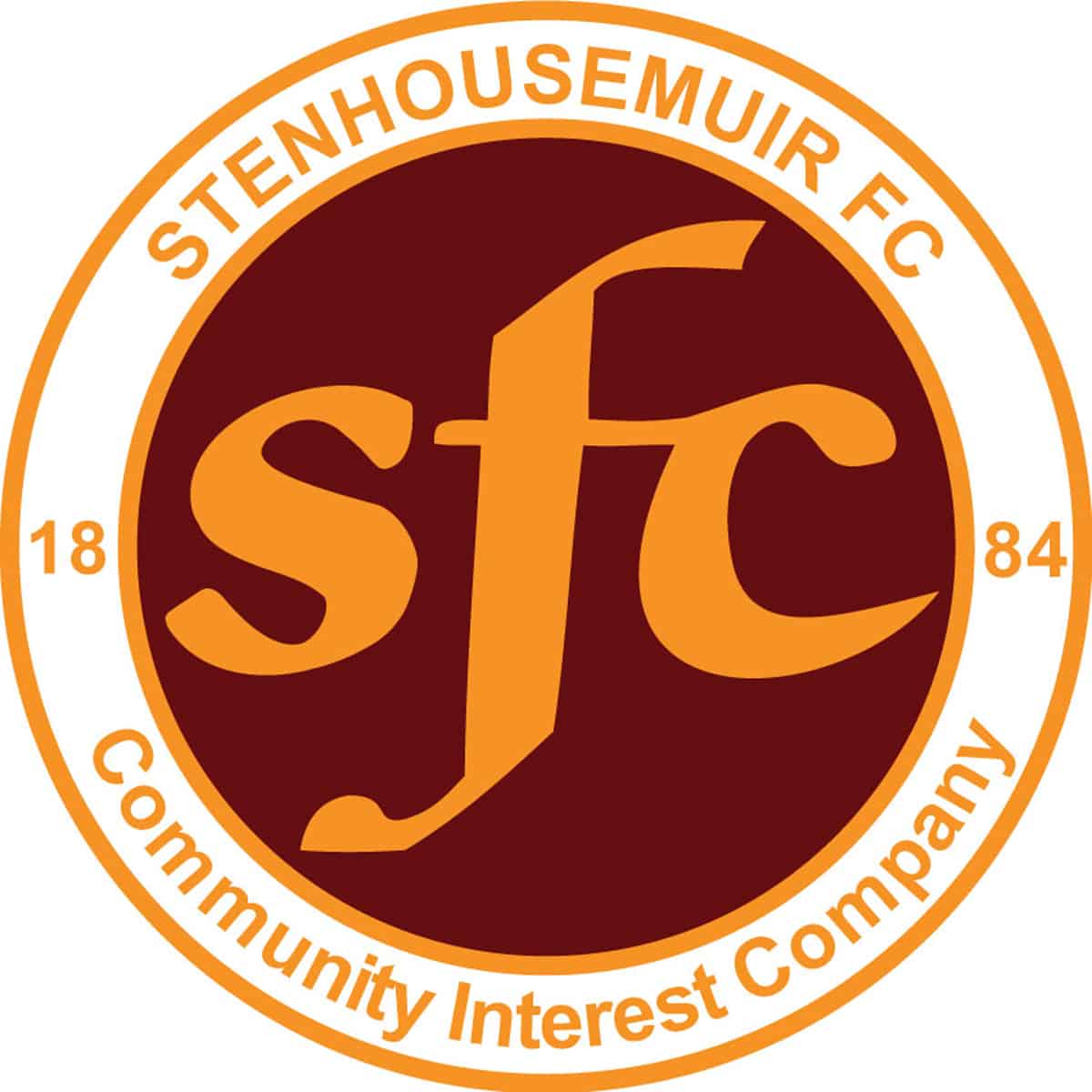 SPFL Ladbrokes League 1
Ochilview Park Stenhousemuir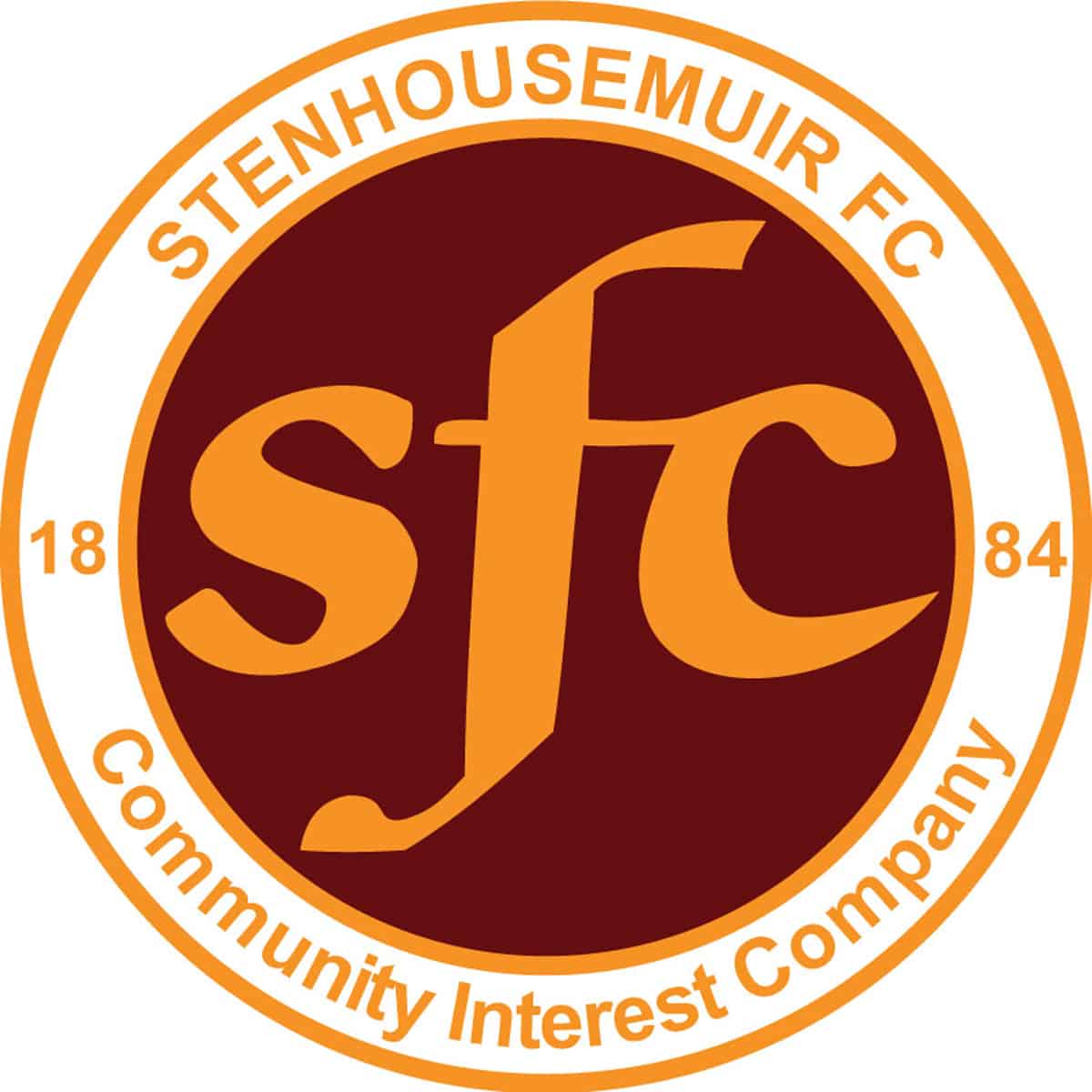 SPFL Ladbrokes League 1
Ochilview Park Stenhousemuir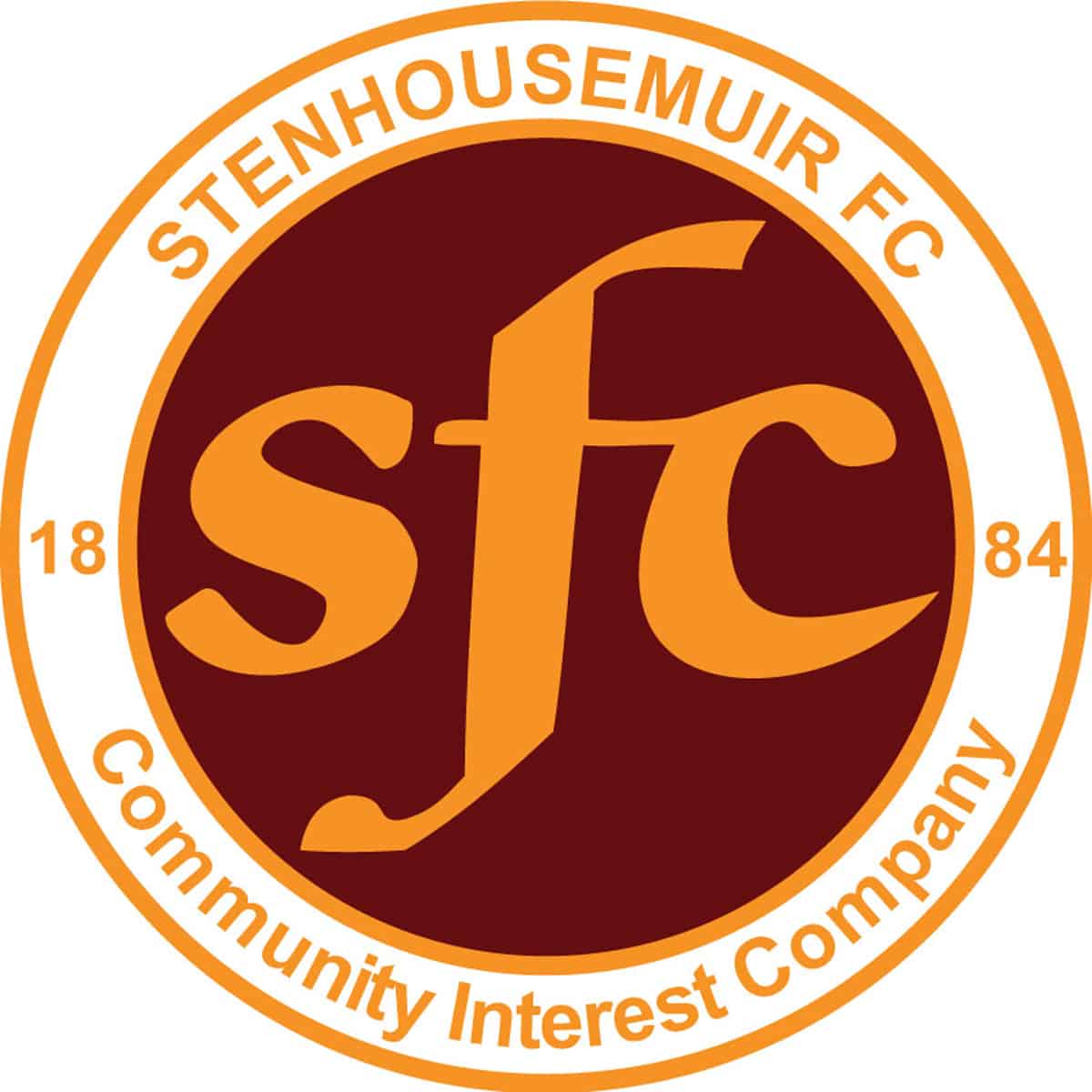 SPFL Ladbrokes League 1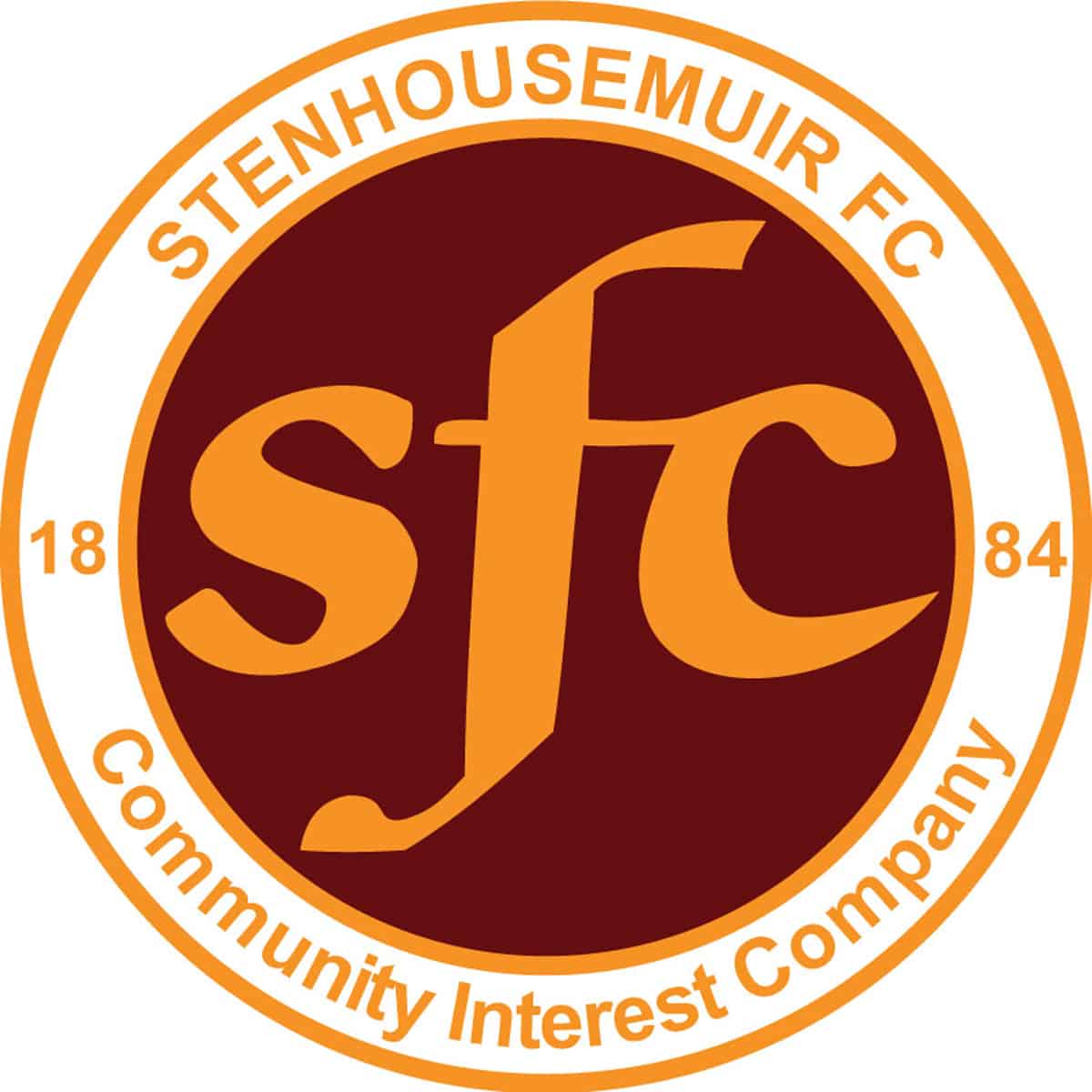 Scottish Cup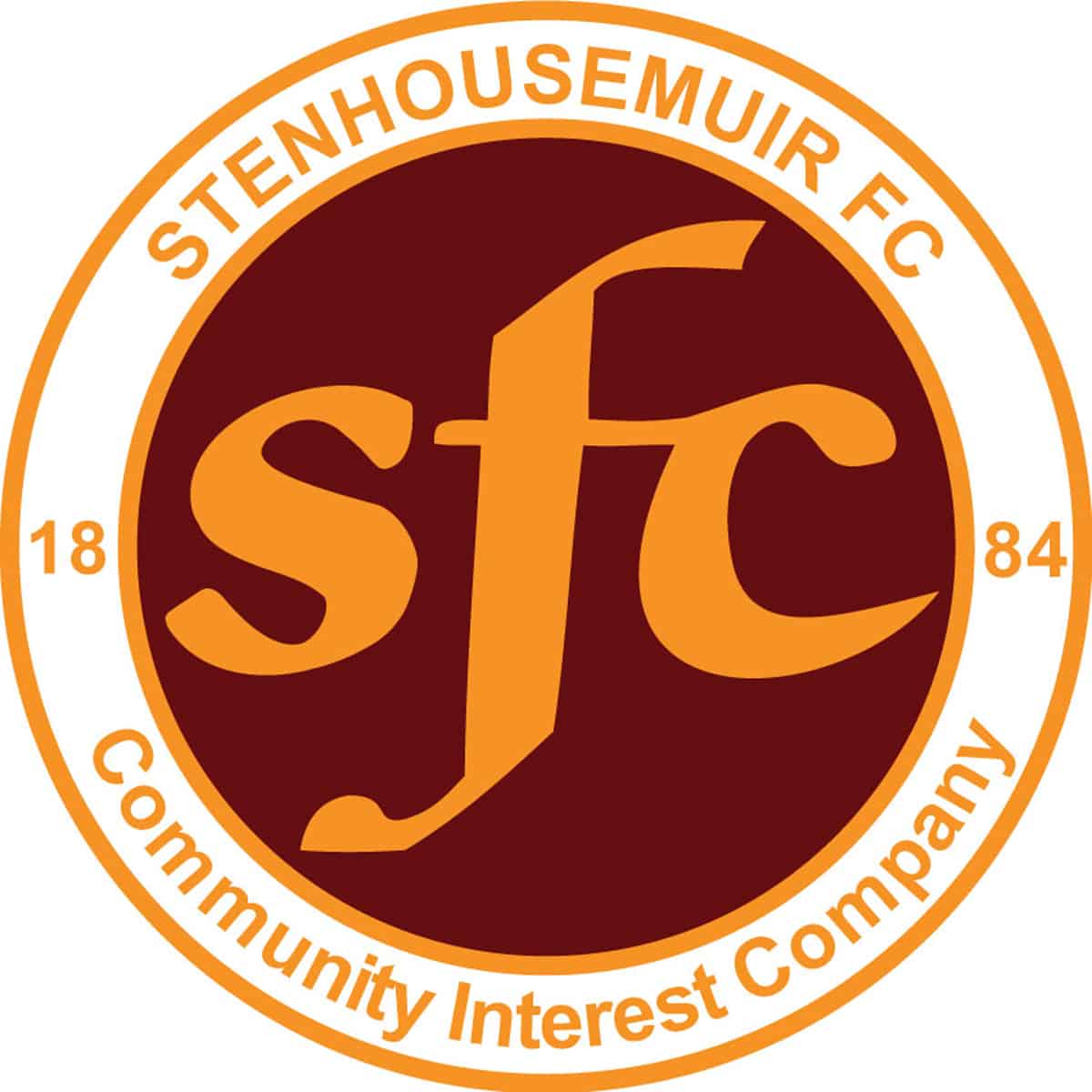 SPFL Ladbrokes League 1
Ochilview Park Stenhousemuir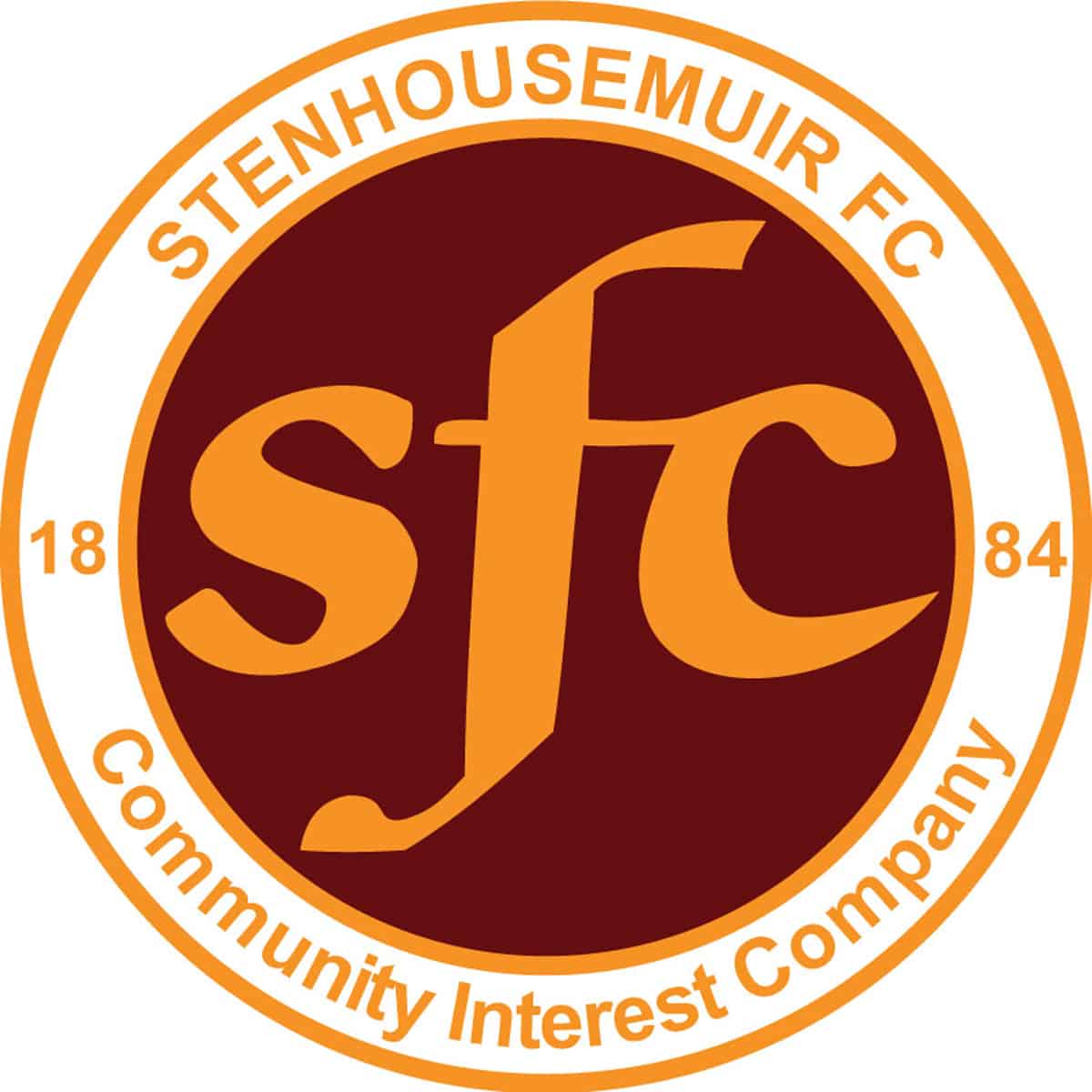 Scottish Cup
Ochilview Park Stenhousemuir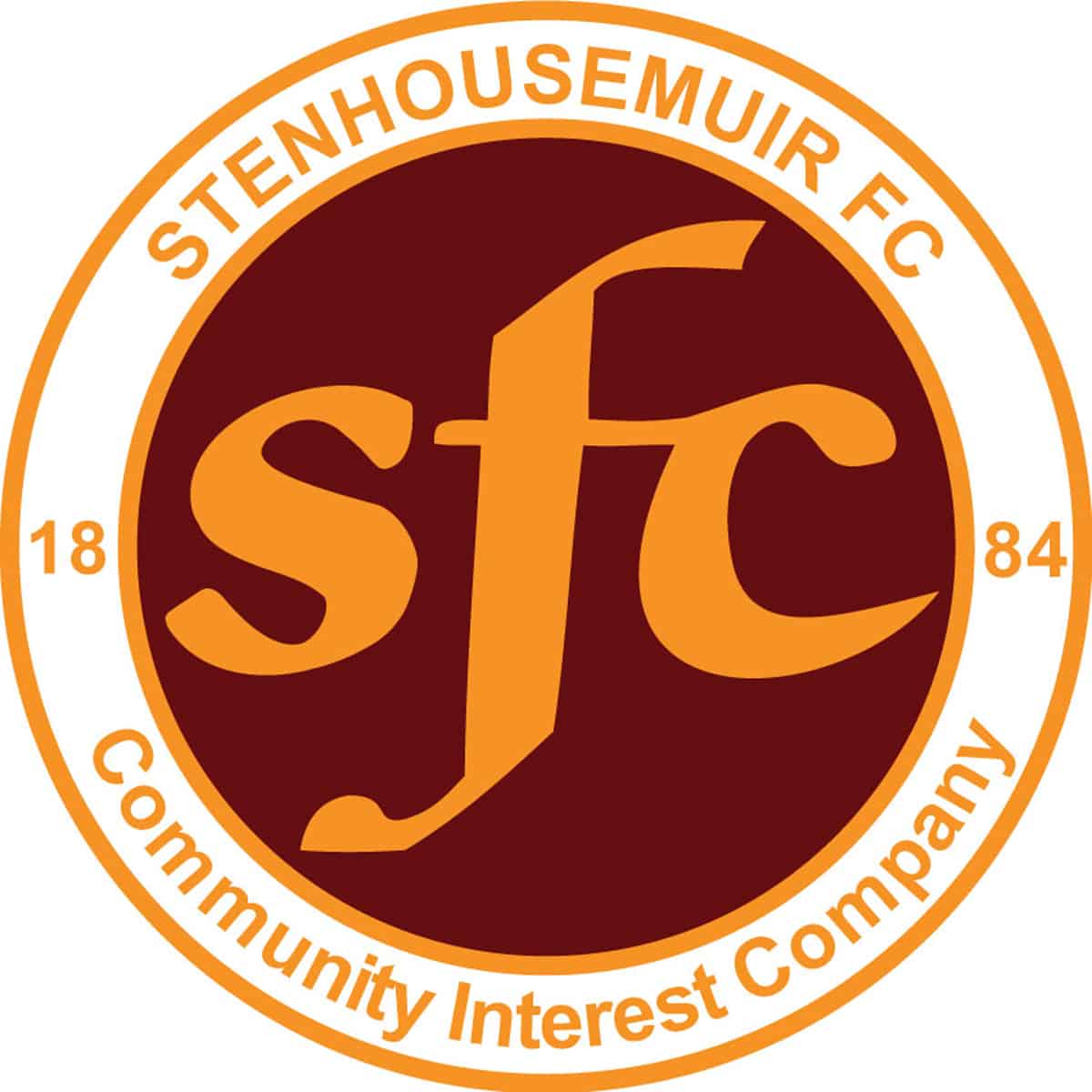 SPFL Ladbrokes League 1
Strathclyde Homes Stadium, Dum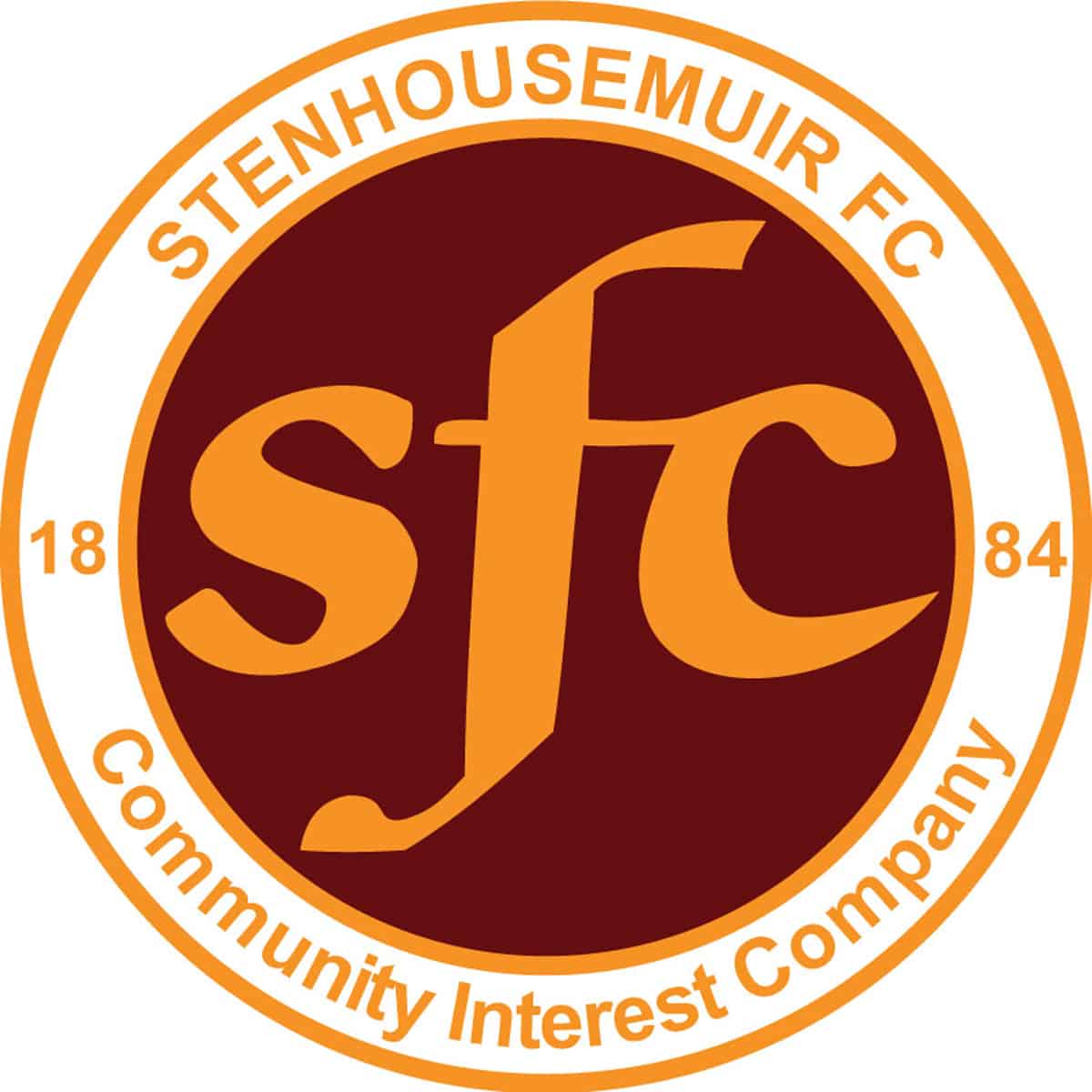 Scottish Cup
Meadow Park, Castle Douglas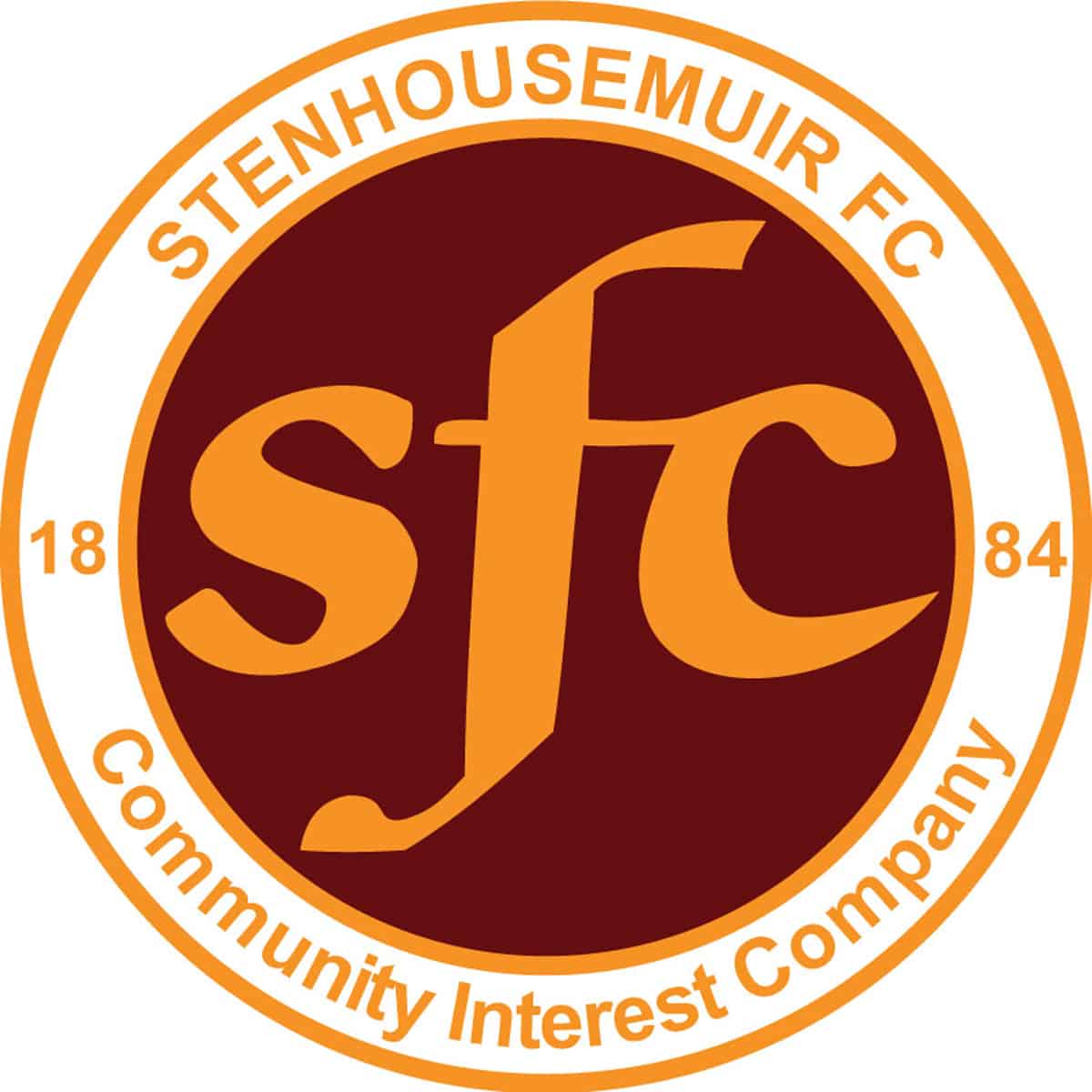 SPFL Ladbrokes League 1
Ochilview Park Stenhousemuir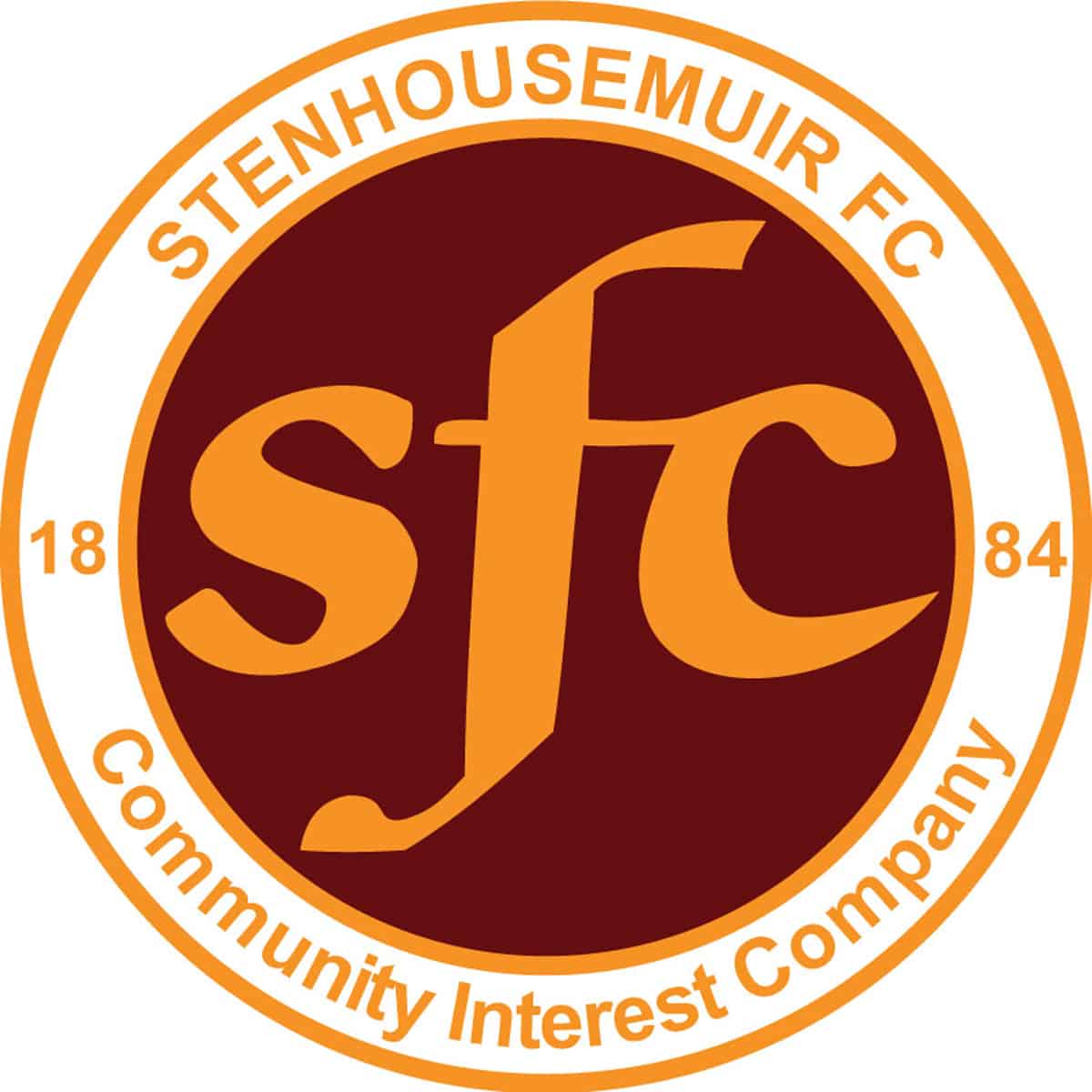 SPFL Ladbrokes League 1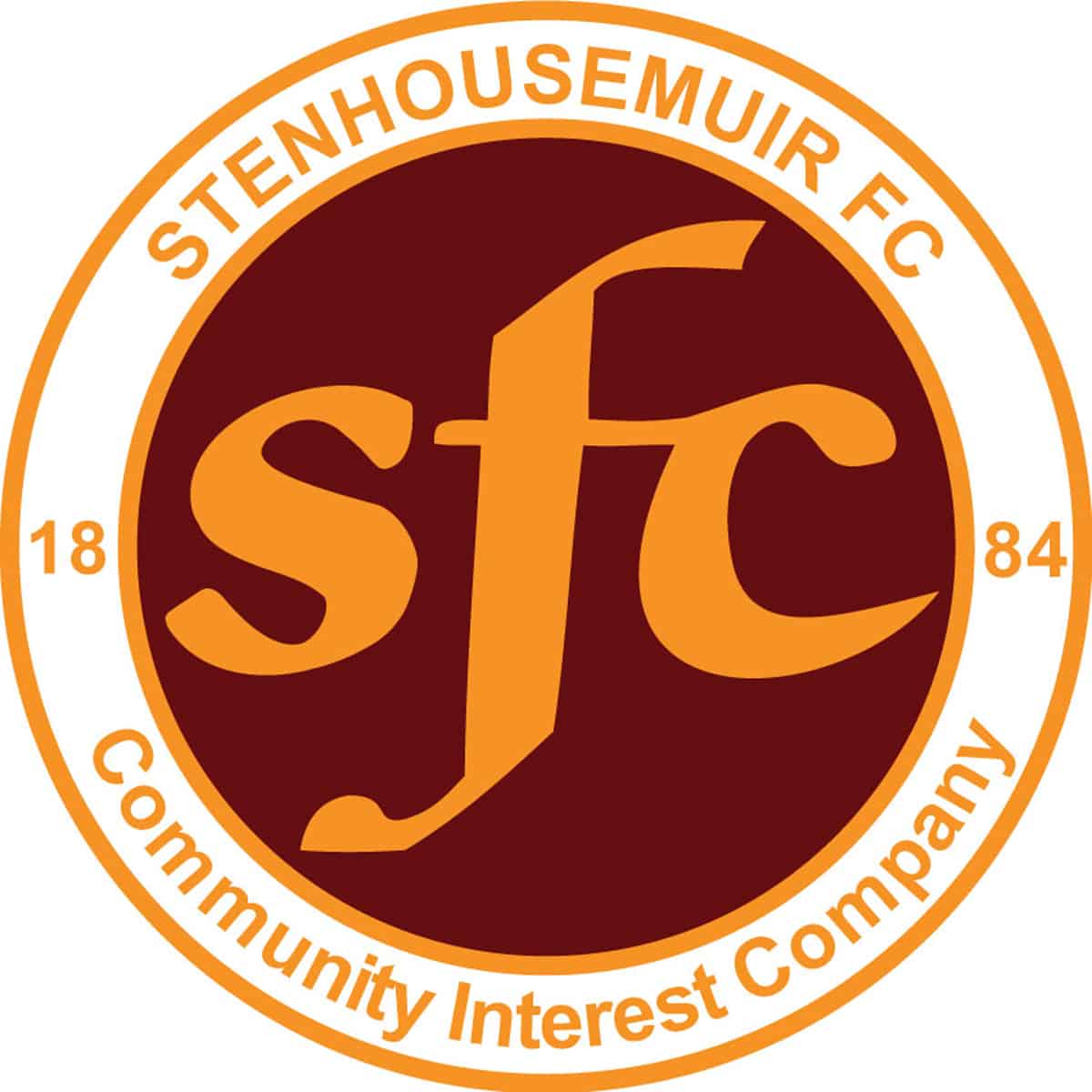 Scottish Cup
Ochilview Park Stenhousemuir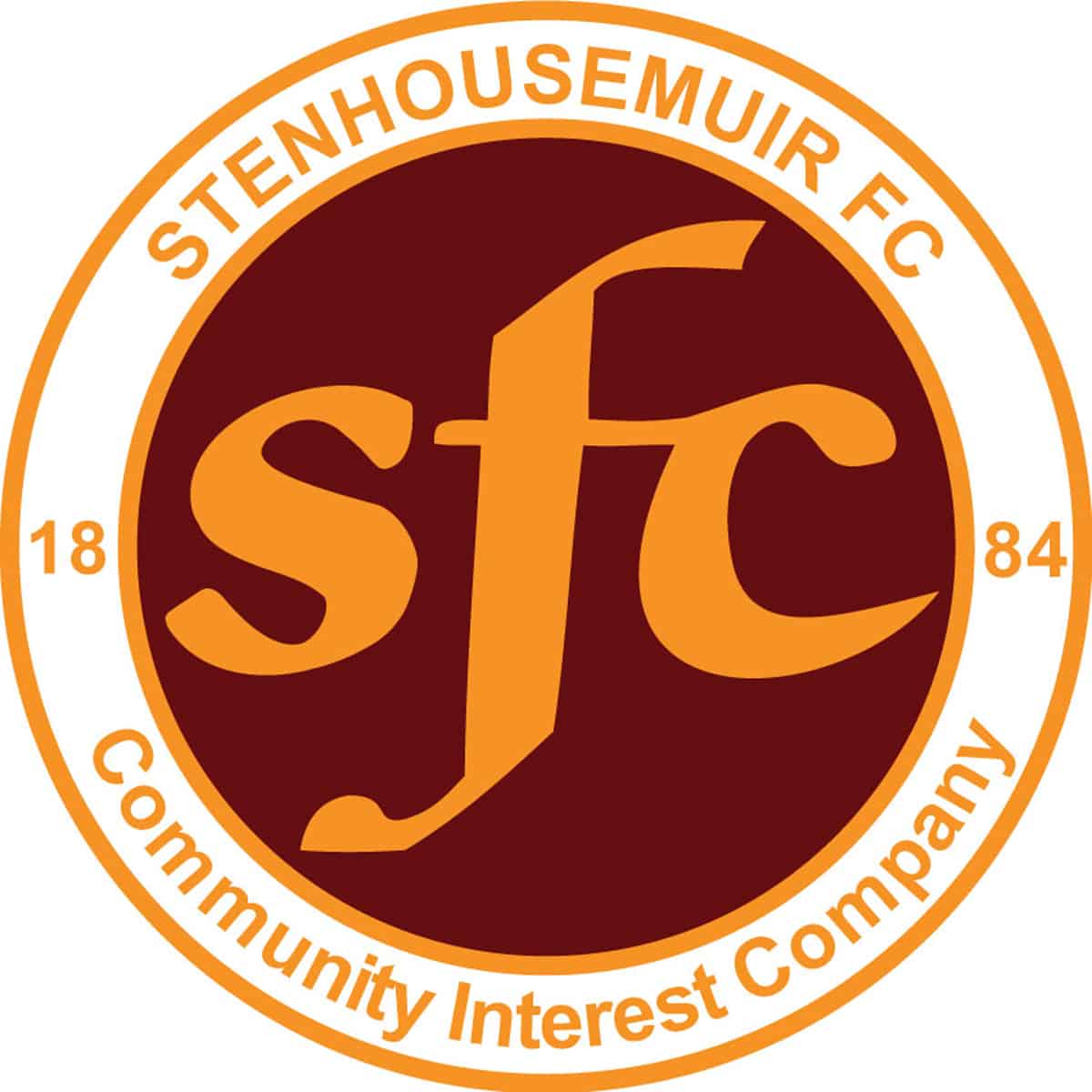 SPFL Ladbrokes League 1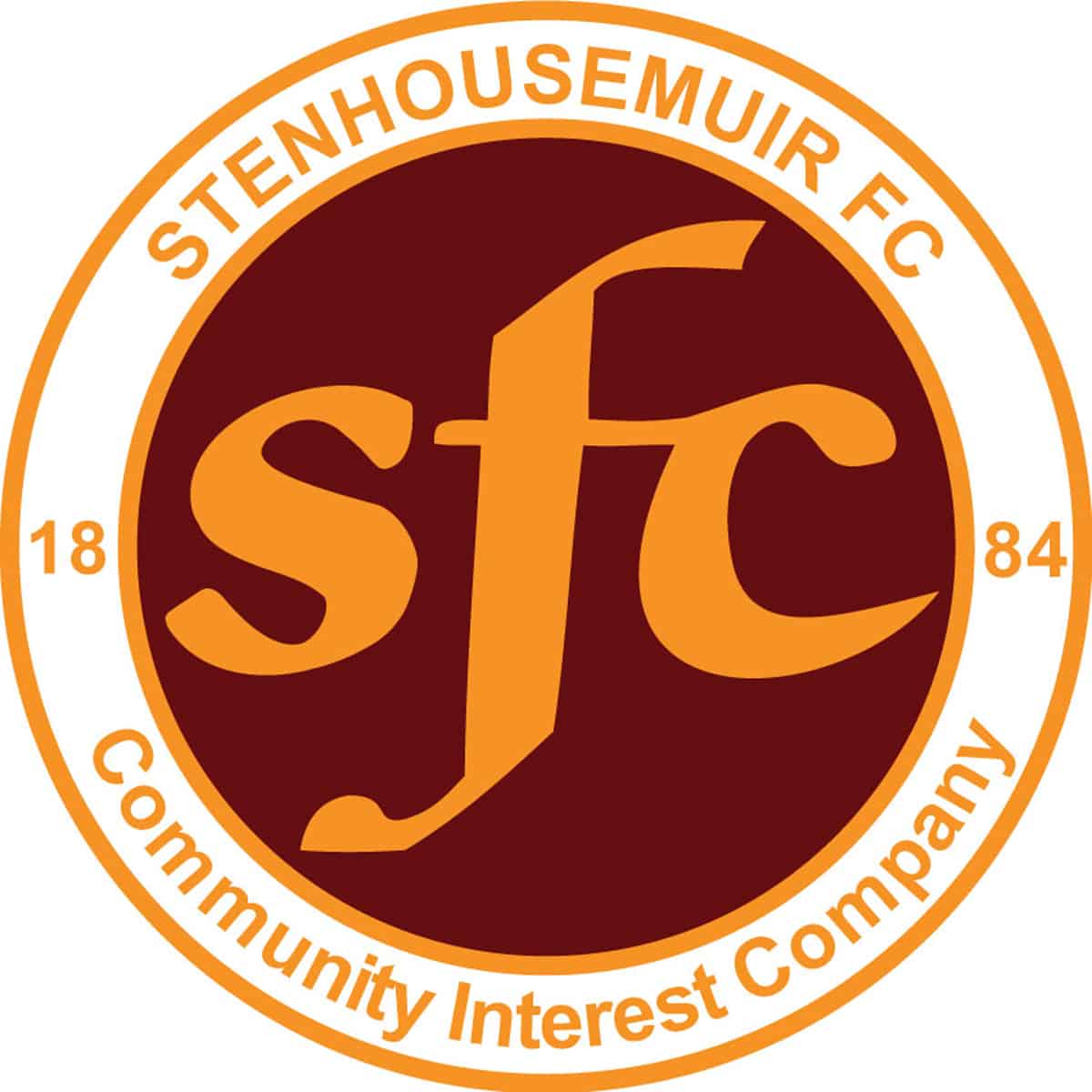 SPFL Ladbrokes League 1
Ochilview Park Stenhousemuir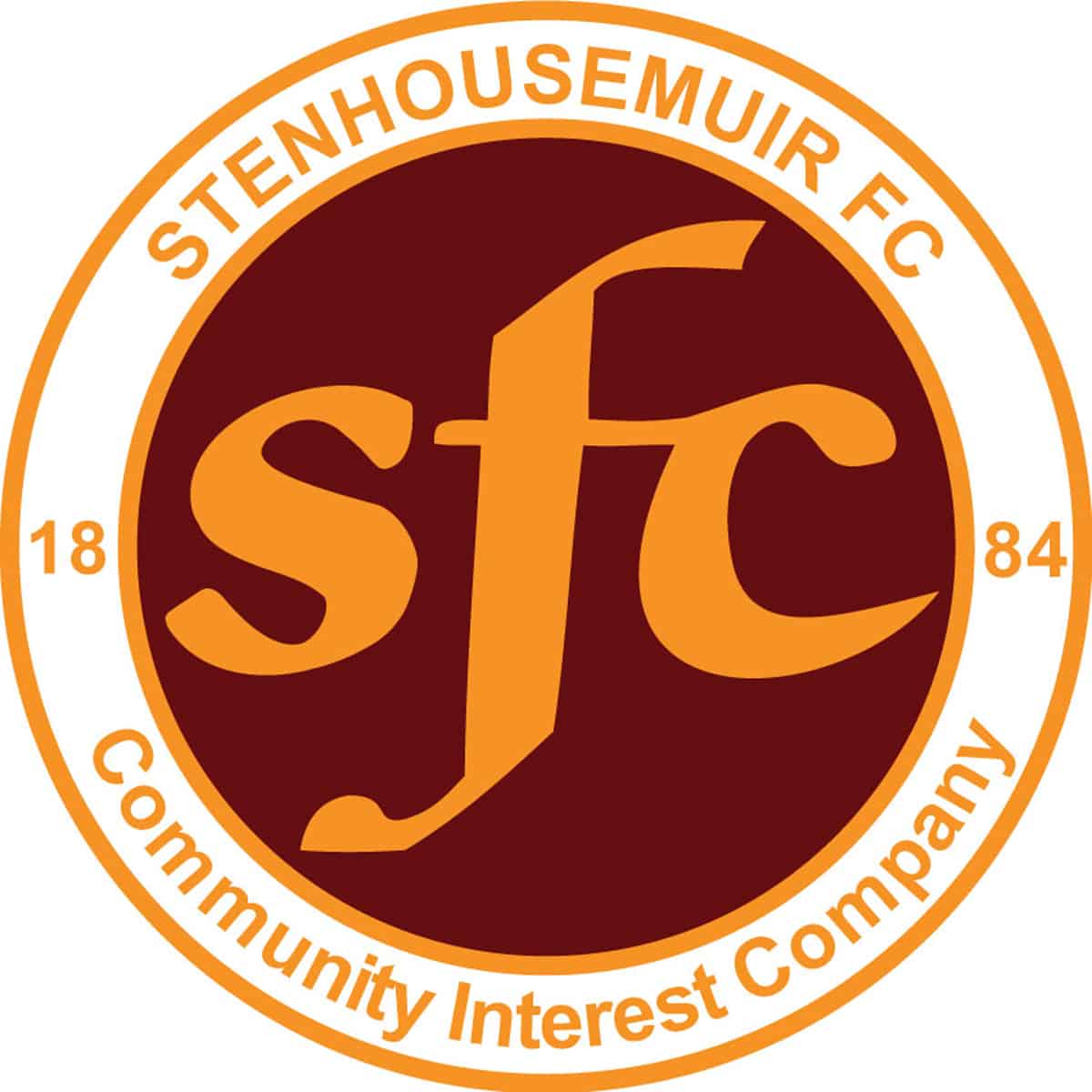 SPFL Ladbrokes League 1
Excelsior Stadium, Airdrie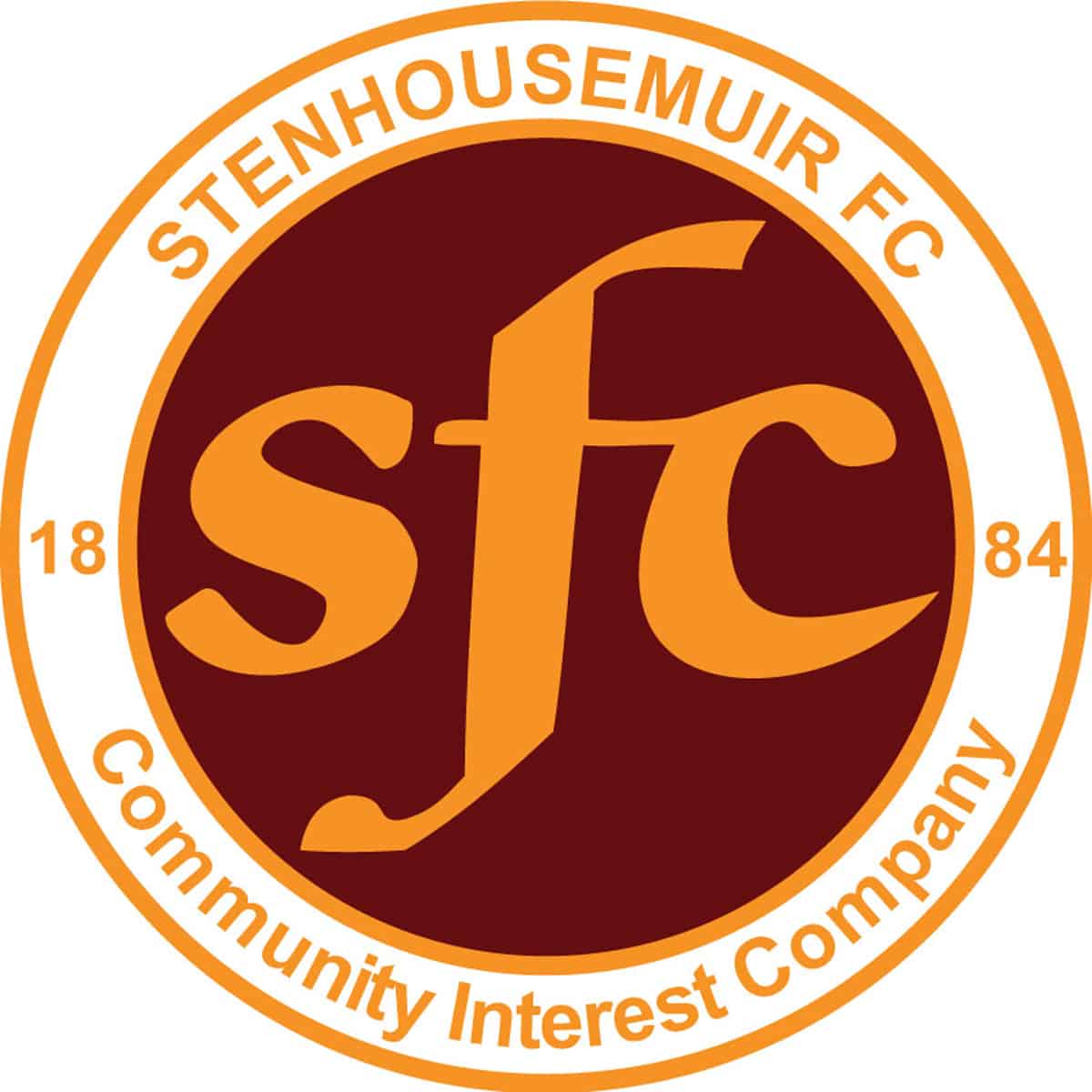 SPFL Ladbrokes League 1
Ochilview Park Stenhousemuir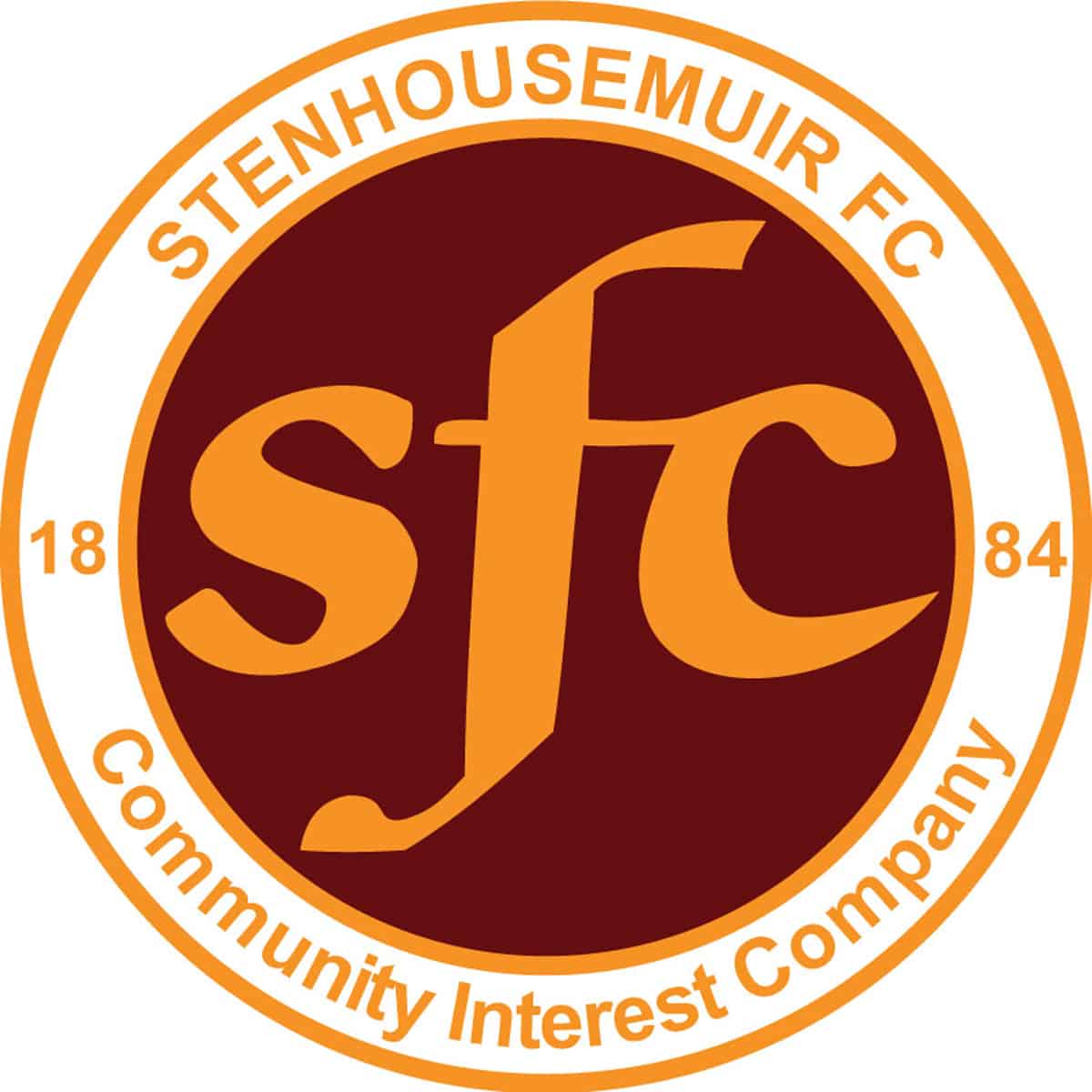 SPFL Ladbrokes League 1
Almondvale Stadium, Livingston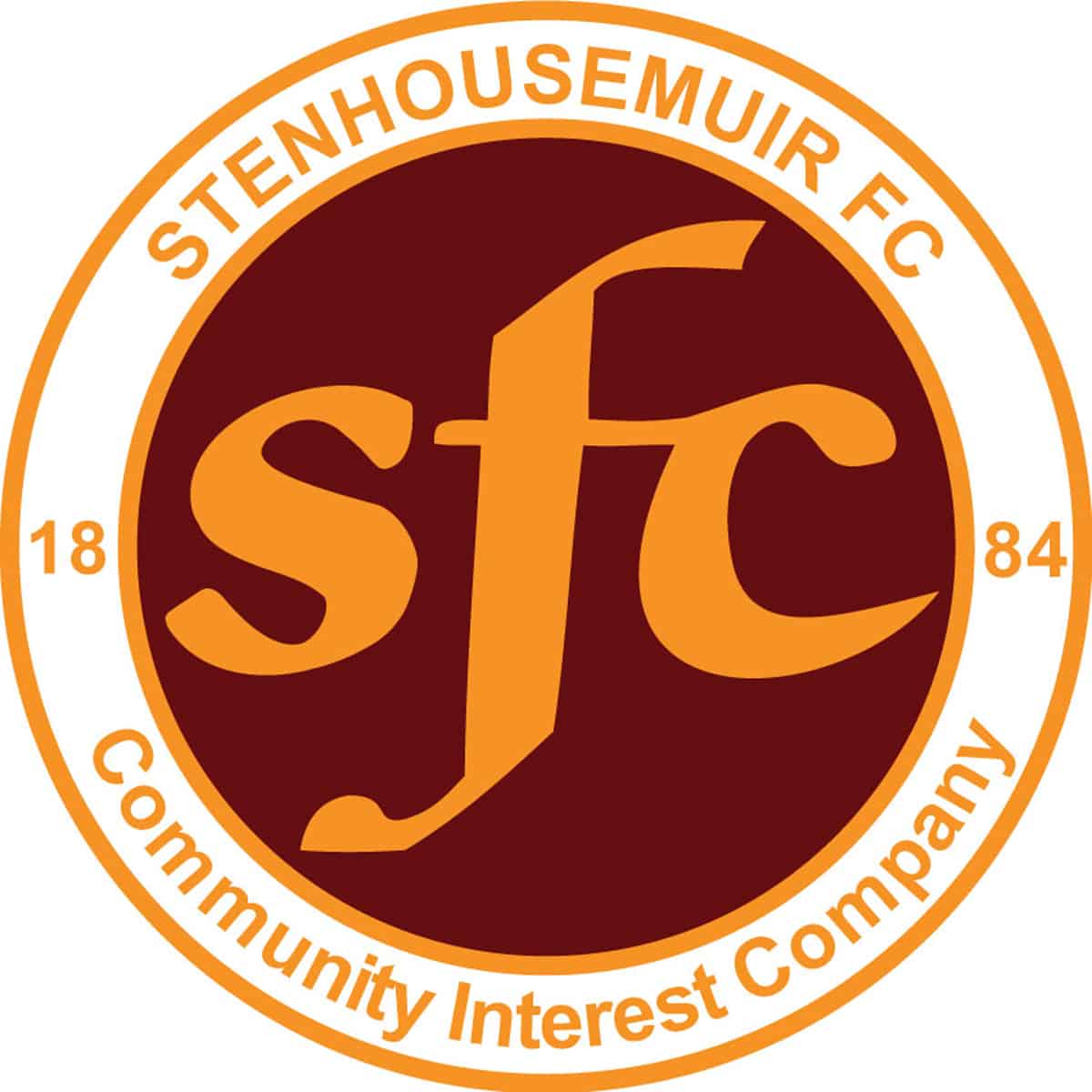 SPFL Ladbrokes League 1
Ochilview Park Stenhousemuir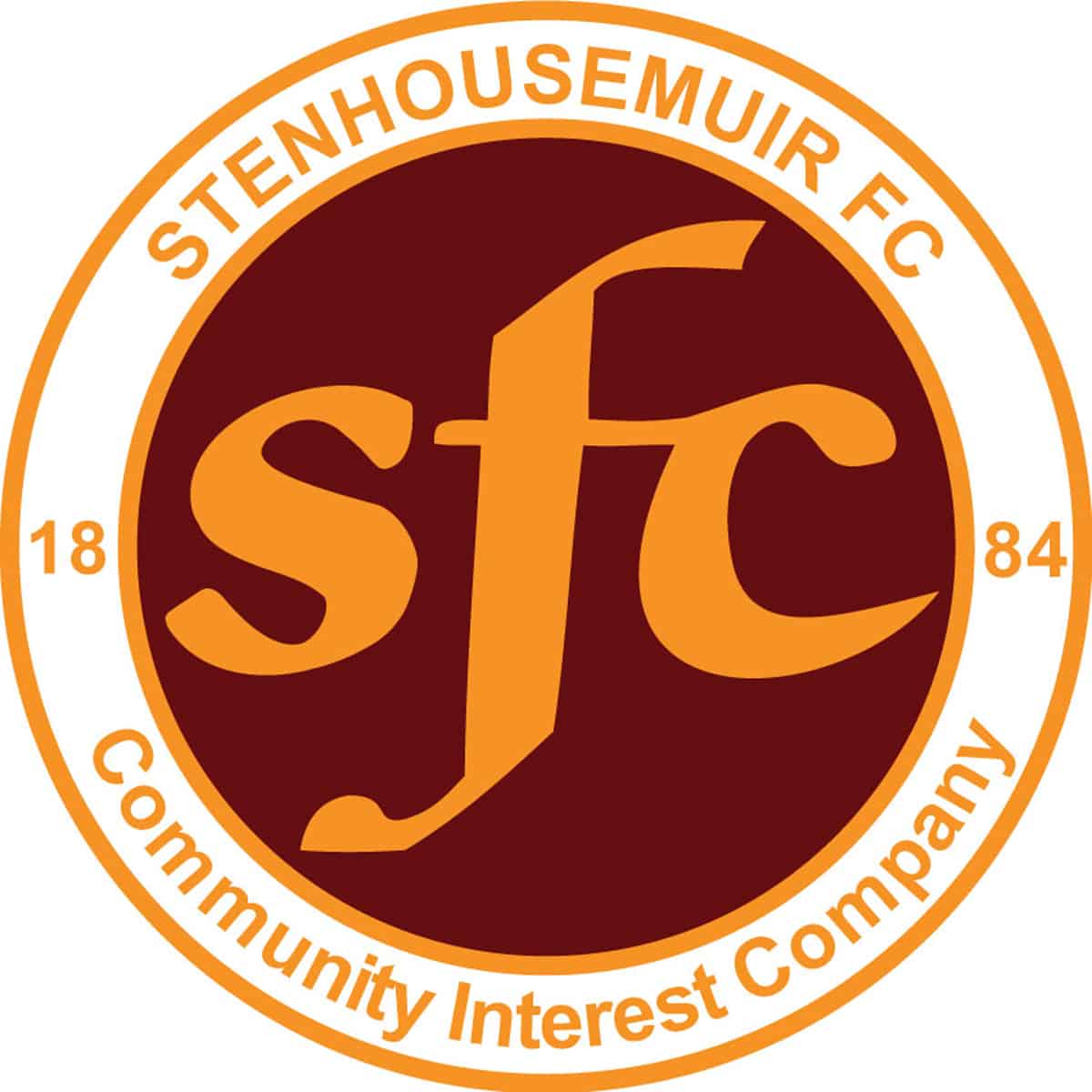 SPFL Ladbrokes League 1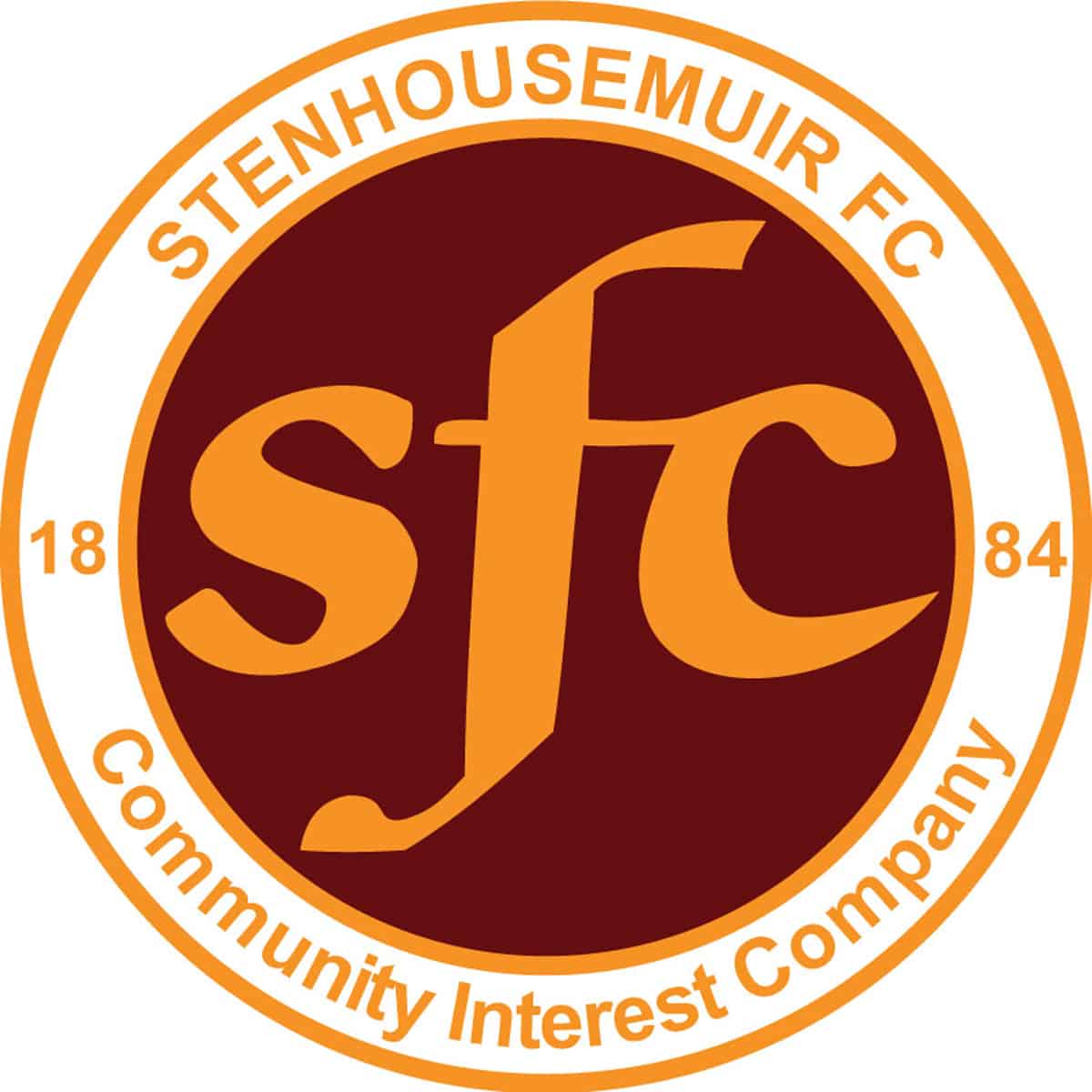 SPFL Ladbrokes League 1
Ochilview Park Stenhousemuir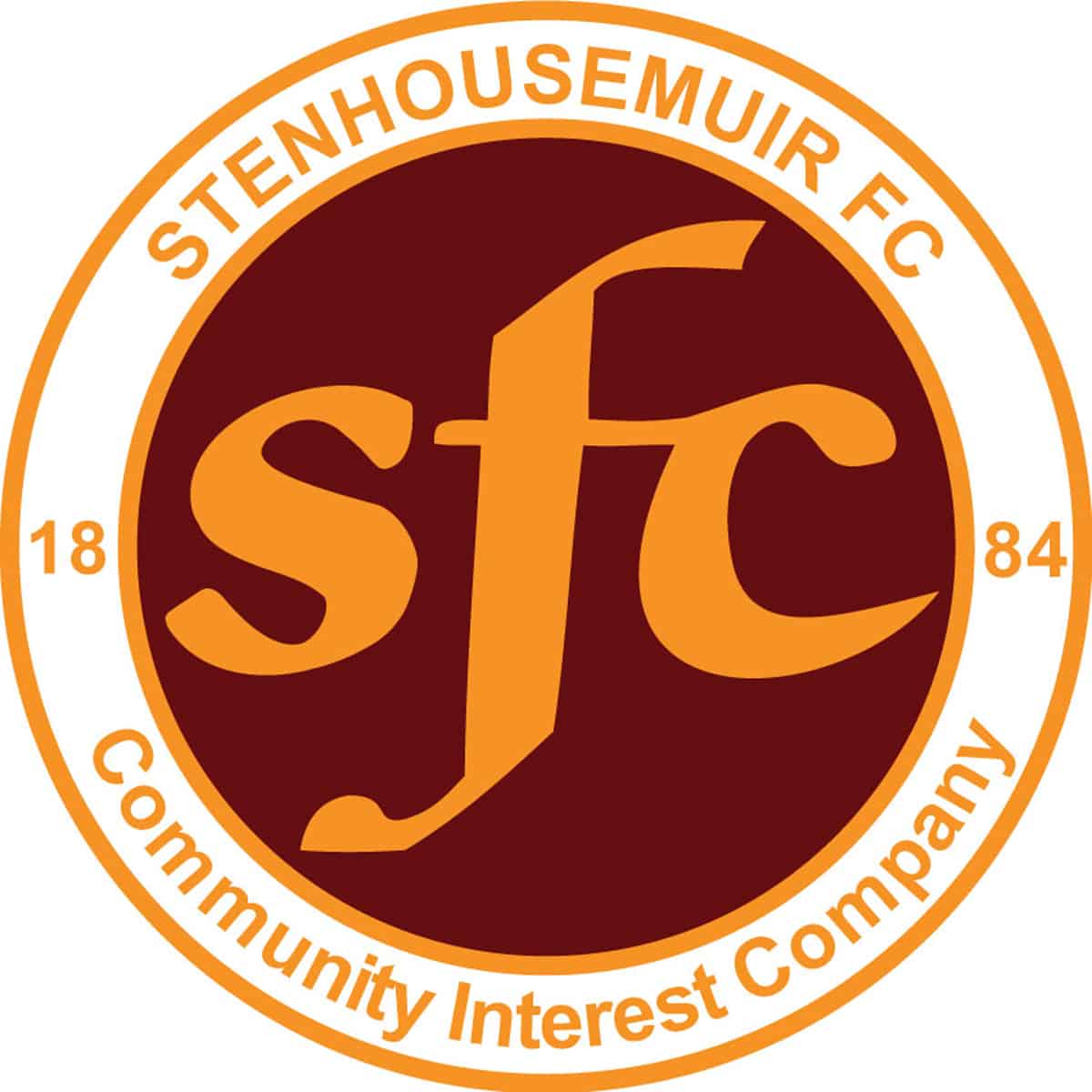 SPFL Ladbrokes League 1
Strathclyde Homes Stadium, Dum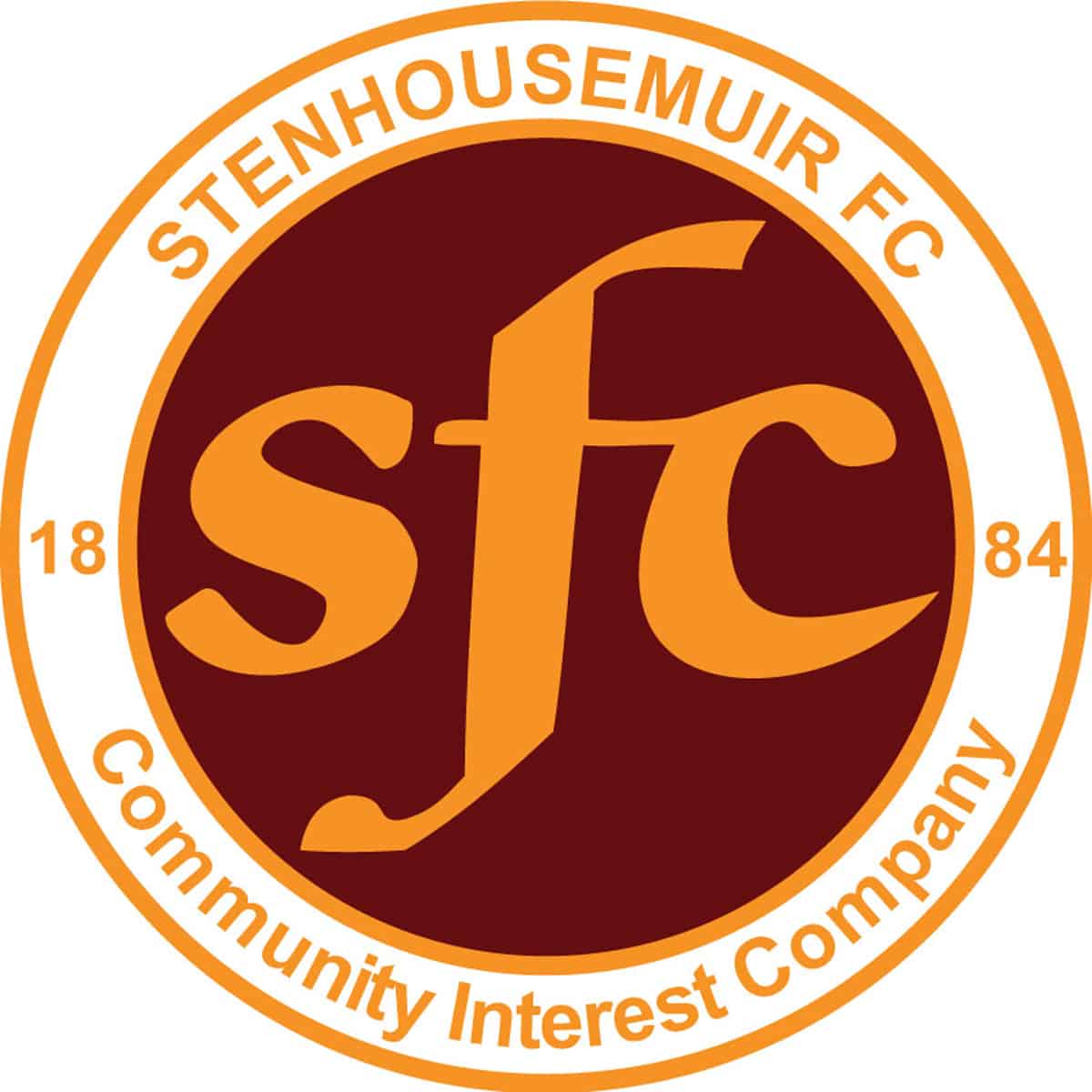 Petrofac Training Cup
Balmoor Stadium, Peterhead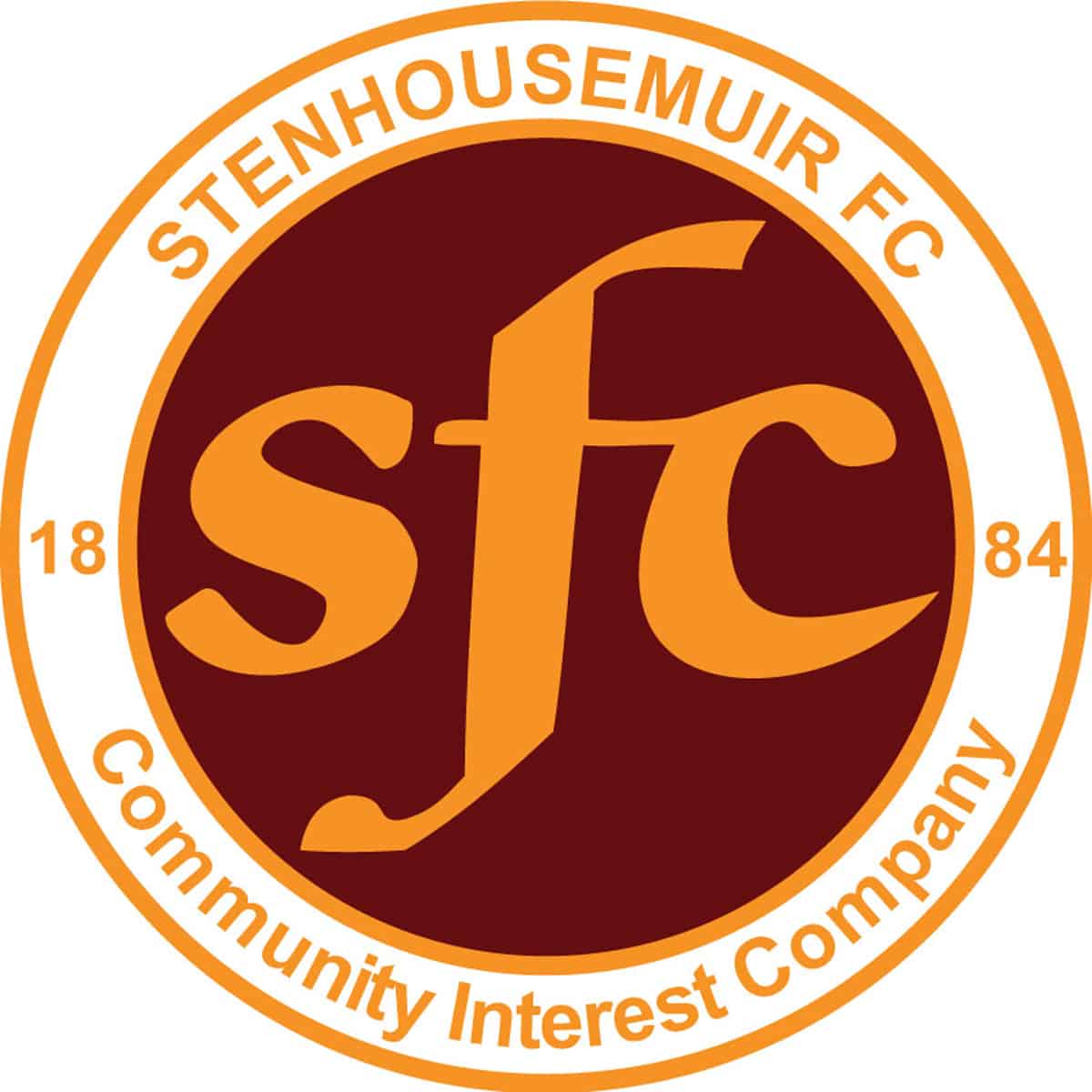 SPFL Ladbrokes League 1
Ochilview Park Stenhousemuir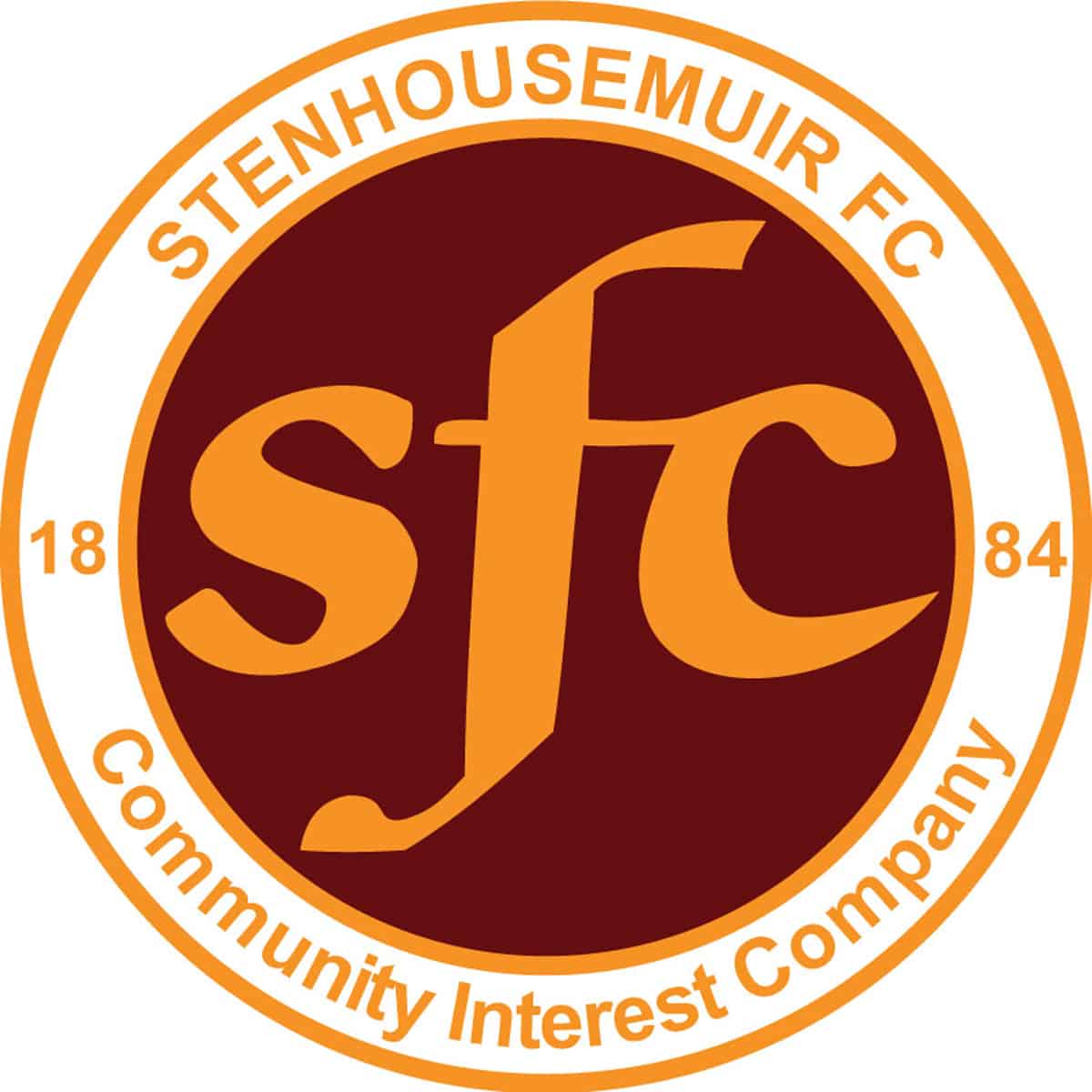 Stirlingshire Cup
Ochilview Park Stenhousemuir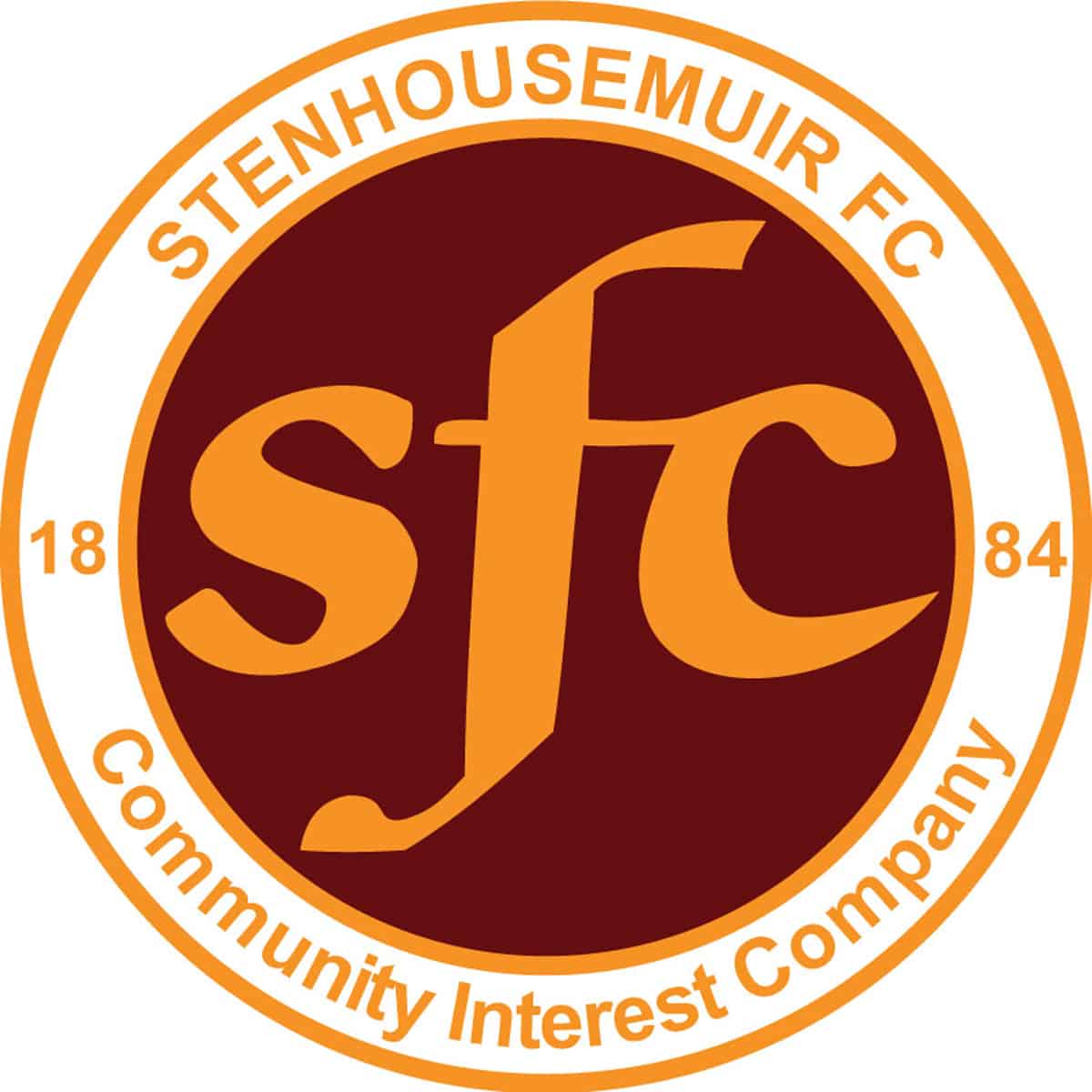 SPFL Ladbrokes League 1
Ochilview Park Stenhousemuir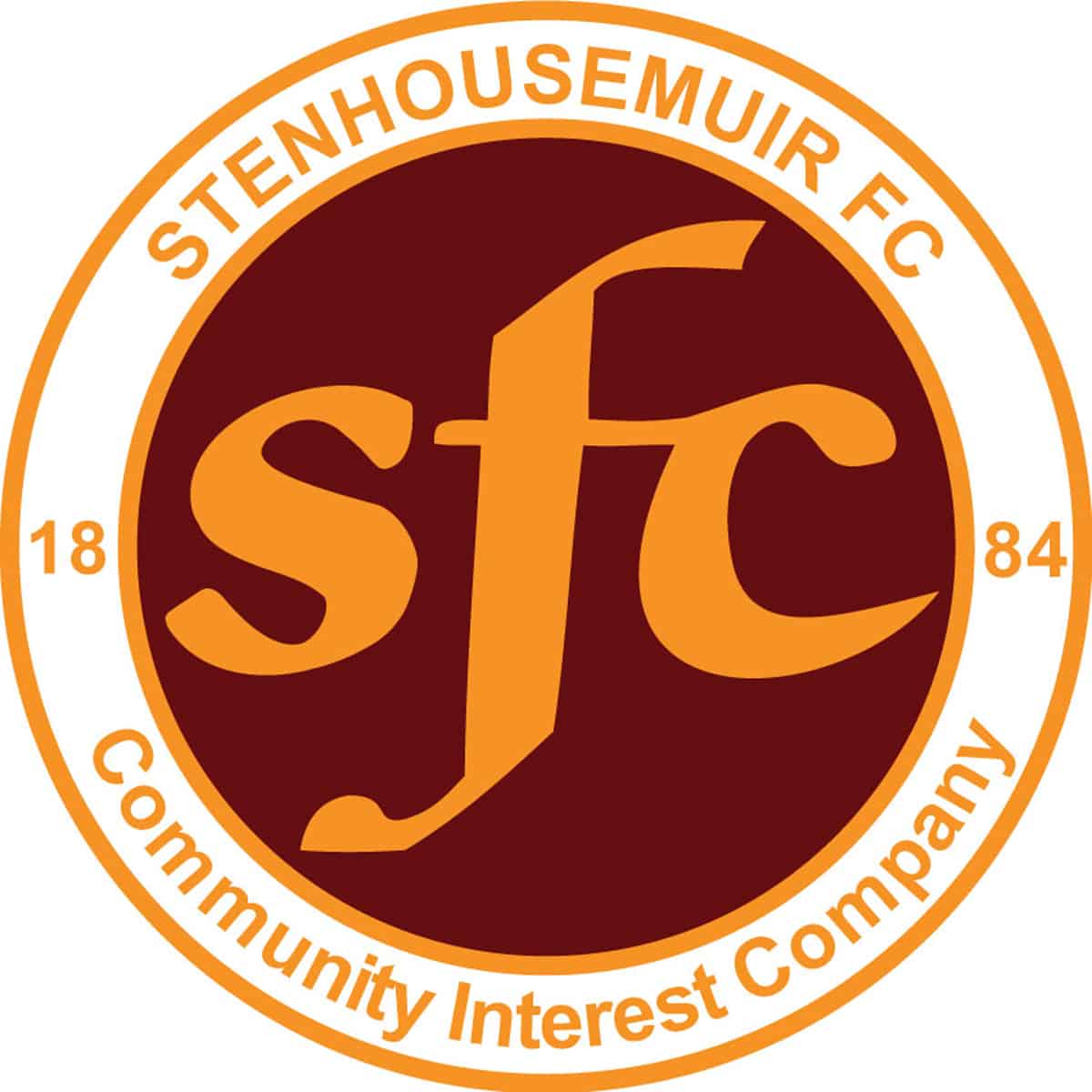 SPFL Ladbrokes League 1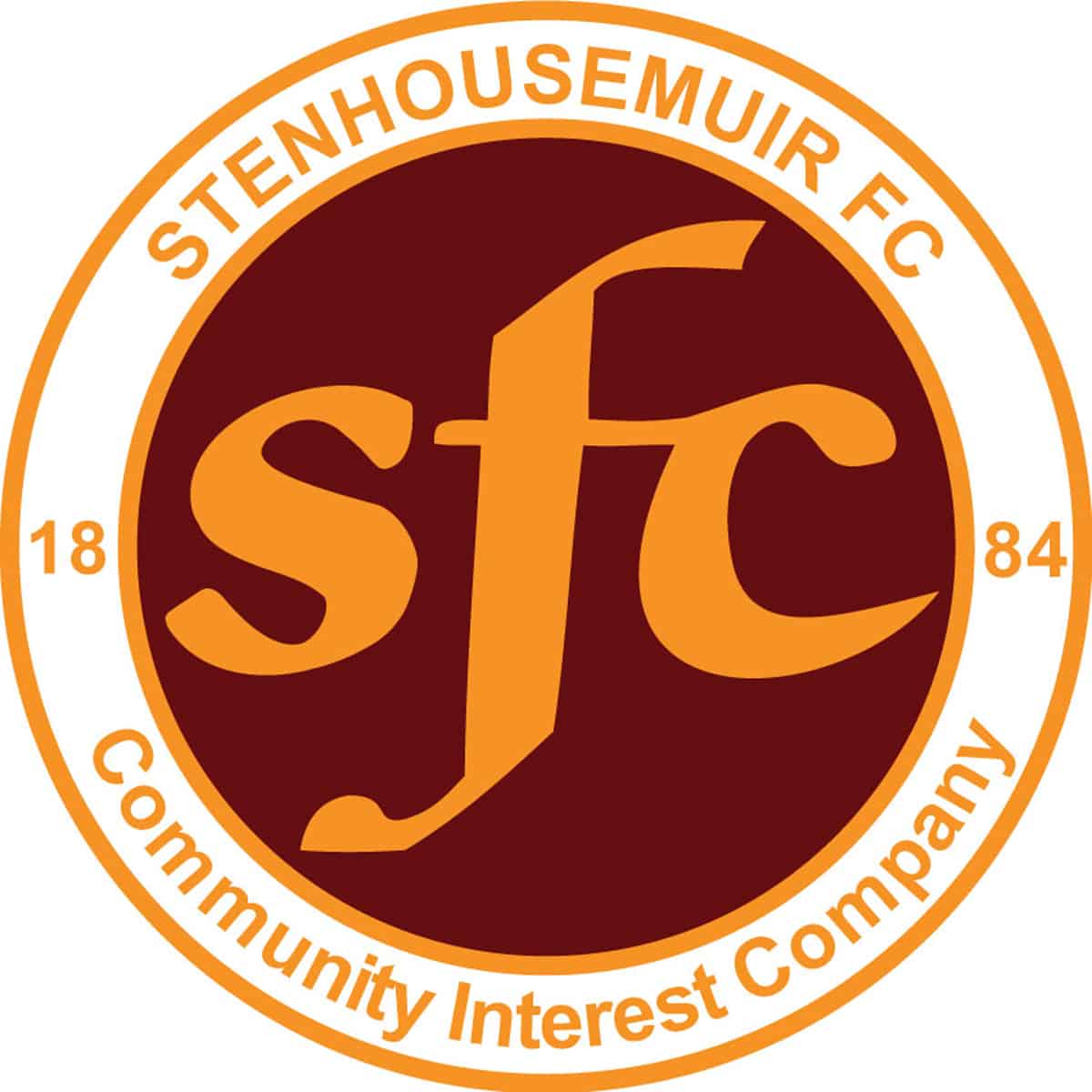 Petrofac Training Cup
Ochilview Park Stenhousemuir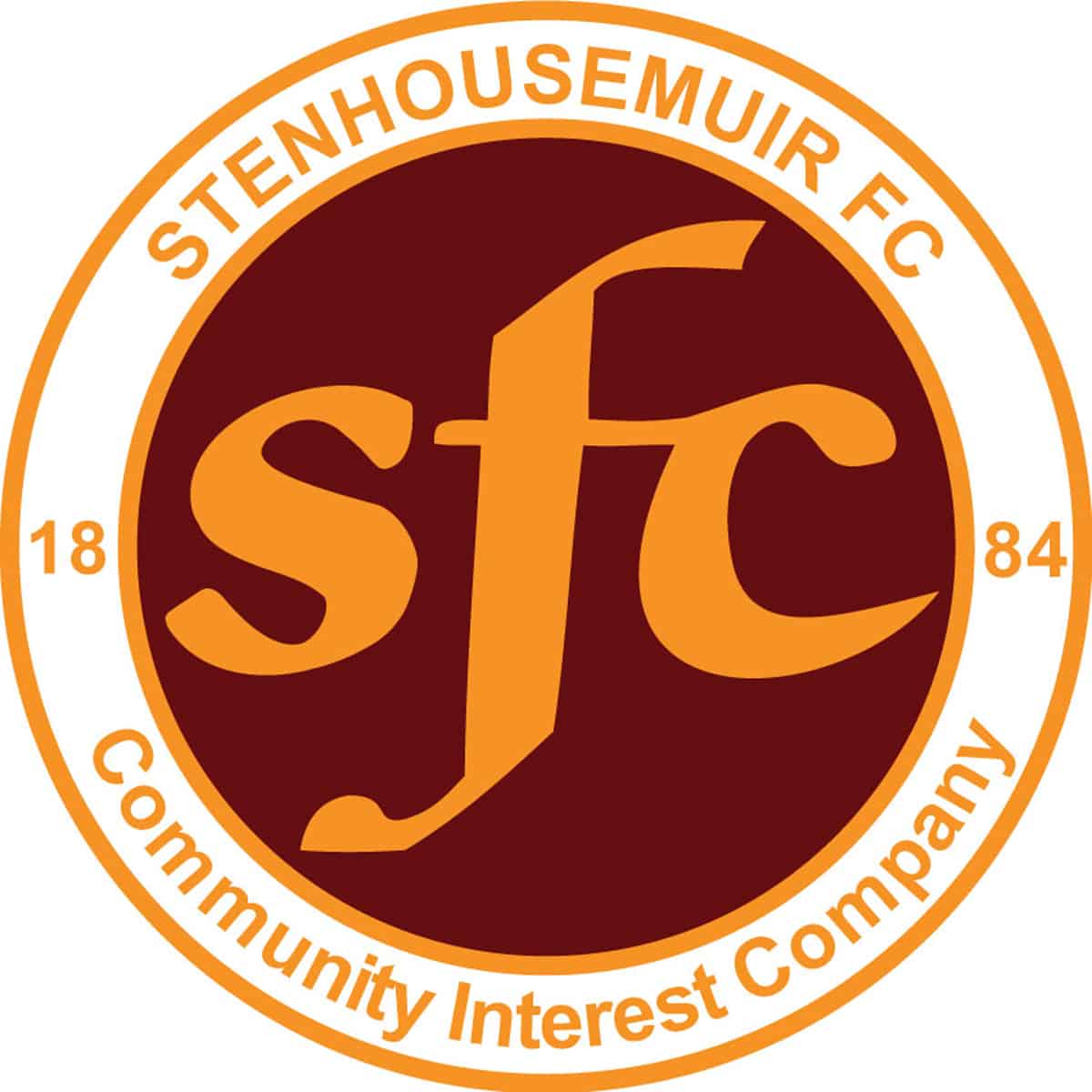 SPFL Ladbrokes League 1
Ochilview Park Stenhousemuir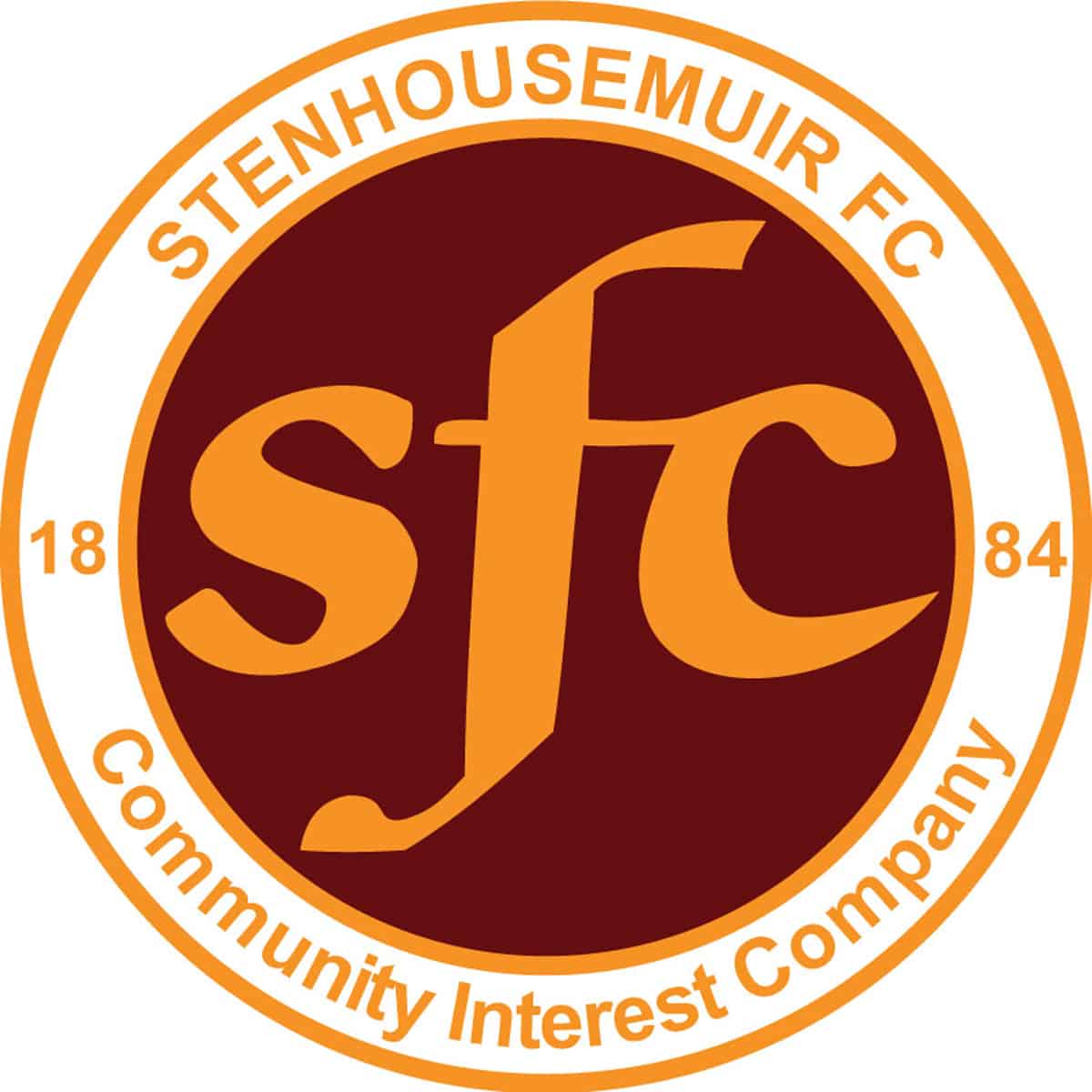 Betfred Cup
Ochilview Park Stenhousemuir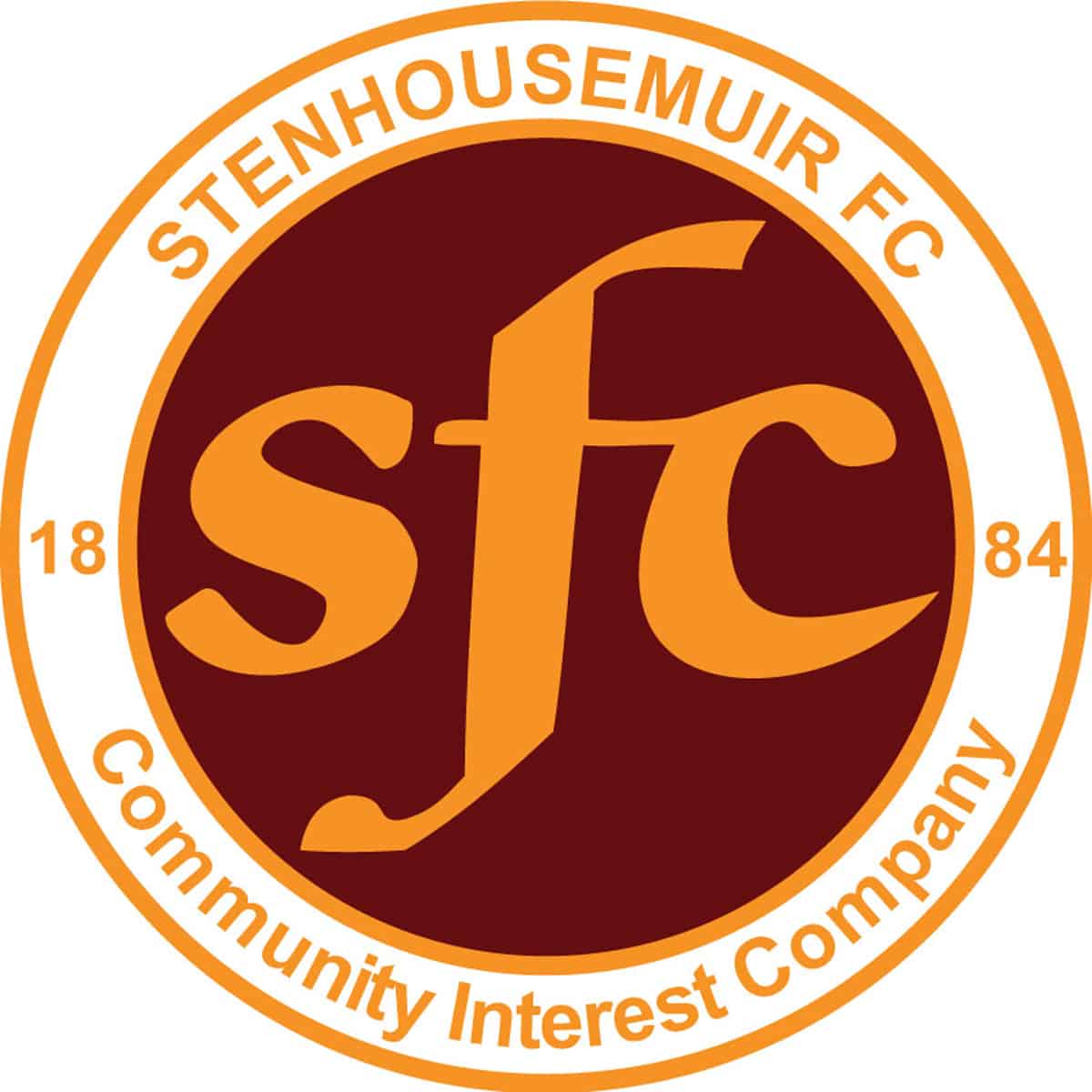 Petrofac Training Cup
Ochilview Park Stenhousemuir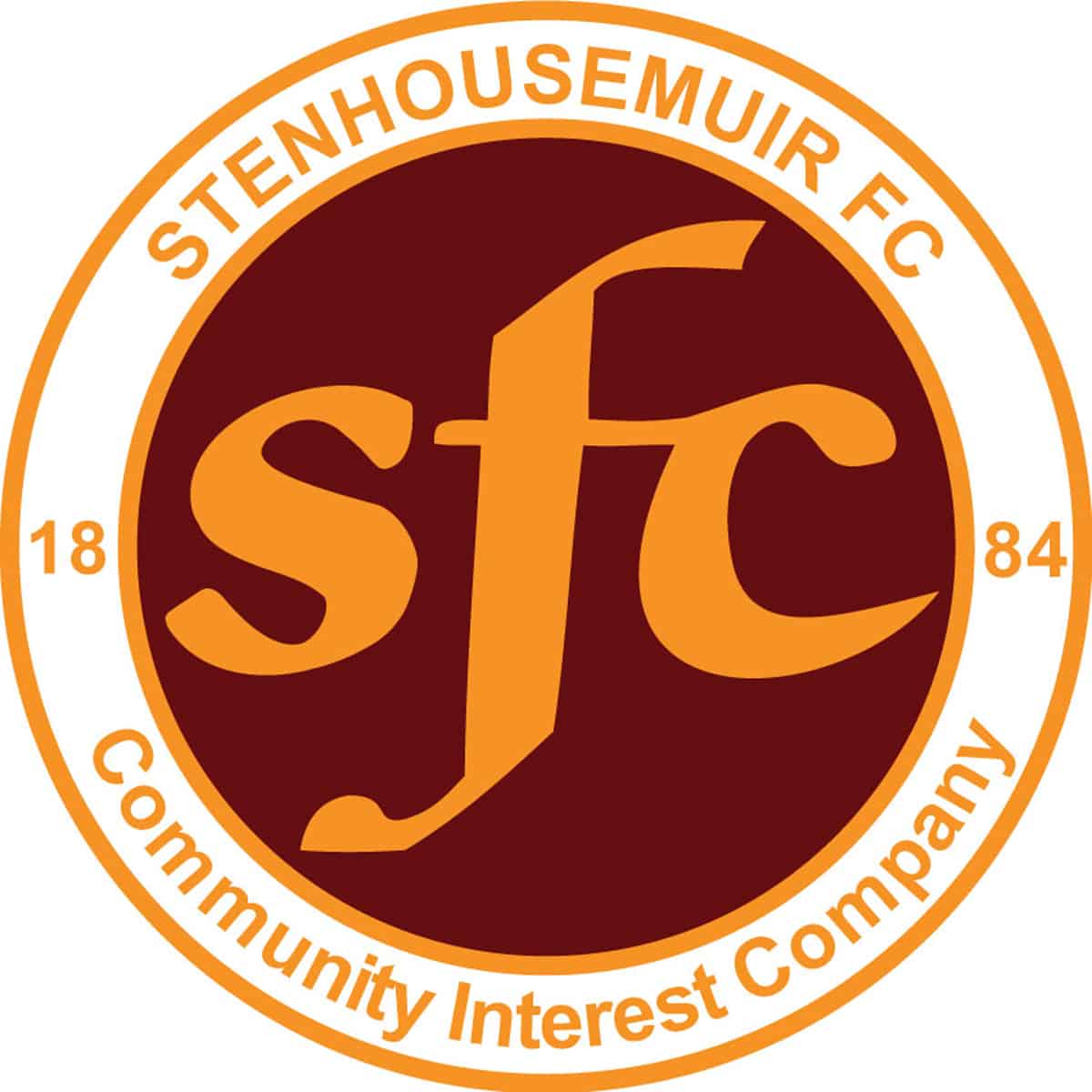 Friendly
Ochilview Park Stenhousemuir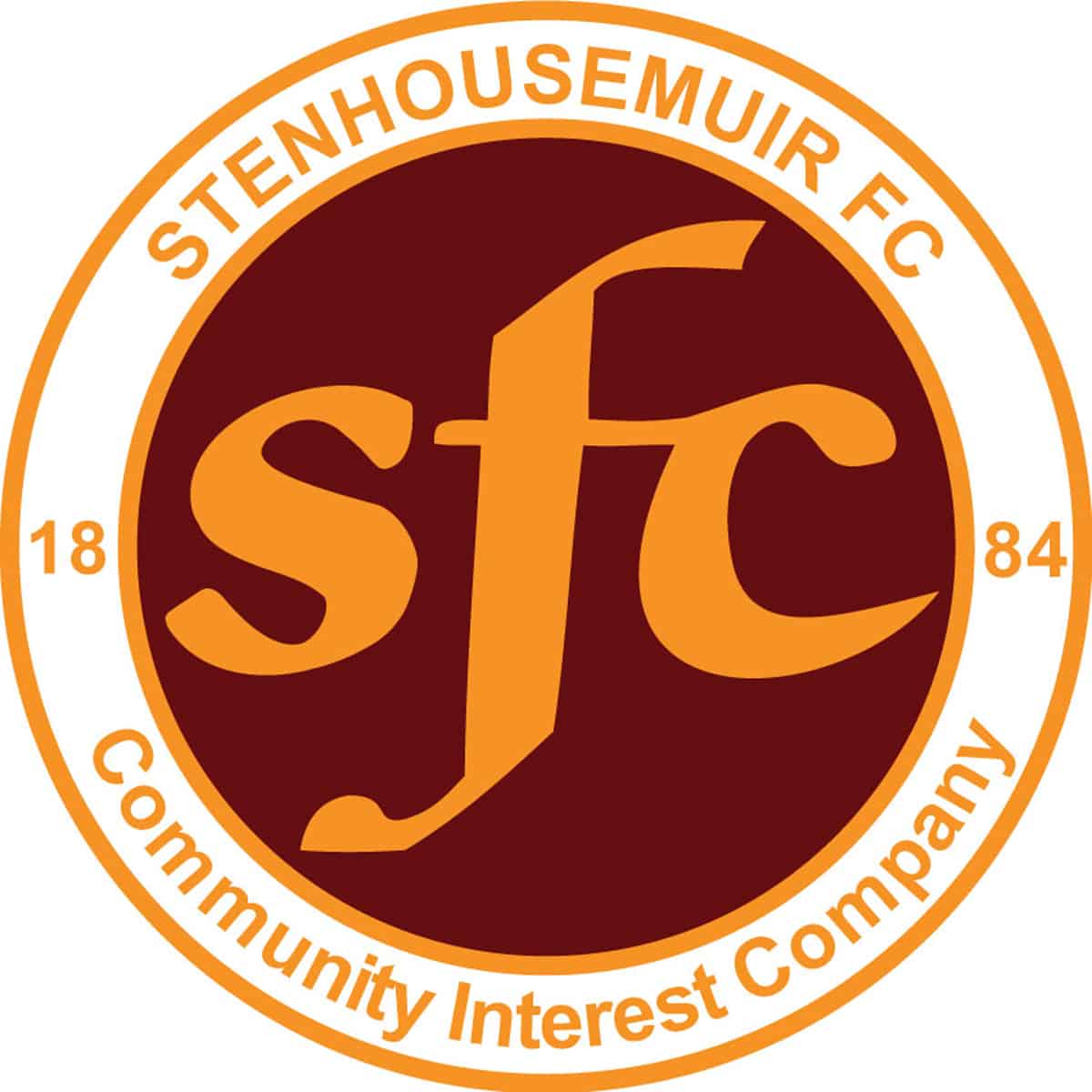 Friendly
Ochilview Park Stenhousemuir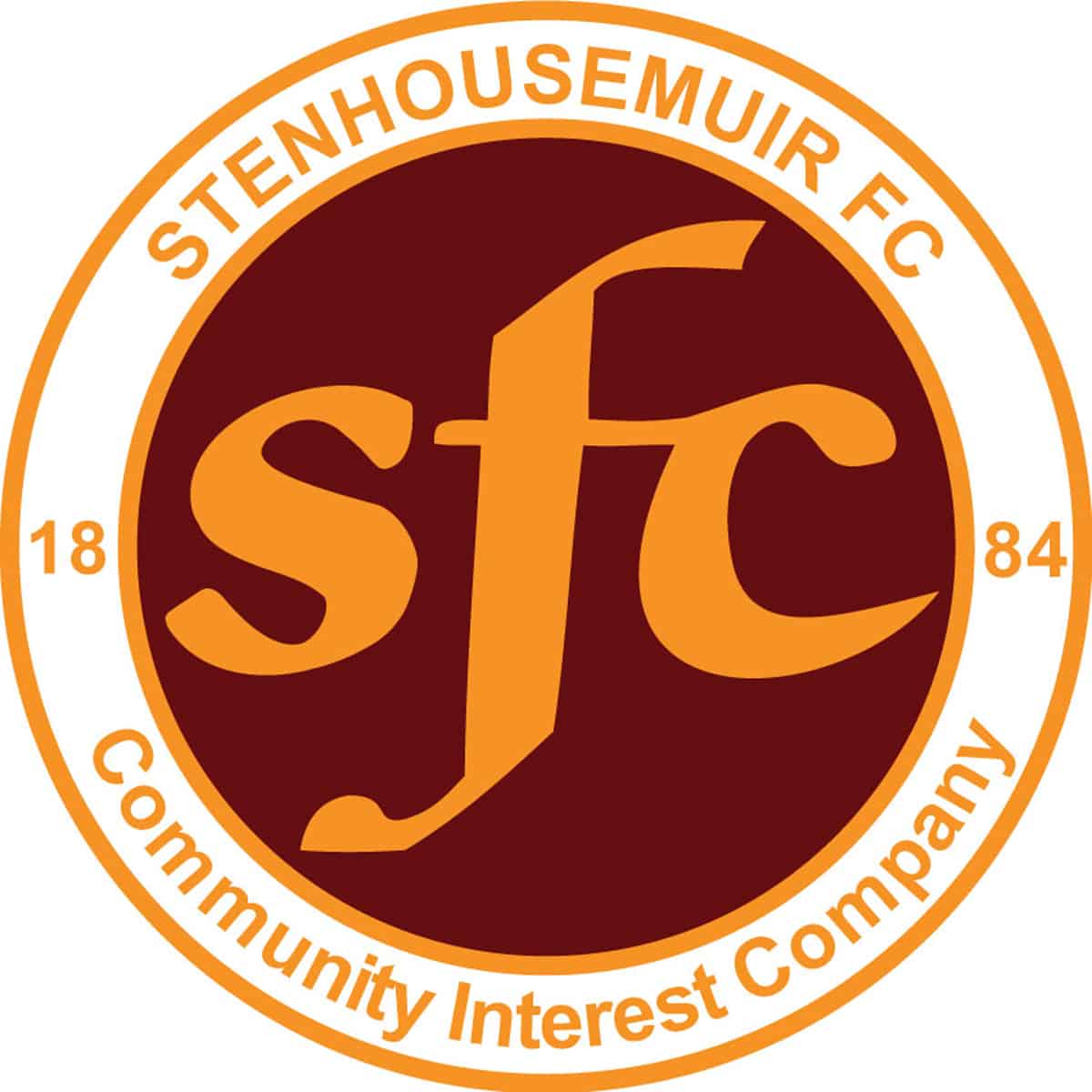 Friendly
Ochilview Park Stenhousemuir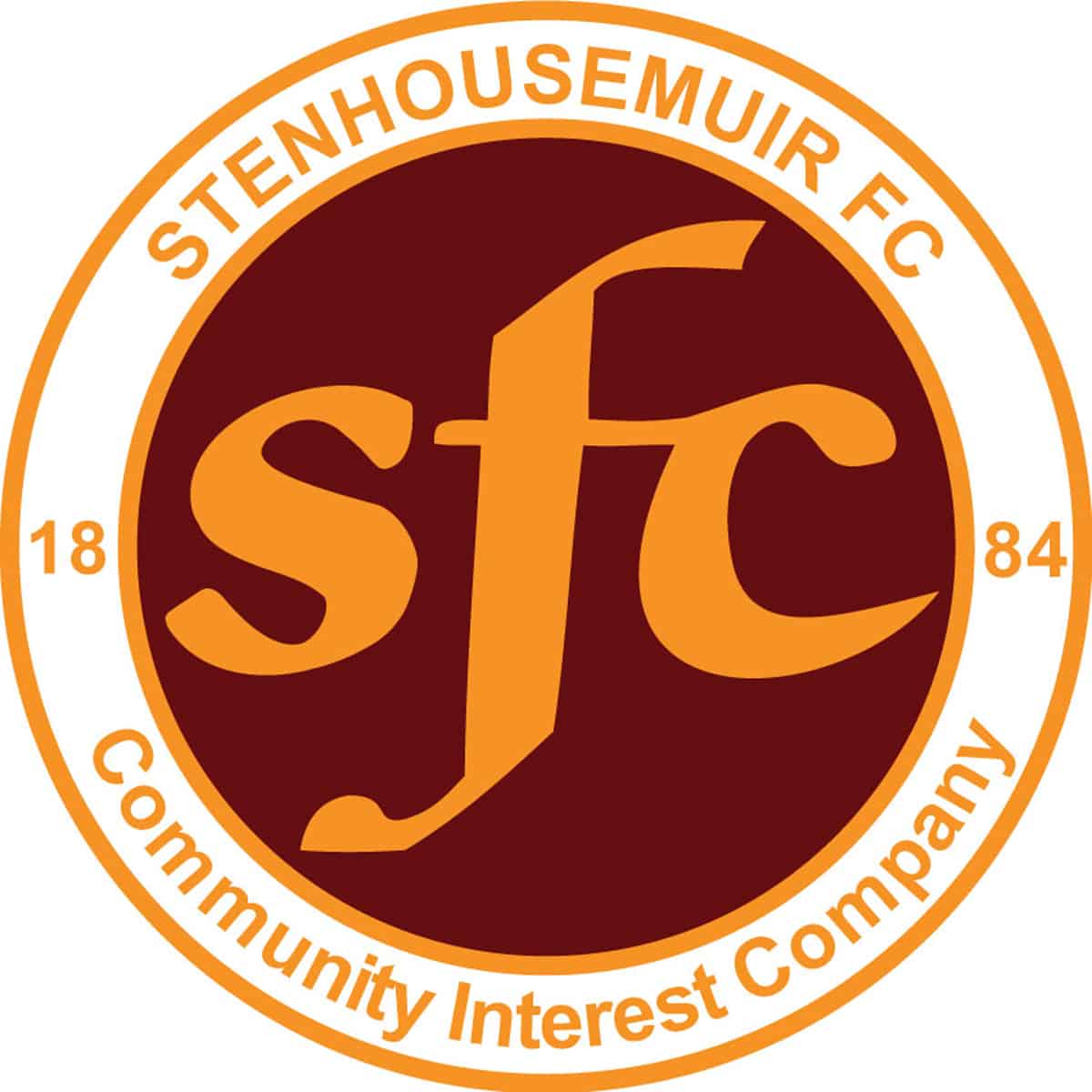 Friendly
Ochilview Park Stenhousemuir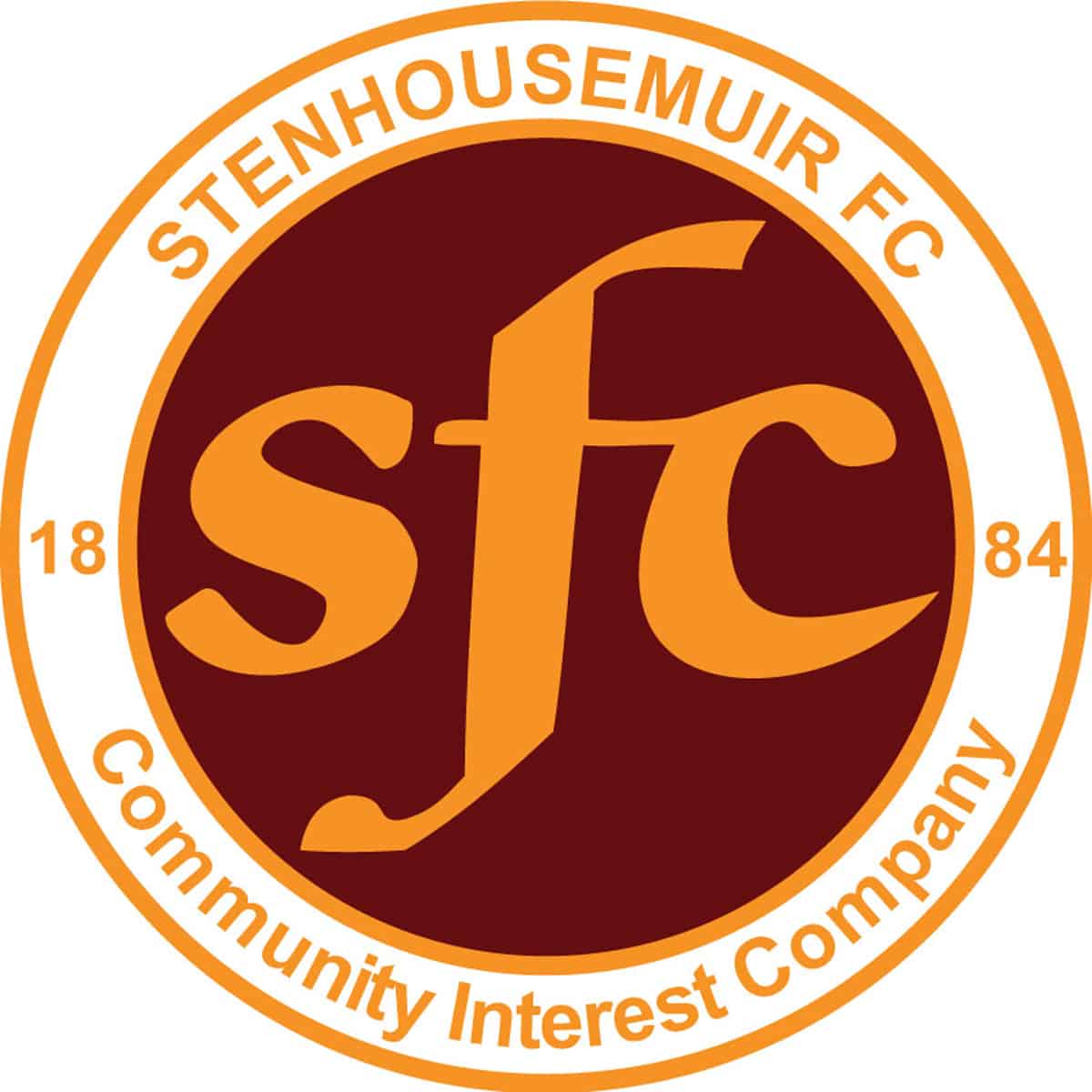 Friendly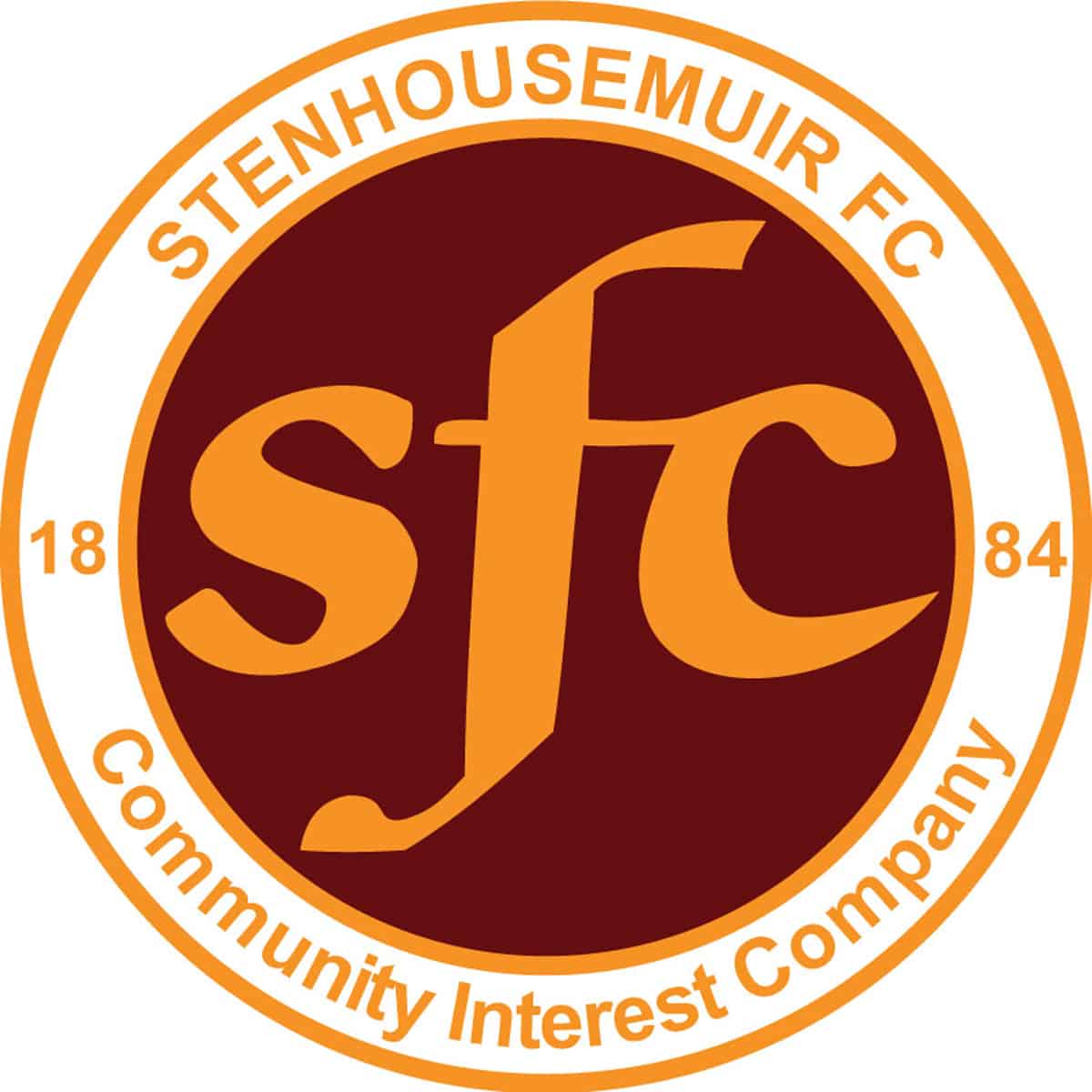 SPFL Ladbrokes League 1
Ochilview Park Stenhousemuir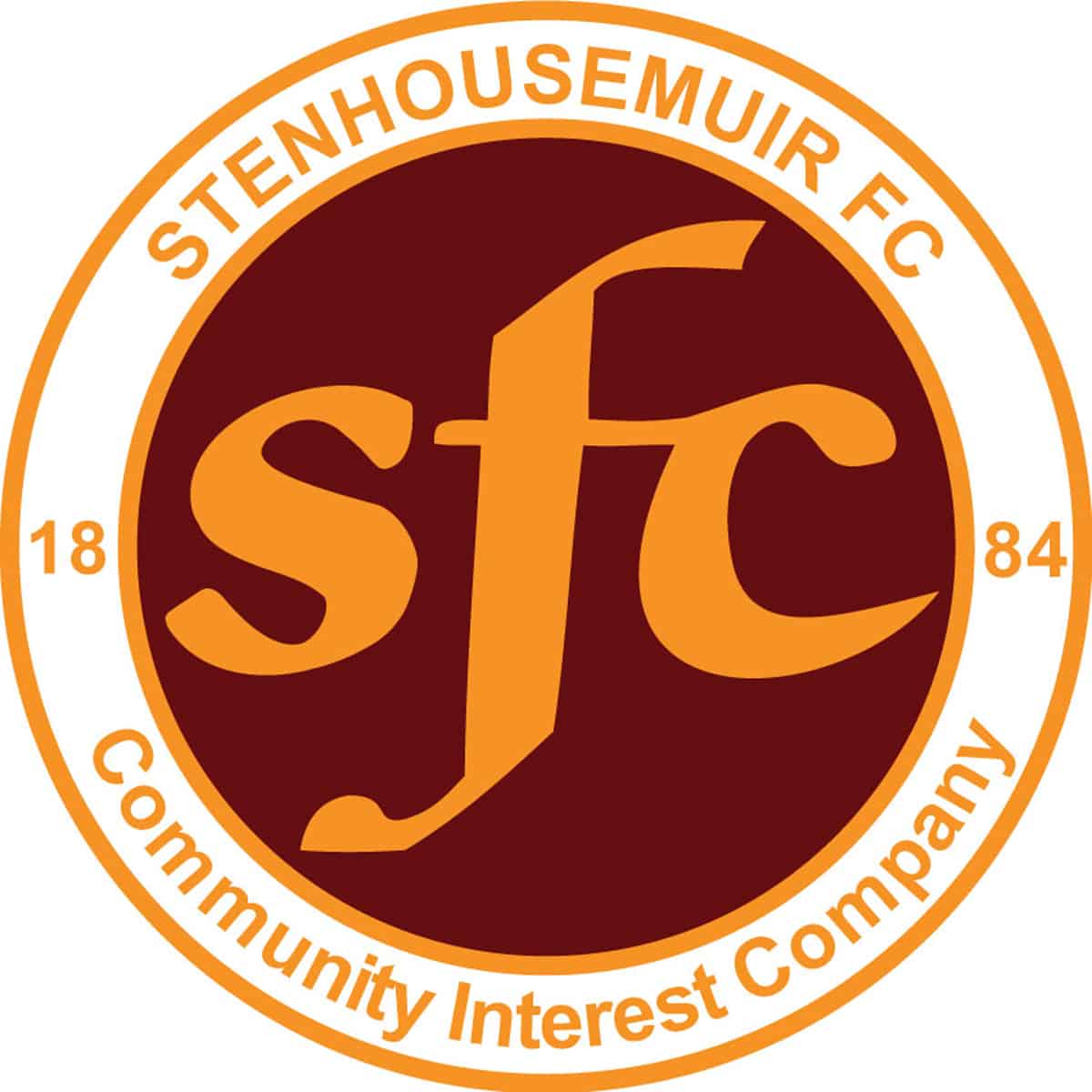 SPFL Ladbrokes League 1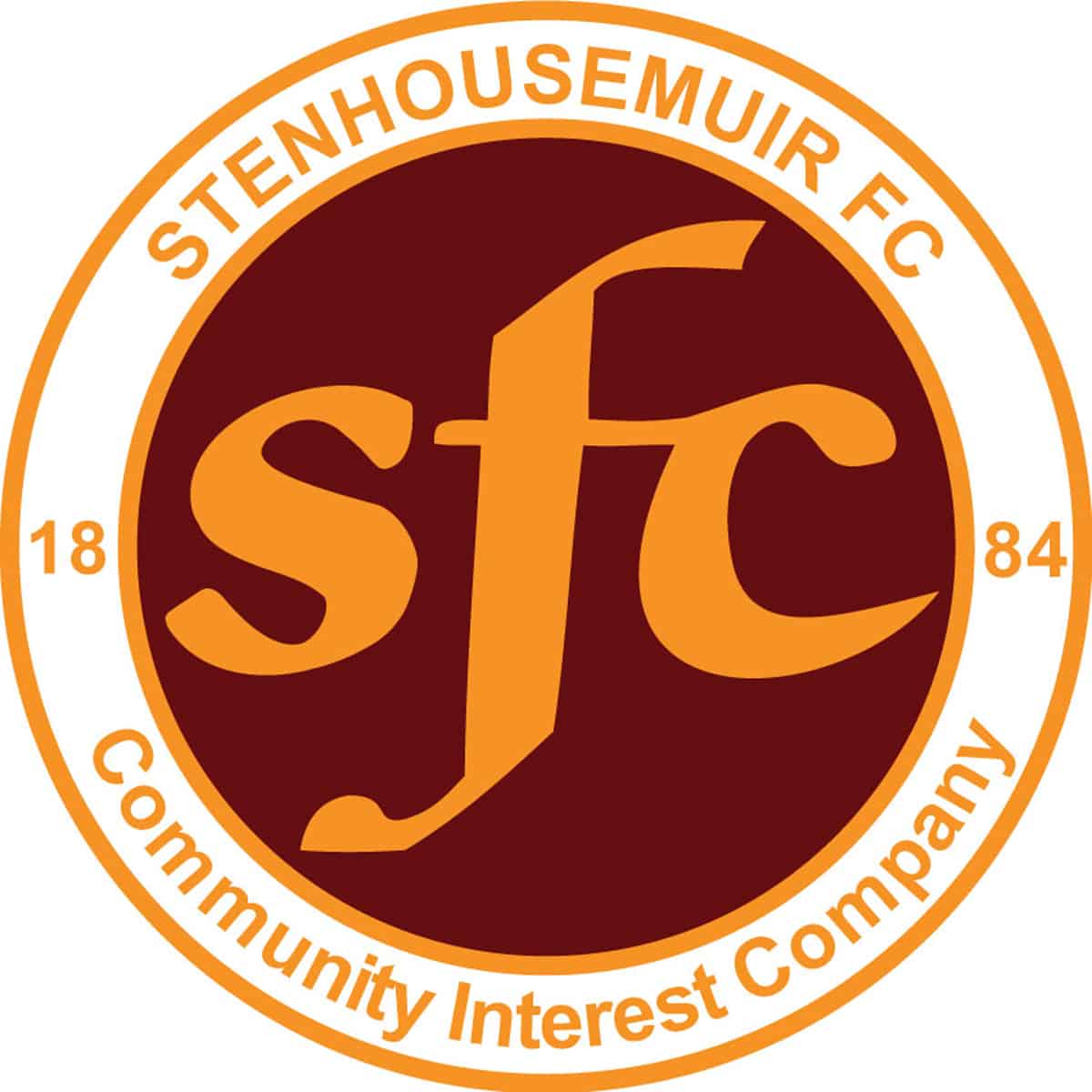 SPFL Ladbrokes League 1
Ochilview Park Stenhousemuir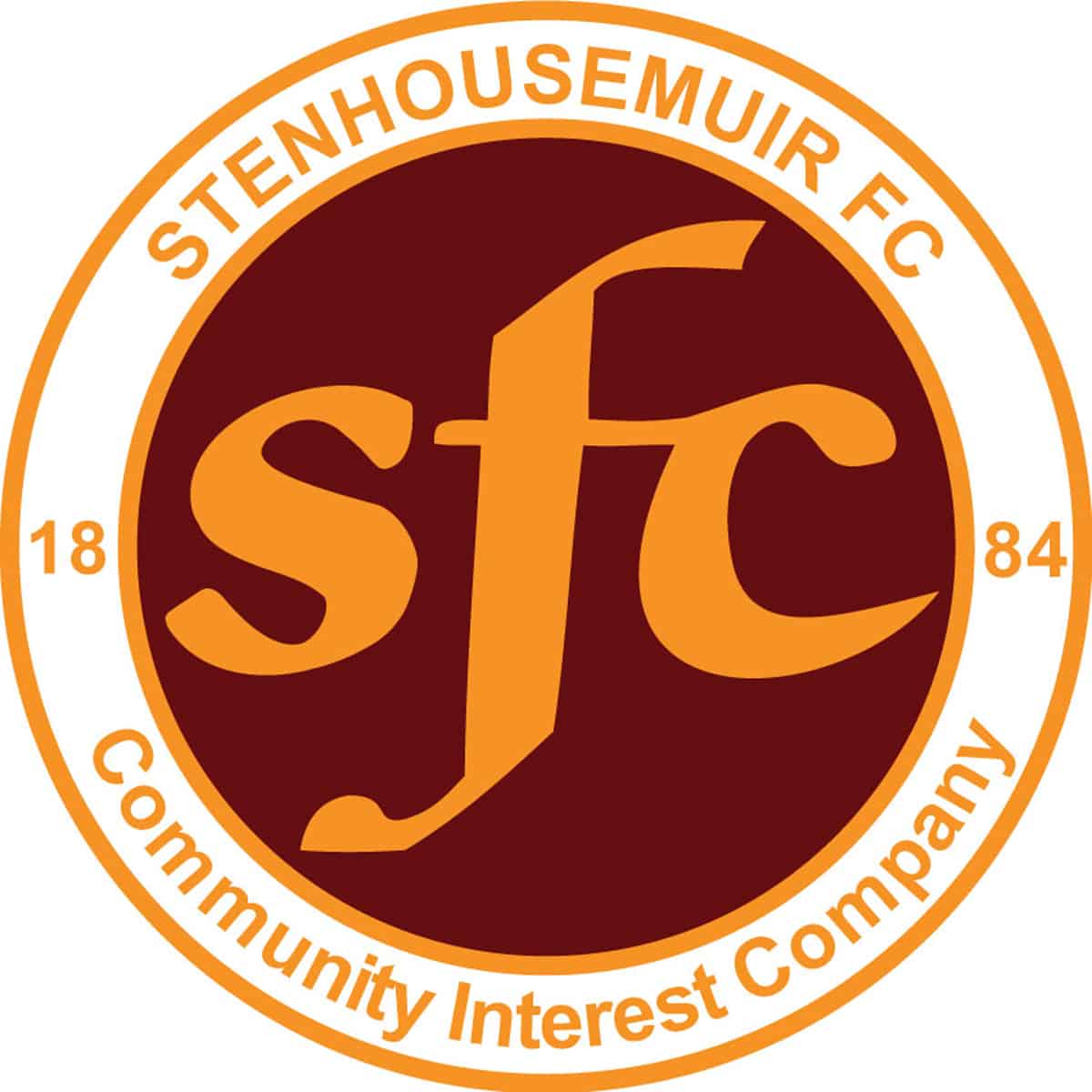 SPFL Ladbrokes League 1
Ochilview Park Stenhousemuir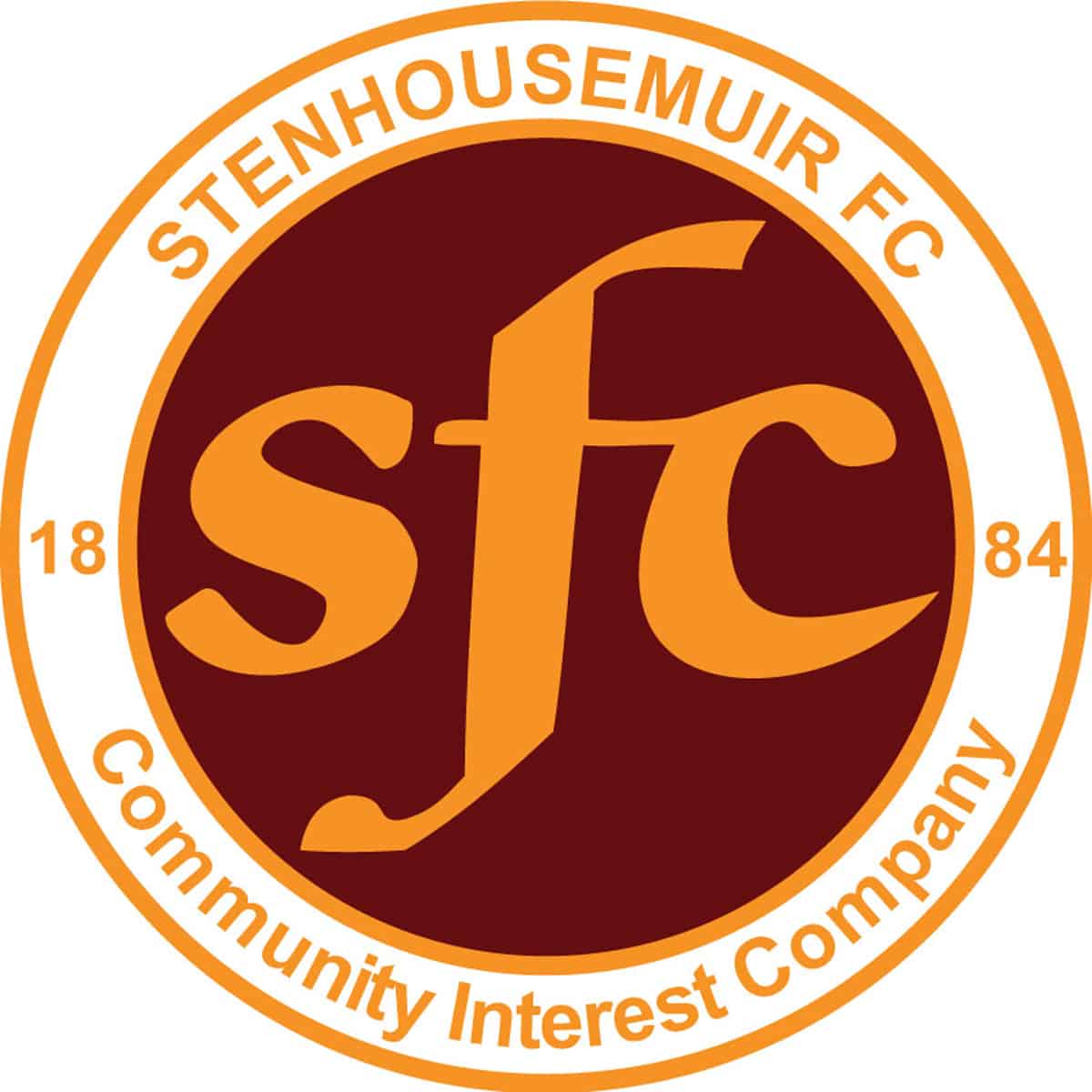 SPFL Ladbrokes League 1
Balmoor Stadium, Peterhead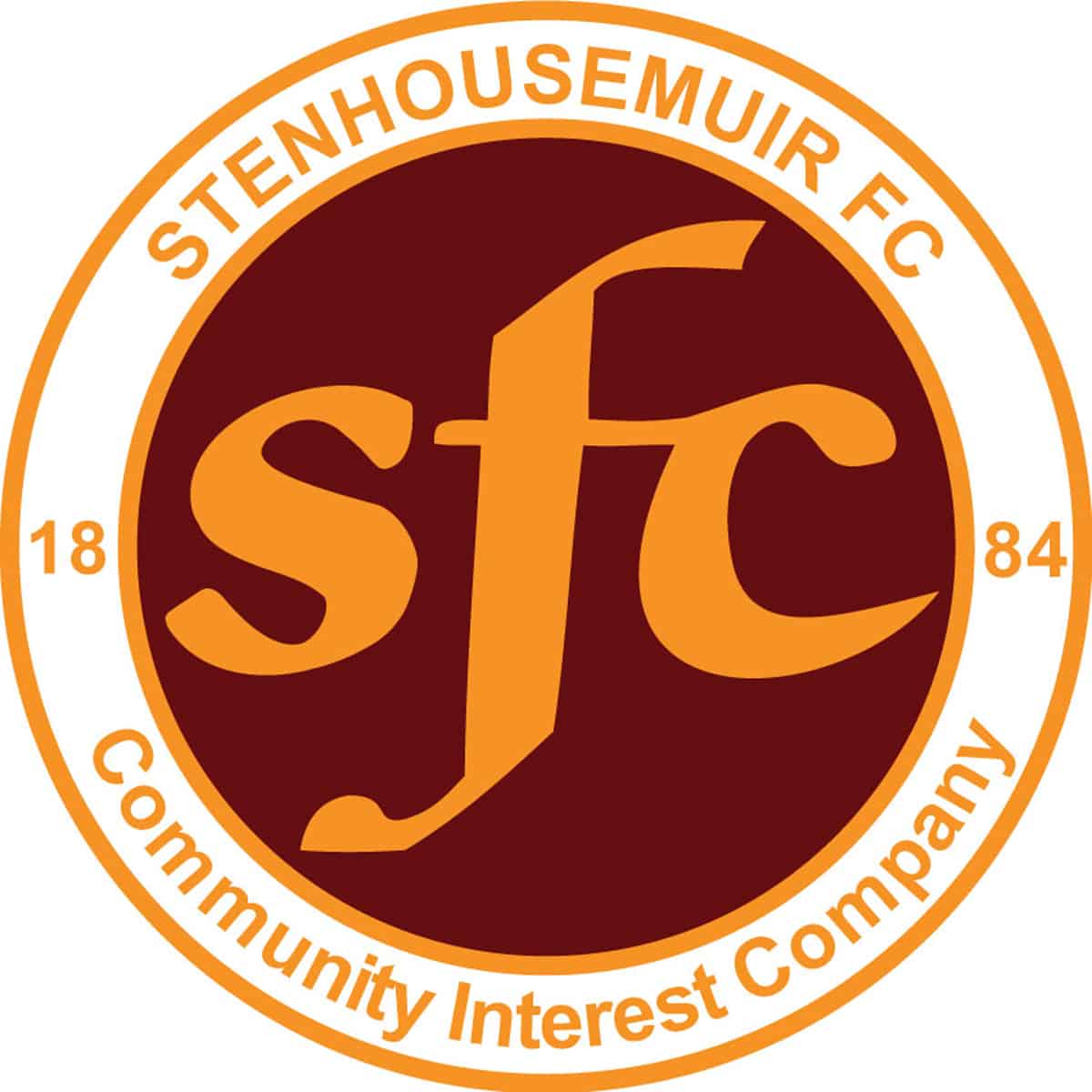 SPFL Ladbrokes League 1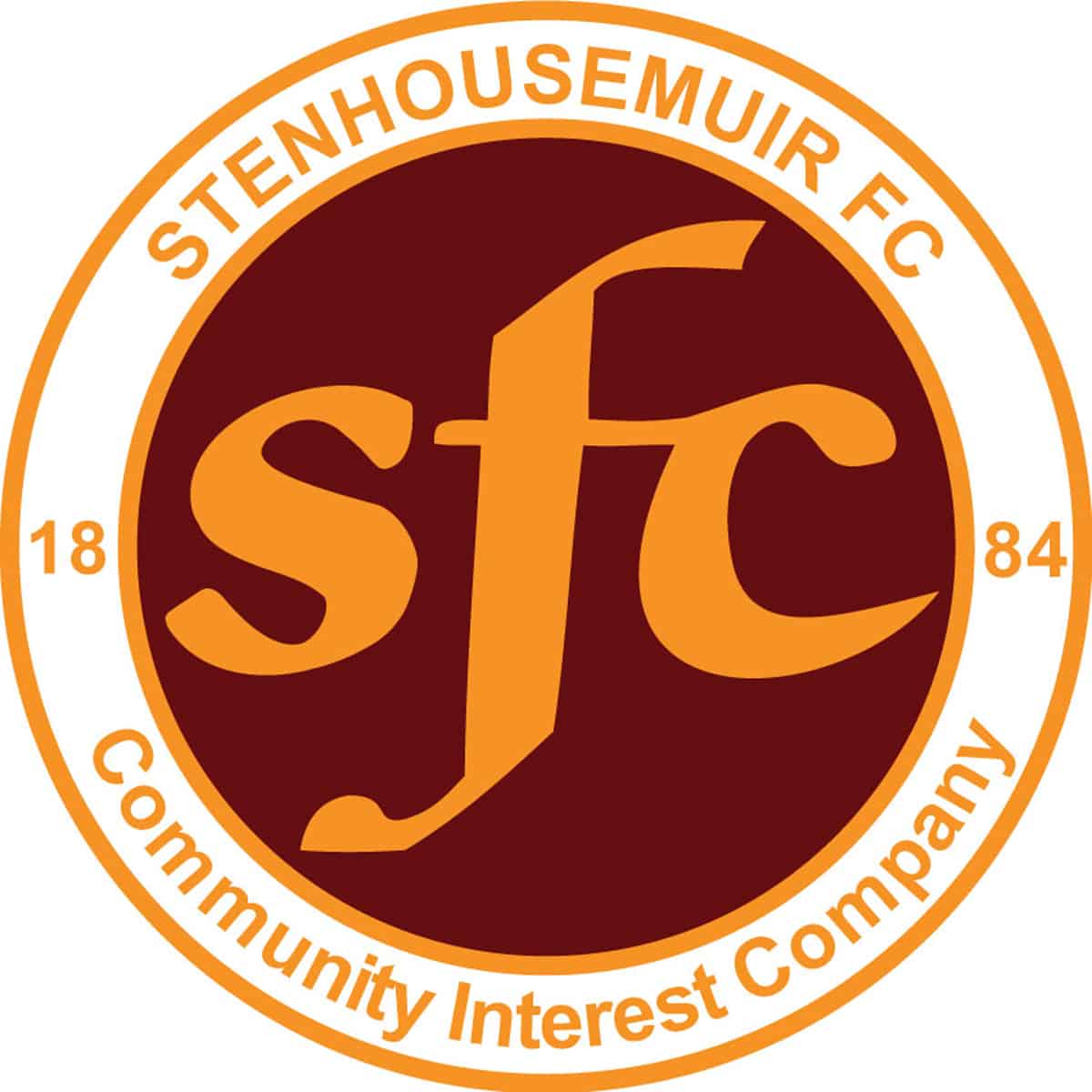 SPFL Ladbrokes League 1
Ochilview Park Stenhousemuir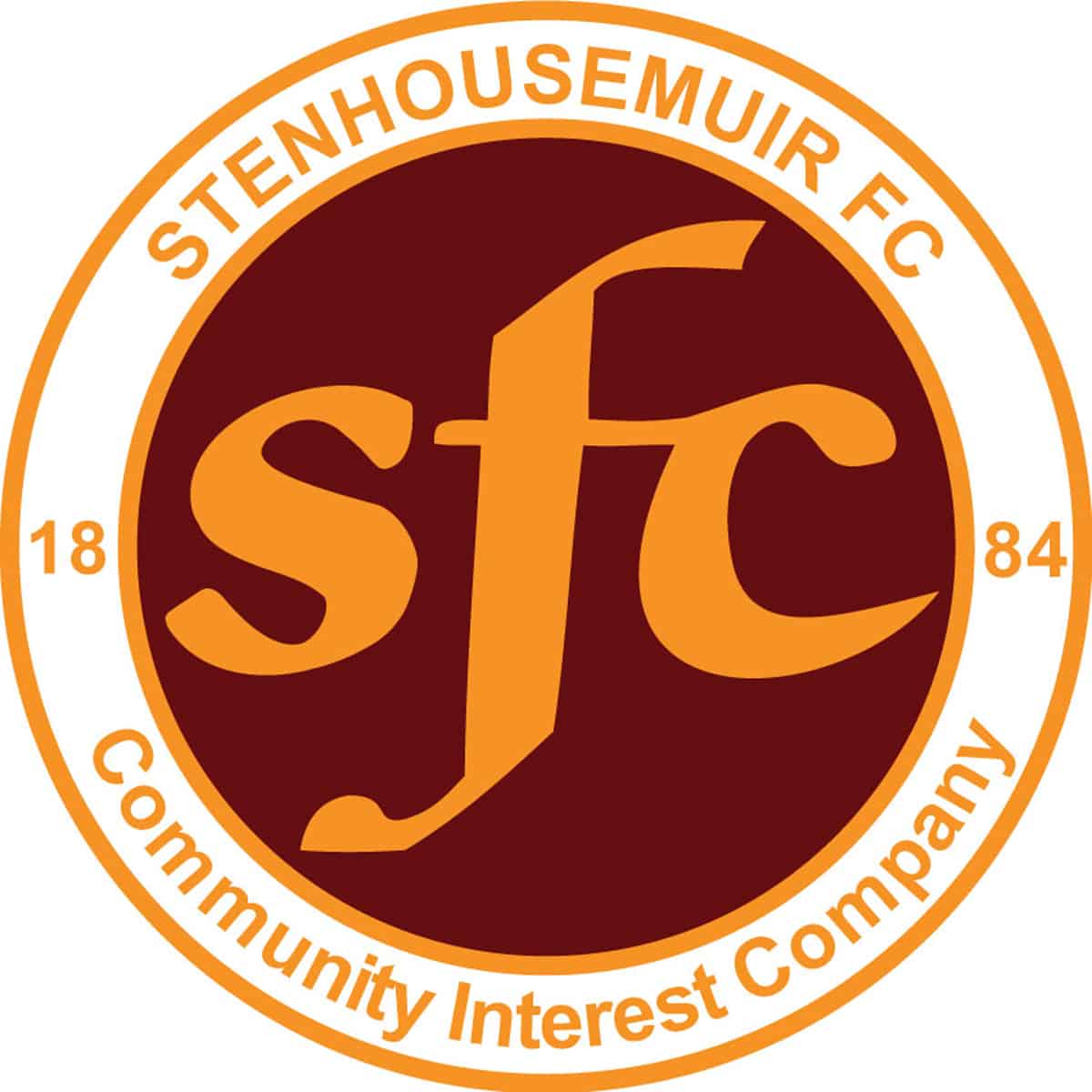 SPFL Ladbrokes League 1
Strathclyde Homes Stadium, Dum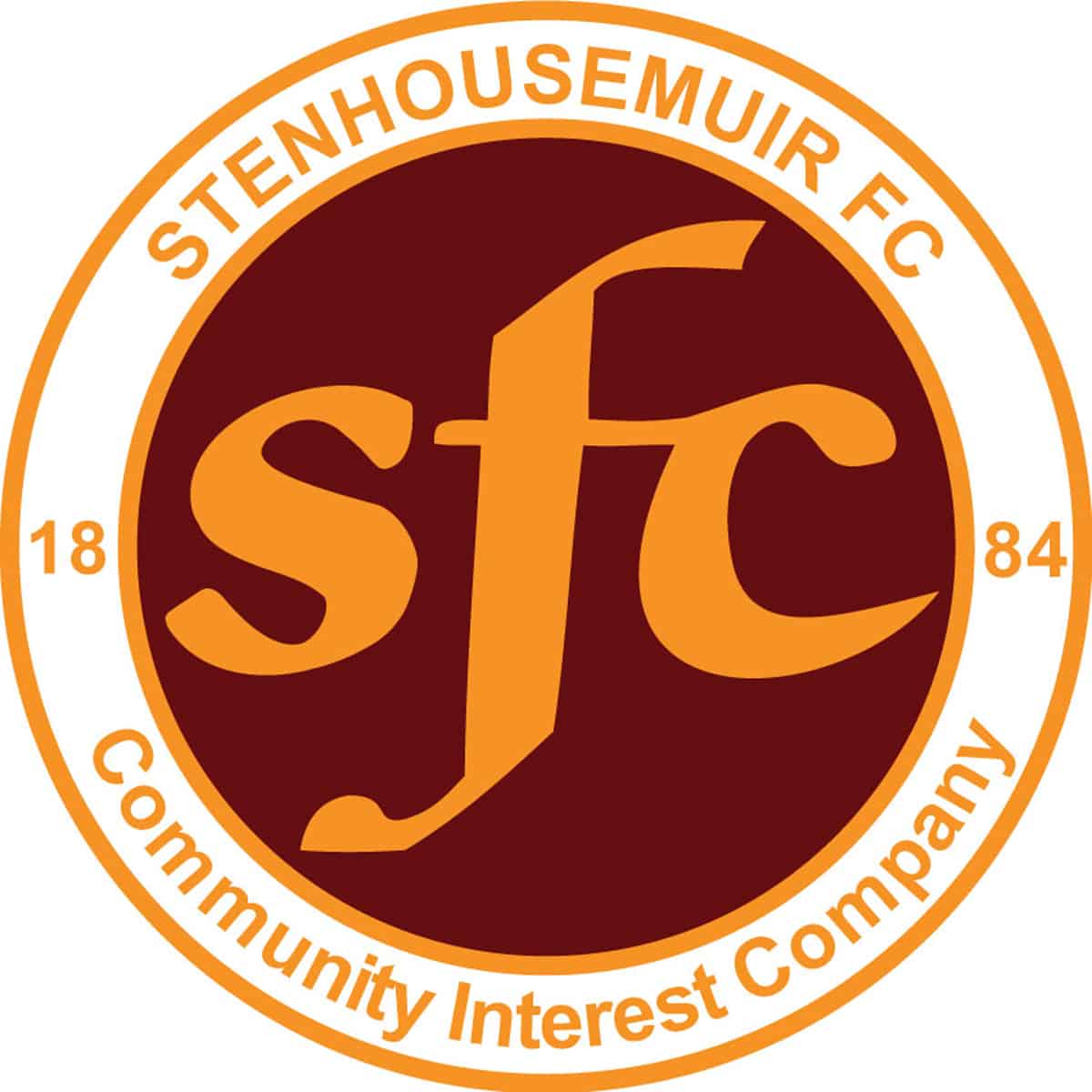 SPFL Ladbrokes League 1
Recreation Park, Stenhousemuir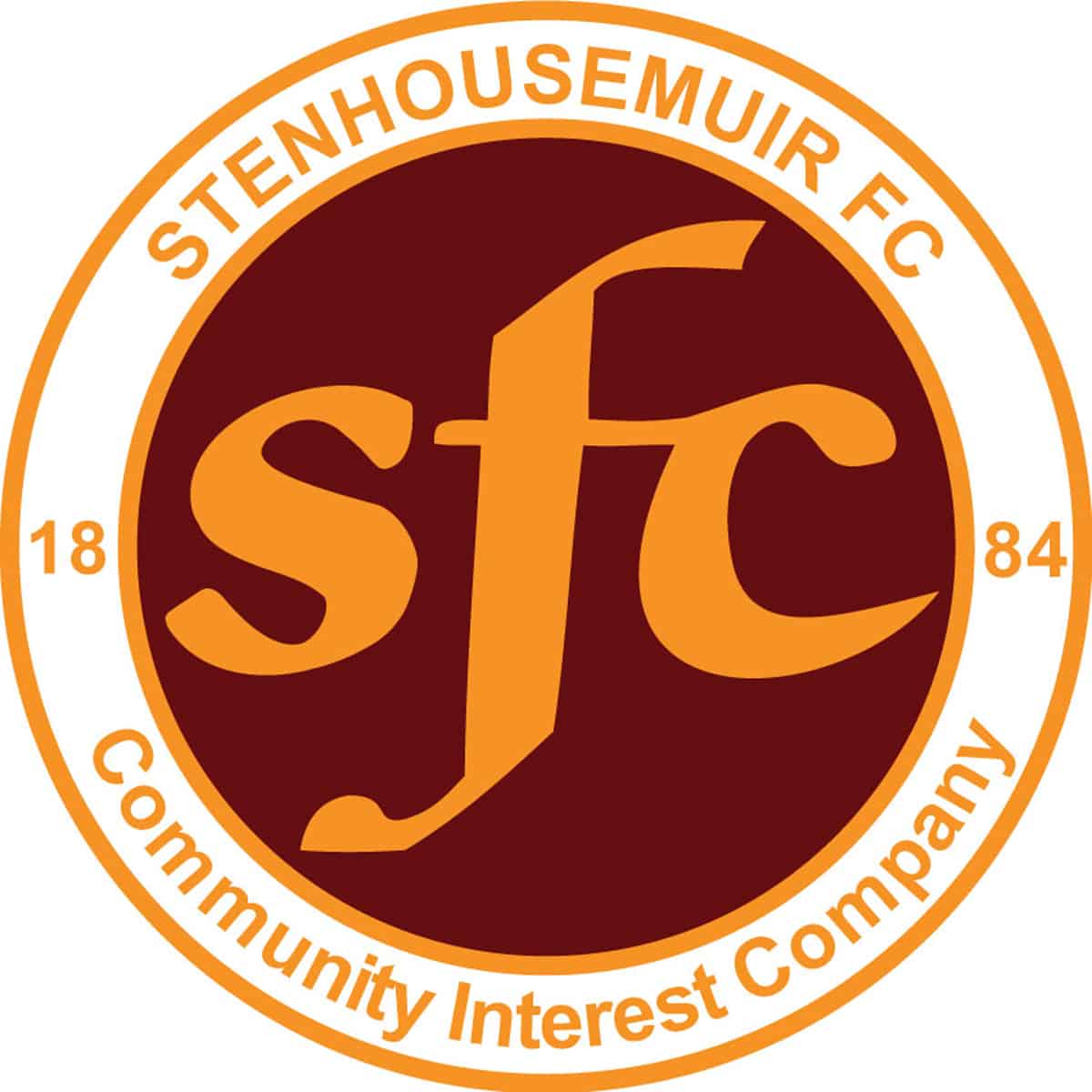 SPFL Ladbrokes League 1
Ochilview Park Stenhousemuir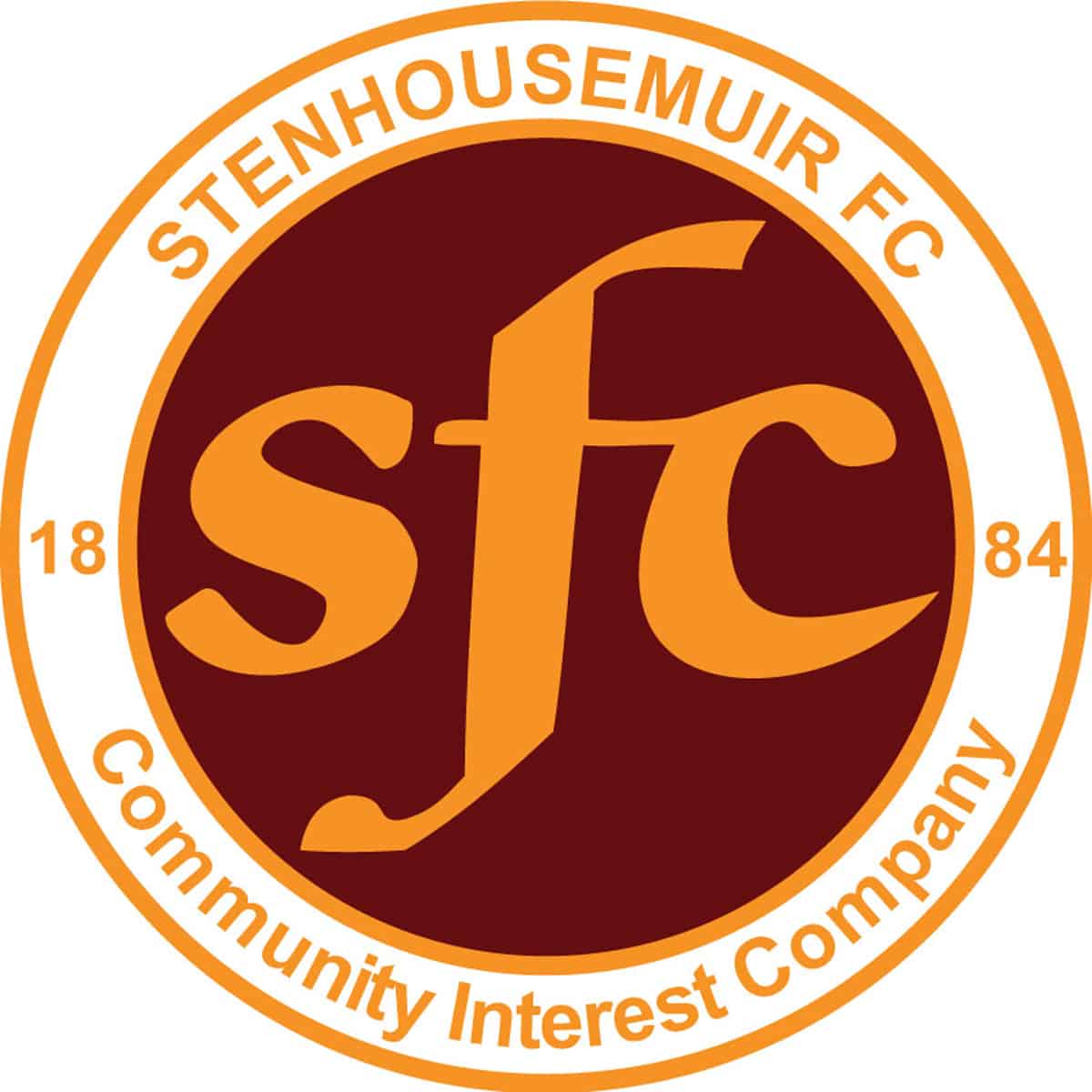 SPFL Ladbrokes League 1
Ochilview Park Stenhousemuir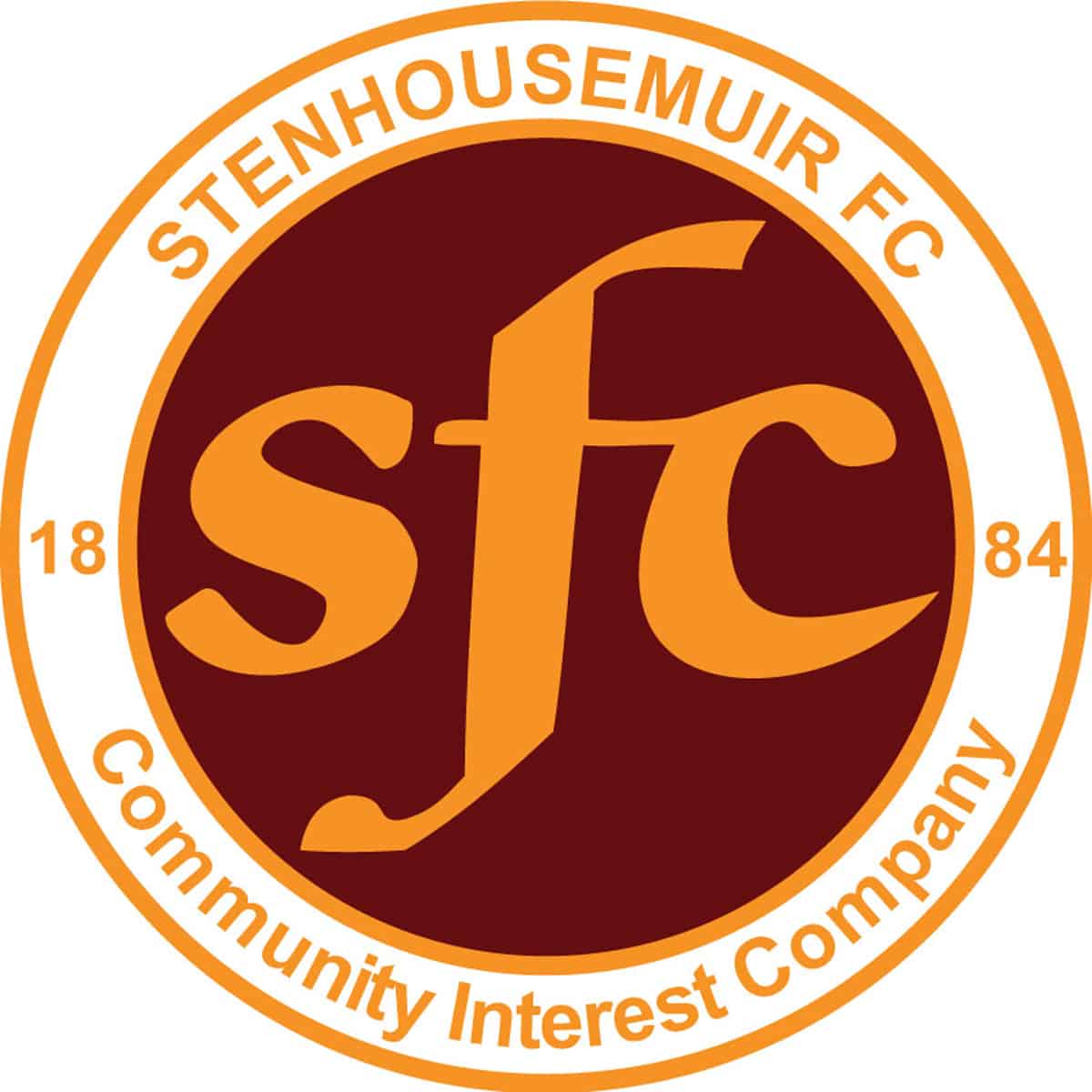 SPFL Ladbrokes League 1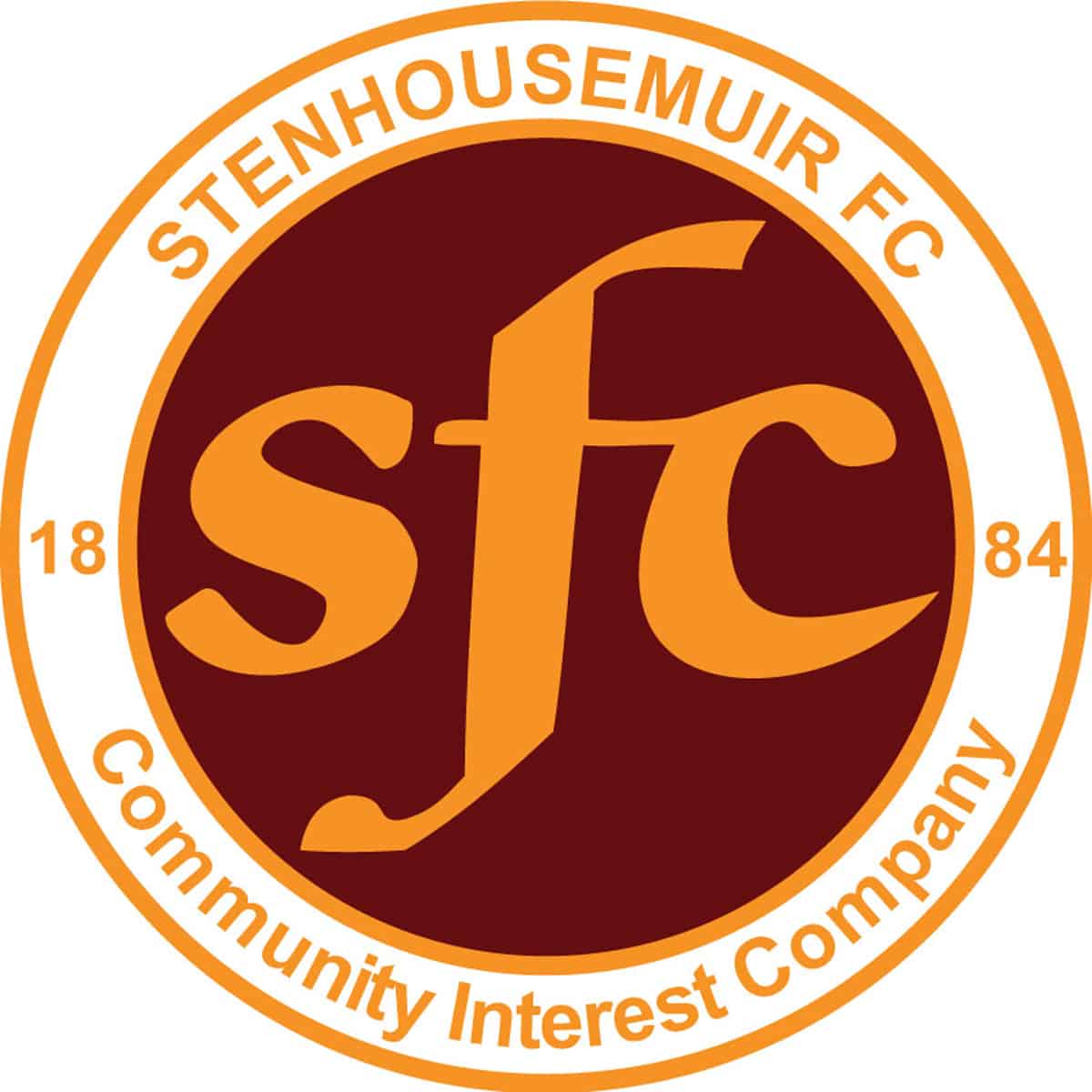 SPFL Ladbrokes League 1
Forthbank Stadium, Stirling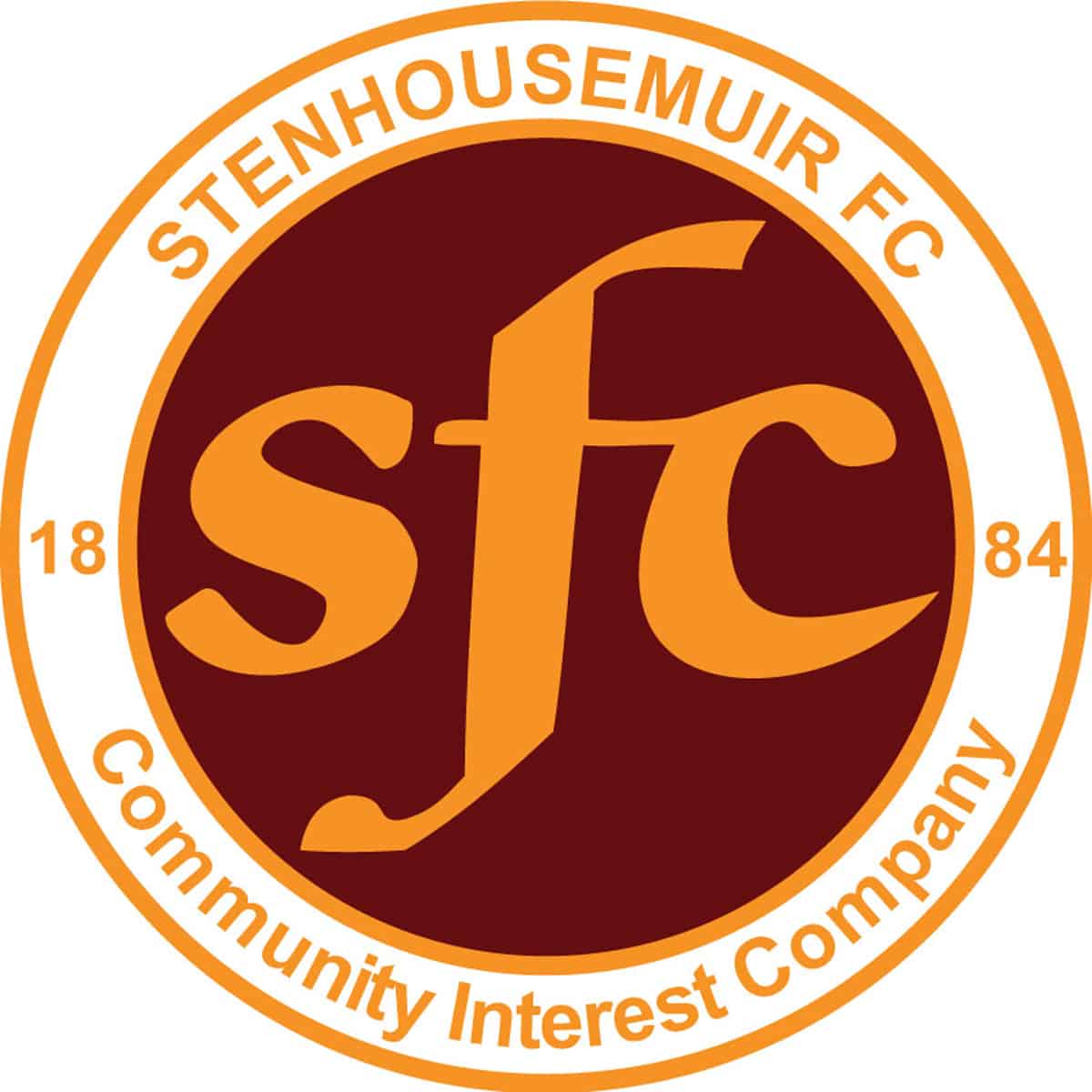 SPFL Ladbrokes League 1
Ochilview Park Stenhousemuir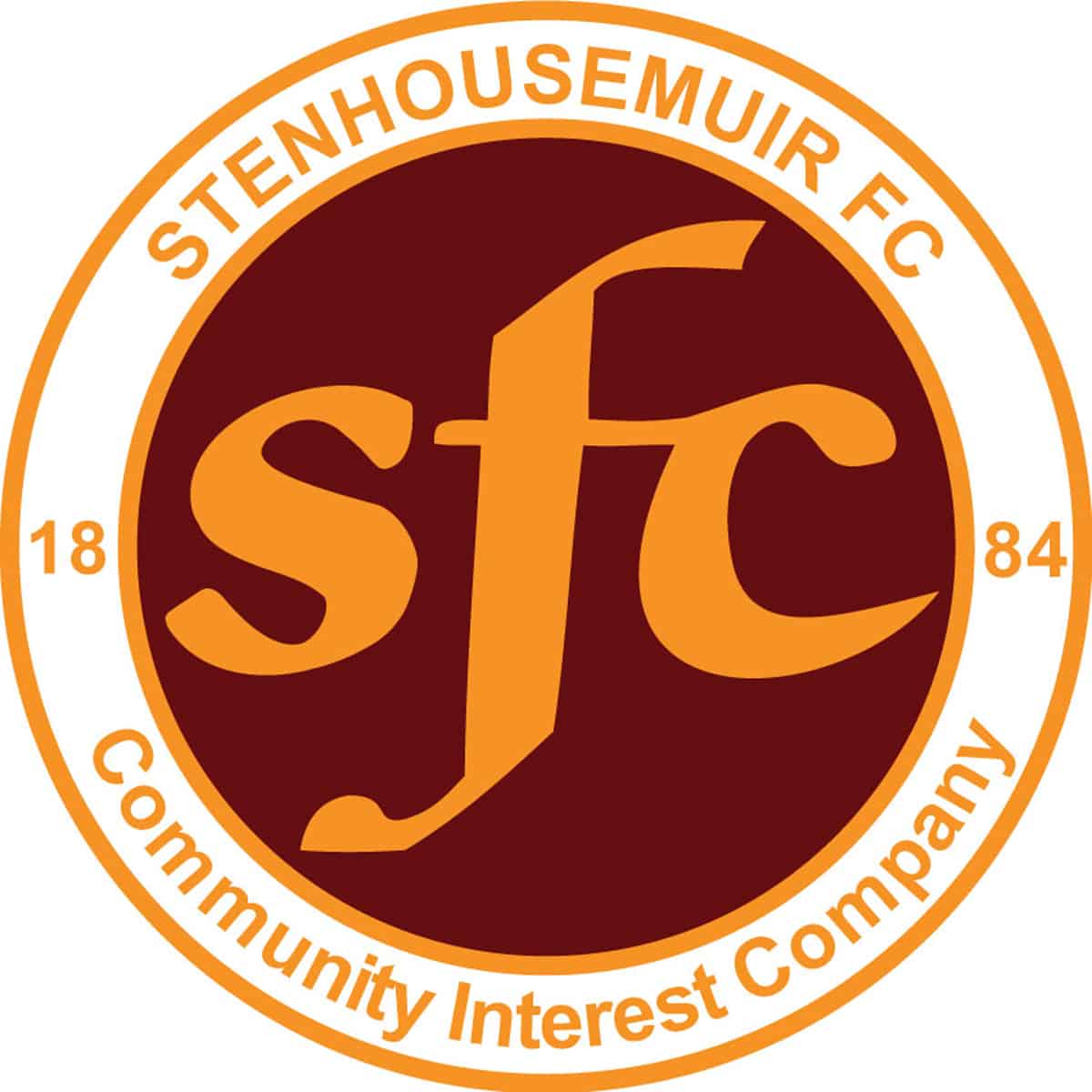 SPFL Ladbrokes League 1
Ochilview Park Stenhousemuir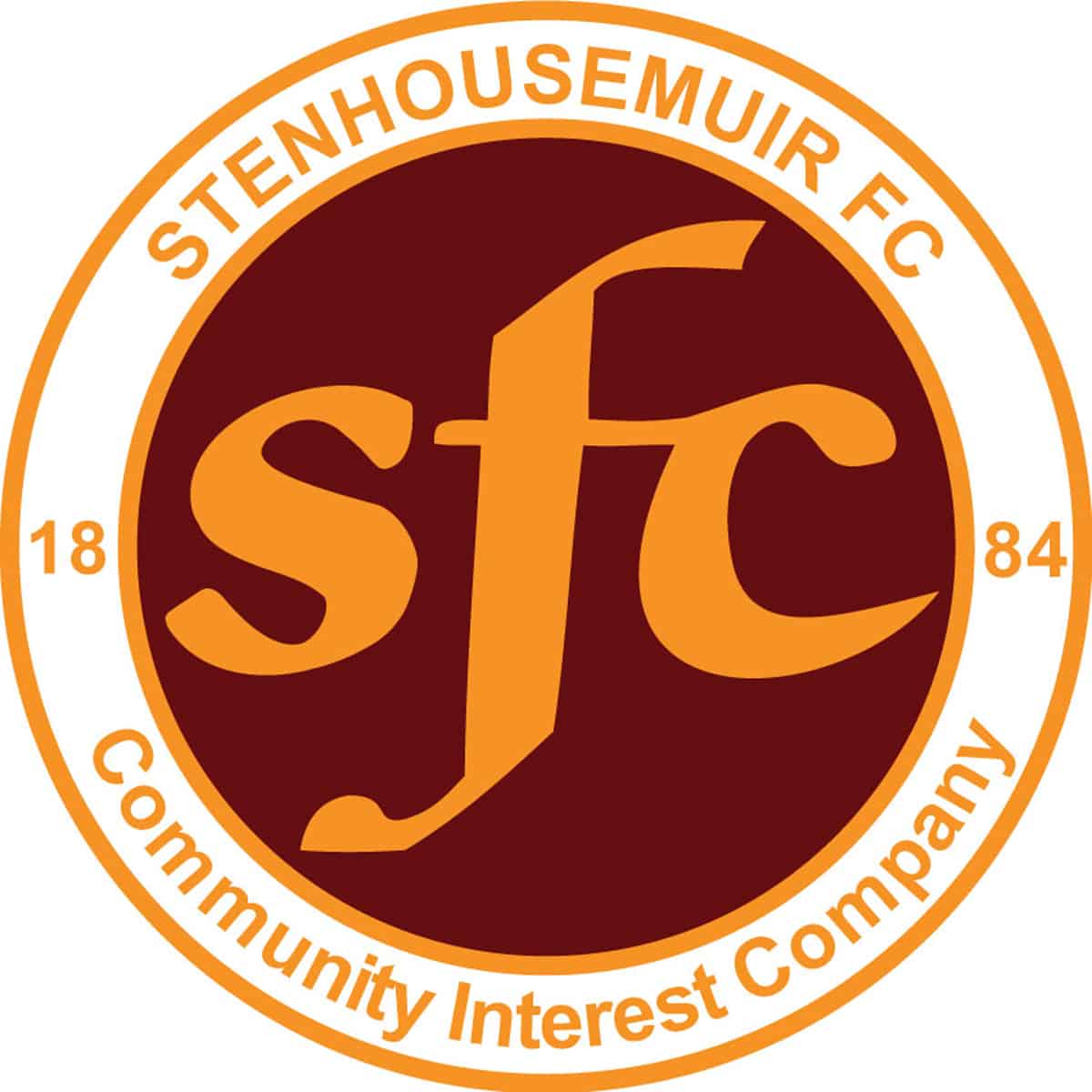 SPFL Ladbrokes League 1
Broadwood Stadium, Cumbernauld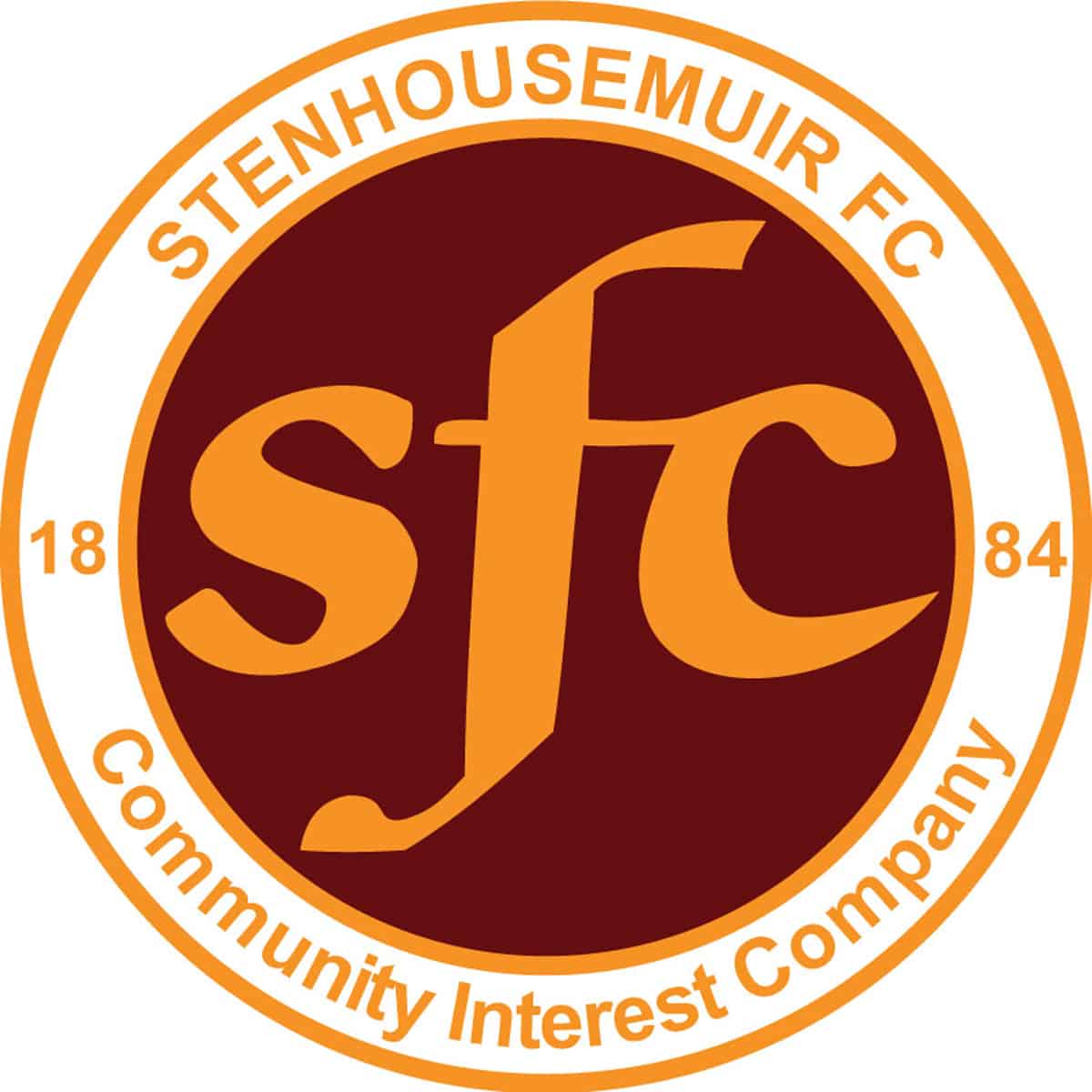 SPFL Ladbrokes League 1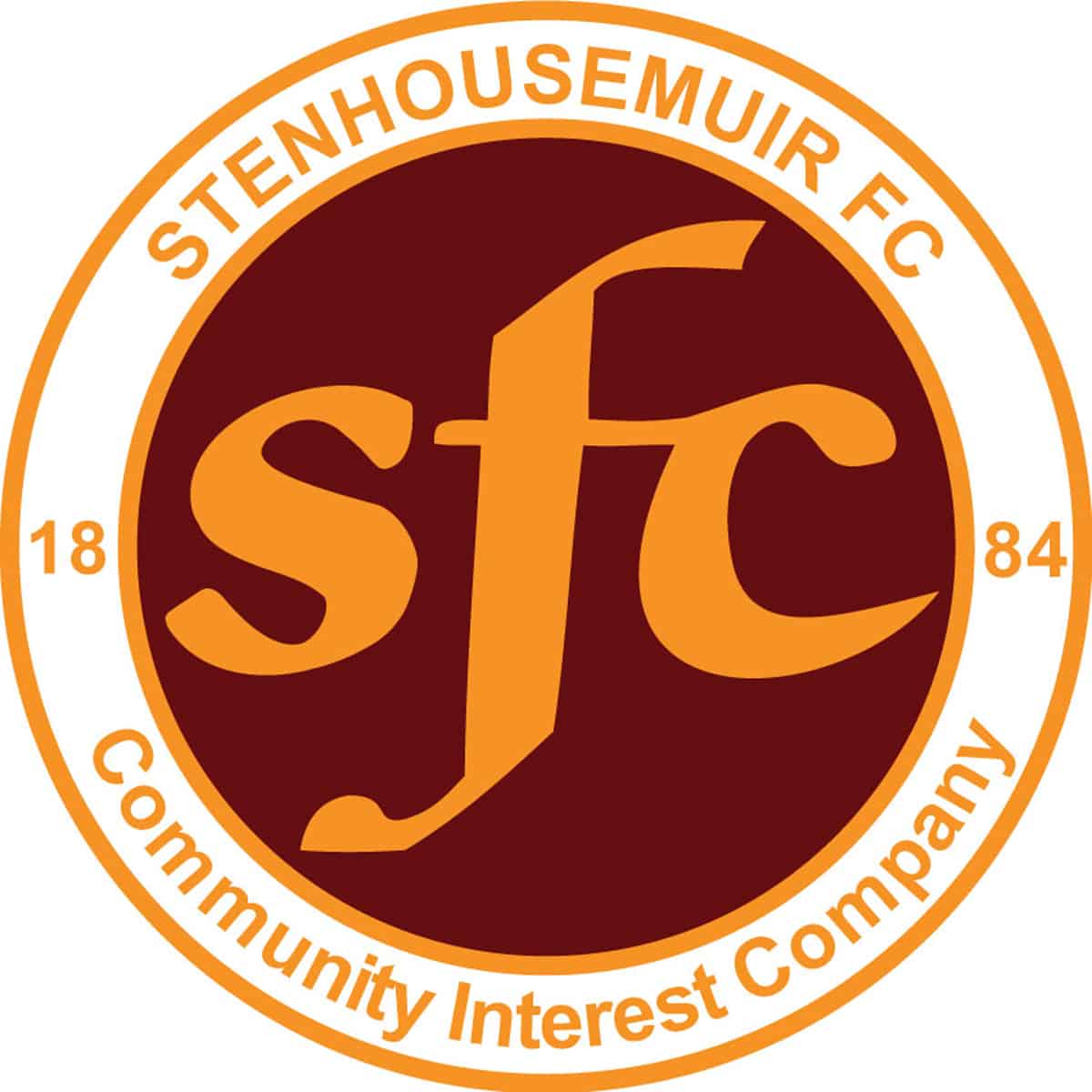 Scottish Cup
Ochilview Park Stenhousemuir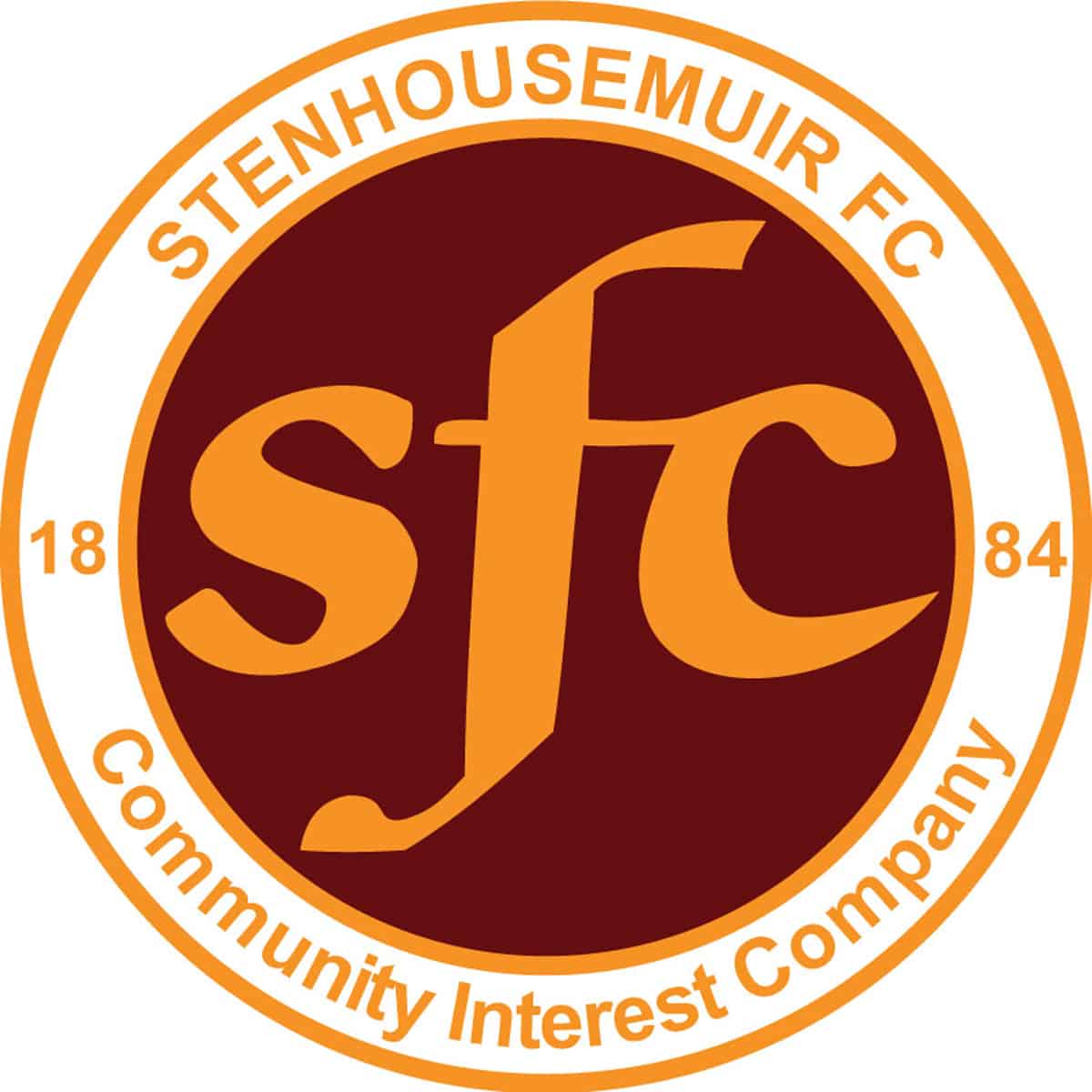 SPFL Ladbrokes League 1
Ochilview Park Stenhousemuir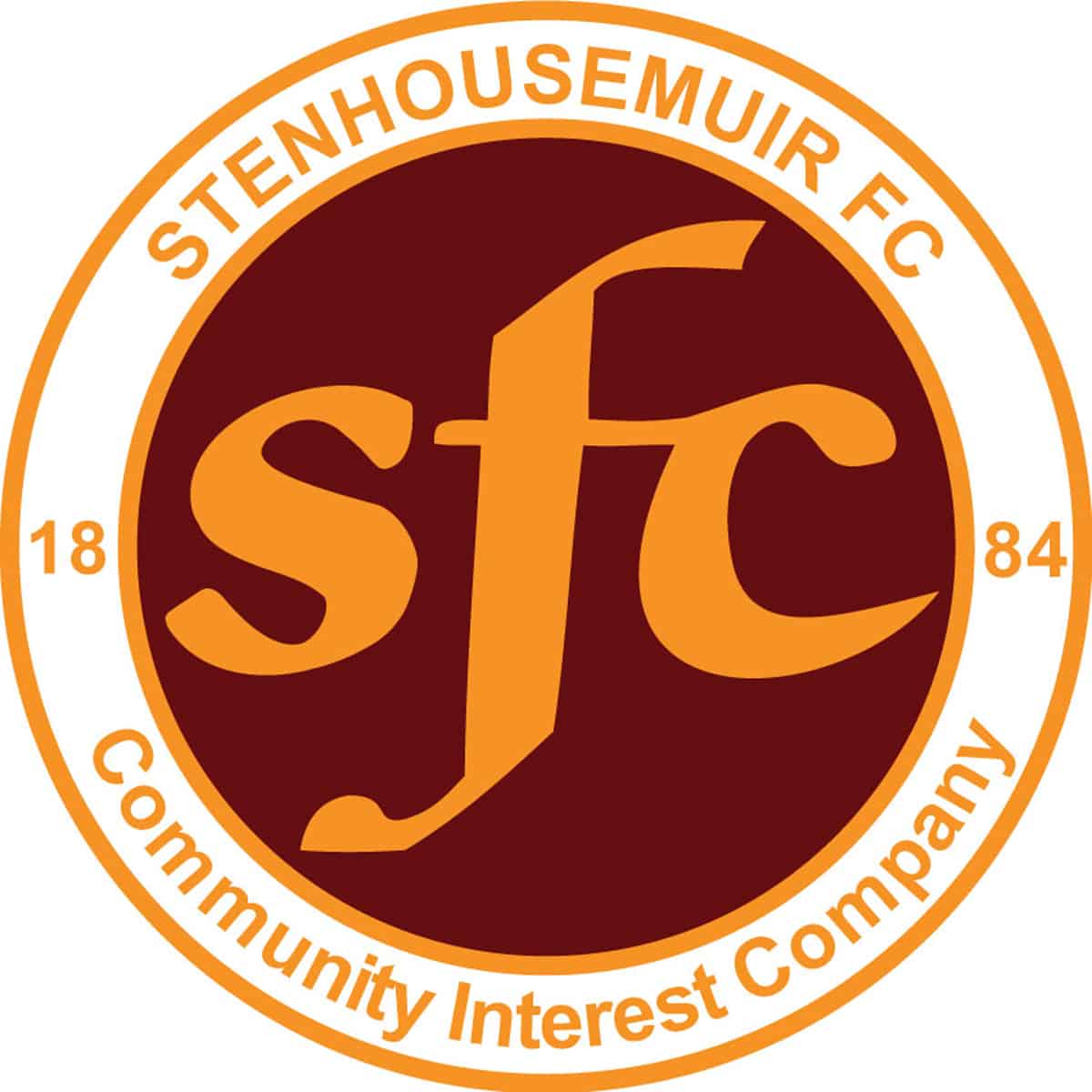 SPFL Ladbrokes League 1
Ochilview Park Stenhousemuir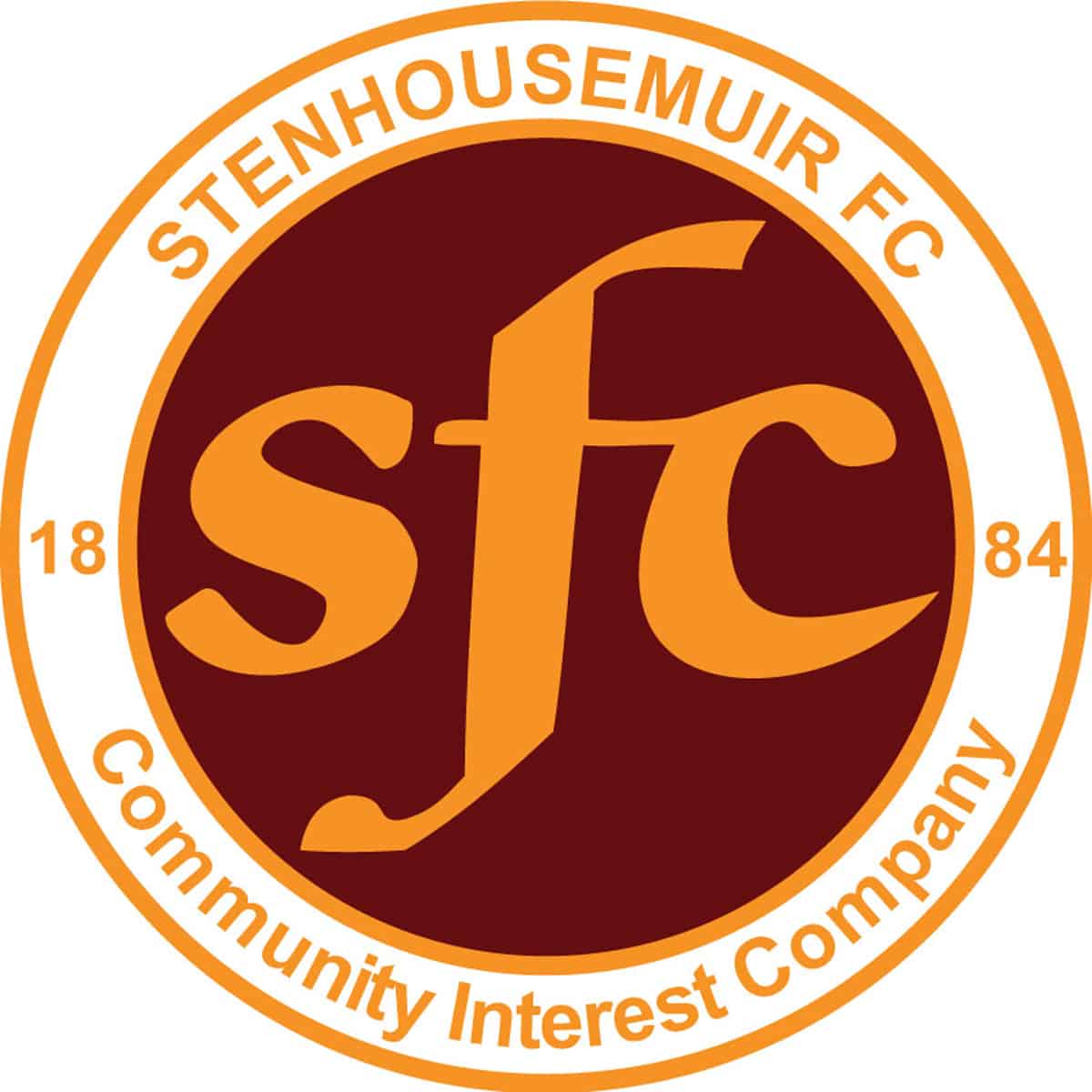 Scottish Cup
East End Park, Dunfermline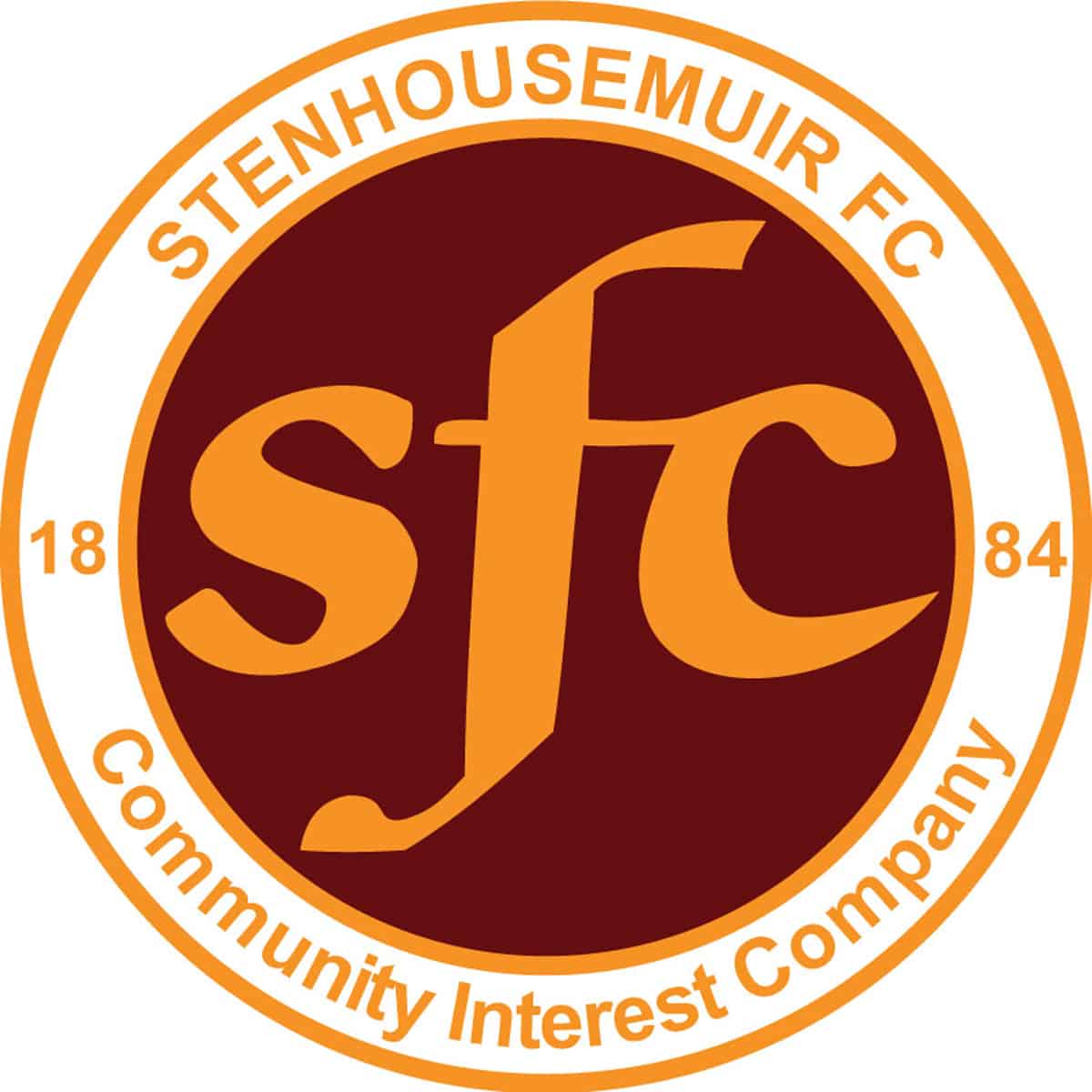 SPFL Ladbrokes League 1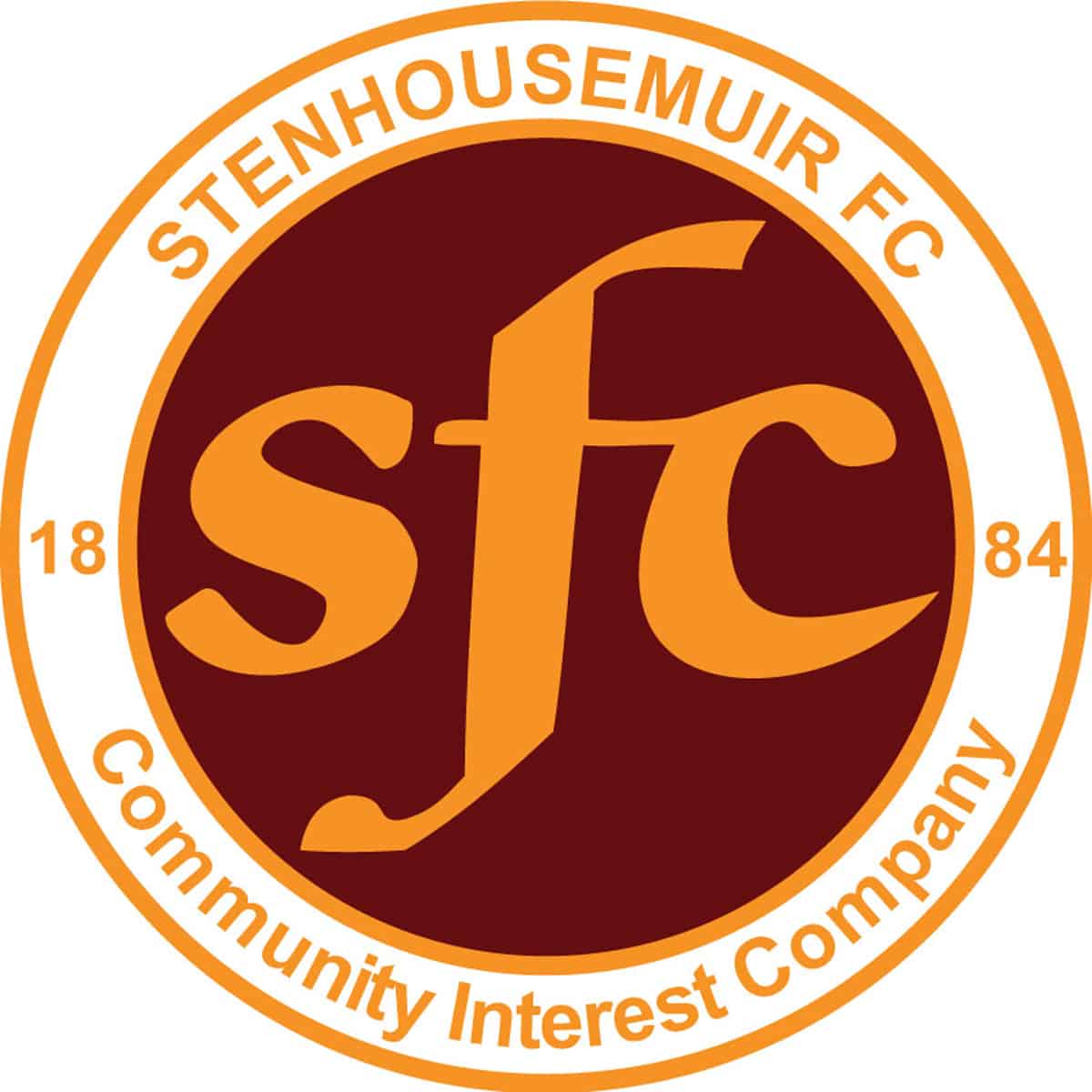 SPFL Ladbrokes League 1
Ochilview Park Stenhousemuir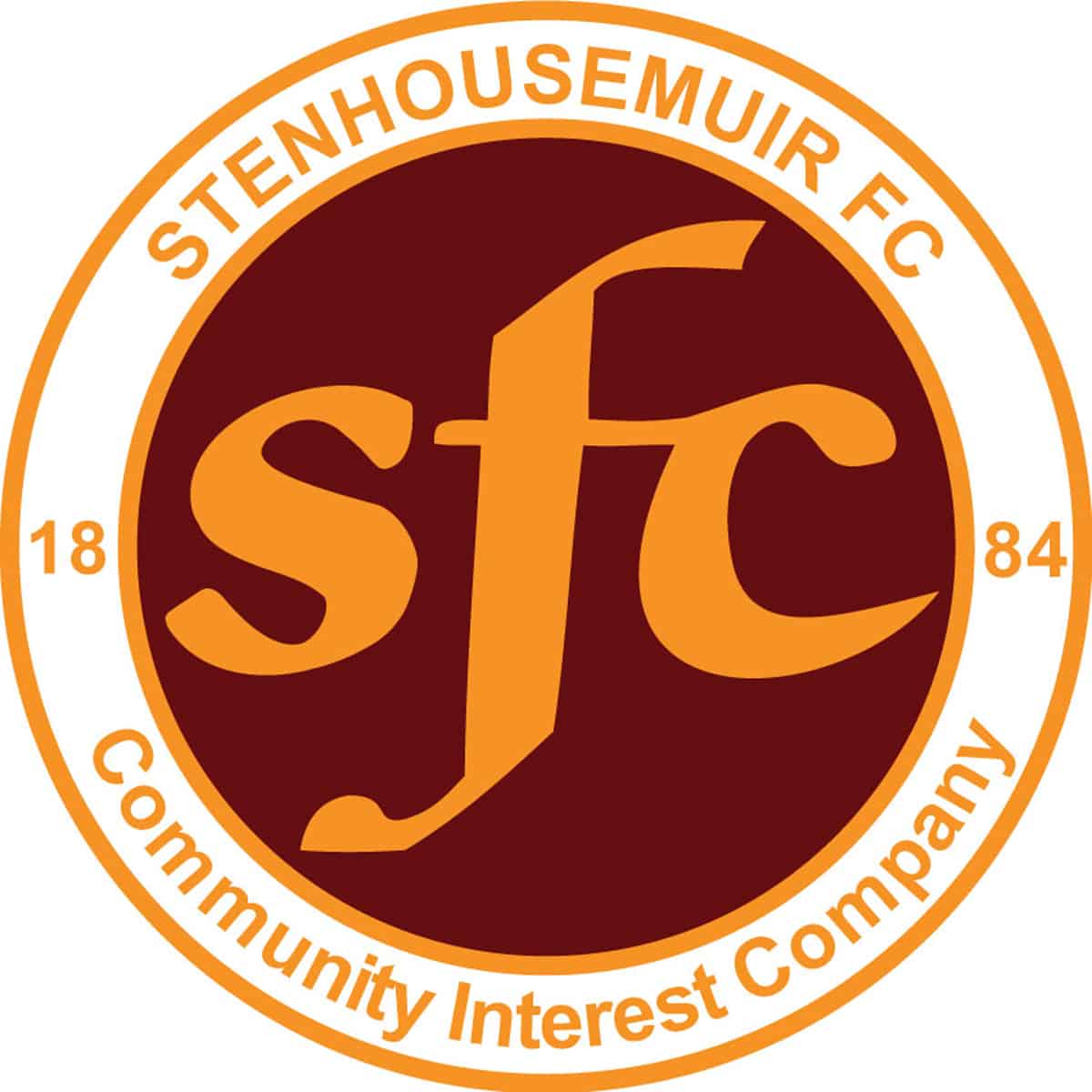 Scottish Cup
Ochilview Park Stenhousemuir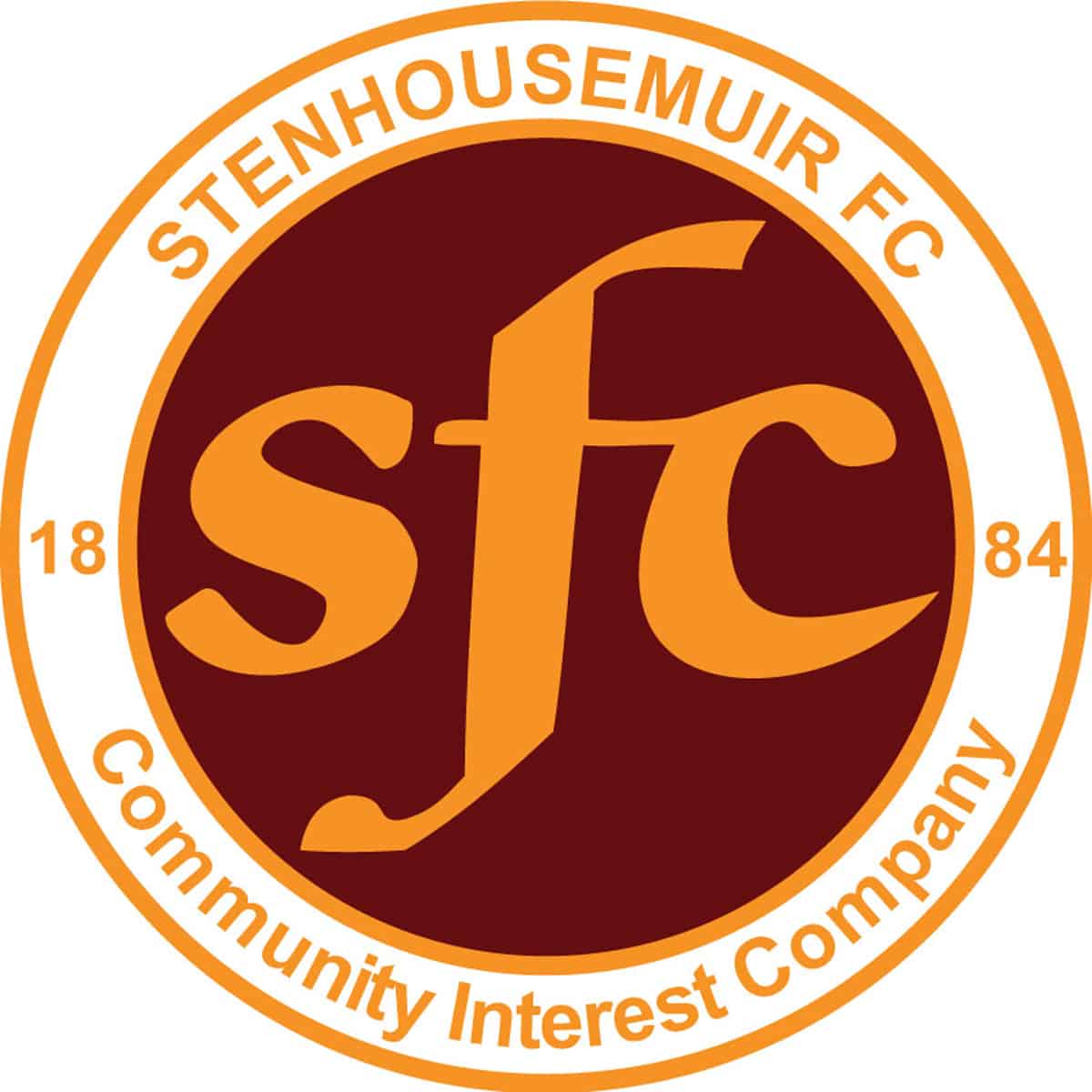 Scottish Cup
Ochilview Park Stenhousemuir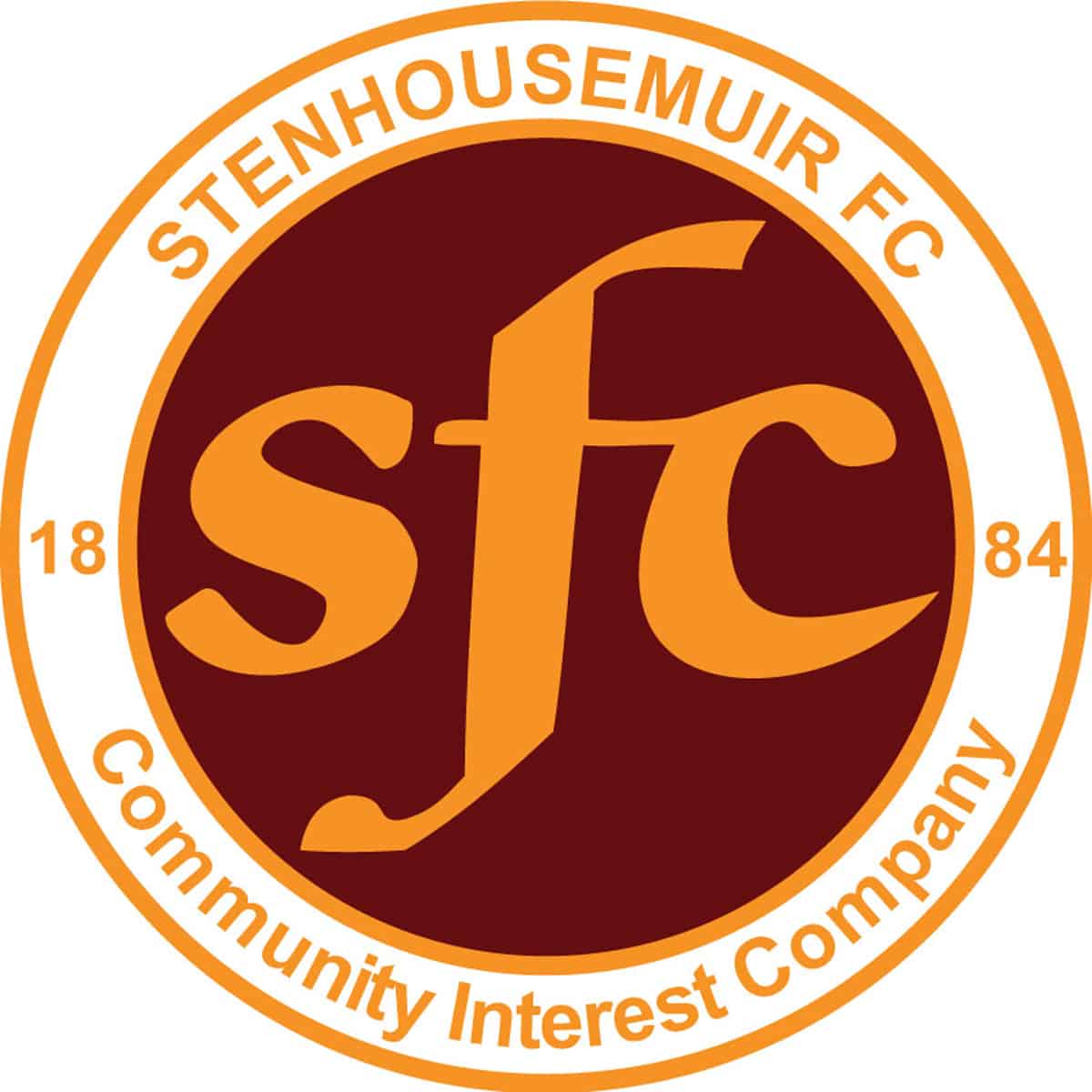 SPFL Ladbrokes League 1
Ochilview Park Stenhousemuir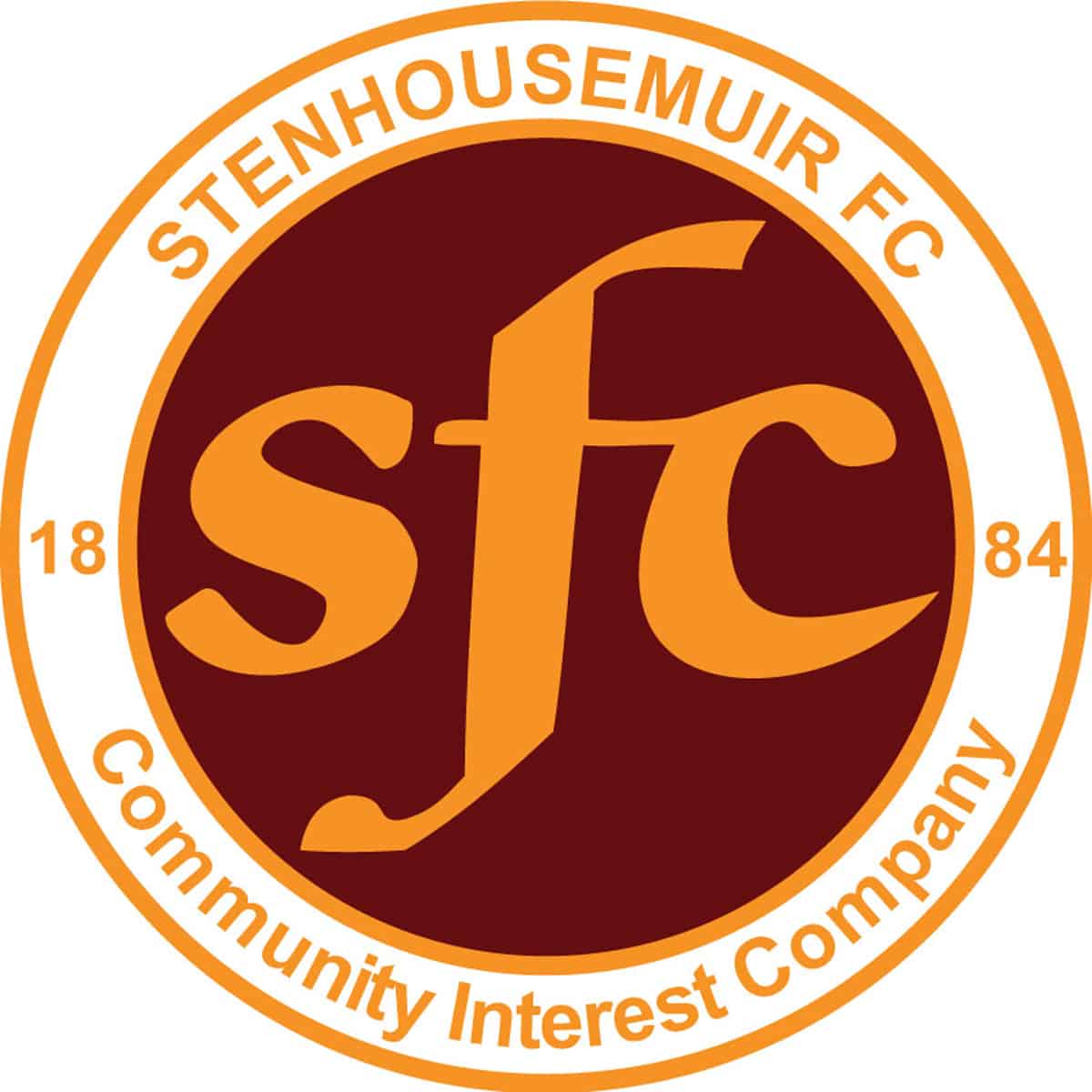 SPFL Ladbrokes League 1
Recreation Park, Stenhousemuir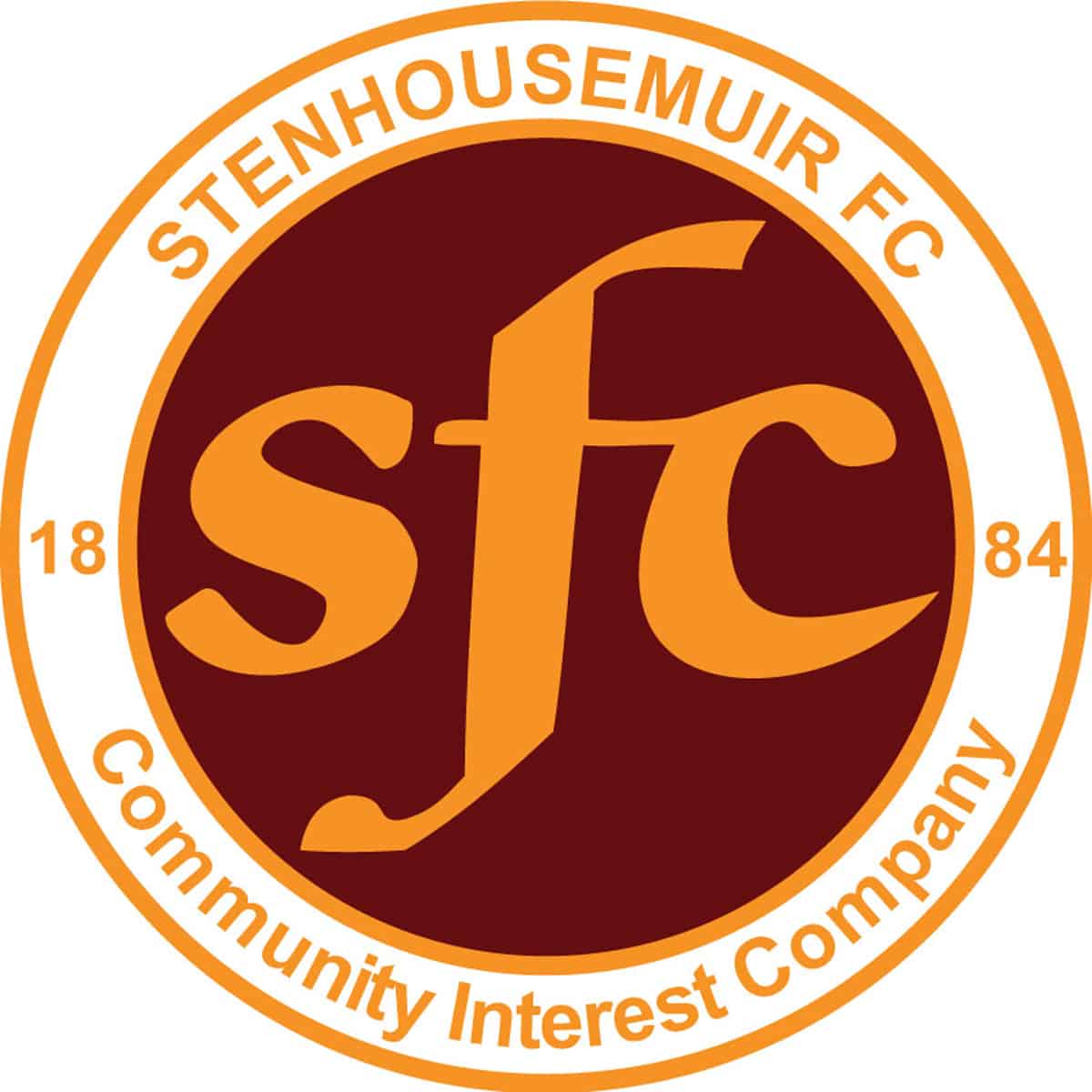 SPFL Ladbrokes League 1
Ochilview Park Stenhousemuir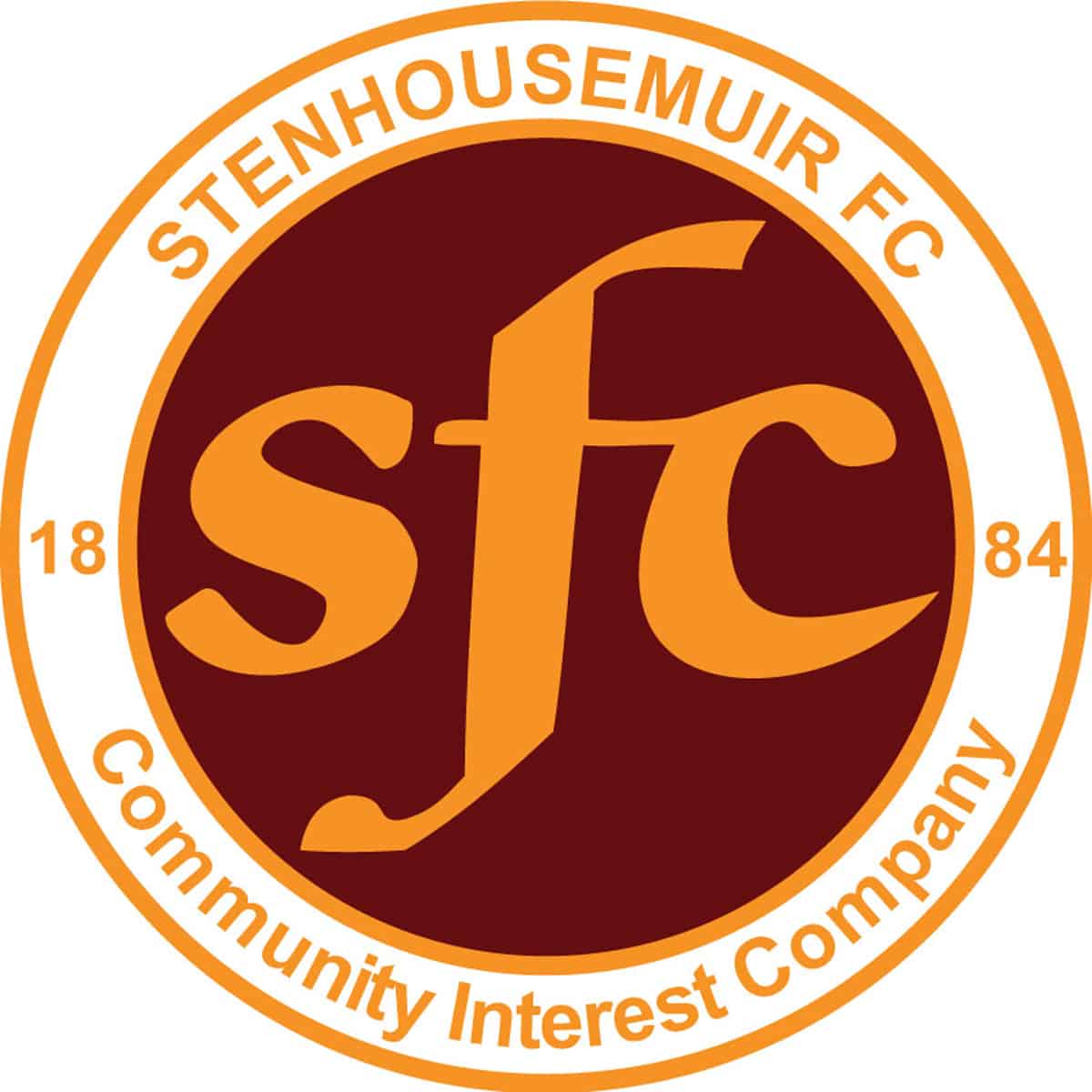 SPFL Ladbrokes League 1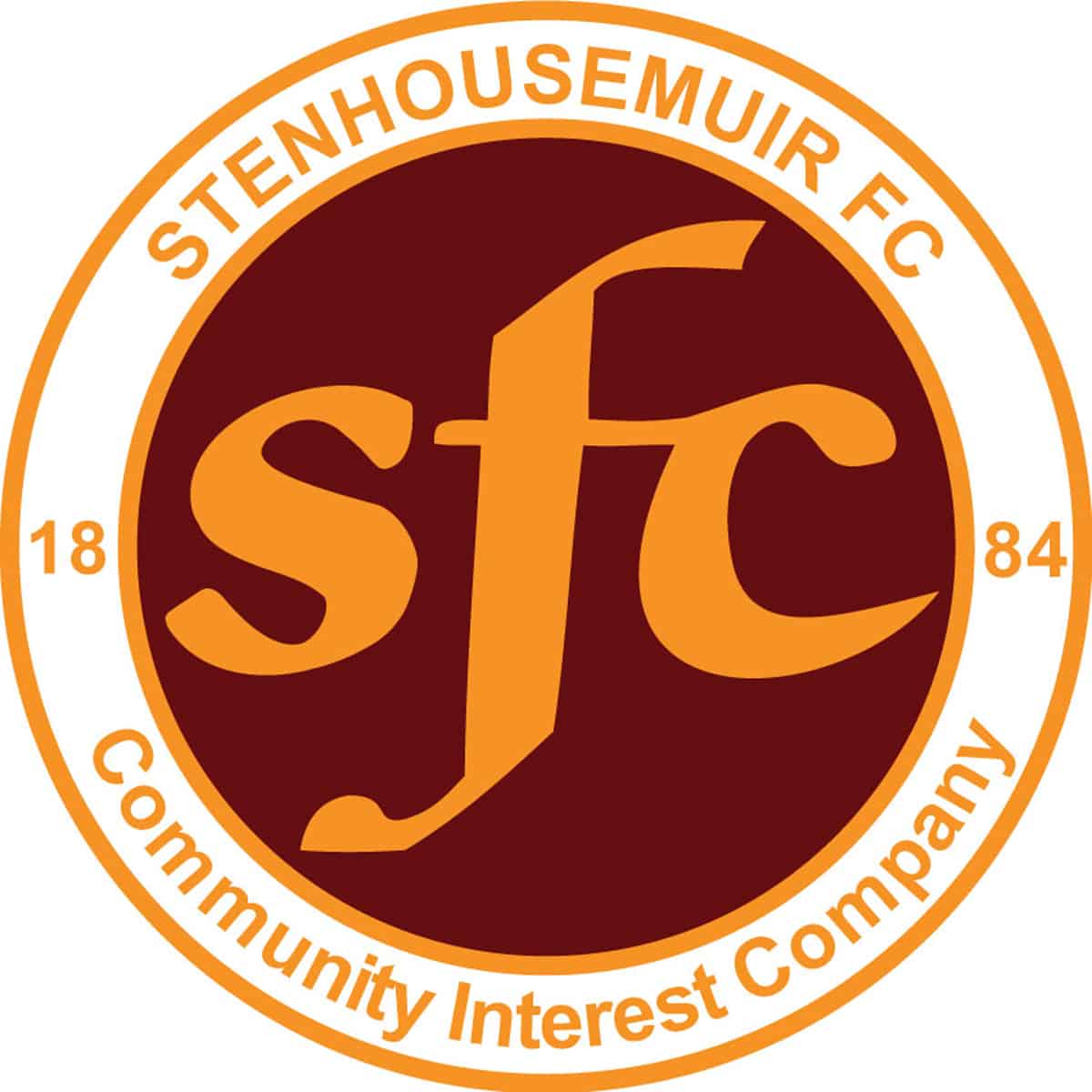 SPFL Ladbrokes League 1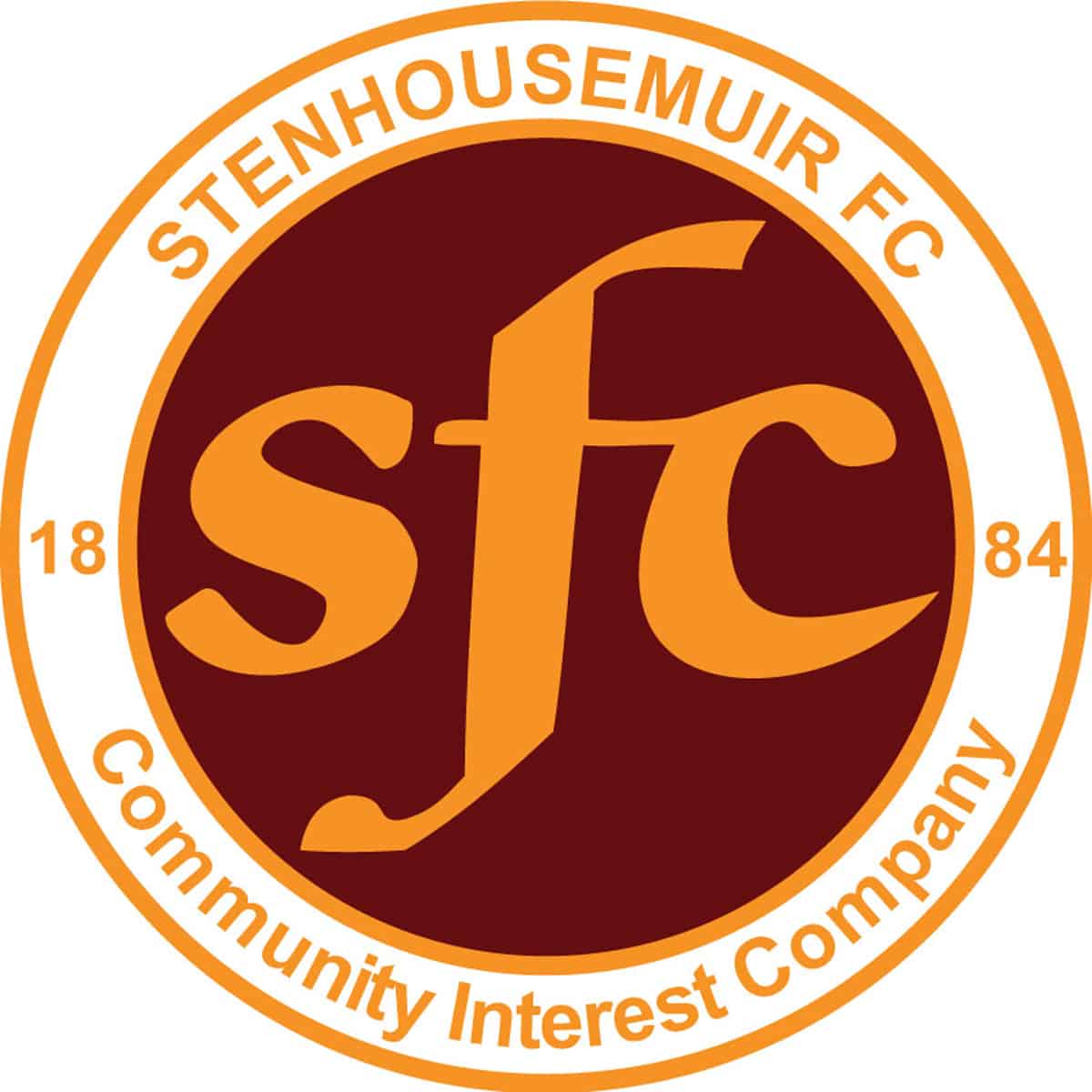 SPFL Ladbrokes League 1
Ochilview Park Stenhousemuir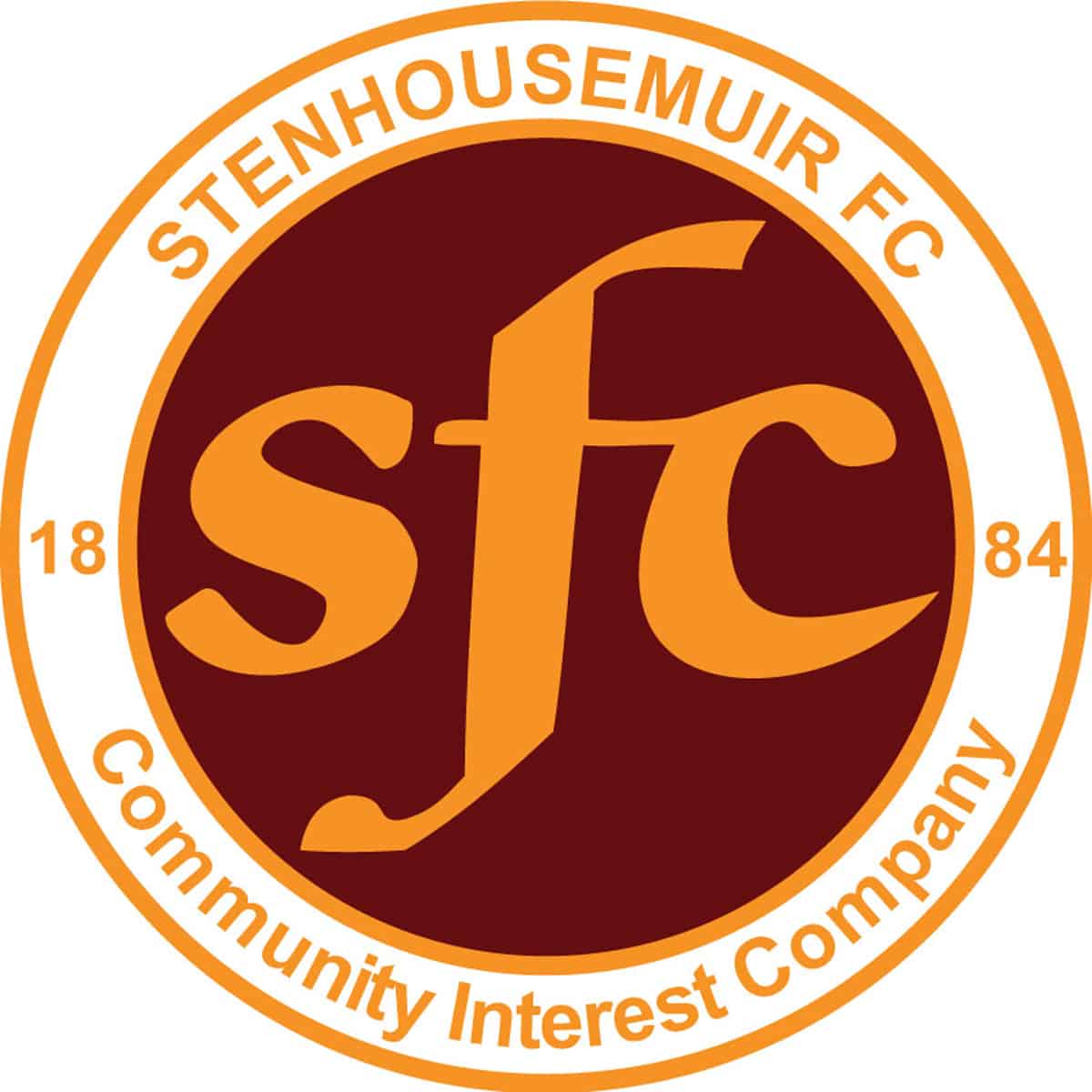 Stirlingshire Cup
Ochilview Park Stenhousemuir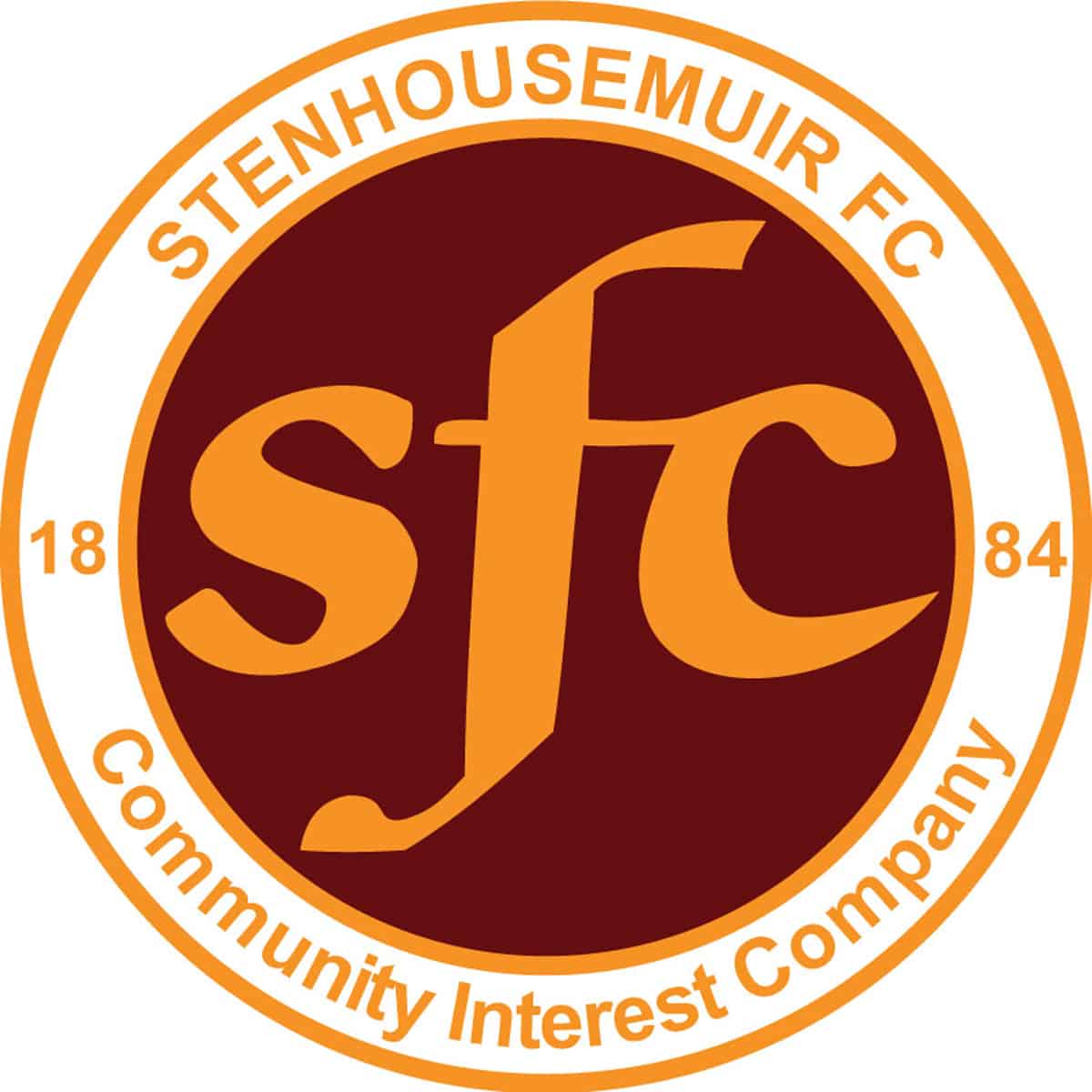 SPFL Ladbrokes League 1
Broadwood Stadium, Cumbernauld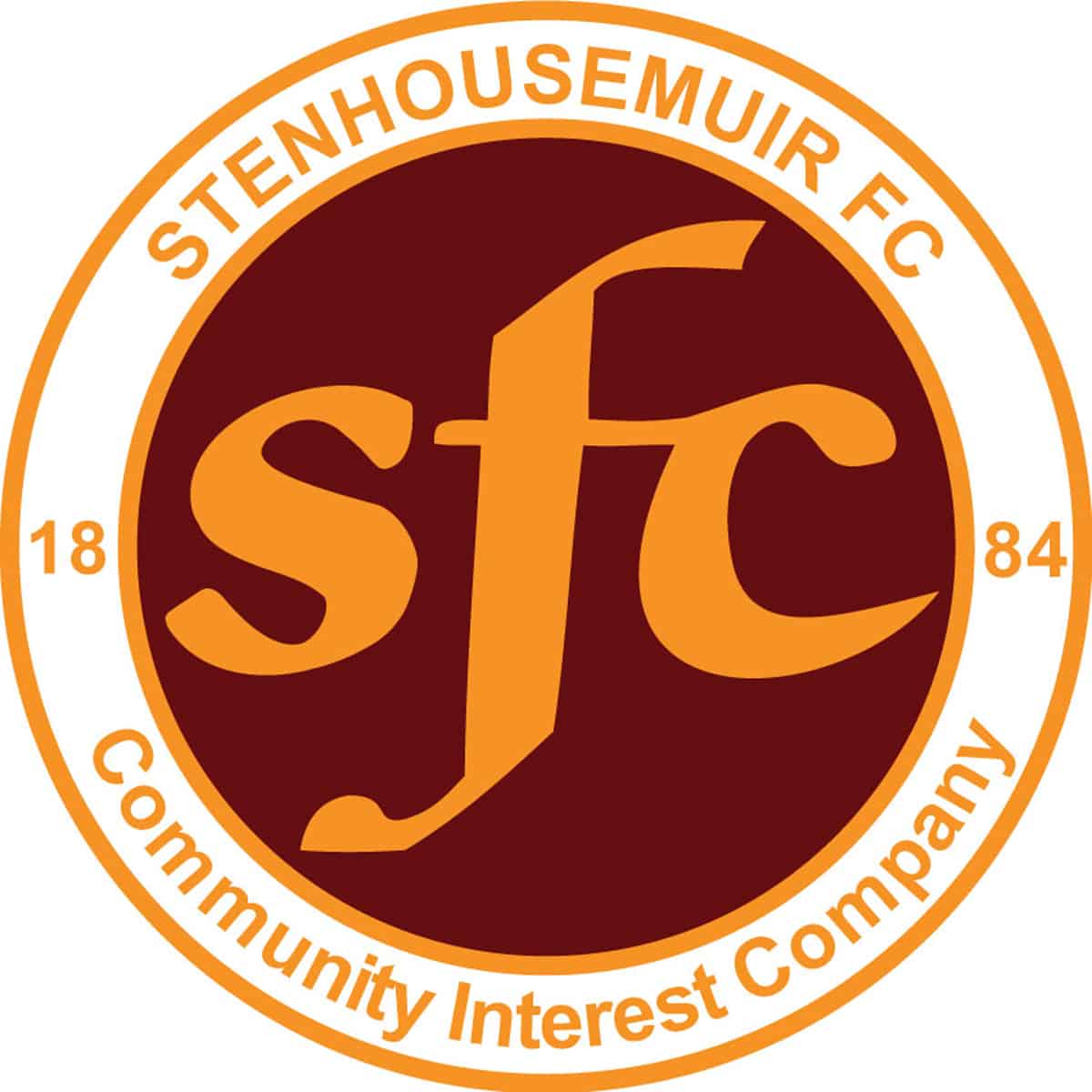 SPFL Ladbrokes League 1
Ochilview Park Stenhousemuir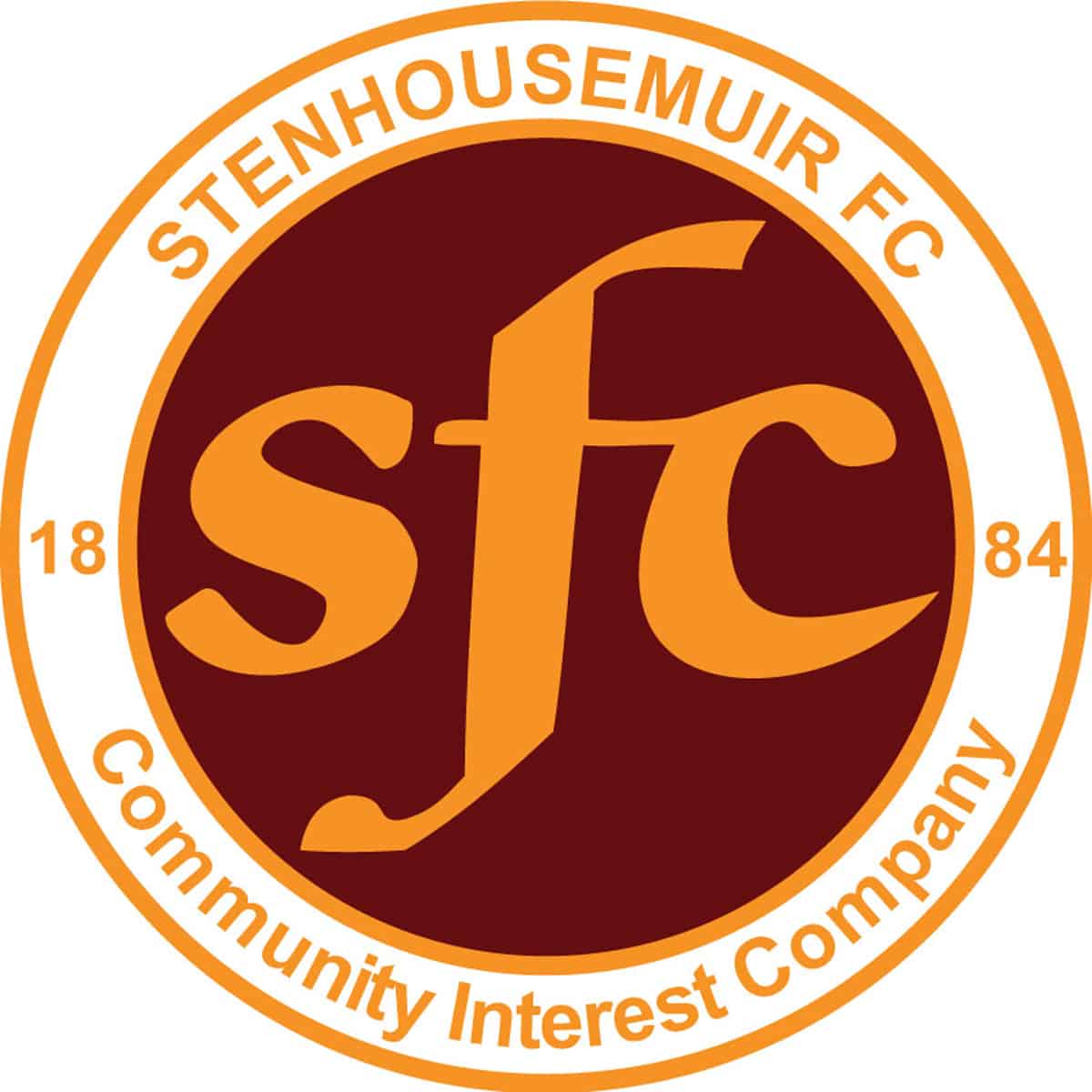 SPFL Ladbrokes League 1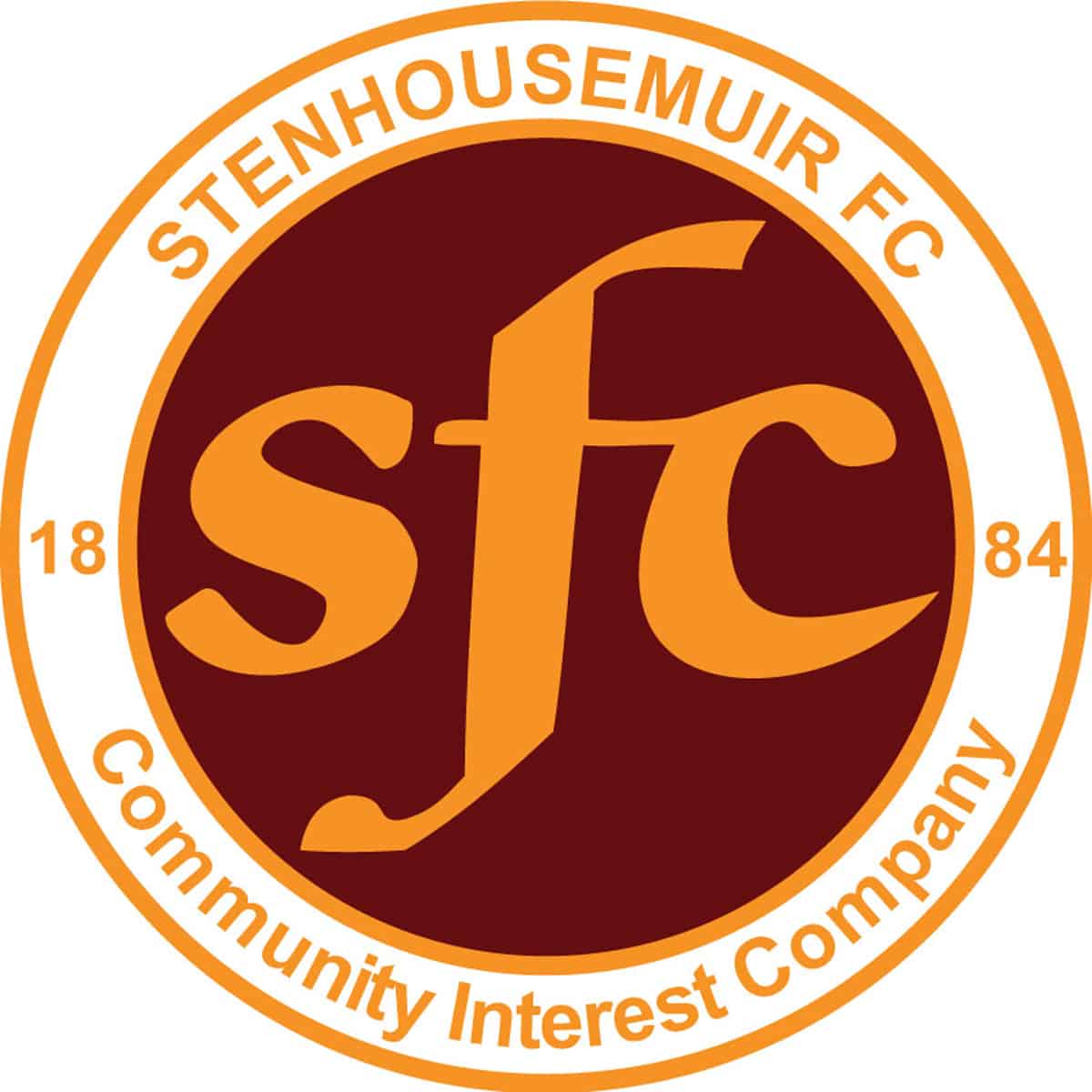 SPFL Ladbrokes League 1
Ochilview Park Stenhousemuir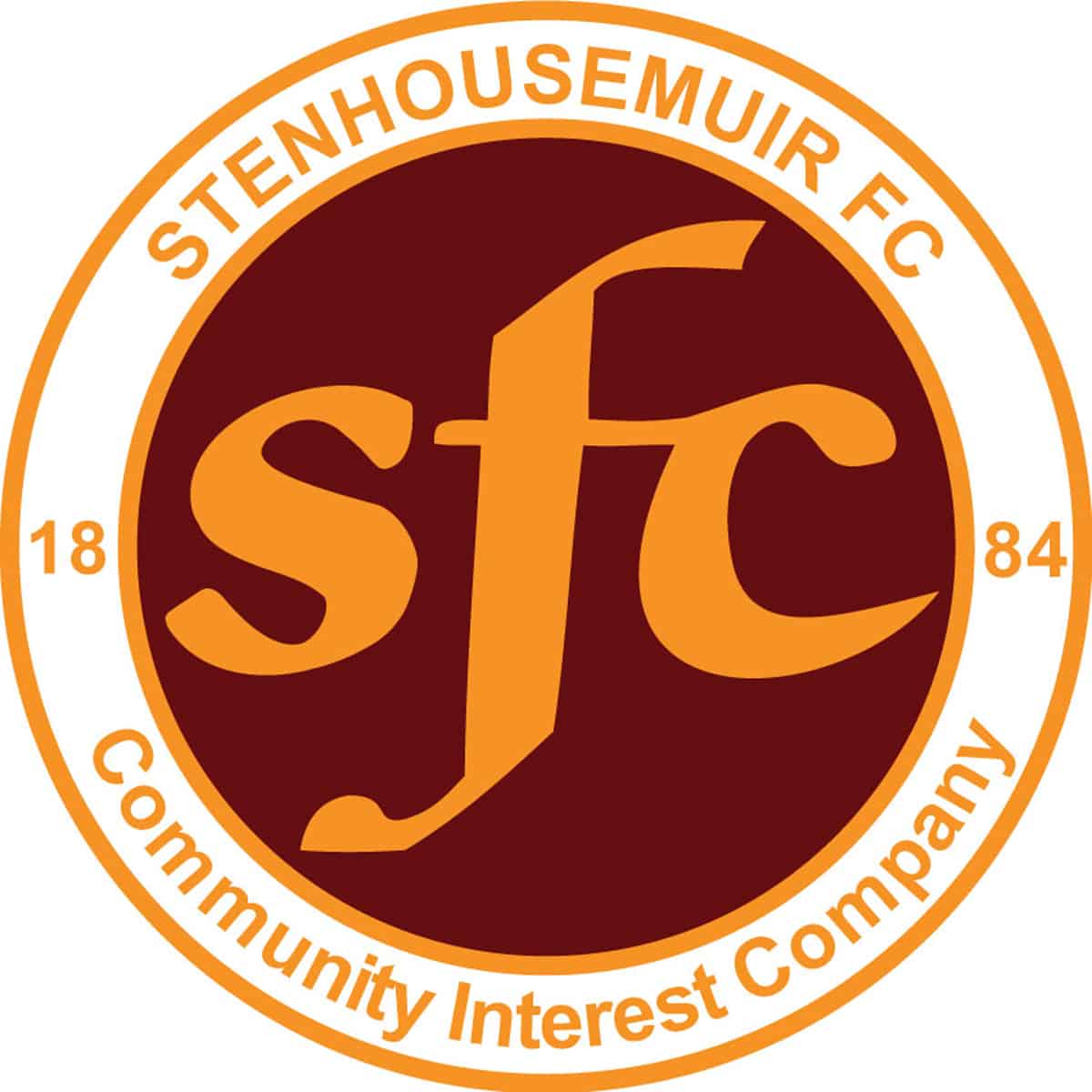 SPFL Ladbrokes League 1
Strathclyde Homes Stadium, Dum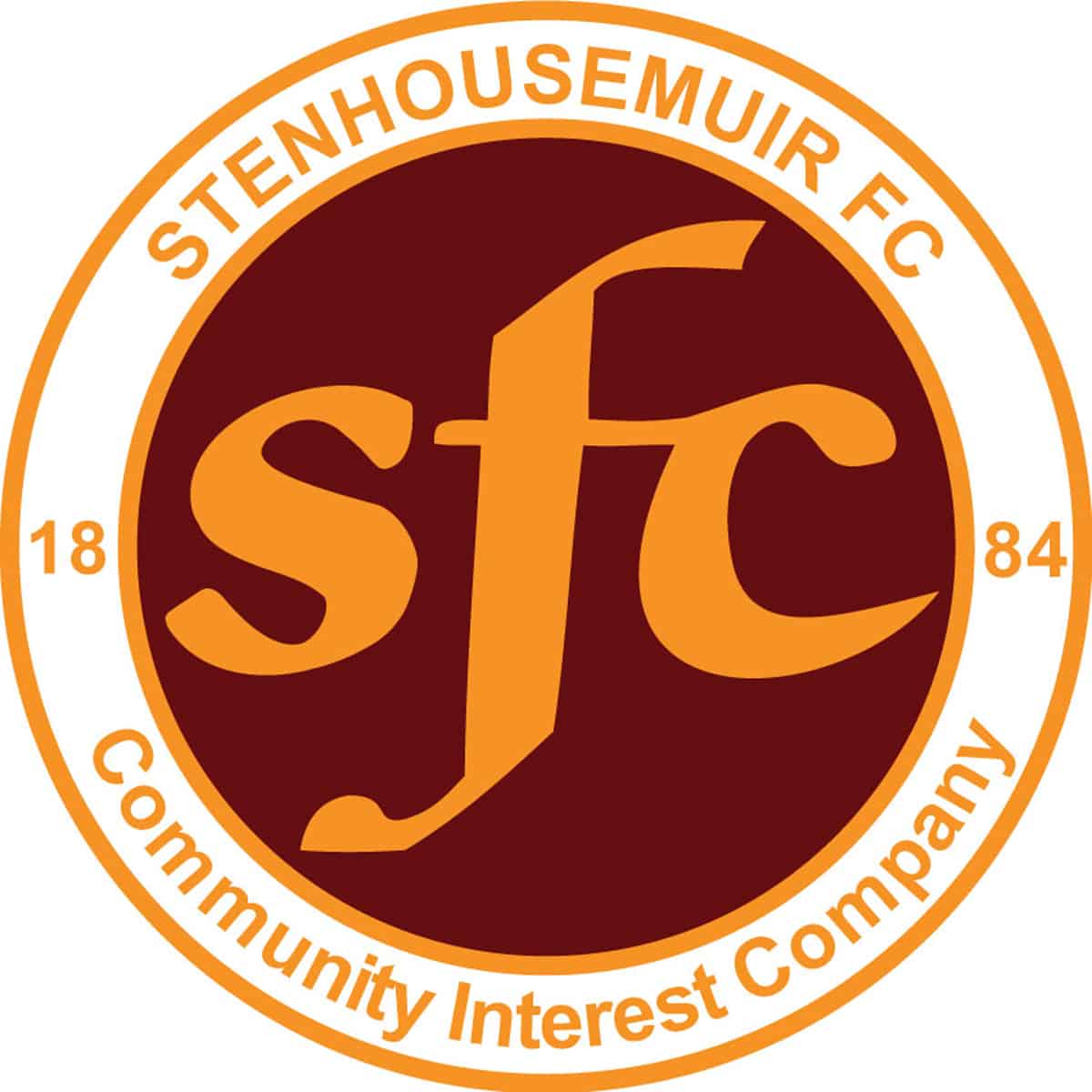 SPFL Ladbrokes League 1
Ochilview Park Stenhousemuir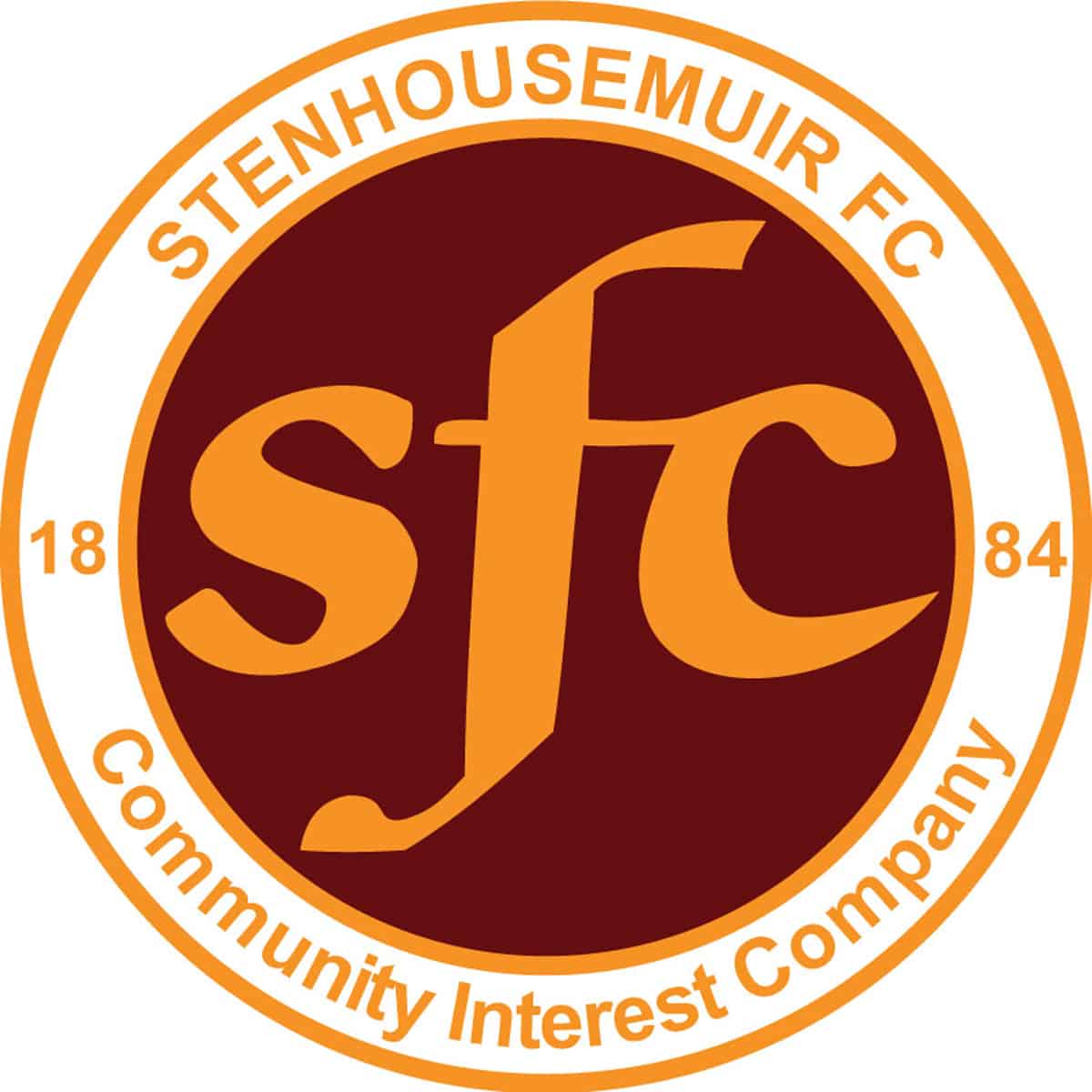 SPFL Ladbrokes League 1
Balmoor Stadium, Peterhead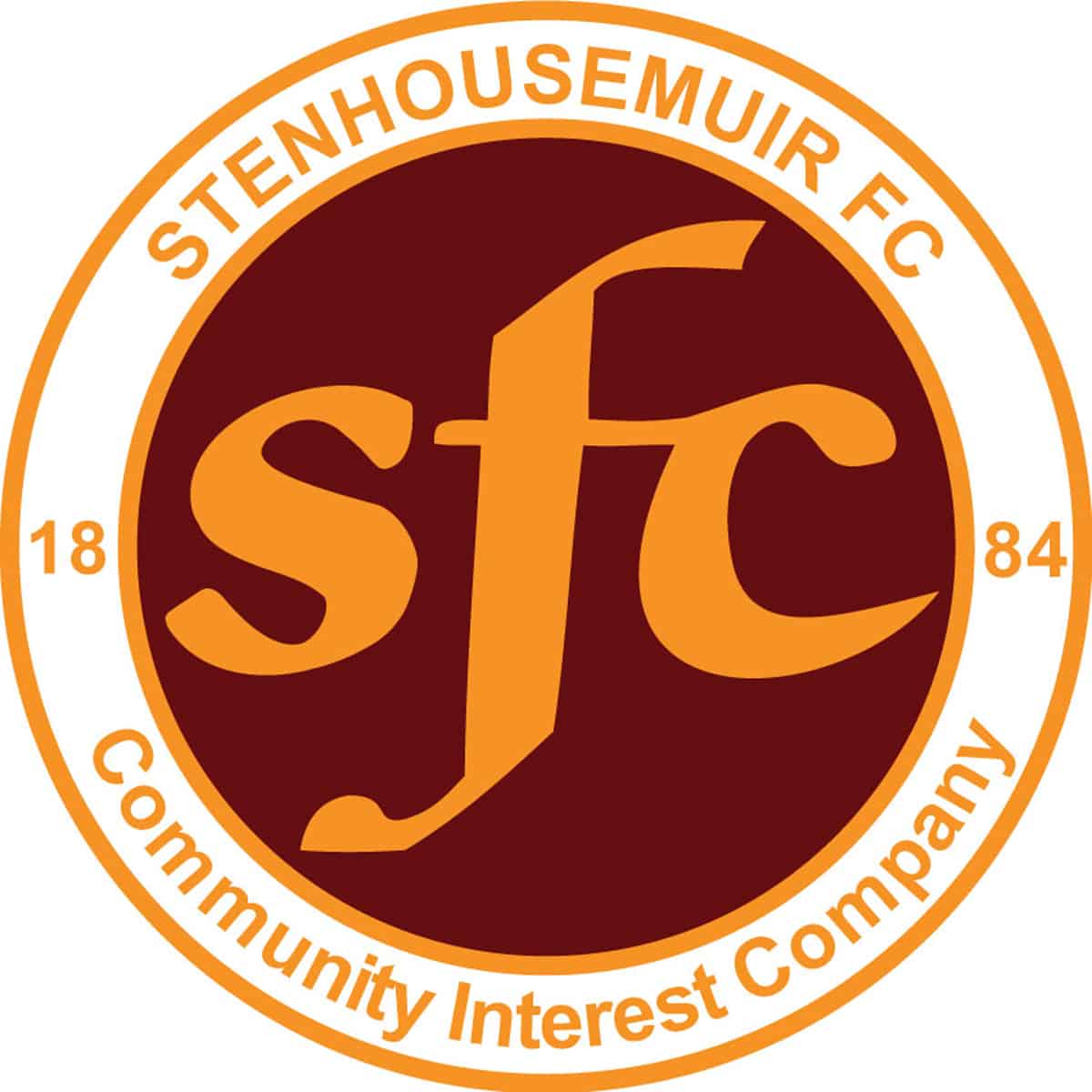 Petrofac Training Cup
Forthbank Stadium, Stirling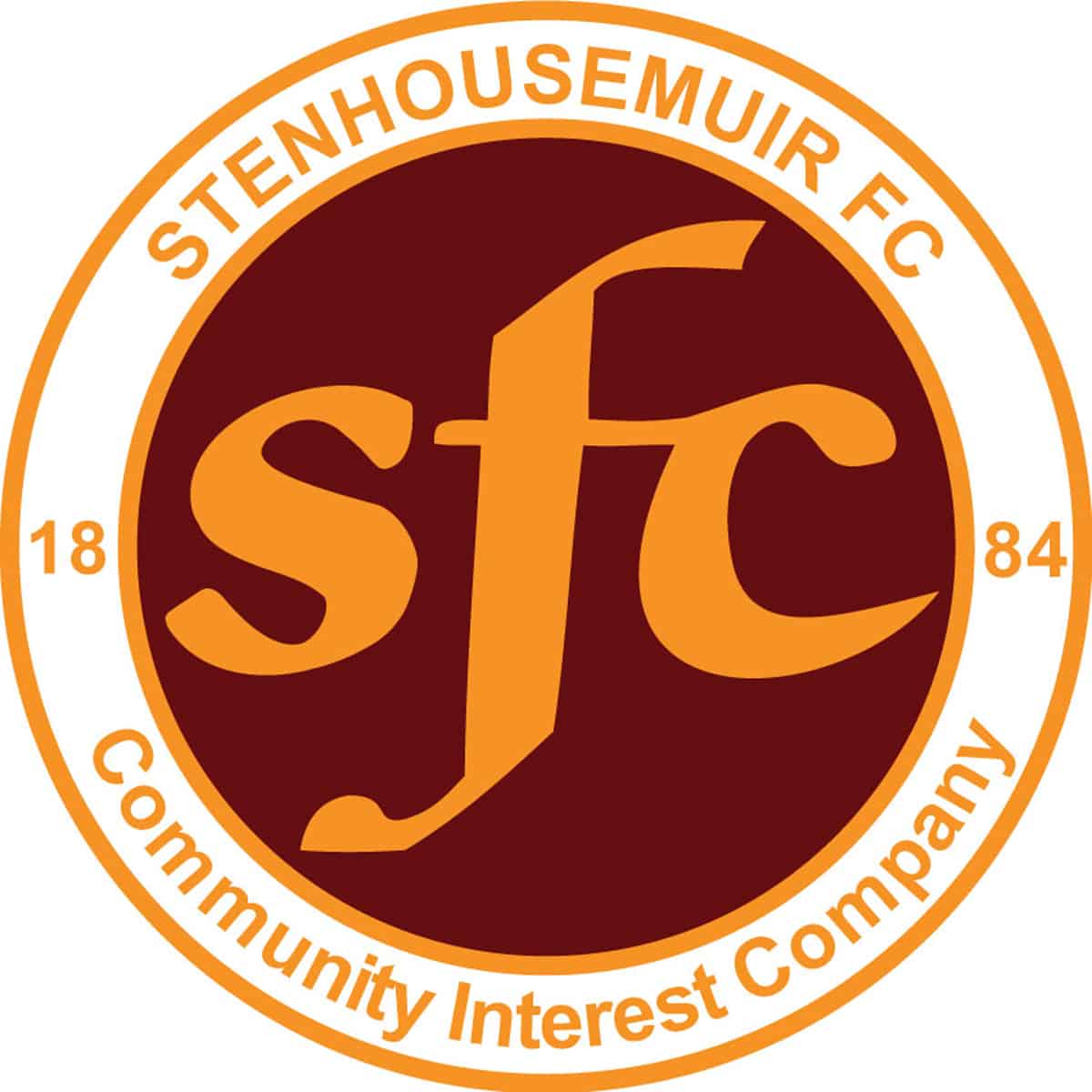 SPFL Ladbrokes League 1
Ochilview Park Stenhousemuir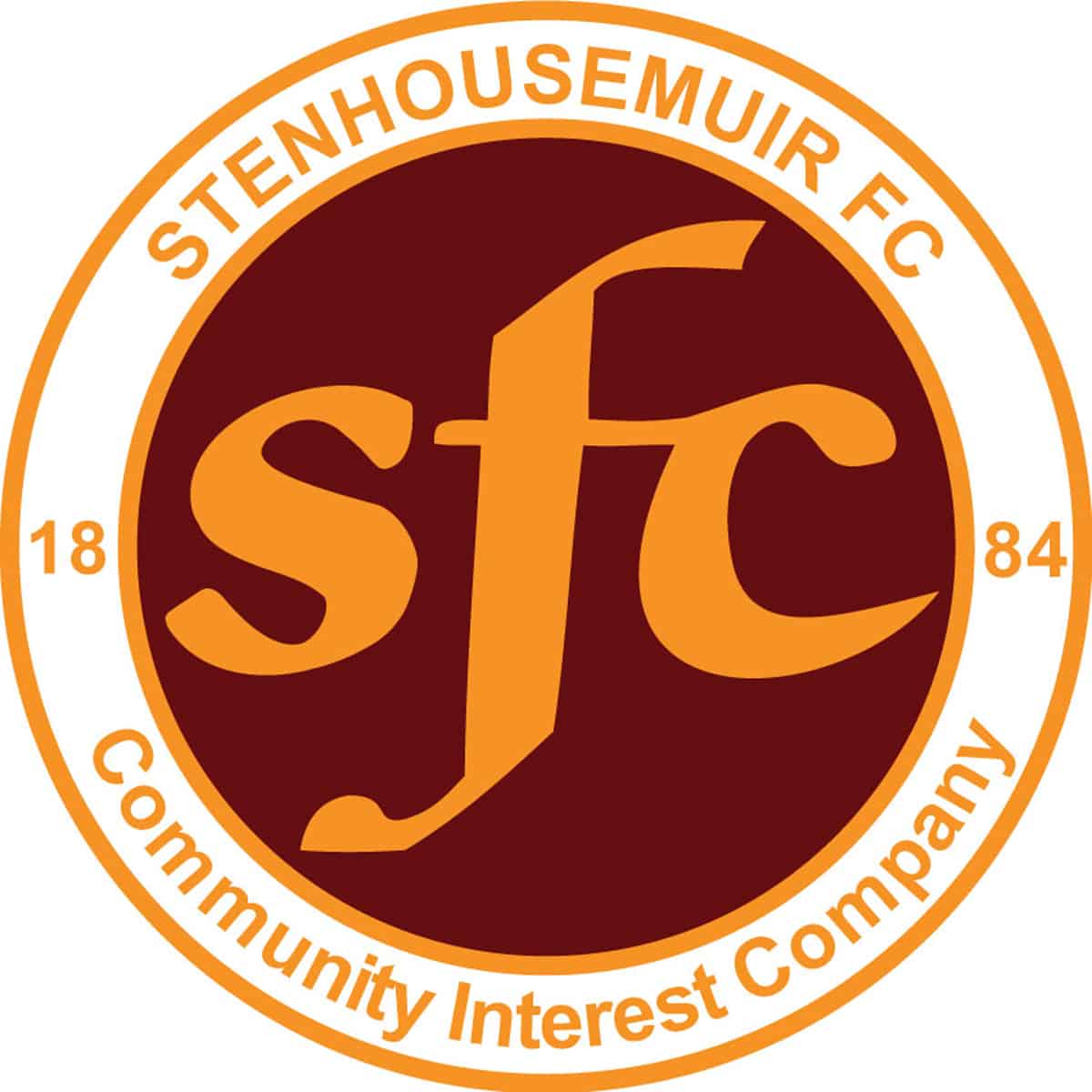 SPFL Ladbrokes League 1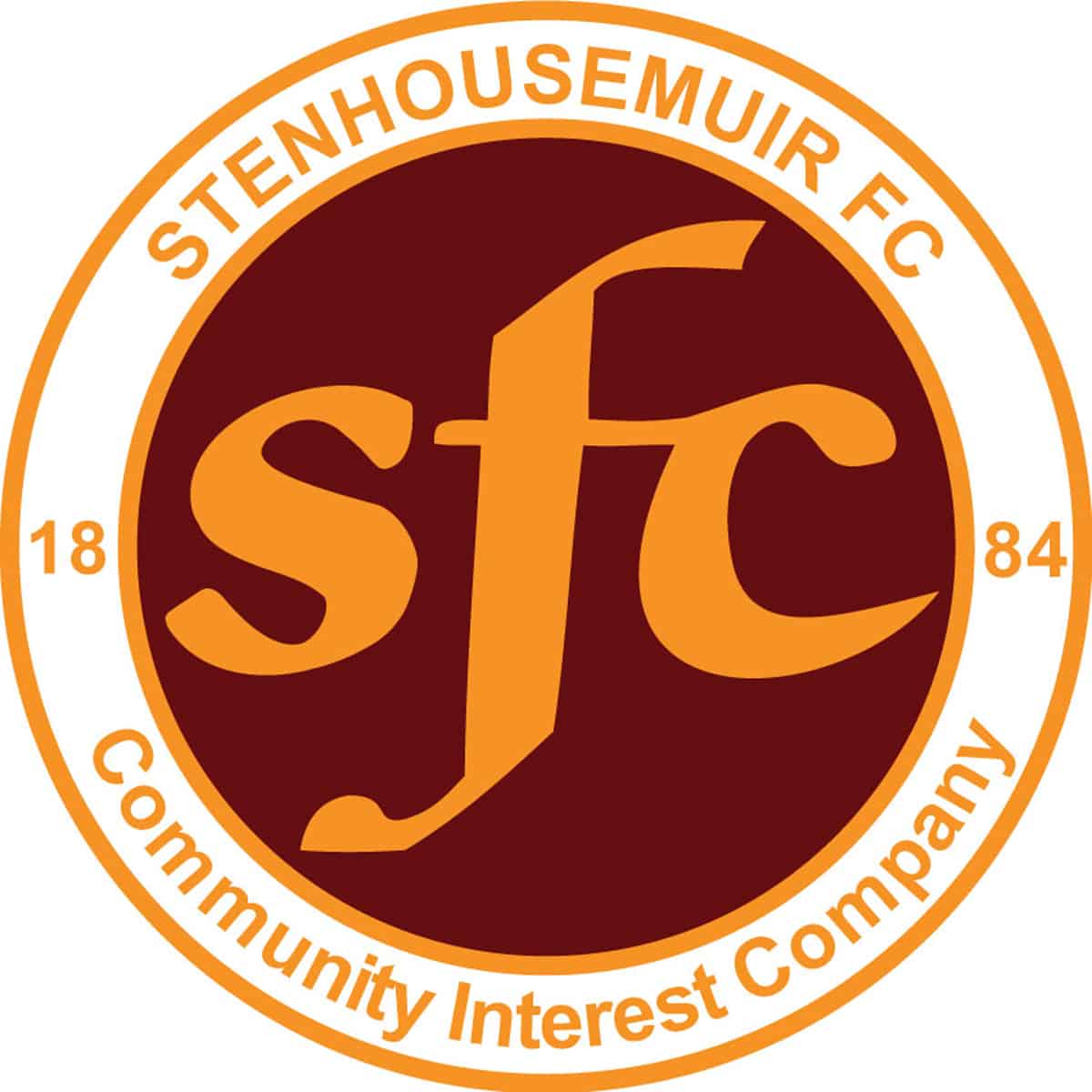 Betfred Cup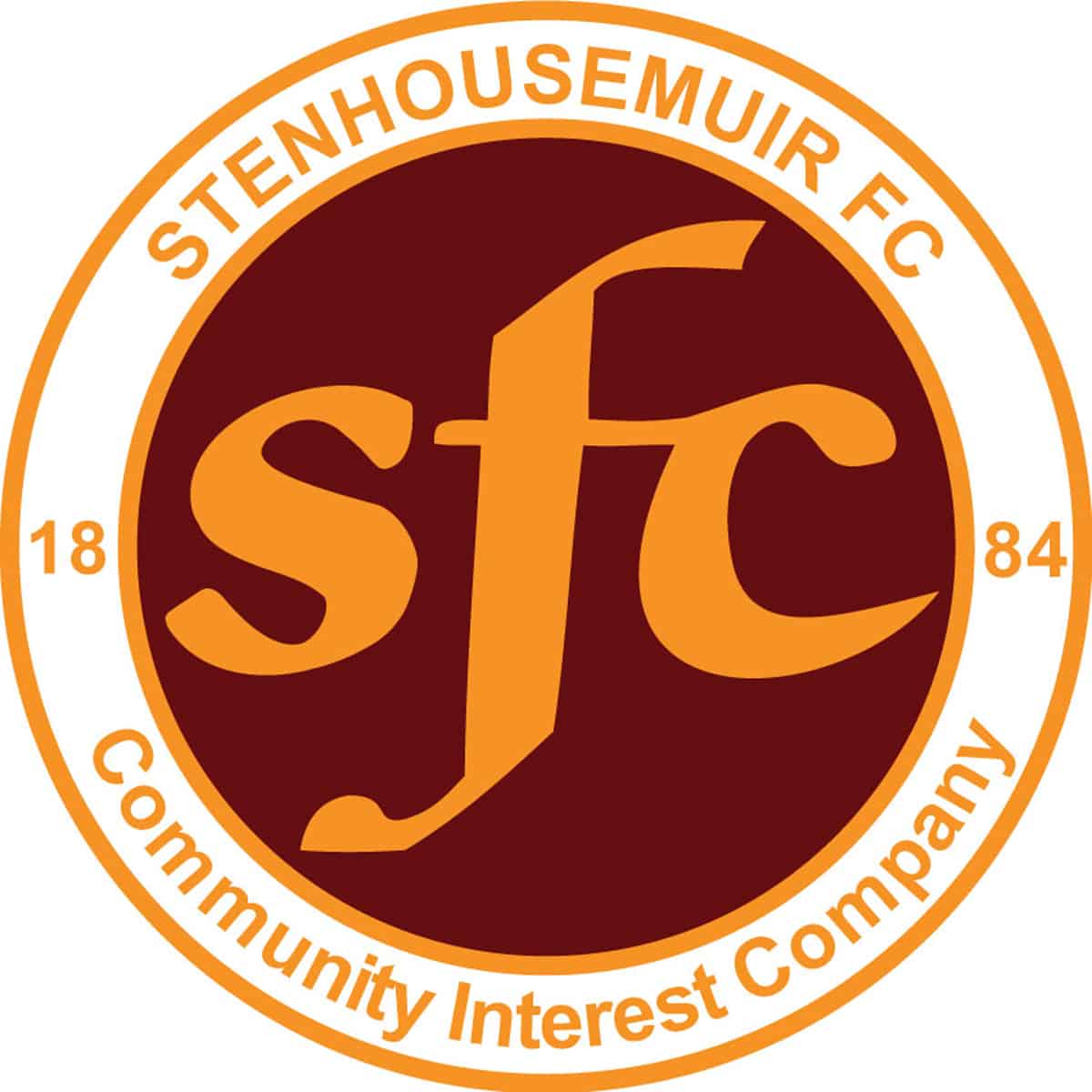 Petrofac Training Cup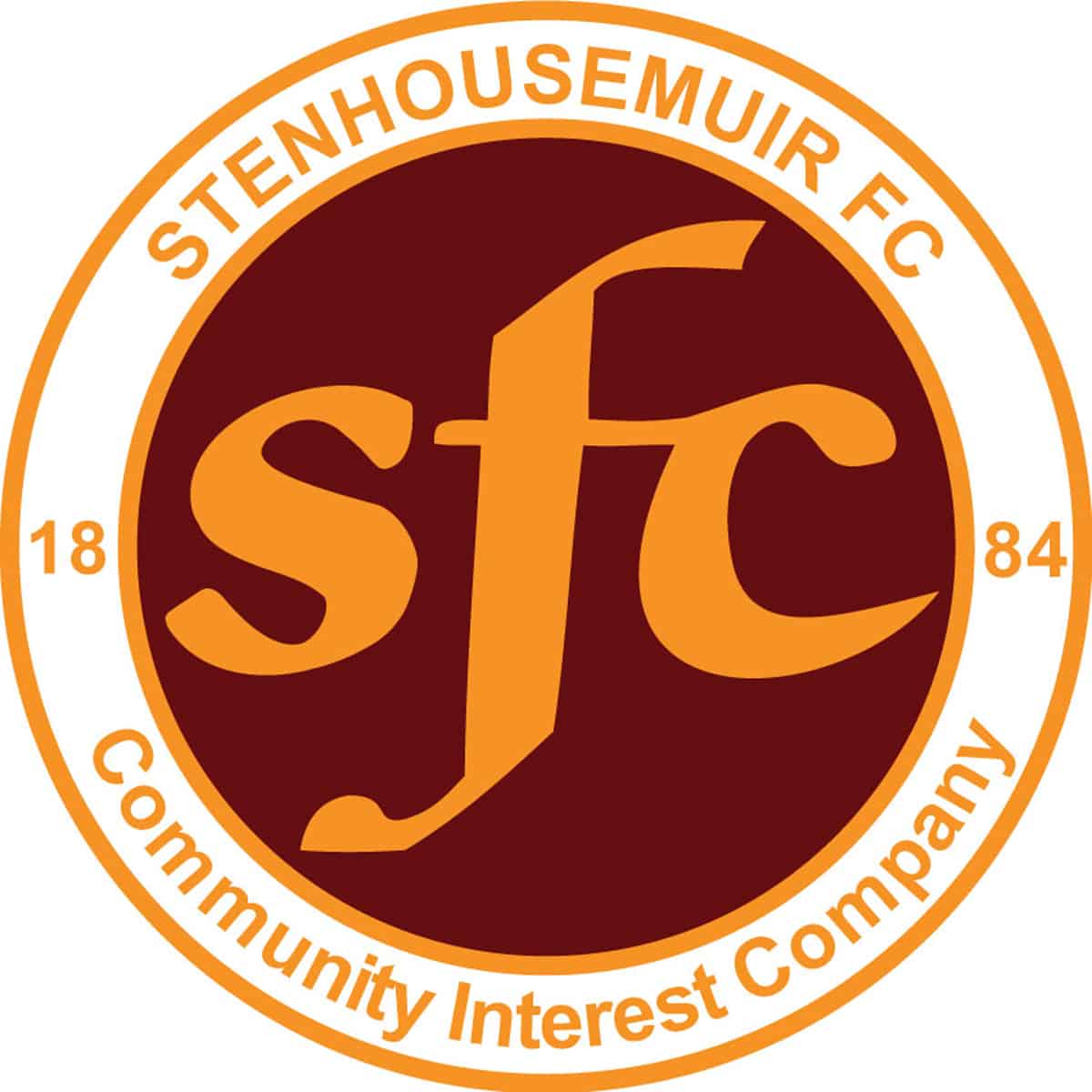 Friendly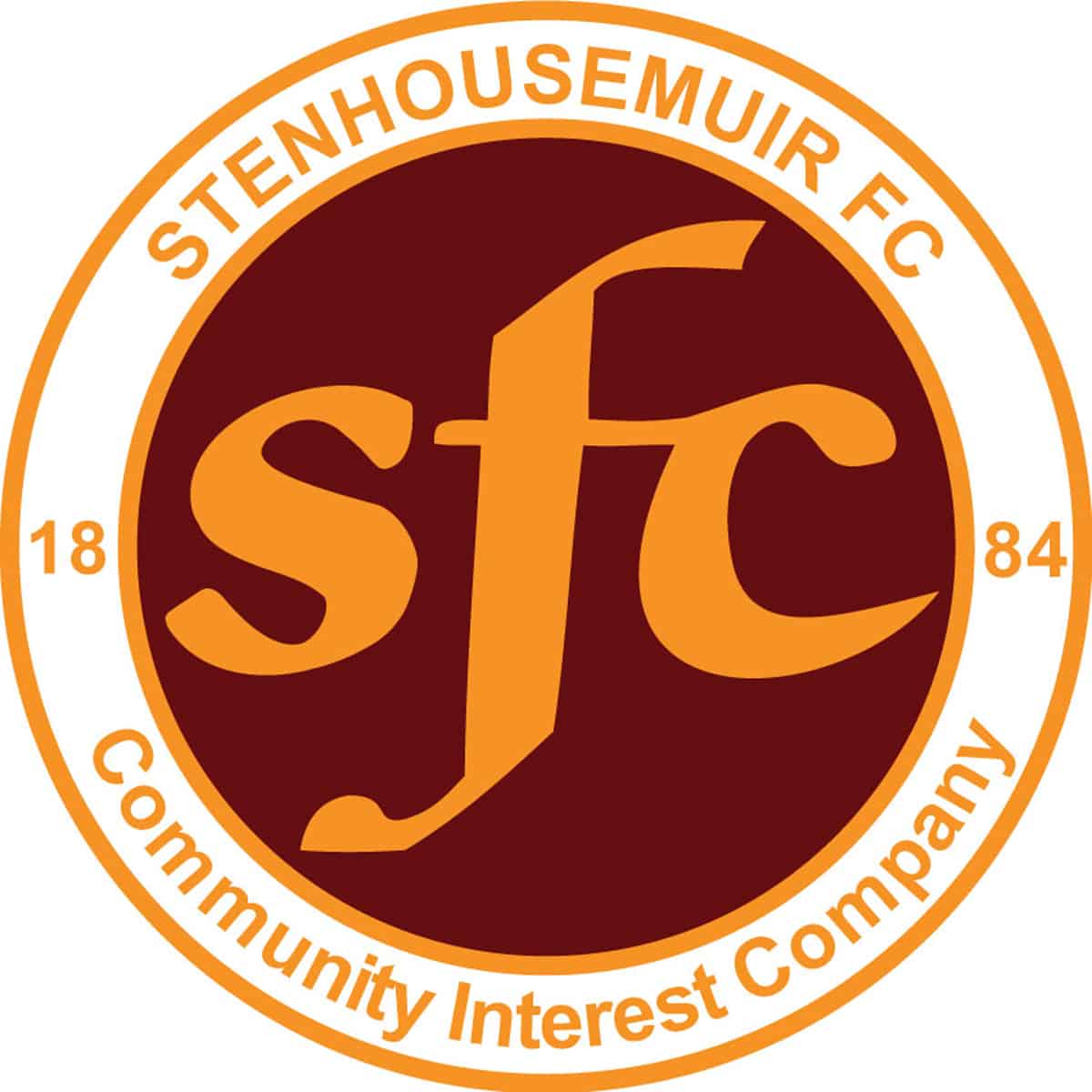 Friendly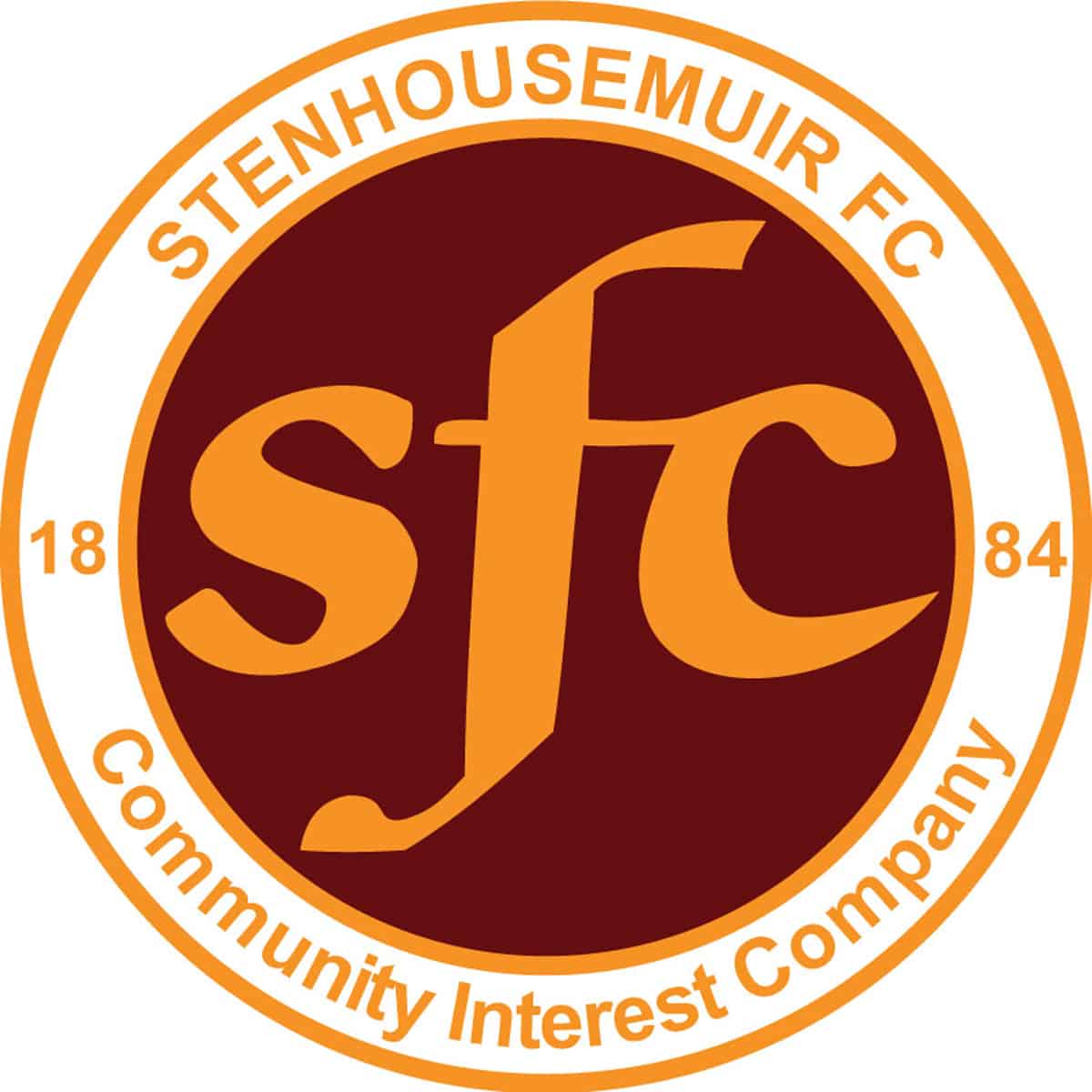 Stirlingshire Cup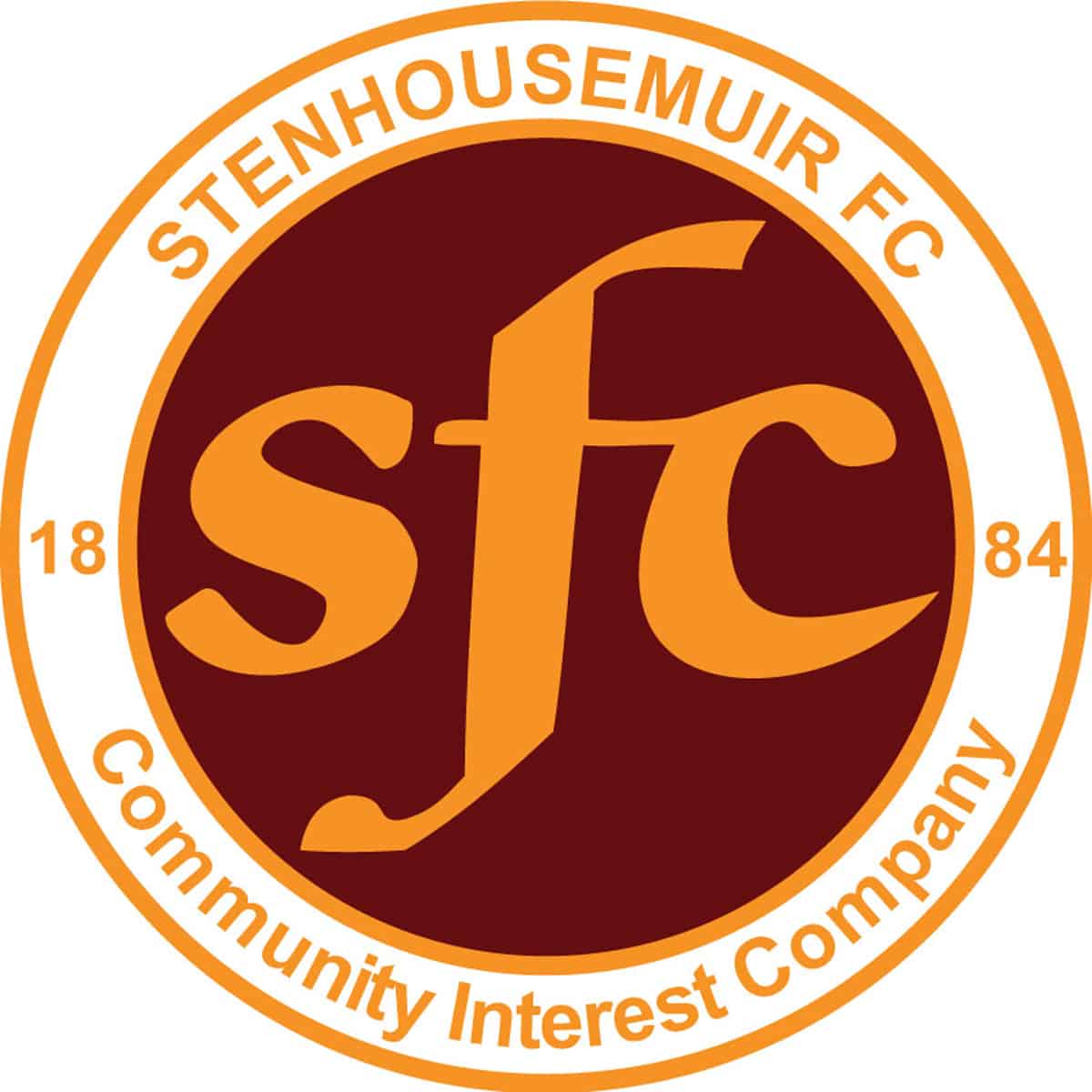 Friendly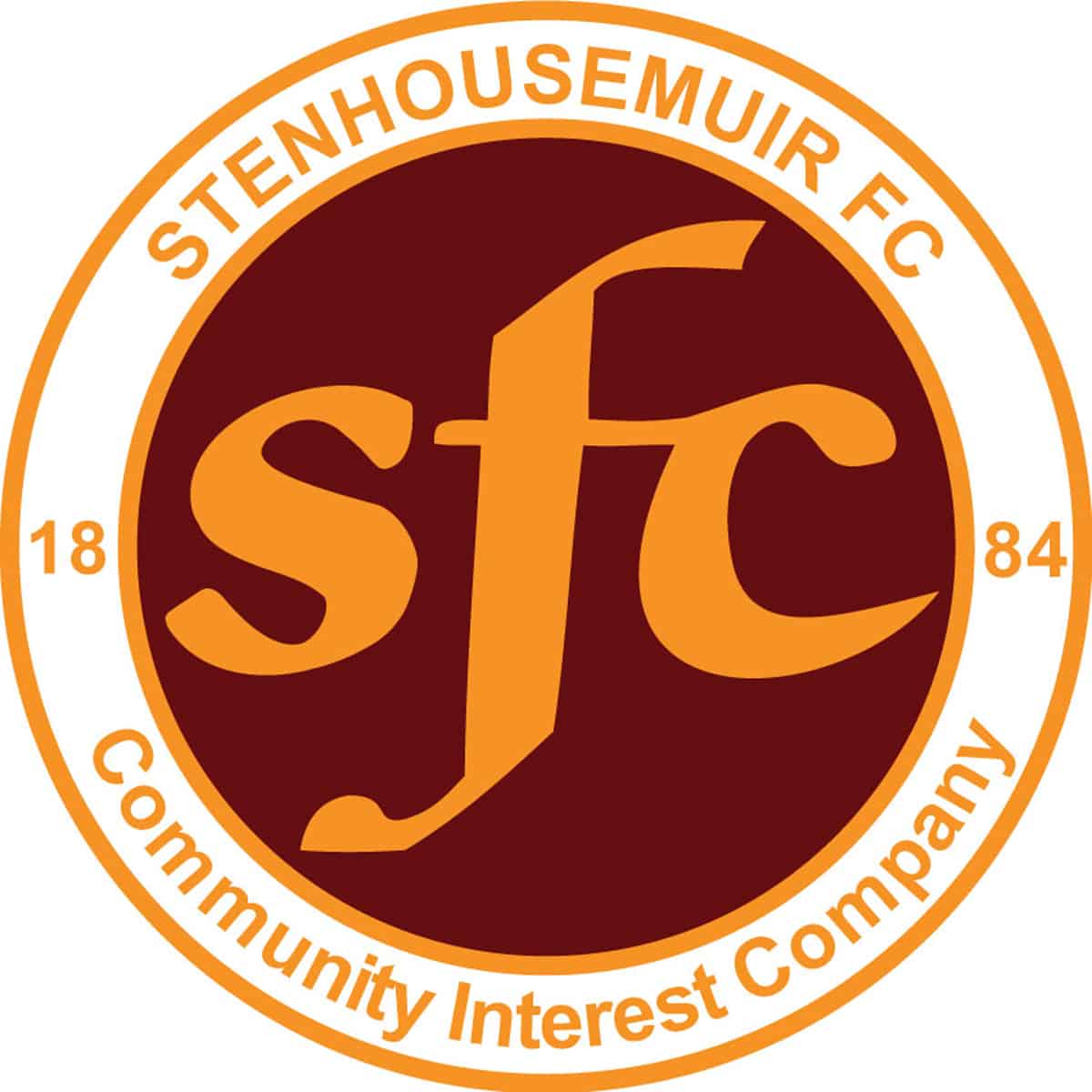 Stirlingshire Cup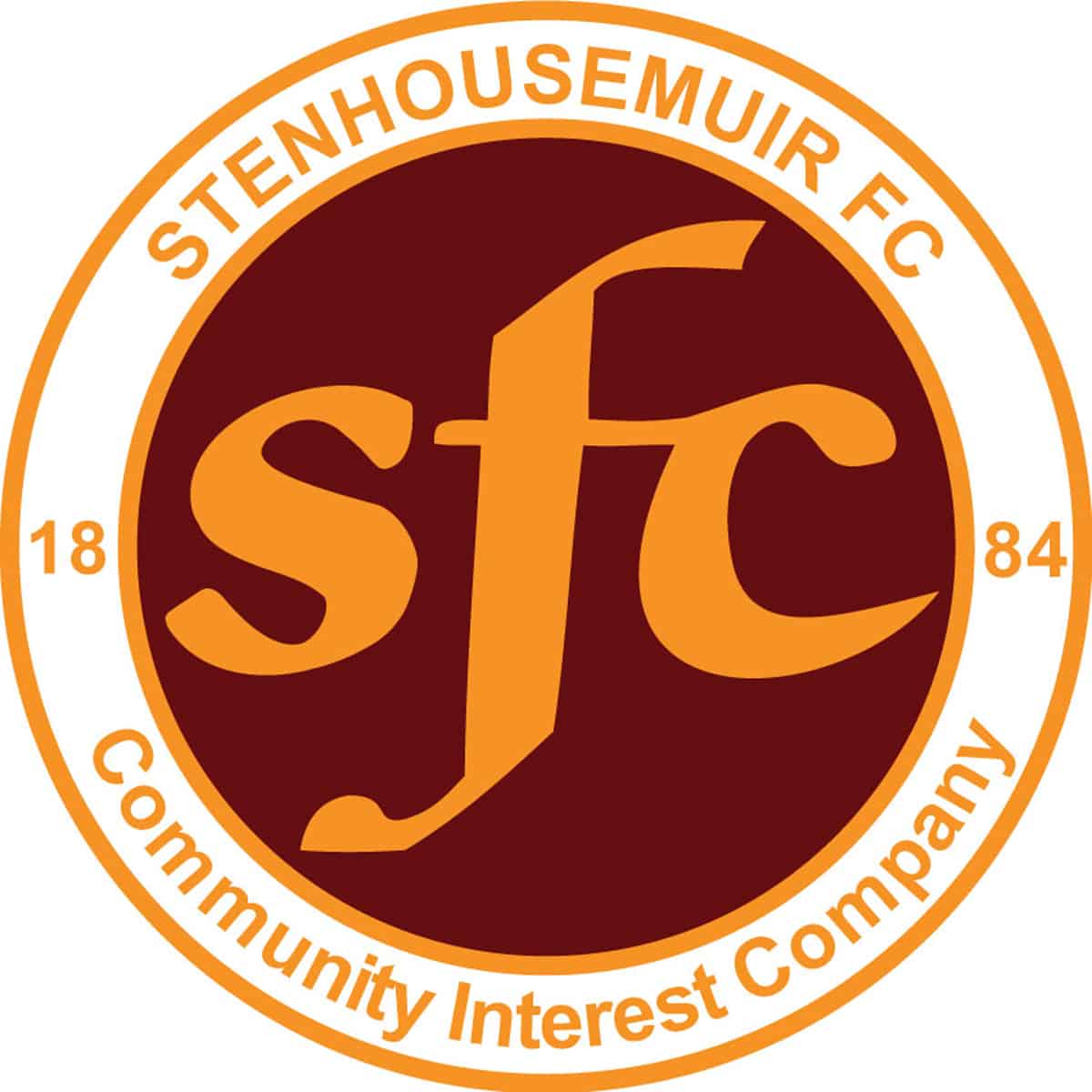 SPFL Ladbrokes League 1
Ochilview Park Stenhousemuir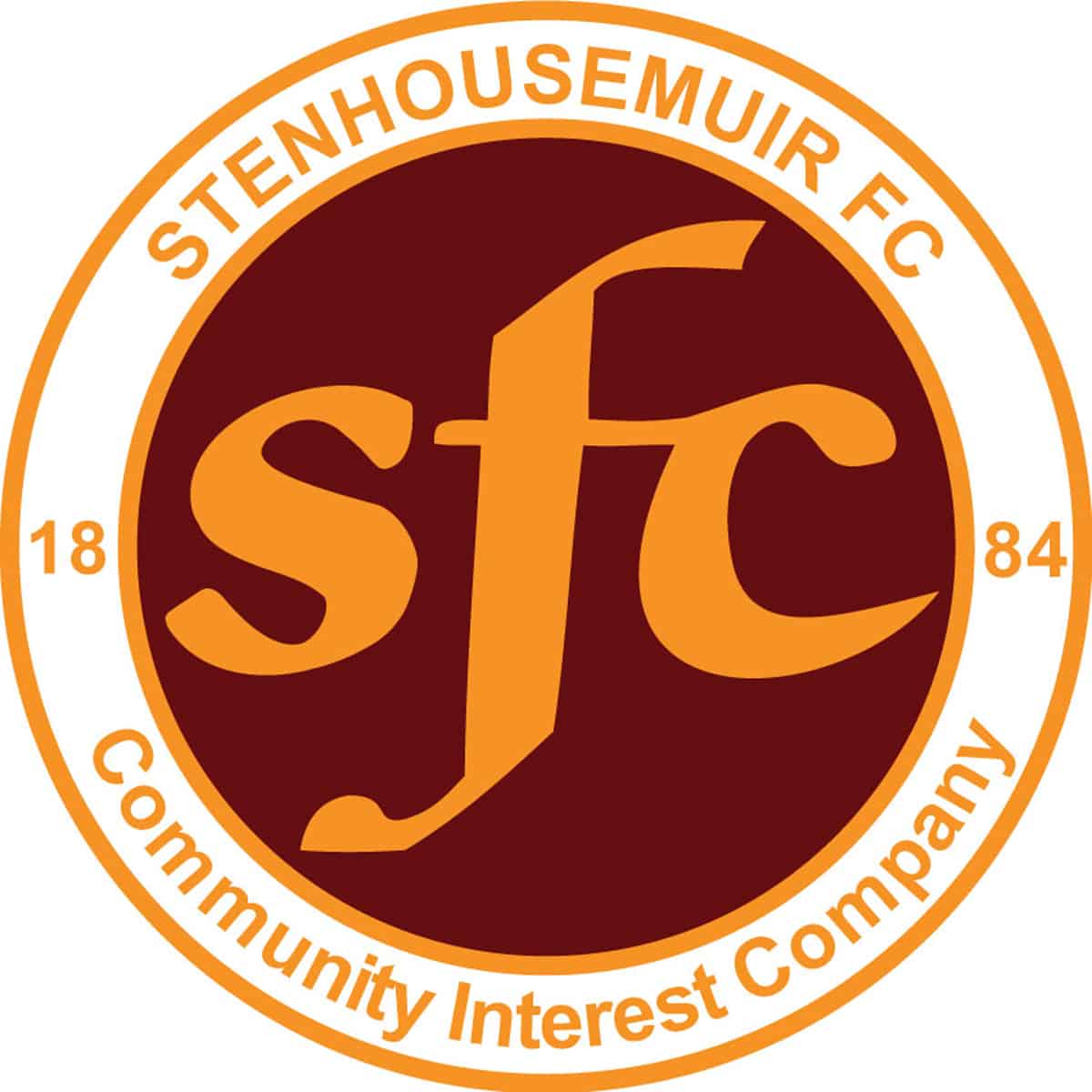 SPFL Ladbrokes League 1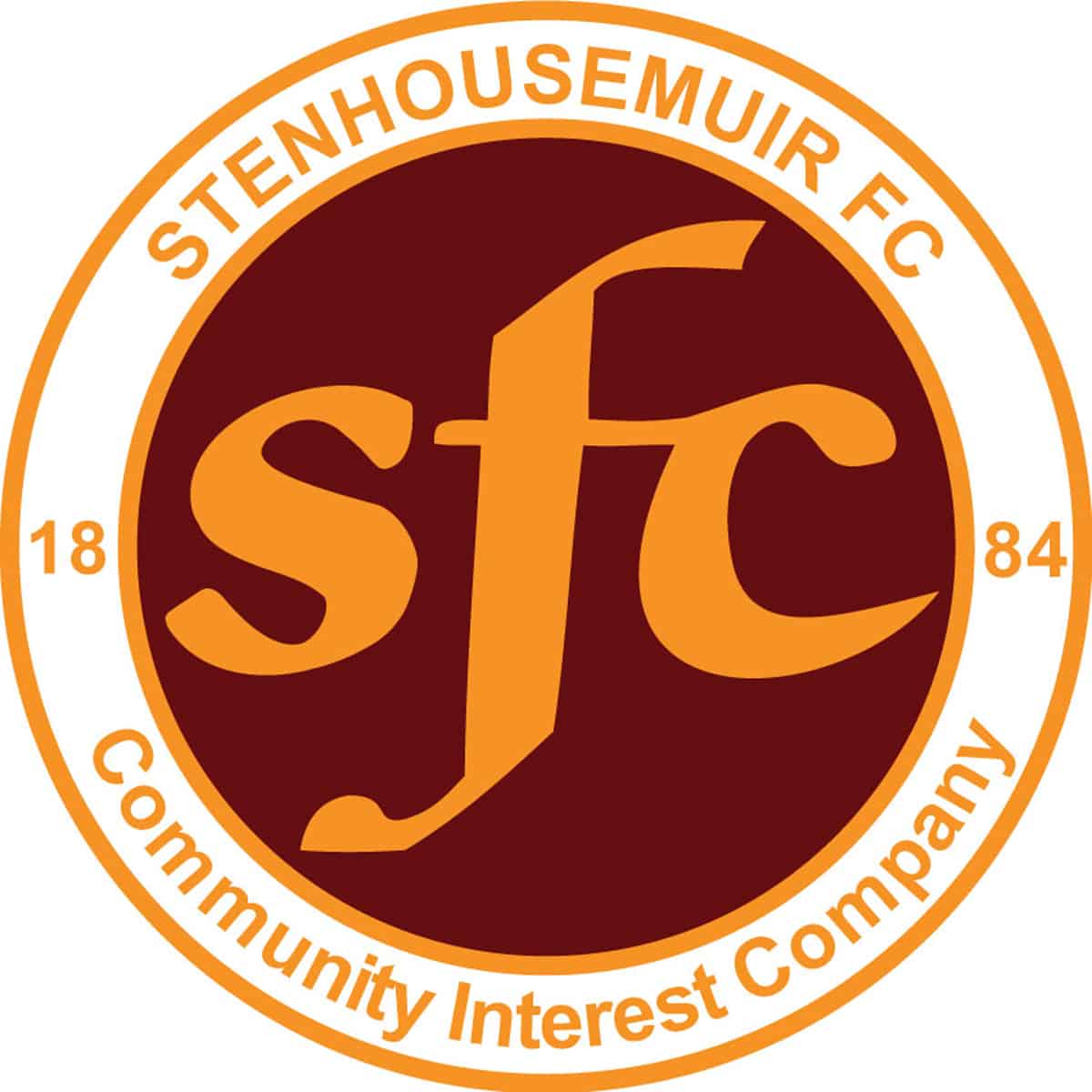 SPFL Ladbrokes League 1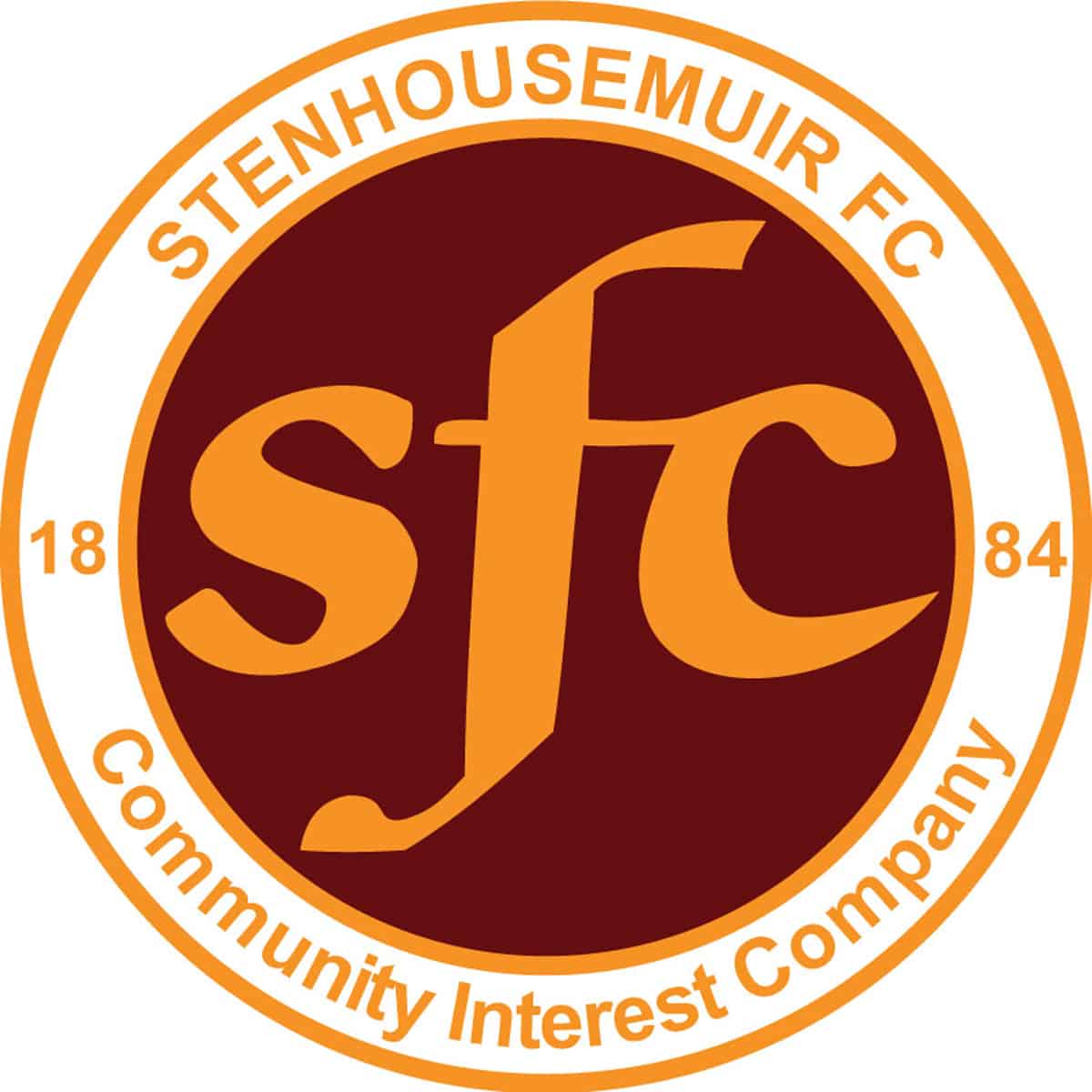 SPFL Ladbrokes League 1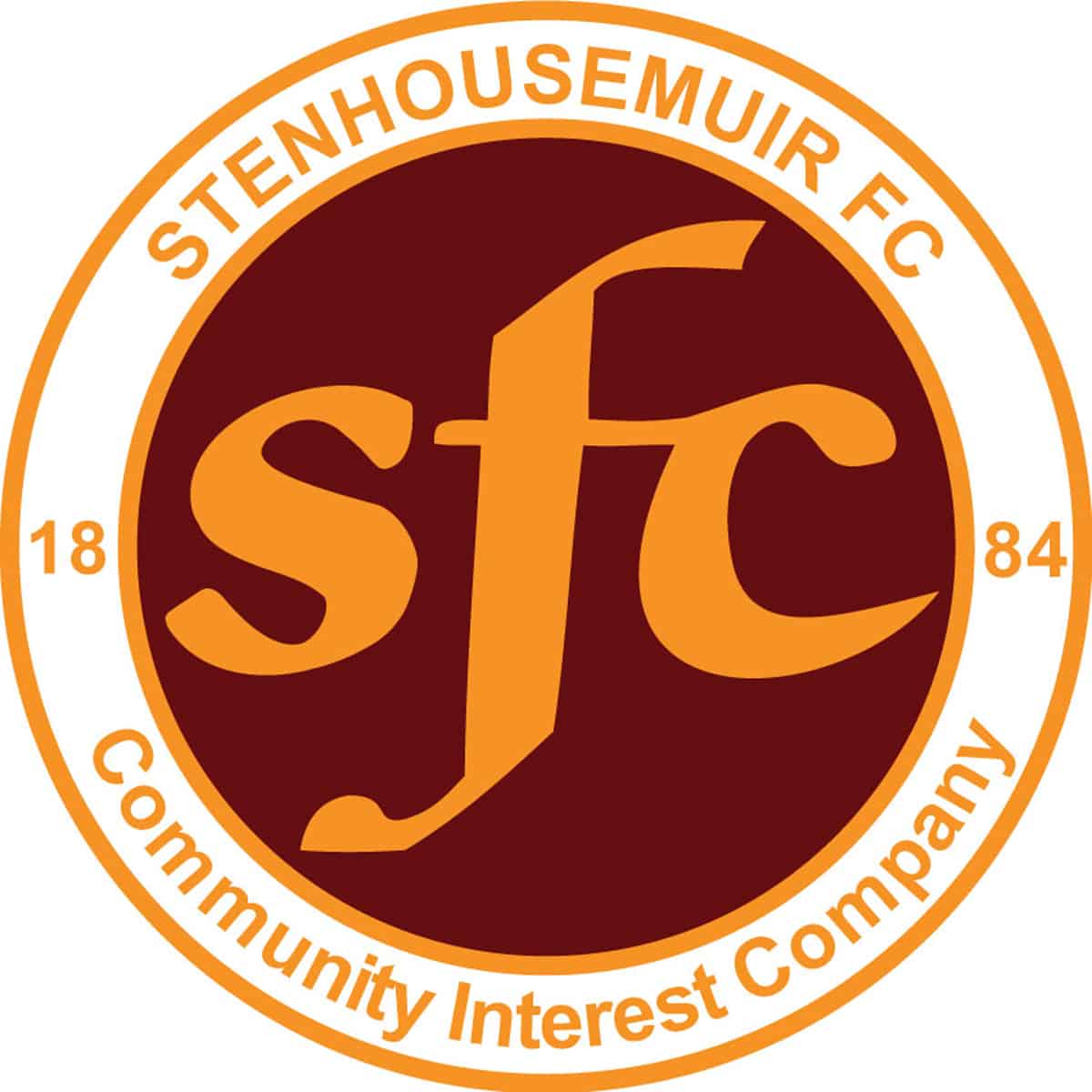 SPFL Ladbrokes League 1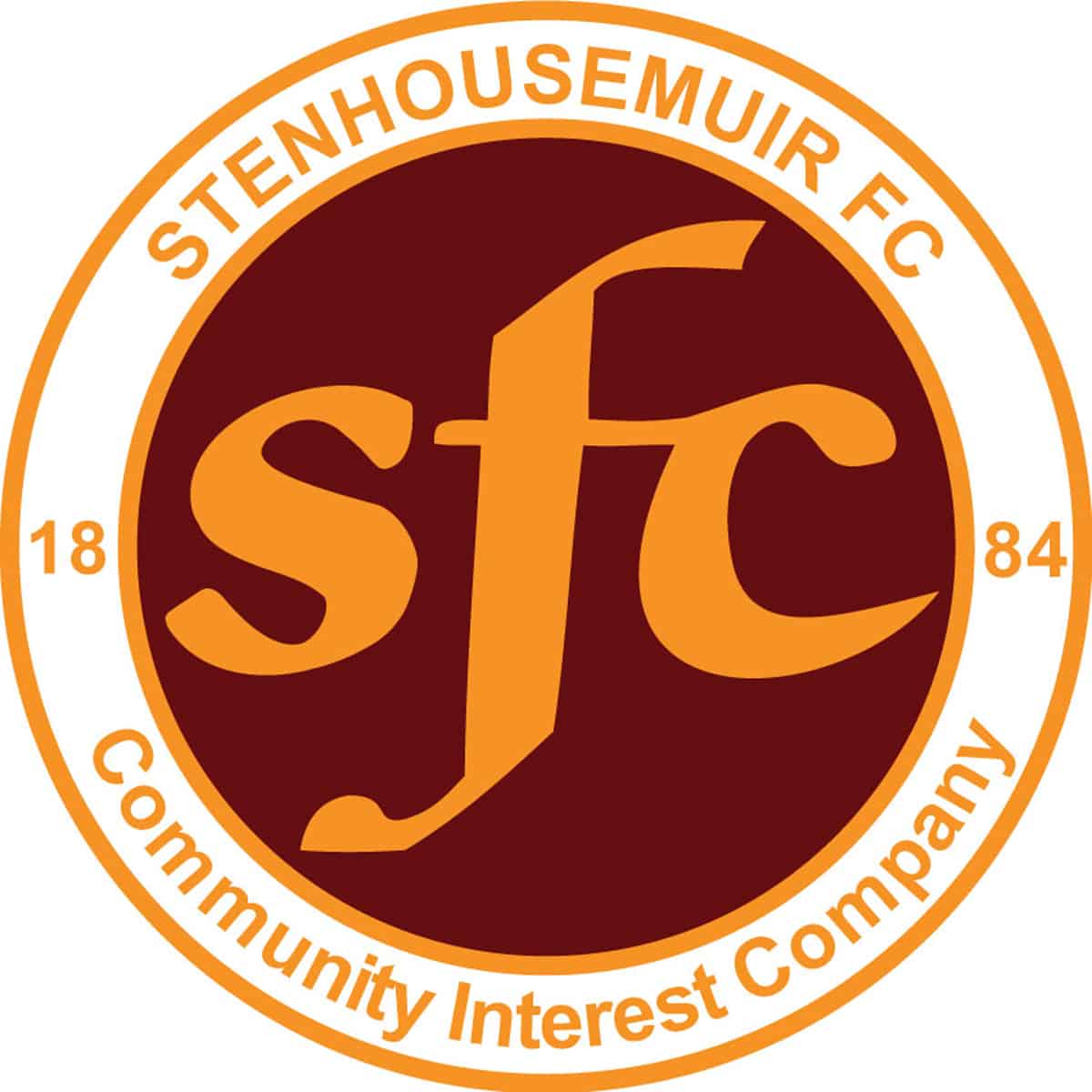 SPFL Ladbrokes League 1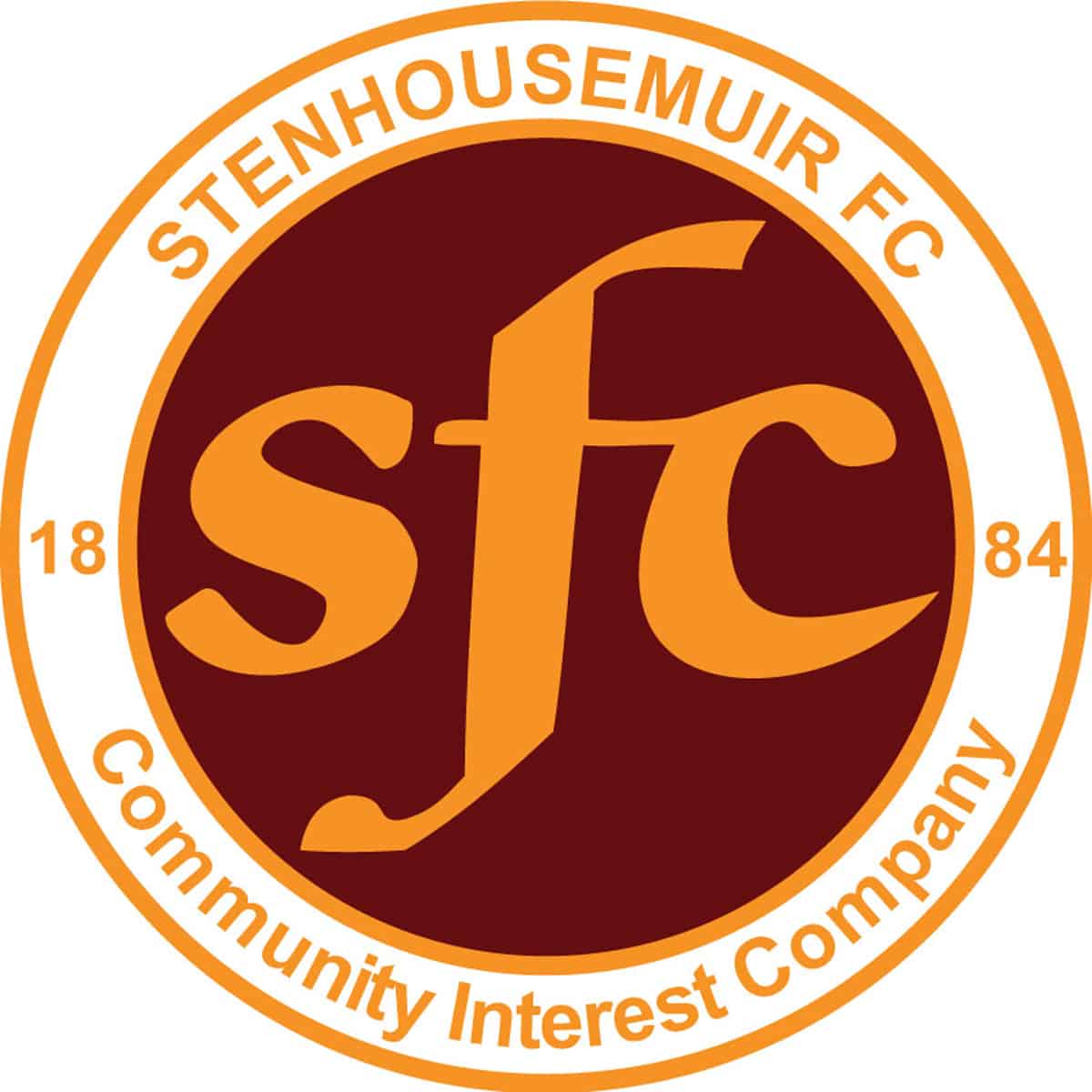 SPFL Ladbrokes League 1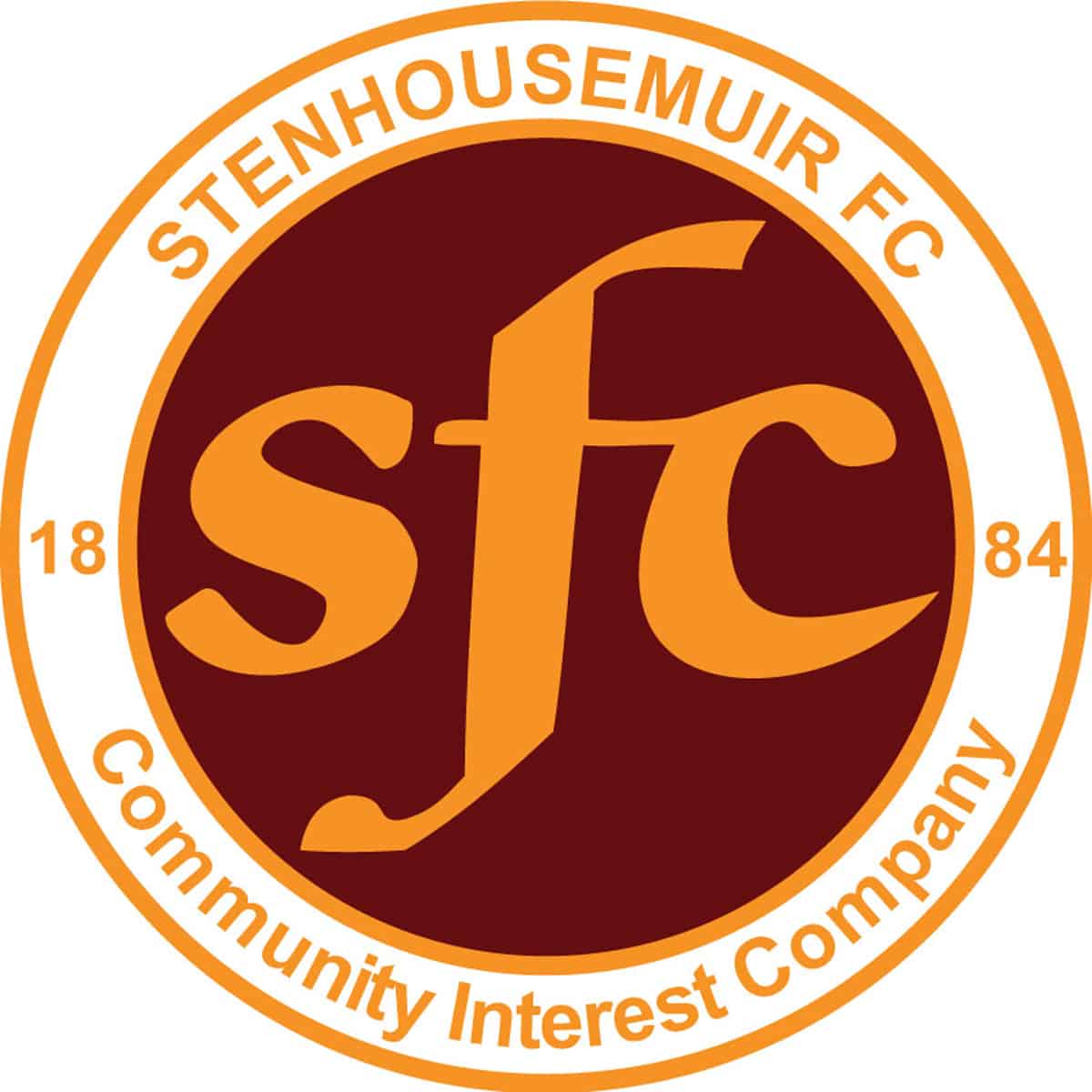 SPFL Ladbrokes League 1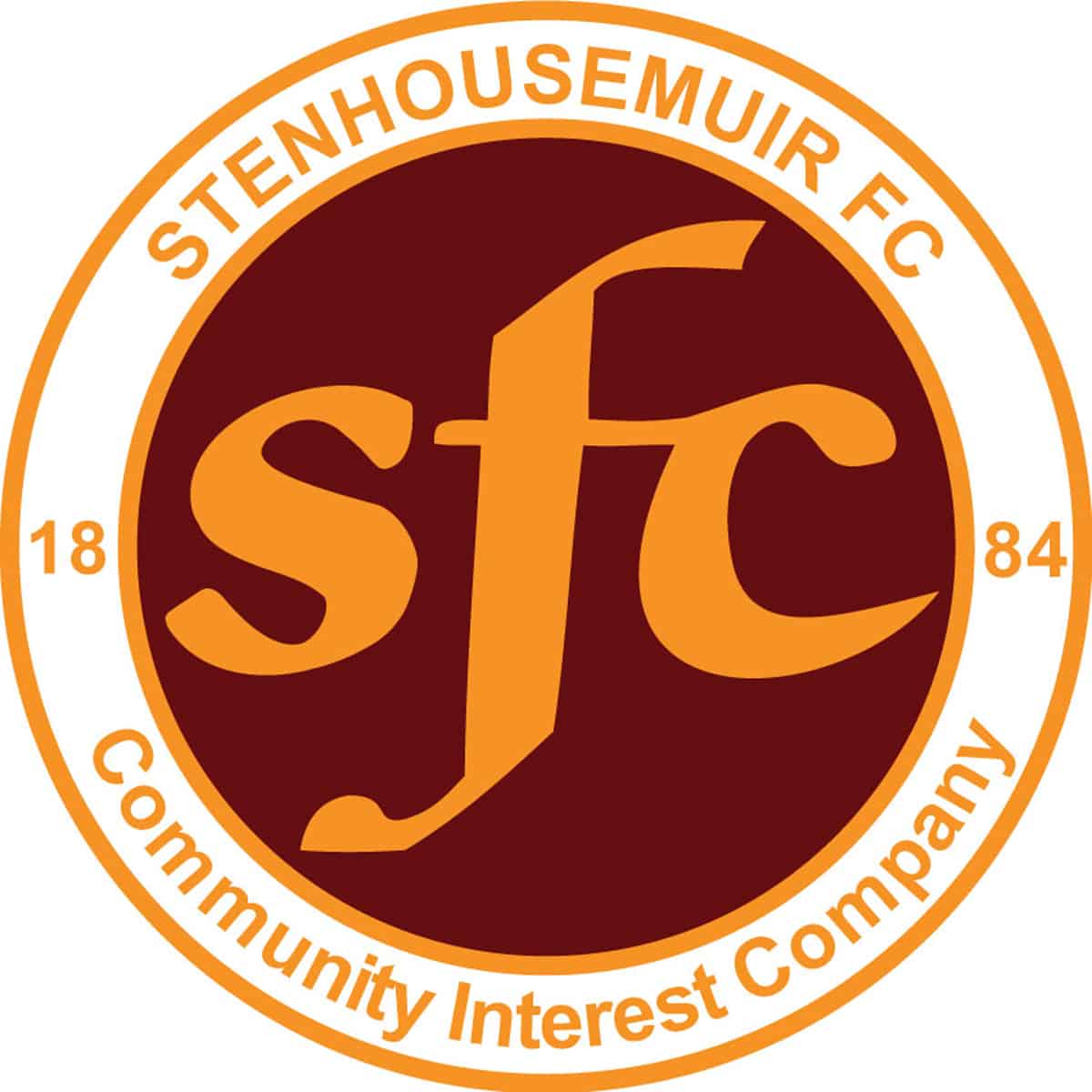 SPFL Ladbrokes League 1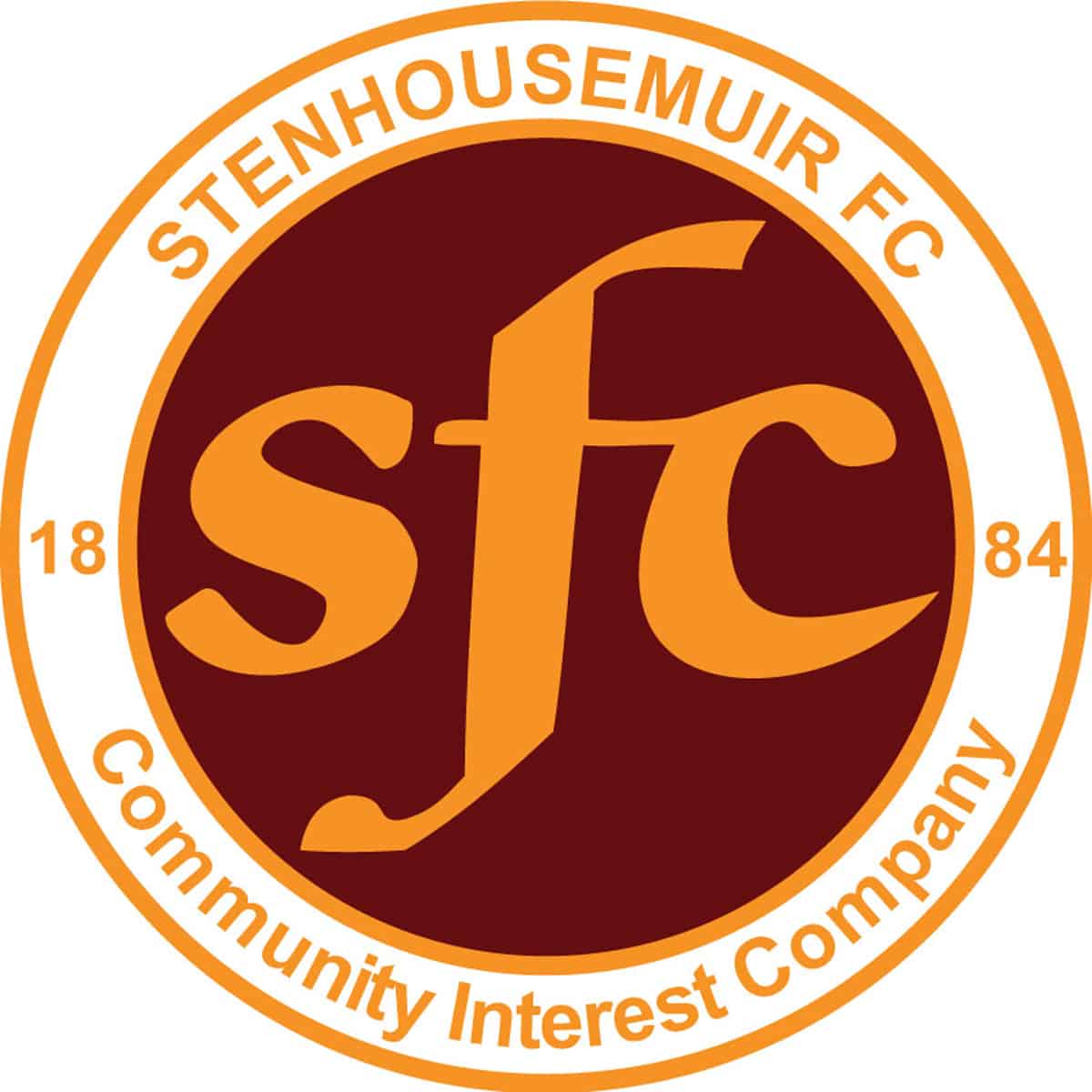 SPFL Ladbrokes League 1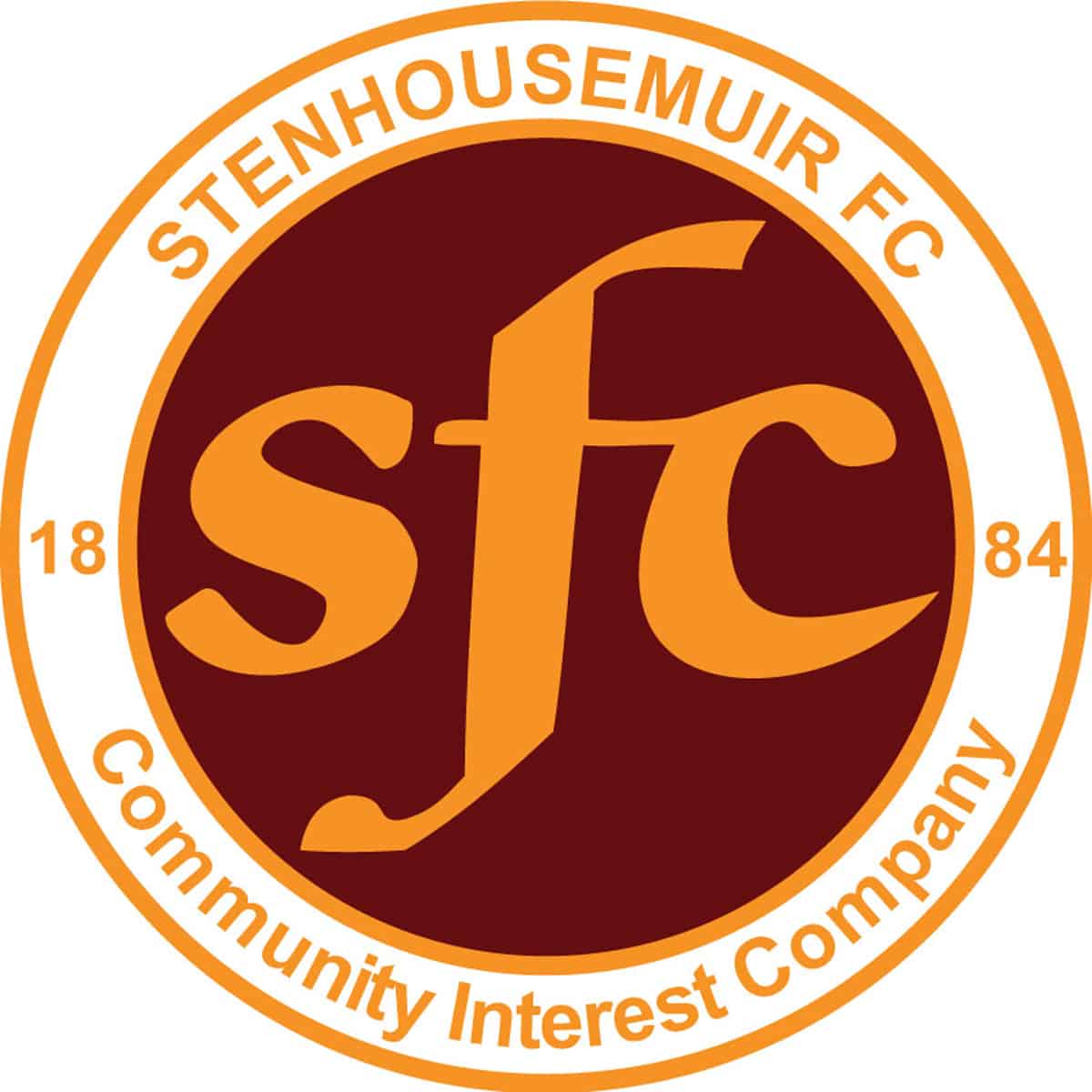 SPFL Ladbrokes League 1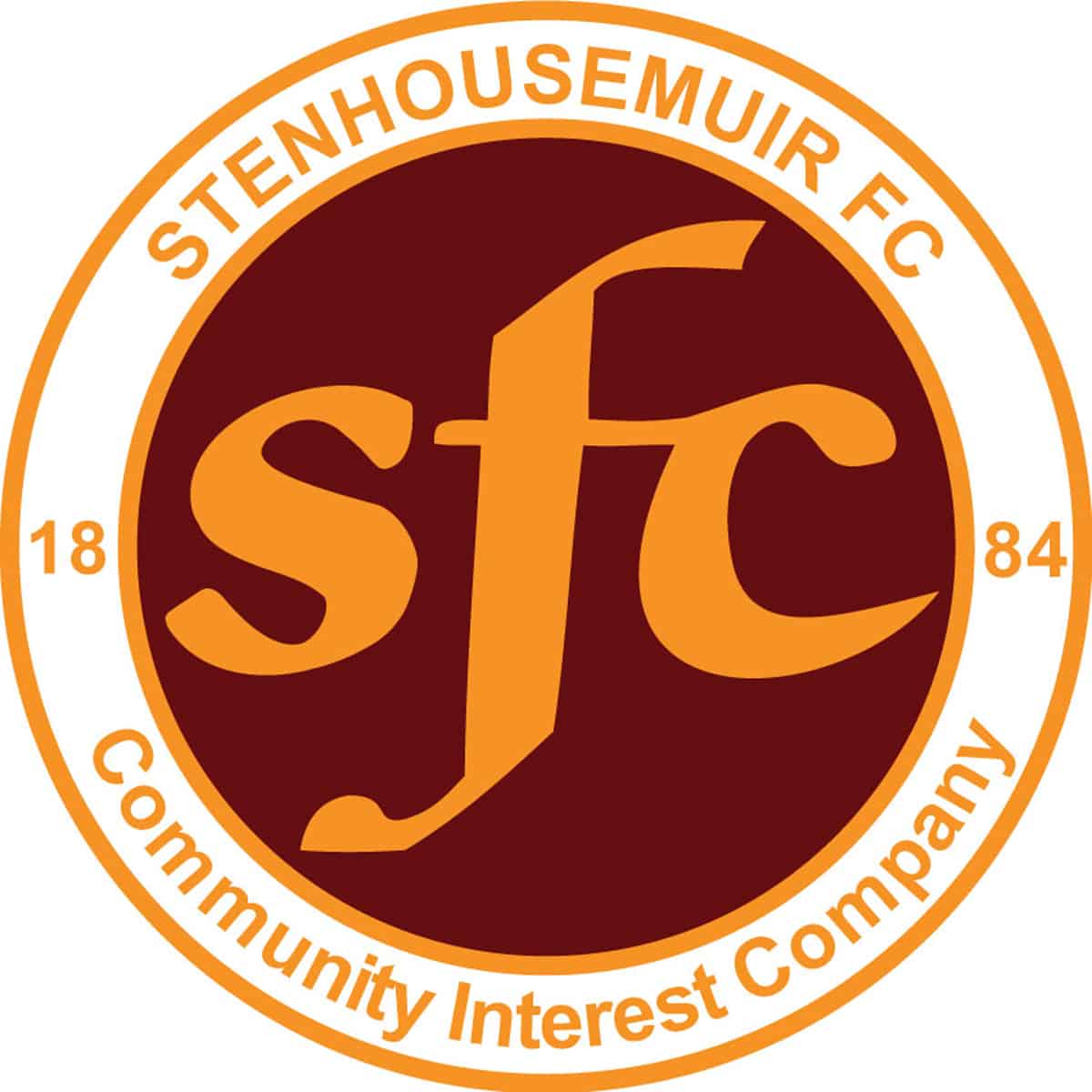 SPFL Ladbrokes League 1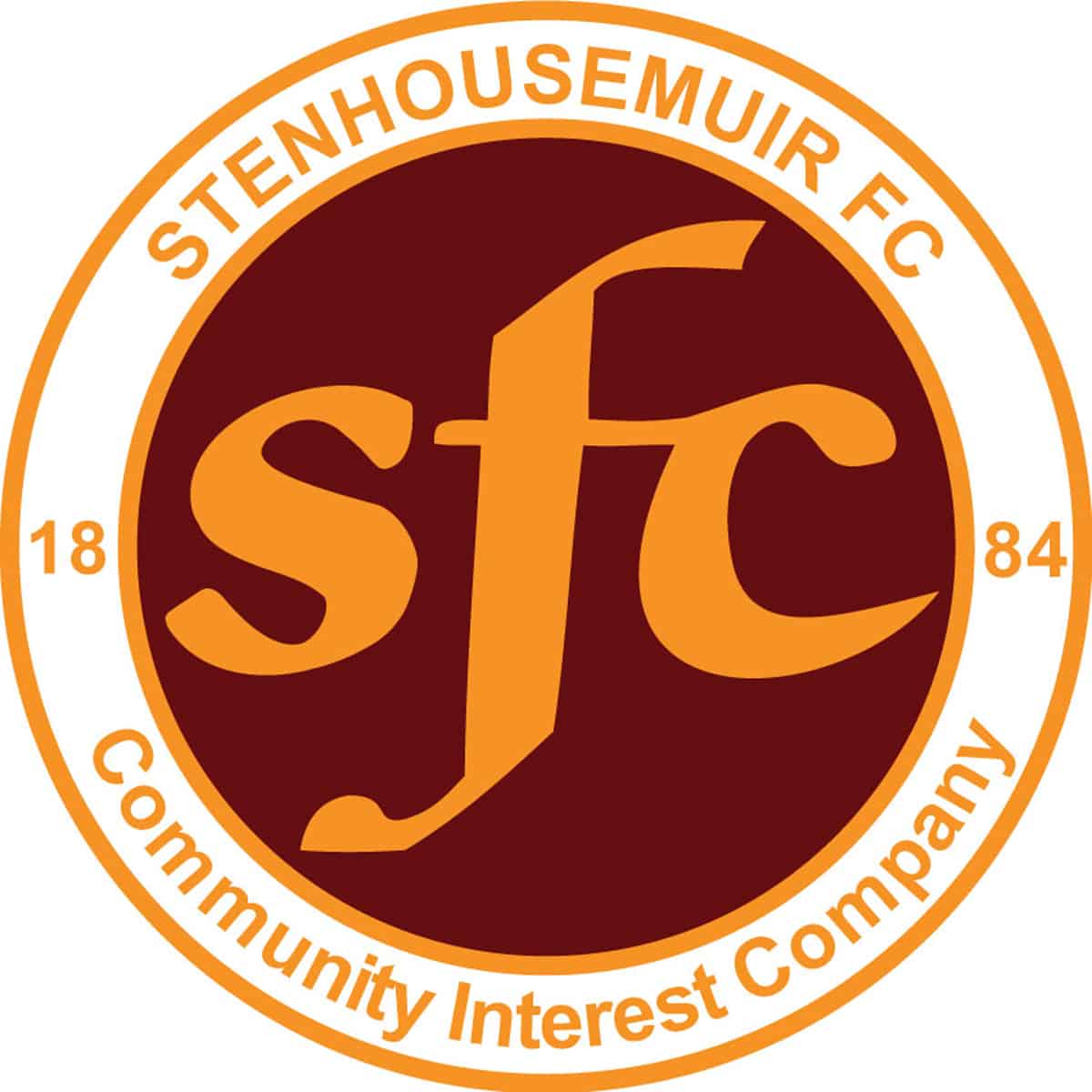 SPFL Ladbrokes League 1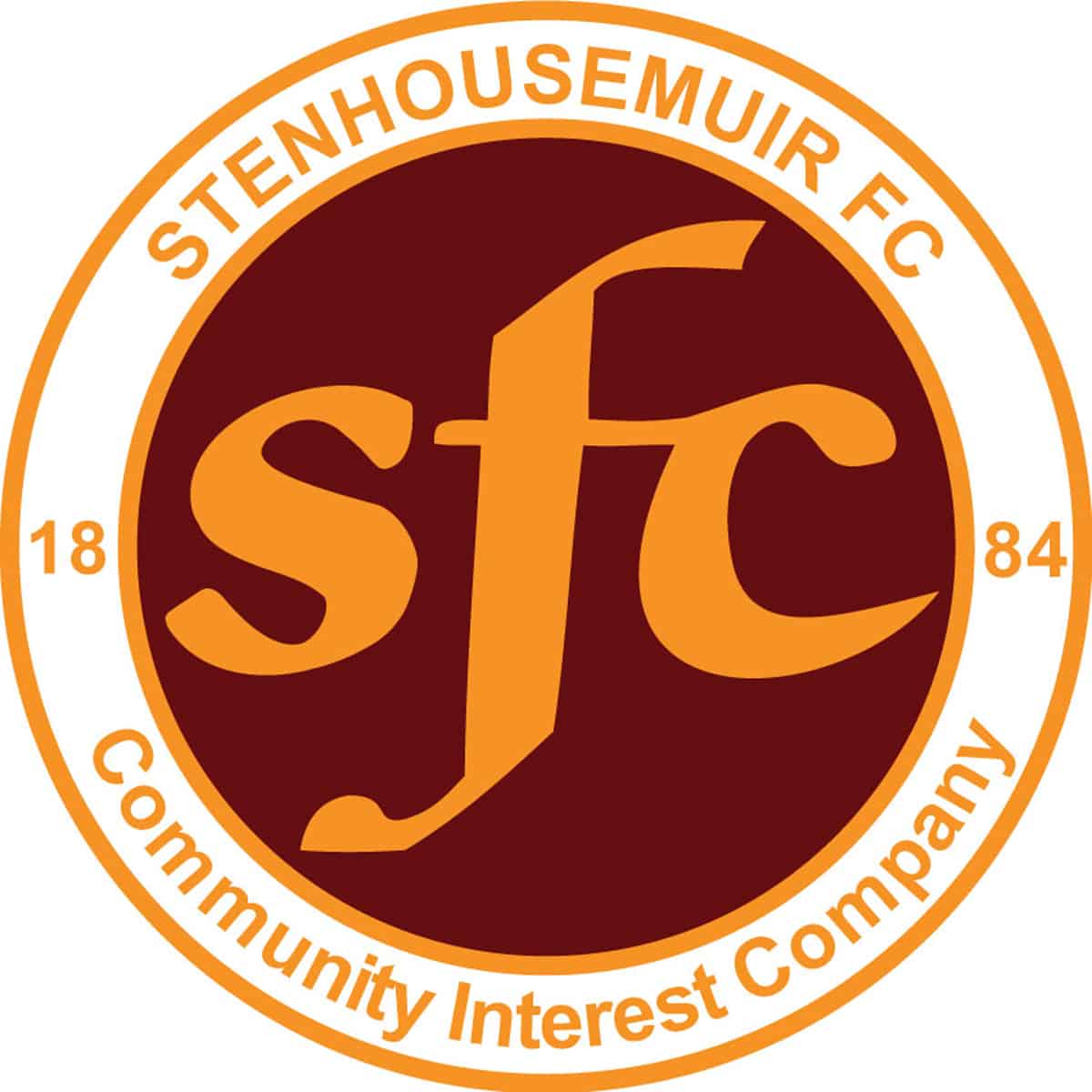 SPFL Ladbrokes League 1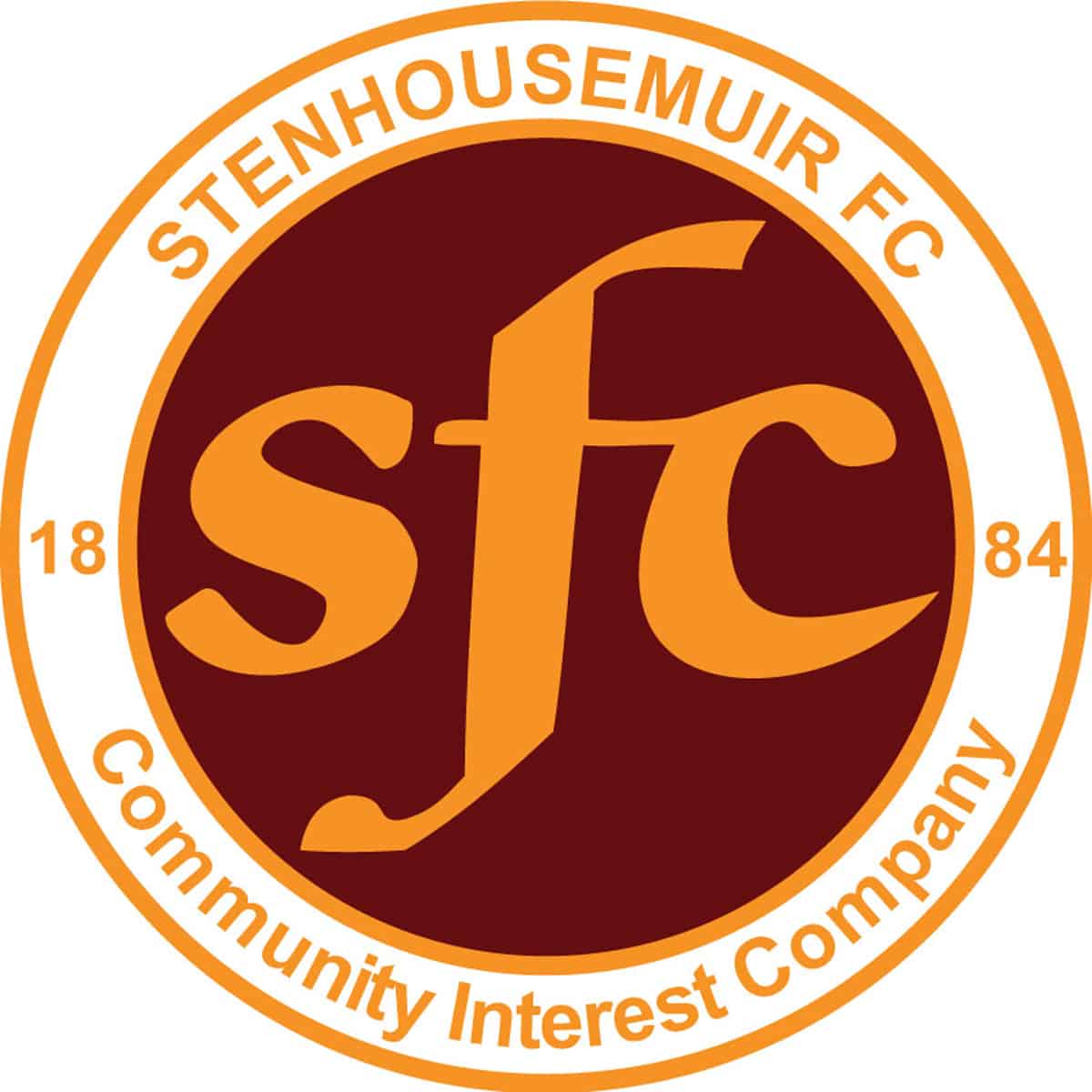 SPFL Ladbrokes League 1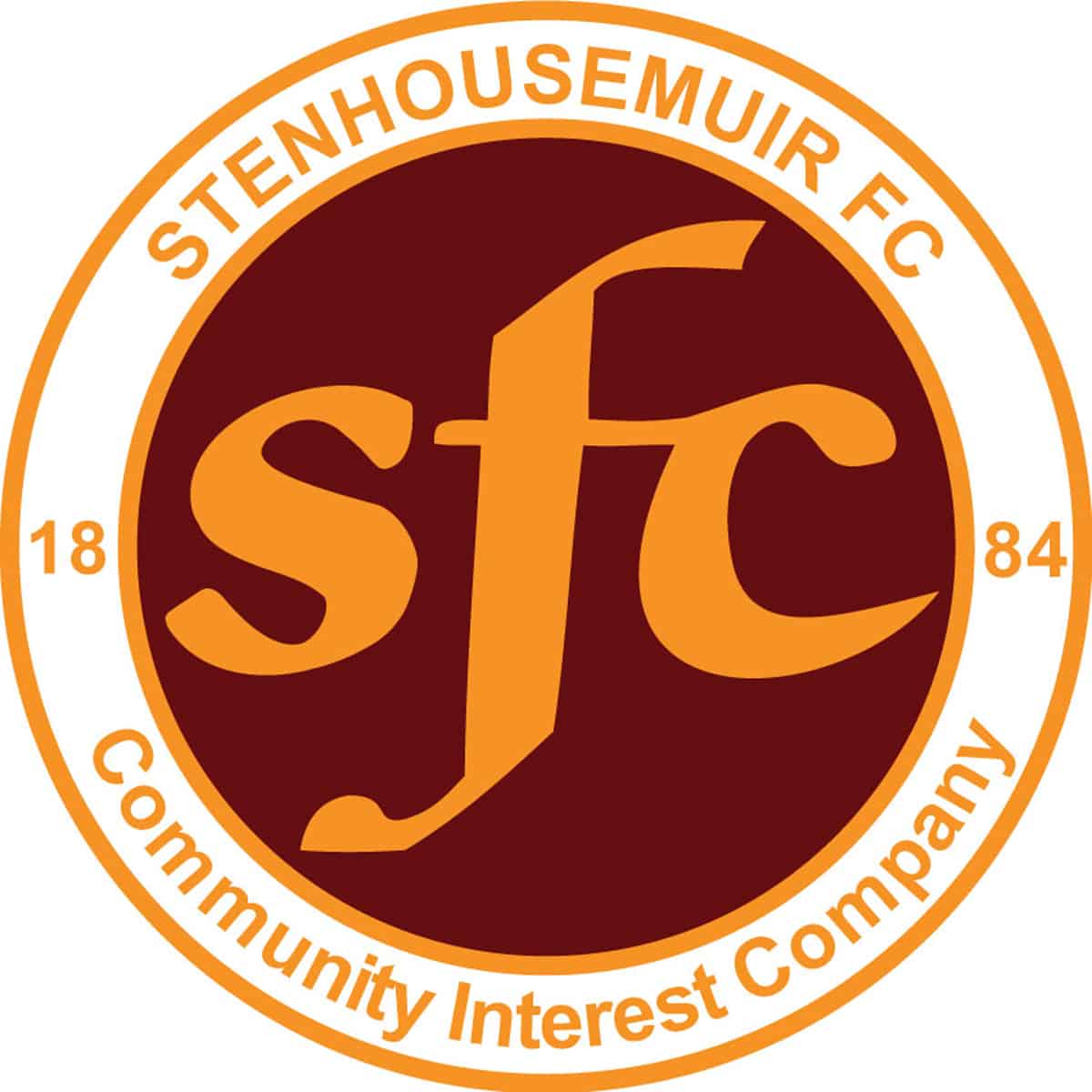 SPFL Ladbrokes League 1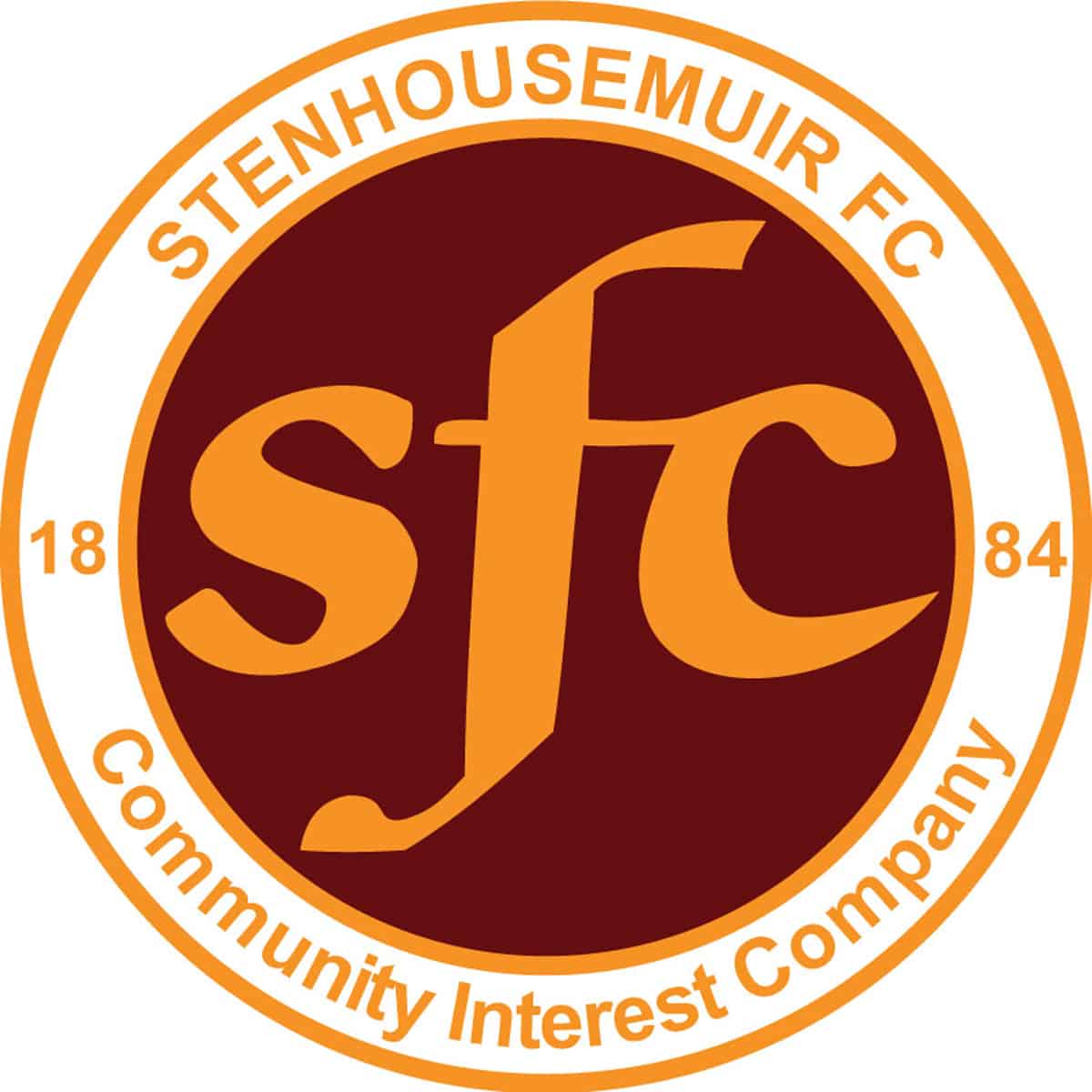 SPFL Ladbrokes League 1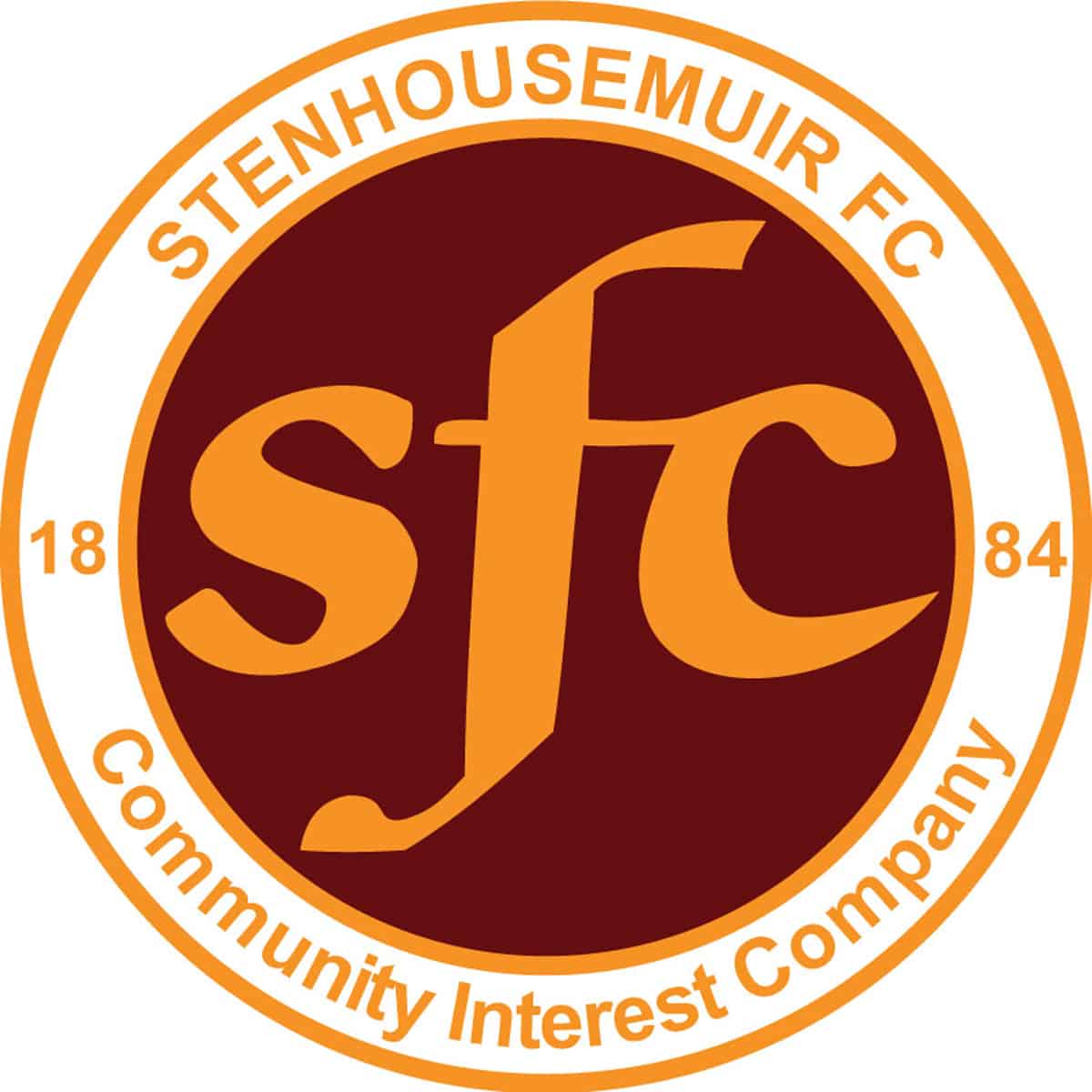 SPFL Ladbrokes League 1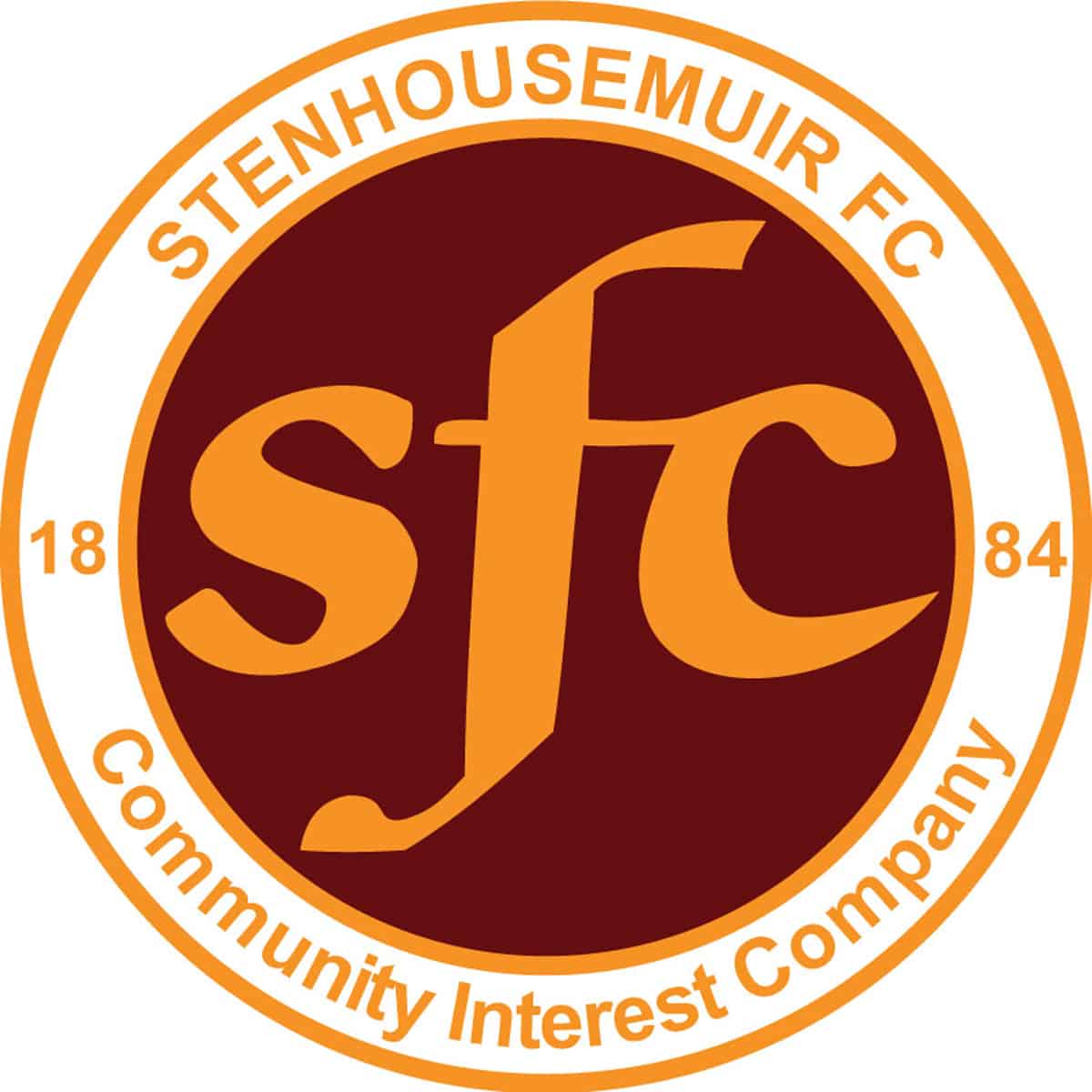 SPFL Ladbrokes League 1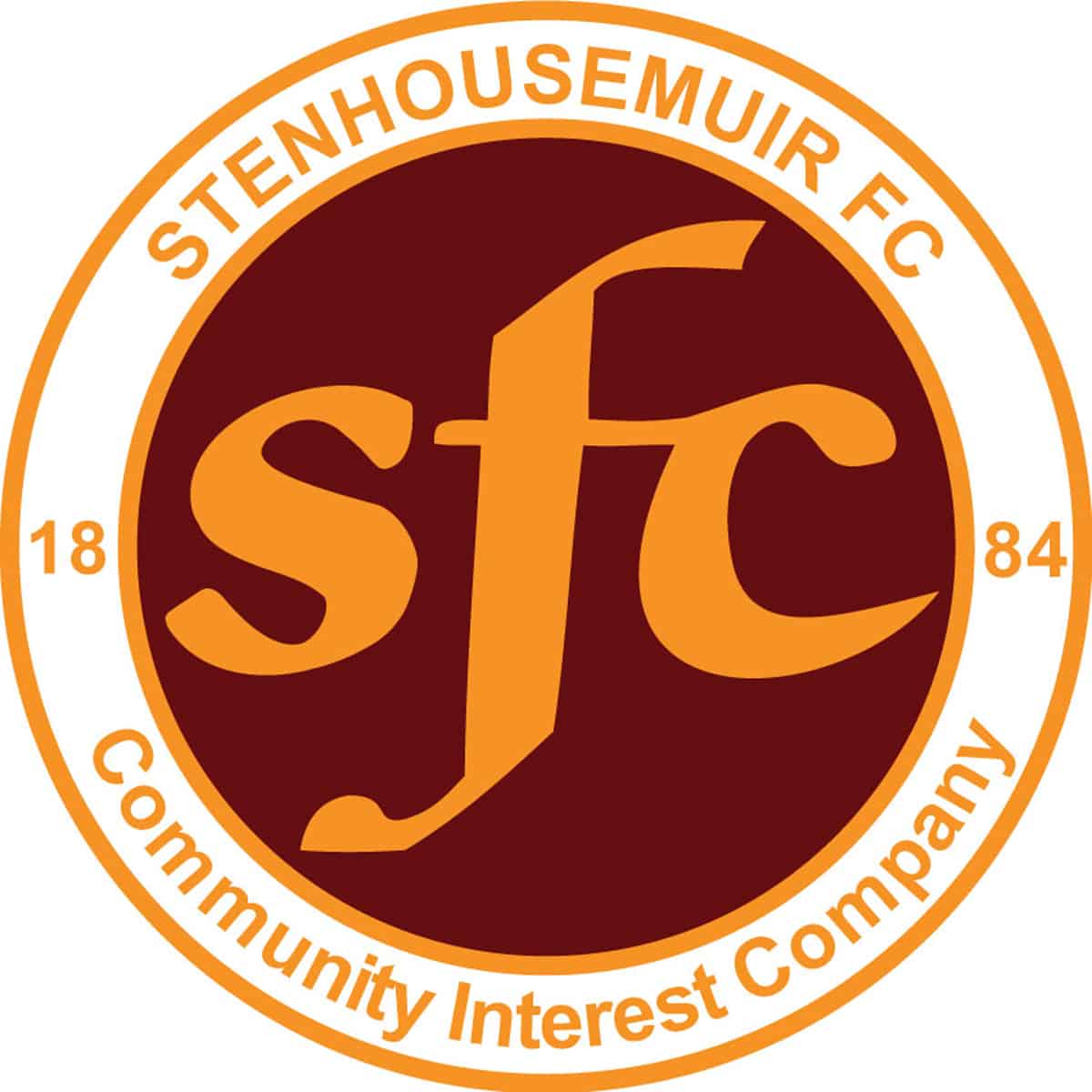 SPFL Ladbrokes League 1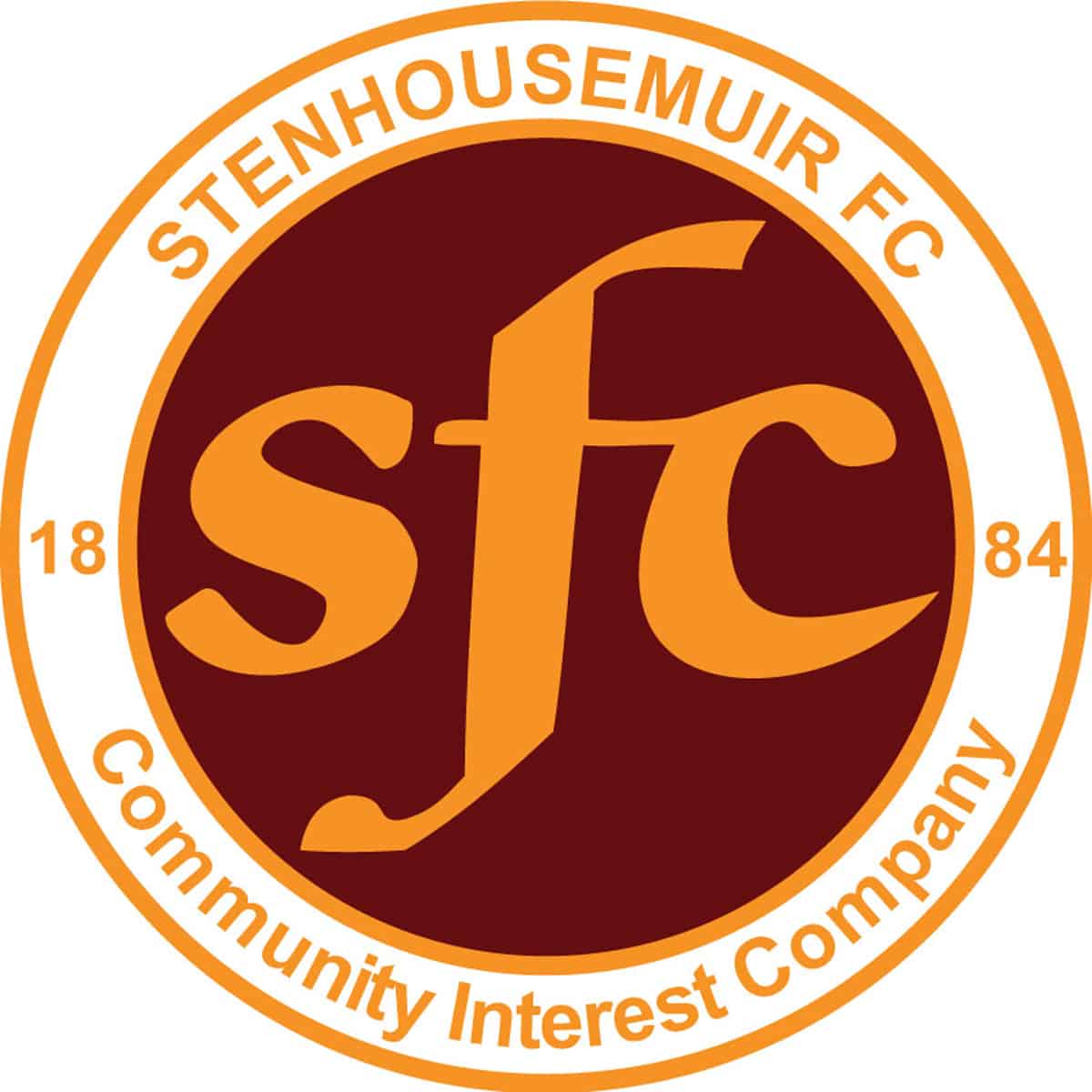 SPFL Ladbrokes League 1
Strathclyde Homes Stadium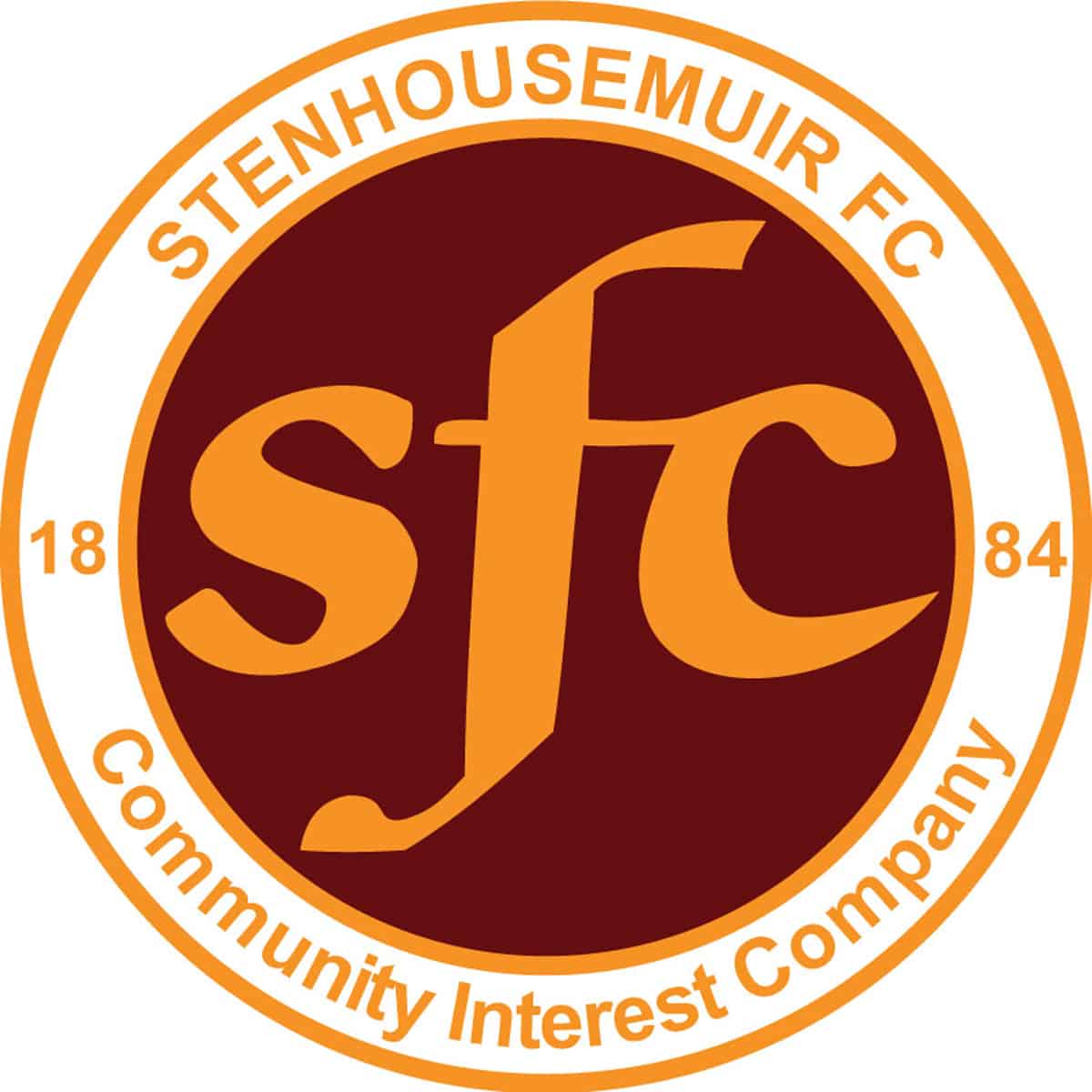 Scottish Cup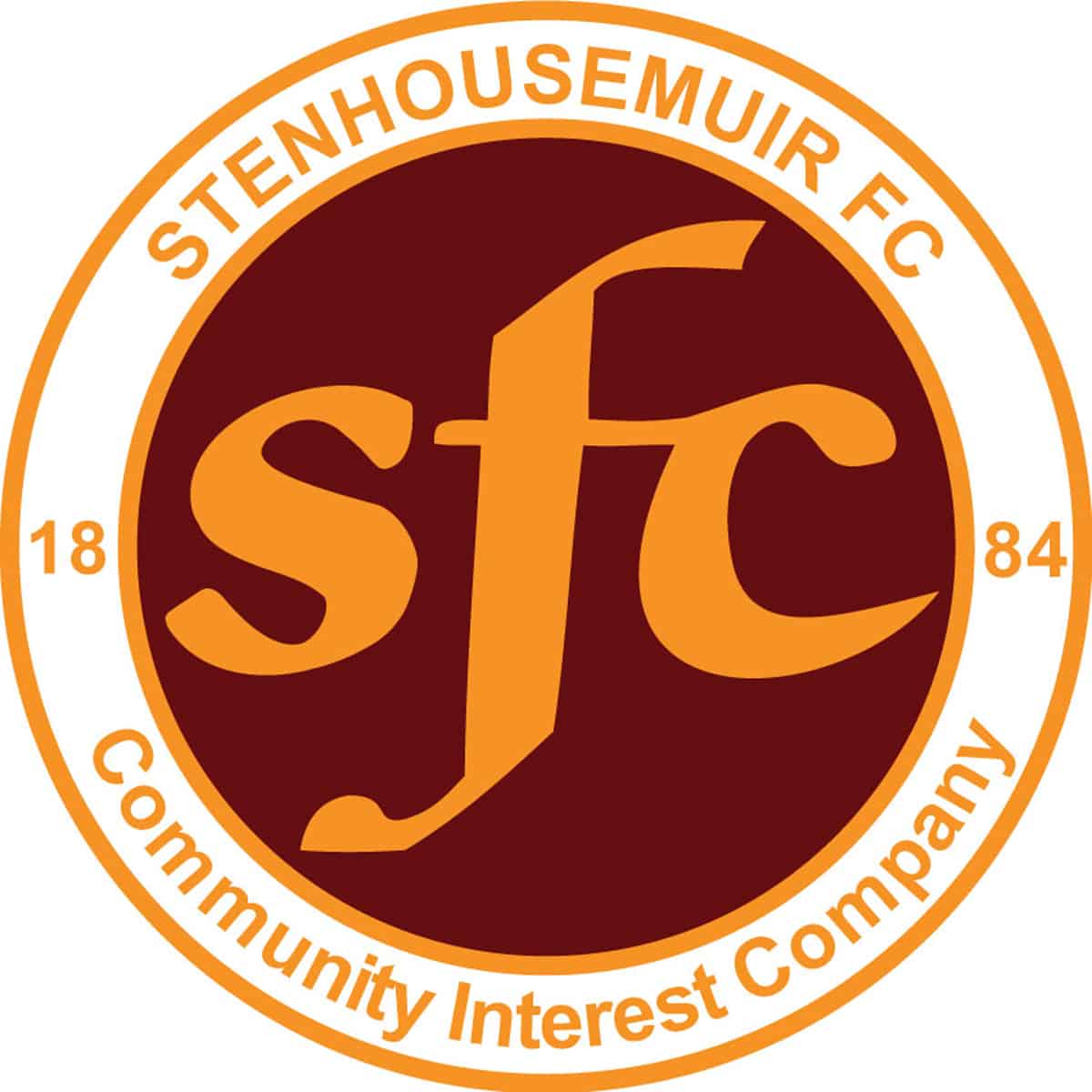 SPFL Ladbrokes League 1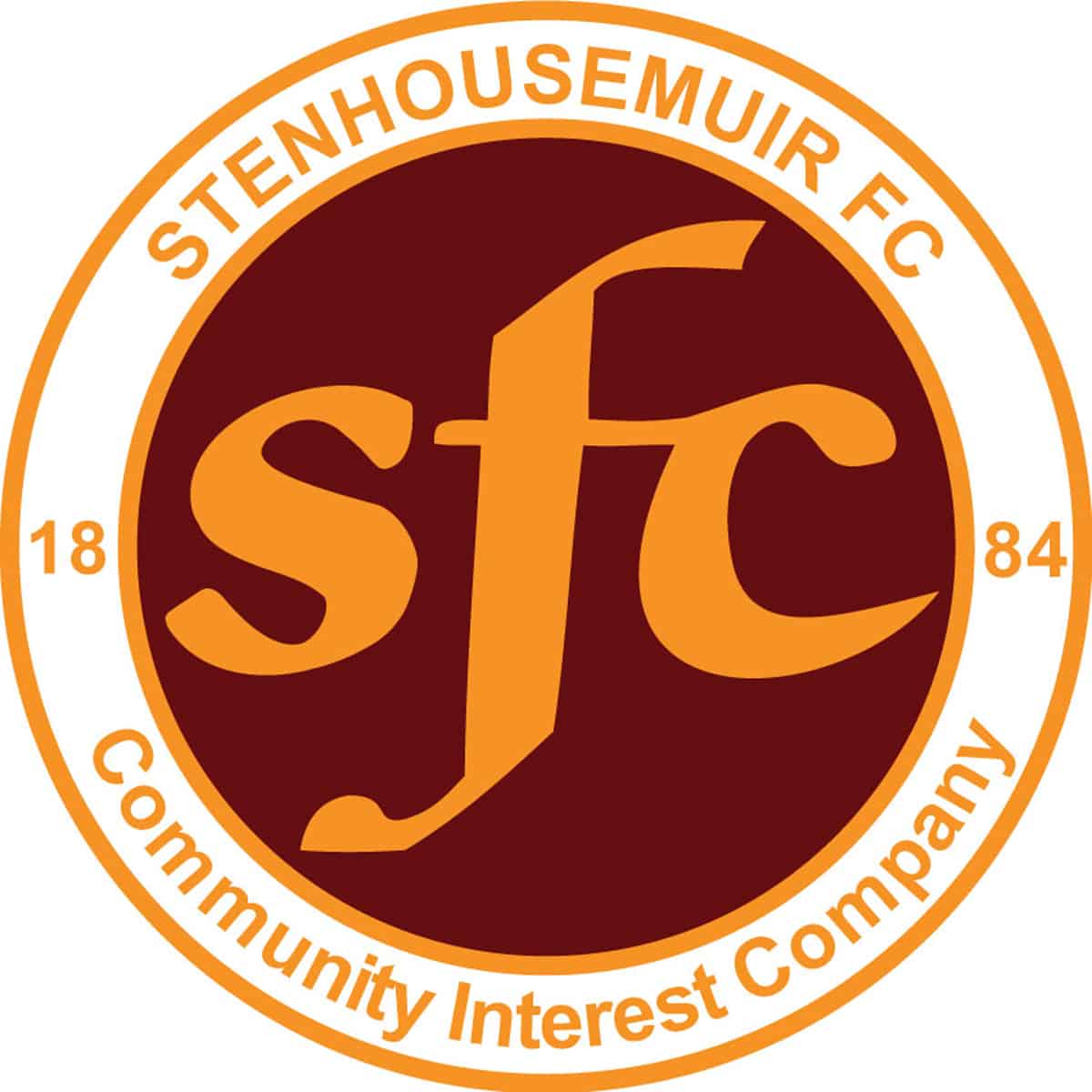 SPFL Ladbrokes League 1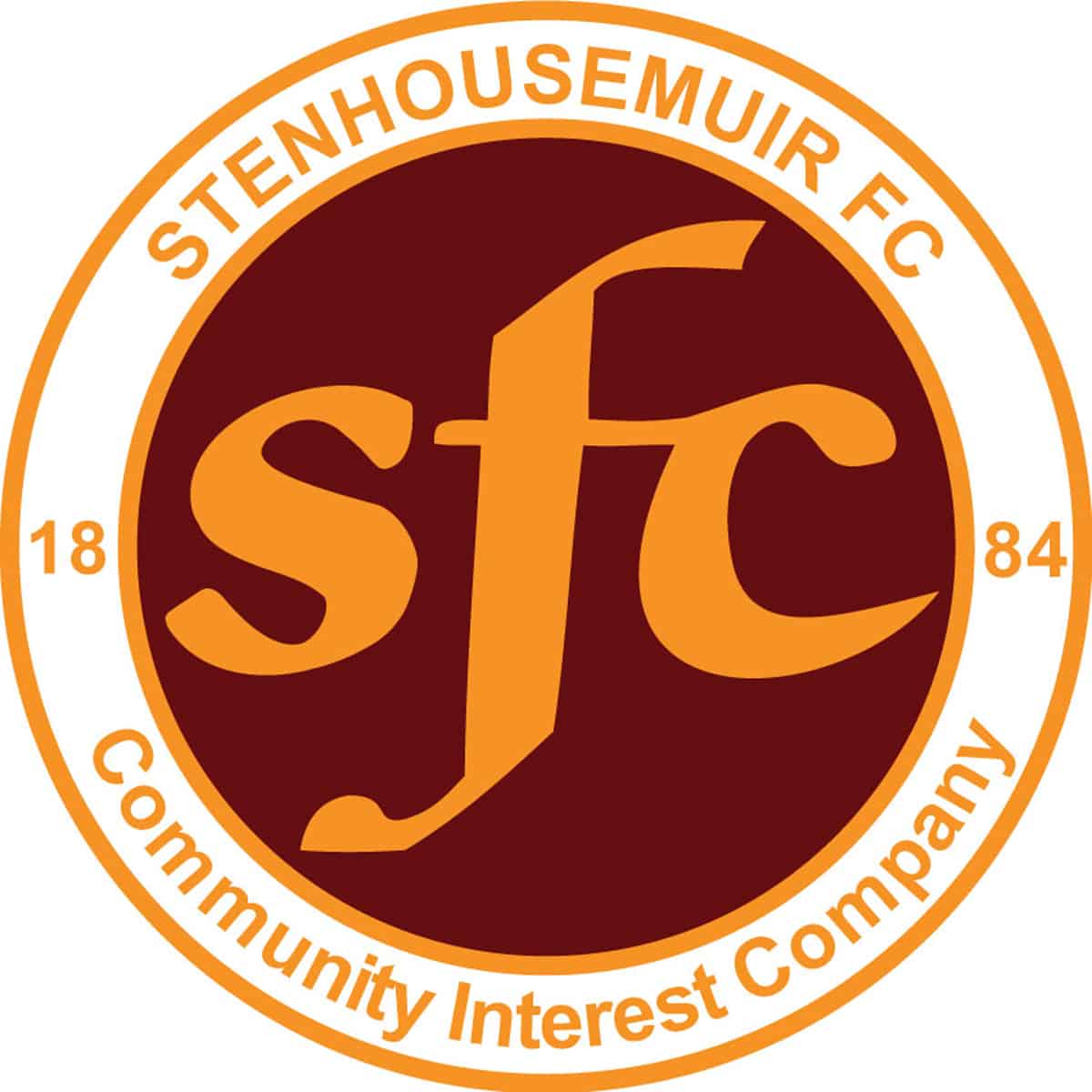 SPFL Ladbrokes League 1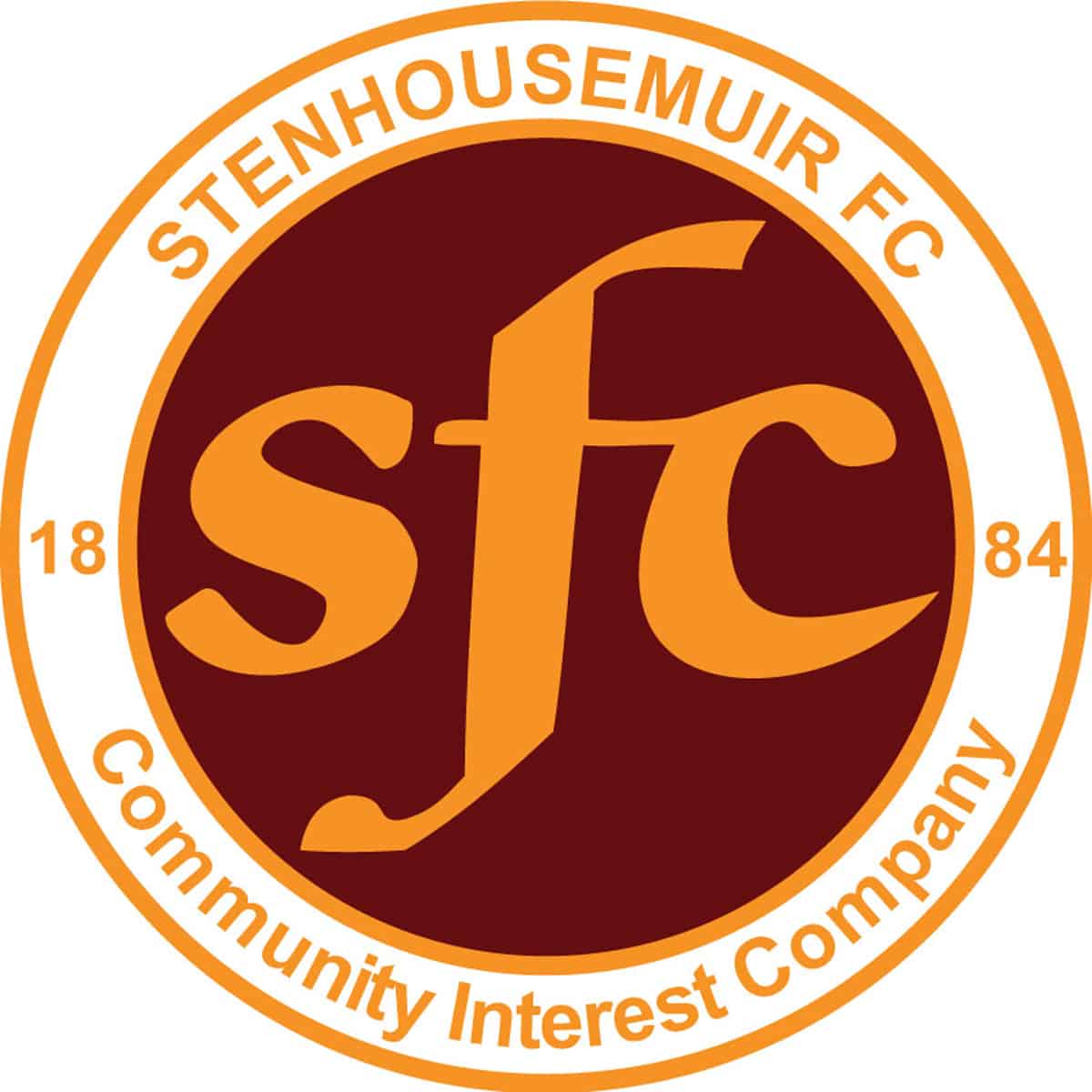 SPFL Ladbrokes League 1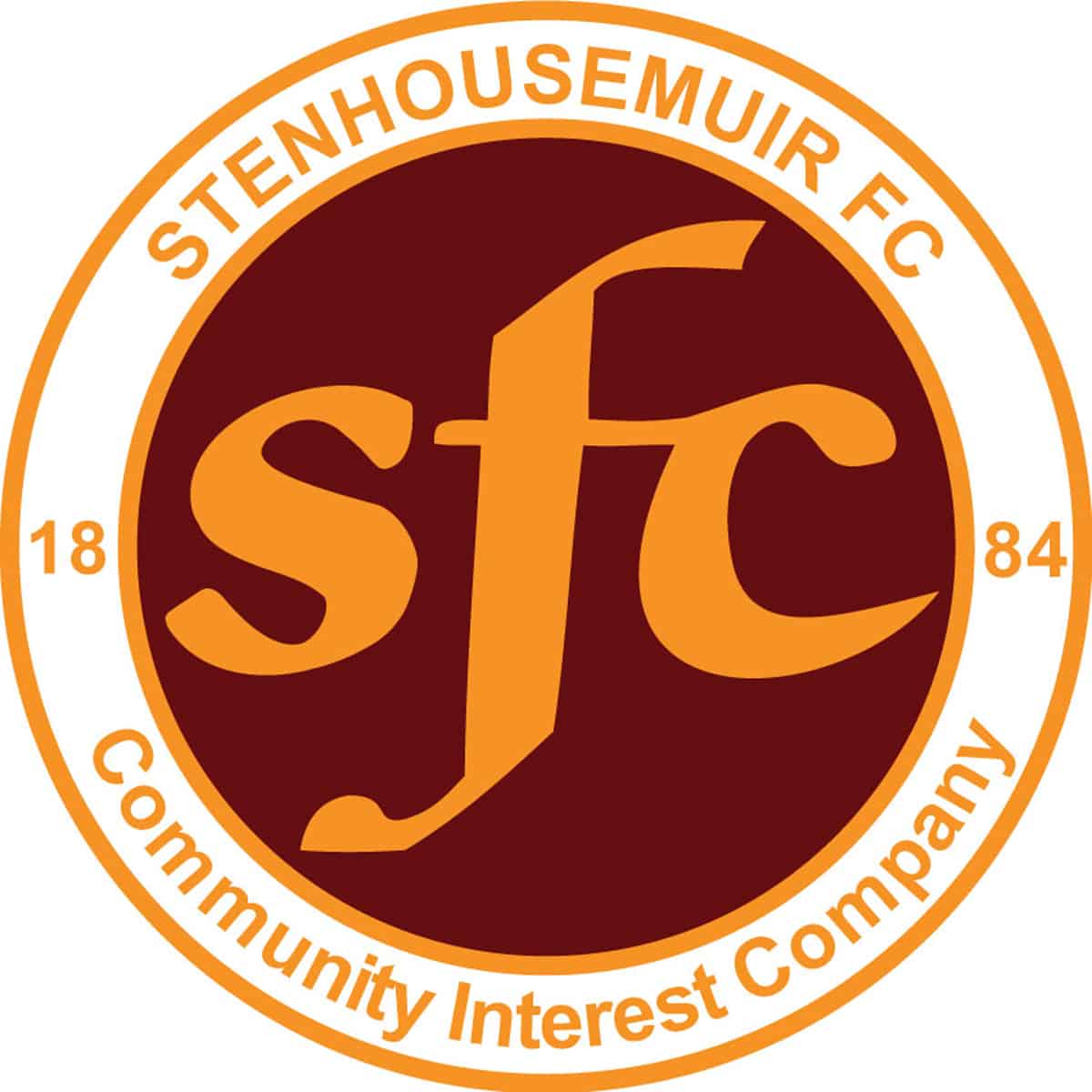 SPFL Ladbrokes League 1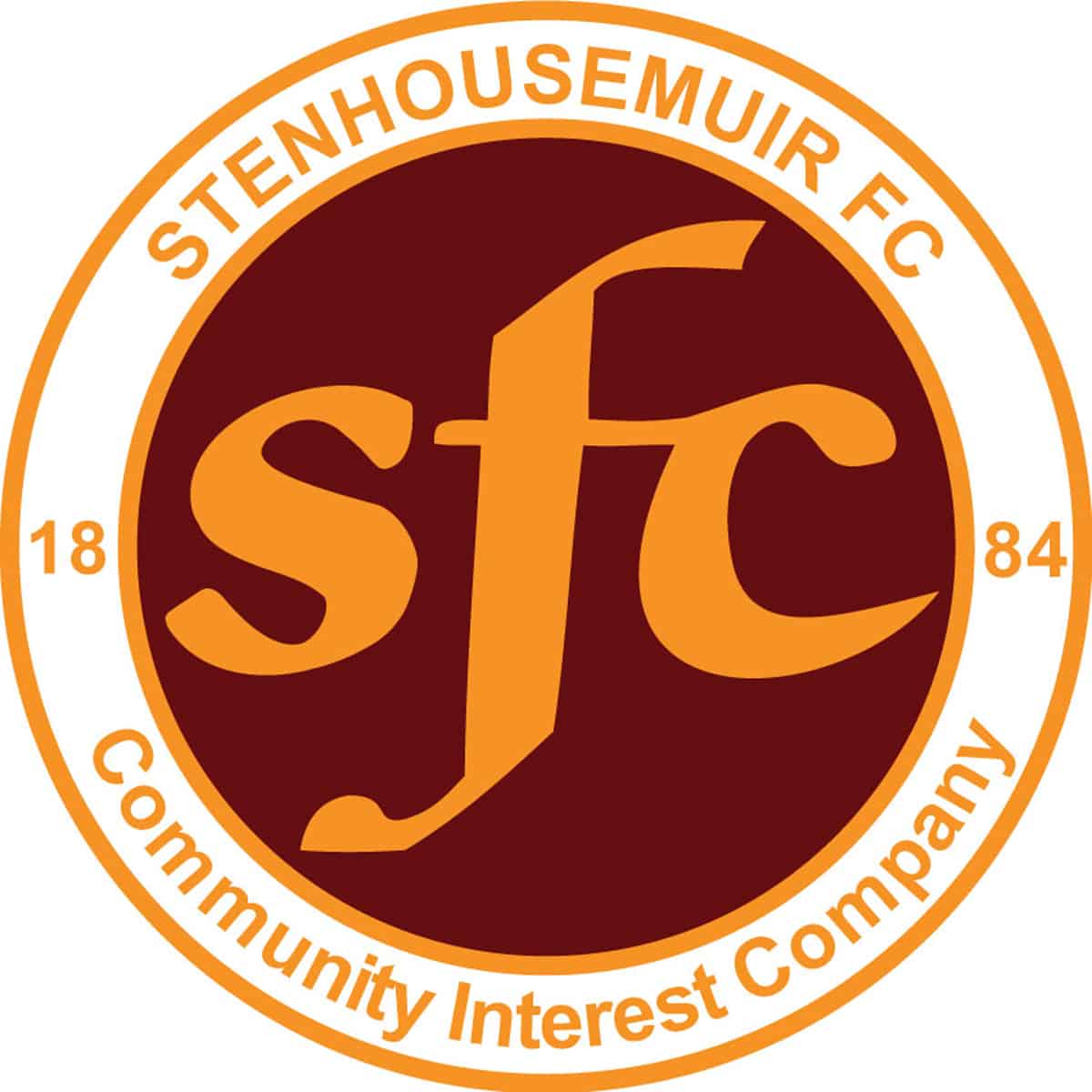 Scottish Cup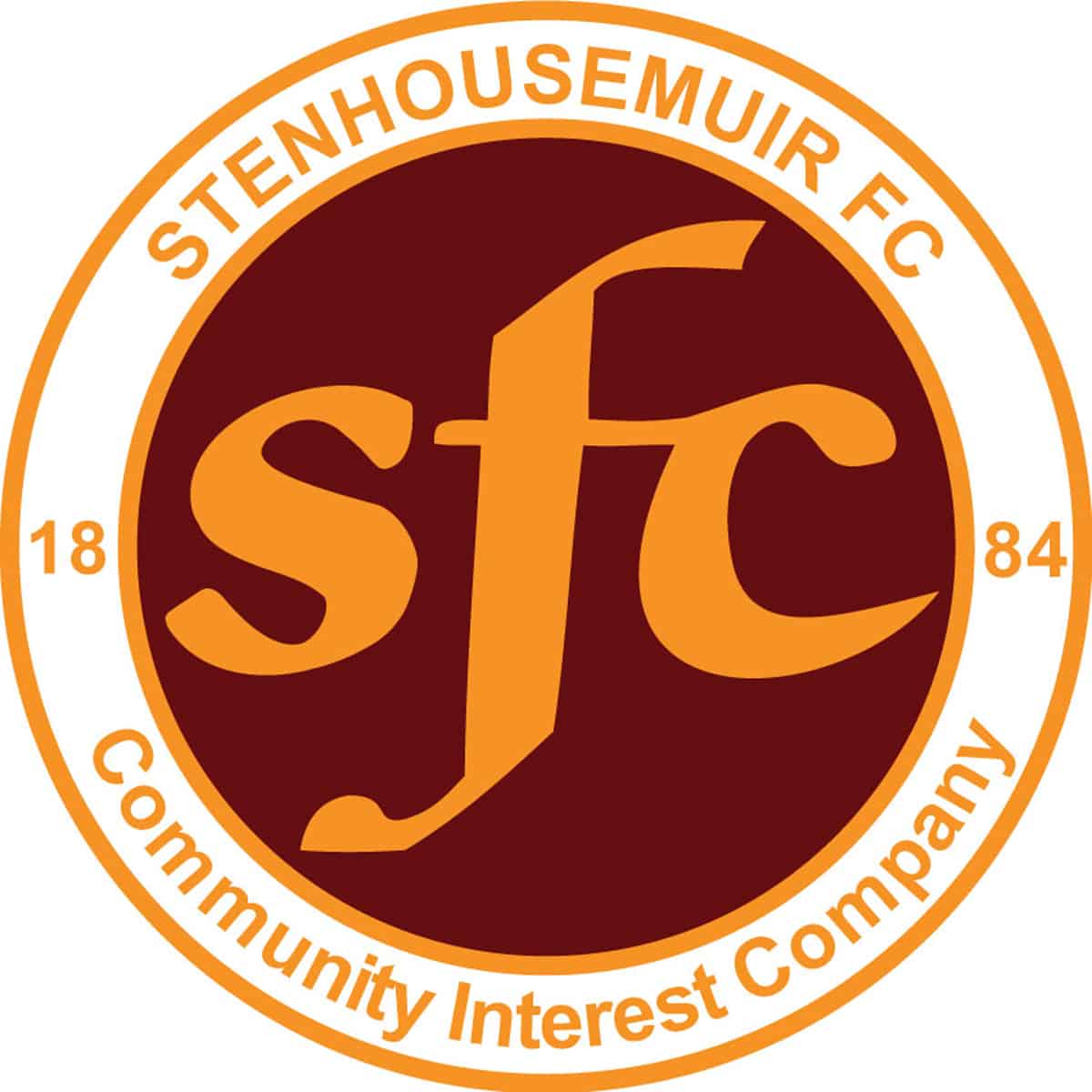 SPFL Ladbrokes League 1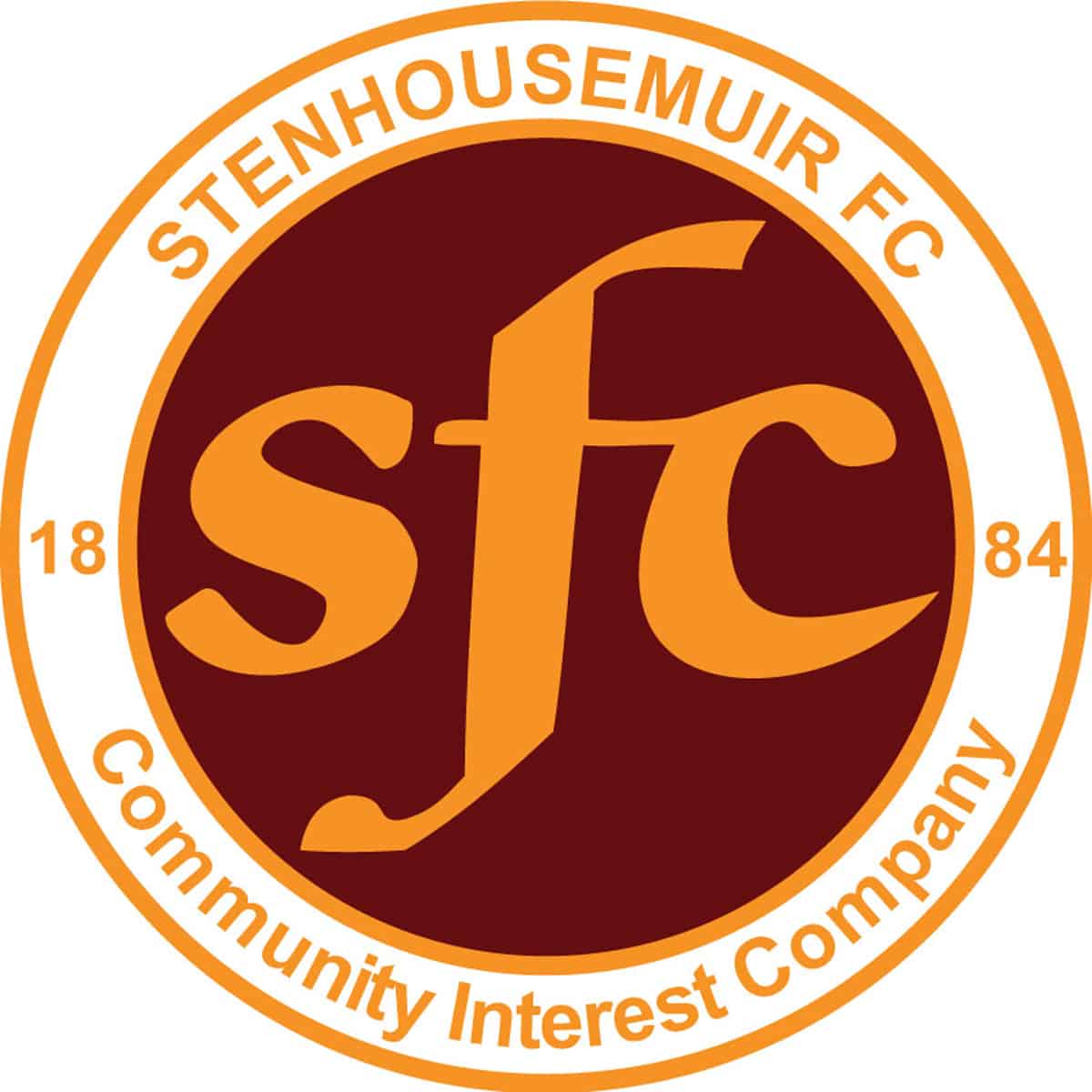 SPFL Ladbrokes League 1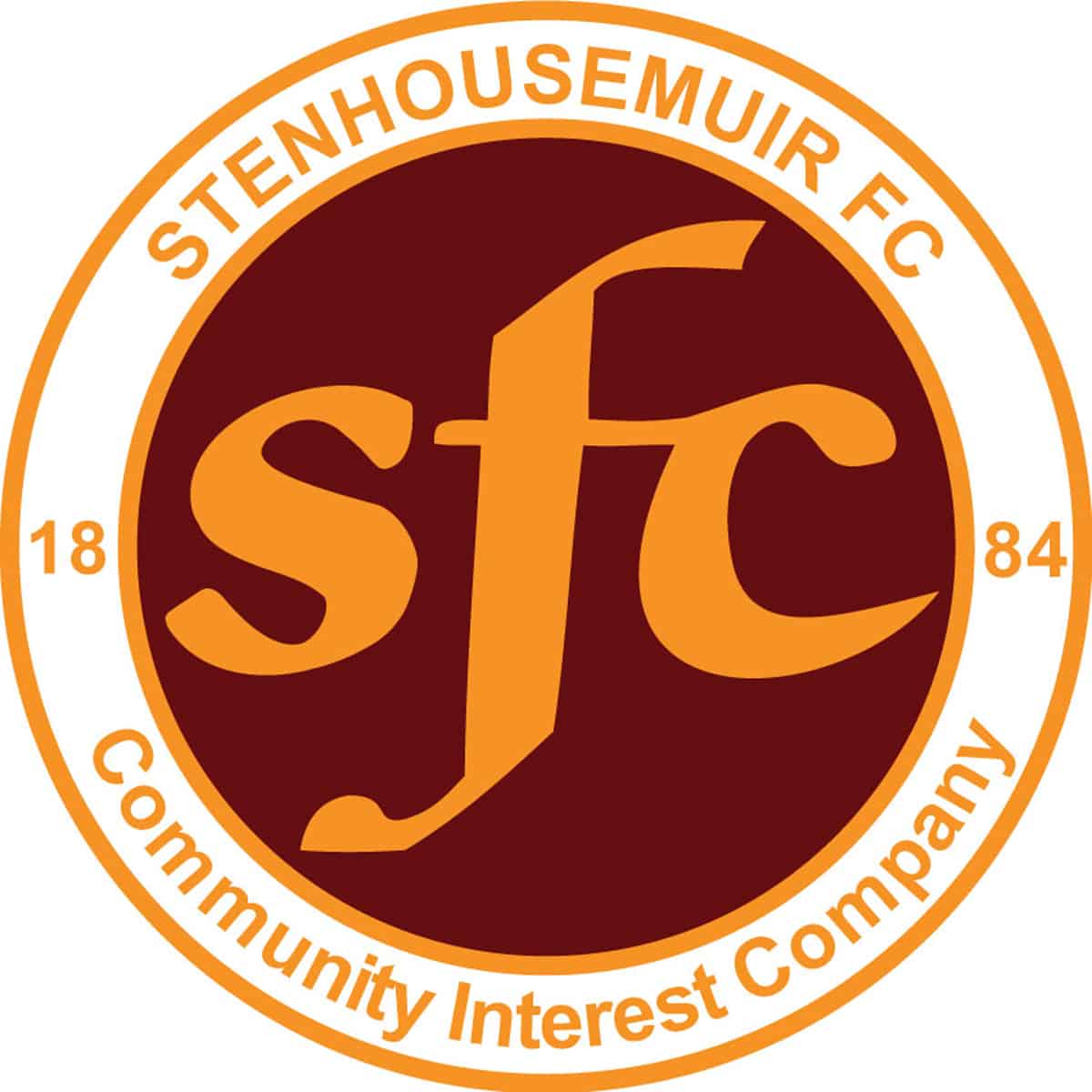 SPFL Ladbrokes League 1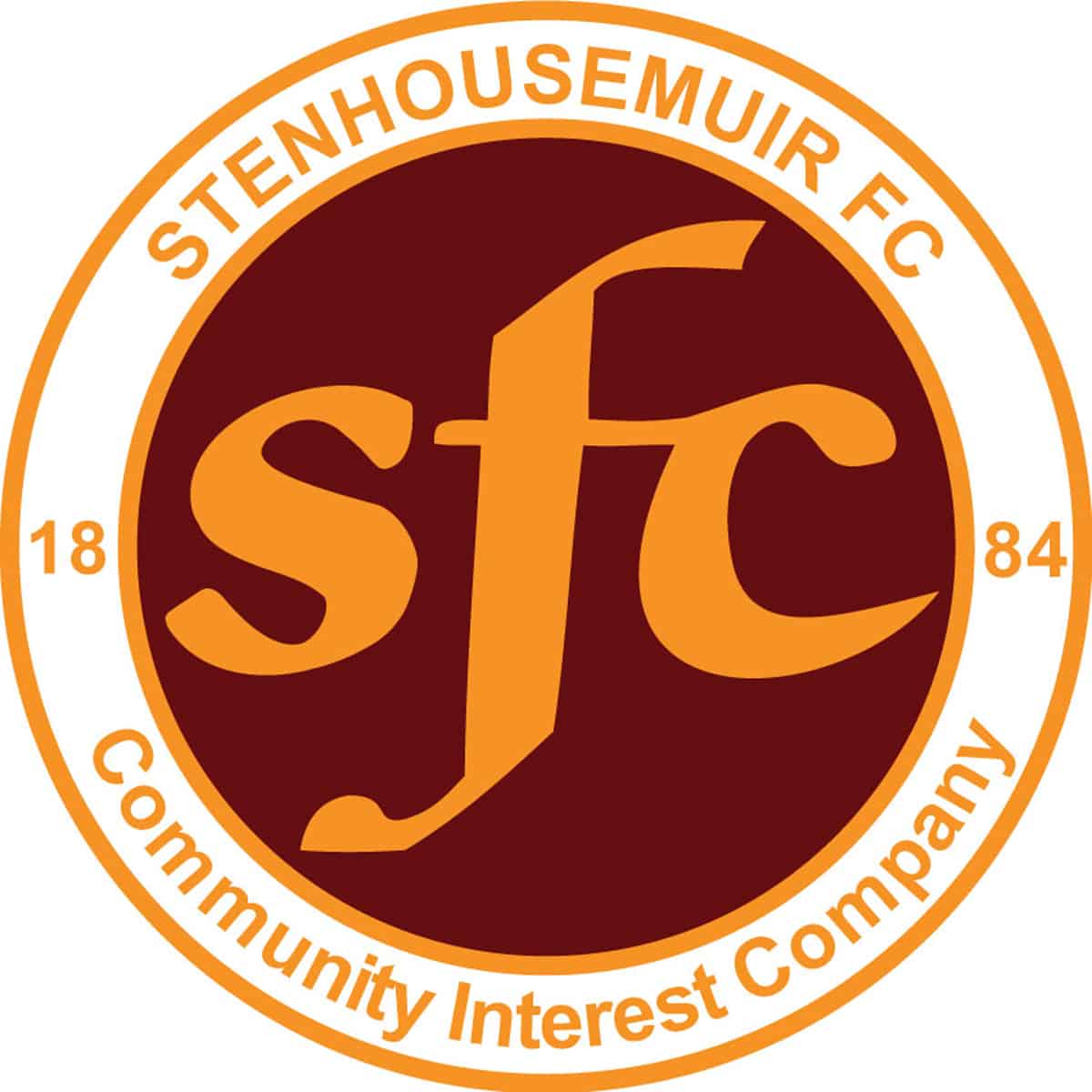 SPFL Ladbrokes League 1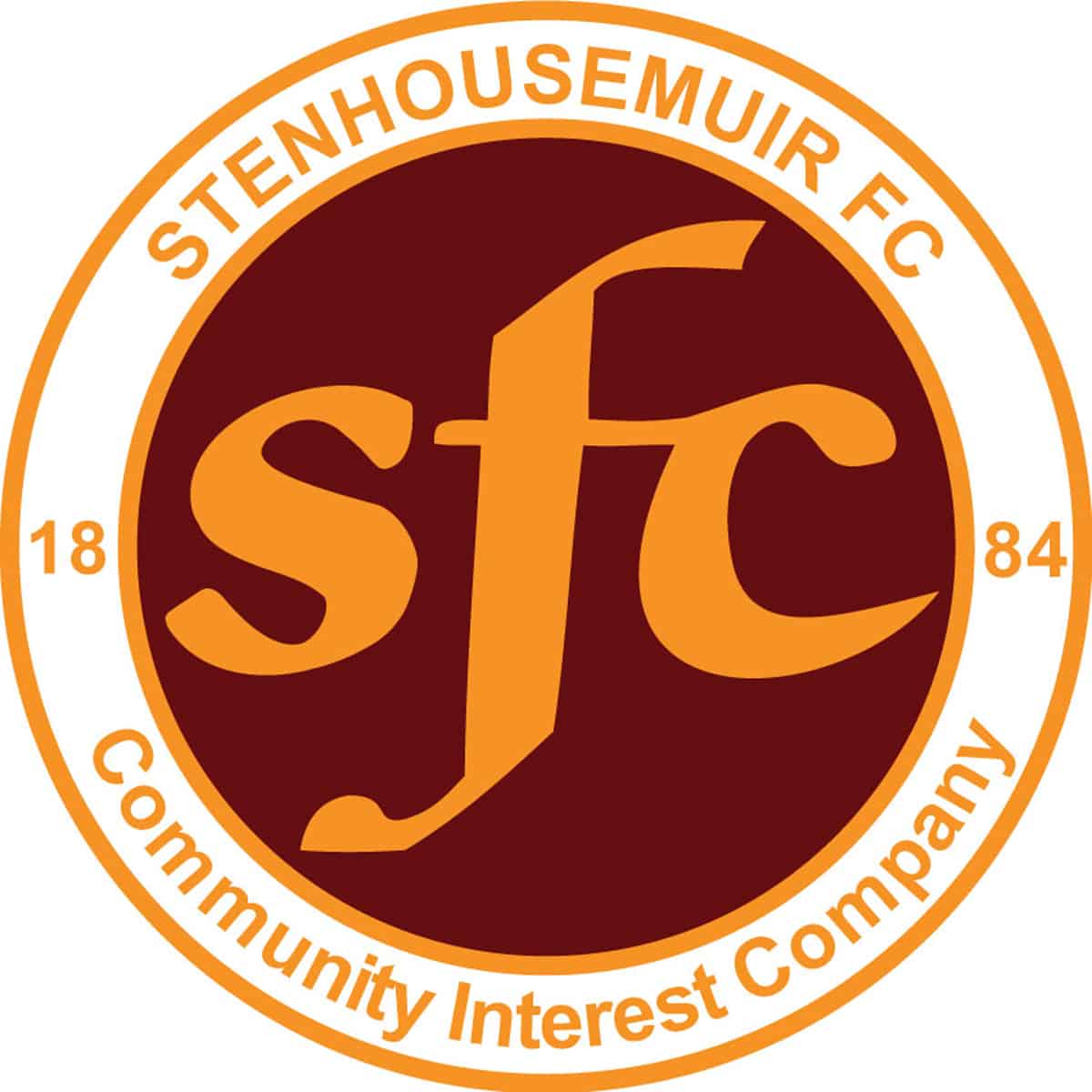 Scottish Cup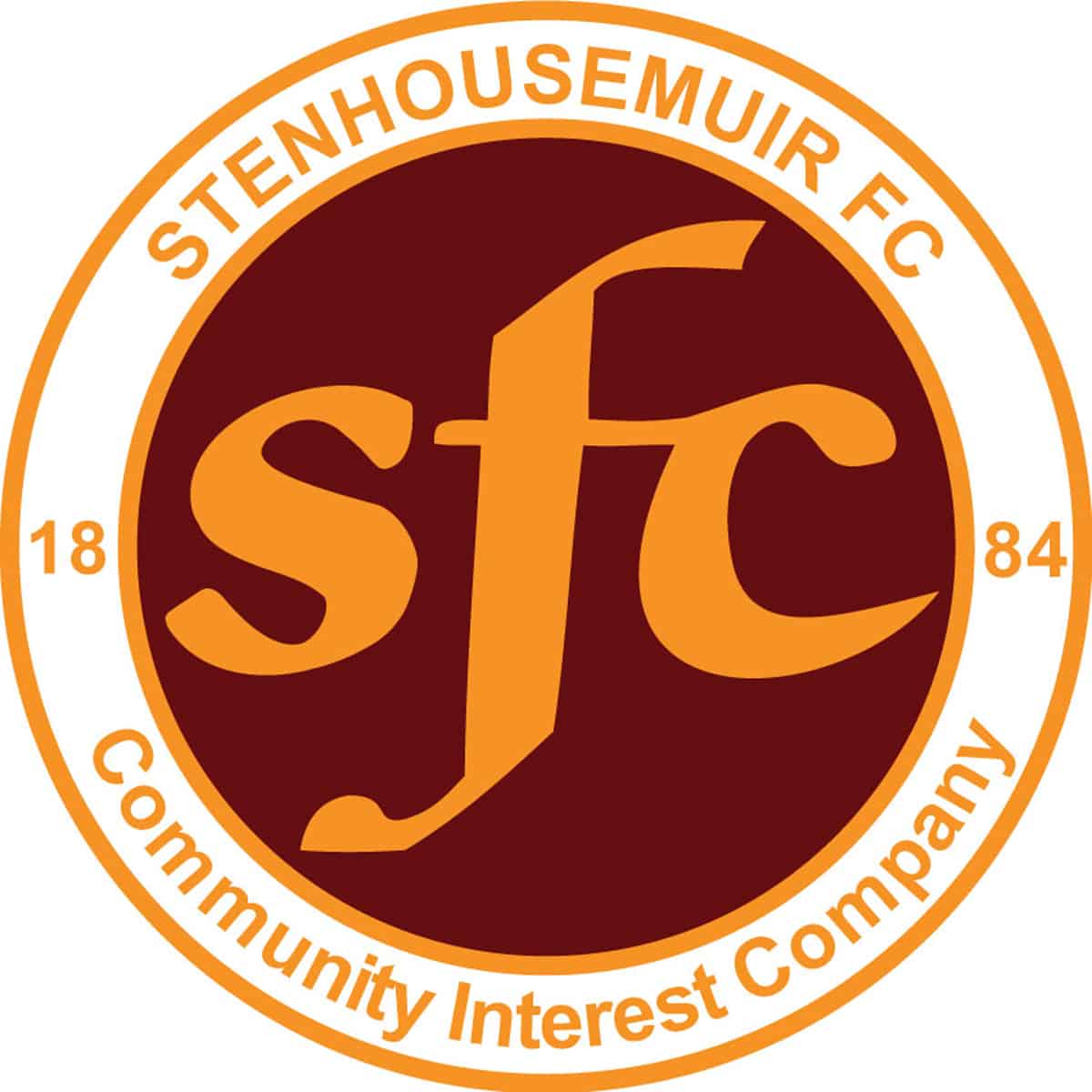 SPFL Ladbrokes League 1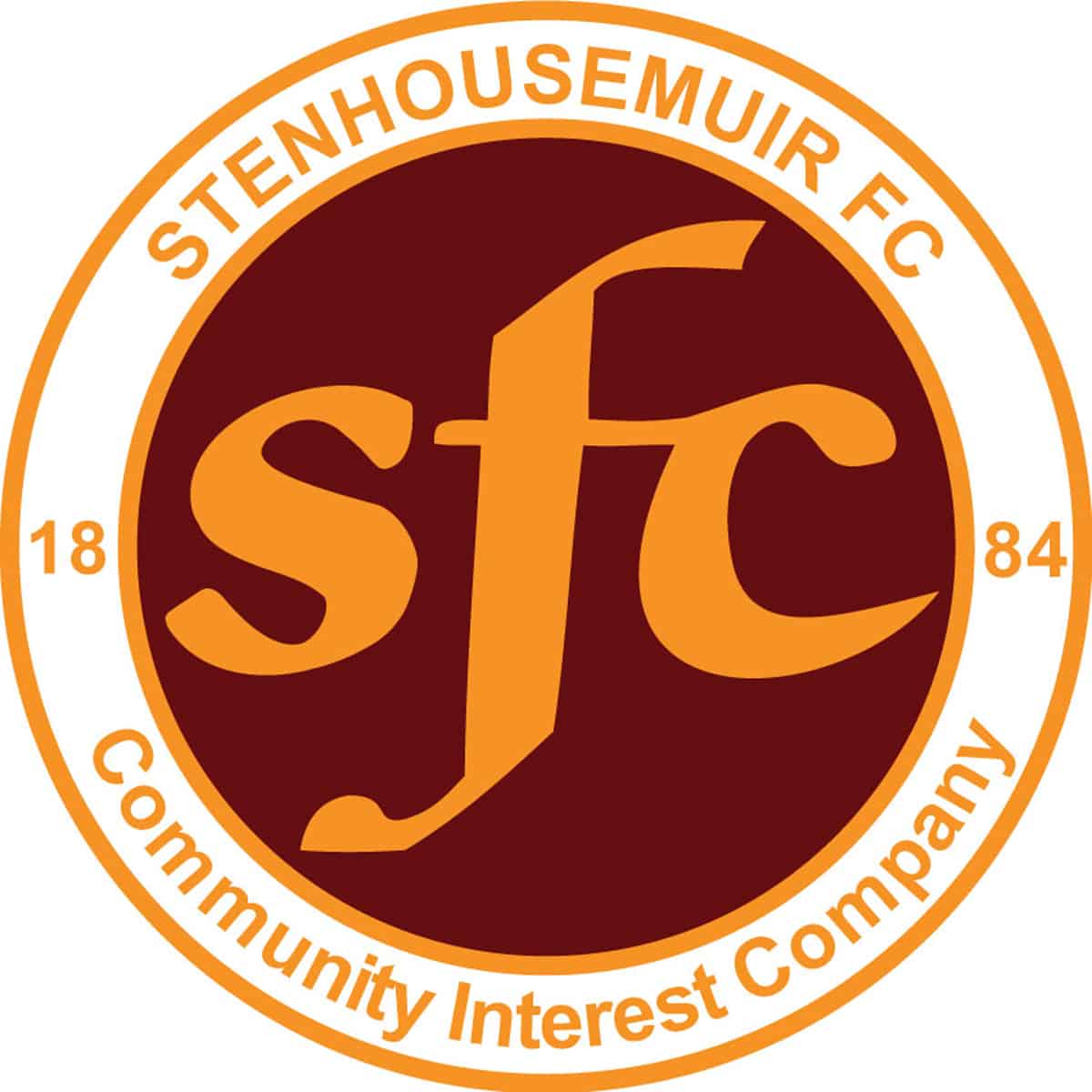 SPFL Ladbrokes League 1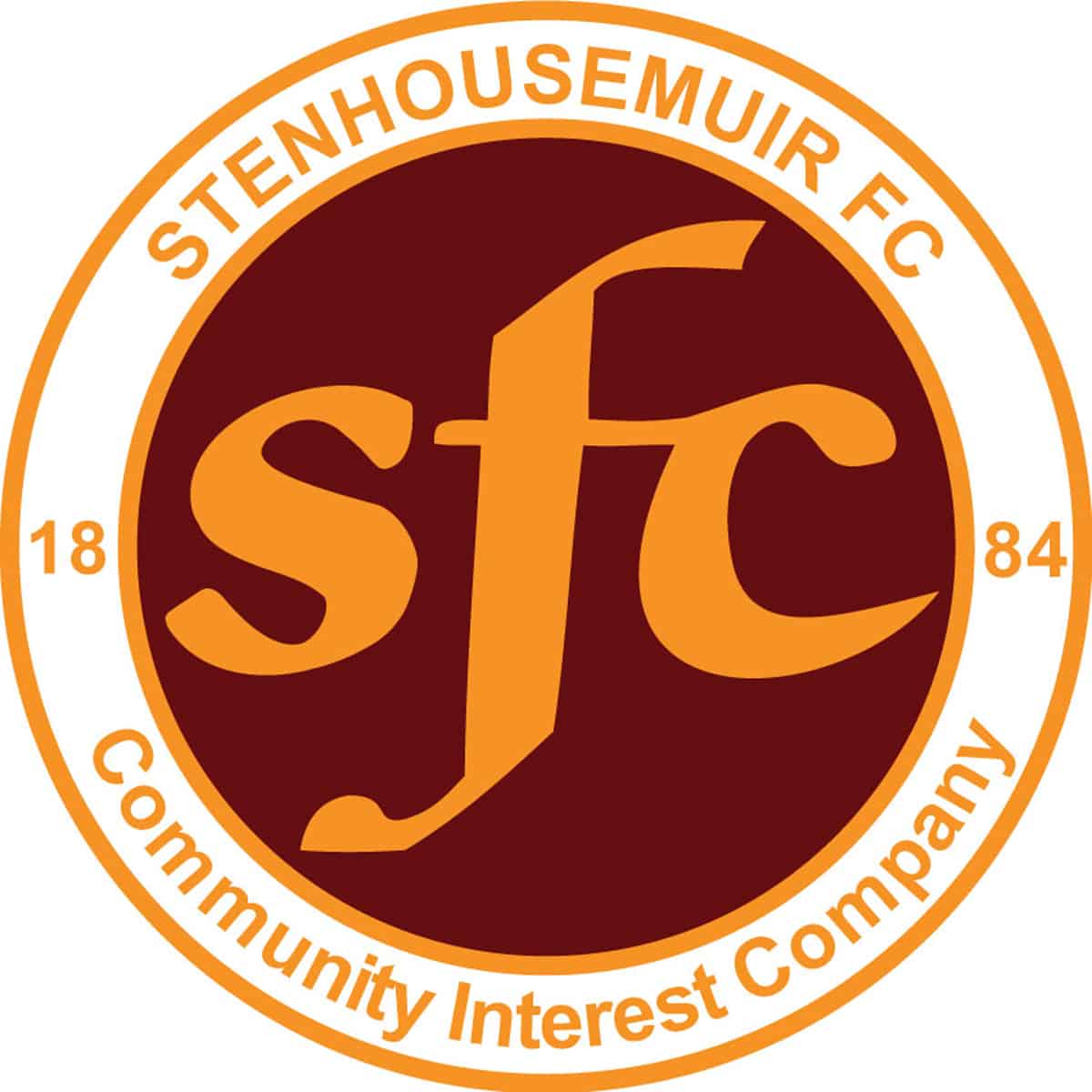 SPFL Ladbrokes League 1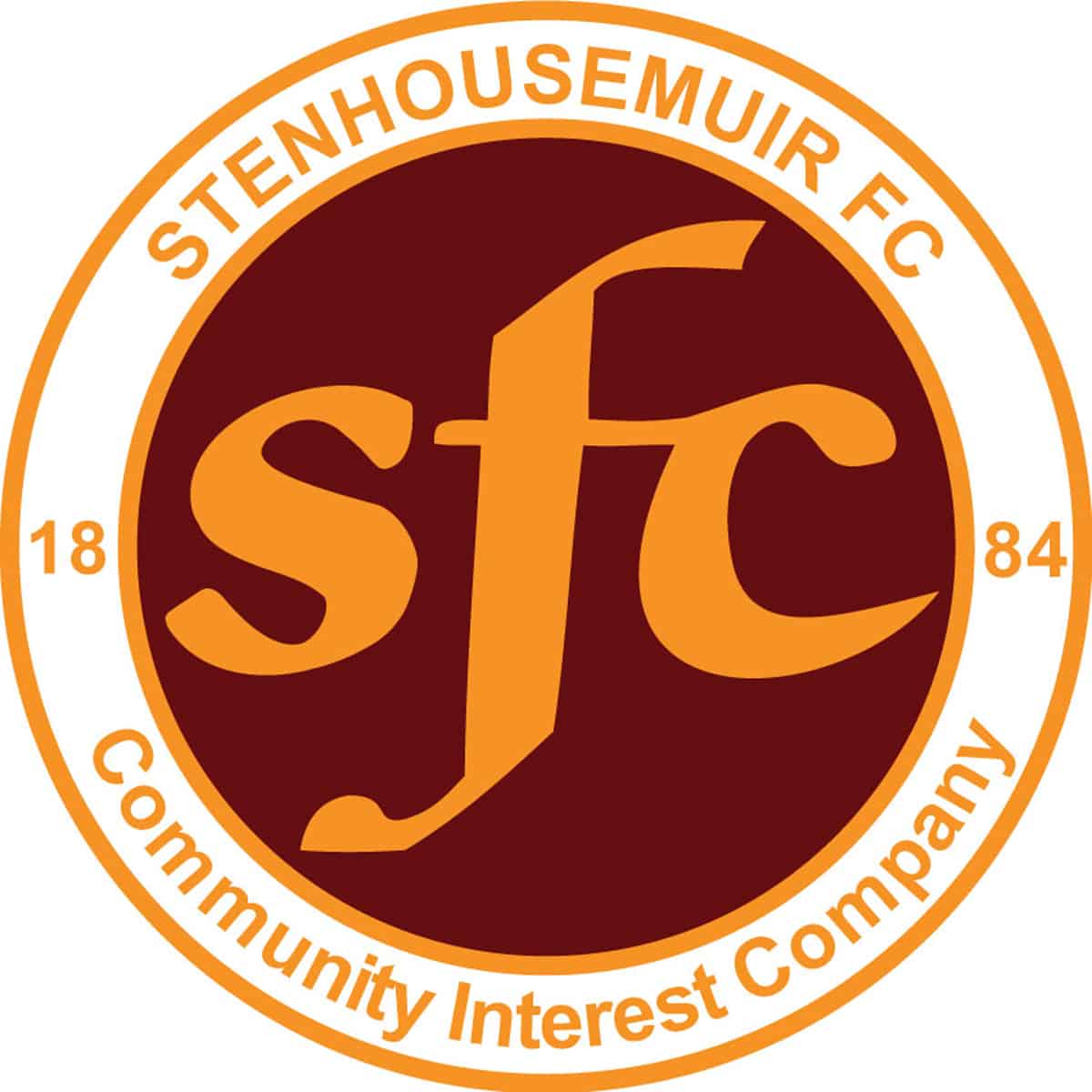 SPFL Ladbrokes League 1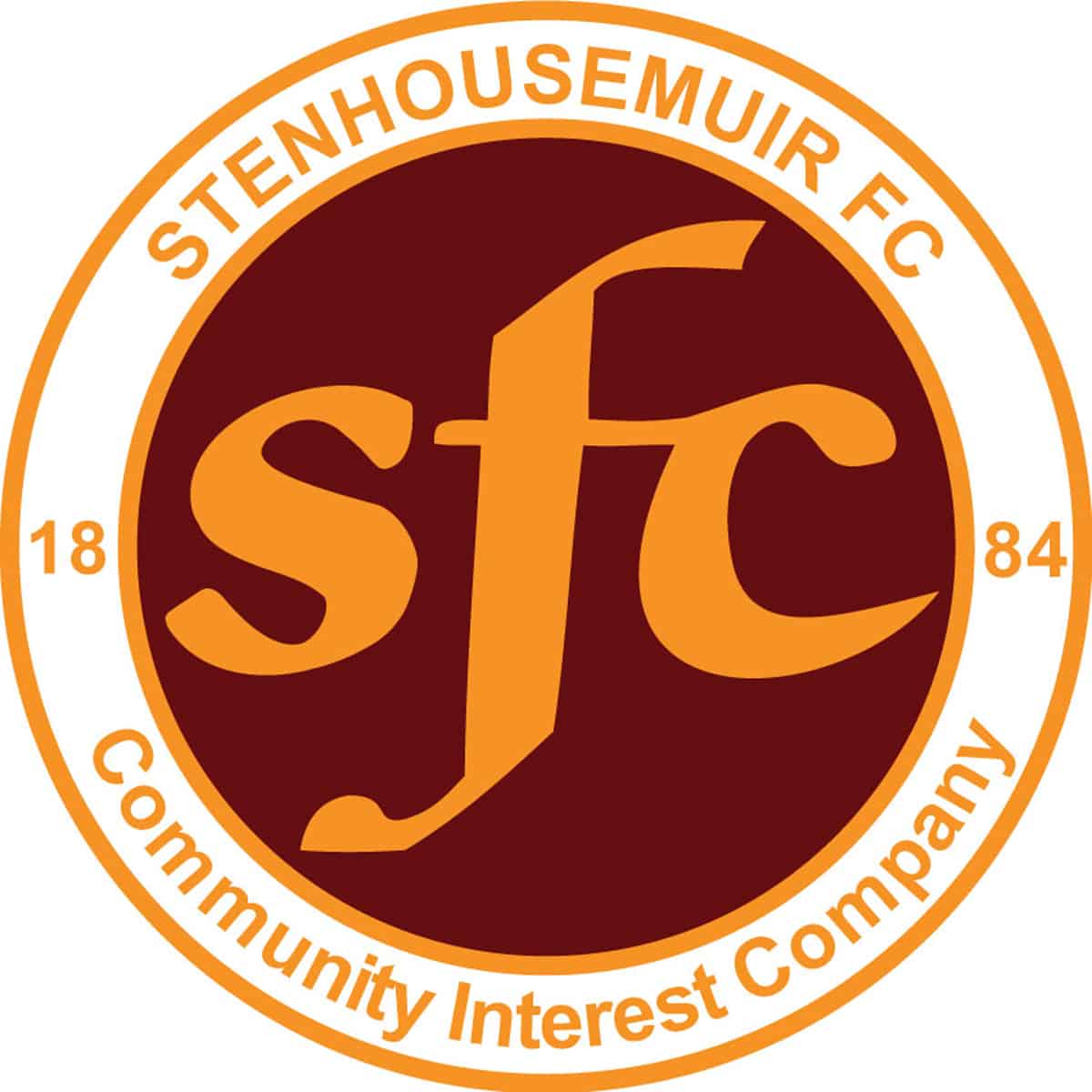 SPFL Ladbrokes League 1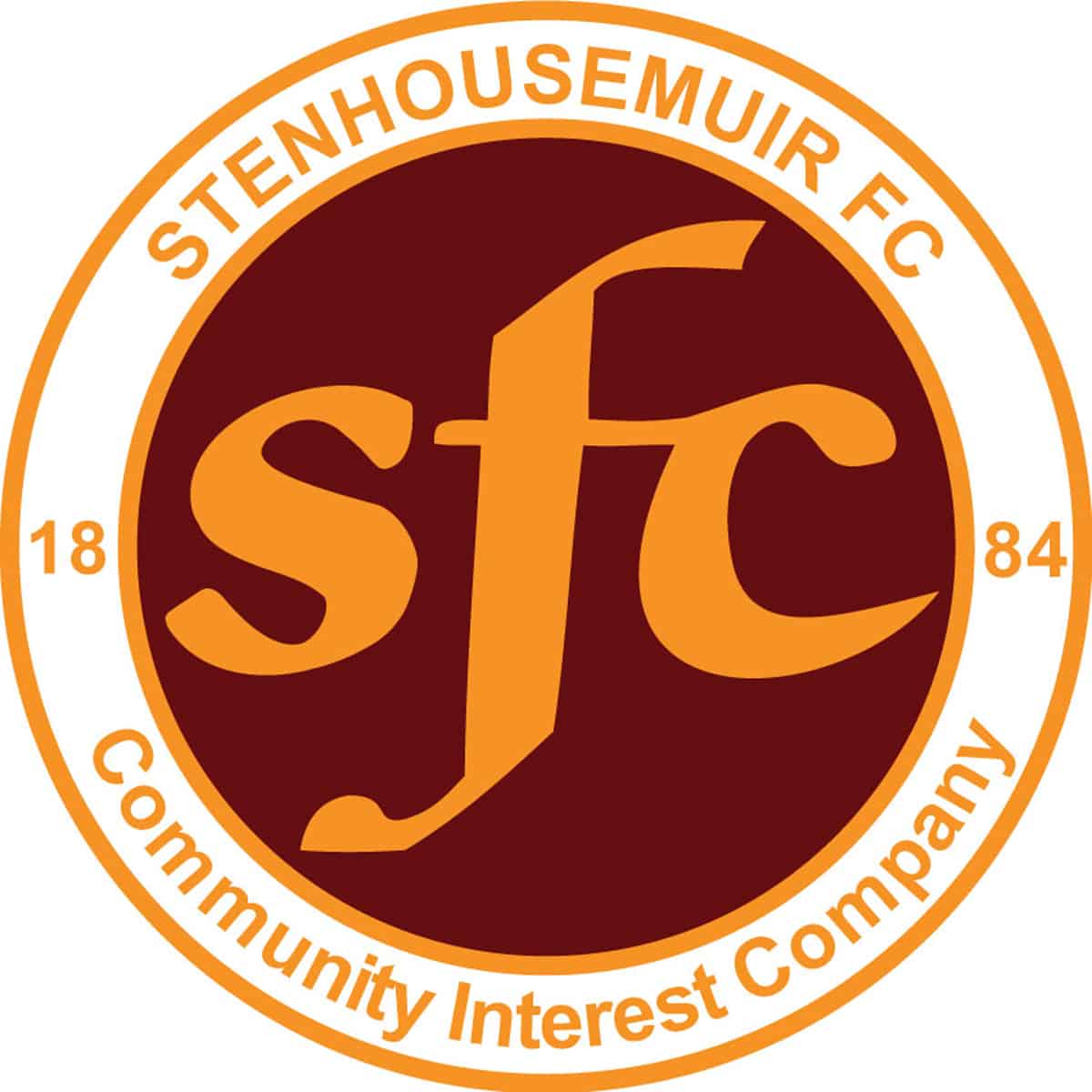 SPFL Ladbrokes League 1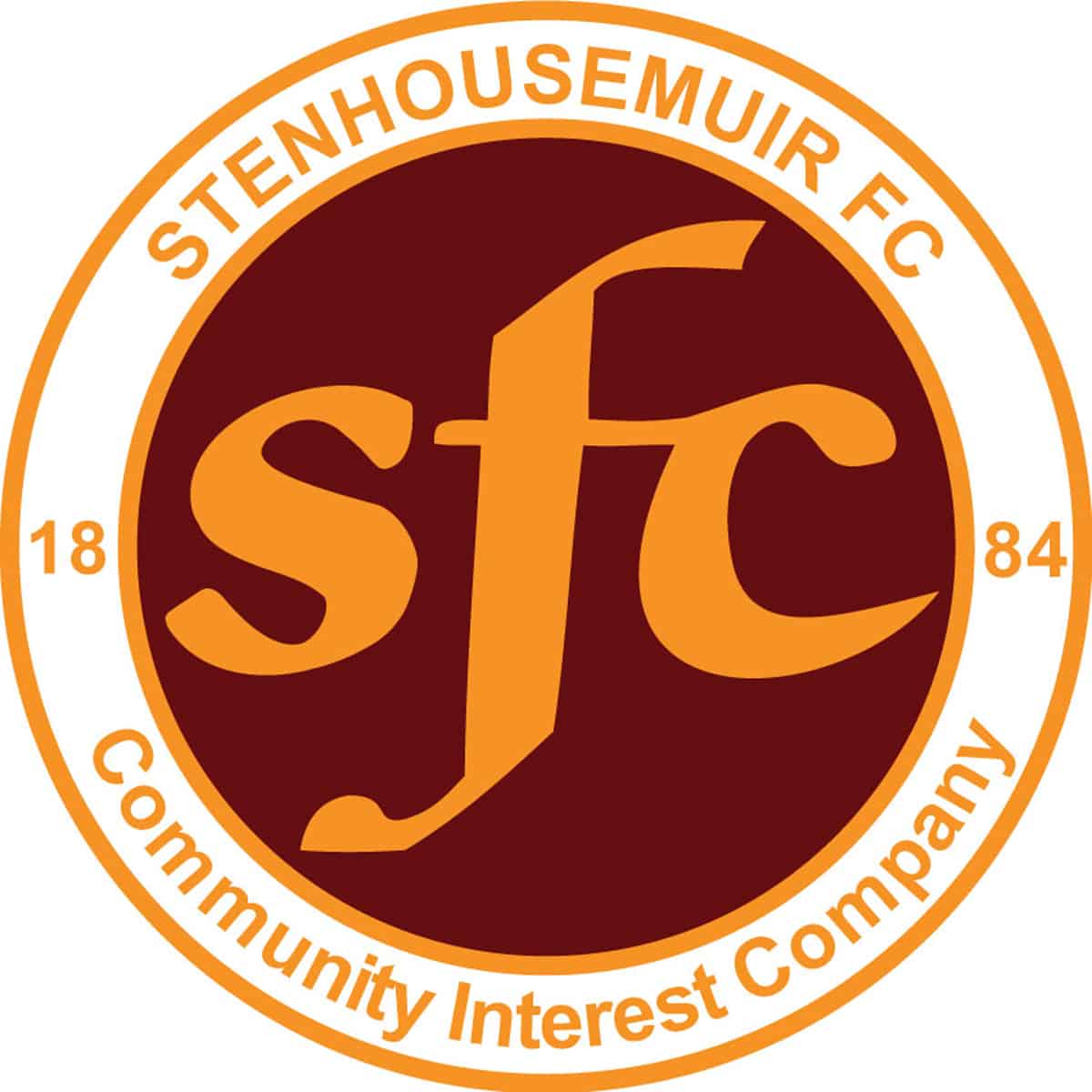 SPFL Ladbrokes League 1
Strathclyde Homes Stadium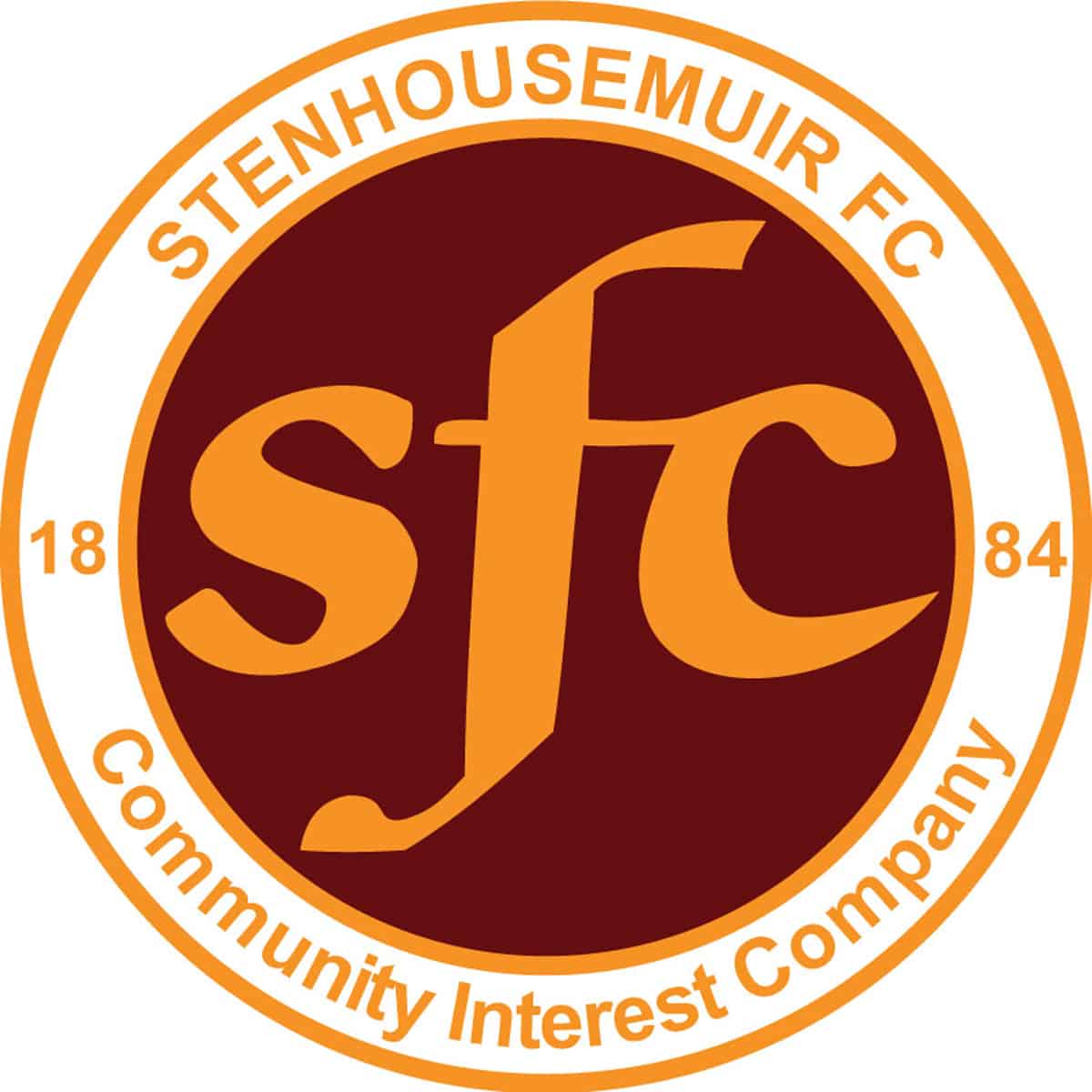 SPFL Ladbrokes League 1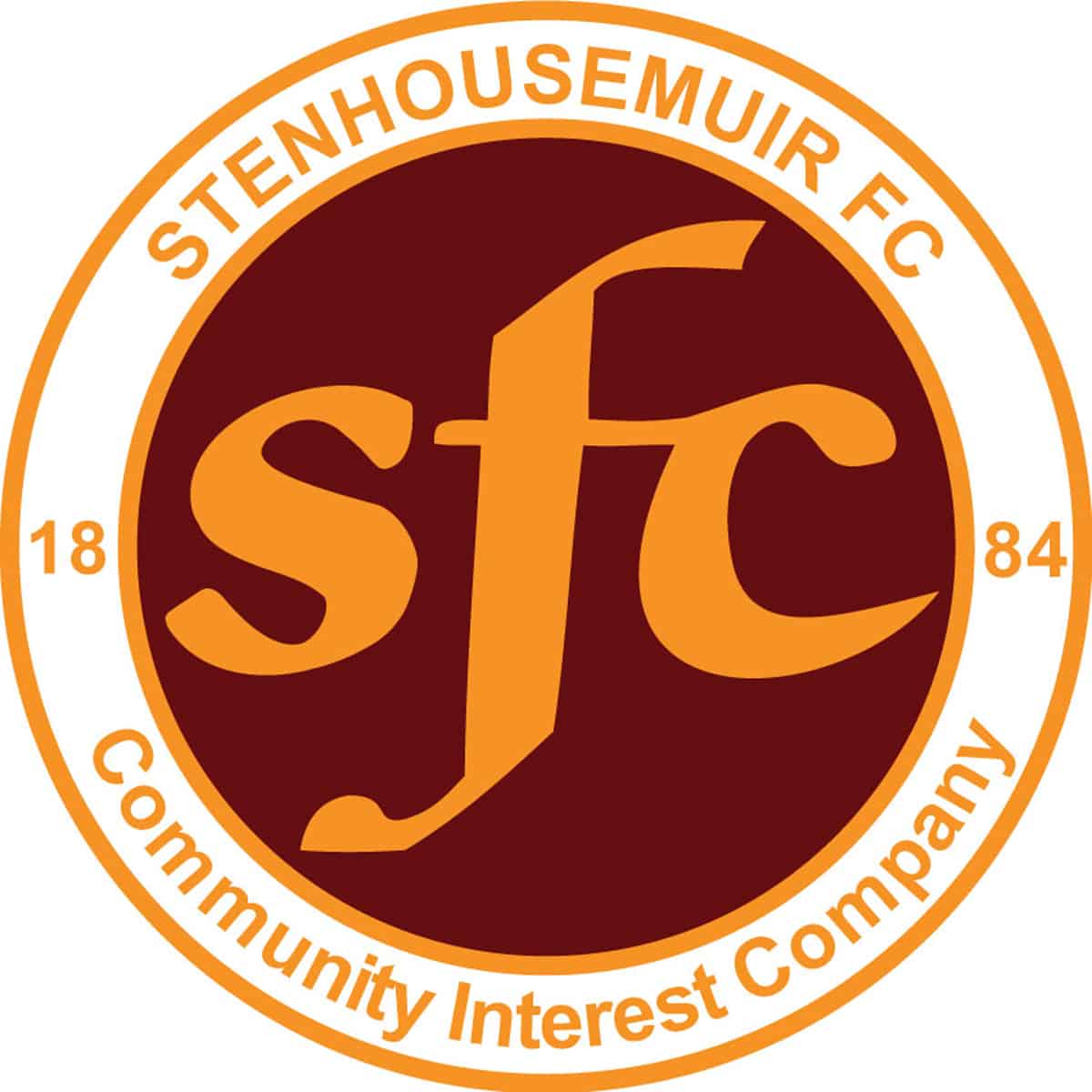 SPFL Ladbrokes League 1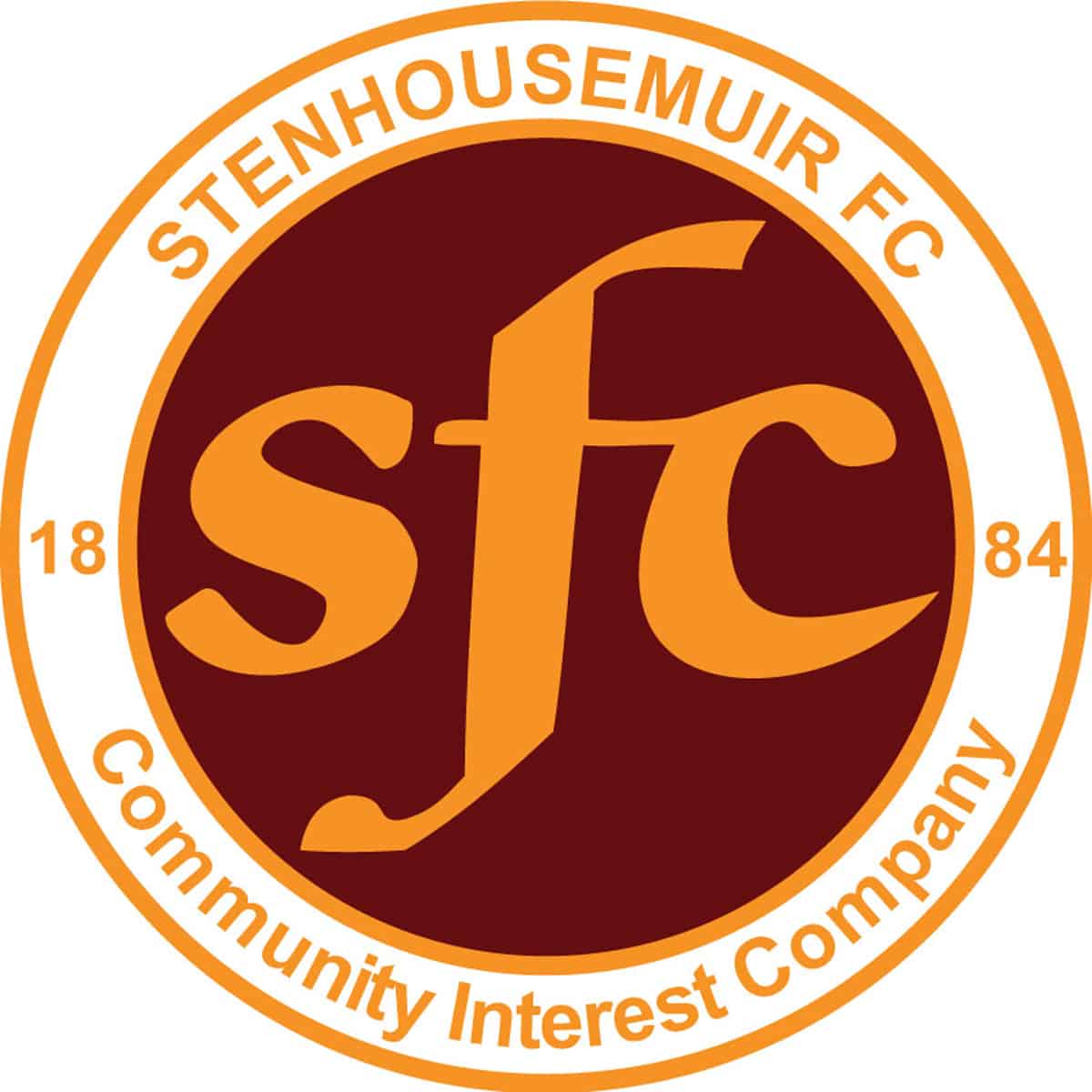 Betfred Cup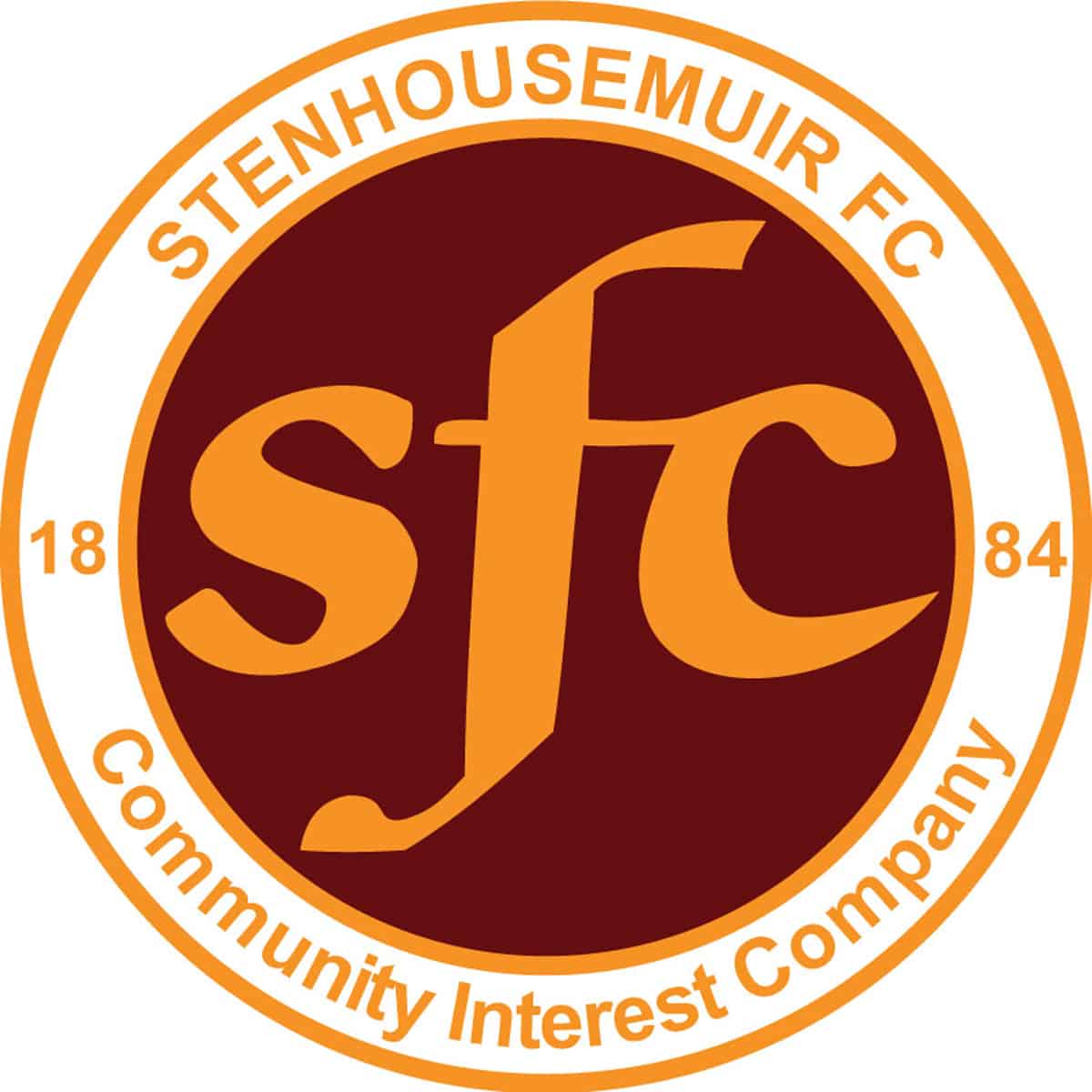 SPFL Ladbrokes League 1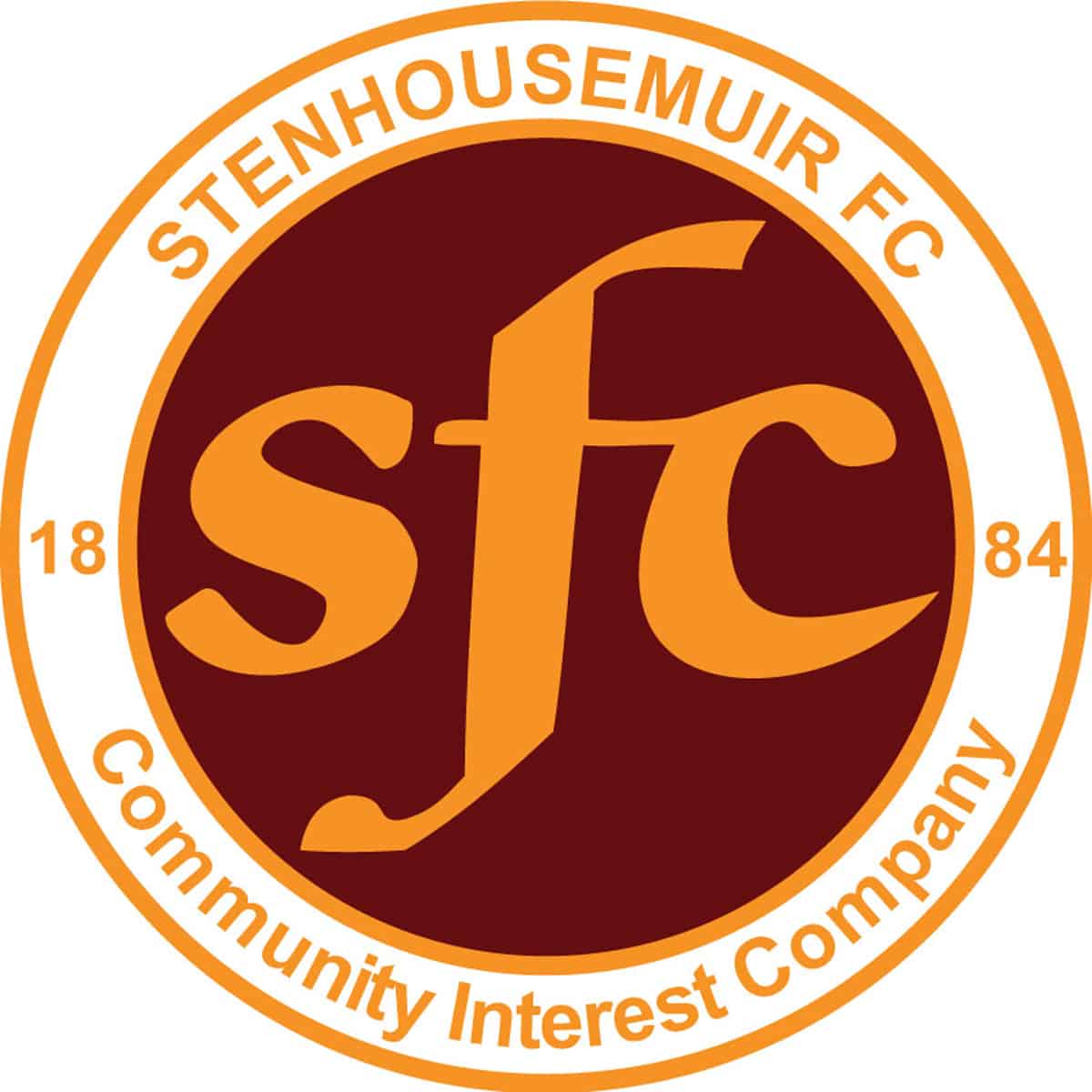 Petrofac Training Cup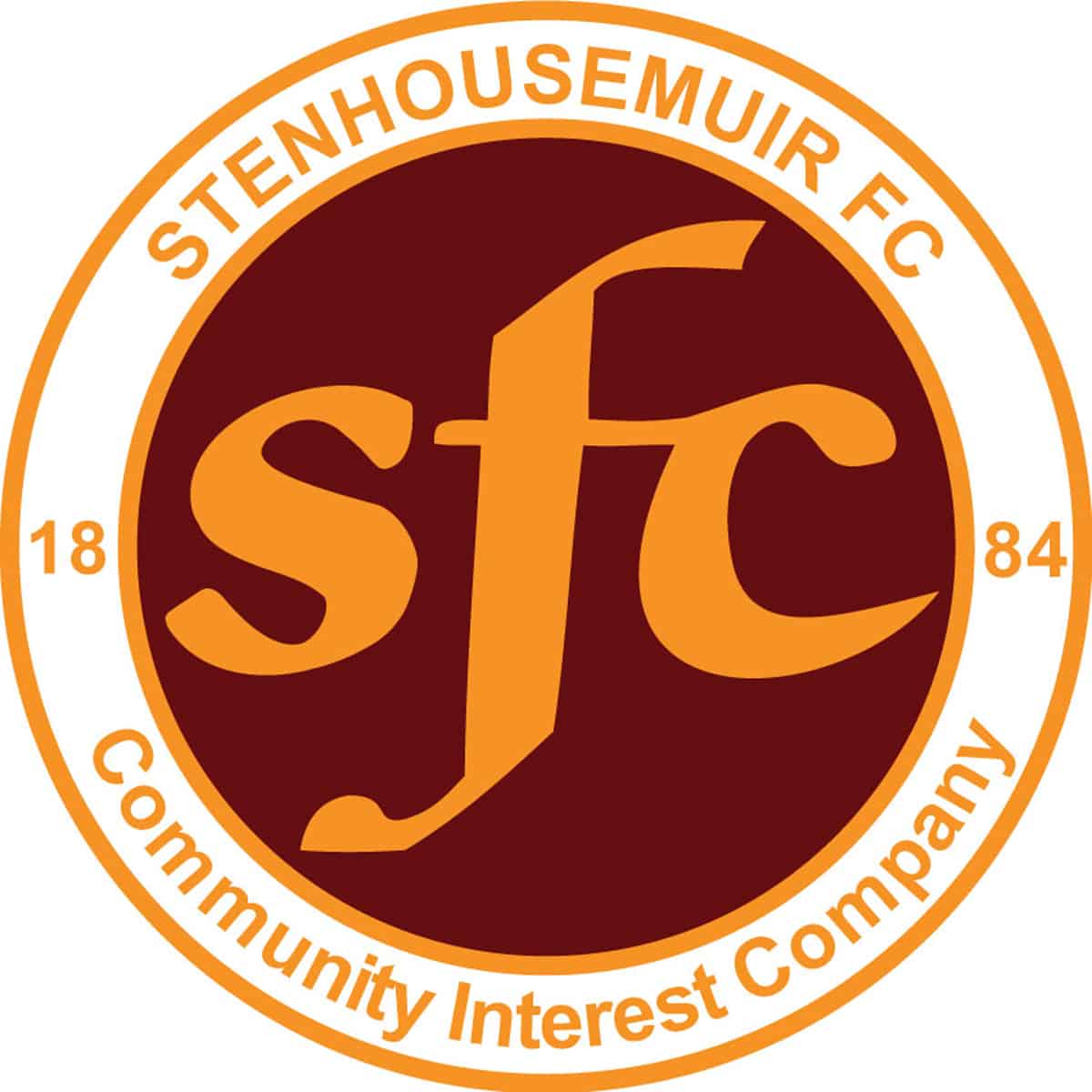 Friendly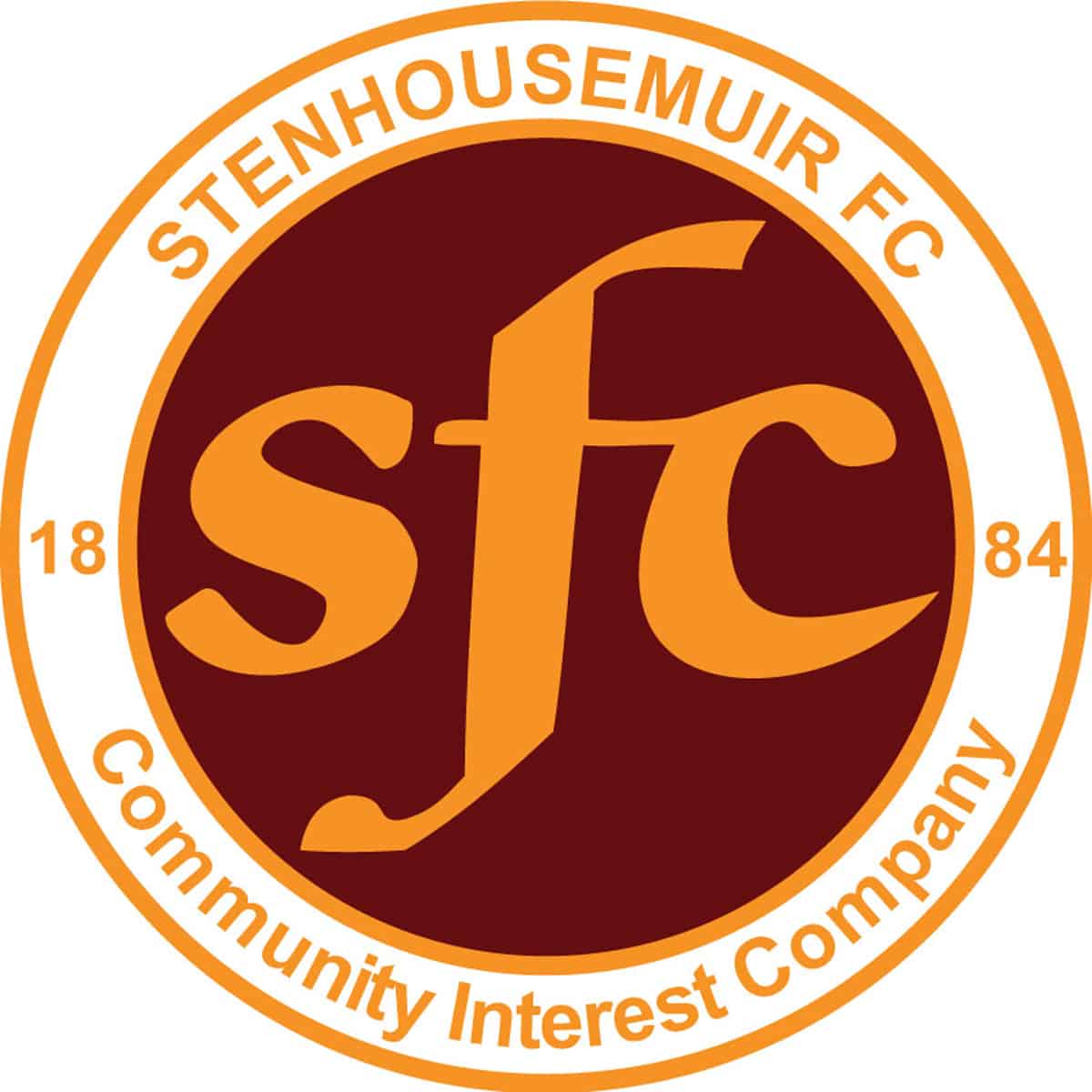 Friendly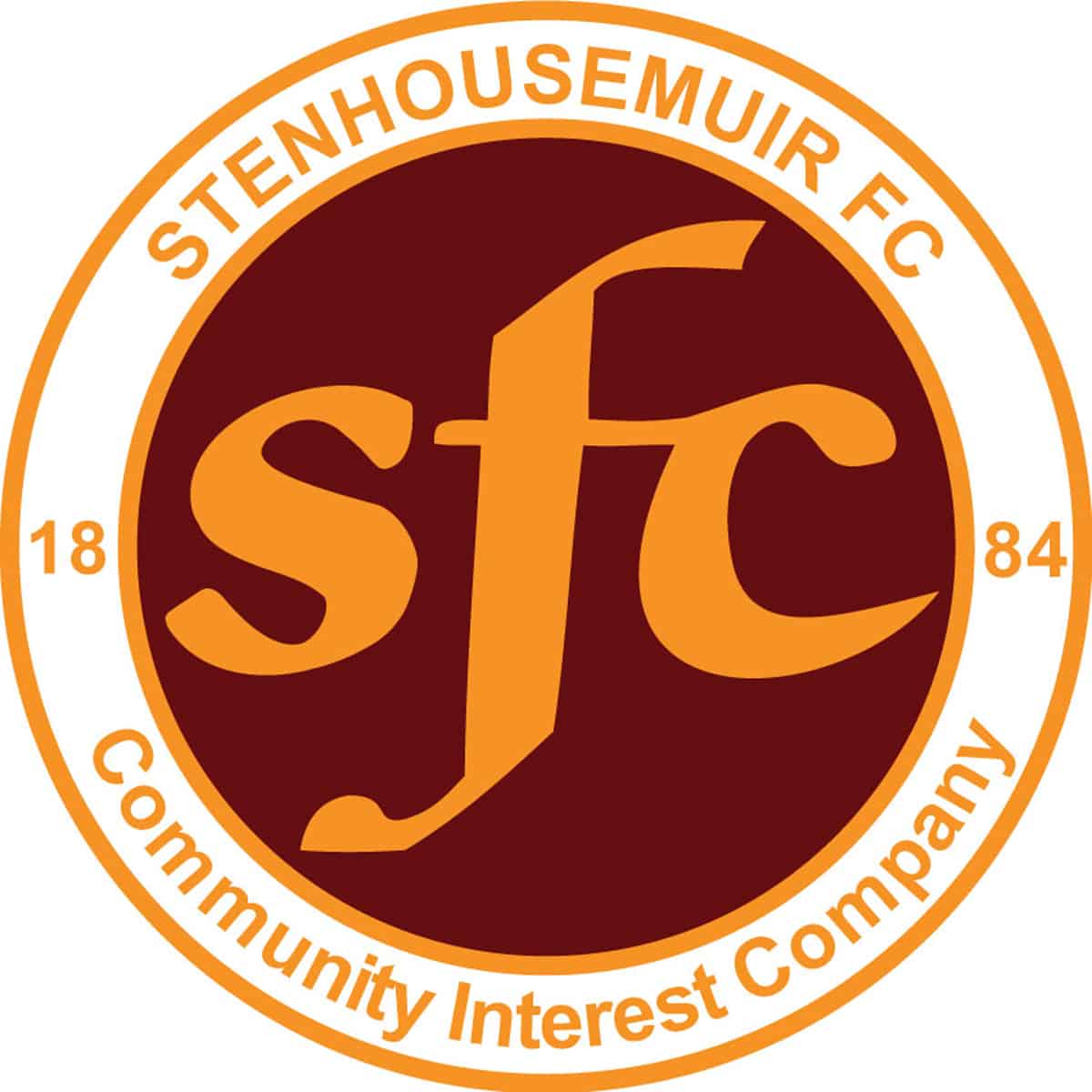 Friendly
Stormy Corner Skelmersdal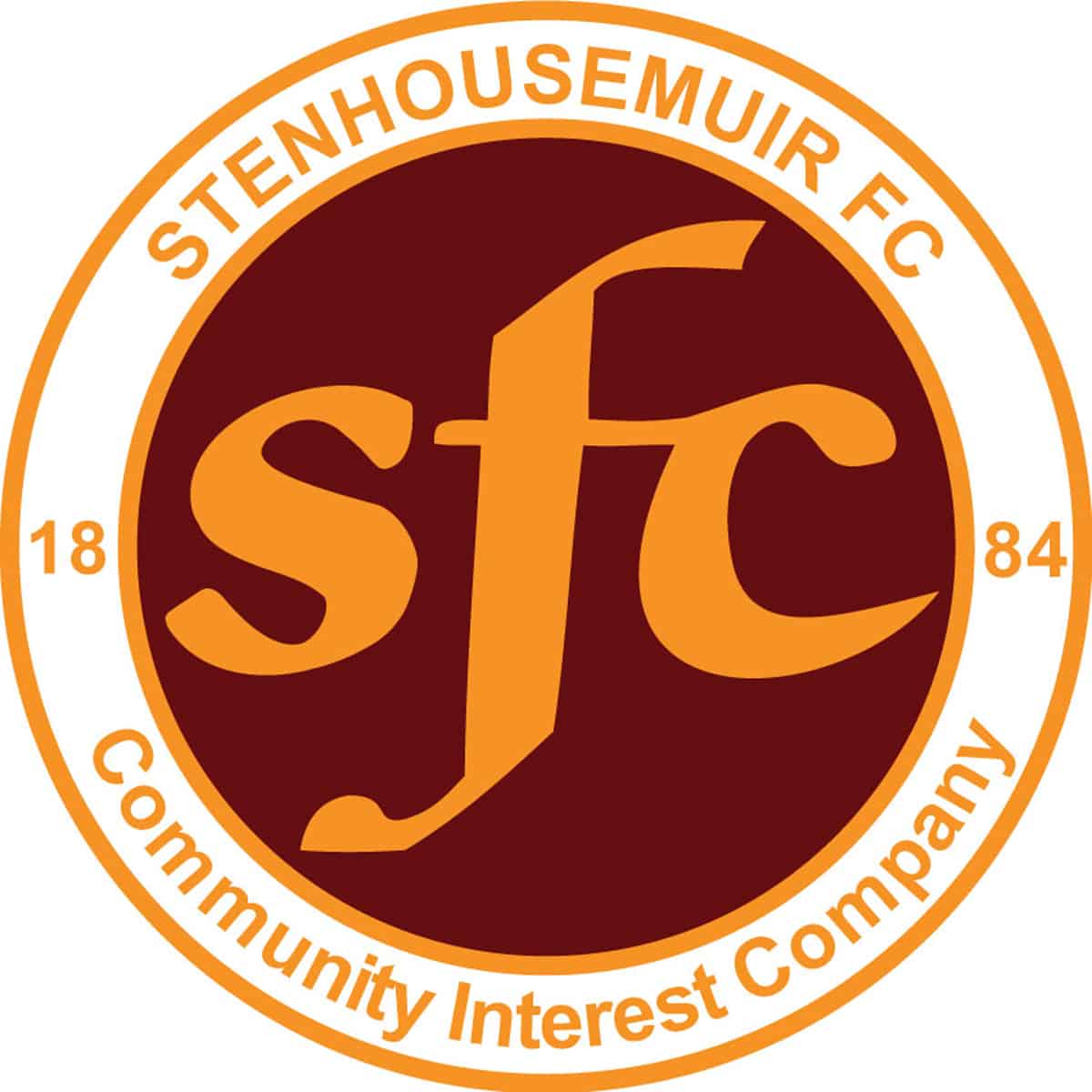 Friendly
Highbury Stadium Fleetwood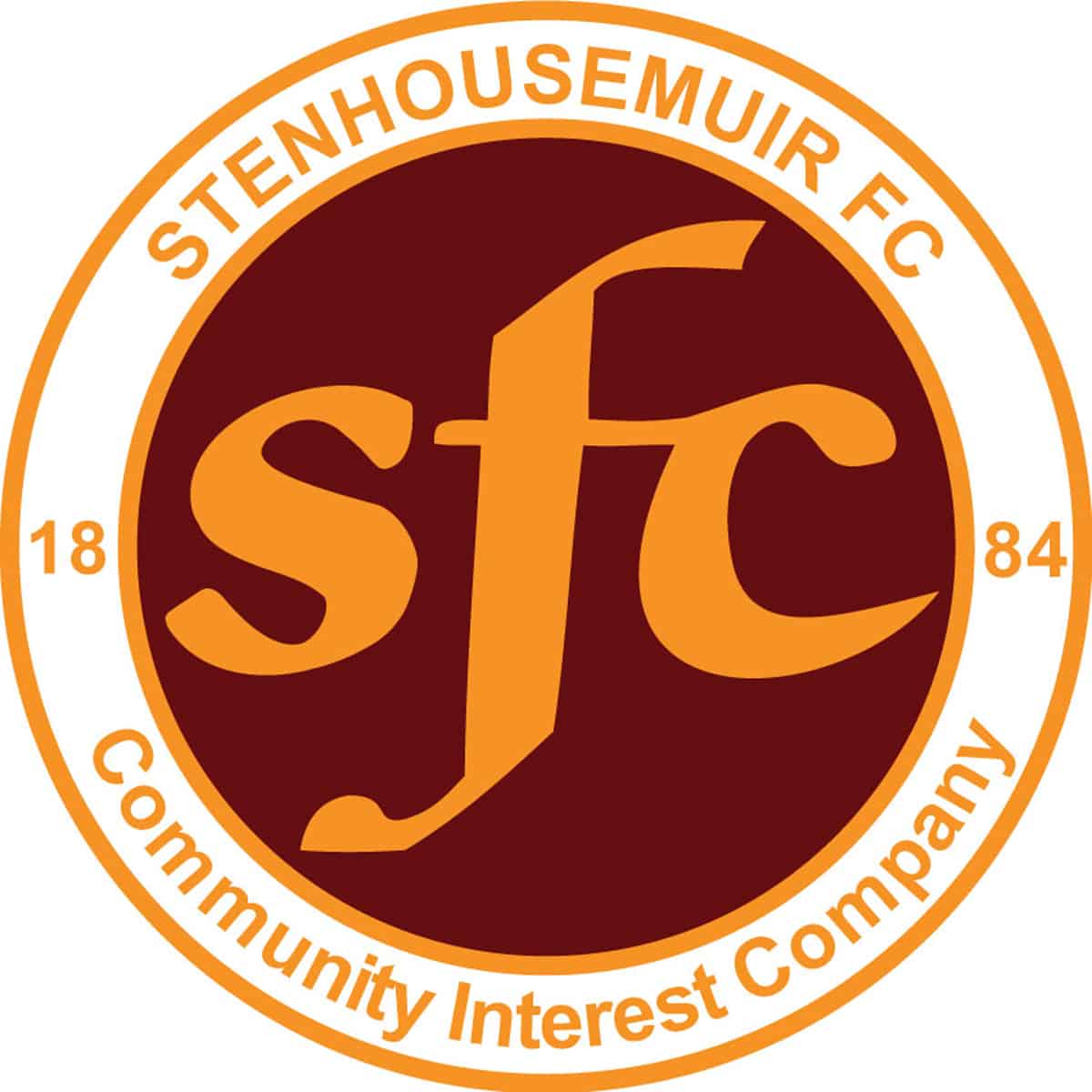 Friendly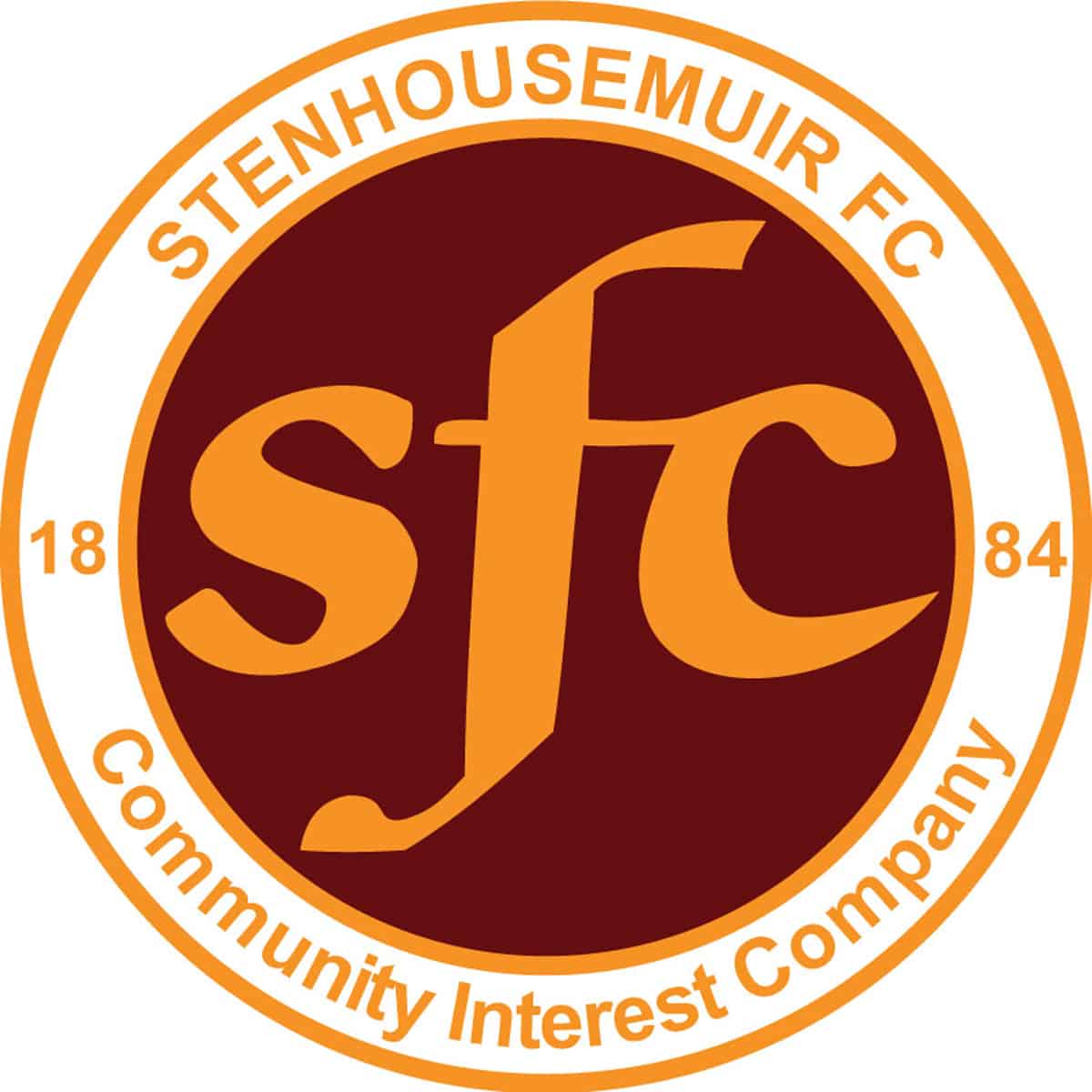 Friendly