Stenhousemuir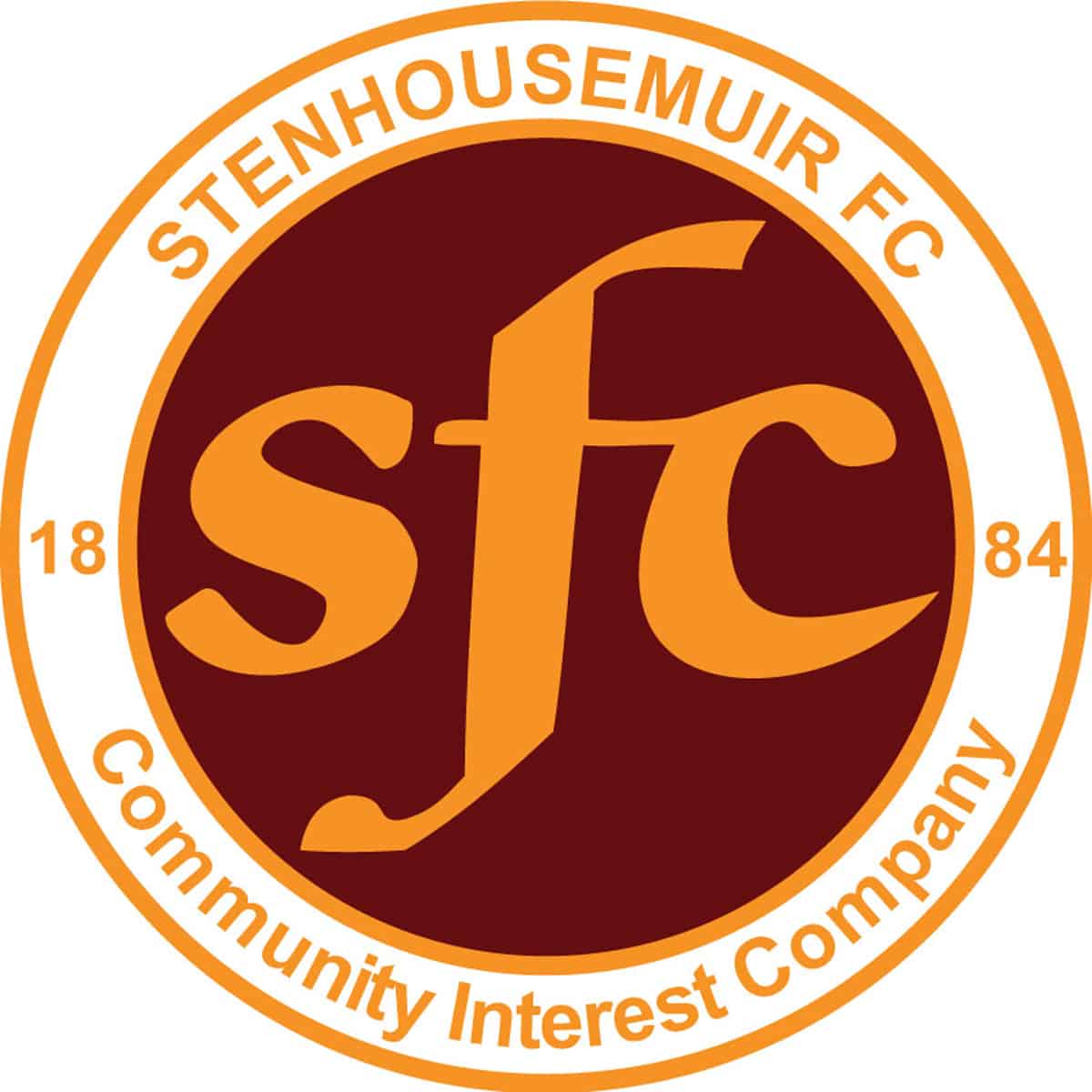 3
vs
0
Archive
Match Report
Stenhousemuir v East Fife at Ochilview Park, Stenhousemuir on6.10.12
Irn Bru Scottish Second Division Att 589
Stenhousemuir 3 [Gemmell 65, 67, Kean 71] East Fife 0
As the injury problems continue Martyn Corrigan drafted in another loan signing in Lee Kilday from Hamilton Academical and he made his debut. Lee has already played a number of first team games for Hamilton this season and indeed was in the starting eleven only two weeks ago.
He came in for Scot Buist who is still struggling with an injury that has dogged his most of the season and although he is keen to play this game might have been just too early after his absence last week. With Iain Thomson and Brown Ferguson not 100% fit though, on the bench, it made sense to seek a replacement.
The Warriors started the game with plenty of possession though they lacked the cutting edge and there was little action at either end to trouble the respective keepers. Stewart Kean had an attempt saved early on the effort that was so tame that it barely rated being called a shot. In the 24th minute East Fife's Darren McCormack and Paul McManus combined to create an opening for the former who shot wide of the target. The Fifers were creating little themselves though they could have scored in the 29th minute when a lapse in the Stenhousemuir defence created a chance for McManus who shot into the side netting. Stenhousemuir's best chance looked as if it was going to be from a set piece and Ross McMillan headed wide following a corner two minutes later. There was a real let off for the home side in the 35th minute when Bobby Barr's shot was tipped on to the bar by Robbie Thomson before bouncing along the line and hitting the bar again. The East Fife players thought it was a goal but the standside assistant thought otherwise and no goal was given. The assistant incurred the wrath of the East Fife contingent with this decision and he was to do likewise with Stenhousemuir in the 40th minute. A punt up the park was cleared by Ross McMillan before an attacker could get on the end of it. The assistant indicated that an arm was used though and as it was adjudged a foul then McMillan was dismissed as it was a possible goalscoring opportunity. Three minutes later Andy Rodgers was fouled at the other end for what looked to be a stonewall penalty. Luckily his protests were not deemed to be a booking as he had previously been cautioned. The referee Andrew Dallas did take time out though to speak to goalkeeping coach Robert Glen about his views. There was to be no scoring before half time but at least a dull first half had sparked to life in the latter stages.
The early stage of the second half were predominantly played in the Stenhousemuir half of the pitch with the home side looking as if they were going to try and play a patient game and hit on the break whenever they could. They were giving away cheap possession though and may have been punished for it on another day. East Fife were struggling to get any penetration until the 64th minute when Paul McManus should have put the visitors ahead but his header from close range went wide. This miss looked even more crucial seconds later when Stenhousemuir took an unexpected lead. John Gemmell had come off the bench and was determined to stake his claim to a starting spot but even he must have been shocked by his first goal. As is his wont he decided to take a pot shot at goal fully 40 yards out. He did not get a clean connection but it still caught Callum Antell out and trundled into the net. This set off a crazy spell as East Fife disintegrated. Gemmell scored again shortly afterwards with a volley from a Bryan Hodge cross and then Stewart Kean scored the pick of the goals with a curling effort from 25 yards into the top corner.
It was an unexpected turn of events and there was another oddity to come when there was the rare sight of a team setting up a defensive wall fully 35 yards out as Gemmell took a free kick from 45 yards, it hit the wall so it did its job. In the latter stages East Fife's Bobby Barr who gave his all was to be denied by a superbly timed Kilday tackle and then in the last minute by a save from Robbie Thomson.
This was in the end a comfortable win with even a cameo by Eric Paton on his return from injury. The game though was summed up by the heading in the forum by 'Dontmocktheafflicted' which was titled Stenhousemuir 3 East Fife 0…..Did It Really Happen?
Stenhousemuir – R.Thomson, Ross, McKinlay, Kilday, McMillan [so40], Hodge, Smith, C.Anderson [I.Thomson 85], Kean [Paton 85], Rodgers [b10][Gemmell 60] and Dickson. Subs not used – Ferguson and Shaw
East Fife – Antell, McCormack, S.Smith, Campbell, Forster [b85], Muir, Willis, Pollock [b5][Sloan 70], McManus, Wardlaw [McBride 70] and Barr. Subs not used – Jamieson, Durie and Collier.
Referee – Andrew Dallas Assistants – Charlie Smith and Christopher Graham
Details
| Date | Time | League | Season | Full Time |
| --- | --- | --- | --- | --- |
| October 6, 2012 | 3:00 pm | SPFL Ladbrokes League 1 | 2012/2013 | 90' |
Ground
Ochilview Park Stenhousemuir
Results
| | | | | |
| --- | --- | --- | --- | --- |
| Stenhousemuir | 3 | — | 3 | Win |
| Archive | 0 | — | 0 | Loss |
Past Meetings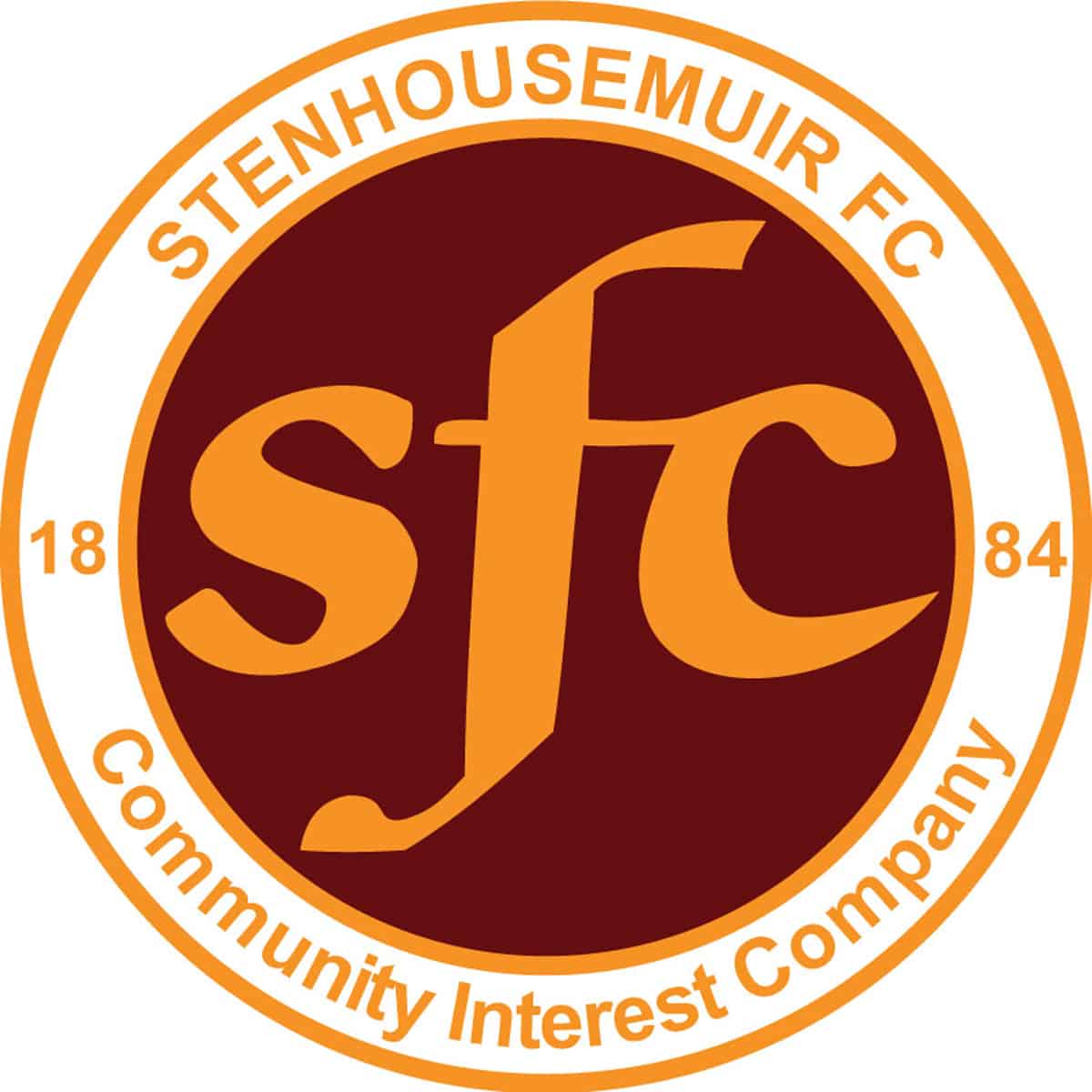 SPFL Ladbrokes League 1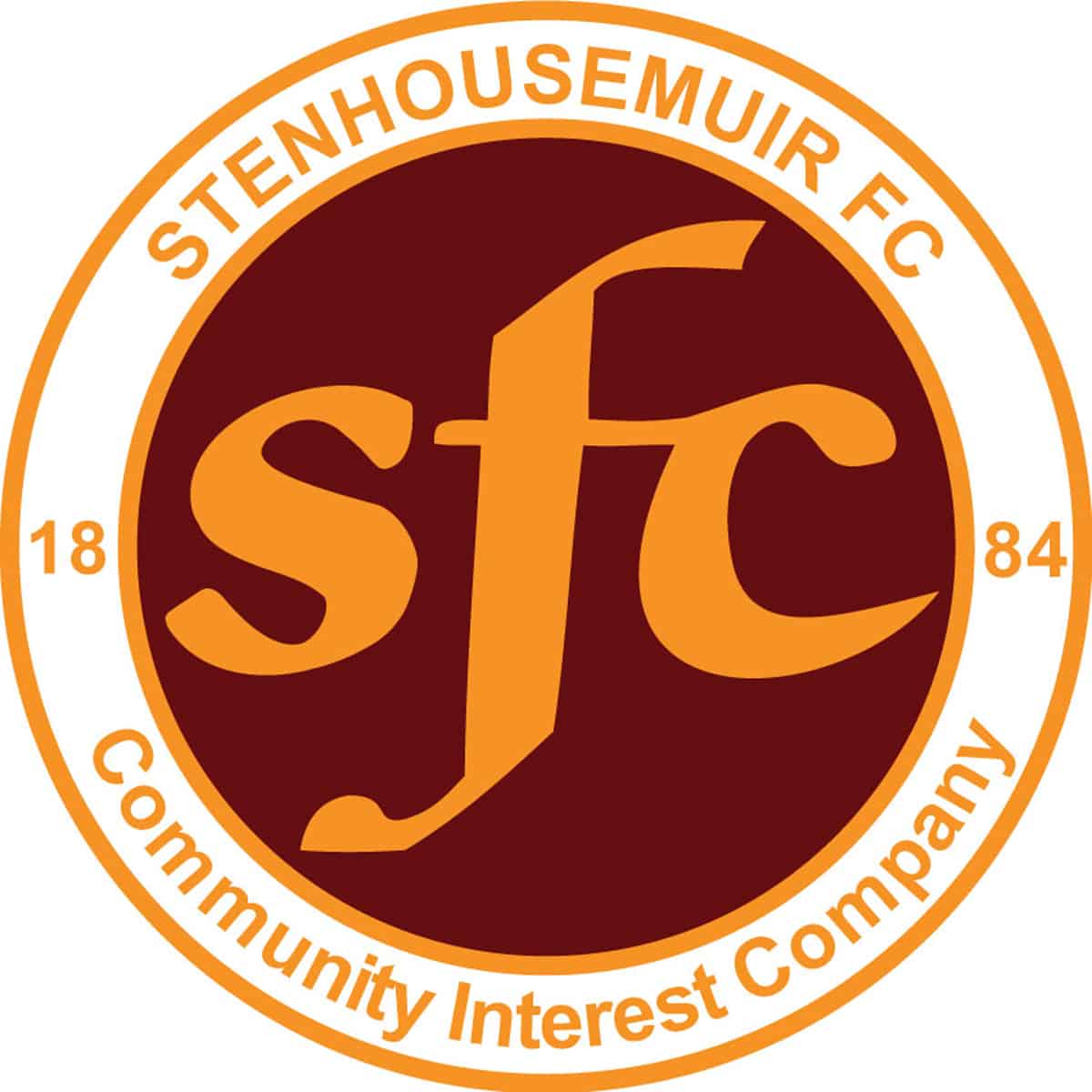 Betfred Cup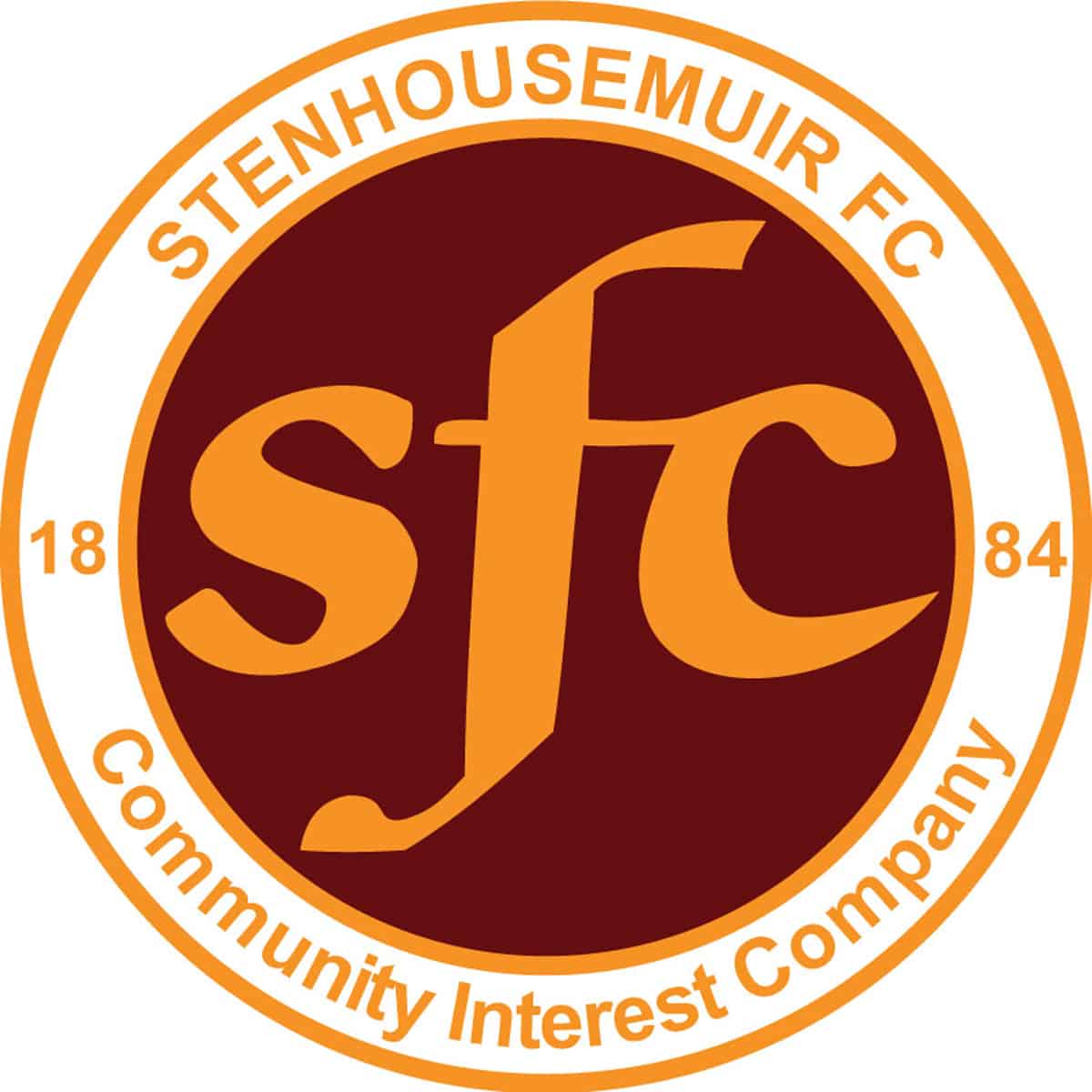 SPFL Ladbrokes League 1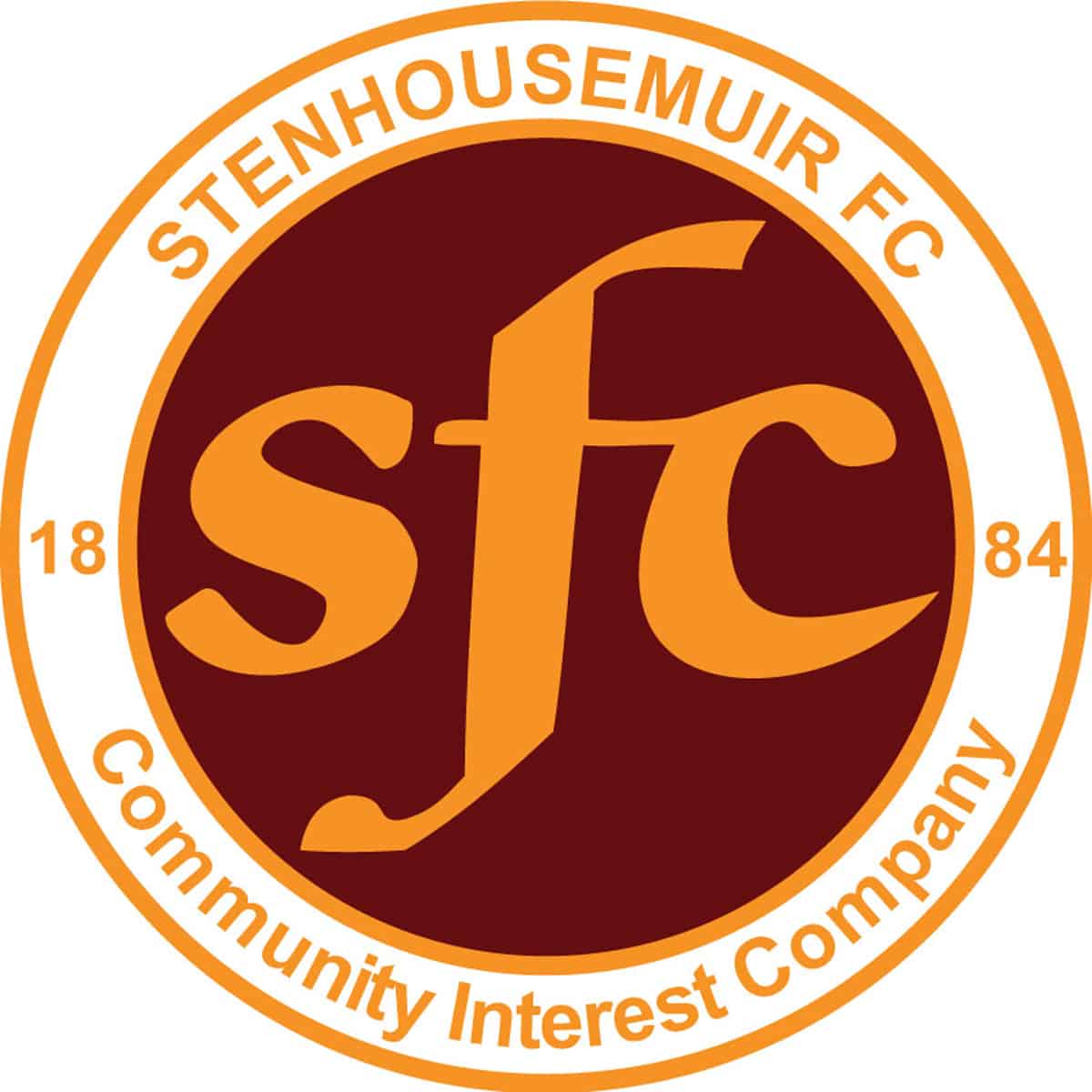 SPFL Ladbrokes League 1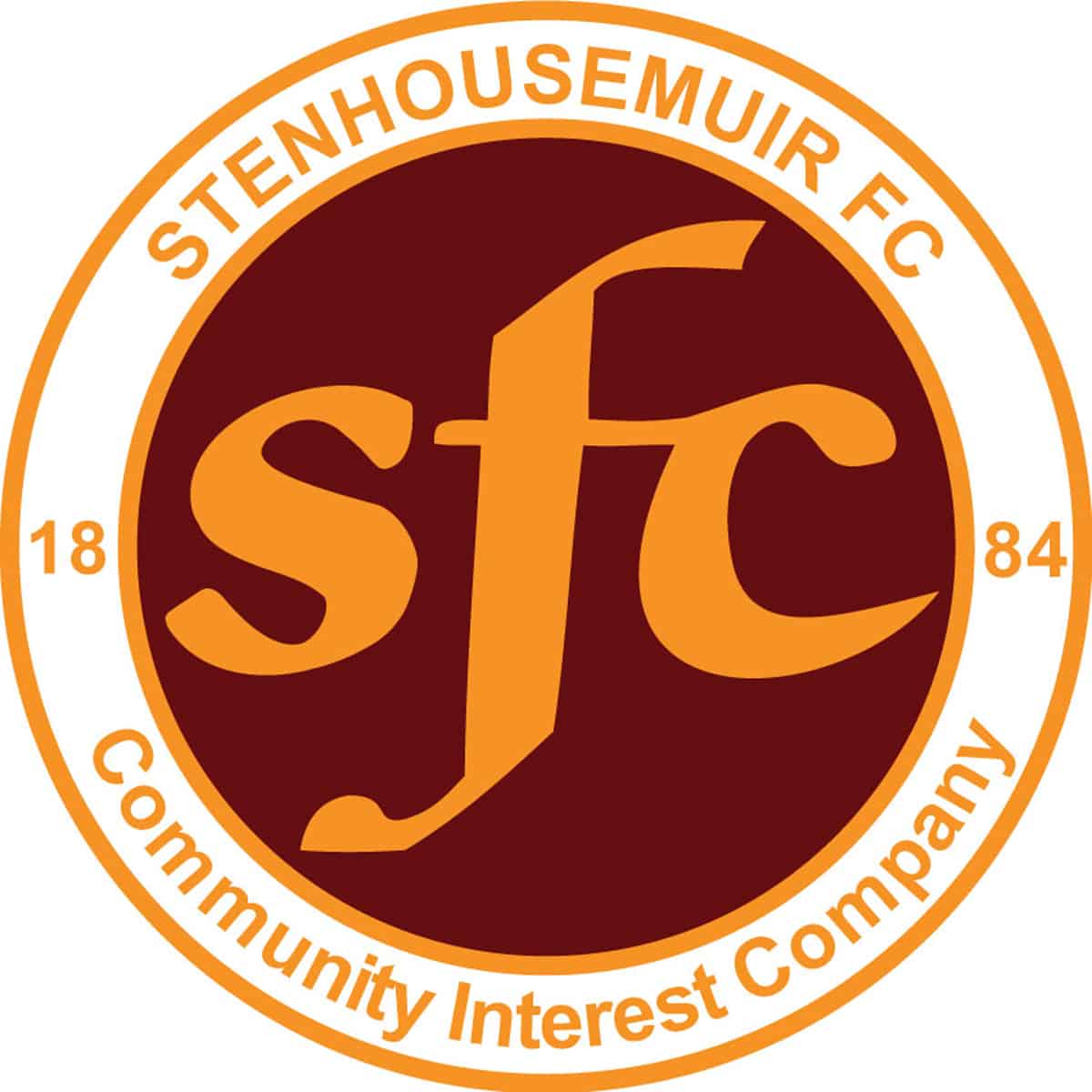 Petrofac Training Cup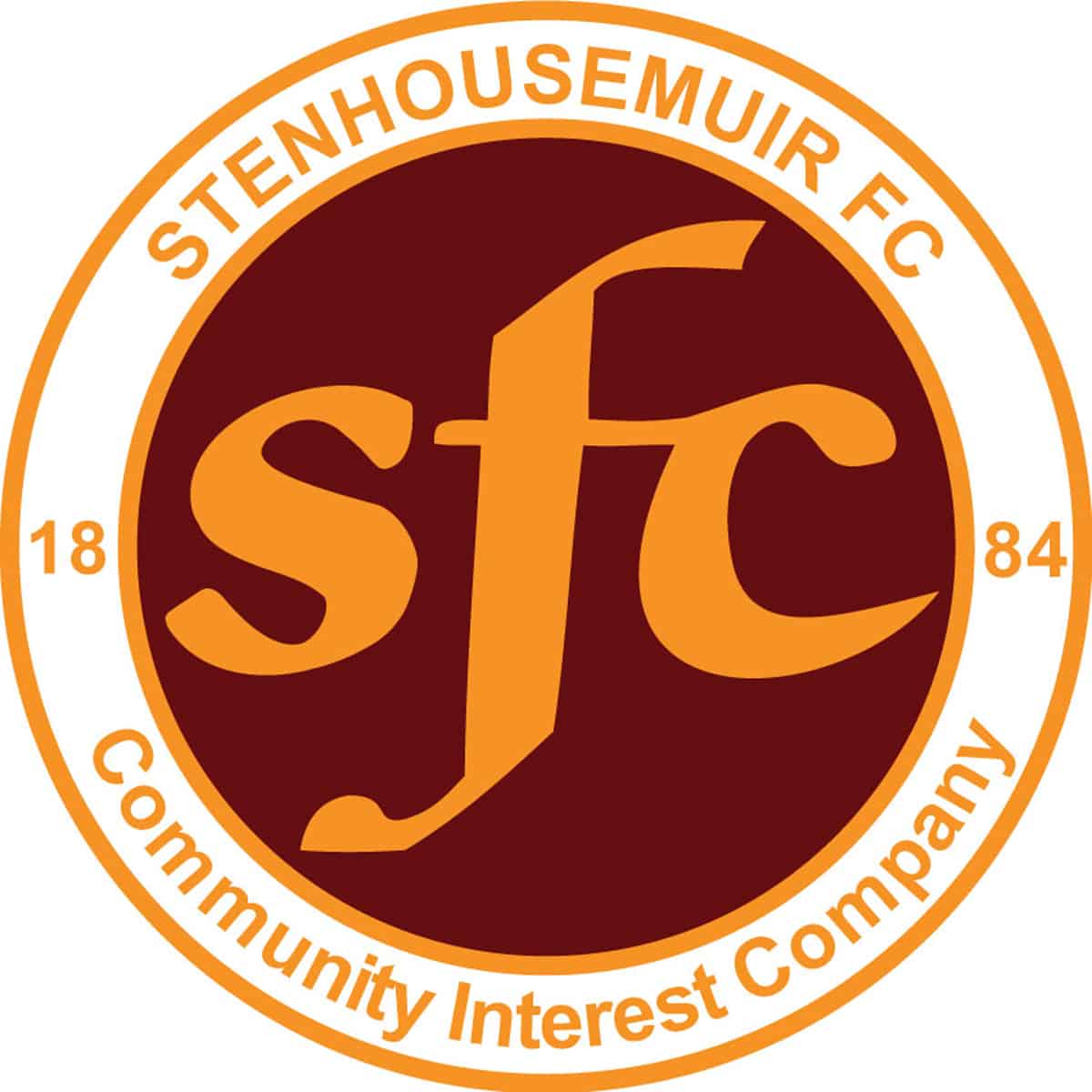 Stirlingshire Cup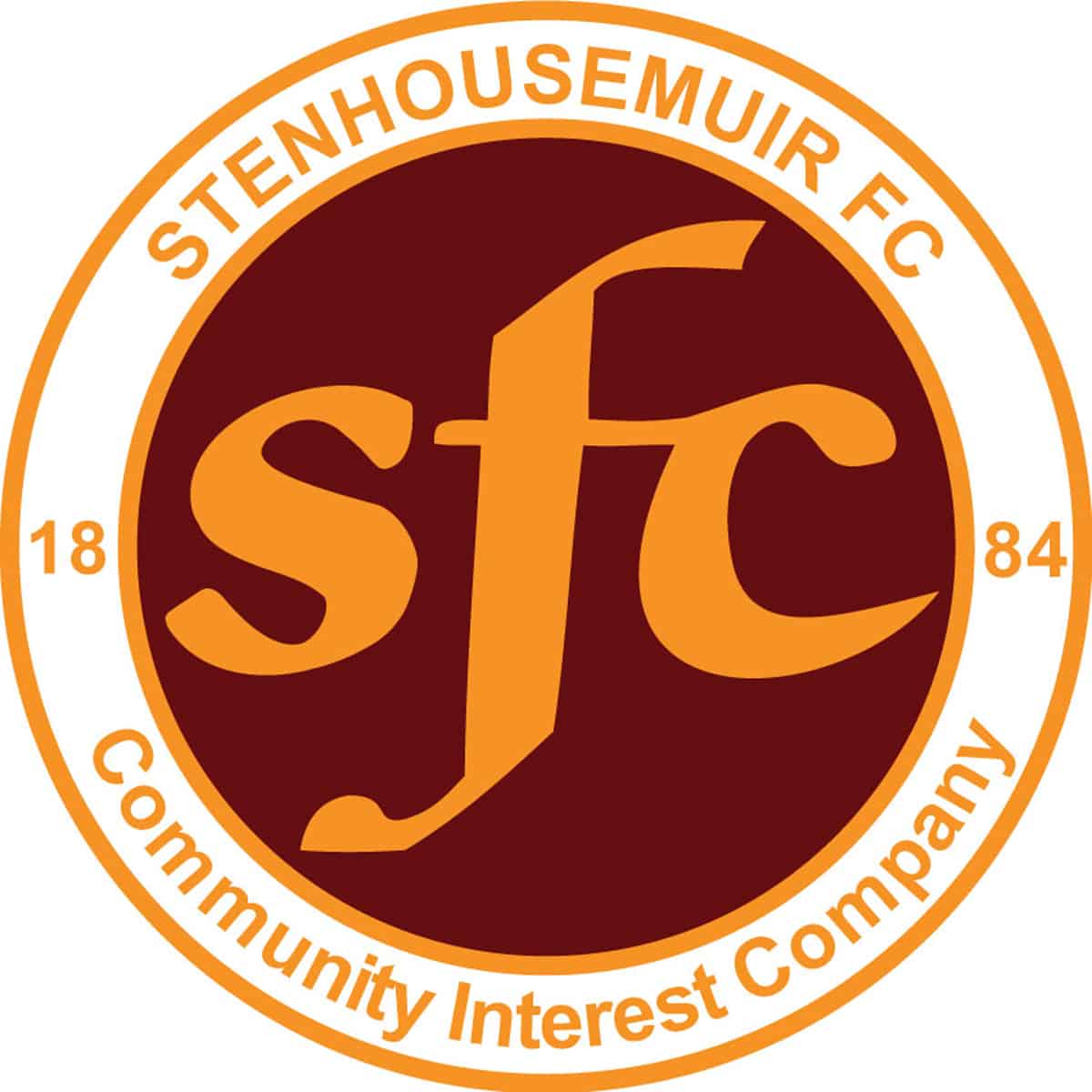 SPFL Ladbrokes League 1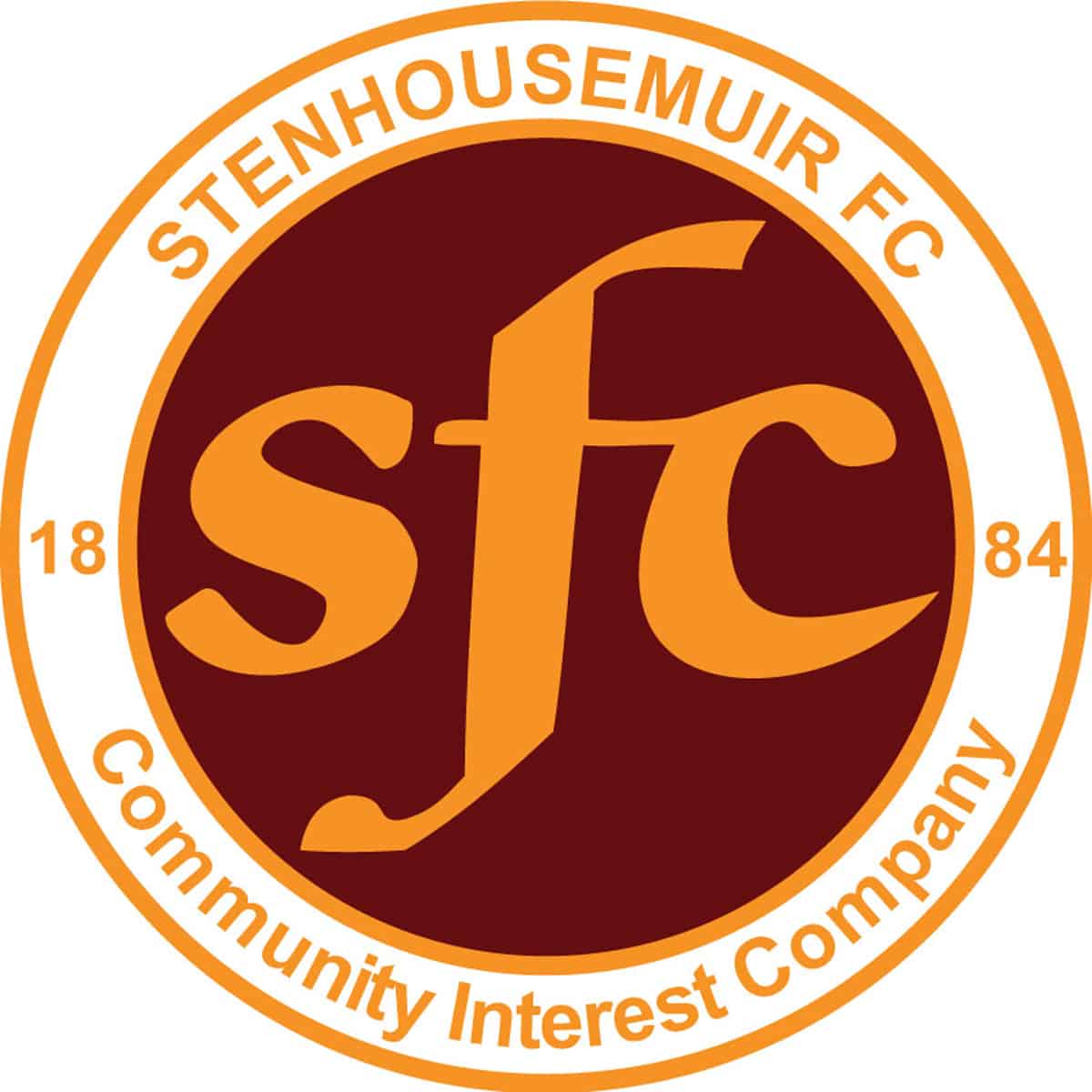 Betfred Cup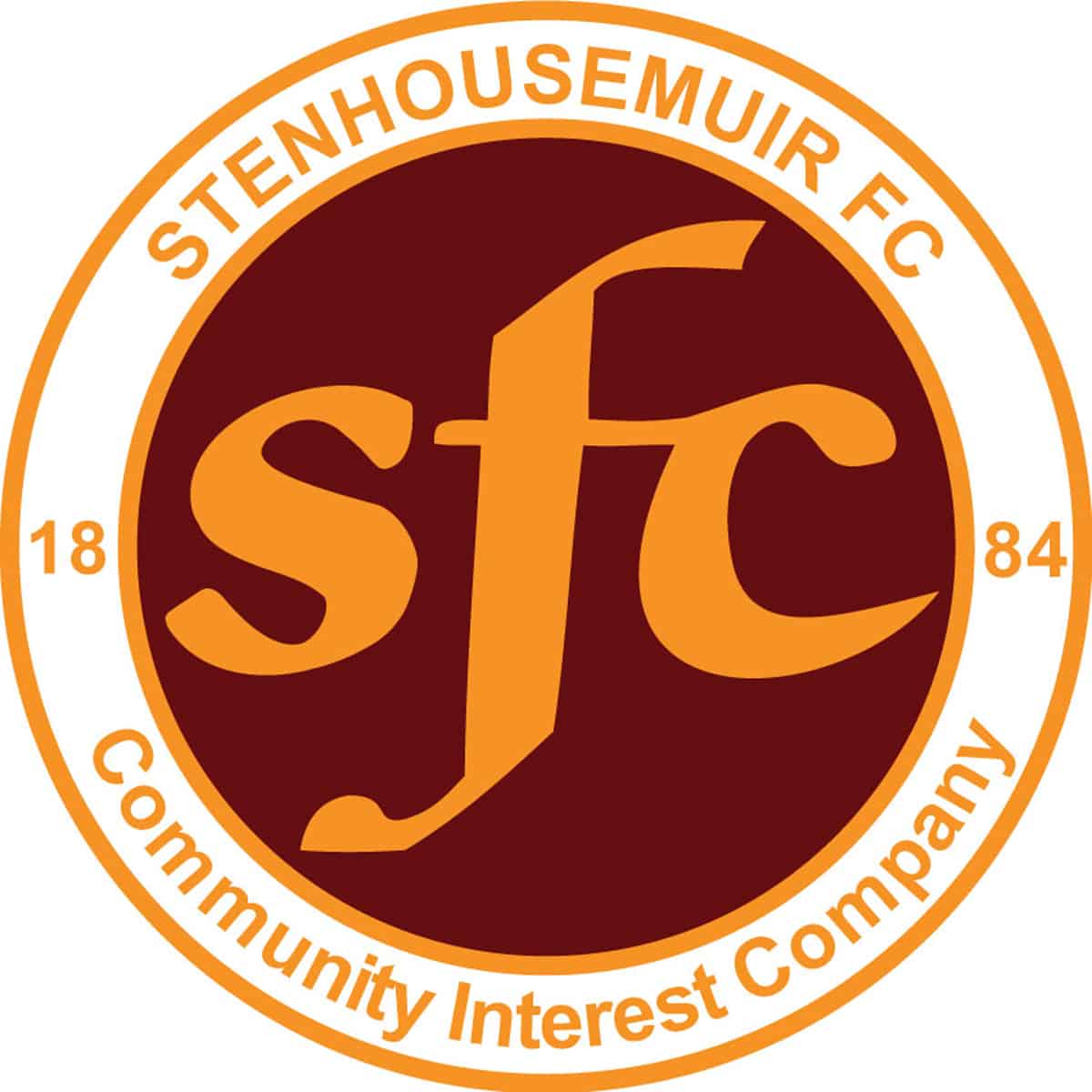 SPFL Ladbrokes League 1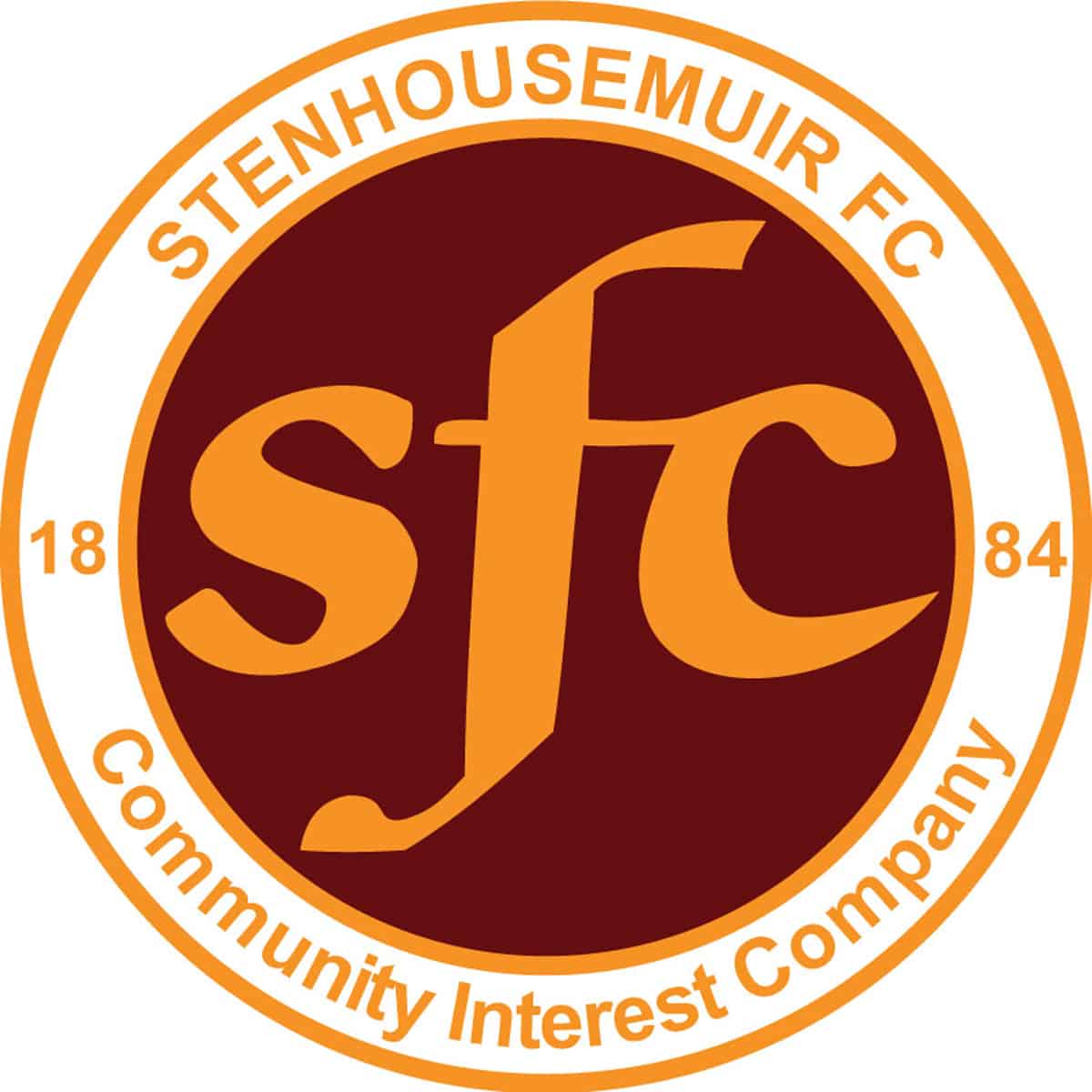 SPFL Ladbrokes League 1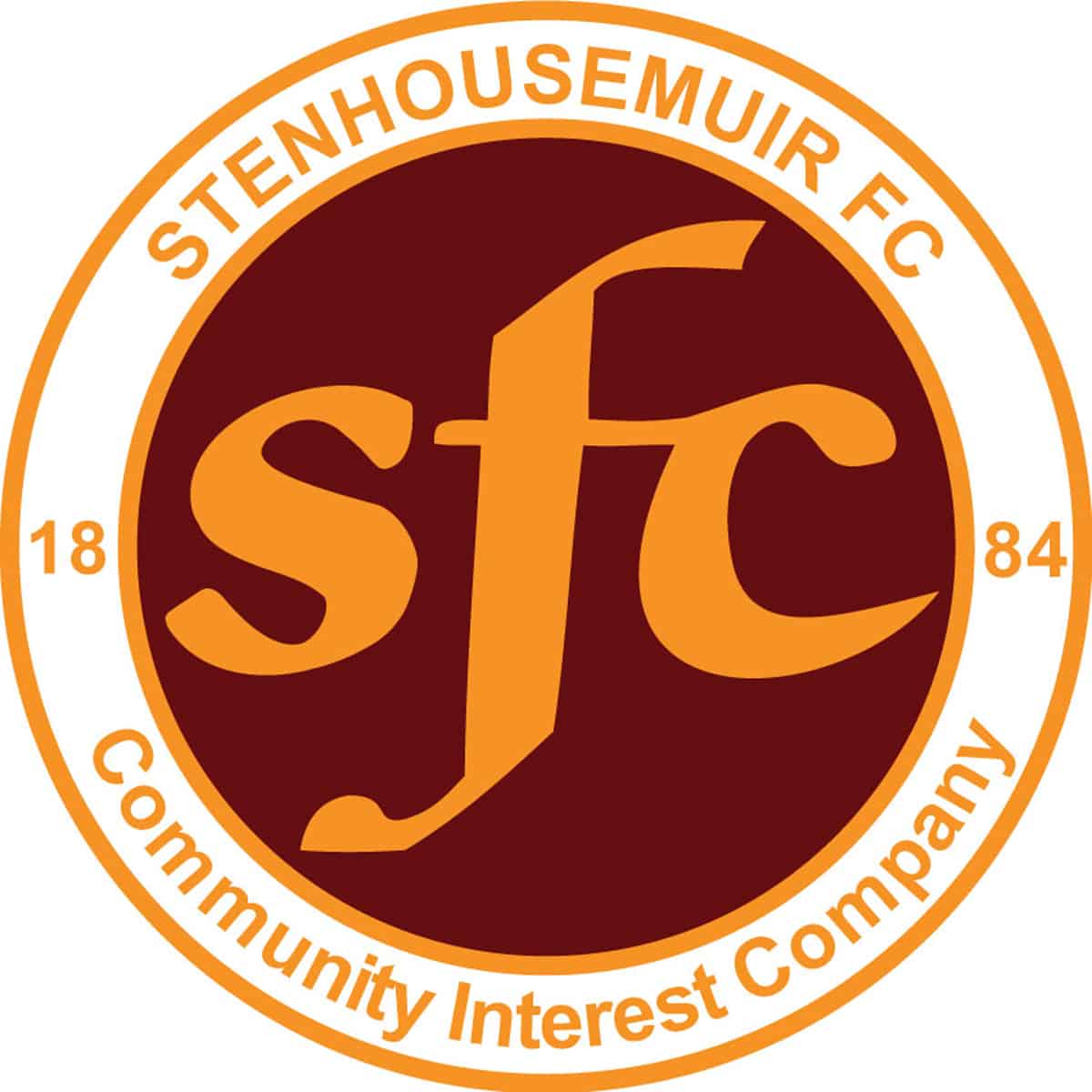 Petrofac Training Cup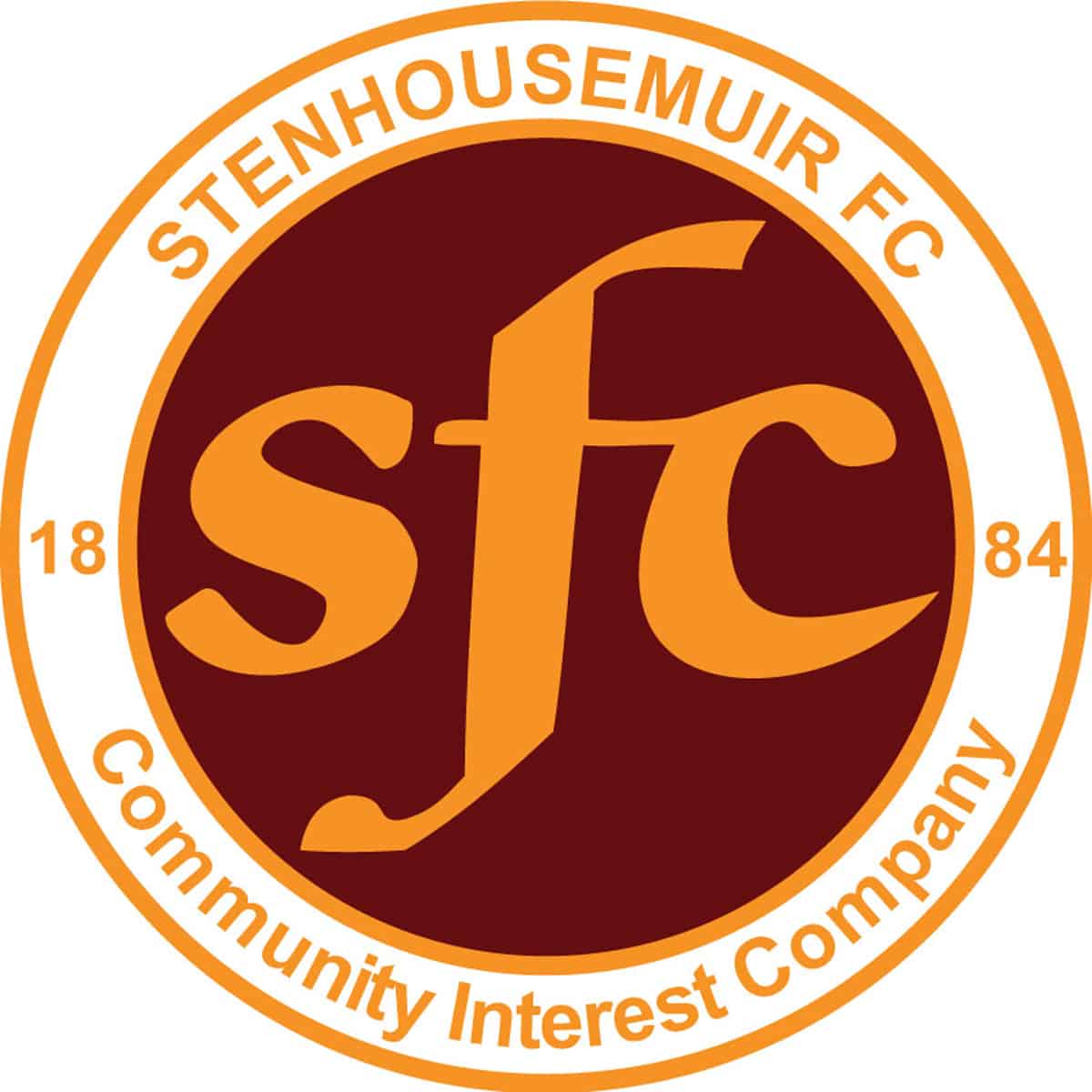 SPFL Ladbrokes League 1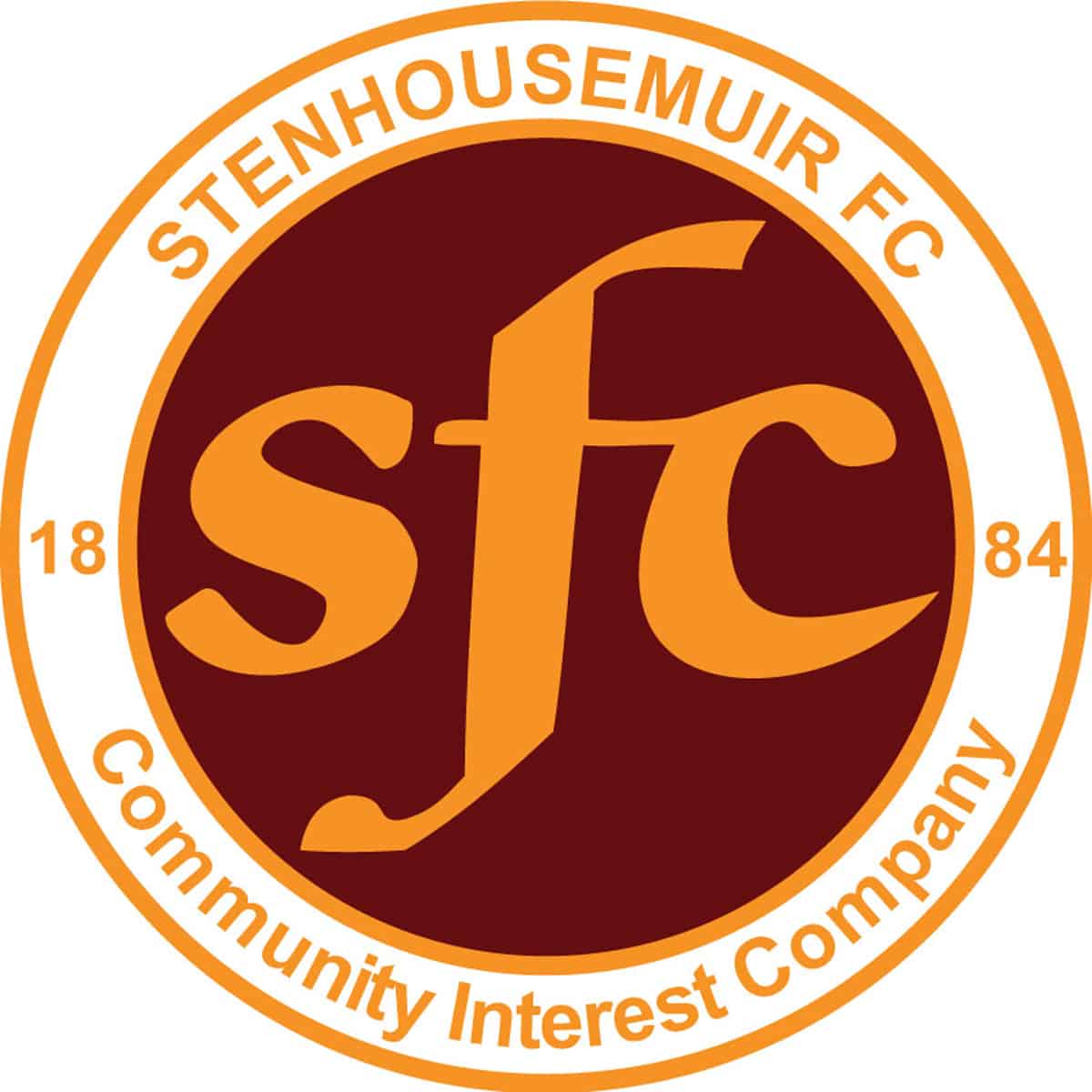 Betfred Cup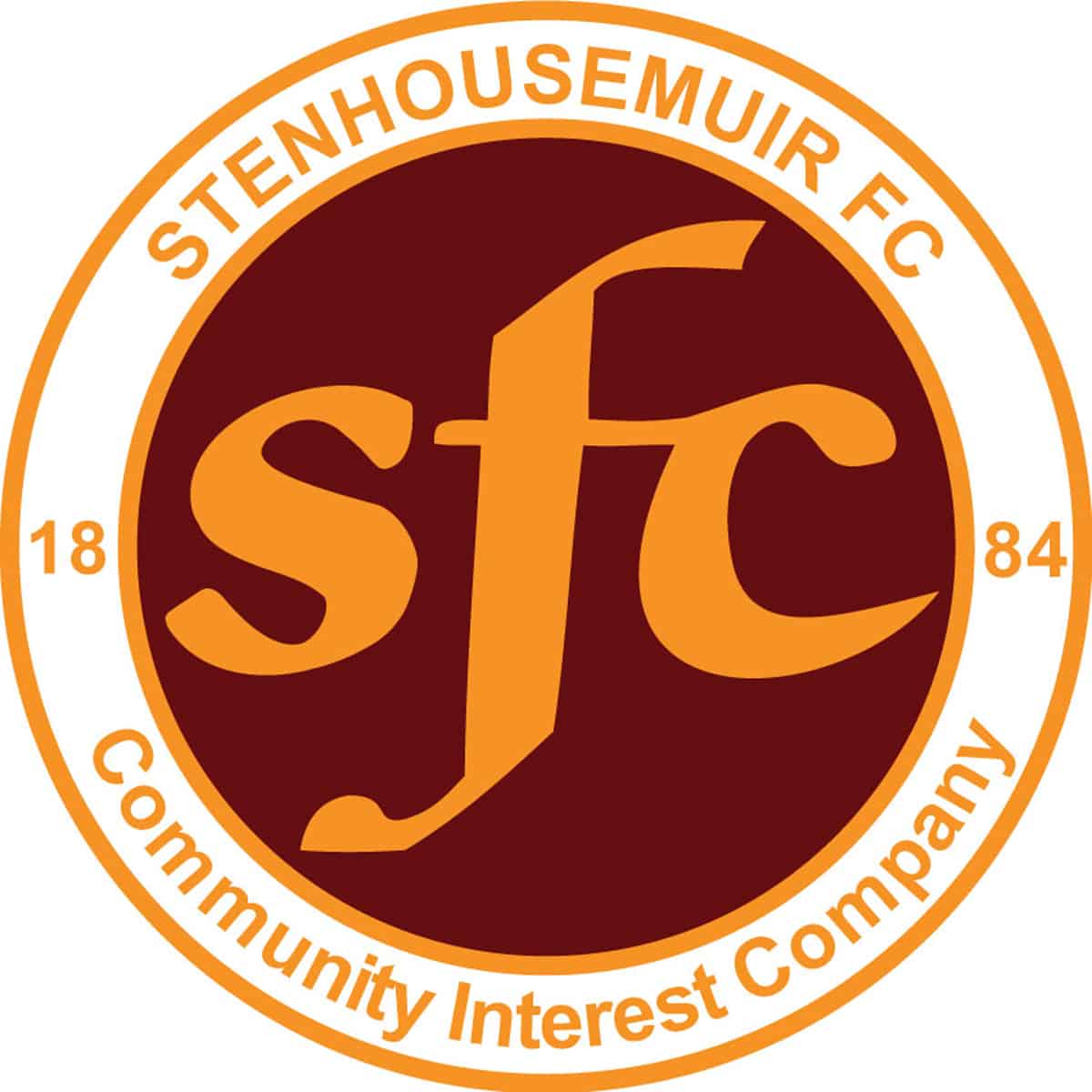 Petrofac Training Cup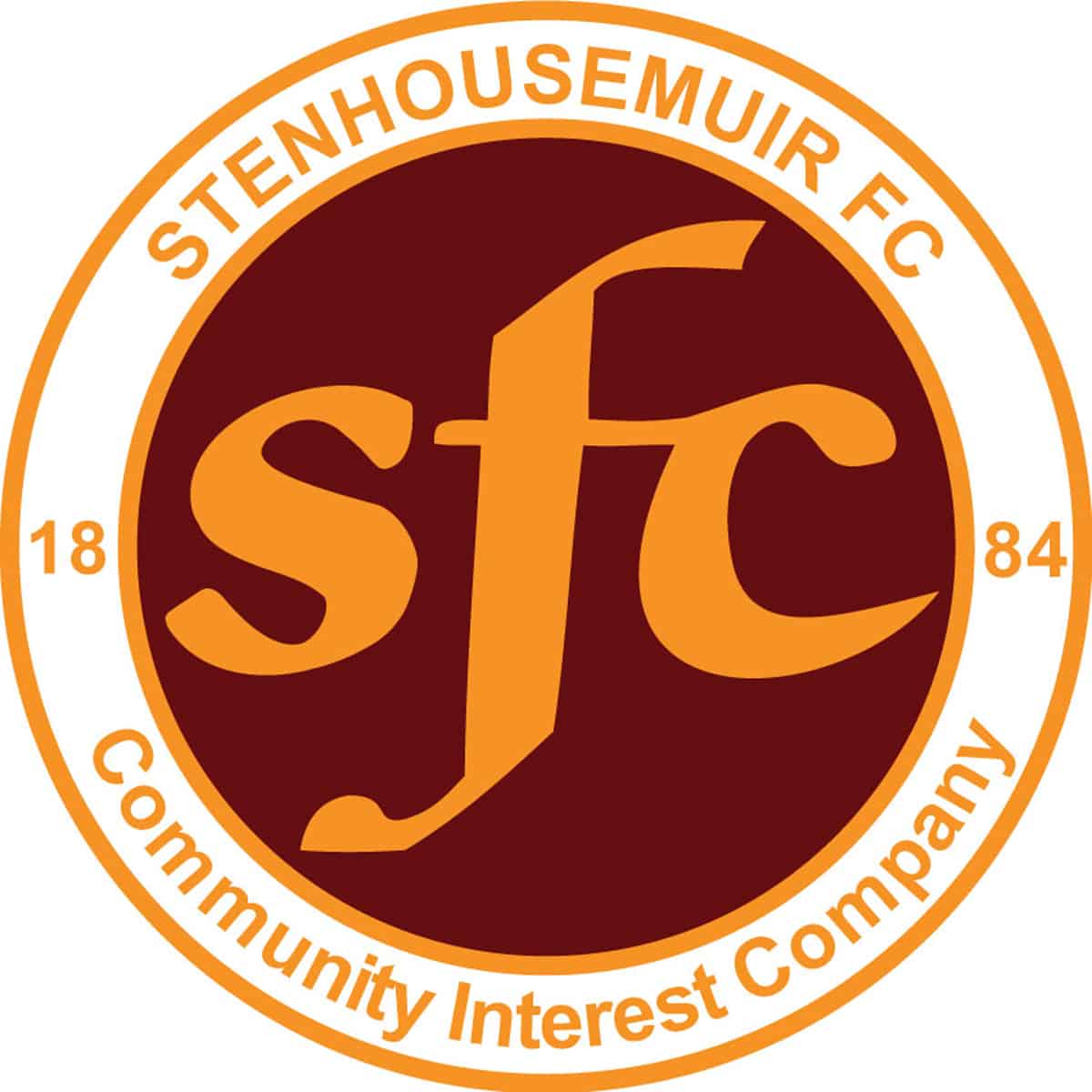 Stirlingshire Cup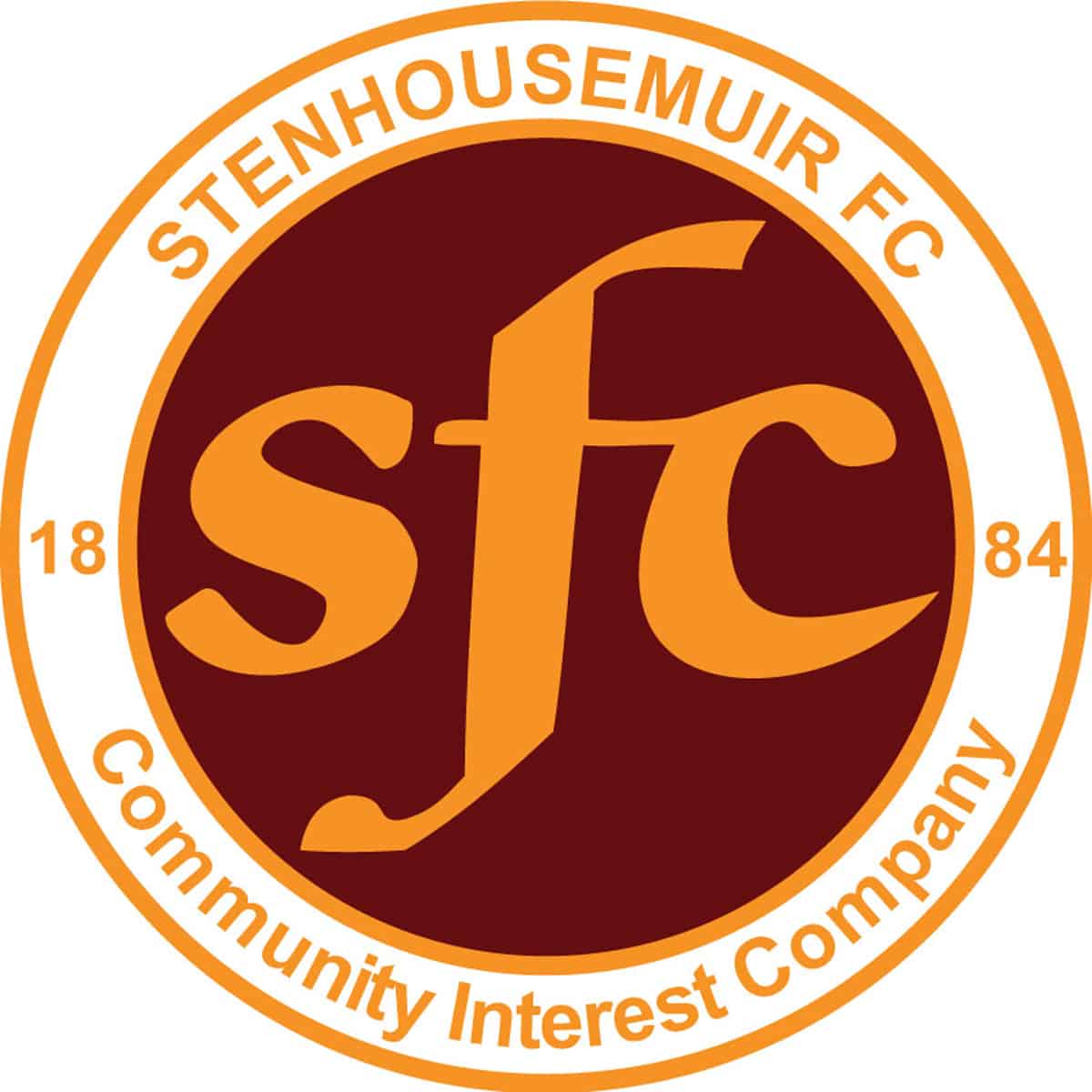 Friendly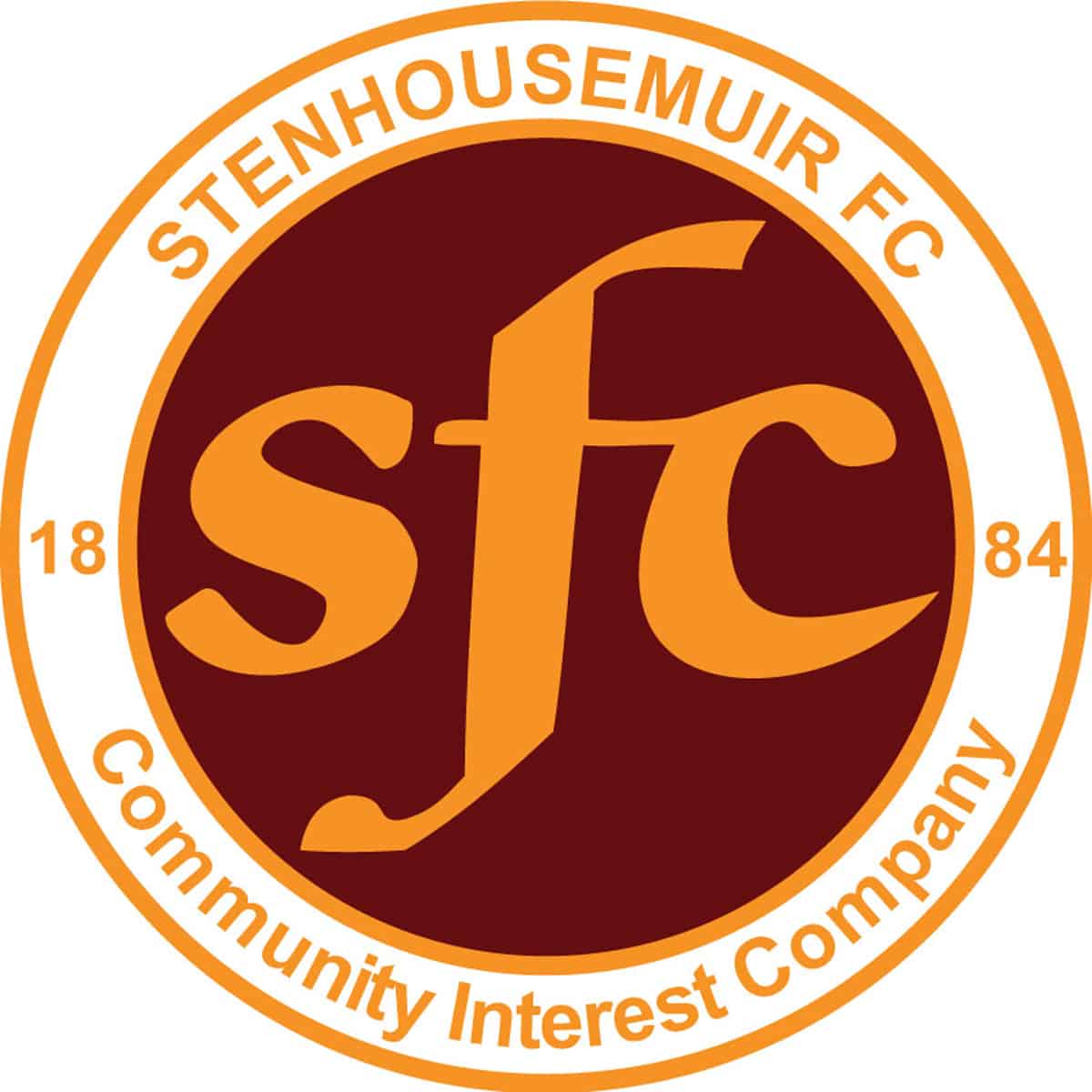 Friendly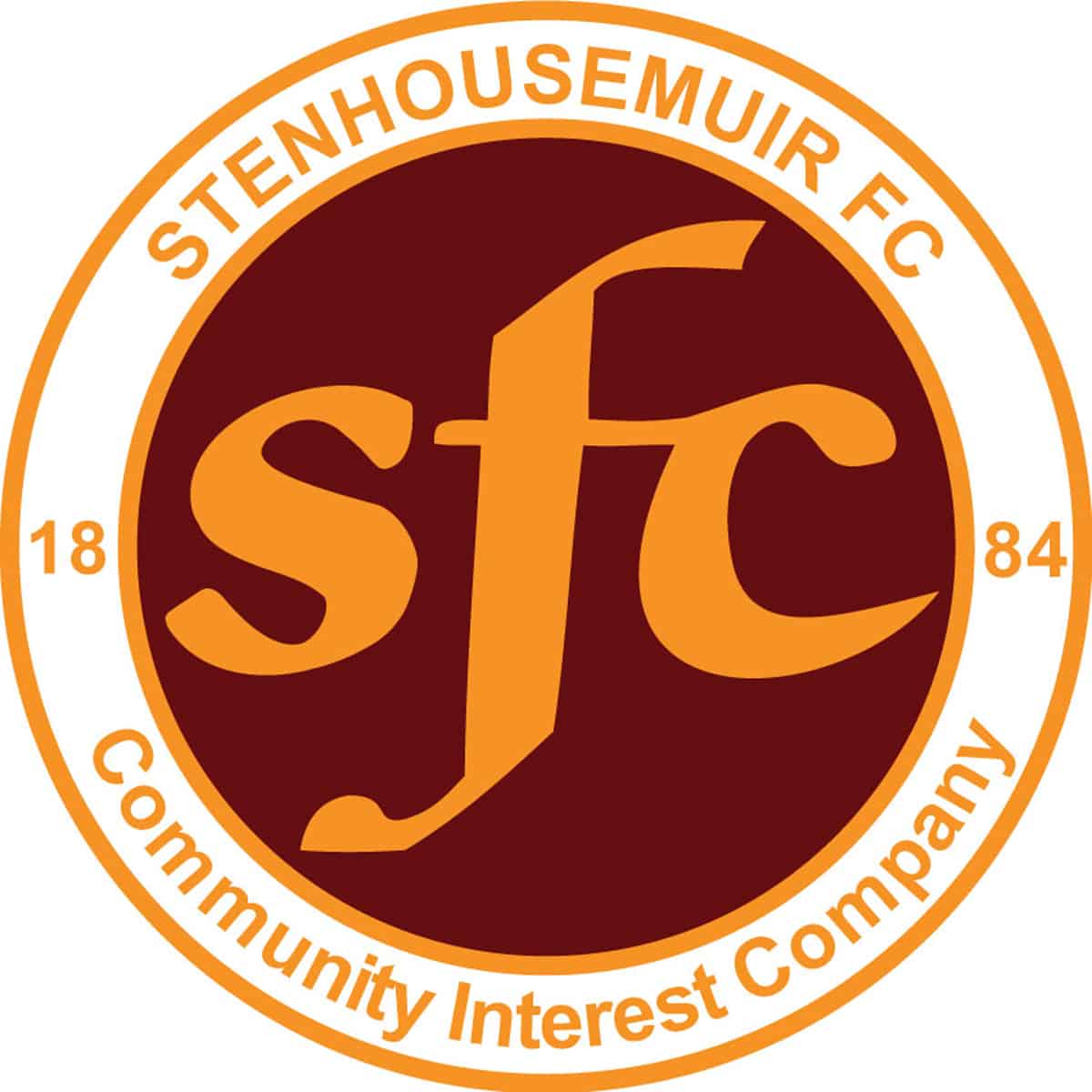 Friendly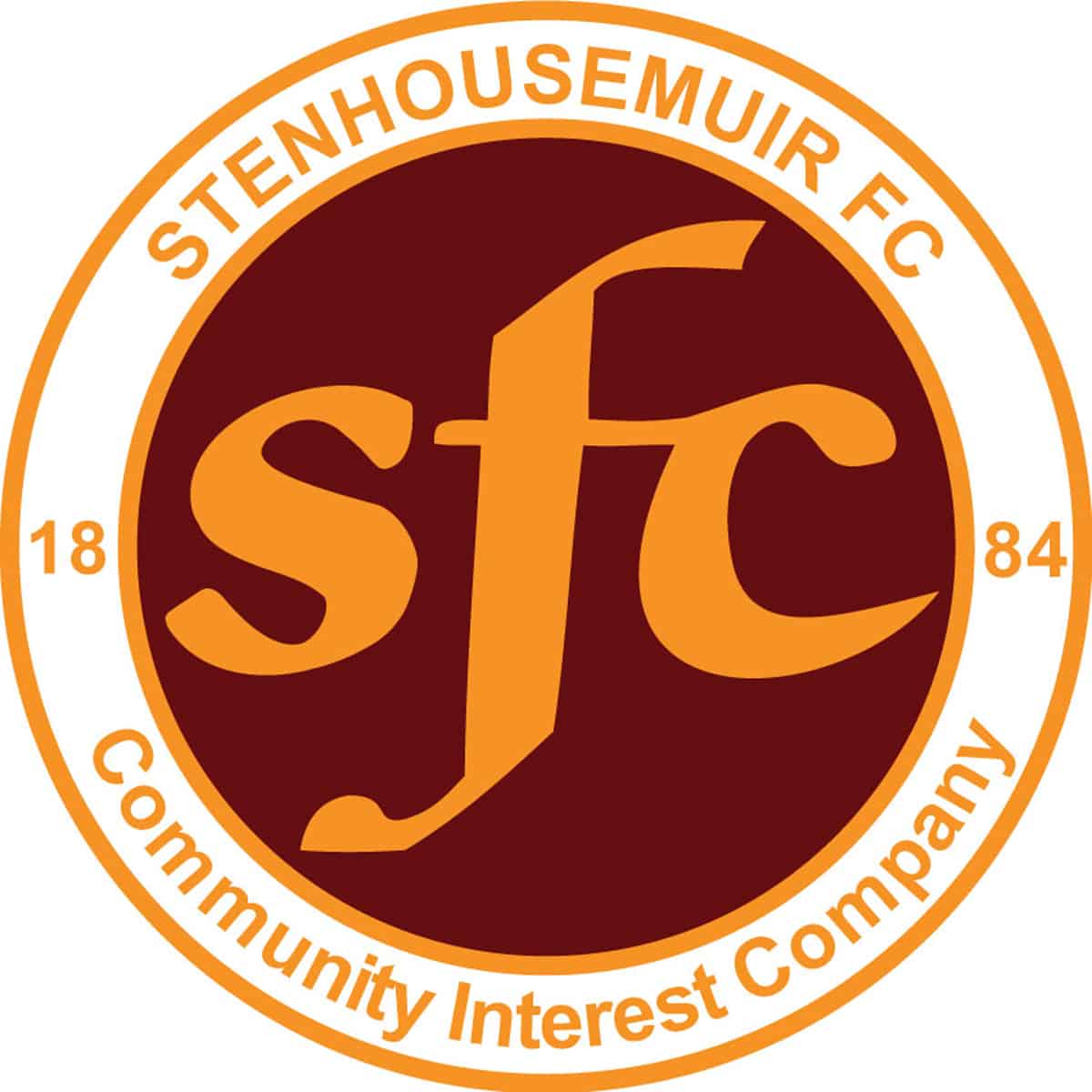 Friendly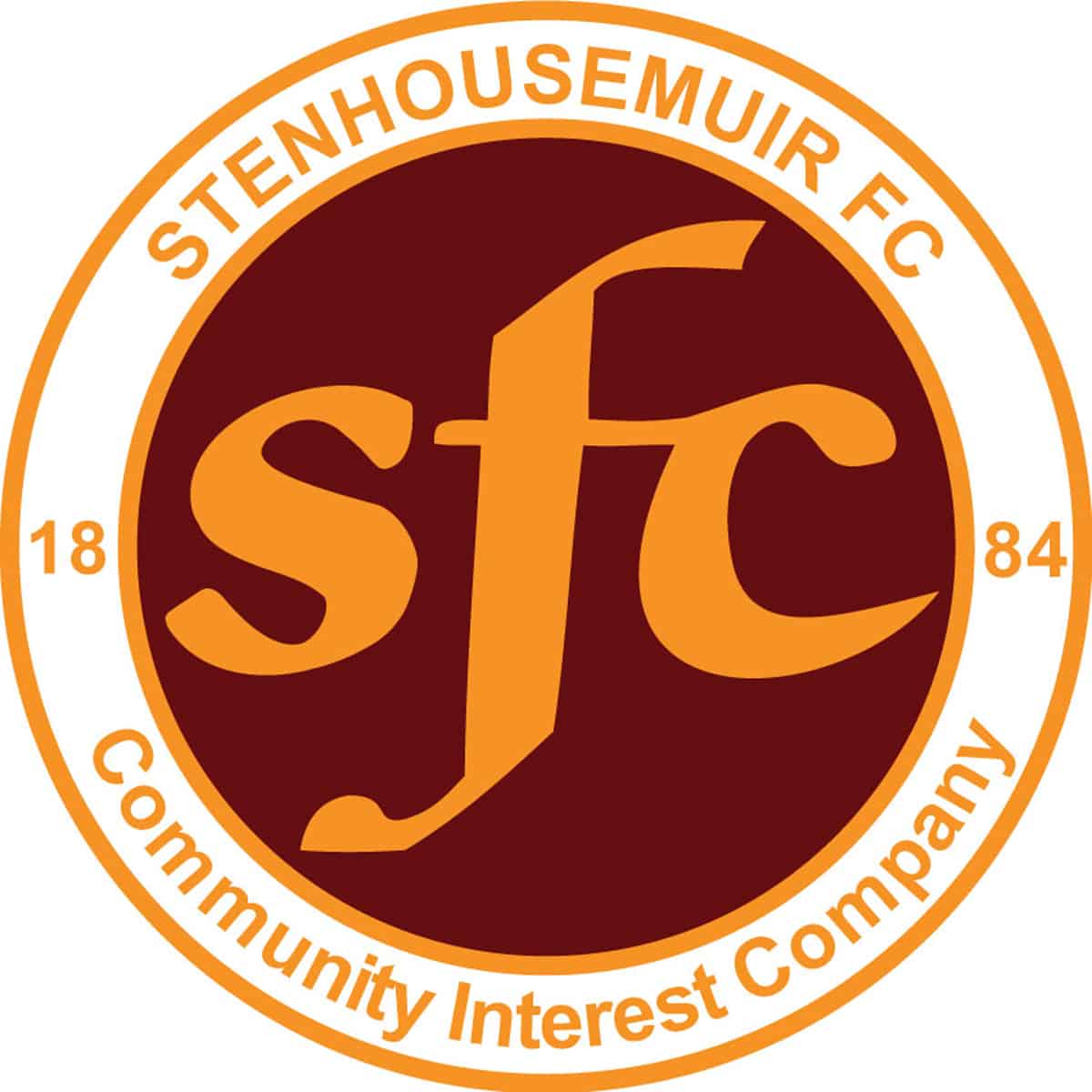 SPFL Ladbrokes League 1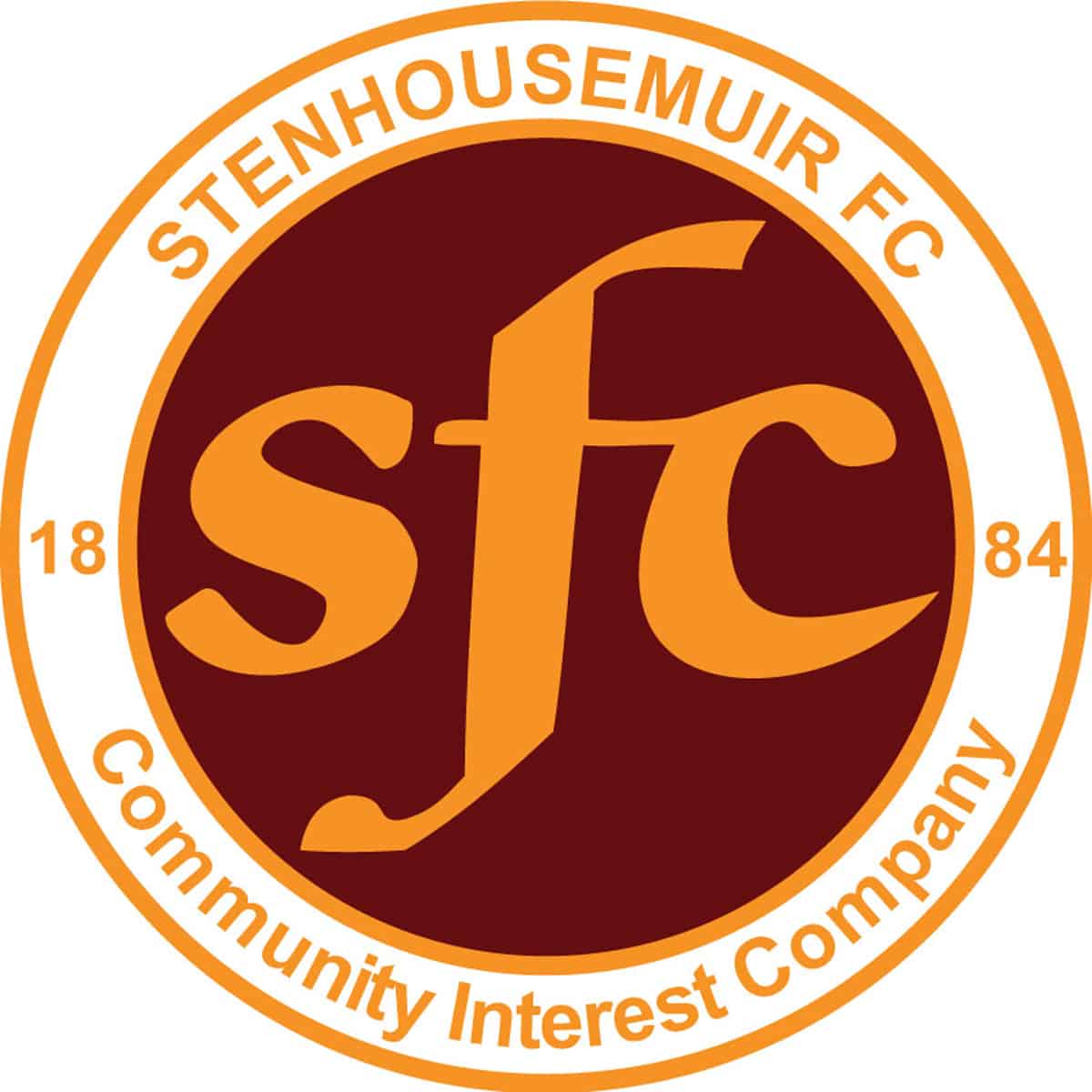 SPFL Ladbrokes League 1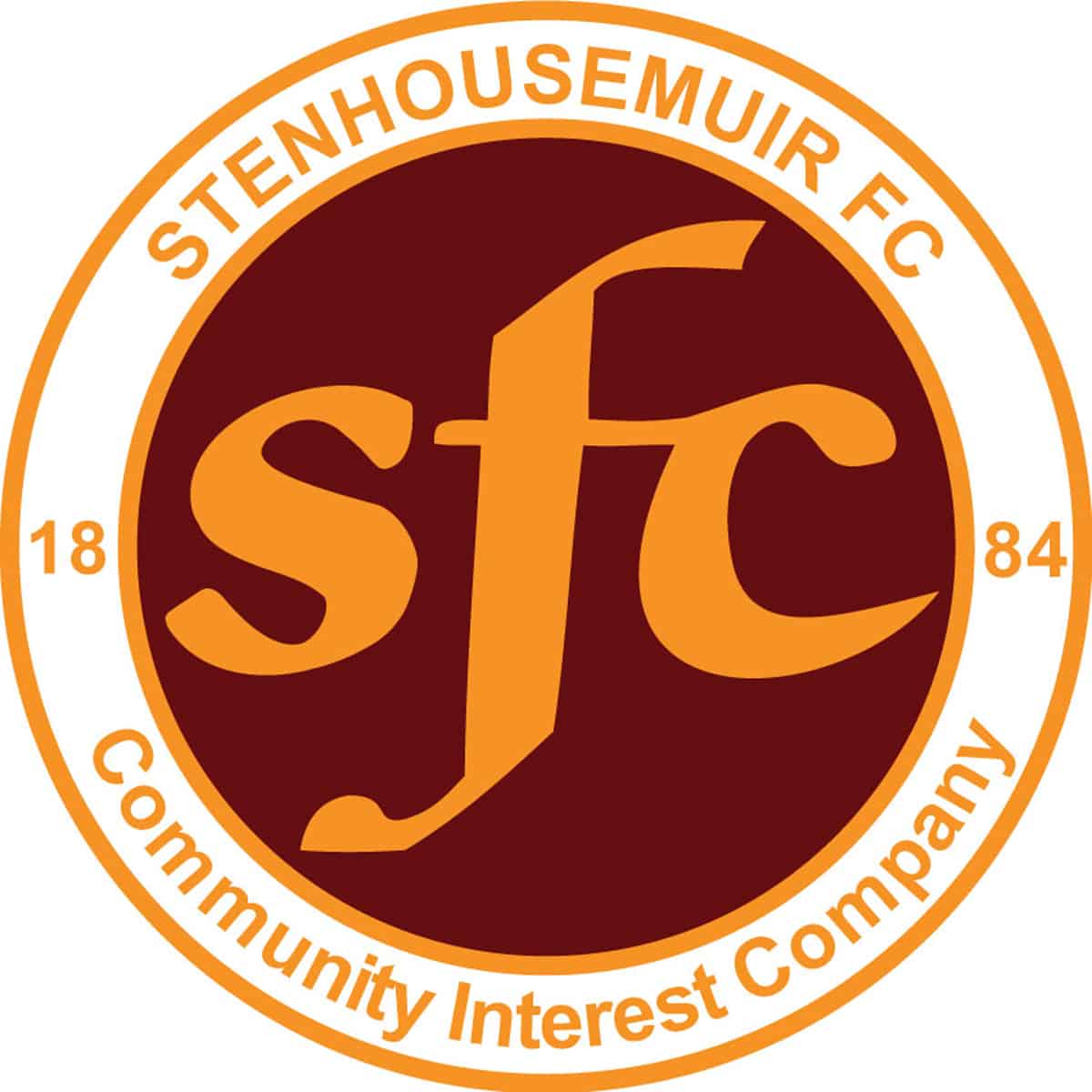 SPFL Ladbrokes League 1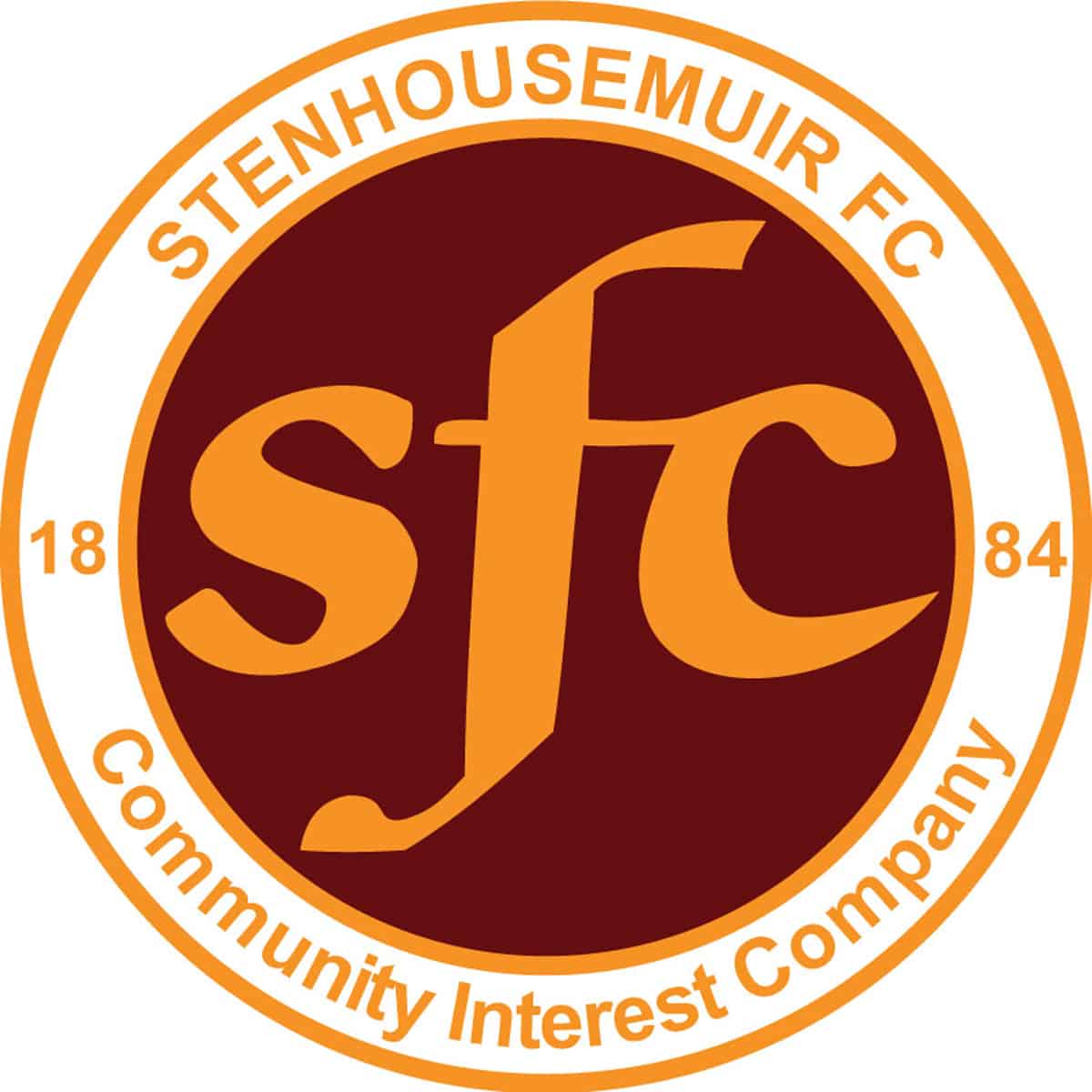 SPFL Ladbrokes League 1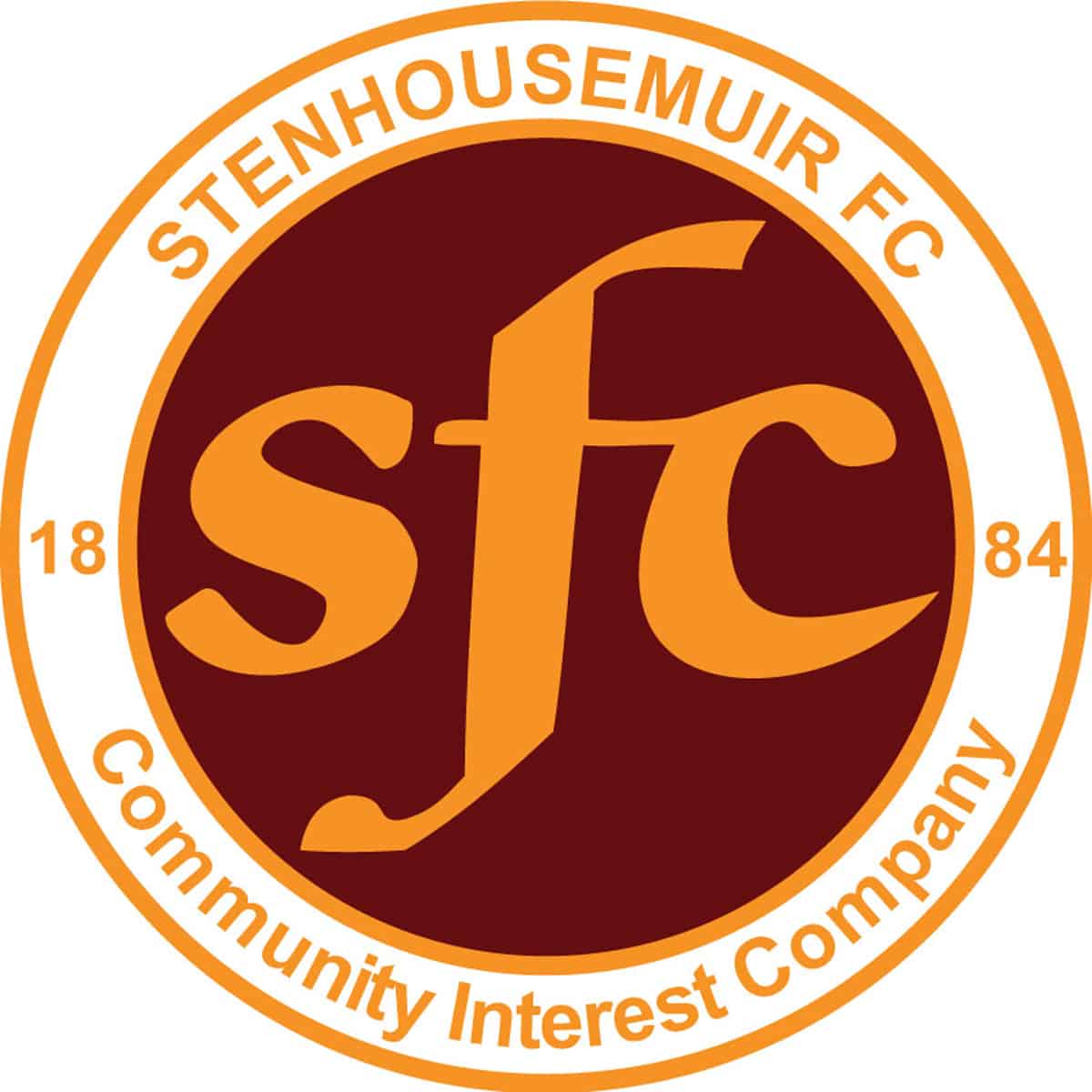 SPFL Ladbrokes League 1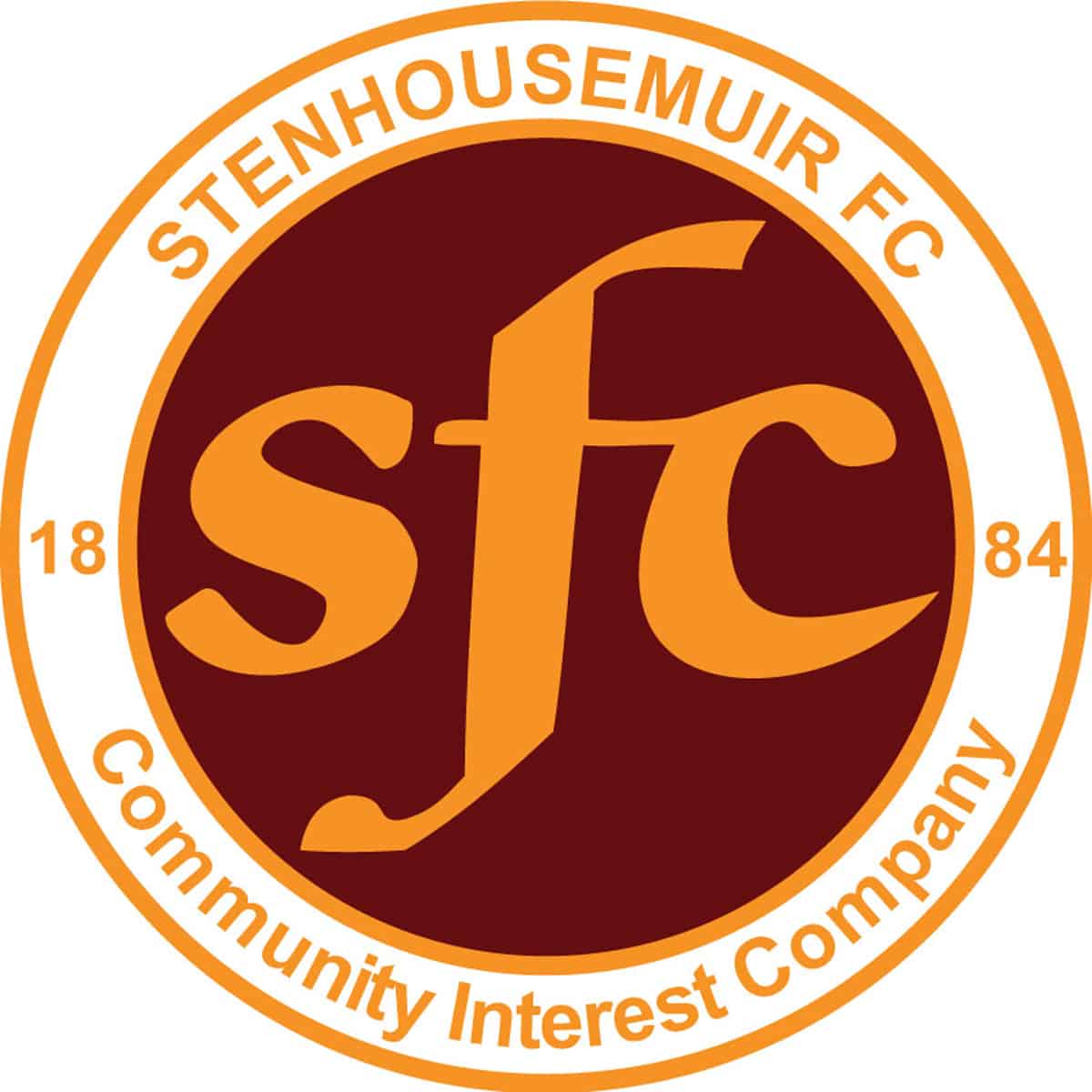 SPFL Ladbrokes League 1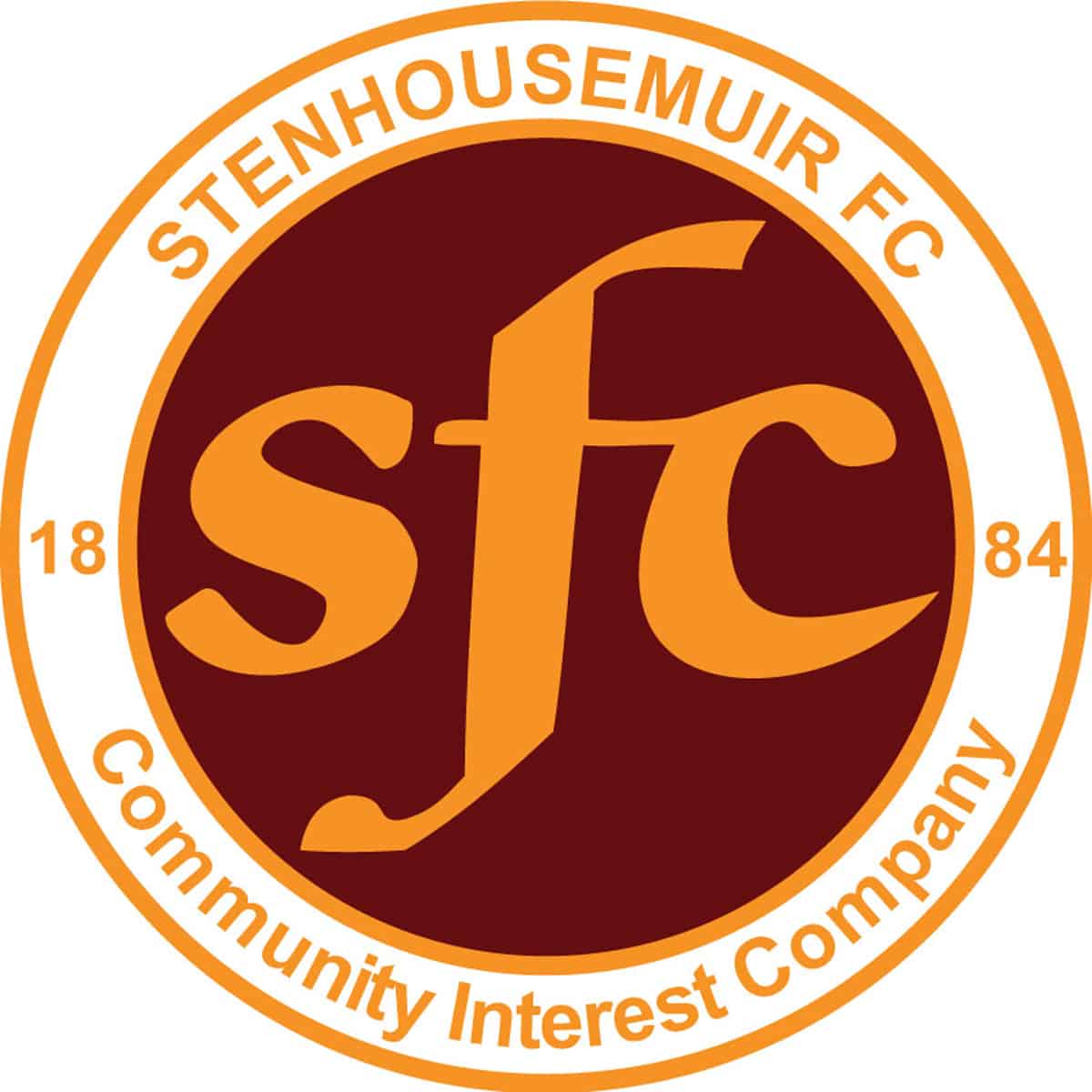 SPFL Ladbrokes League 1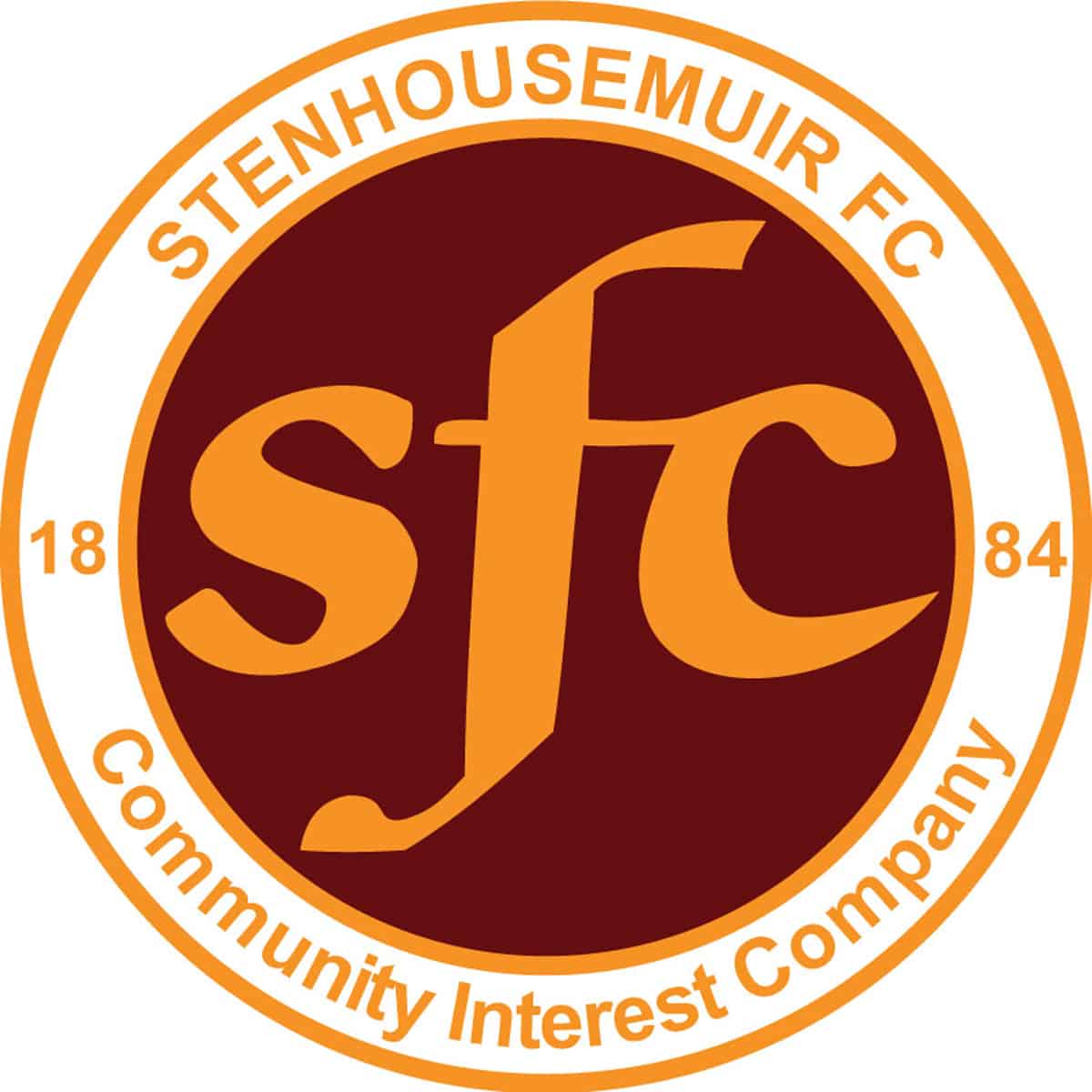 SPFL Ladbrokes League 1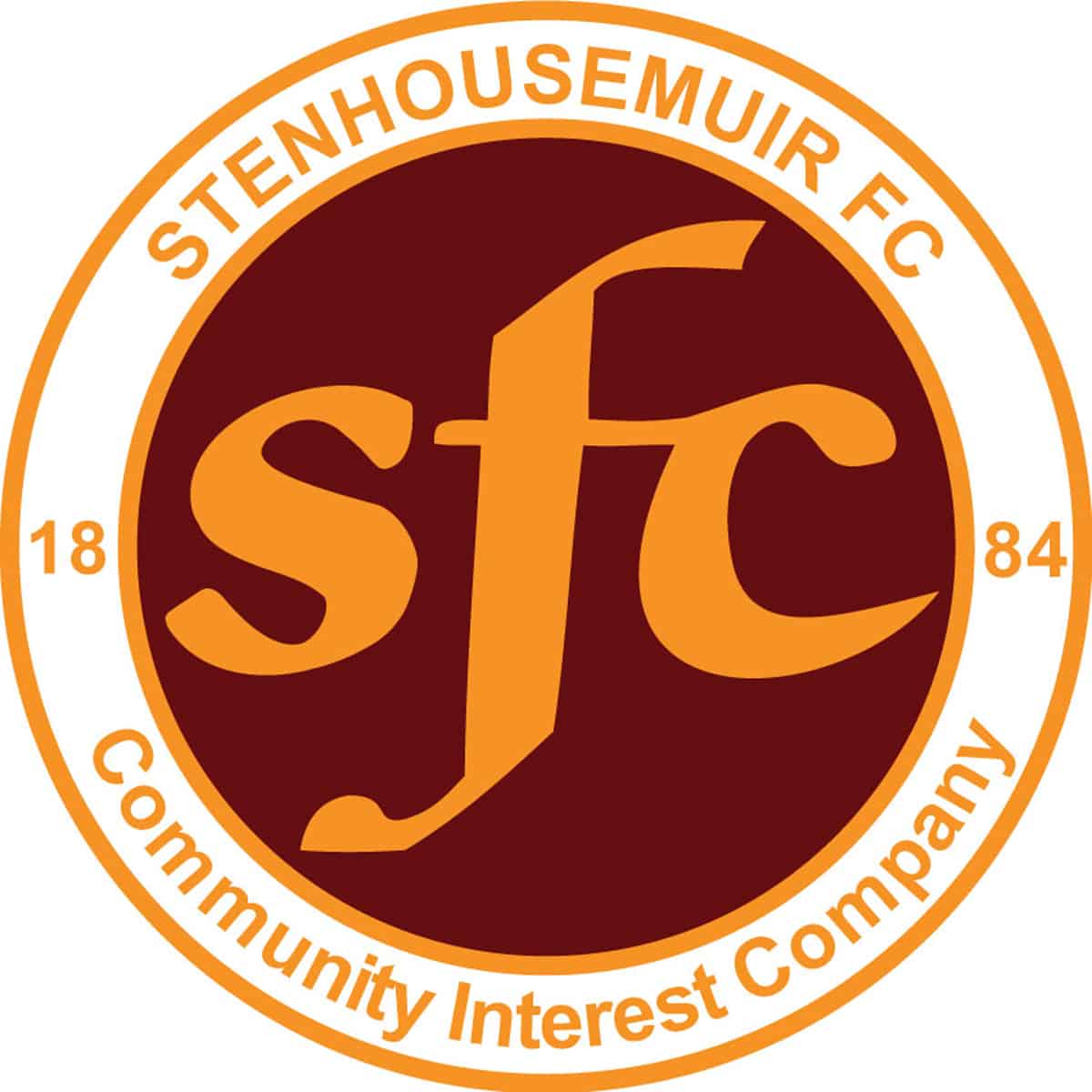 SPFL Ladbrokes League 1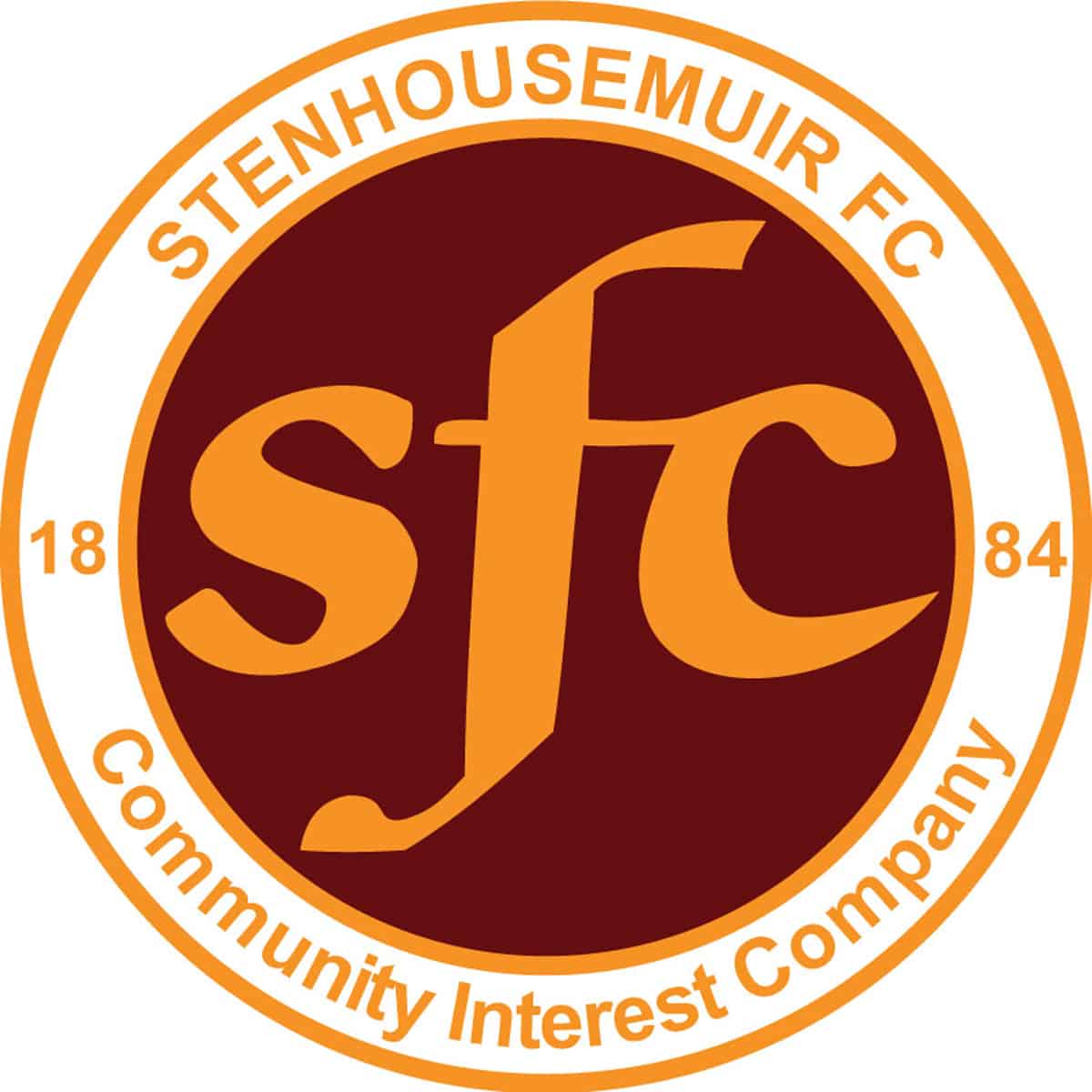 SPFL Ladbrokes League 1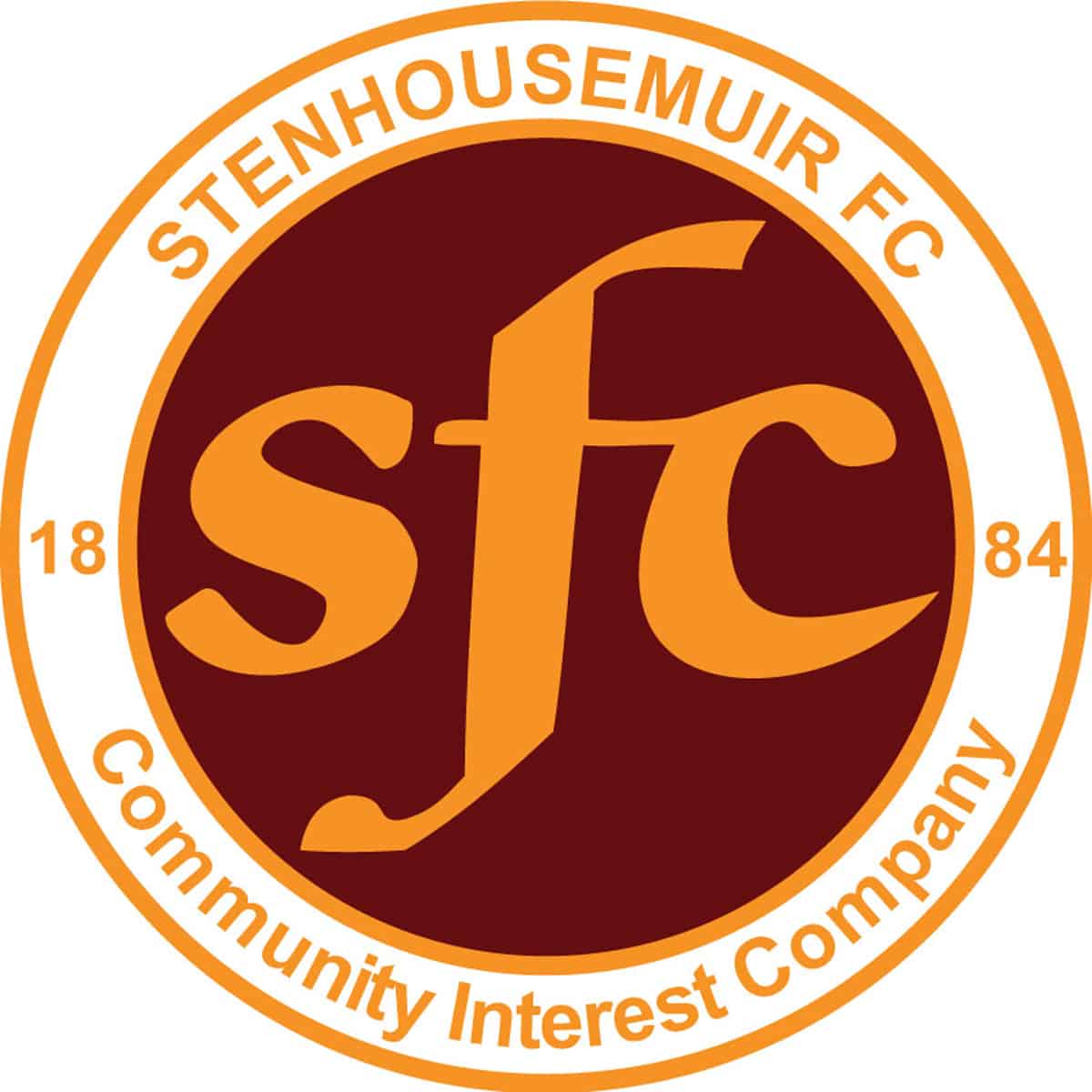 SPFL Ladbrokes League 1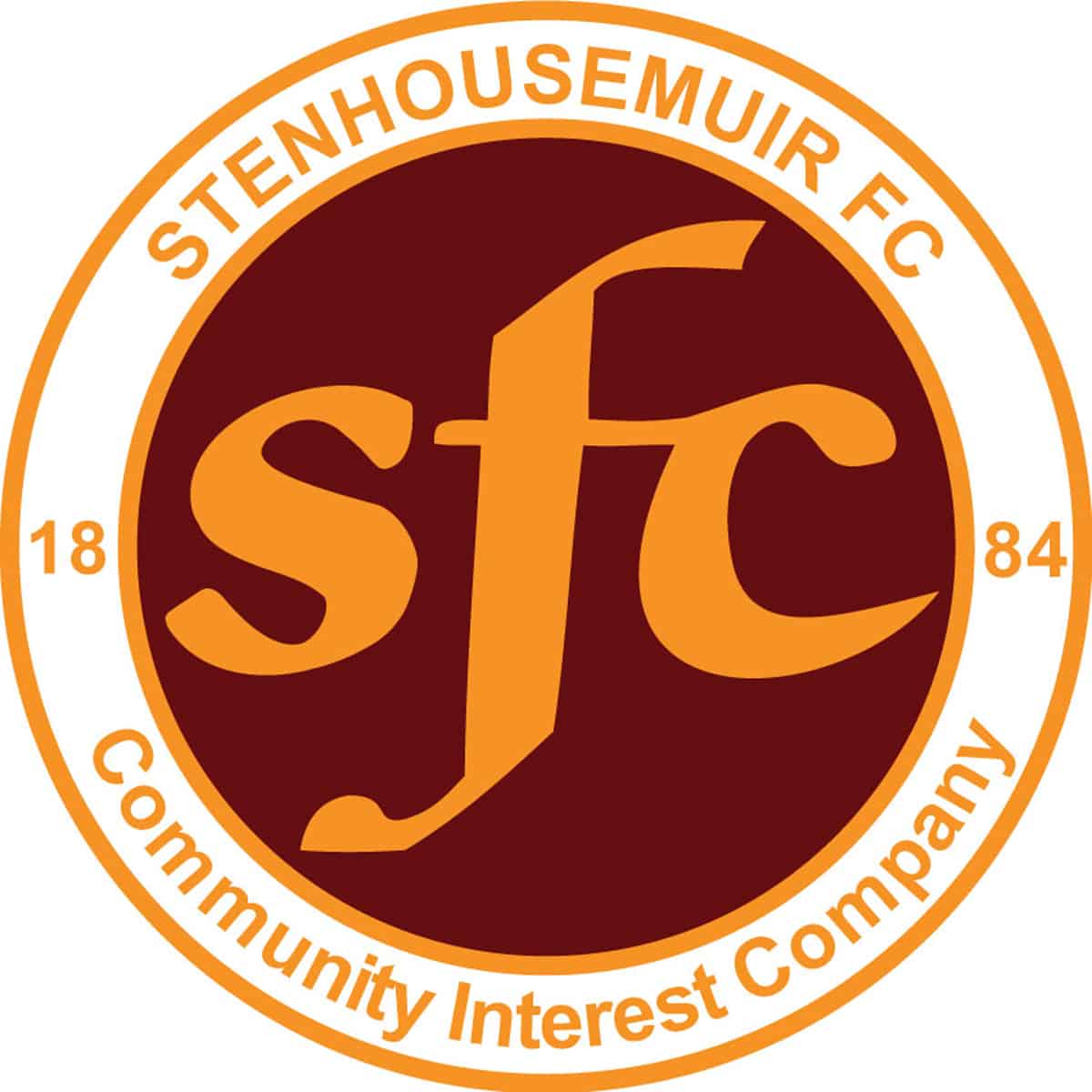 SPFL Ladbrokes League 1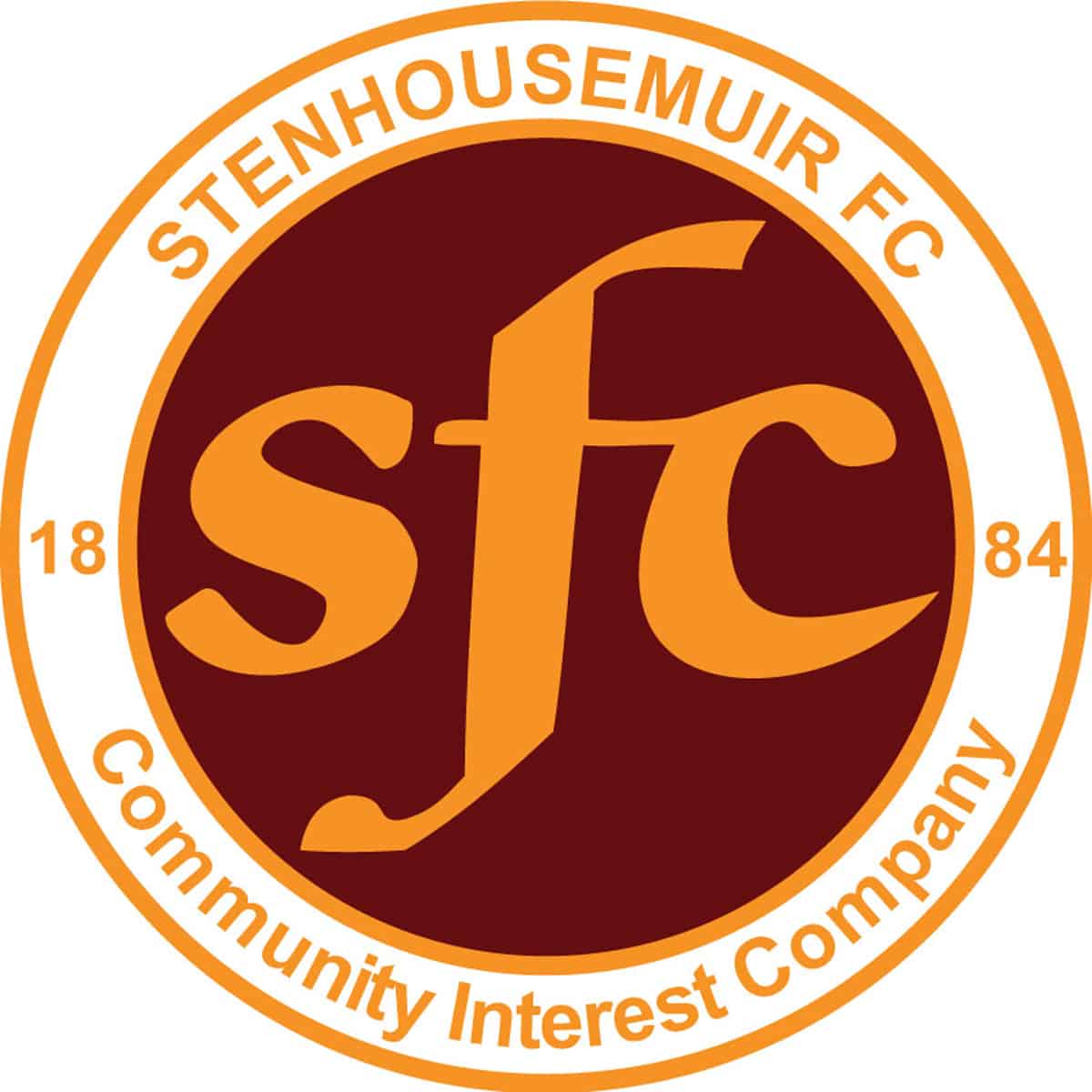 SPFL Ladbrokes League 1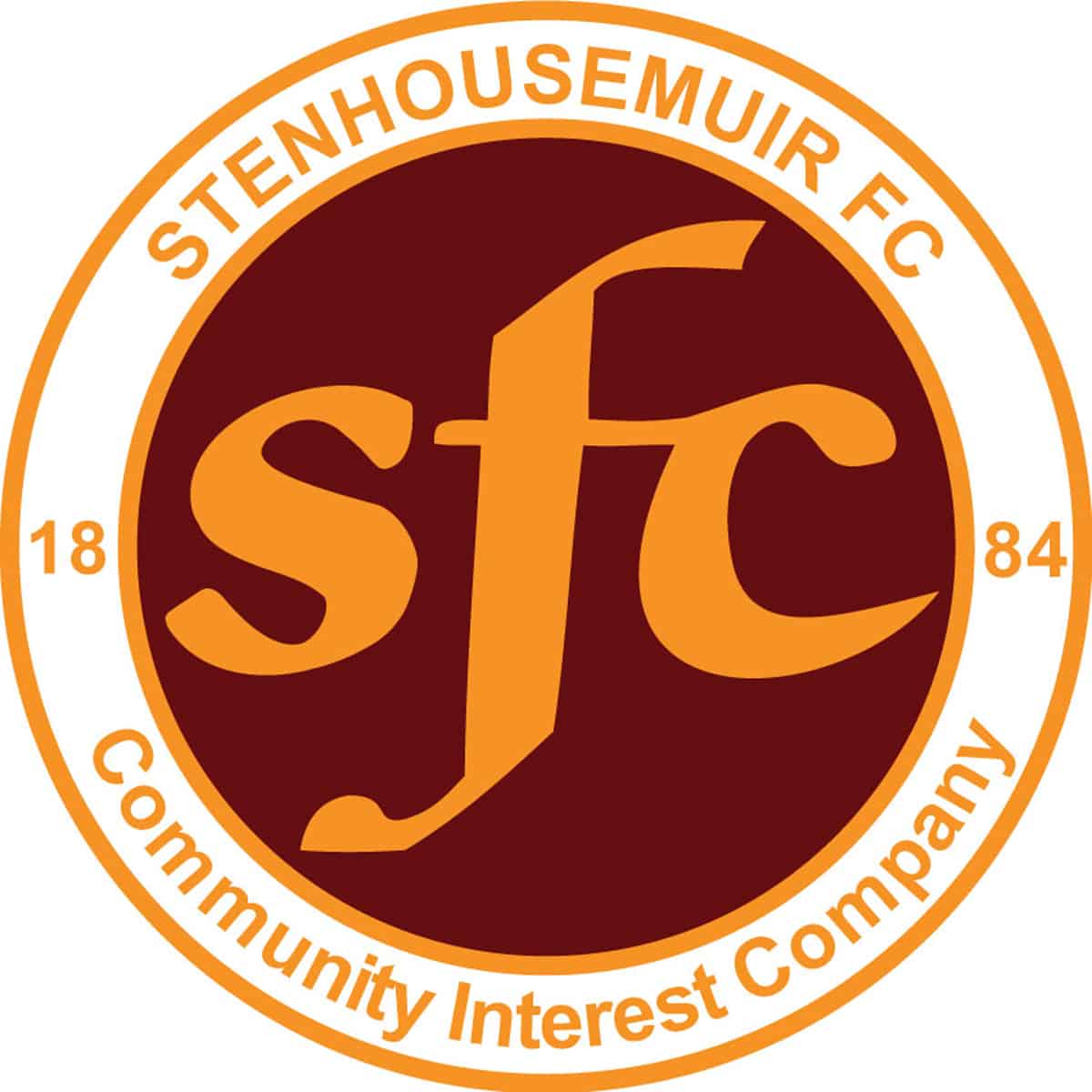 SPFL Ladbrokes League 1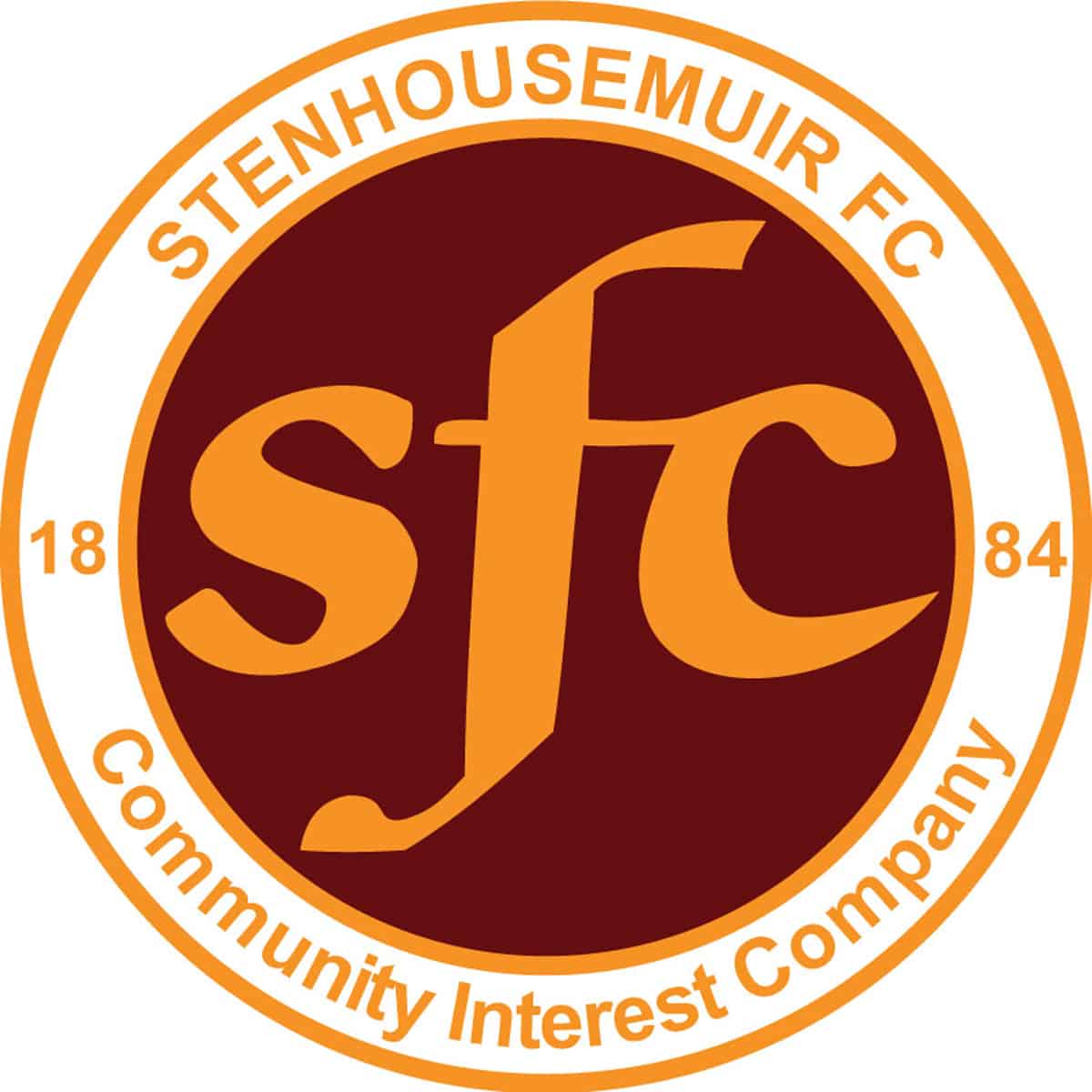 SPFL Ladbrokes League 1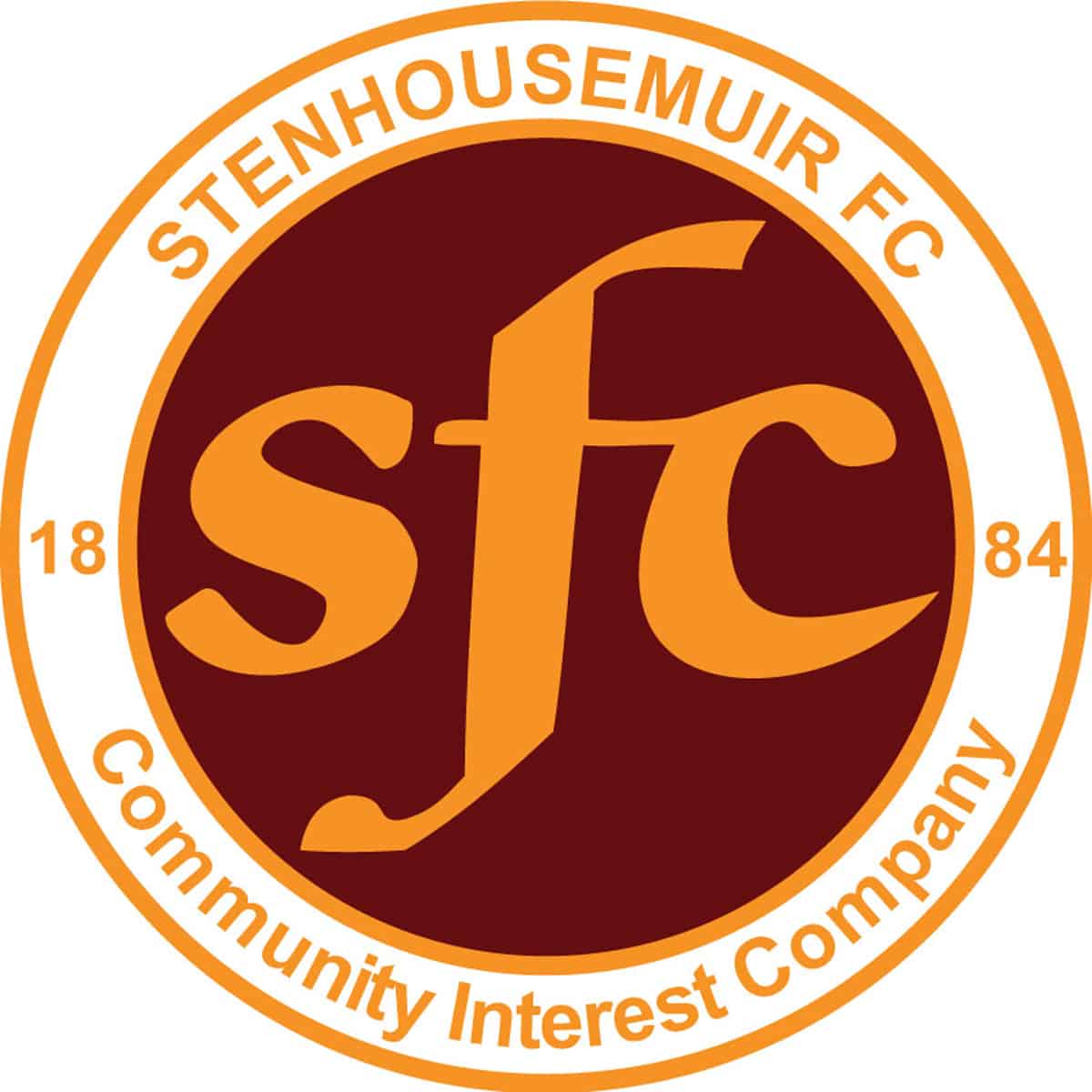 SPFL Ladbrokes League 1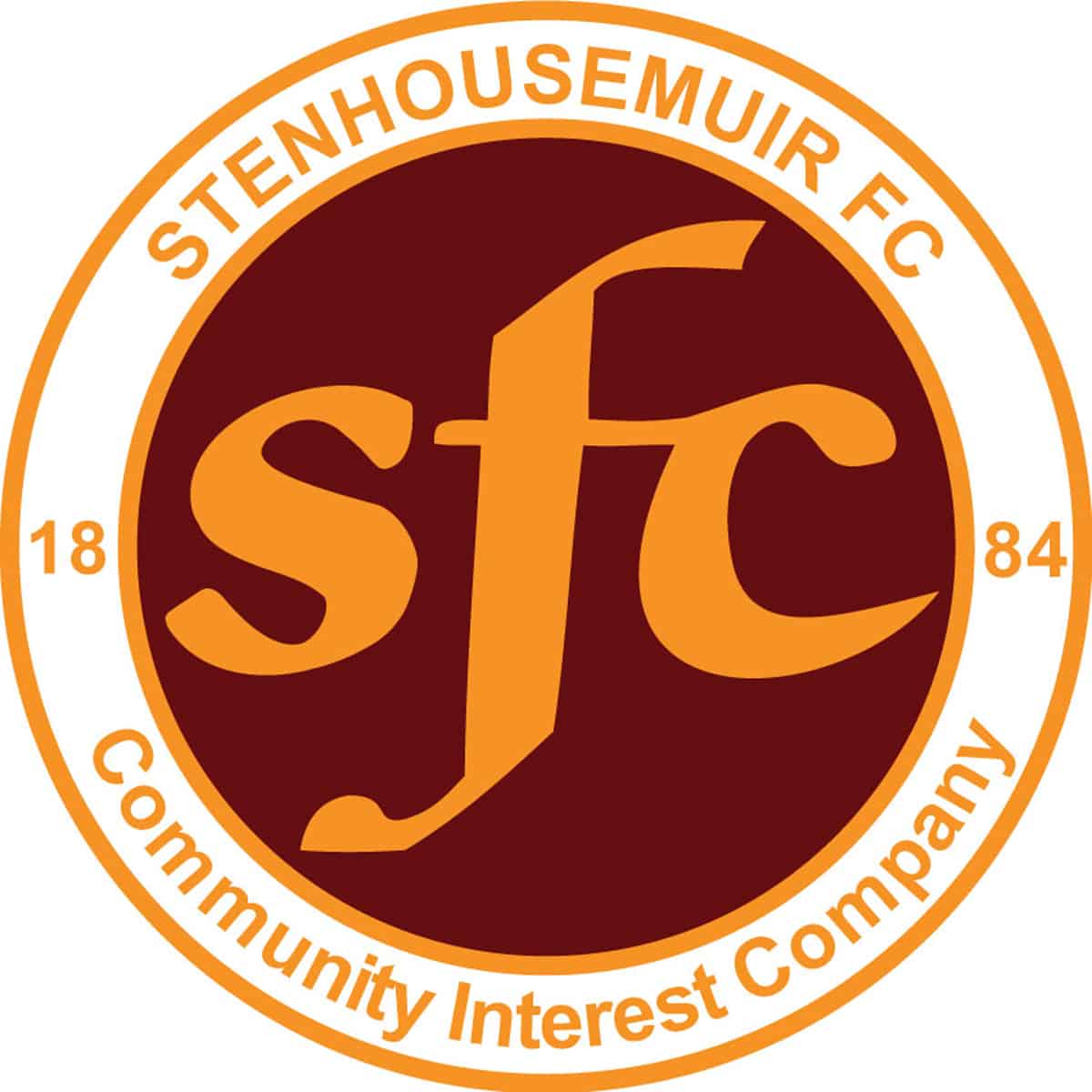 SPFL Ladbrokes League 1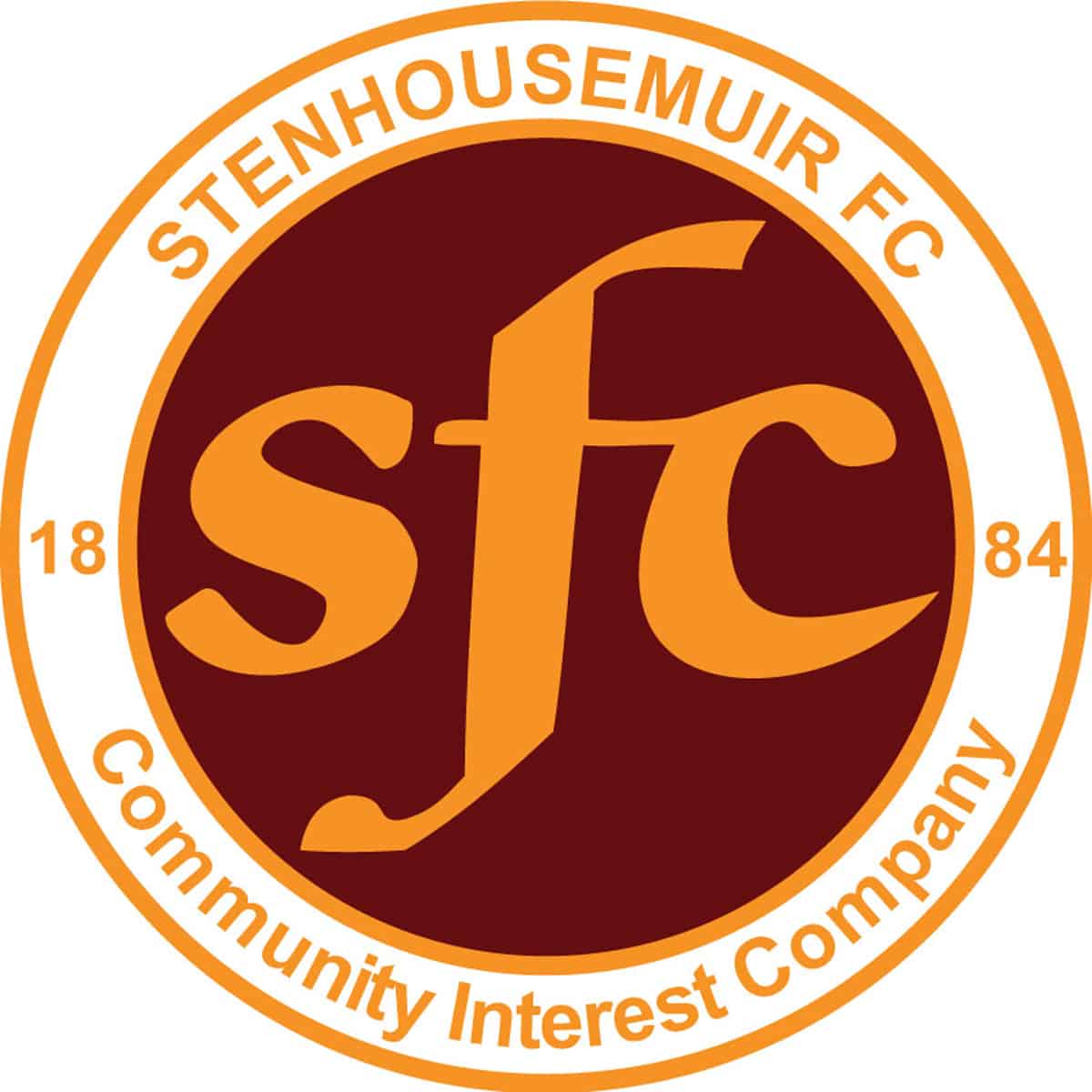 SPFL Ladbrokes League 1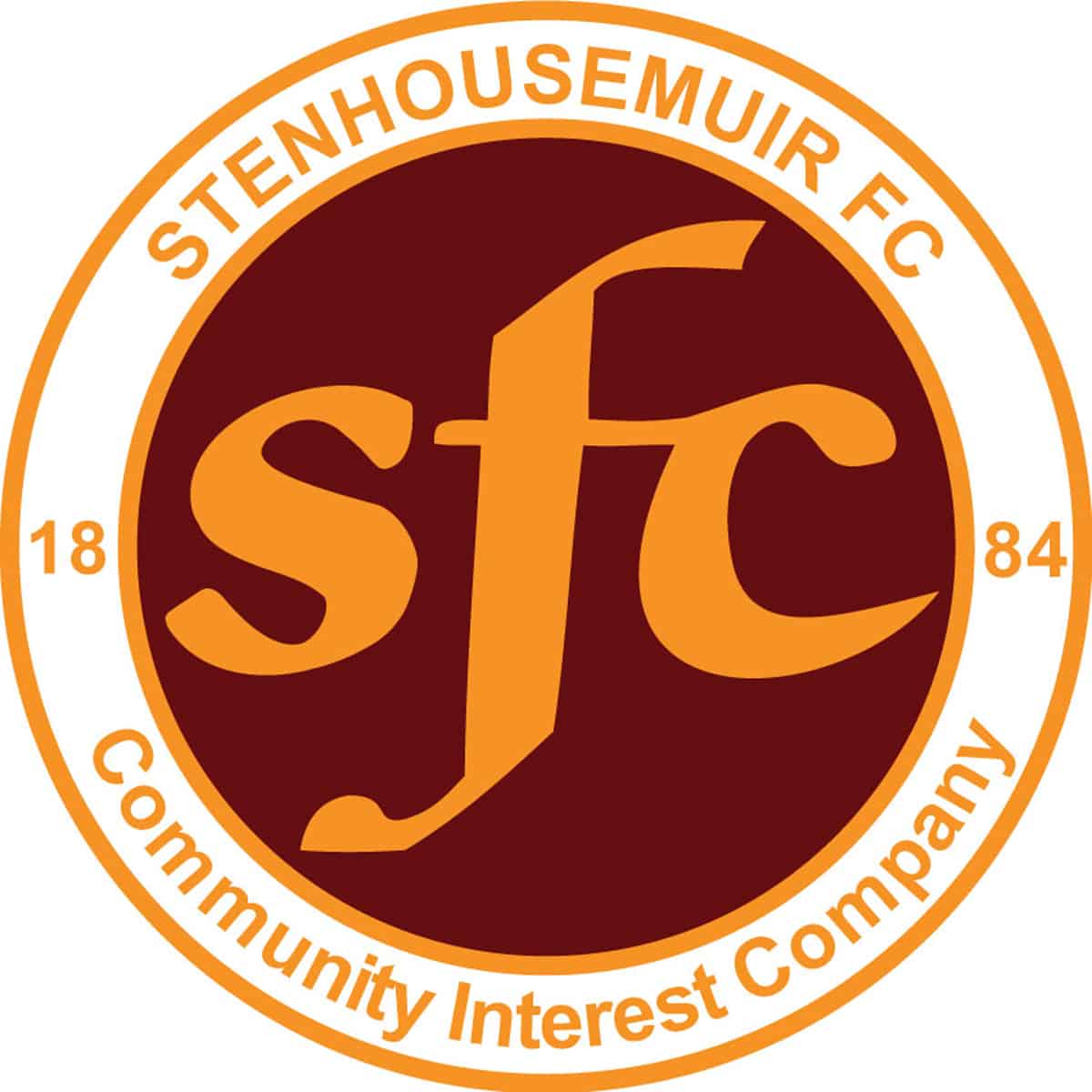 Scottish Gas Men's Scottish Cup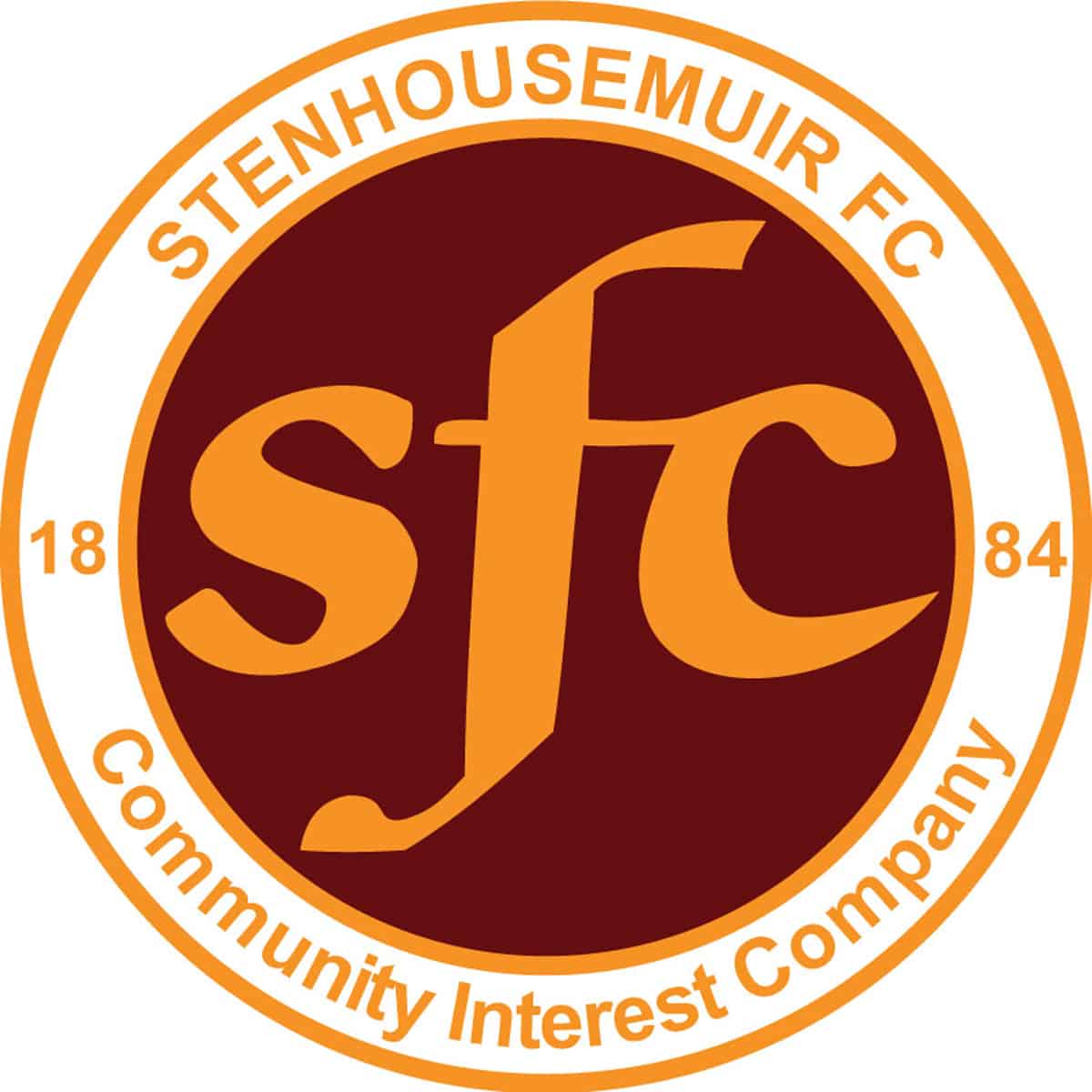 SPFL Ladbrokes League 1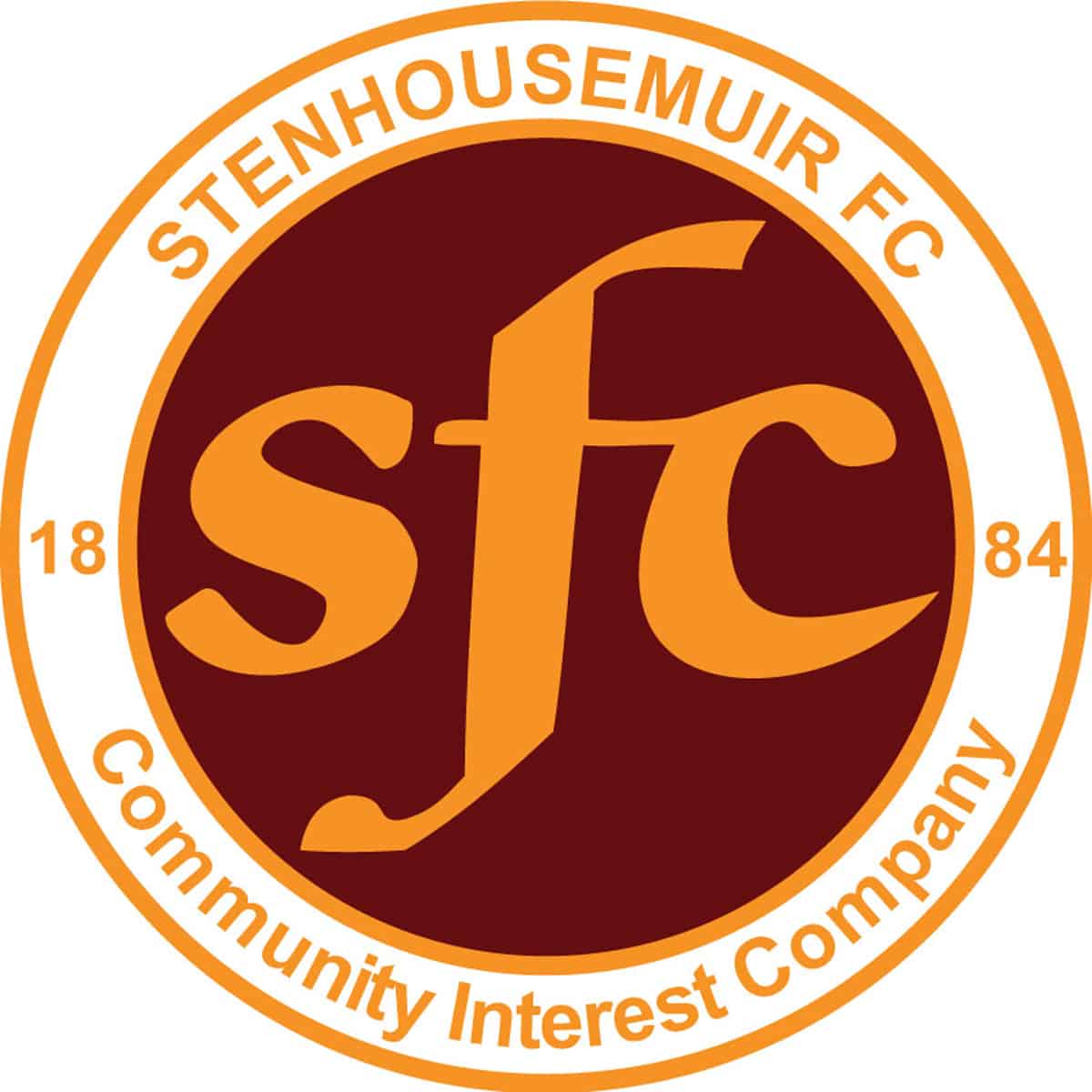 SPFL Ladbrokes League 1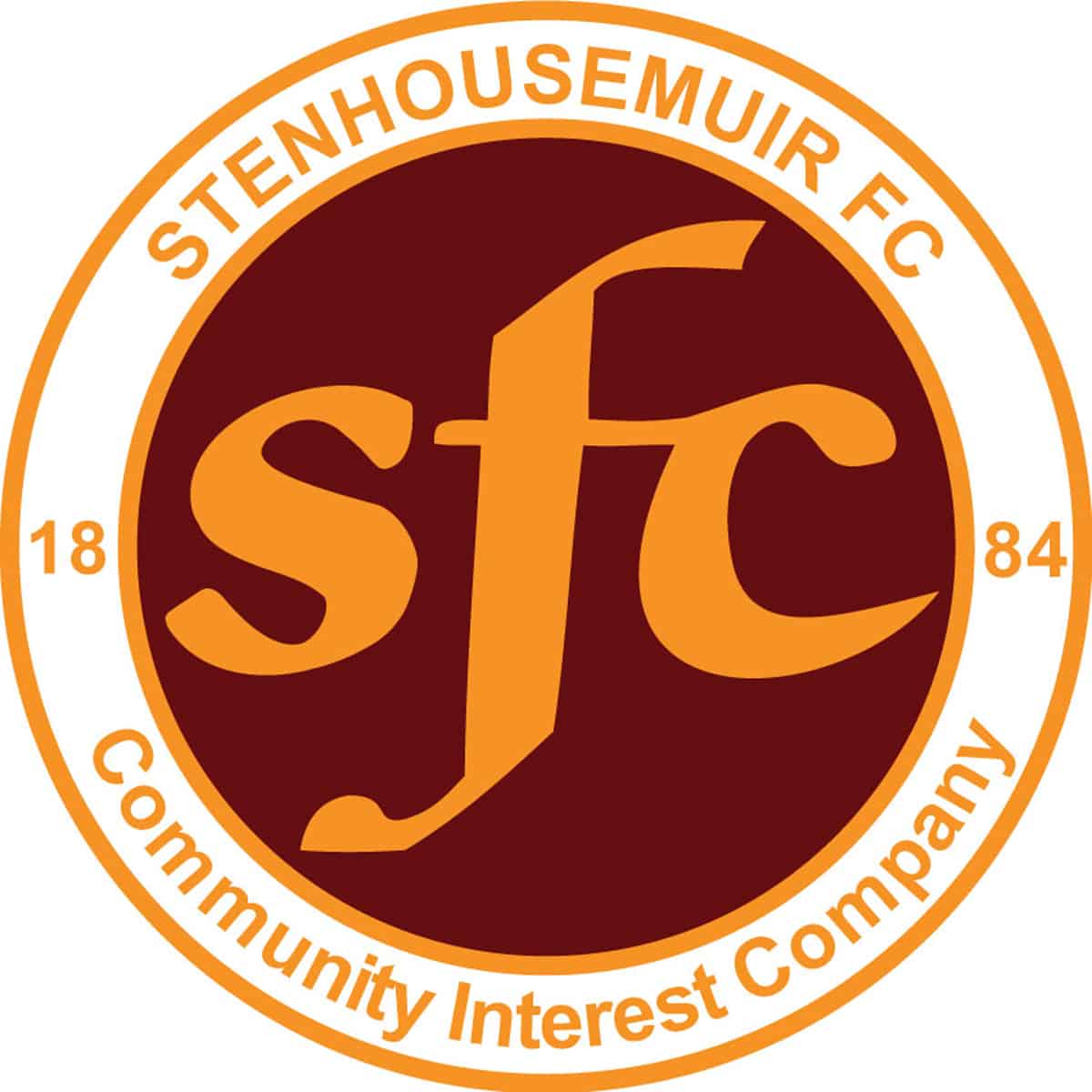 SPFL Ladbrokes League 1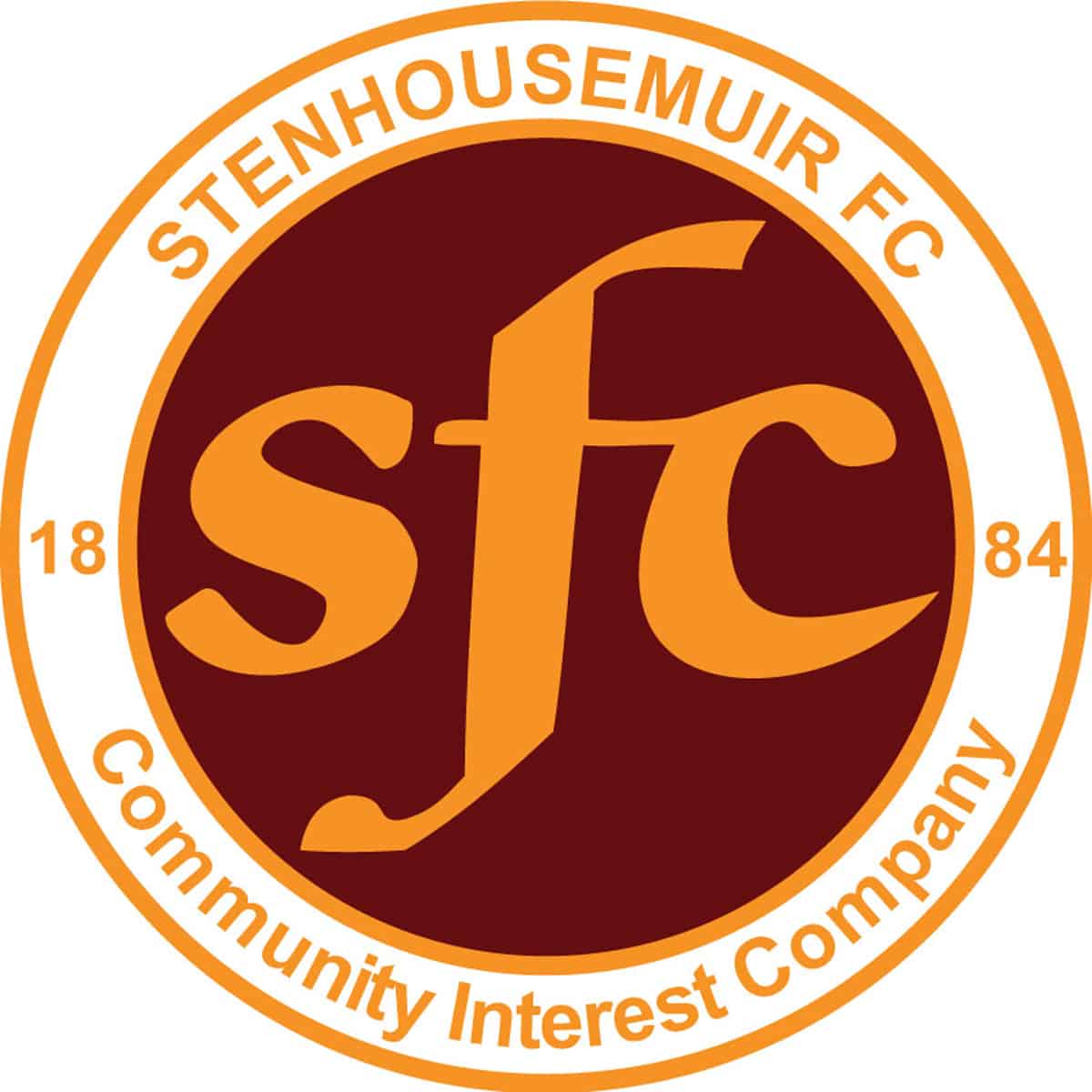 SPFL Ladbrokes League 1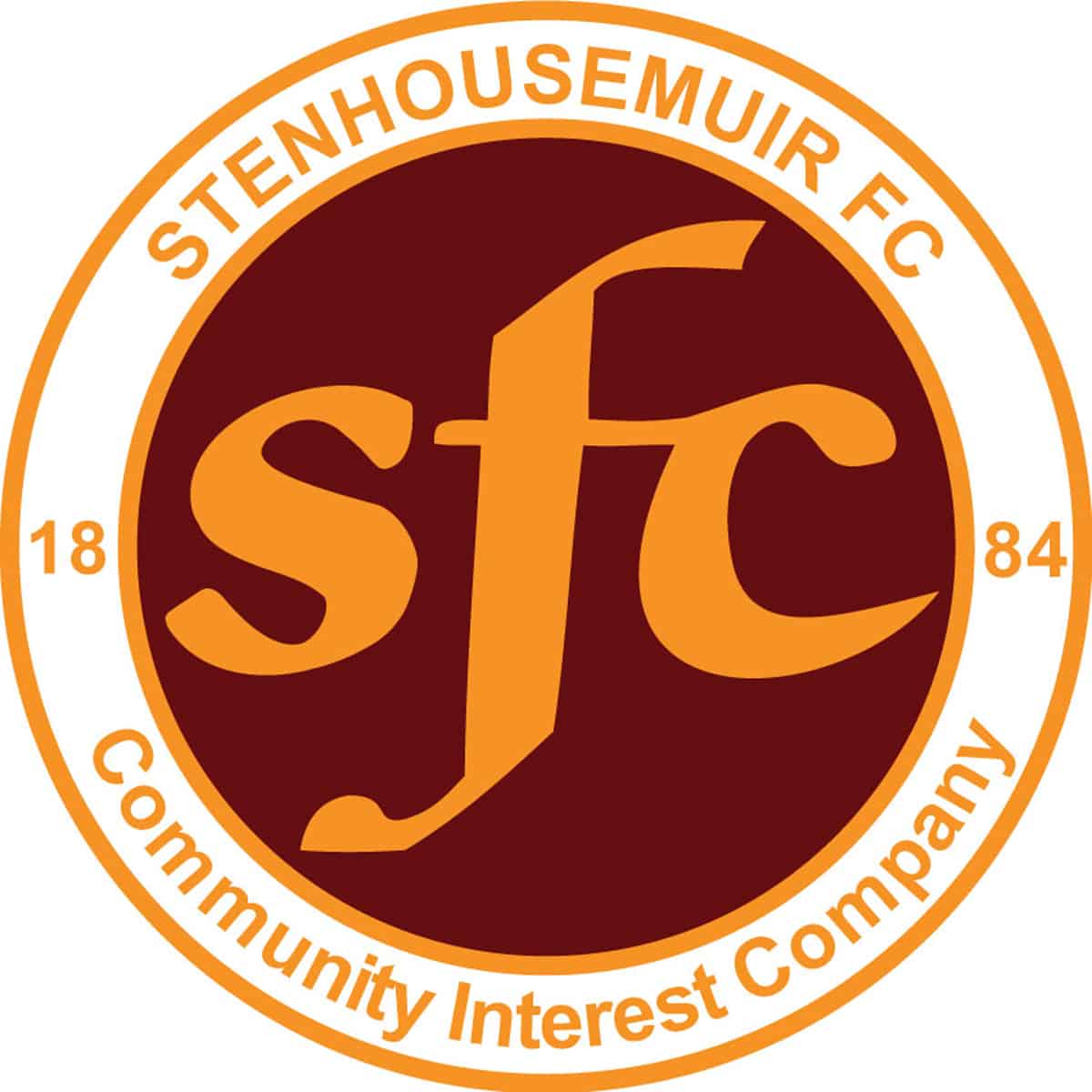 SPFL Ladbrokes League 1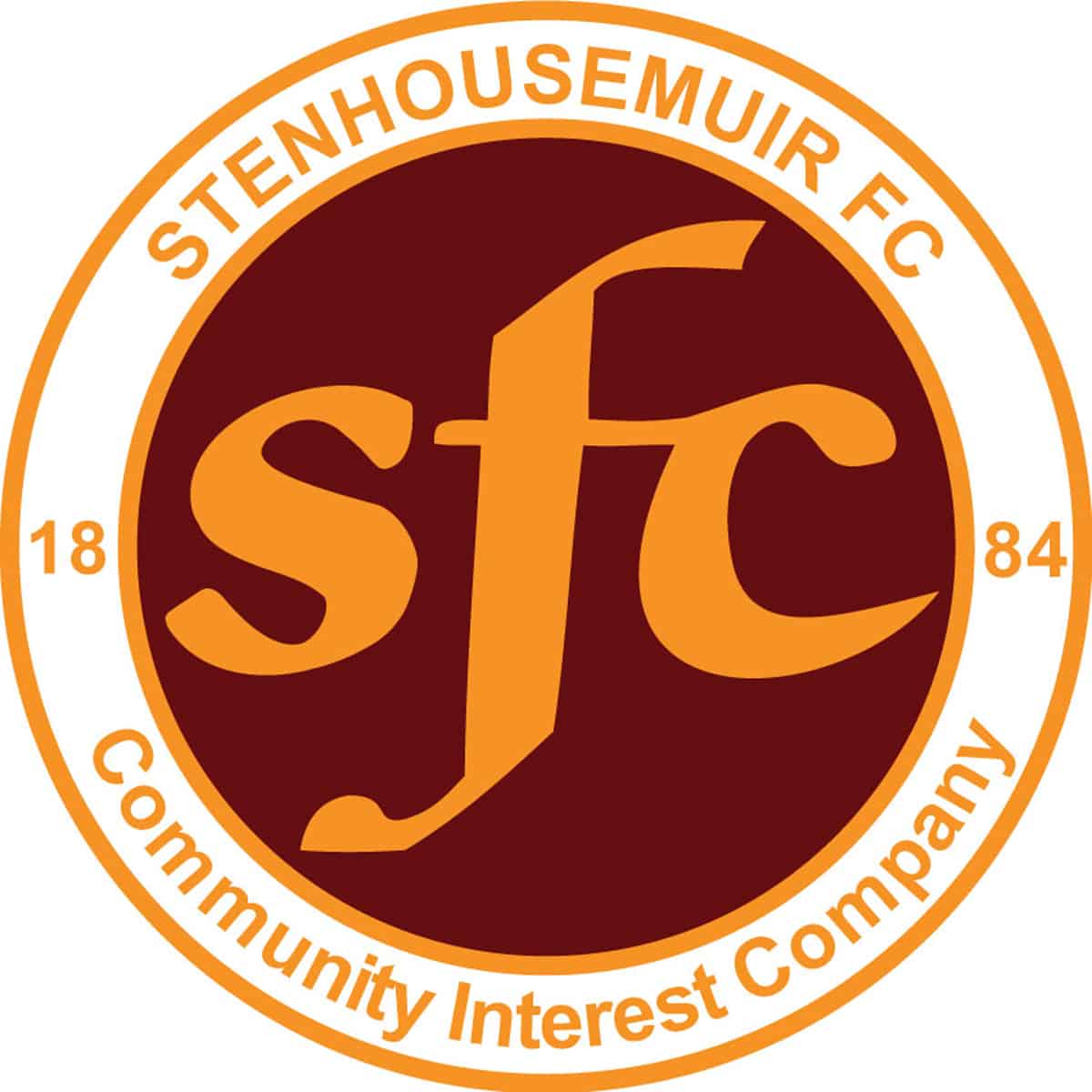 Scottish Gas Men's Scottish Cup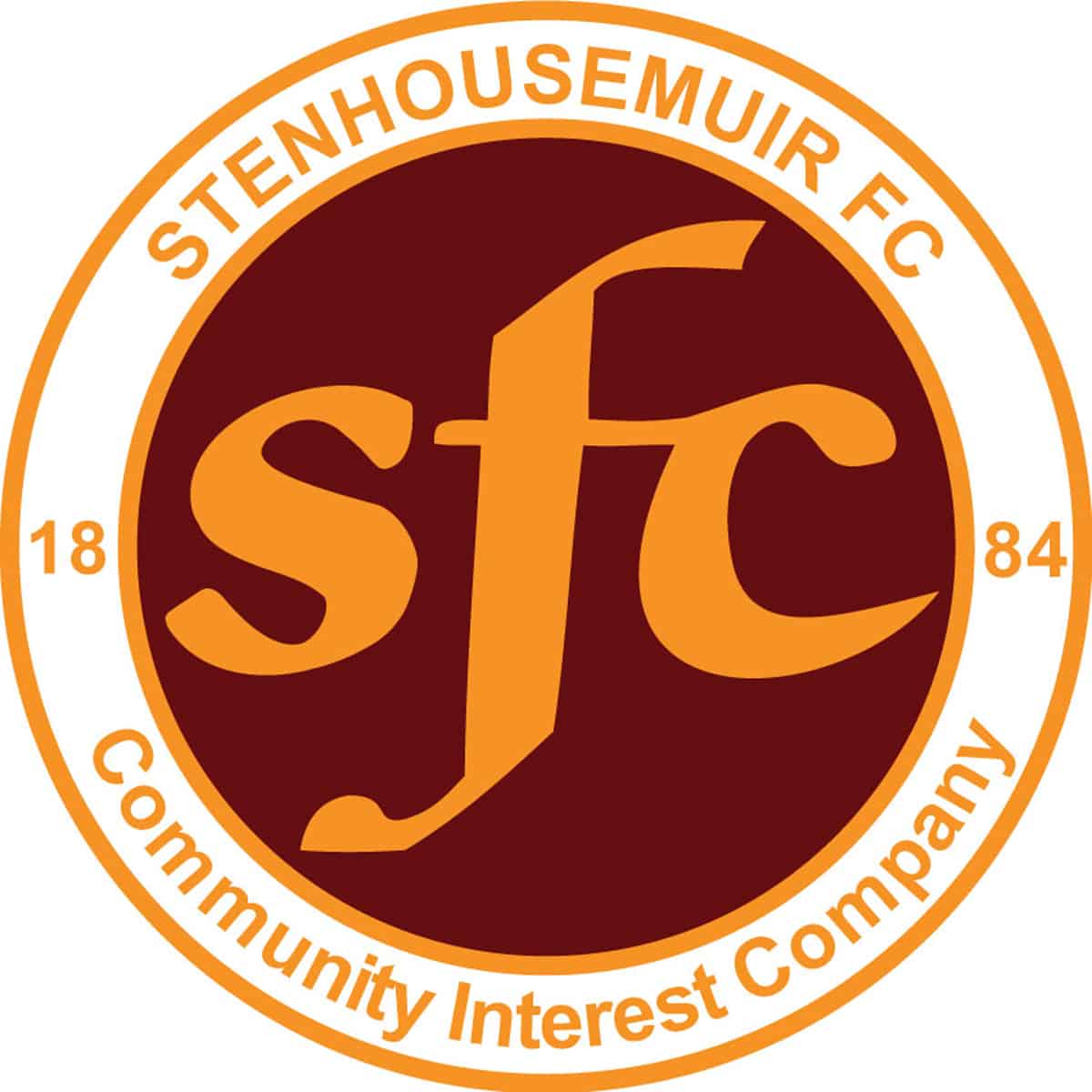 SPFL Ladbrokes League 1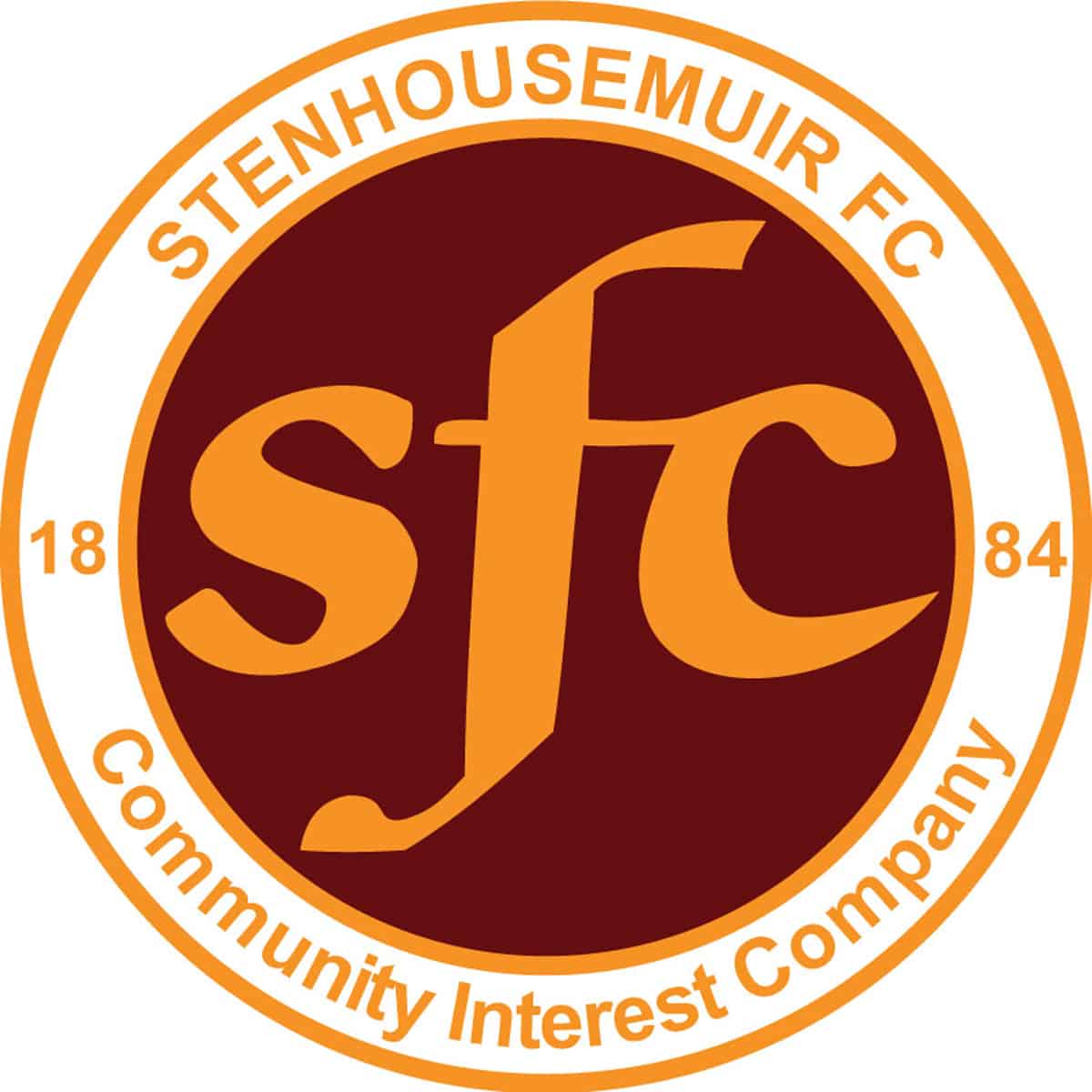 SPFL Ladbrokes League 1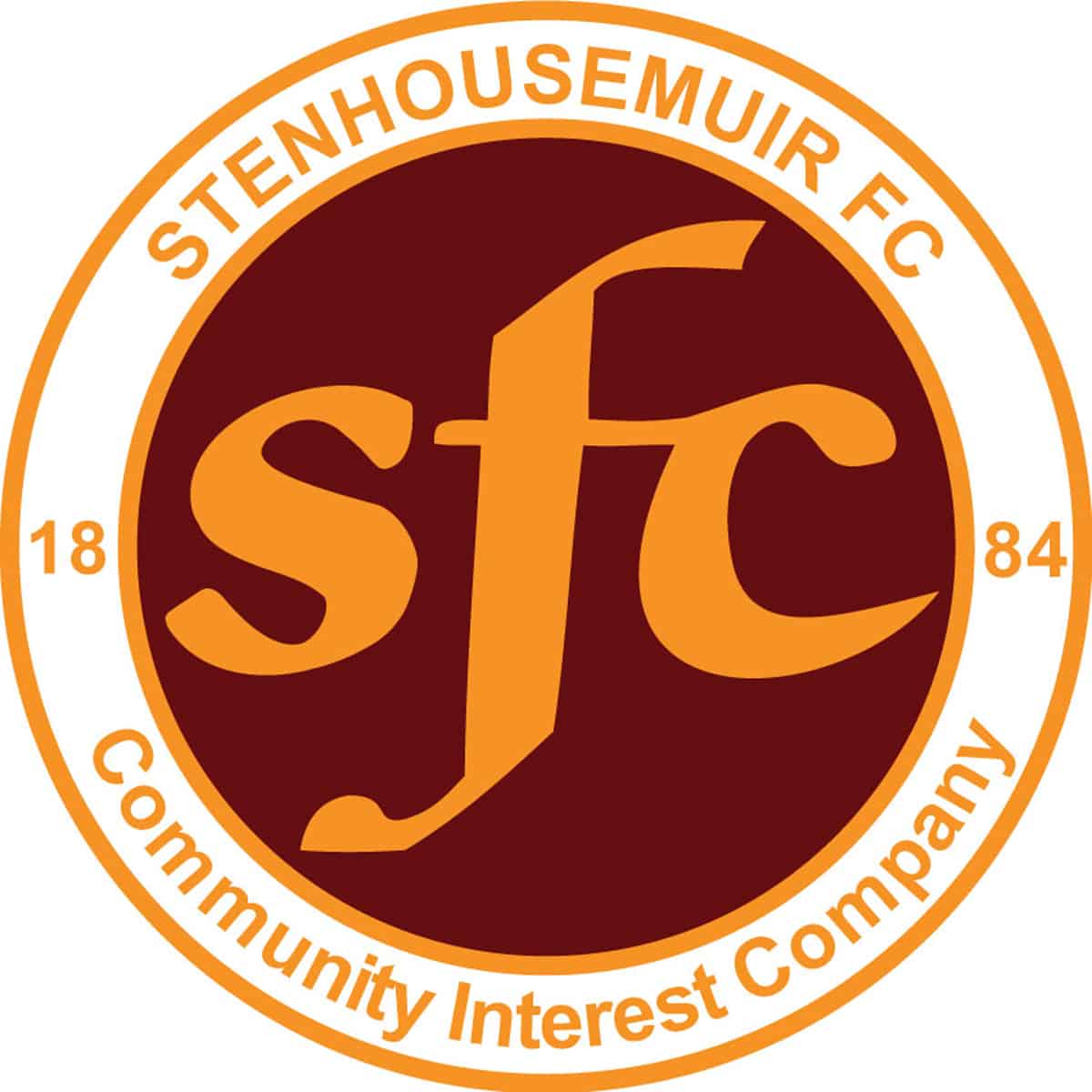 SPFL Ladbrokes League 1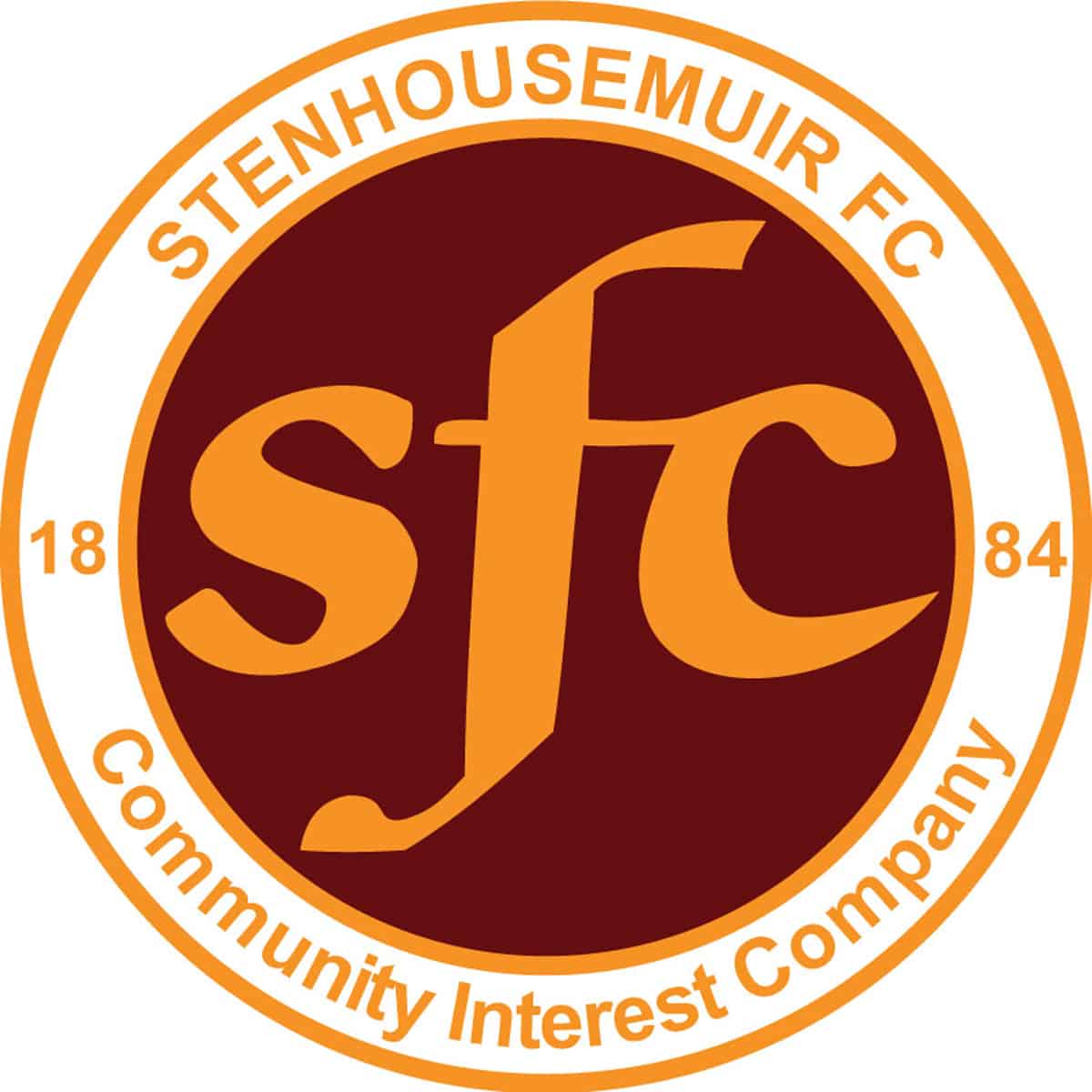 SPFL Ladbrokes League 1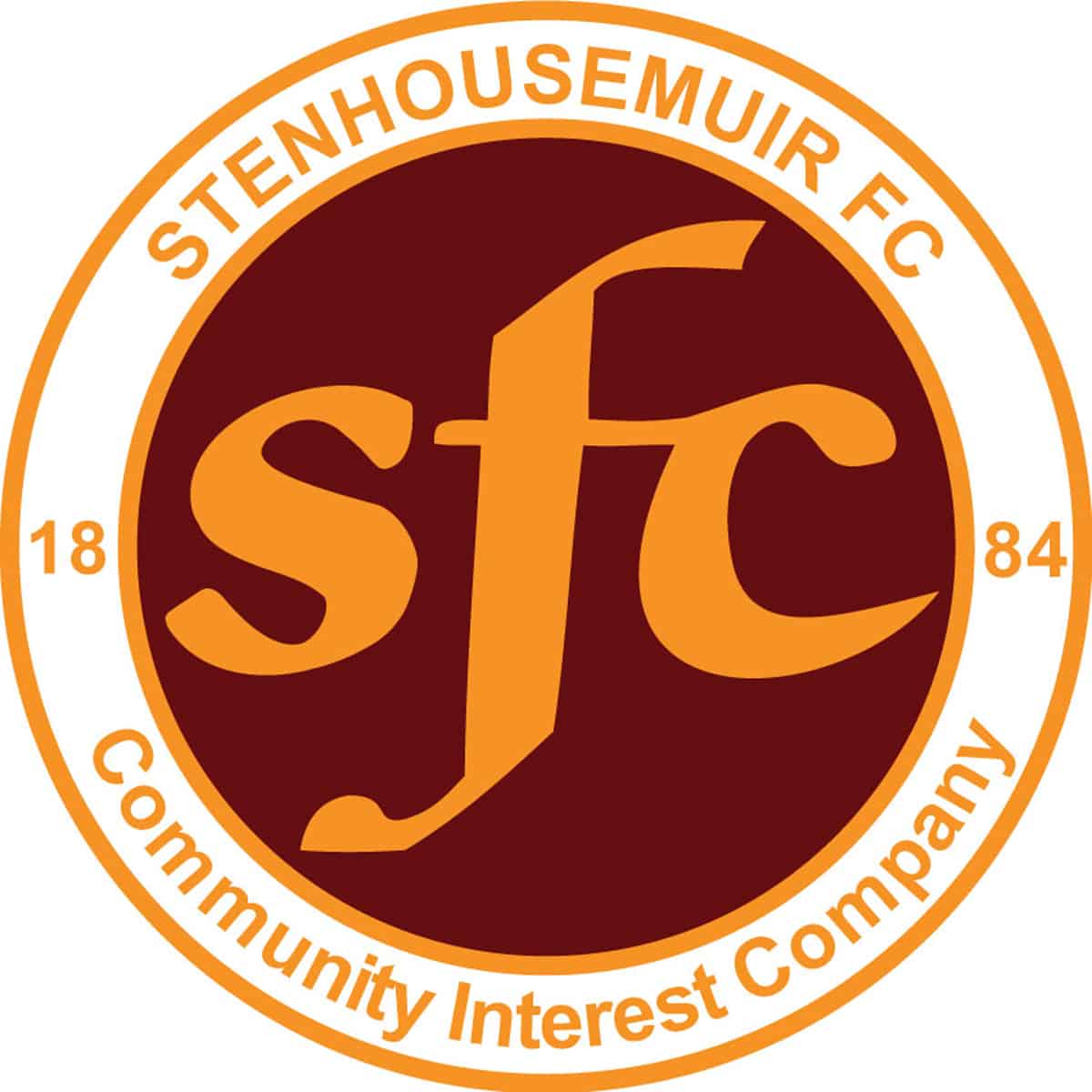 SPFL Ladbrokes League 1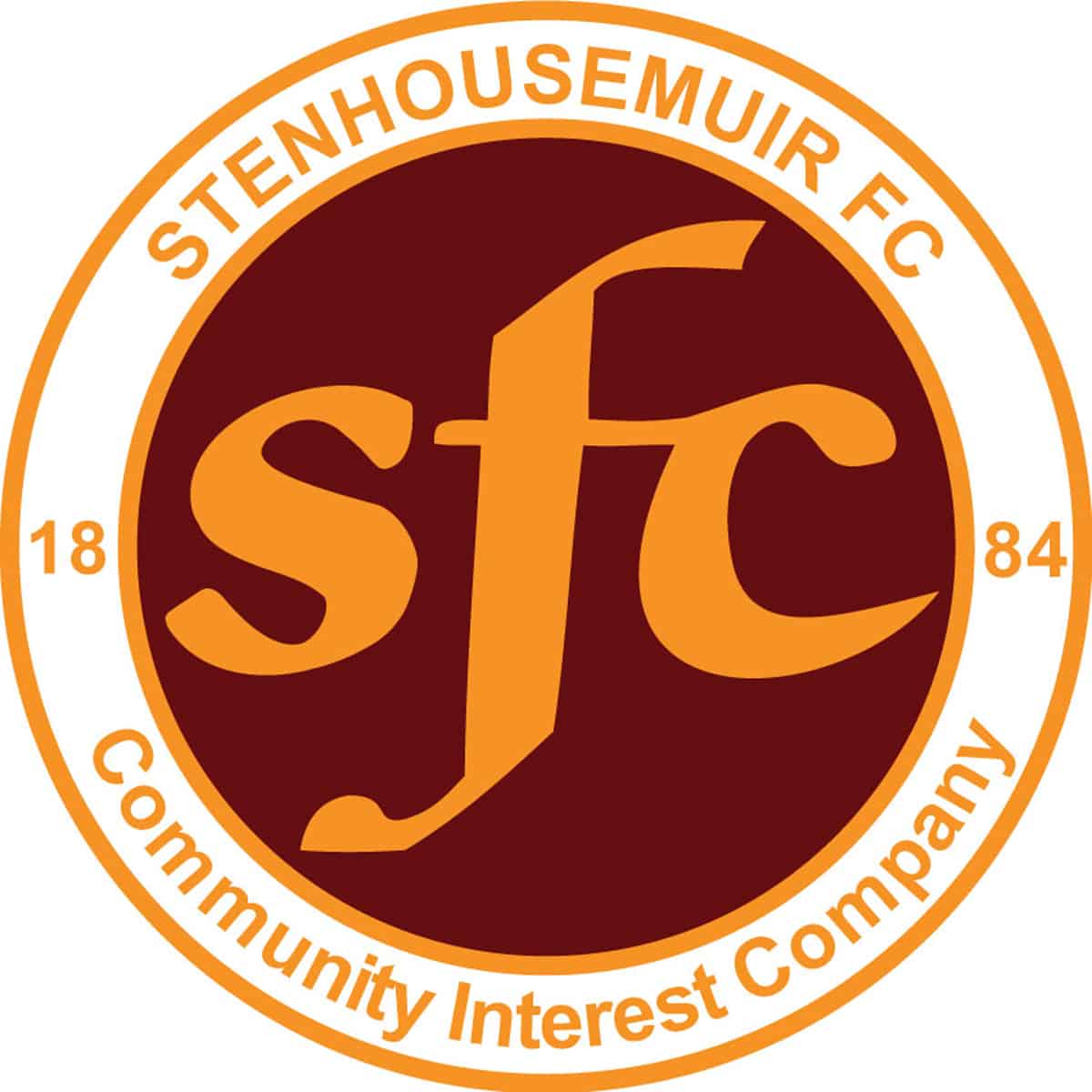 SPFL Ladbrokes League 1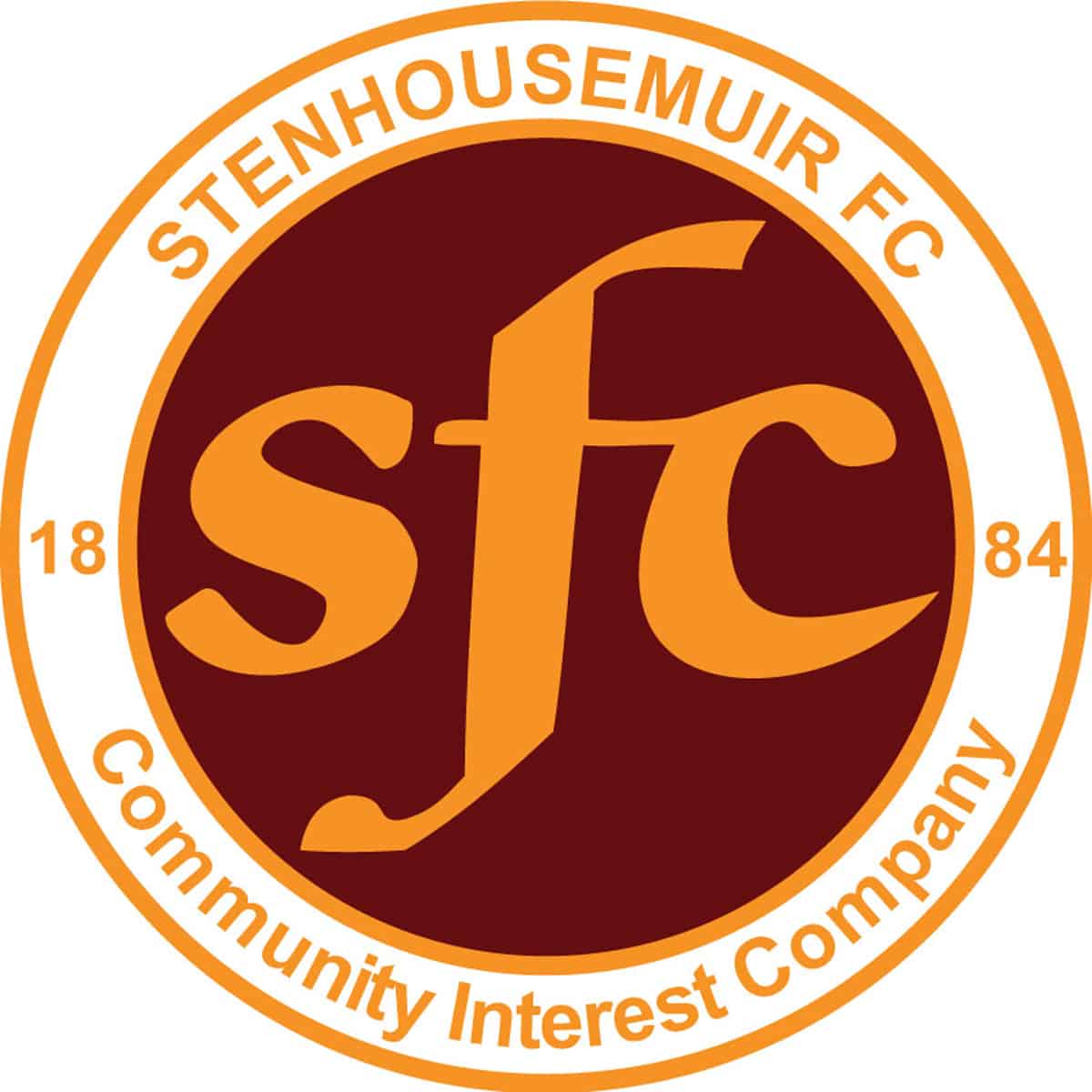 SPFL Ladbrokes League 1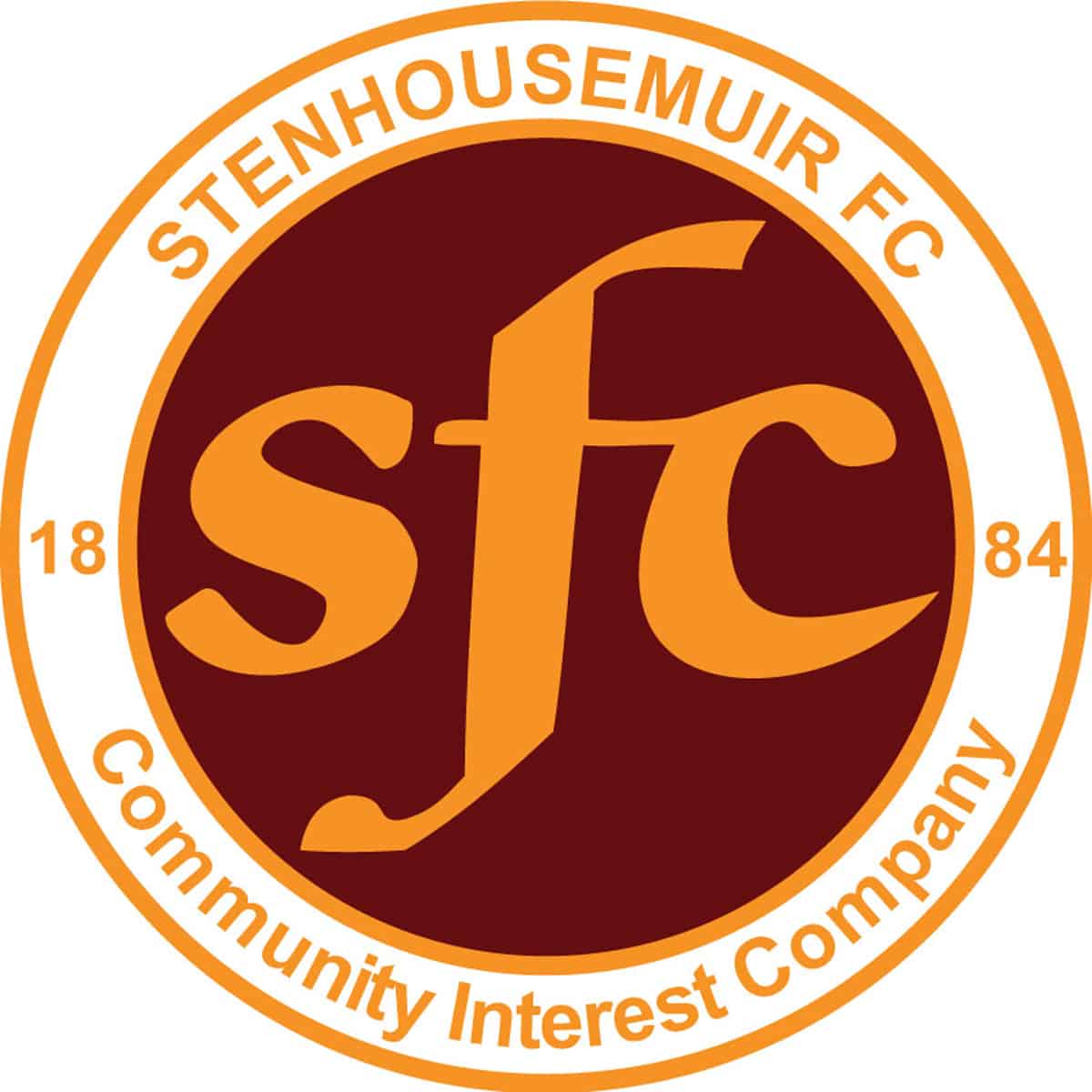 SPFL Ladbrokes League 1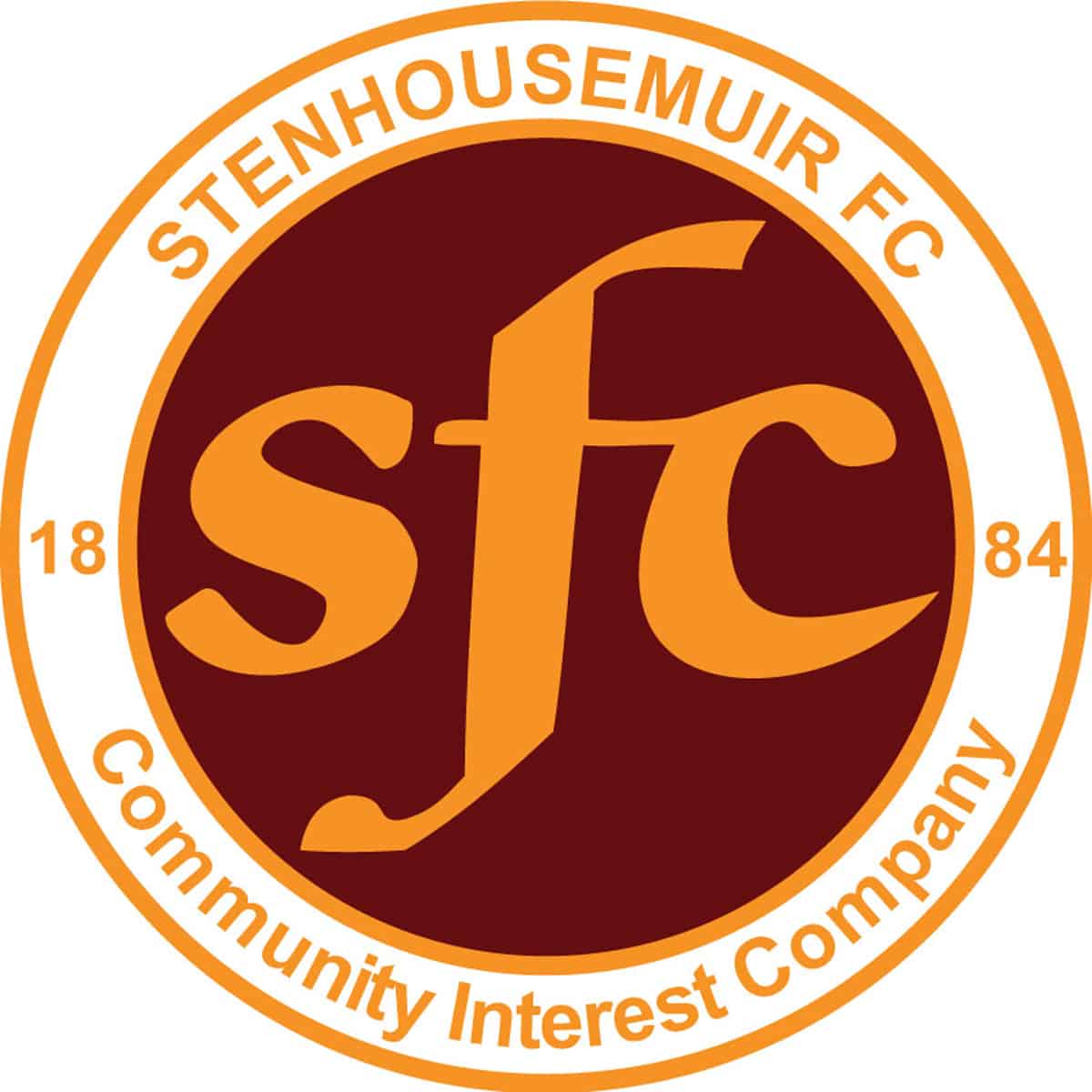 SPFL Ladbrokes League 1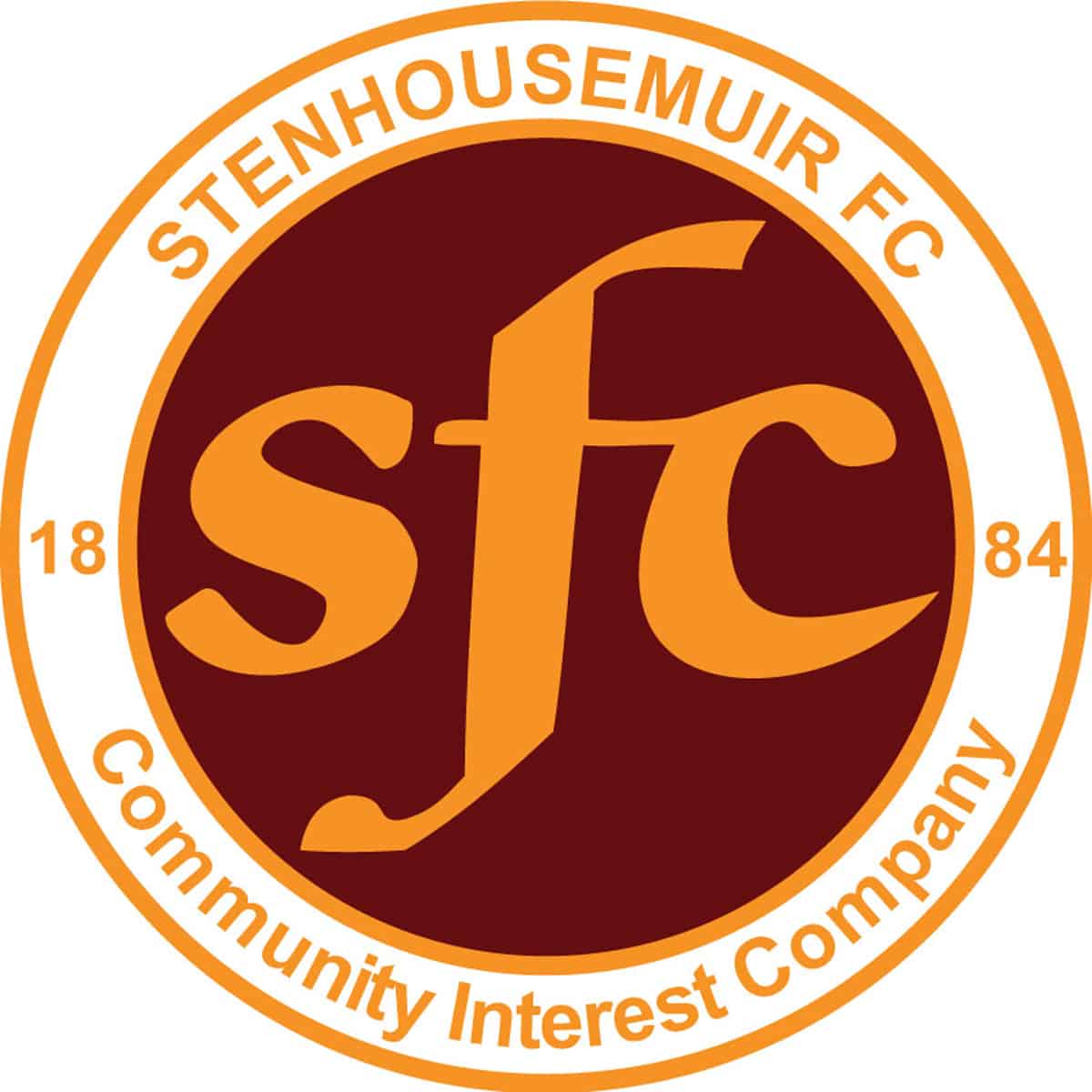 SPFL Ladbrokes League 1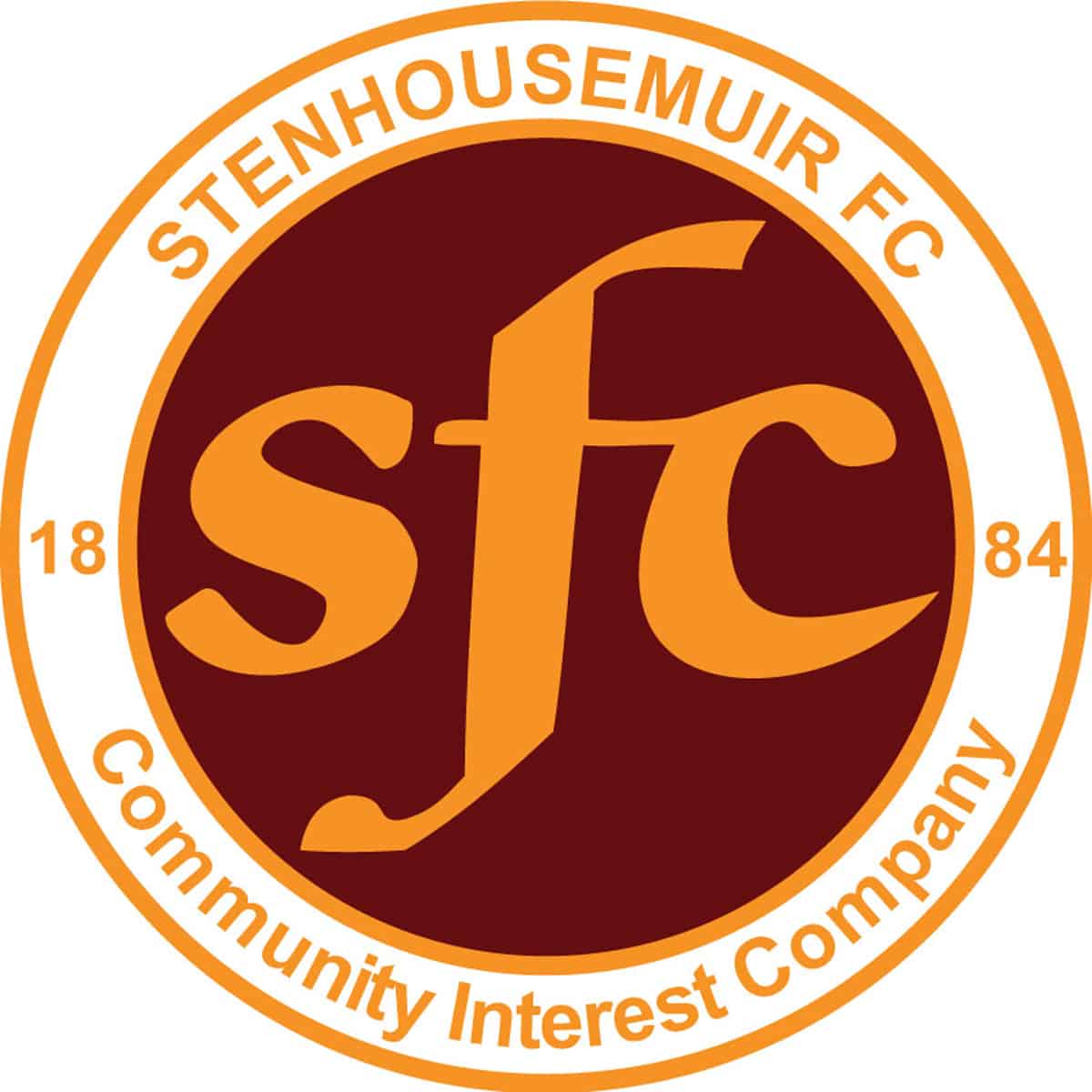 Betfred Cup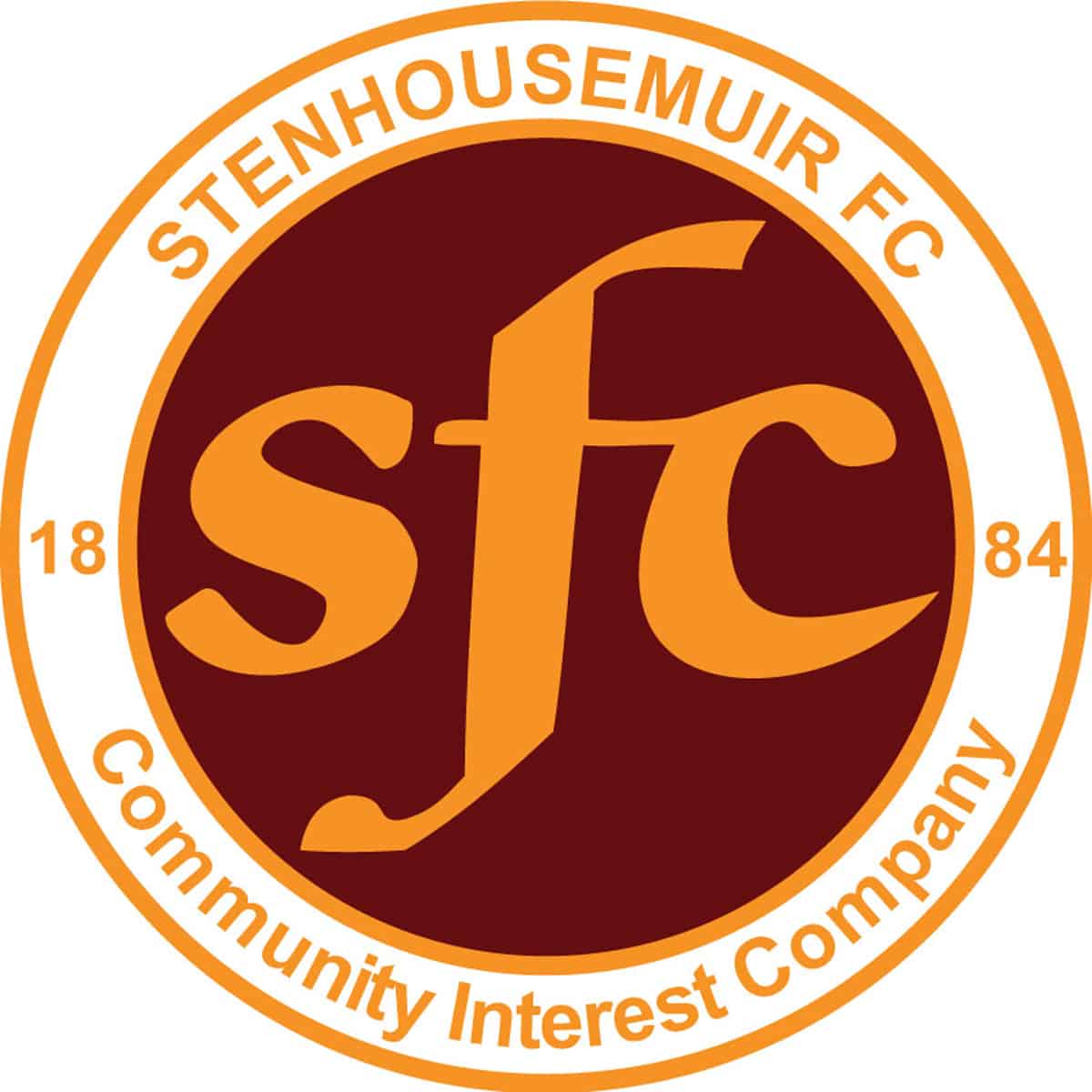 SPFL Ladbrokes League 1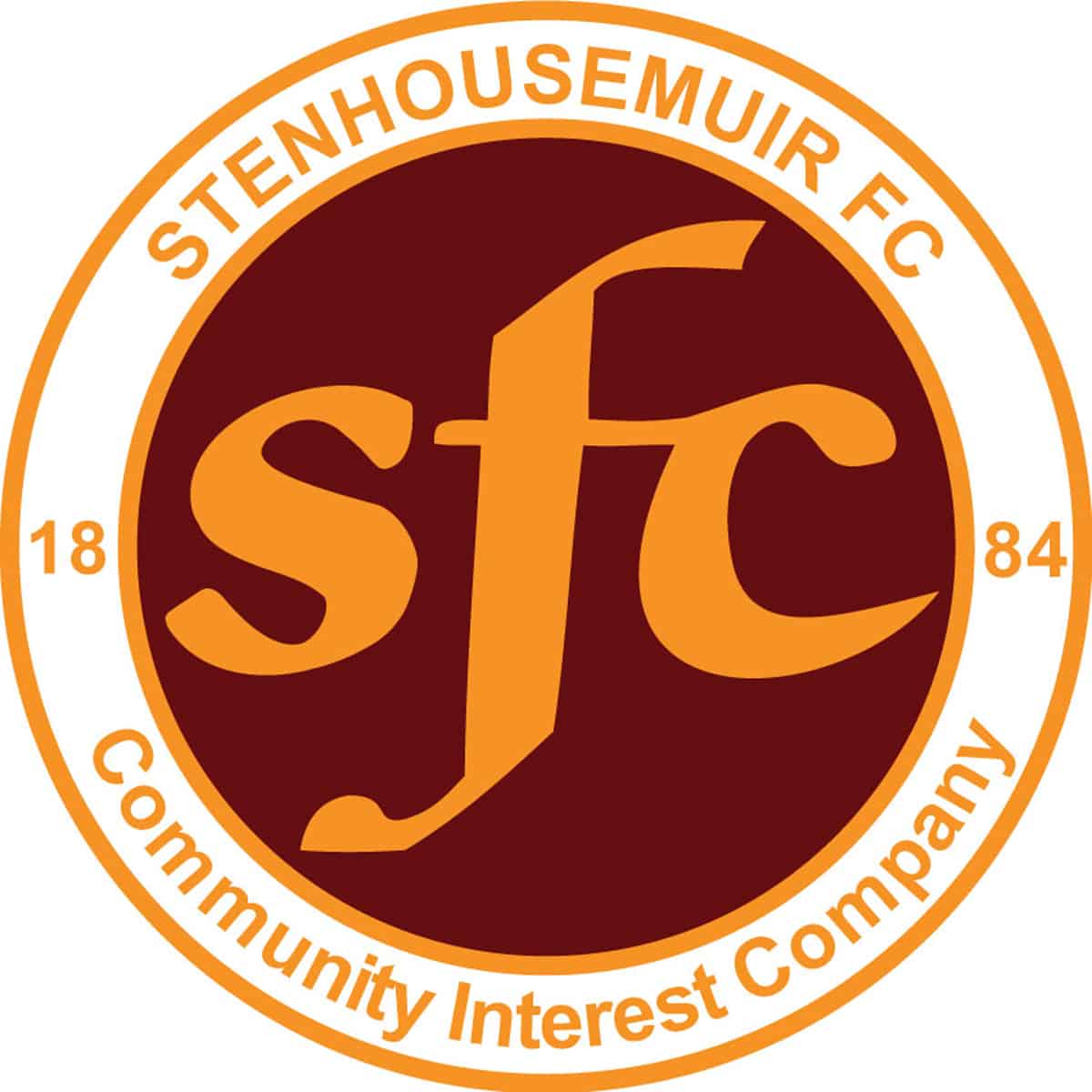 SPFL Ladbrokes League 1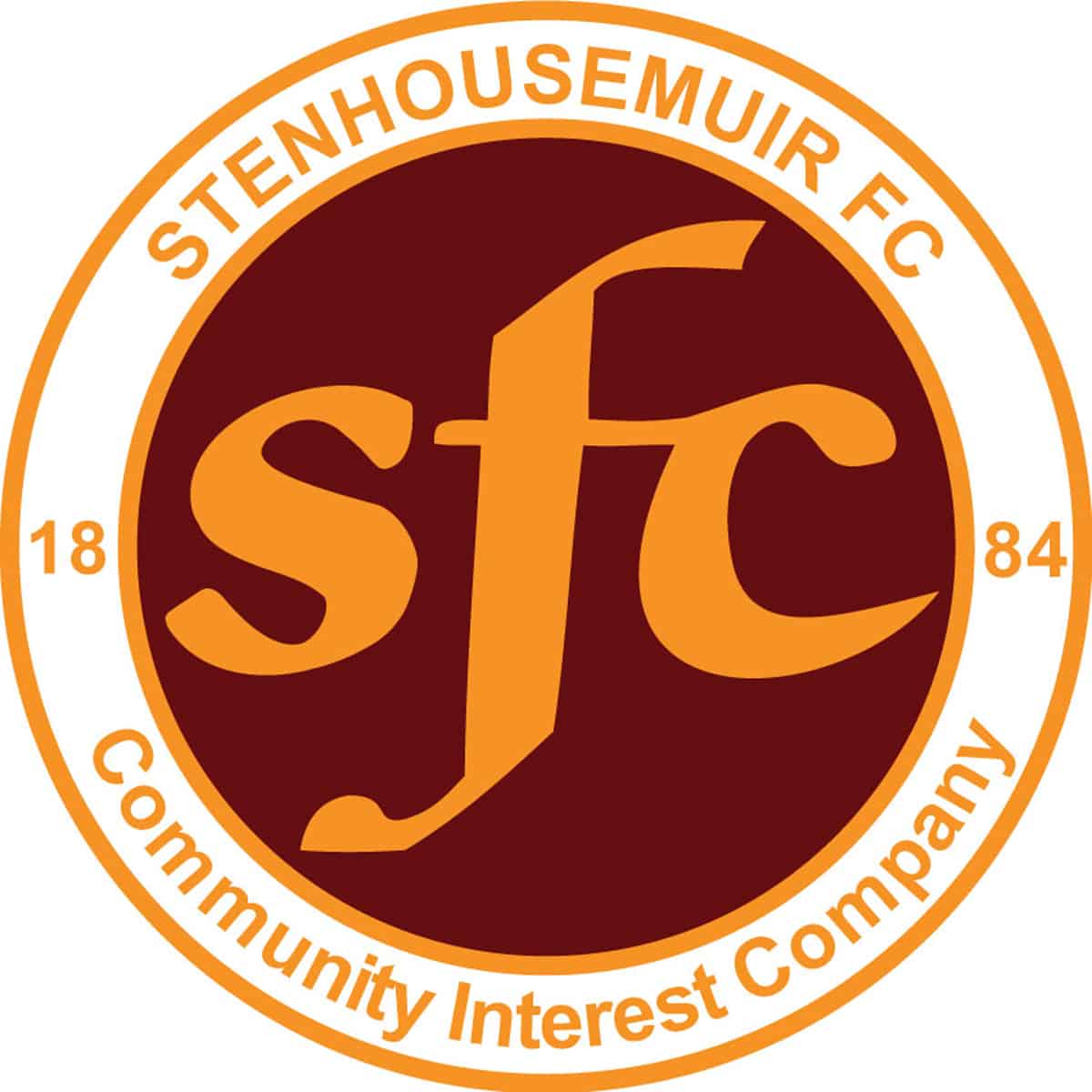 SPFL Ladbrokes League 1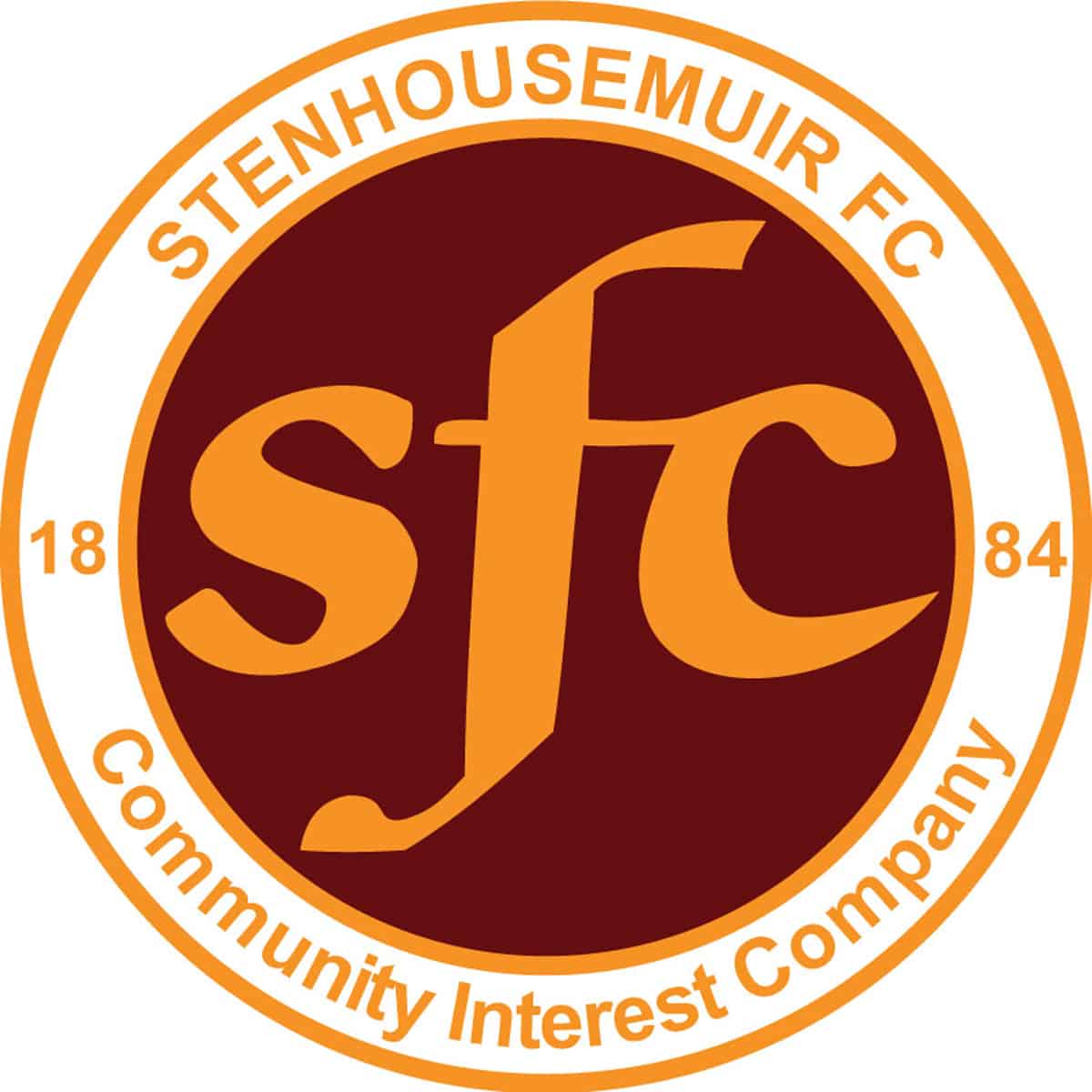 Betfred Cup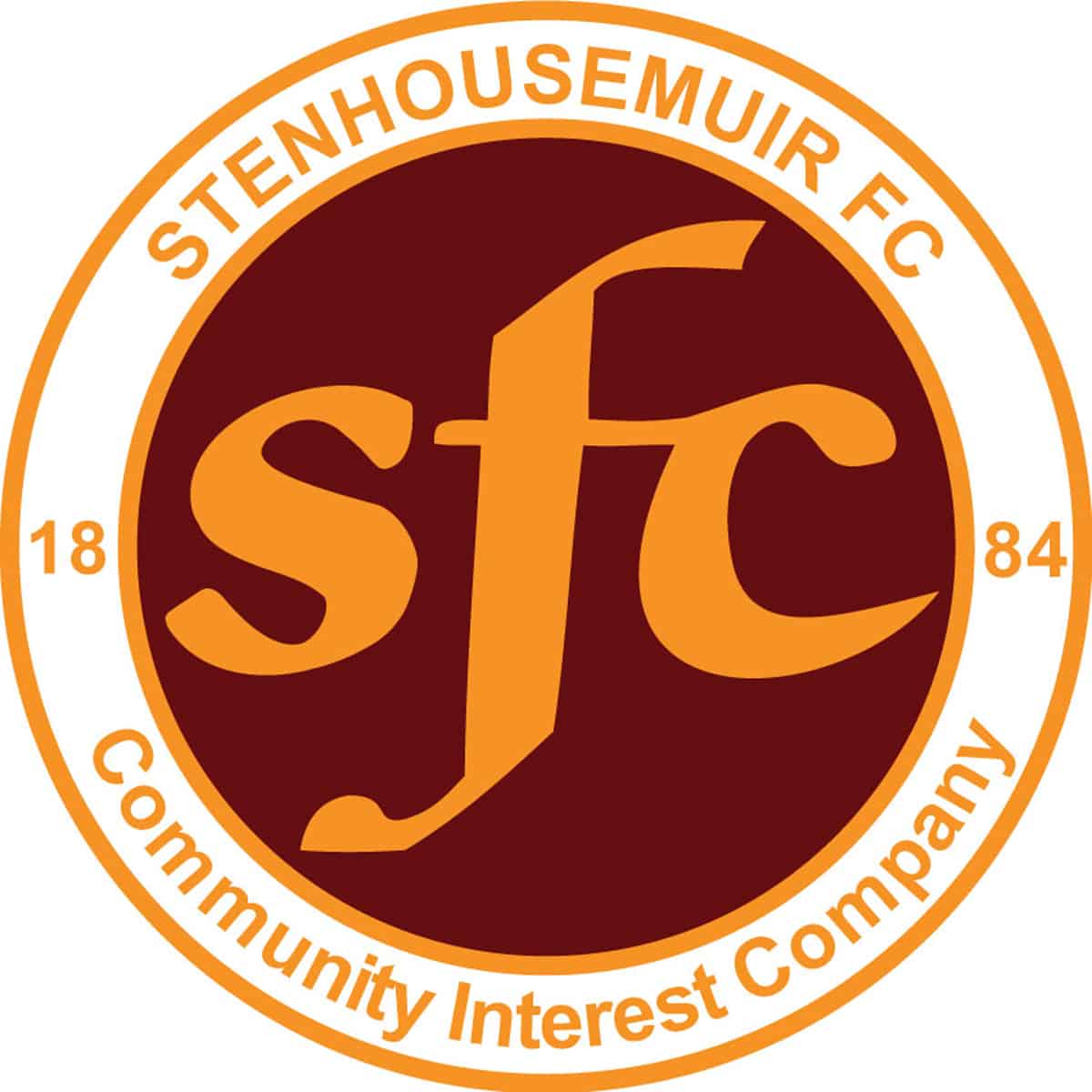 Petrofac Training Cup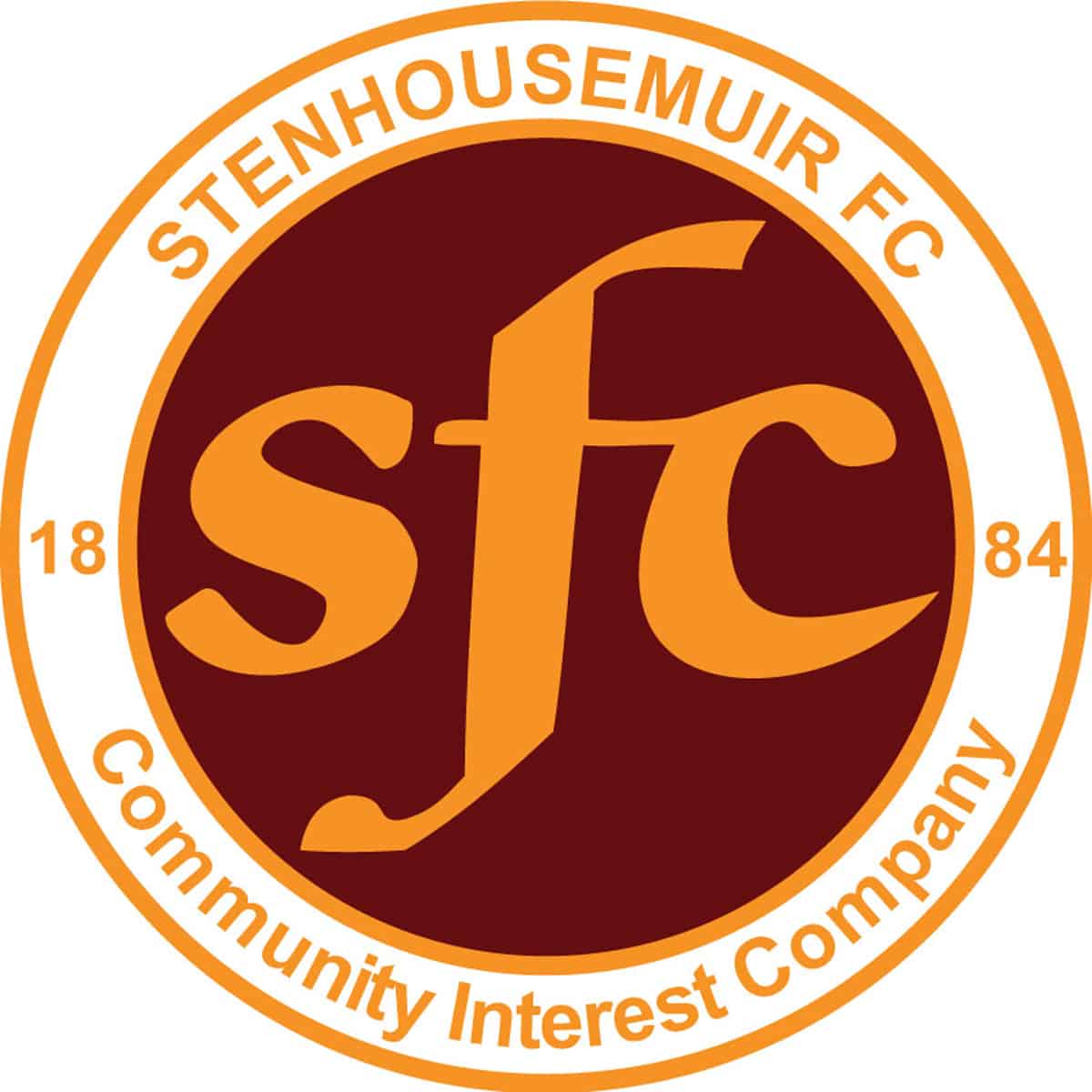 Friendly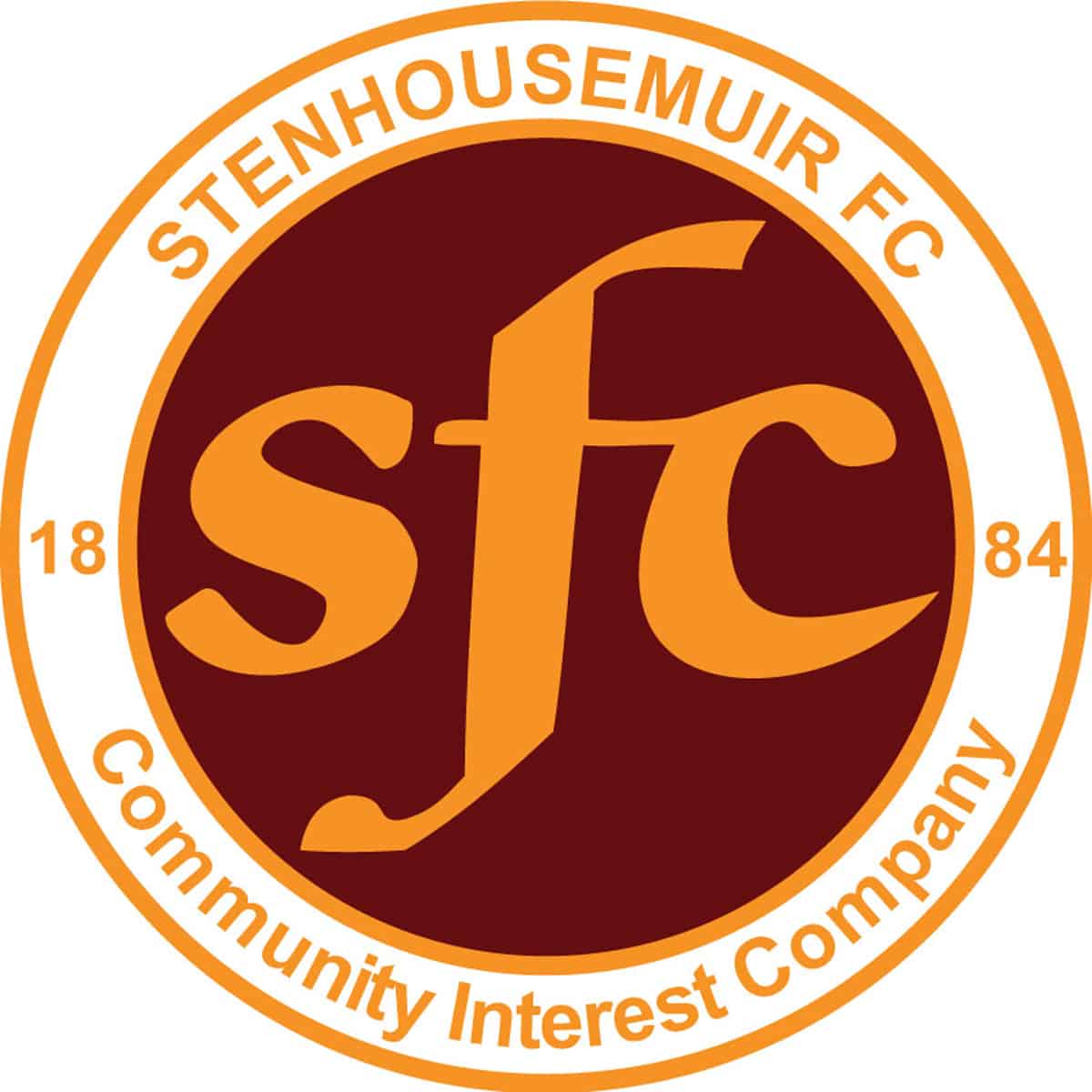 Friendly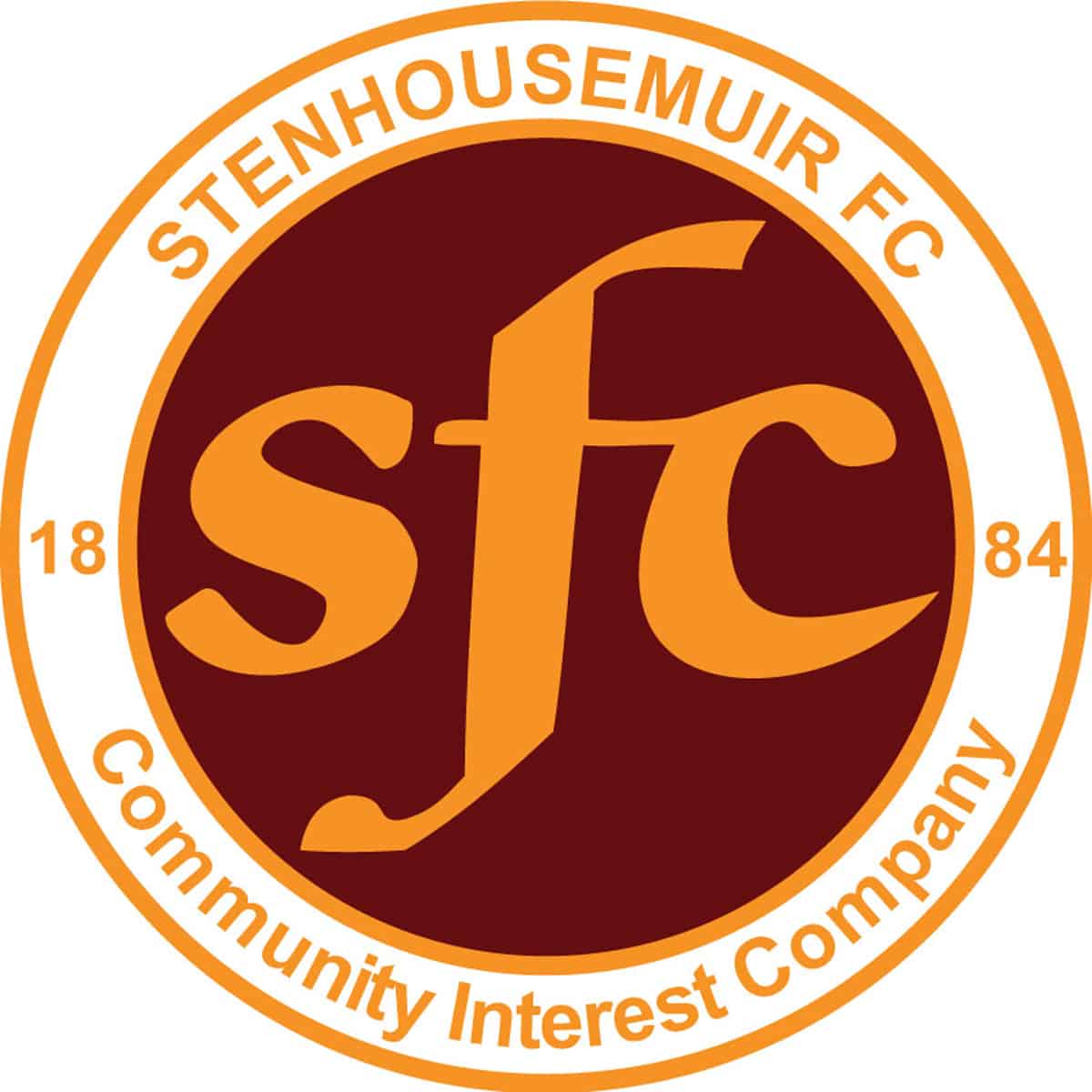 Friendly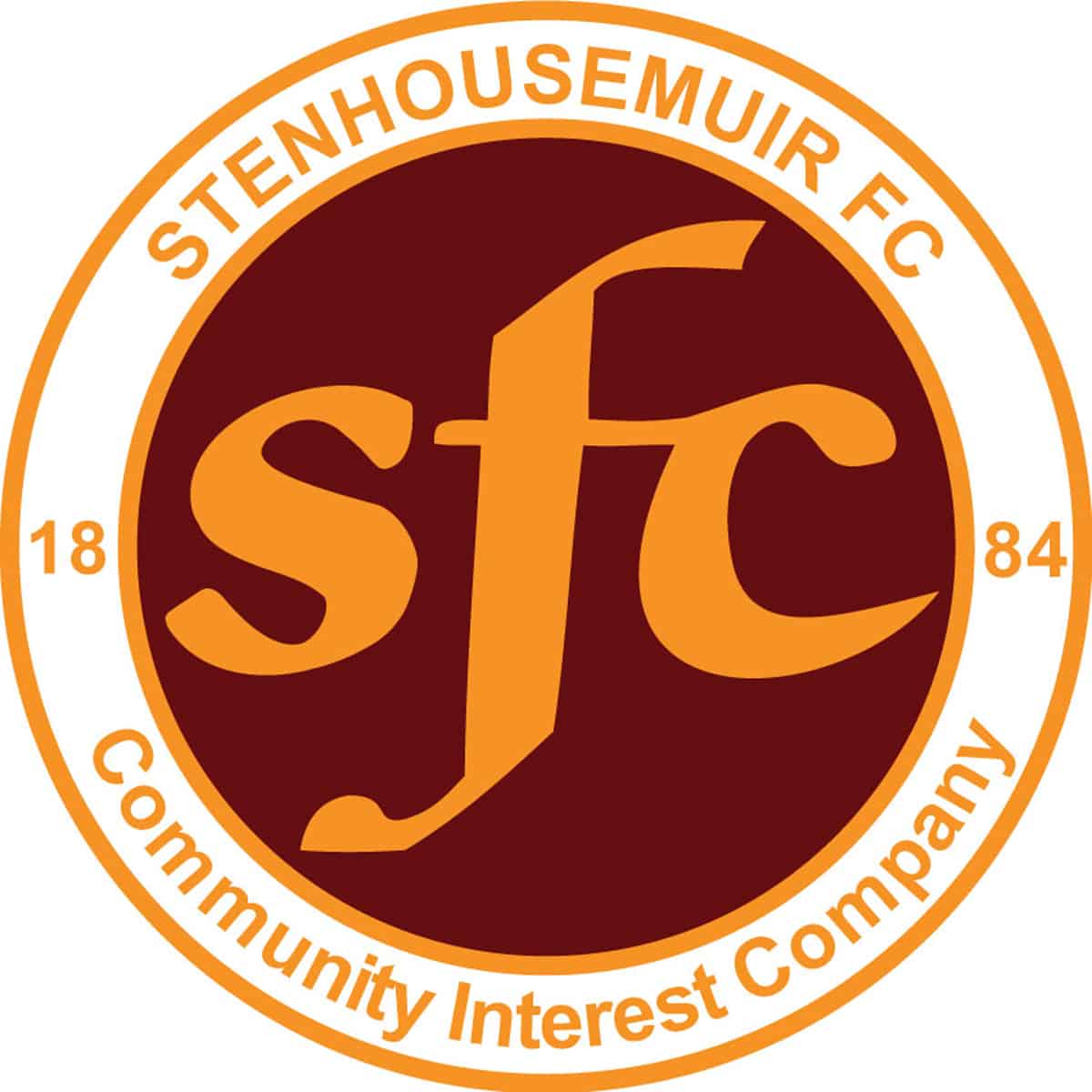 SPFL Ladbrokes League 1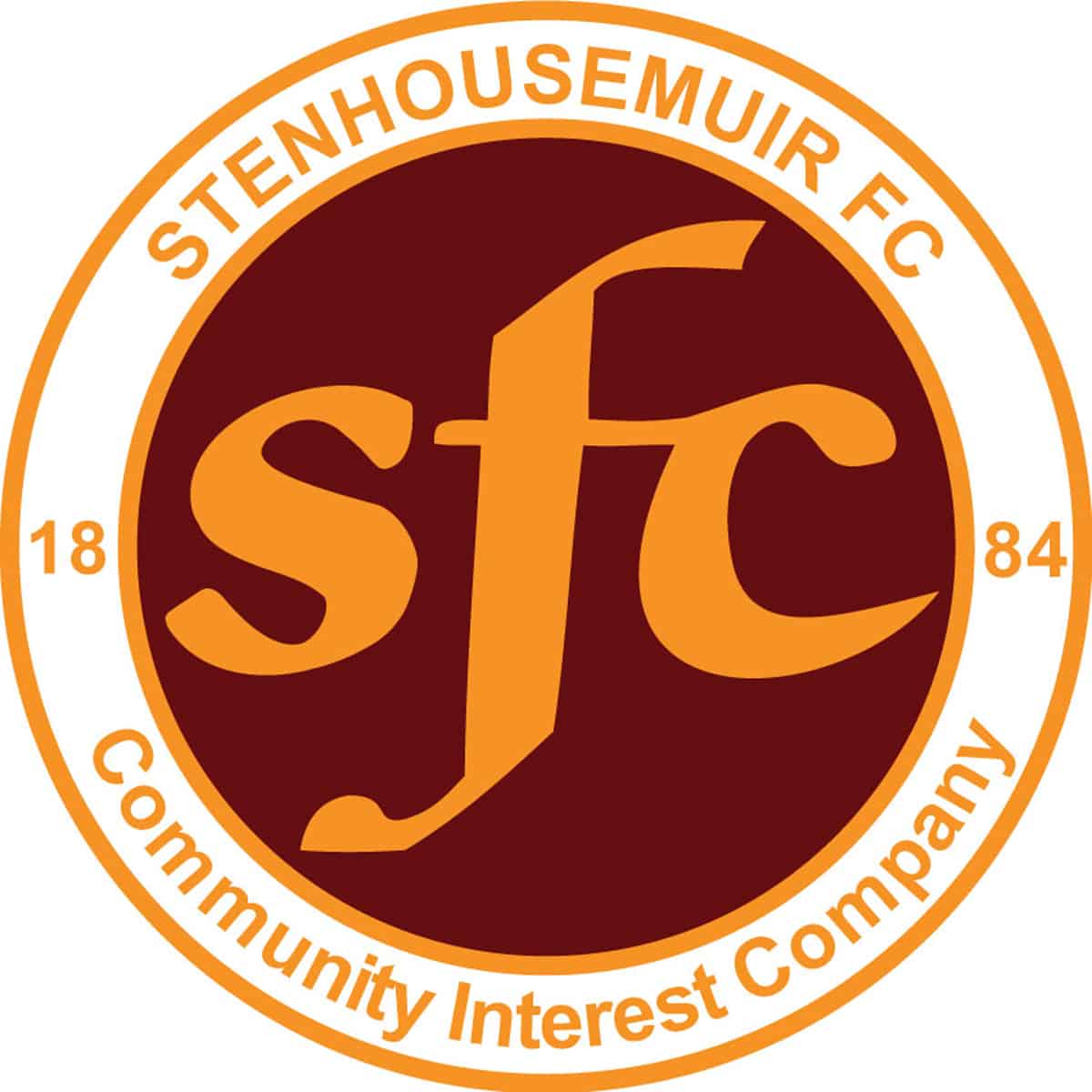 SPFL Ladbrokes League 1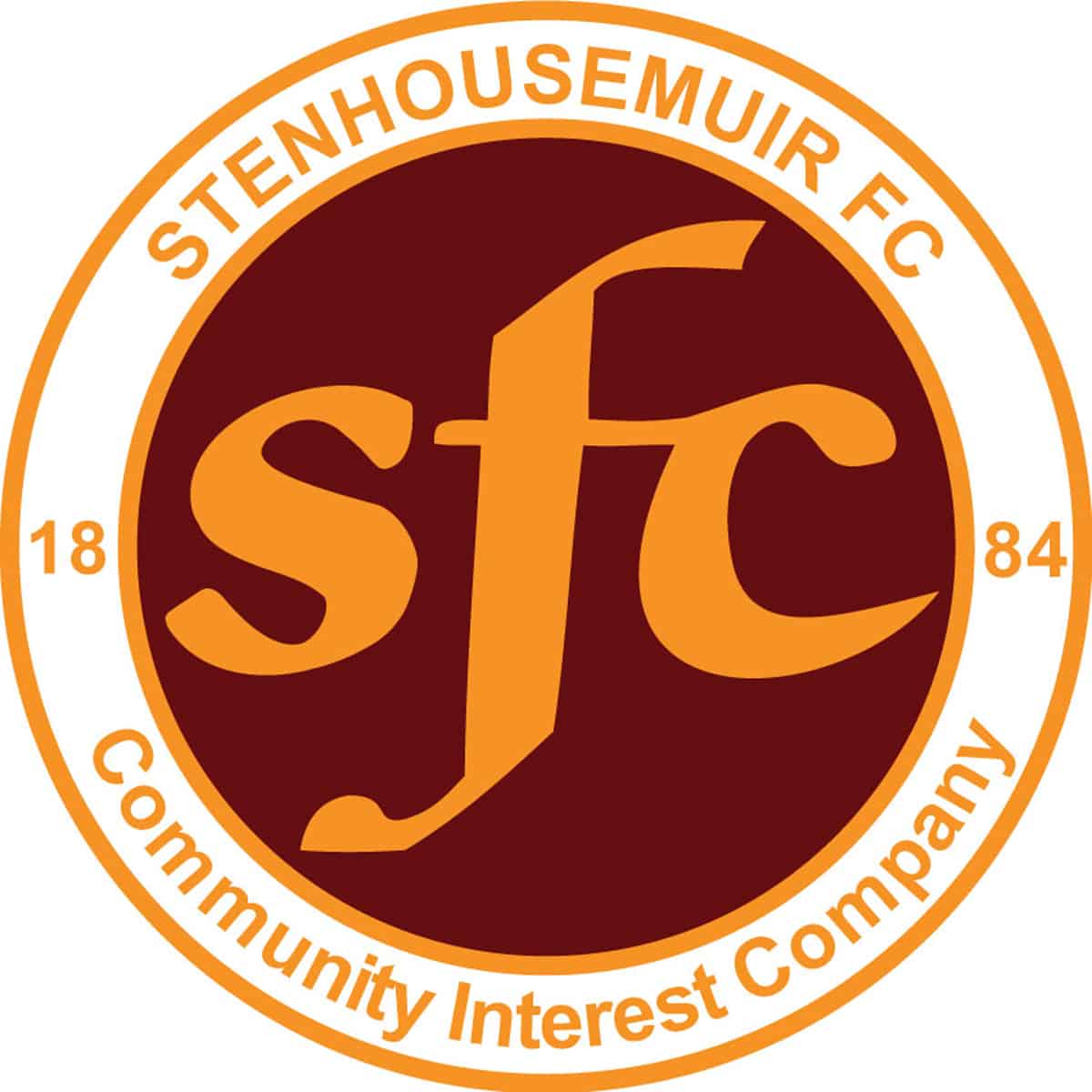 SPFL Ladbrokes League 1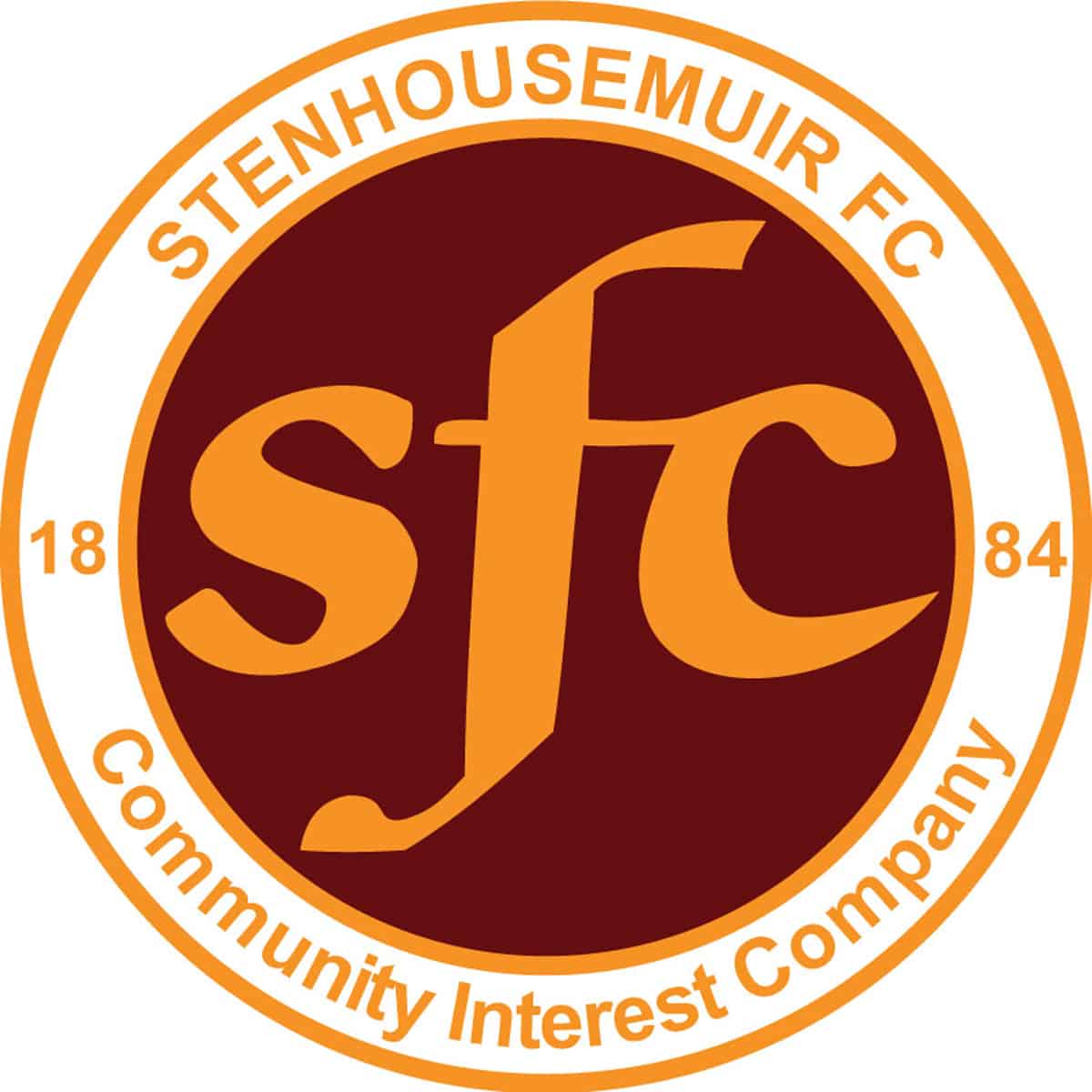 SPFL Ladbrokes League 1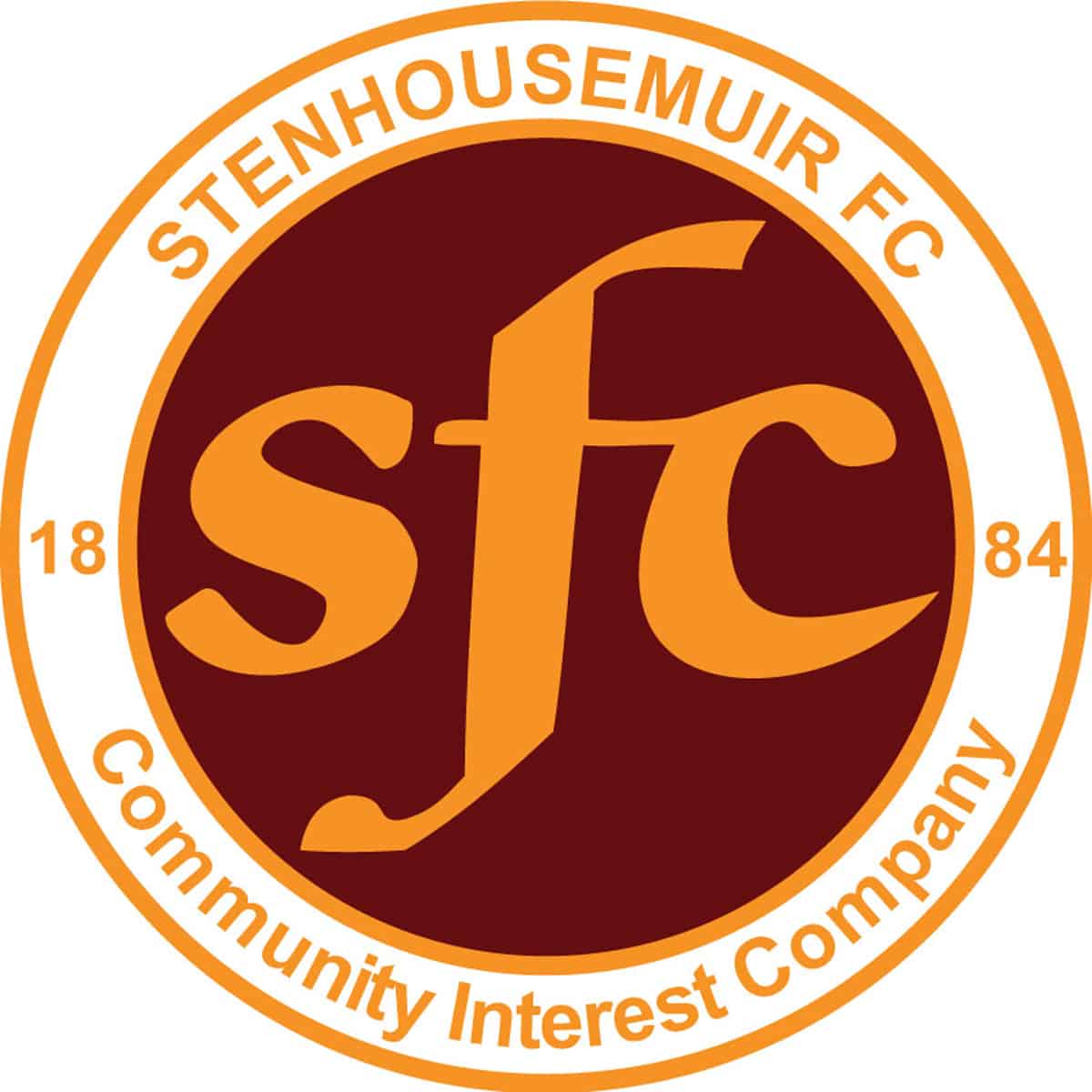 SPFL Ladbrokes League 1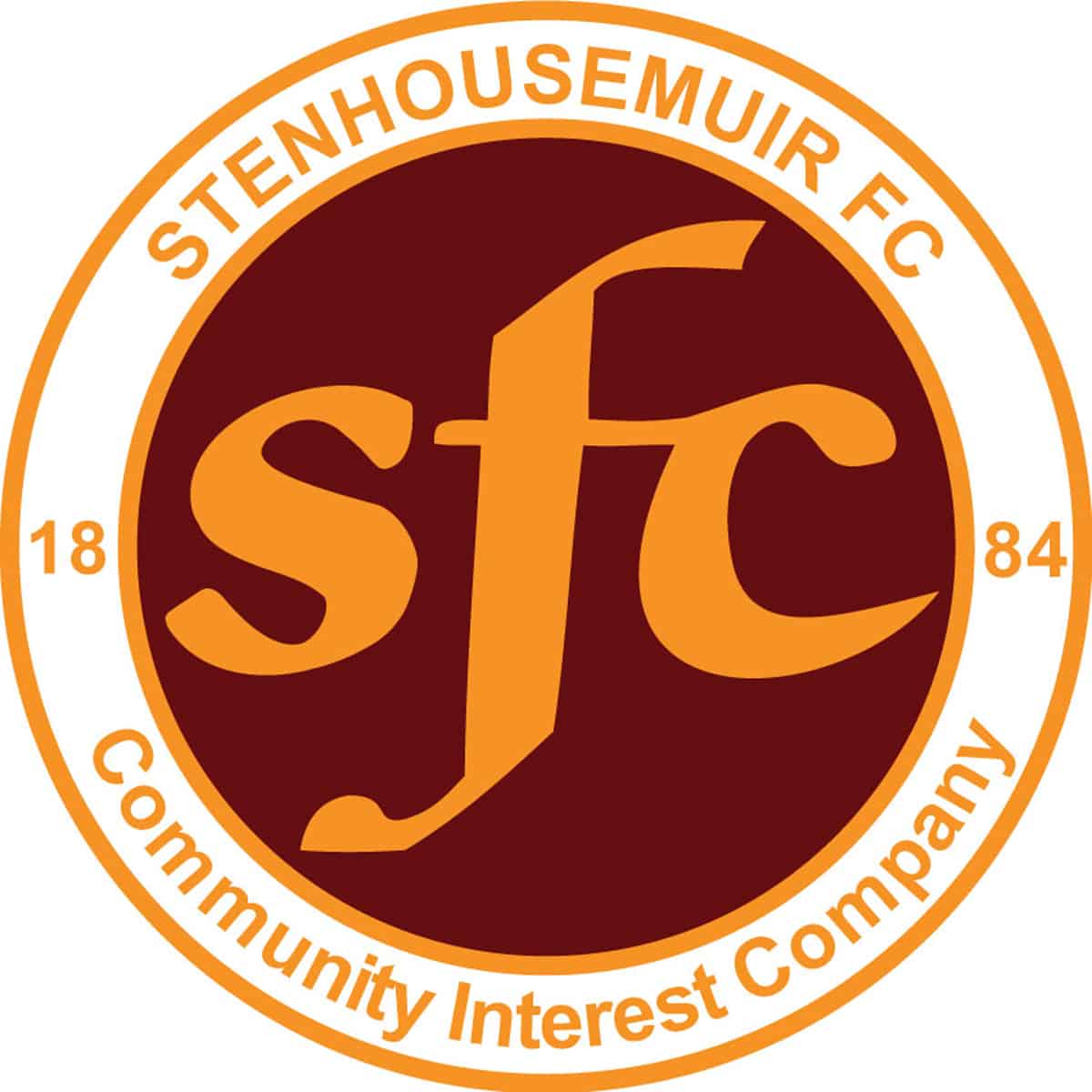 SPFL Ladbrokes League 1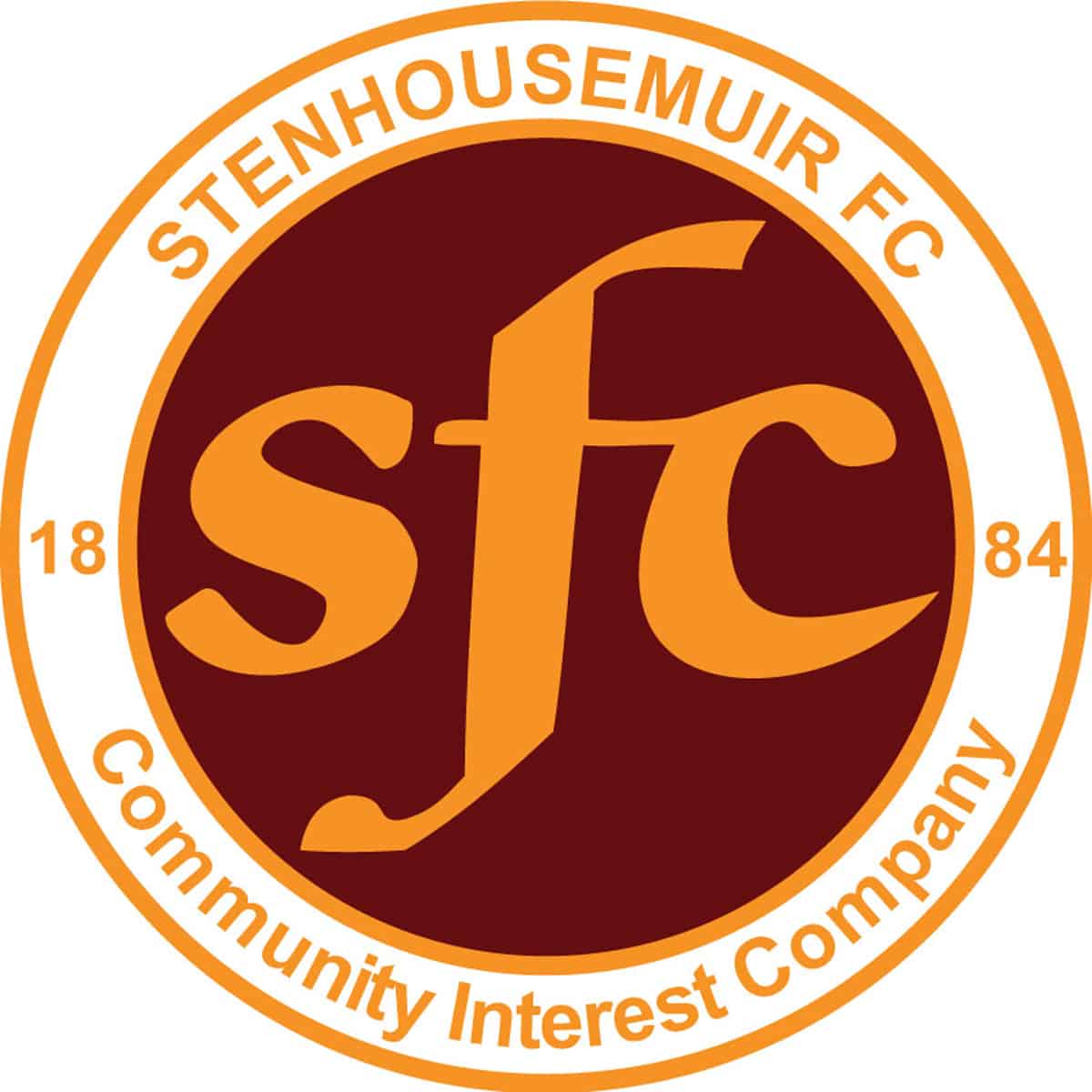 SPFL Ladbrokes League 1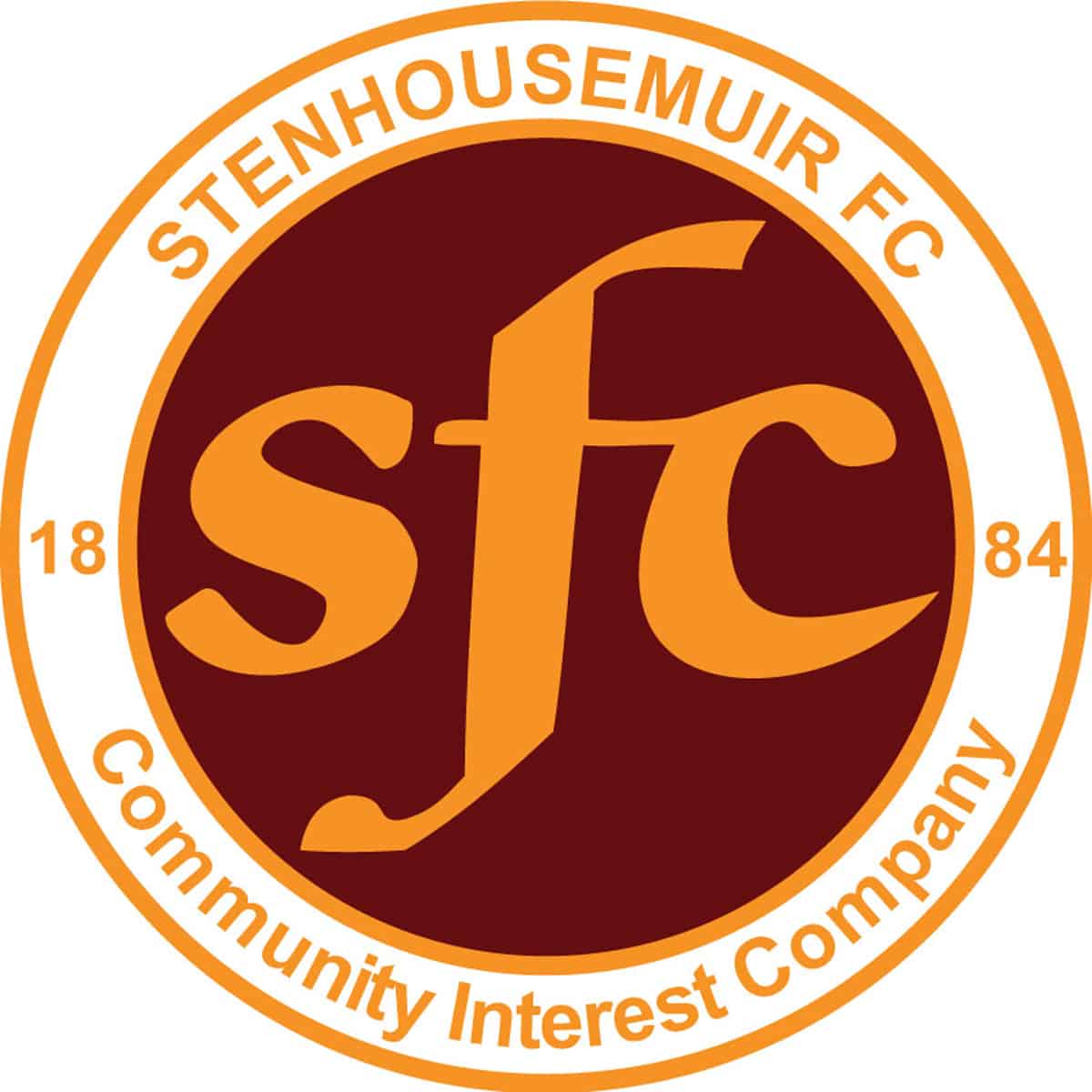 SPFL Ladbrokes League 1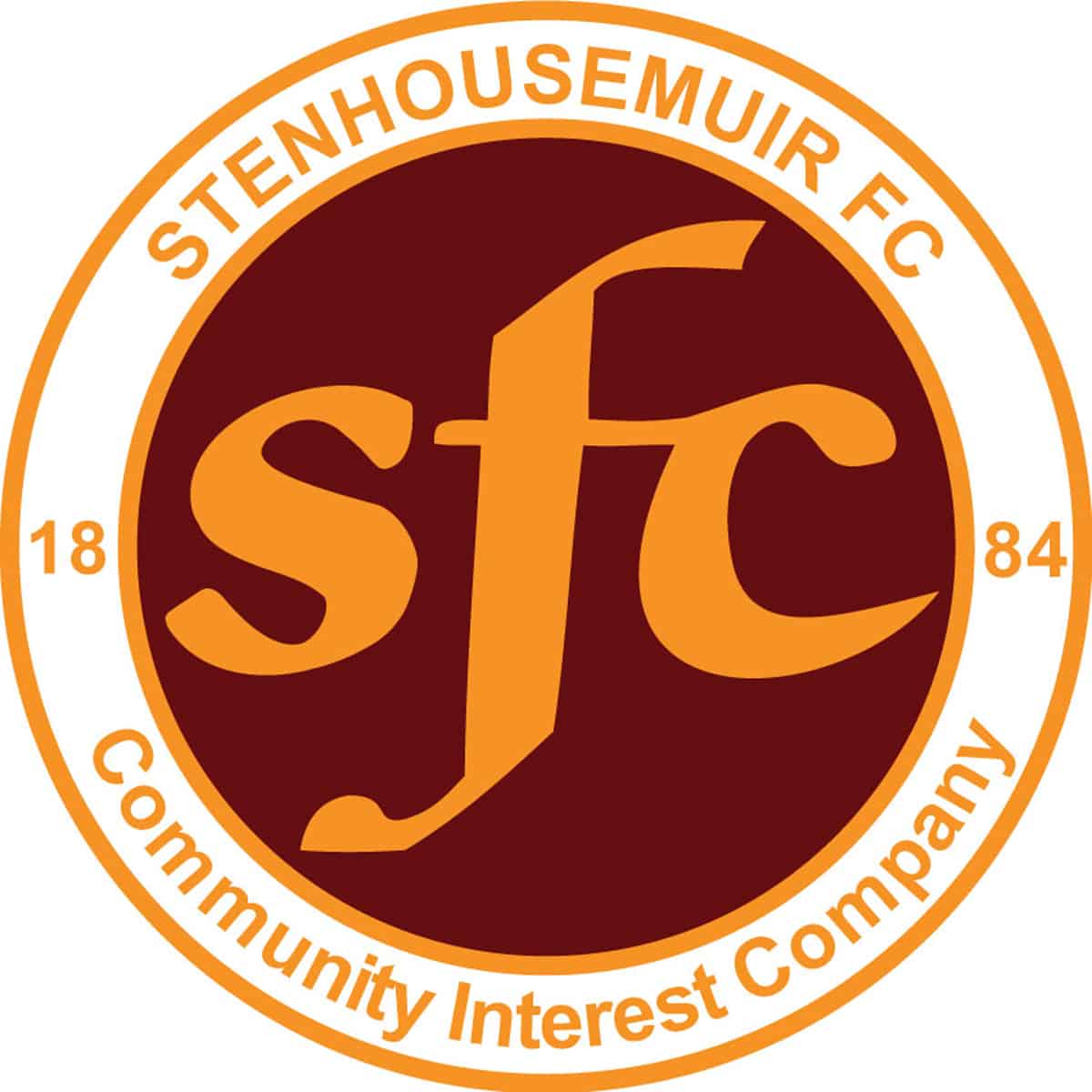 SPFL Ladbrokes League 1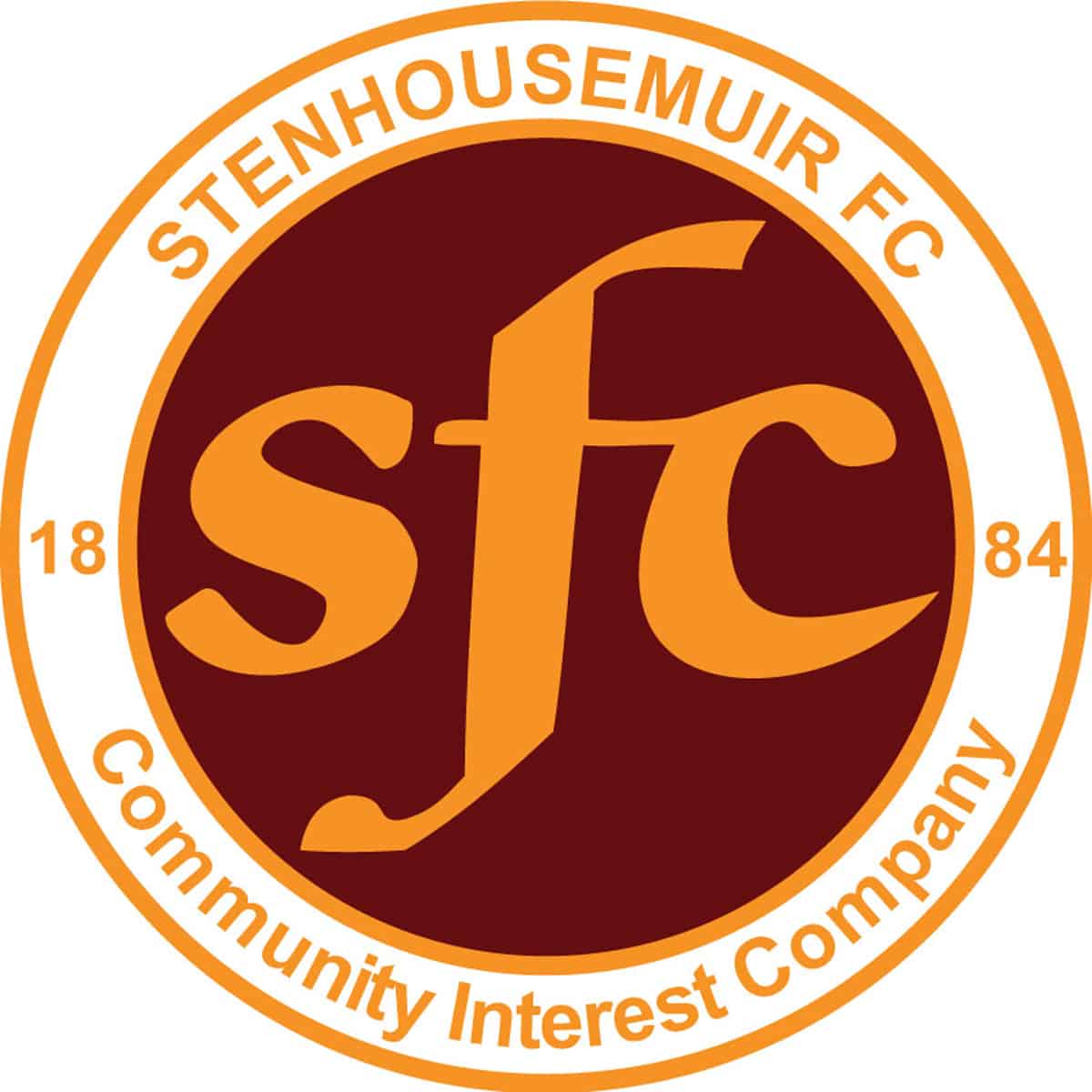 SPFL Ladbrokes League 1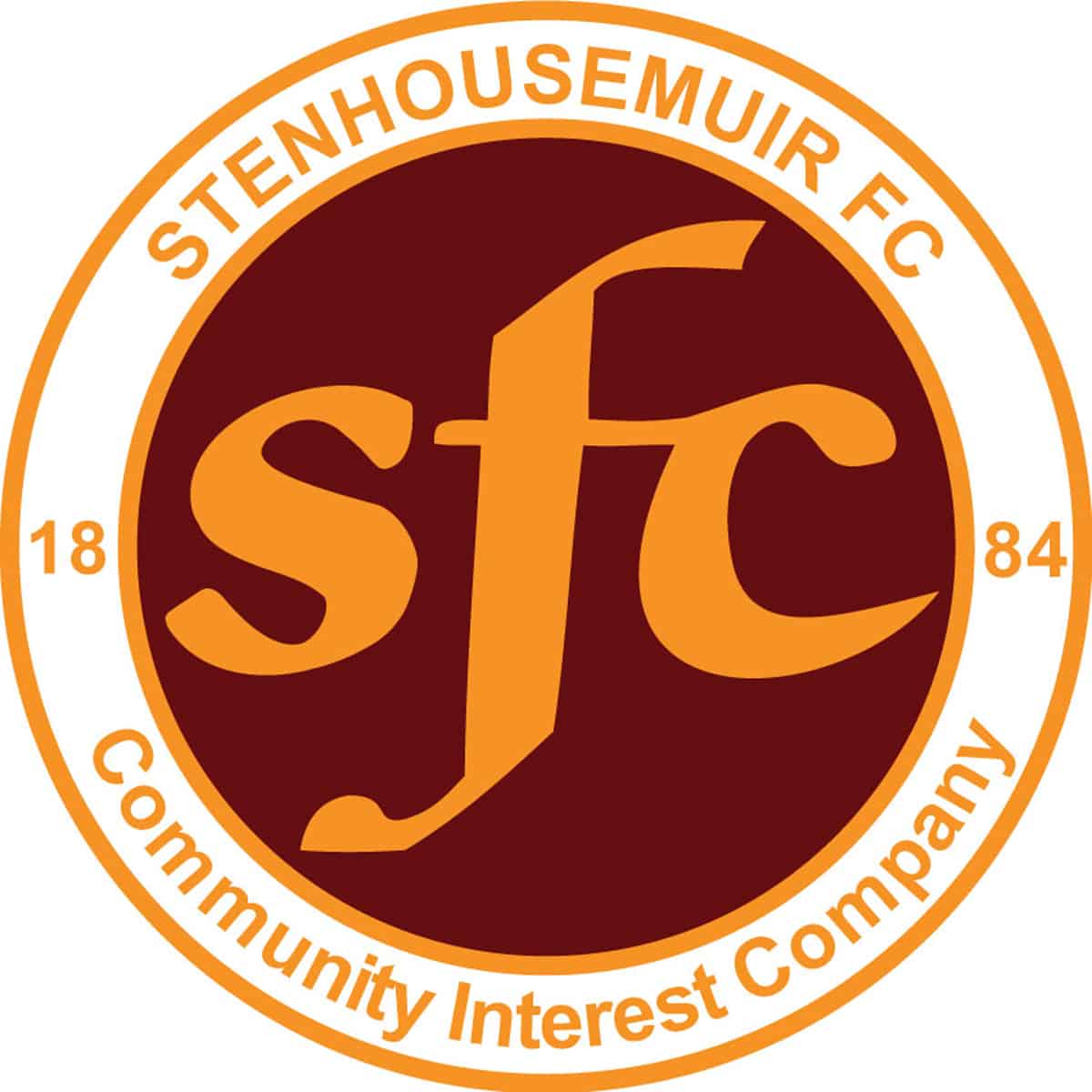 SPFL Ladbrokes League 1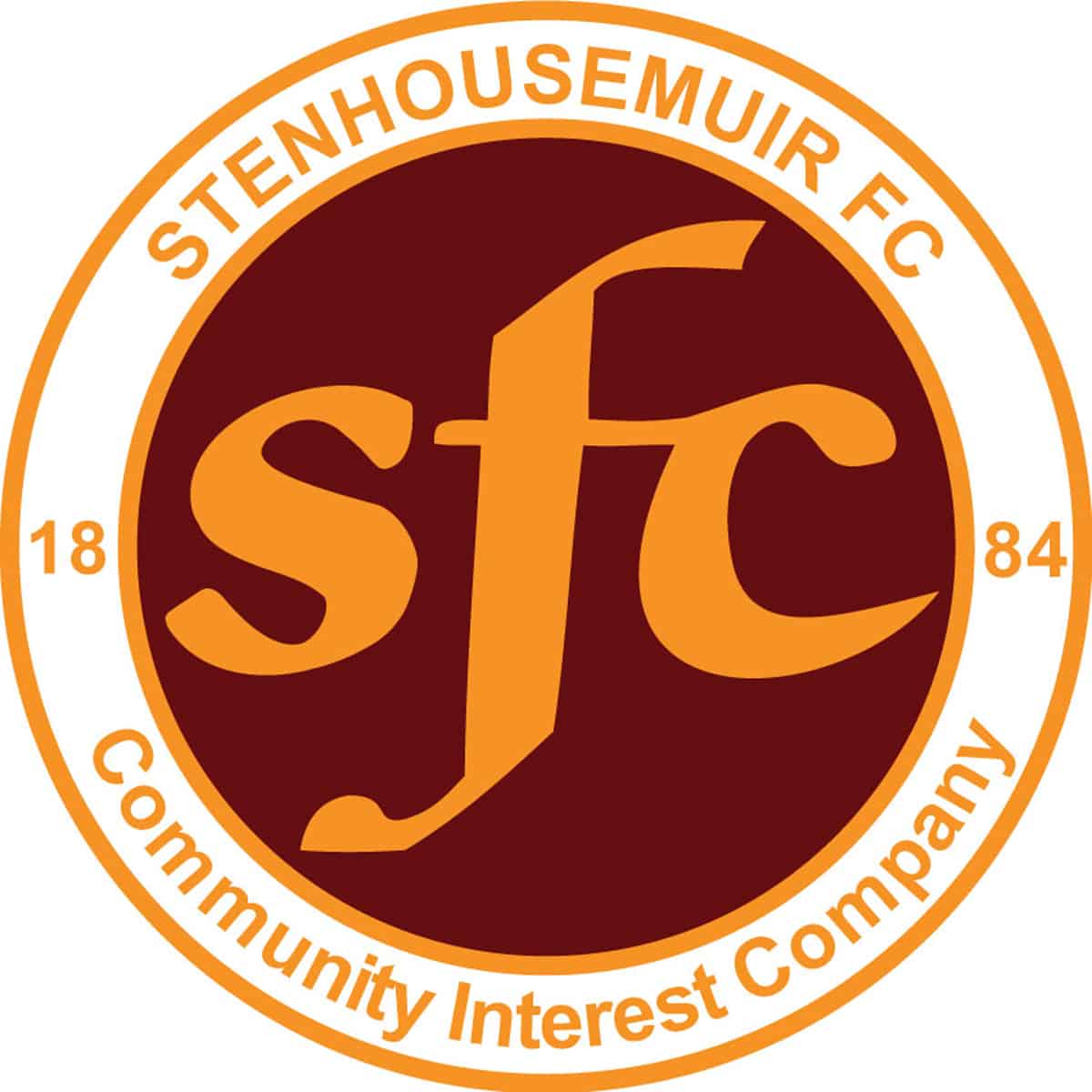 SPFL Ladbrokes League 1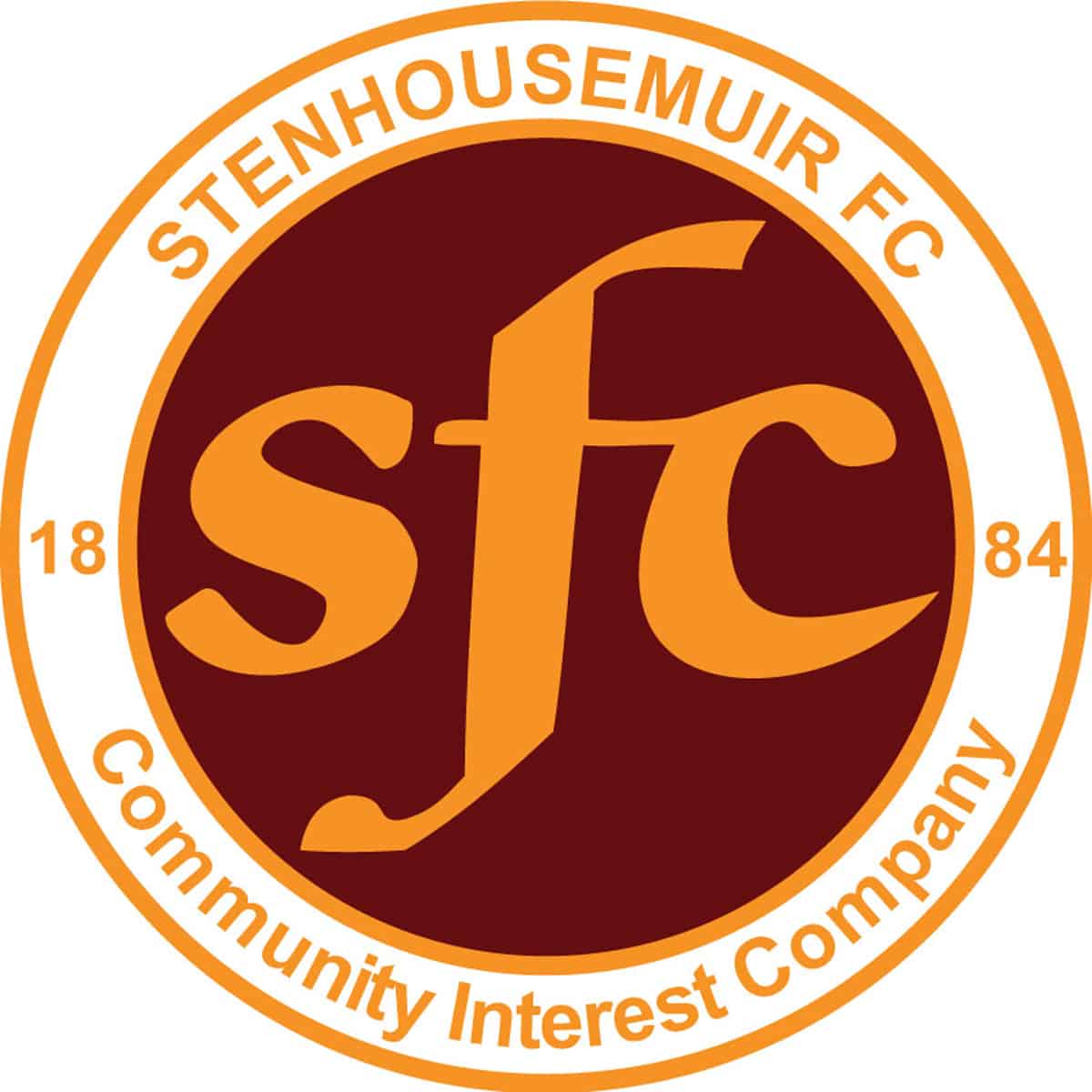 SPFL Ladbrokes League 1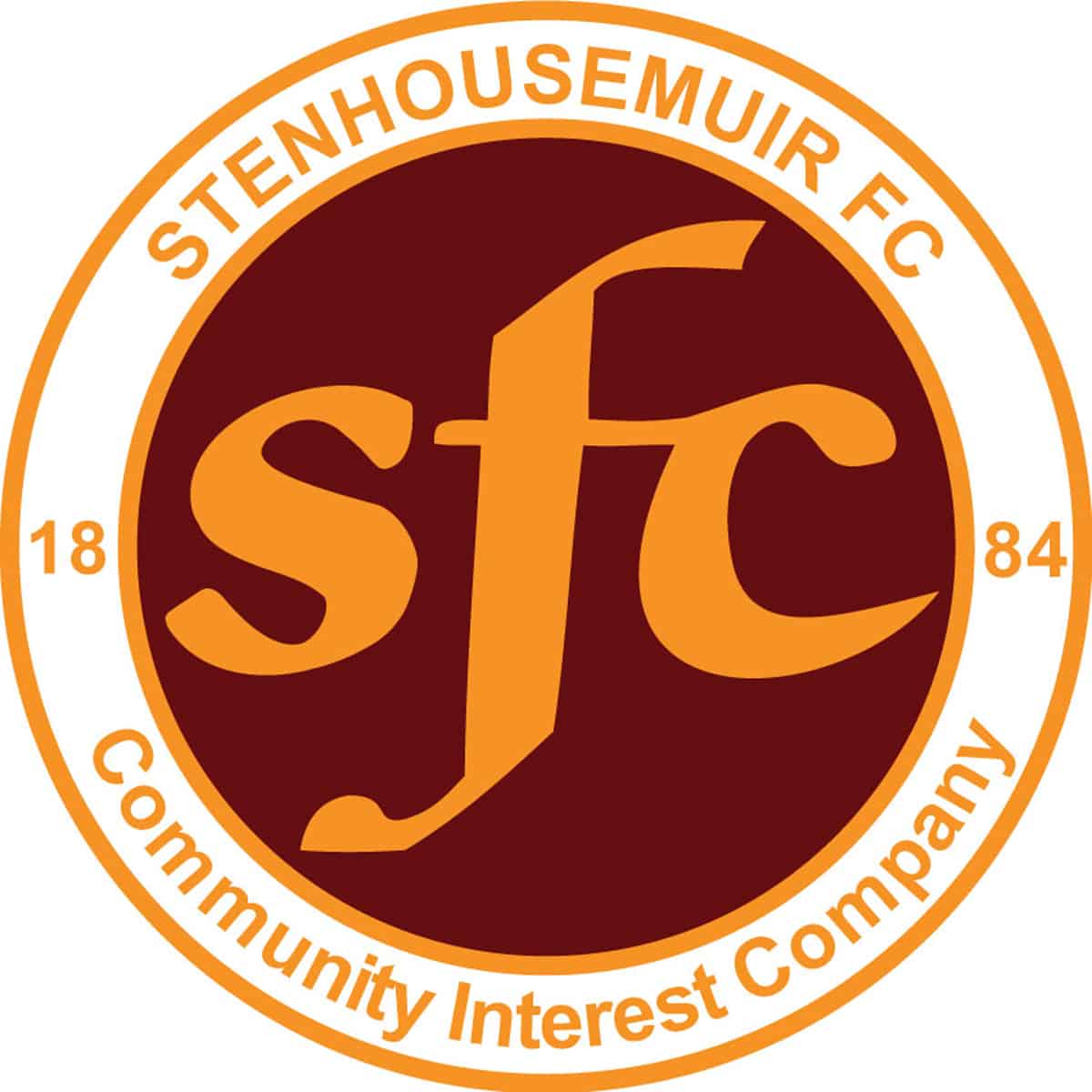 SPFL Ladbrokes League 1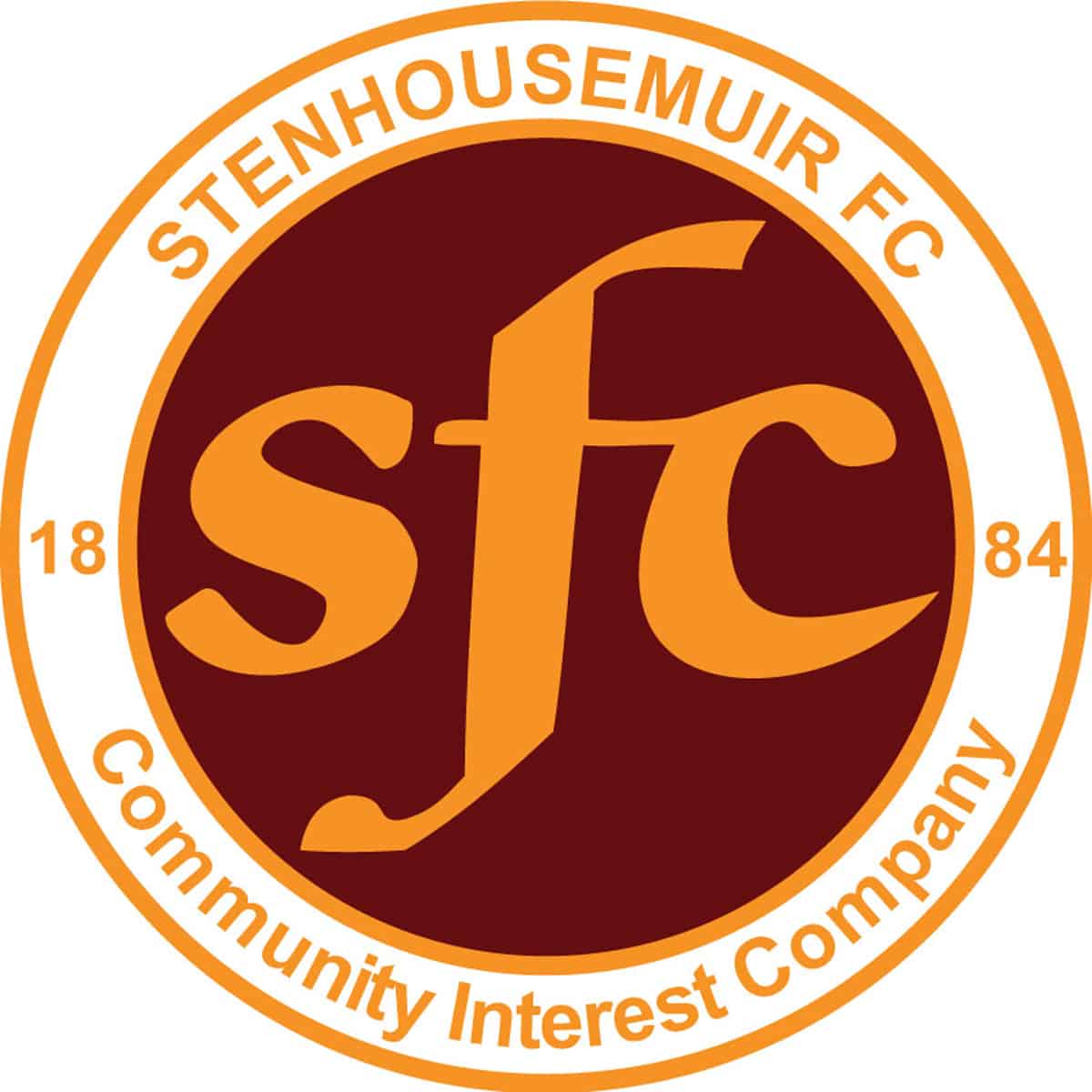 SPFL Ladbrokes League 1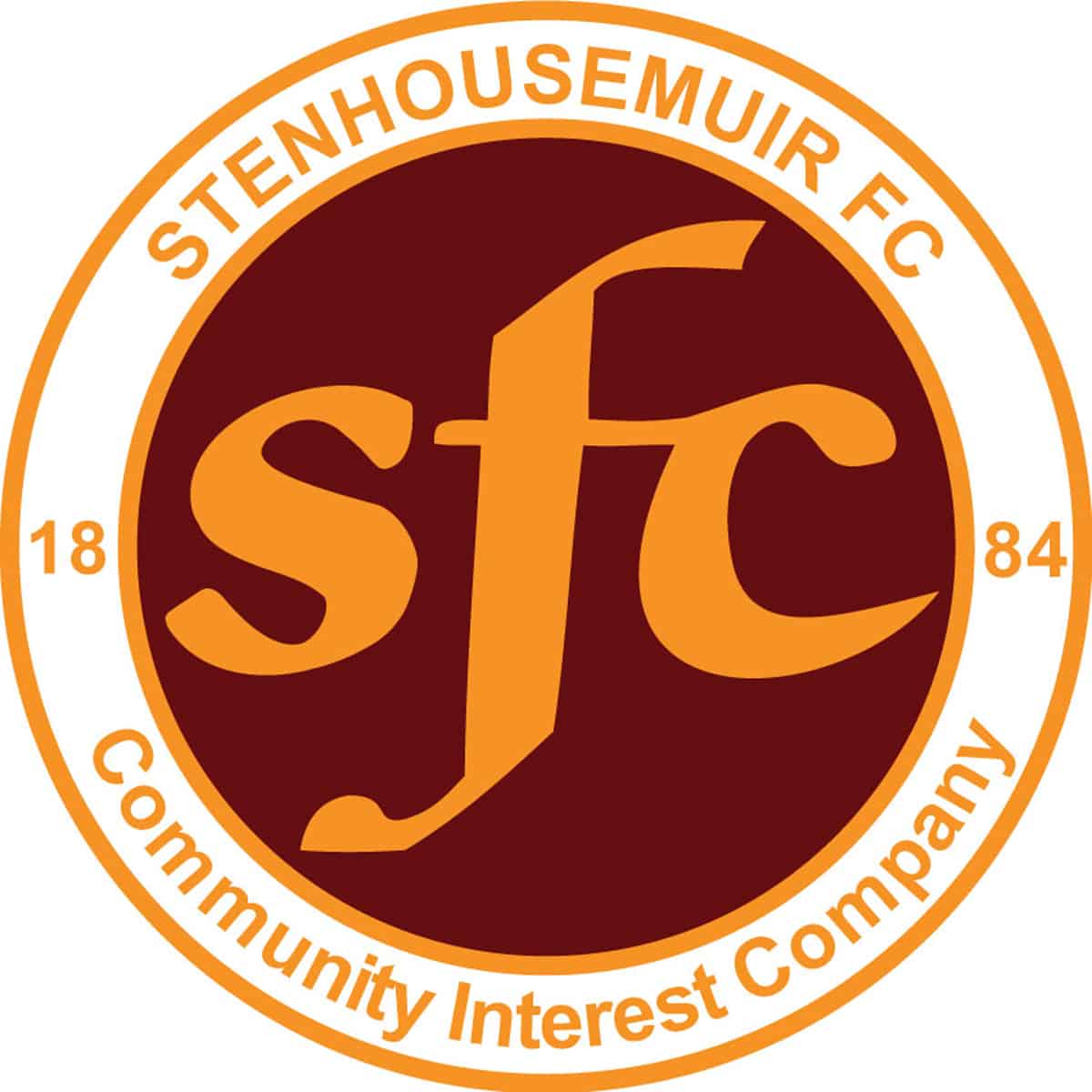 SPFL Ladbrokes League 1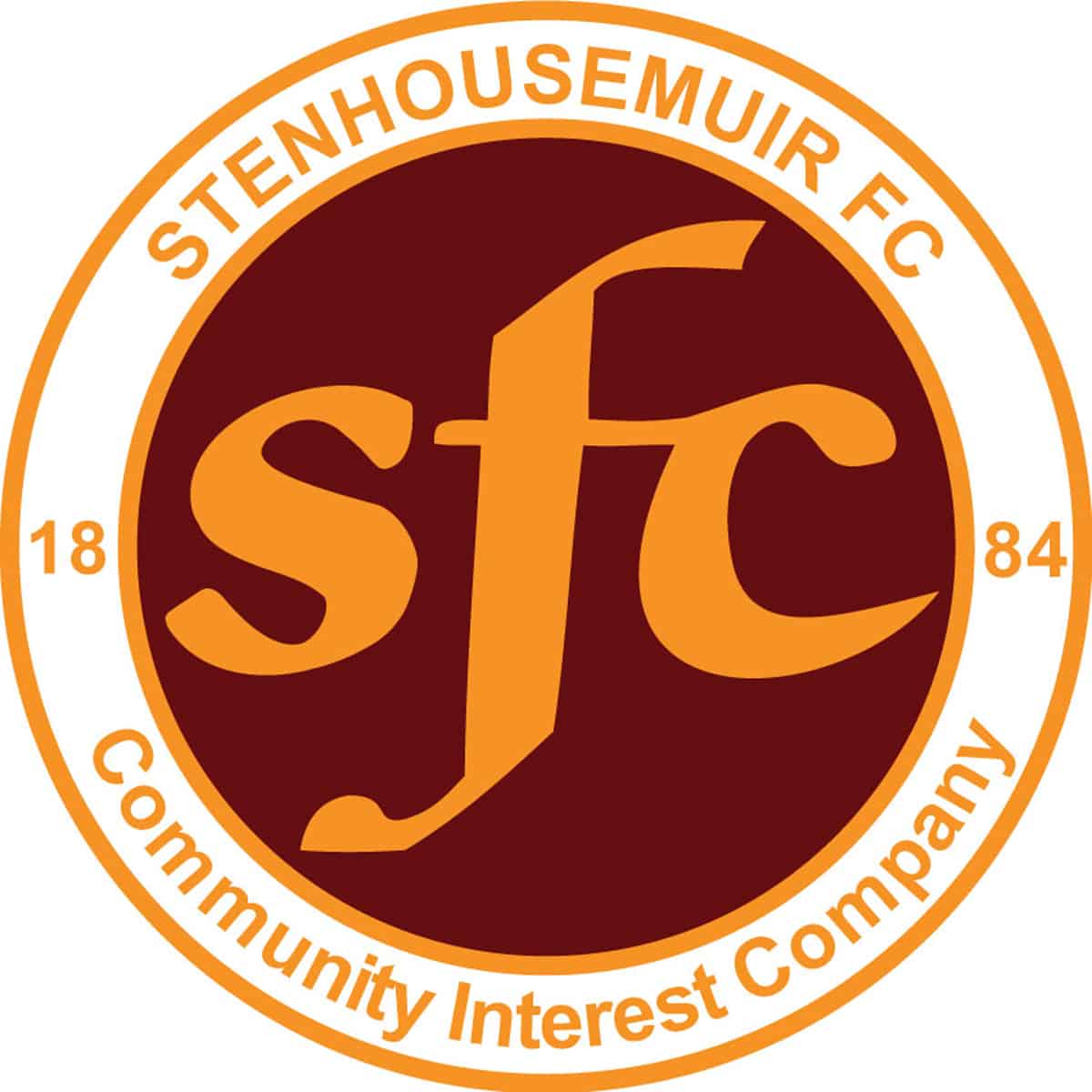 SPFL Ladbrokes League 1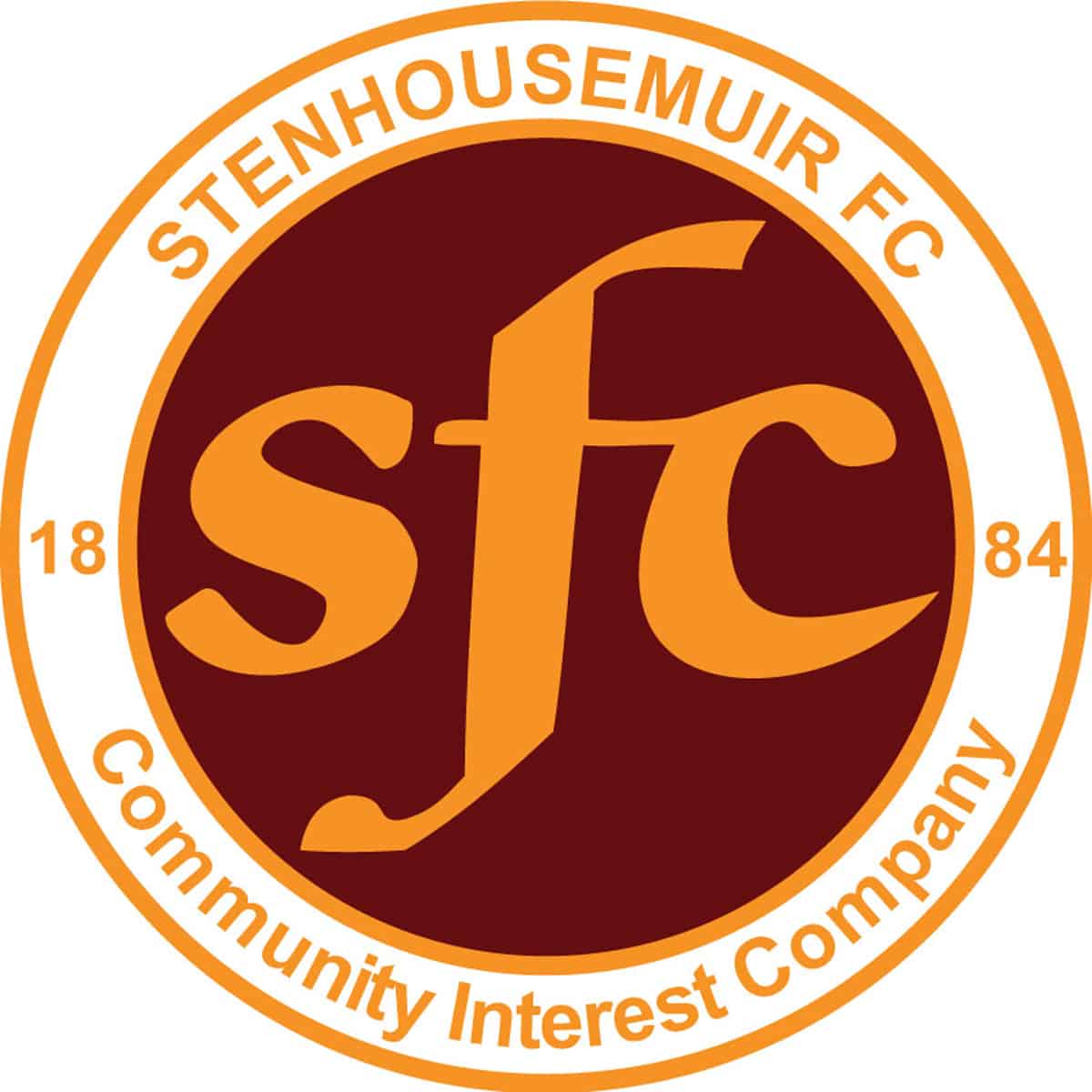 SPFL Ladbrokes League 1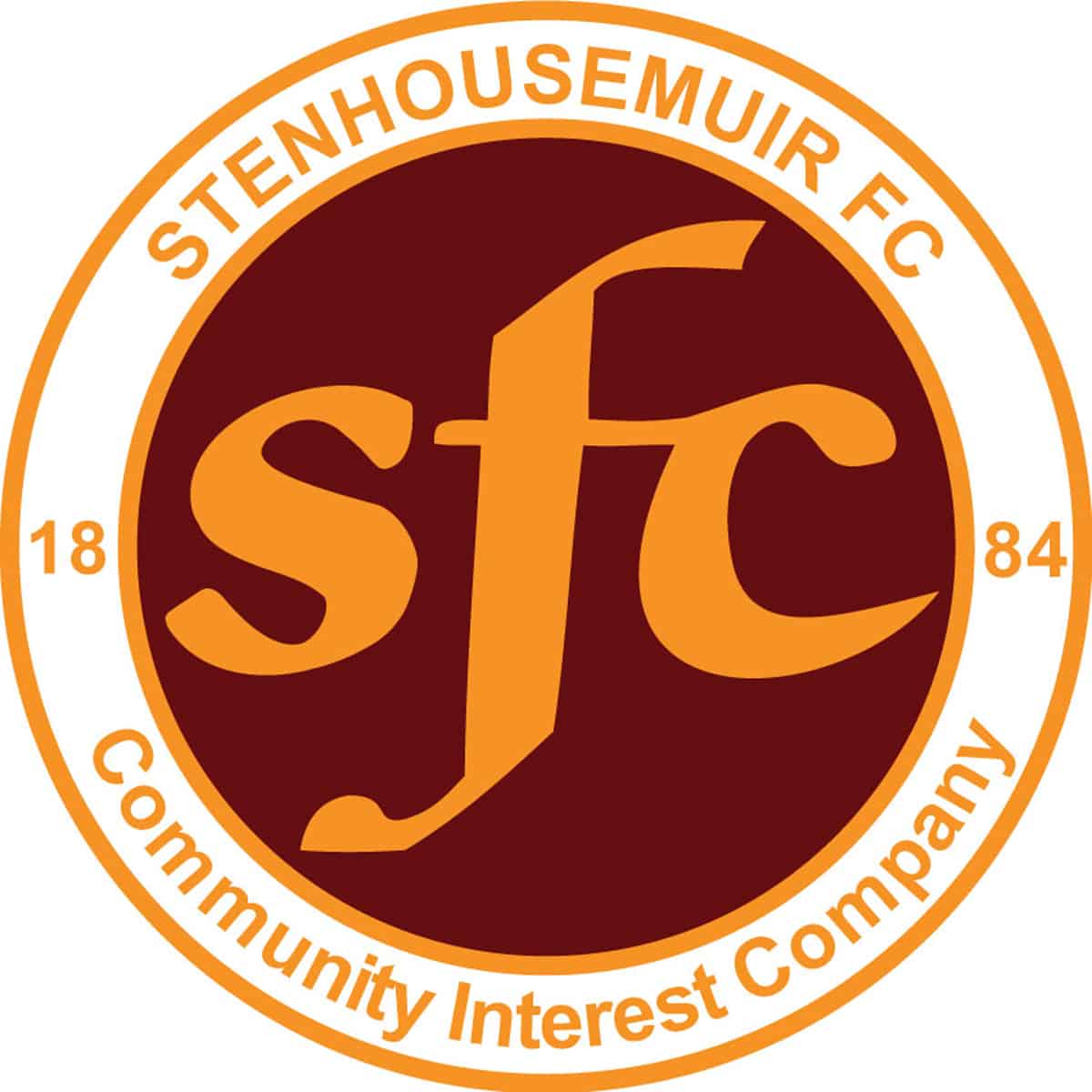 SPFL Ladbrokes League 1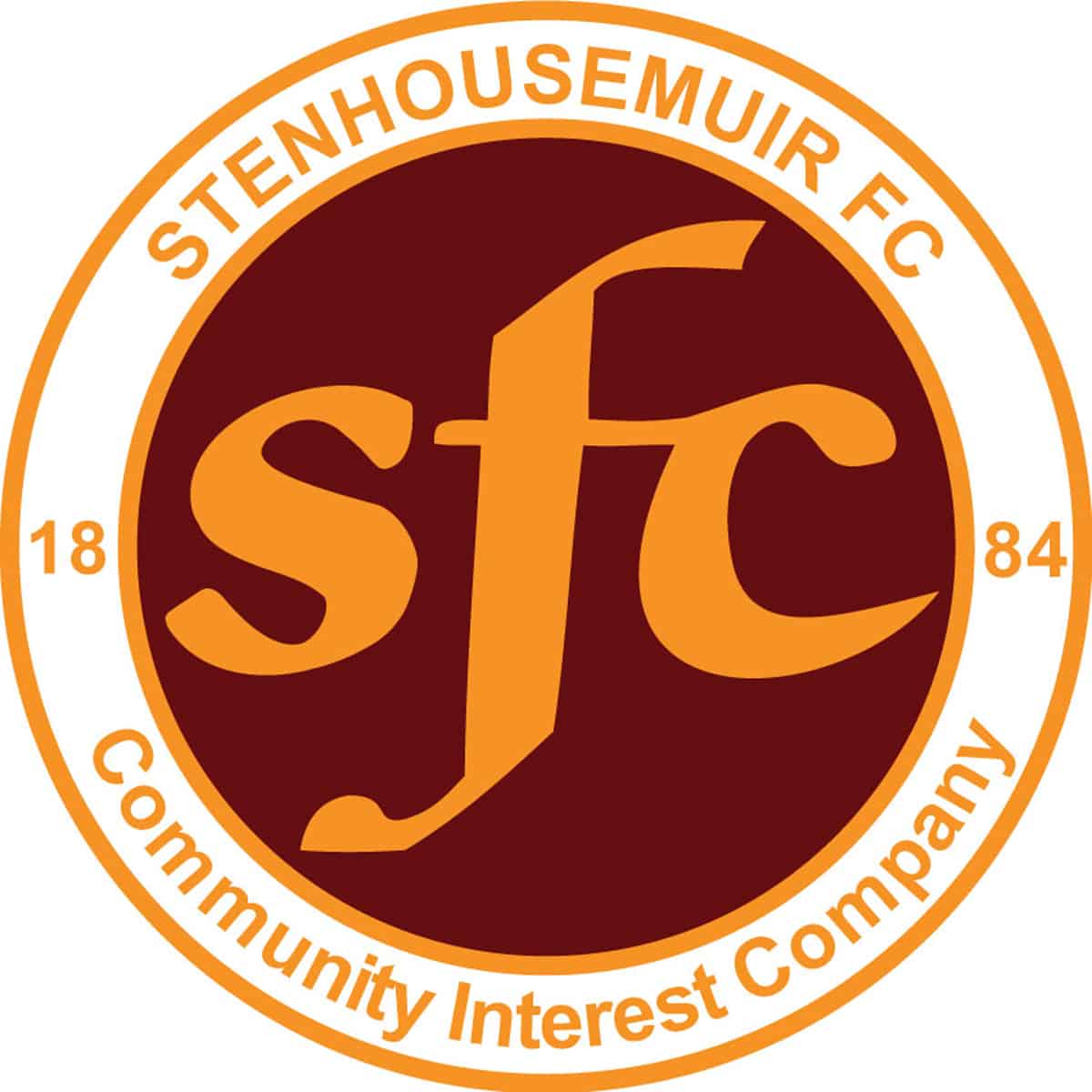 Scottish Gas Men's Scottish Cup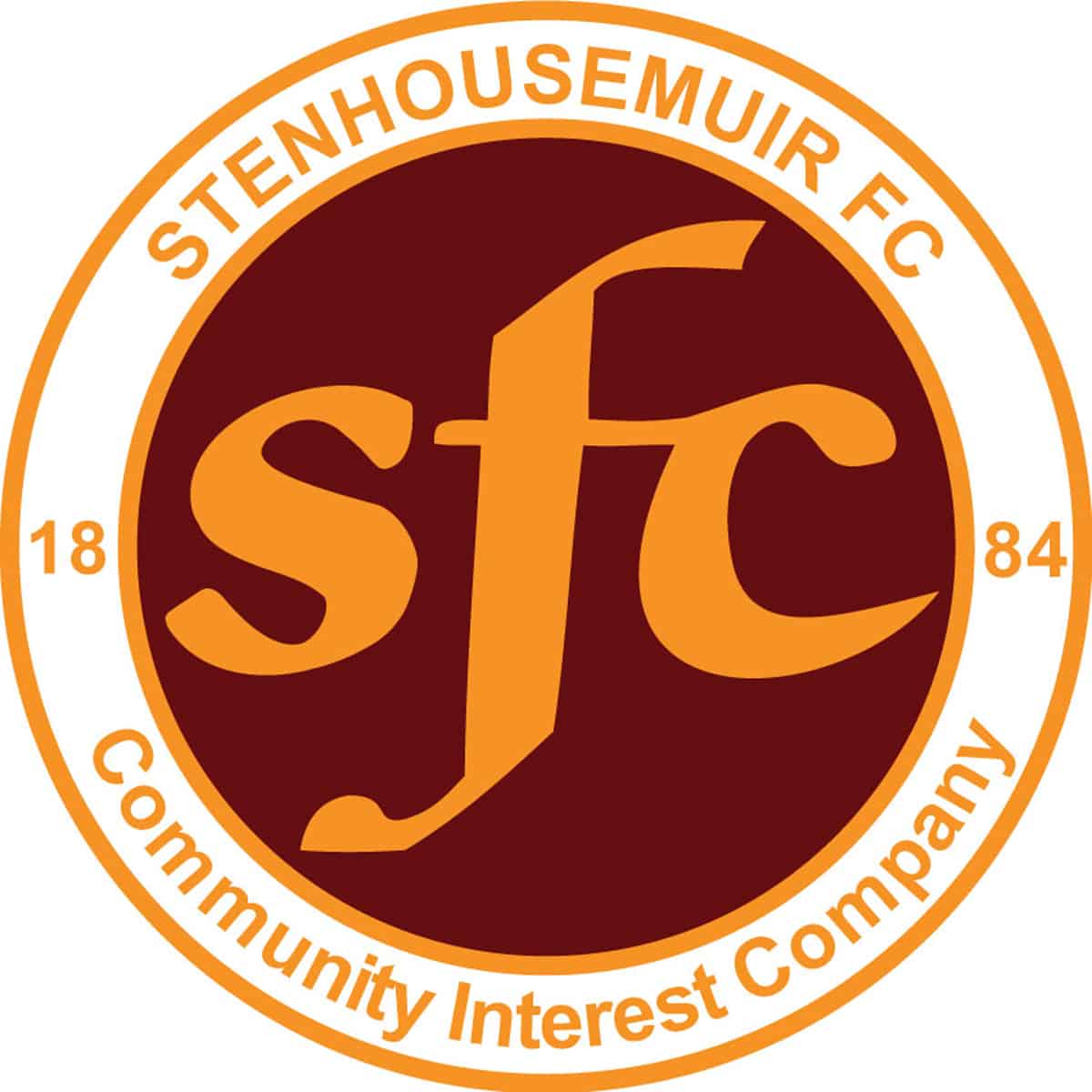 SPFL Ladbrokes League 1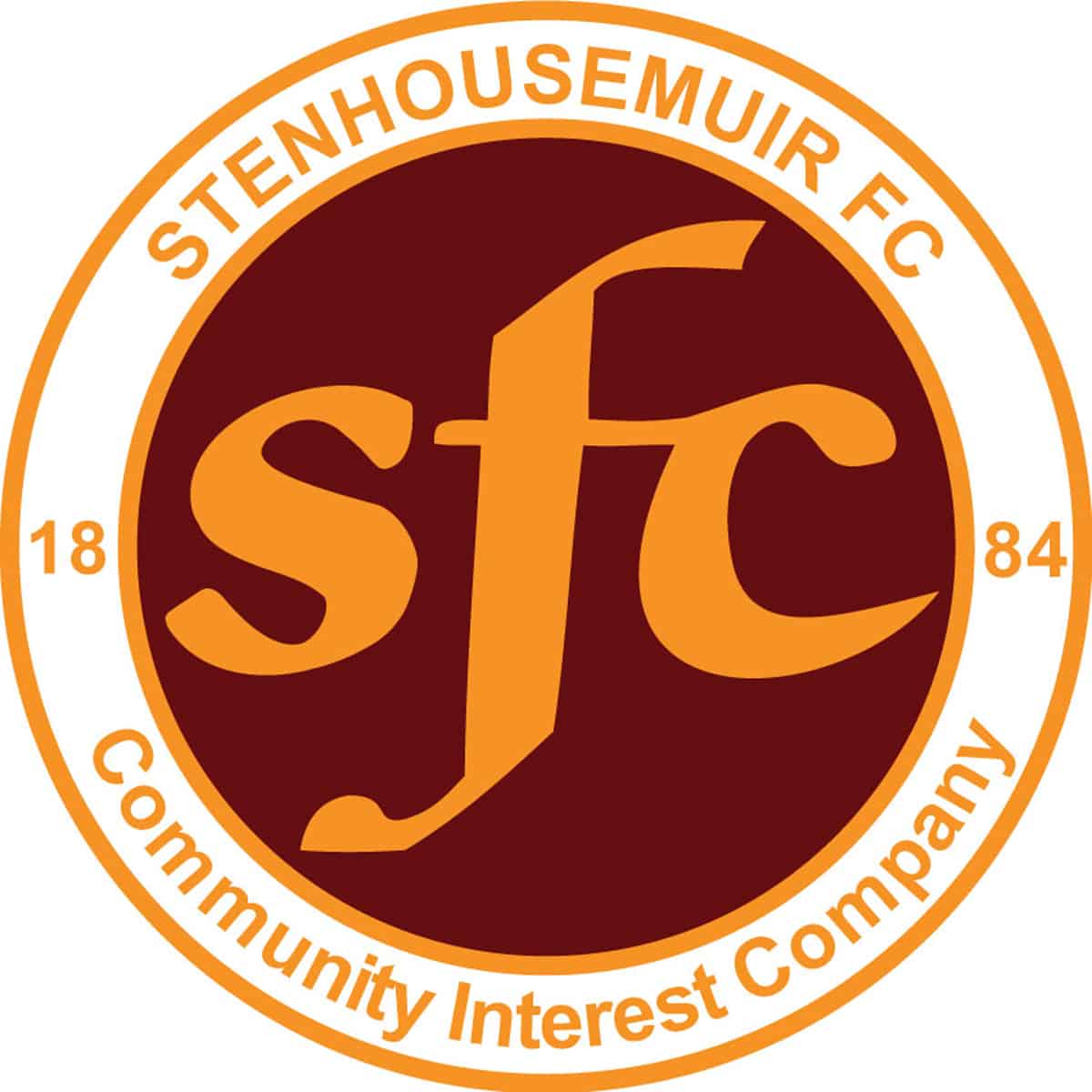 Scottish Gas Men's Scottish Cup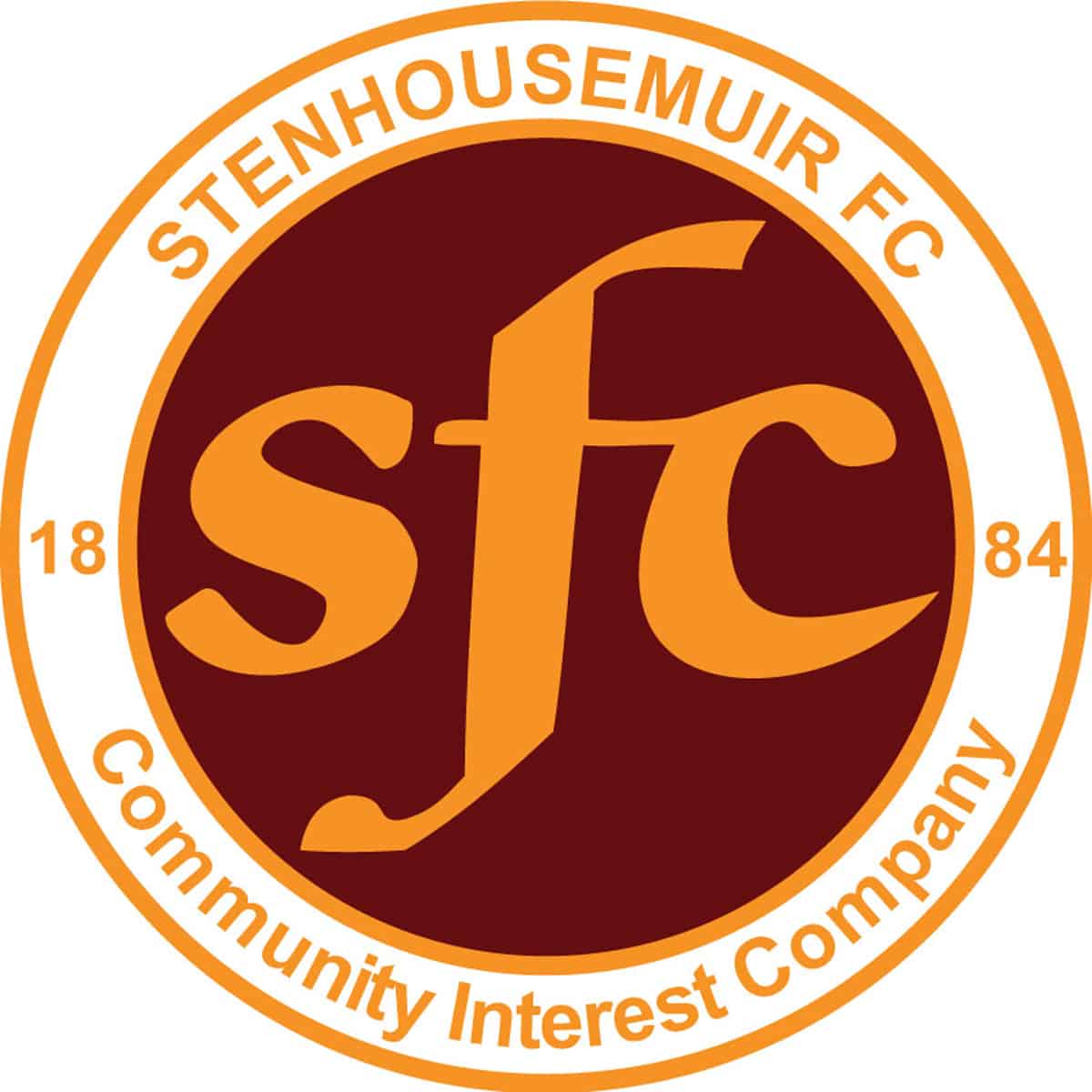 SPFL Ladbrokes League 1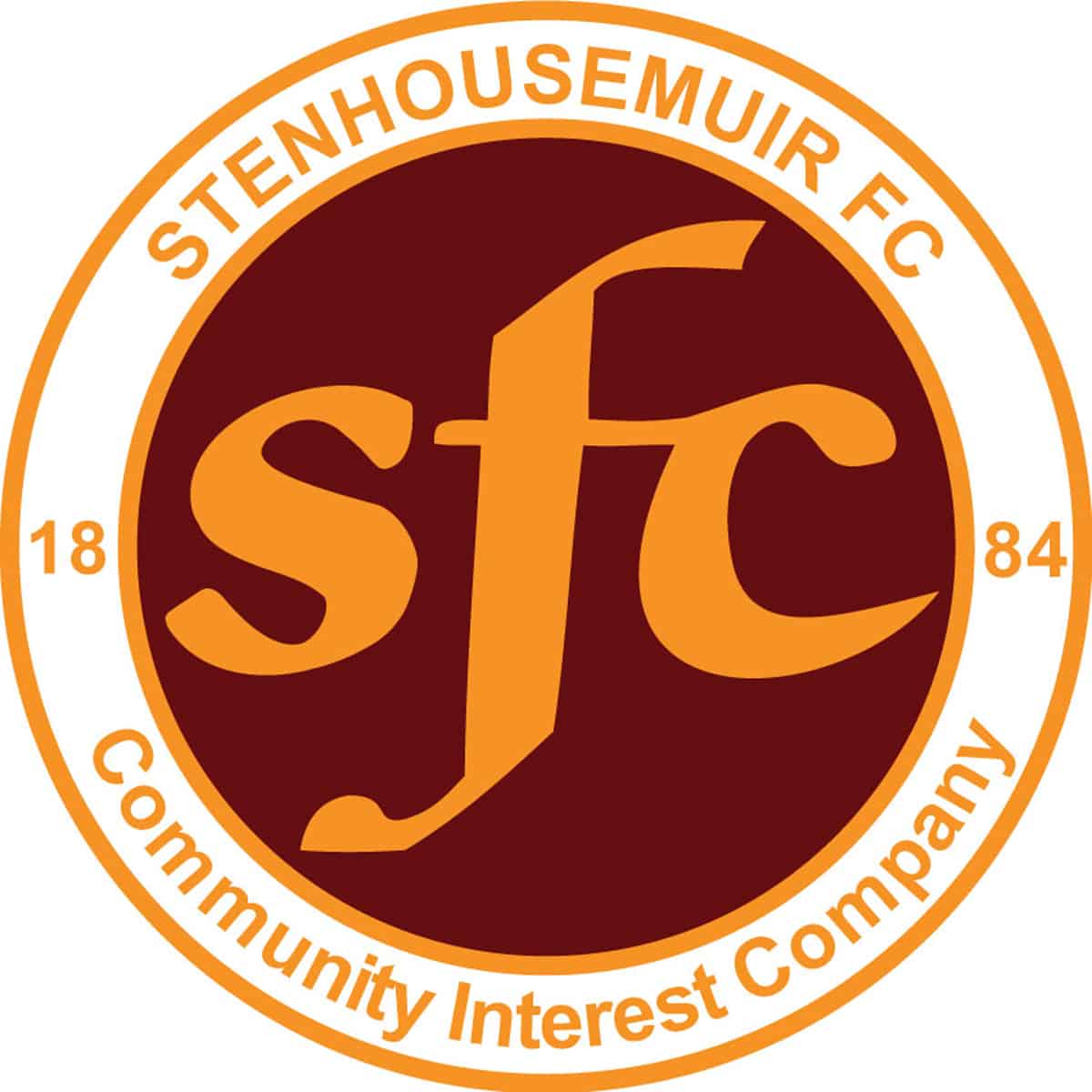 Scottish Gas Men's Scottish Cup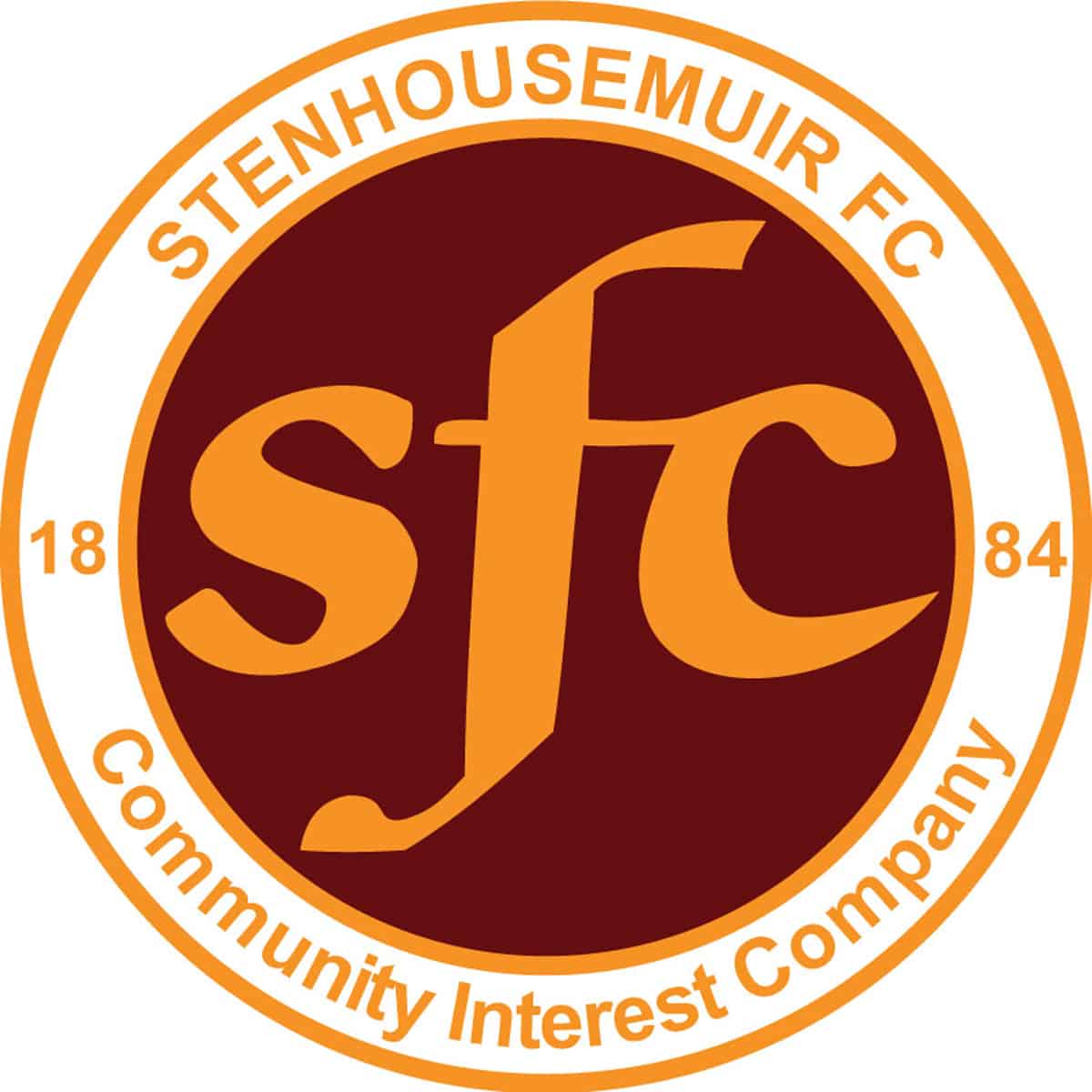 SPFL Ladbrokes League 1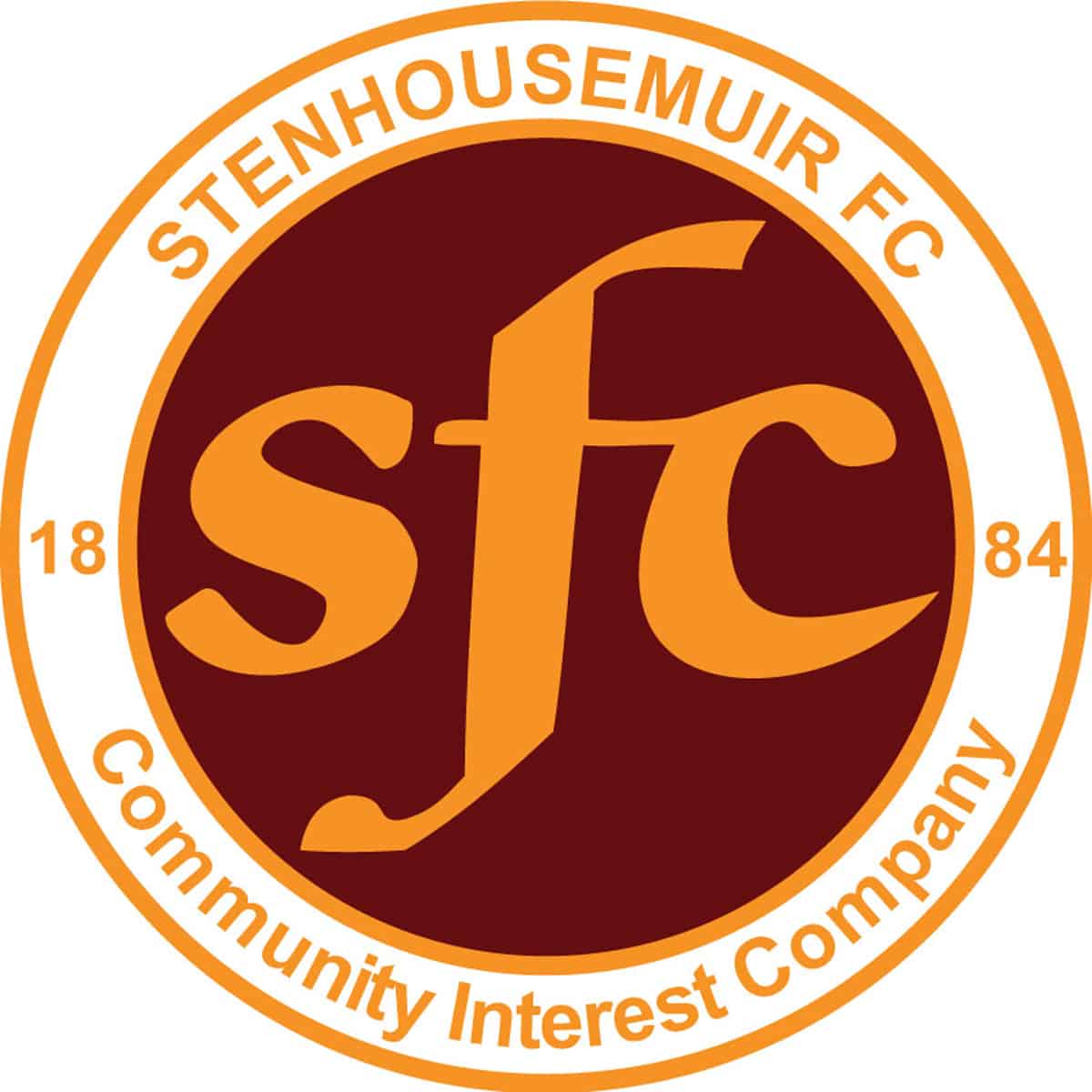 SPFL Ladbrokes League 1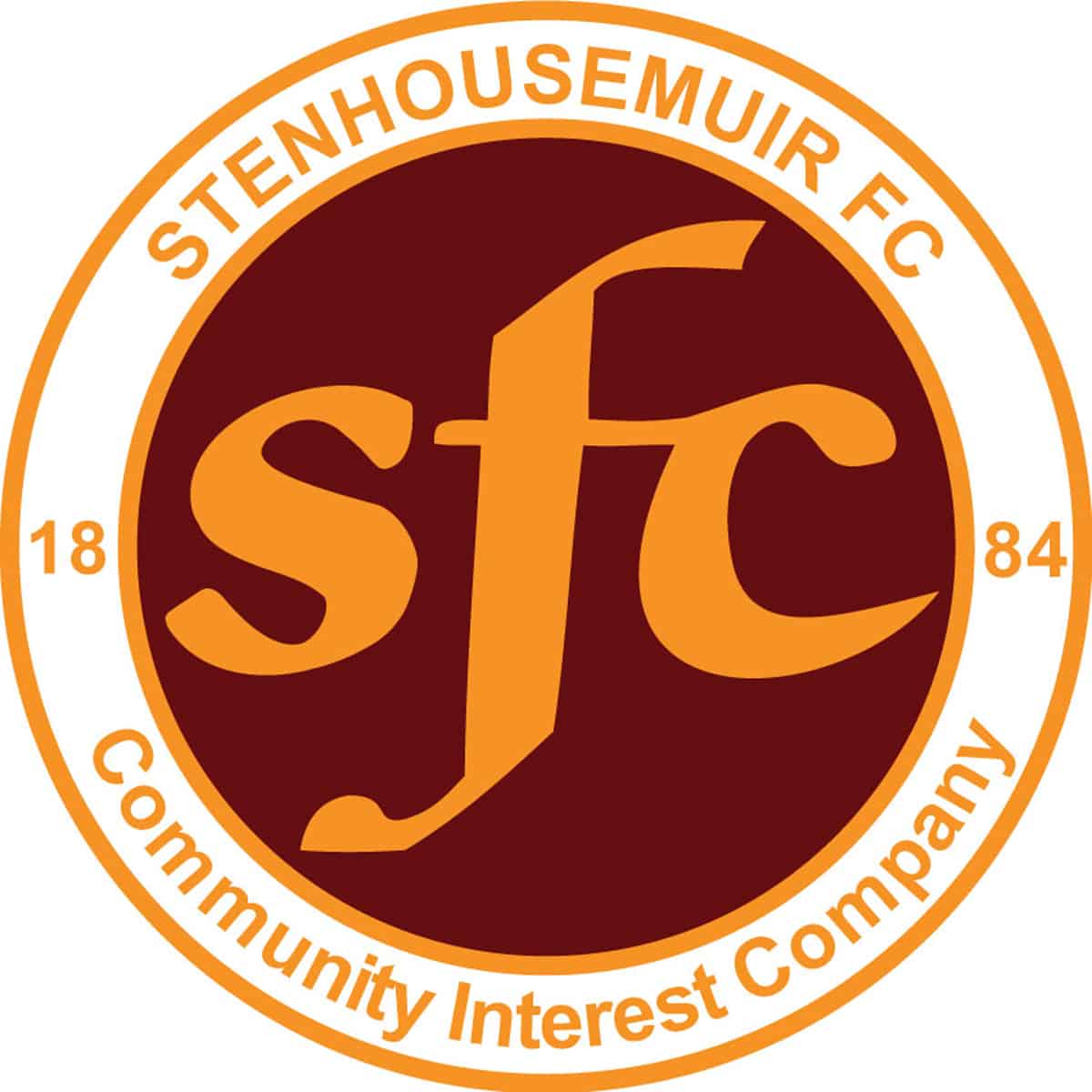 Scottish Gas Men's Scottish Cup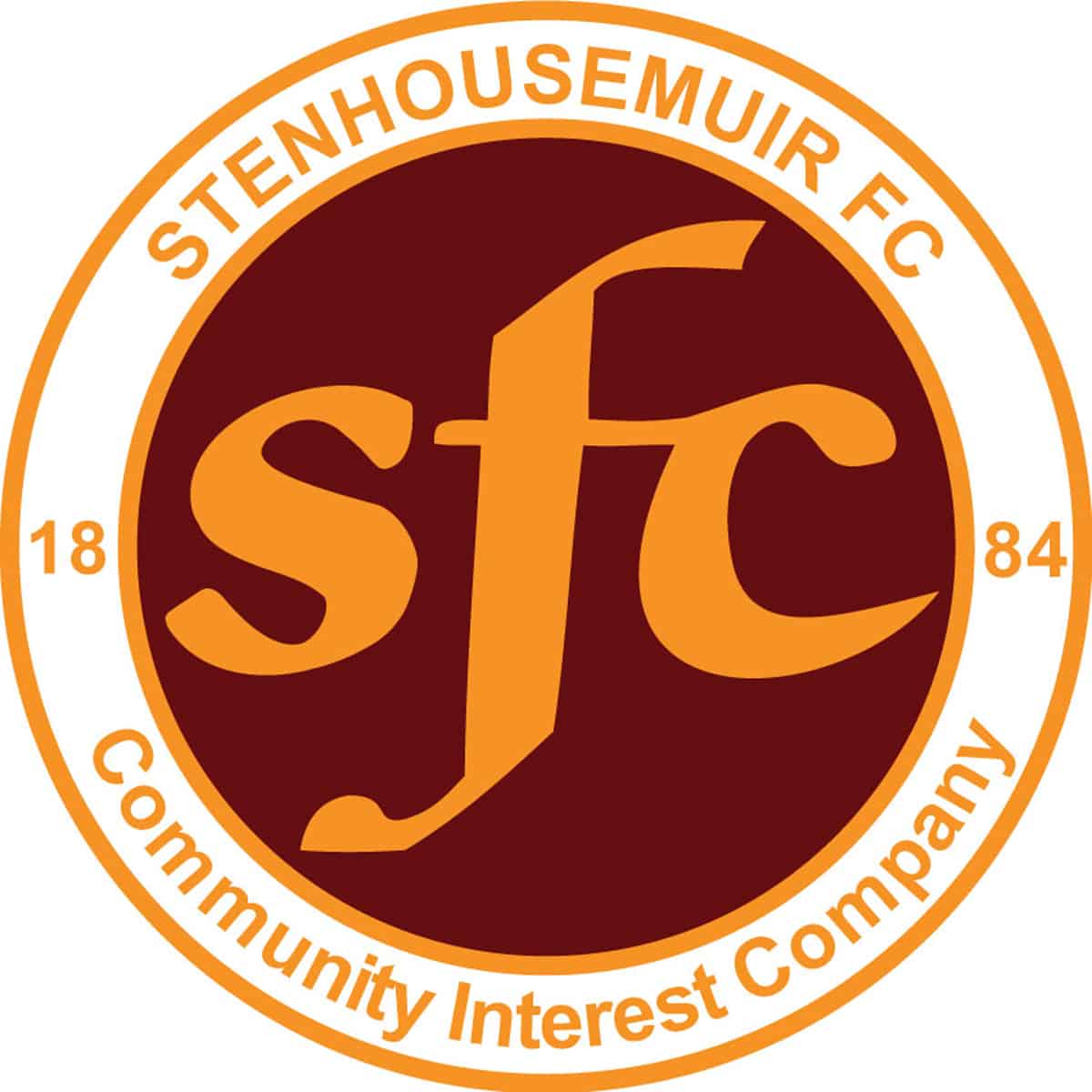 SPFL Ladbrokes League 1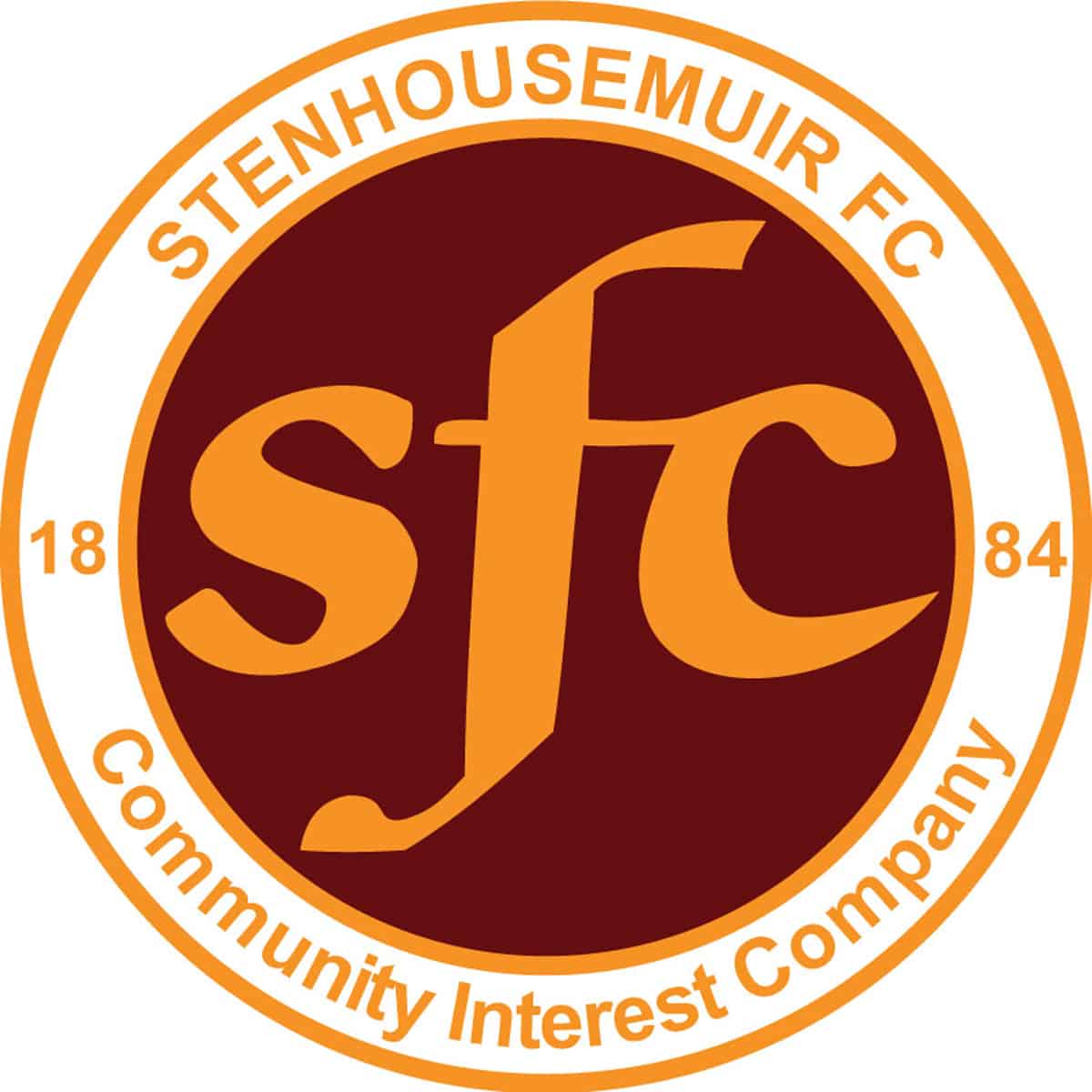 SPFL Ladbrokes League 1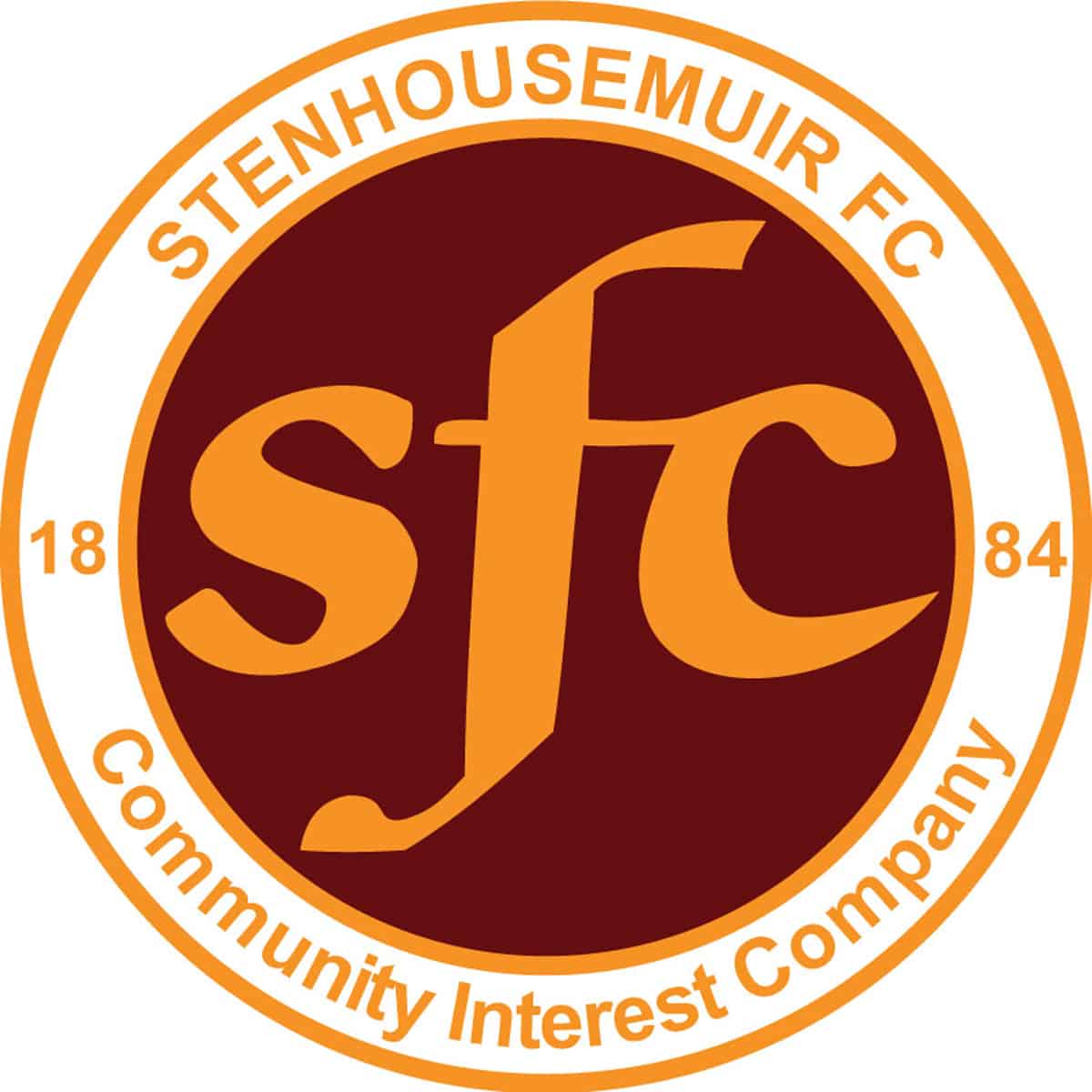 SPFL Ladbrokes League 1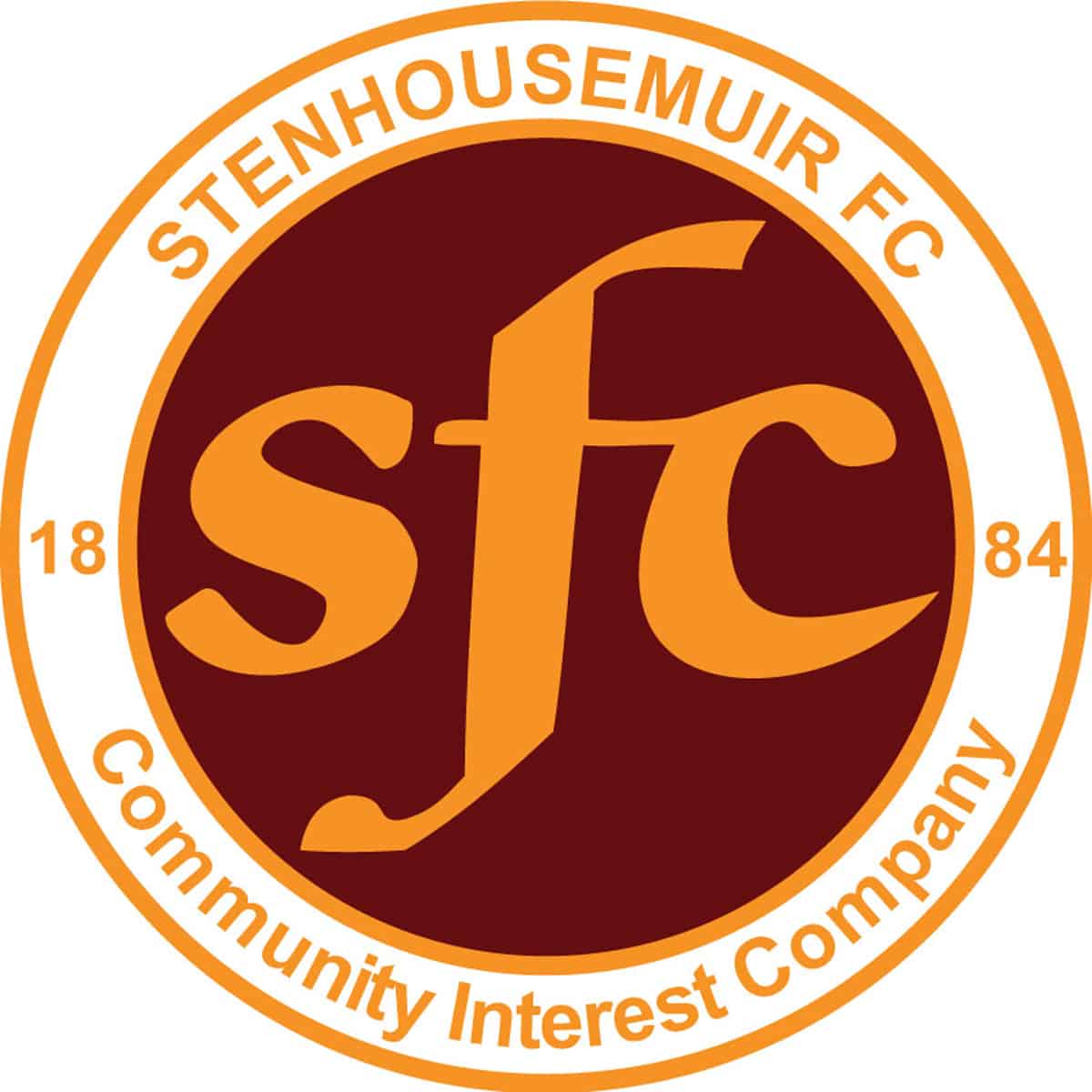 SPFL Ladbrokes League 1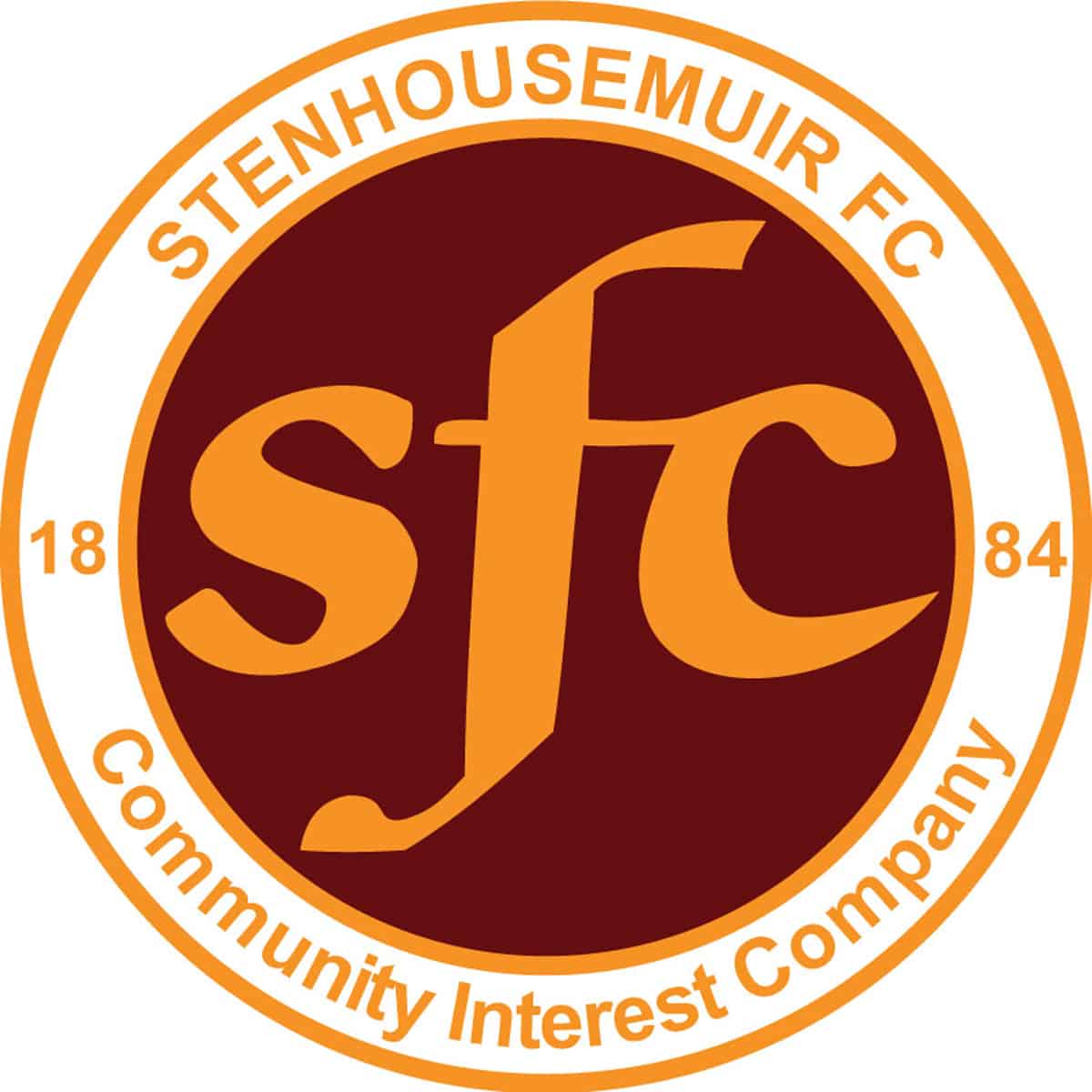 SPFL Ladbrokes League 1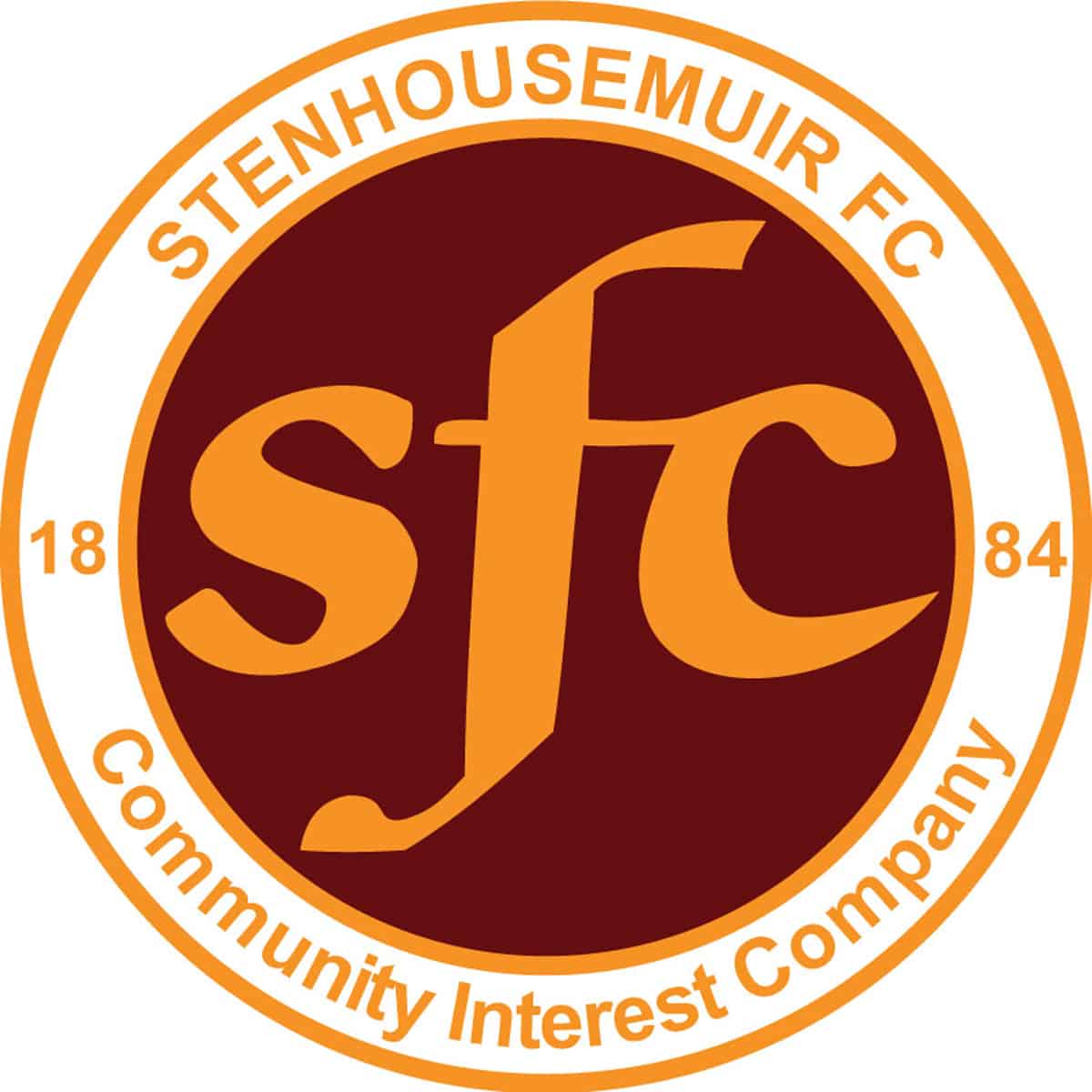 SPFL Ladbrokes League 1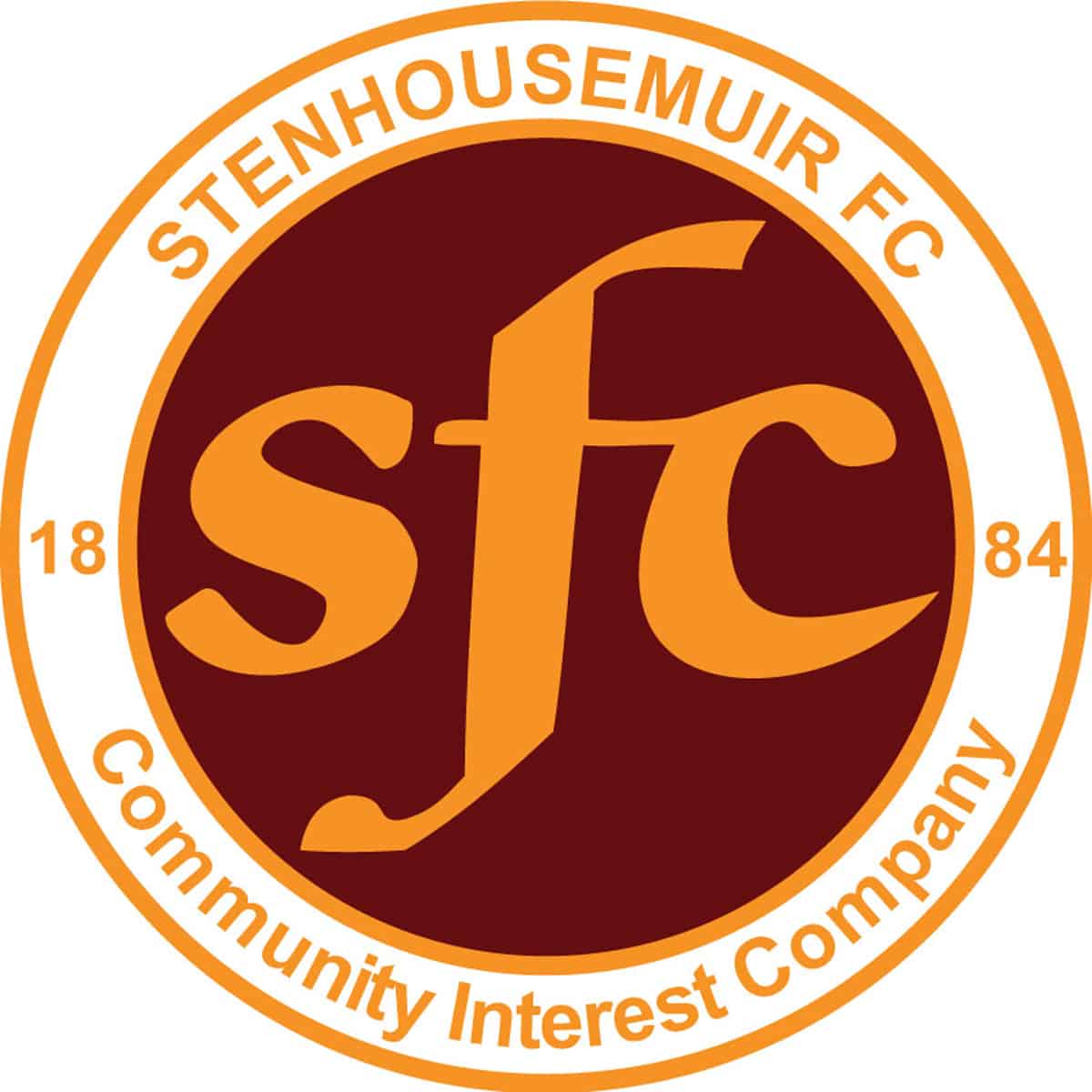 SPFL Ladbrokes League 1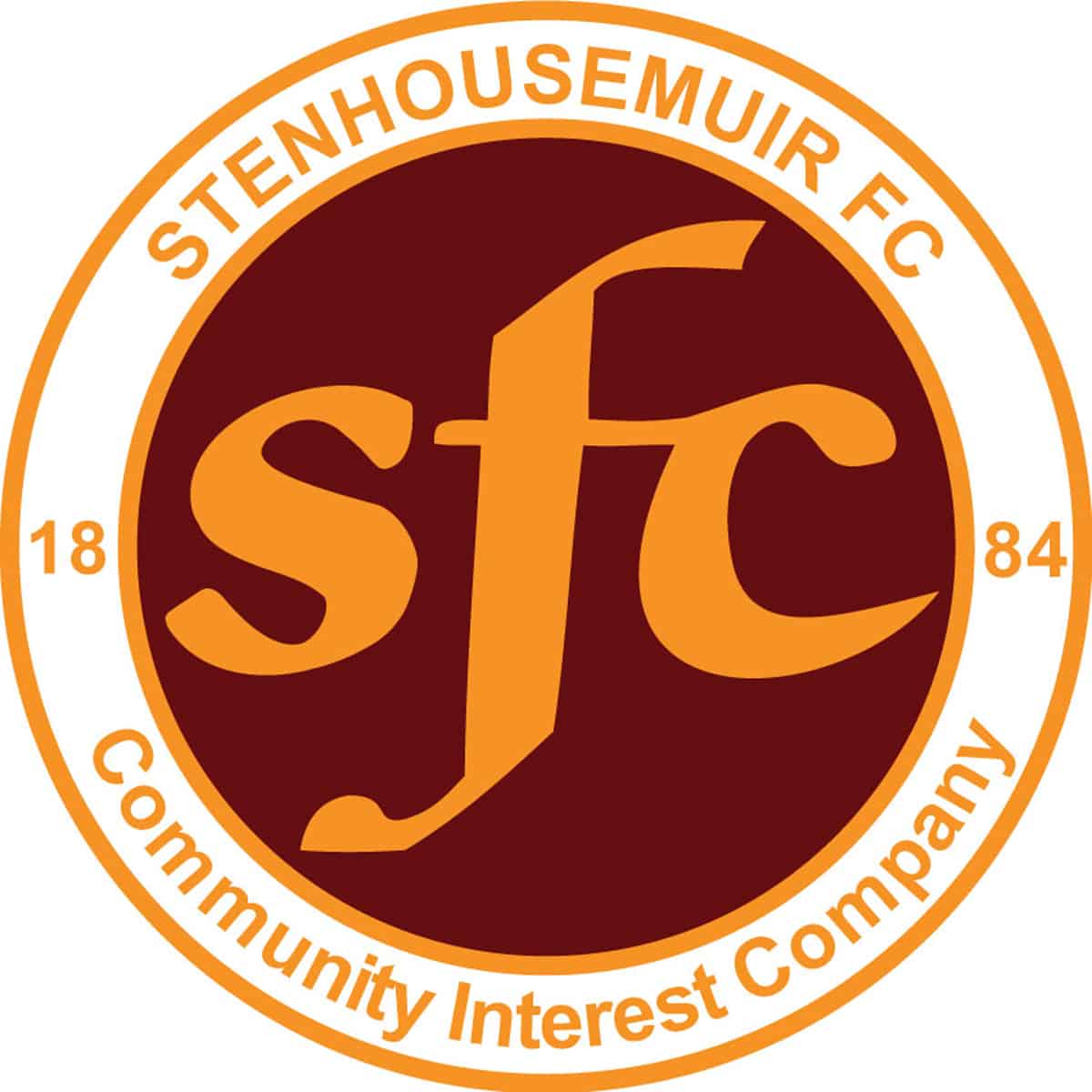 SPFL Ladbrokes League 1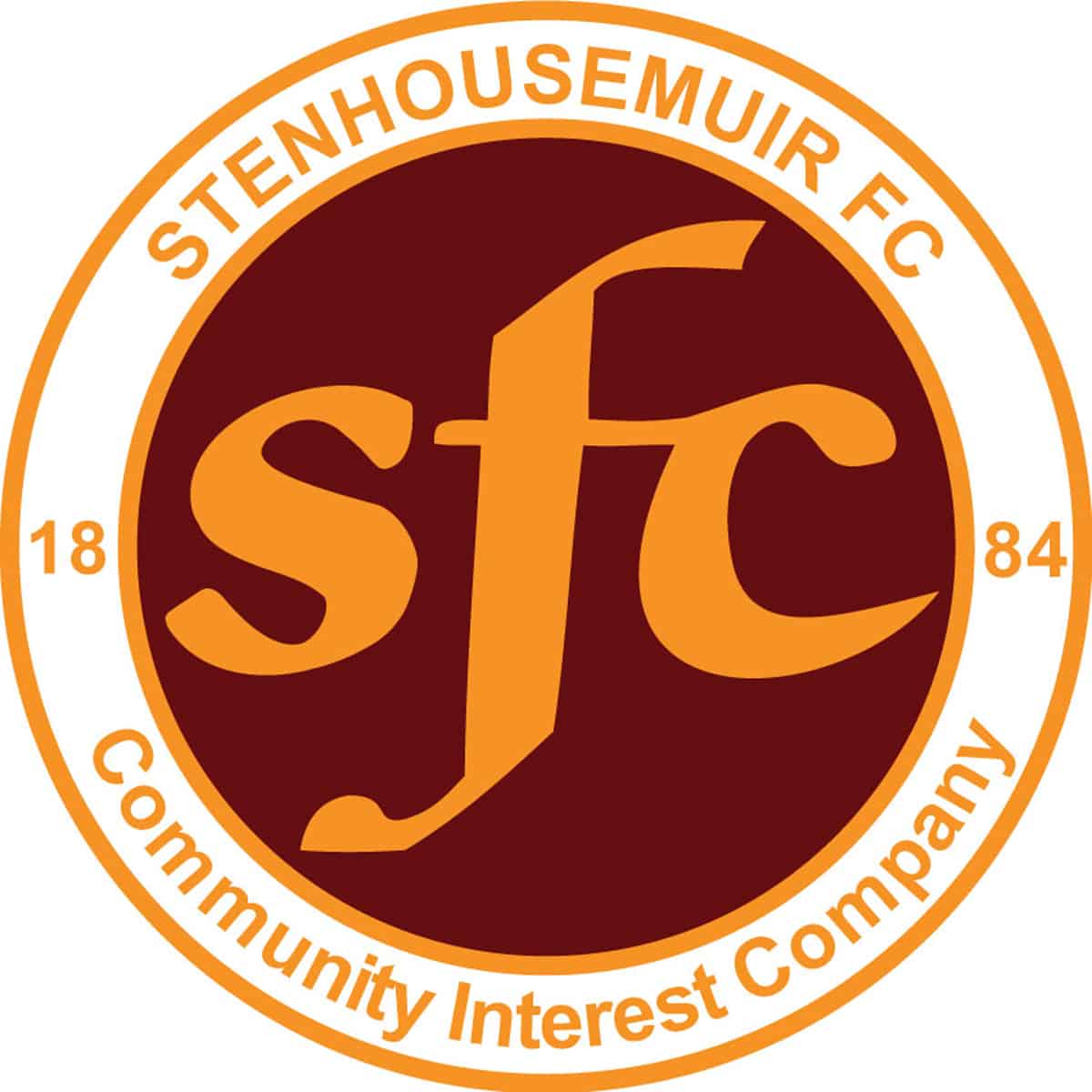 SPFL Ladbrokes League 1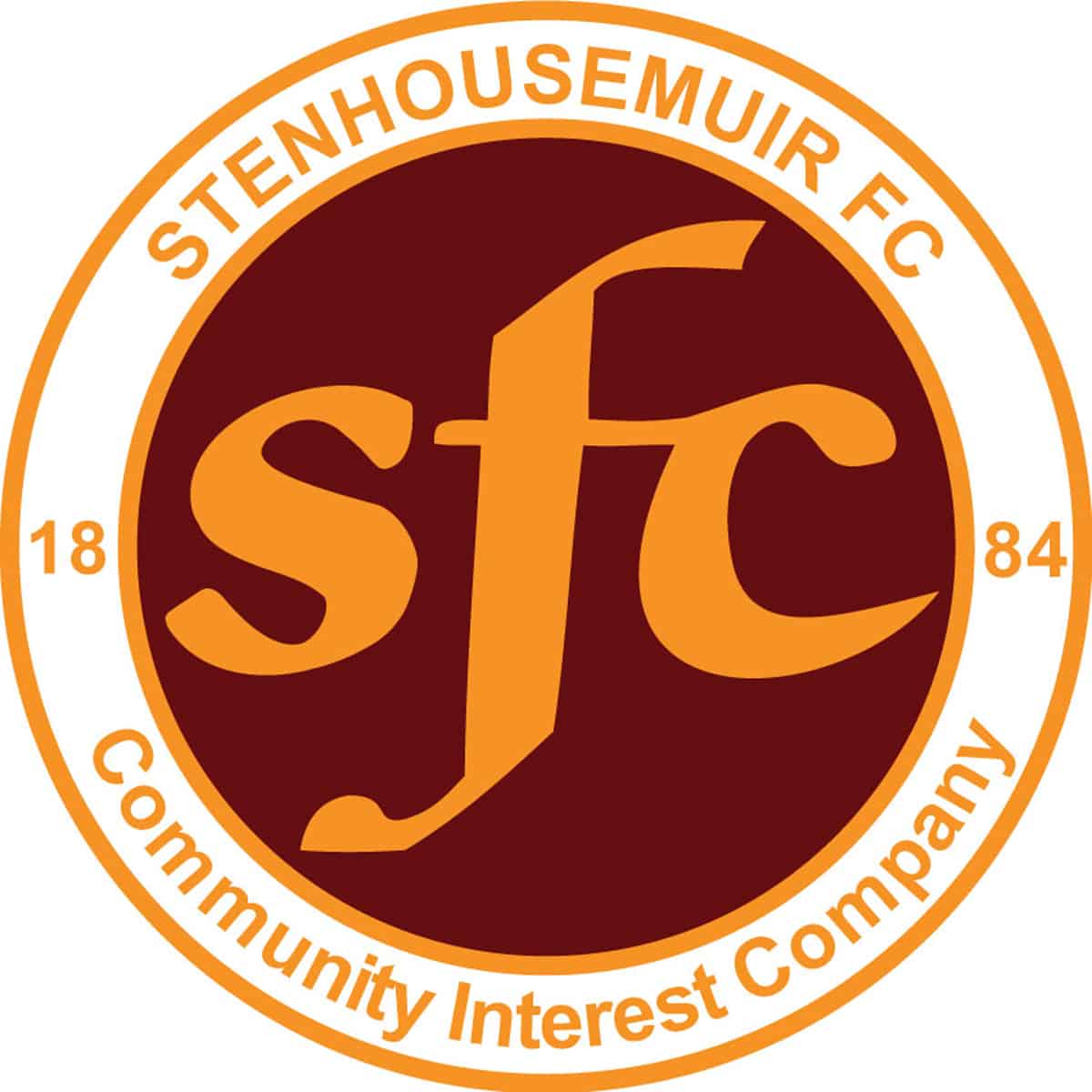 Petrofac Training Cup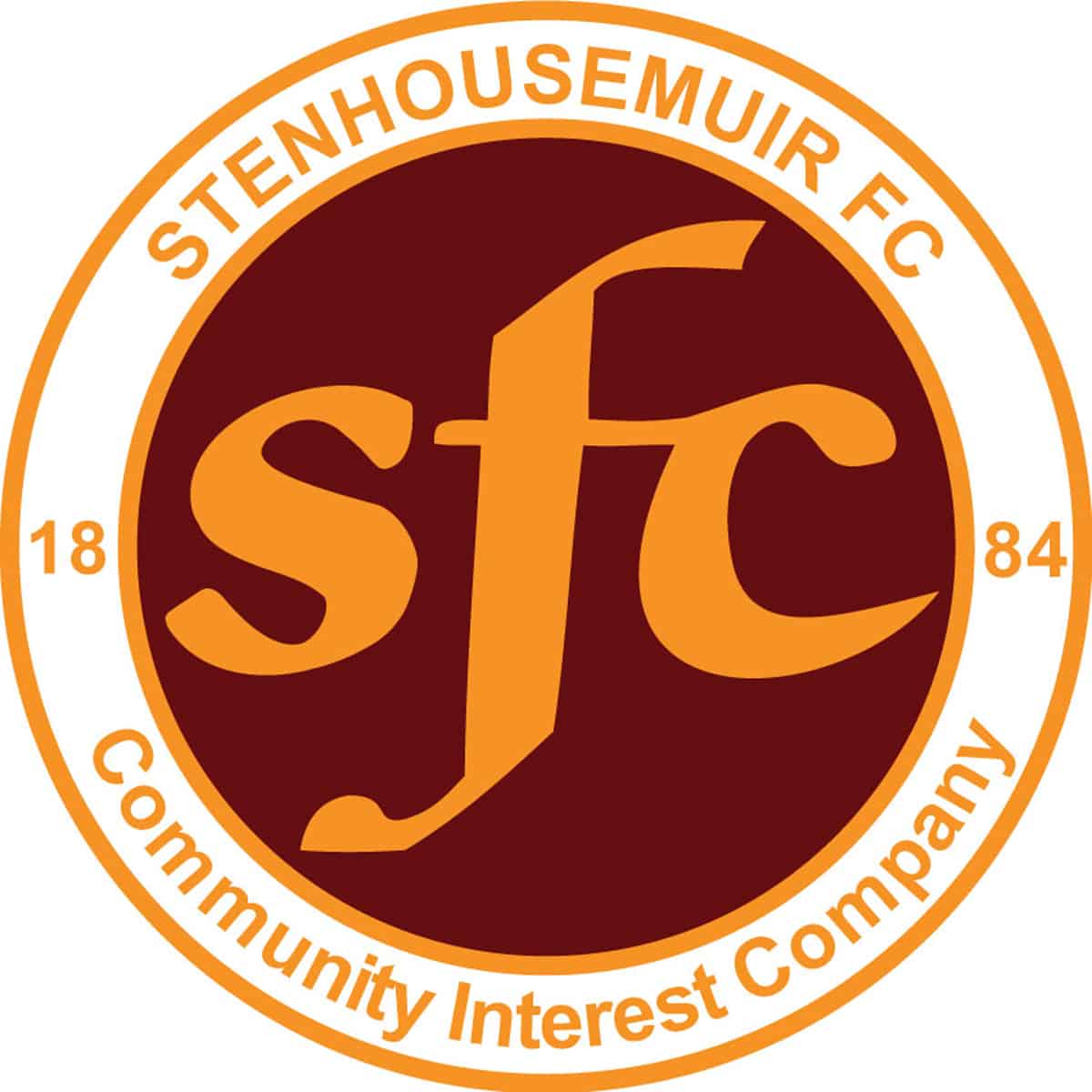 SPFL Ladbrokes League 1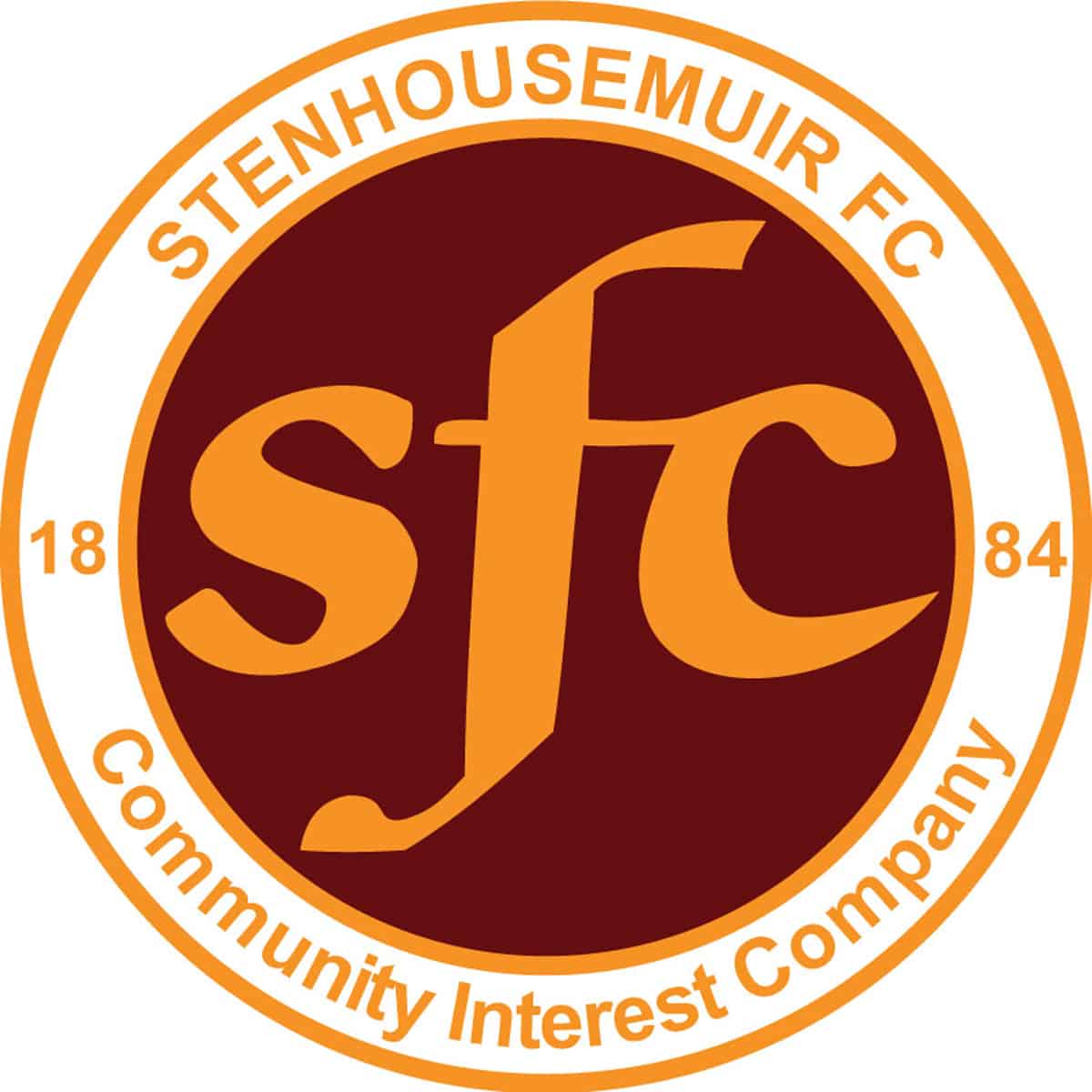 Stirlingshire Cup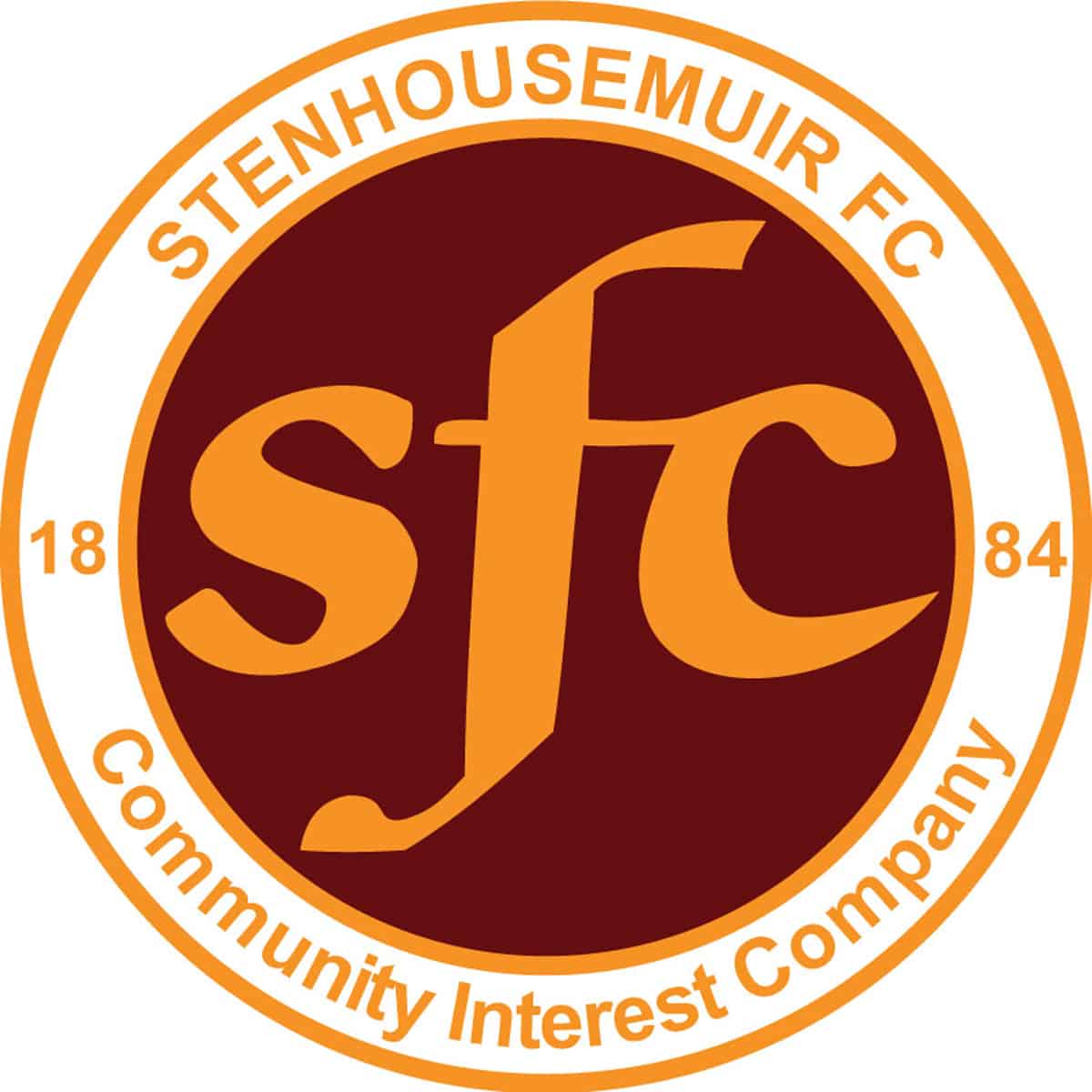 SPFL Ladbrokes League 1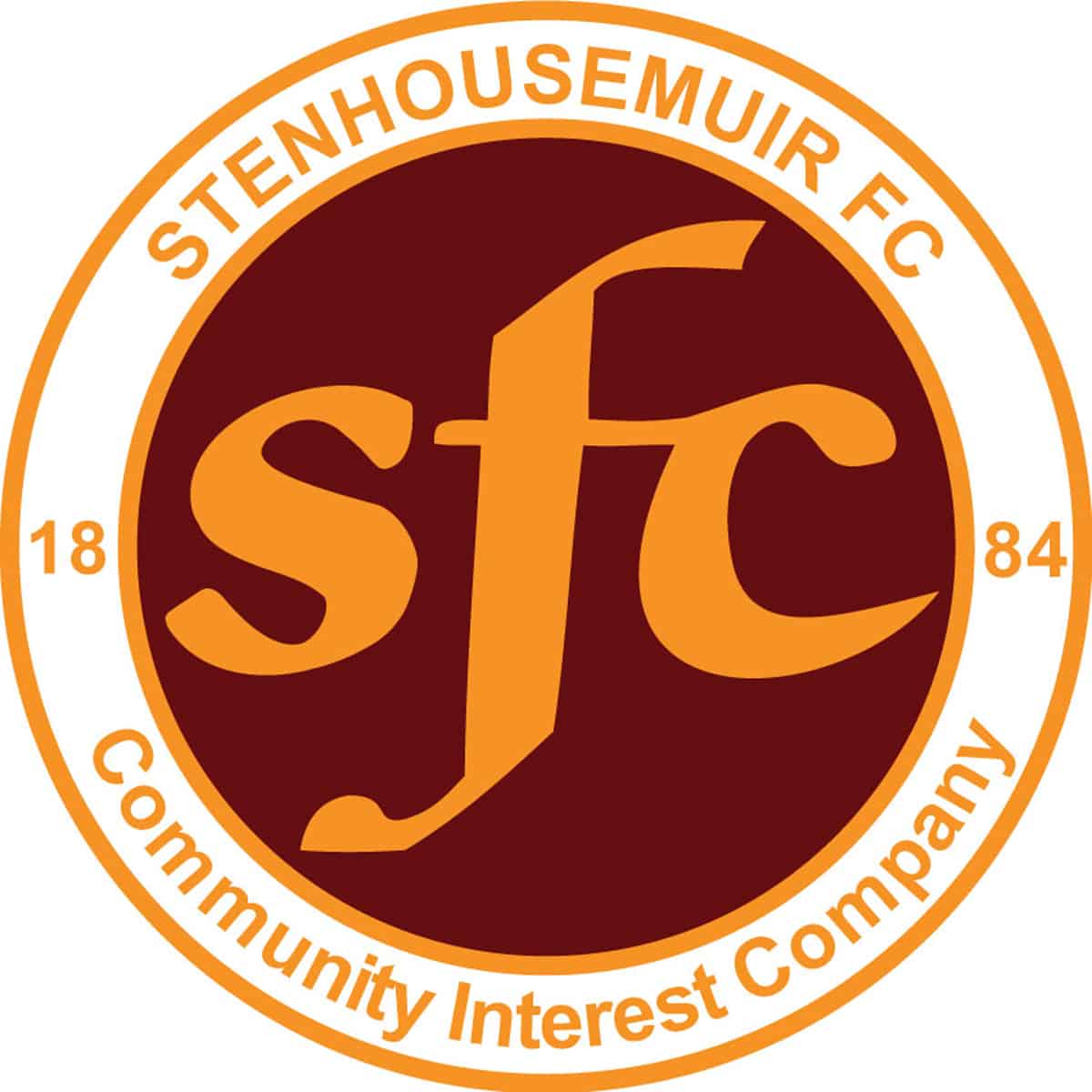 SPFL Ladbrokes League 1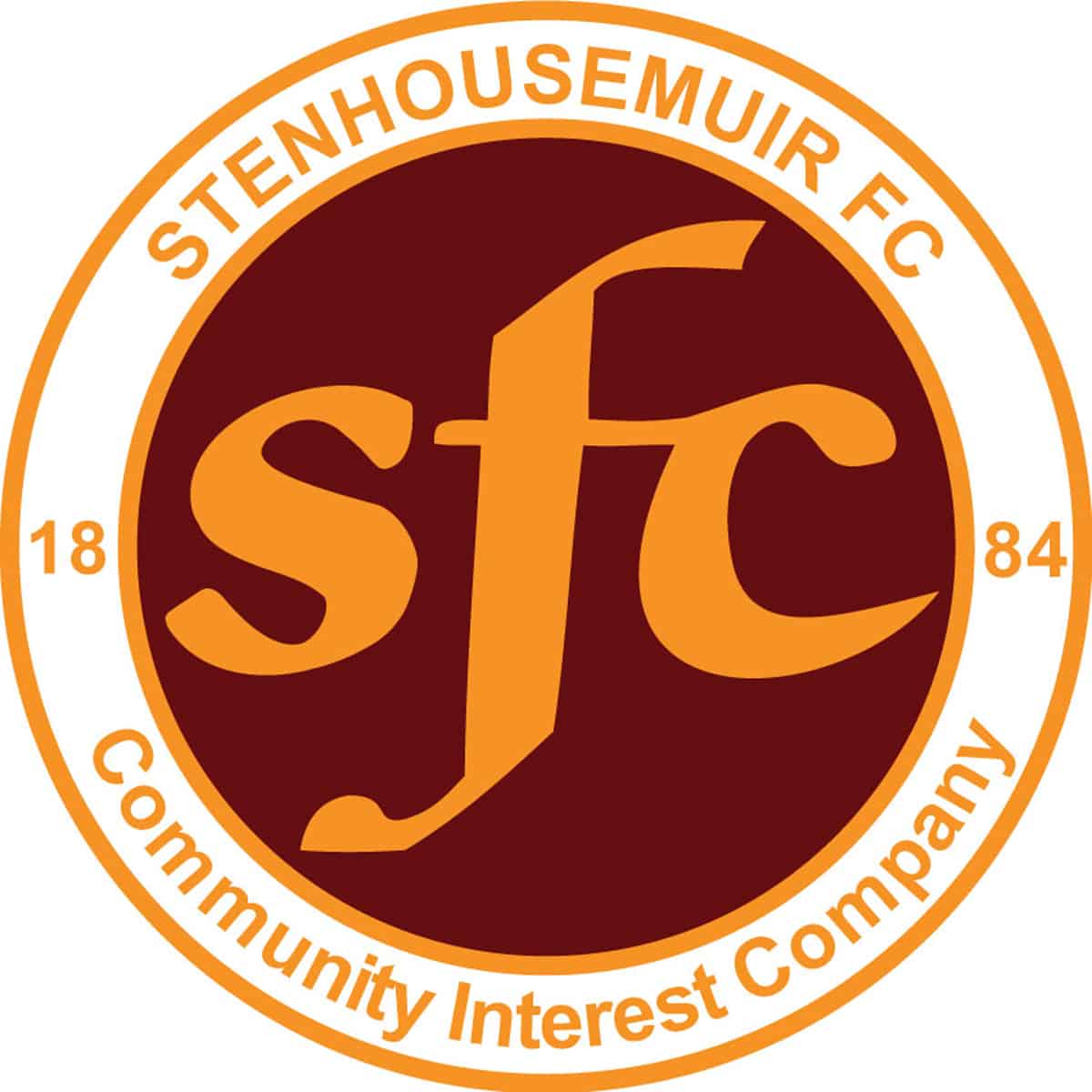 Petrofac Training Cup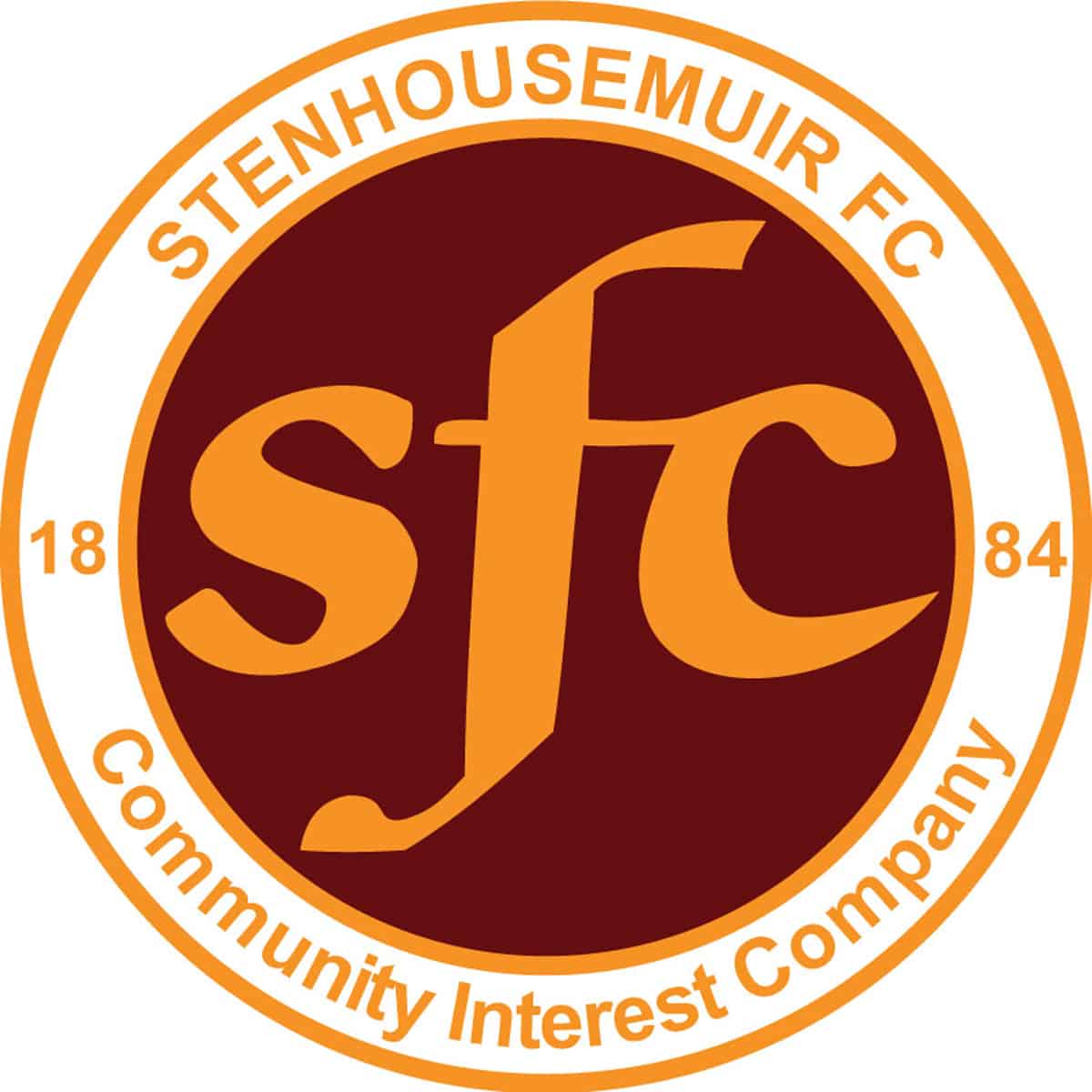 SPFL Ladbrokes League 1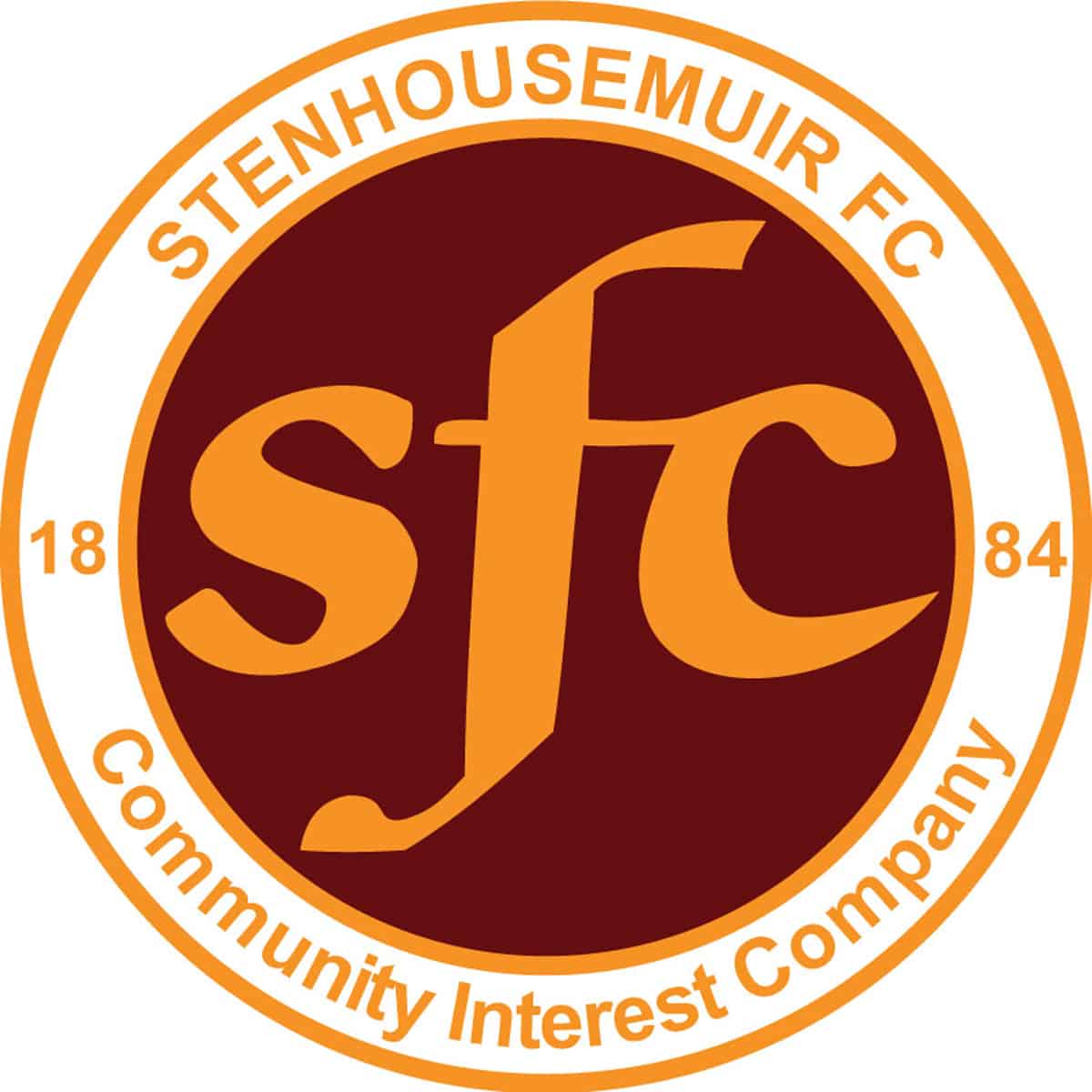 Betfred Cup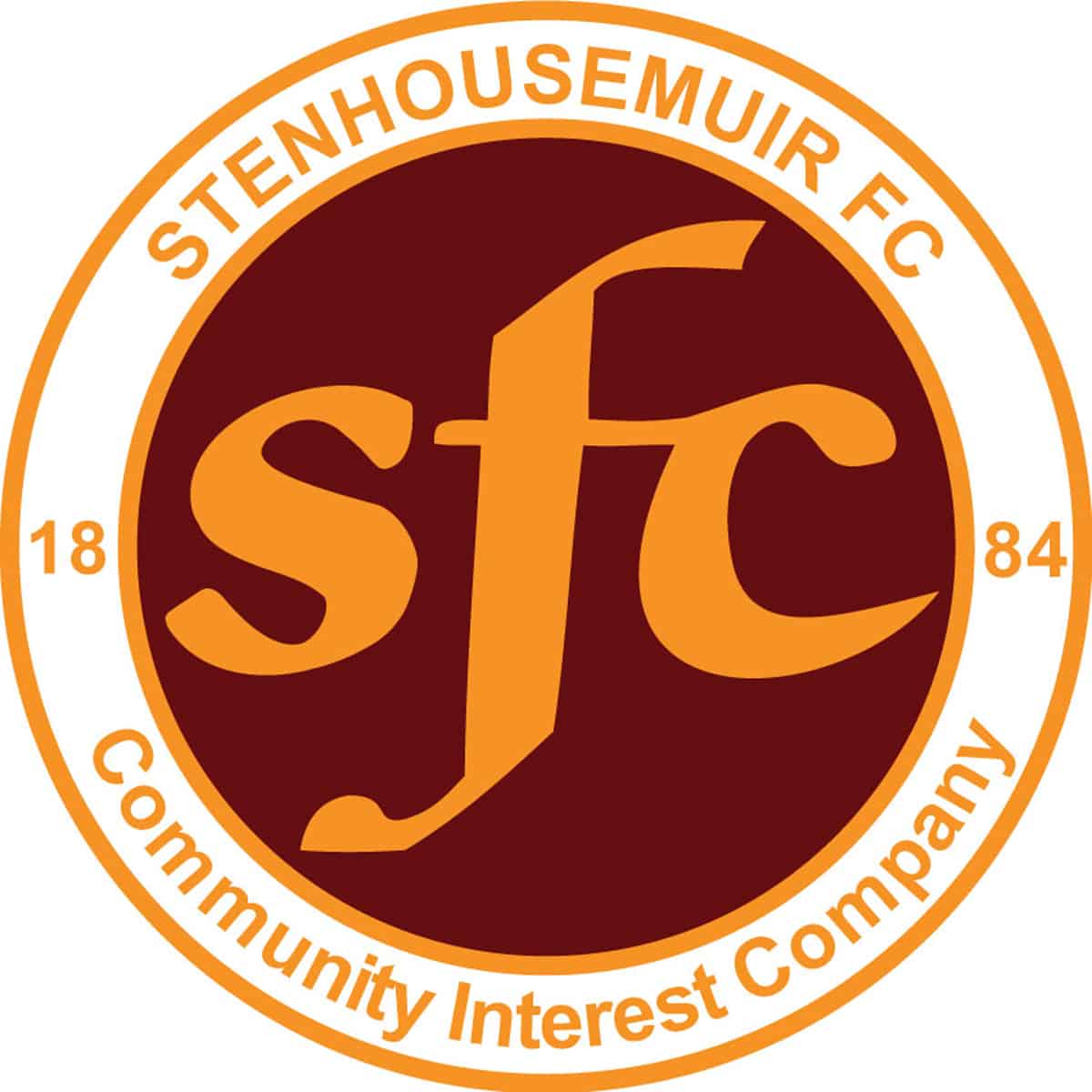 Petrofac Training Cup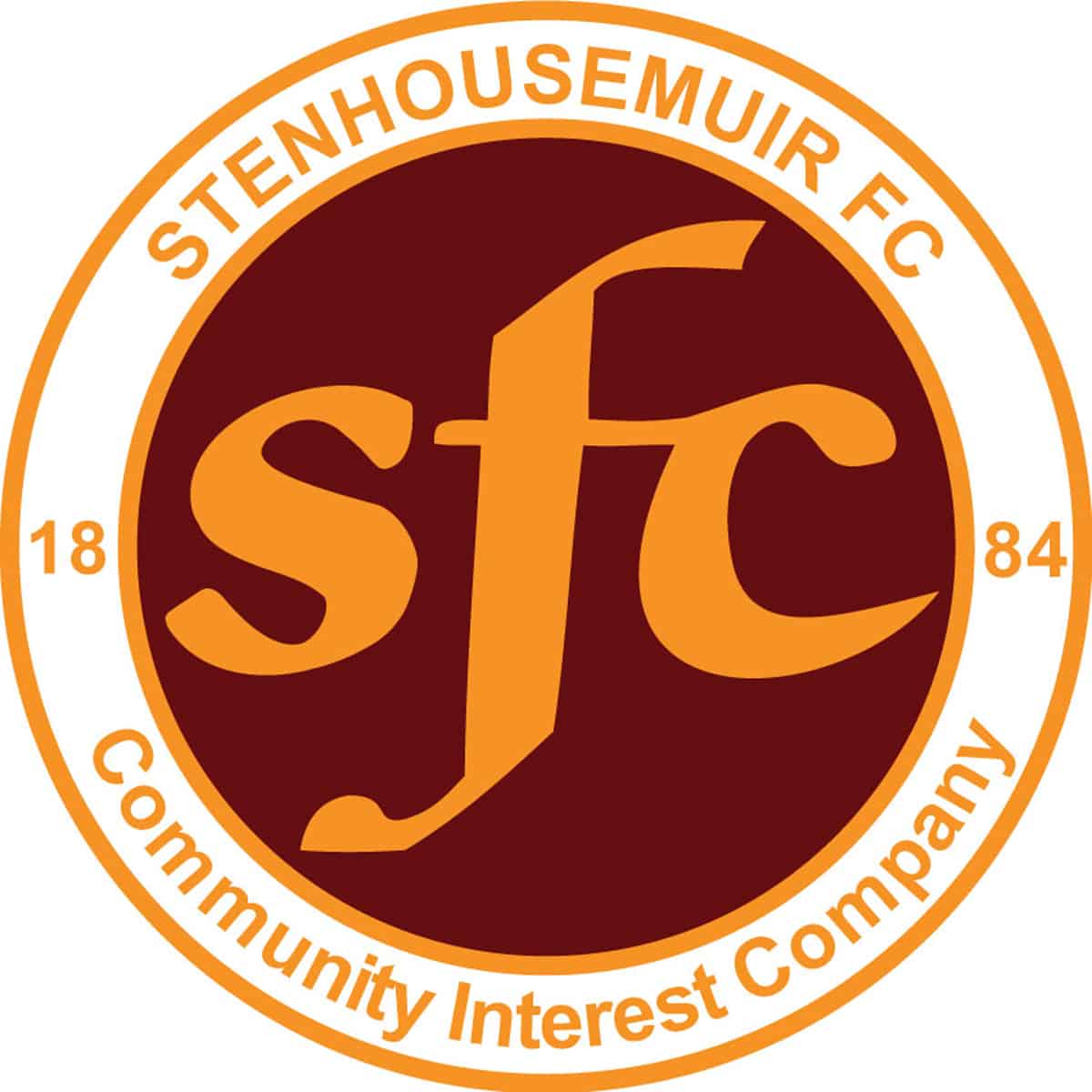 Friendly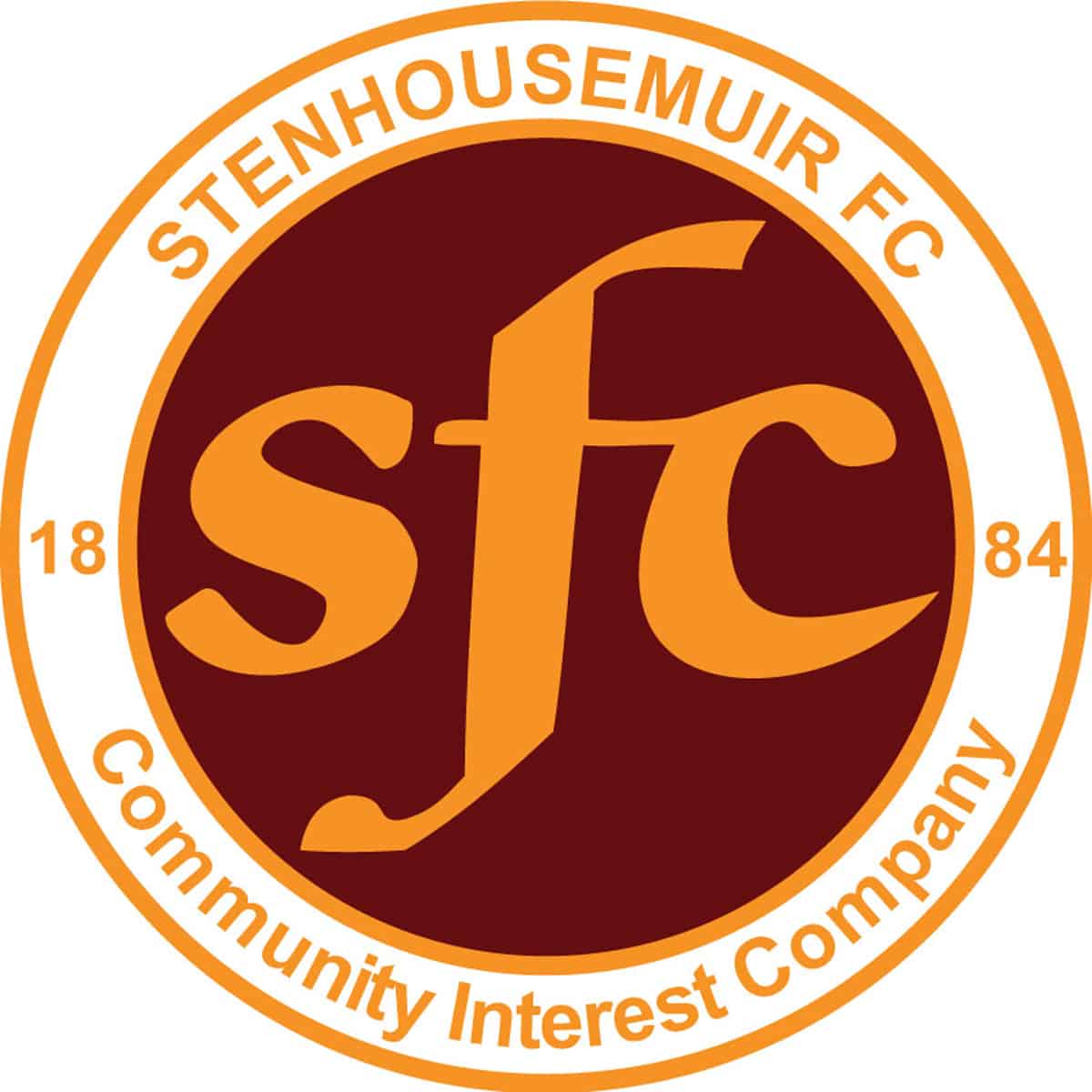 Friendly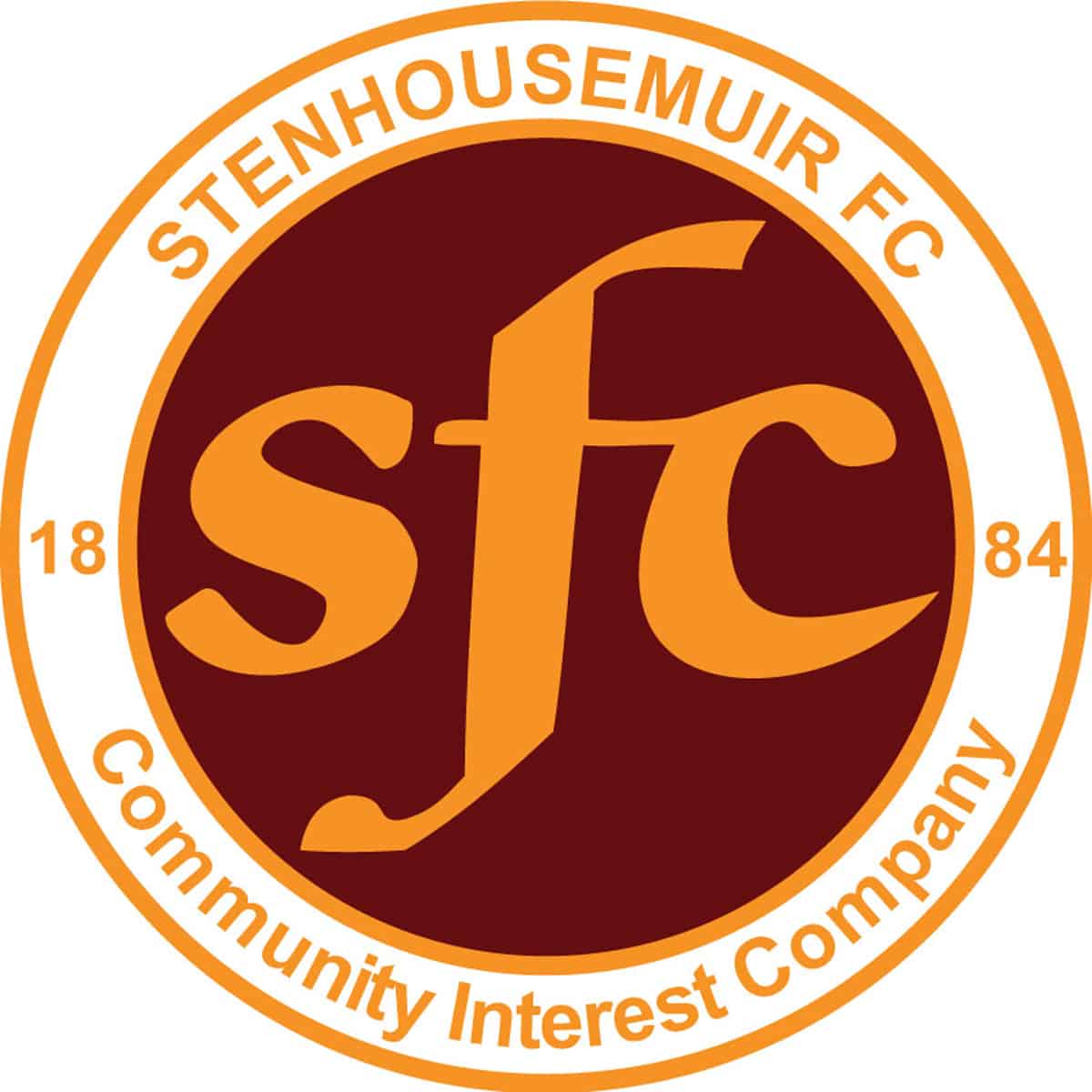 Friendly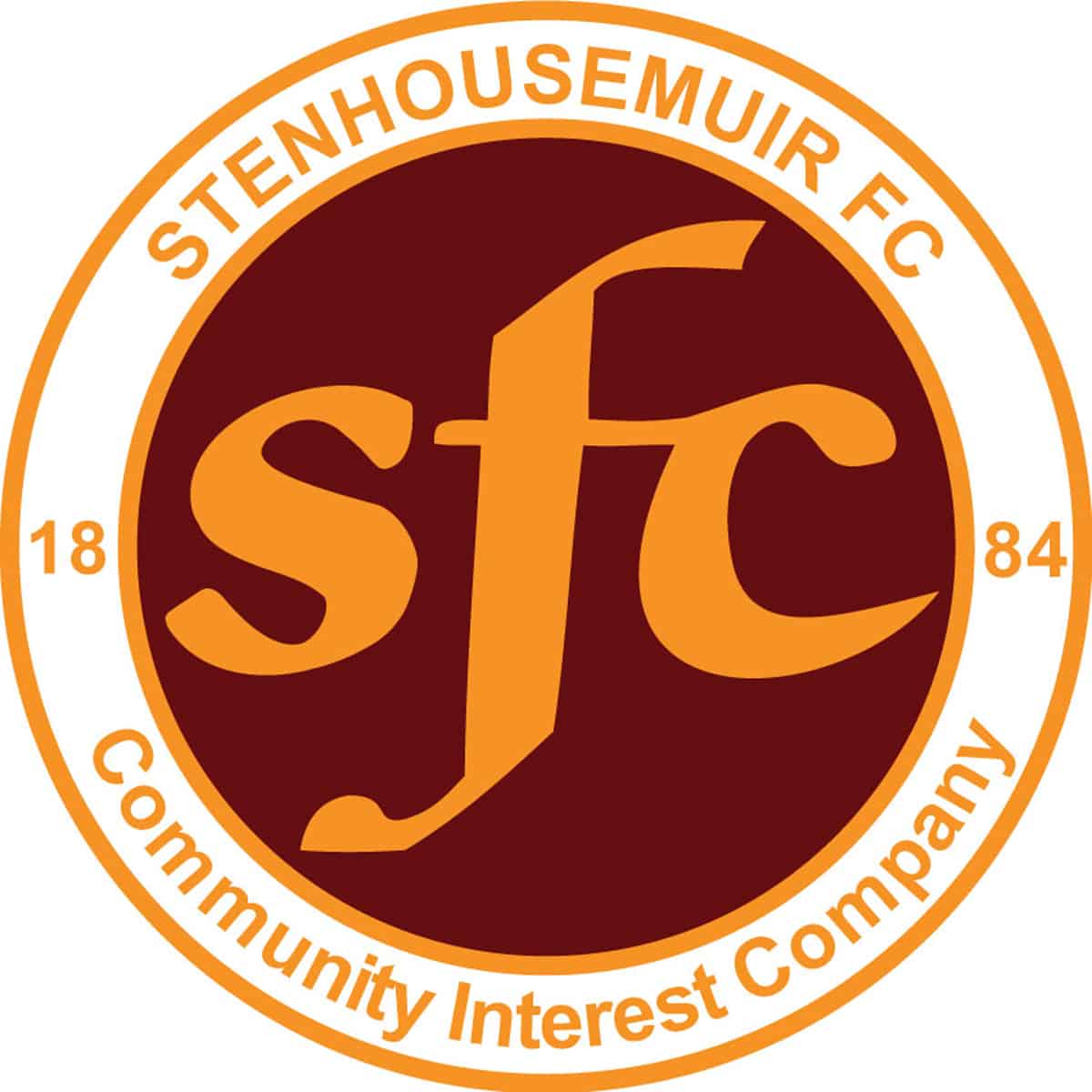 Friendly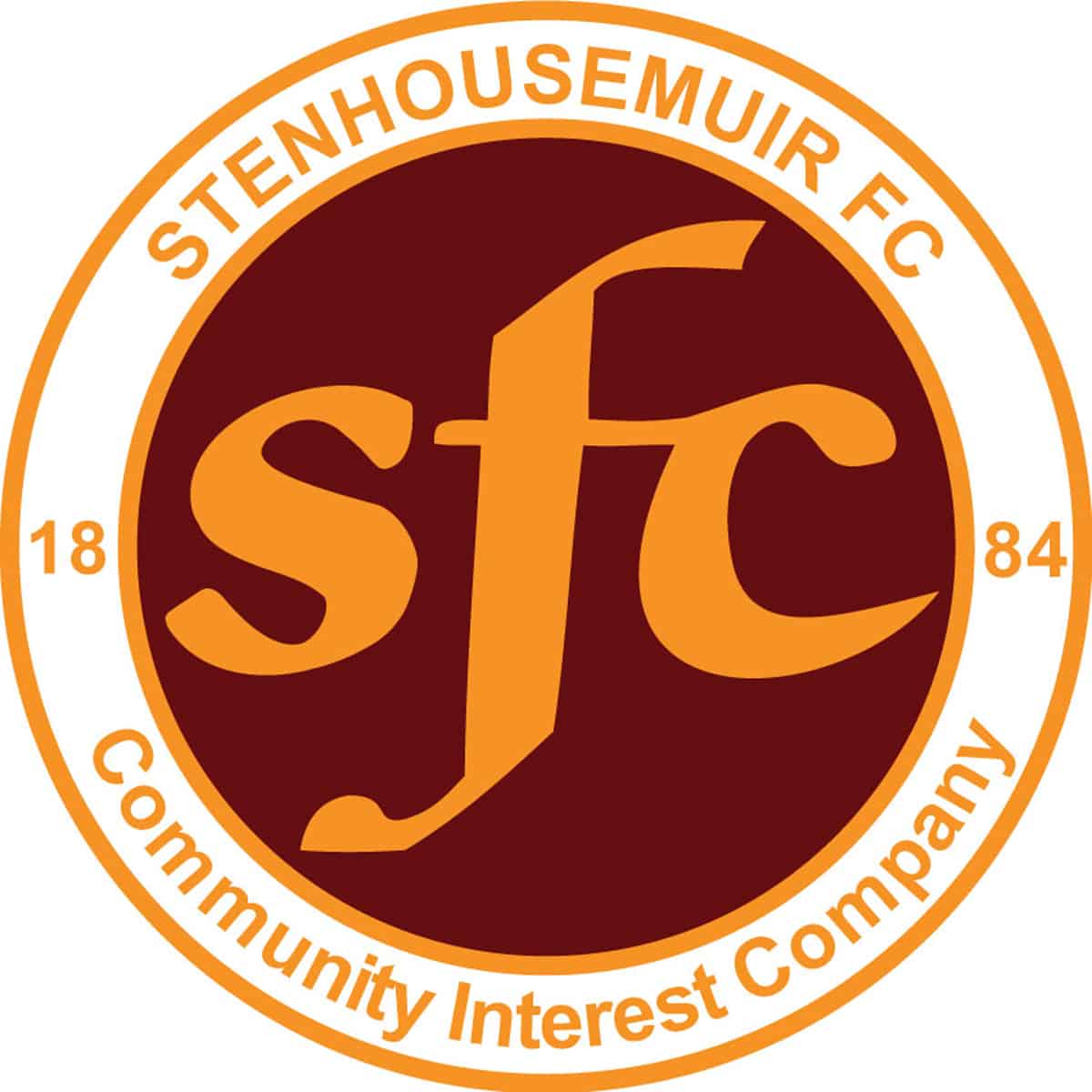 Friendly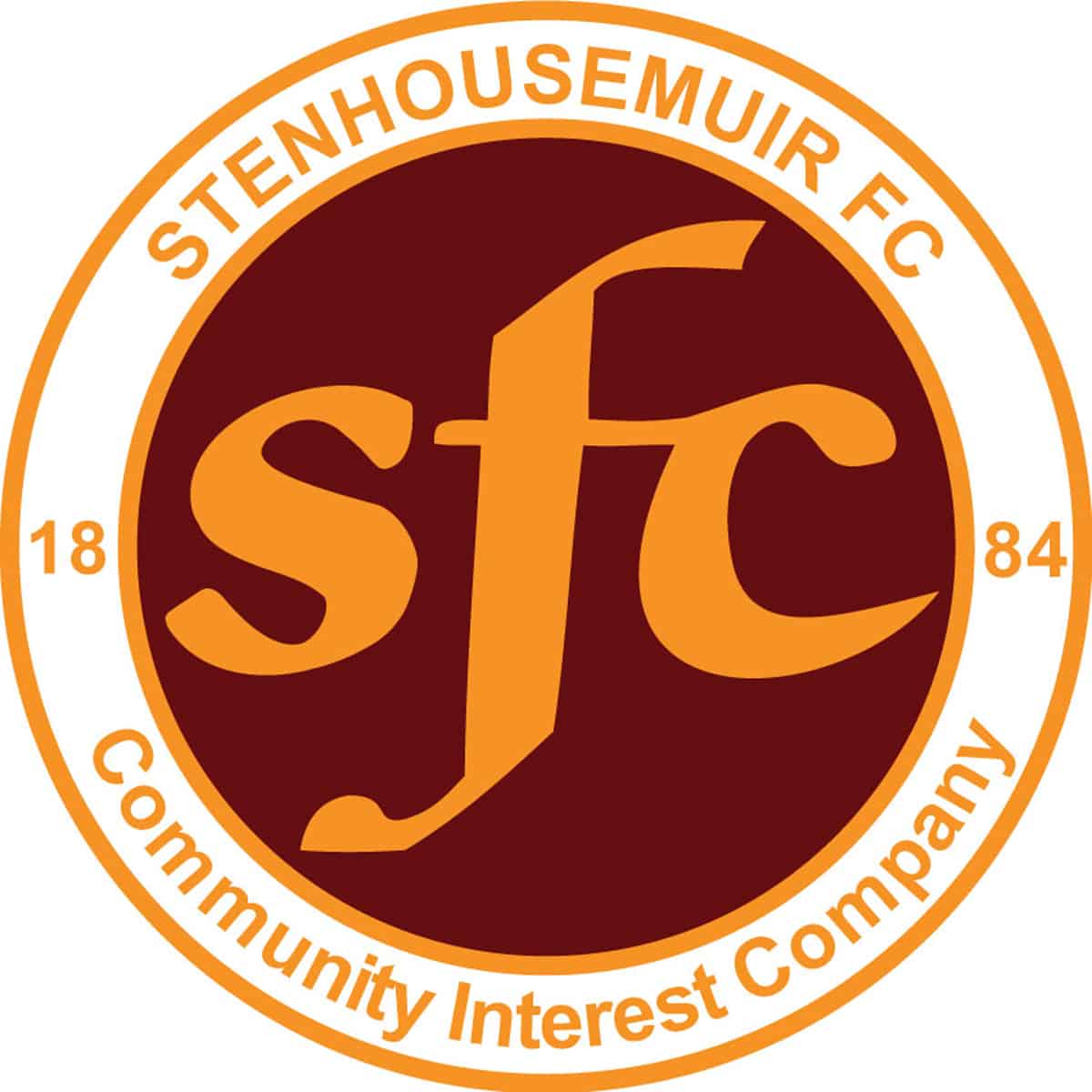 SPFL Ladbrokes League 1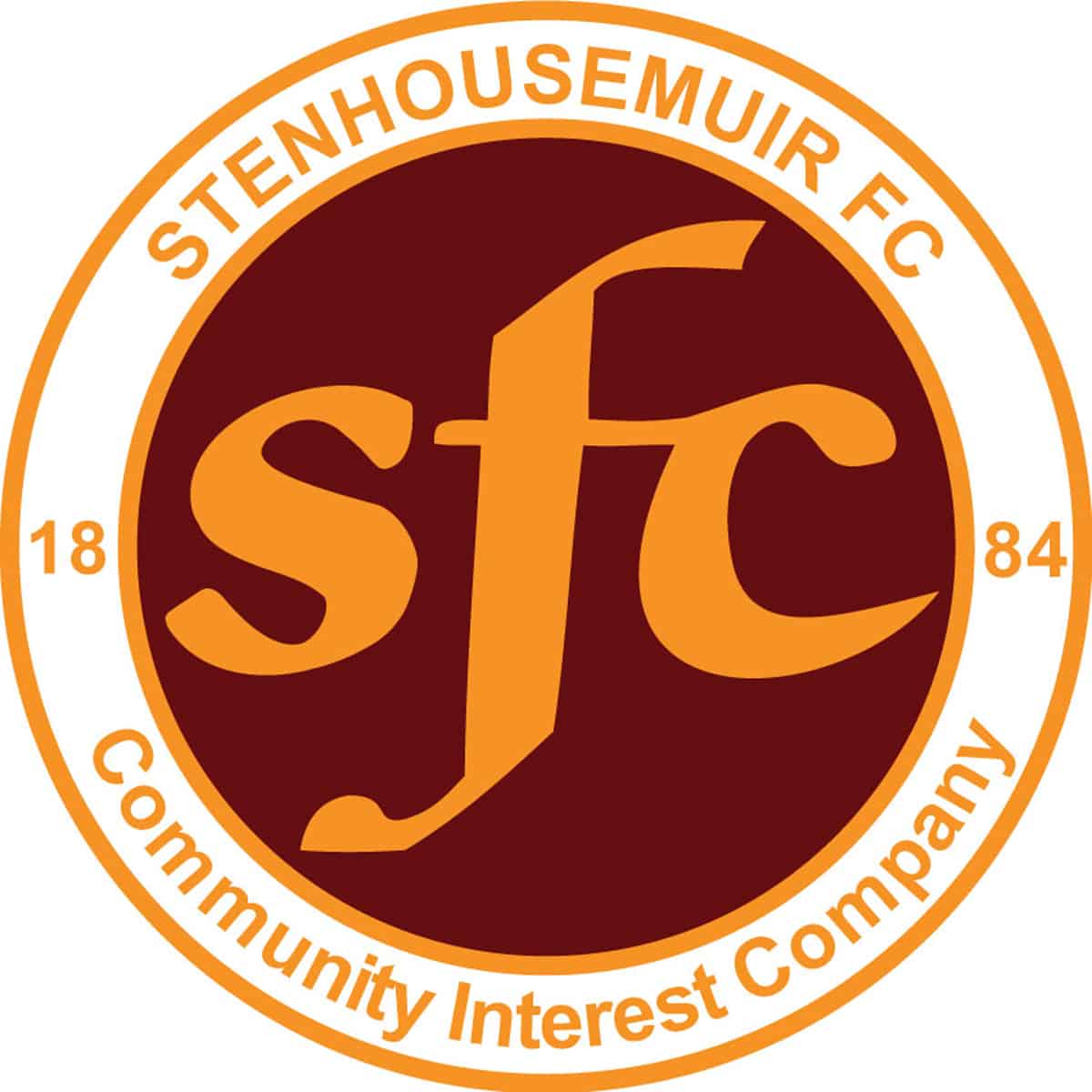 SPFL Ladbrokes League 1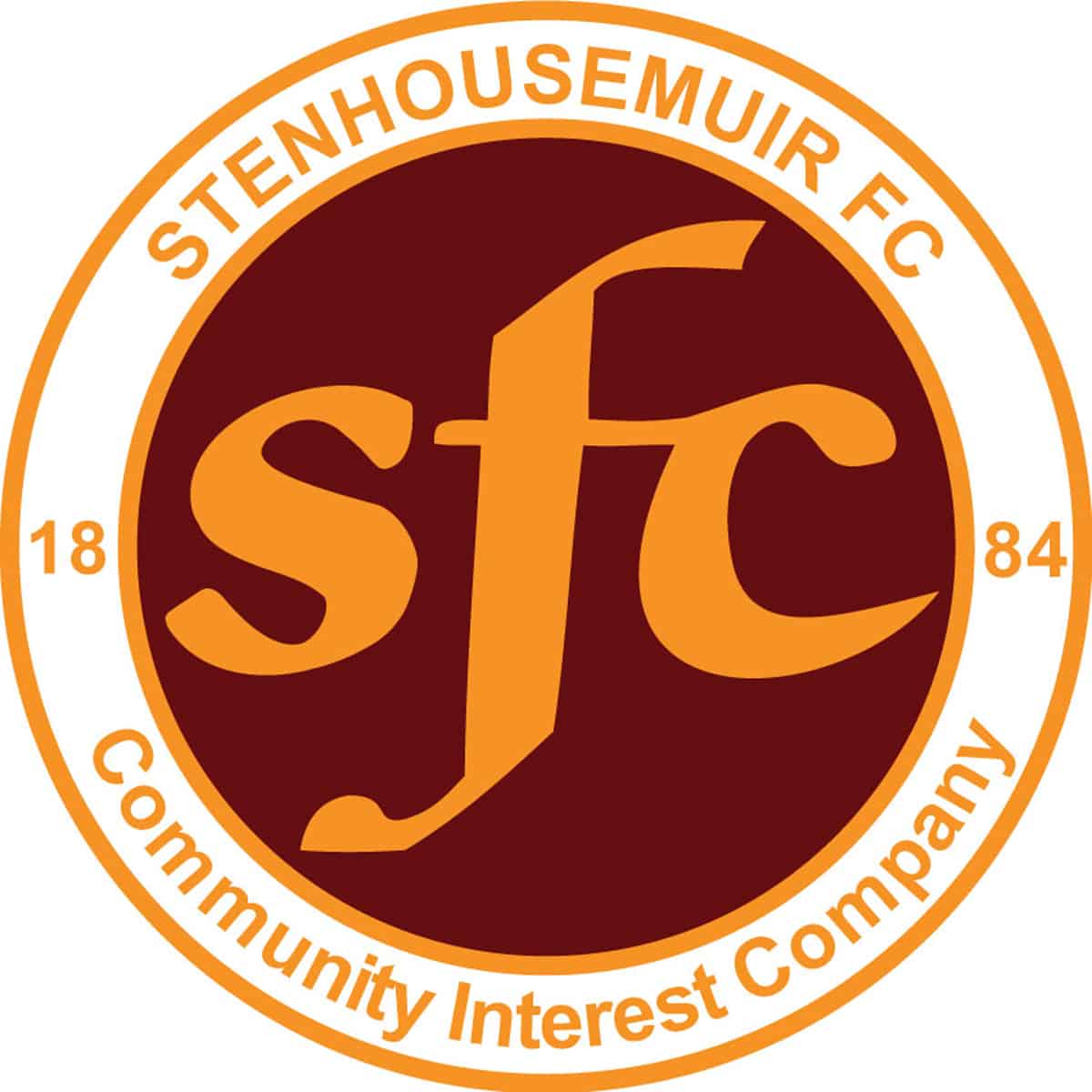 SPFL Ladbrokes League 1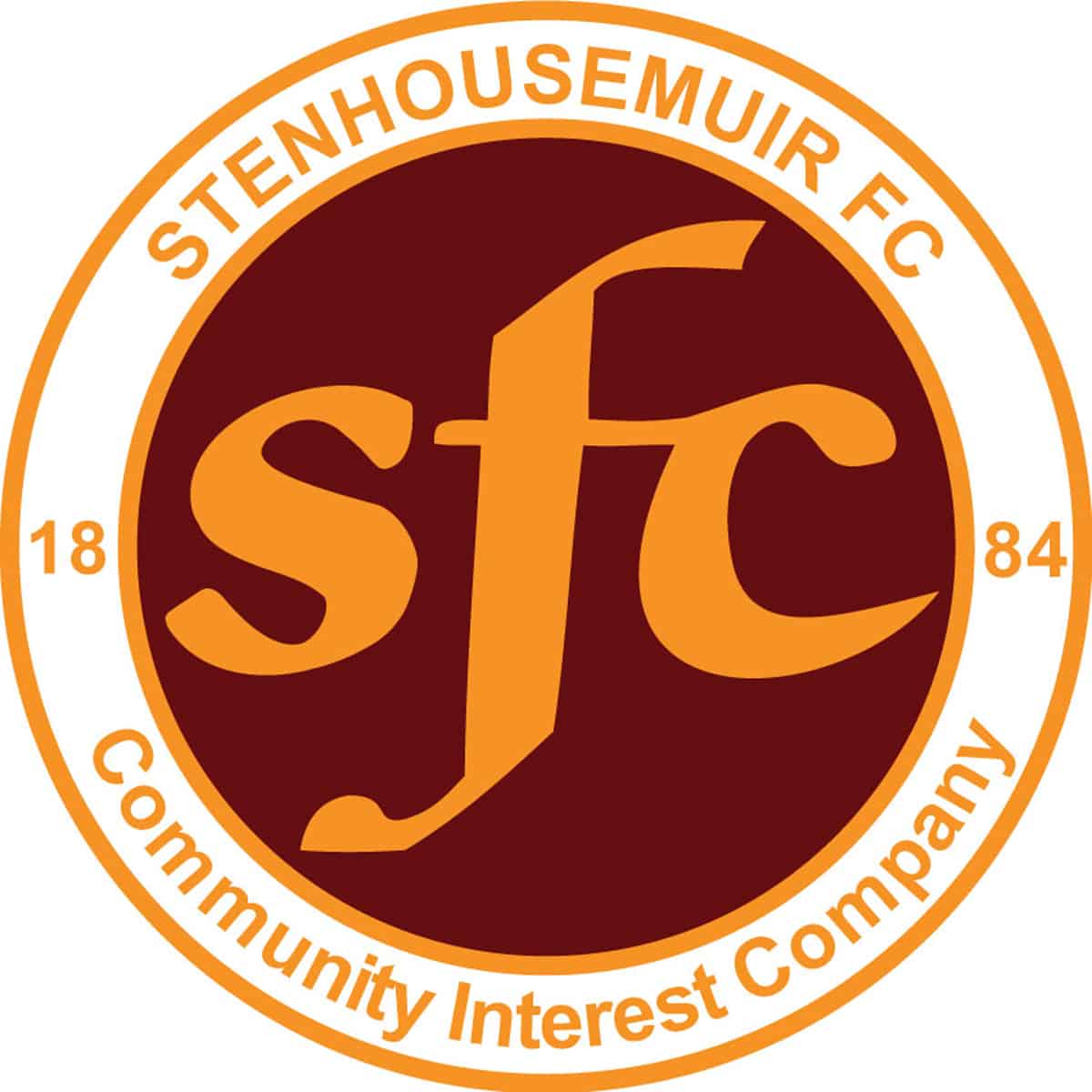 SPFL Ladbrokes League 1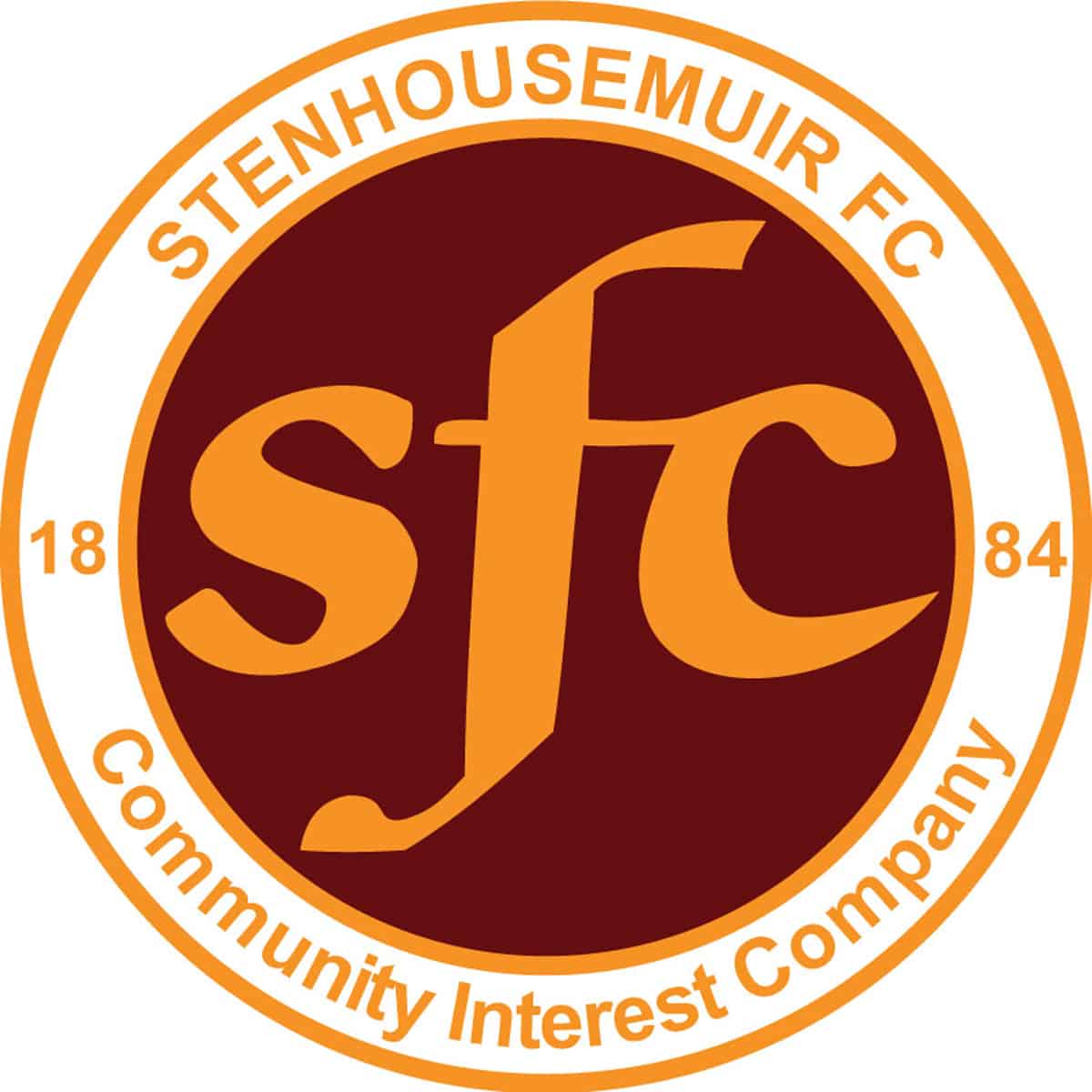 SPFL Ladbrokes League 1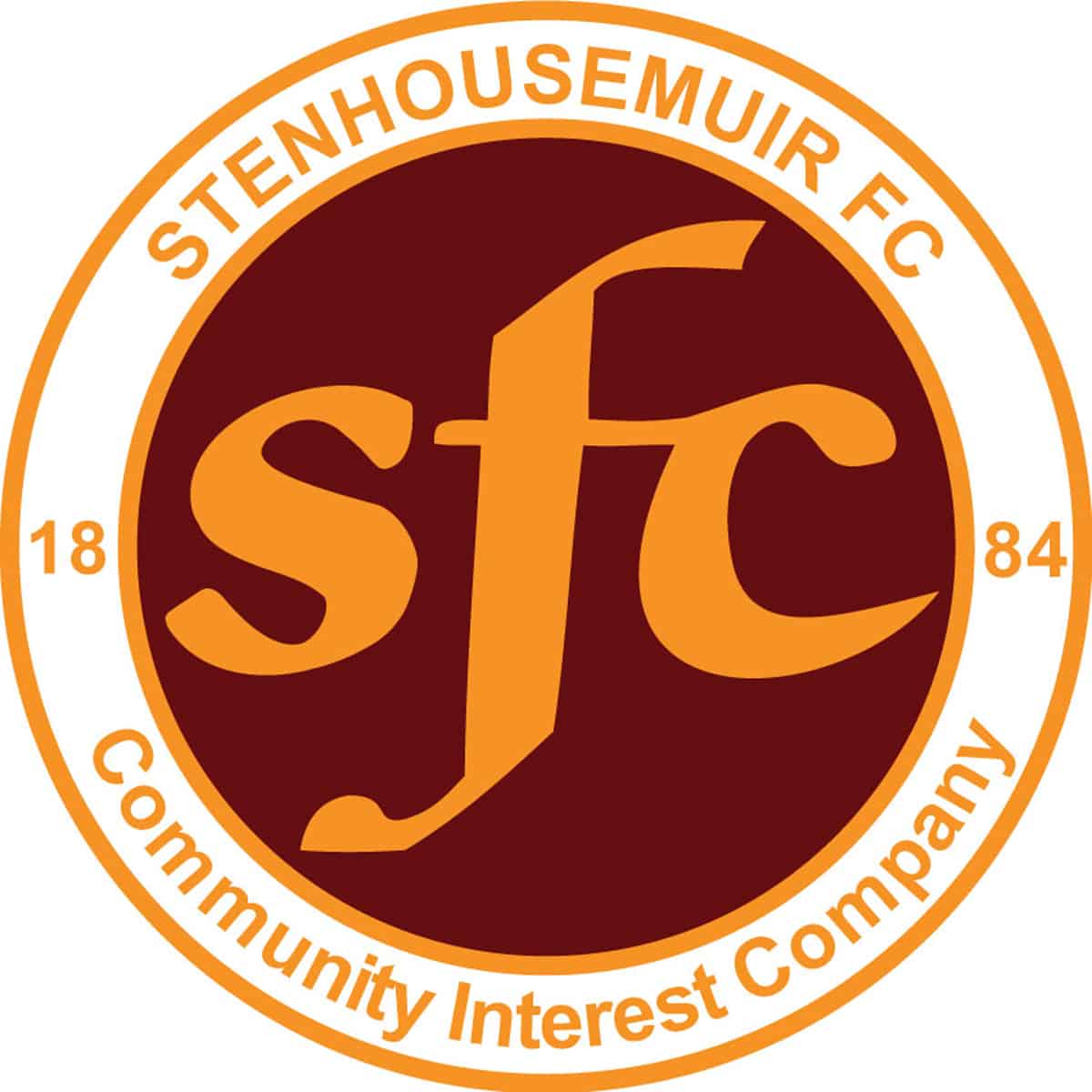 SPFL Ladbrokes League 1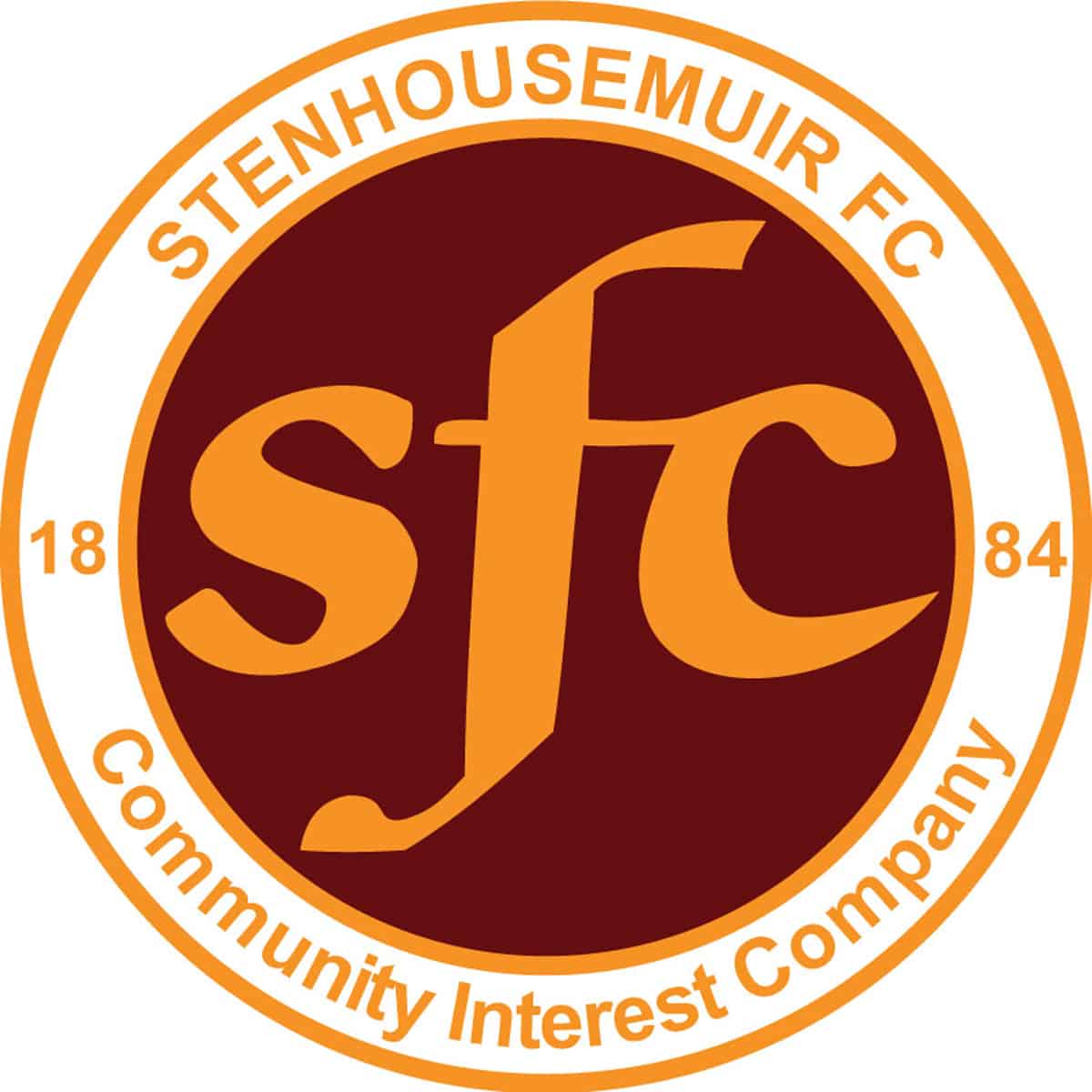 SPFL Ladbrokes League 1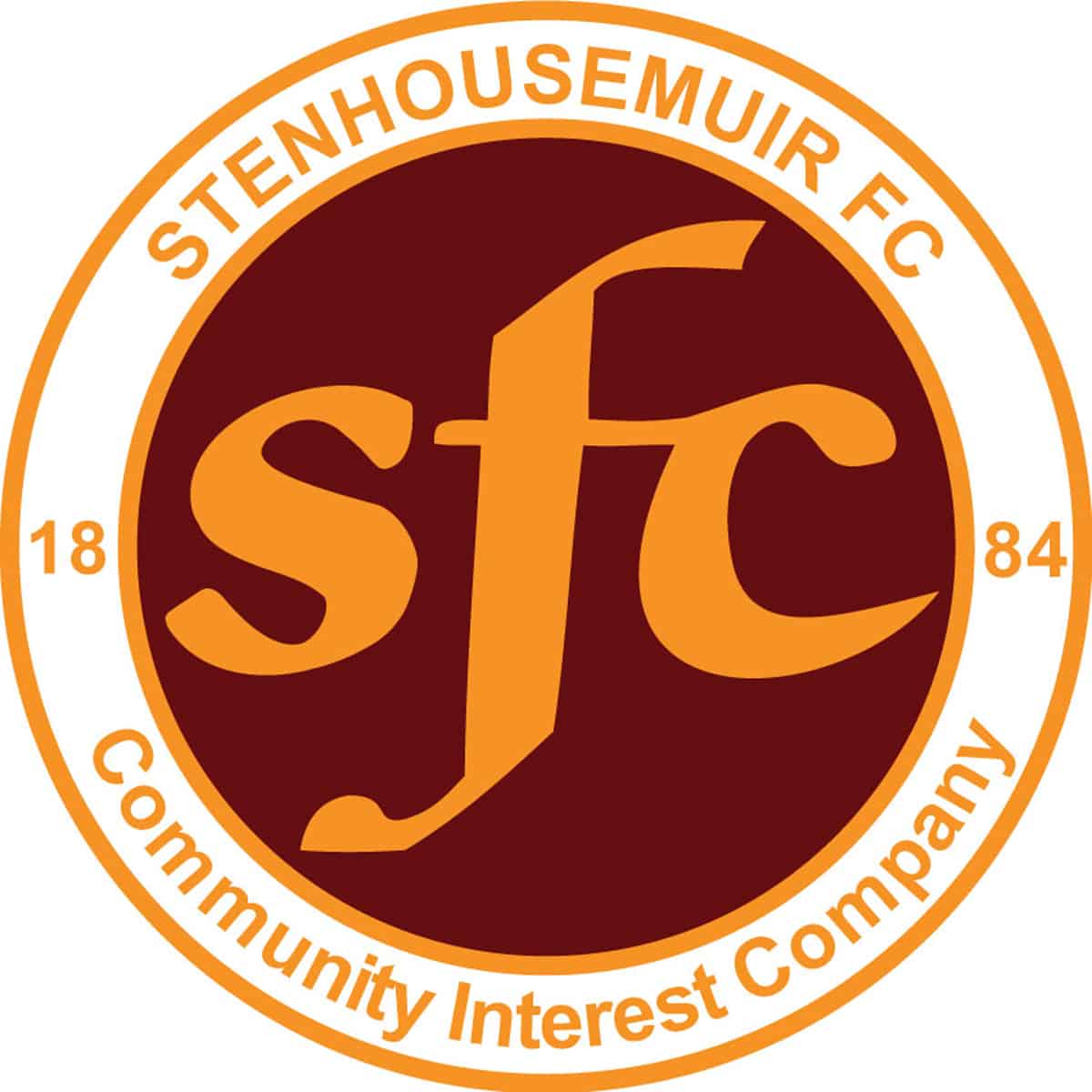 SPFL Ladbrokes League 1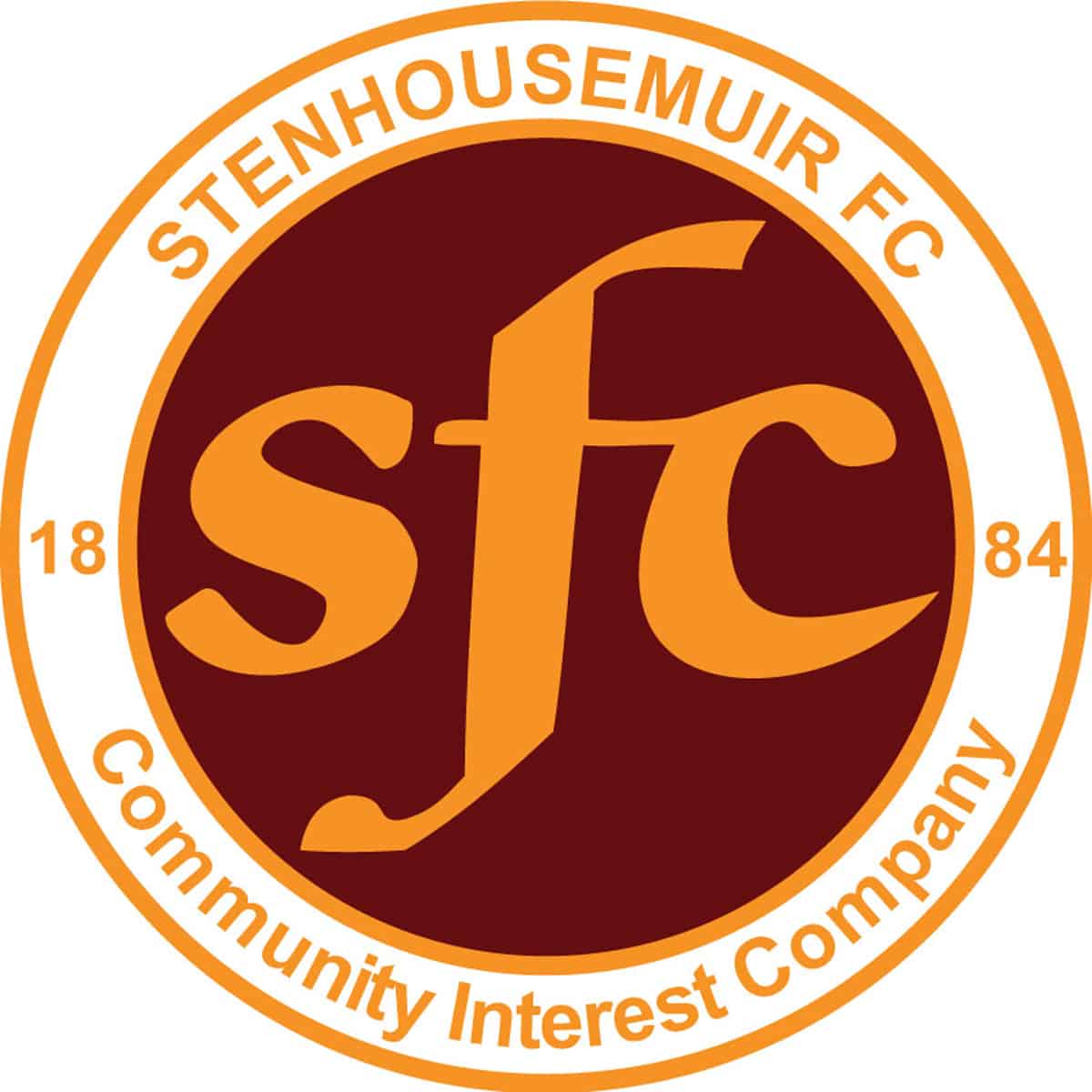 SPFL Ladbrokes League 1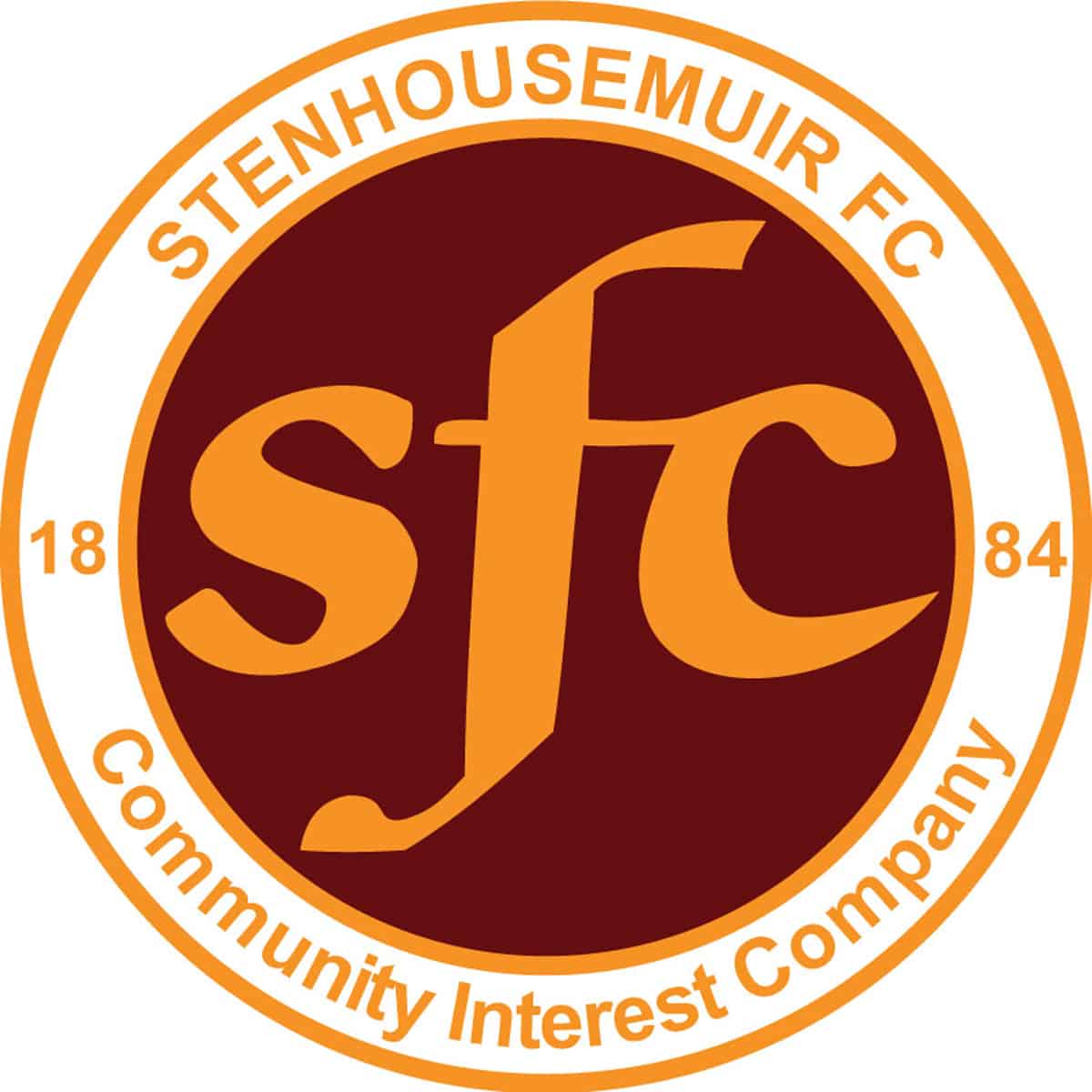 SPFL Ladbrokes League 1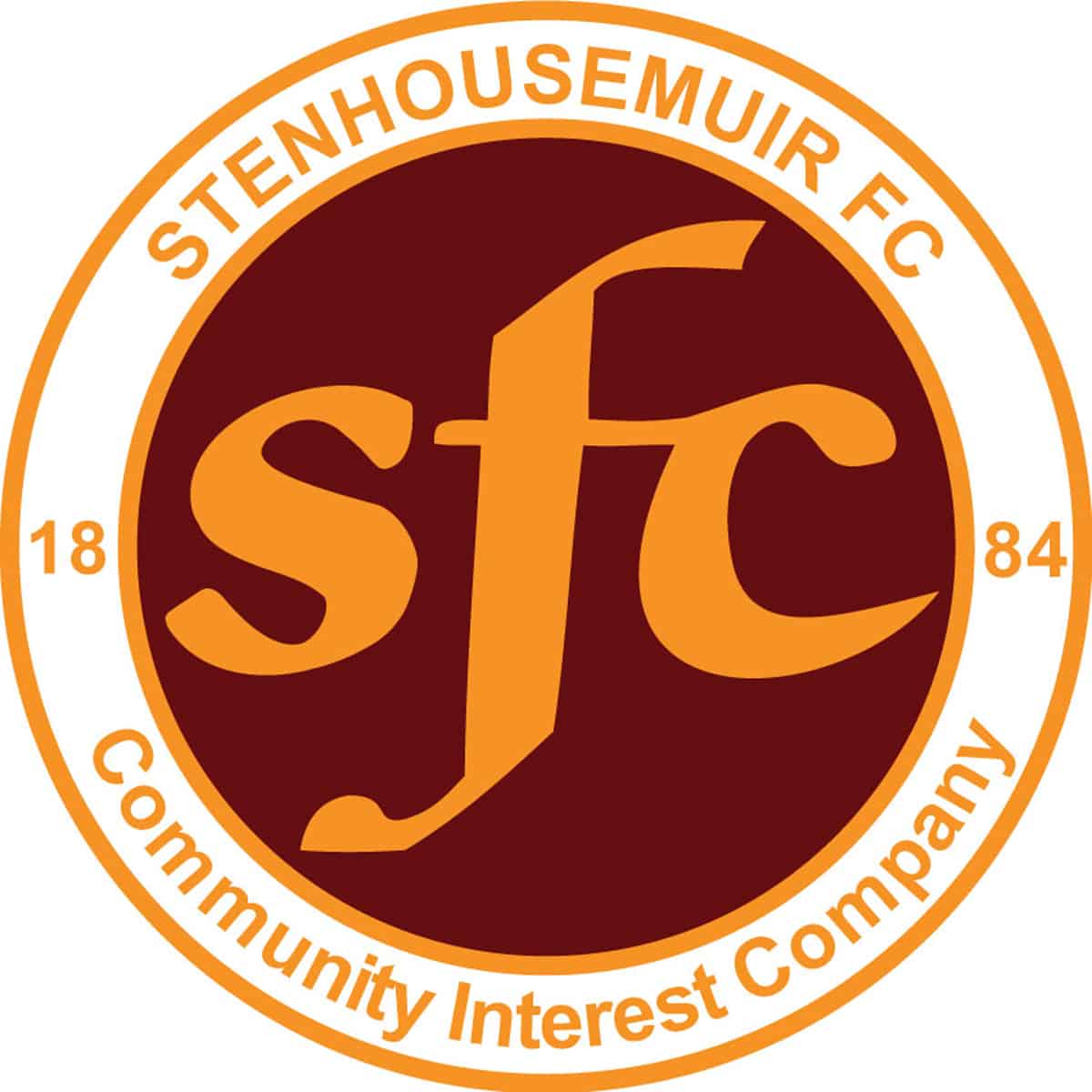 SPFL Ladbrokes League 1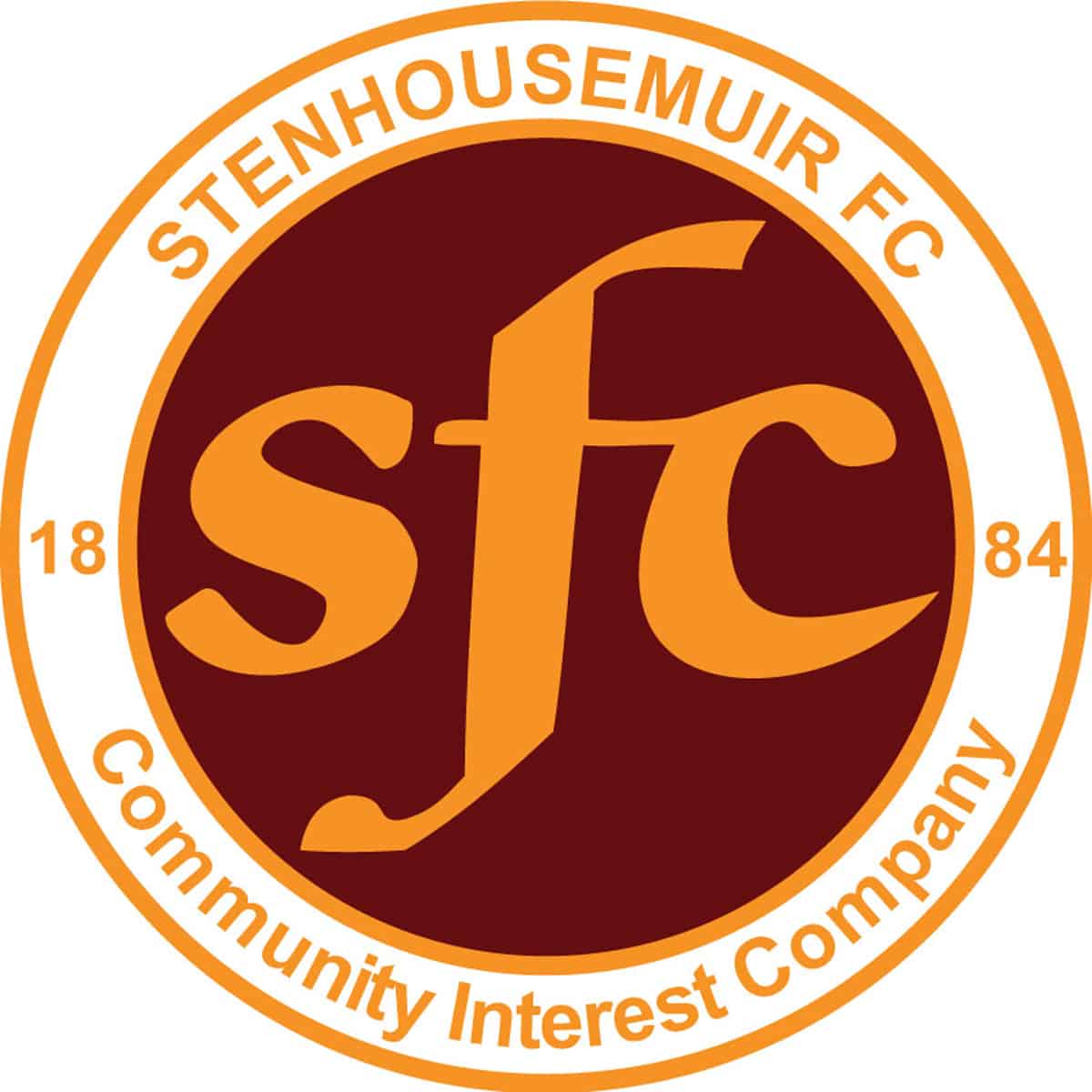 SPFL Ladbrokes League 1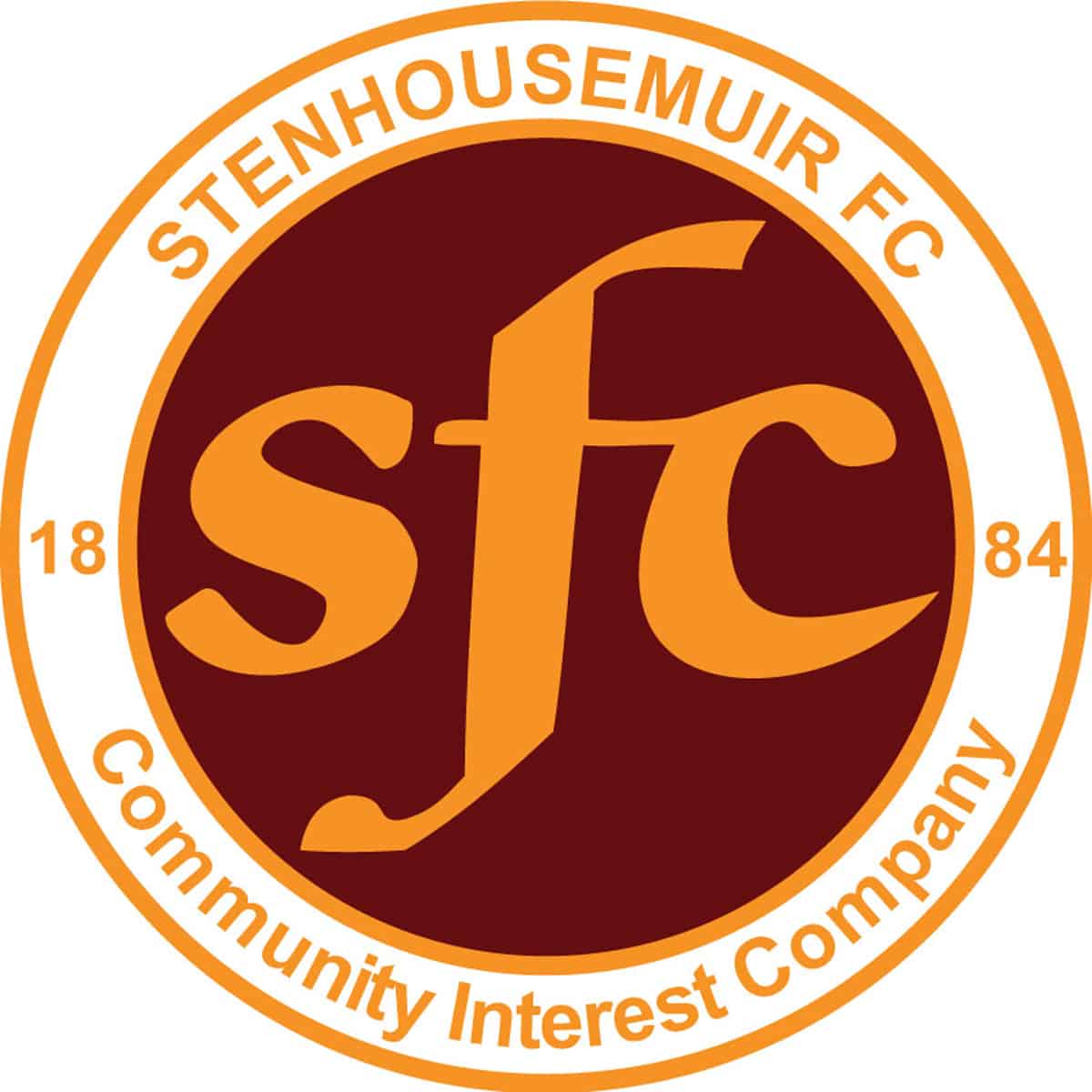 SPFL Ladbrokes League 1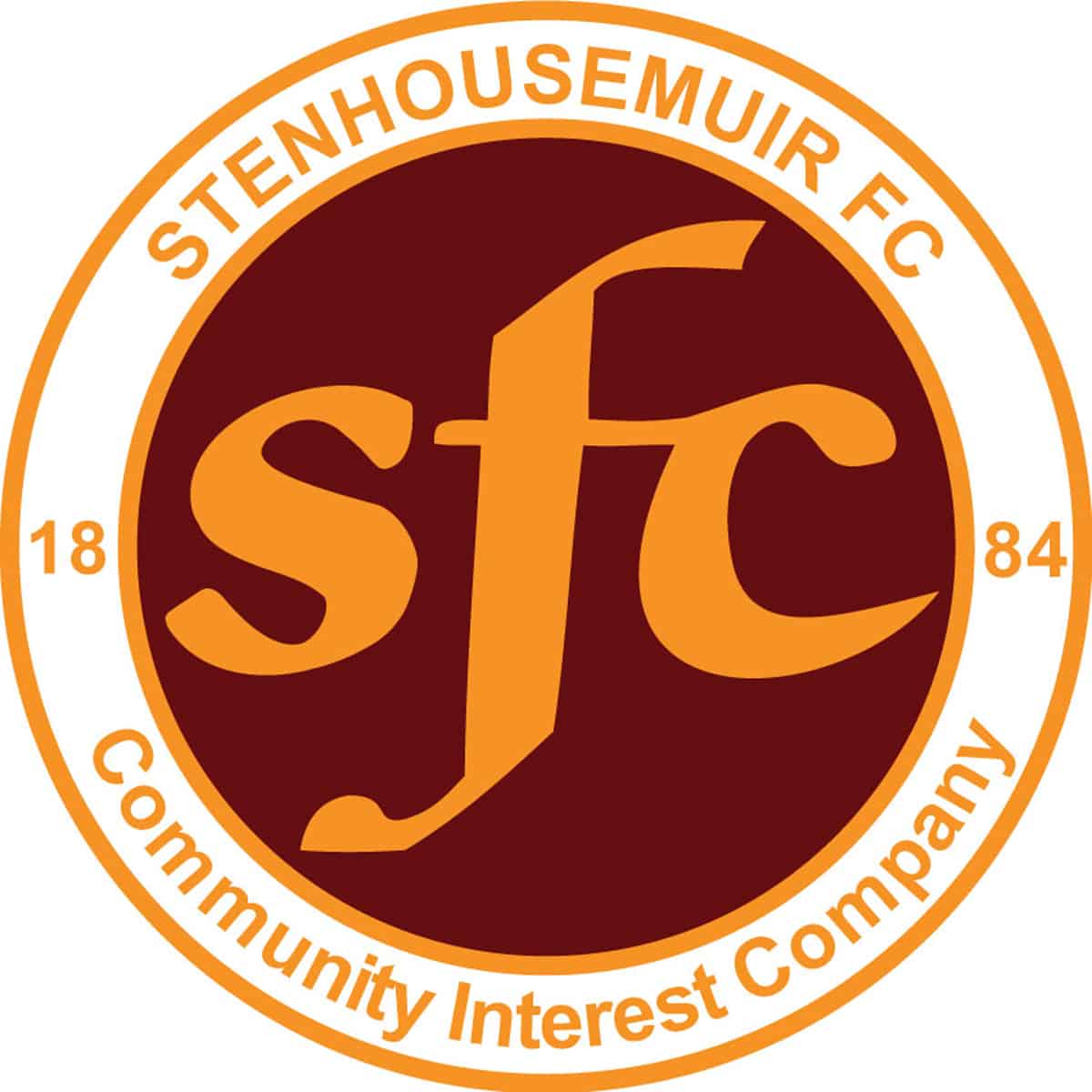 SPFL Ladbrokes League 1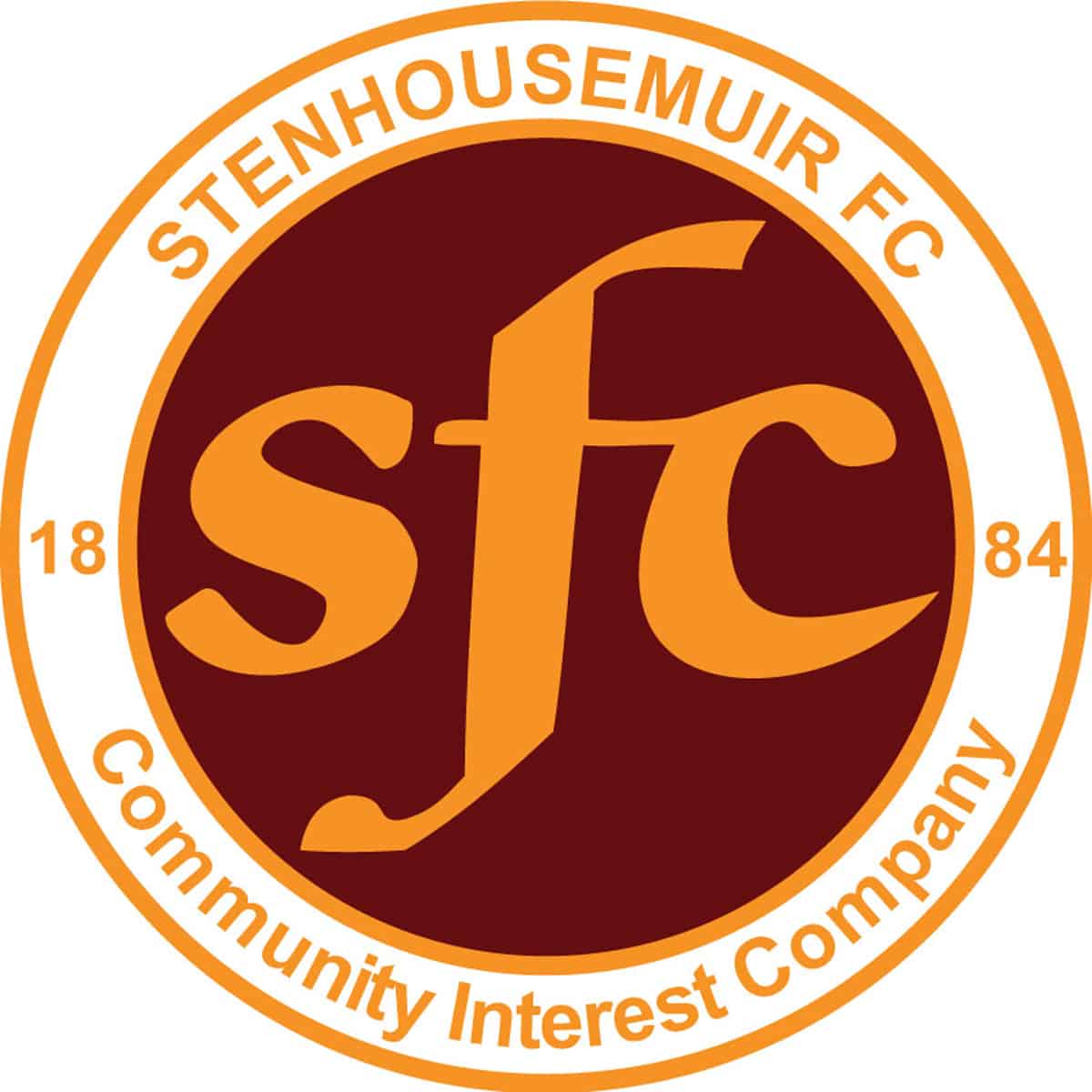 SPFL Ladbrokes League 1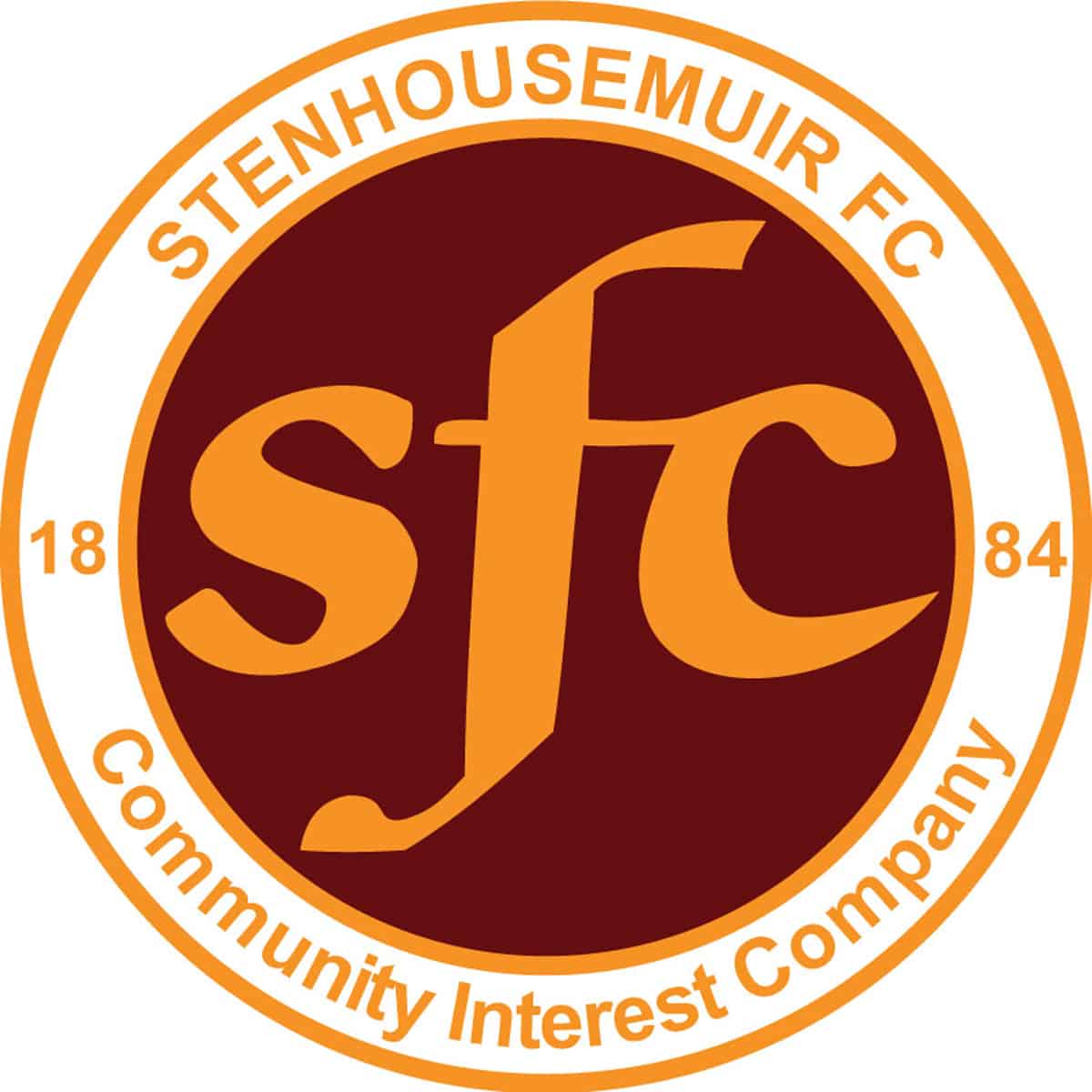 SPFL Ladbrokes League 1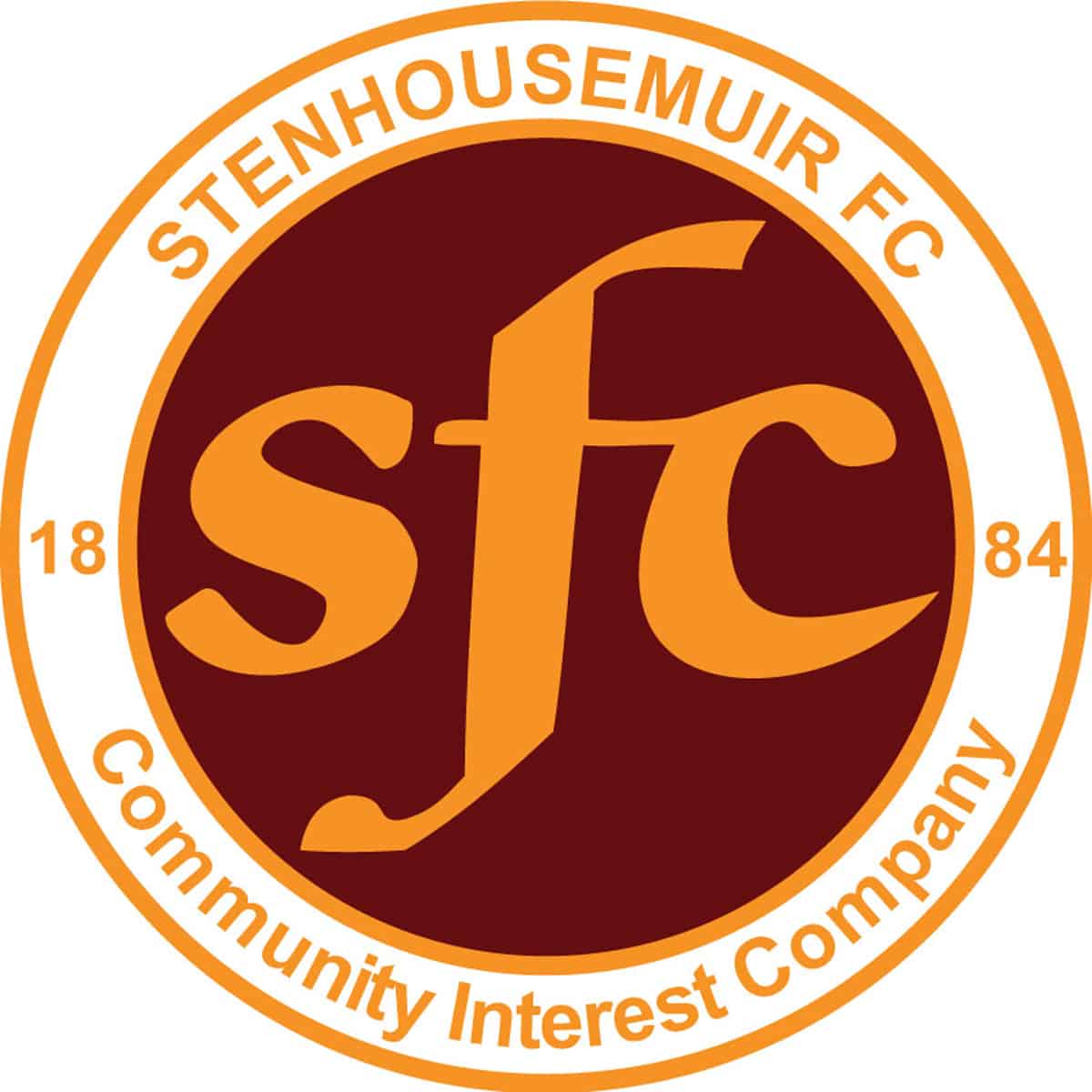 SPFL Ladbrokes League 1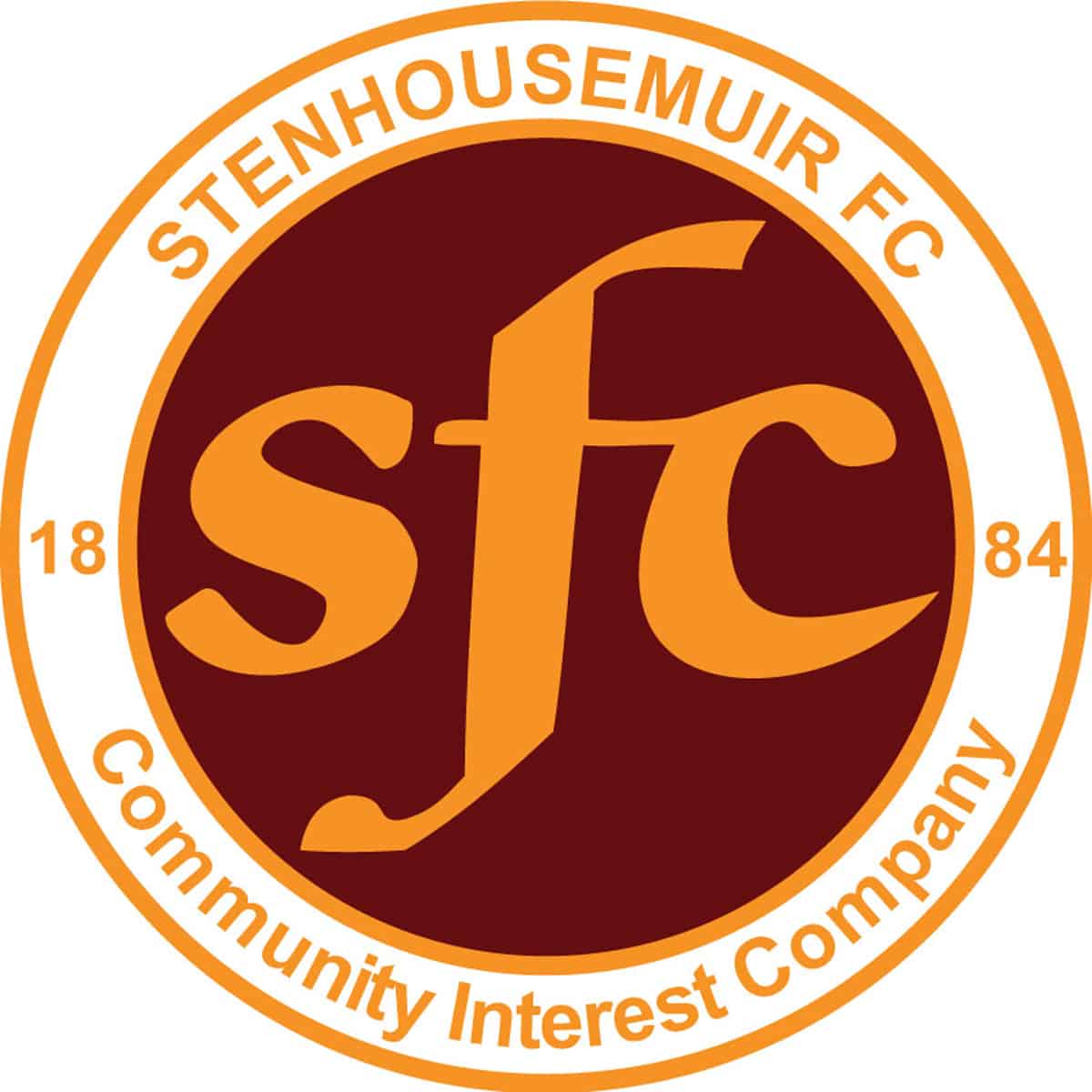 Scottish Gas Men's Scottish Cup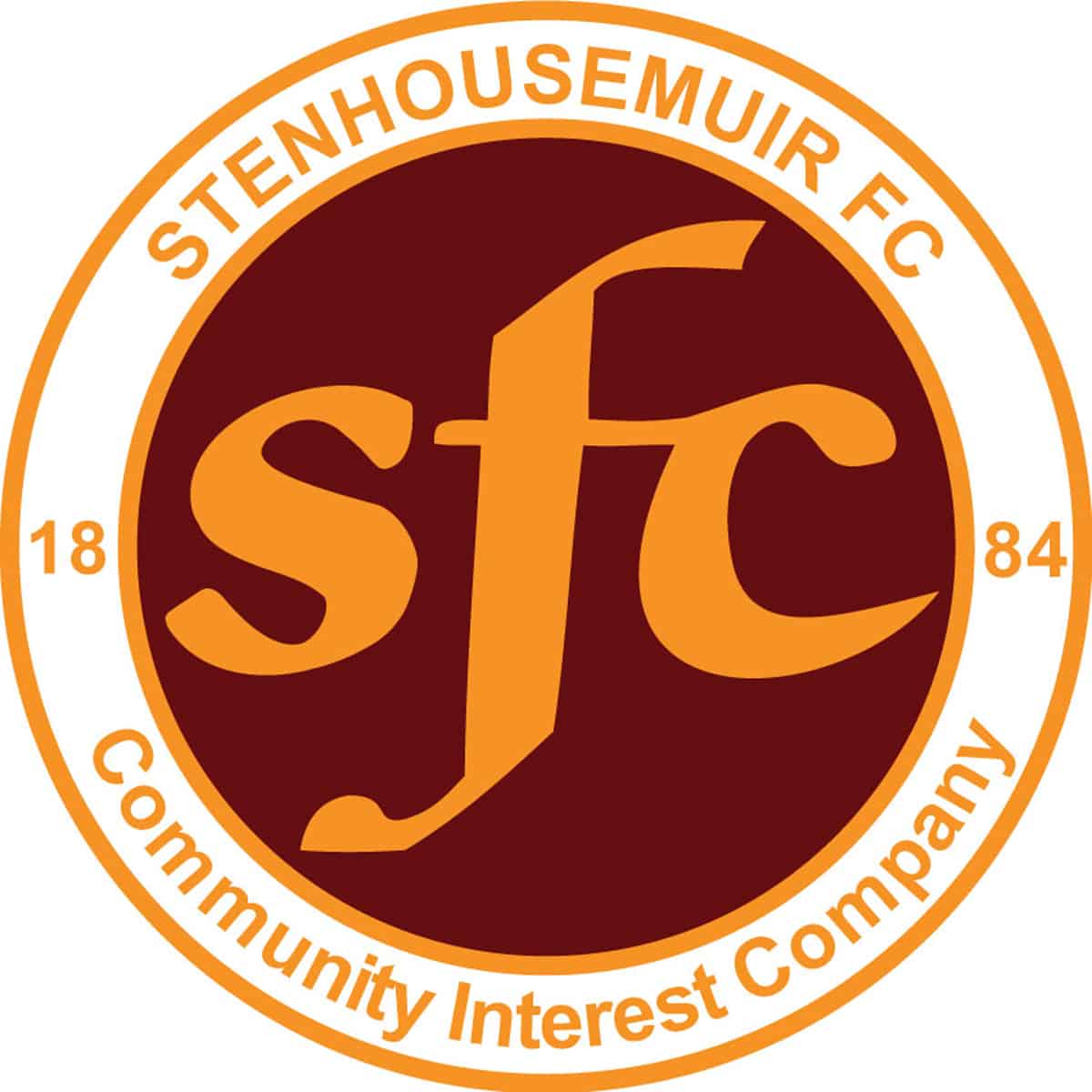 SPFL Ladbrokes League 1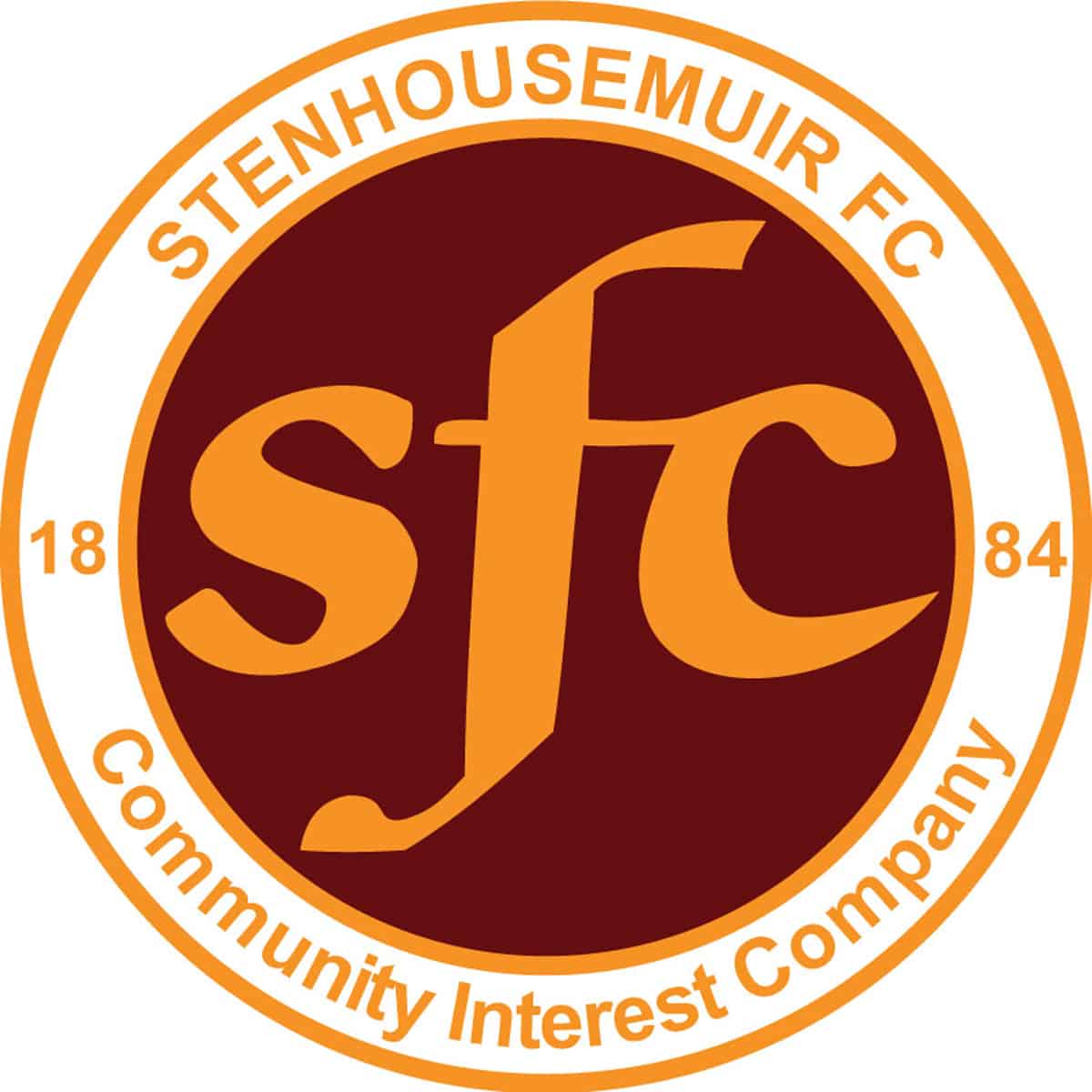 SPFL Ladbrokes League 1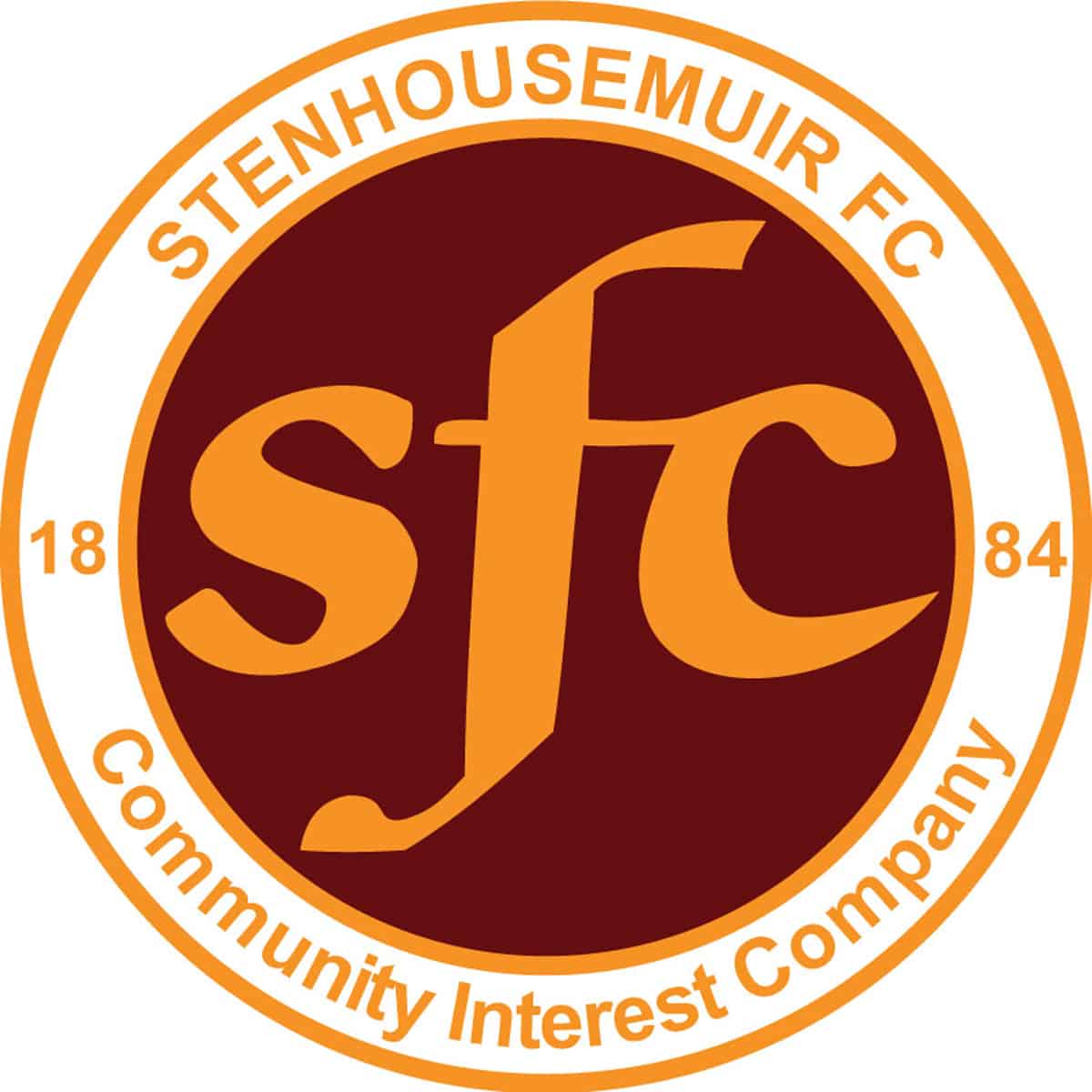 Scottish Gas Men's Scottish Cup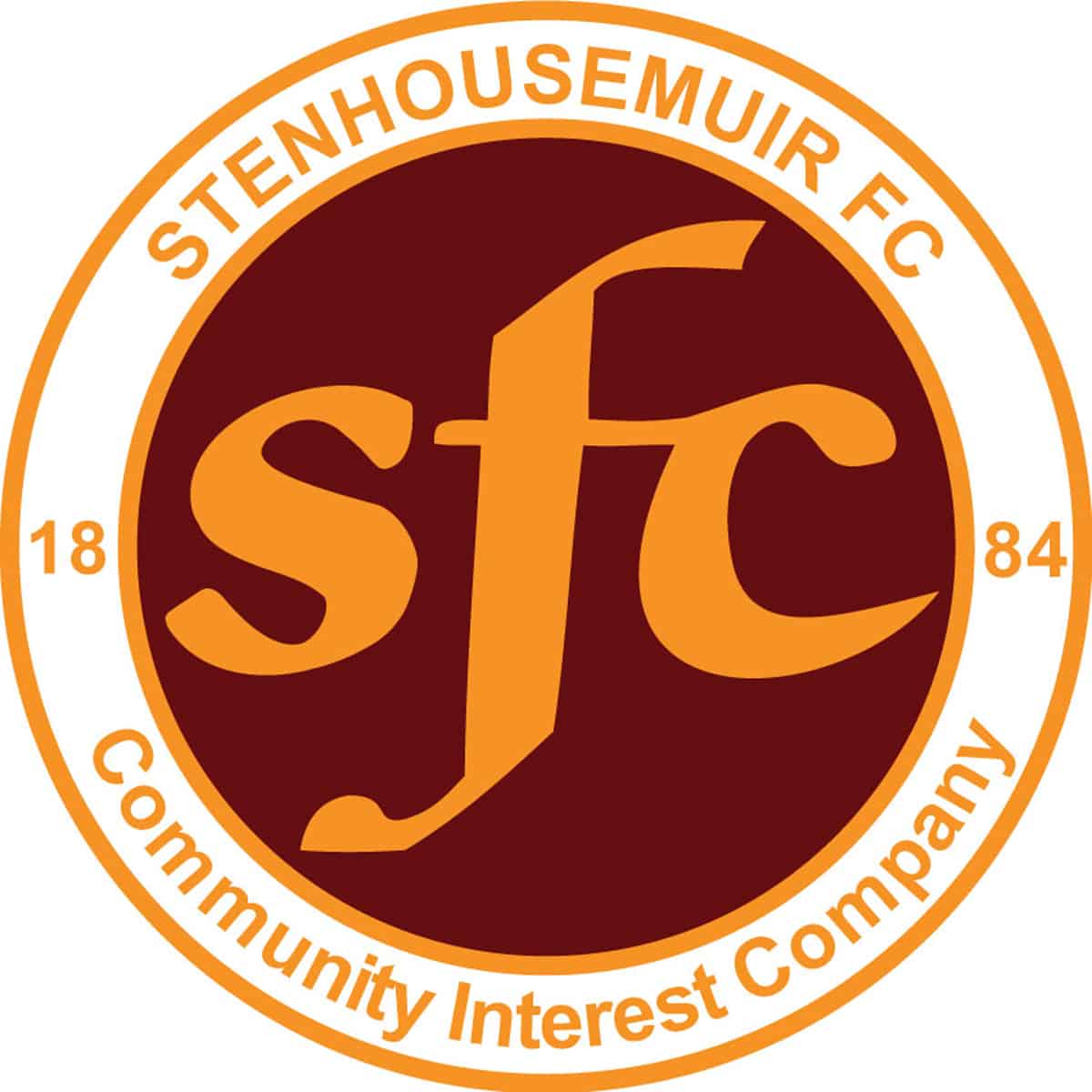 SPFL Ladbrokes League 1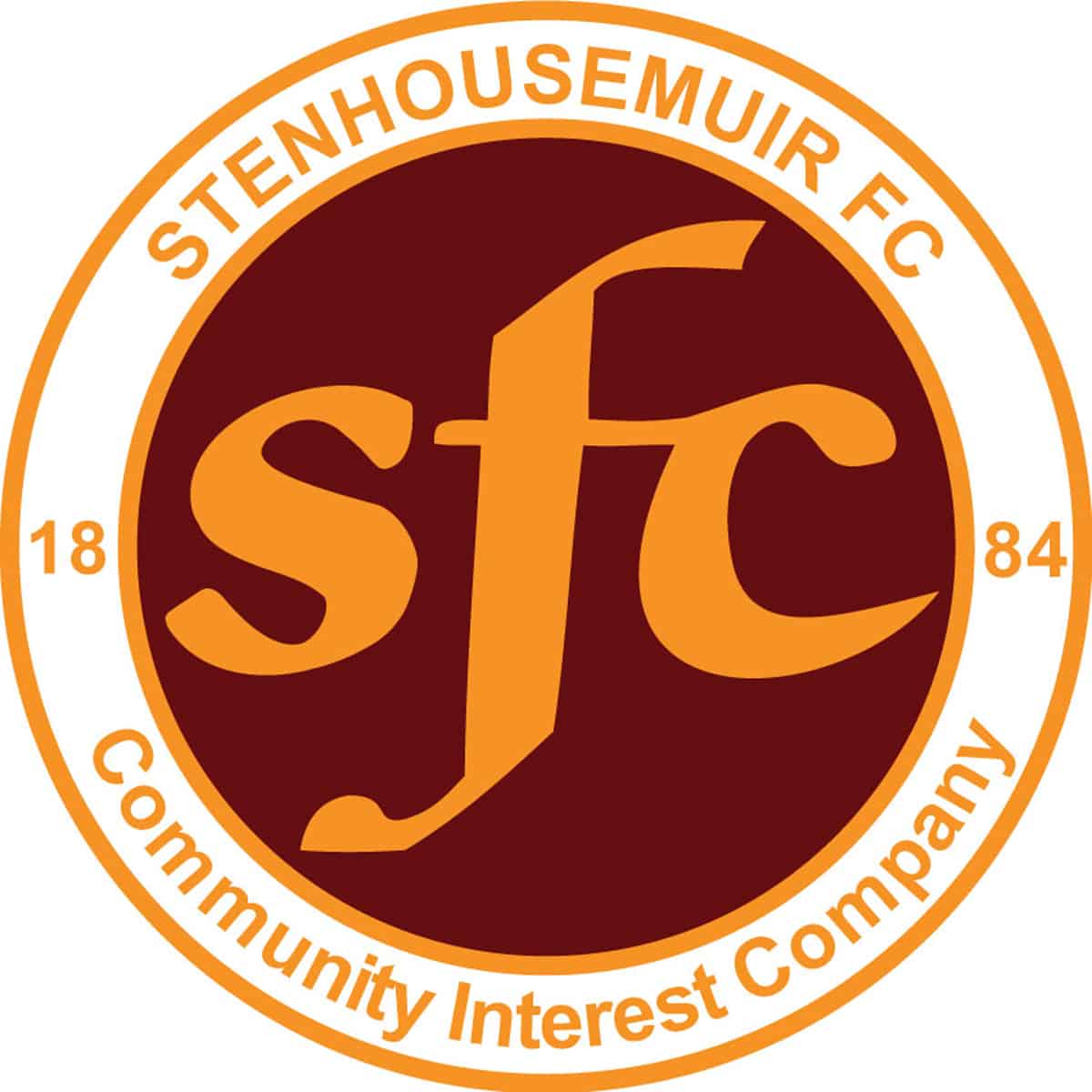 SPFL Ladbrokes League 1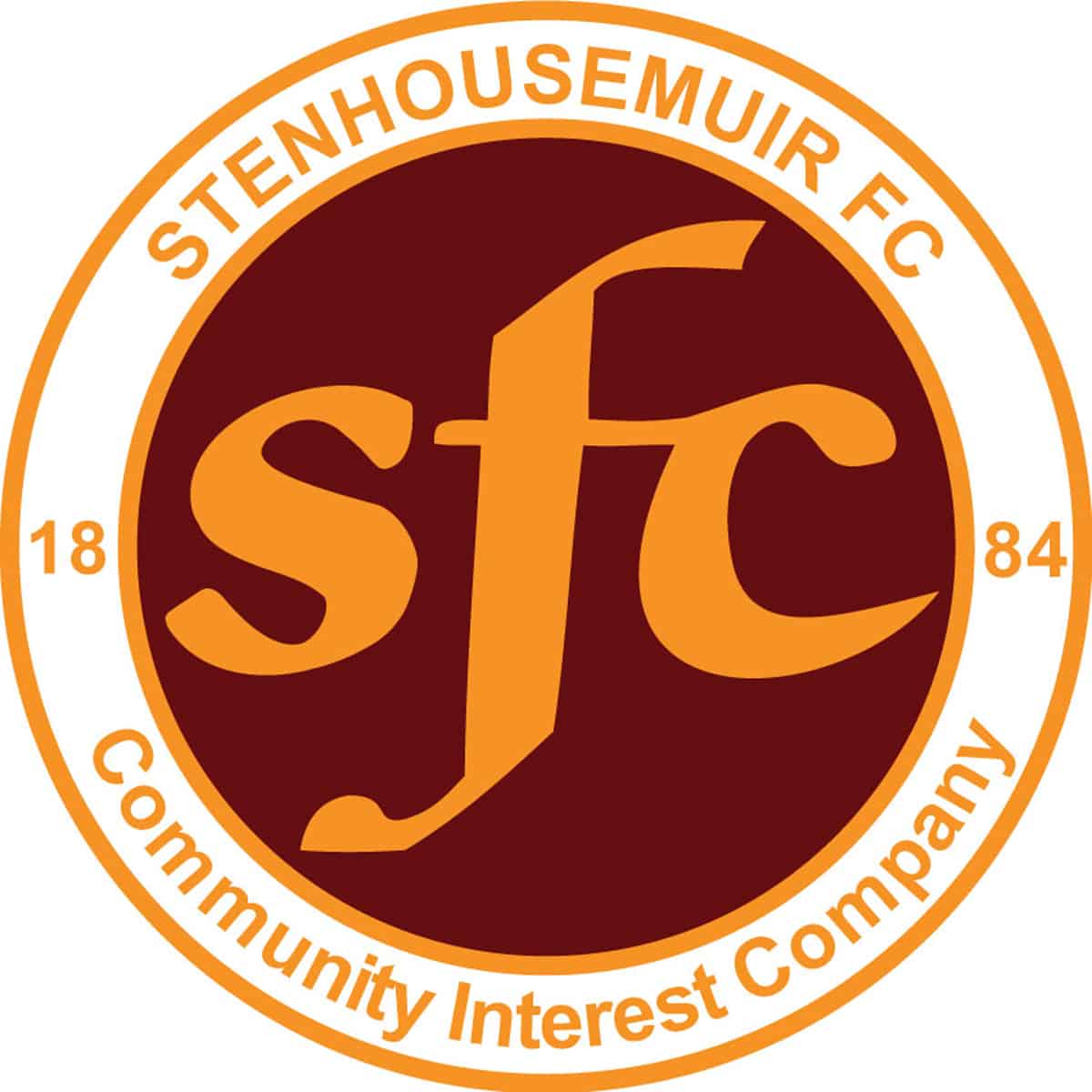 Scottish Gas Men's Scottish Cup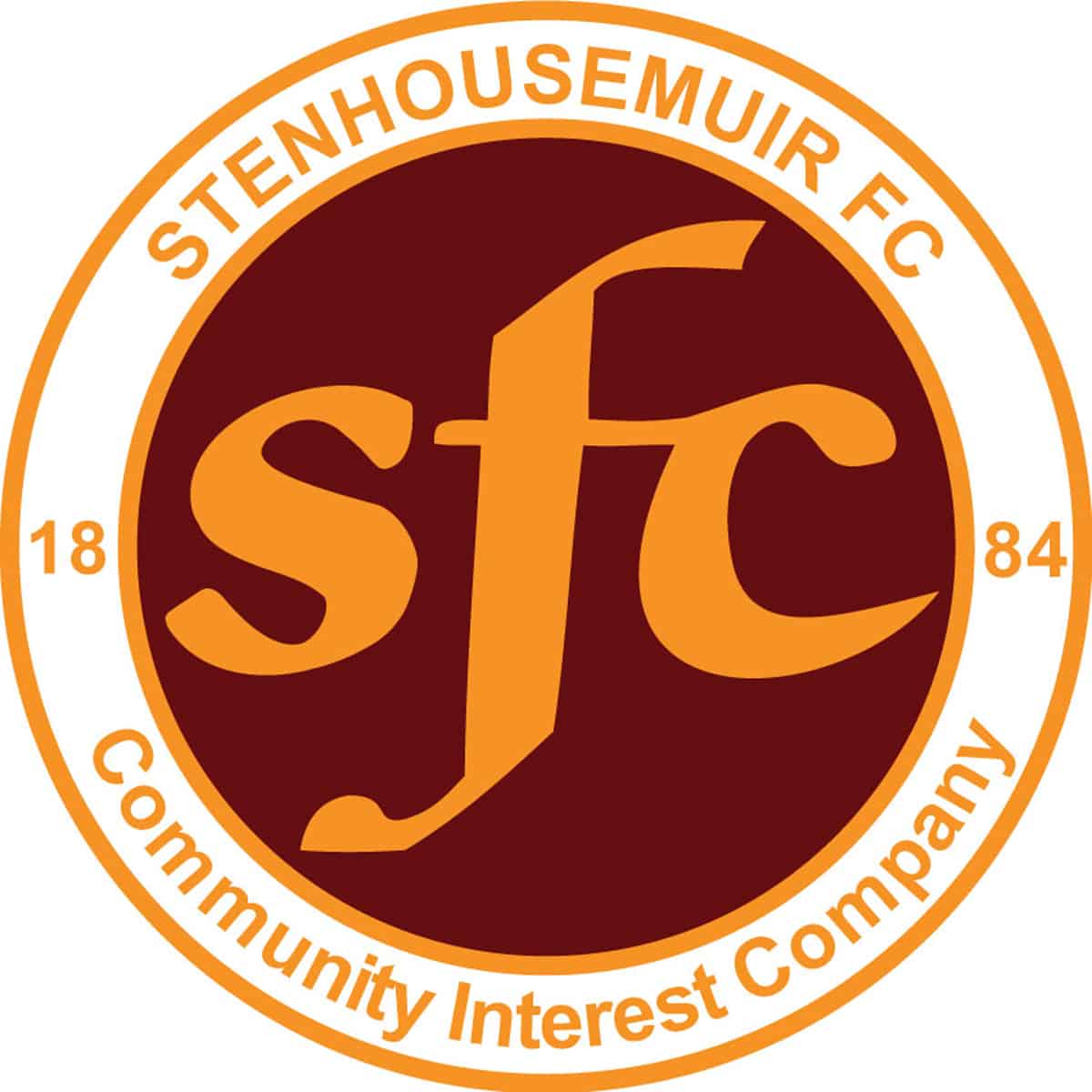 Scottish Gas Men's Scottish Cup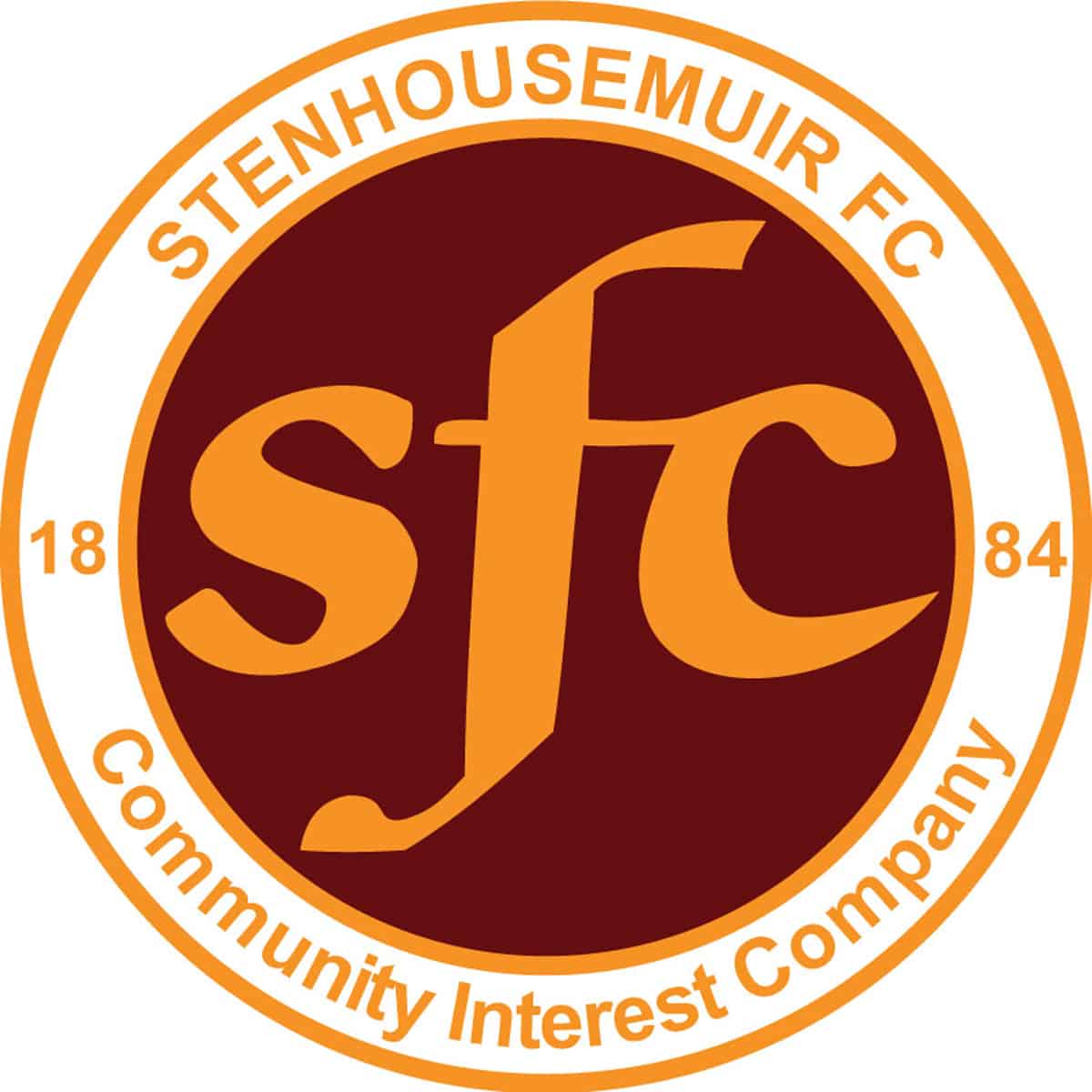 SPFL Ladbrokes League 1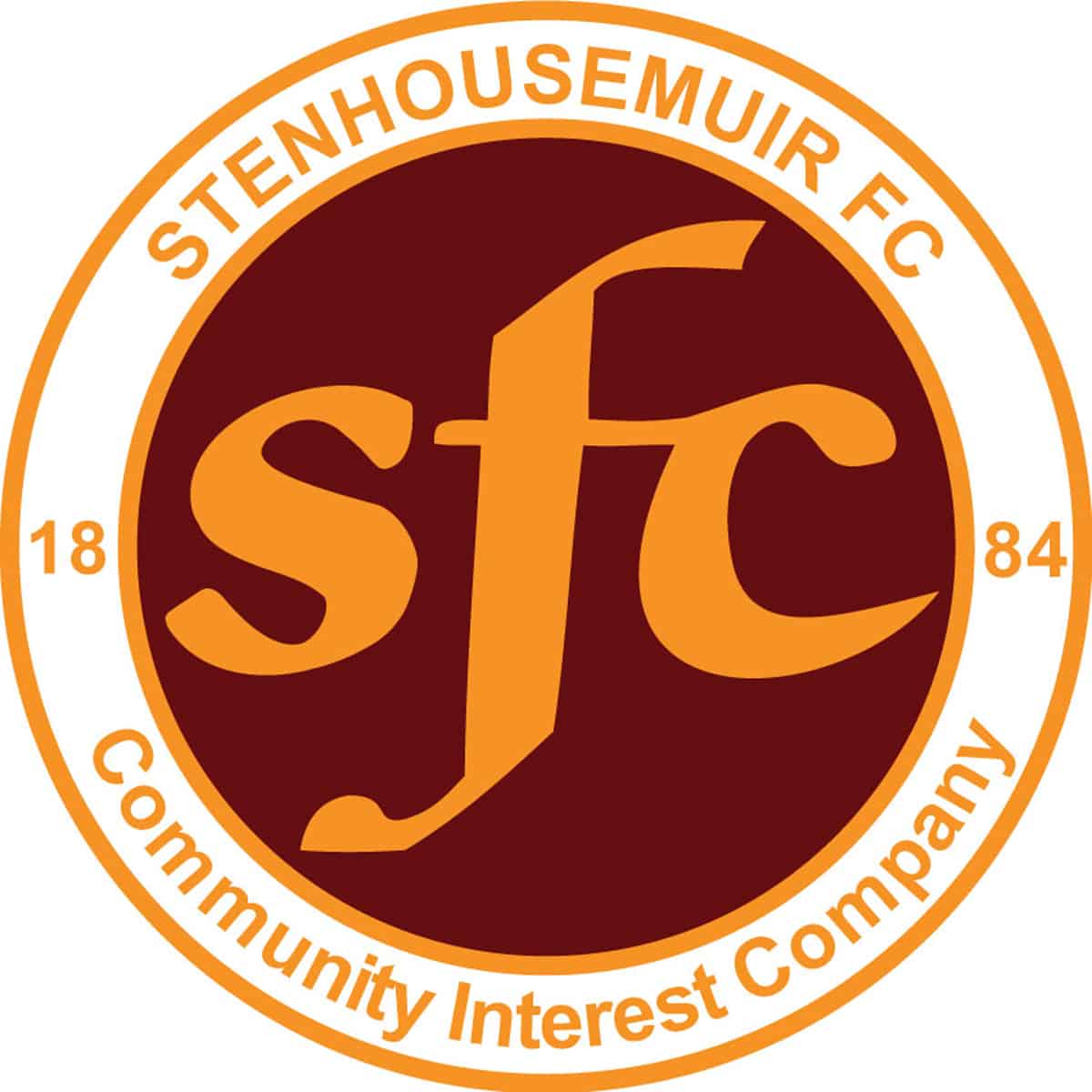 SPFL Ladbrokes League 1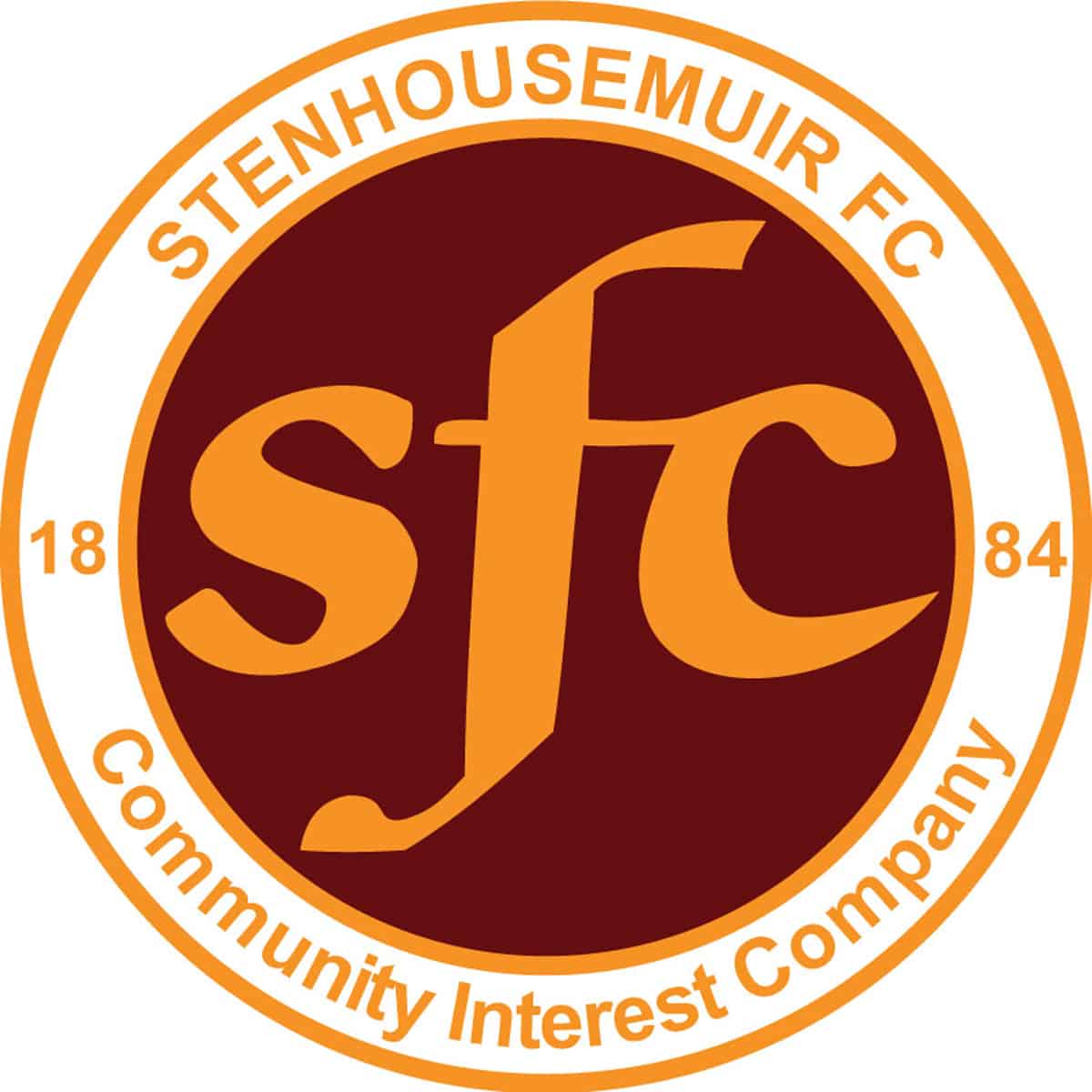 SPFL Ladbrokes League 1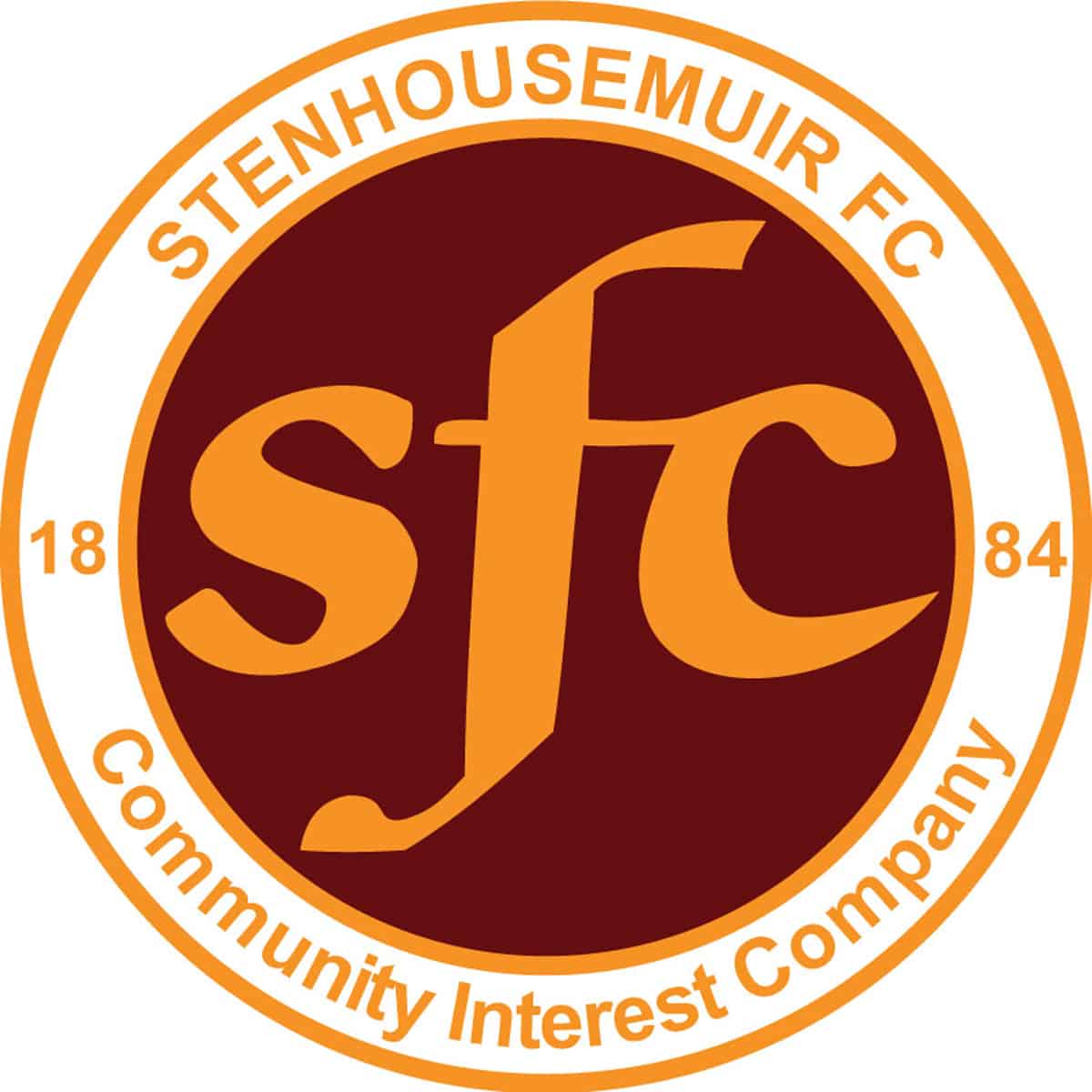 SPFL Ladbrokes League 1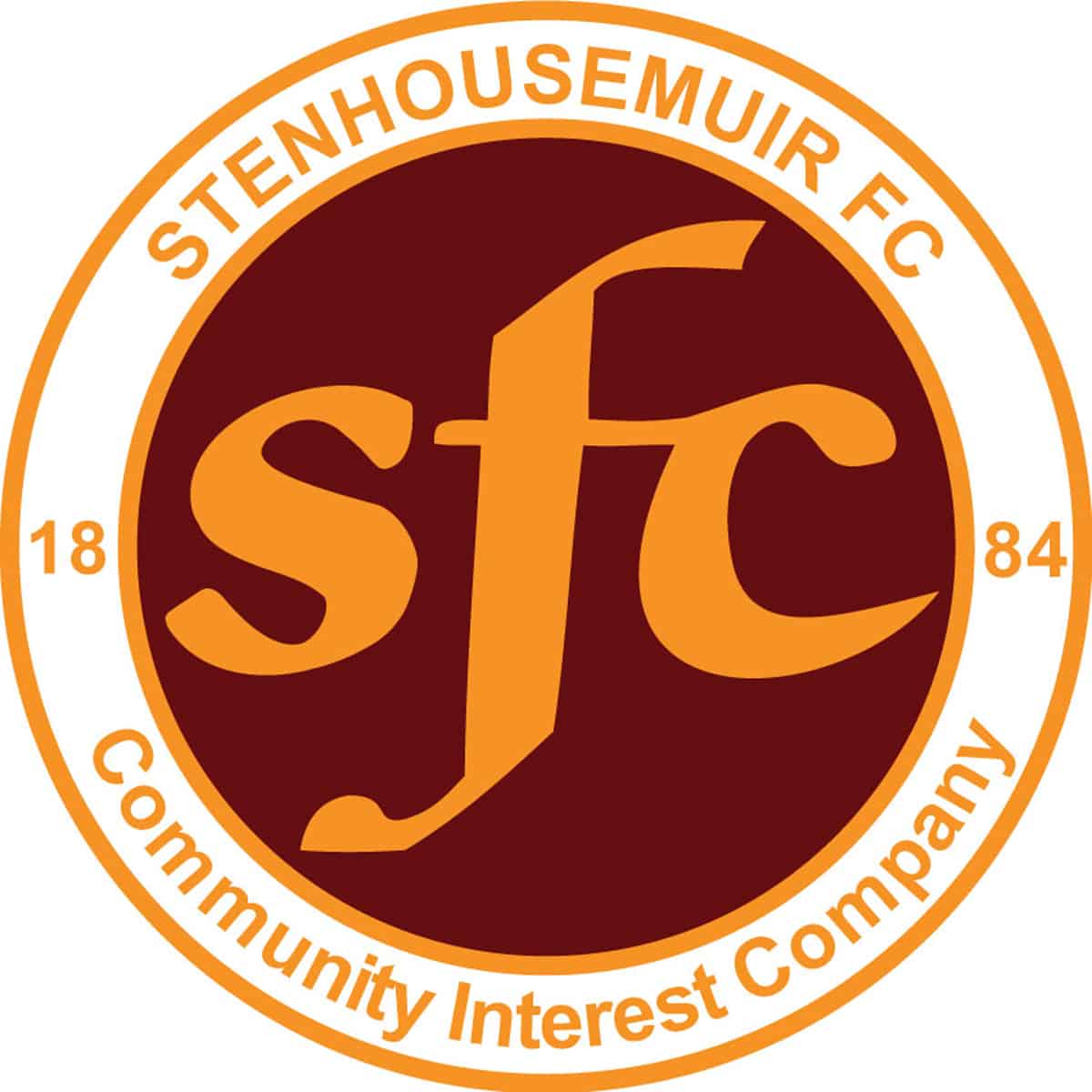 SPFL Ladbrokes League 1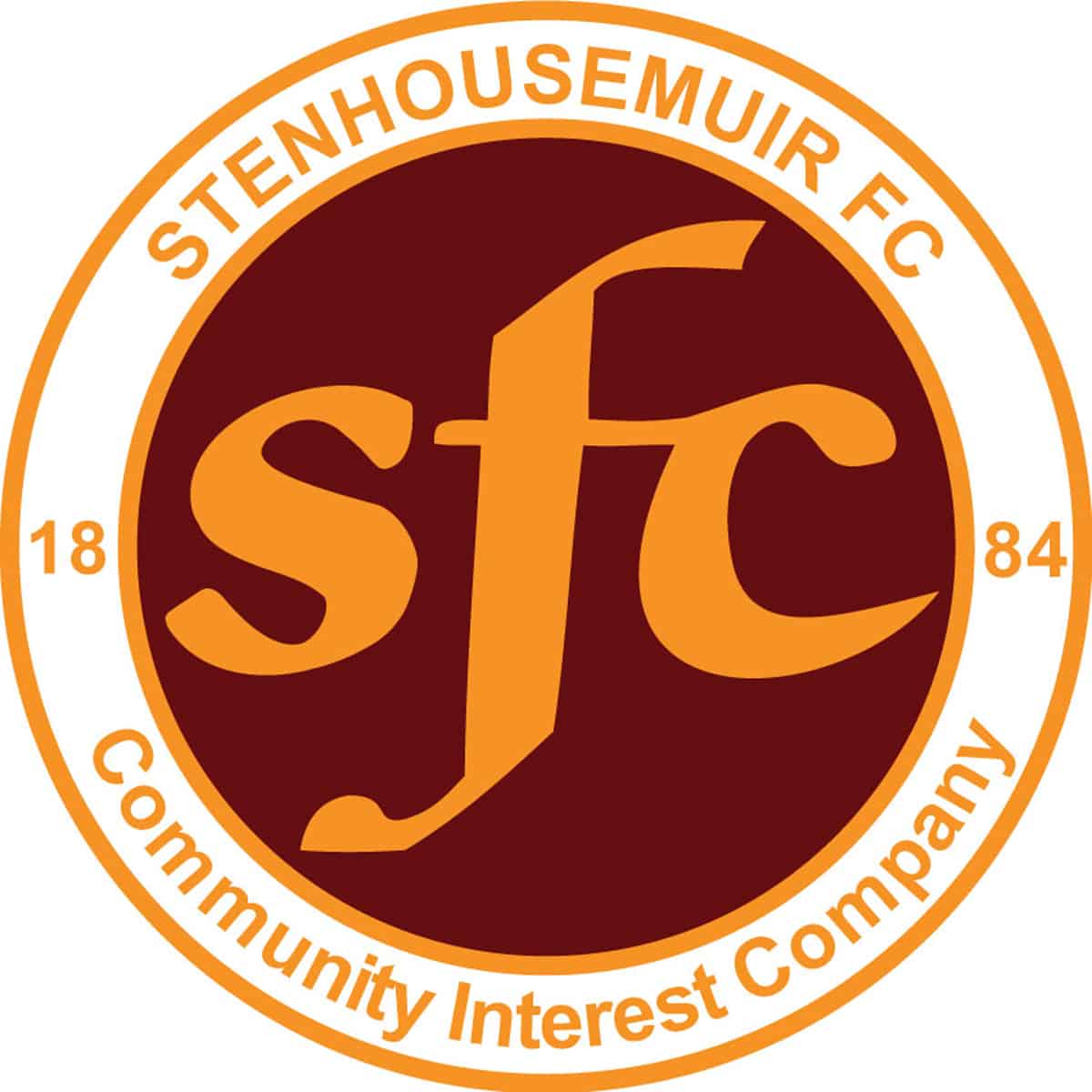 SPFL Ladbrokes League 1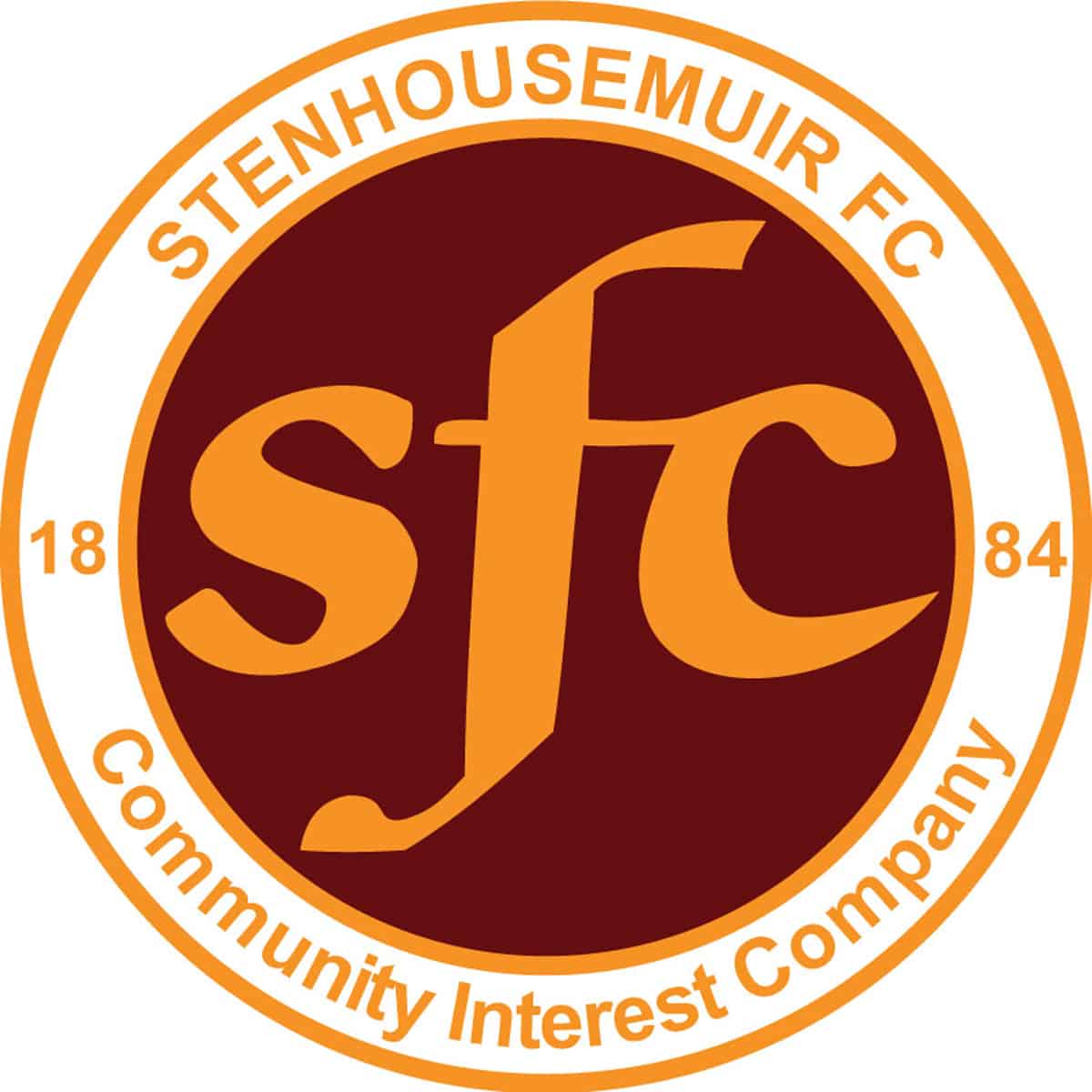 Stirlingshire Cup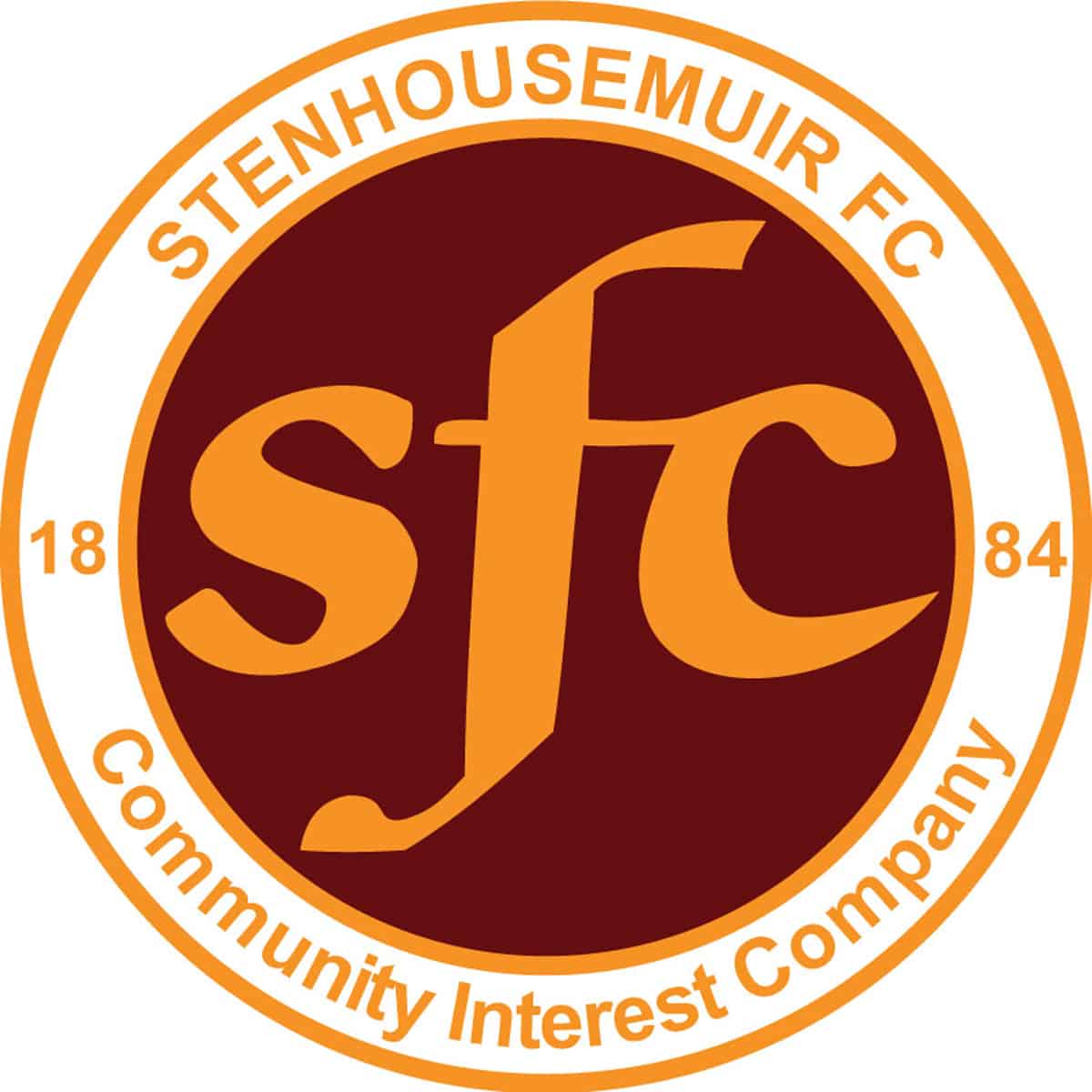 SPFL Ladbrokes League 1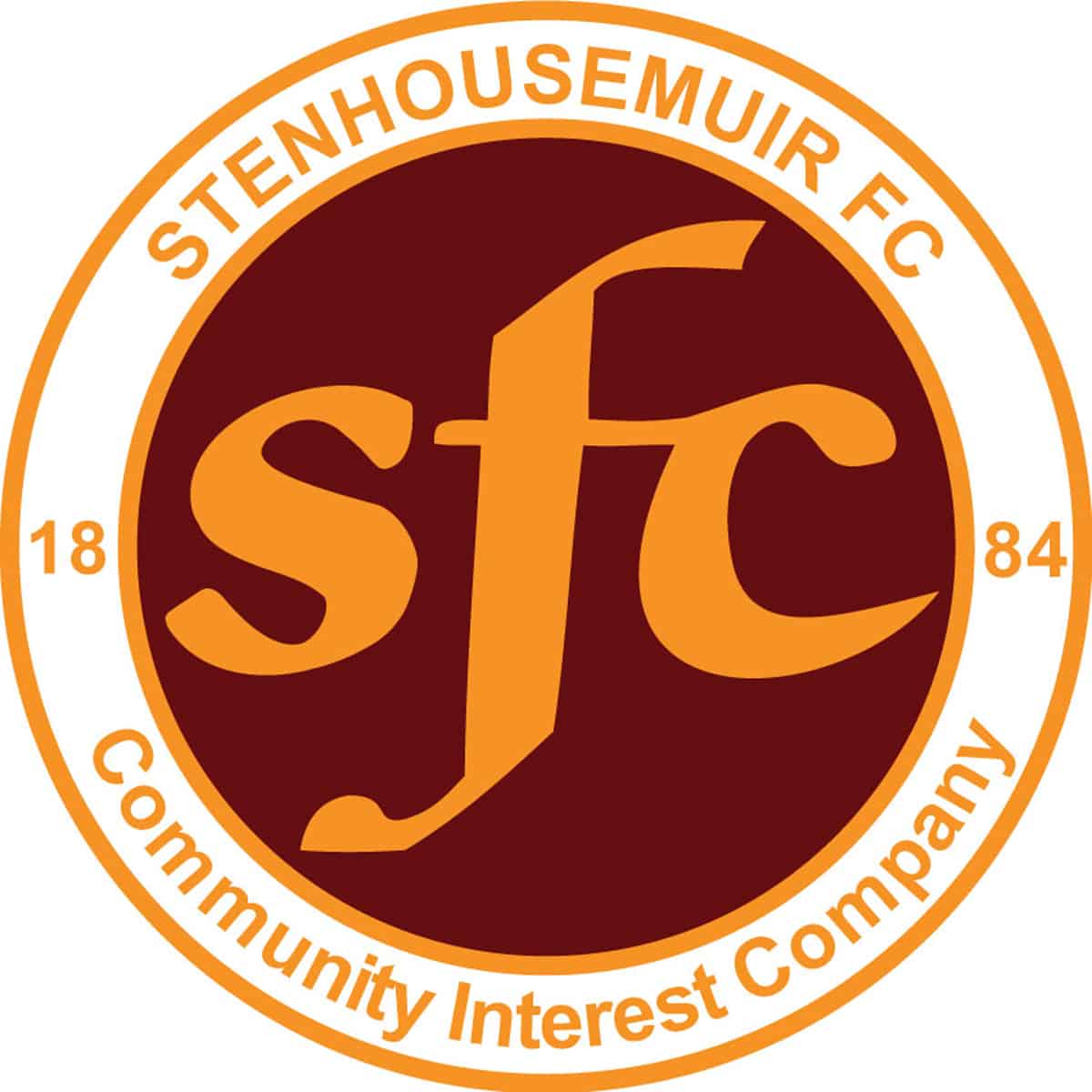 SPFL Ladbrokes League 1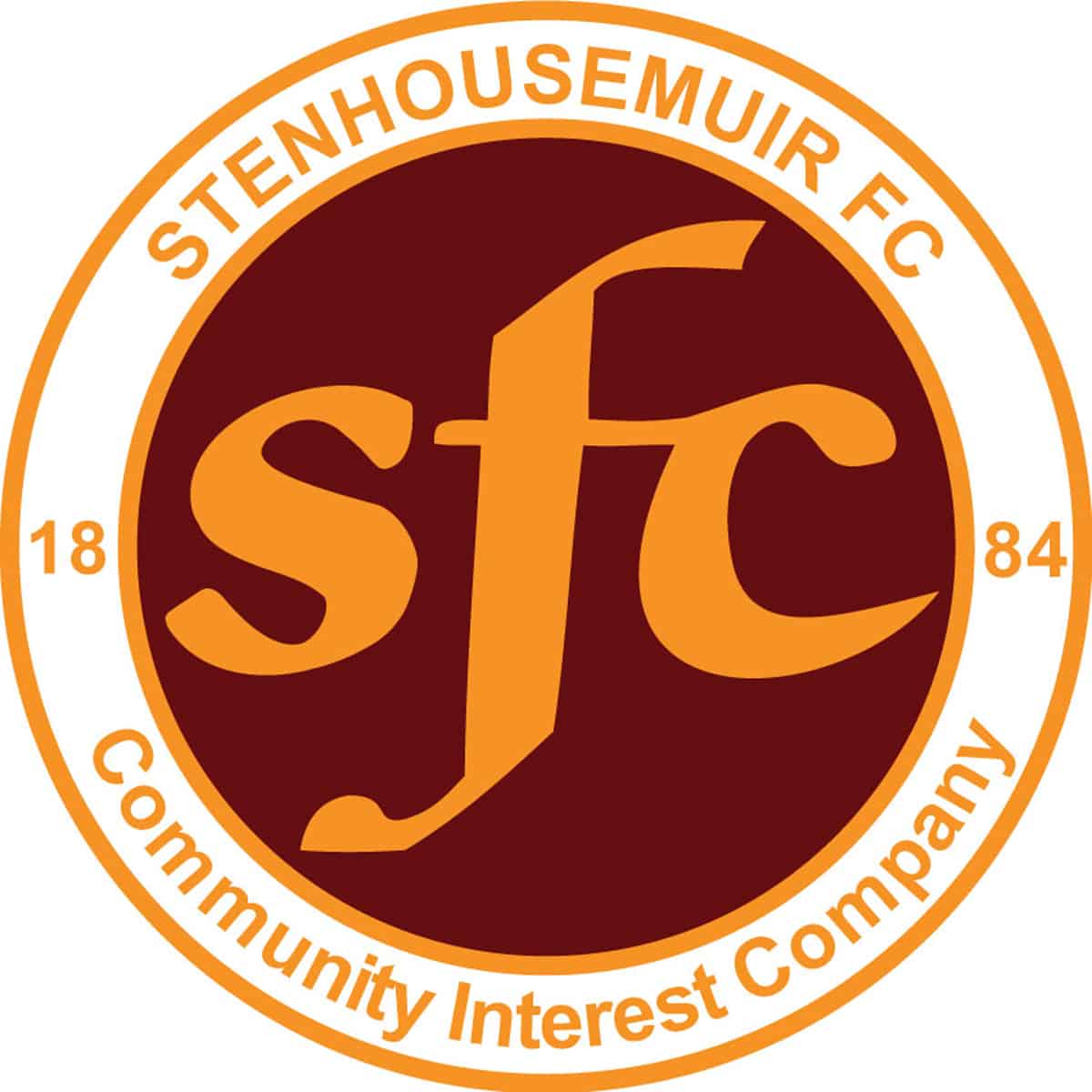 SPFL Ladbrokes League 1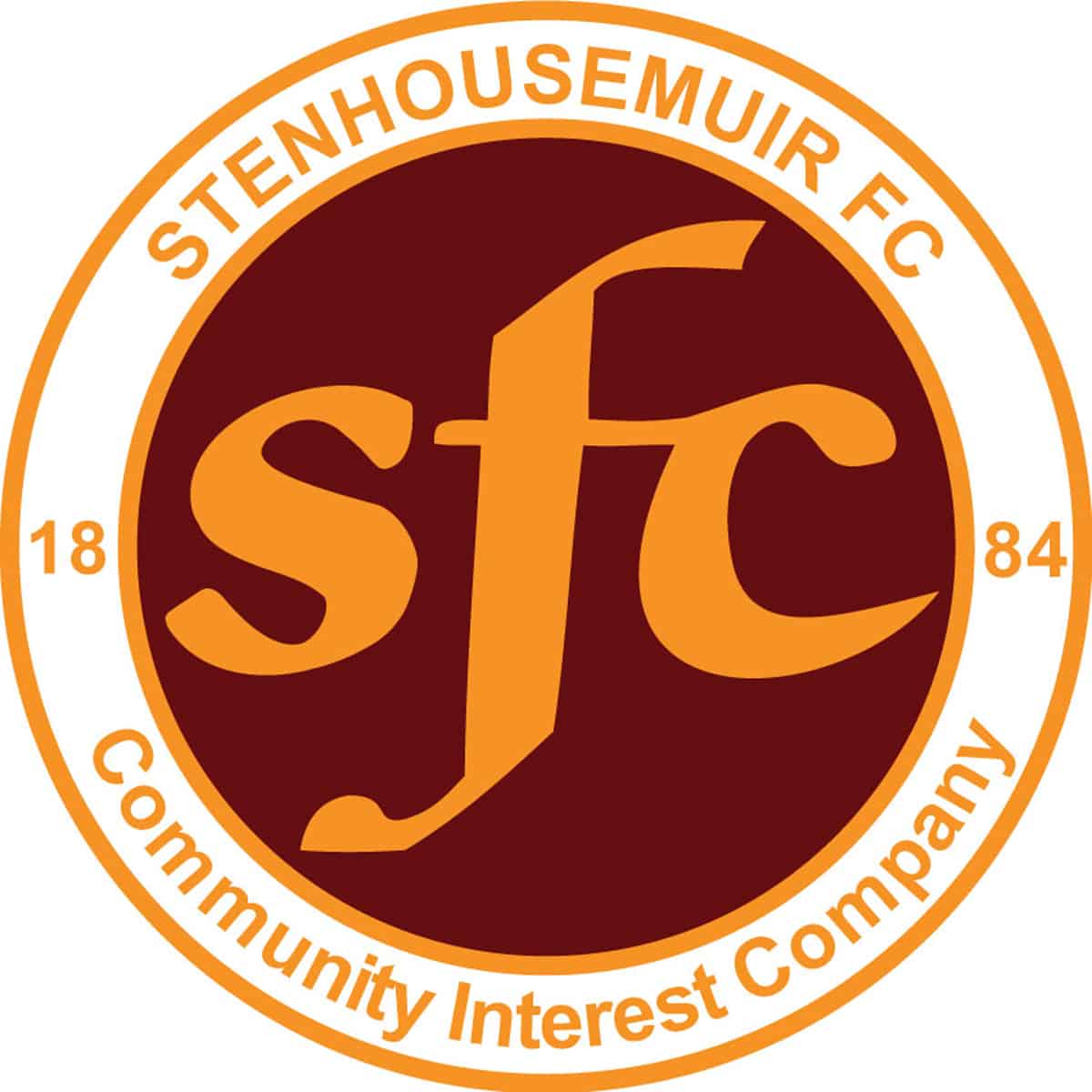 SPFL Ladbrokes League 1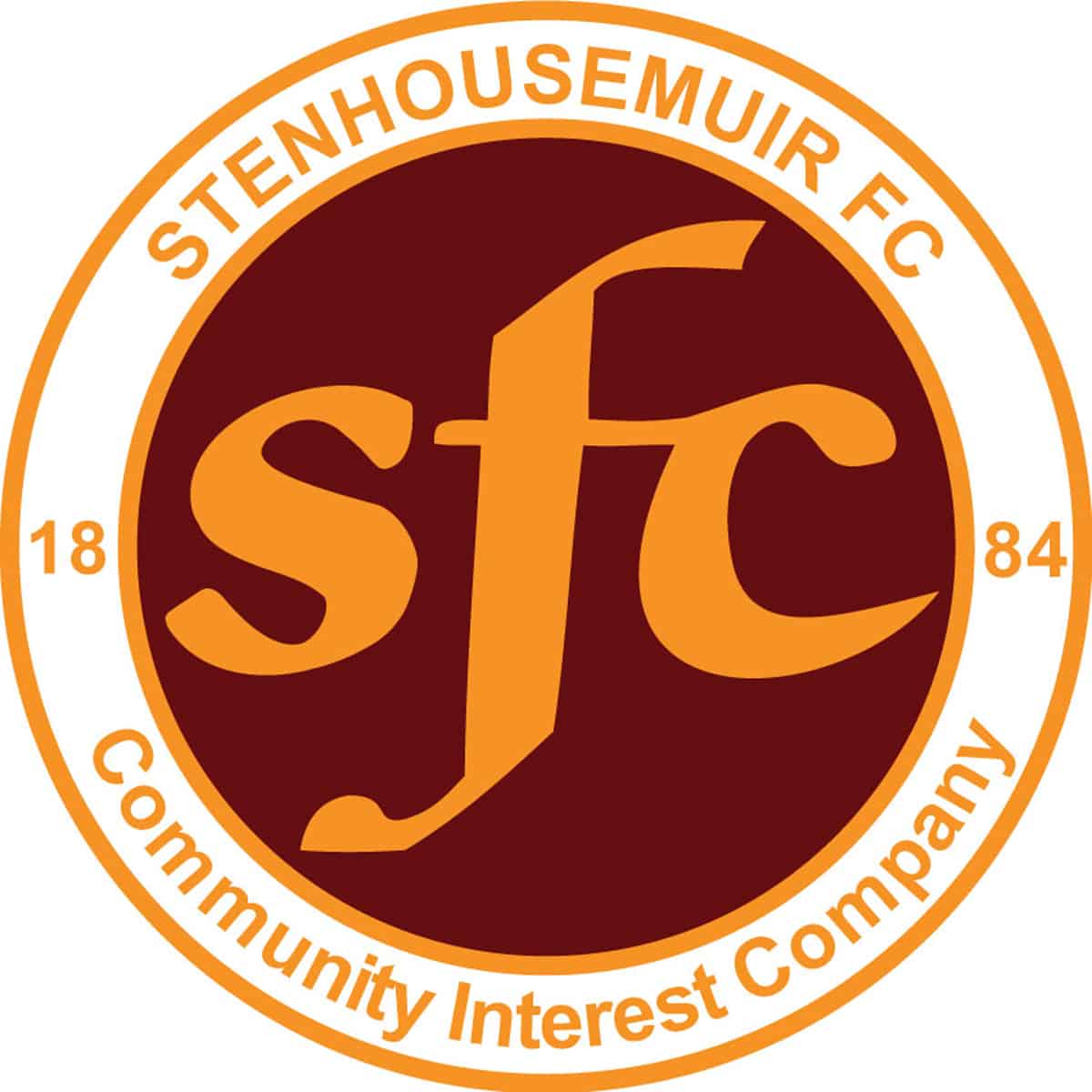 SPFL Ladbrokes League 1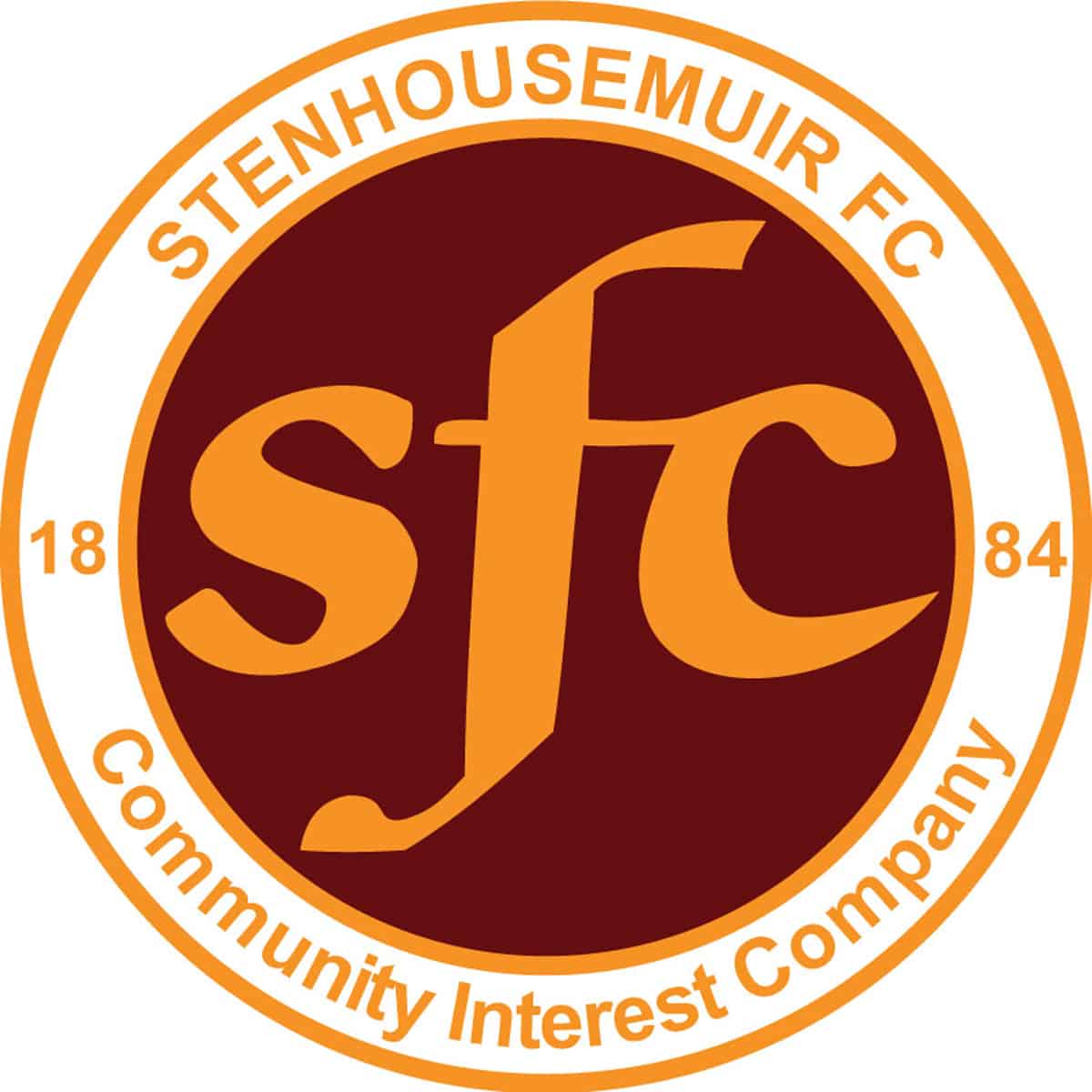 SPFL Ladbrokes League 1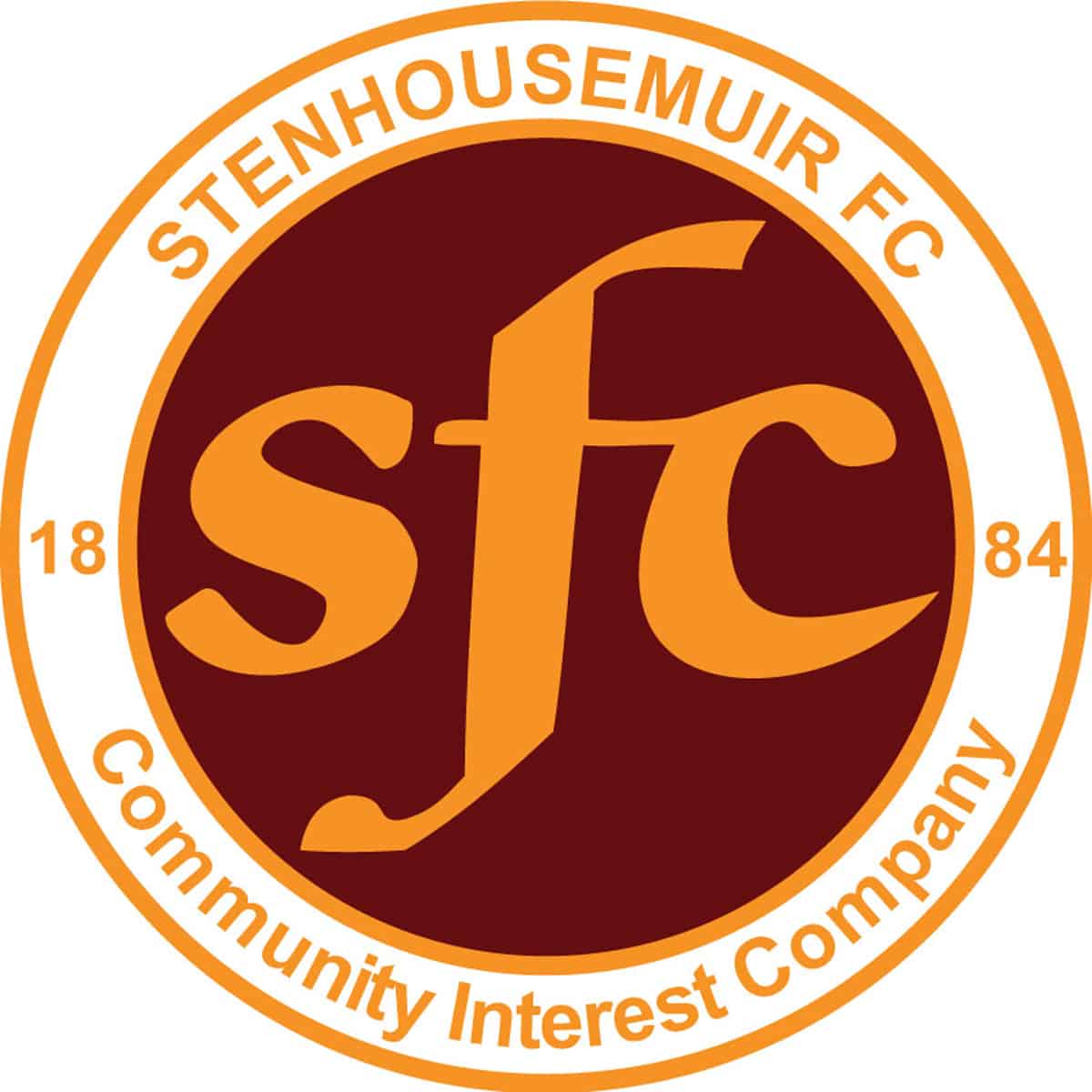 SPFL Ladbrokes League 1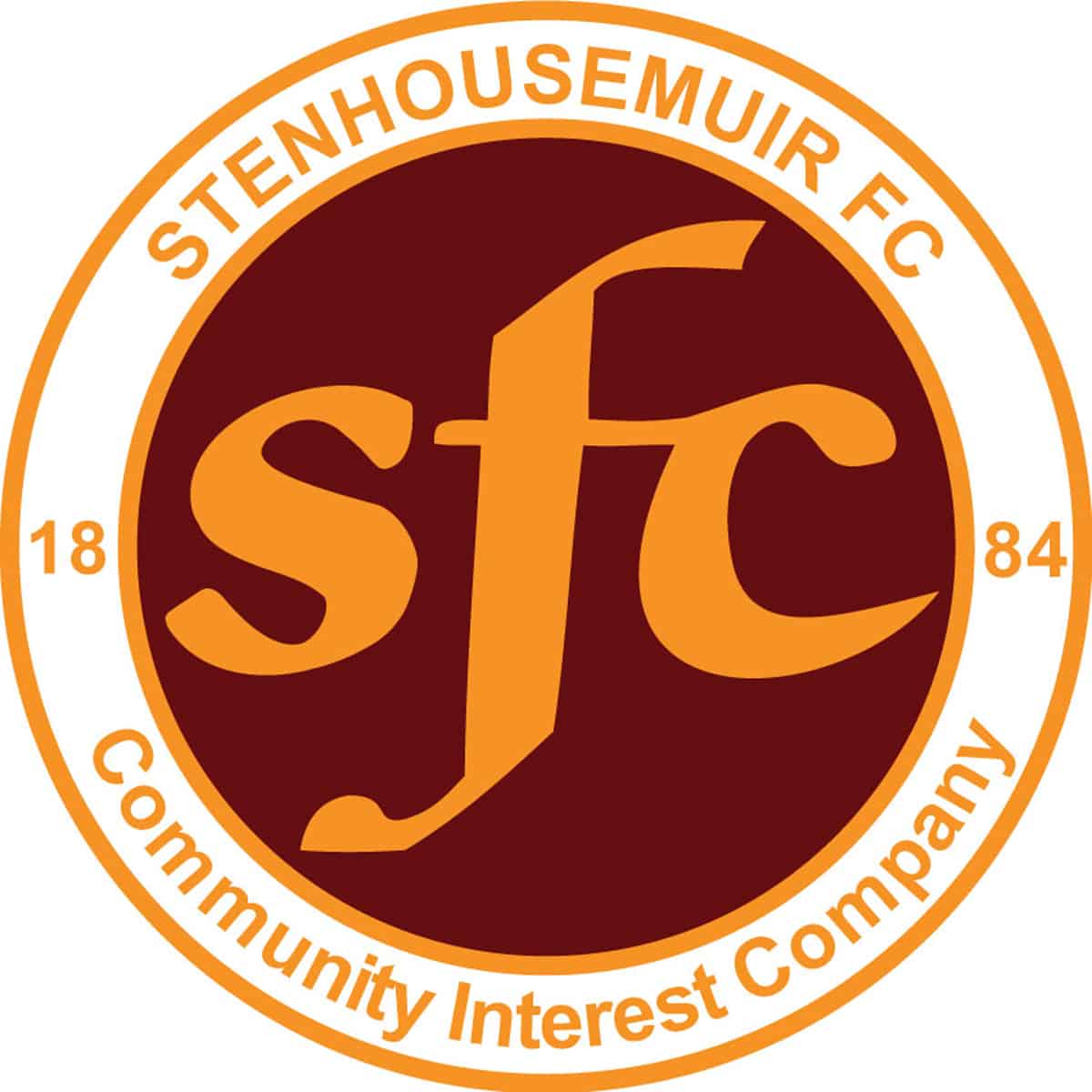 Petrofac Training Cup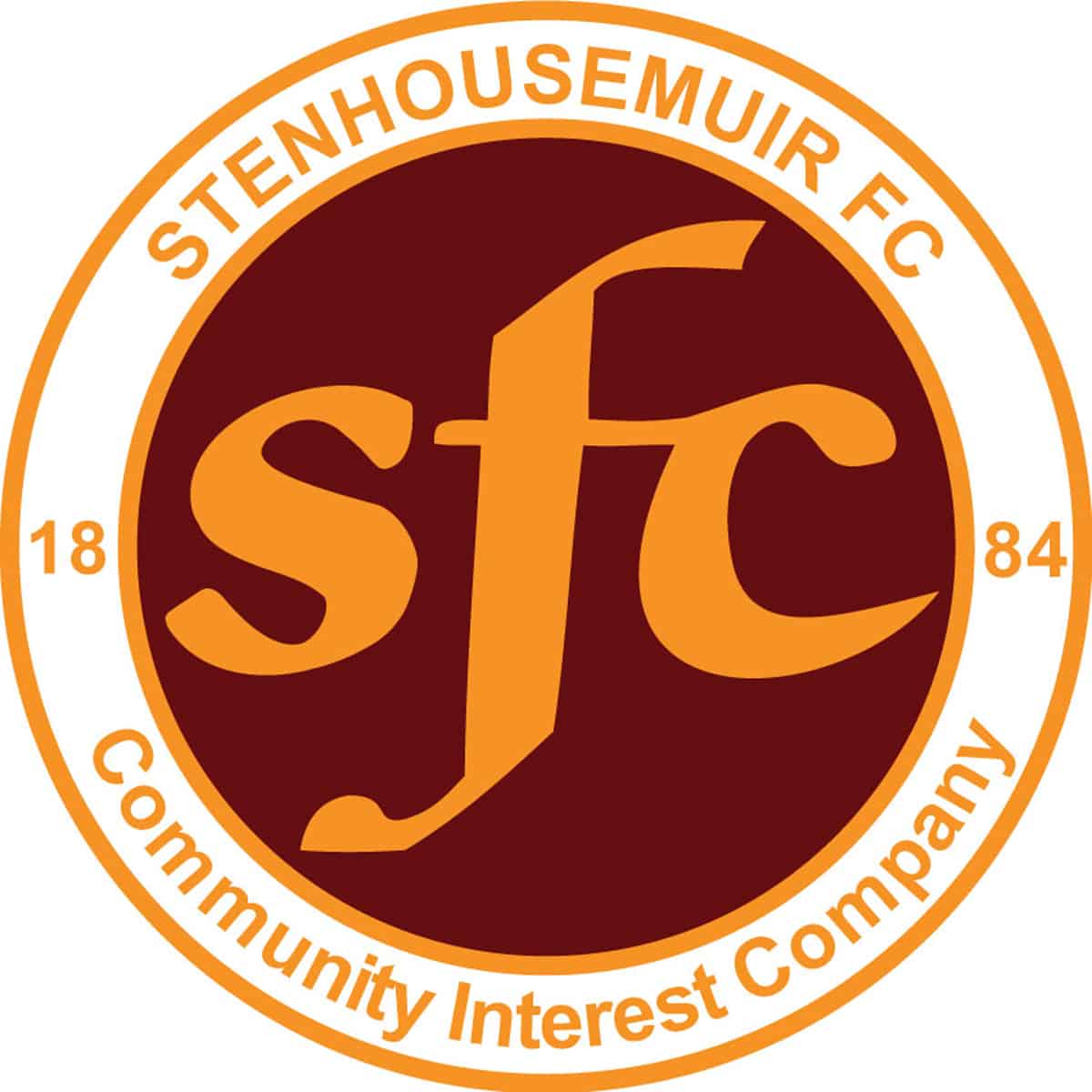 SPFL Ladbrokes League 1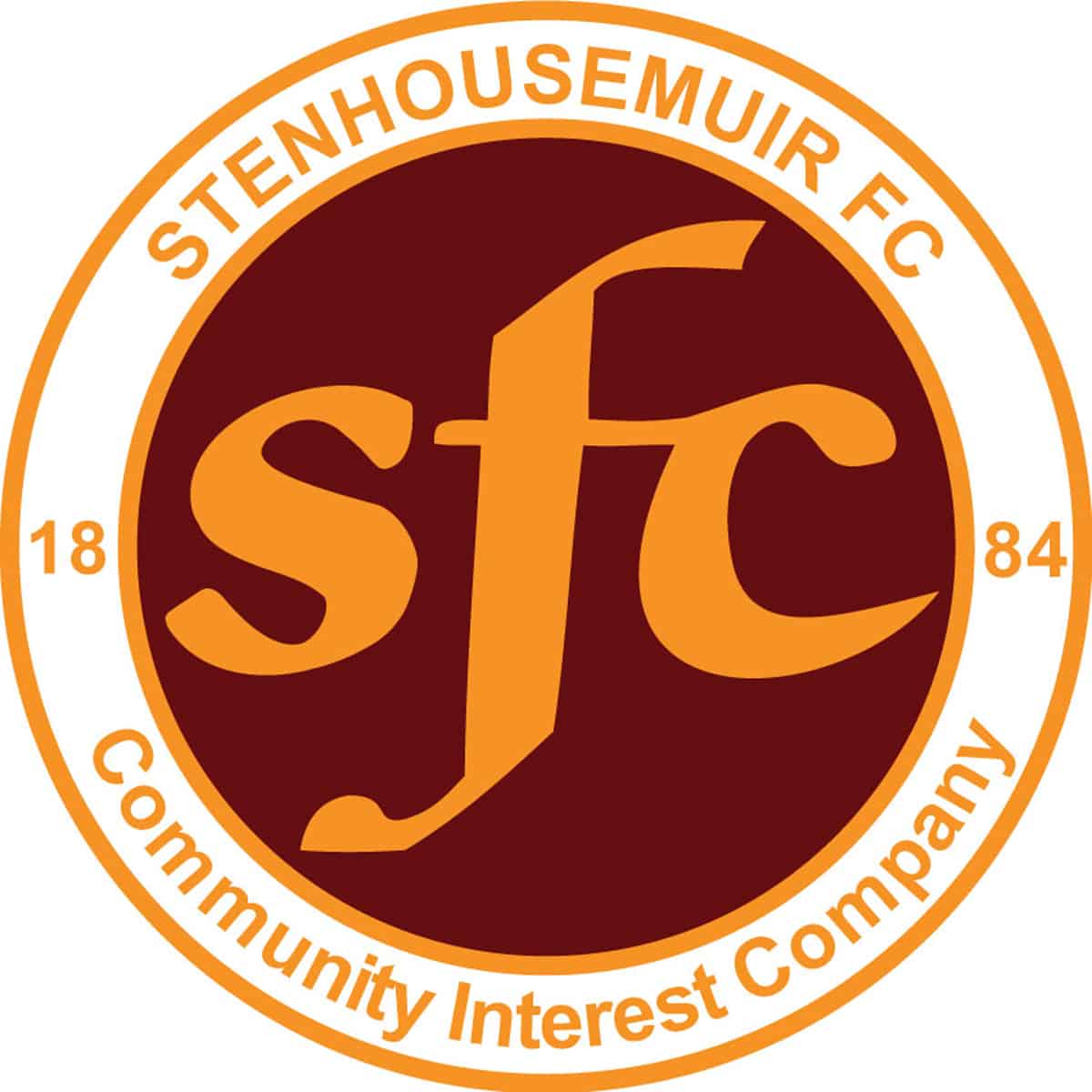 SPFL Ladbrokes League 1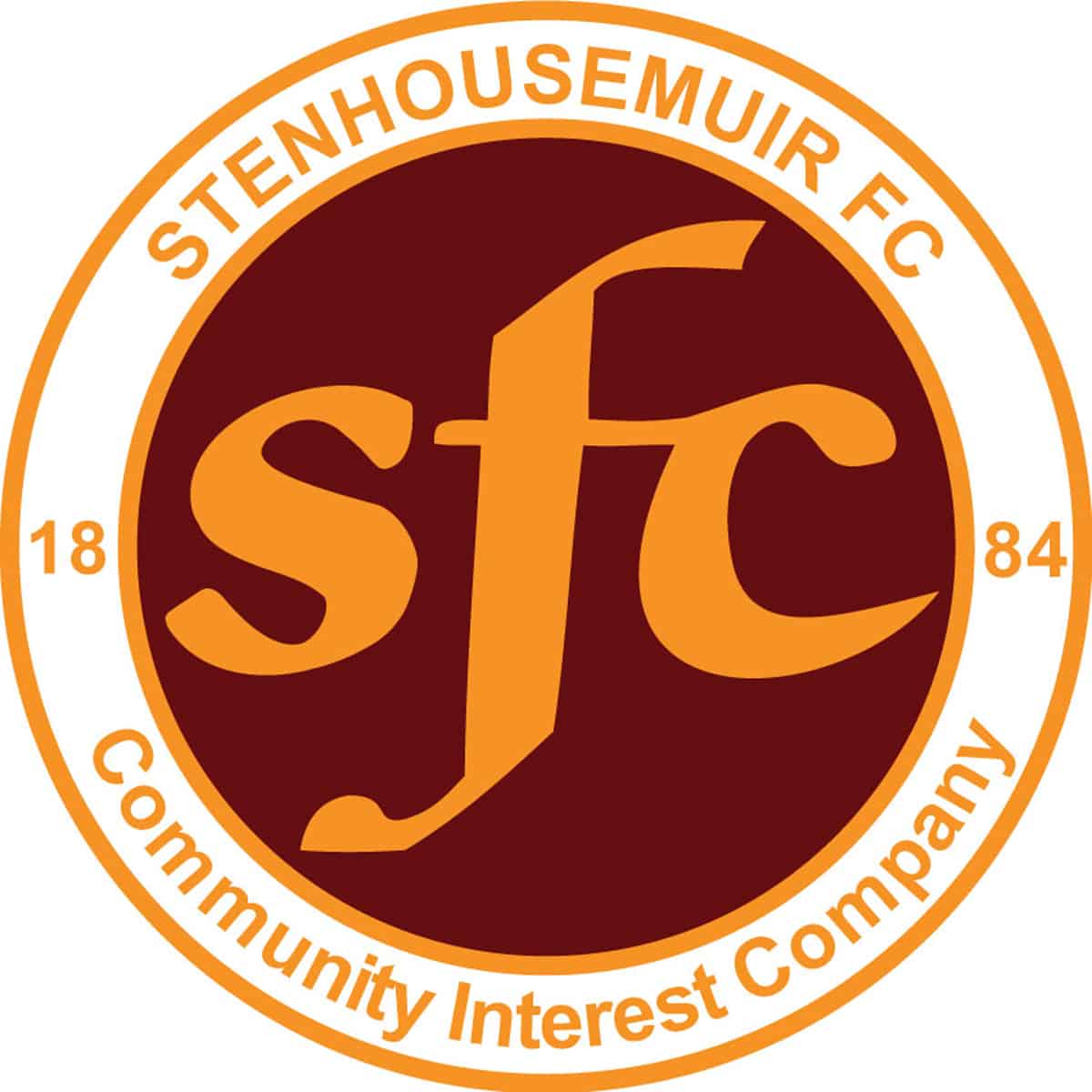 Betfred Cup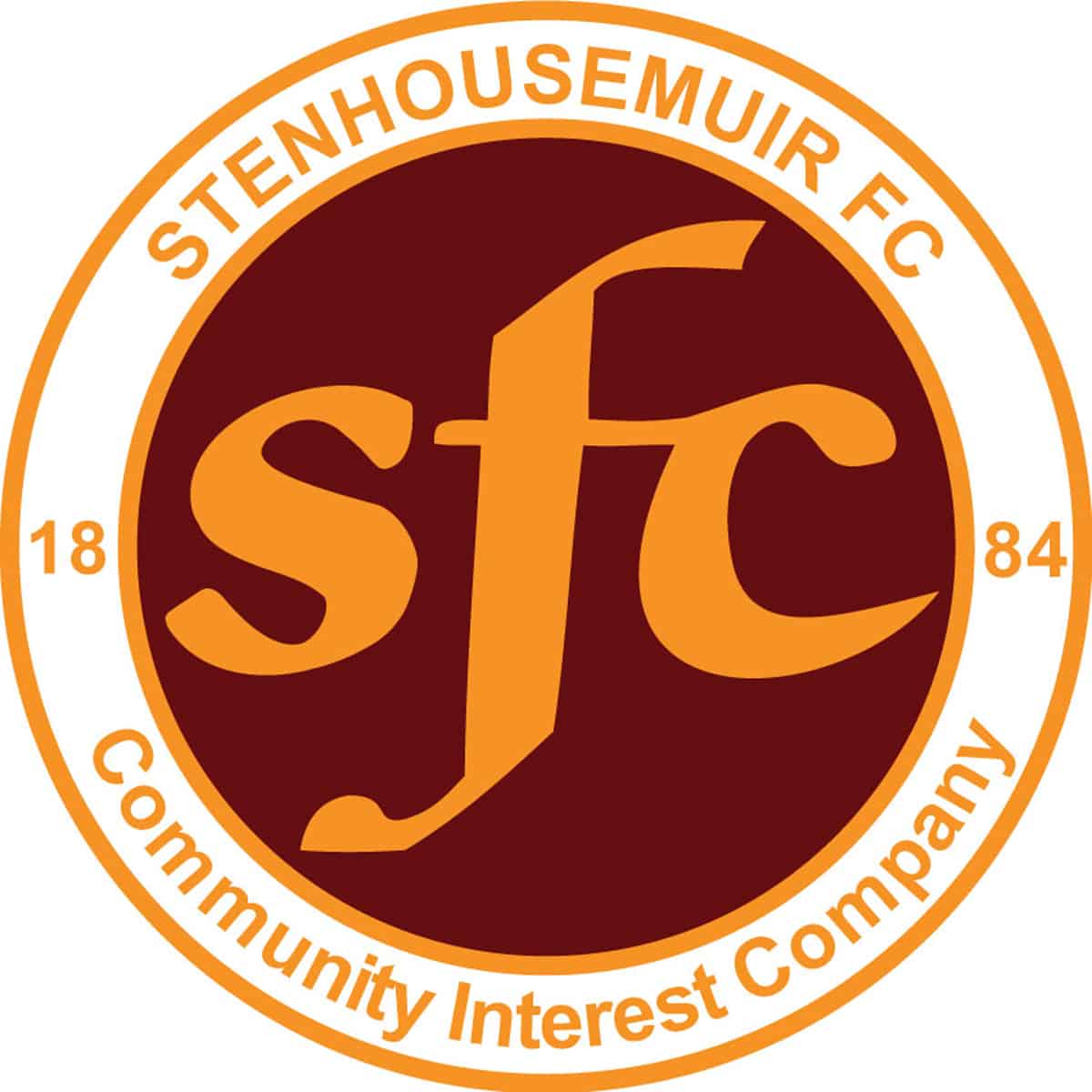 Petrofac Training Cup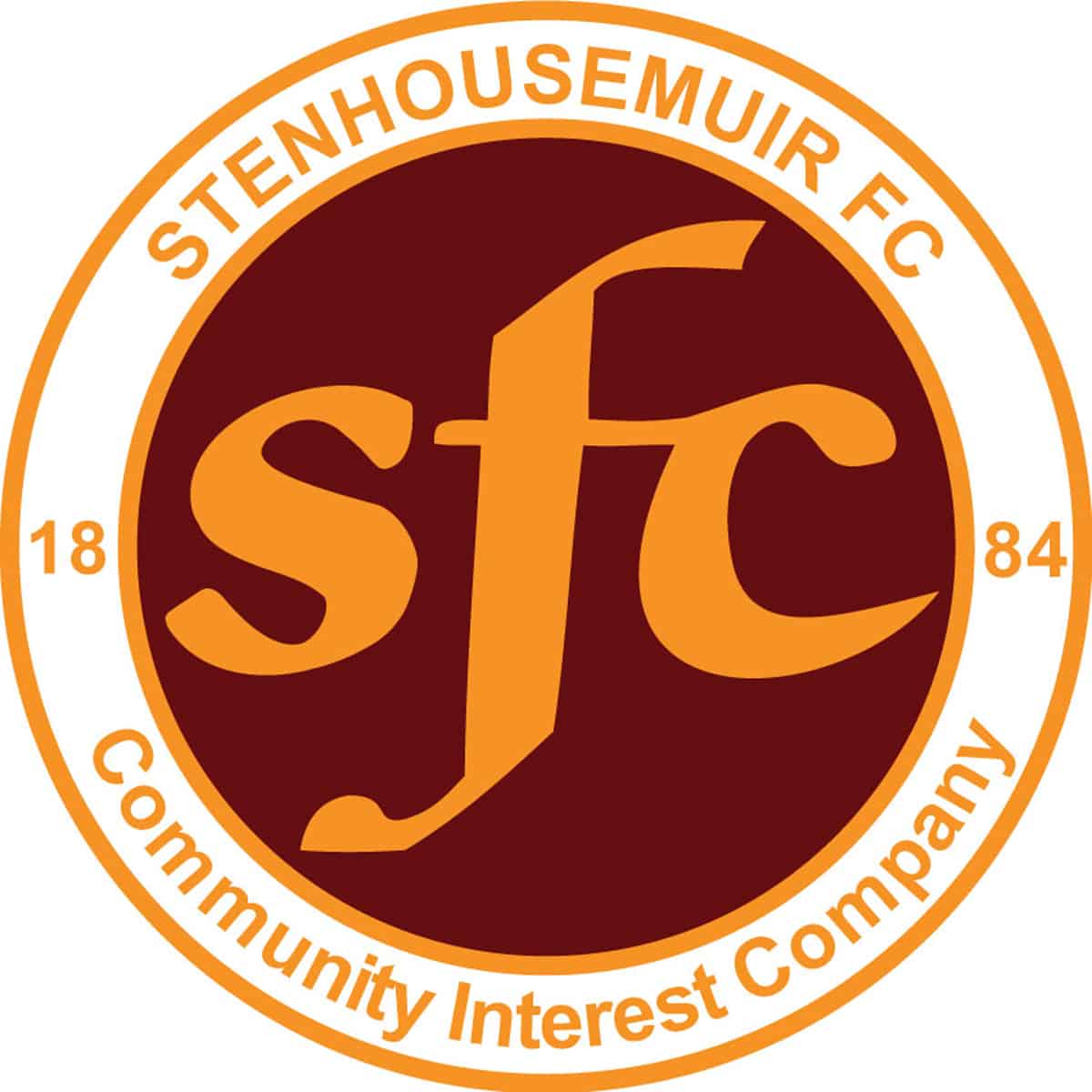 Friendly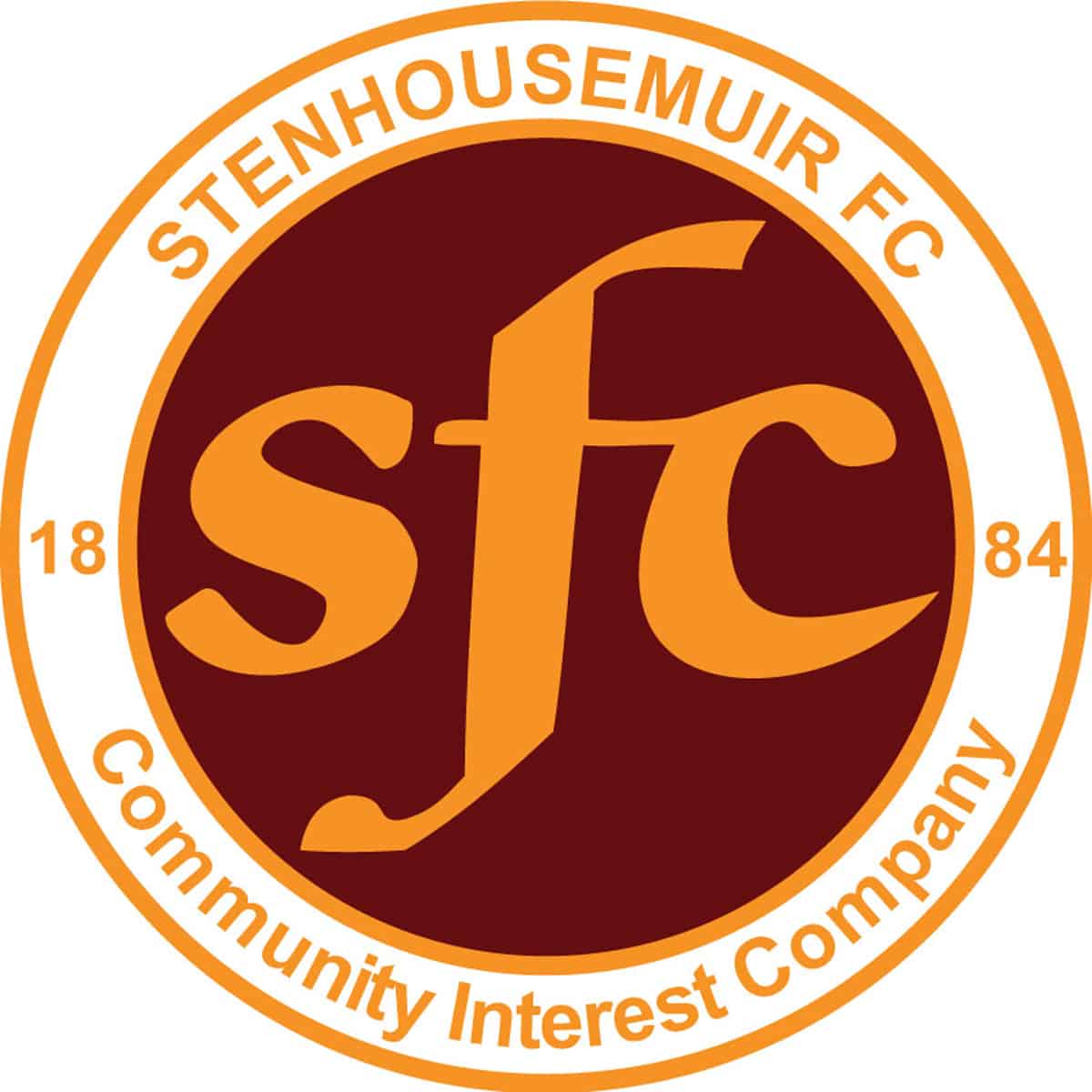 Friendly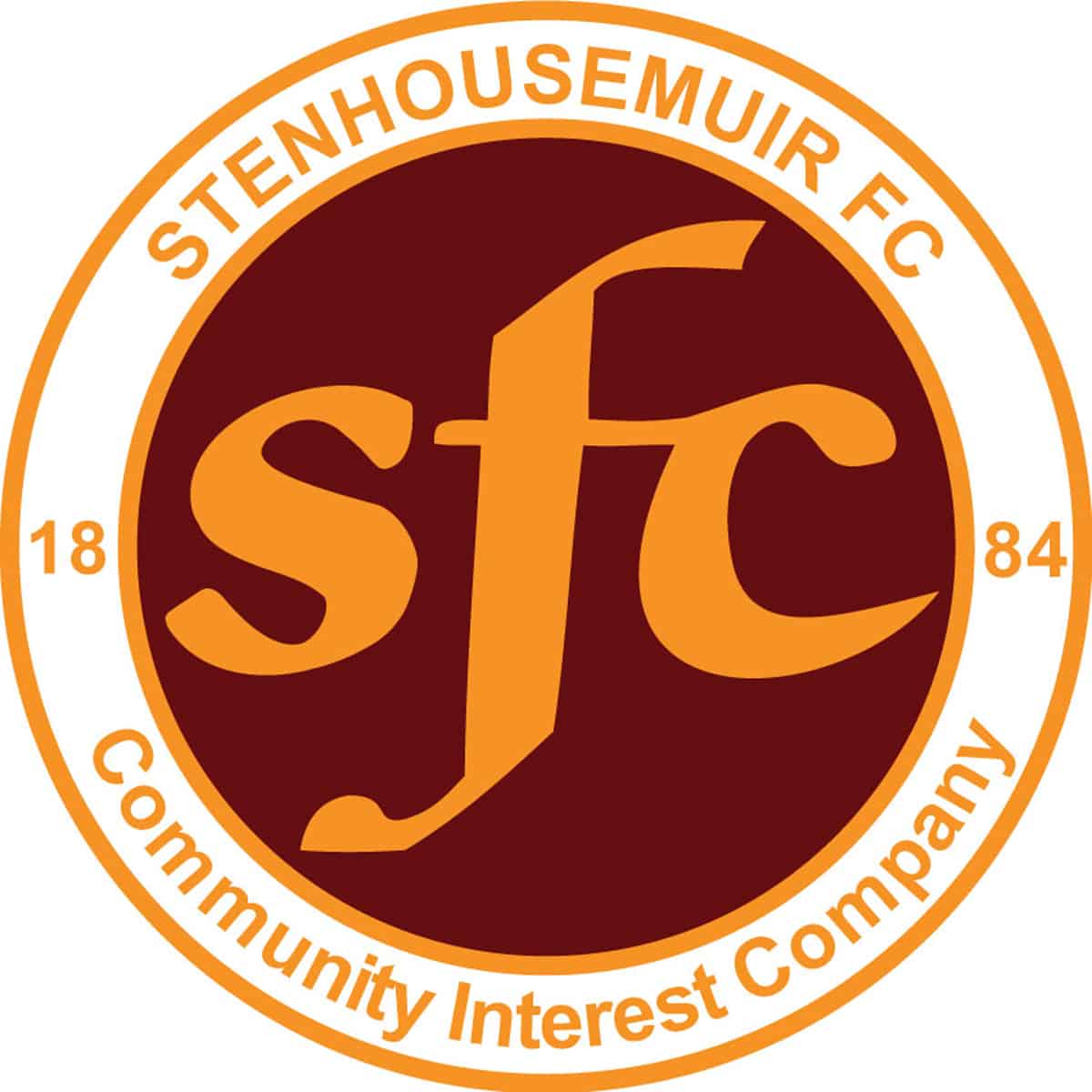 Stirlingshire Cup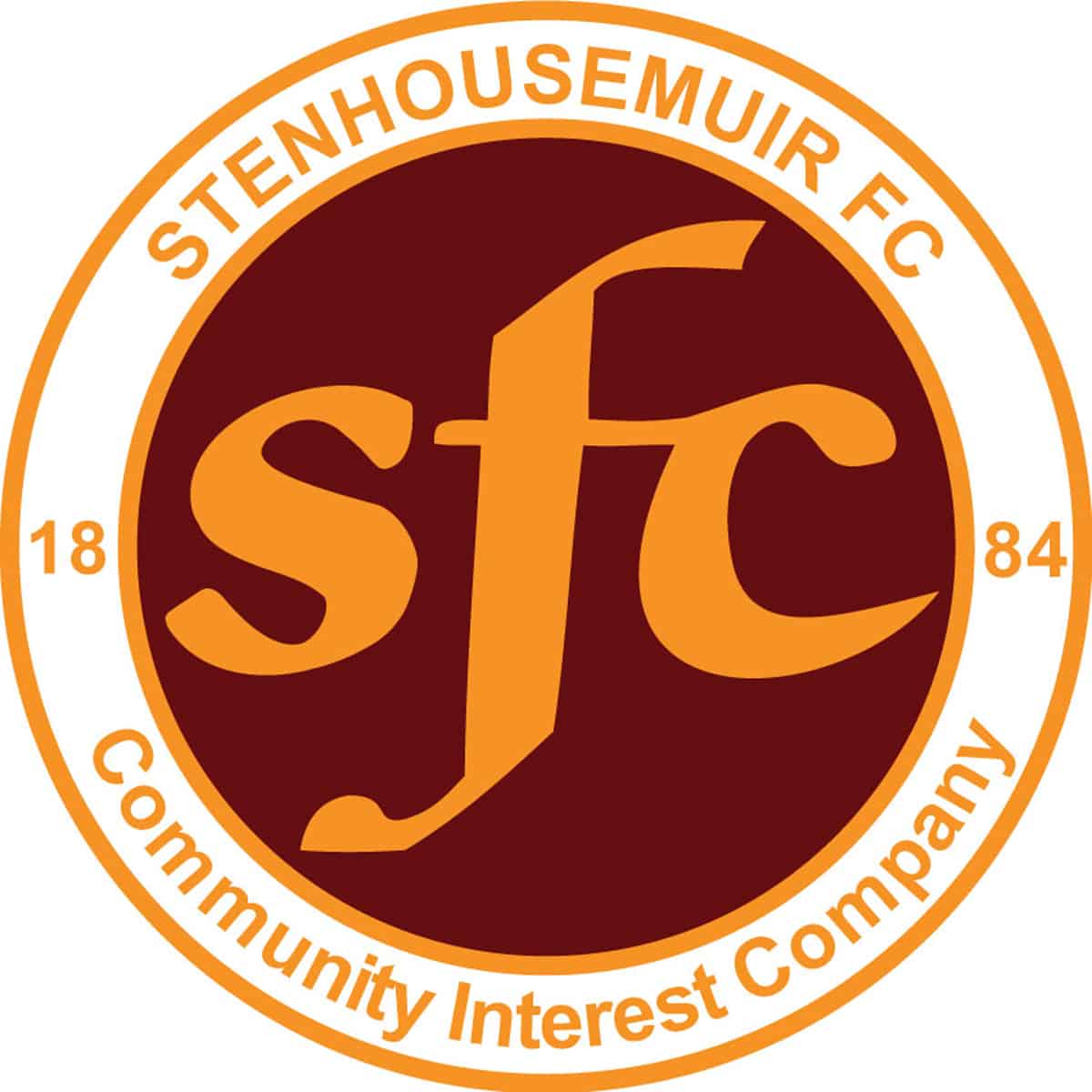 Friendly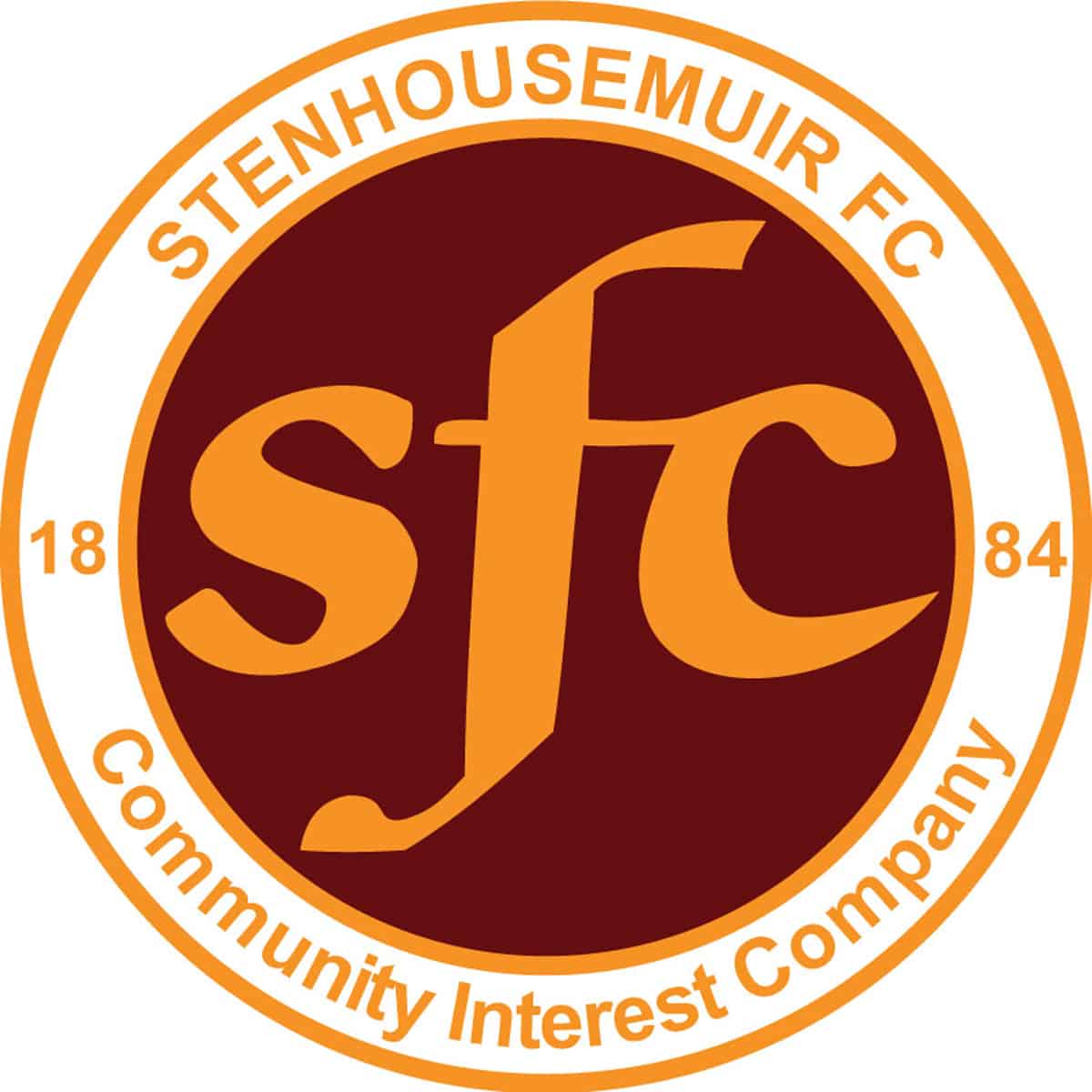 Stirlingshire Cup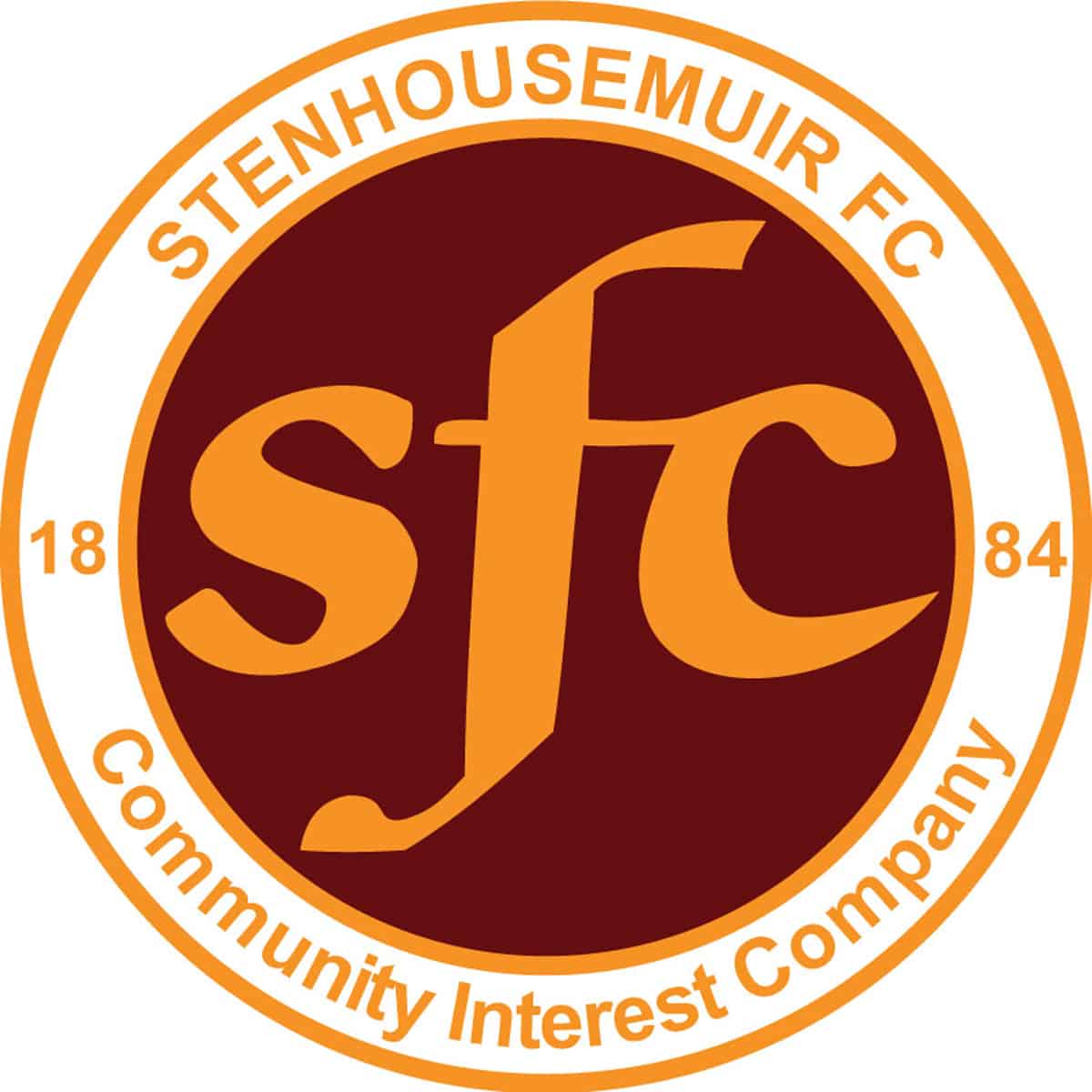 SPFL Ladbrokes League 1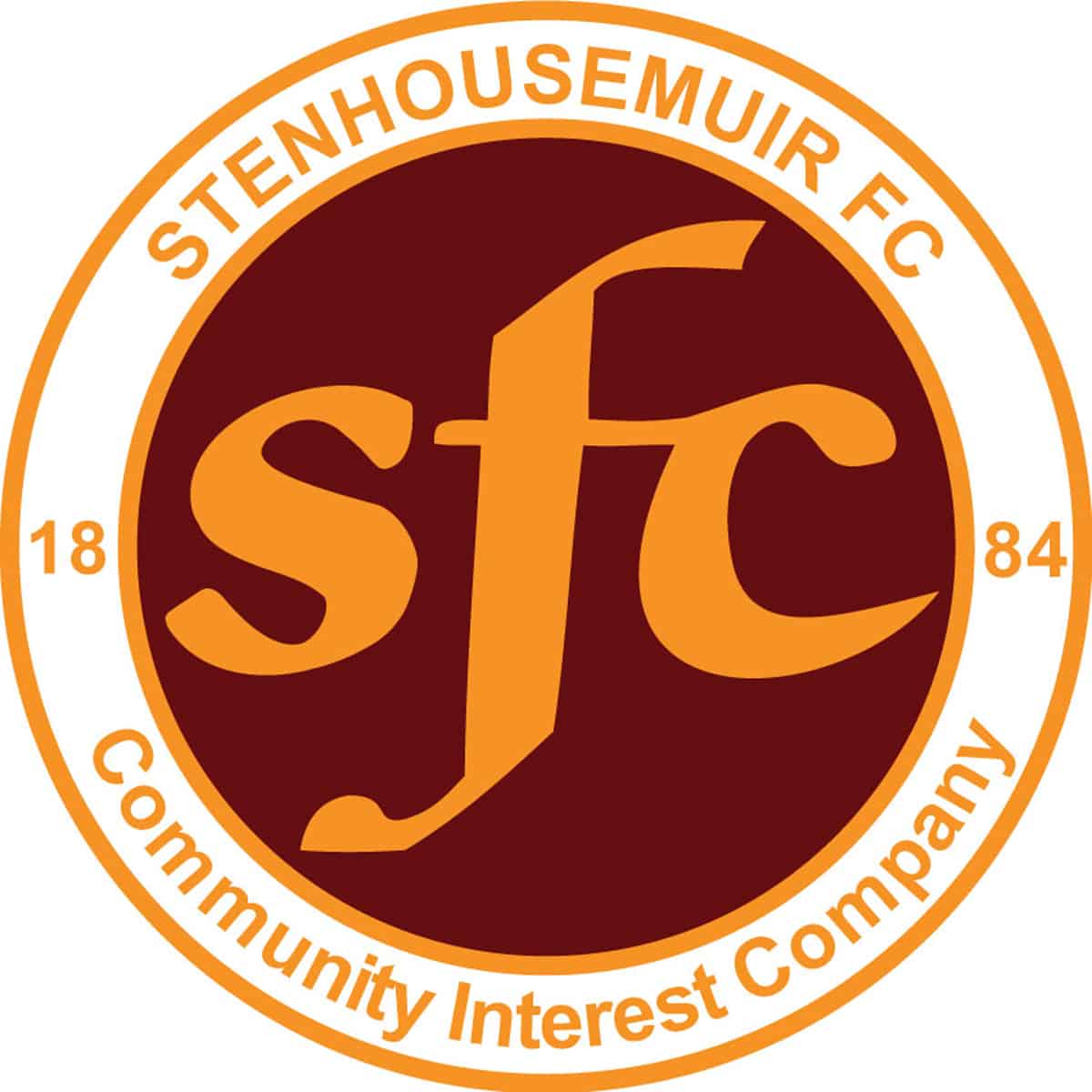 SPFL Ladbrokes League 1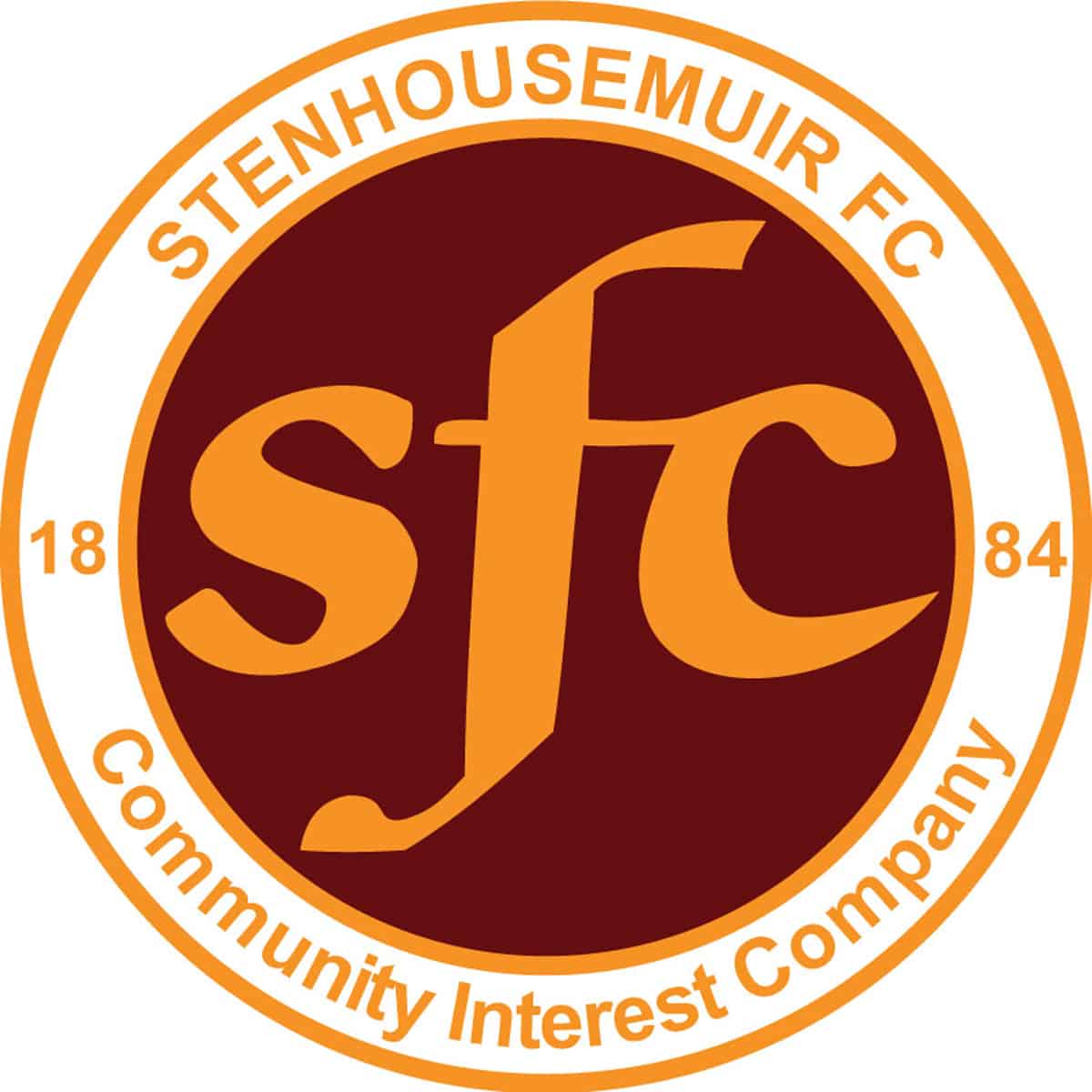 SPFL Ladbrokes League 1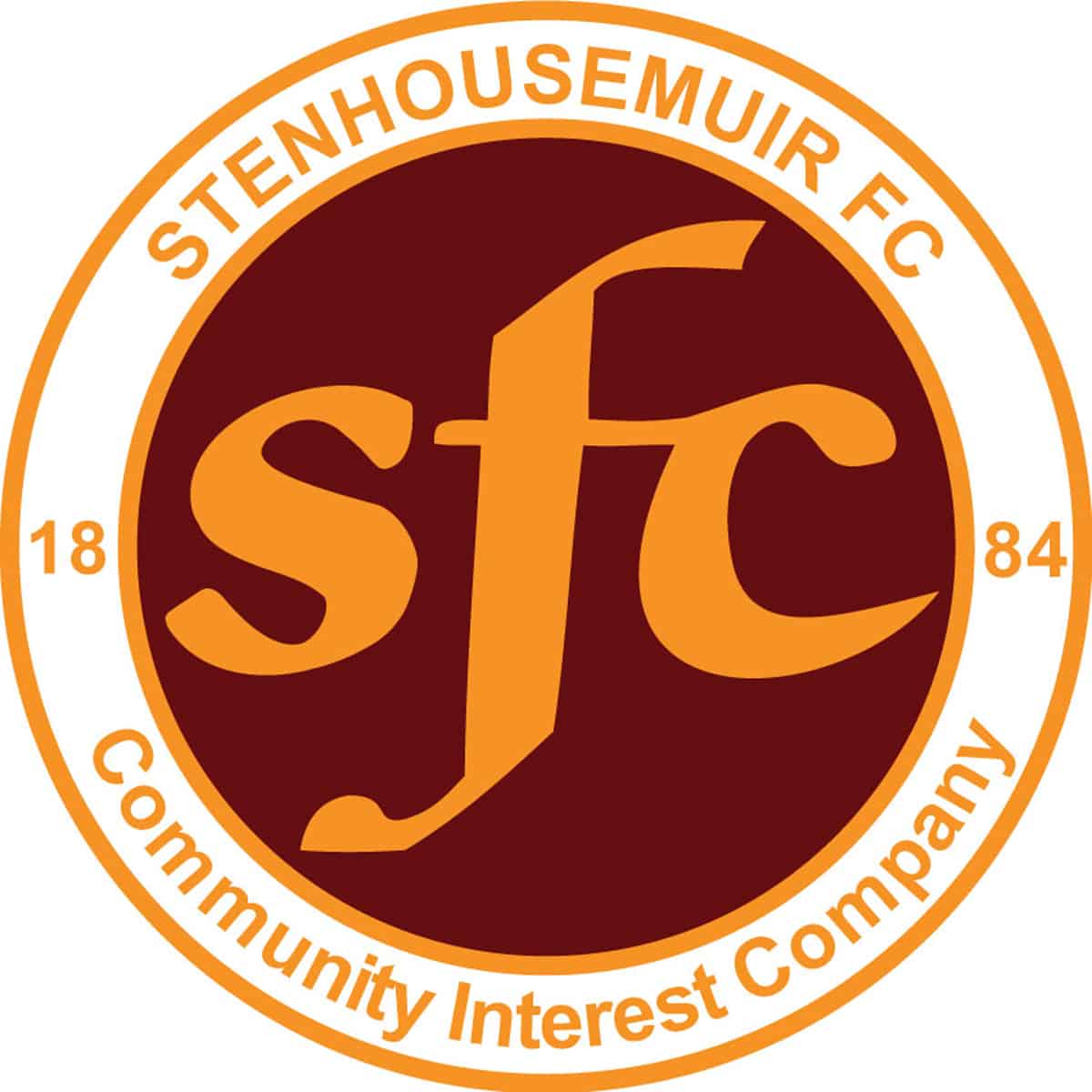 SPFL Ladbrokes League 1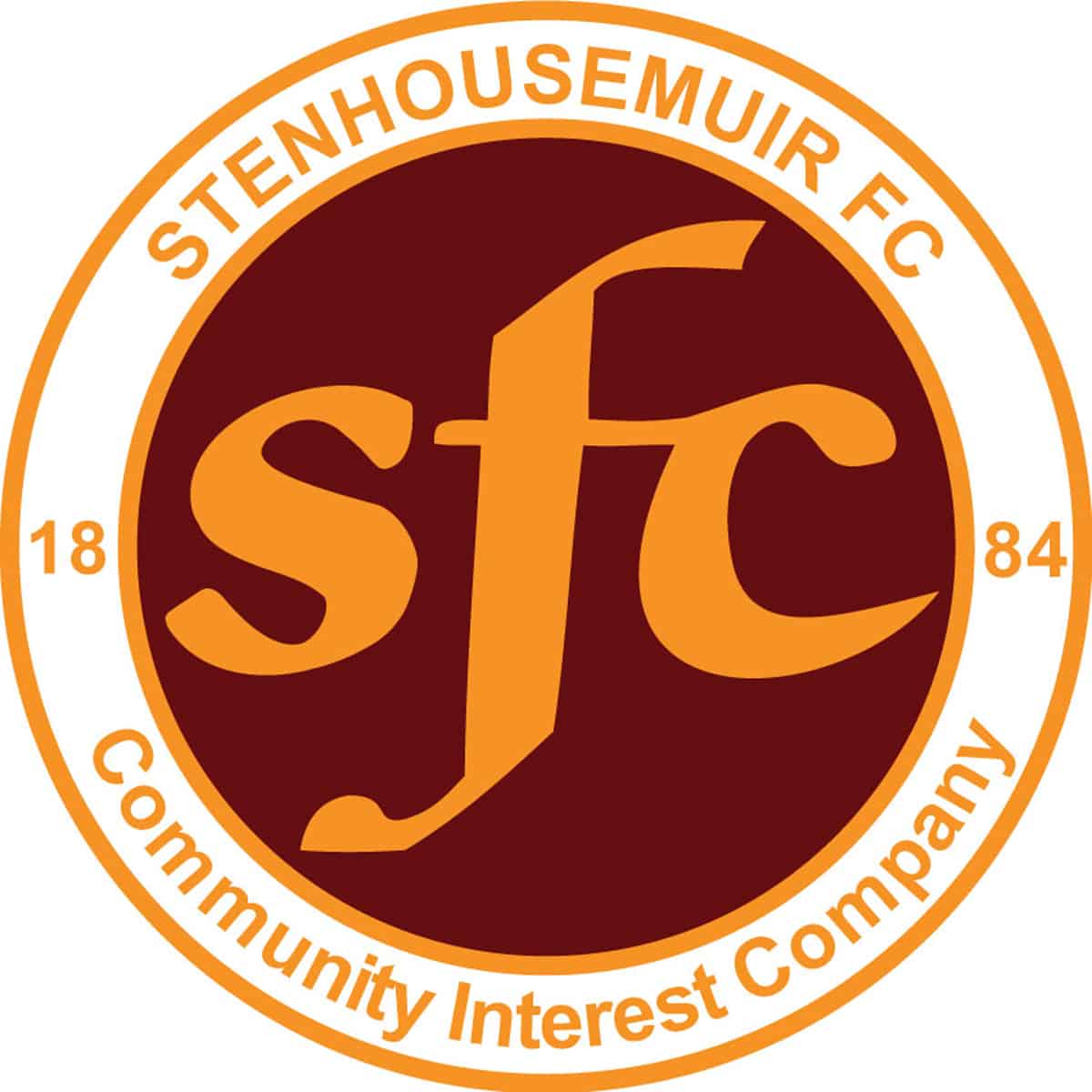 SPFL Ladbrokes League 1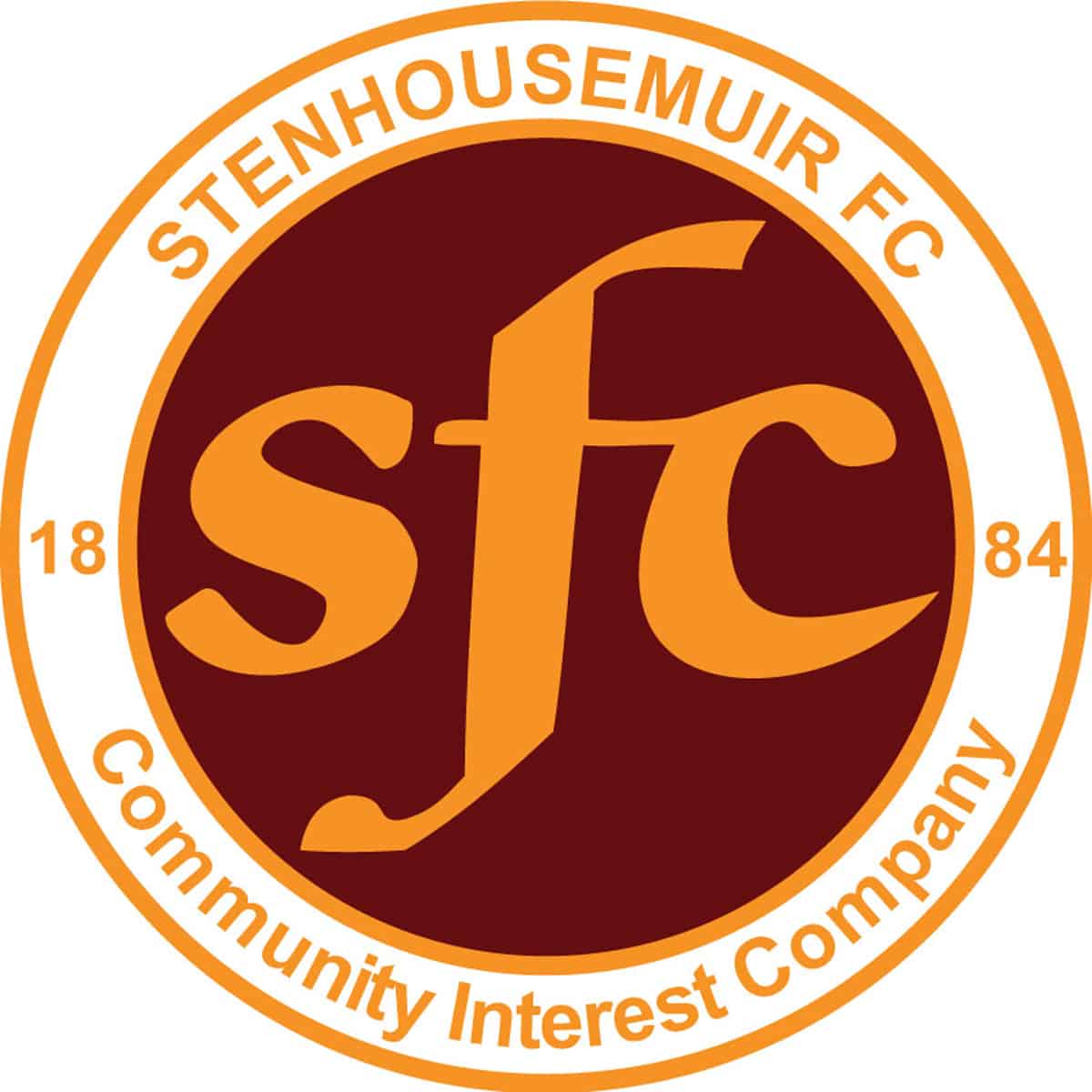 SPFL Ladbrokes League 1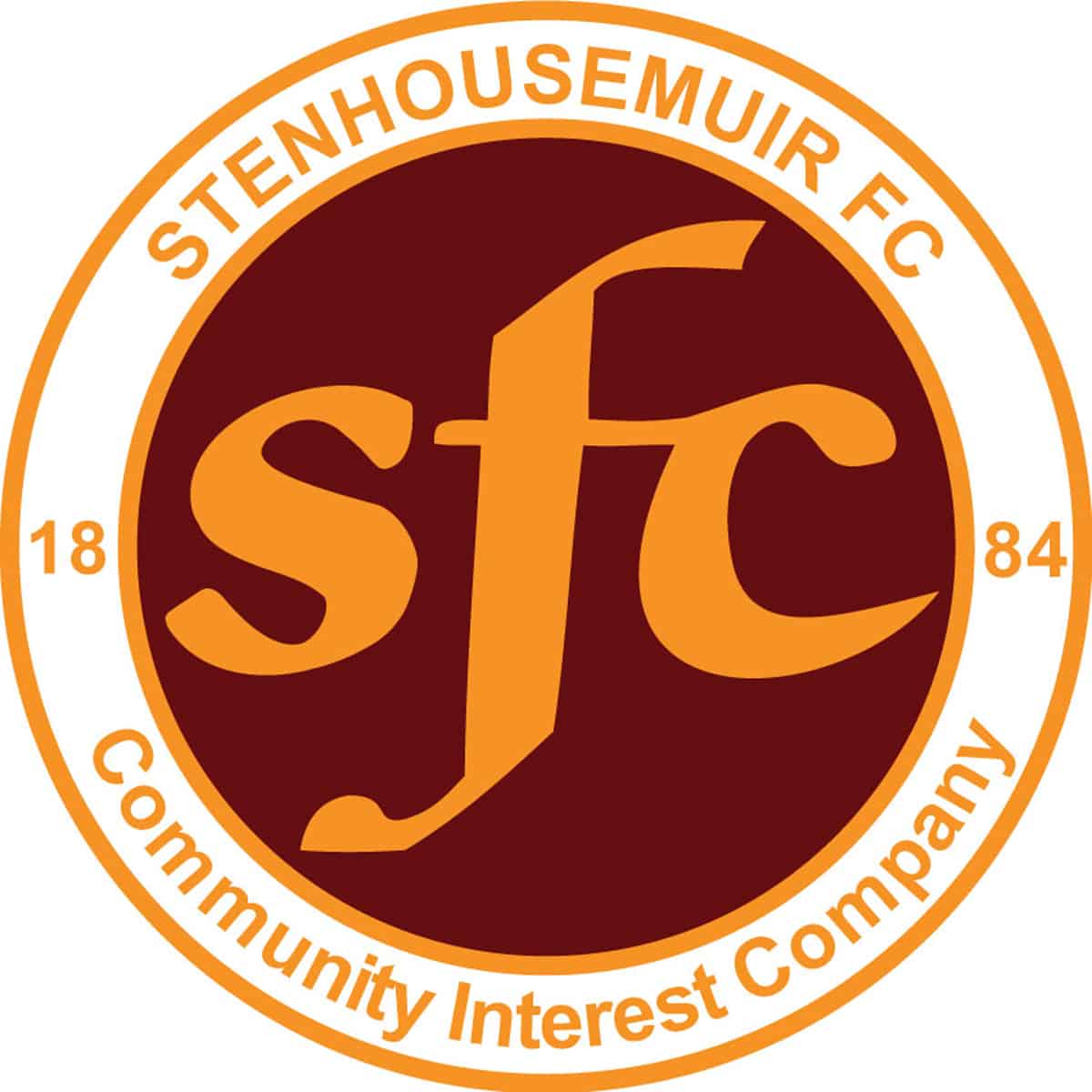 SPFL Ladbrokes League 1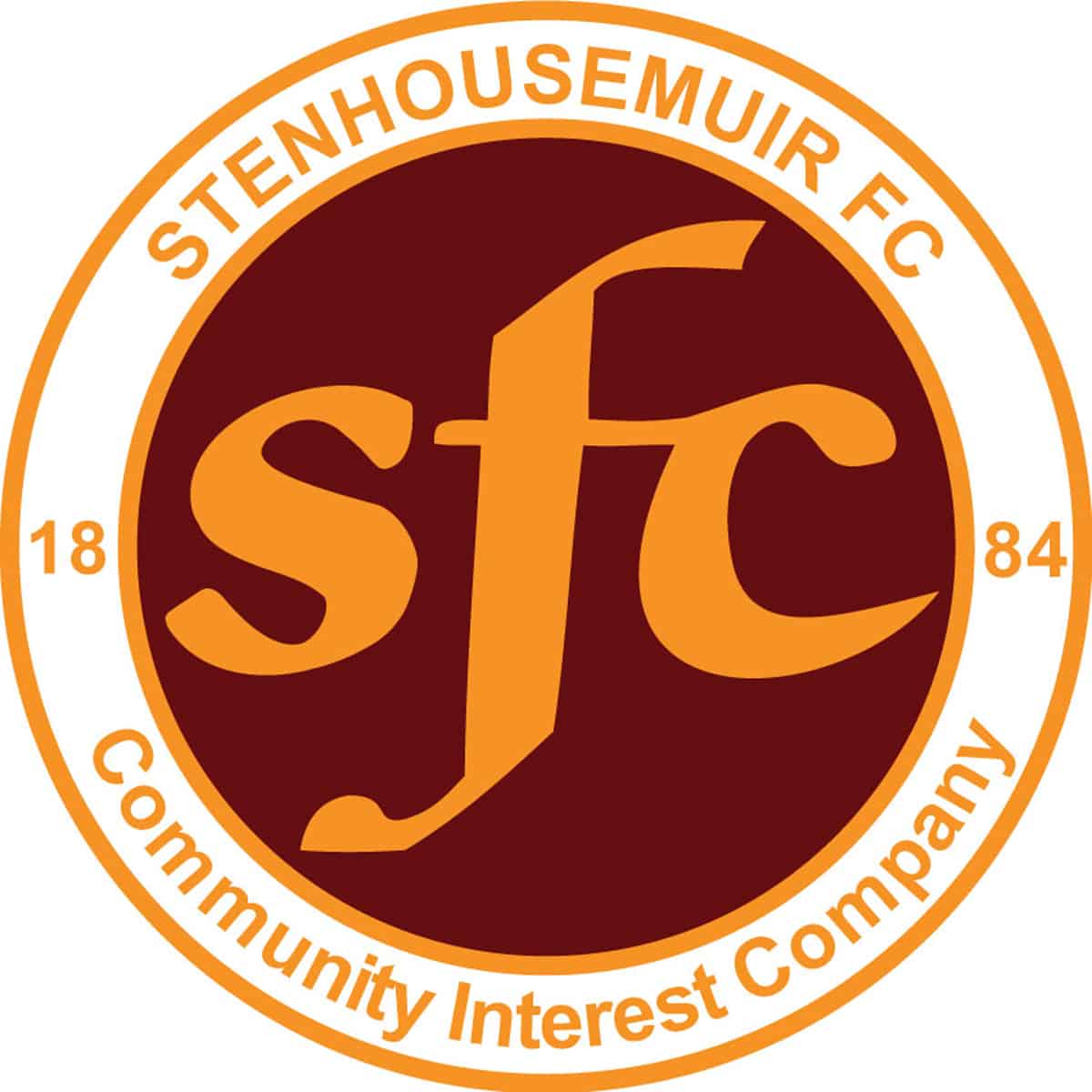 SPFL Ladbrokes League 1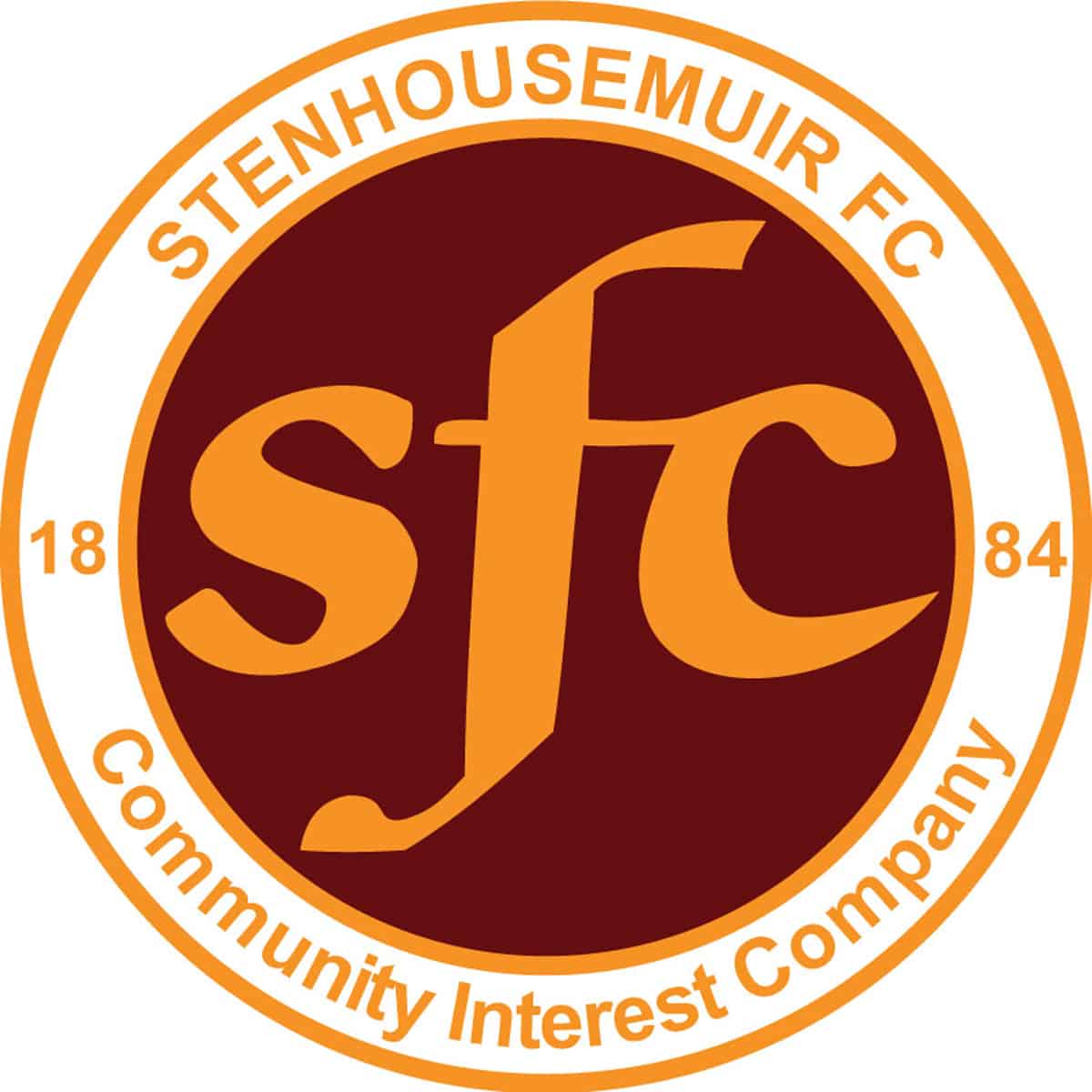 SPFL Ladbrokes League 1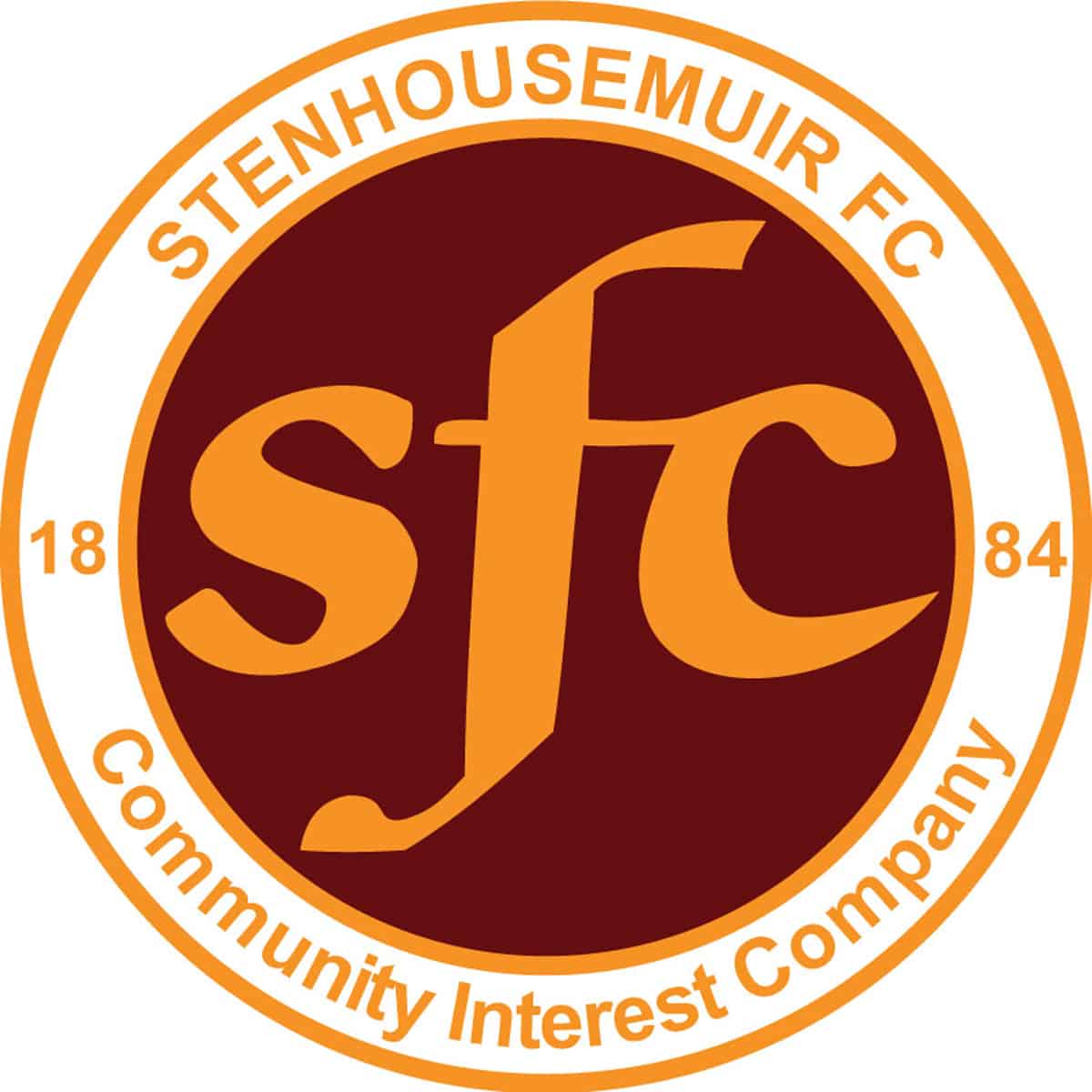 SPFL Ladbrokes League 1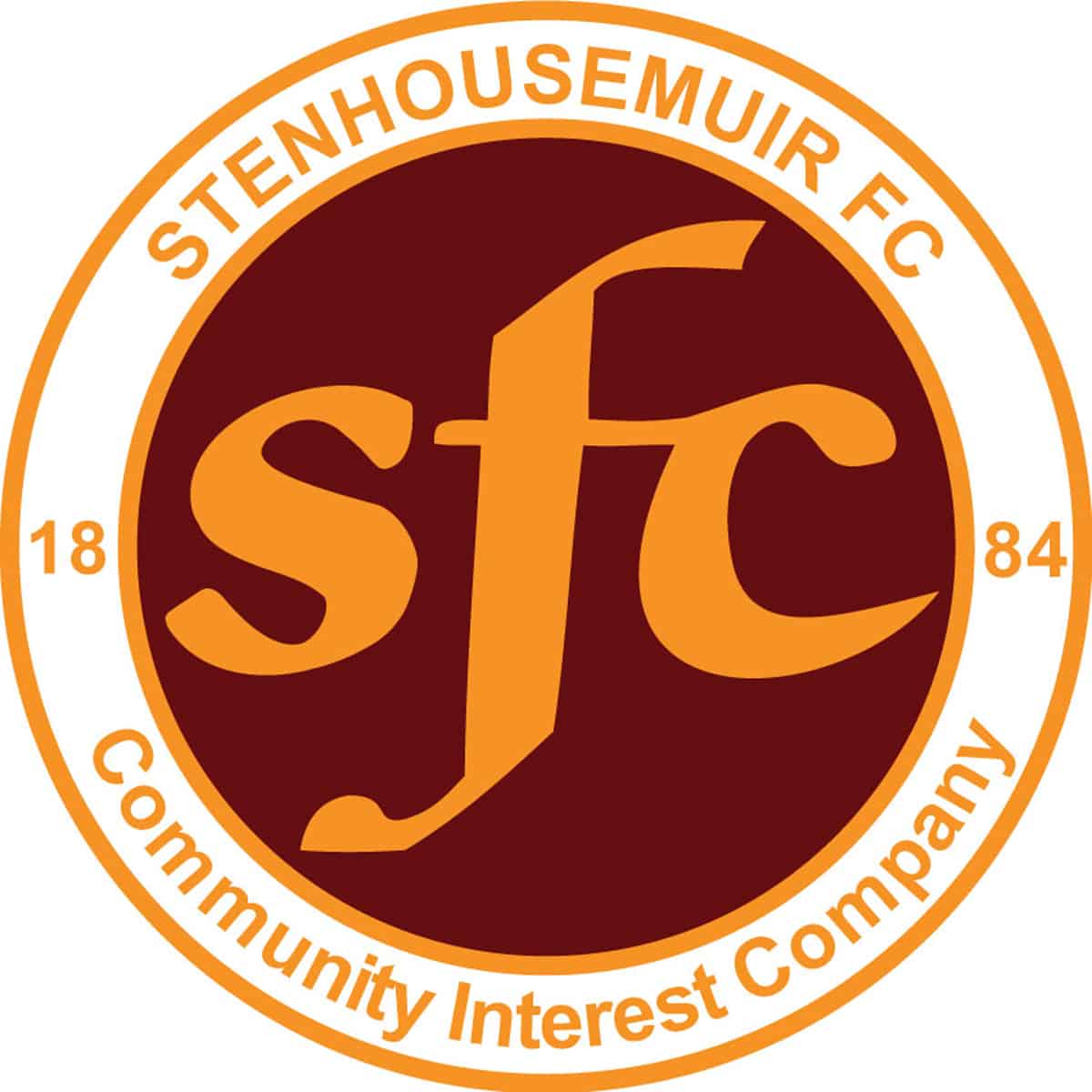 SPFL Ladbrokes League 1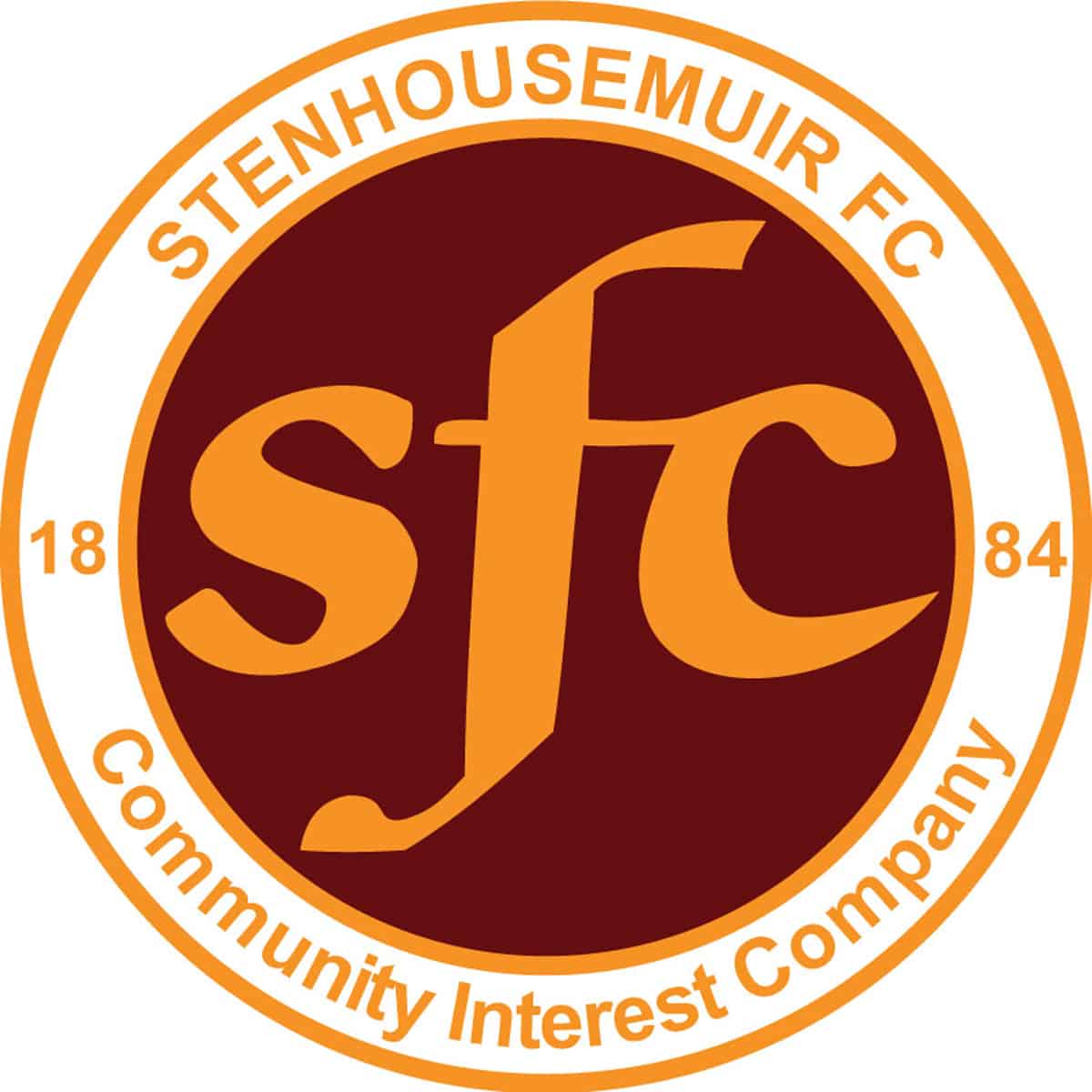 SPFL Ladbrokes League 1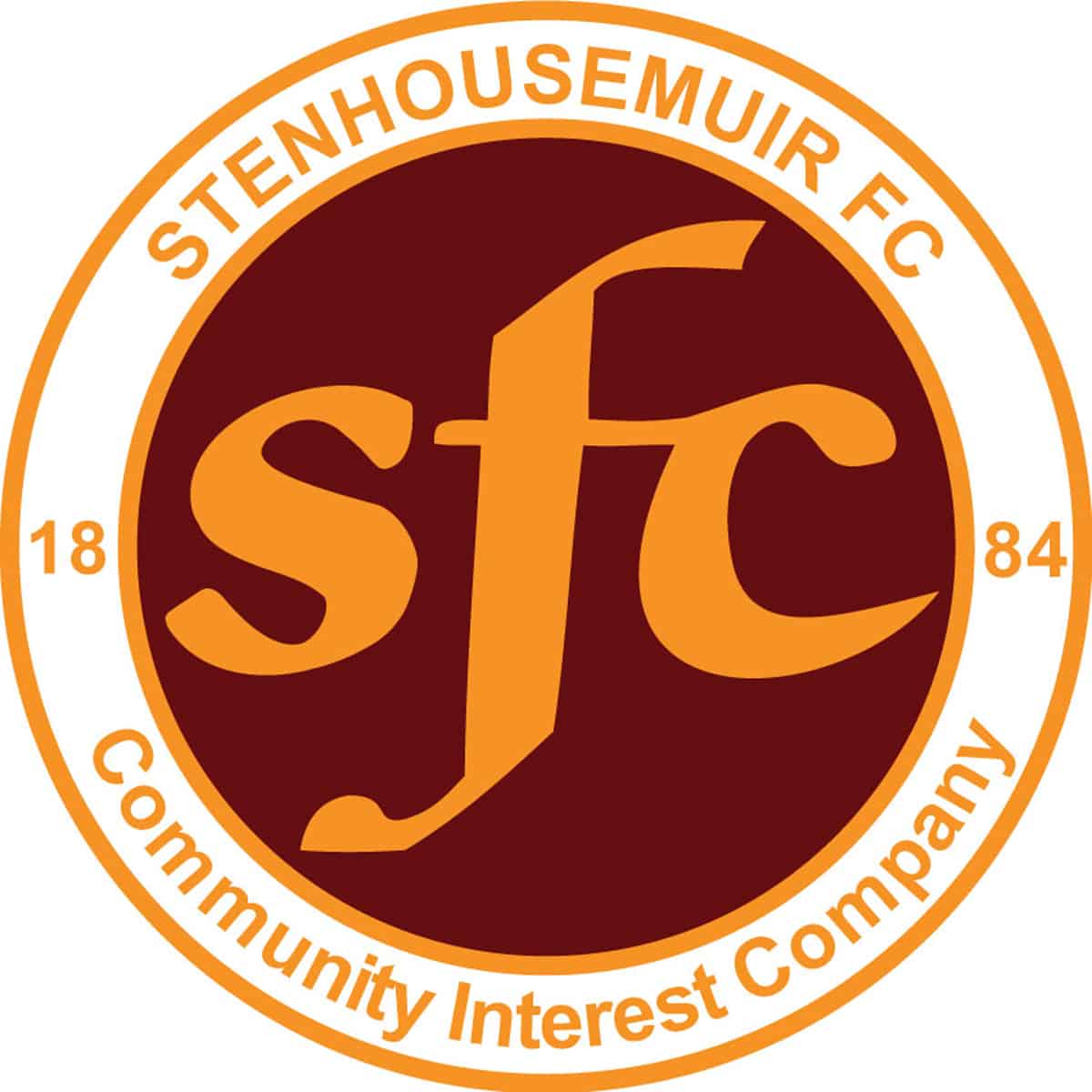 SPFL Ladbrokes League 1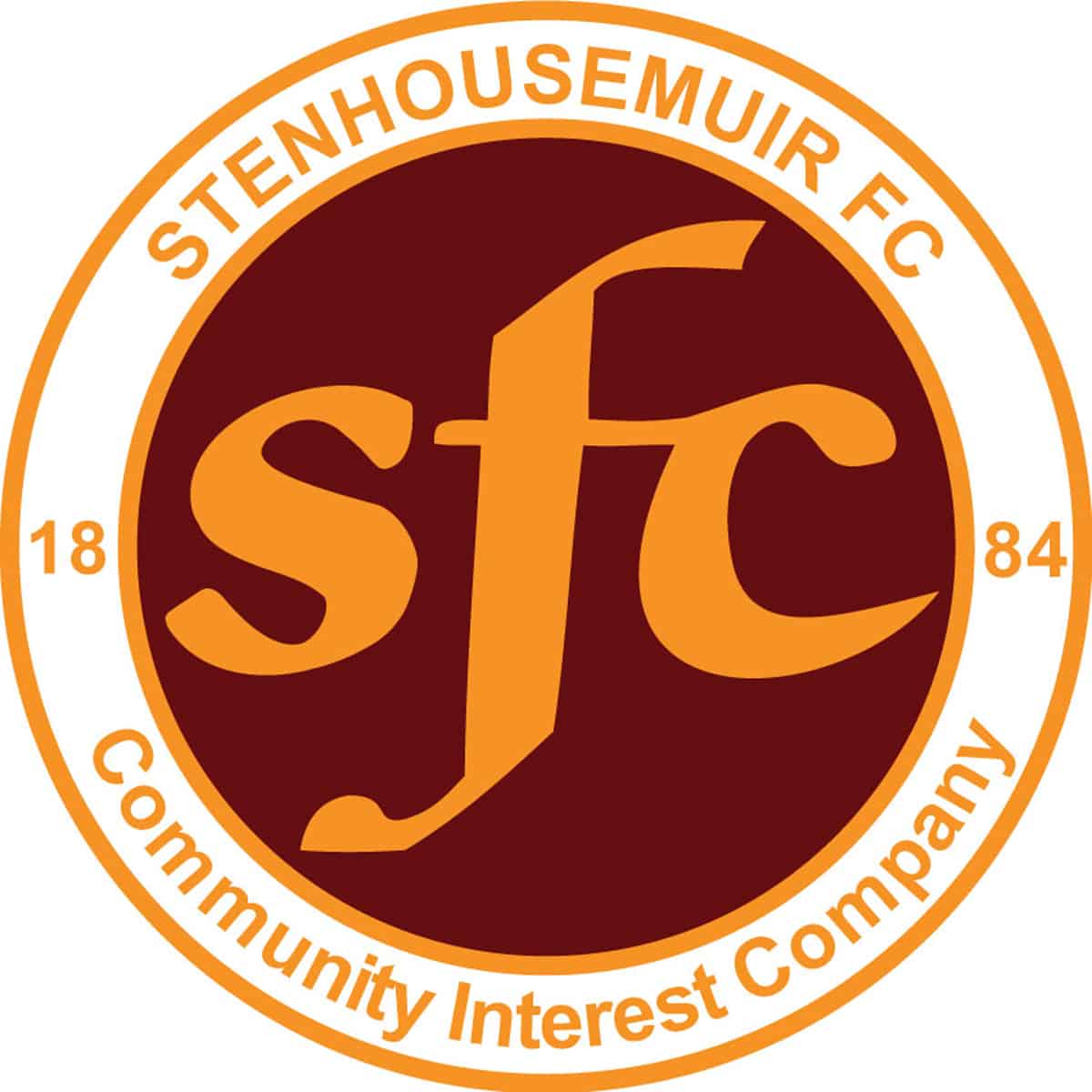 SPFL Ladbrokes League 1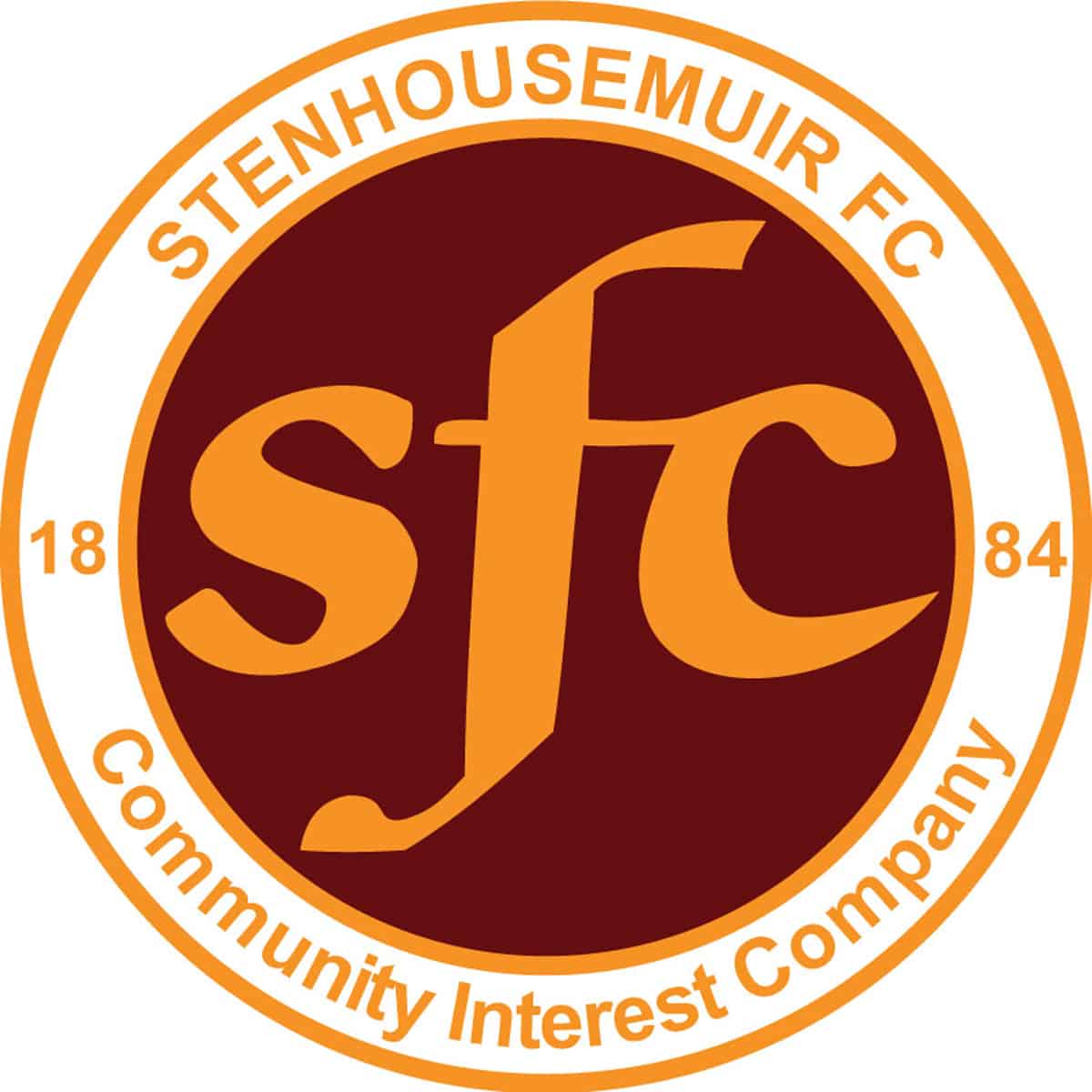 SPFL Ladbrokes League 1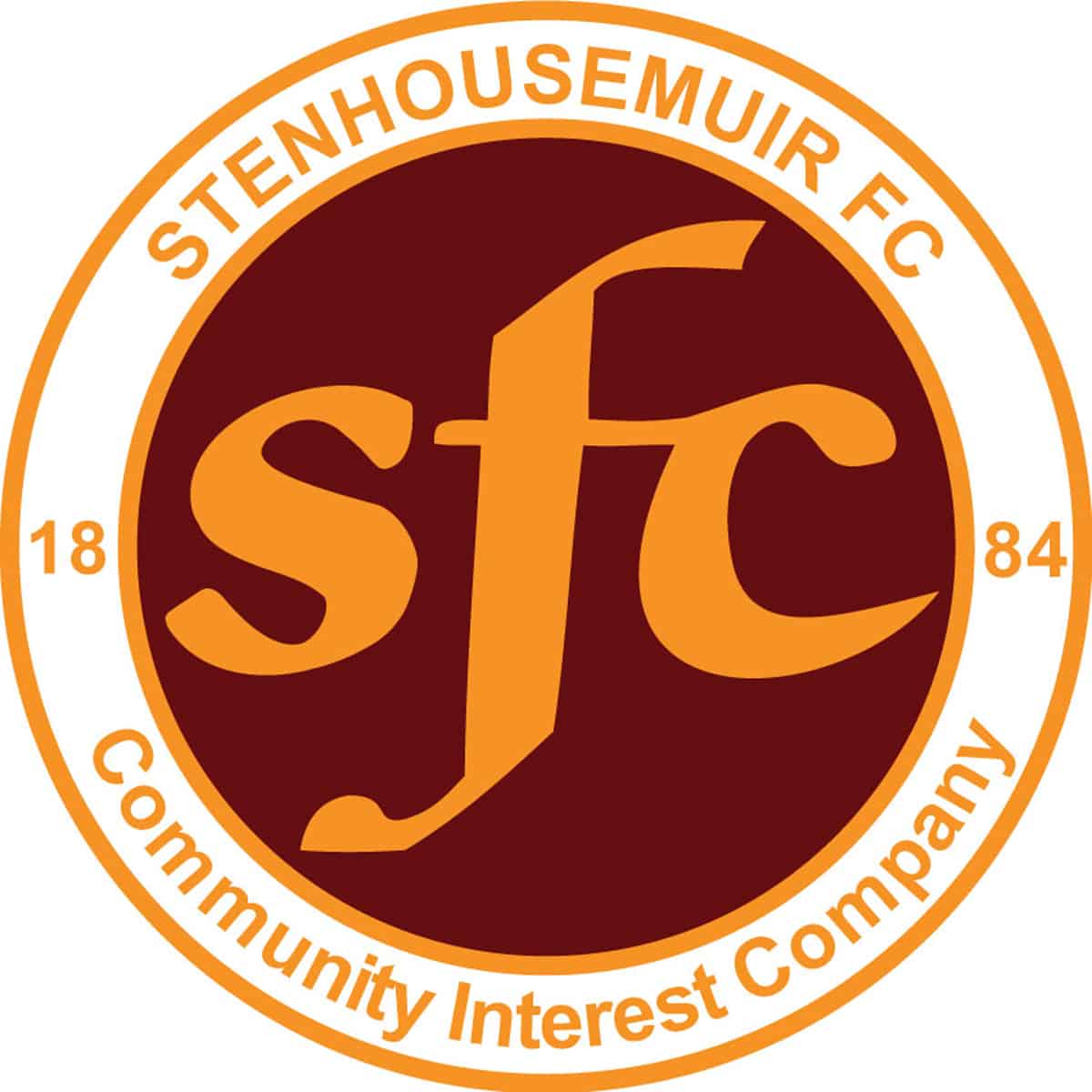 SPFL Ladbrokes League 1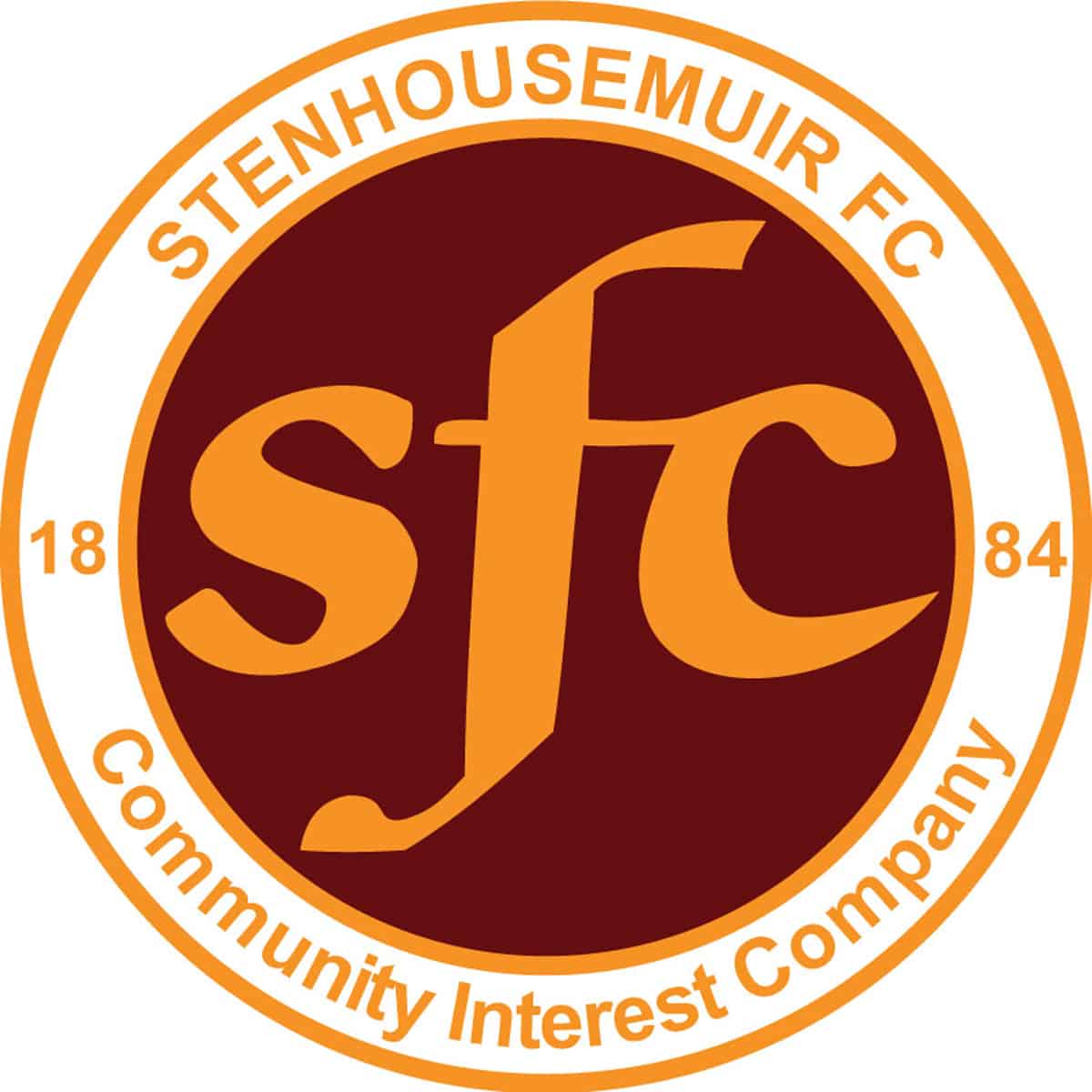 SPFL Ladbrokes League 1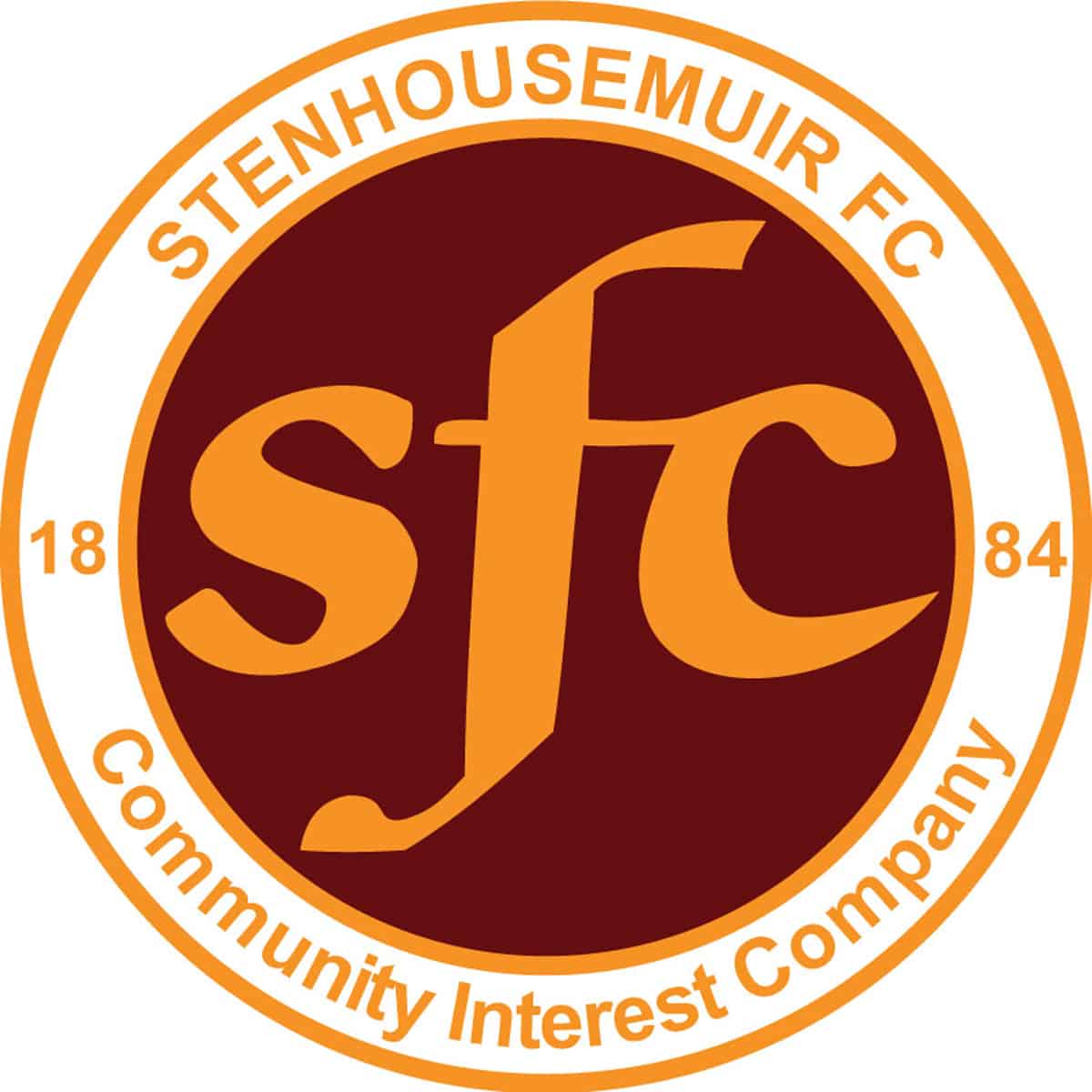 SPFL Ladbrokes League 1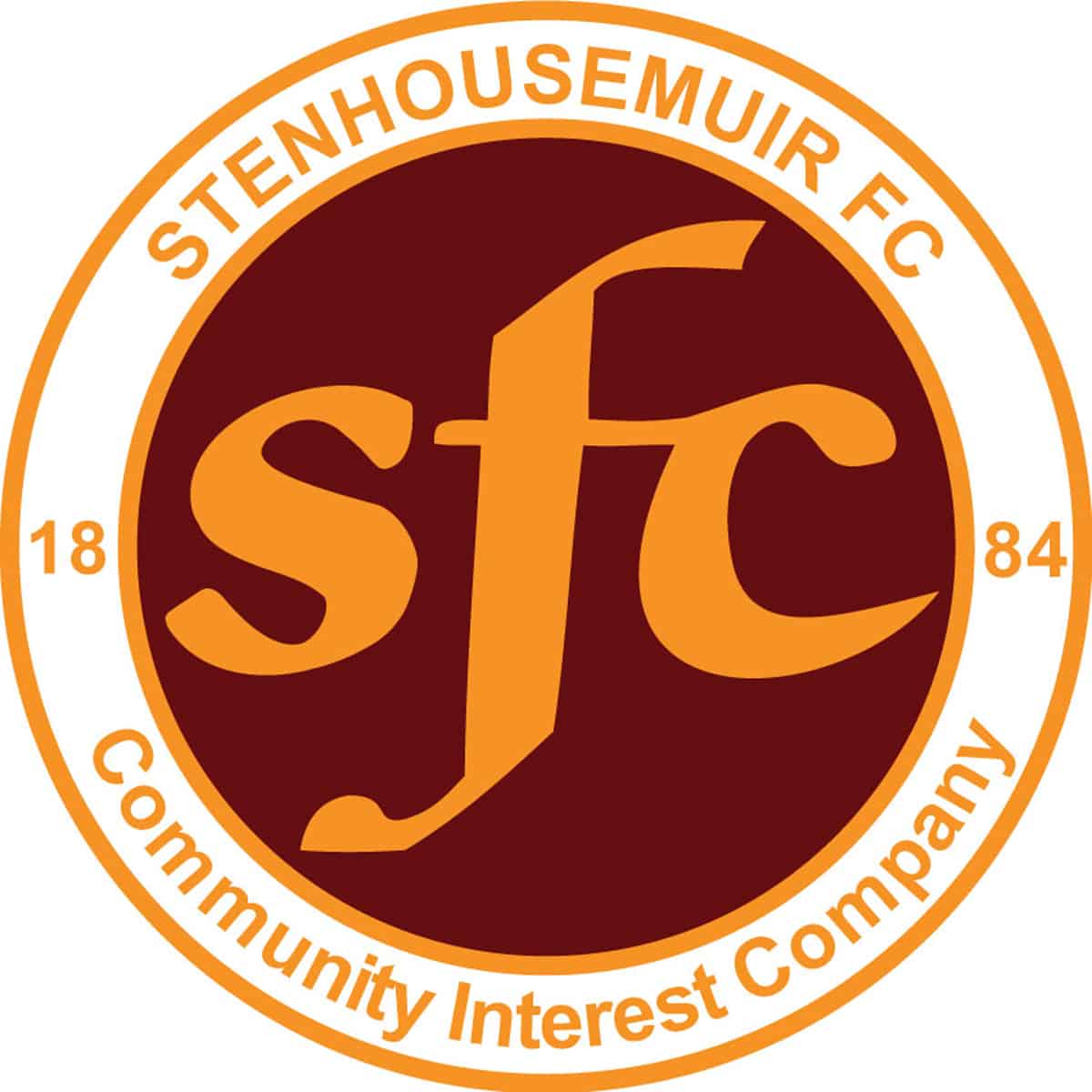 SPFL Ladbrokes League 1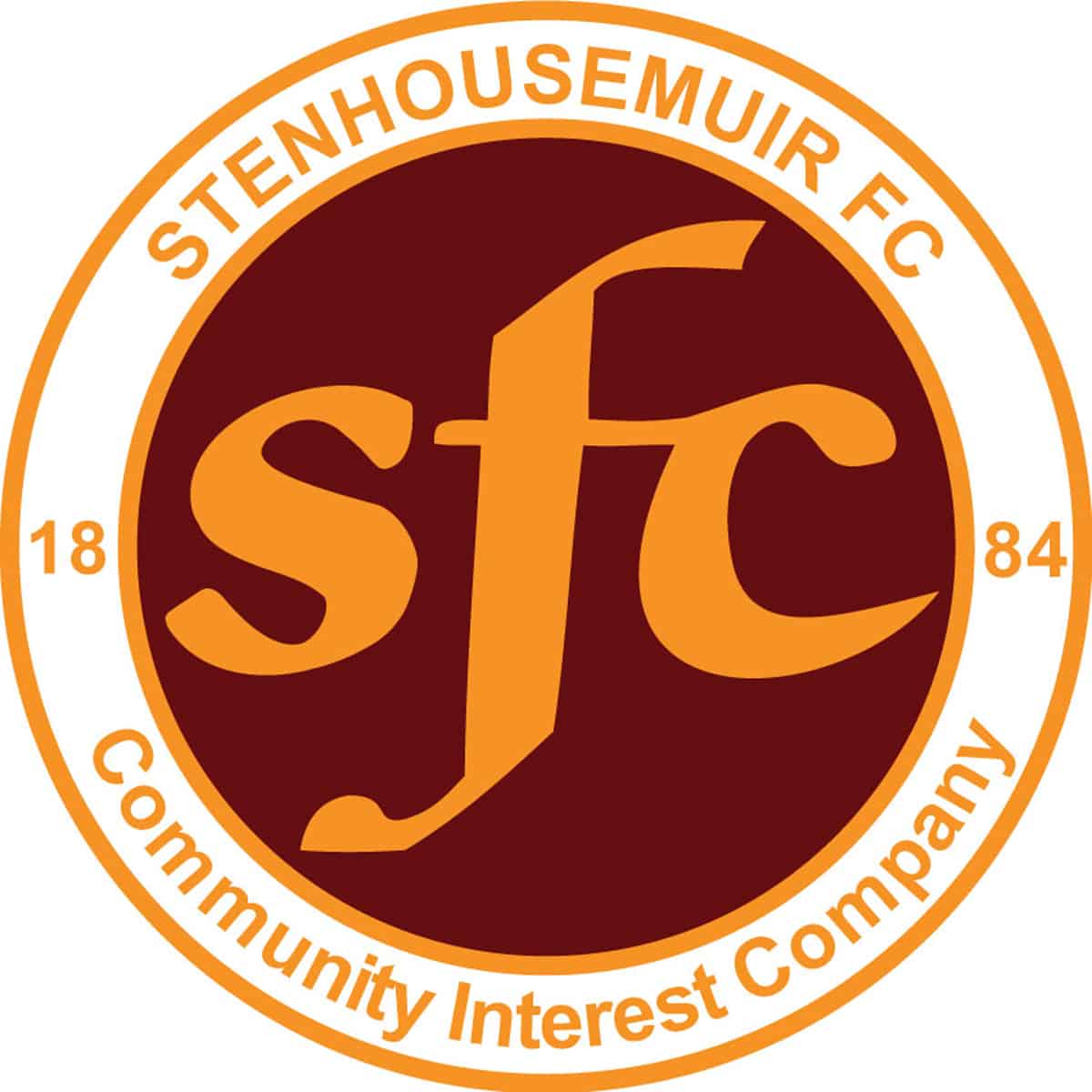 SPFL Ladbrokes League 1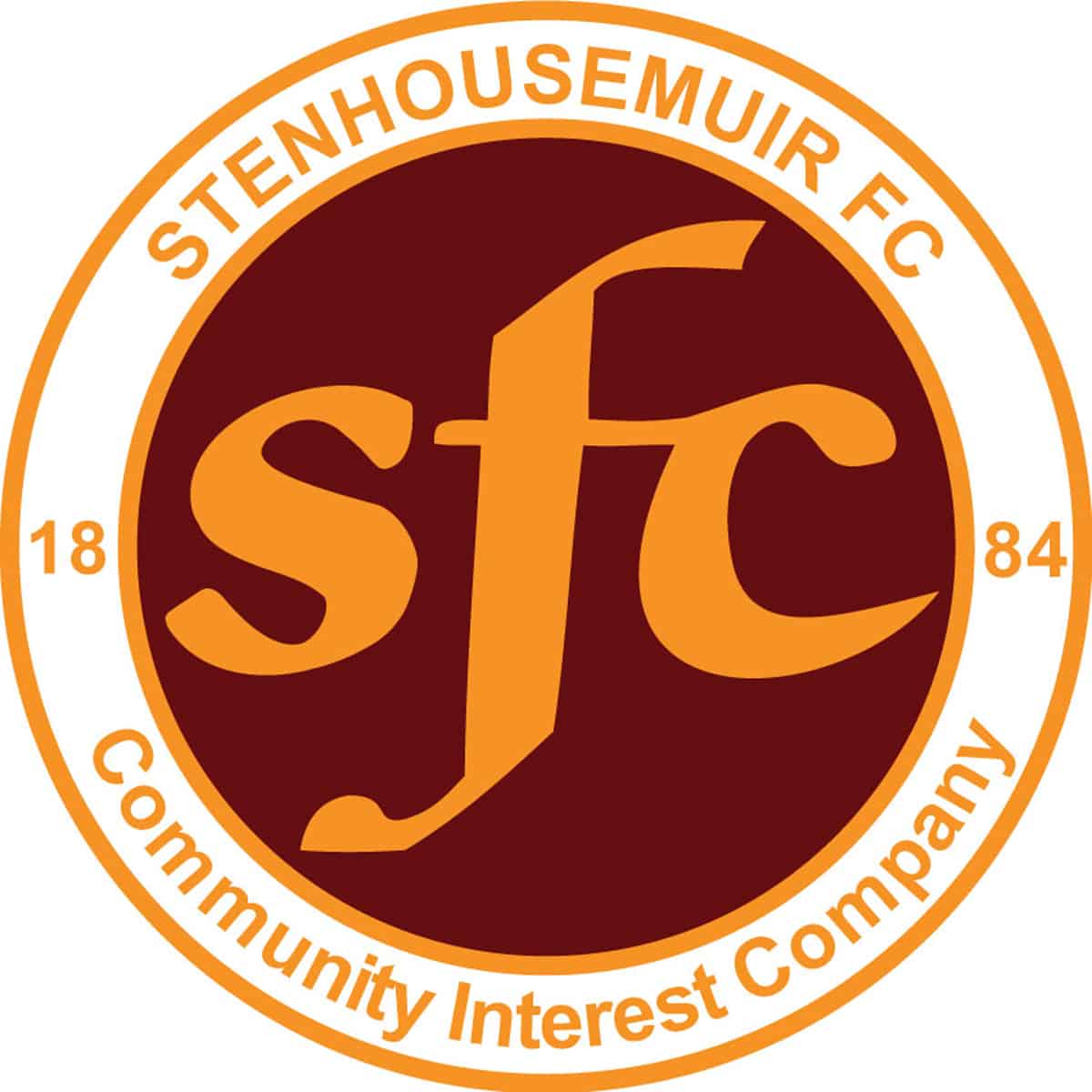 SPFL Ladbrokes League 1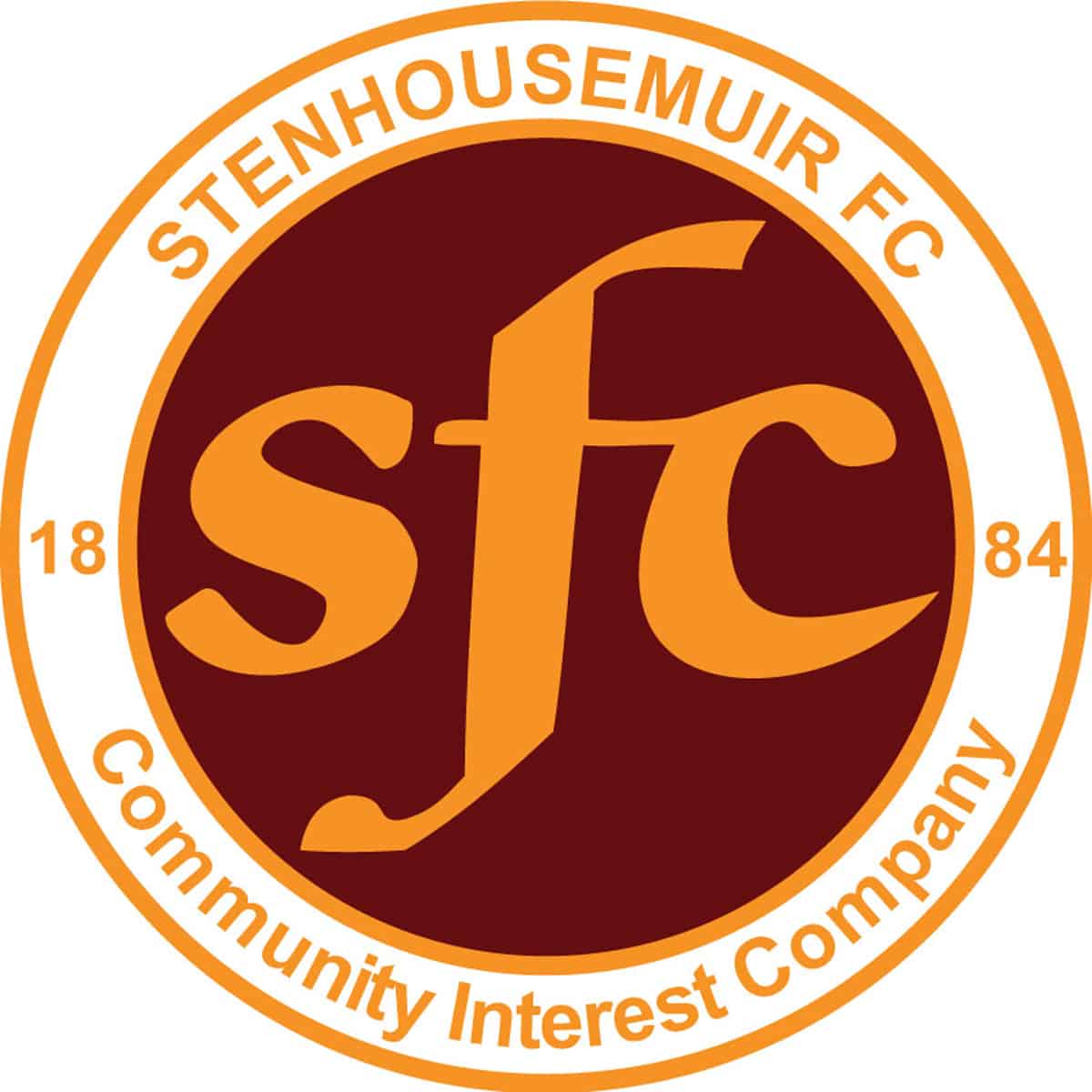 Scottish Gas Men's Scottish Cup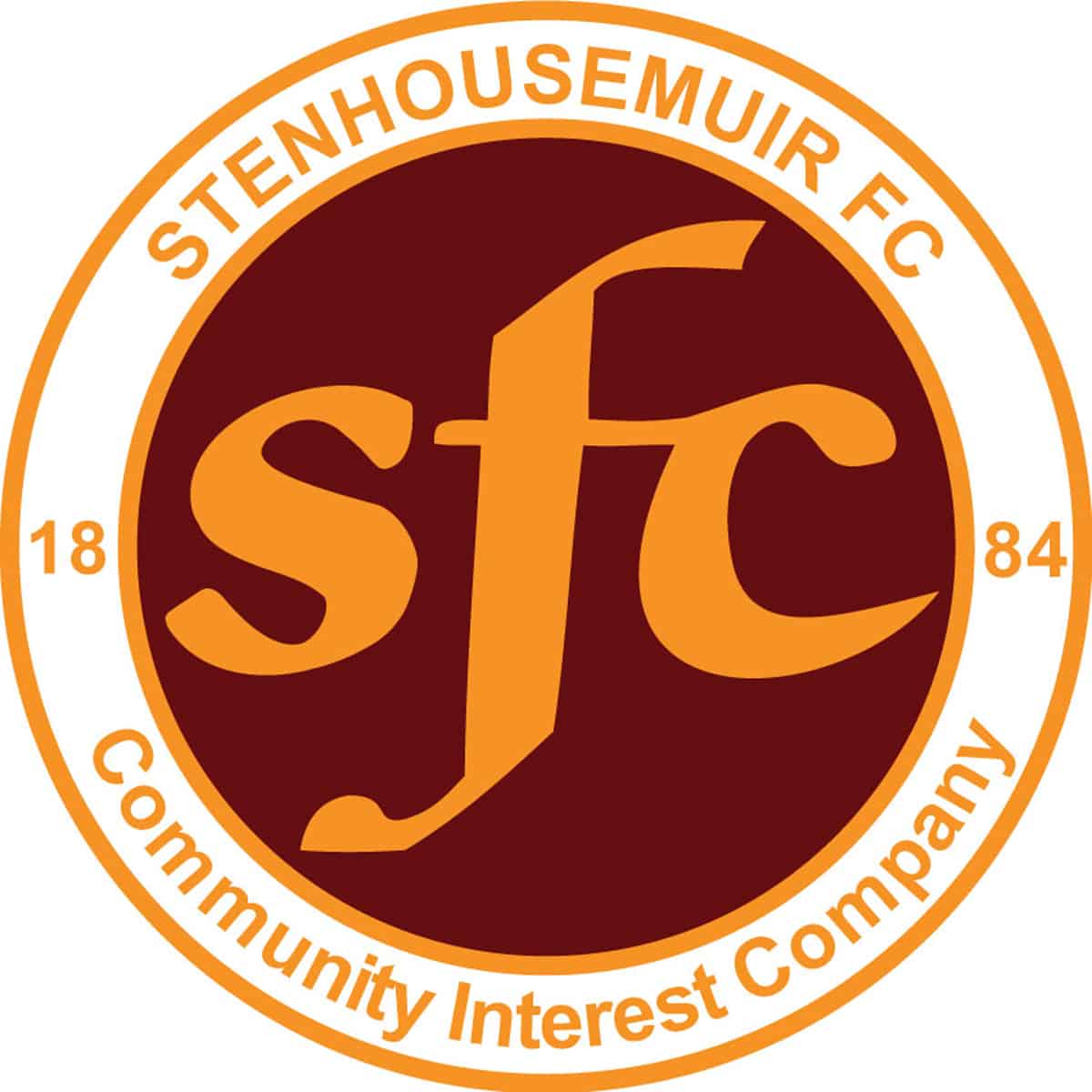 SPFL Ladbrokes League 1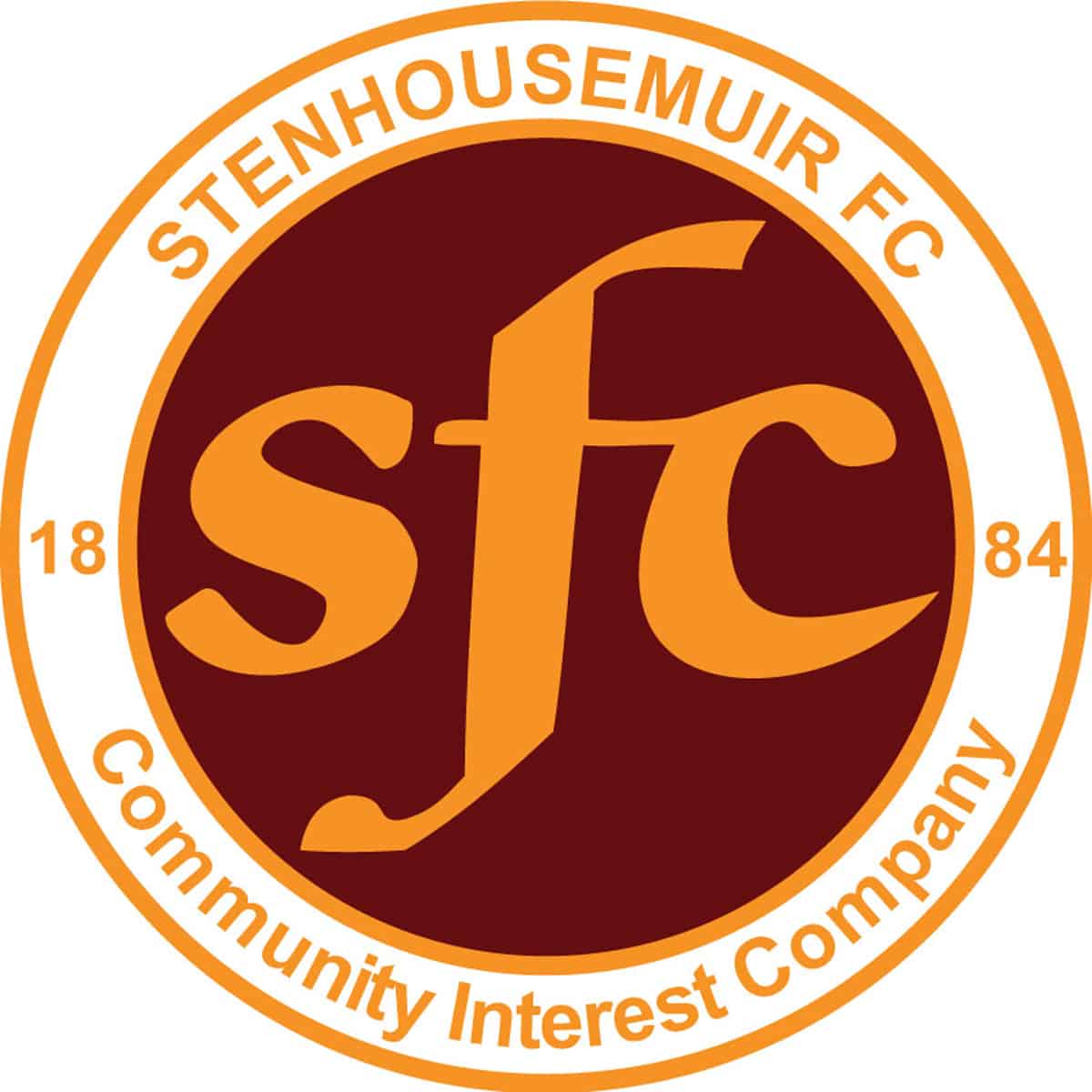 SPFL Ladbrokes League 1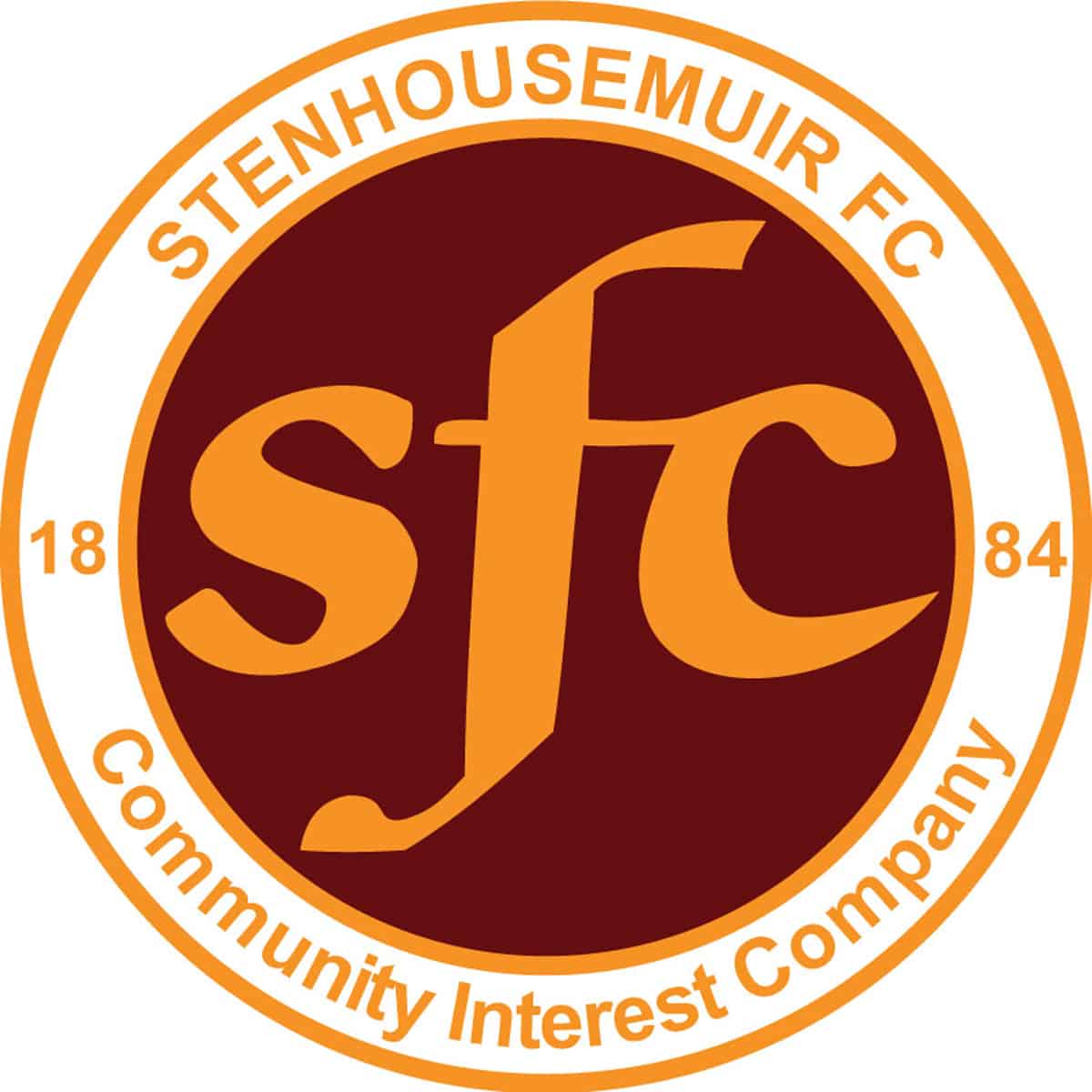 SPFL Ladbrokes League 1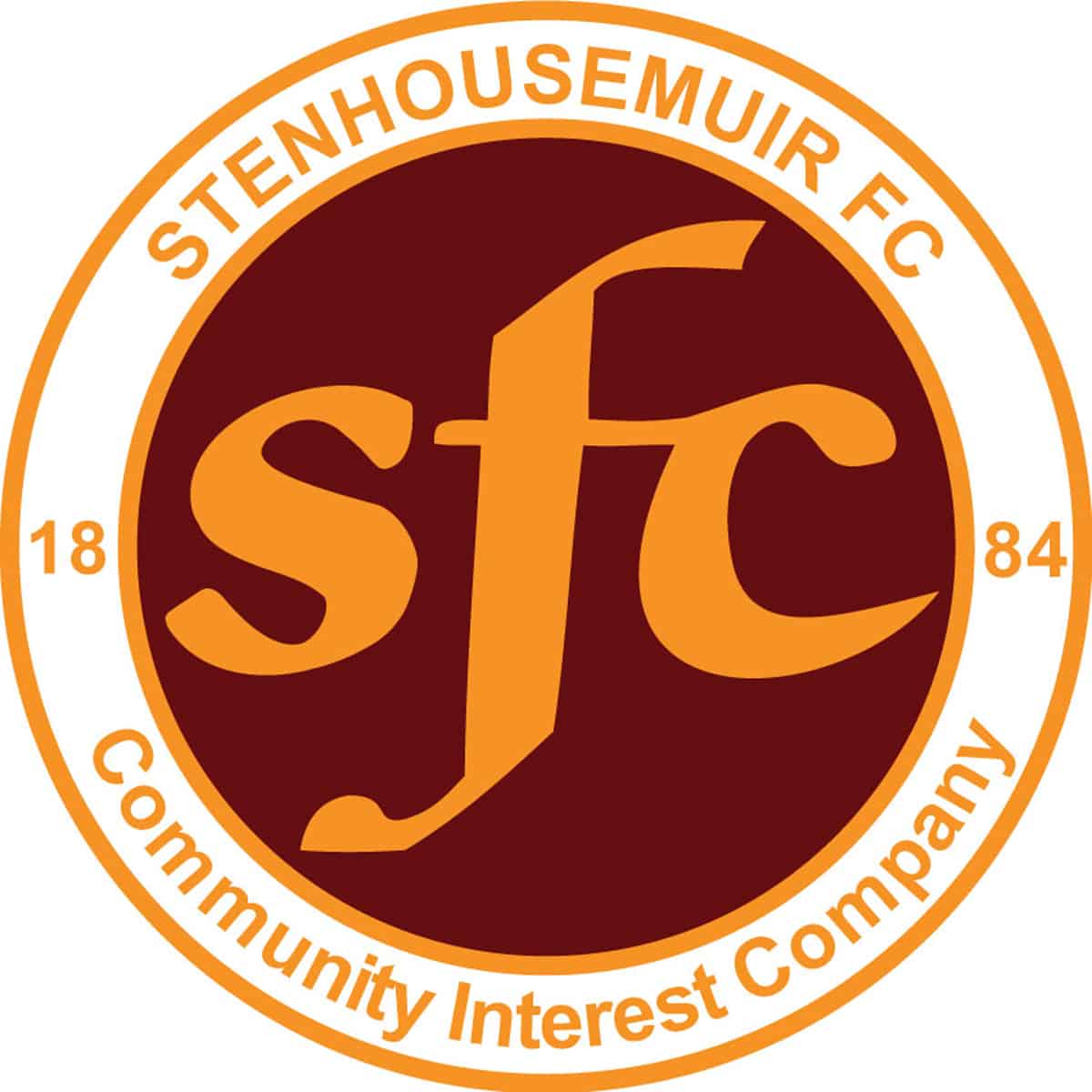 SPFL Ladbrokes League 1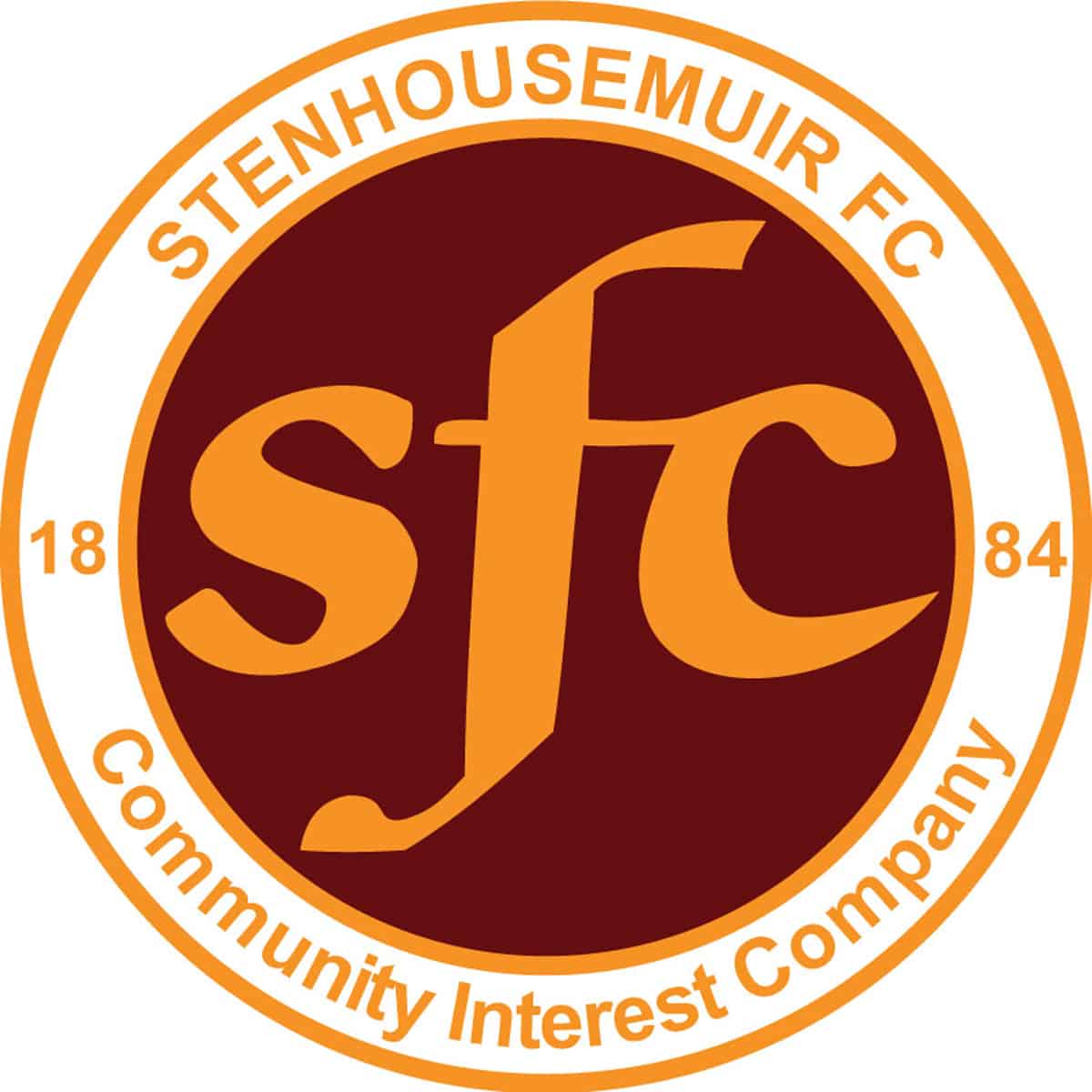 SPFL Ladbrokes League 1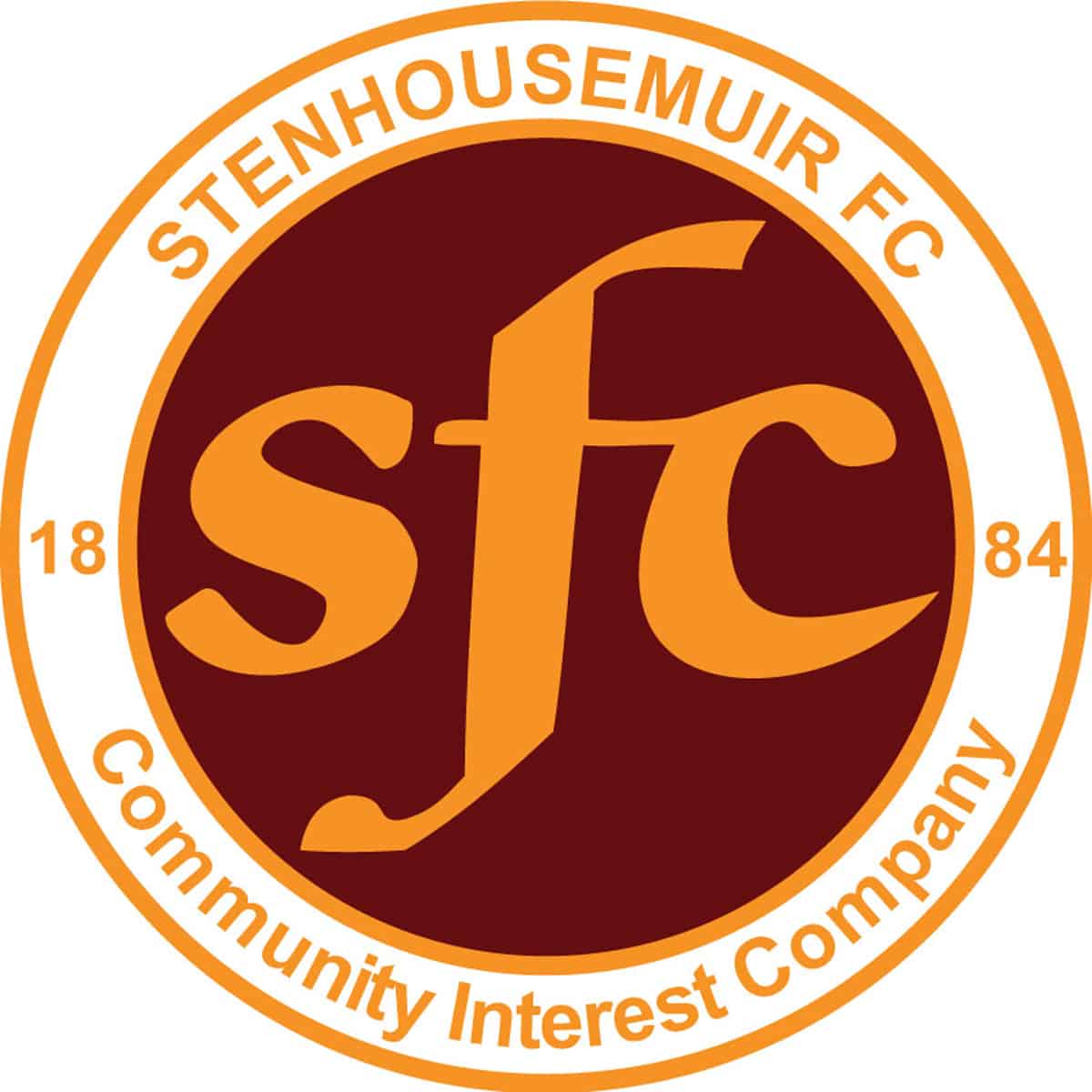 Scottish Gas Men's Scottish Cup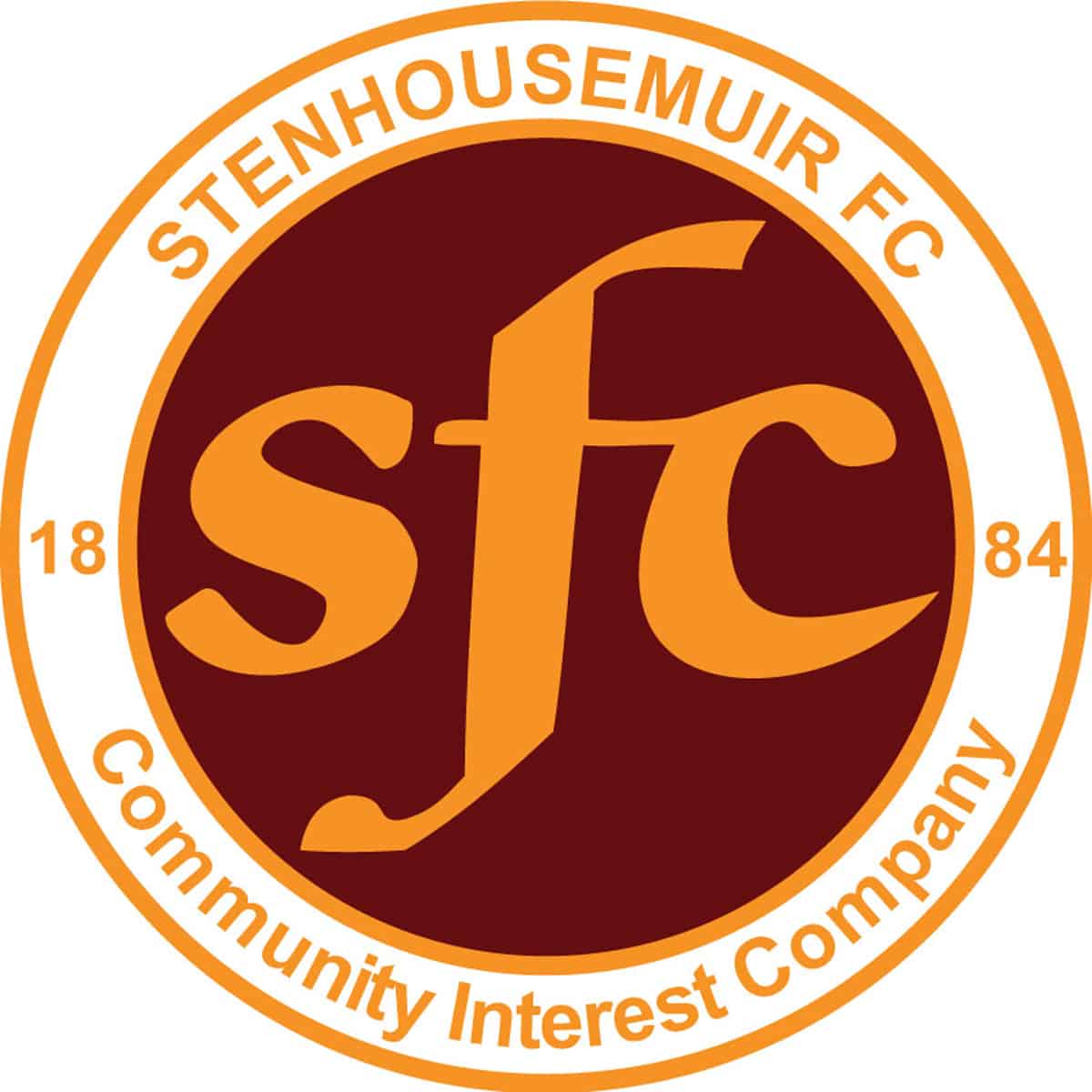 SPFL Ladbrokes League 1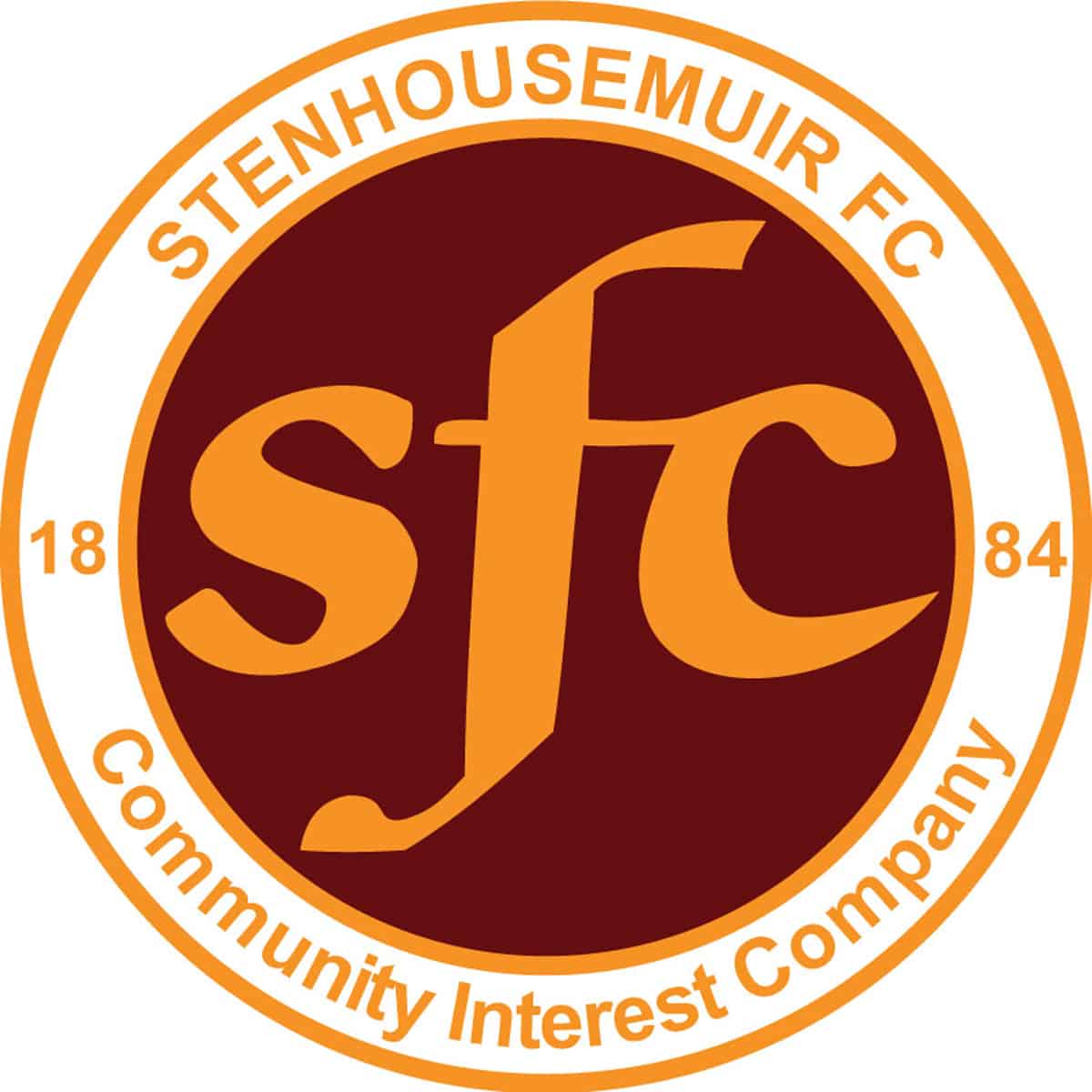 SPFL Ladbrokes League 1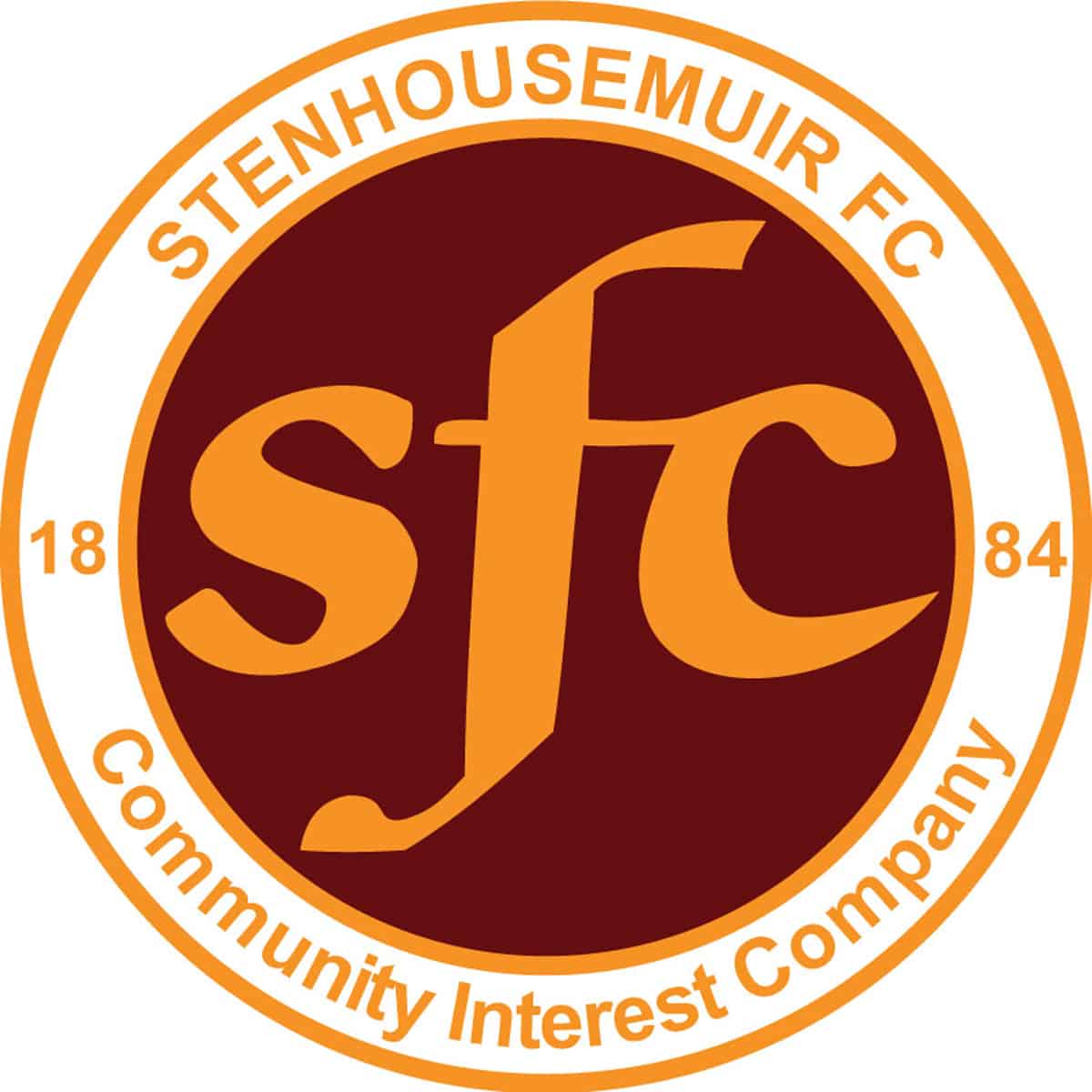 SPFL Ladbrokes League 1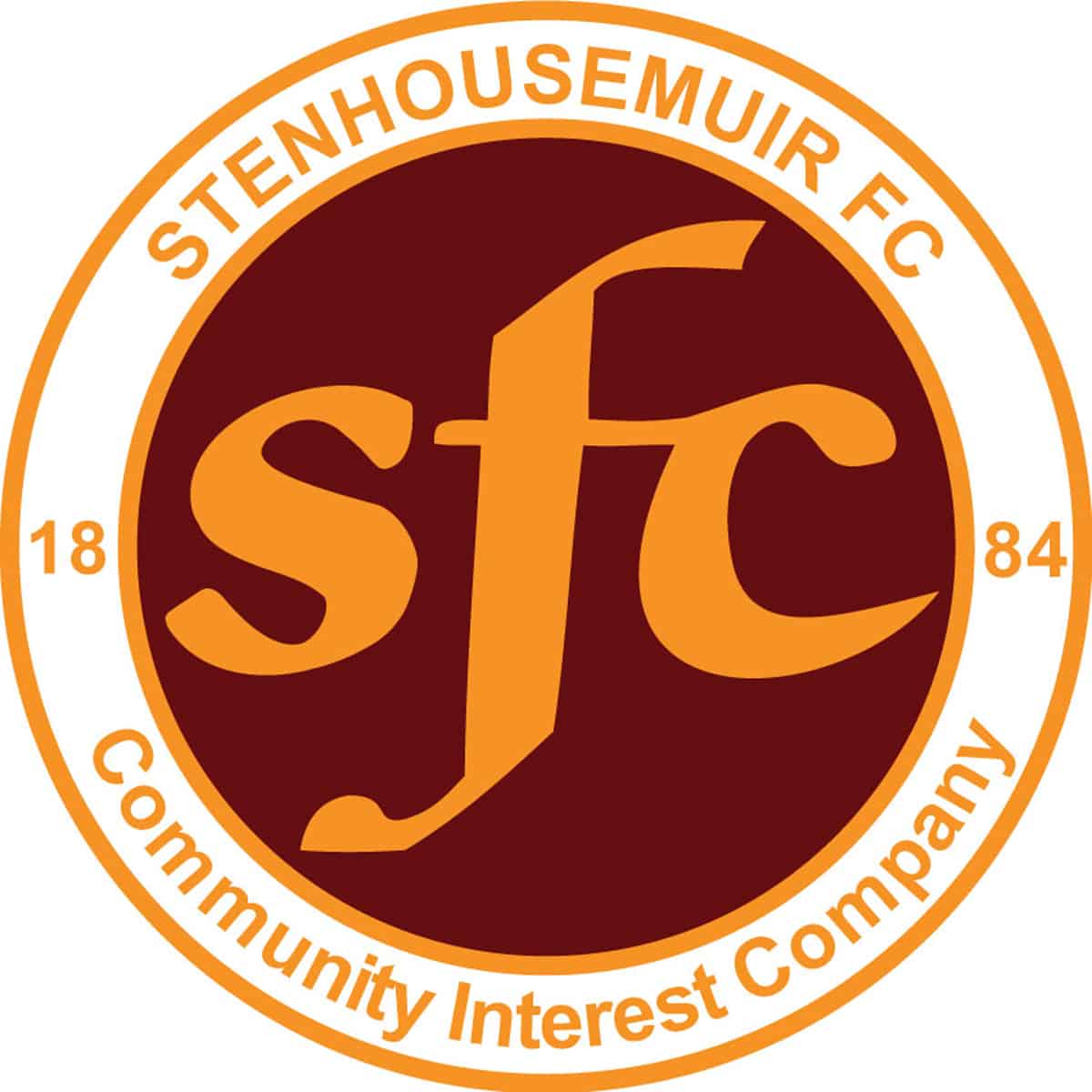 SPFL Ladbrokes League 1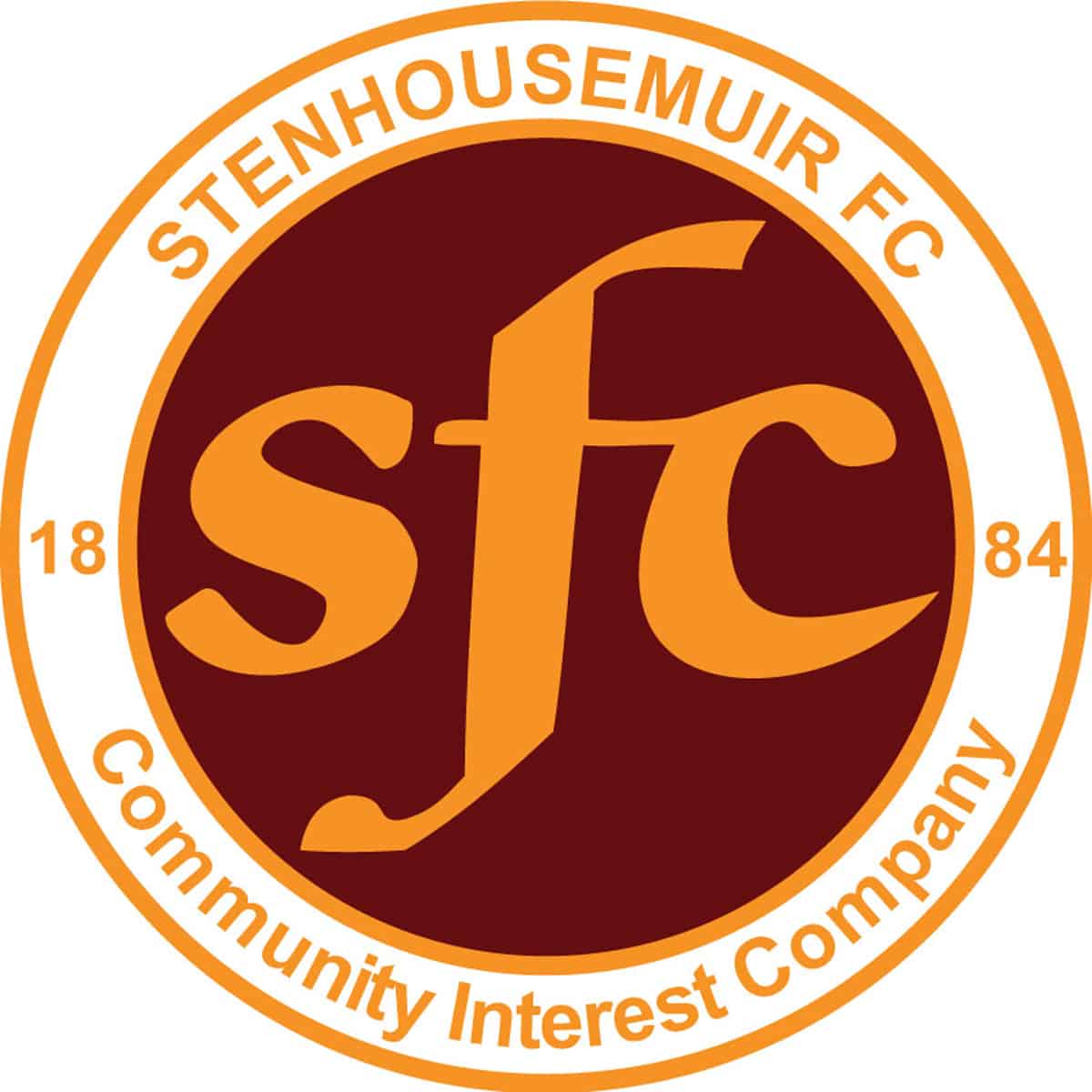 Scottish Gas Men's Scottish Cup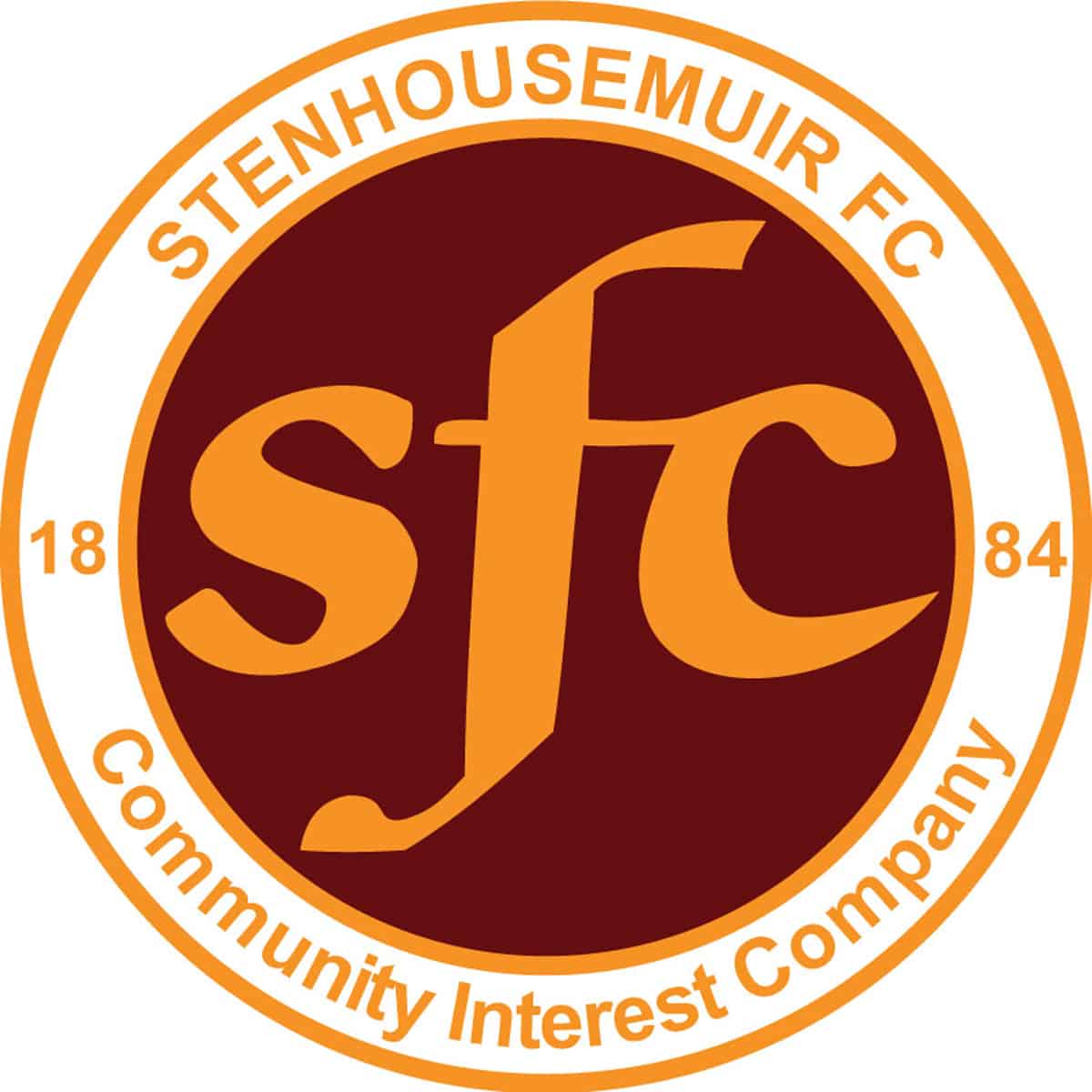 SPFL Ladbrokes League 1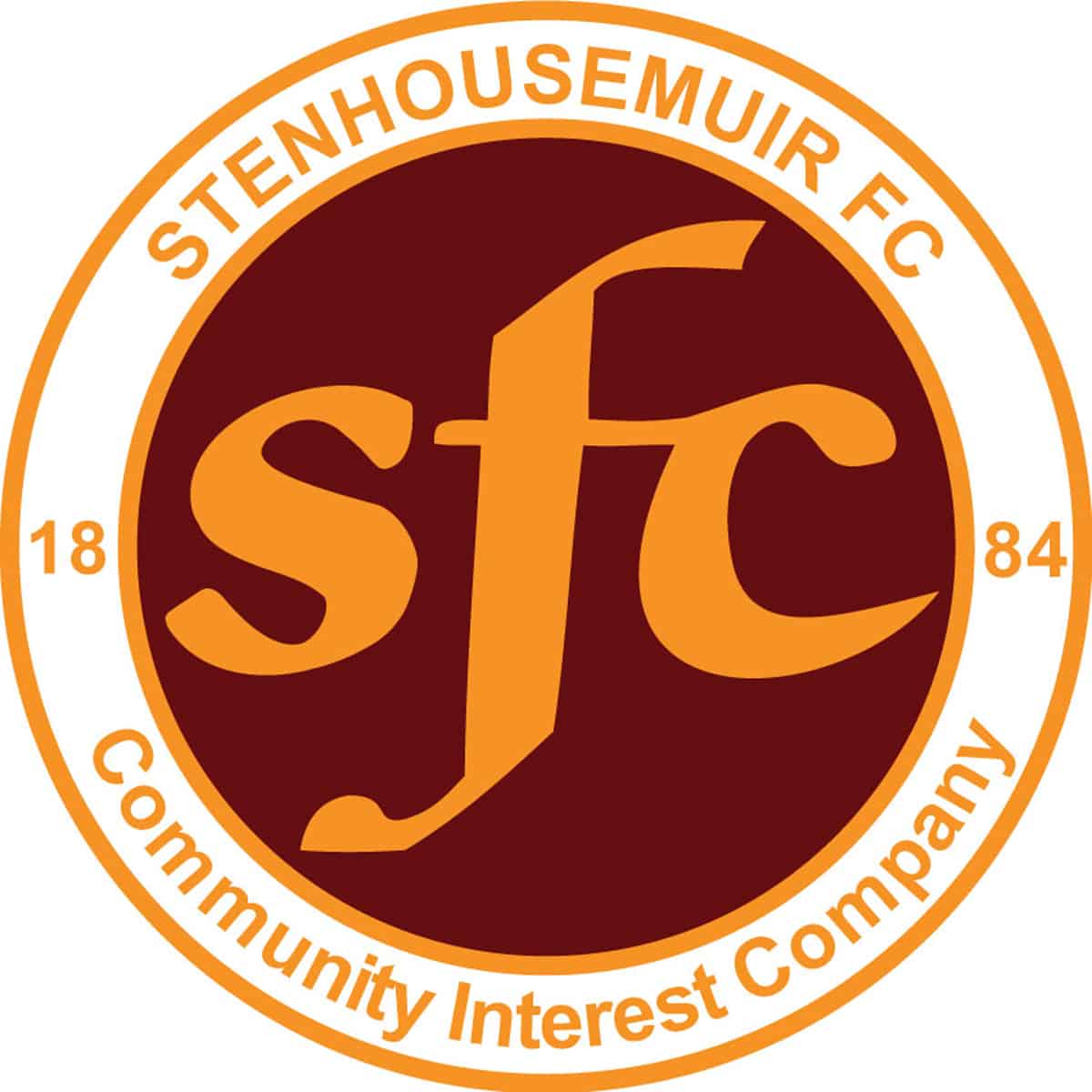 SPFL Ladbrokes League 1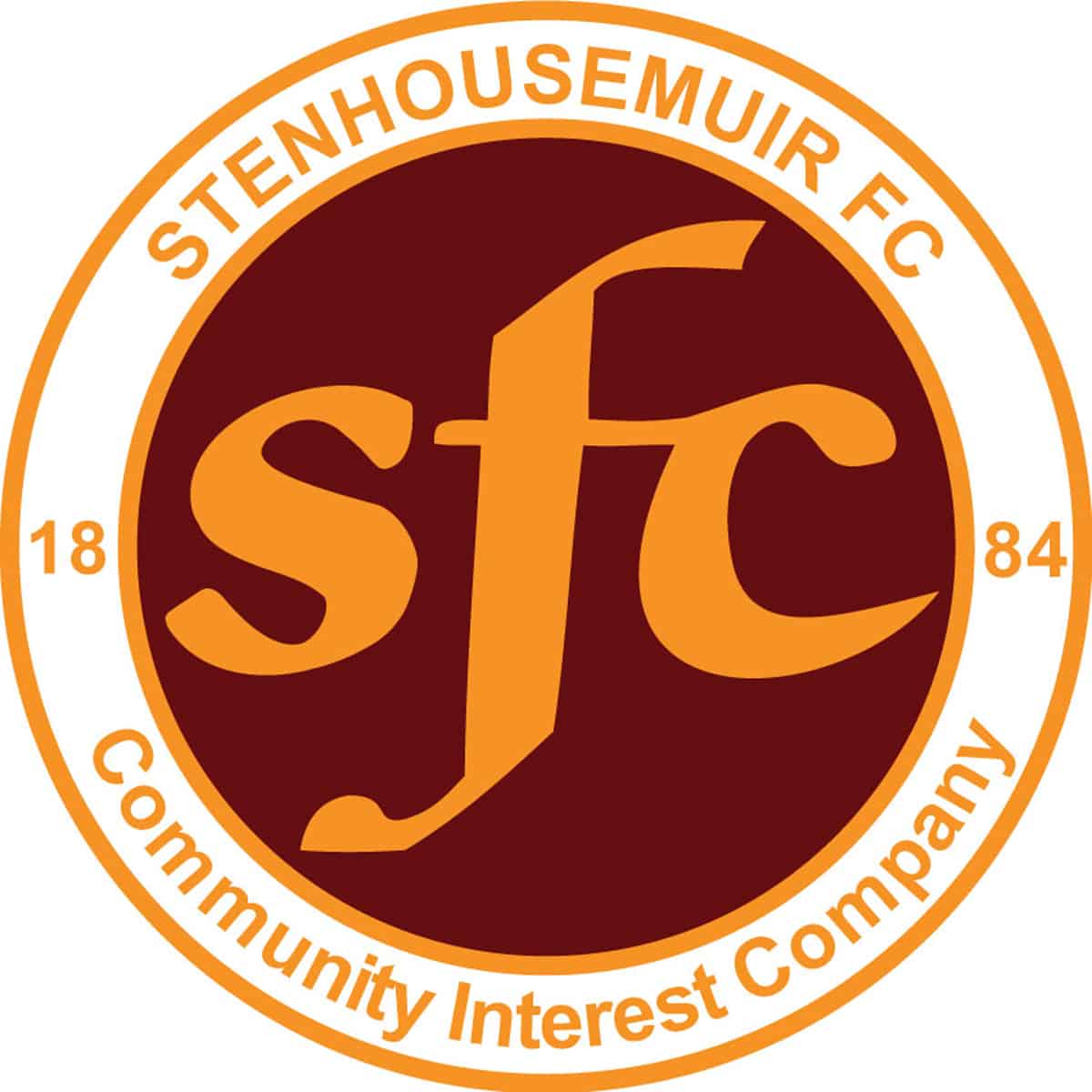 SPFL Ladbrokes League 1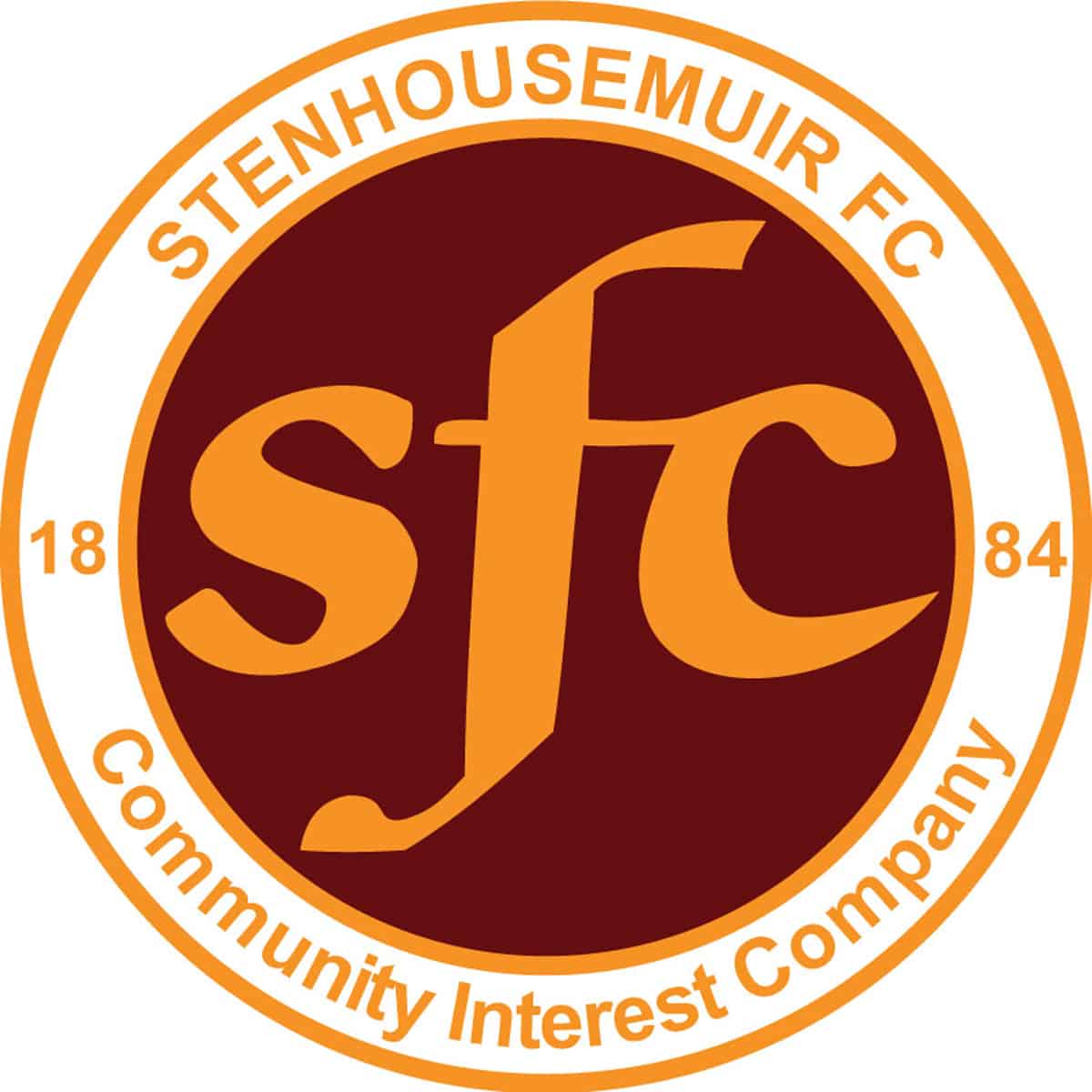 SPFL Ladbrokes League 1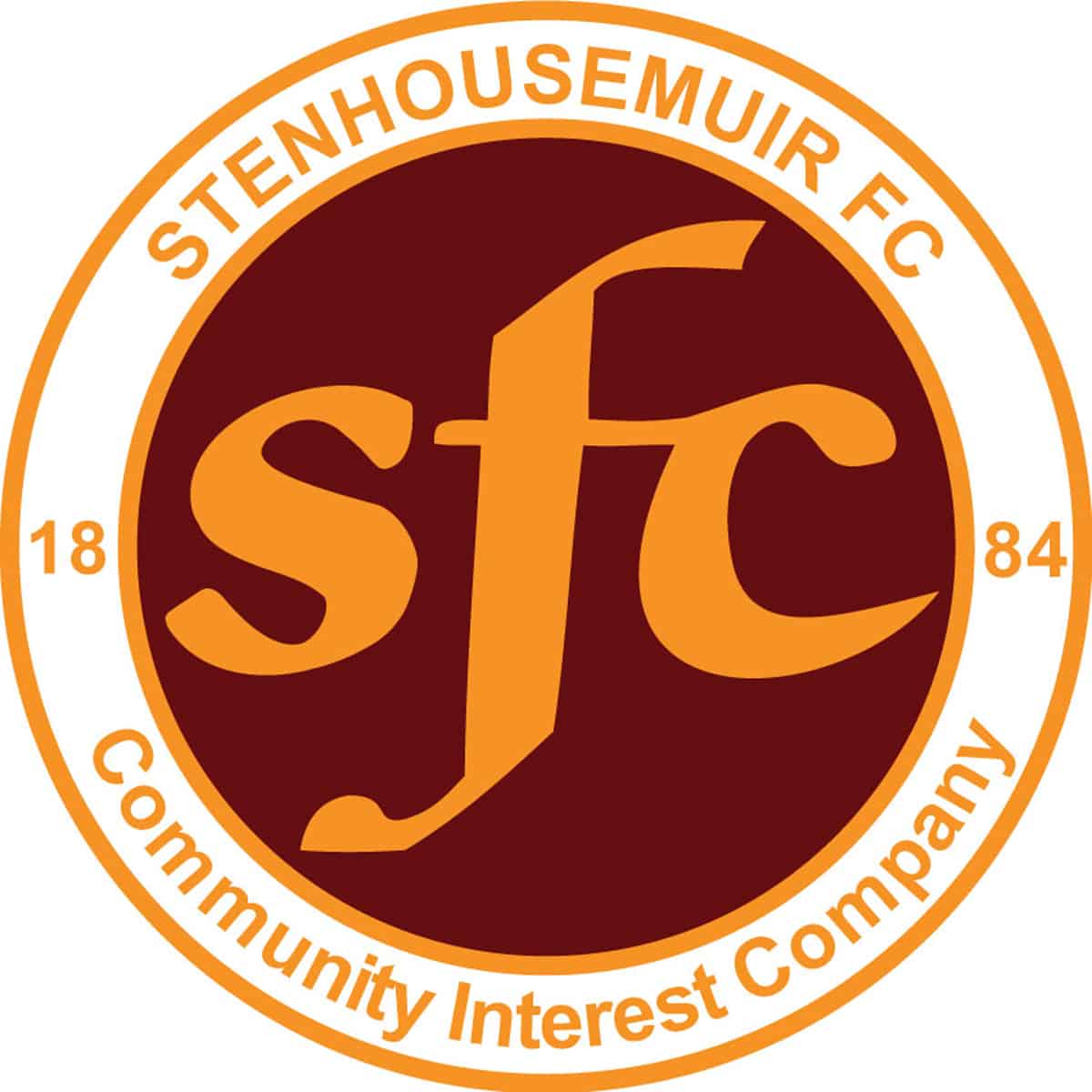 SPFL Ladbrokes League 1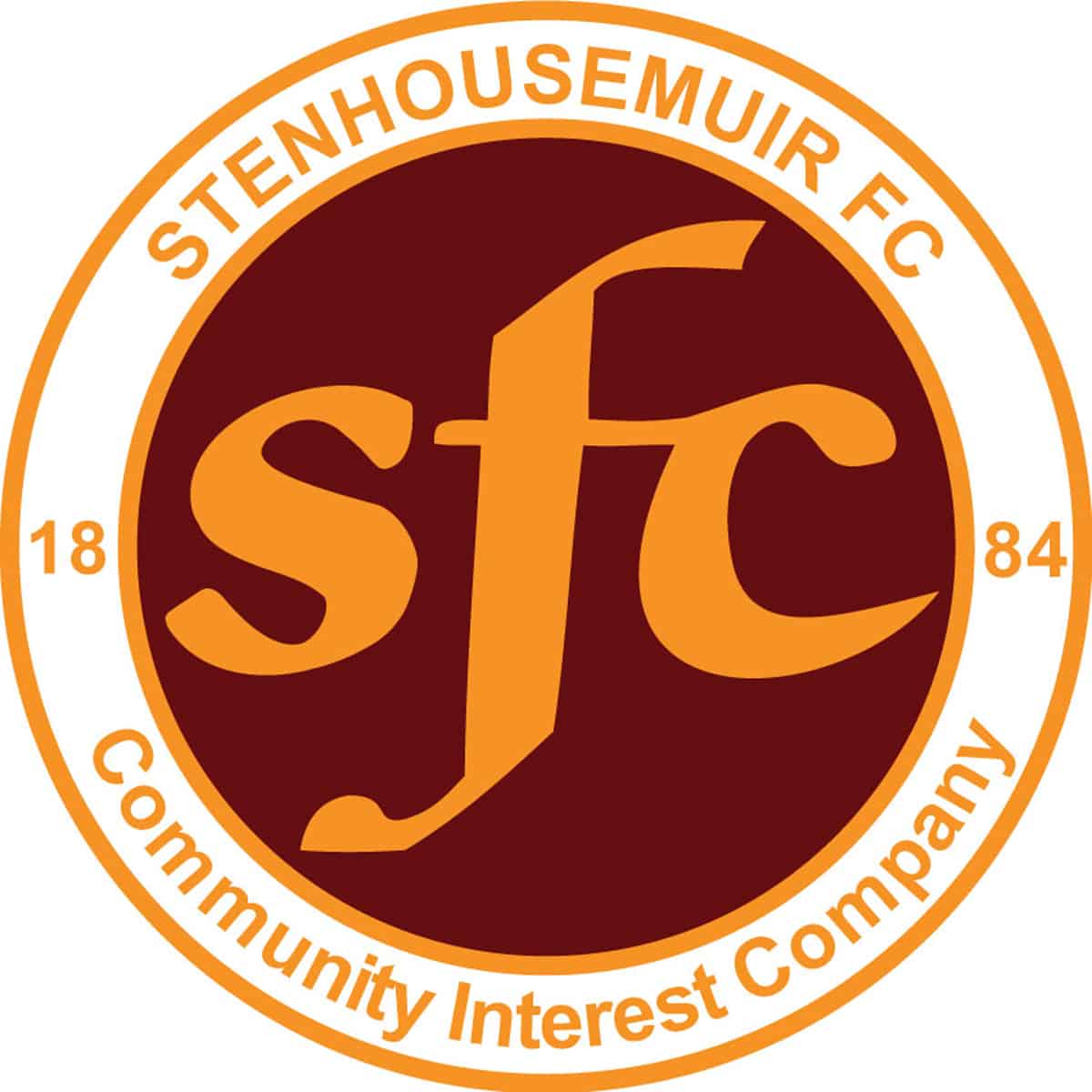 SPFL Ladbrokes League 1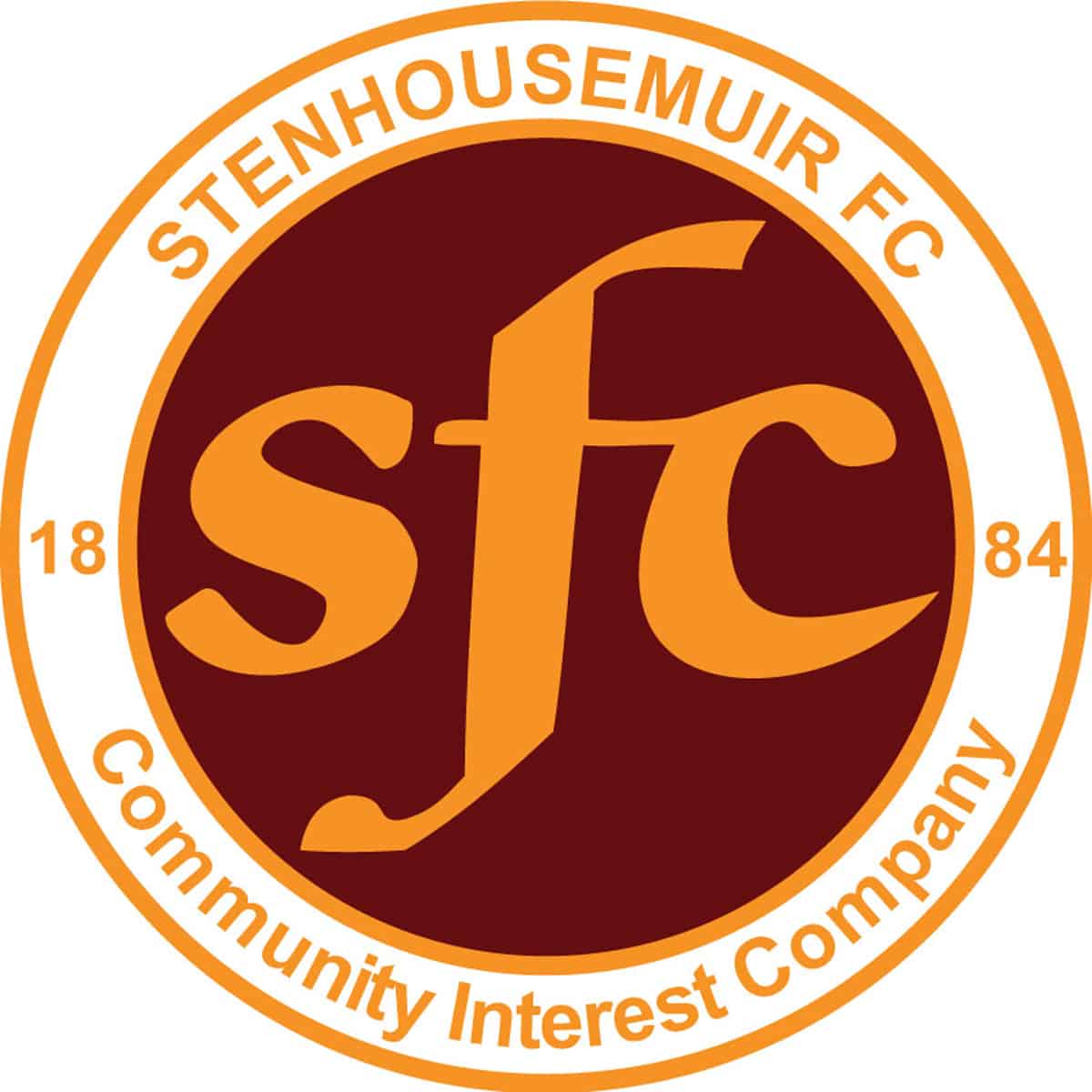 SPFL Ladbrokes League 1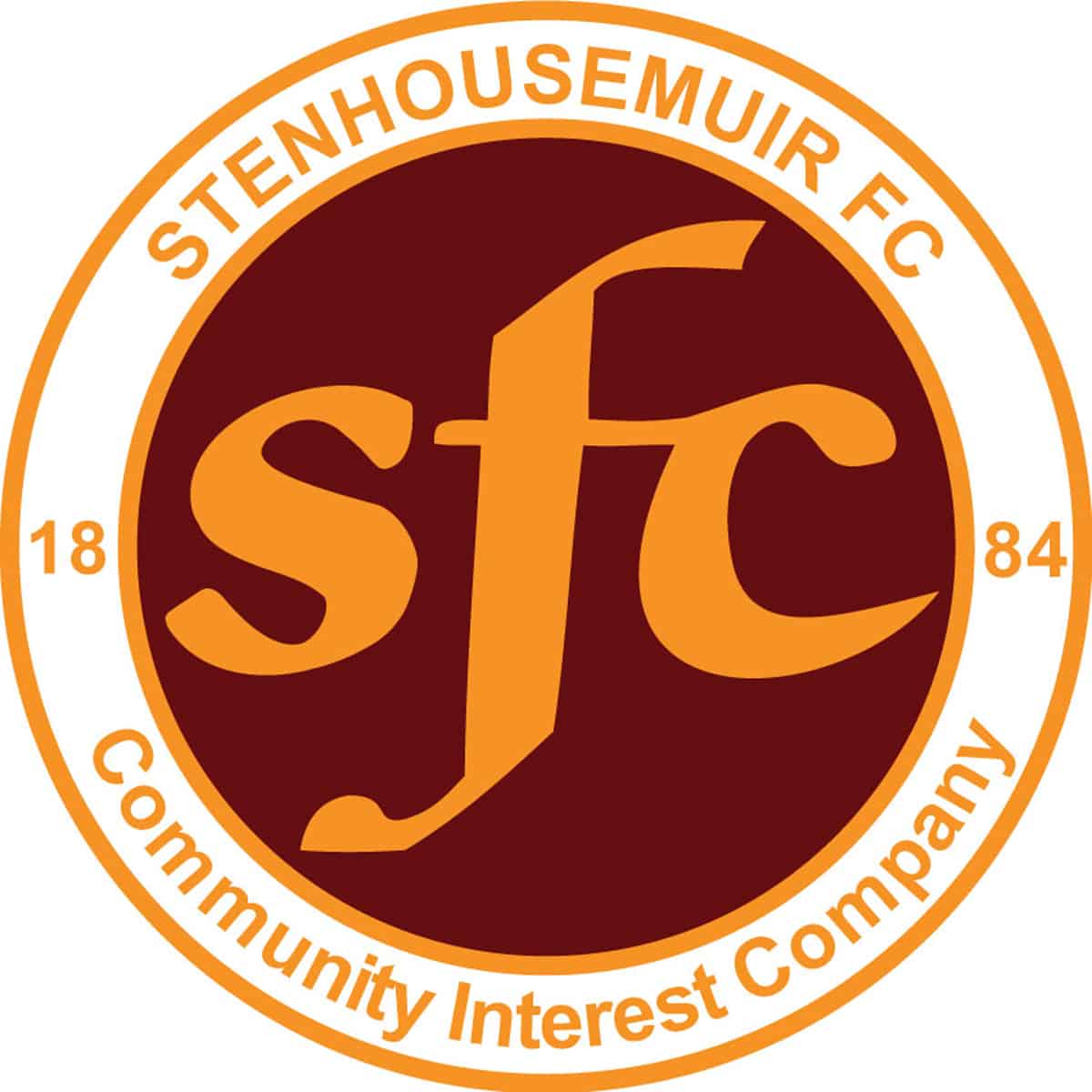 SPFL Ladbrokes League 1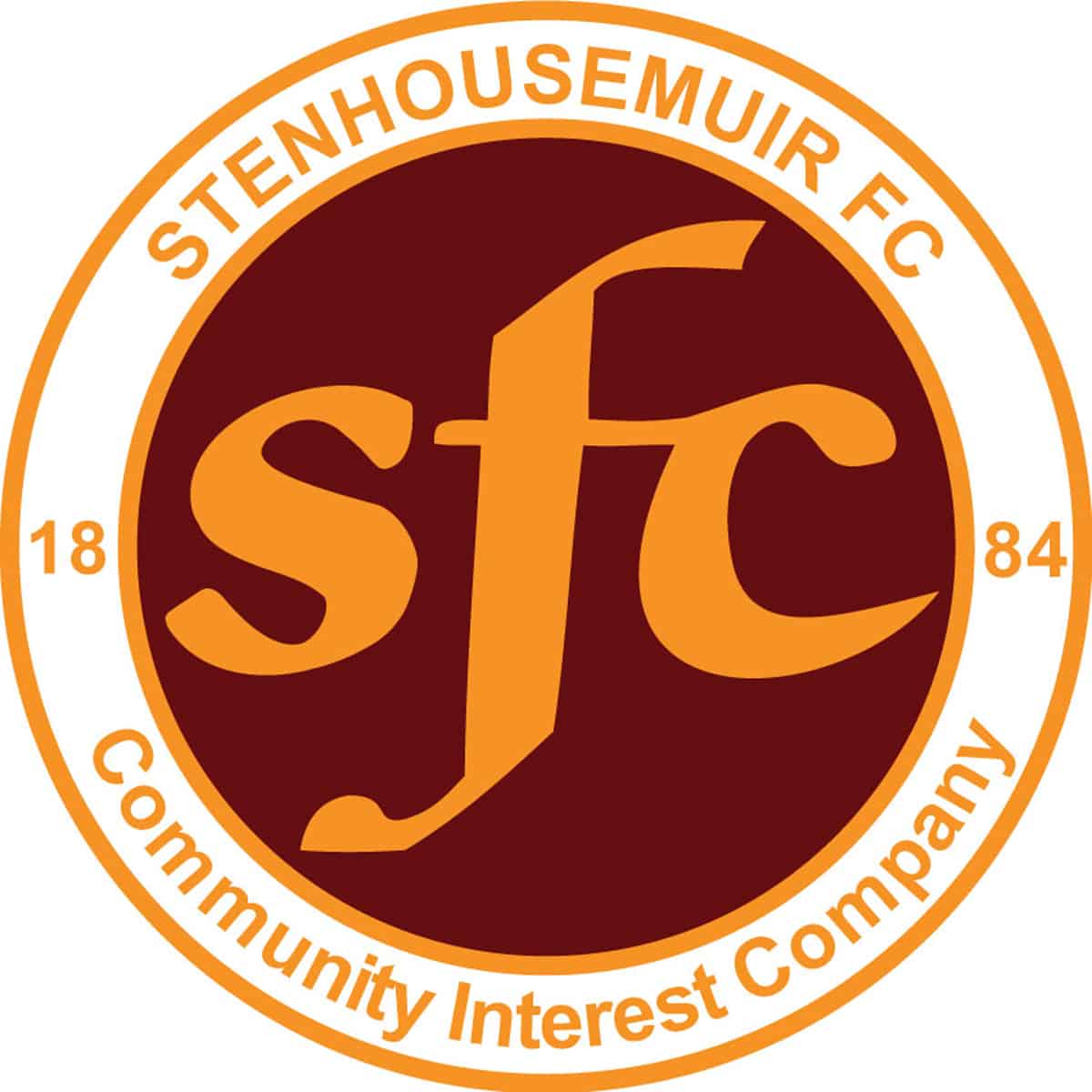 SPFL Ladbrokes League 1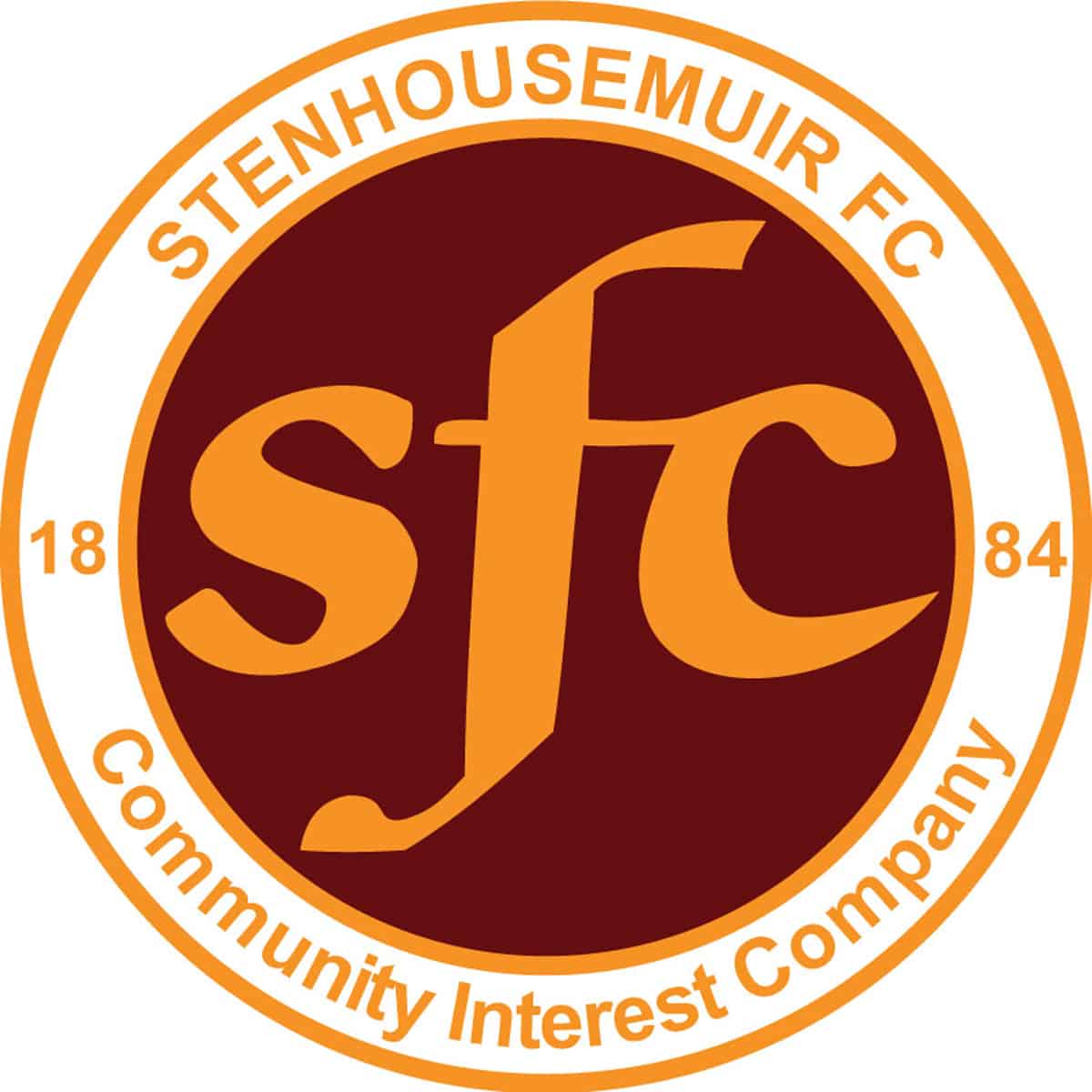 Betfred Cup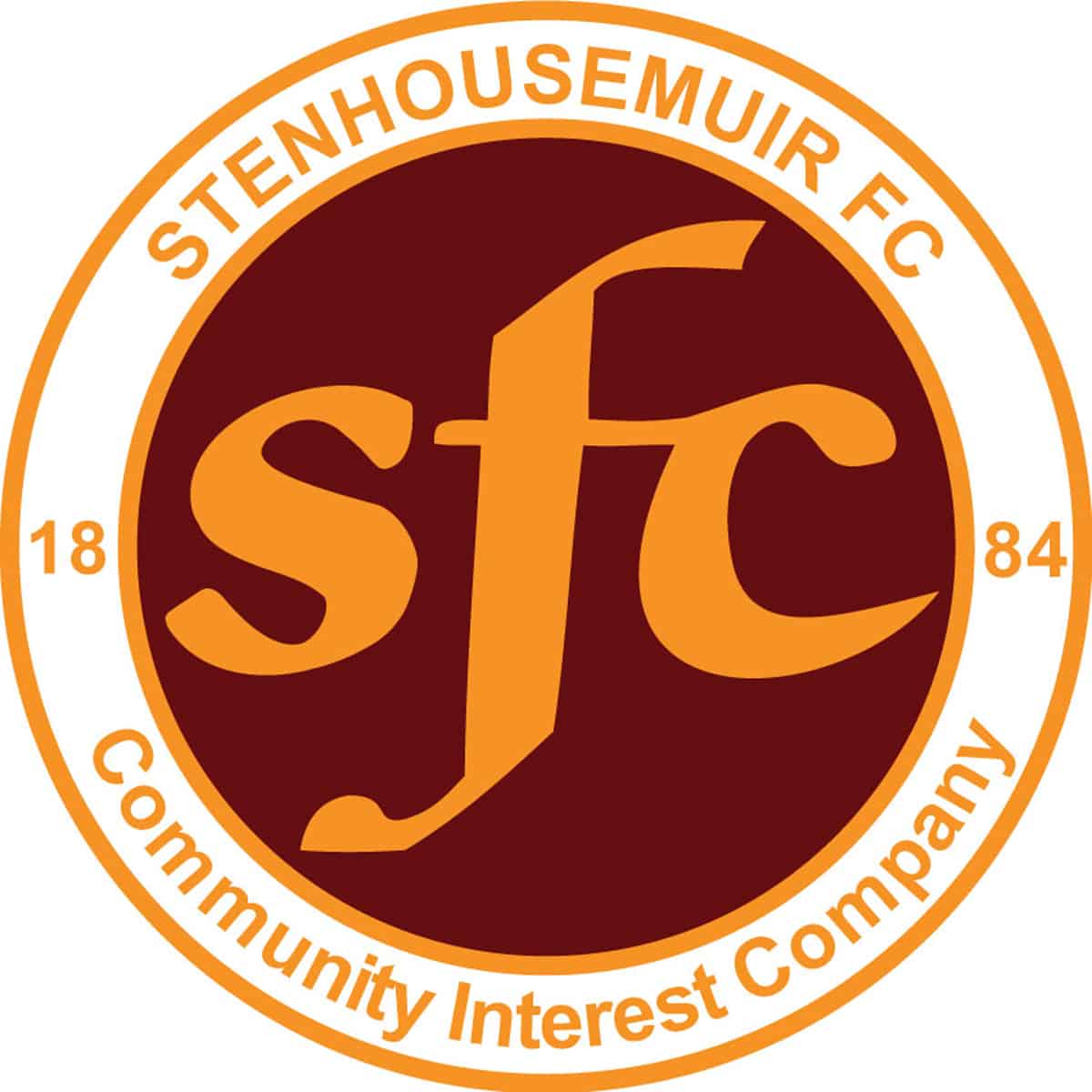 SPFL Ladbrokes League 1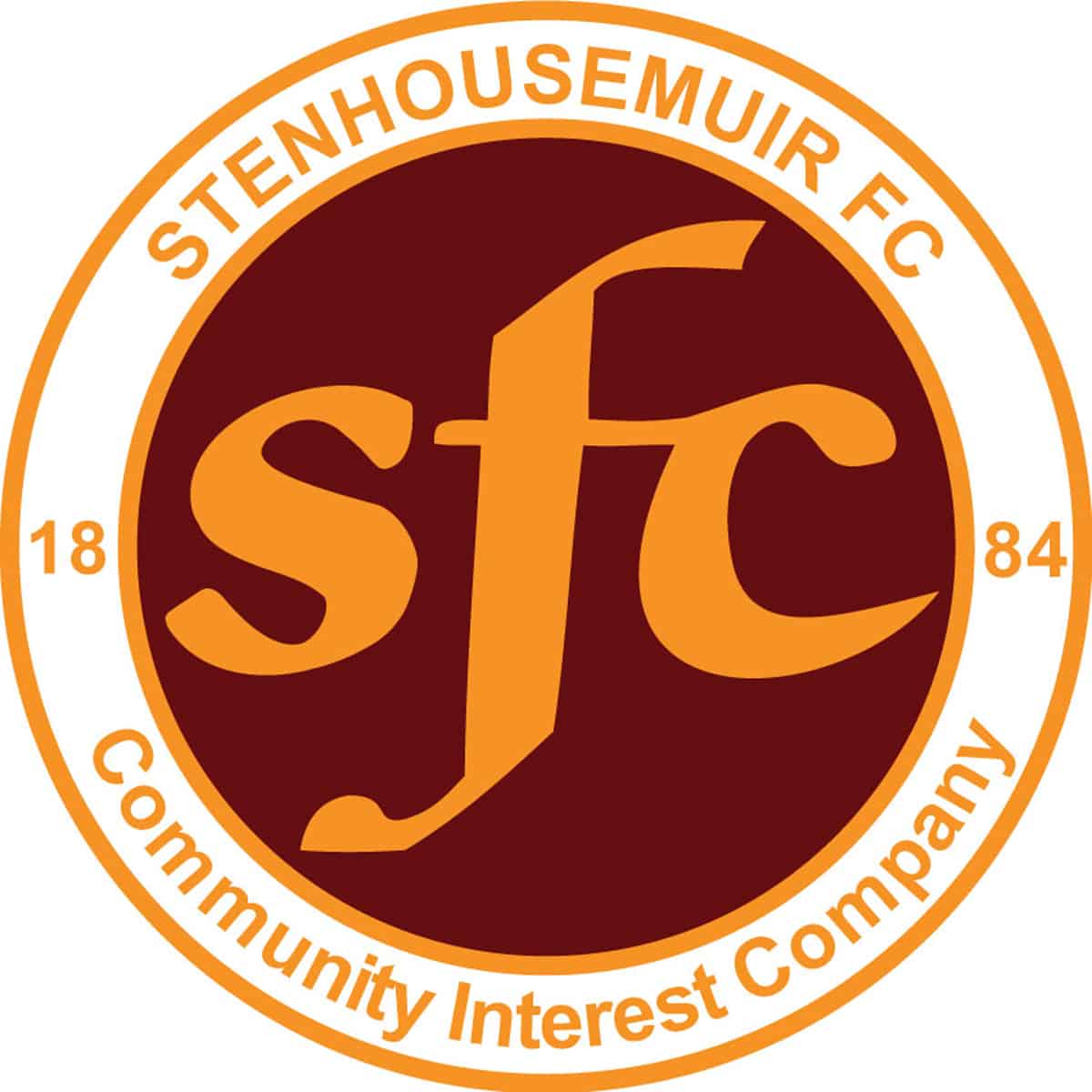 Petrofac Training Cup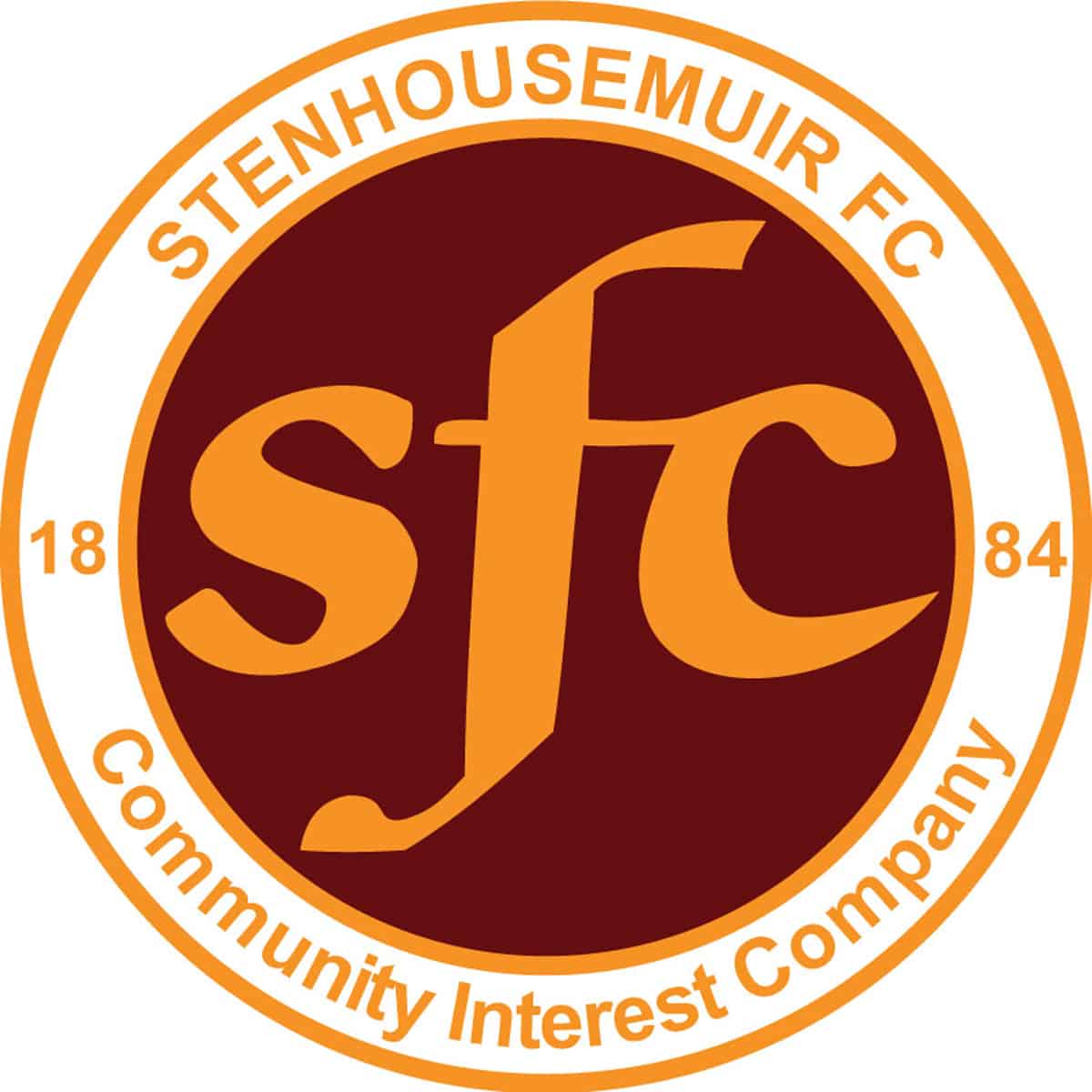 Friendly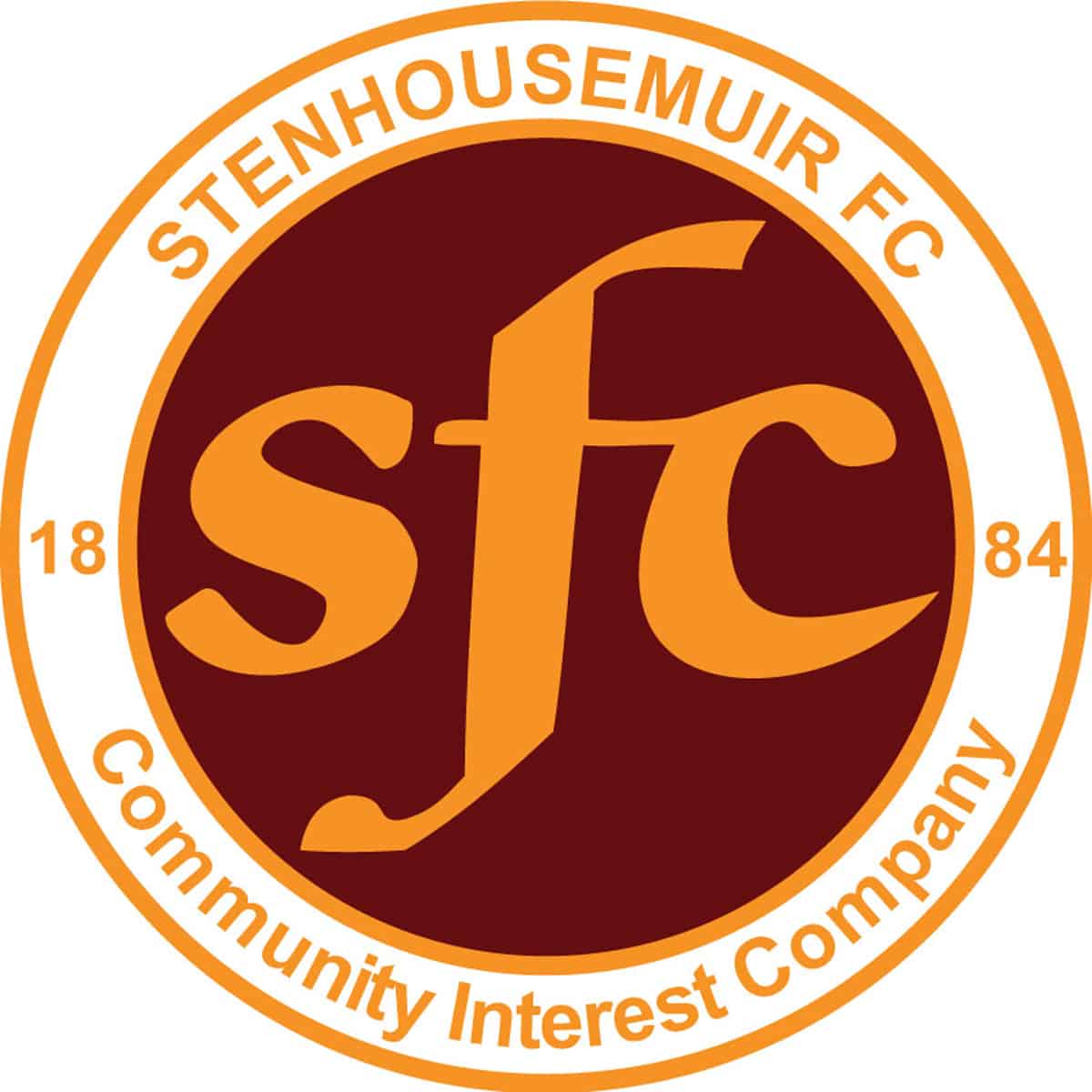 Friendly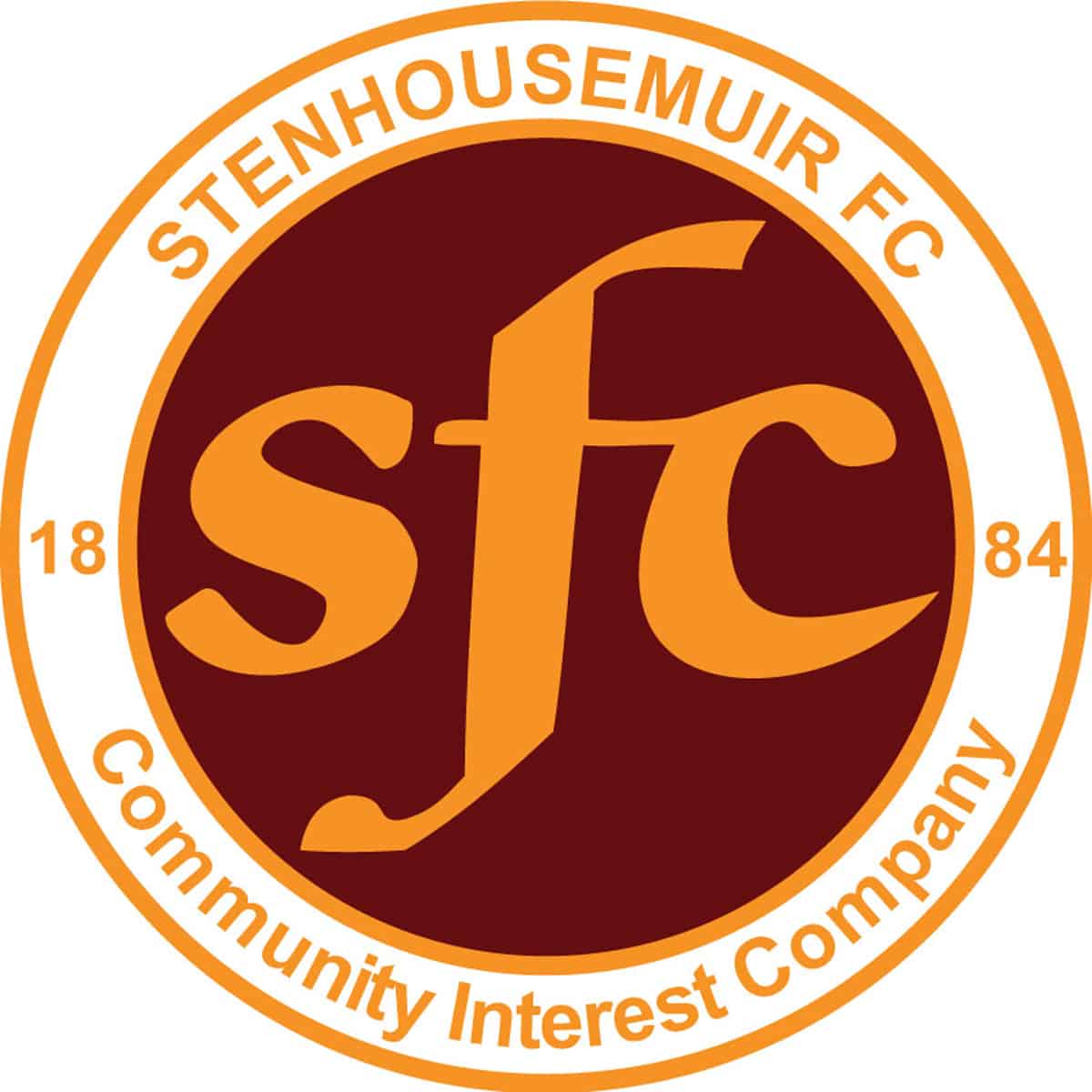 Friendly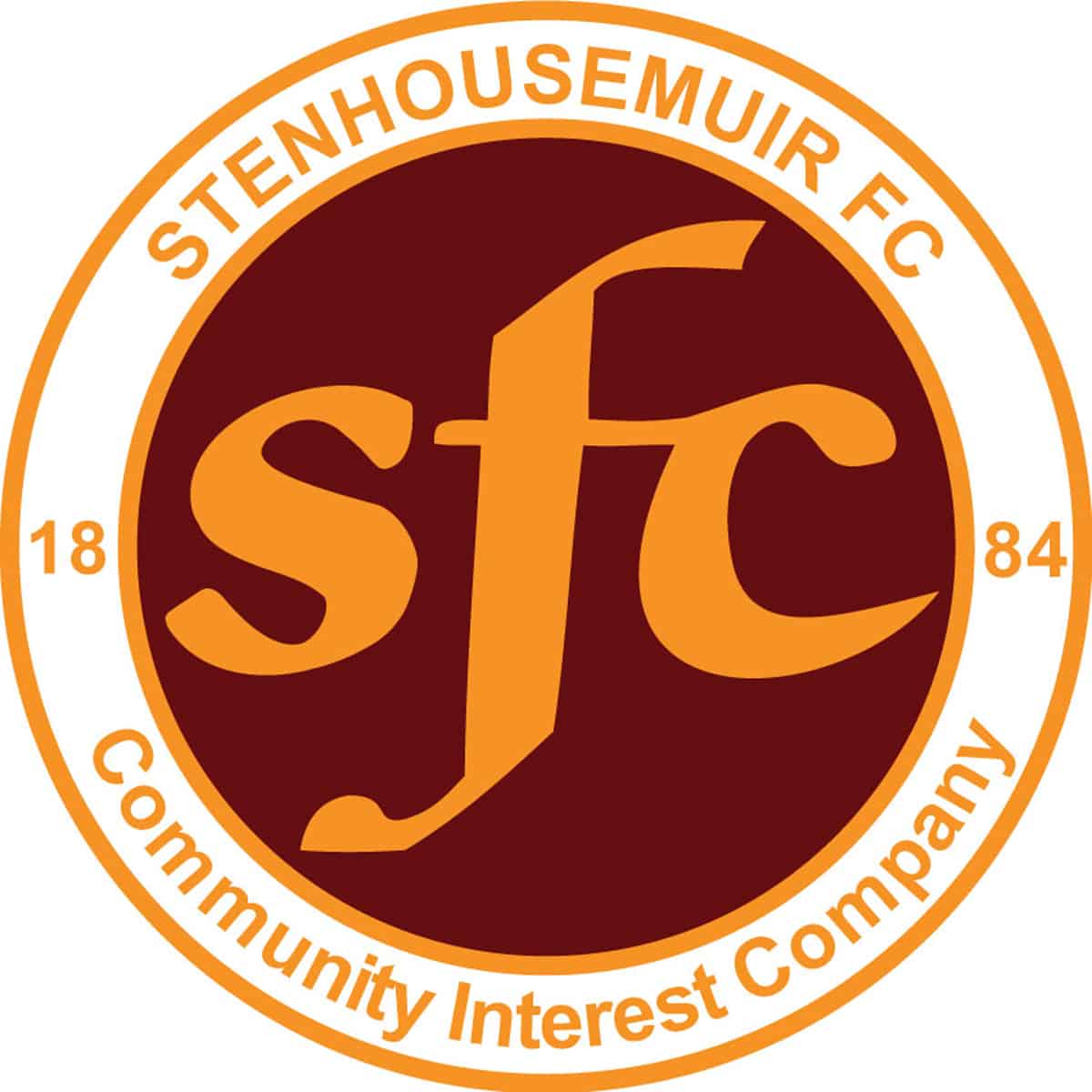 Friendly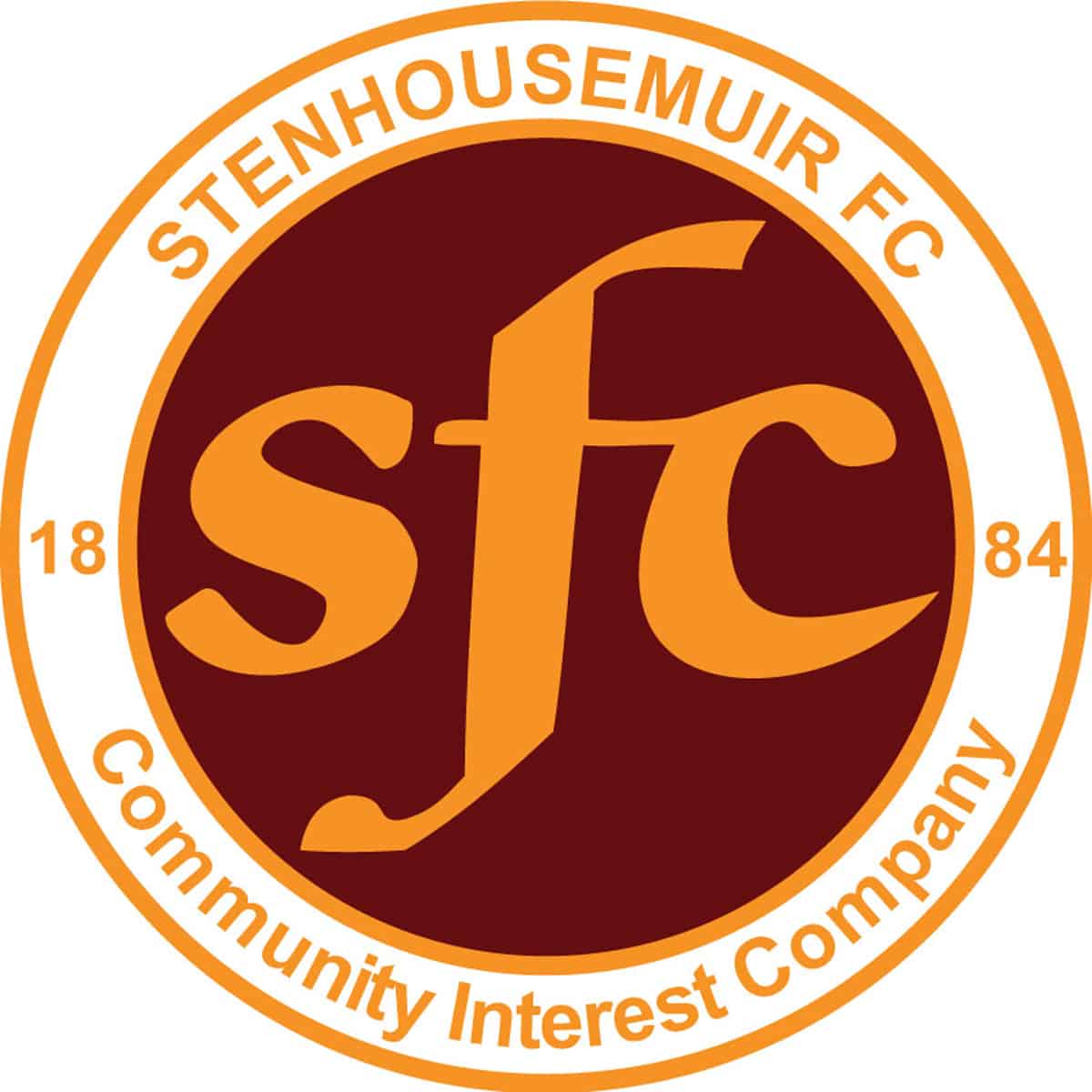 Friendly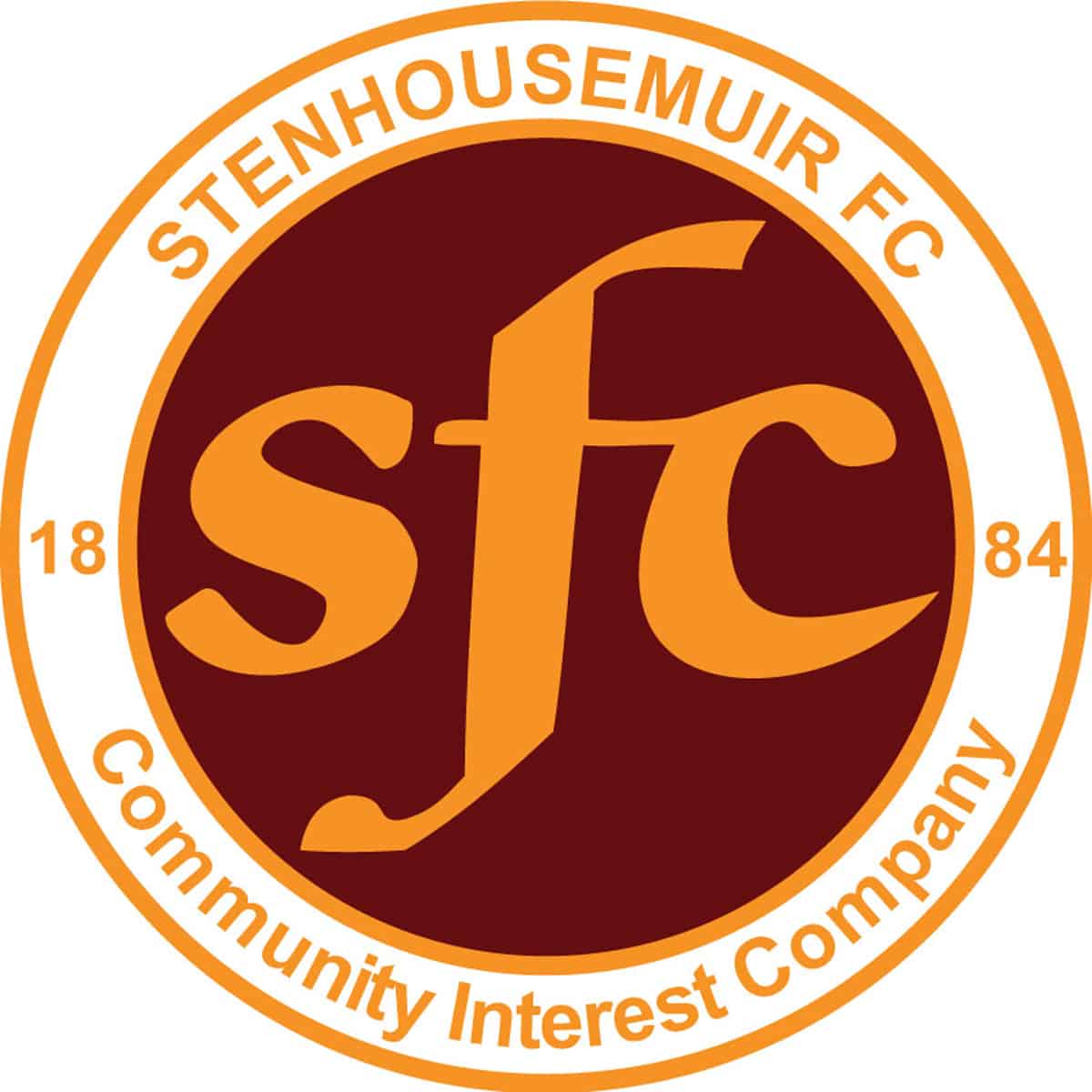 Friendly