Stenhousemuir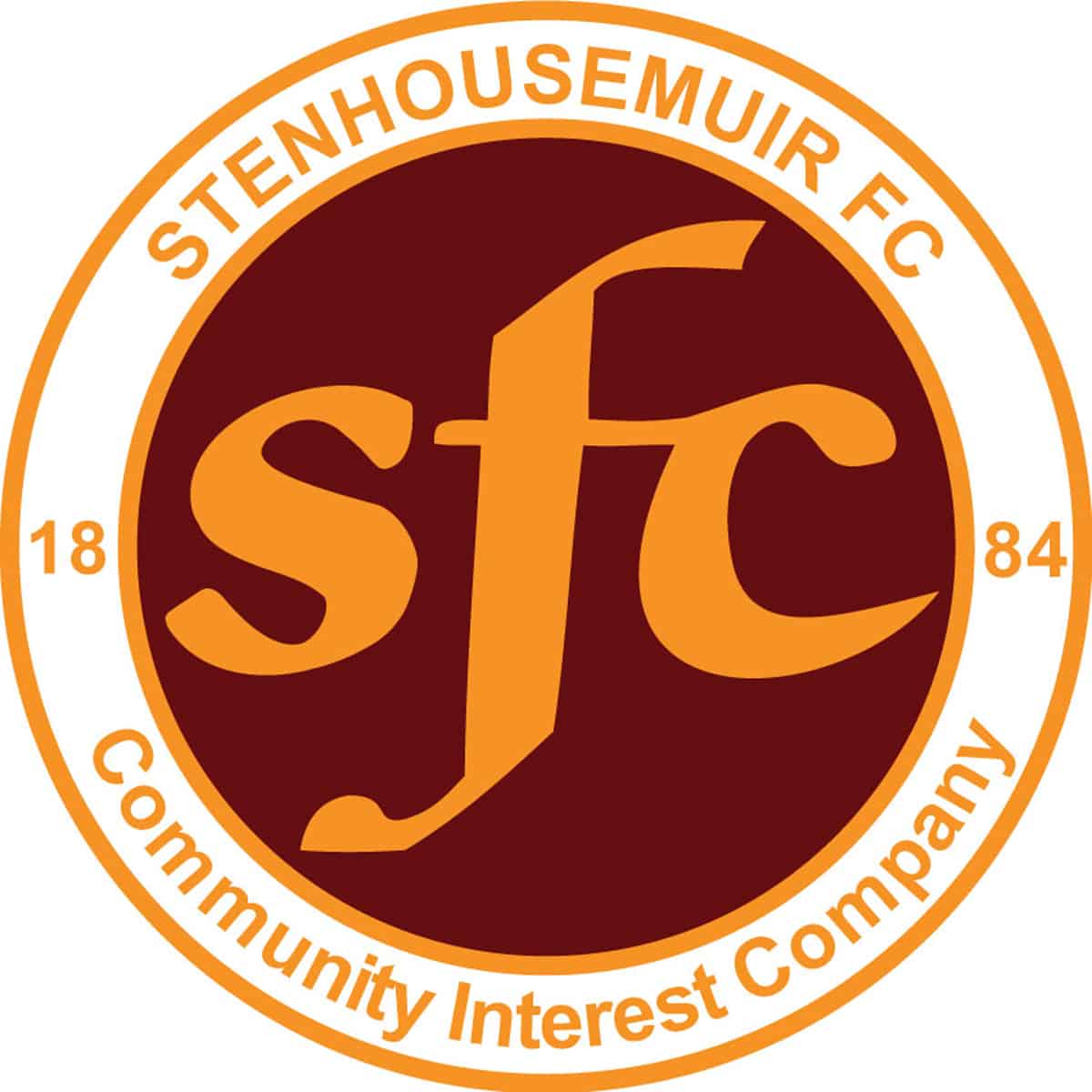 2
vs
0
Archive
Match Report
Dumbarton v Stenhousemuir at Dumbarton Stadium on 14.4.12
Irn Bru Scottish Second Division Att 728
Dumbarton 0 Stenhousemuir 2 [Ferguson 4 pen, Rodgers 10]
Stenhousemuir went into this game knowing that only victory would realistically keep their play off hopes alive whilst defeat would put their opponents Dumbarton into an almost guaranteed spot.
The Warriors went into the game missing Iain Thomson through suspension though Michael Devlin was able to slot into that position but there was a potentially more difficult jersey to fill as Ally Brown was unable to play through work commitments and with Chris McCluskey still out through injury it was Dean Shaw who filled the goalkeeping vacancy.
This was Dean's first league game for Stenhousemuir and he would have been hoping that it was not a repeat of his last visit to Dumbarton stadium when he conceded six goals in the Stirlingshire Cup match earlier in the season.
If the Warriors were apprehensive before the game they did not show it as they took the lead in only the 4th minute of the game from the penalty spot. Nicky Devlin who had been with Dumbarton last season before his move to Motherwell ran down the right channel before picking out Grant Anderson. He was just about to shoot when he was upended by Paul Nugent and Kevin Clancy duly pointed to the spot. For the second away game in a row Brown Ferguson converted the change giving Stephen Grindlay no chance with a penalty that was well struck and well placed as well.
The Warriors extended their lead in the 10th minute with another well taken goal. Dean Shaw's perfect distribution to Grant Anderson set him up on a run and he outstripped the home defence before crossing for Andy Rodgers and his well placed header beat Grindlay and given the stick that Rodgers has taken over the years since he left Dumbarton I'm sure that it was one of his sweetest goals.
Dumbarton struggled to get back into the game and in the main were only a shadow of the team that had played in the last encounter between the teams. They were struggling to put any pressure on the Stenhousemuir defence though they did have very strong appeals when Craig Dargo appeared to have his jersey tugged by Michael Devlin after the striker had been played in by Dominic Kennedy. This was on the half hour and four minutes later in their best spell of the game there was a goalmouth scramble following a corner kick that looked to be threatening but came to nothing when Ross McMillan was eventually able to clear the danger. Indeed it was at the other end that saw the closest thing to a goal when Rodgers took a ball from Anderson and shot past the keeper only to see his effort cleared by a defender who was in close attendance.
The second half started with Grindlay called into action once again to gratefully dived on the ball after Rodgers had caused panic in the home ranks. Dumbarton's Scott Agnew saw a long range chip go just over the bar before Dean Shaw showed his ability in the 55th minute when he tipped over a deflected Agnew free kick. Stenhousemuir were forced into a substitution in the 65th minute when Grant Anderson had to come off the field. He had been caught by a Kevin Nicoll tackle in the 50th minute but had struggled on before having to admit defeat. His replacement Kenny Deuchar combined well with Stewart Kean moments later but having done all the hard work shot wide of the target with only the keeper to beat. The Warriors suffered another blow when Rodgers also had to retire through injury with ten minutes remaining.
With four minutes left Agnew had a powerful strike well saved by Shaw who had grew in confidence as the game progressed. That proved to be a vital save as Stenhousemuir were reduced in numbers in the last minute when Kieran Millar was dismissed for his second caution. This was for not being 10 yards away when a free kick was taken despite the fact he was walking away with his back to the ball when it was struck. Dumbarton were unable to take advantage before the final whistle blew though. This result means that Stenhousemuir are guaranteed Second Division football at worst next season as although the 8th and 9th [Albion Rovers and Forfar Athletic] placed teams are 9 points behind they still have each other to play and thus both teams cannot catch Stenhousemuir before the end of the season.
Dumbarton – Grindlay, Nugent, Creaney [Mpata 80][b82], Nicoll [b50], Kennedy, McNiff [Walker 65], Graham, Wallace, Prunty, Agnew [b90] and Dargo. Subs not used – Lyden, Gray and Gastal.
Stenhousemuir – Shaw, N.Devlin, McKinlay, M.Devlin, McMillan [b7], Millar [b54][so 90], G.Anderson [Deuchar 65], Rodgers [Murray 80], Kean, Paton and Ferguson. Subs not used – Lyle, McCafferty and Diamond
Referee – Kevin Claney Assistants – Ross Haswell and Grant Irvine
Details
| Date | Time | League | Season | Full Time |
| --- | --- | --- | --- | --- |
| April 14, 2012 | 3:00 pm | SPFL Ladbrokes League 1 | 2011/2012 | 90' |
Ground
Strathclyde Homes, Dumbarton
Results
| | | | | |
| --- | --- | --- | --- | --- |
| Stenhousemuir | 2 | — | 2 | Win |
| Archive | 0 | — | 0 | Loss |
Past Meetings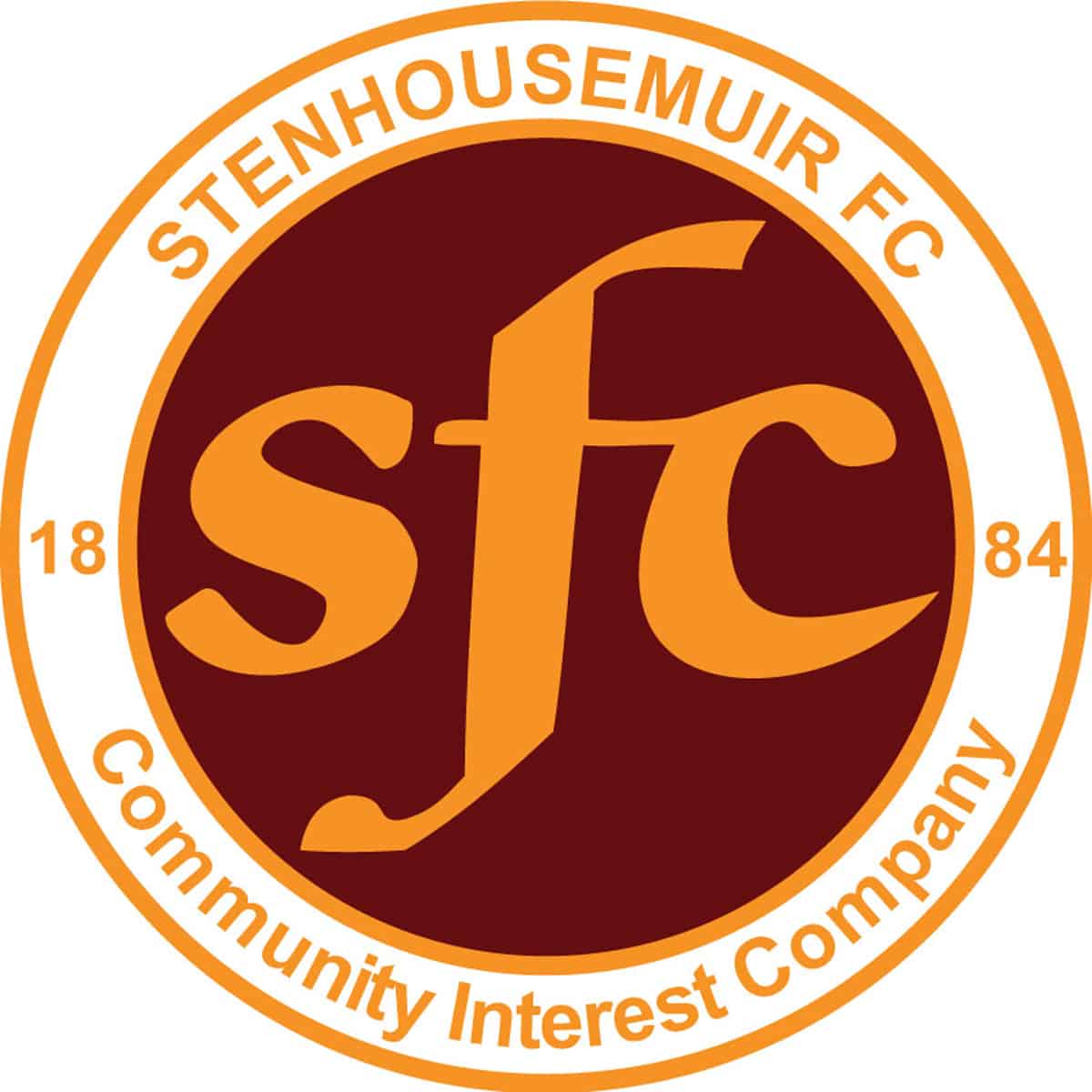 SPFL Ladbrokes League 1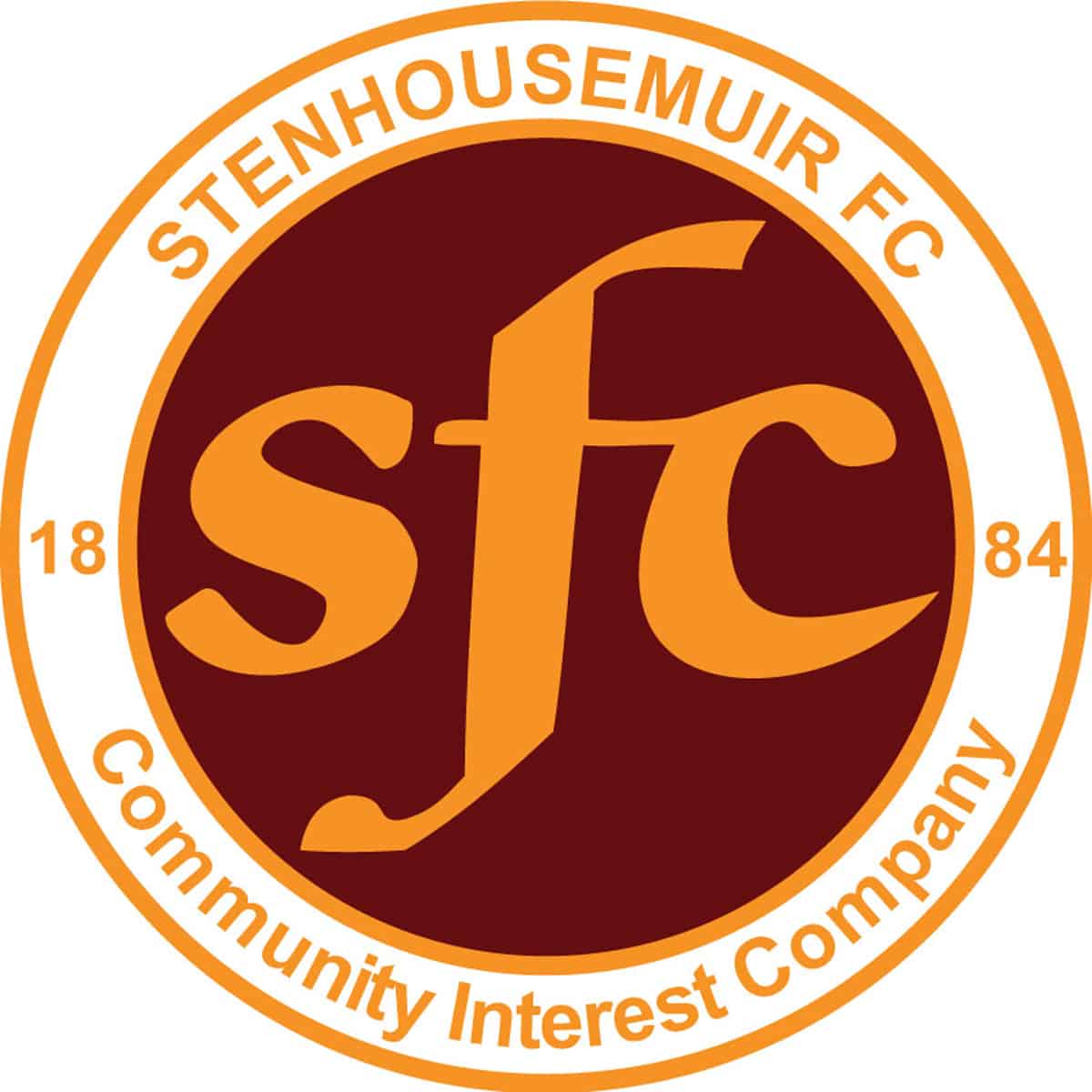 SPFL Ladbrokes League 1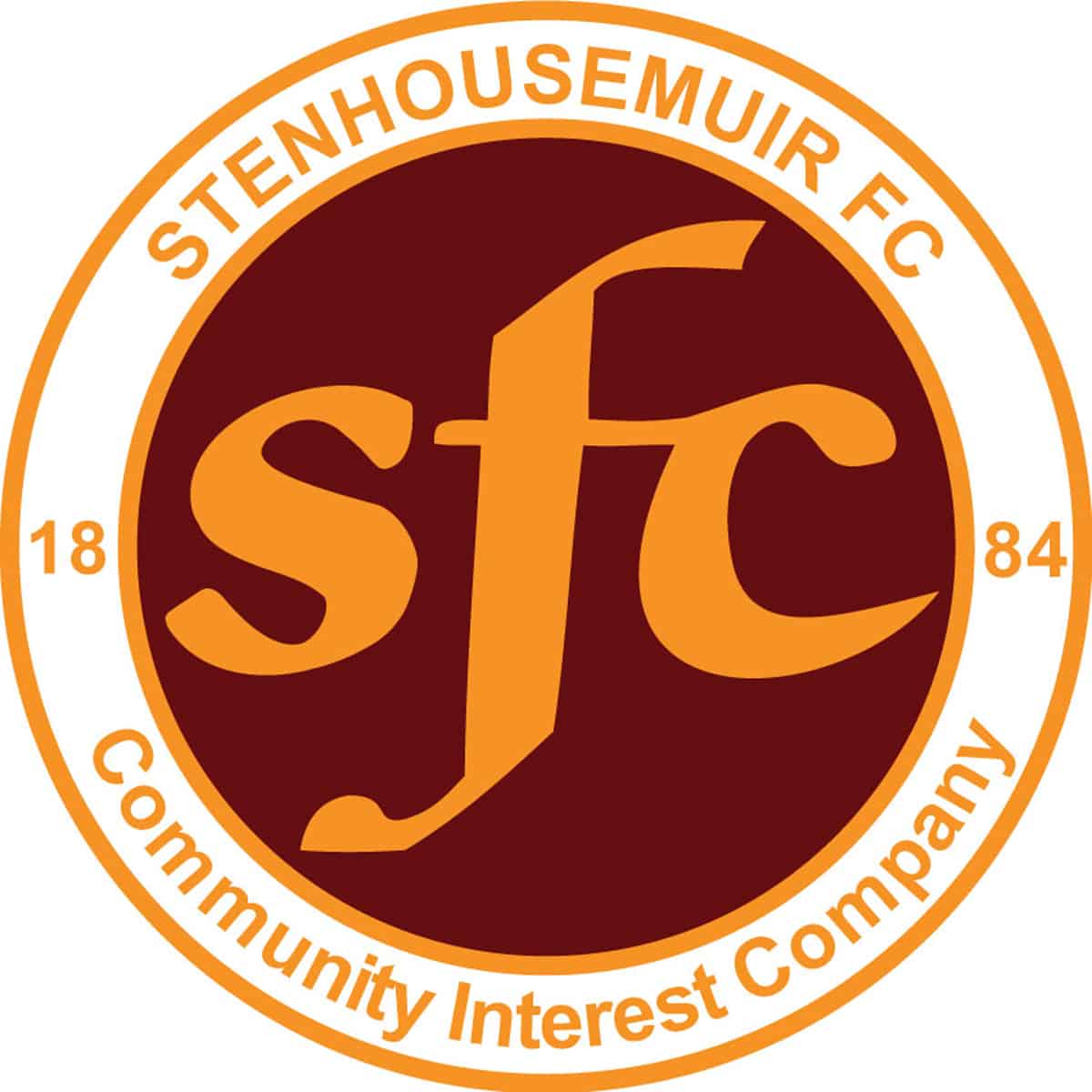 SPFL Ladbrokes League 1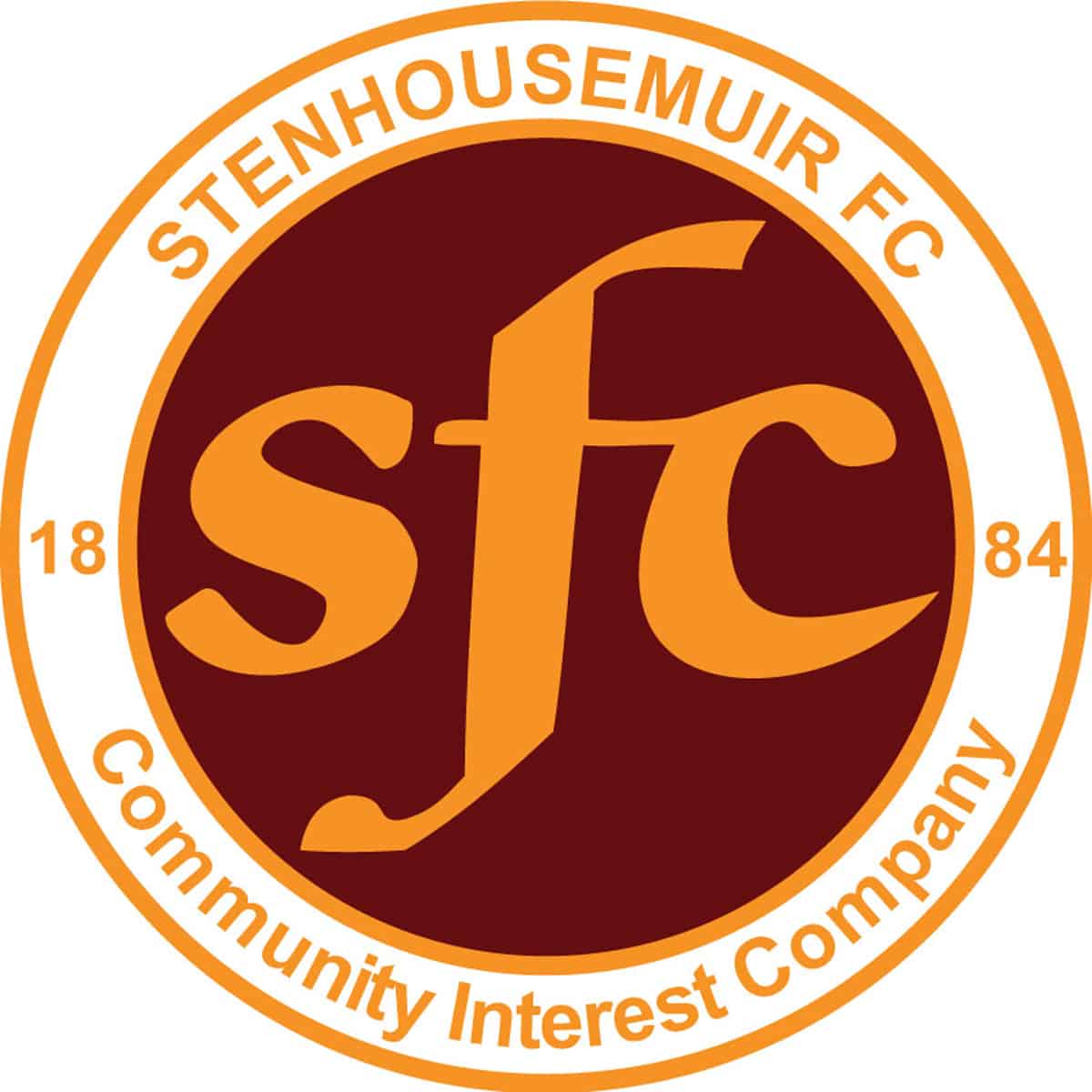 SPFL Ladbrokes League 1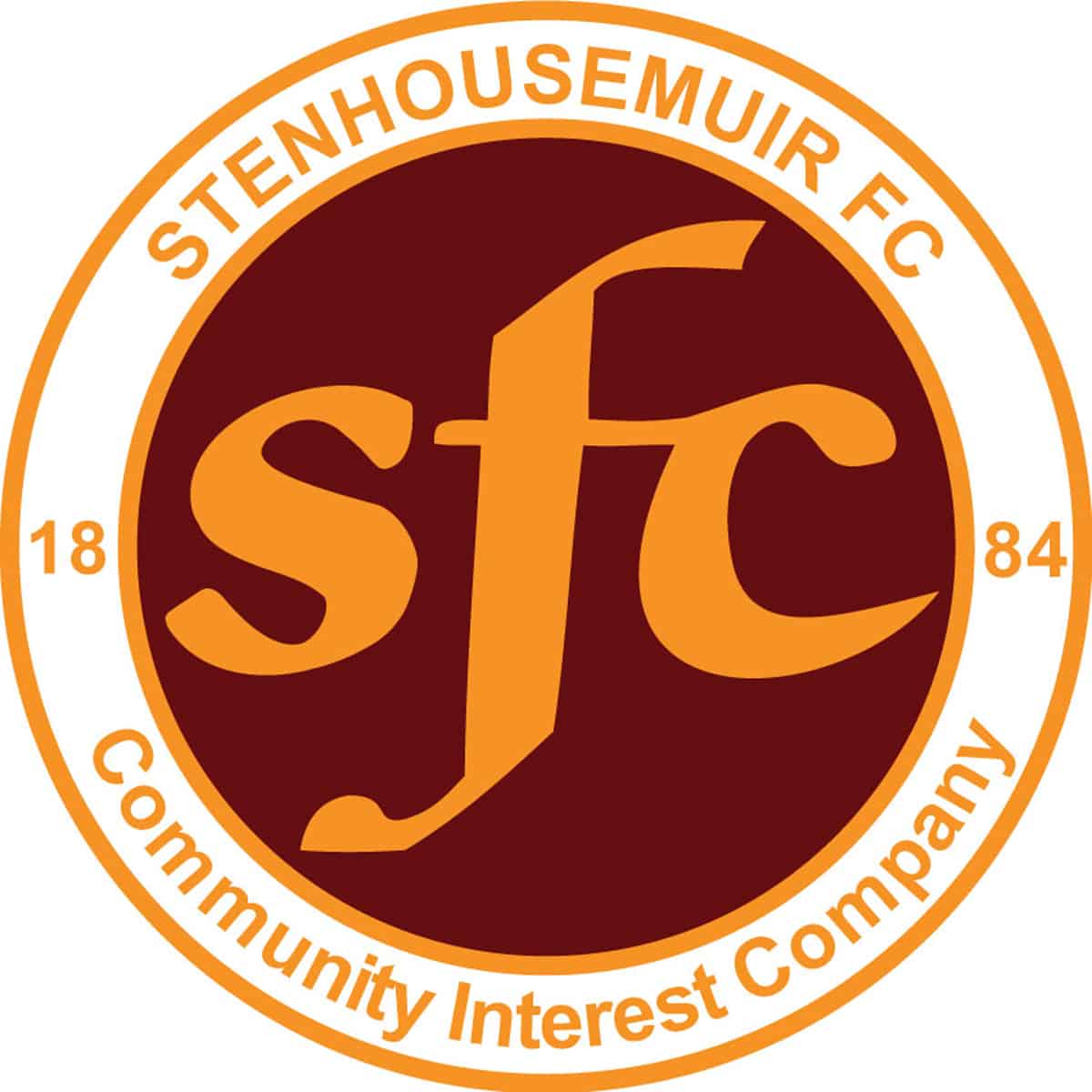 SPFL Ladbrokes League 1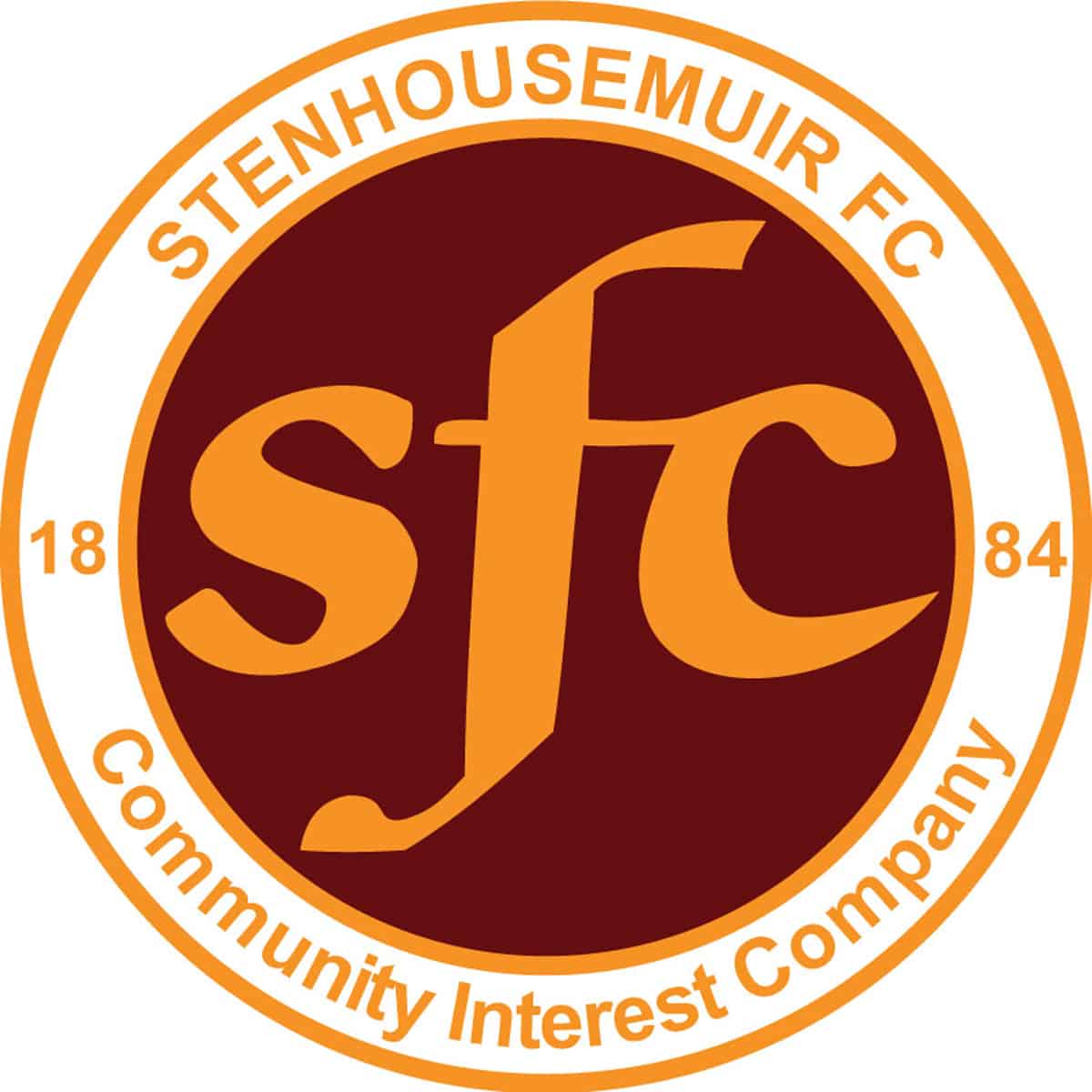 SPFL Ladbrokes League 1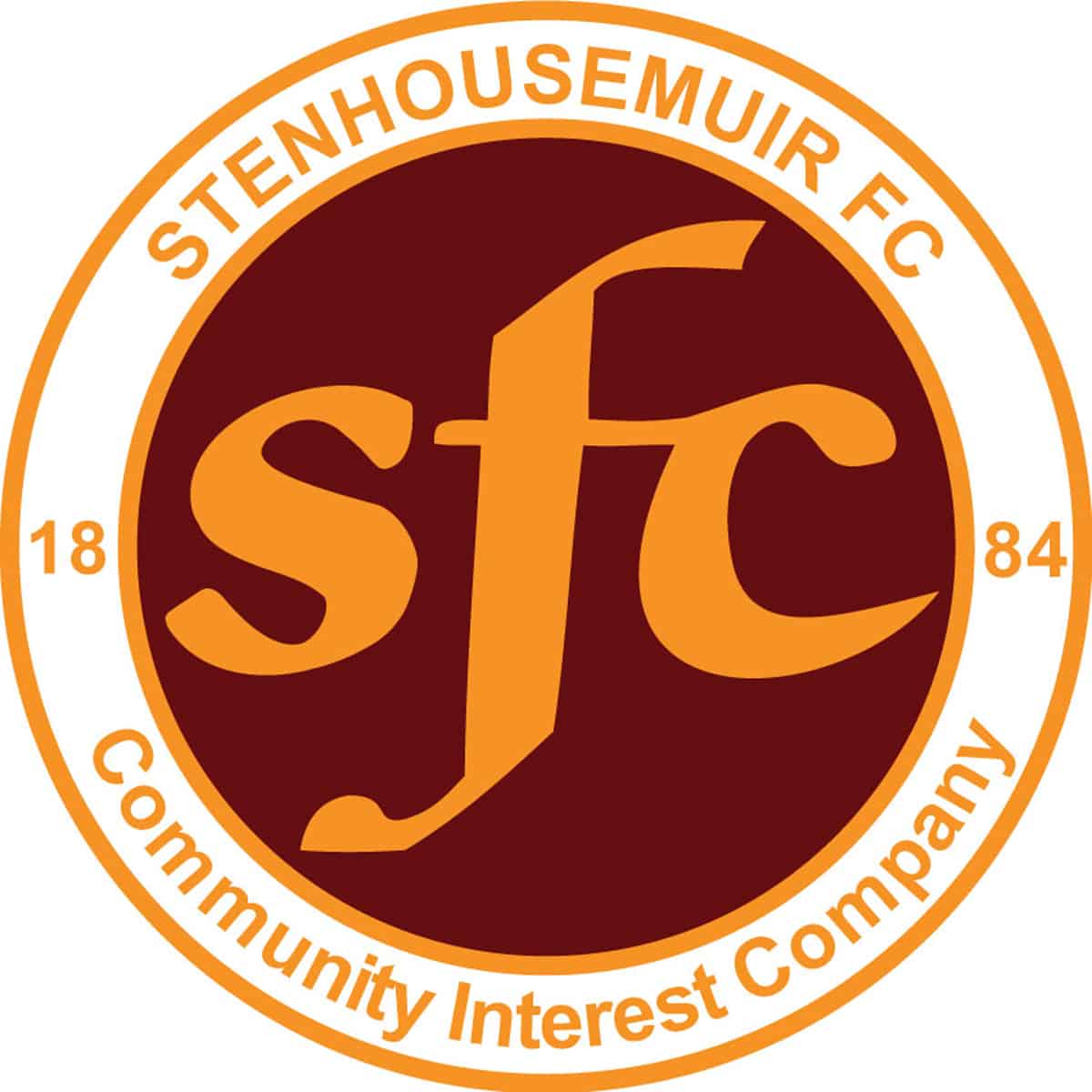 SPFL Ladbrokes League 1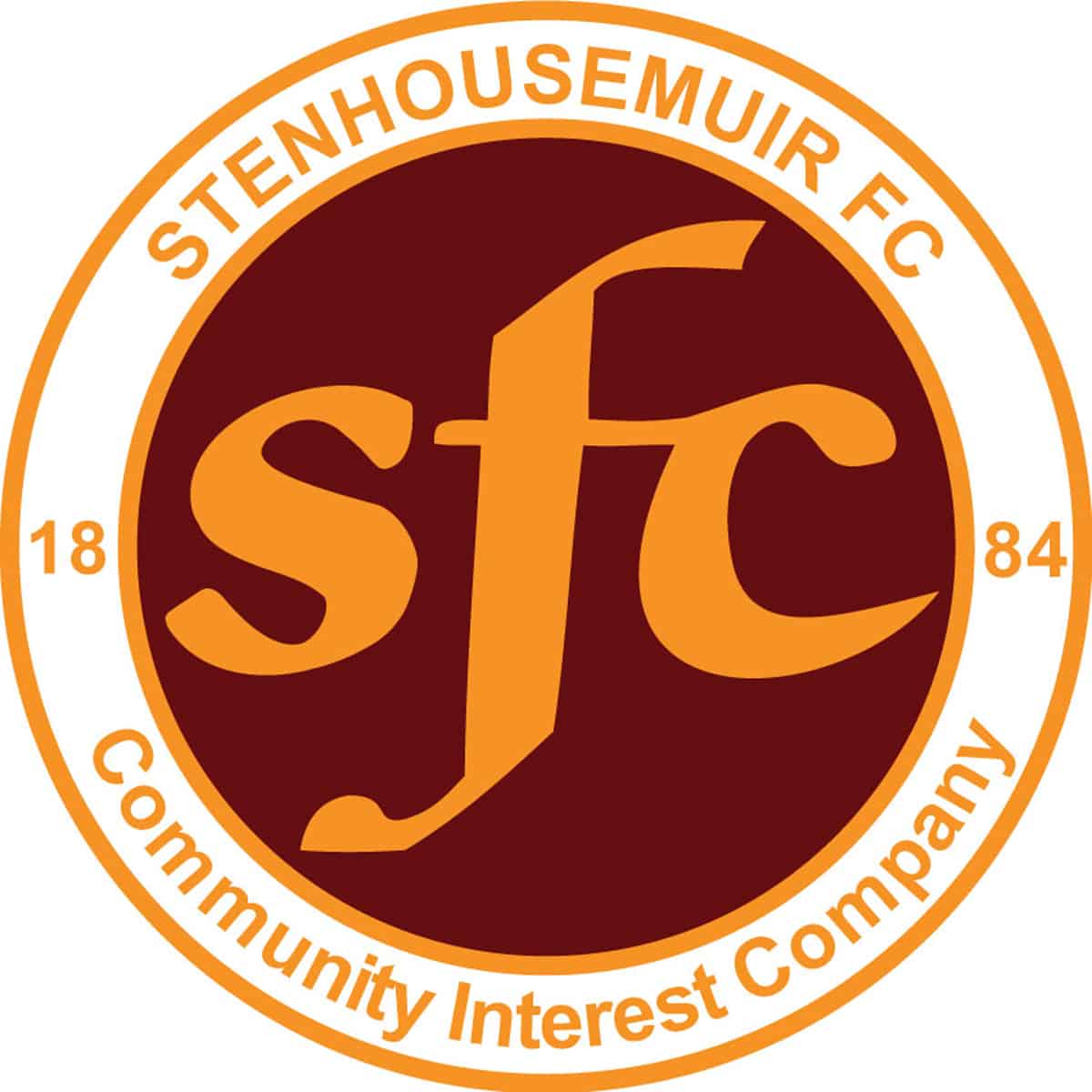 SPFL Ladbrokes League 1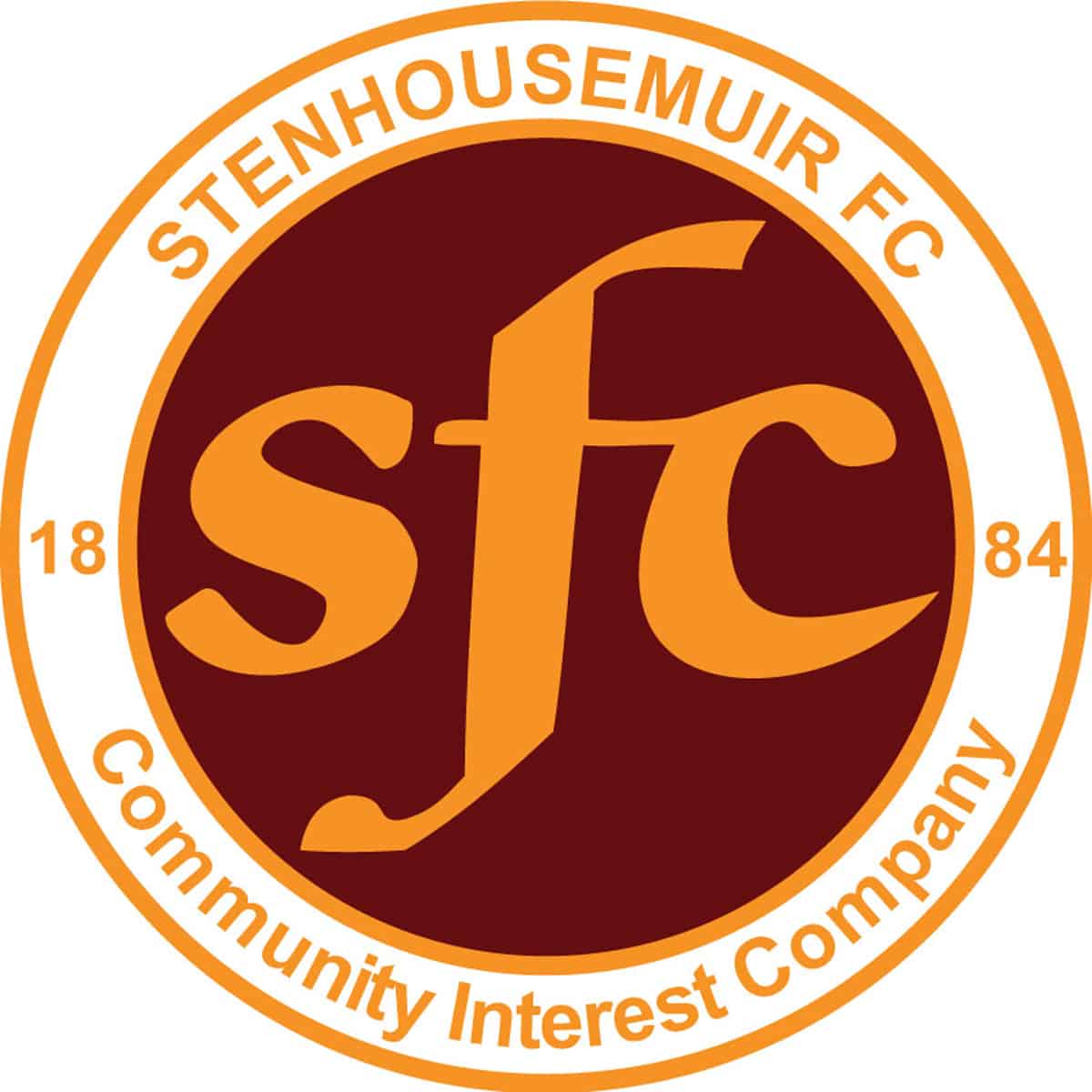 SPFL Ladbrokes League 1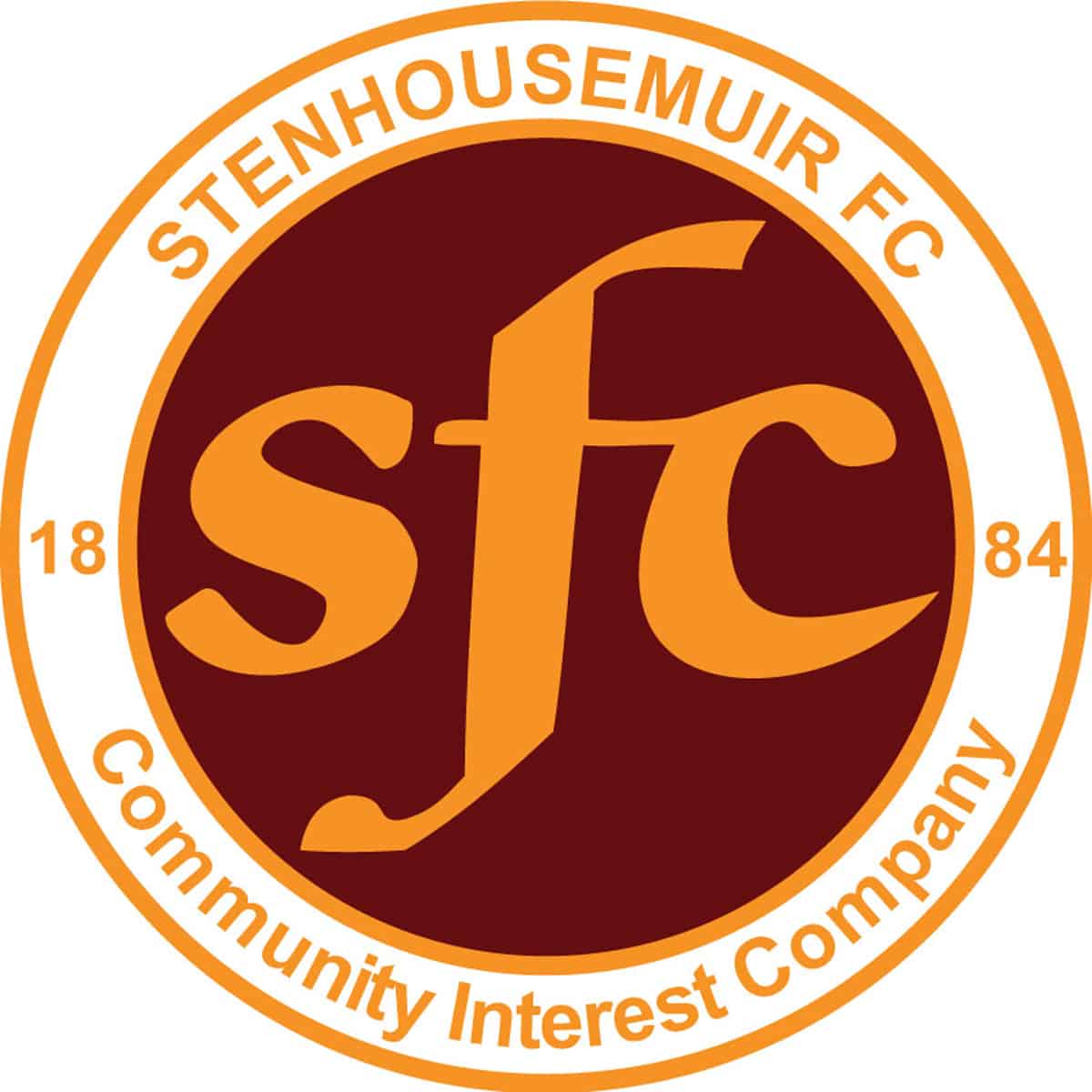 SPFL Ladbrokes League 1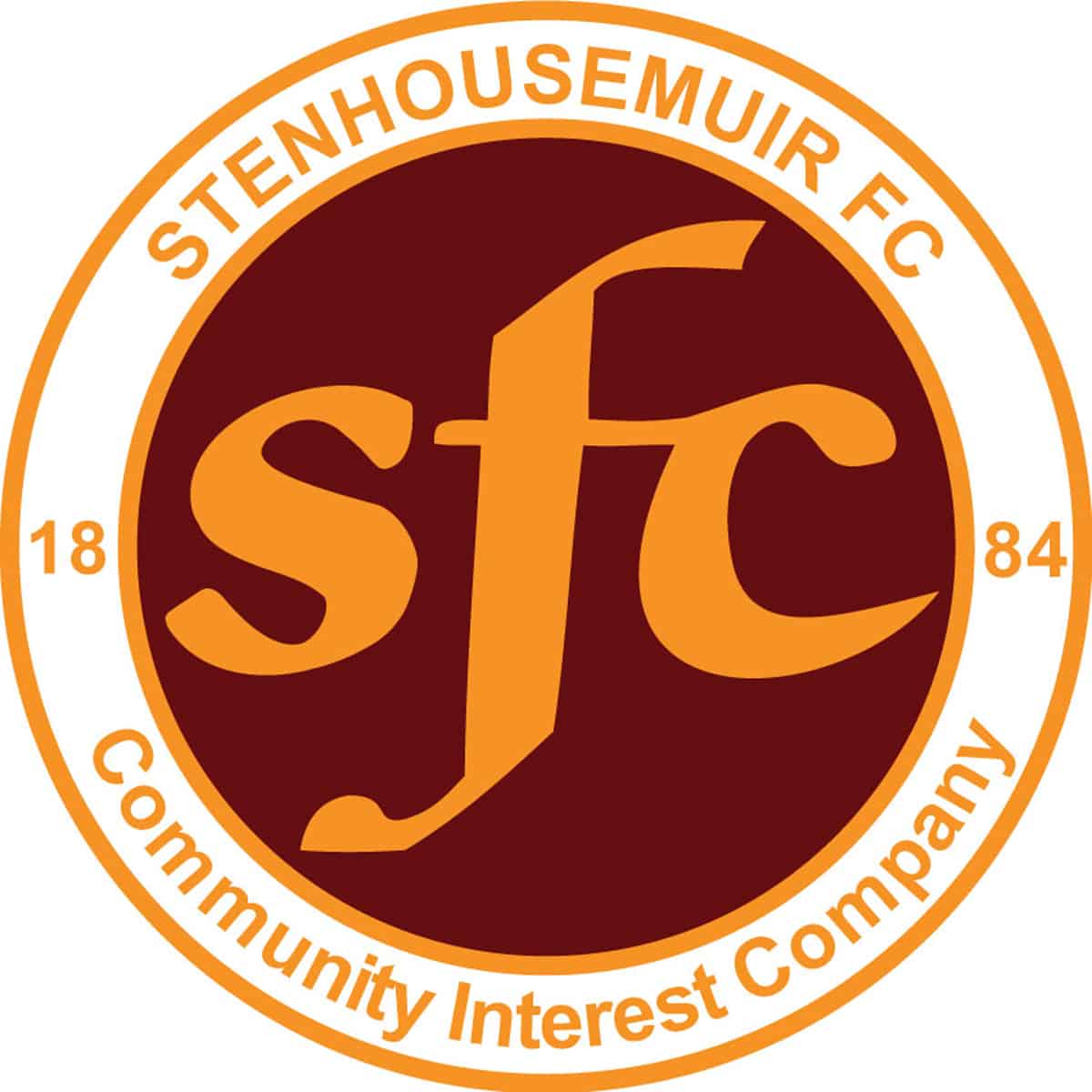 SPFL Ladbrokes League 1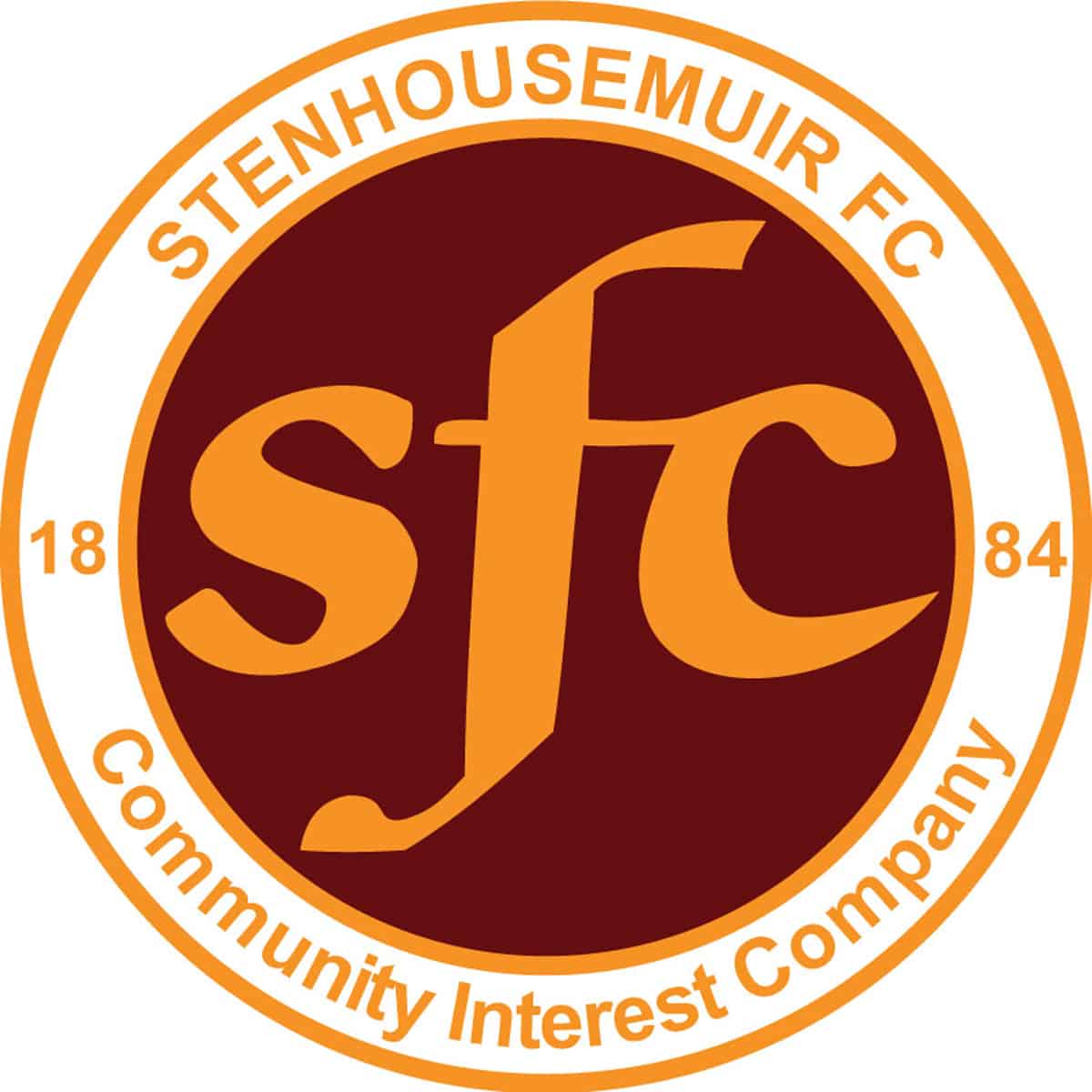 SPFL Ladbrokes League 1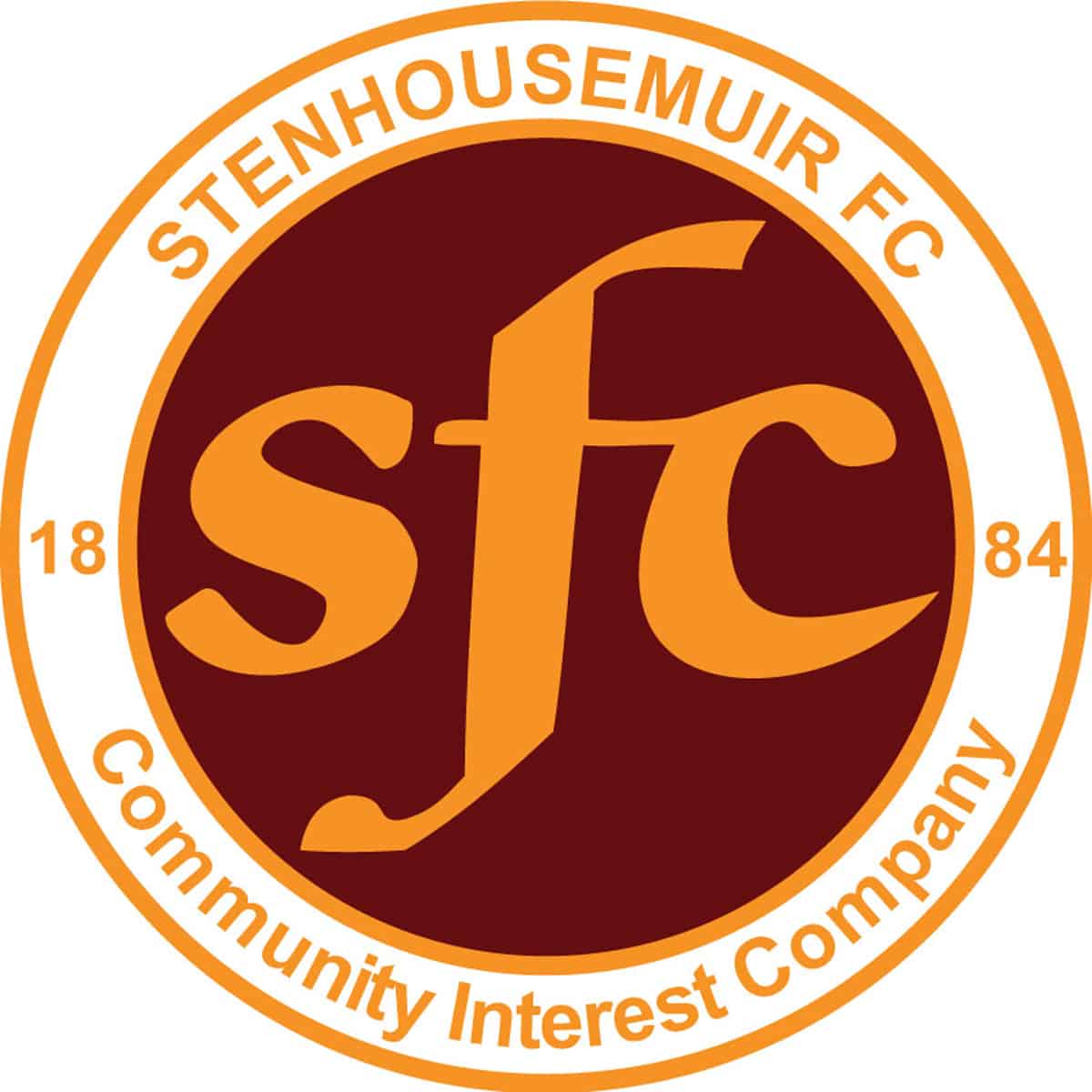 SPFL Ladbrokes League 1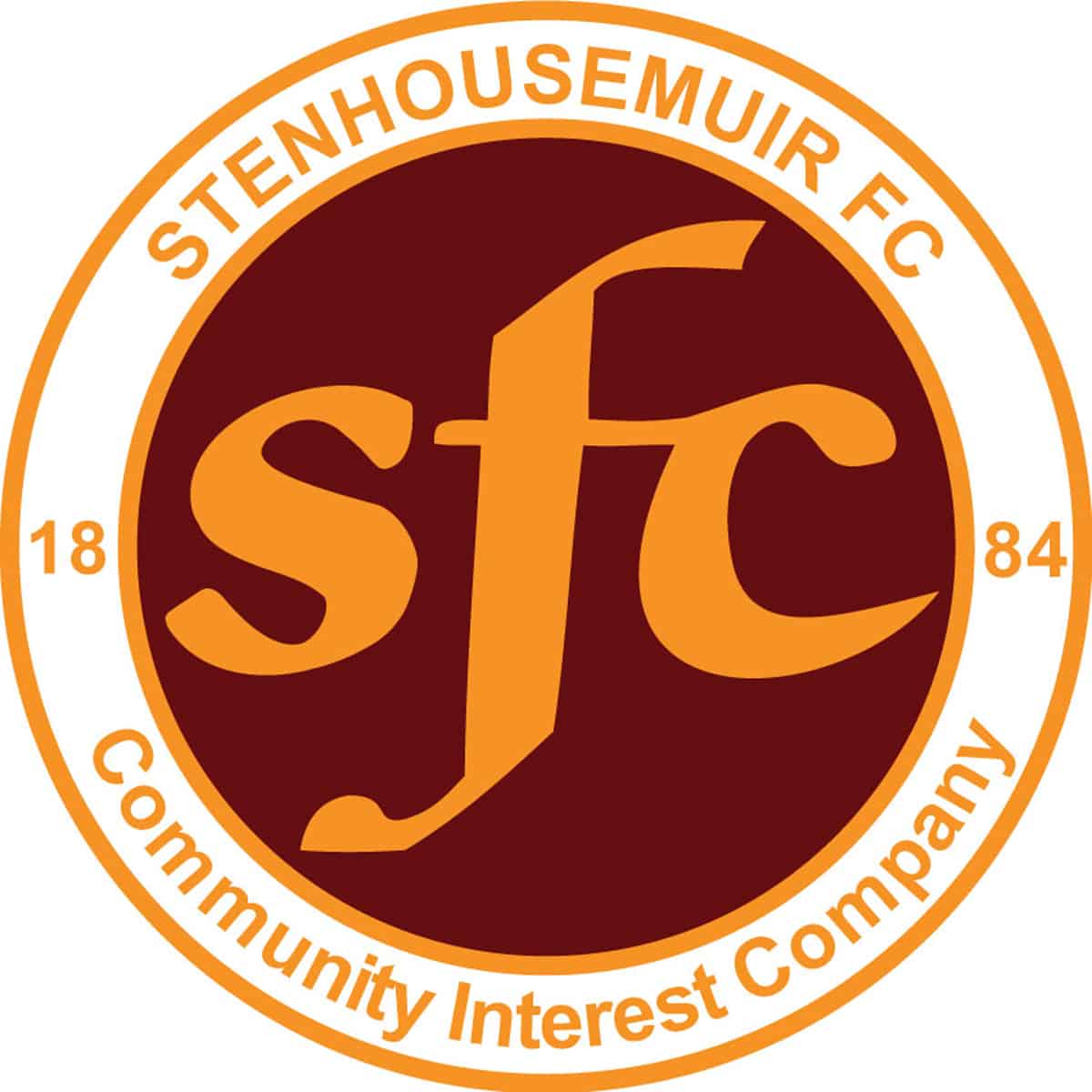 SPFL Ladbrokes League 1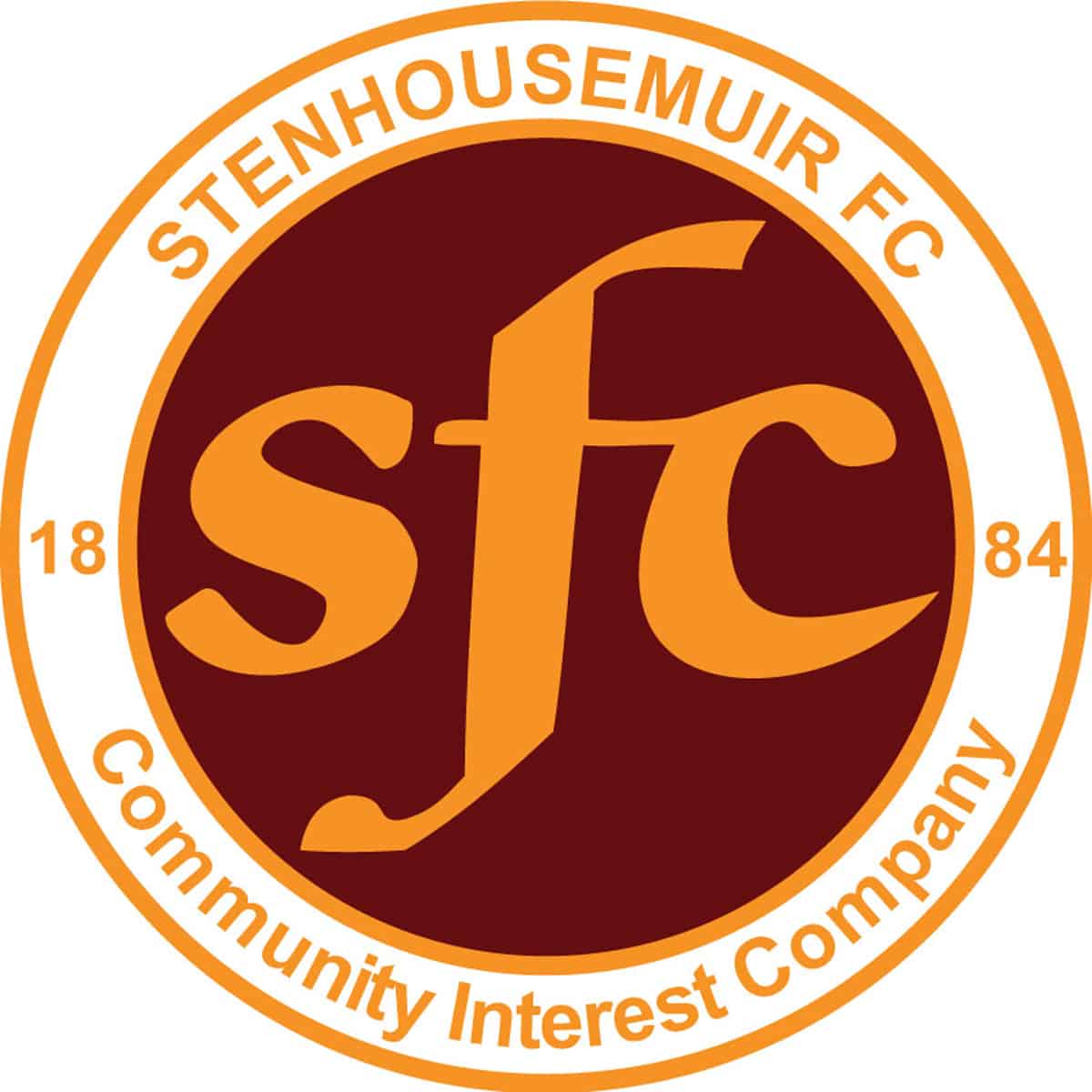 Scottish Cup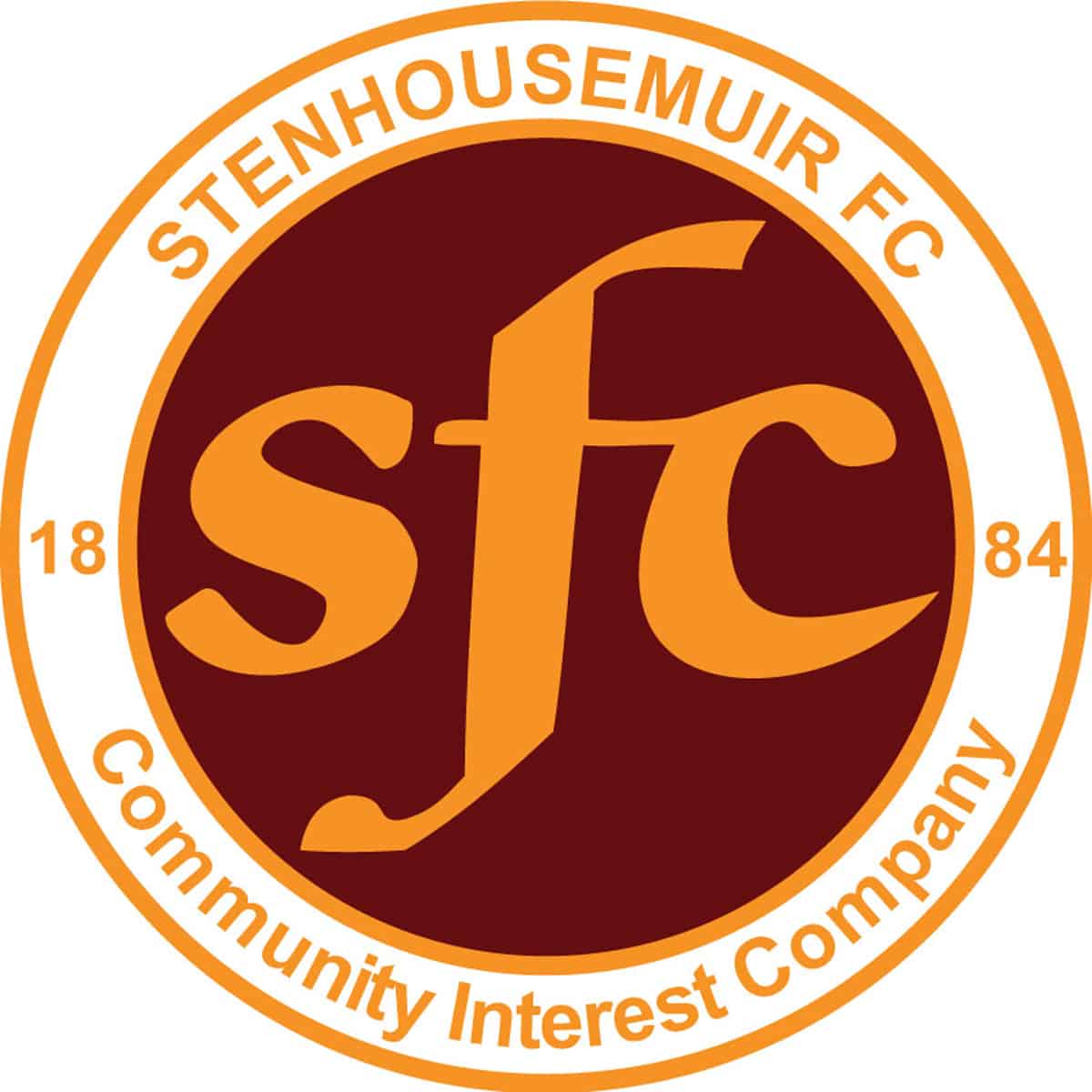 SPFL Ladbrokes League 1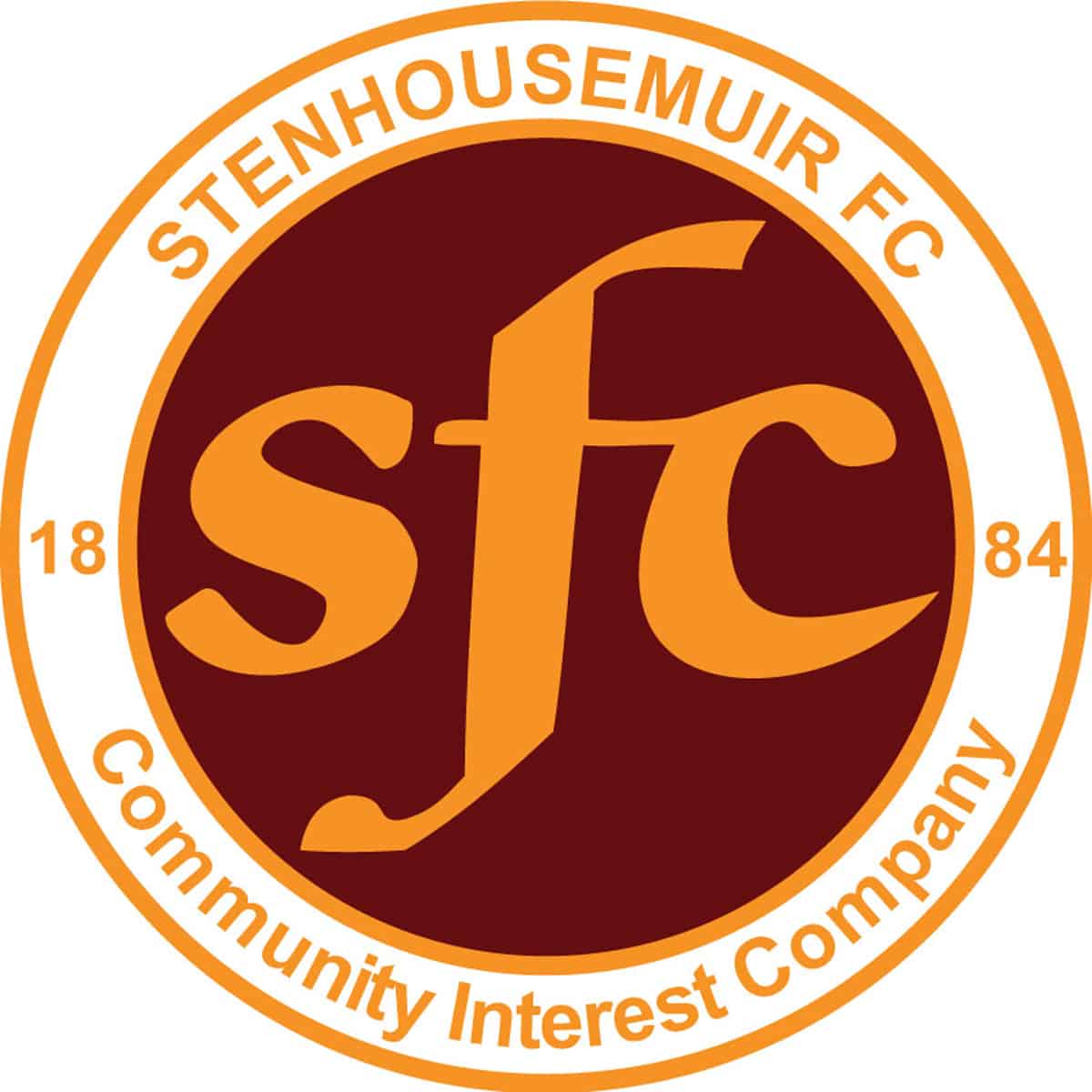 SPFL Ladbrokes League 1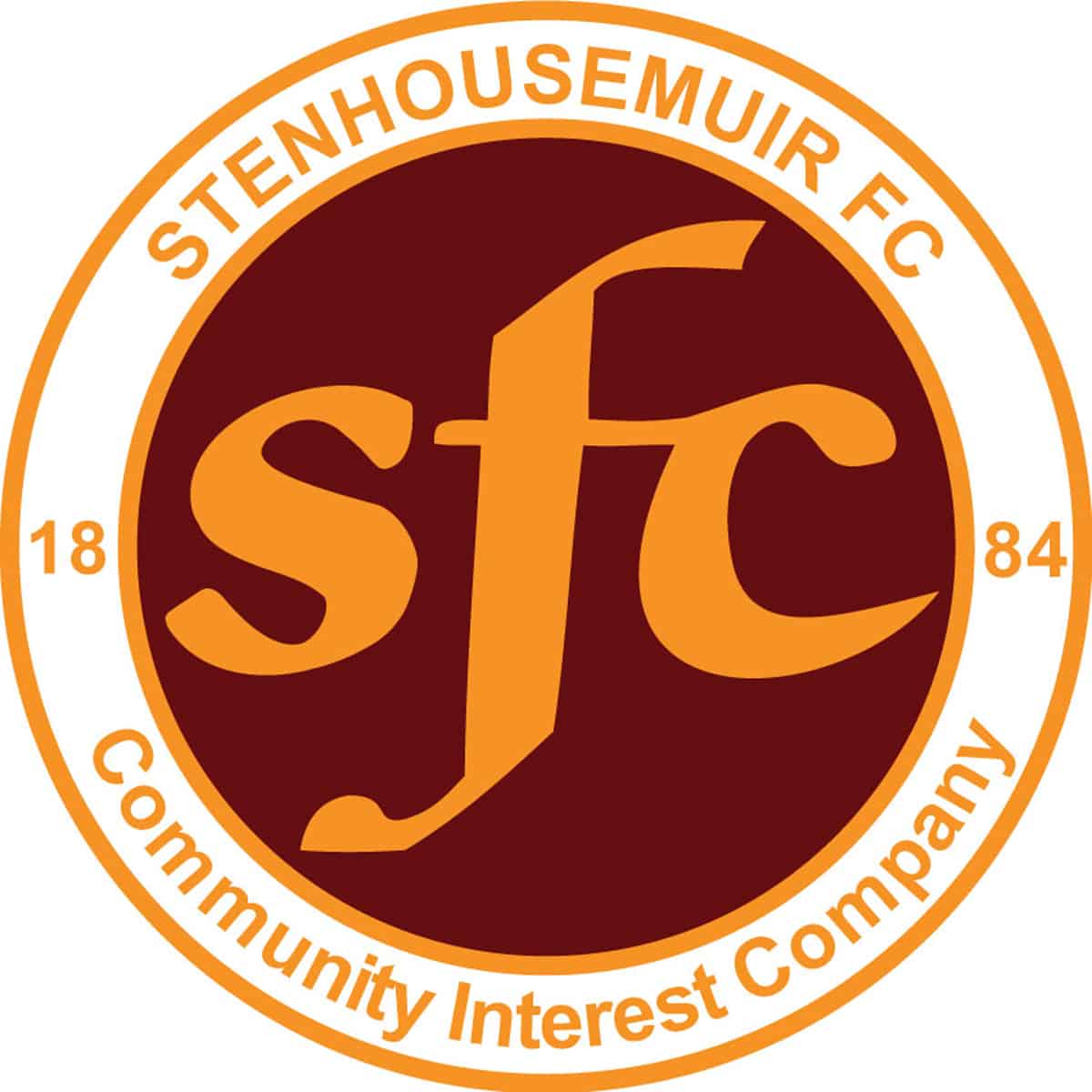 SPFL Ladbrokes League 1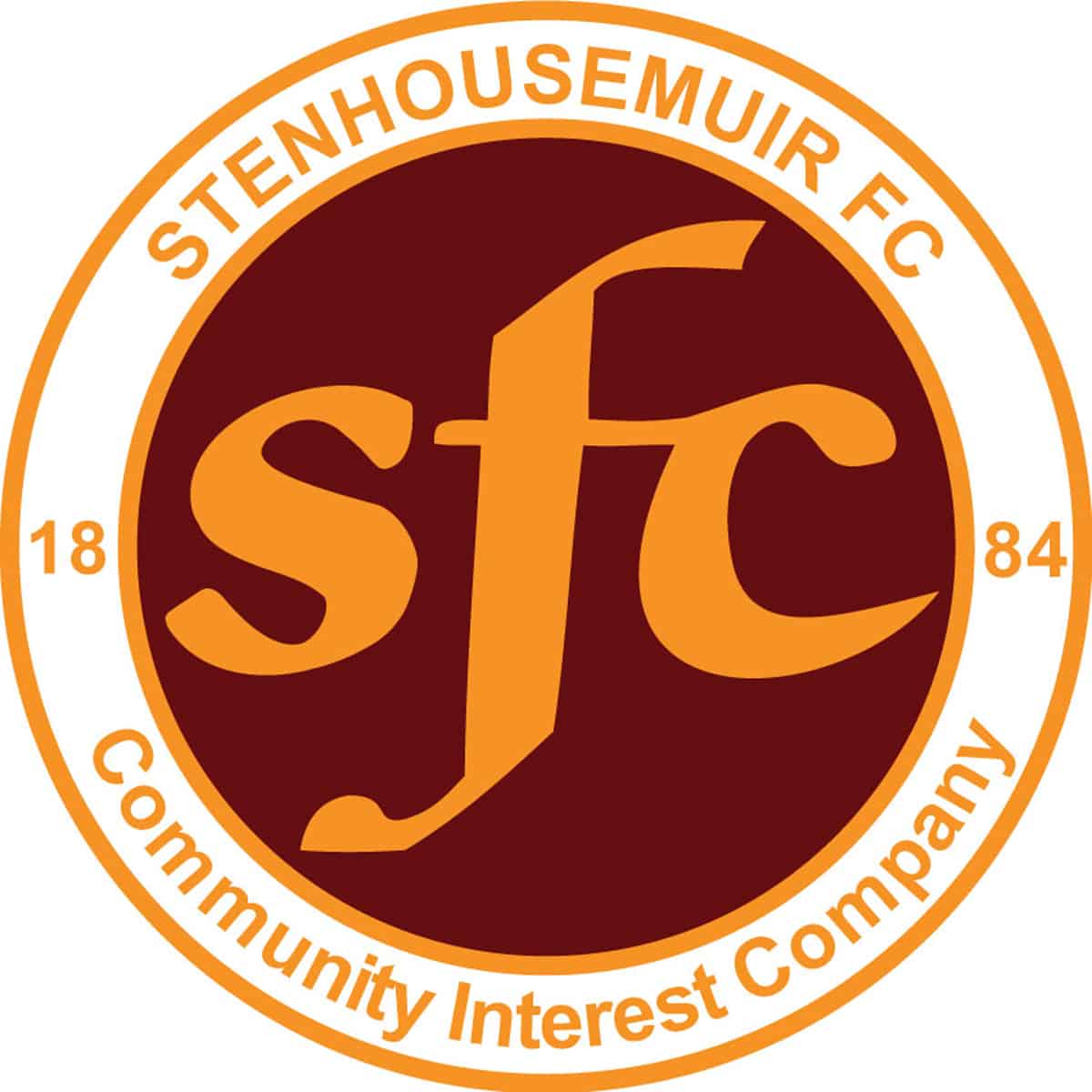 SPFL Ladbrokes League 1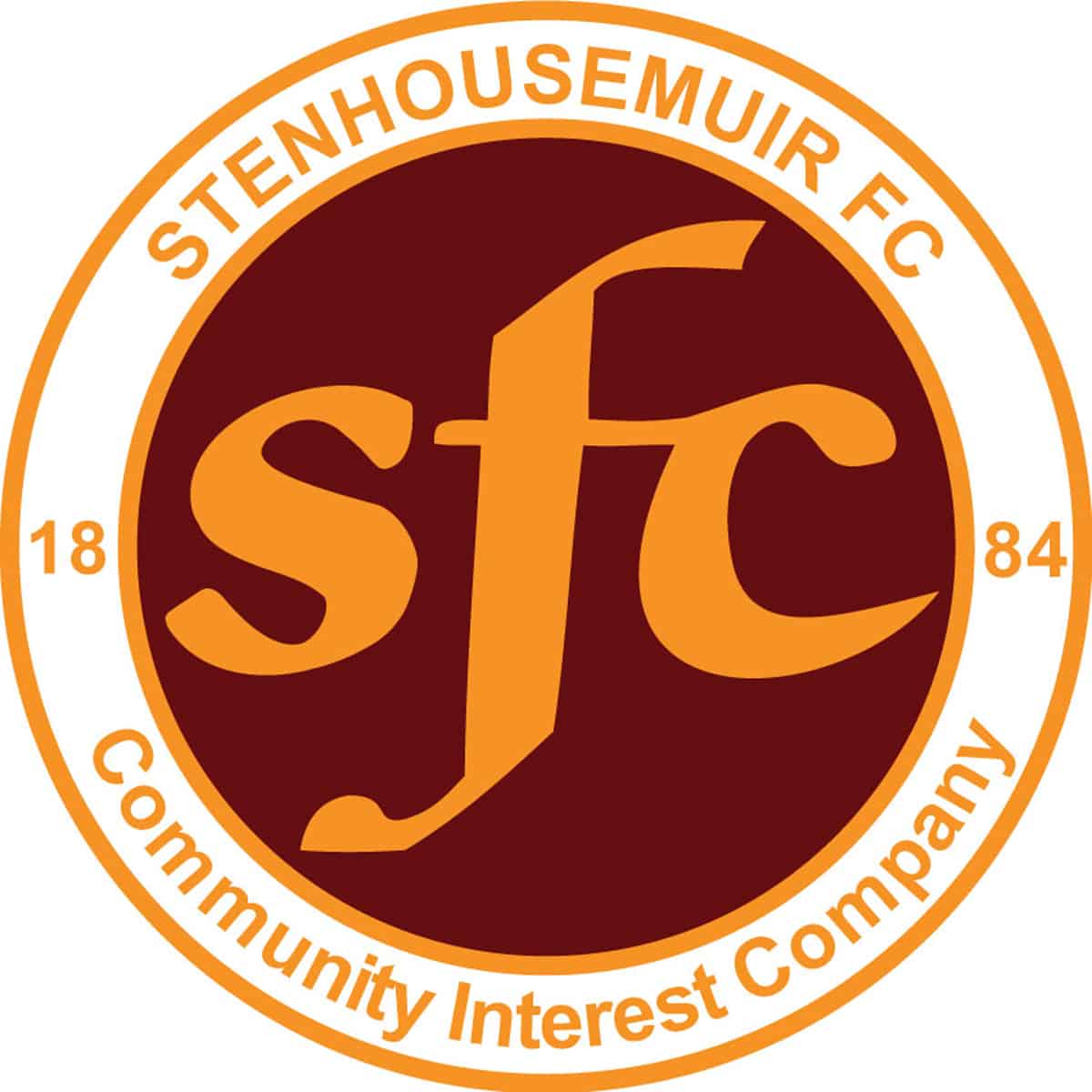 SPFL Ladbrokes League 1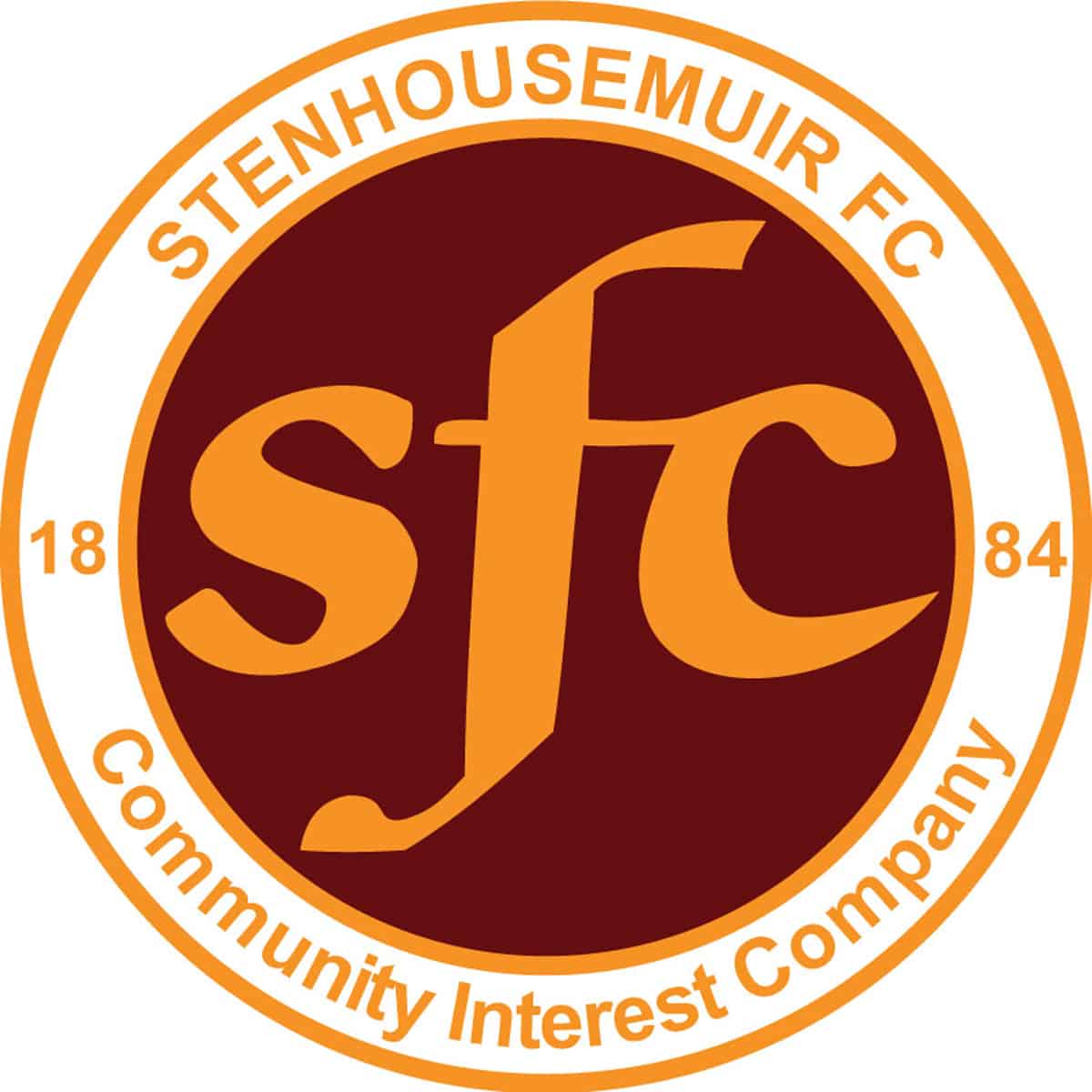 Scottish Cup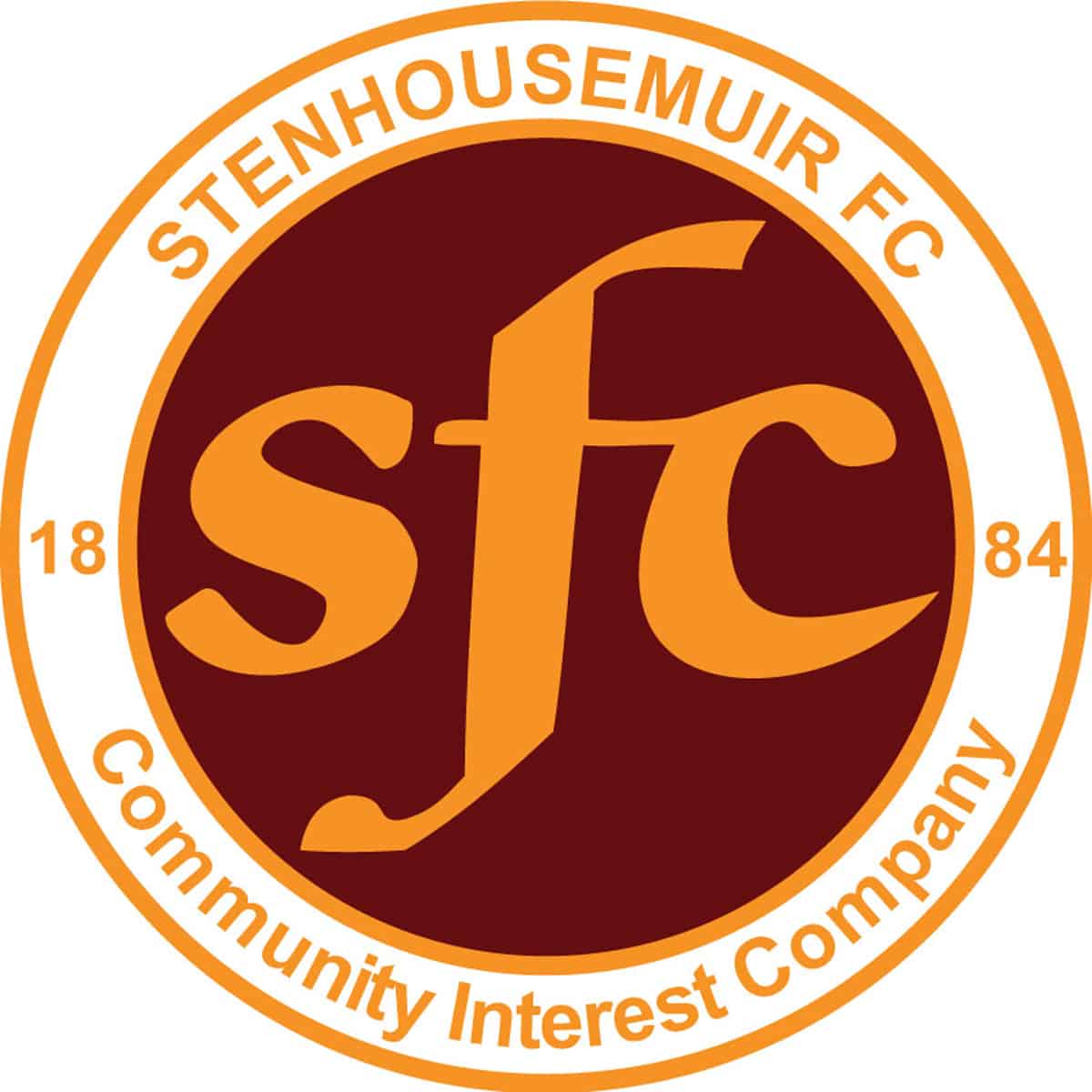 SPFL Ladbrokes League 1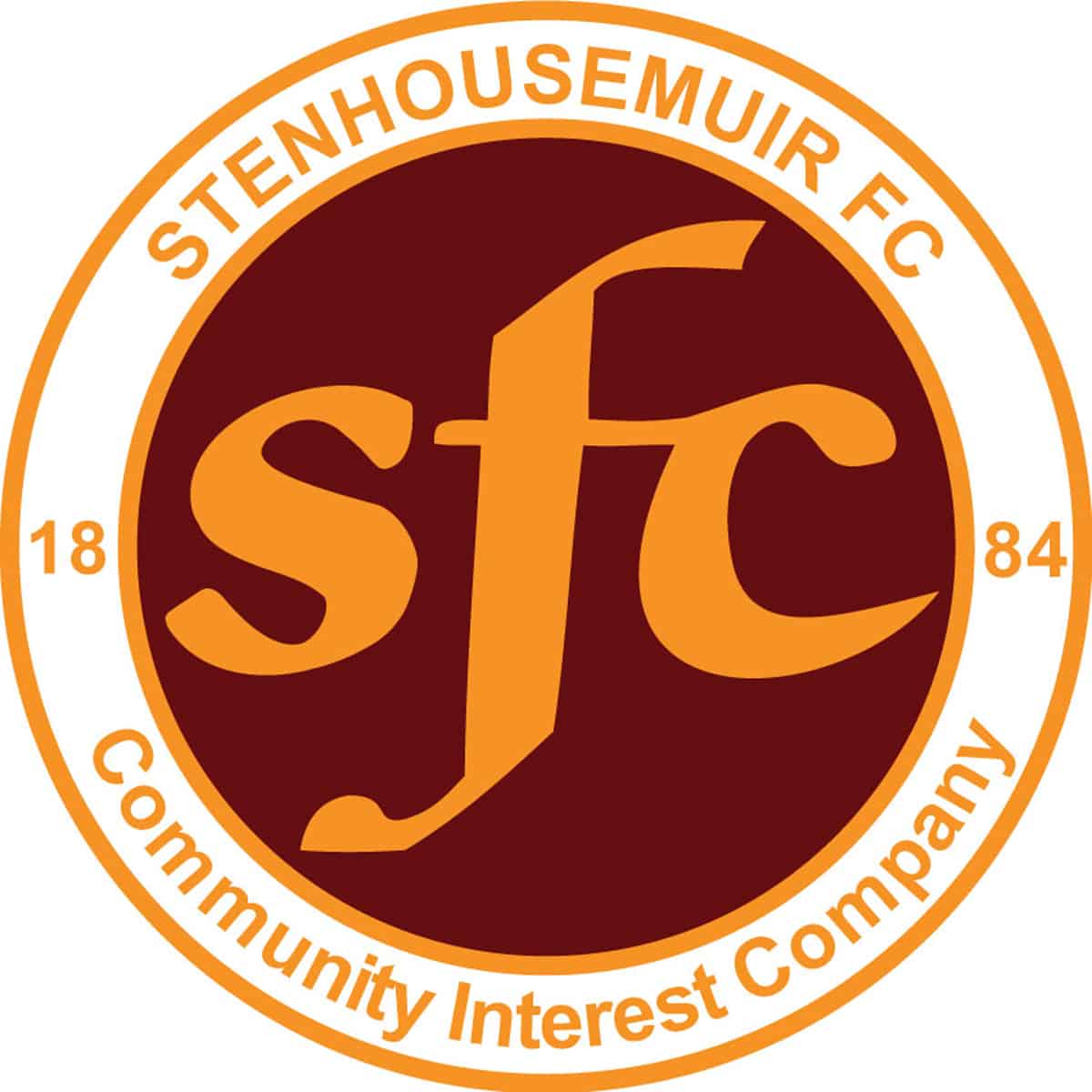 SPFL Ladbrokes League 1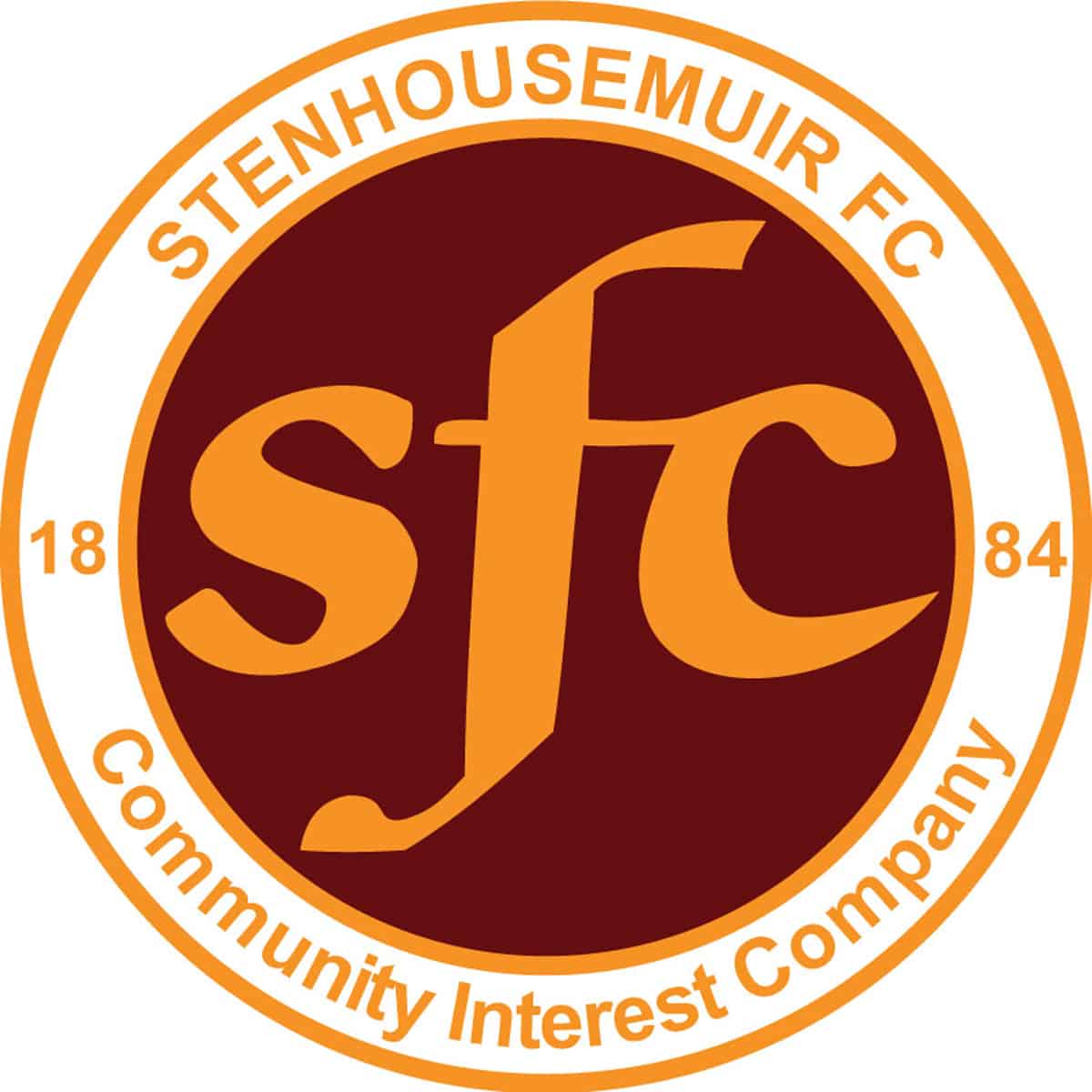 SPFL Ladbrokes League 1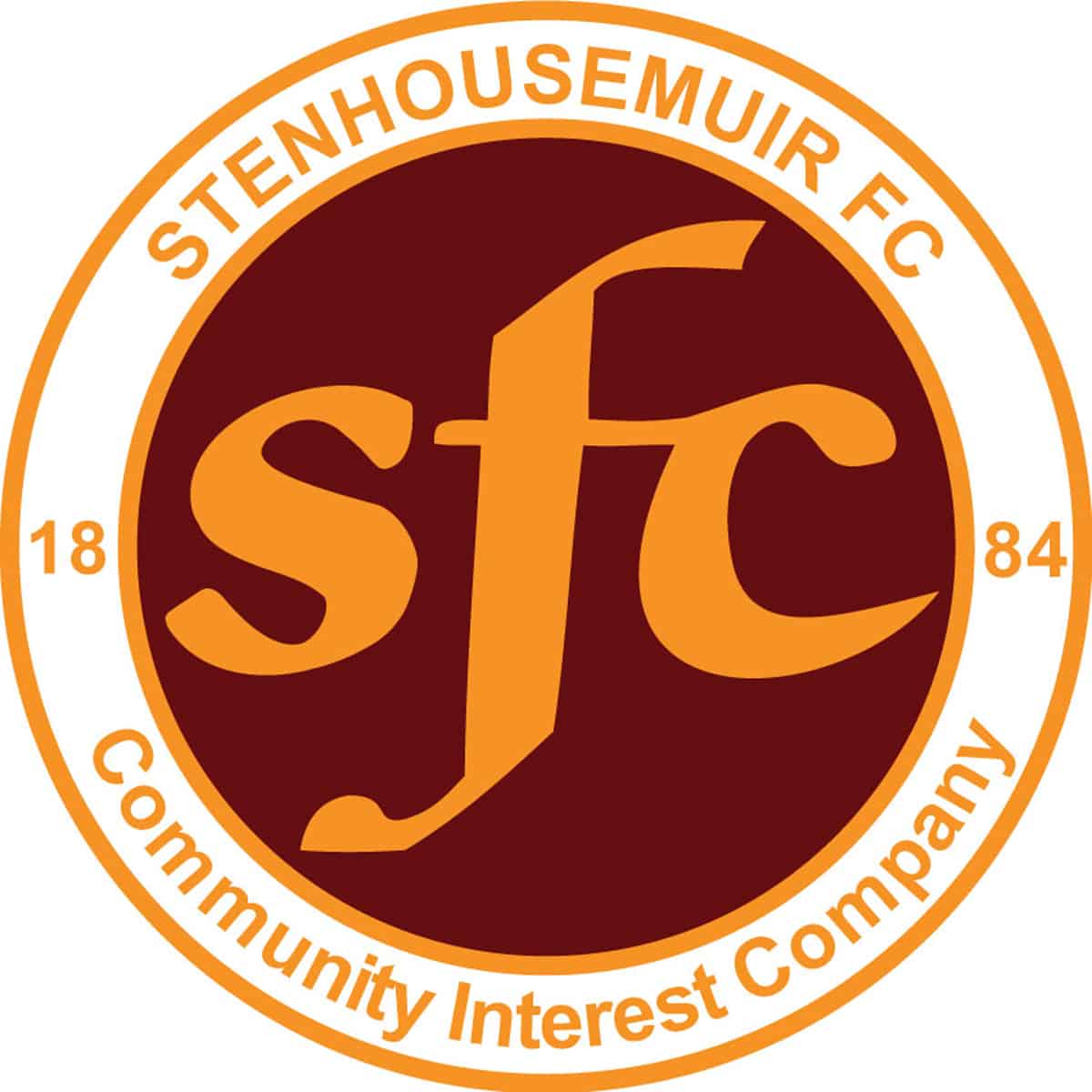 SPFL Ladbrokes League 1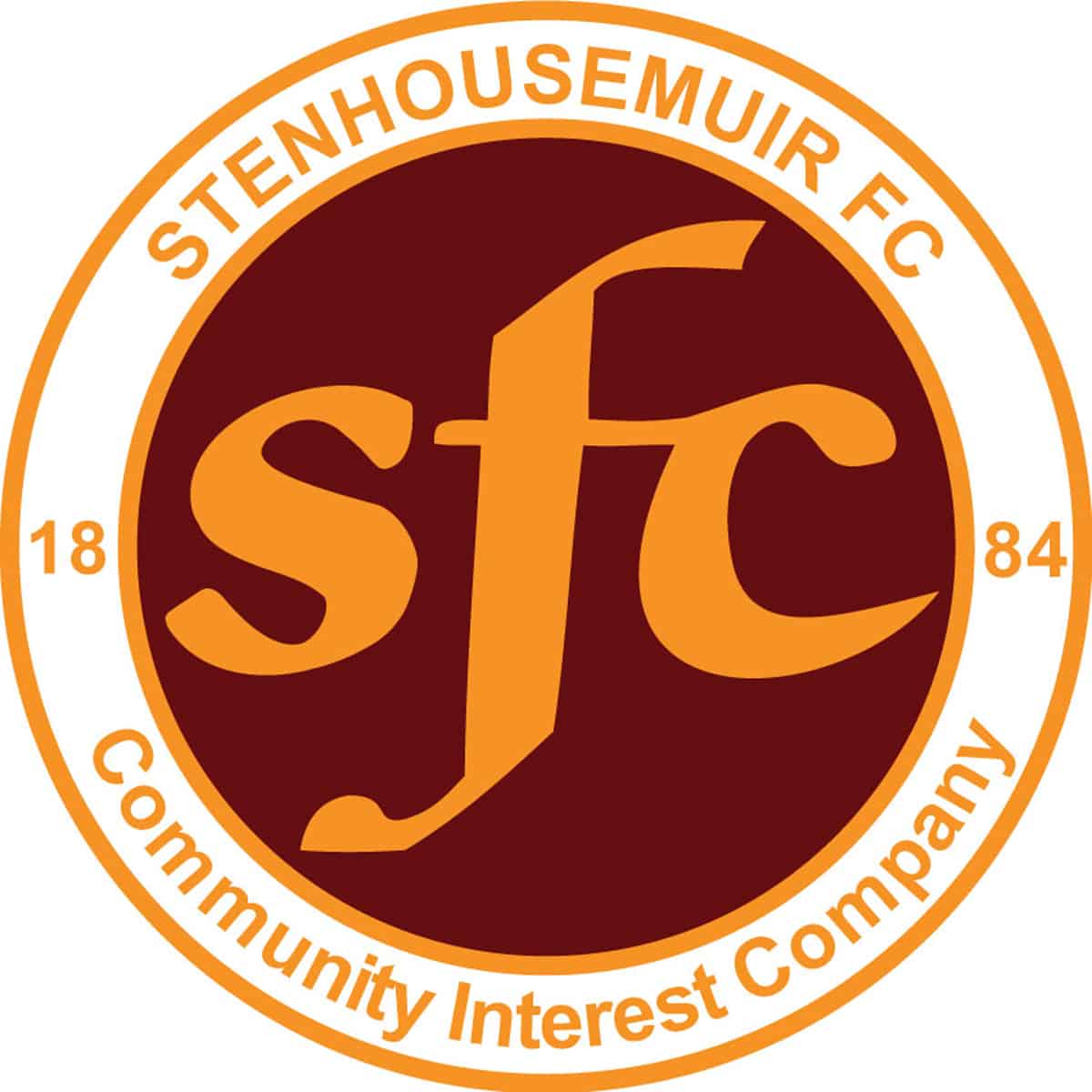 SPFL Ladbrokes League 1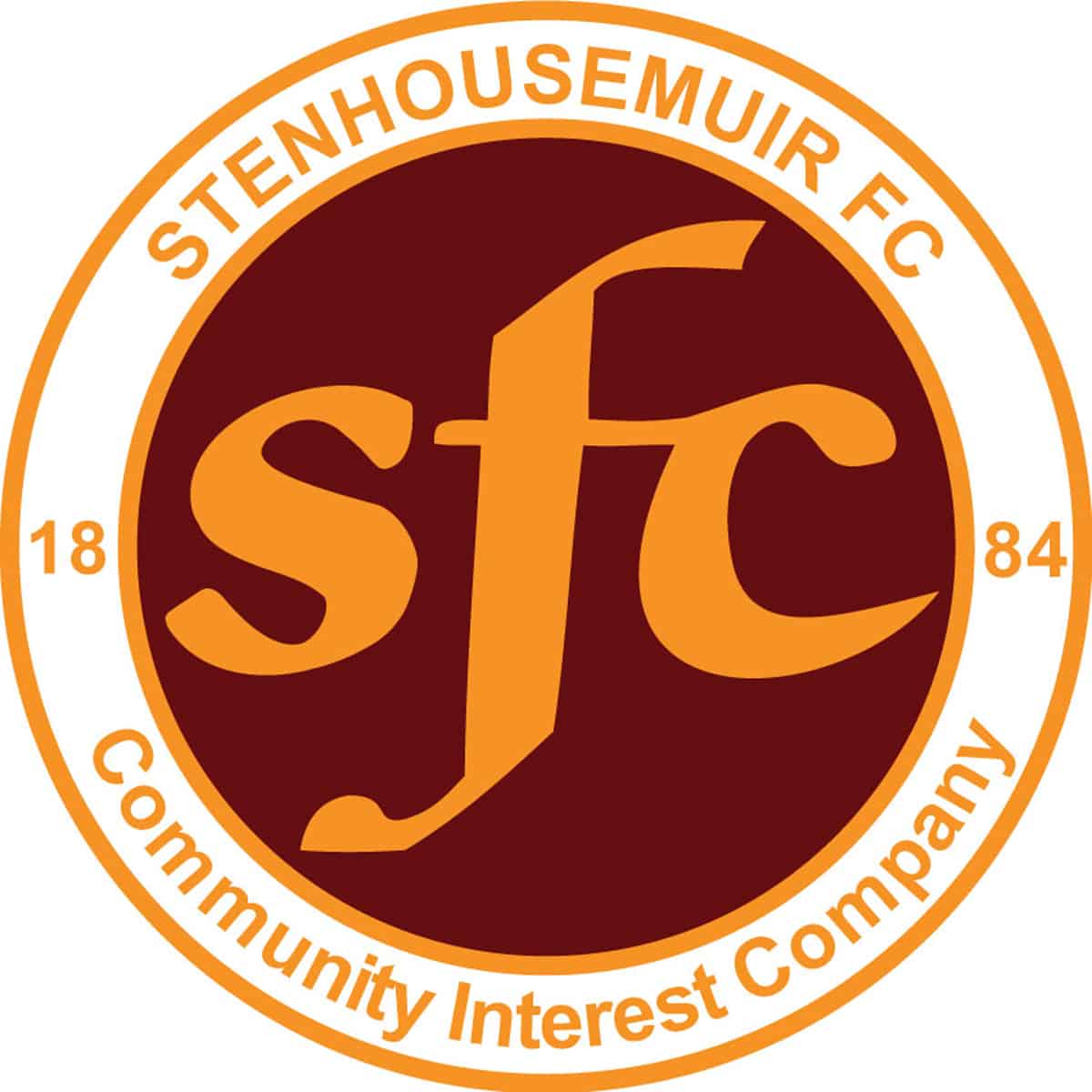 SPFL Ladbrokes League 1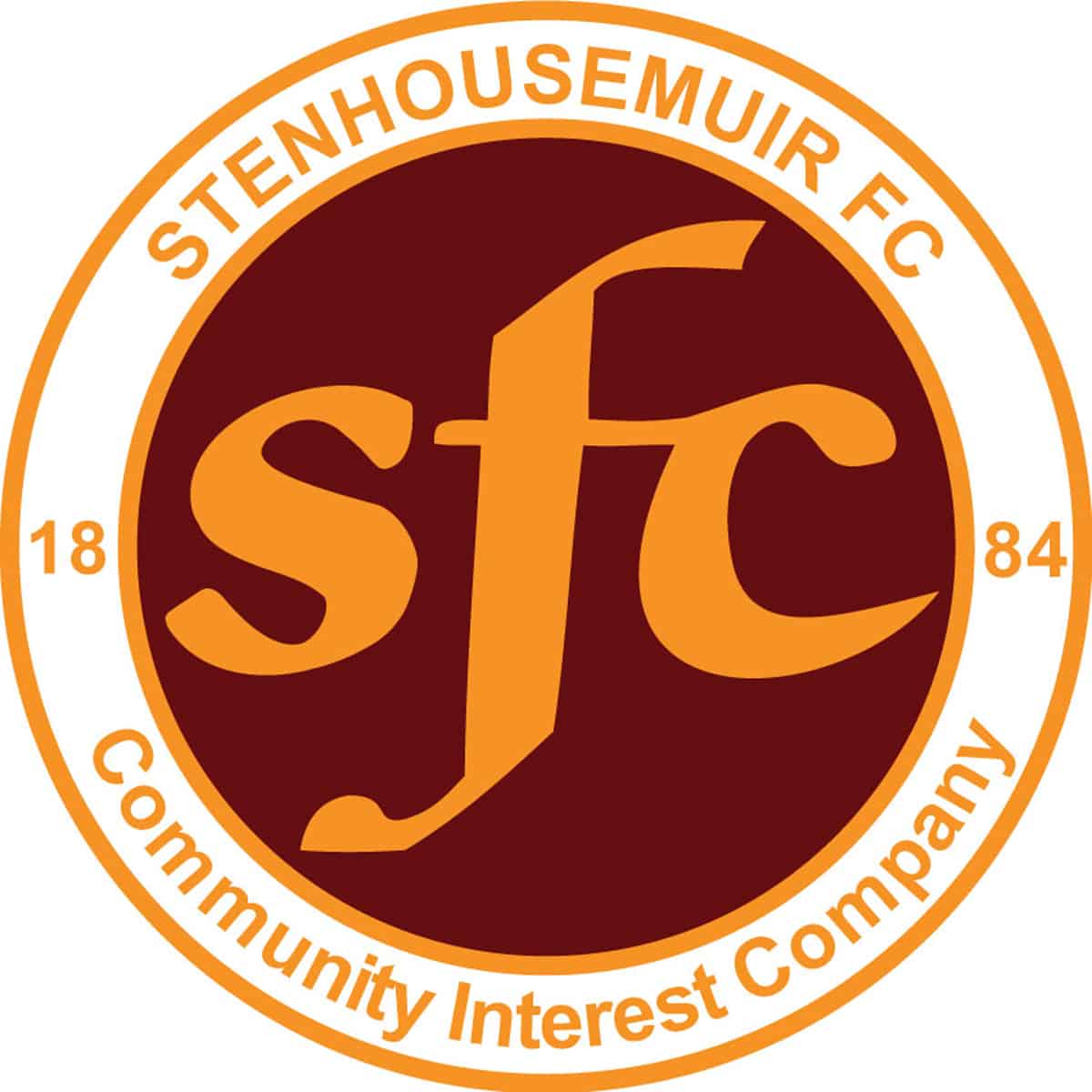 SPFL Ladbrokes League 1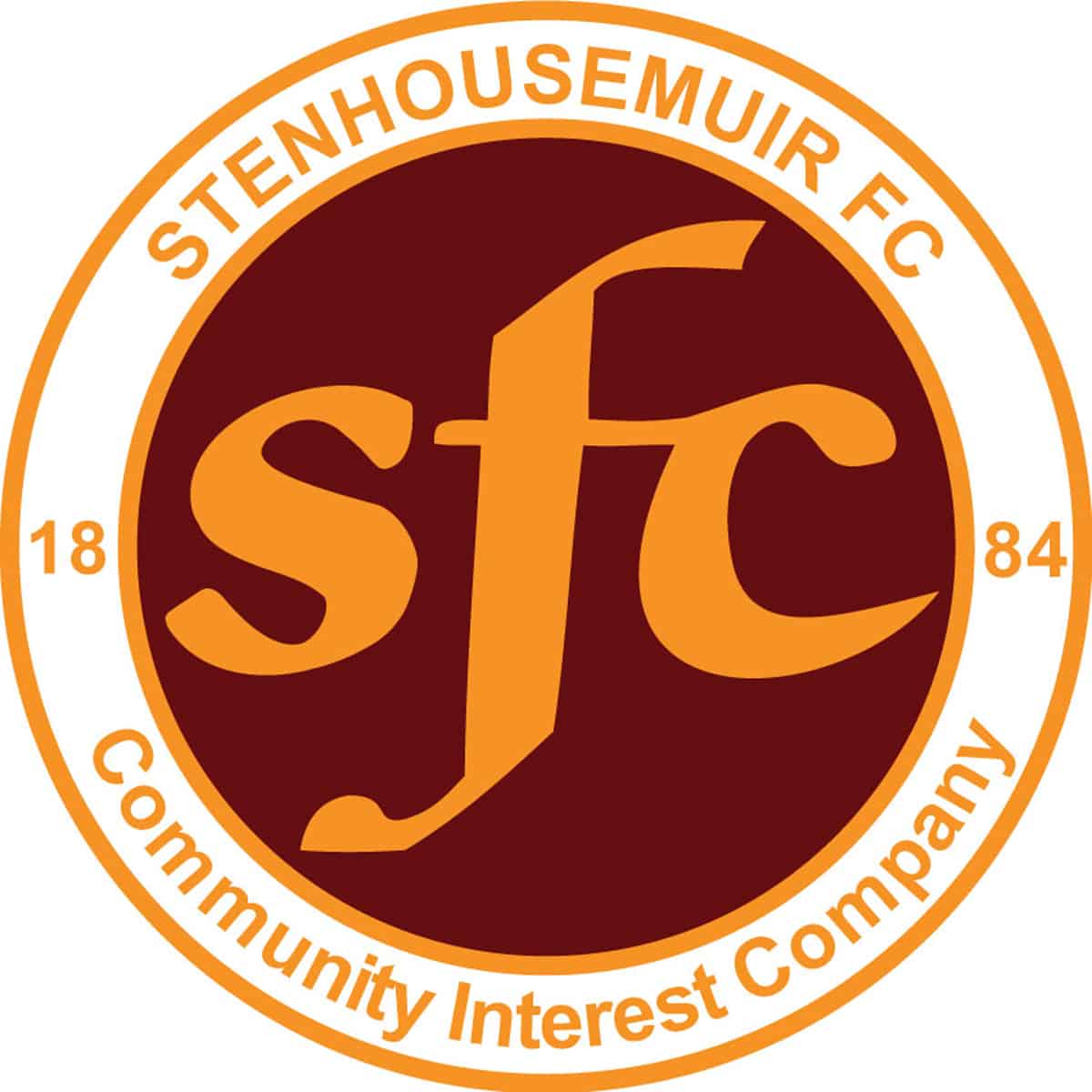 SPFL Ladbrokes League 1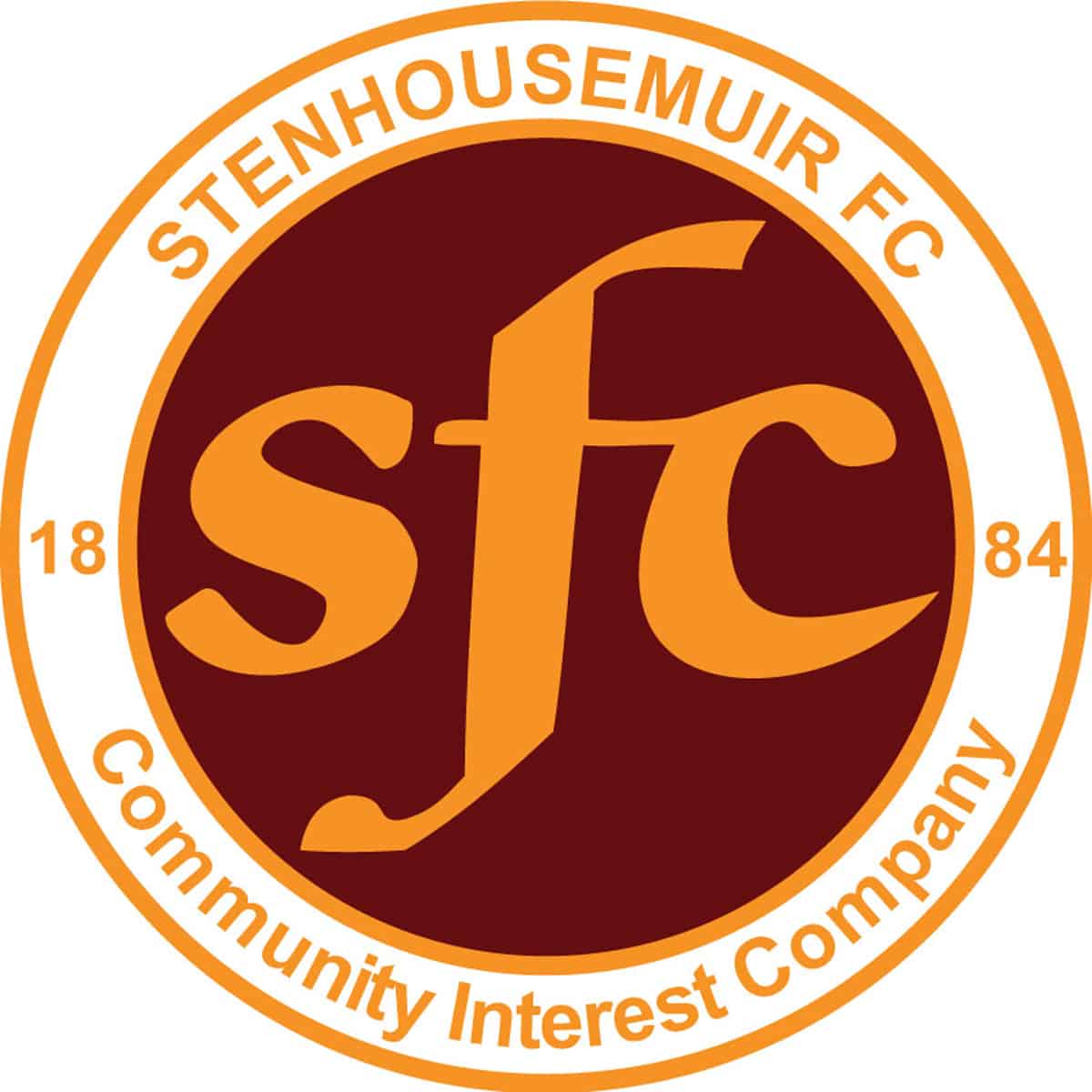 SPFL Ladbrokes League 1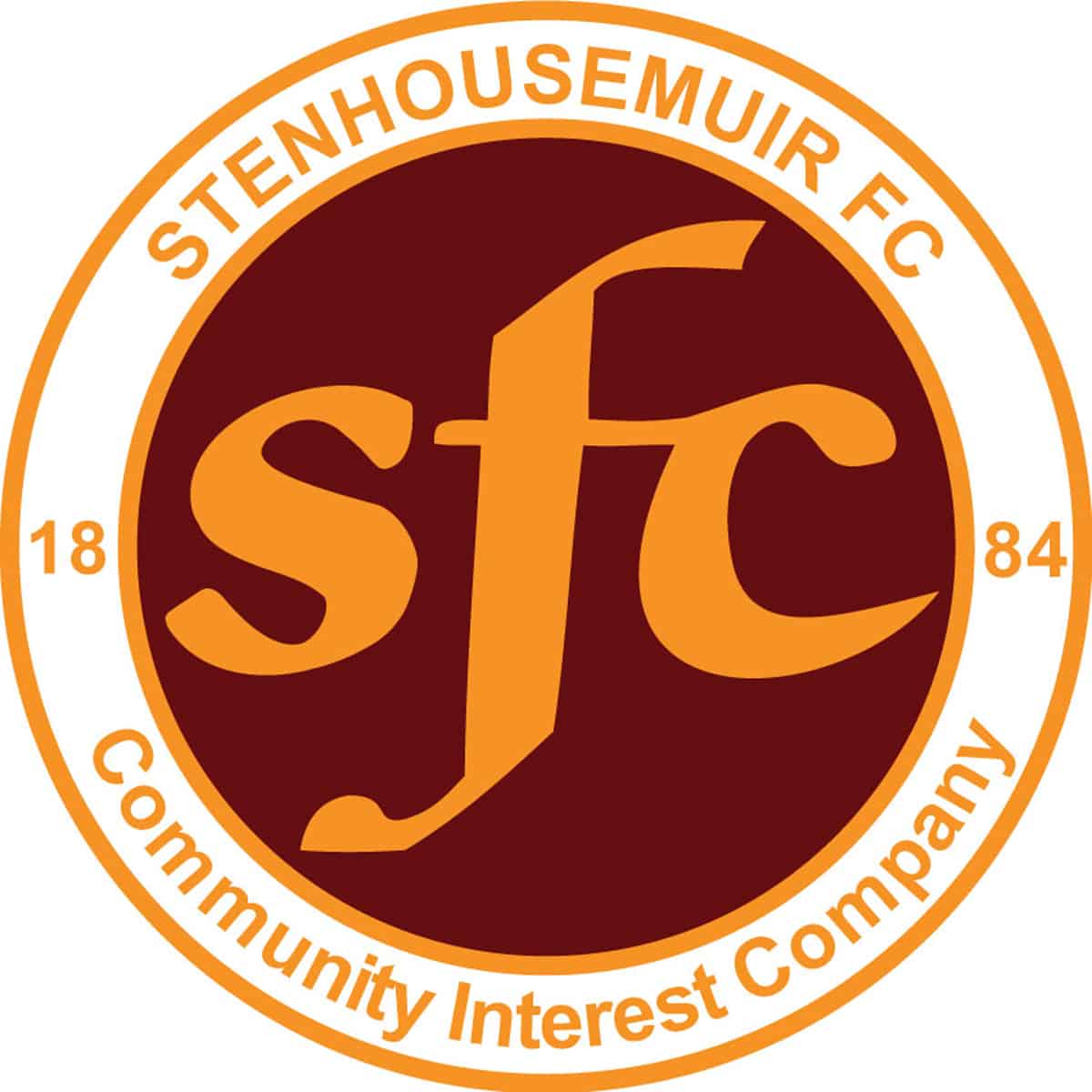 SPFL Ladbrokes League 1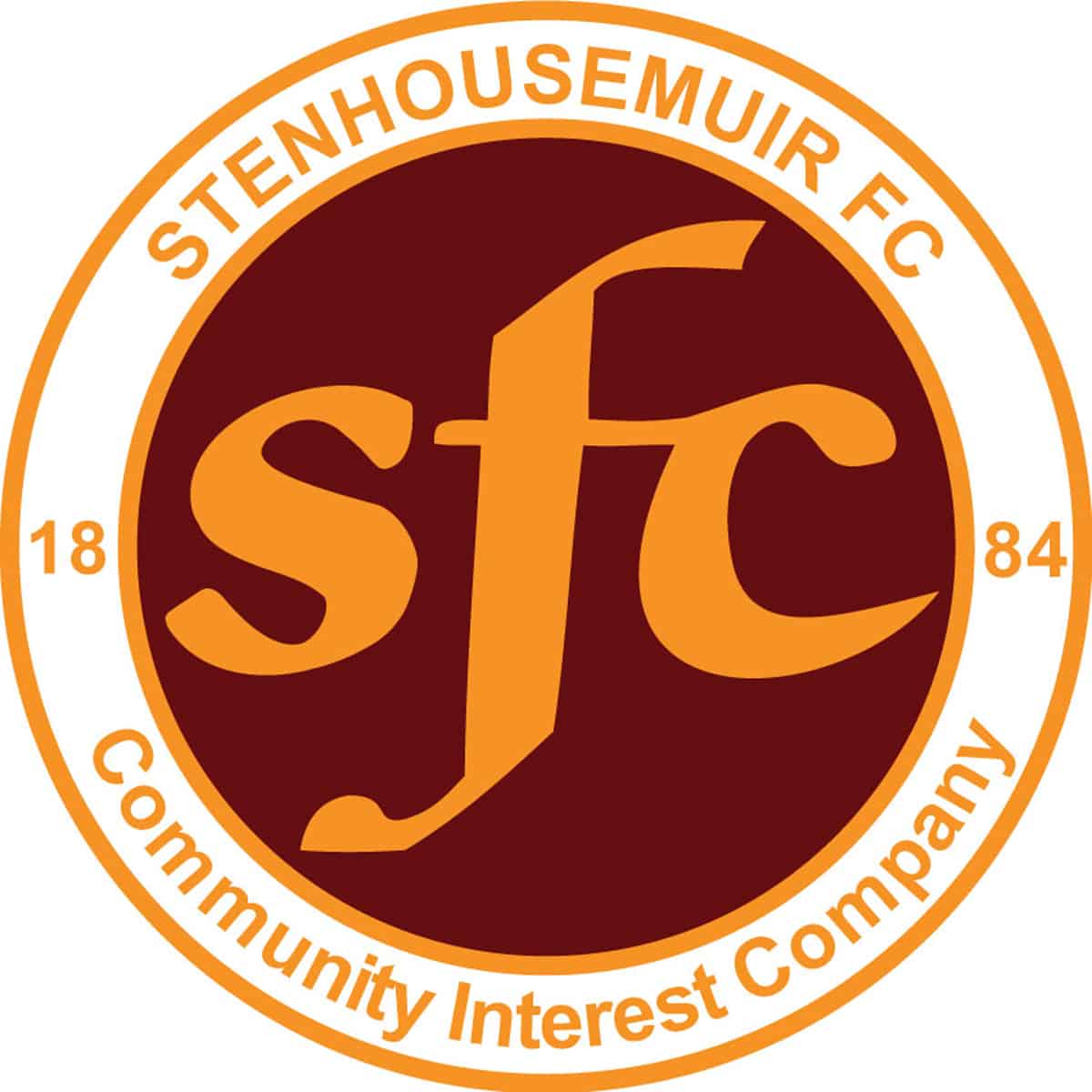 Betfred Cup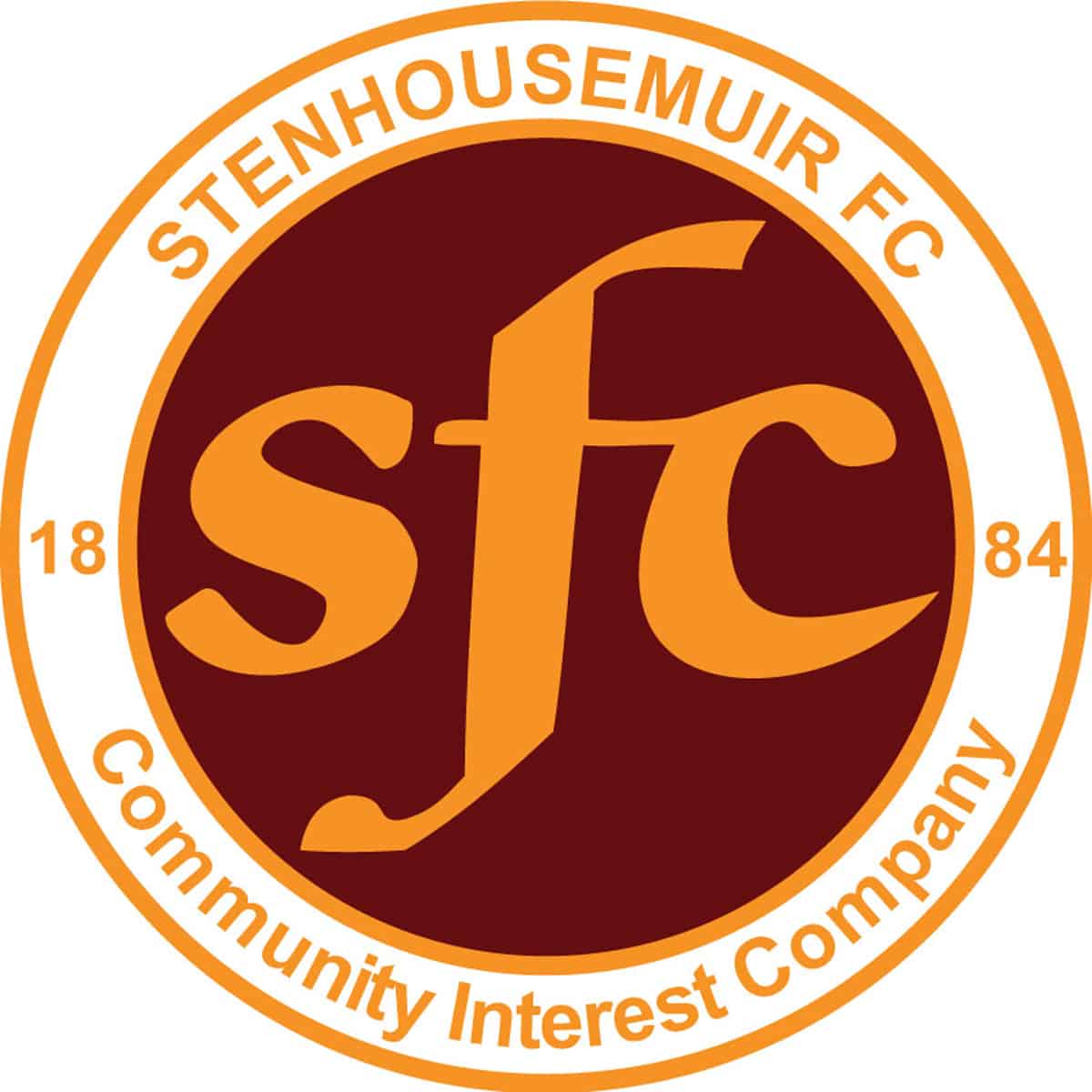 SPFL Ladbrokes League 1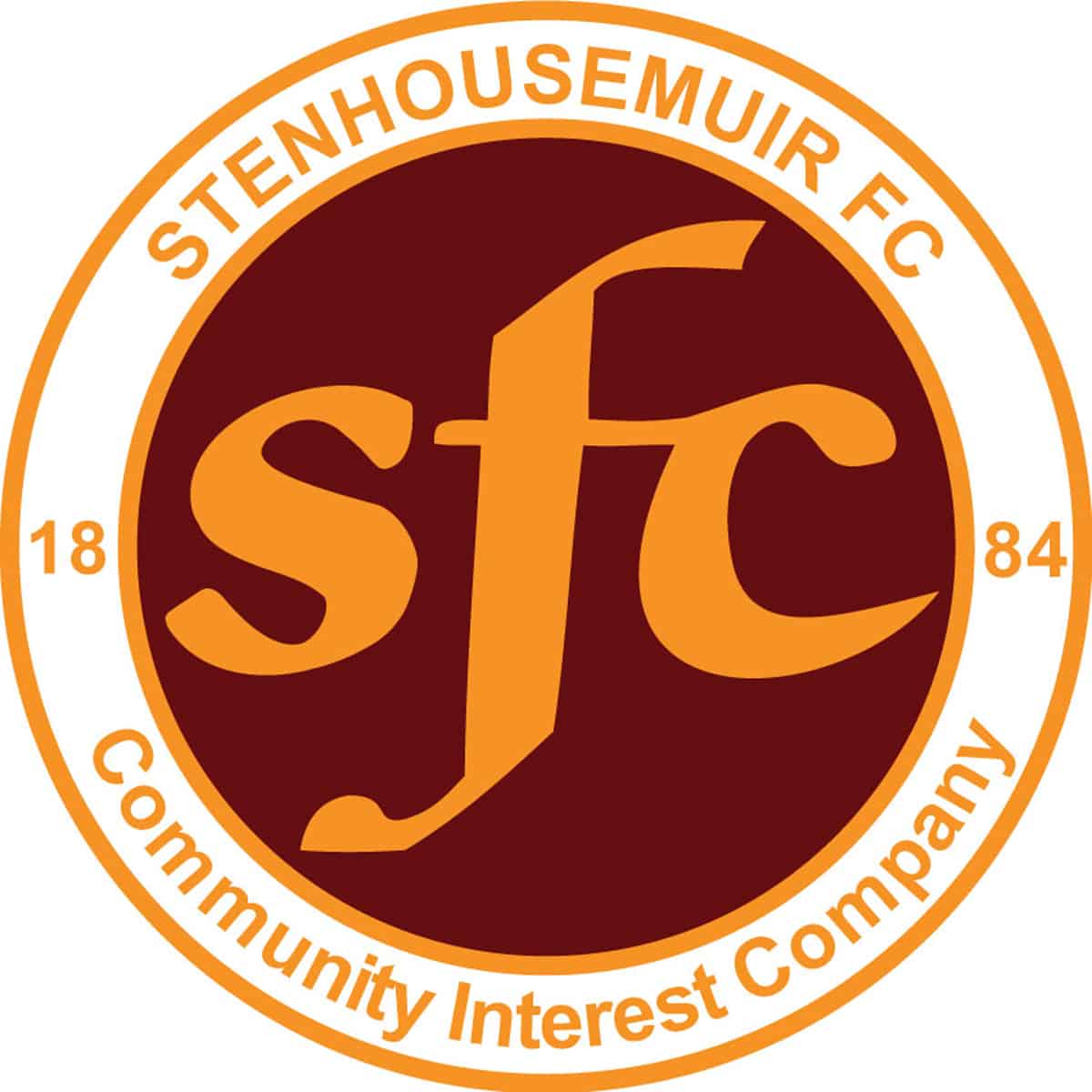 SPFL Ladbrokes League 1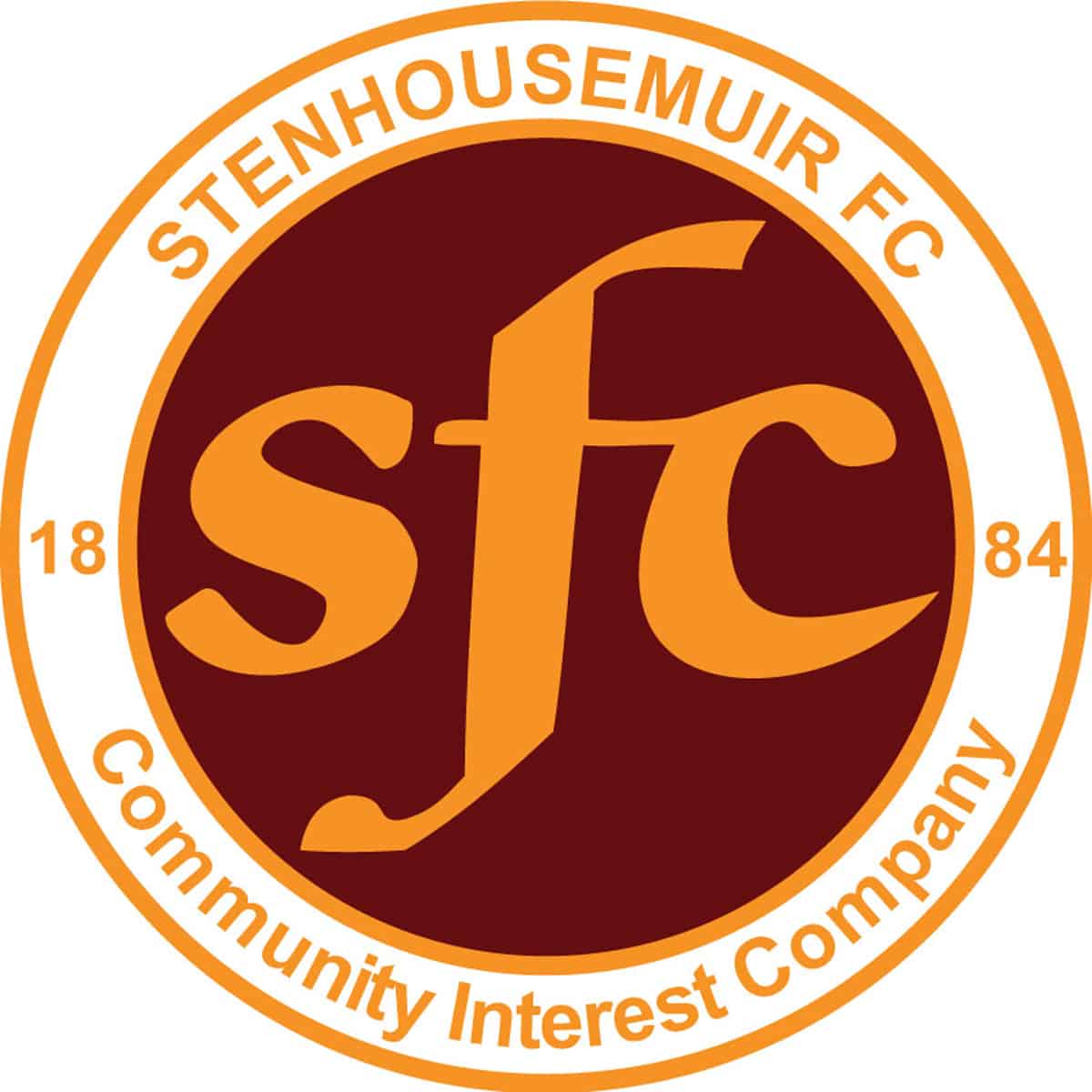 SPFL Ladbrokes League 1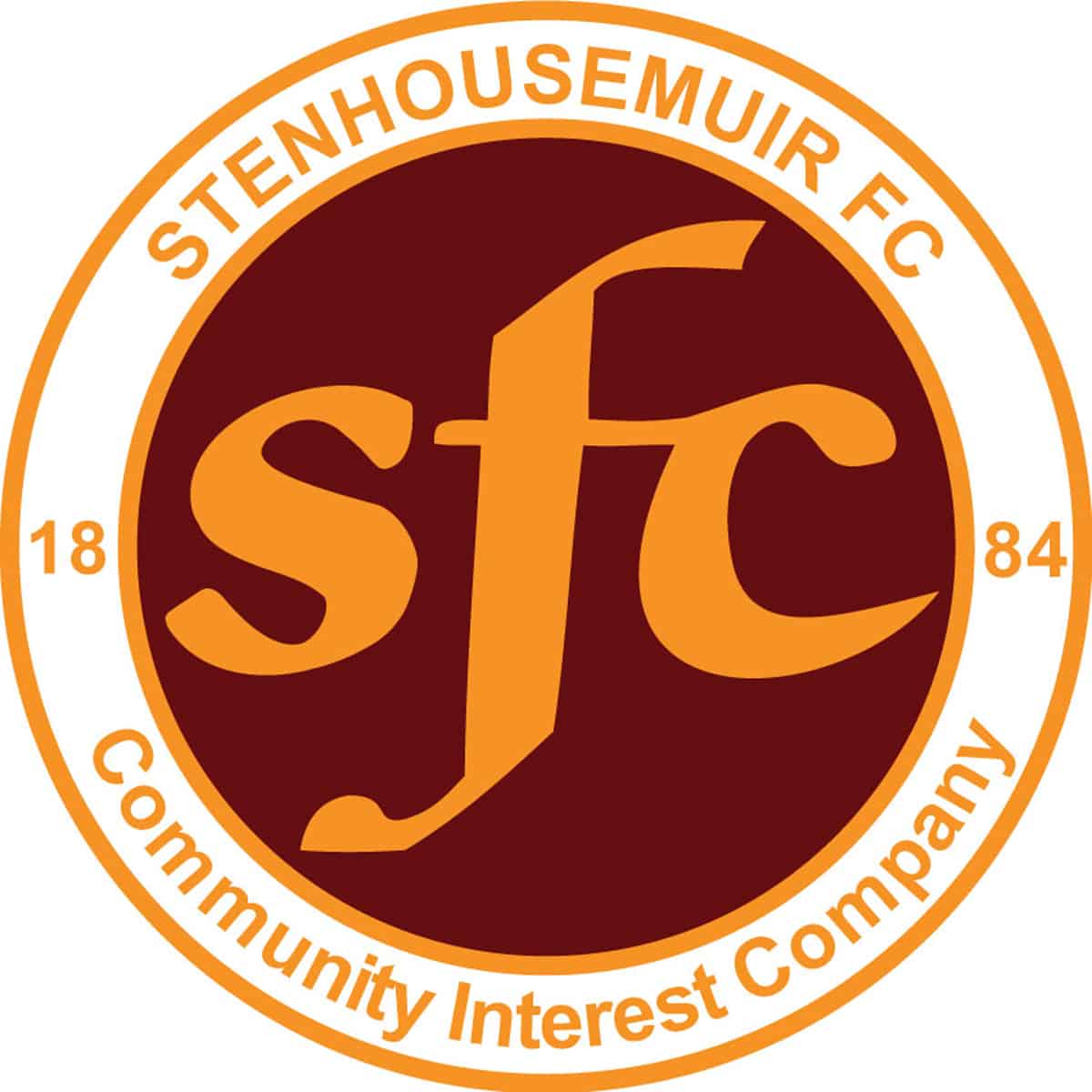 Betfred Cup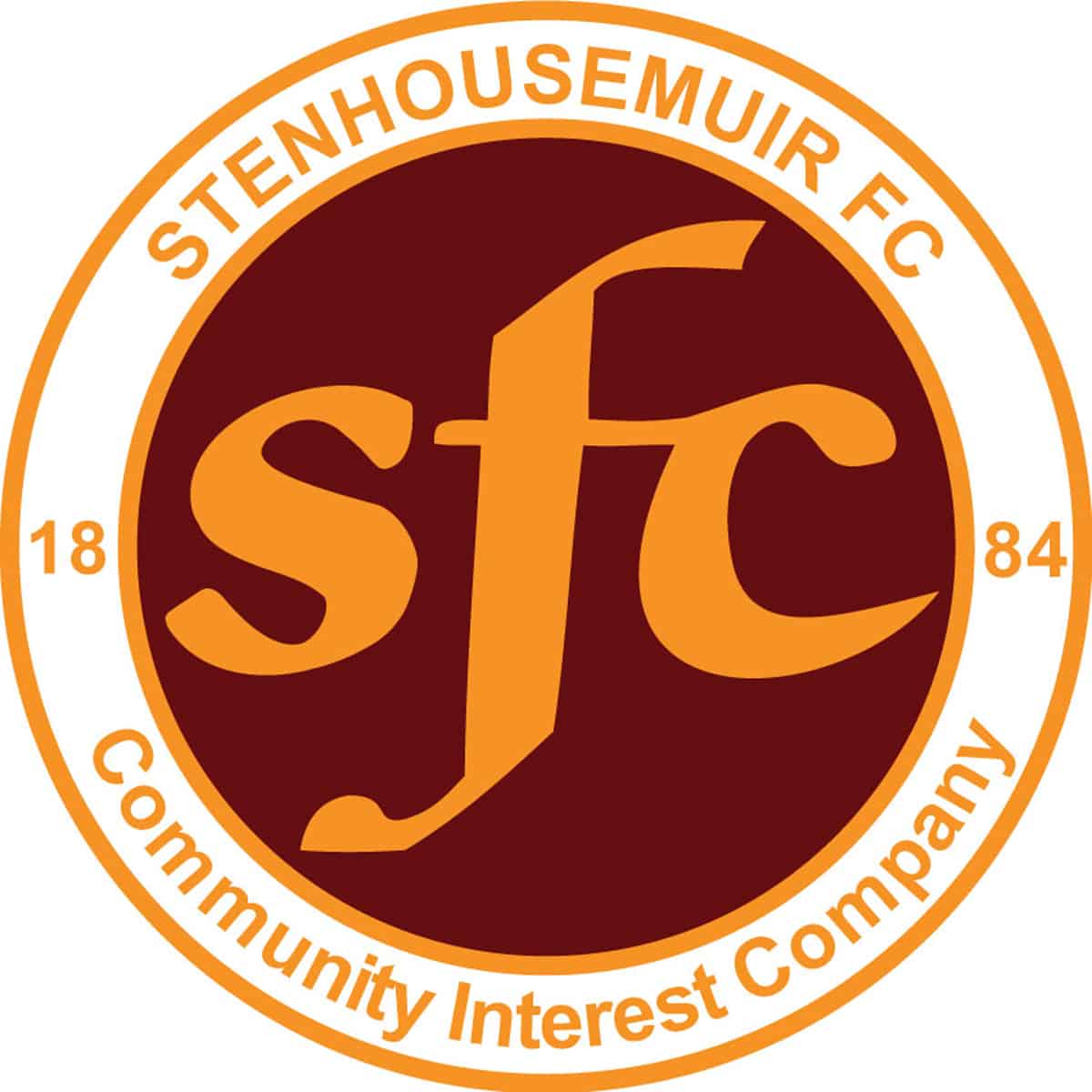 Petrofac Training Cup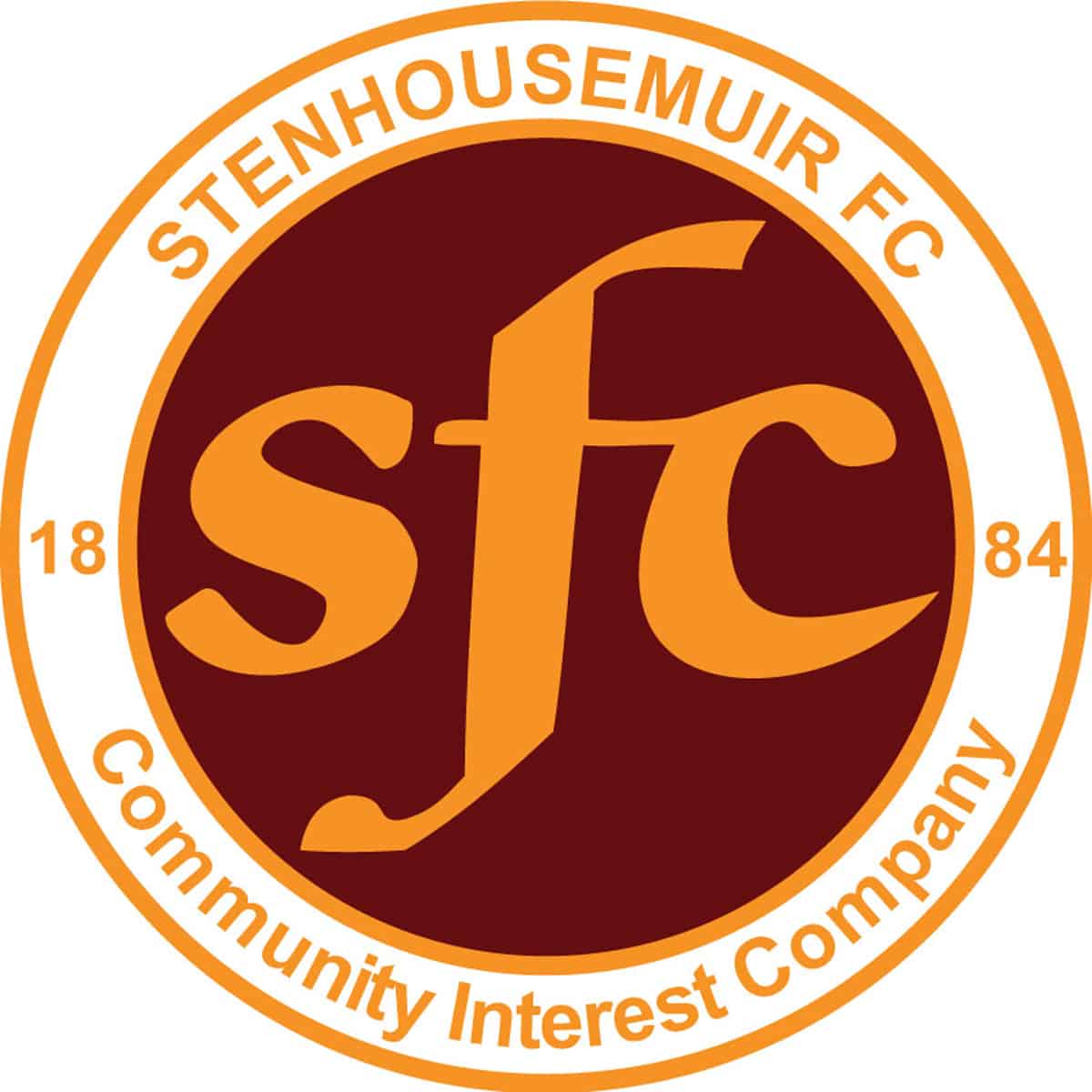 Friendly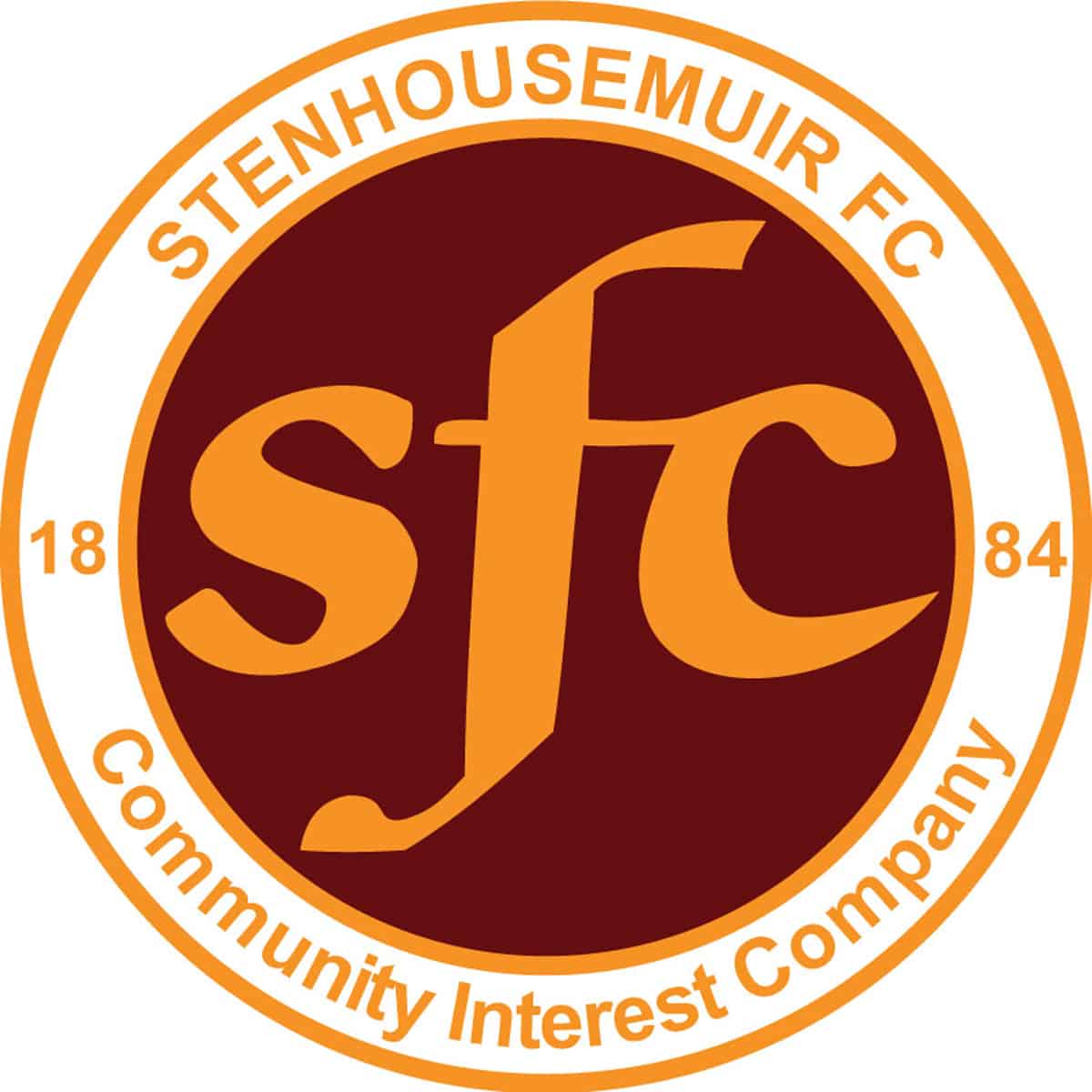 Friendly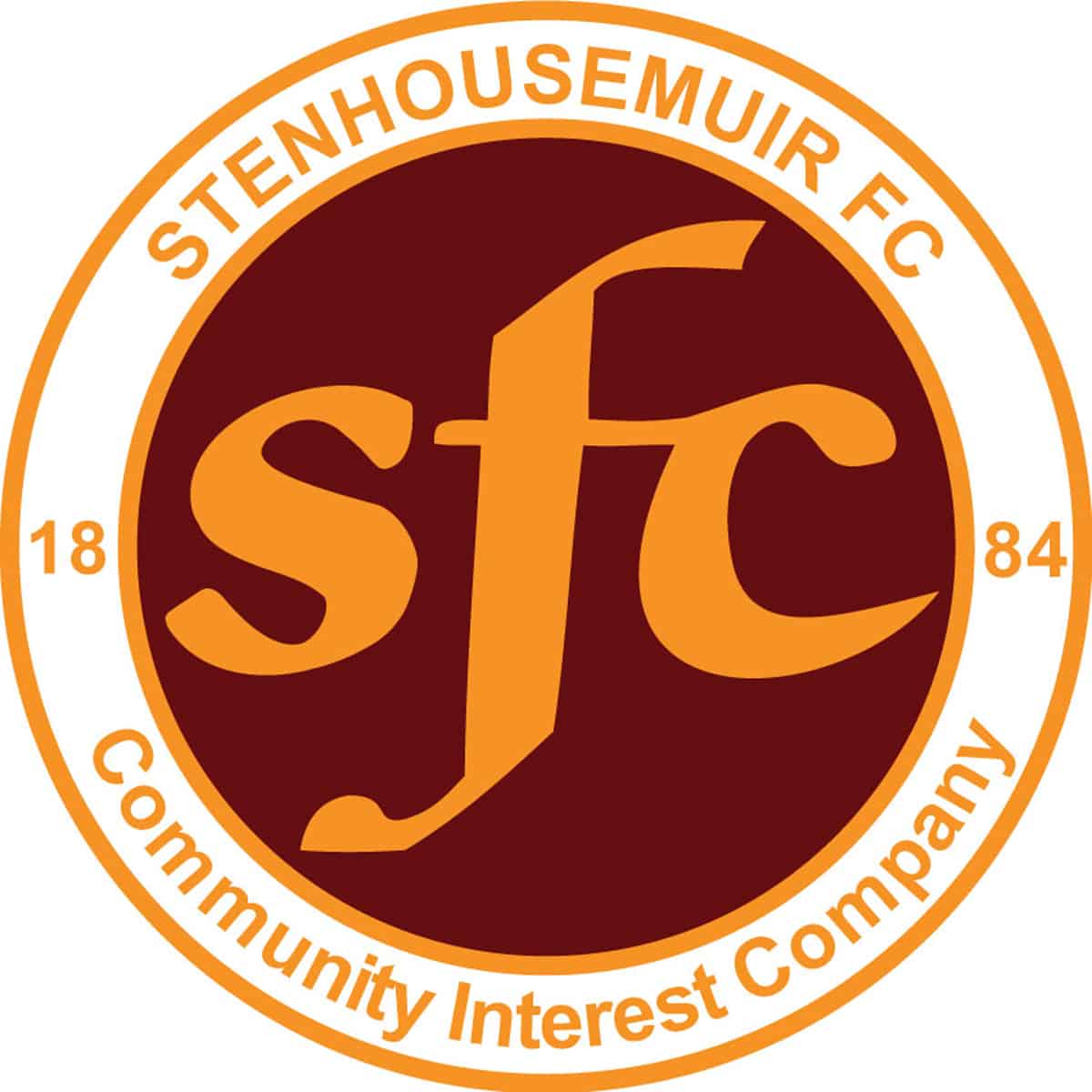 Friendly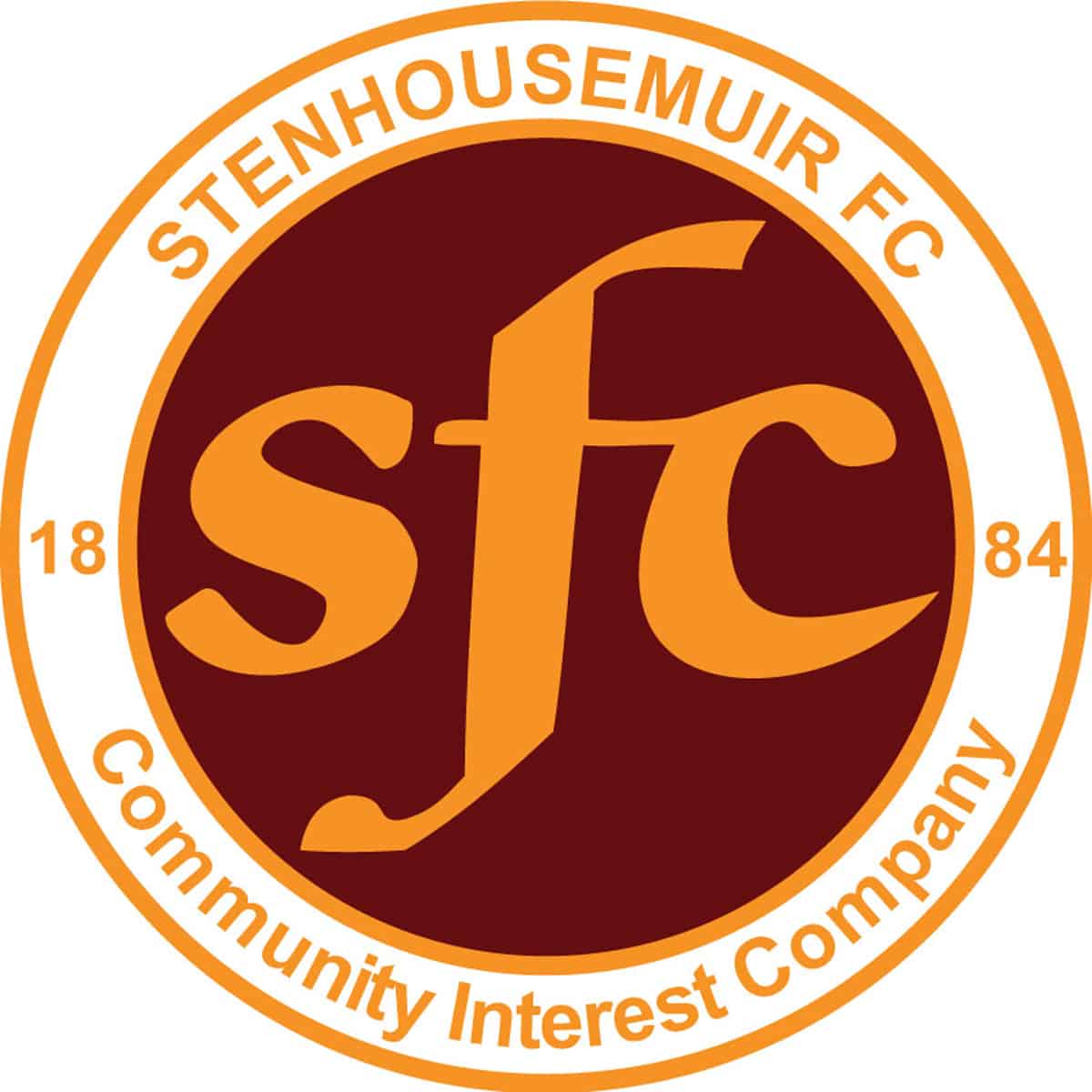 SPFL Ladbrokes League 1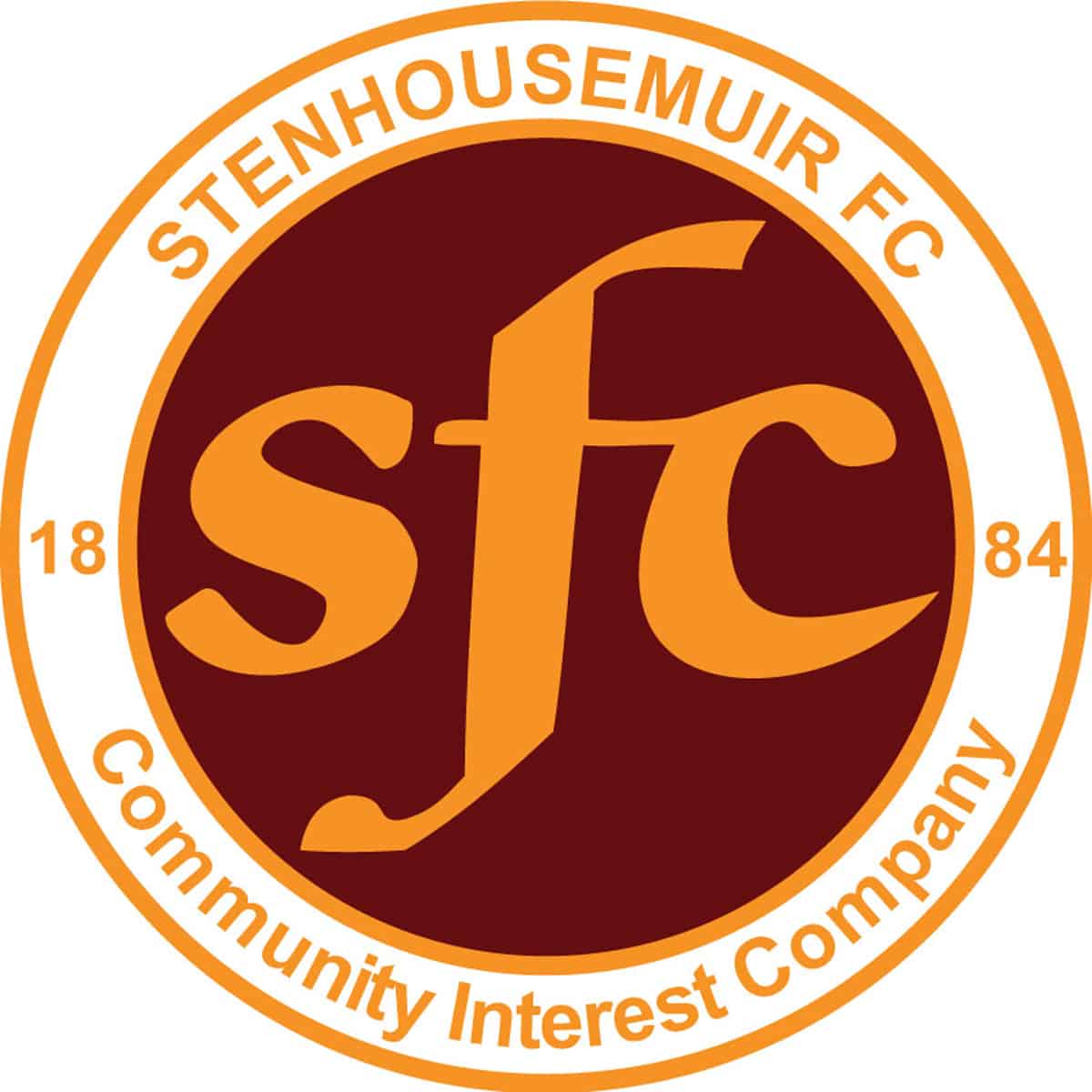 SPFL Ladbrokes League 1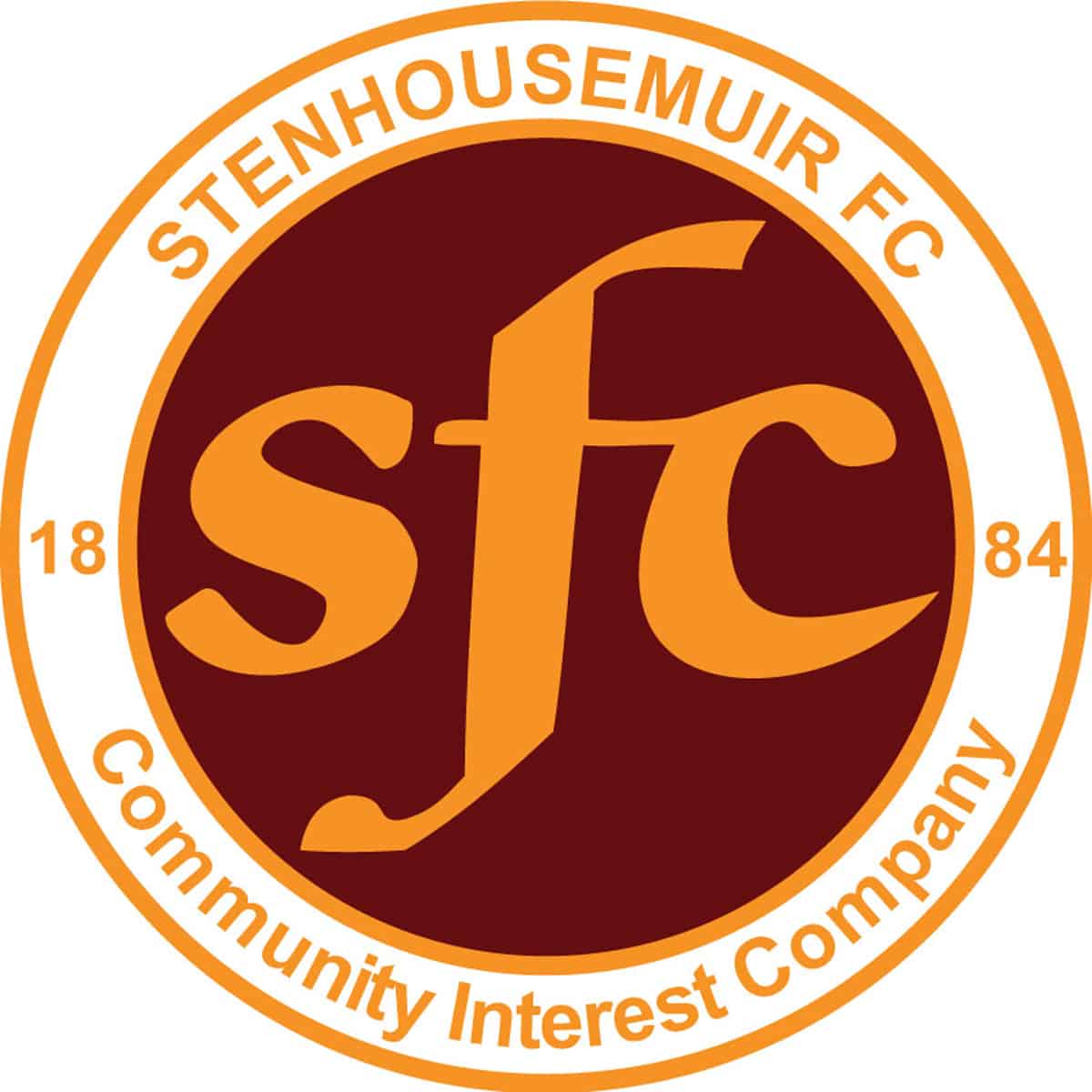 SPFL Ladbrokes League 1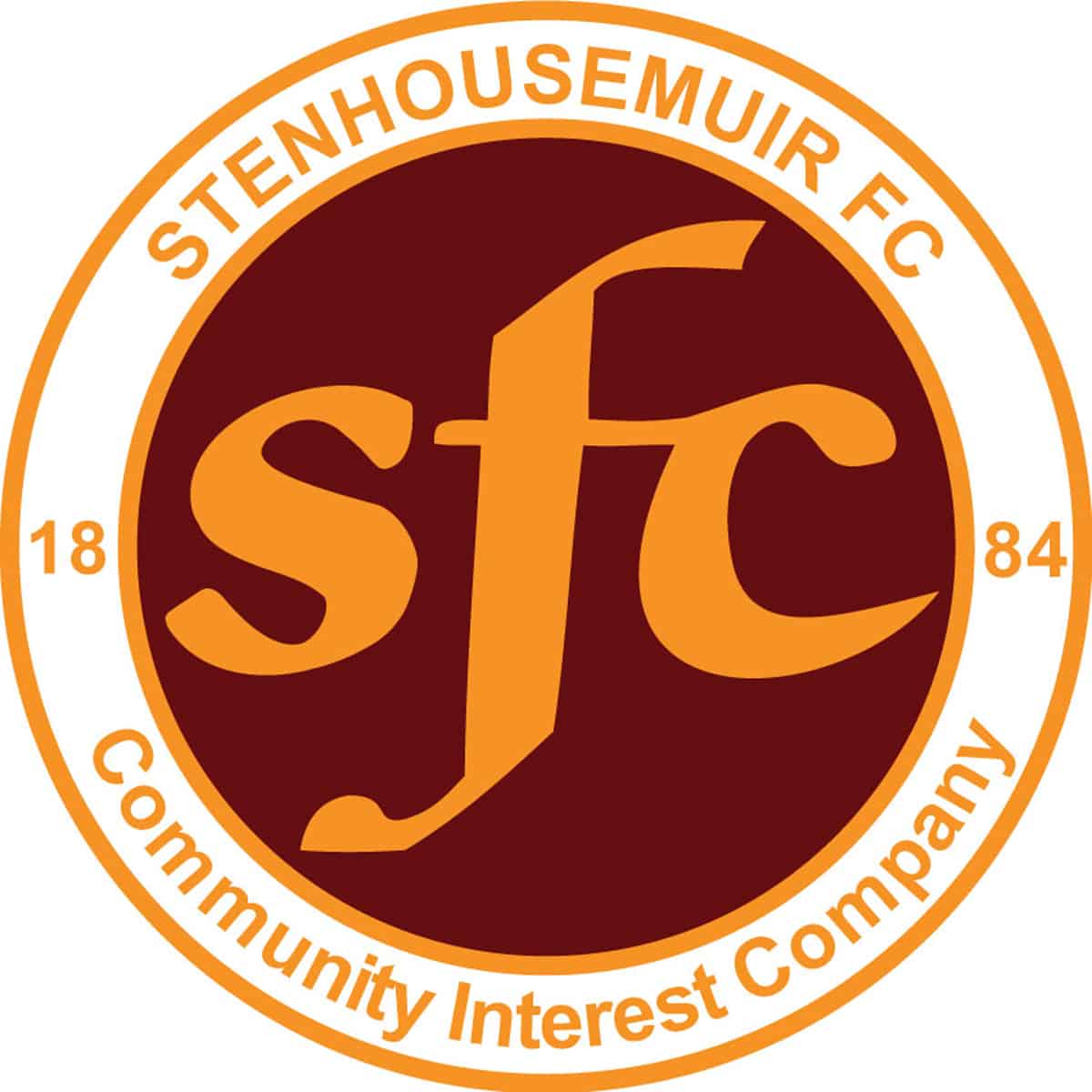 SPFL Ladbrokes League 1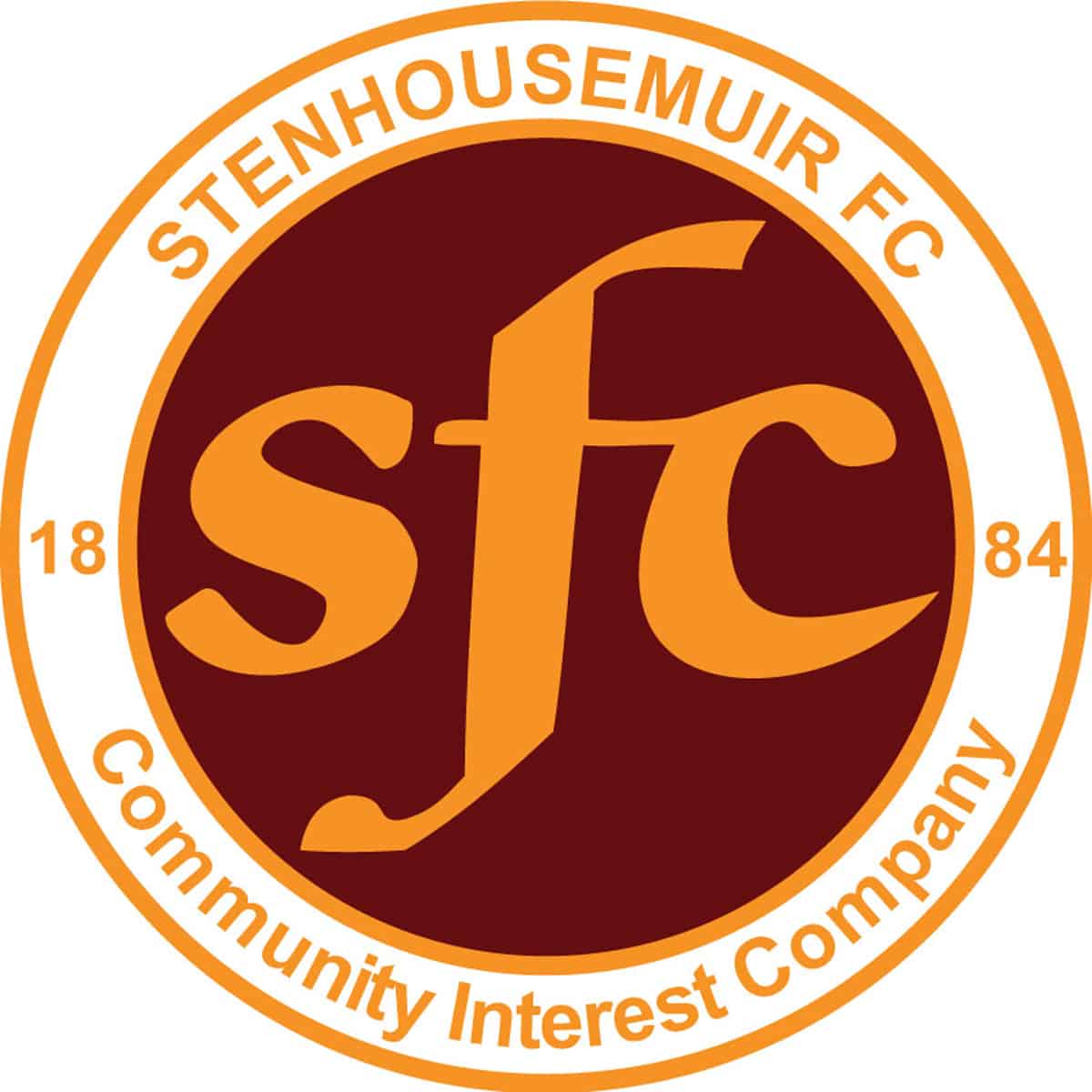 SPFL Ladbrokes League 1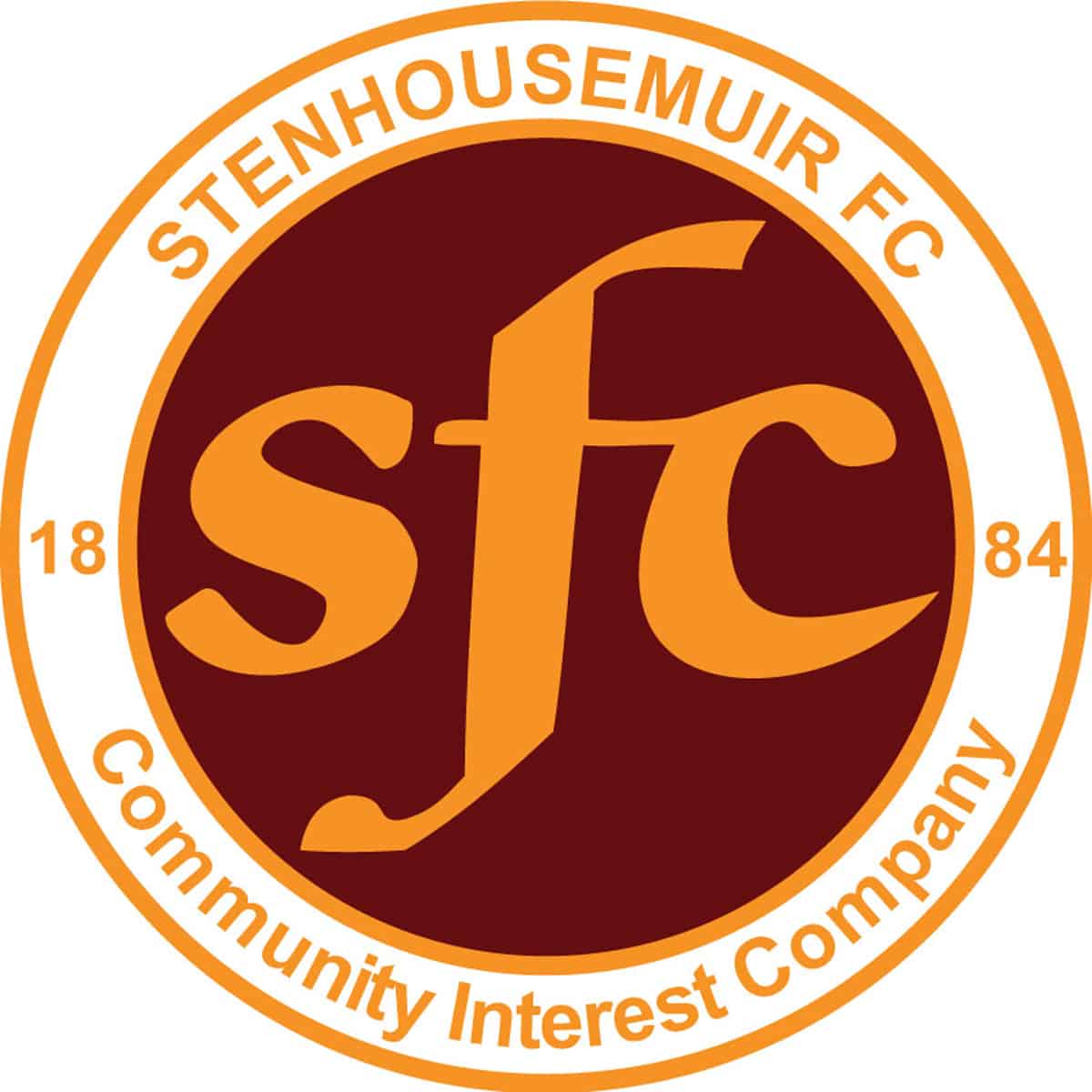 SPFL Ladbrokes League 1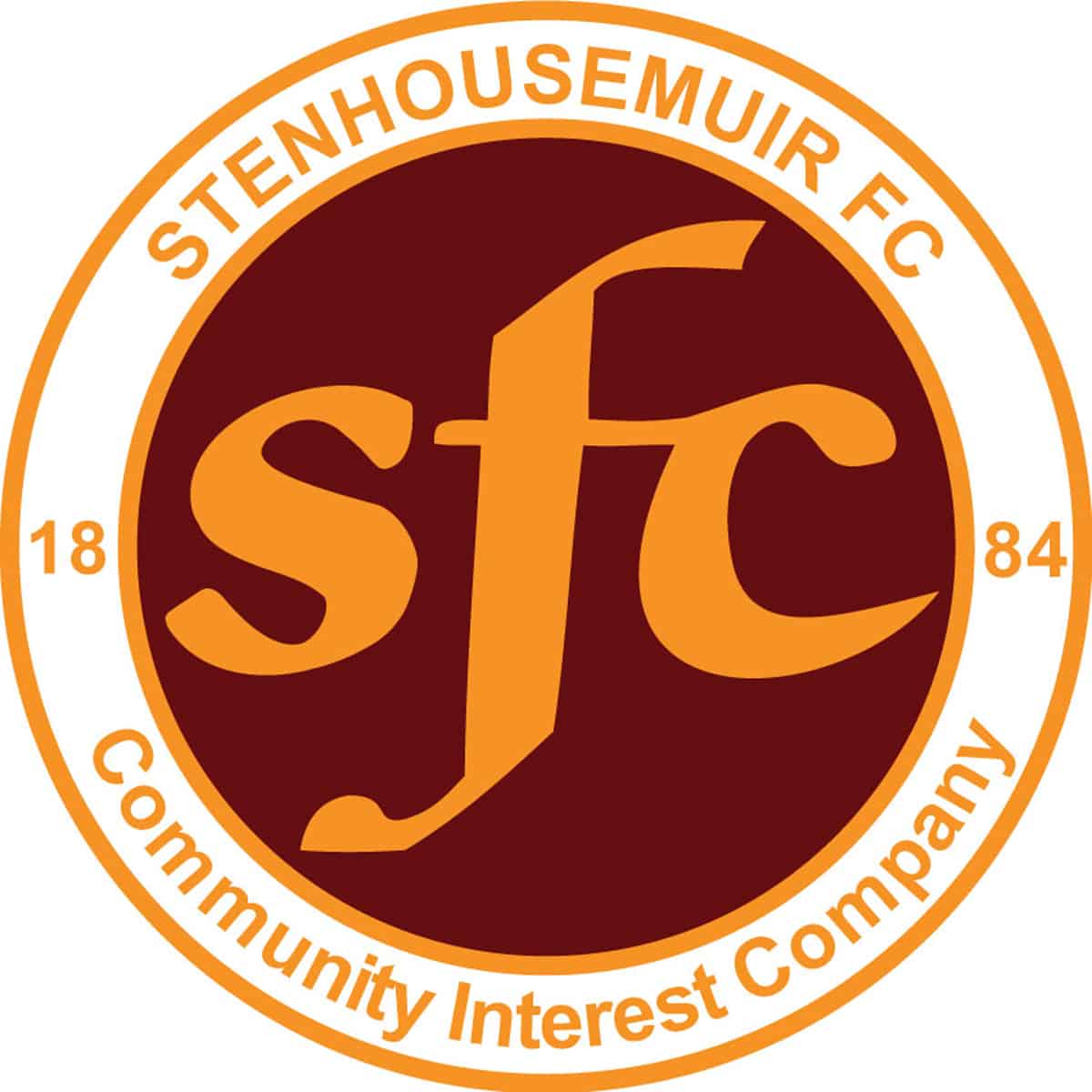 SPFL Ladbrokes League 1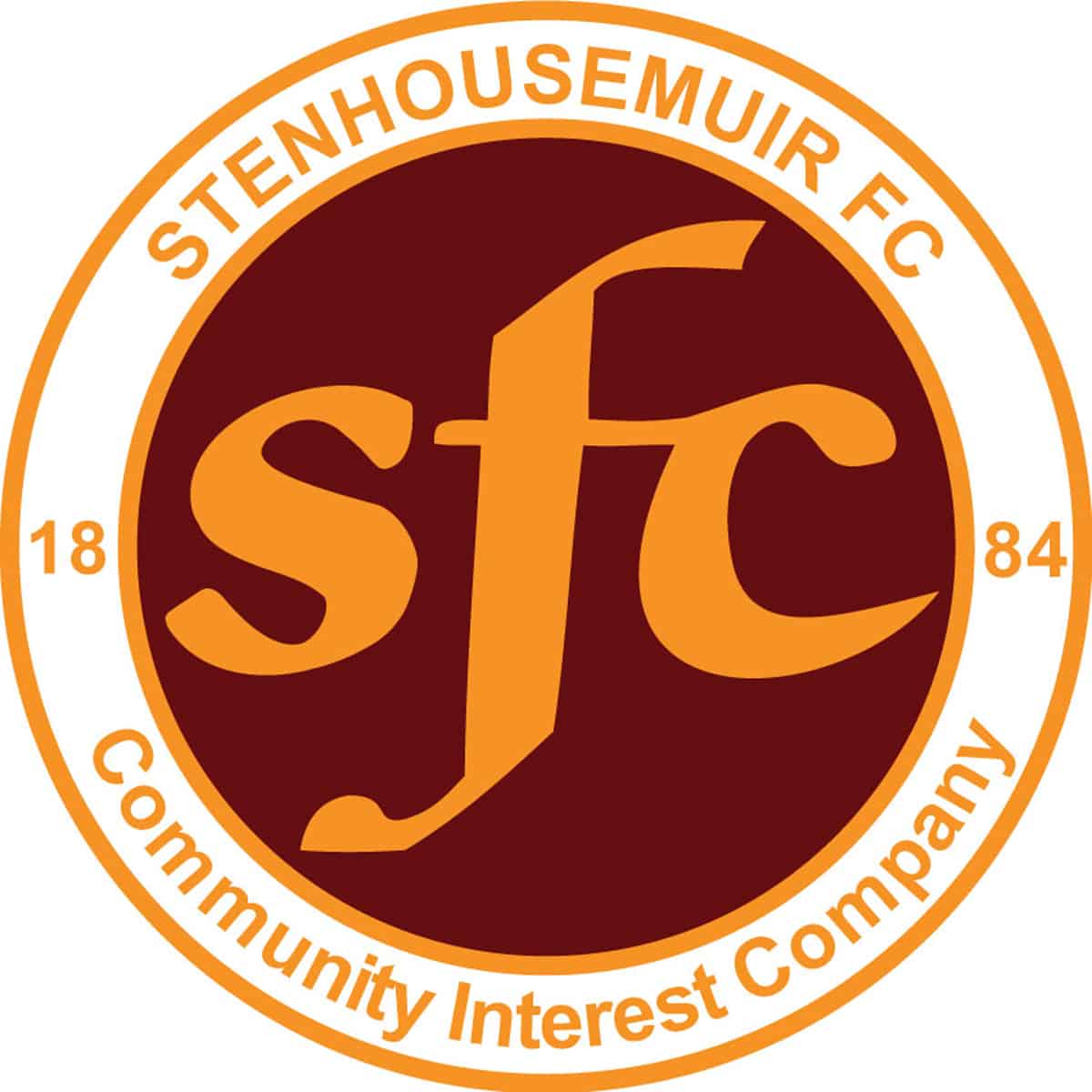 SPFL Ladbrokes League 1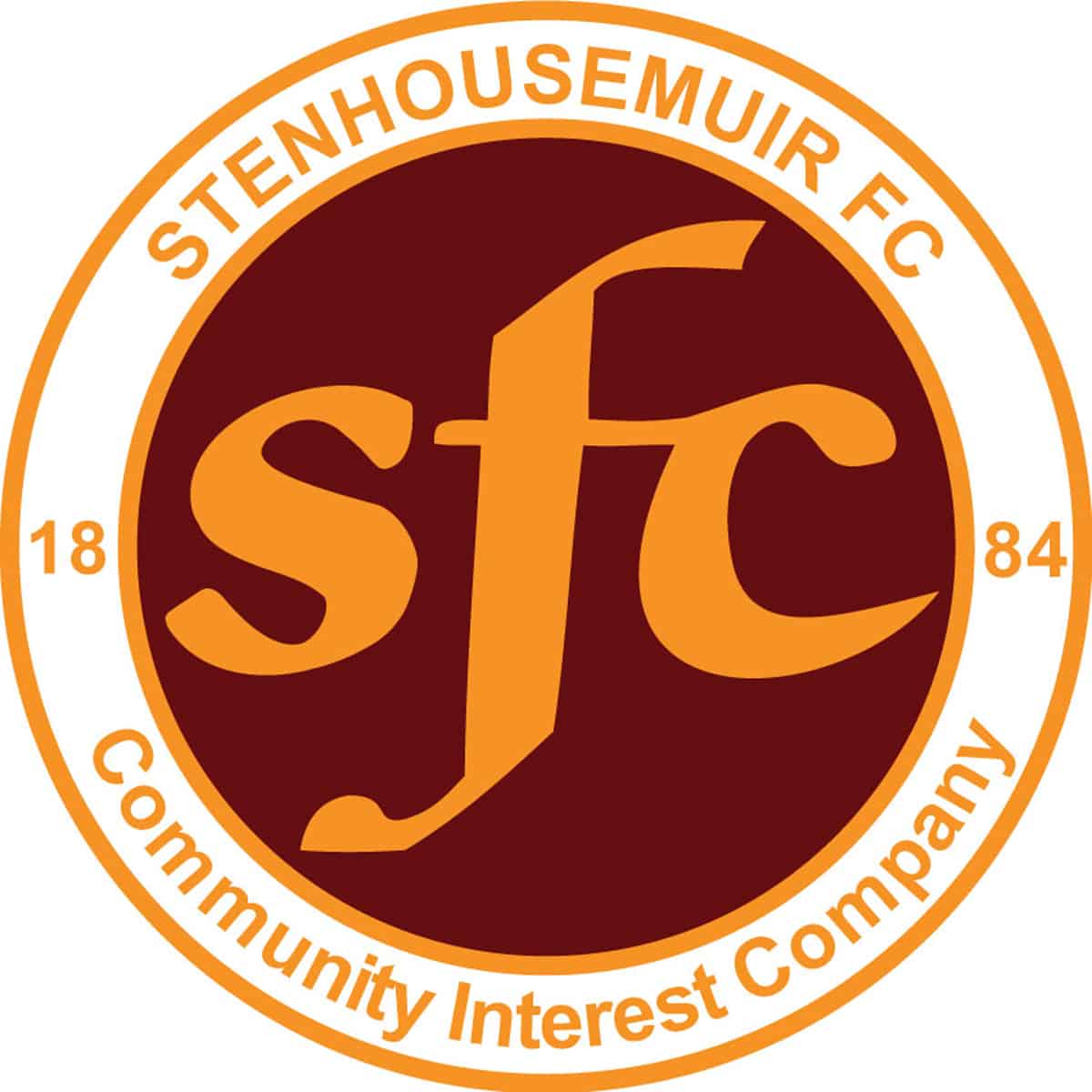 SPFL Ladbrokes League 1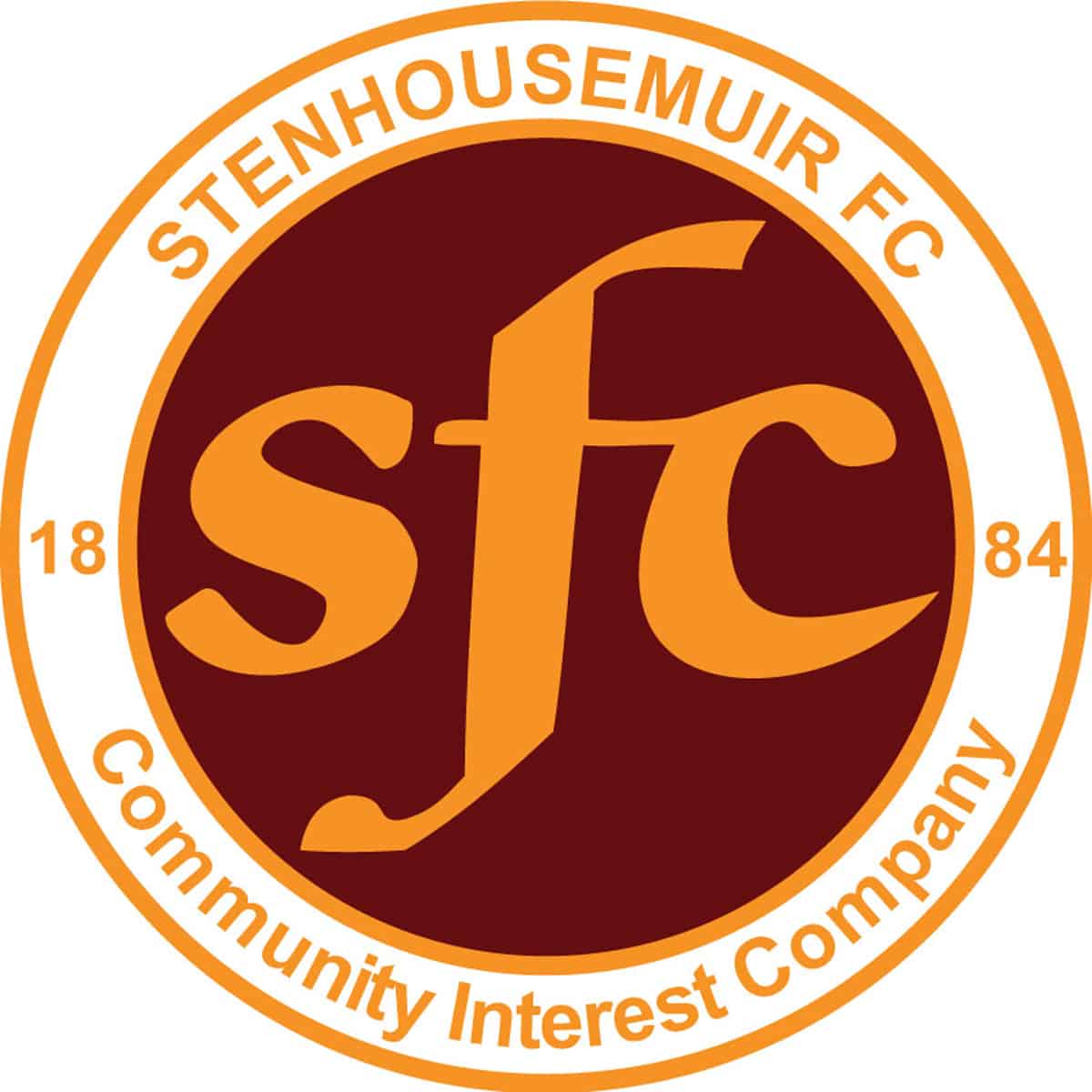 SPFL Ladbrokes League 1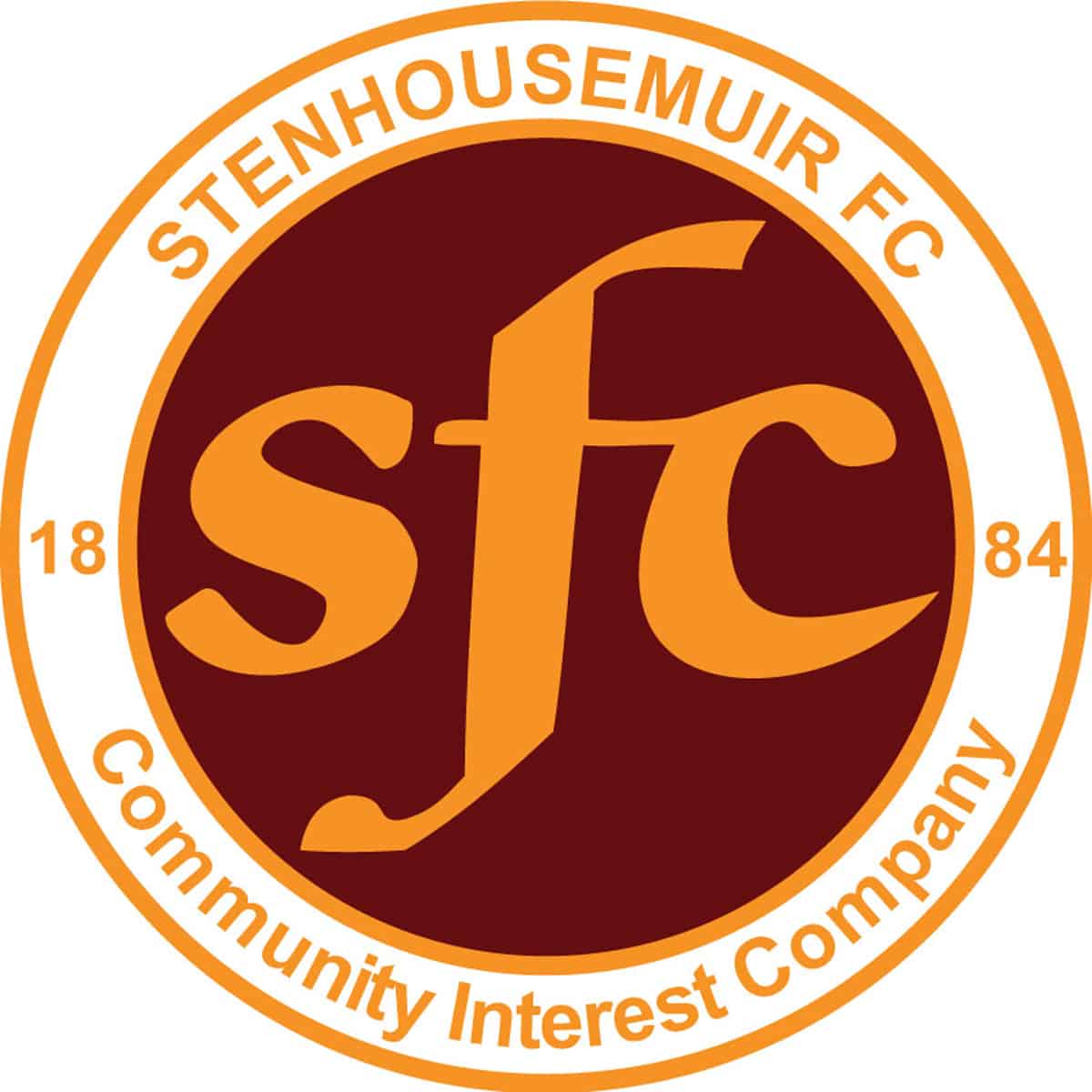 SPFL Ladbrokes League 1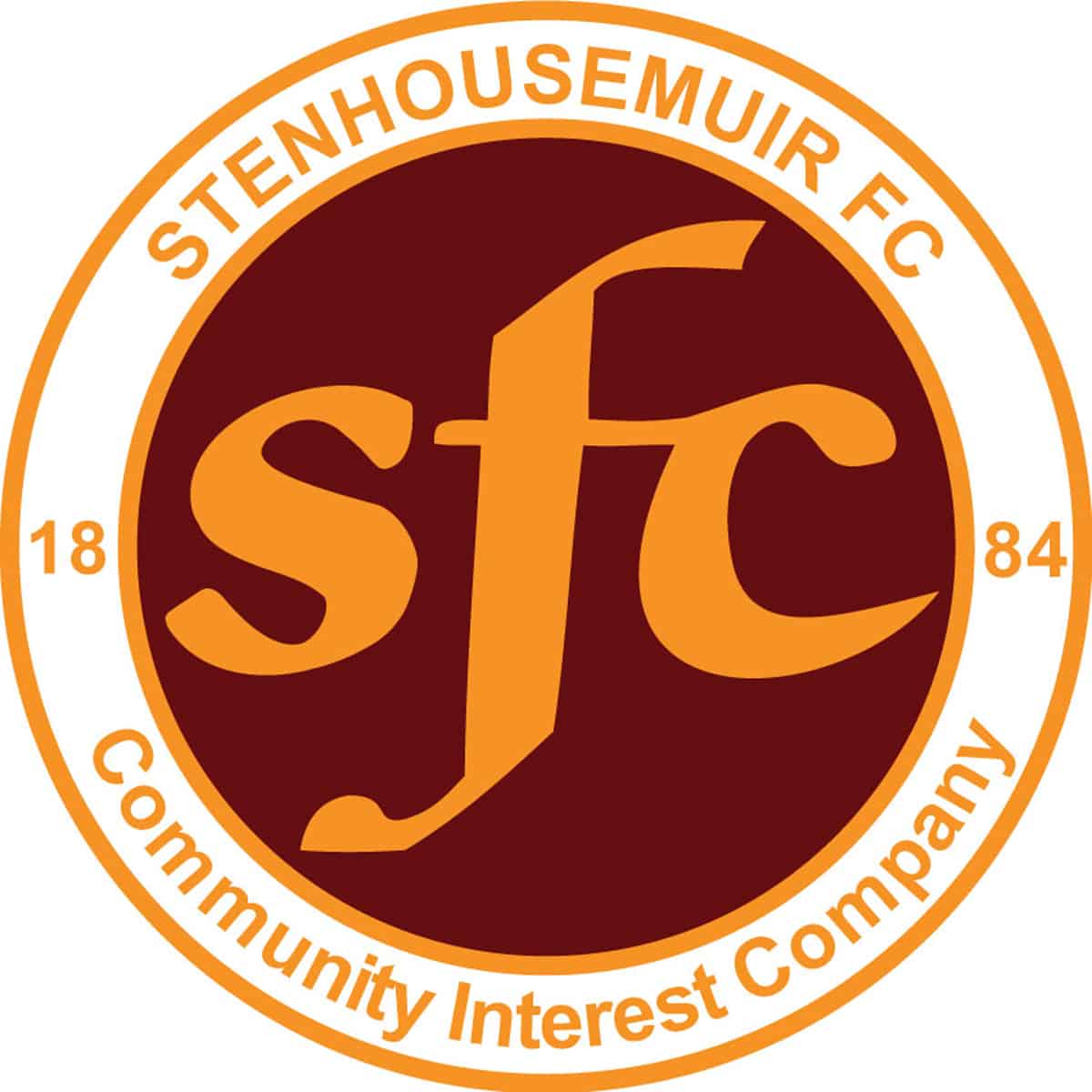 SPFL Ladbrokes League 1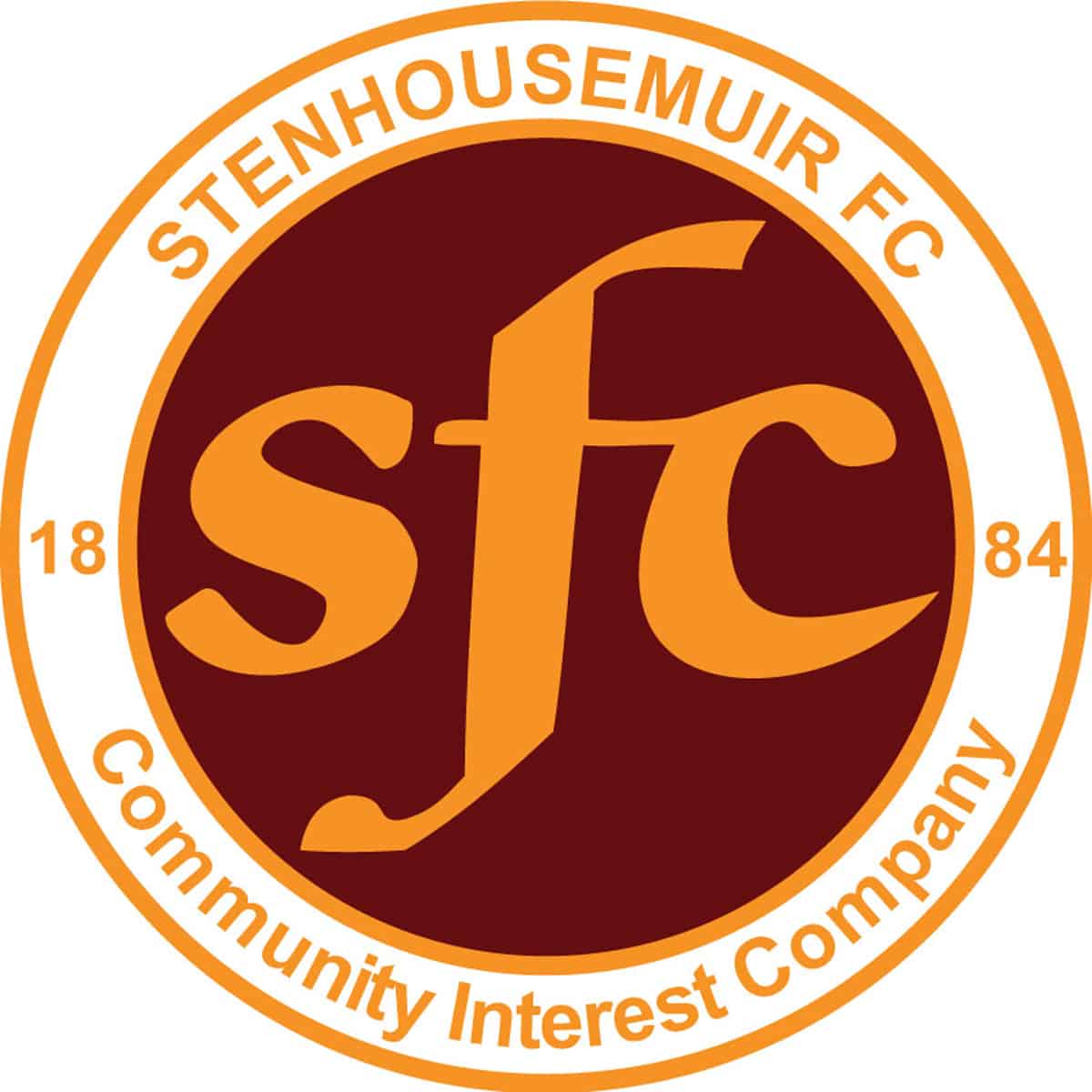 SPFL Ladbrokes League 1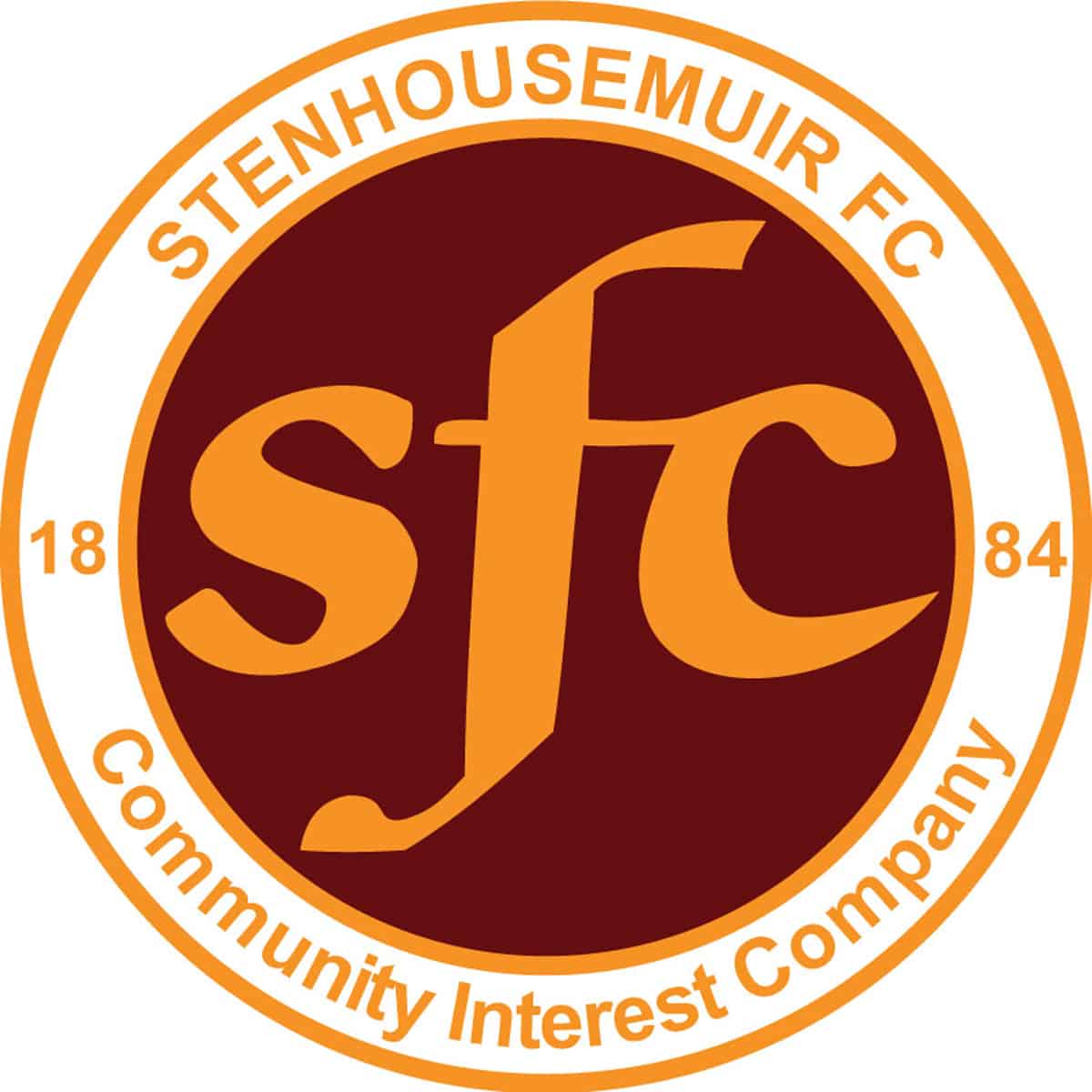 SPFL Ladbrokes League 1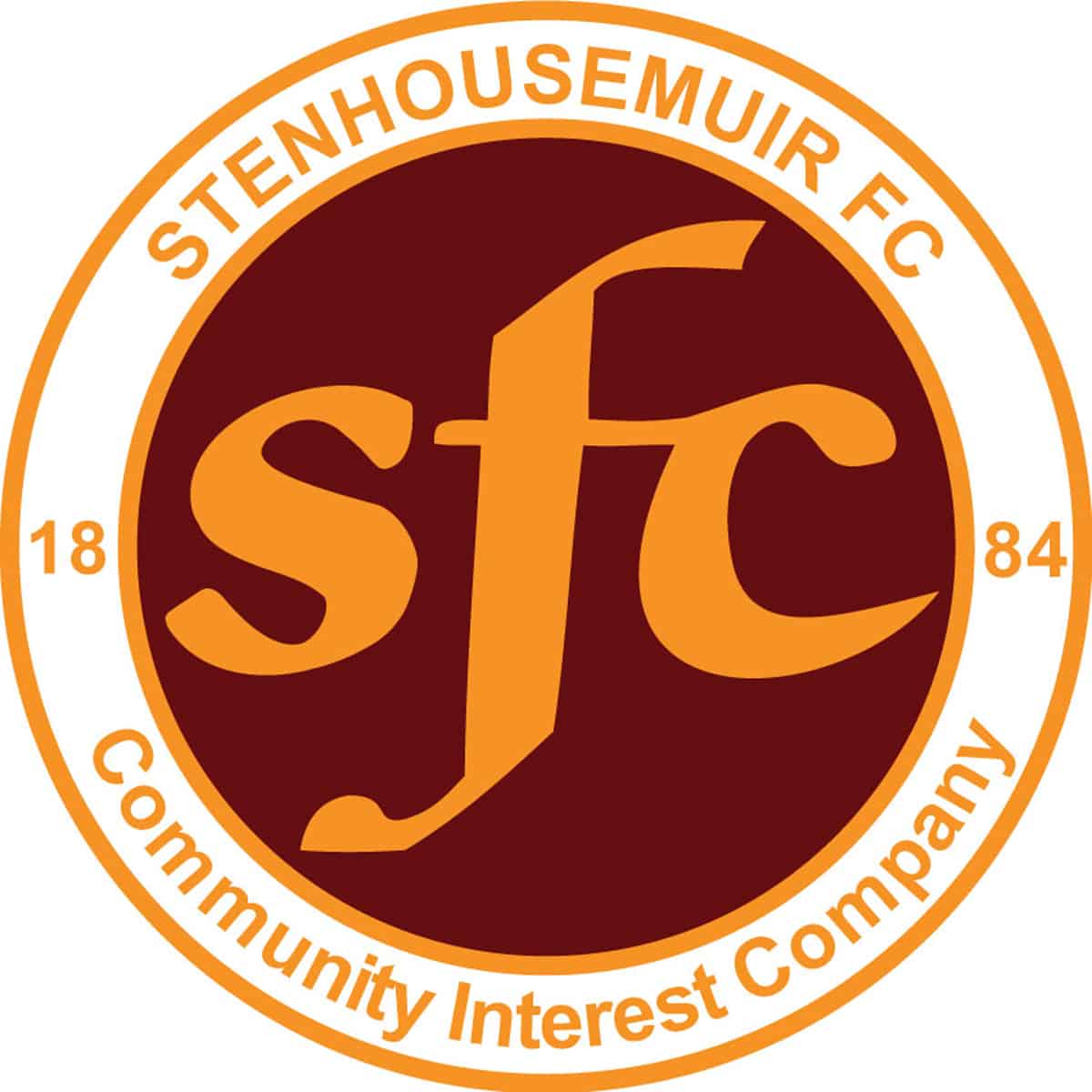 SPFL Ladbrokes League 1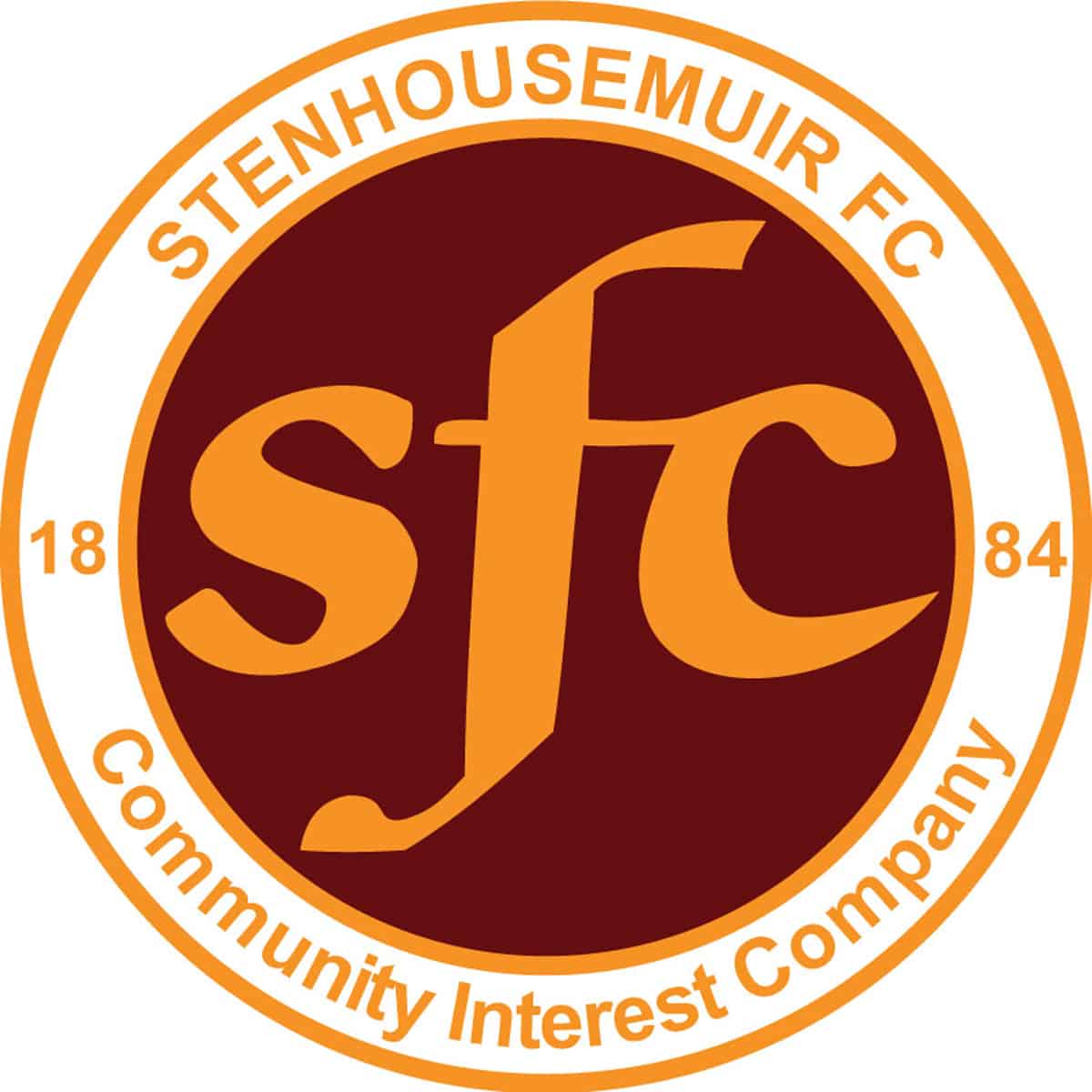 SPFL Ladbrokes League 1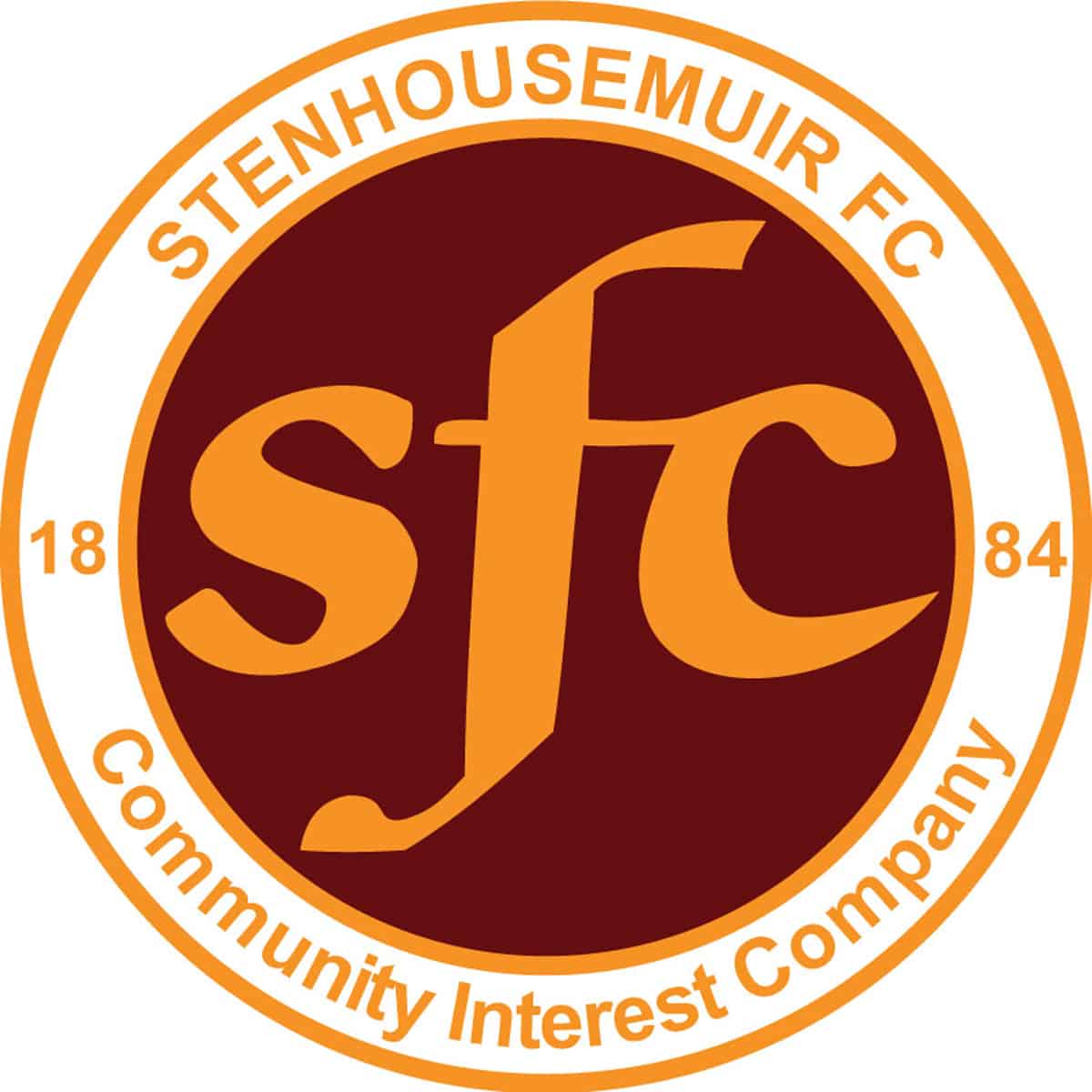 SPFL Ladbrokes League 1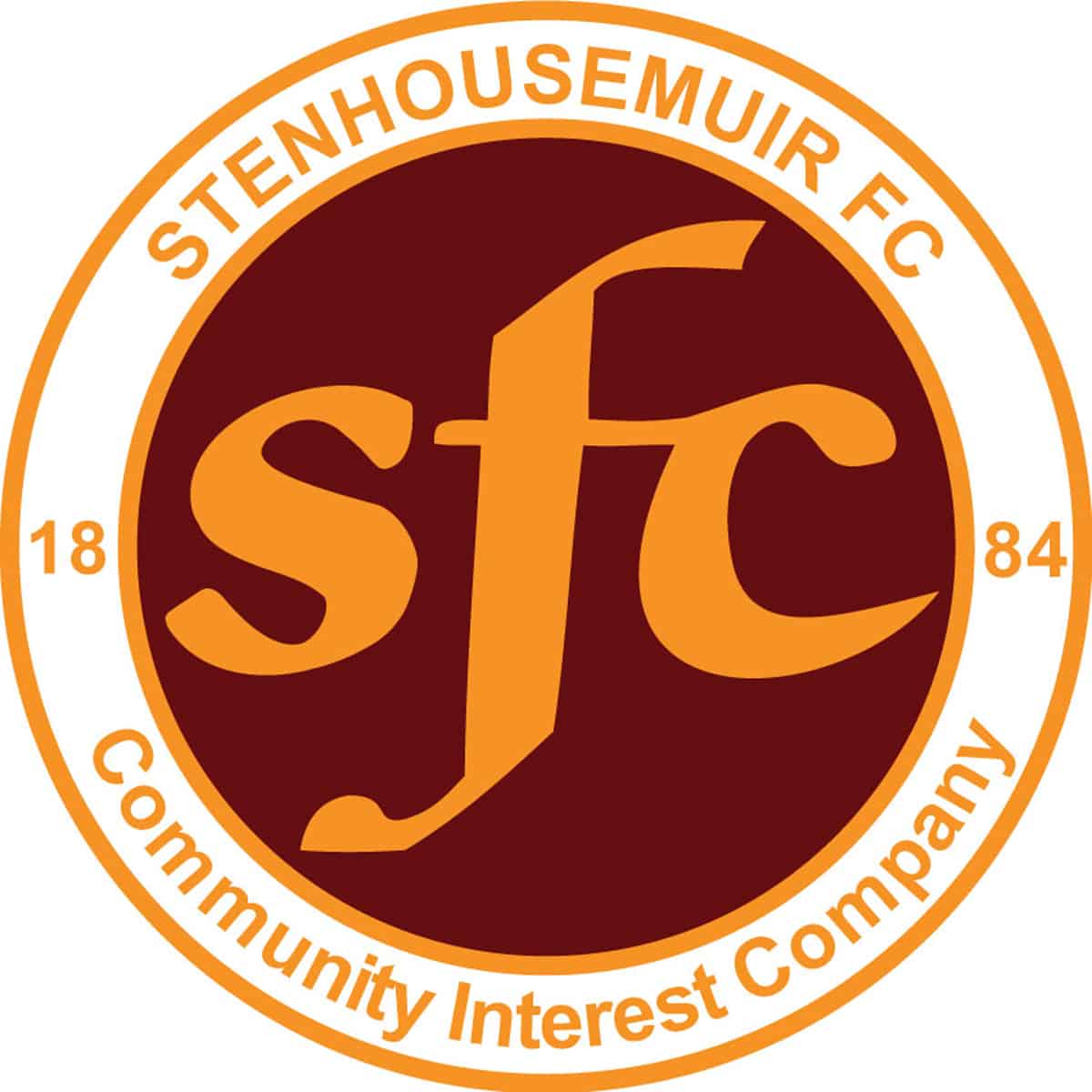 SPFL Ladbrokes League 1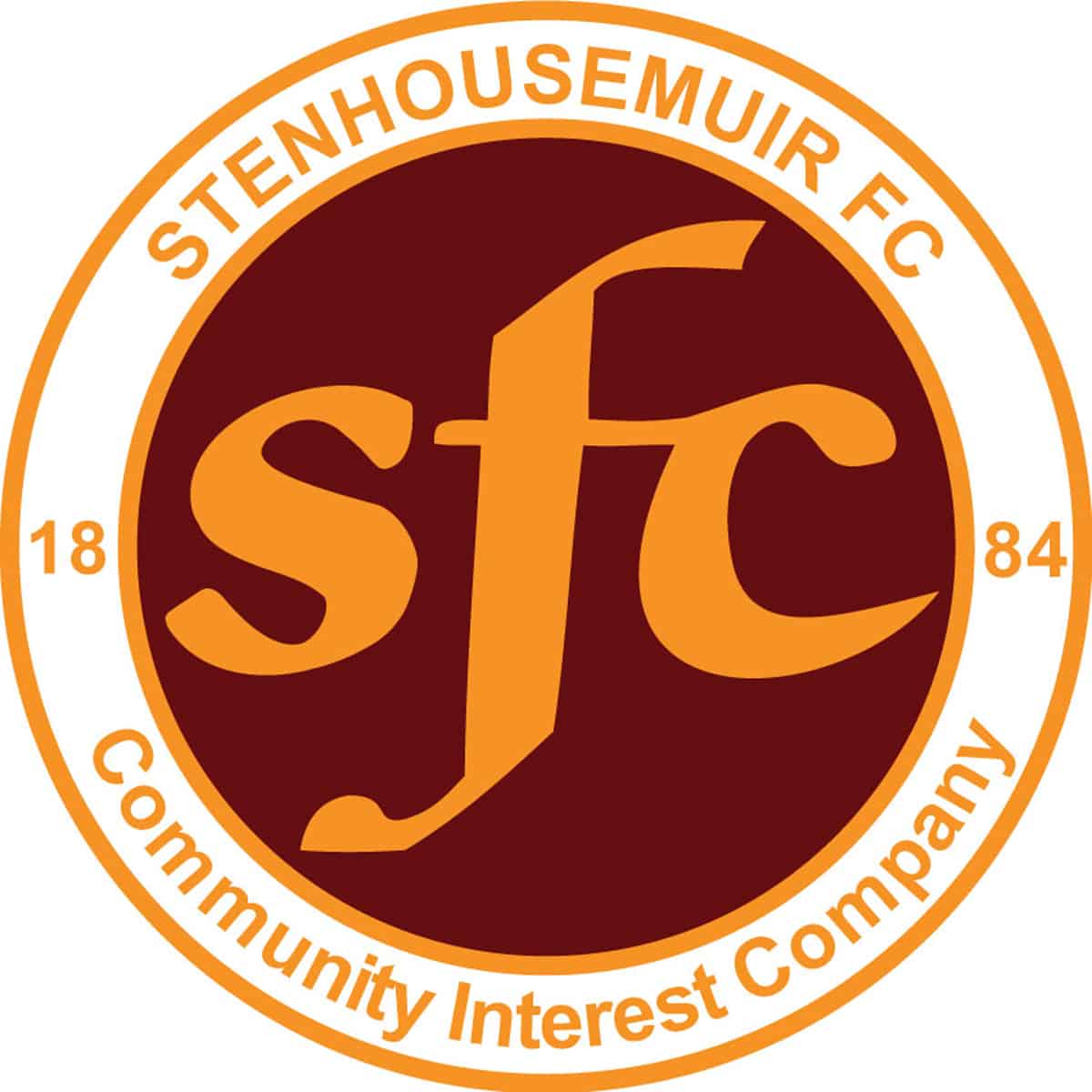 SPFL Ladbrokes League 1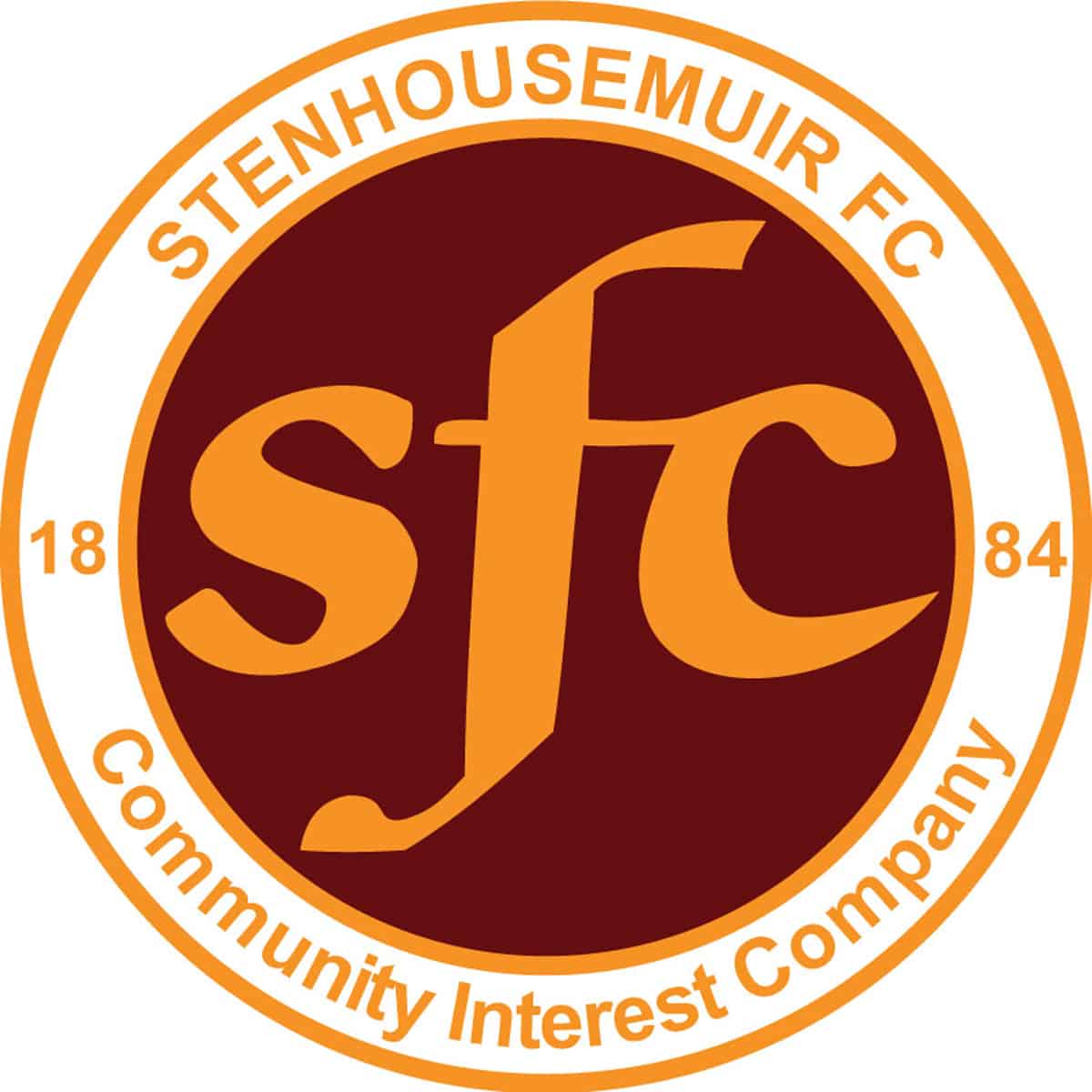 Scottish Cup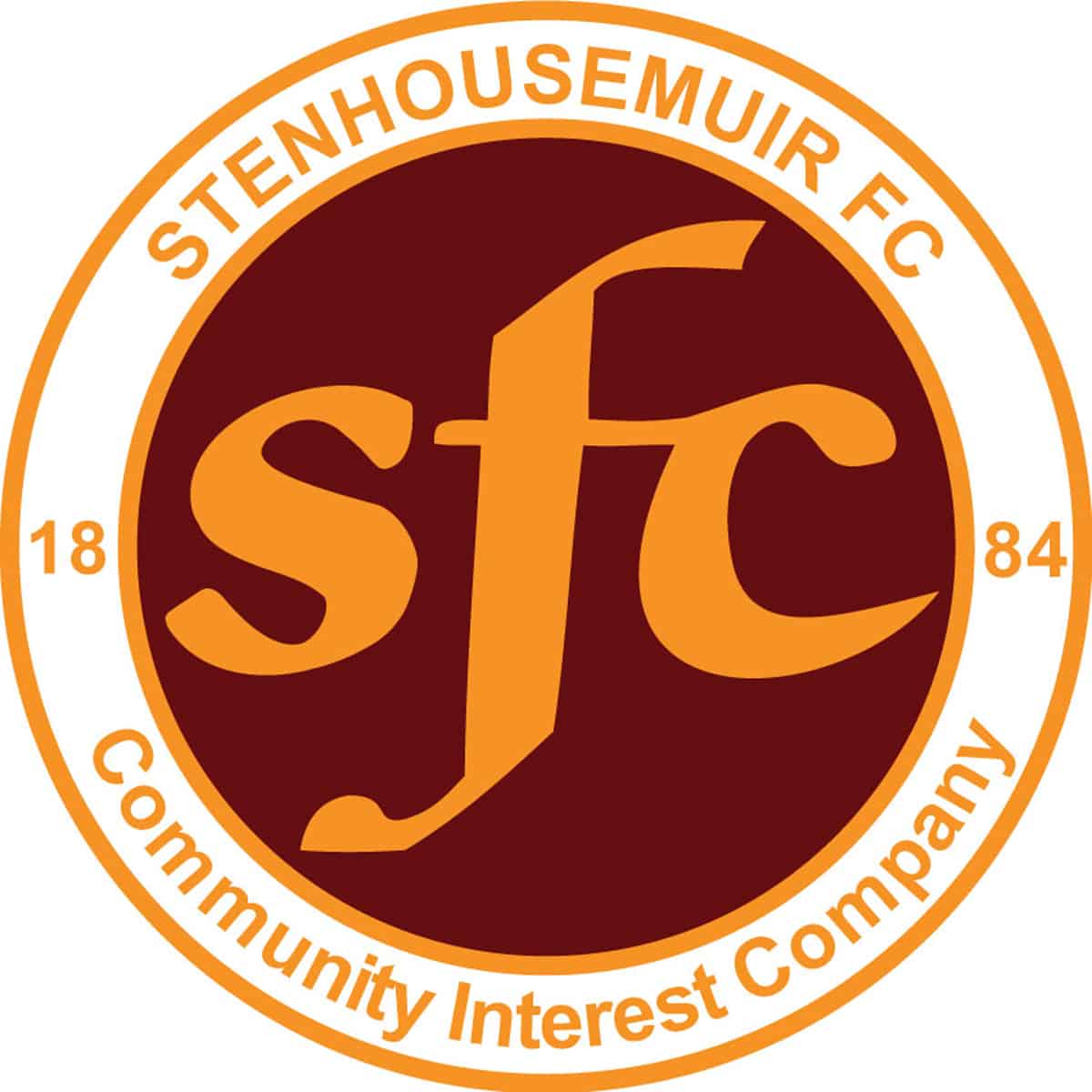 SPFL Ladbrokes League 1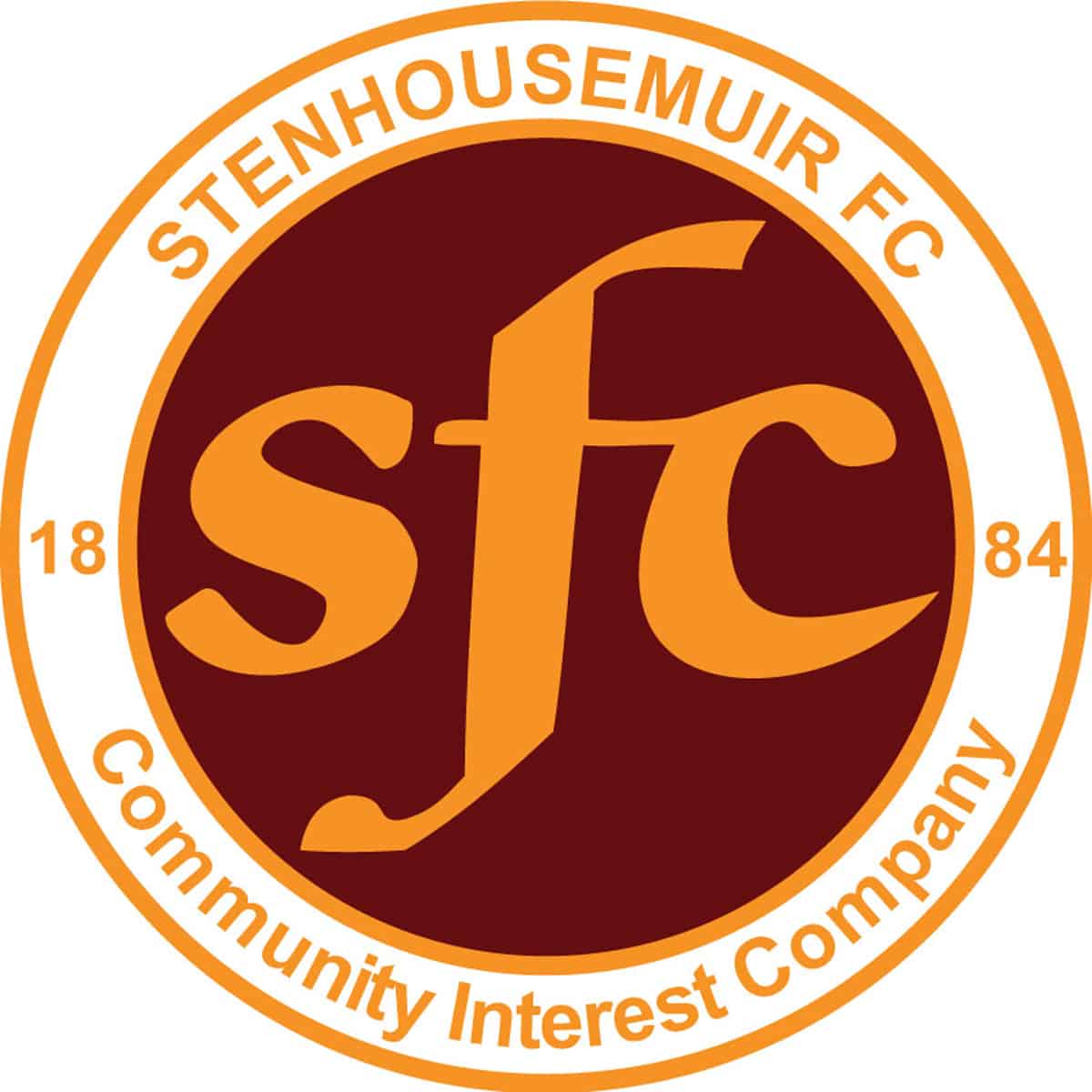 Scottish Cup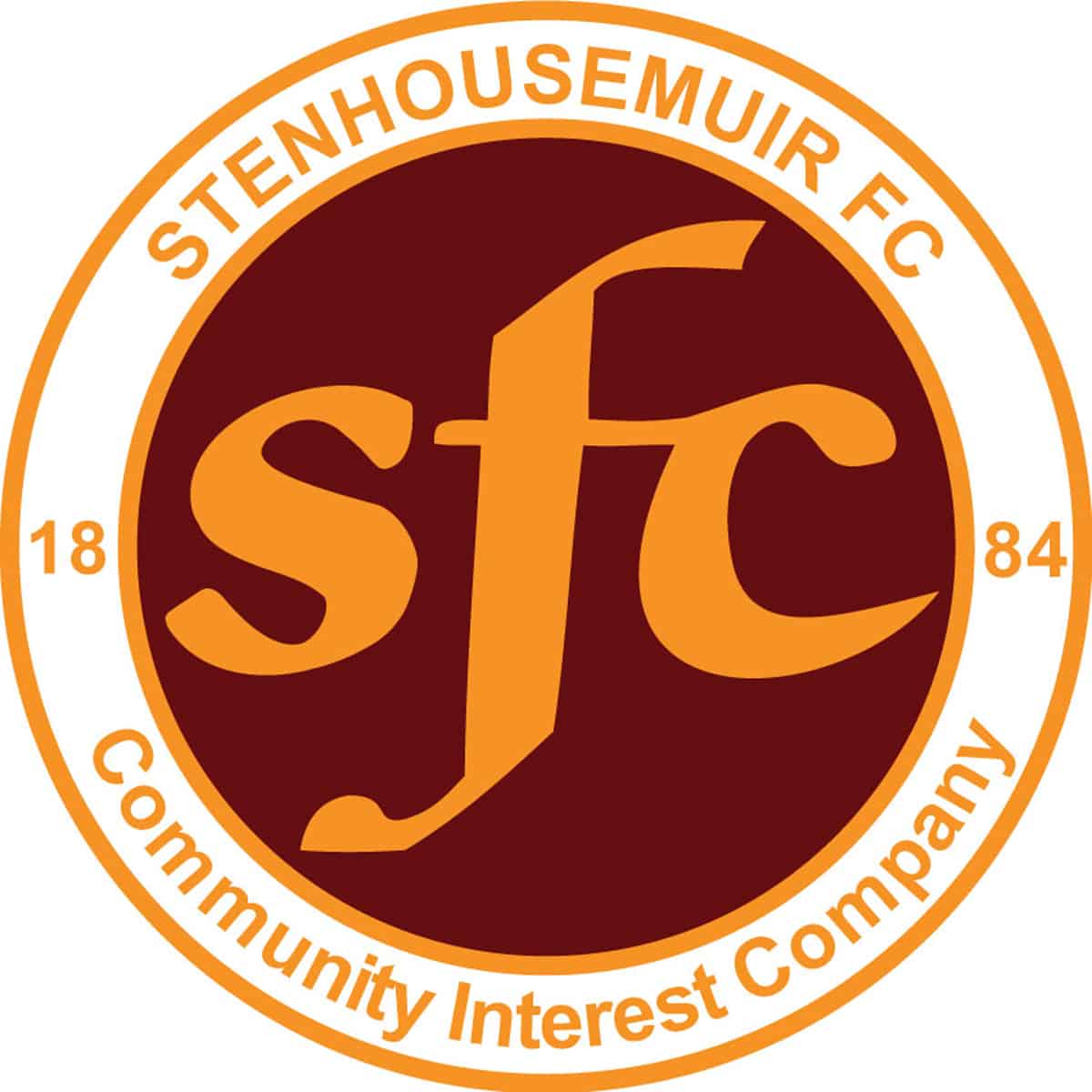 SPFL Ladbrokes League 1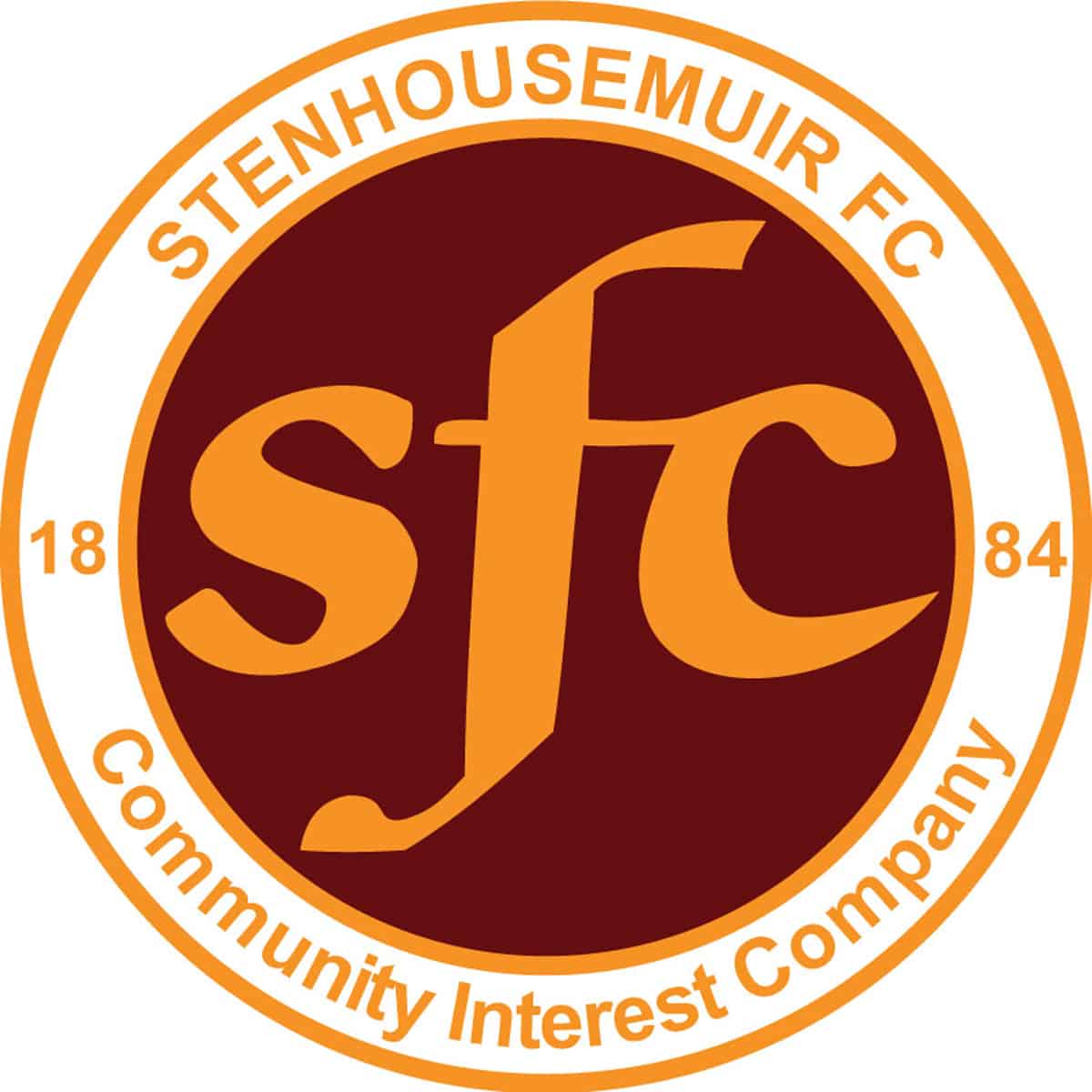 Scottish Cup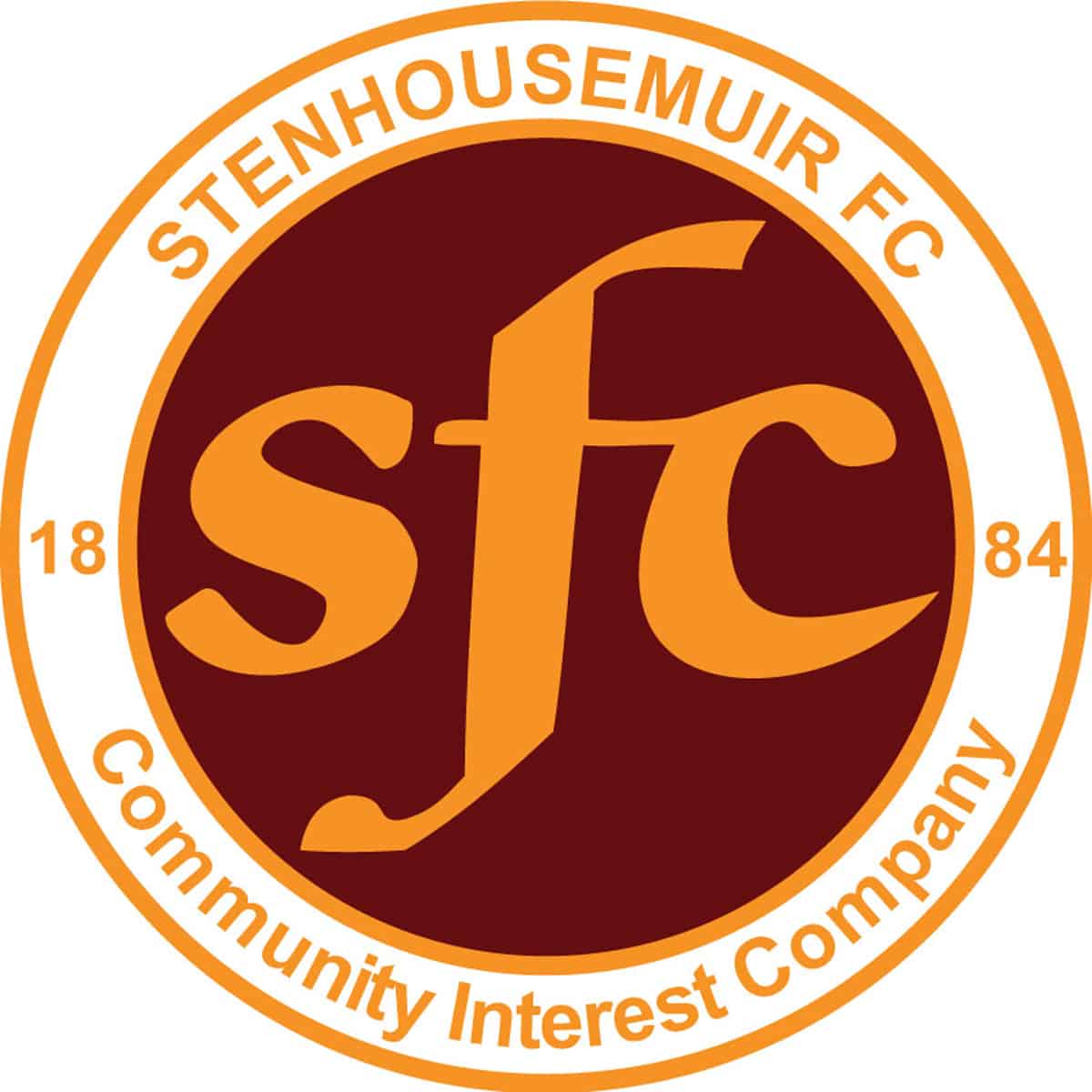 SPFL Ladbrokes League 1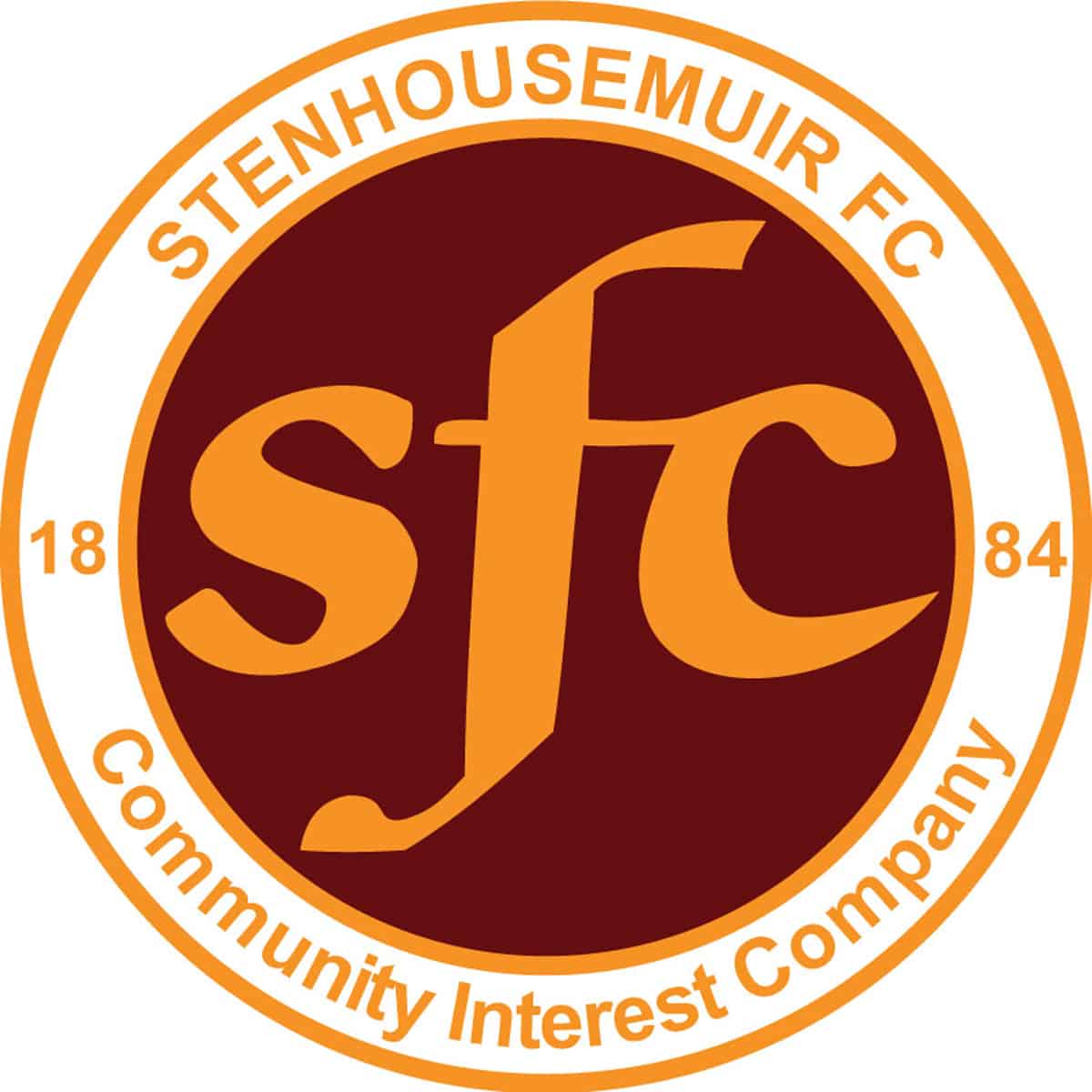 SPFL Ladbrokes League 1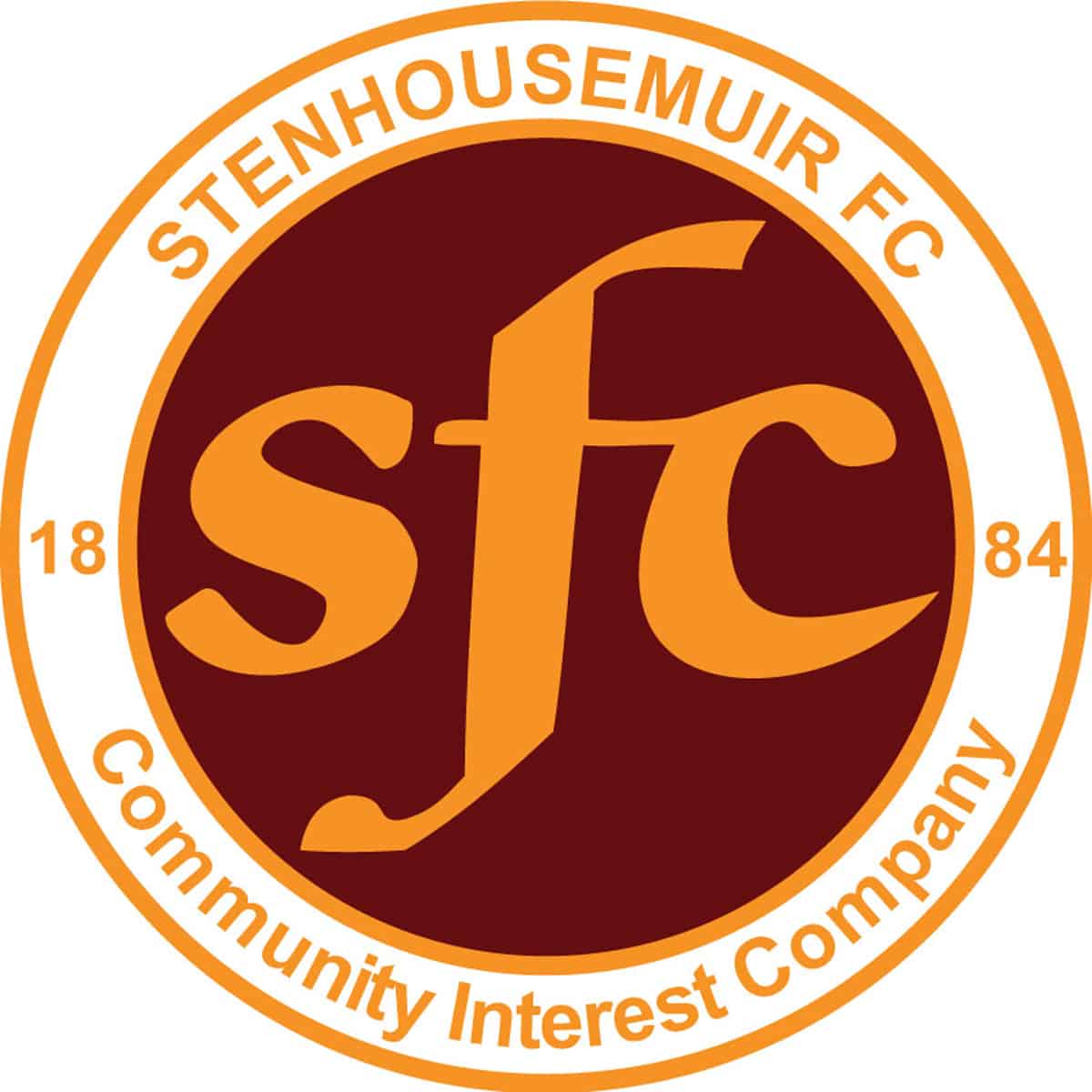 Scottish Cup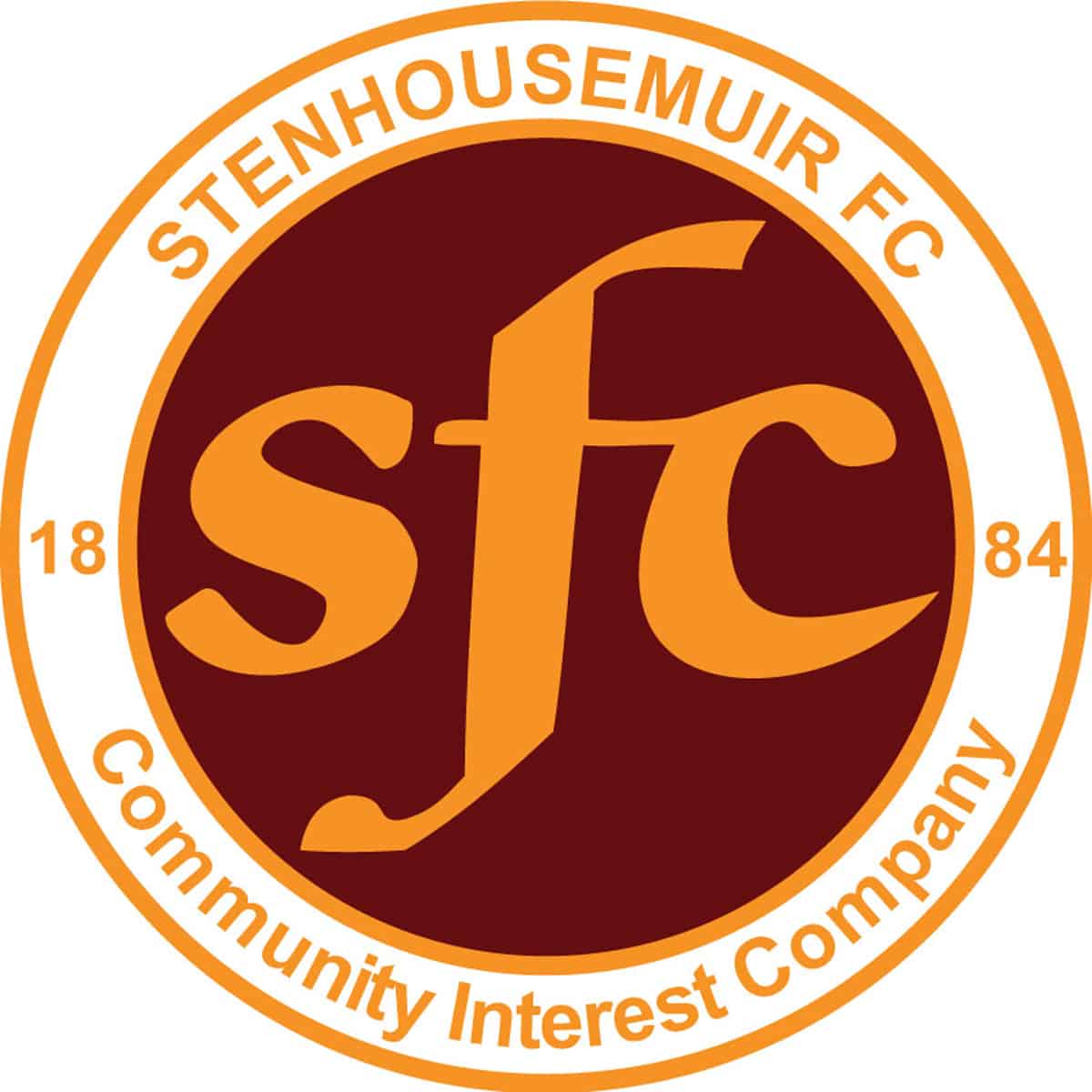 SPFL Ladbrokes League 1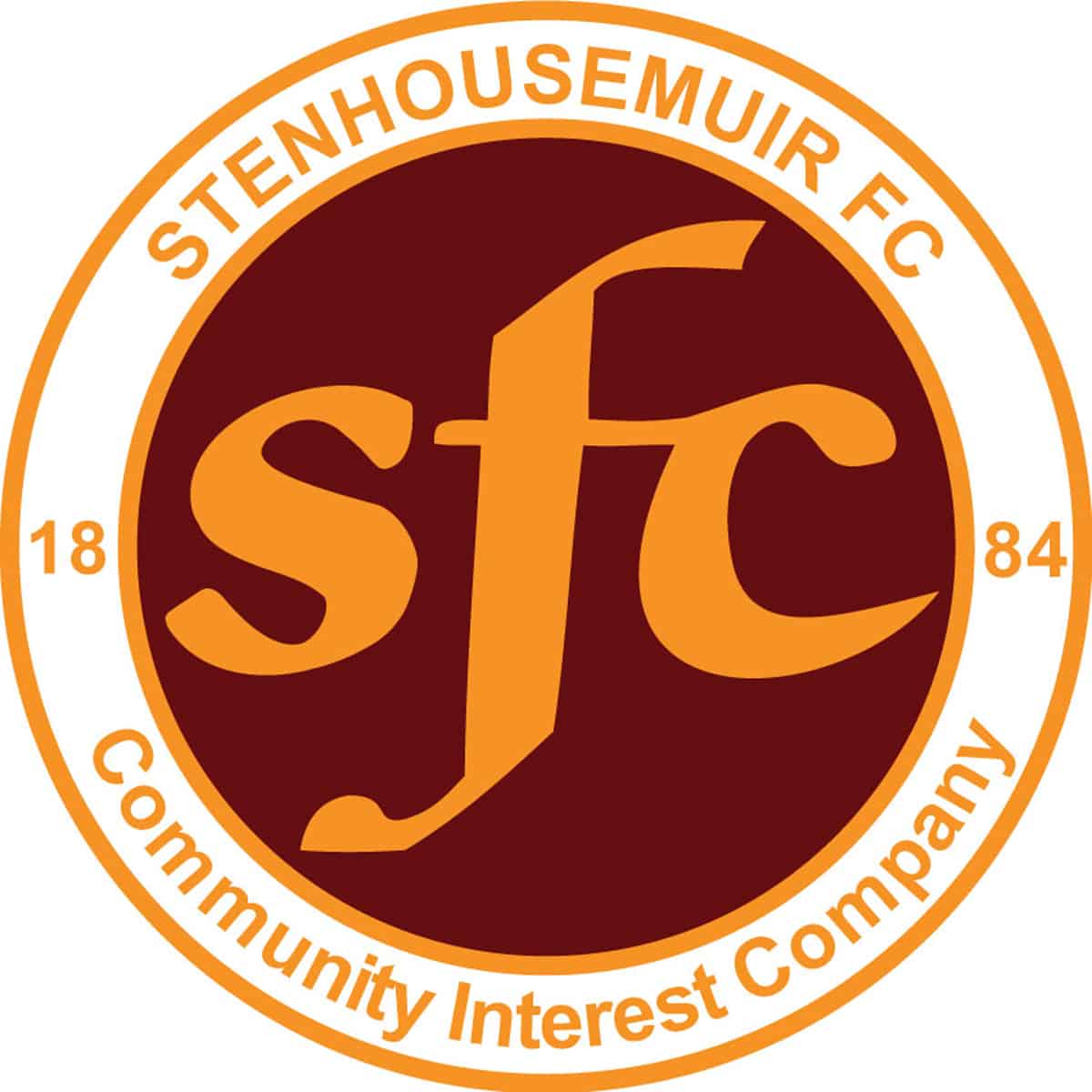 SPFL Ladbrokes League 1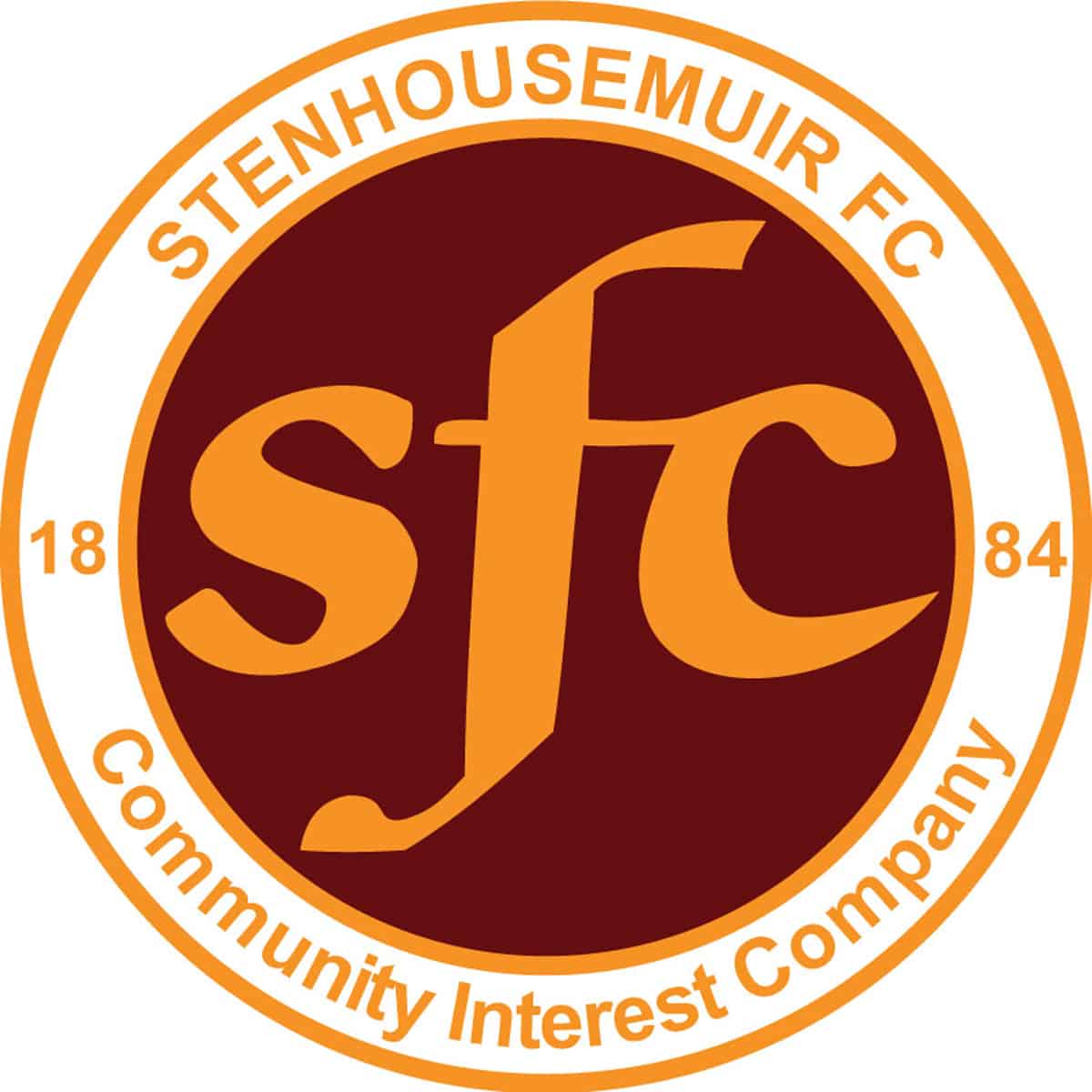 SPFL Ladbrokes League 1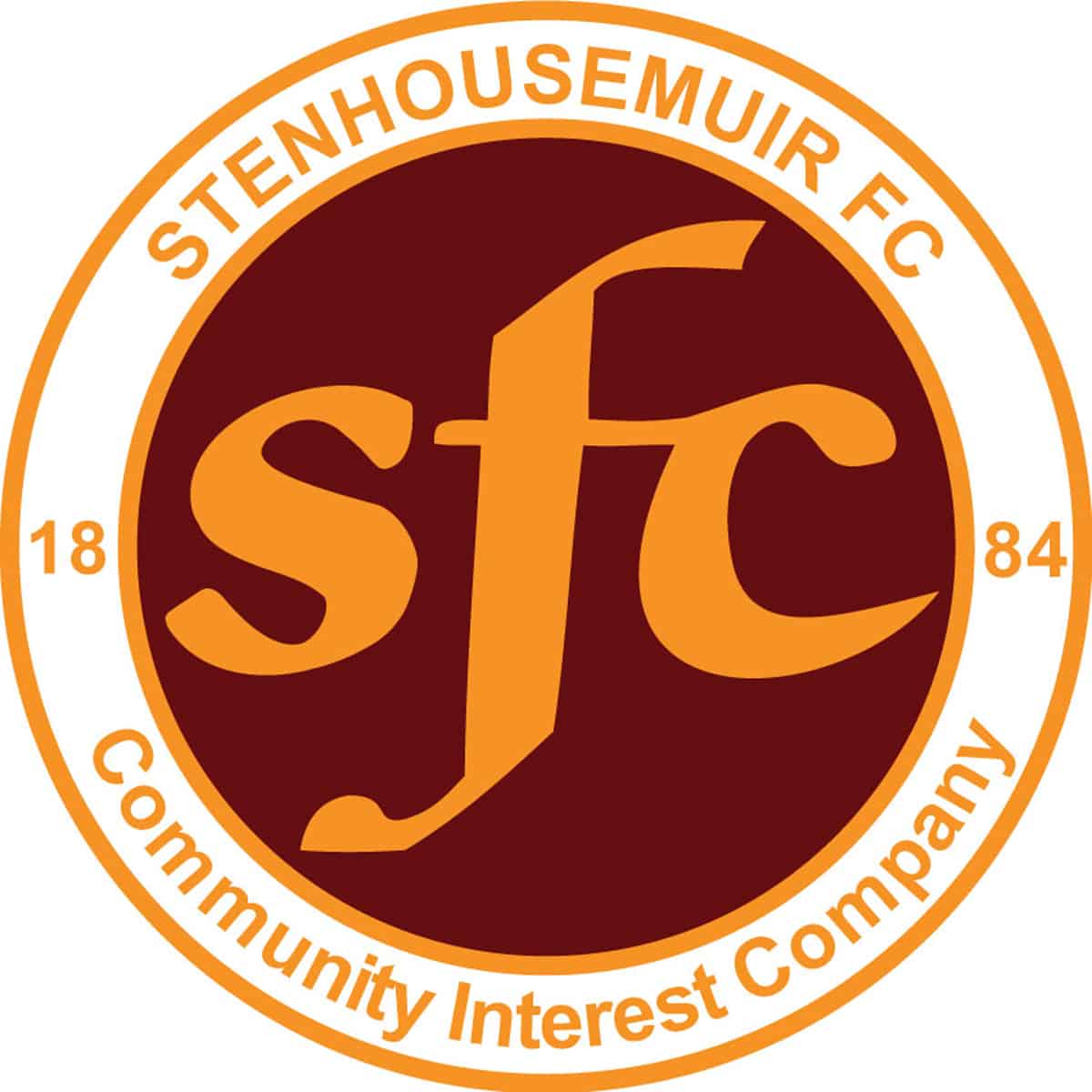 SPFL Ladbrokes League 1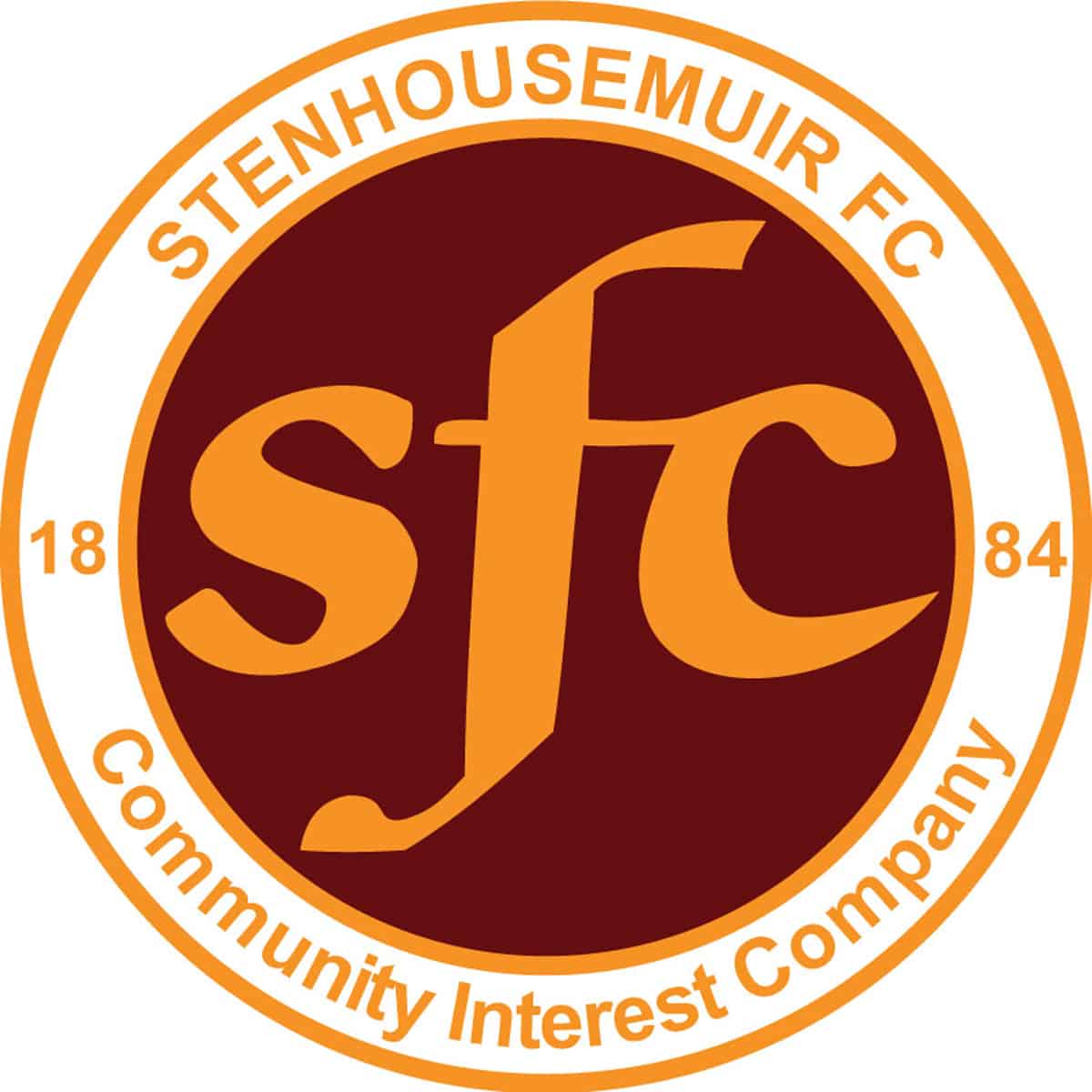 SPFL Ladbrokes League 1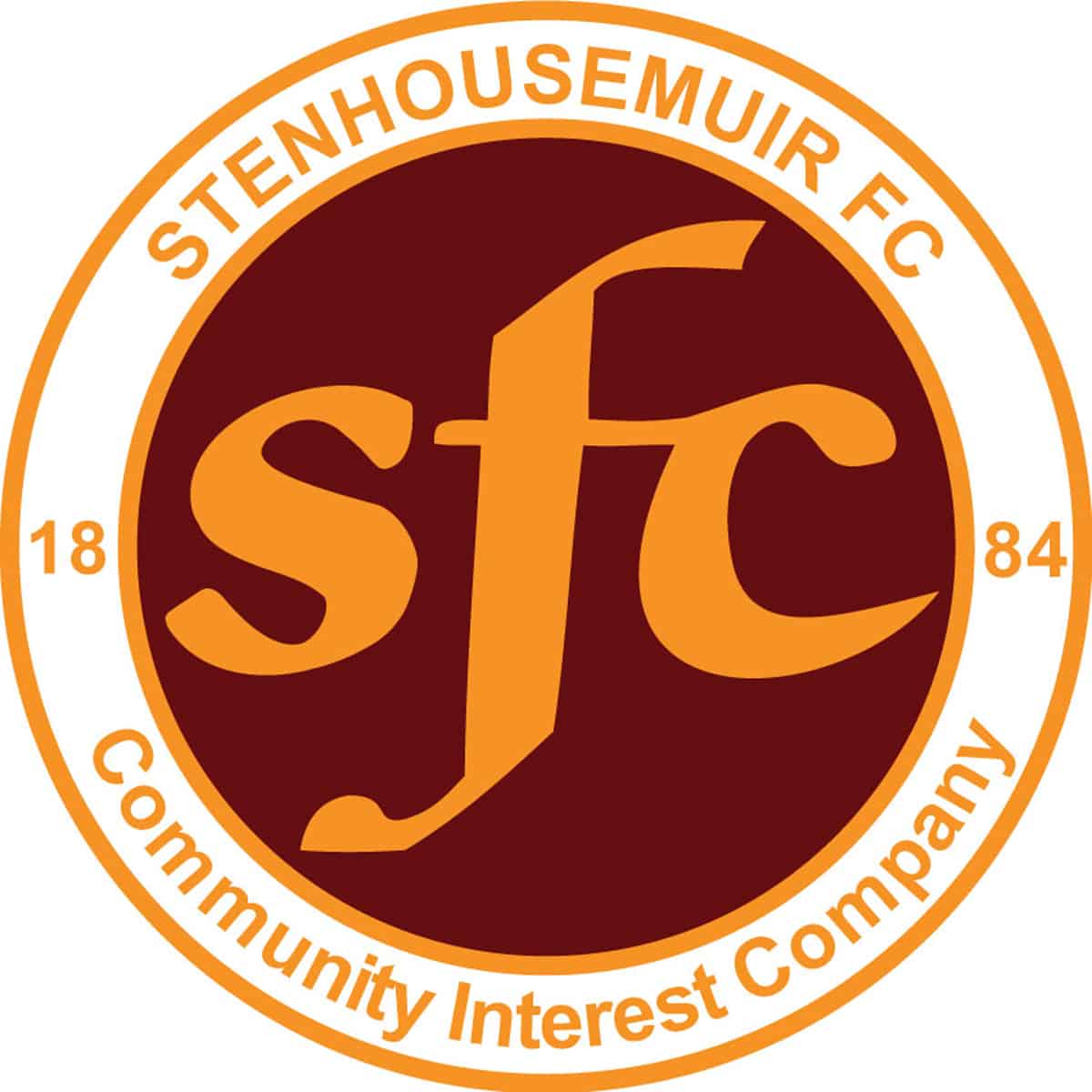 SPFL Ladbrokes League 1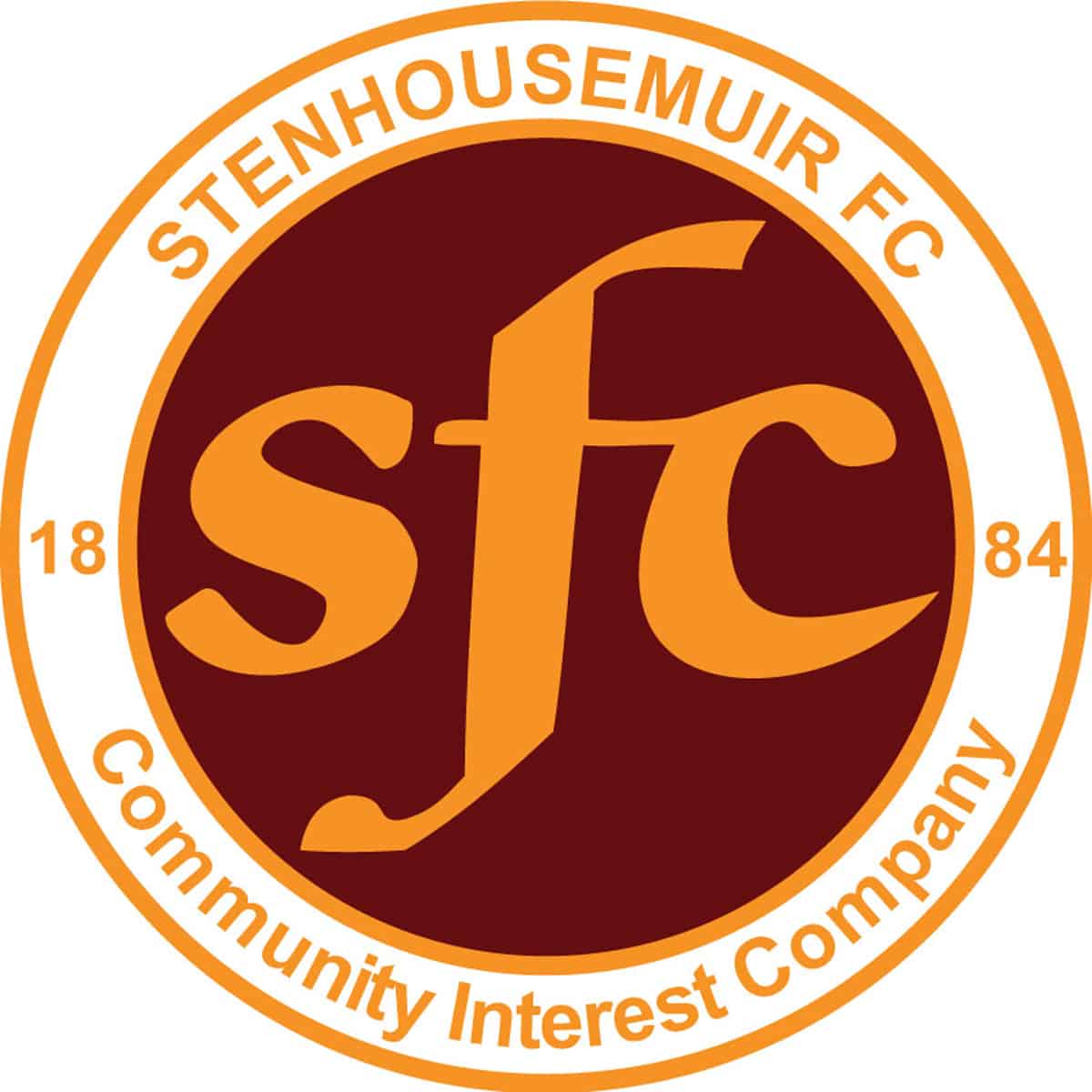 SPFL Ladbrokes League 1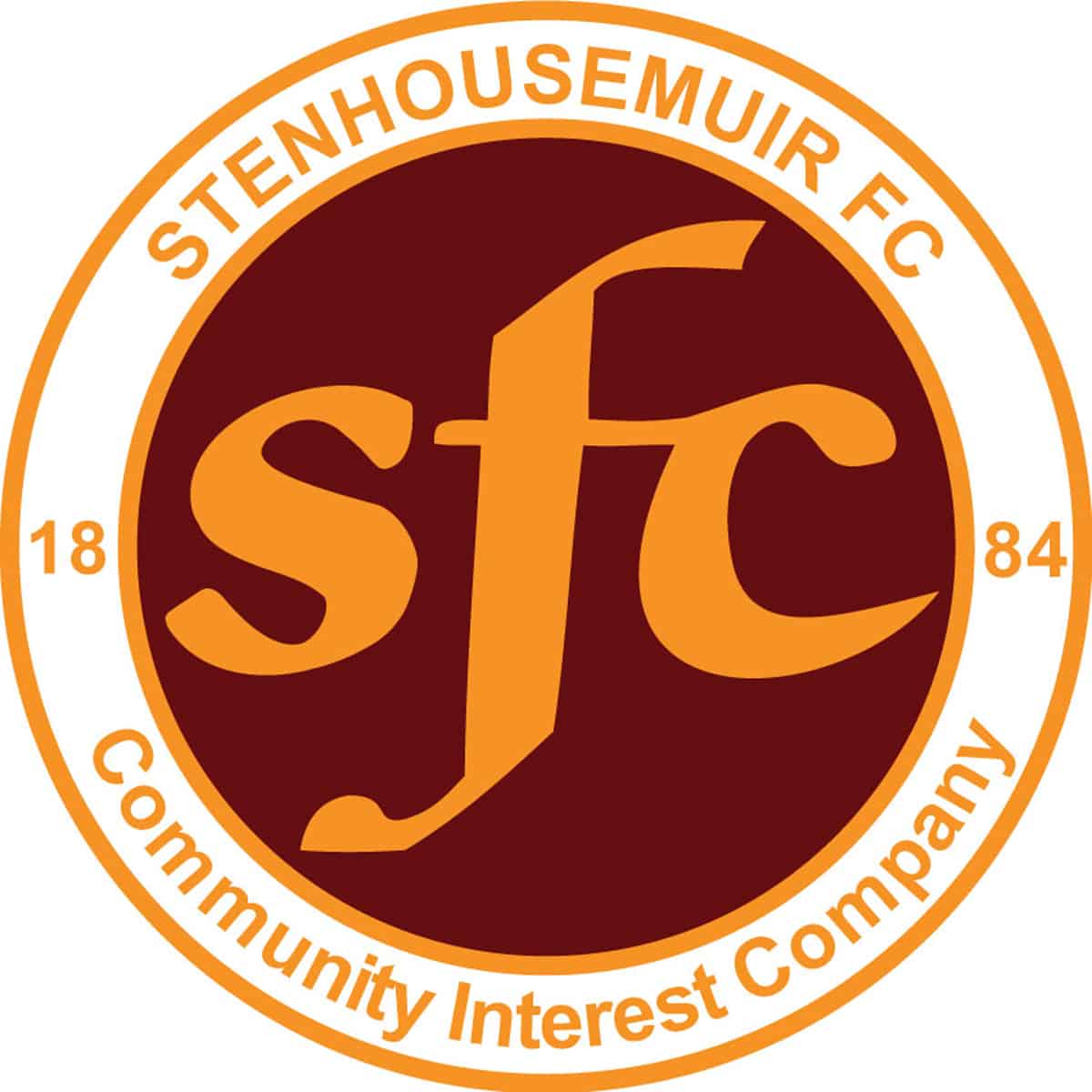 SPFL Ladbrokes League 1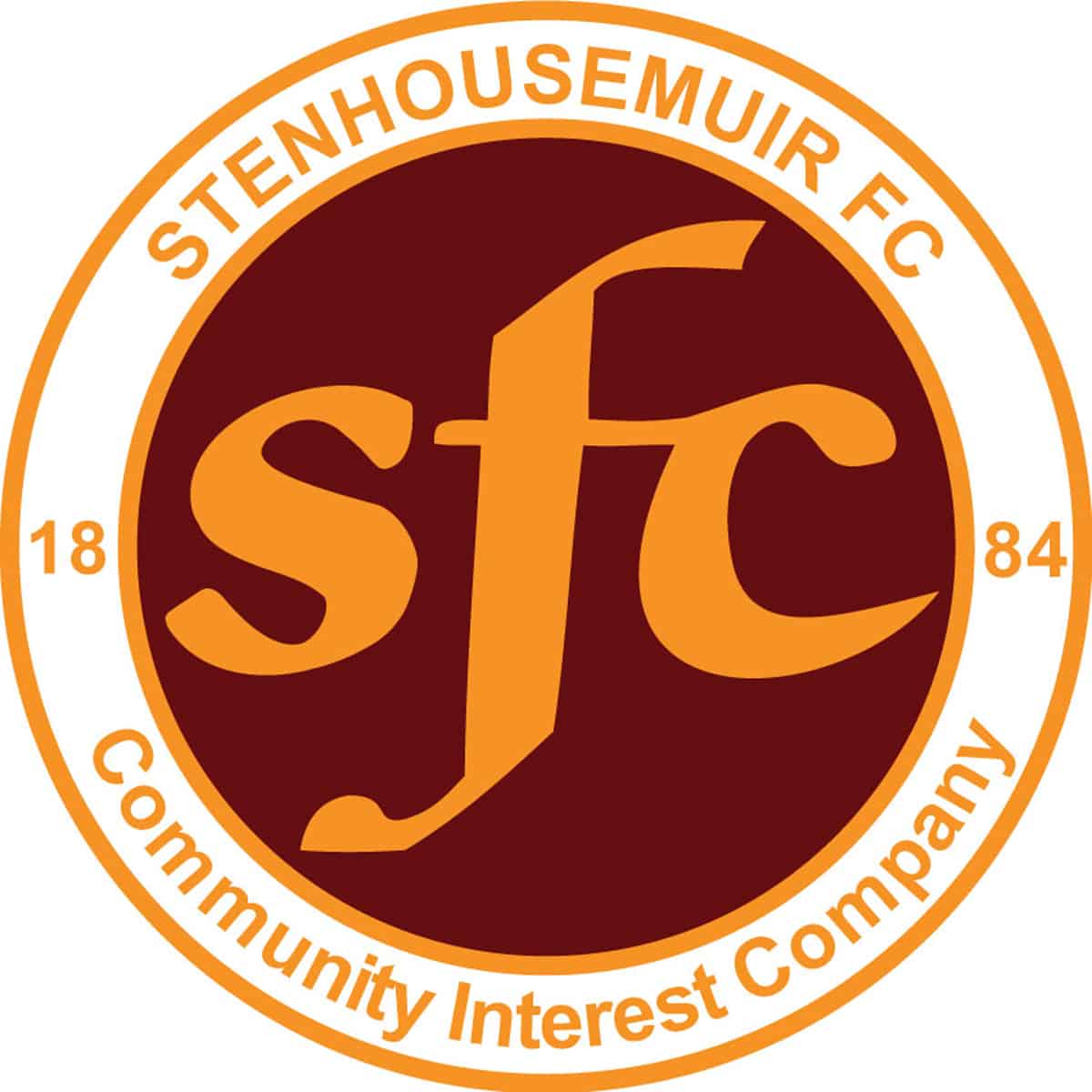 SPFL Ladbrokes League 1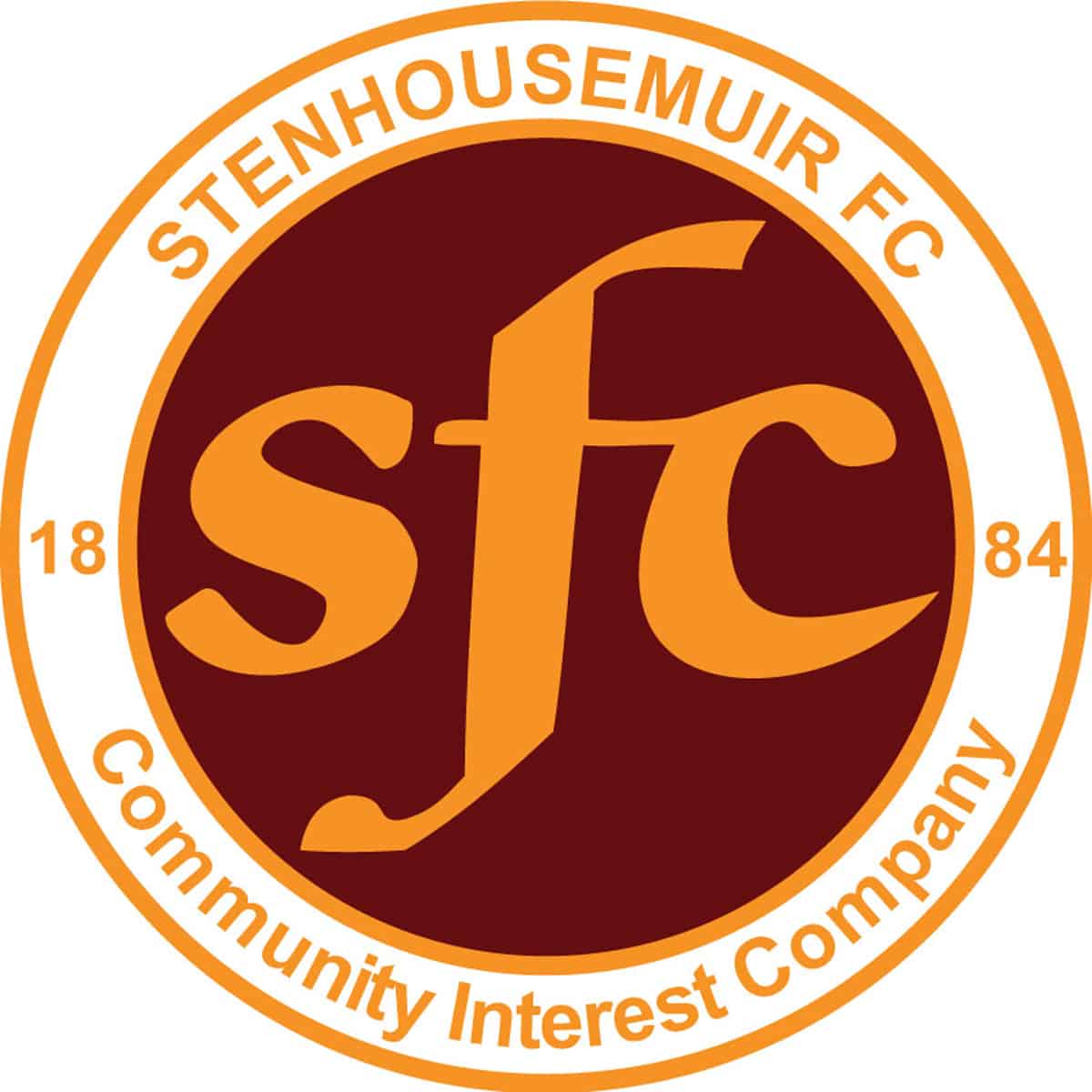 Petrofac Training Cup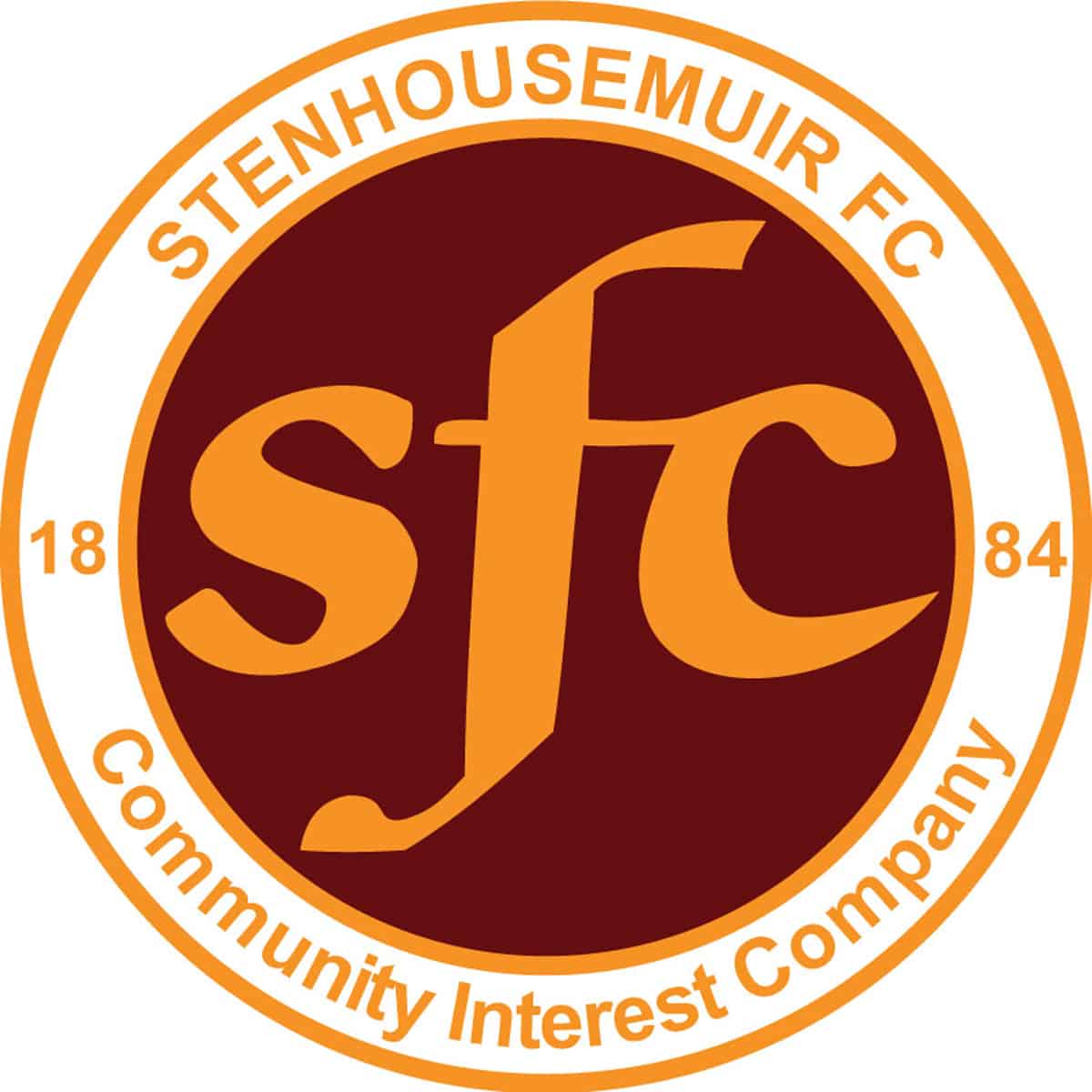 SPFL Ladbrokes League 1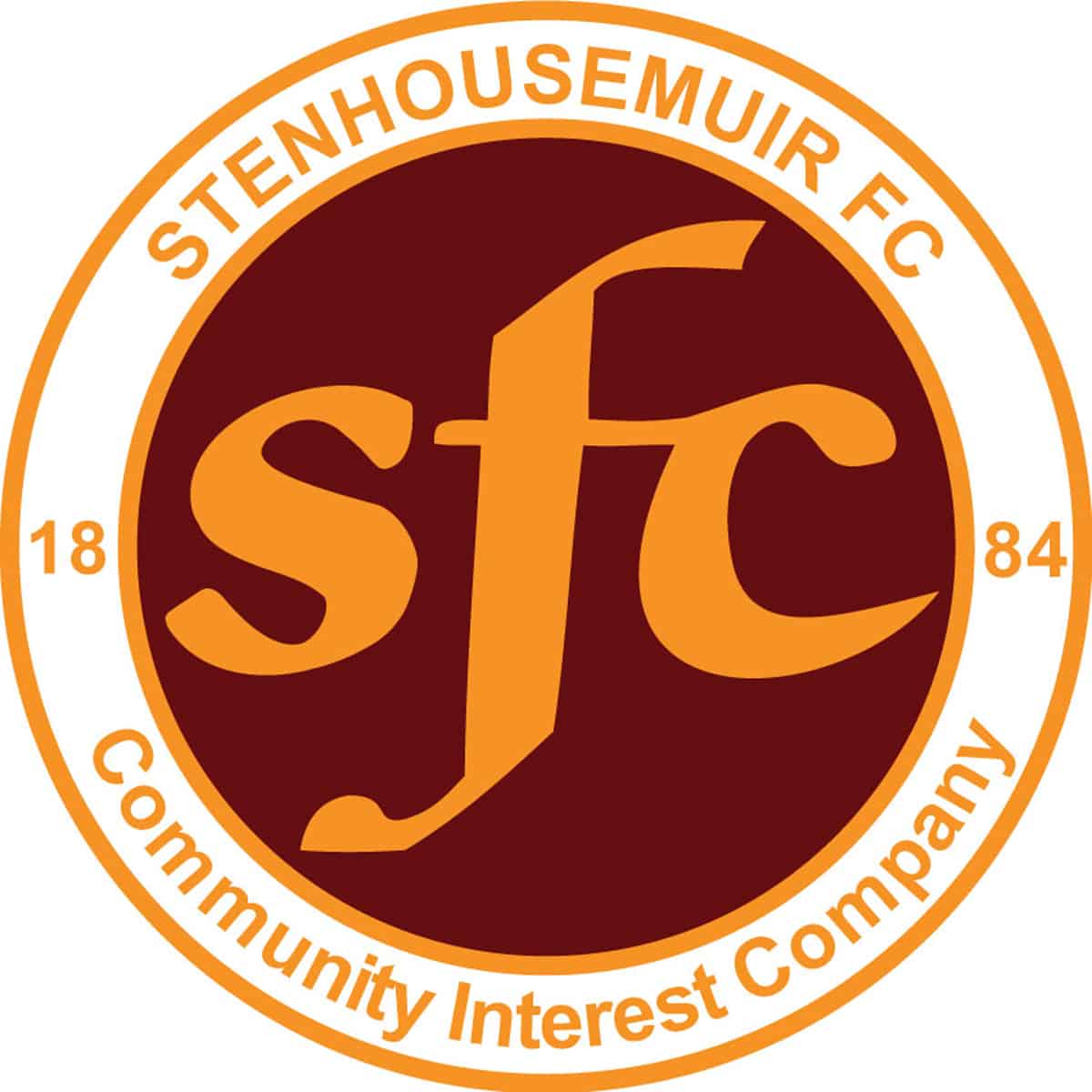 Stirlingshire Cup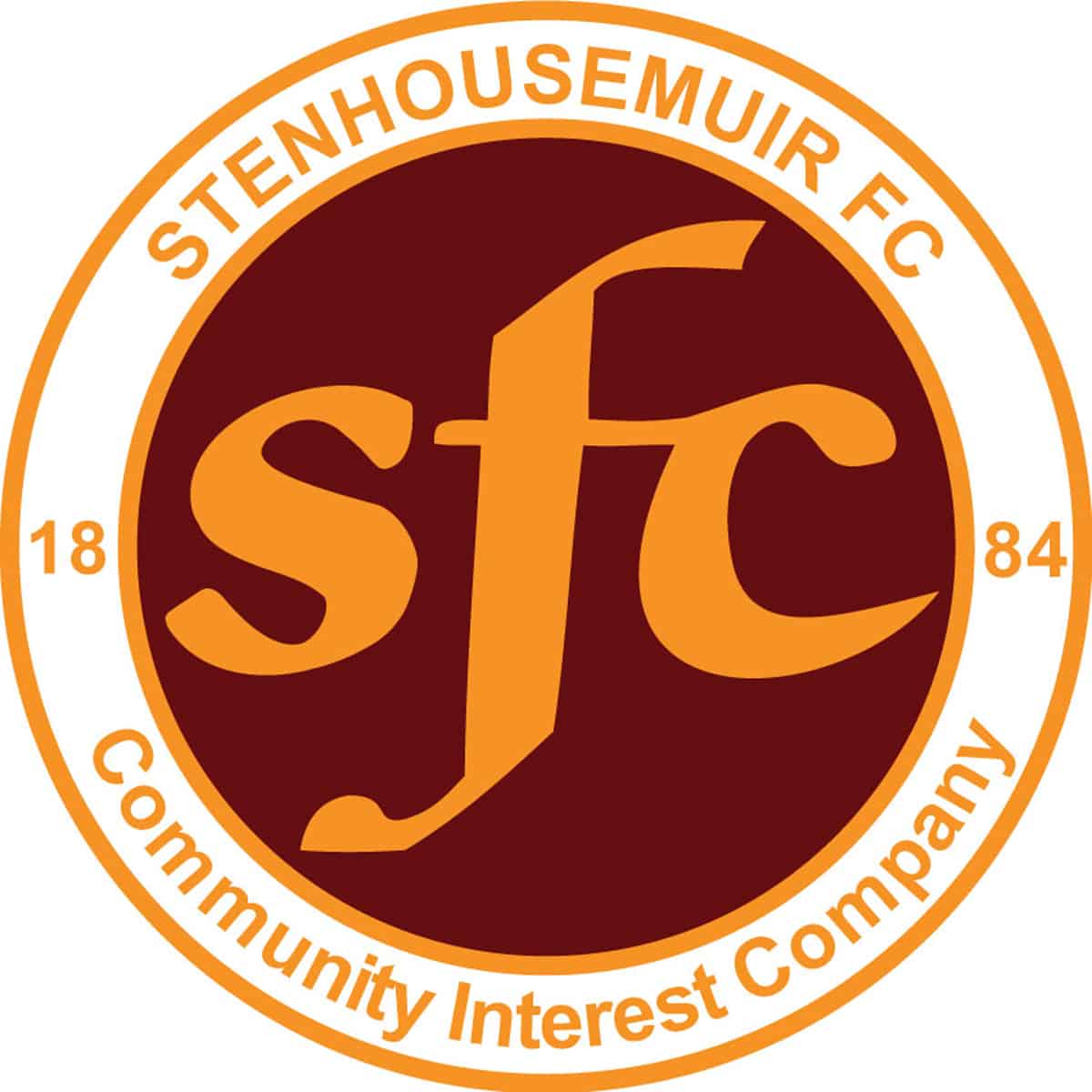 SPFL Ladbrokes League 1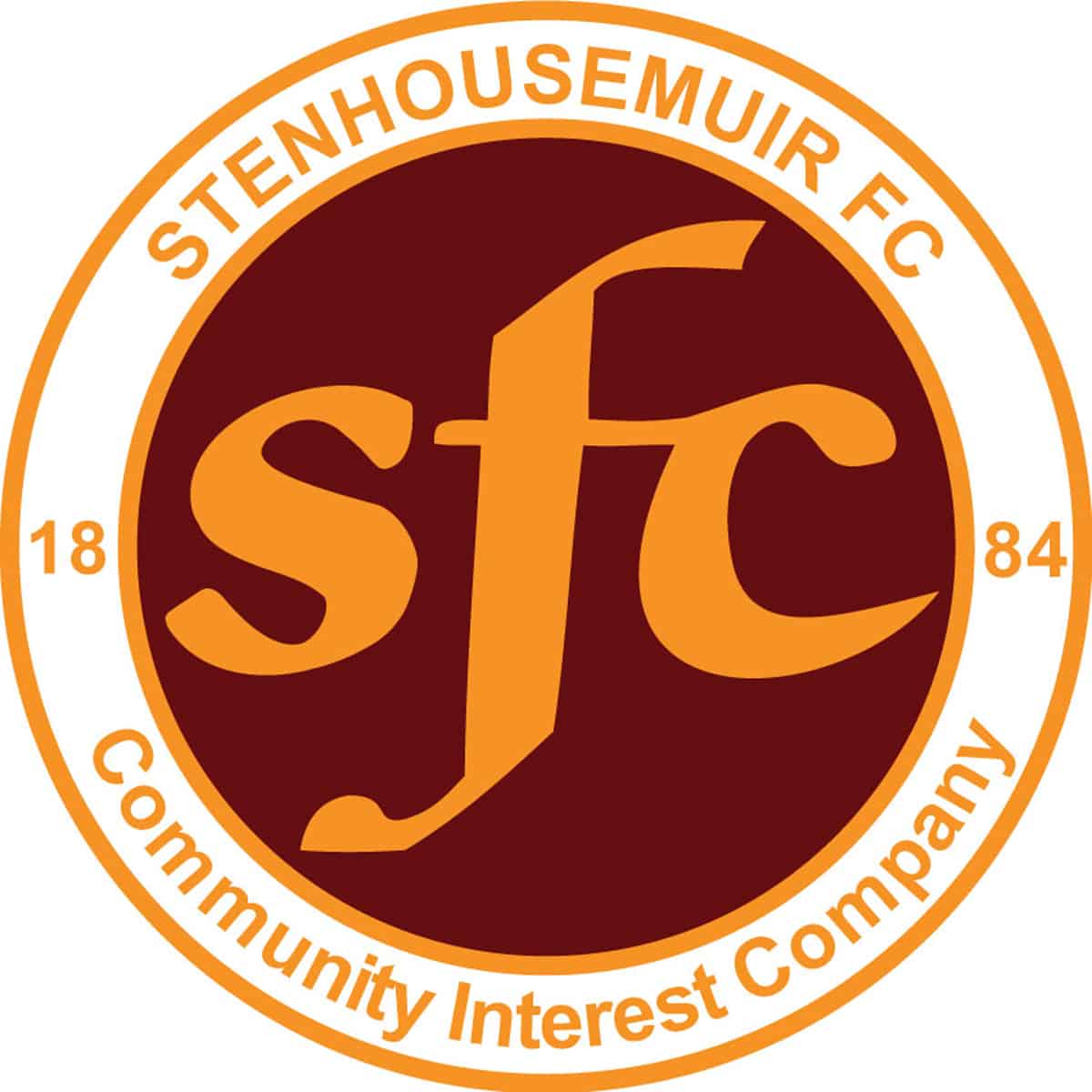 SPFL Ladbrokes League 1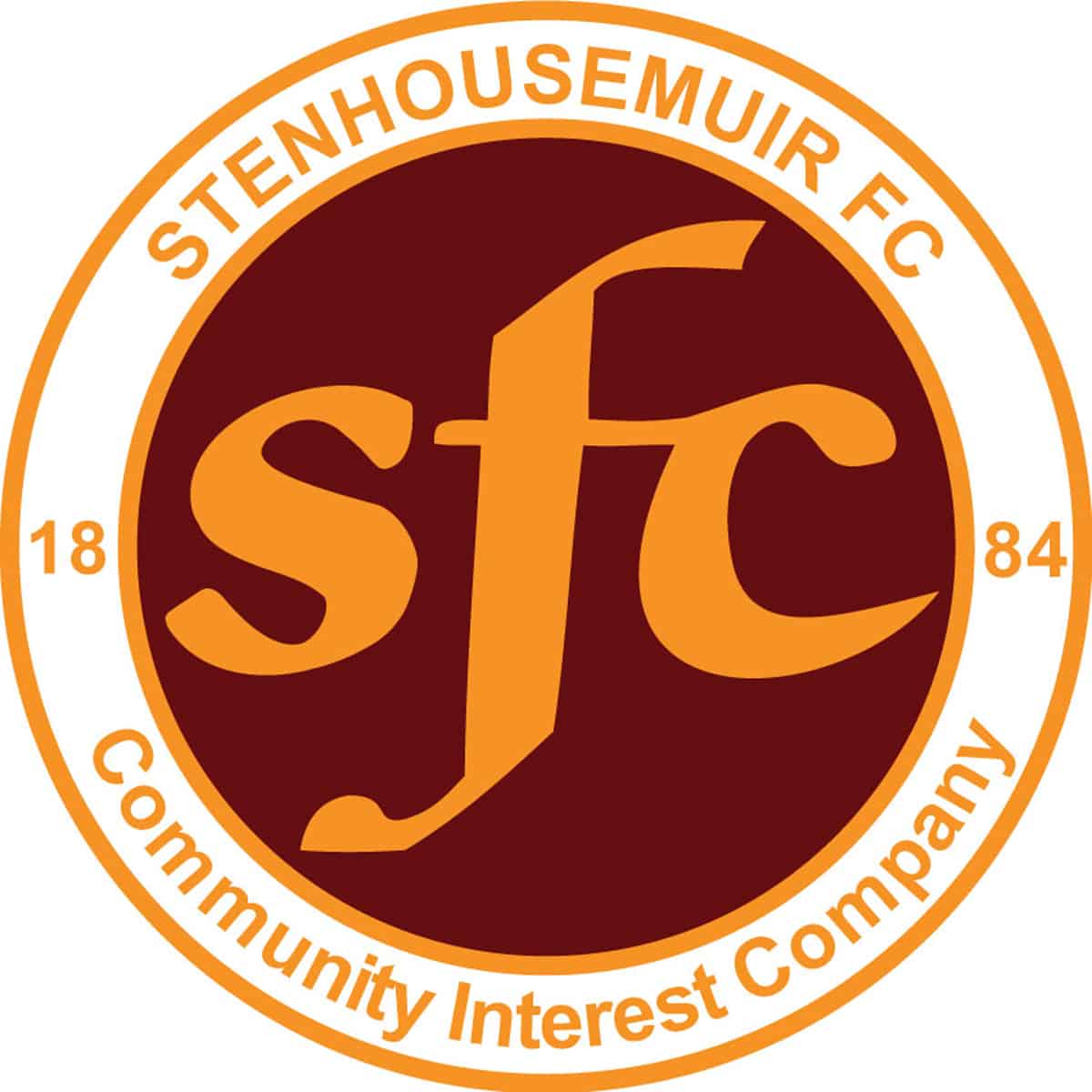 Petrofac Training Cup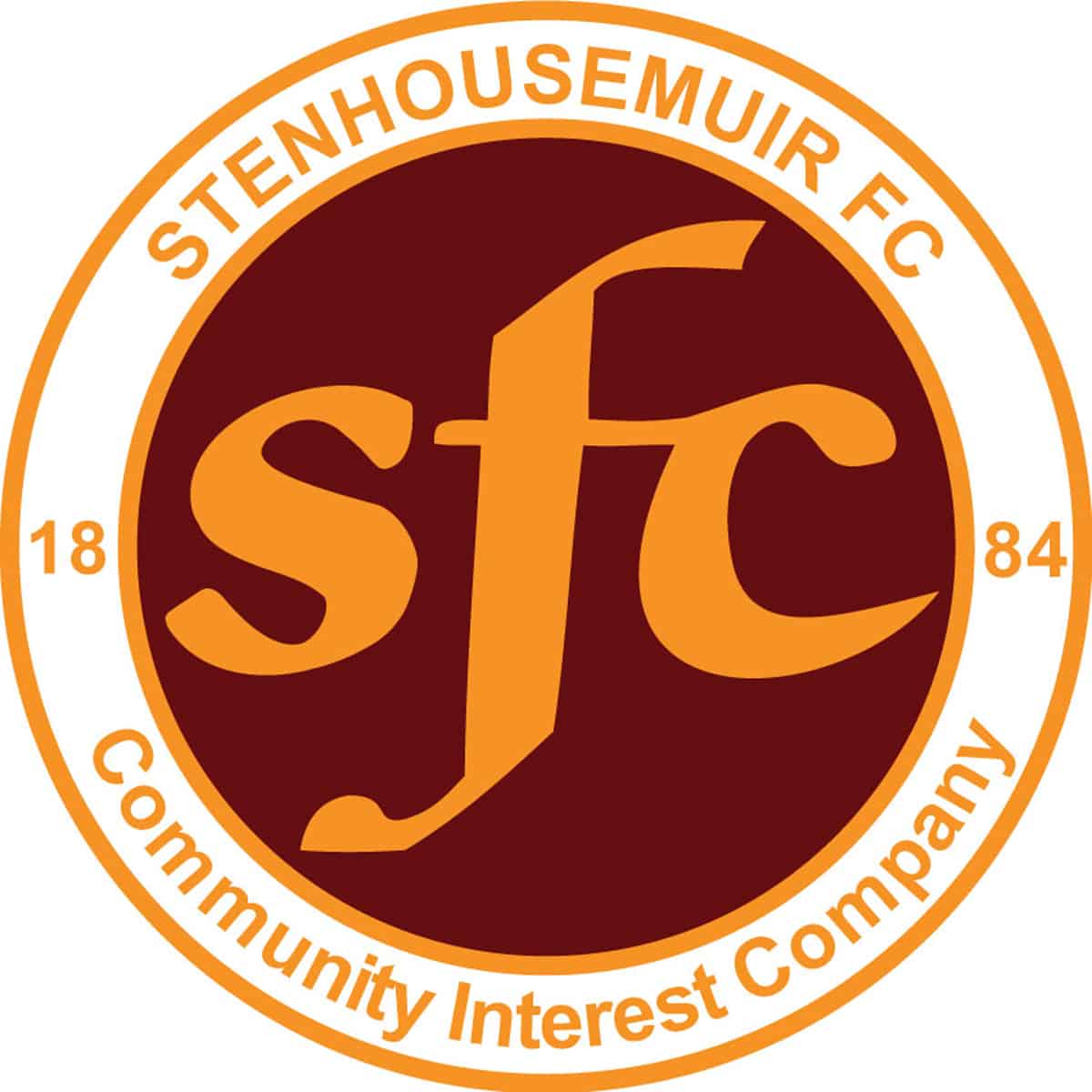 SPFL Ladbrokes League 1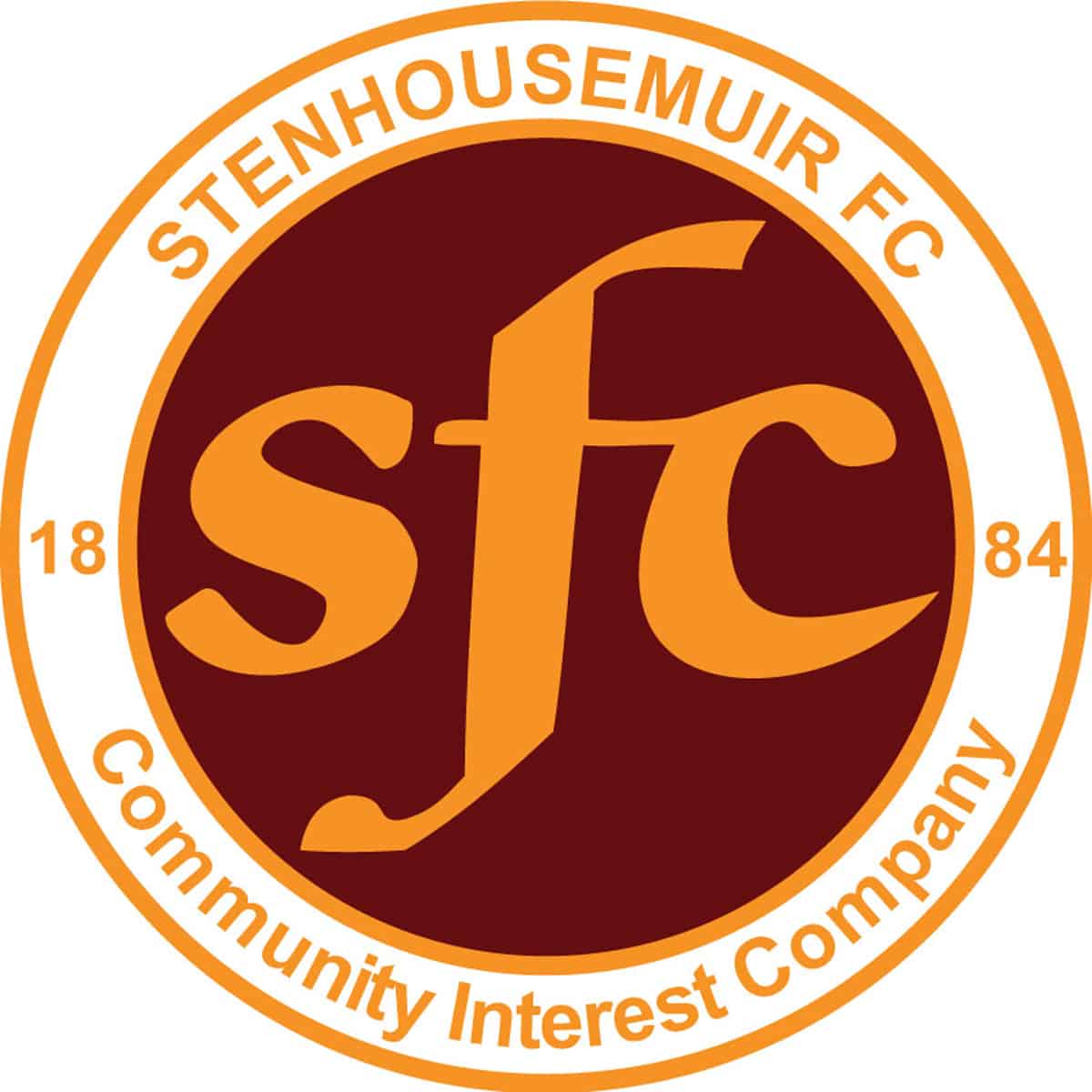 Betfred Cup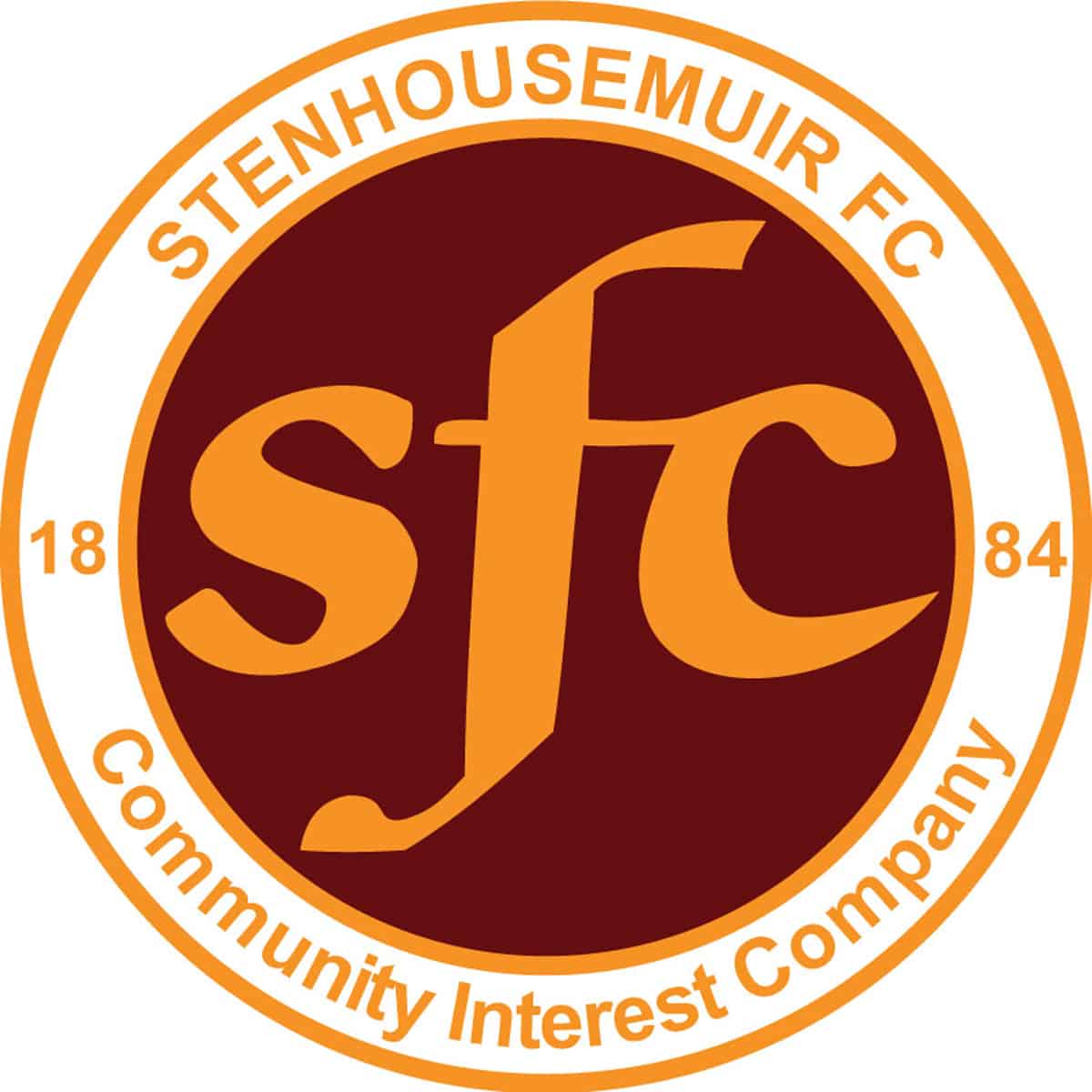 Petrofac Training Cup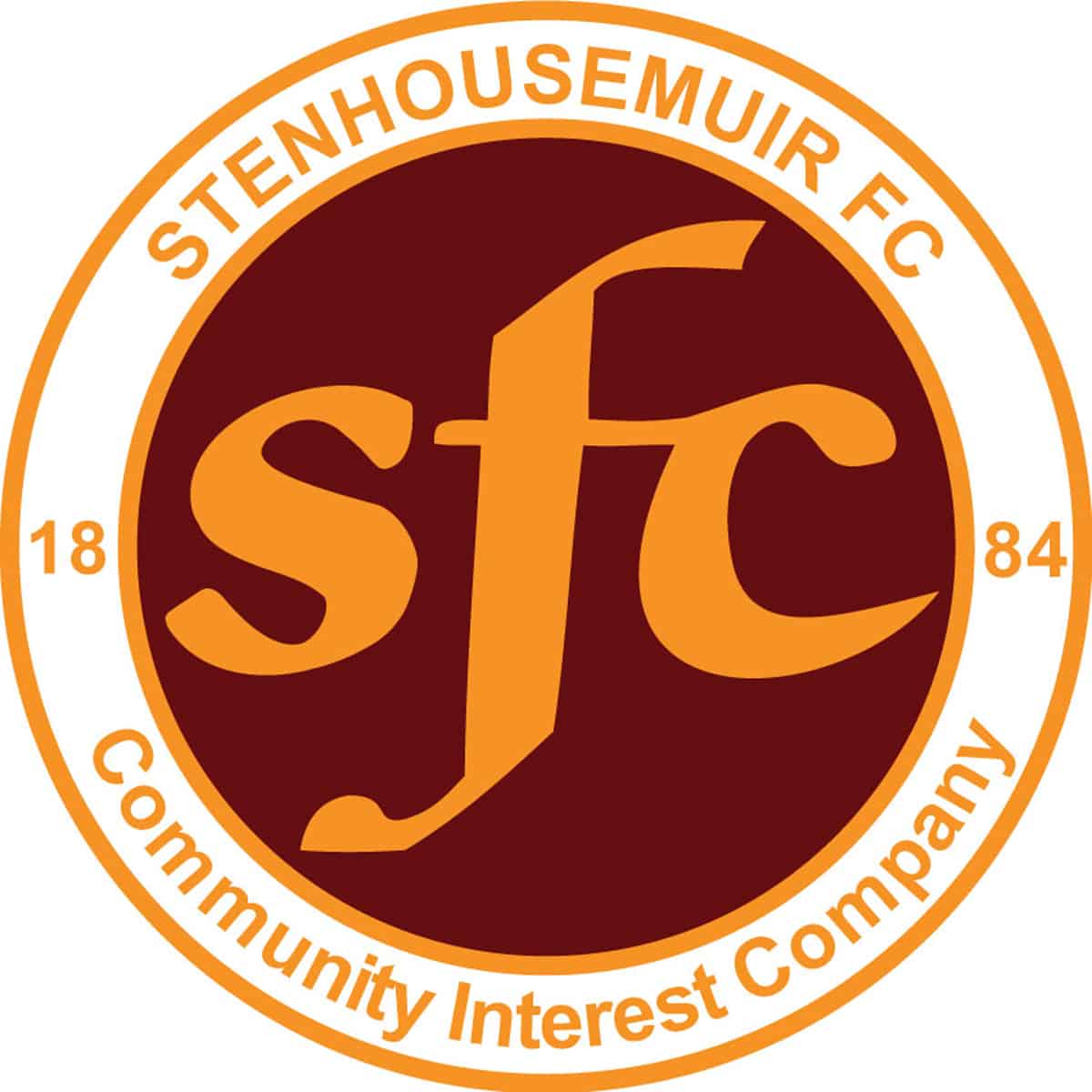 Friendly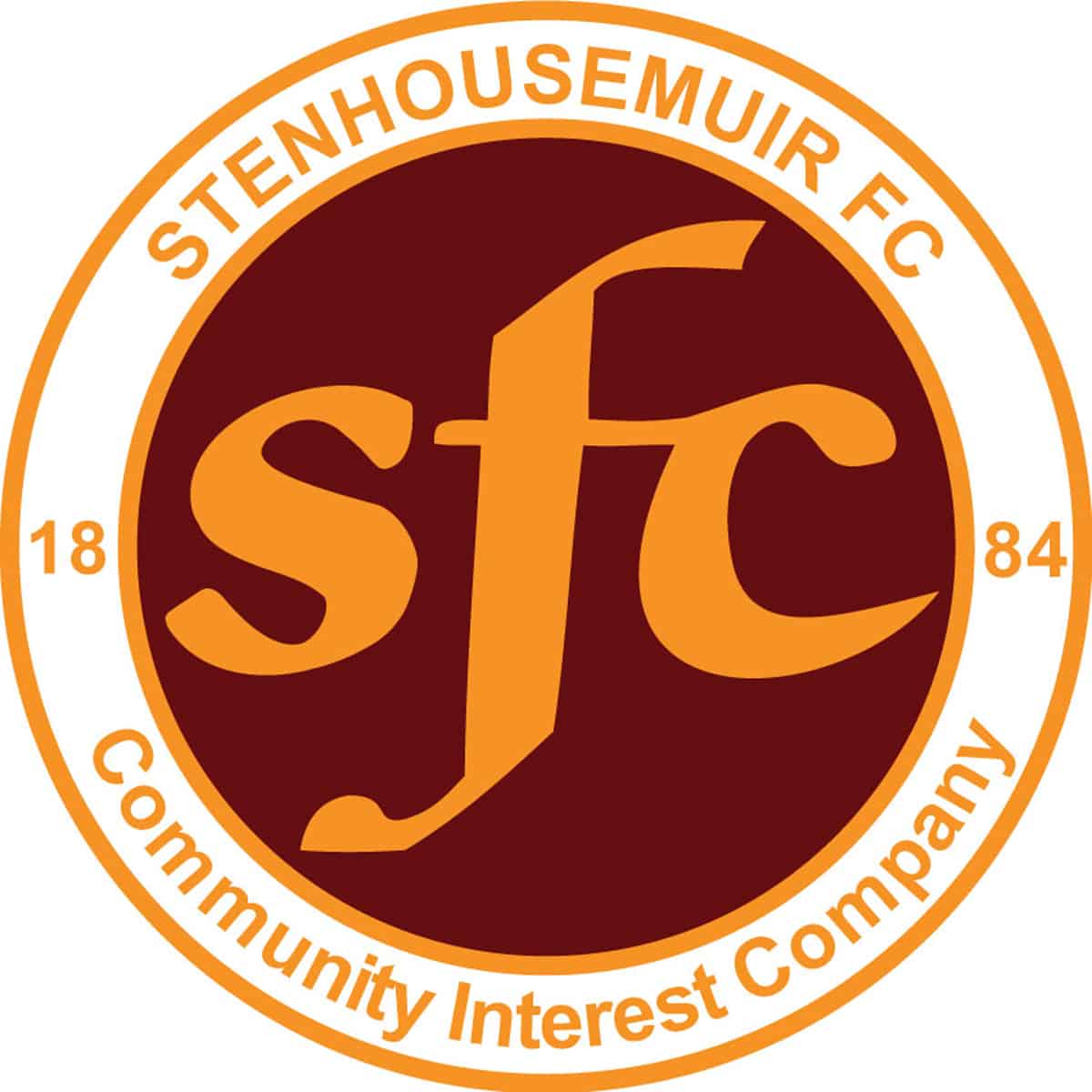 Friendly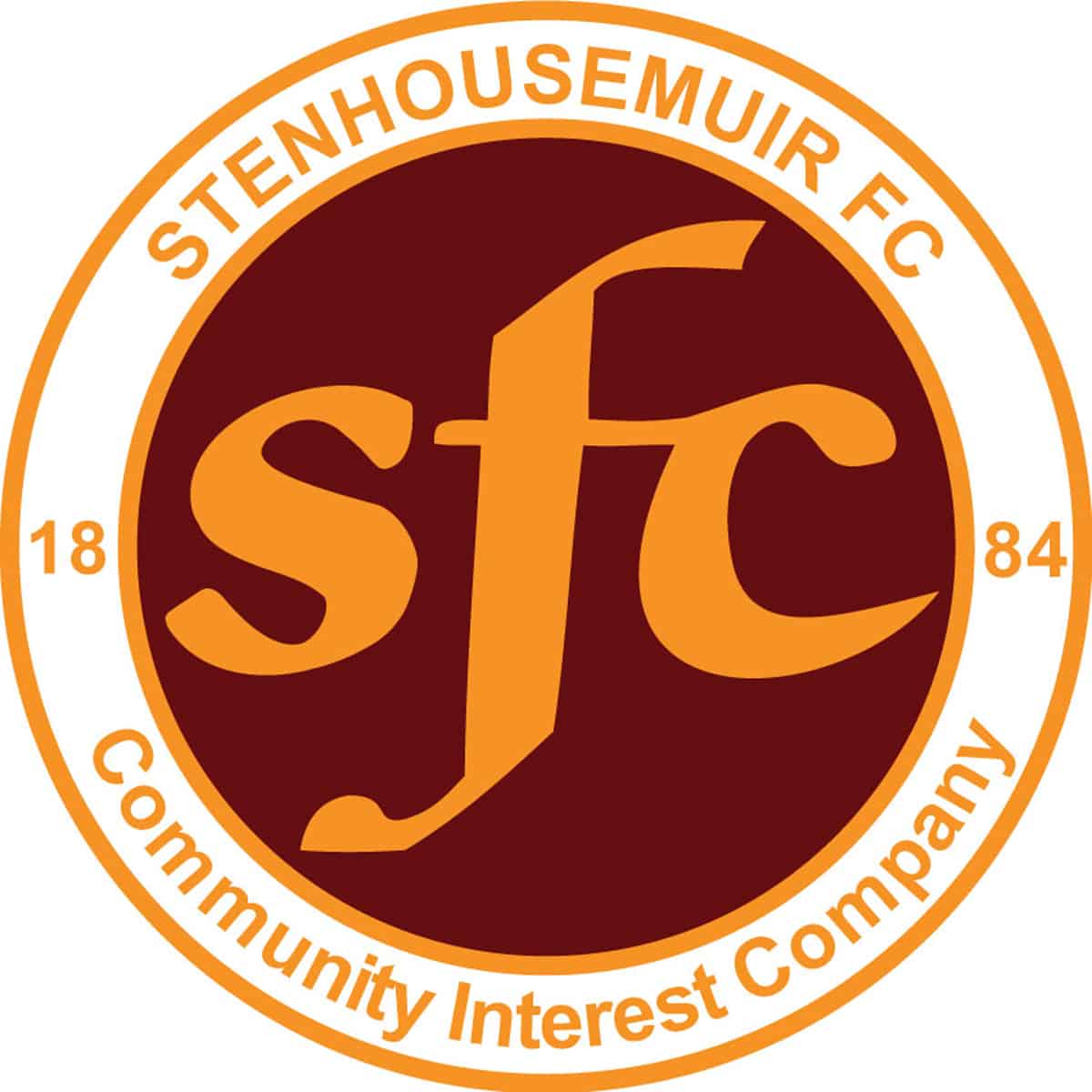 Friendly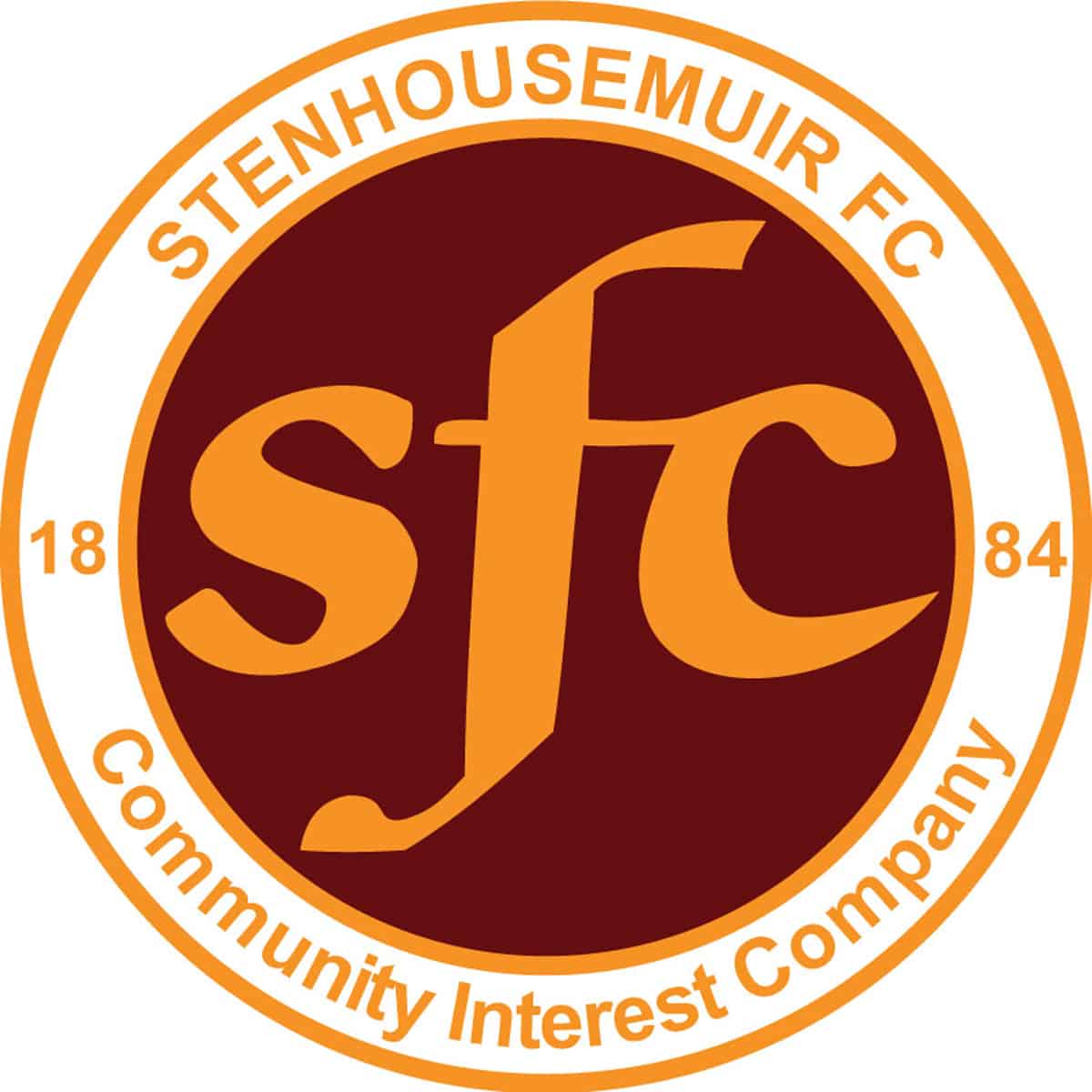 Friendly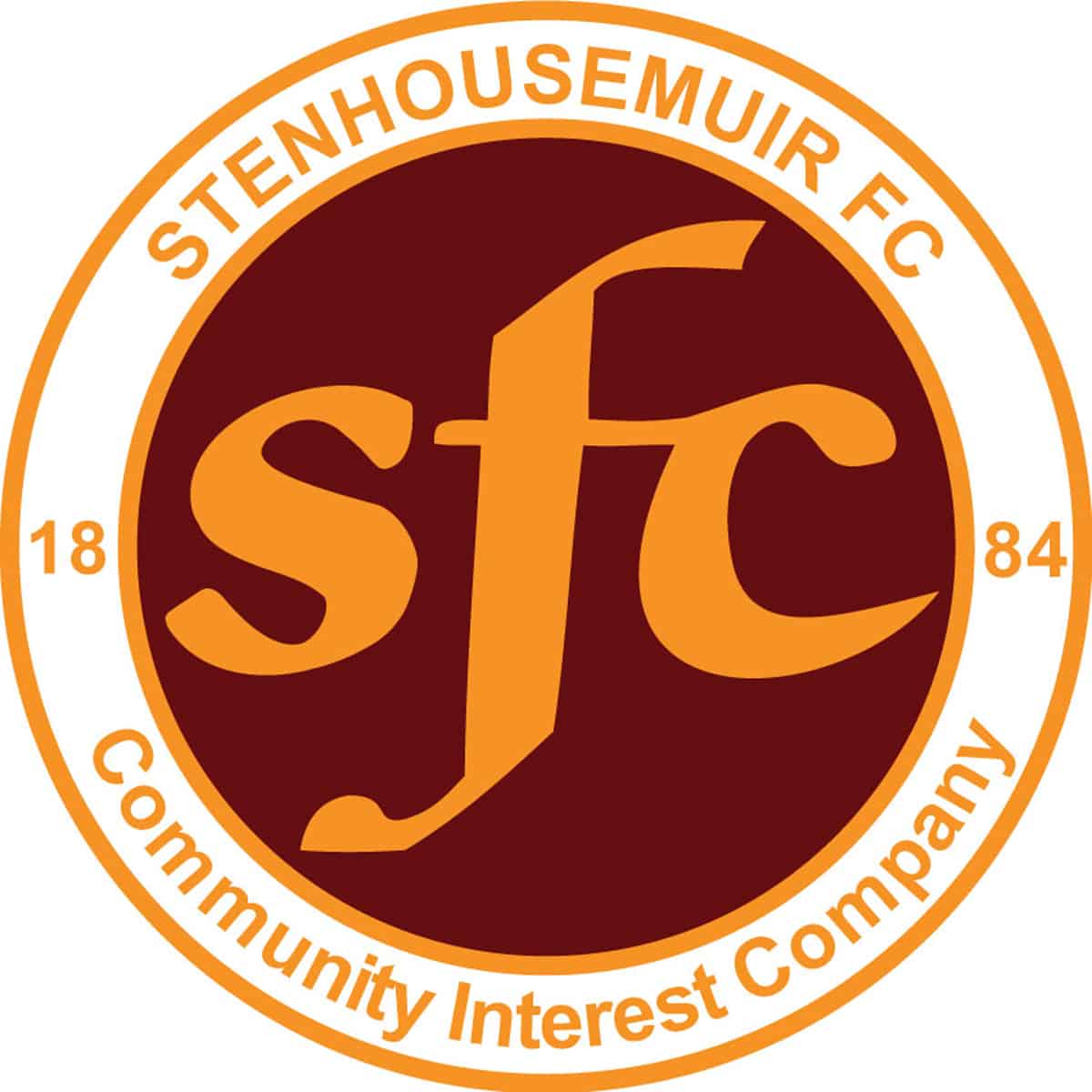 Friendly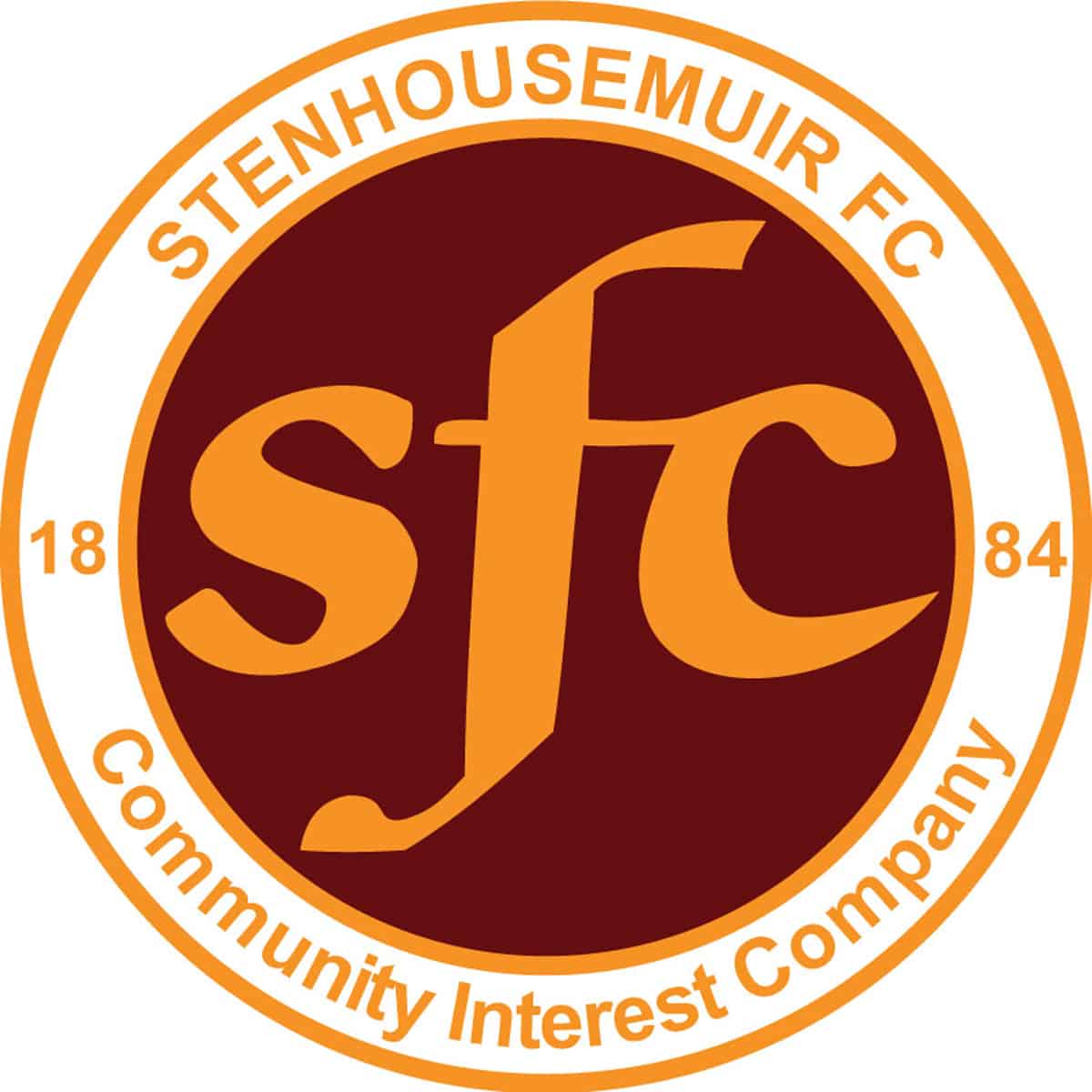 SPFL Ladbrokes League 1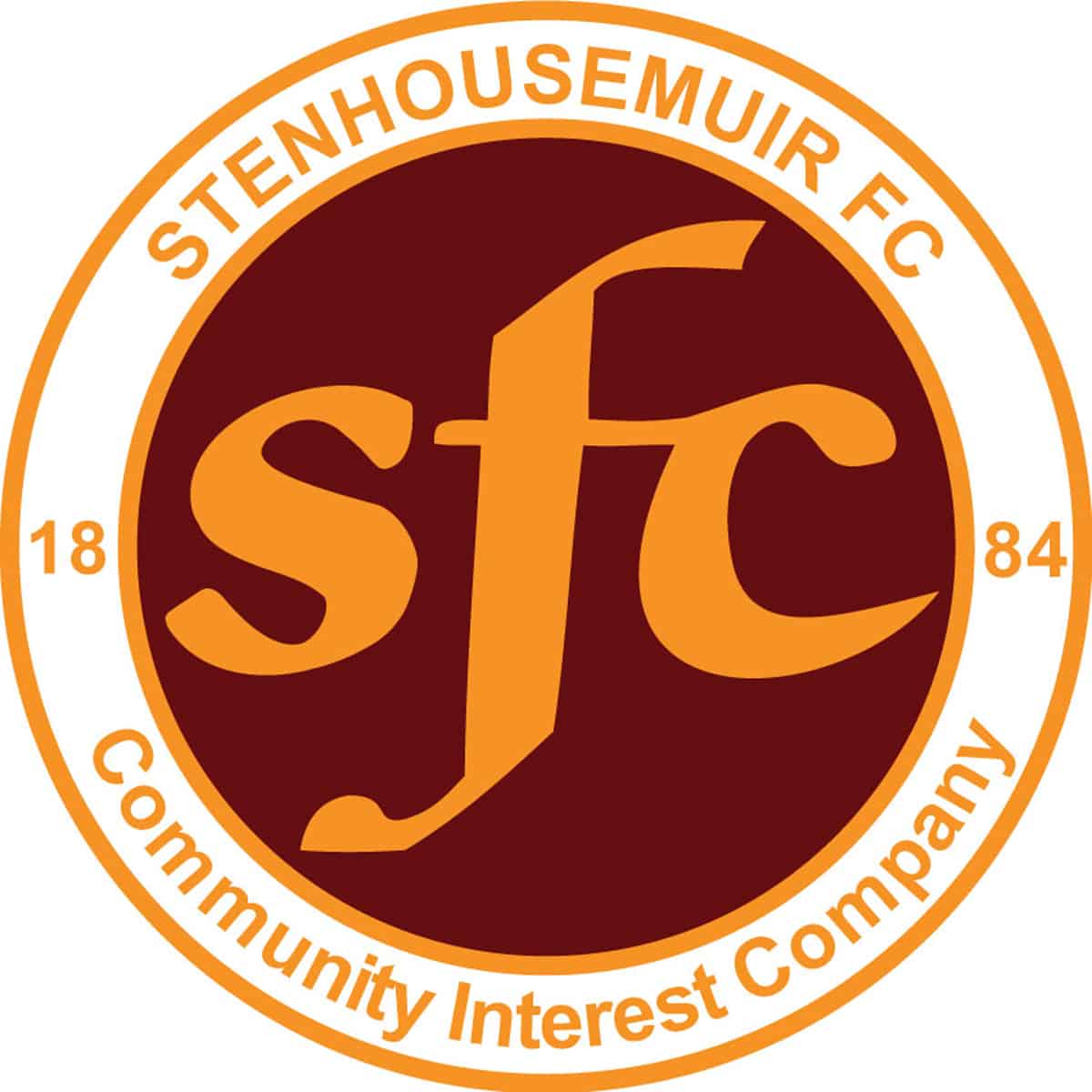 SPFL Ladbrokes League 1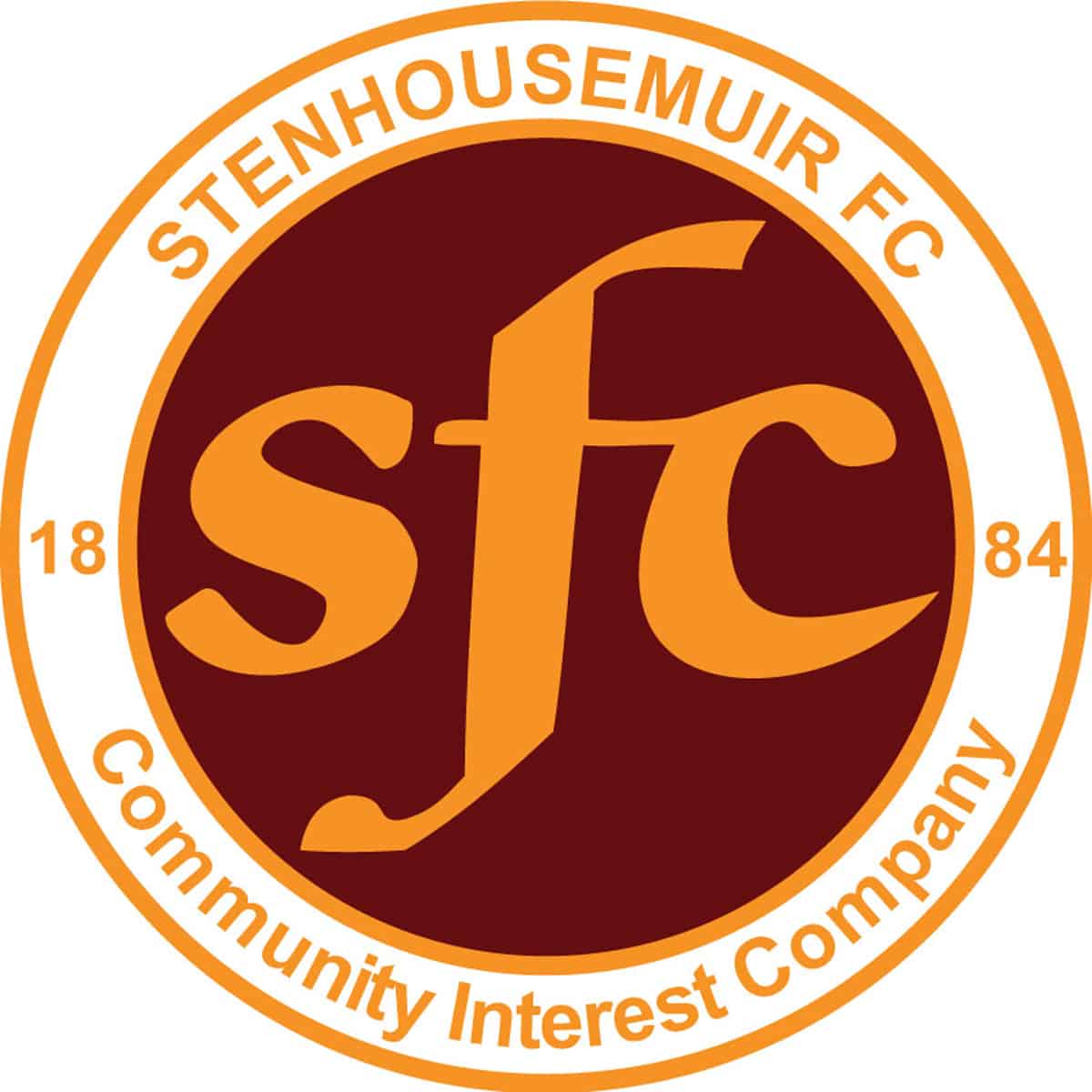 SPFL Ladbrokes League 1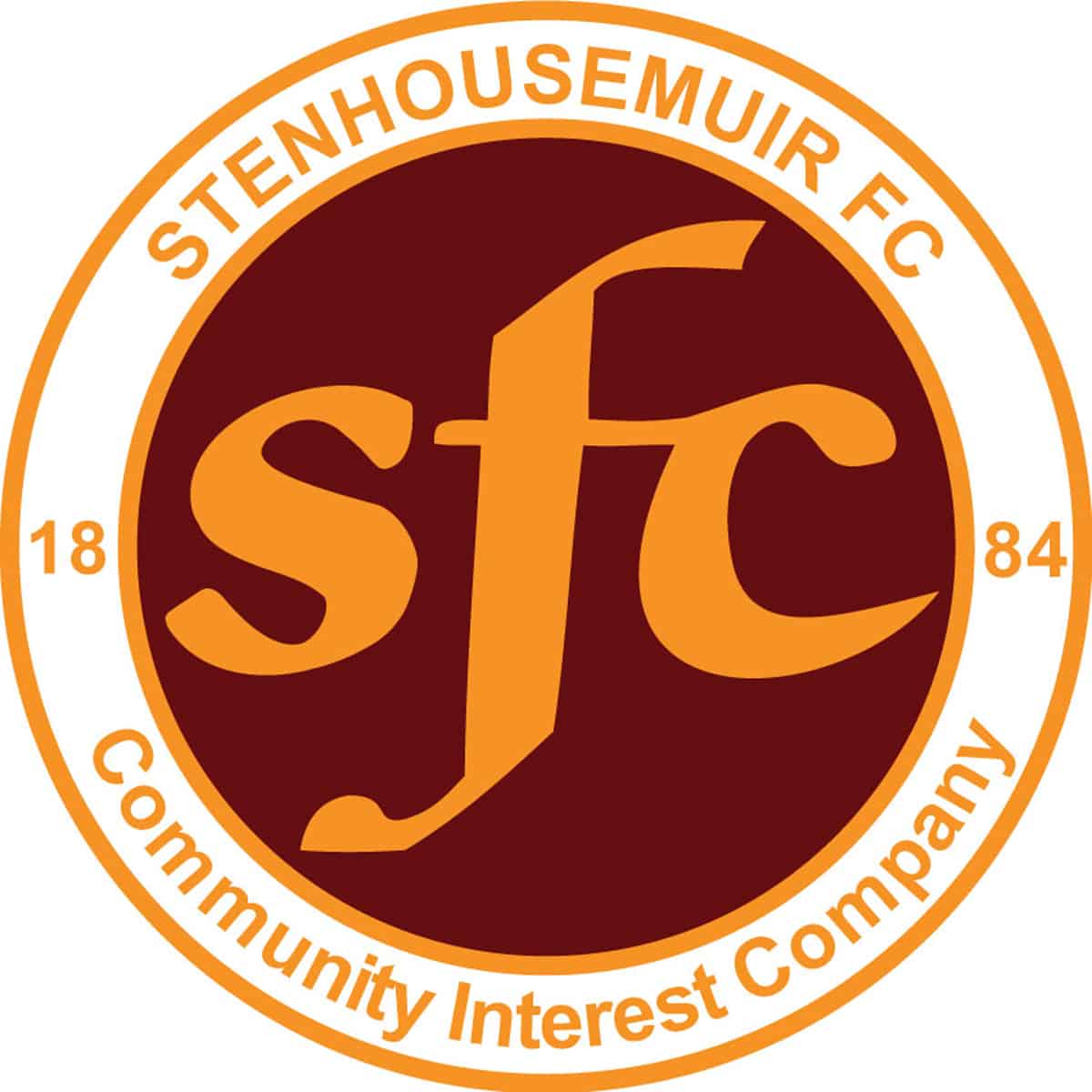 SPFL Ladbrokes League 1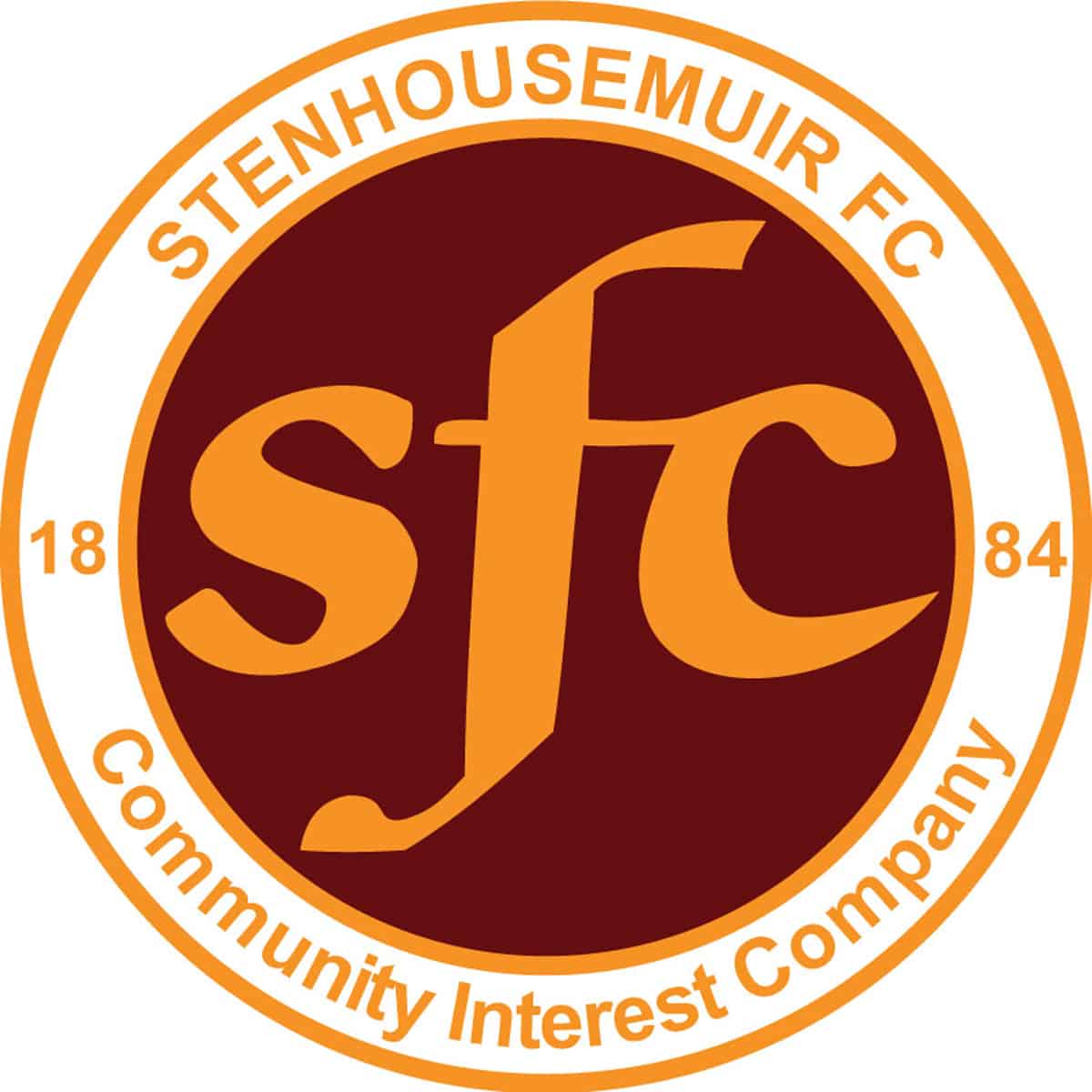 SPFL Ladbrokes League 1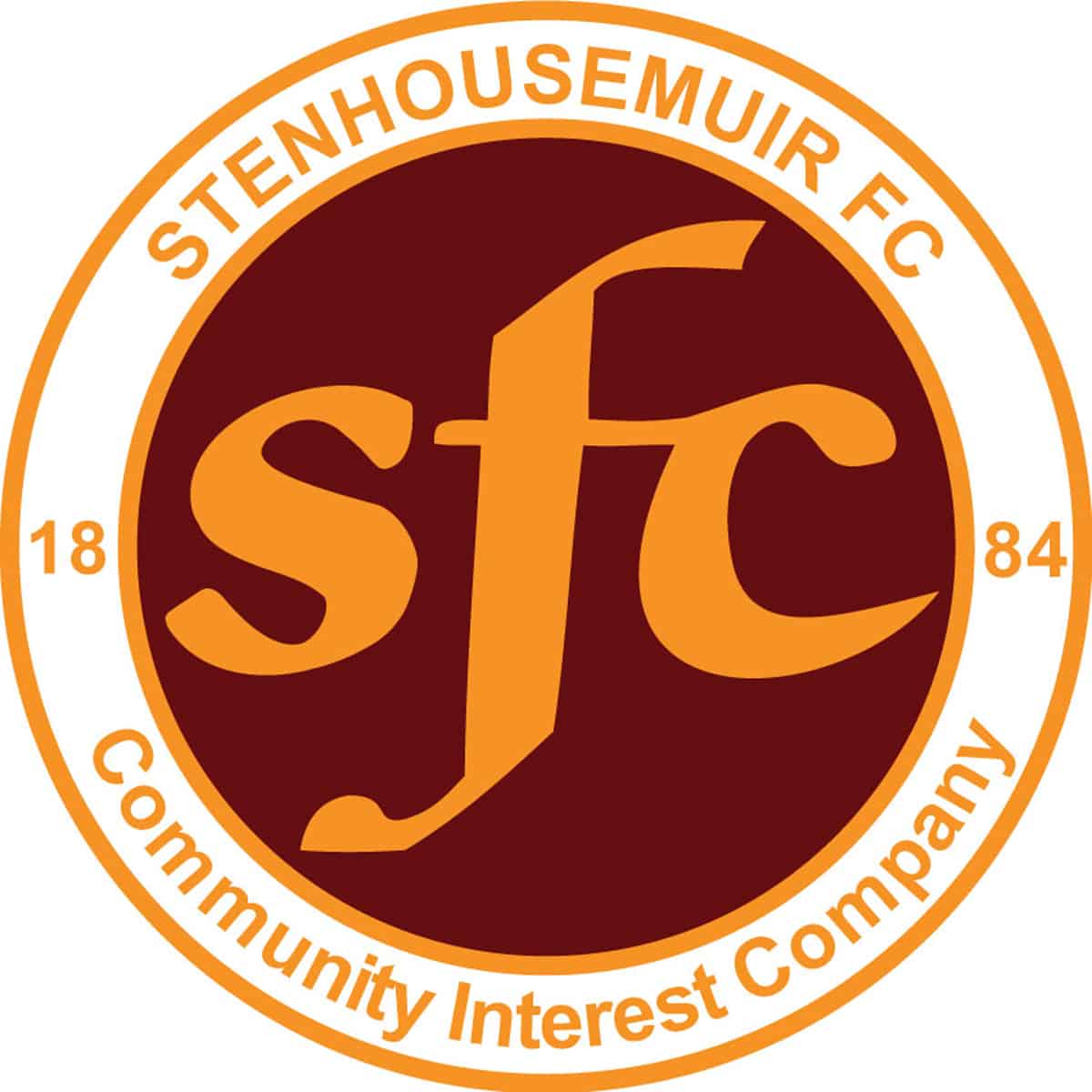 SPFL Ladbrokes League 1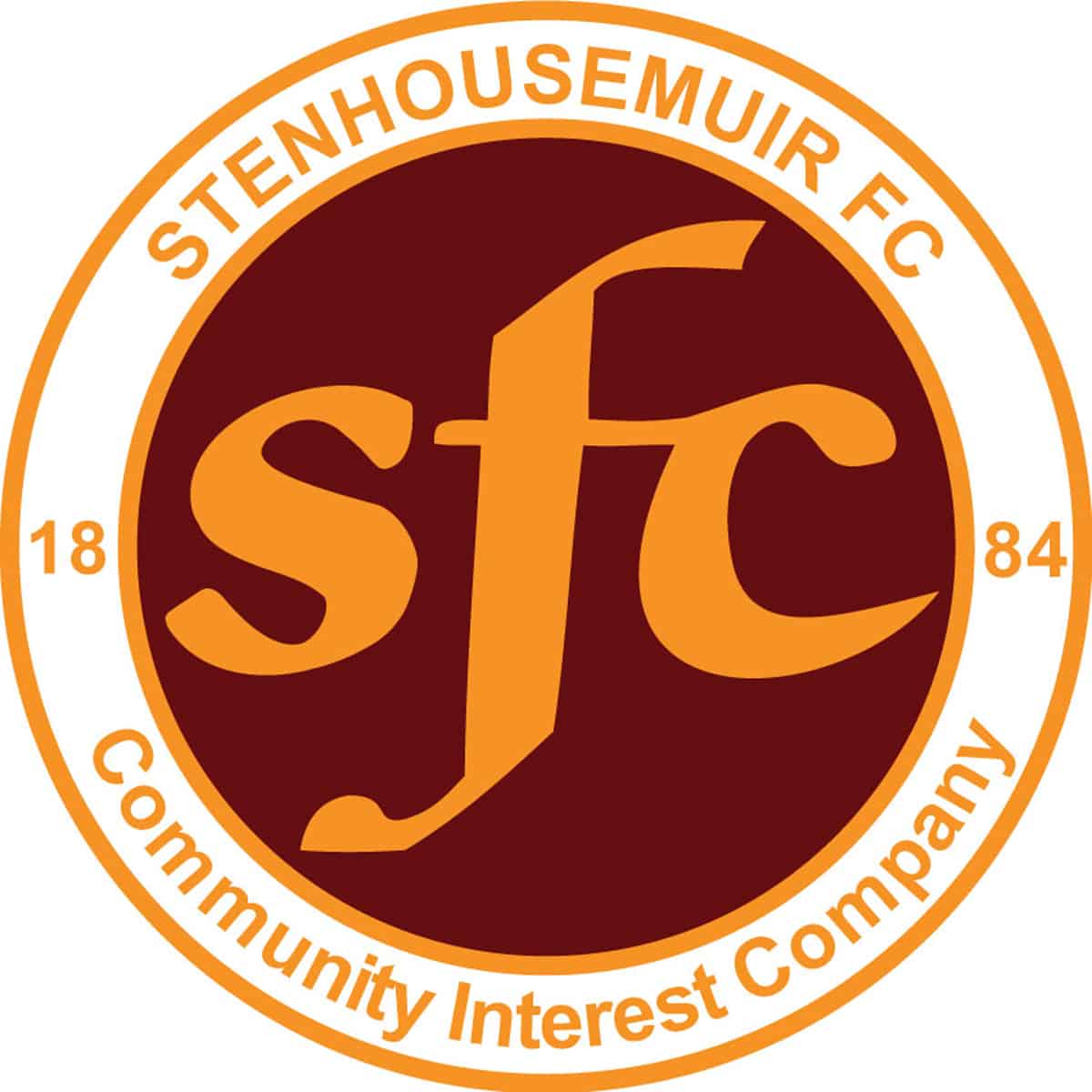 SPFL Ladbrokes League 1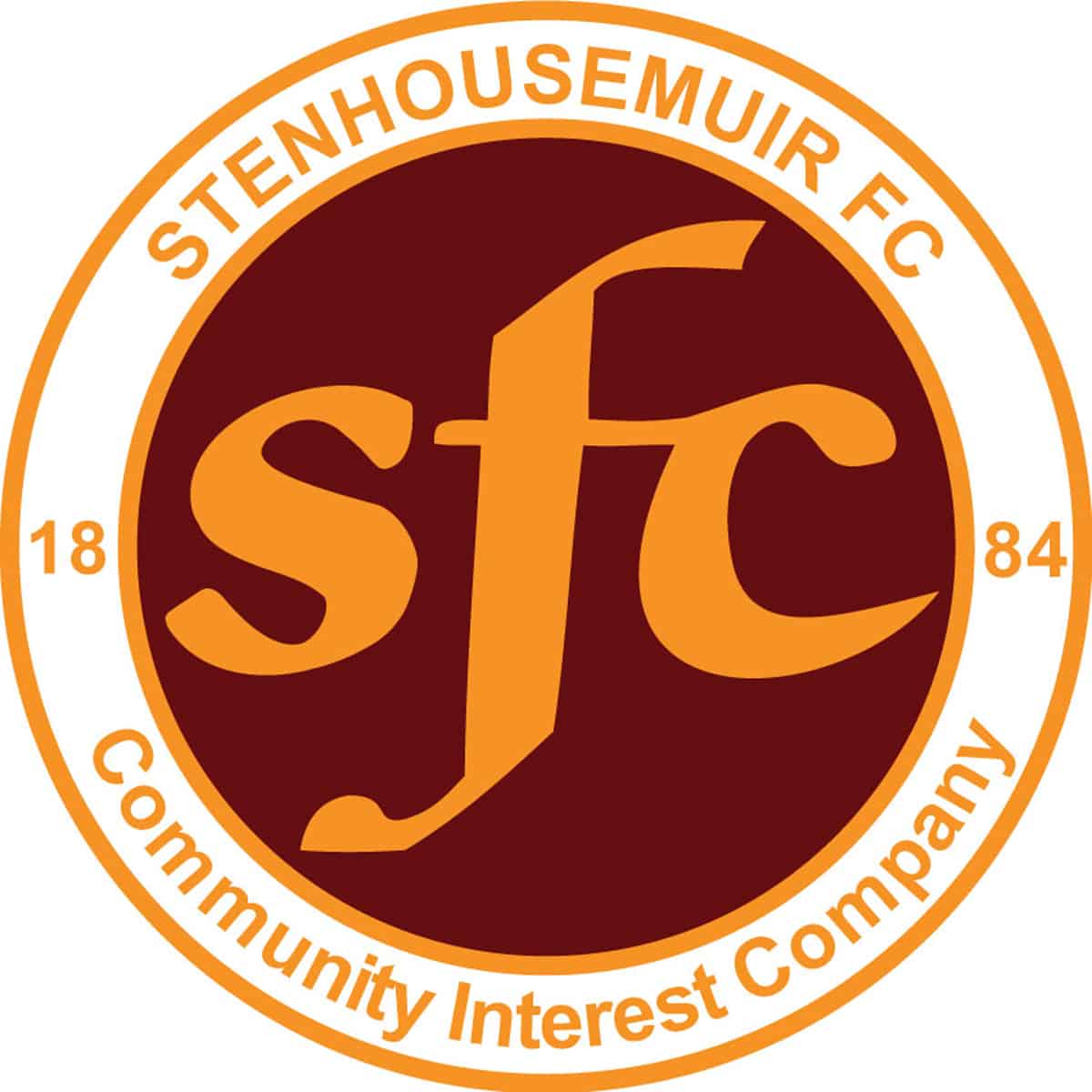 SPFL Ladbrokes League 1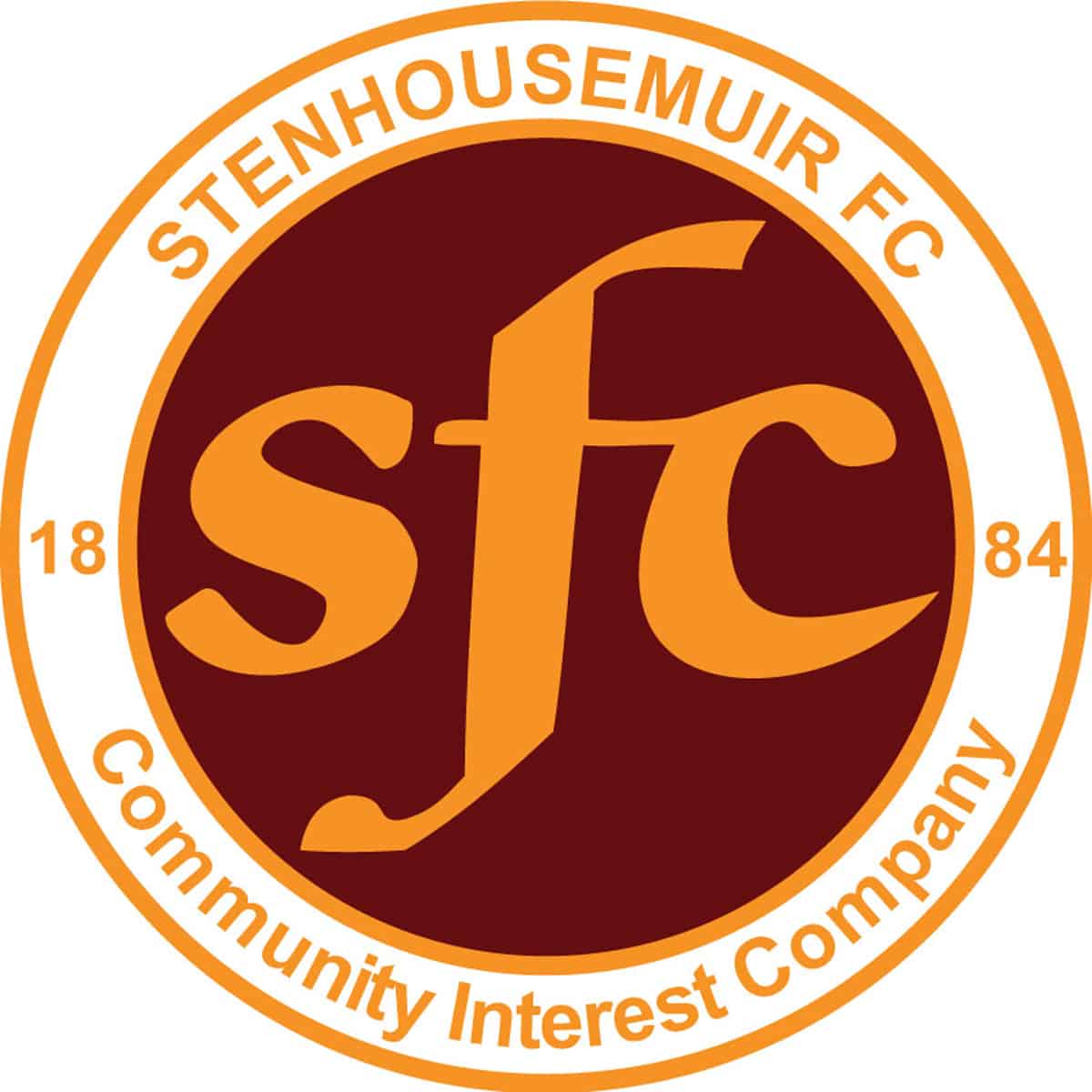 SPFL Ladbrokes League 1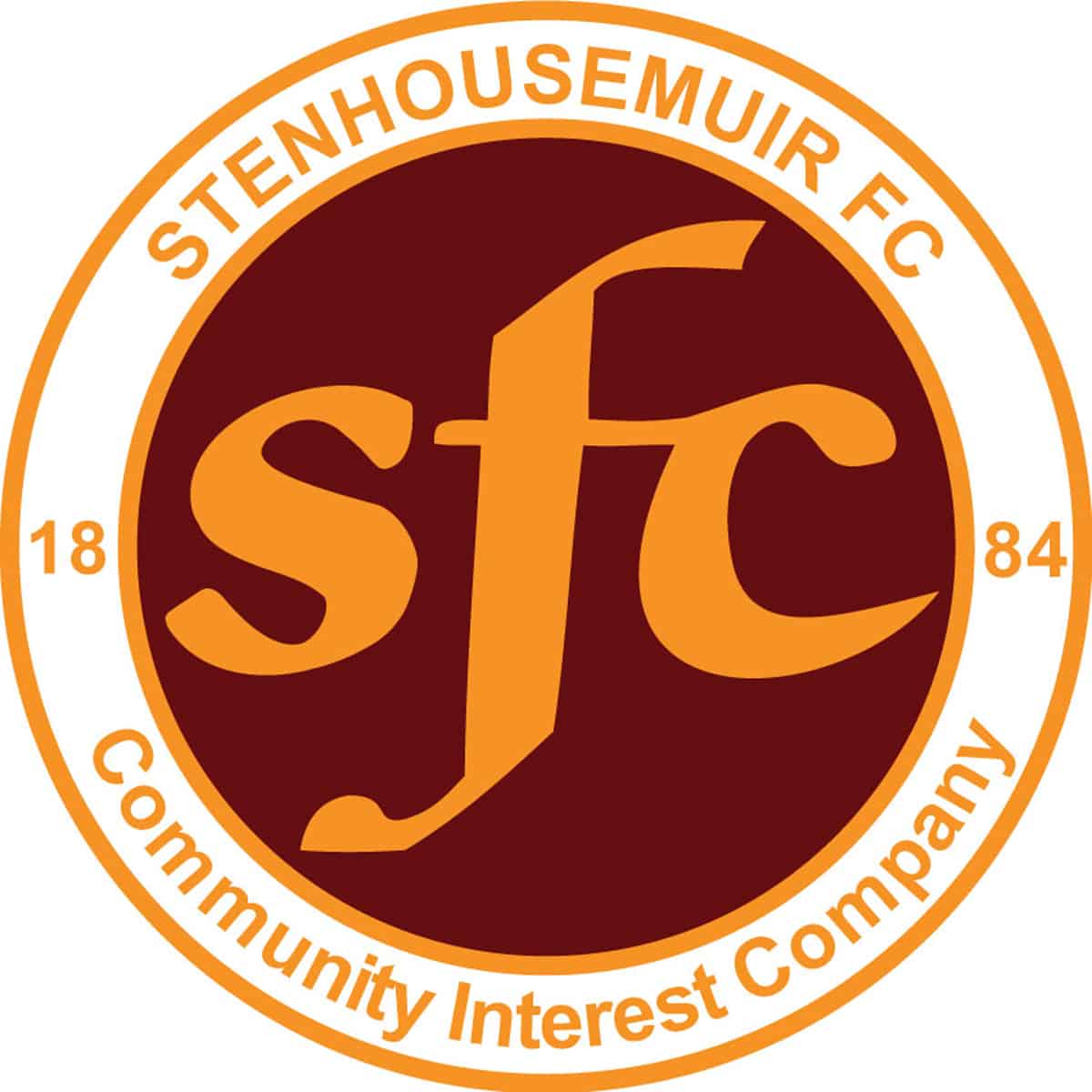 SPFL Ladbrokes League 1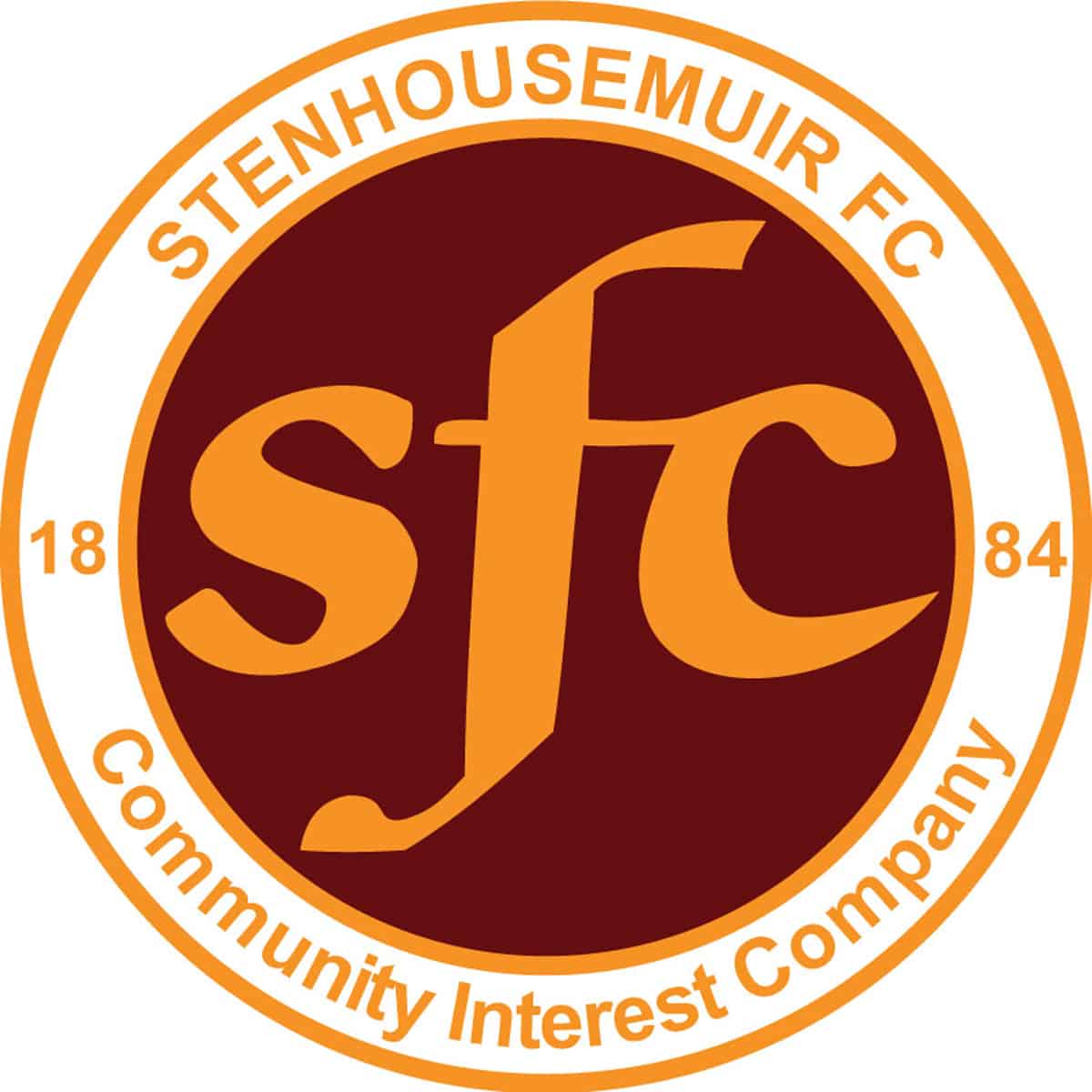 SPFL Ladbrokes League 1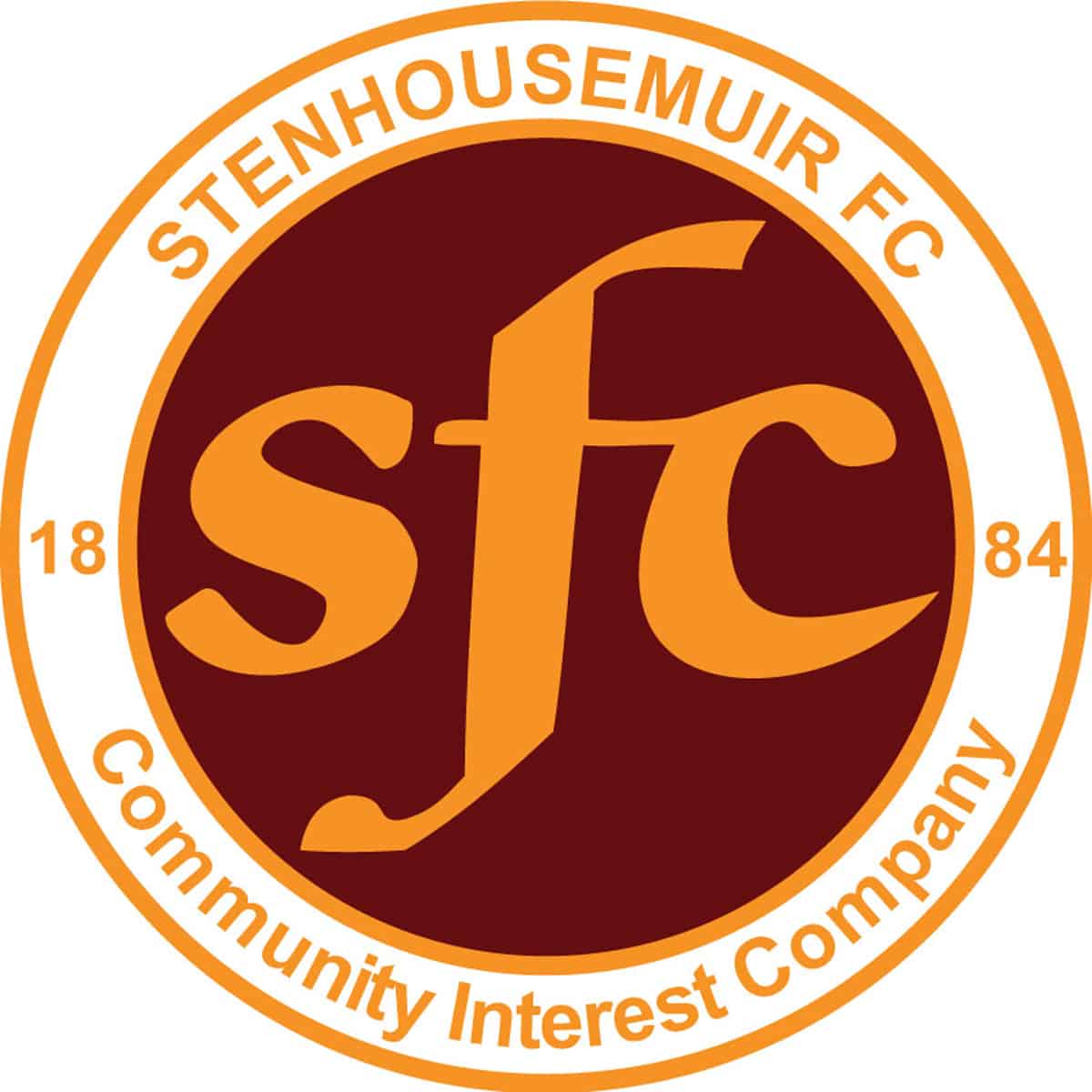 SPFL Ladbrokes League 1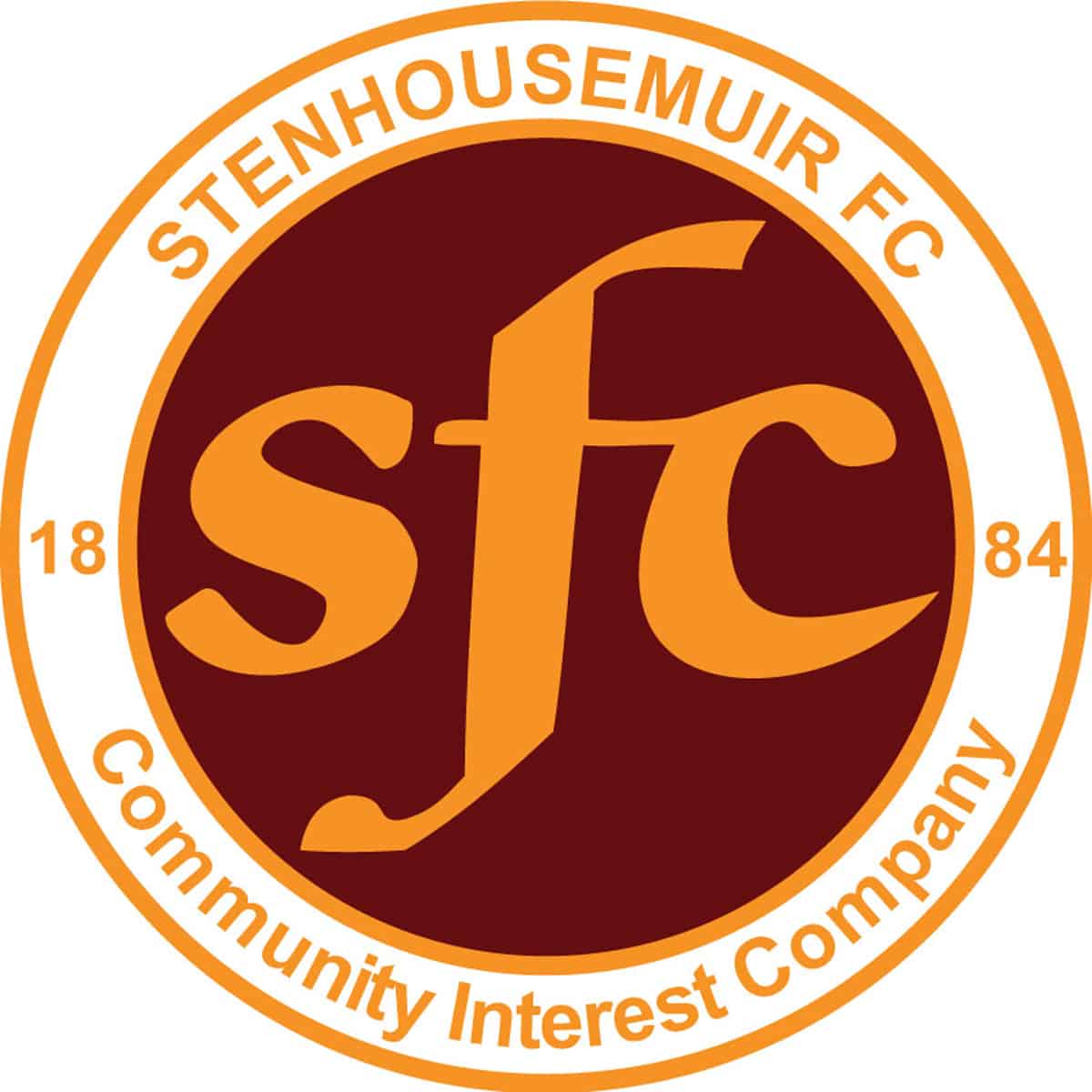 SPFL Ladbrokes League 1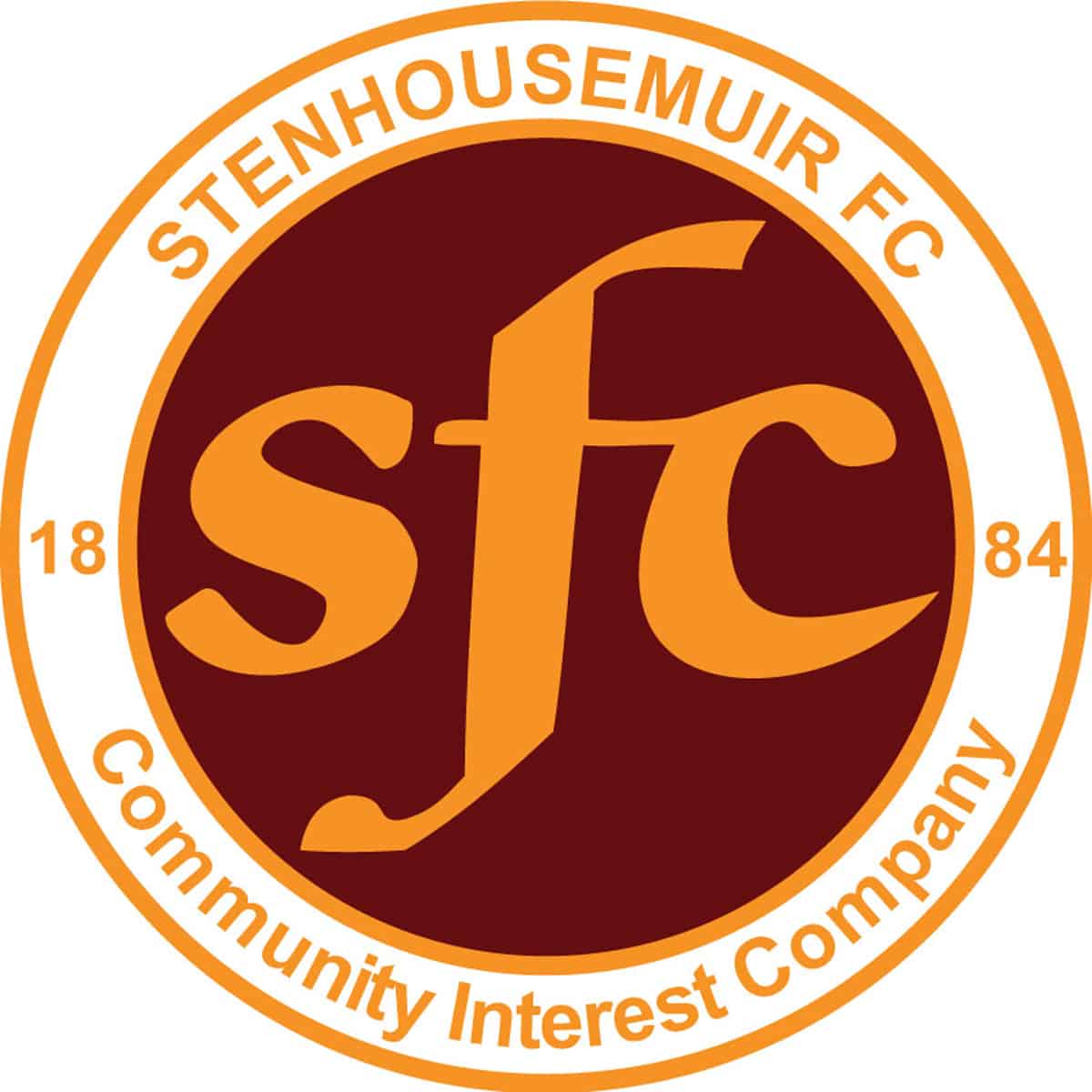 SPFL Ladbrokes League 1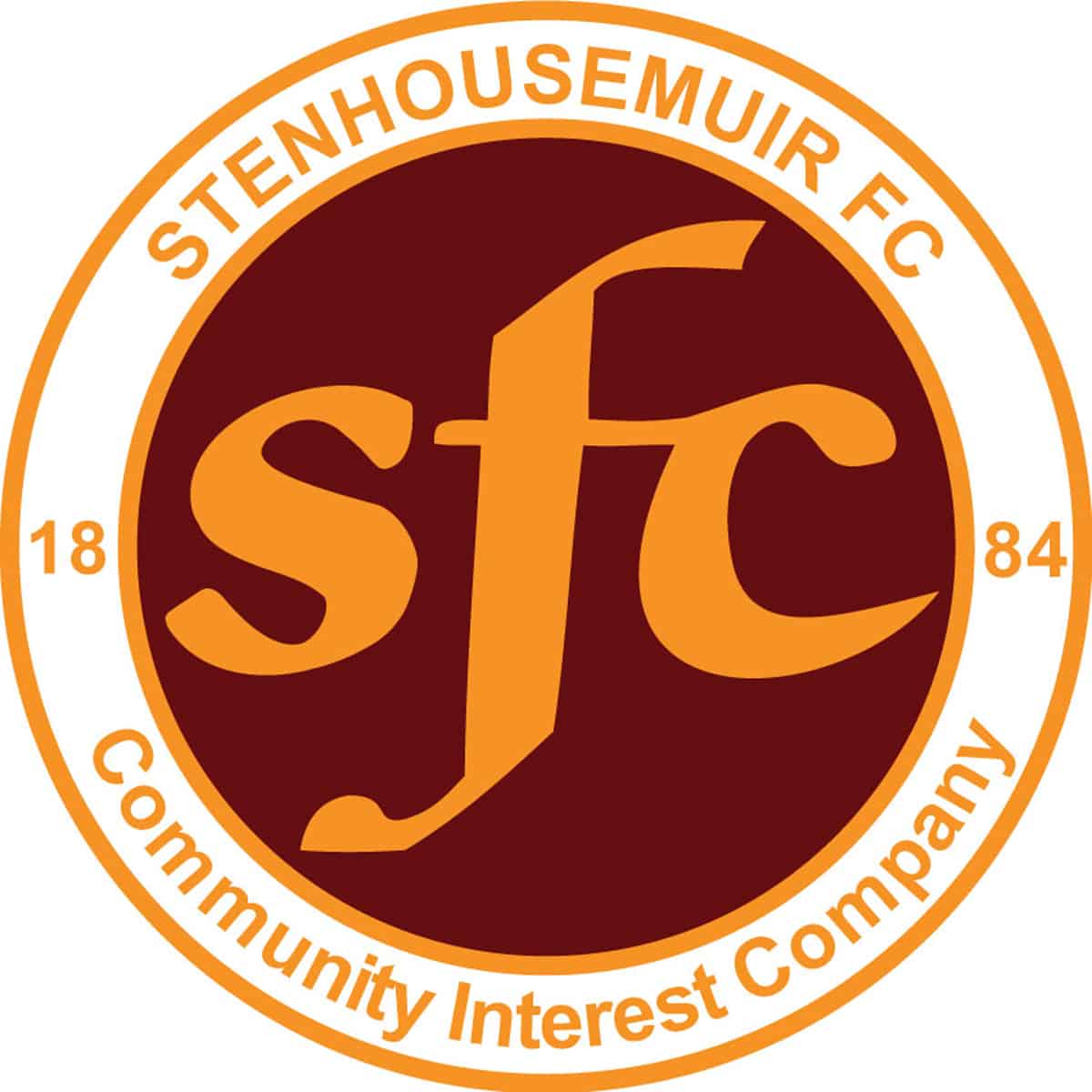 SPFL Ladbrokes League 1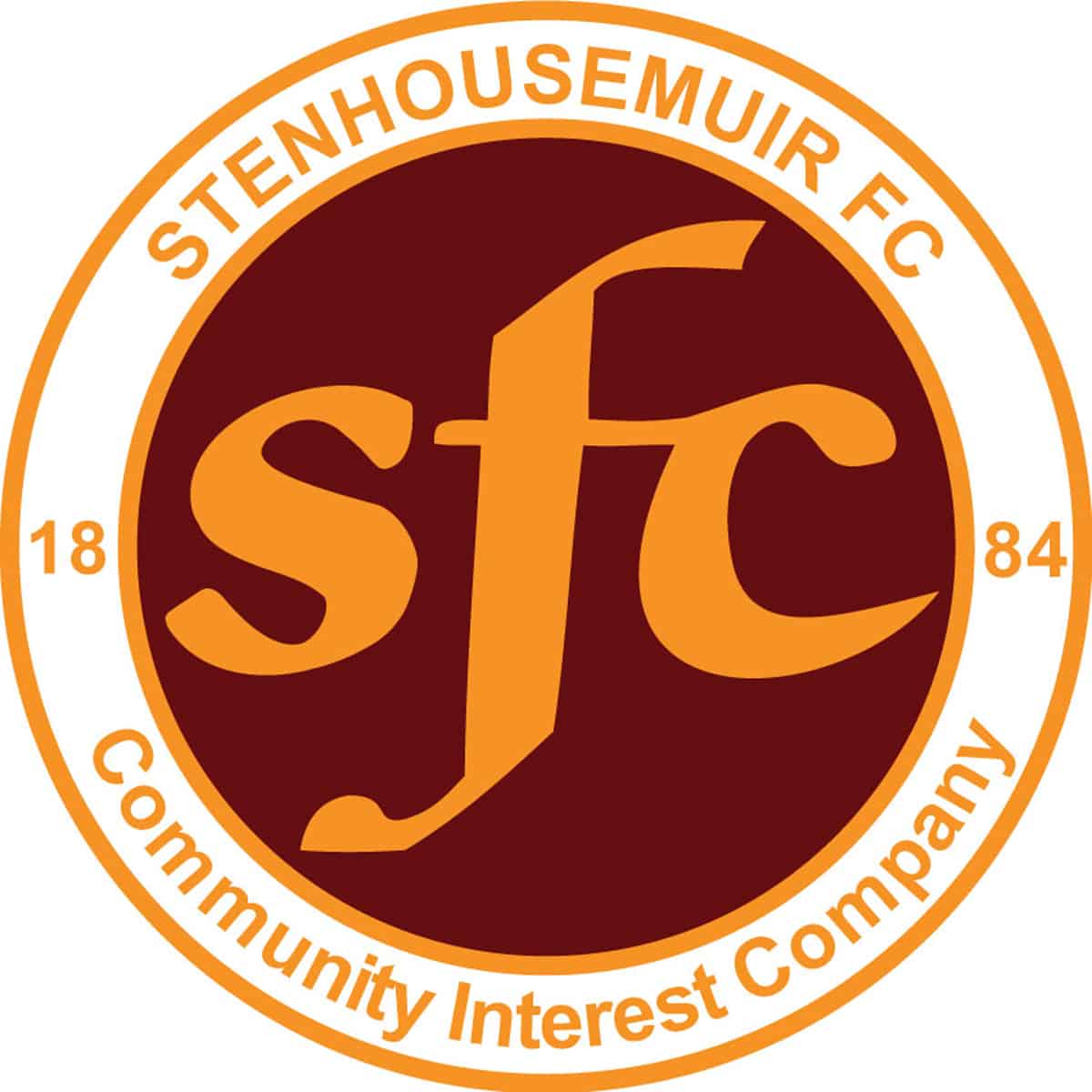 SPFL Ladbrokes League 1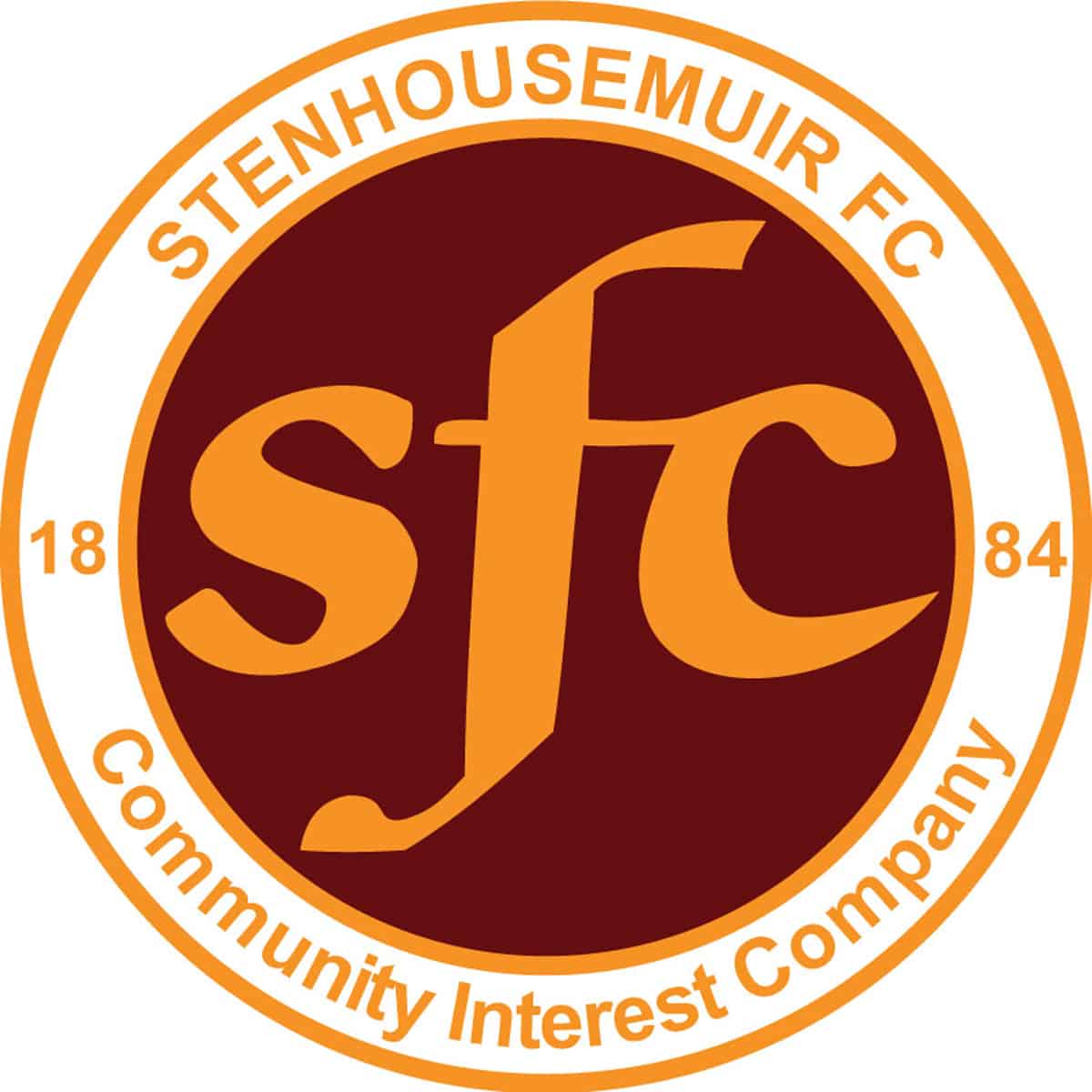 SPFL Ladbrokes League 1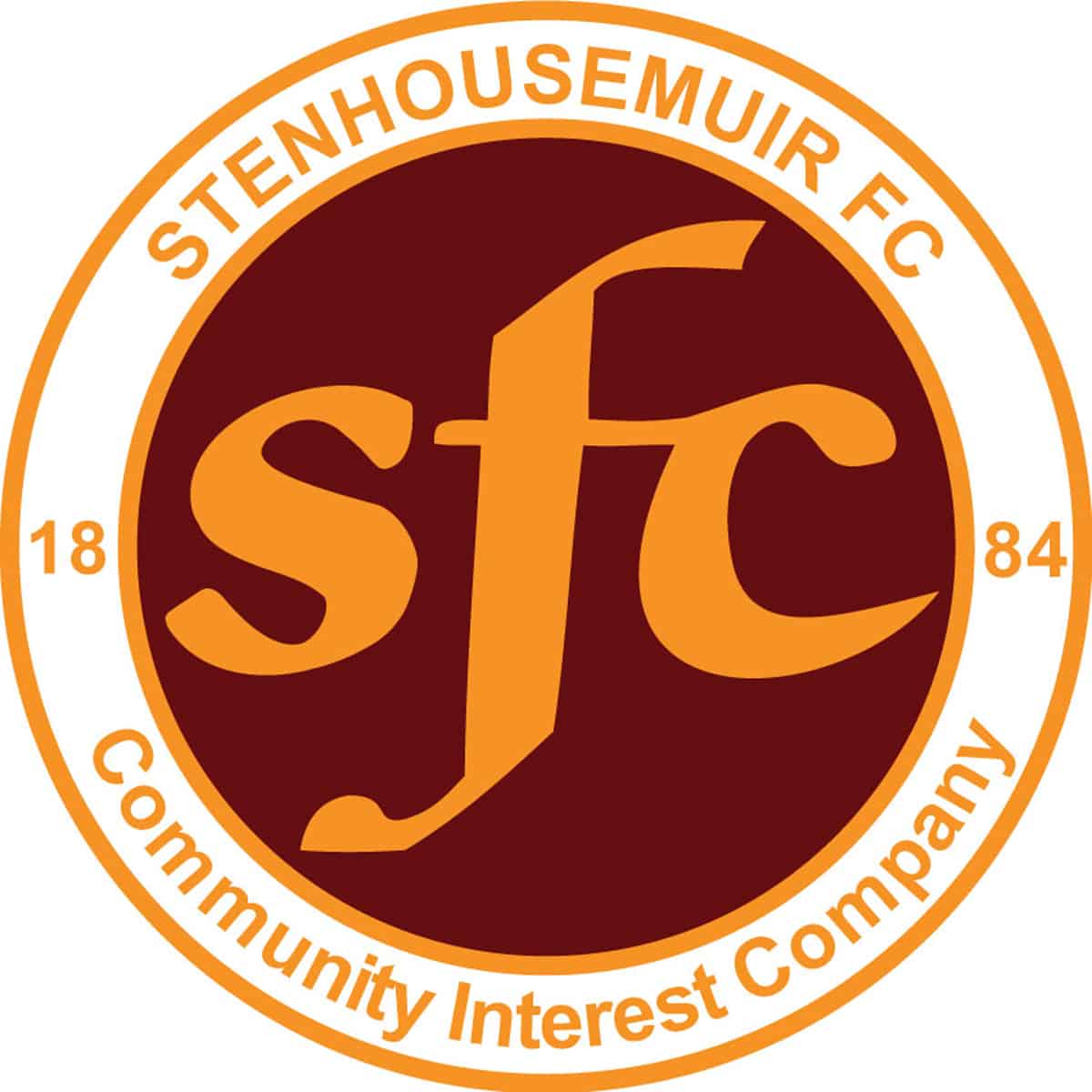 Scottish Cup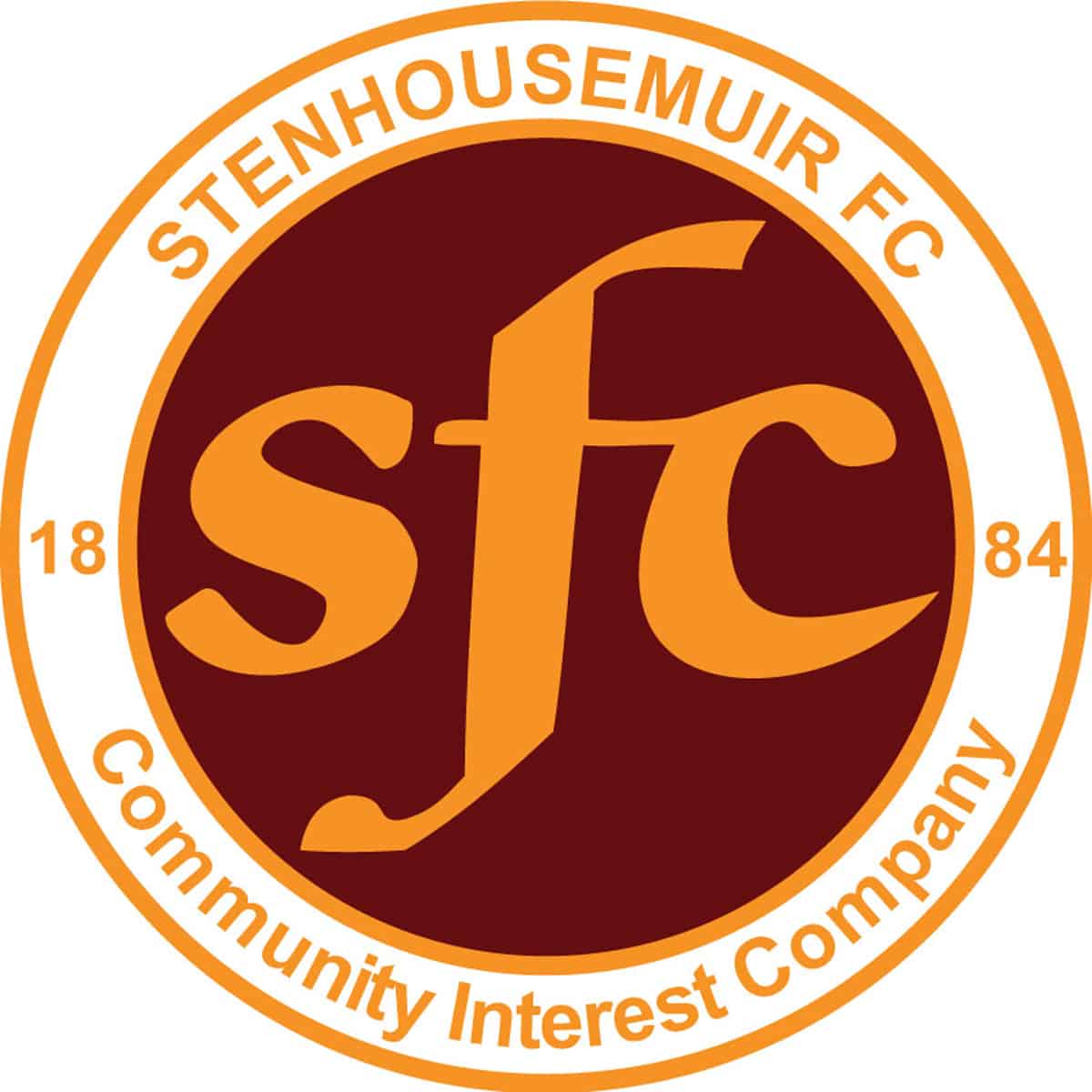 SPFL Ladbrokes League 1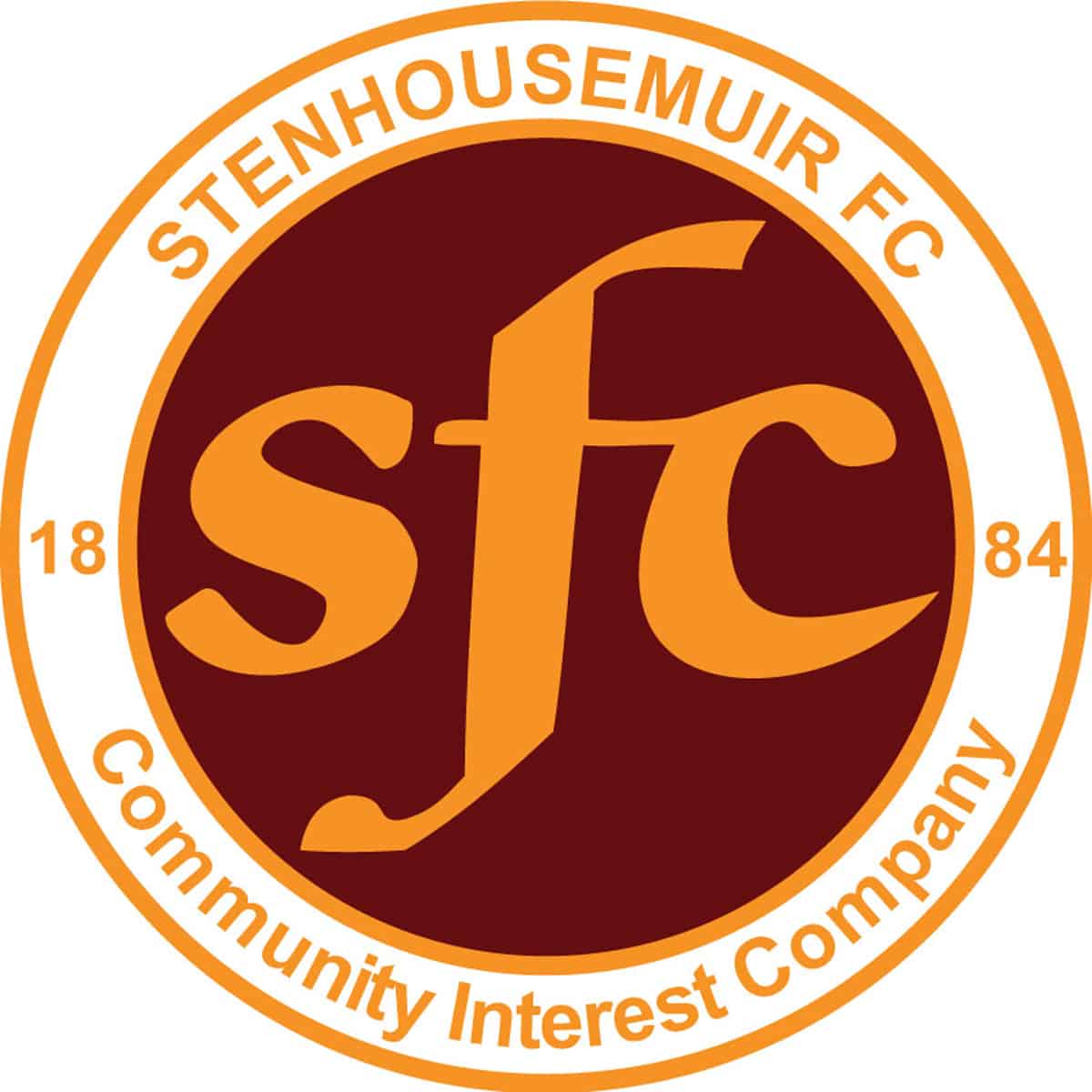 SPFL Ladbrokes League 1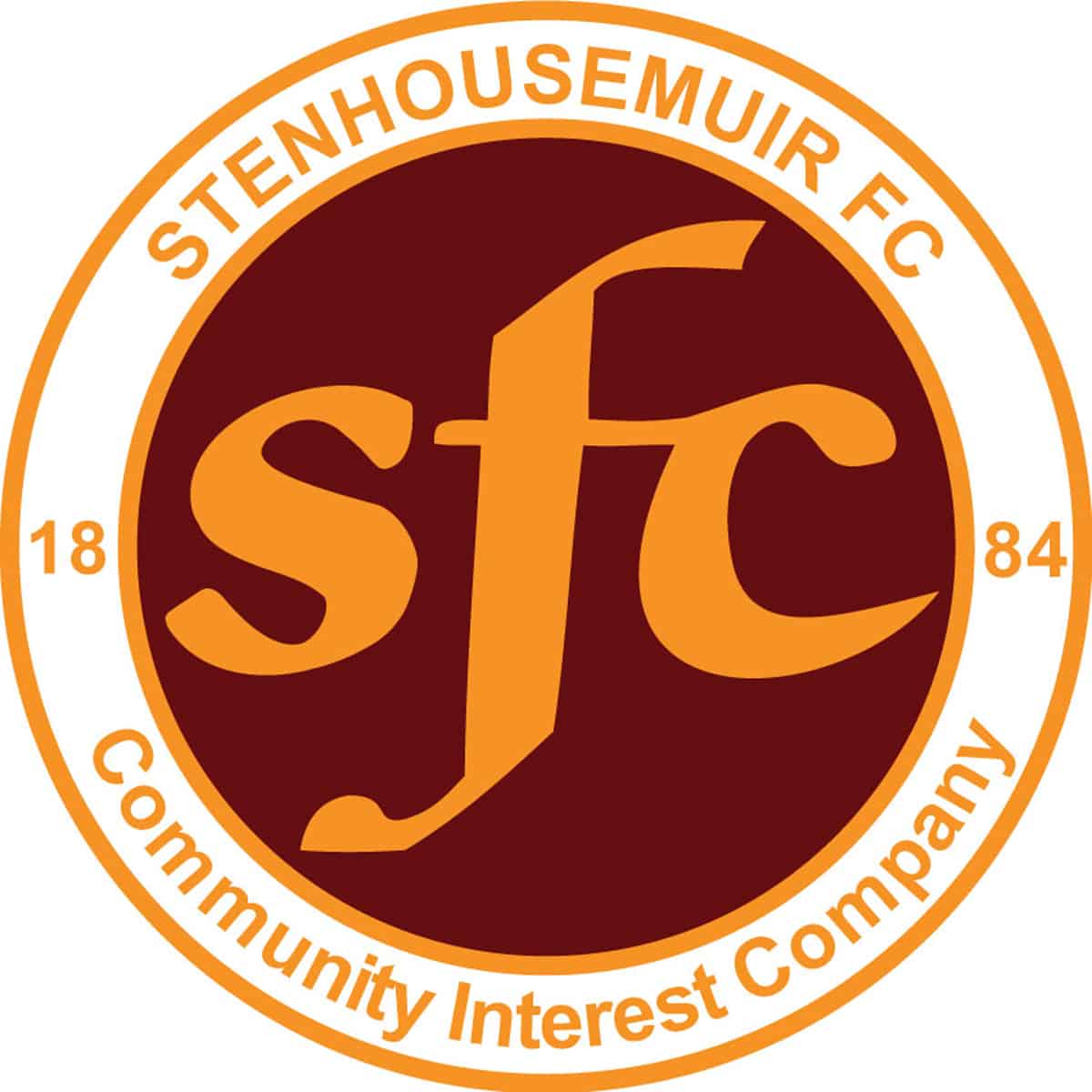 Scottish Cup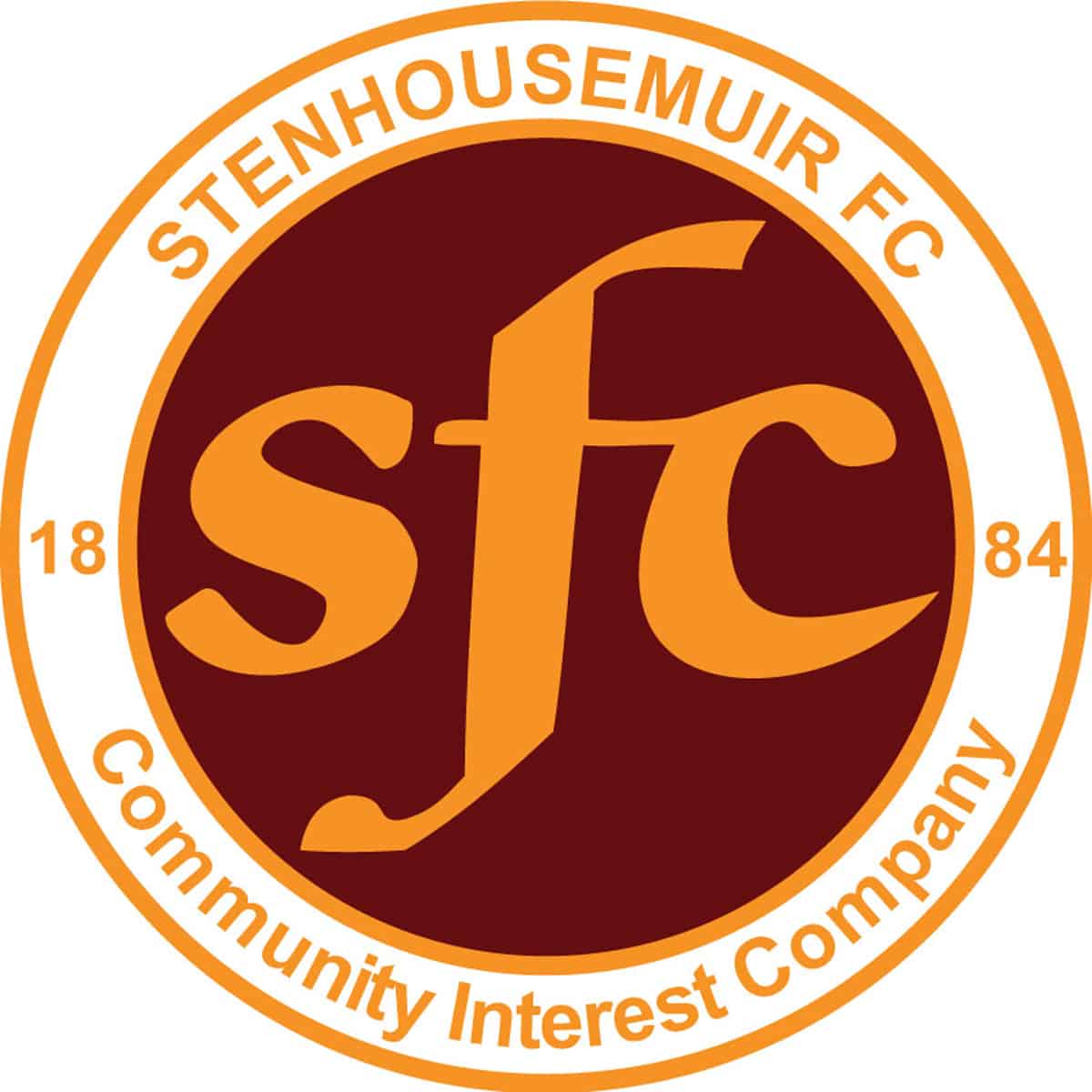 SPFL Ladbrokes League 1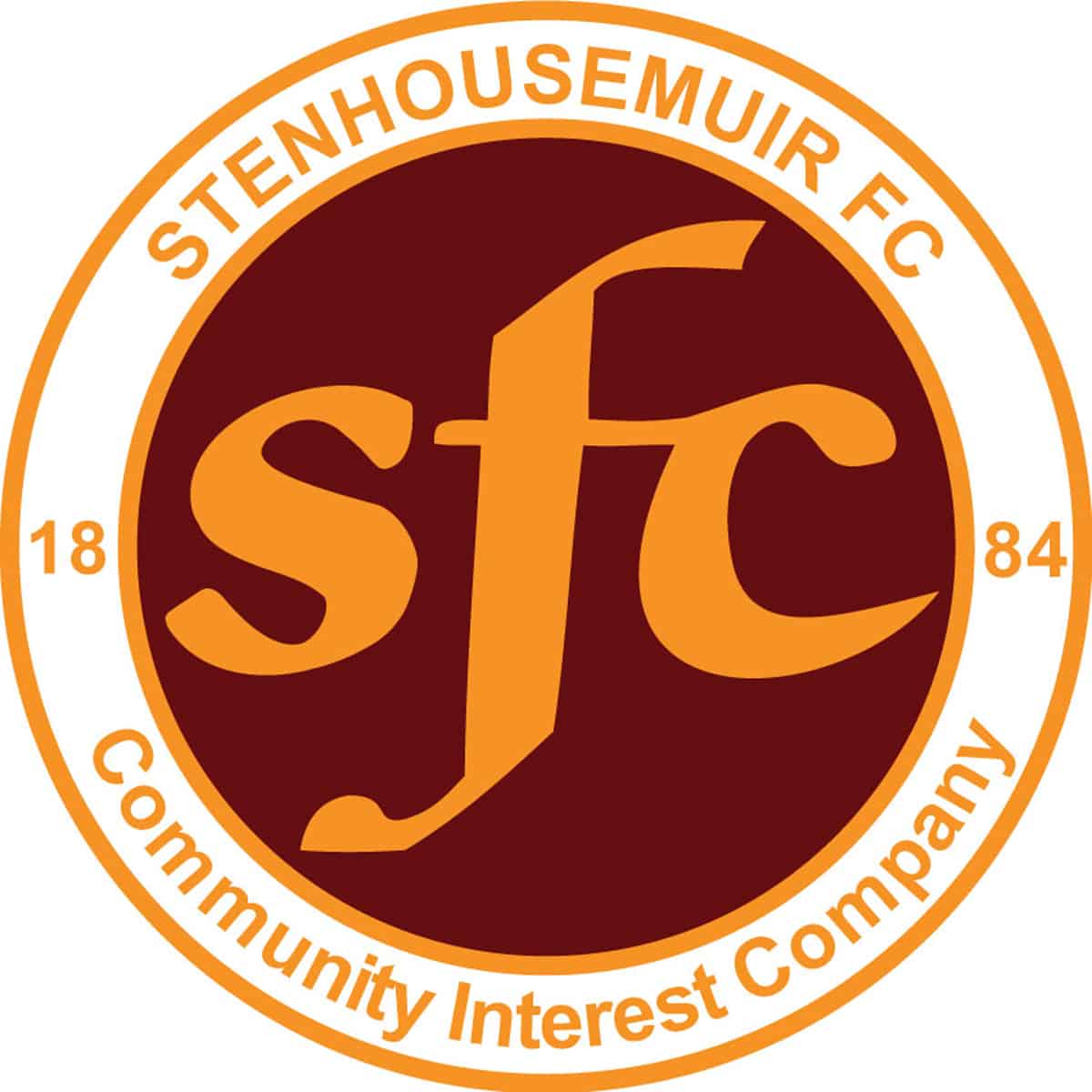 SPFL Ladbrokes League 1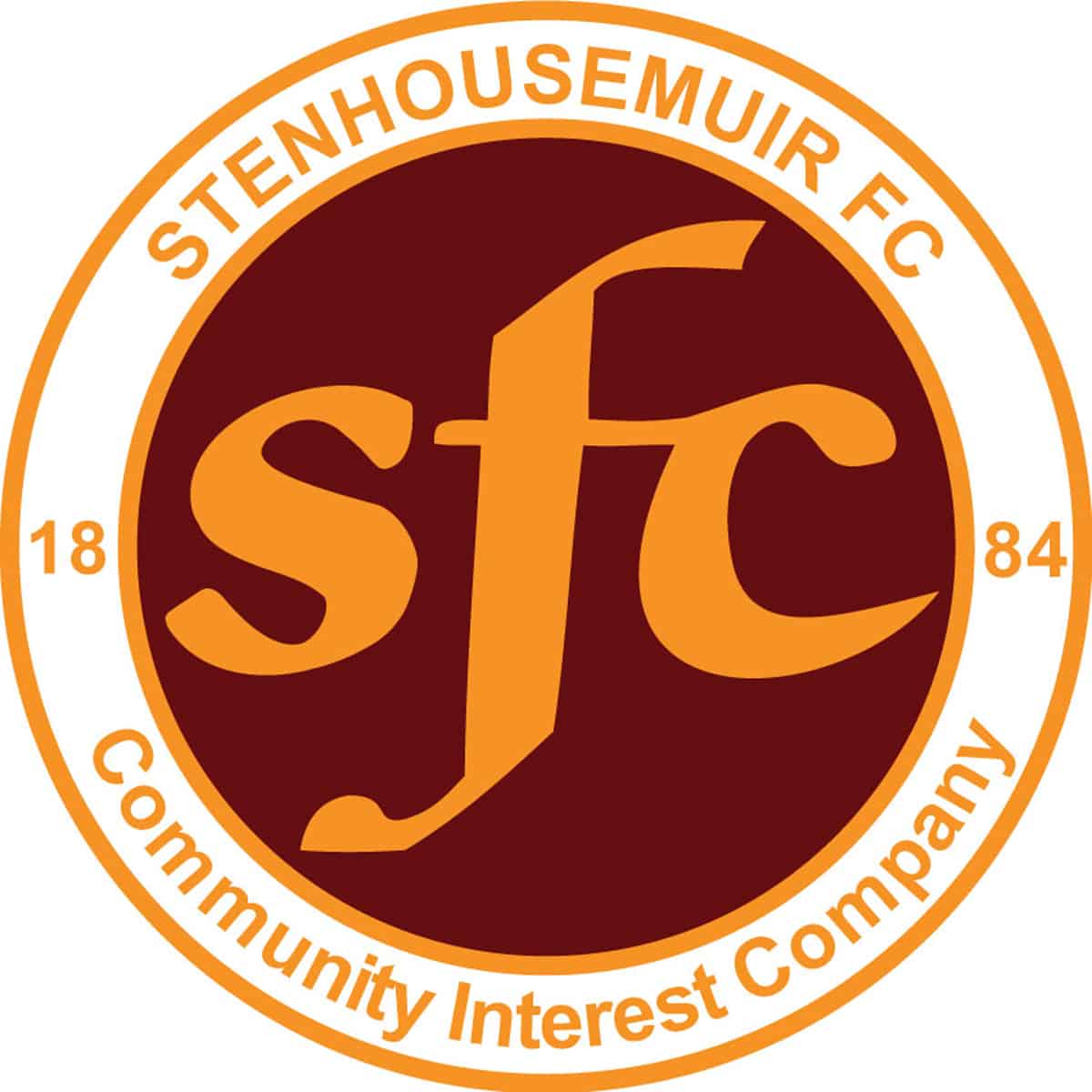 Scottish Cup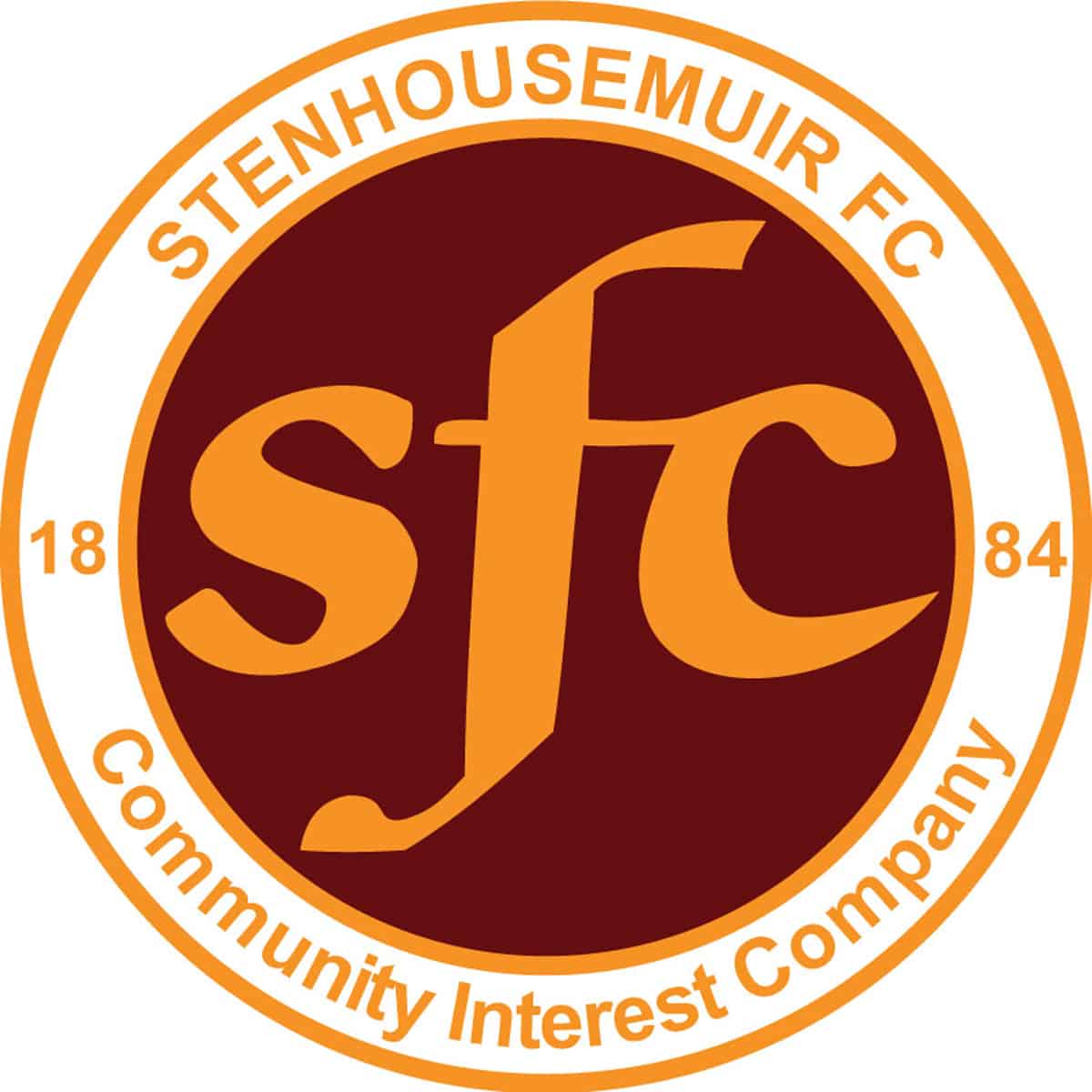 Scottish Cup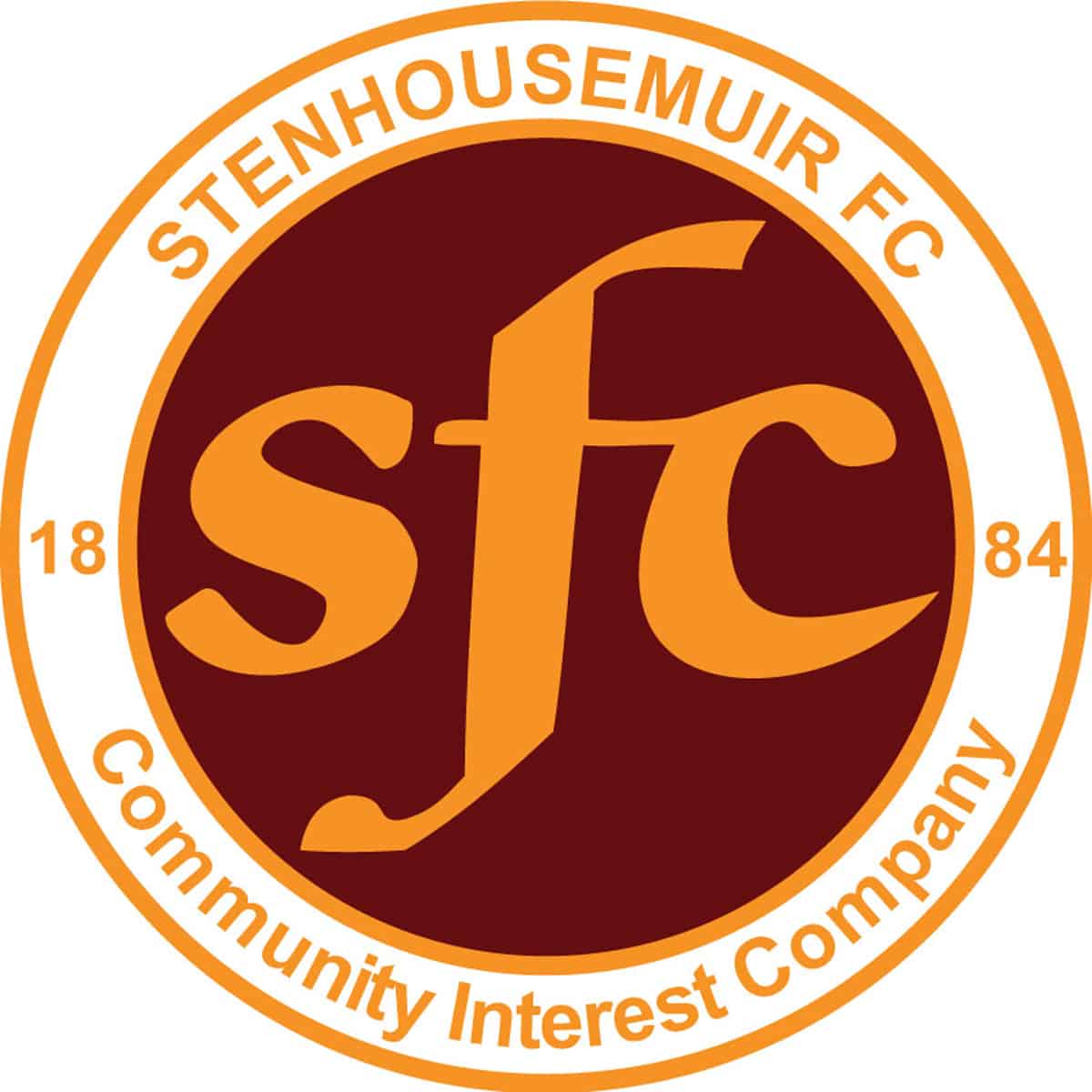 SPFL Ladbrokes League 1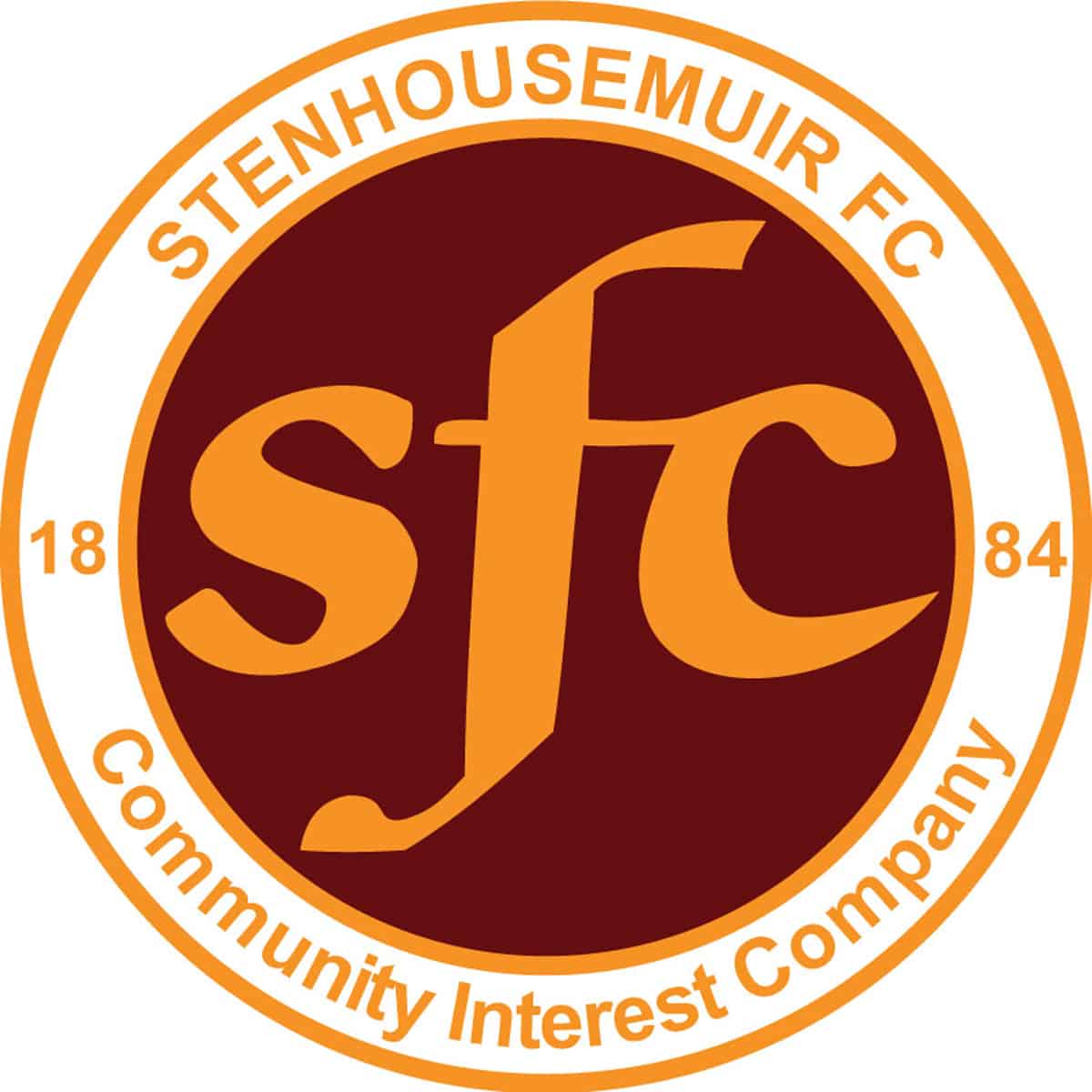 SPFL Ladbrokes League 1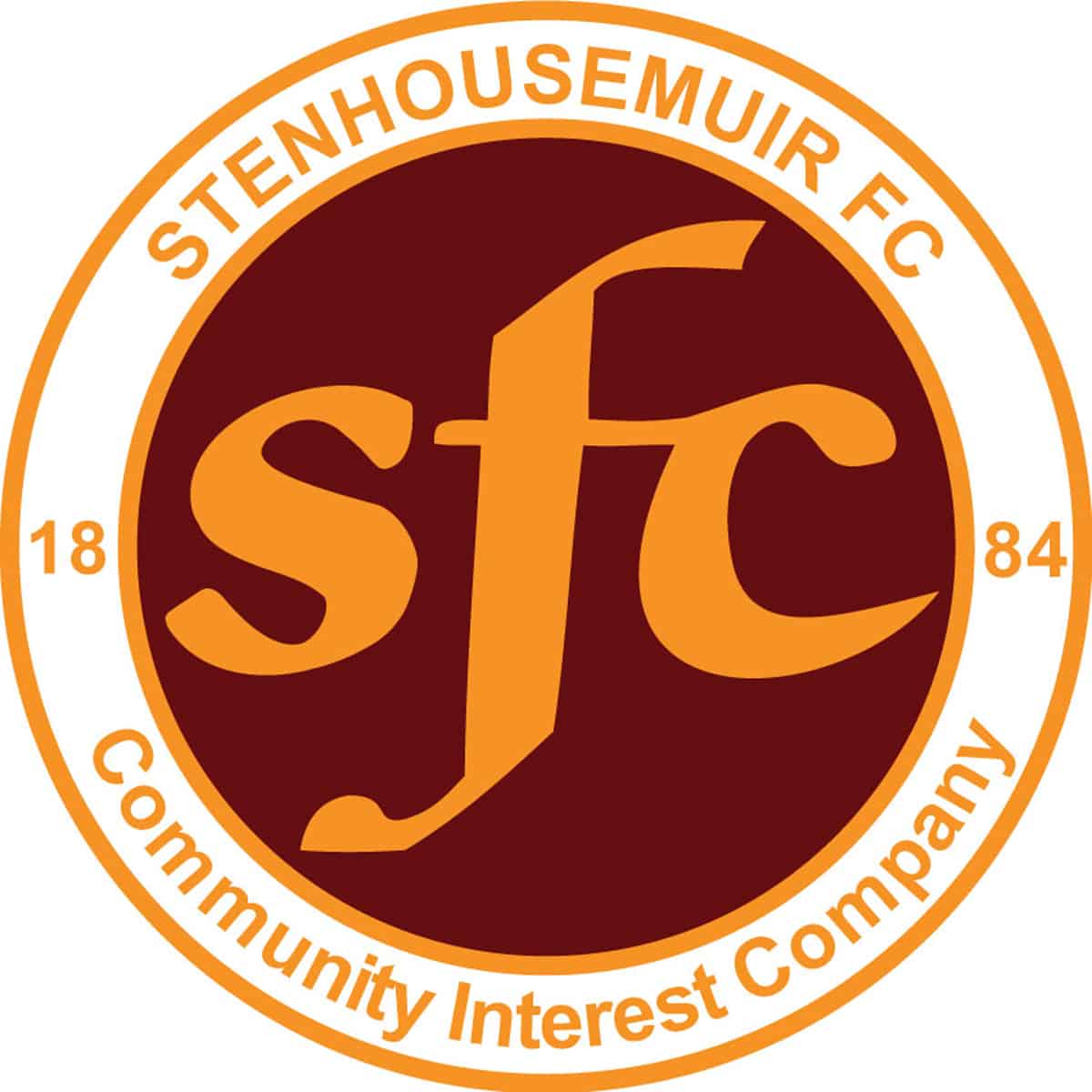 SPFL Ladbrokes League 1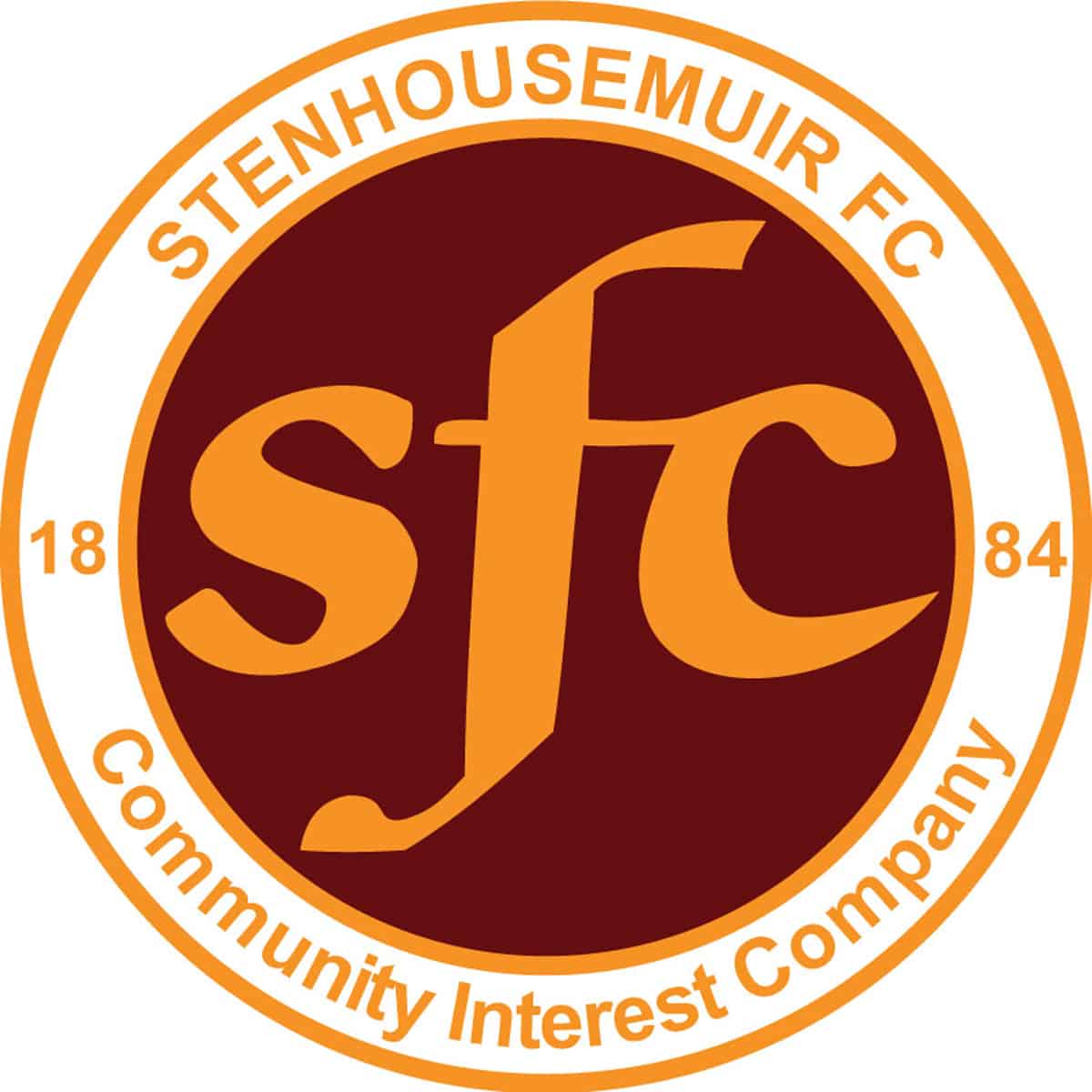 SPFL Ladbrokes League 1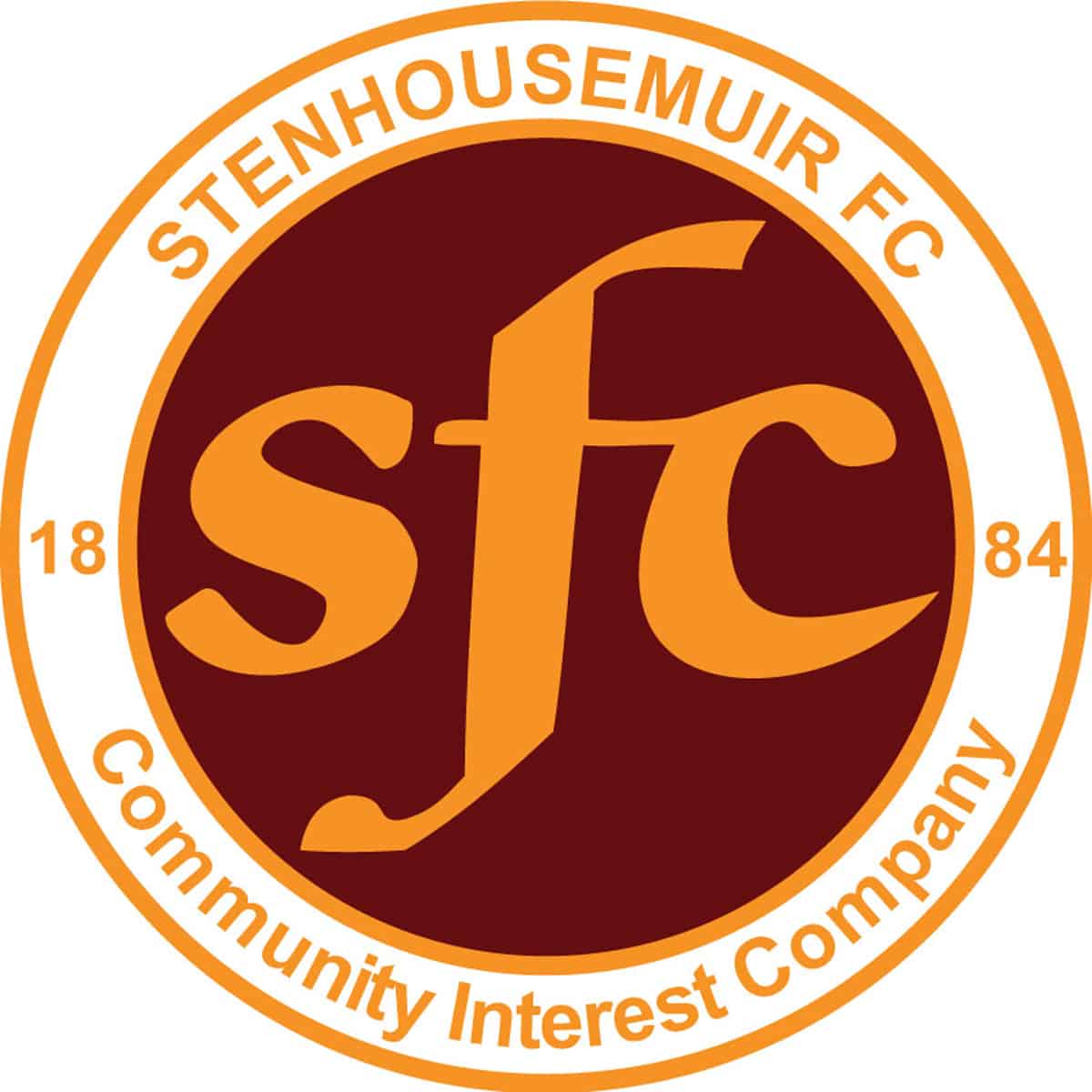 SPFL Ladbrokes League 1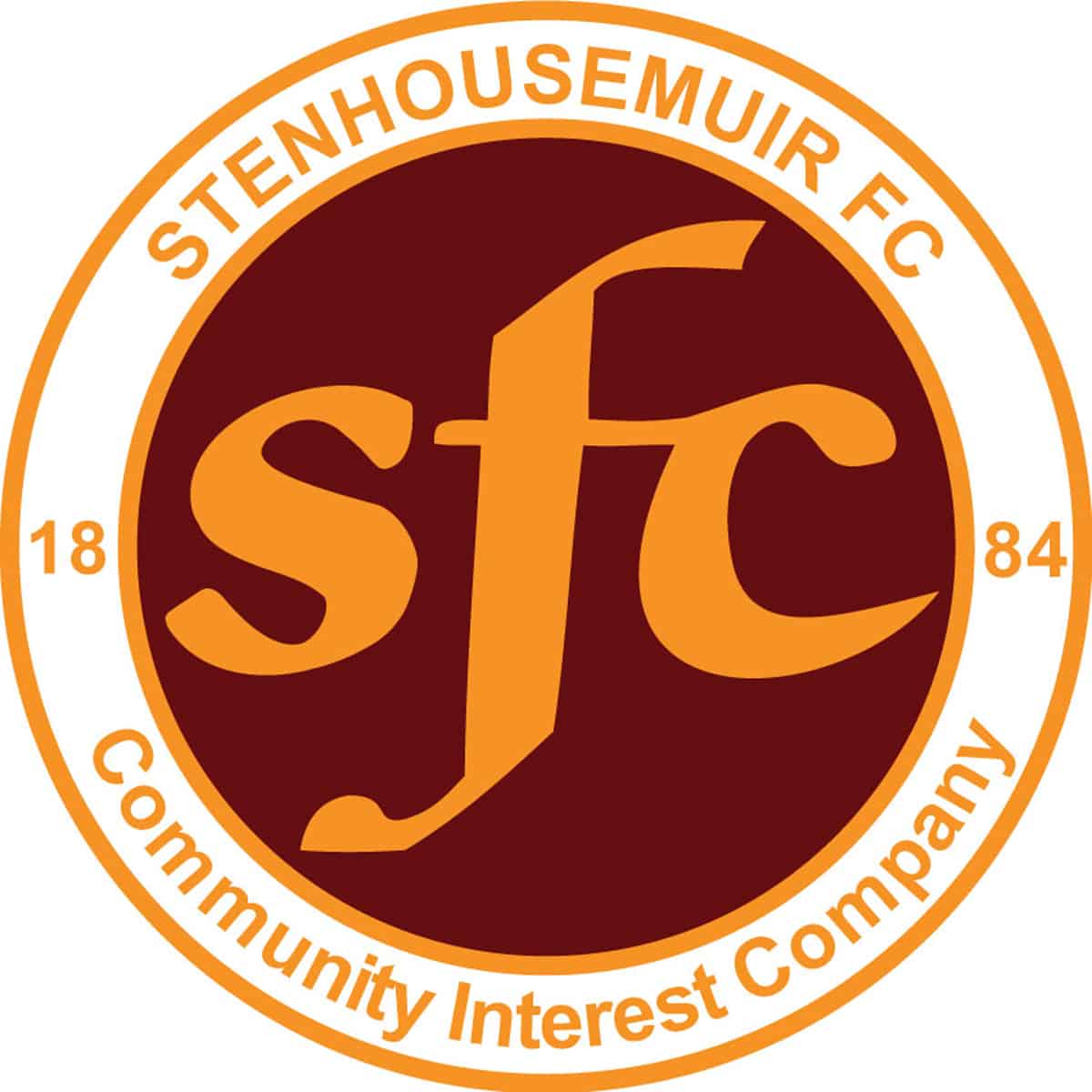 SPFL Ladbrokes League 1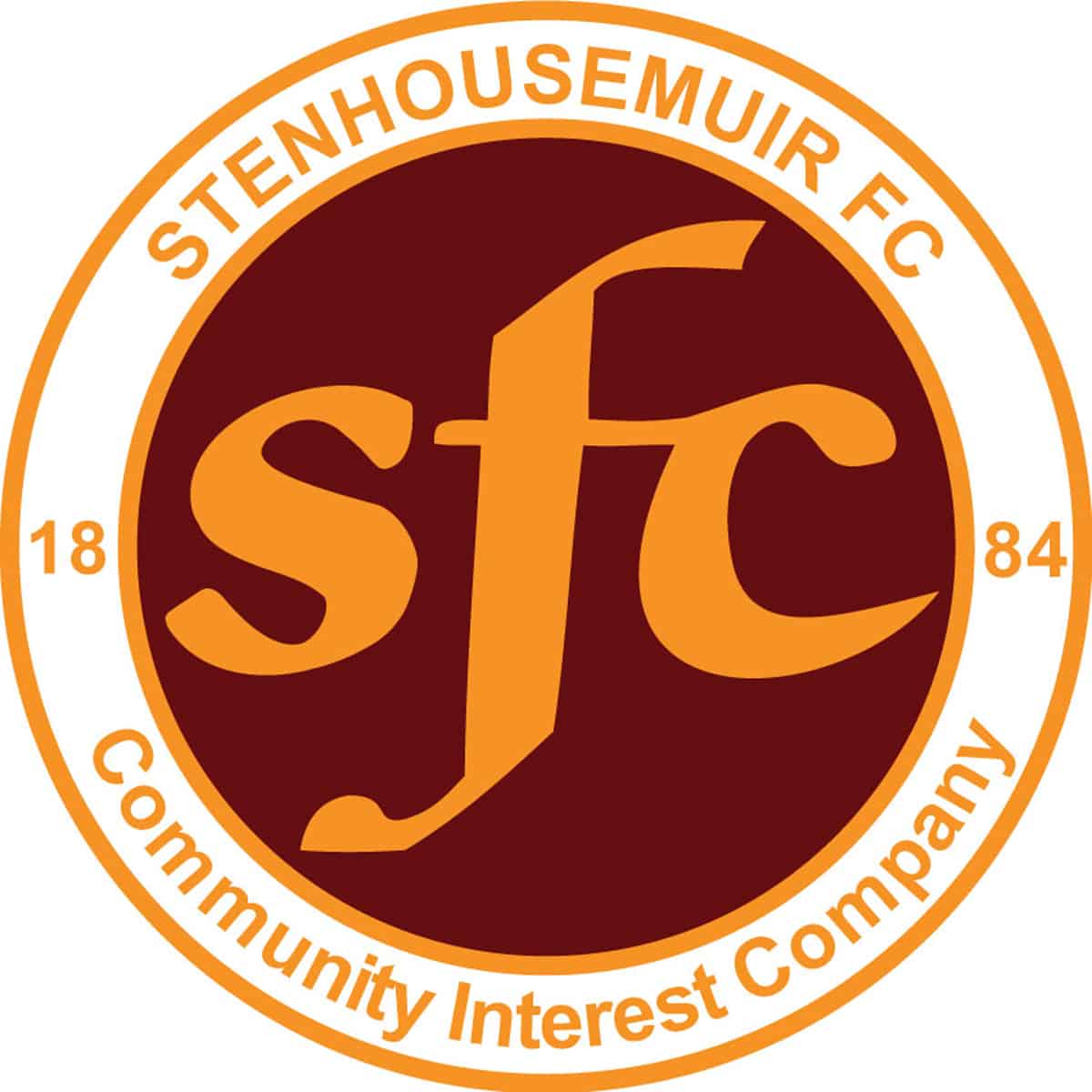 Stirlingshire Cup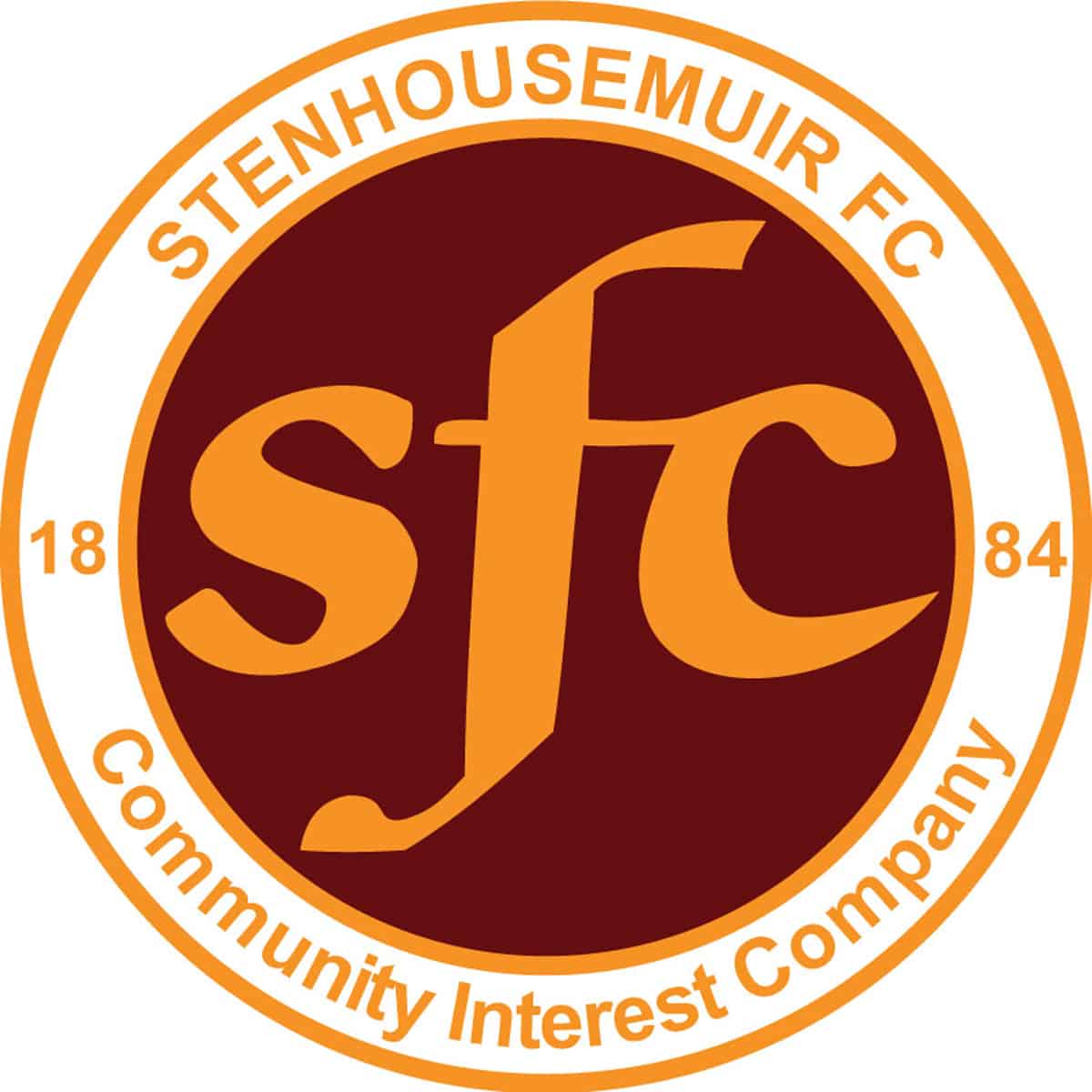 SPFL Ladbrokes League 1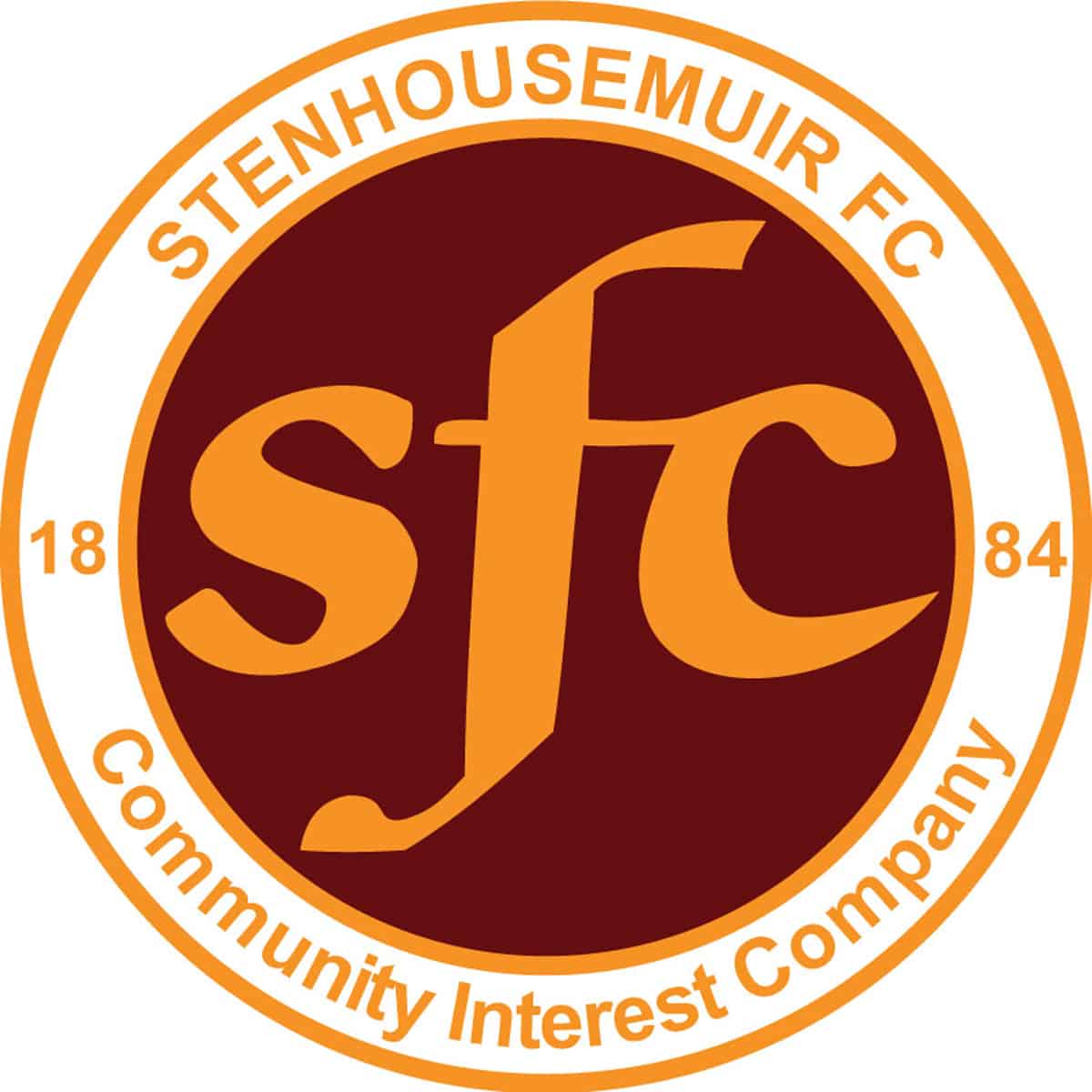 SPFL Ladbrokes League 1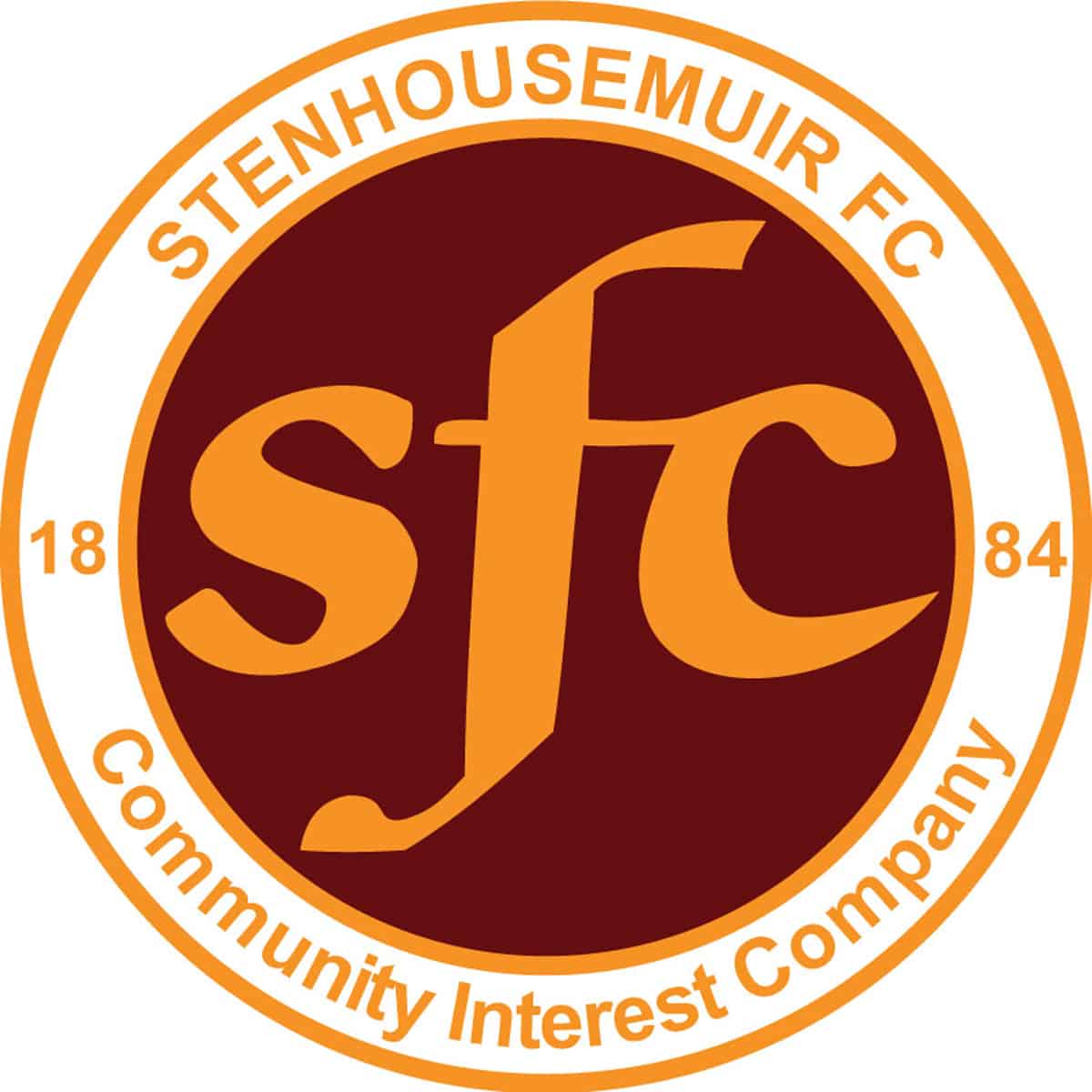 SPFL Ladbrokes League 1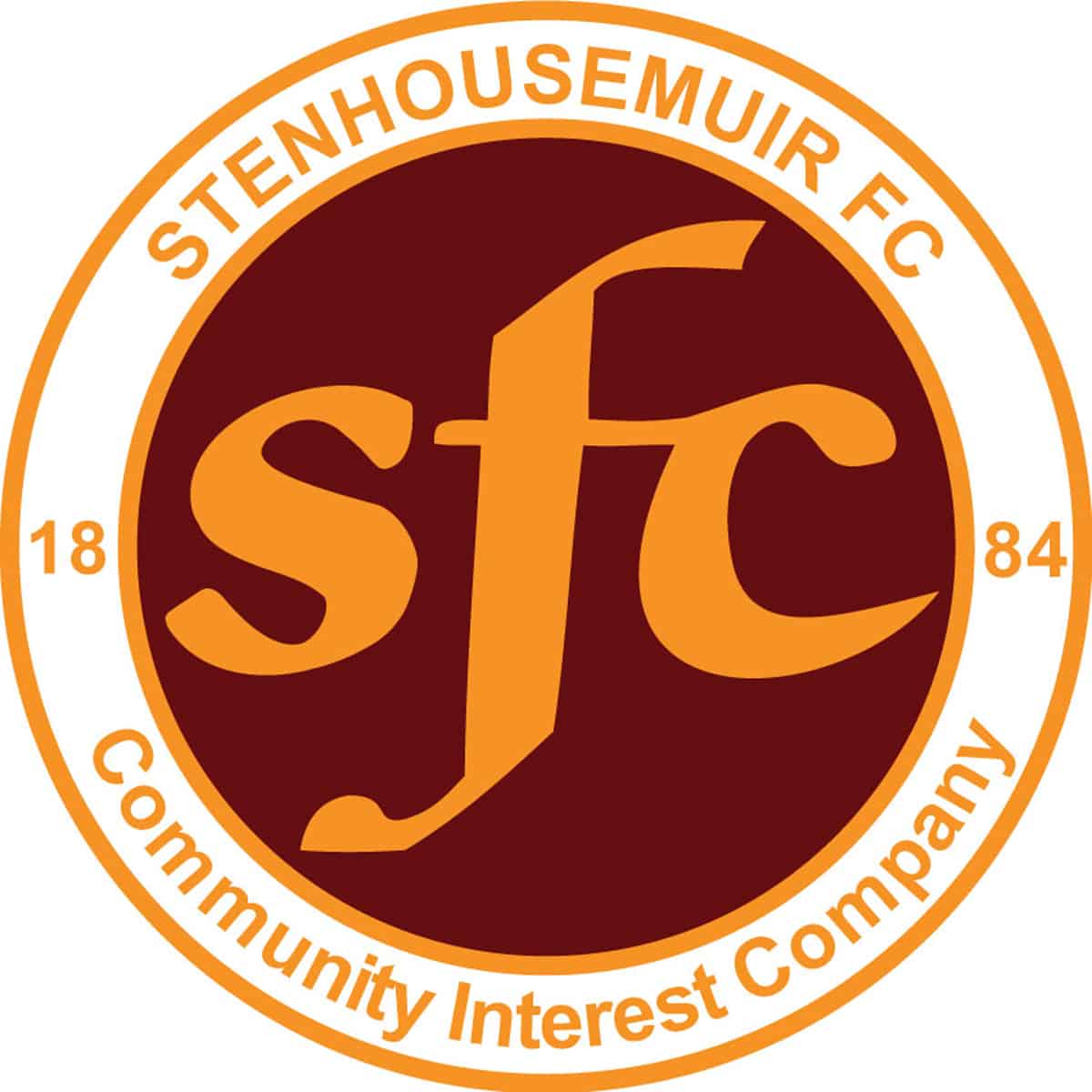 SPFL Ladbrokes League 1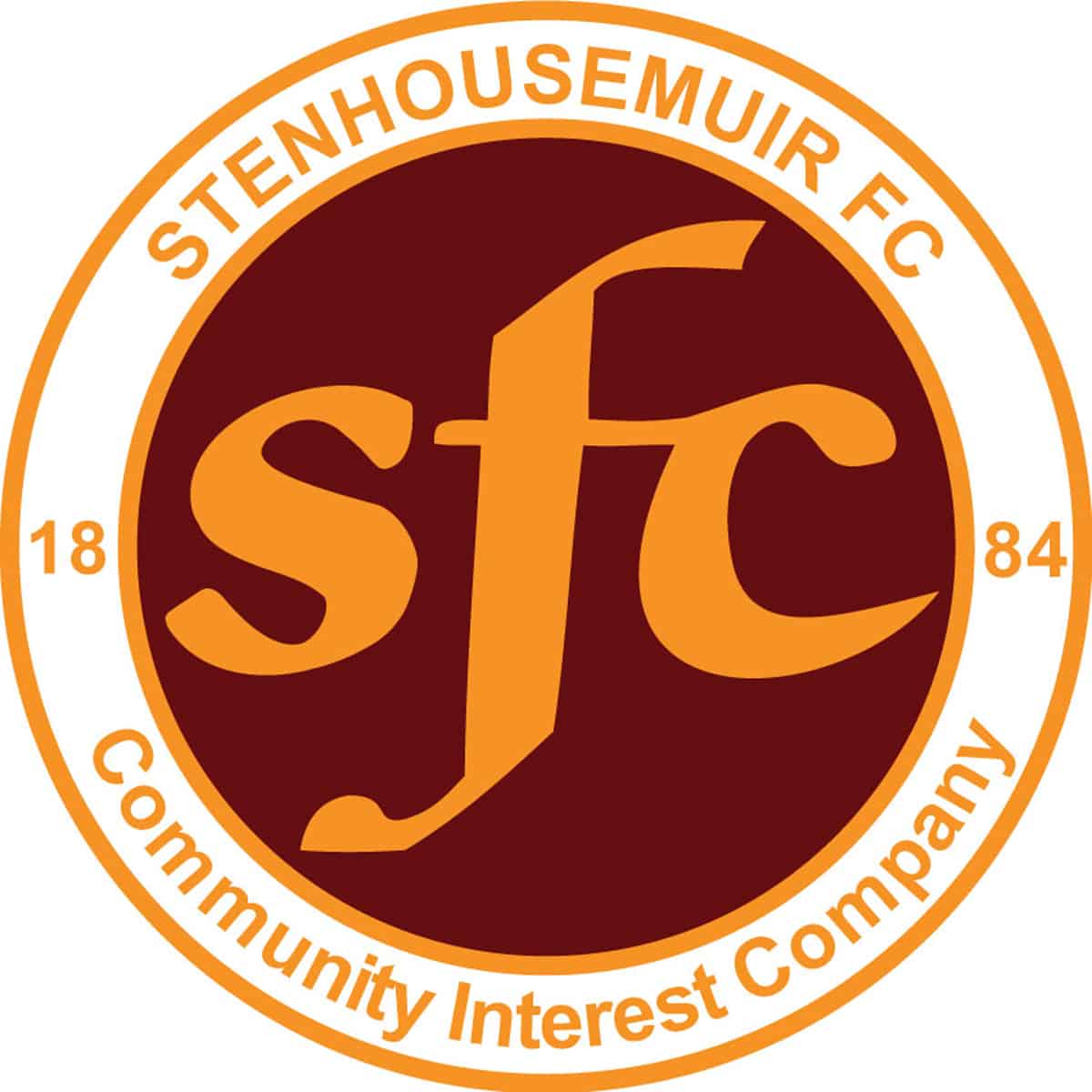 SPFL Ladbrokes League 1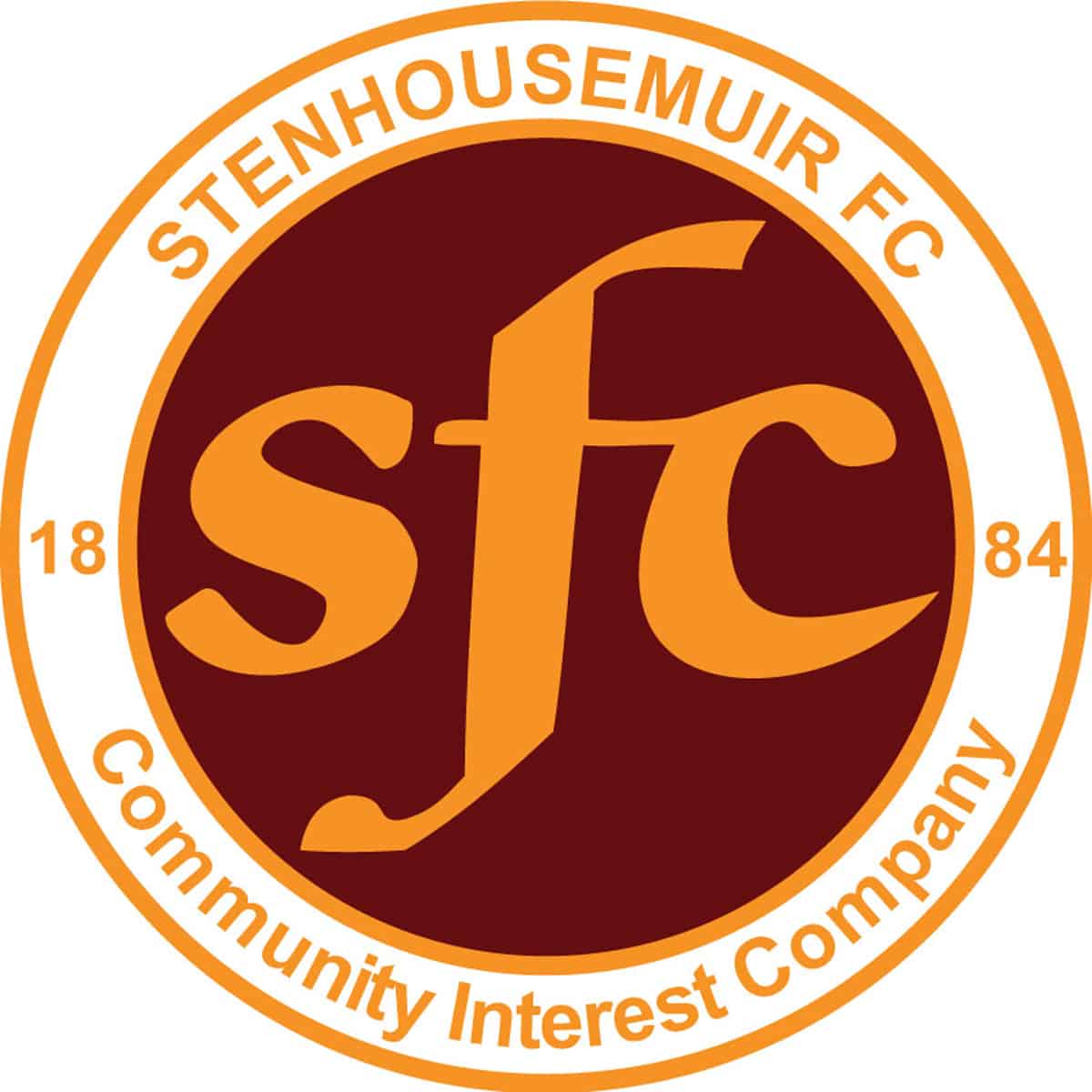 SPFL Ladbrokes League 1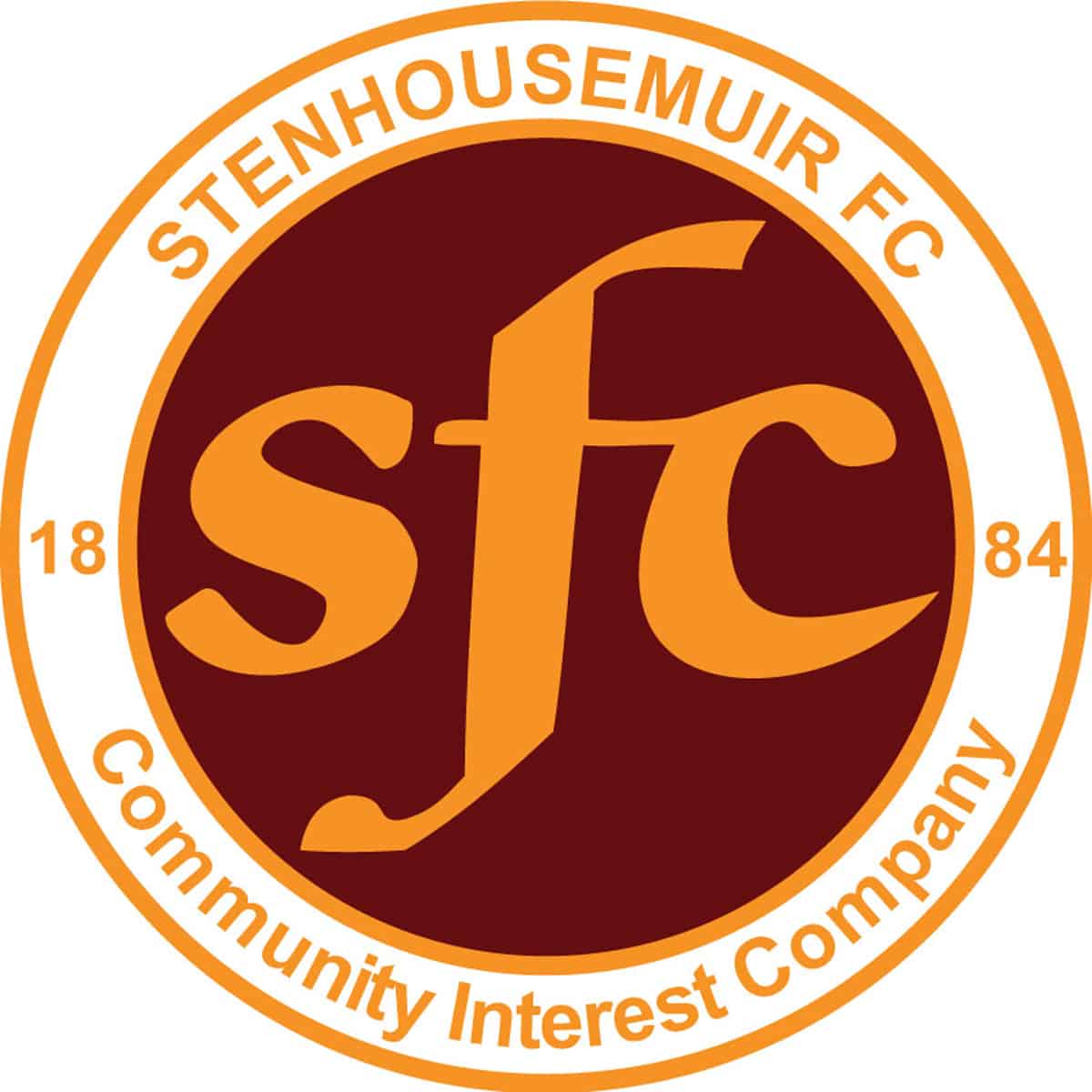 SPFL Ladbrokes League 1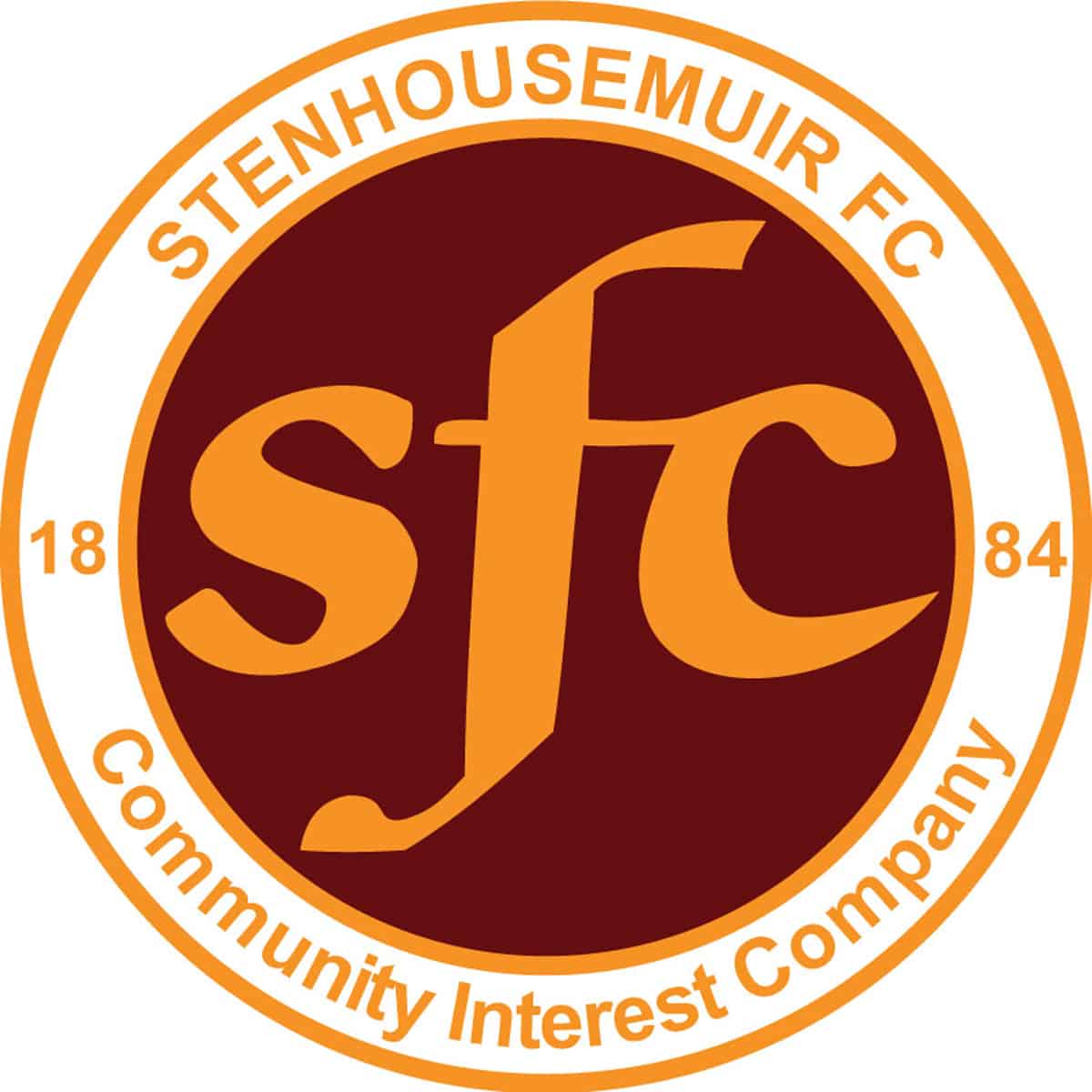 Petrofac Training Cup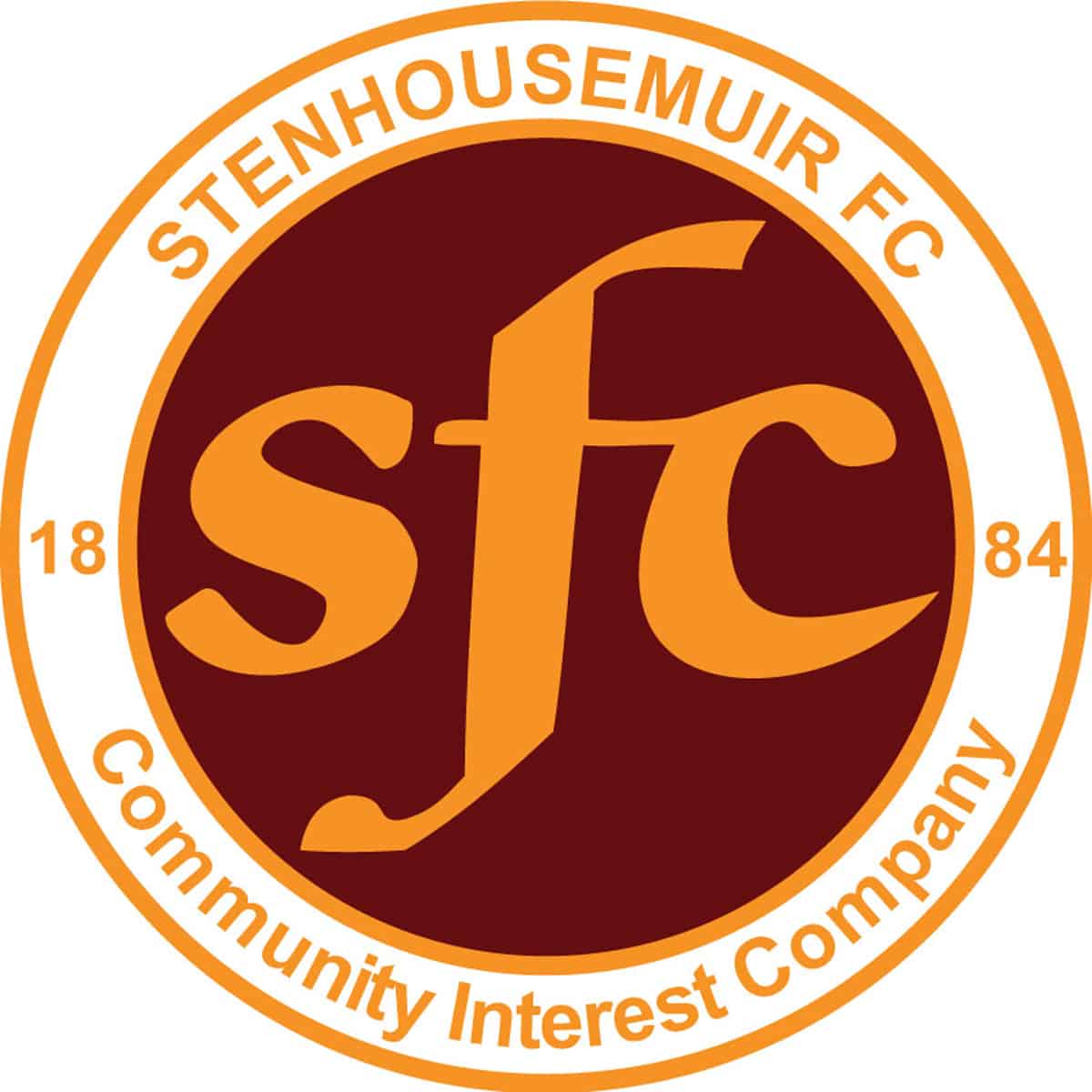 SPFL Ladbrokes League 1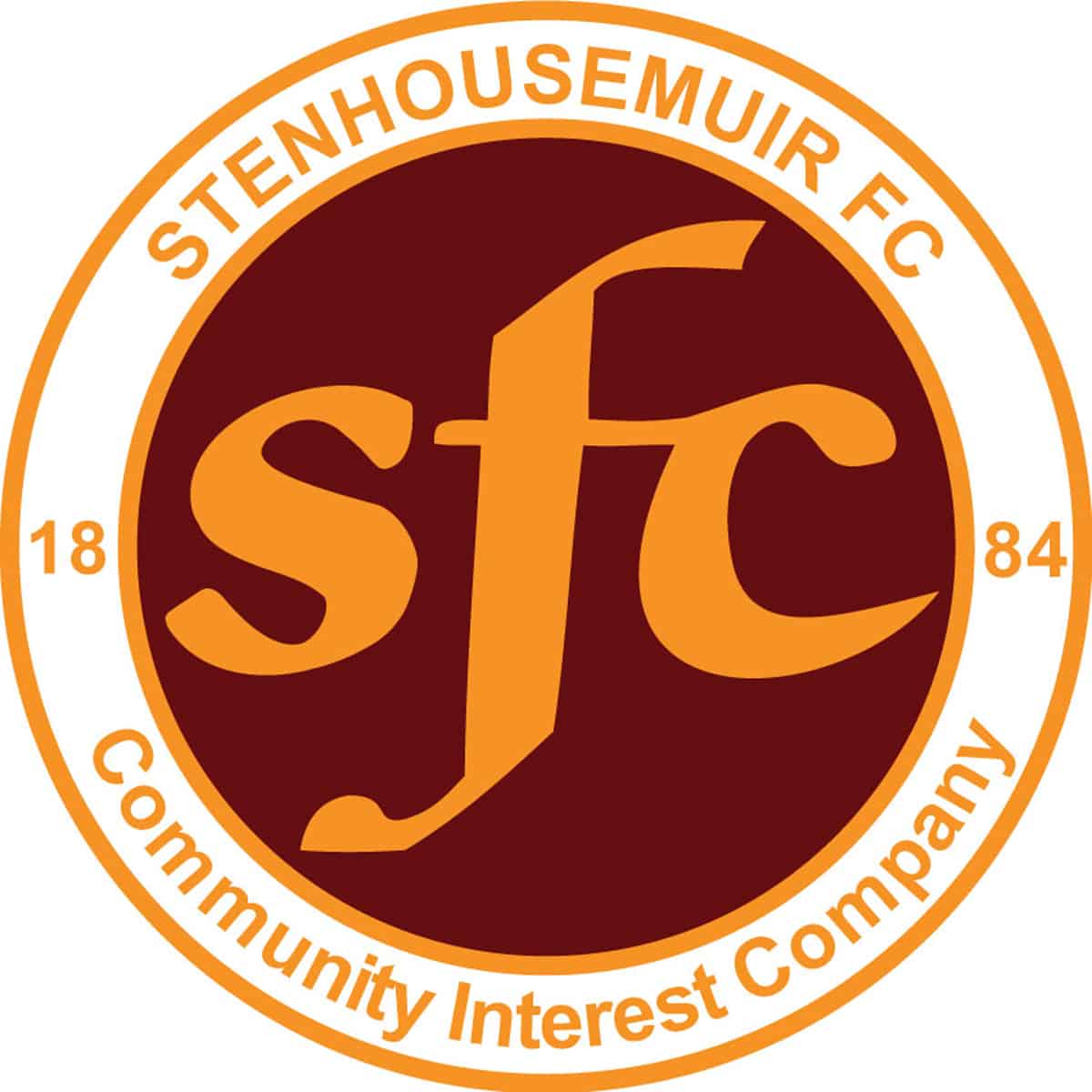 SPFL Ladbrokes League 1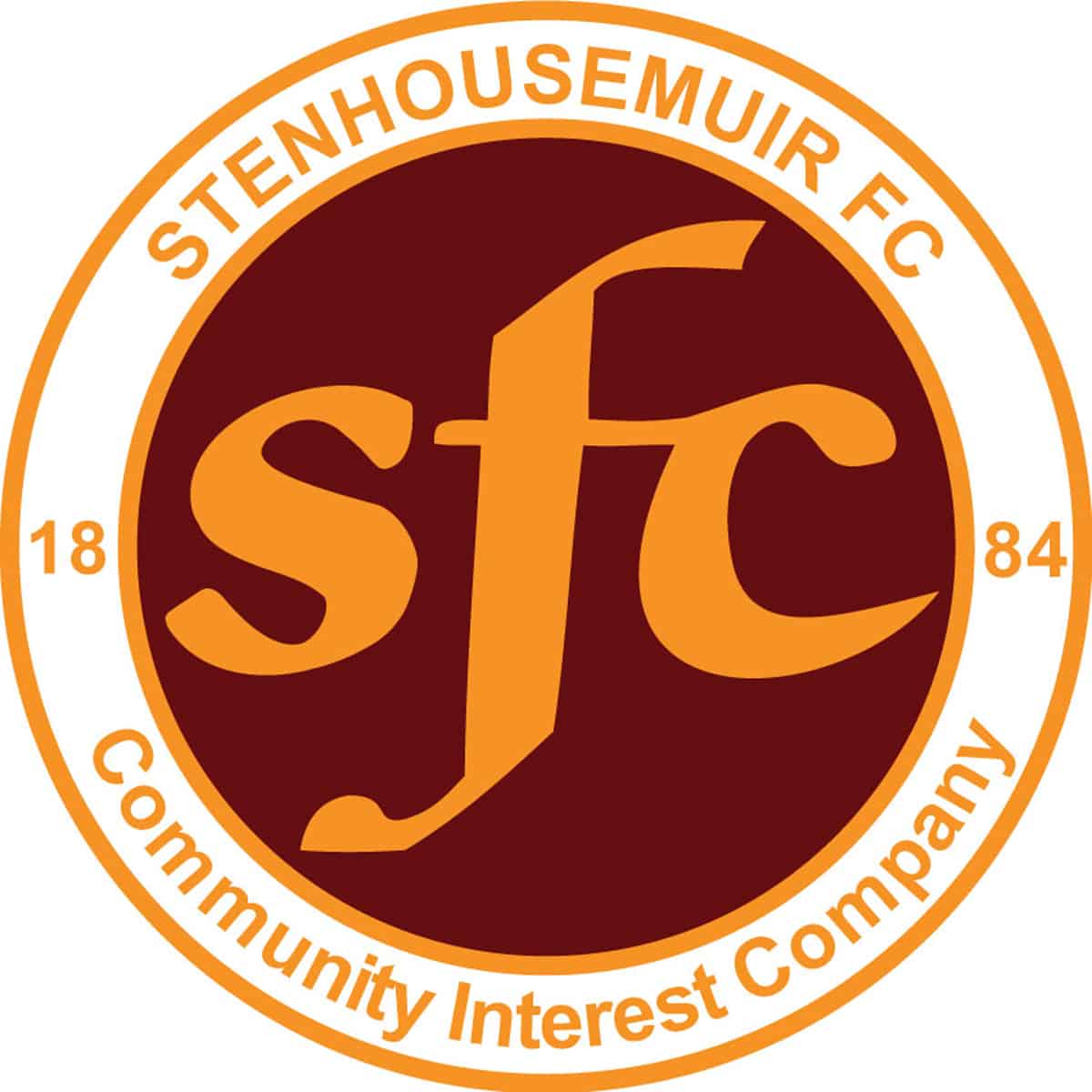 Betfred Cup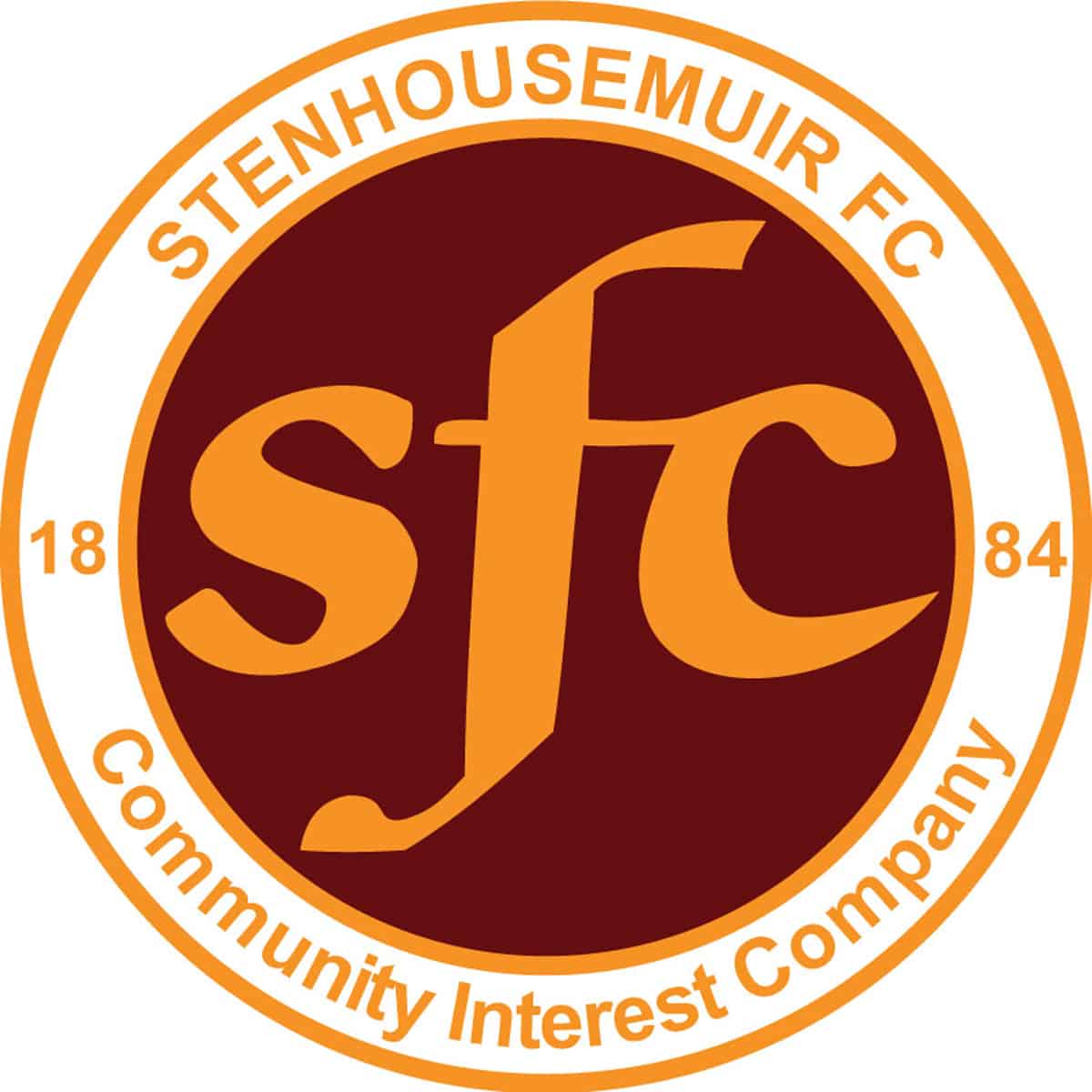 Petrofac Training Cup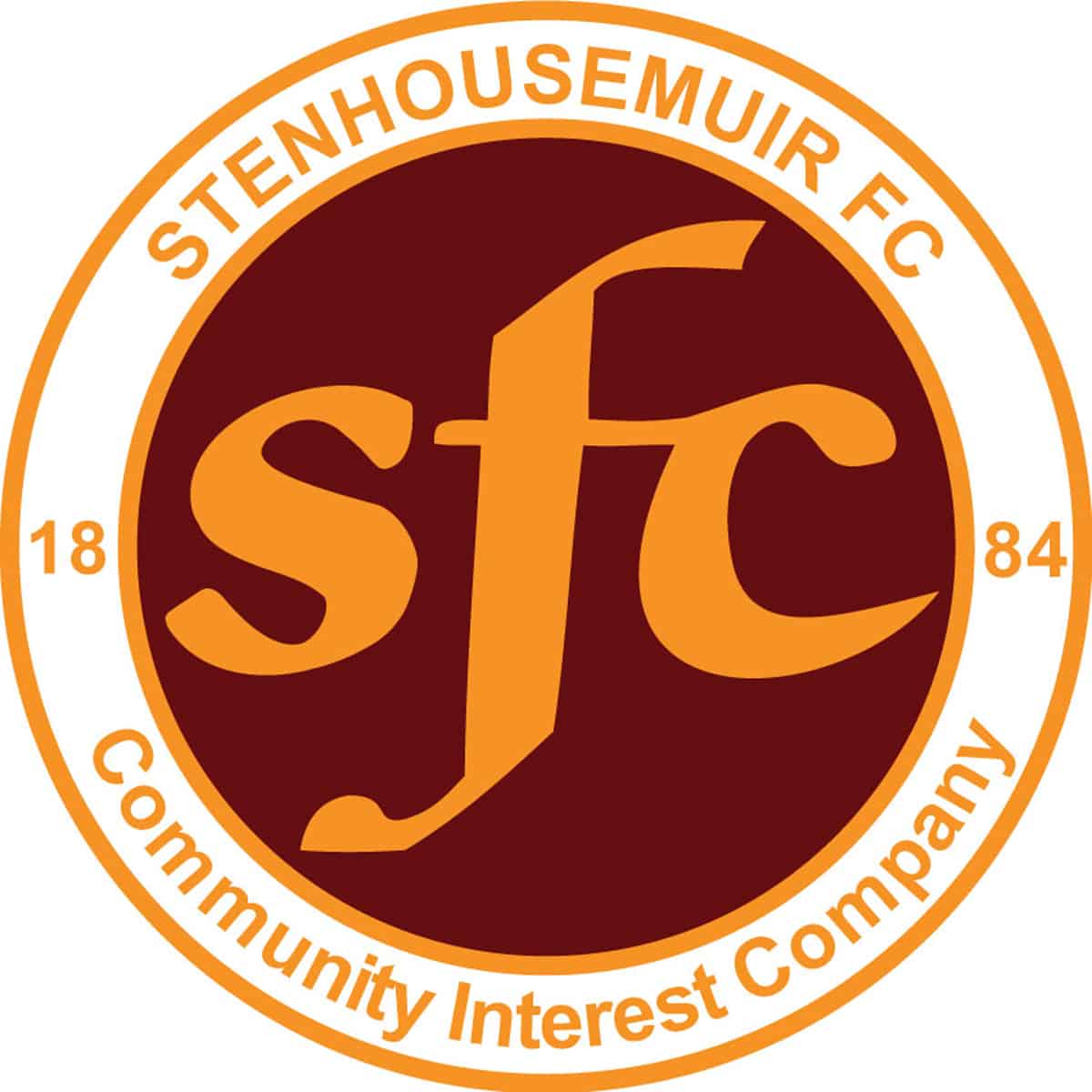 Friendly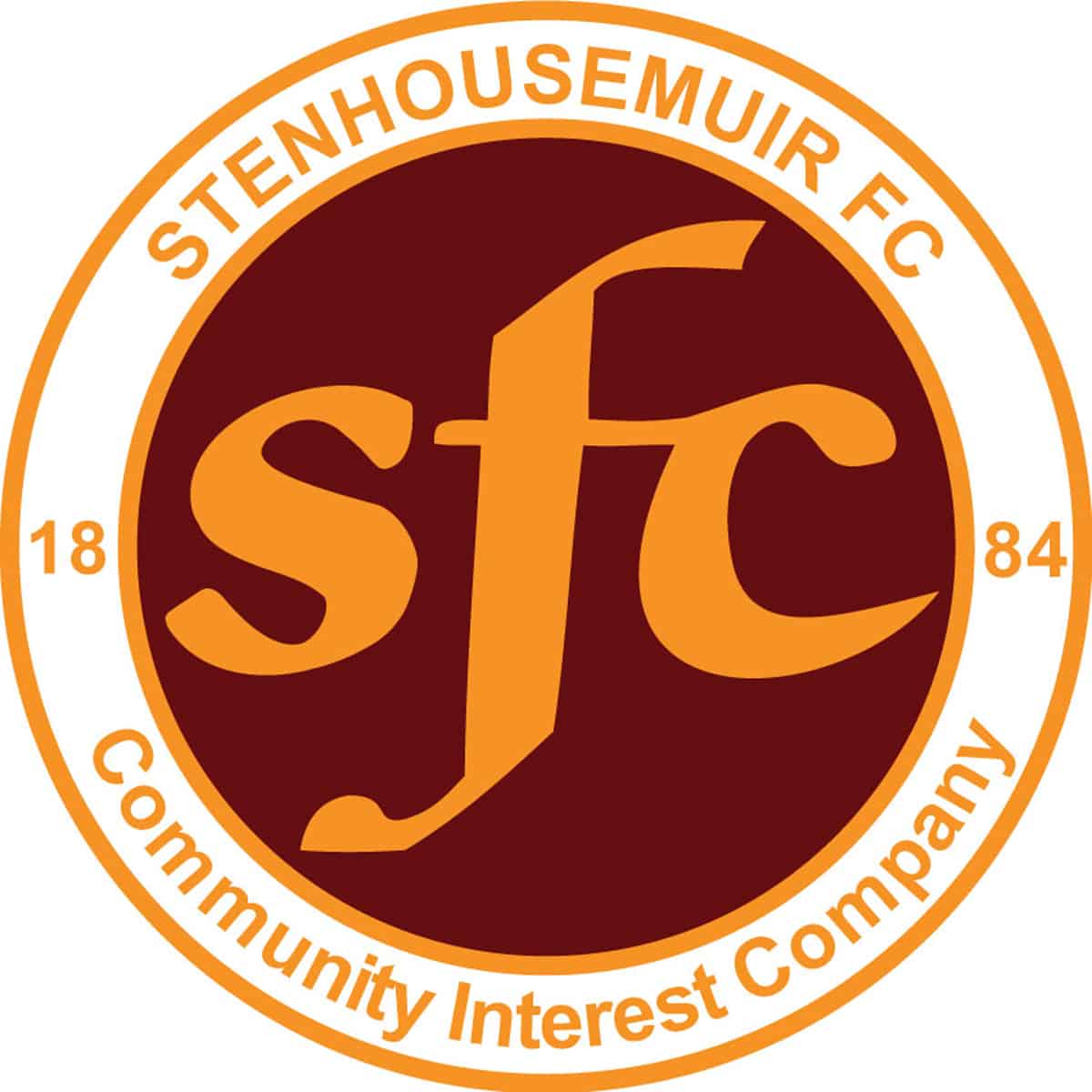 Friendly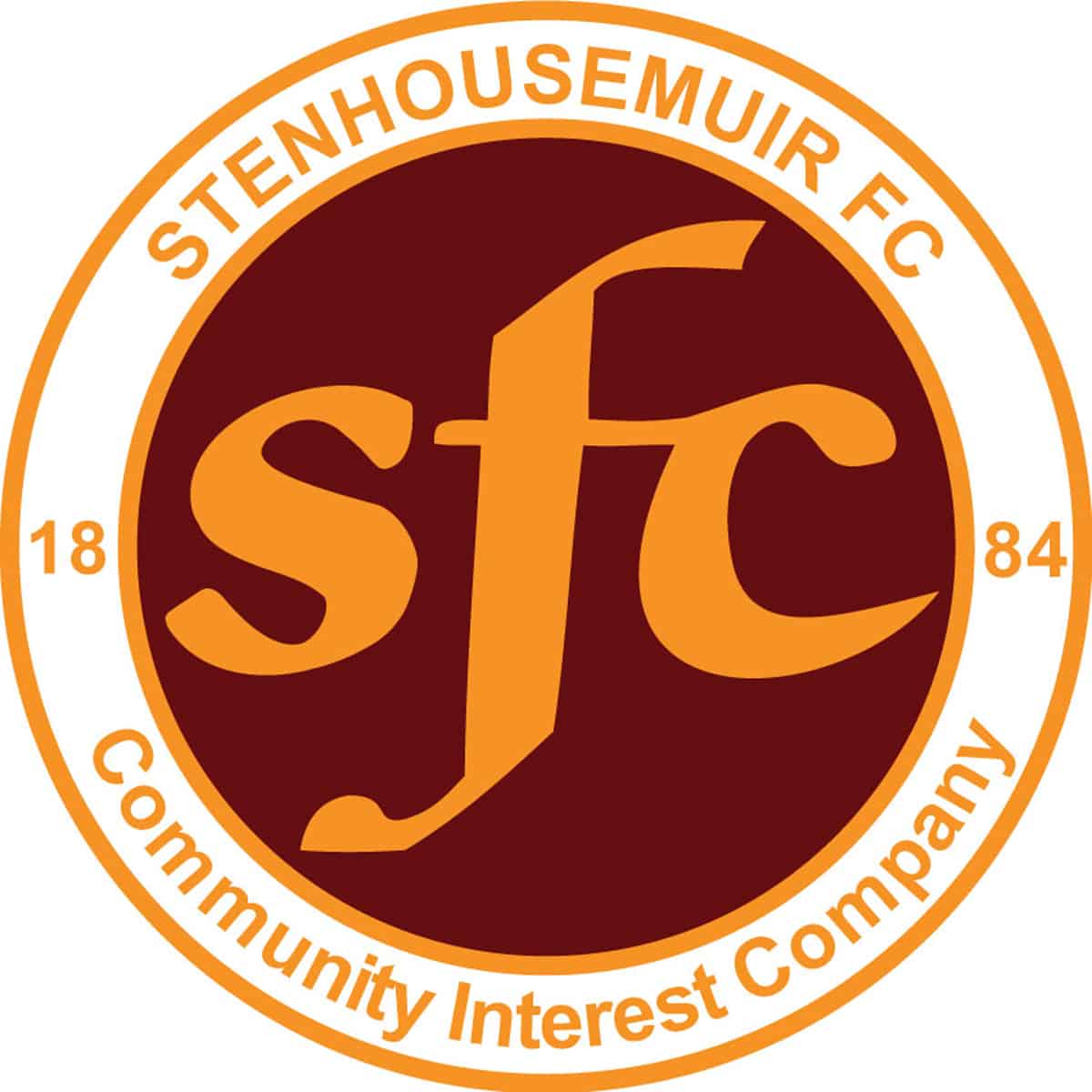 Stirlingshire Cup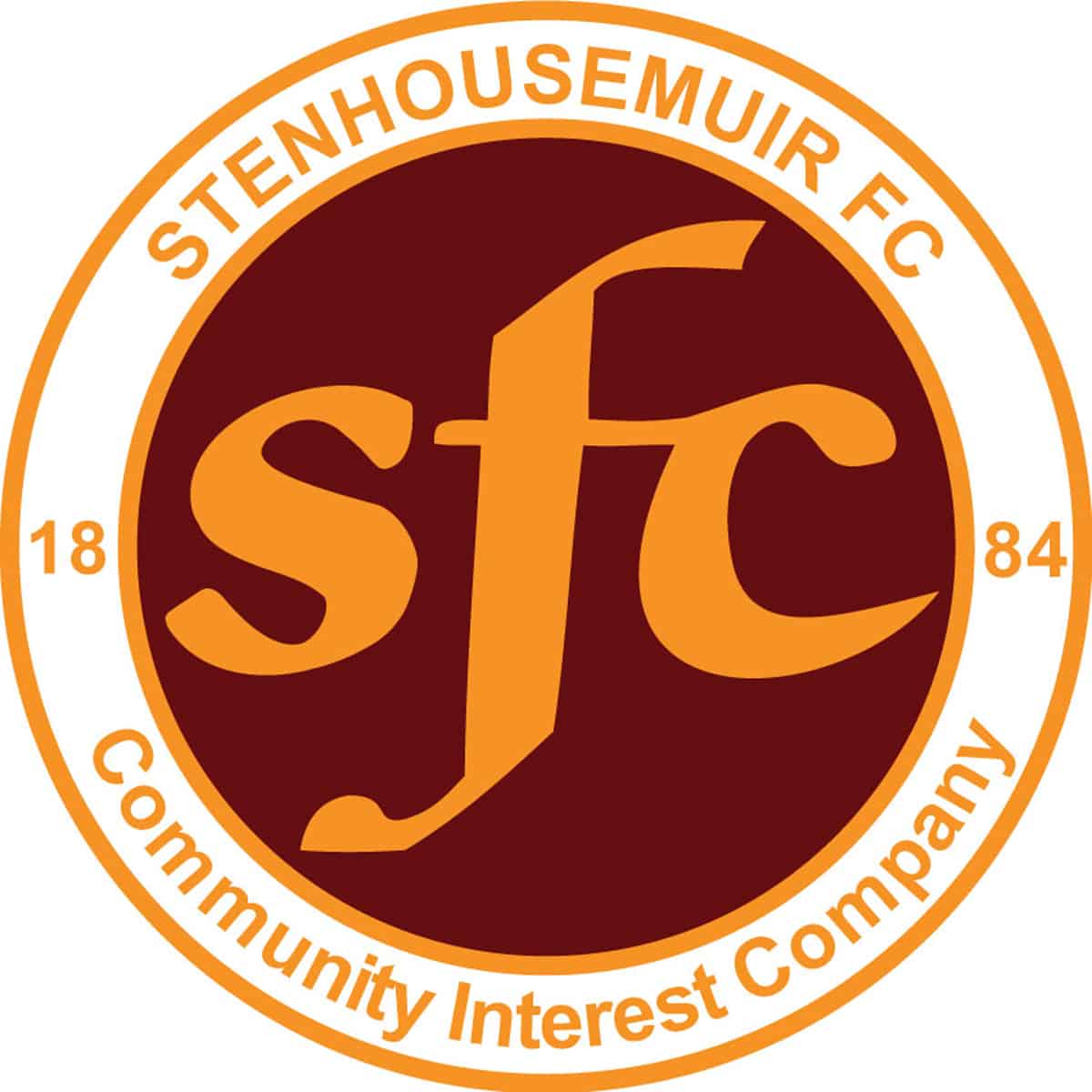 Friendly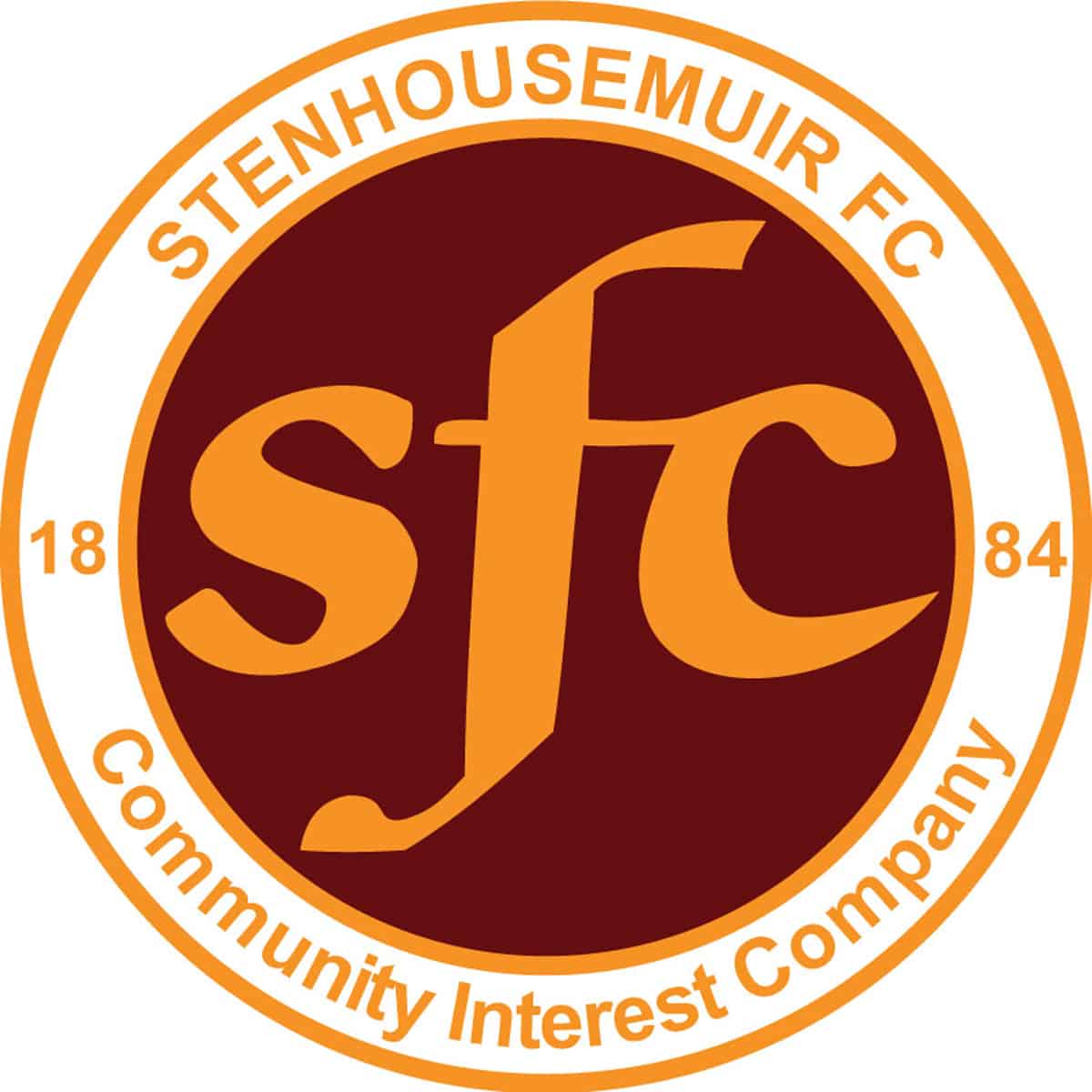 Stirlingshire Cup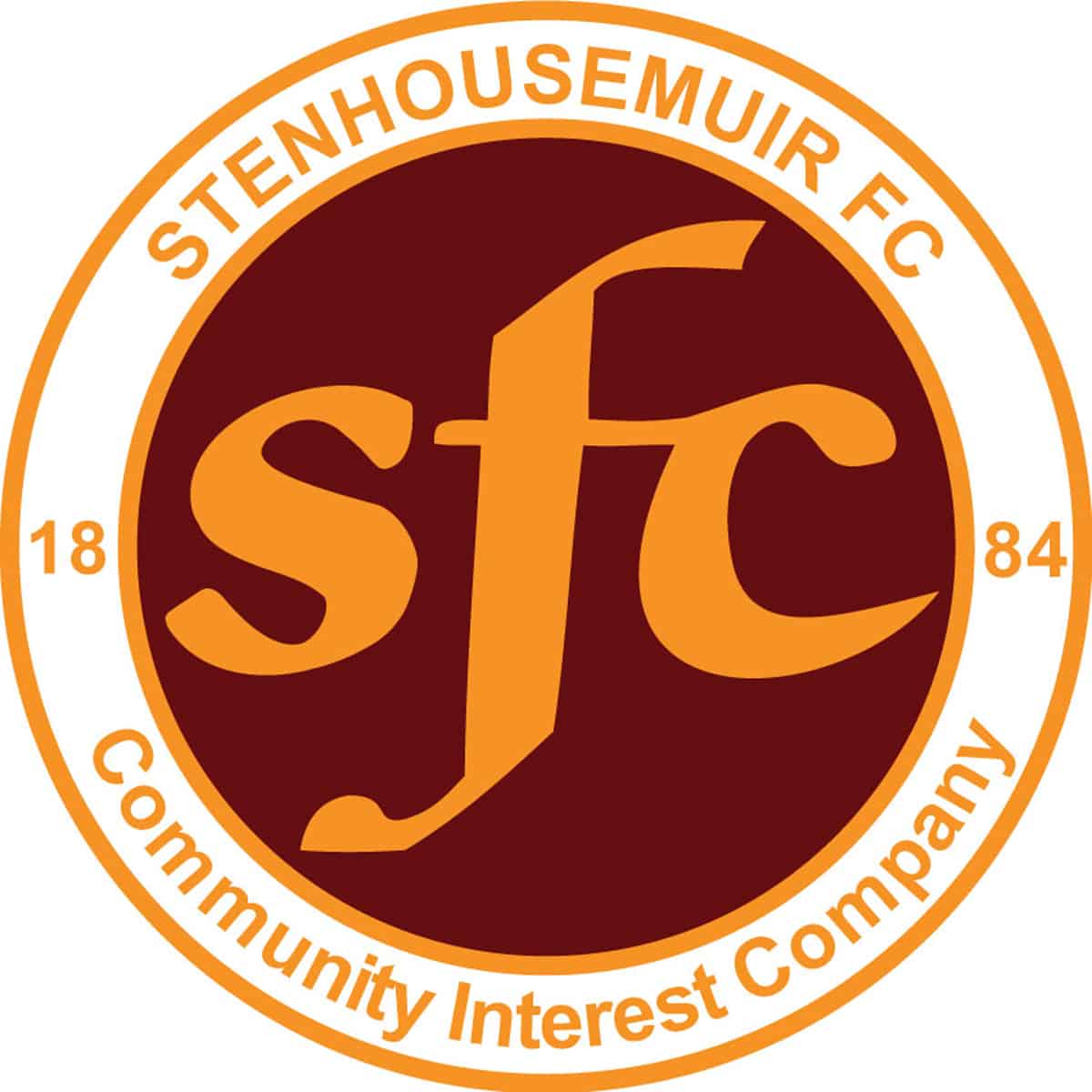 SPFL Ladbrokes League 1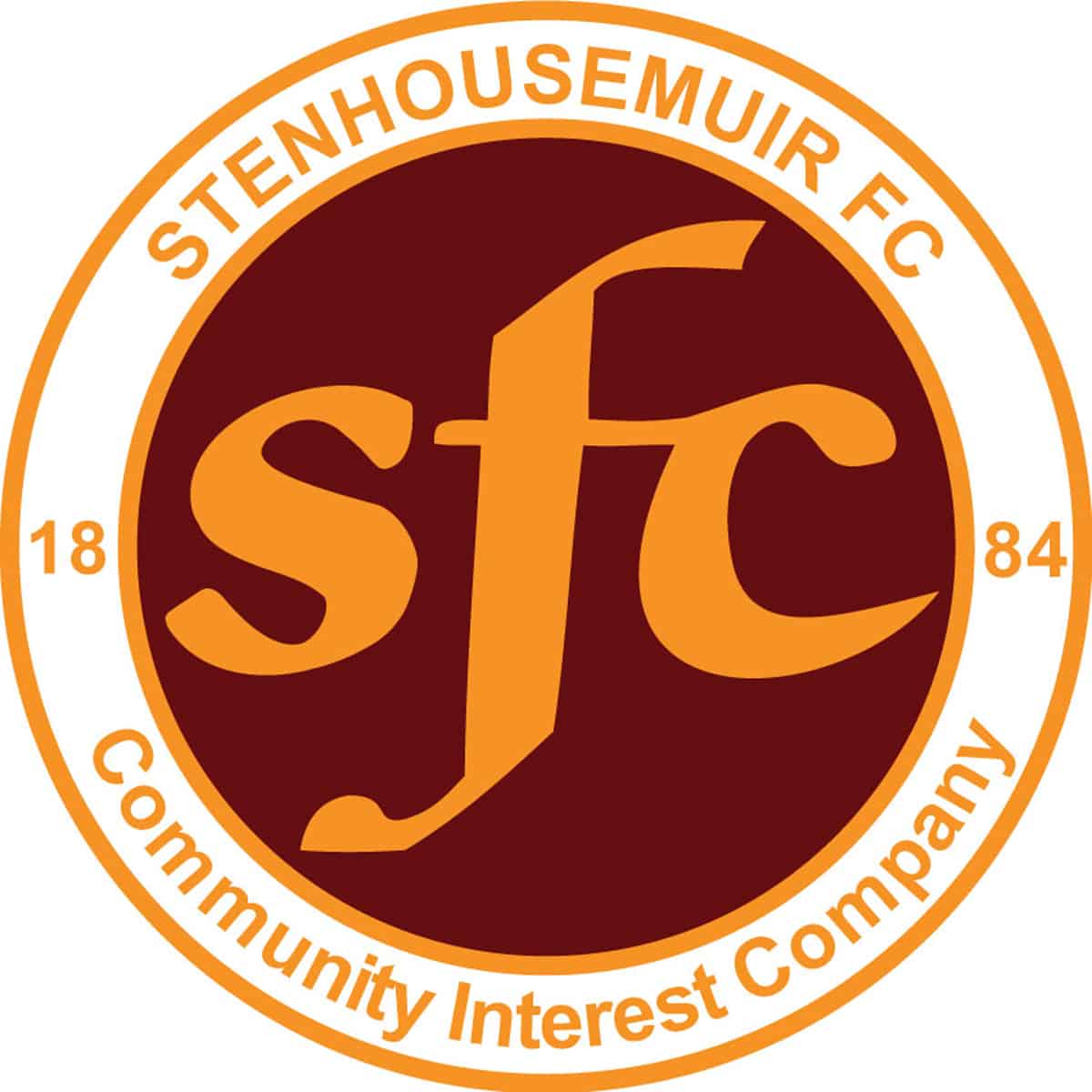 SPFL Ladbrokes League 1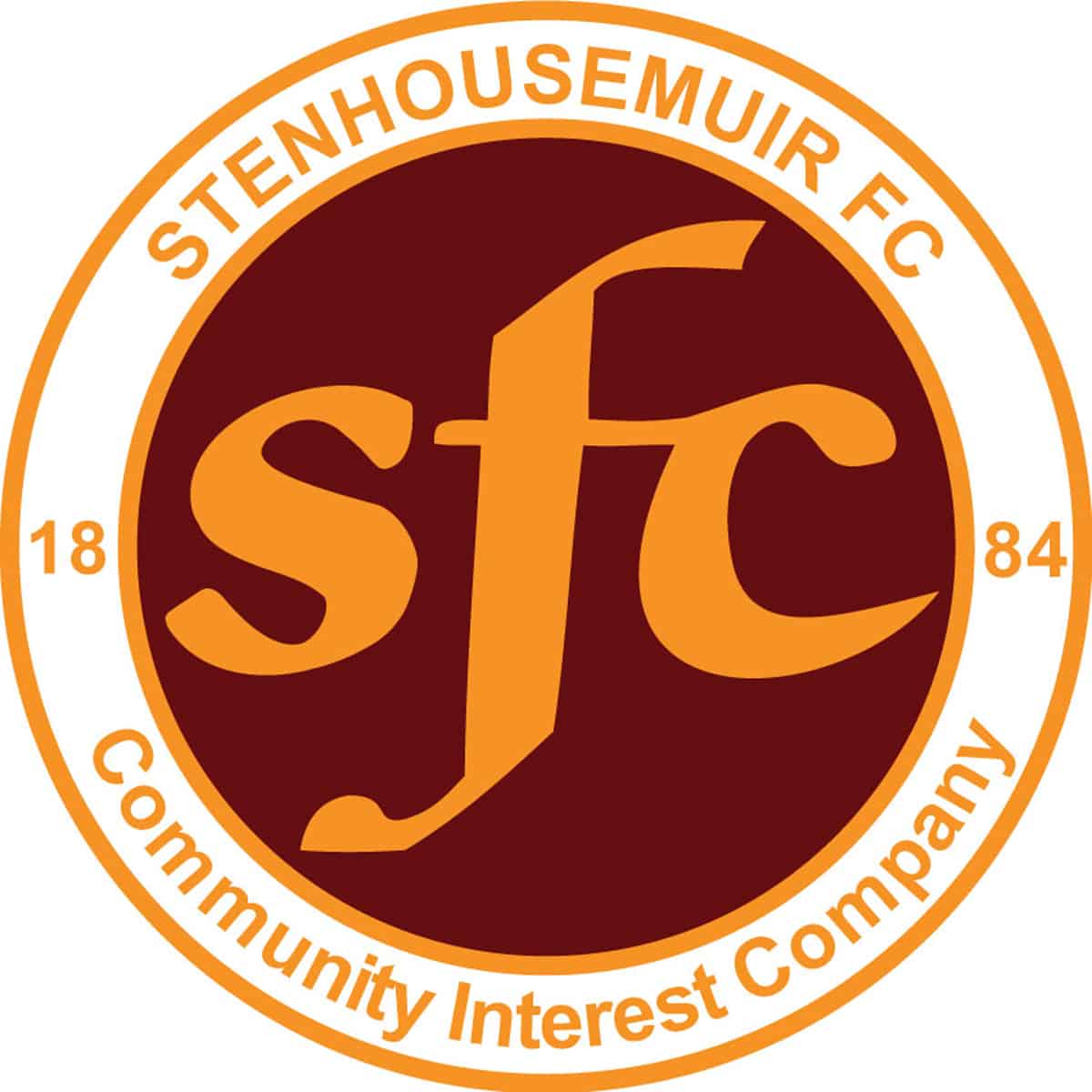 SPFL Ladbrokes League 1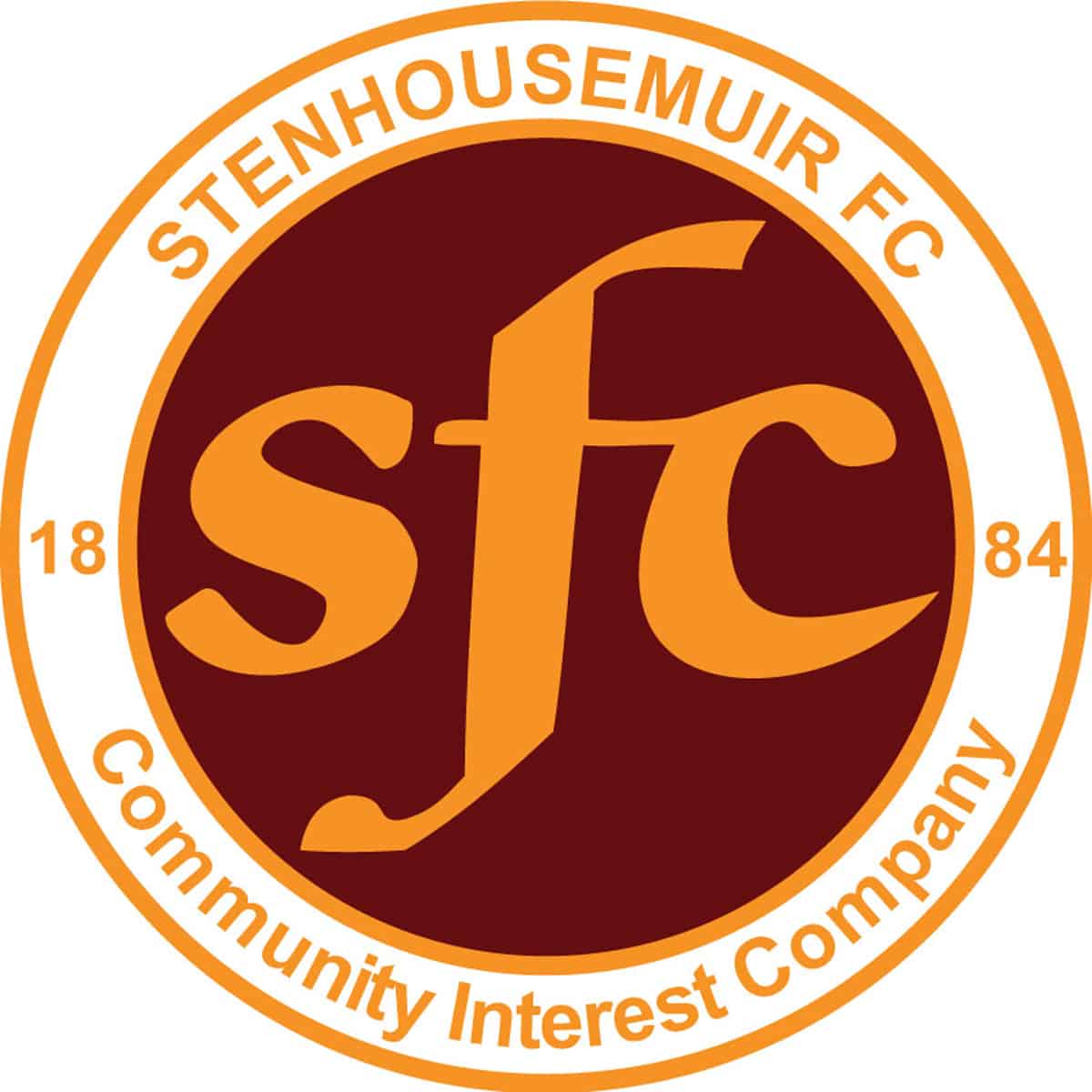 SPFL Ladbrokes League 1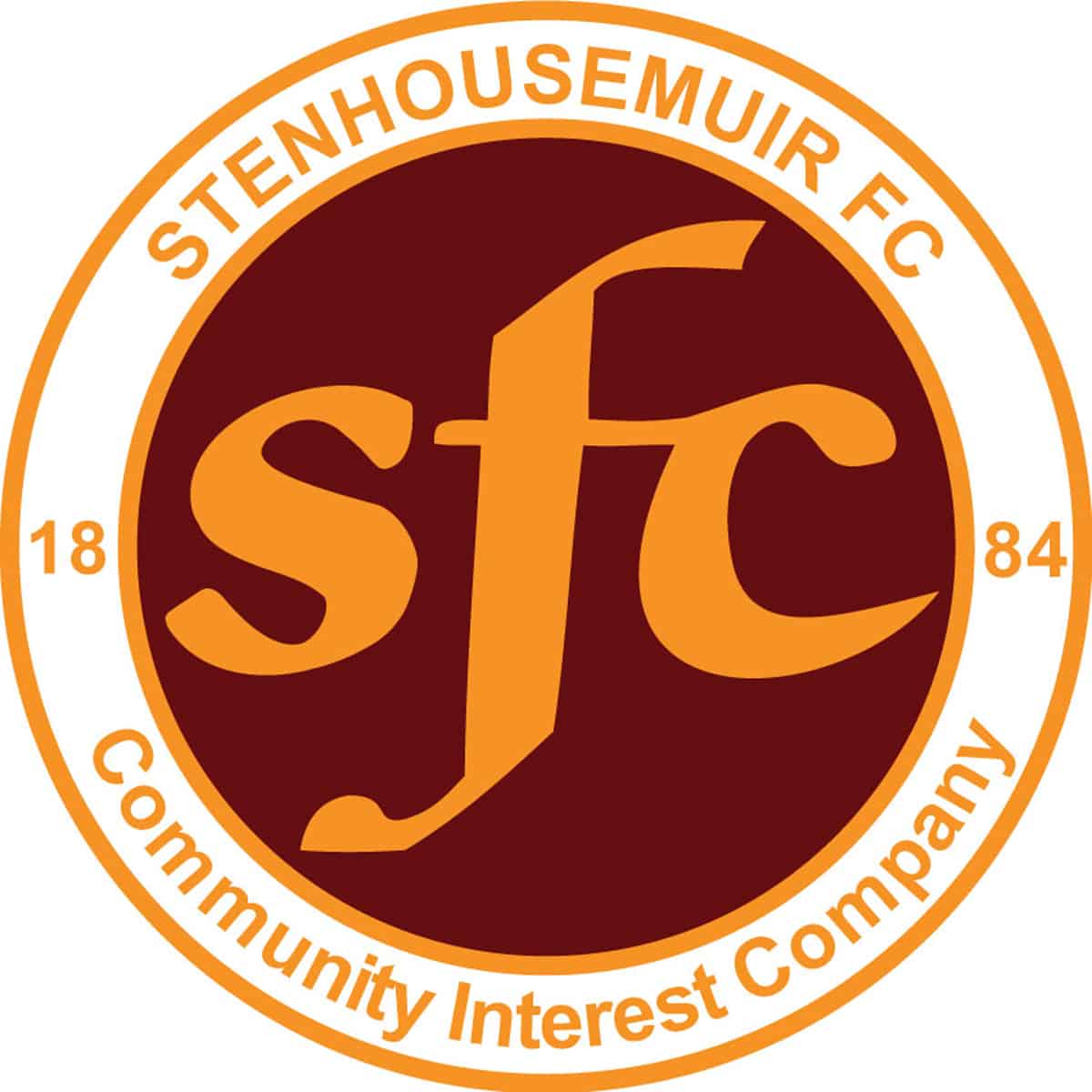 SPFL Ladbrokes League 1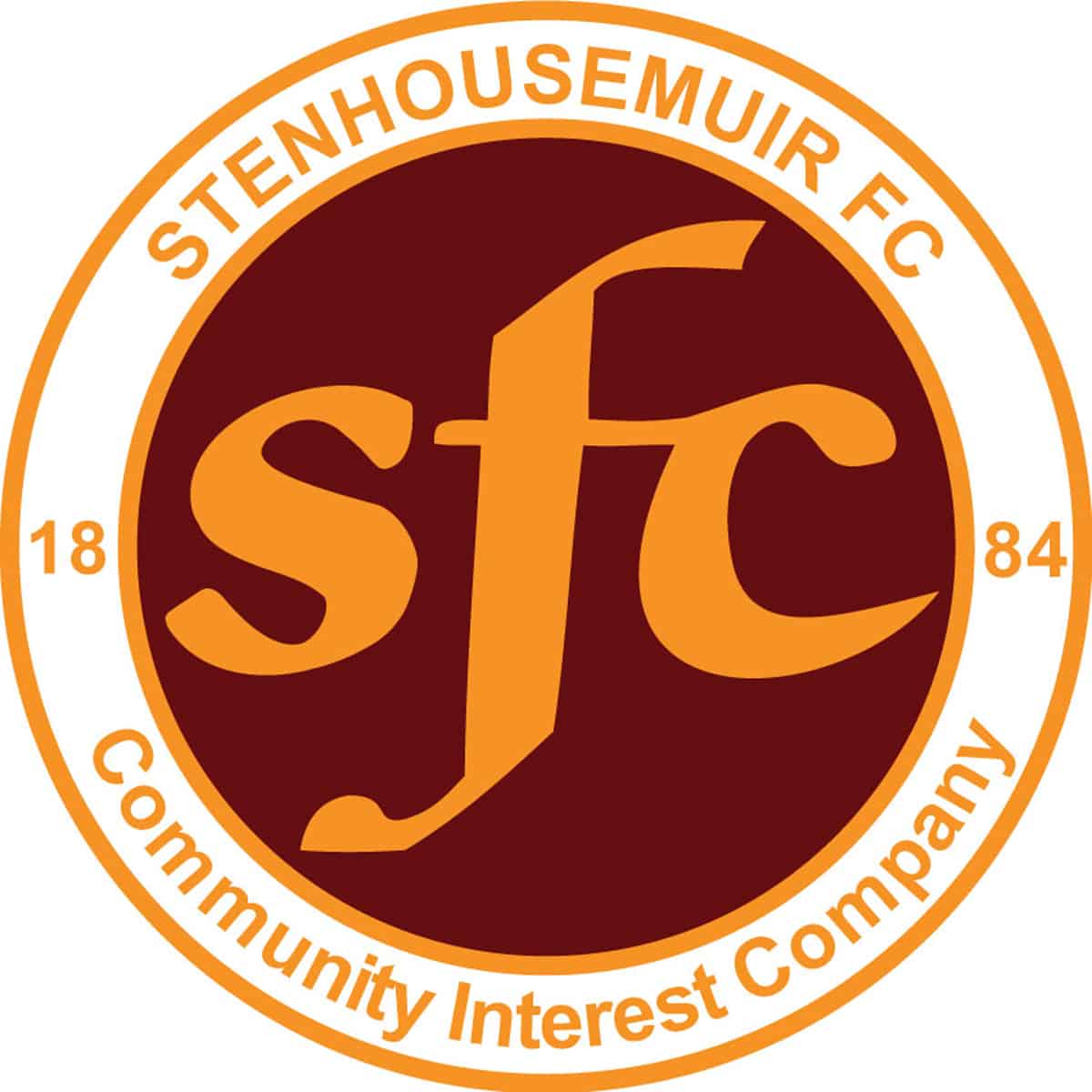 SPFL Ladbrokes League 1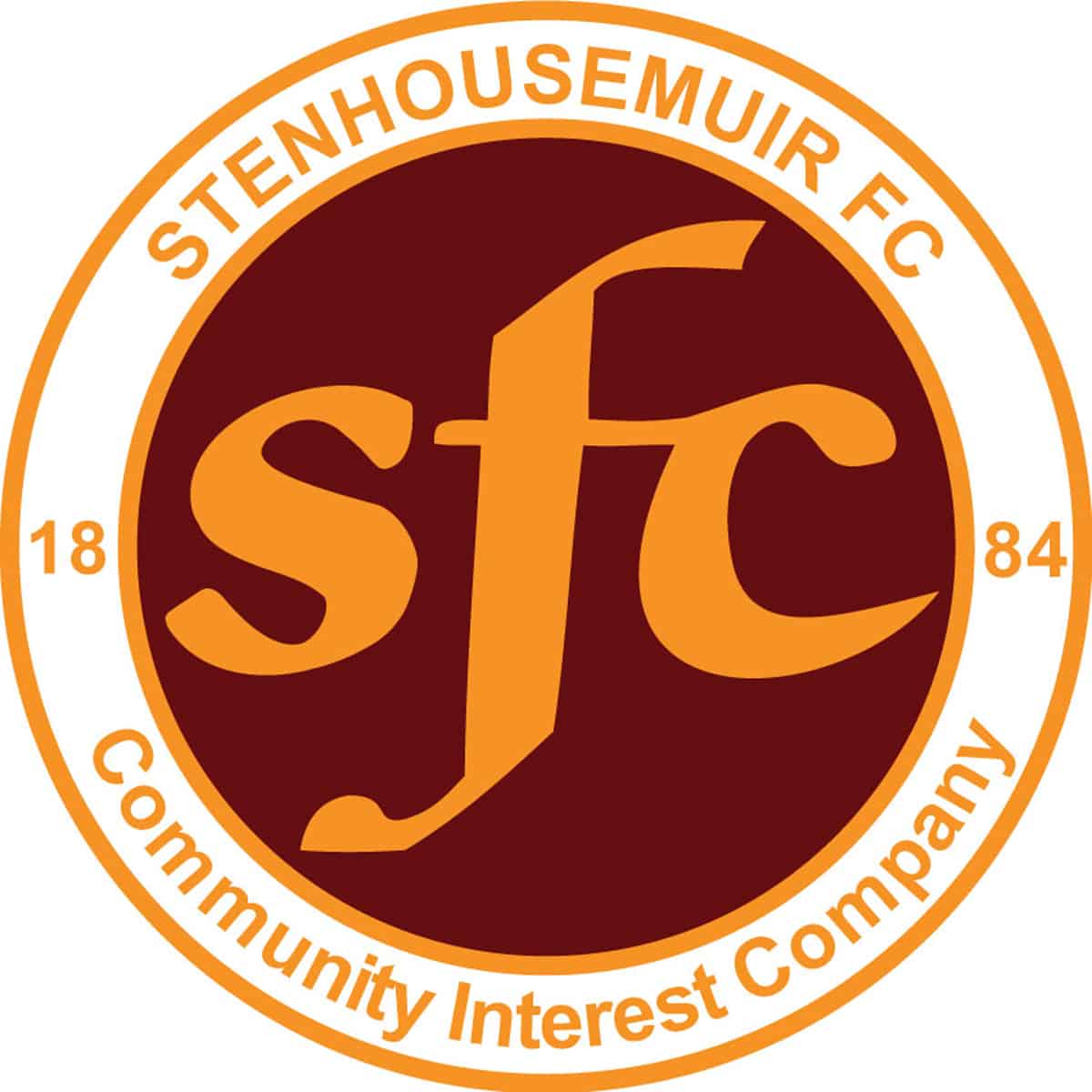 SPFL Ladbrokes League 1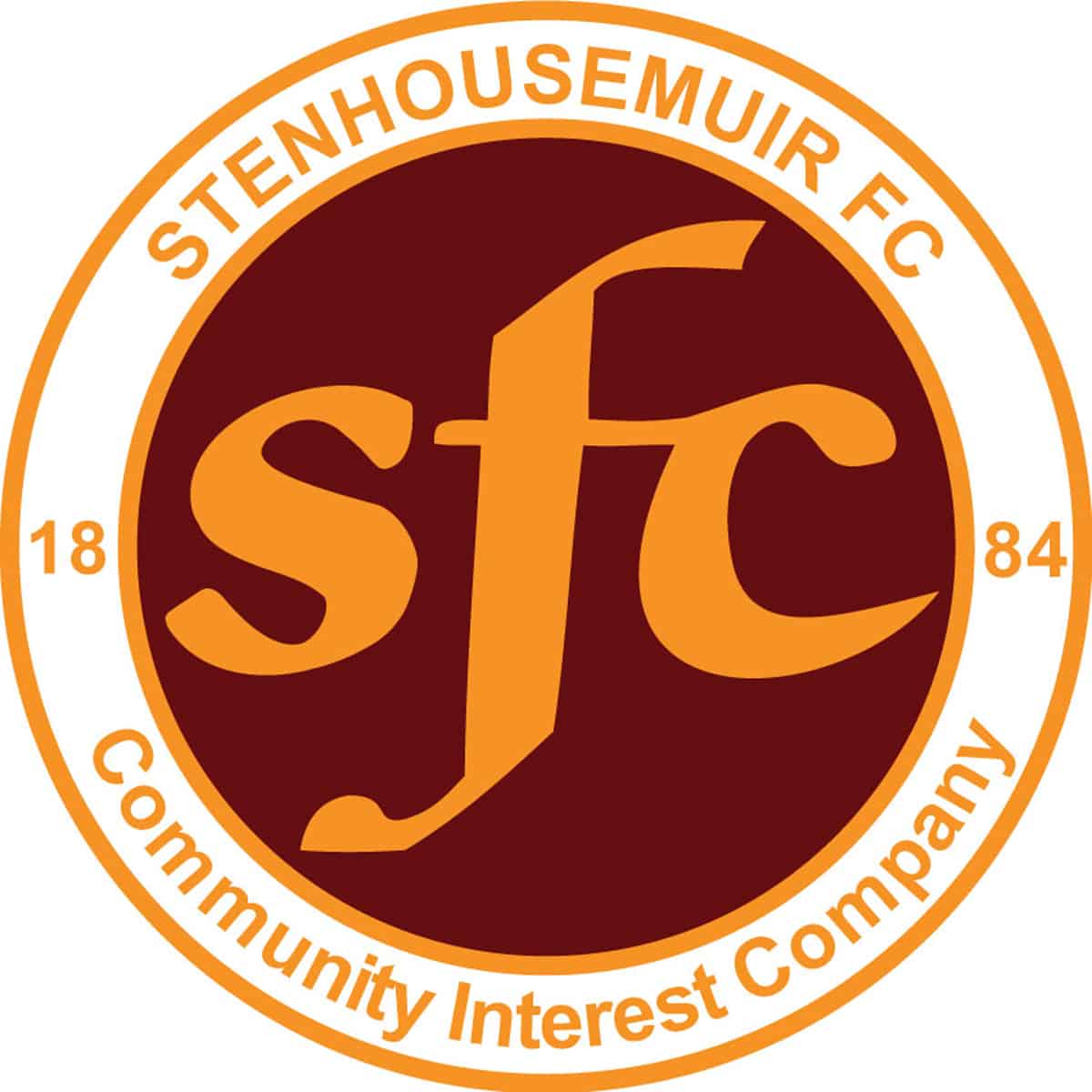 SPFL Ladbrokes League 1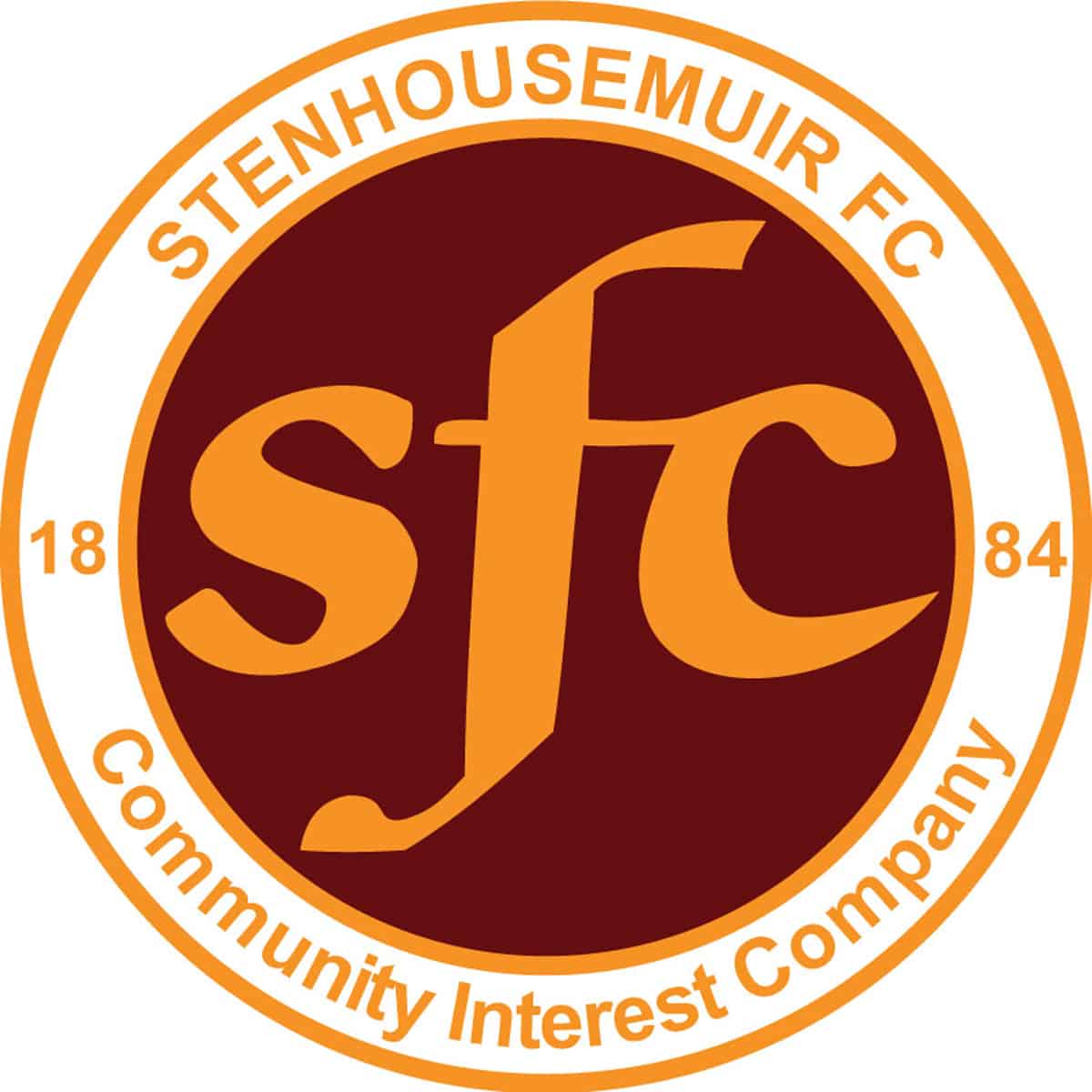 SPFL Ladbrokes League 1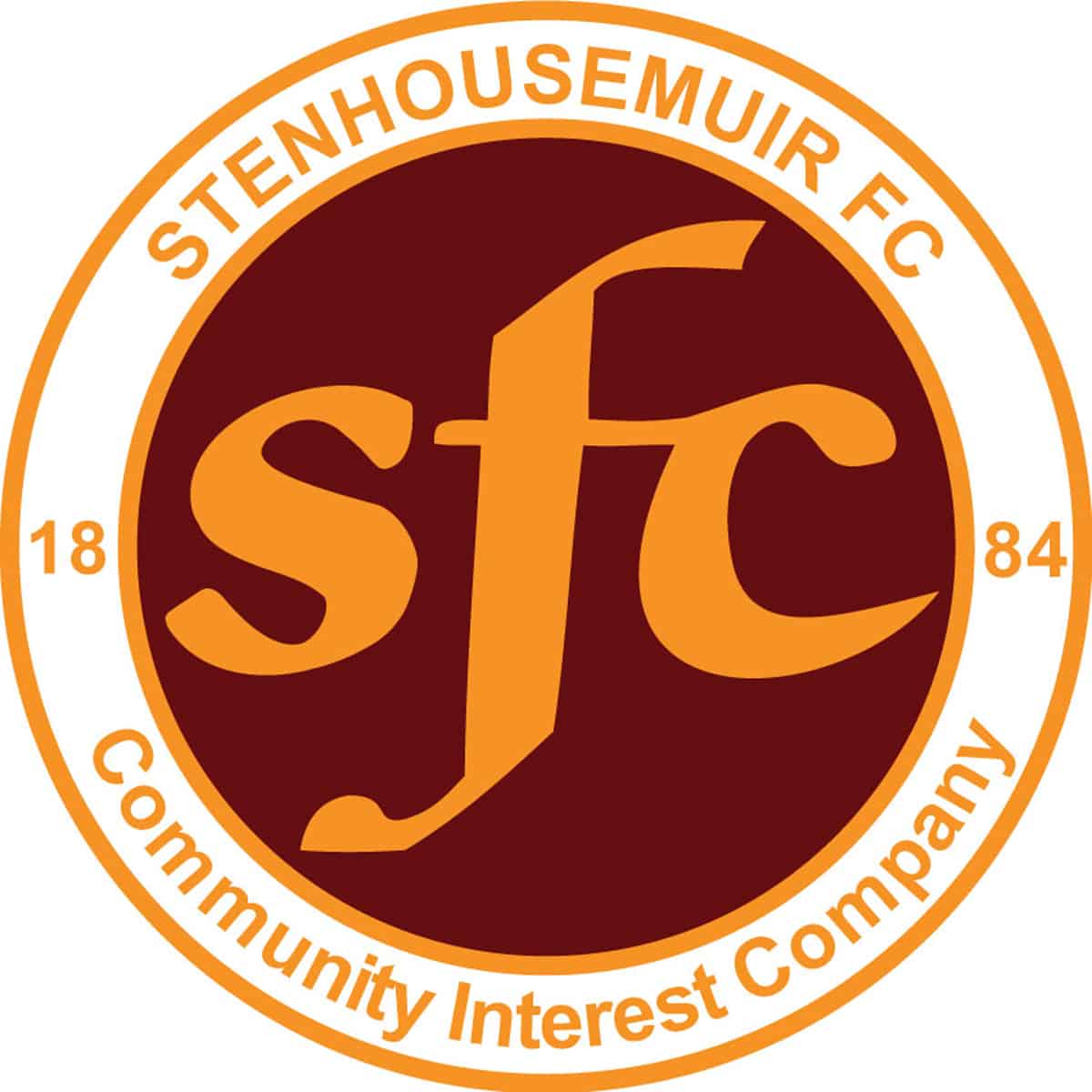 SPFL Ladbrokes League 1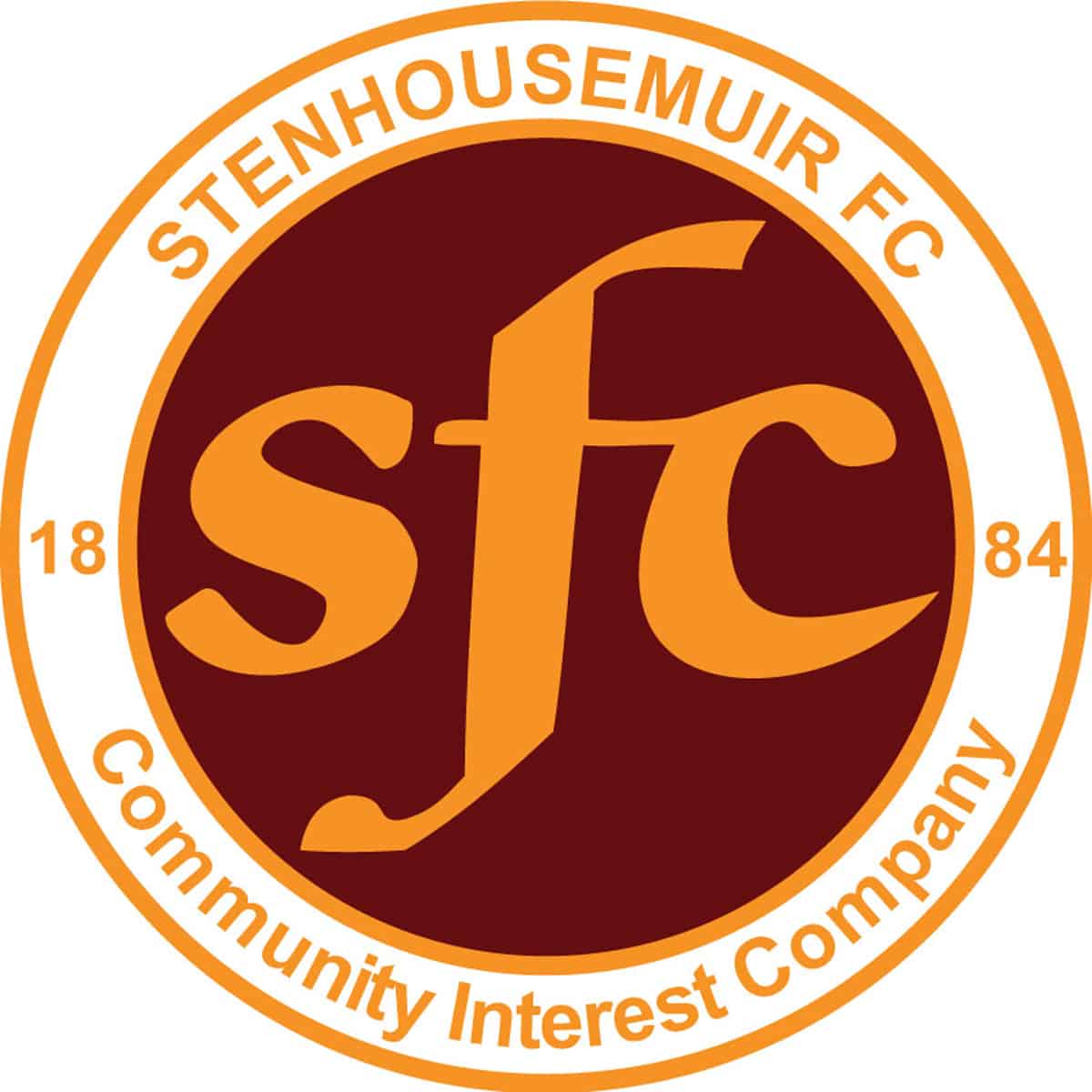 SPFL Ladbrokes League 1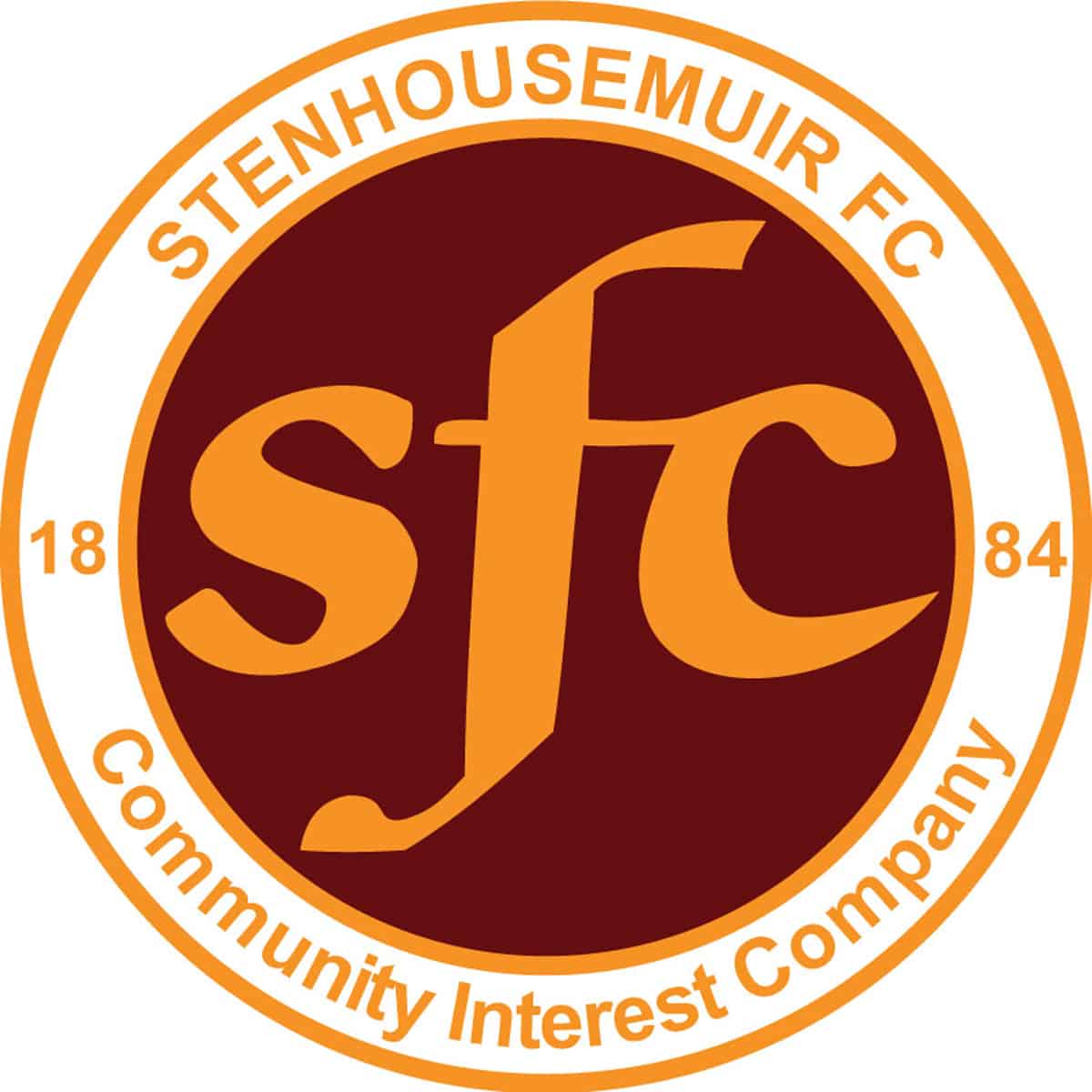 SPFL Ladbrokes League 1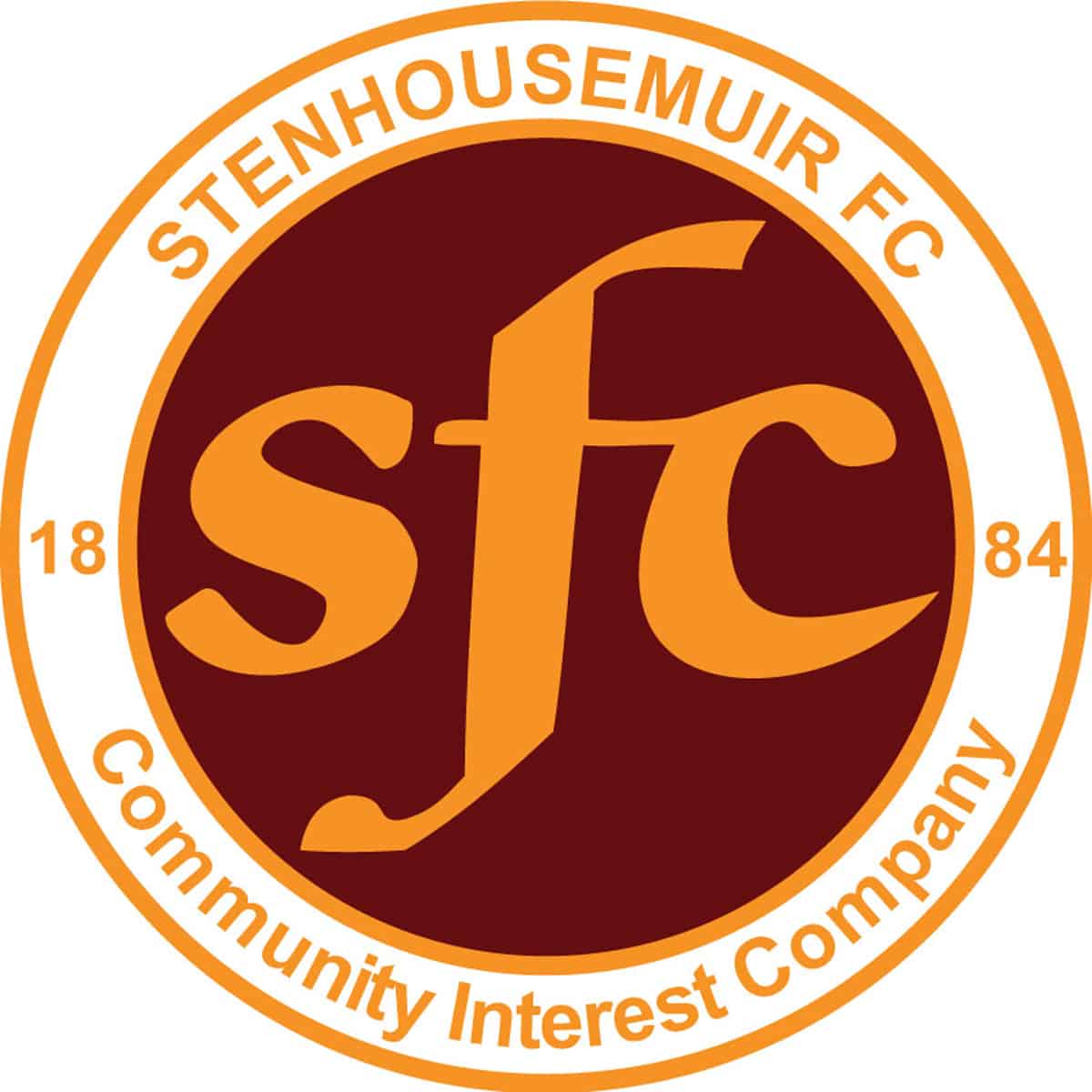 SPFL Ladbrokes League 1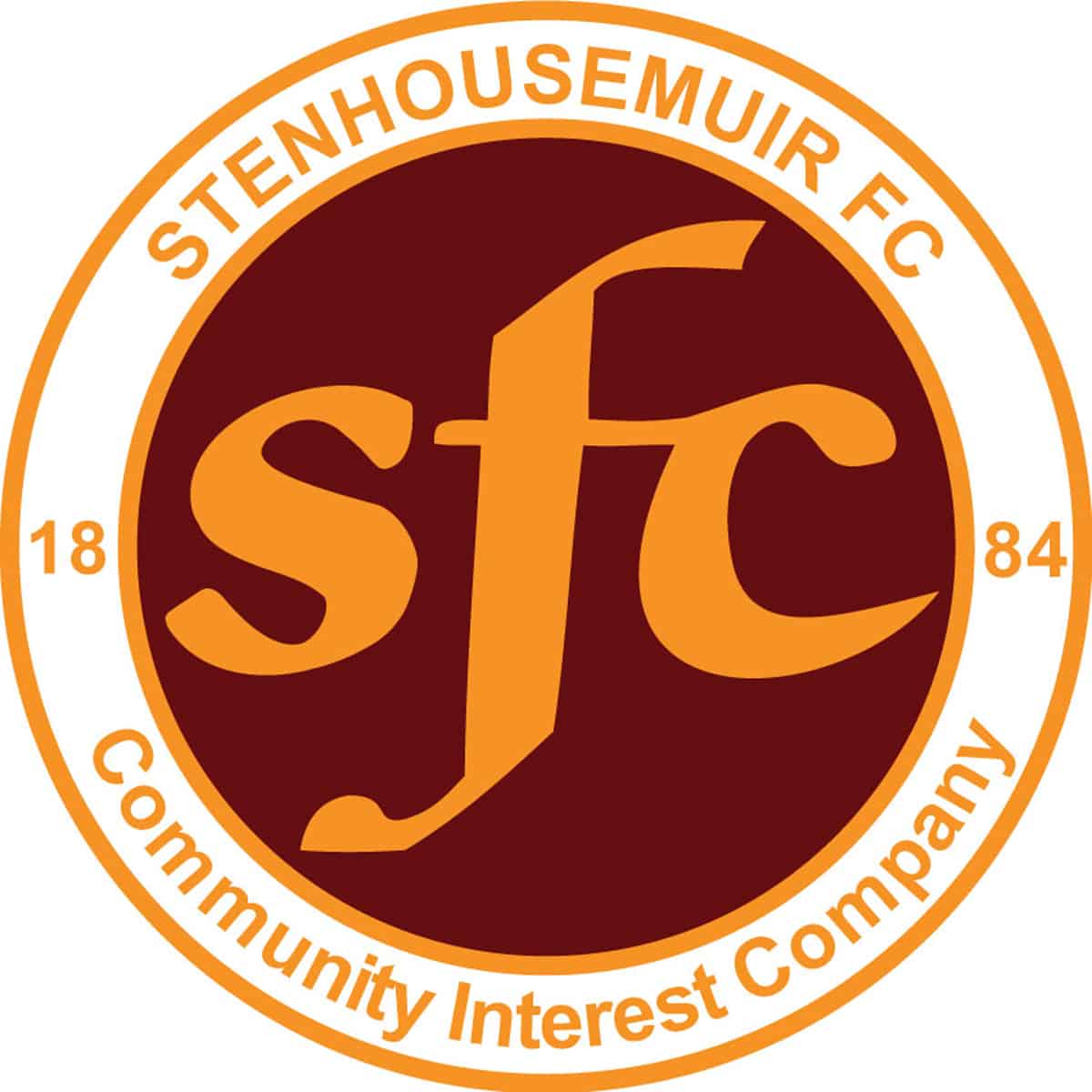 SPFL Ladbrokes League 1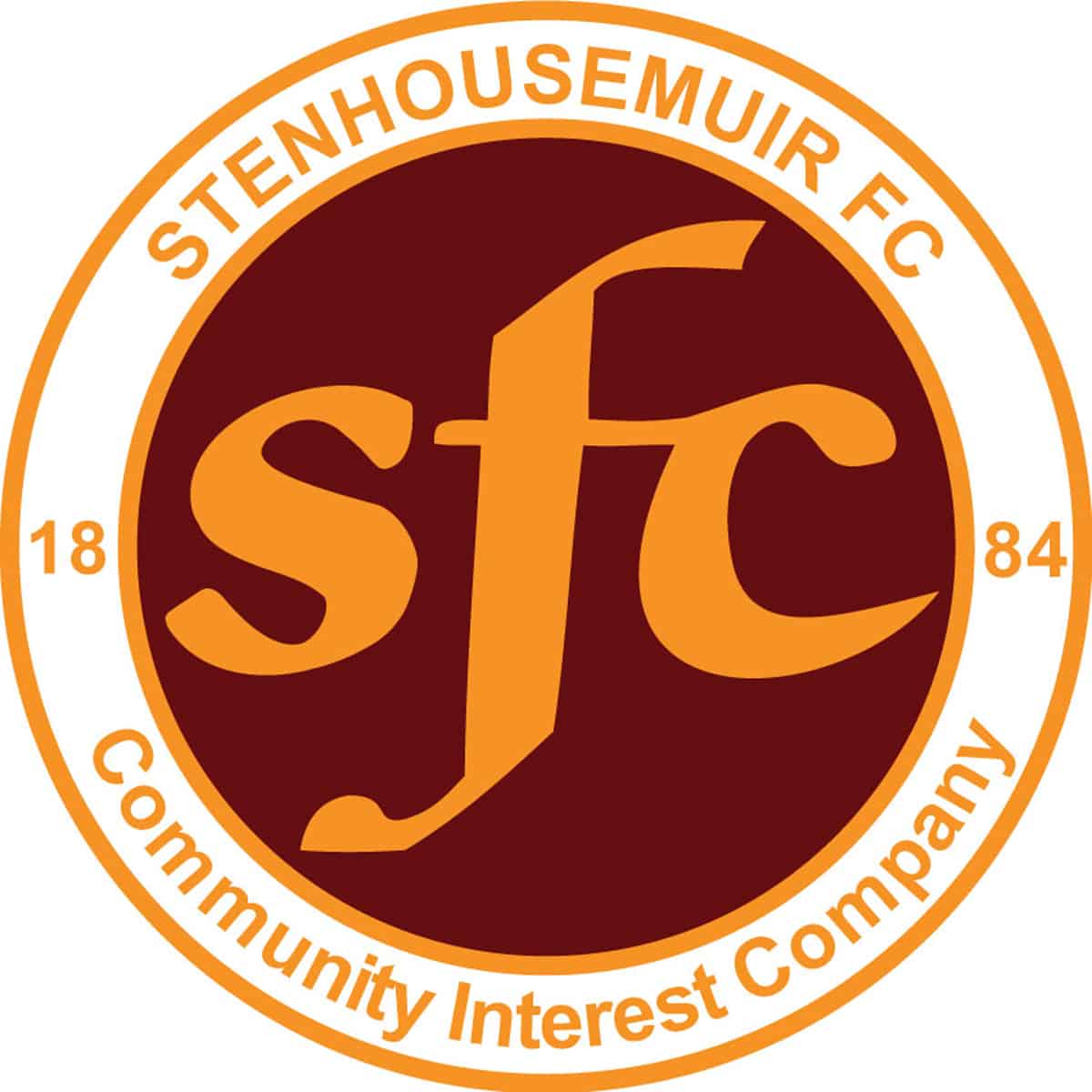 SPFL Ladbrokes League 1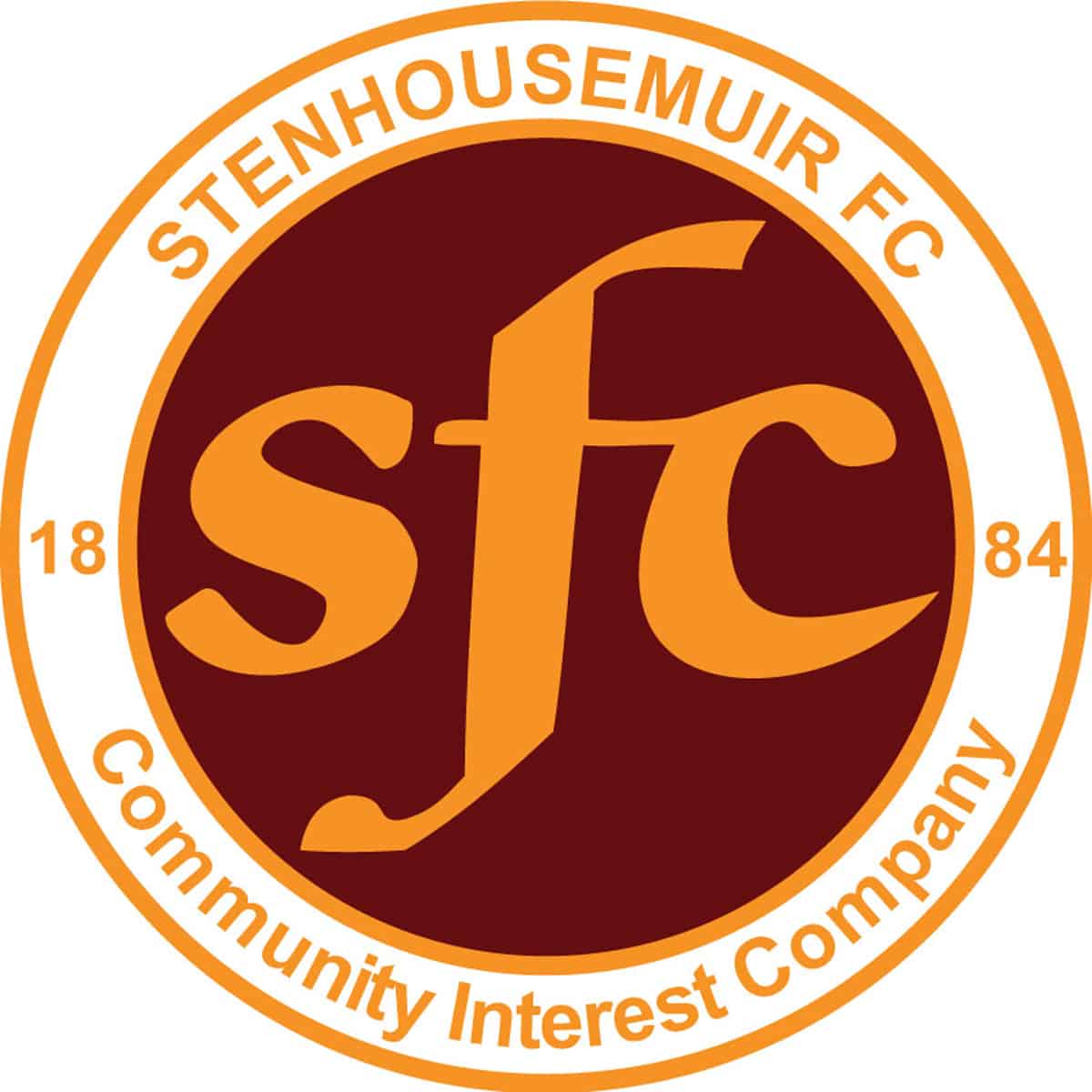 SPFL Ladbrokes League 1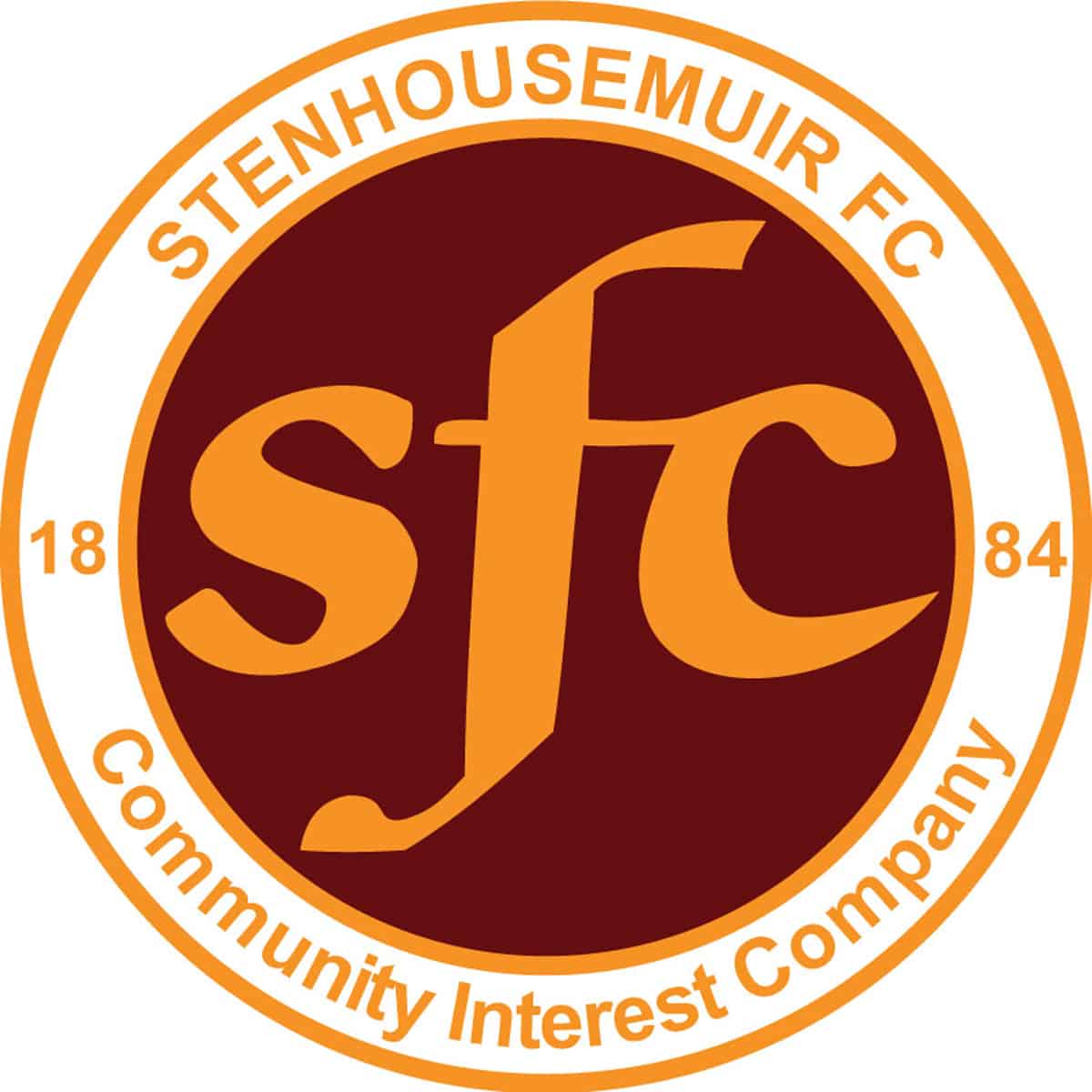 SPFL Ladbrokes League 1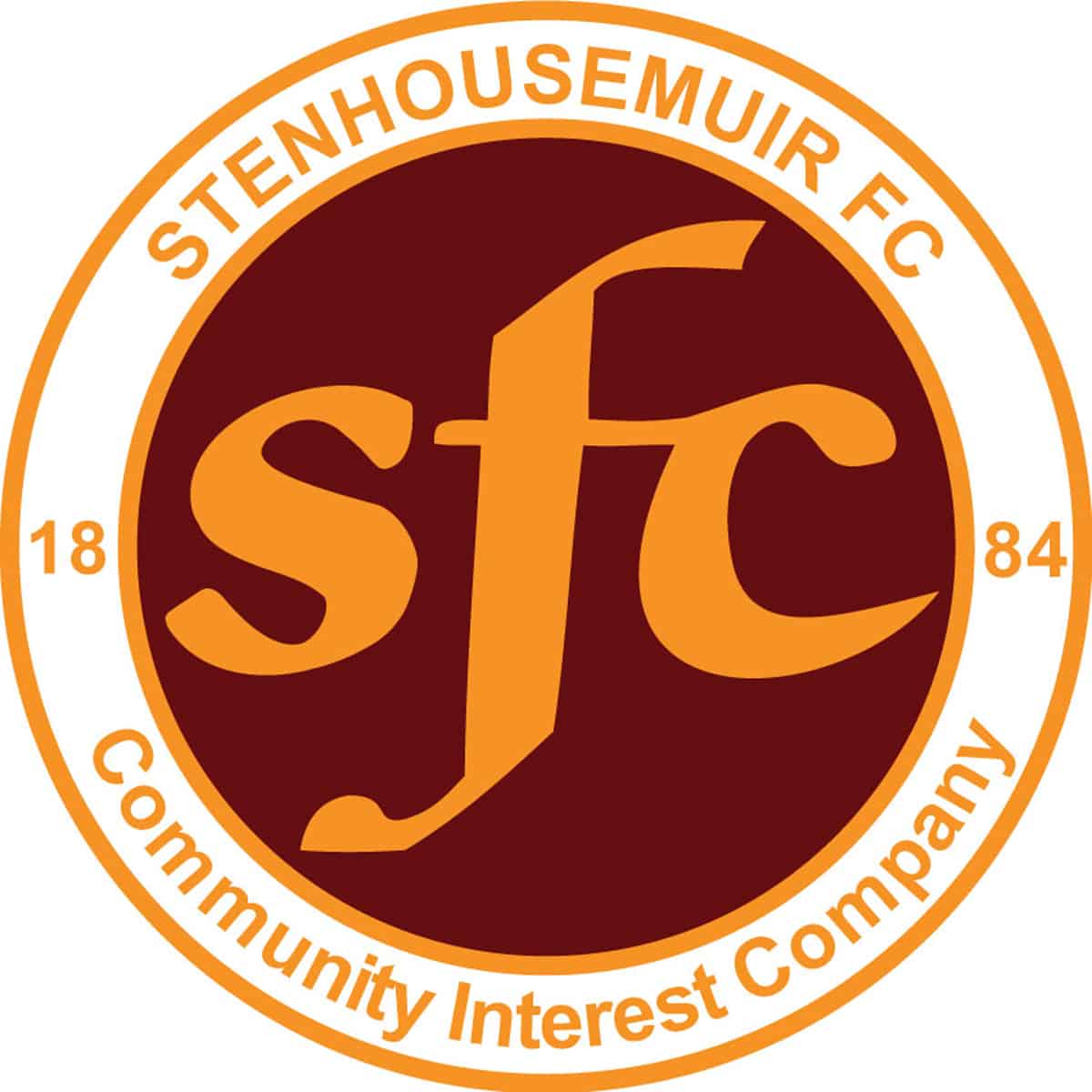 SPFL Ladbrokes League 1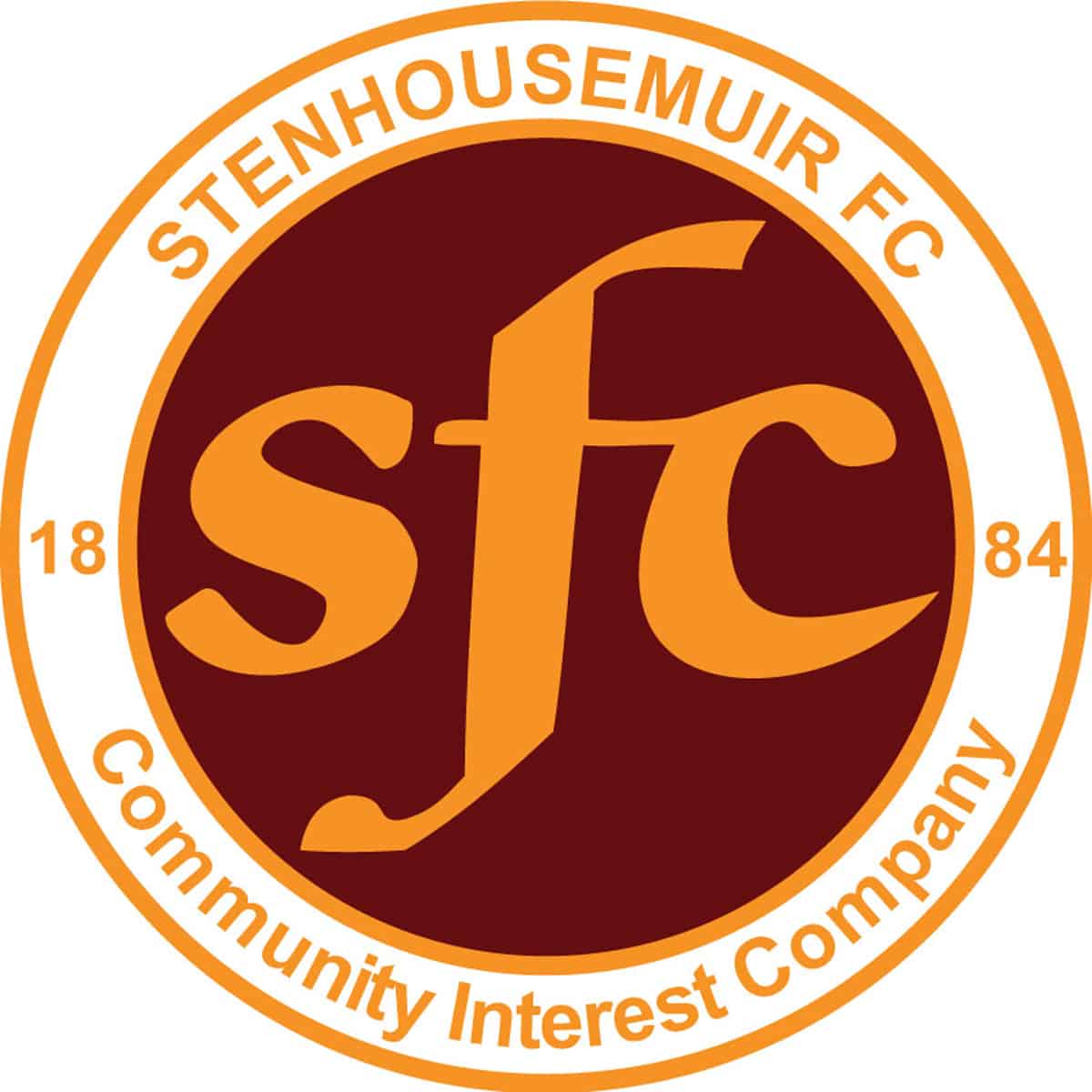 SPFL Ladbrokes League 1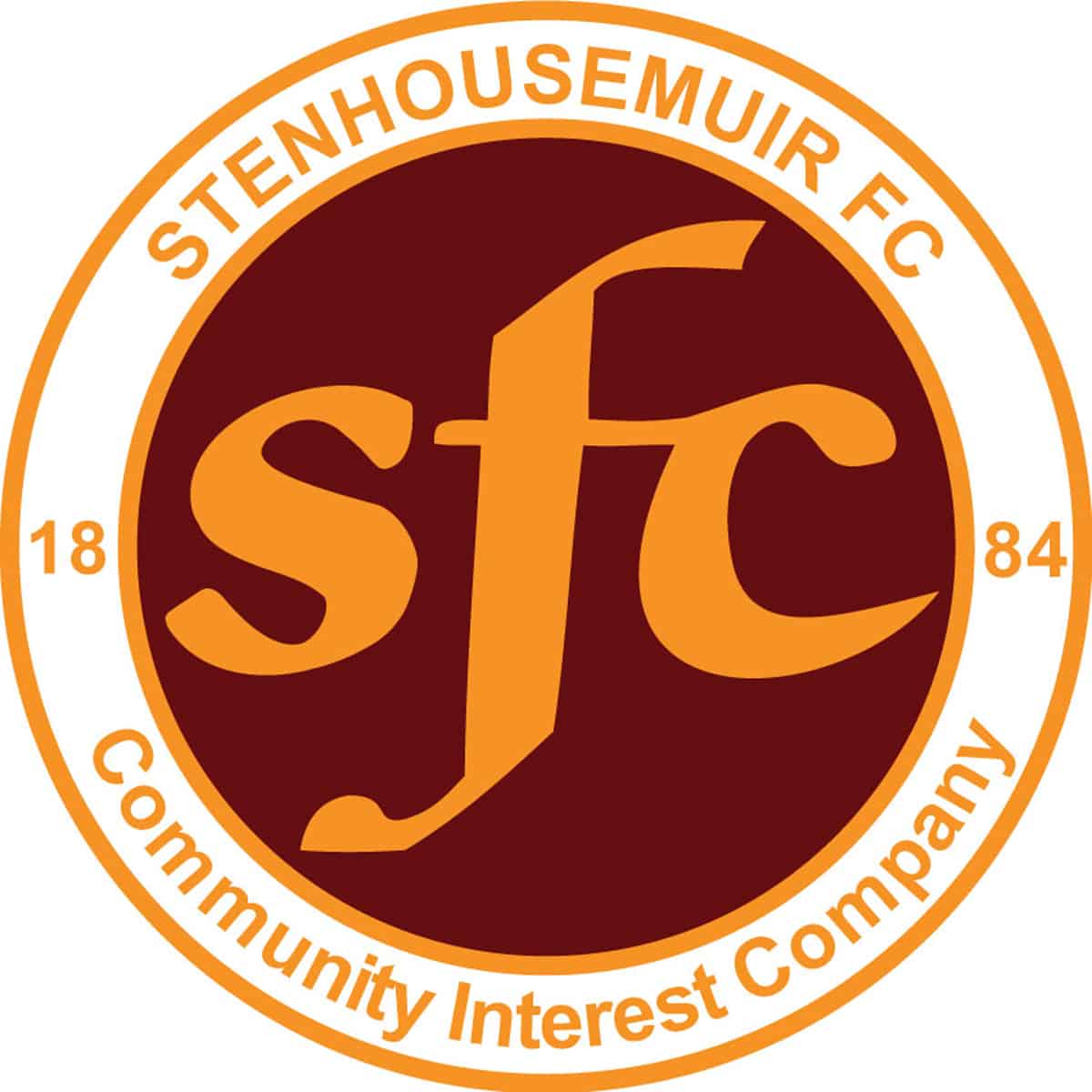 SPFL Ladbrokes League 1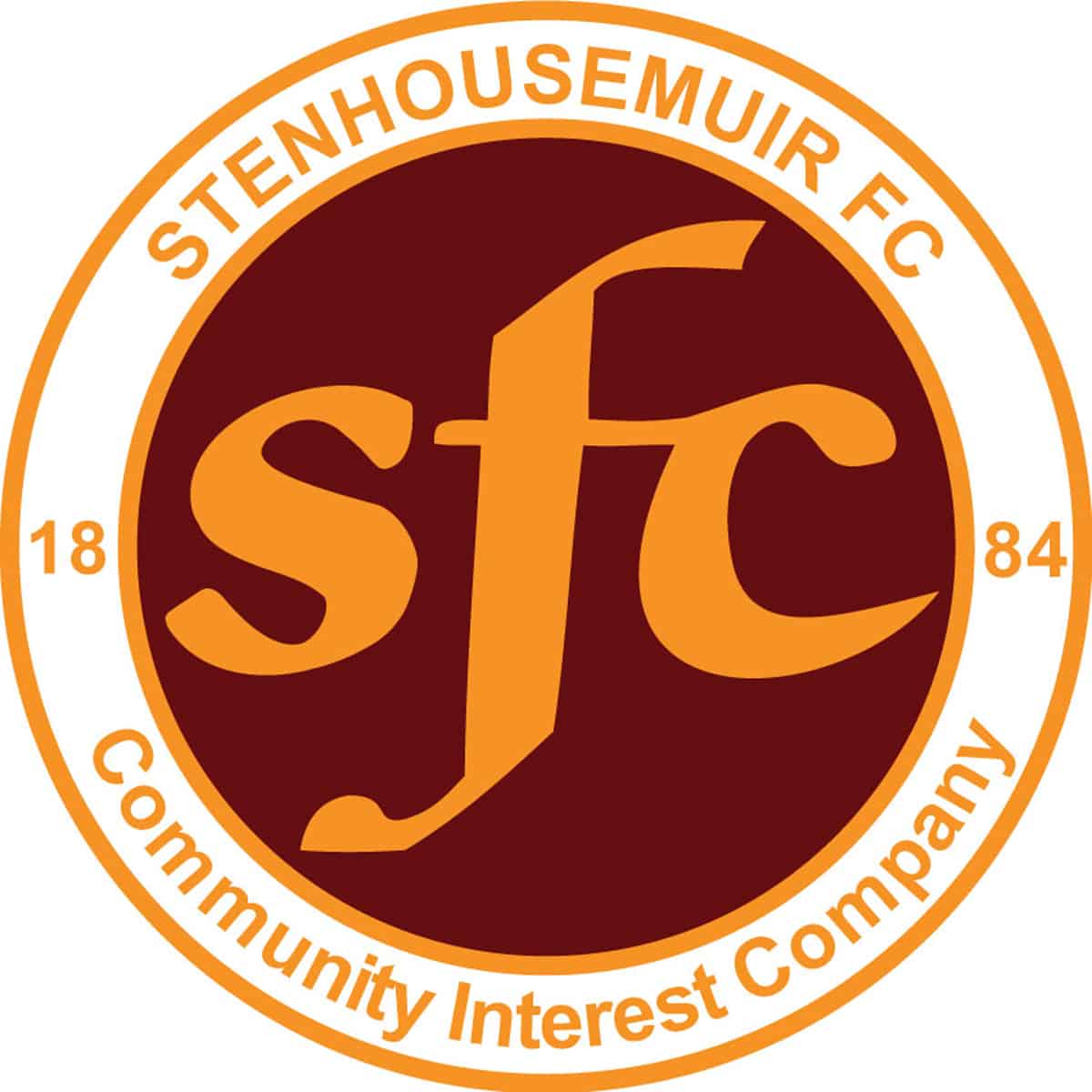 SPFL Ladbrokes League 1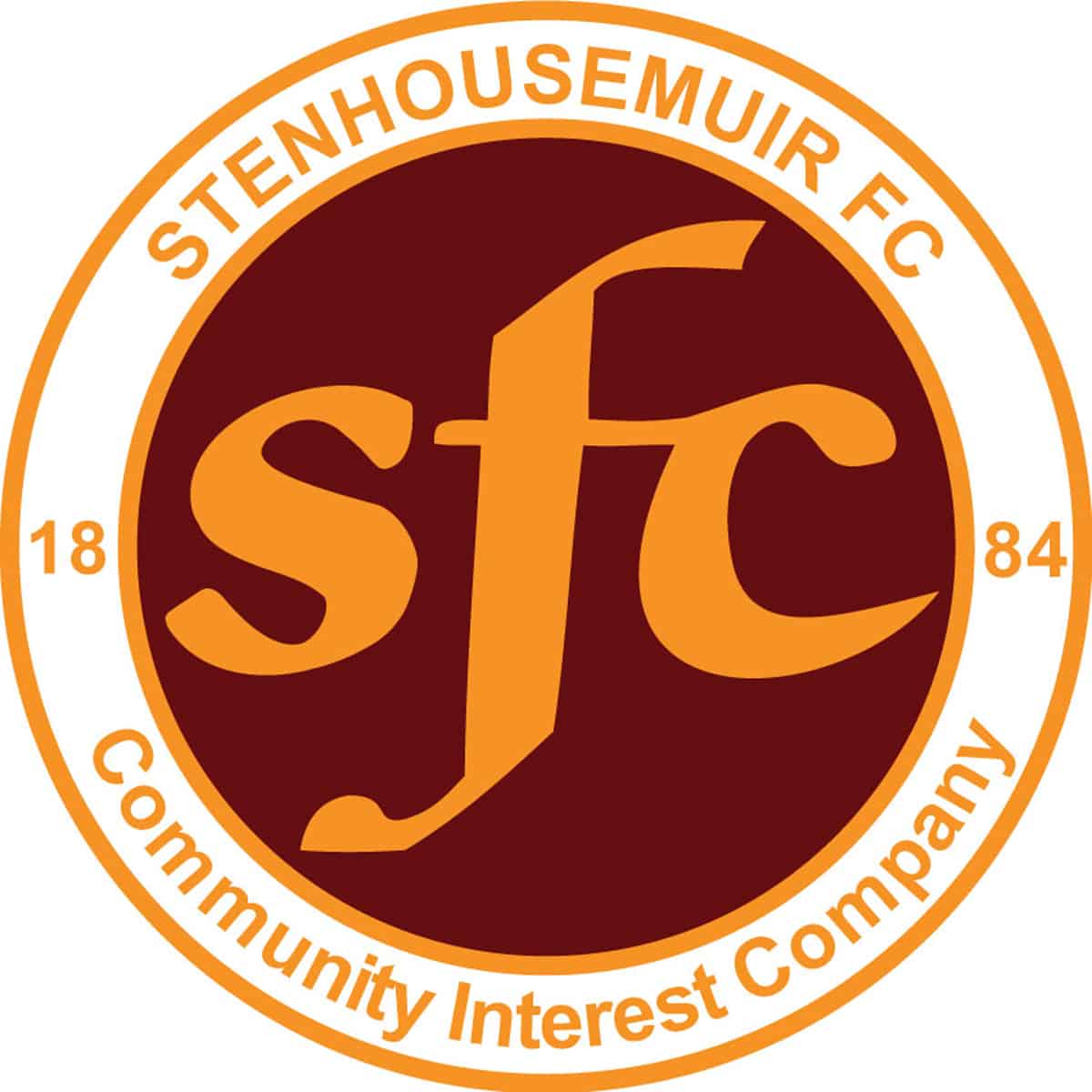 Scottish Cup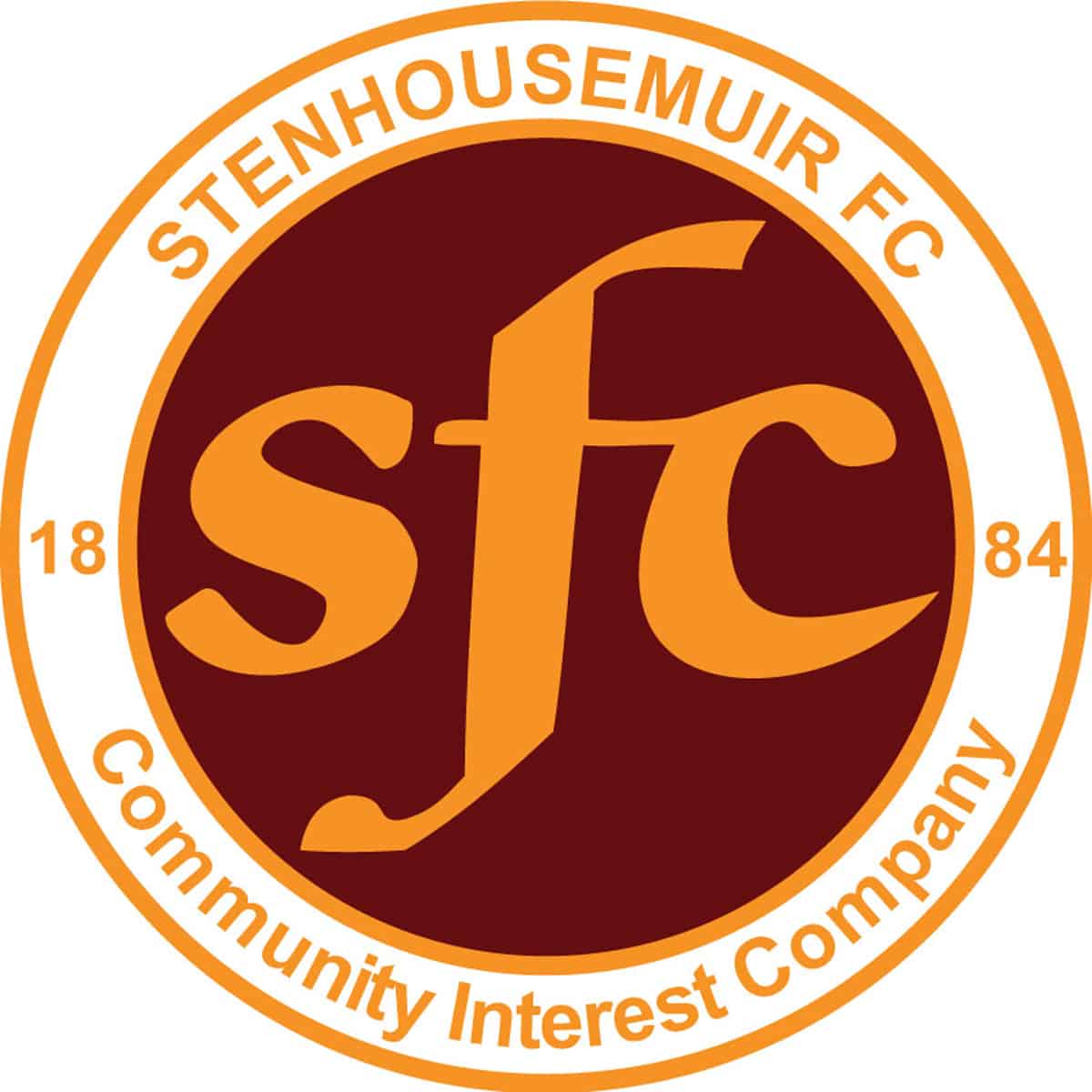 SPFL Ladbrokes League 1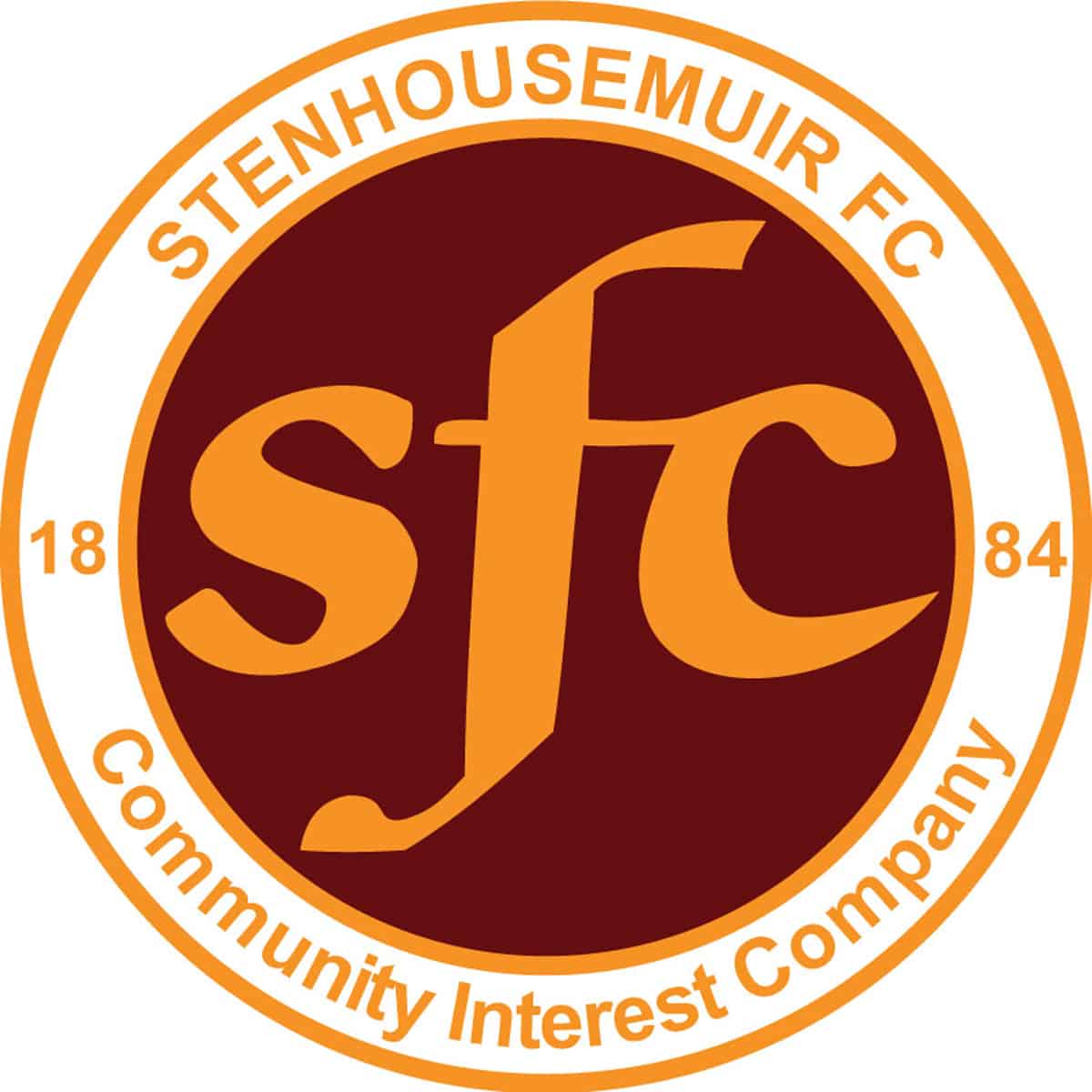 SPFL Ladbrokes League 1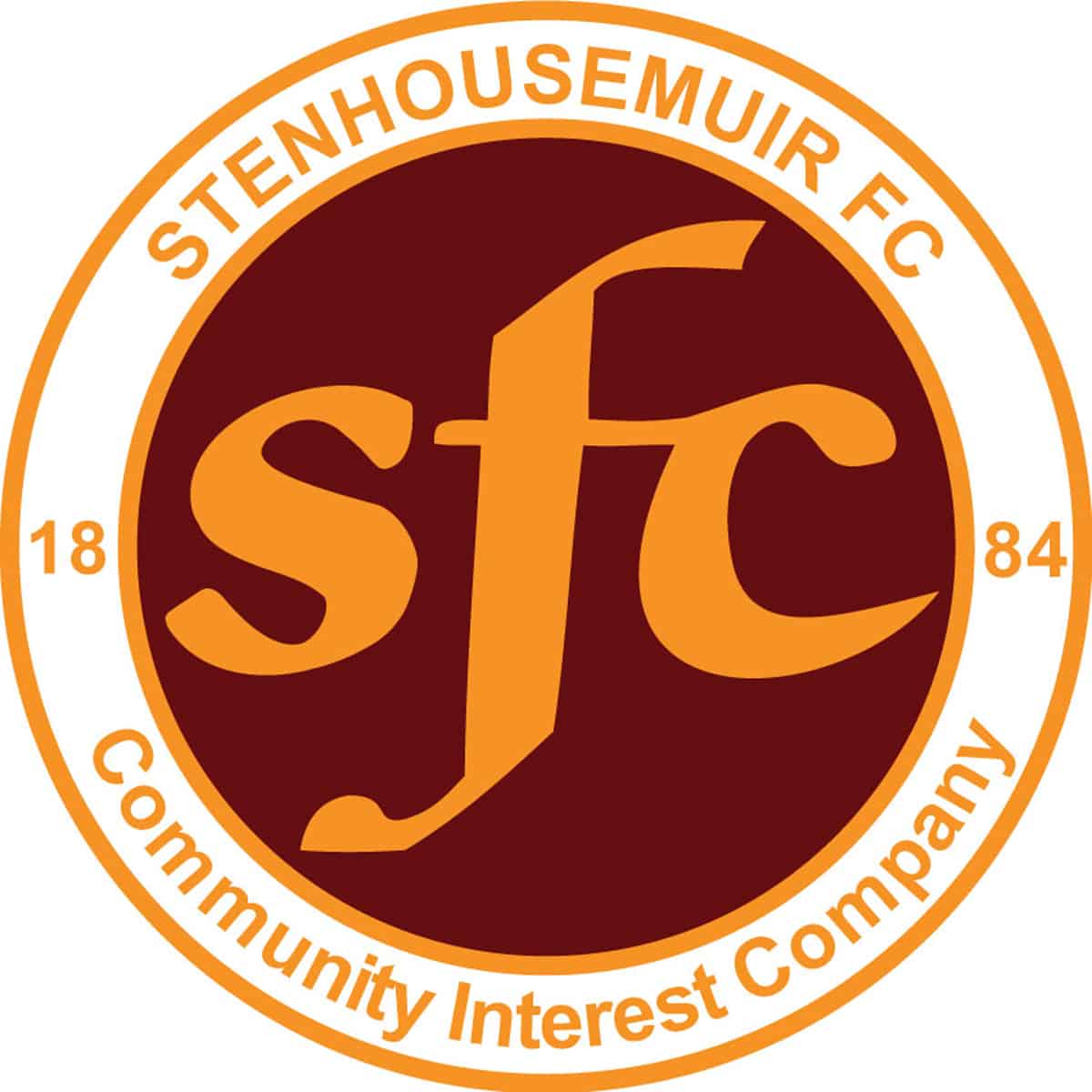 SPFL Ladbrokes League 1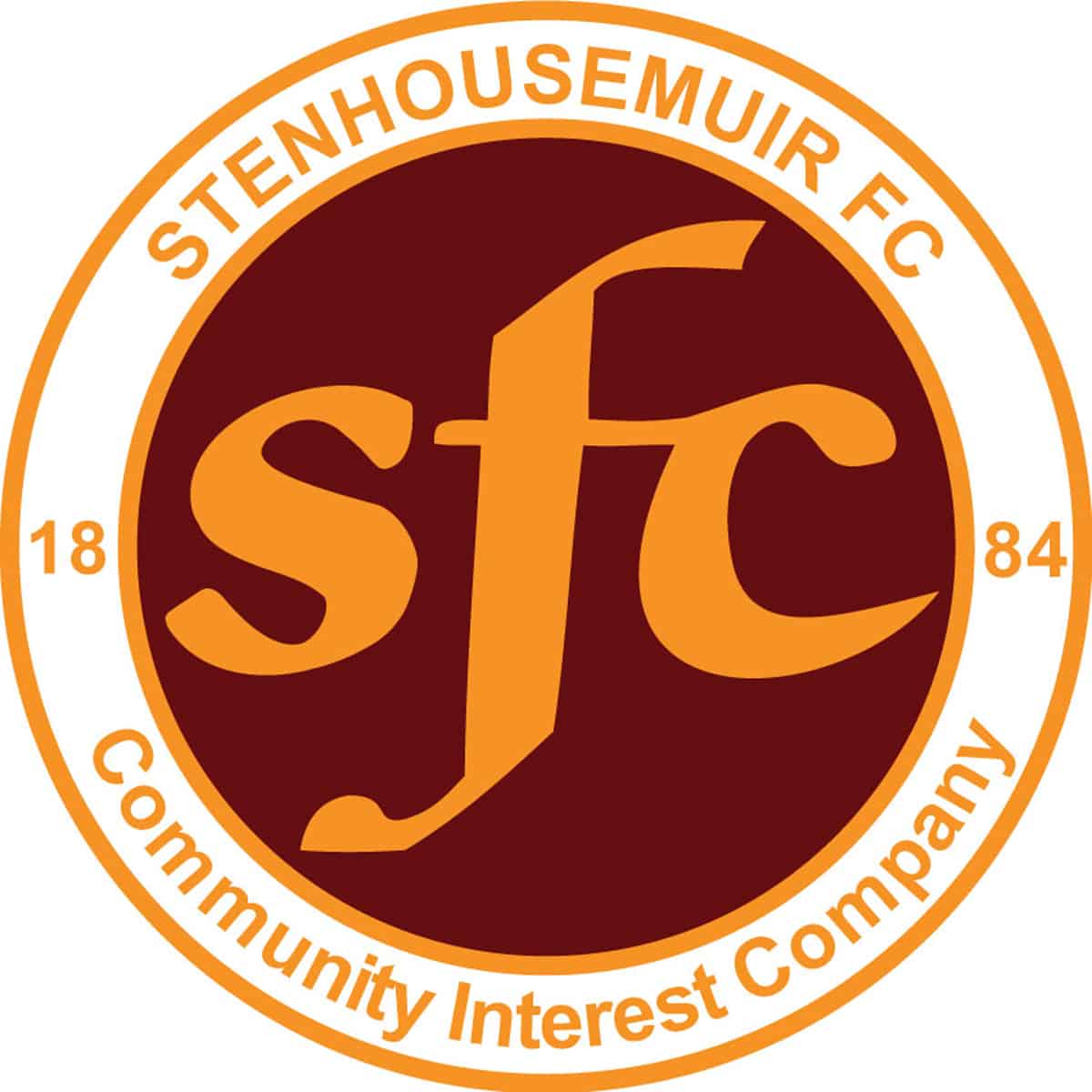 SPFL Ladbrokes League 1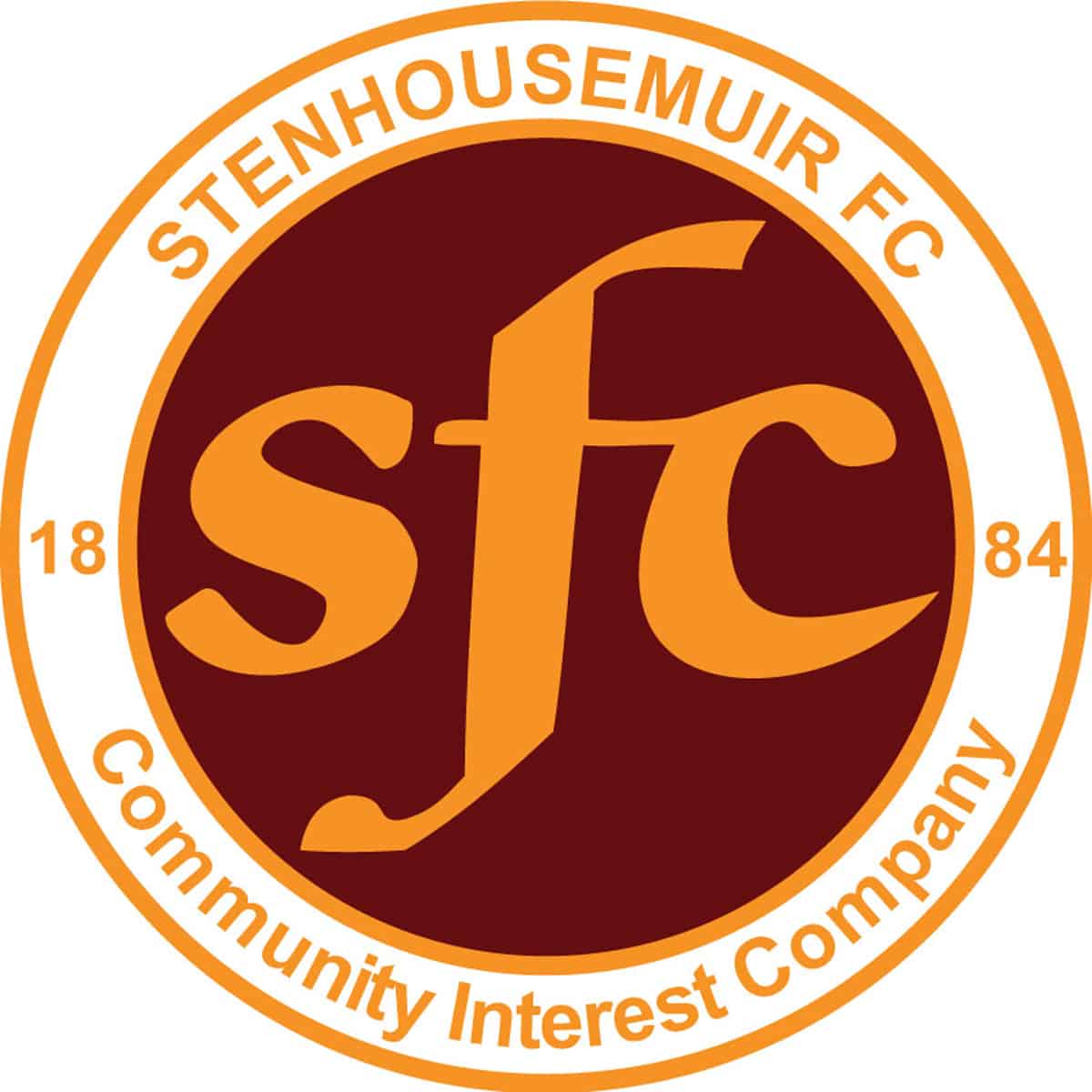 SPFL Ladbrokes League 1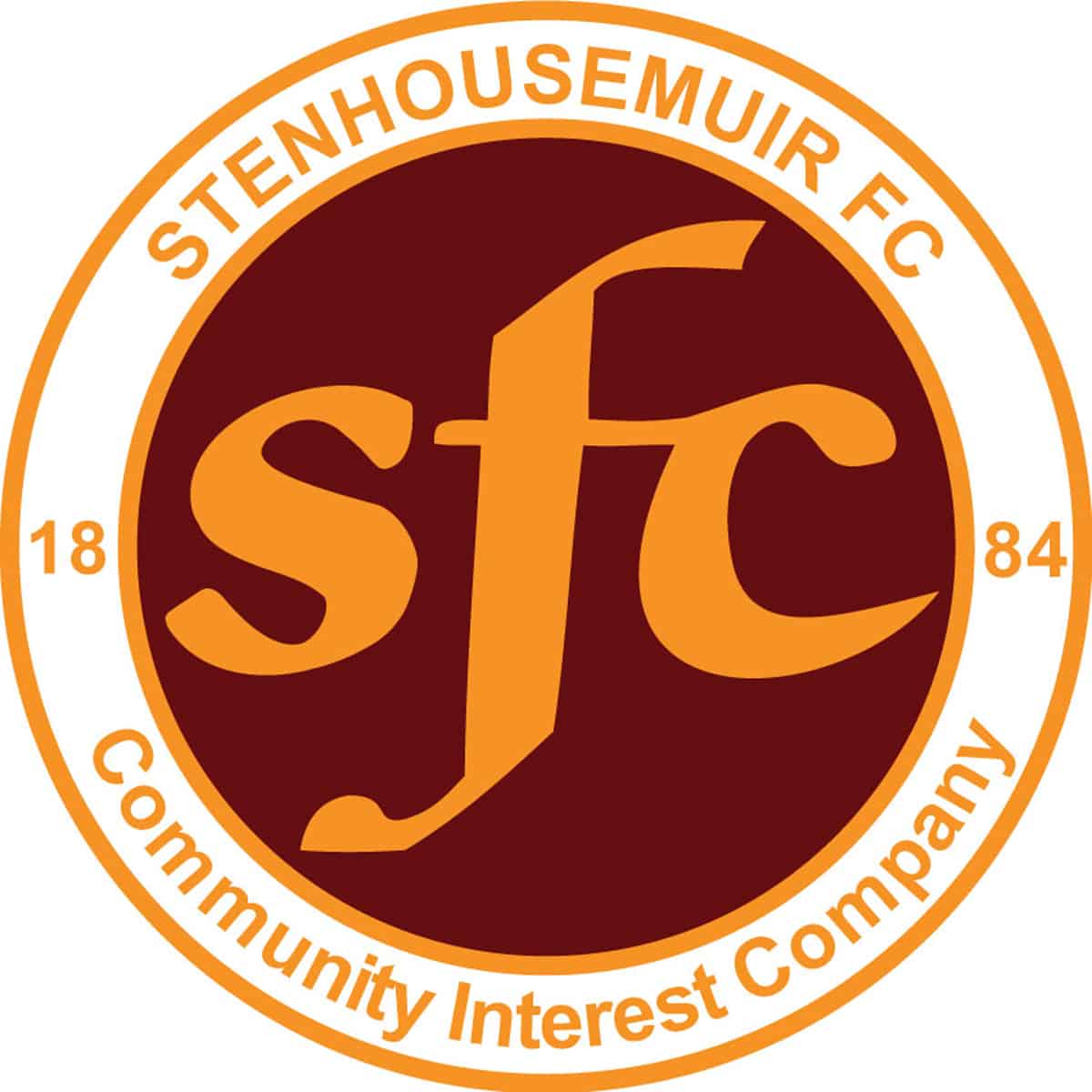 Scottish Cup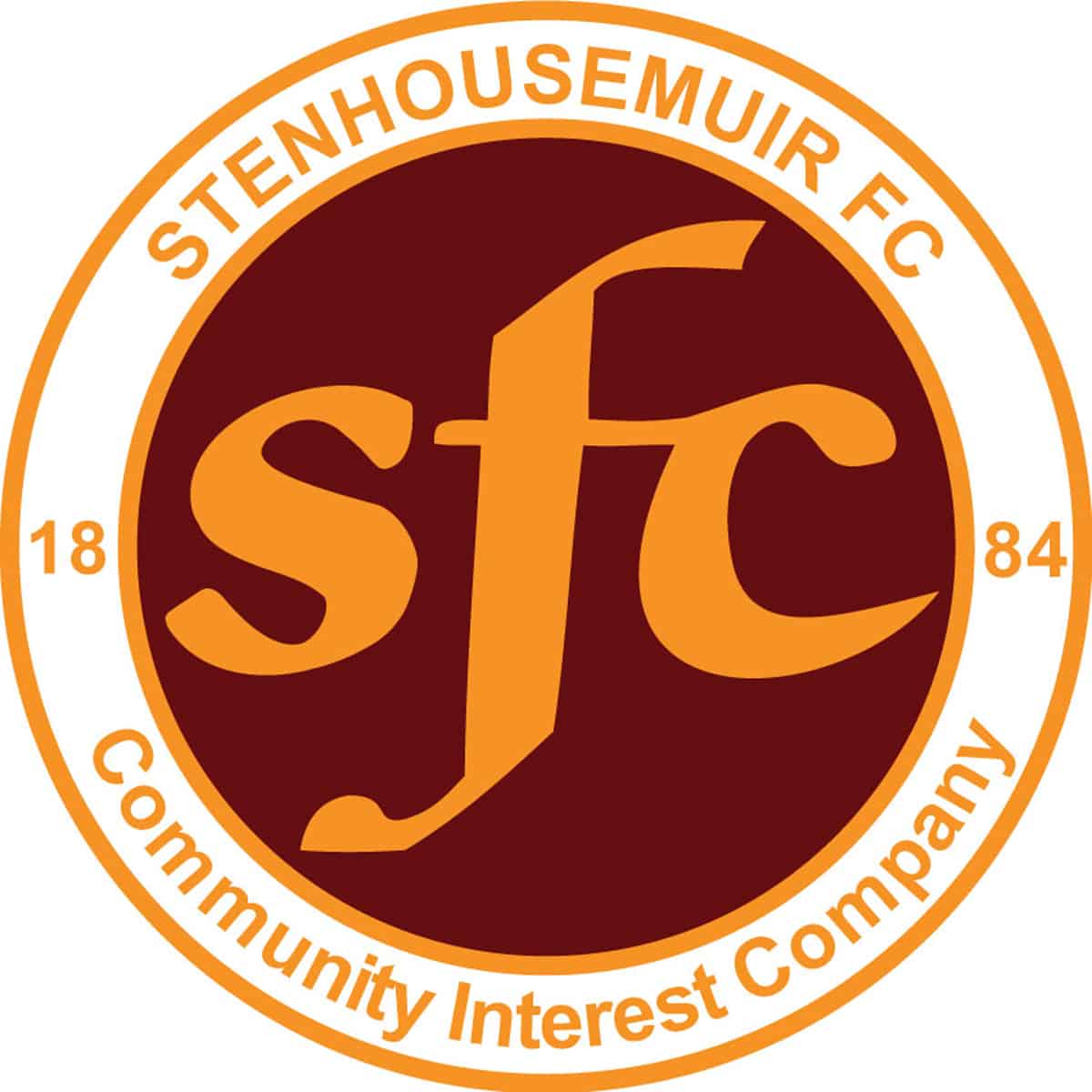 SPFL Ladbrokes League 1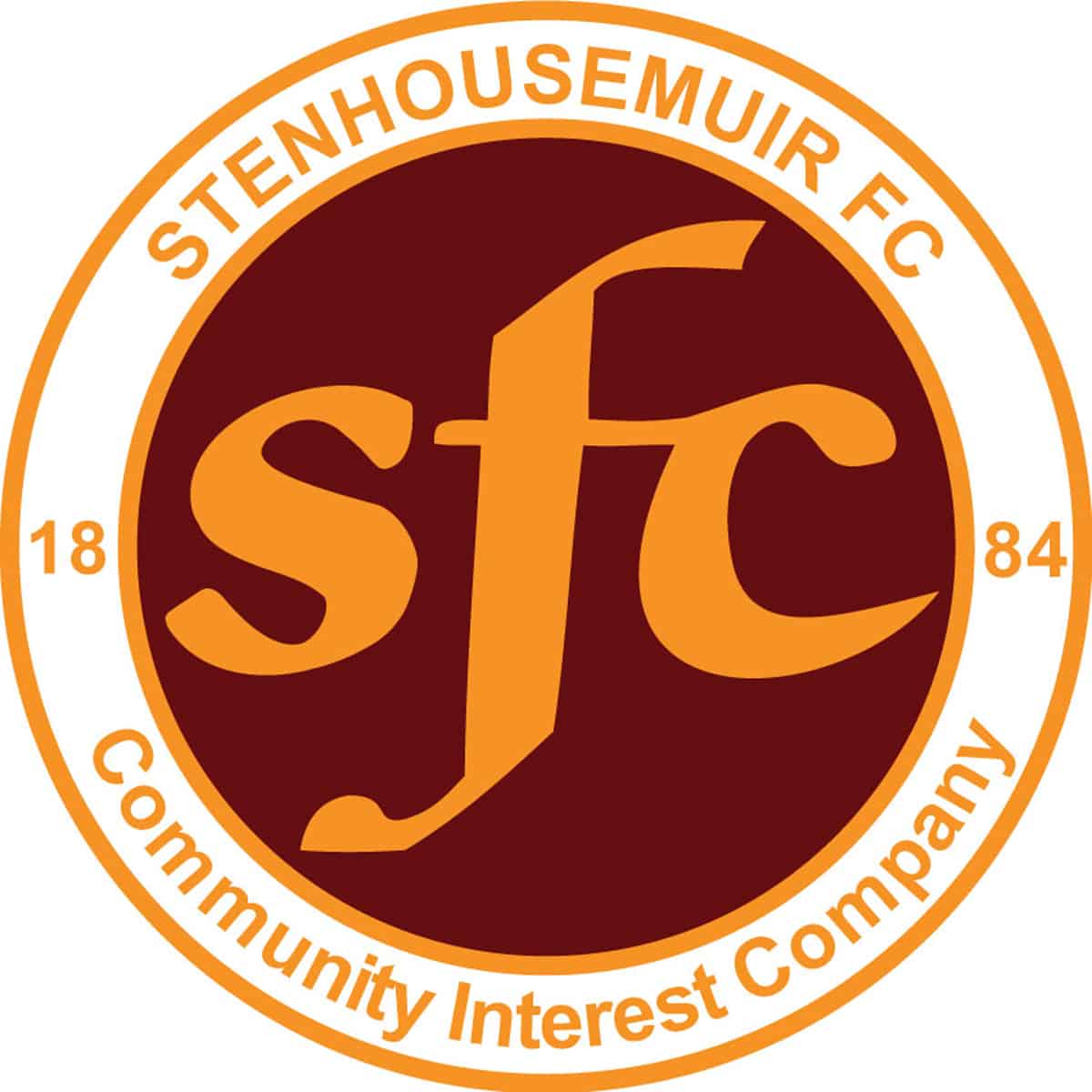 SPFL Ladbrokes League 1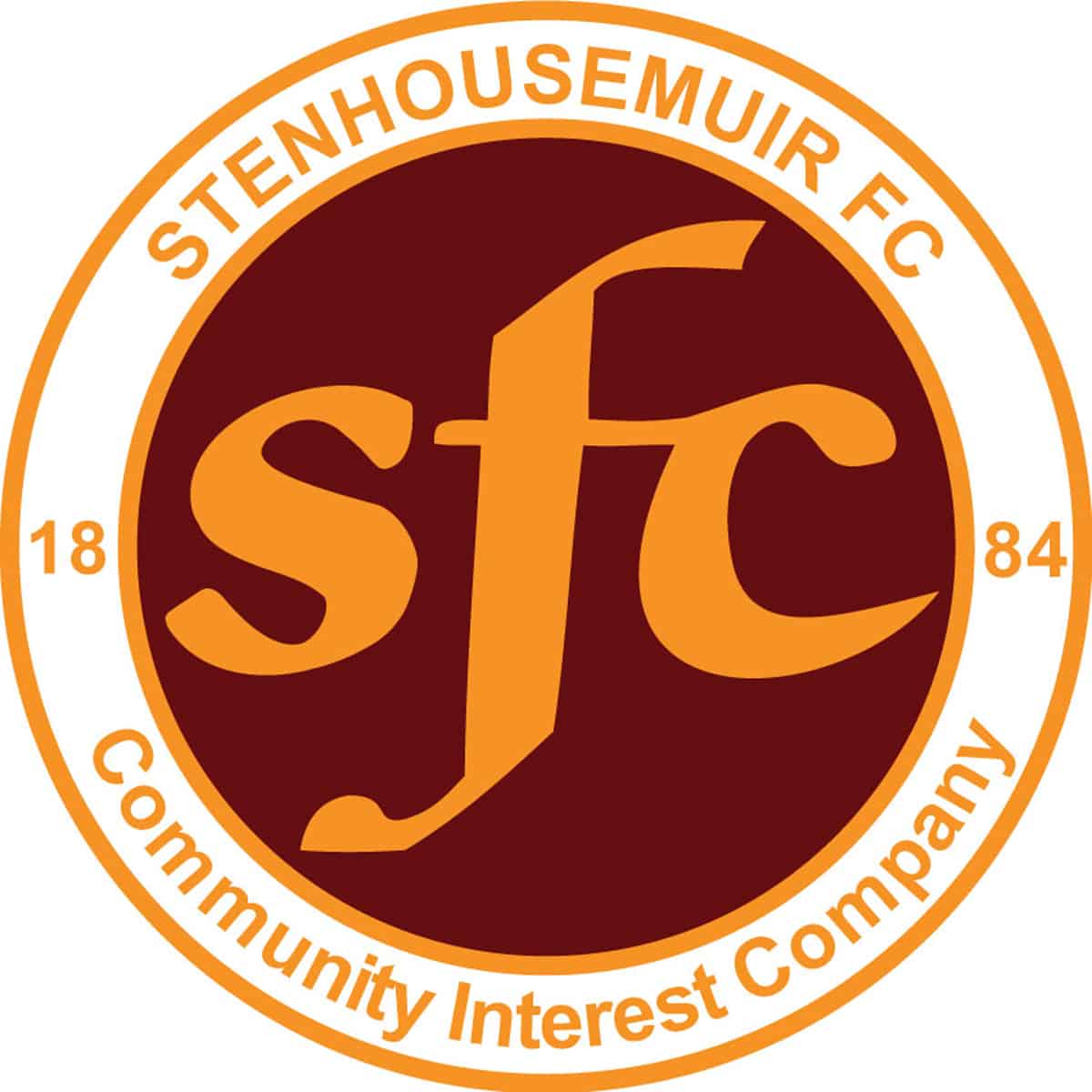 SPFL Ladbrokes League 1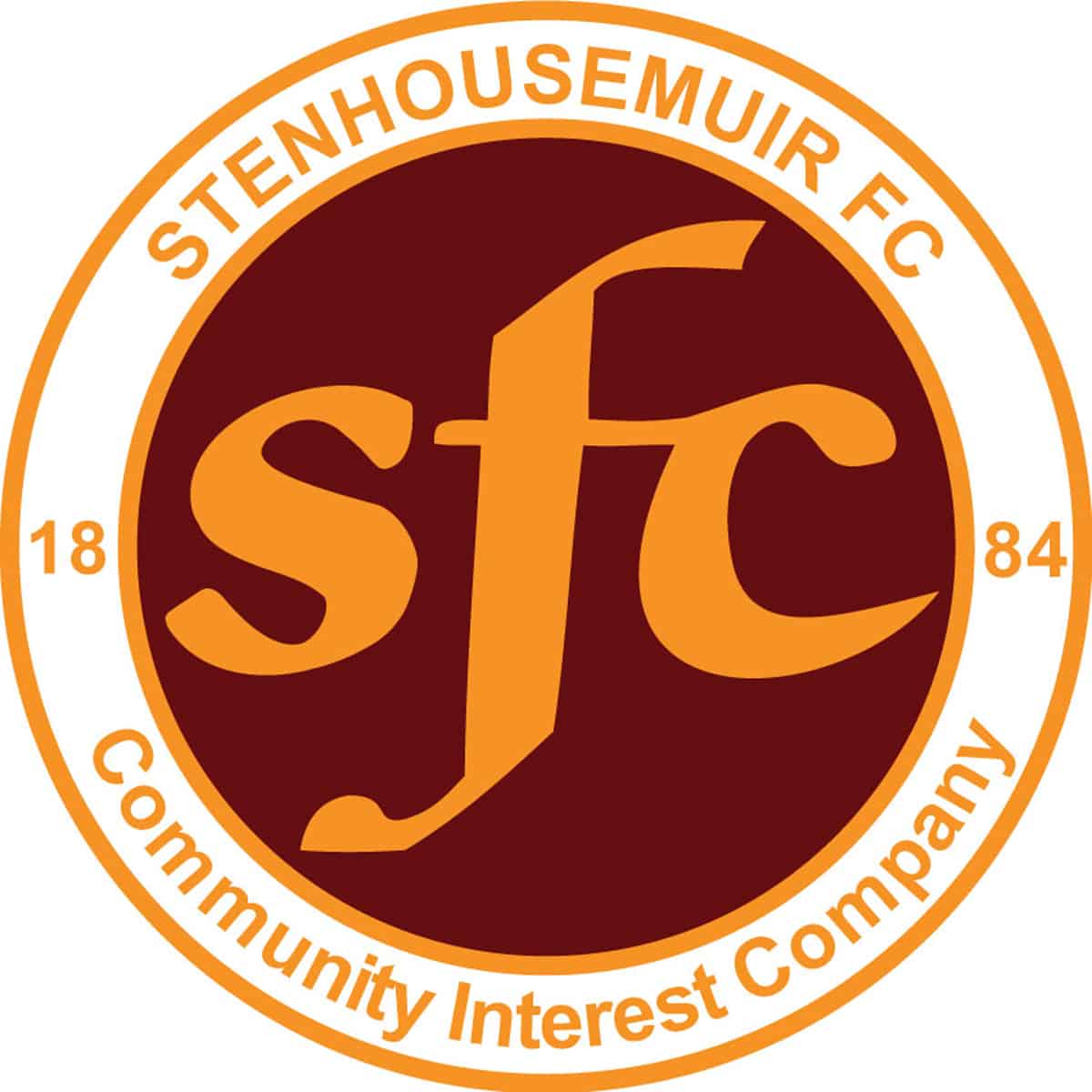 SPFL Ladbrokes League 1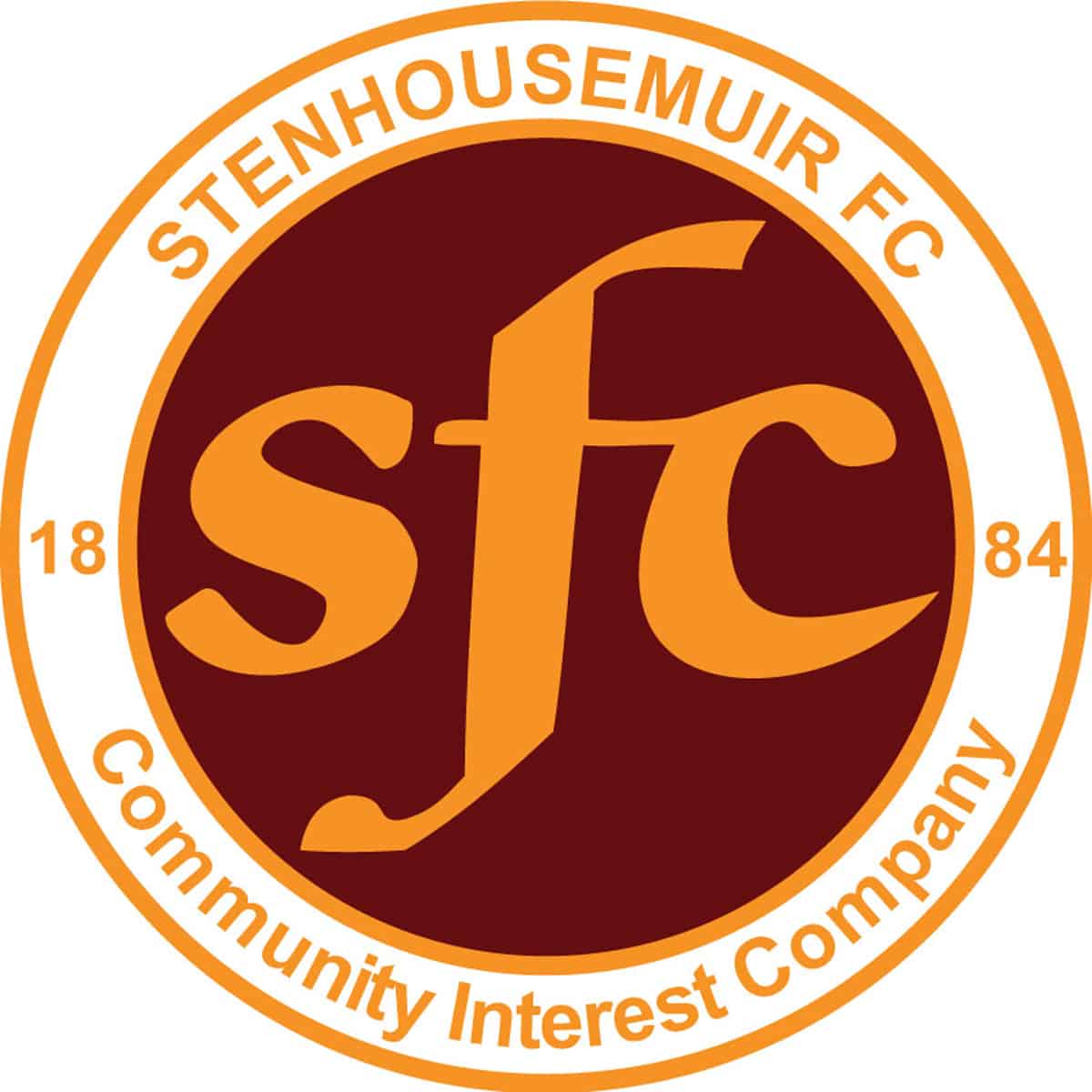 Scottish Cup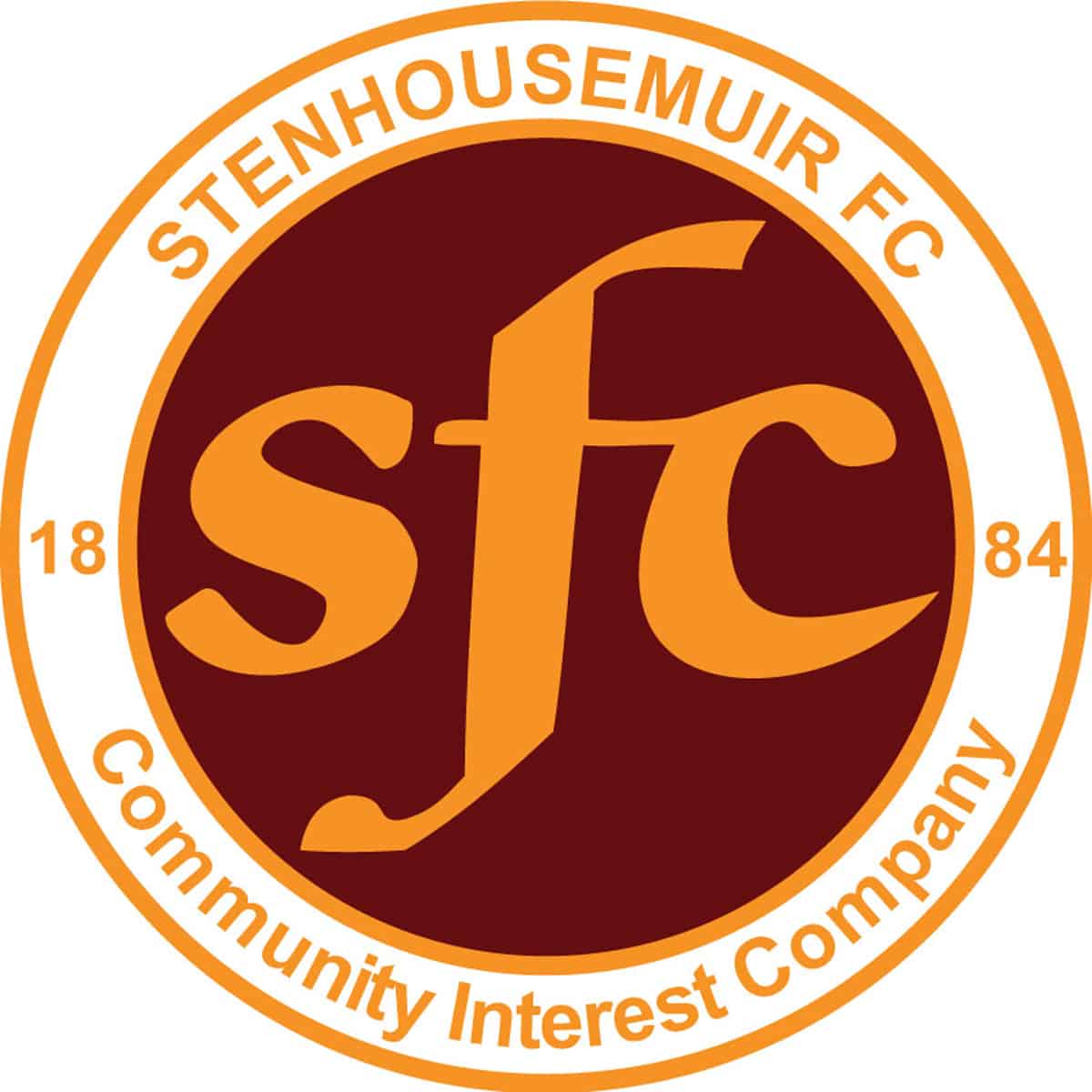 SPFL Ladbrokes League 1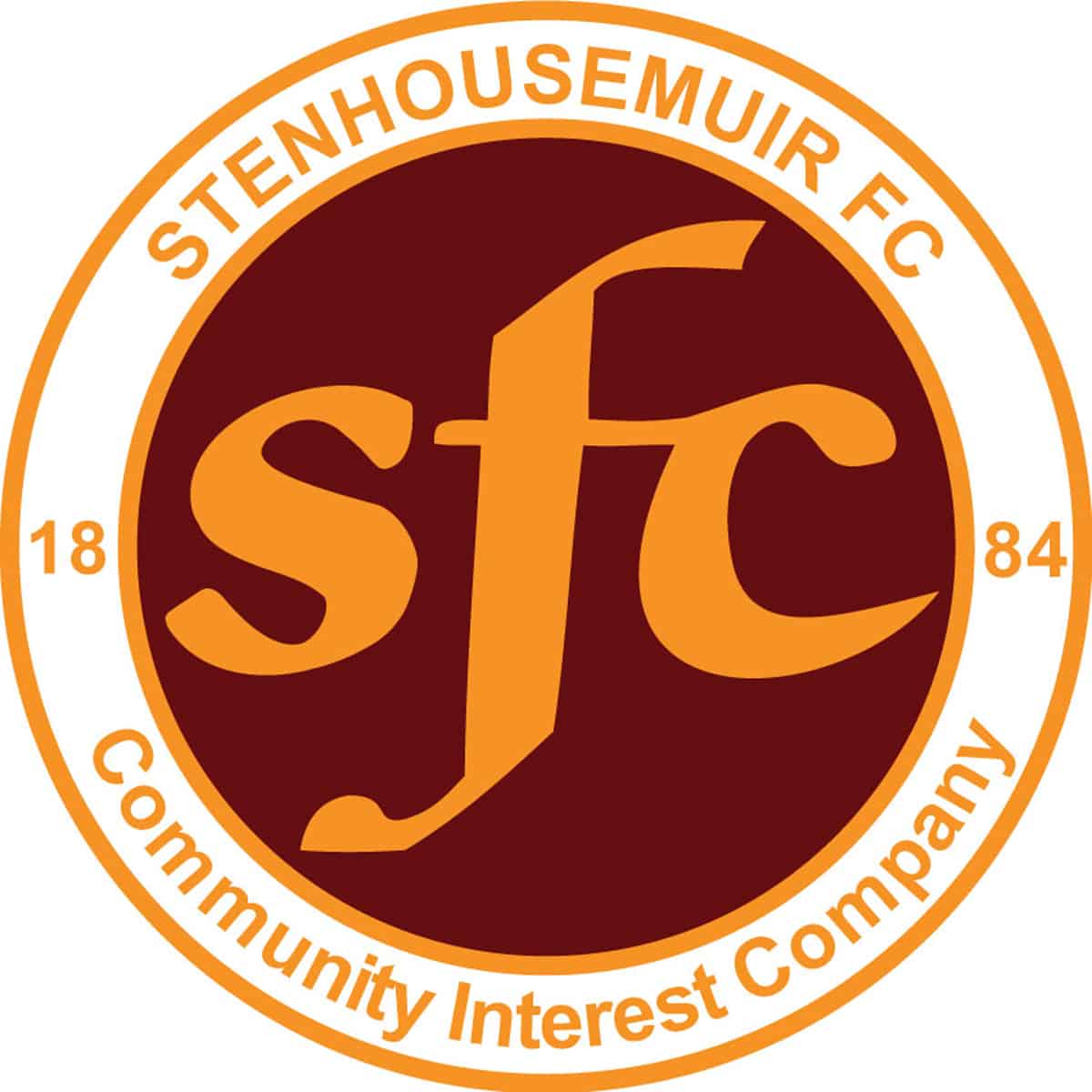 SPFL Ladbrokes League 1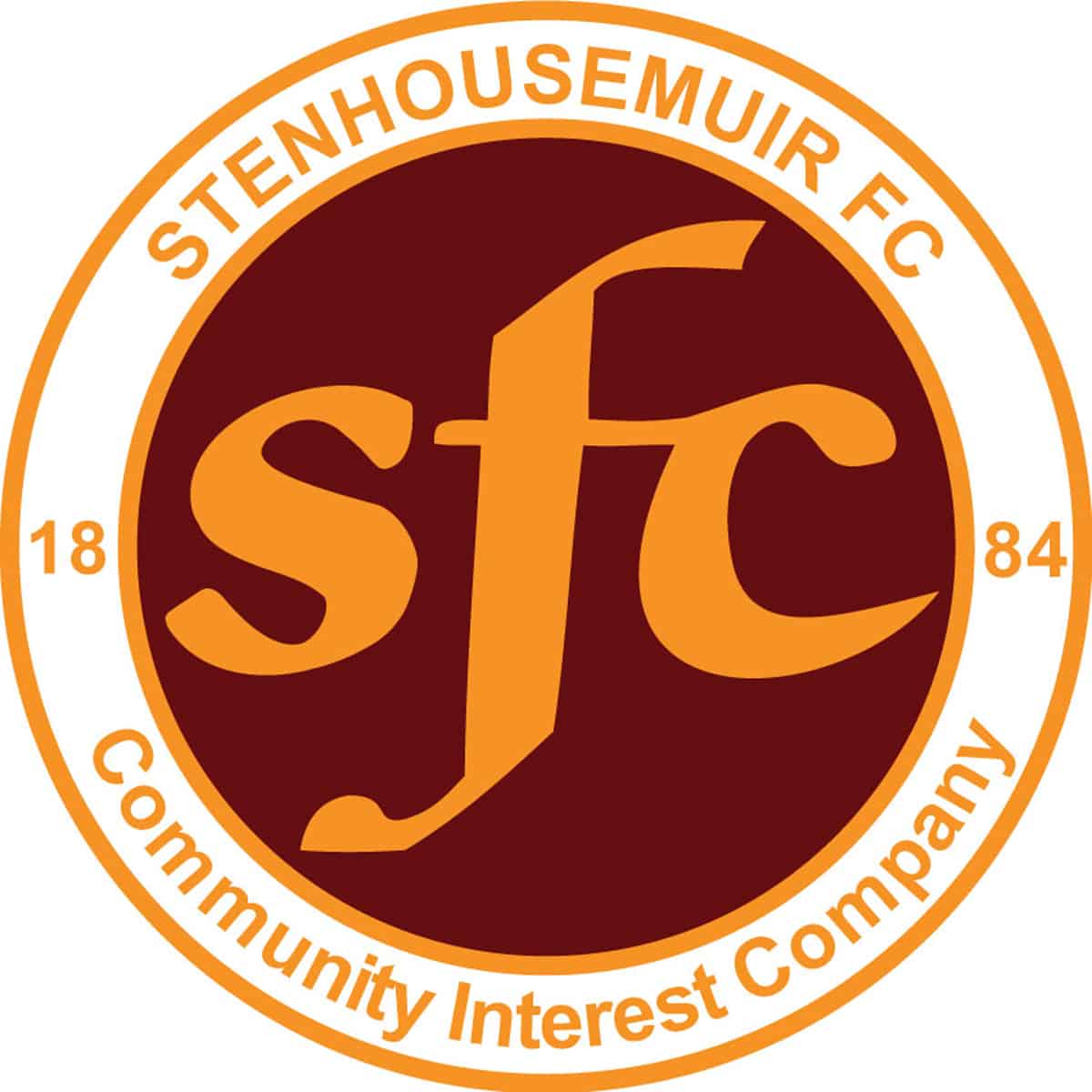 SPFL Ladbrokes League 1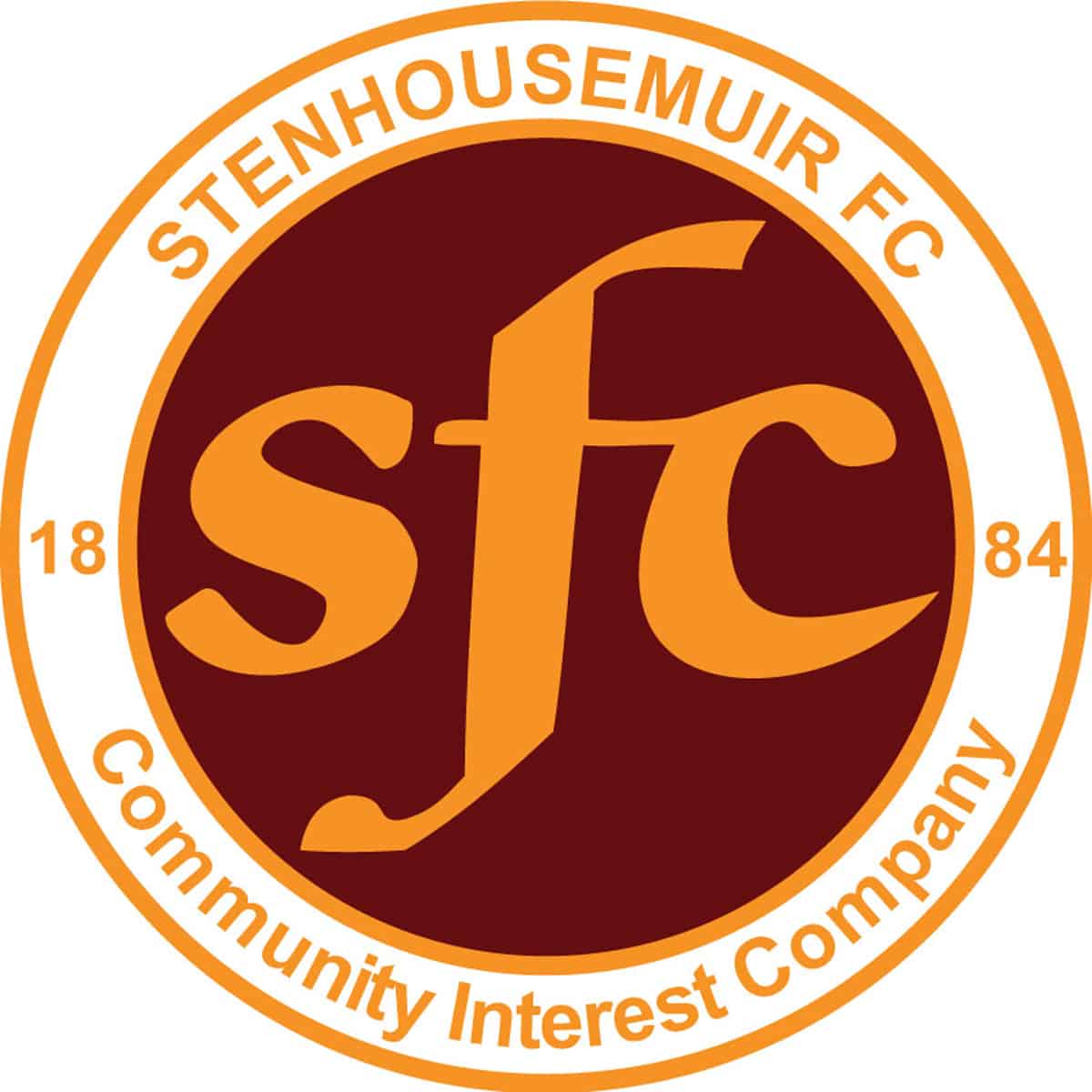 SPFL Ladbrokes League 1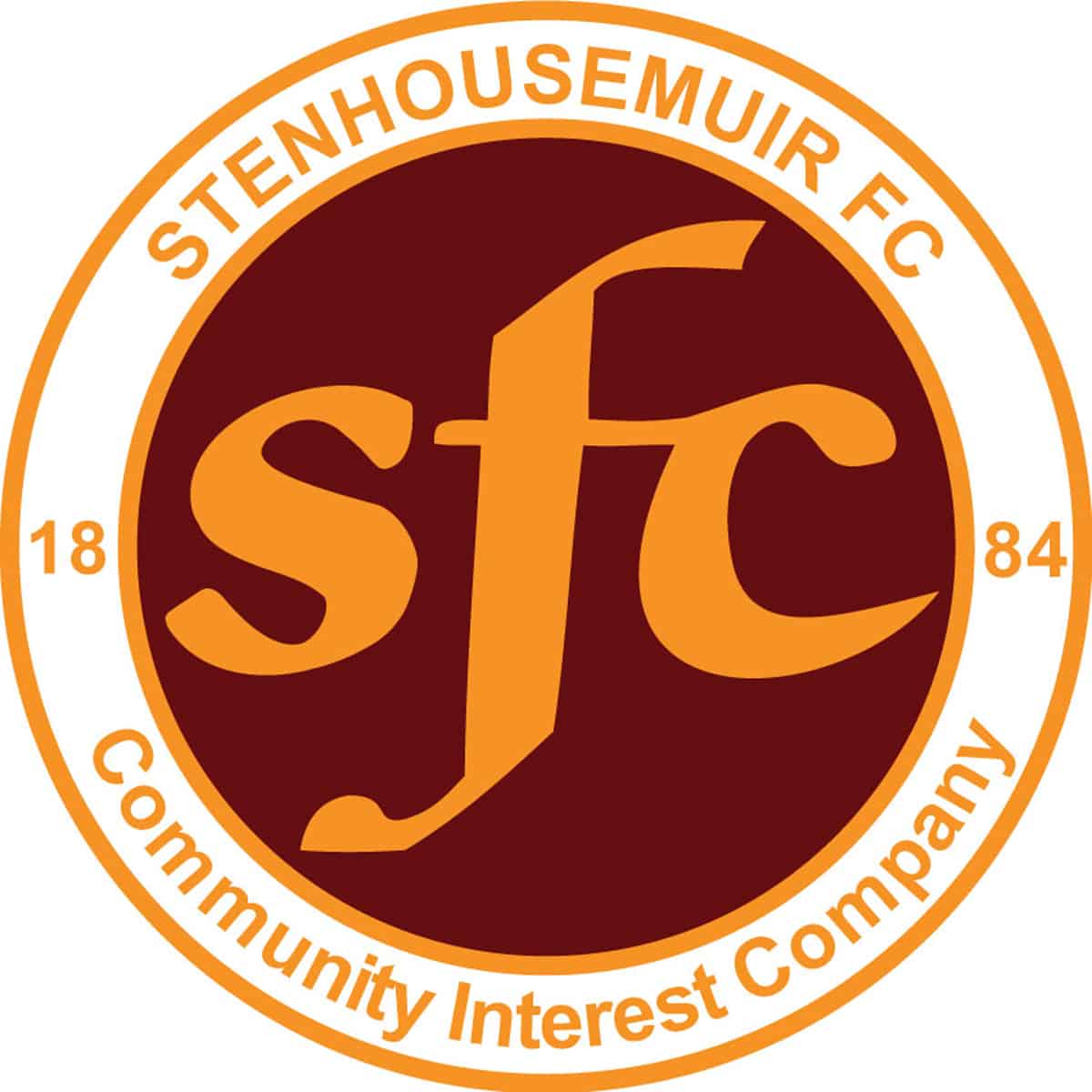 SPFL Ladbrokes League 1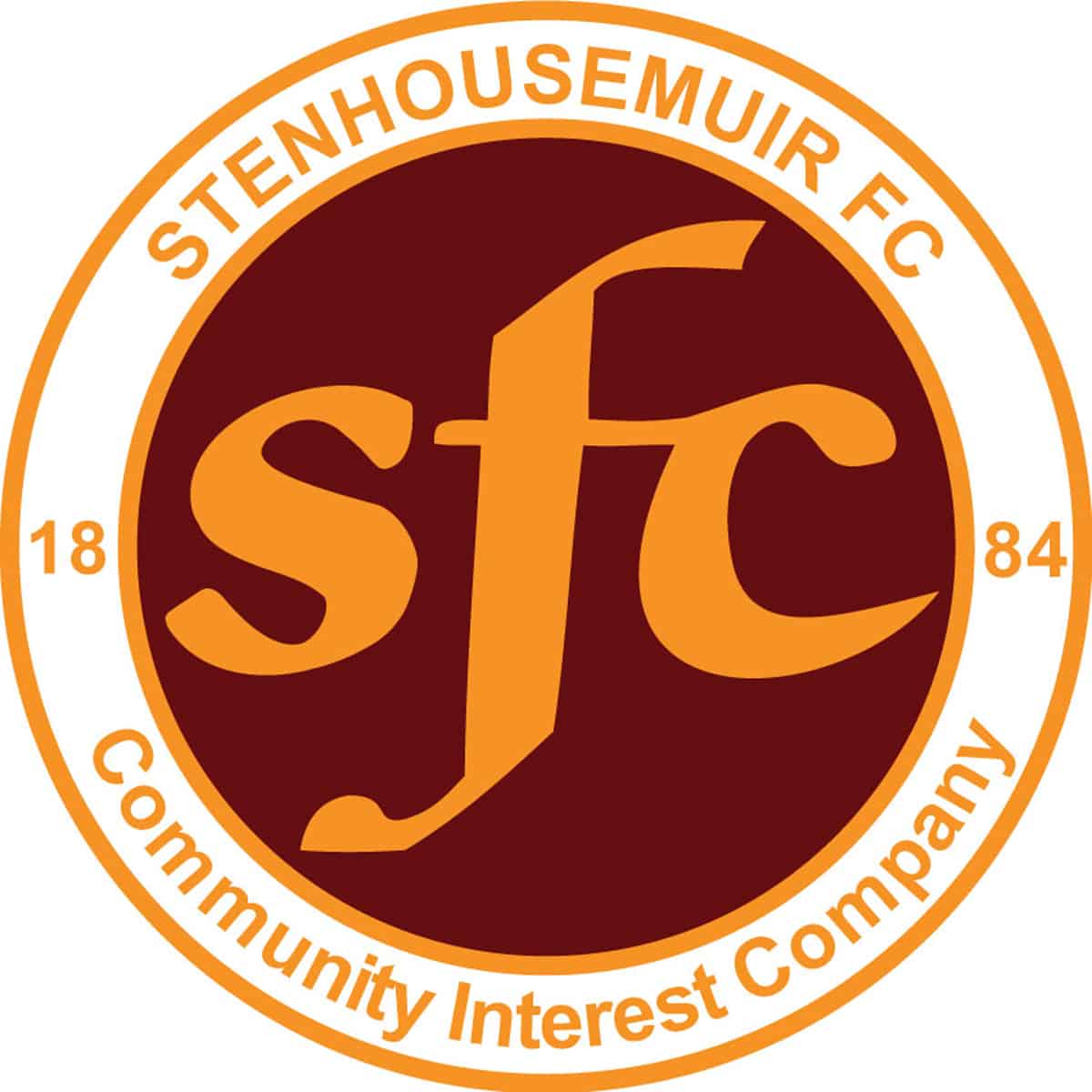 SPFL Ladbrokes League 1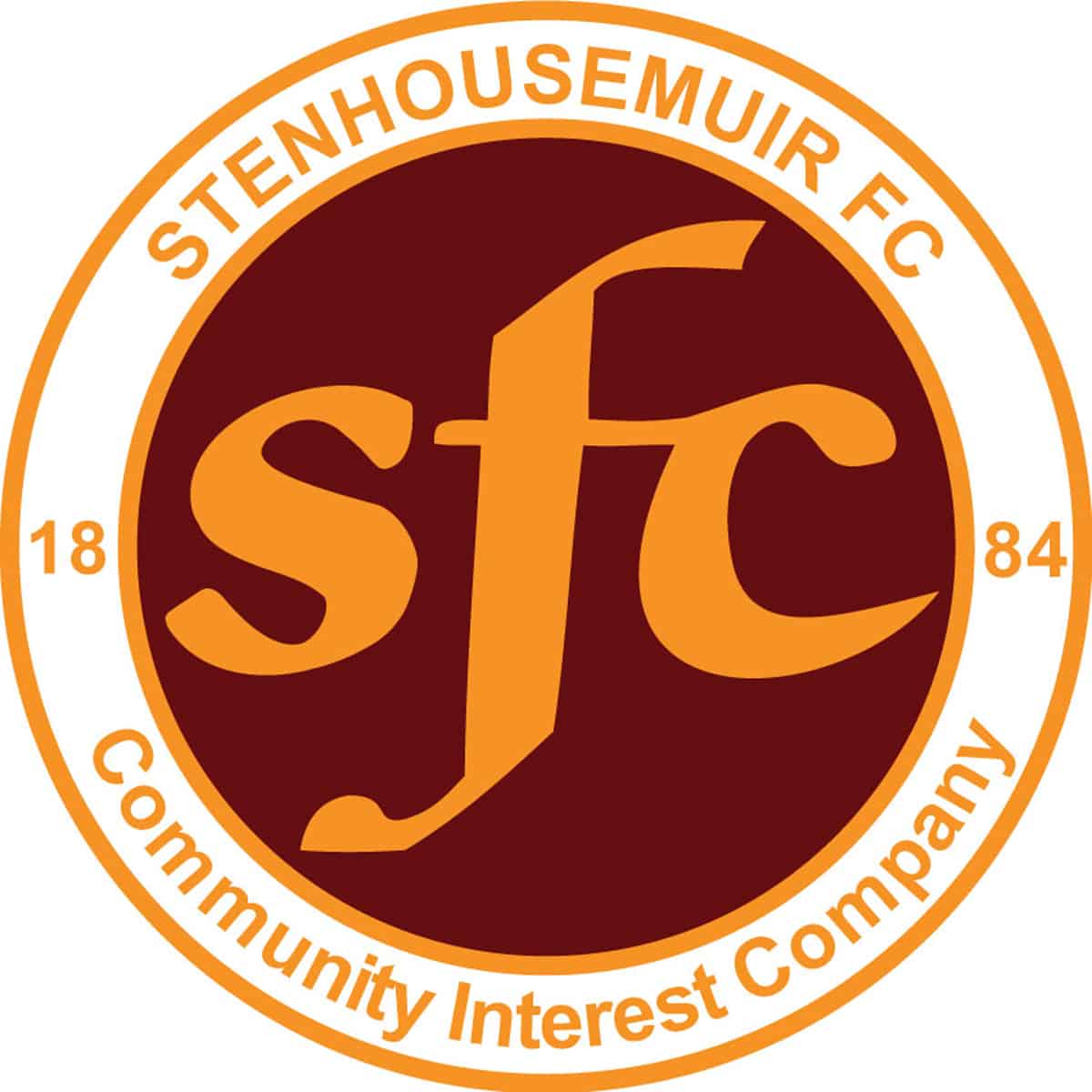 SPFL Ladbrokes League 1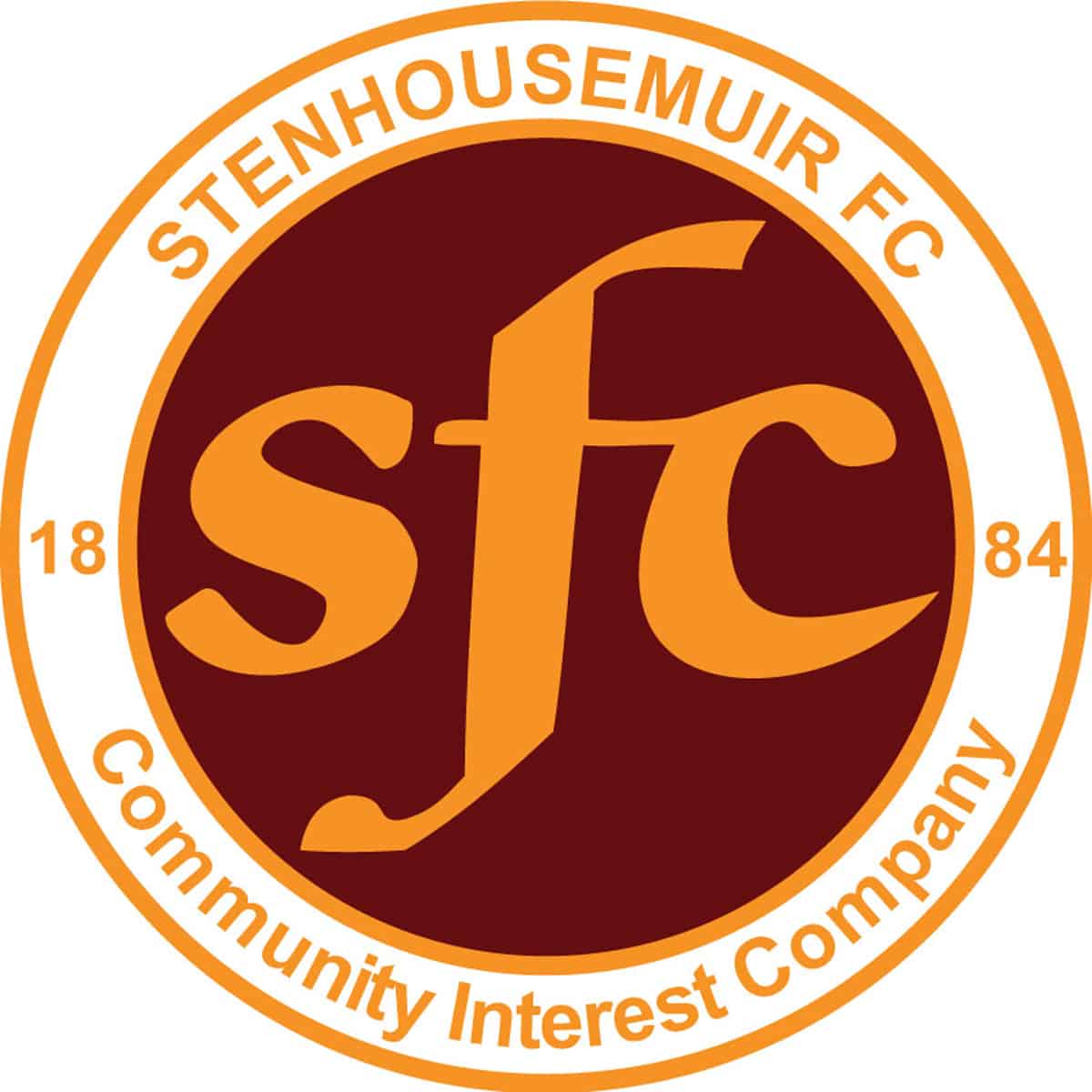 SPFL Ladbrokes League 1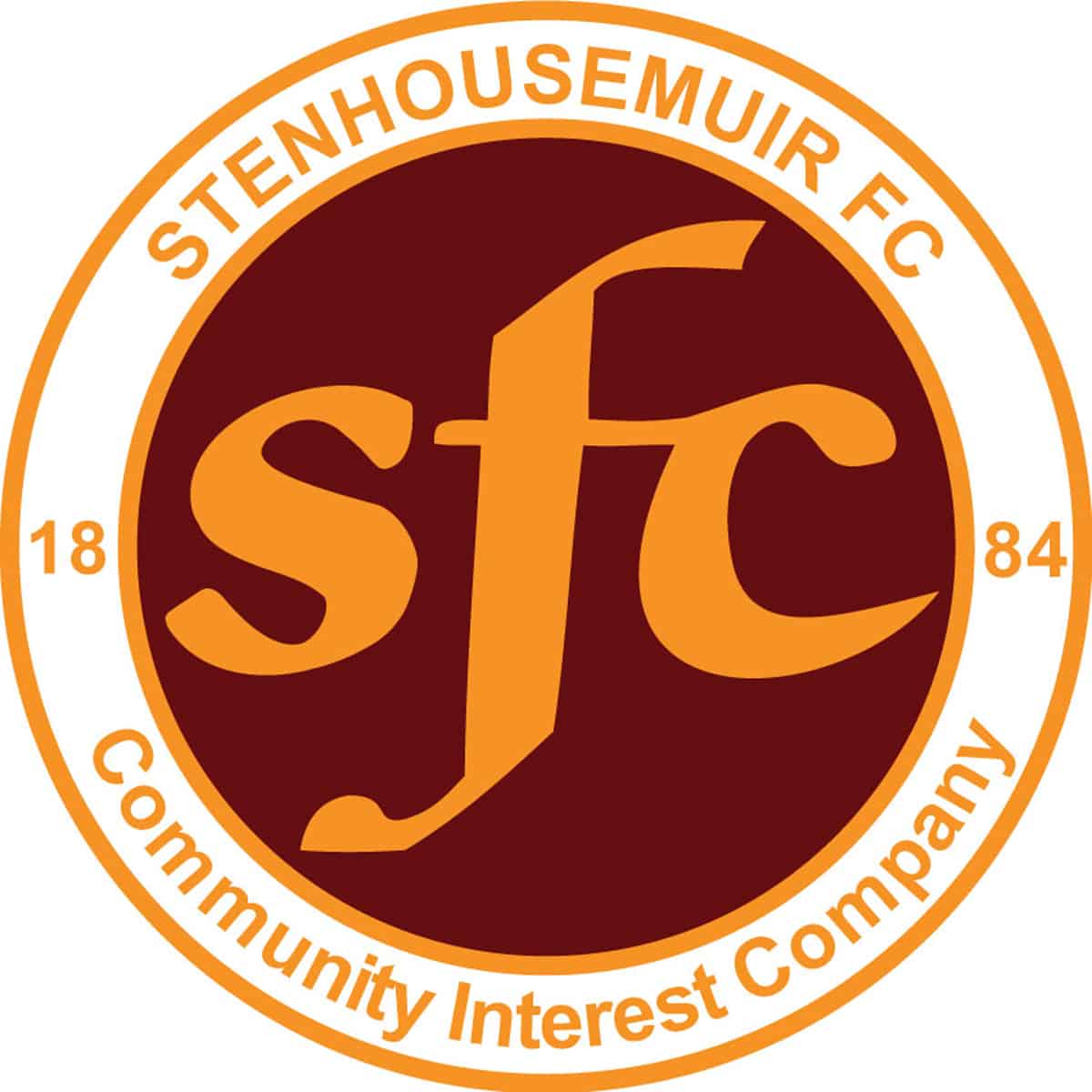 SPFL Ladbrokes League 1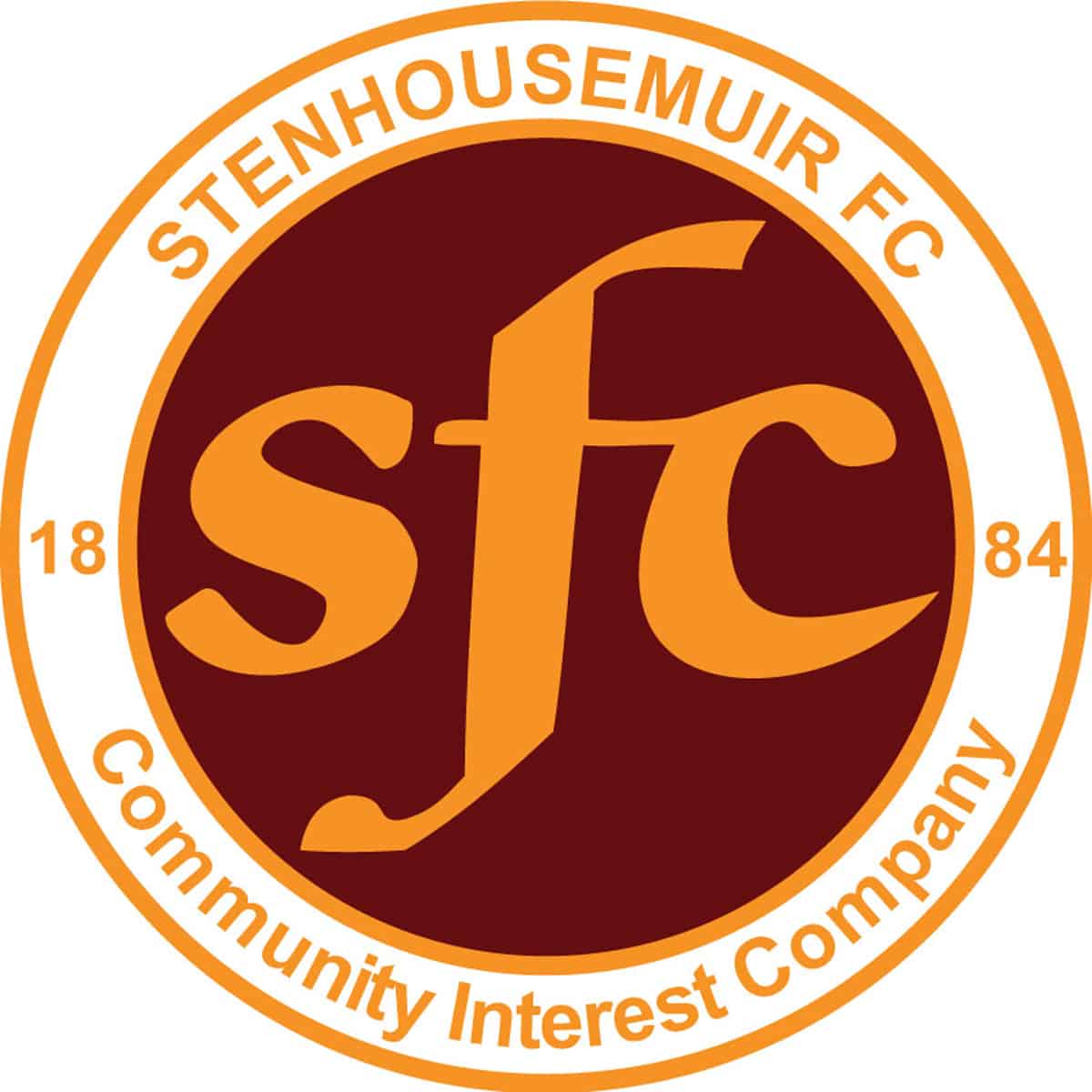 Betfred Cup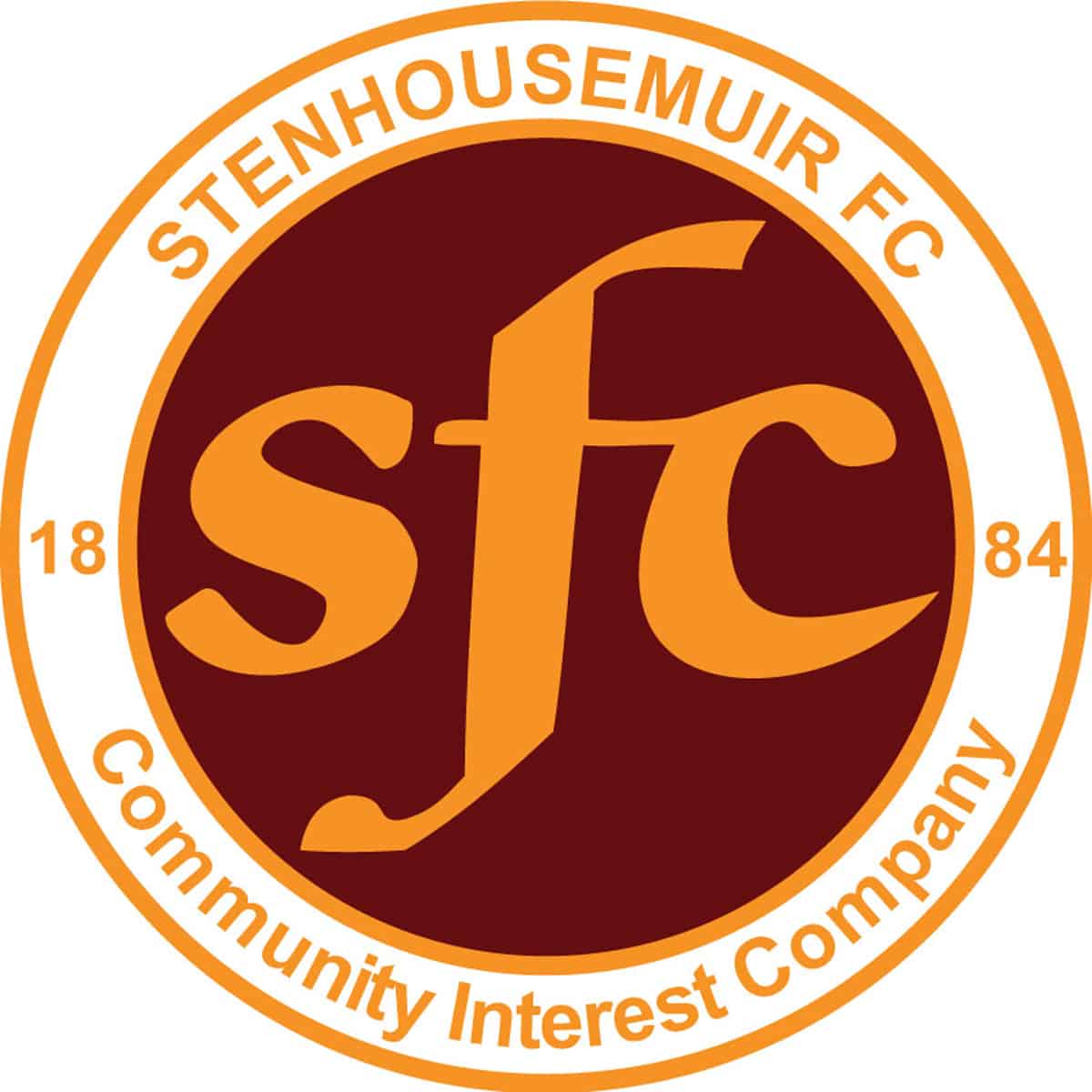 SPFL Ladbrokes League 1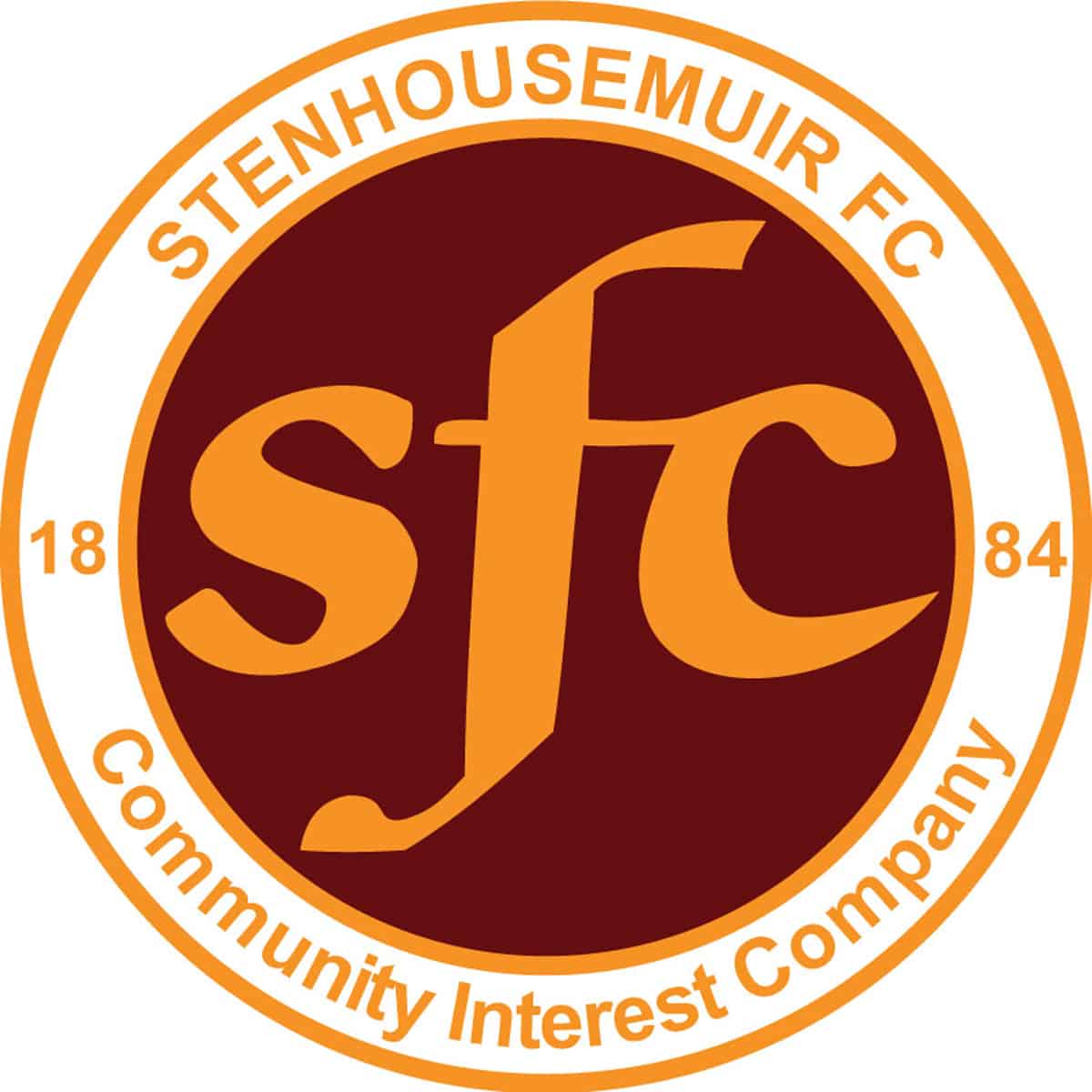 Petrofac Training Cup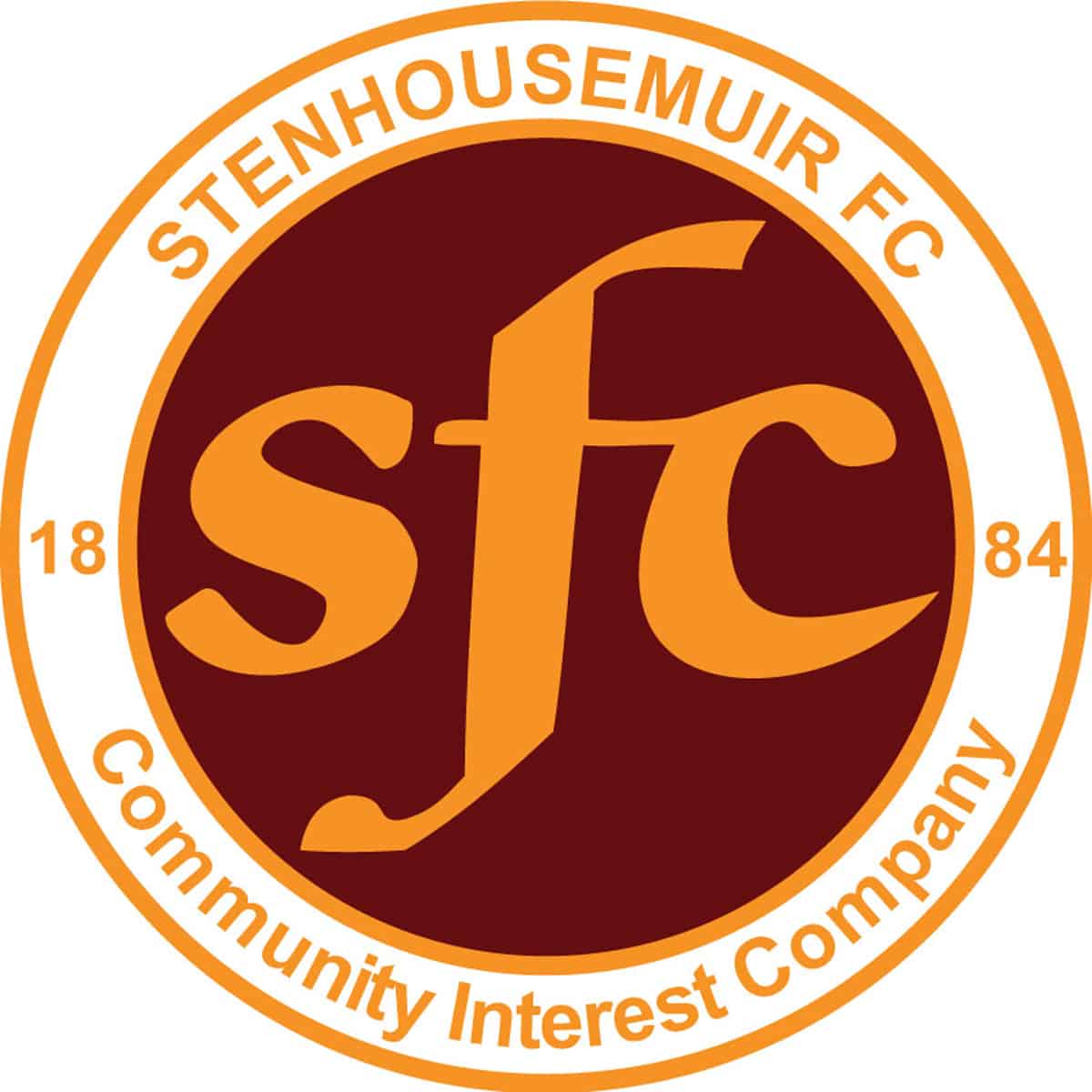 Friendly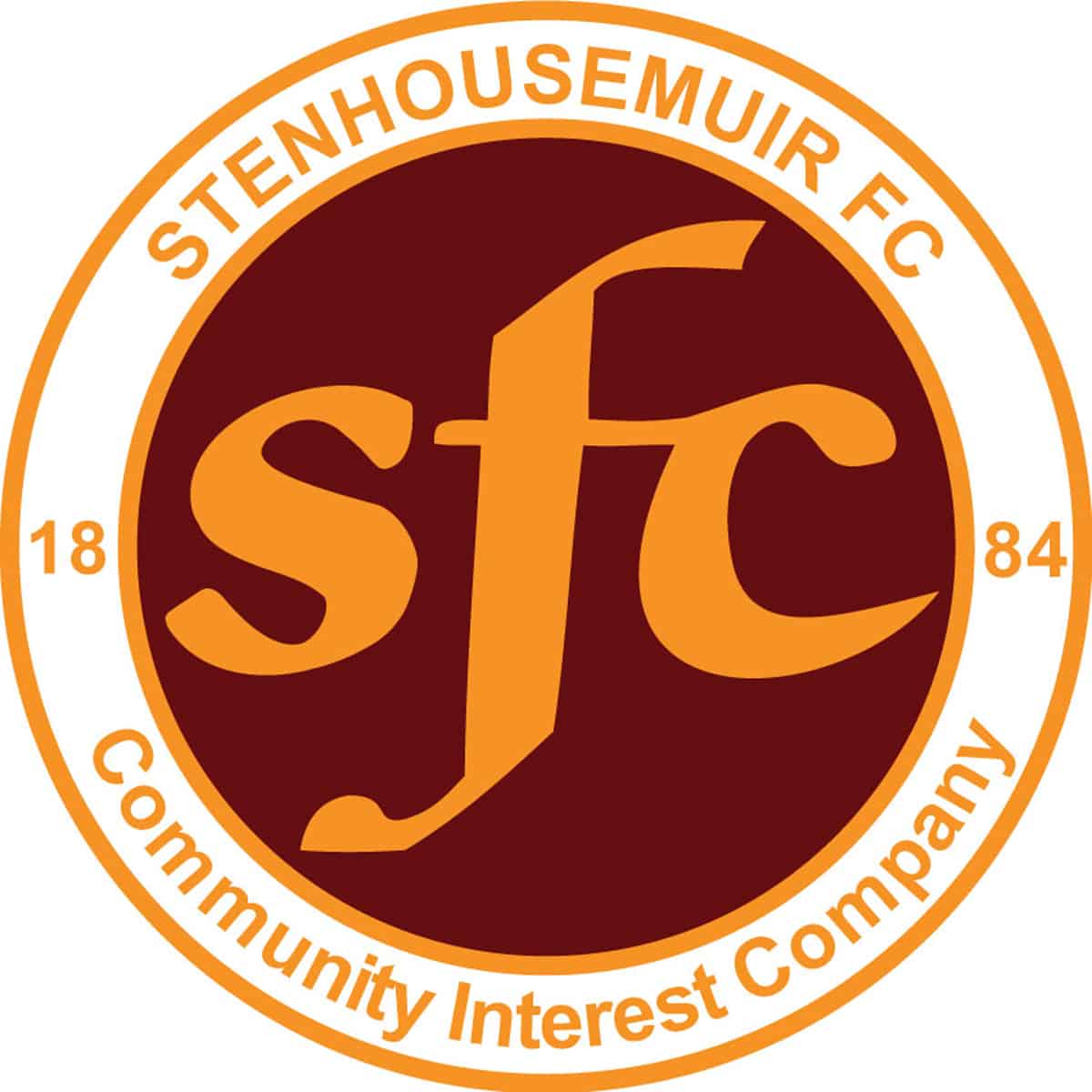 Friendly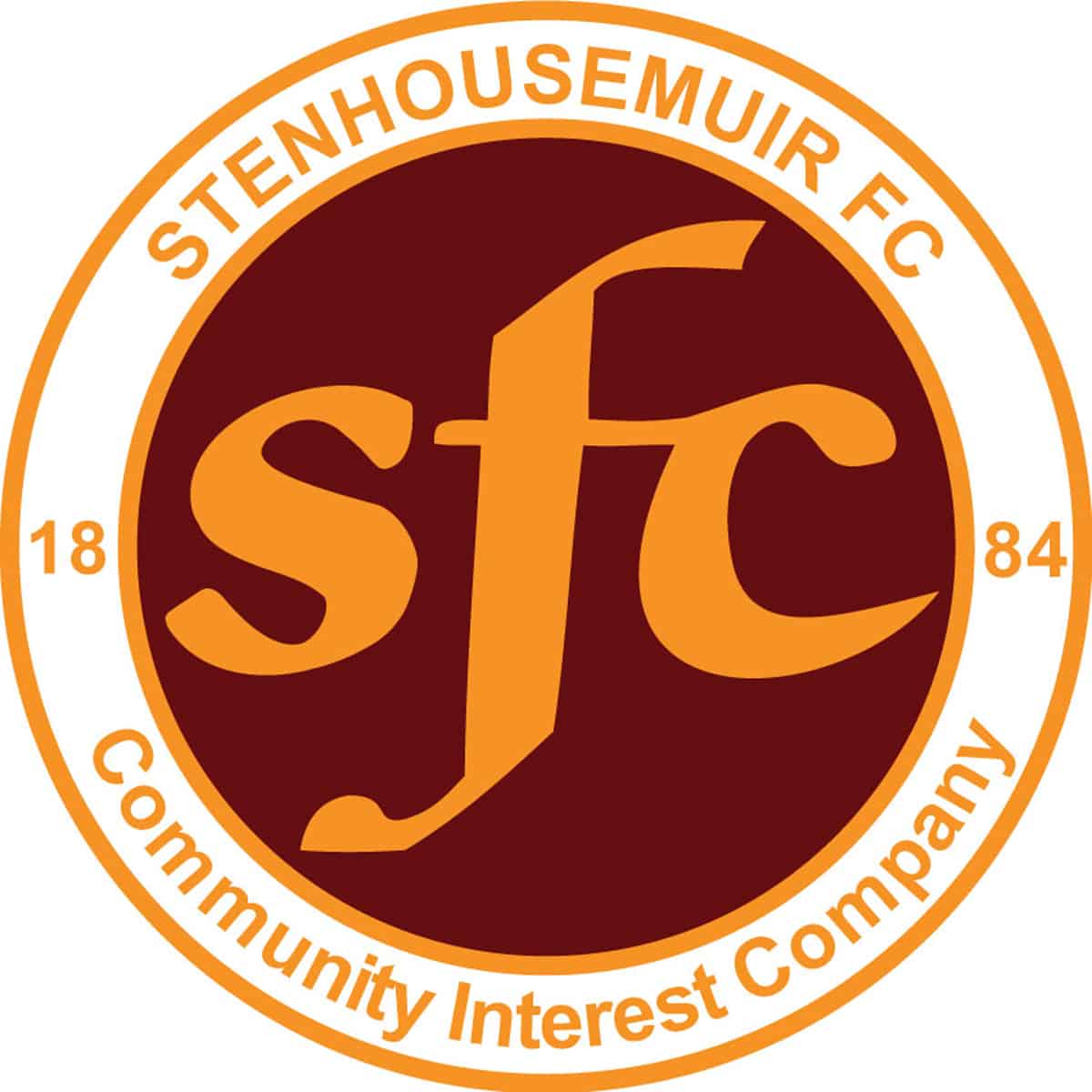 Friendly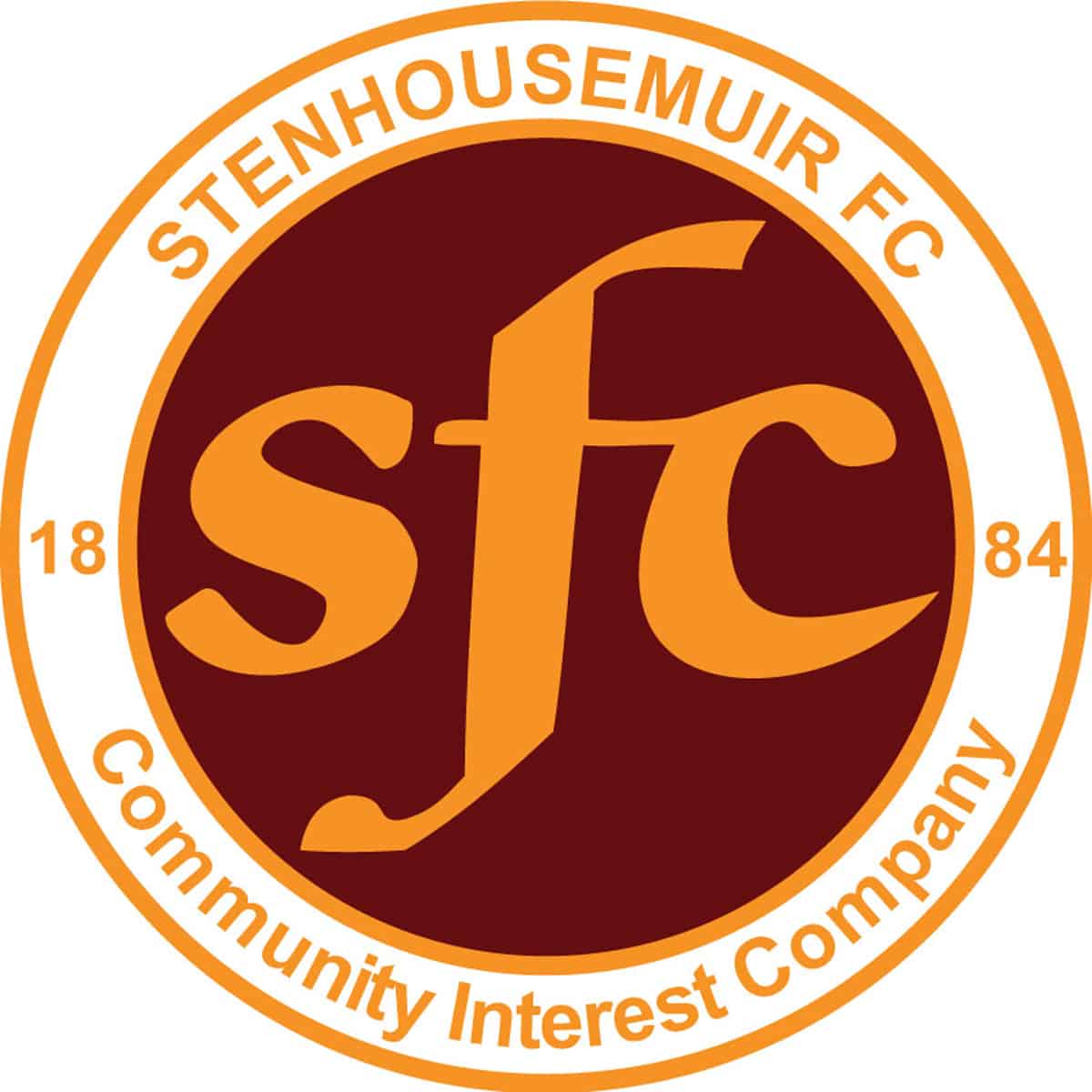 Friendly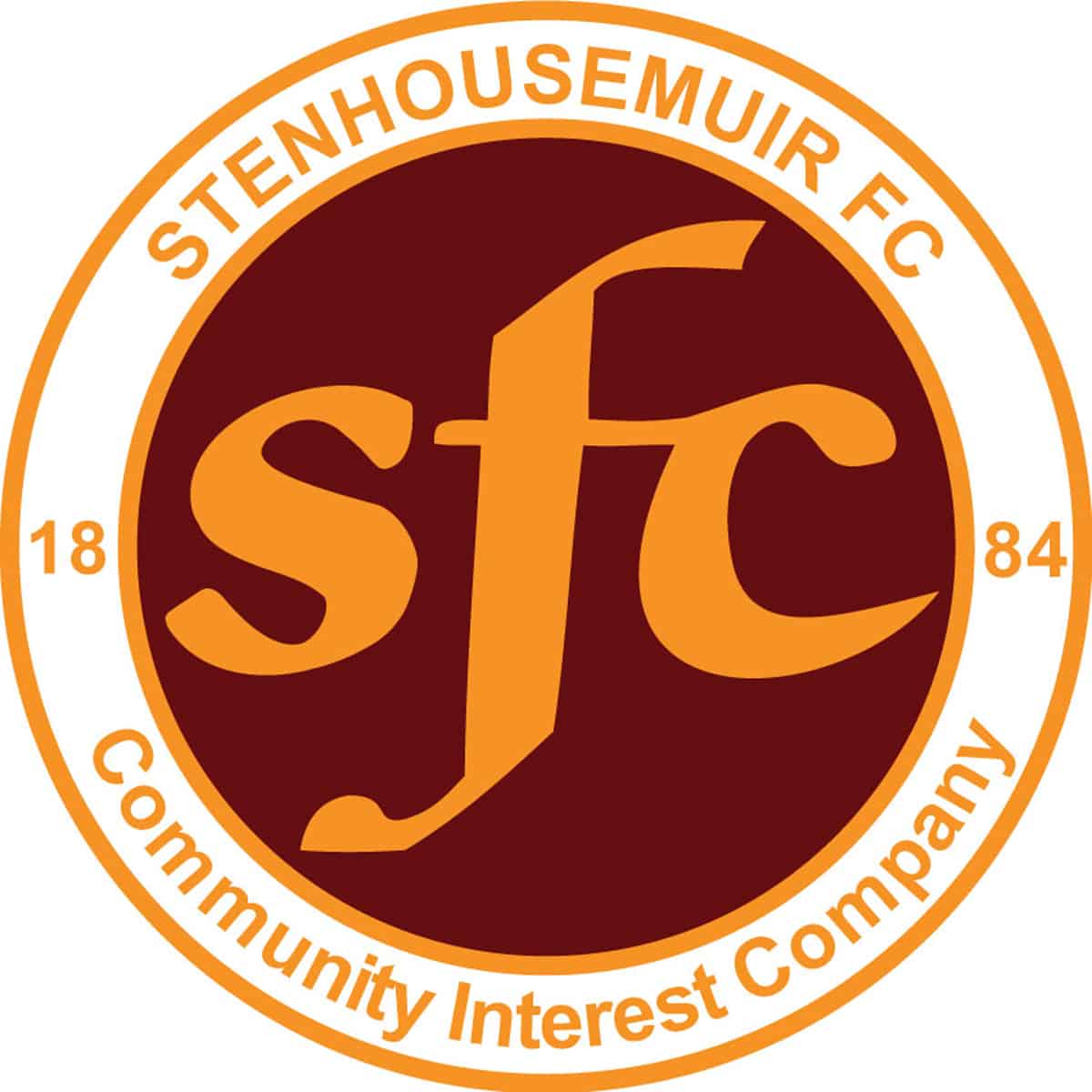 Friendly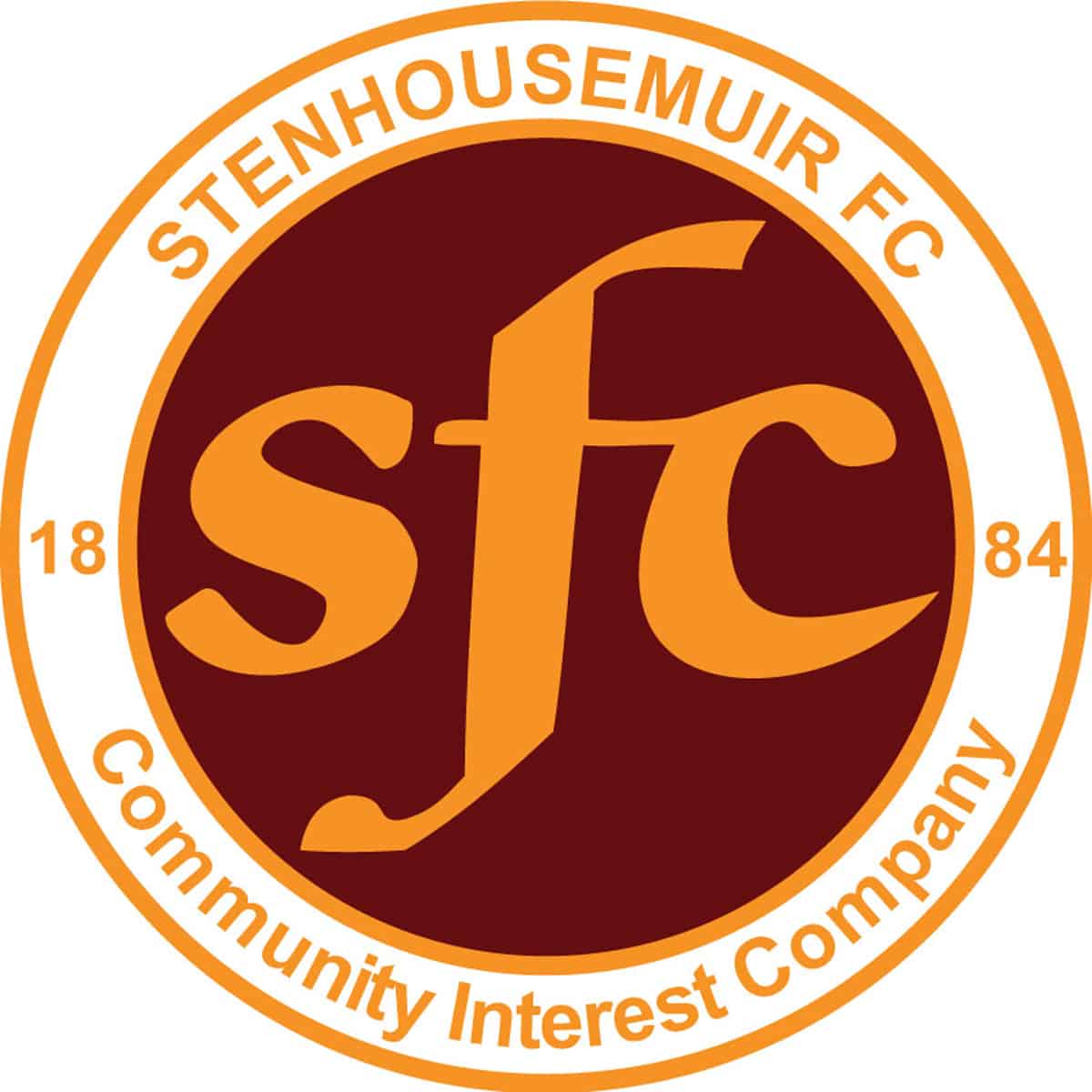 Friendly