Stenhousemuir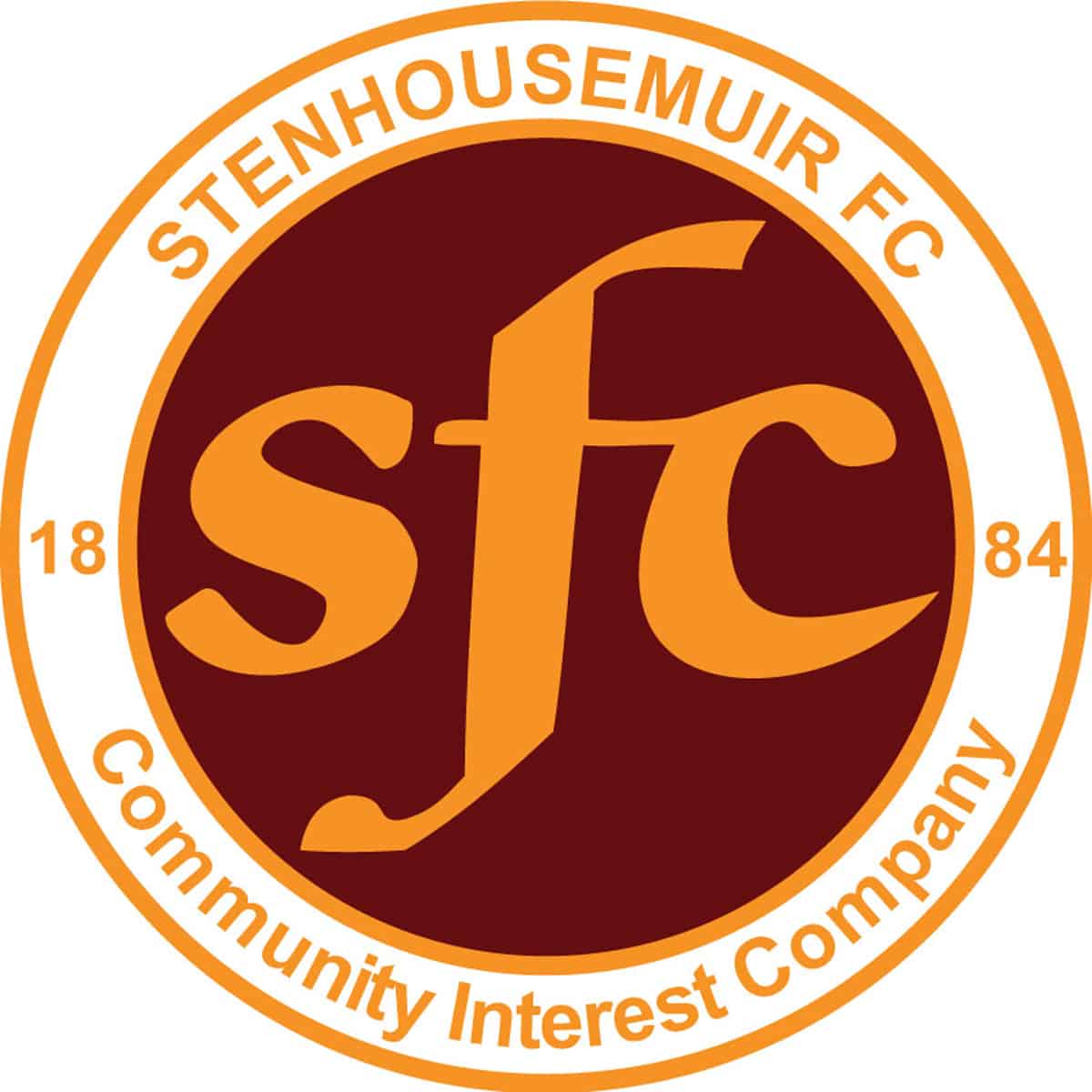 4
vs
4
Archive
Match Report
Stenhousemuir won 3-2 on penalty Kicks.
Stenhousemuir v Arbroath at Ochilview Park, Stenhousemuir on 27.7.13
Ramsden Cup First Round Att 280
Stenhousemuir 4 [Higgins 25, Gemmell 67, 119, Douglas 96] Arbroath 4 [Linn 20, Banjo 34, Milne 95, 120] [aet]
Stenhousemuir won 3-2 on penalties details as follows – Arbroath took first kick
Arbroath – Bayne [saved], Milne [saved], Linn [scored], Chisholm [scored] and Sibanda [missed]
Stenhousemuir – Gemmell [scored], C.Smith [scored], Malone [saved] and McNeill [scored]
This was a fairly eventful start to the season with eight goals, eight bookings on the pitch, 1 sending off, a caution for dissent on the bench, controversial penalty decisions and finally a penalty shoot out gave the fans plenty to talk about.
The Warriors started the game with Eddie Malone [Raith Rovers] and Sean Higgins [Falkirk] making their competitive debuts, whilst Errol Douglas [Craigroyston] and Ross McNeil [Rutherglen Glencairn Under 21s] coming off the bench later in the game. Chris Smith and Nicky Devlin were playing their first games after loan periods at the club last season from St.Mirren and Motherwell respectively.
Arbroath gave debuts to Johnny Lindsay [Stalybridge Celtic], Ricky Little [Queens Park], Michael Travis [Livingston], Darren Smith [East Fife], Bobby Linn [Ballingray],Steven Milne [Dundee], Alan Cook [Airdrie] and Lari Yao [Croydon Athletic].
The game saw both defences threatened in the opening stages with both Darren Smith's almost opening the account for their respective teams in the first five minutes of the game. Arbroath had to make an enforced change in the 7th minute when Ricky Little was injured and this meant that Lee Sibanda had to play a more defensive role than mormal.
There was strong appeals for a penalty by Arbroath in the 11th minute when Steven Milne felt that he was fouled by Eddie Malone, no award was forthcoming and play continued despite Milne handling twice in an attempt to gather the ball. The ball broke to Alan Cook who flashed a shot just wide. After some comments from the Arbroath bench referee David Somers cautioned one of the coaching staff.
The visitors were having the better of the exchanges in the first half and they took the lead through Bobby Linn in the 25th minute after he took advantage of poor defending by Sean Dickson and dispatched the ball into the net from an acute angle. Five minutes later the scores were level when Darren Smith sprinted down the left wing before crossing to Sean Higgins who placed the ball into the net. A minute later a superb Devlin tackle started a counter attack that ended with Scott Morrison saving from John Gemmell. This was followed by a Darren Smith effort that went just wide of the mark.
Arbroath weathered this mini-storm and took the lead again in the 36th minute when a free by Cook was headed home by an unmarked David Banjo as once again the defensive frailties of the Warriors gave a helping hand.
The second started slowly but Stenhousemuir had to make an early change when David Rowson was replaced by Craig Anderson after only two minutes. Gradually the Warriors took control and they equalised in the 67th minute. Errol Douglas, Sean Higgins and Darren Smith carved the Arbroath defence open and Smith dinked the ball past Morrison. John Gemmell stole the goal though helping it into the net from close range. There was no further scoring before full time though Higgins, Smith, Gemmell, Douglas and McMillan all came close to getting on the score sheet.
In extra time Arbroath took the lead once again with a well struck effort by Steven Milne though once again he was not put under enough pressure. A minute later the scores were level again with Ross Brash picking out a Darren Smith run and his cross was met by Errol Douglas who had eluded his marker to head home from a tight angle for his first senior goal.
Ross McNeil was then denied by Morrison before Chris Smith saved a Lari Yao effort from point blank range in 101 minutes. A minute later Nicky Devlin was sent off for a second caution and it looked as if the game was turning Arbroath's way. They failed to capitalise on the man advantage and it was Stenhousemuir who took the lead once again in the 119th minute when John Gemmell converted from the penalty mark after Morrison was adjudged to have tripped Darren Smith. That should have sealed the game but in the second minute of added time Steven Milne equalised from close range after his initial effort was saved. The whistle blew shortly afterwards and the game headed towards penalties.
Arbroath got off to the worst possible start with Chris Smith saving Graham Bayne's and Steven Milne's efforts. John Gemmell scored the Warriors first before Chris Smith converted the second. Bobby Linn and Ross Chisholm kept Arbroath in the game especially when Eddie Malone saw his shot saved. Ross McNeil converted his attempt though to put Stenhousemuir in the driving seat. The pressure was all on Lee Sibanda to keep the tie alive but he missed the target and Stenhousemuir progressed from a nerve racking tie that showed the good and bad sides of the team.
Stenhousemuir – C.Smith, Devlin [b85][so 102], Malone [b101], McKinlay, McMillan [b93], Brash, Dickson [Douglas 63], Rowson [Anderson 49], Gemmell [b86], Higgins [McNeil 89] and D.Smith. Subs not used – Nimmo and Shaw
Arbroath – Morrison [b118], Banjo, Lindsay, D.Smith [Sheerin 73], Travis [b92], Little [Sibanda 7][b47], Linn, Chisholm [b45], Bayne, Milne and Cook [Yao 99]. Subs not used – McWalter and Bullock.
Referee – David Somers Assistants – Graeme Leslie and Sean Carr
Details
| Date | Time | League | Season | Full Time |
| --- | --- | --- | --- | --- |
| July 27, 2013 | 3:00 pm | Petrofac Training Cup | 2013/2014 | 90' |
Ground
Ochilview Park Stenhousemuir
Results
| | | | | |
| --- | --- | --- | --- | --- |
| Stenhousemuir | 4 | — | 4 | Draw |
| Archive | 4 | — | 4 | Draw |
Past Meetings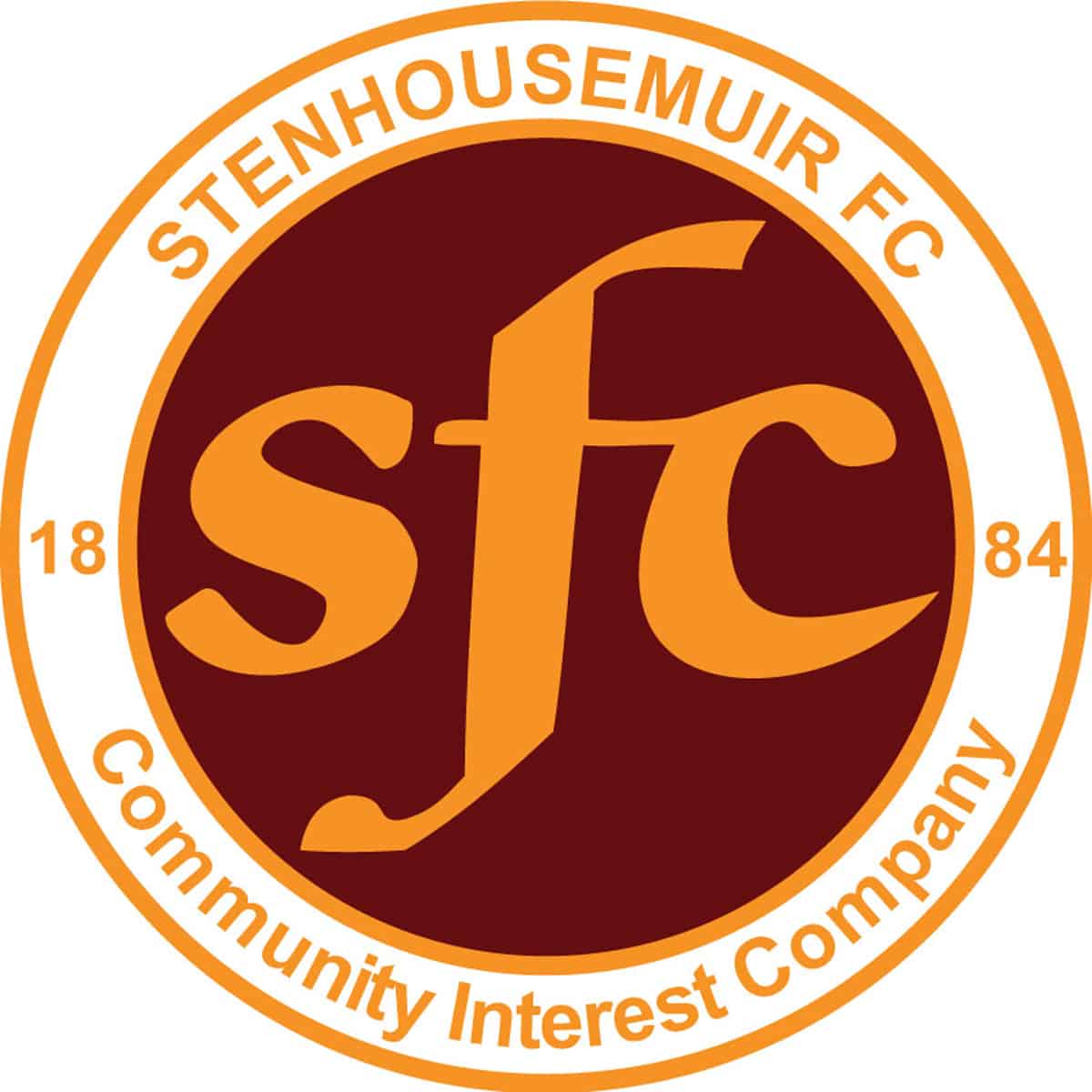 Friendly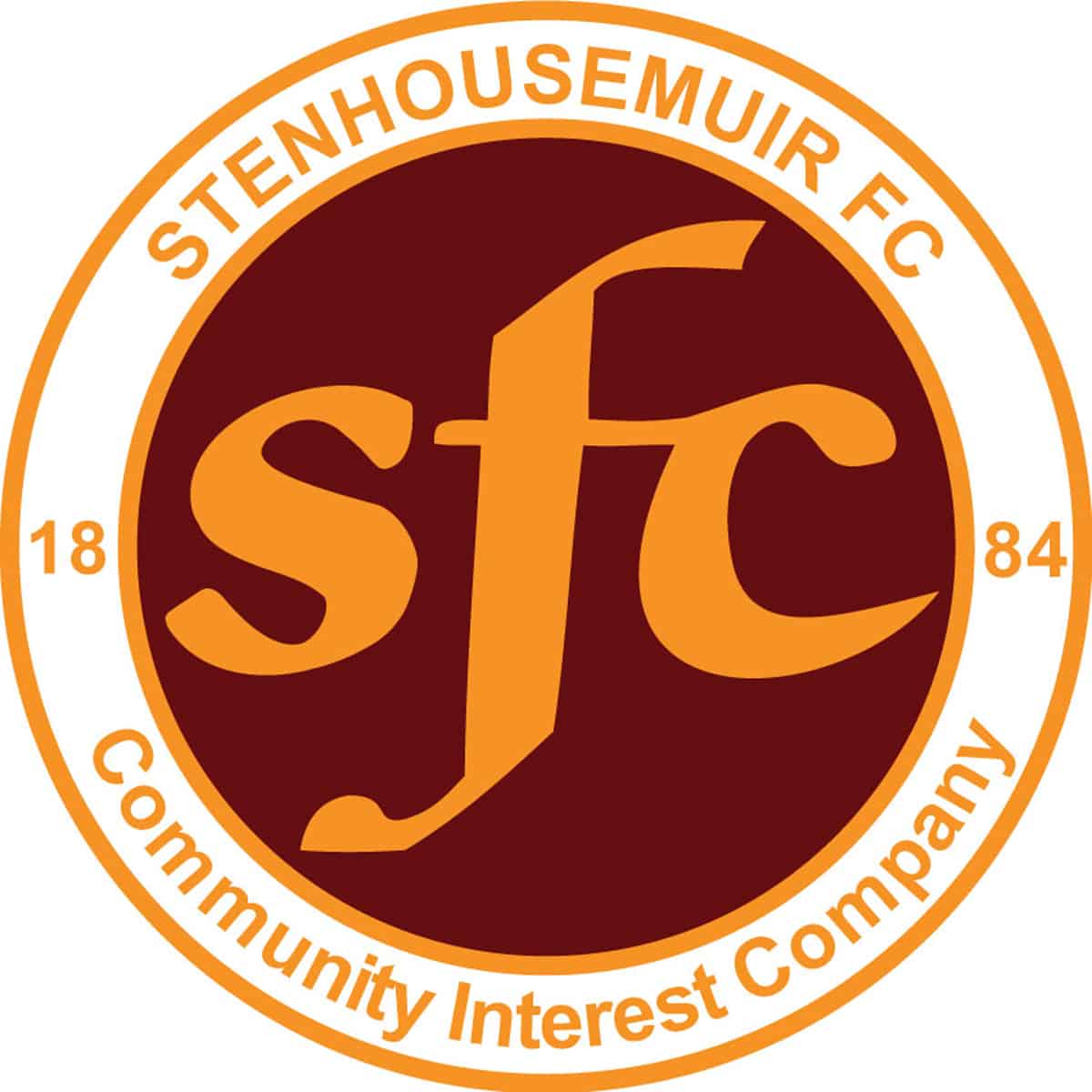 Friendly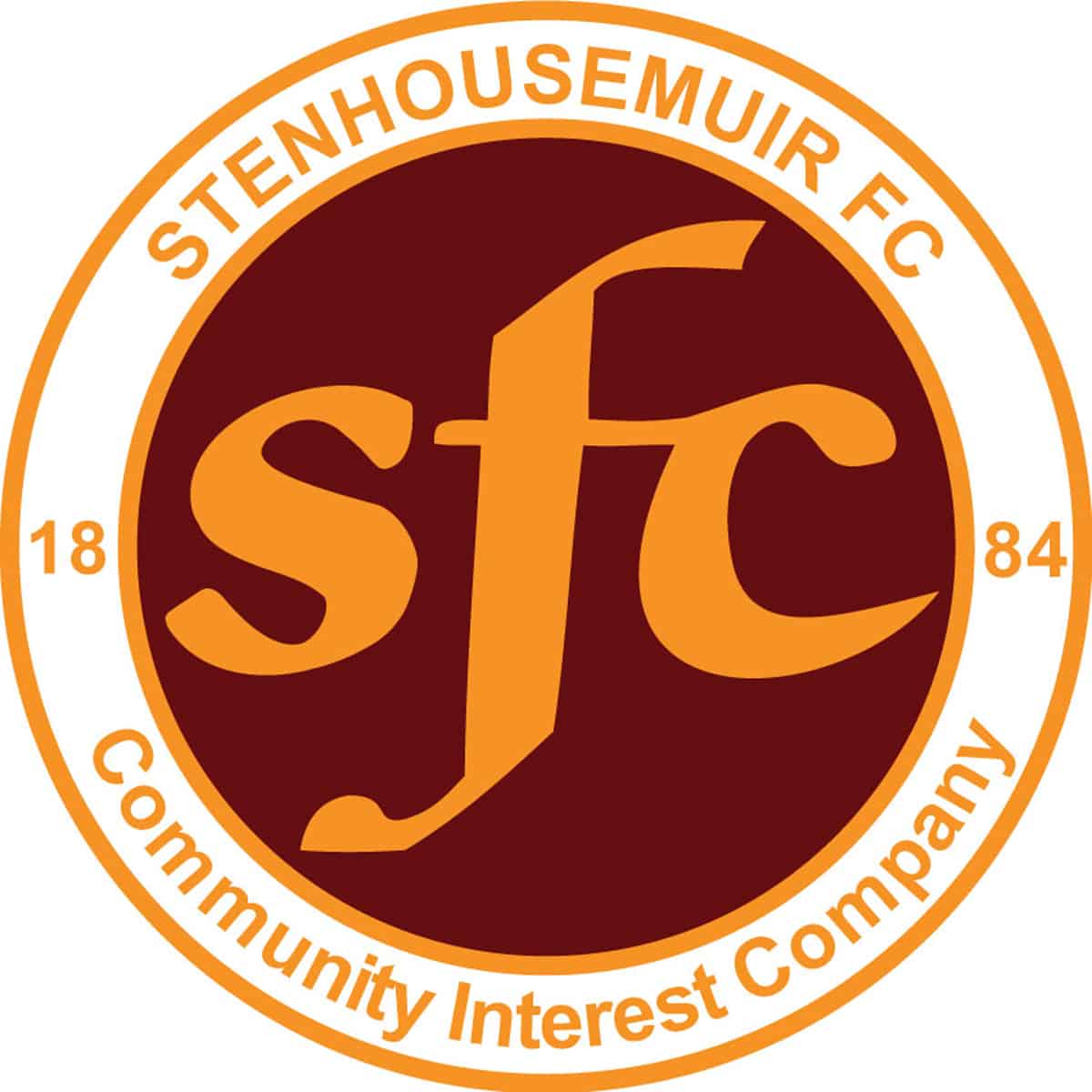 Friendly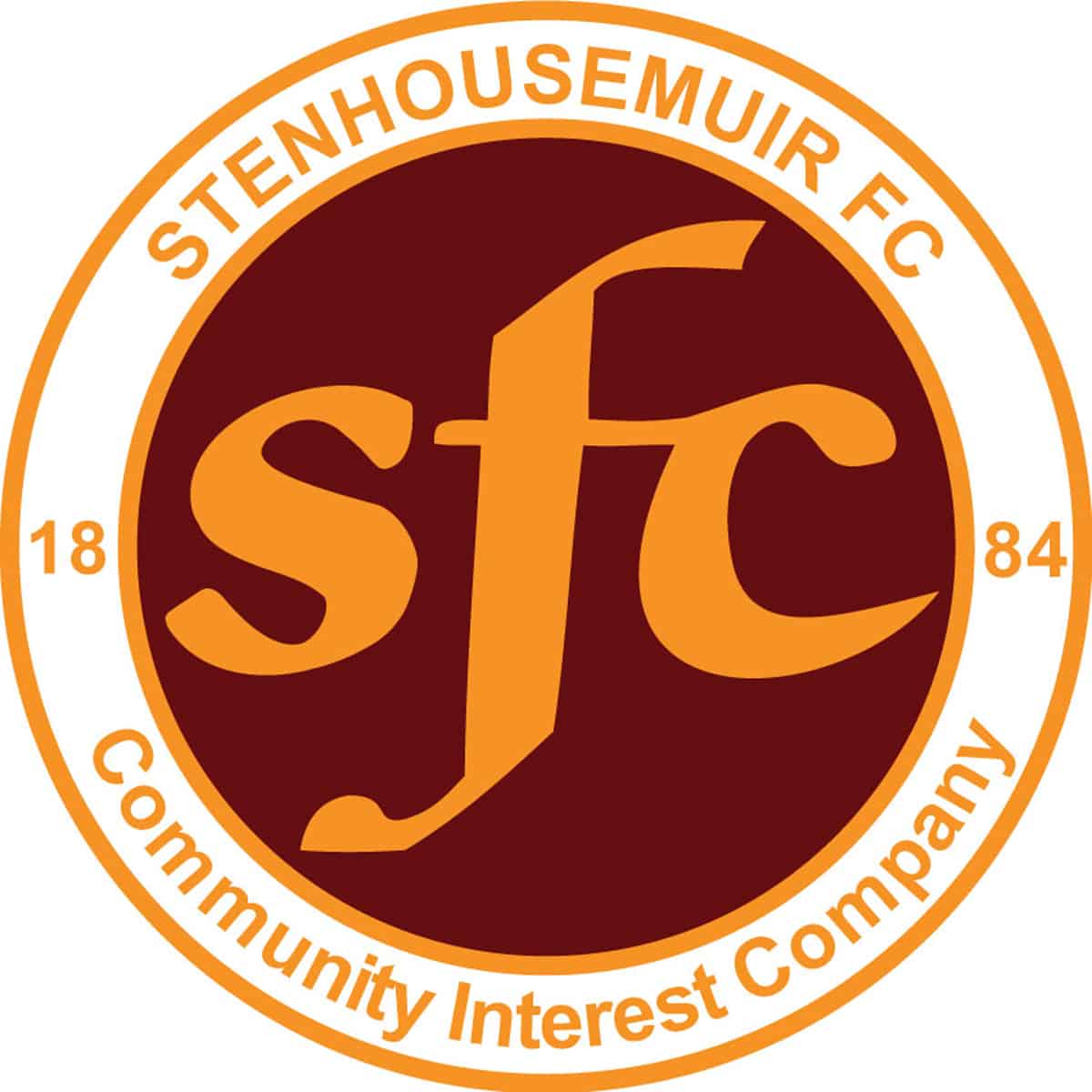 Friendly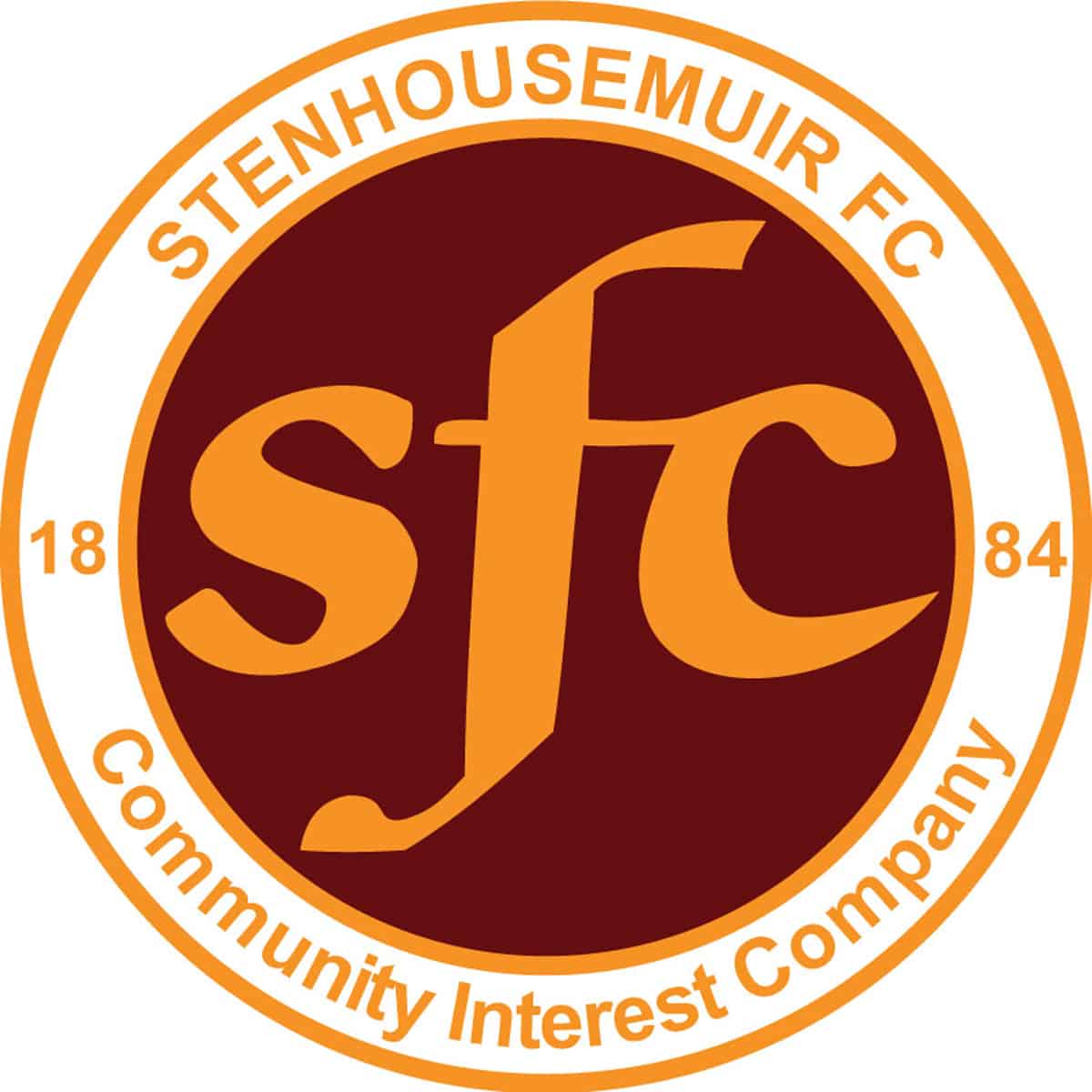 Friendly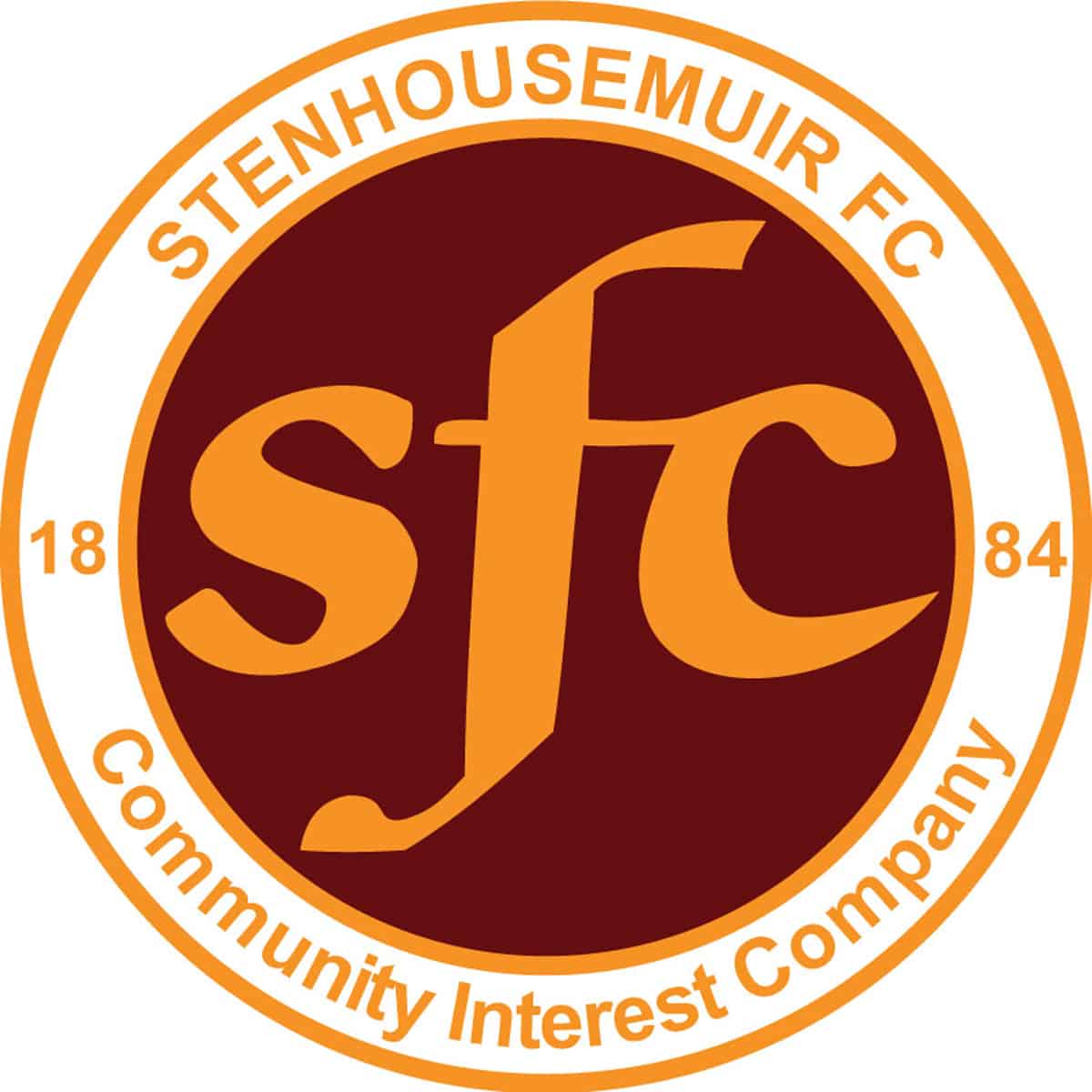 SPFL Ladbrokes League 1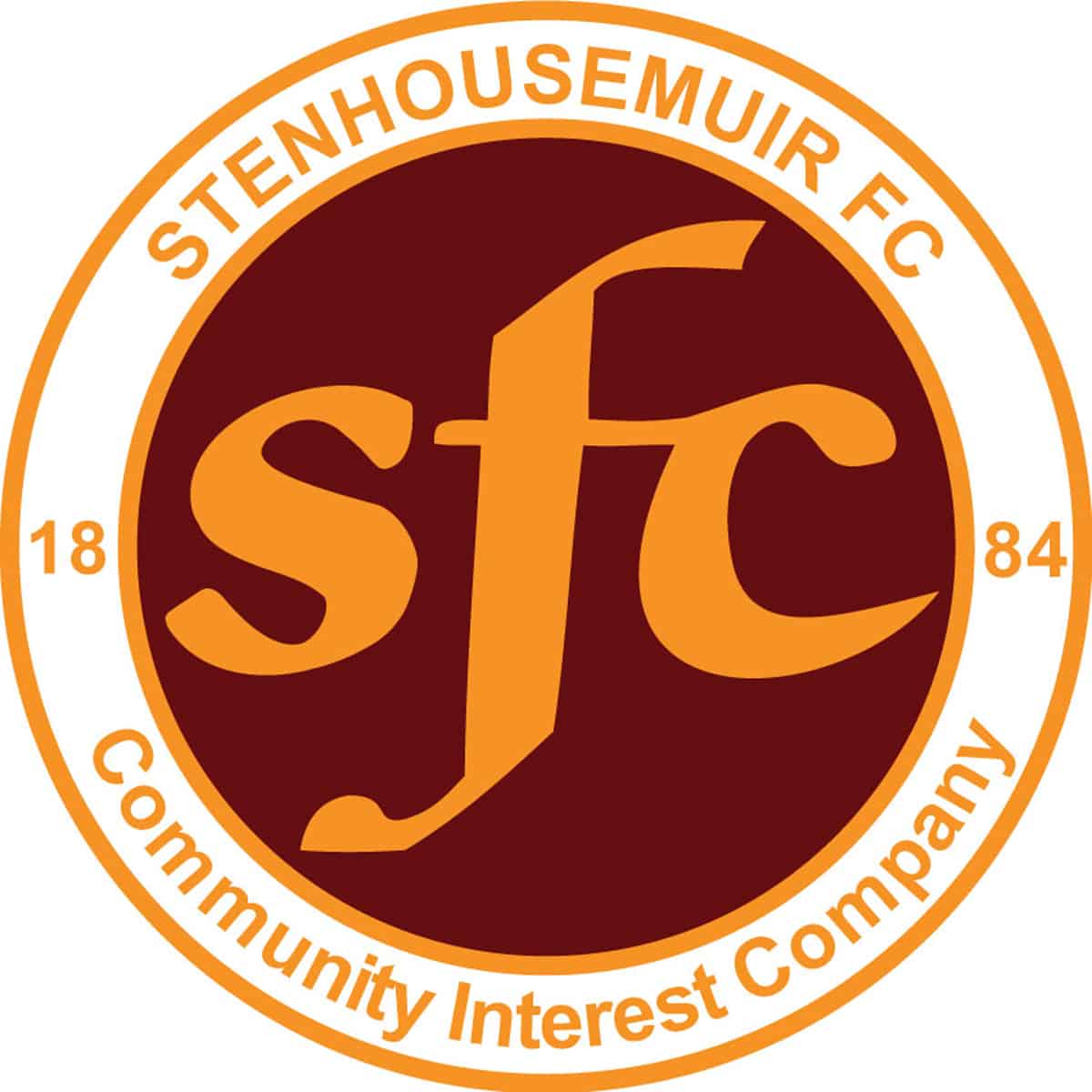 SPFL Ladbrokes League 1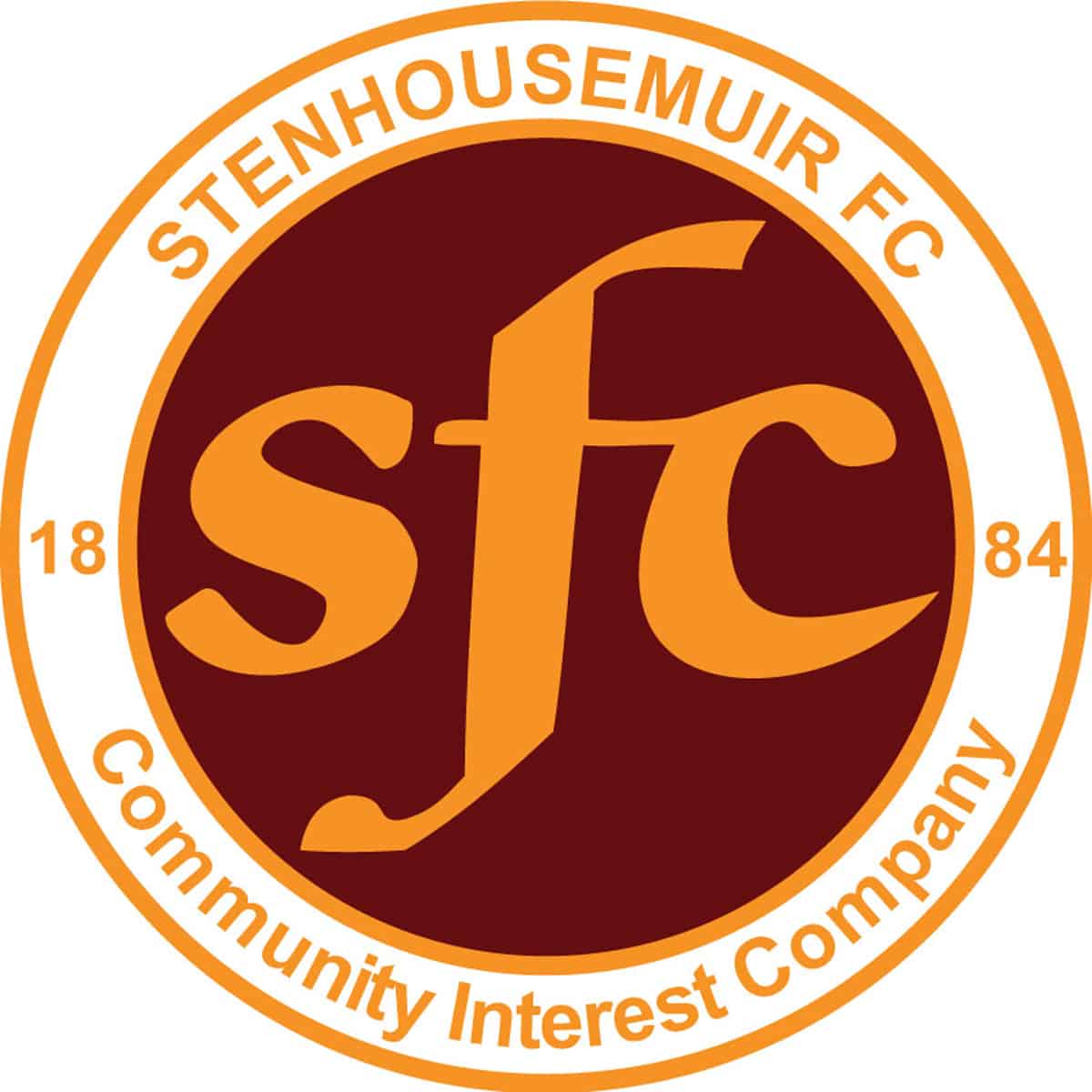 SPFL Ladbrokes League 1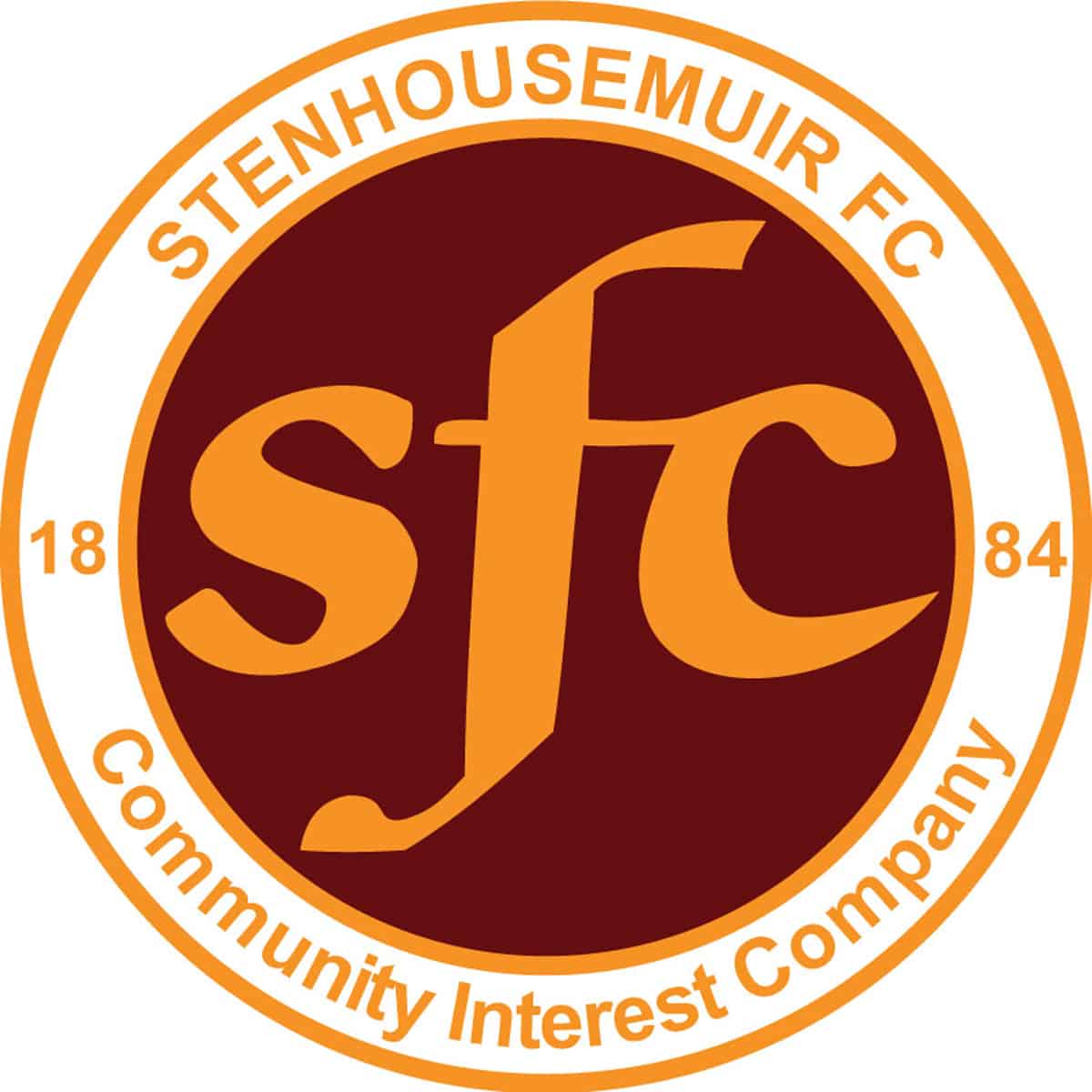 SPFL Ladbrokes League 1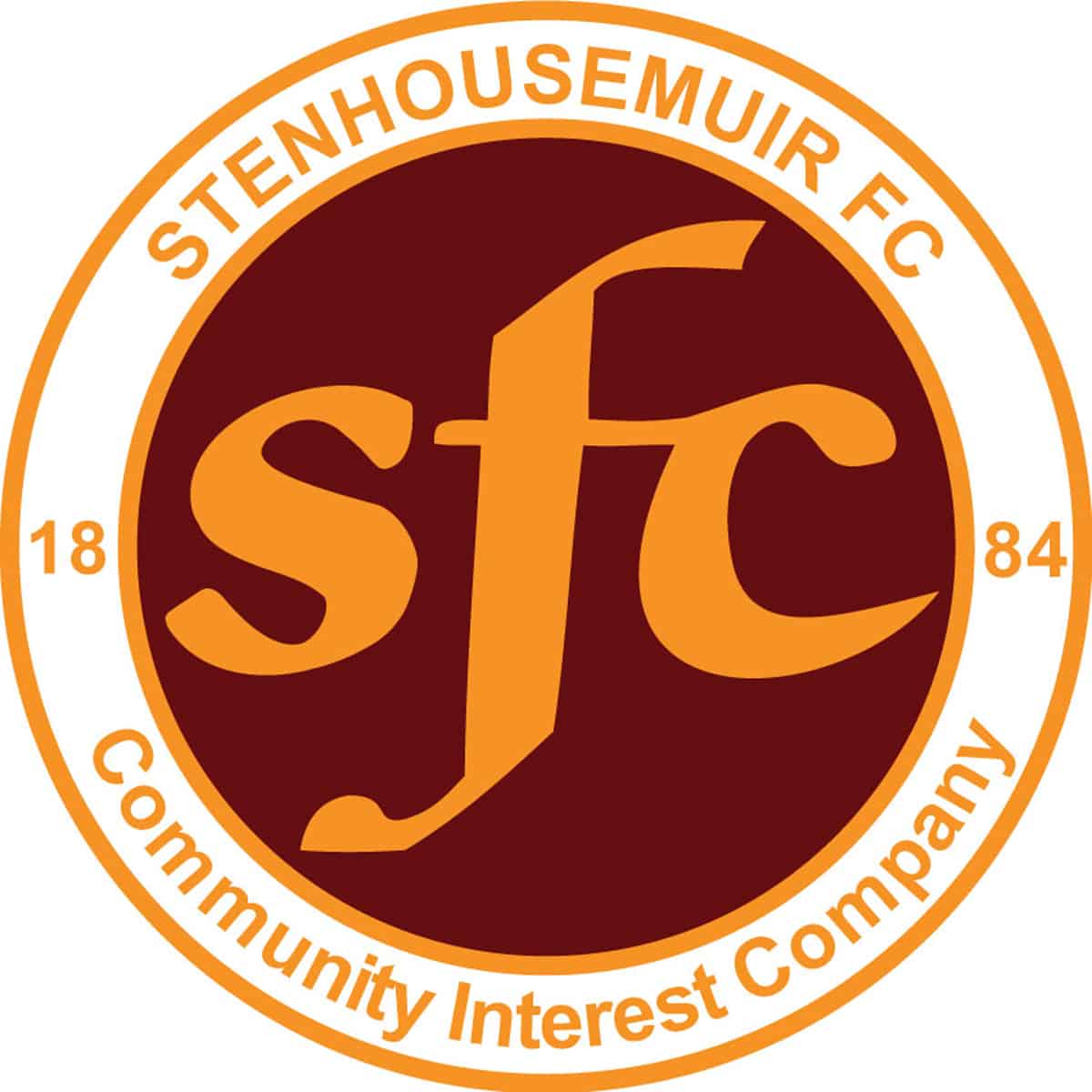 SPFL Ladbrokes League 1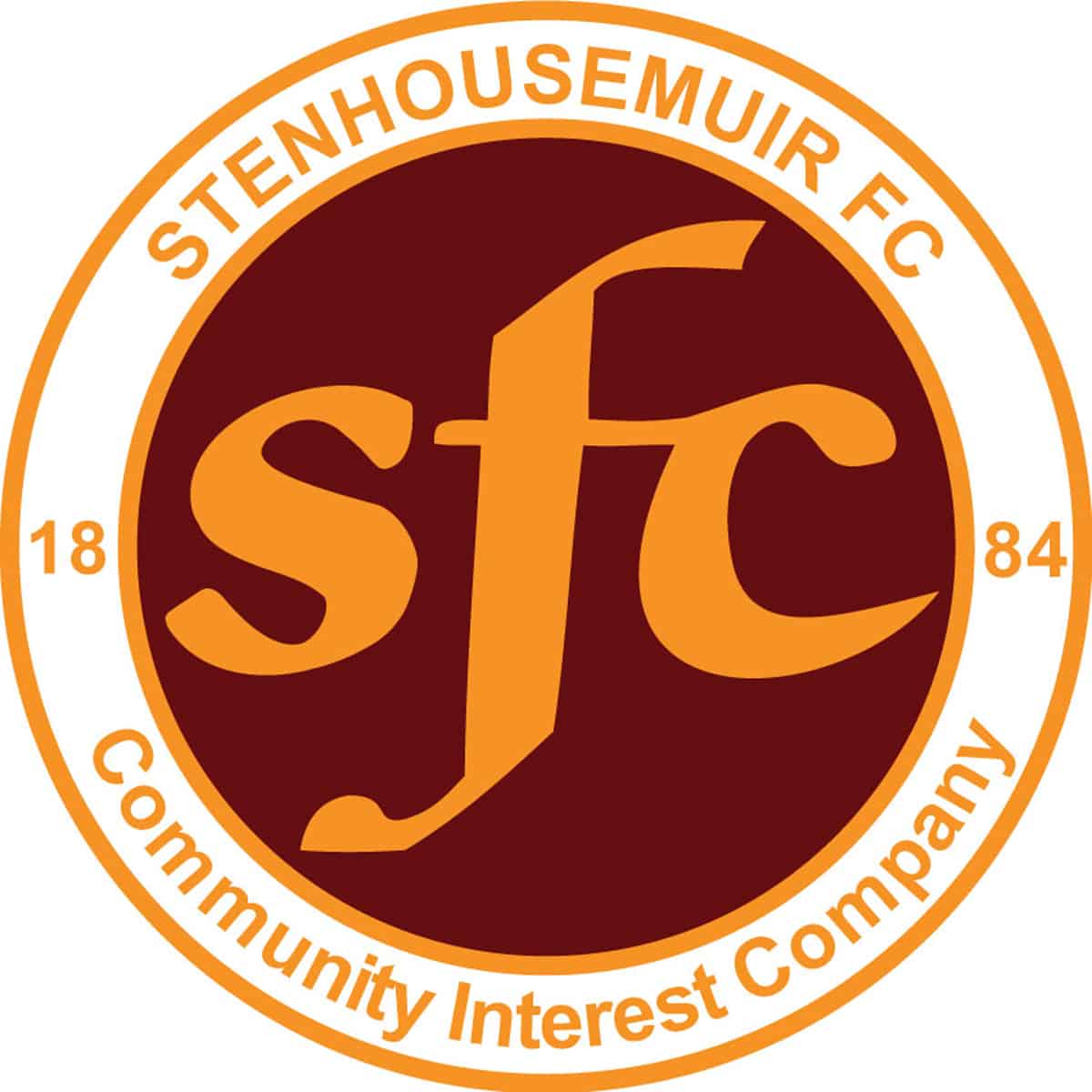 SPFL Ladbrokes League 1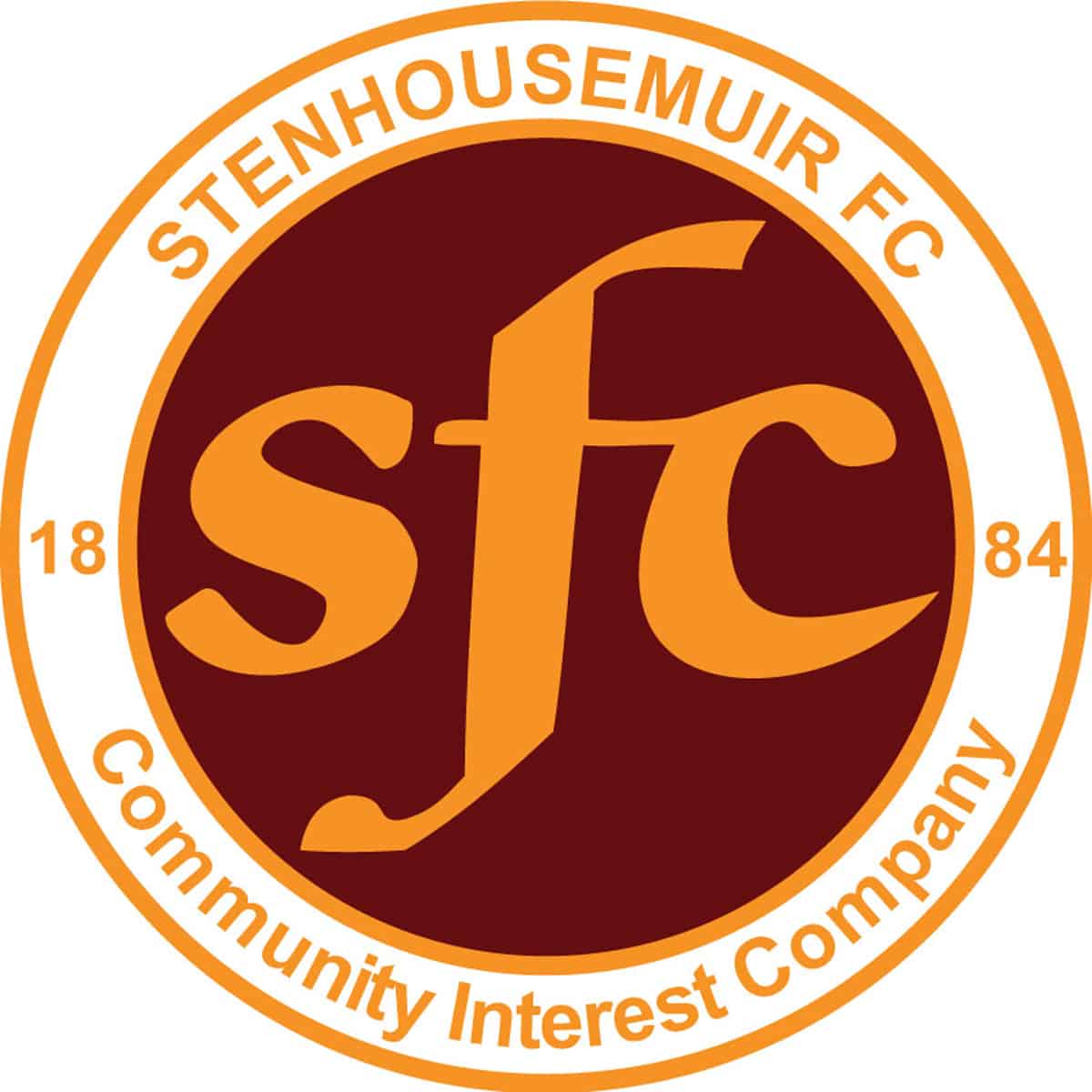 SPFL Ladbrokes League 1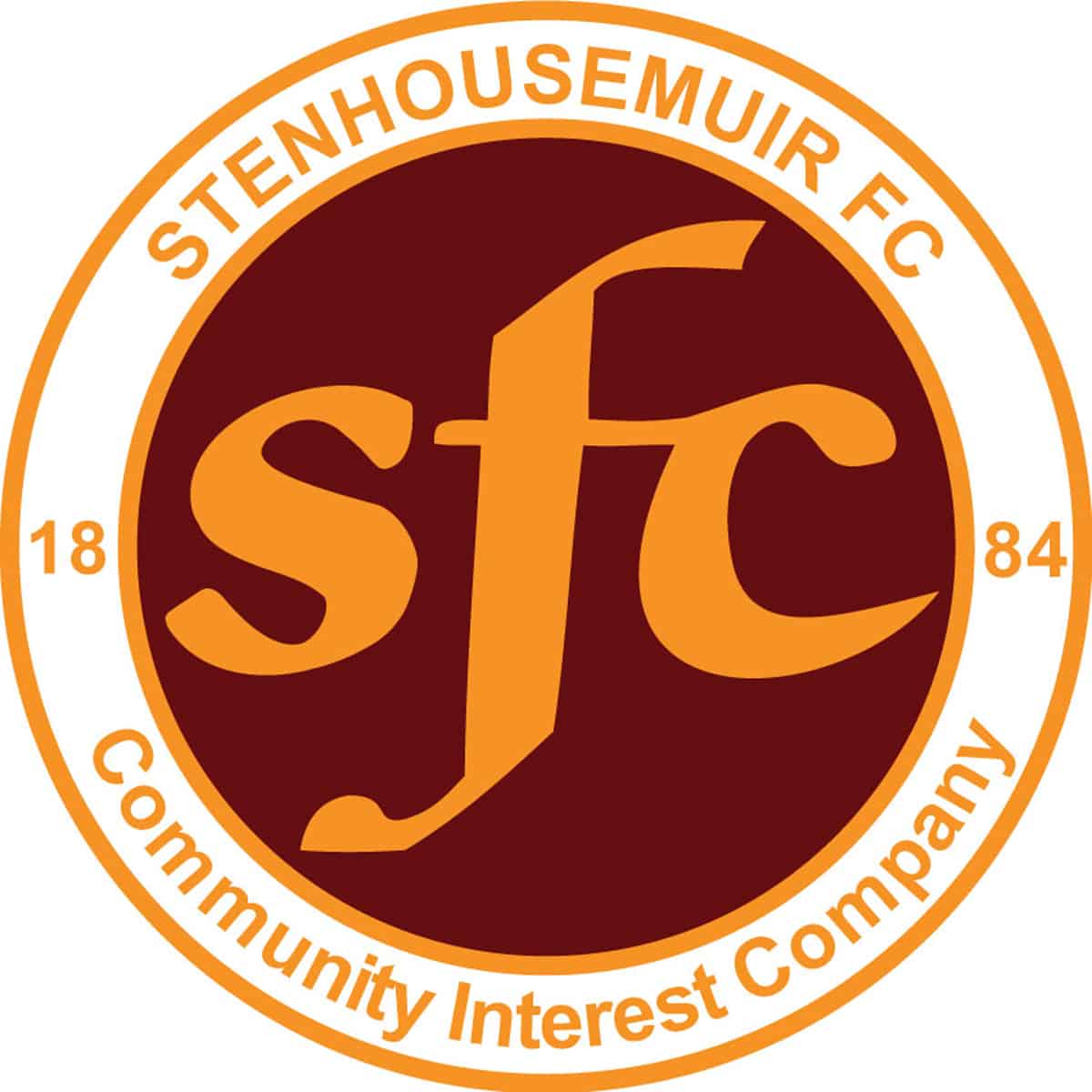 SPFL Ladbrokes League 1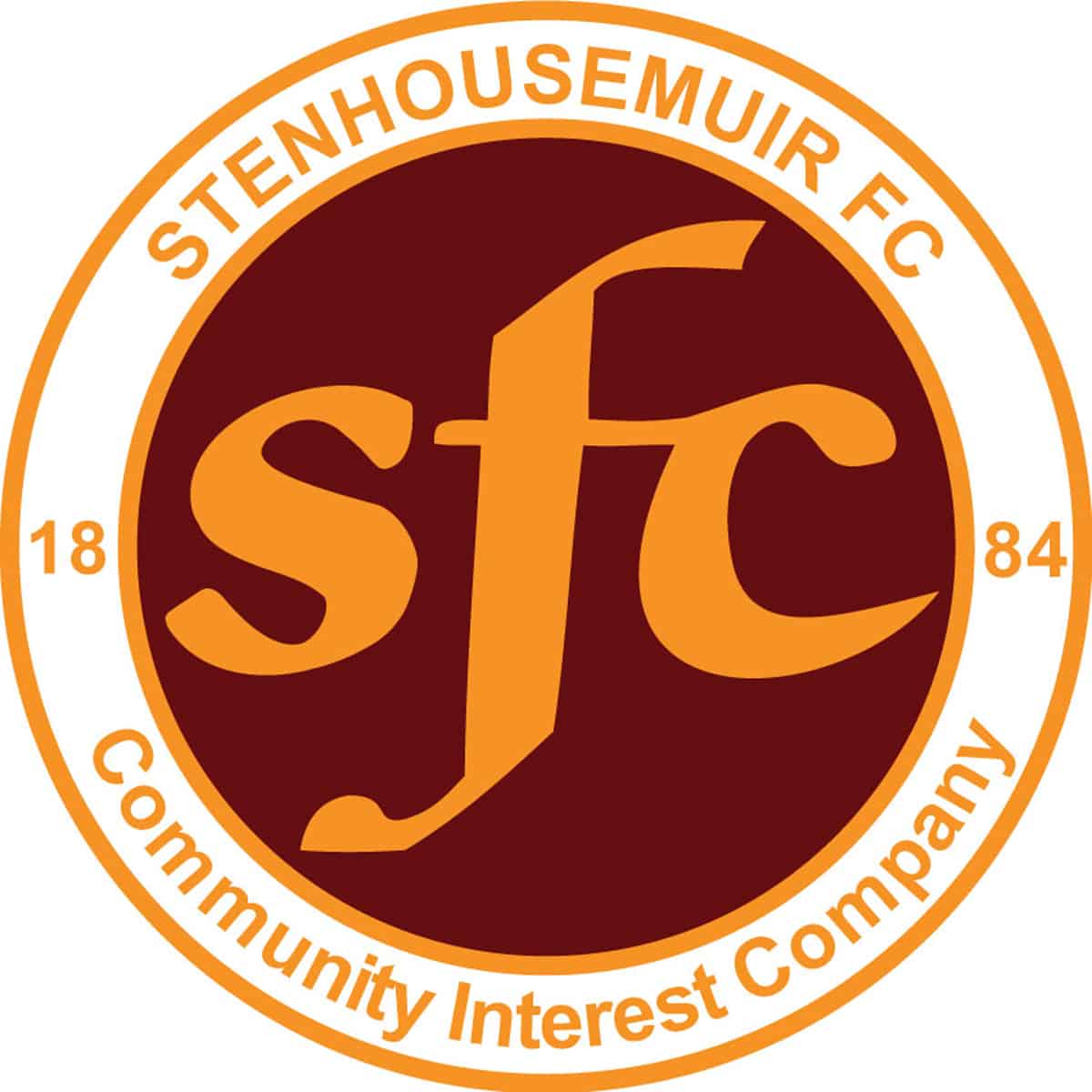 SPFL Ladbrokes League 1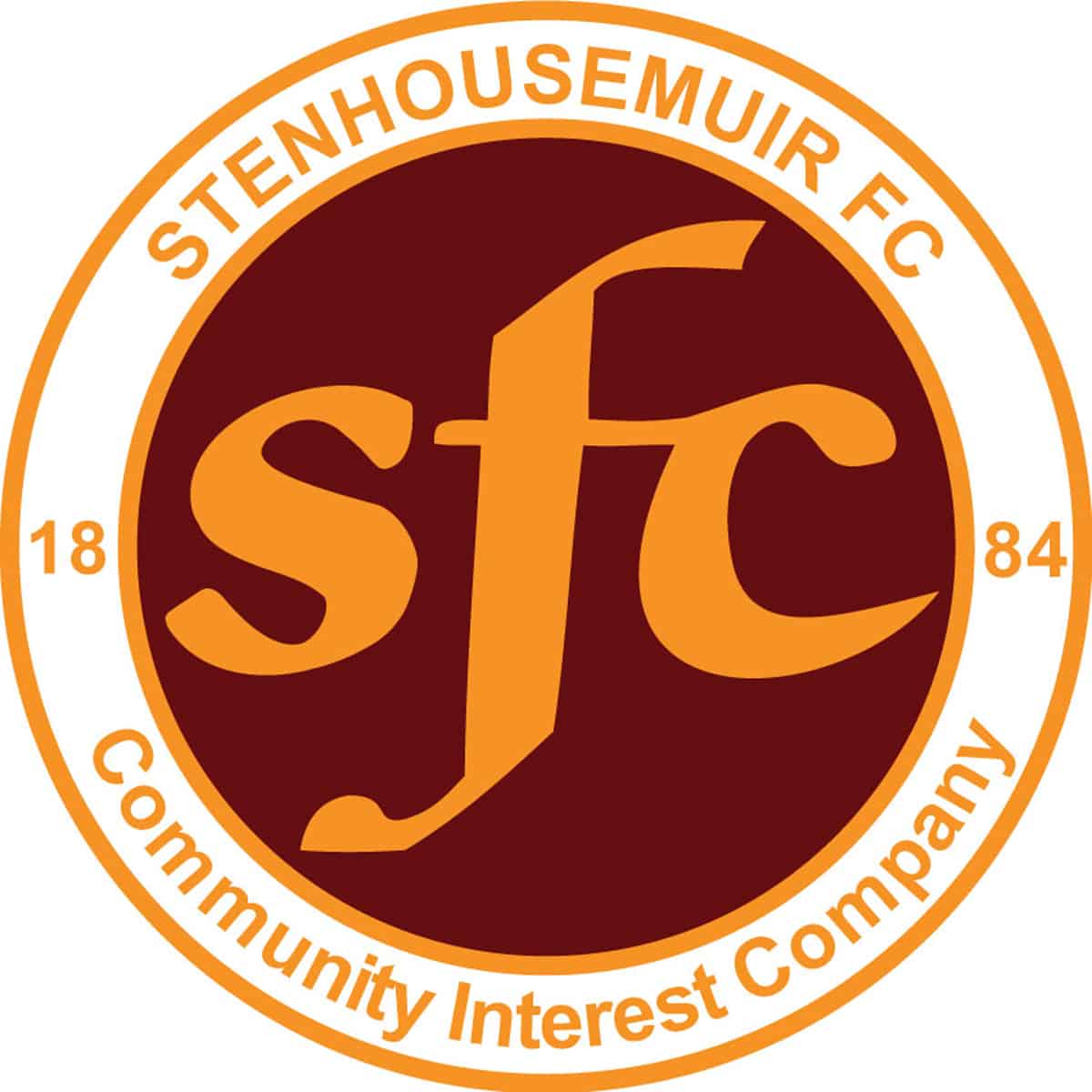 SPFL Ladbrokes League 1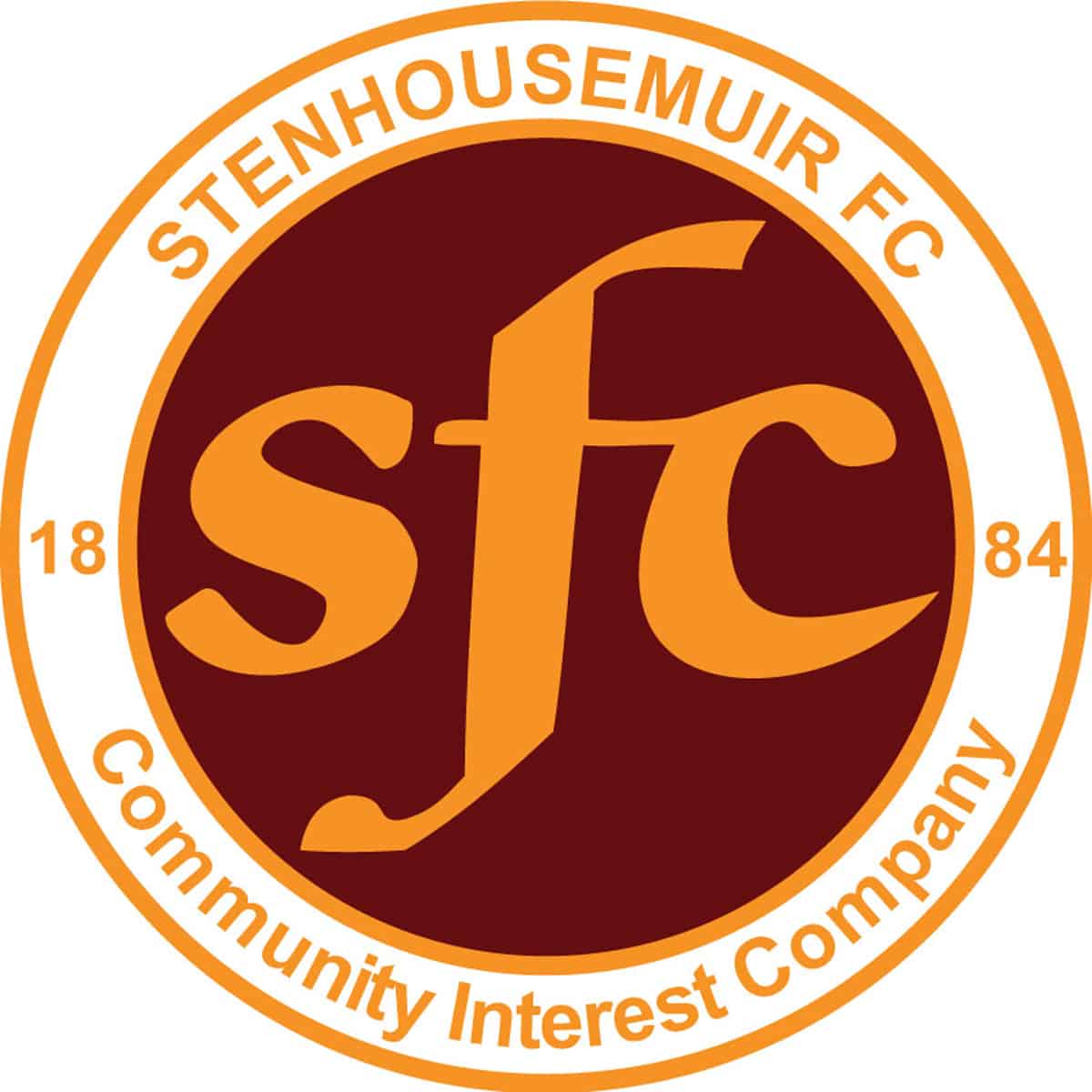 SPFL Ladbrokes League 1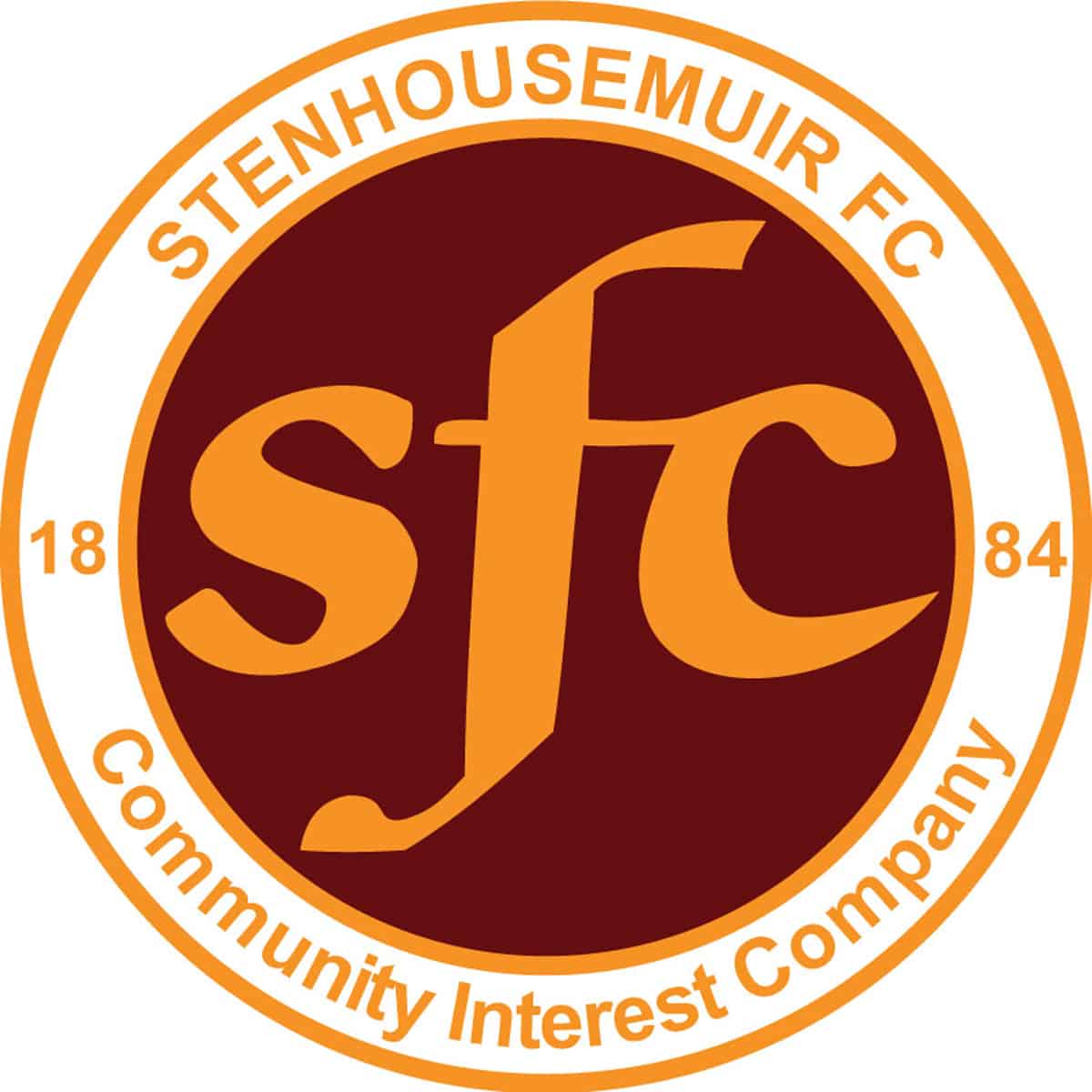 SPFL Ladbrokes League 1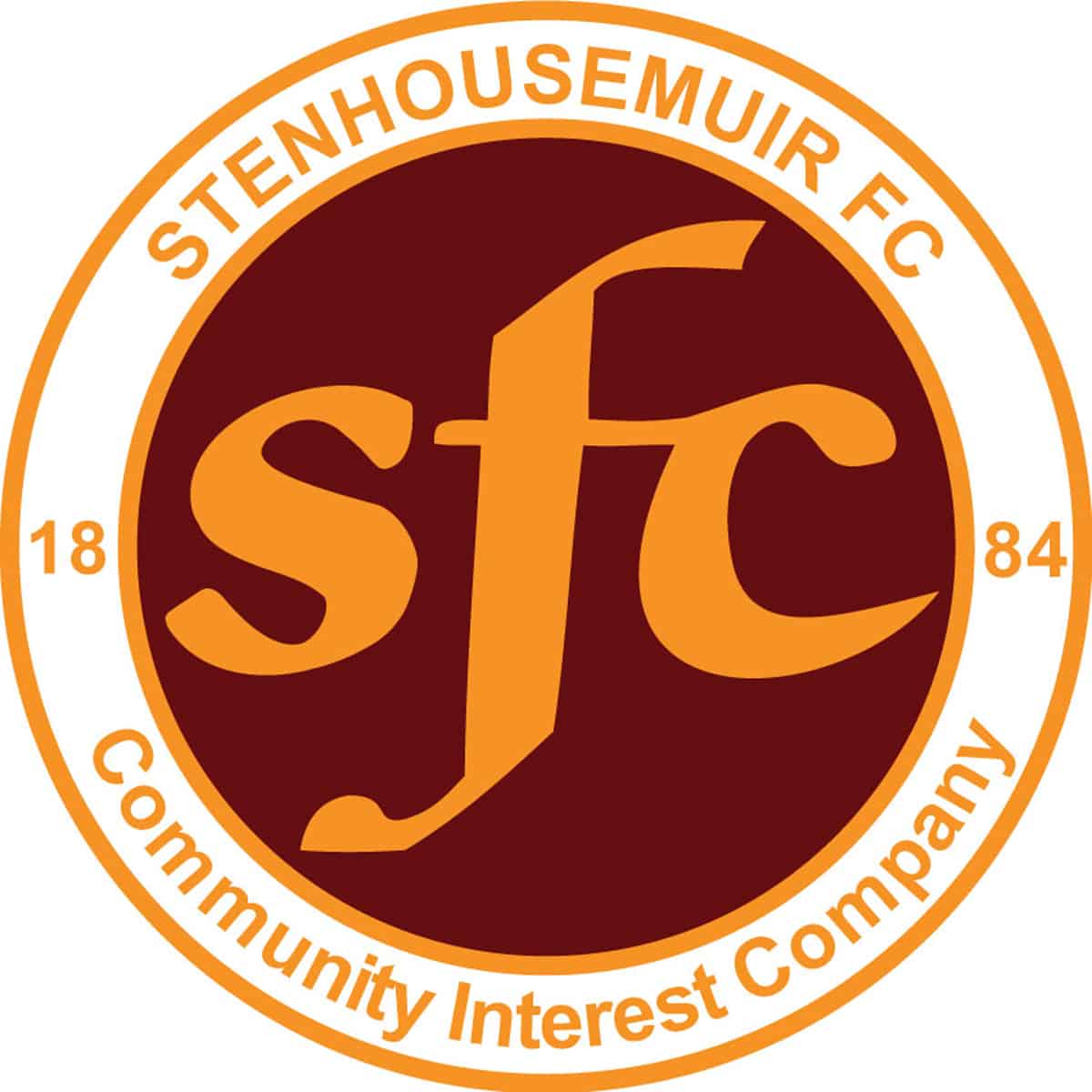 SPFL Ladbrokes League 1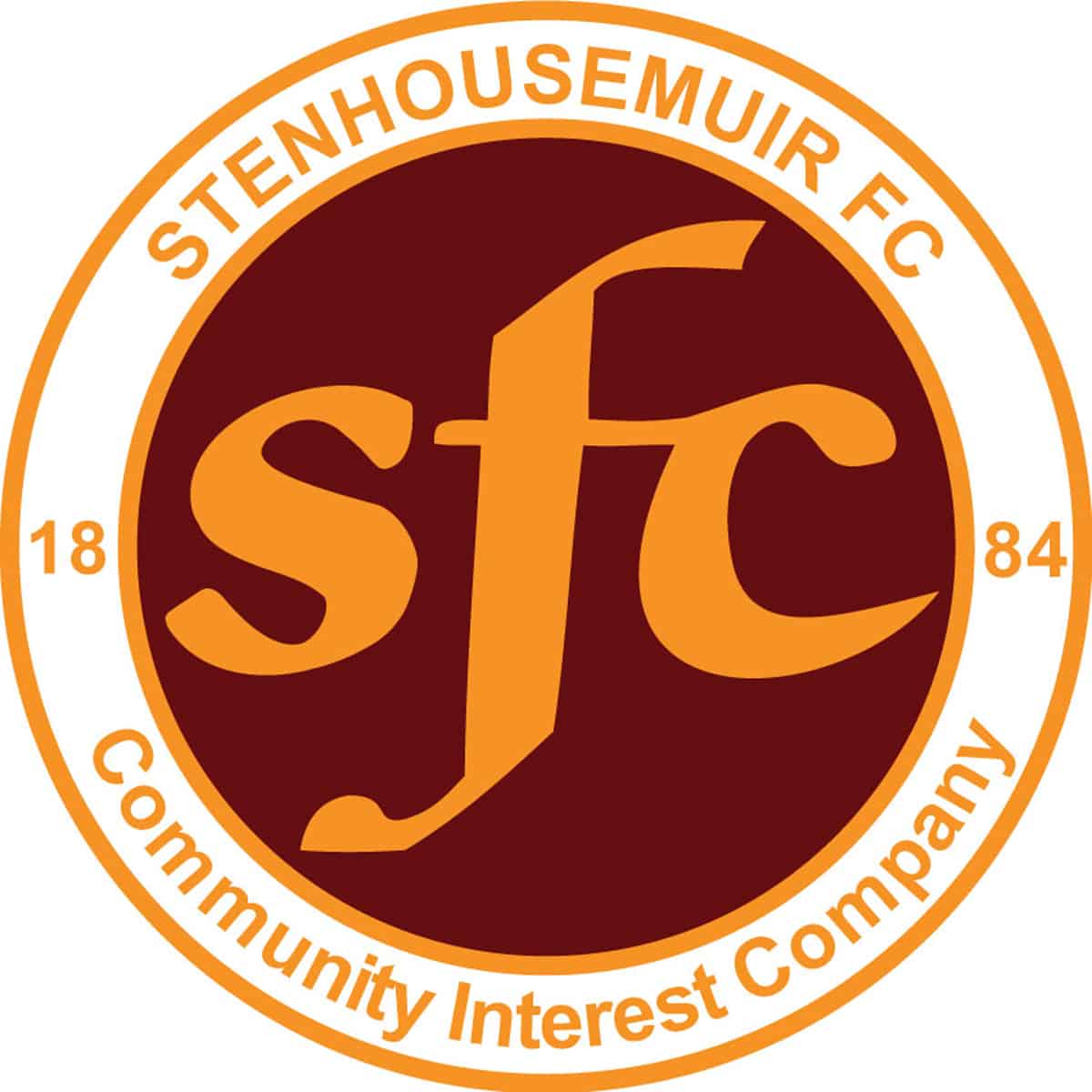 SPFL Ladbrokes League 1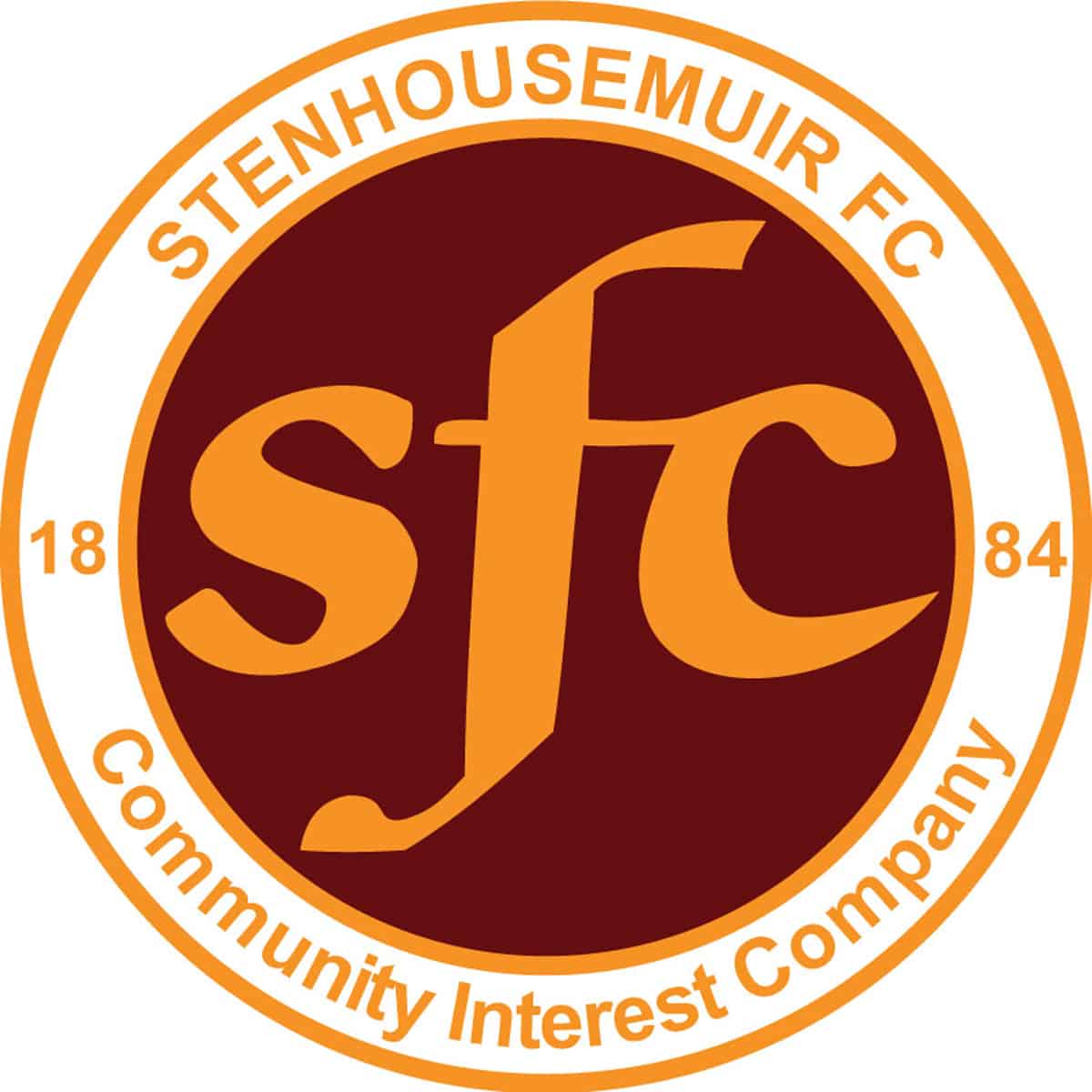 SPFL Ladbrokes League 1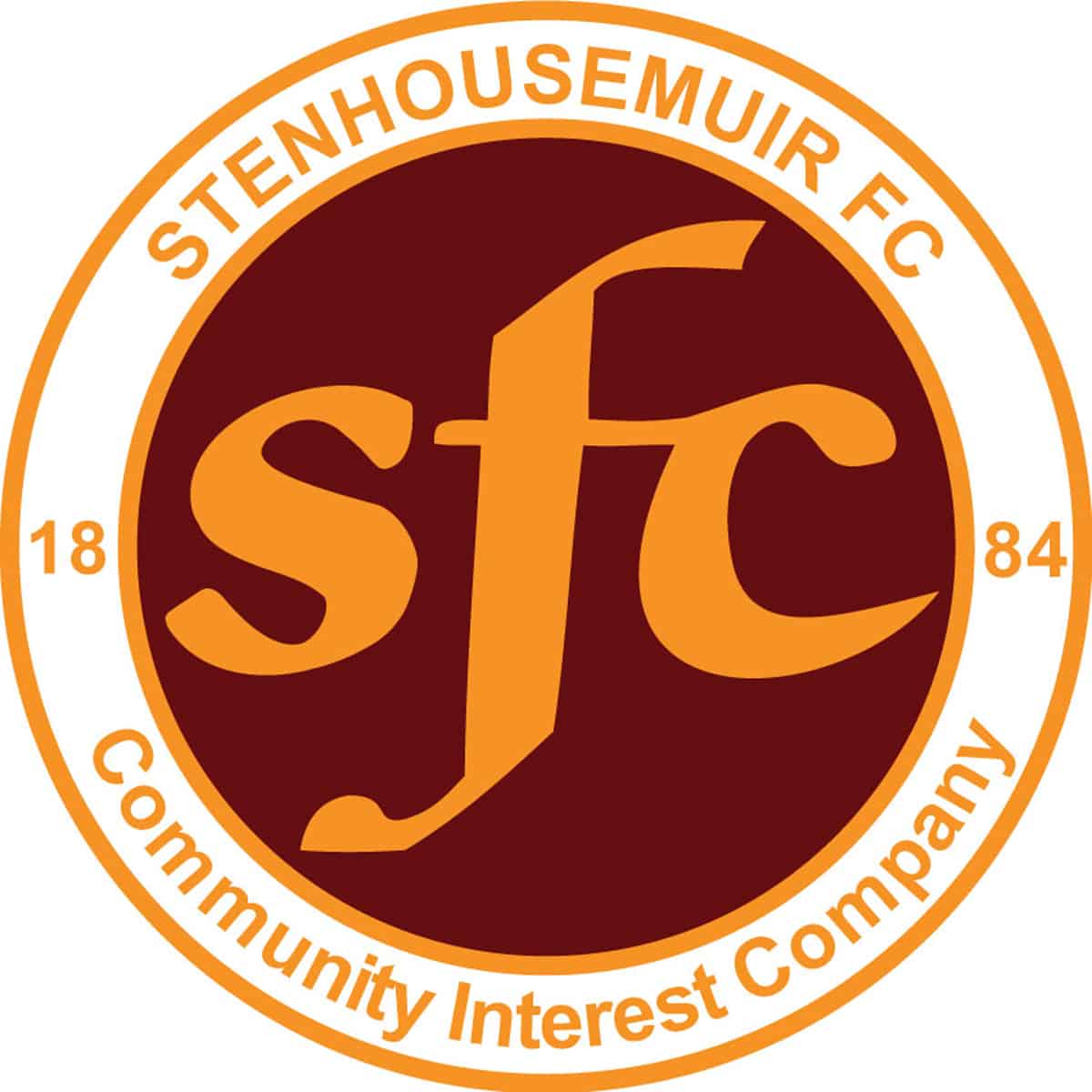 SPFL Ladbrokes League 1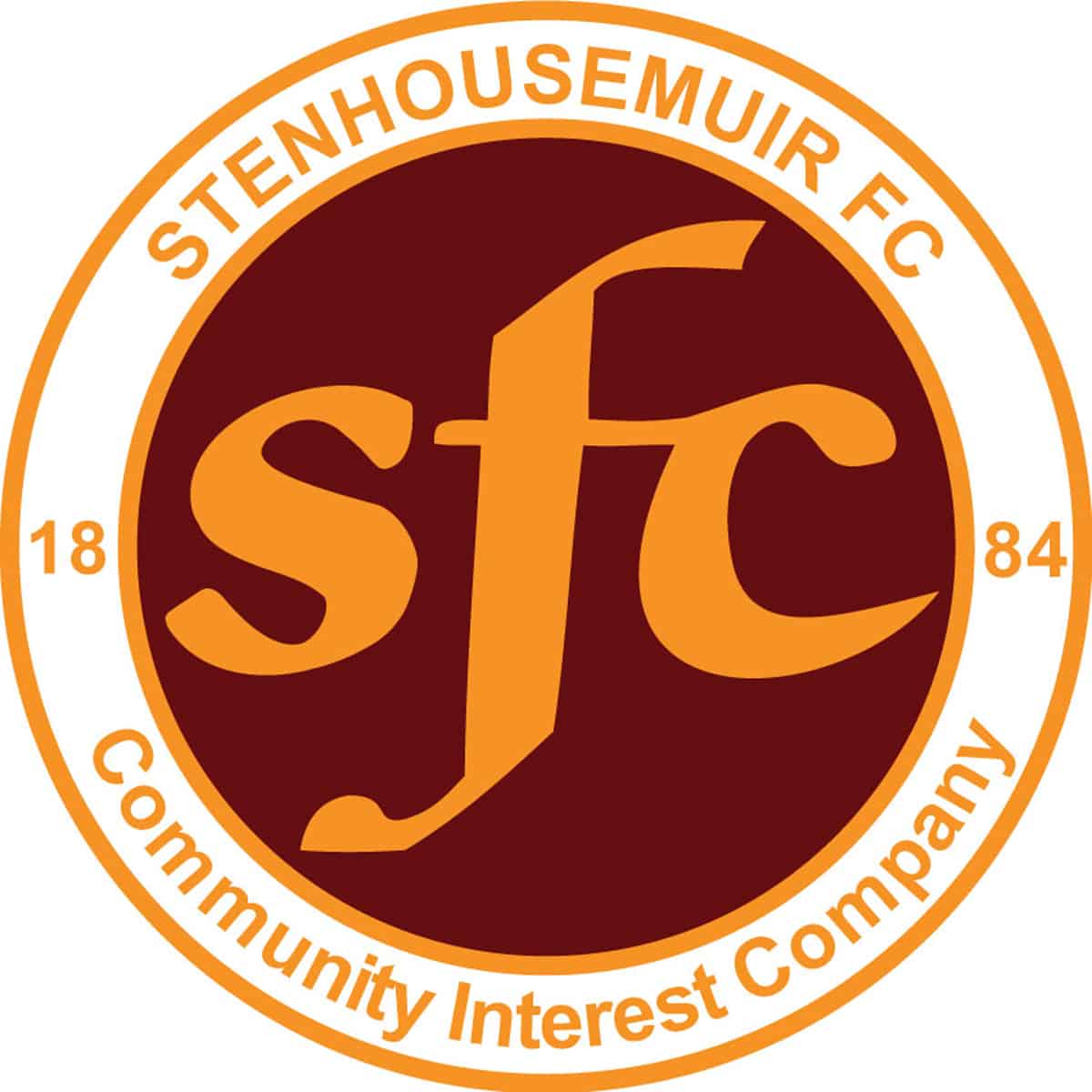 SPFL Ladbrokes League 1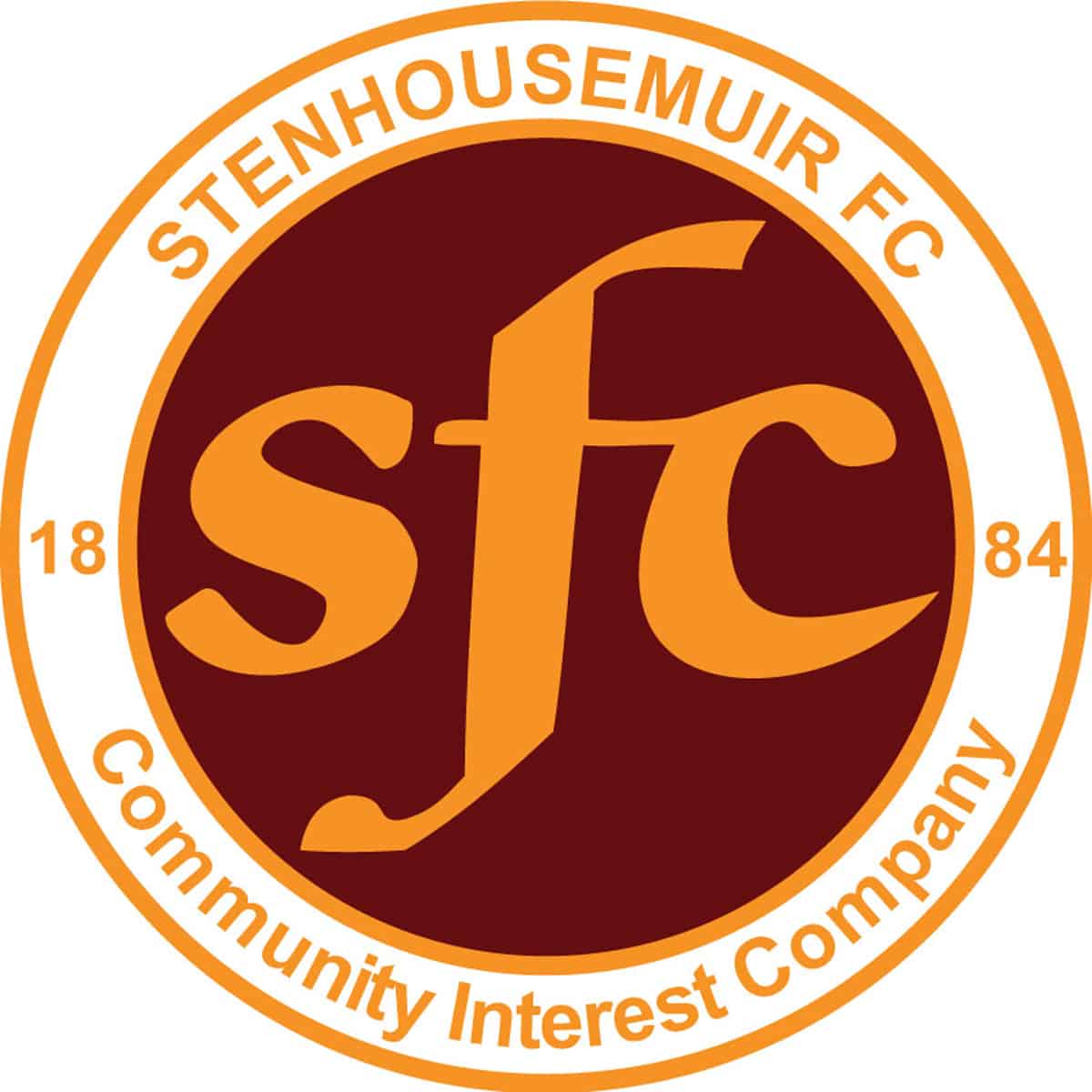 SPFL Ladbrokes League 1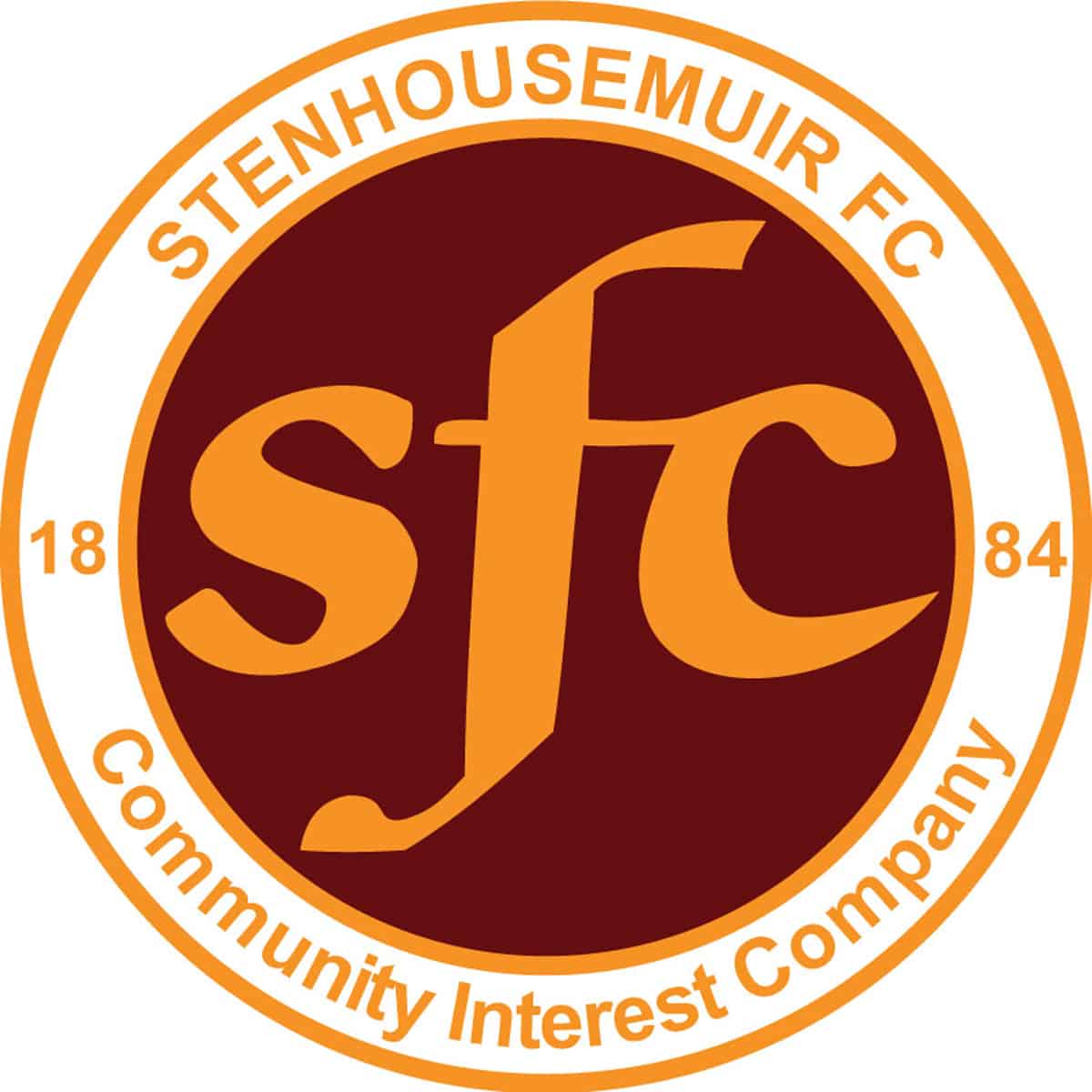 SPFL Ladbrokes League 1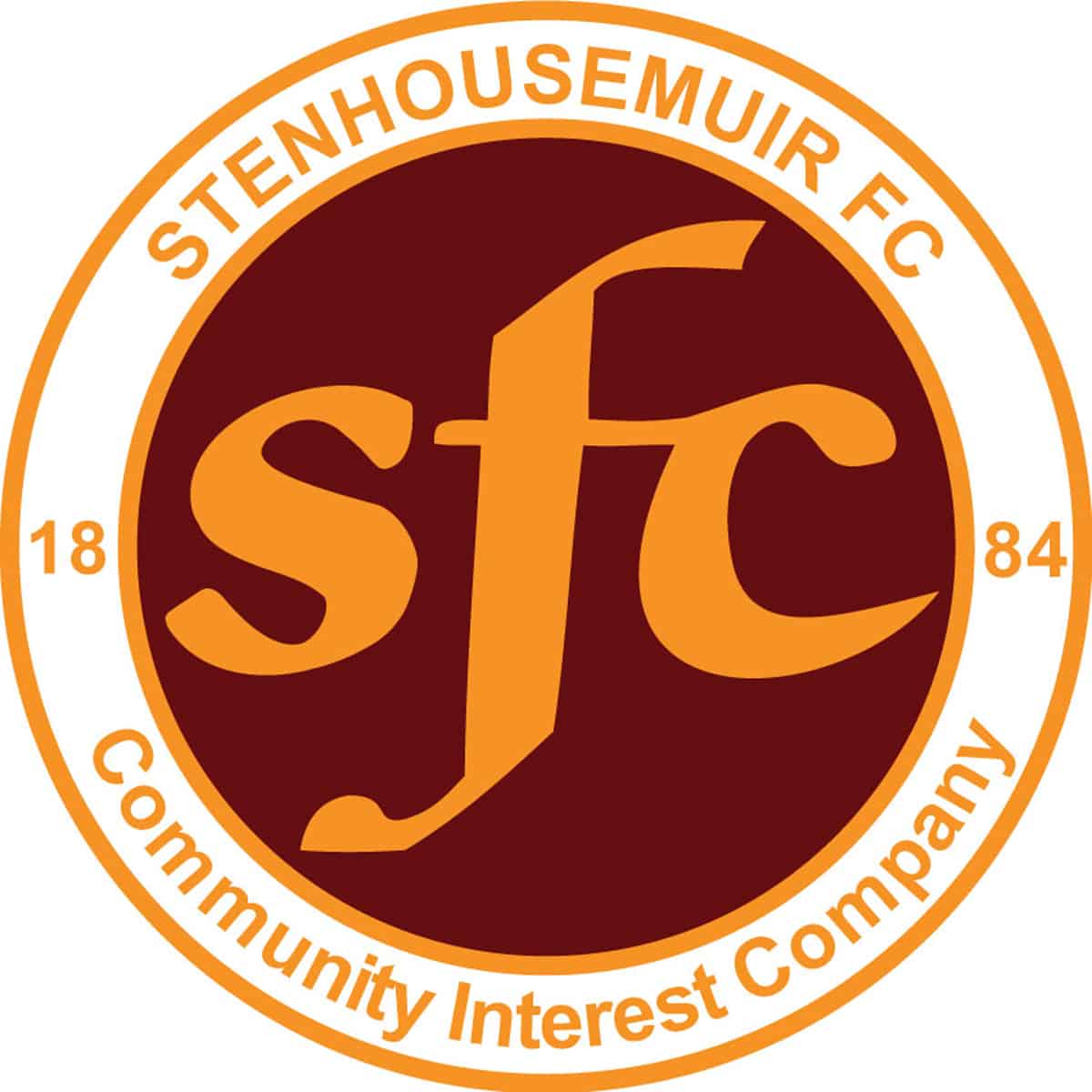 SPFL Ladbrokes League 1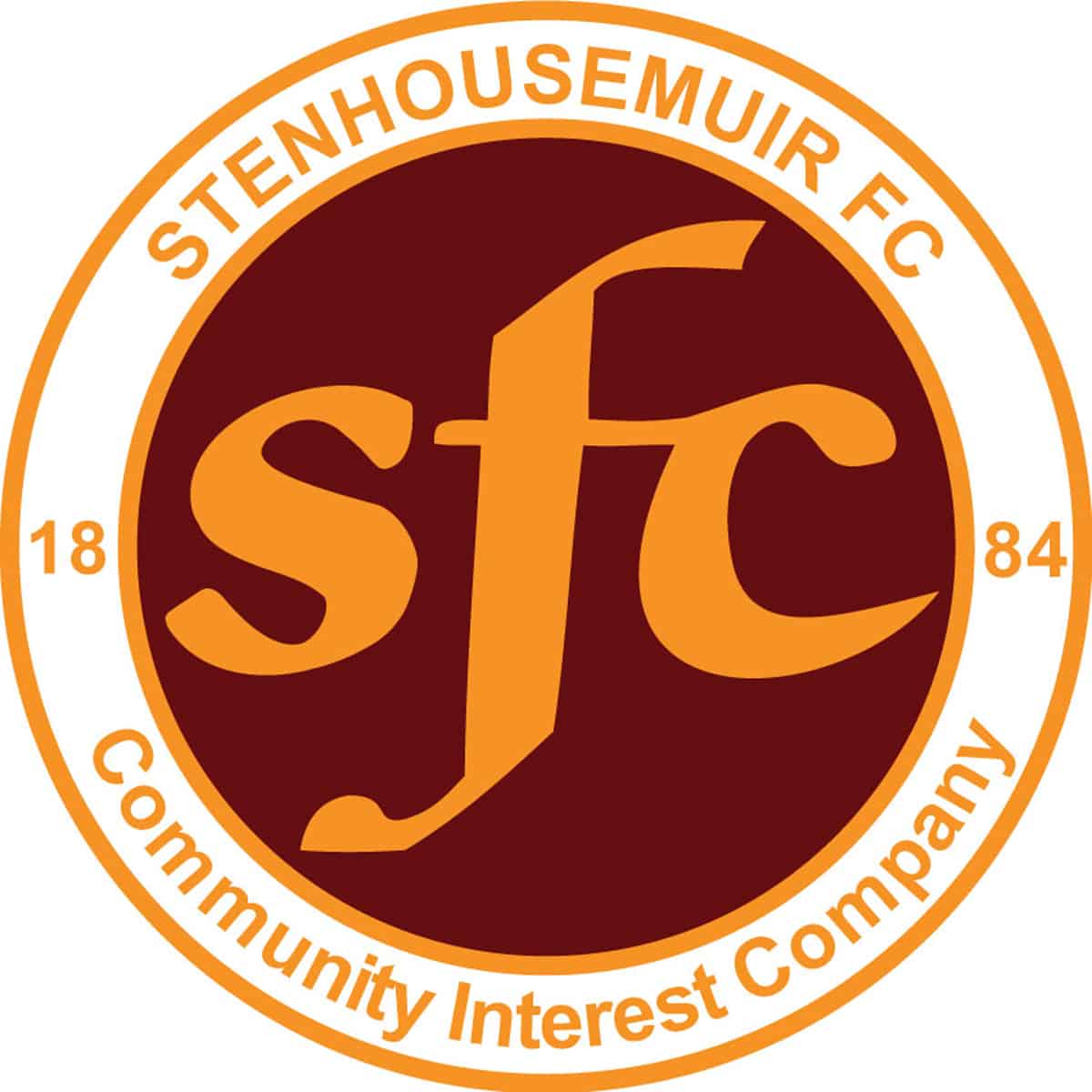 SPFL Ladbrokes League 1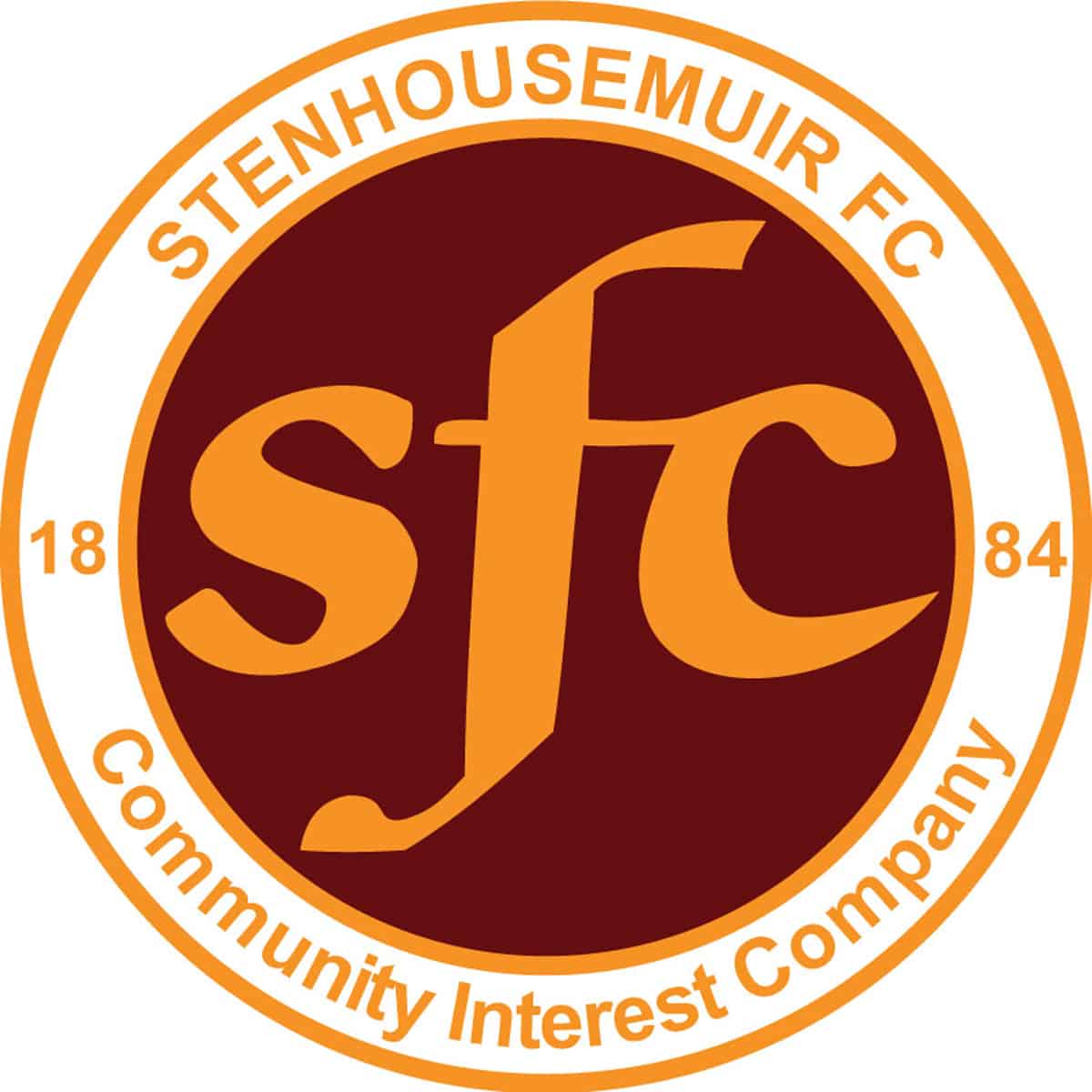 SPFL Ladbrokes League 1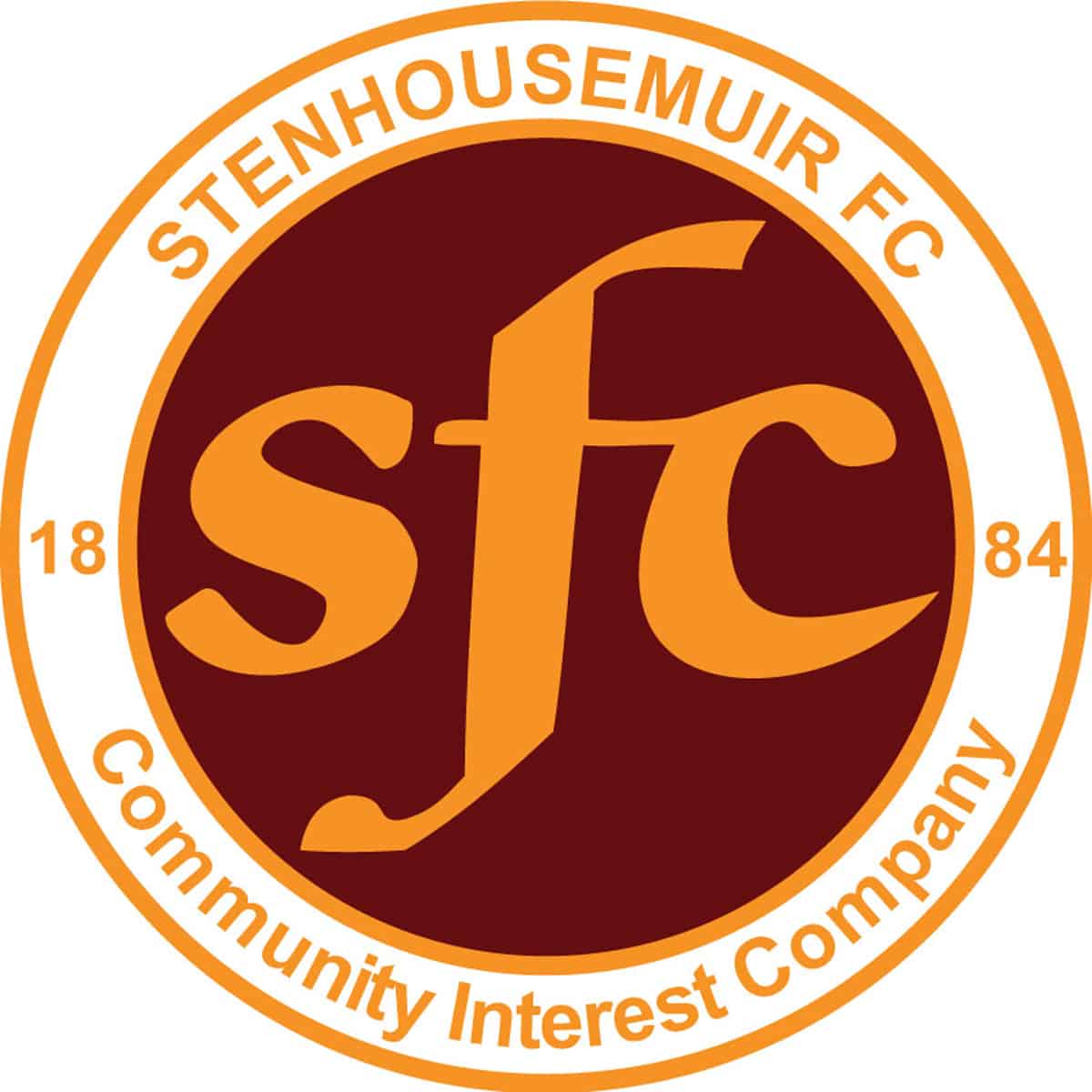 SPFL Ladbrokes League 1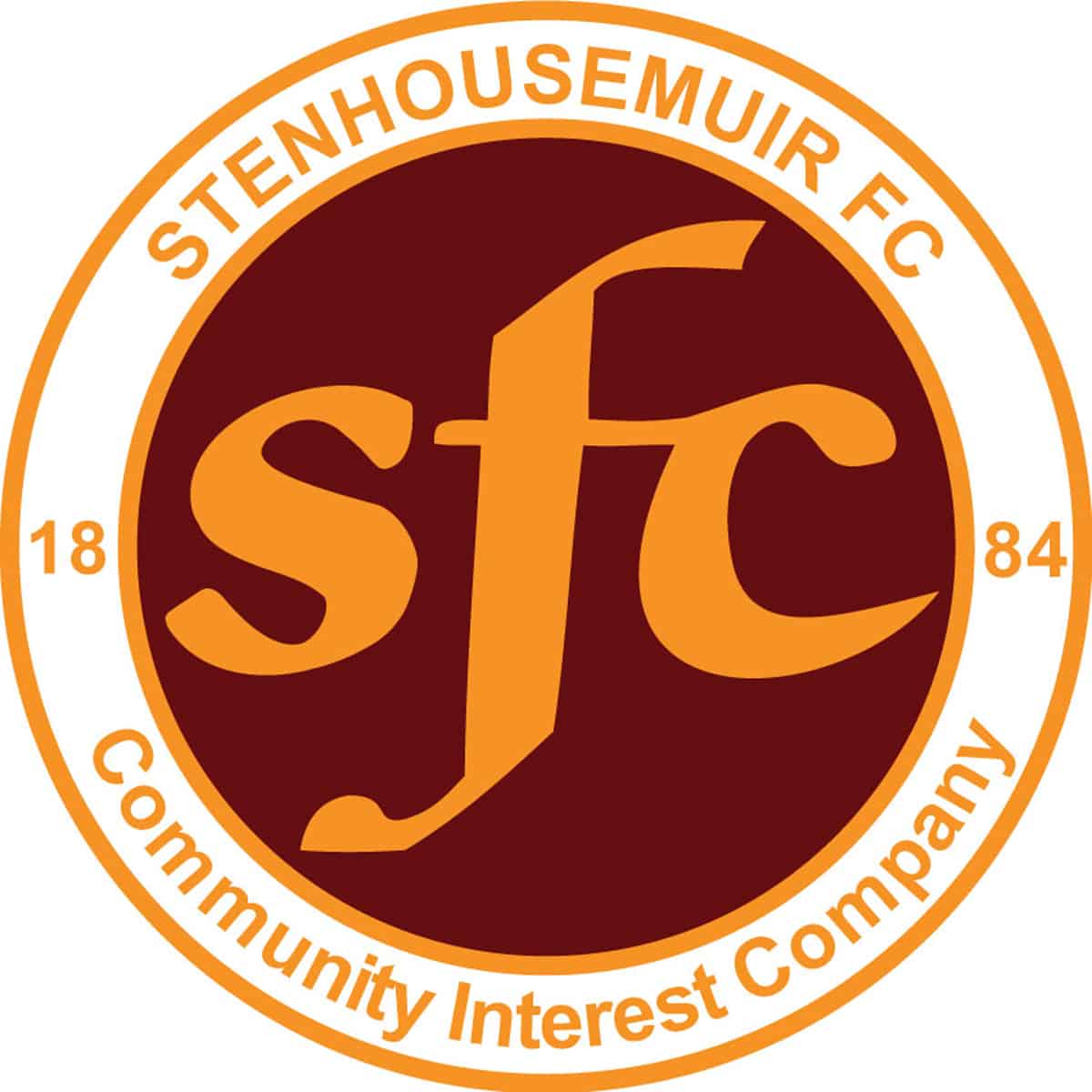 Scottish Gas Men's Scottish Cup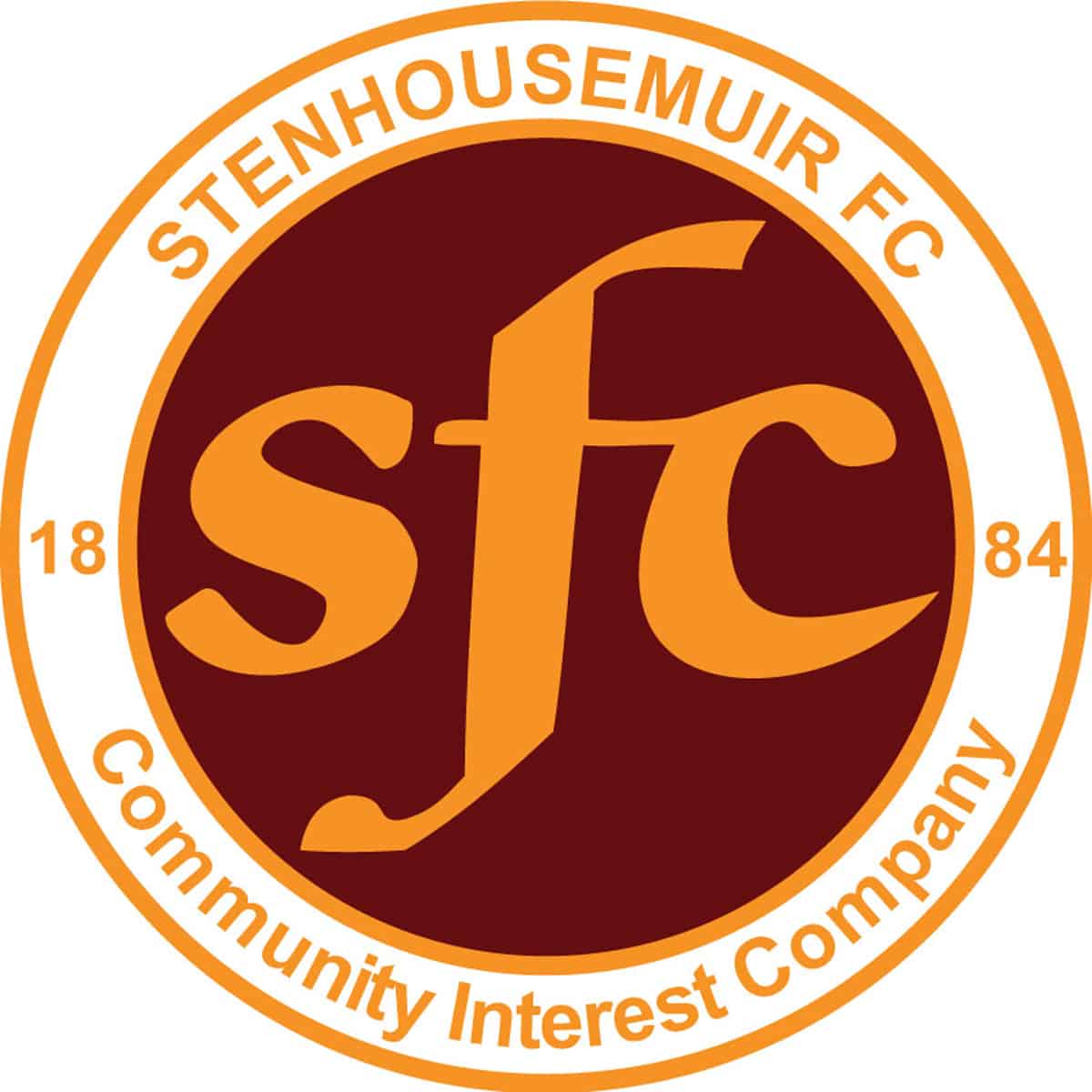 SPFL Ladbrokes League 1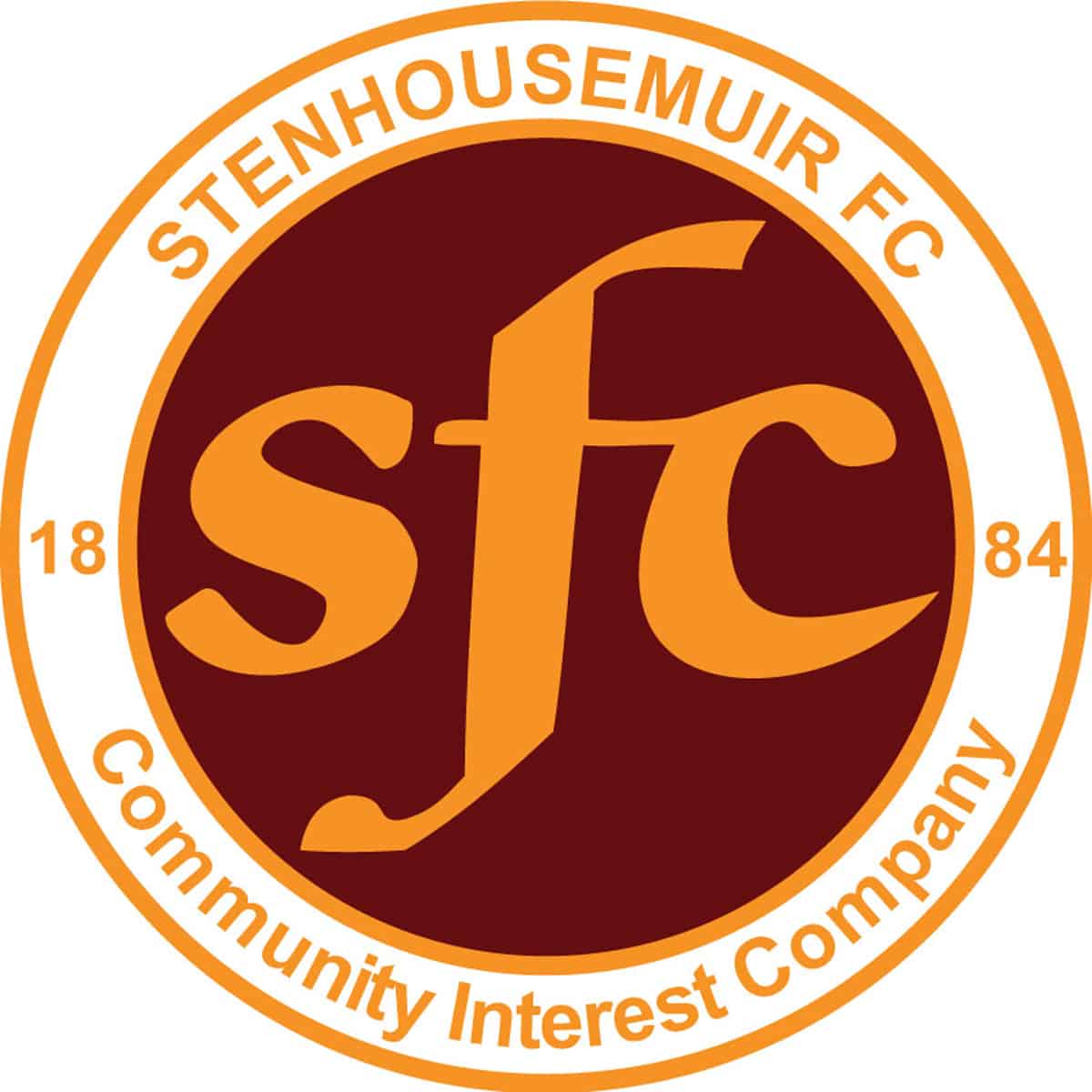 SPFL Ladbrokes League 1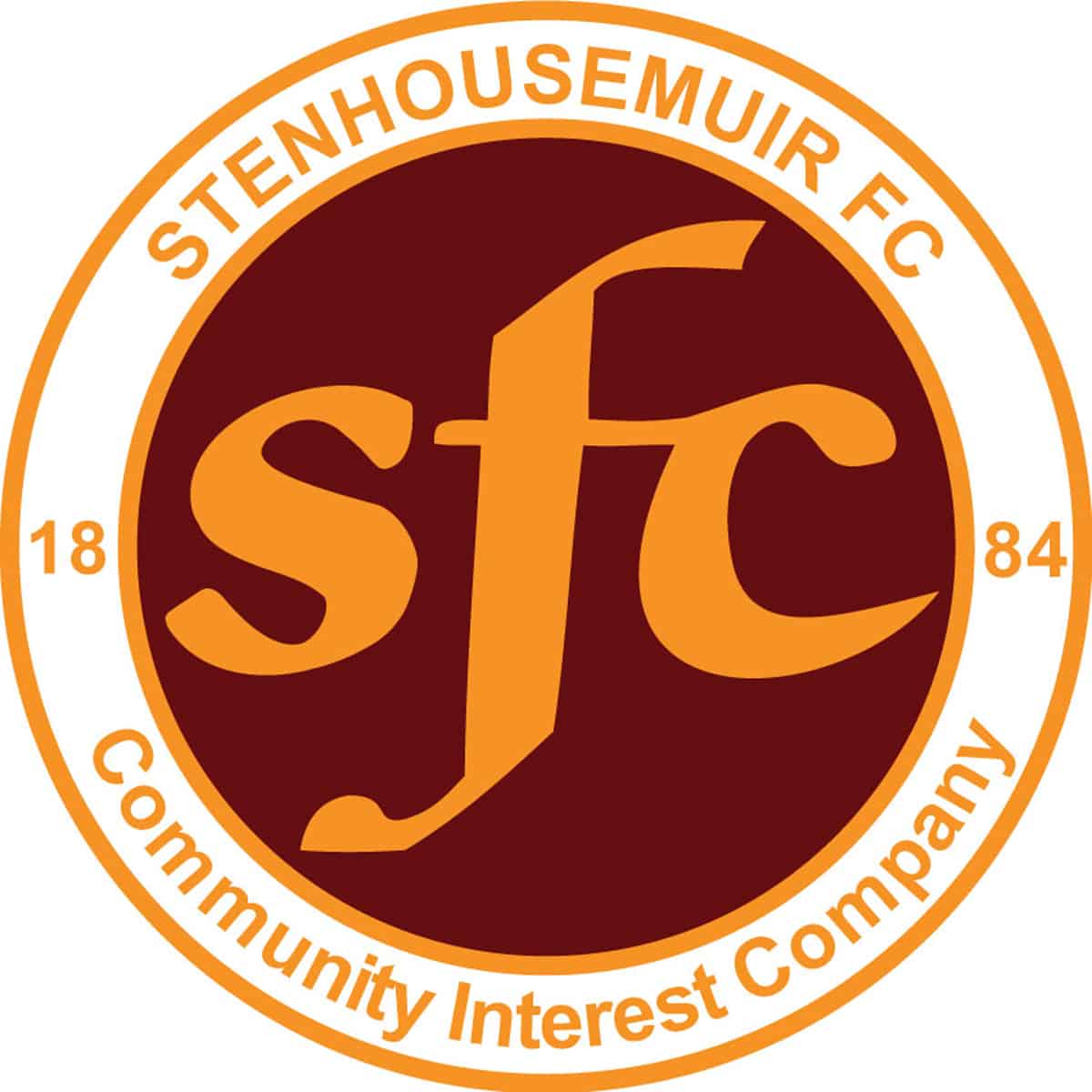 Scottish Gas Men's Scottish Cup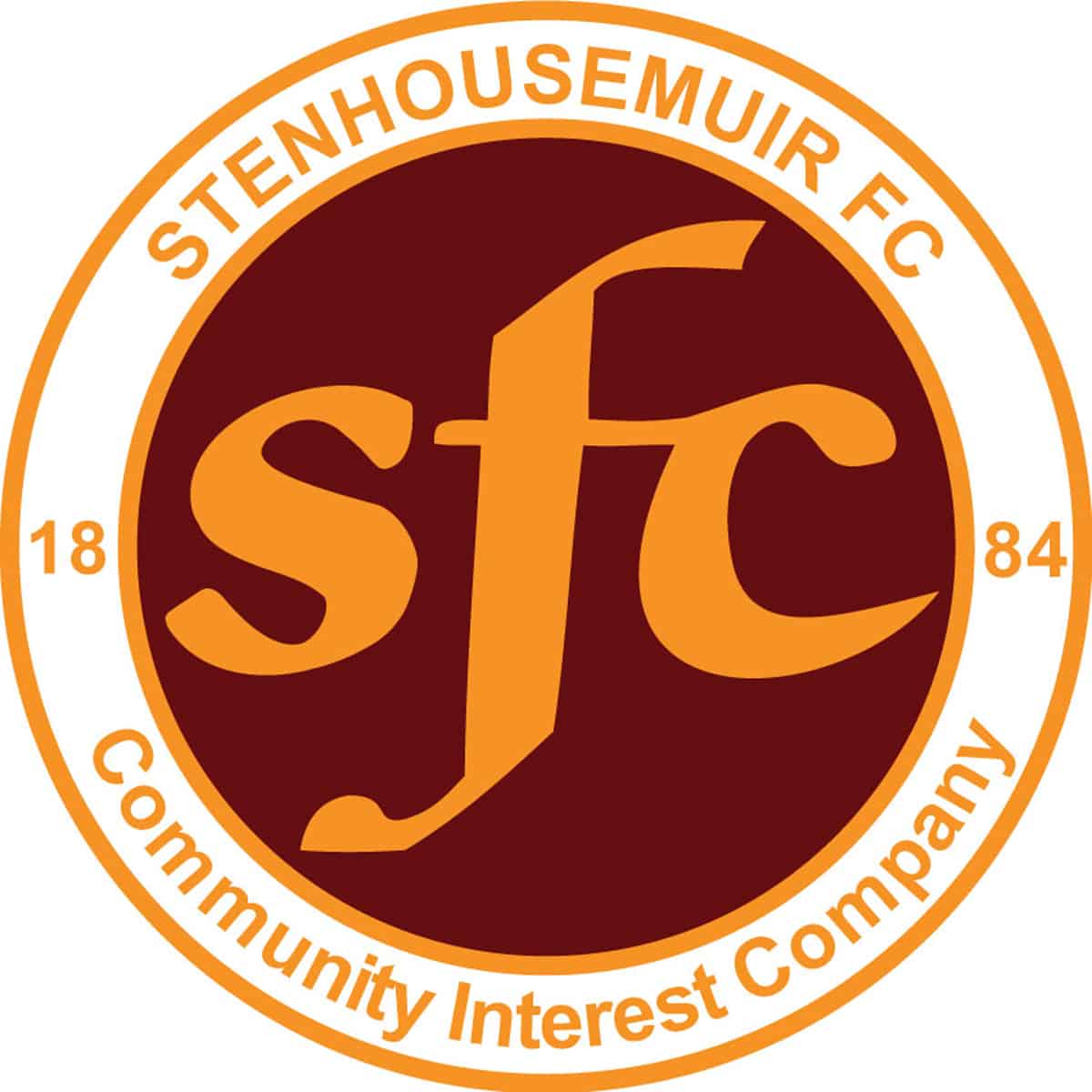 SPFL Ladbrokes League 1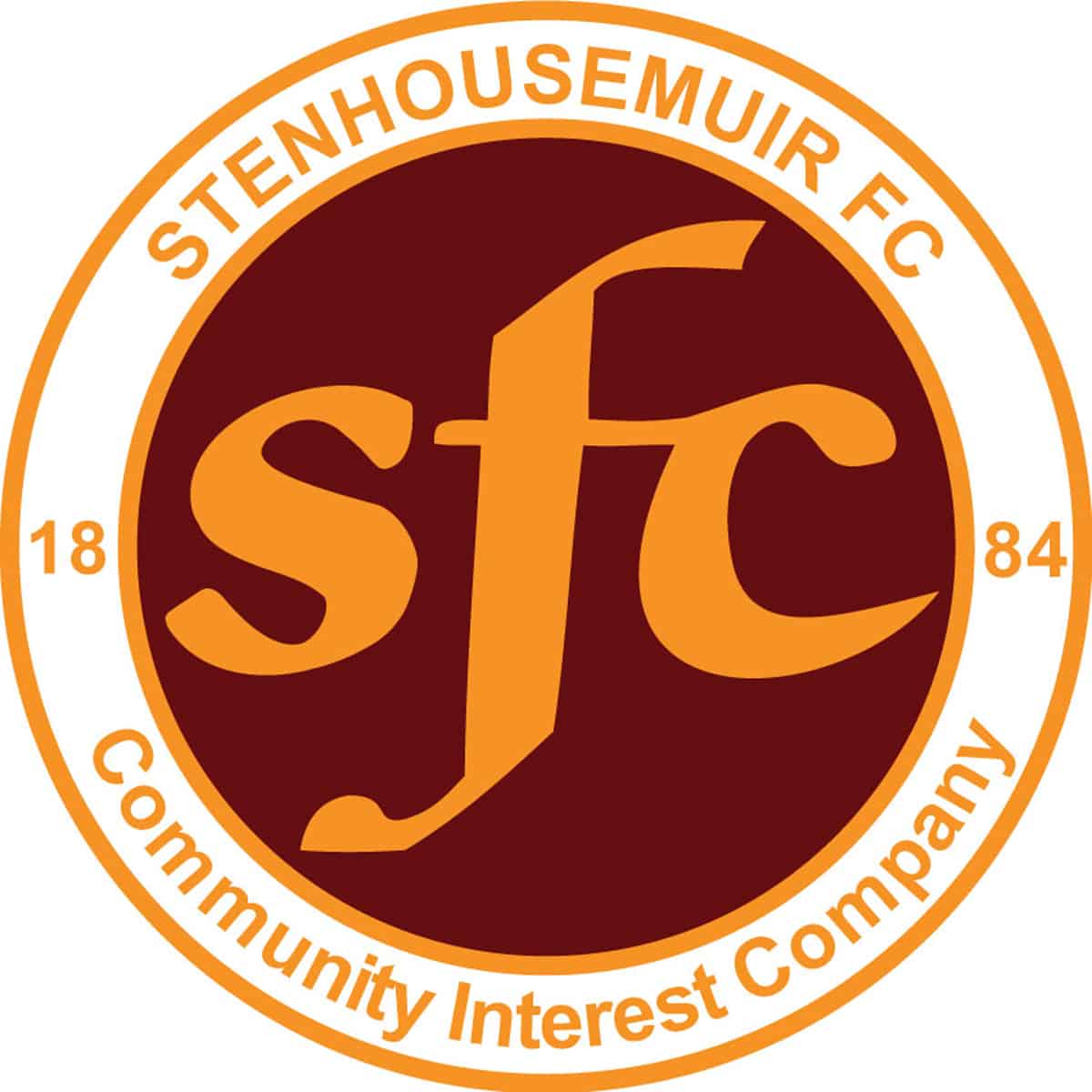 Scottish Gas Men's Scottish Cup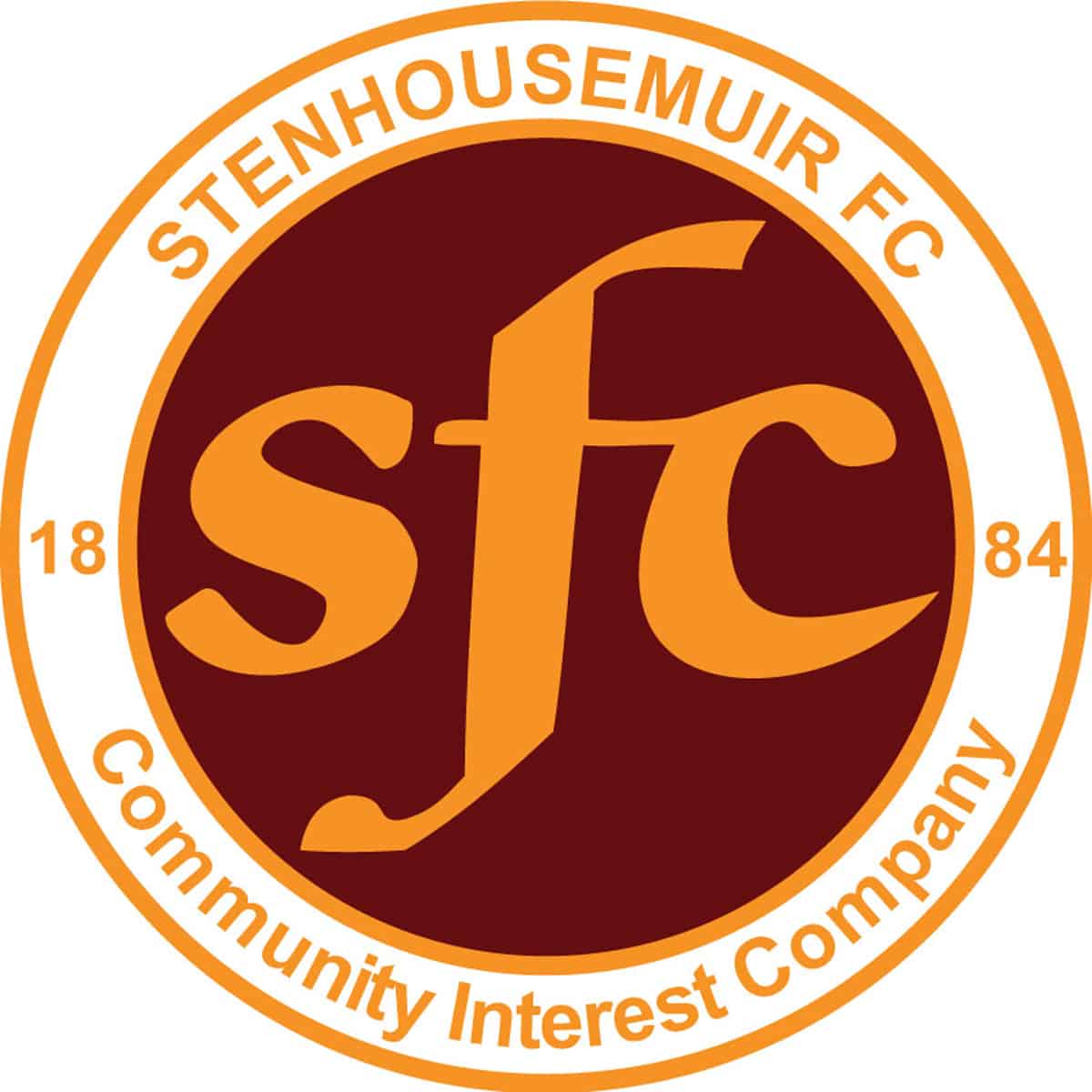 SPFL Ladbrokes League 1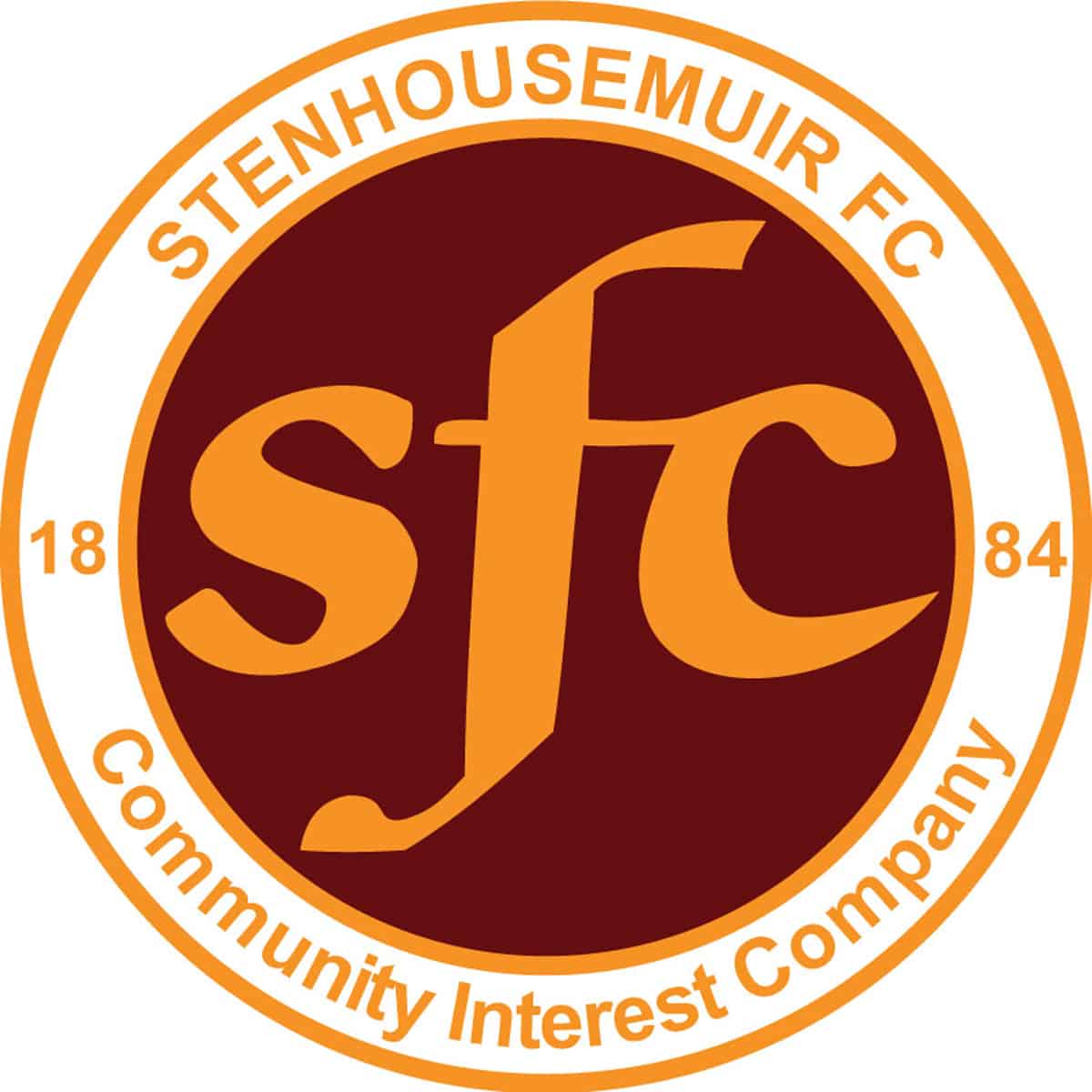 SPFL Ladbrokes League 1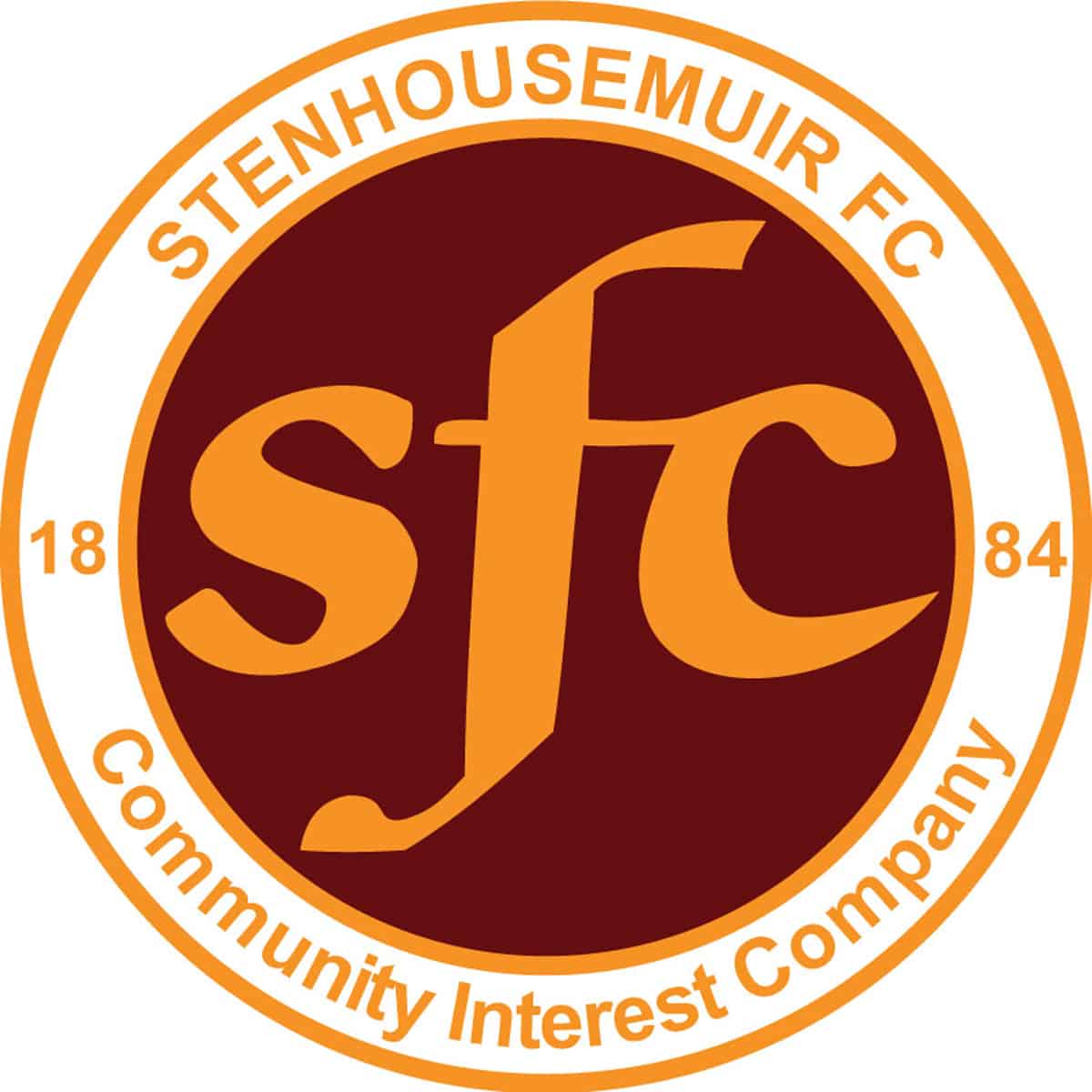 SPFL Ladbrokes League 1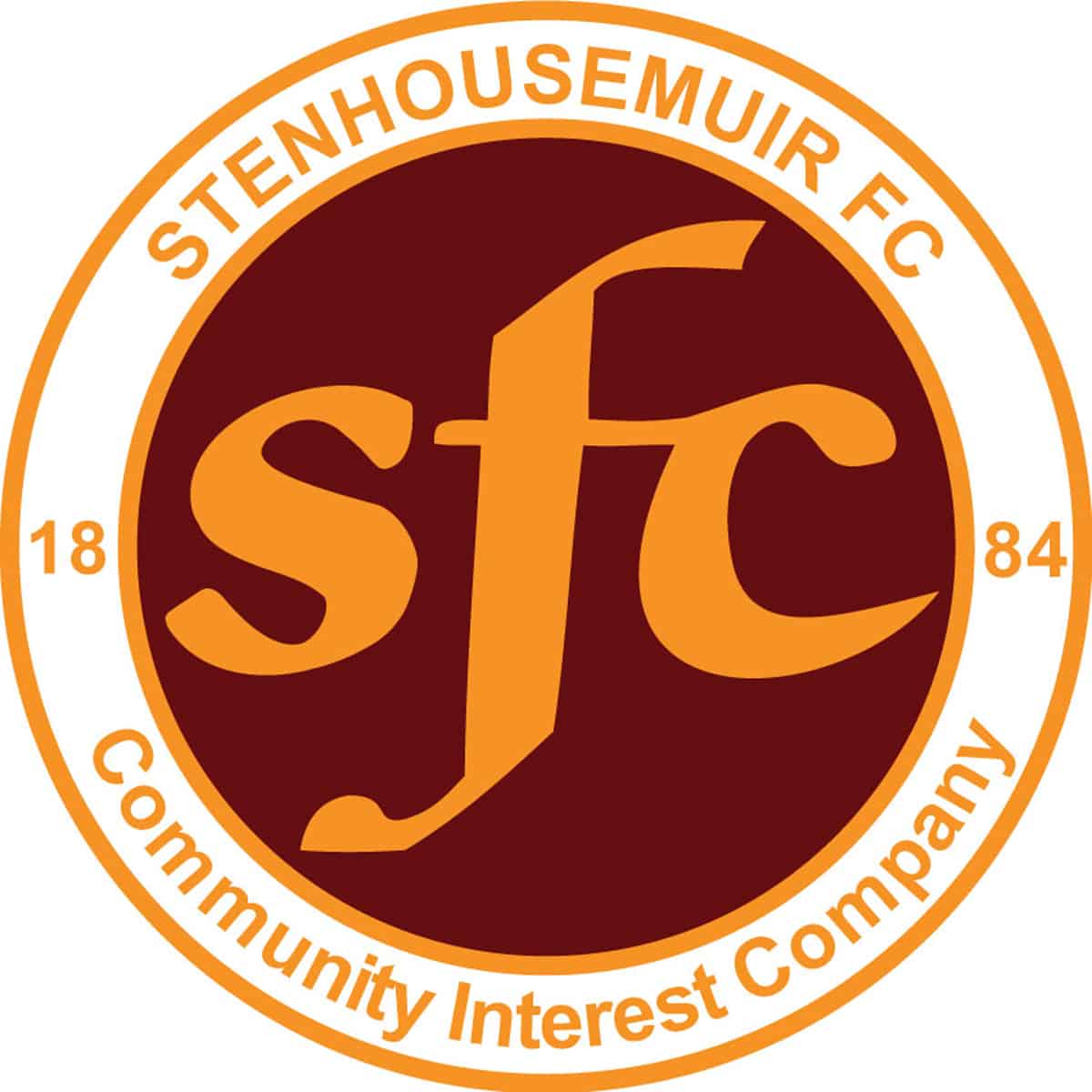 SPFL Ladbrokes League 1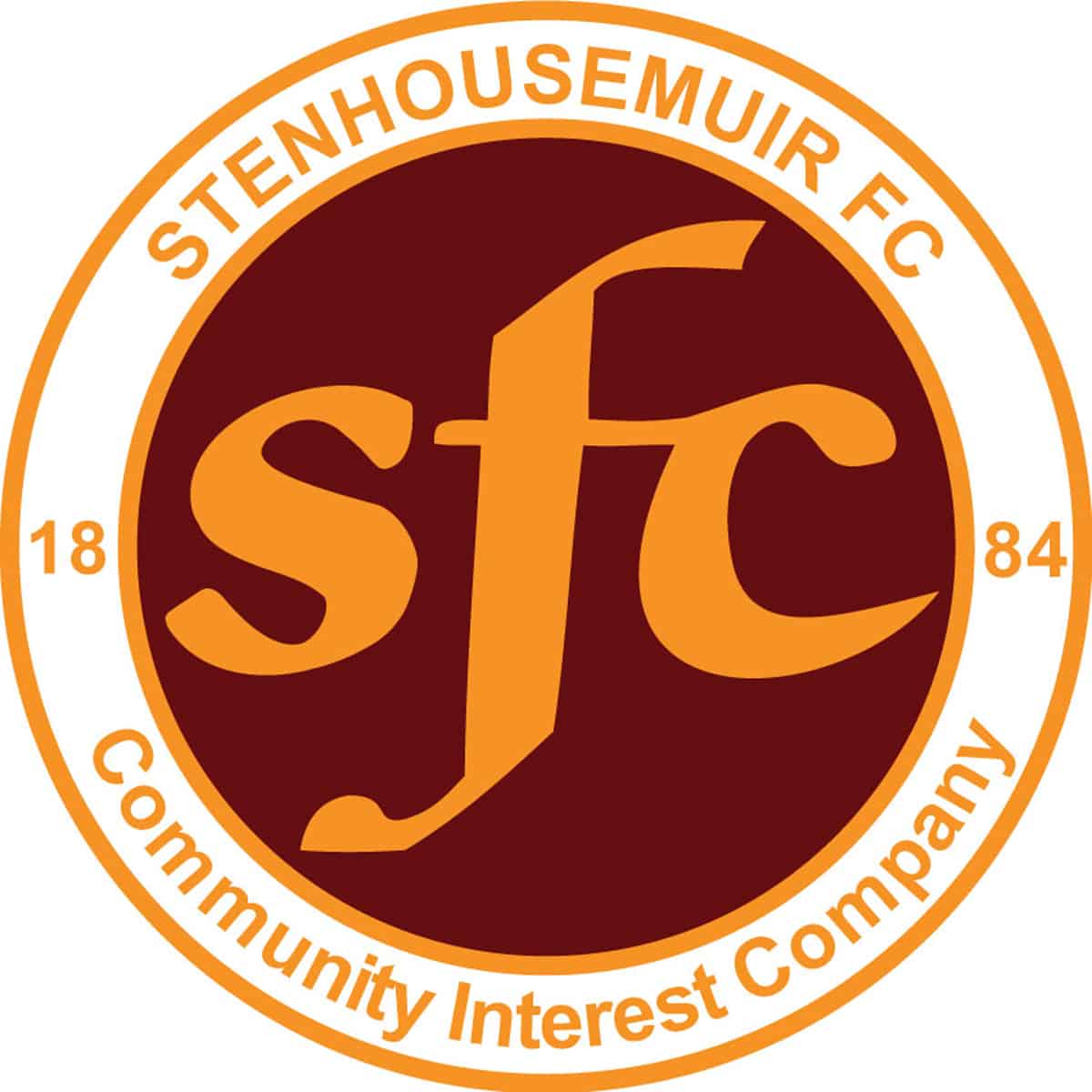 Betfred Cup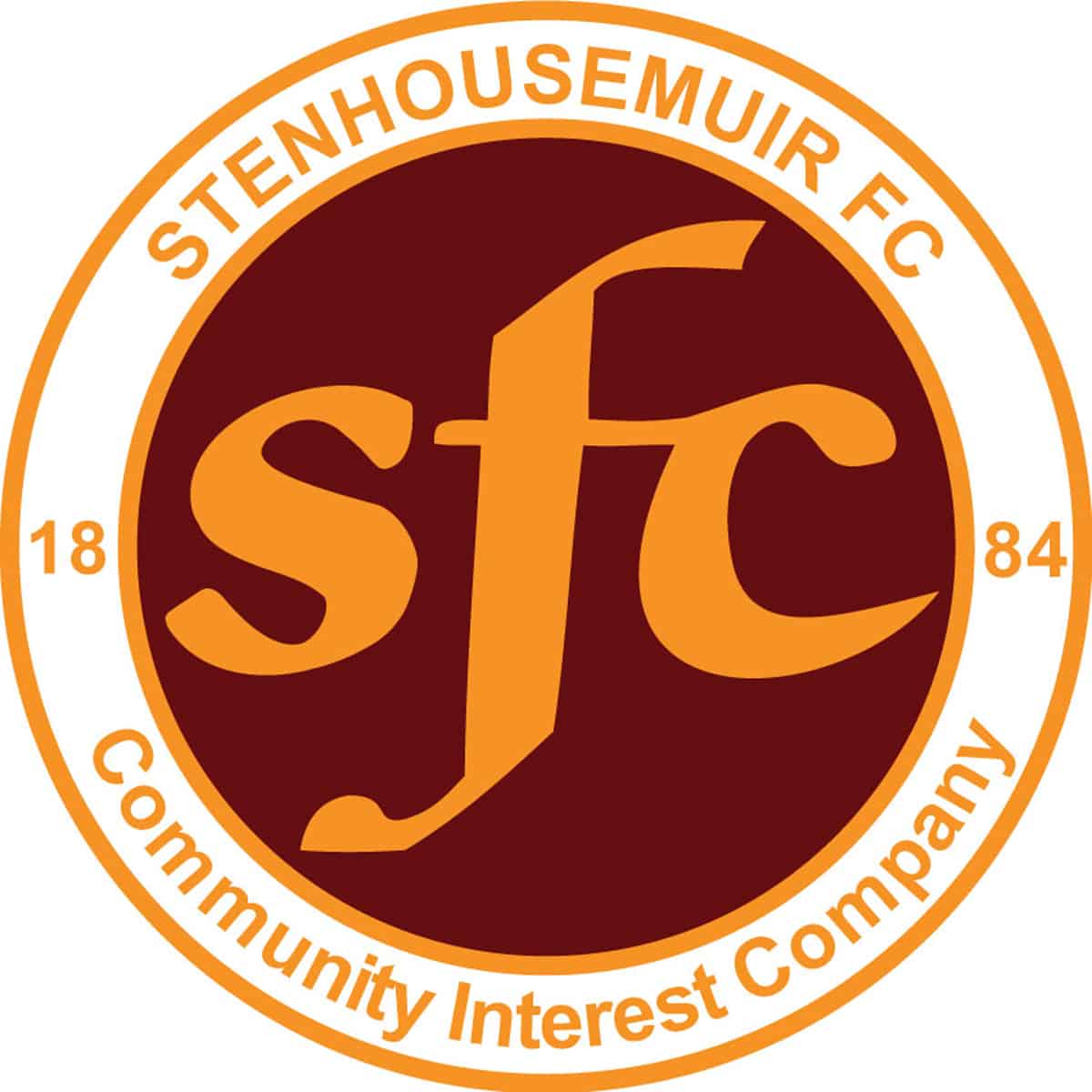 SPFL Ladbrokes League 1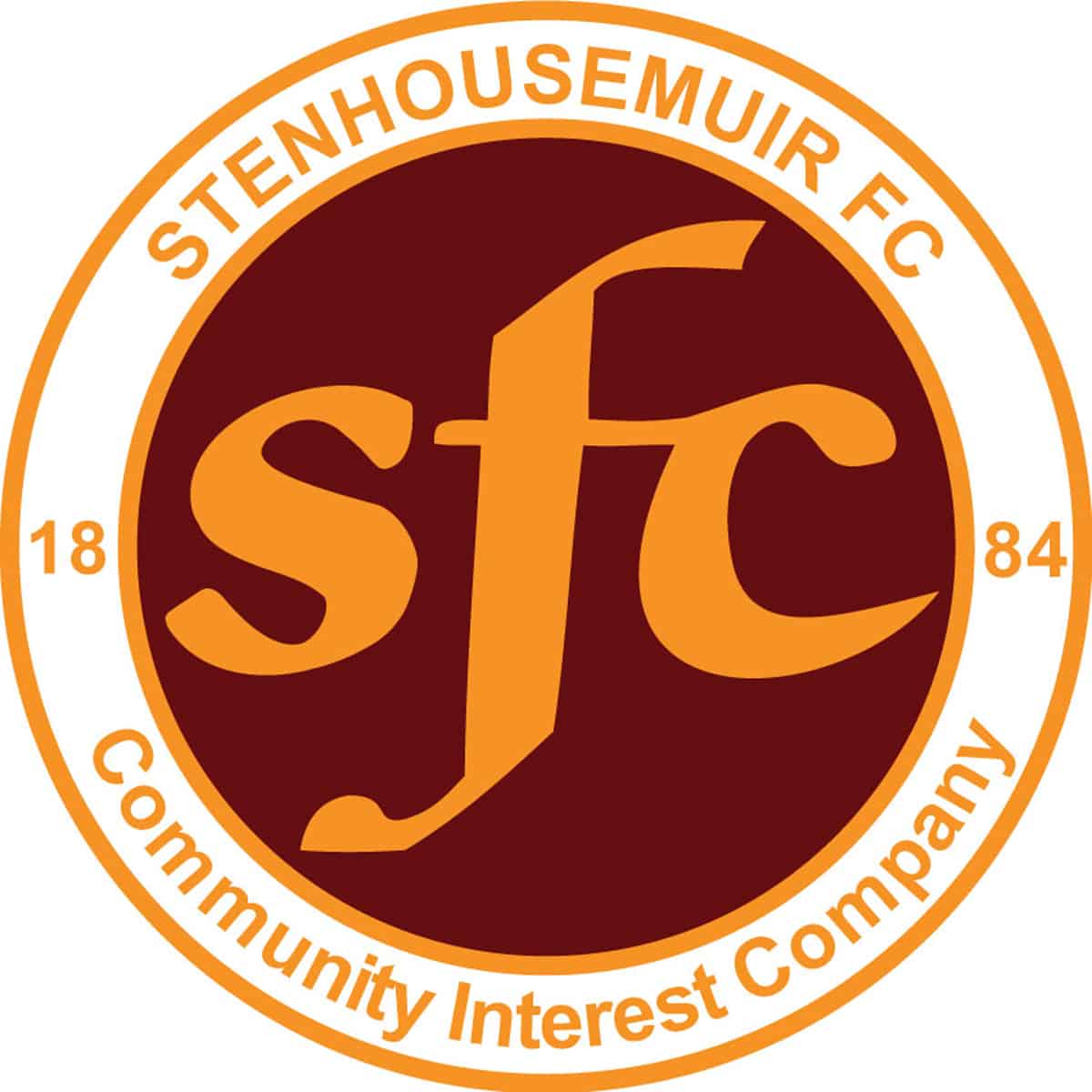 SPFL Ladbrokes League 1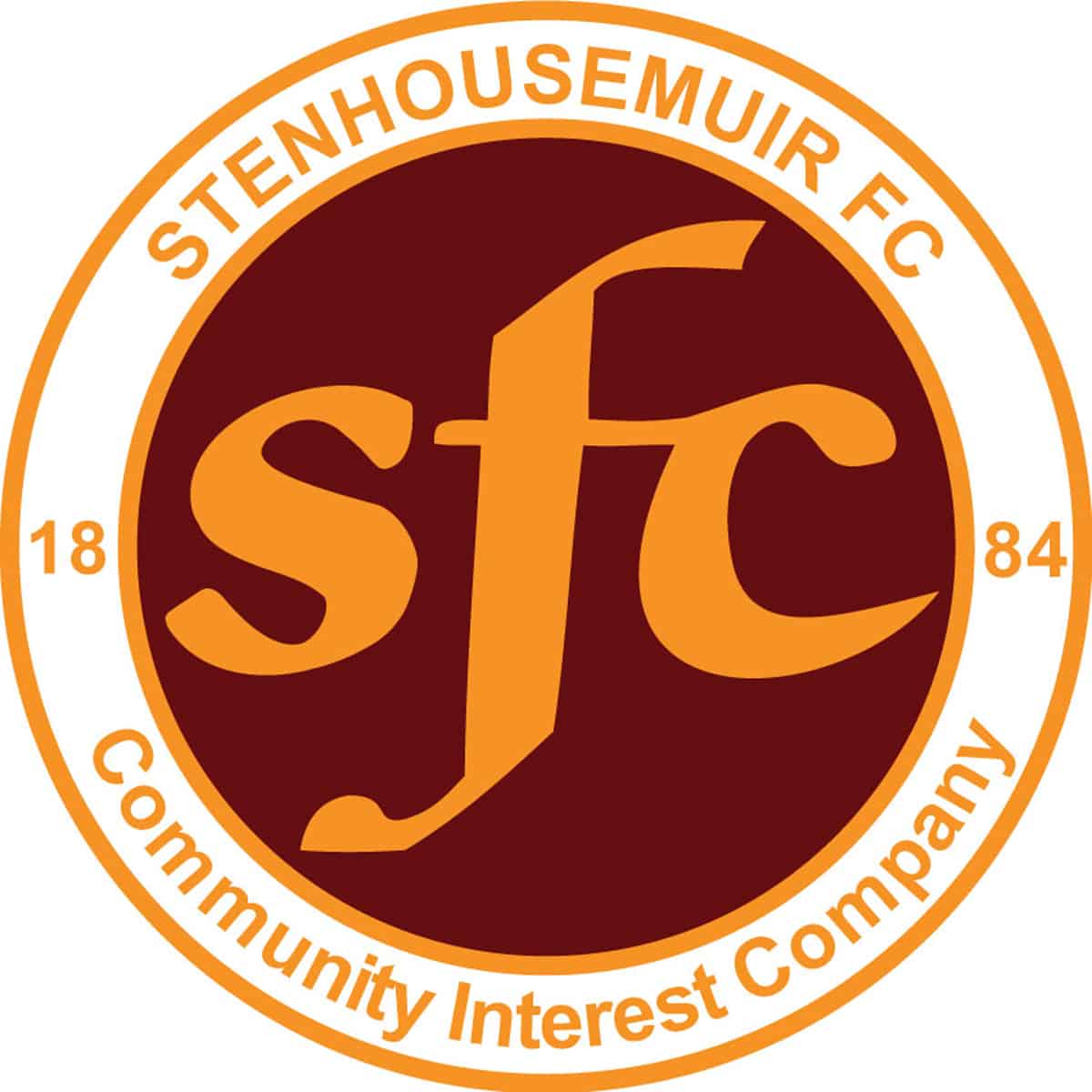 Petrofac Training Cup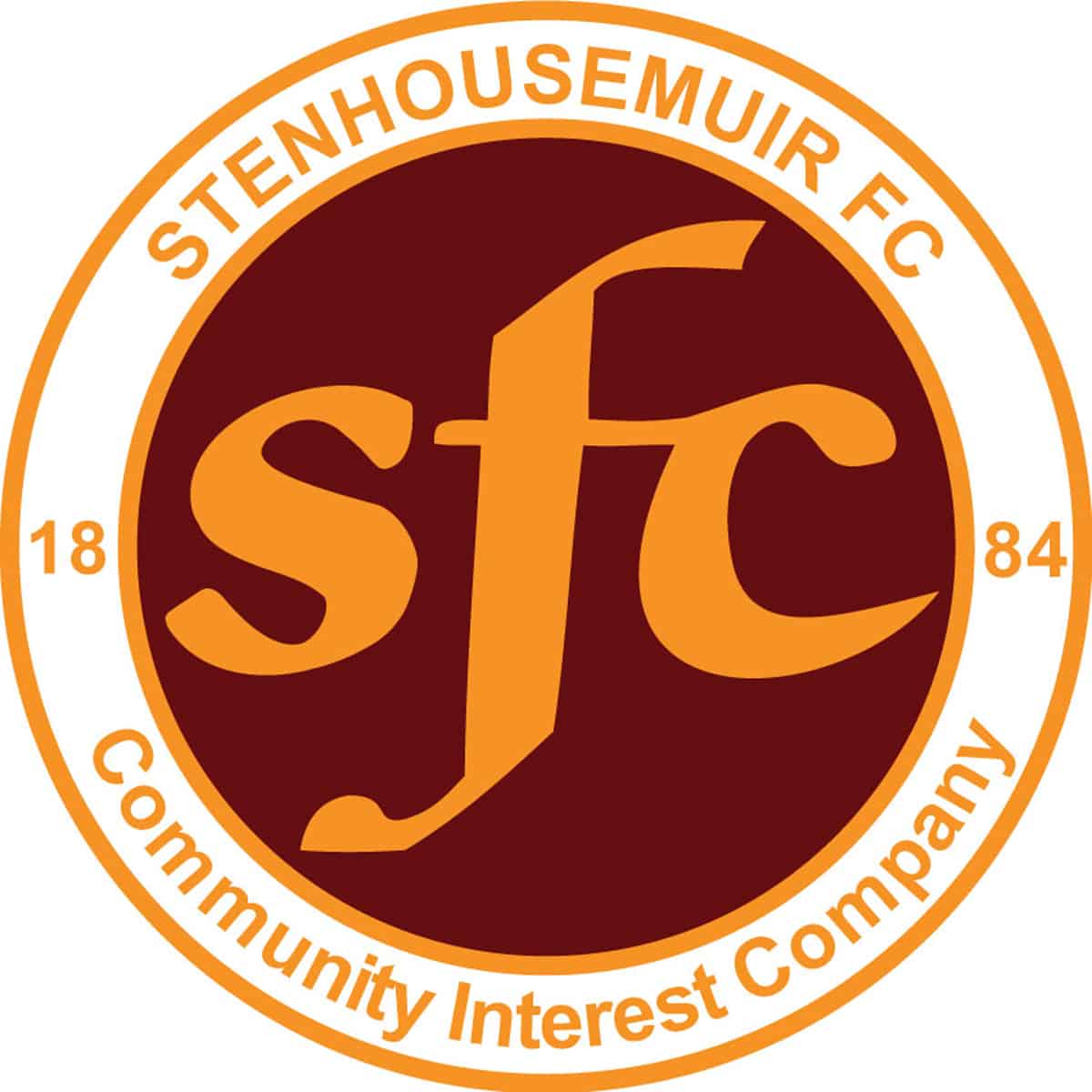 Stirlingshire Cup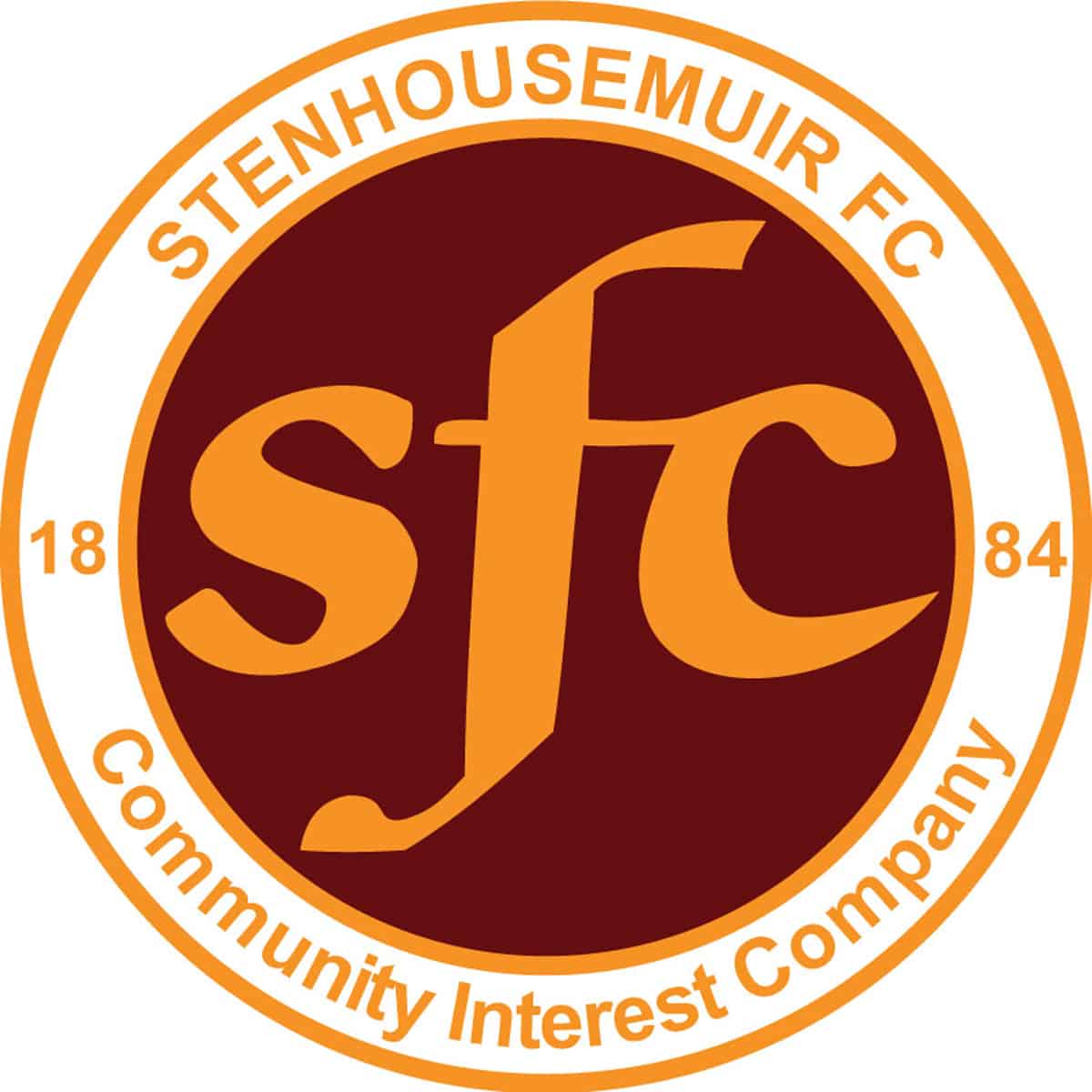 SPFL Ladbrokes League 1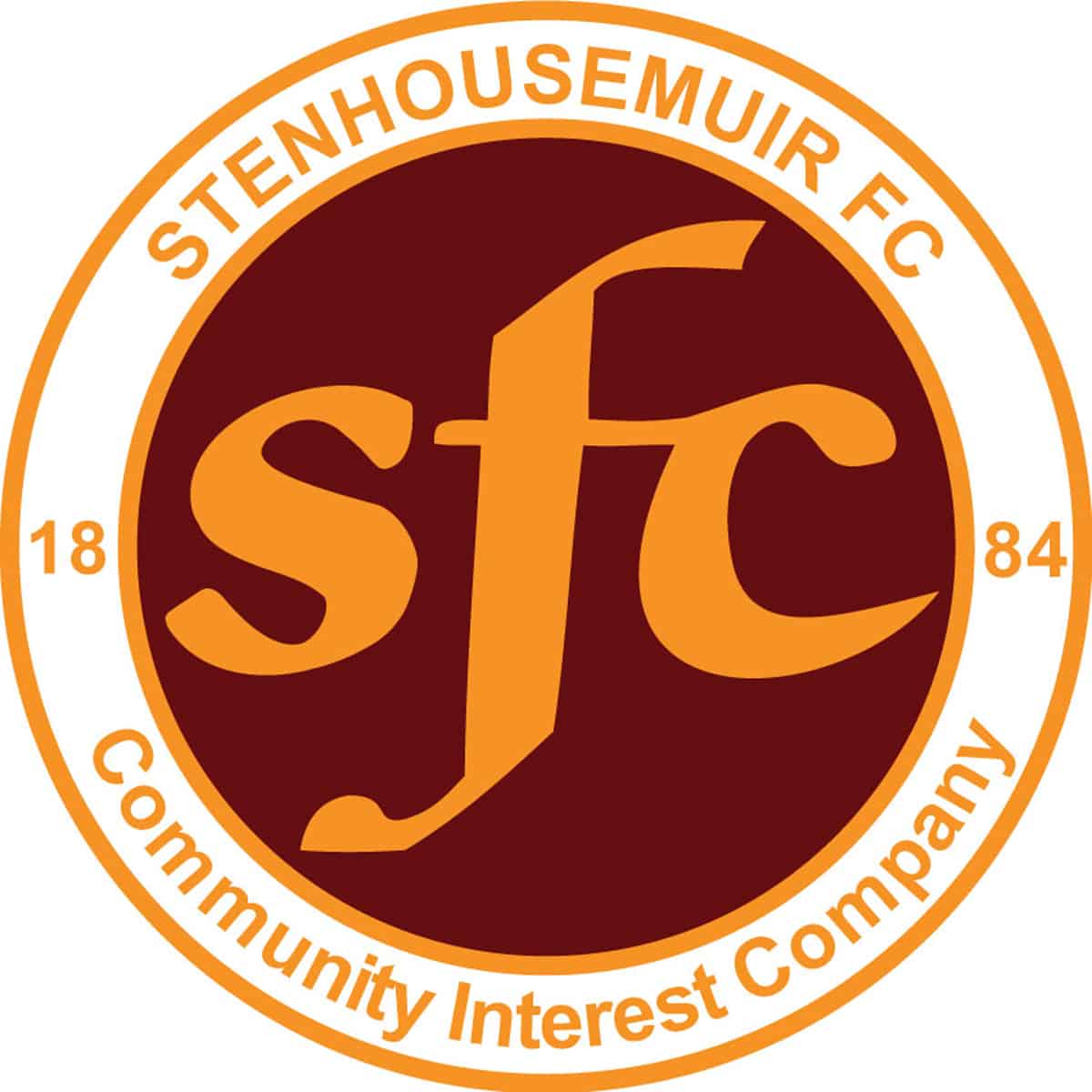 Betfred Cup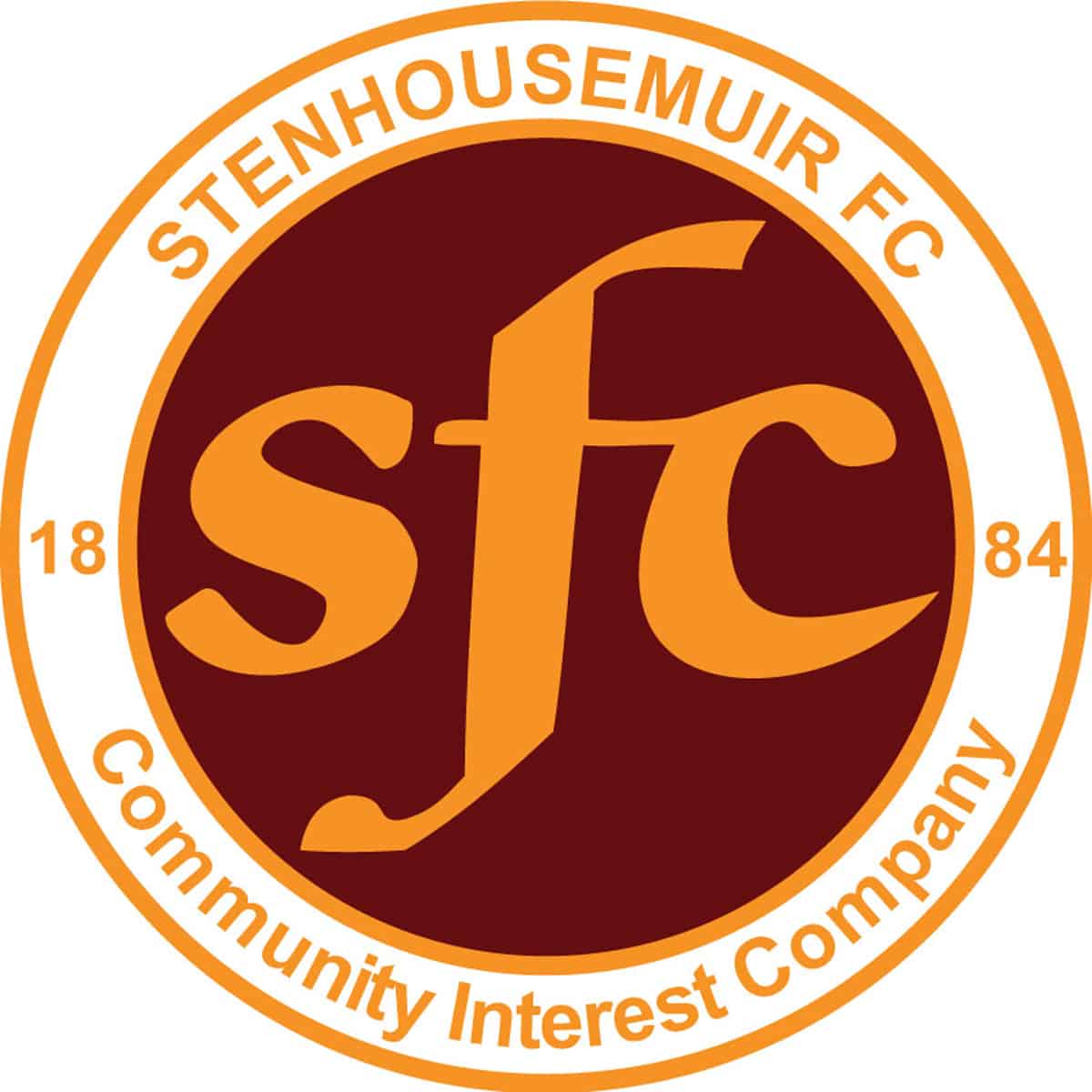 SPFL Ladbrokes League 1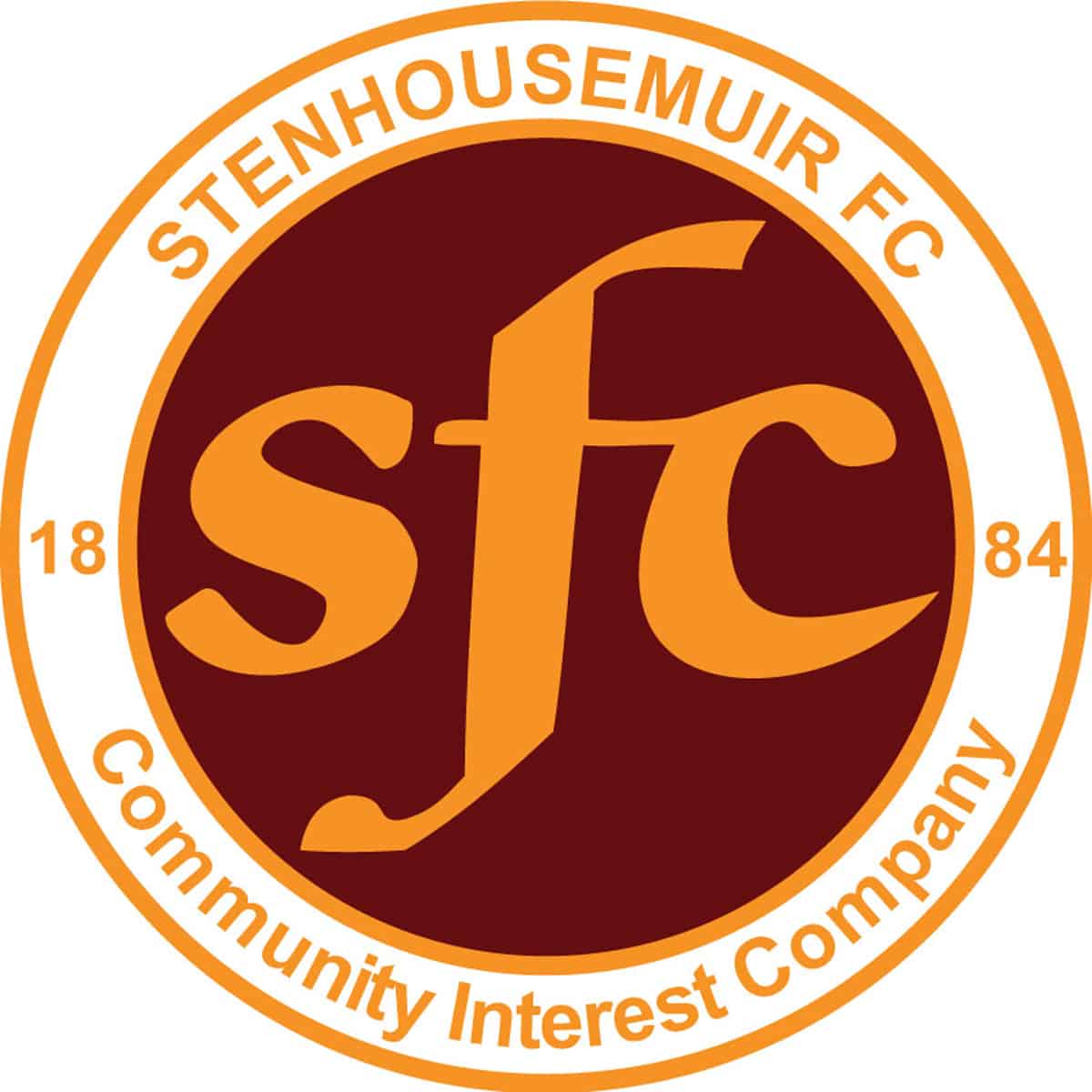 SPFL Ladbrokes League 1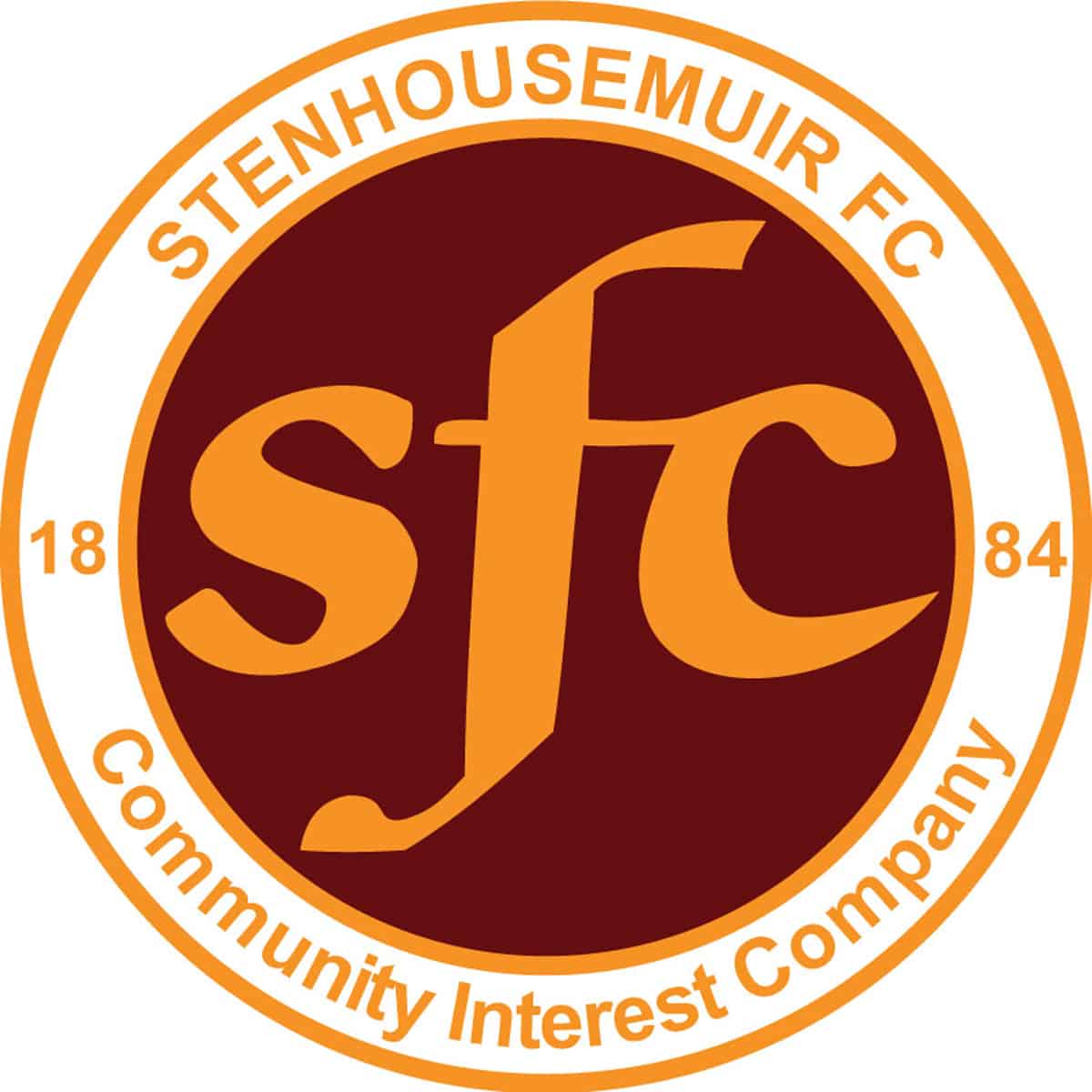 Petrofac Training Cup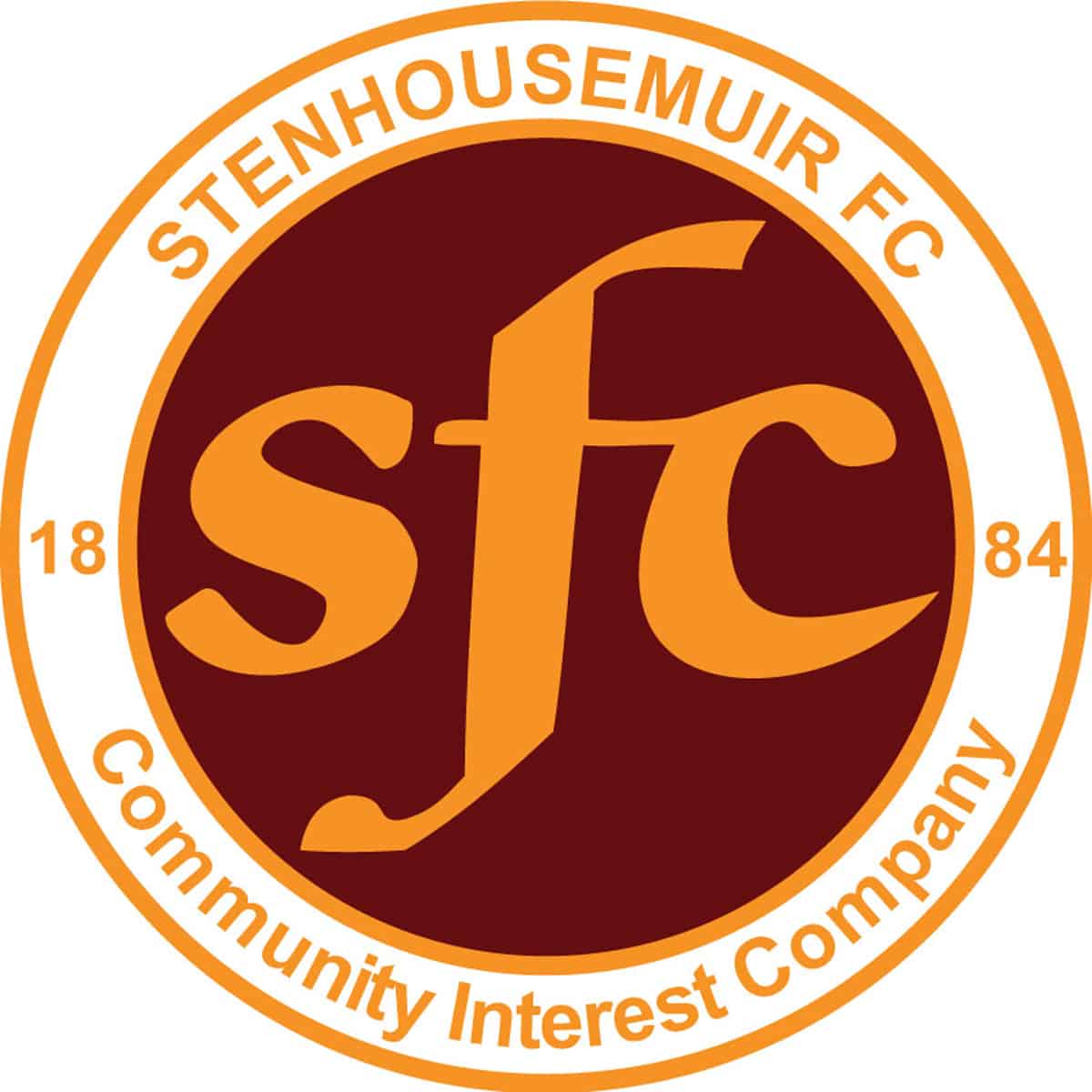 SPFL Ladbrokes League 1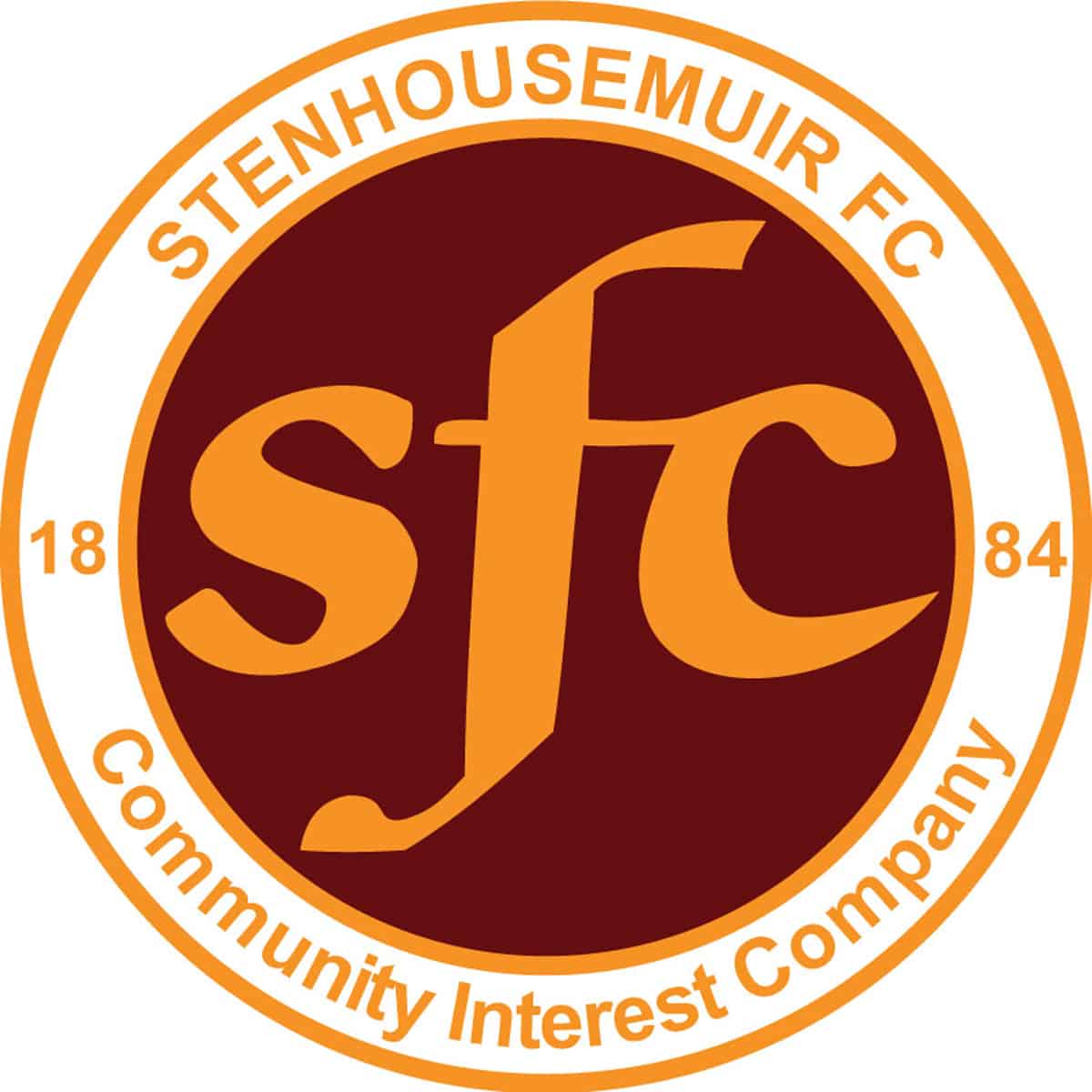 Betfred Cup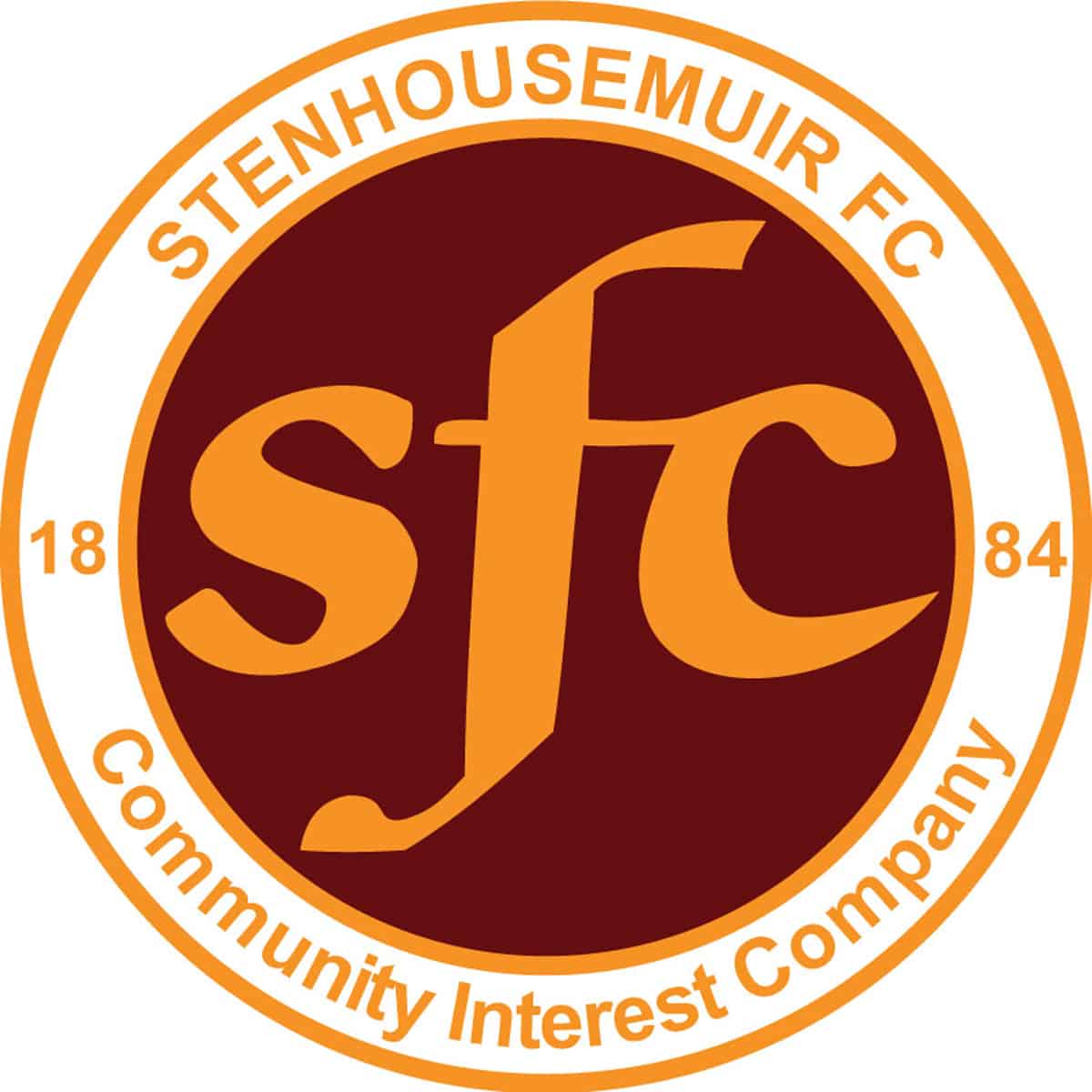 Petrofac Training Cup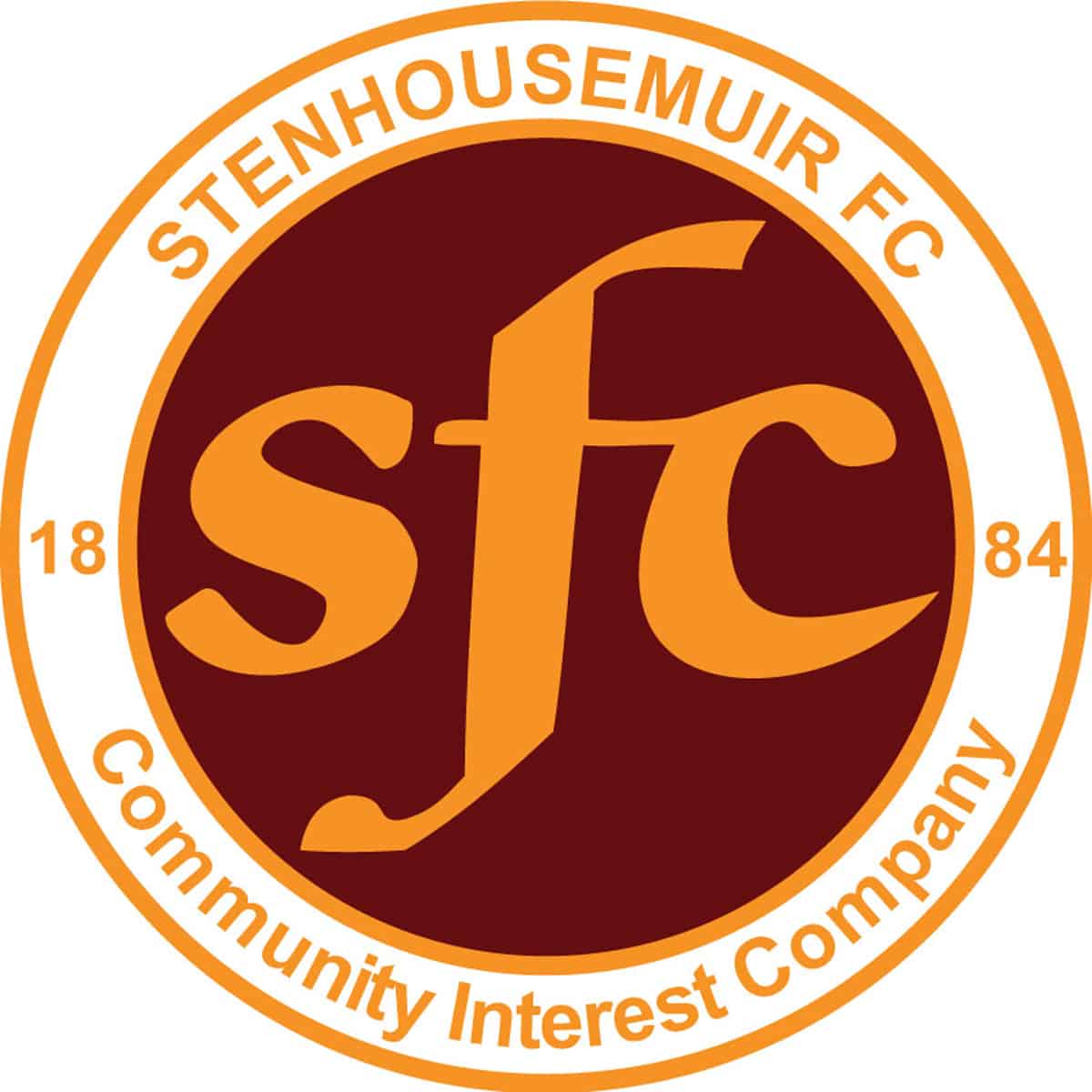 Stirlingshire Cup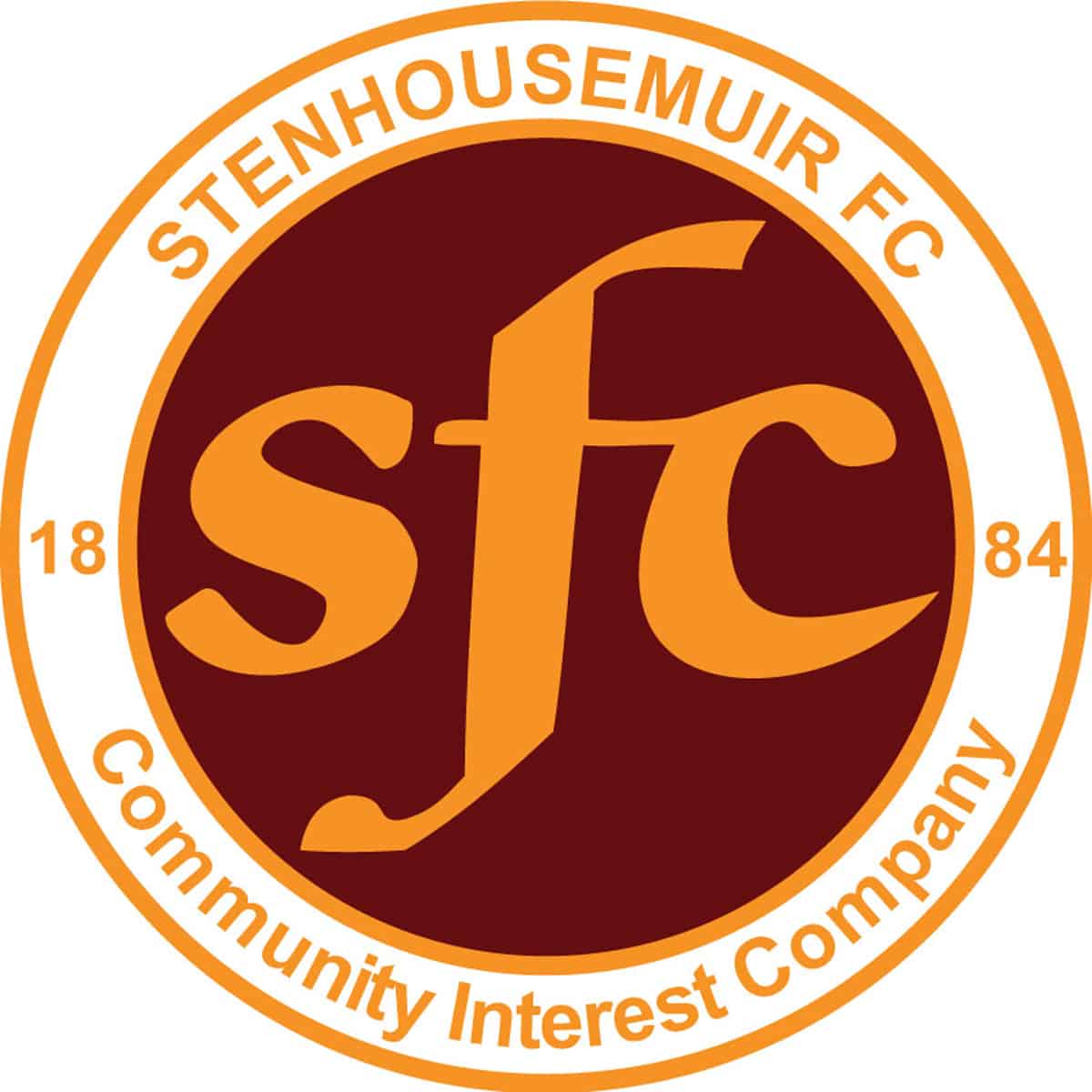 Friendly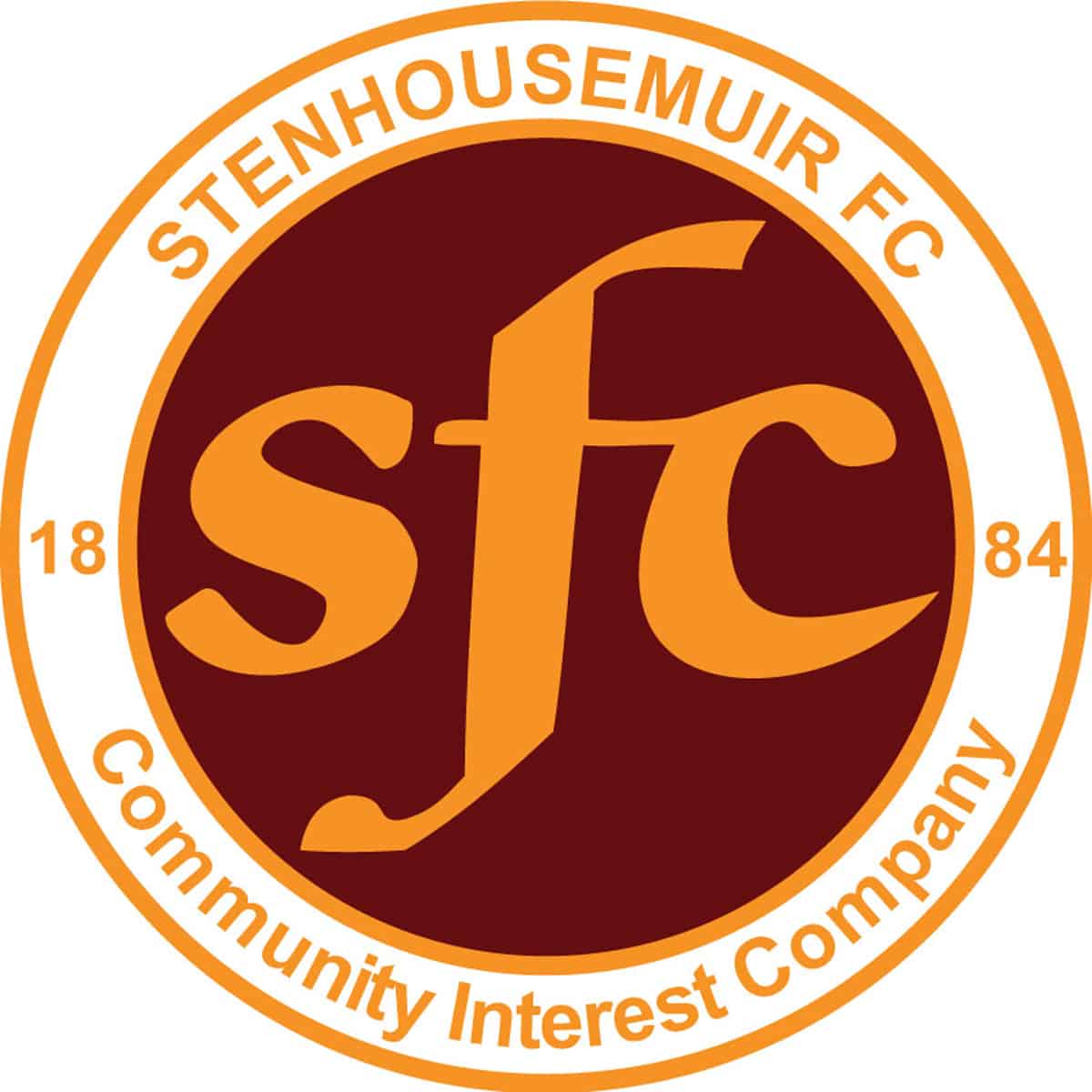 Friendly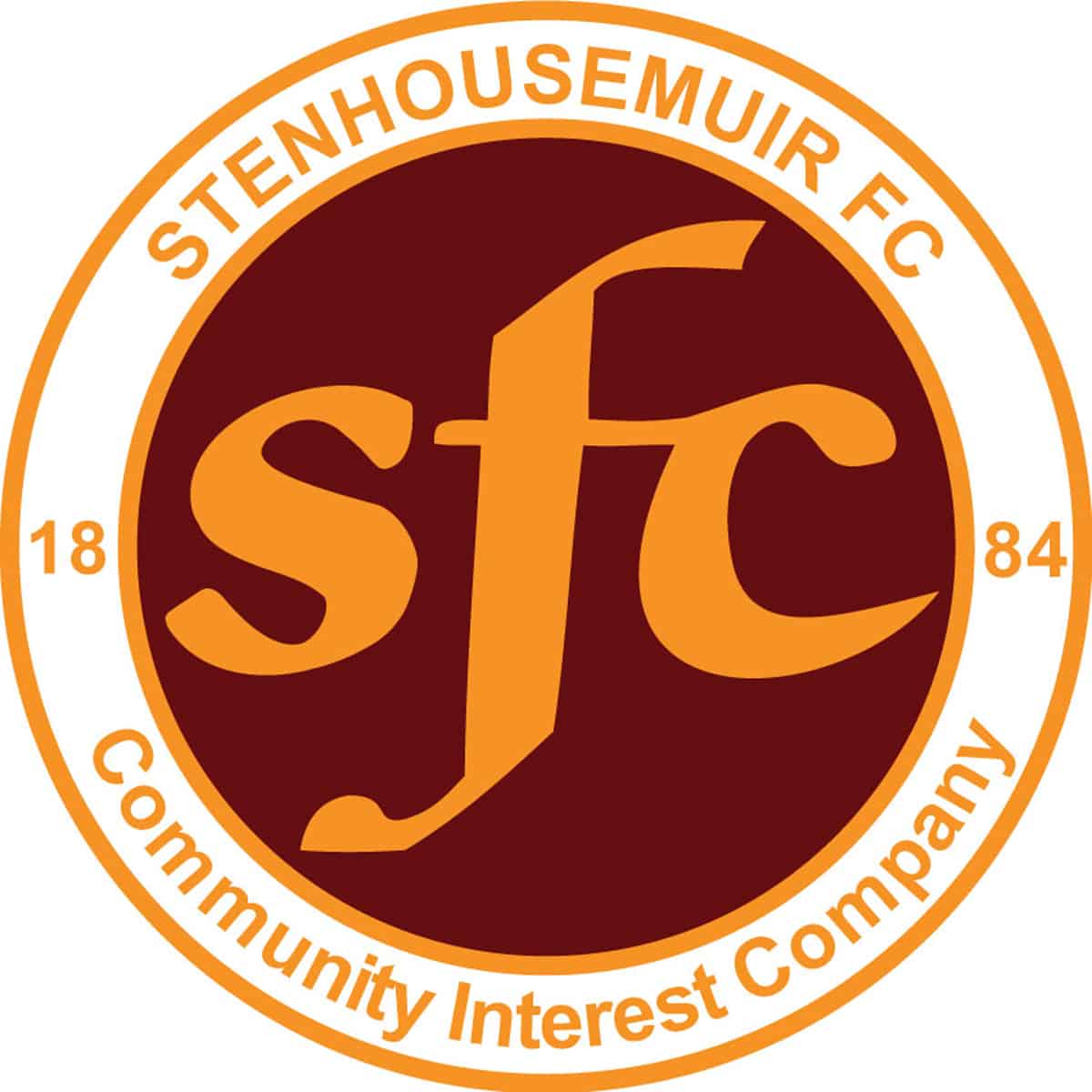 Friendly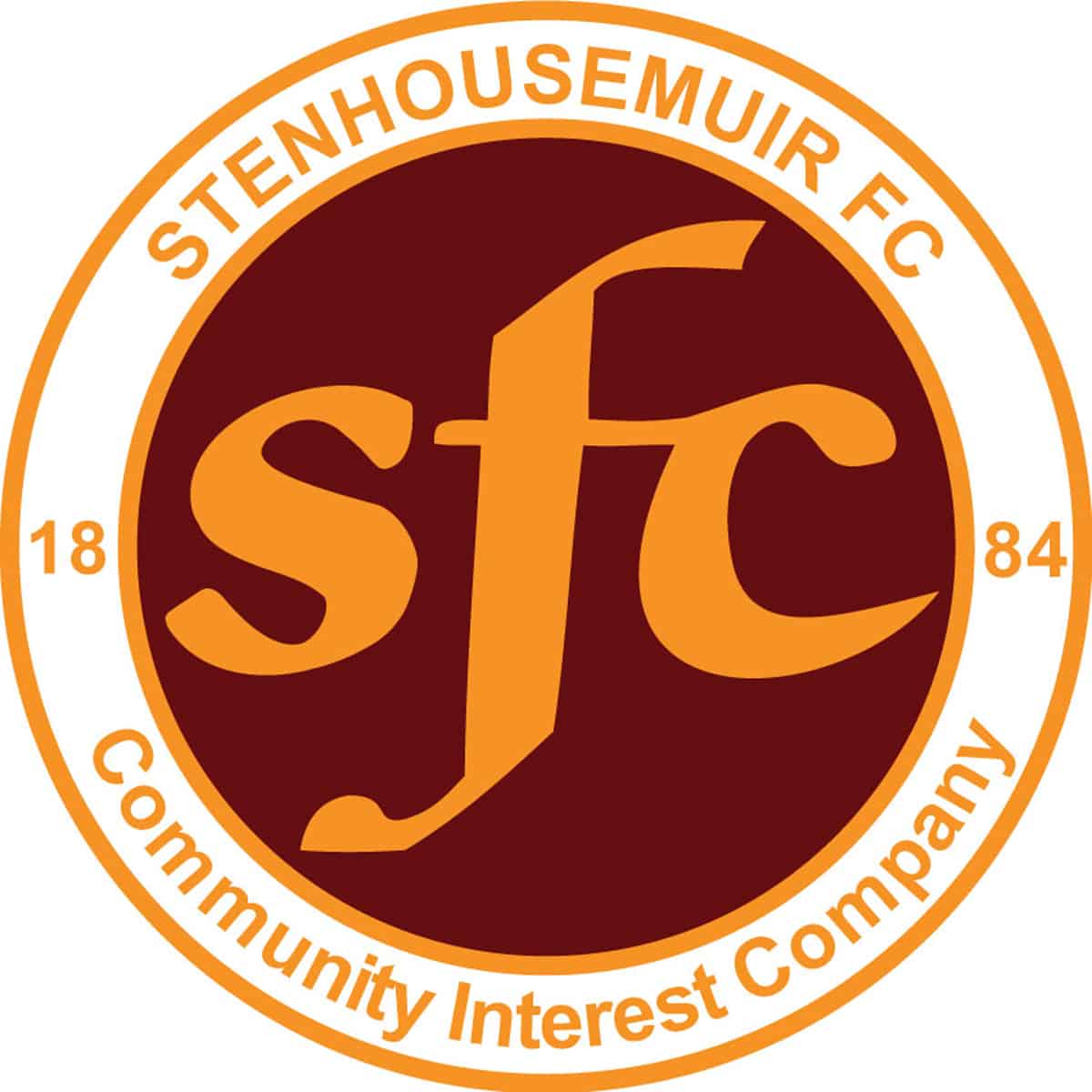 Friendly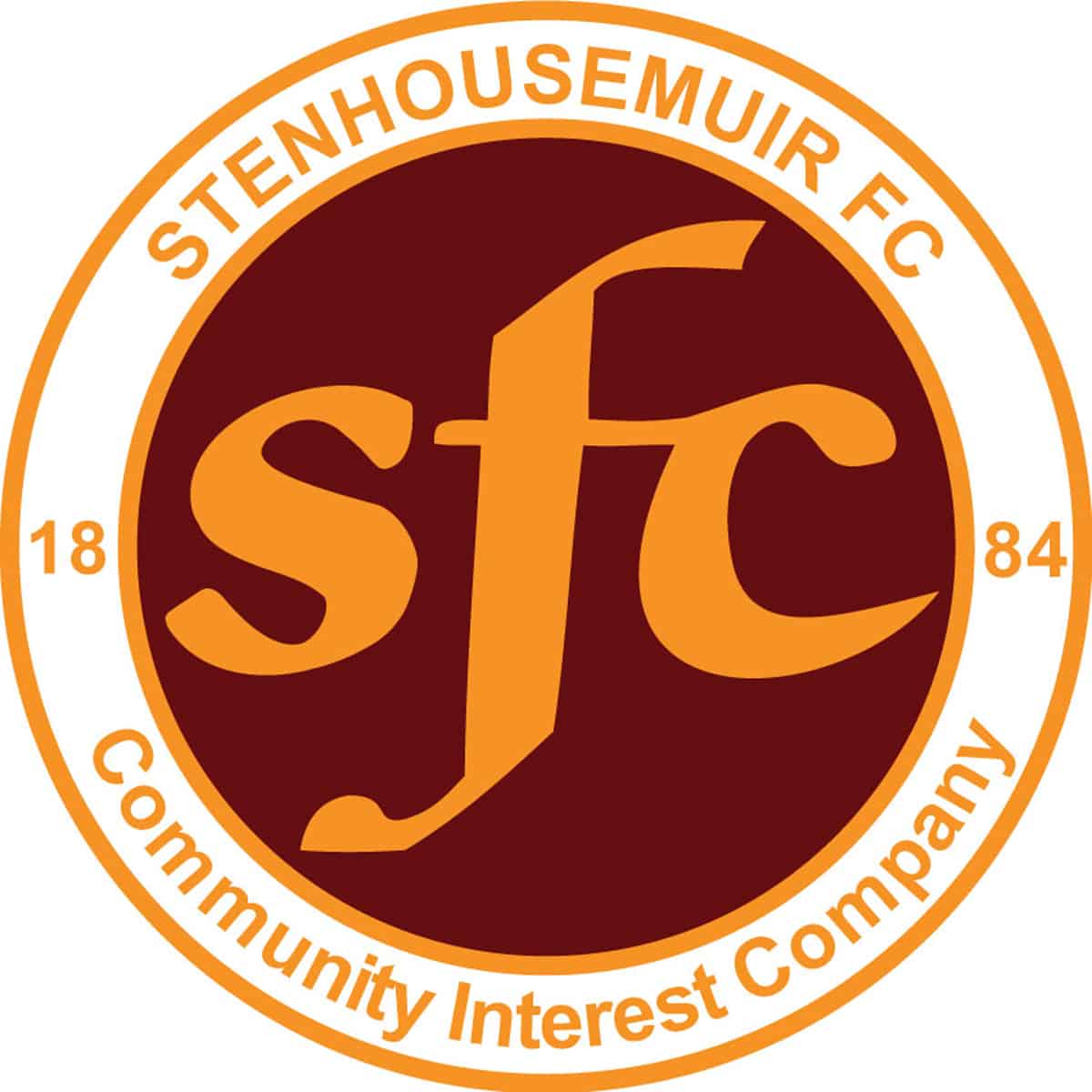 SPFL Ladbrokes League 1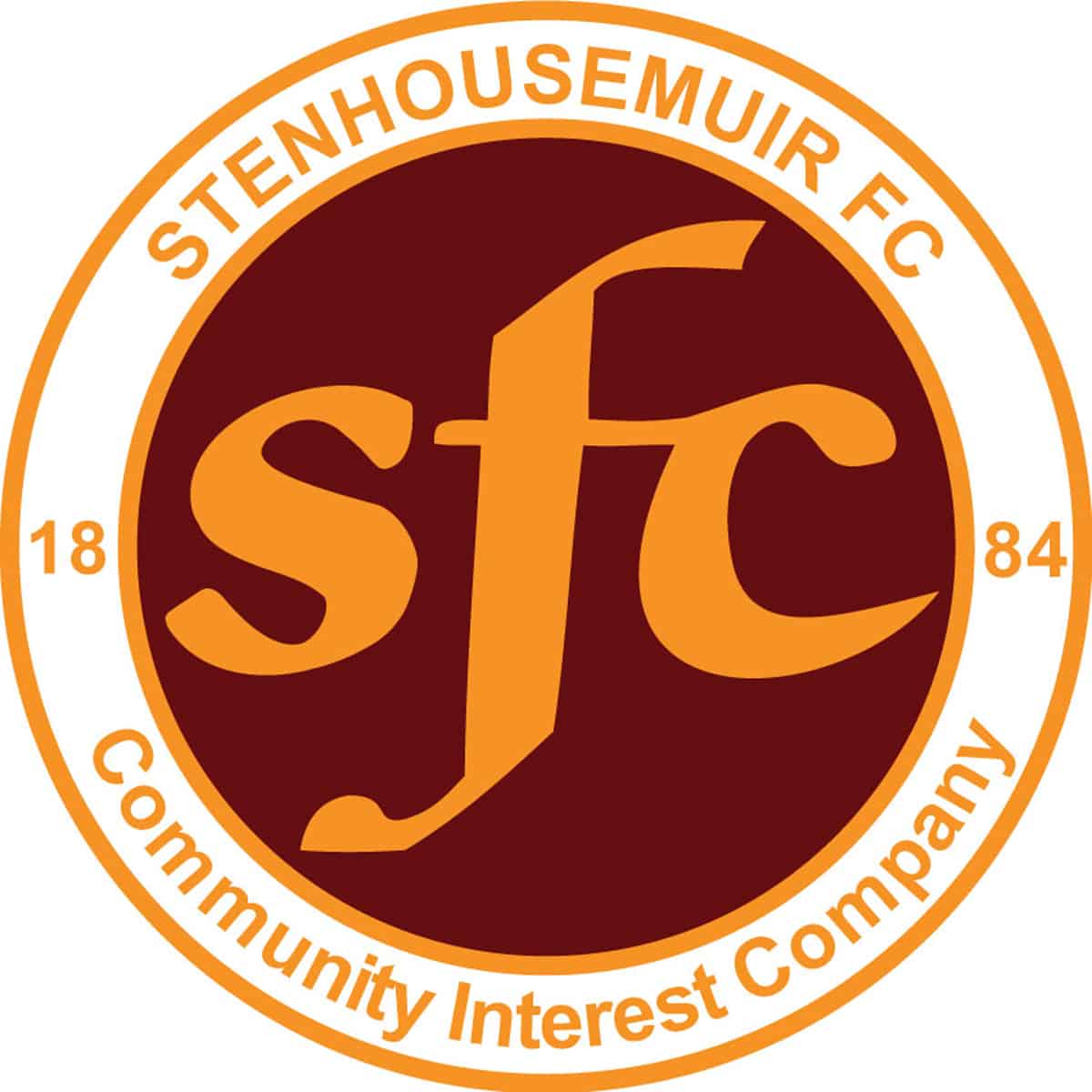 SPFL Ladbrokes League 1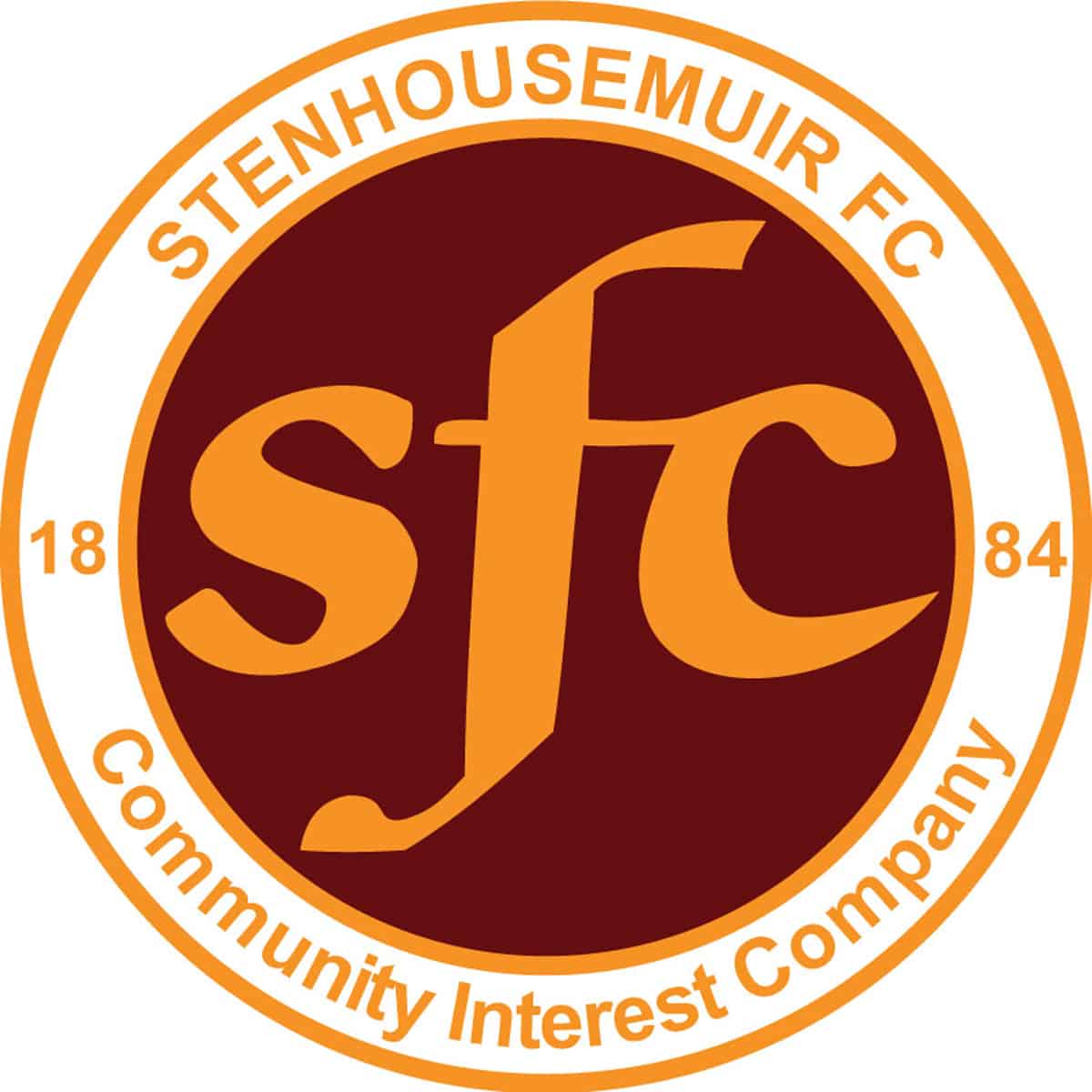 SPFL Ladbrokes League 1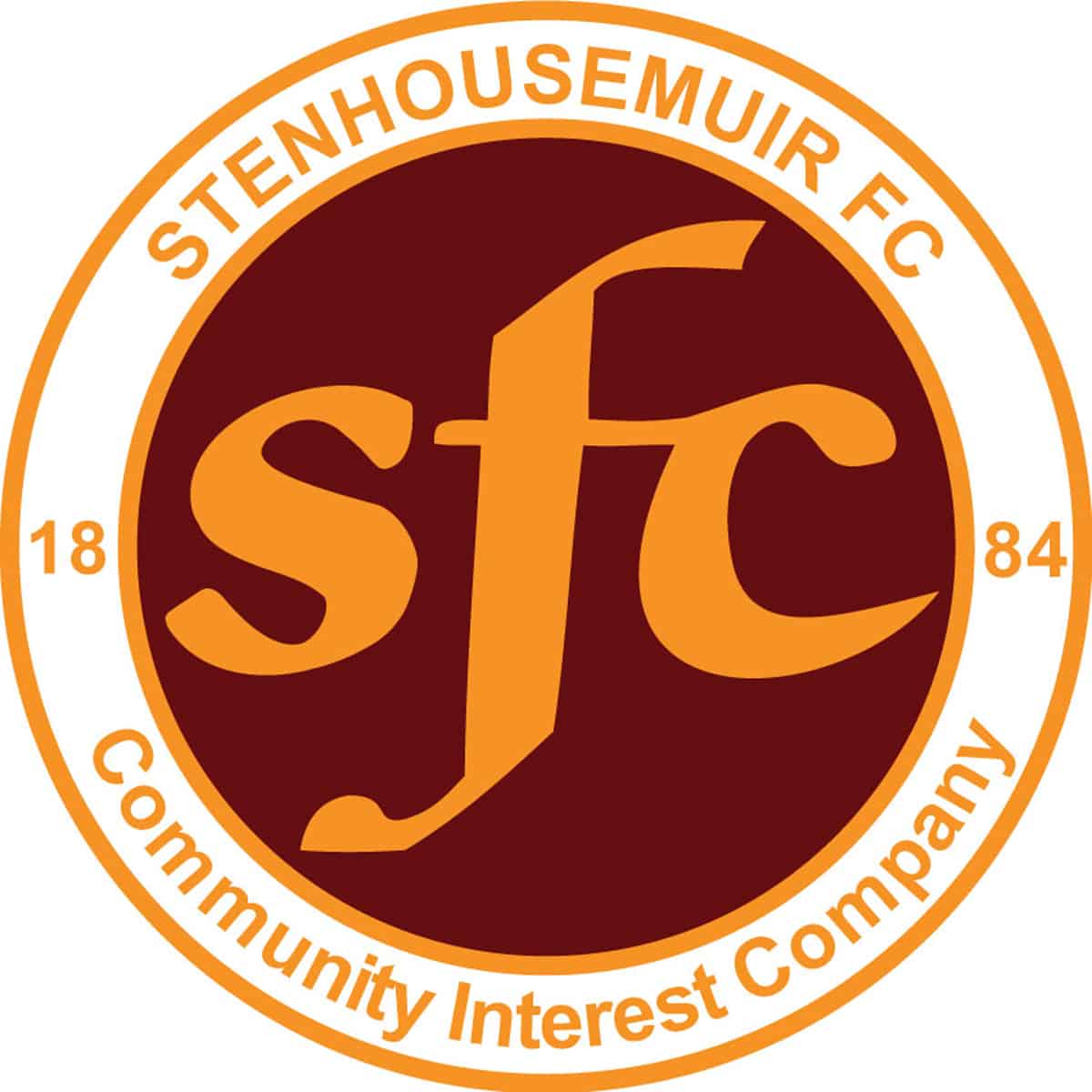 SPFL Ladbrokes League 1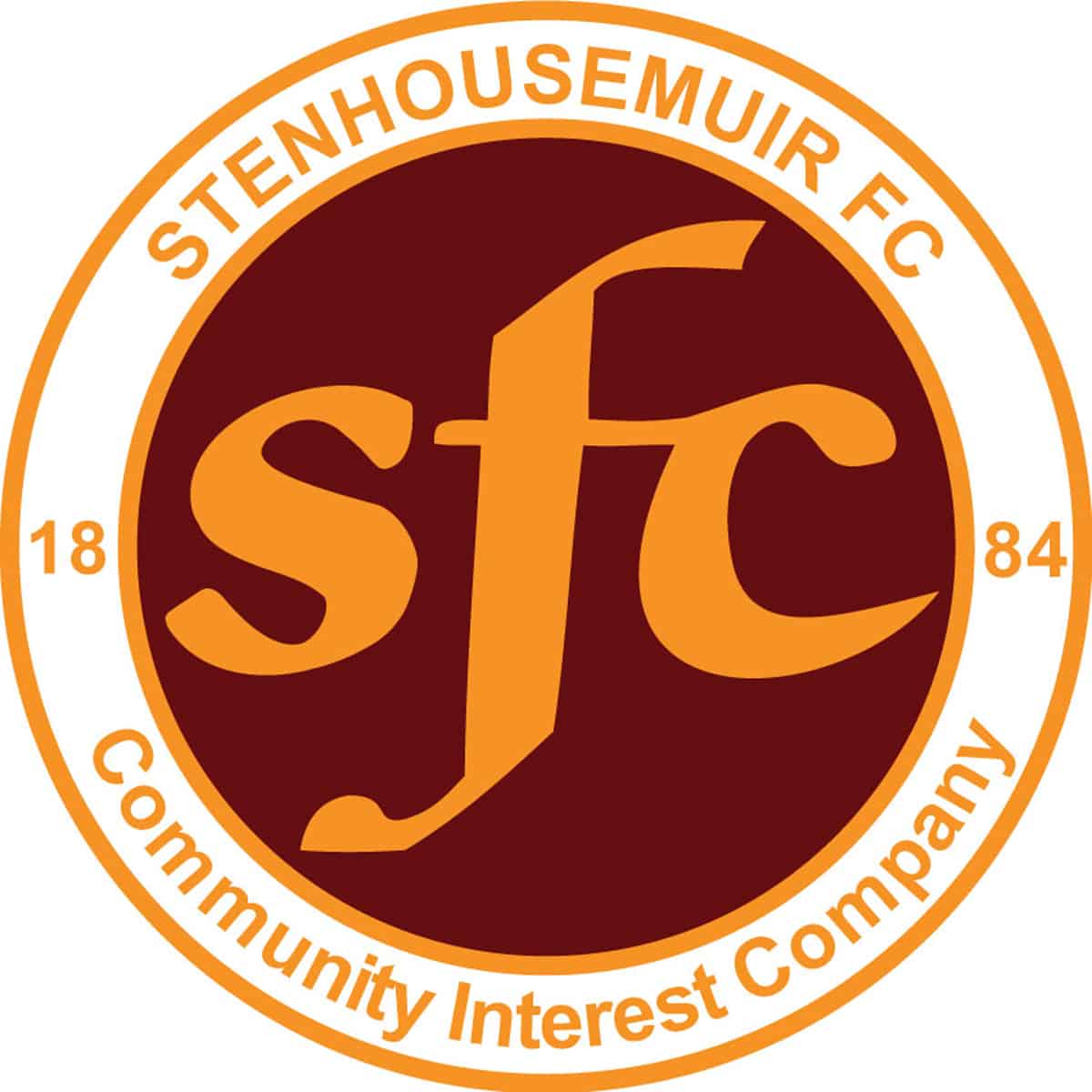 SPFL Ladbrokes League 1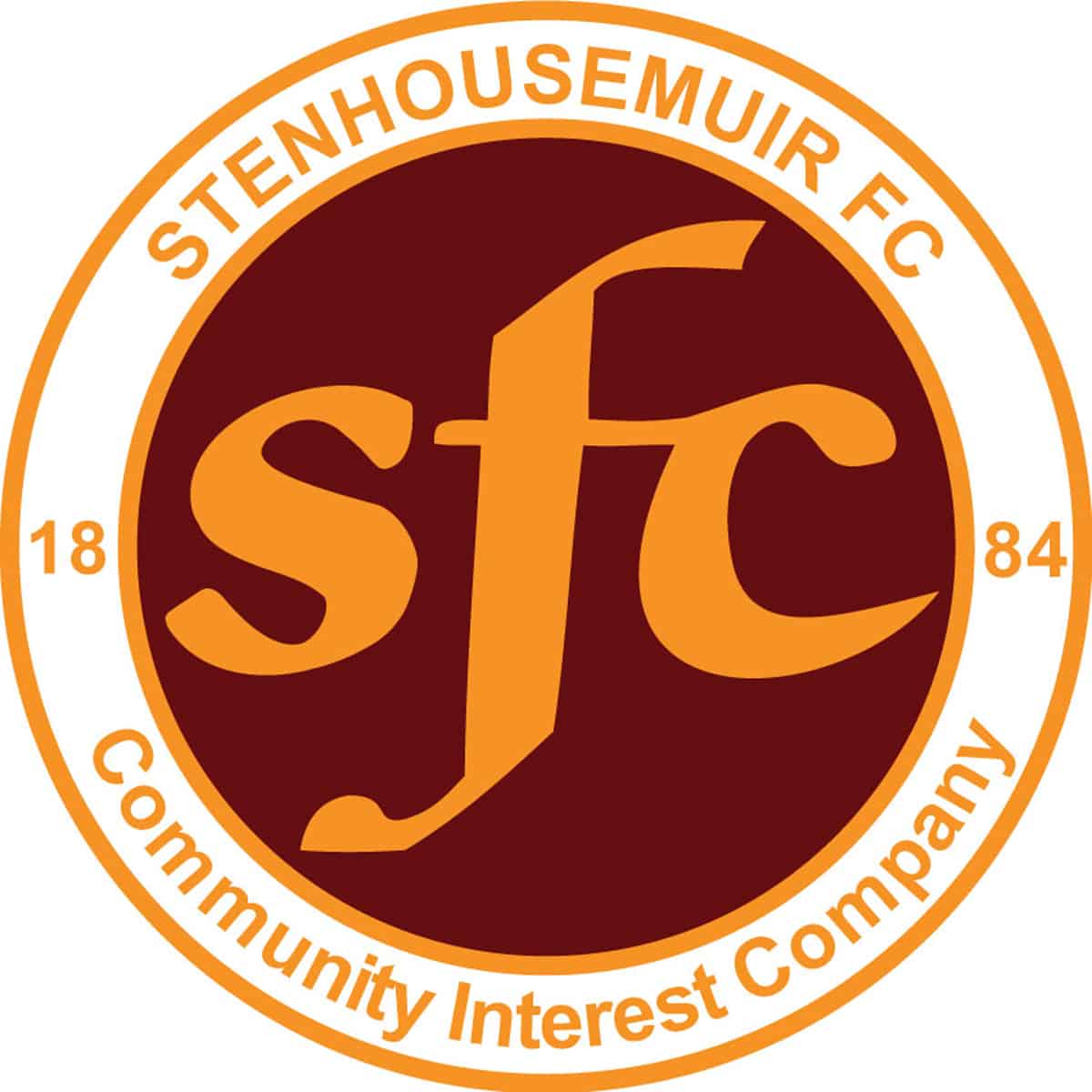 SPFL Ladbrokes League 1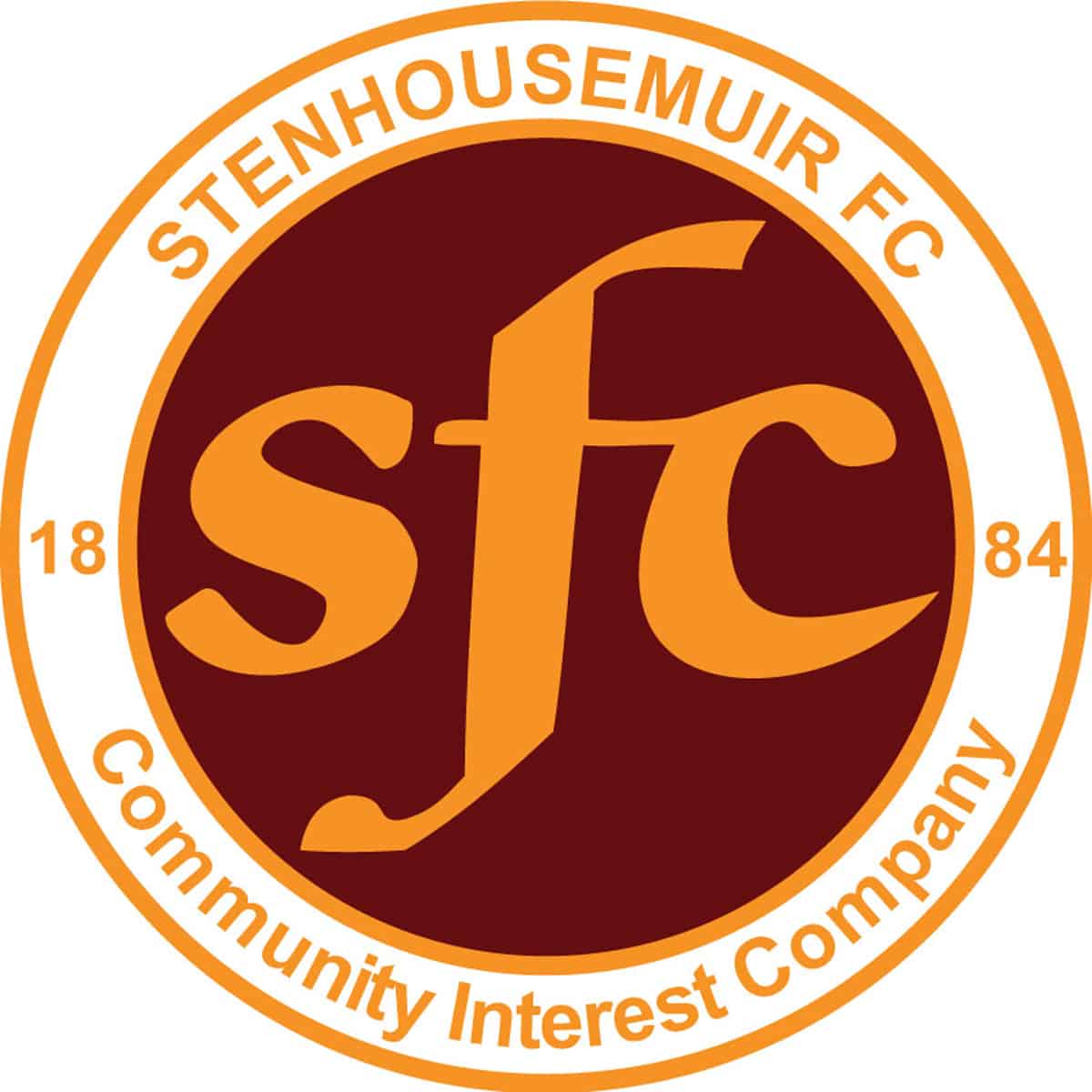 SPFL Ladbrokes League 1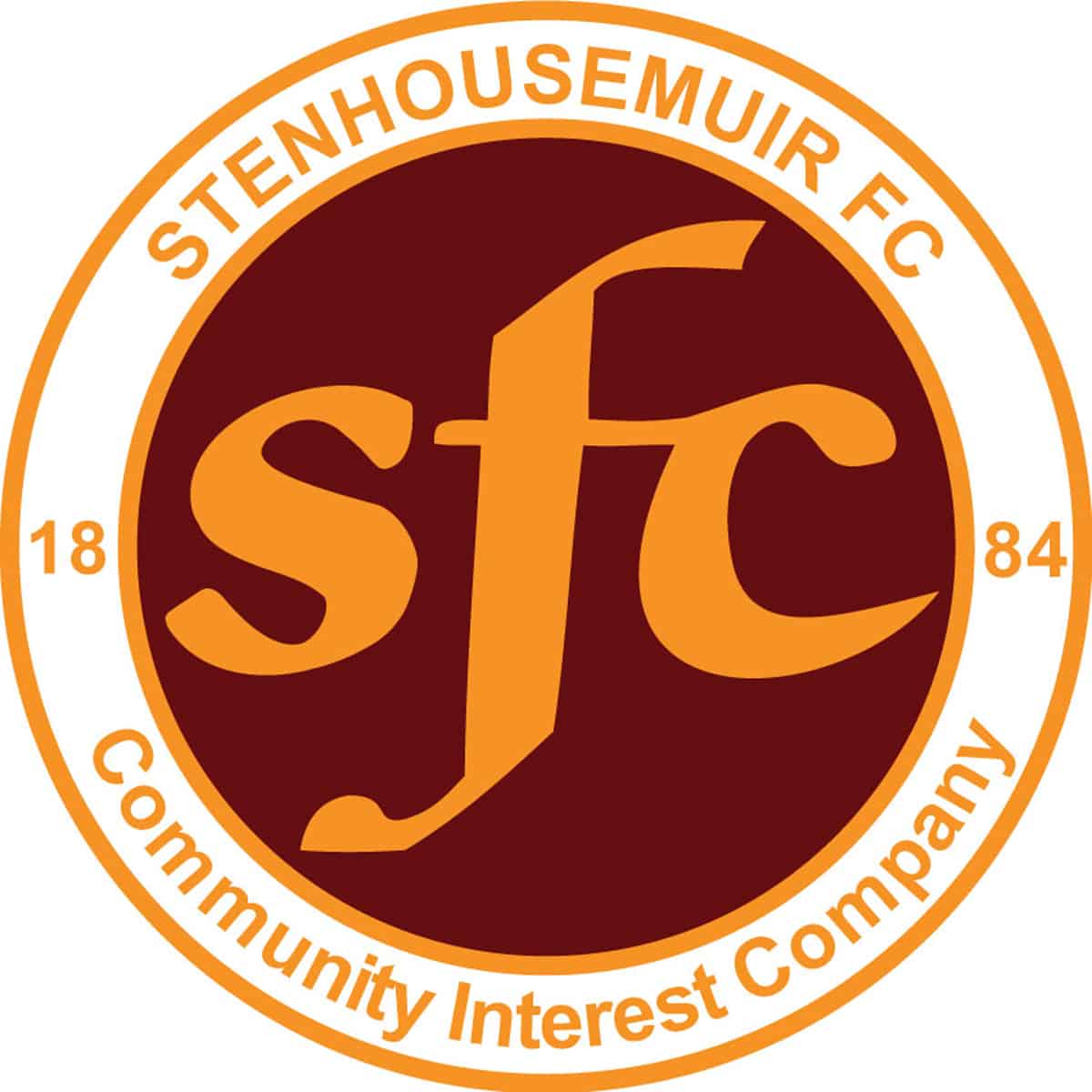 SPFL Ladbrokes League 1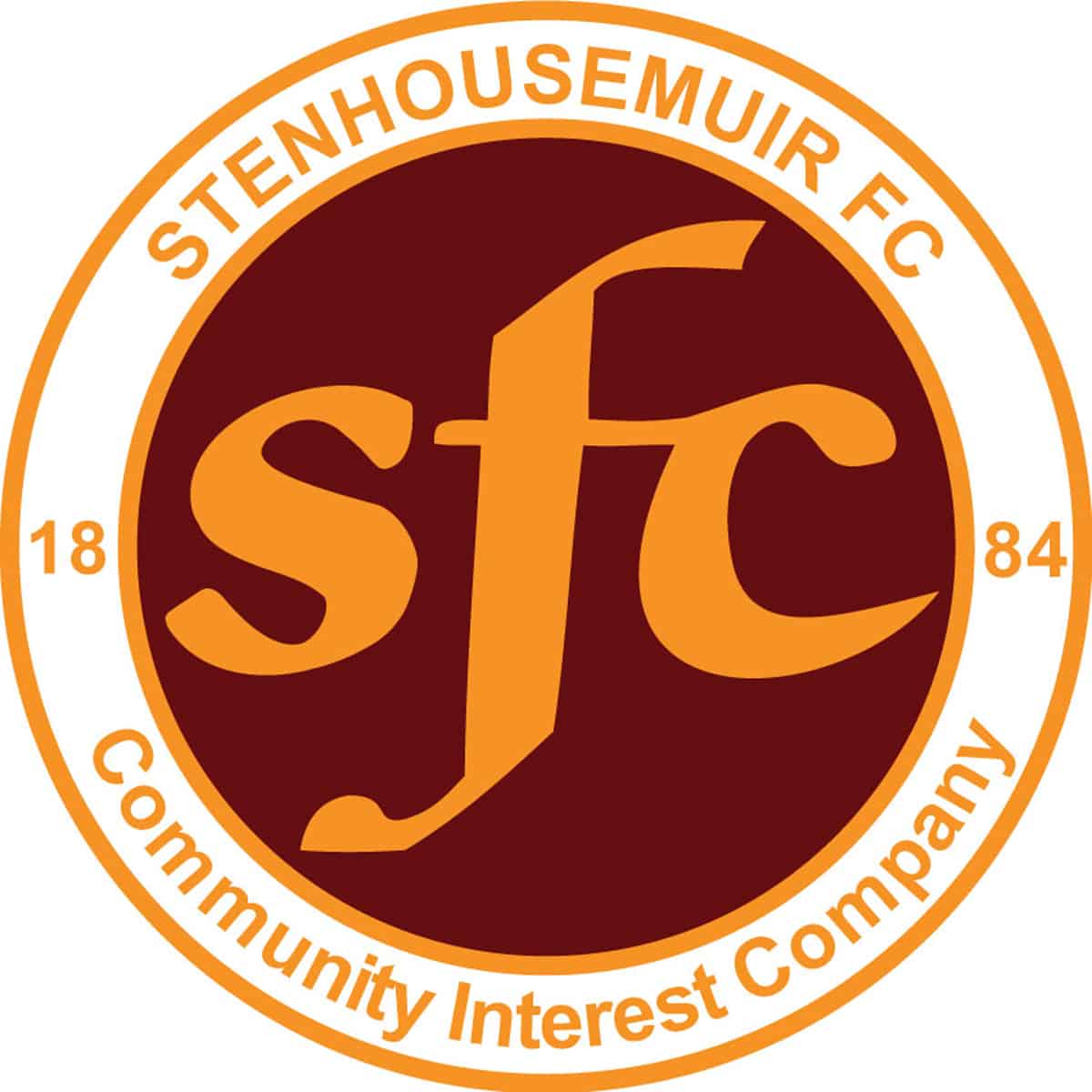 SPFL Ladbrokes League 1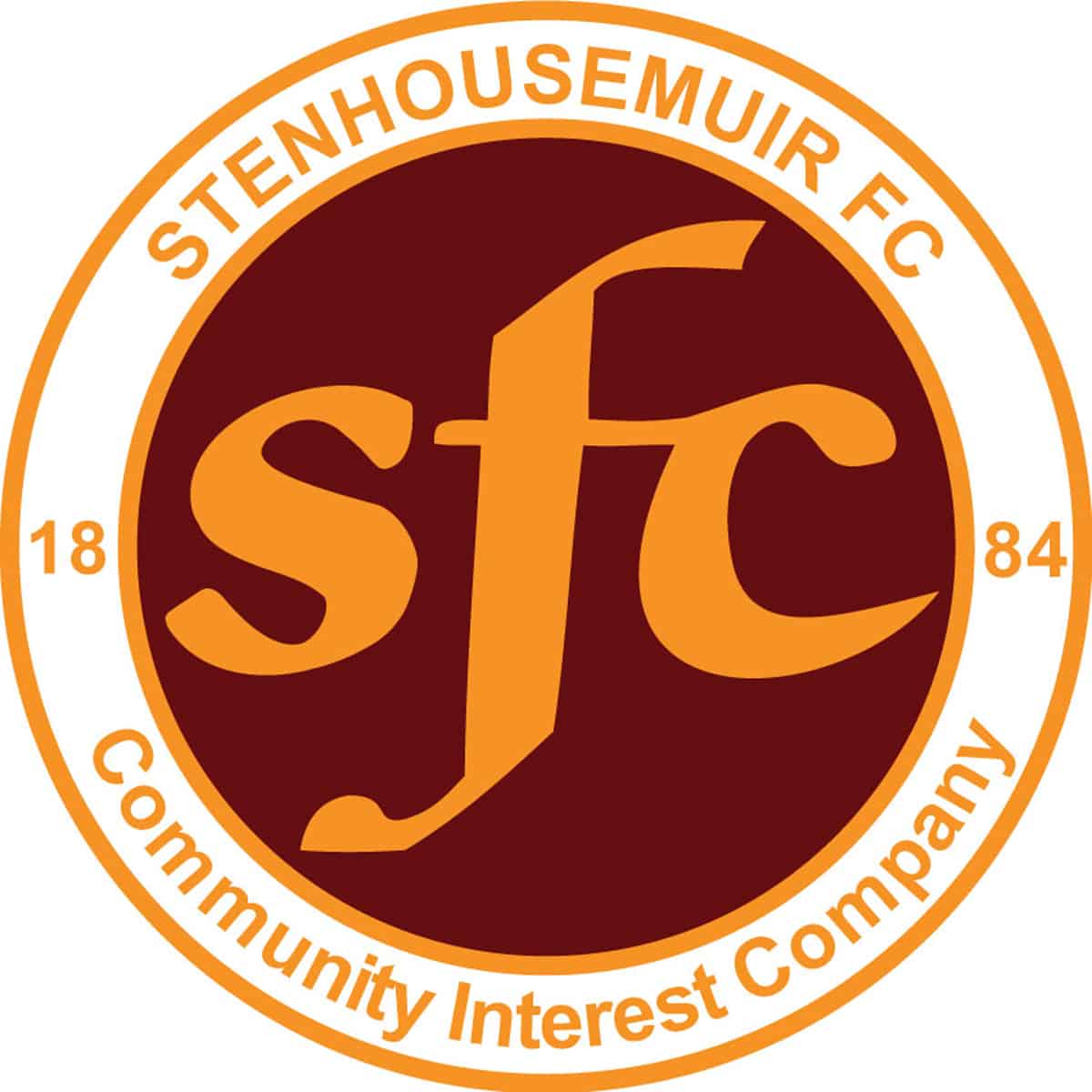 SPFL Ladbrokes League 1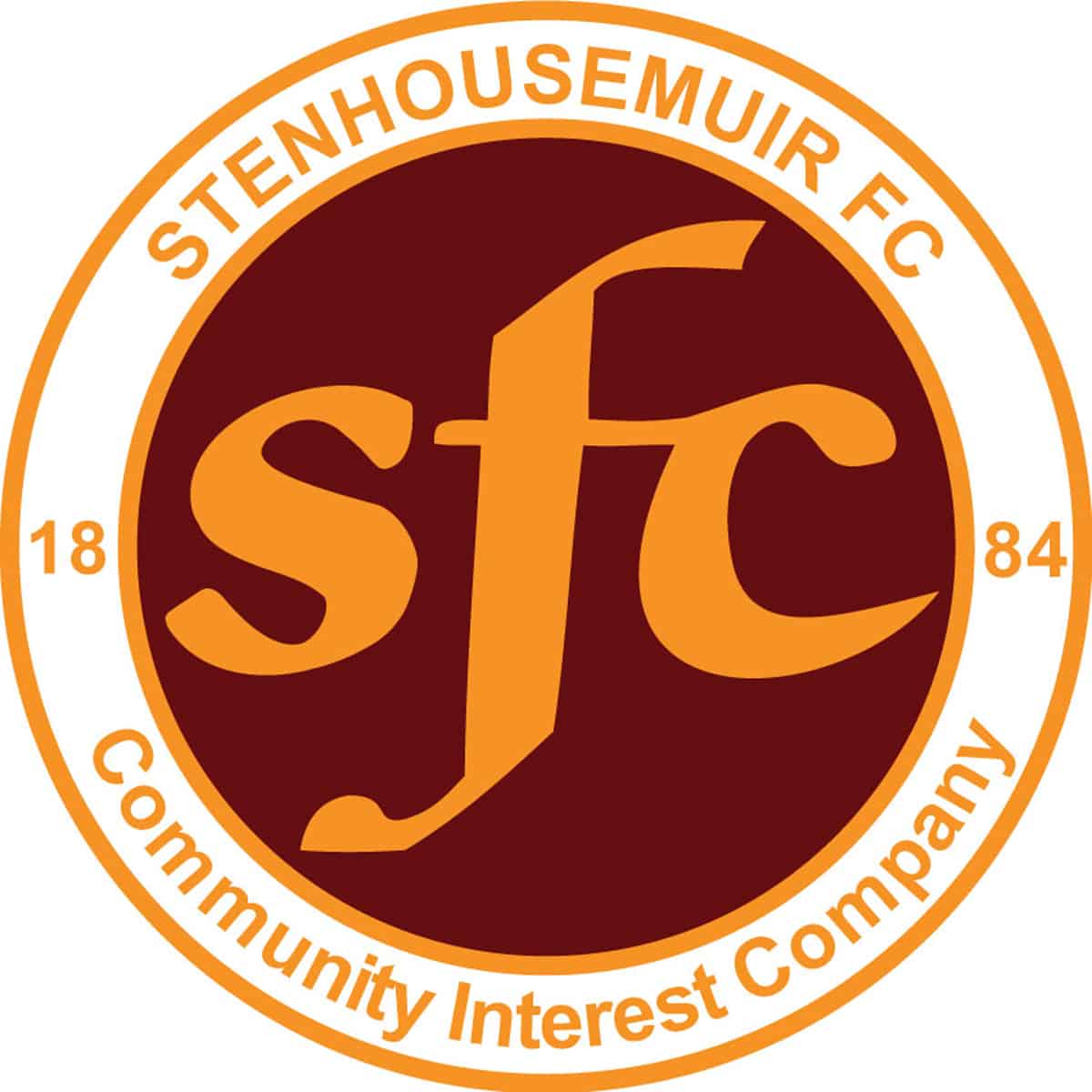 SPFL Ladbrokes League 1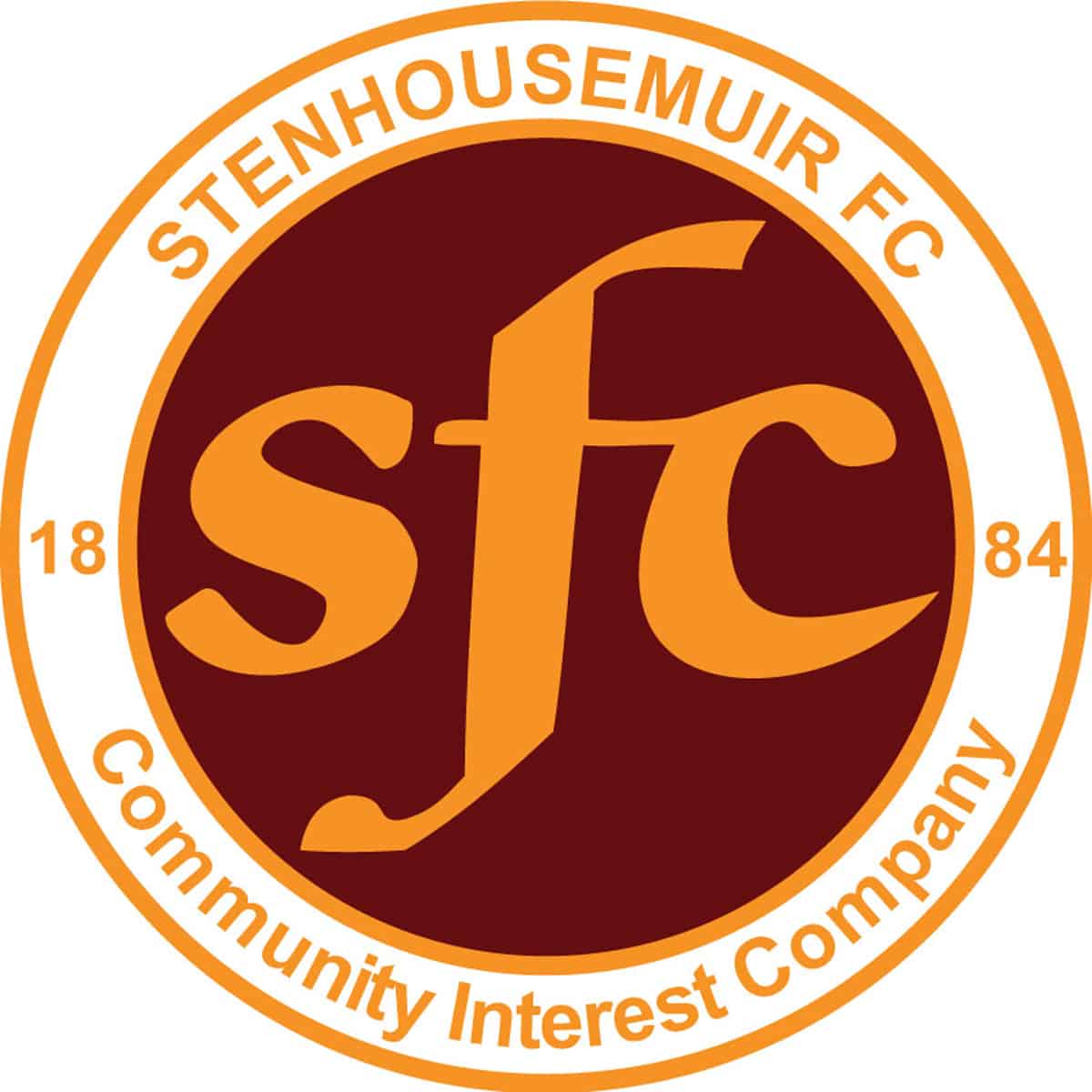 SPFL Ladbrokes League 1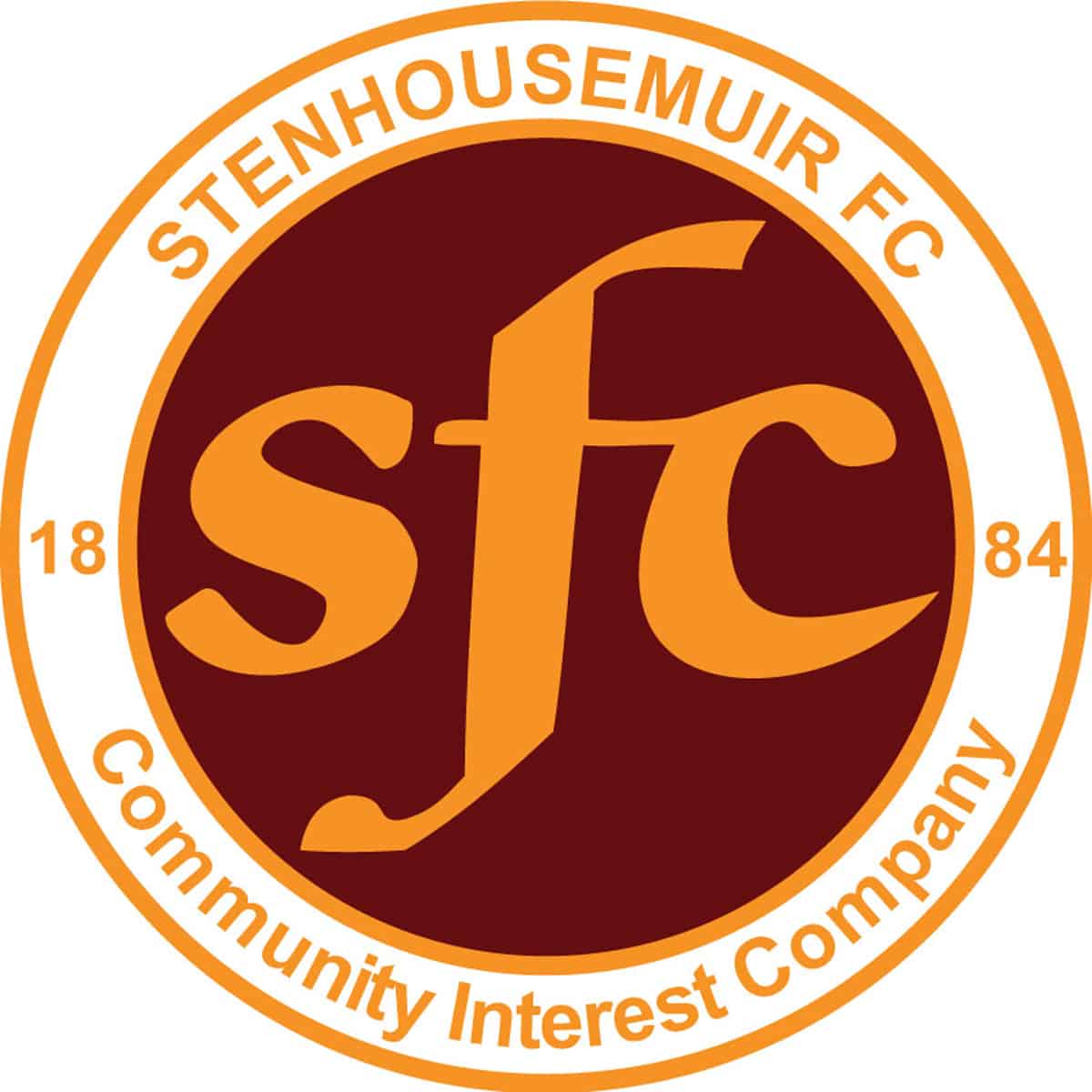 SPFL Ladbrokes League 1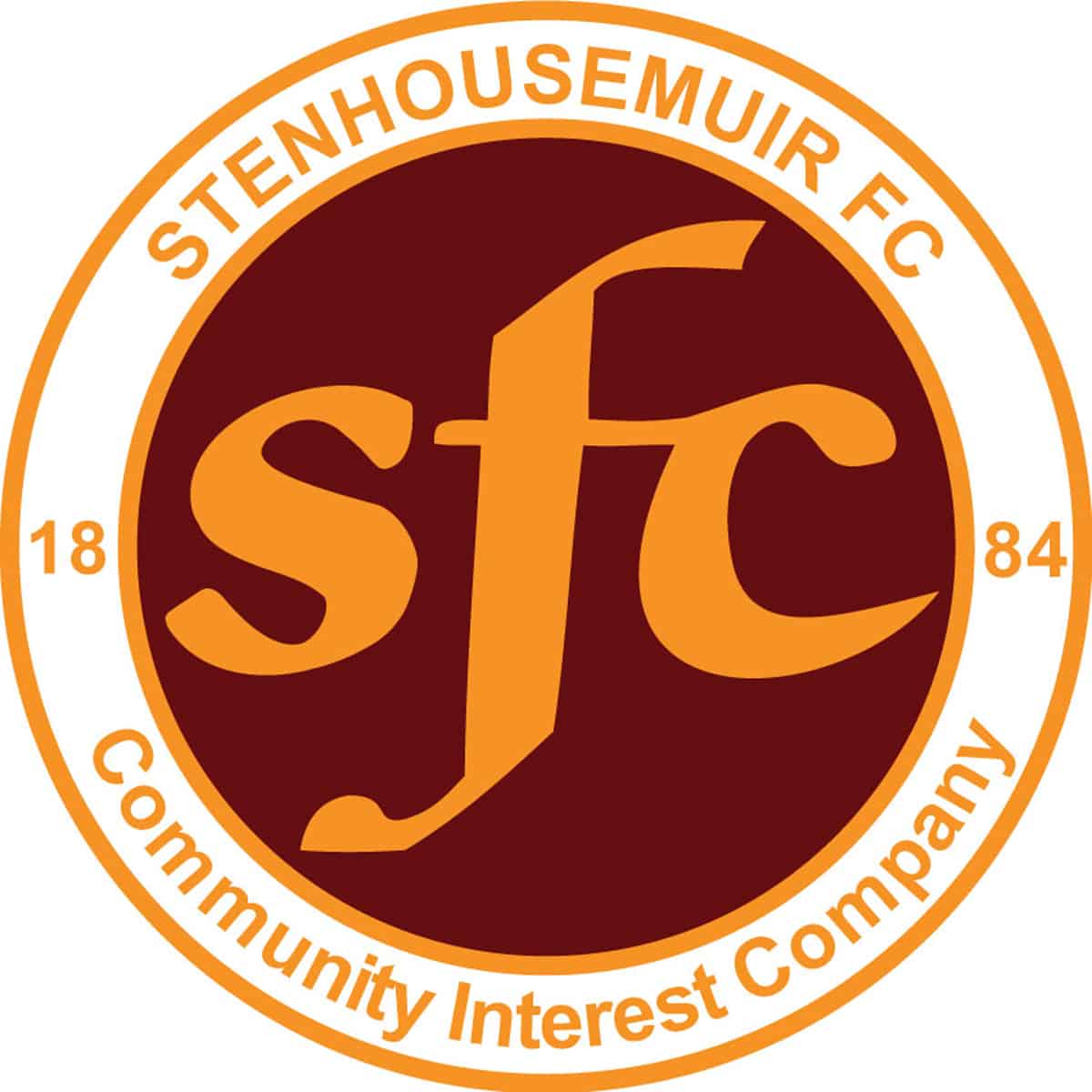 SPFL Ladbrokes League 1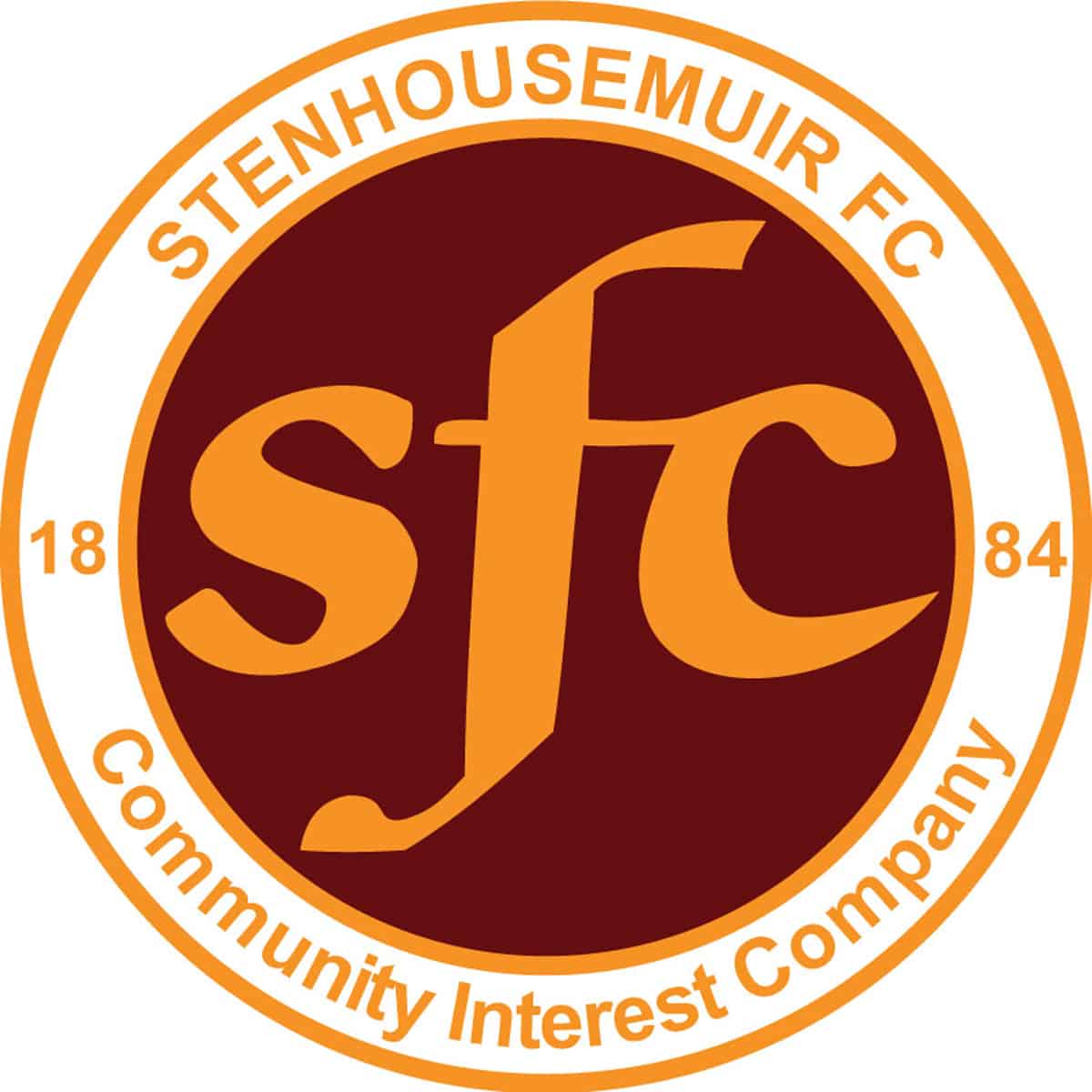 SPFL Ladbrokes League 1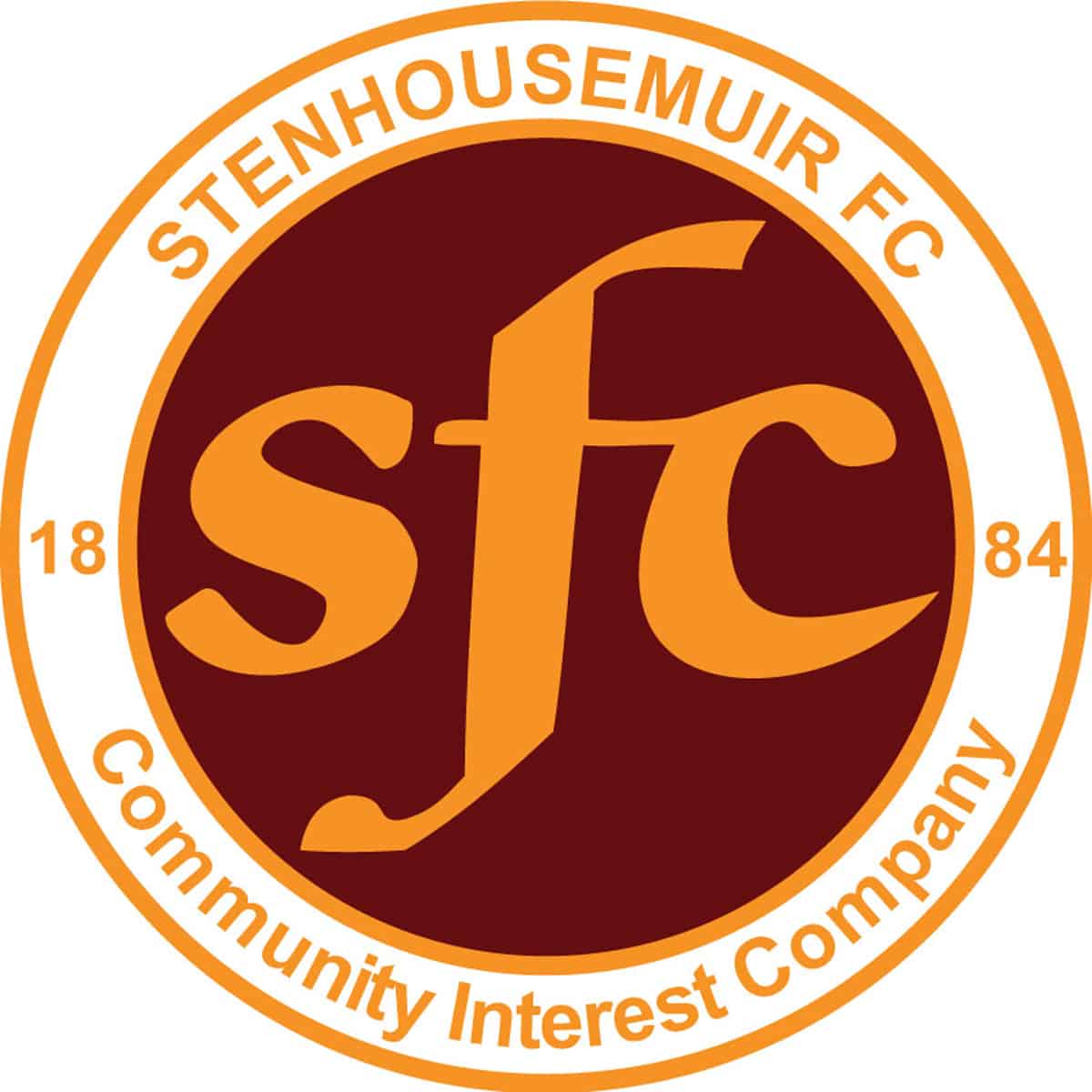 SPFL Ladbrokes League 1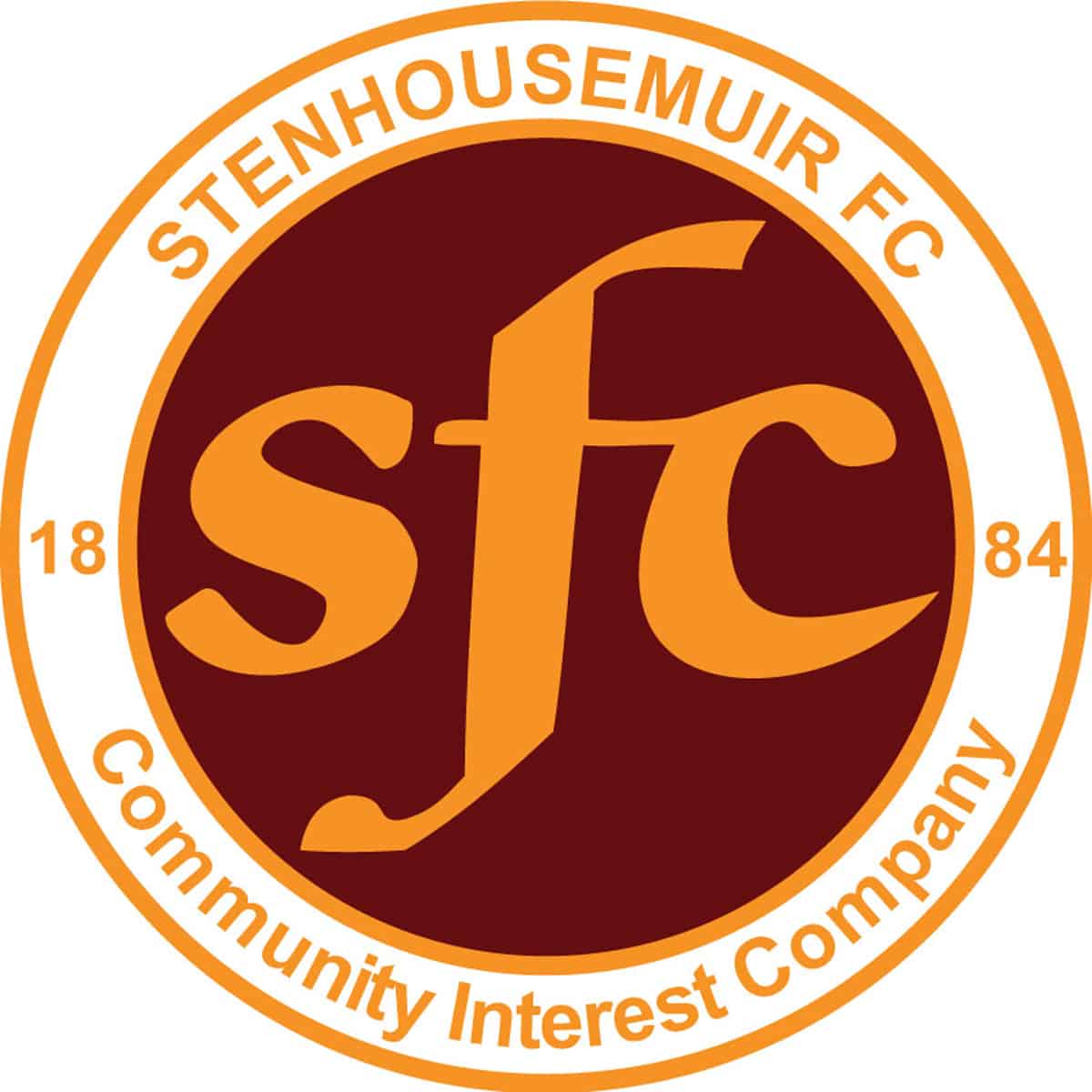 SPFL Ladbrokes League 1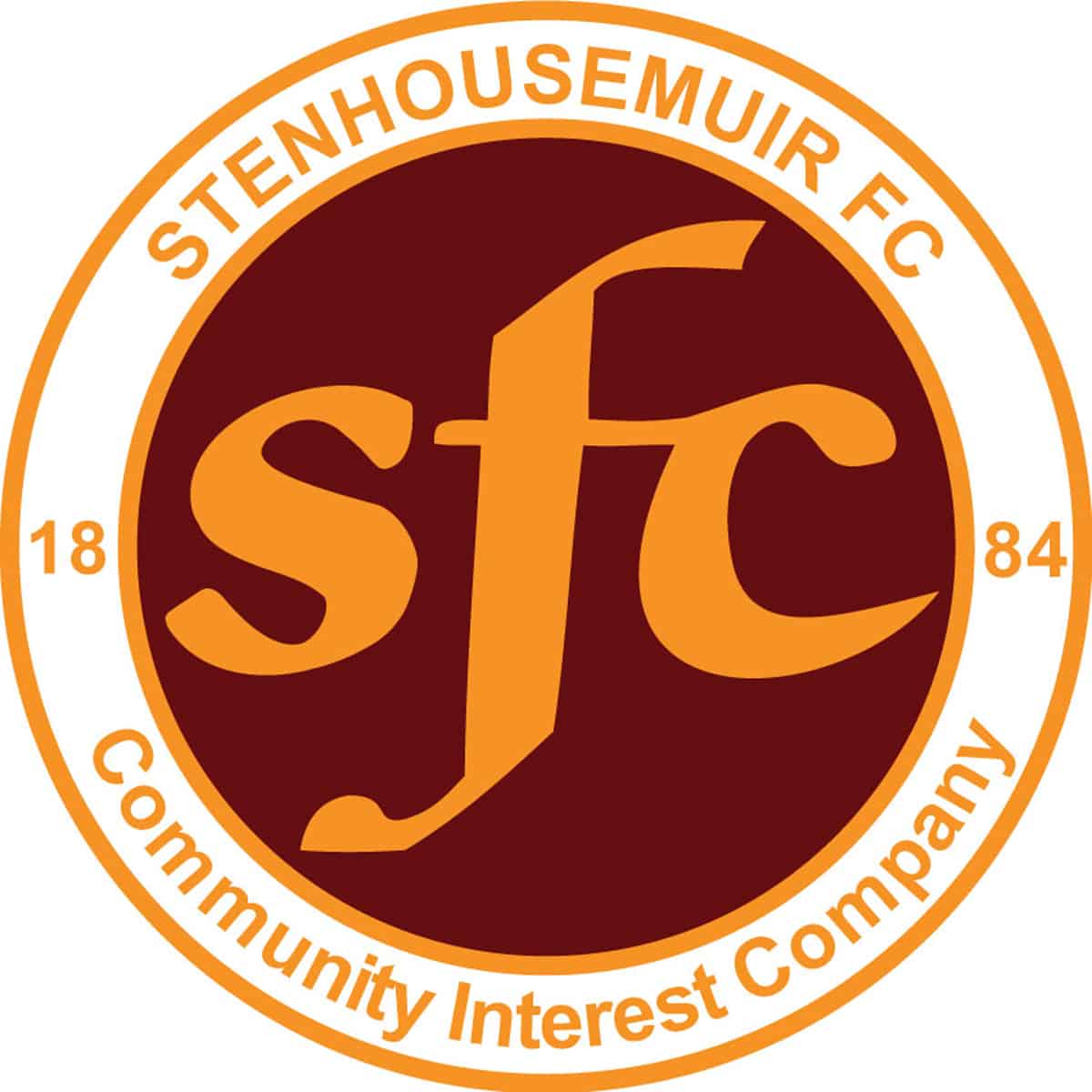 SPFL Ladbrokes League 1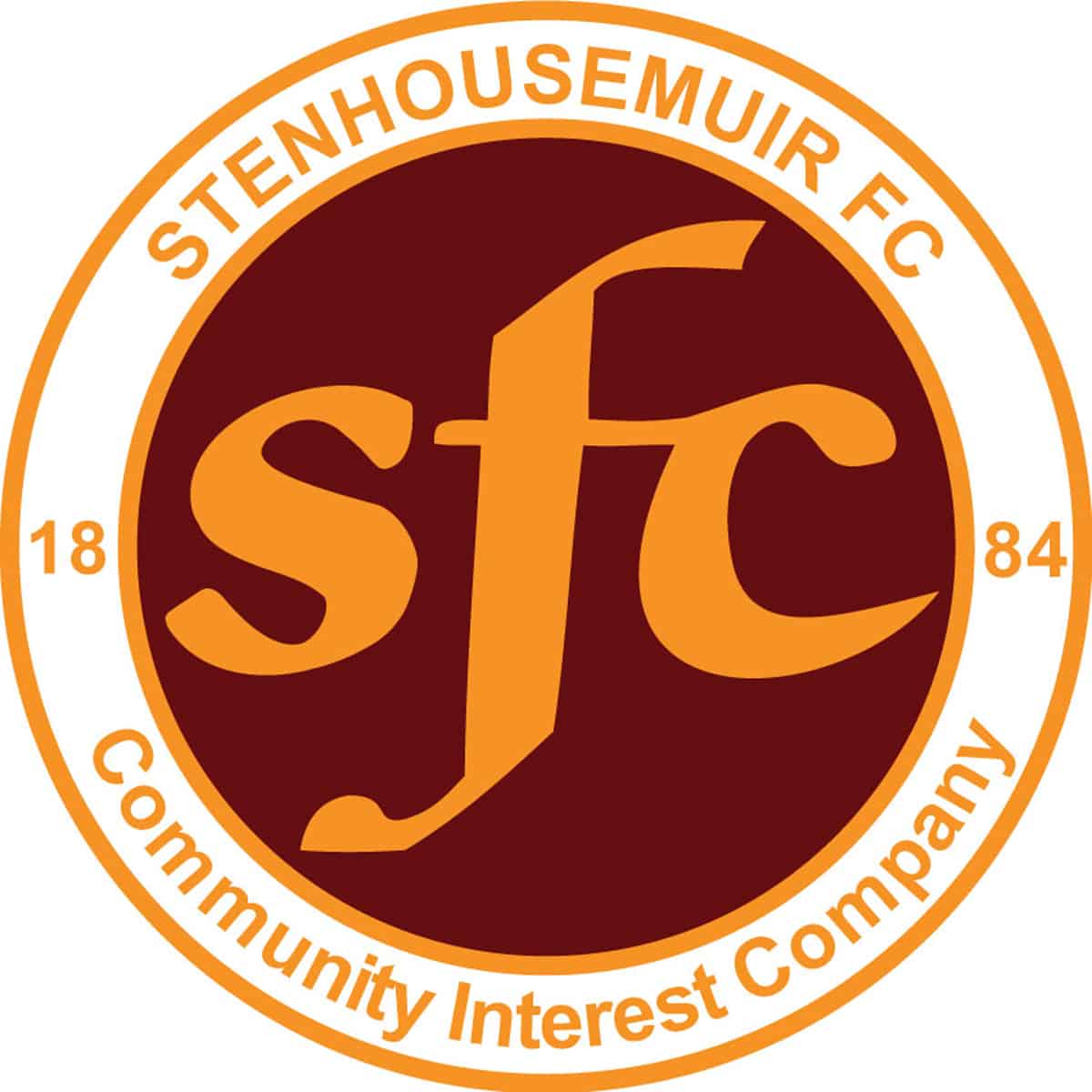 Scottish Gas Men's Scottish Cup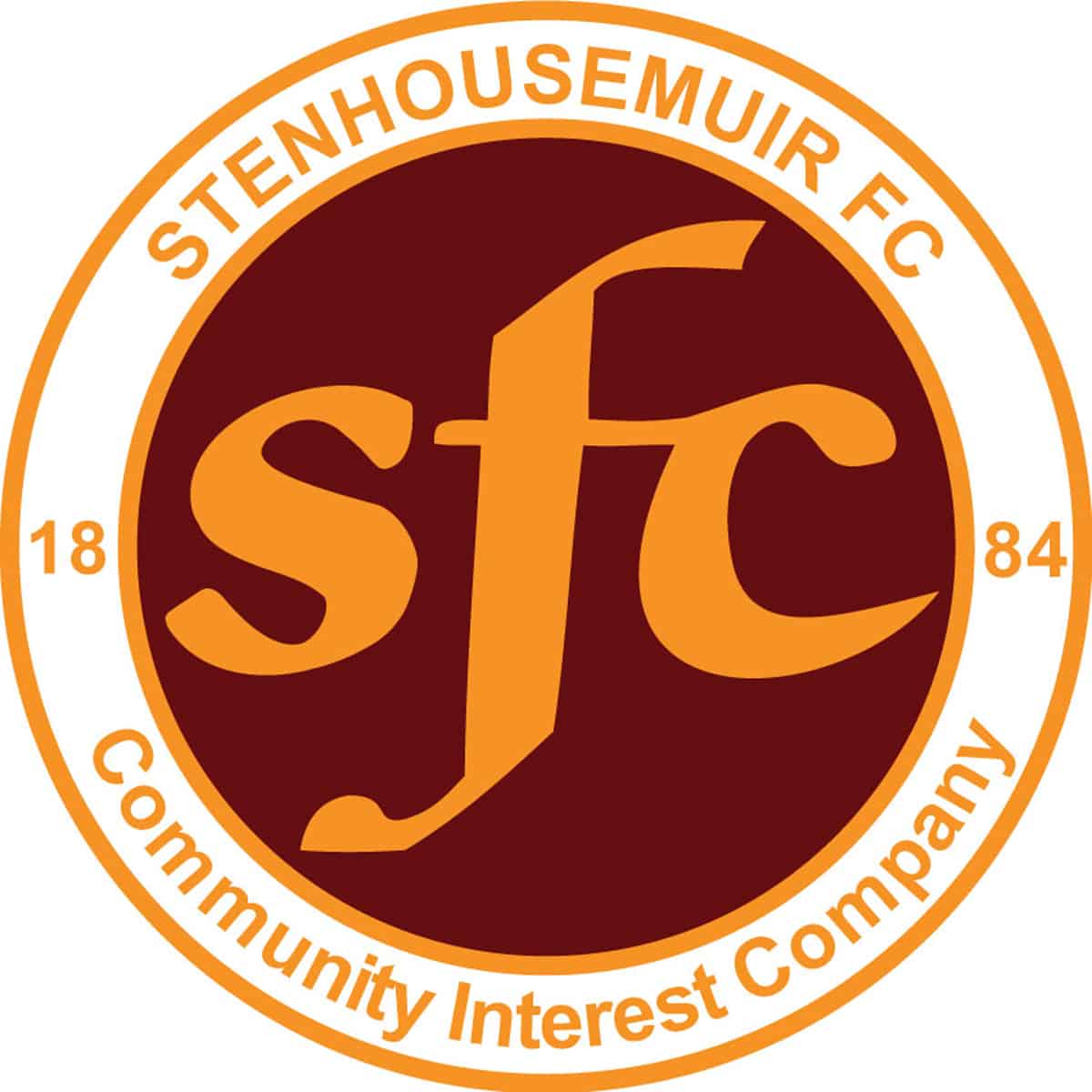 SPFL Ladbrokes League 1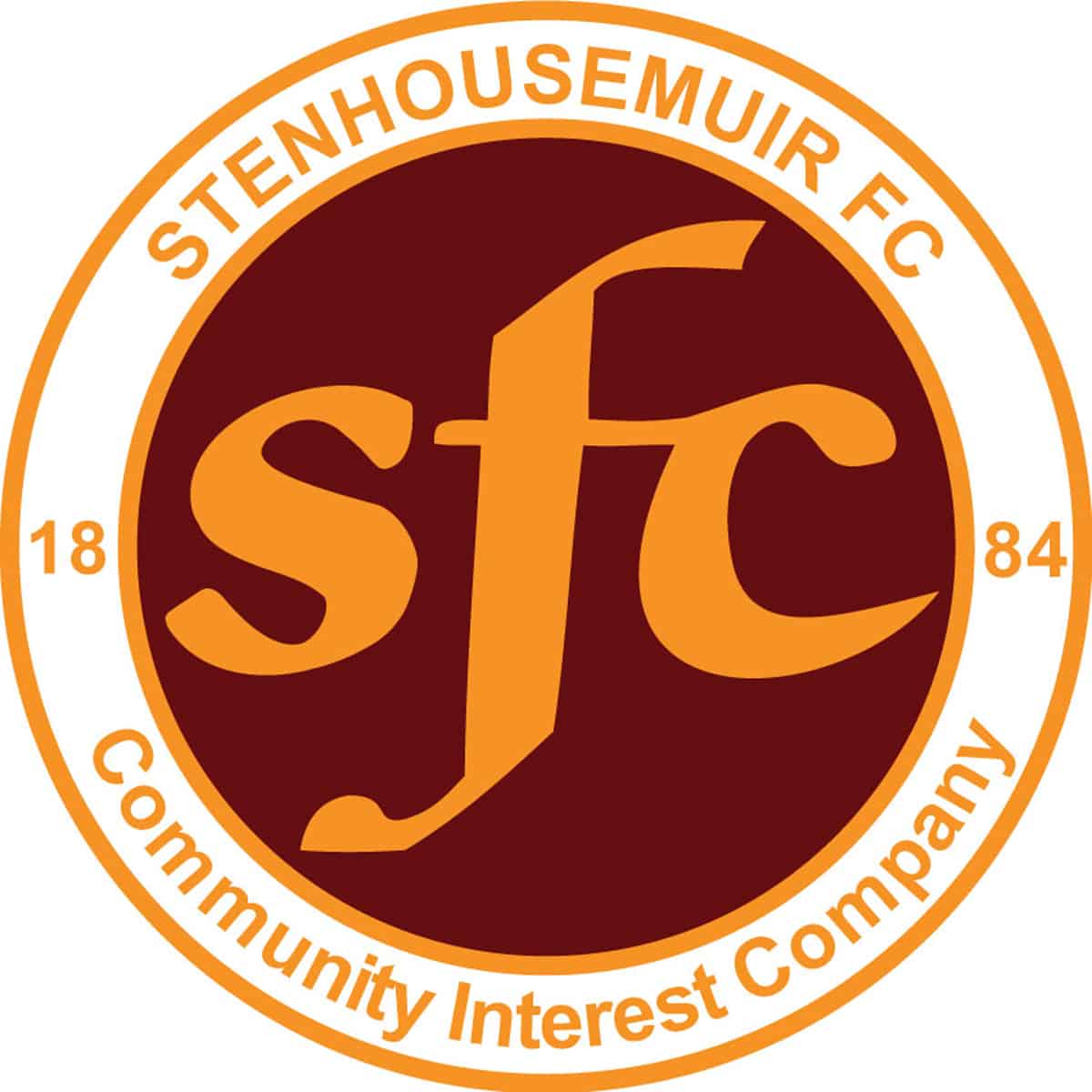 SPFL Ladbrokes League 1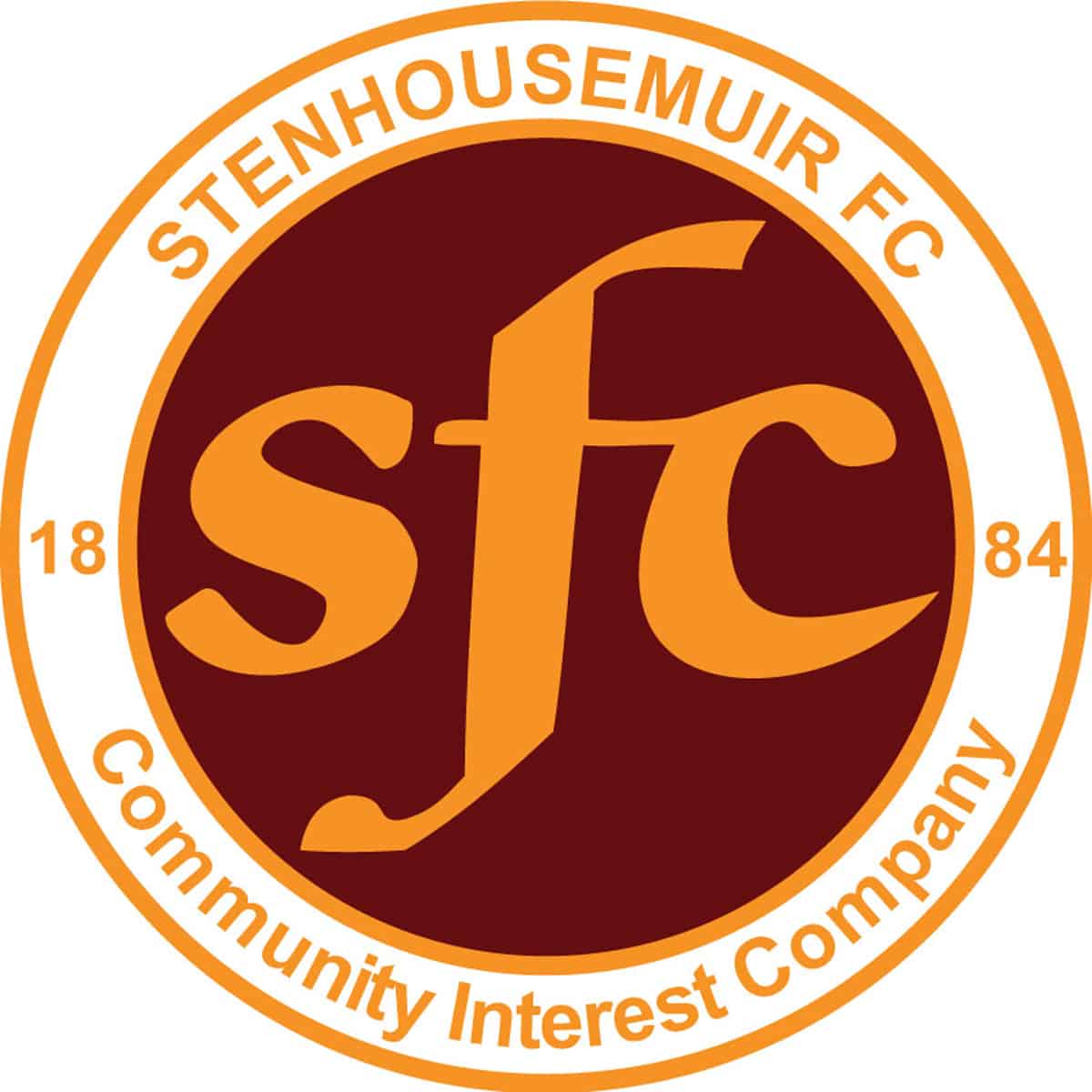 SPFL Ladbrokes League 1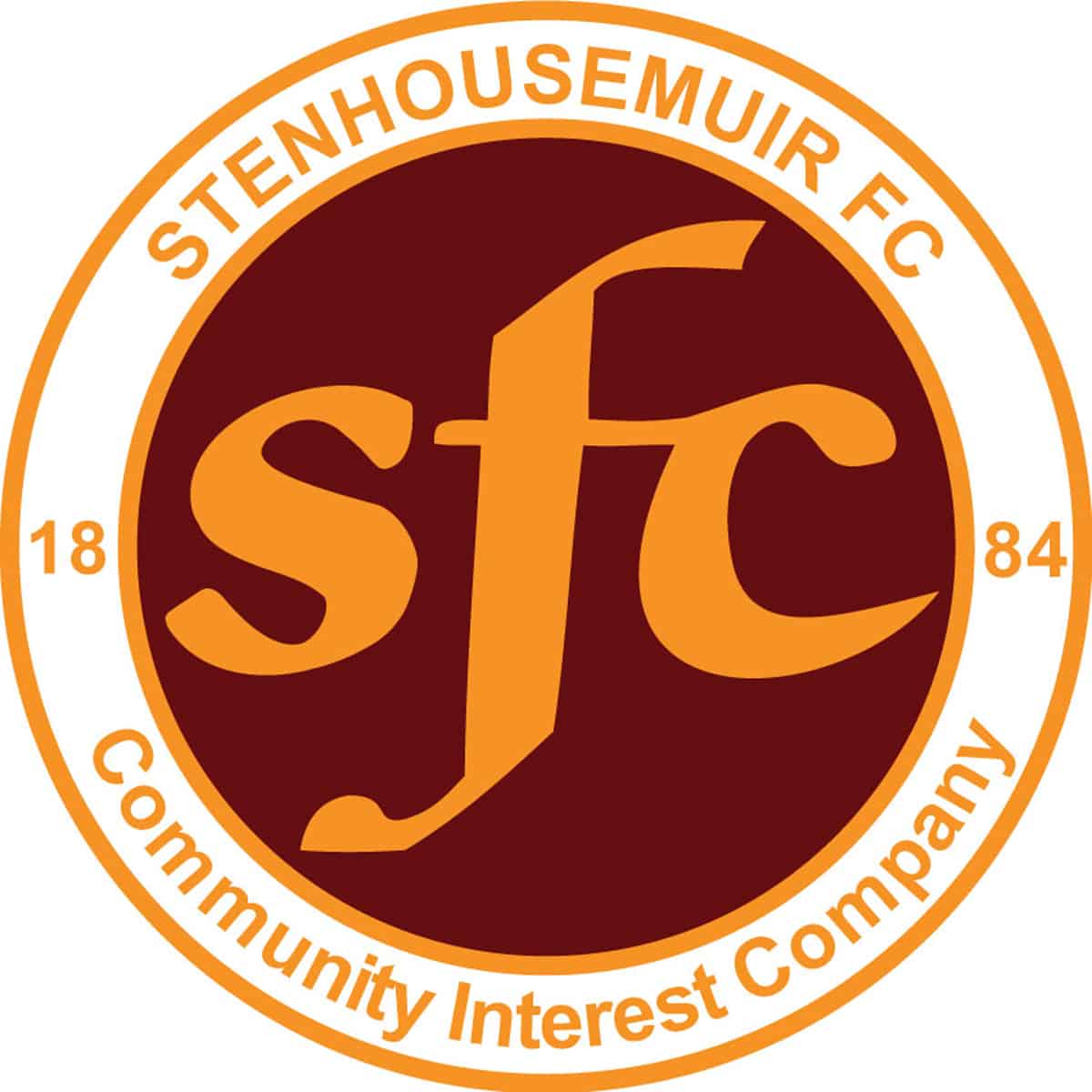 SPFL Ladbrokes League 1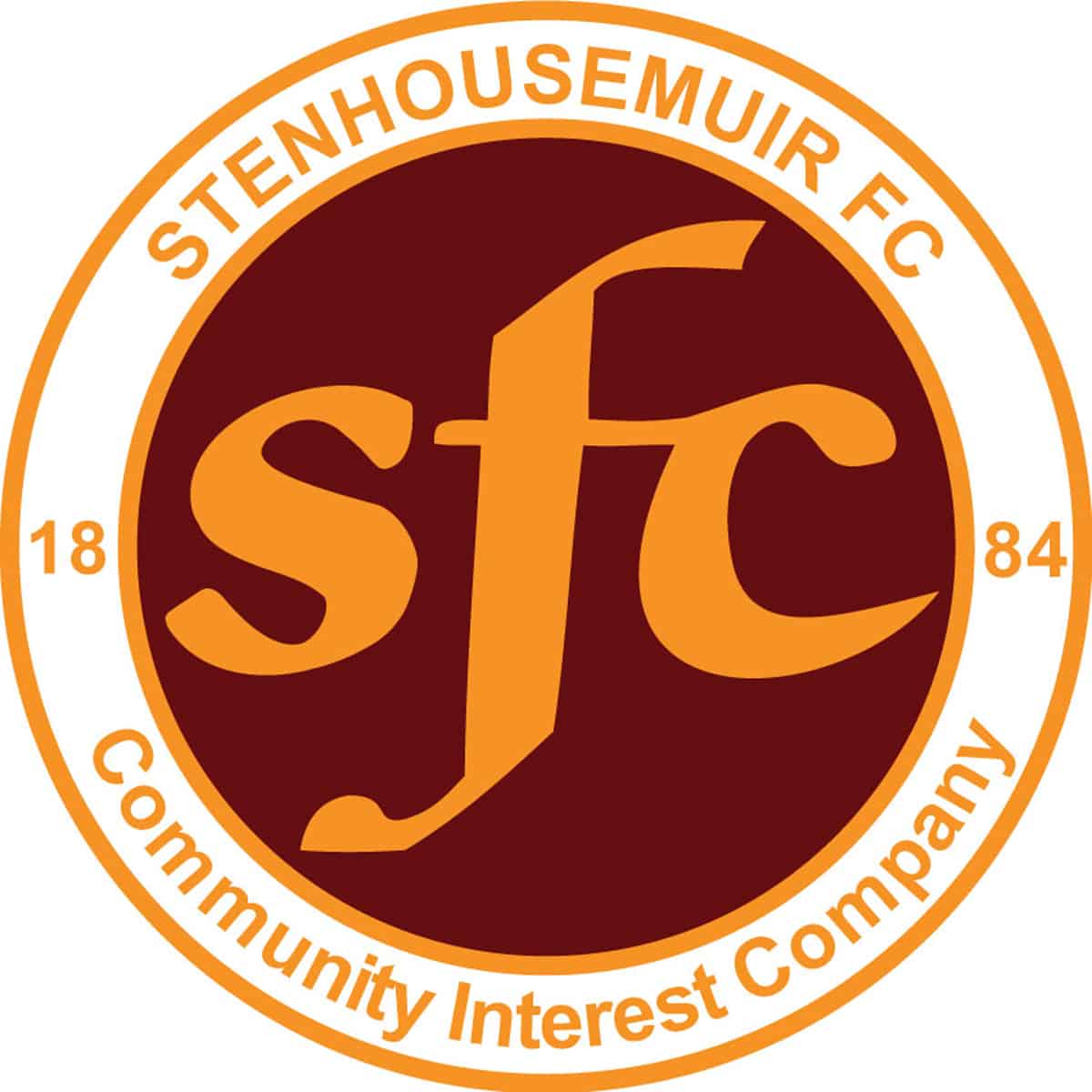 SPFL Ladbrokes League 1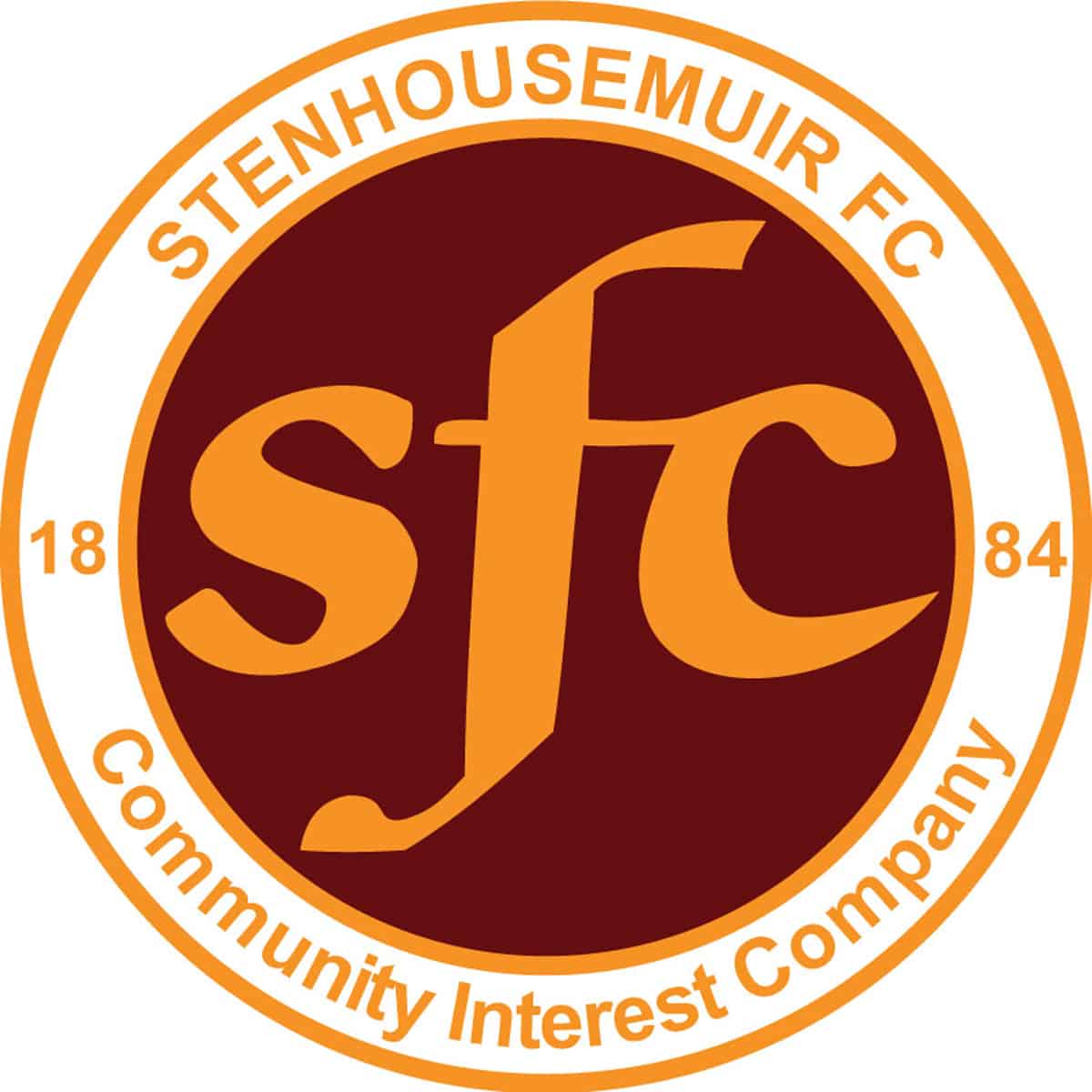 Scottish Gas Men's Scottish Cup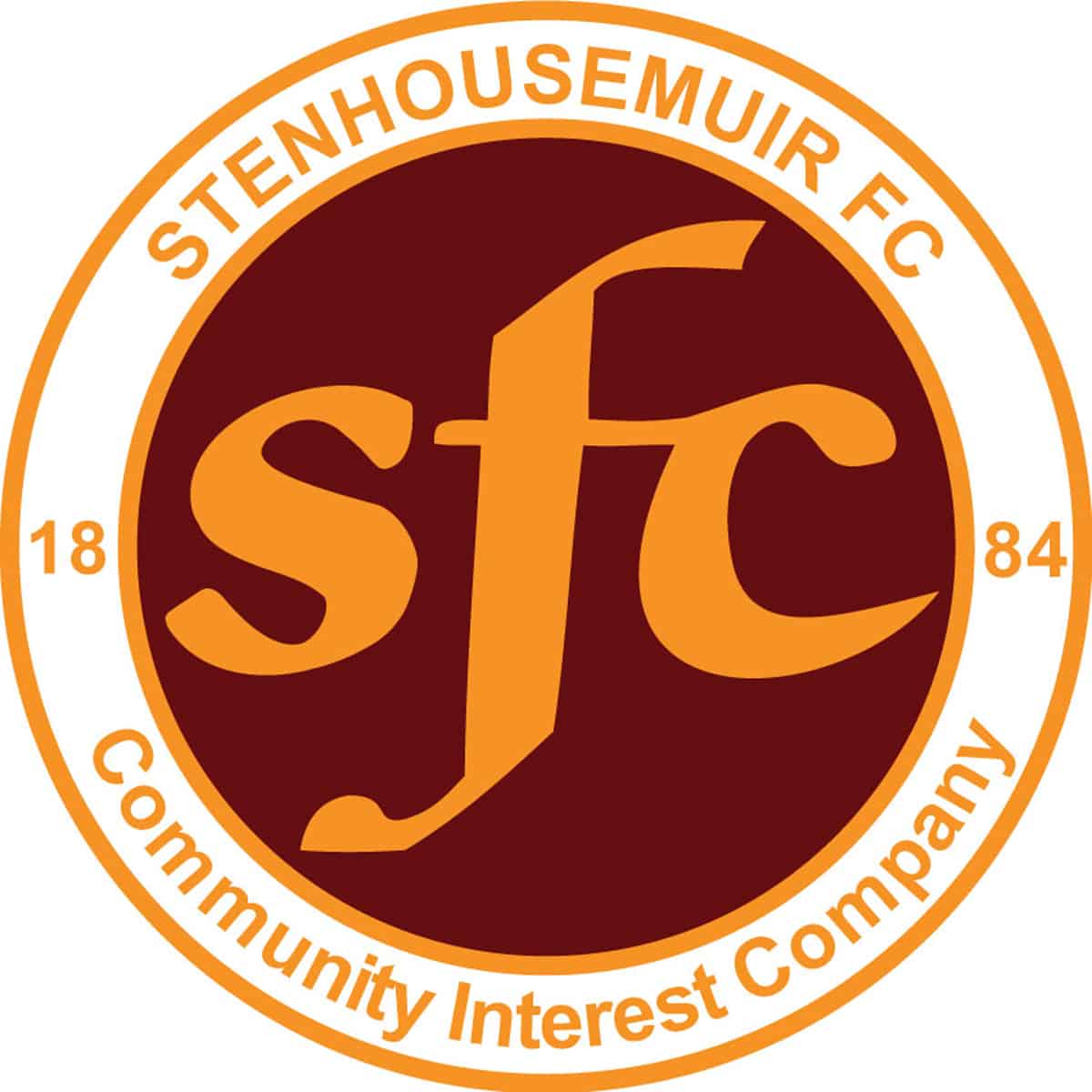 SPFL Ladbrokes League 1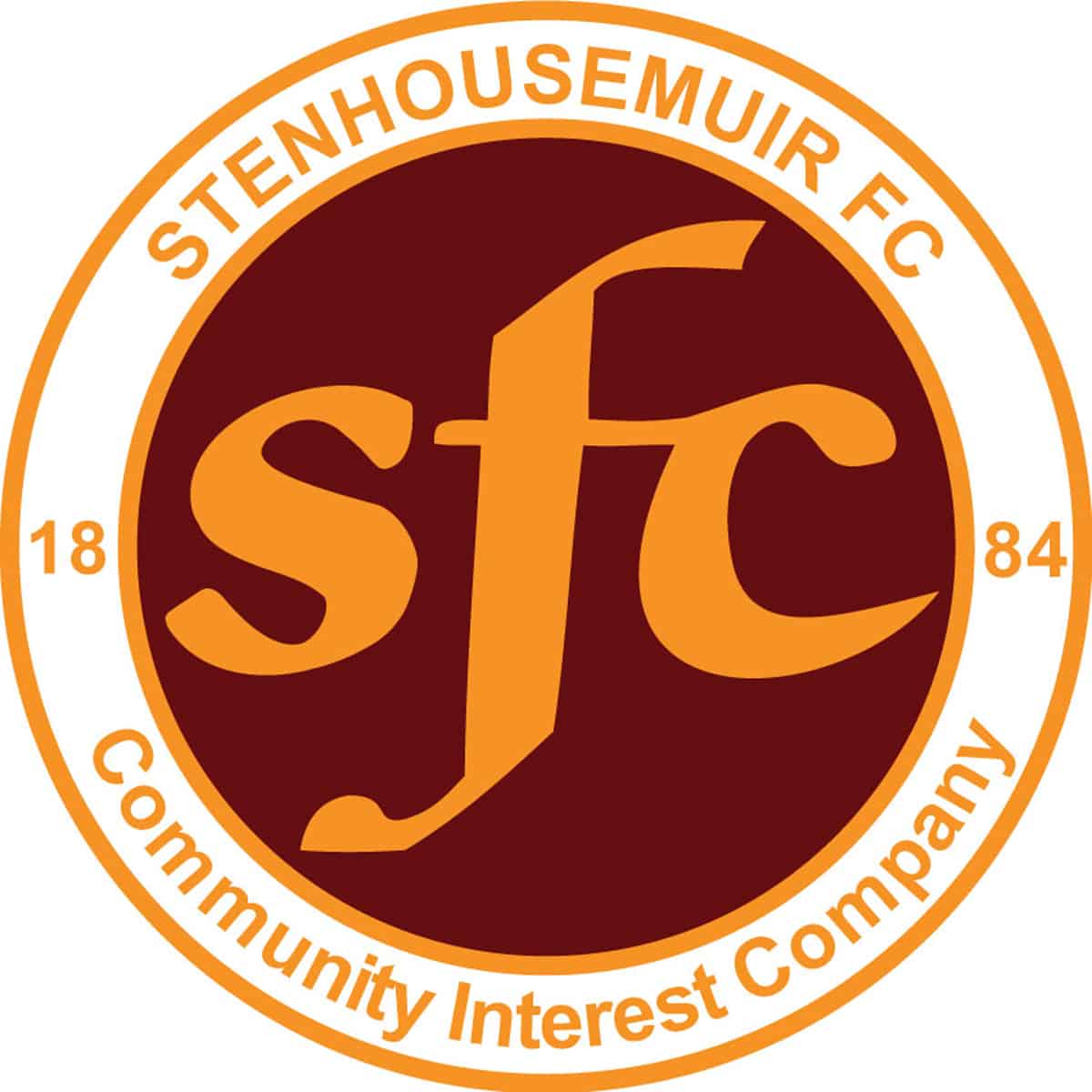 SPFL Ladbrokes League 1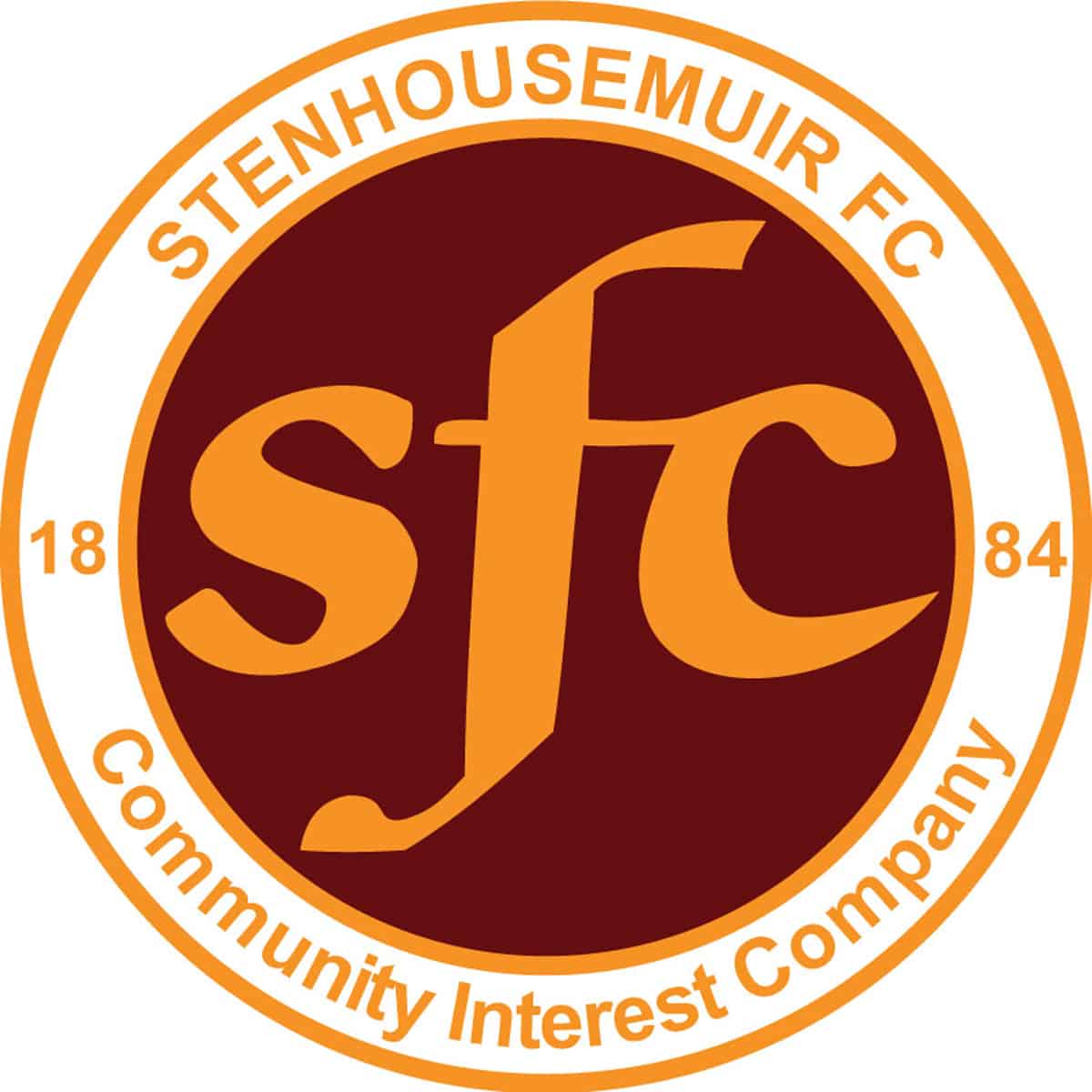 SPFL Ladbrokes League 1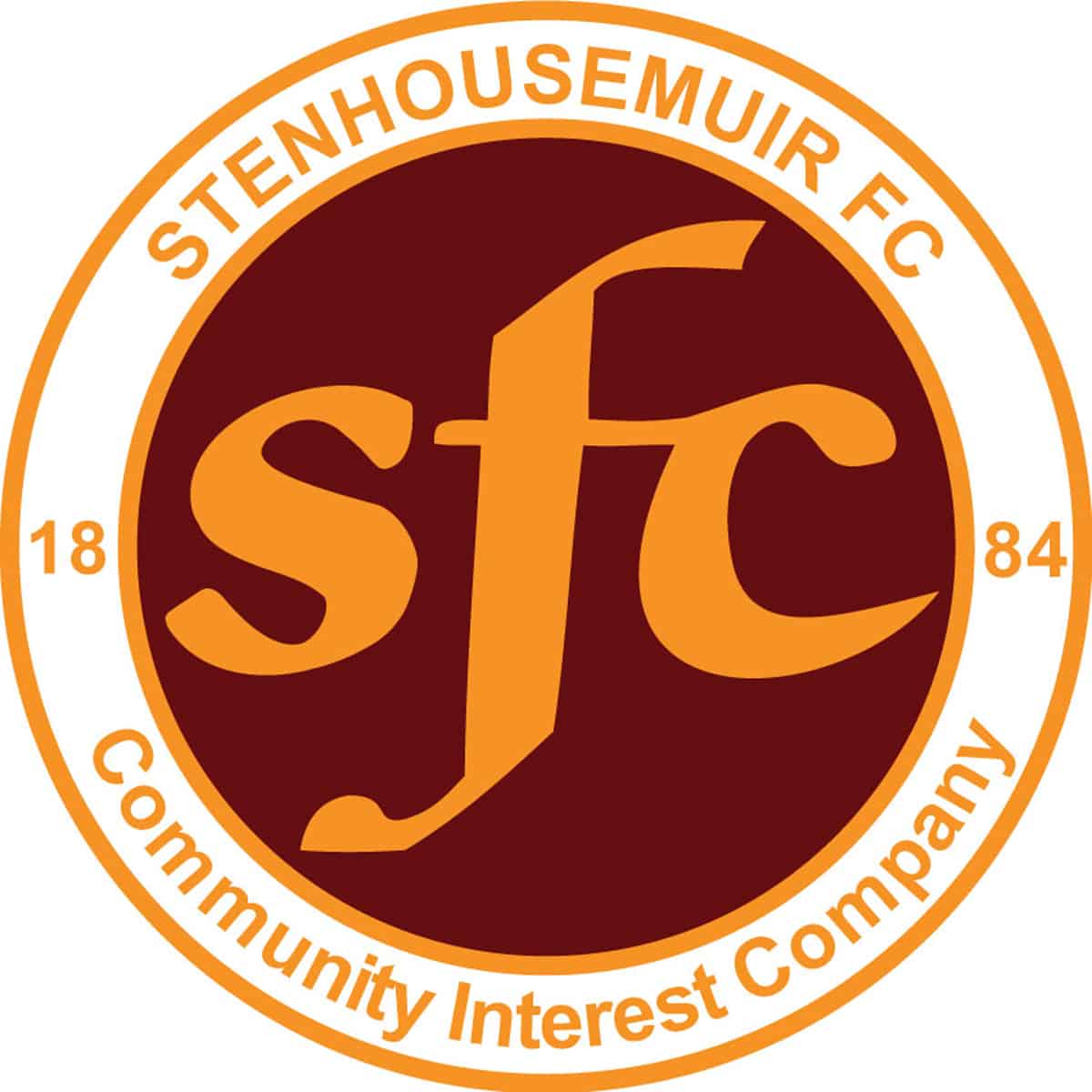 SPFL Ladbrokes League 1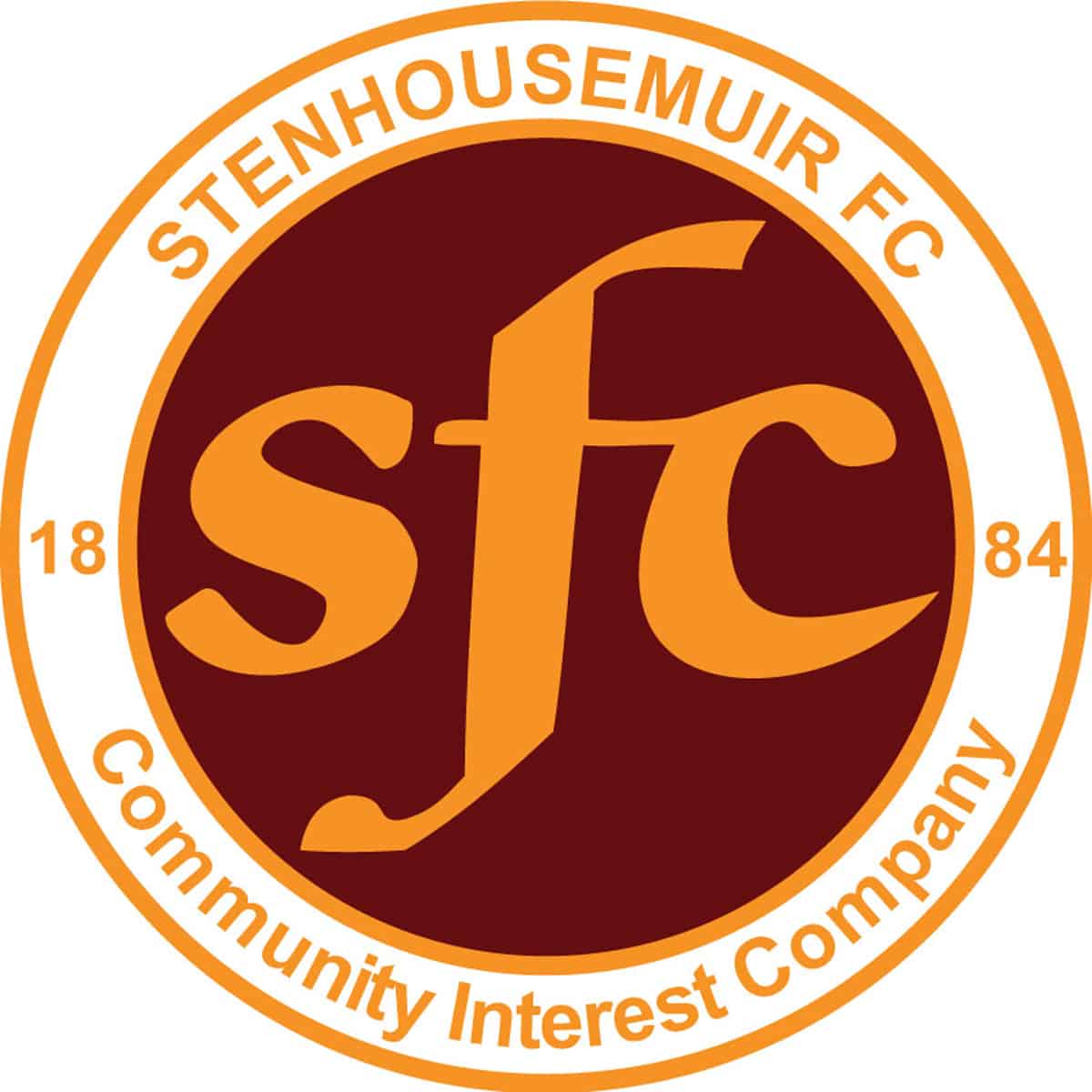 SPFL Ladbrokes League 1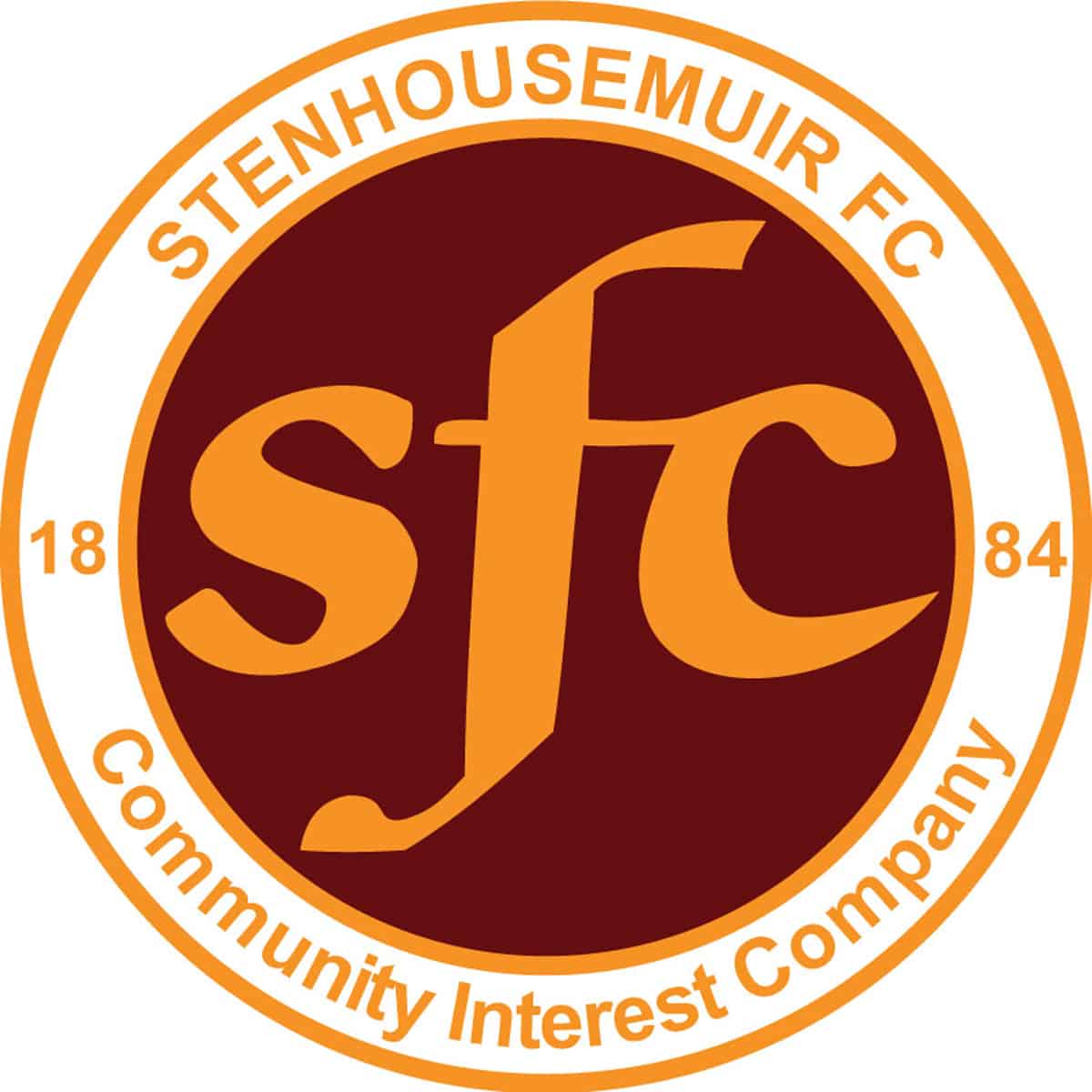 SPFL Ladbrokes League 1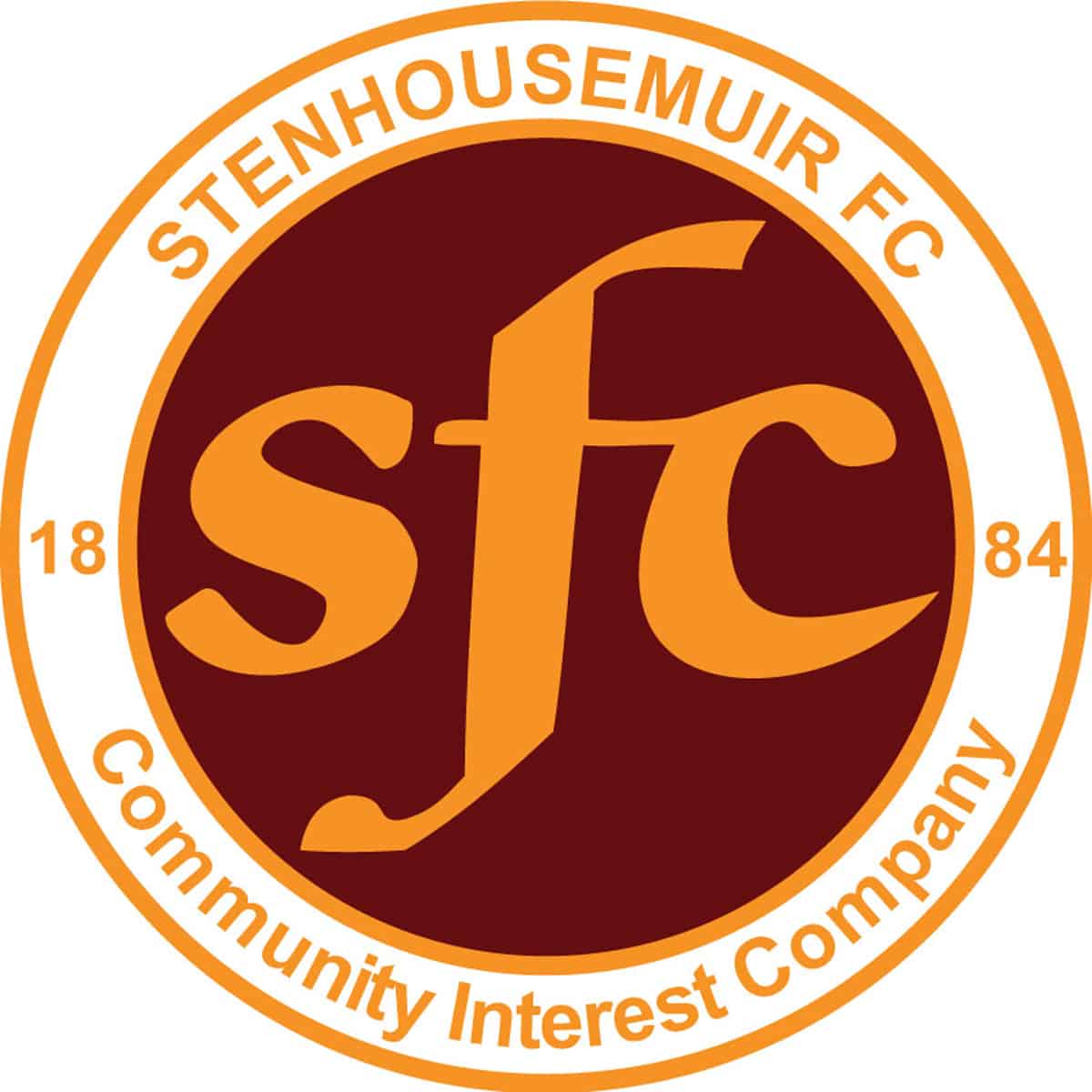 SPFL Ladbrokes League 1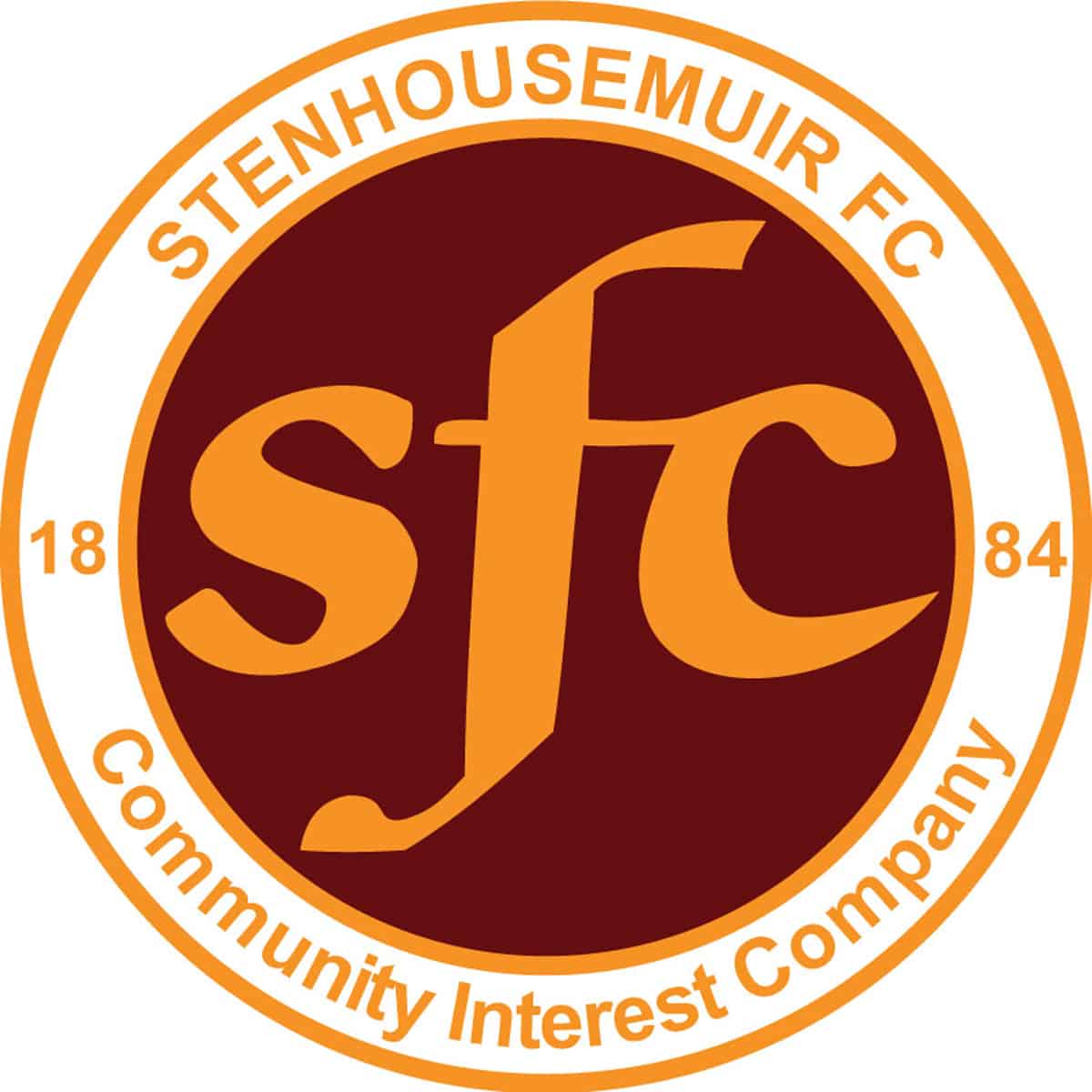 SPFL Ladbrokes League 1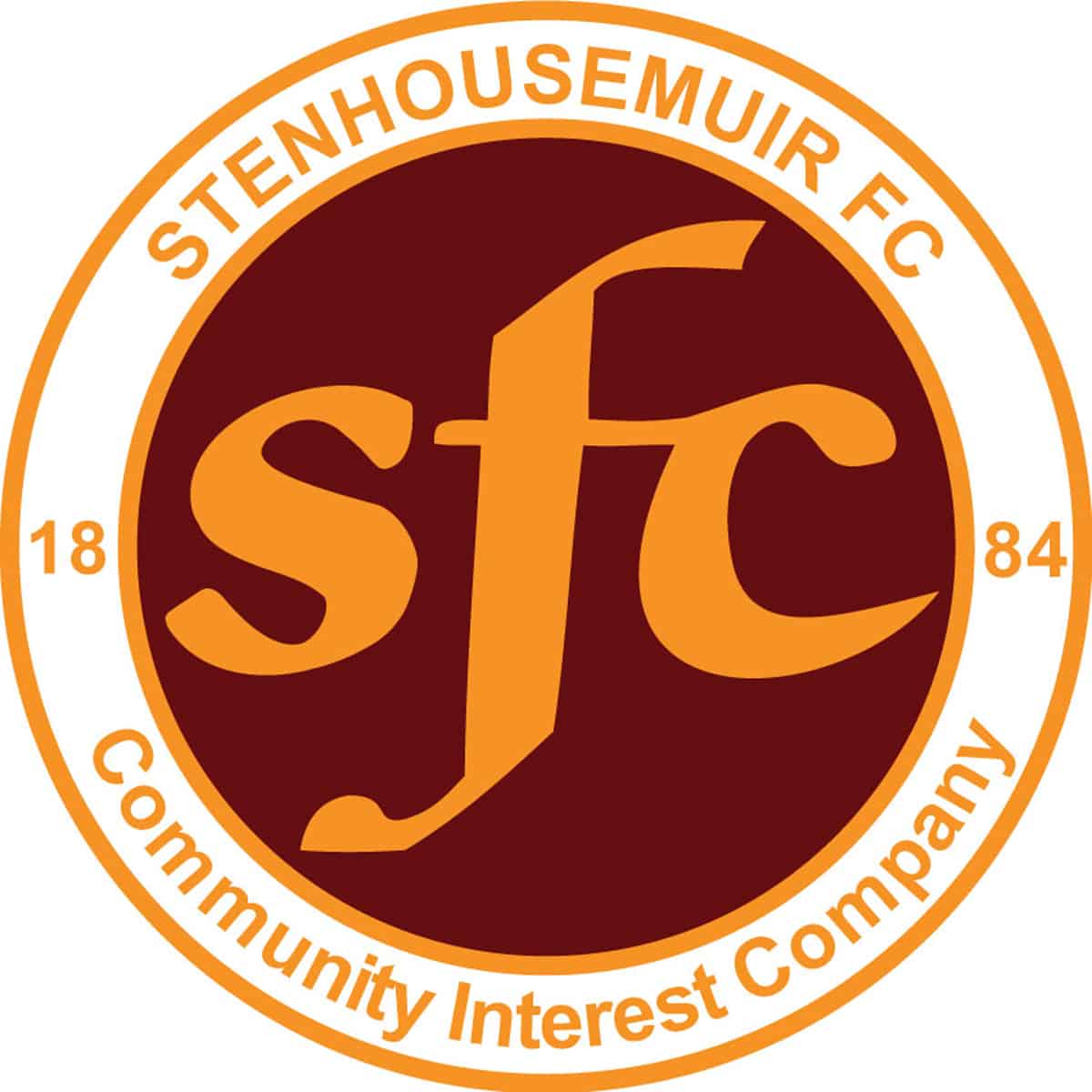 SPFL Ladbrokes League 1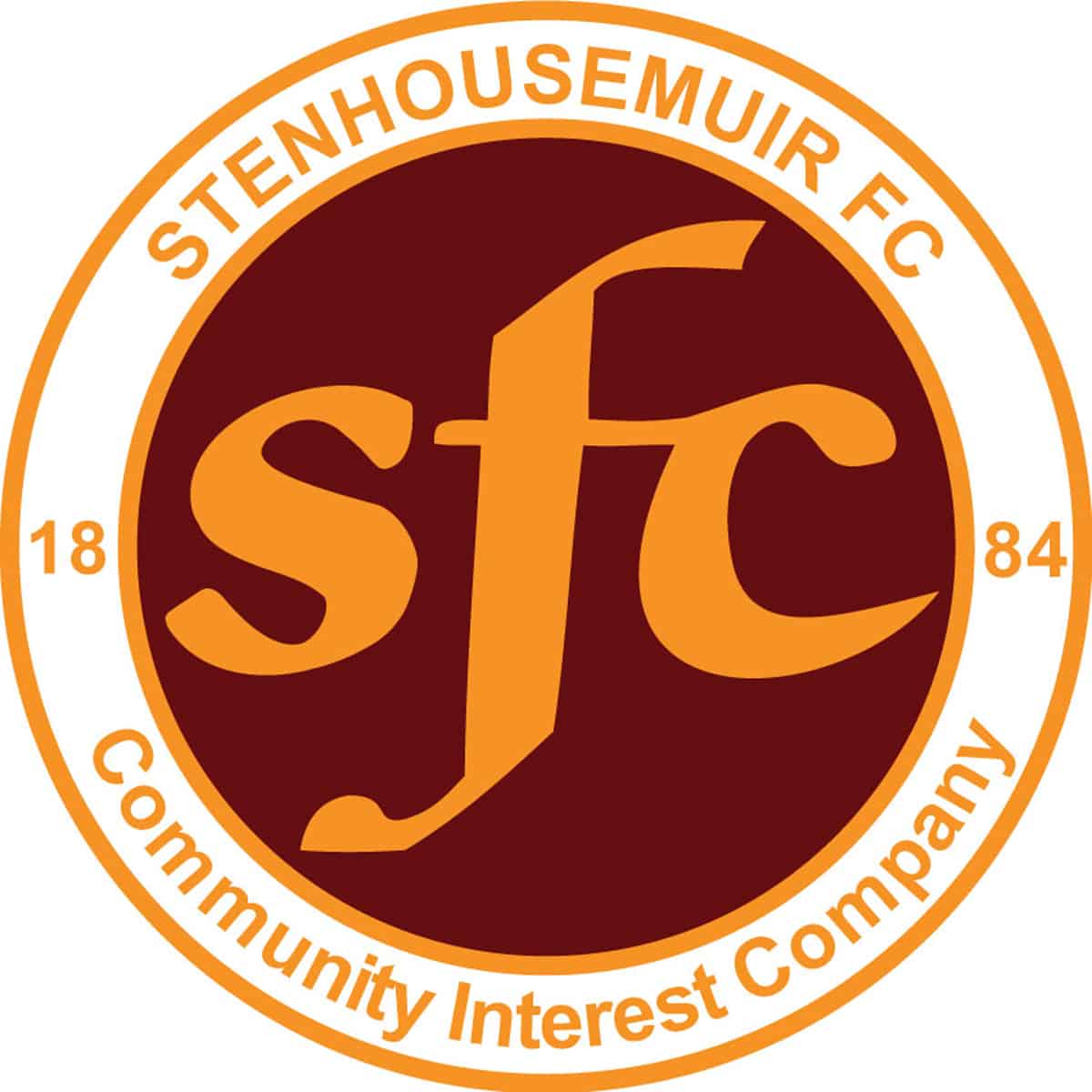 SPFL Ladbrokes League 1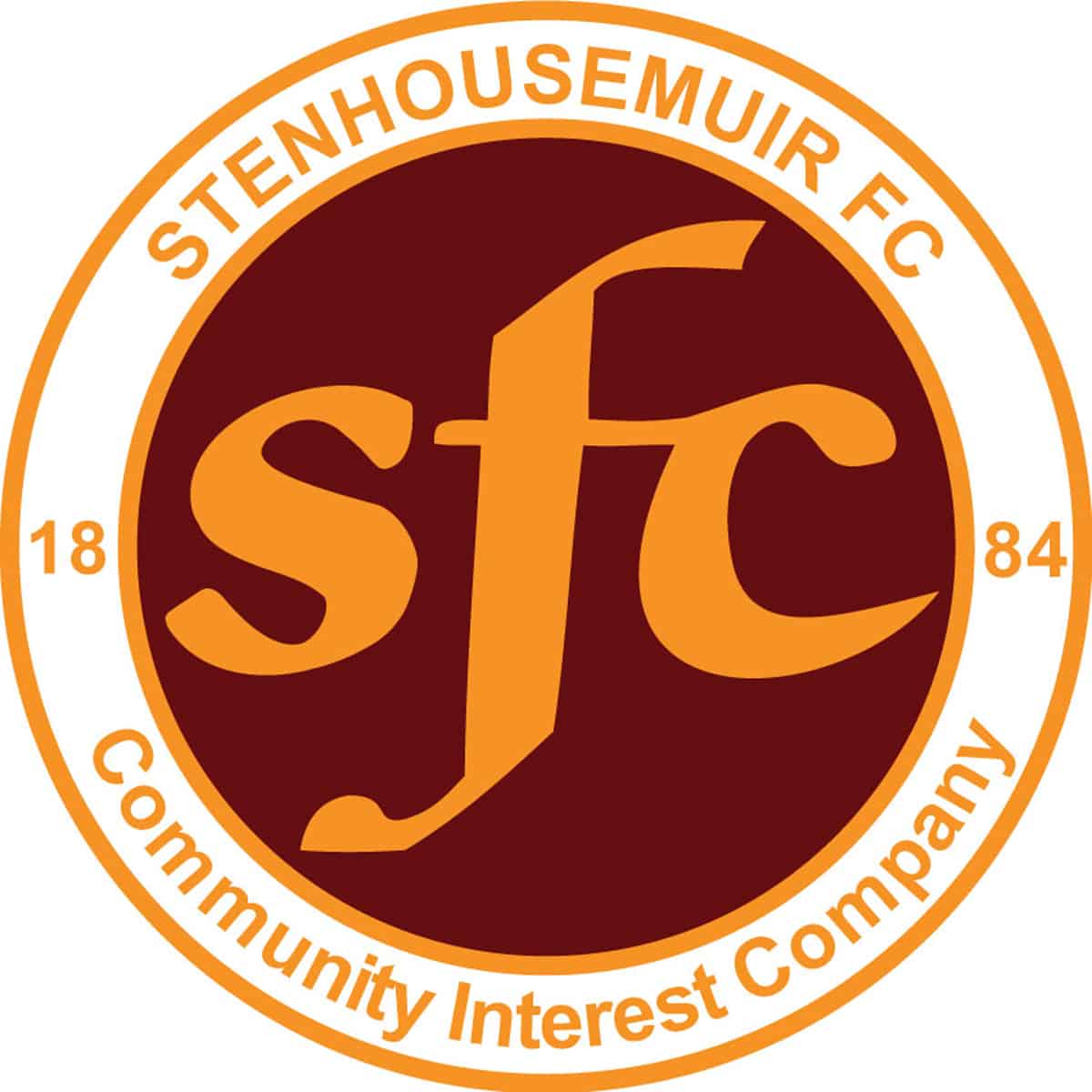 Betfred Cup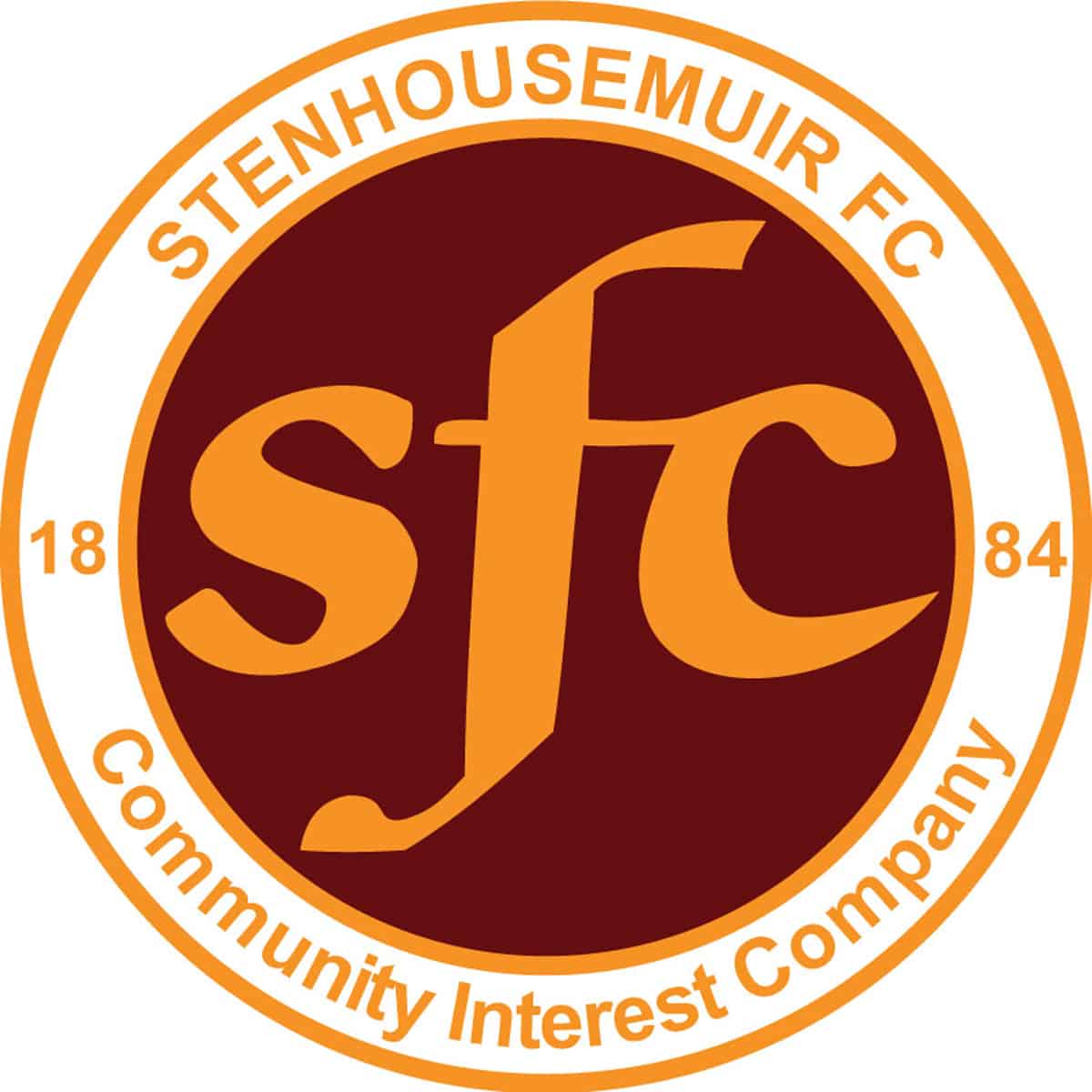 SPFL Ladbrokes League 1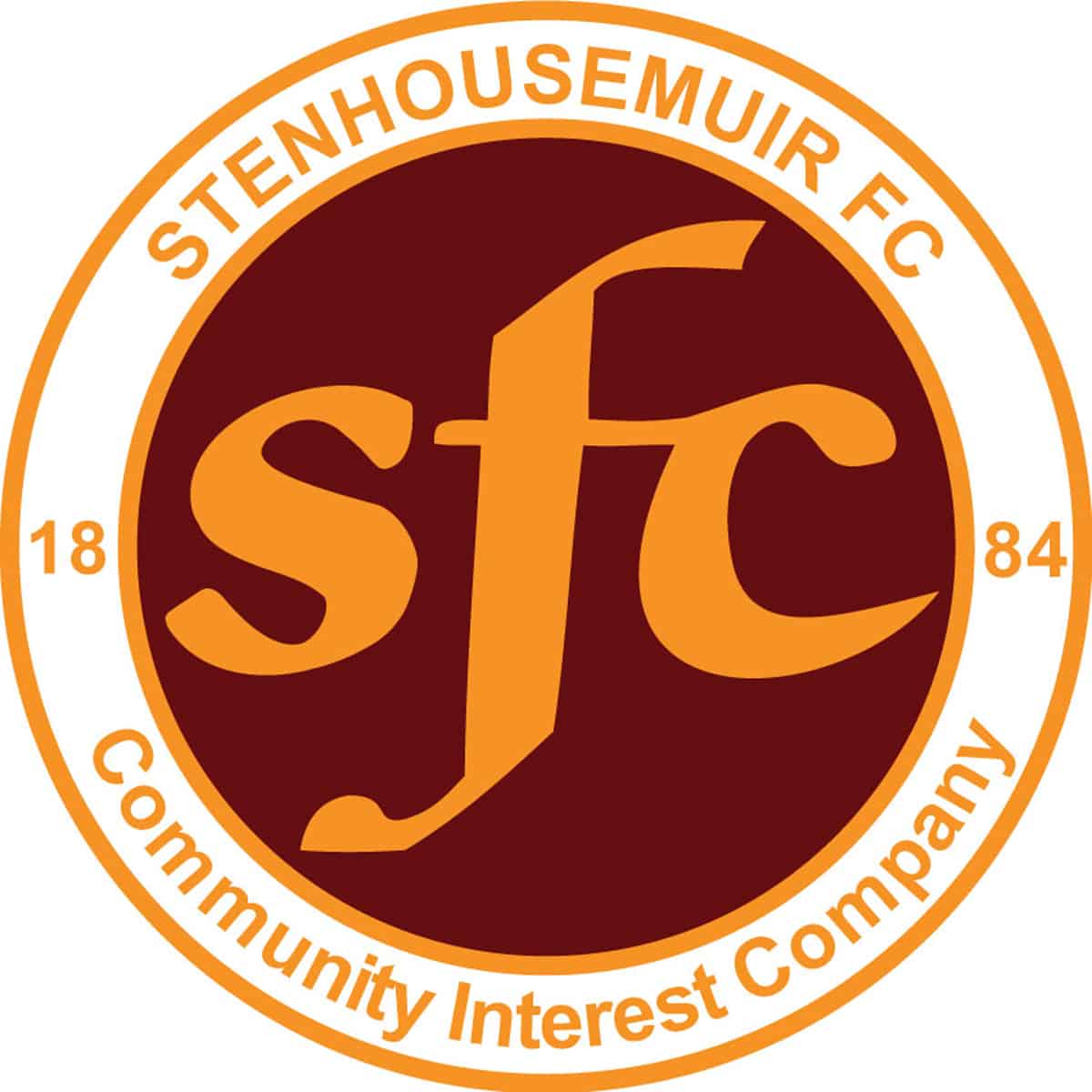 SPFL Ladbrokes League 1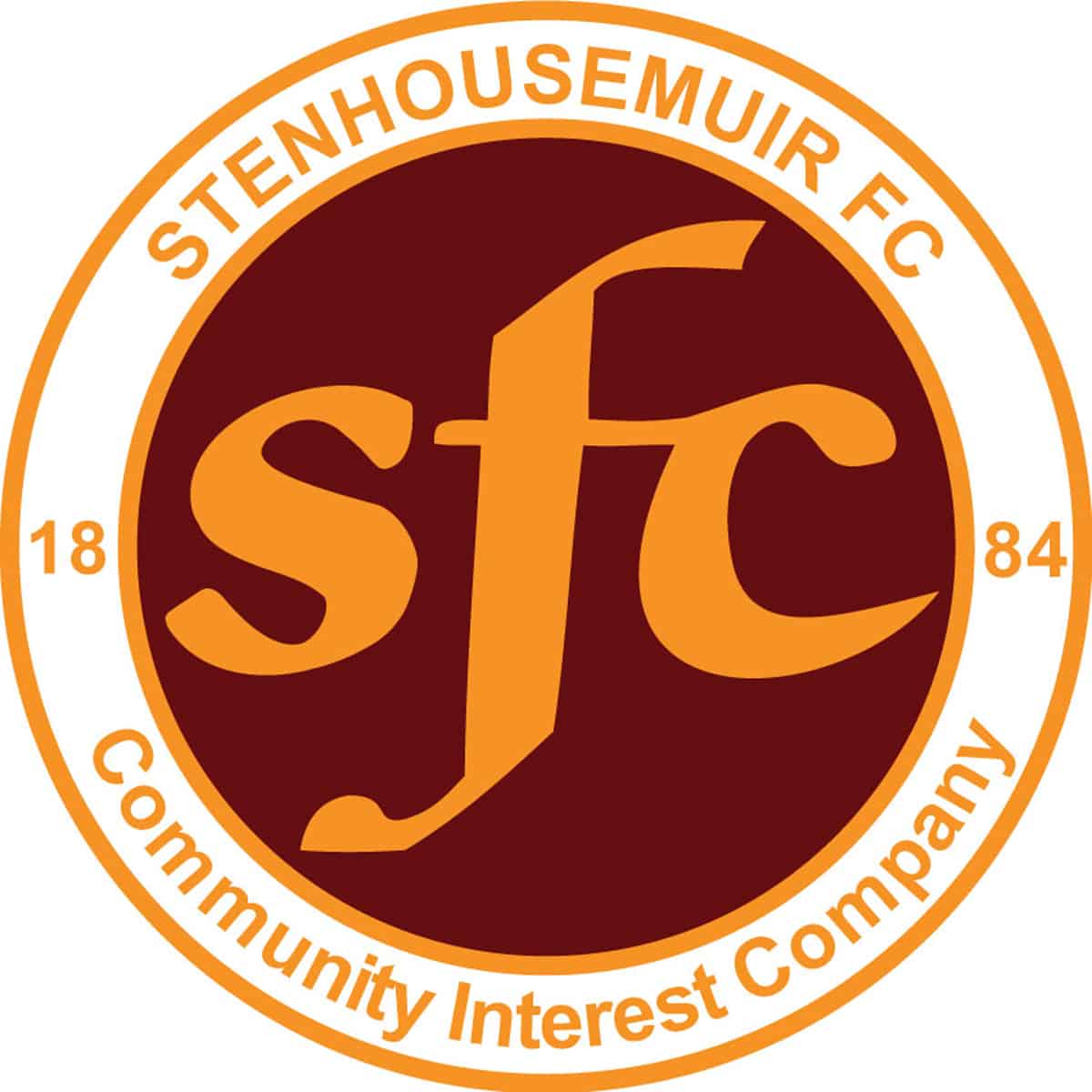 SPFL Ladbrokes League 1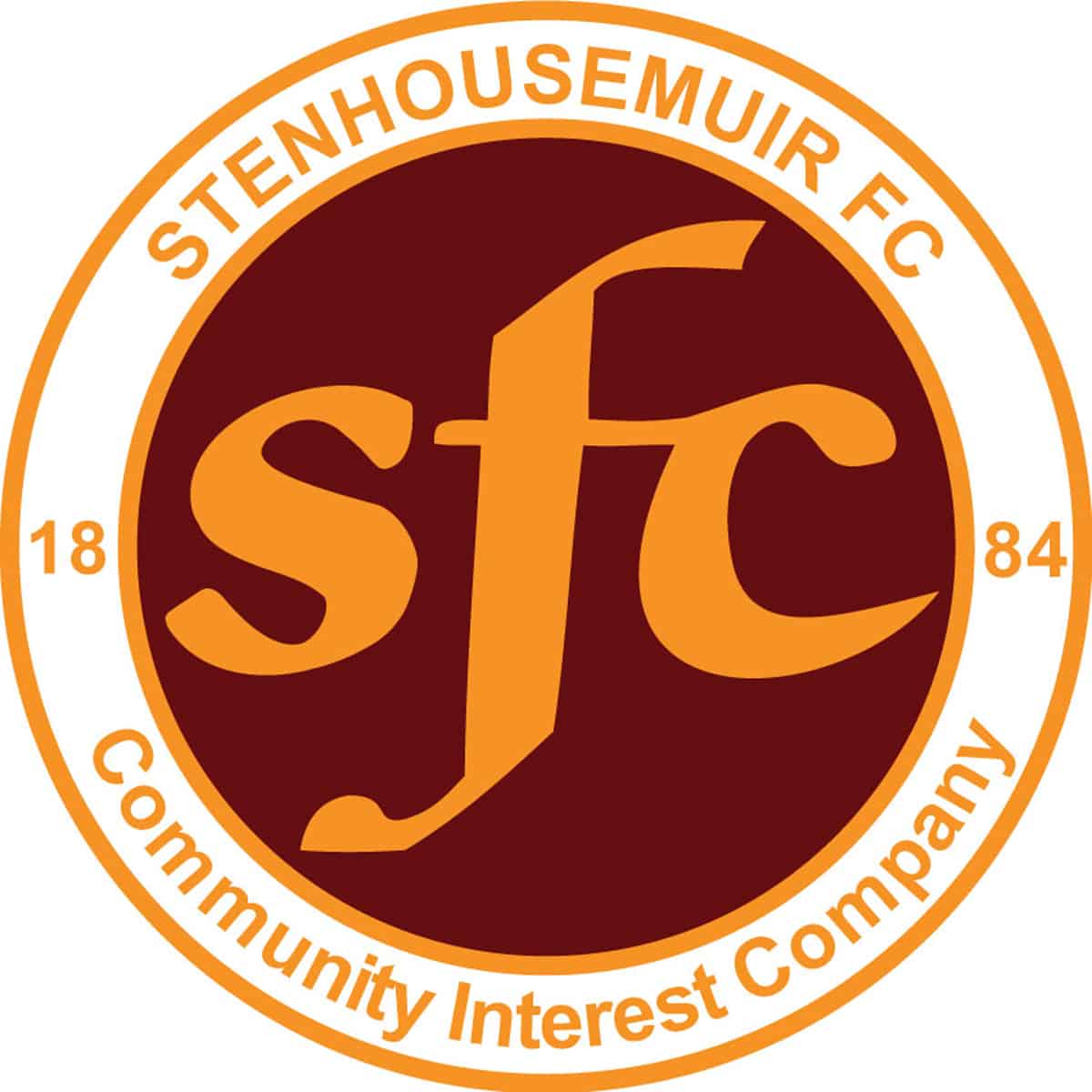 Betfred Cup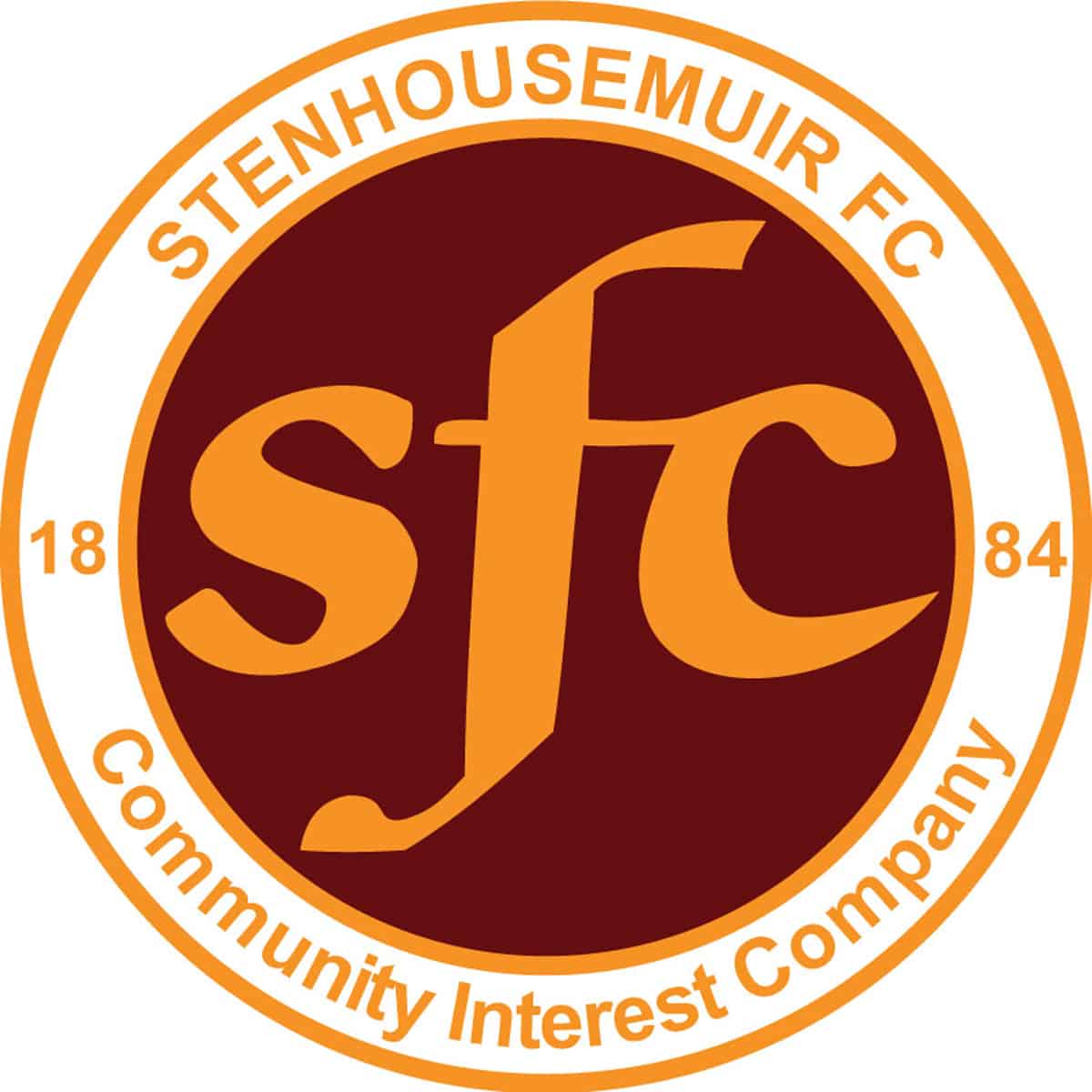 Petrofac Training Cup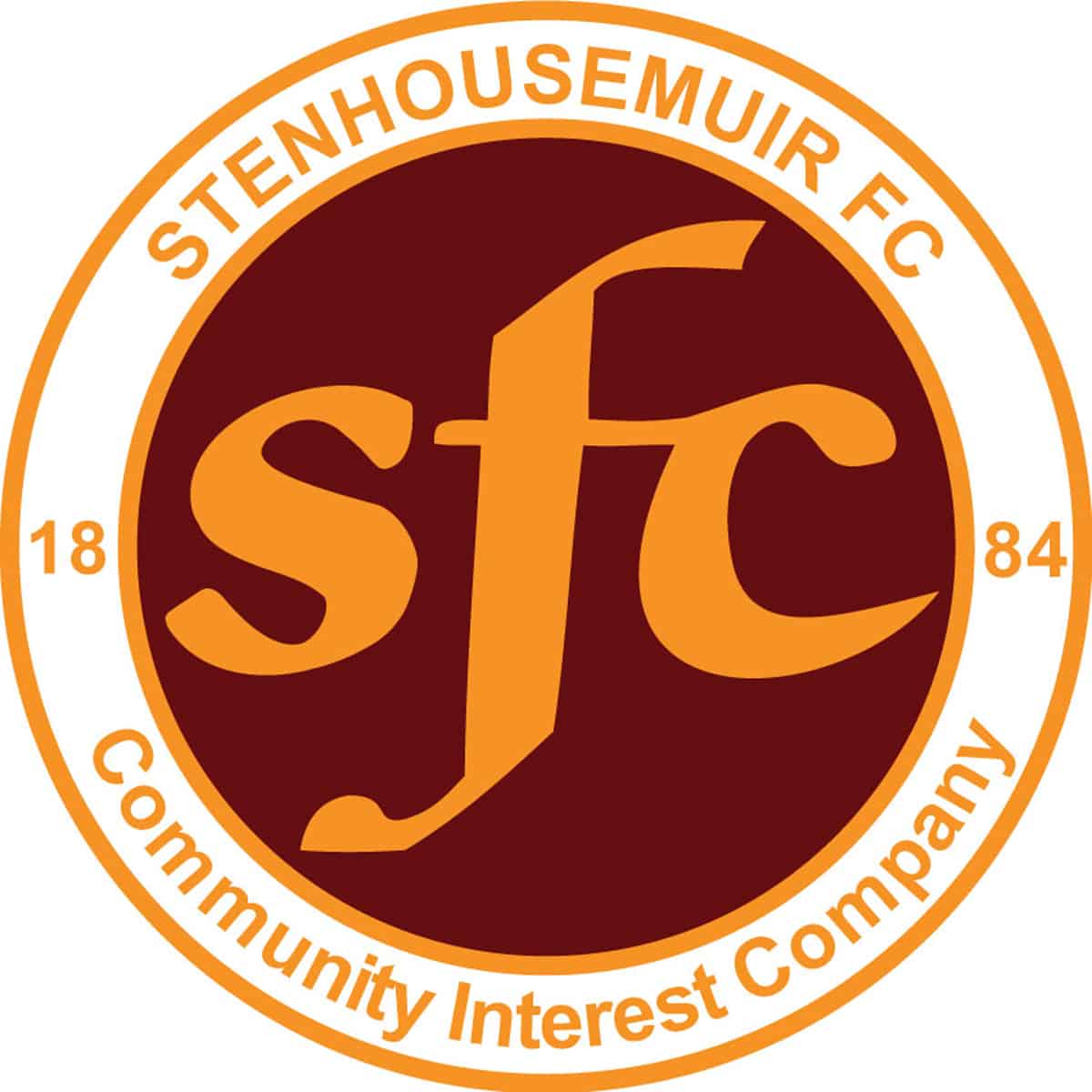 Friendly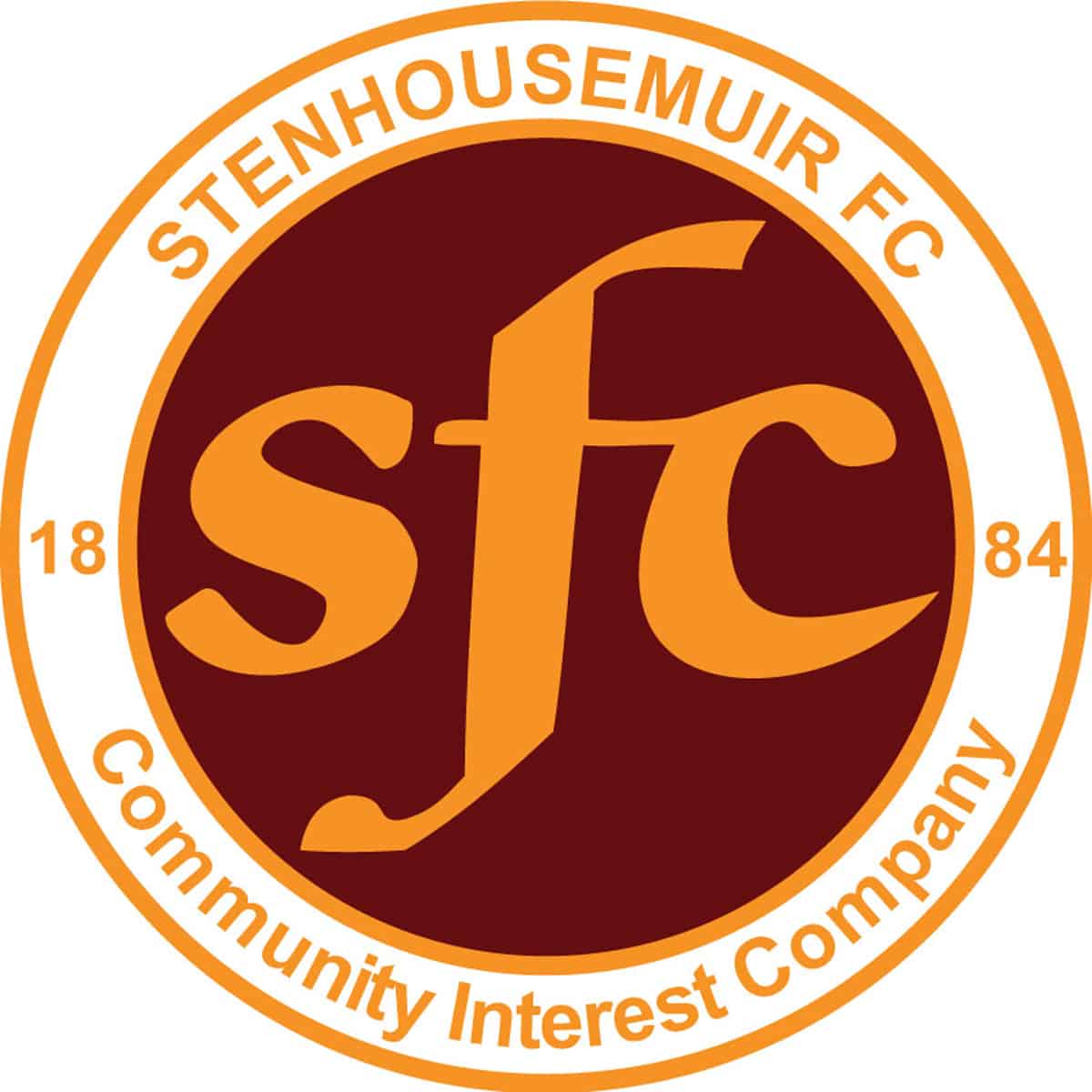 Friendly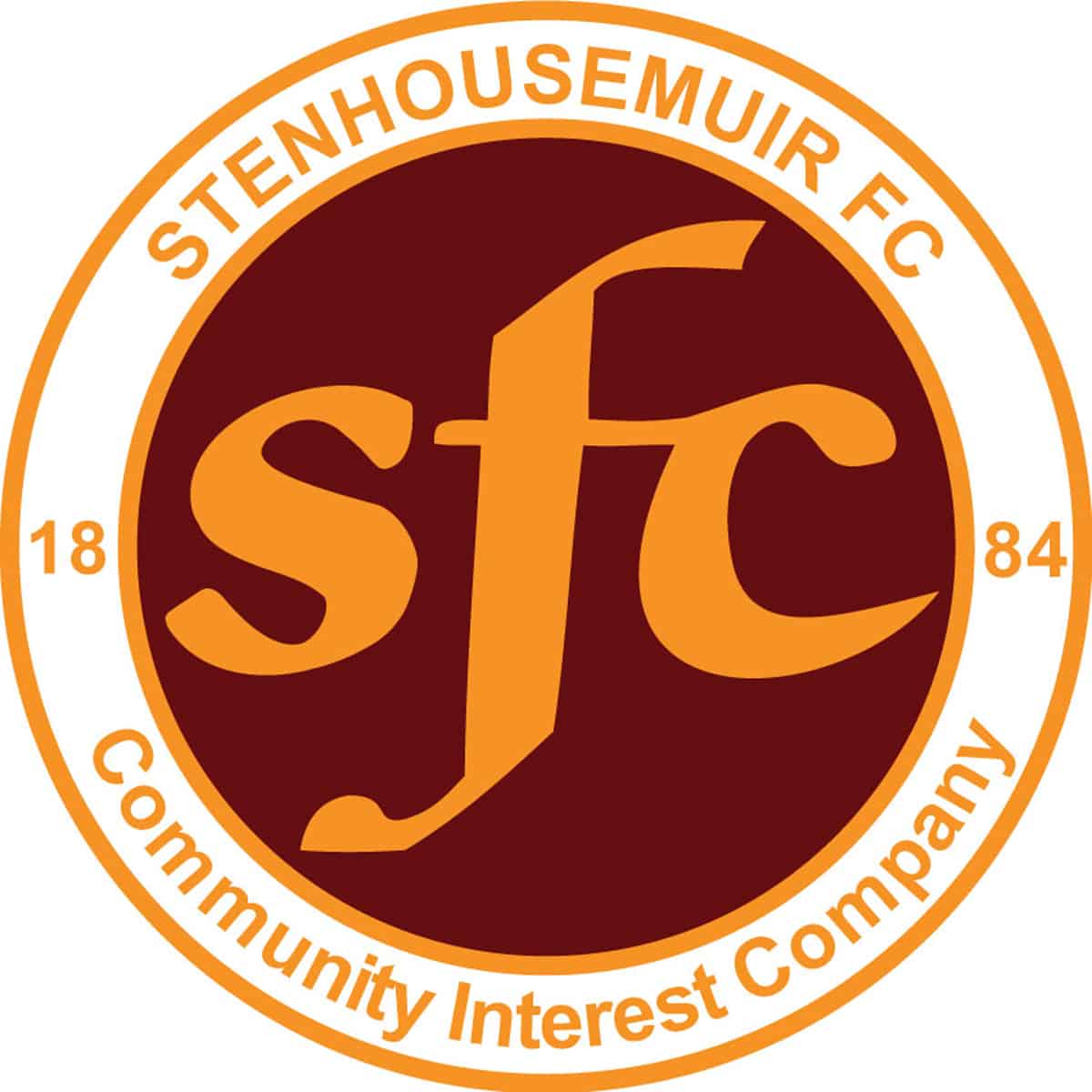 Friendly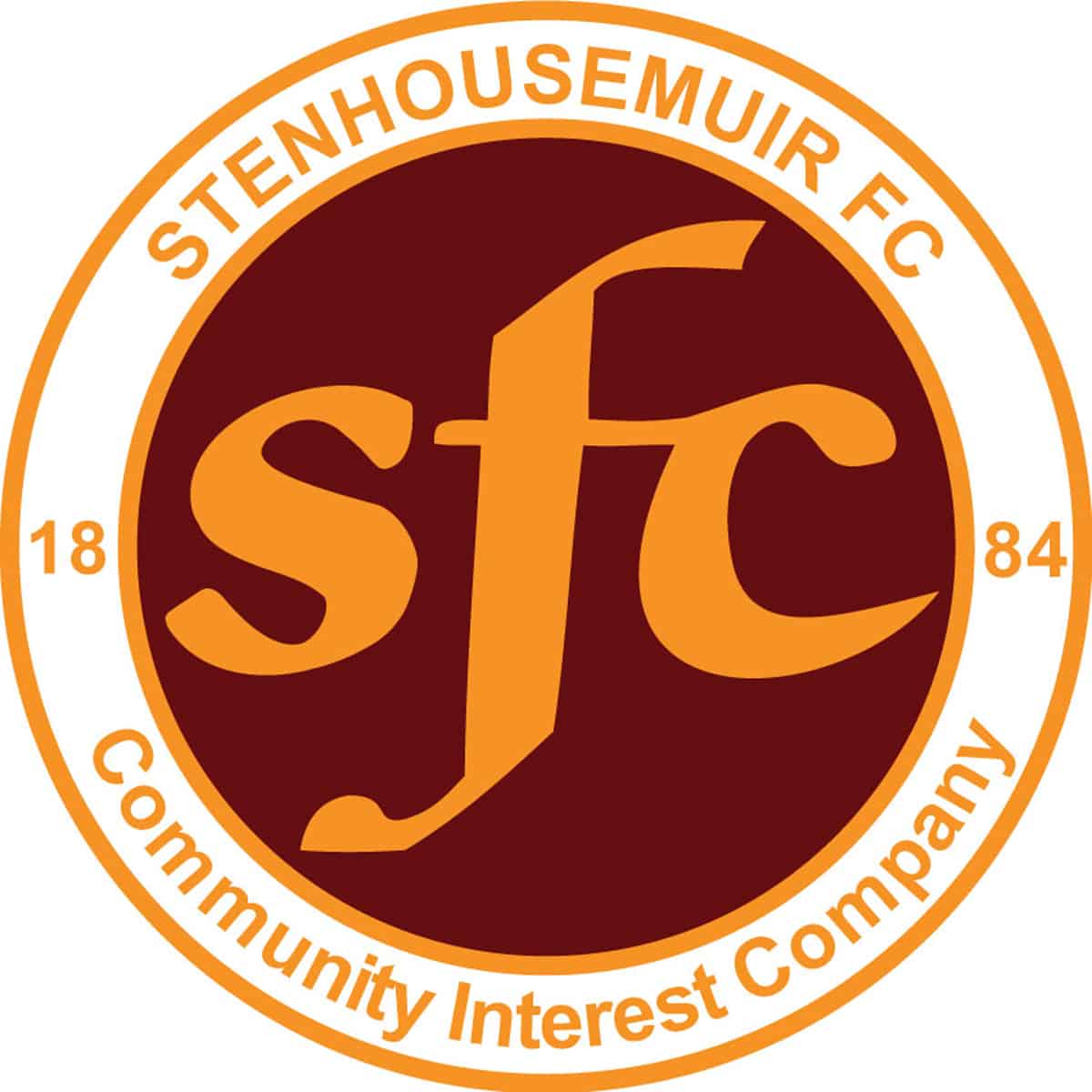 SPFL Ladbrokes League 1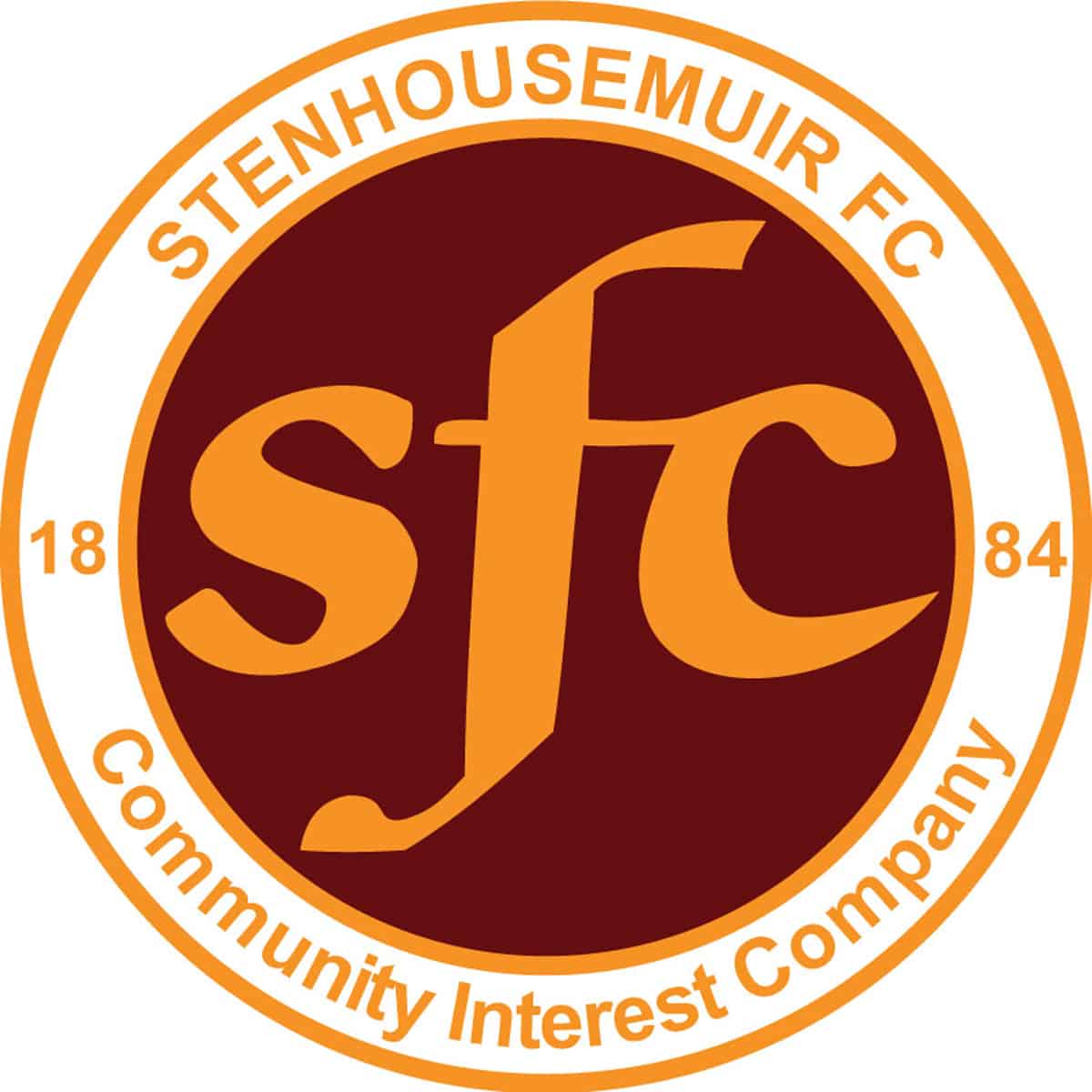 SPFL Ladbrokes League 1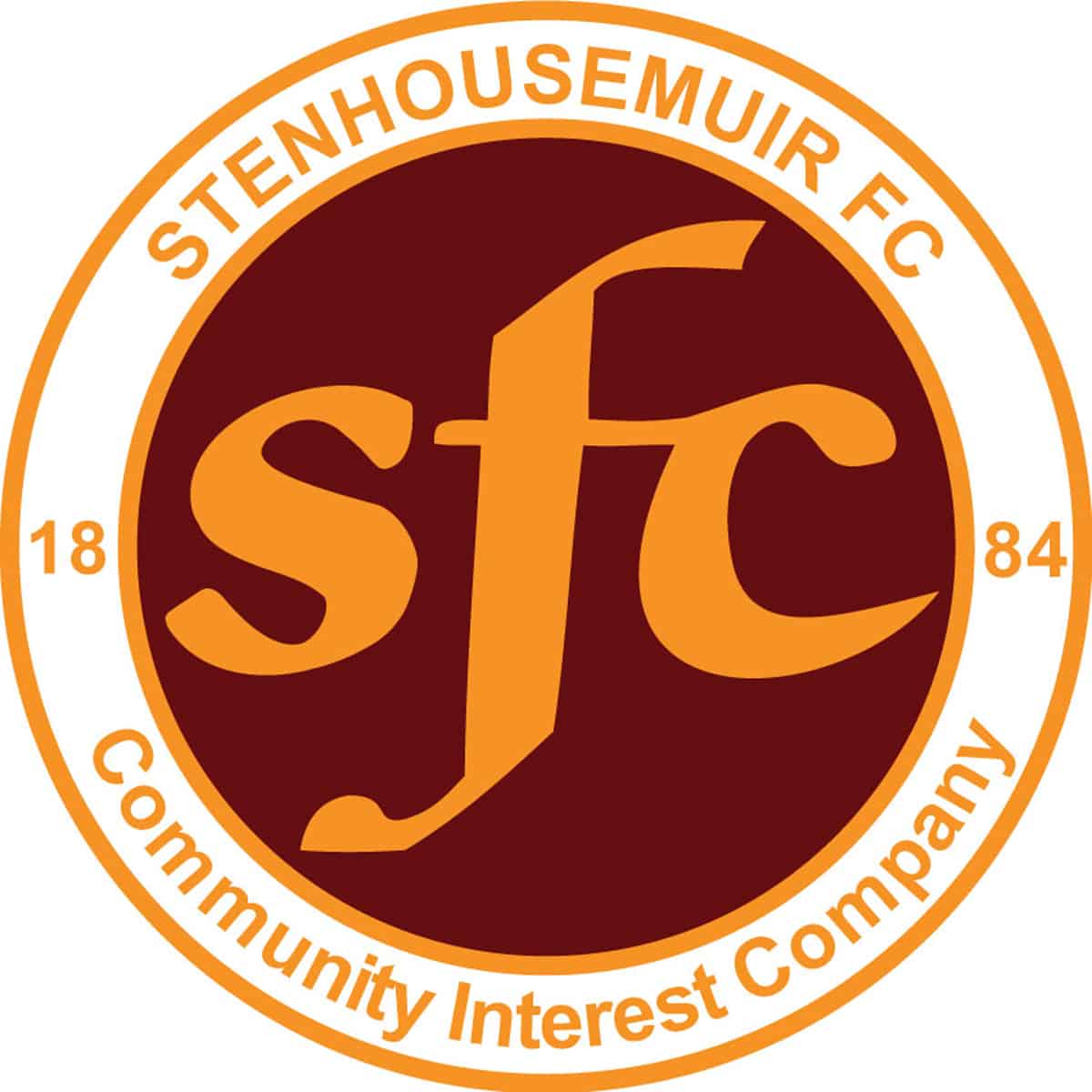 SPFL Ladbrokes League 1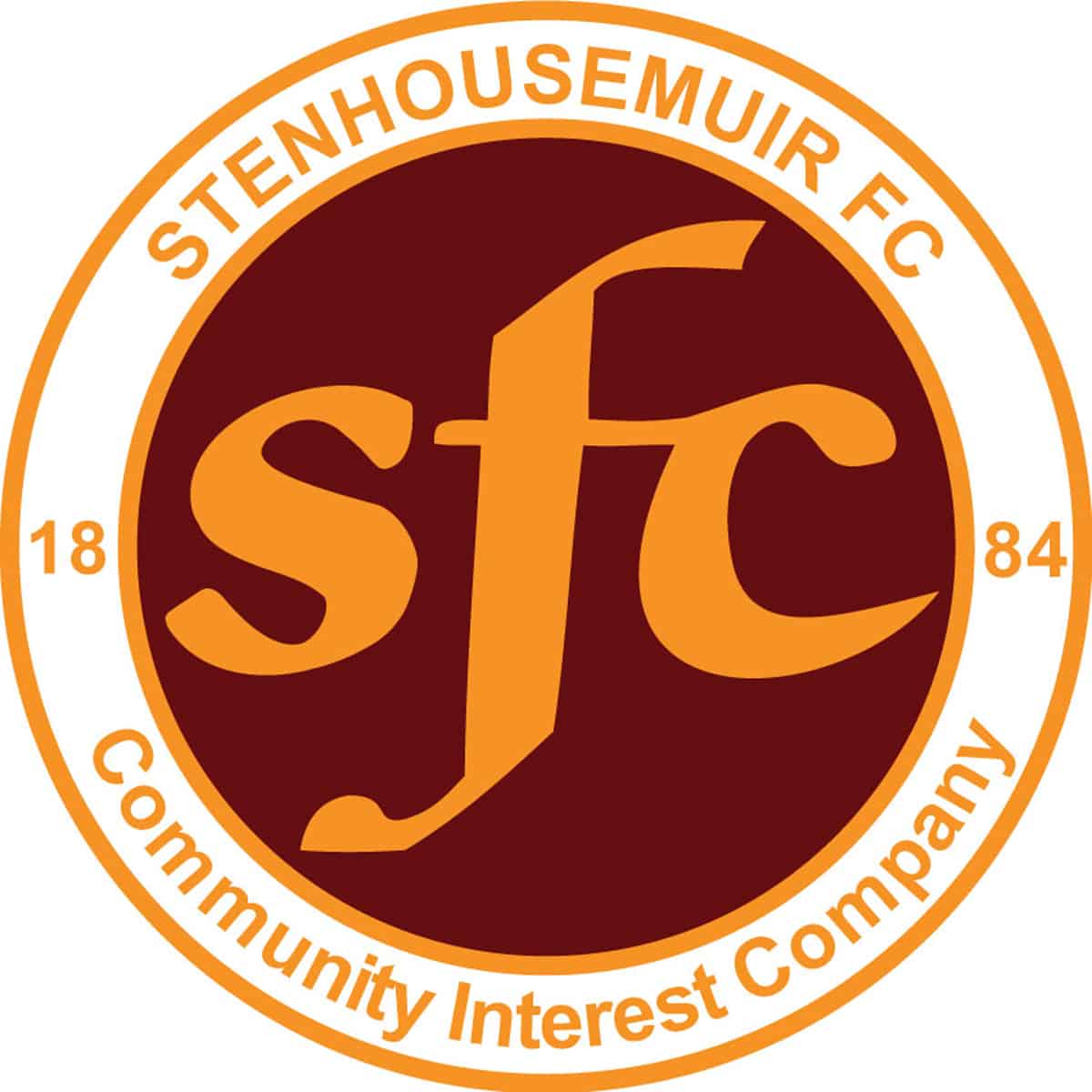 SPFL Ladbrokes League 1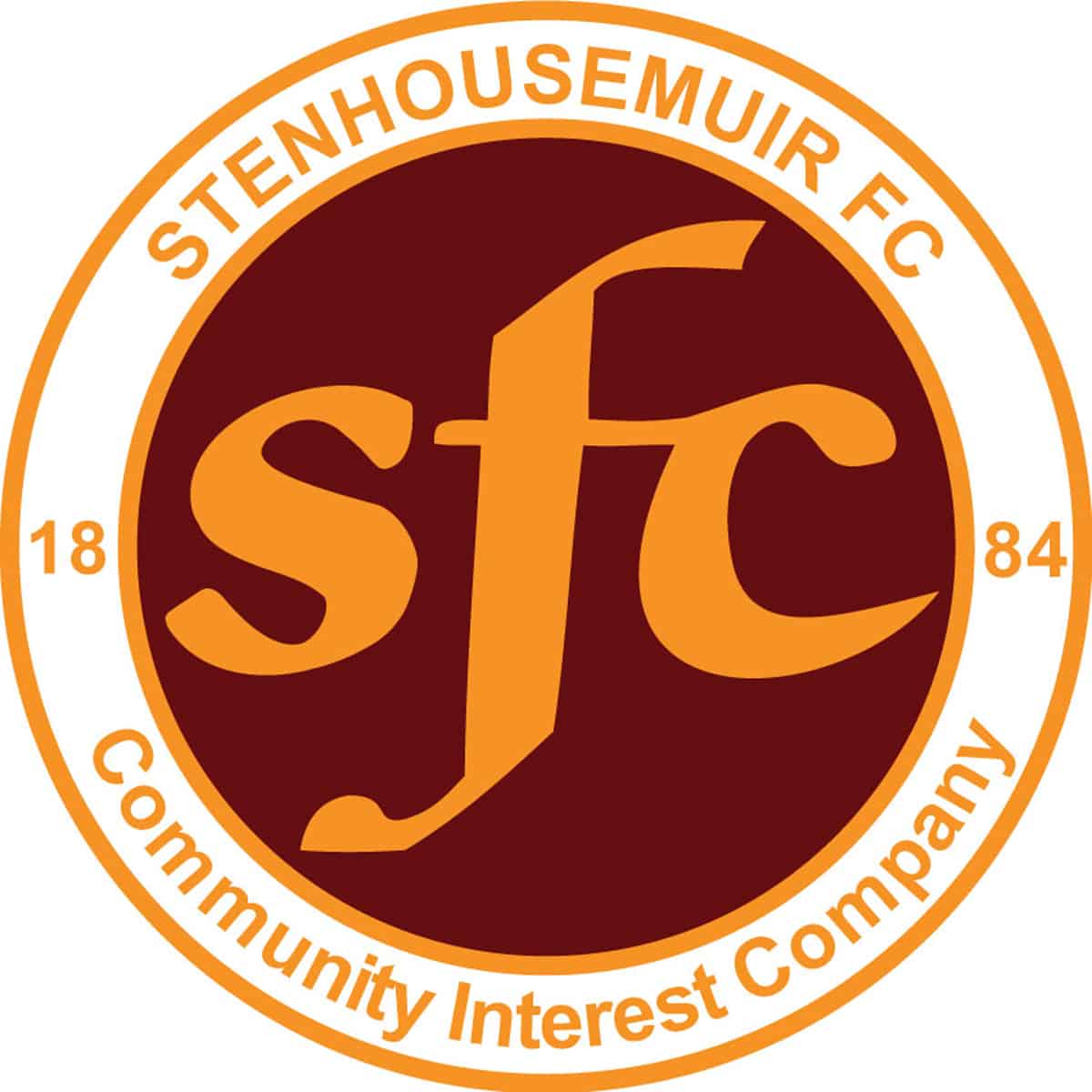 SPFL Ladbrokes League 1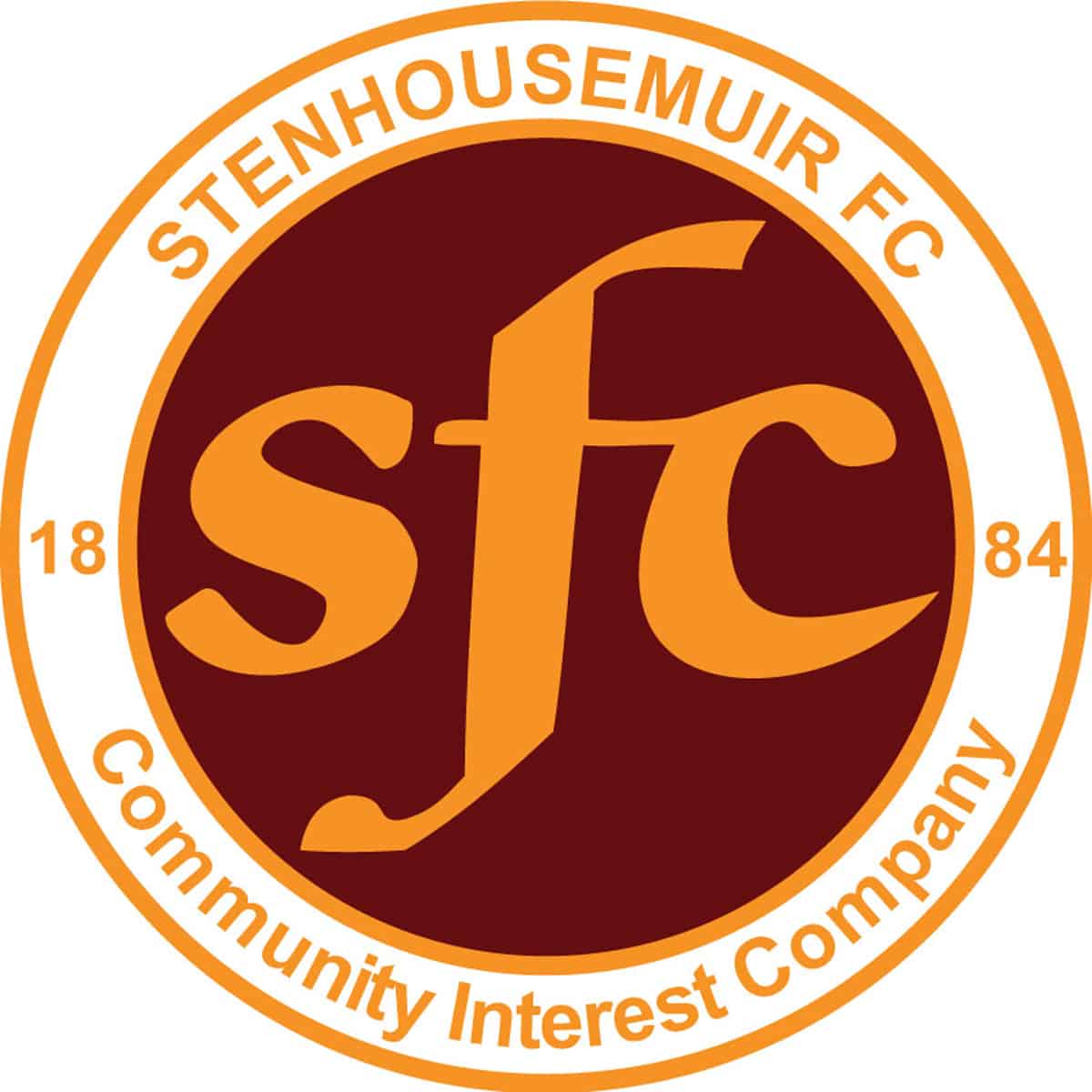 SPFL Ladbrokes League 1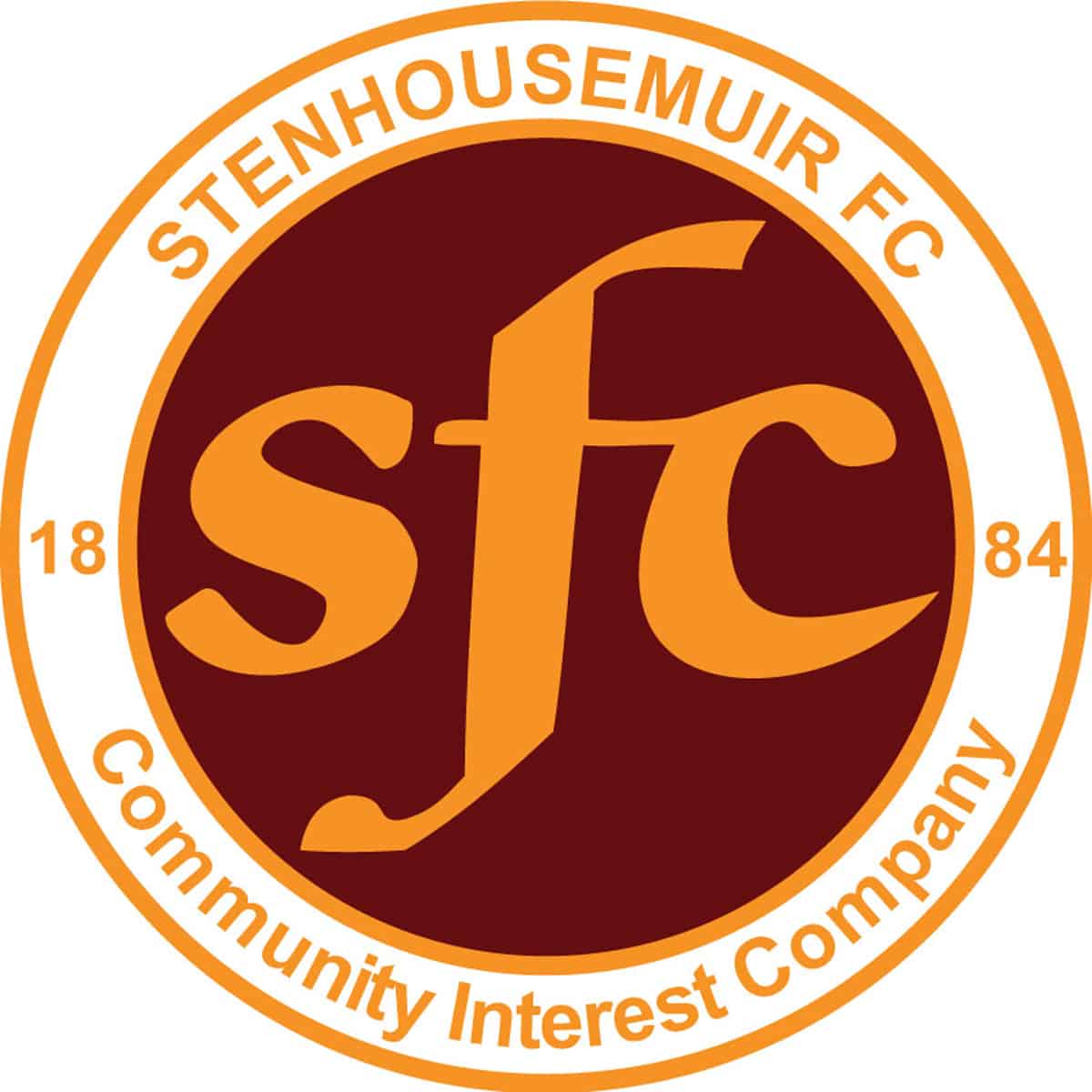 SPFL Ladbrokes League 1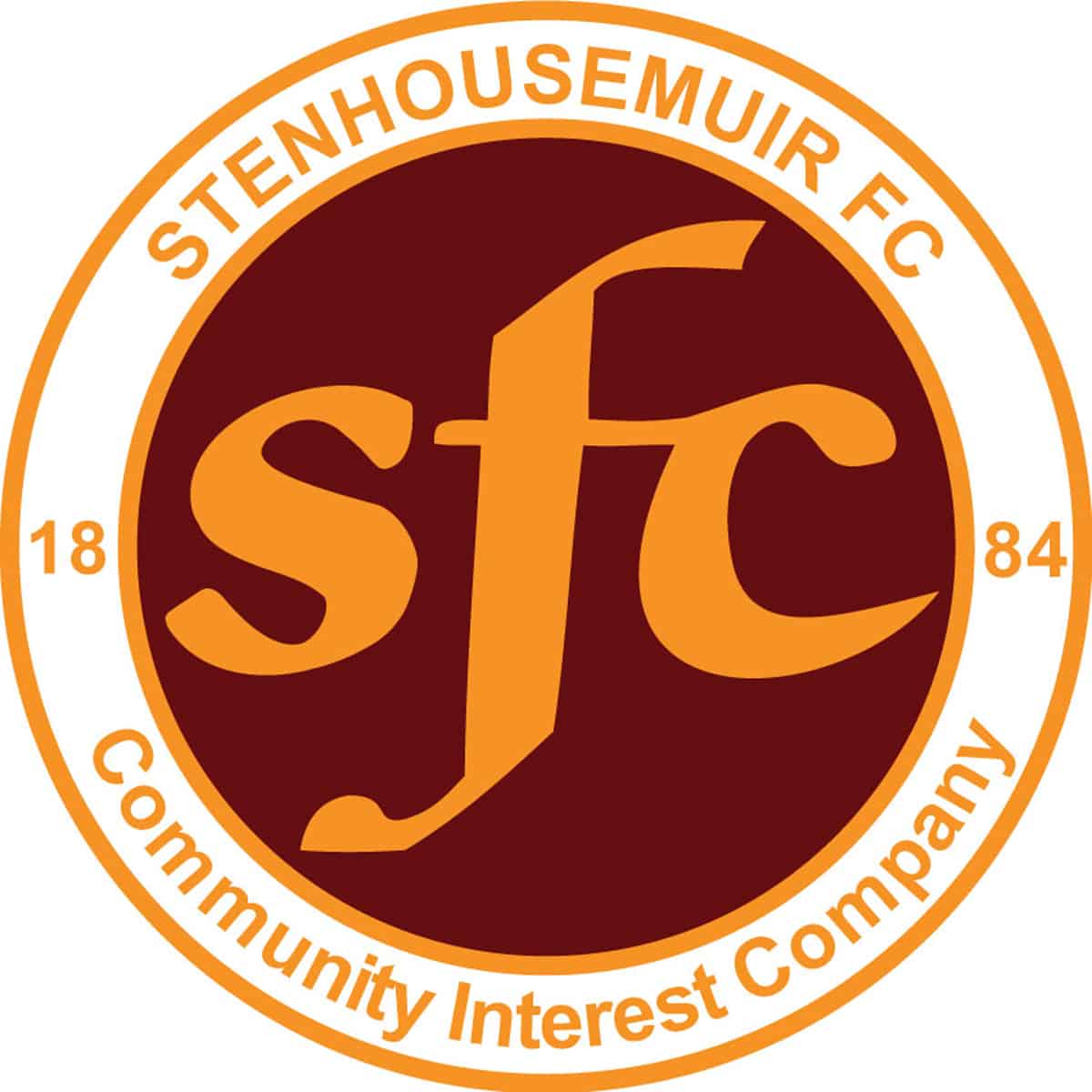 SPFL Ladbrokes League 1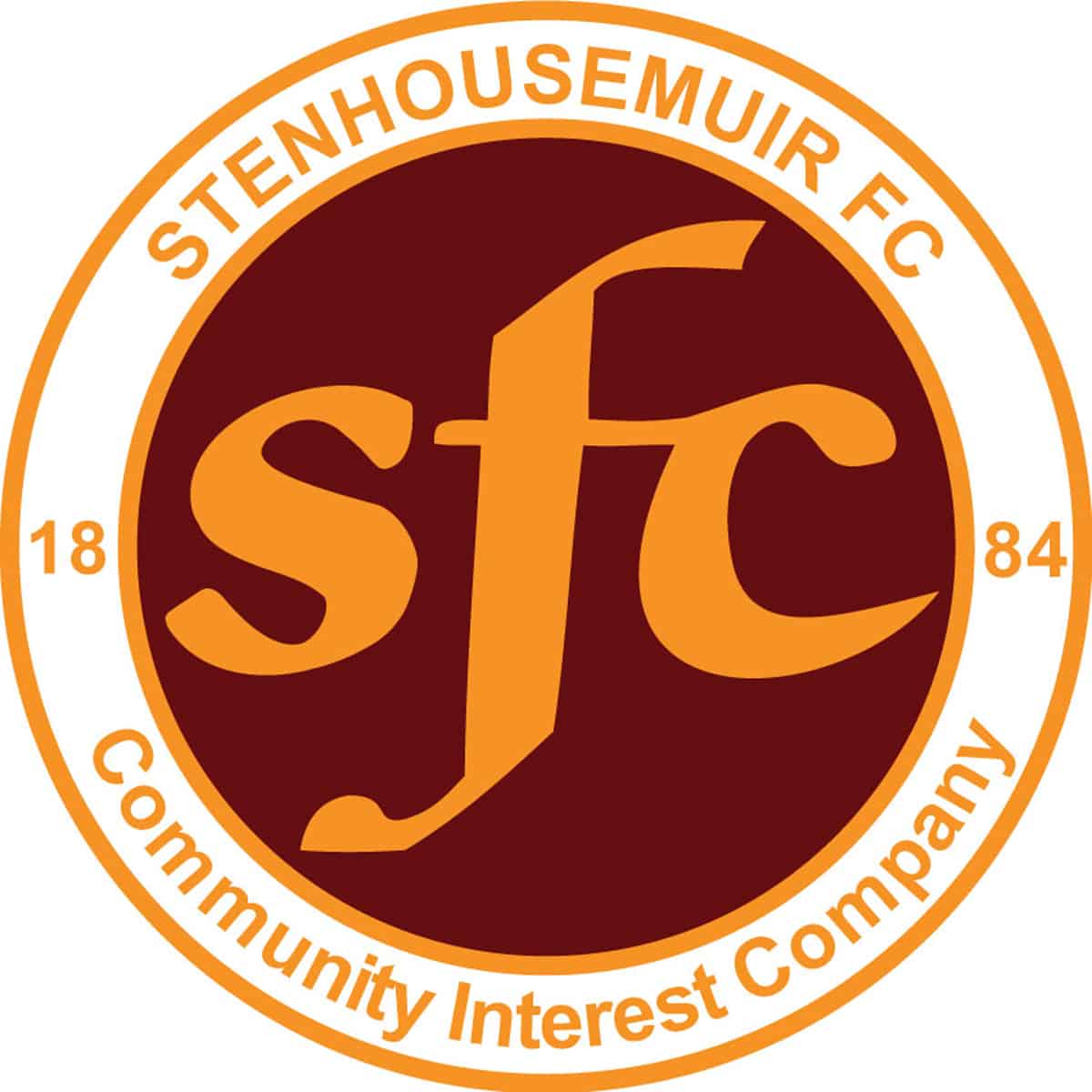 SPFL Ladbrokes League 1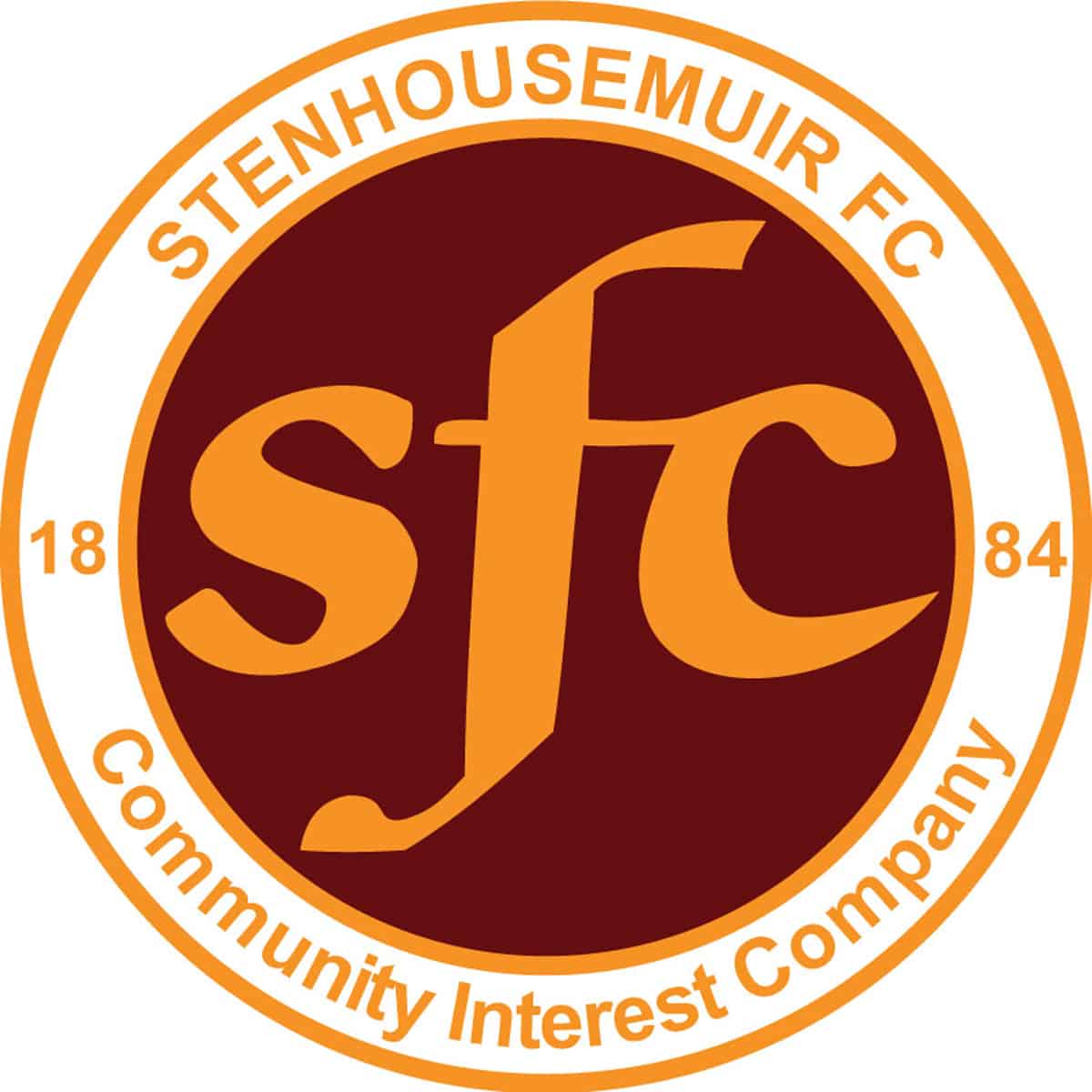 SPFL Ladbrokes League 1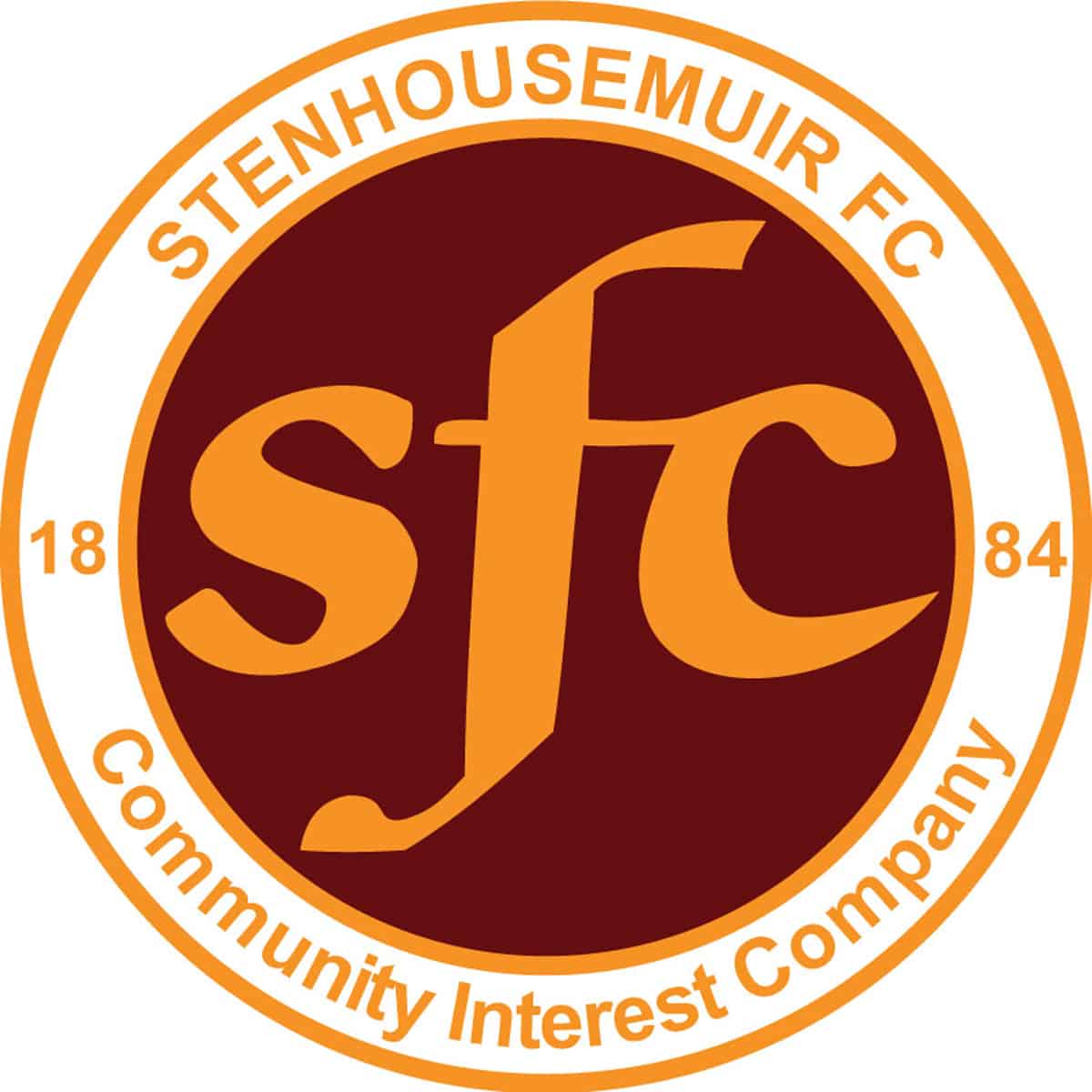 SPFL Ladbrokes League 1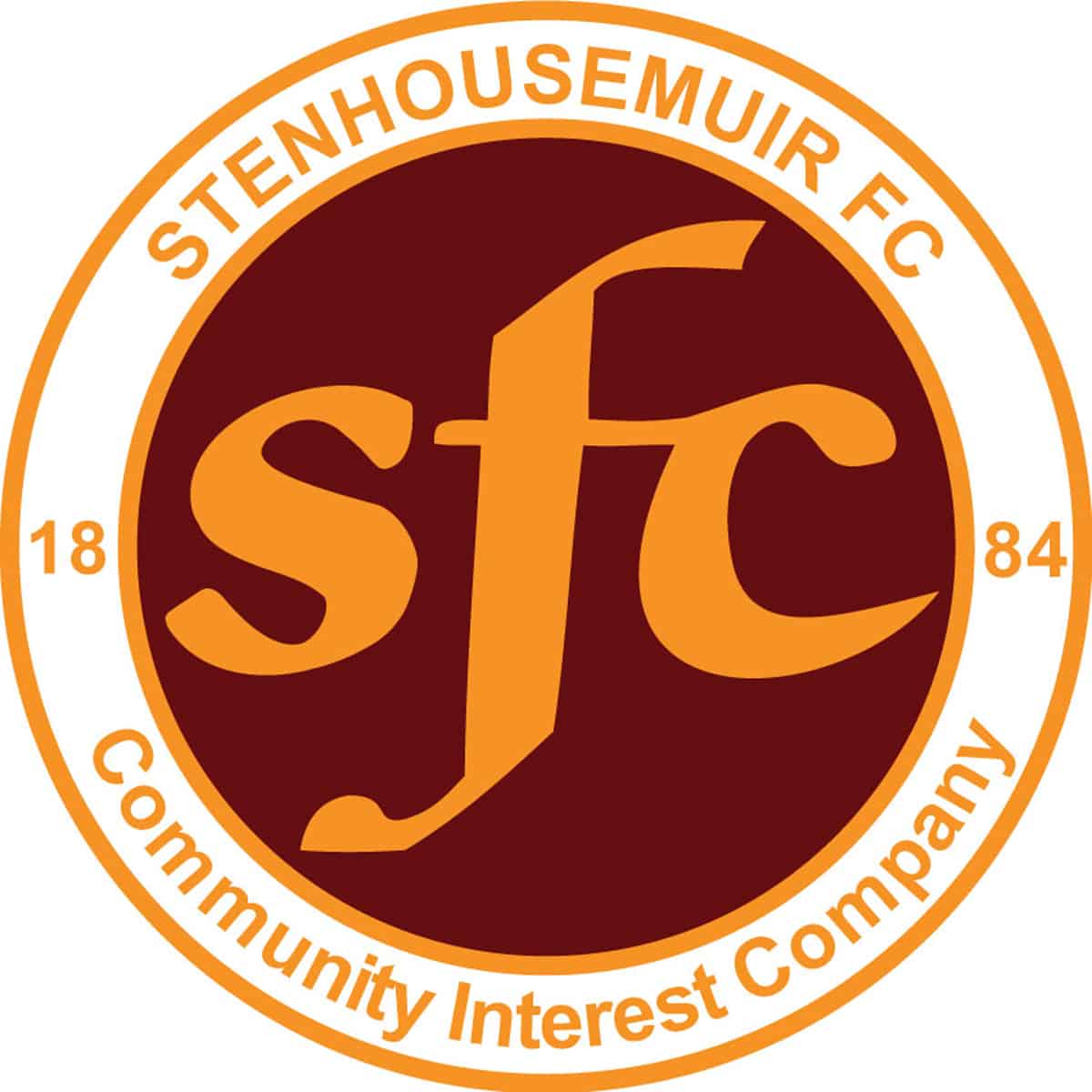 SPFL Ladbrokes League 1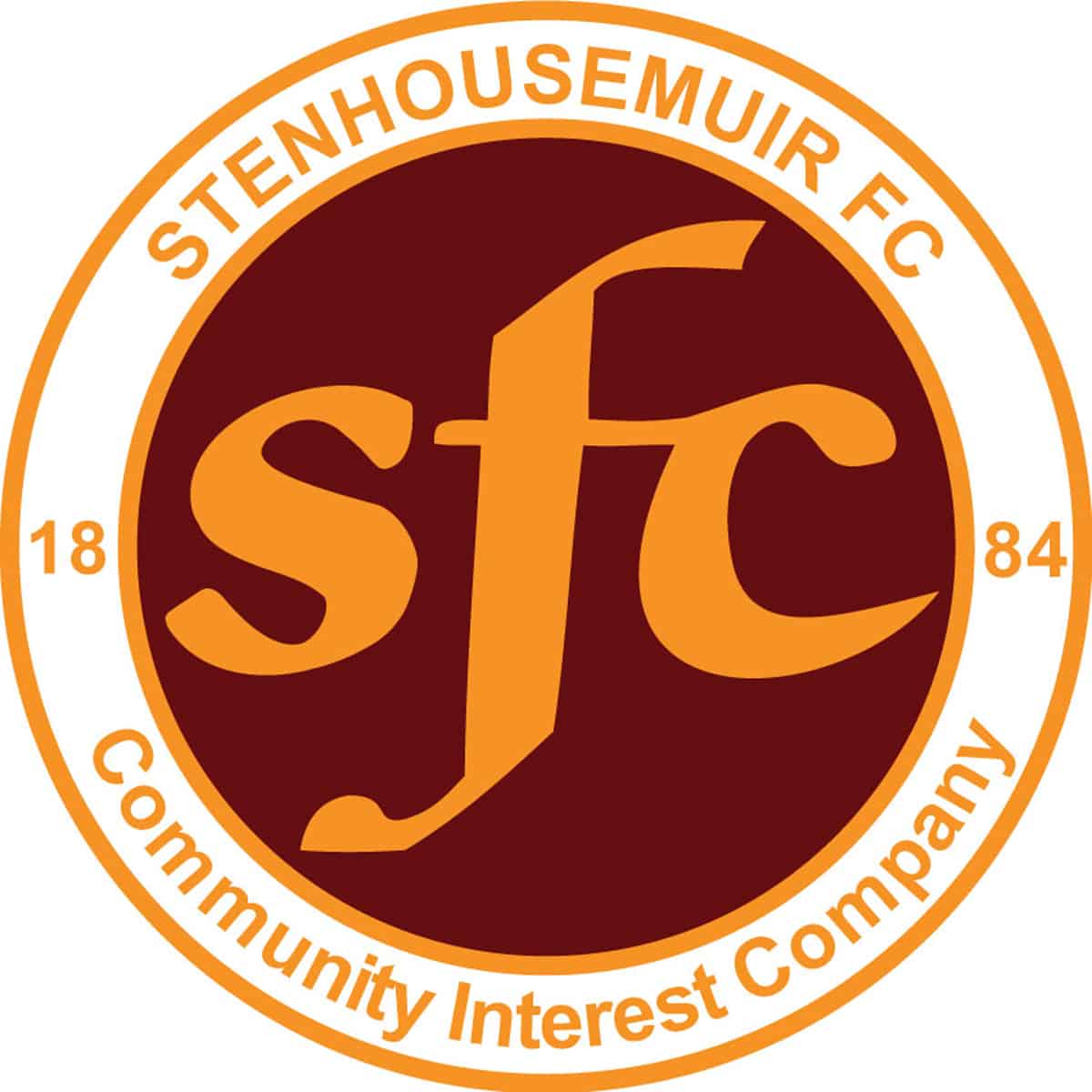 SPFL Ladbrokes League 1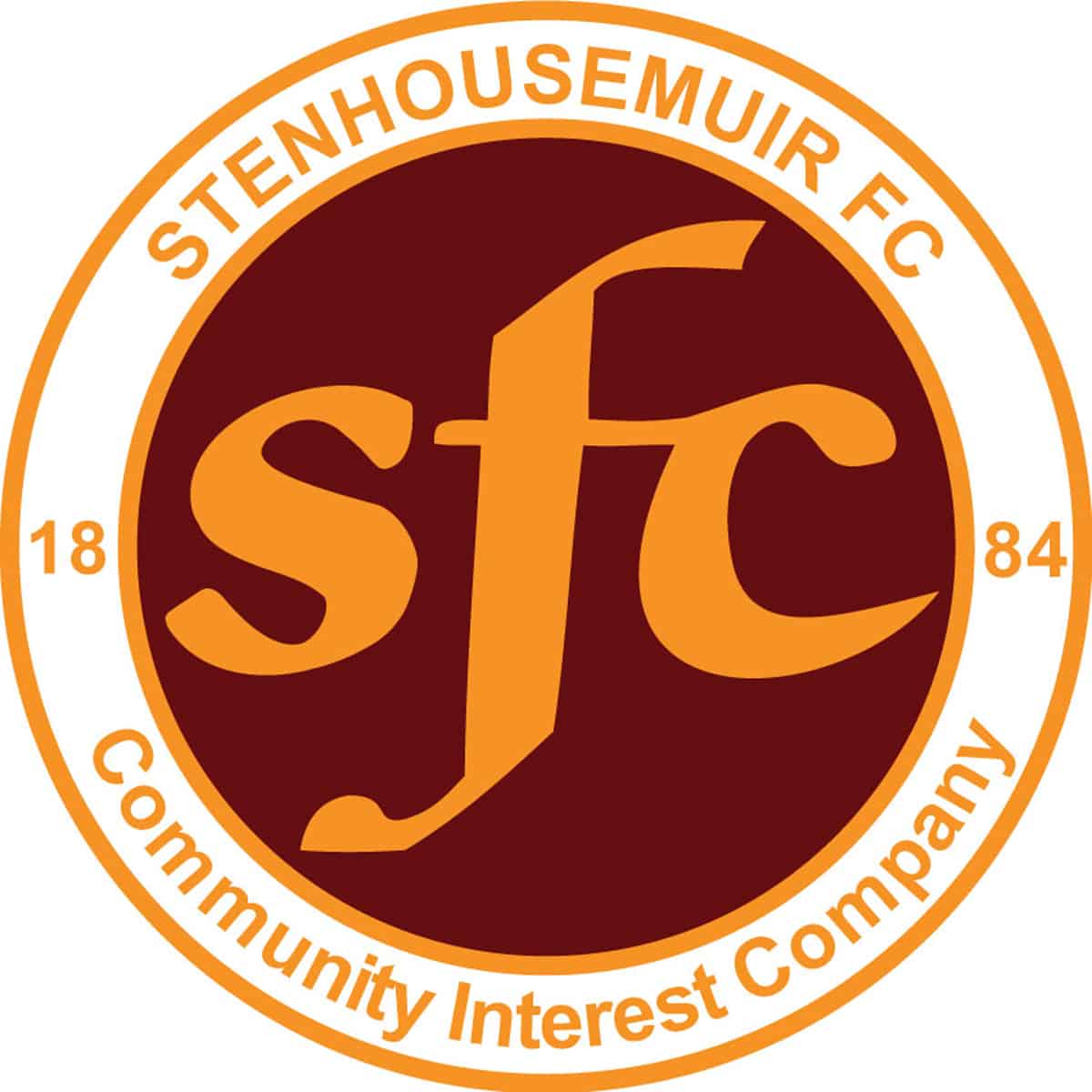 SPFL Ladbrokes League 1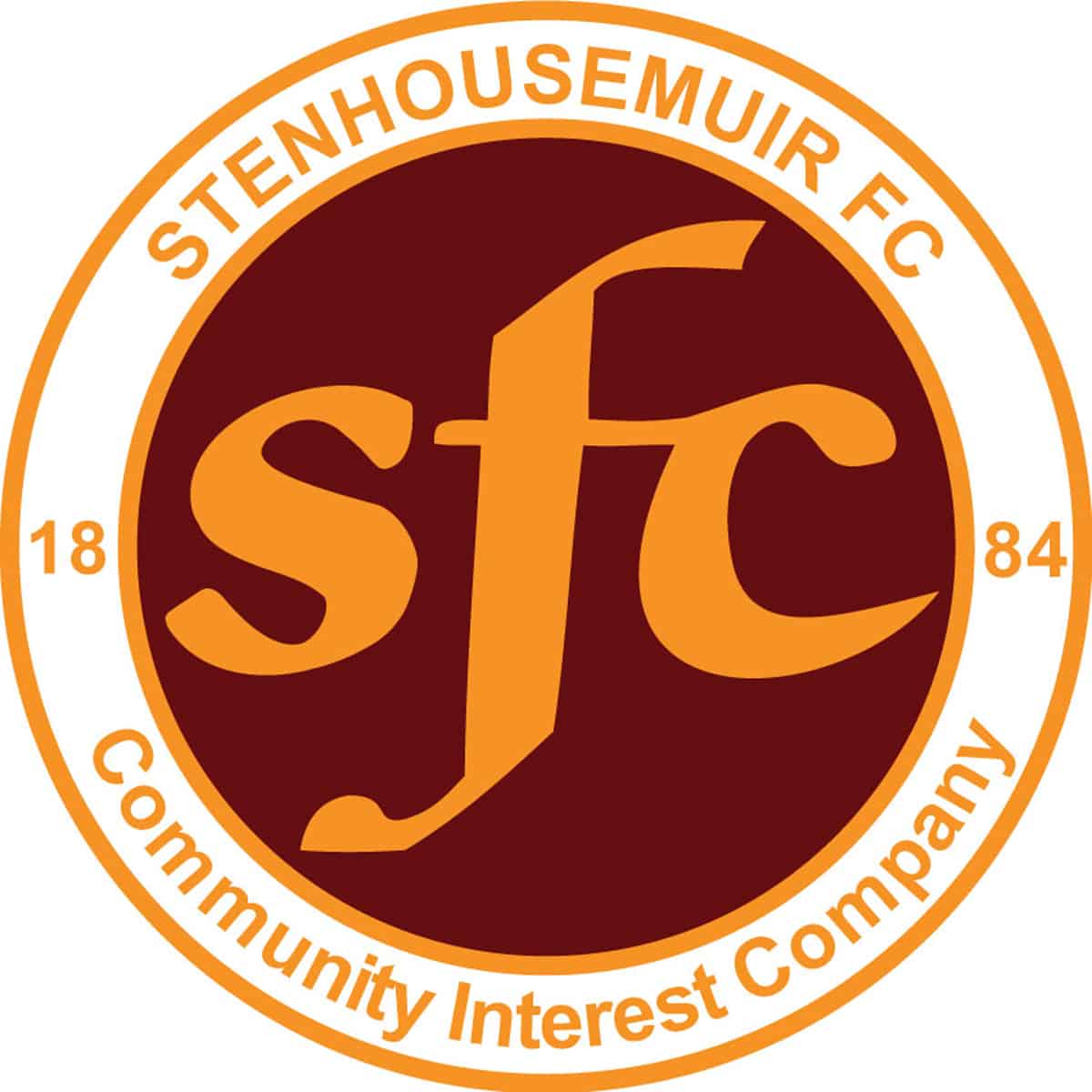 SPFL Ladbrokes League 1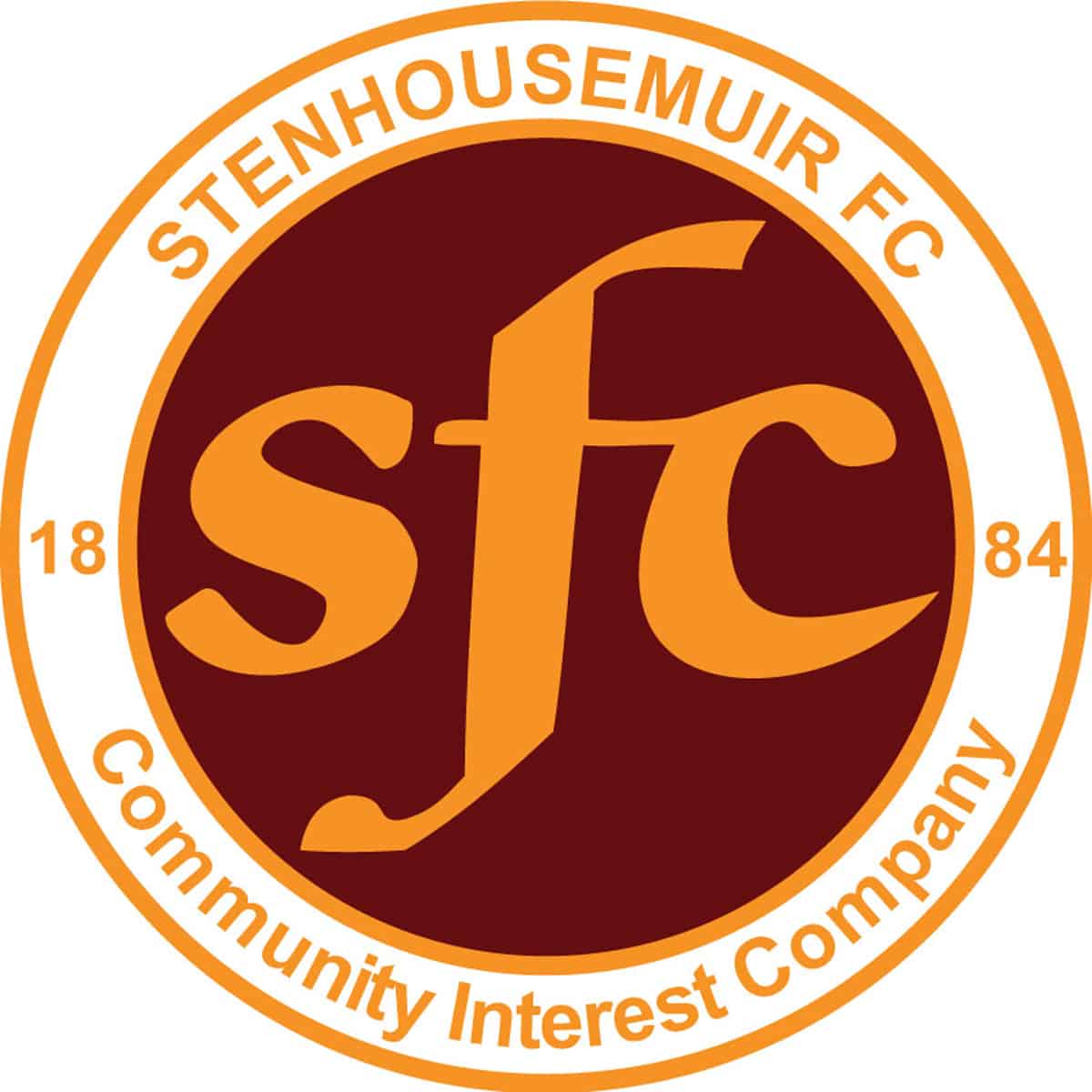 SPFL Ladbrokes League 1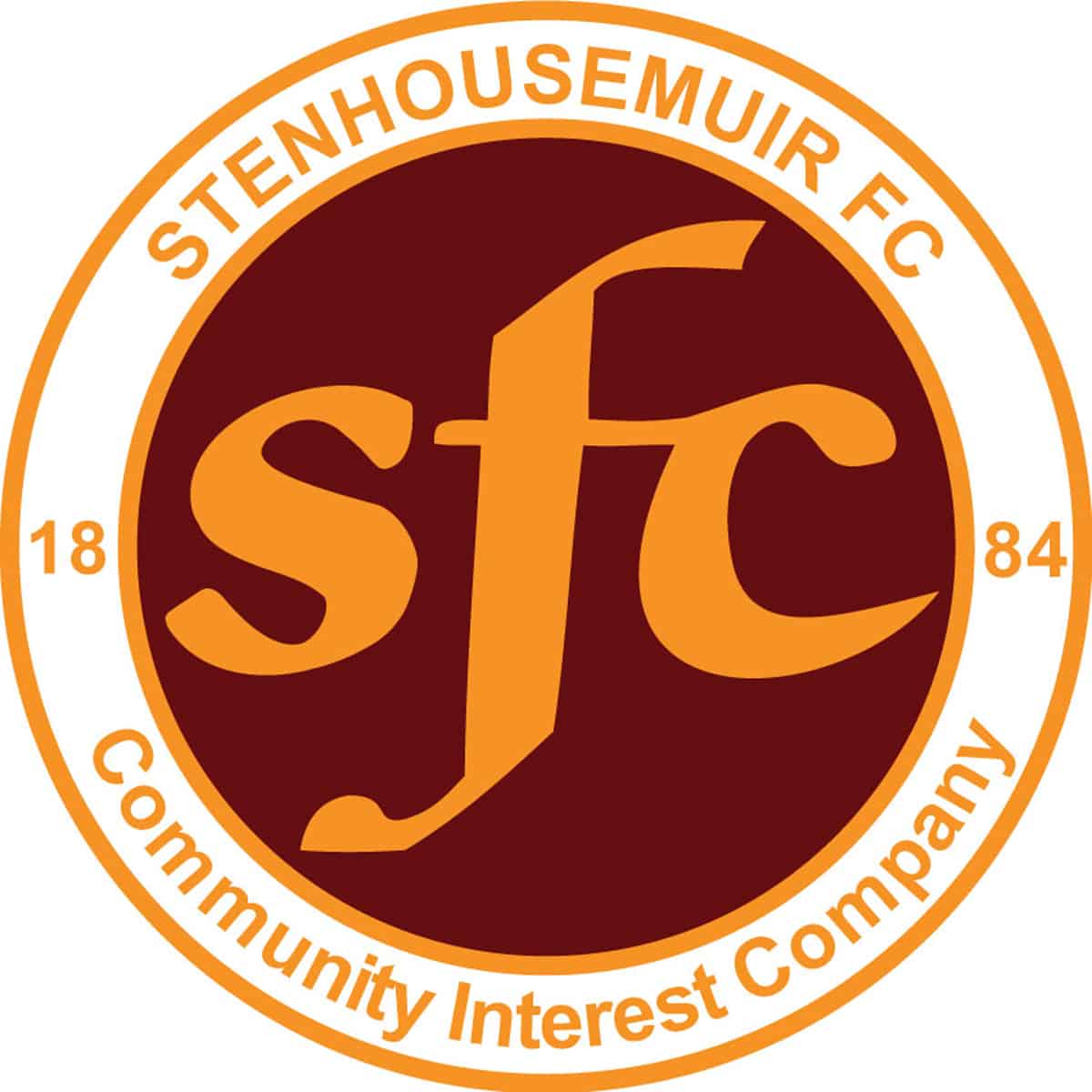 SPFL Ladbrokes League 1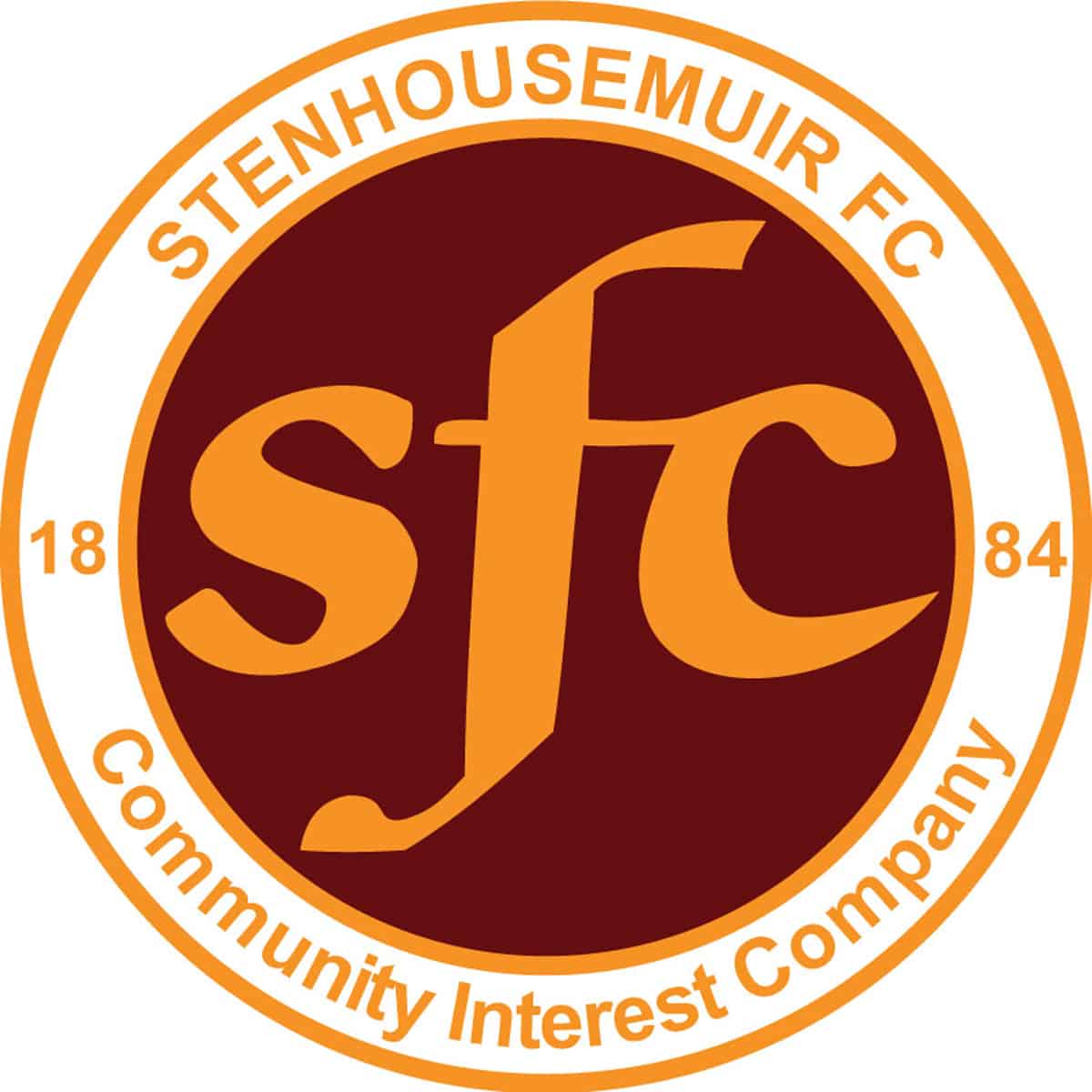 SPFL Ladbrokes League 1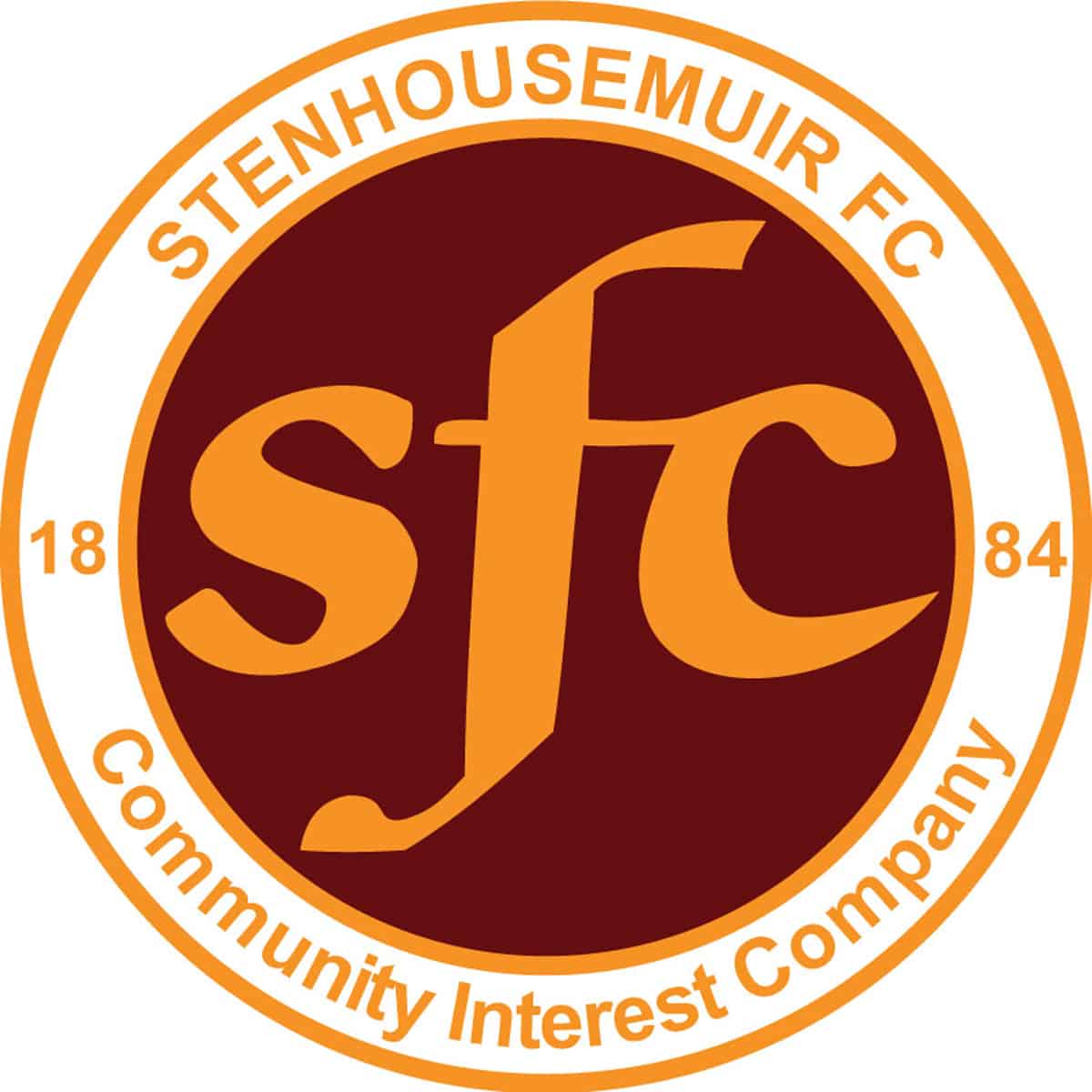 SPFL Ladbrokes League 1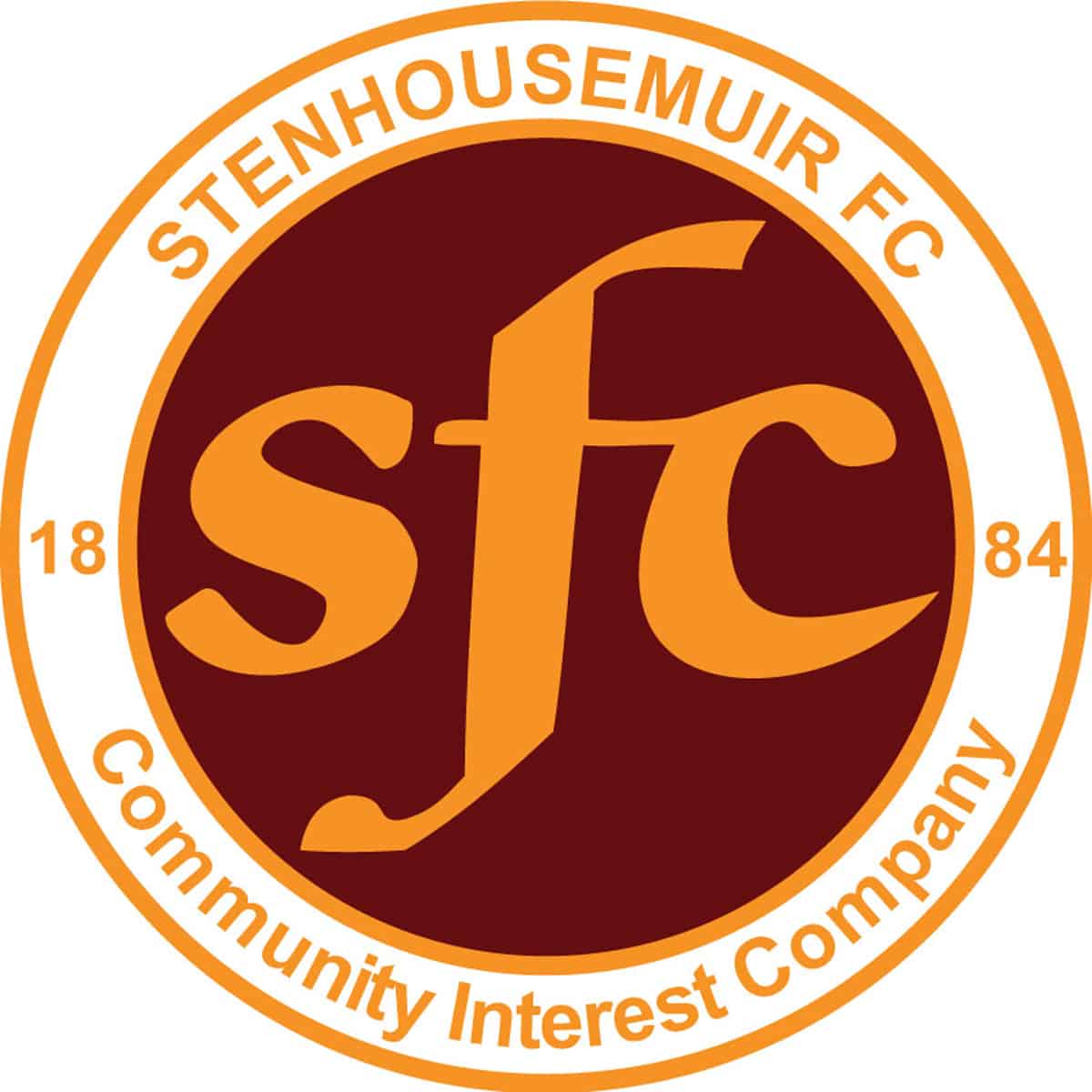 Scottish Gas Men's Scottish Cup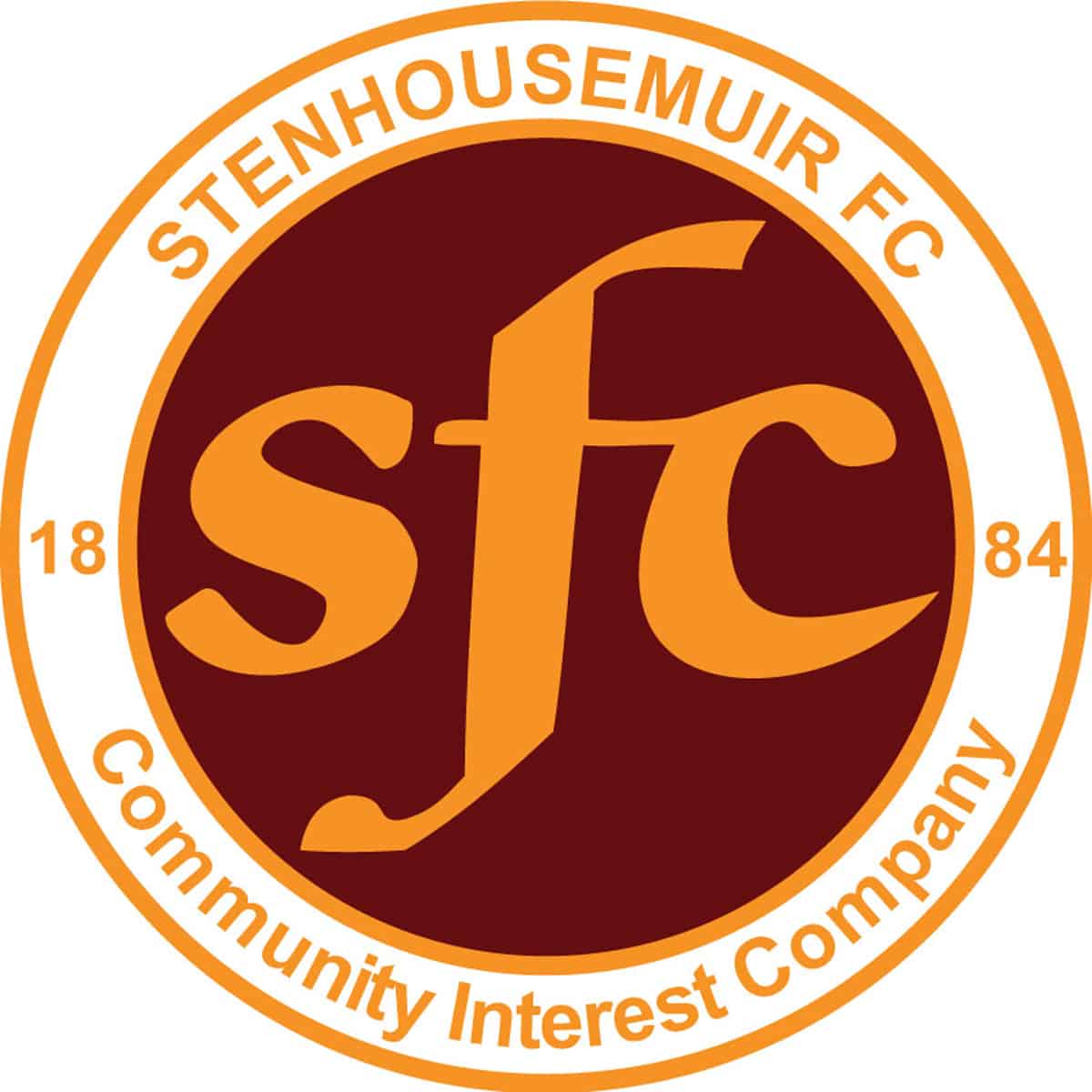 SPFL Ladbrokes League 1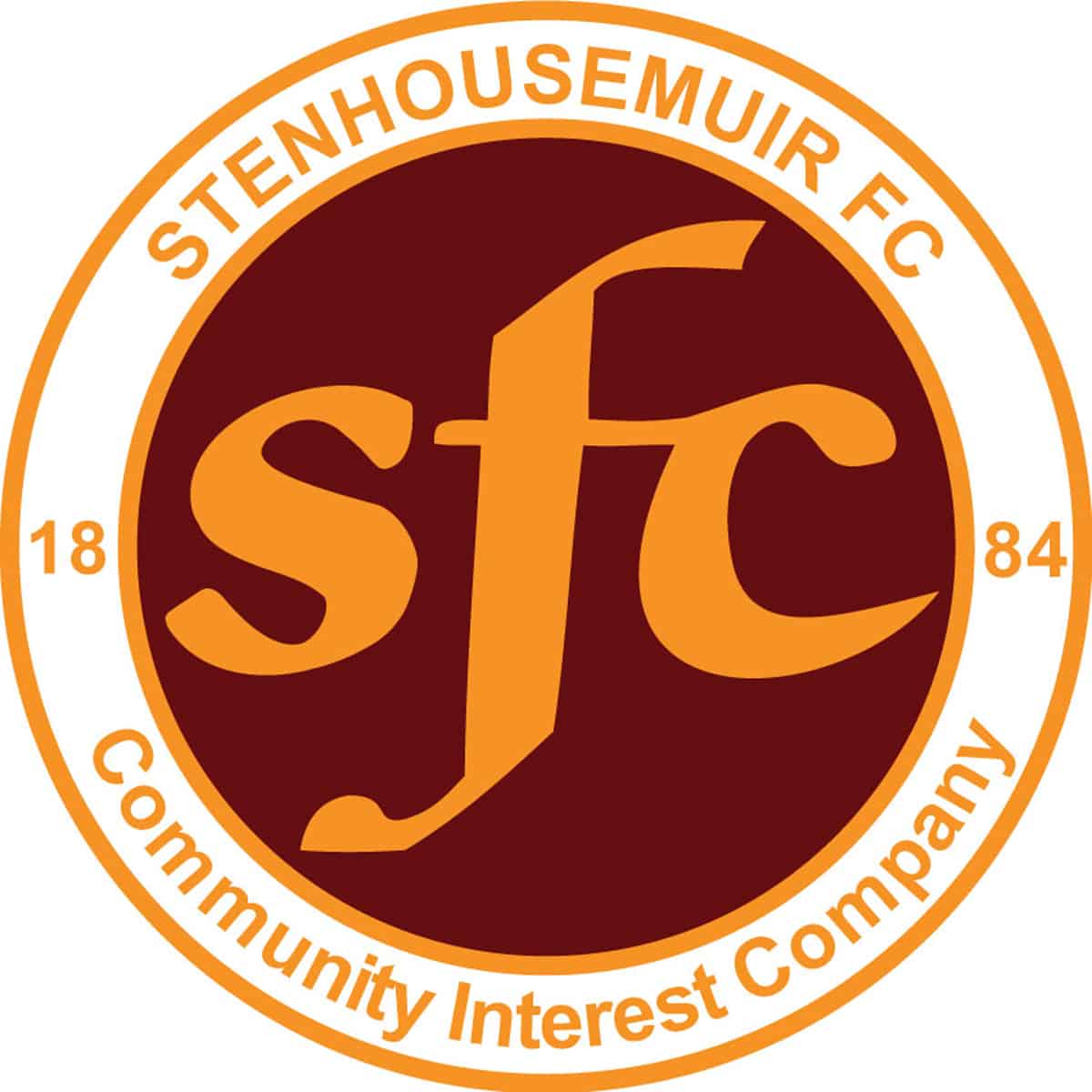 Scottish Gas Men's Scottish Cup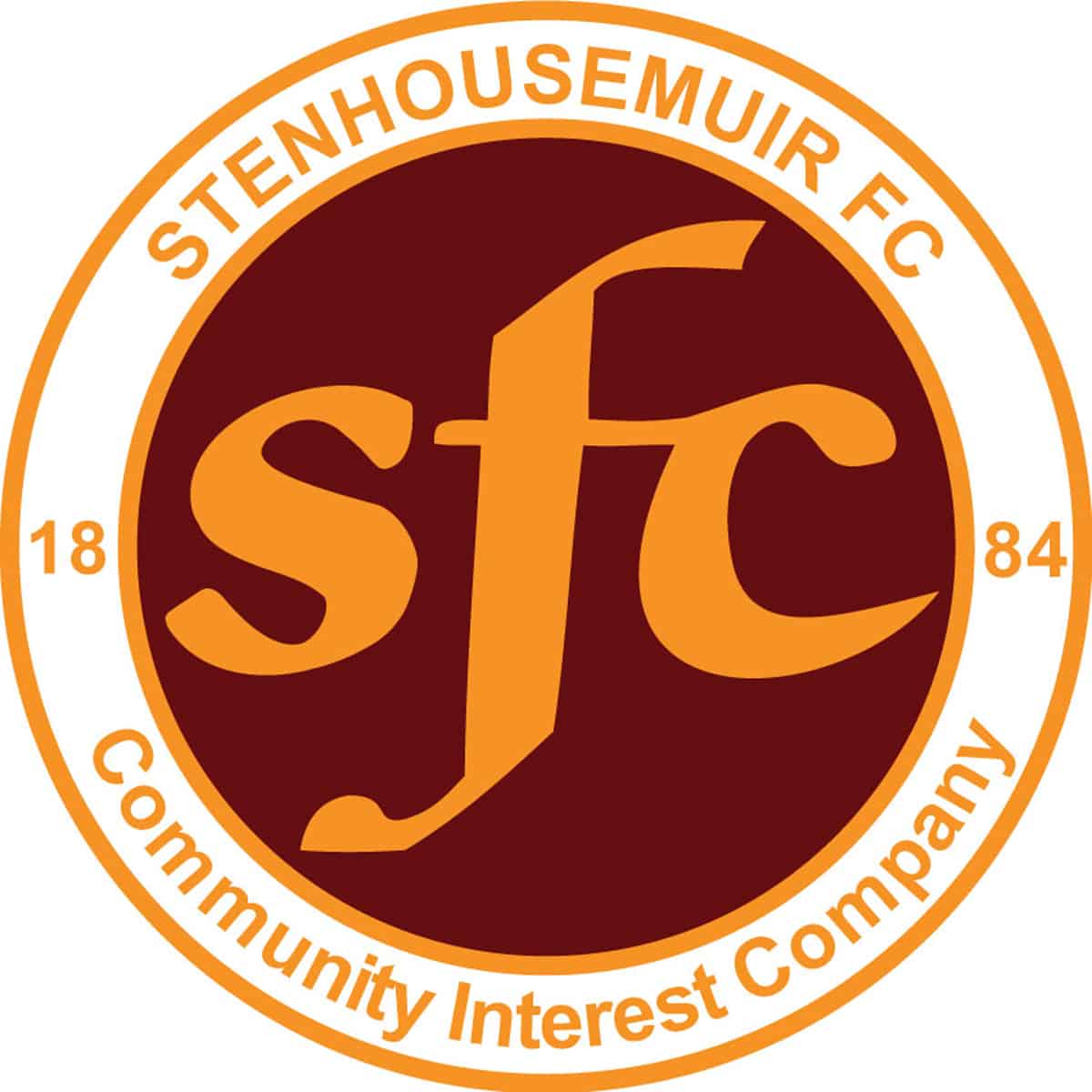 SPFL Ladbrokes League 1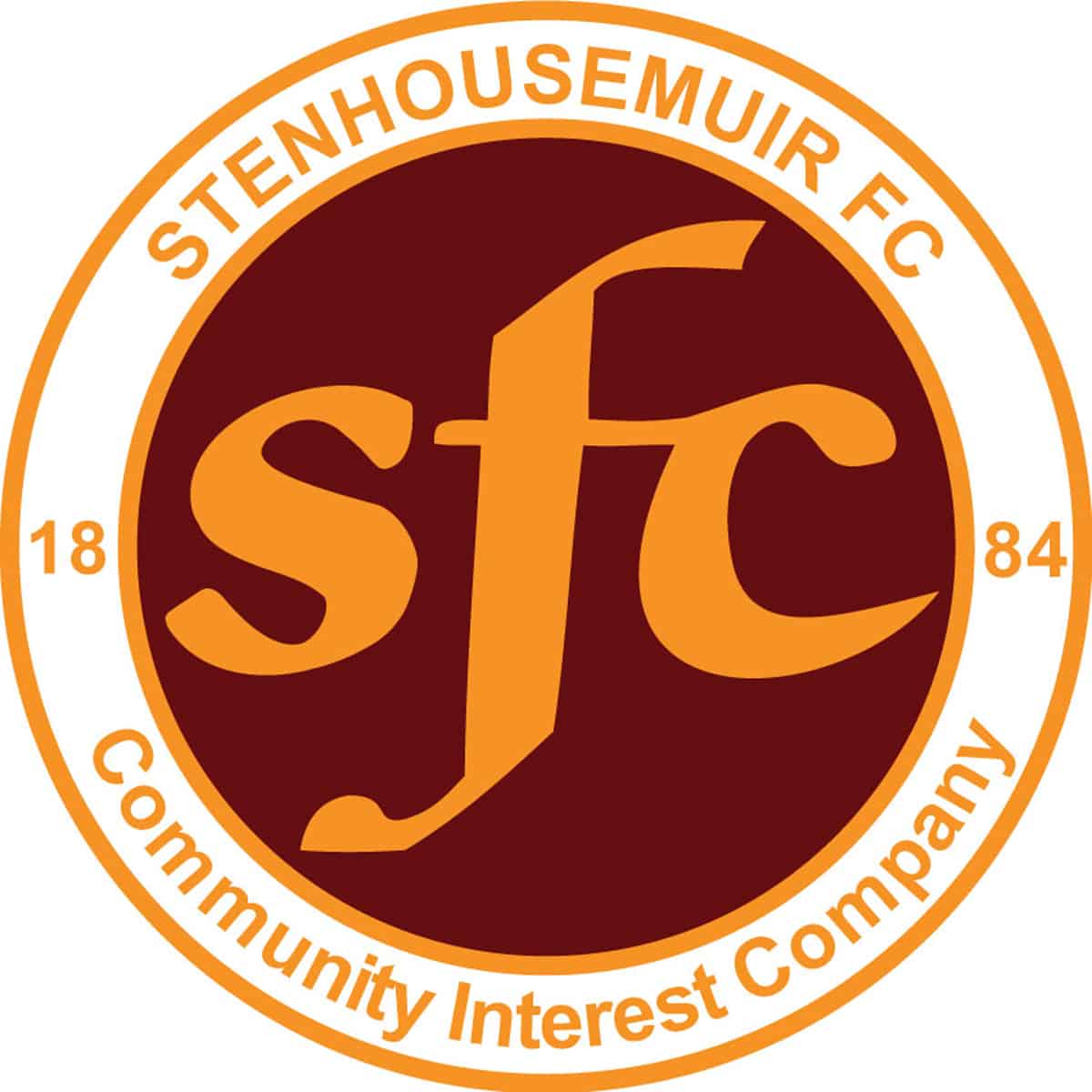 Scottish Gas Men's Scottish Cup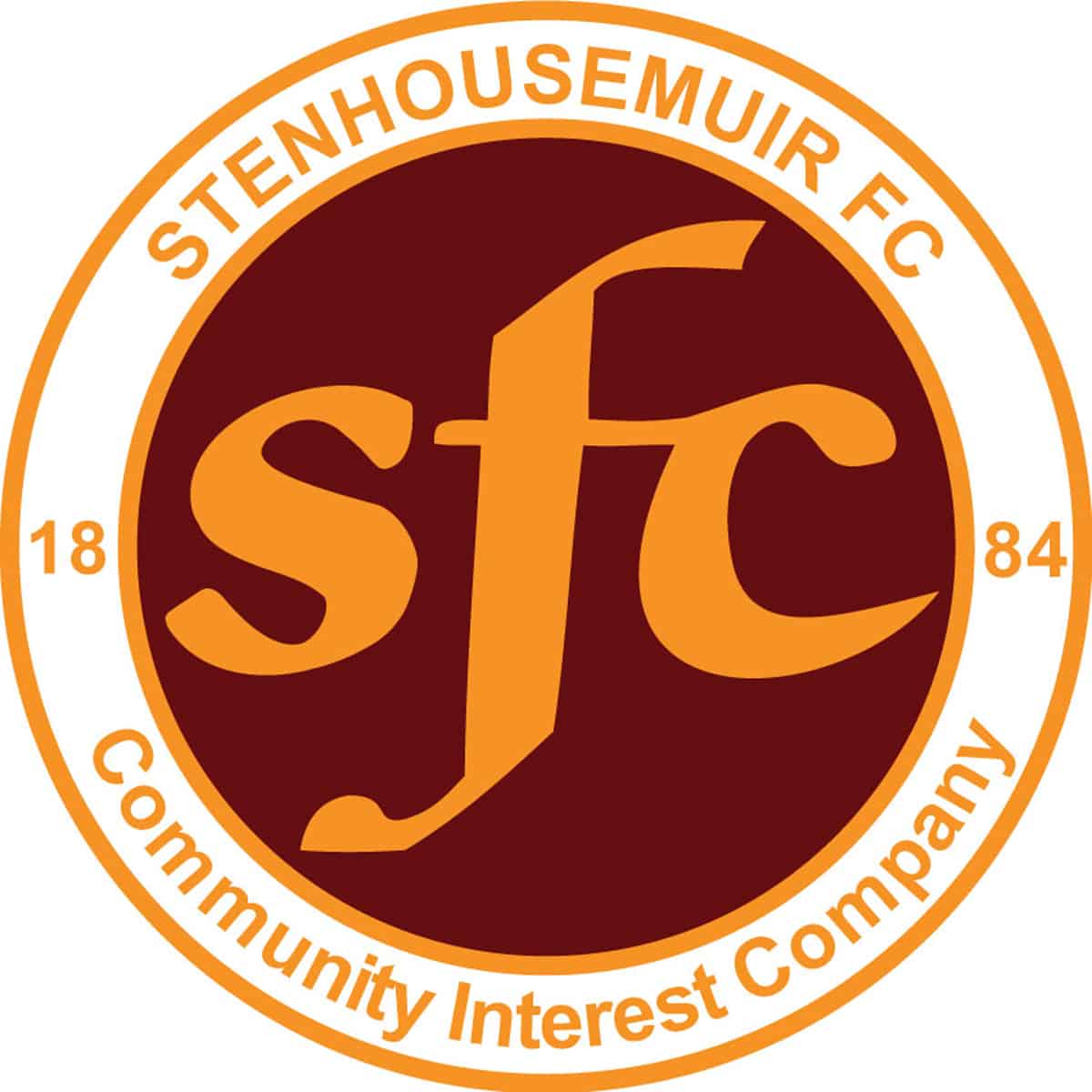 SPFL Ladbrokes League 1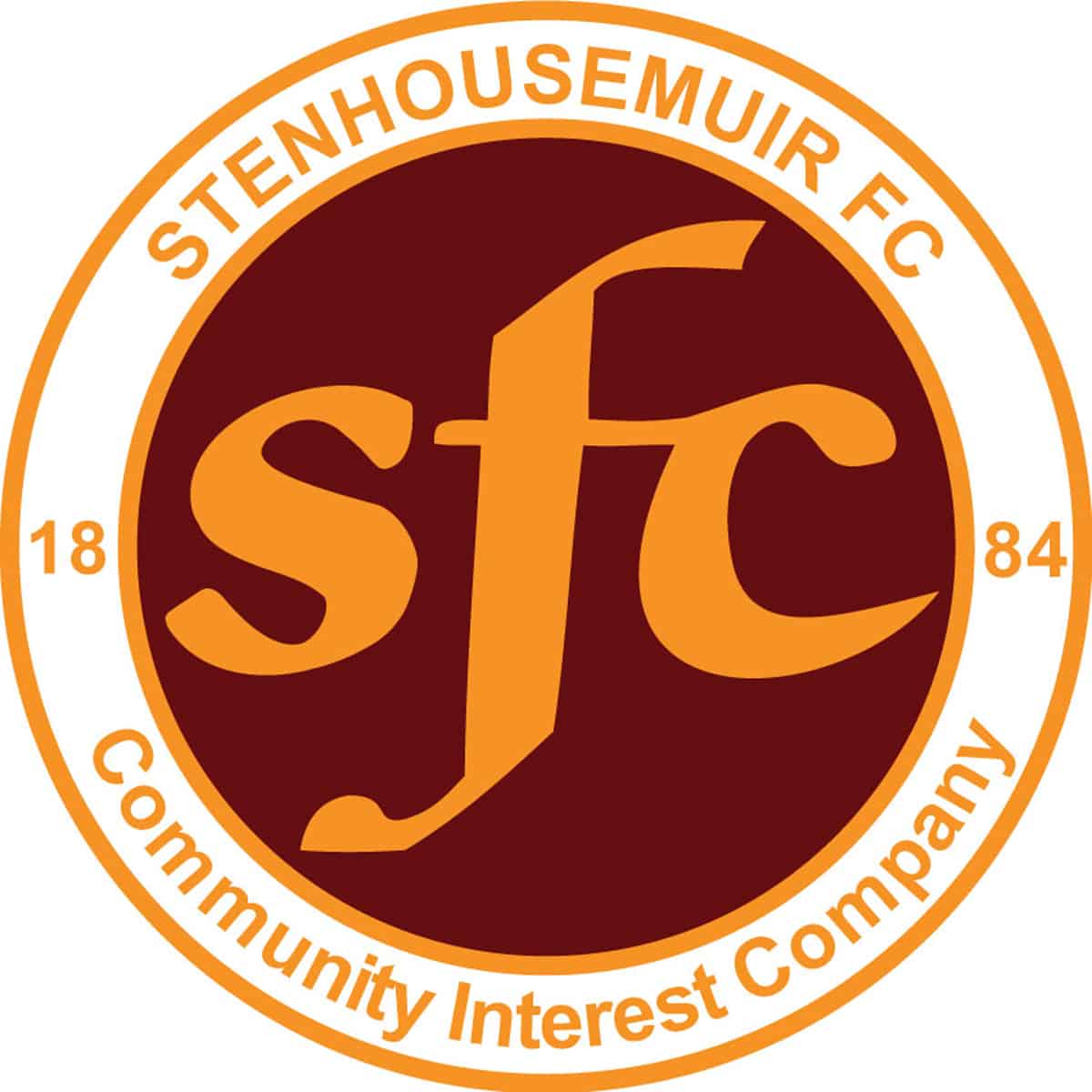 SPFL Ladbrokes League 1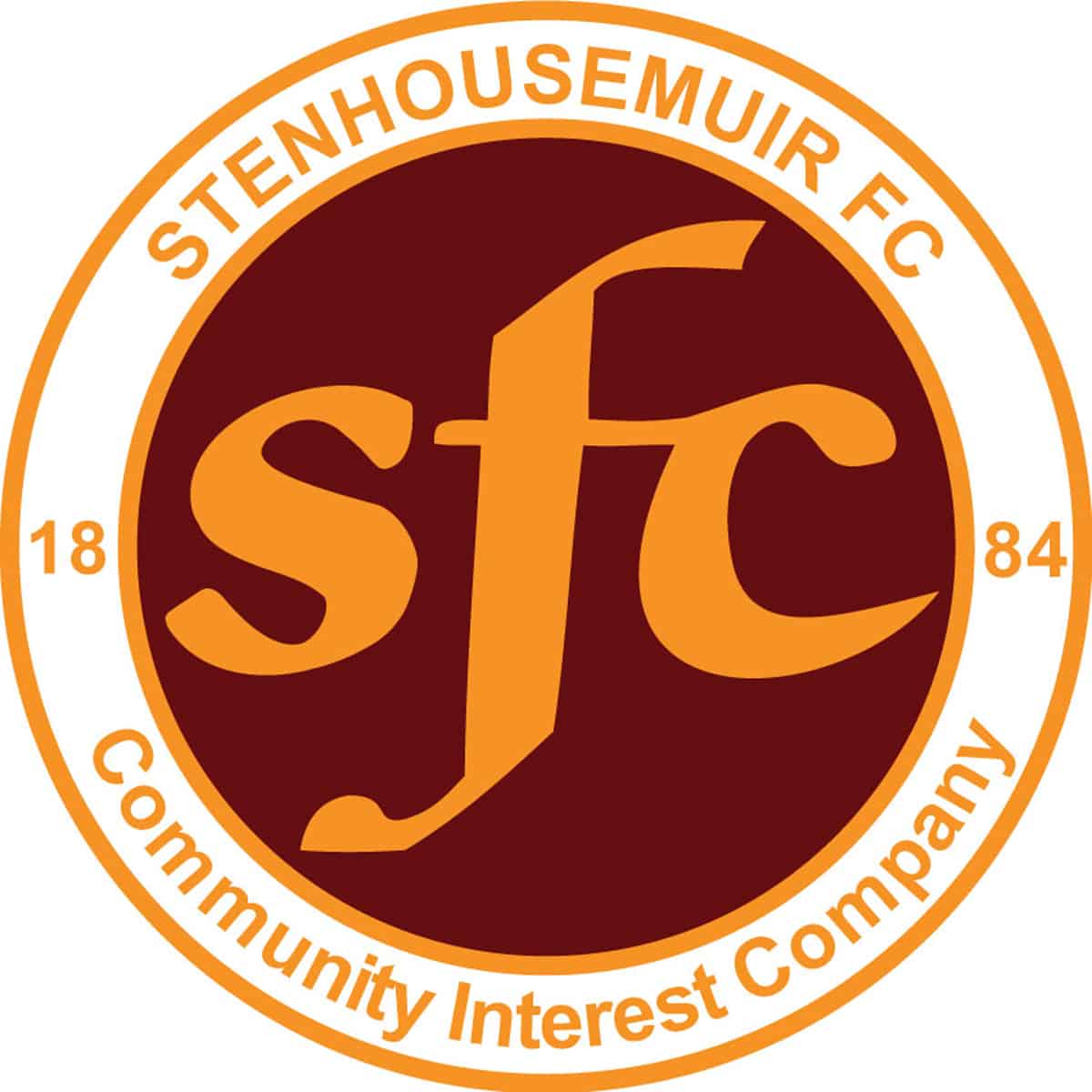 Scottish Gas Men's Scottish Cup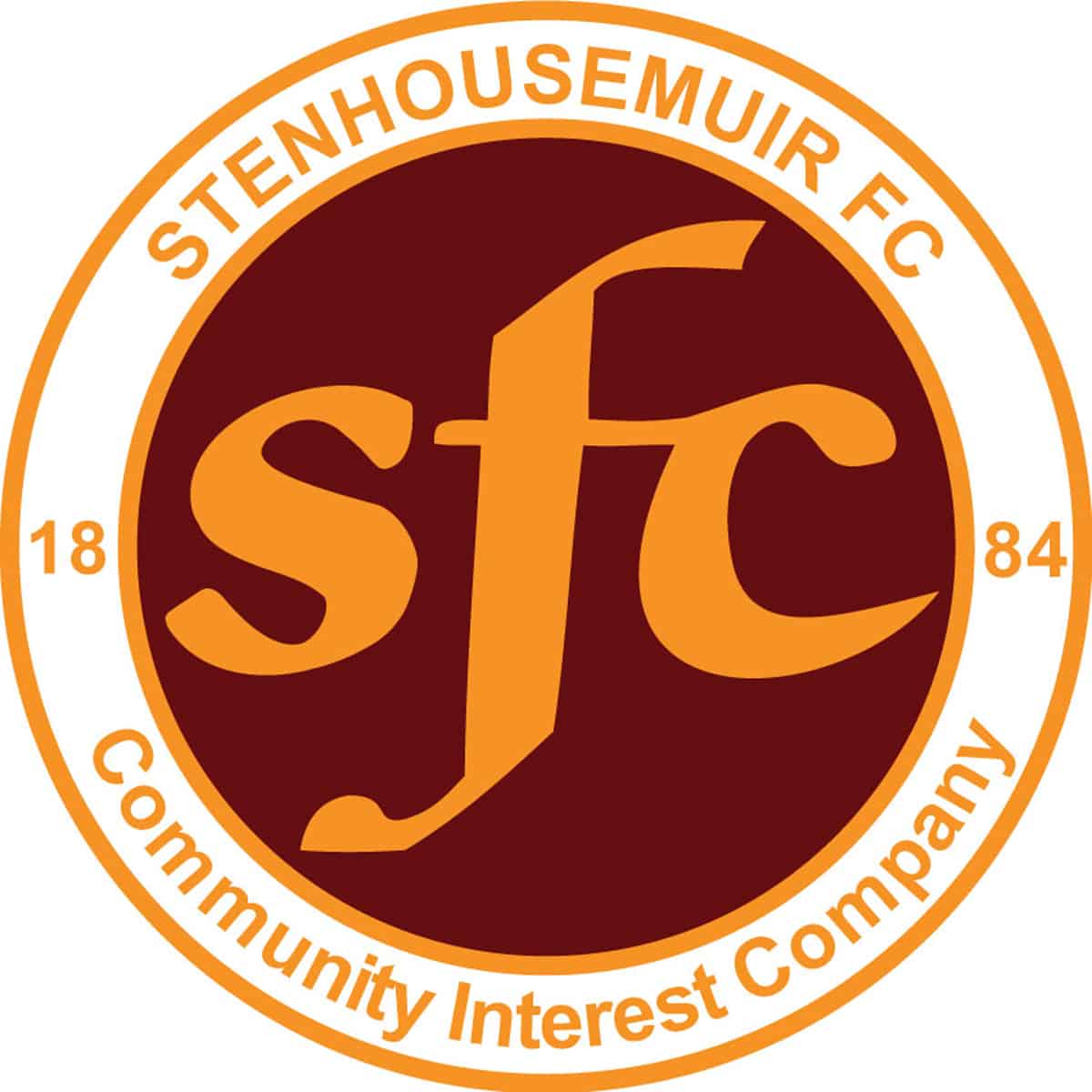 SPFL Ladbrokes League 1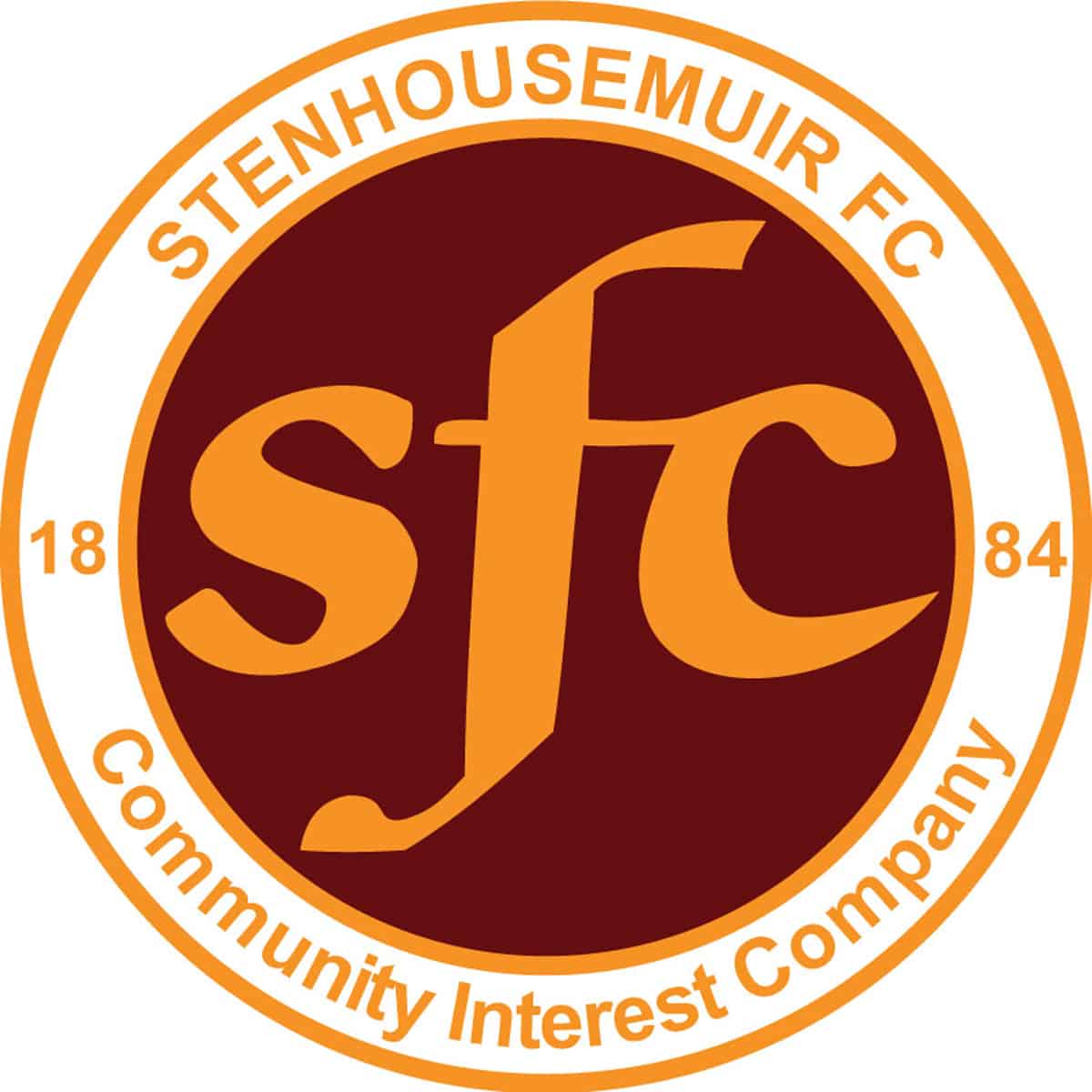 SPFL Ladbrokes League 1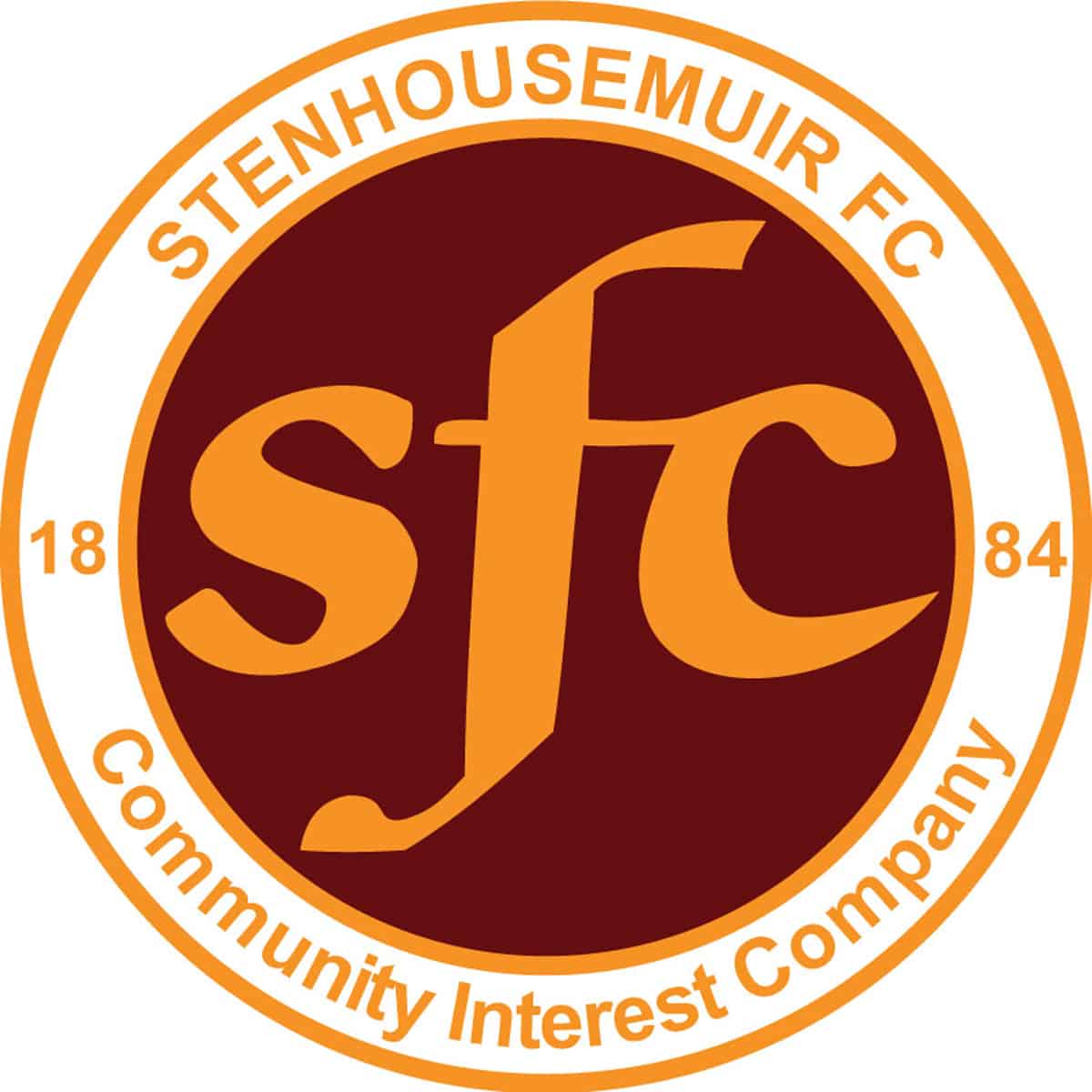 SPFL Ladbrokes League 1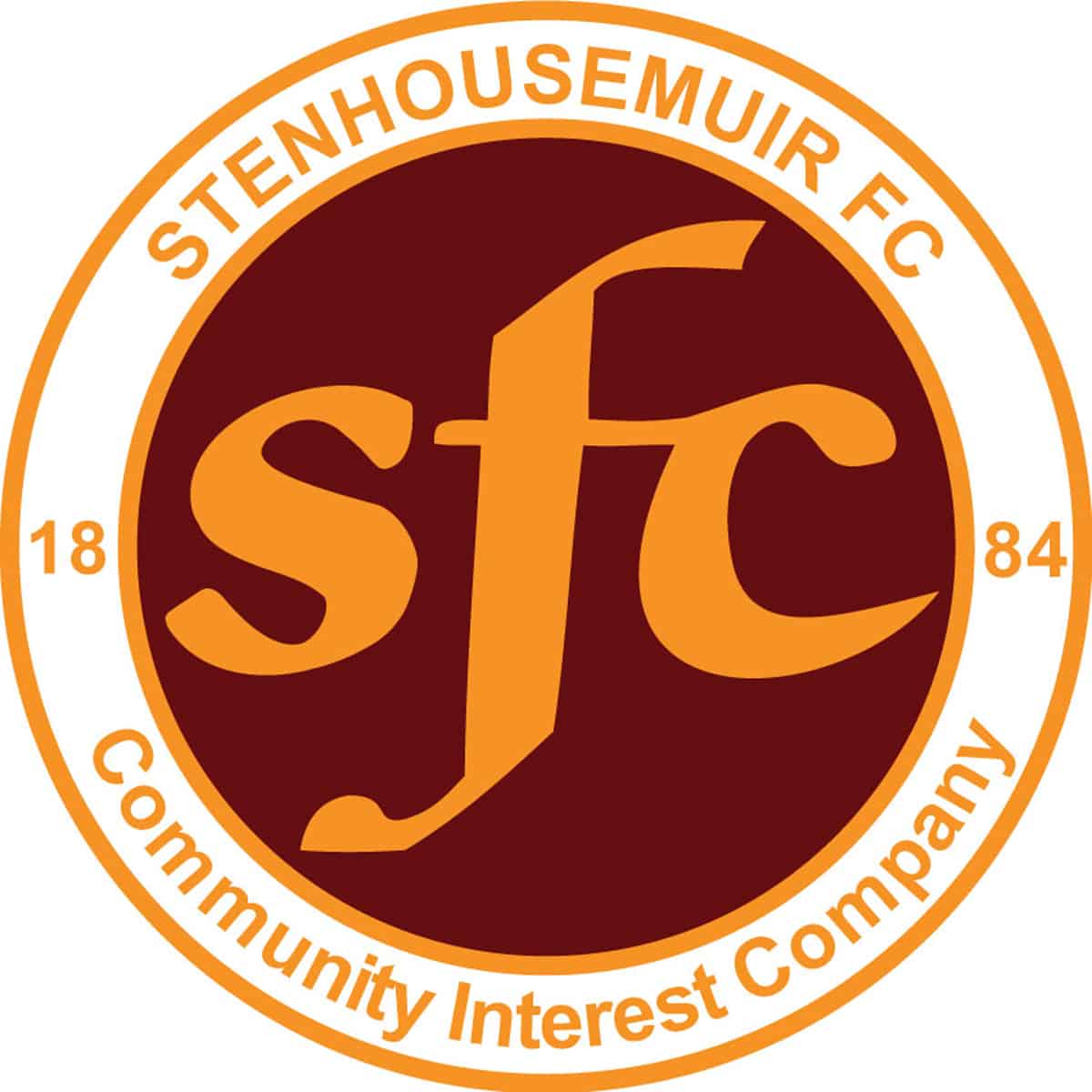 SPFL Ladbrokes League 1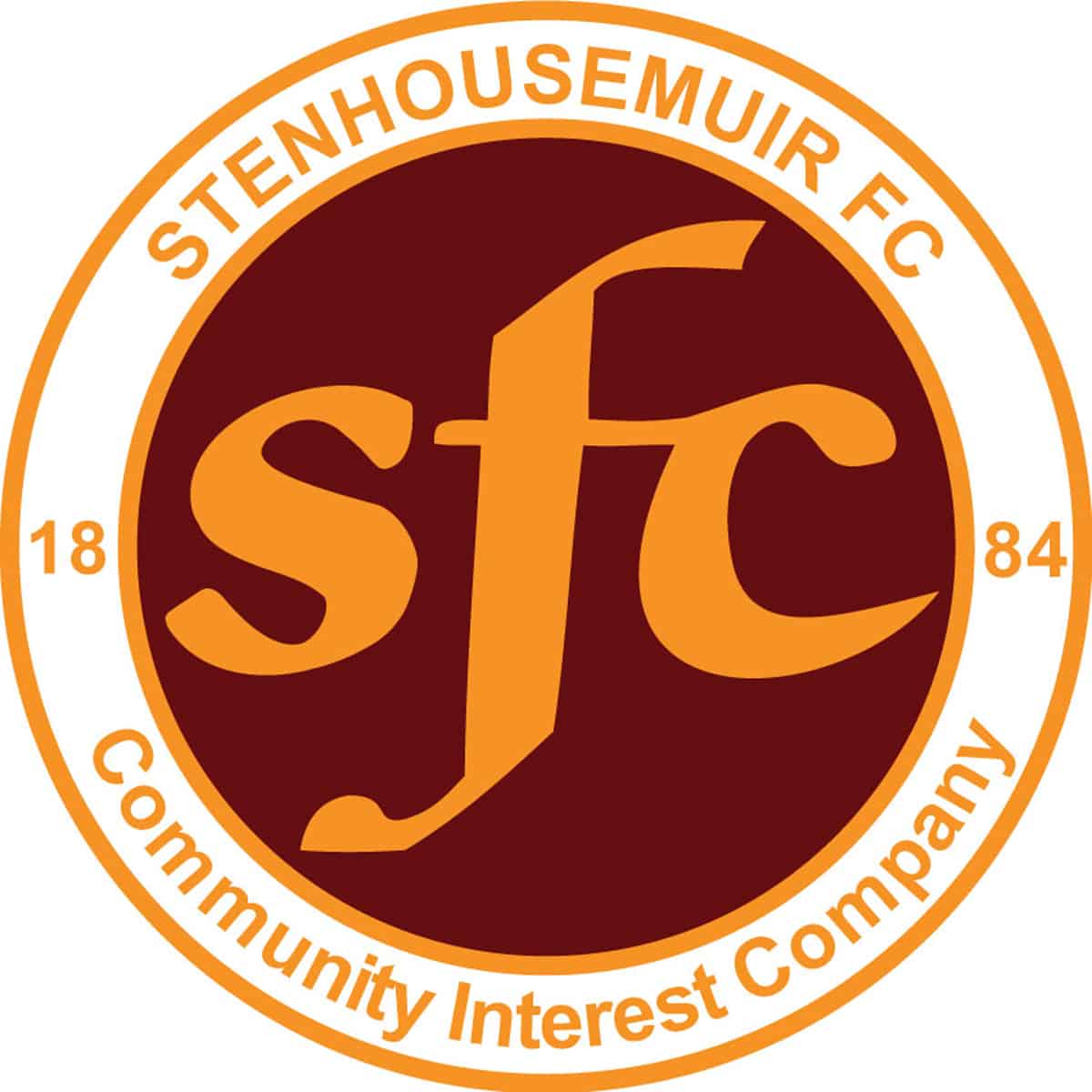 SPFL Ladbrokes League 1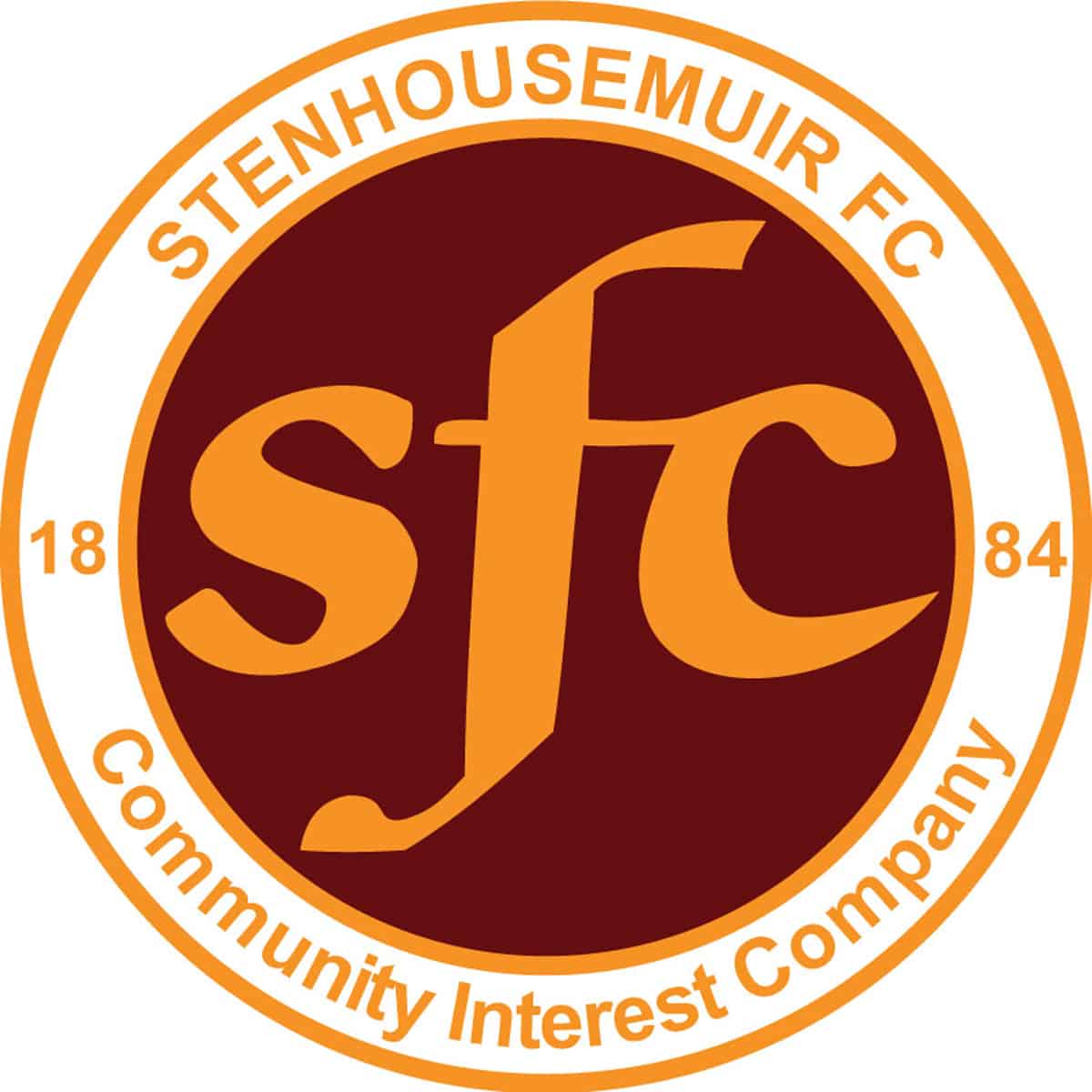 SPFL Ladbrokes League 1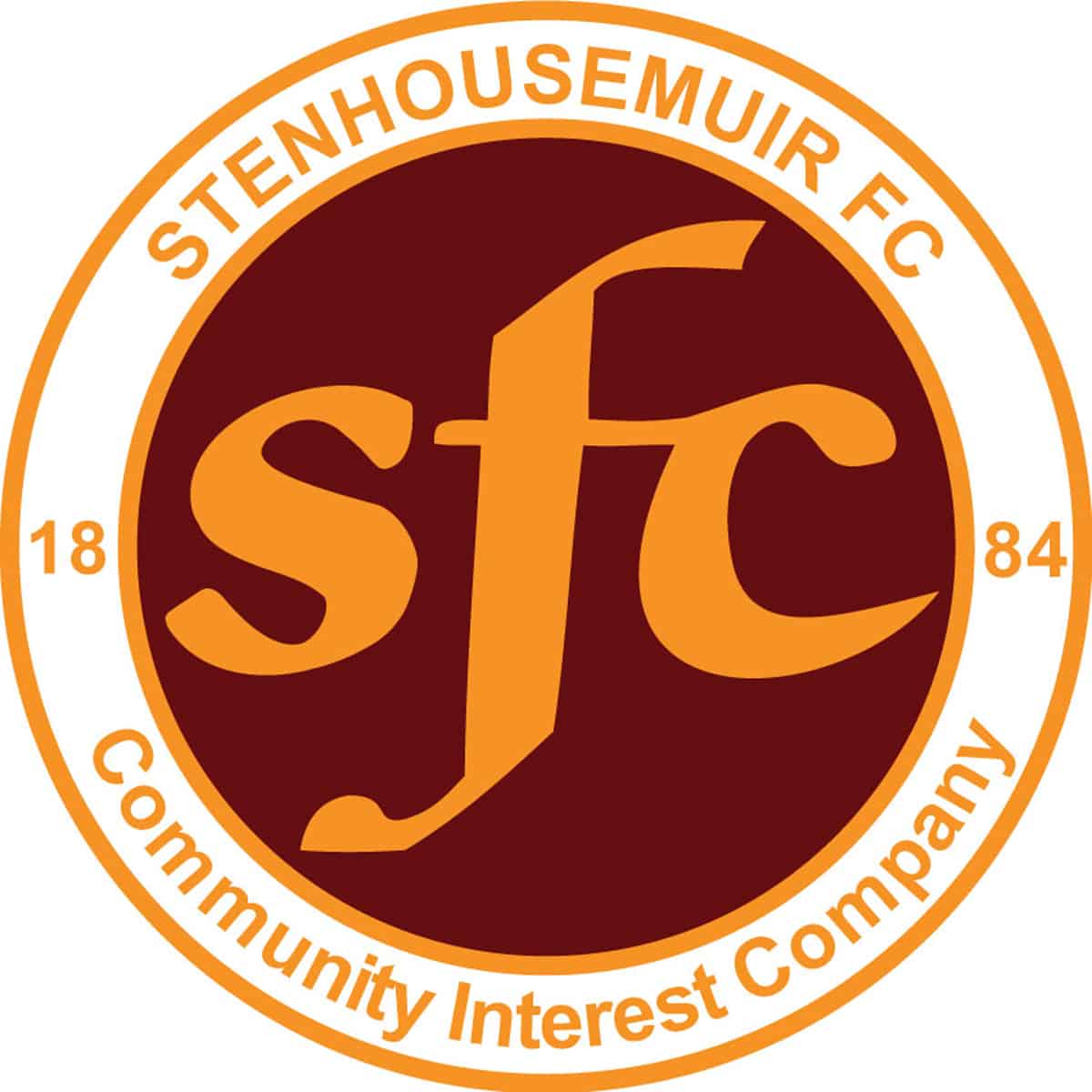 SPFL Ladbrokes League 1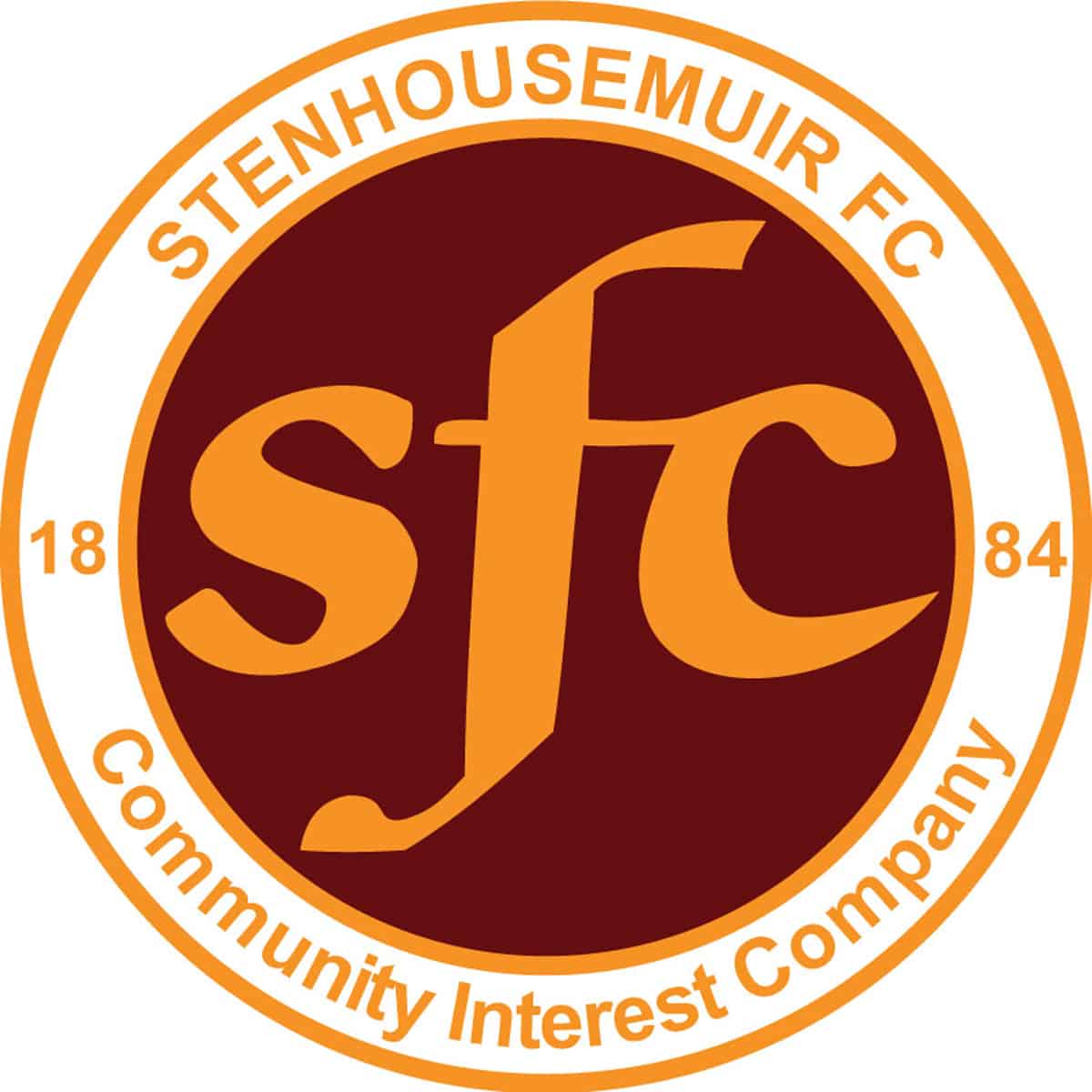 SPFL Ladbrokes League 1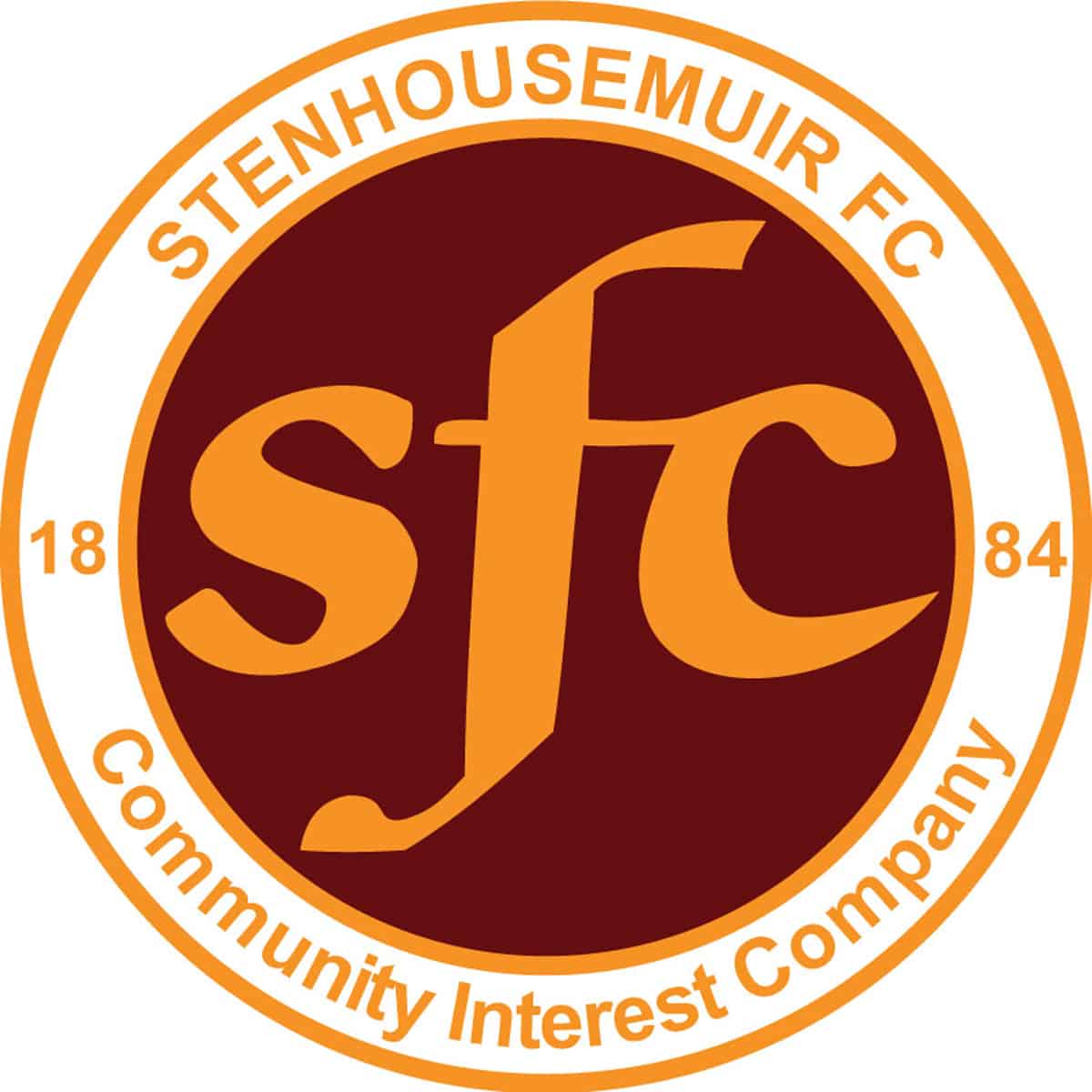 SPFL Ladbrokes League 1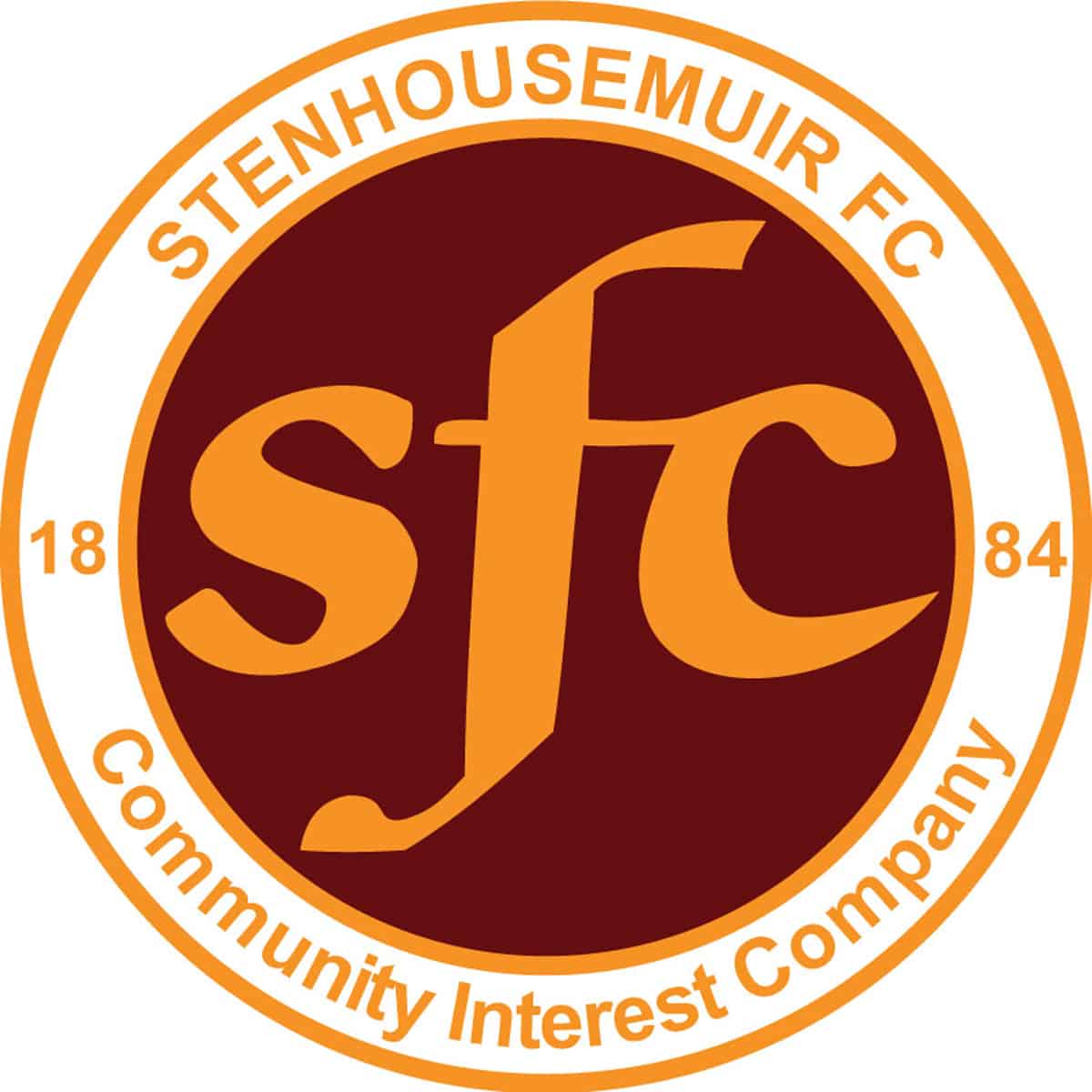 Petrofac Training Cup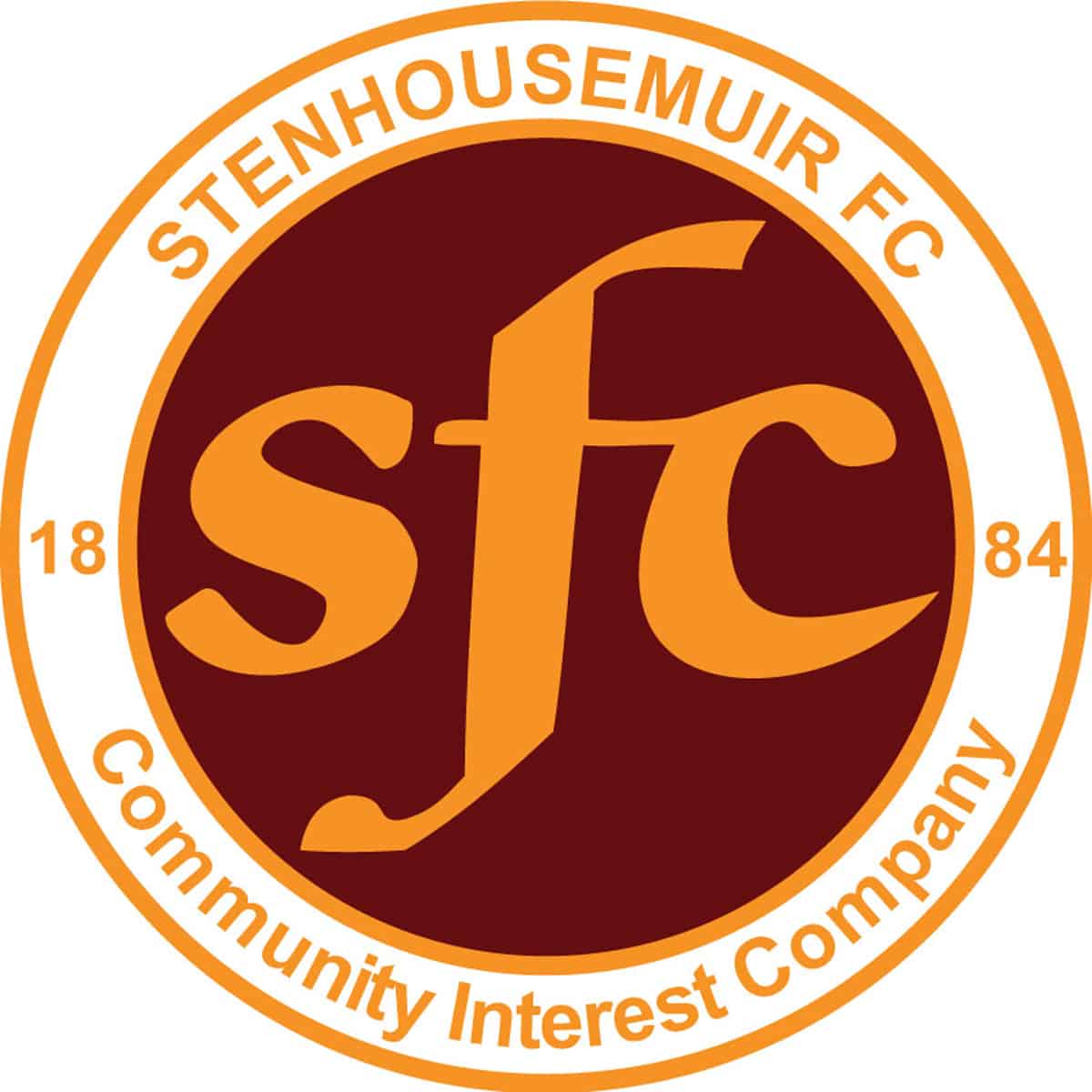 SPFL Ladbrokes League 1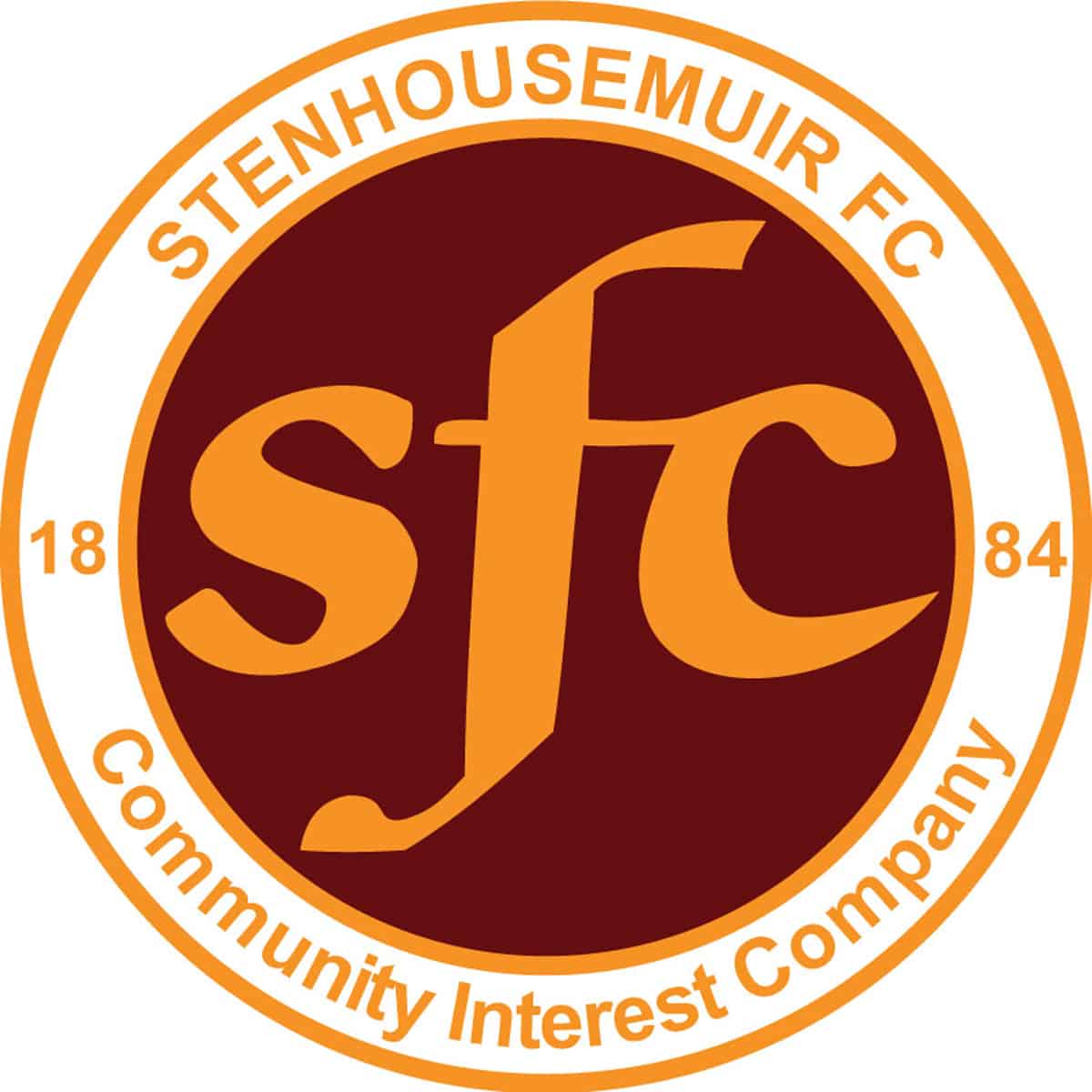 Stirlingshire Cup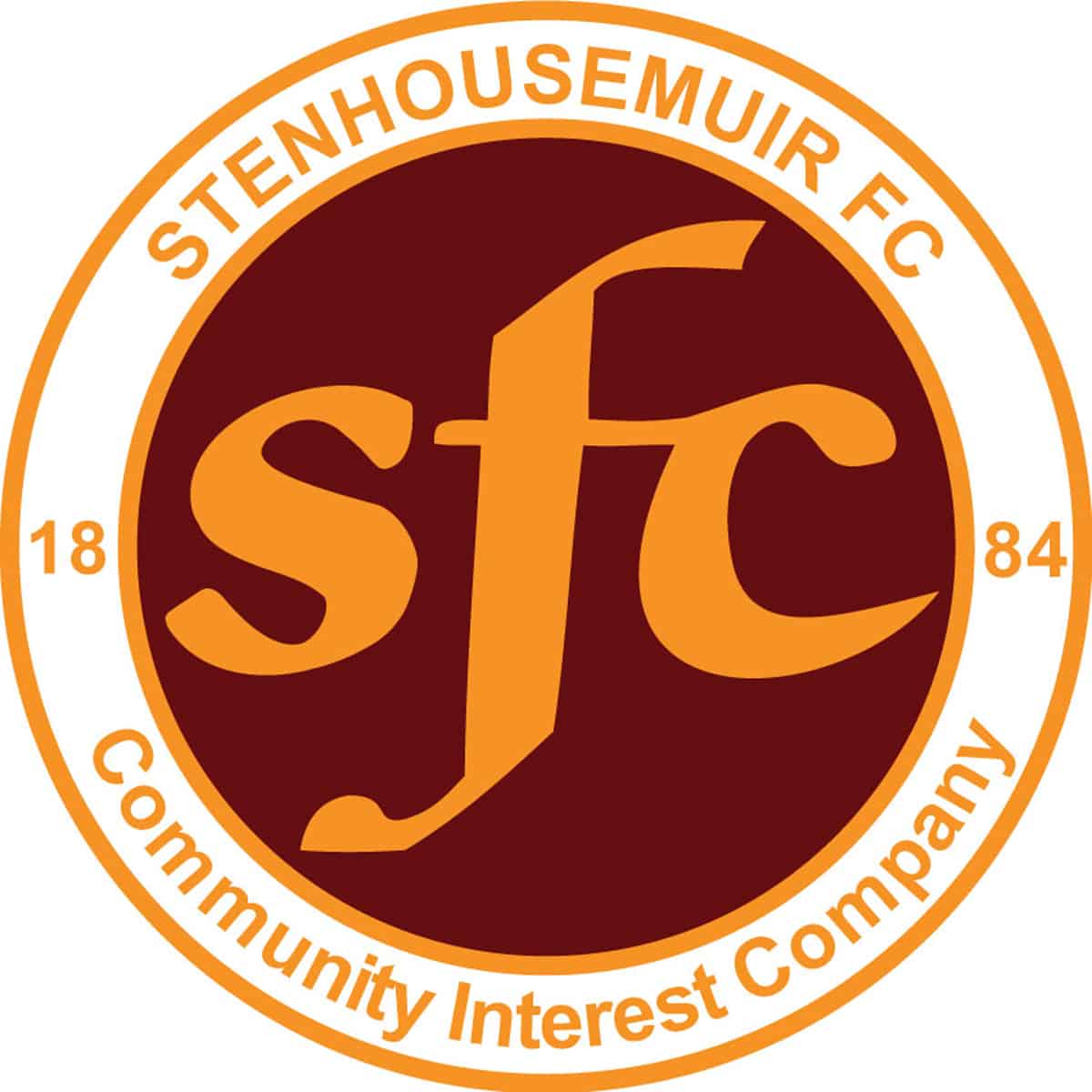 SPFL Ladbrokes League 1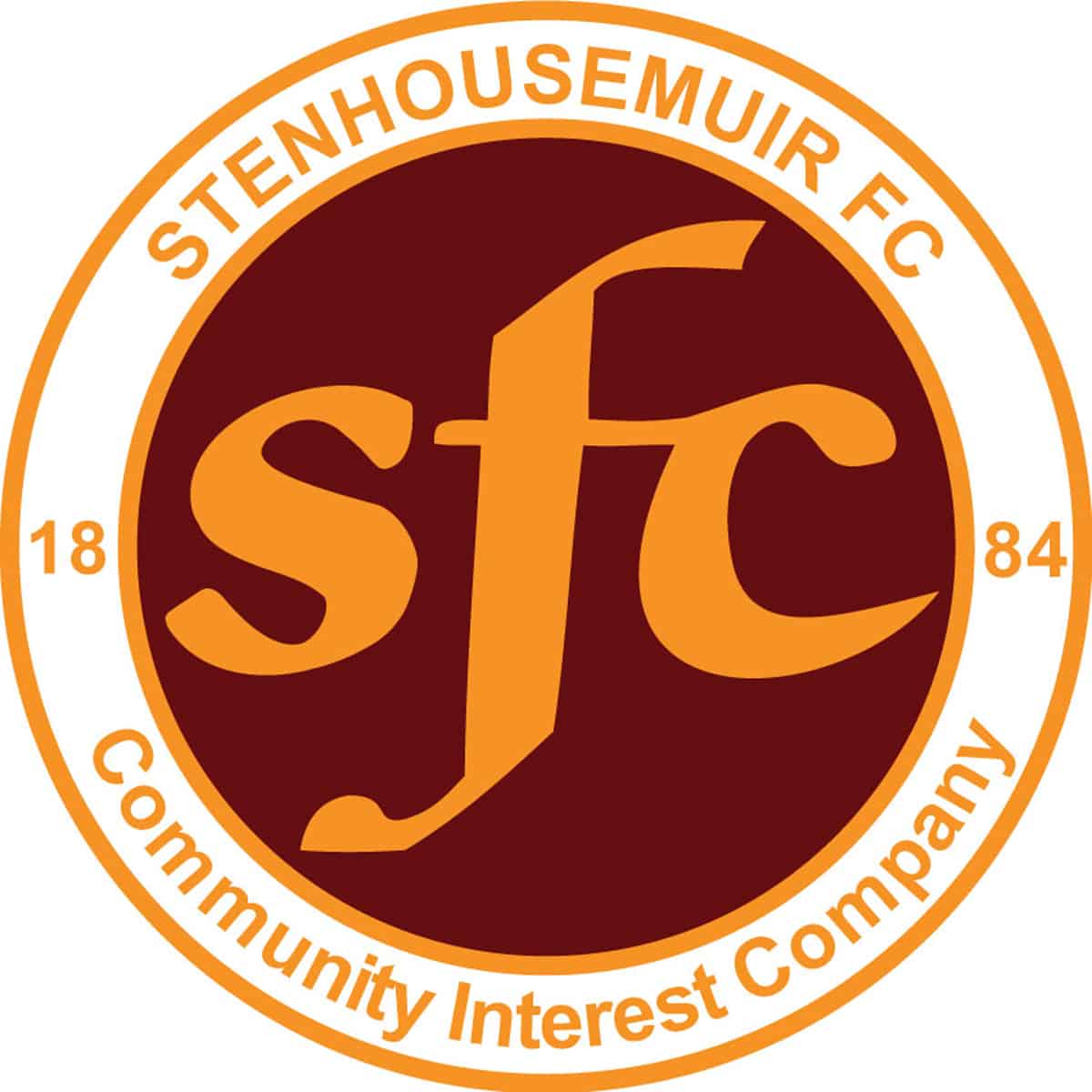 SPFL Ladbrokes League 1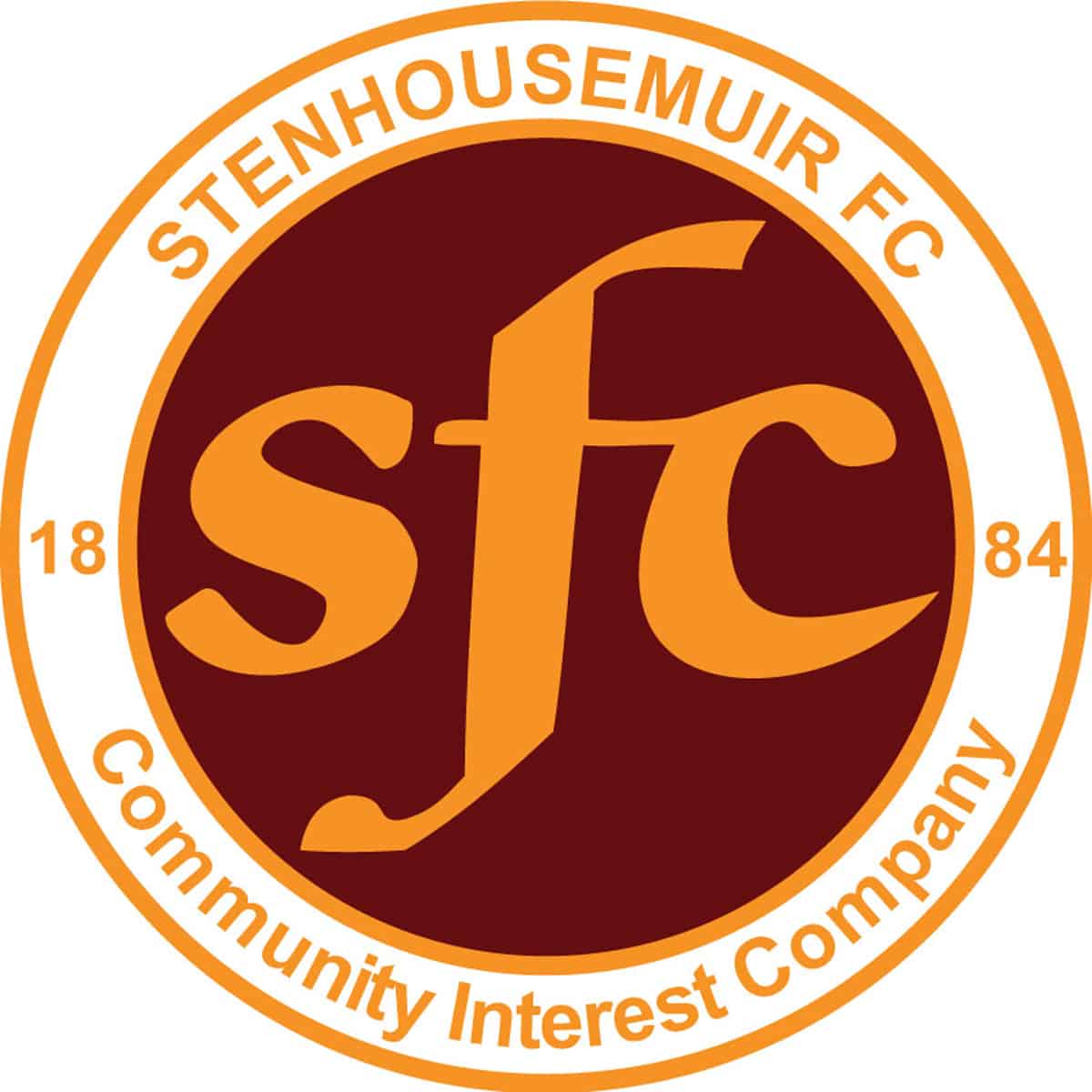 Petrofac Training Cup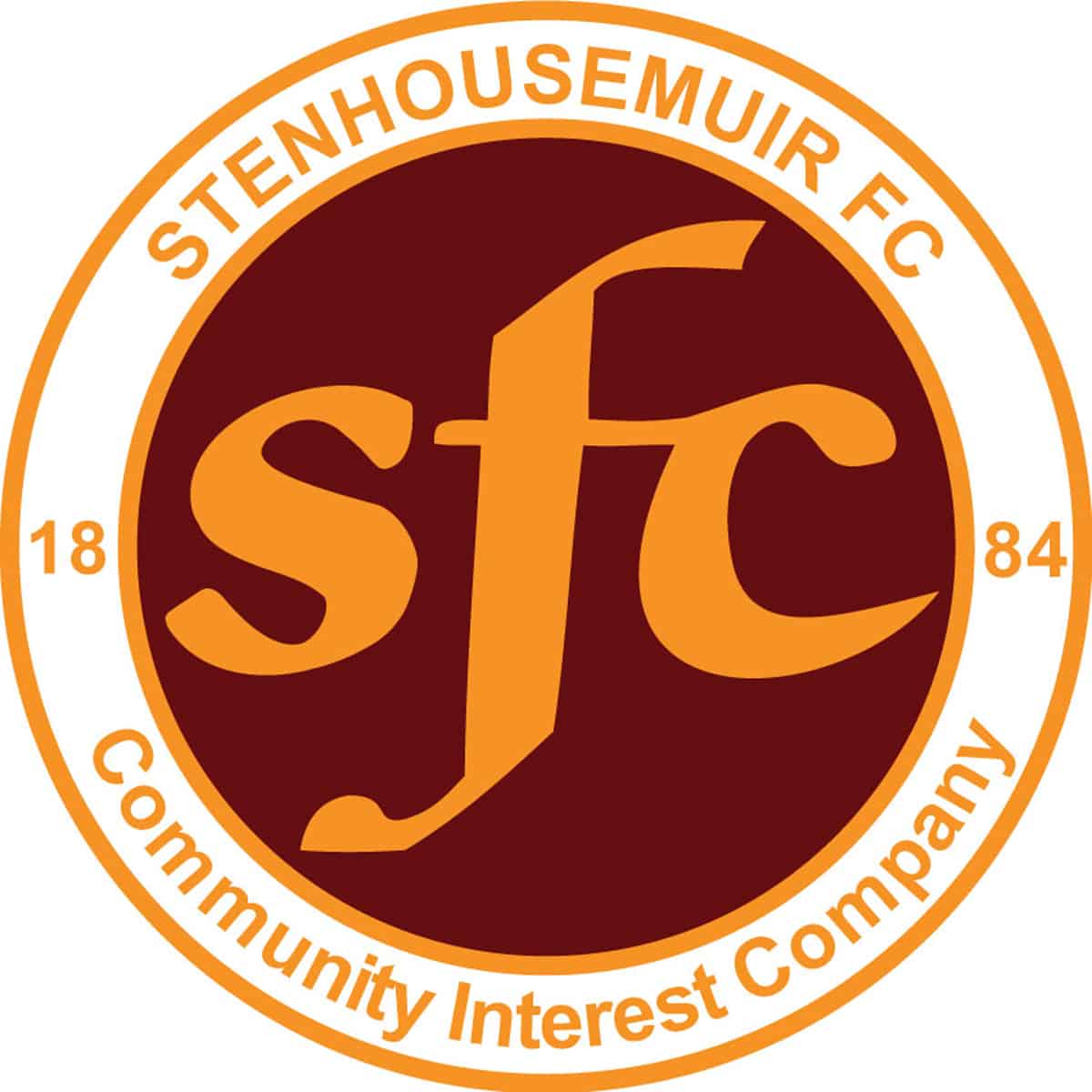 SPFL Ladbrokes League 1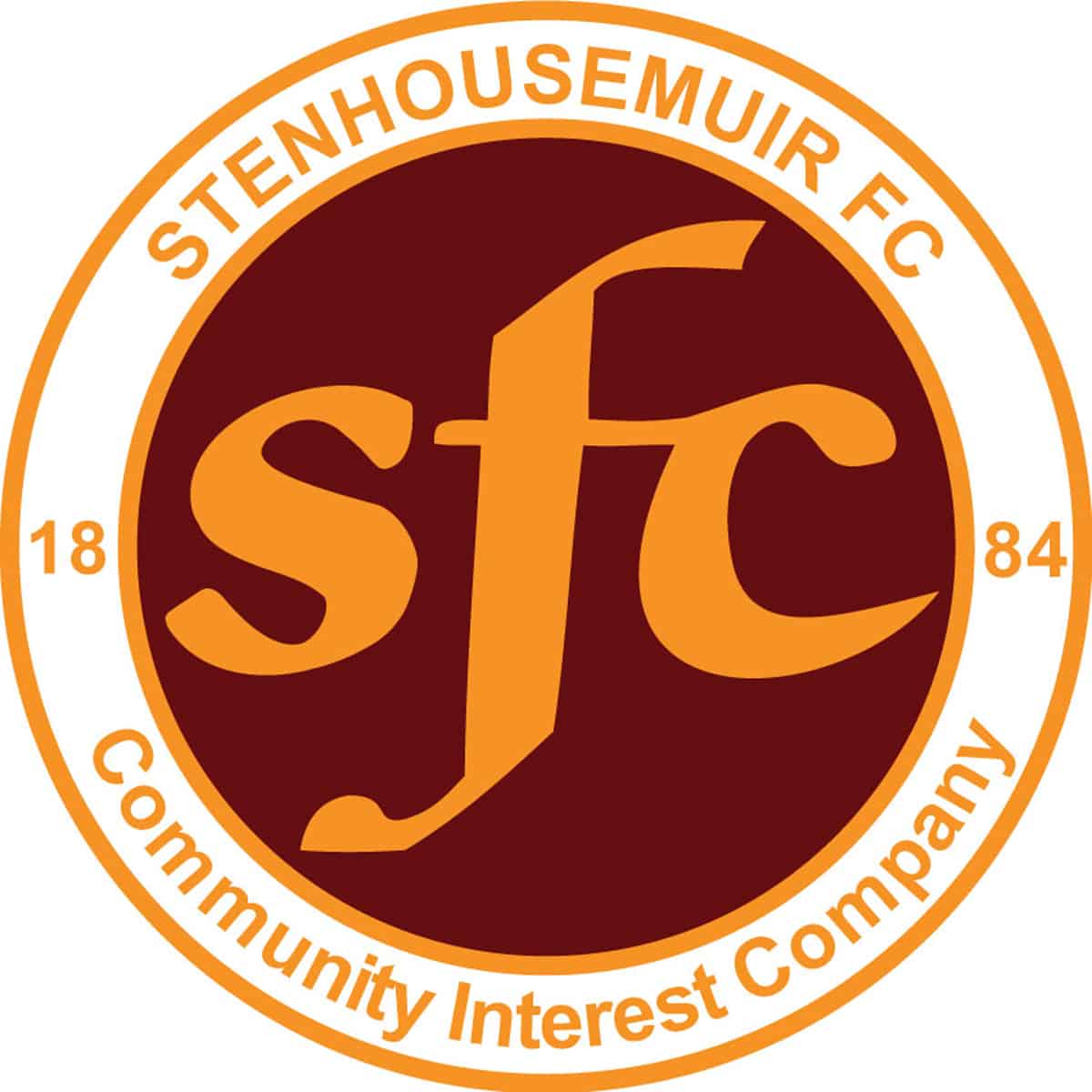 Betfred Cup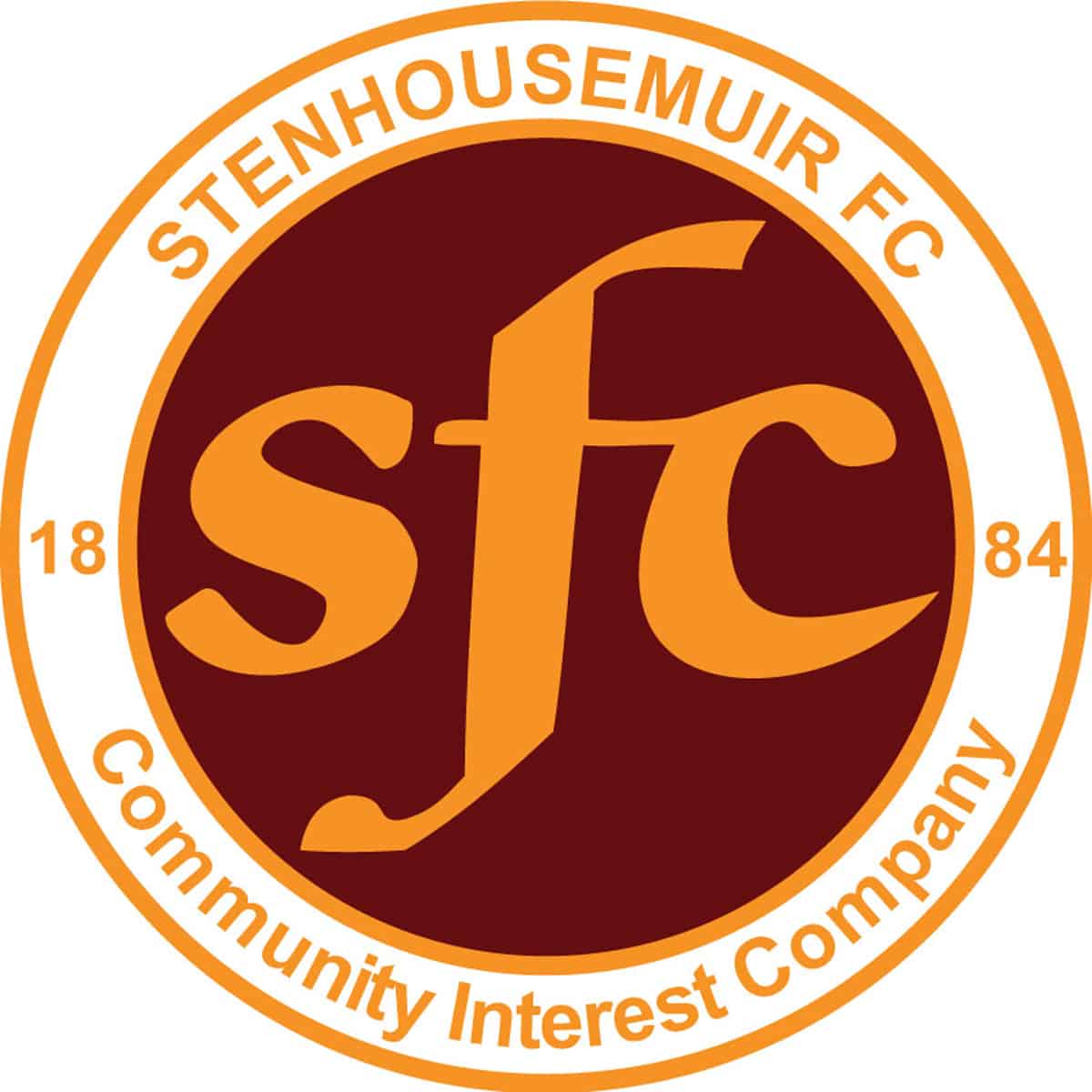 Petrofac Training Cup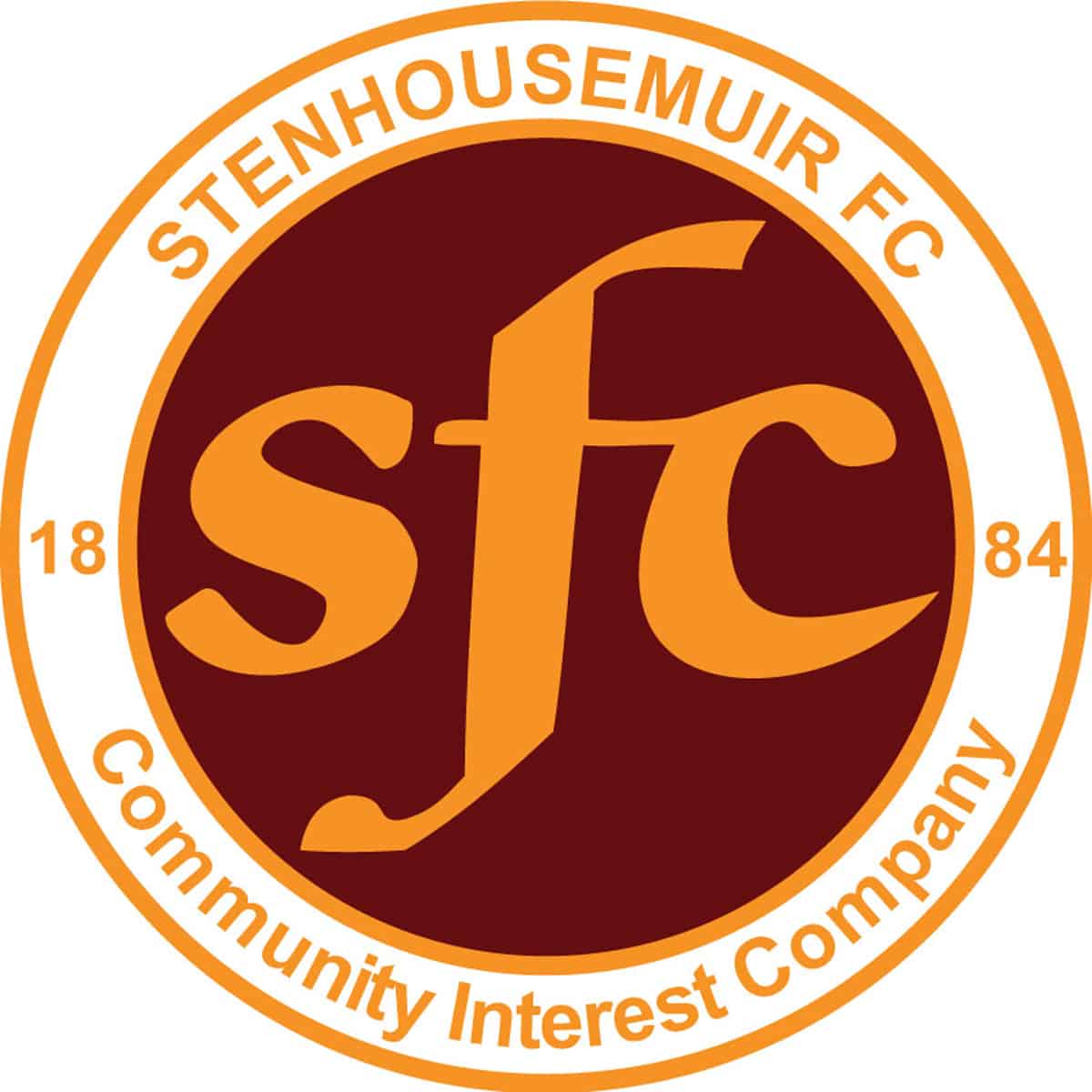 Friendly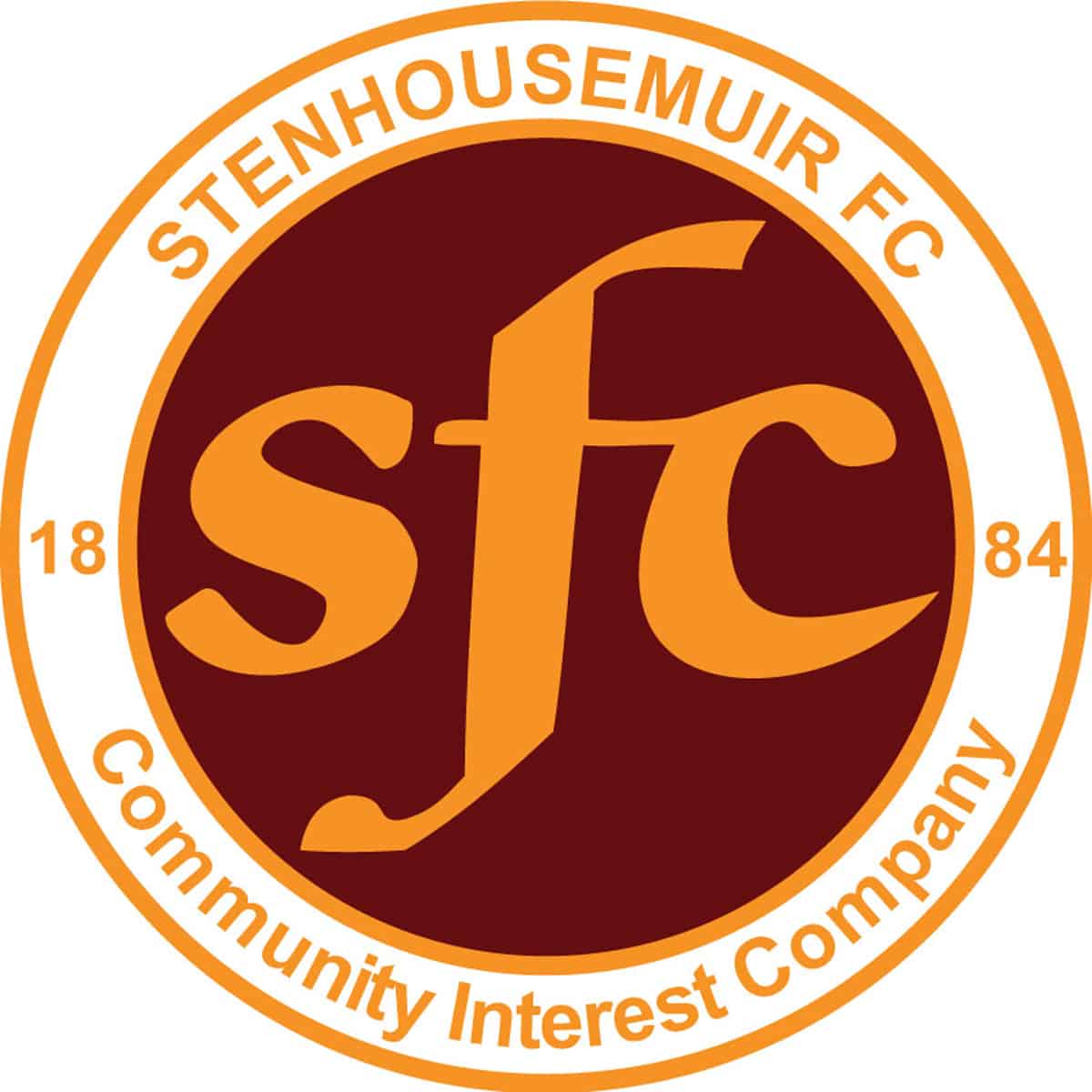 Friendly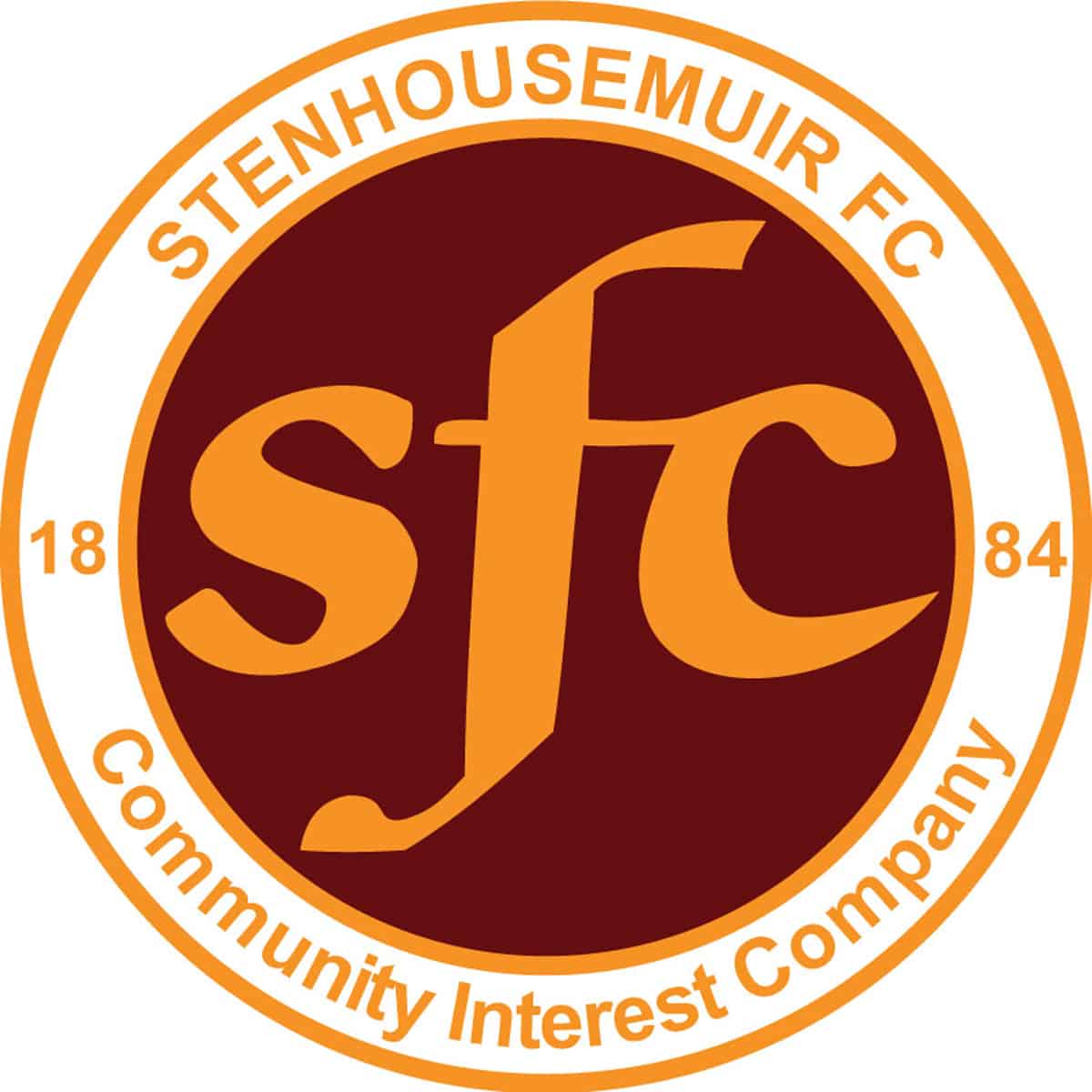 Friendly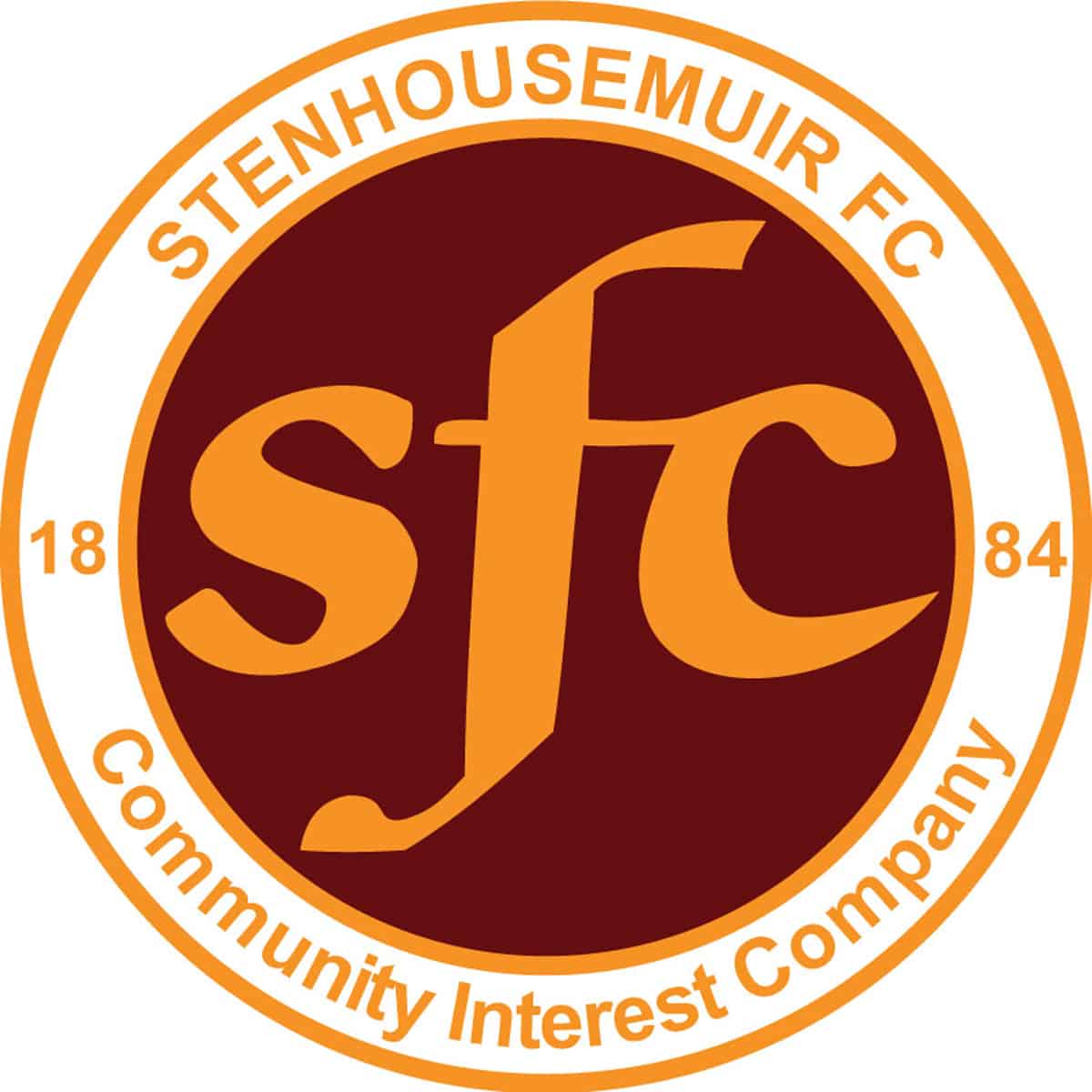 Friendly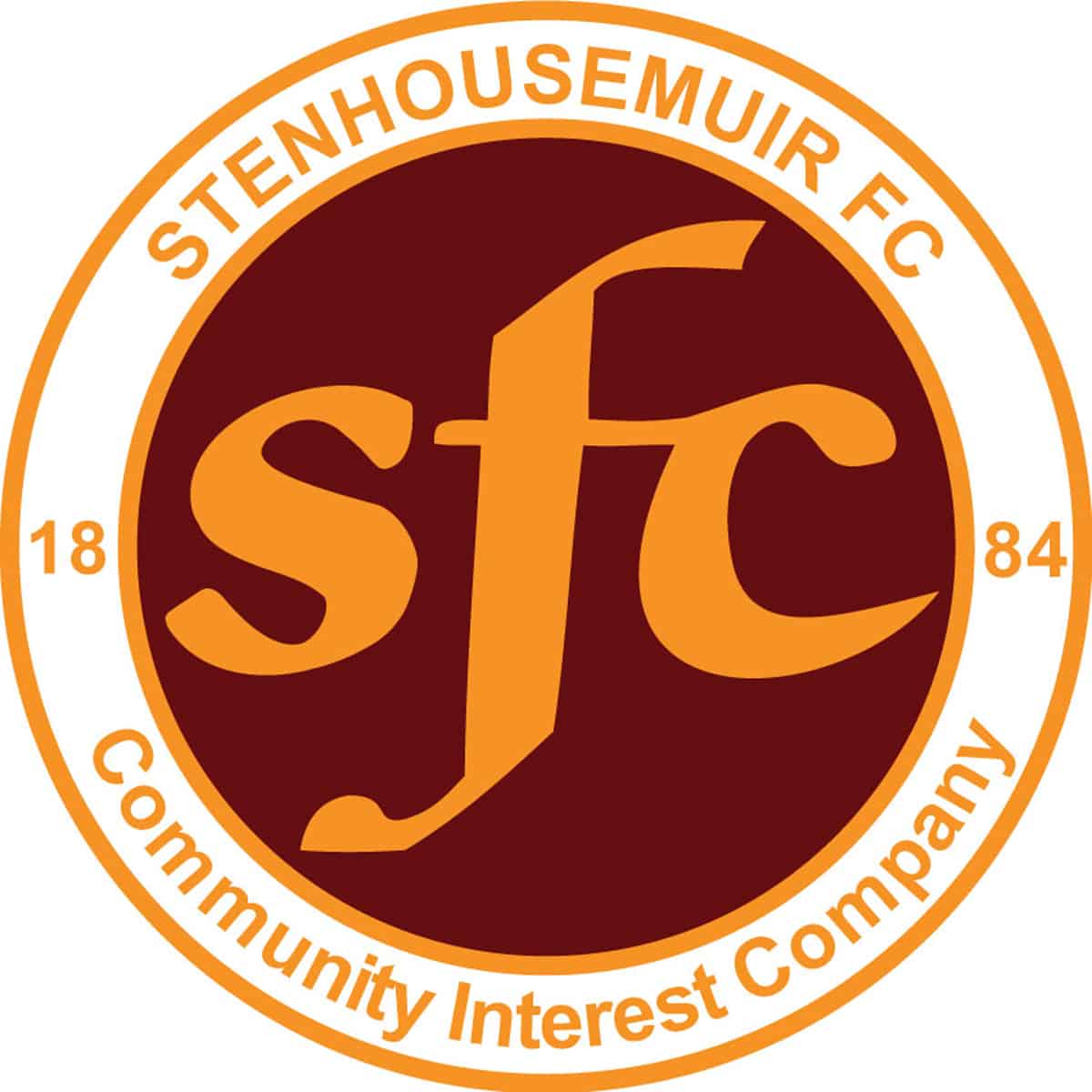 Friendly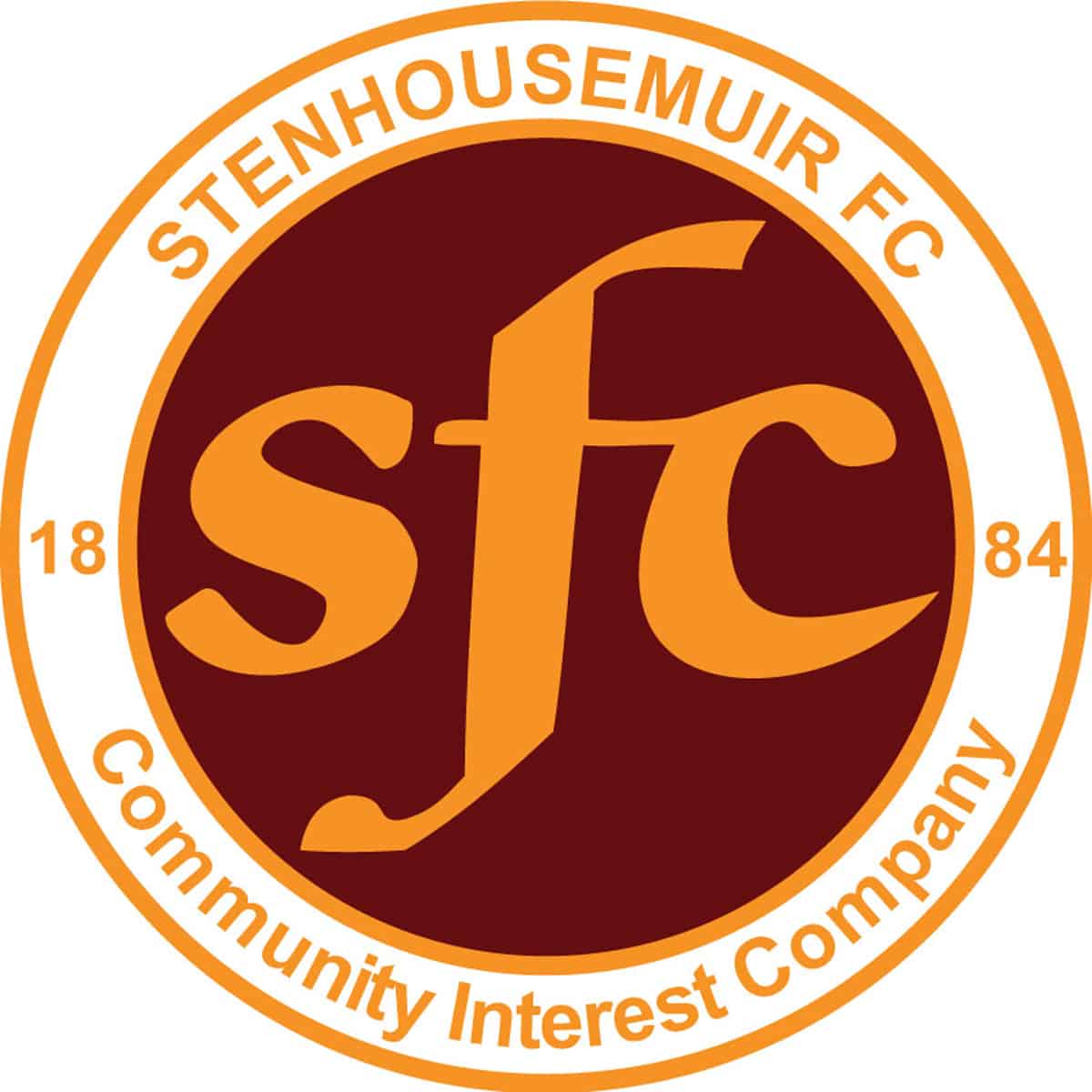 SPFL Ladbrokes League 1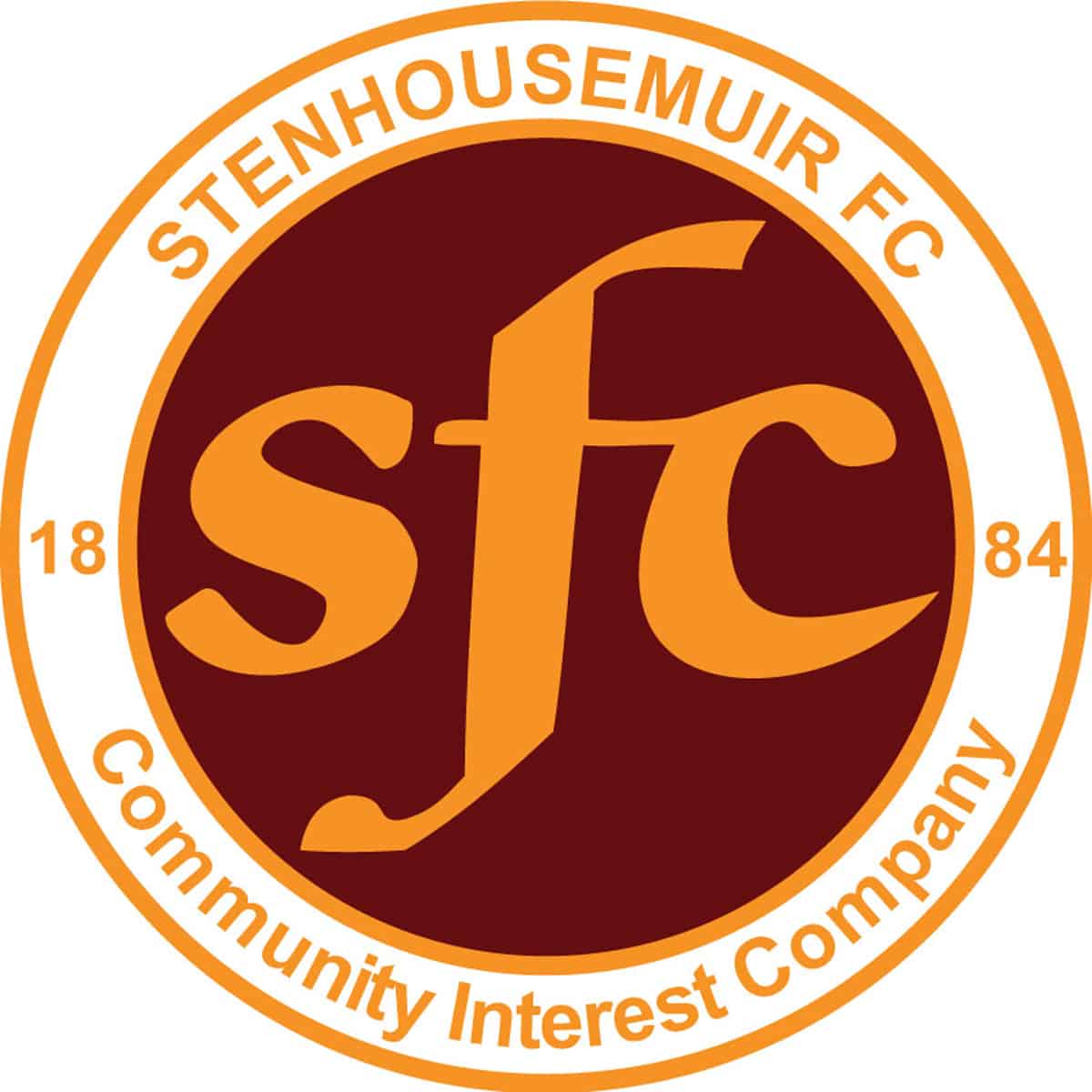 SPFL Ladbrokes League 1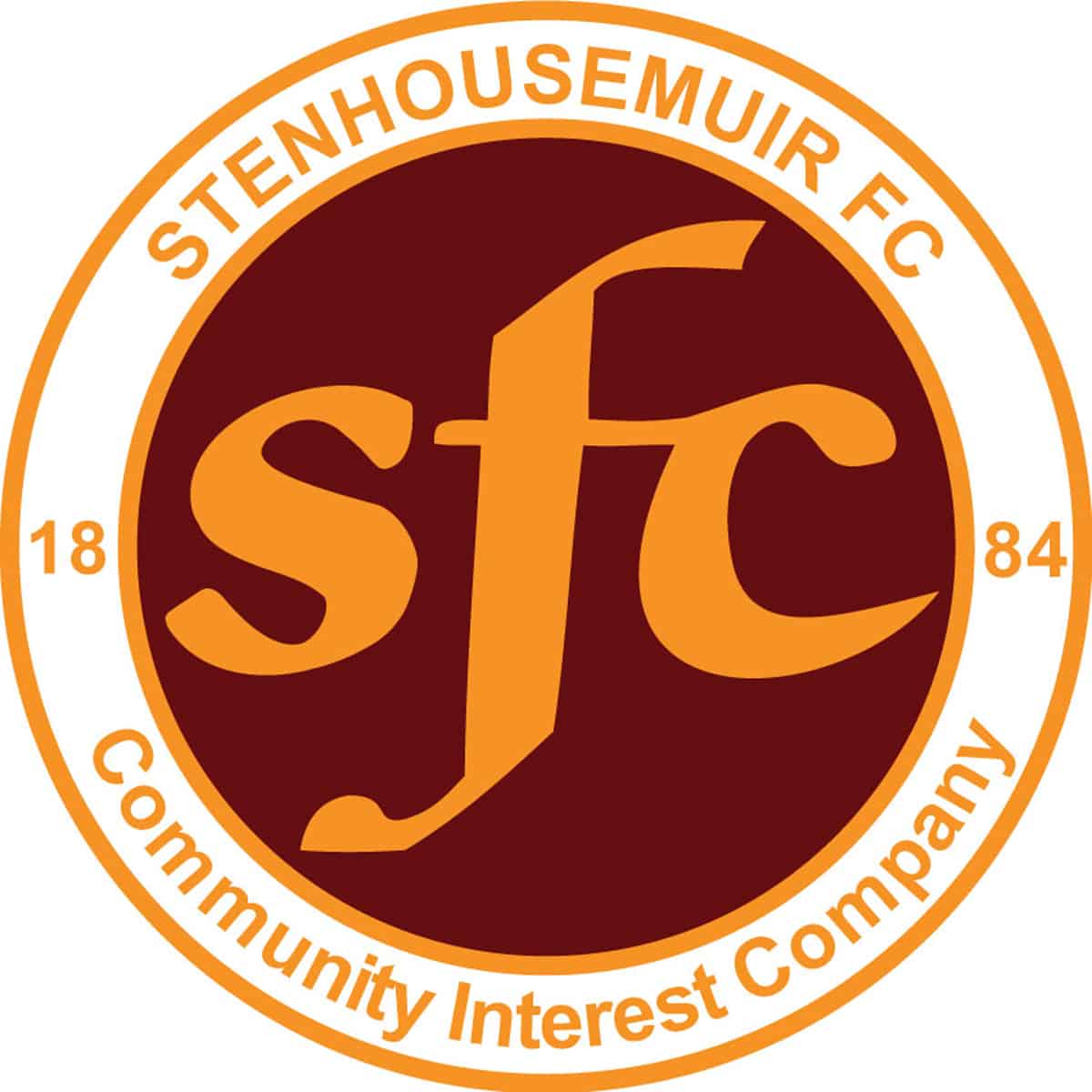 SPFL Ladbrokes League 1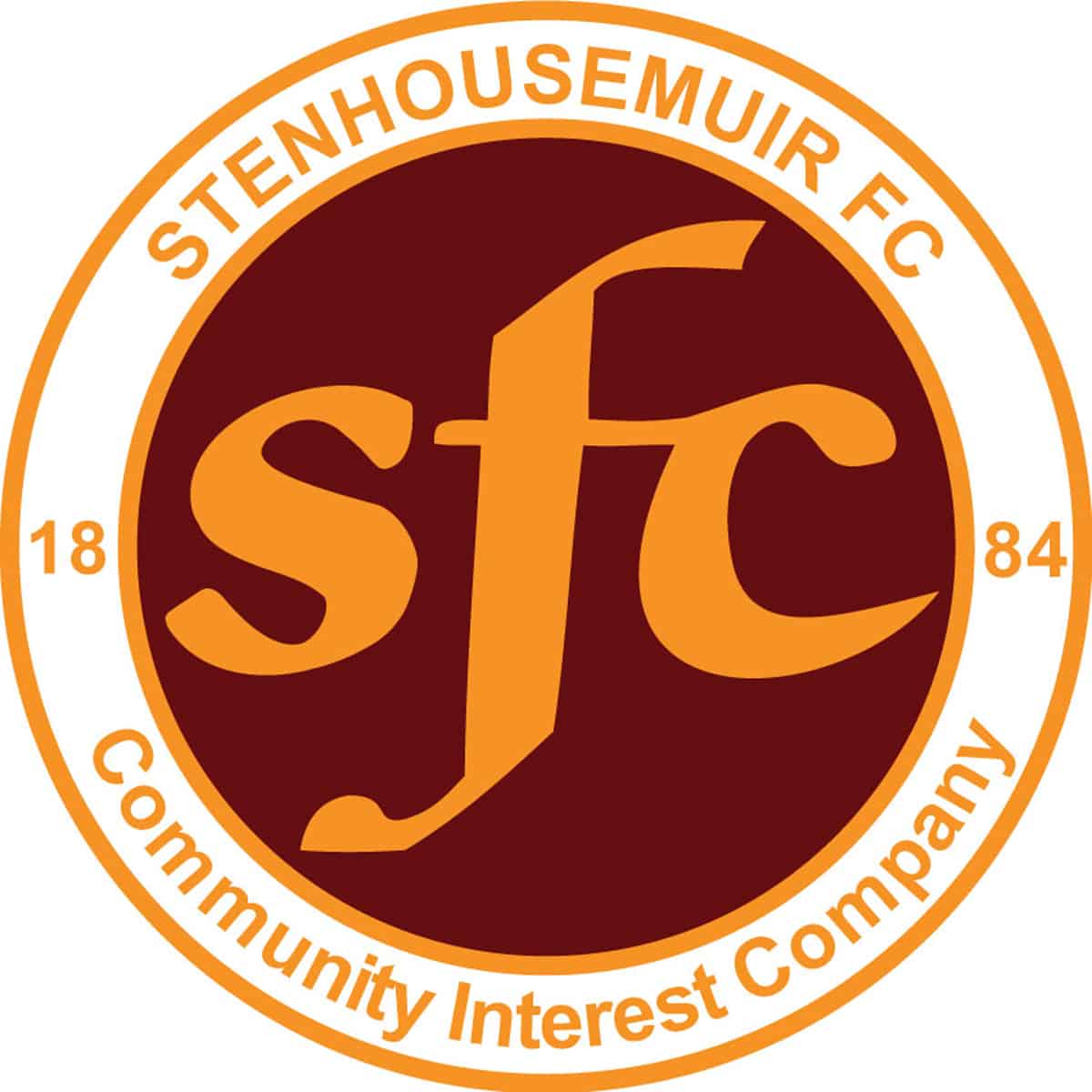 SPFL Ladbrokes League 1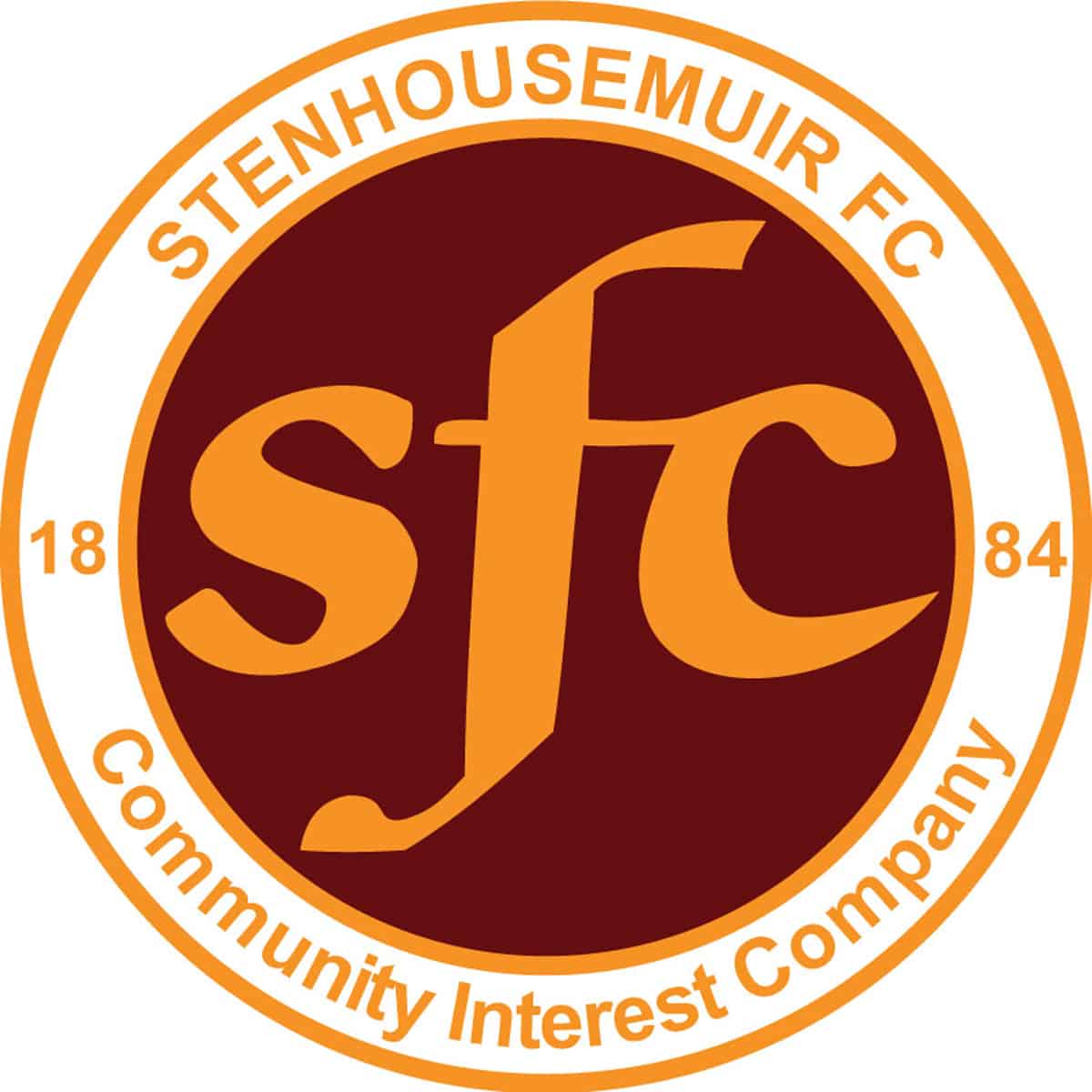 SPFL Ladbrokes League 1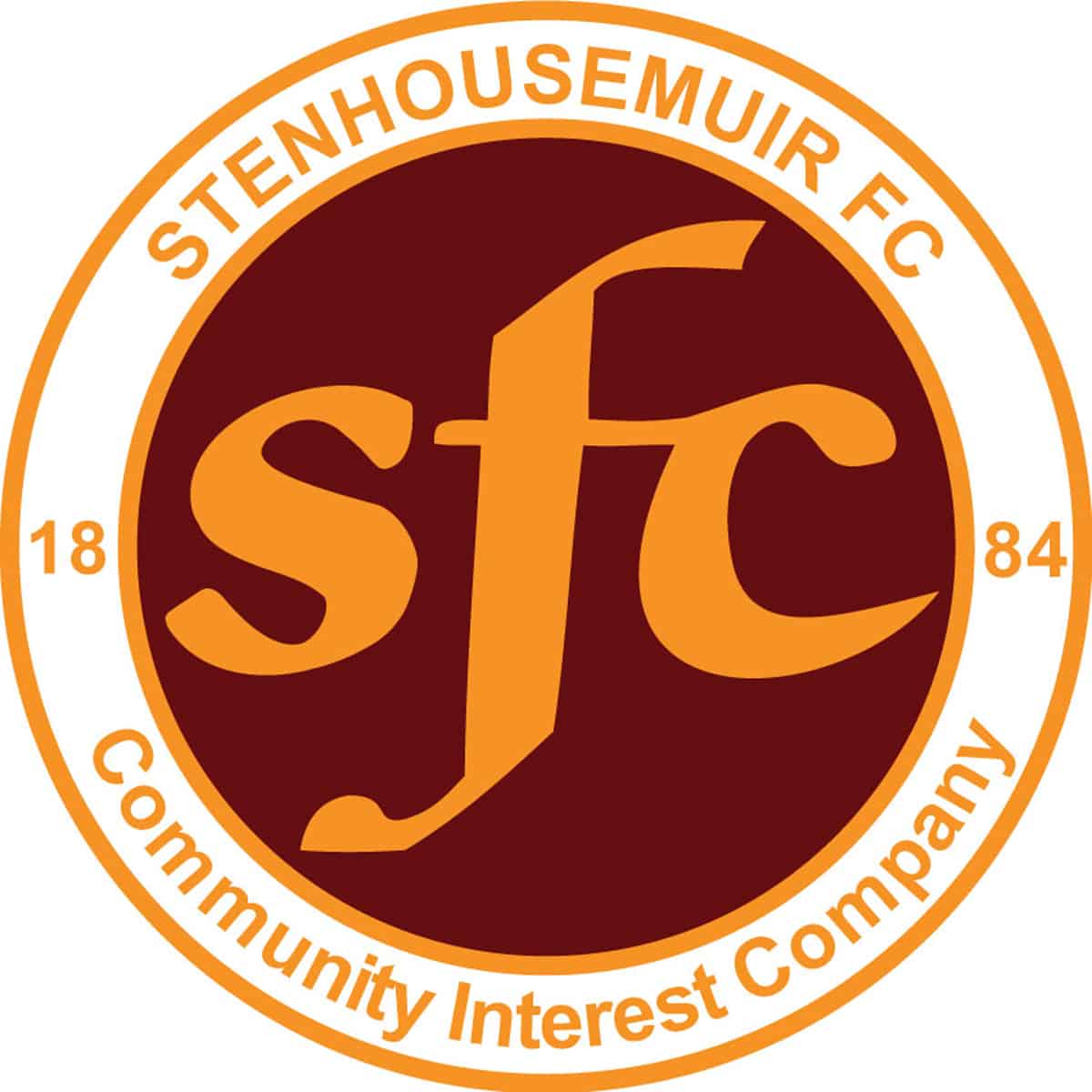 SPFL Ladbrokes League 1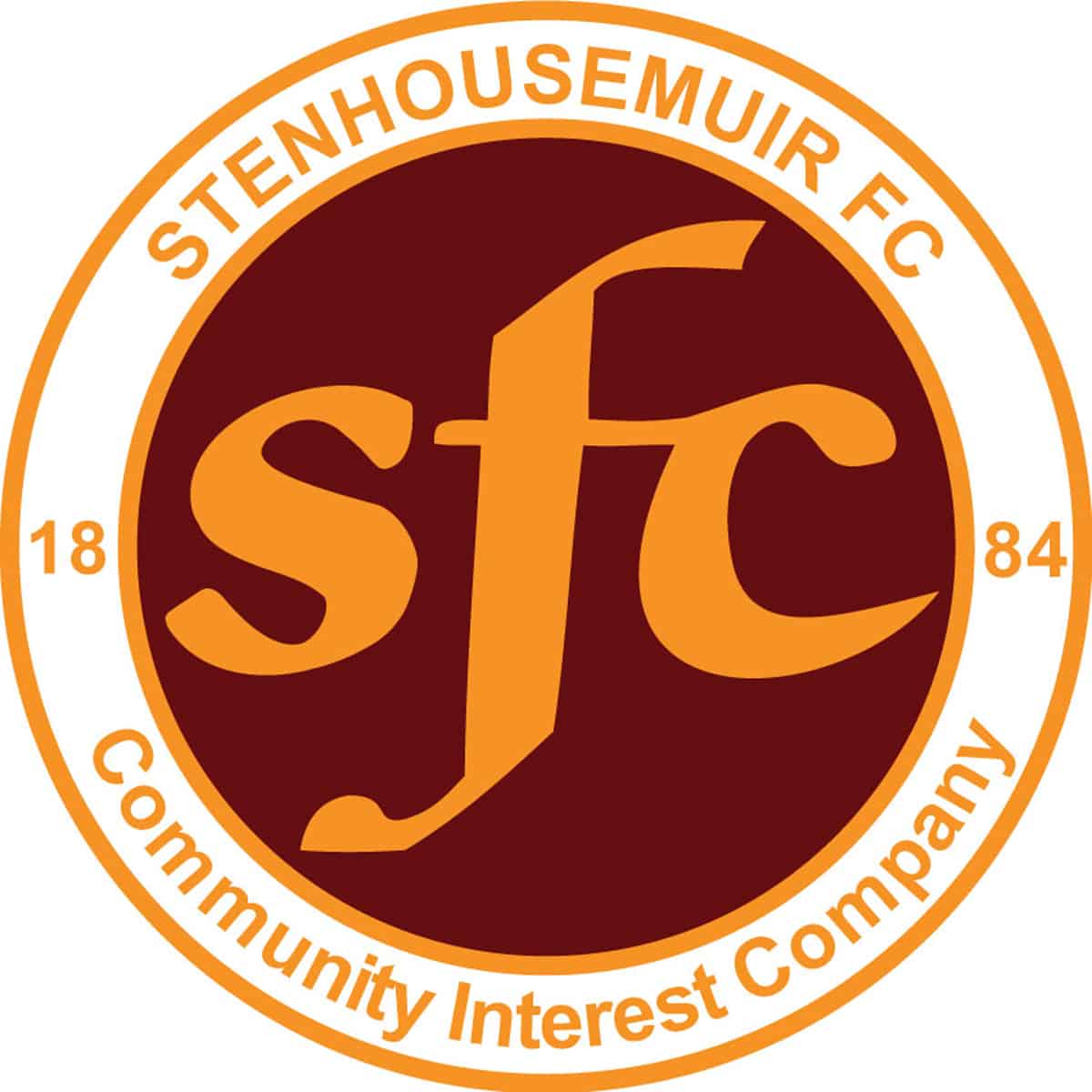 SPFL Ladbrokes League 1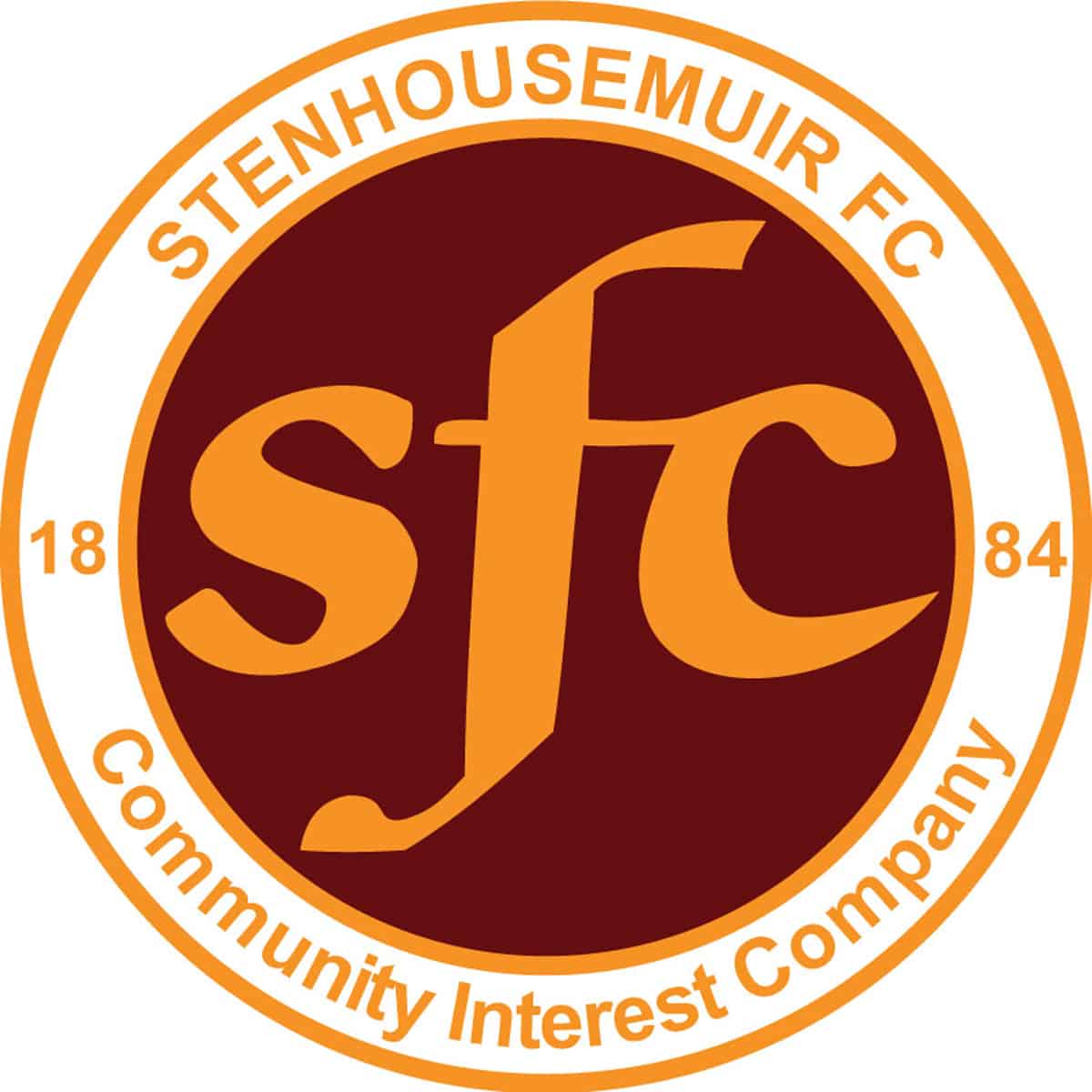 SPFL Ladbrokes League 1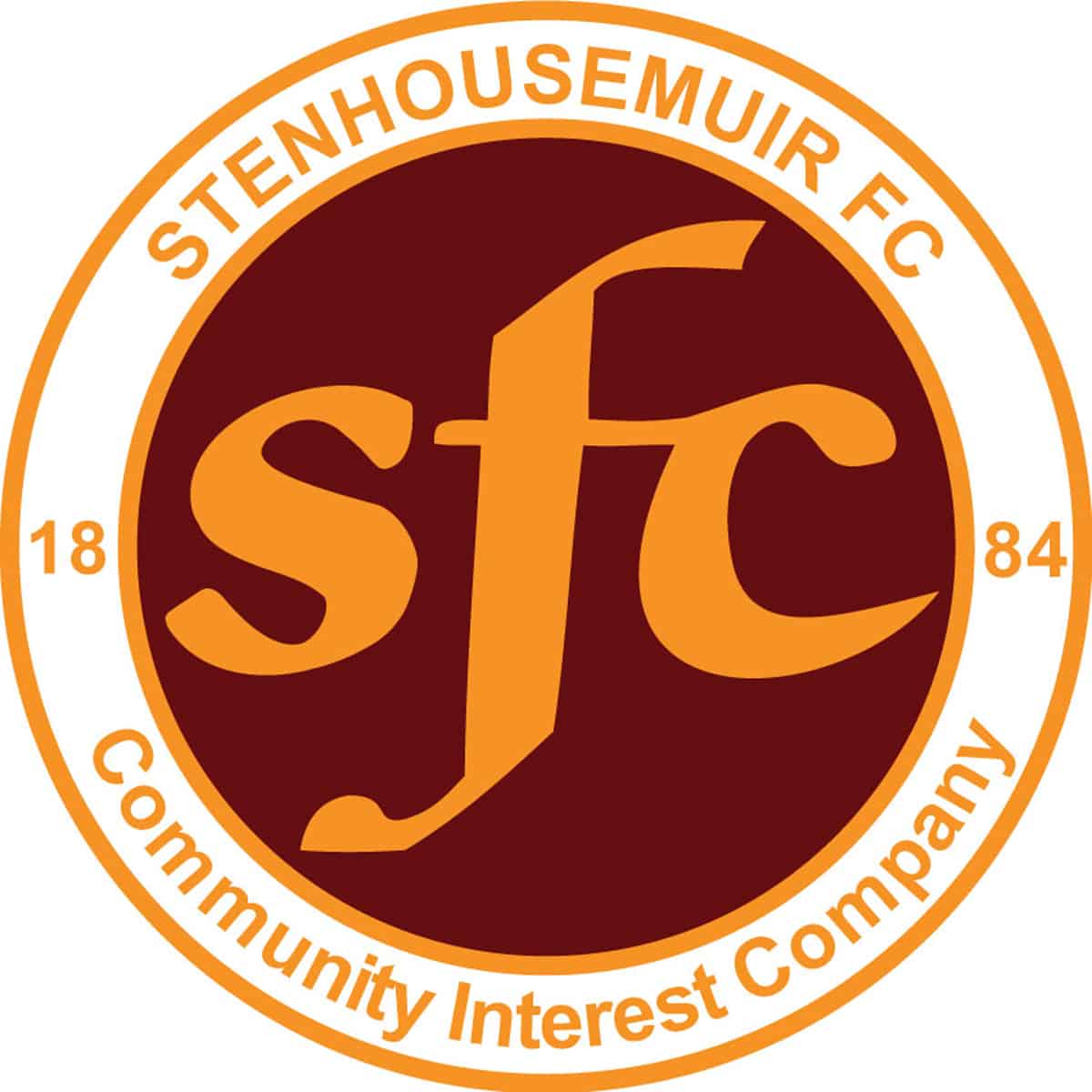 SPFL Ladbrokes League 1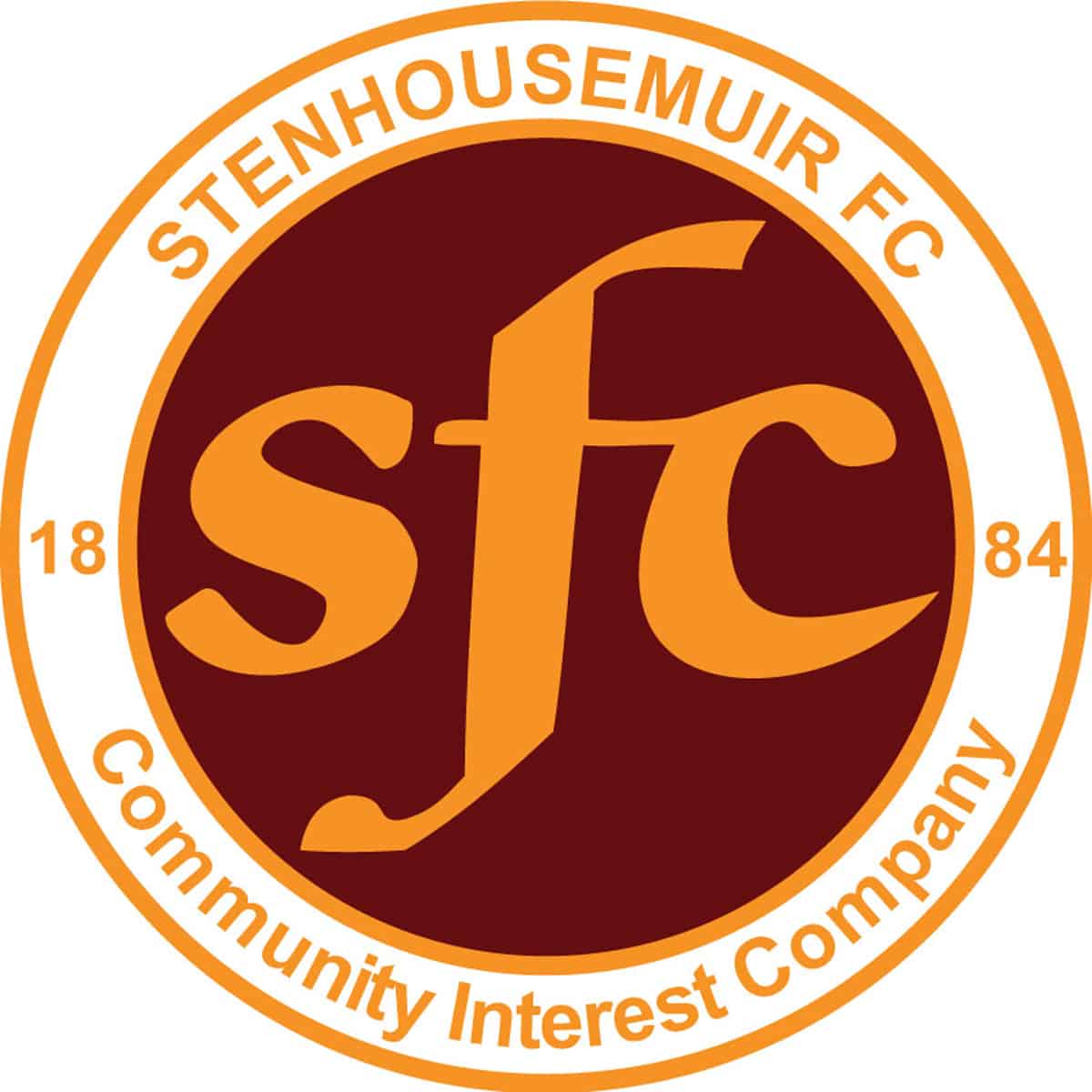 SPFL Ladbrokes League 1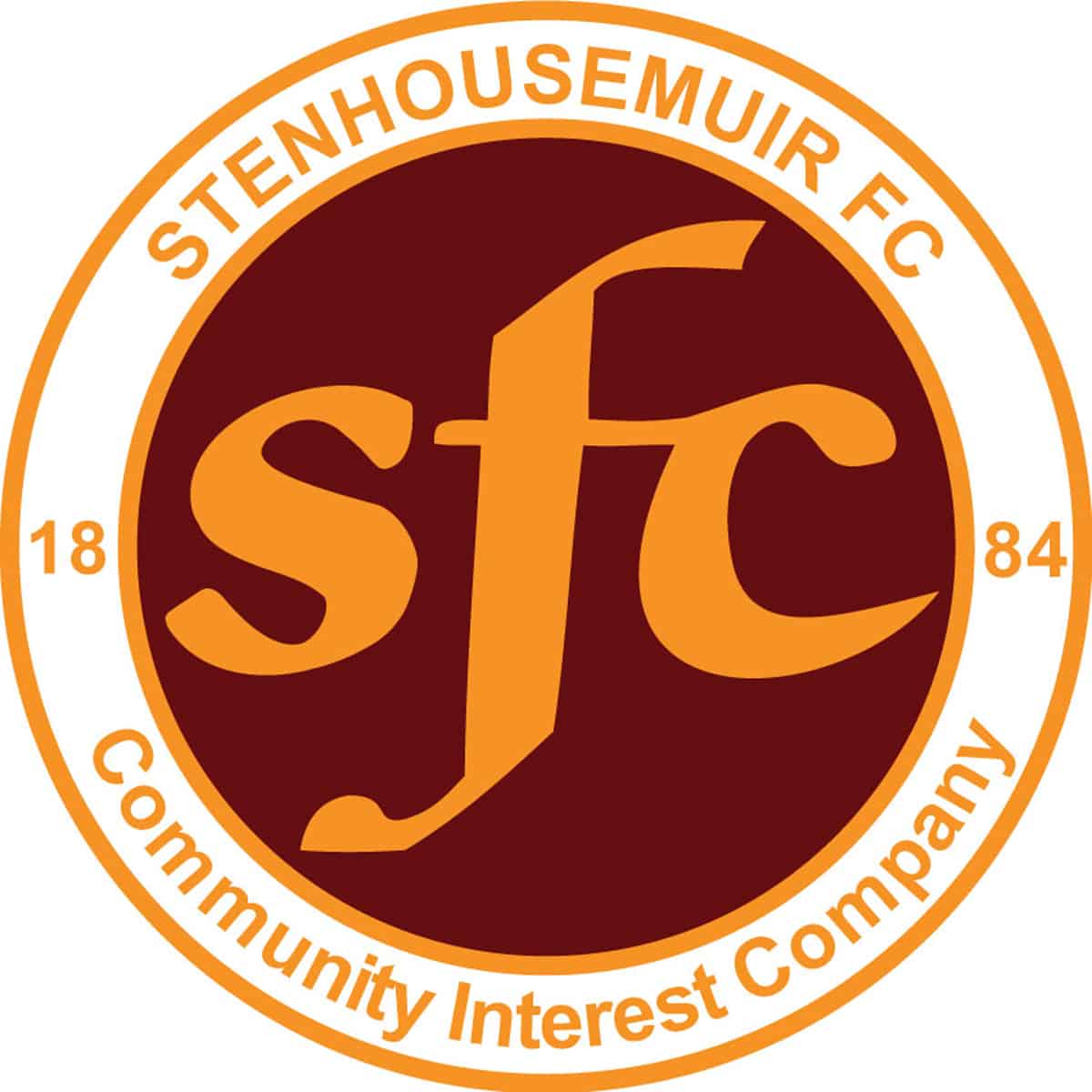 SPFL Ladbrokes League 1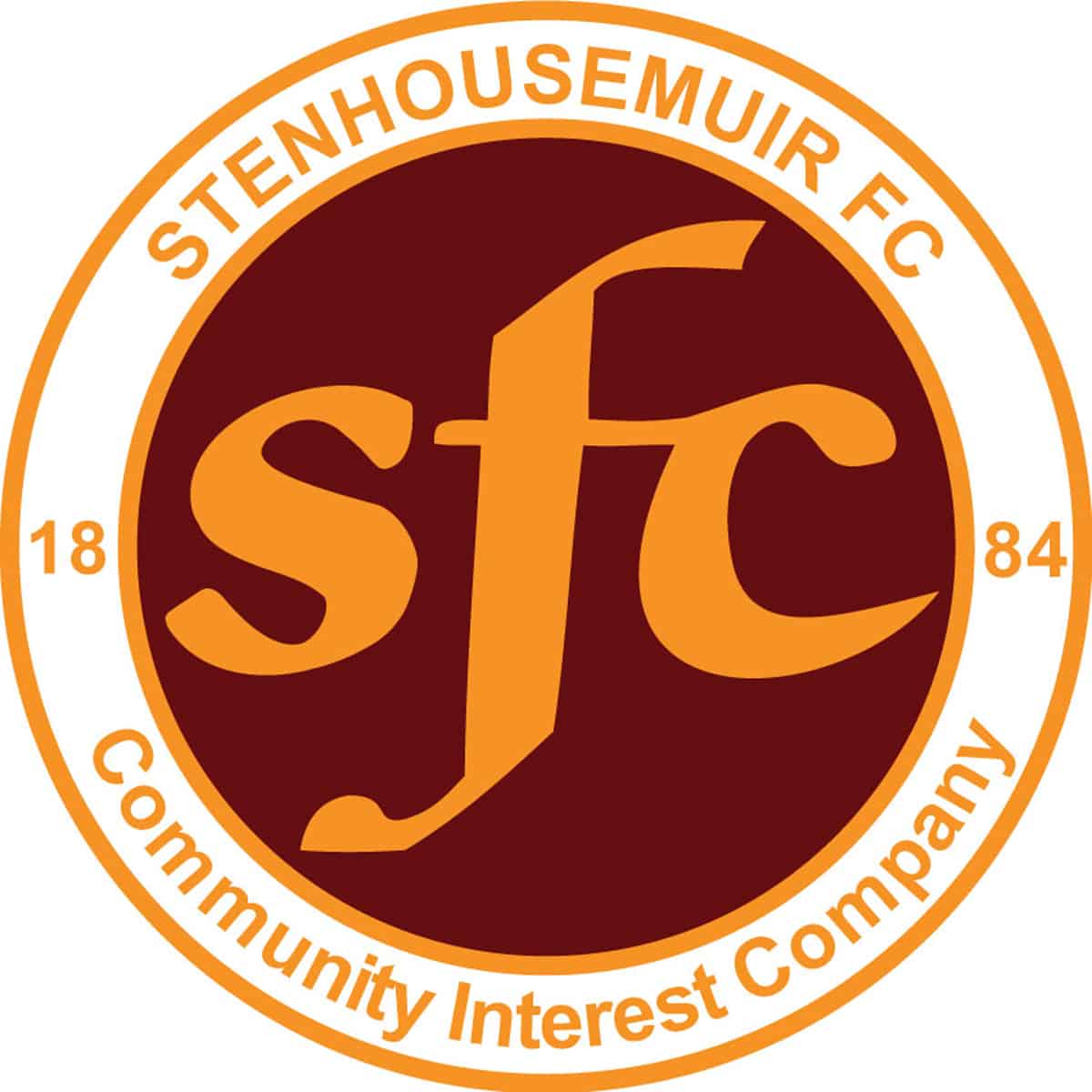 SPFL Ladbrokes League 1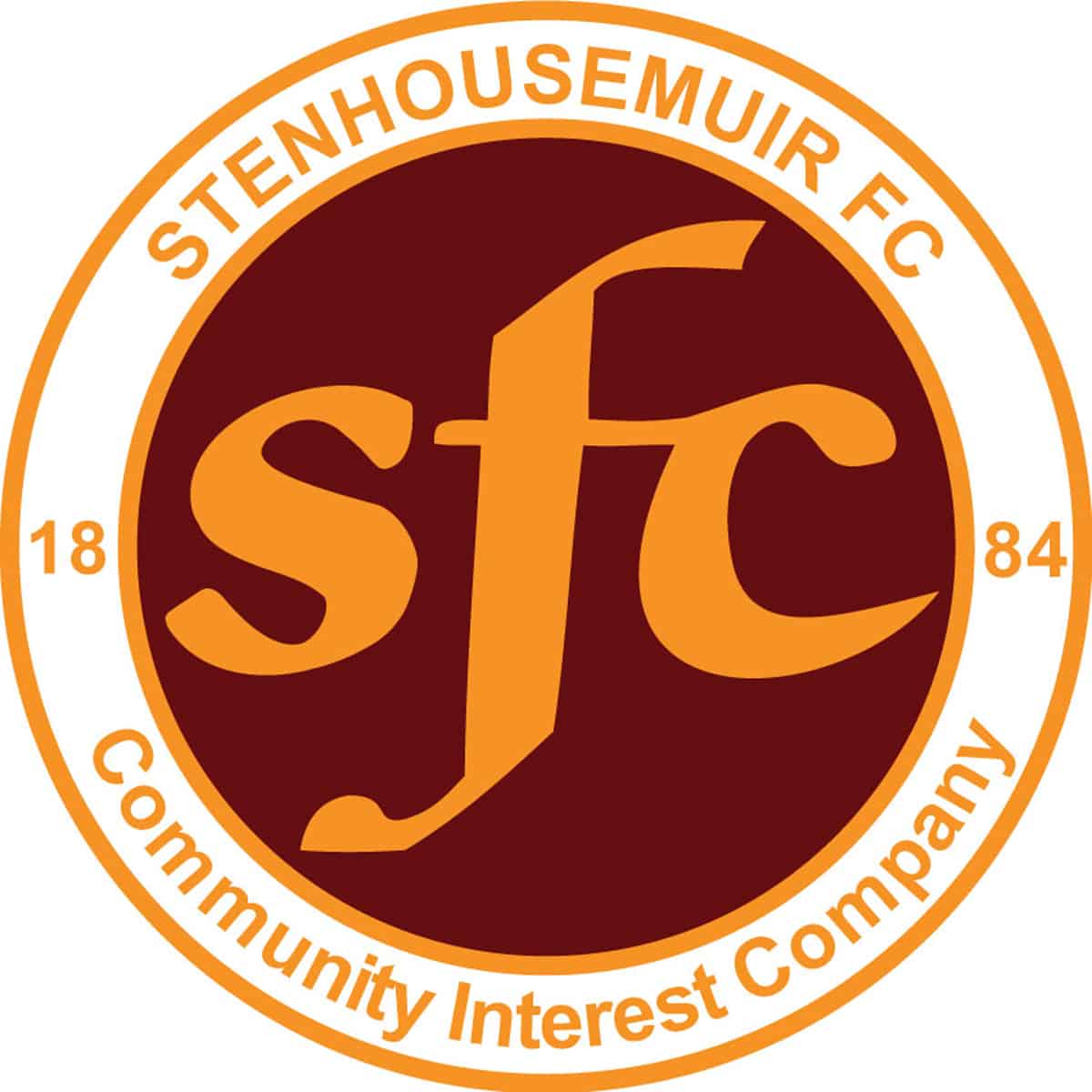 SPFL Ladbrokes League 1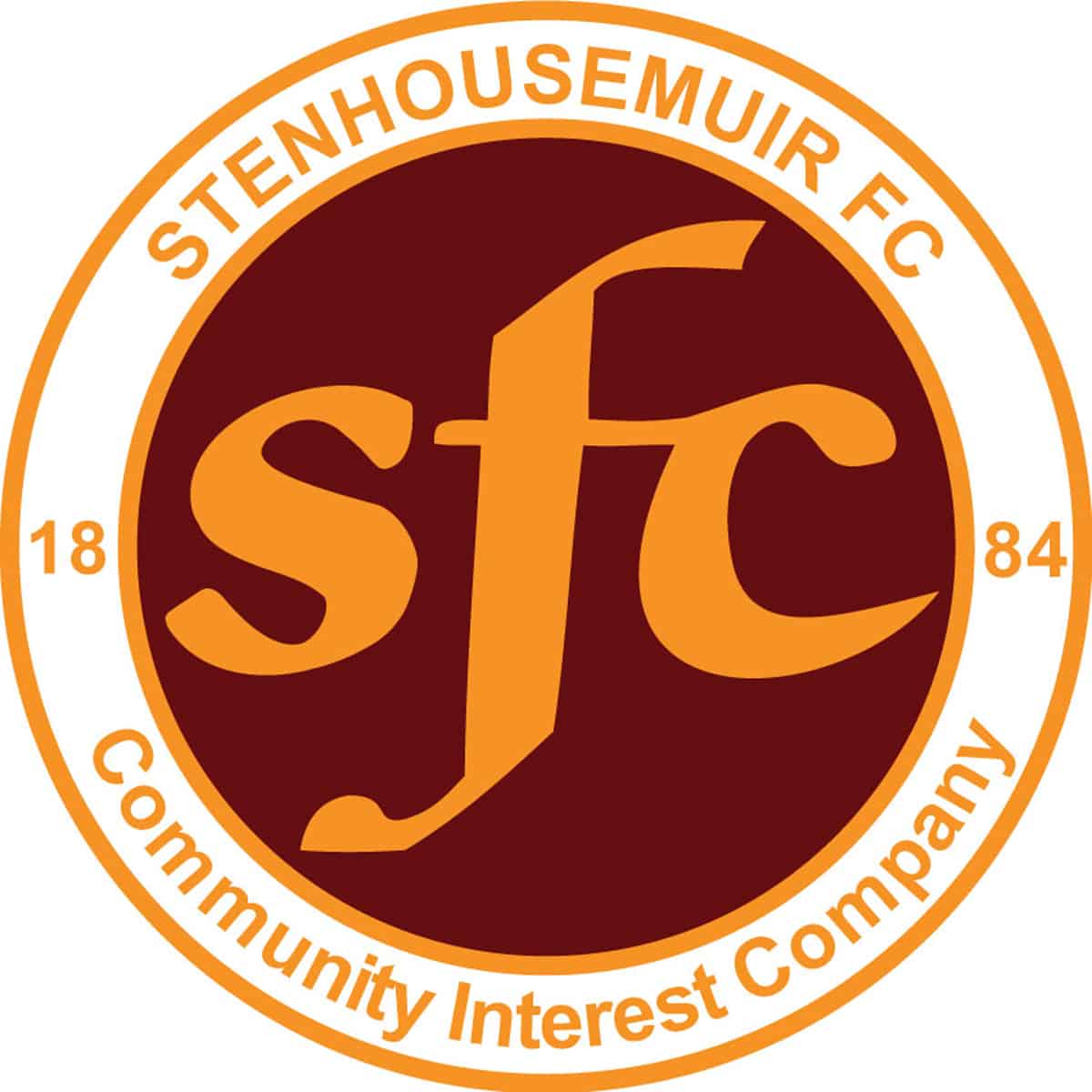 SPFL Ladbrokes League 1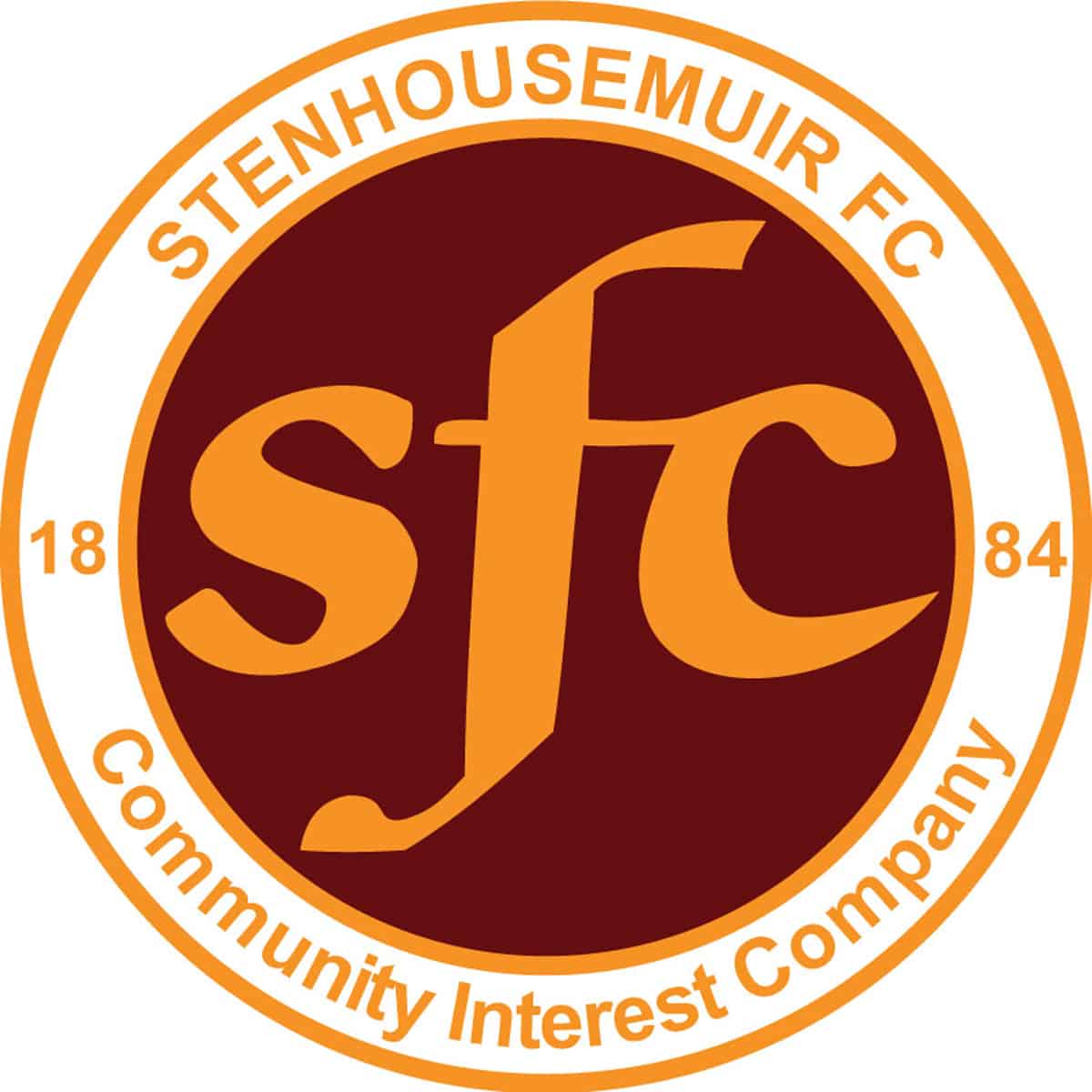 SPFL Ladbrokes League 1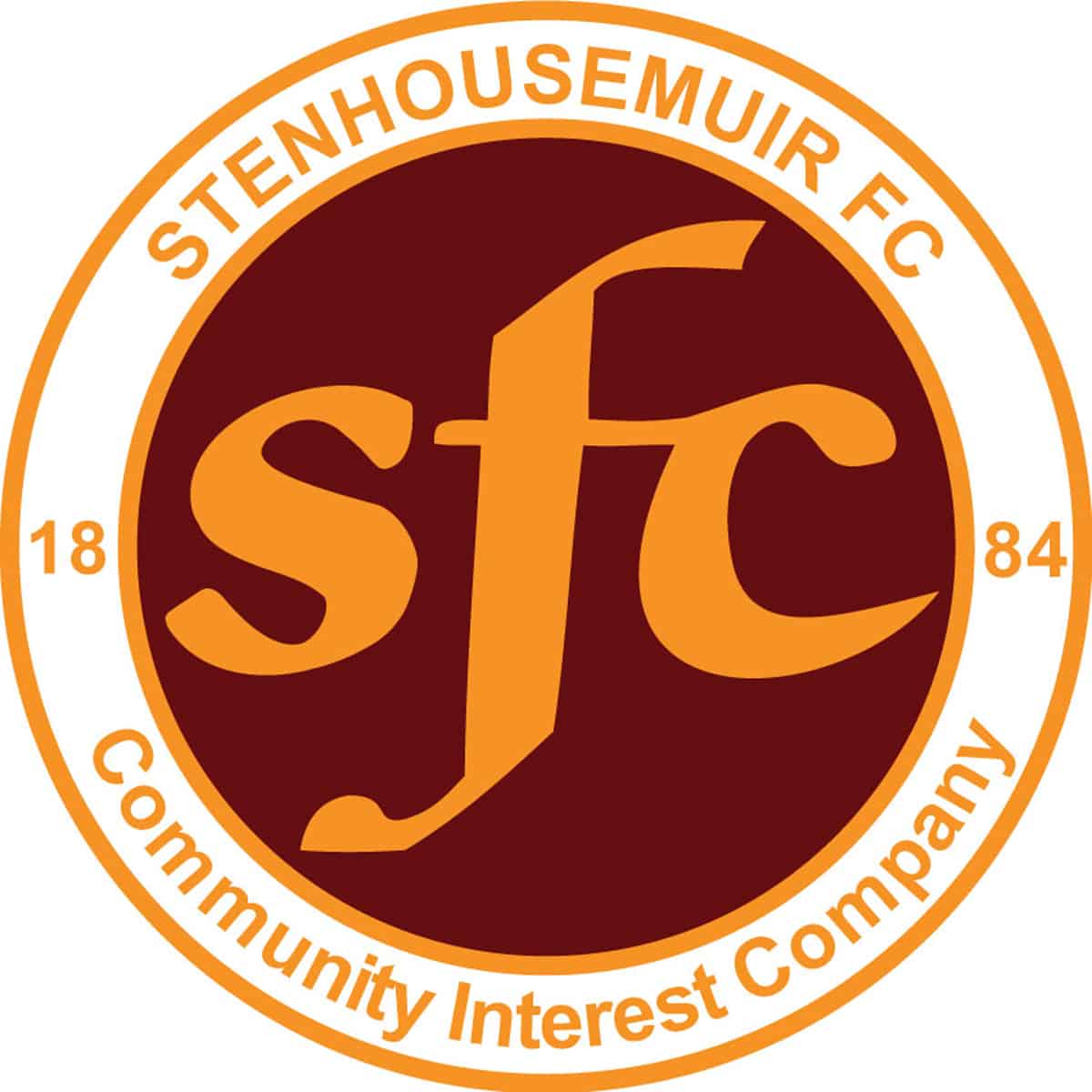 SPFL Ladbrokes League 1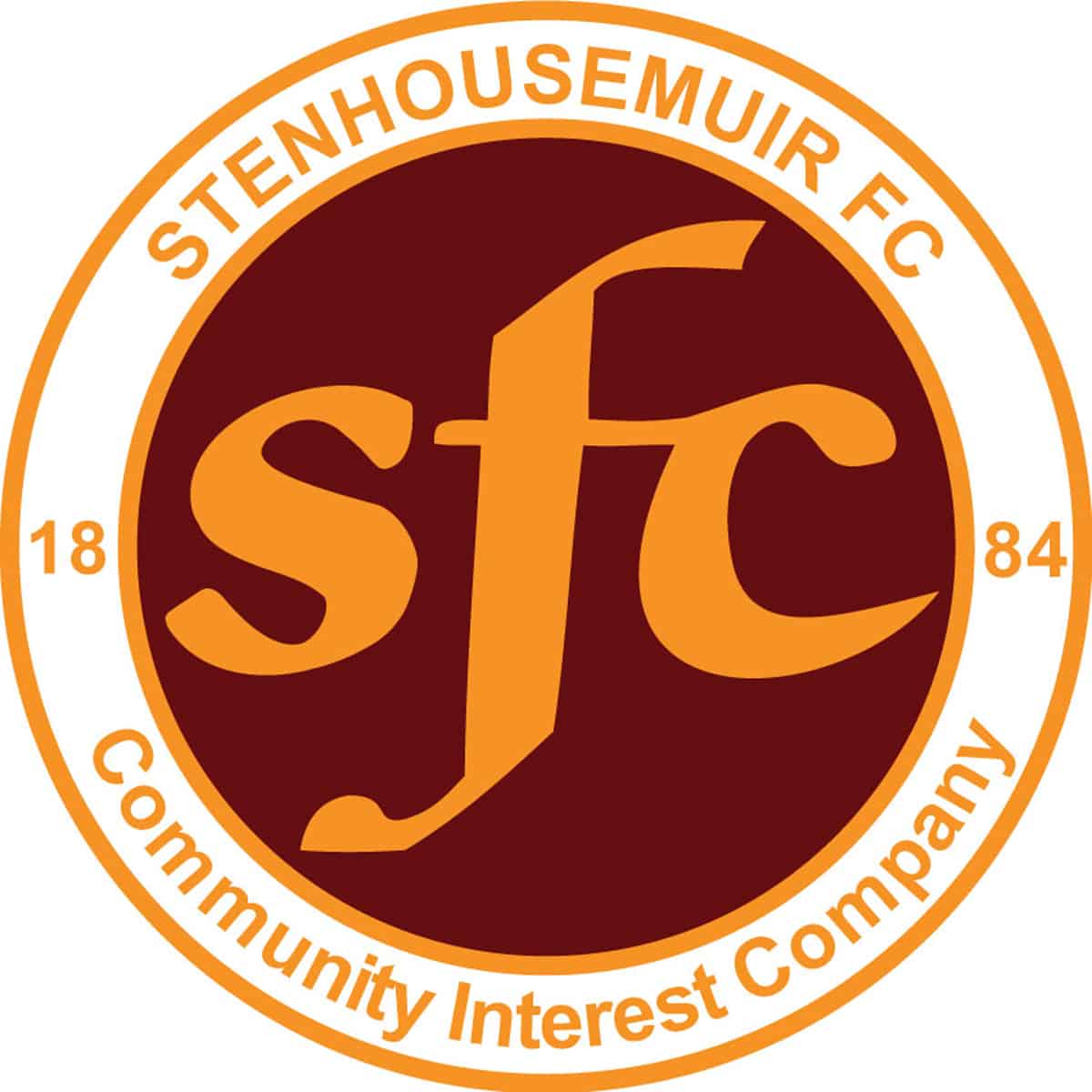 SPFL Ladbrokes League 1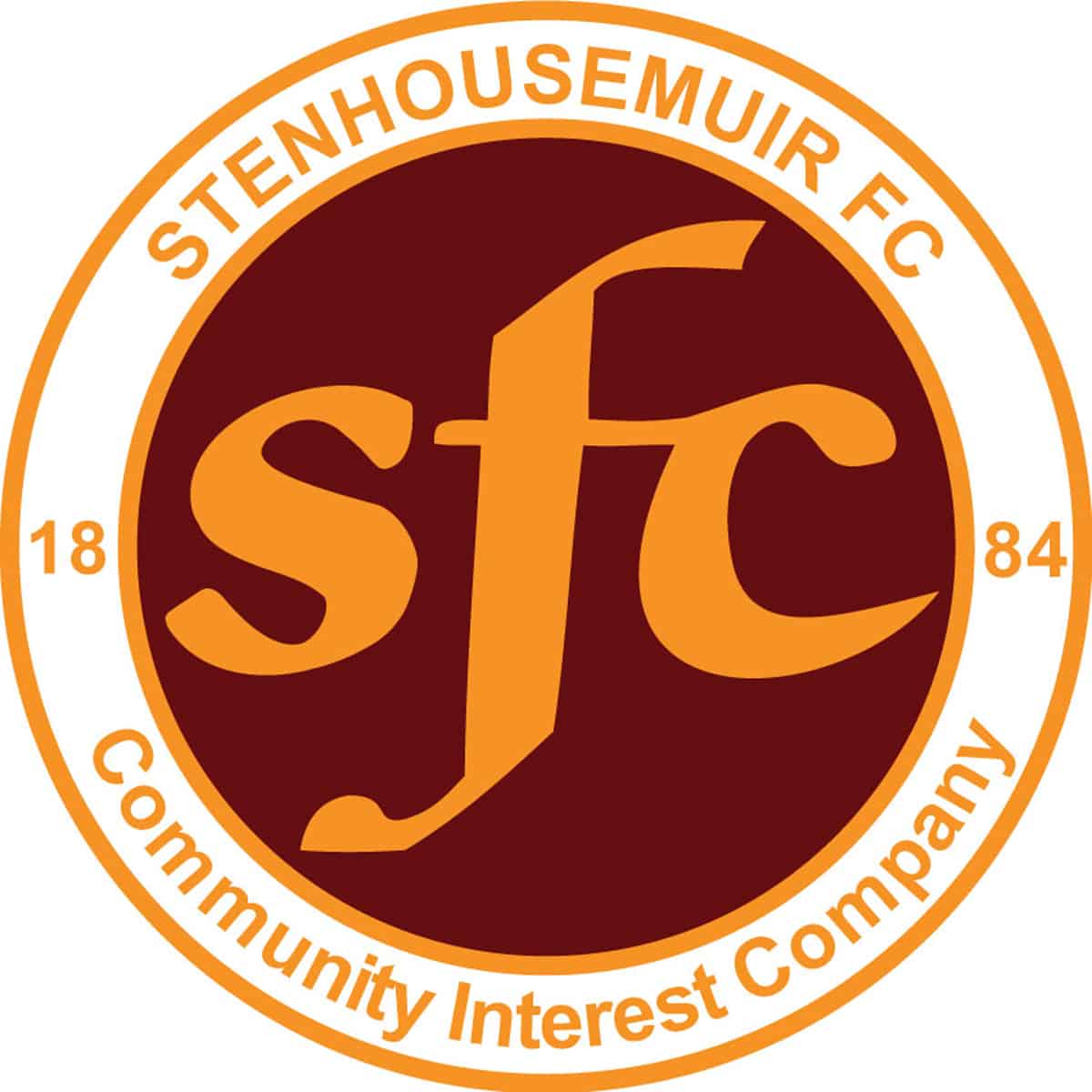 Scottish Gas Men's Scottish Cup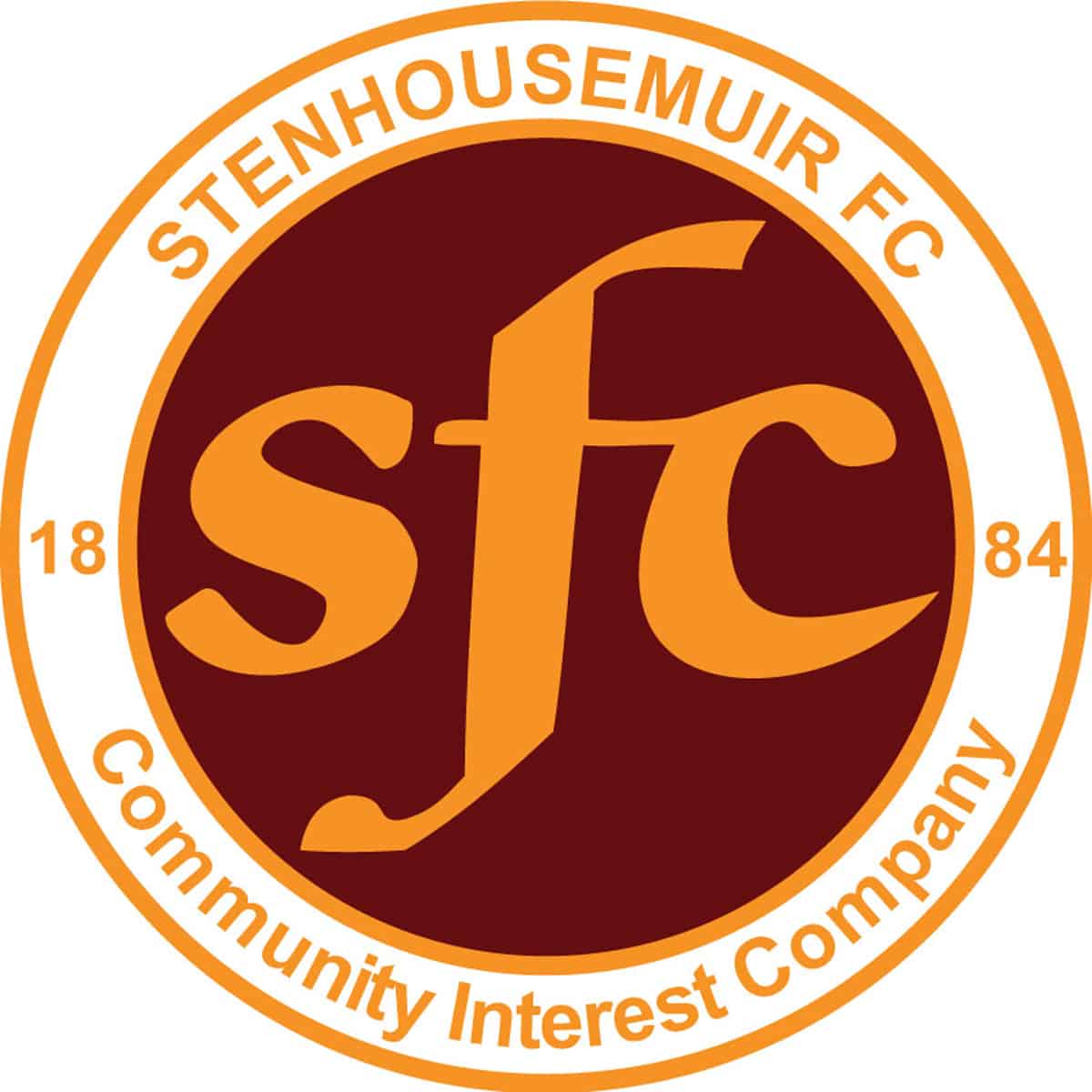 SPFL Ladbrokes League 1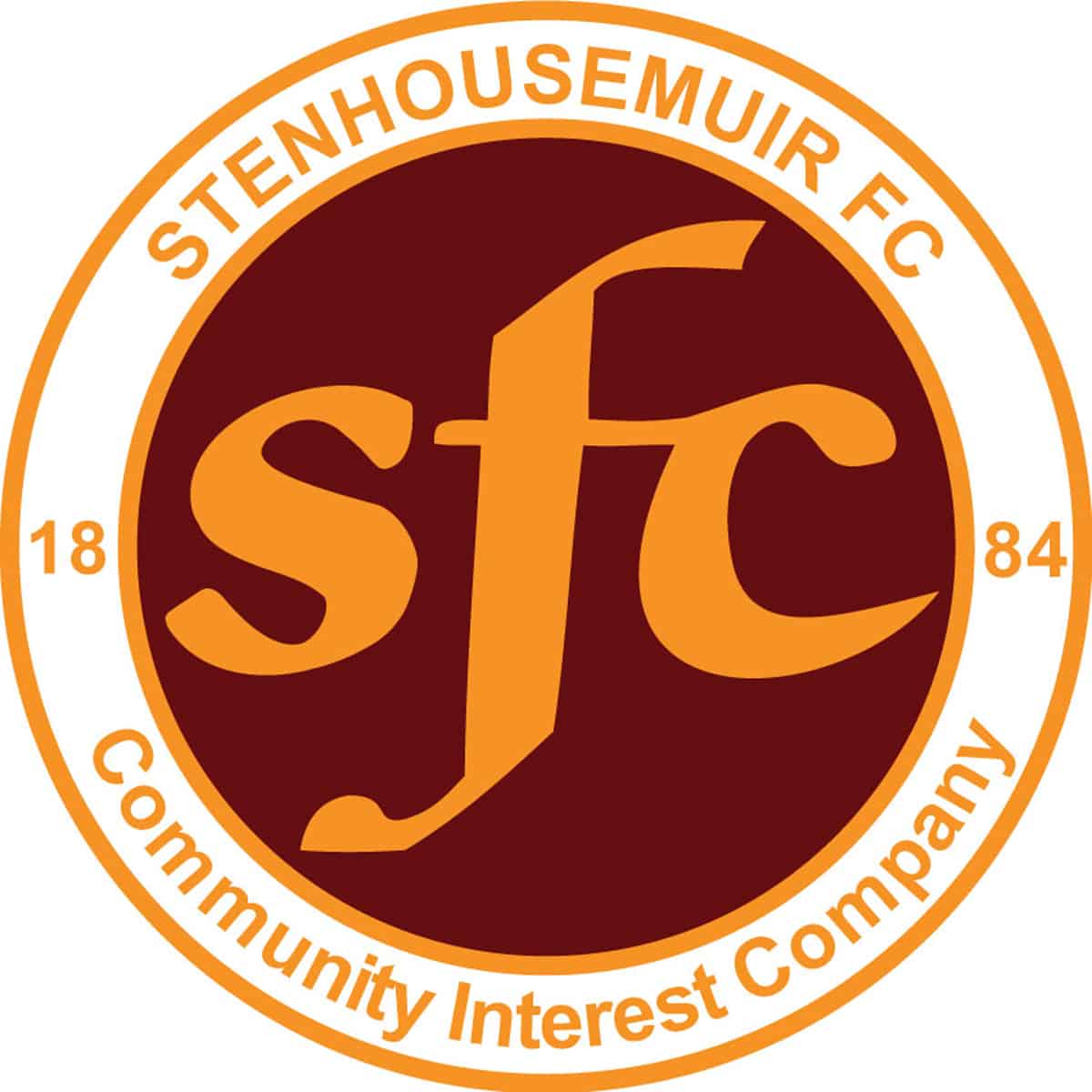 SPFL Ladbrokes League 1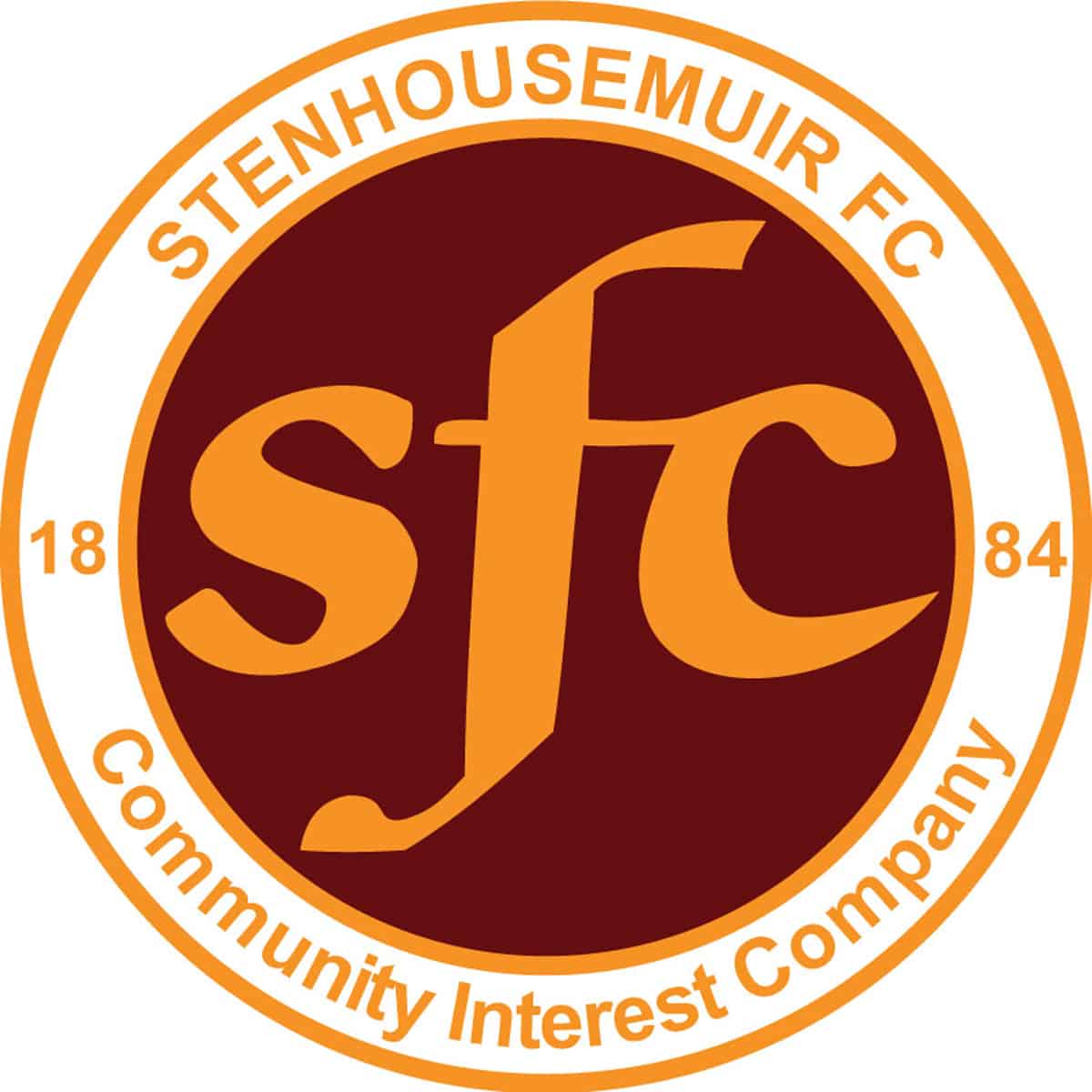 Scottish Gas Men's Scottish Cup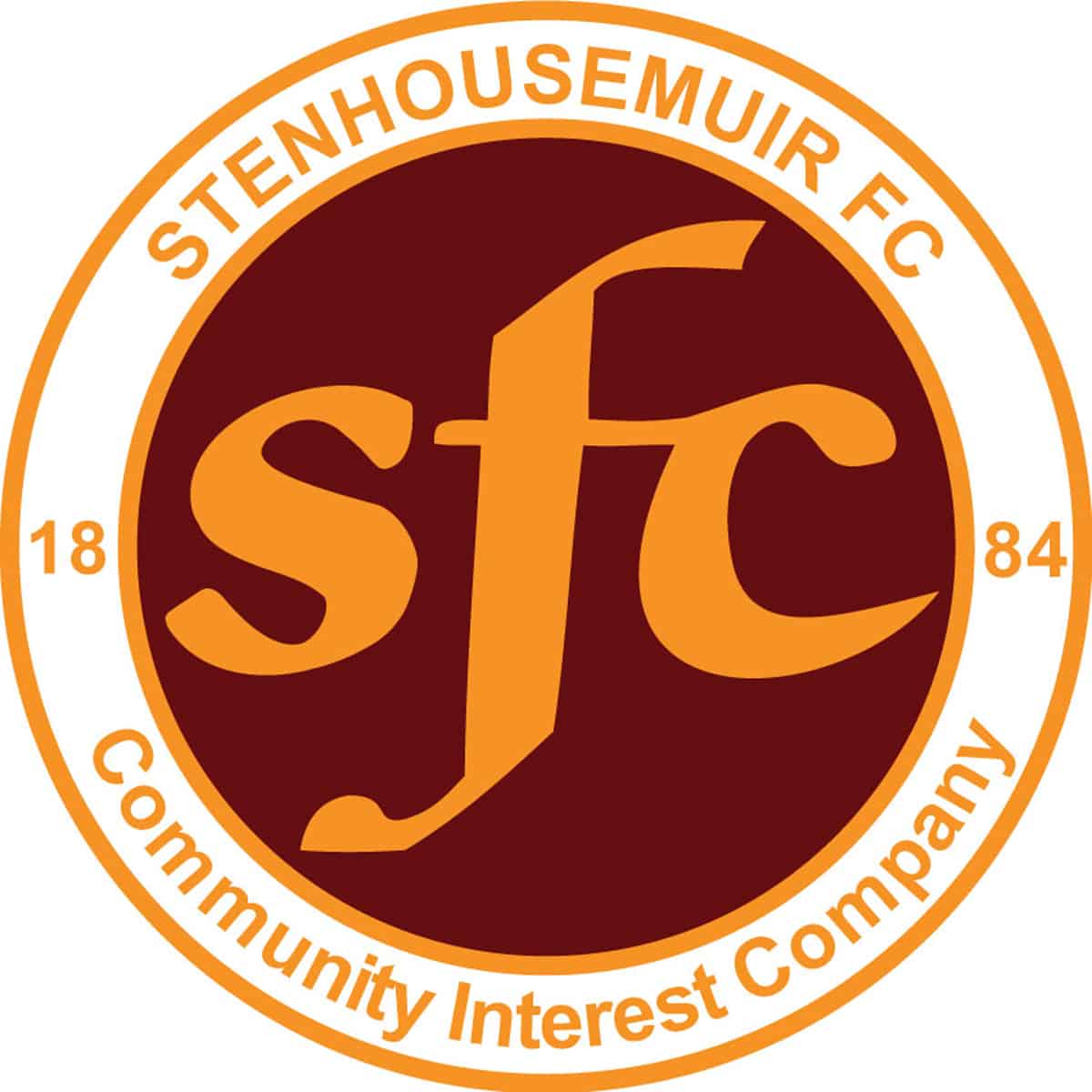 SPFL Ladbrokes League 1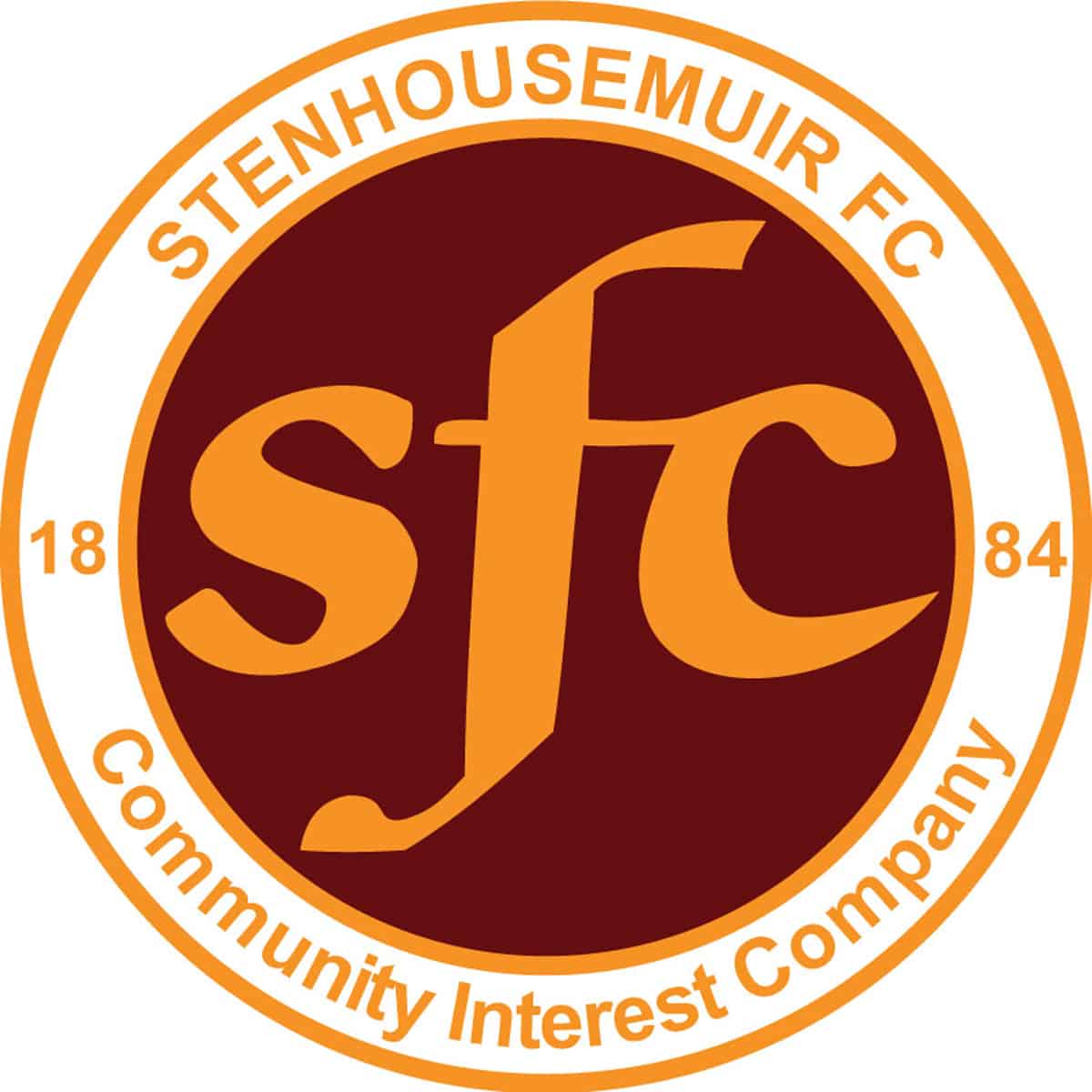 SPFL Ladbrokes League 1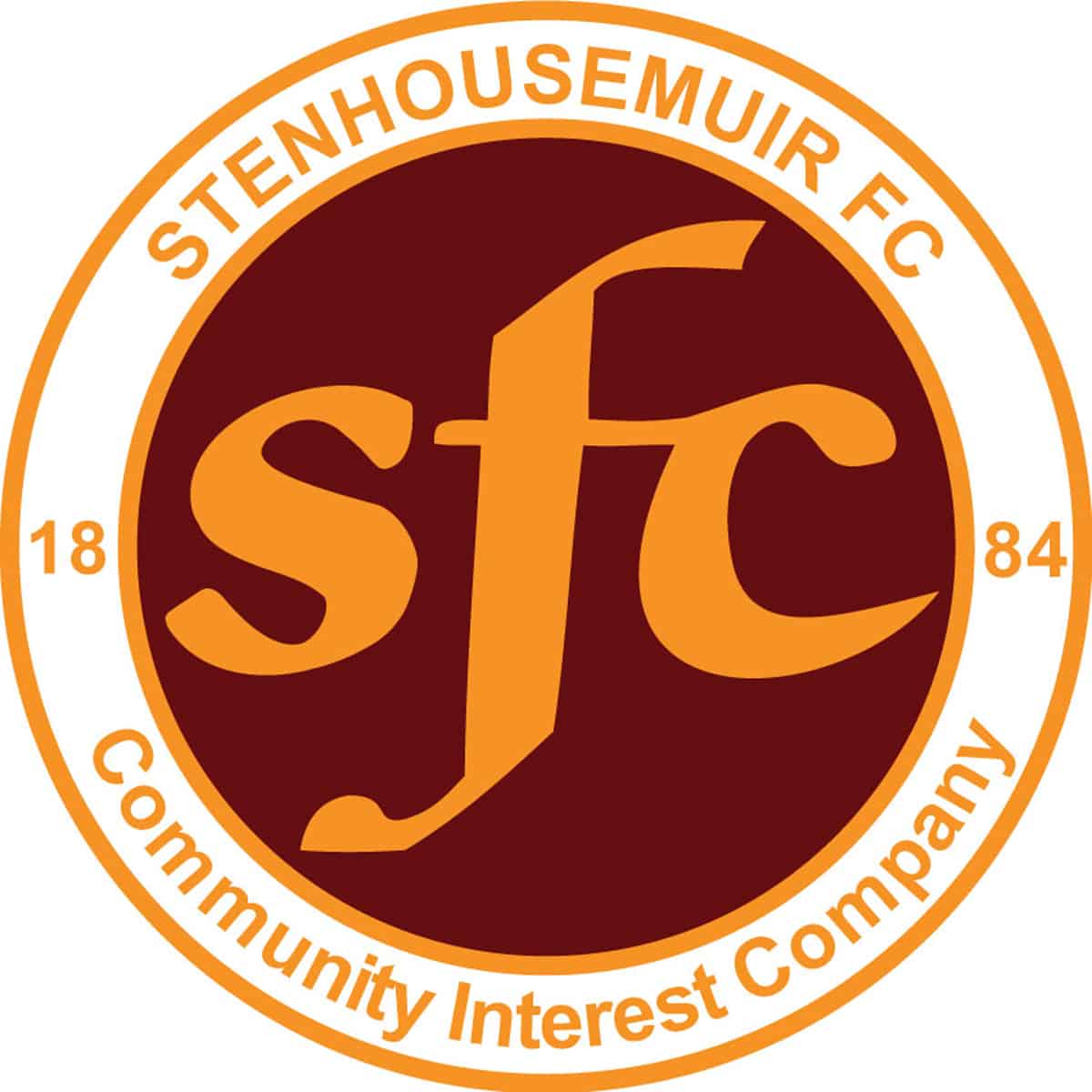 Scottish Gas Men's Scottish Cup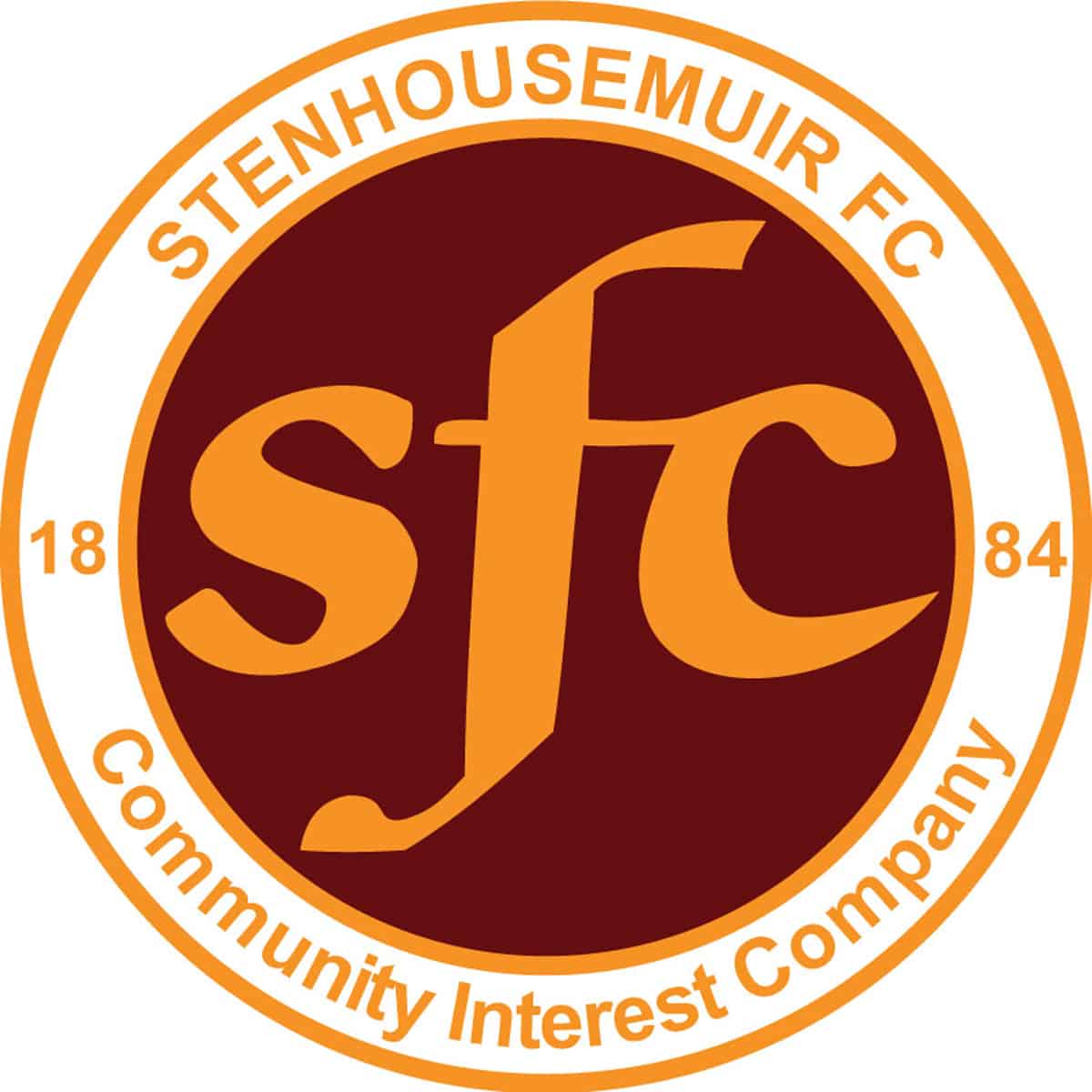 Scottish Gas Men's Scottish Cup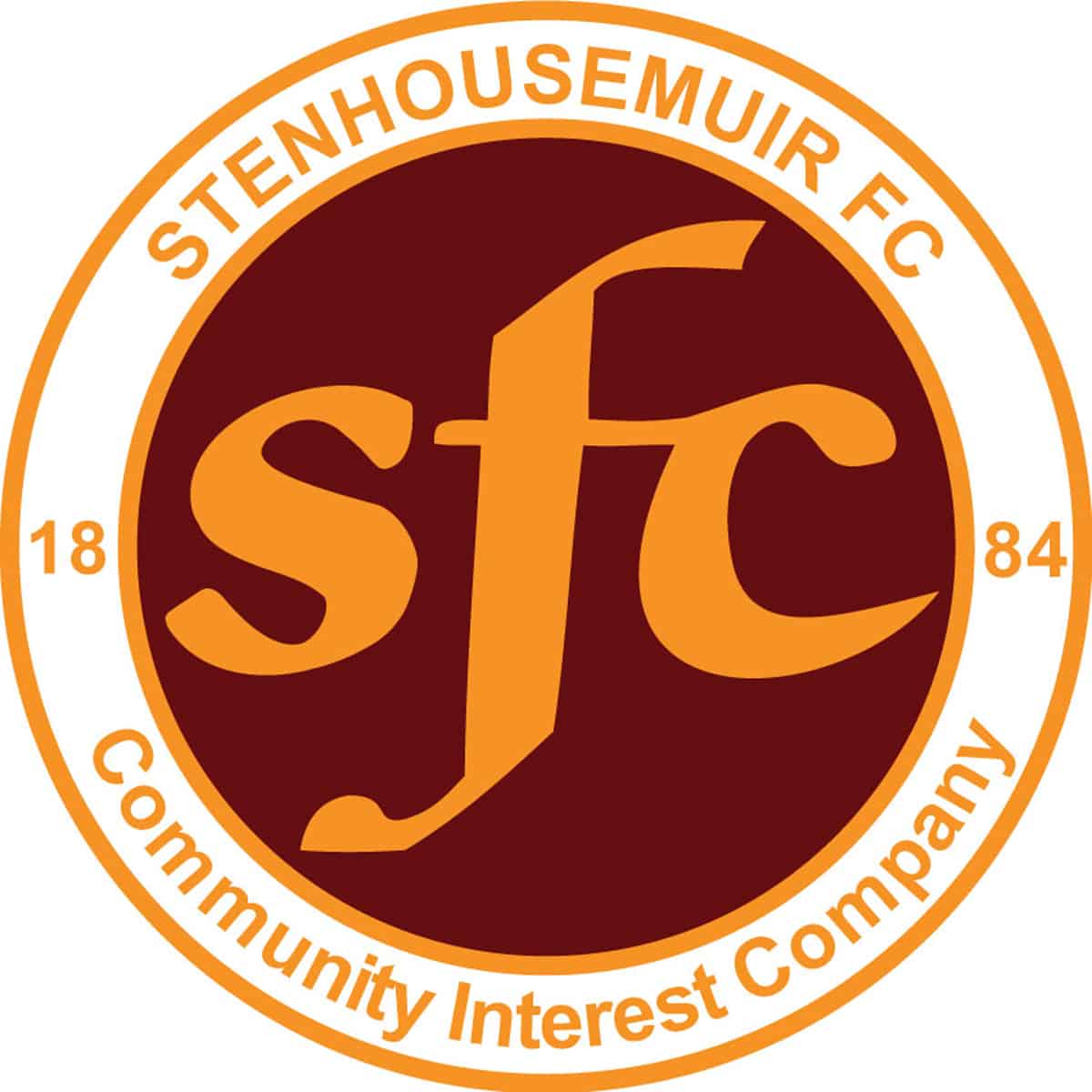 SPFL Ladbrokes League 1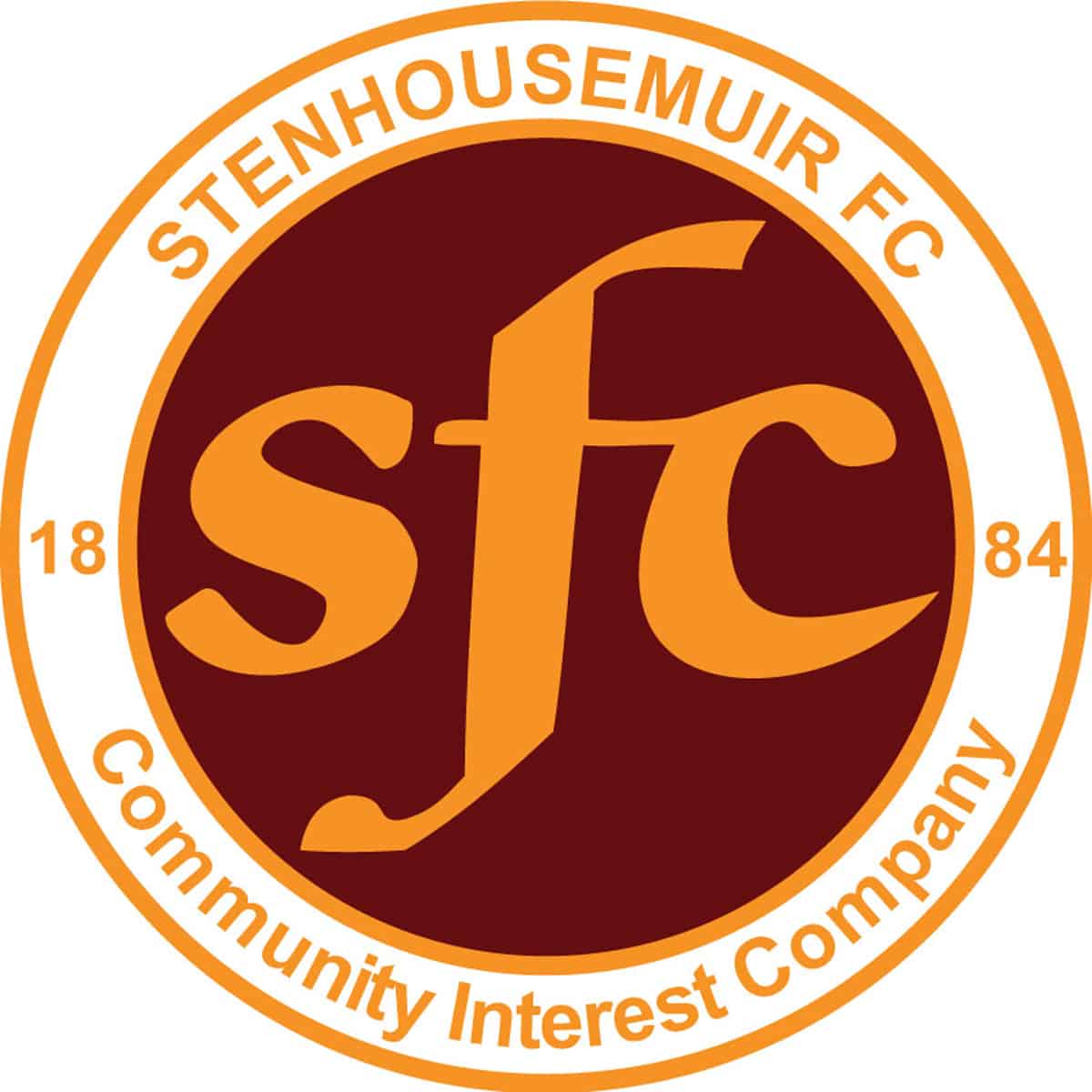 SPFL Ladbrokes League 1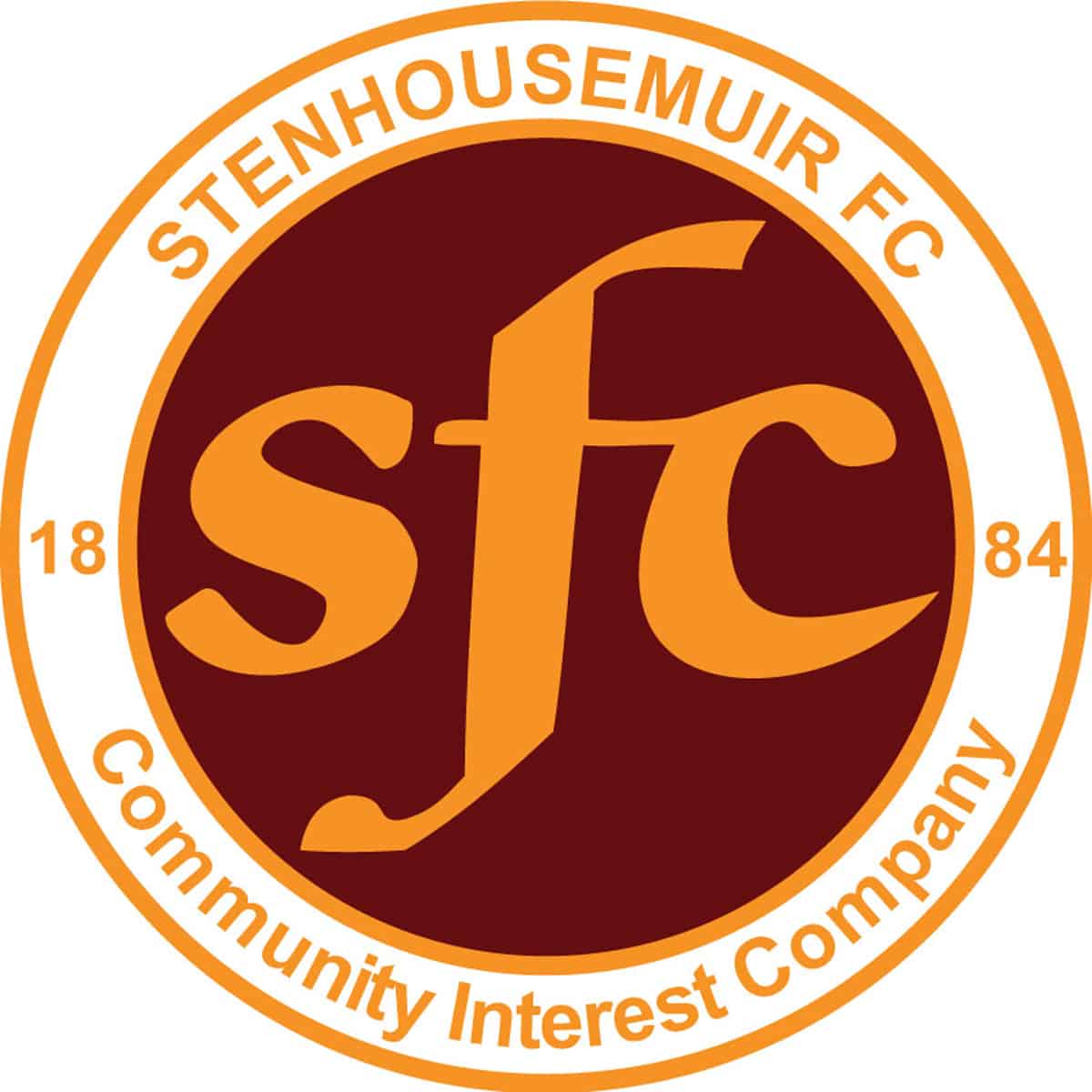 SPFL Ladbrokes League 1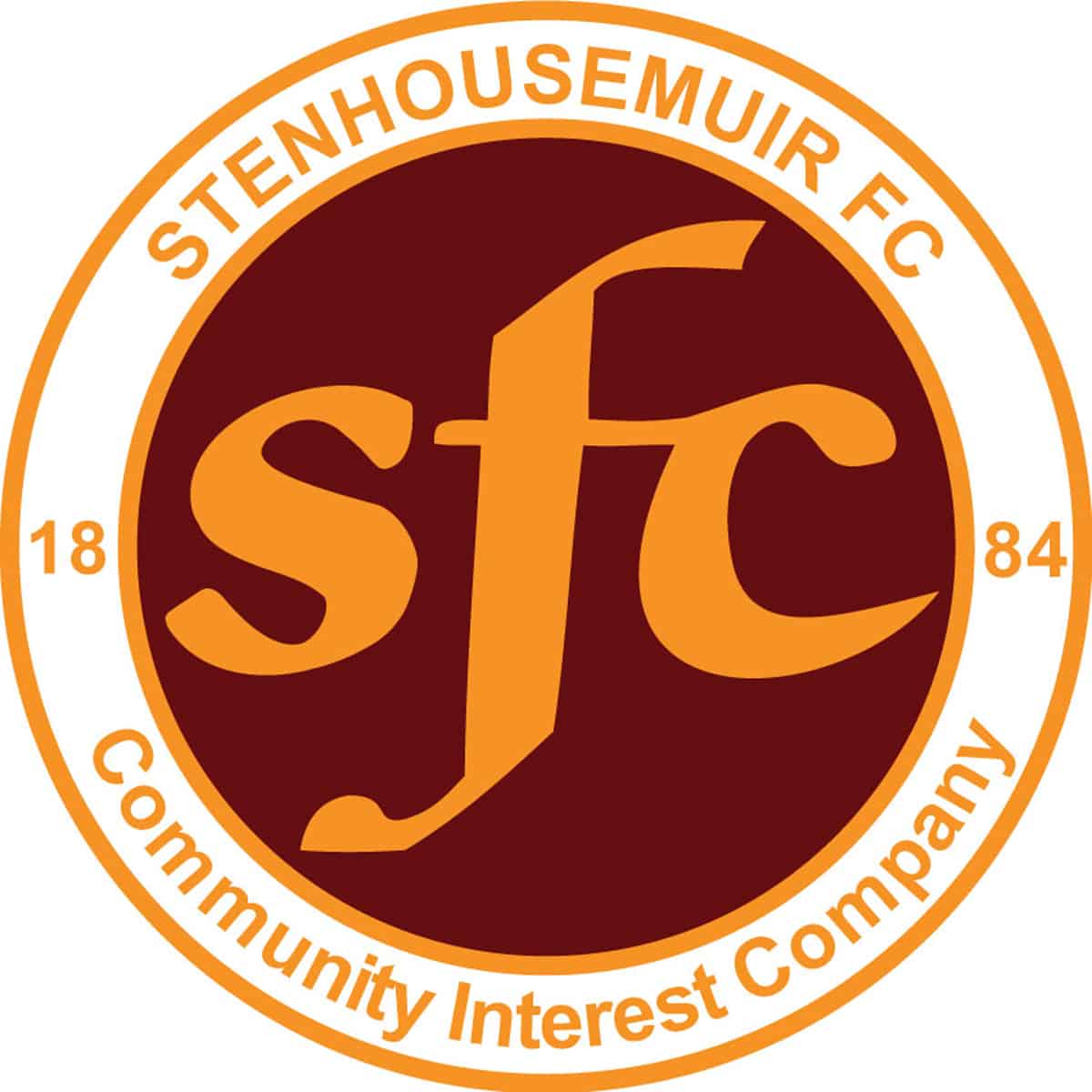 SPFL Ladbrokes League 1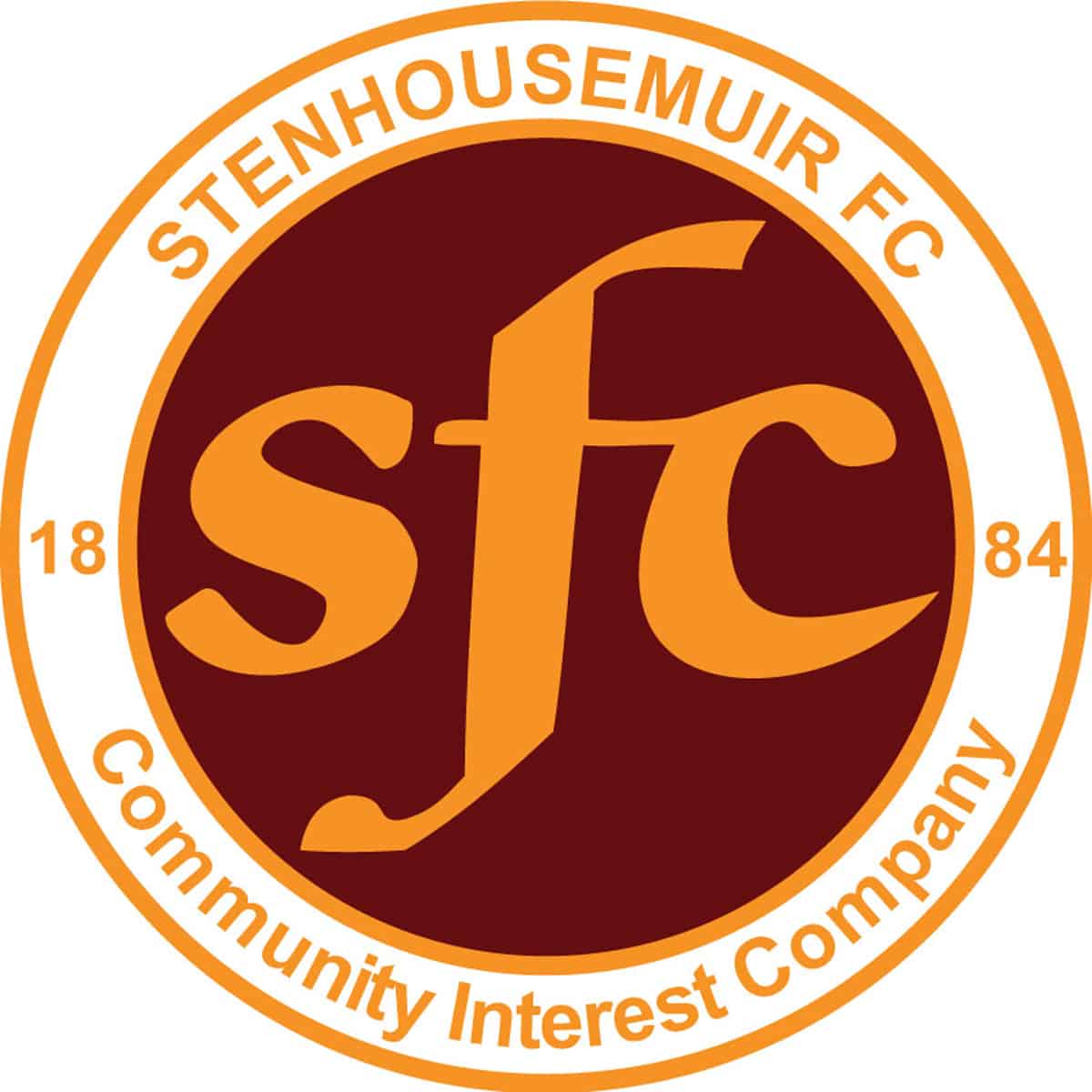 SPFL Ladbrokes League 1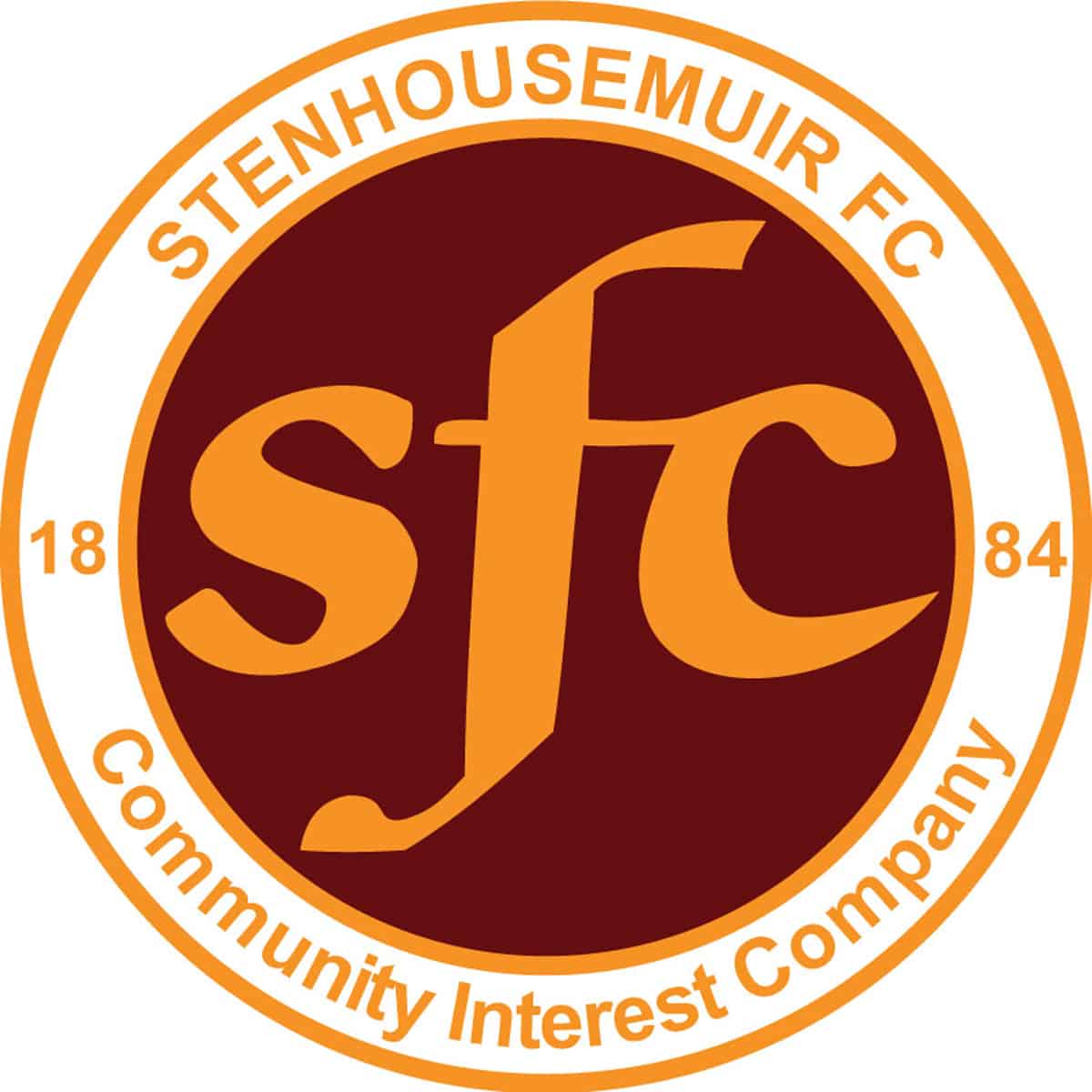 SPFL Ladbrokes League 1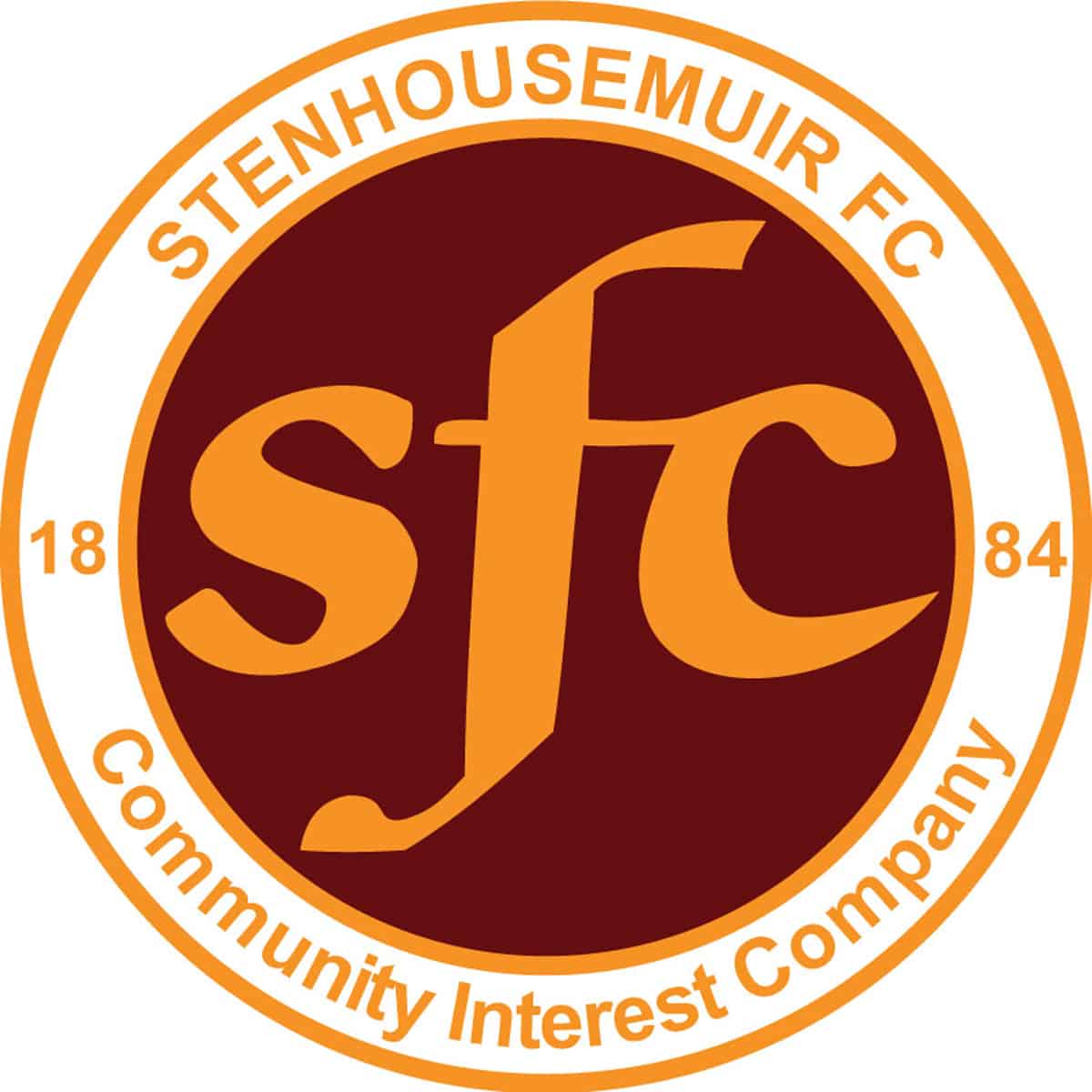 Stirlingshire Cup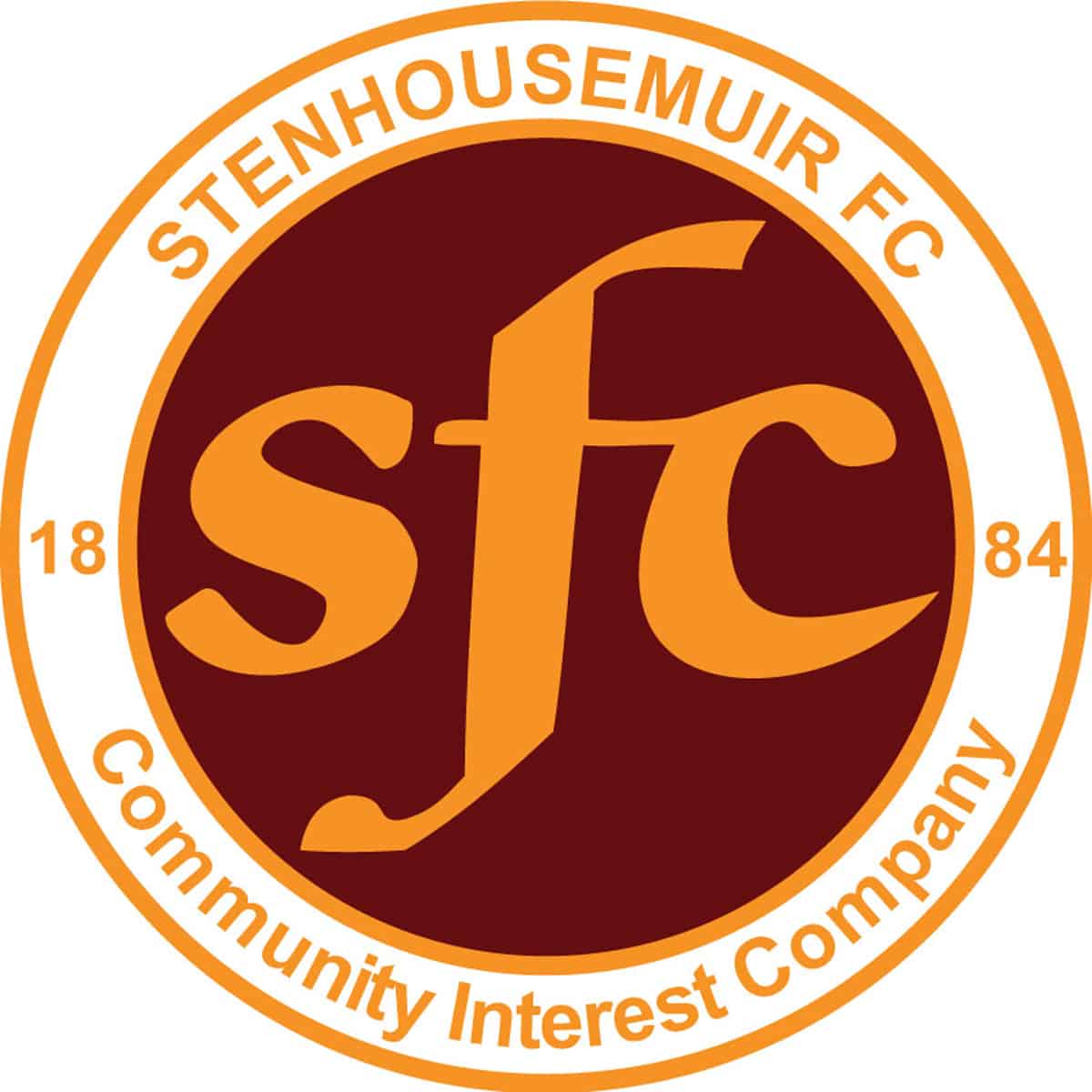 SPFL Ladbrokes League 1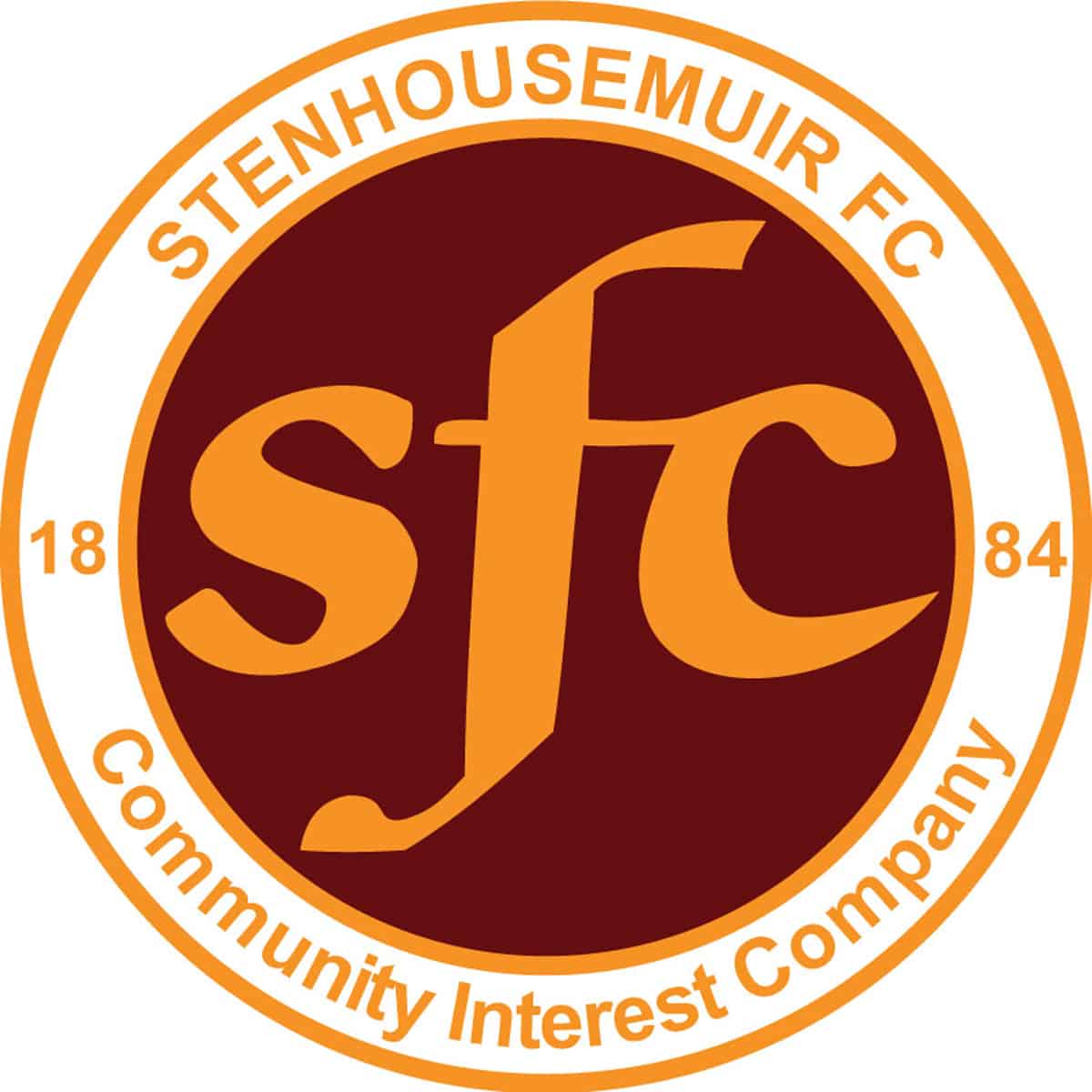 SPFL Ladbrokes League 1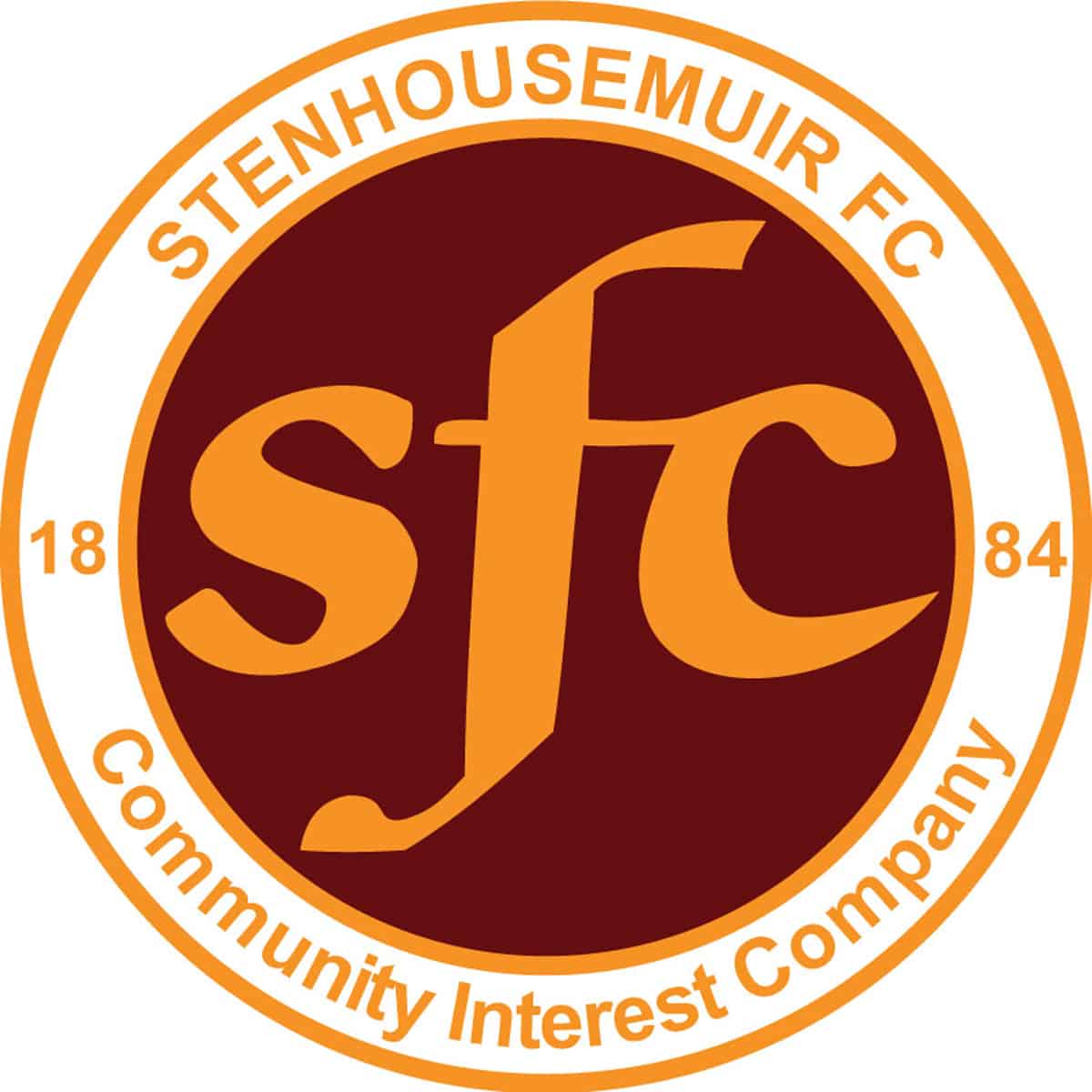 SPFL Ladbrokes League 1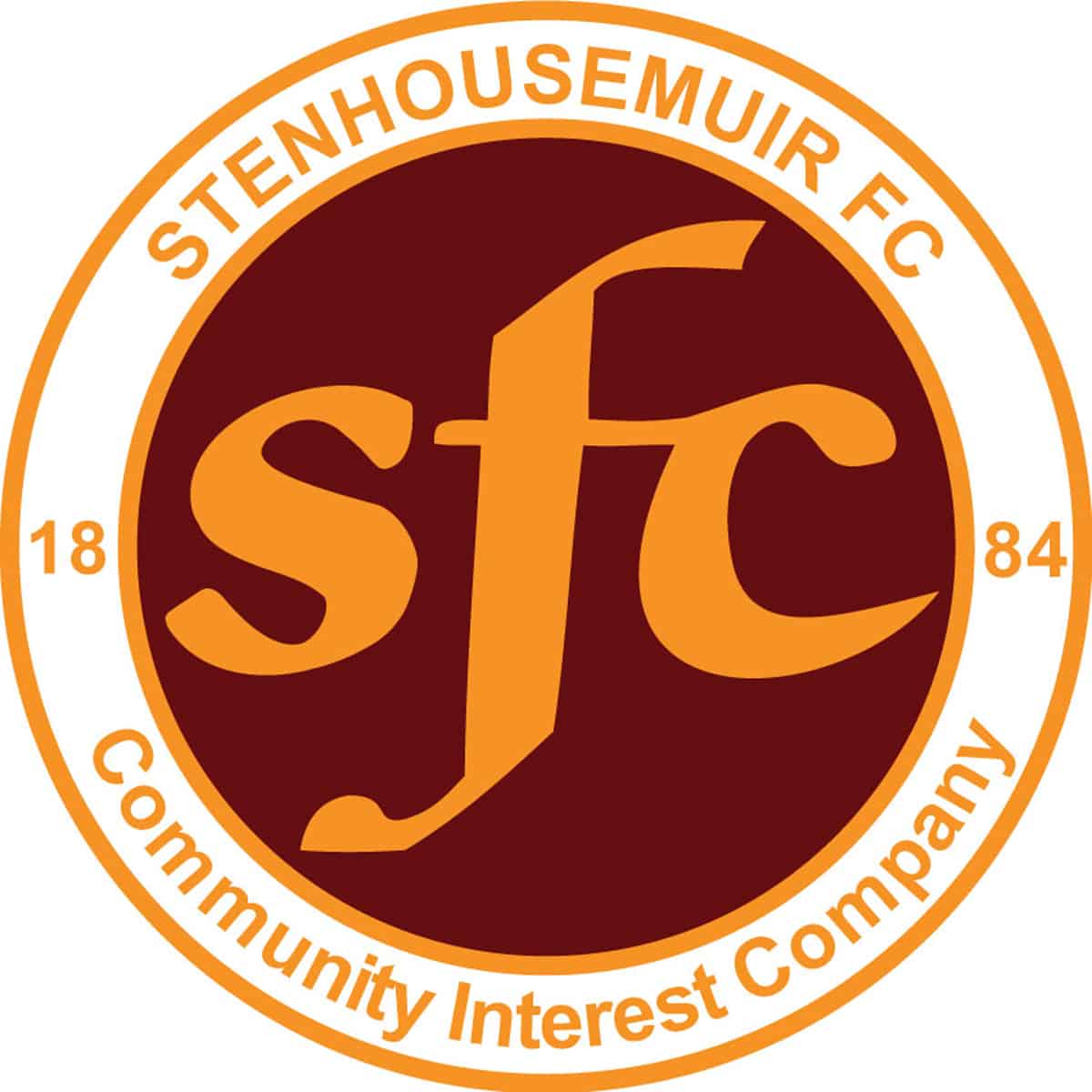 SPFL Ladbrokes League 1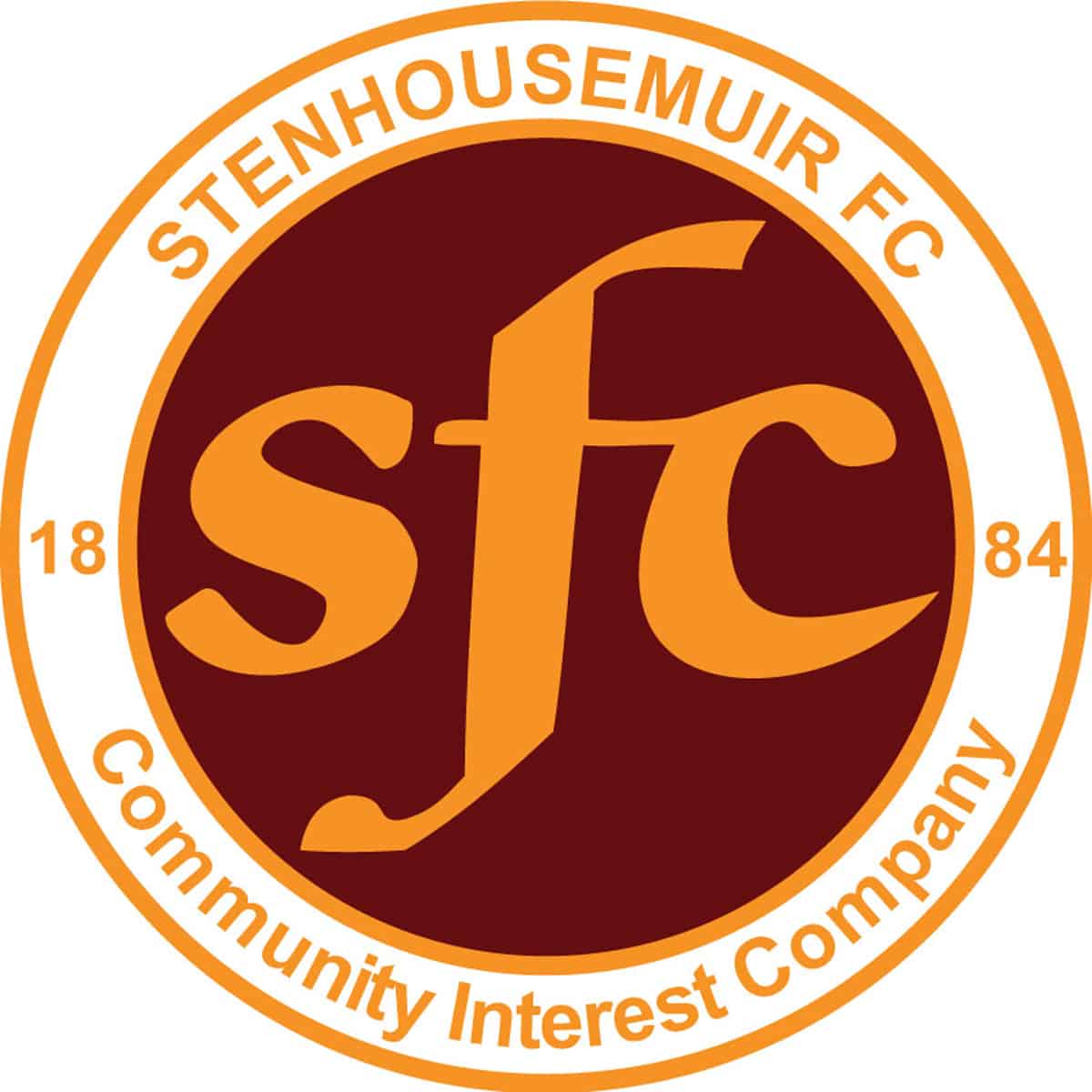 SPFL Ladbrokes League 1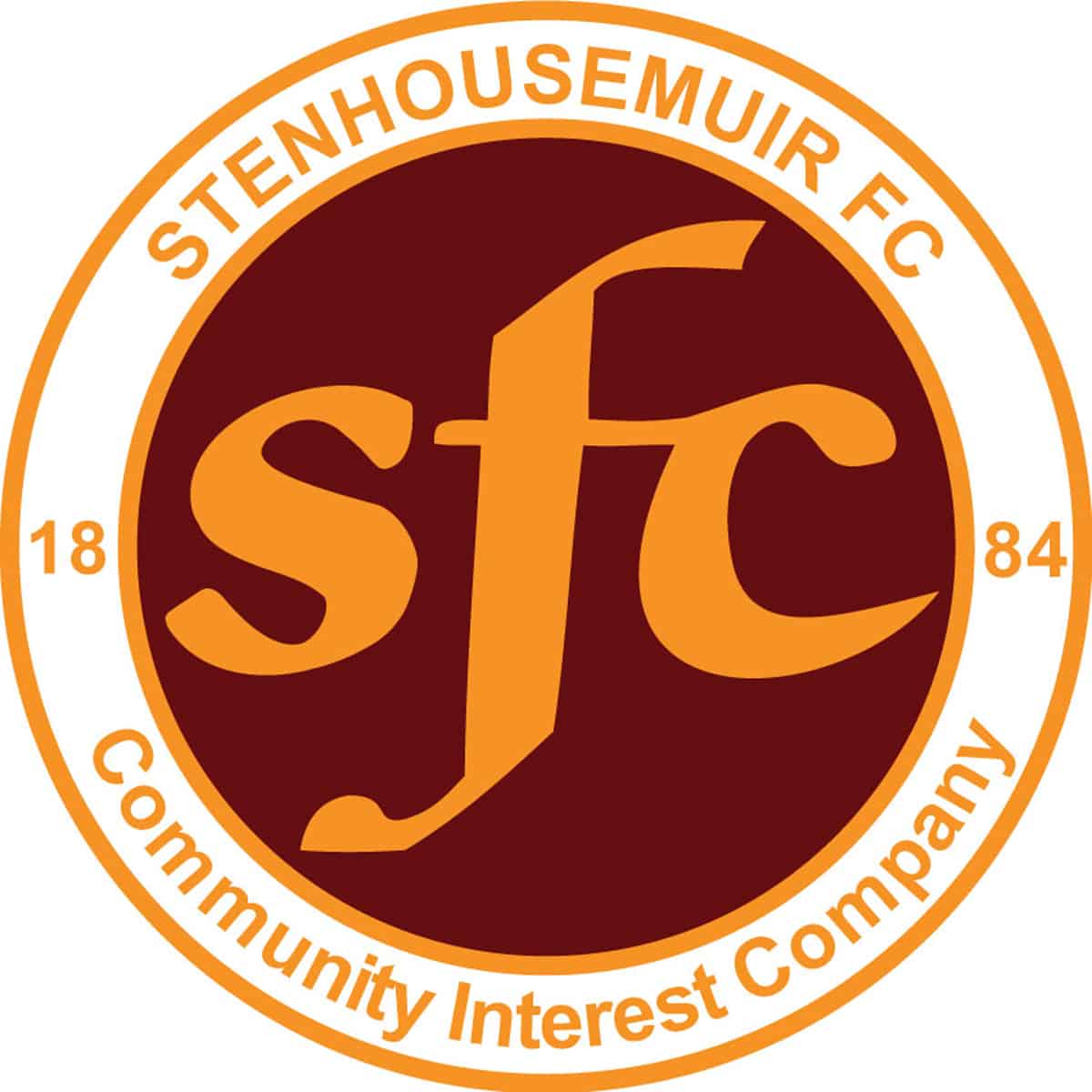 SPFL Ladbrokes League 1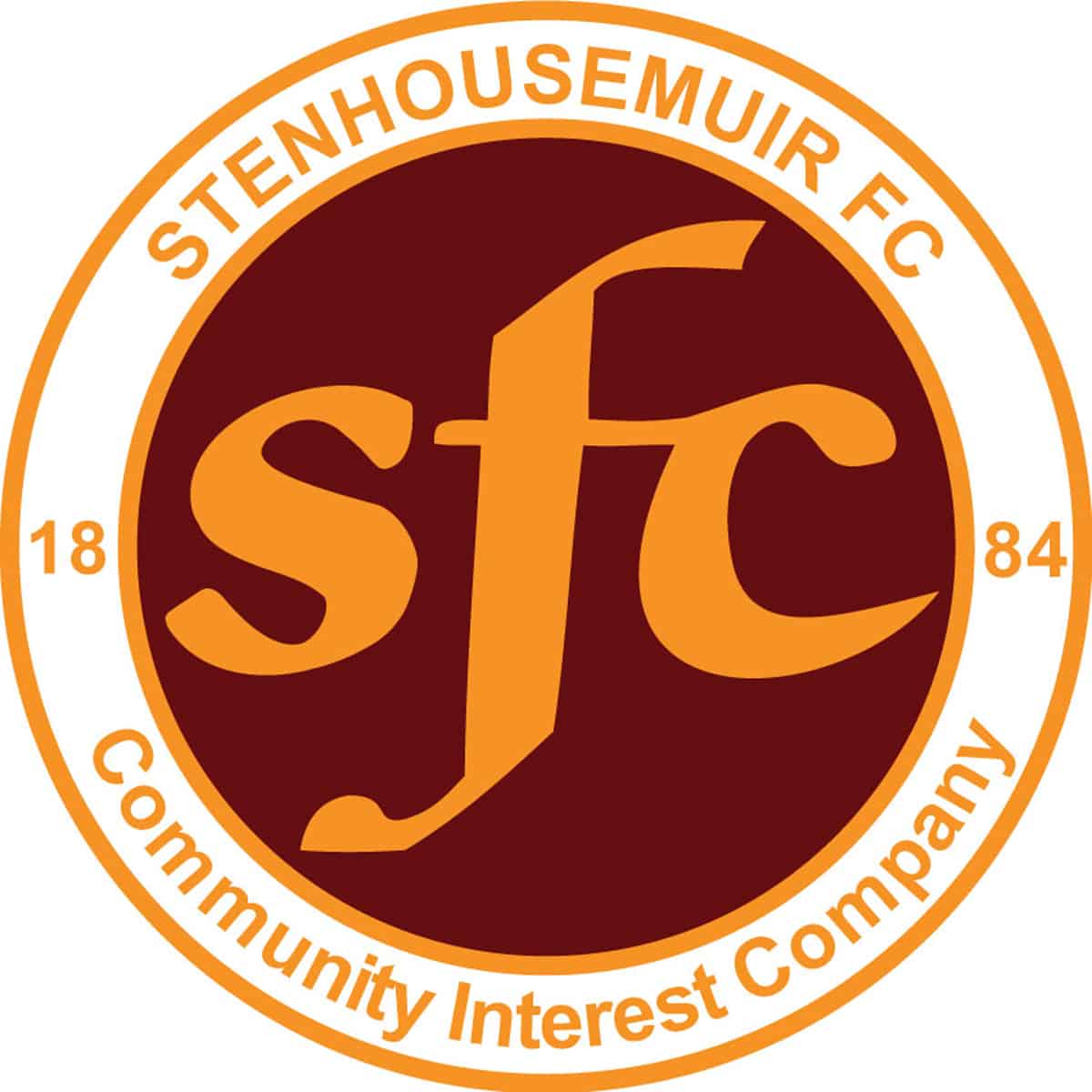 SPFL Ladbrokes League 1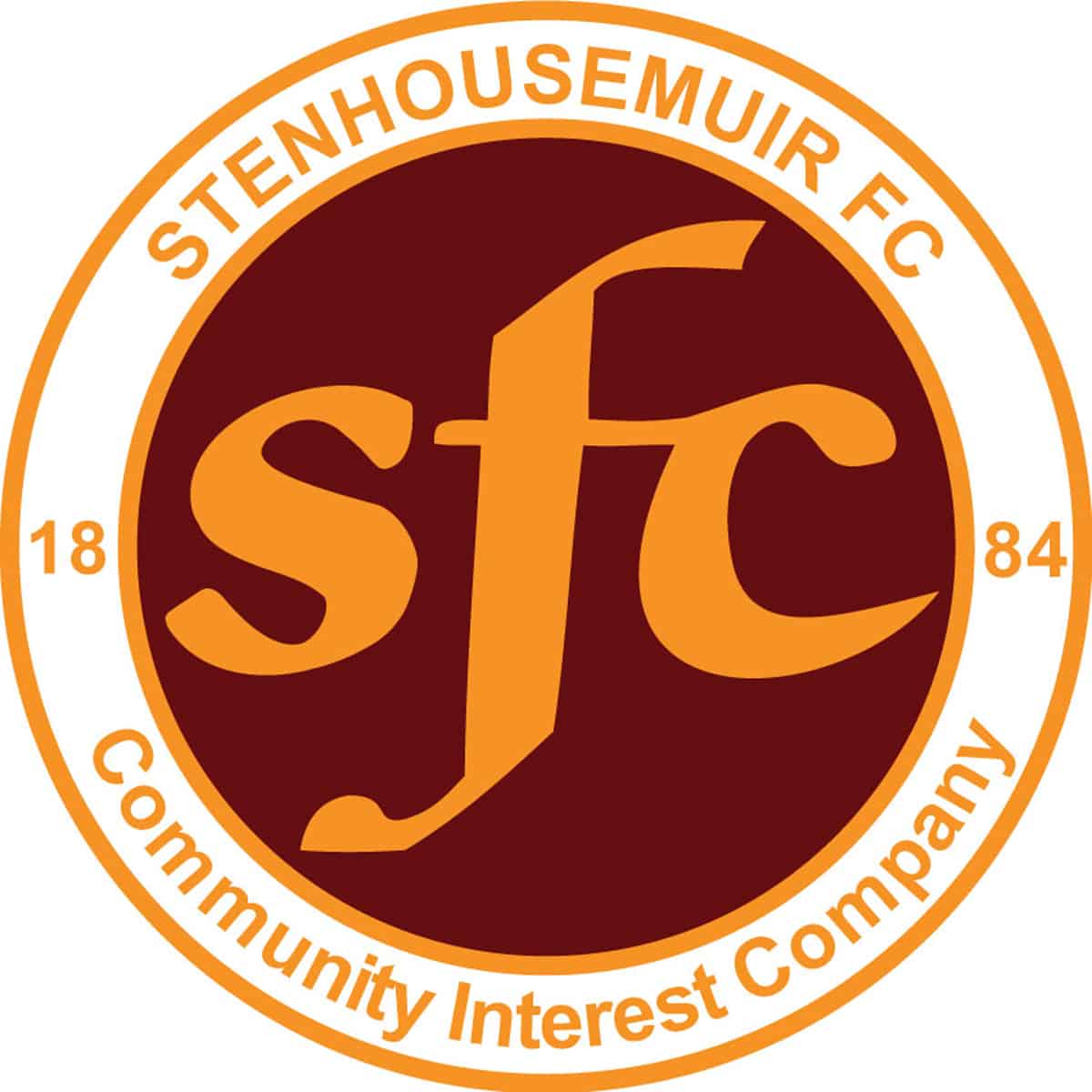 Petrofac Training Cup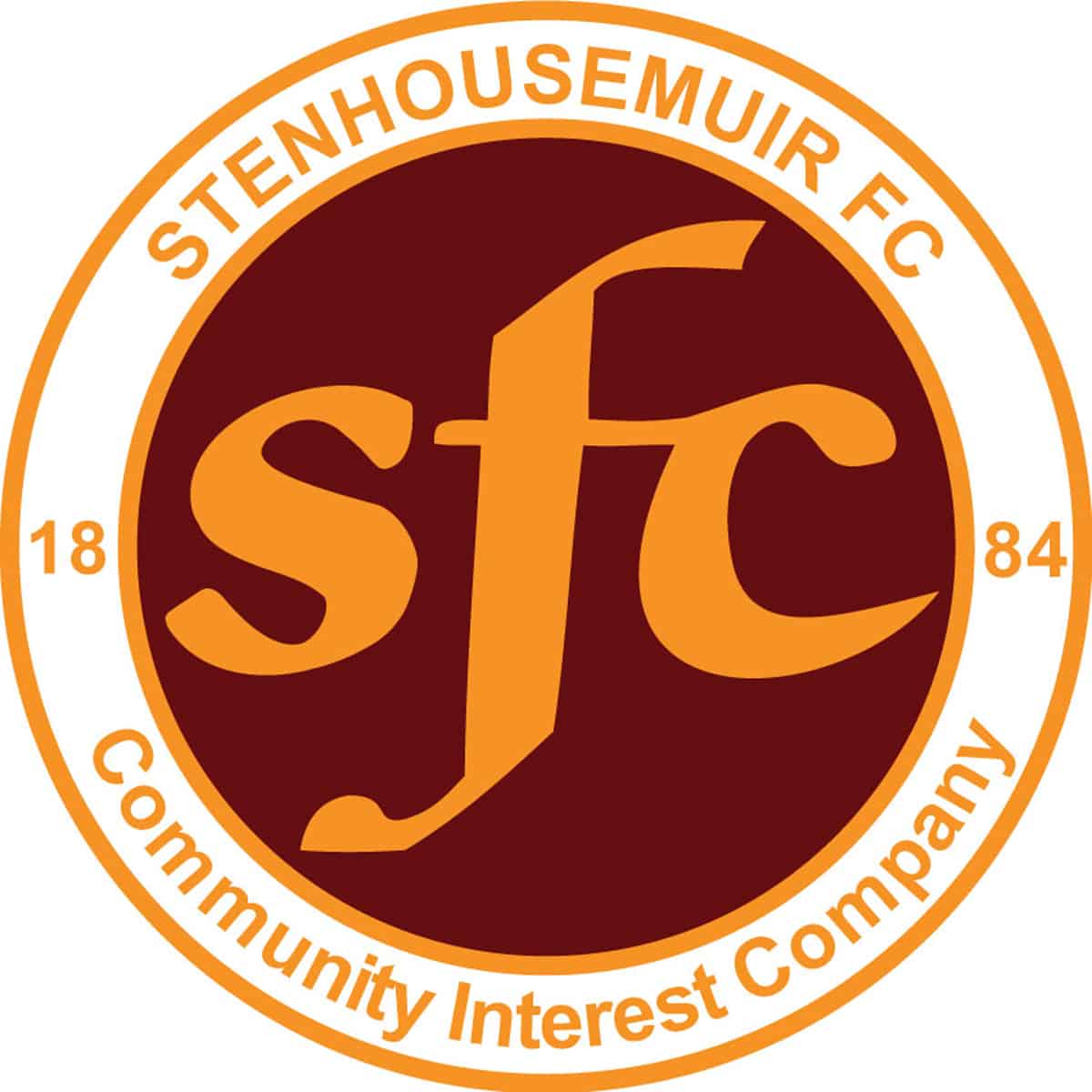 SPFL Ladbrokes League 1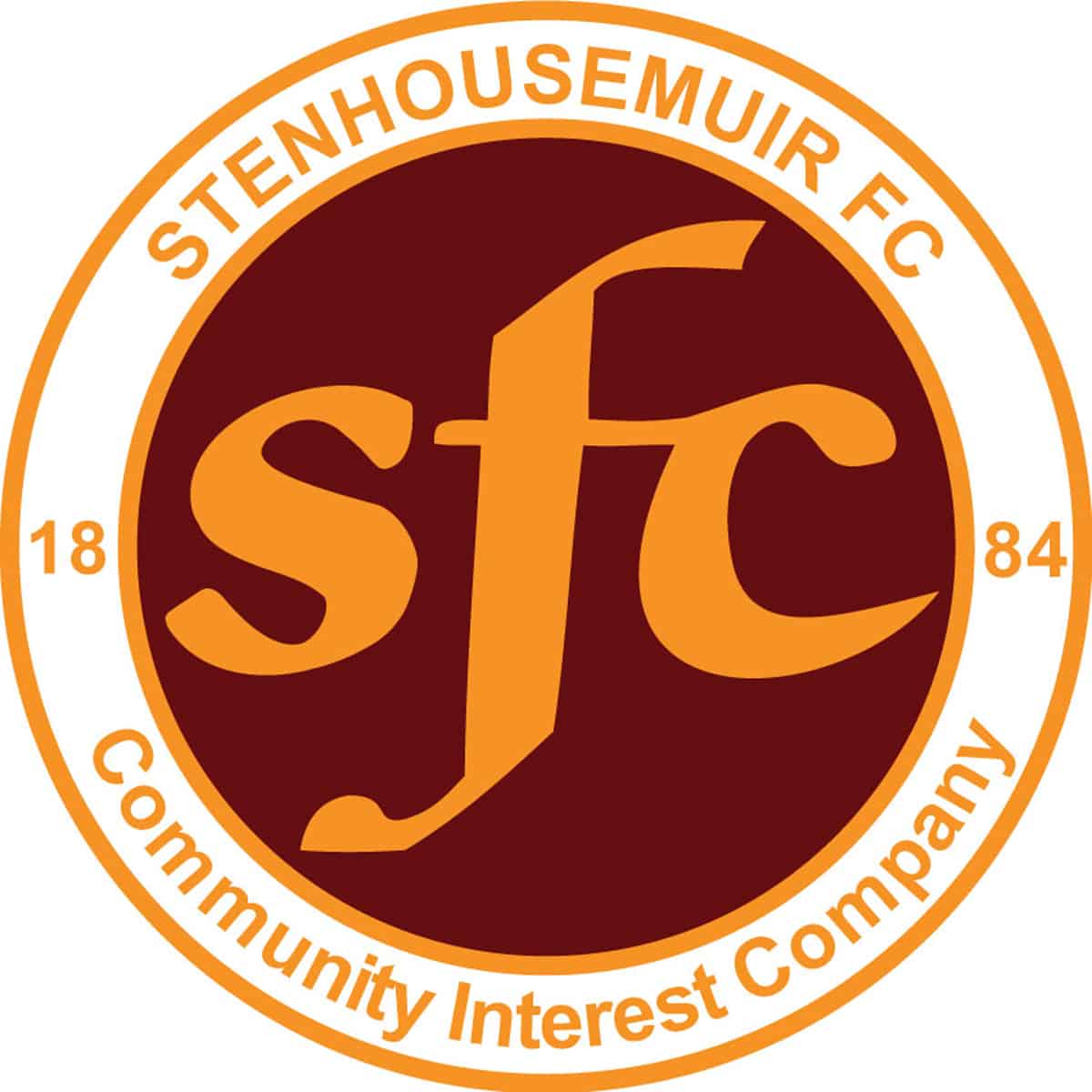 SPFL Ladbrokes League 1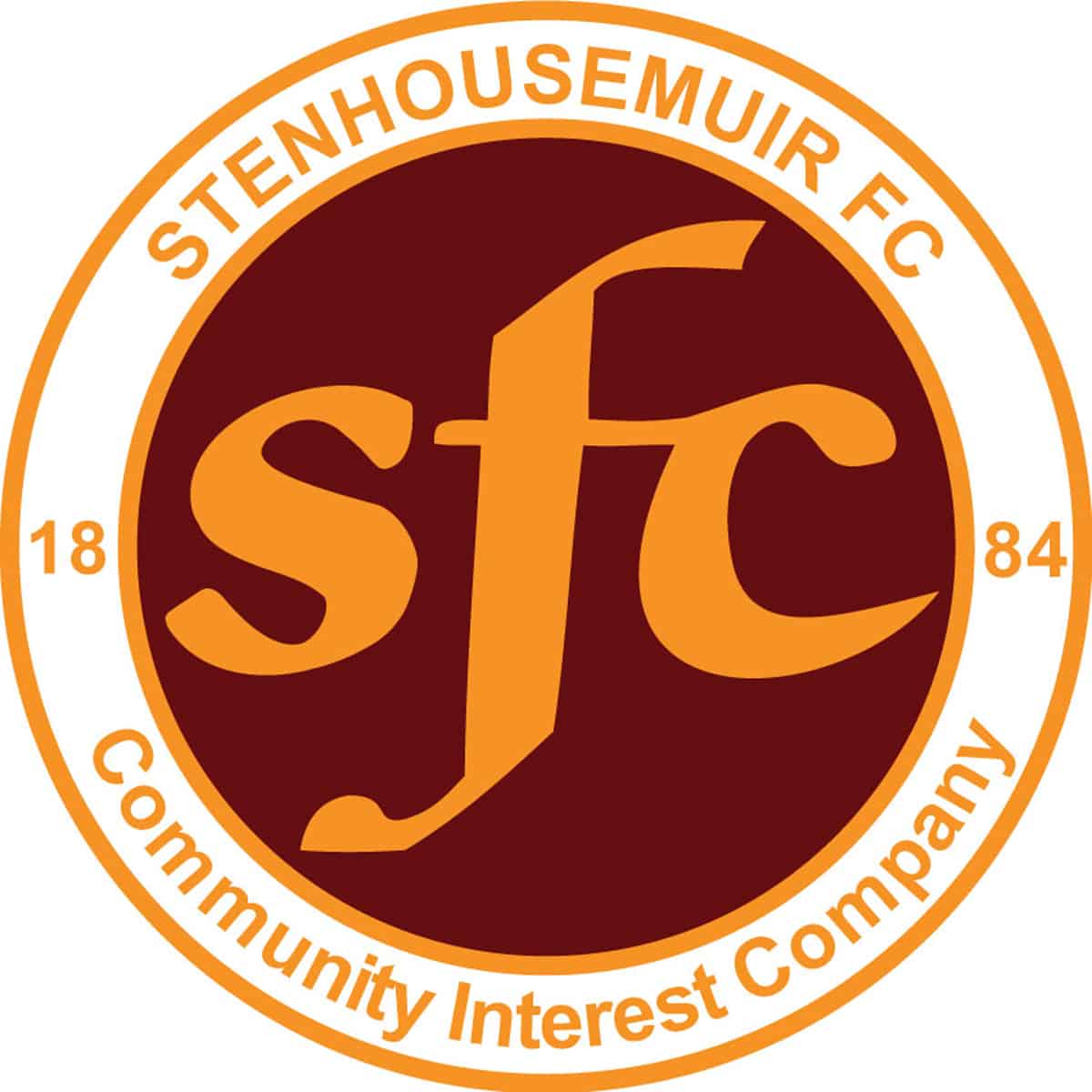 Betfred Cup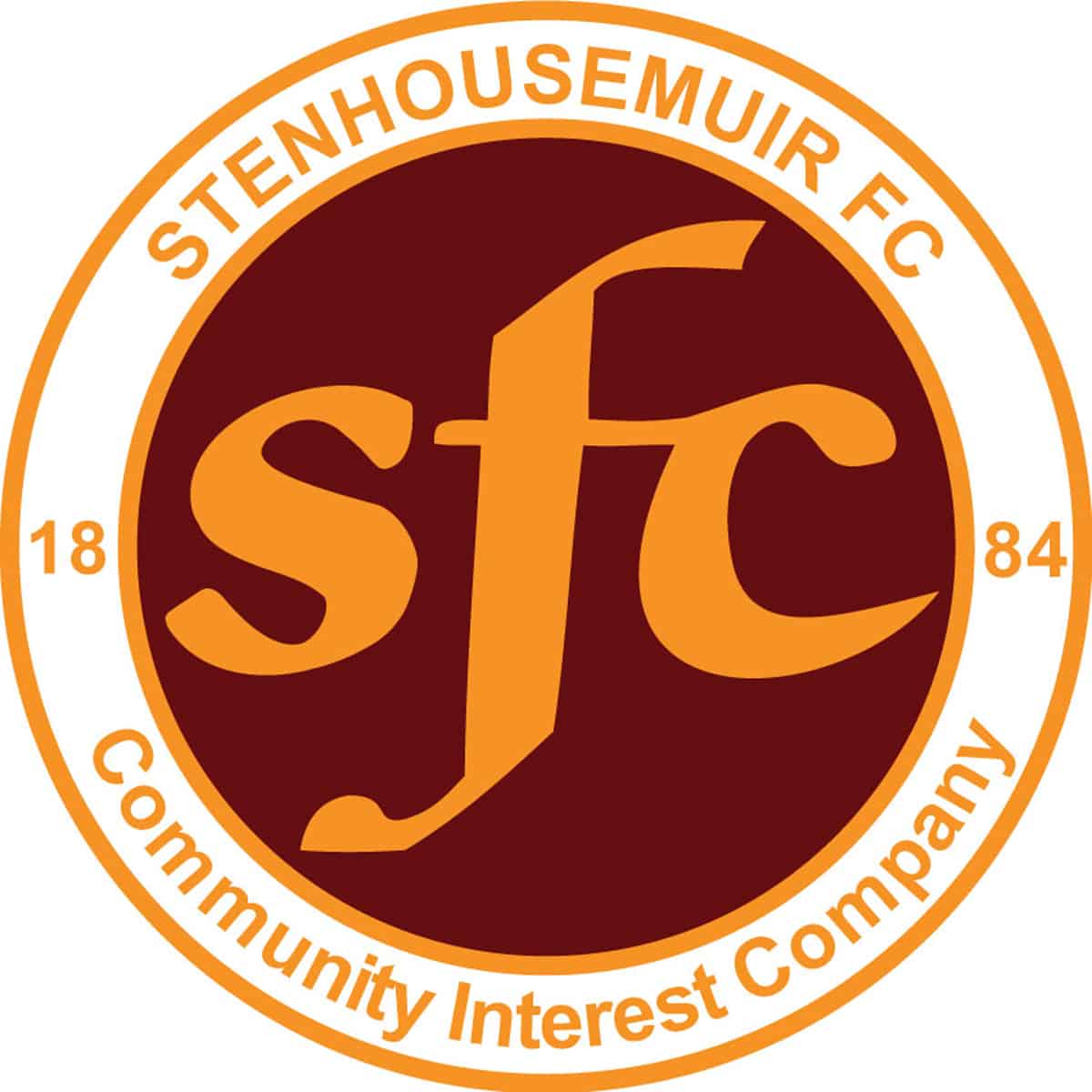 Petrofac Training Cup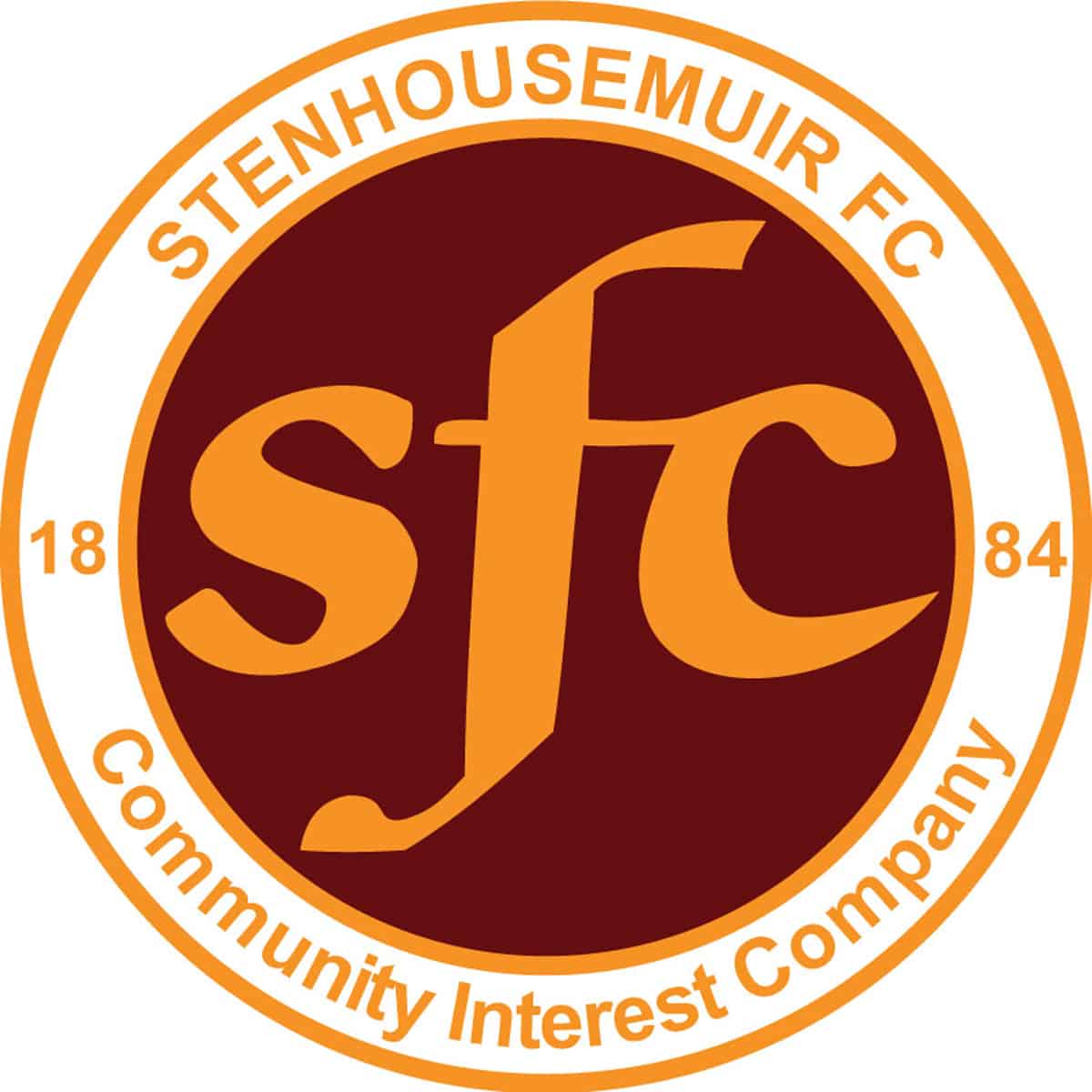 Friendly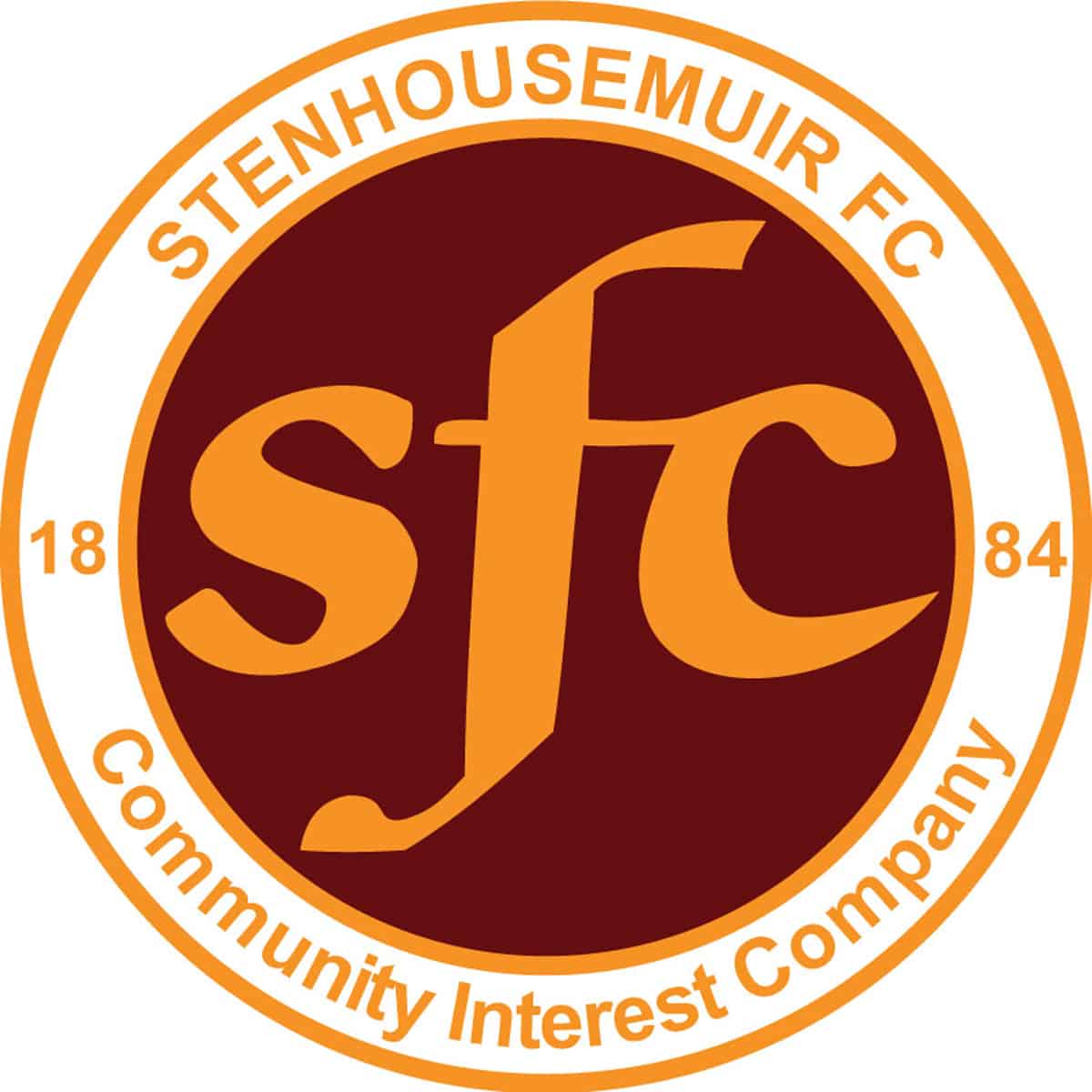 Friendly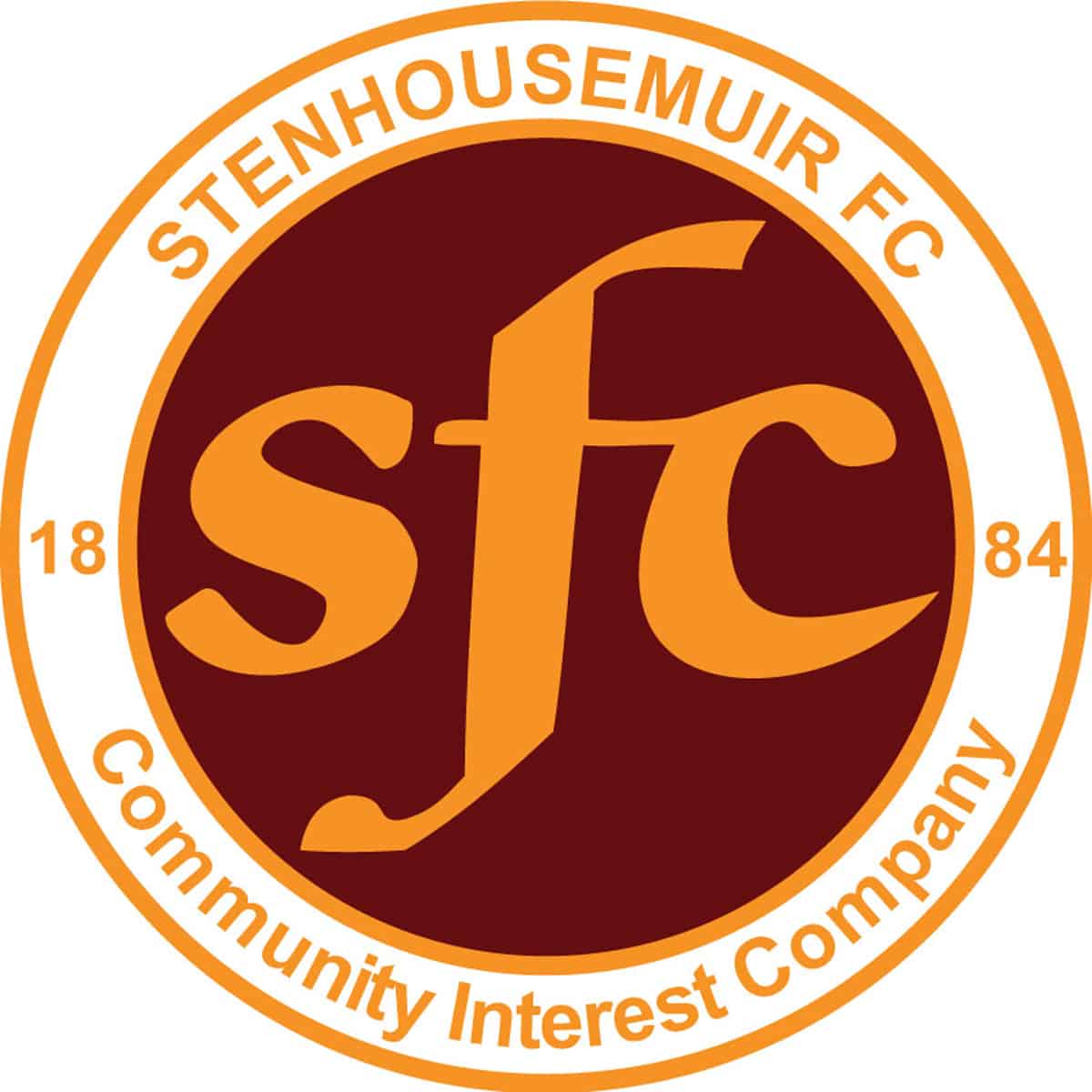 Stirlingshire Cup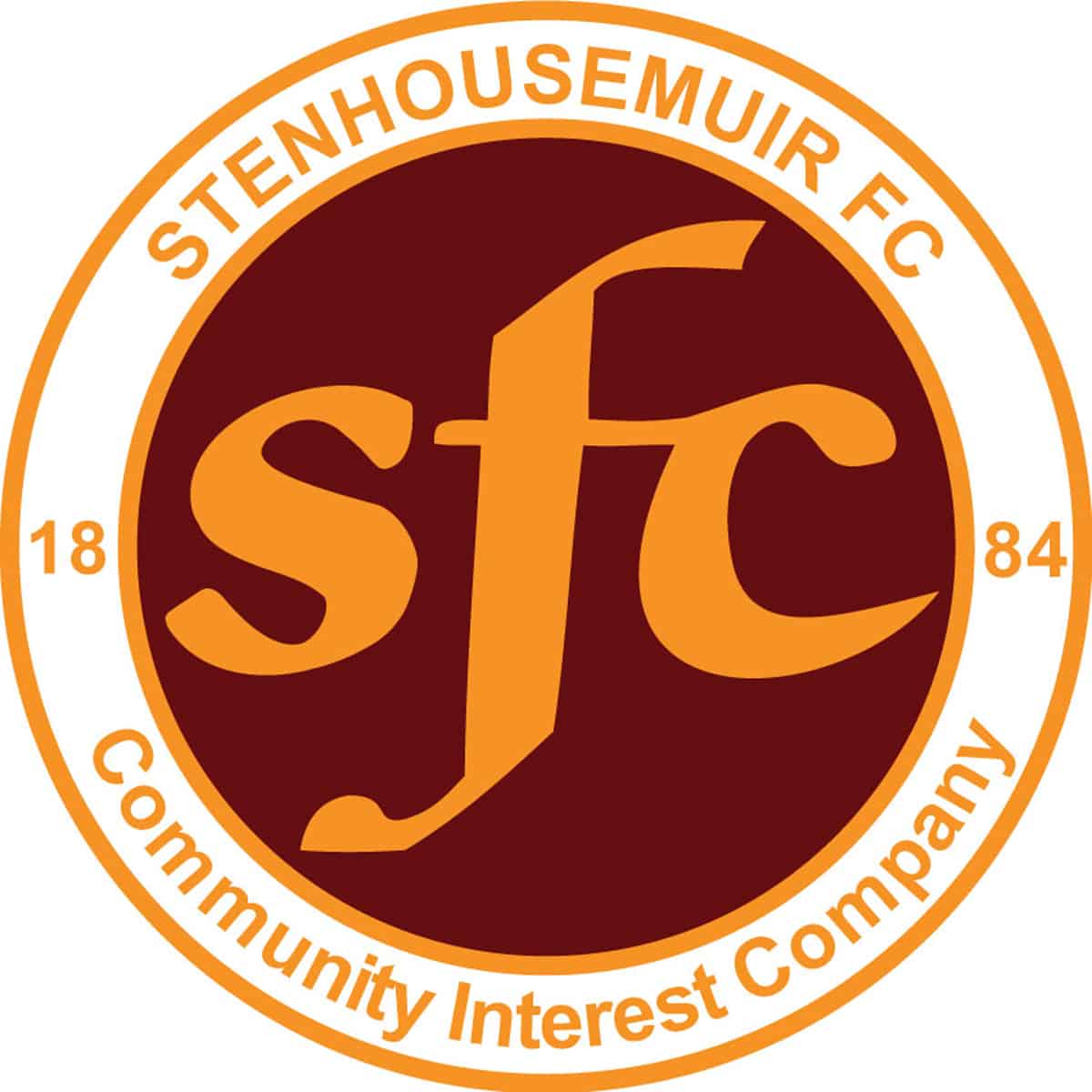 Friendly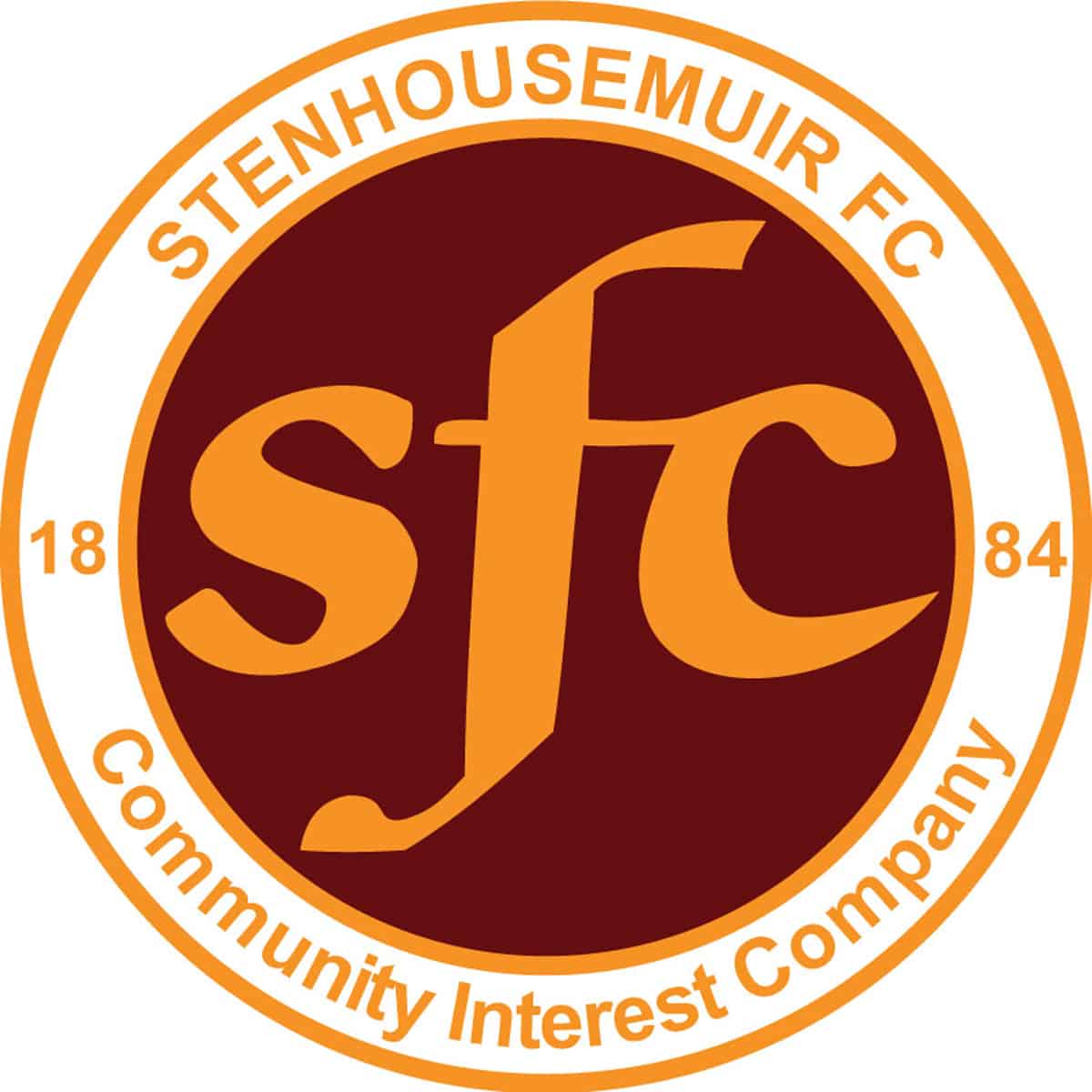 Stirlingshire Cup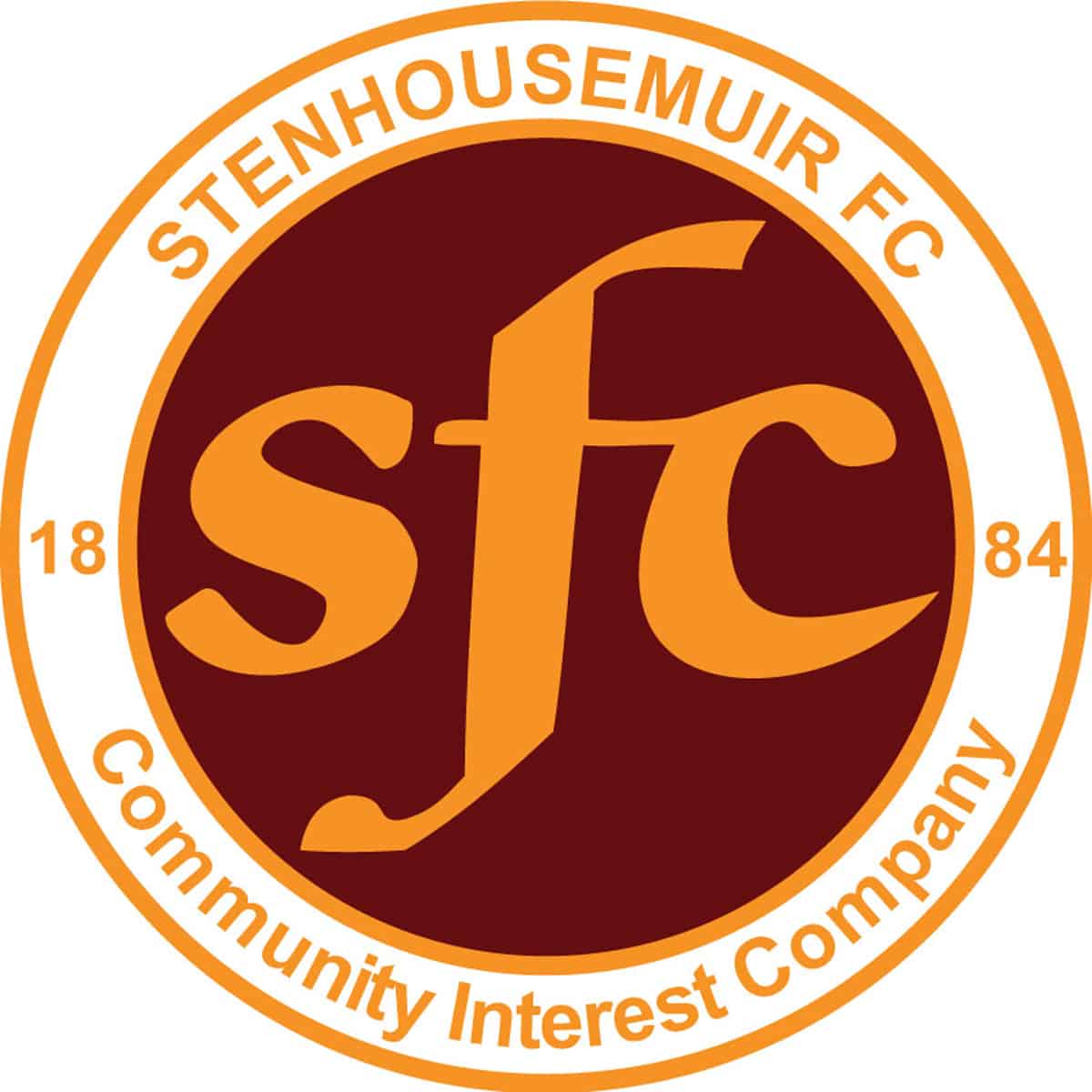 SPFL Ladbrokes League 1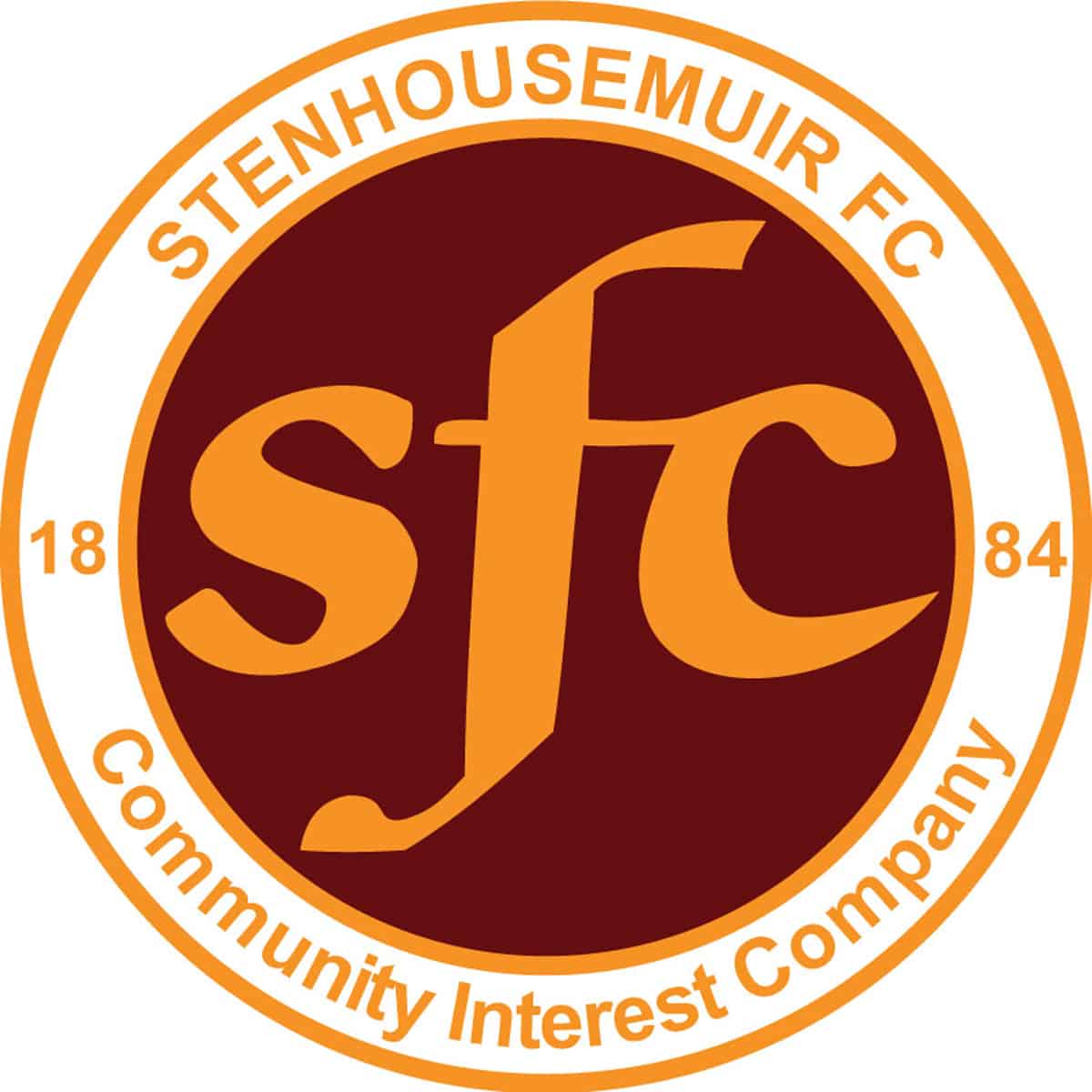 SPFL Ladbrokes League 1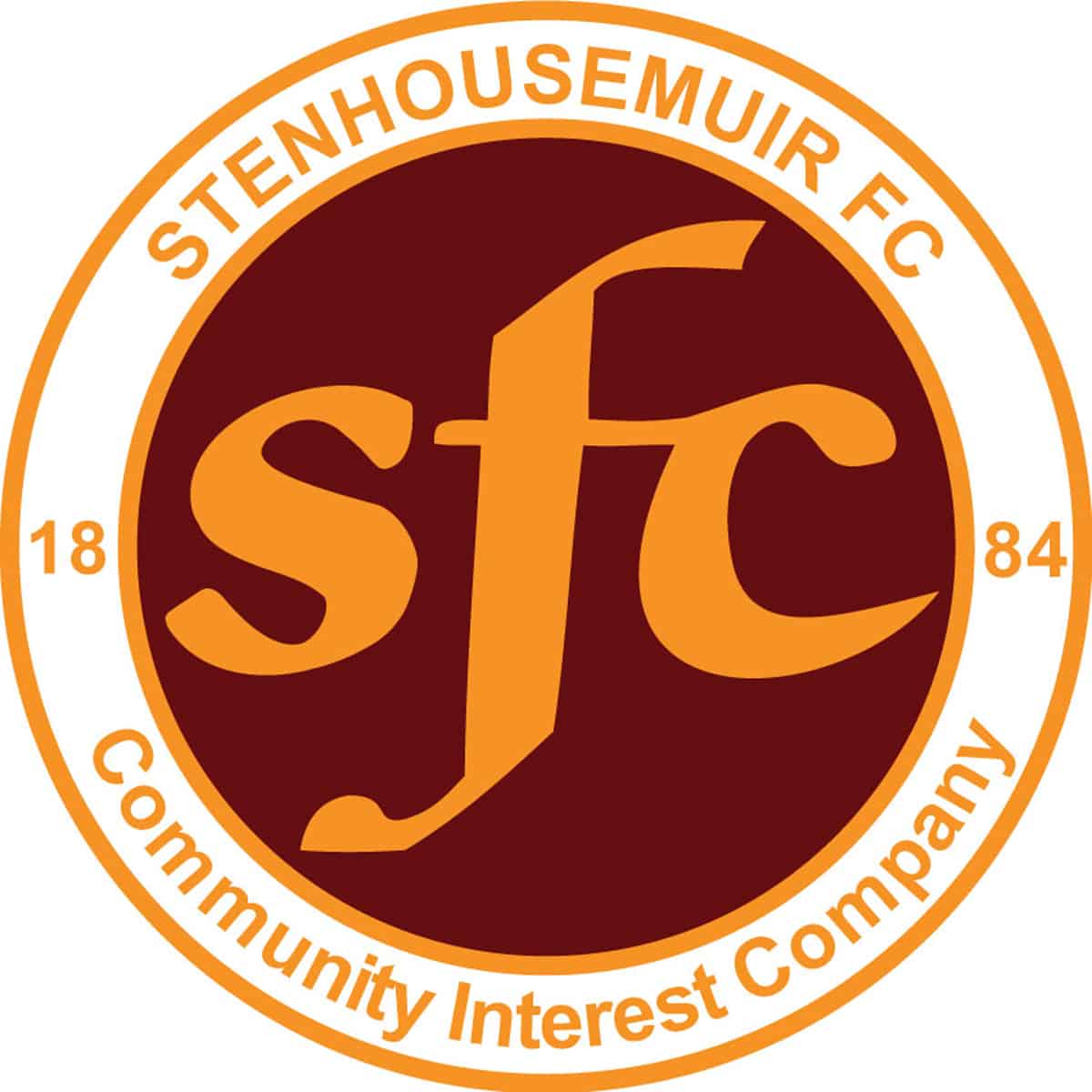 SPFL Ladbrokes League 1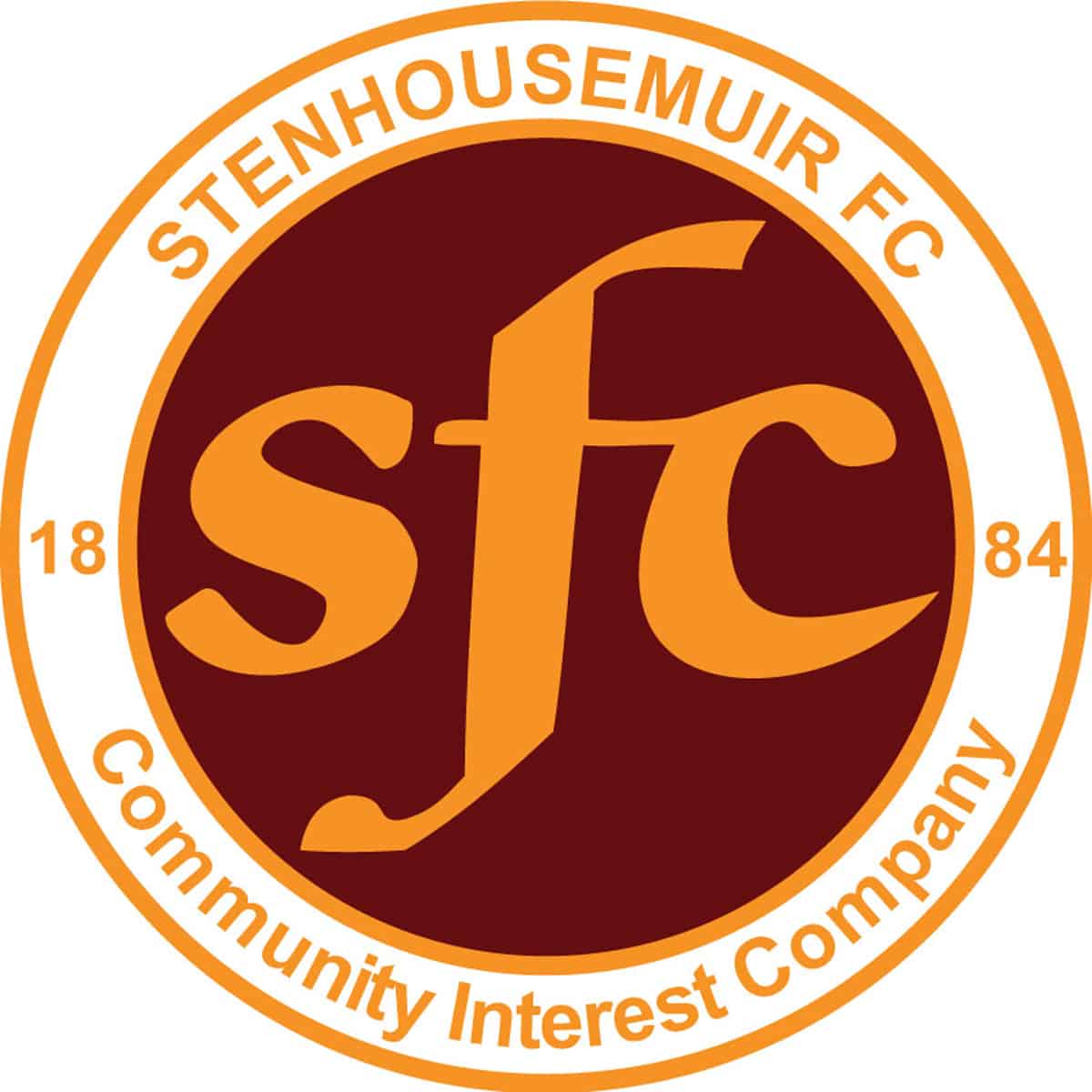 SPFL Ladbrokes League 1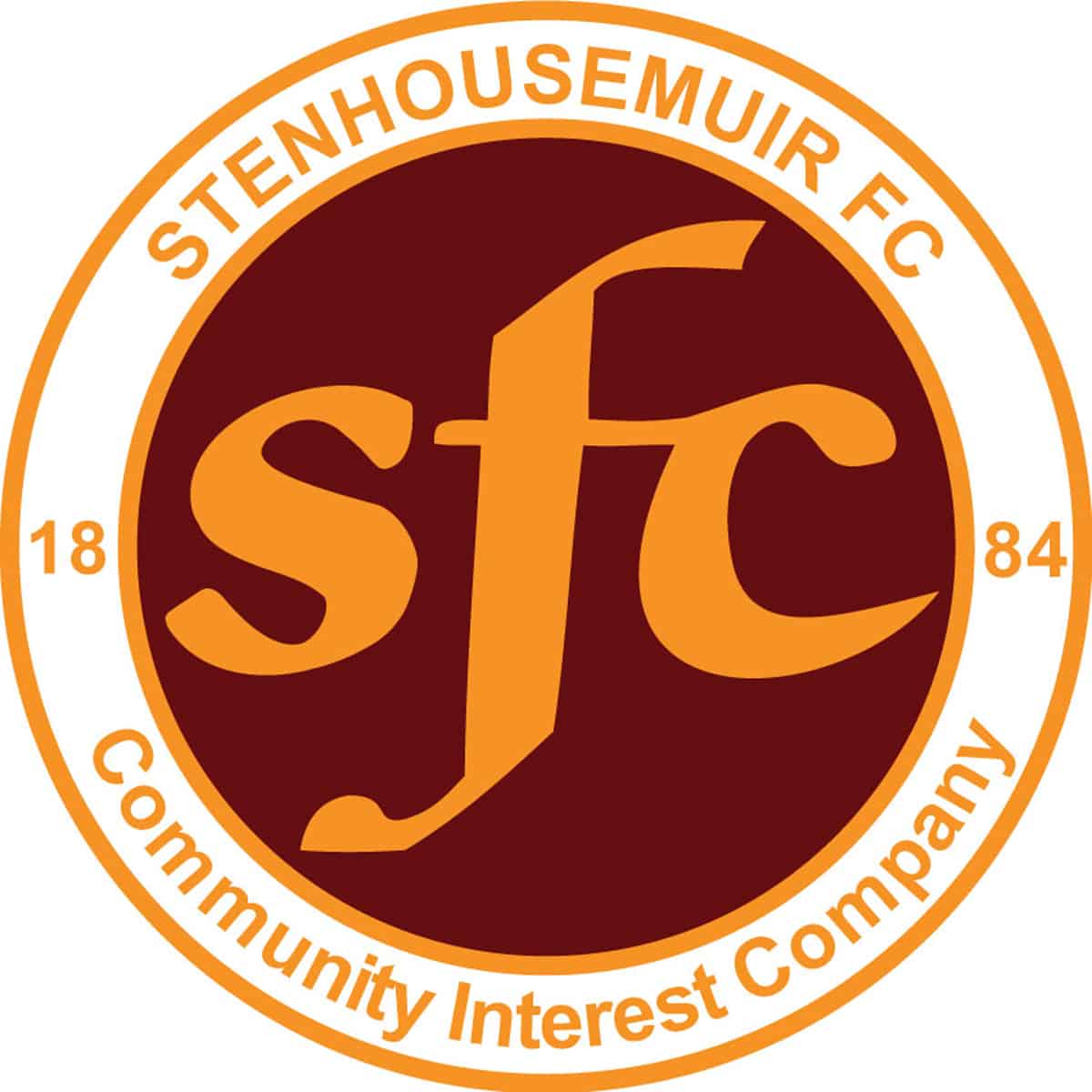 SPFL Ladbrokes League 1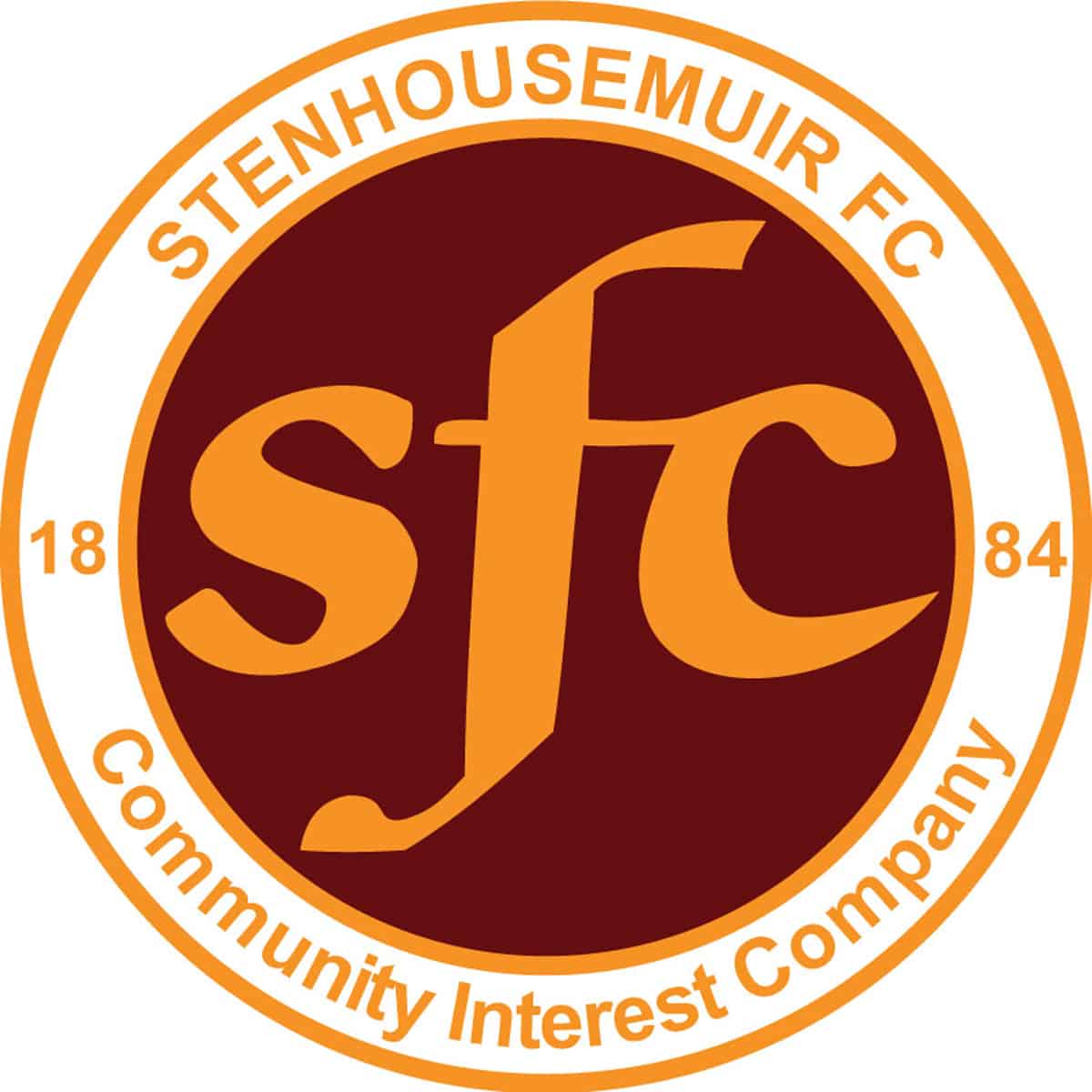 SPFL Ladbrokes League 1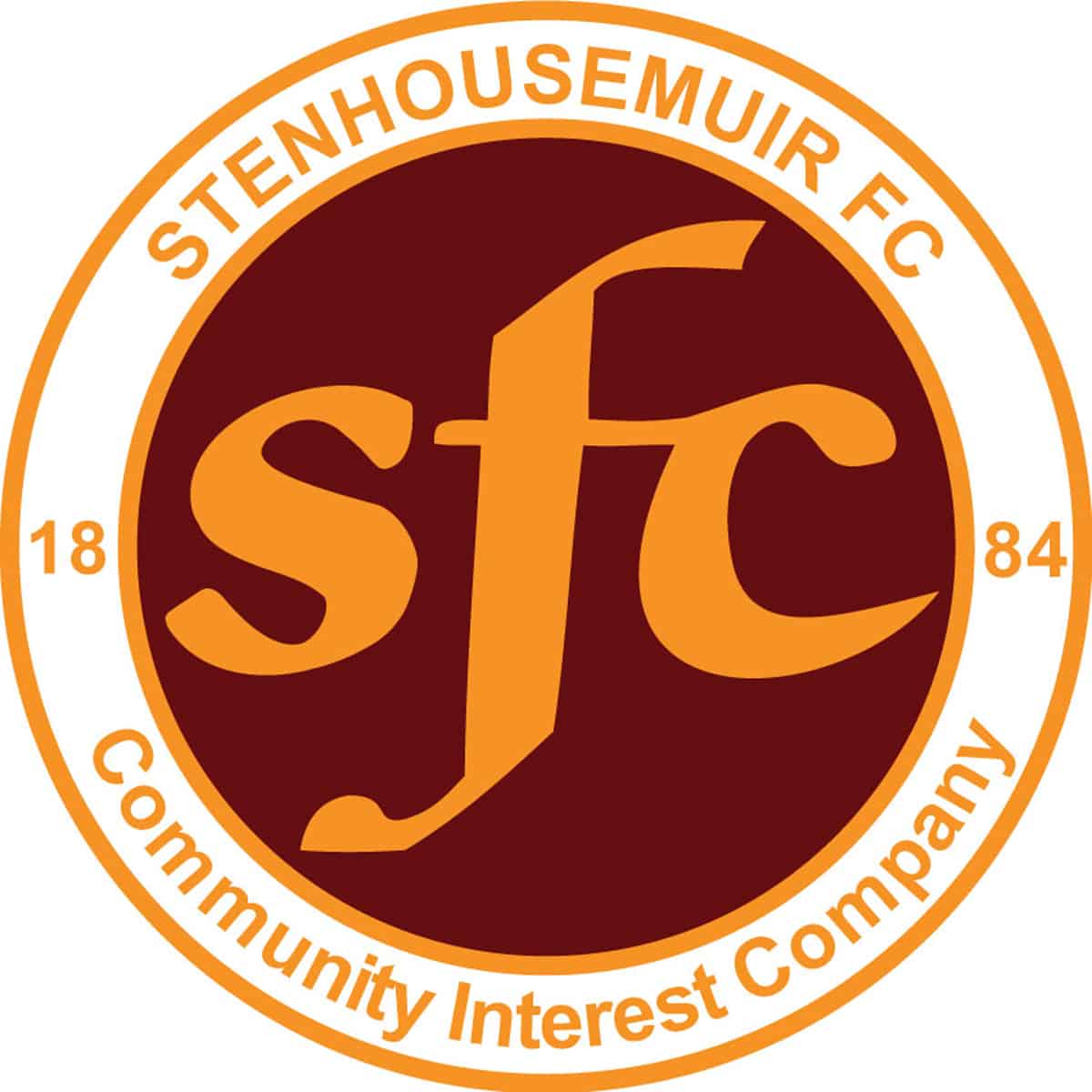 SPFL Ladbrokes League 1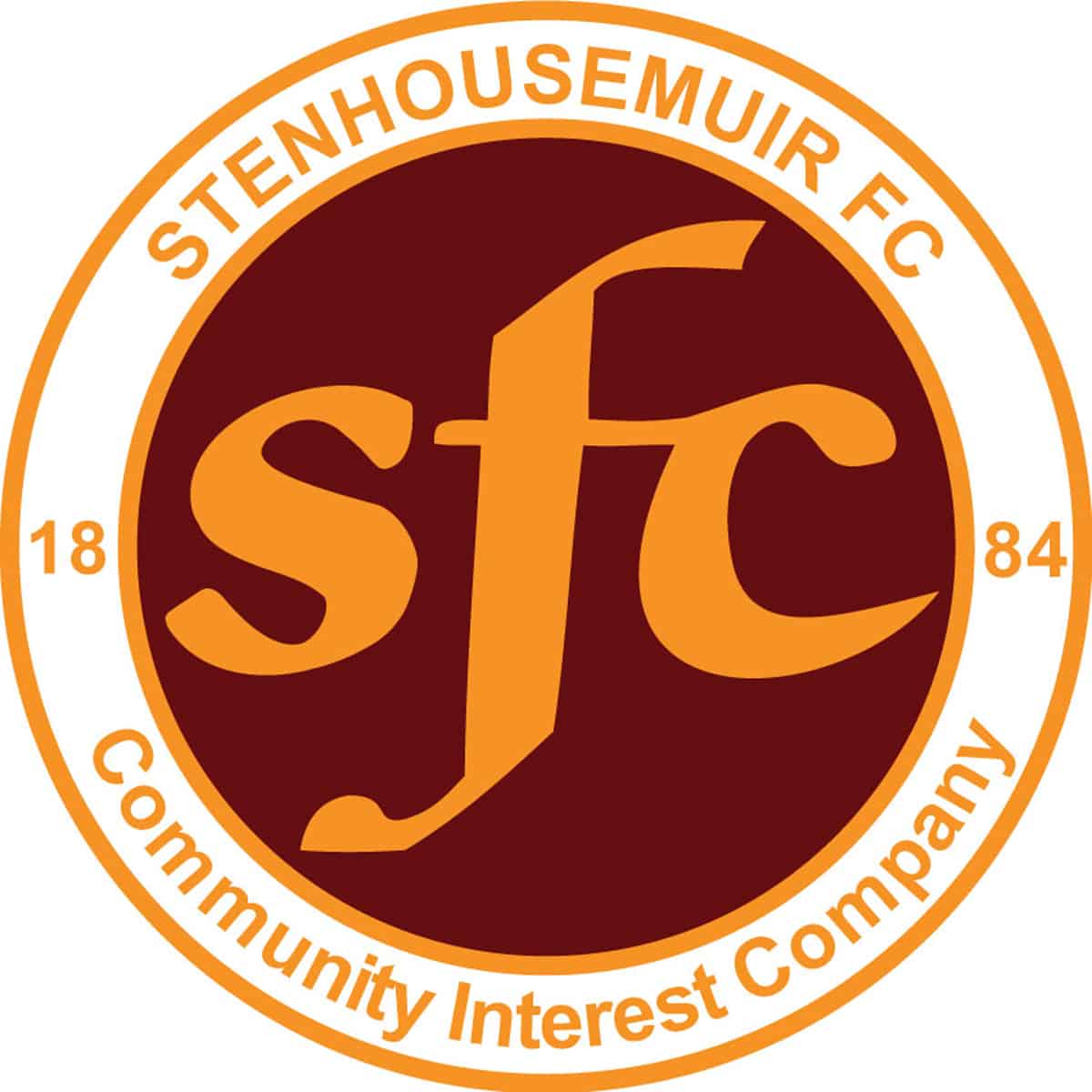 SPFL Ladbrokes League 1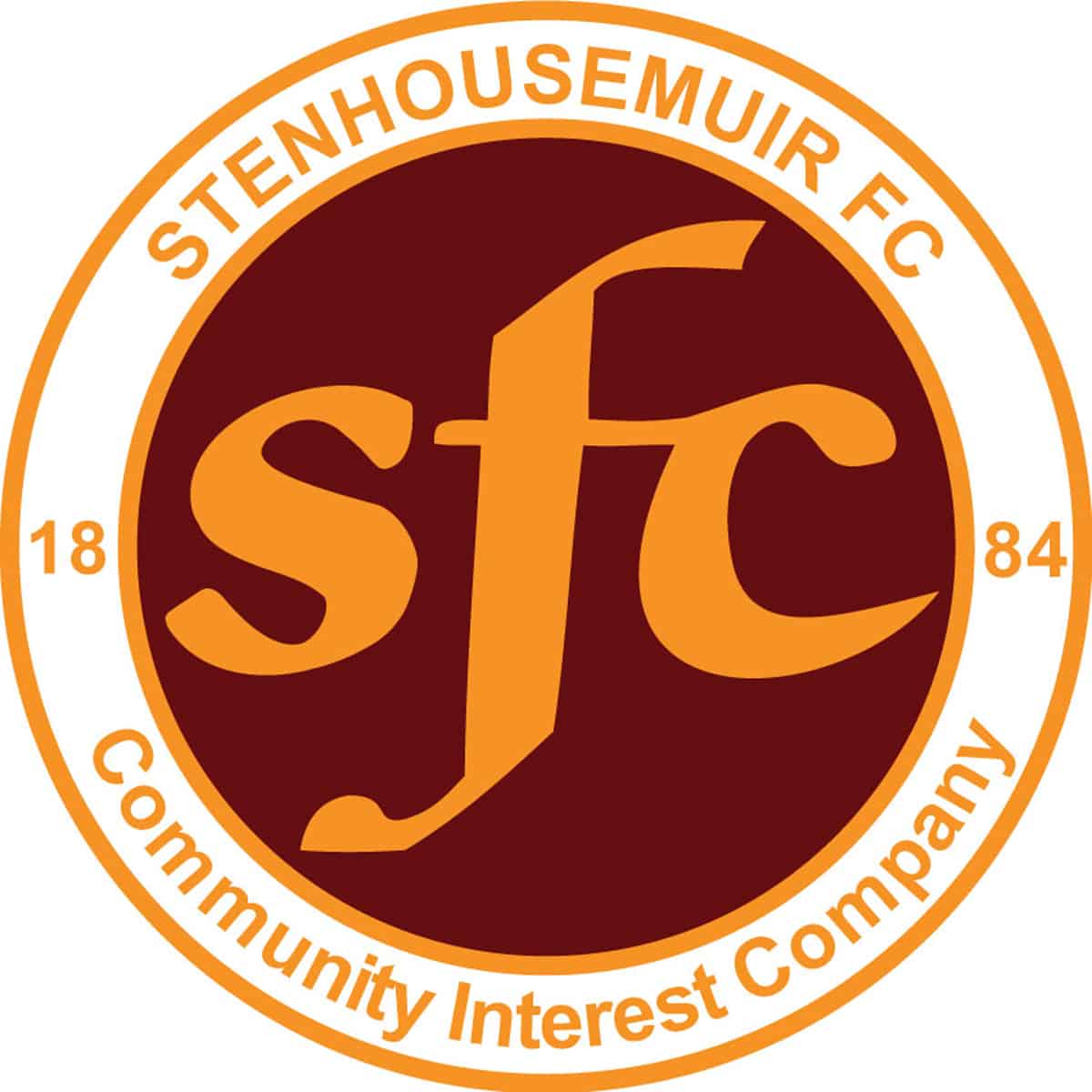 SPFL Ladbrokes League 1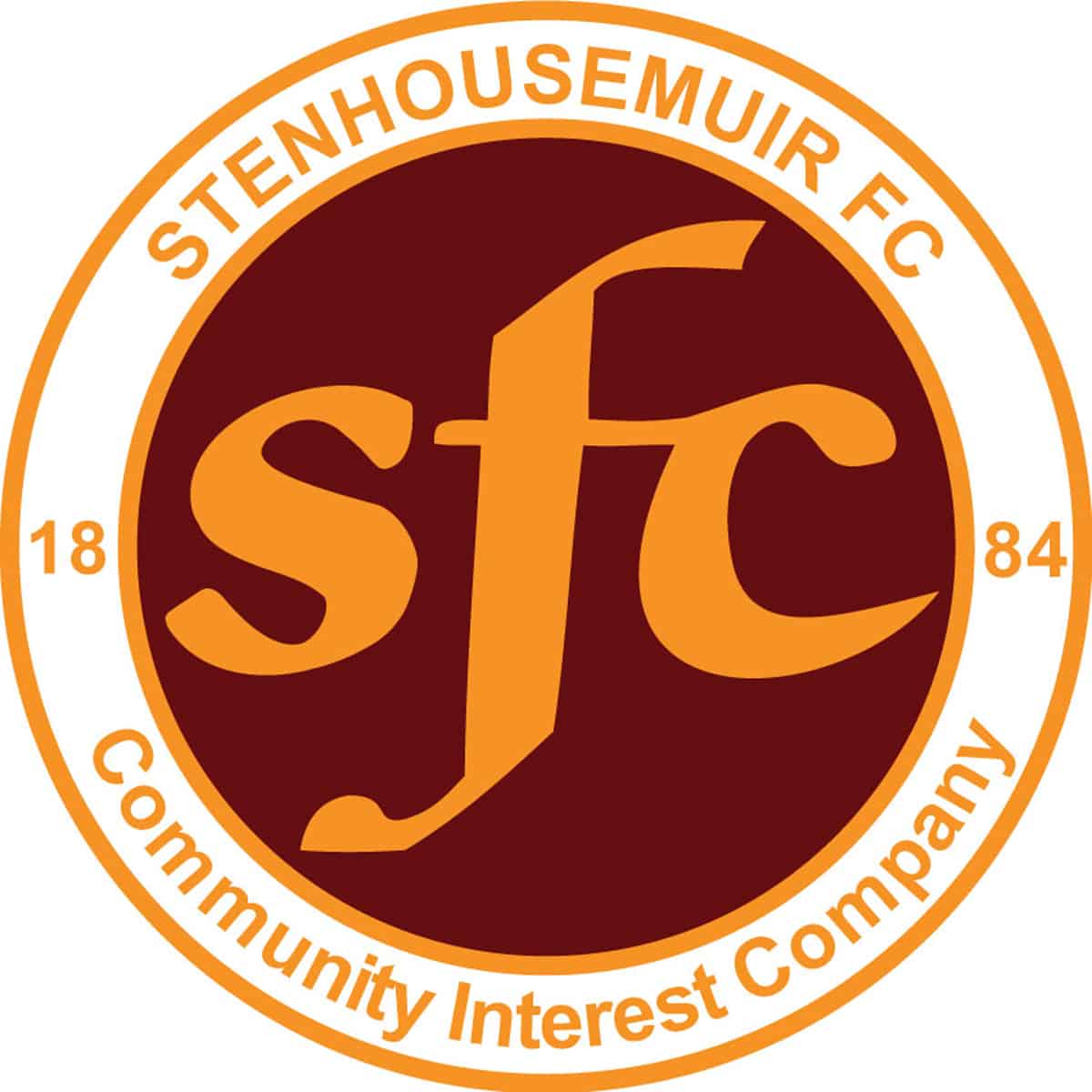 SPFL Ladbrokes League 1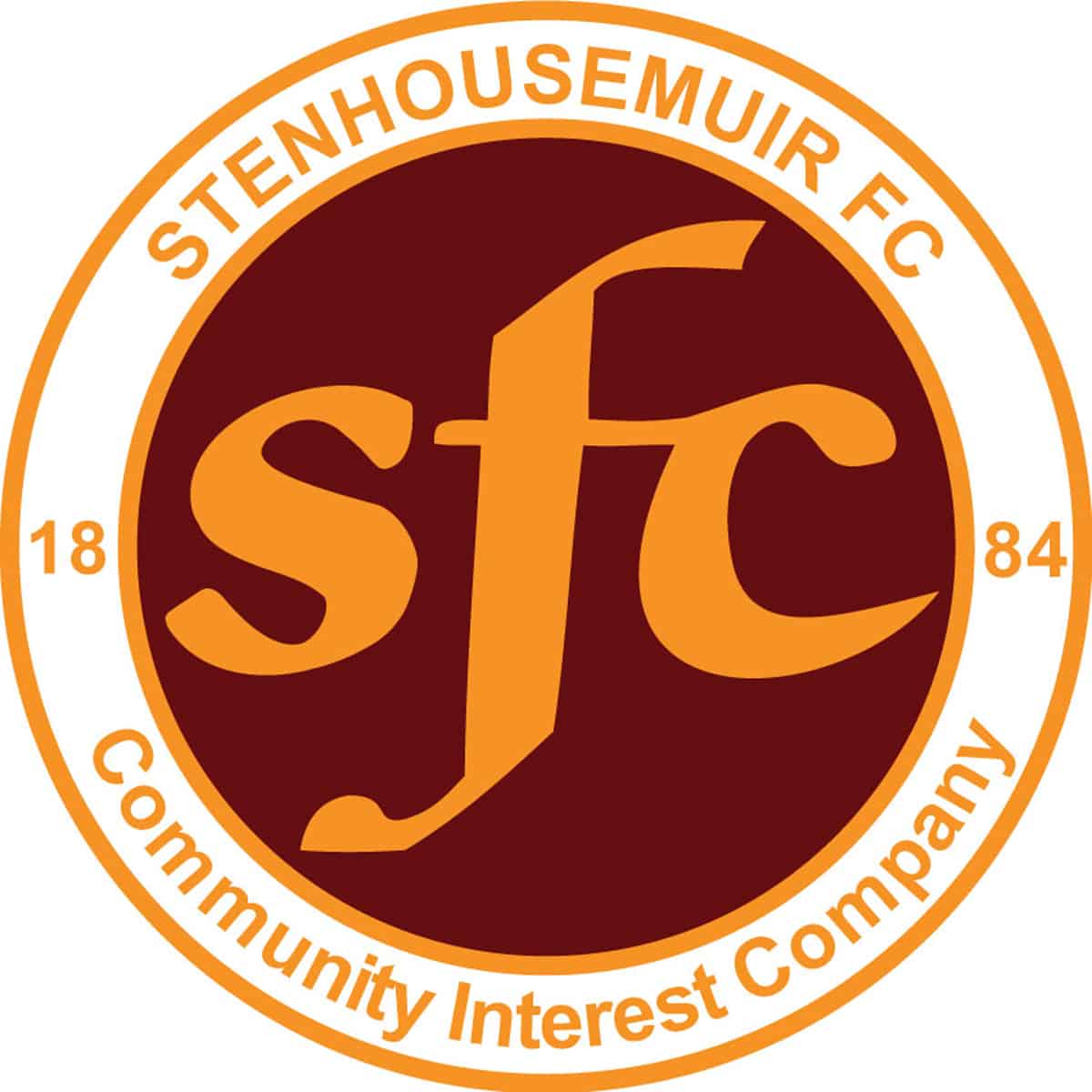 SPFL Ladbrokes League 1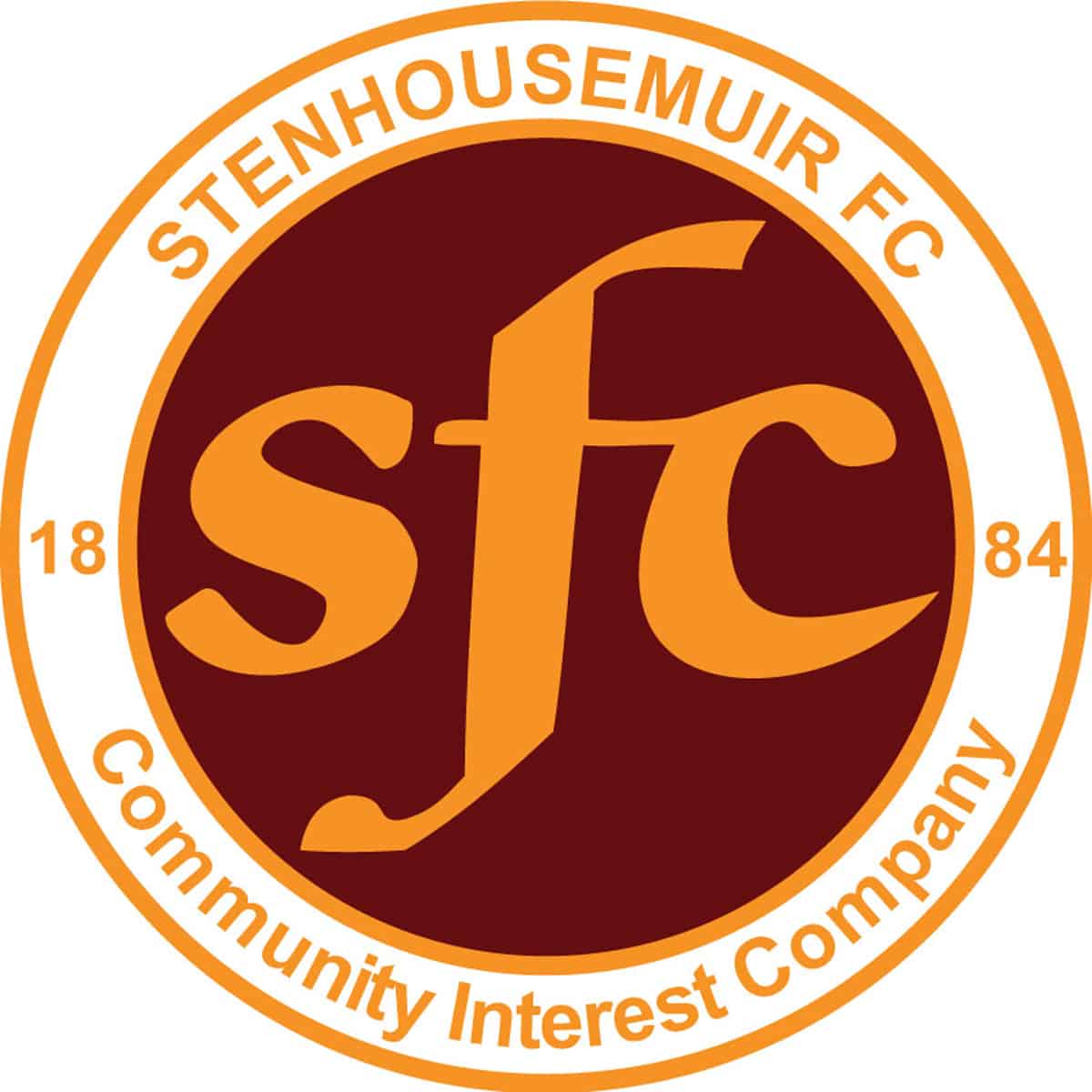 SPFL Ladbrokes League 1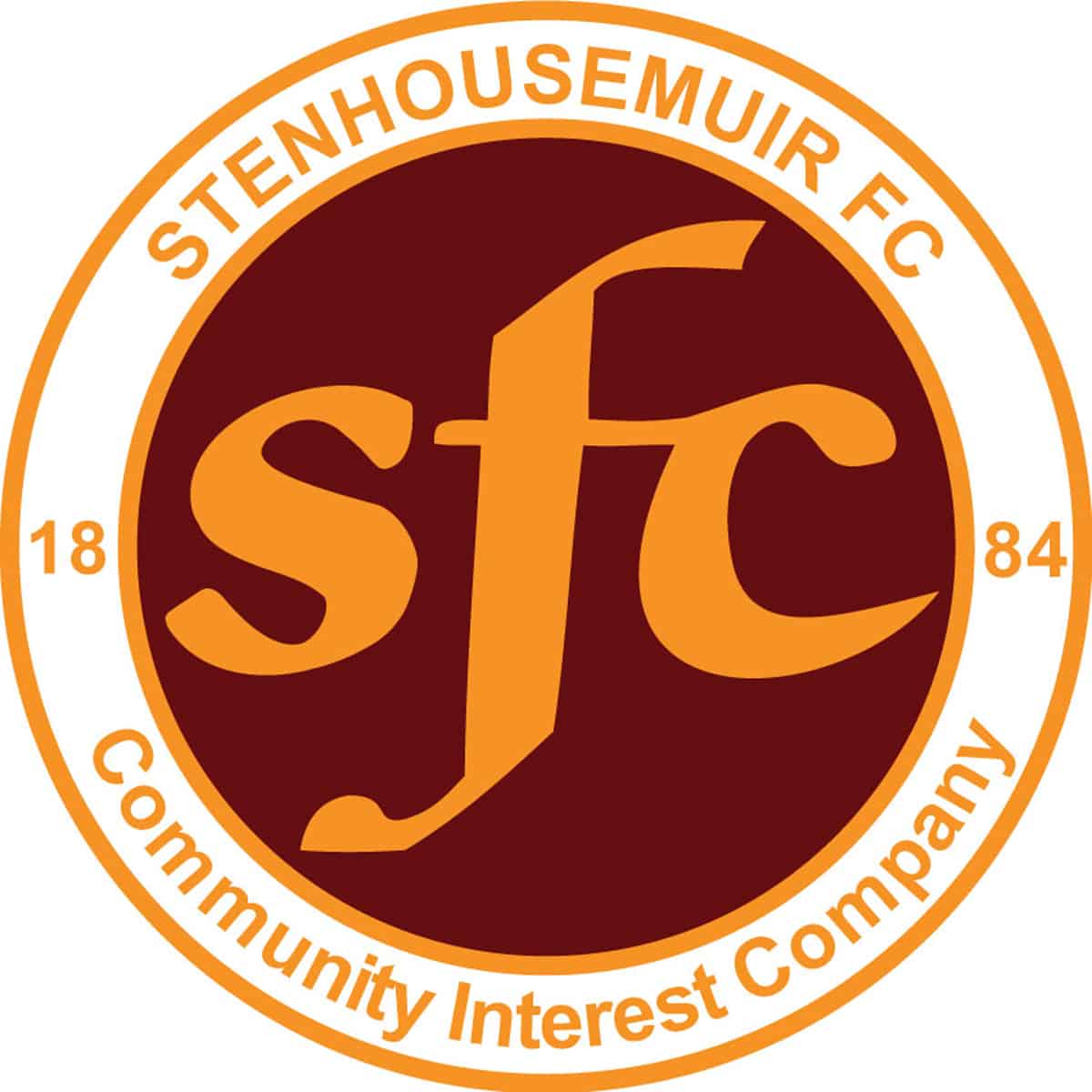 SPFL Ladbrokes League 1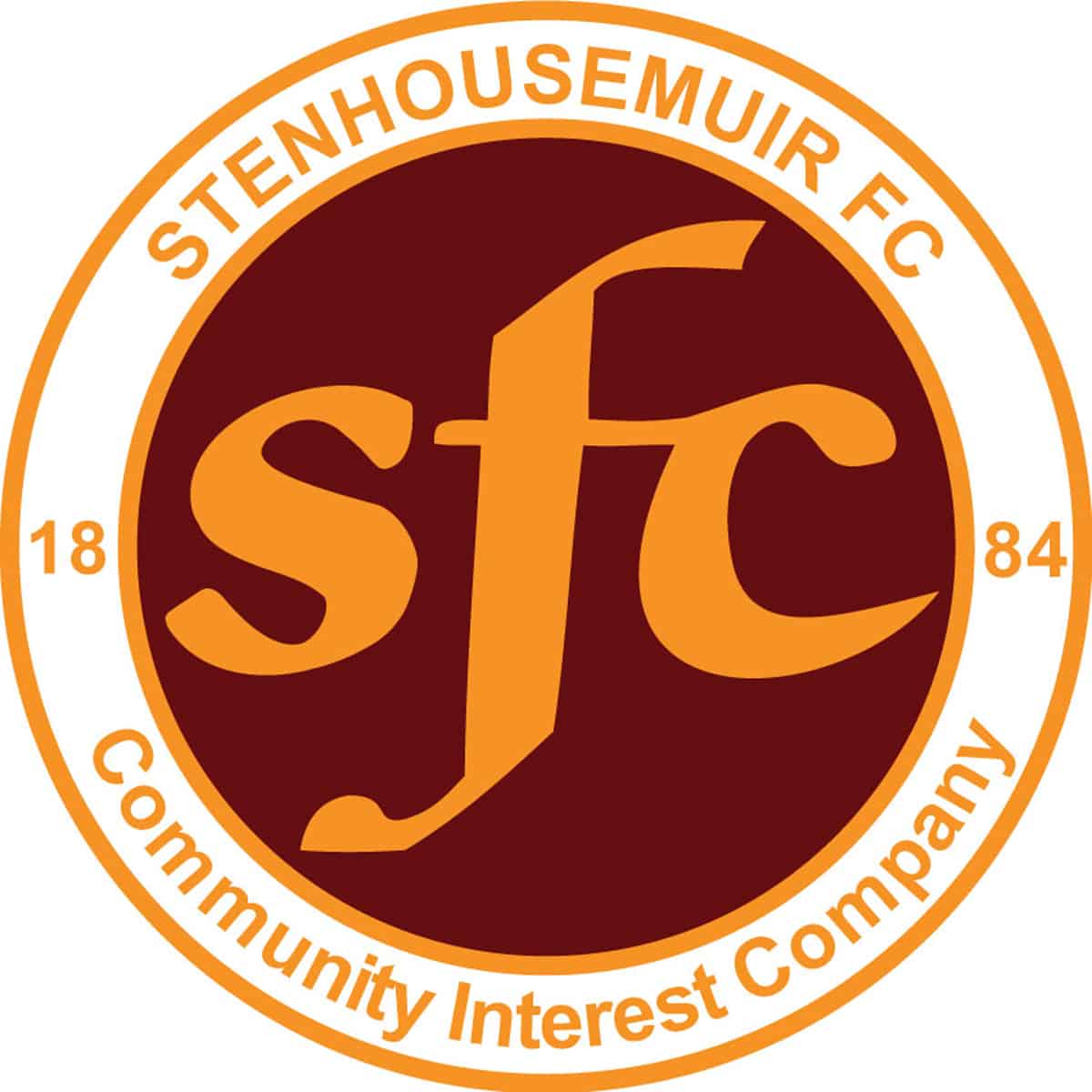 SPFL Ladbrokes League 1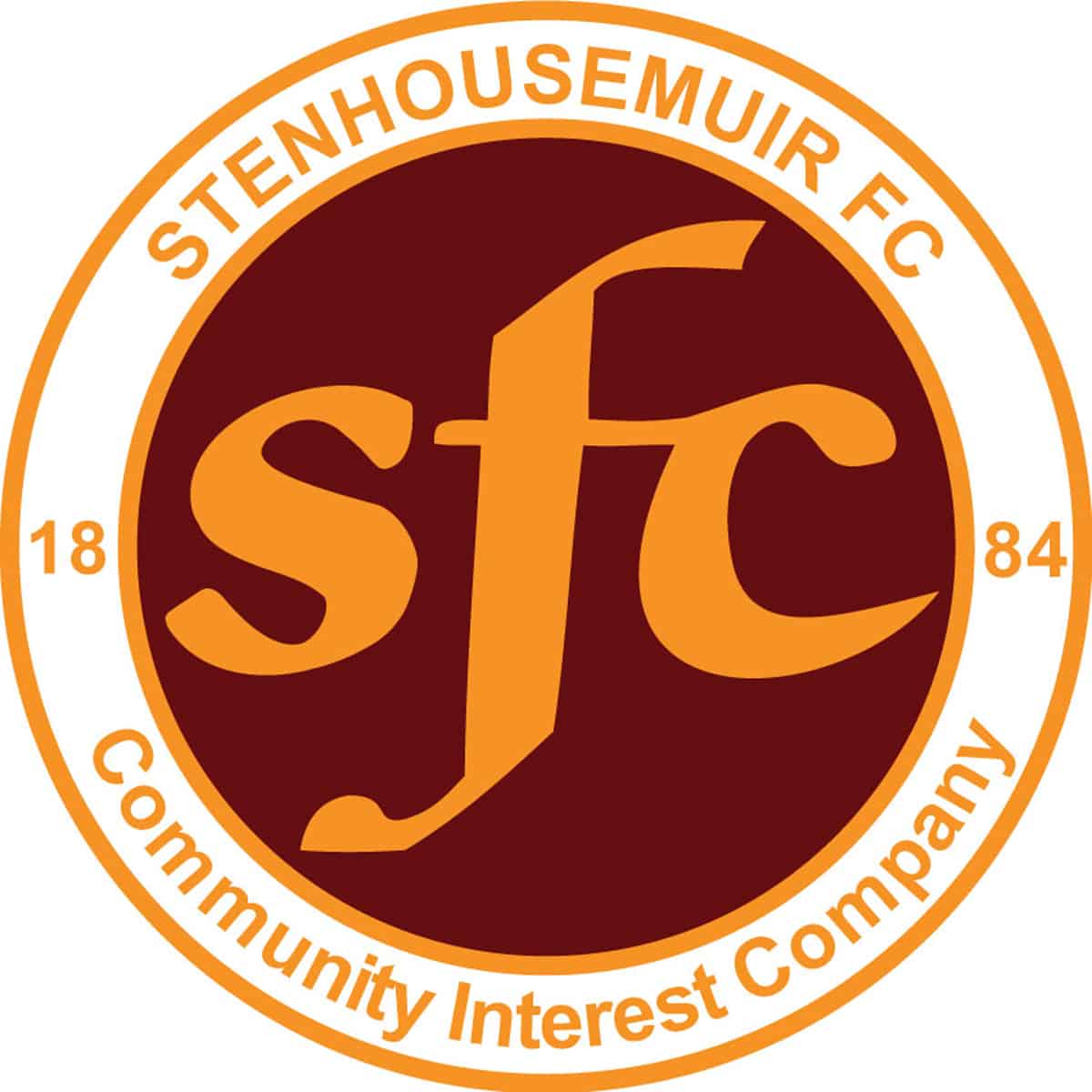 SPFL Ladbrokes League 1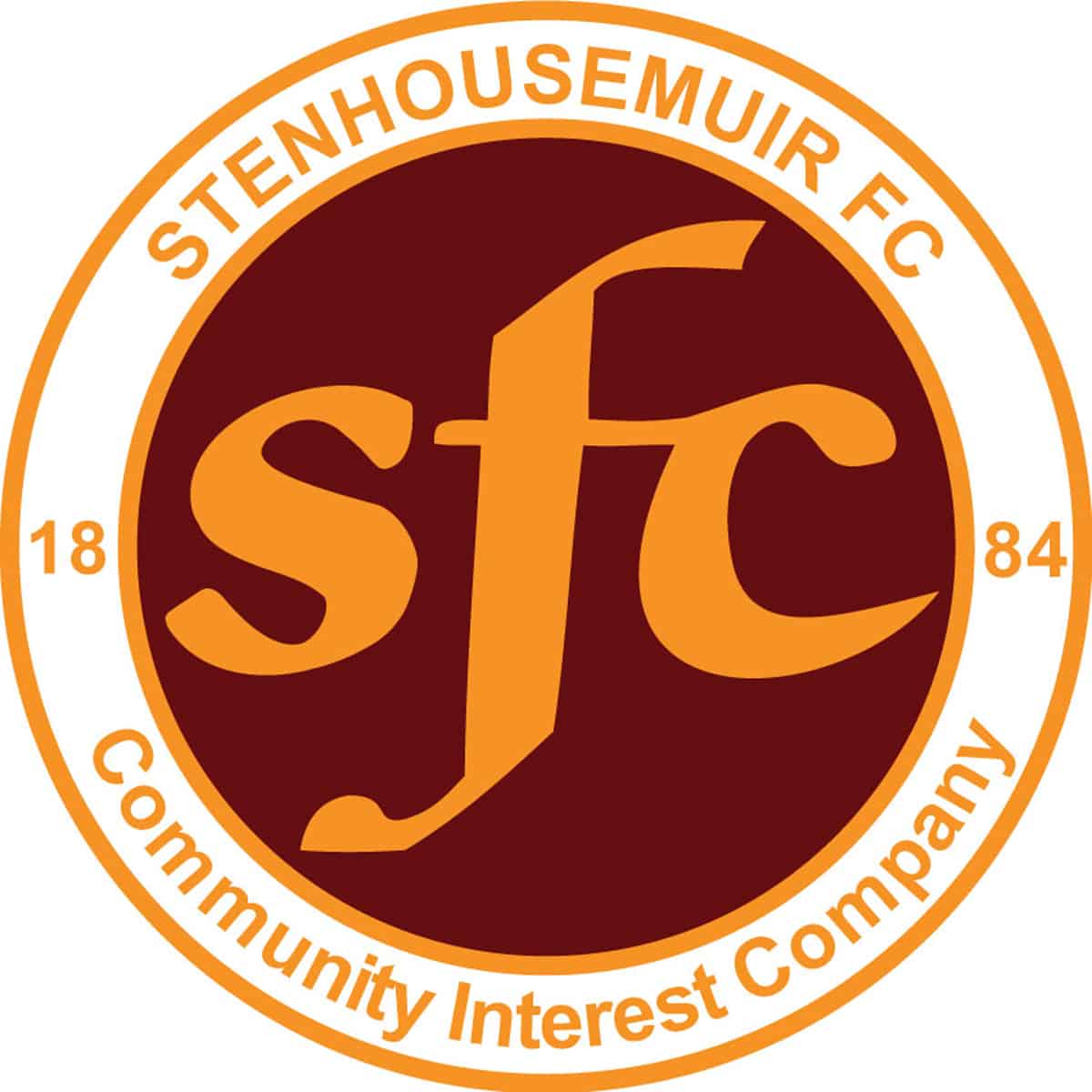 SPFL Ladbrokes League 1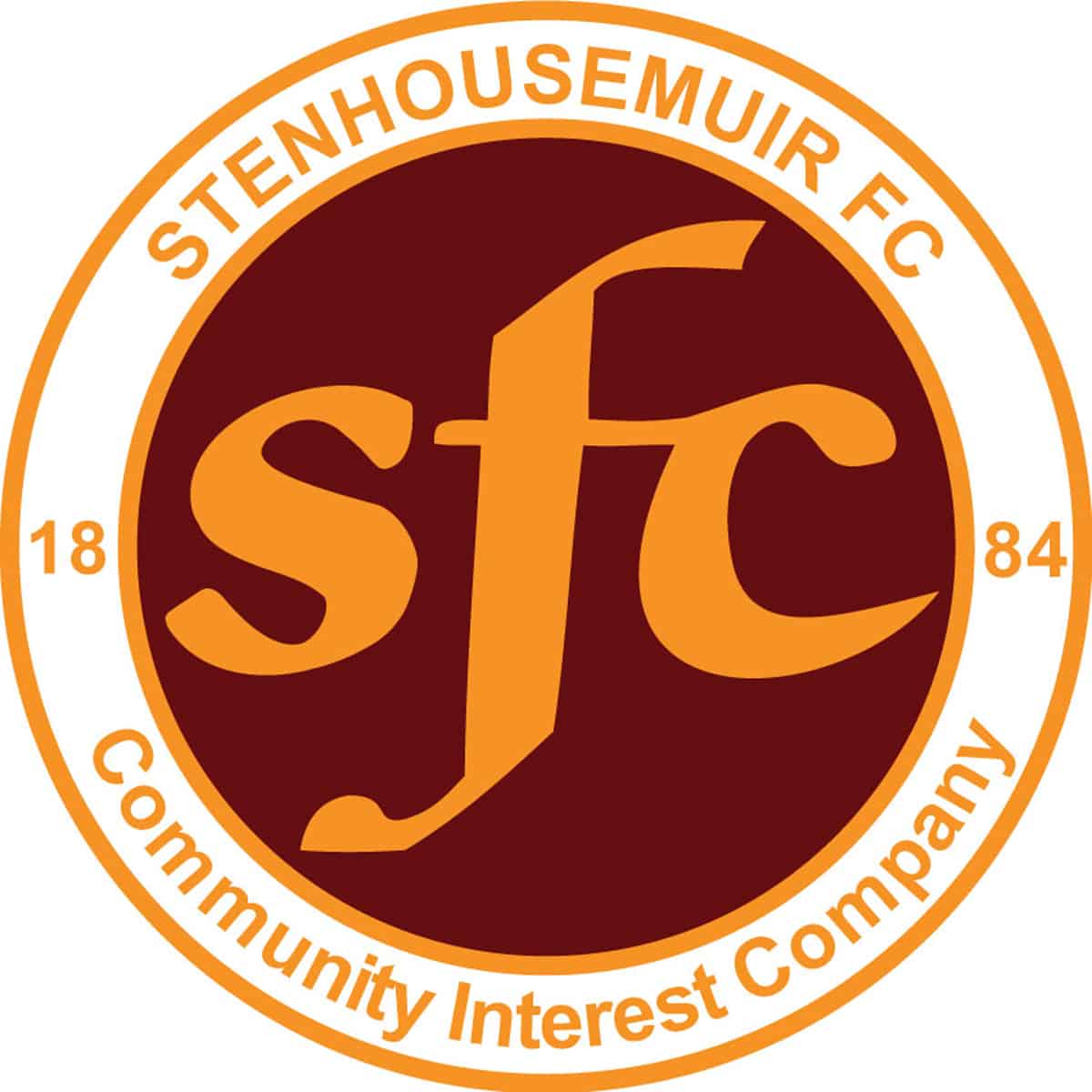 SPFL Ladbrokes League 1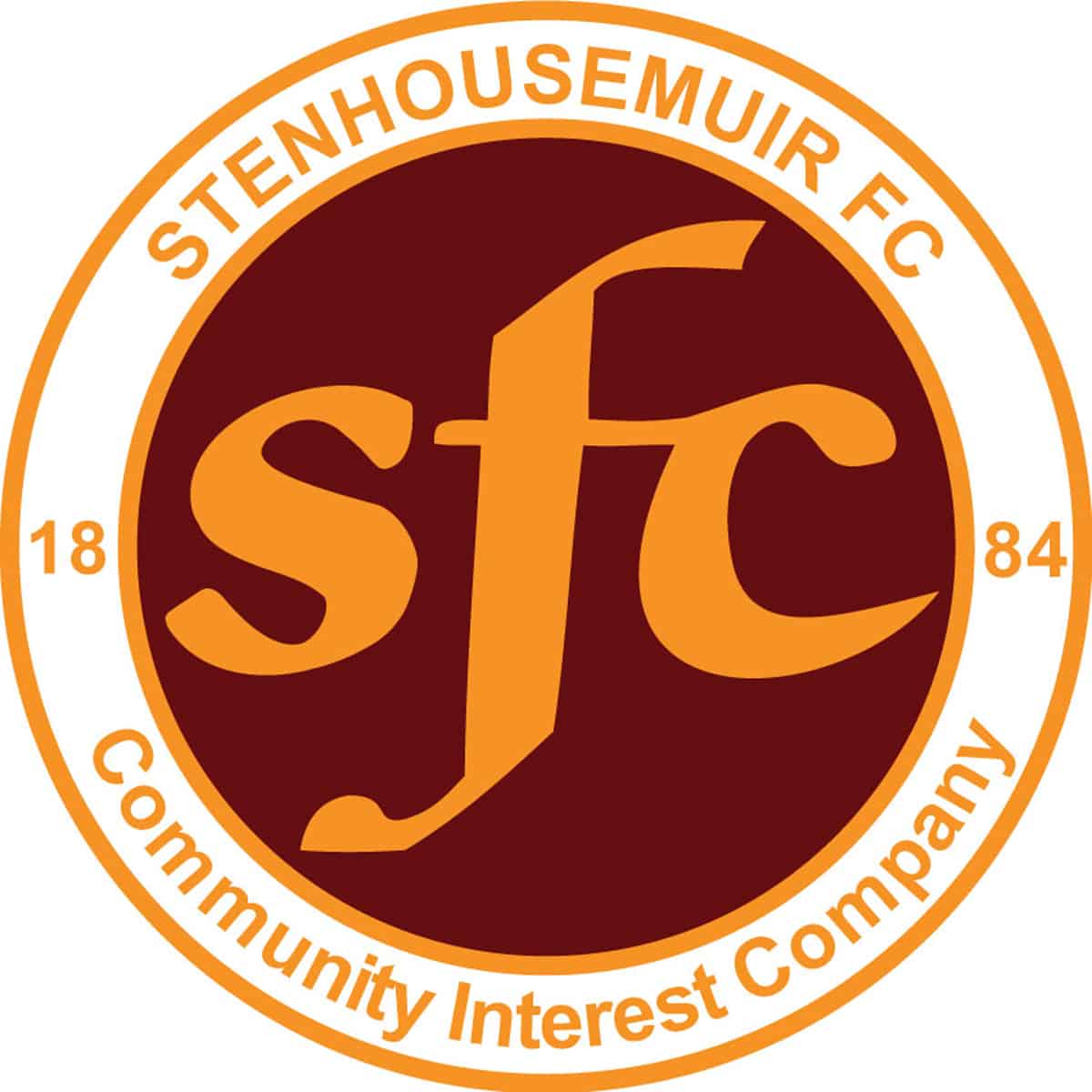 SPFL Ladbrokes League 1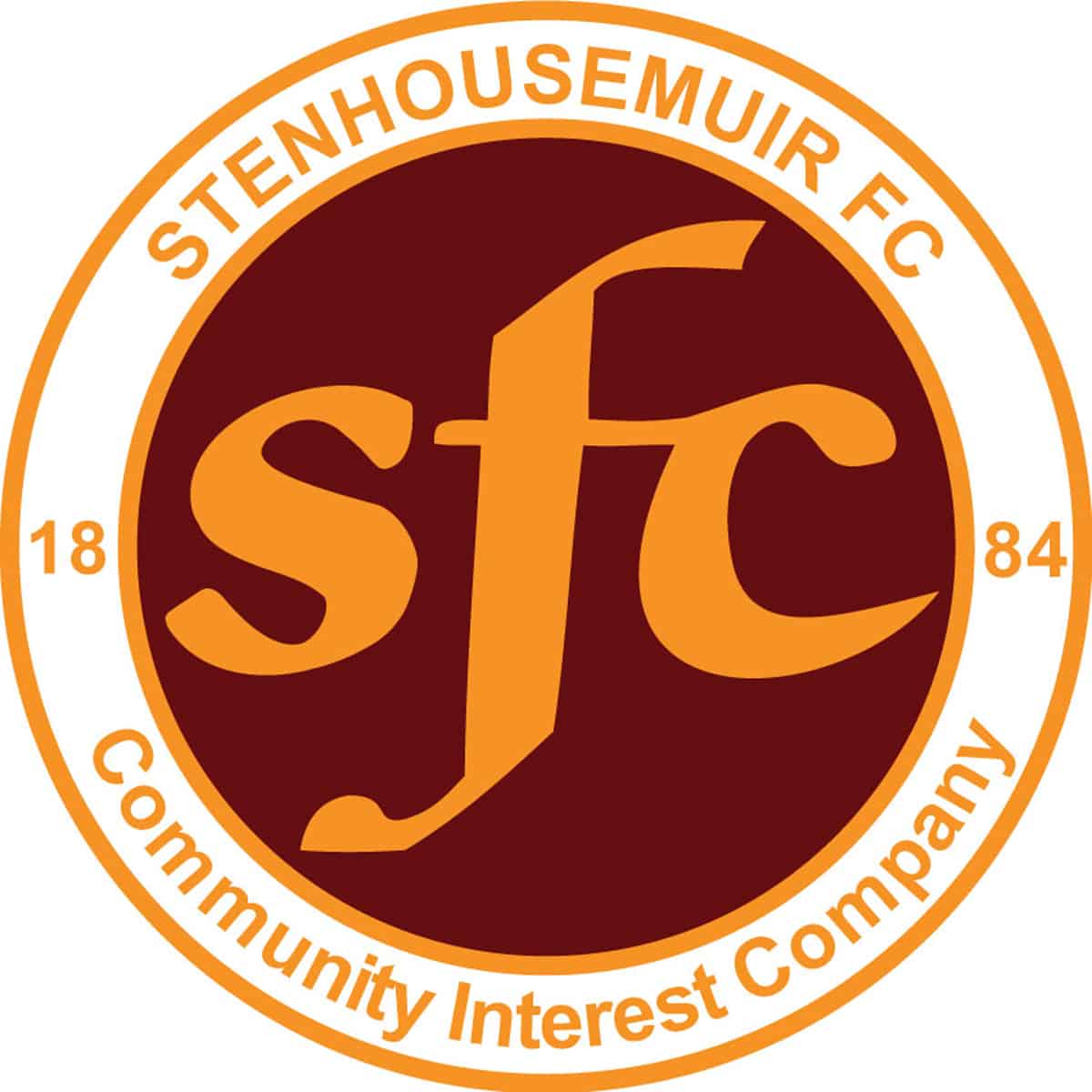 SPFL Ladbrokes League 1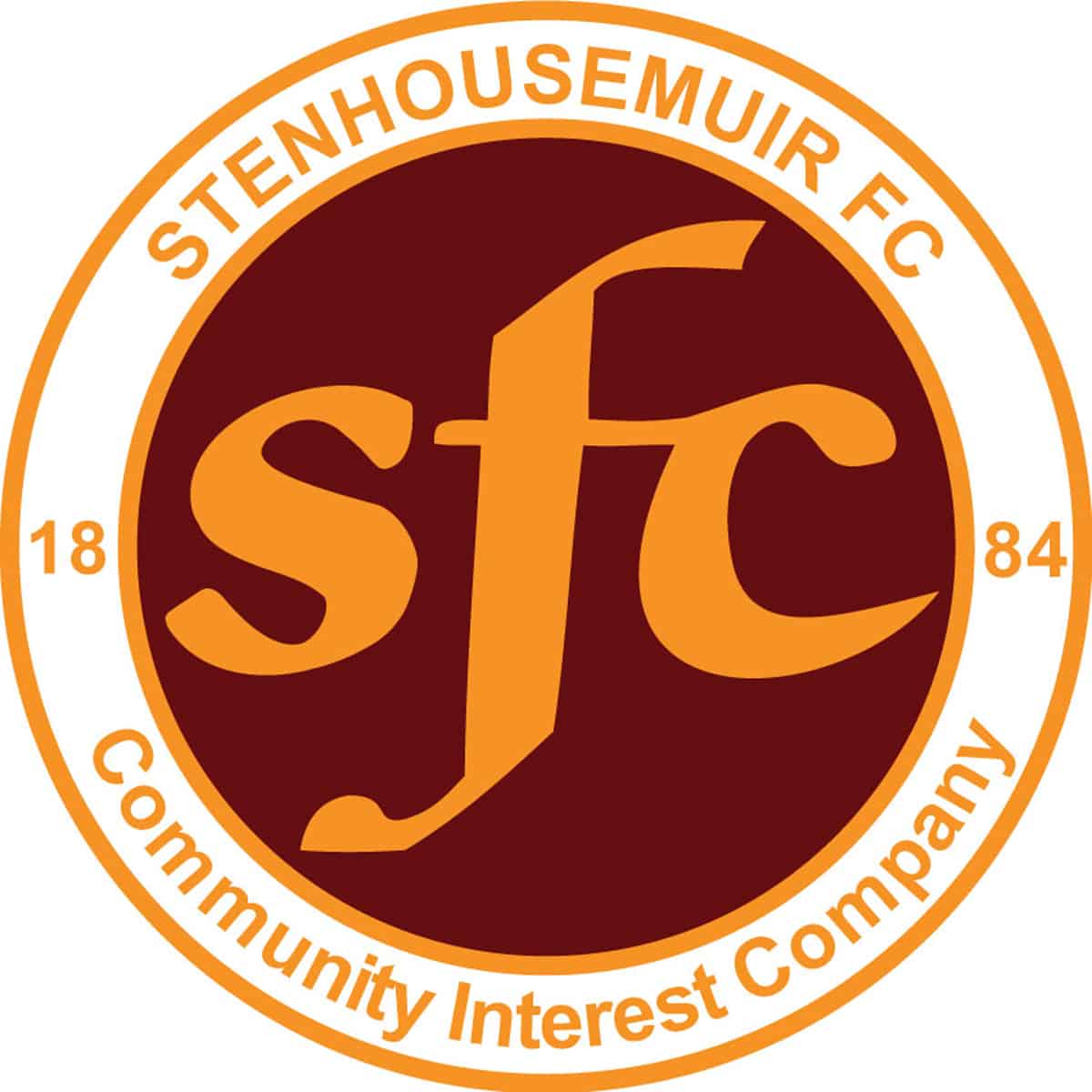 SPFL Ladbrokes League 1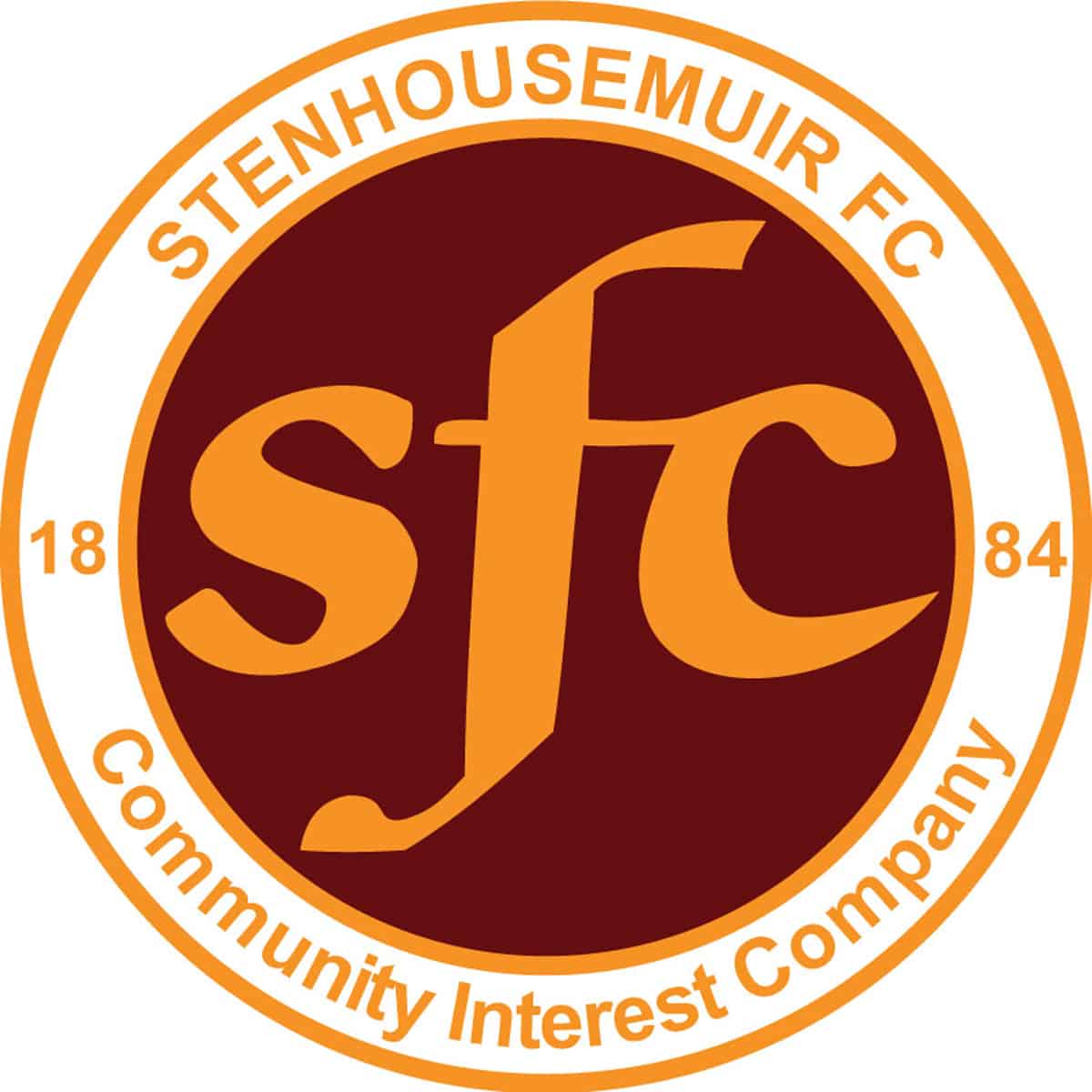 SPFL Ladbrokes League 1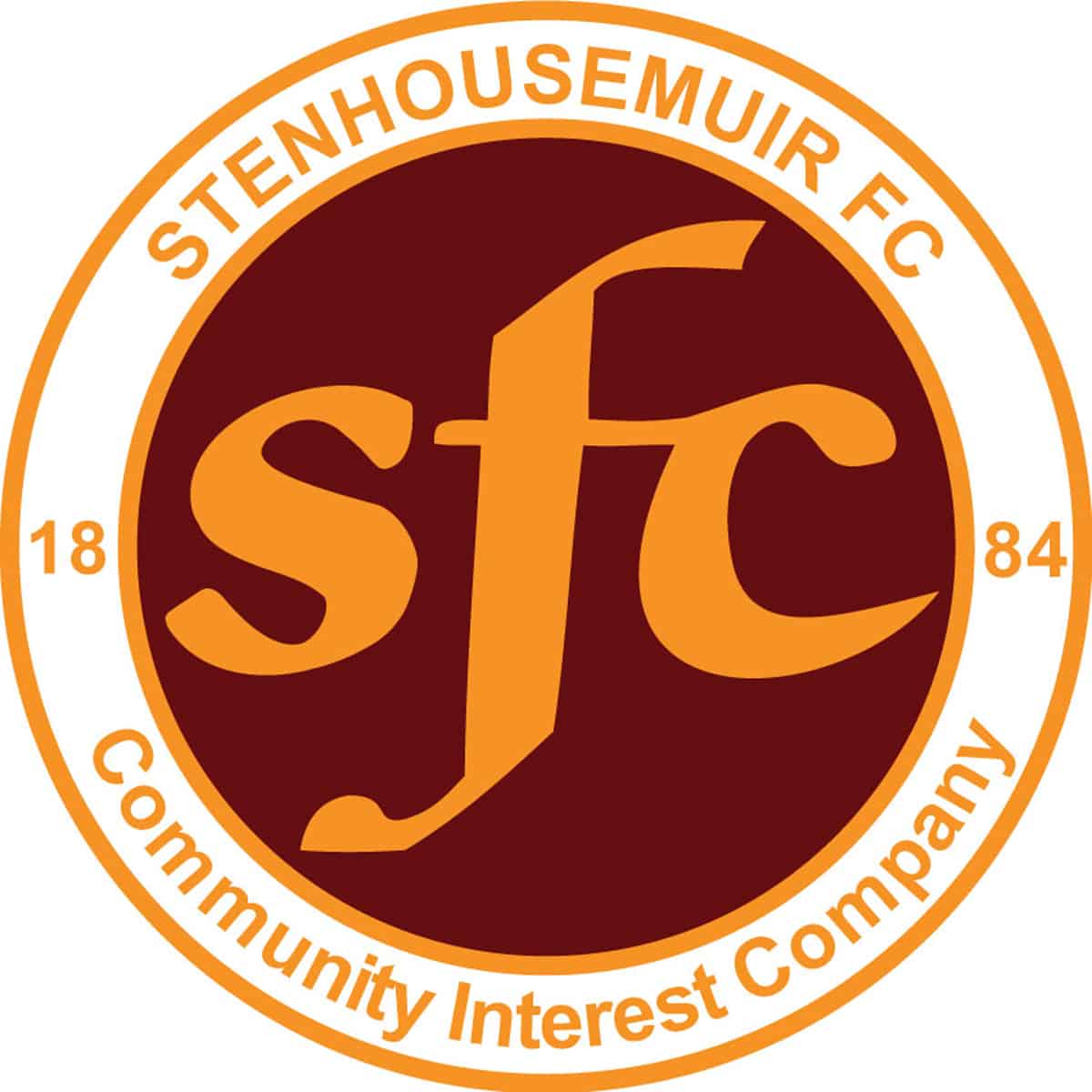 Scottish Gas Men's Scottish Cup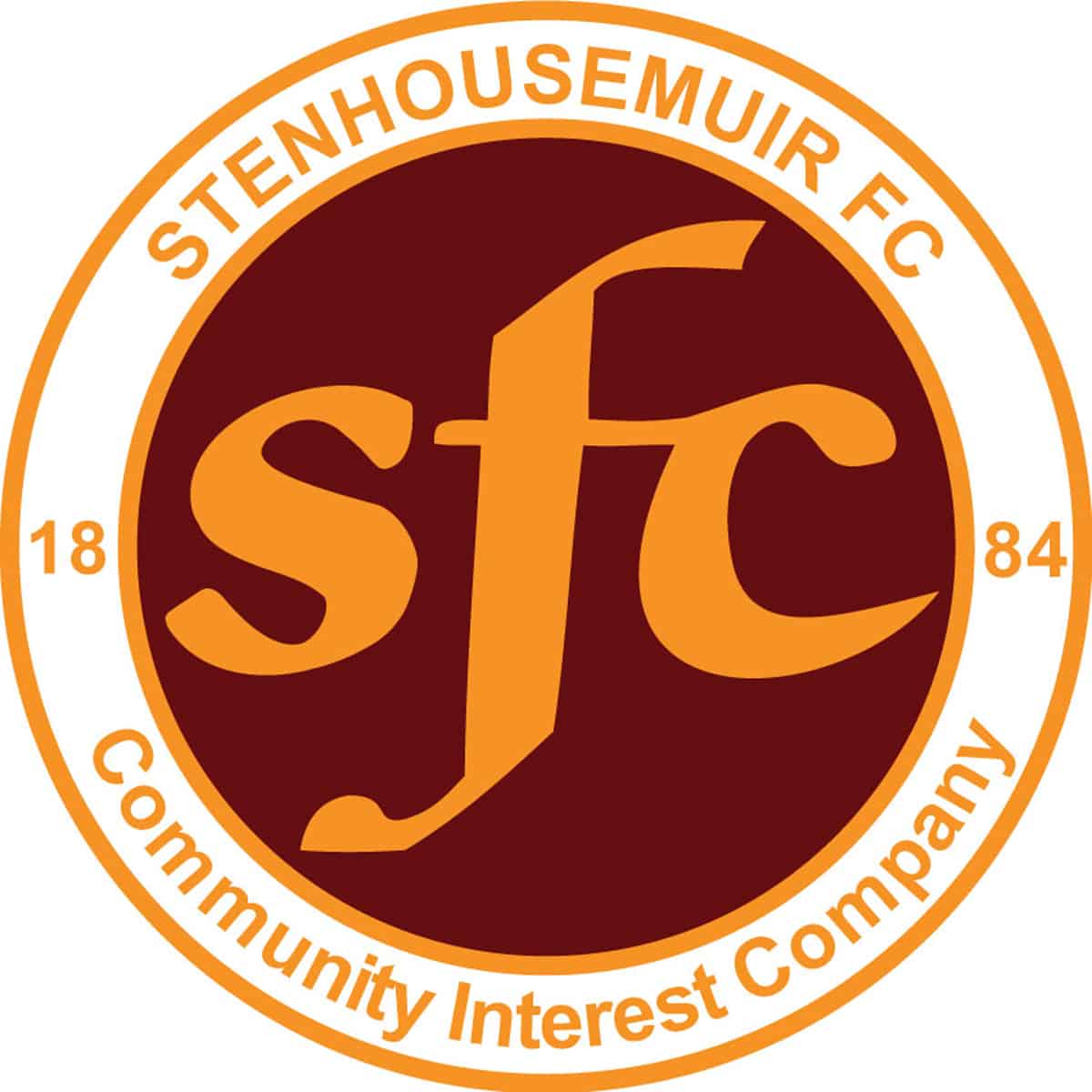 SPFL Ladbrokes League 1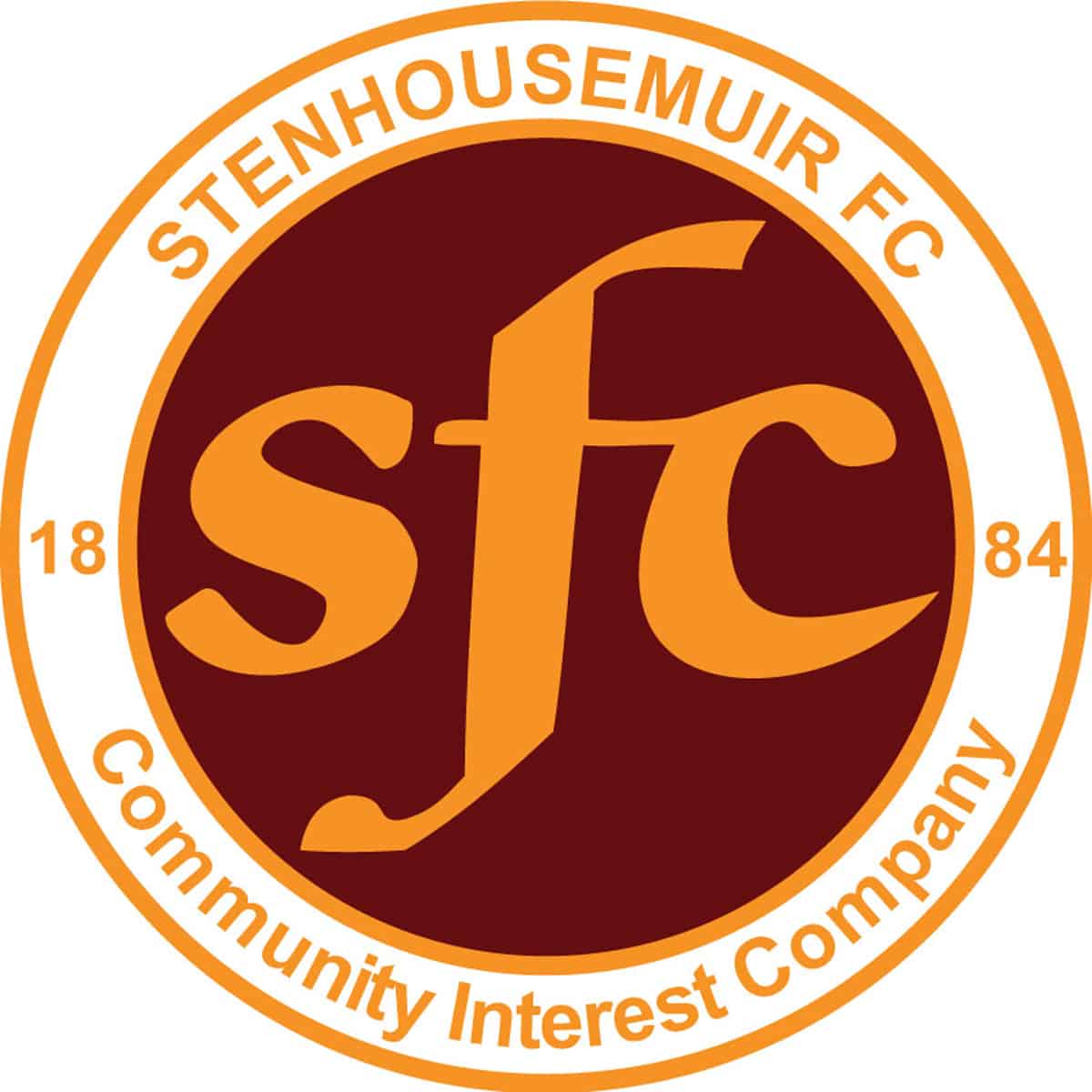 SPFL Ladbrokes League 1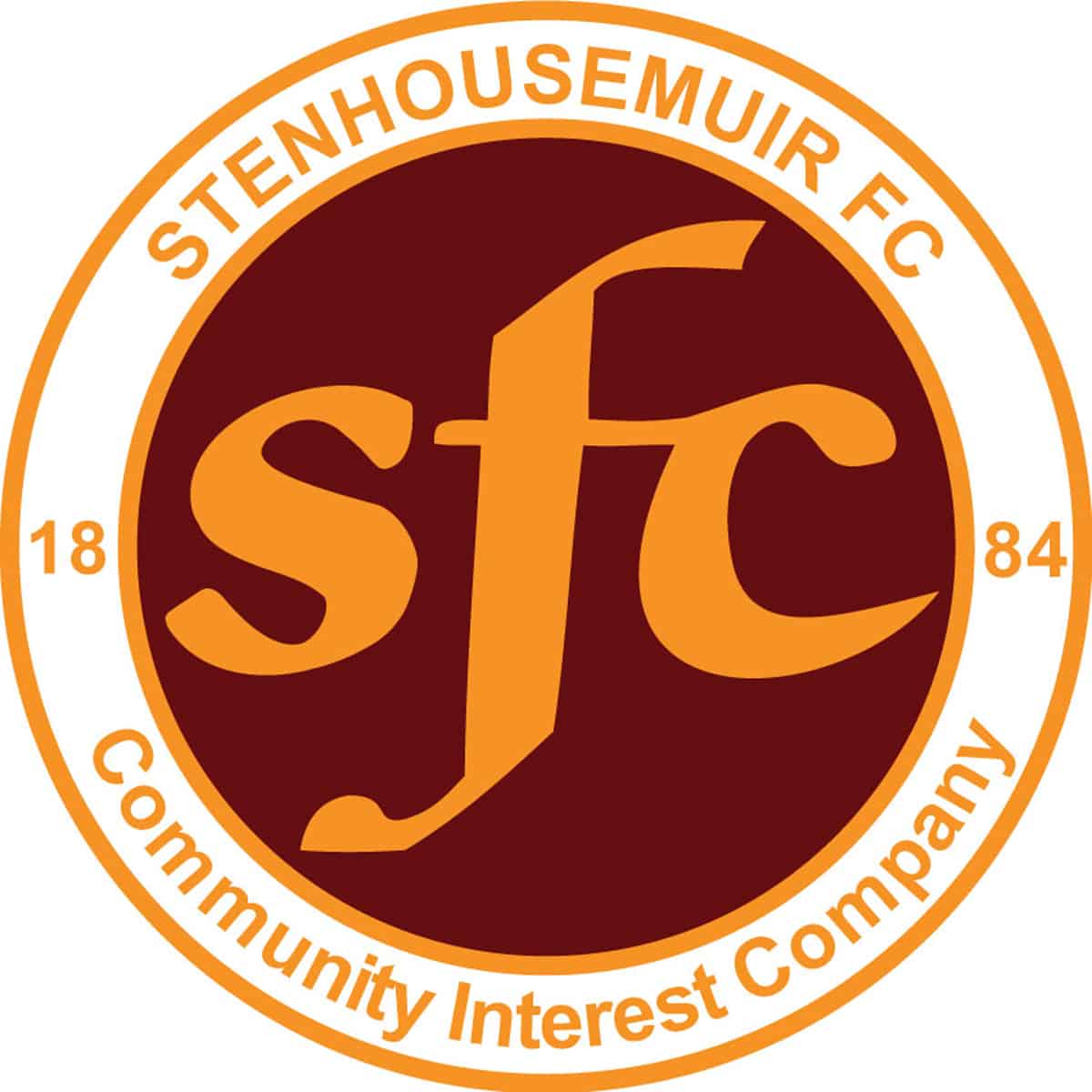 SPFL Ladbrokes League 1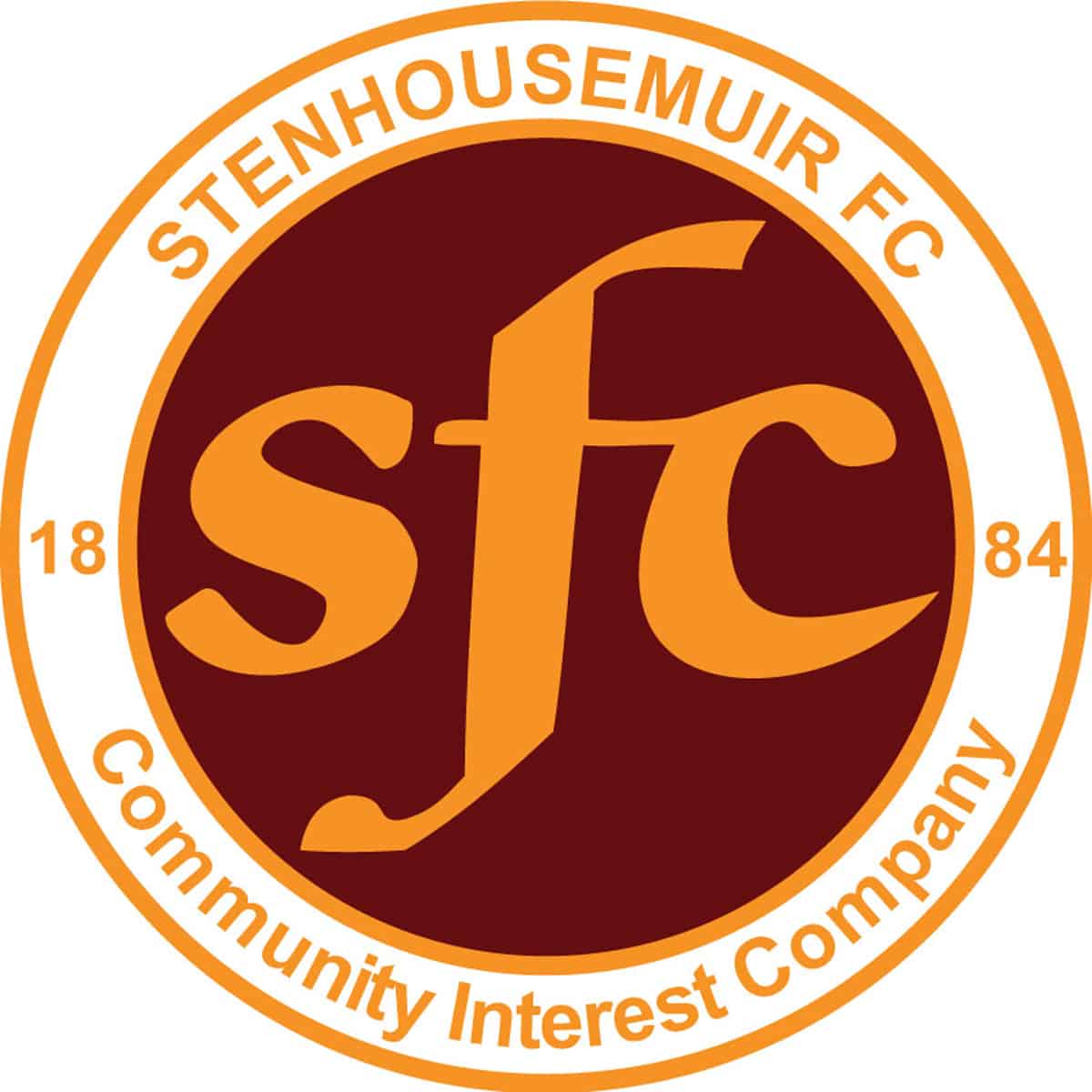 SPFL Ladbrokes League 1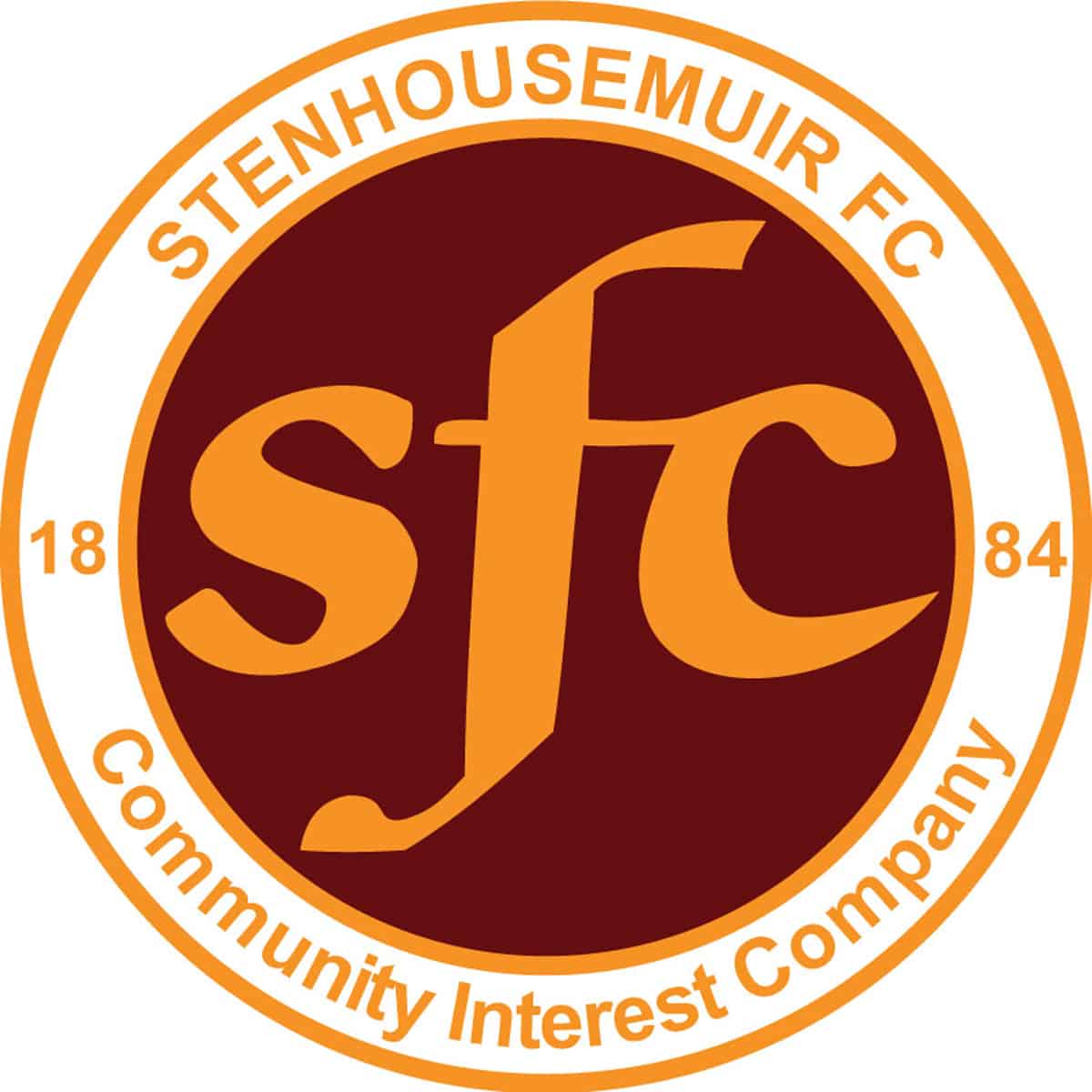 SPFL Ladbrokes League 1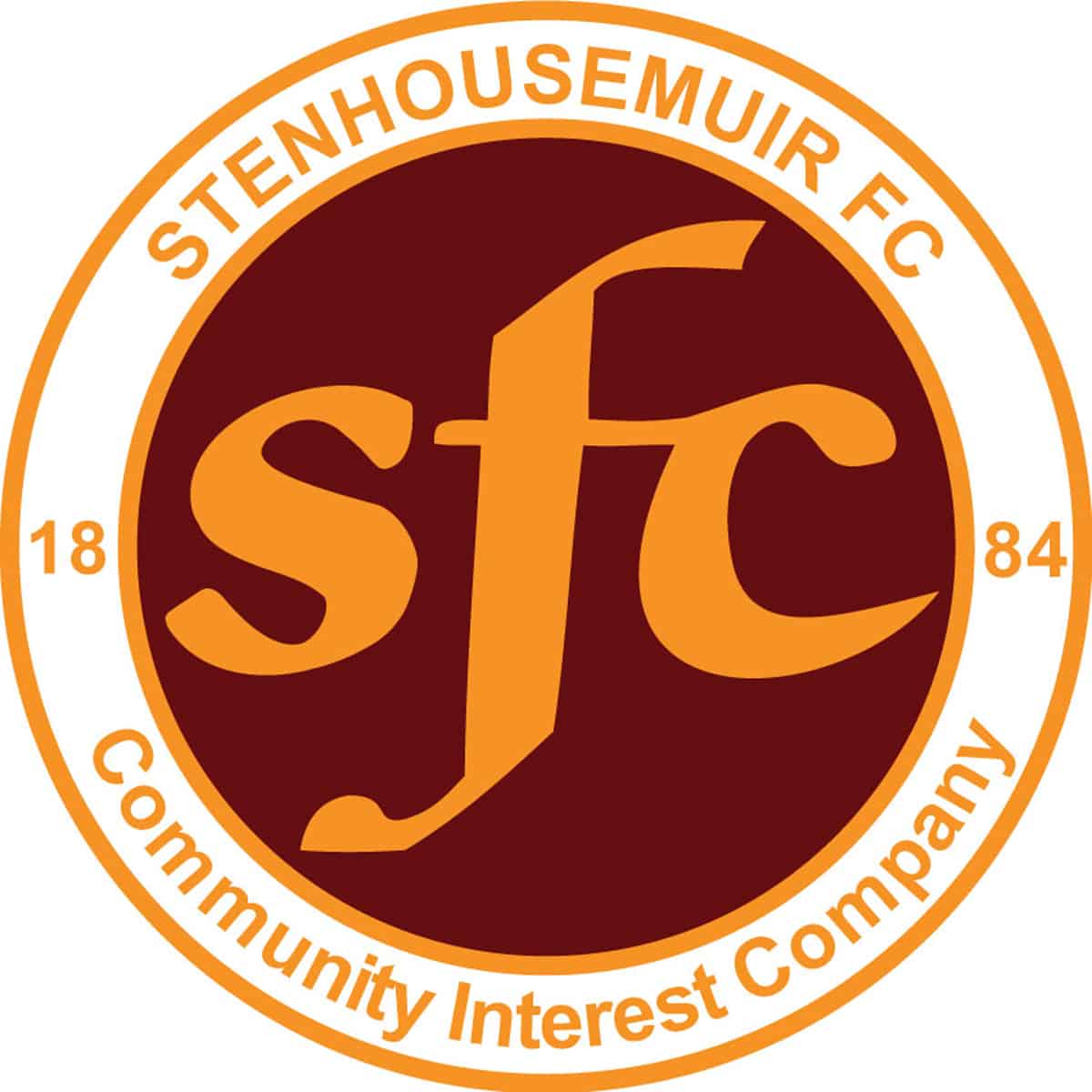 Scottish Gas Men's Scottish Cup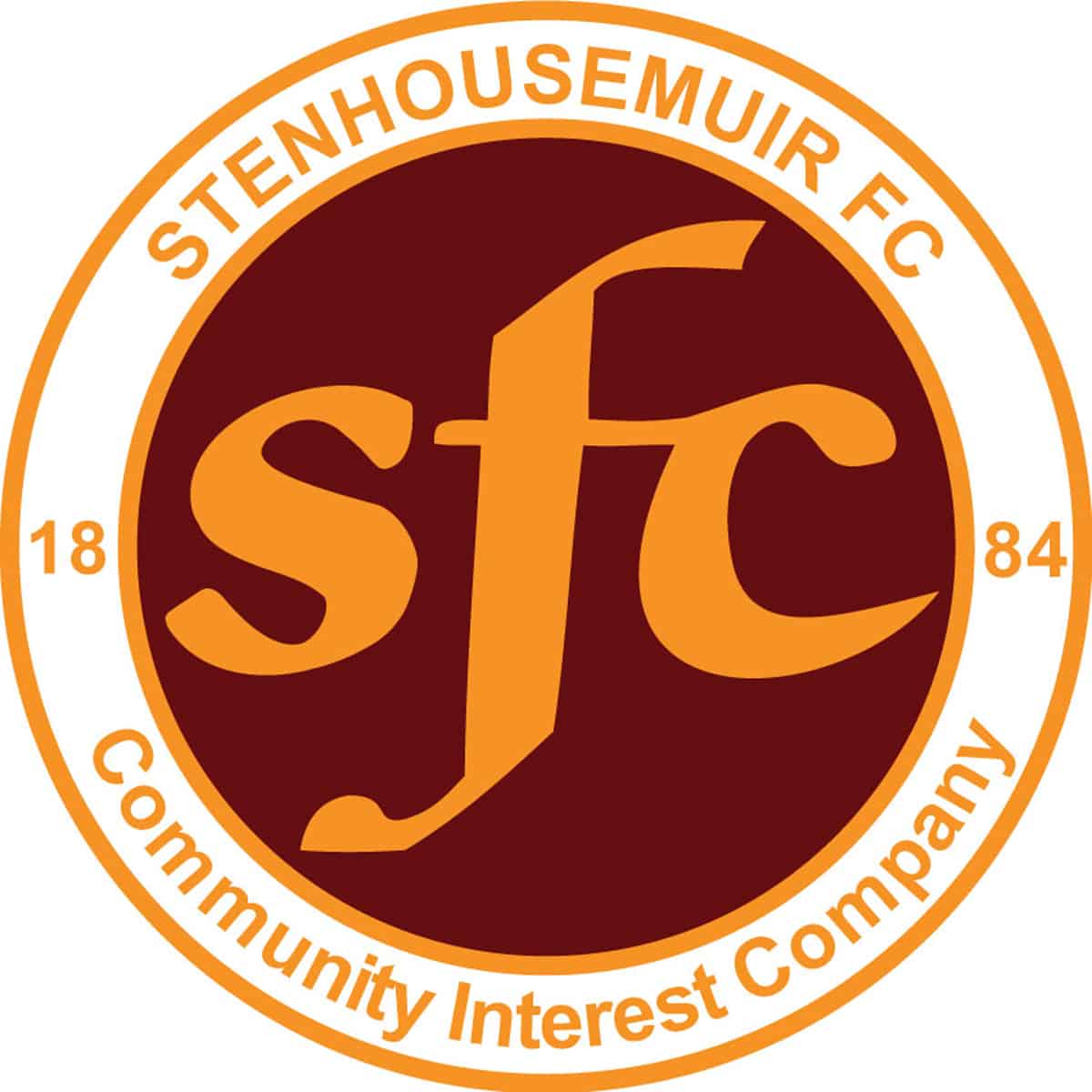 SPFL Ladbrokes League 1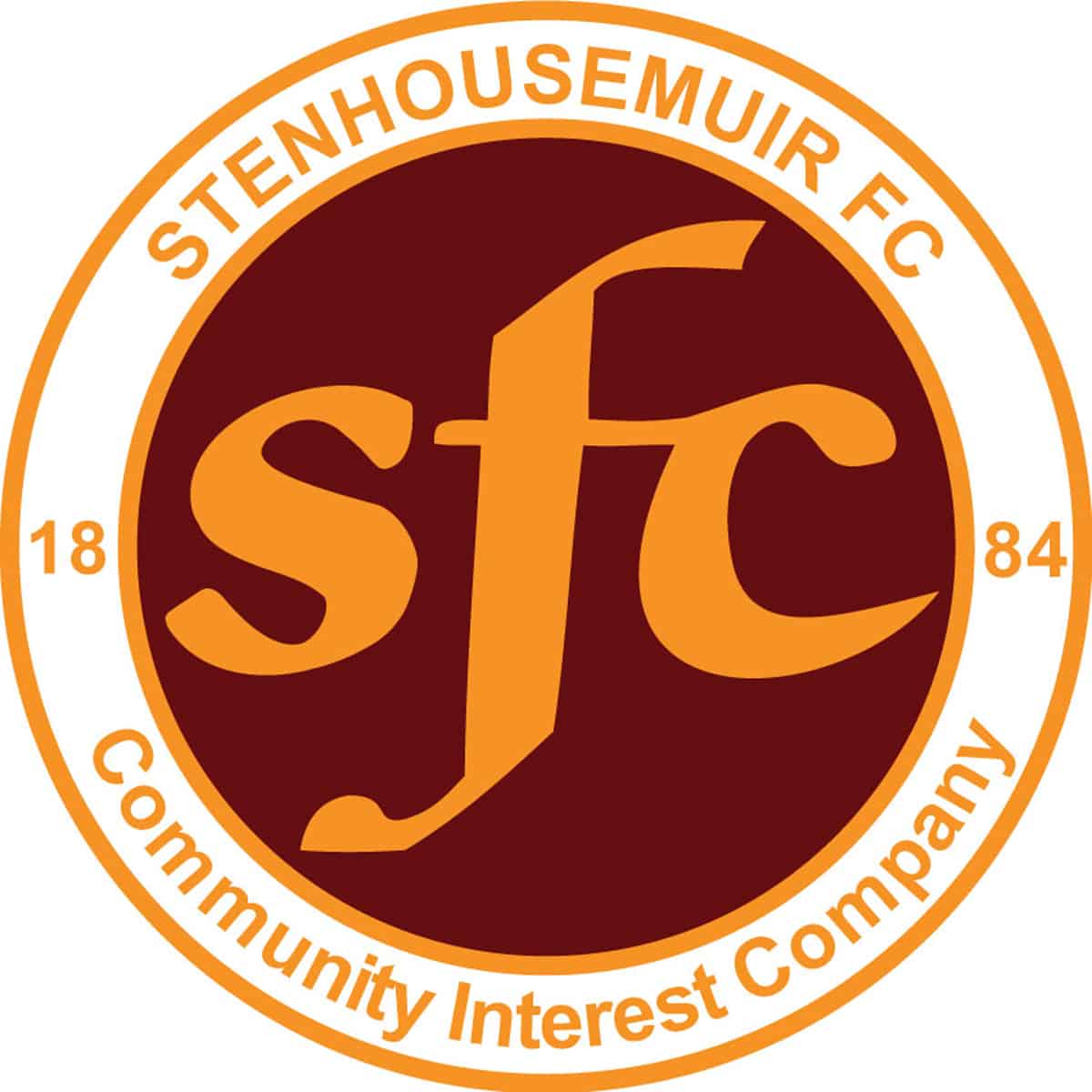 SPFL Ladbrokes League 1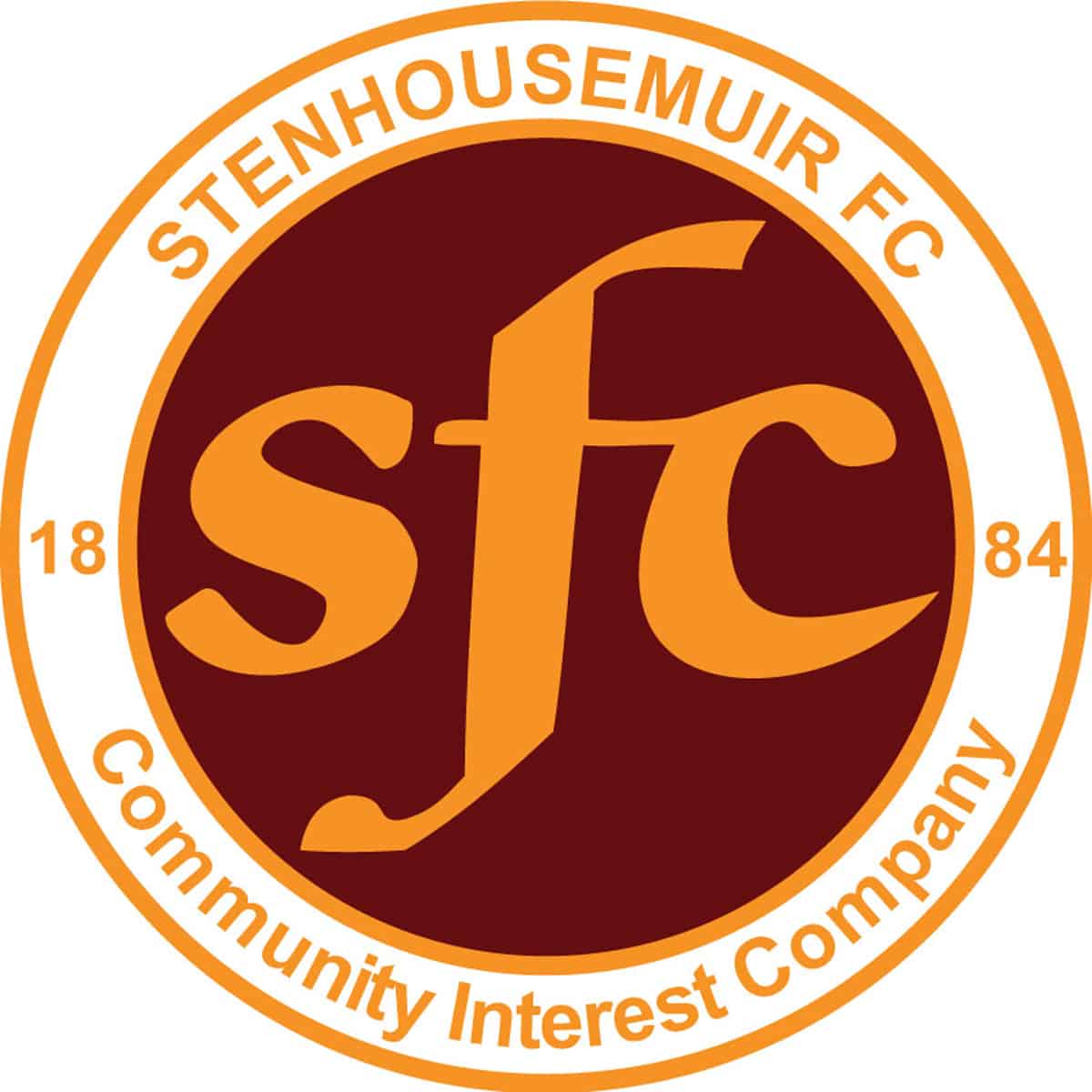 SPFL Ladbrokes League 1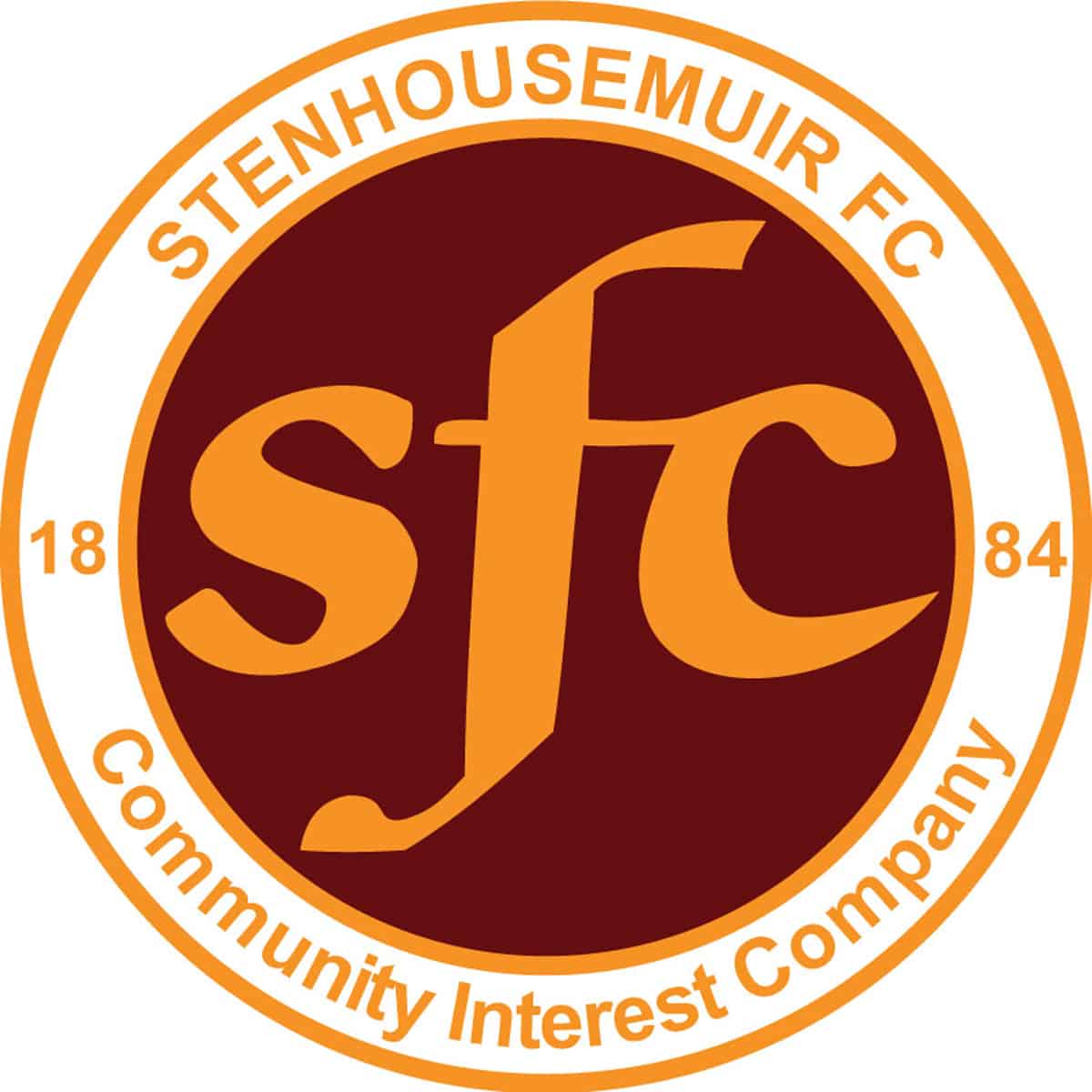 SPFL Ladbrokes League 1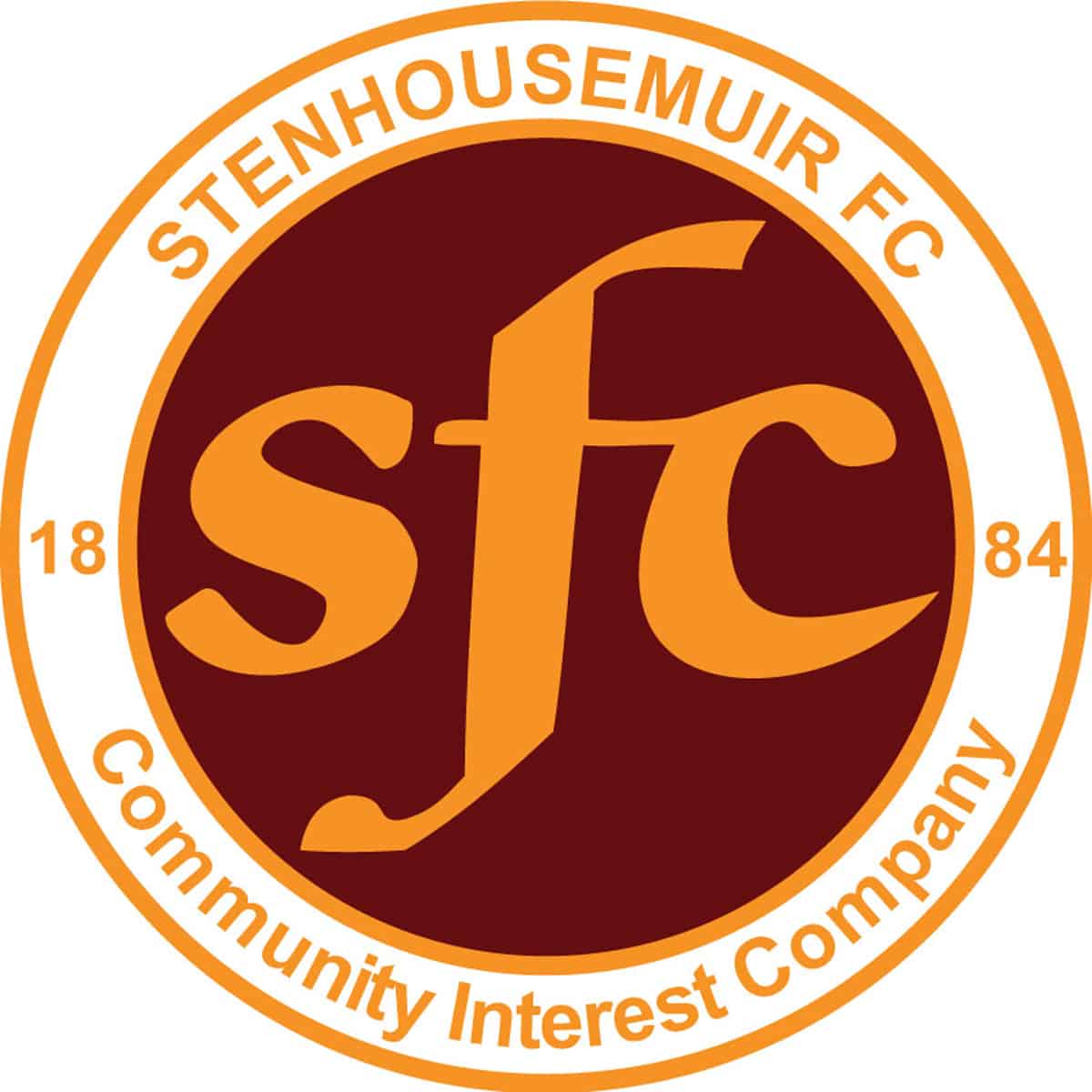 Scottish Gas Men's Scottish Cup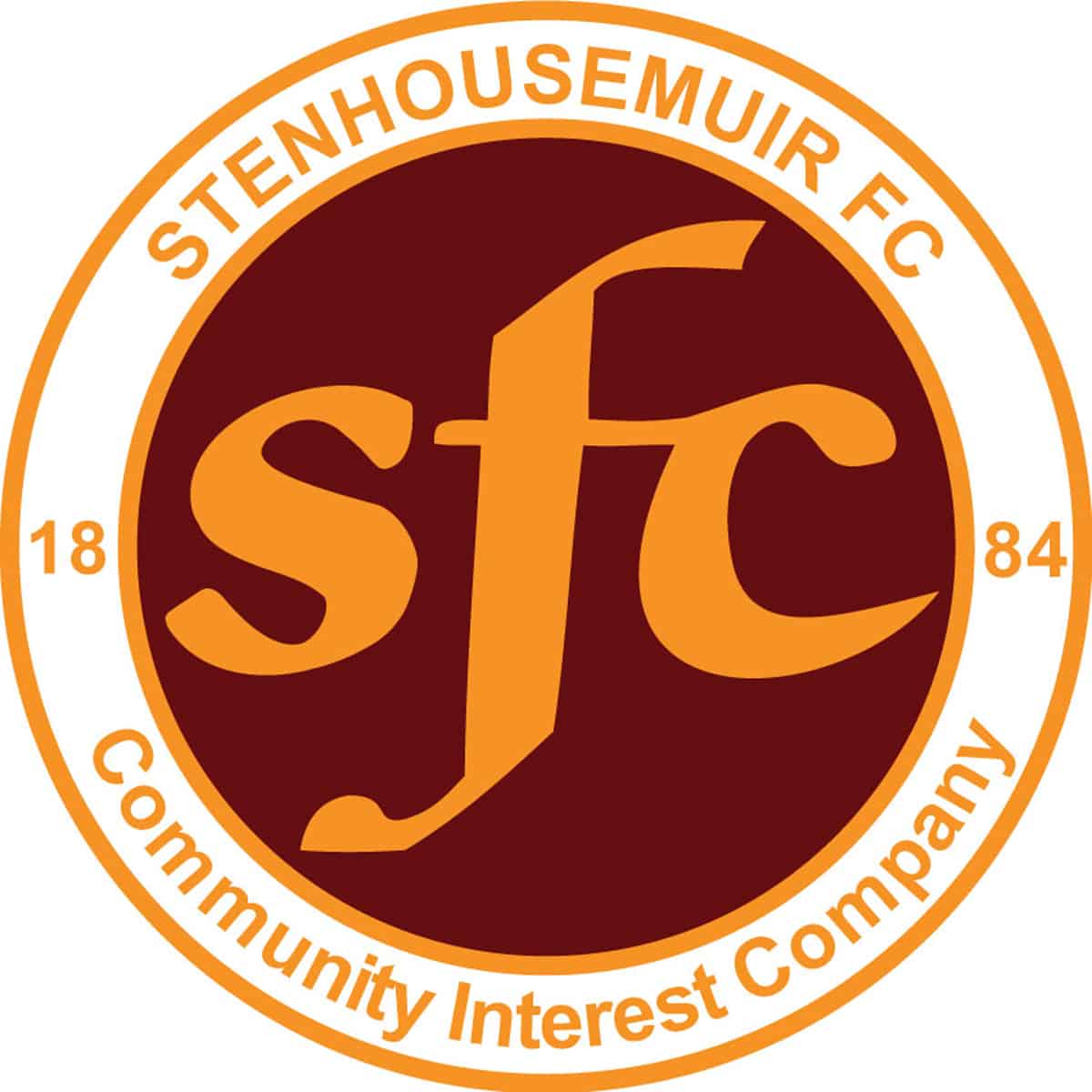 SPFL Ladbrokes League 1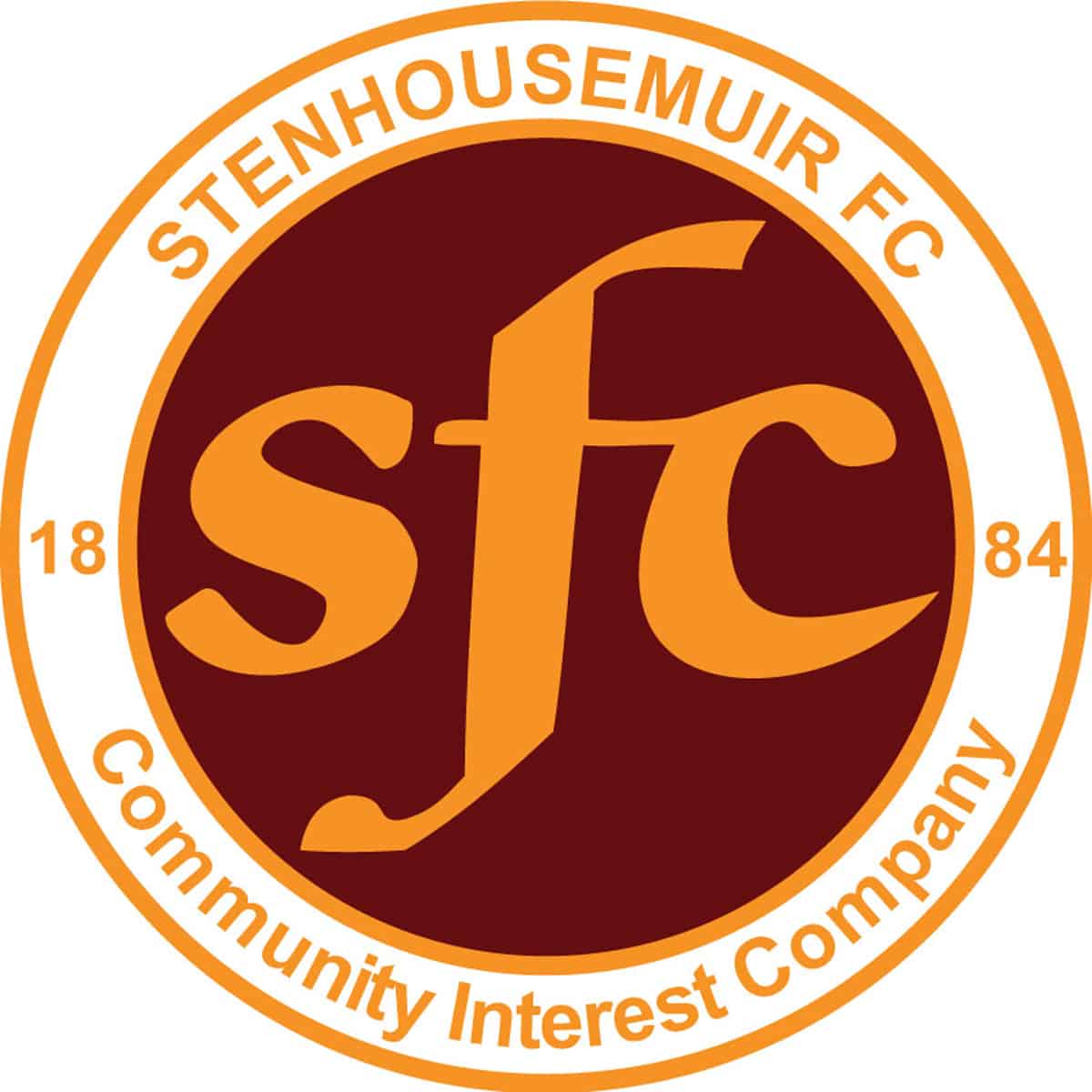 SPFL Ladbrokes League 1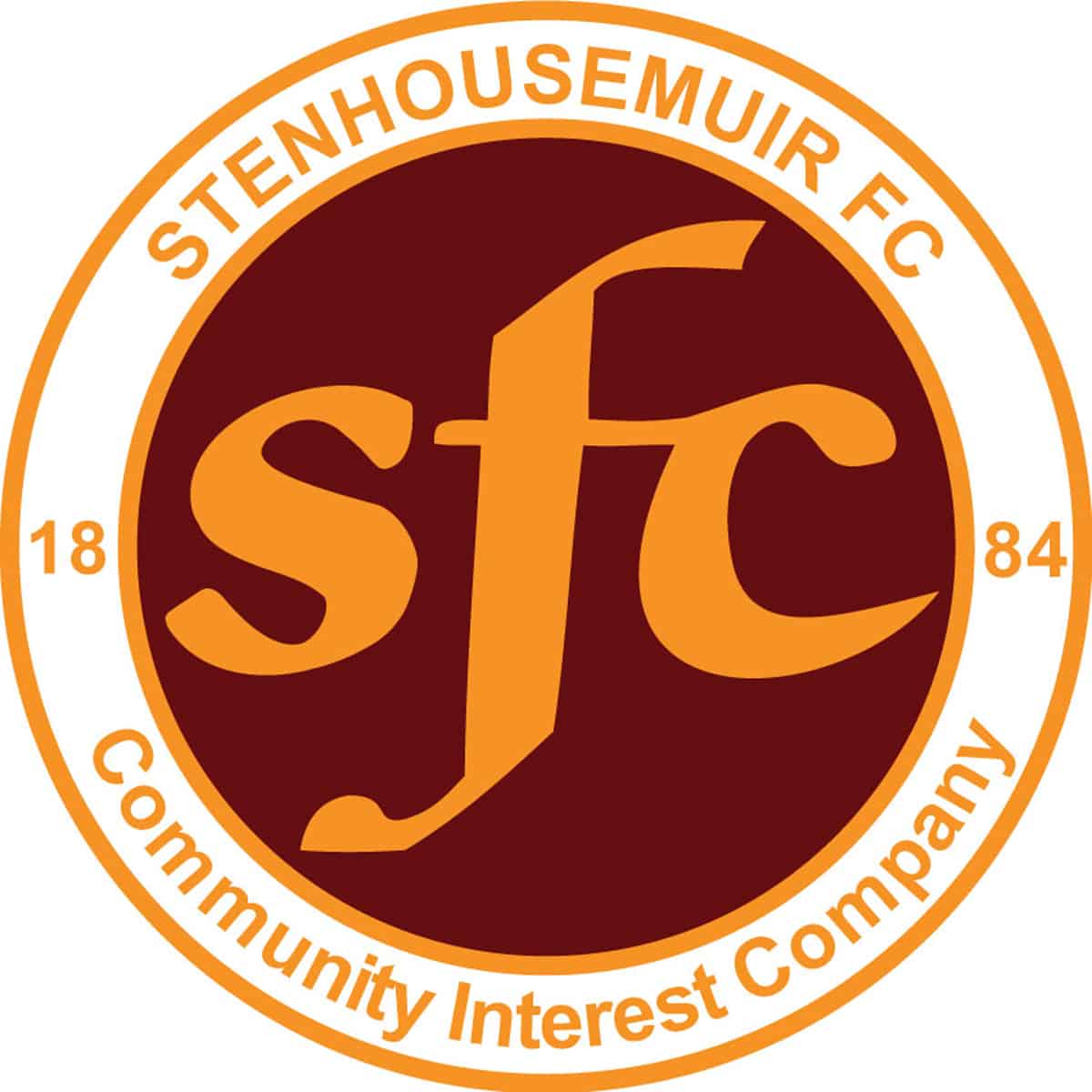 SPFL Ladbrokes League 1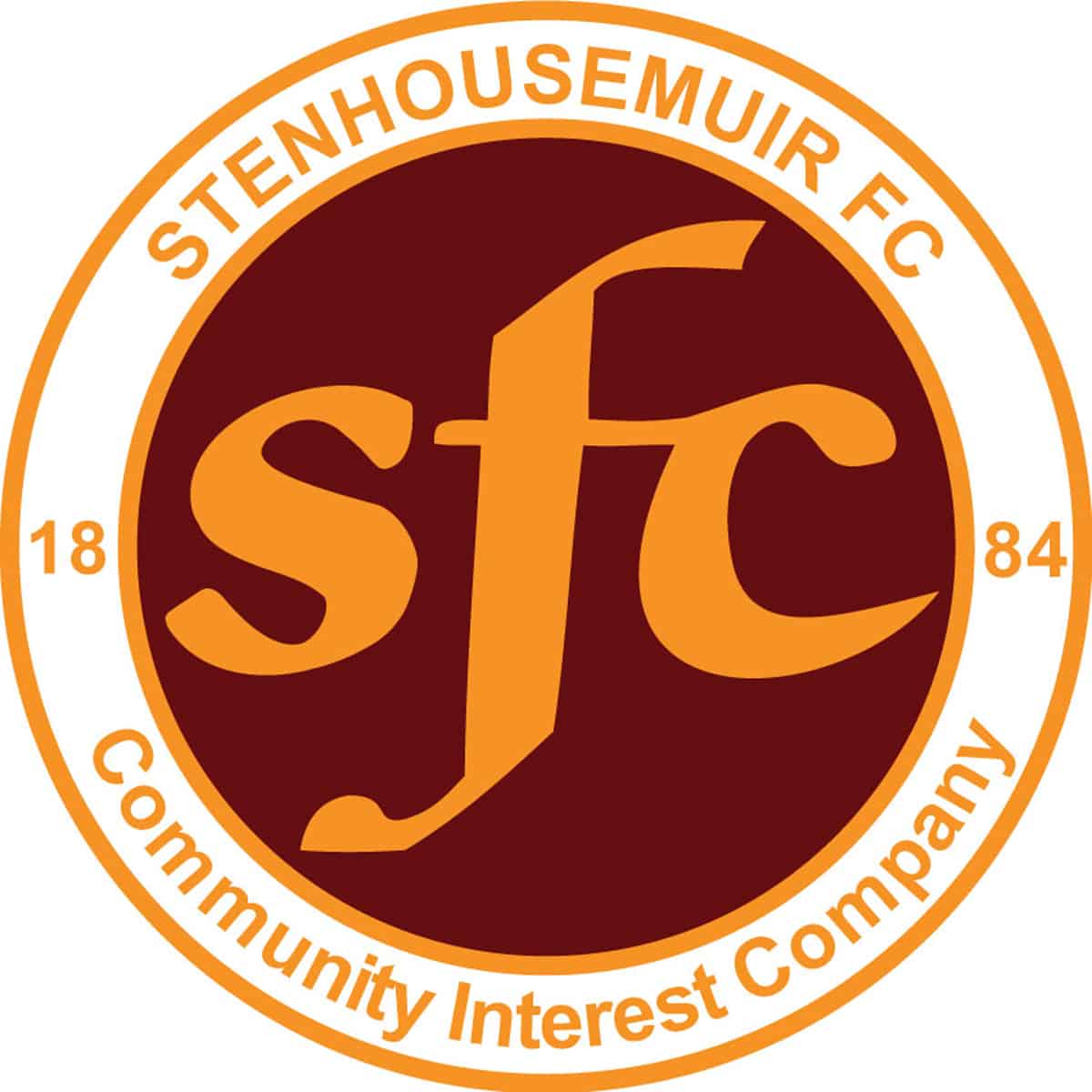 SPFL Ladbrokes League 1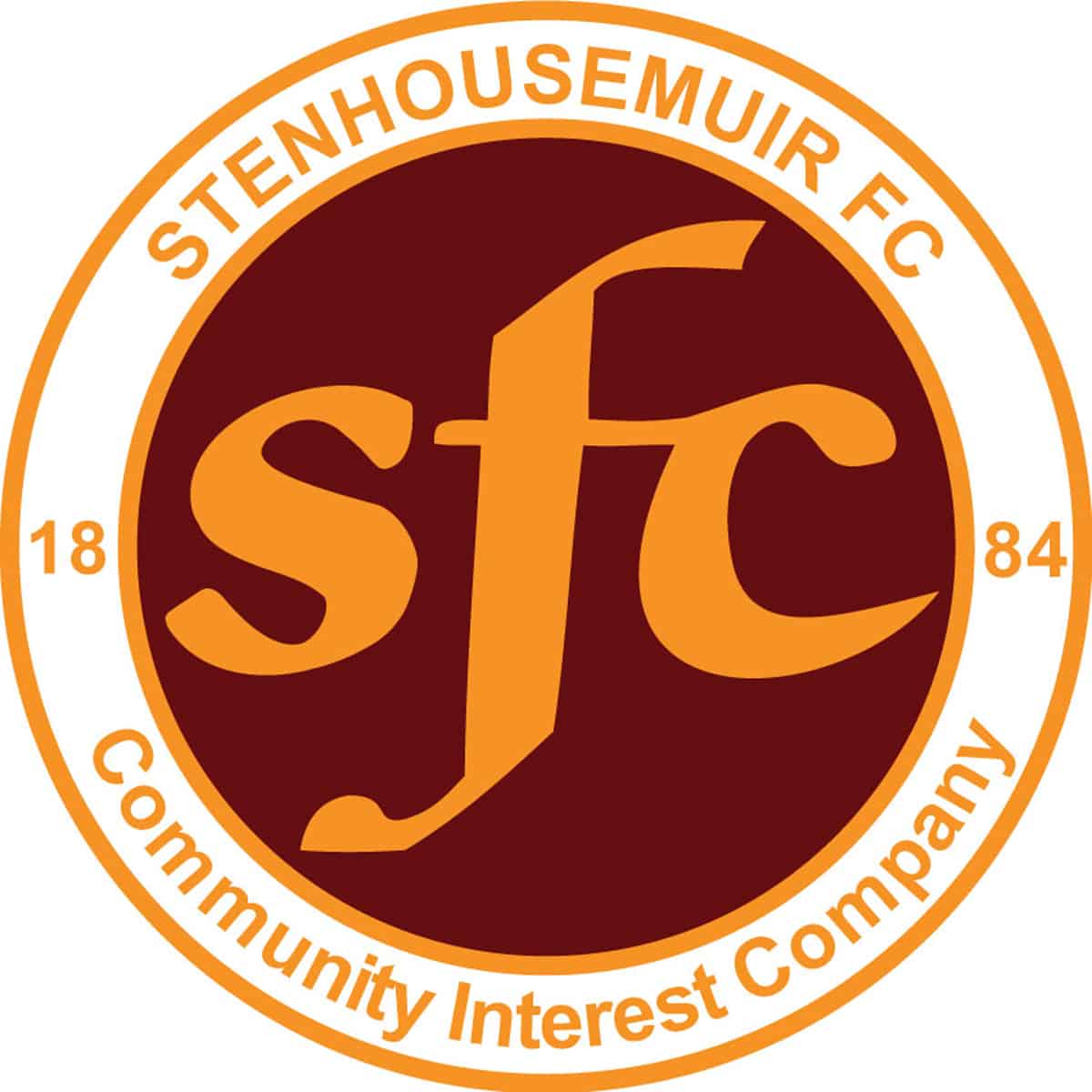 SPFL Ladbrokes League 1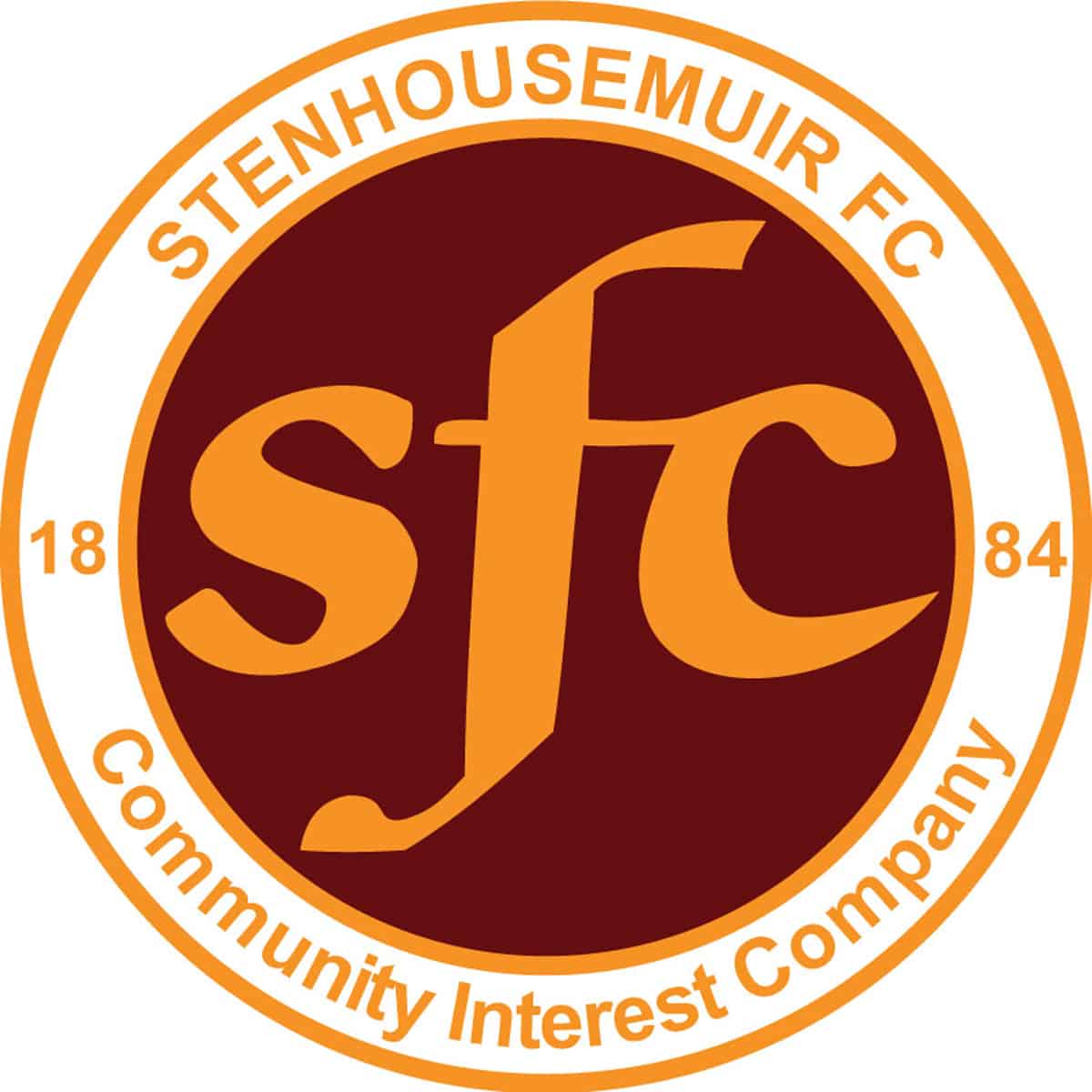 SPFL Ladbrokes League 1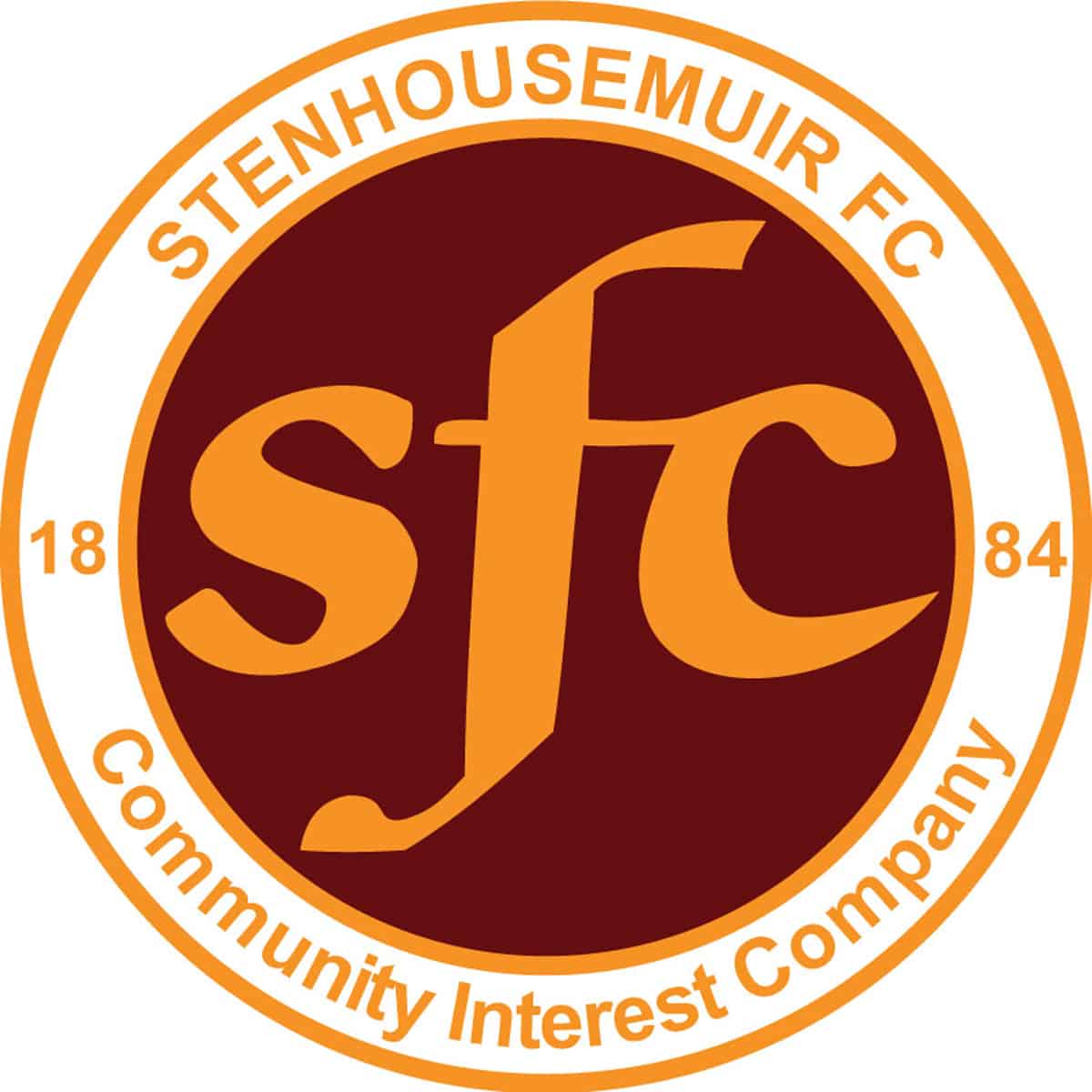 SPFL Ladbrokes League 1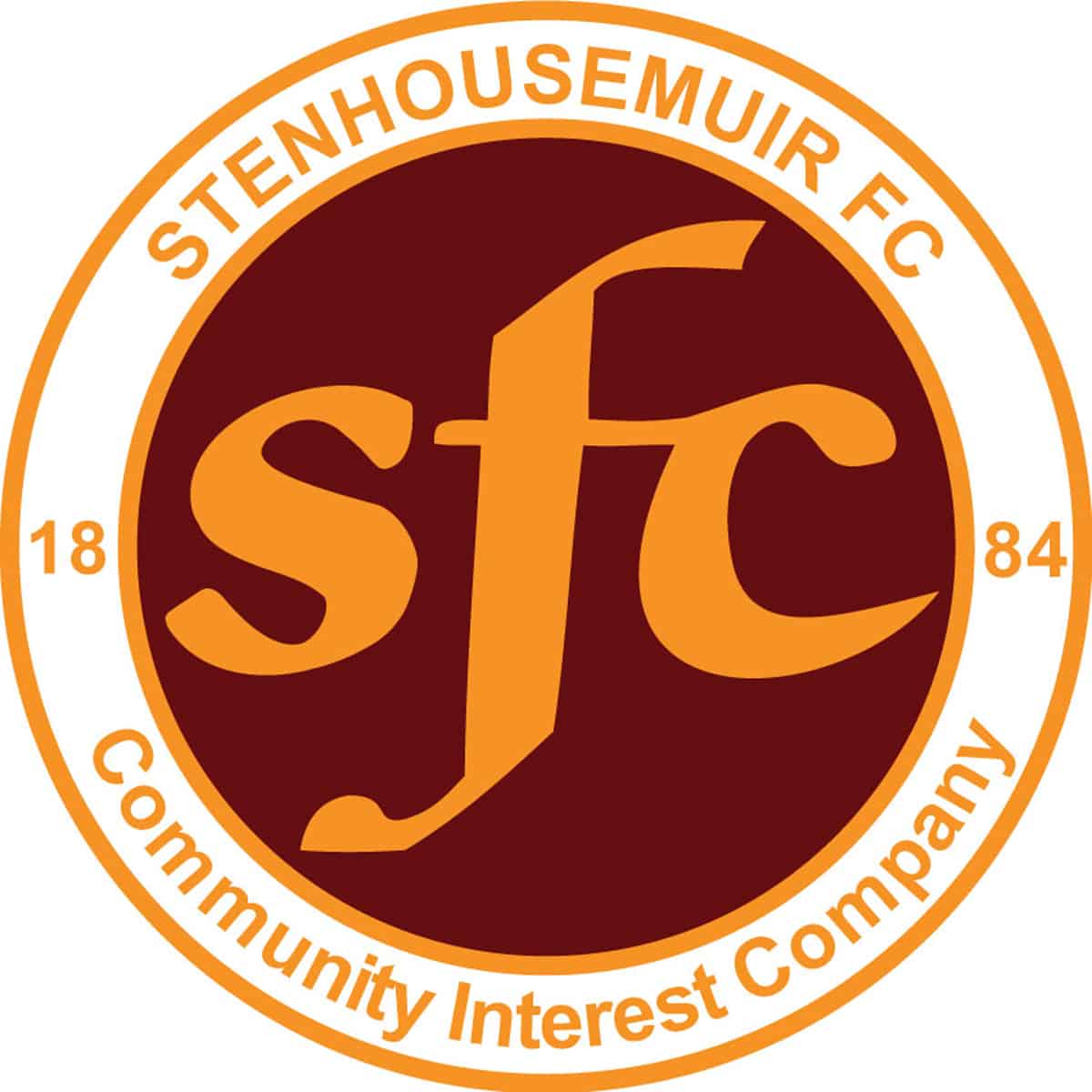 SPFL Ladbrokes League 1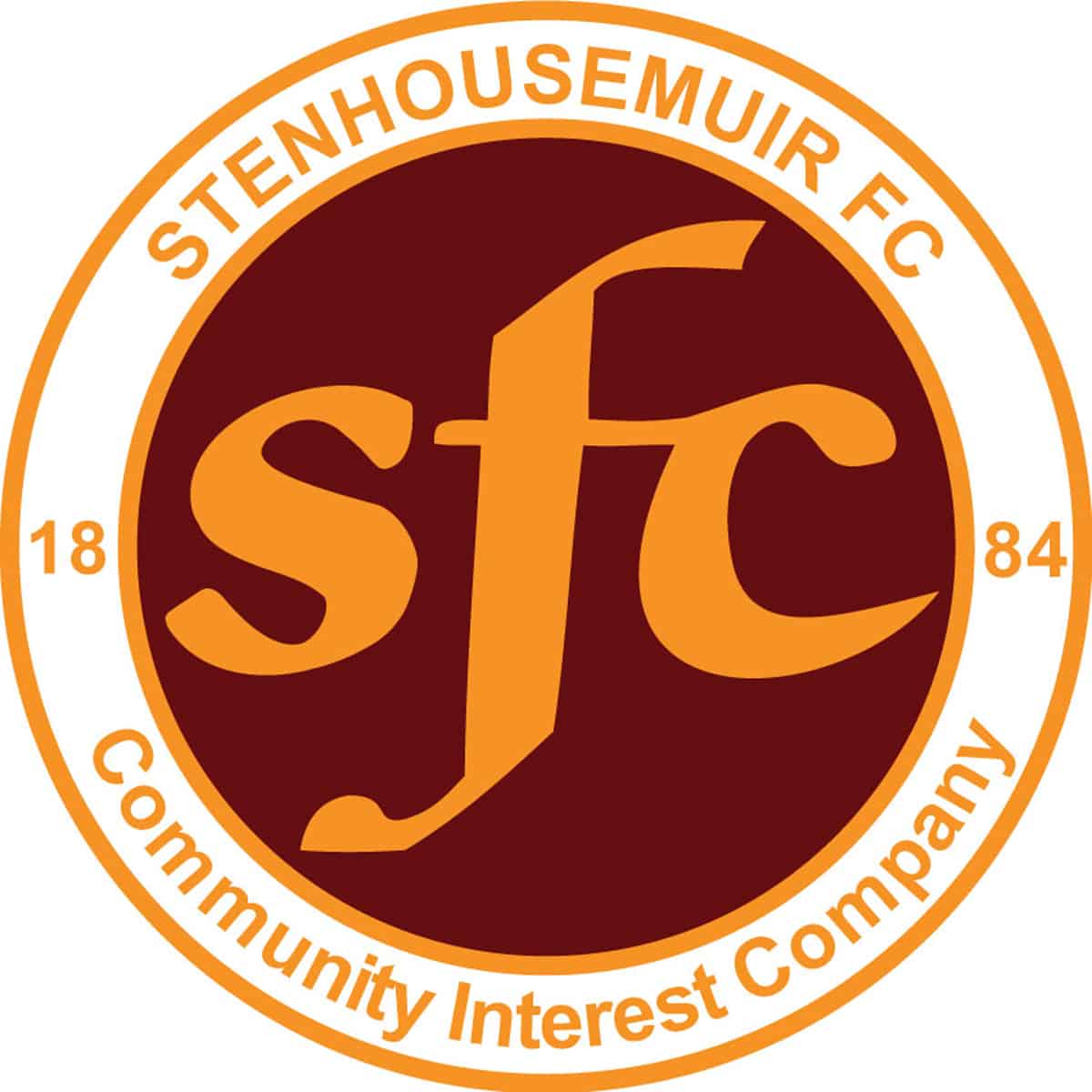 SPFL Ladbrokes League 1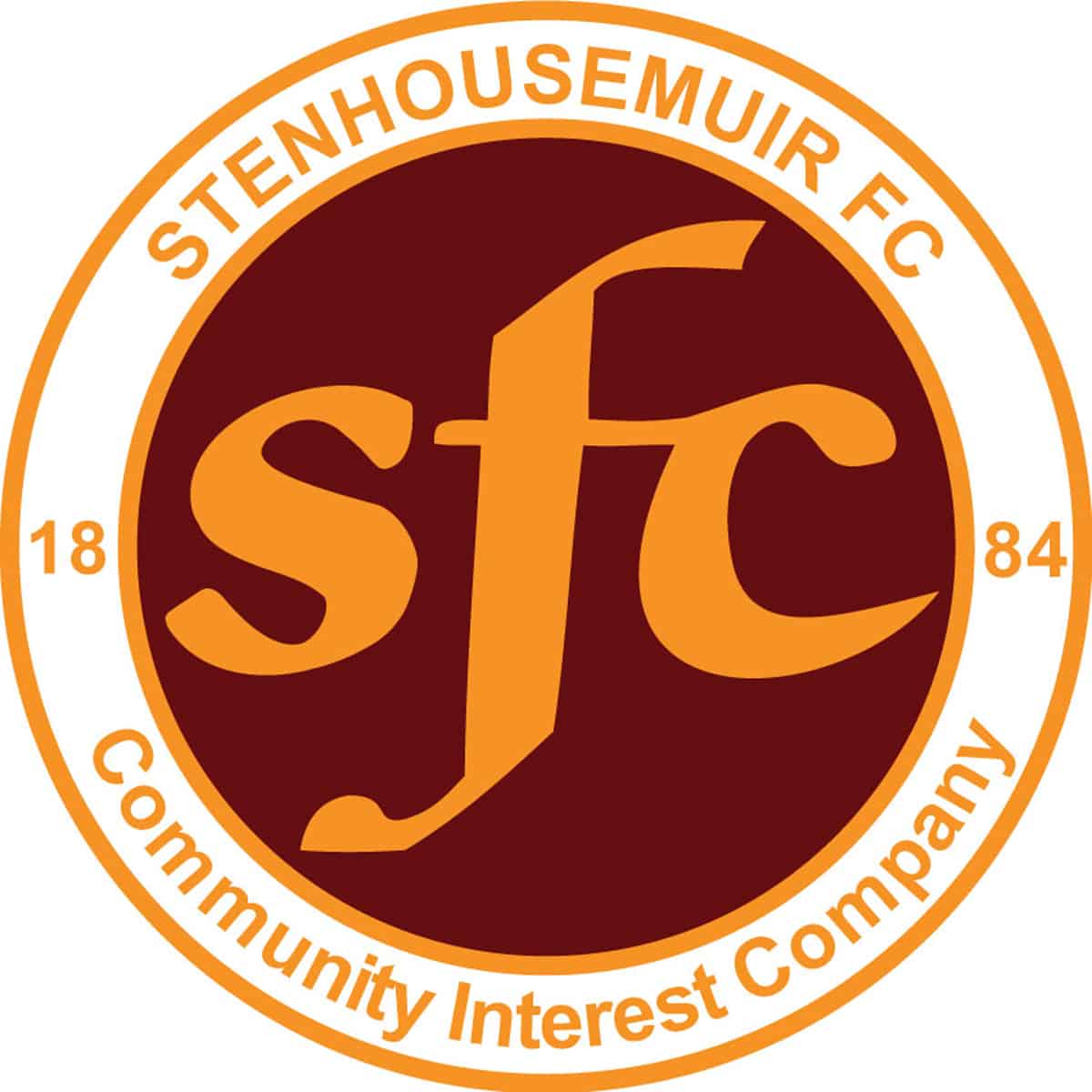 Betfred Cup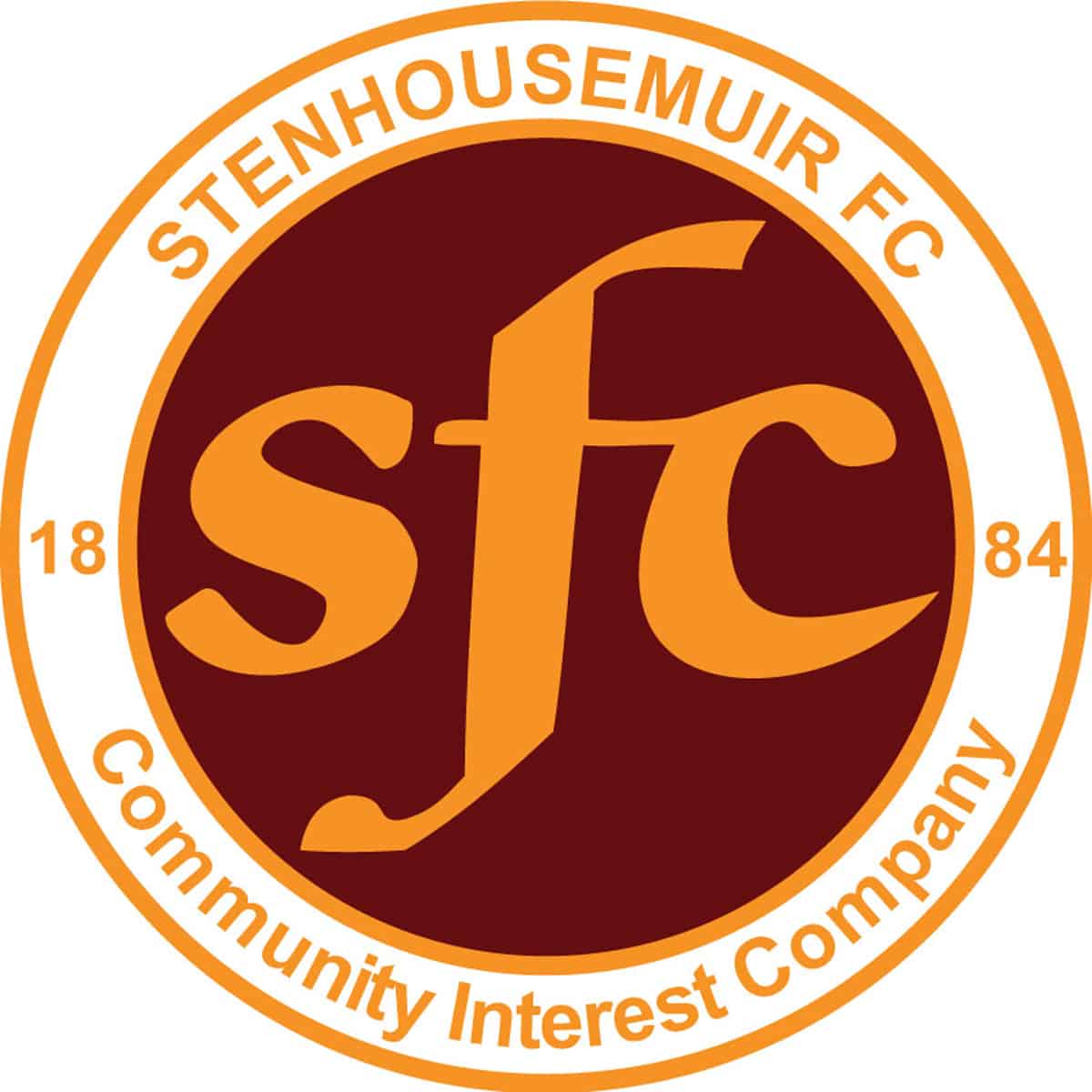 SPFL Ladbrokes League 1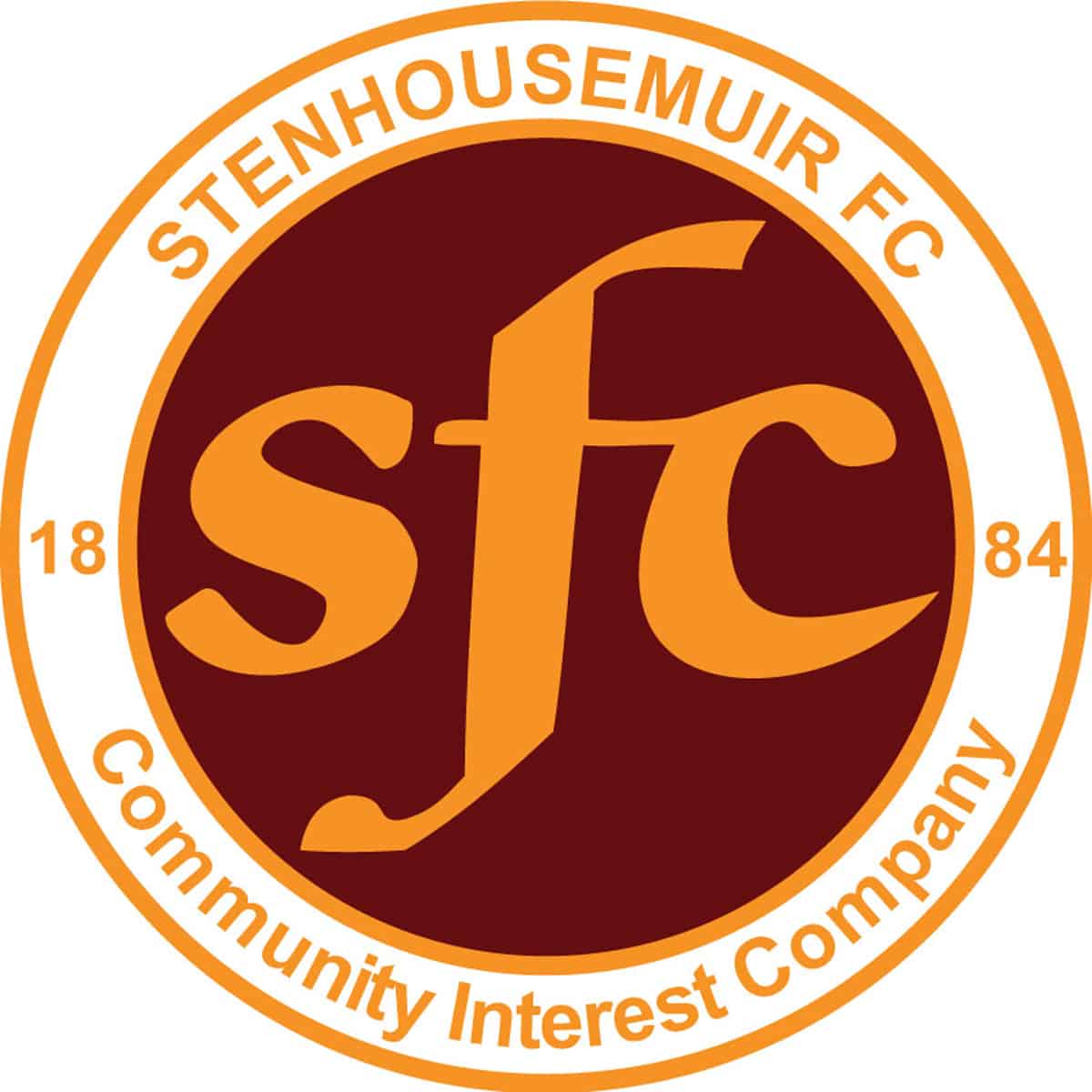 Petrofac Training Cup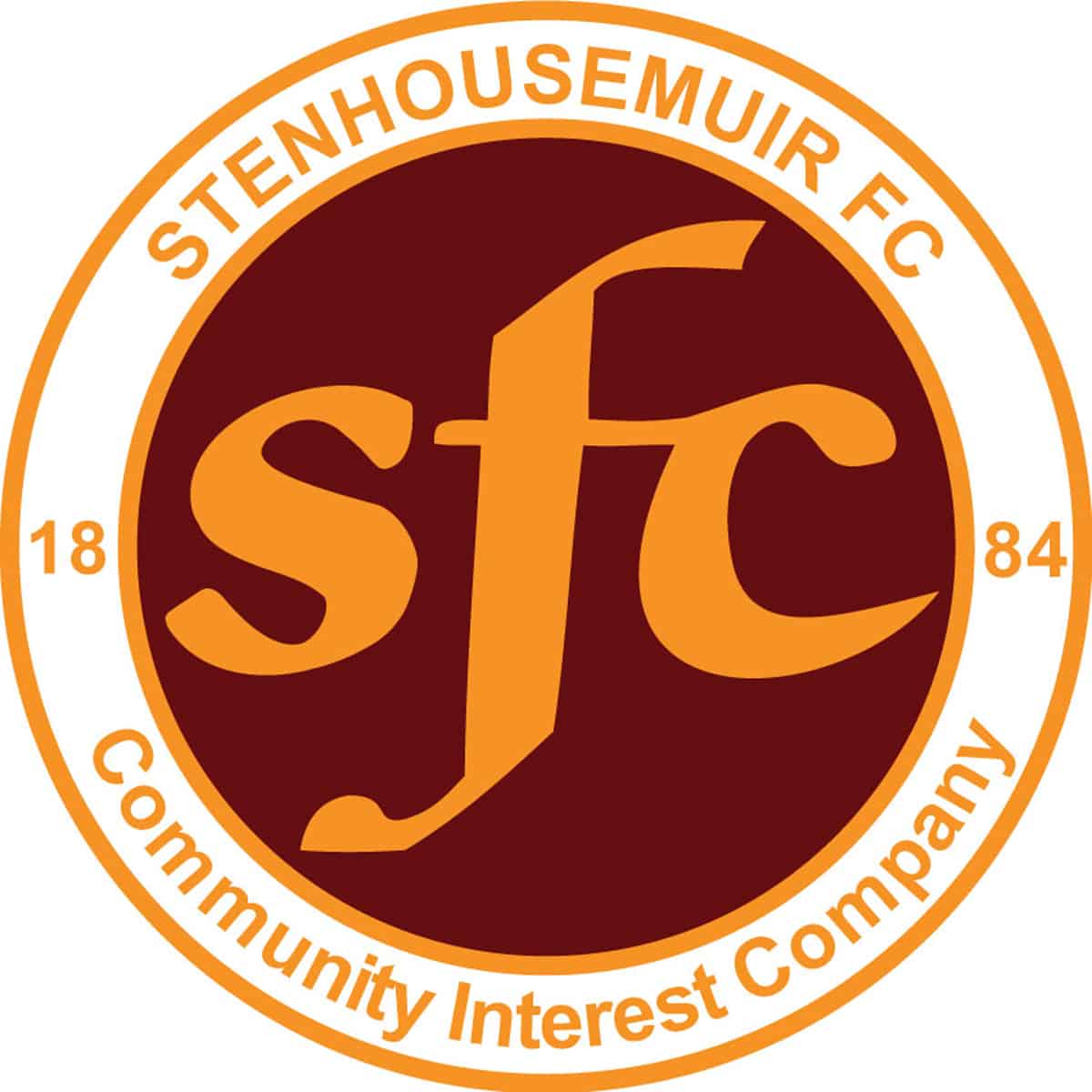 Friendly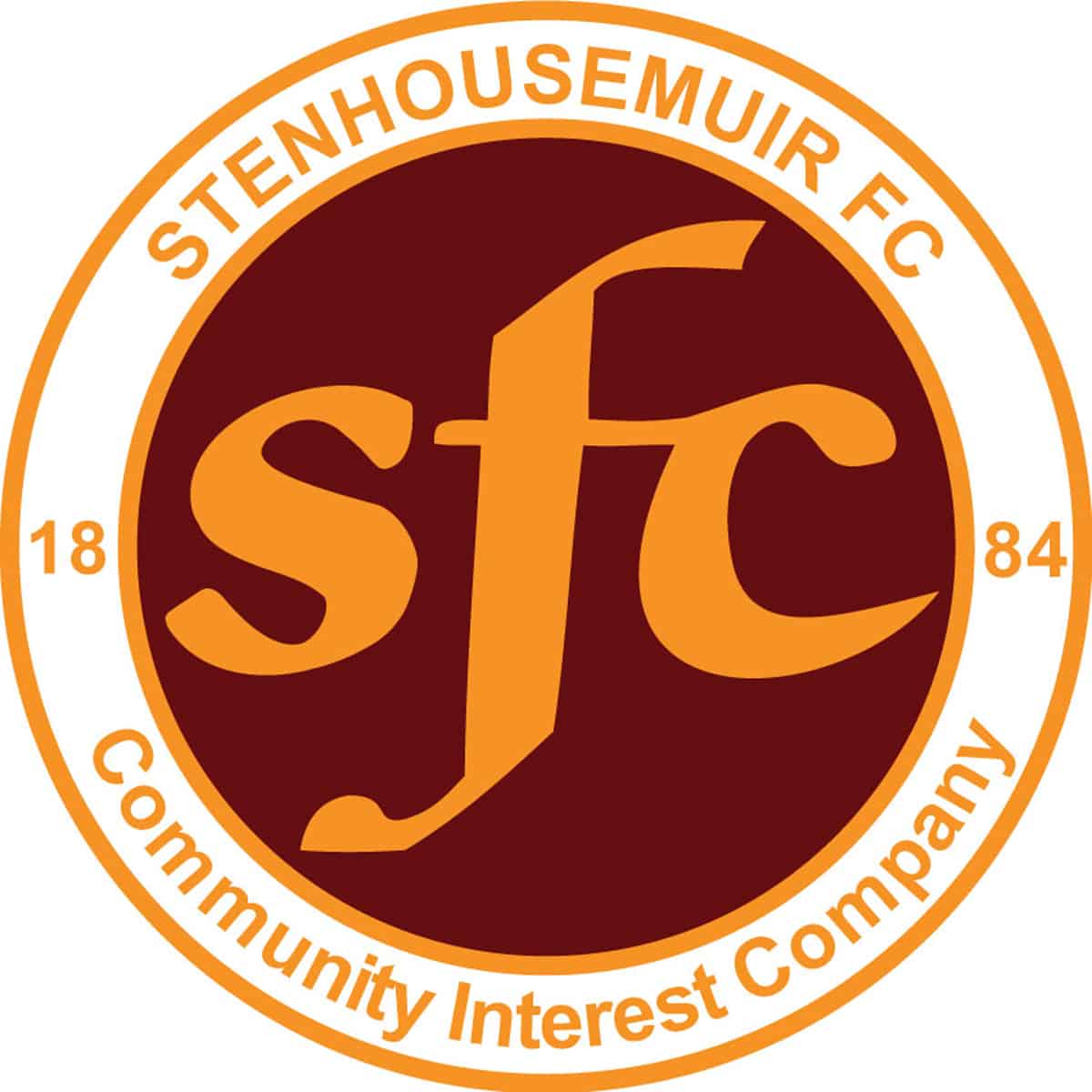 Friendly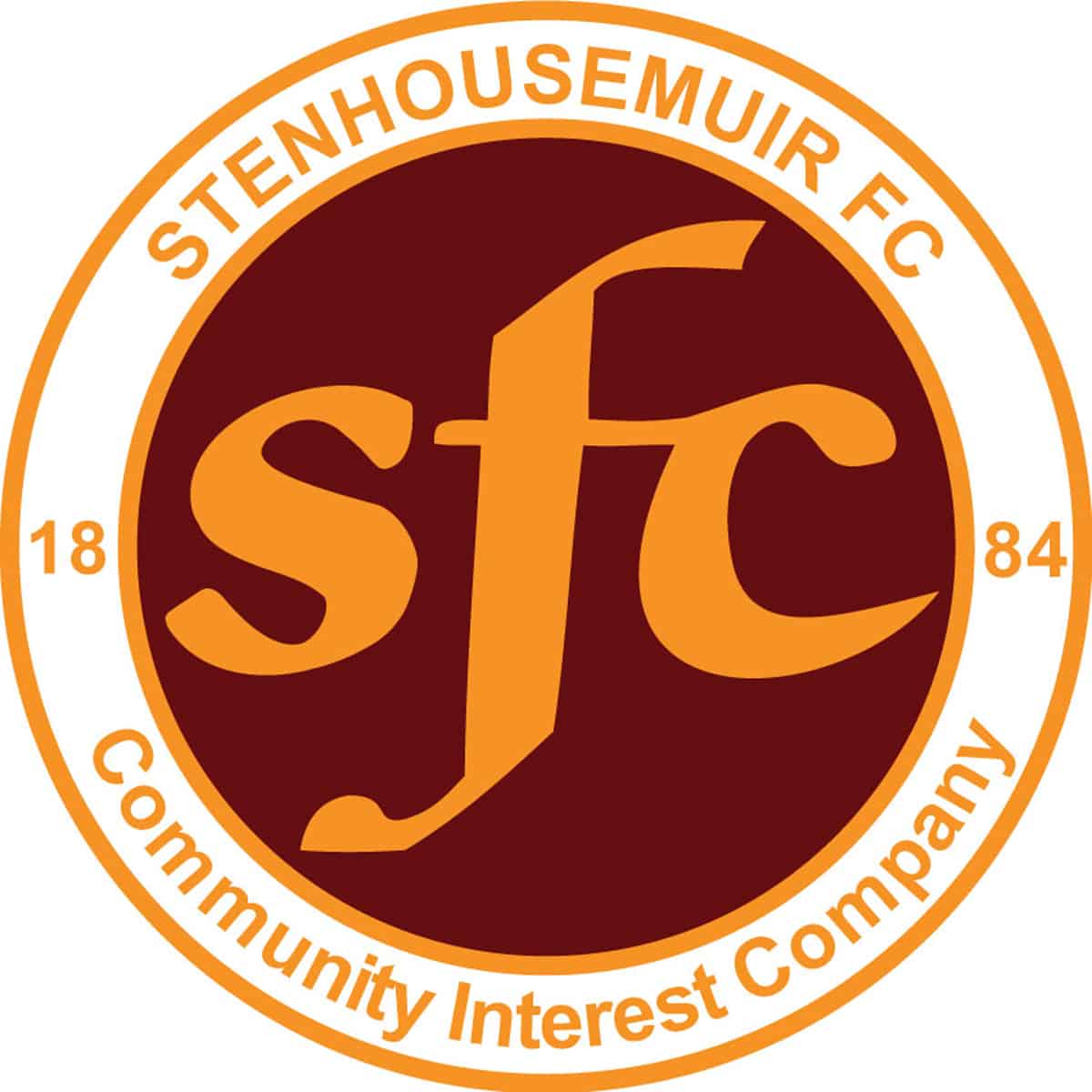 Friendly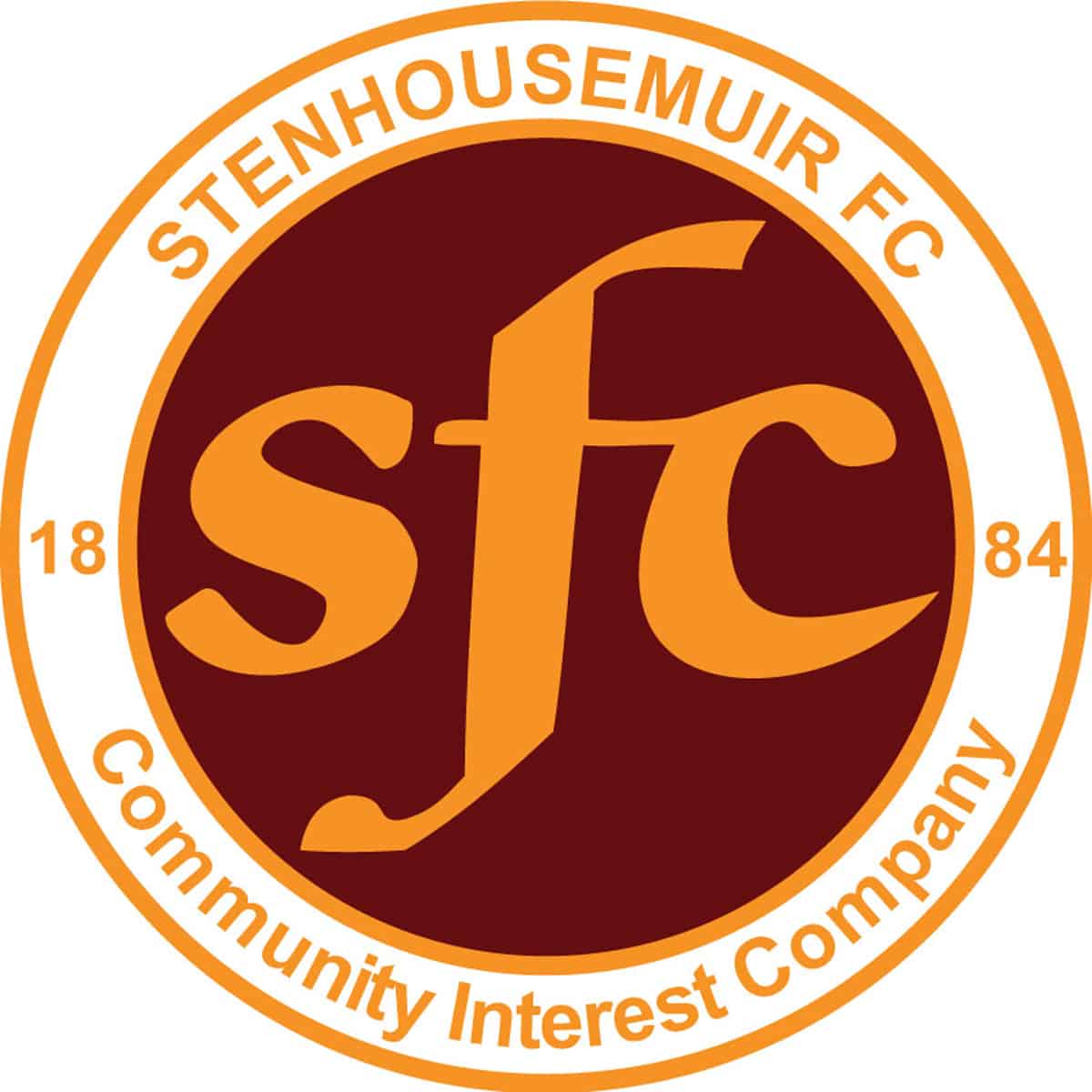 Friendly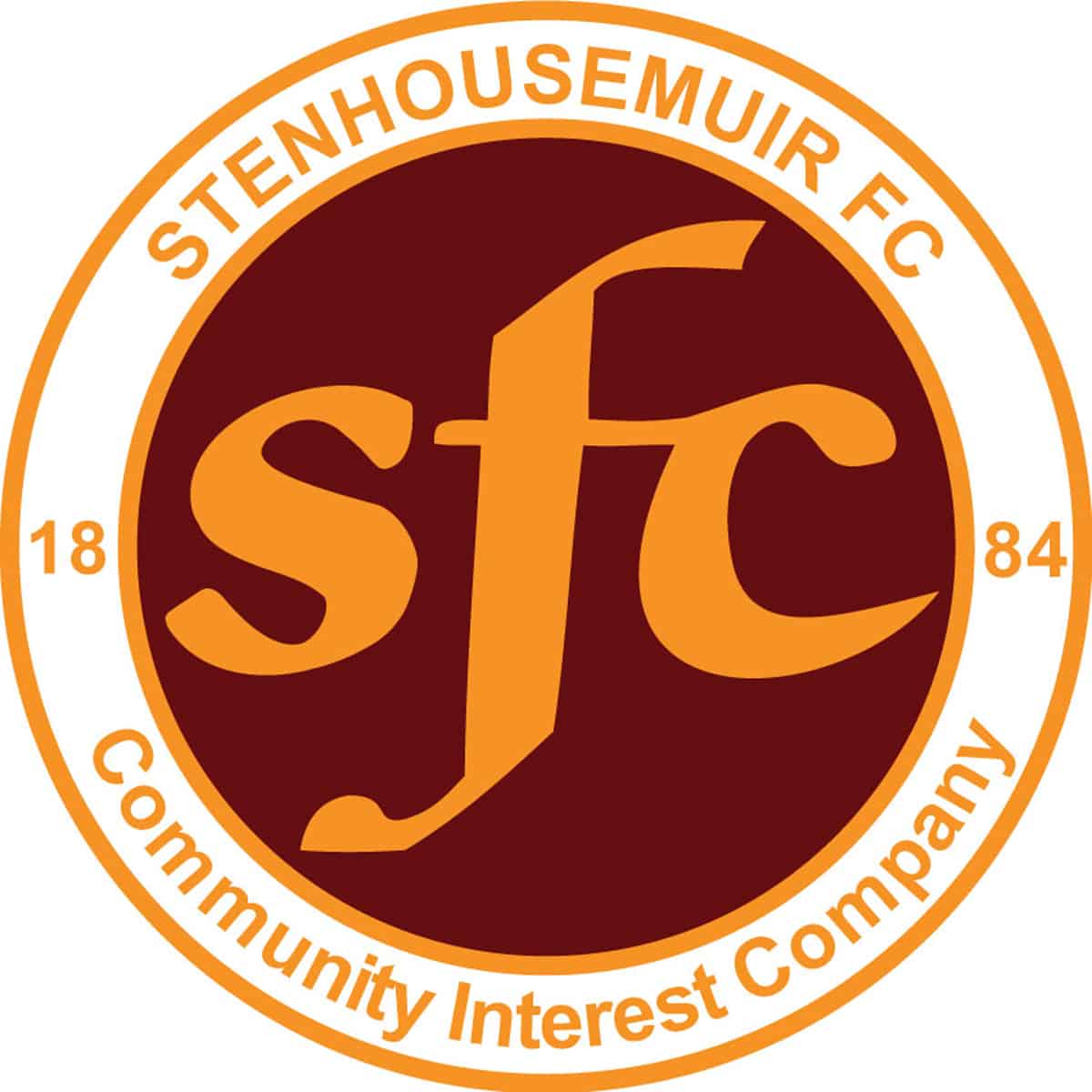 Friendly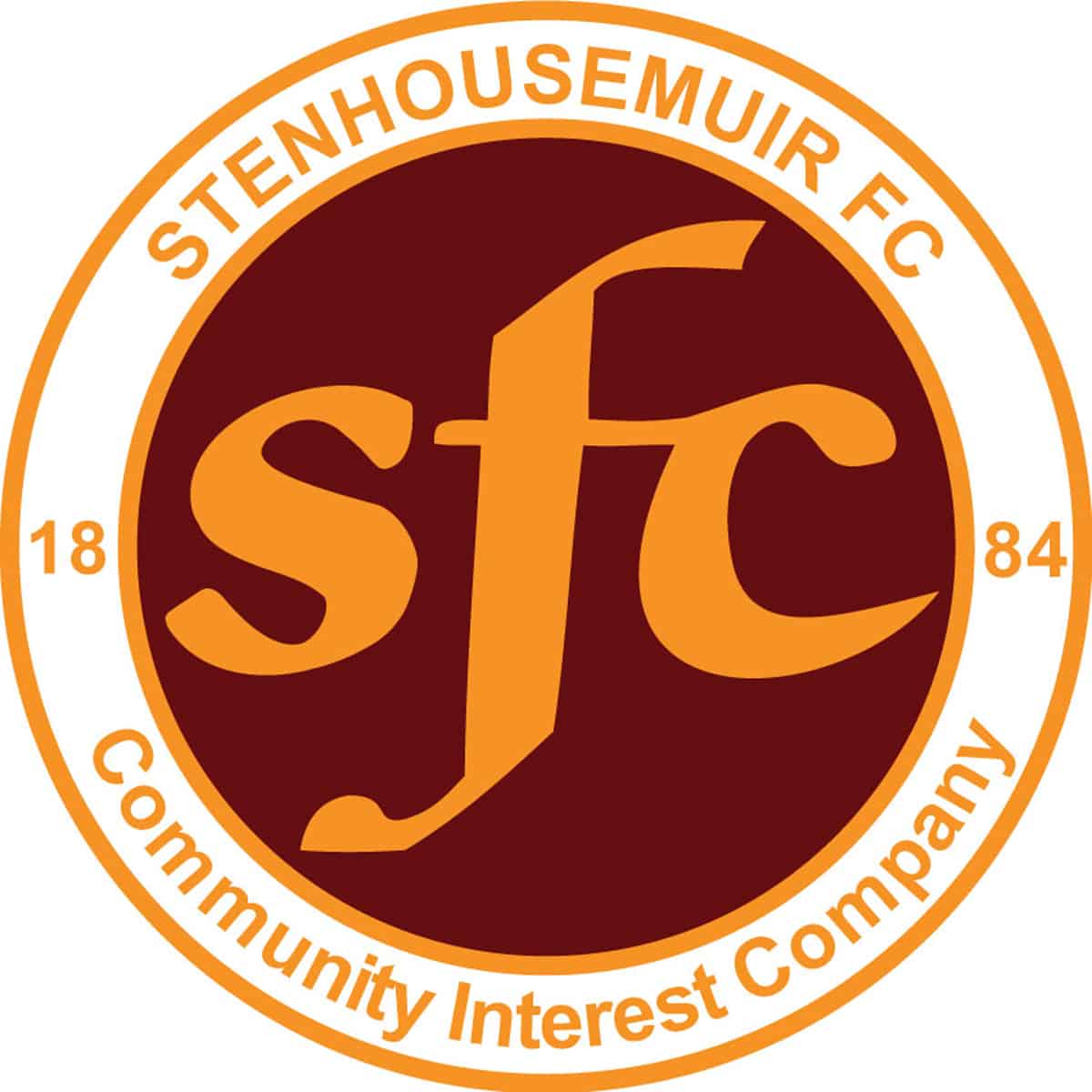 Friendly