Stenhousemuir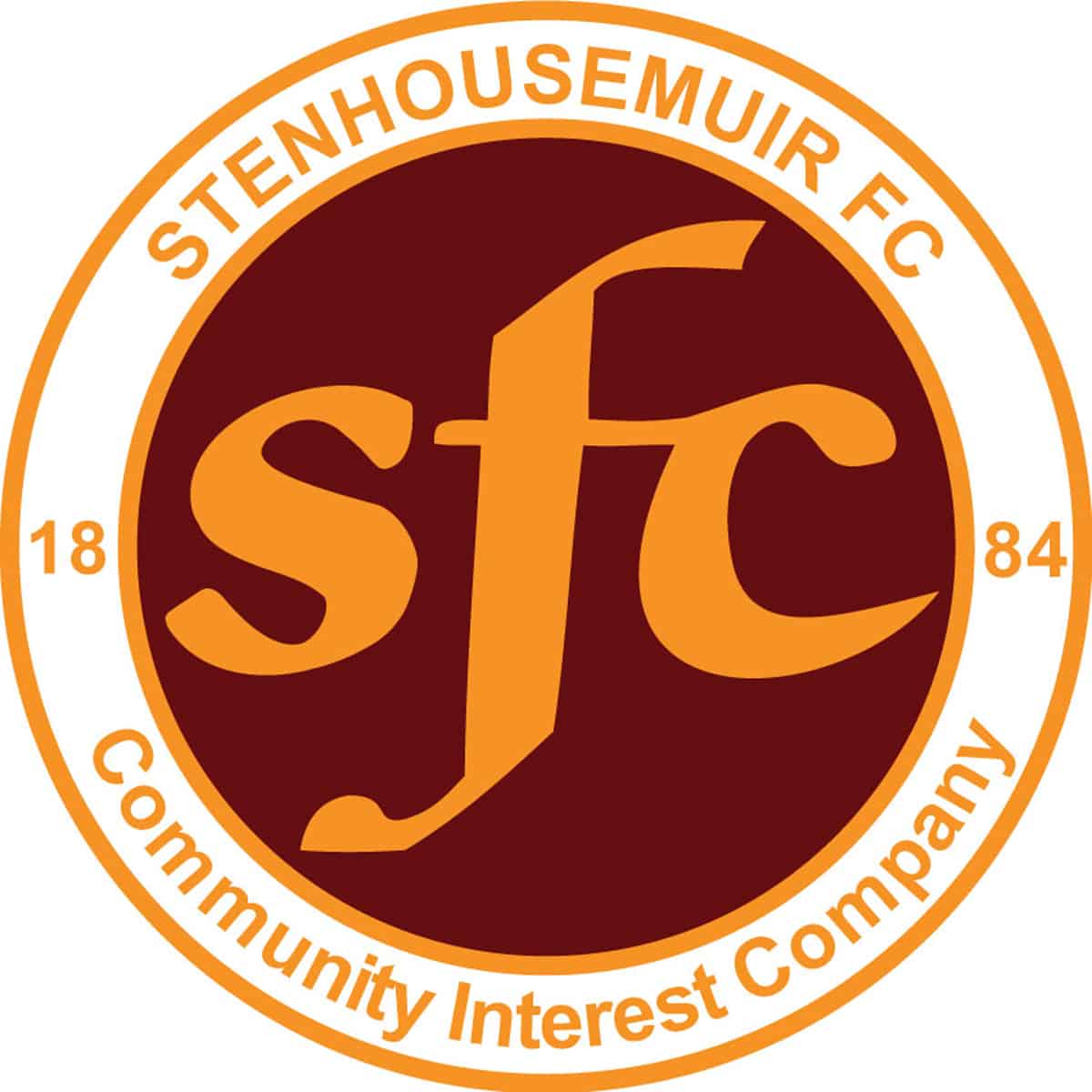 2
vs
2
Archive
Match Report
MATCH REPORTS
Brechin City v Stenhousemuir at Glebe Park, Brechin on 4.2.17
Ladbrokes SPFL League One Att 402
Brechin City 2 [Jackson 3, Hill 49] Stenhousemuir 2 [Furtado 7, Shaw 16]
It wasn't clear until kick off whether this game would go ahead or whether it would finish but luckily it managed to get to the final whistle with the spoils shared. The pitch was claggy in front of the main stand and had undergone a pitch inspection that it passed at 11am. Match referee Mike Roncone was concerned about the area when he arrived at the ground and a further inspection took place. It was one of these pitches that wasn't 100% playable at the time but wasn't bad enough to call off. The Brechin groundstaff got to work and their efforts meant that the game was able to start. The weather eventually cleared which allowed the game to be completed.
Stenhousemuir had David Crawford starting for the first time since he returned from injury as Colin McCabe was ill on way to game though he did take a place on the bench. He had to pick the ball out of the net after only three minutes when a clever flick into the danger area by Ally Love was met by Andy Jackson who fired home from close range.
The Warriors equalised though in the sixth minute when Willis Furtado cut in from the right flank before hitting a 25 yarder that flew into the top corner. This certainly gave Stenhousemuir a lift and they took the lead in the 16th minute when Ciaran Summers won the ball before setting up Oli Shaw who advanced on goal before dispatching the ball past Graeme Smith. Crawford saved a Love effort in the32nd minute before the ball was moved to the other end of the pitch and Smith showed a strong hand to deny Shaw who had struck a powerful goal bound effort. The game became more feisty in the latter stages and Aron Lynas ended up over the wall when he and Alan Cook challenged for the ball. Paul McLean was cautioned a minute later as tempers flaired.
Just after the start of the second half there was a good chance for Stenhousemuir but Cook dragged his shot wide. In the 49th minute the home side were level when Stenhousemuir failed to clear their lines at a corner and Dougie Hill scored from close range. In the 54th minute Stenhousemuir had a good chance to take the lead after a timely McLean tackle to deny Cook fell to Shaw but he fired over when he had time to pick his spot. Jackson then created a chance out of nothing at the other end when he did well to stretch to get a header on target but it was a simple save for Crawford.
The Denny man was a constant threat and in the 74th minute despite being outnumbered he created an opening for himself to advance on goal in a solo effort. He managed to draw a foul from David Marsh who clipped his heels and the Stenhousemuir defender was shown his second yellow card of the game and thus dismissed.
Brown Ferguson rung the changes as Brechin looked to make the most of their numerical advantage. Liam Watt came close to scoring with a curling free kick that went just wide. As time progressed there were times where Stenhousemuir were just holding on. In the last minute of normal time Alan Trouten flashed a shot just wide of the target. The Warriors though had another half chance at the other end but Shaw couldn't connect.
In the end honours were level and both teams fought hard for their point. There will be disappointment that they lost the lead cheaply but at the same time there is a realisation that the game could have slipped out of their hands if the spirit been weaker.
Brechin City – Smith, McLean [b45], O'Neil, Fusco [Trouten 80], Hill, Rodger, Lynas, Dale, Jackson, Watt and Love. Subs not used – Graham, Caldwell, McCormack, Ford, Dyer and O'Neil.
Stenhousemuir – Crawford, Meechan, Summers, Marsh [b39][so 74], Kerr, Berry, Furtado [Mazana 89], Millar, McMenamin [McCormack 77], Shaw and Cook [Roy 72]. Subs not used – Duthie, Stirling, McCabe and Smith
Referee – Mike Roncone Assistants – Stephen Mitchell and Jordan Paterson
Details
| Date | Time | League | Season | Full Time |
| --- | --- | --- | --- | --- |
| February 4, 2017 | 3:00 pm | SPFL Ladbrokes League 1 | 2016/2017 | 90' |
Results
| | | | | |
| --- | --- | --- | --- | --- |
| Stenhousemuir | 2 | — | 2 | Draw |
| Archive | 2 | — | 2 | Draw |
Past Meetings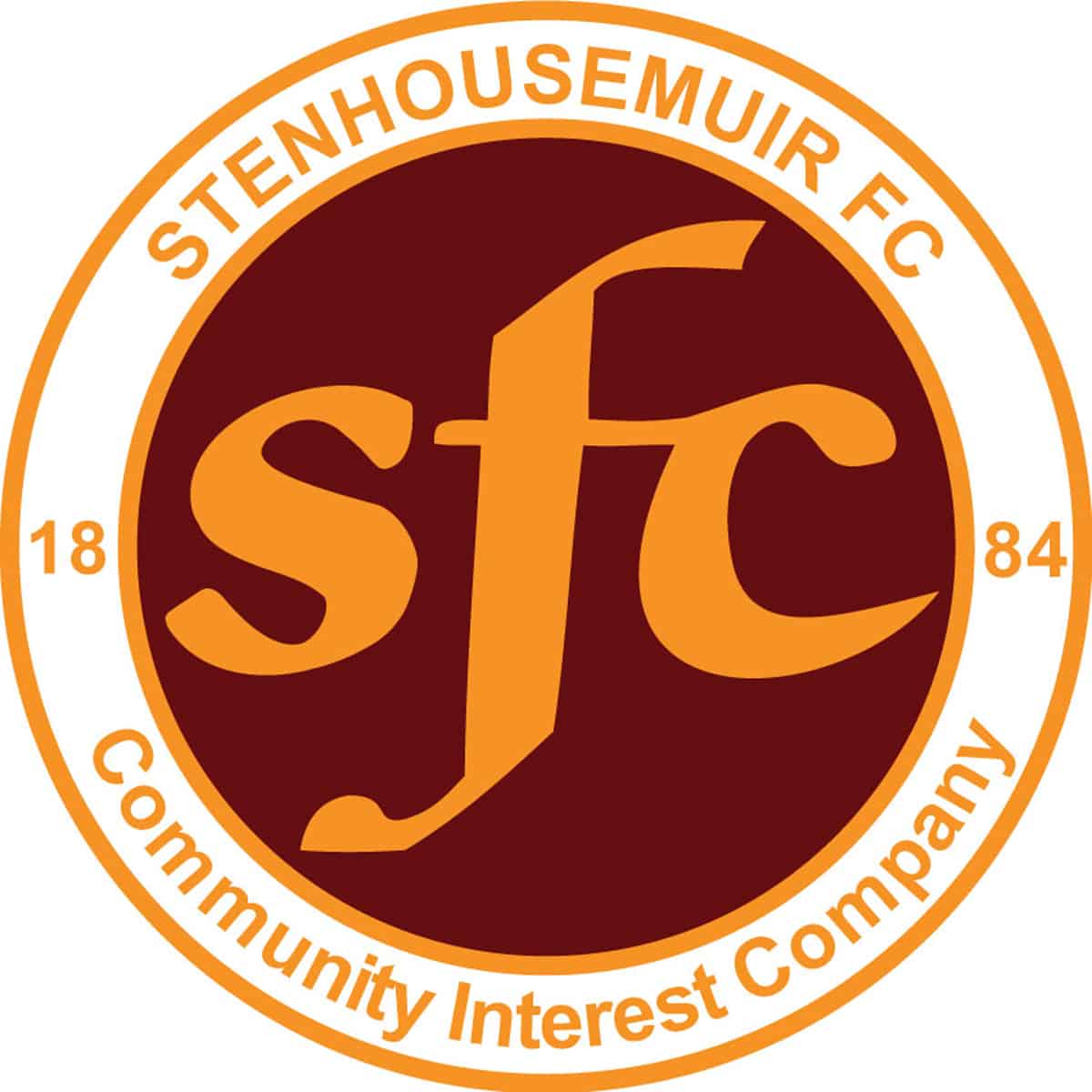 SPFL Ladbrokes League 1
Ochilview Park Stenhousemuir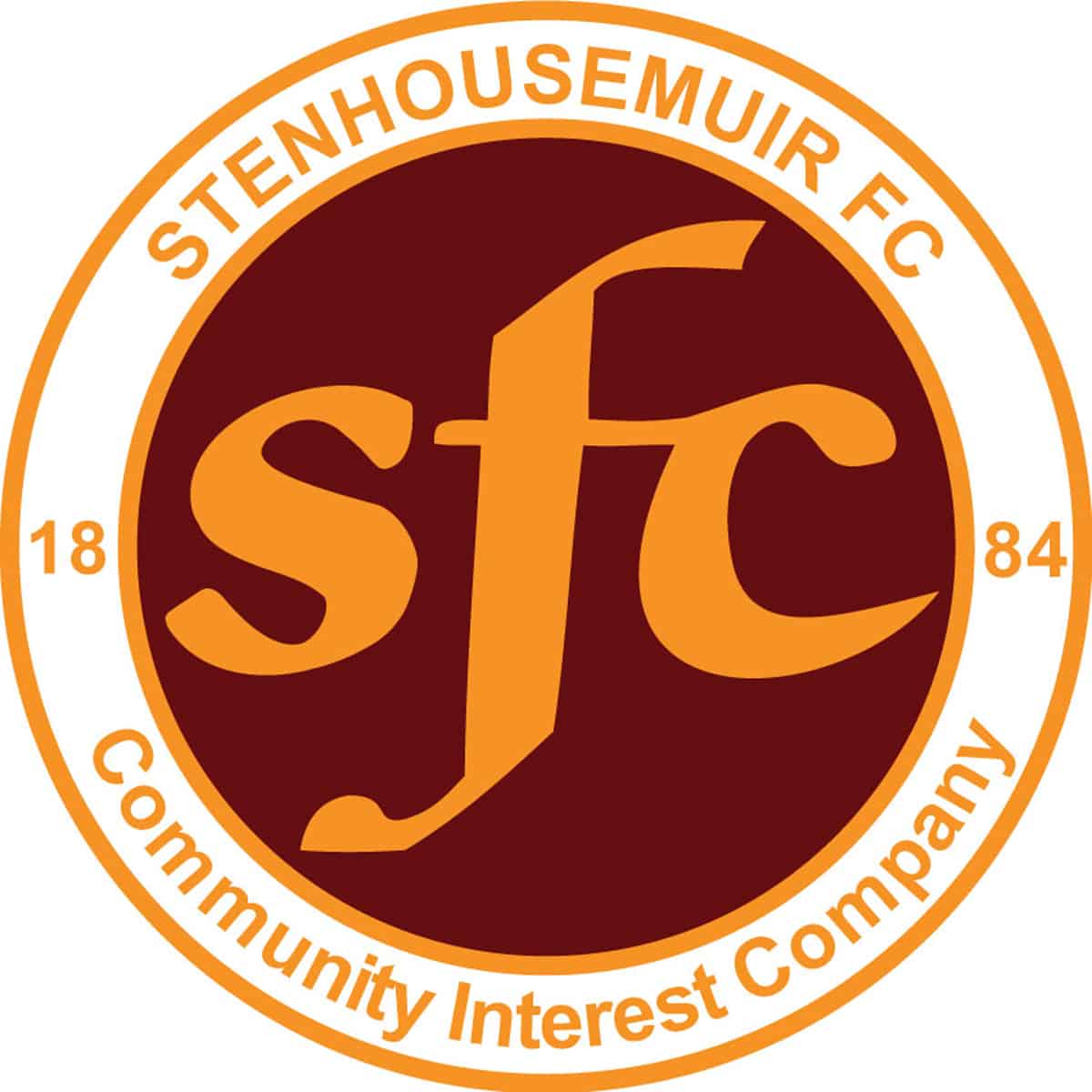 William Hill Scottish Cup
McDiarmid Park.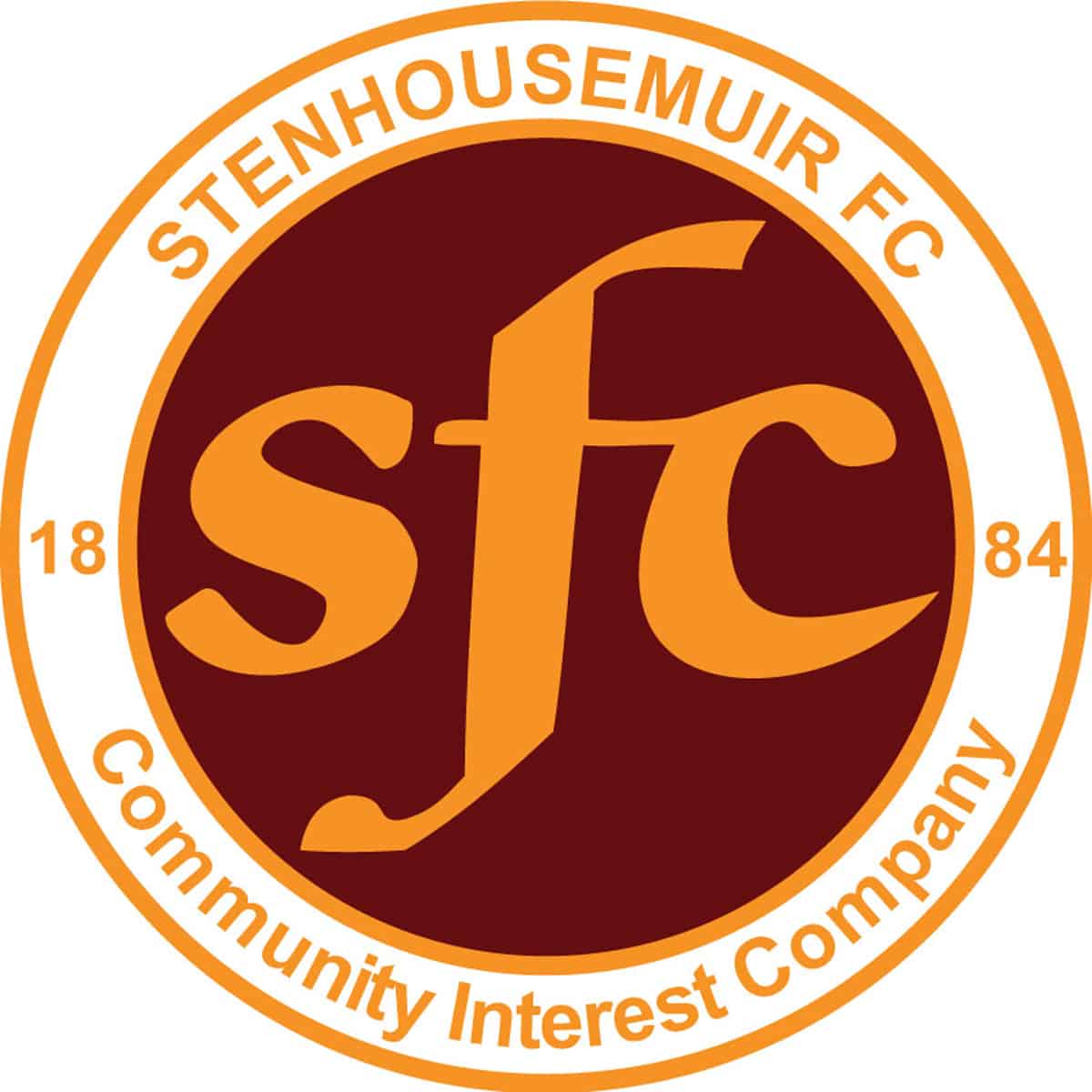 SPFL Ladbrokes League 1
Ochilview Park Stenhousemuir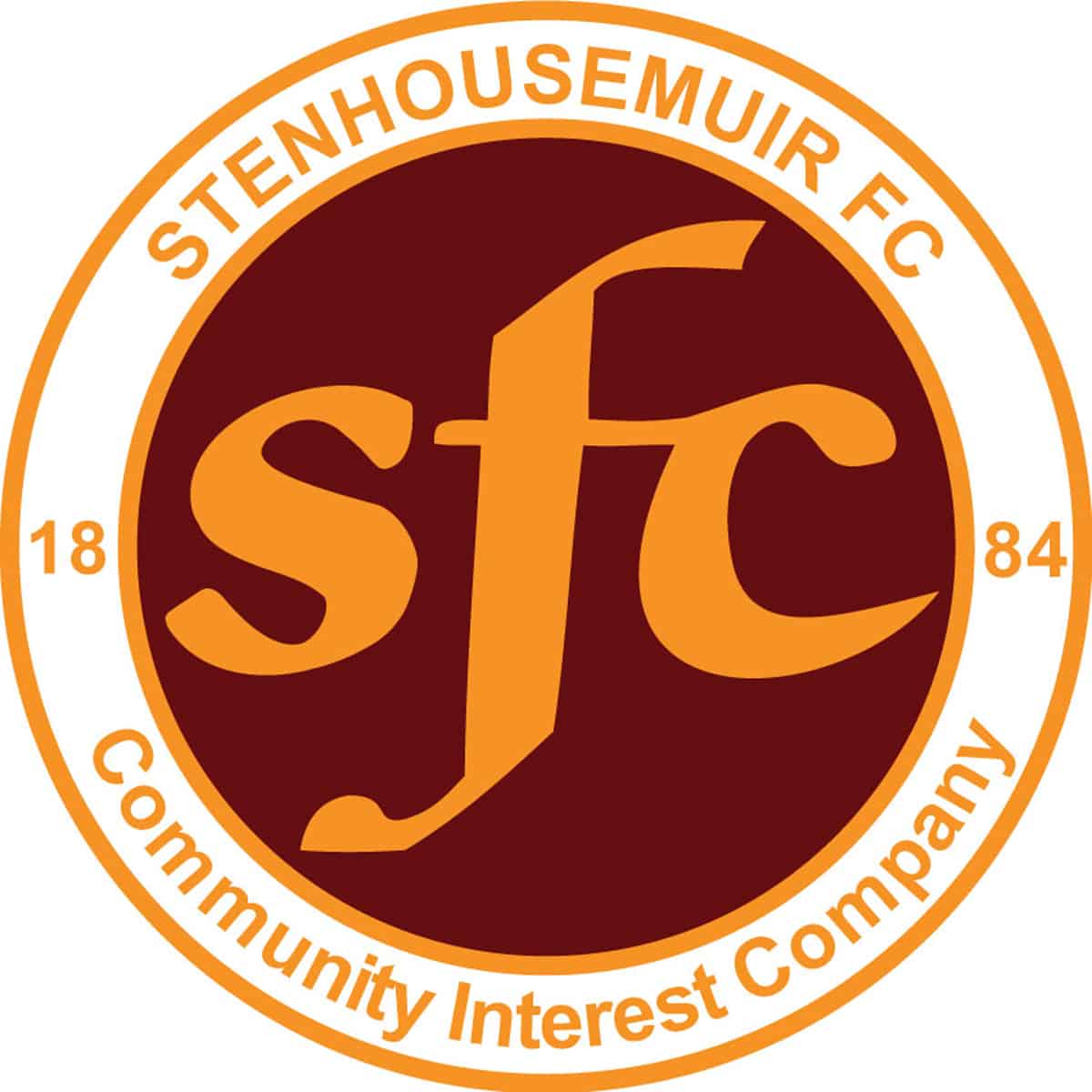 SPFL Ladbrokes League 1
New Bayview Stadium, Methil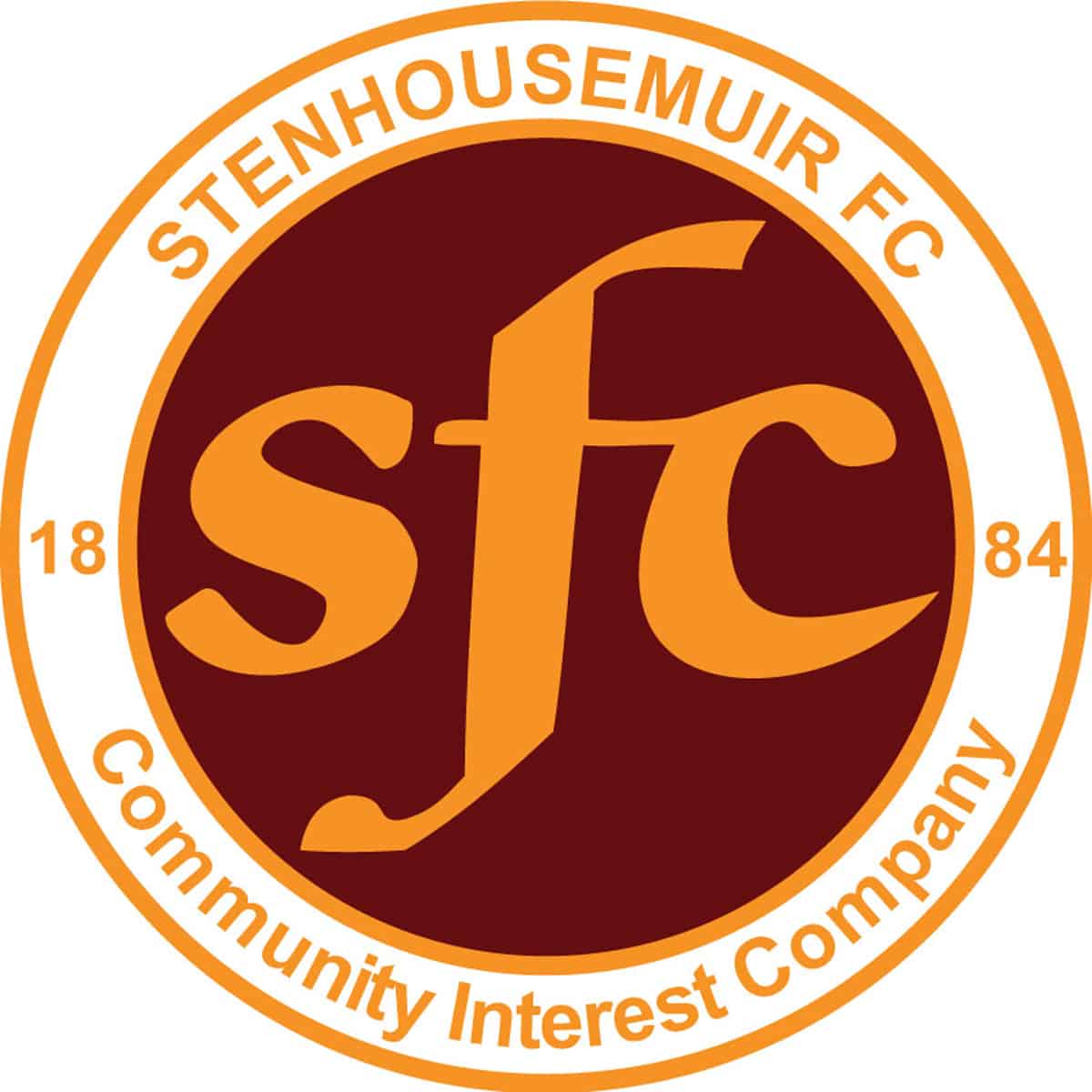 SPFL Ladbrokes League 1
Ochilview Park Stenhousemuir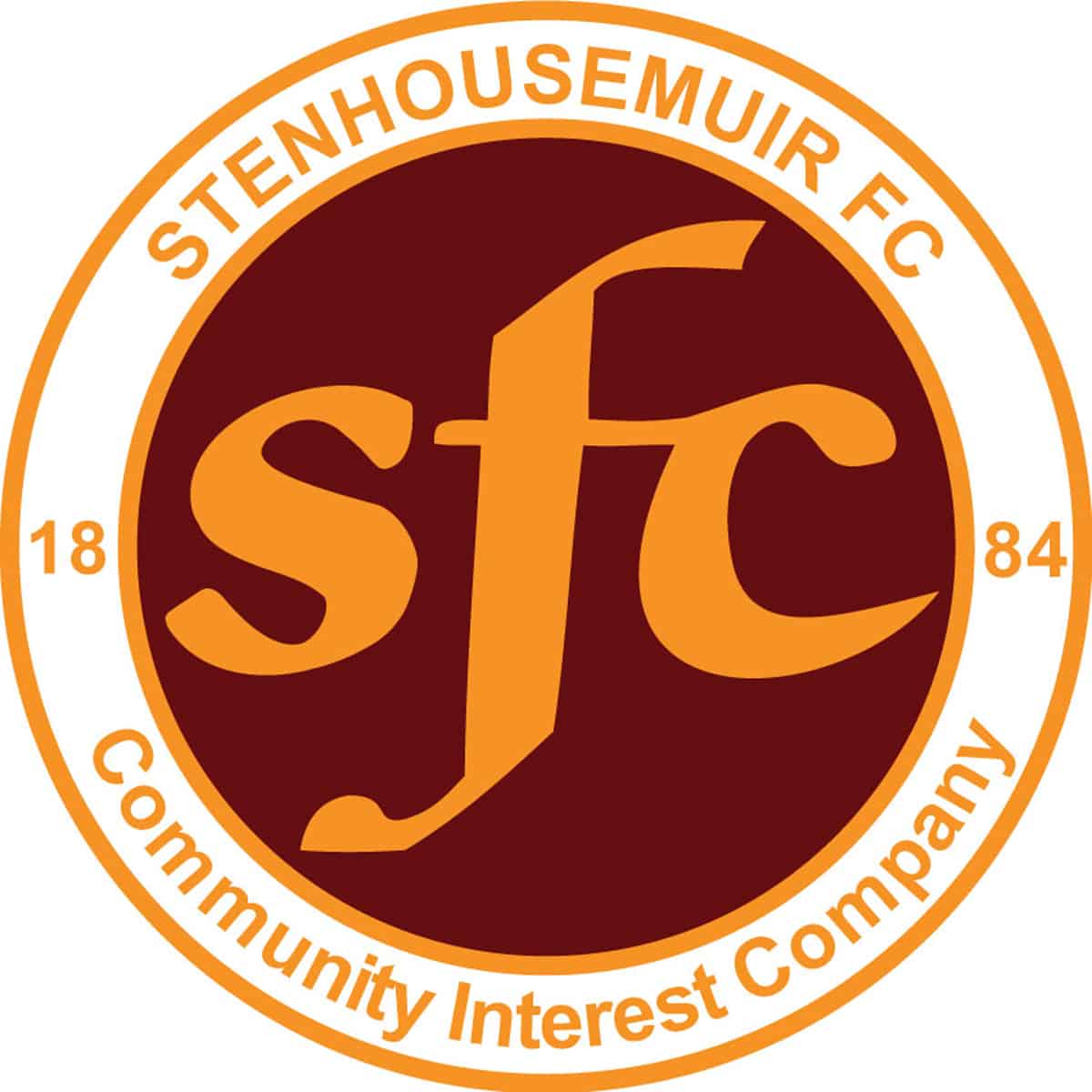 SPFL Ladbrokes League 1
Balmoor Stadium, Peterhead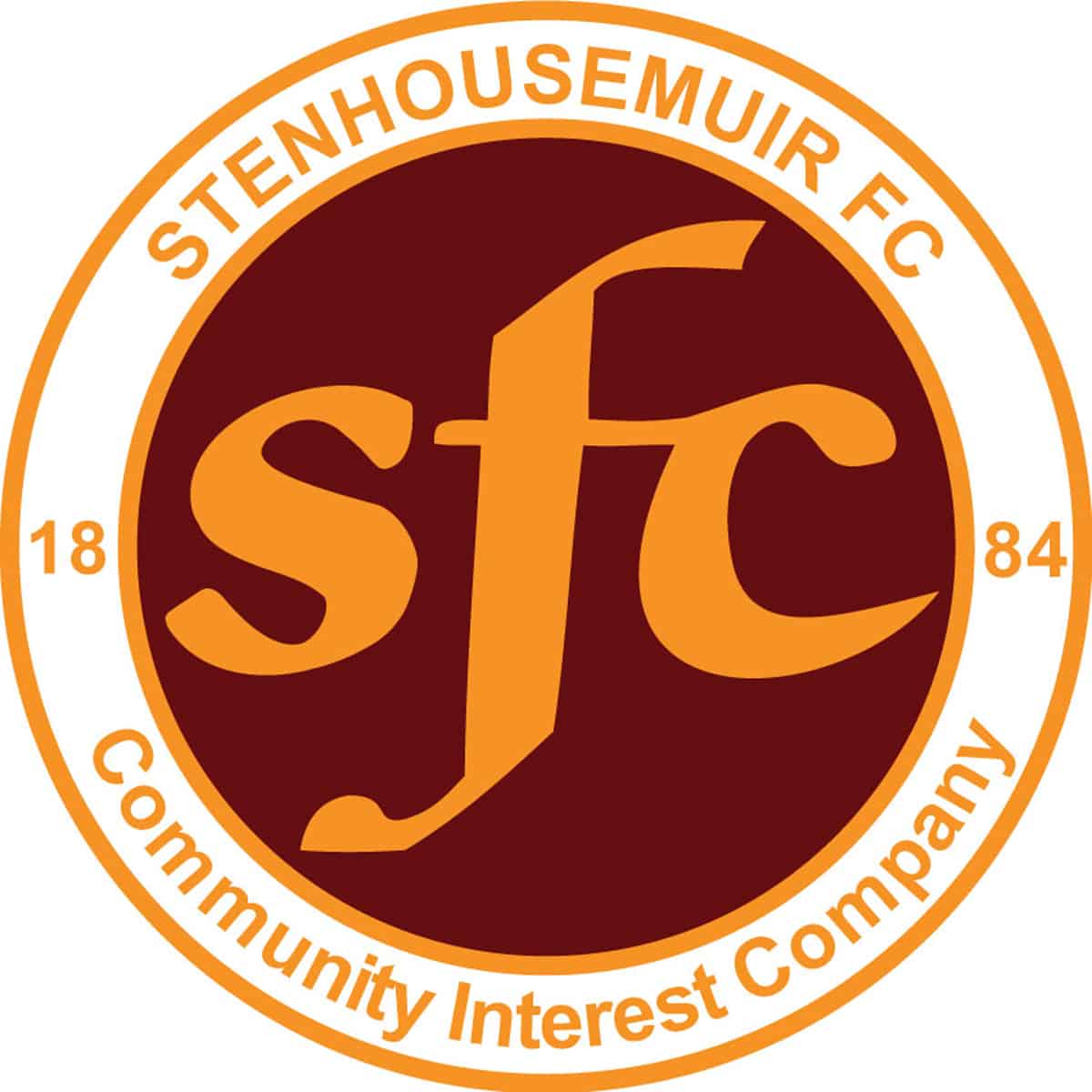 SPFL Ladbrokes League 1
Ochilview Park Stenhousemuir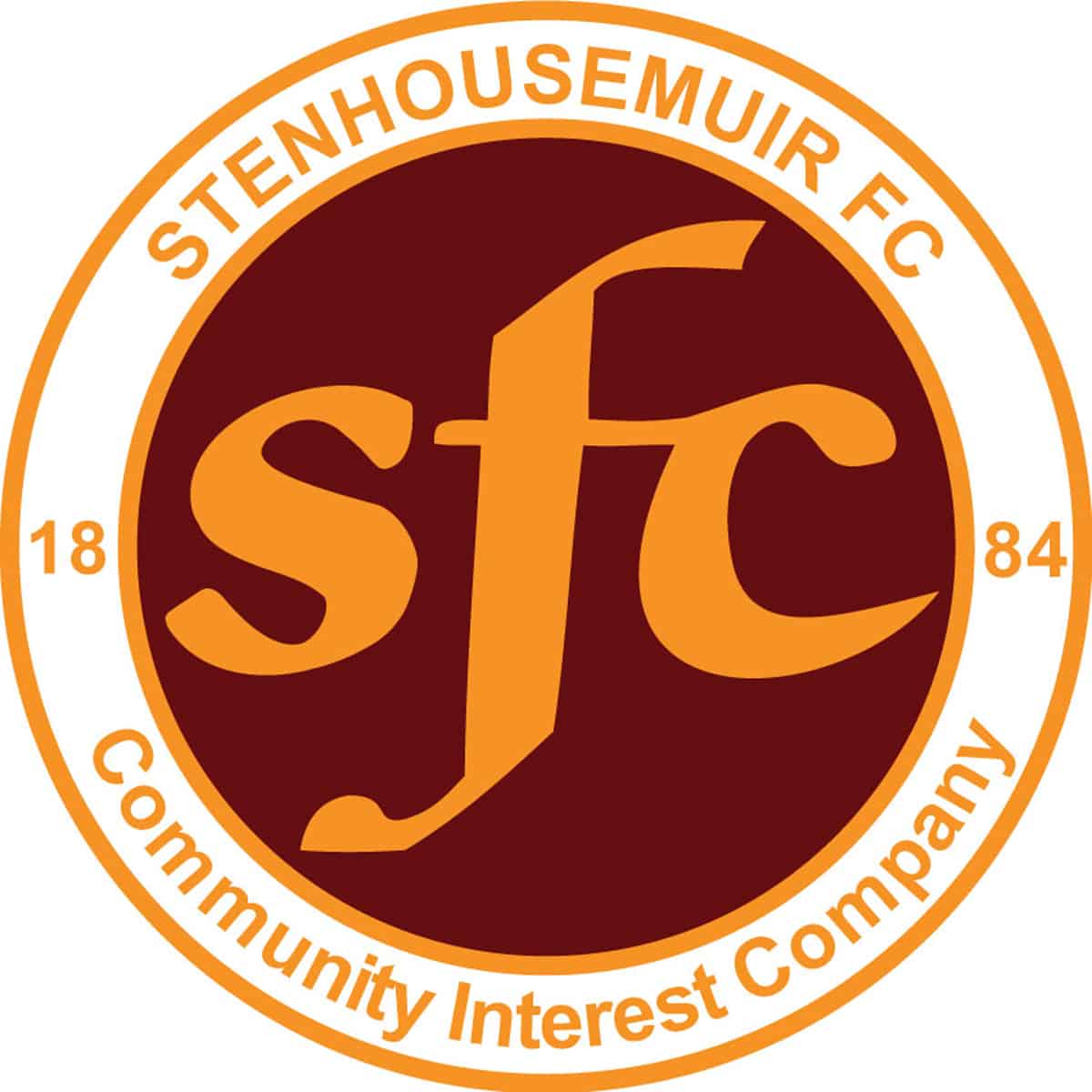 SPFL Ladbrokes League 1
Ochilview Park Stenhousemuir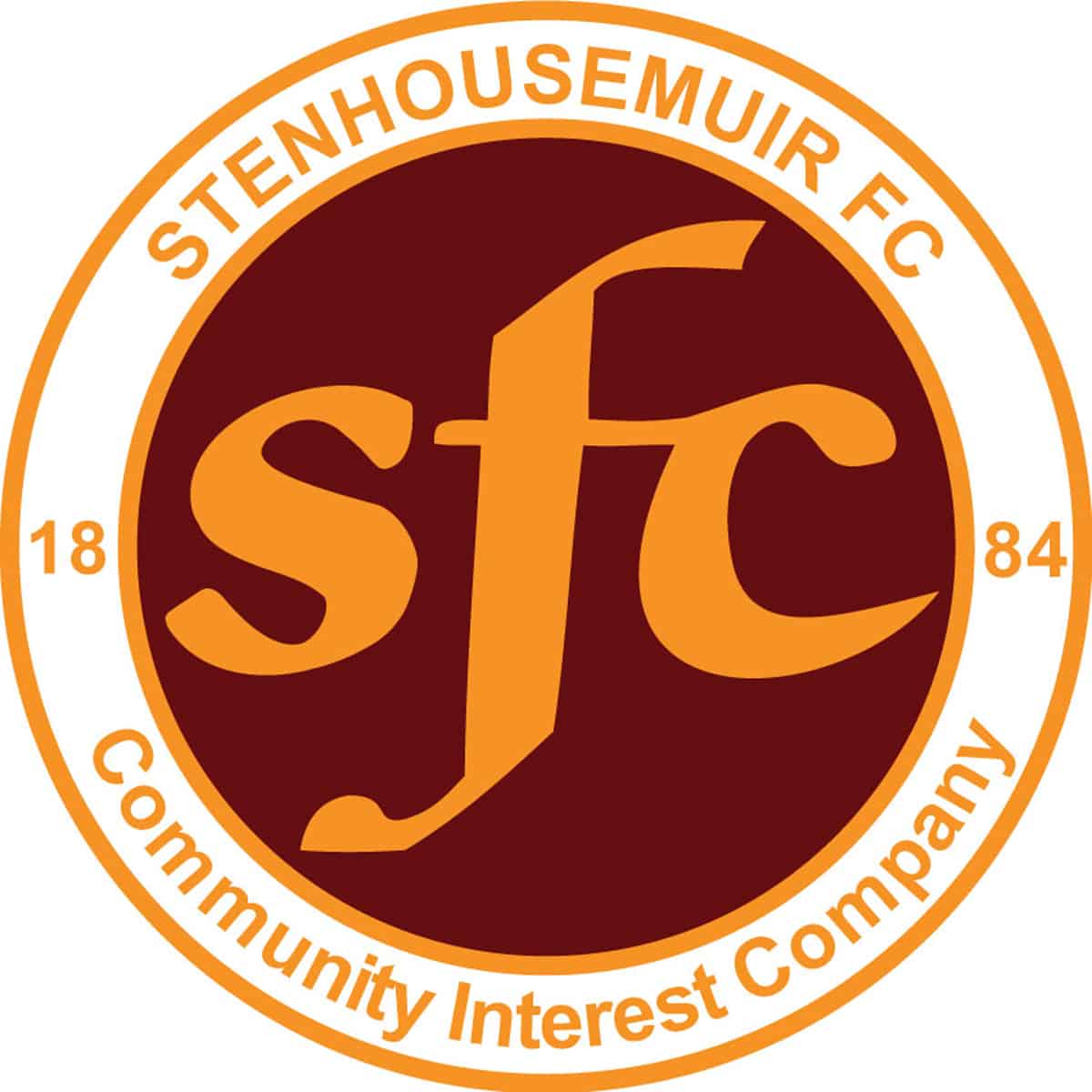 SPFL Ladbrokes League 1
Ochilview Park Stenhousemuir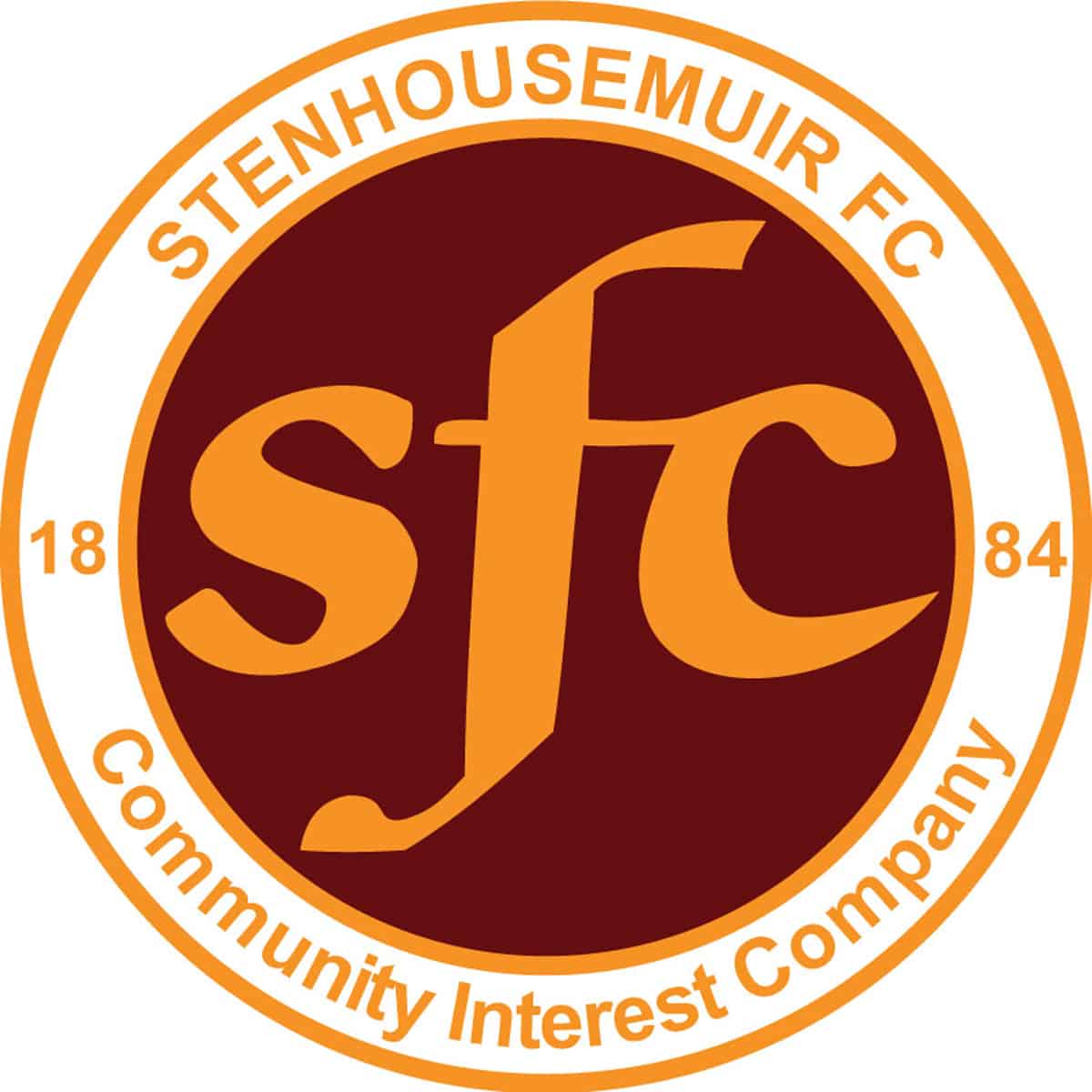 SPFL Ladbrokes League 1
New Broomfield Stadm. Airdrie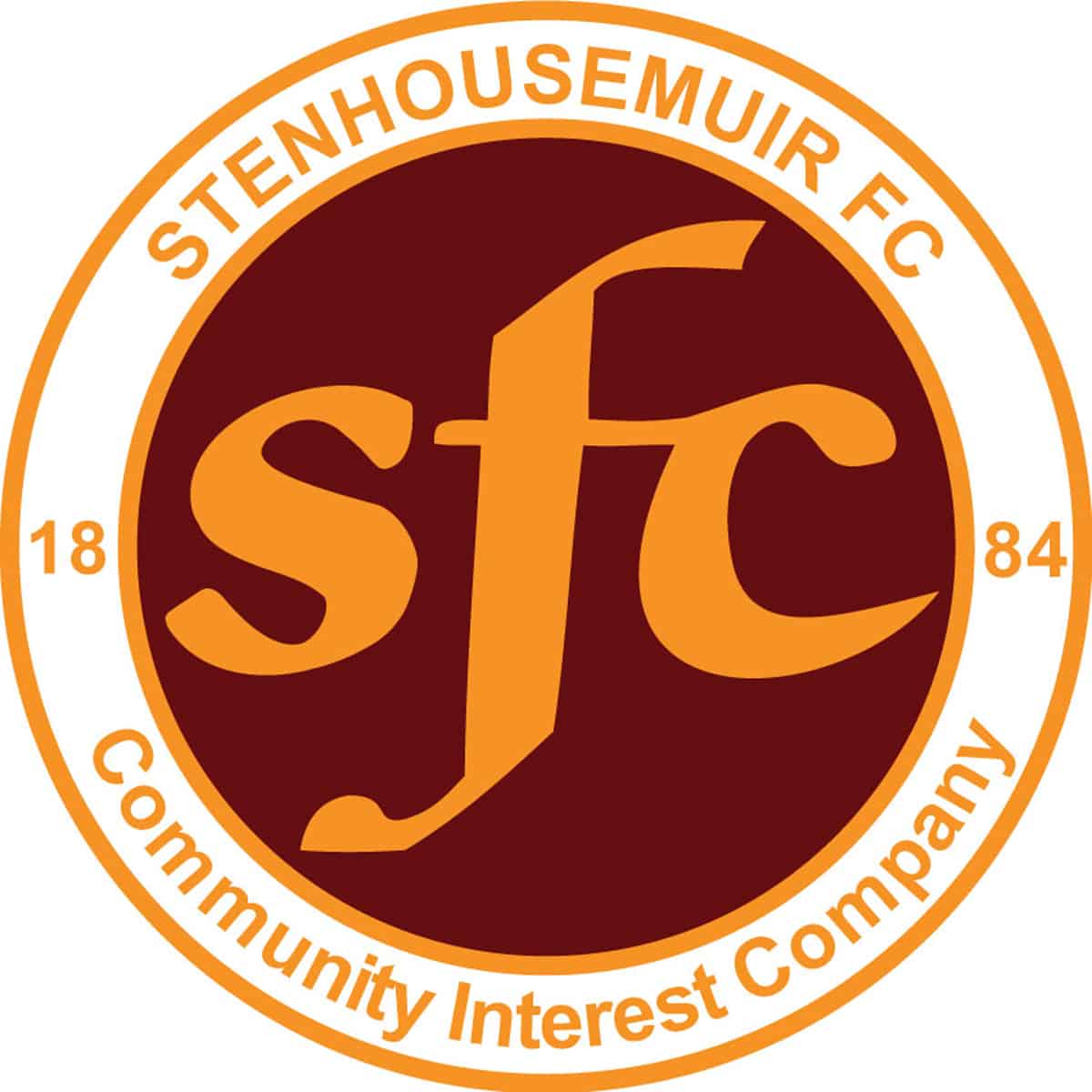 William Hill Scottish Cup
Ochilview Park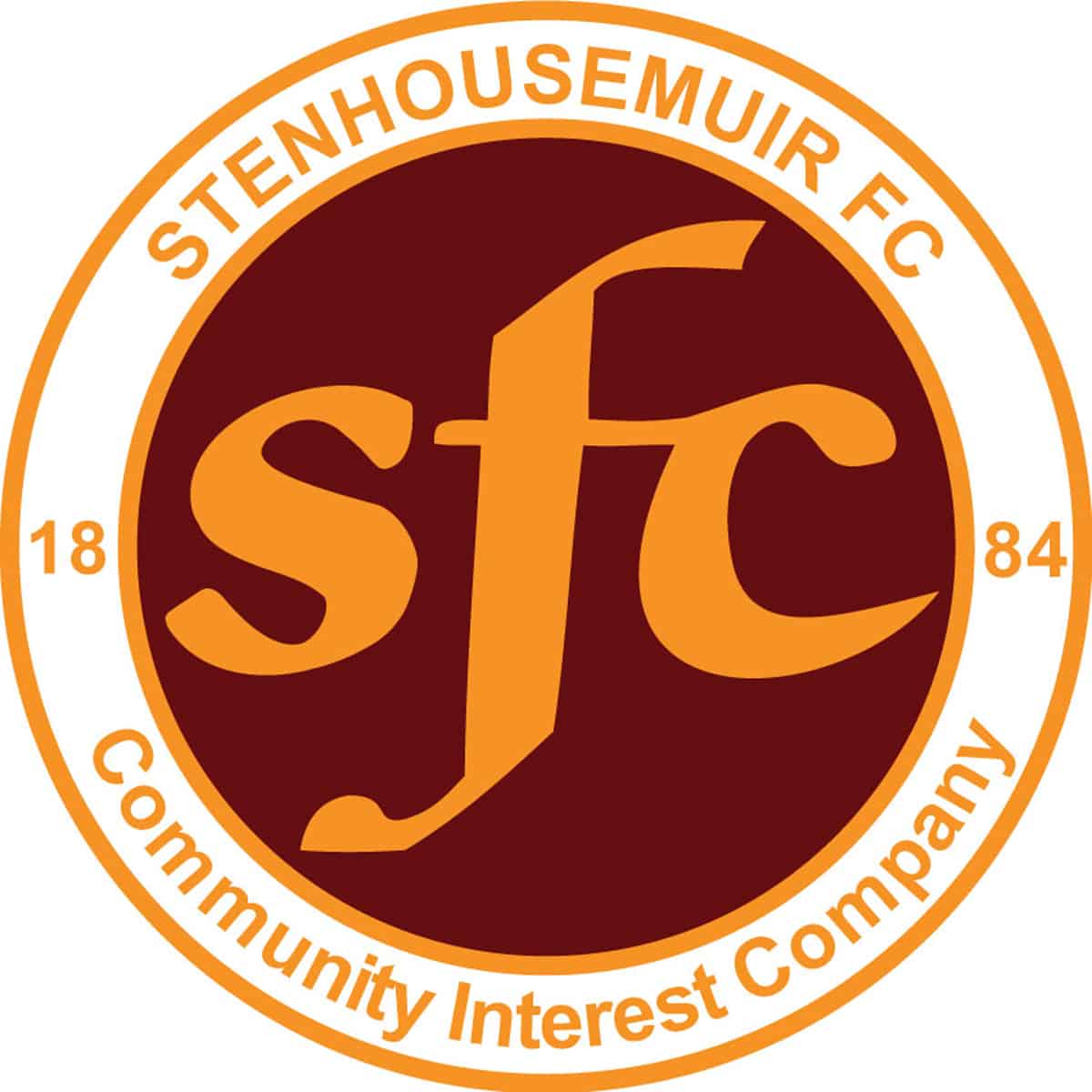 William Hill Scottish Cup
Mosset Park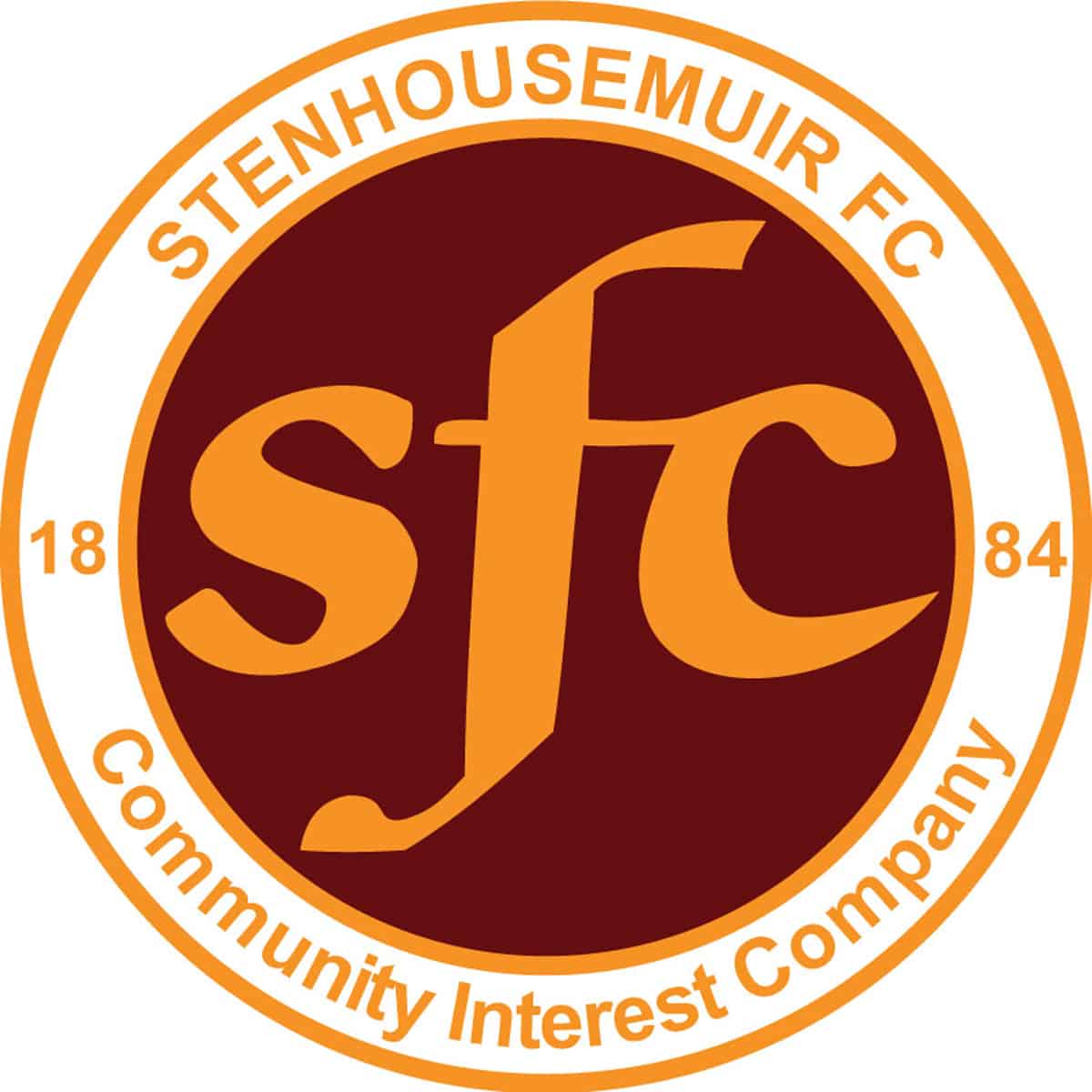 SPFL Ladbrokes League 1
Stair Park, Stranraer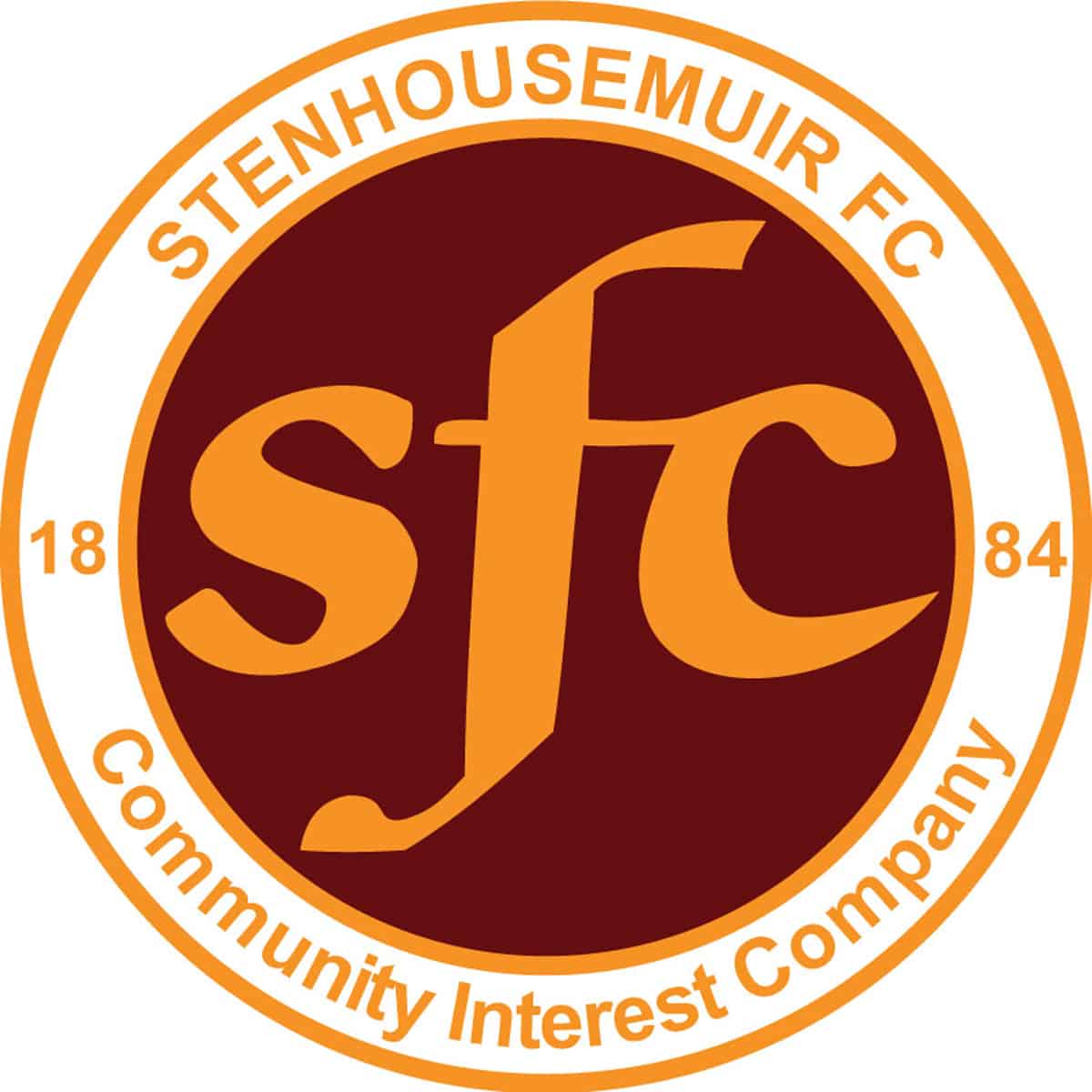 SPFL Ladbrokes League 1
Indodrill Stadium, Alloa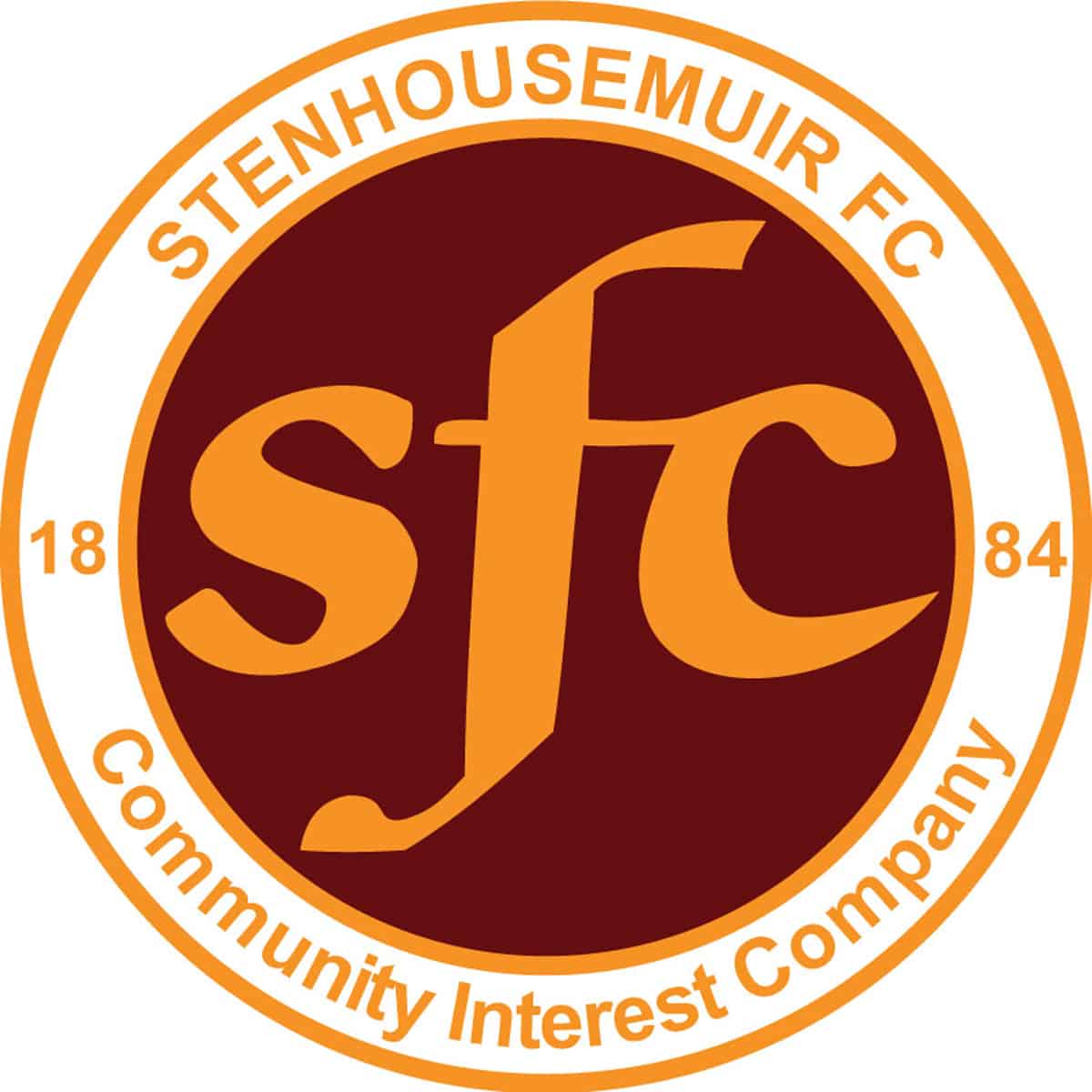 SPFL Ladbrokes League 1
Hampden Park, Glasgow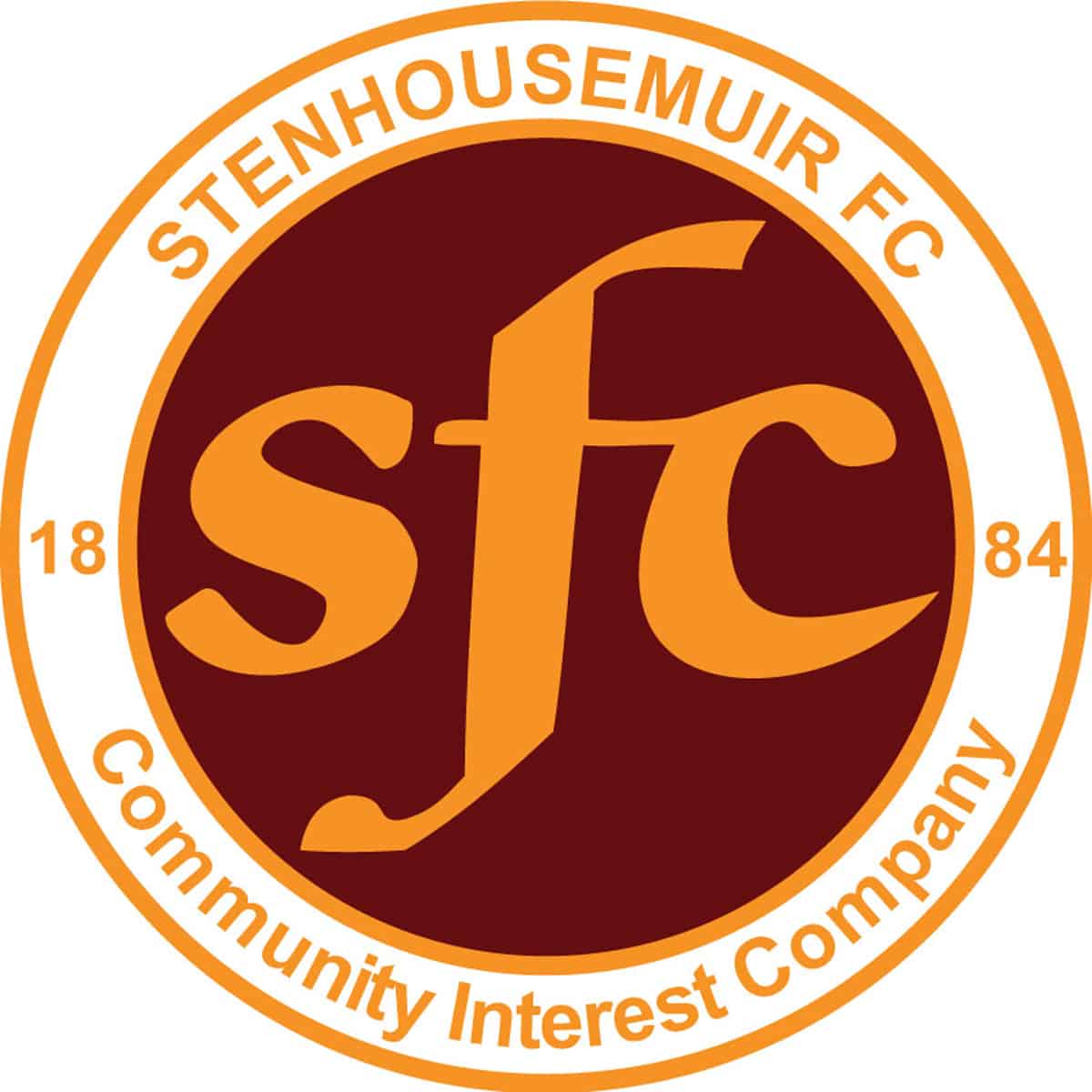 SPFL Ladbrokes League 1
Ochilview Park Stenhousemuir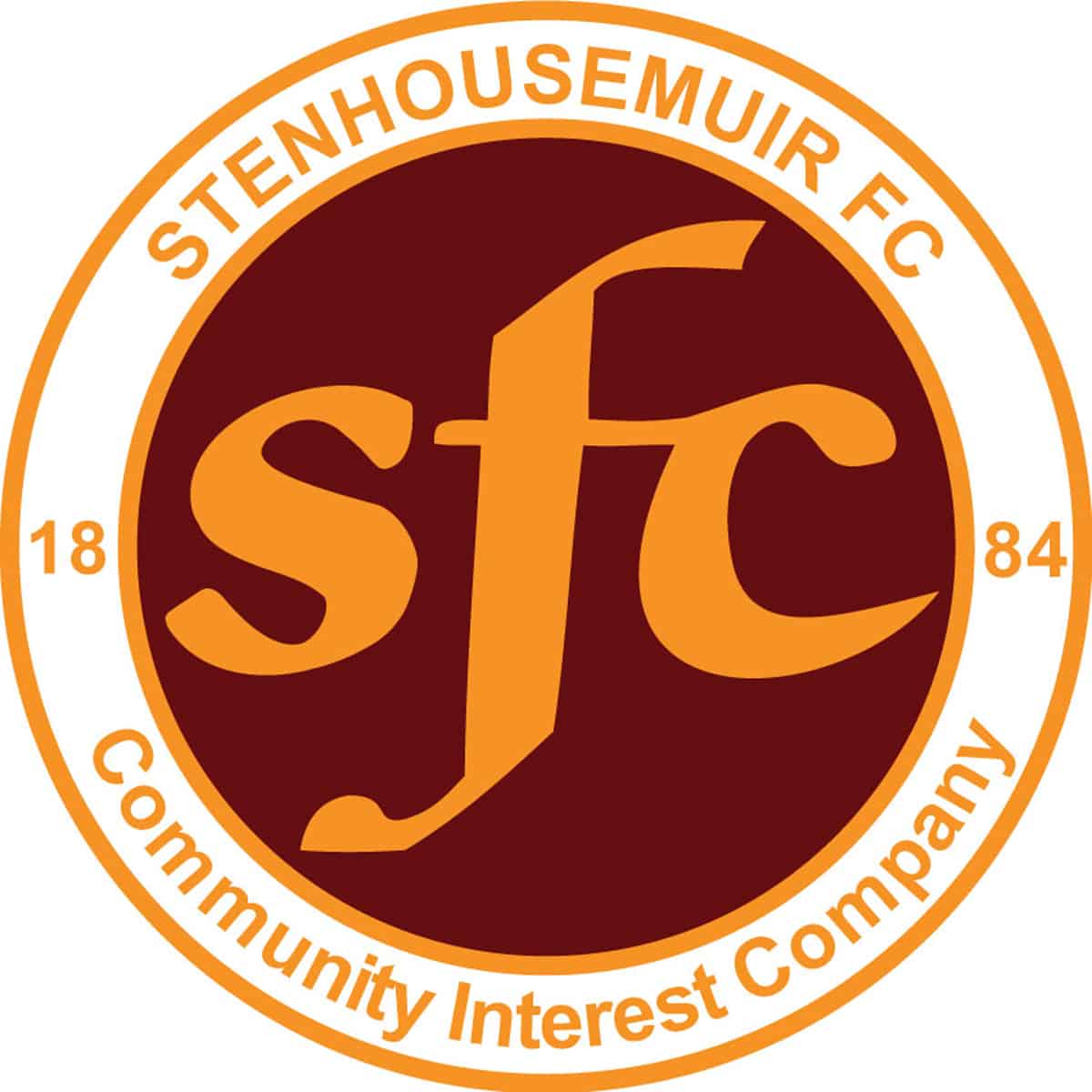 SPFL Ladbrokes League 1
Ochilview Park Stenhousemuir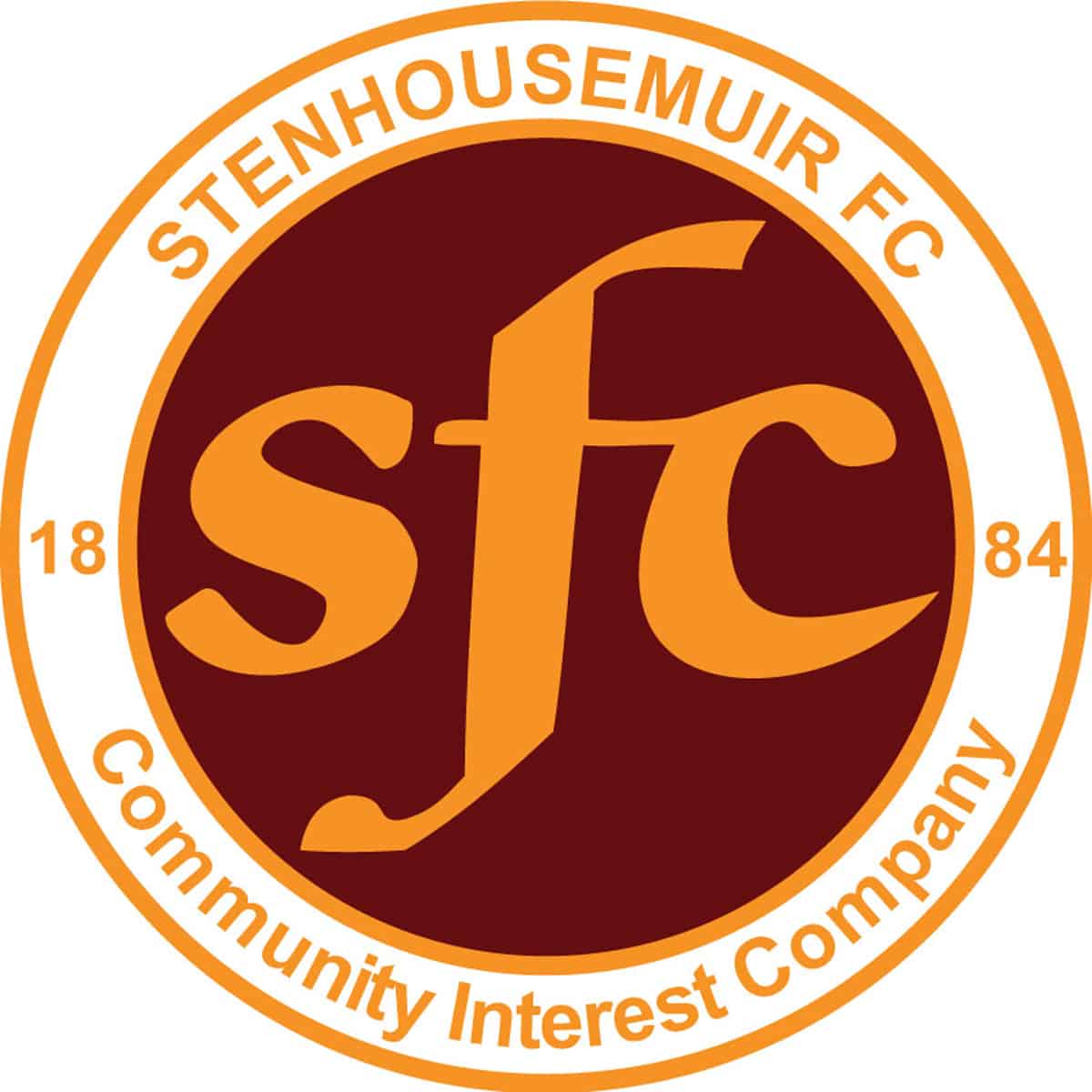 SPFL Ladbrokes League 1
New Bayview Stadium, Methil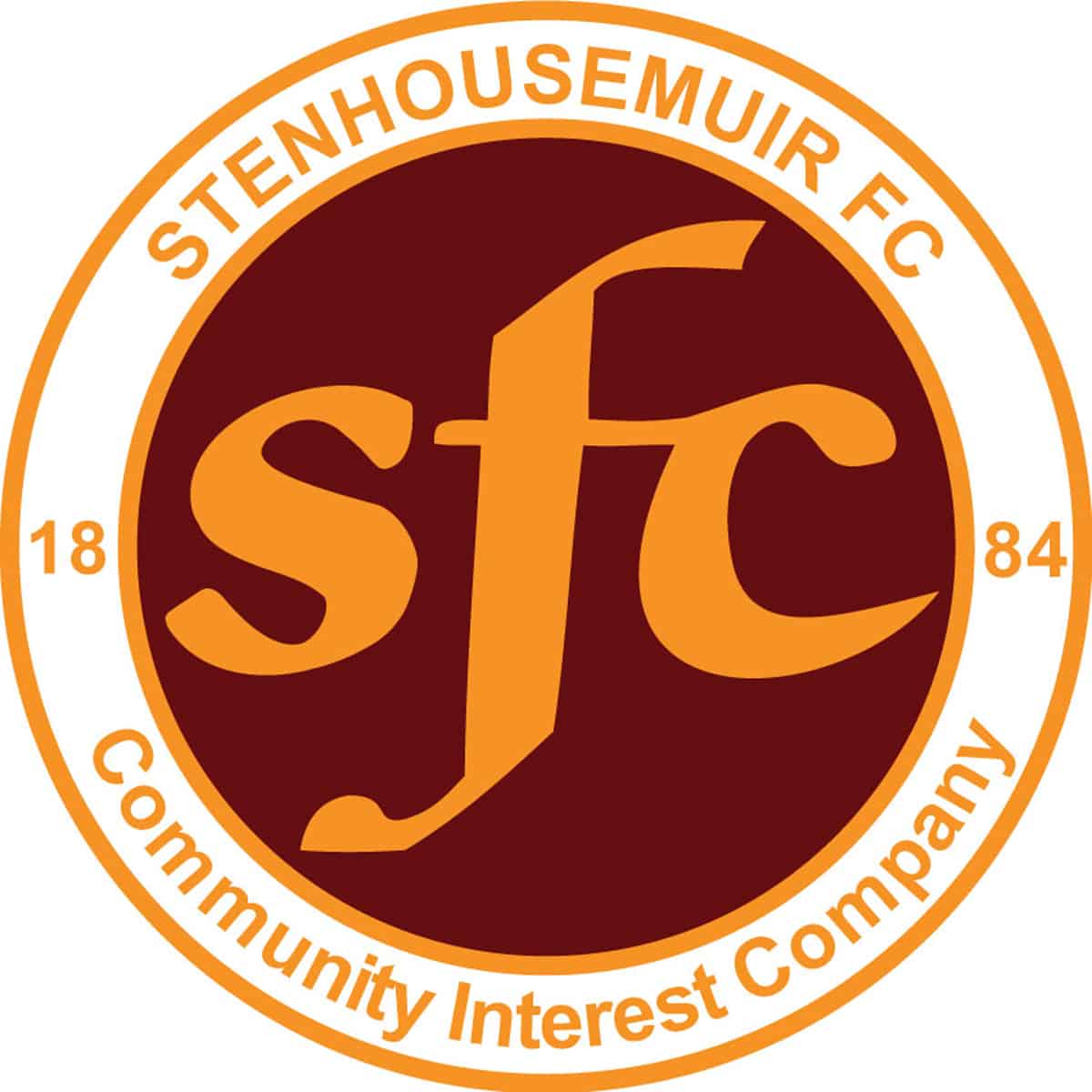 SPFL Ladbrokes League 1
Ochilview Park Stenhousemuir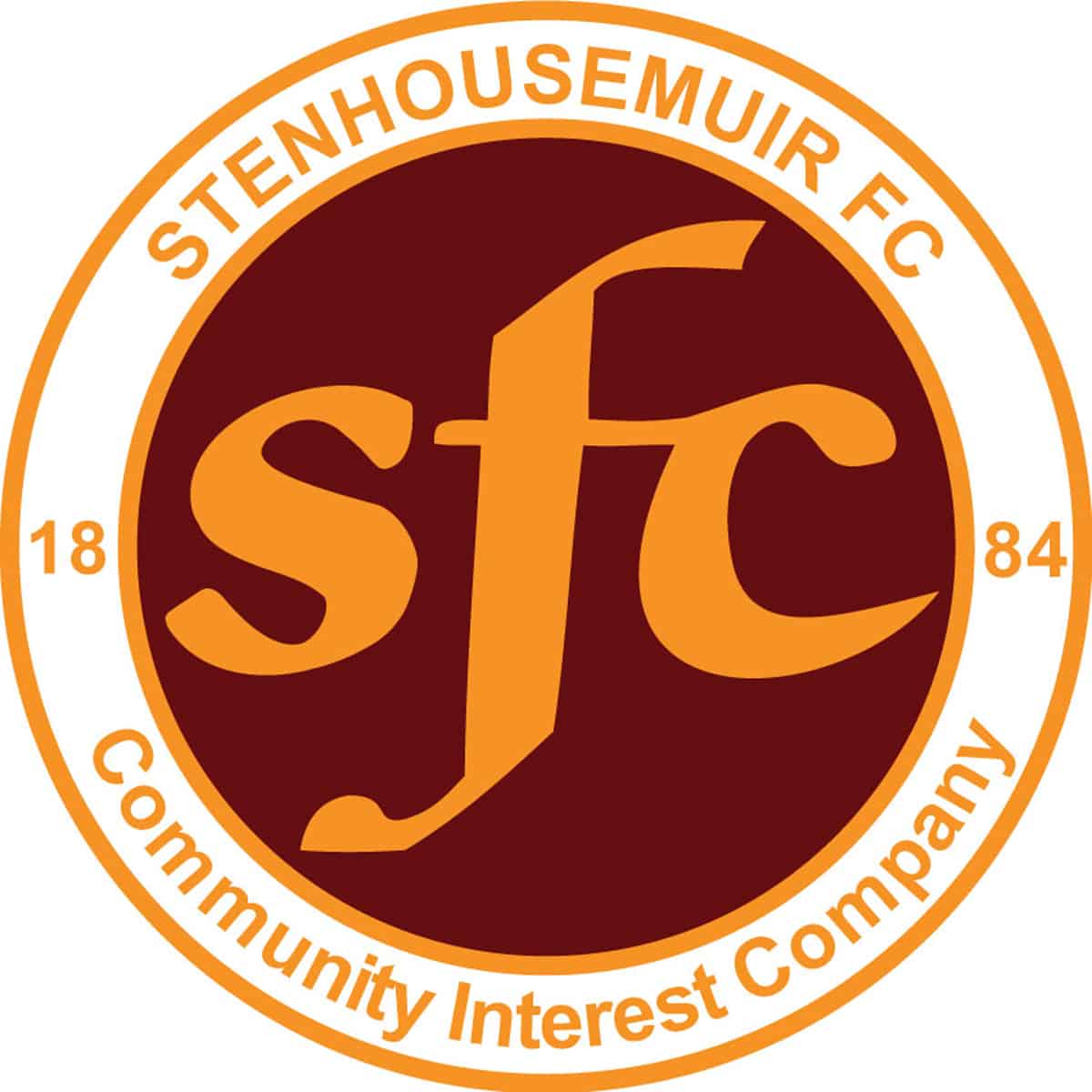 SPFL Ladbrokes League 1
Ochilview Park Stenhousemuir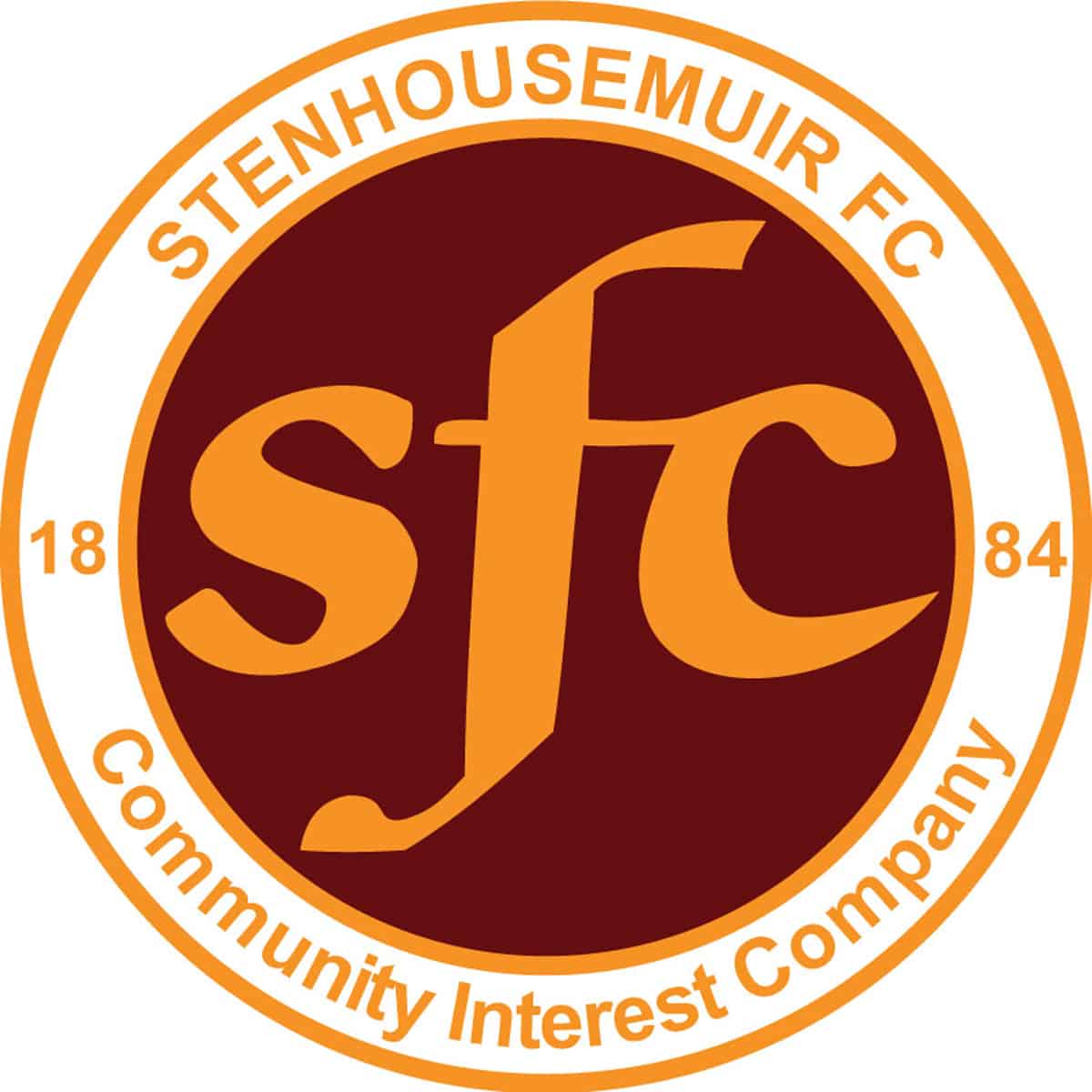 SPFL Ladbrokes League 1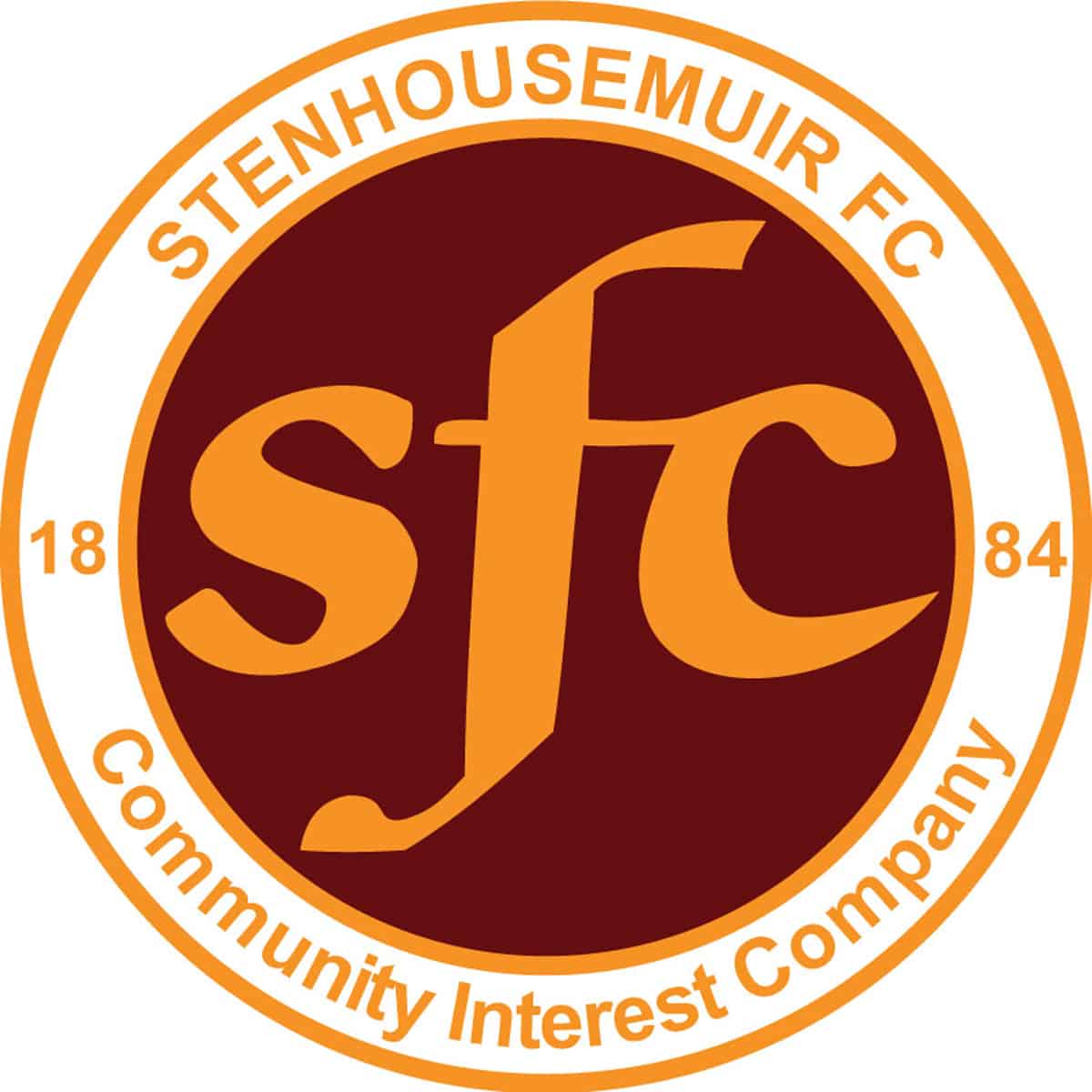 Petrofac Training Cup
Palmerston Park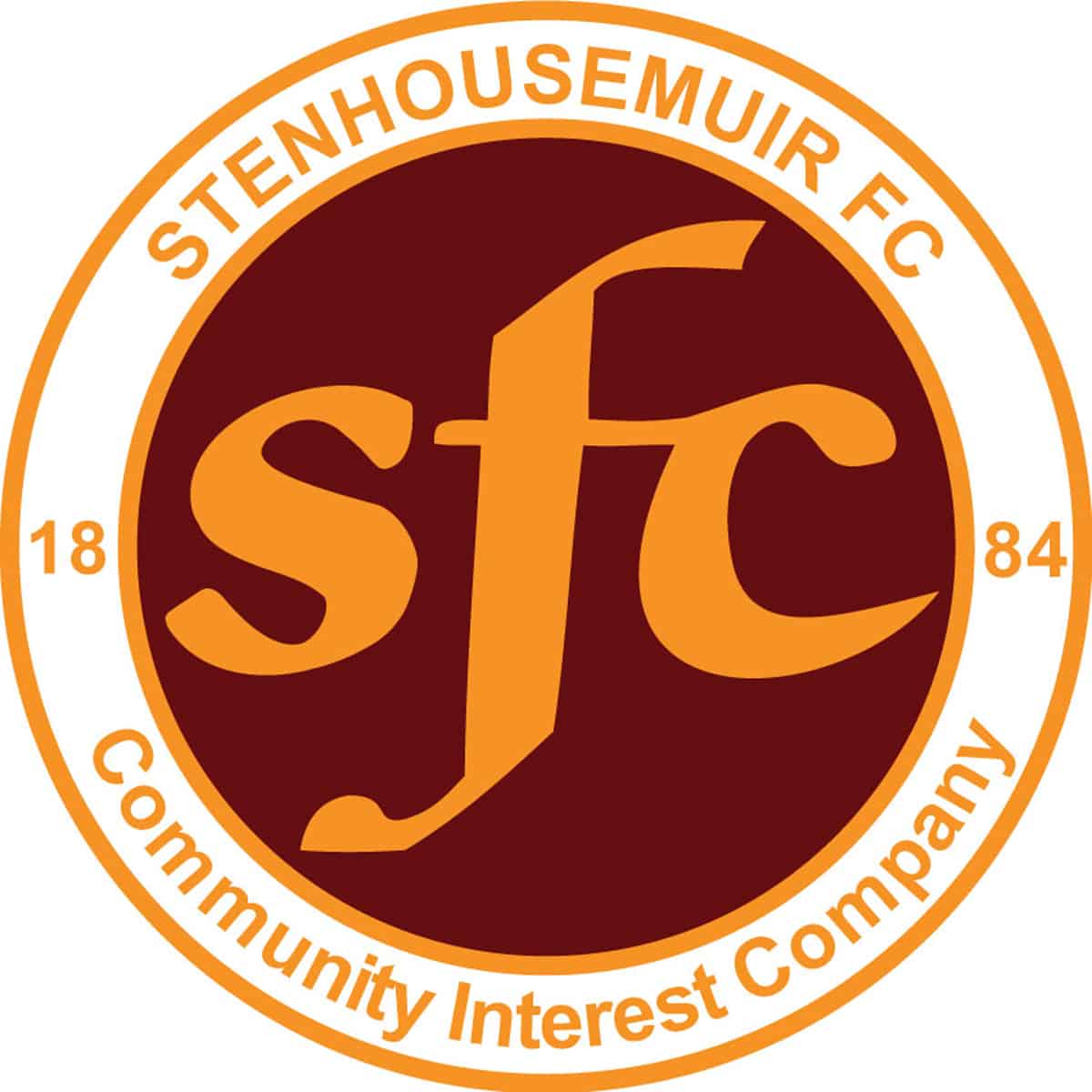 SPFL Ladbrokes League 1
Ochilview Park Stenhousemuir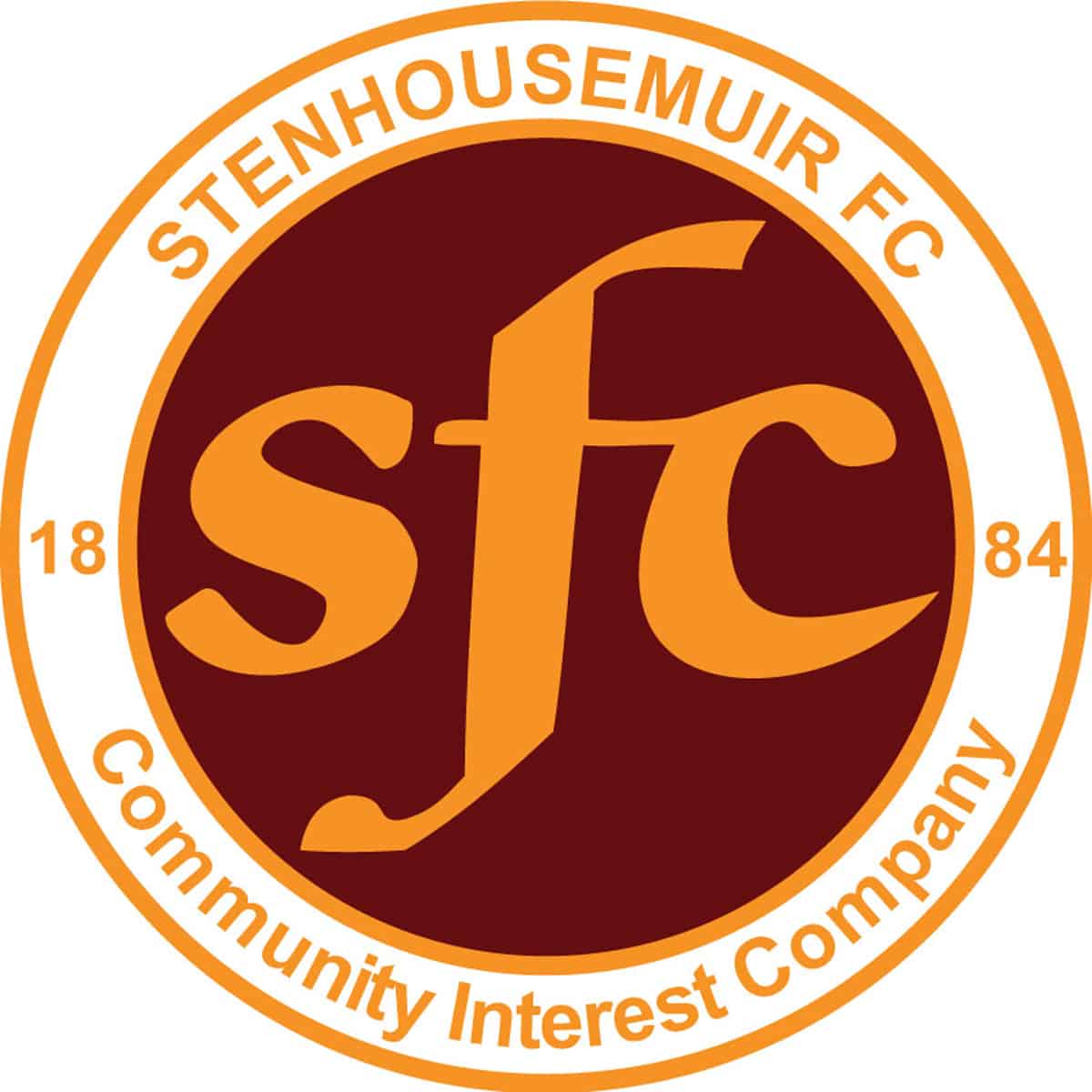 SPFL Ladbrokes League 1
Tony Macaroni Arna, Livingston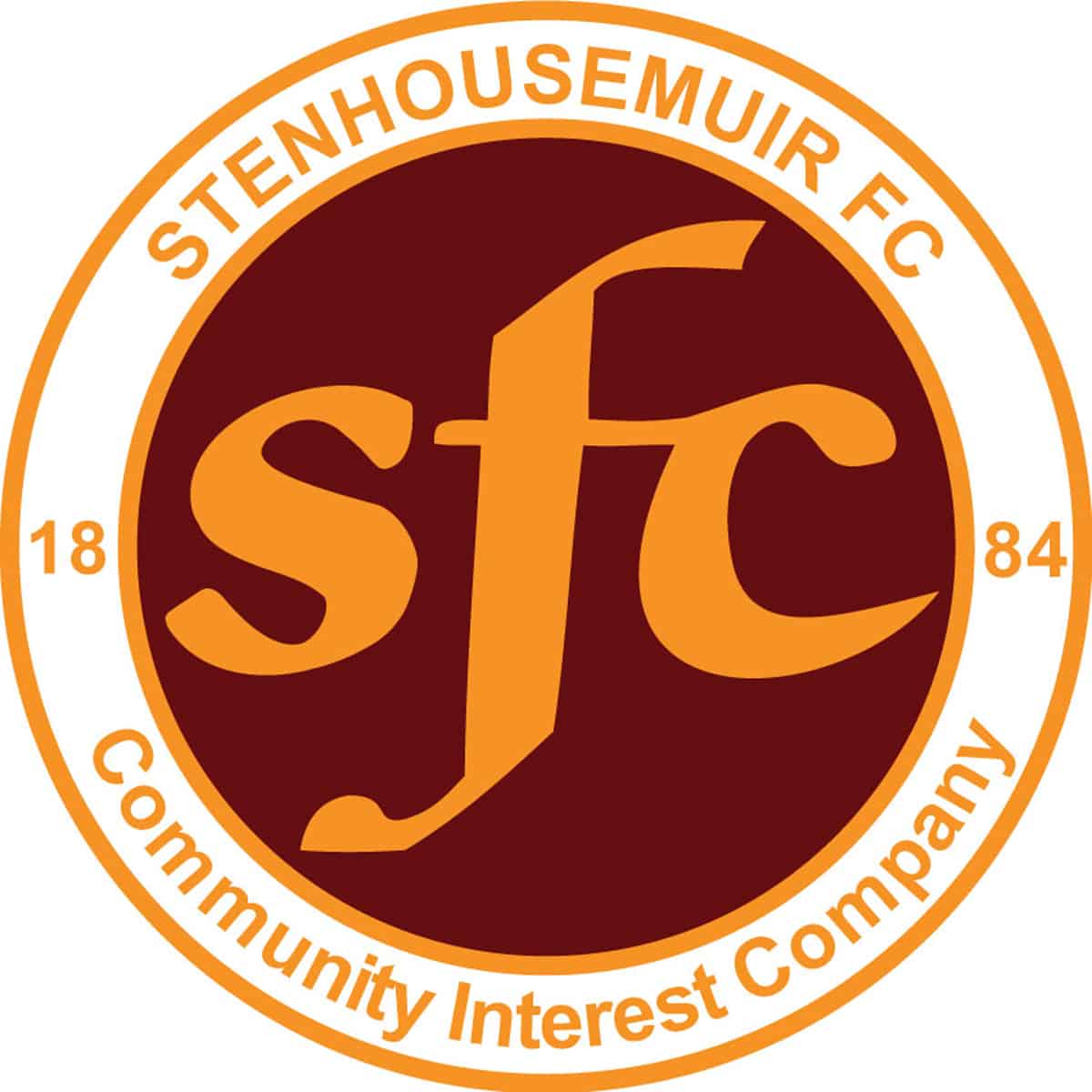 Petrofac Training Cup
Forthbank Stadium, Stirling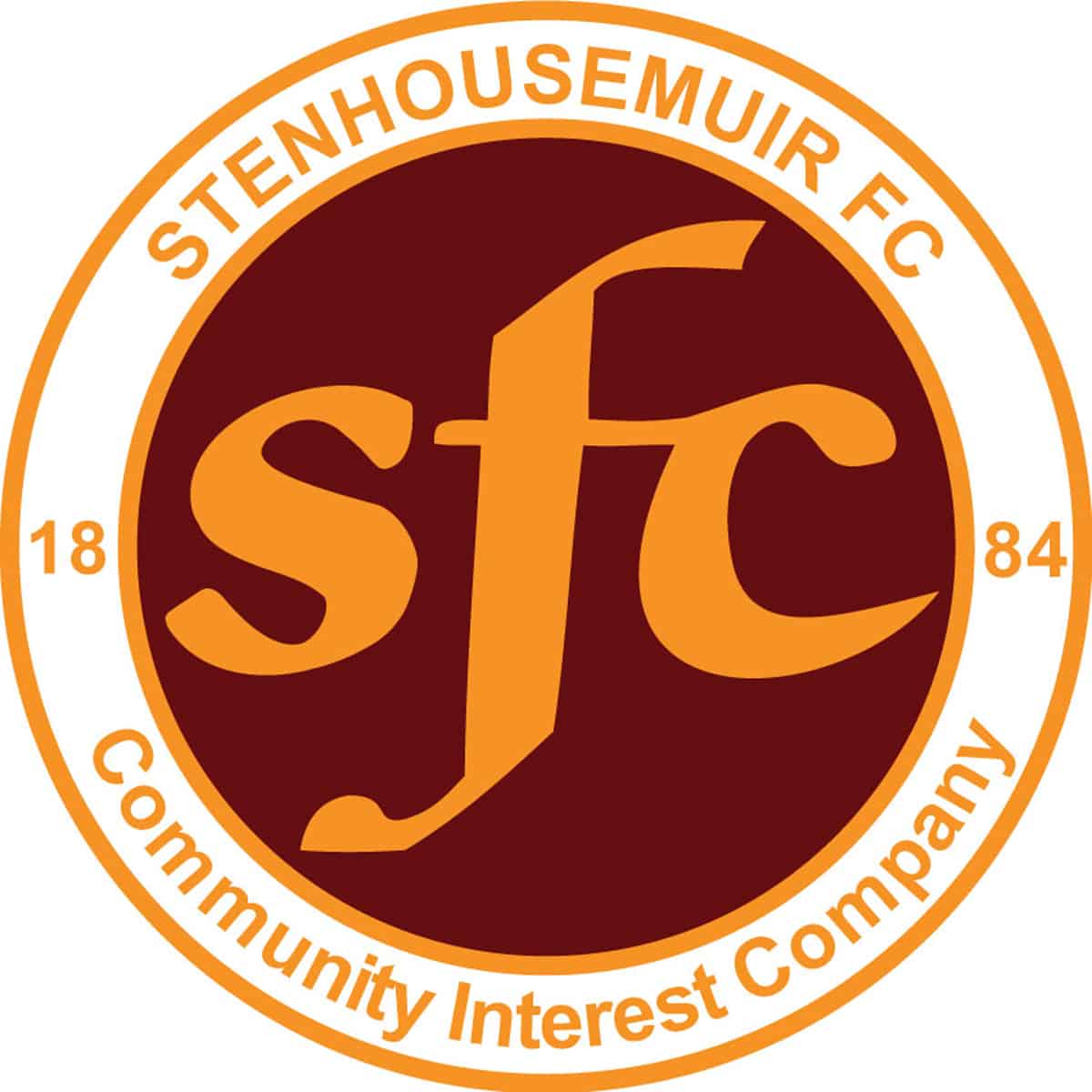 SPFL Ladbrokes League 1
Ochilview Park Stenhousemuir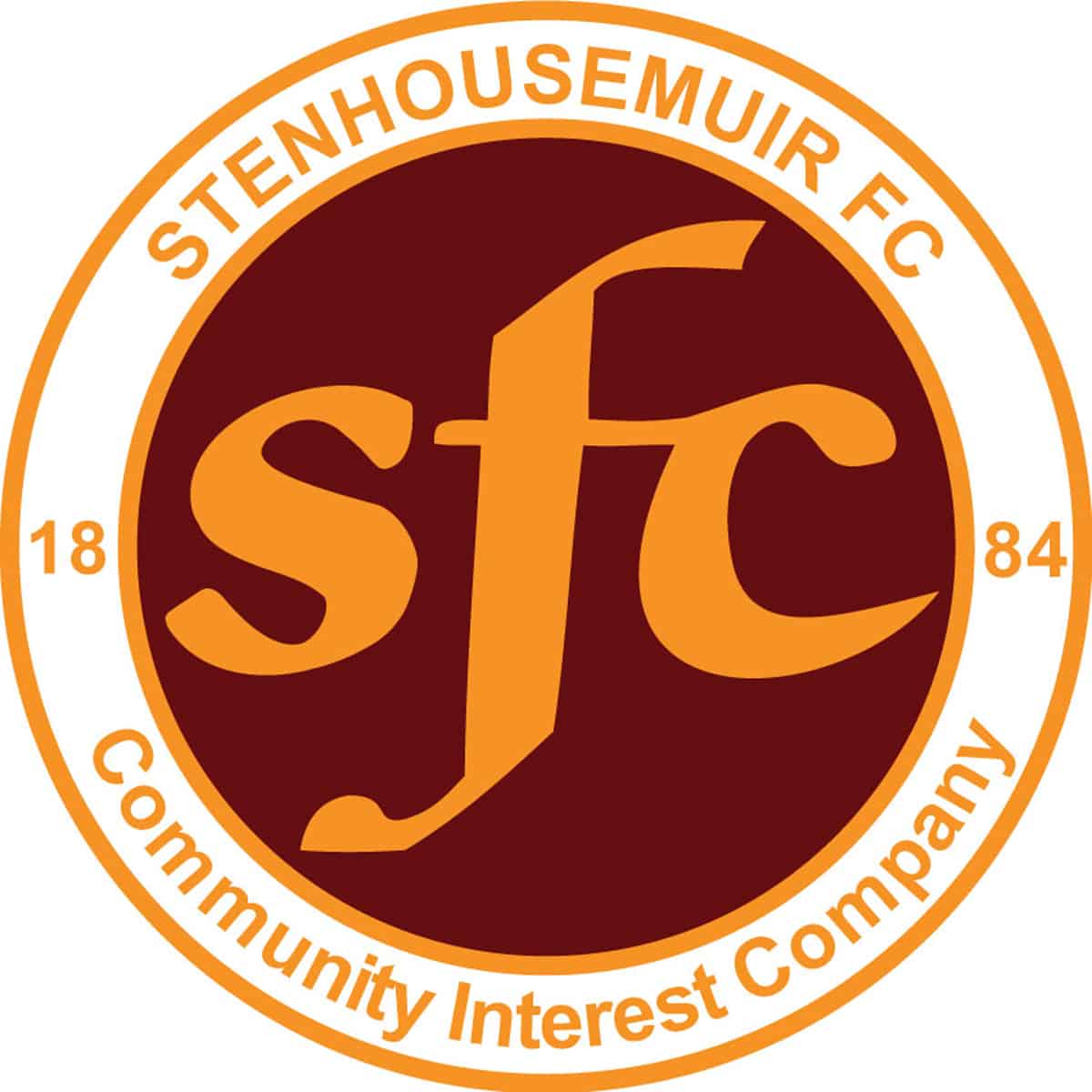 SPFL Ladbrokes League 1
Glebe Park, Brechin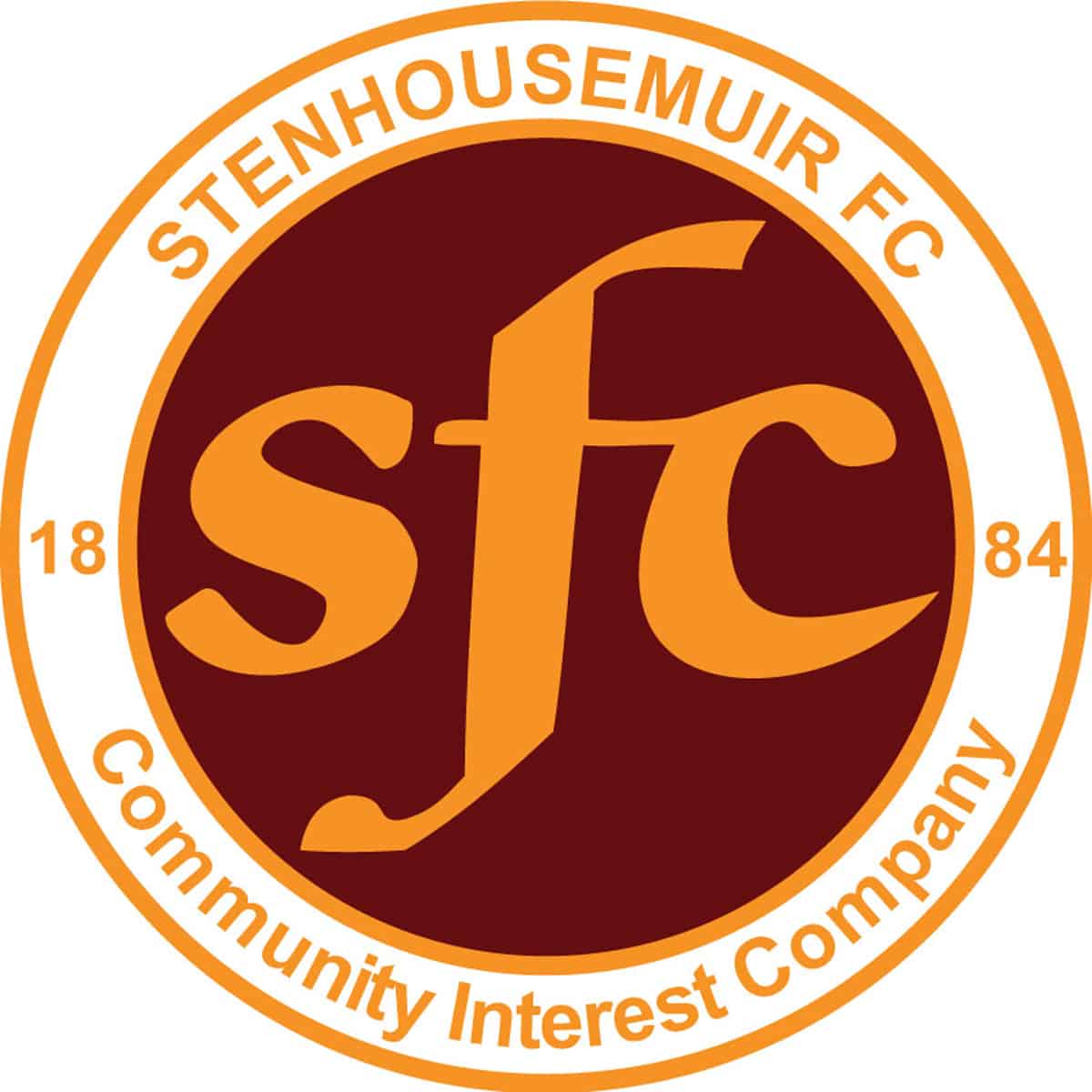 Betfred Cup
Palmerston Park, Dumfries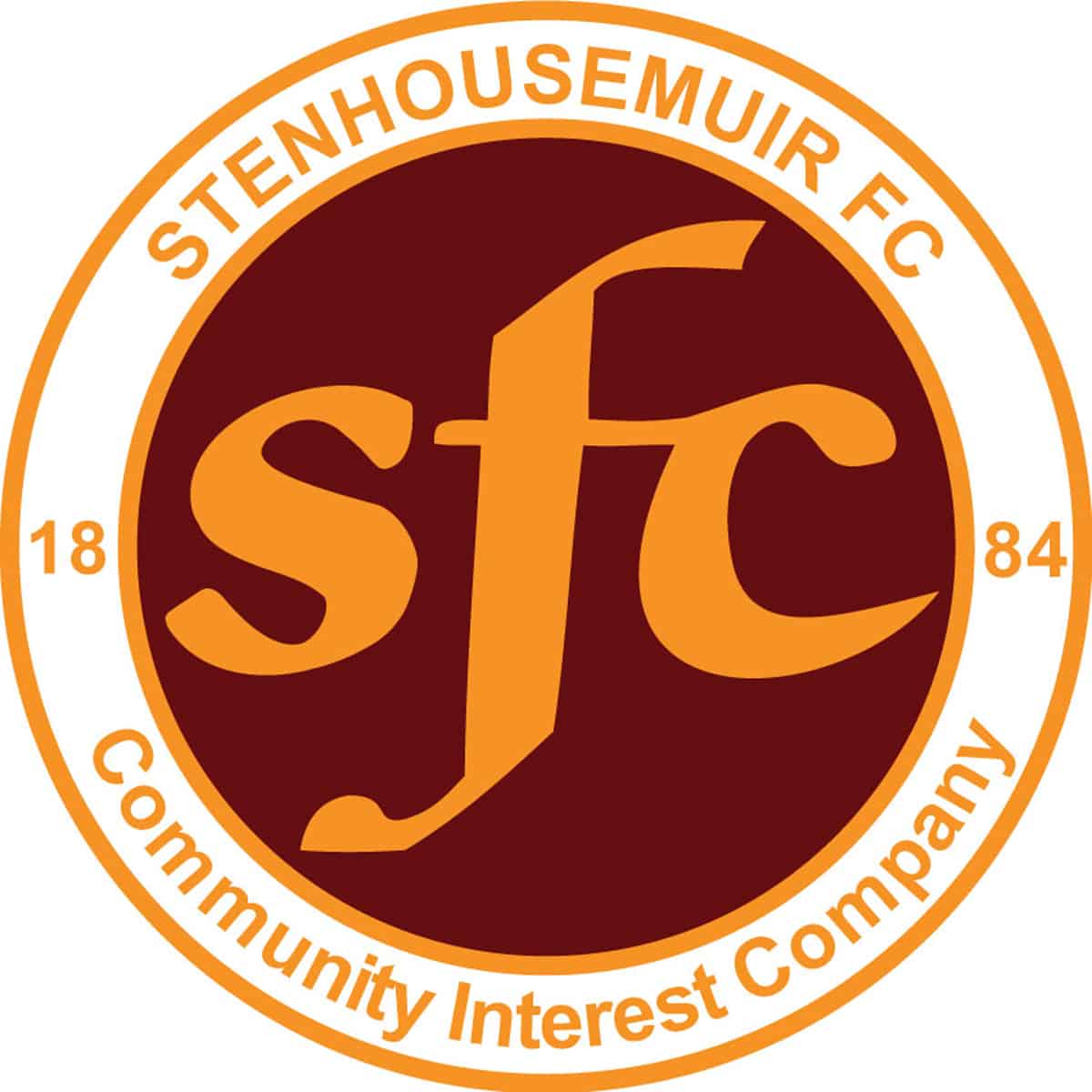 Betfred Cup
Ochilview Park Stenhousemuir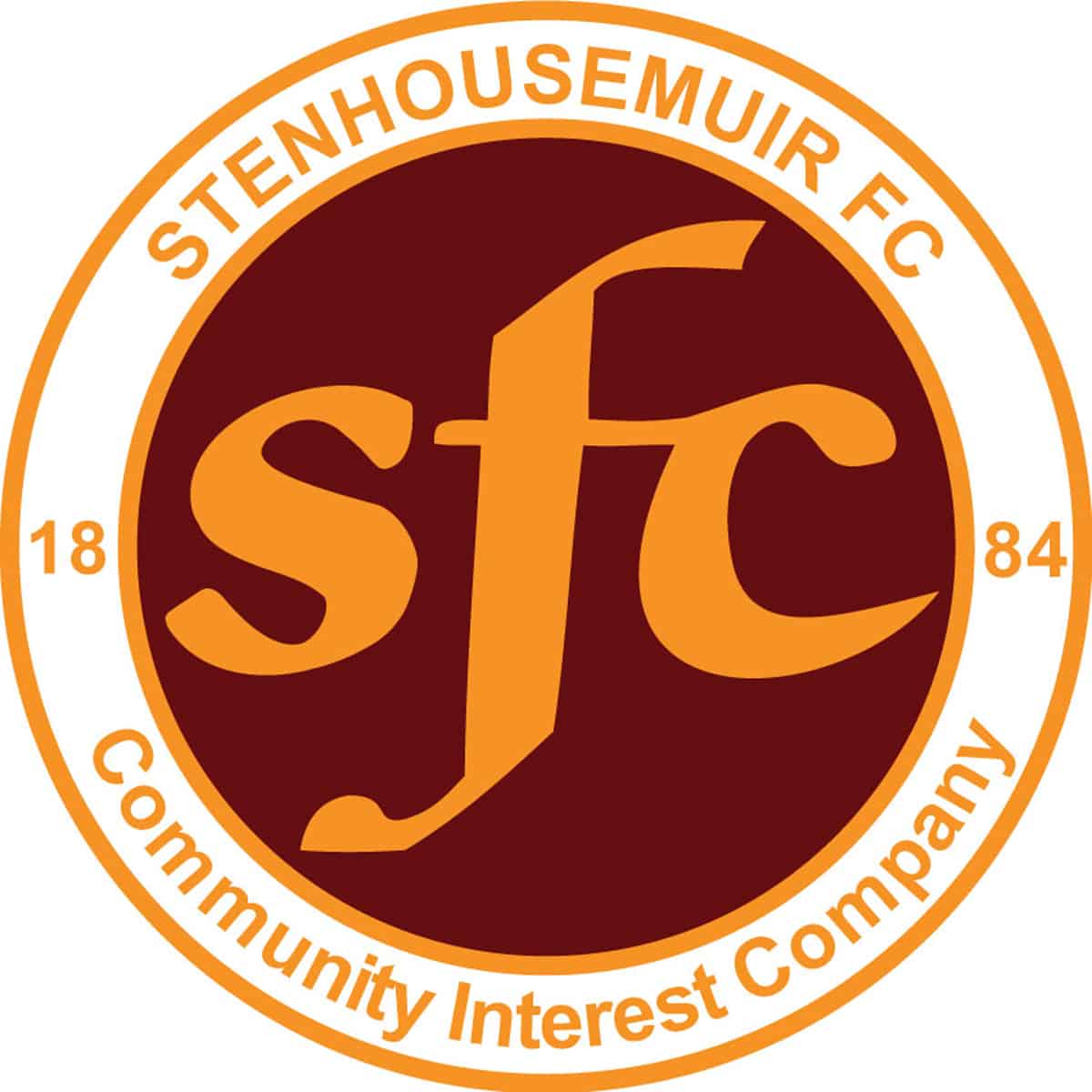 Betfred Cup
Excelsior Stadium, Airdrie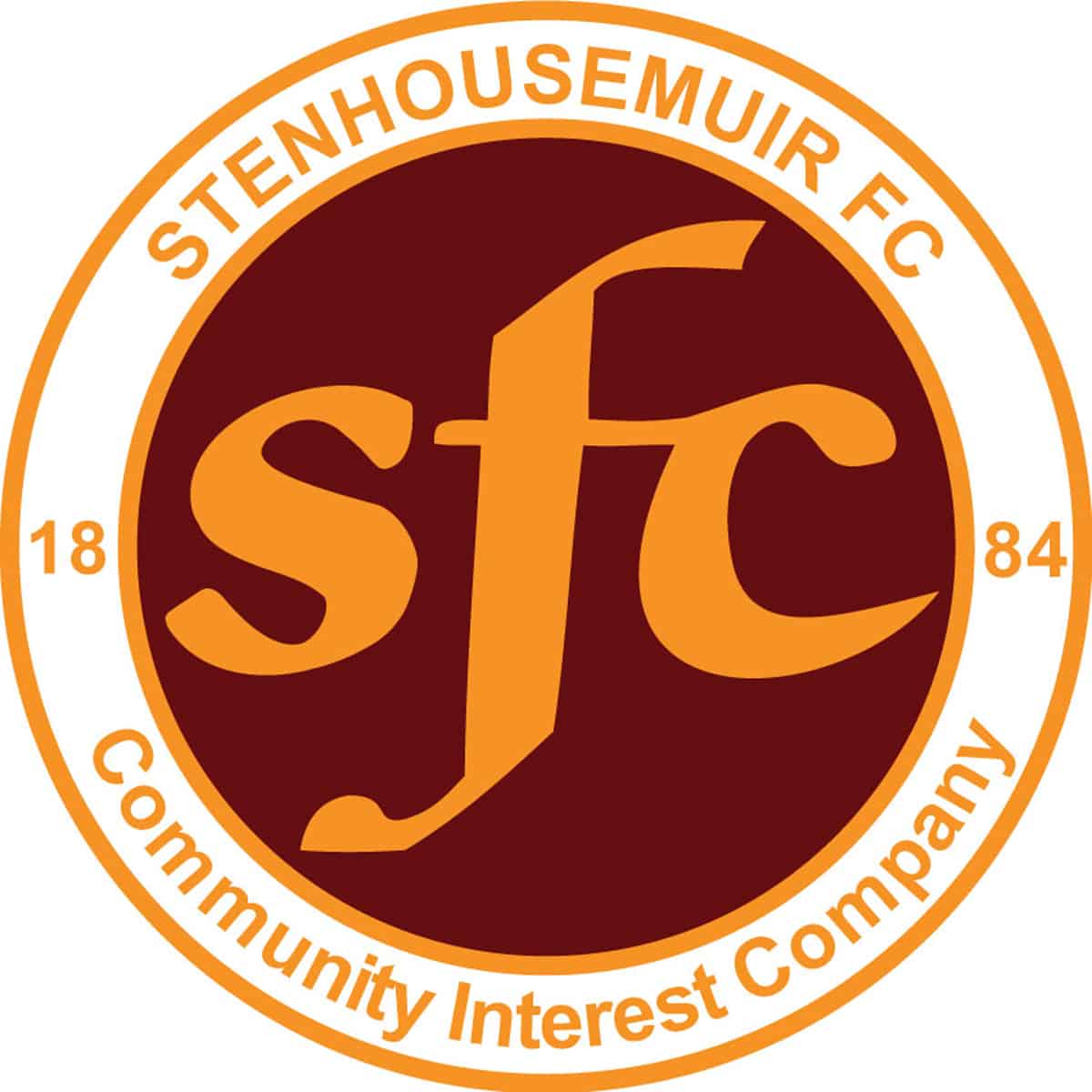 Betfred Cup
Ochilview Park Stenhousemuir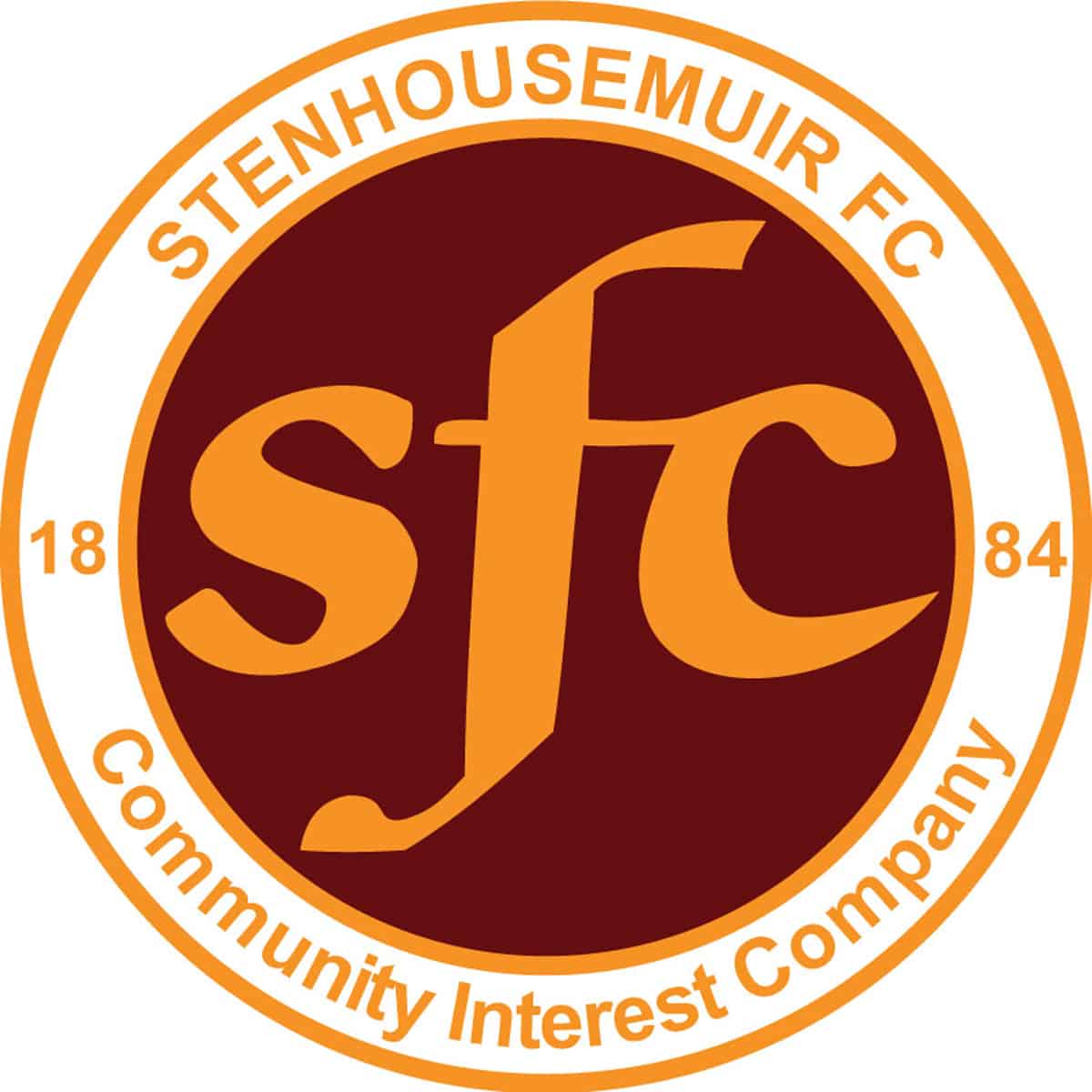 Friendly
Ochilview Park Stenhousemuir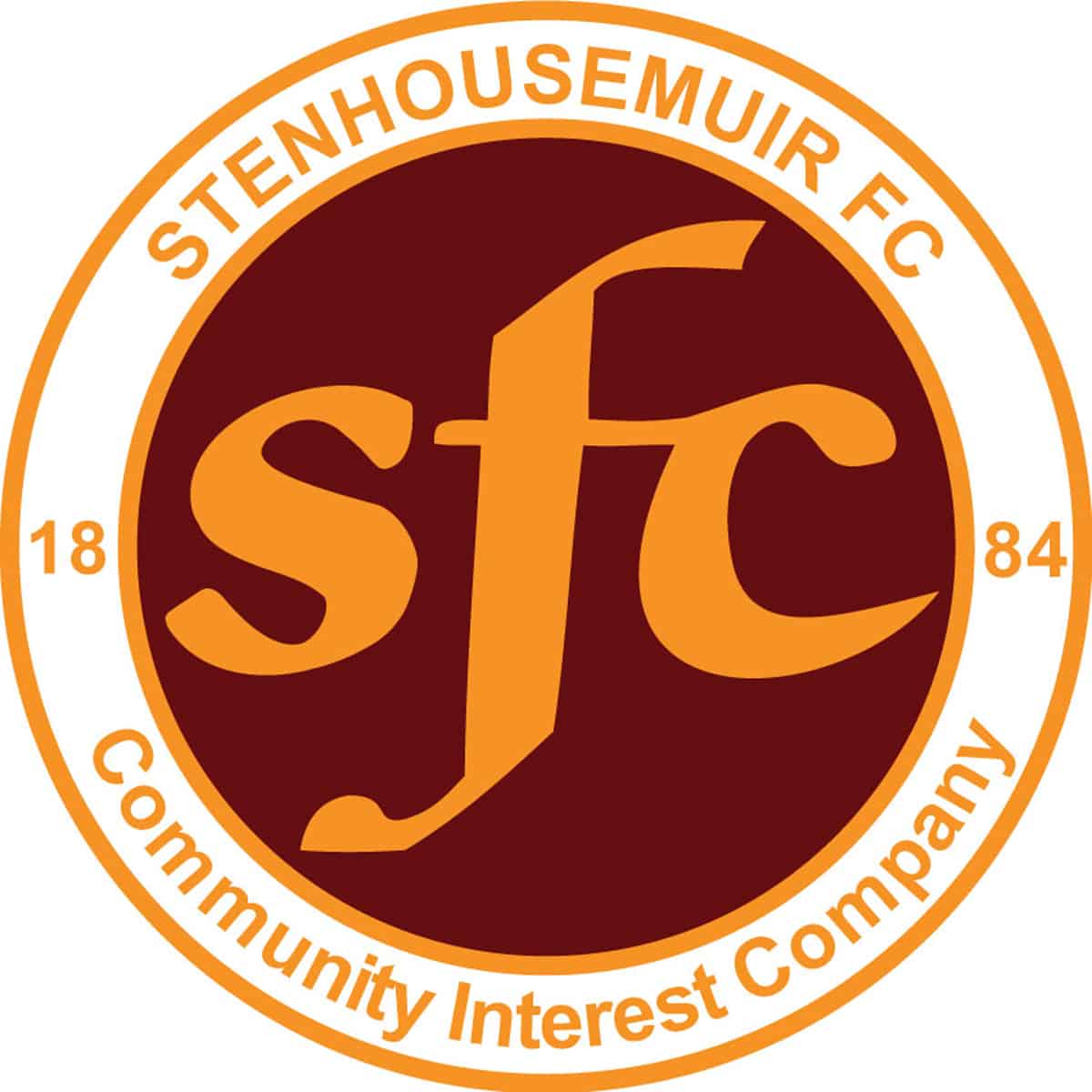 Friendly
Ochilview Park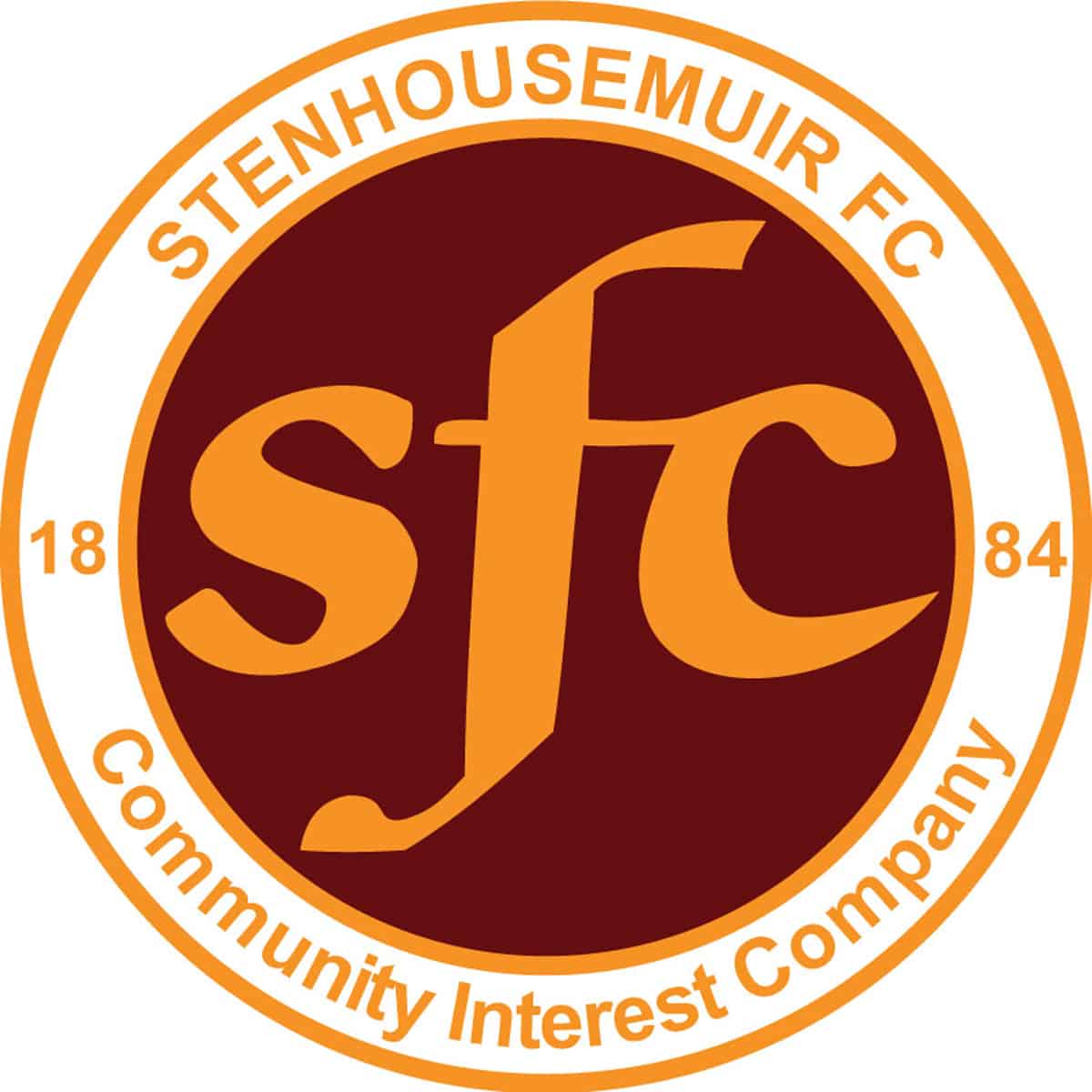 Friendly
Ochilview Park Stenhousemuir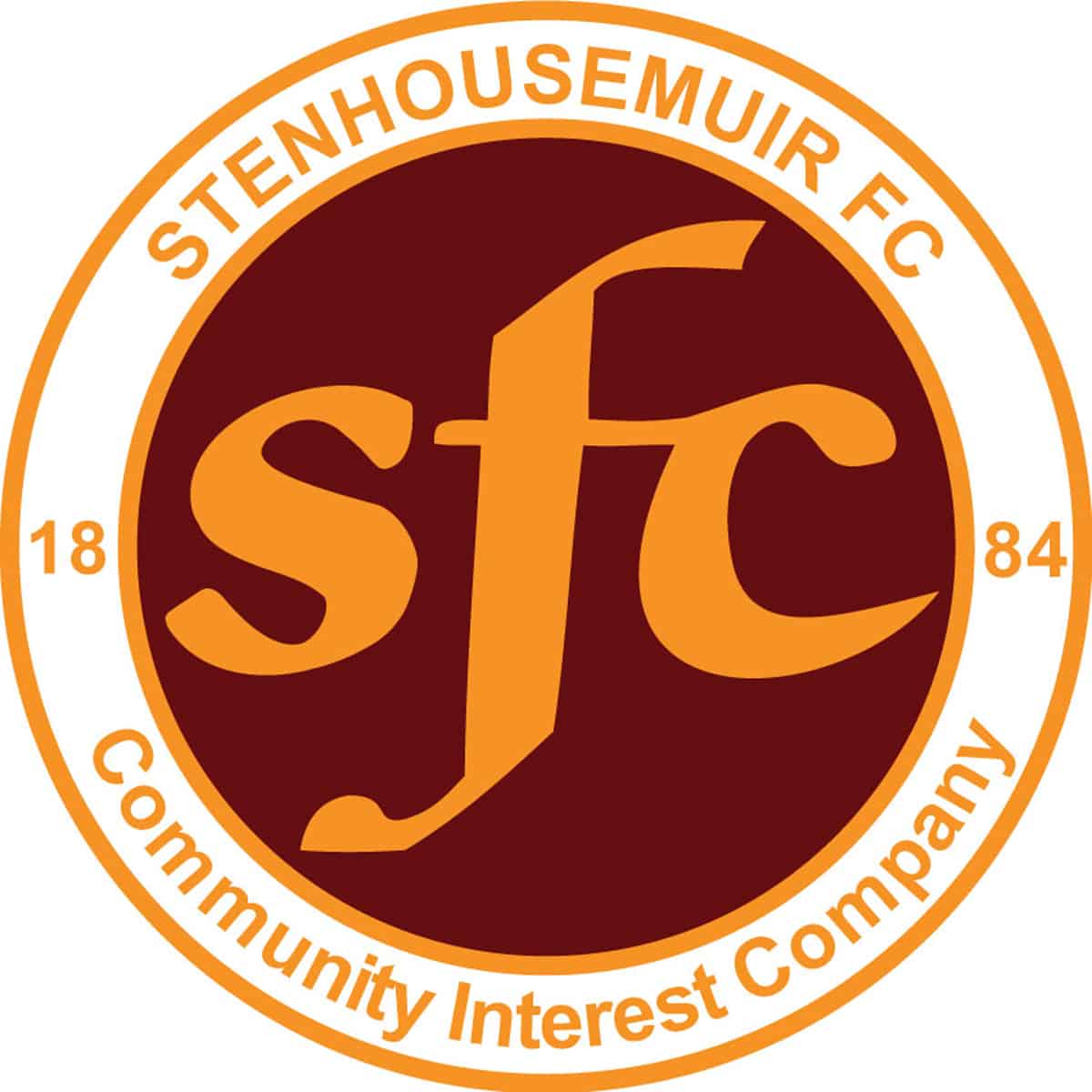 Friendly
Ochilview Park Stenhousemuir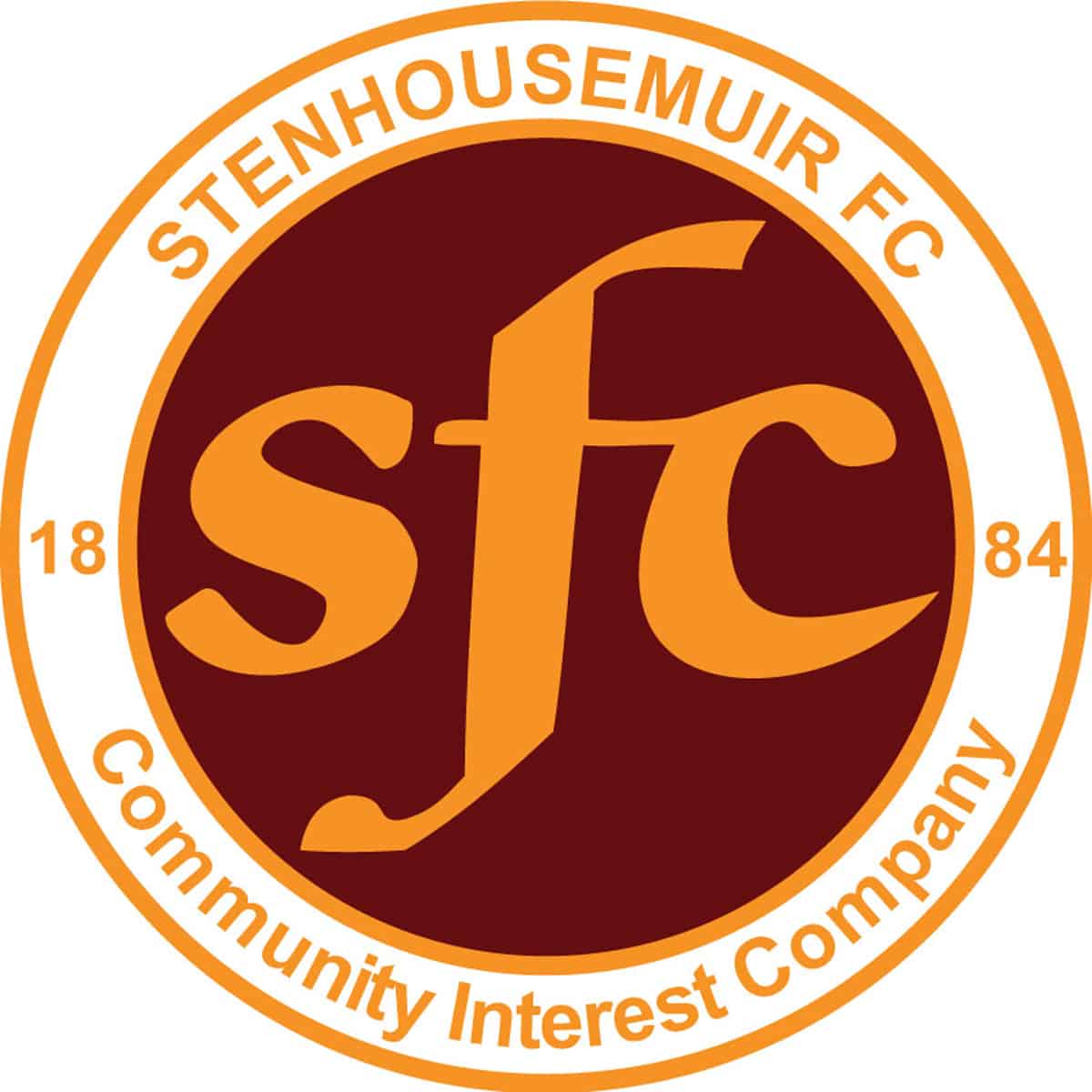 SPFL Ladbrokes League 1
Ochilview Park Stenhousemuir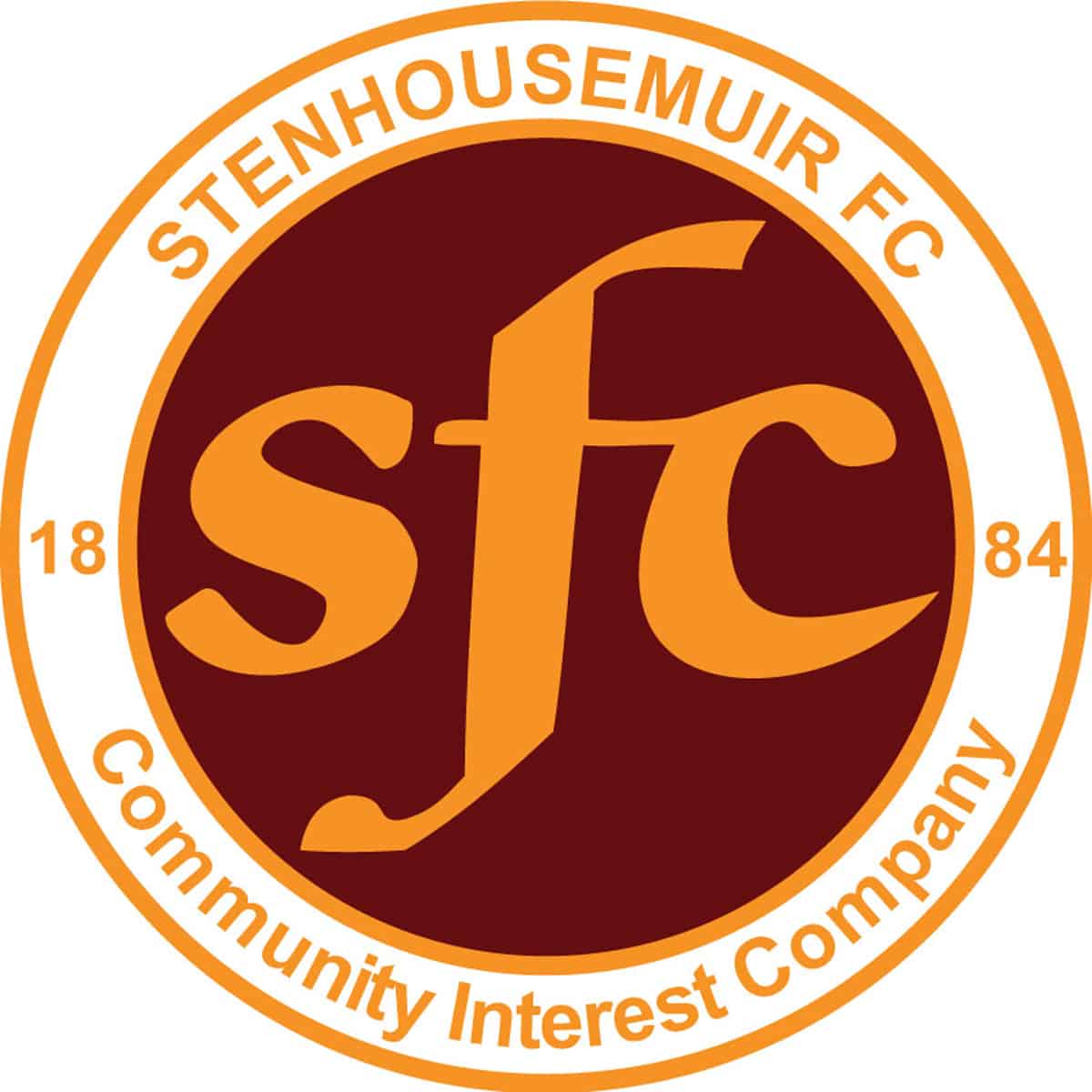 SPFL Ladbrokes League 1
Central Park Cowdenbeath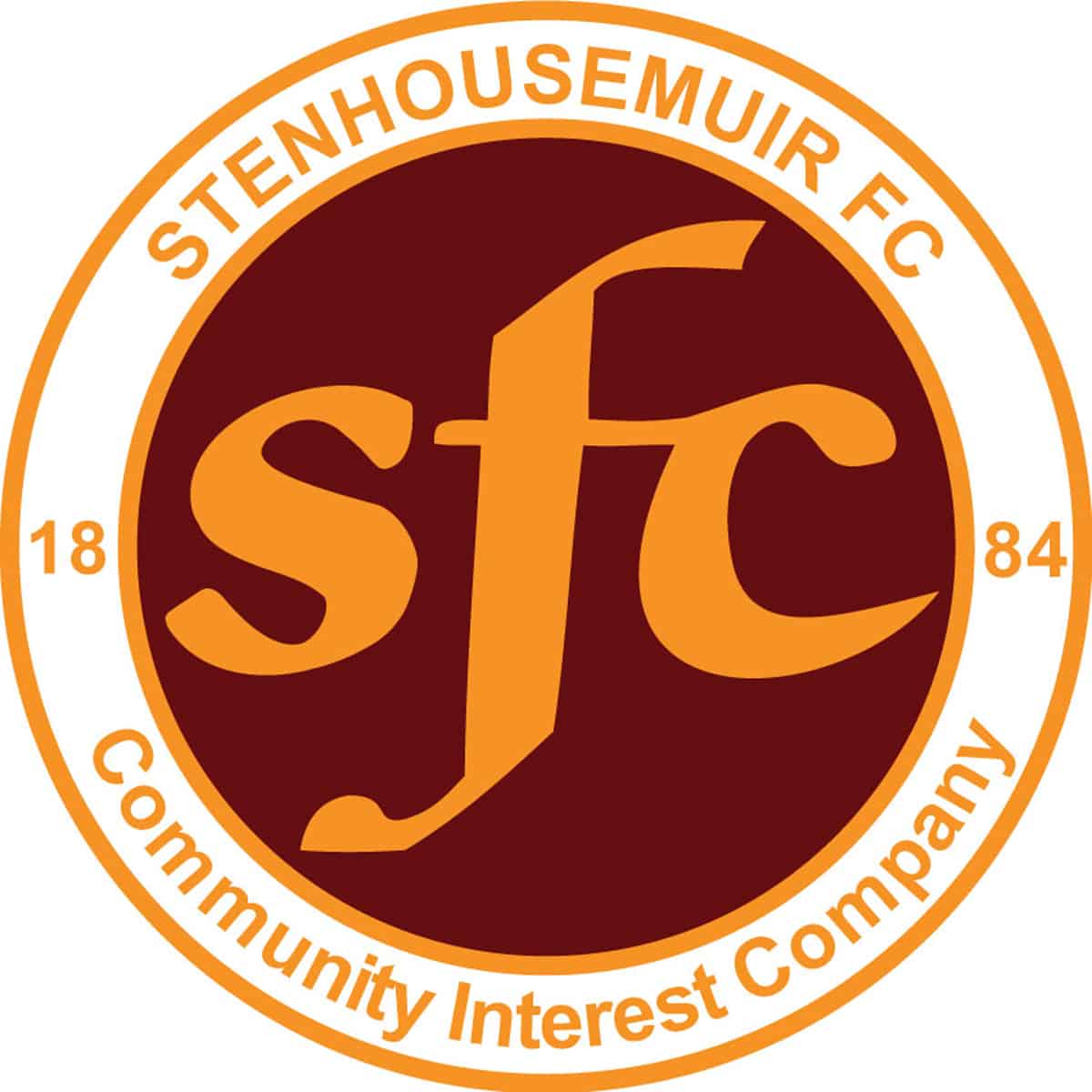 SPFL Ladbrokes League 1
Ochilview Park Stenhousemuir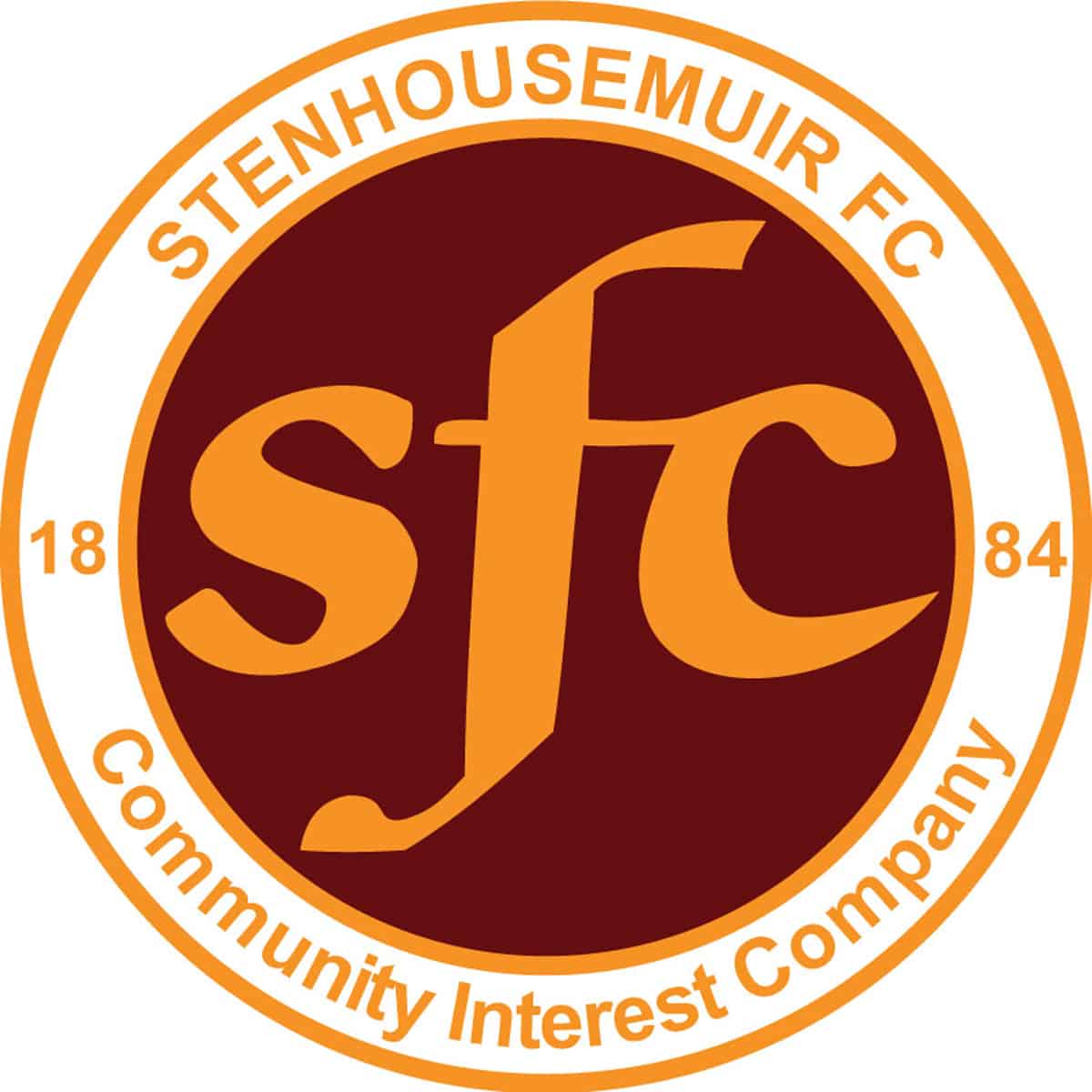 SPFL Ladbrokes League 1
Excelsior Stadium, Airdrie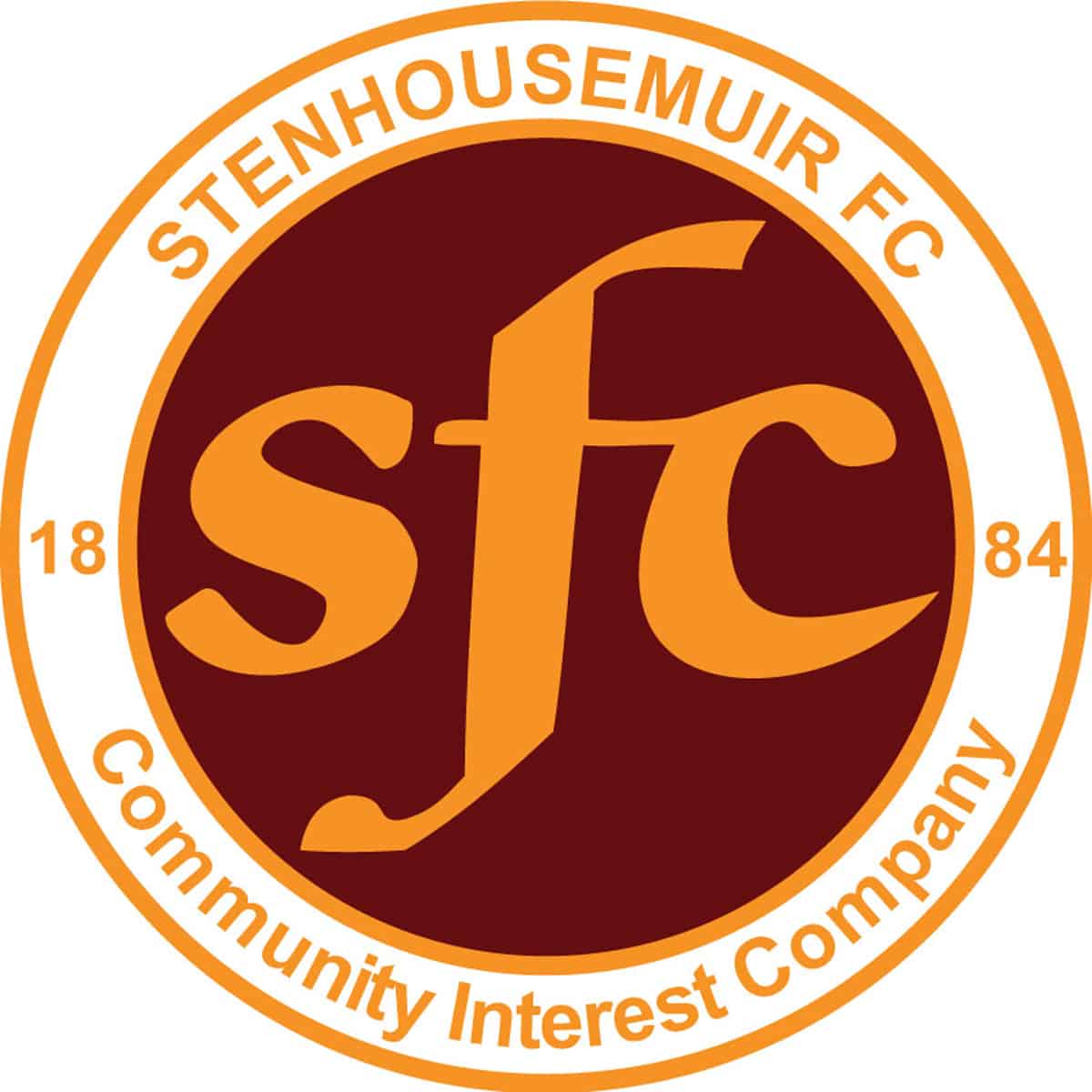 Stirlingshire Cup
Indodrill Stadium, Alloa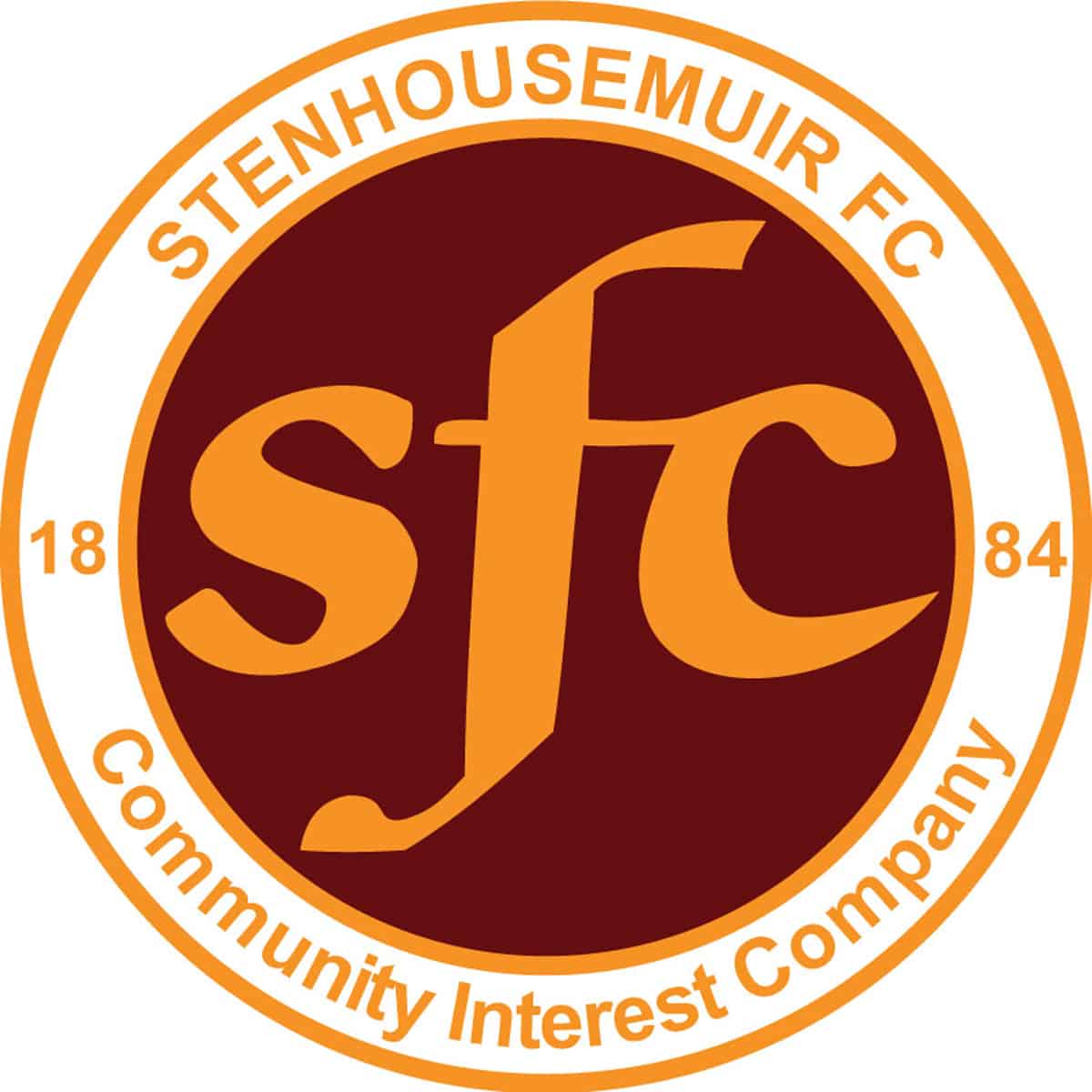 SPFL Ladbrokes League 1
Glebe Park, Brechin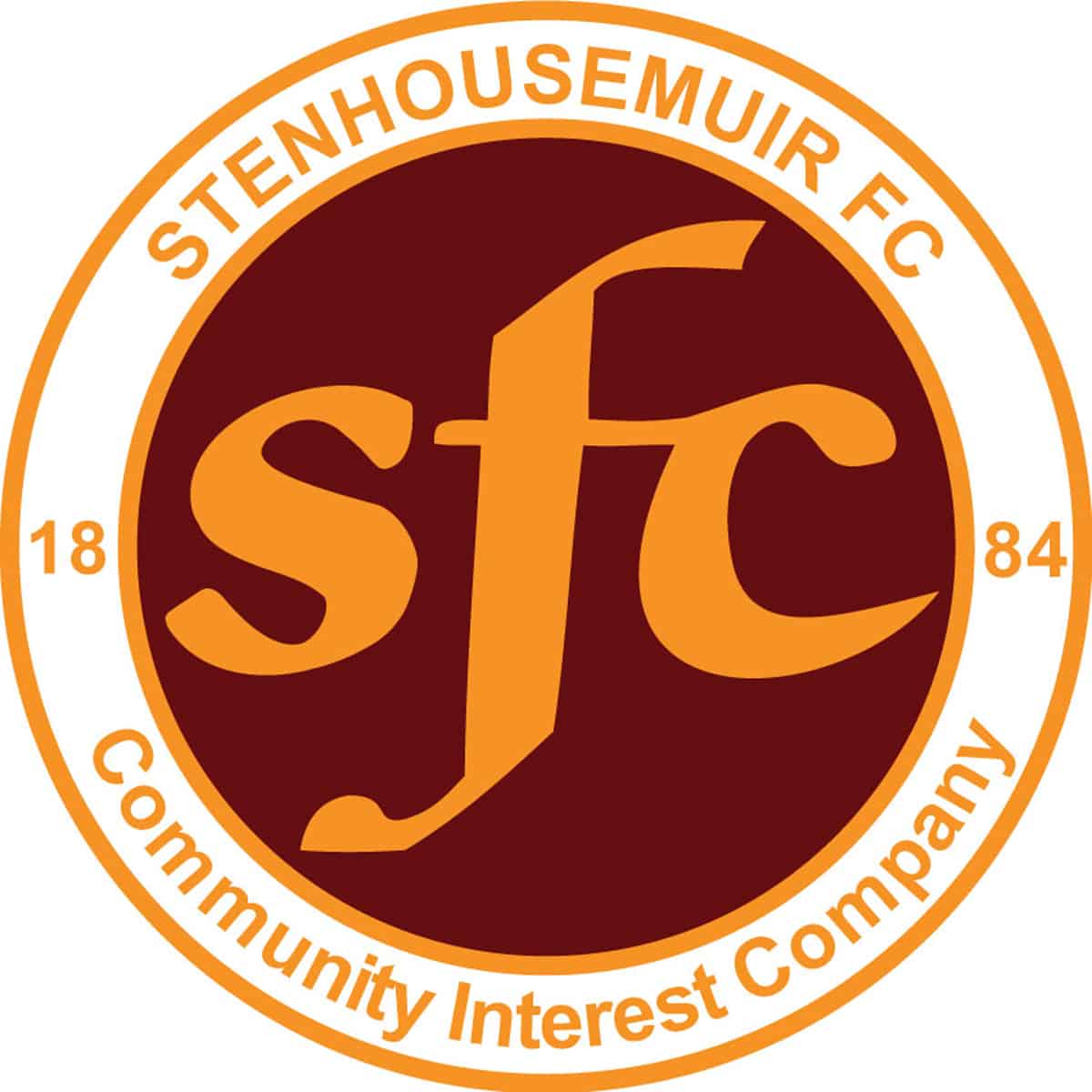 SPFL Ladbrokes League 1
Ochilview Park Stenhousemuir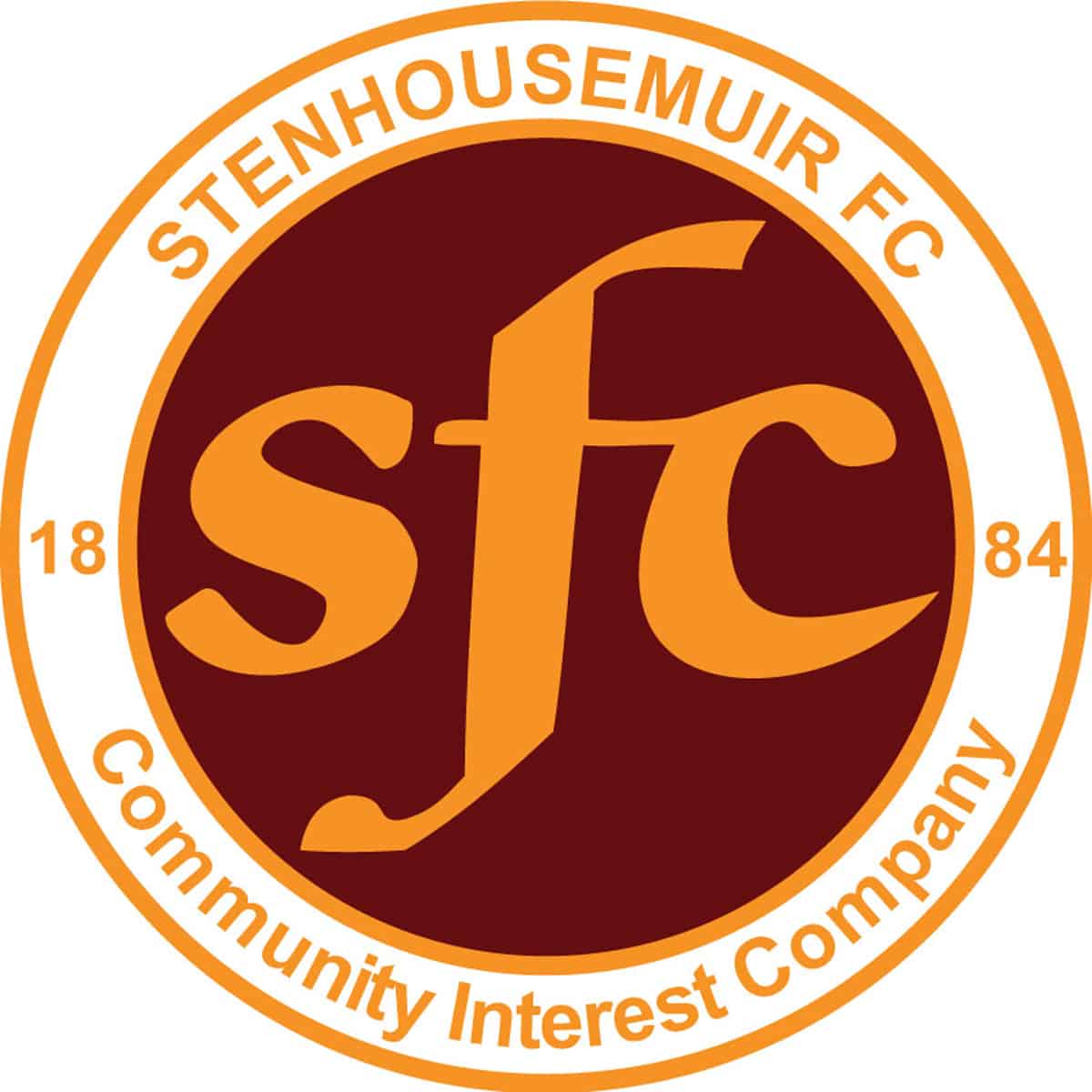 SPFL Ladbrokes League 1
Stair Park, Stranraer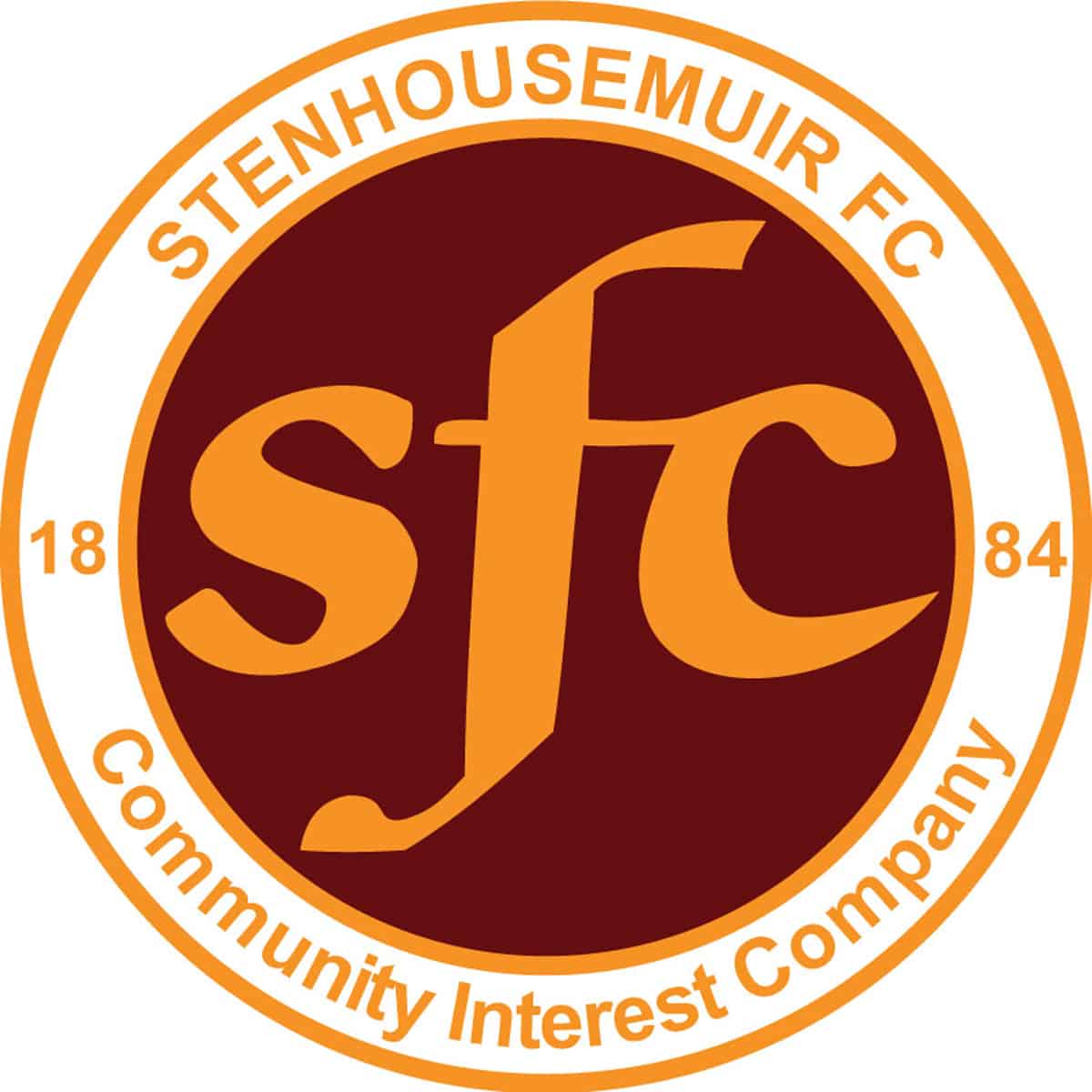 SPFL Ladbrokes League 1
Ochilview Park Stenhousemuir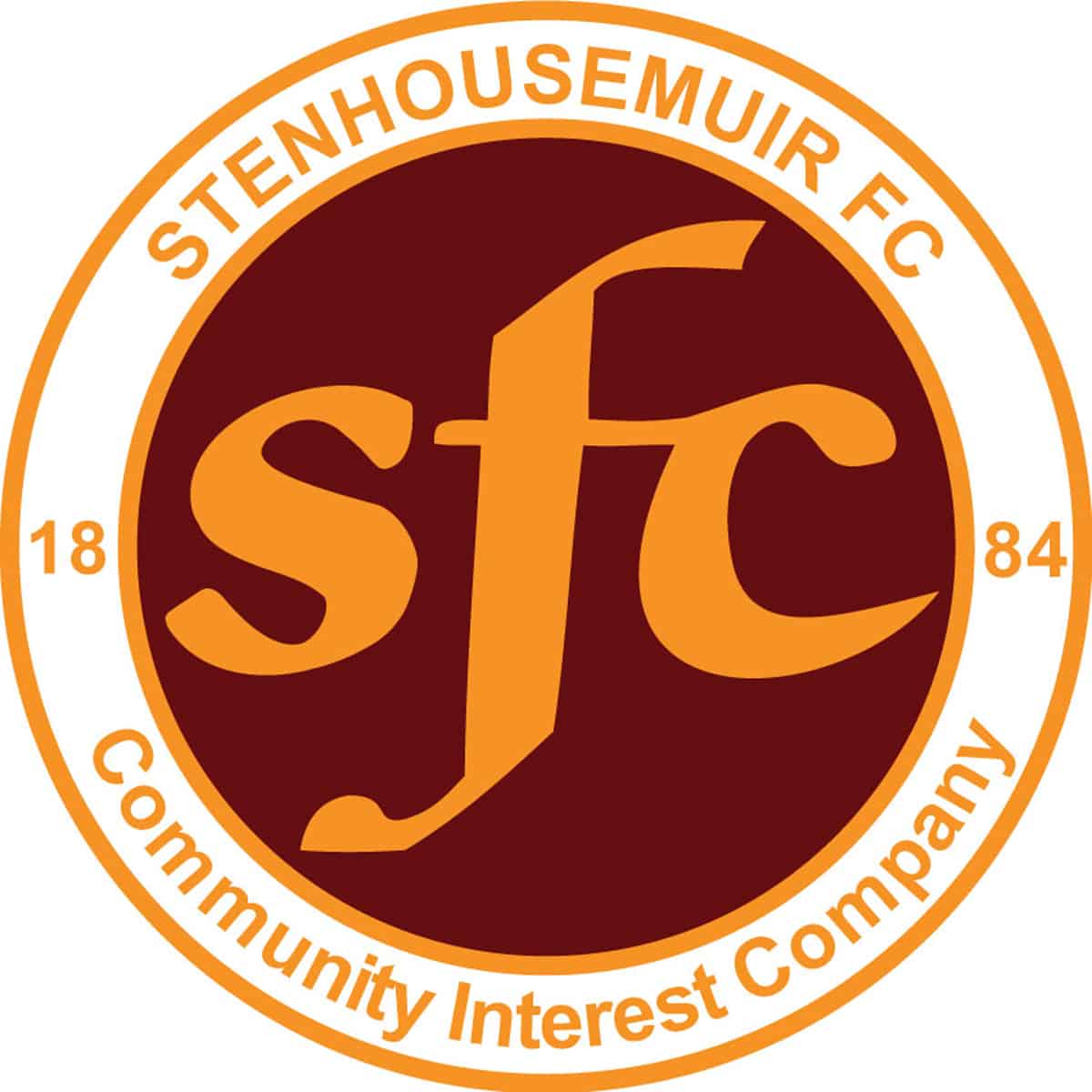 SPFL Ladbrokes League 1
Somerset Park,Ayr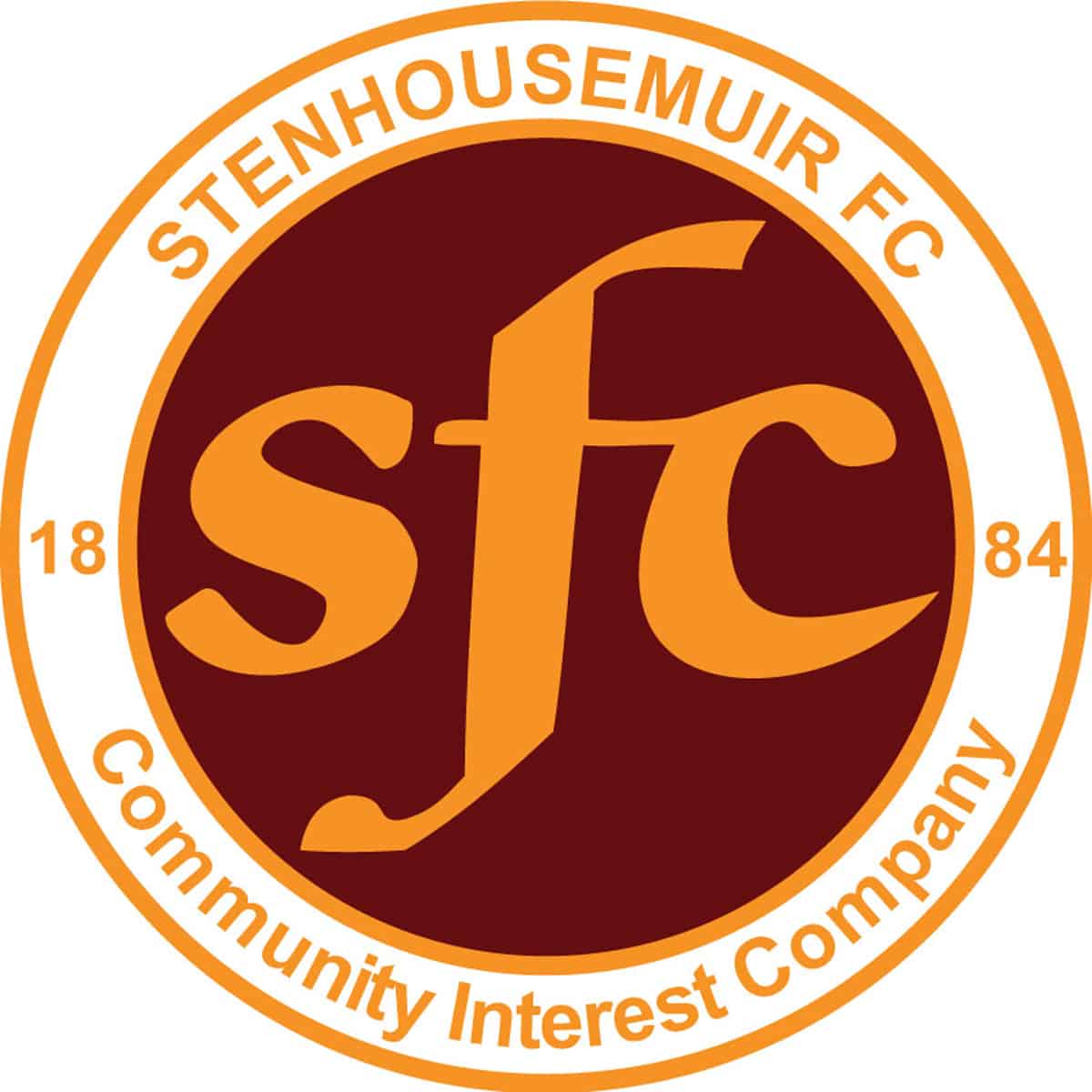 SPFL Ladbrokes League 1
East End Park, Dunfermline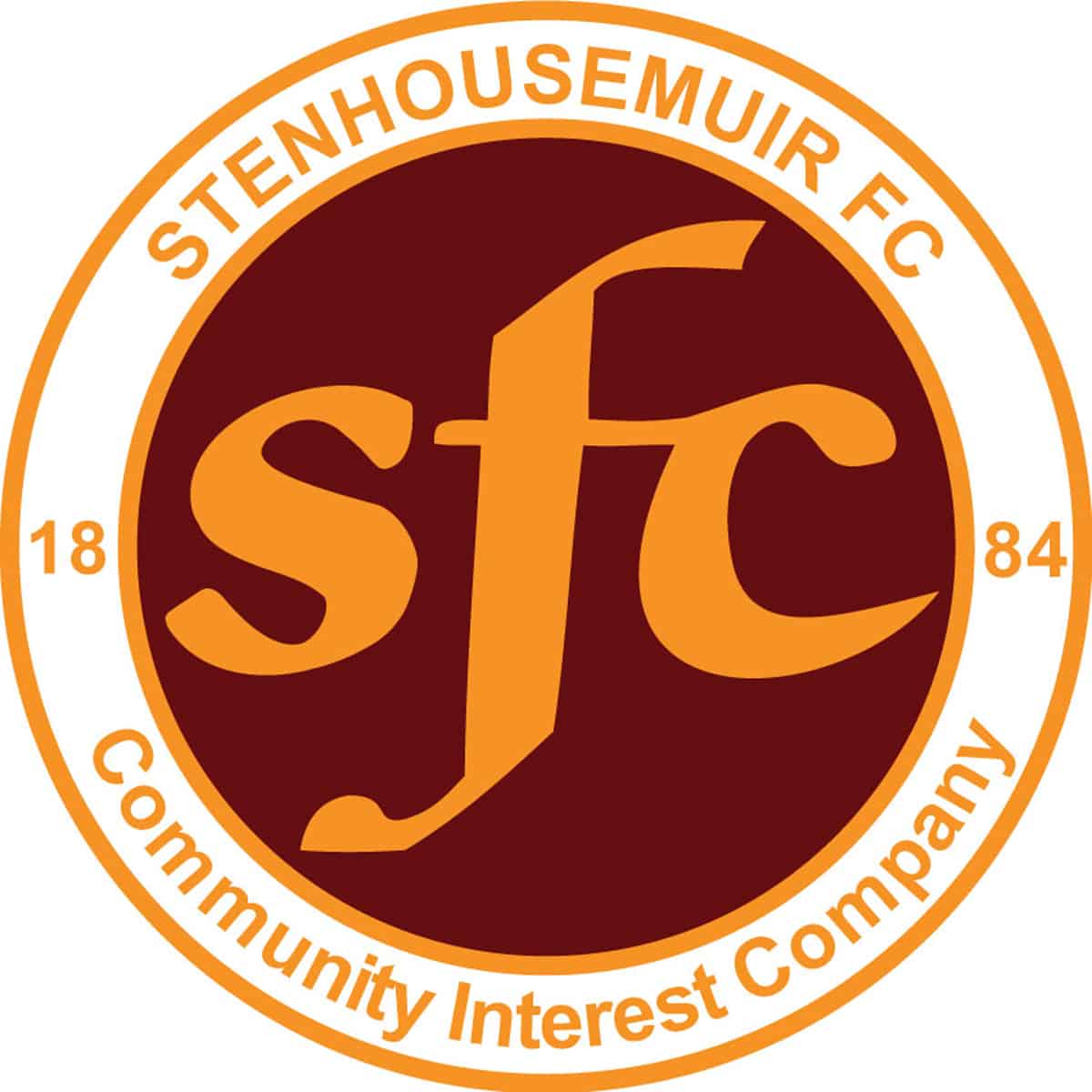 SPFL Ladbrokes League 1
Cliftonhill Stadium Coatbridge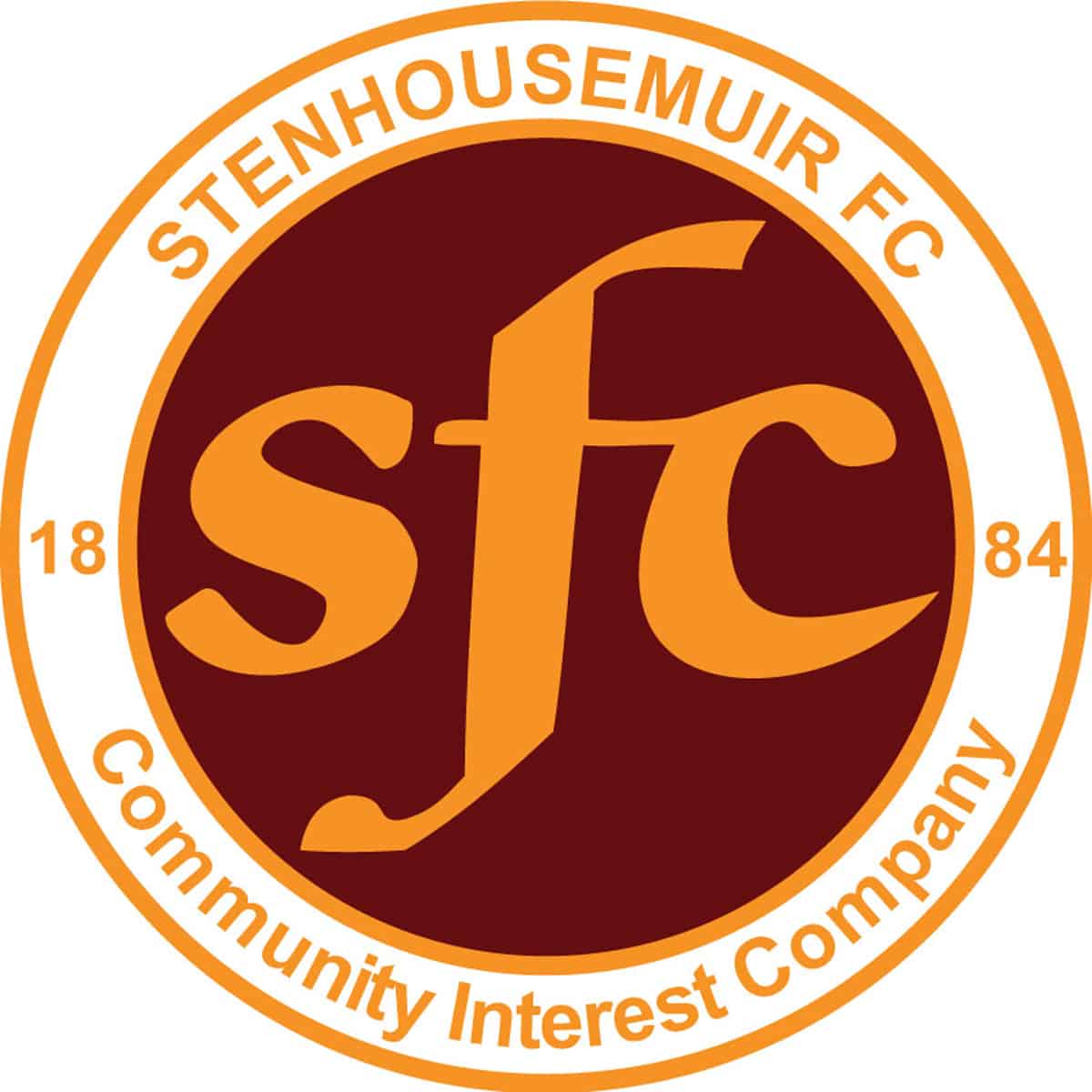 SPFL Ladbrokes League 1
Ochilview Park Stenhousemuir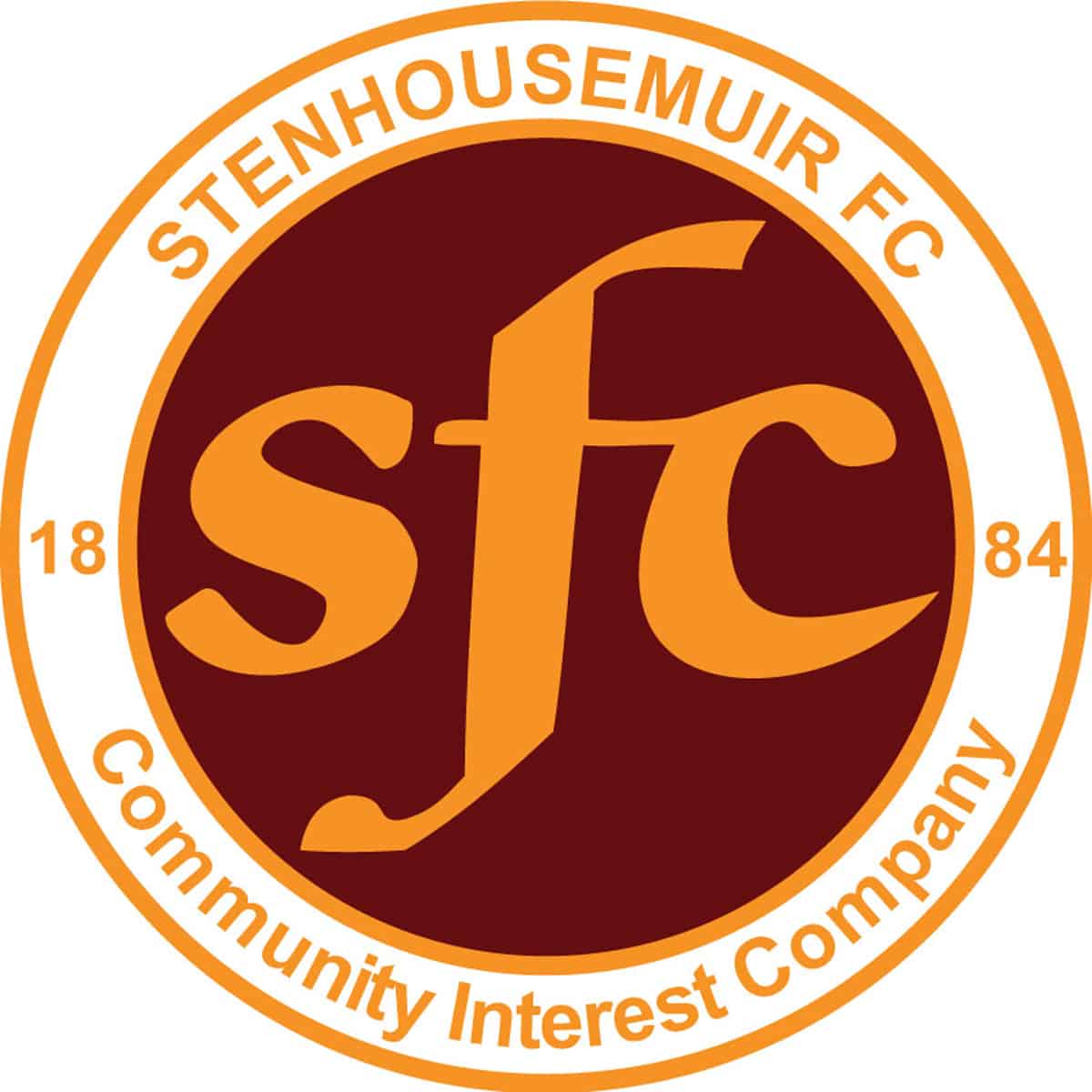 SPFL Ladbrokes League 1
Ochilview Park Stenhousemuir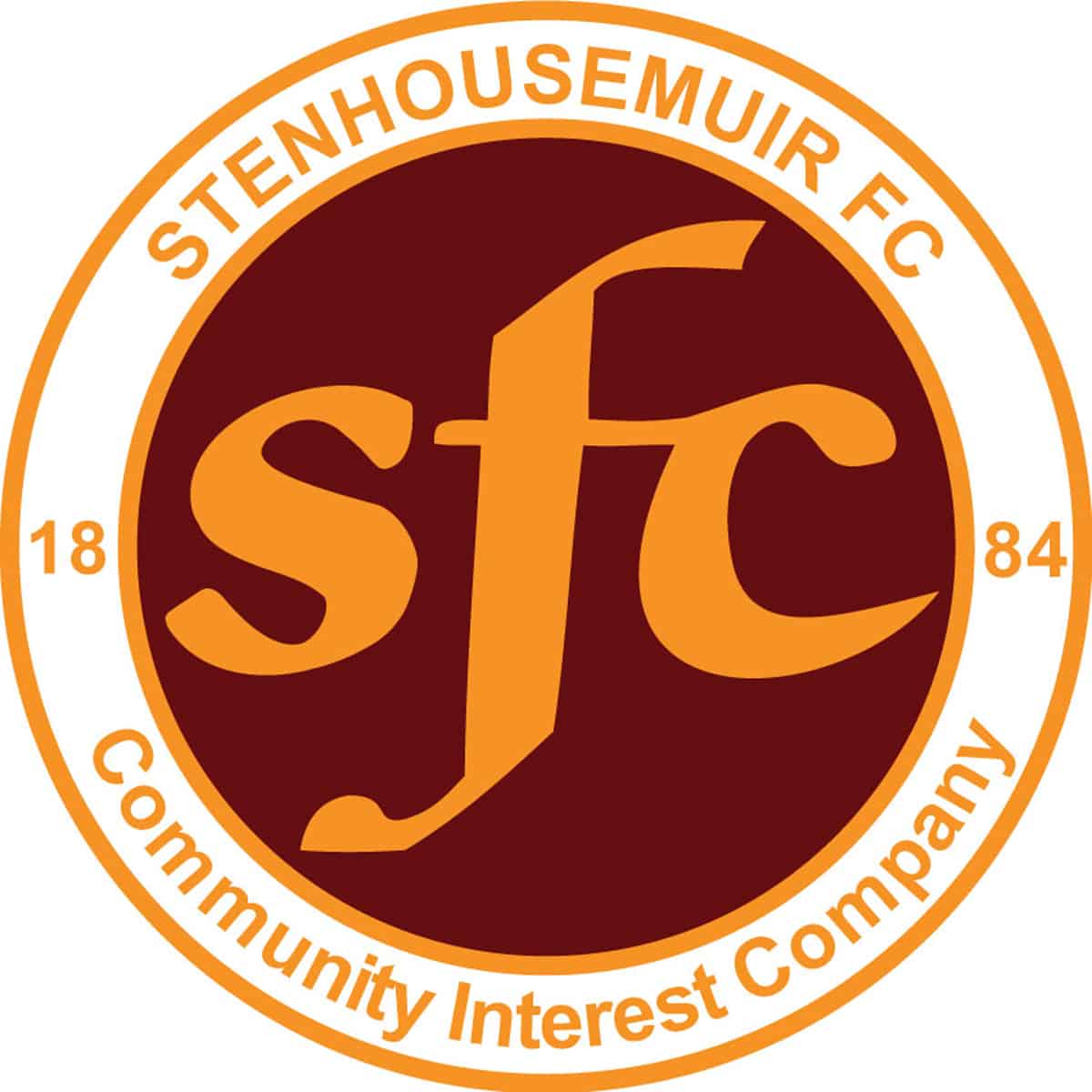 SPFL Ladbrokes League 1
Ochilview Park Stenhousemuir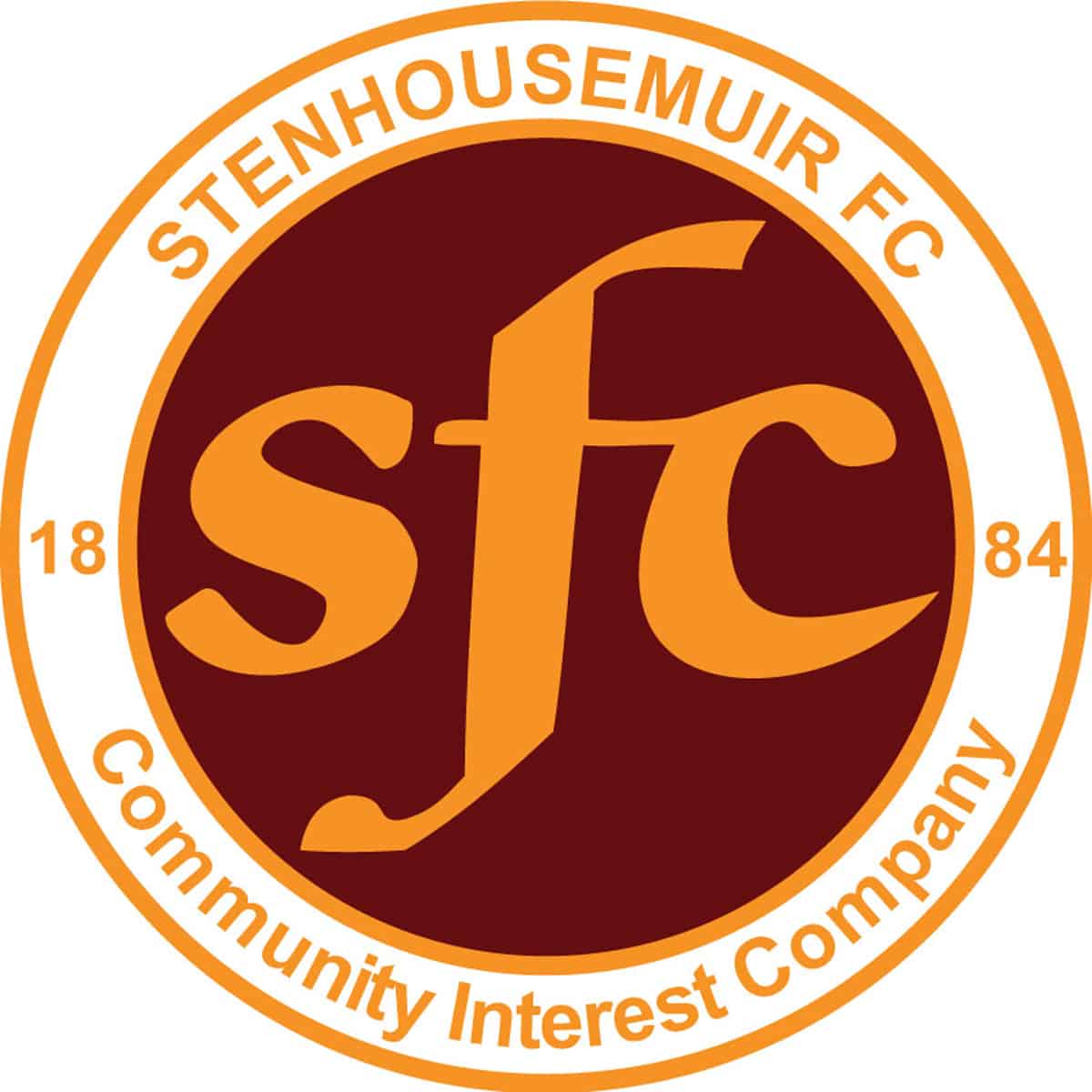 SPFL Ladbrokes League 1
Ochilview Park Stenhousemuir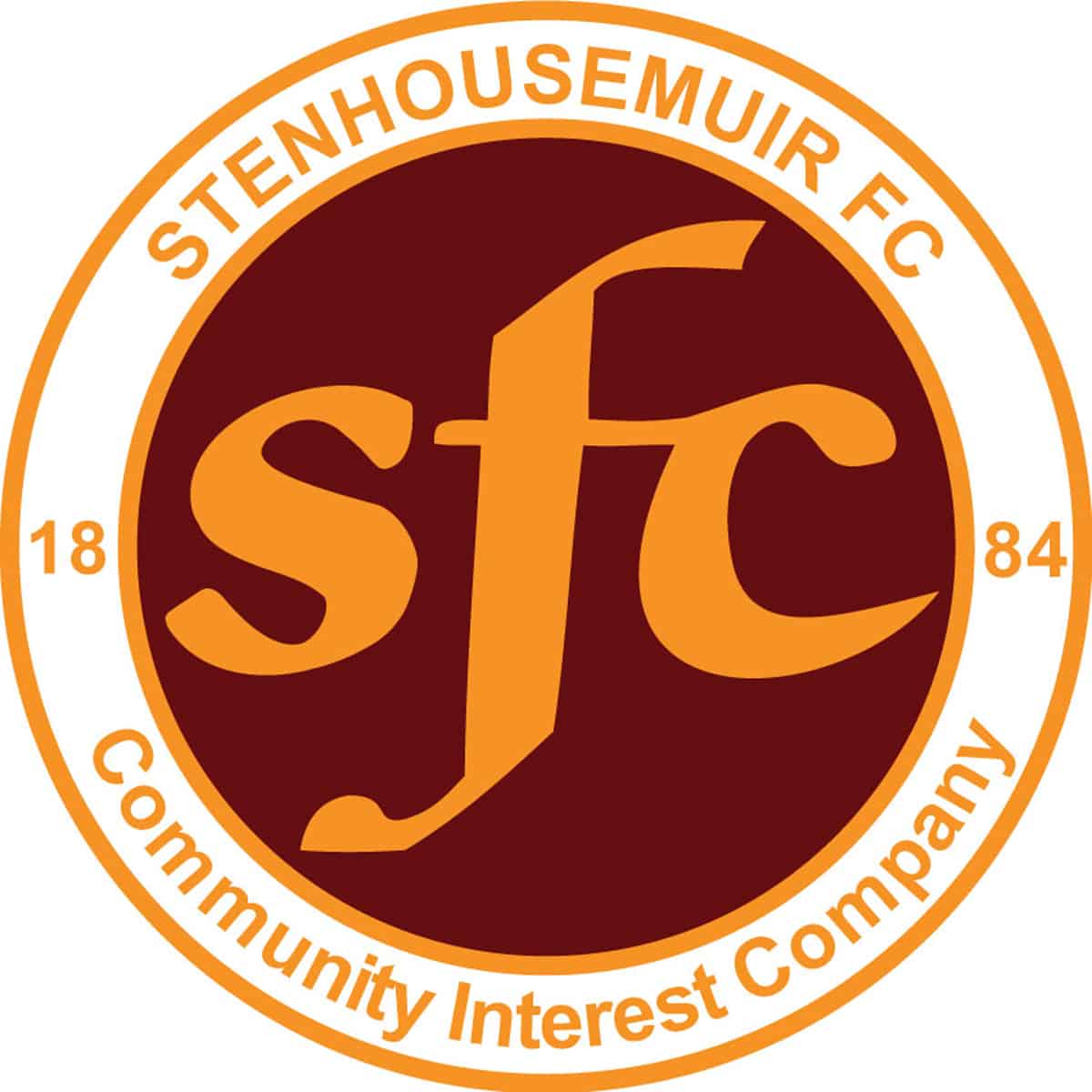 SPFL Ladbrokes League 1
Station Park, Forfar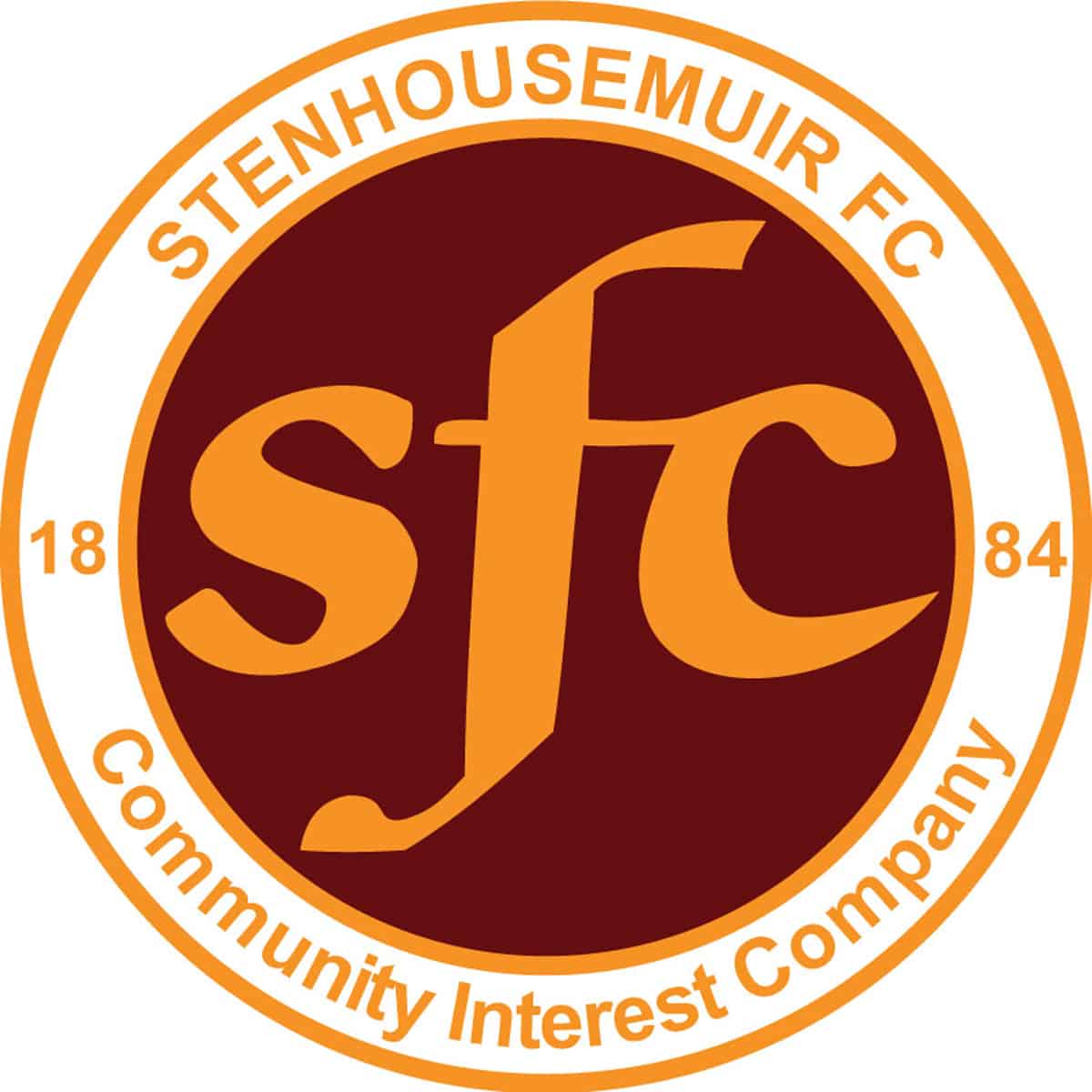 SPFL Ladbrokes League 1
Balmoor Stadium, Peterhead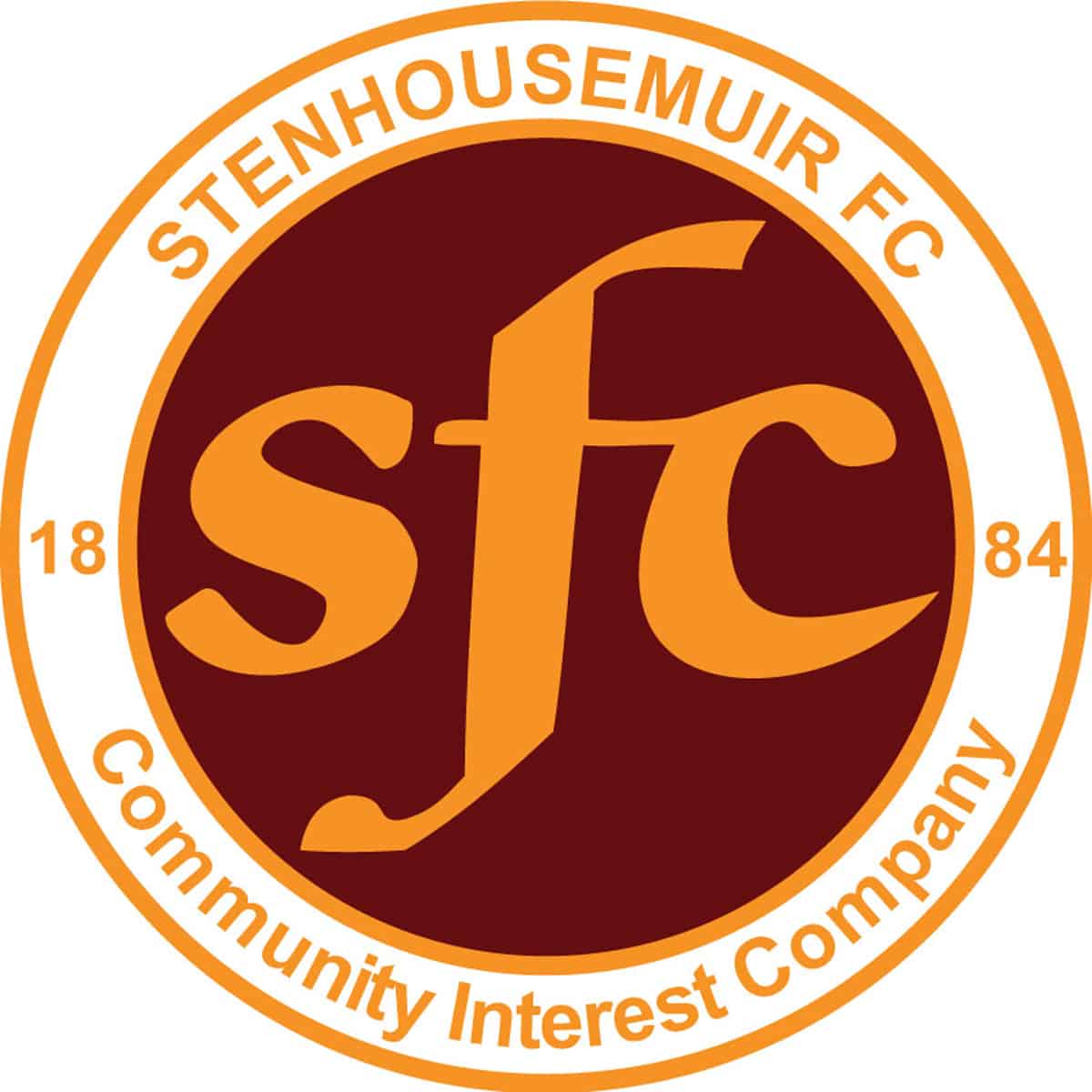 SPFL Ladbrokes League 1
Excelsior Stadium,Airdrie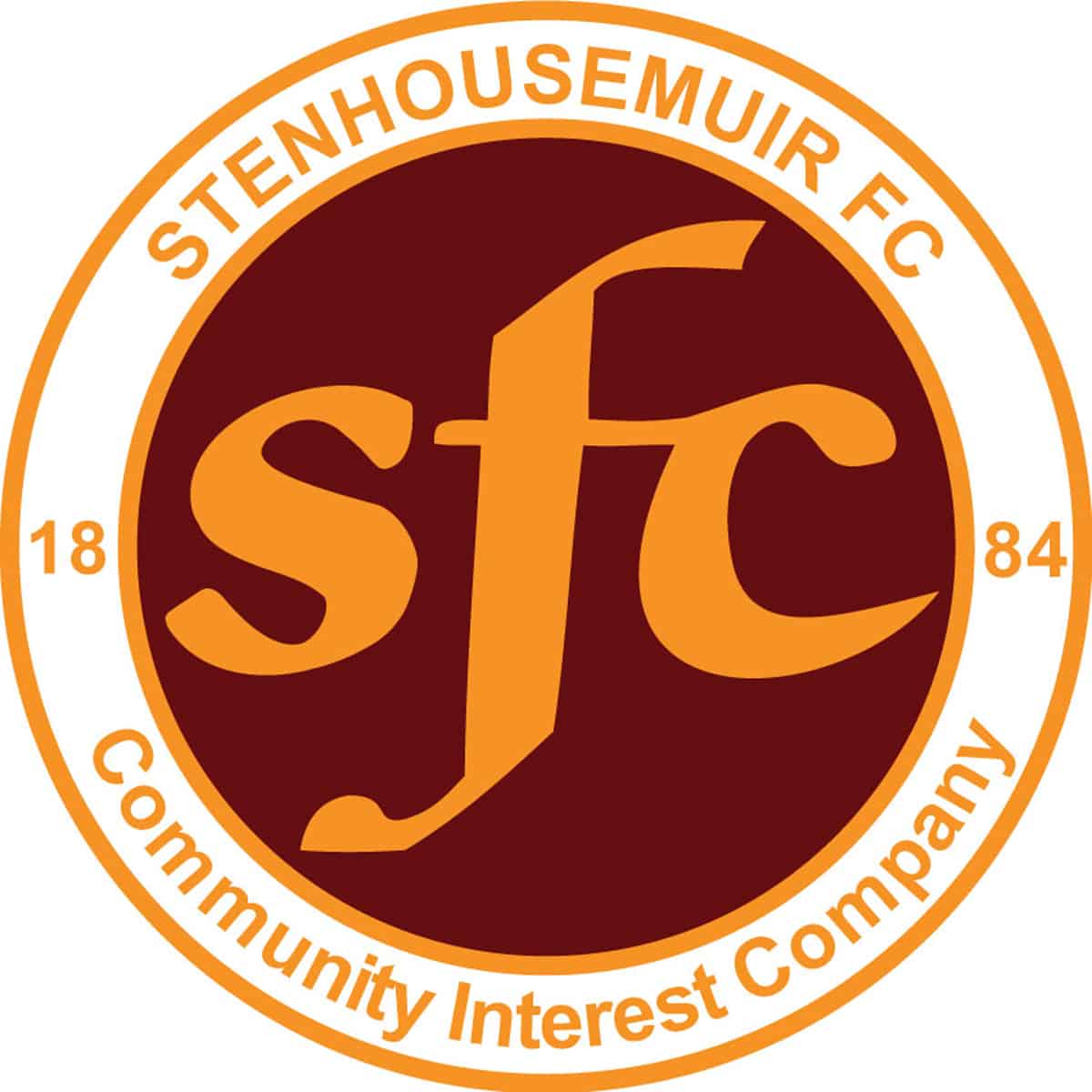 SPFL Ladbrokes League 1
Ochilview Park Stenhousemuir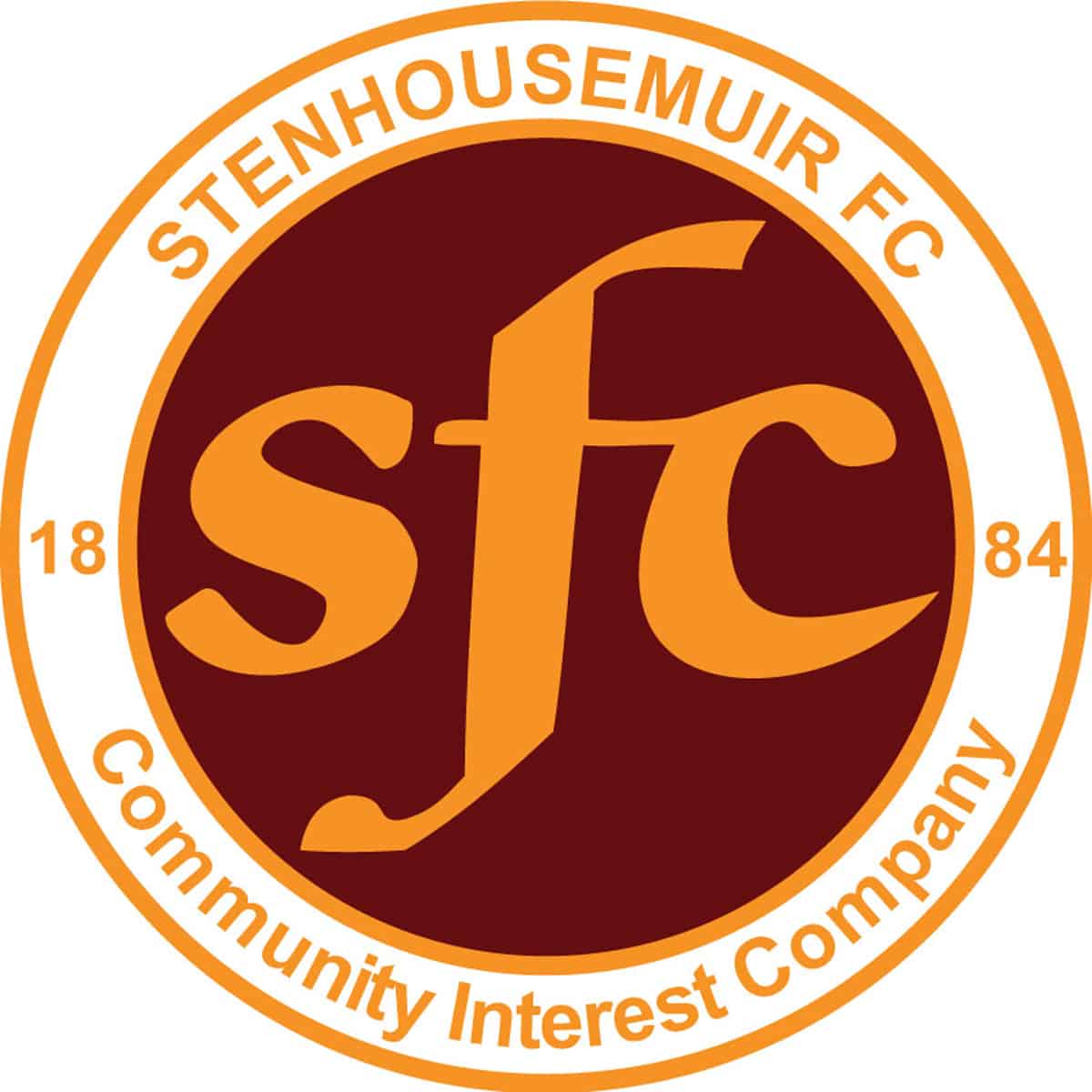 SPFL Ladbrokes League 1
East End Park, Dunfermline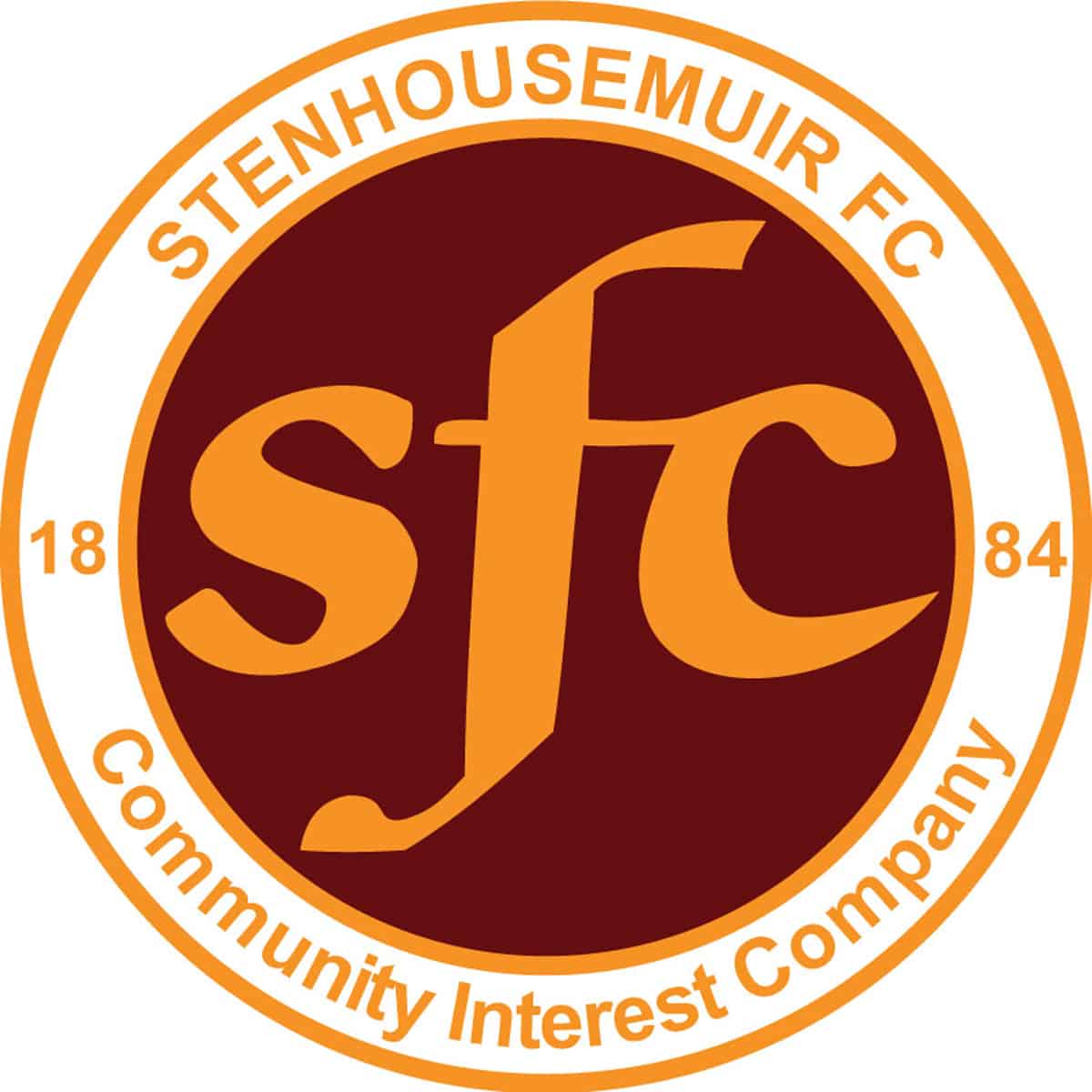 SPFL Ladbrokes League 1
Ochilview Park Stenhousemuir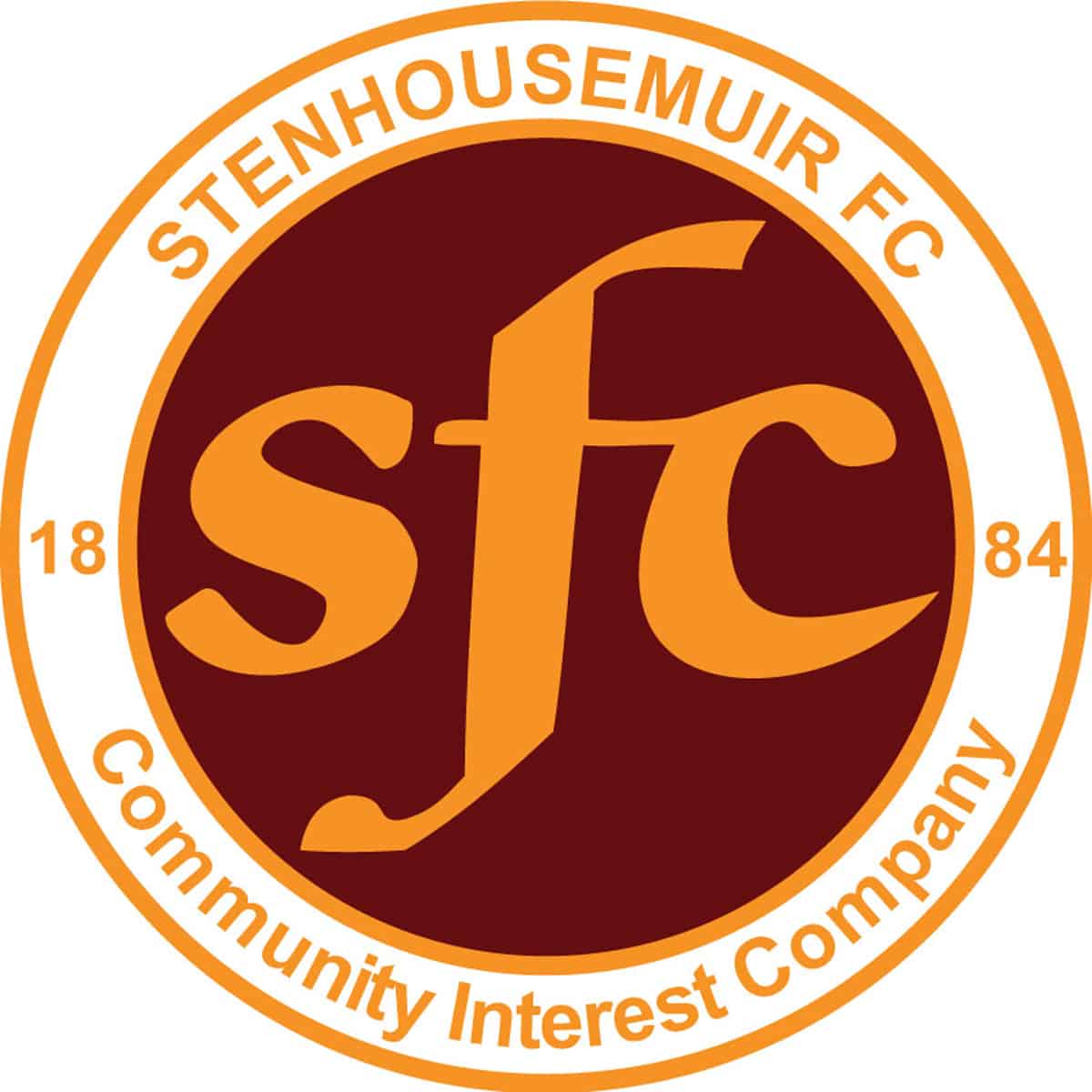 William Hill Scottish Cup
K-Park,East Kilbride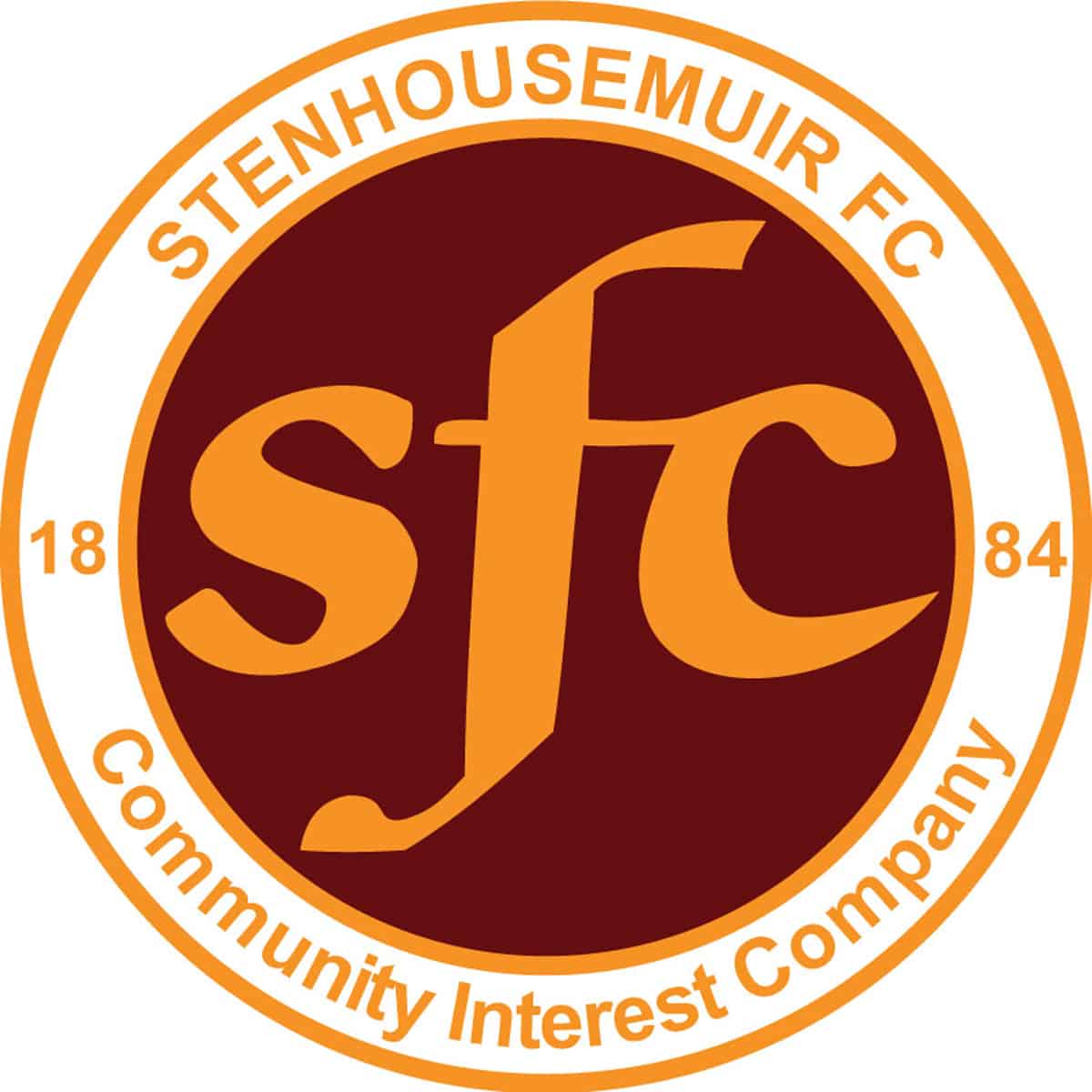 William Hill Scottish Cup
Ochilview Park Stenhousemuir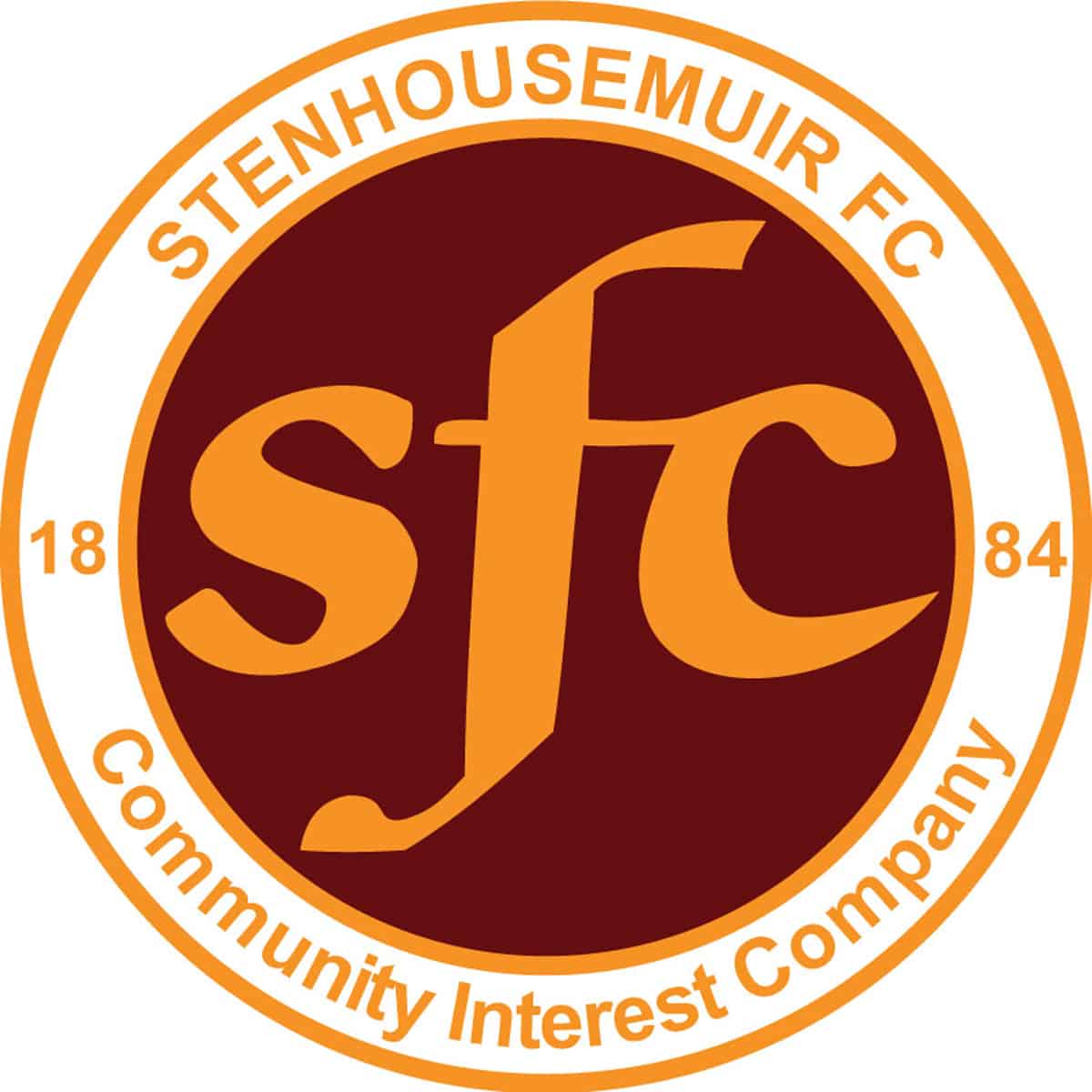 SPFL Ladbrokes League 1
Glebe Park, Brechin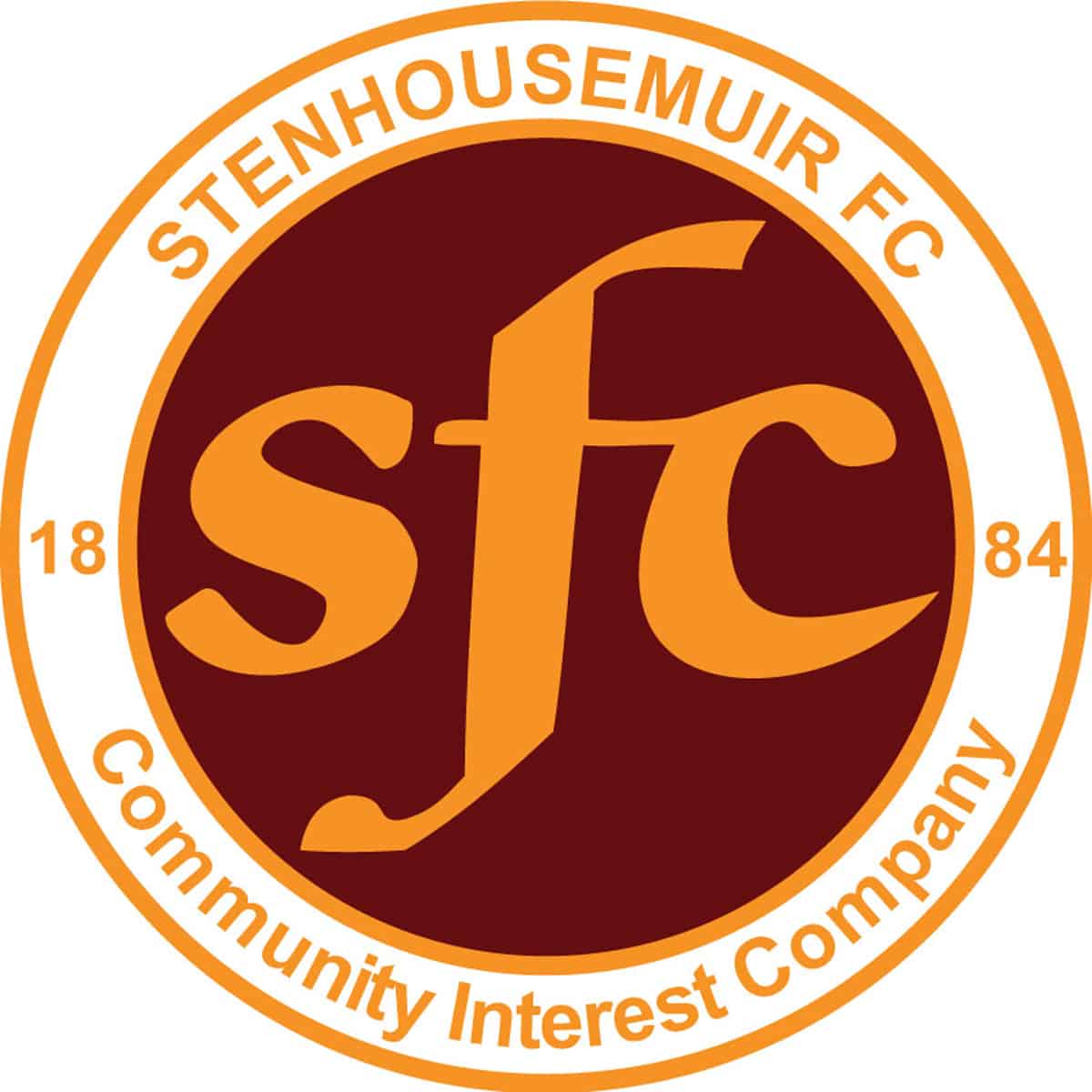 SPFL Ladbrokes League 1
Ochilview Park Stenhousemuir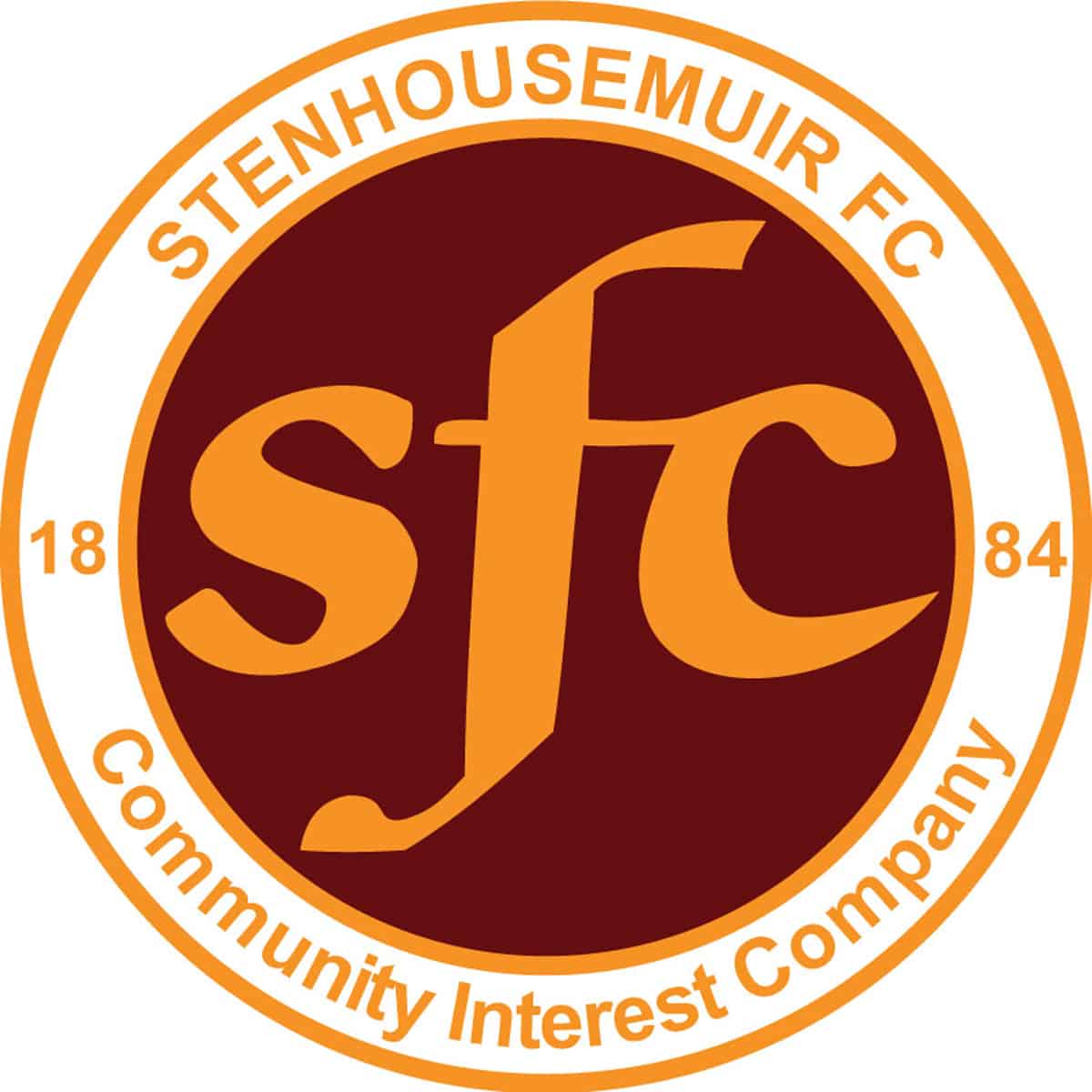 SPFL Ladbrokes League 1
Stair Park, Stranraer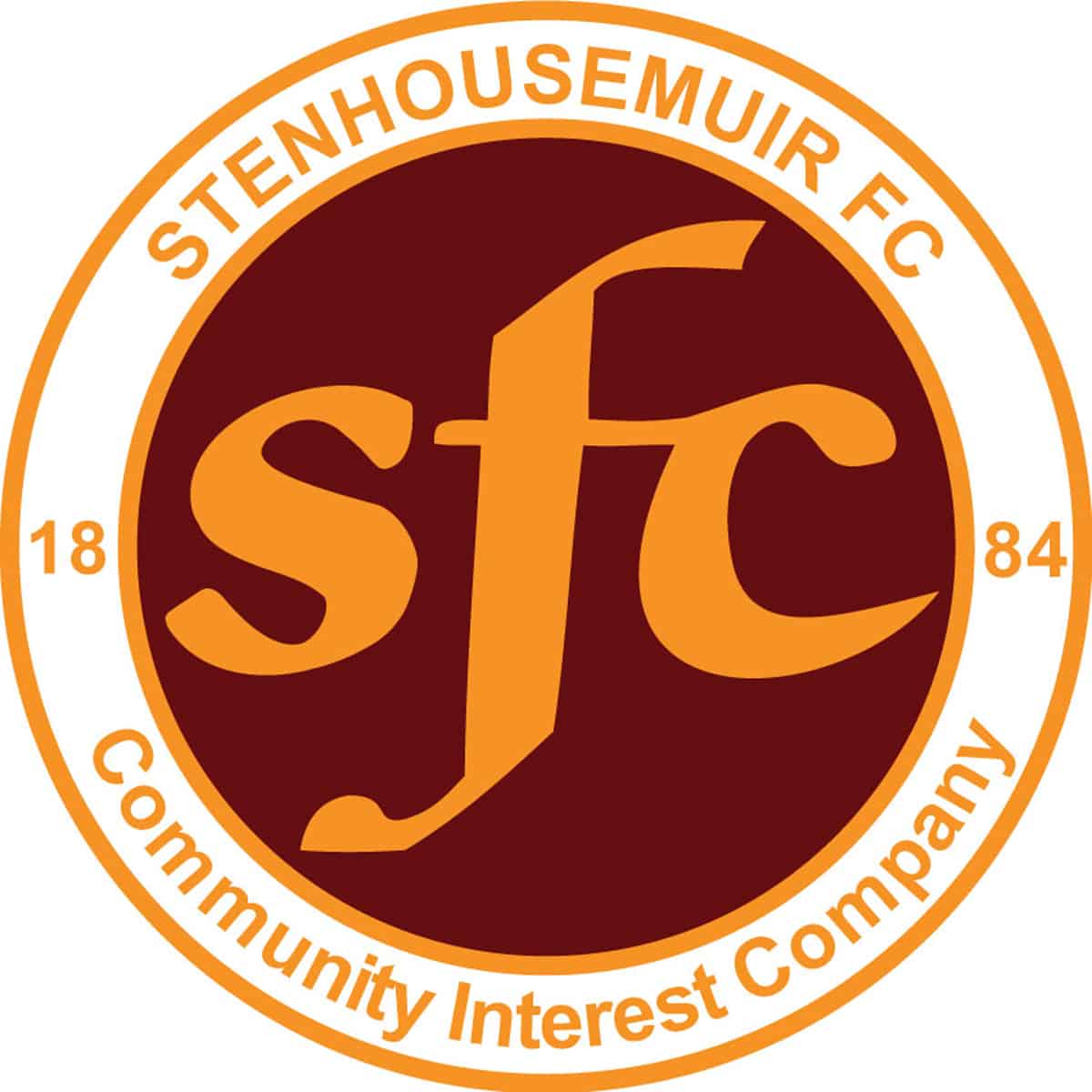 SPFL Ladbrokes League 1
Ochilview Park Stenhousemuir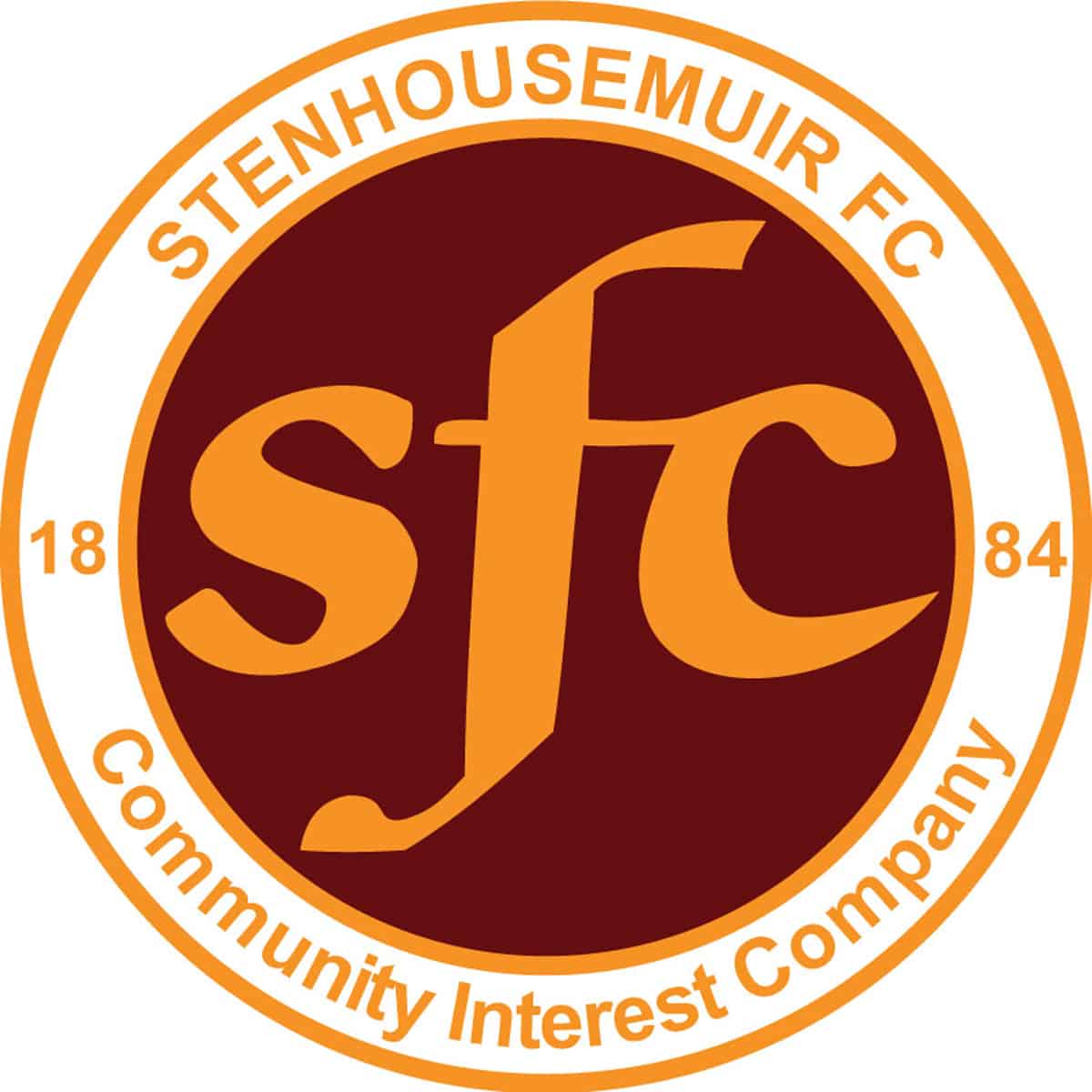 SPFL Ladbrokes League 1
Ochilview Park Stenhousemuir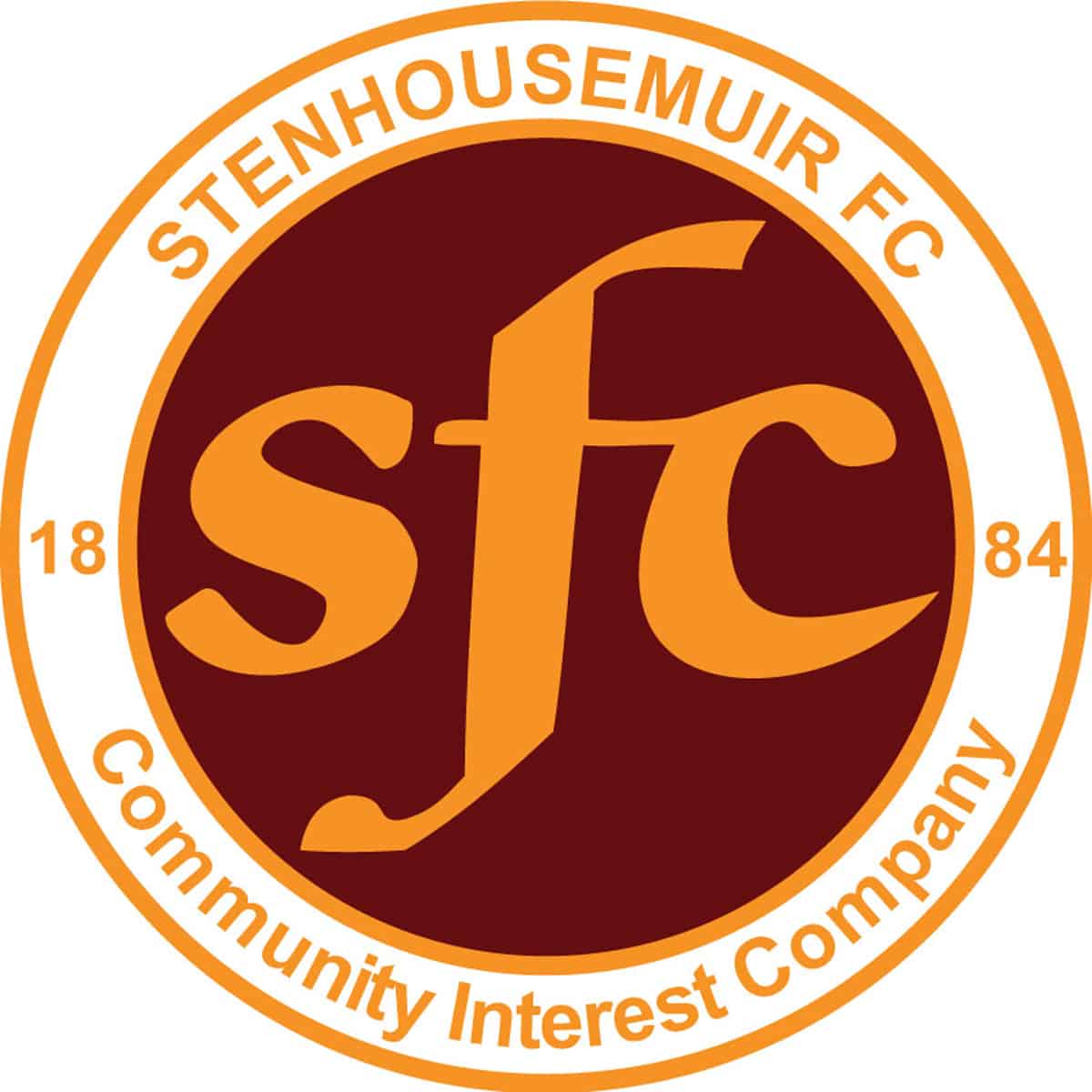 SPFL Ladbrokes League 1
Central Park Cowdenbeath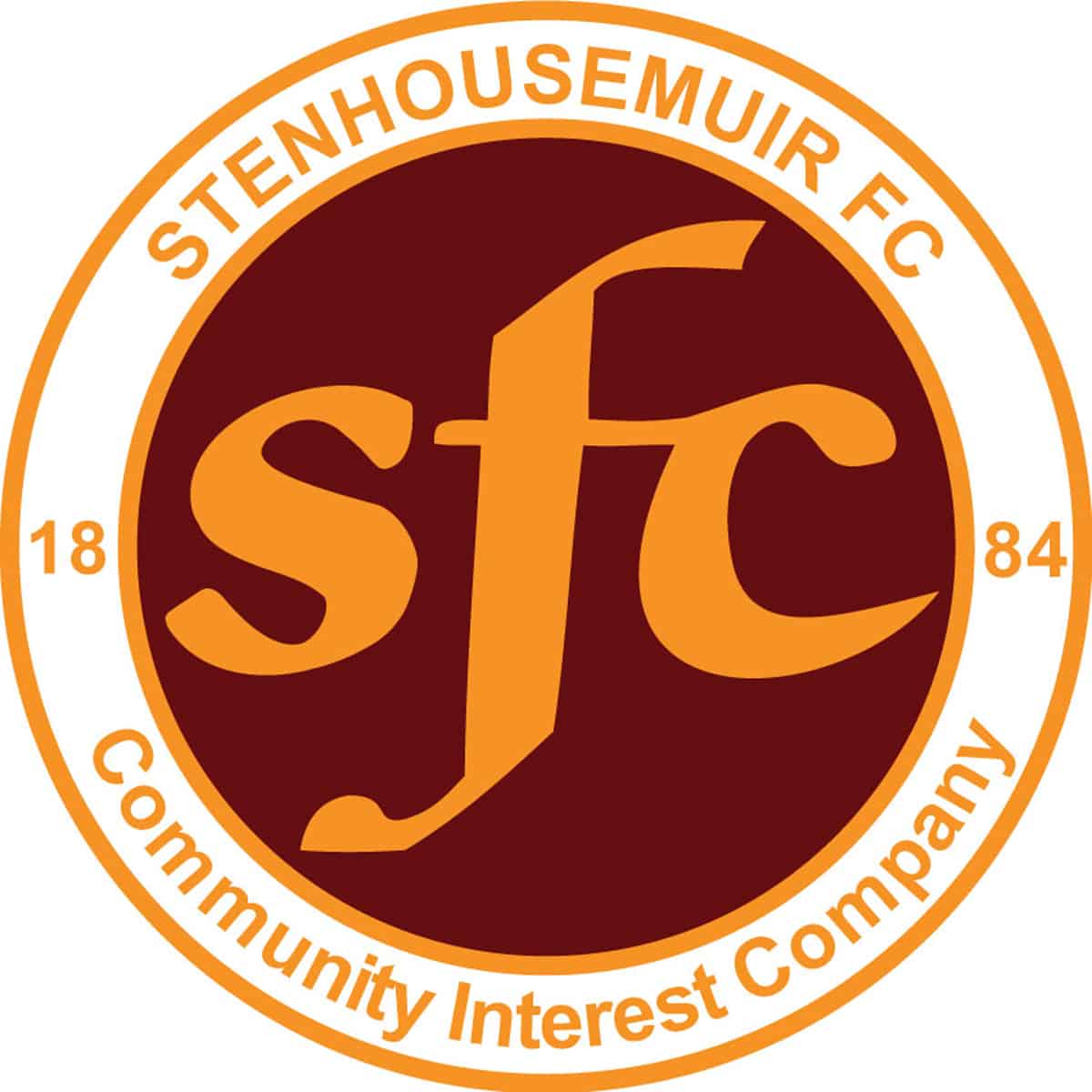 Petrofac Training Cup
Balmoor Stadium, Peterhead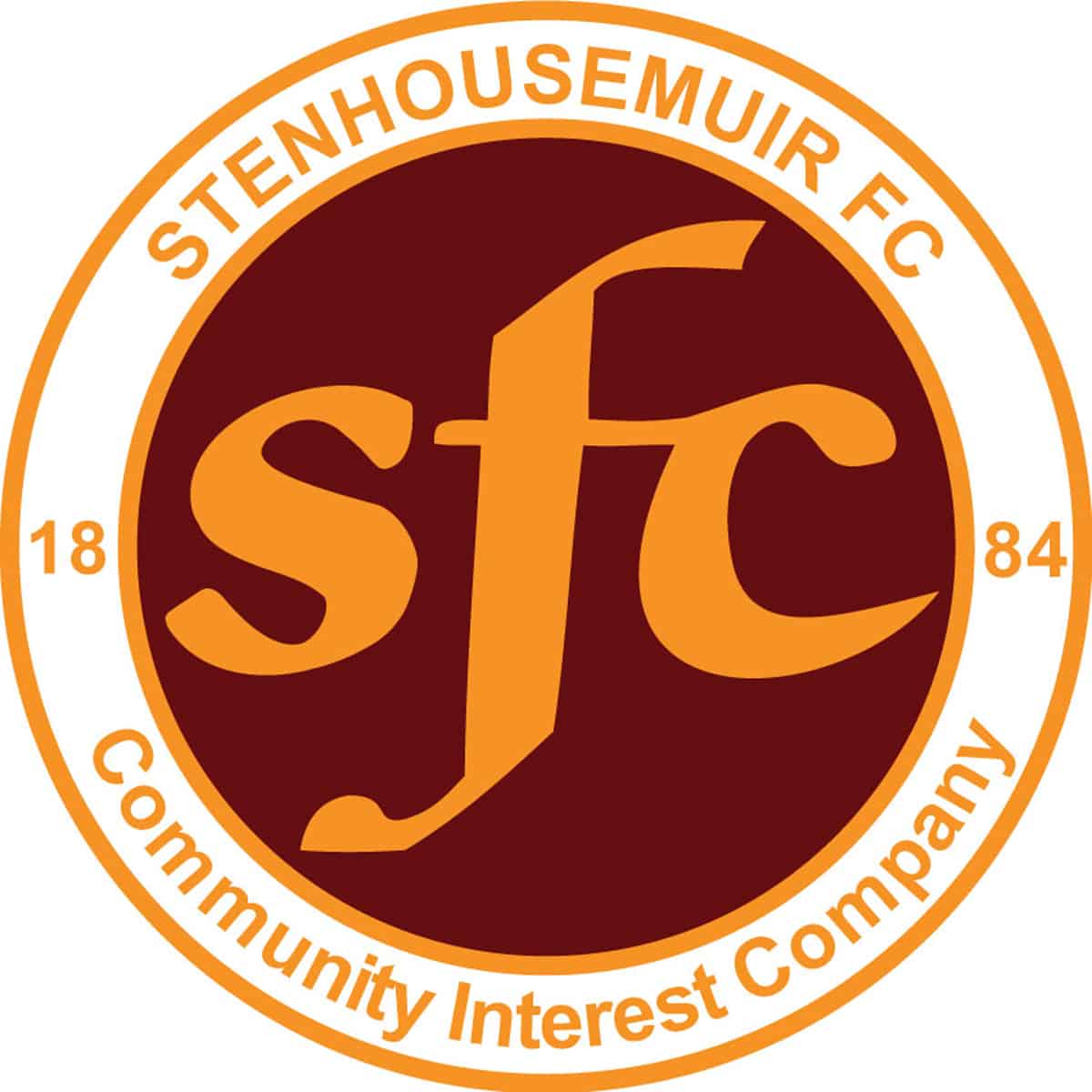 SPFL Ladbrokes League 1
Ochilview Park Stenhousemuir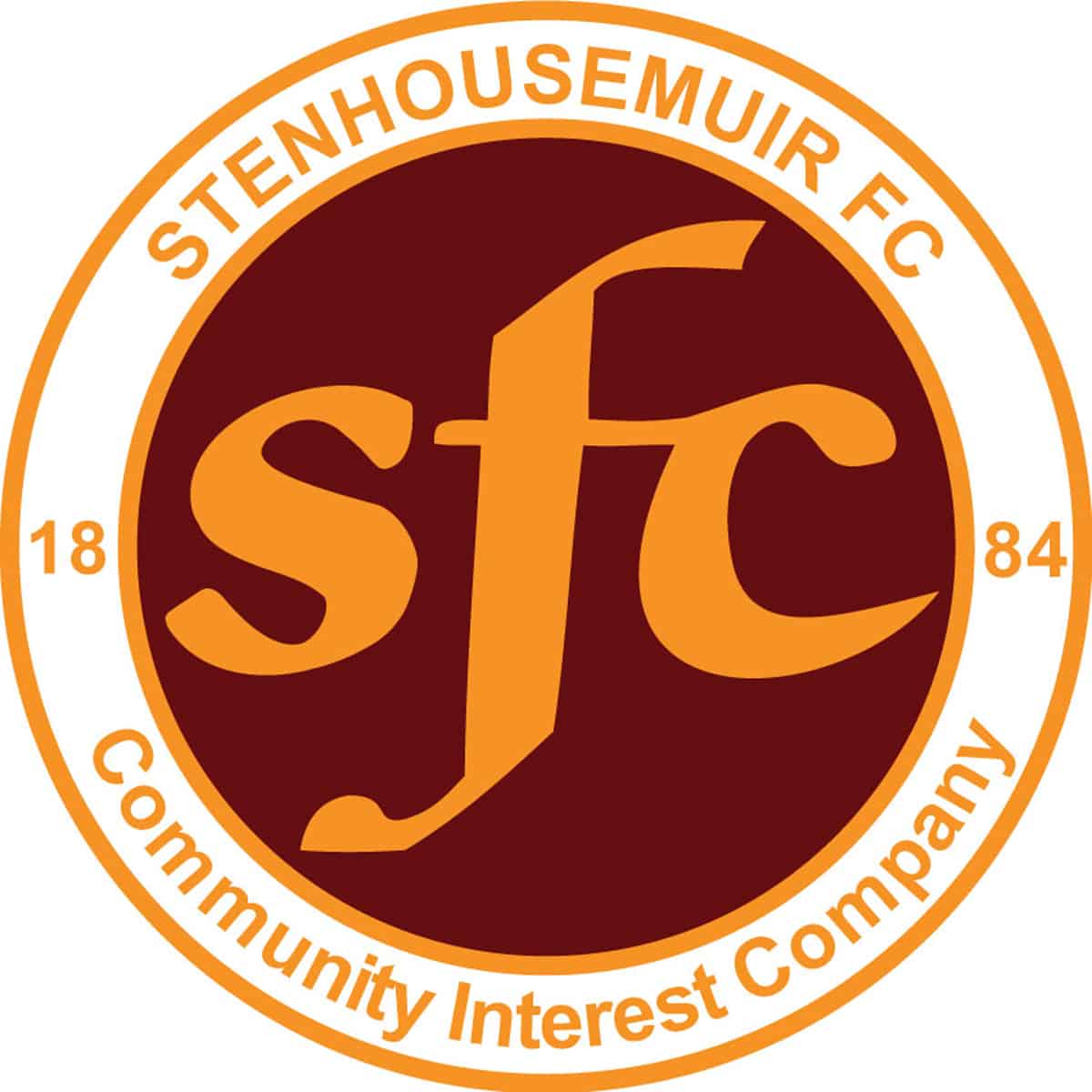 SPFL Ladbrokes League 1
Cliftonhill Stadium Coatbridge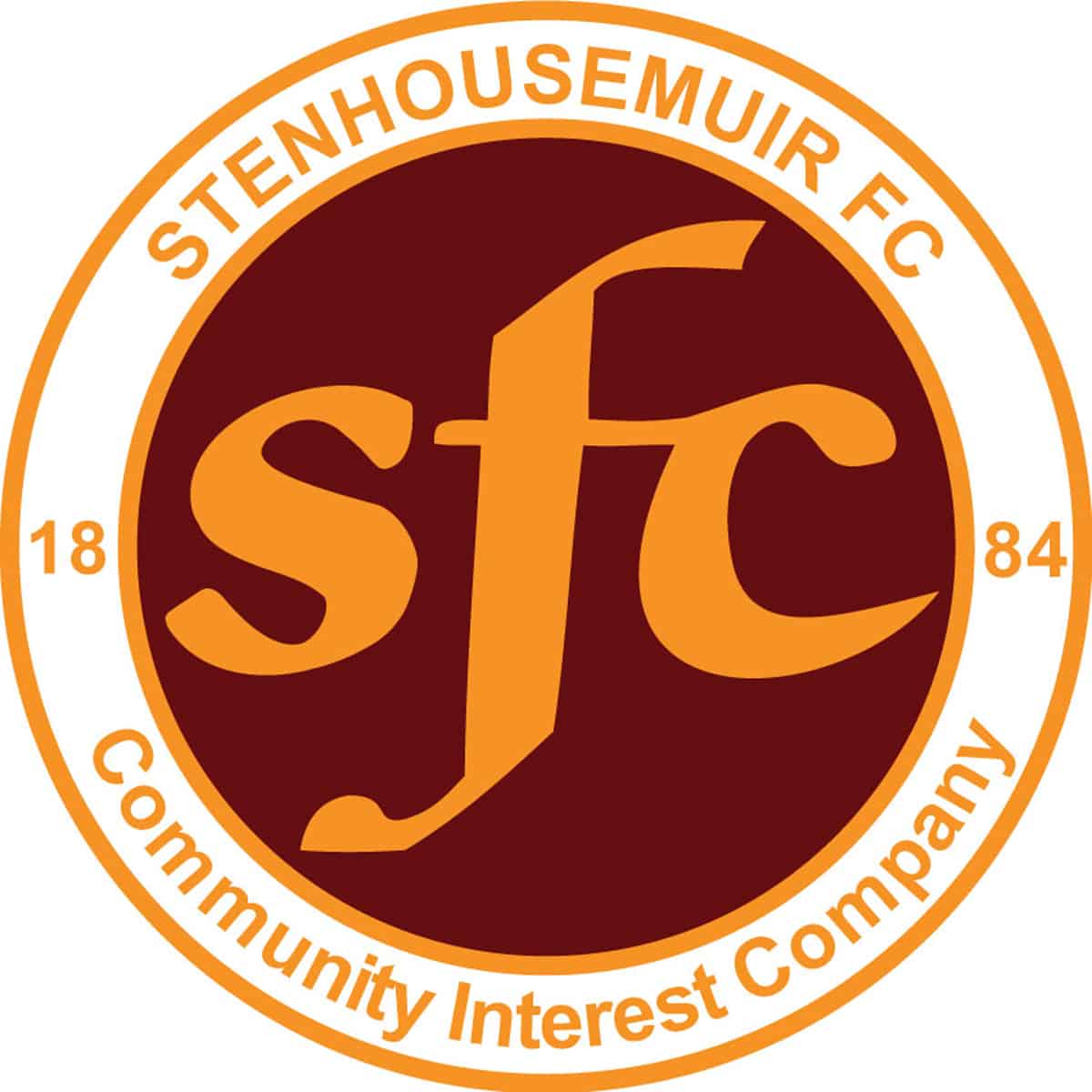 SPFL Ladbrokes League 1
Ochilview Park Stenhousemuir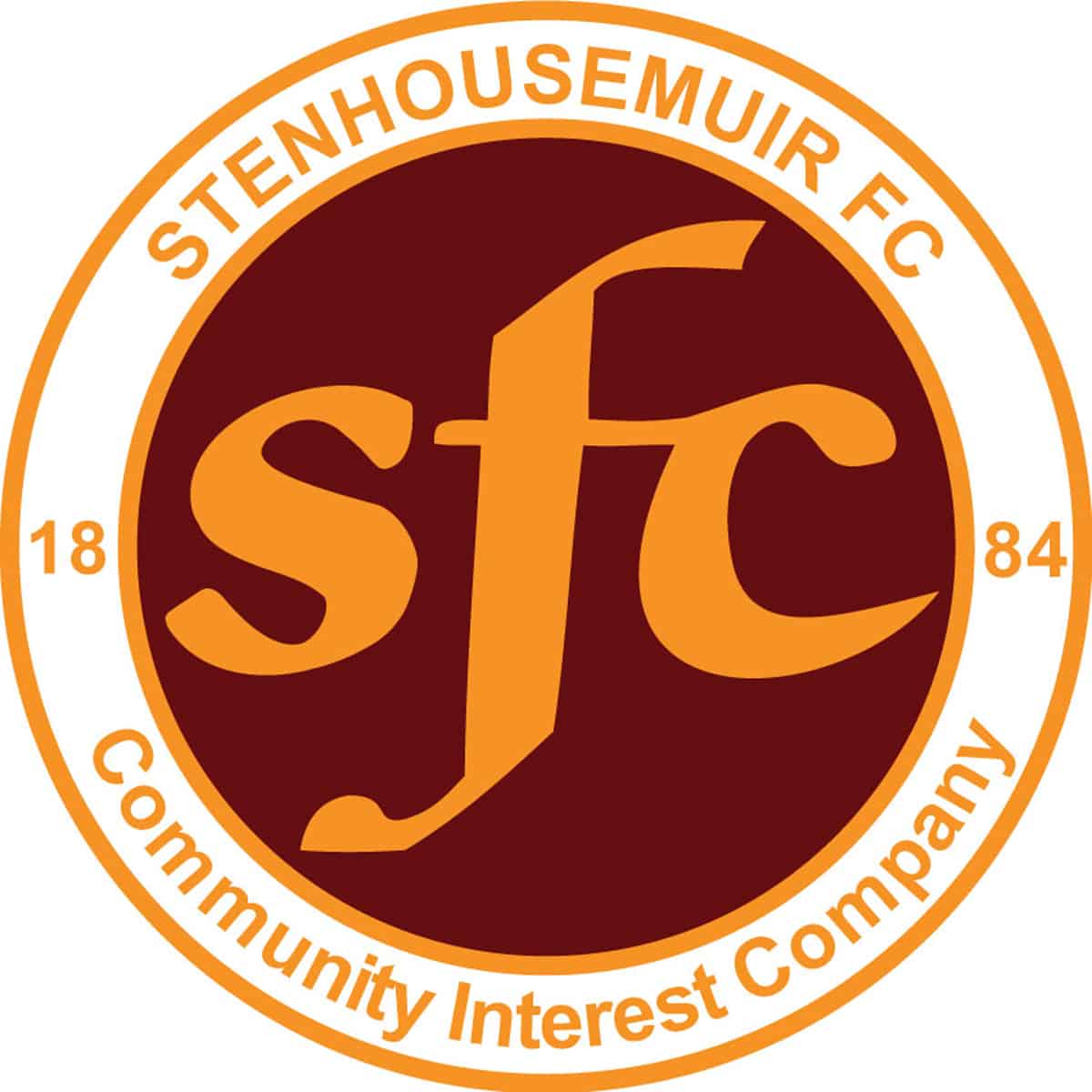 SPFL Ladbrokes League 1
Ochilview Park Stenhousemuir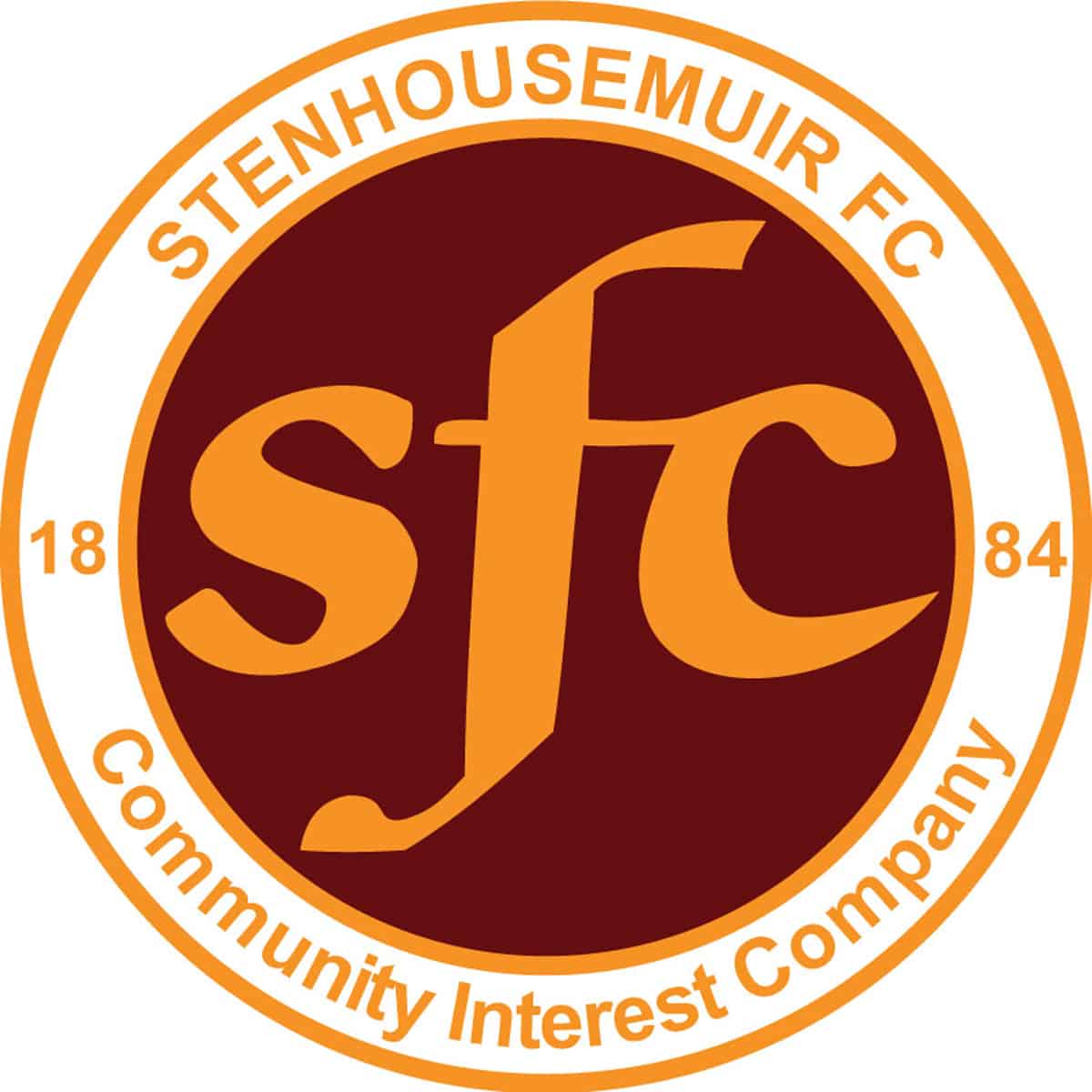 SPFL Ladbrokes League 1
Somerset Park, Ayr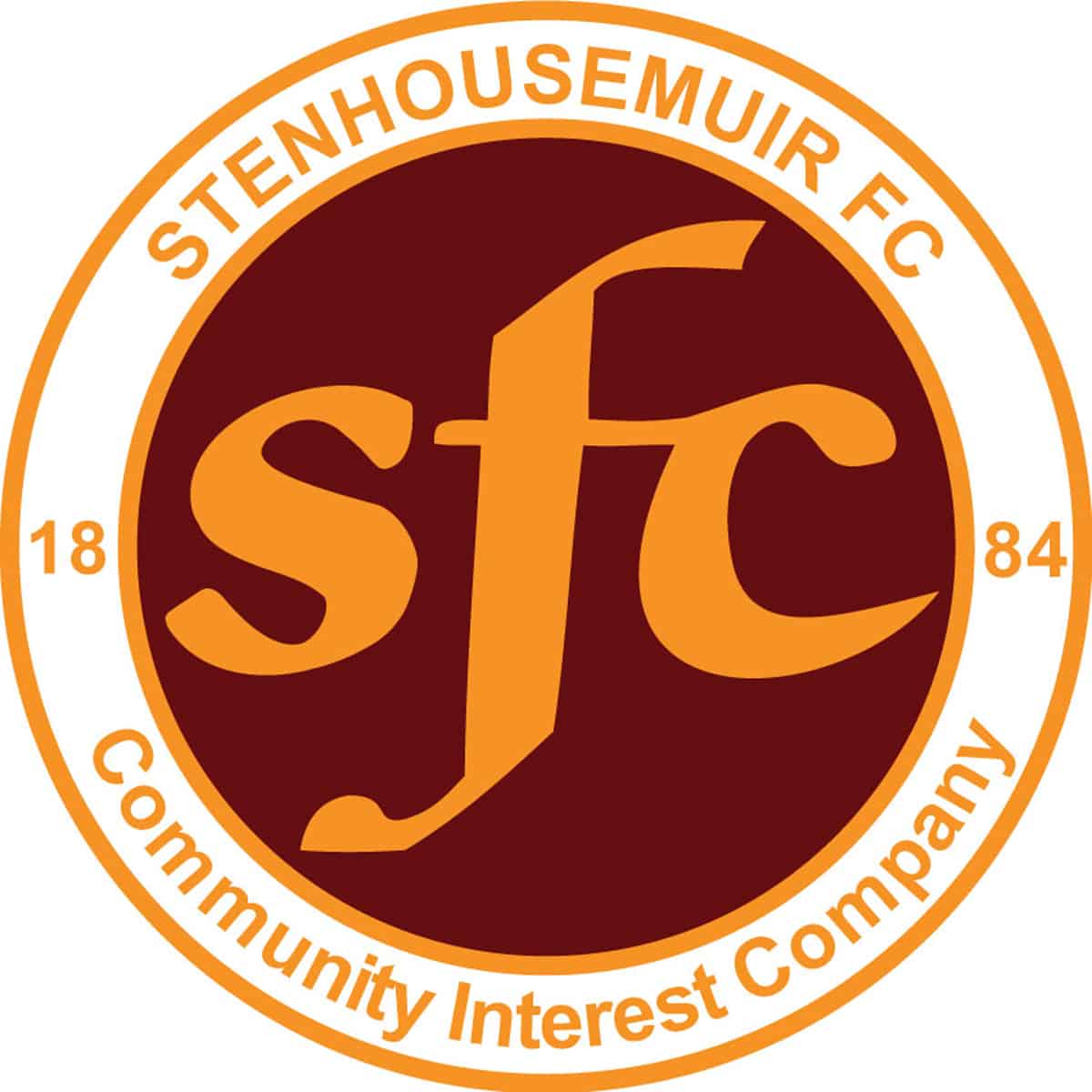 SPFL Ladbrokes League 1
Ochilview Park Stenhousemuir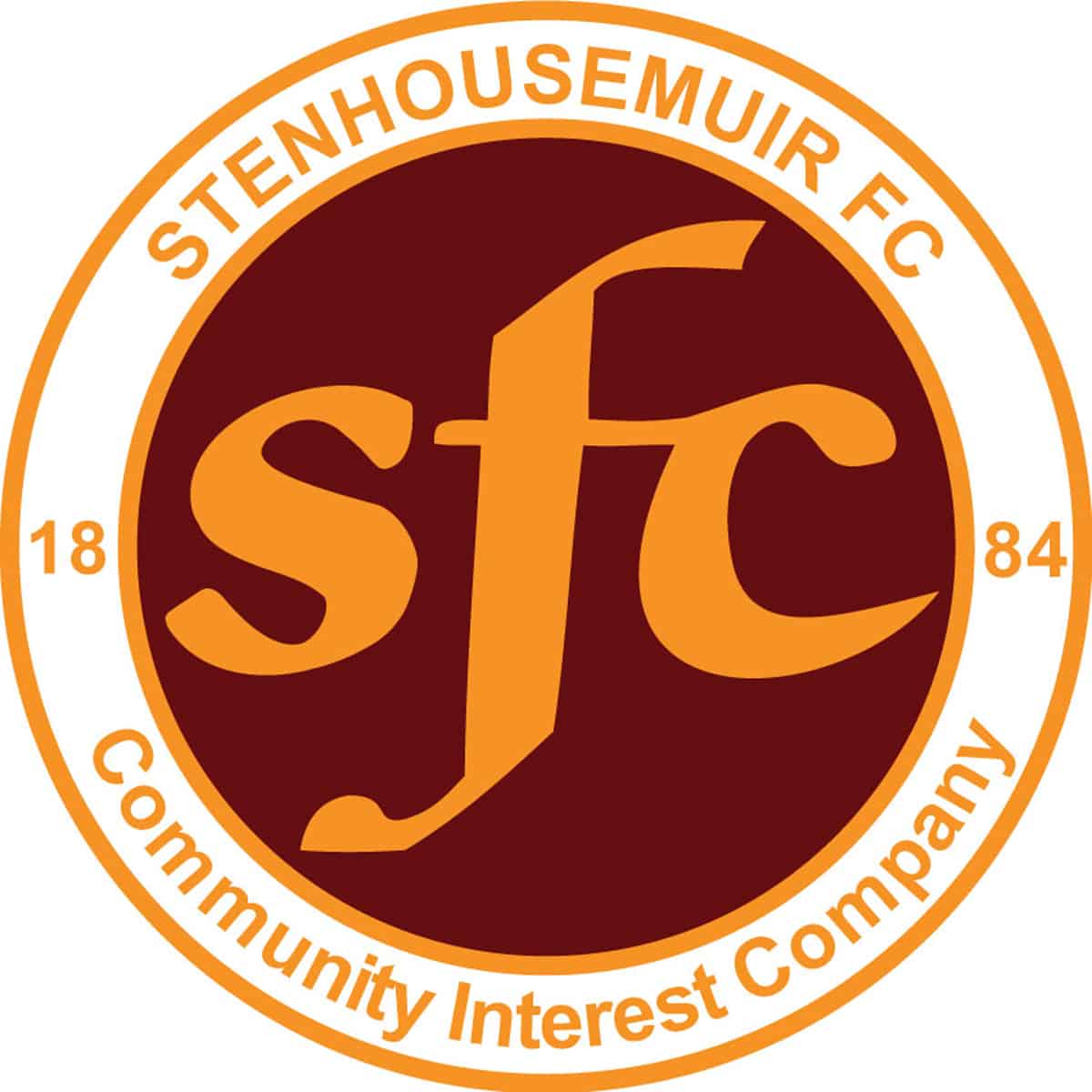 SPFL Ladbrokes League 1
Station Park, Forfar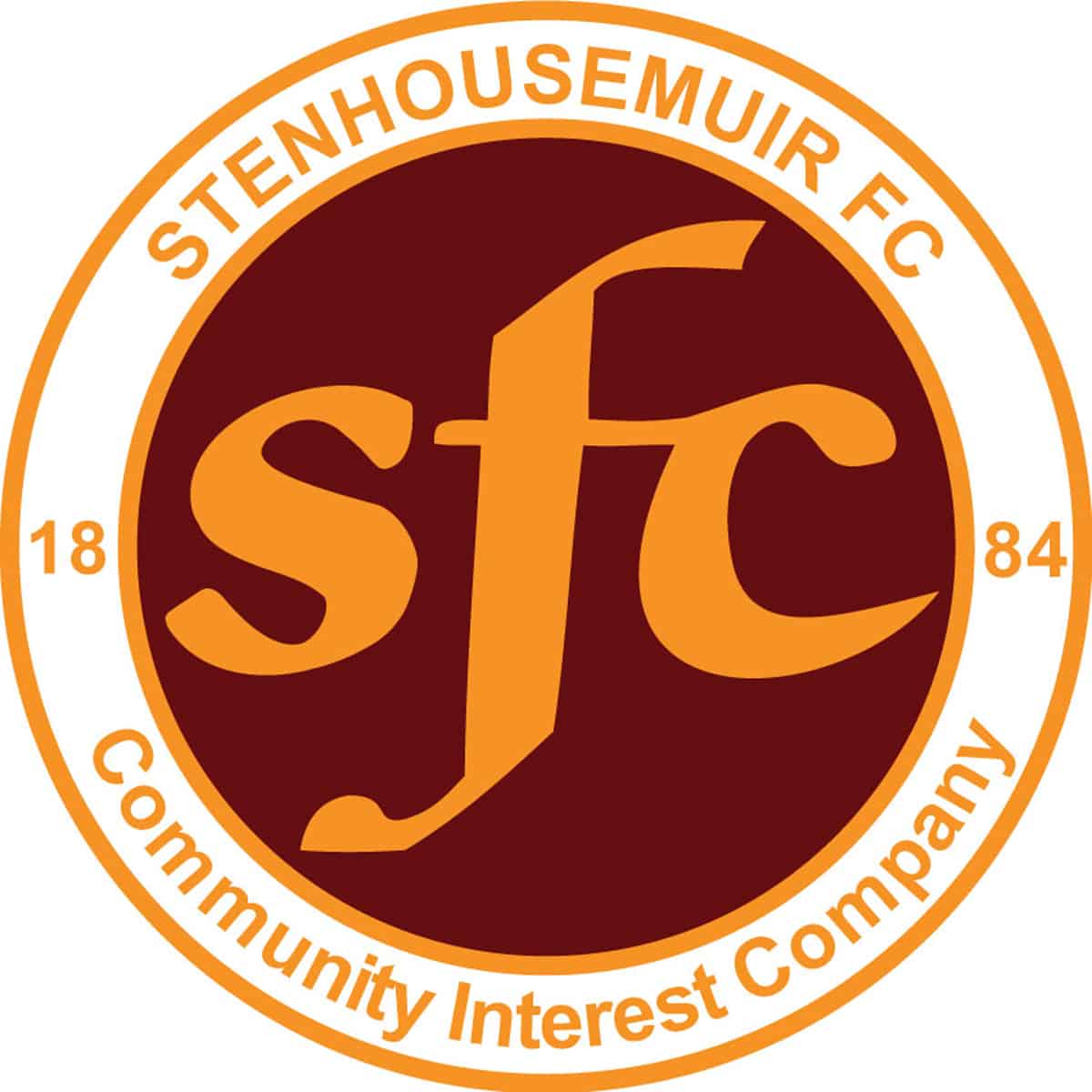 Petrofac Training Cup
Ochilview Park Stenhousemuir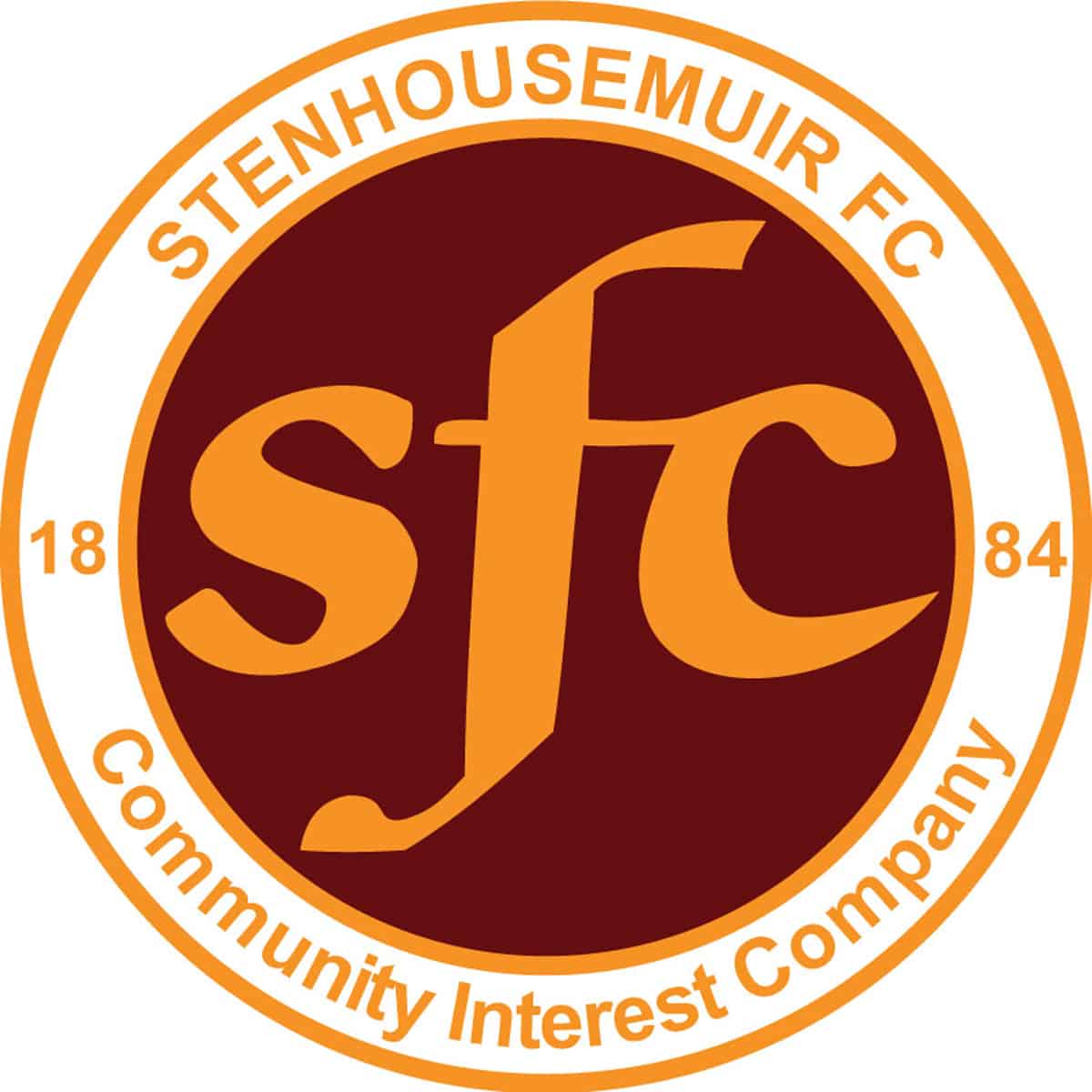 SPFL Ladbrokes League 1
Ochilview Park Stenhousemuir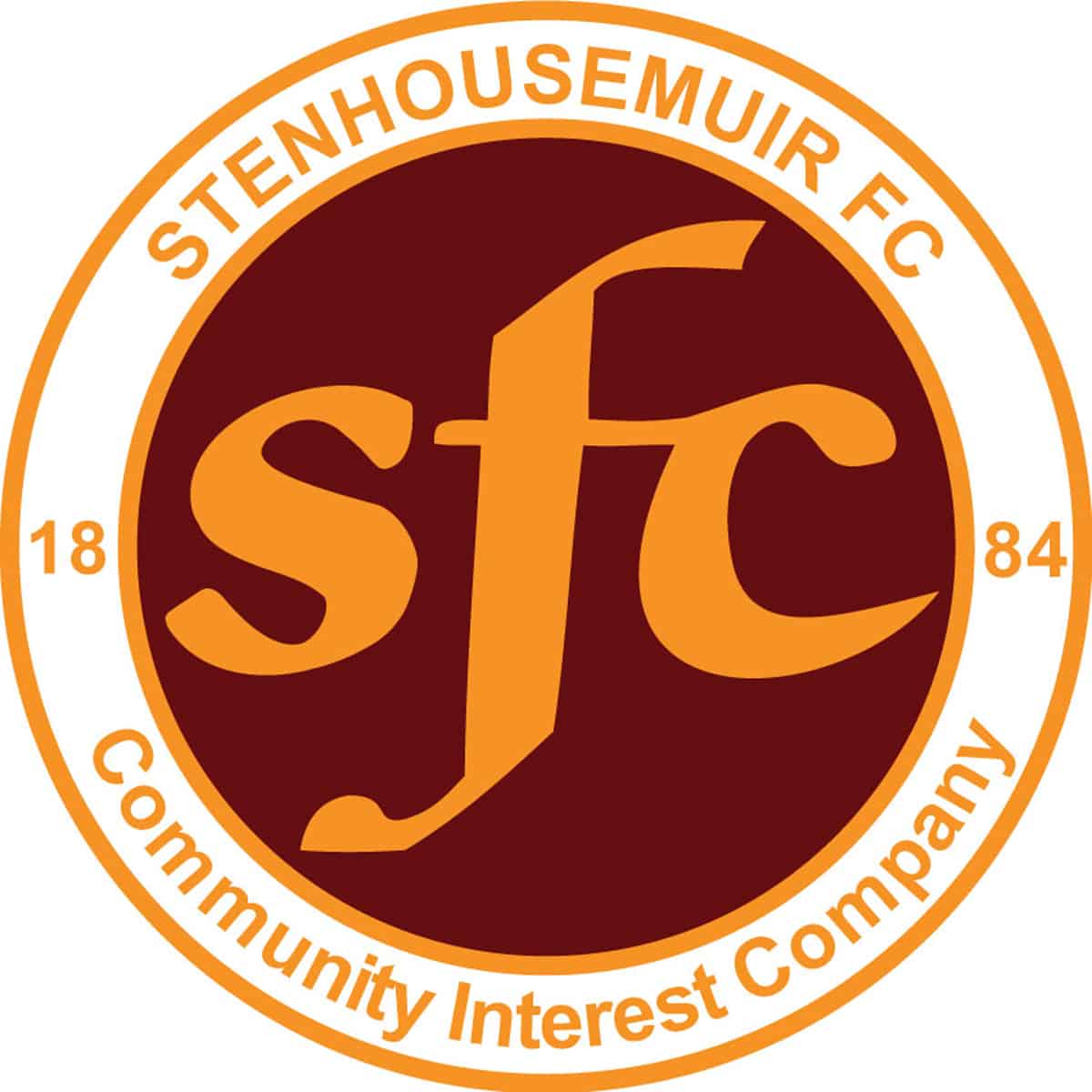 SPFL Ladbrokes League 1
Balmoor Stadium, Peterhead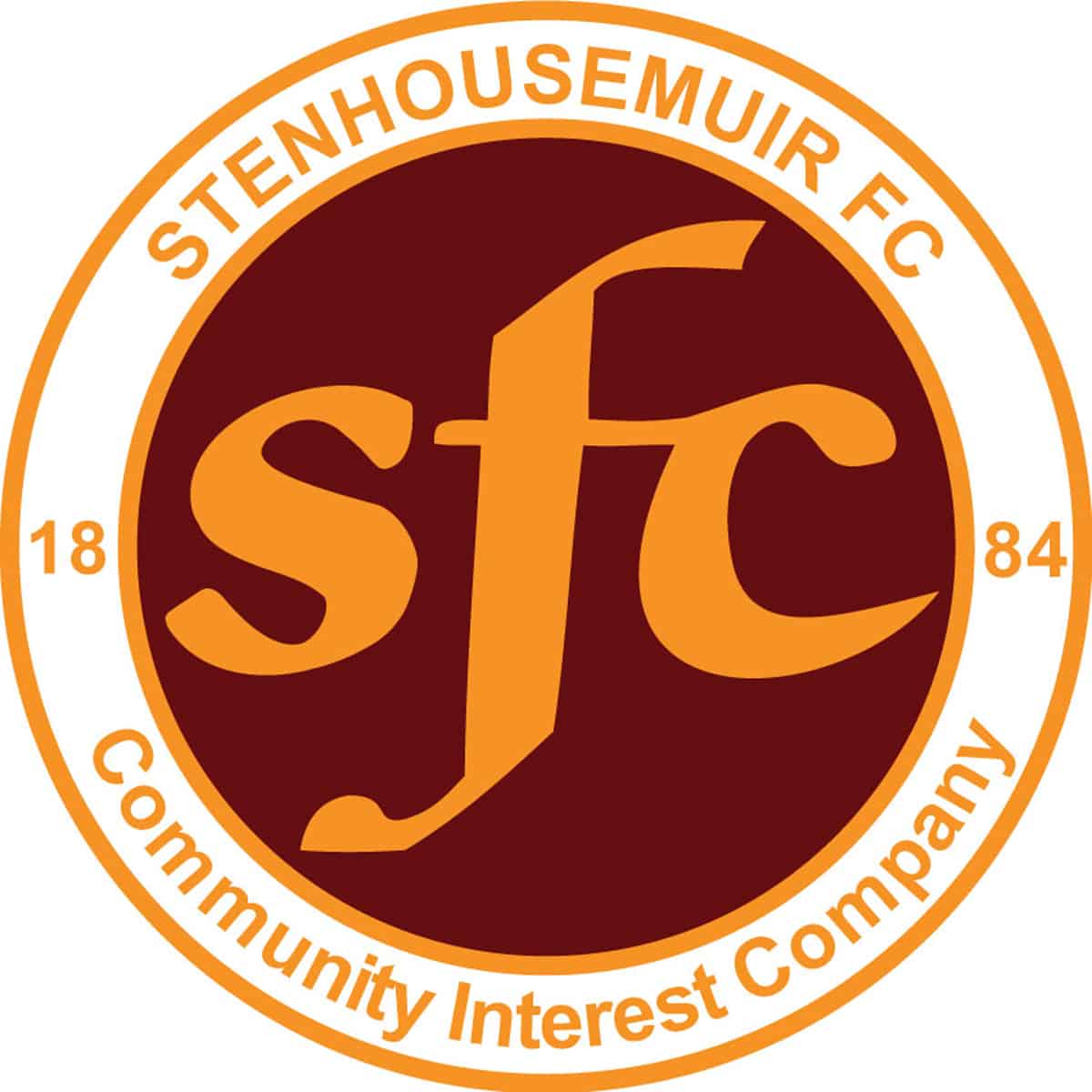 Betfred Cup
Stair Park, Stranraer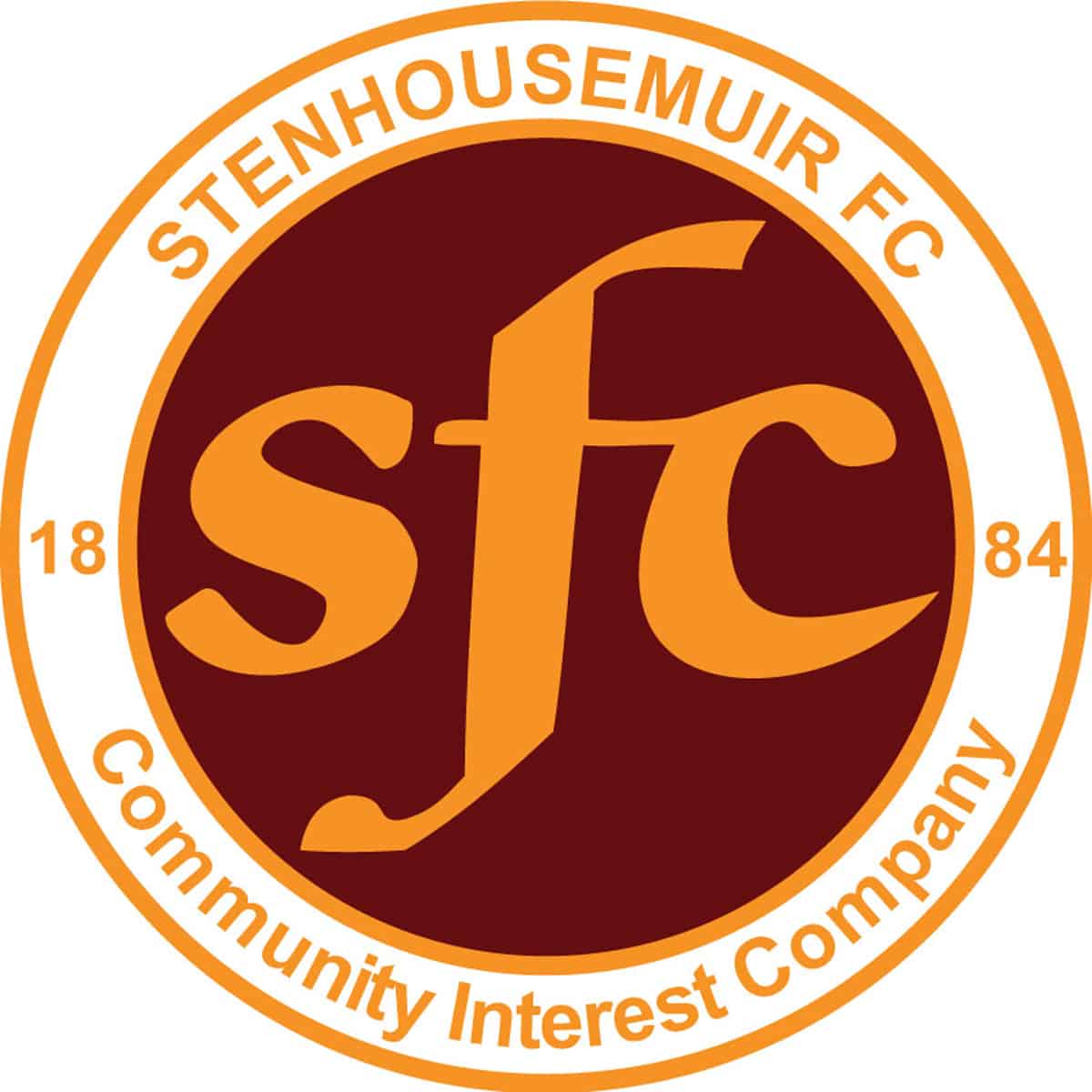 Petrofac Training Cup
Ochilview Park Stenhousemuir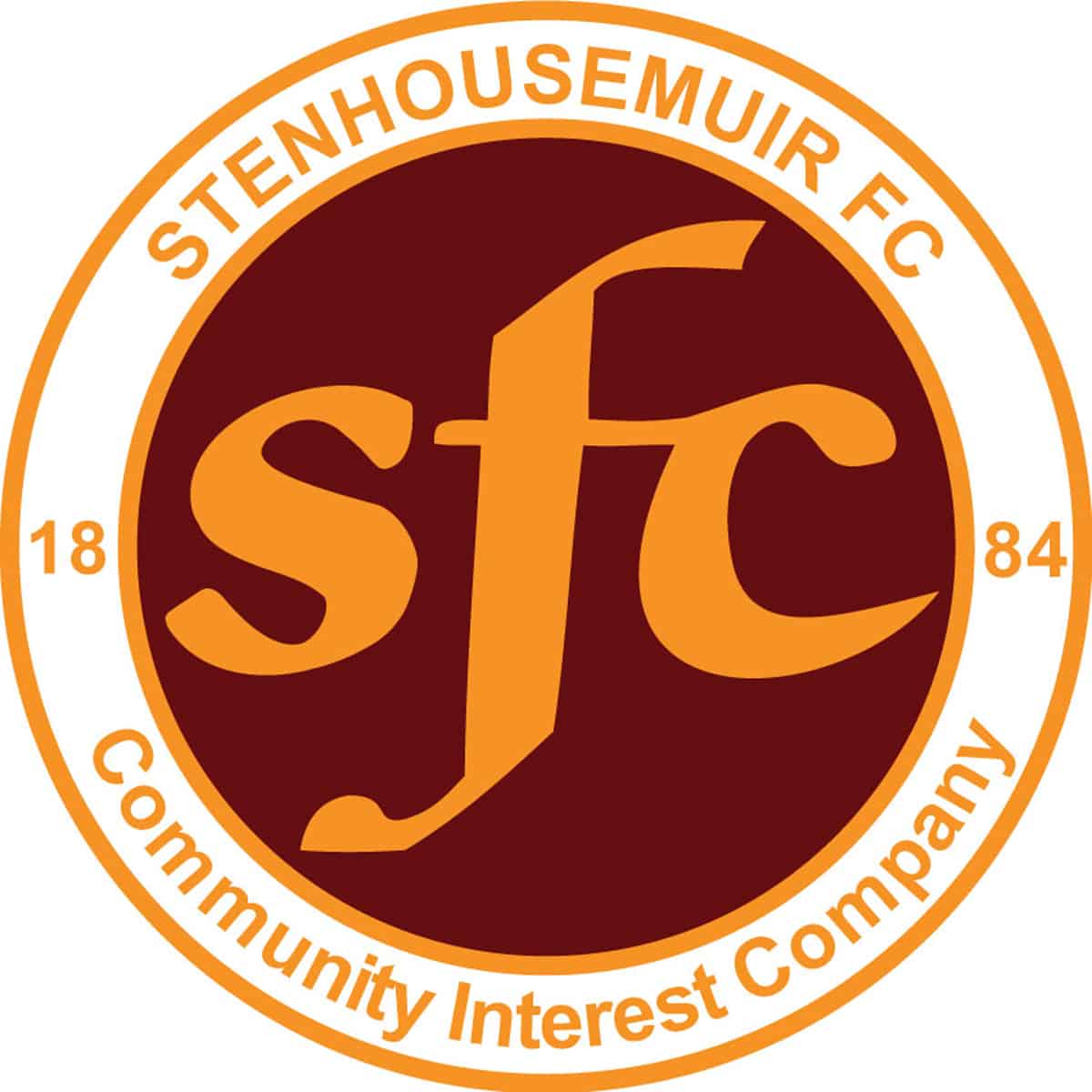 Friendly
Ochilview Park Stenhousemuir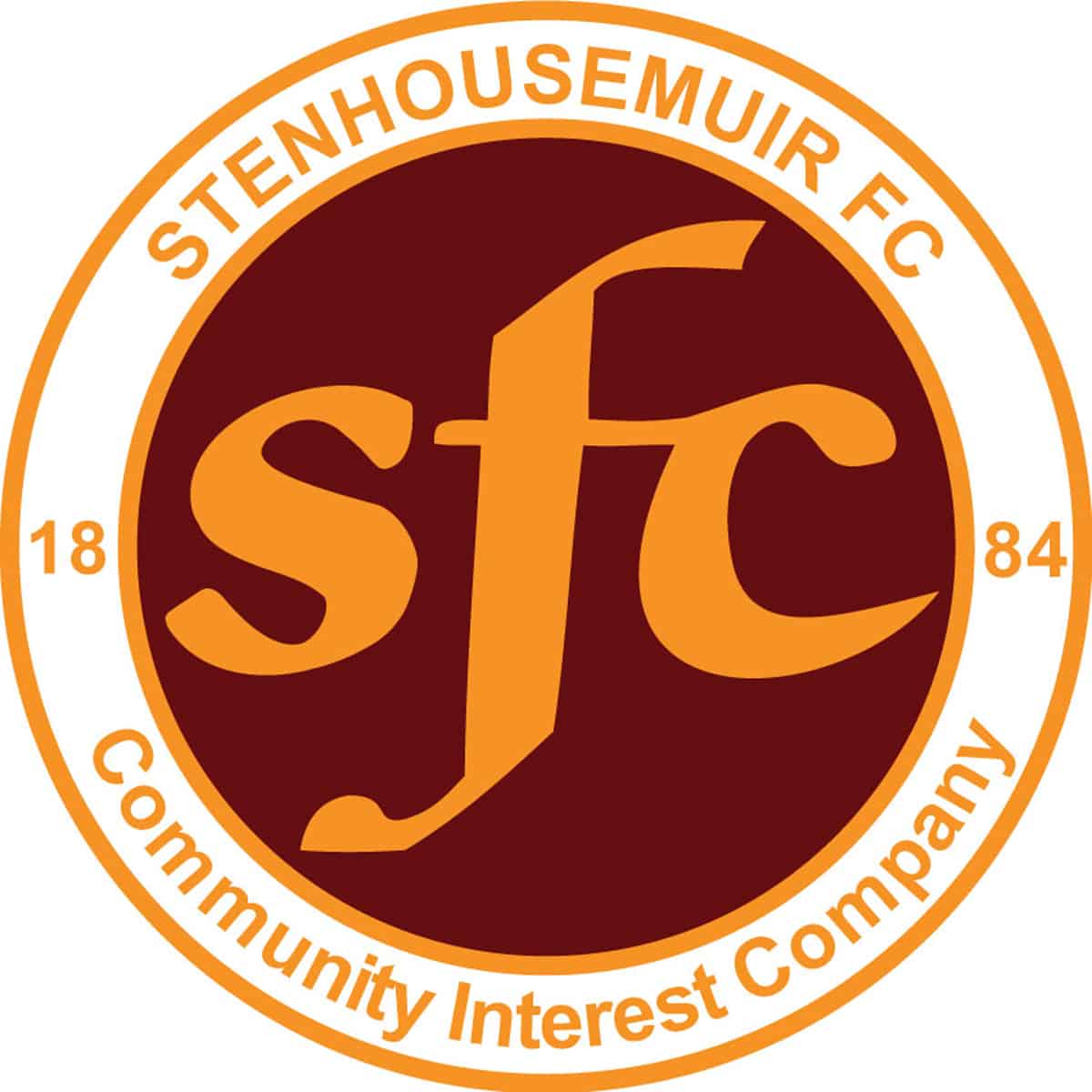 Stirlingshire Cup
Ochilview Park Stenhousemuir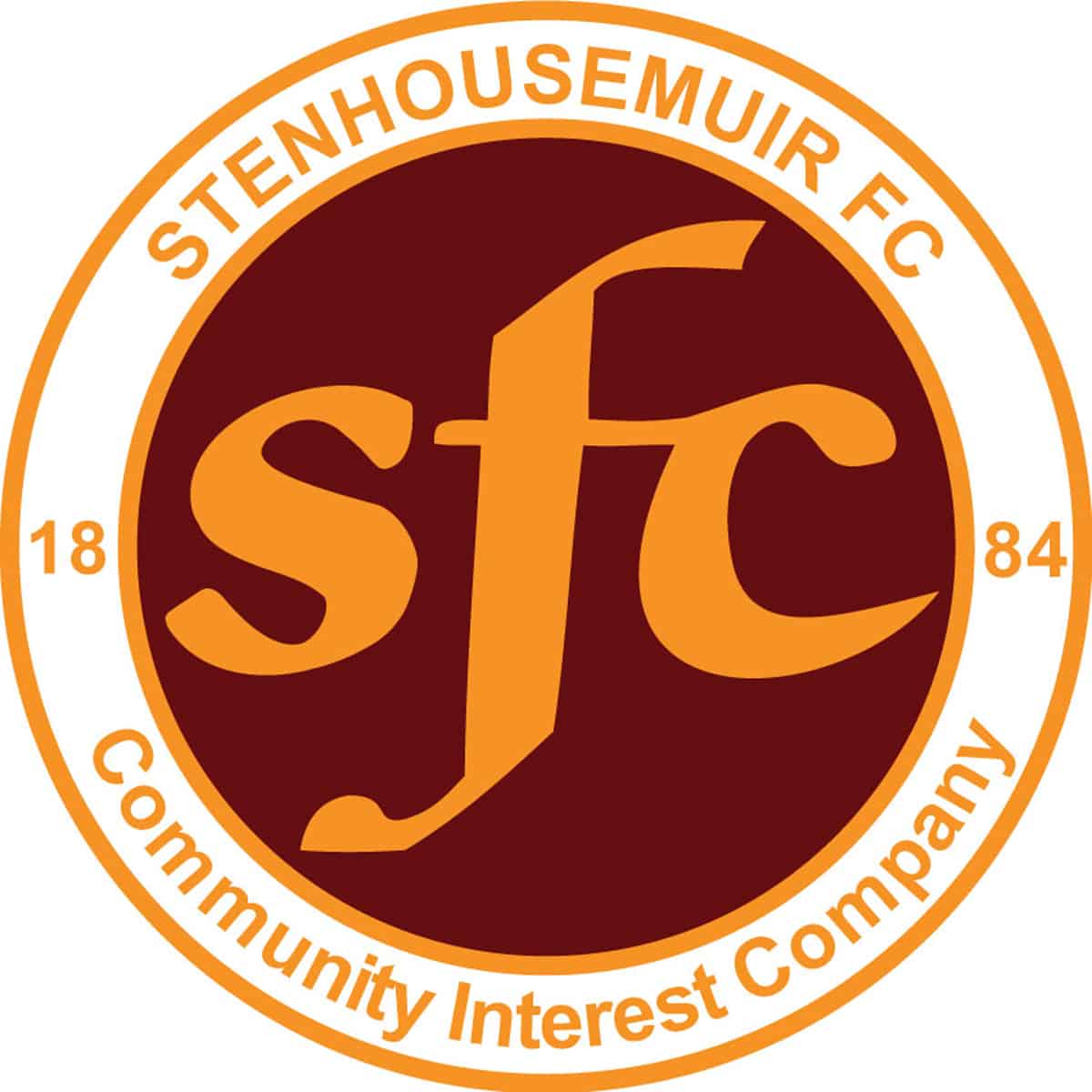 Friendly
Ochilview Park Stenhousemuir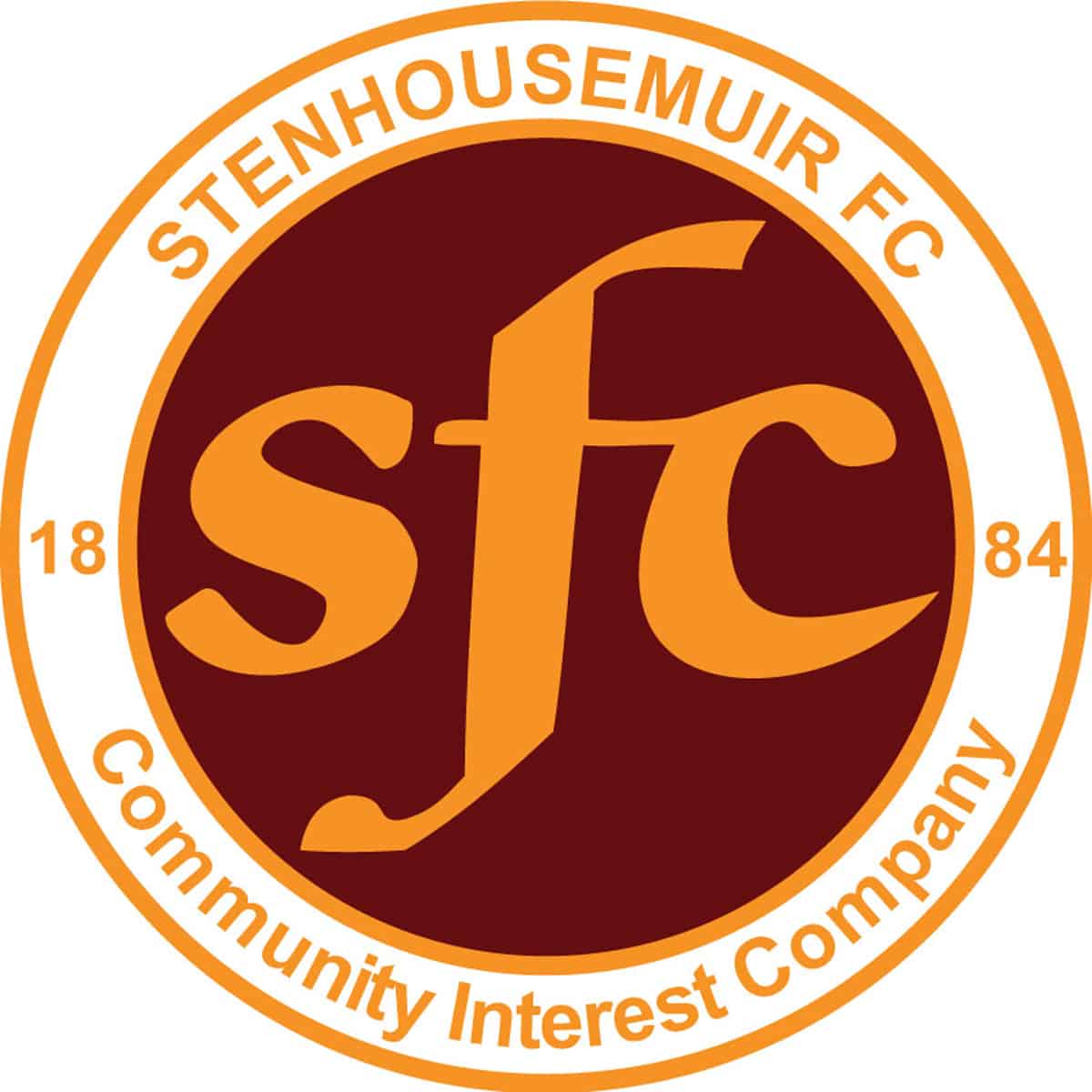 Friendly
Ochilview Park Stenhousemuir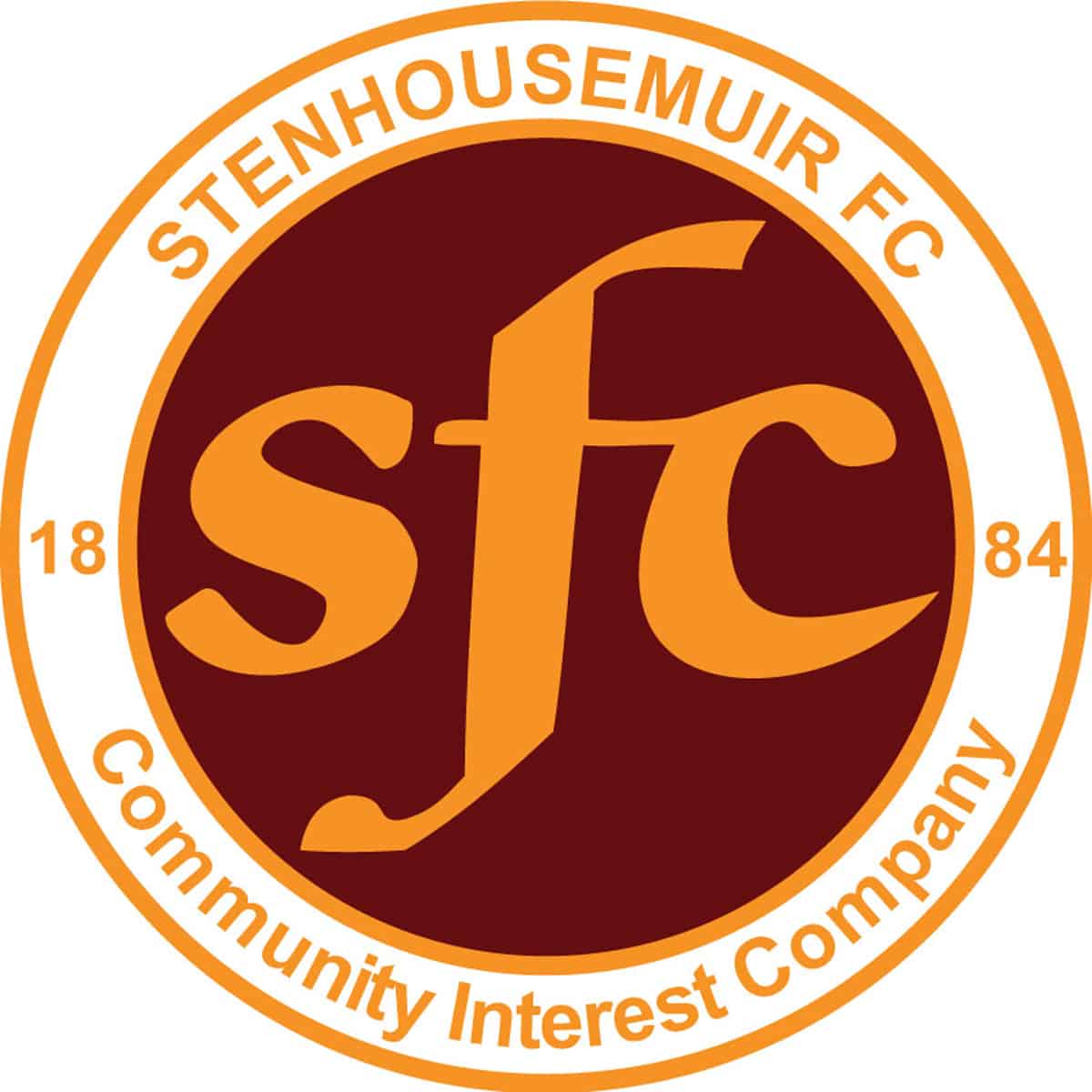 SPFL Ladbrokes League 1
Ochilview Park Stenhousemuir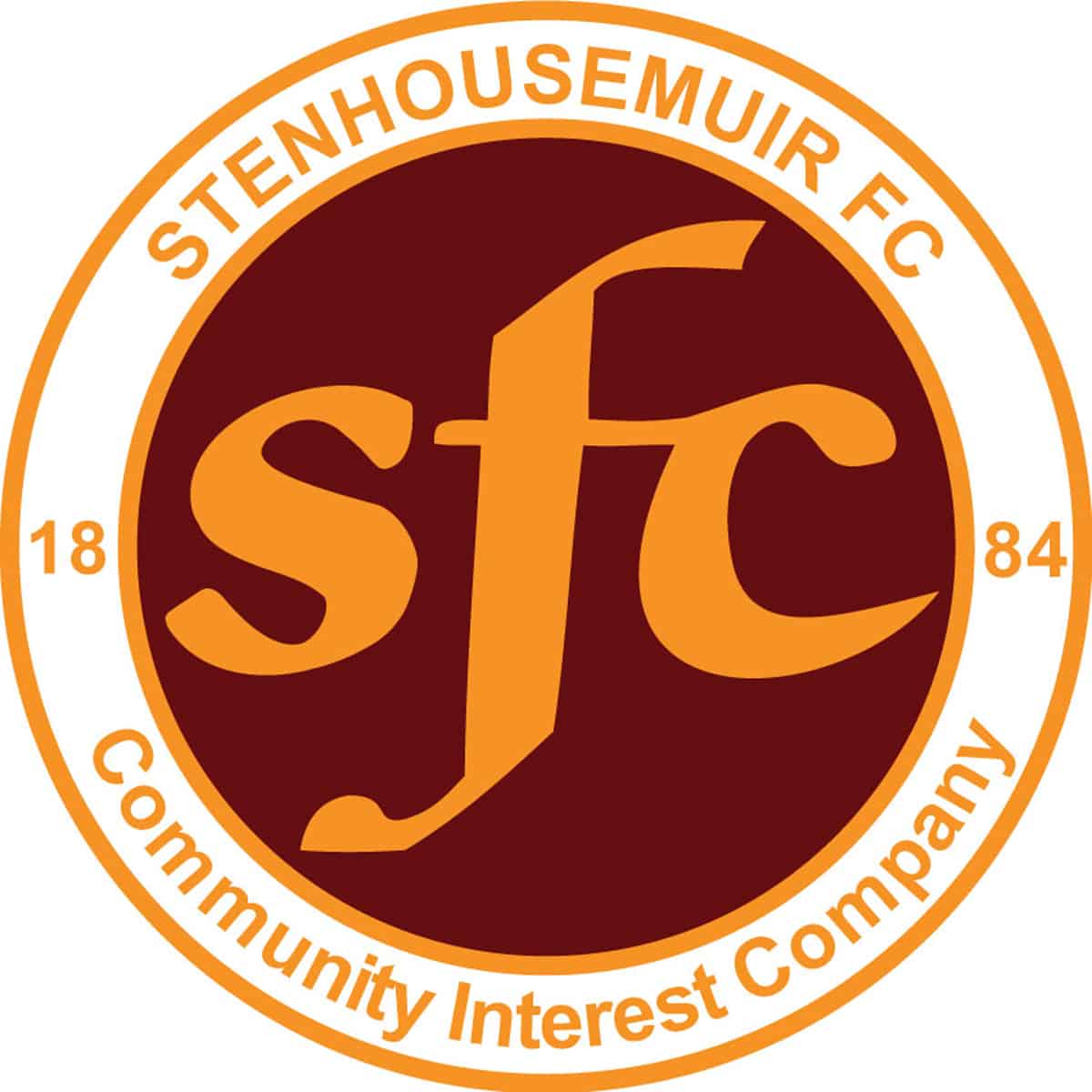 SPFL Ladbrokes League 1
Hampden Park,Glasgow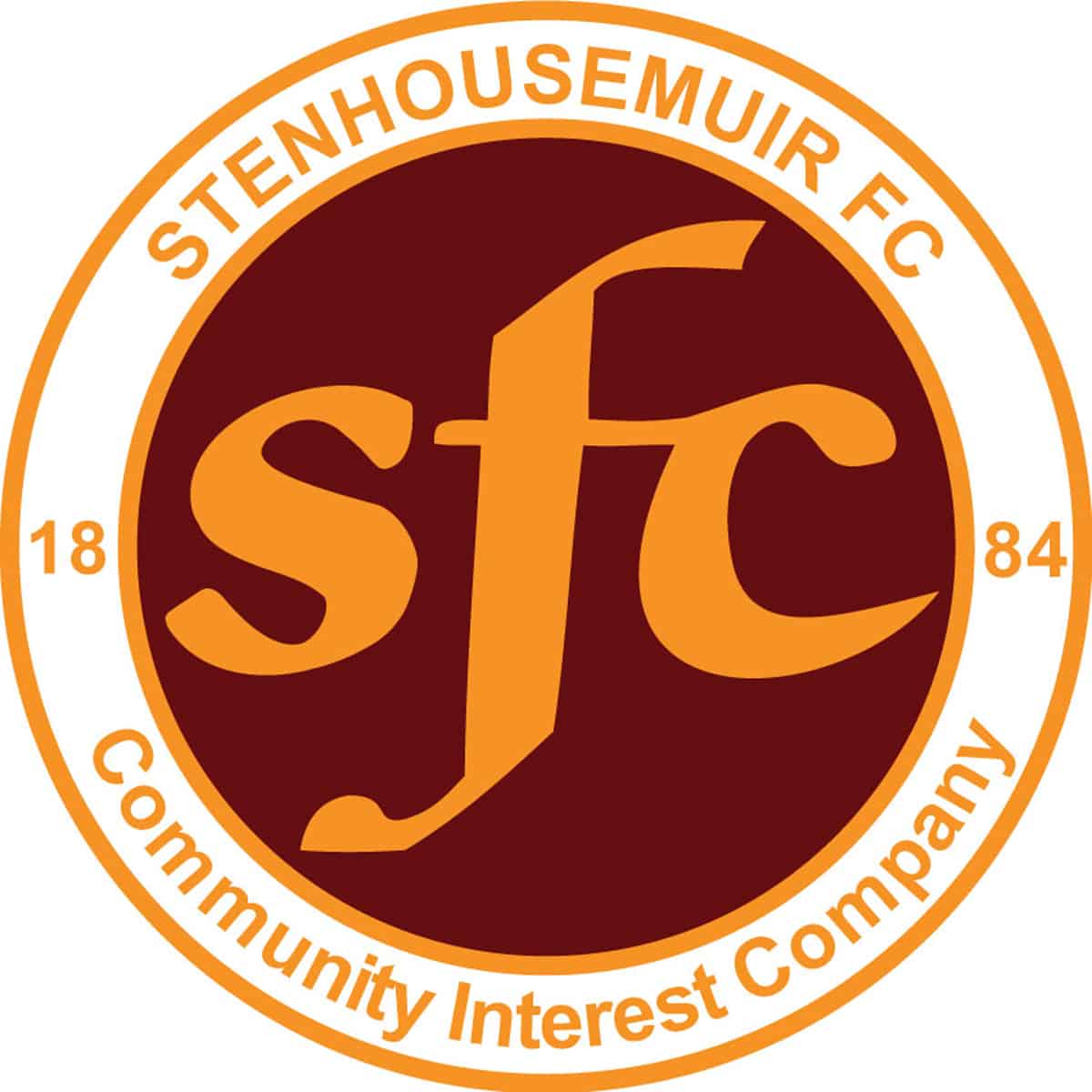 SPFL Ladbrokes League 1
Ochilview Park Stenhousemuir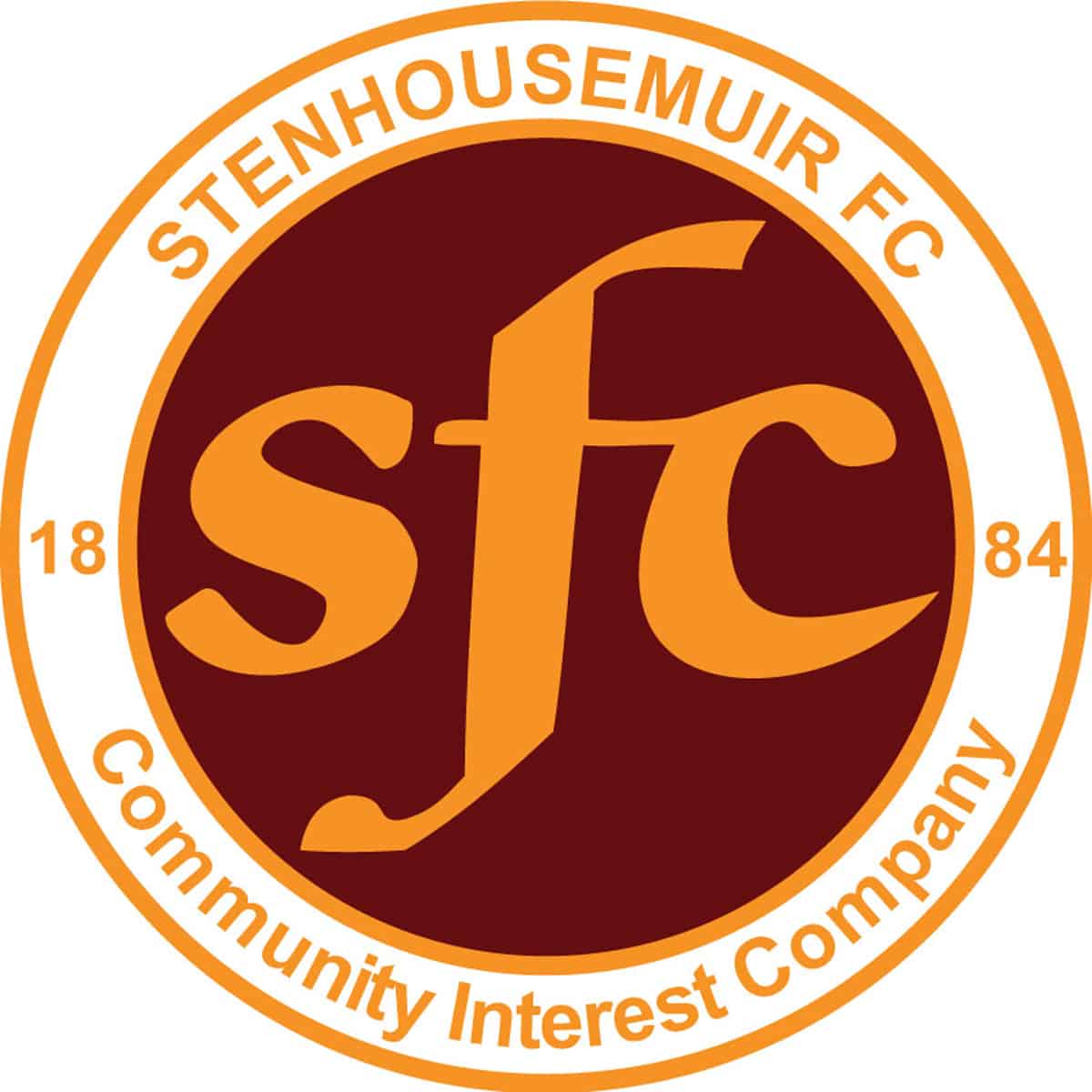 SPFL Ladbrokes League 1
New Bayview, Fife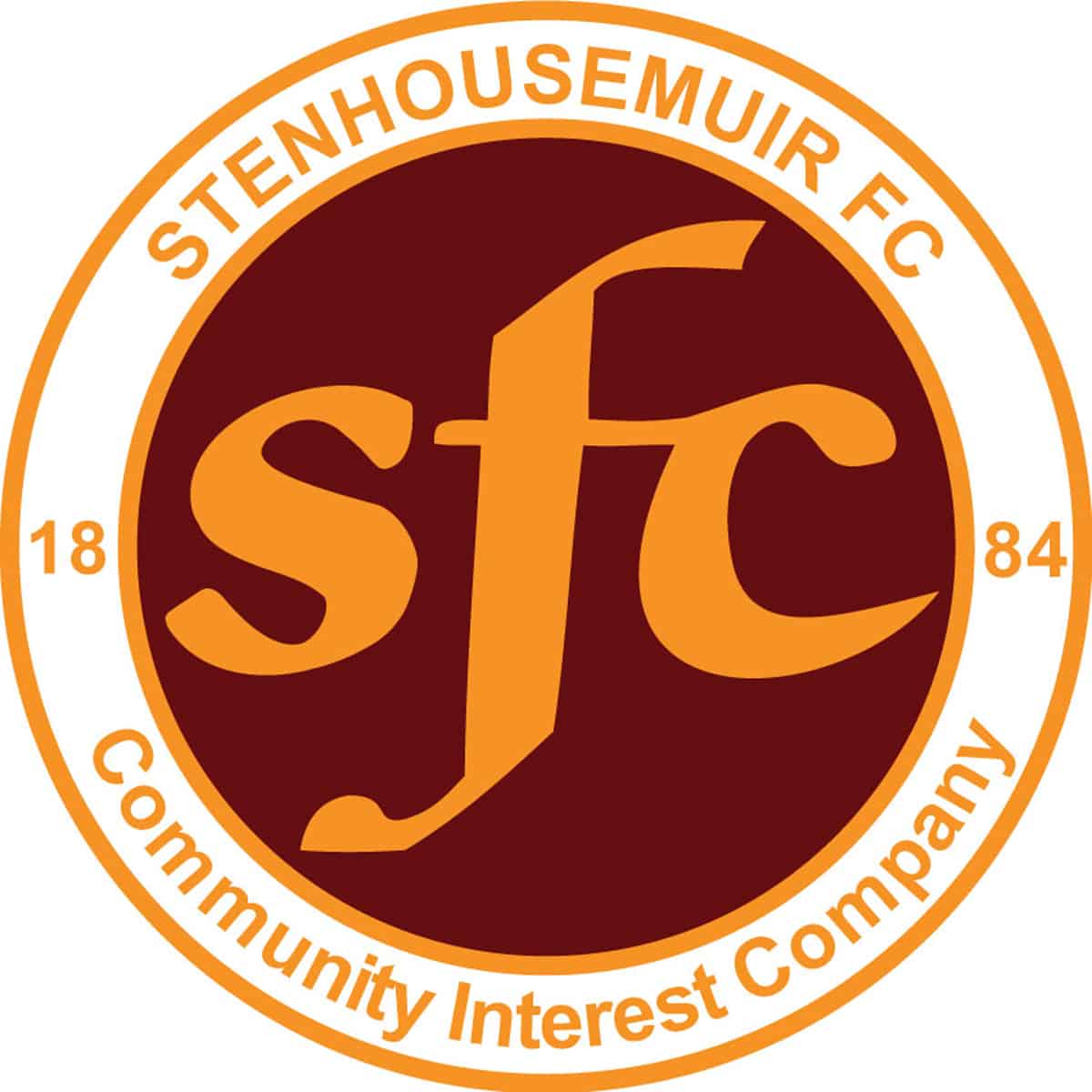 SPFL Ladbrokes League 1
Forthbank Stadium, Stirling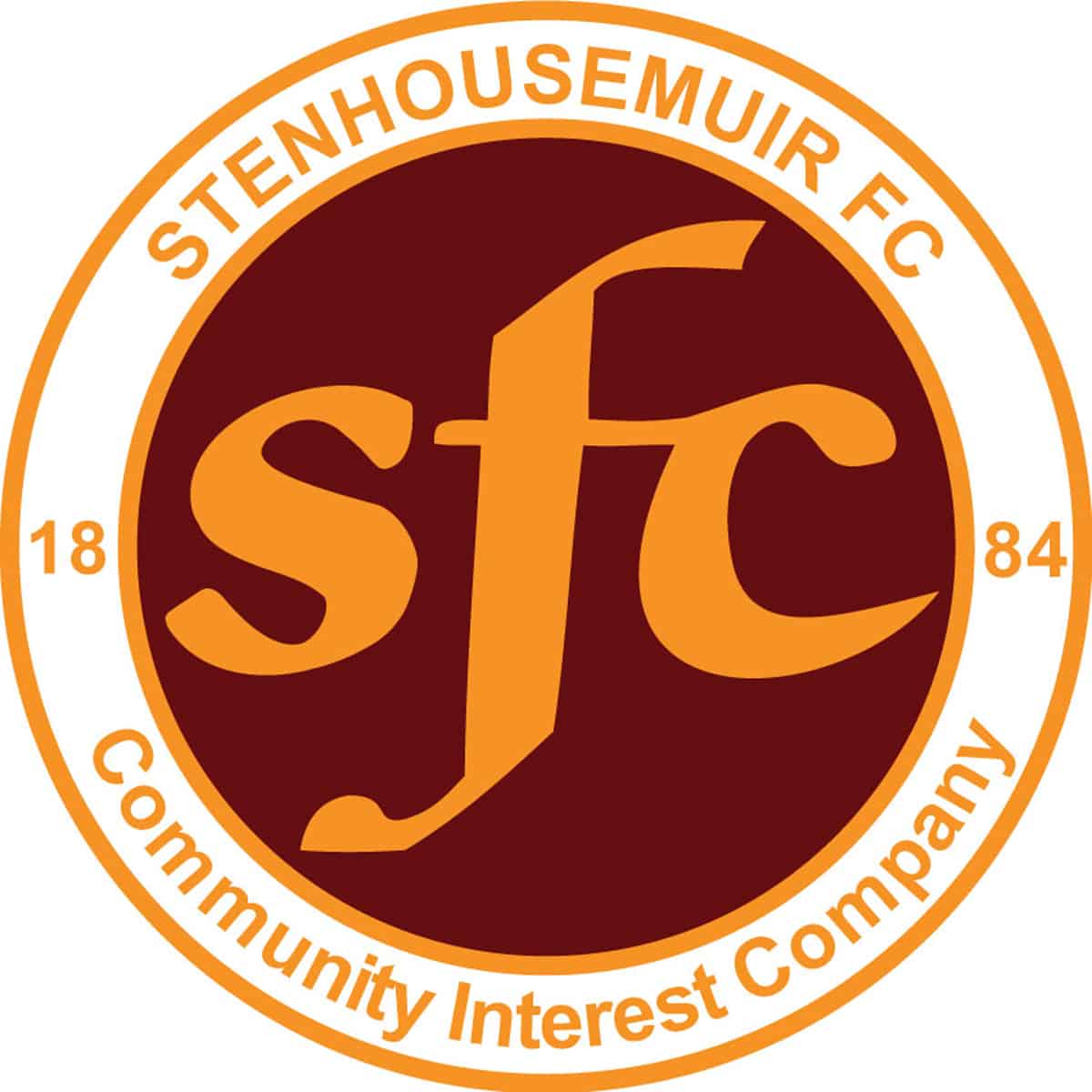 SPFL Ladbrokes League 1
Ochilview Park,Stenhousemuir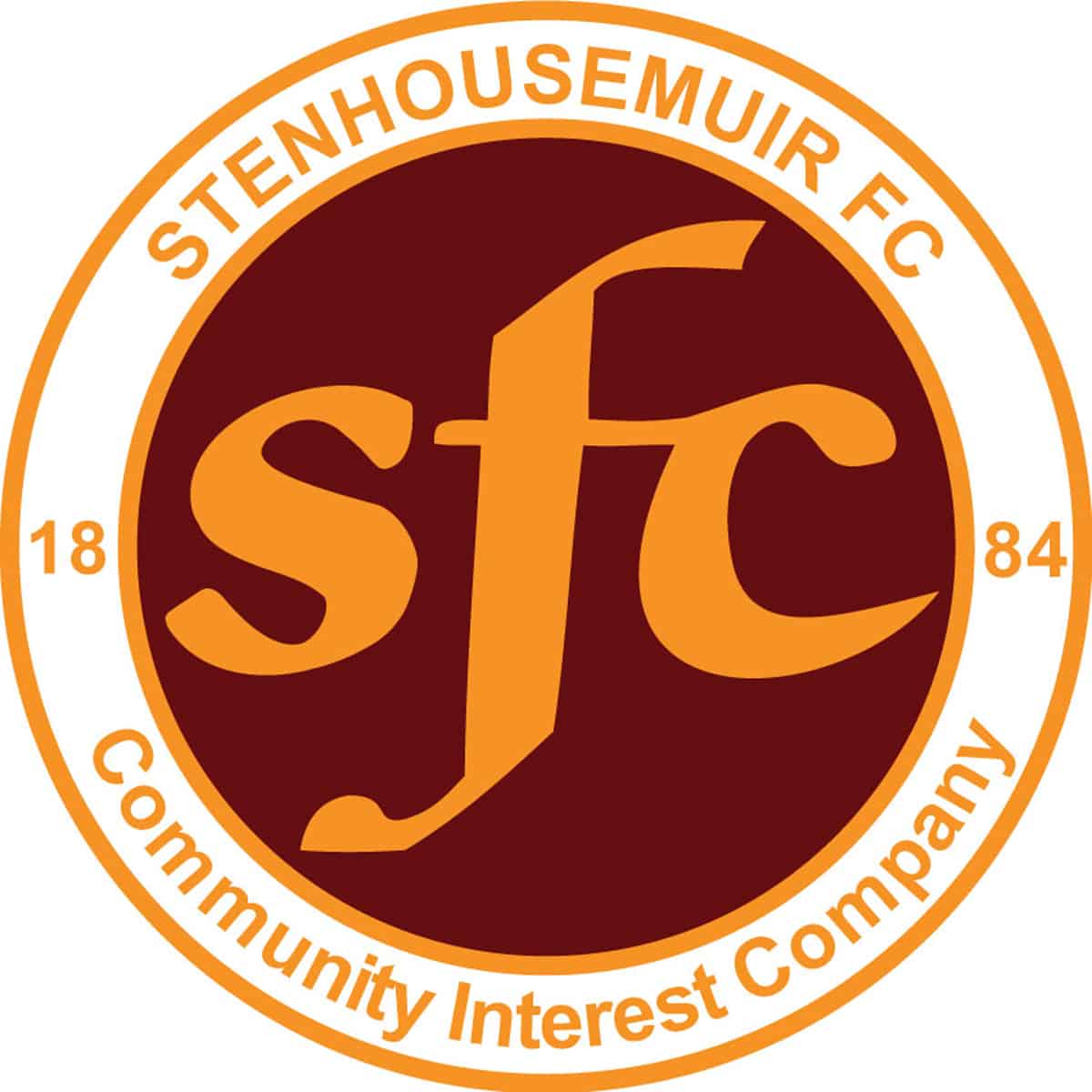 SPFL Ladbrokes League 1
Stair Park, Stranraer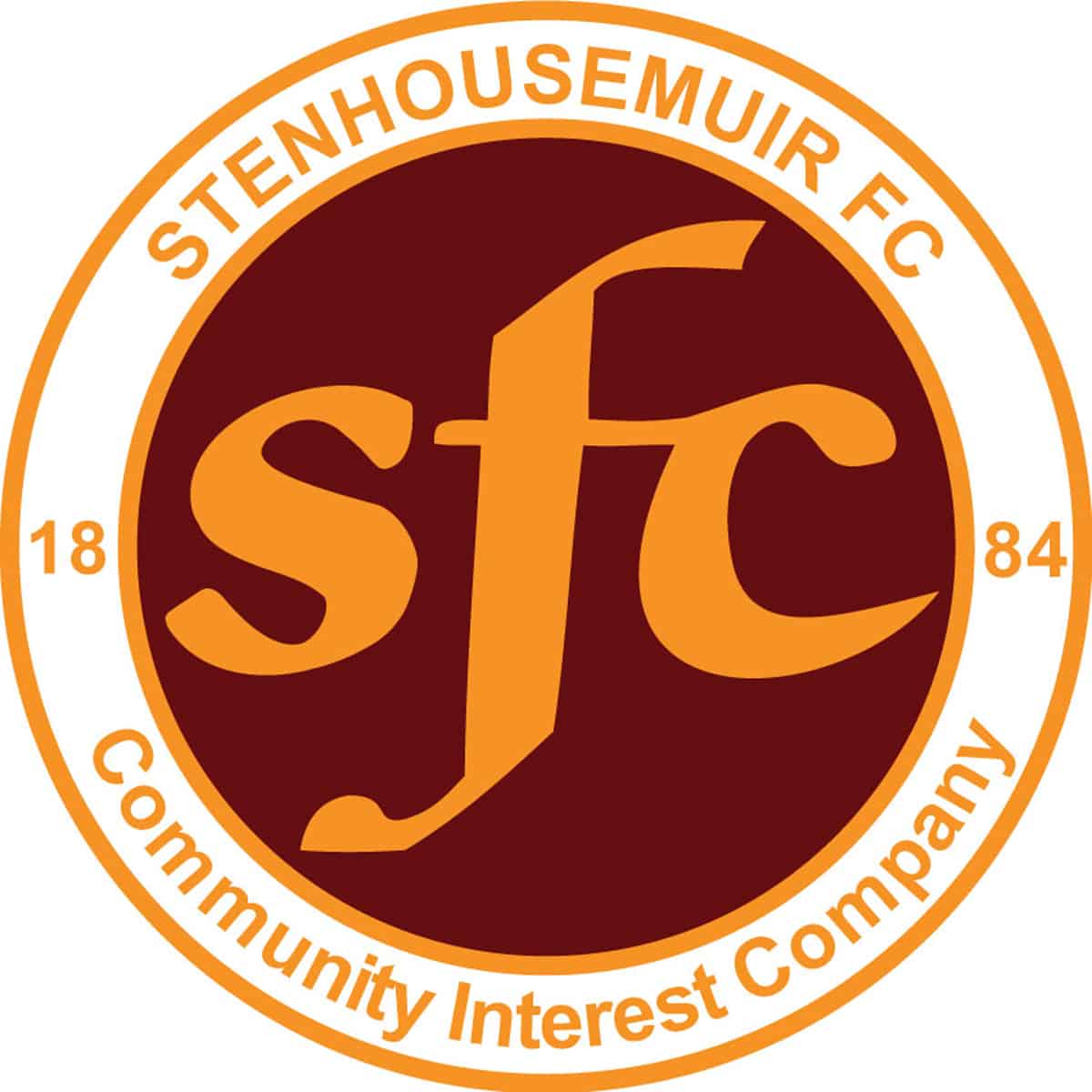 SPFL Ladbrokes League 1
Cappielow Park, Greenock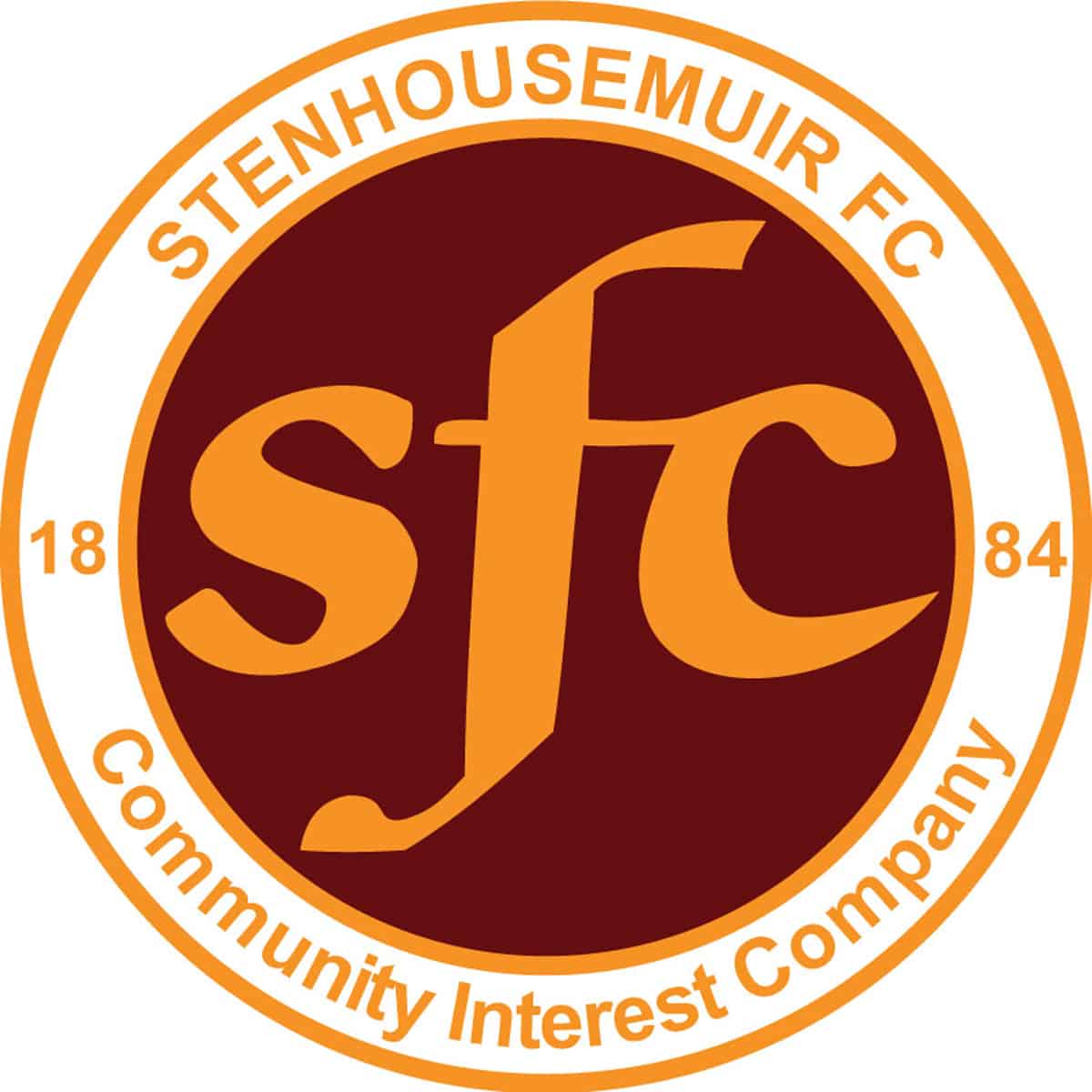 SPFL Ladbrokes League 1
Ochilview Park Stenhousemuir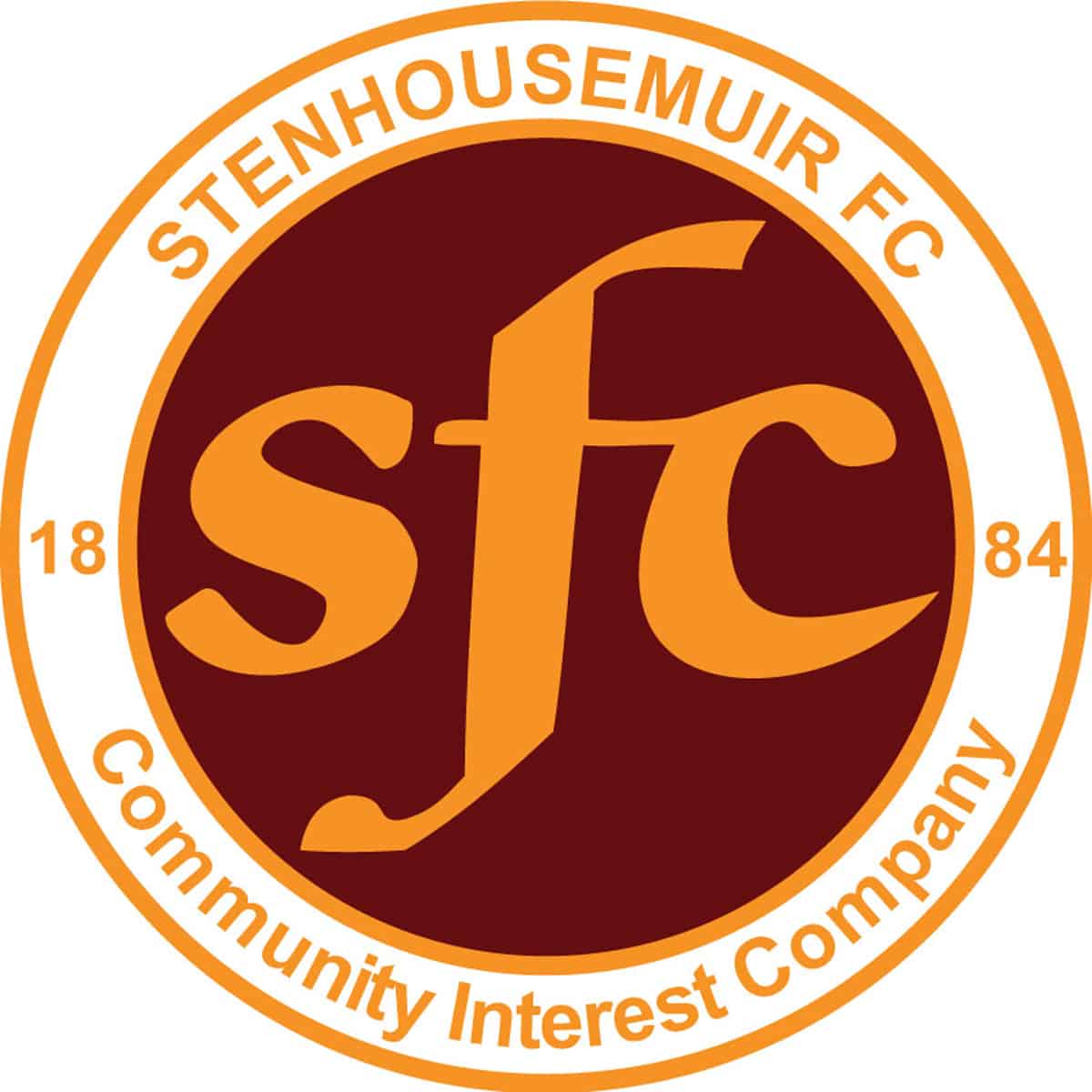 SPFL Ladbrokes League 1
Excelsior Stadium, Airdrie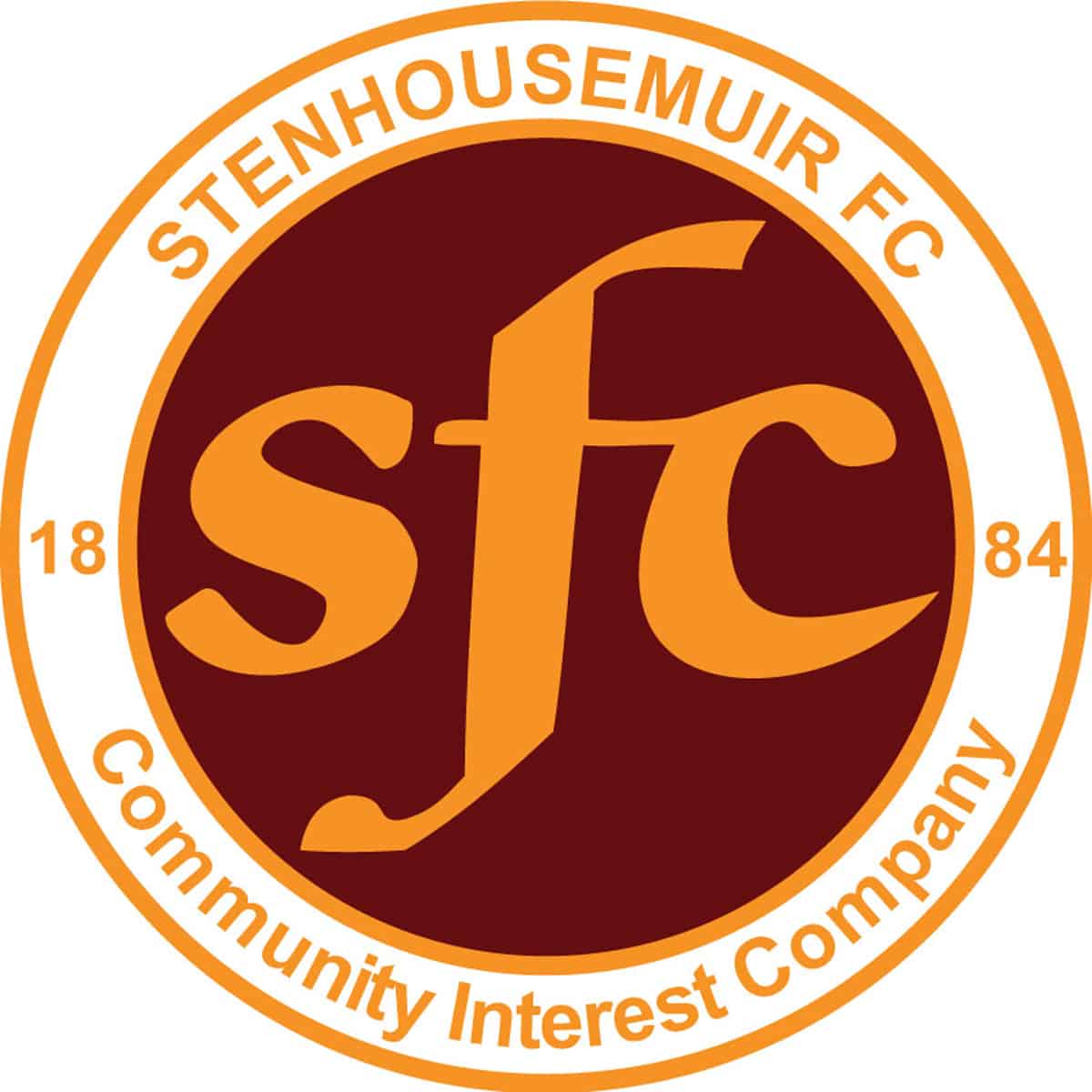 SPFL Ladbrokes League 1
Ochilview Park Stenhousemuir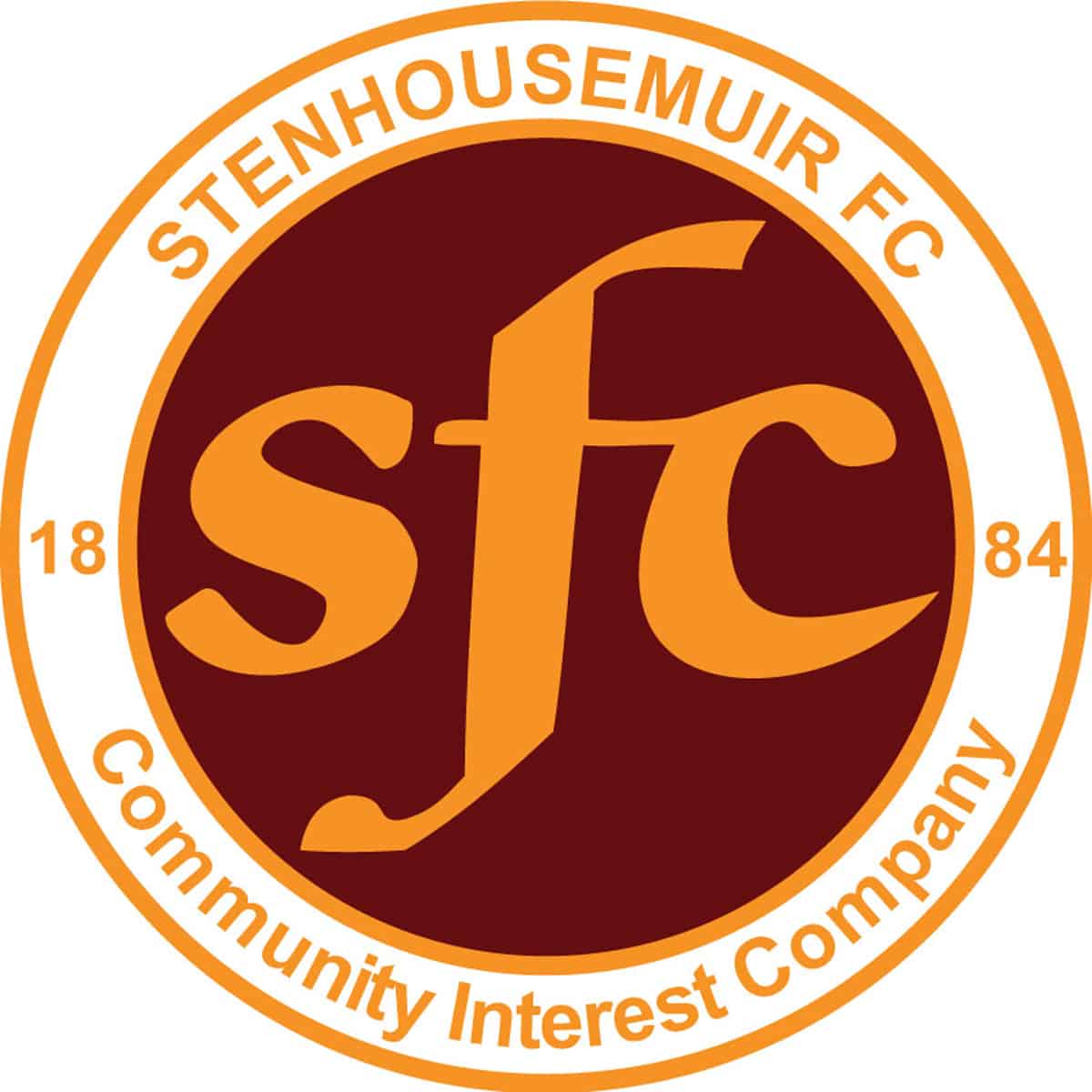 SPFL Ladbrokes League 1
Somerset Park, Ayr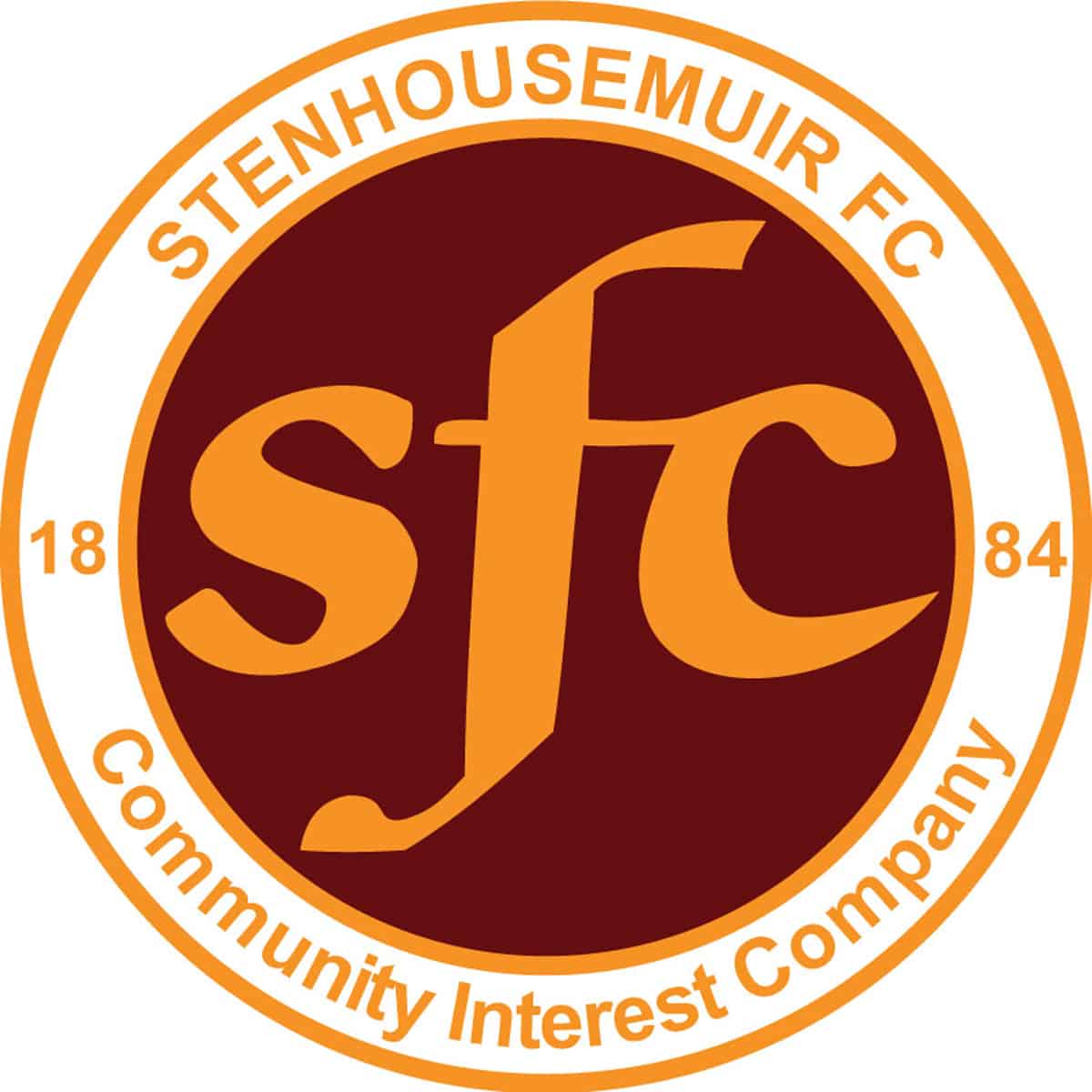 SPFL Ladbrokes League 1
Ochilview Park Stenhousemuir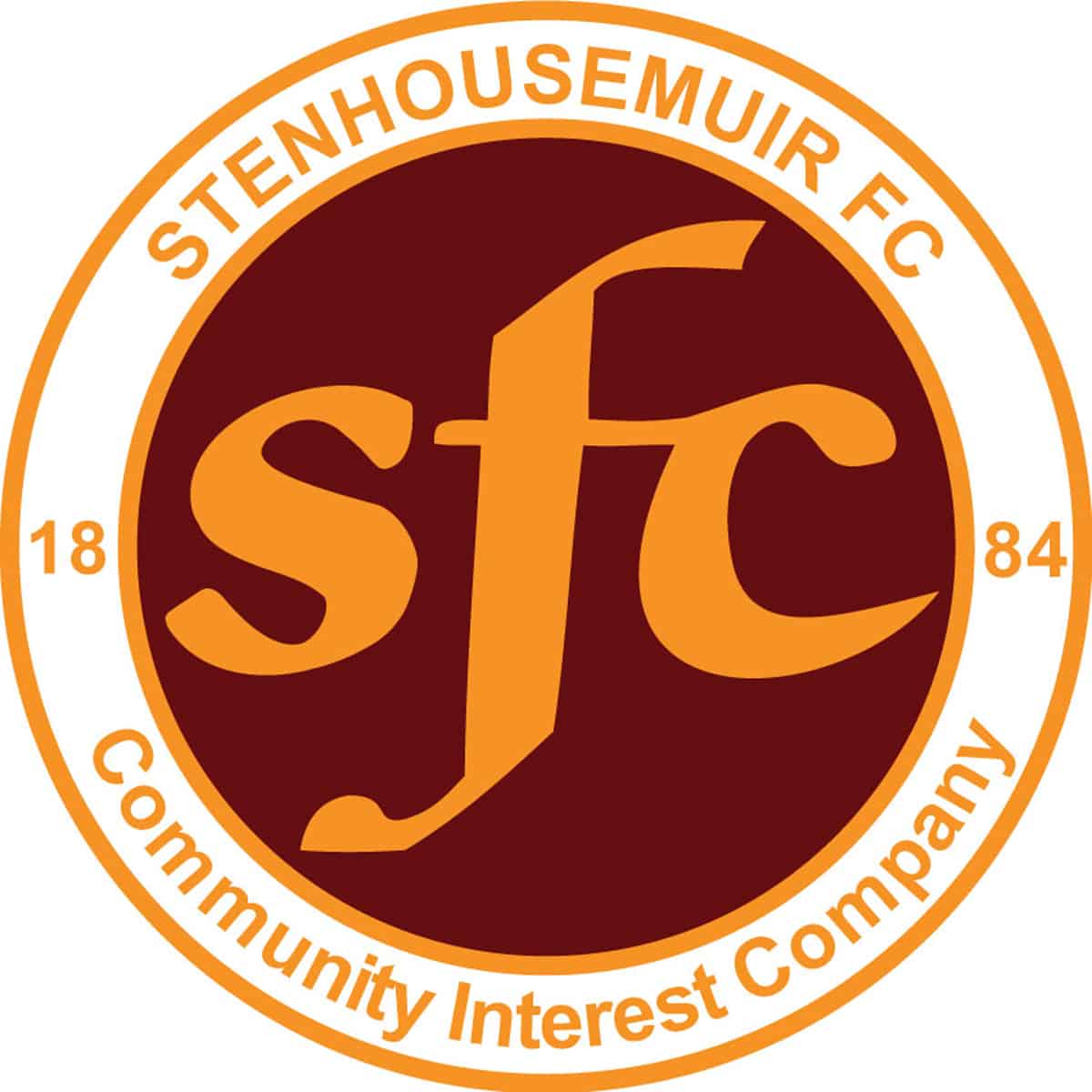 SPFL Ladbrokes League 1
Ochilview Park Stenhousemuir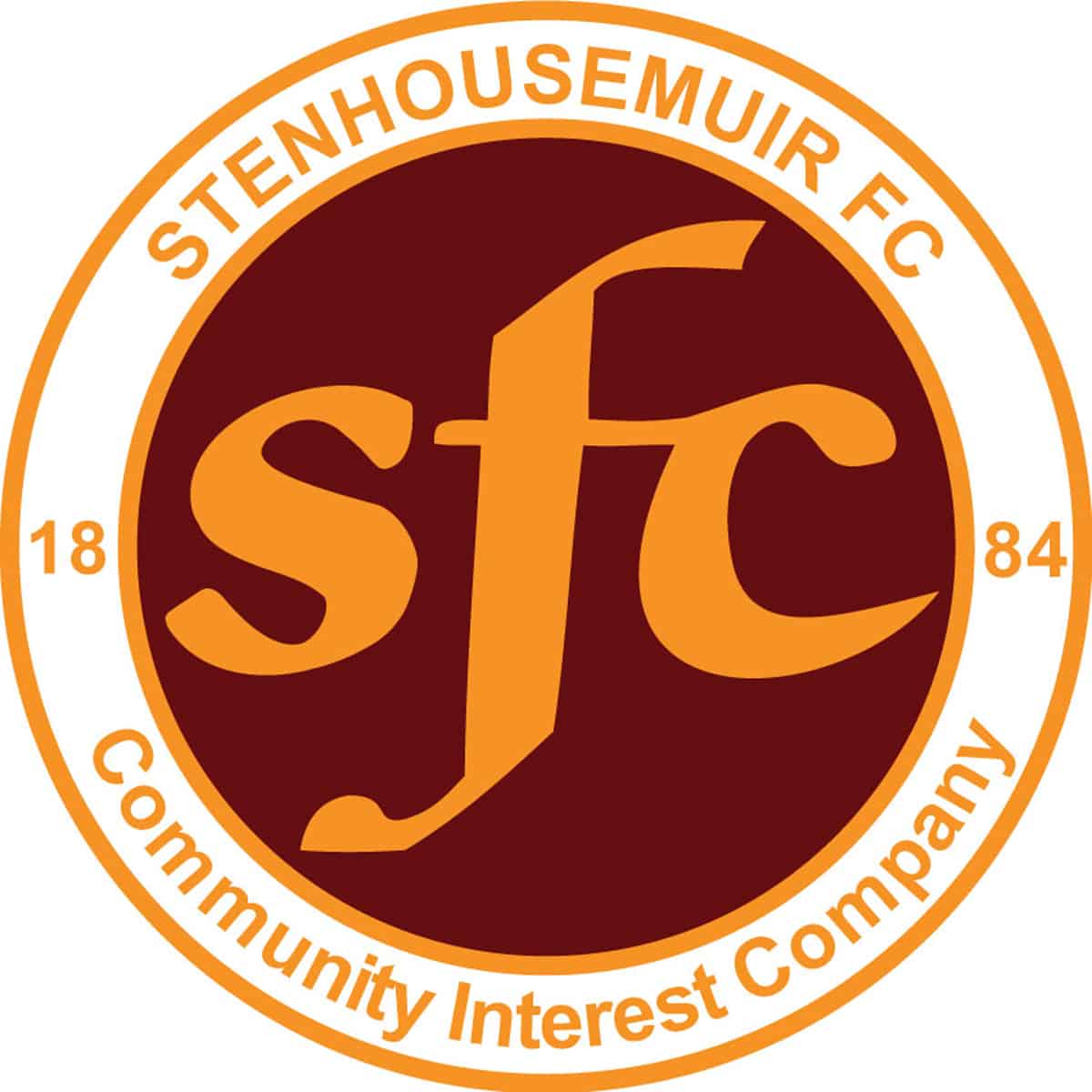 SPFL Ladbrokes League 1
Glebe Park, Brechin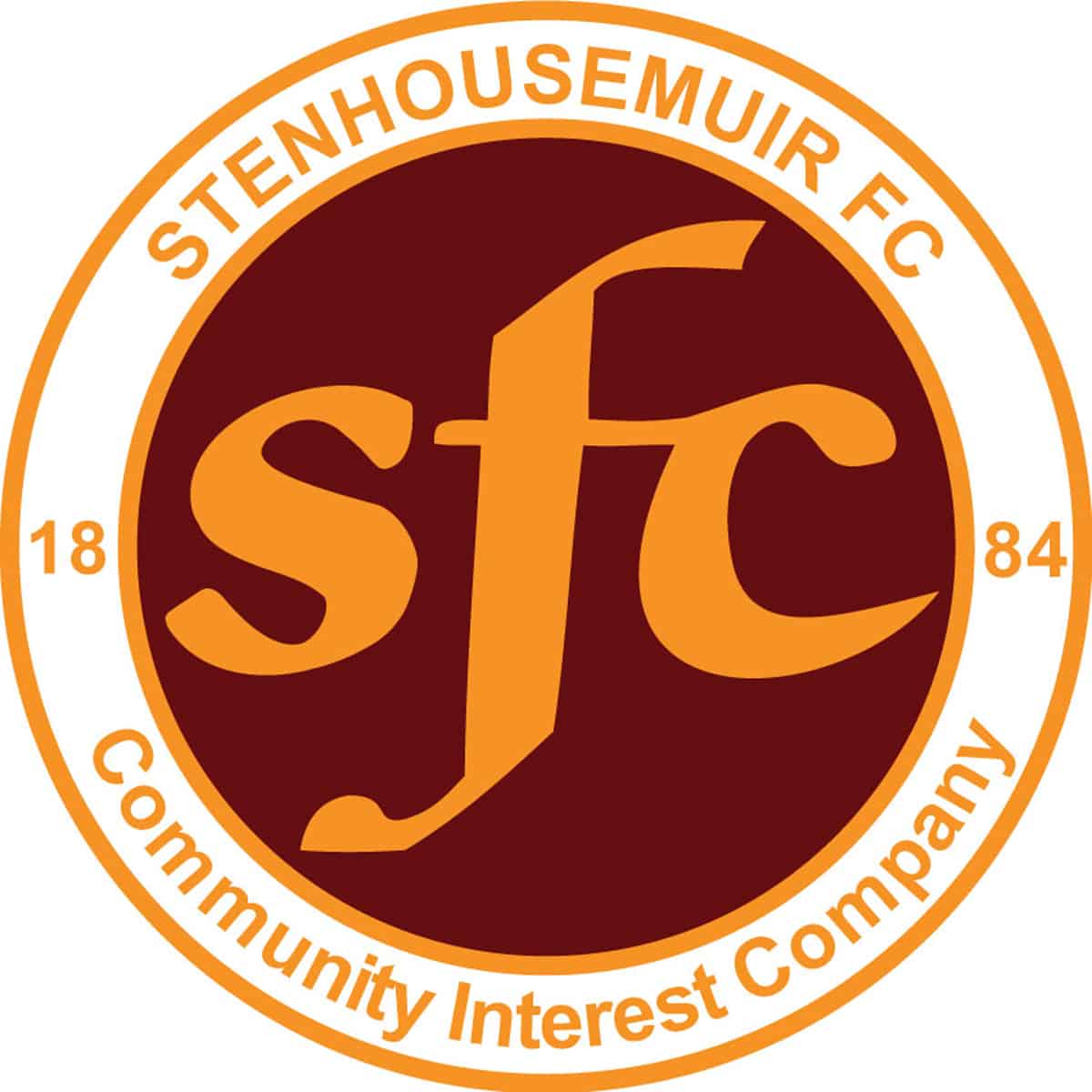 SPFL Ladbrokes League 1
Ochilview Park Stenhousemuir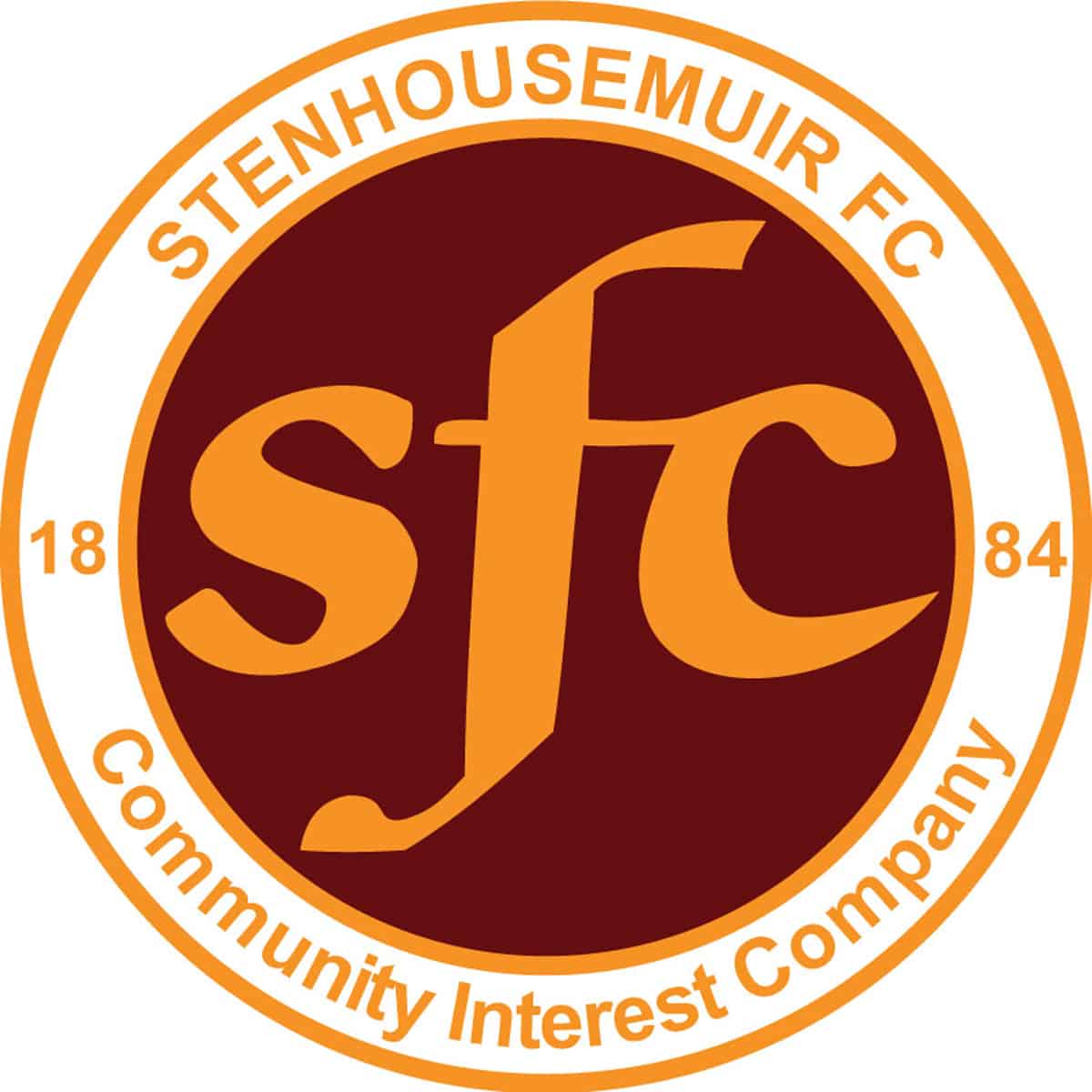 SPFL Ladbrokes League 1
East End Park, Dunfermline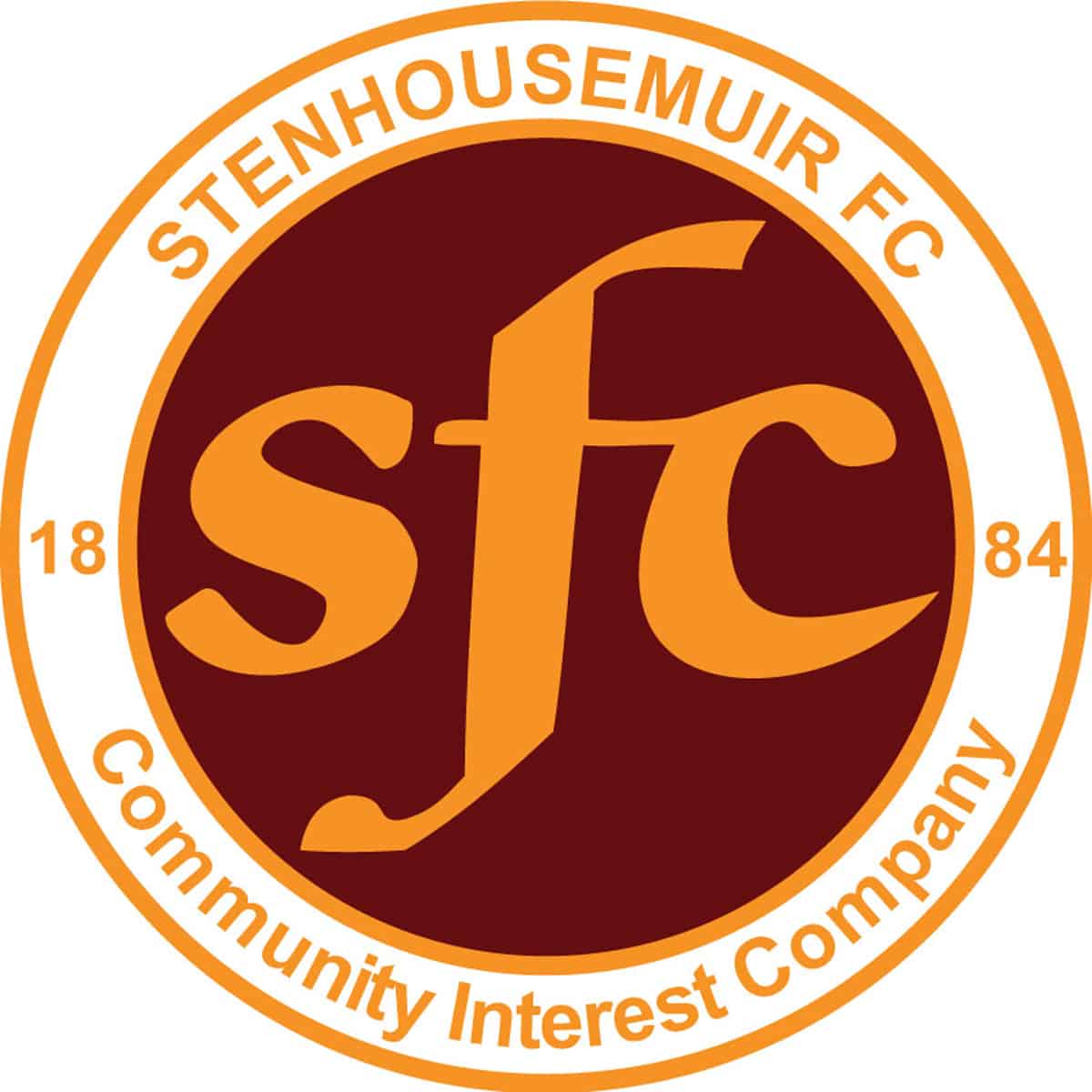 SPFL Ladbrokes League 1
Balmoor Stadium, Peterhead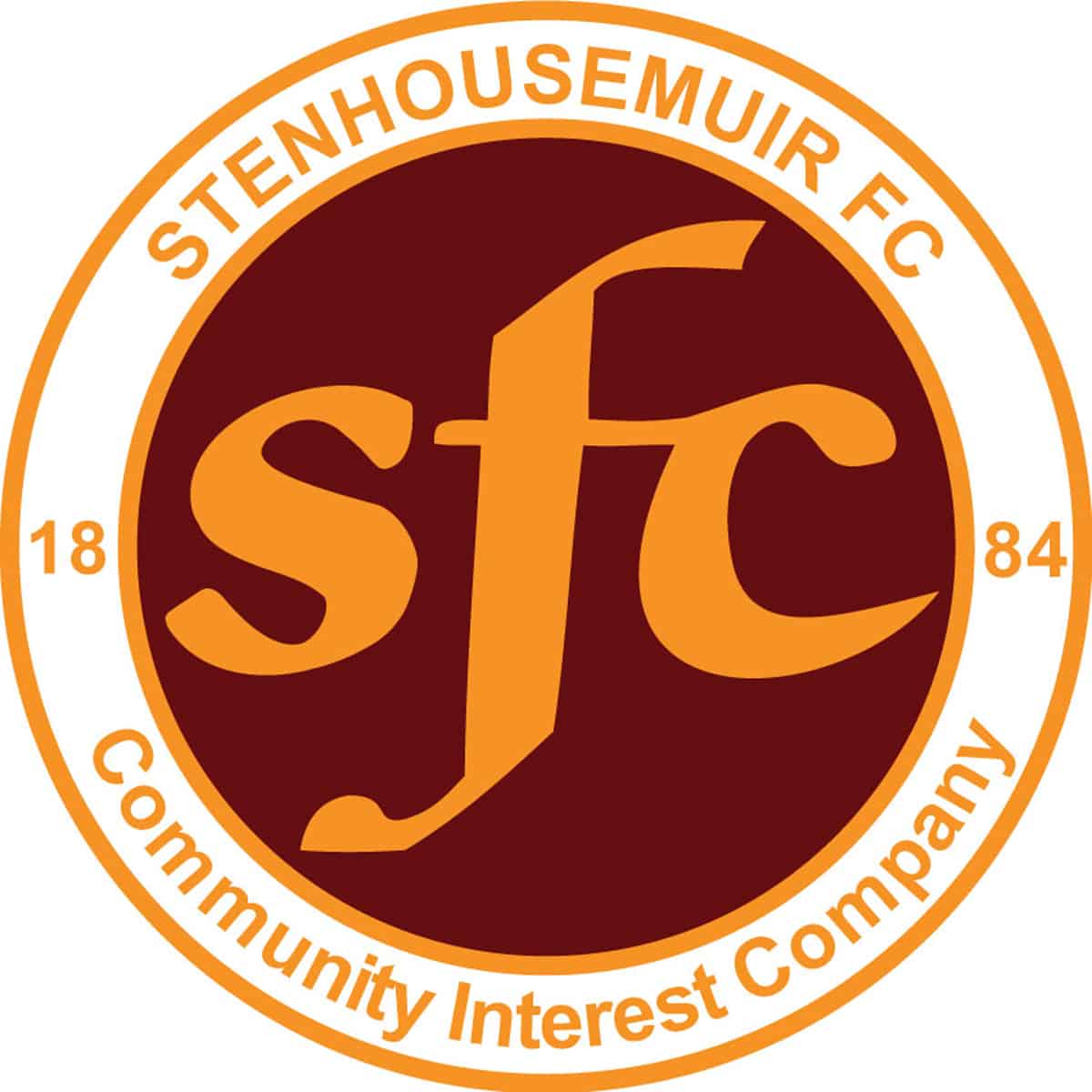 SPFL Ladbrokes League 1
Ochilview Park Stenhousemuir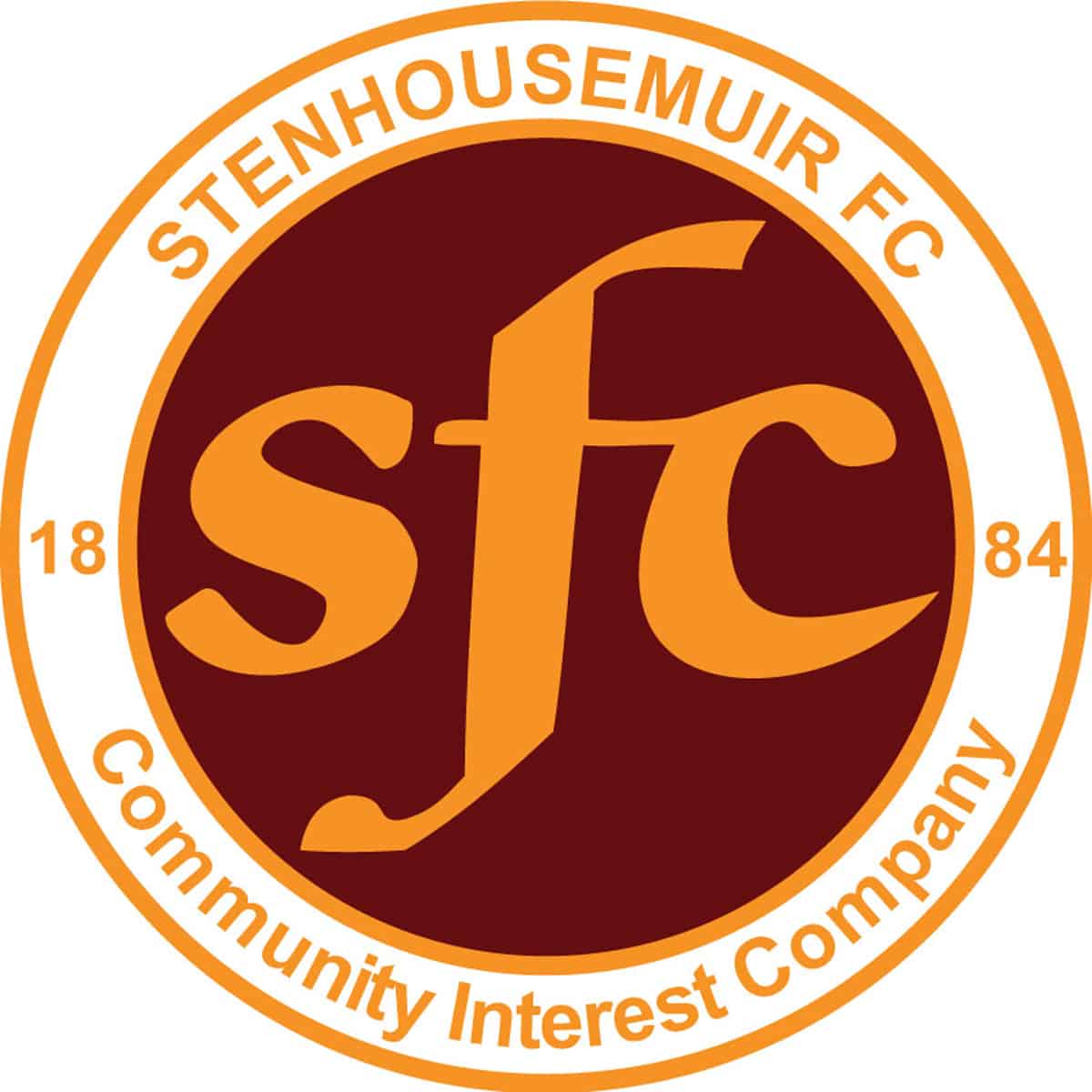 SPFL Ladbrokes League 1
Station Park, Forfar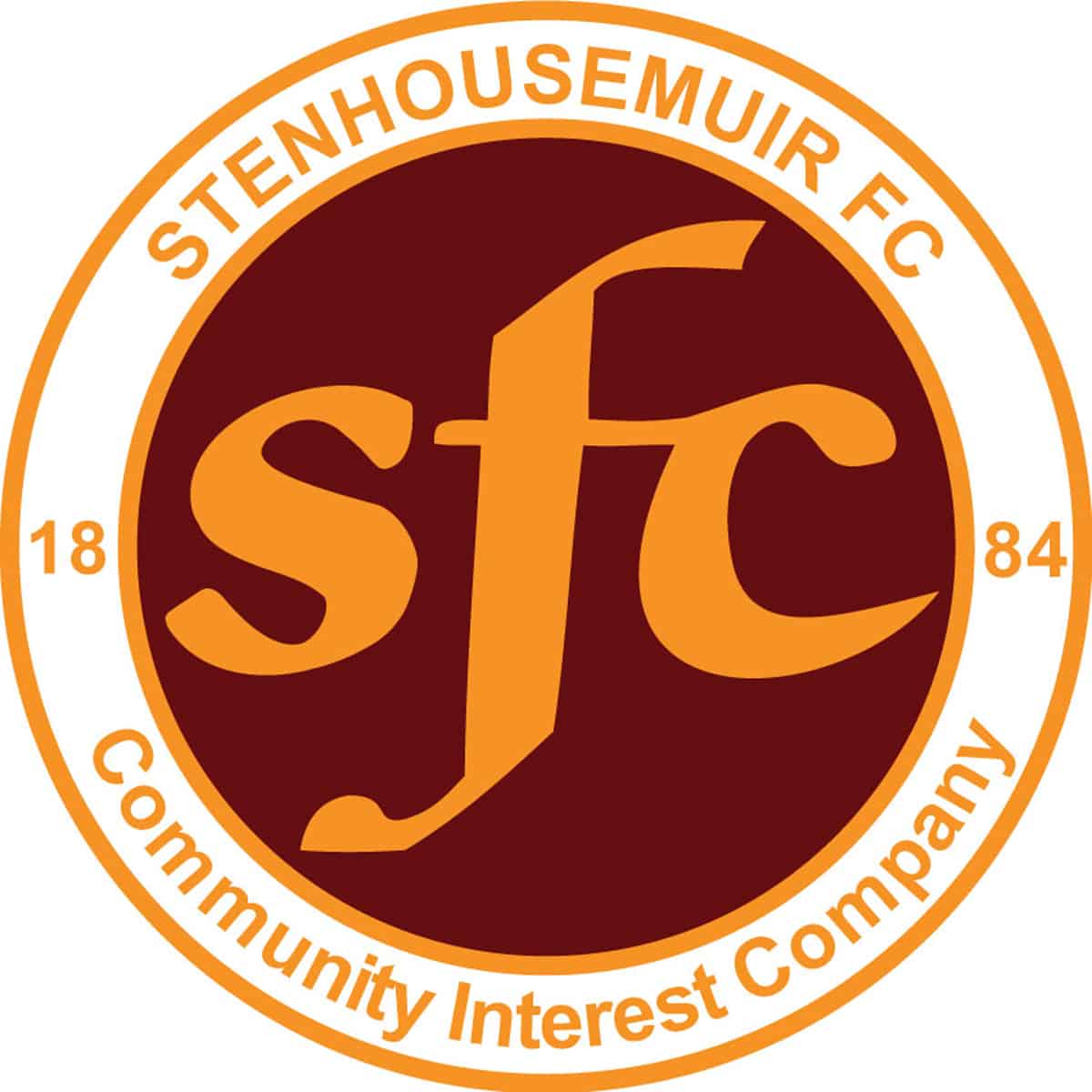 SPFL Ladbrokes League 1
Ochilview Park Stenhousemuir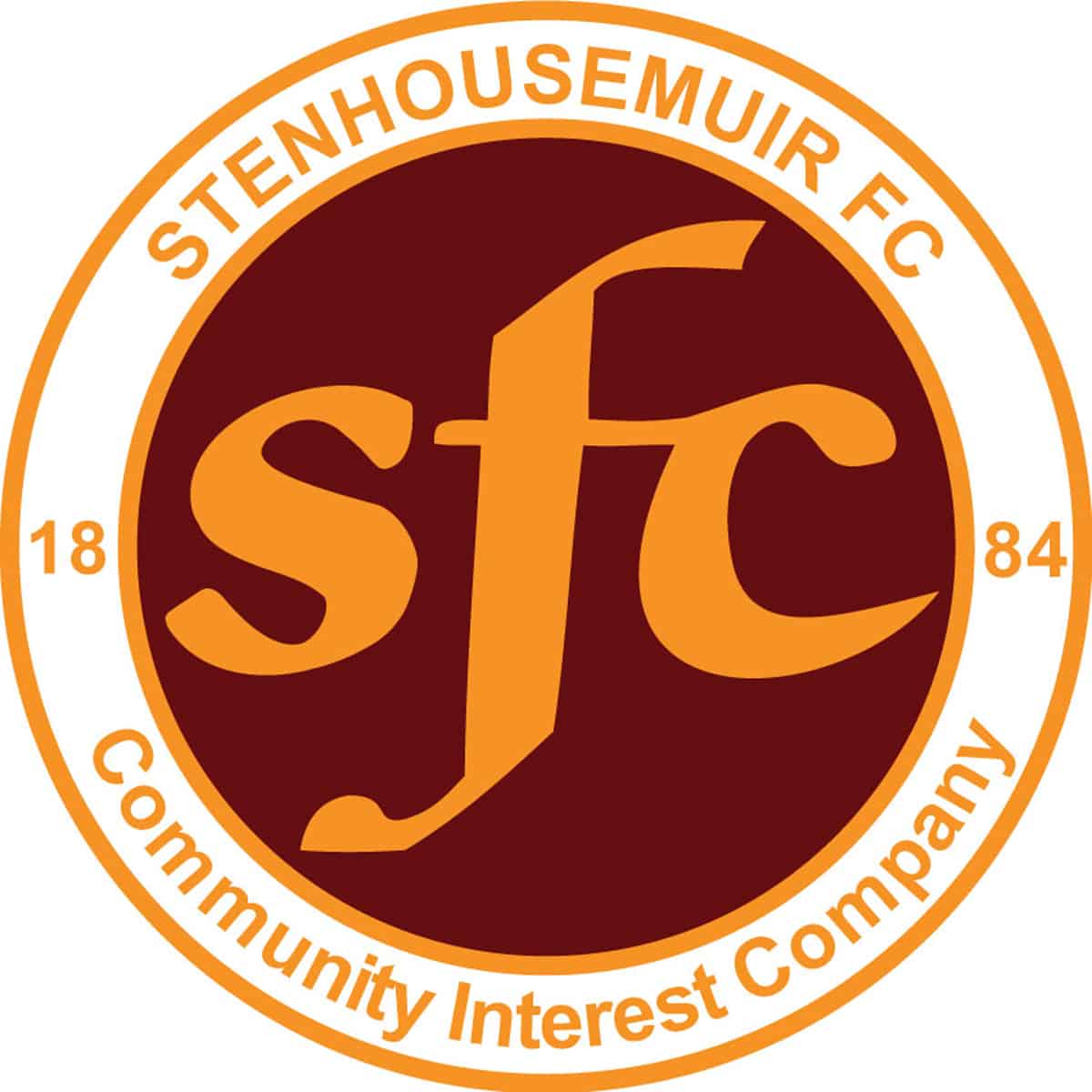 SPFL Ladbrokes League 1
Ochilview Park Stenhousemuir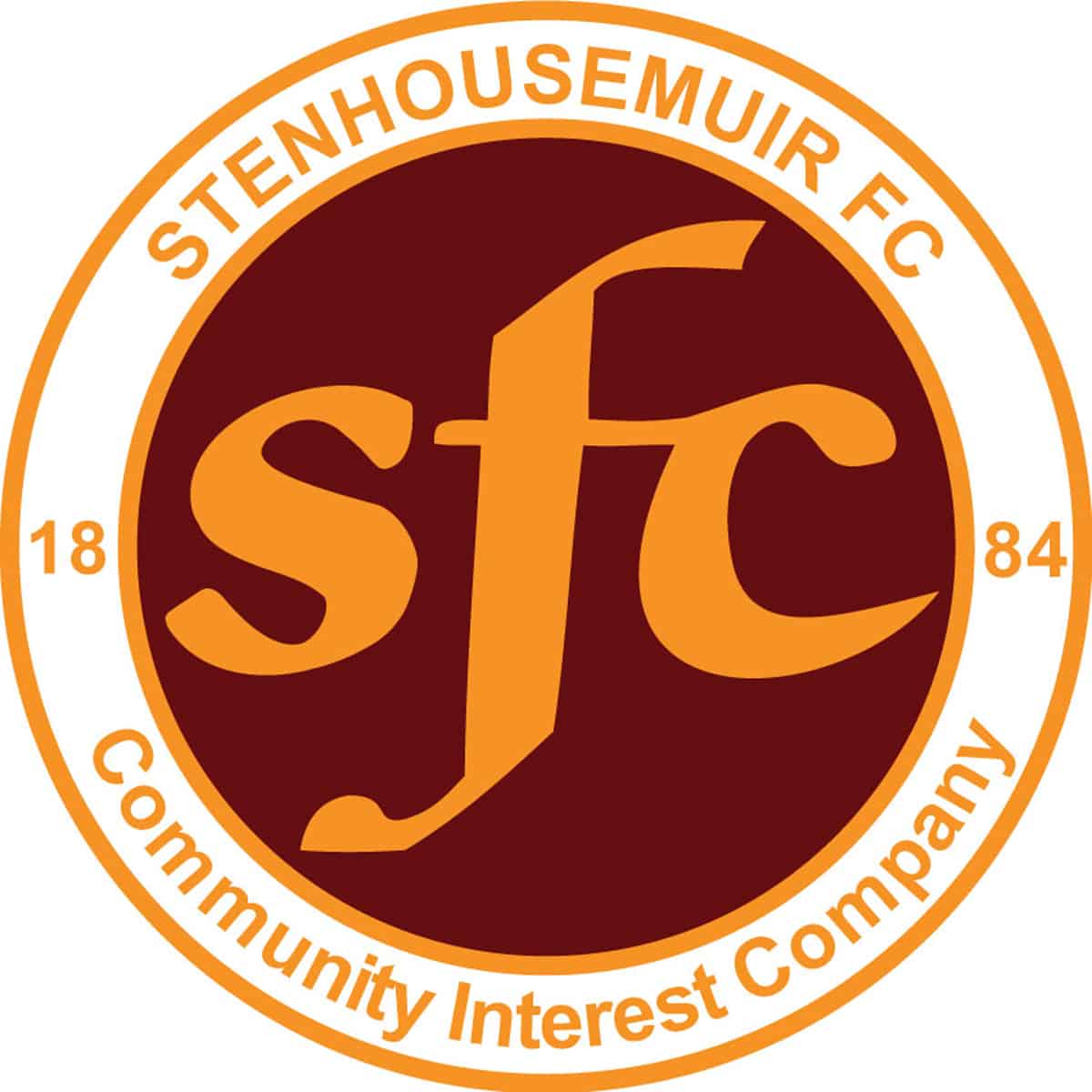 SPFL Ladbrokes League 1
Stair Park, Stranraer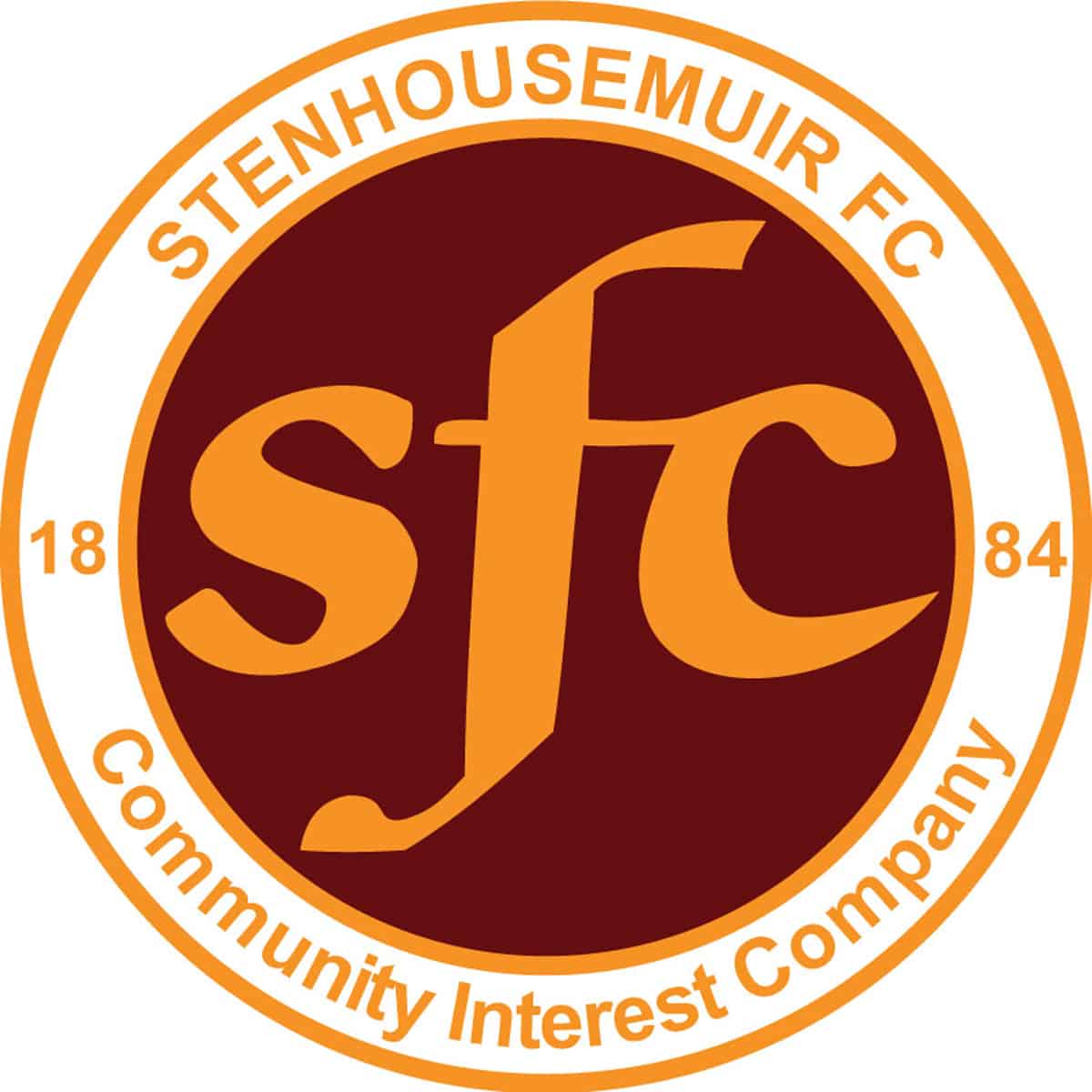 SPFL Ladbrokes League 1
Ochilview Park Stenhousemuir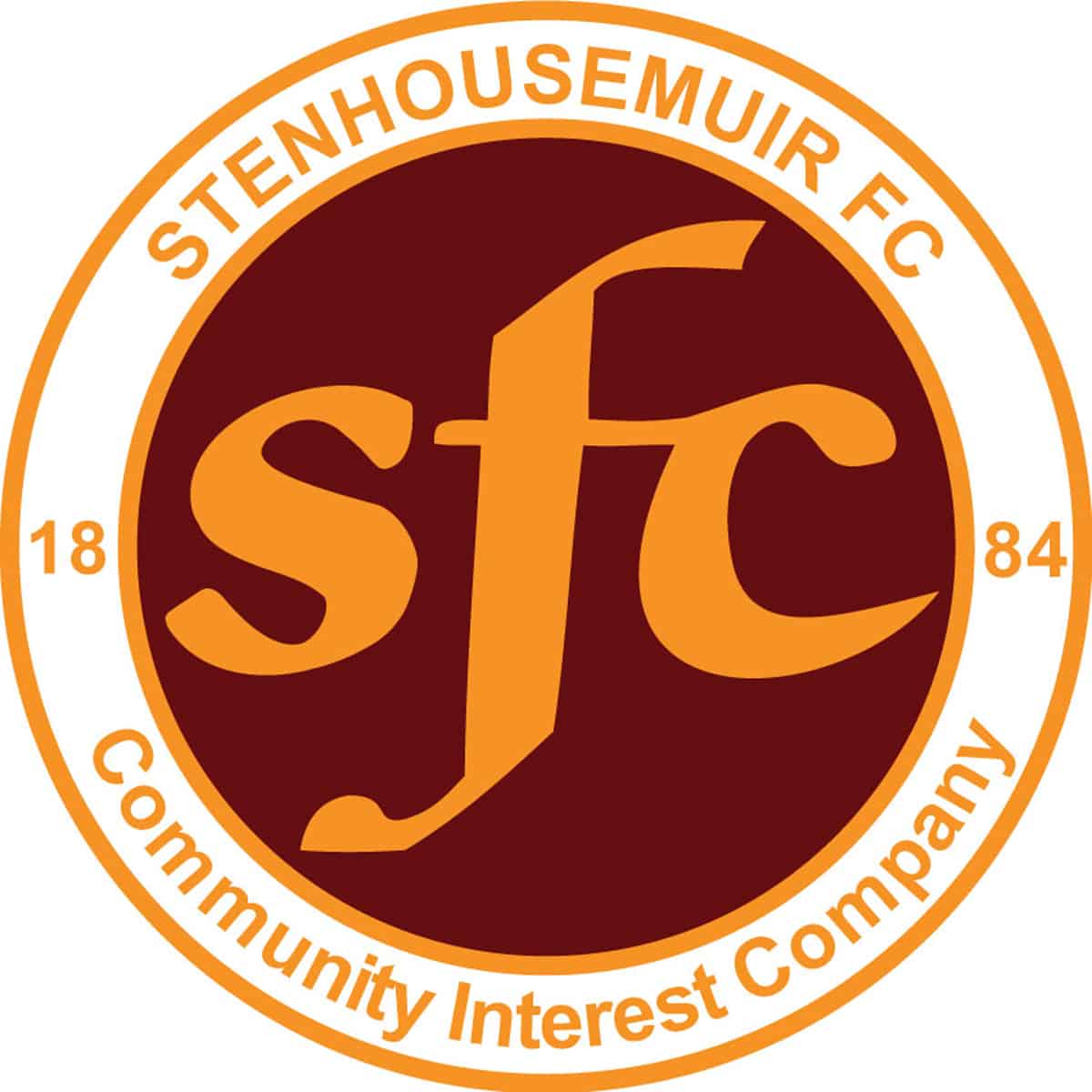 SPFL Ladbrokes League 1
Somerset Park, Ayr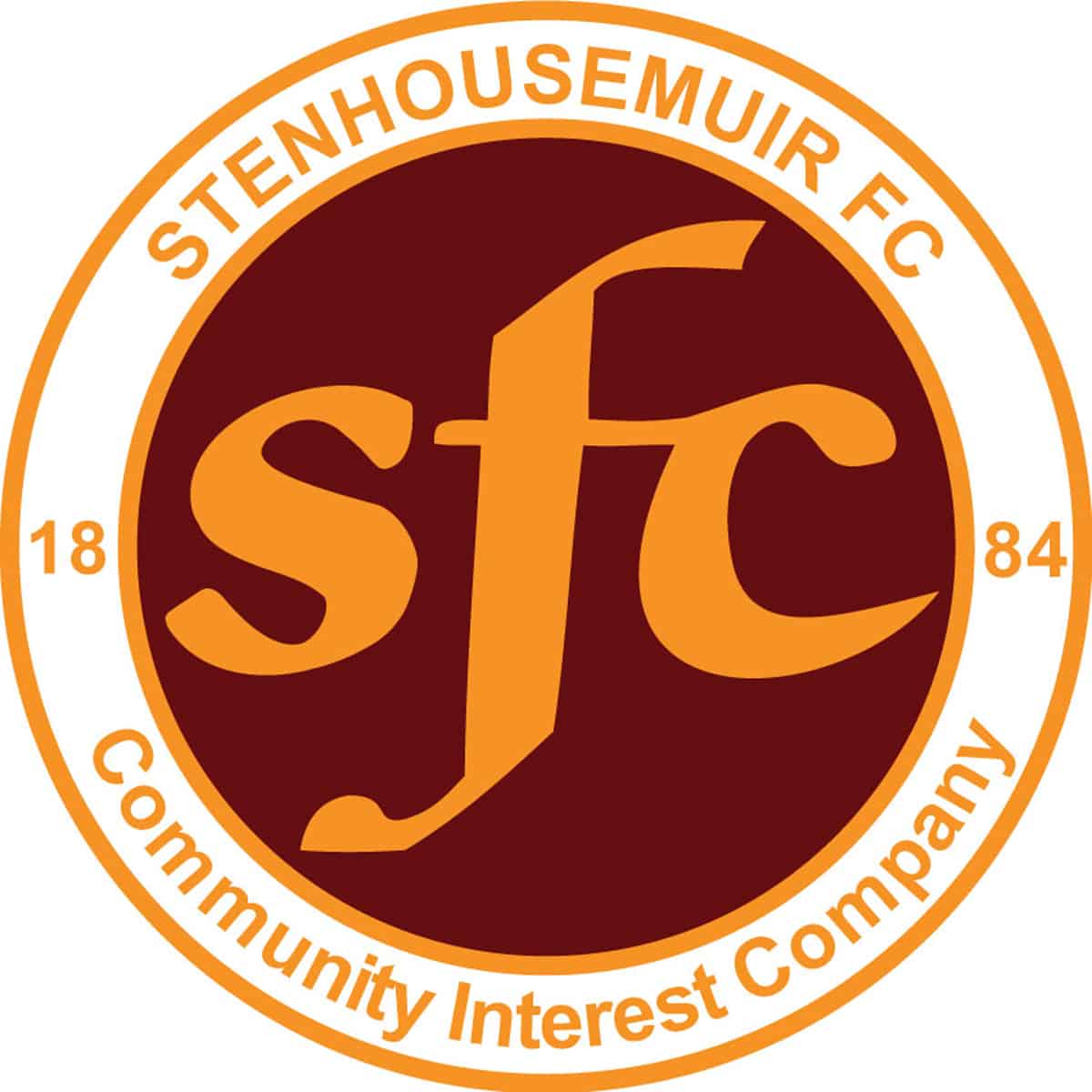 SPFL Ladbrokes League 1
Ochilview Park Stenhousemuir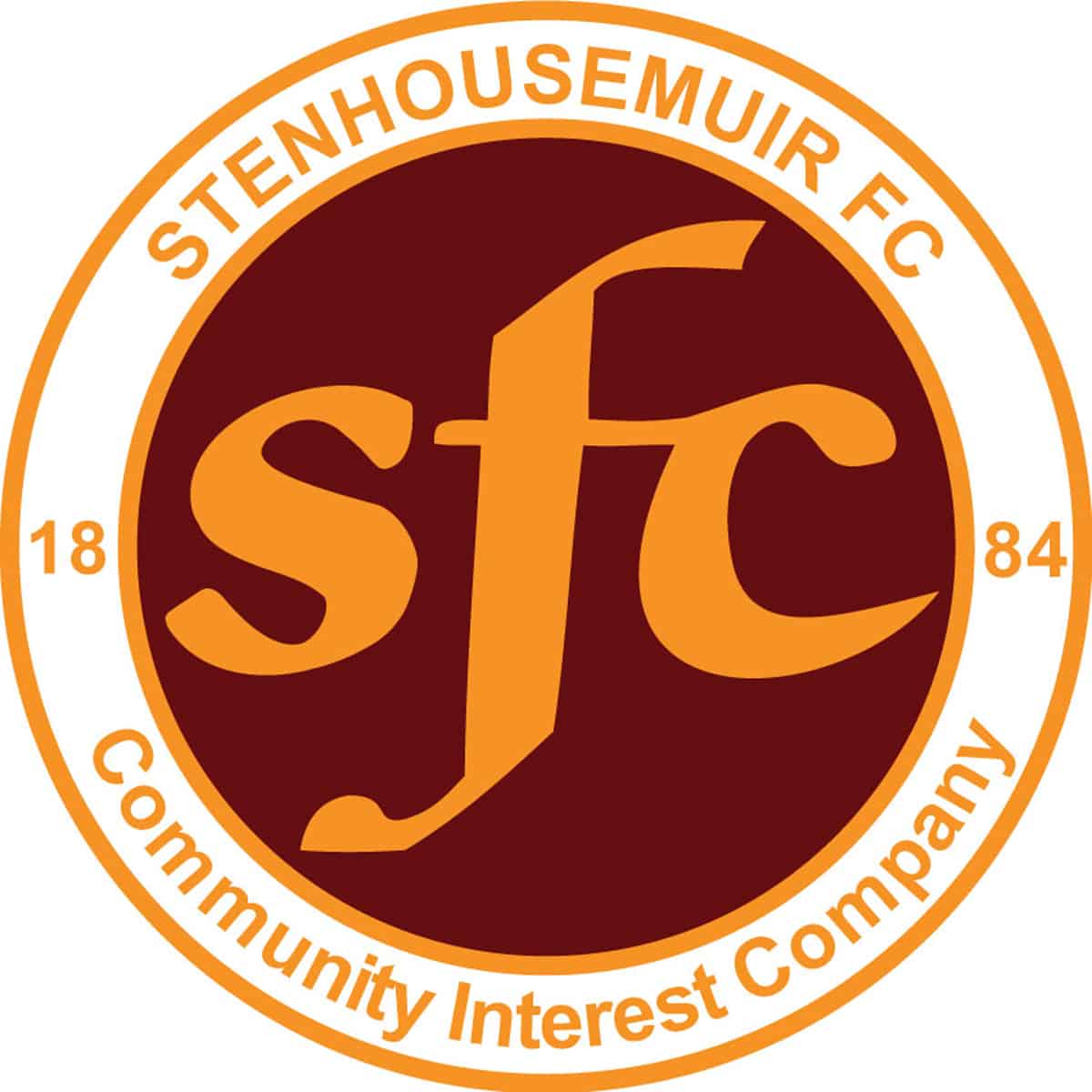 SPFL Ladbrokes League 1
Cappielow Park, Greenock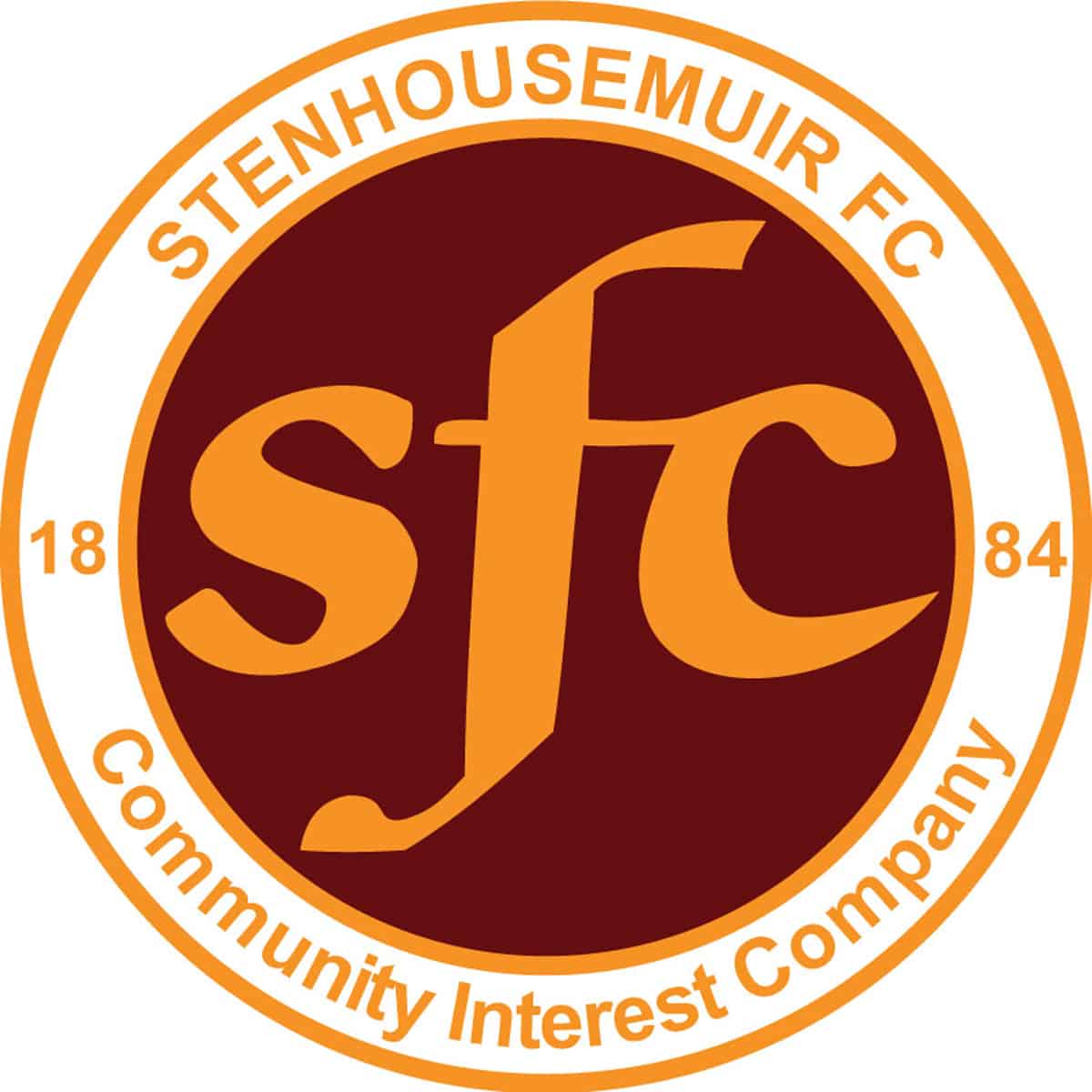 SPFL Ladbrokes League 1
Ochilview Park Stenhousemuir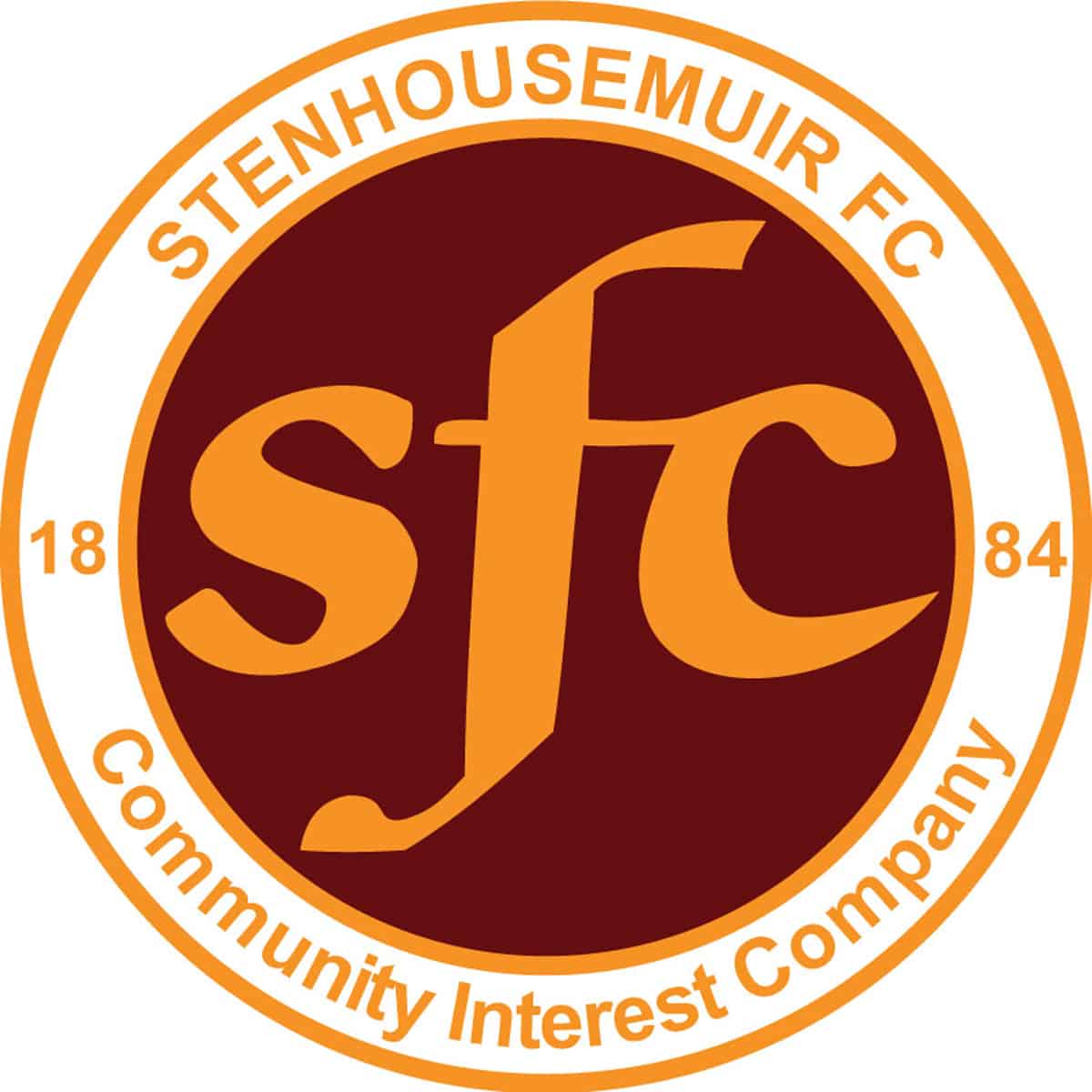 SPFL Ladbrokes League 1
Excelsior Stadium, Airdrie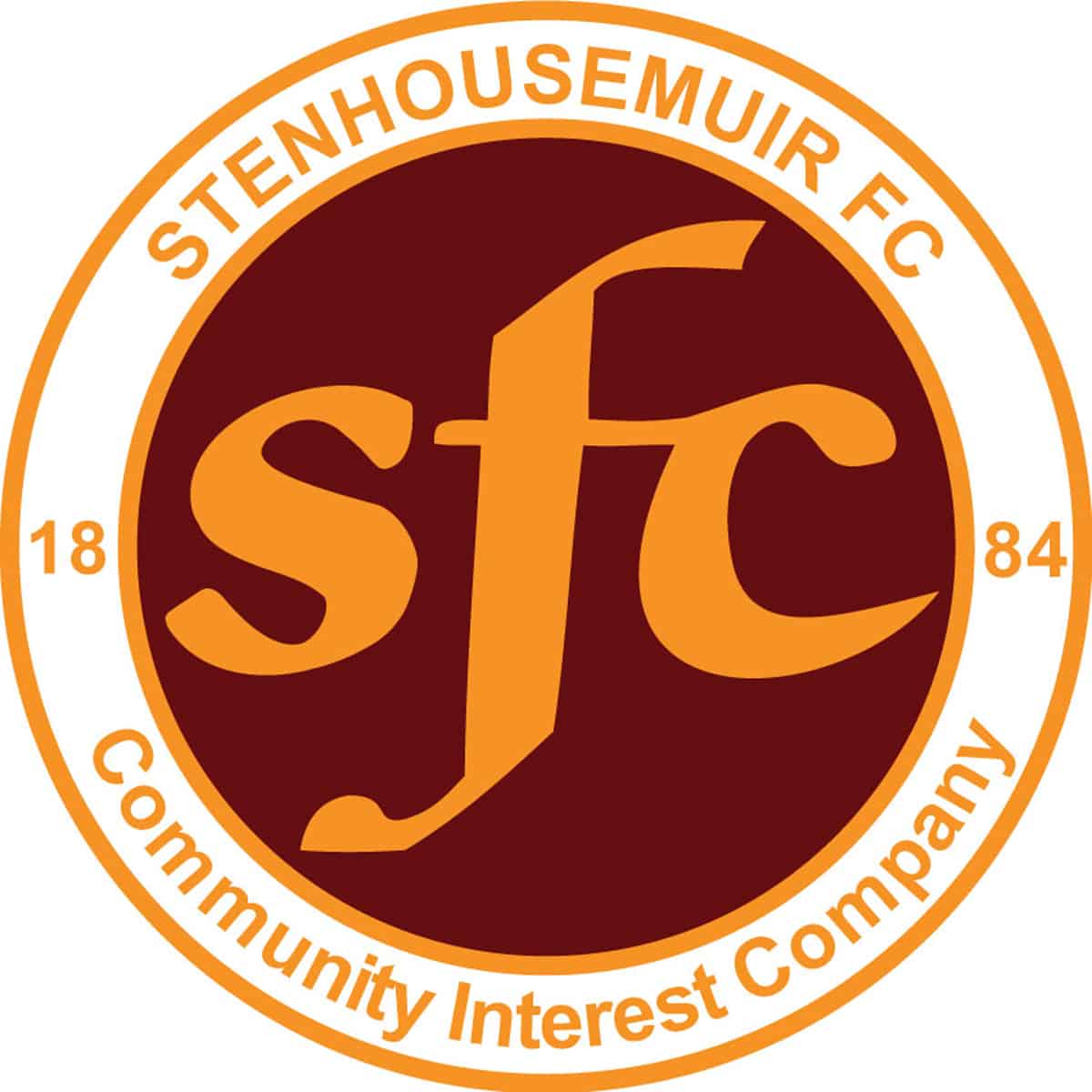 William Hill Scottish Cup
Ochilview Park Stenhousemuir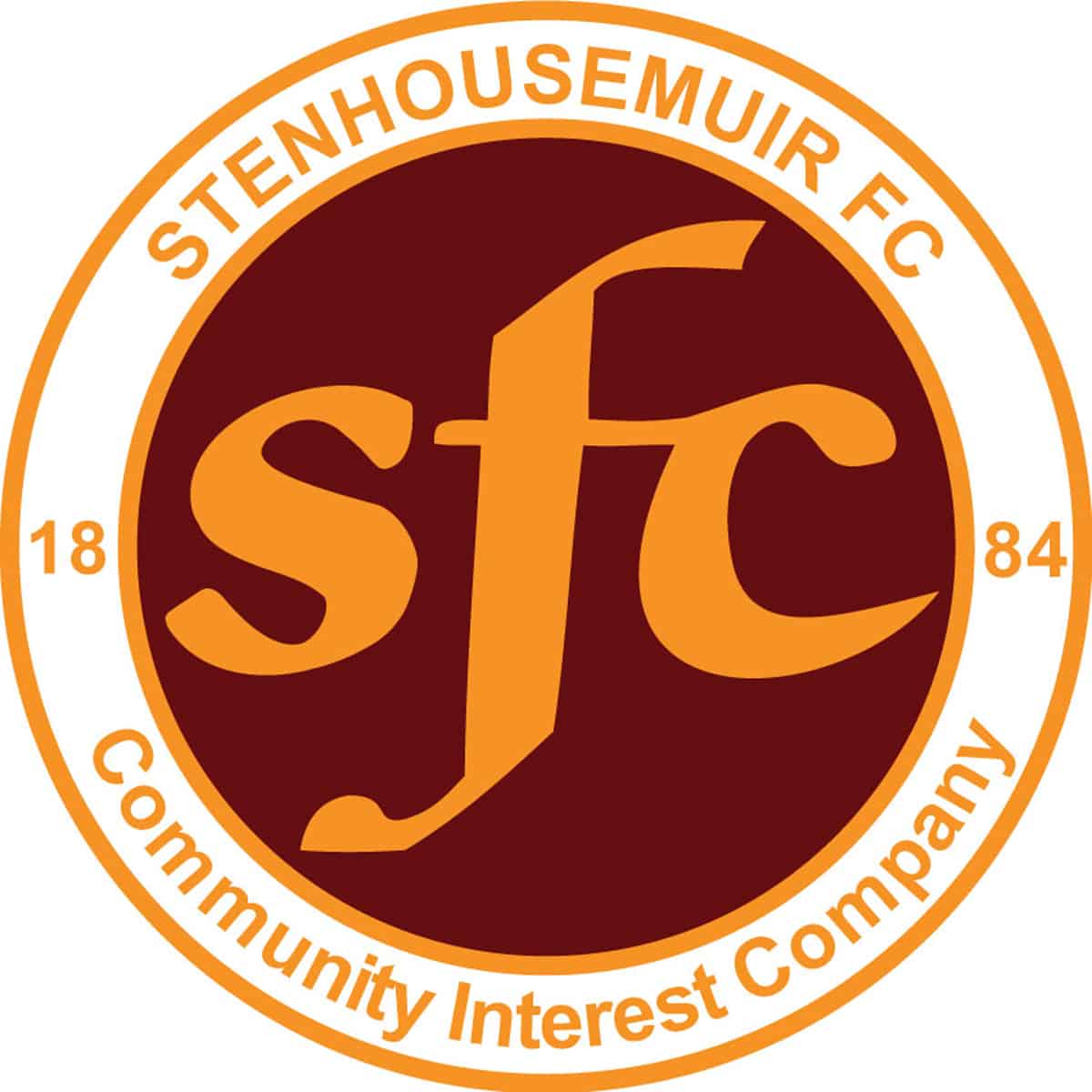 SPFL Ladbrokes League 1
Ochilview Park Stenhousemuir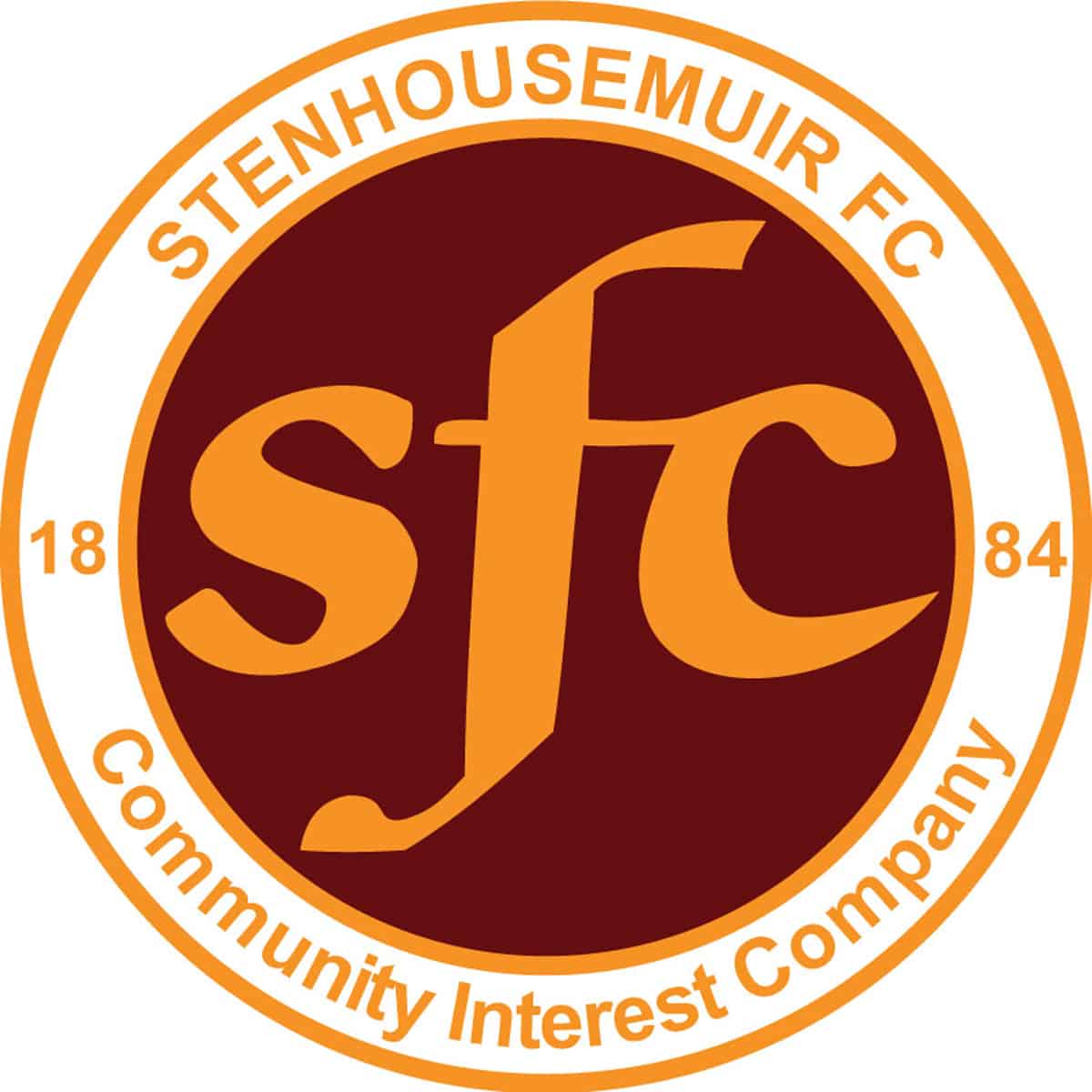 SPFL Ladbrokes League 1
Forthbank Stadium, Stirling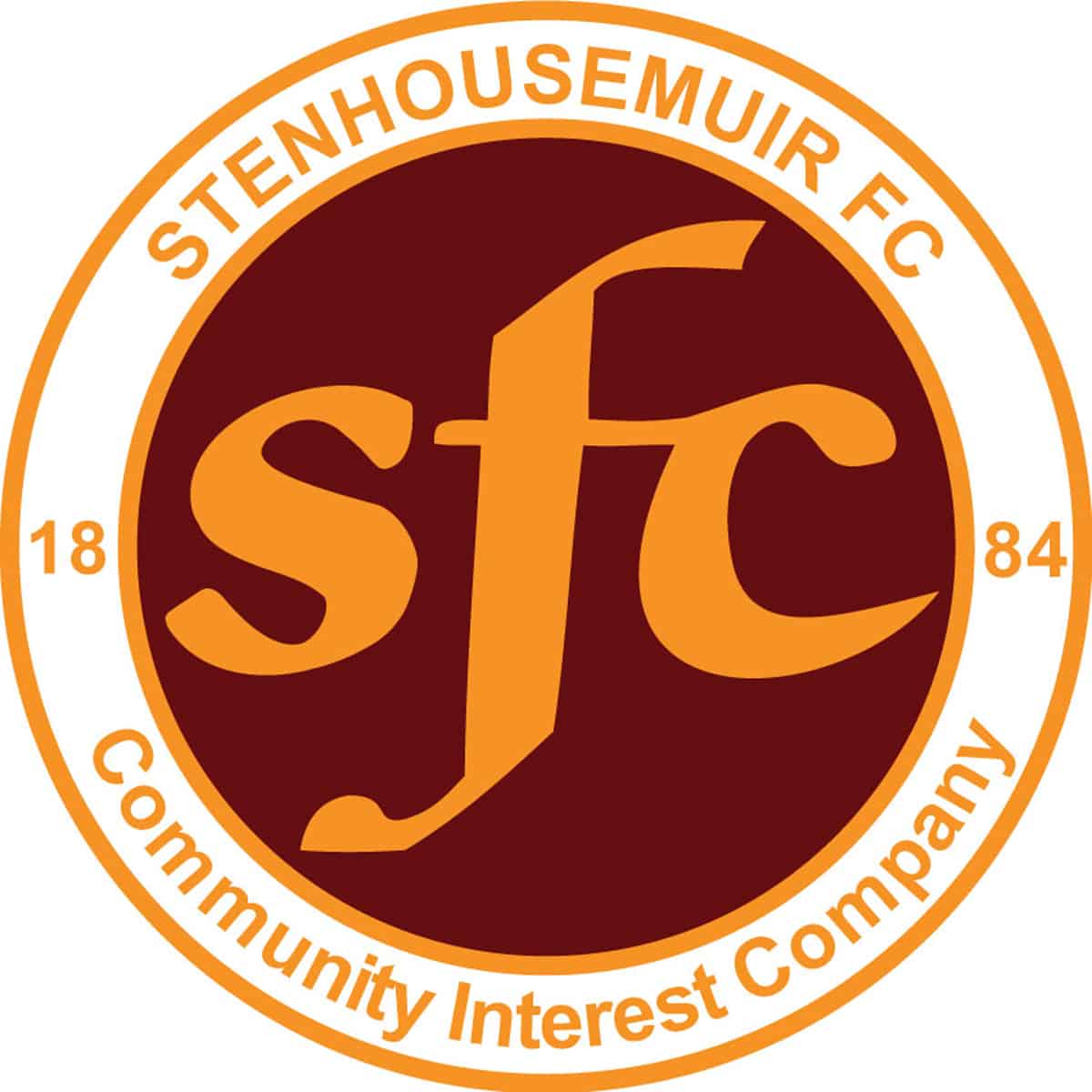 SPFL Ladbrokes League 1
Station Park, Forfar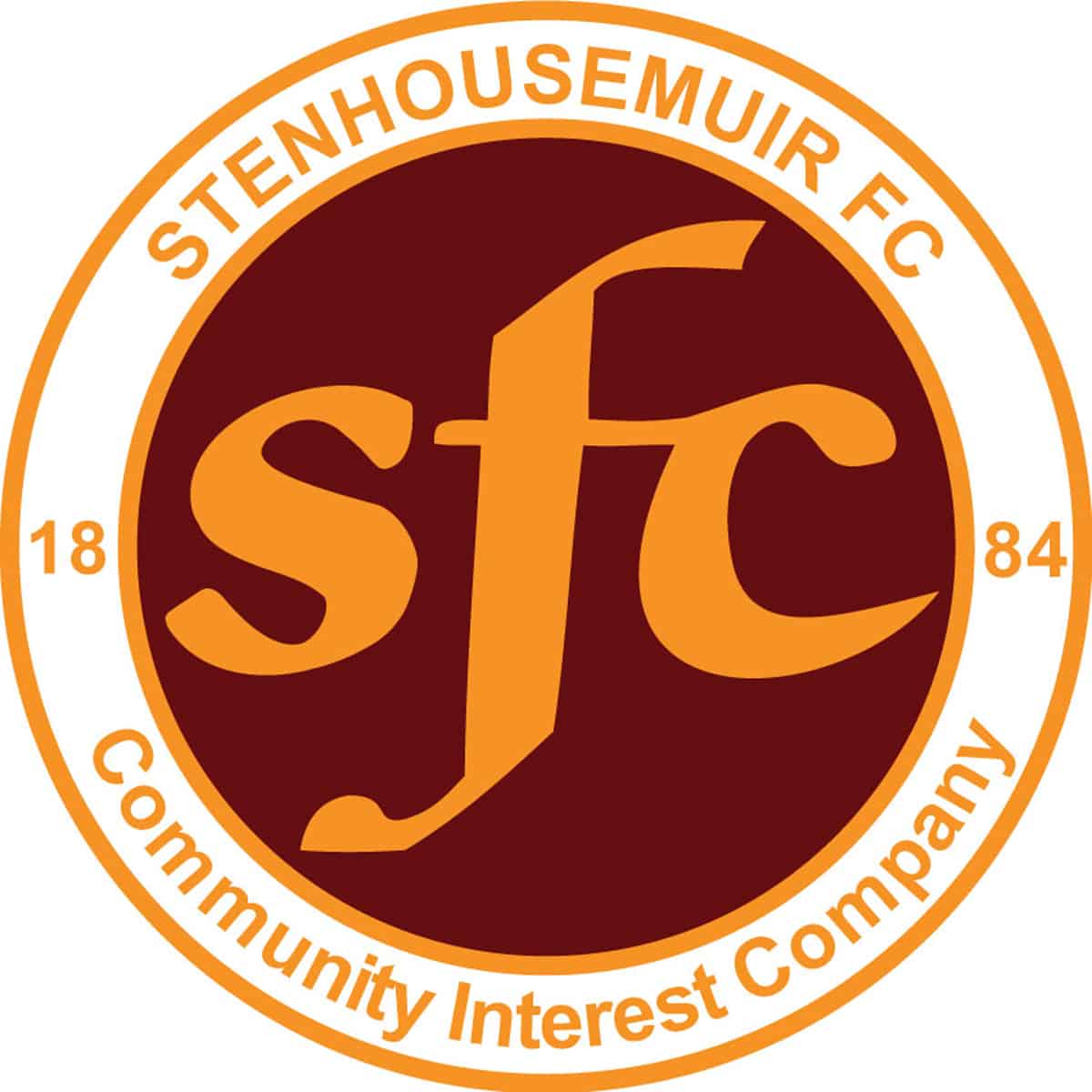 SPFL Ladbrokes League 1
Ochilview Park Stenhousemuir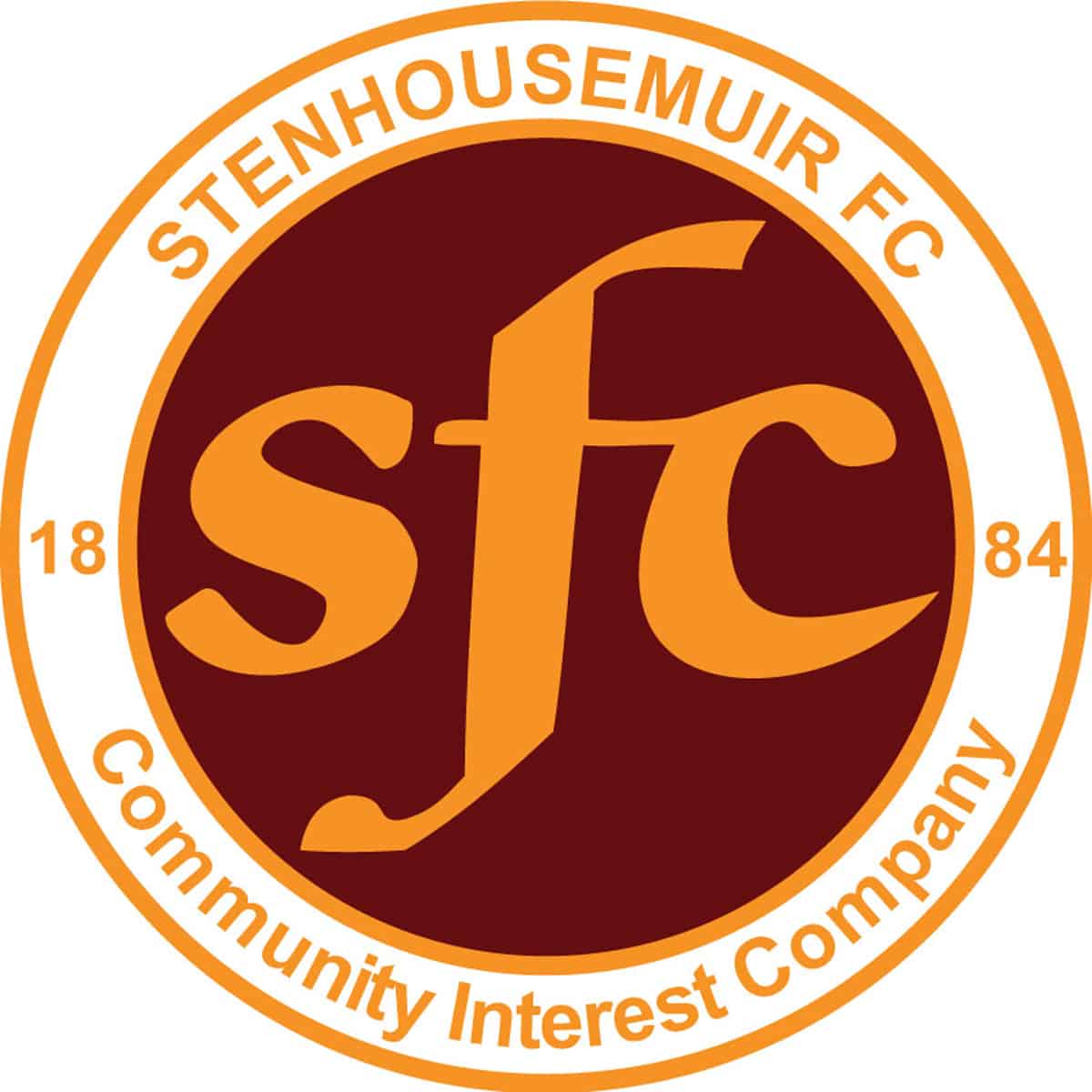 SPFL Ladbrokes League 1
Ochilview Park Stenhousemuir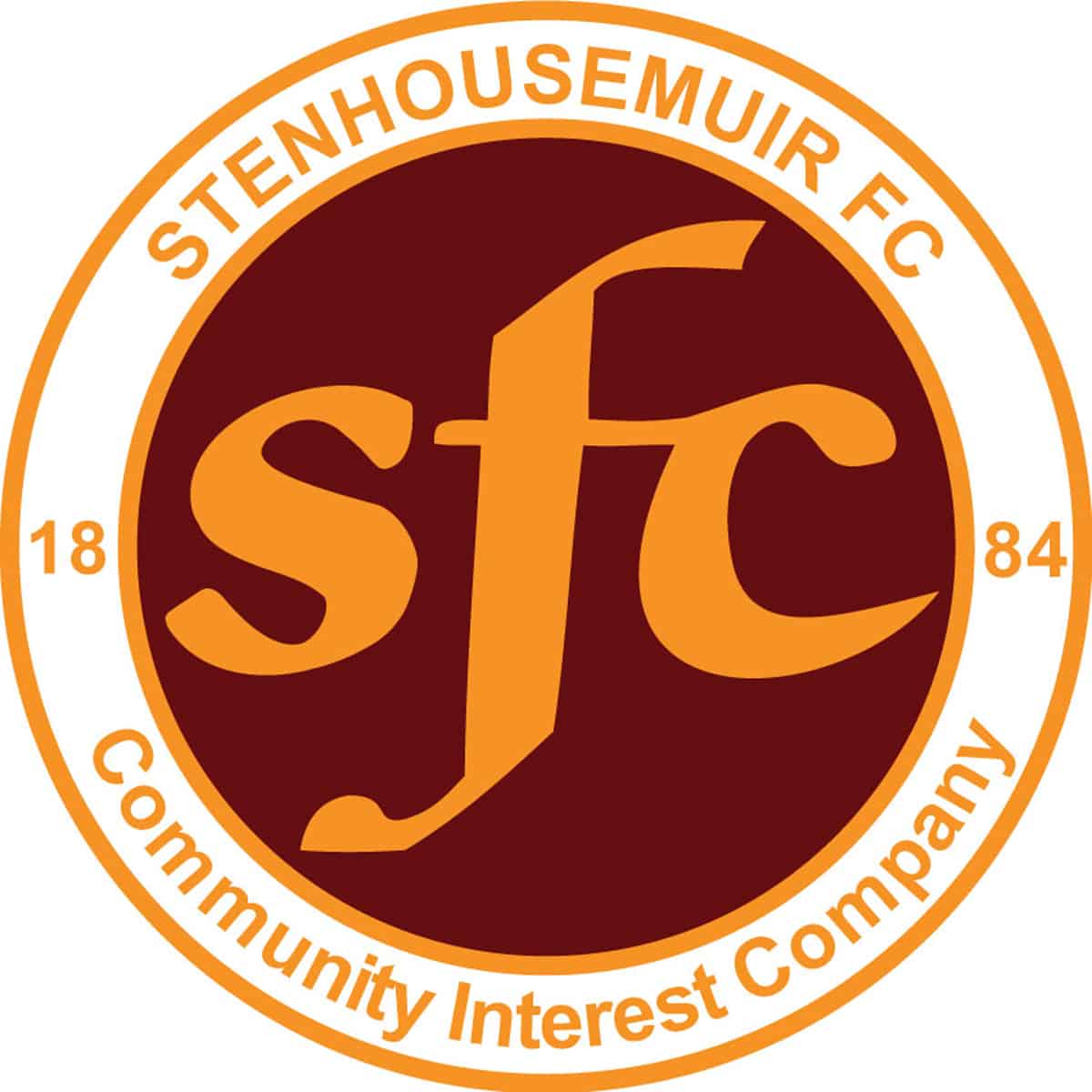 SPFL Ladbrokes League 1
Balmoor Stadium, Peterhead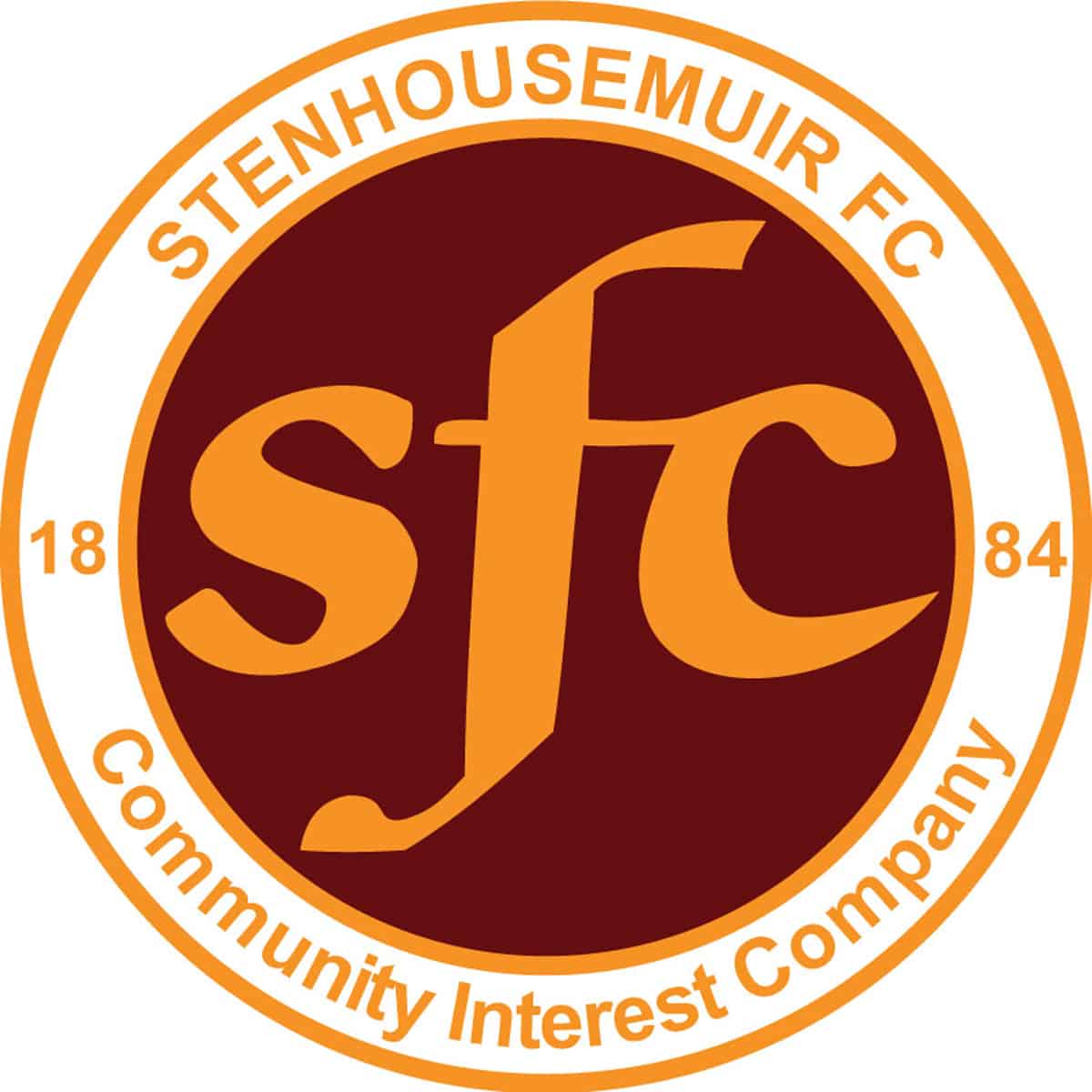 SPFL Ladbrokes League 1
East End Park, Dunfermline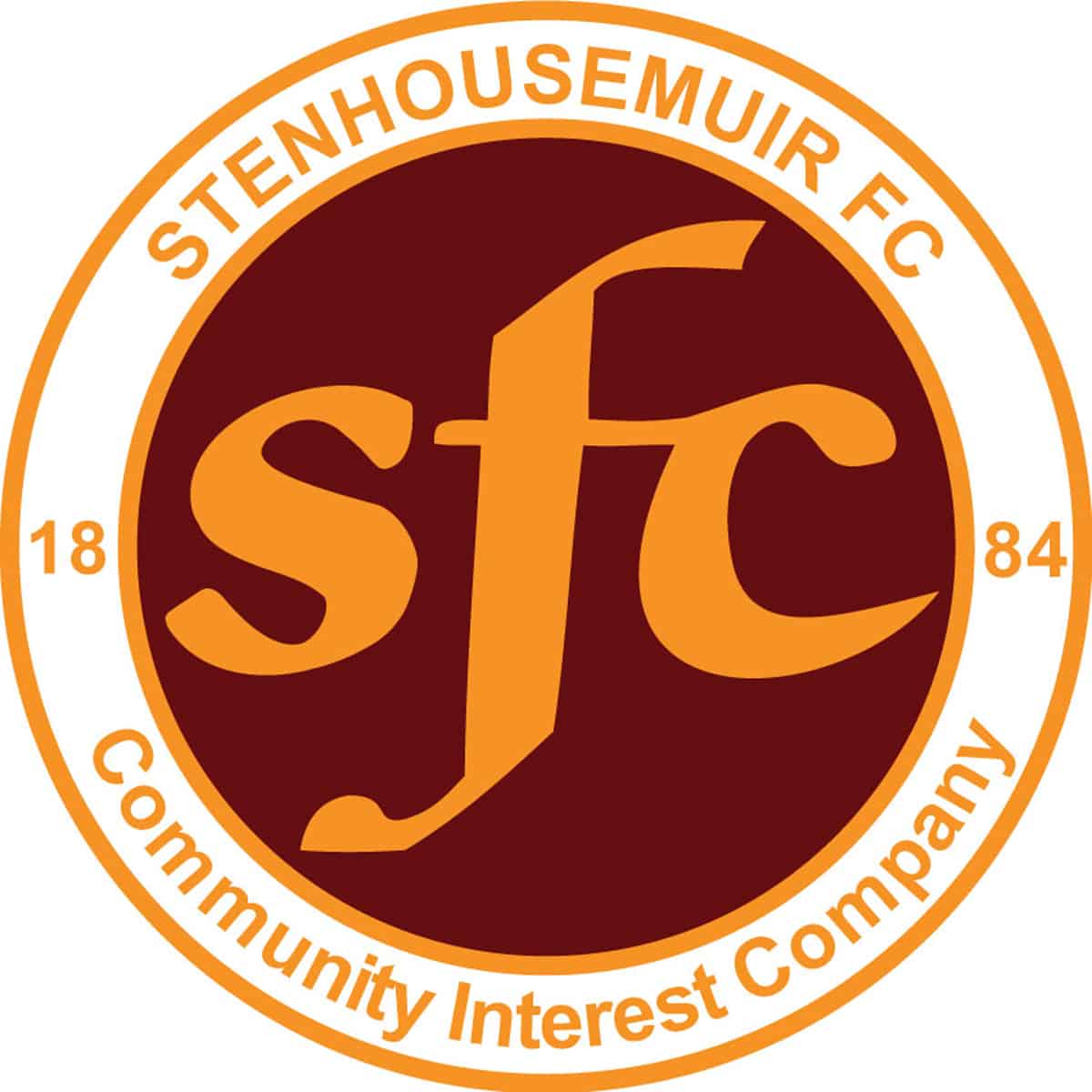 SPFL Ladbrokes League 1
Ochilview Park Stenhousemuir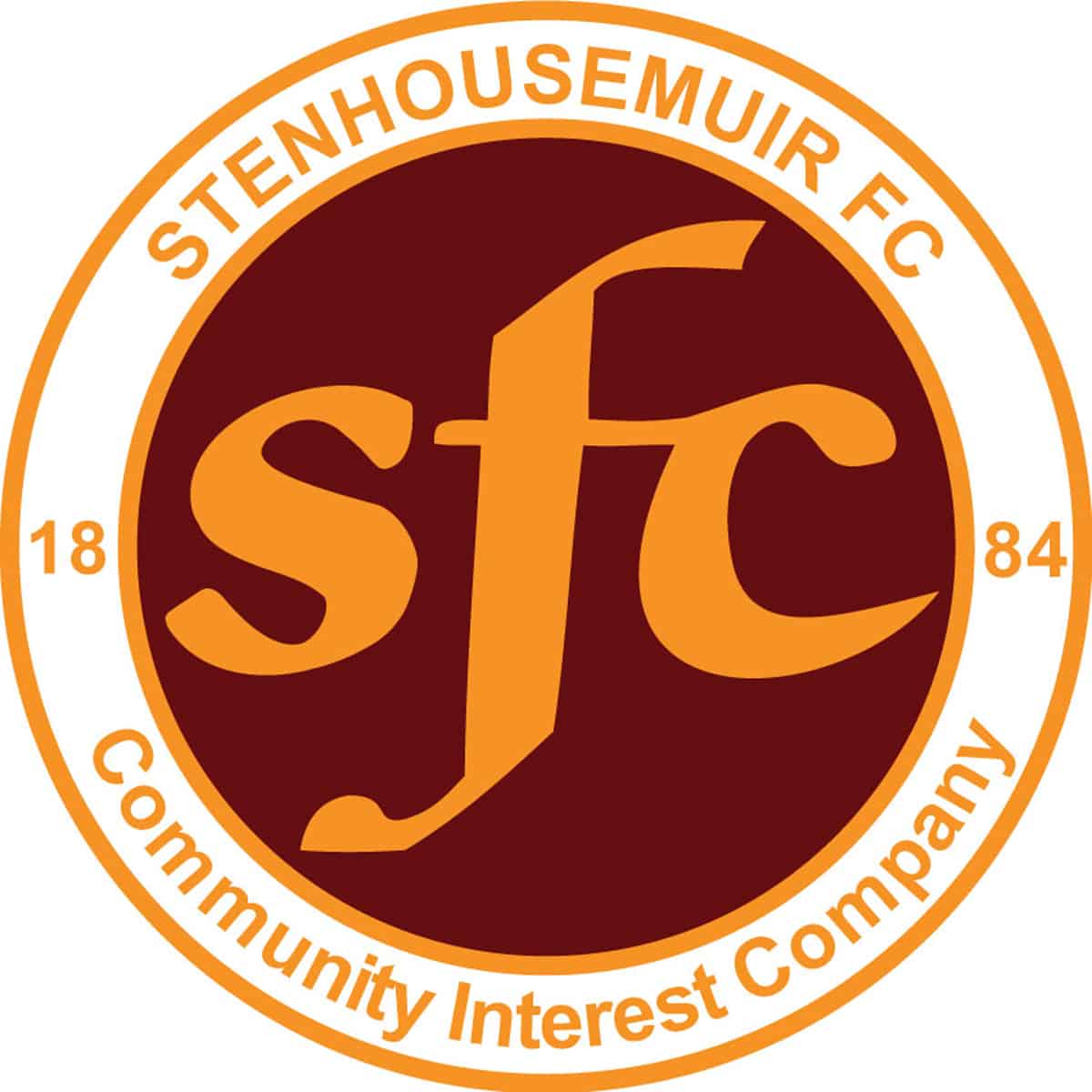 Betfred Cup
Ochilview Park Stenhousemuir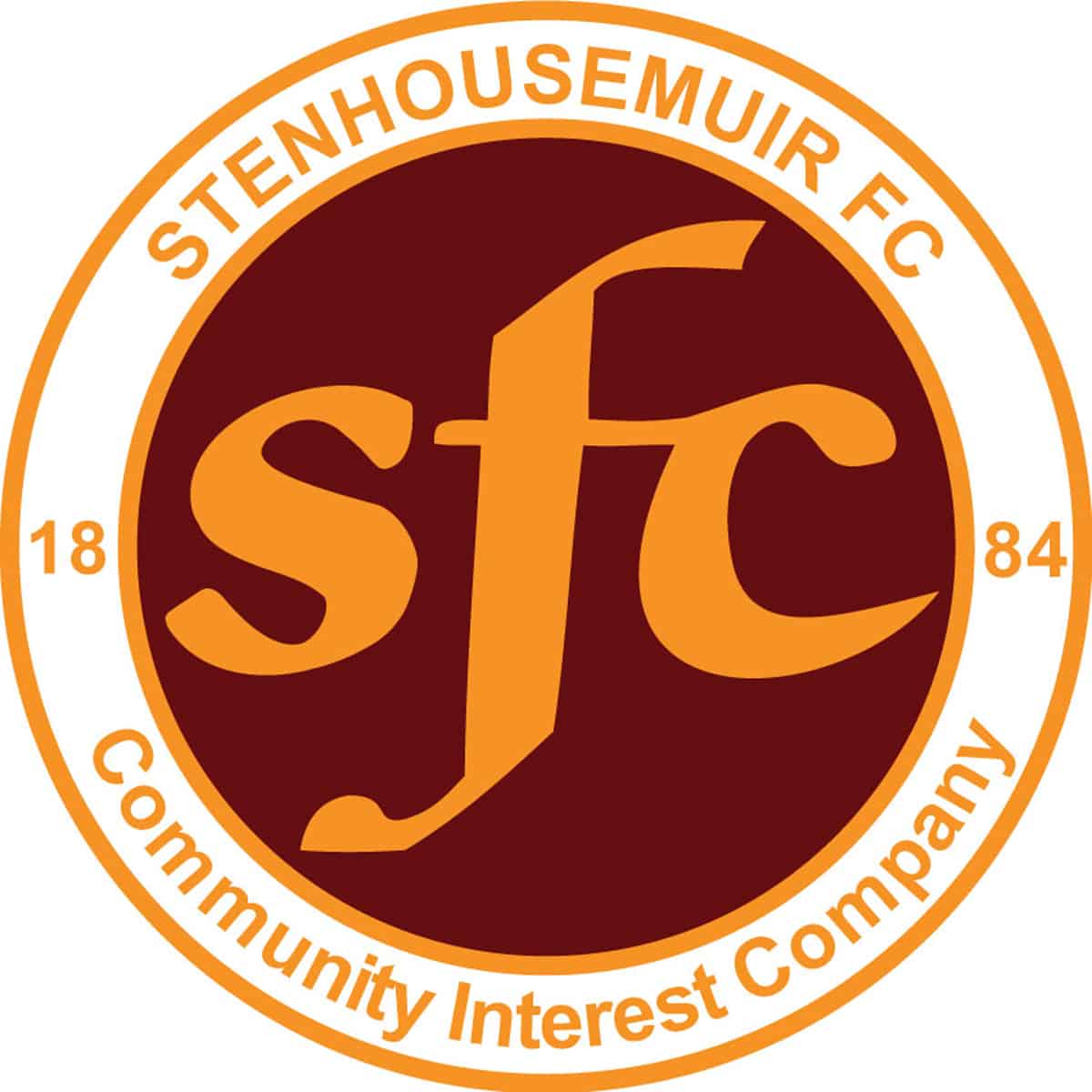 SPFL Ladbrokes League 1
Ochilview Park Stenhousemuir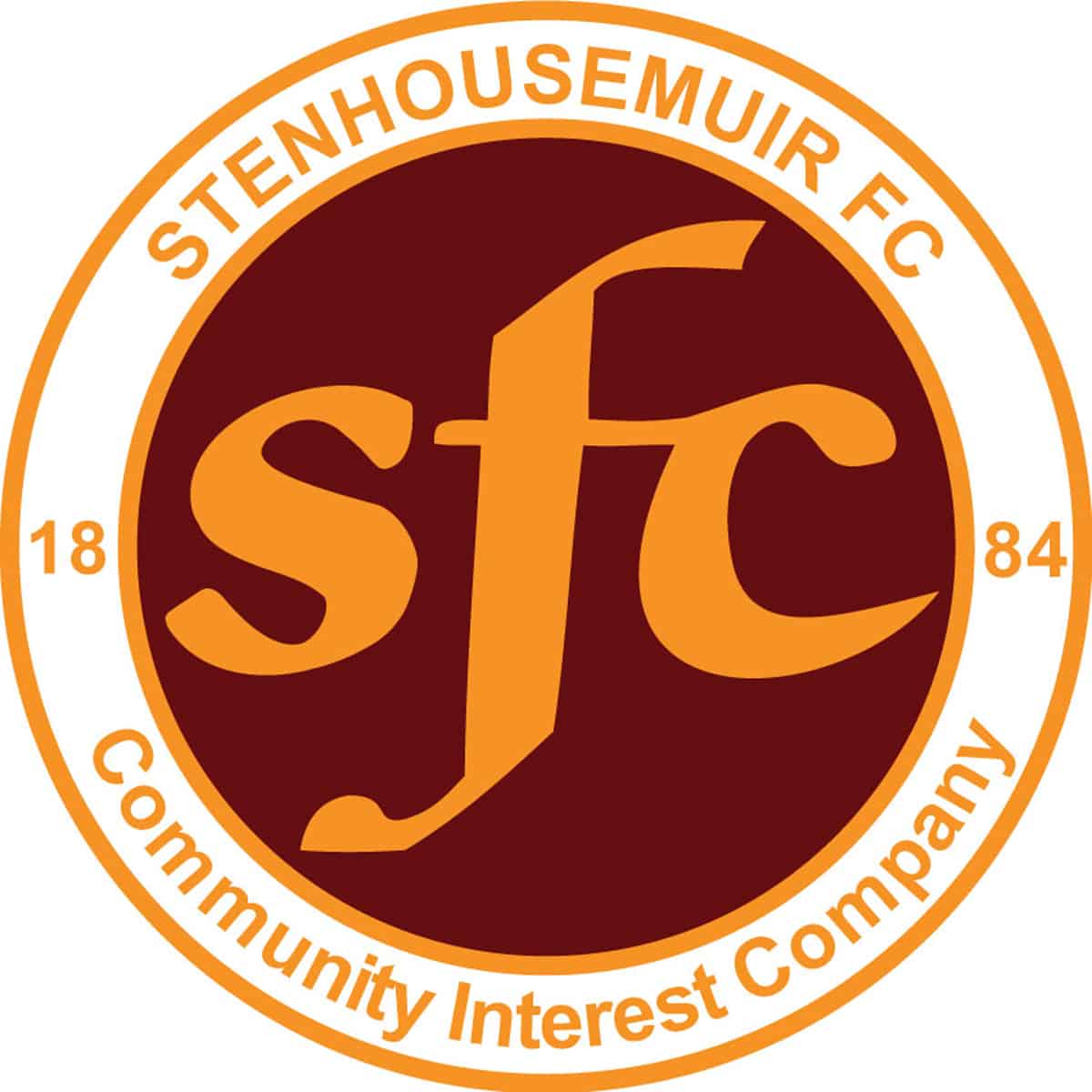 Stirlingshire Cup
Recreation Park, Alloa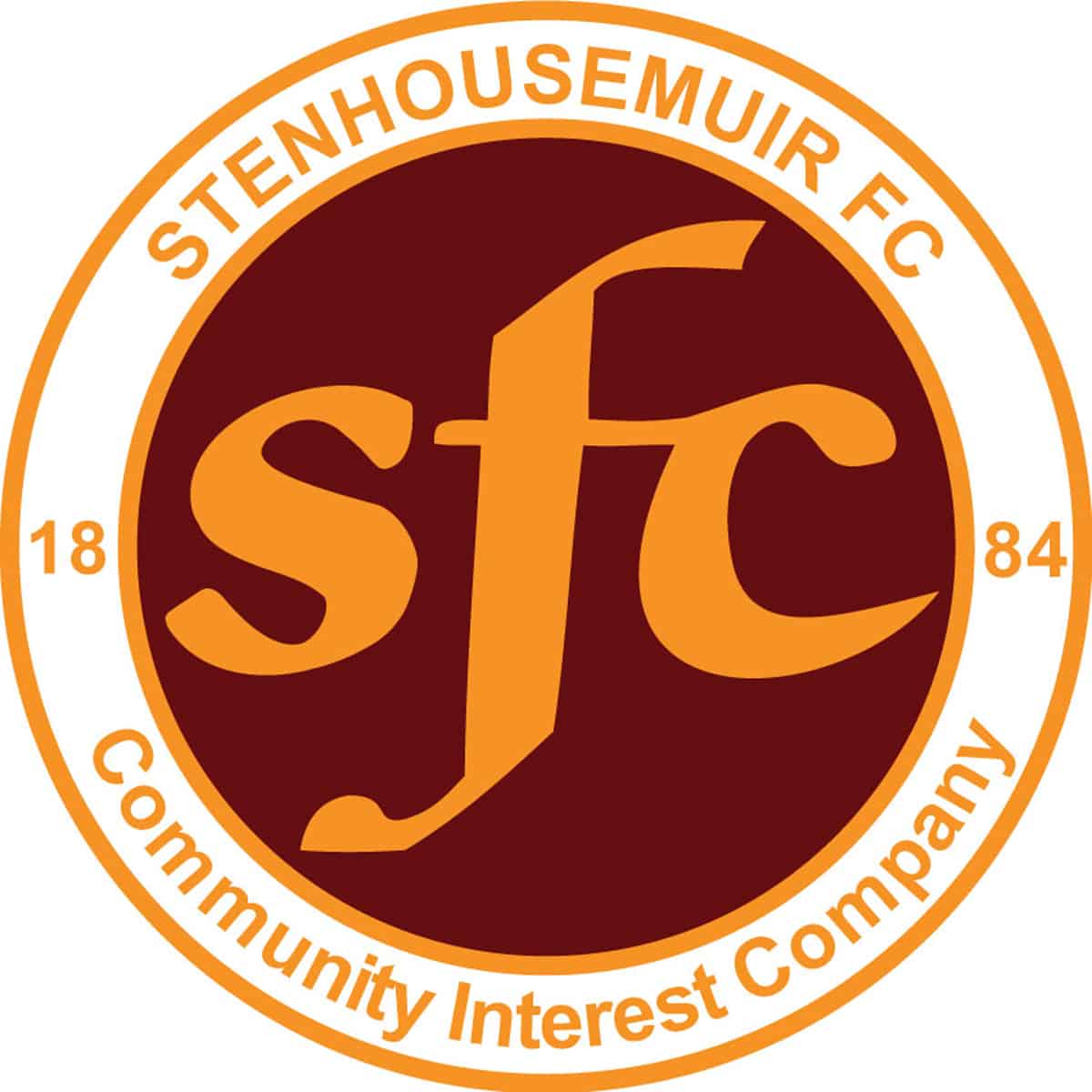 SPFL Ladbrokes League 1
Glebe Park, Brechin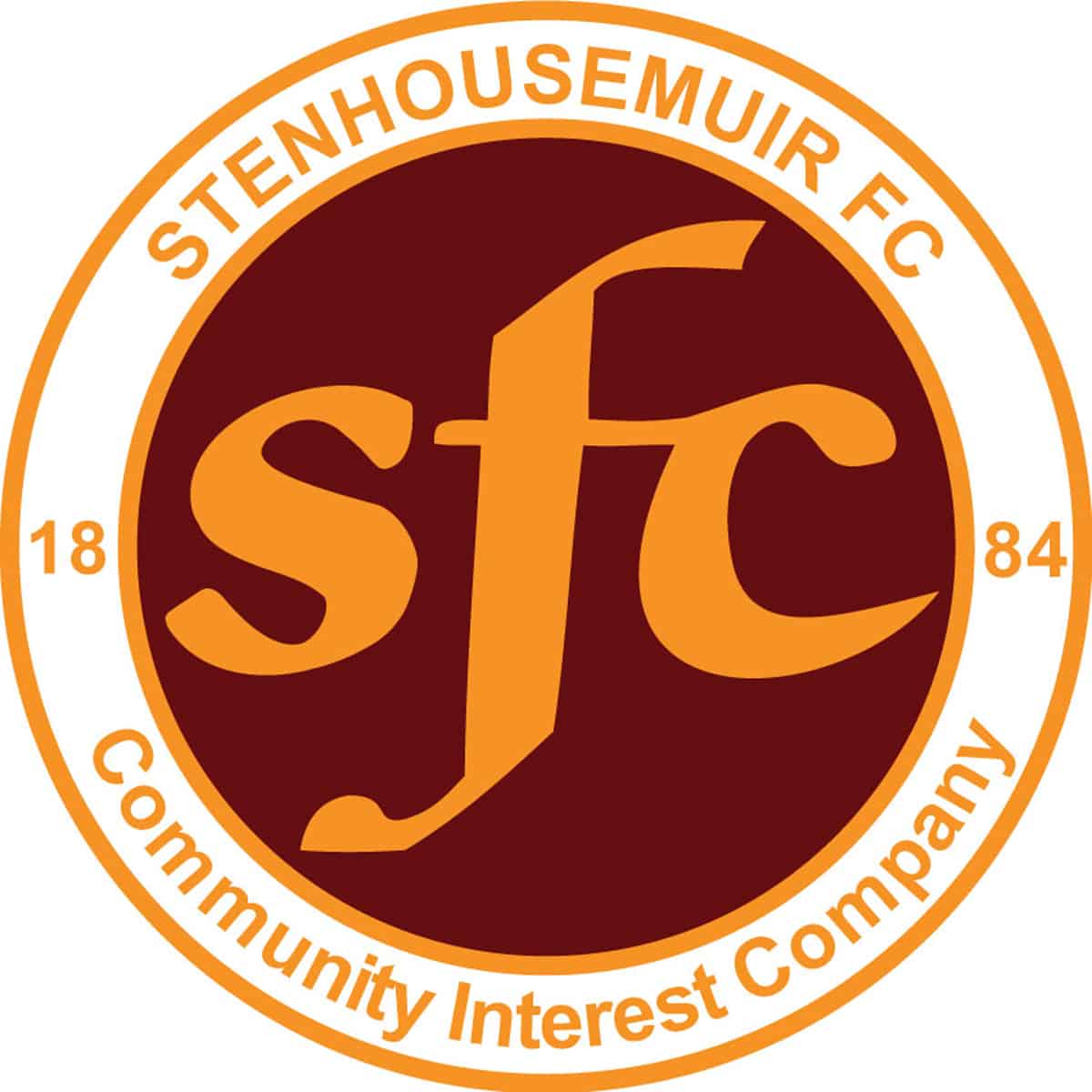 SPFL Ladbrokes League 1
Ochilview Park Stenhousemuir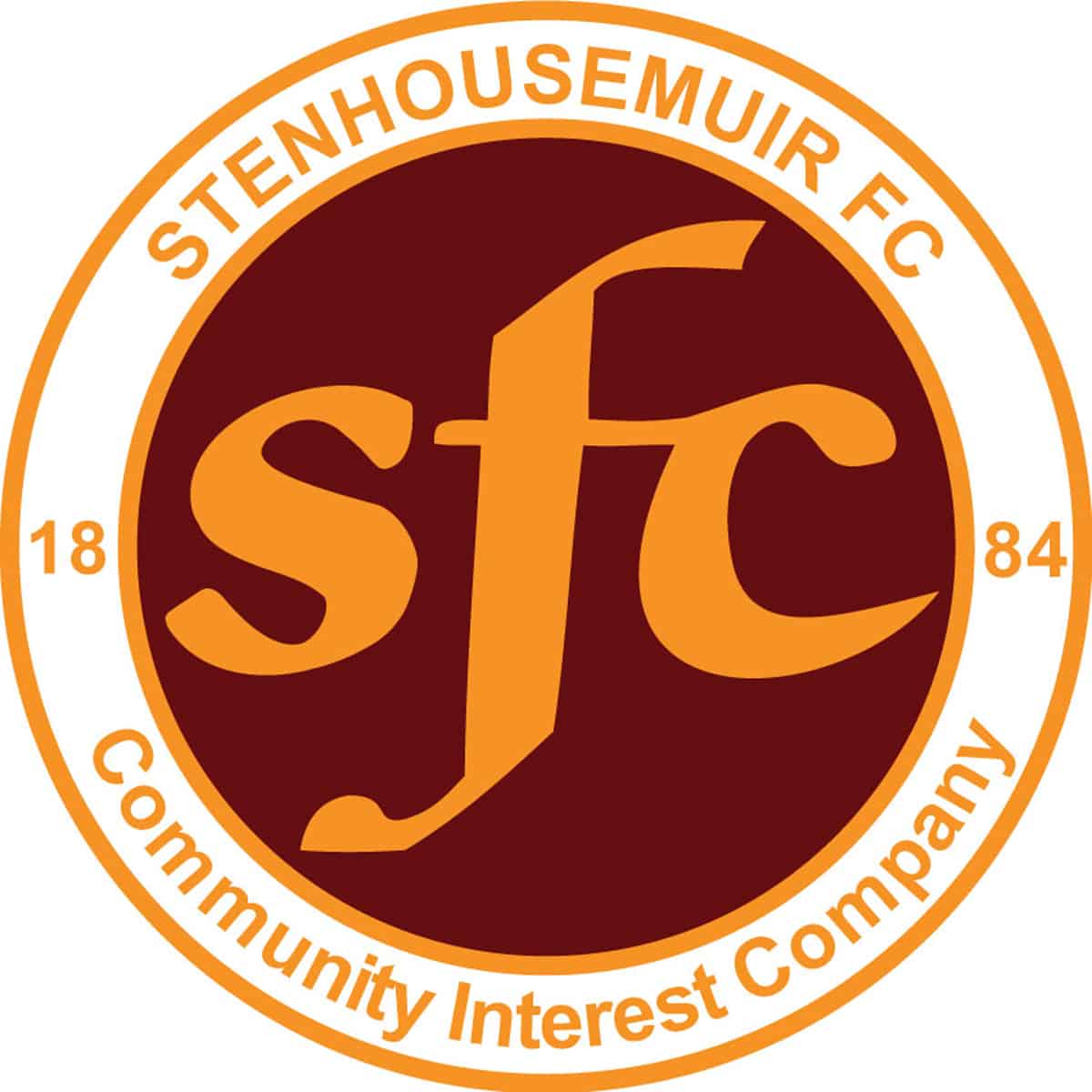 Betfred Cup
Excelsior Stadium, Airdrie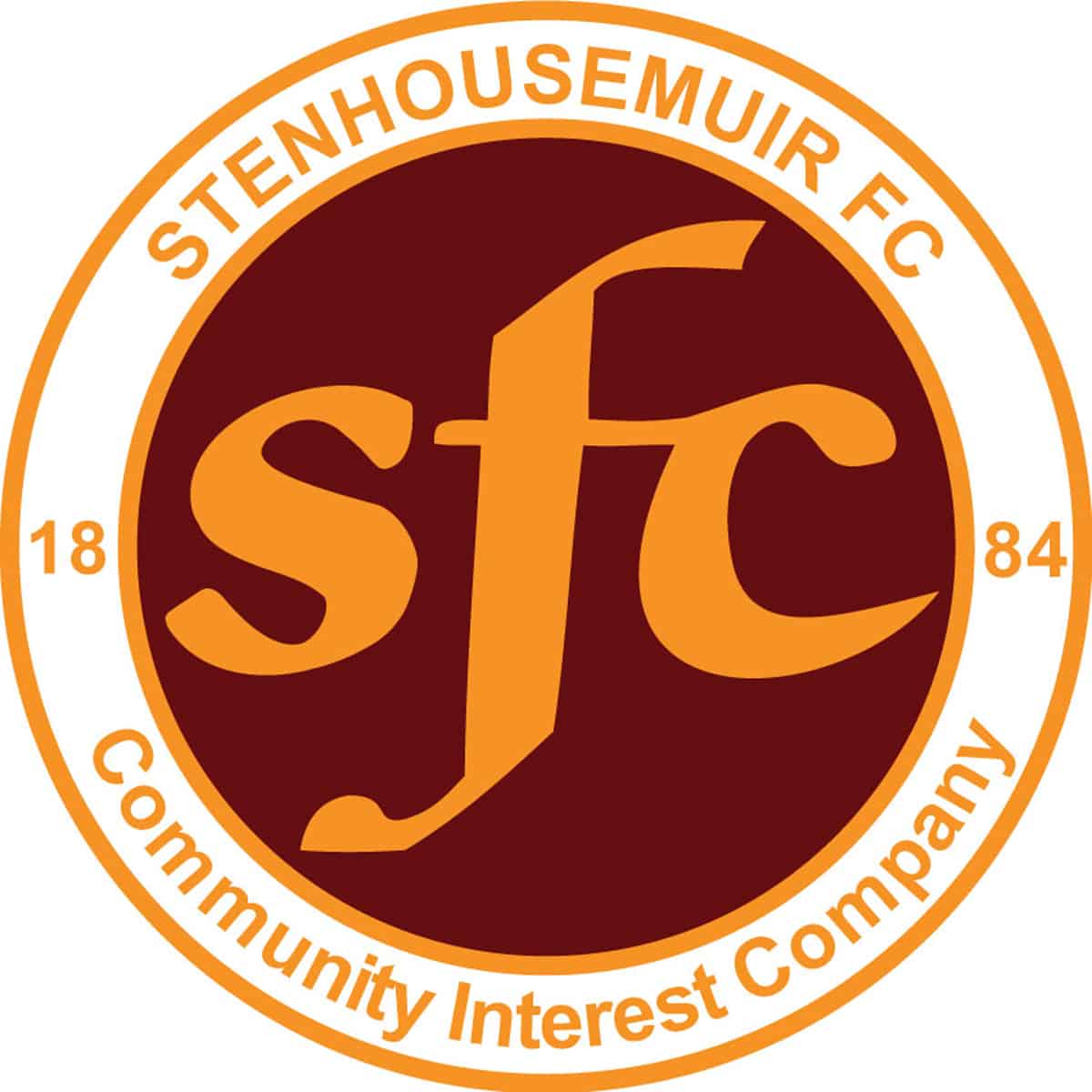 Stirlingshire Cup
Ochilview Park Stenhousemuir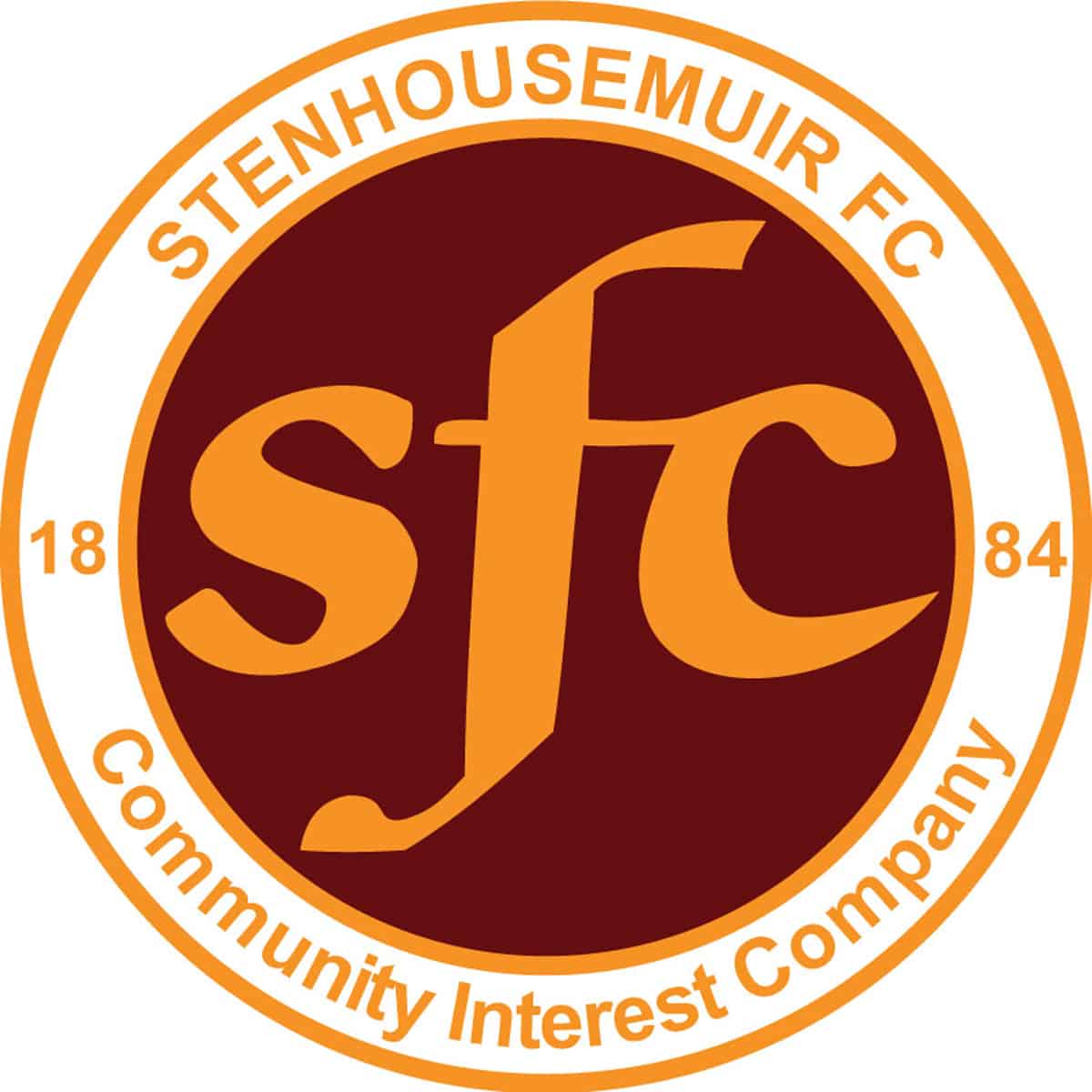 Petrofac Training Cup
Dudgeon Park, Brora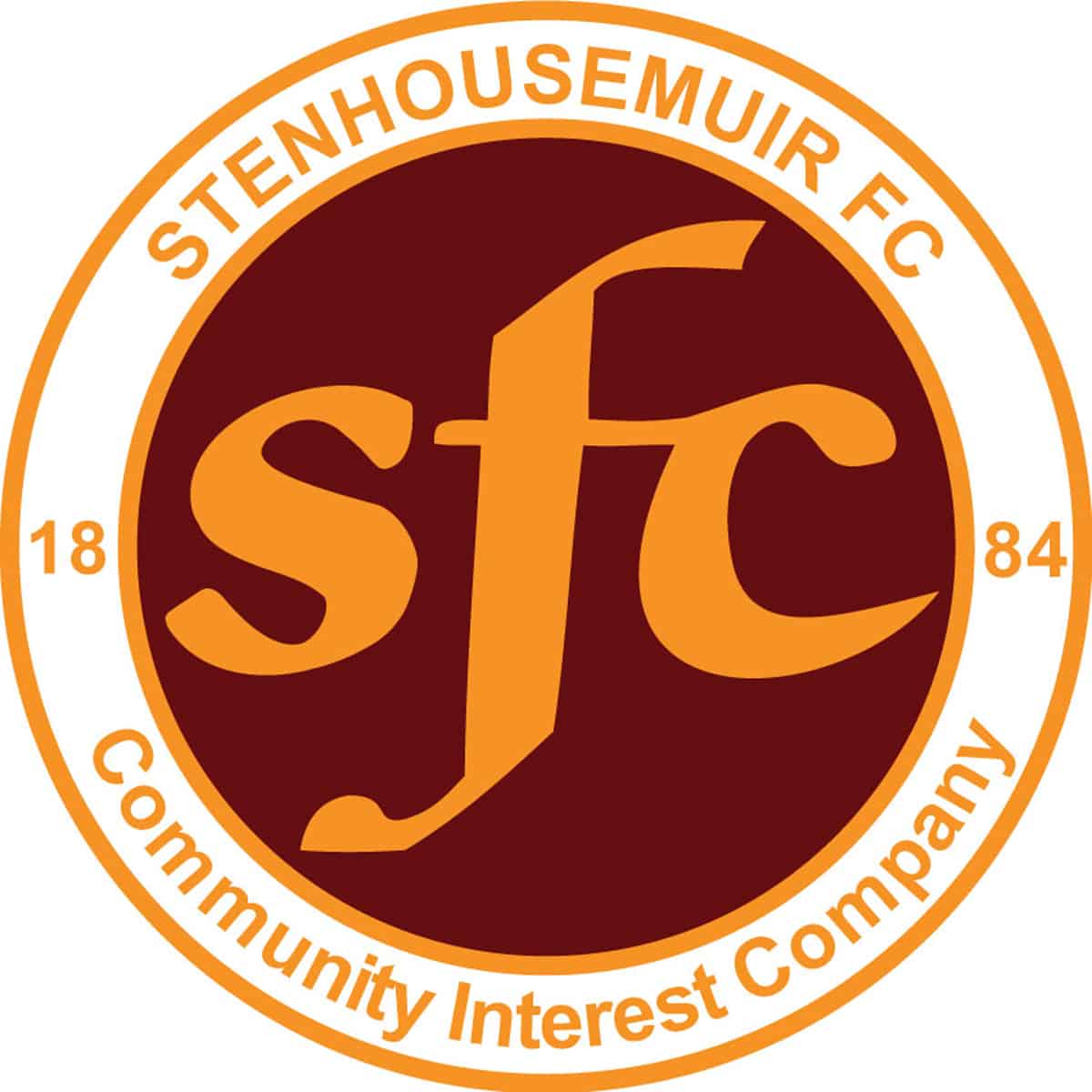 SPFL Ladbrokes League 1
Glebe Park, Brechin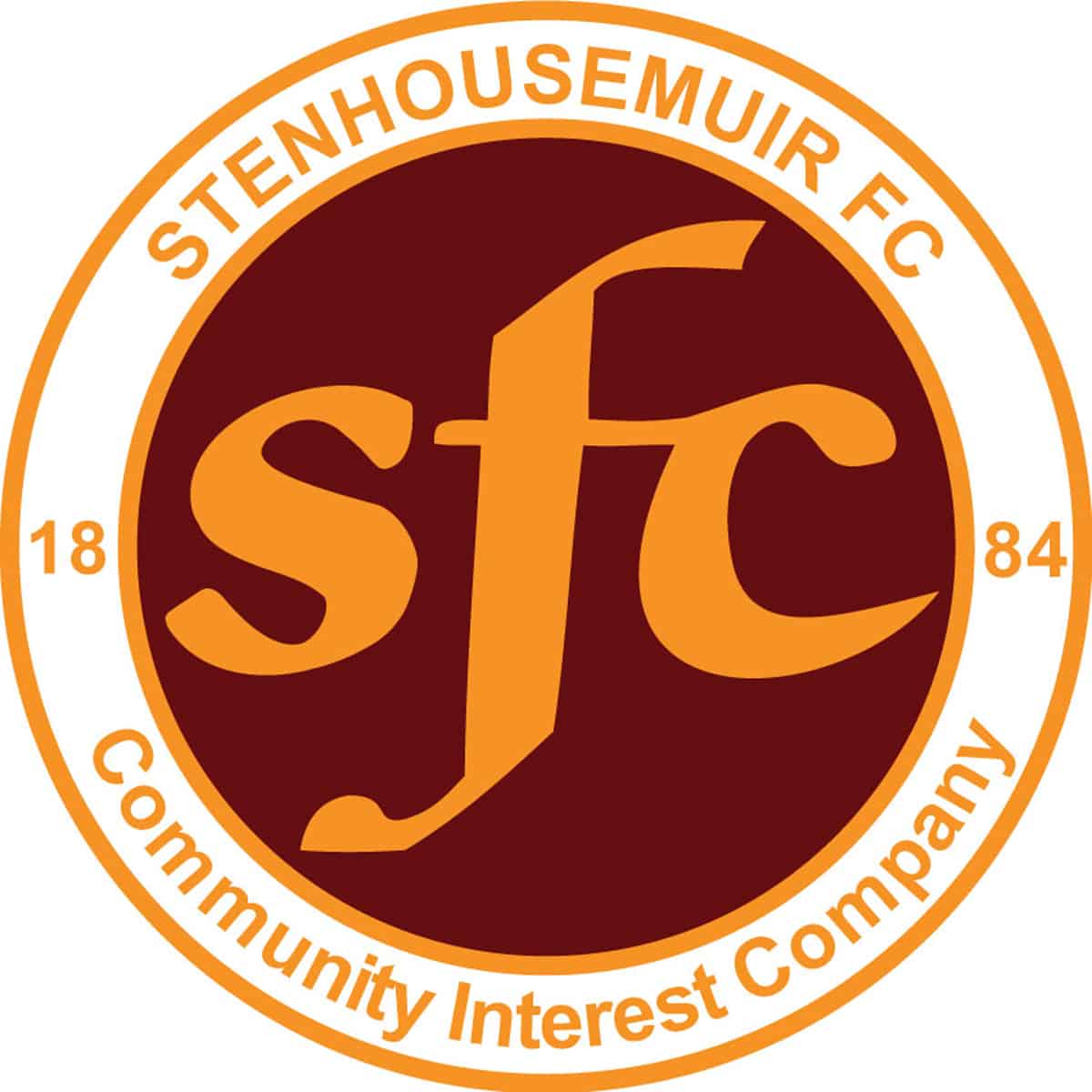 SPFL Ladbrokes League 1
Ochilview Park Stenhousemuir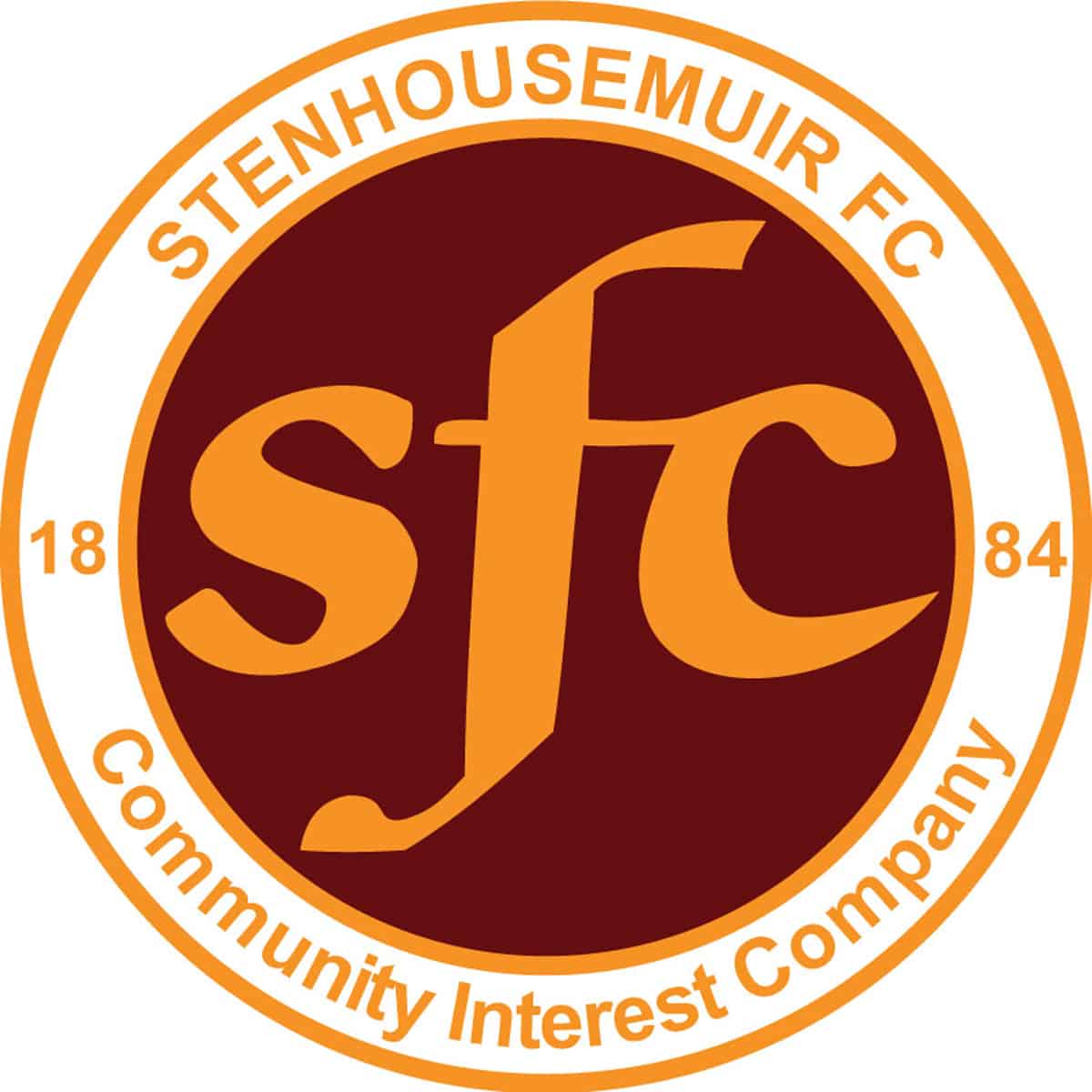 SPFL Ladbrokes League 1
Ochilview Park Stenhousemuir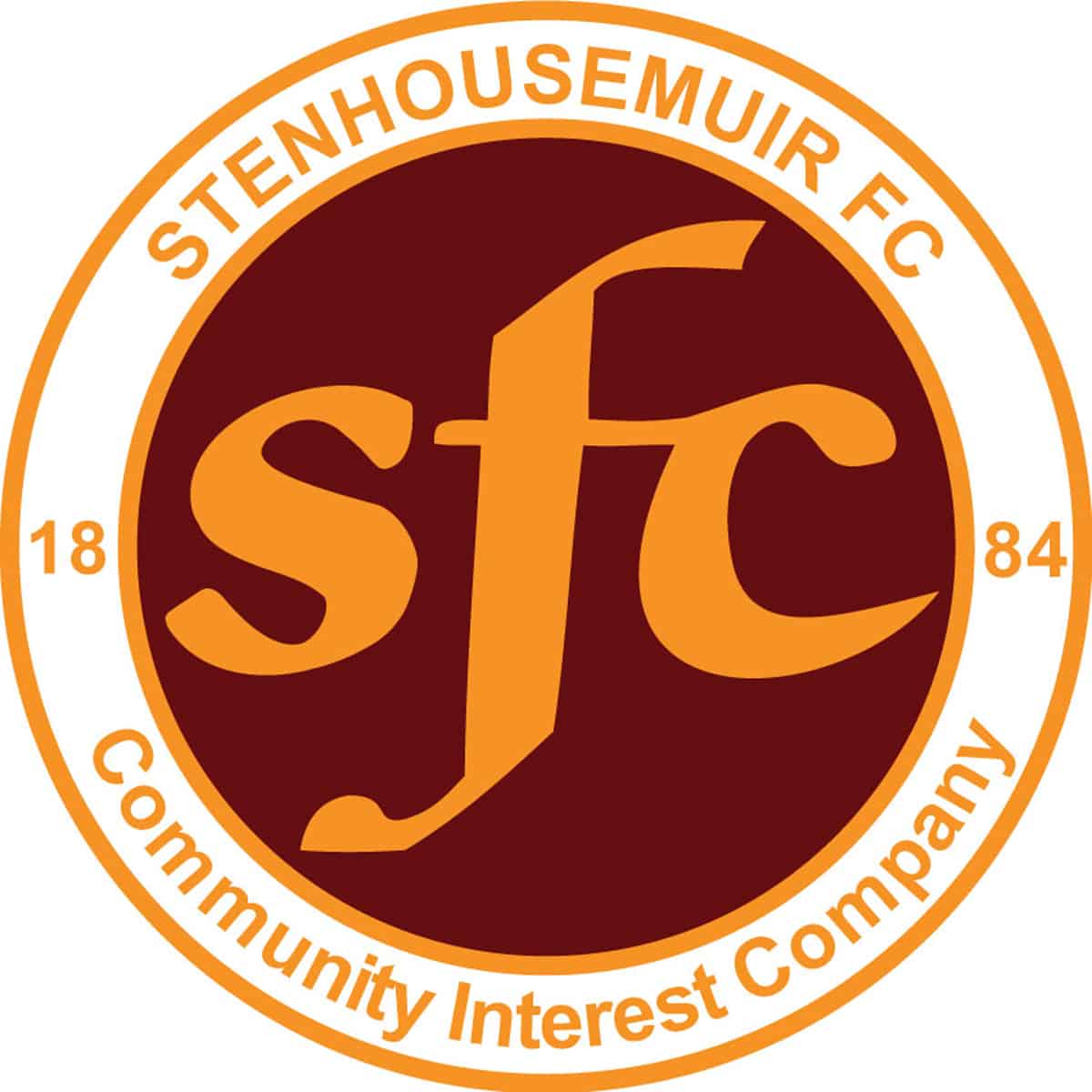 SPFL Ladbrokes League 1
Bayview Stadium, Methil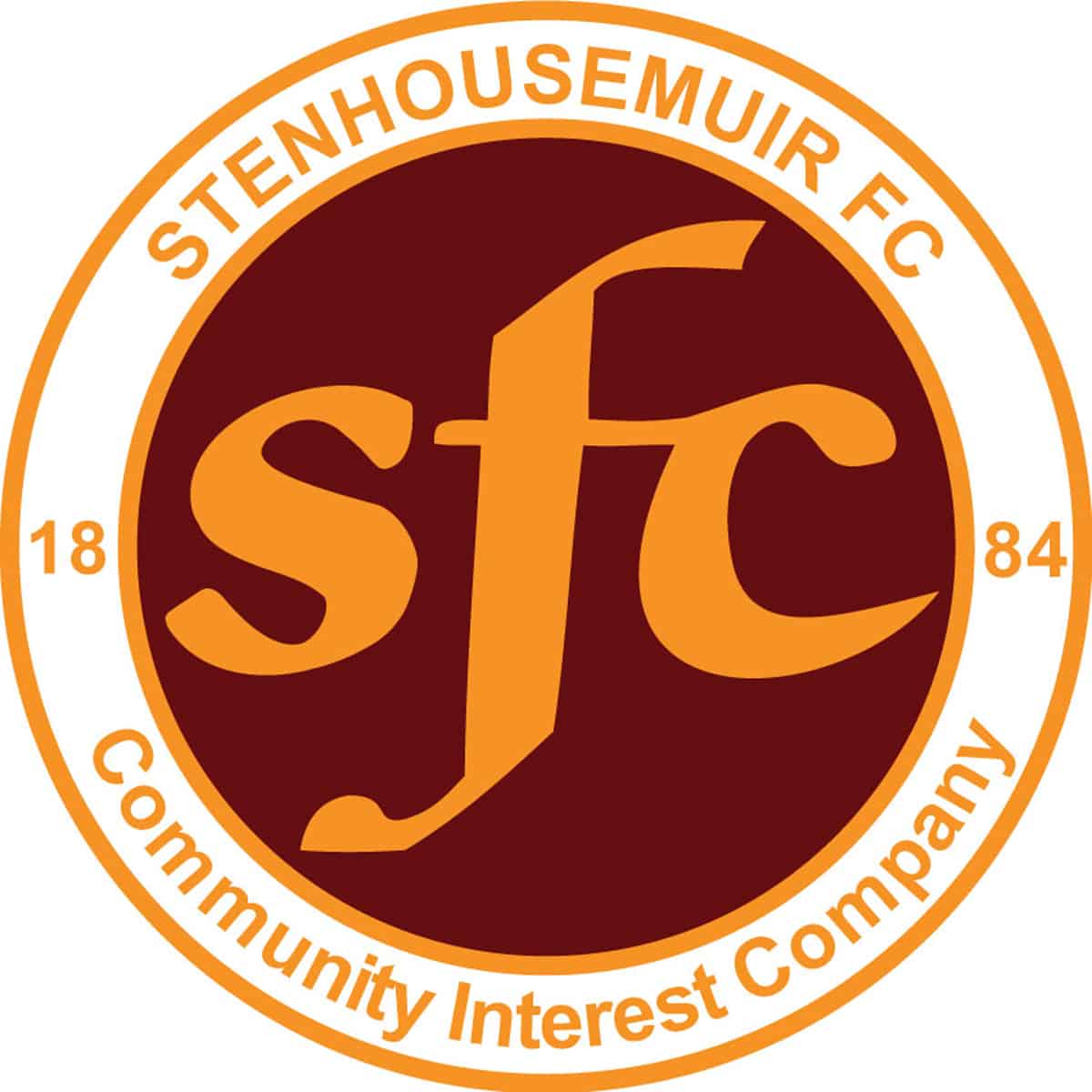 SPFL Ladbrokes League 1
Ochilview Park Stenhousemuir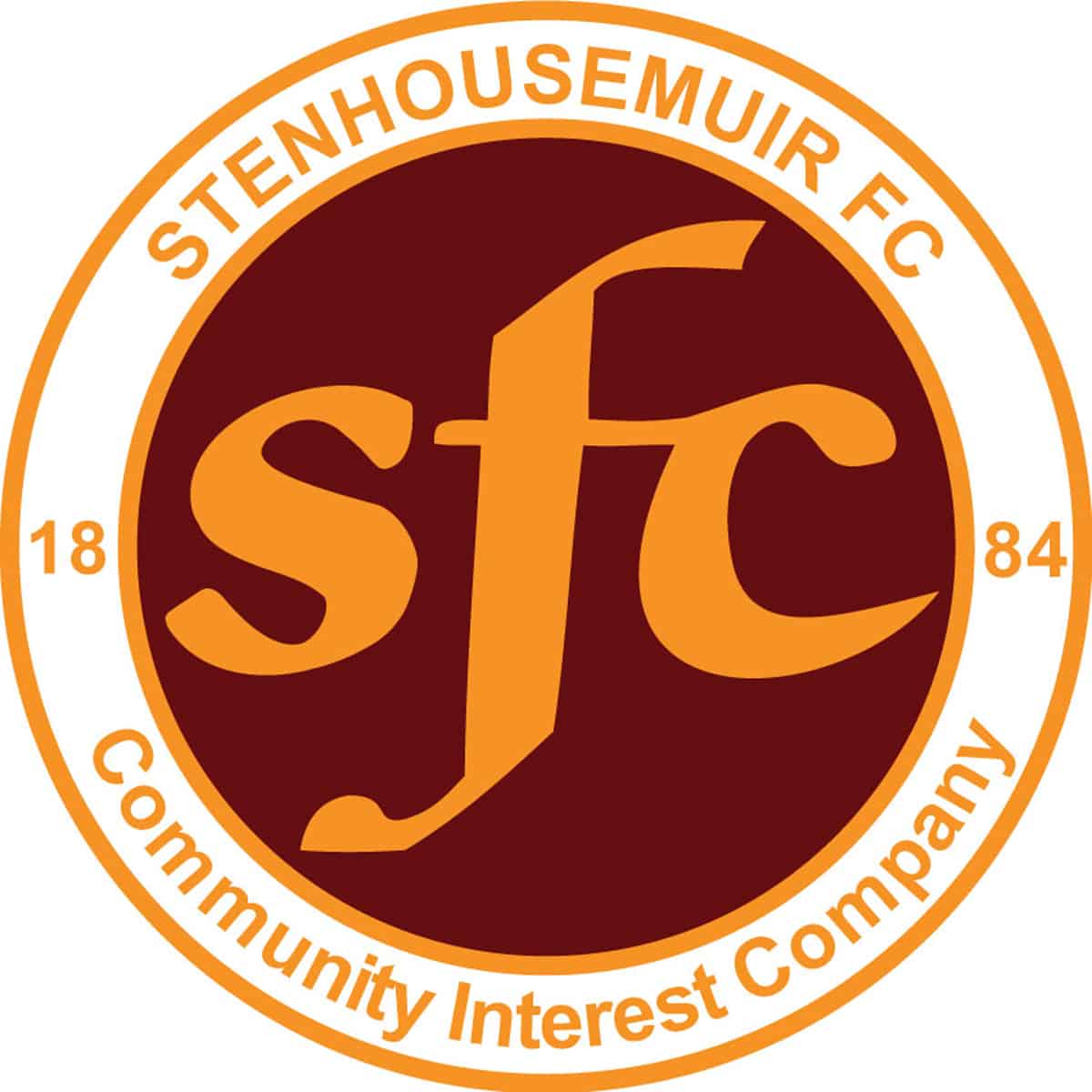 SPFL Ladbrokes League 1
Somerset Park, Ayr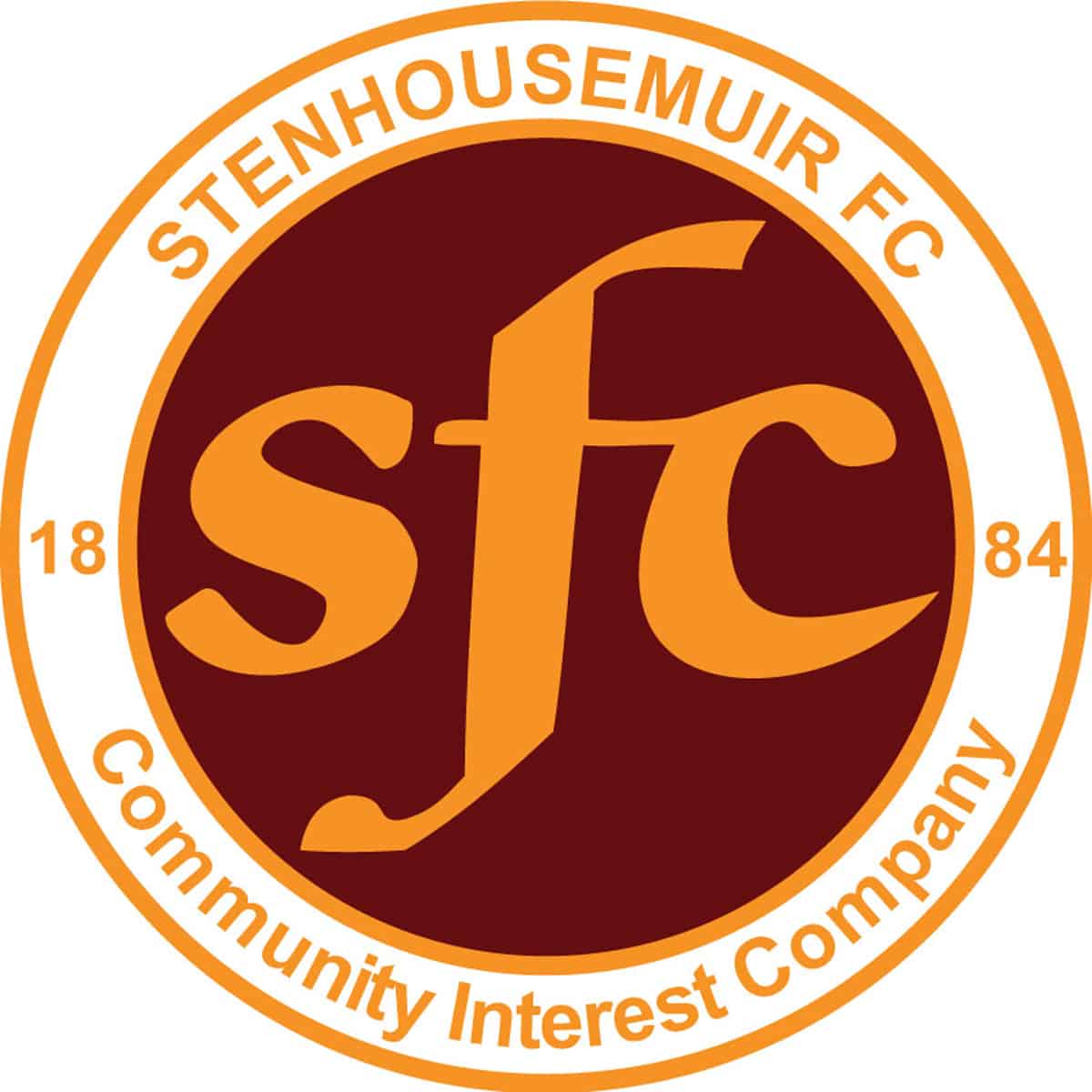 SPFL Ladbrokes League 1
Stair Park, Stranraer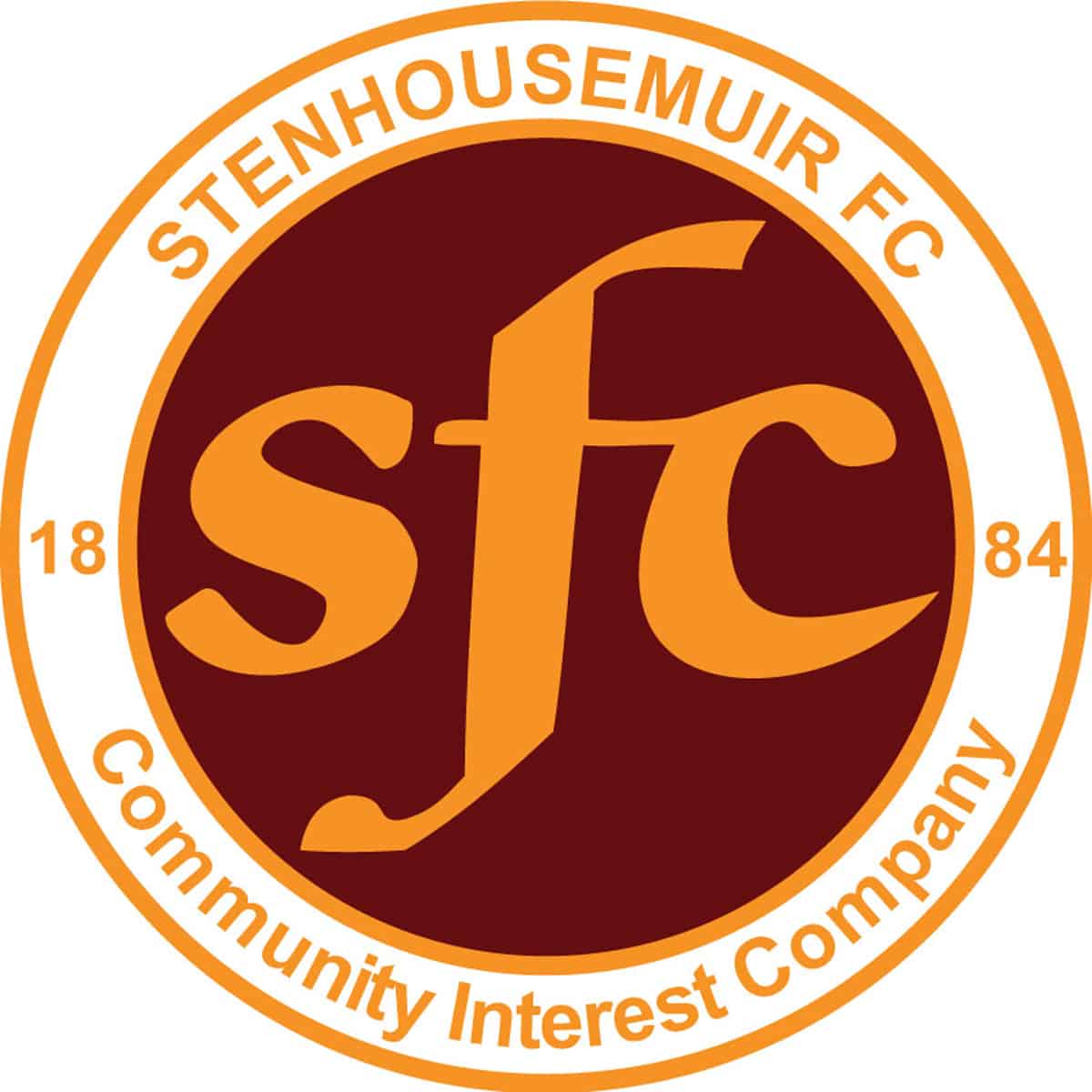 SPFL Ladbrokes League 1
Ochilview Park Stenhousemuir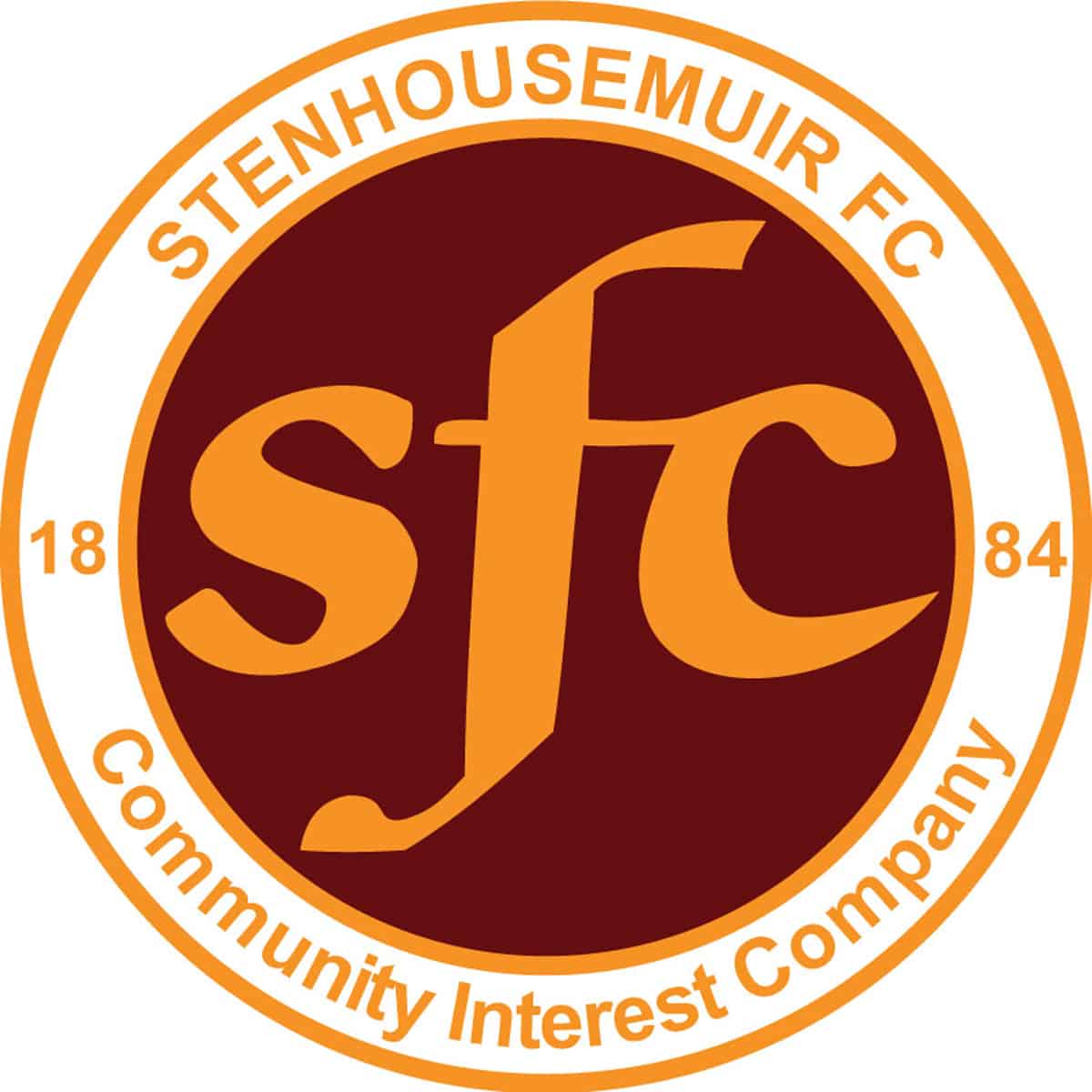 SPFL Ladbrokes League 1
East End Park, Dunfermline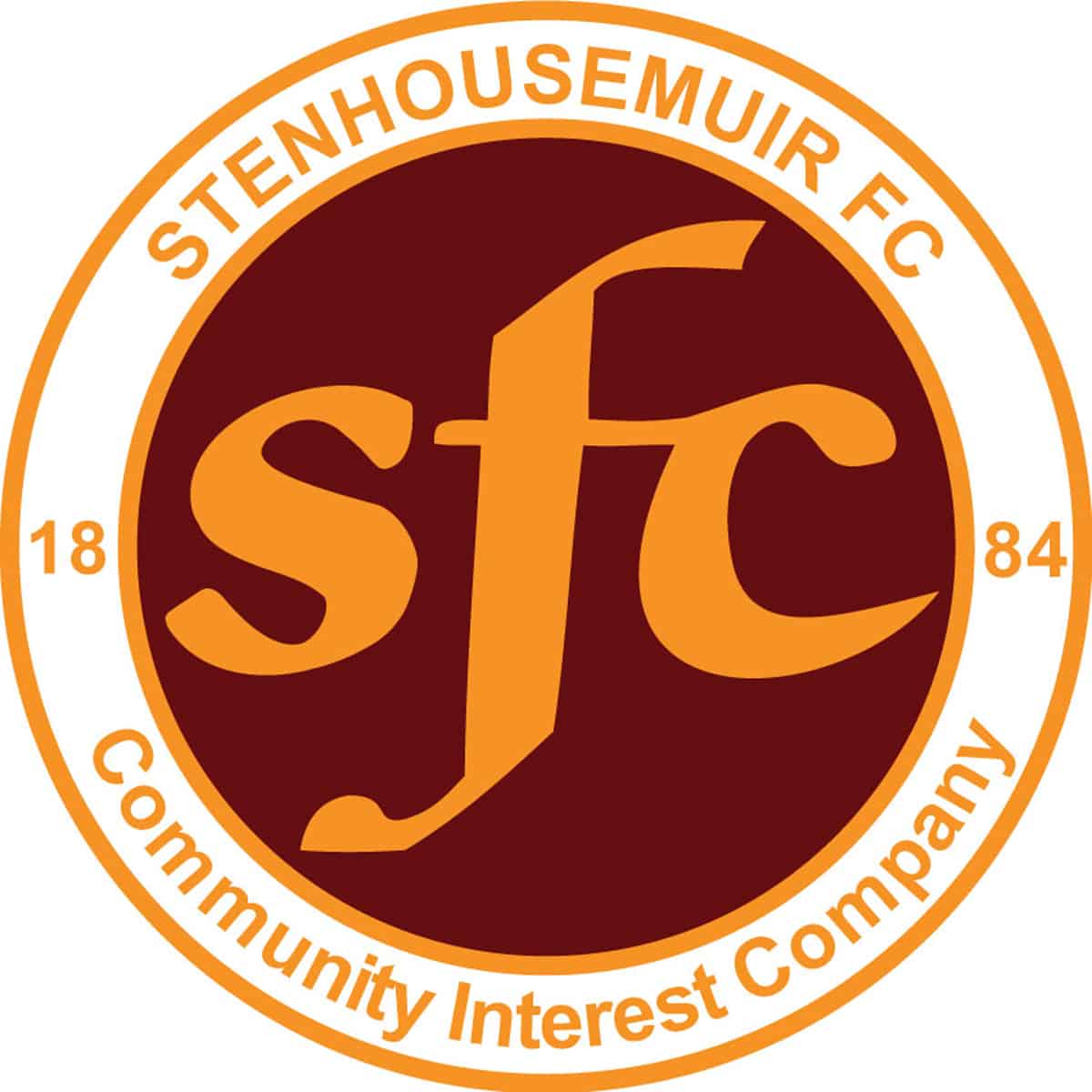 SPFL Ladbrokes League 1
Ochilview Park Stenhousemuir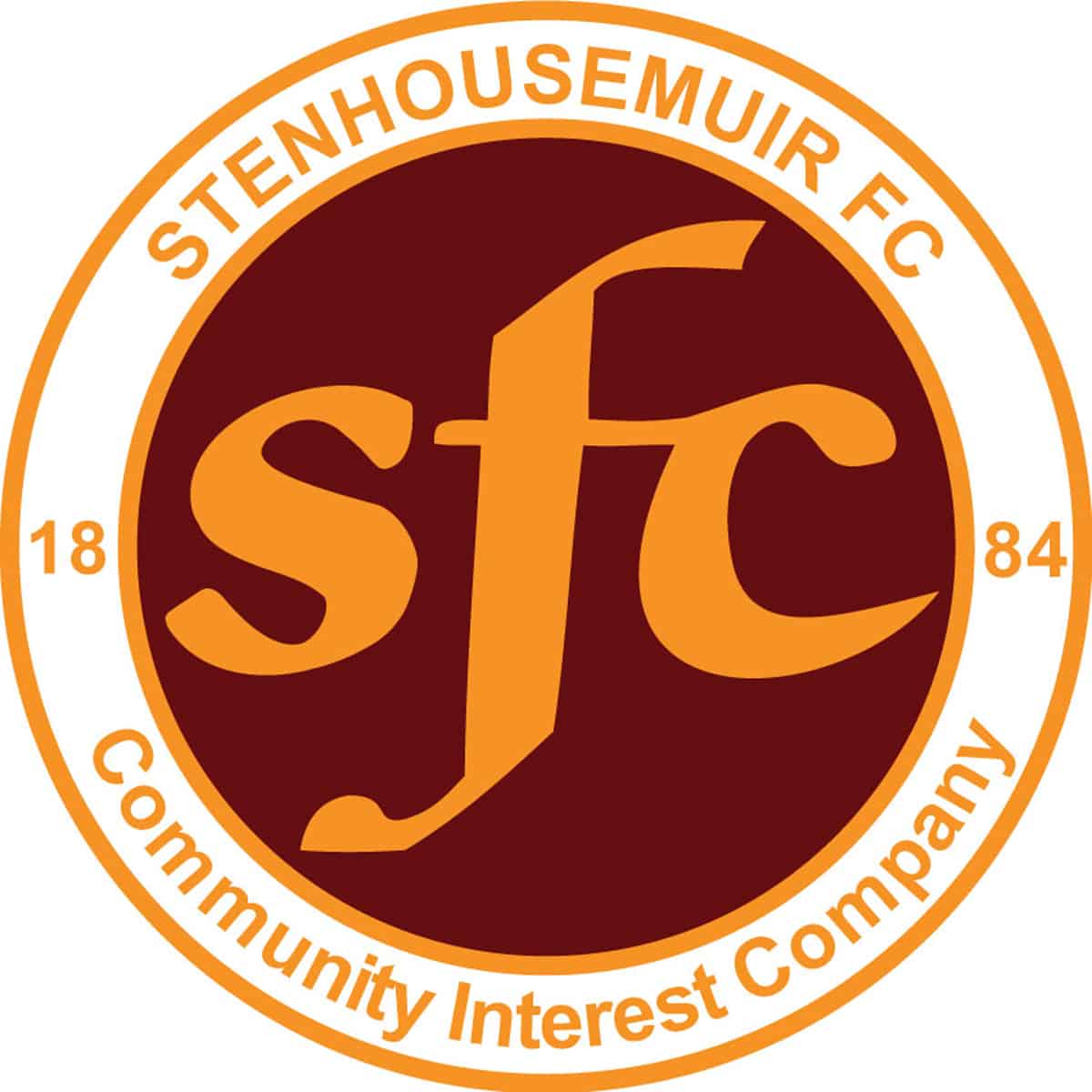 SPFL Ladbrokes League 1
Excelsior Stadium, Airdrie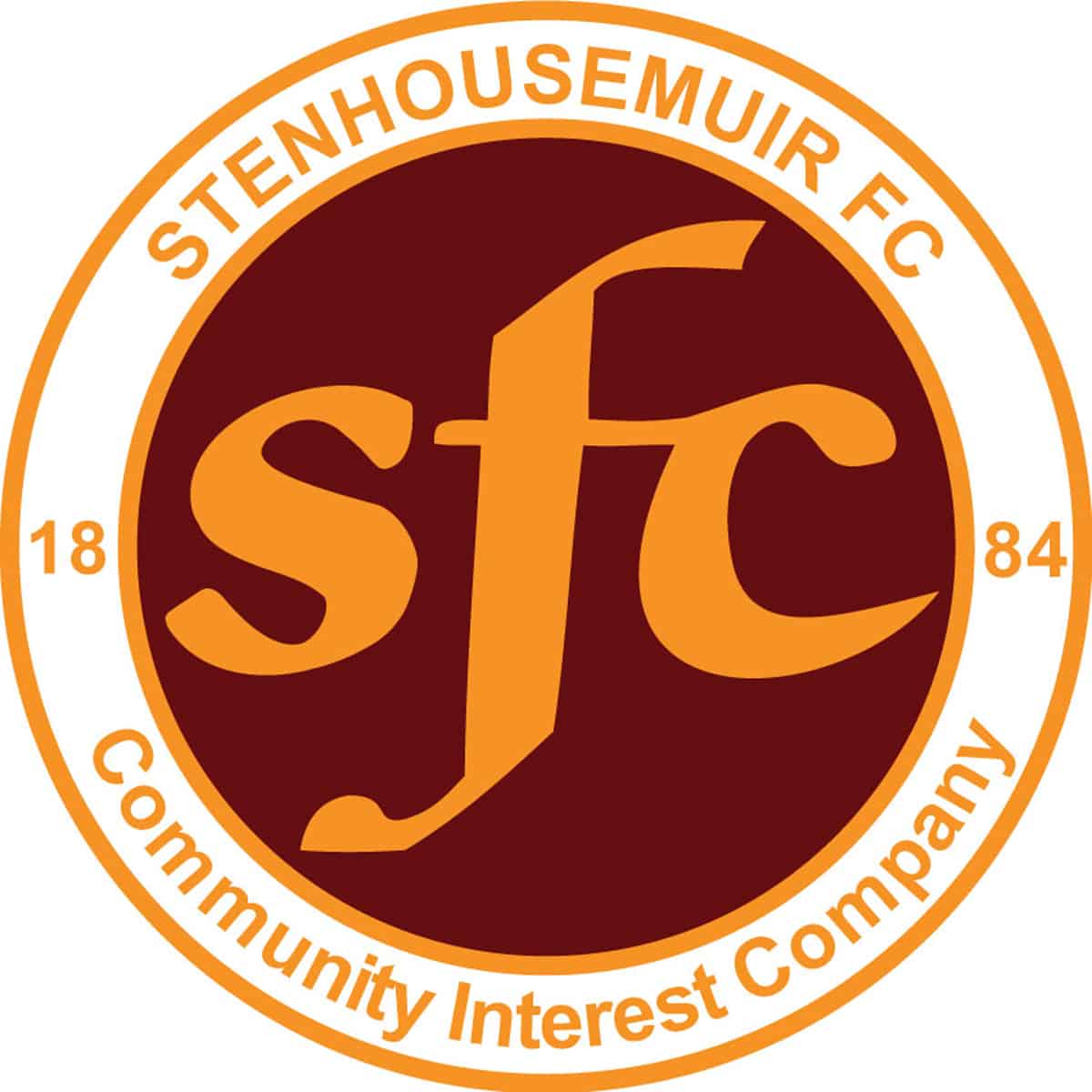 SPFL Ladbrokes League 1
Ibrox Park, Glasgow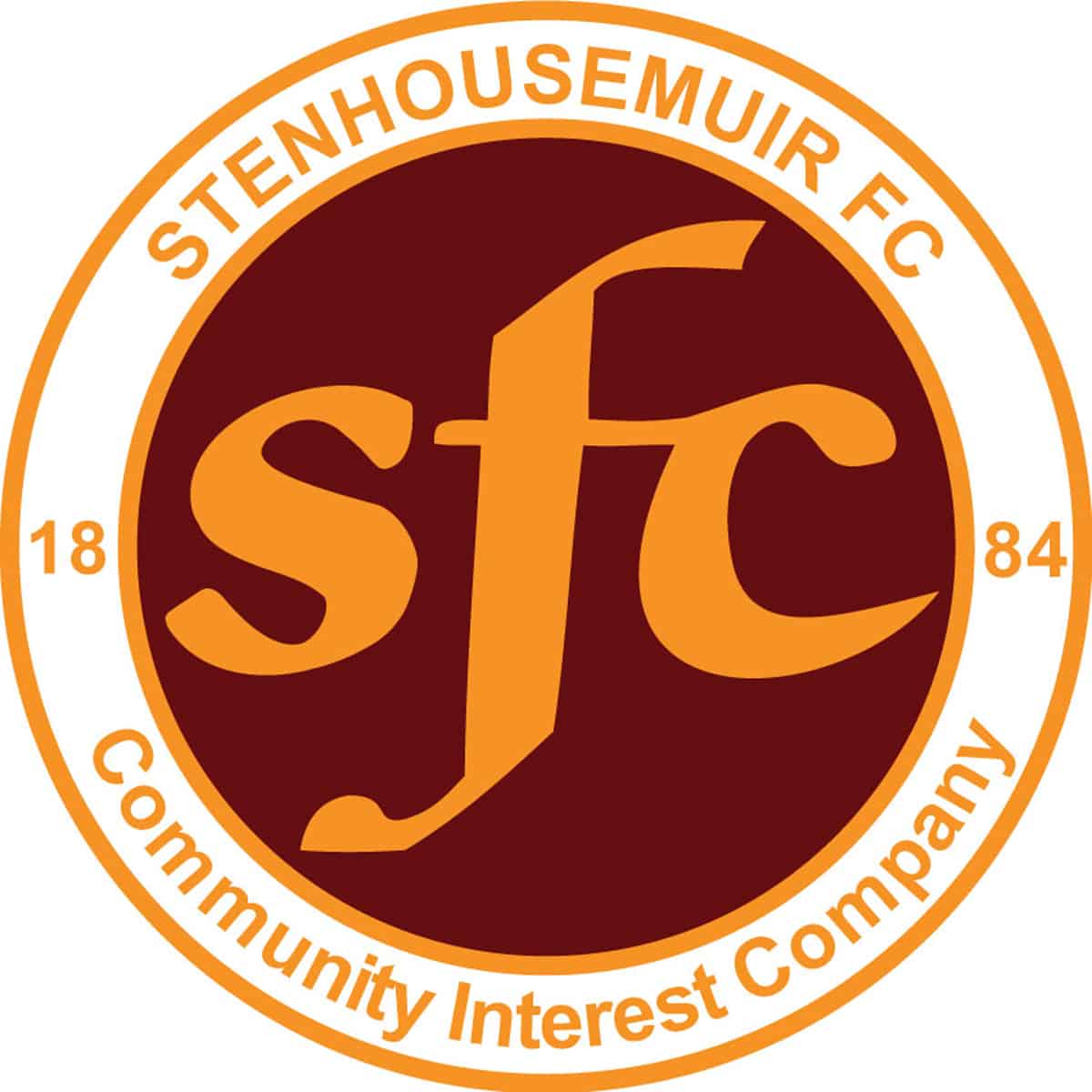 SPFL Ladbrokes League 1
Ochilview Park Stenhousemuir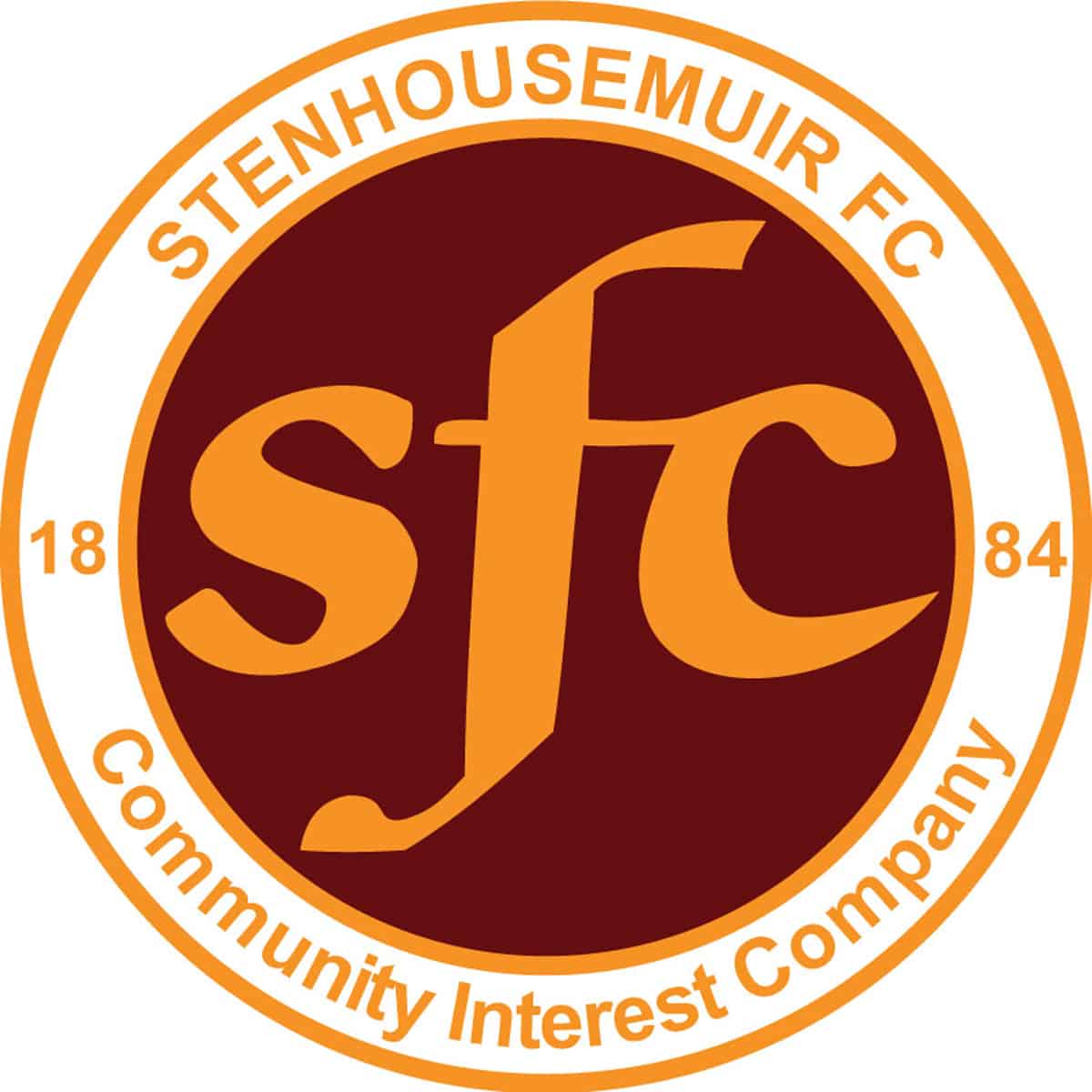 William Hill Scottish Cup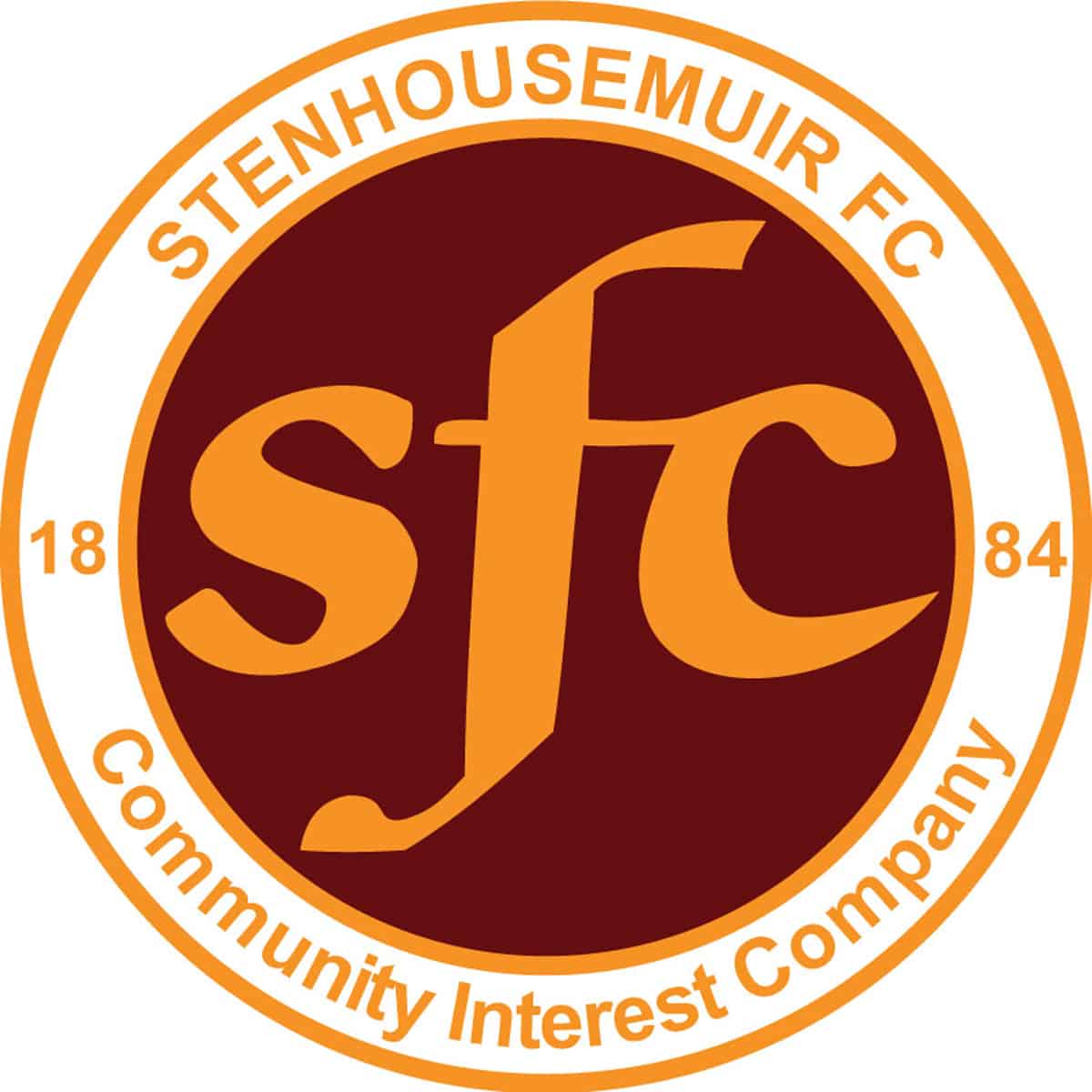 SPFL Ladbrokes League 1
Ochilview Park Stenhousemuir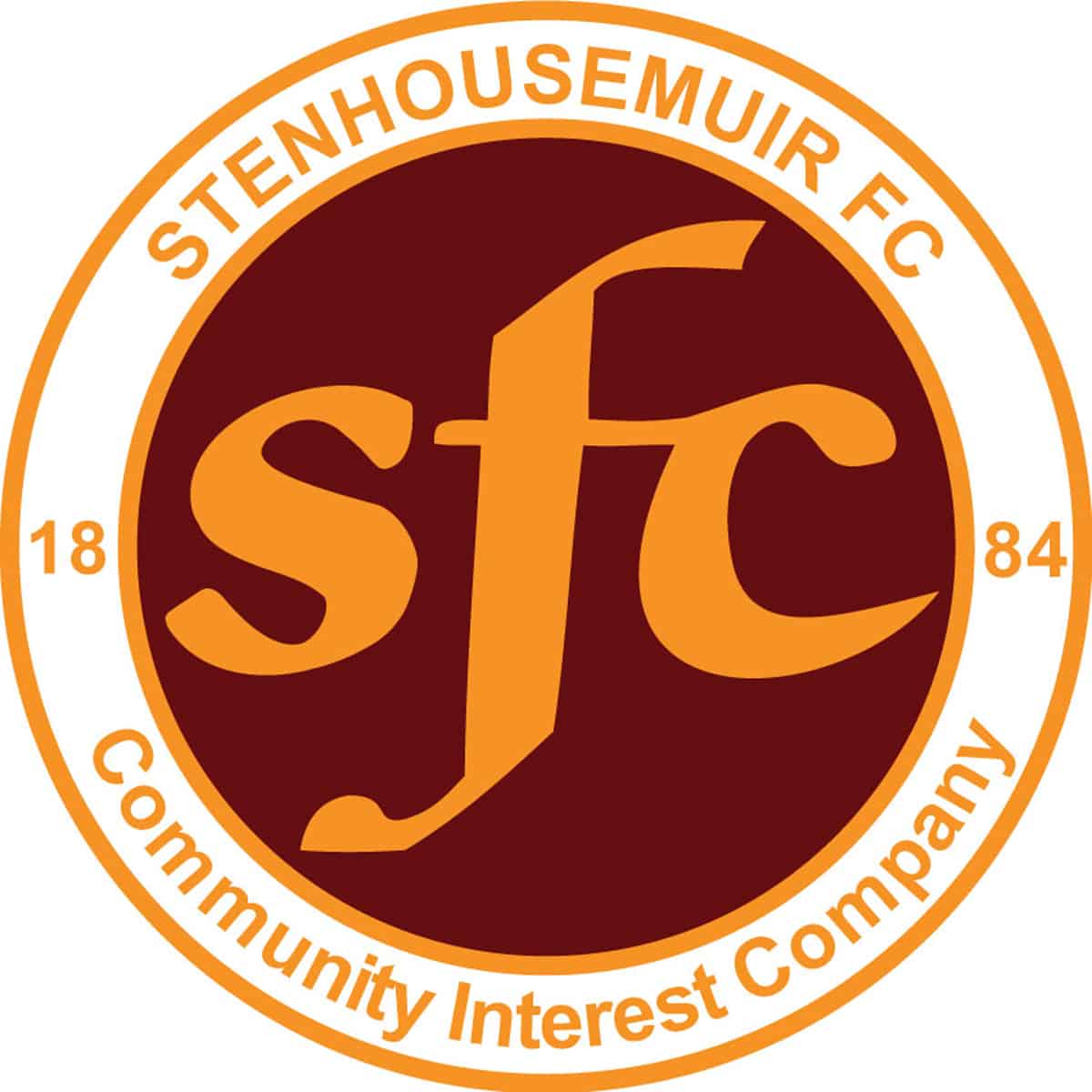 SPFL Ladbrokes League 1
Ochilview Park Stenhousemuir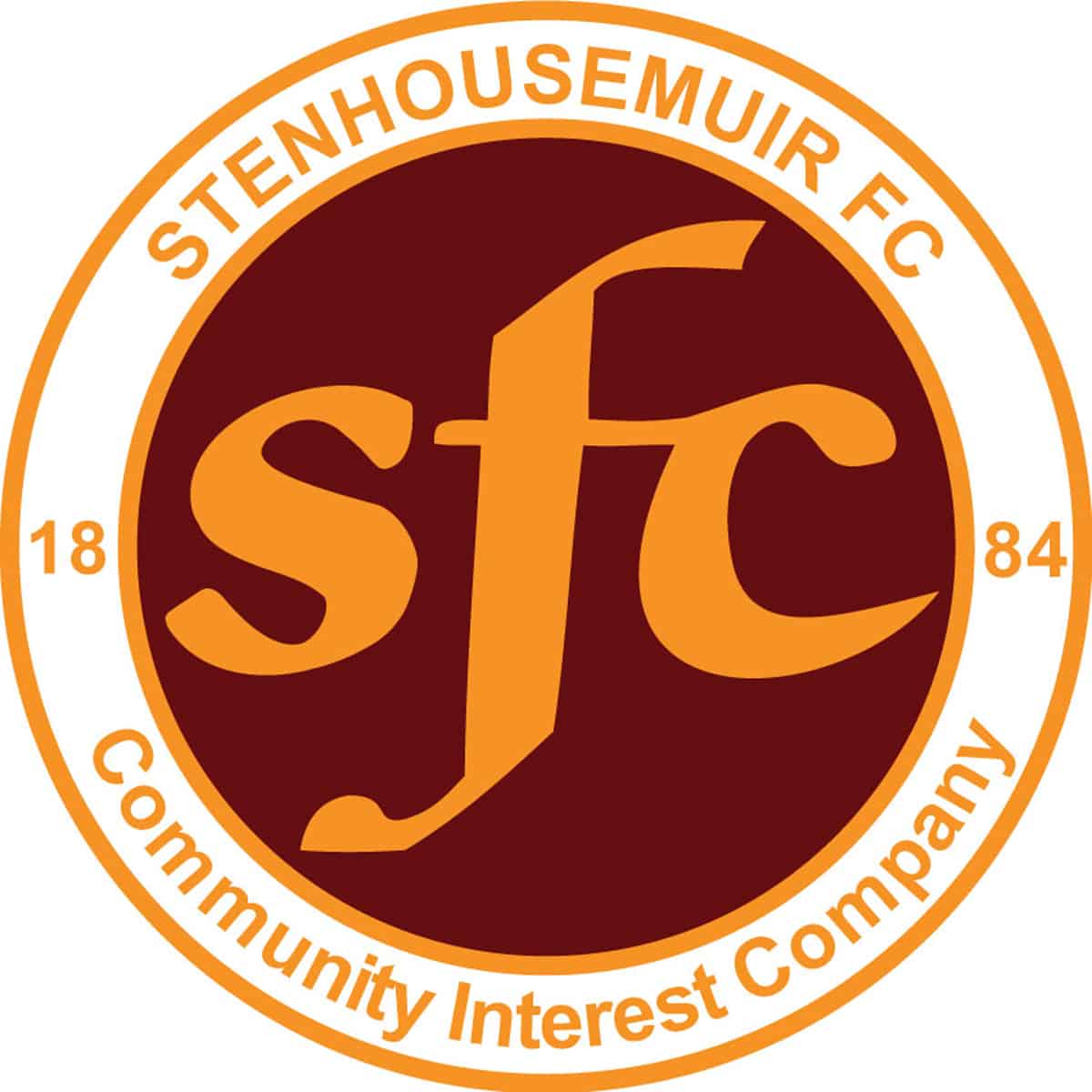 SPFL Ladbrokes League 1
Gayfield Park, Arbroath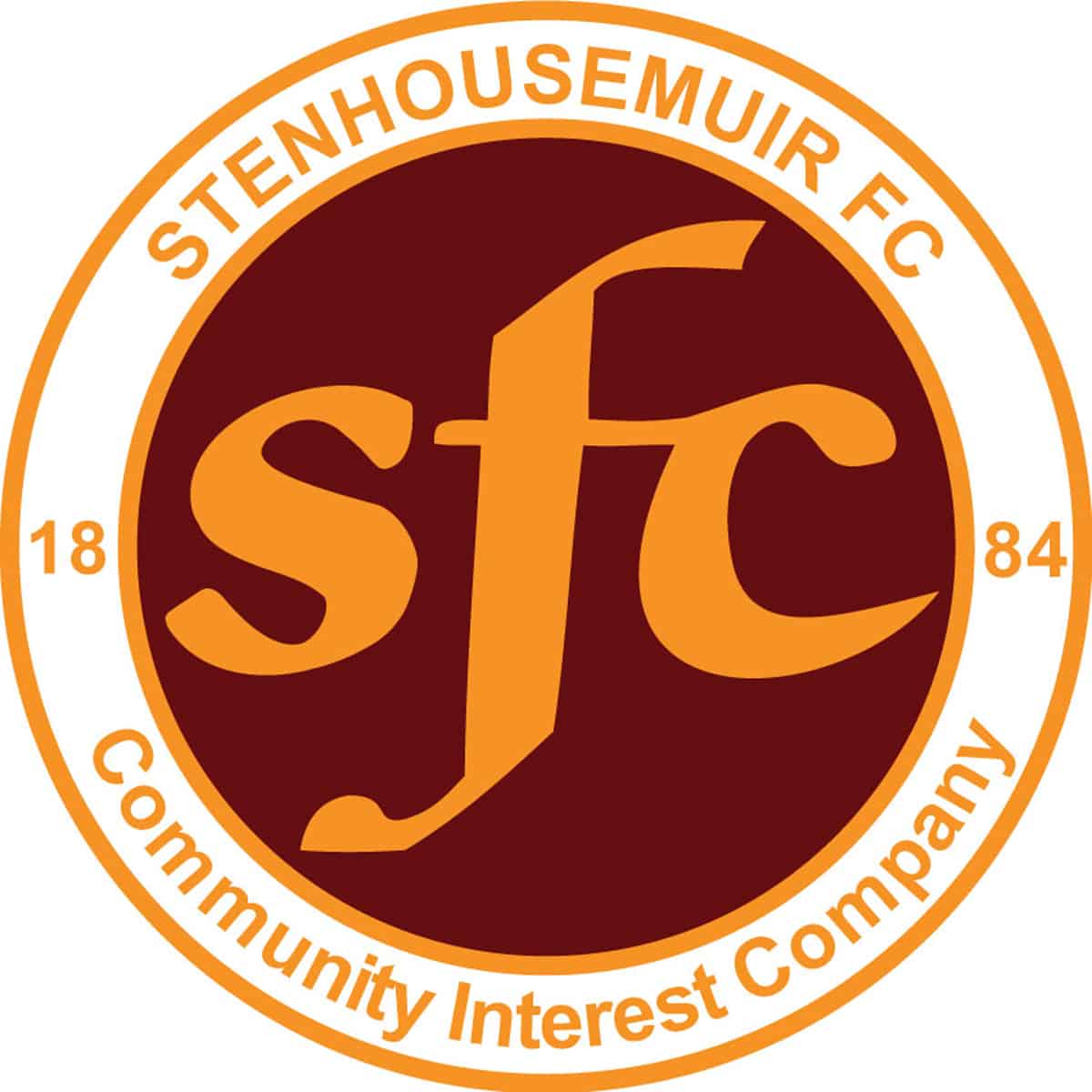 SPFL Ladbrokes League 1
Station Park, Forfar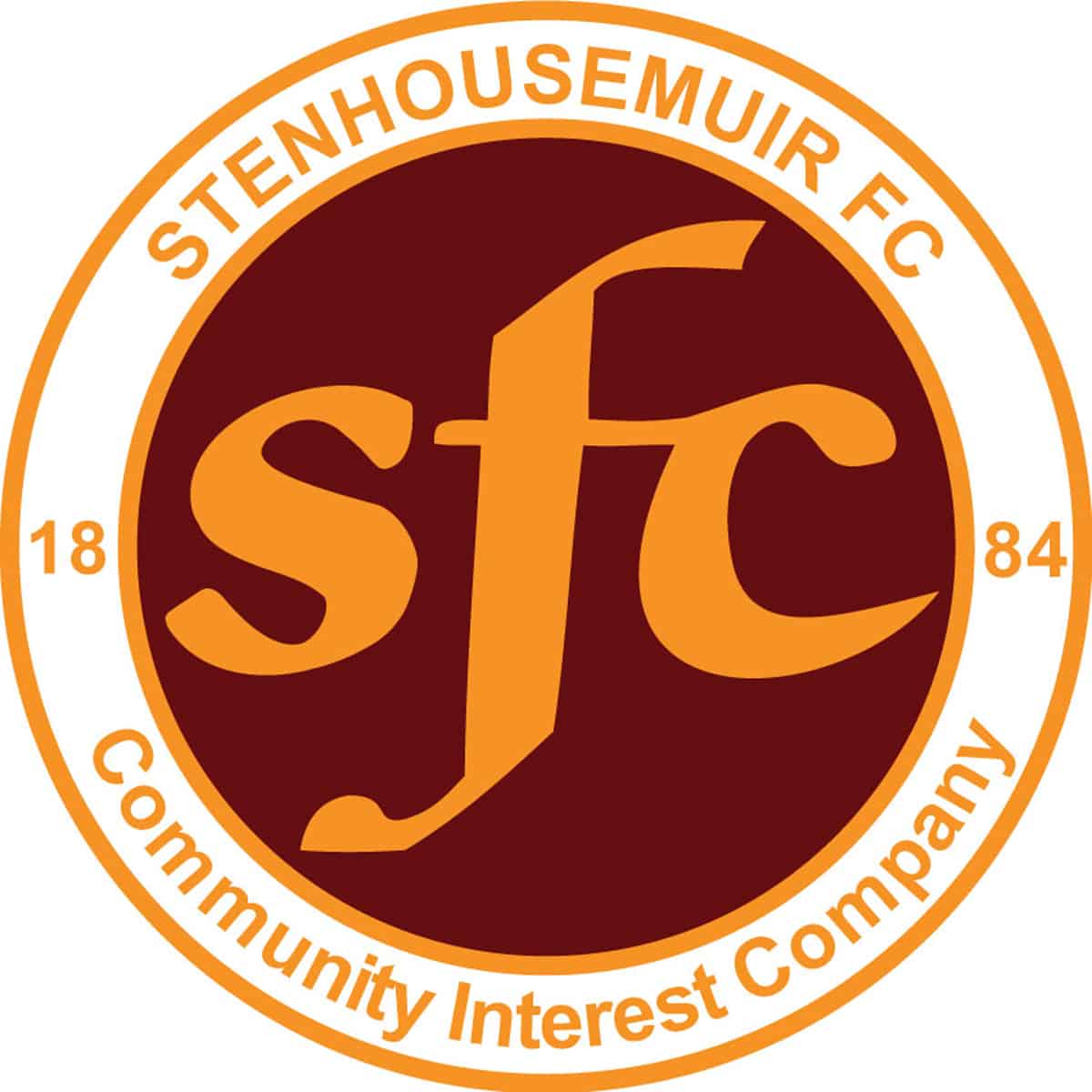 SPFL Ladbrokes League 1
Ochilview Park Stenhousemuir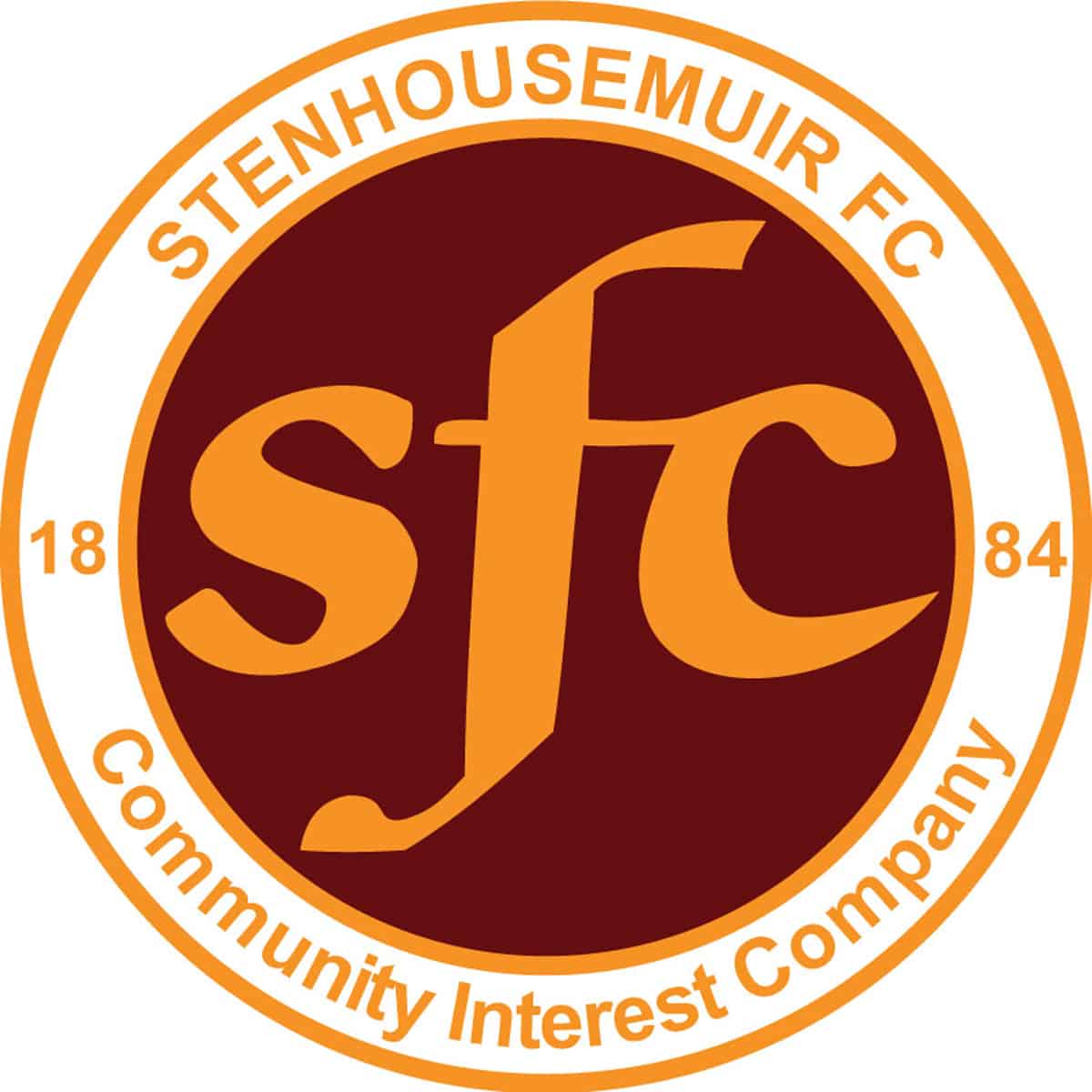 SPFL Ladbrokes League 1
Ochilview Park Stenhousemuir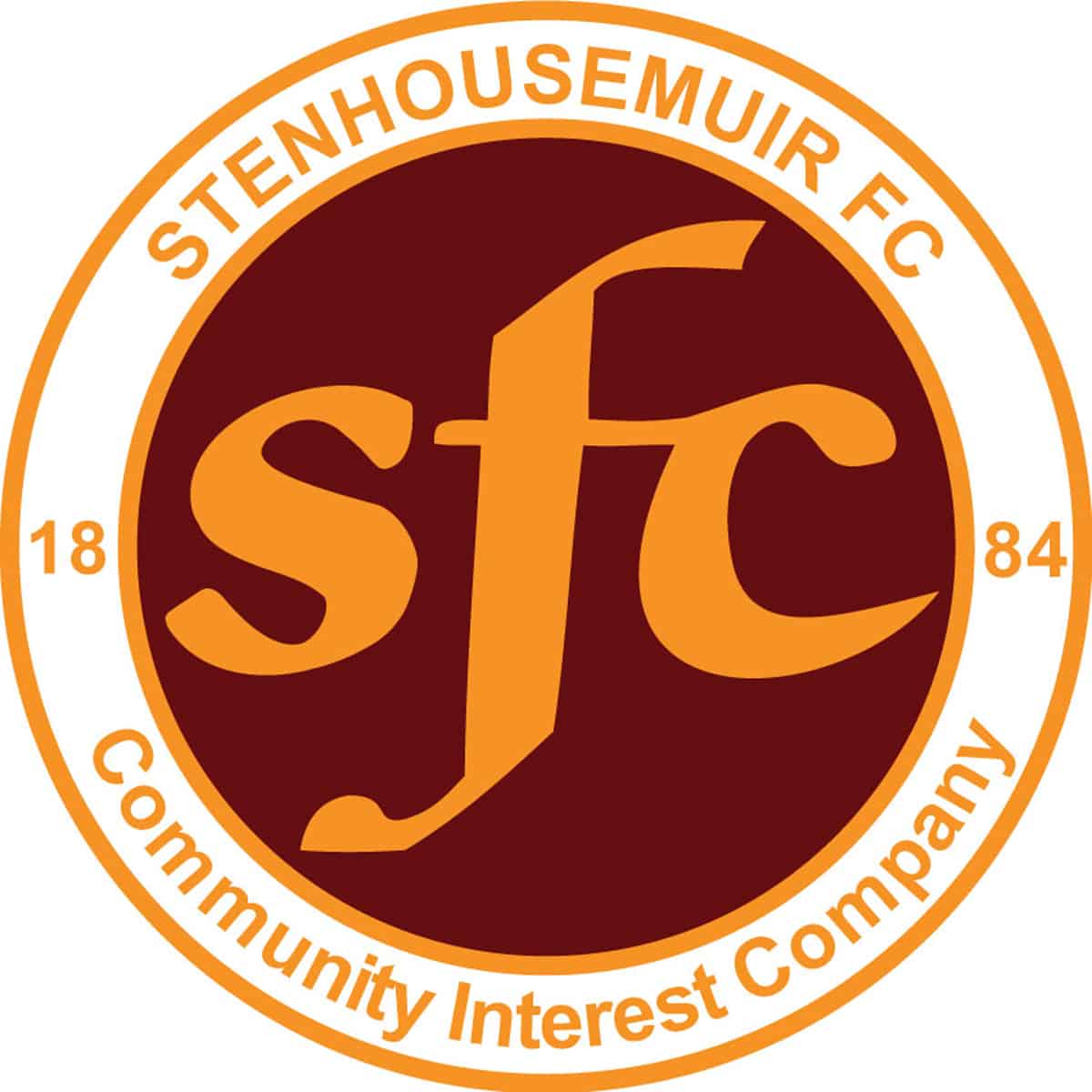 SPFL Ladbrokes League 1
Glebe Park, Brechin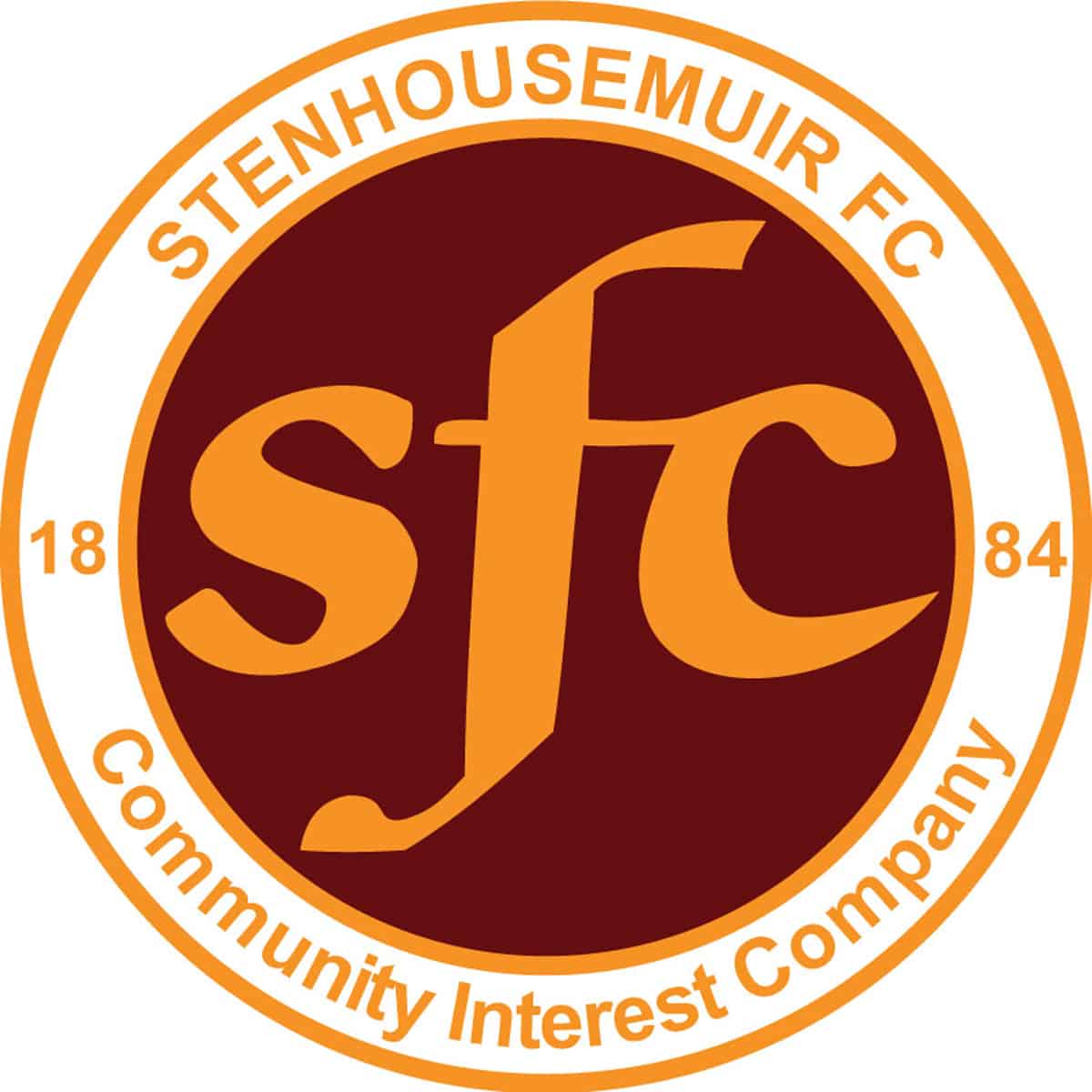 SPFL Ladbrokes League 1
Ochilview Park Stenhousemuir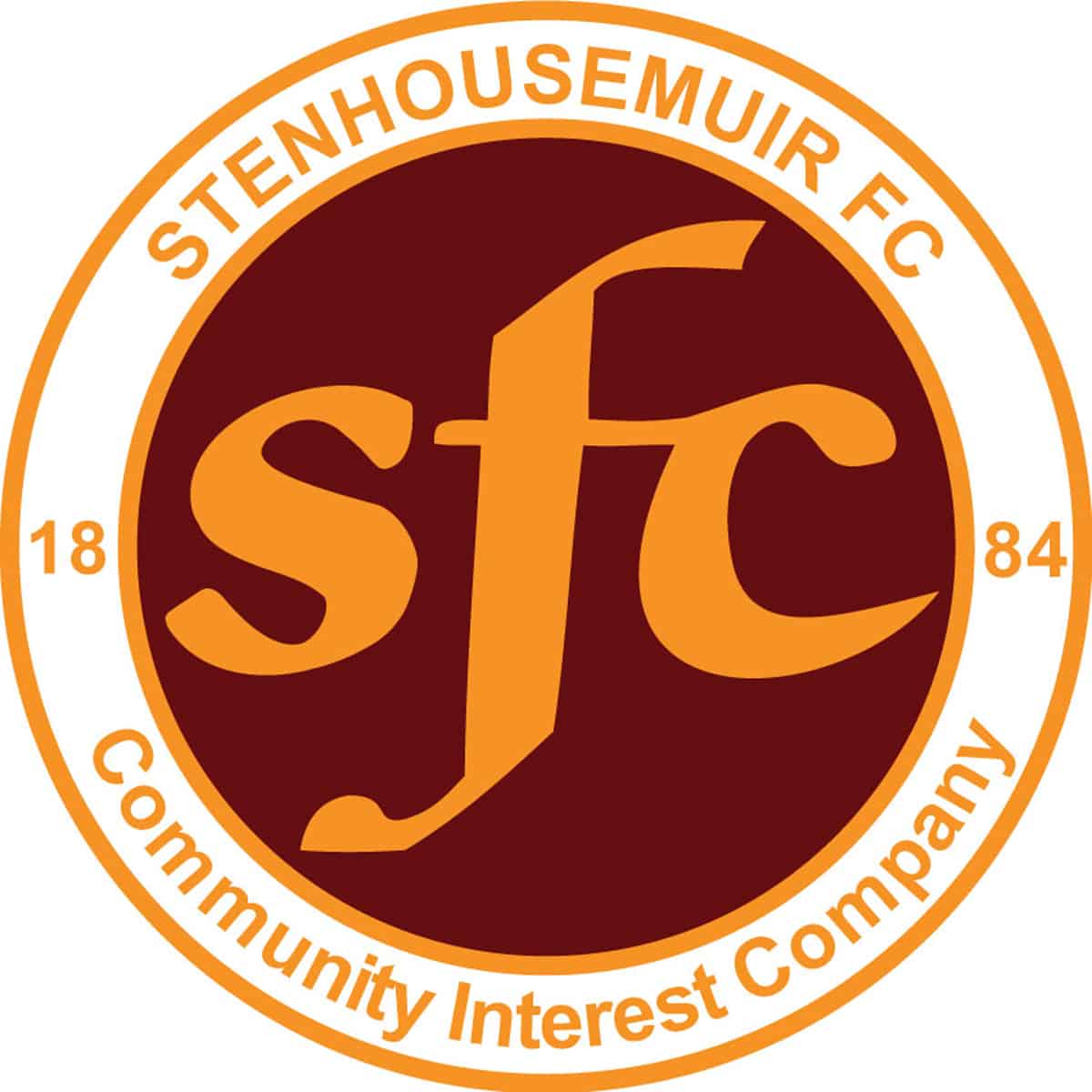 SPFL Ladbrokes League 1
Bayview Stadium, Methil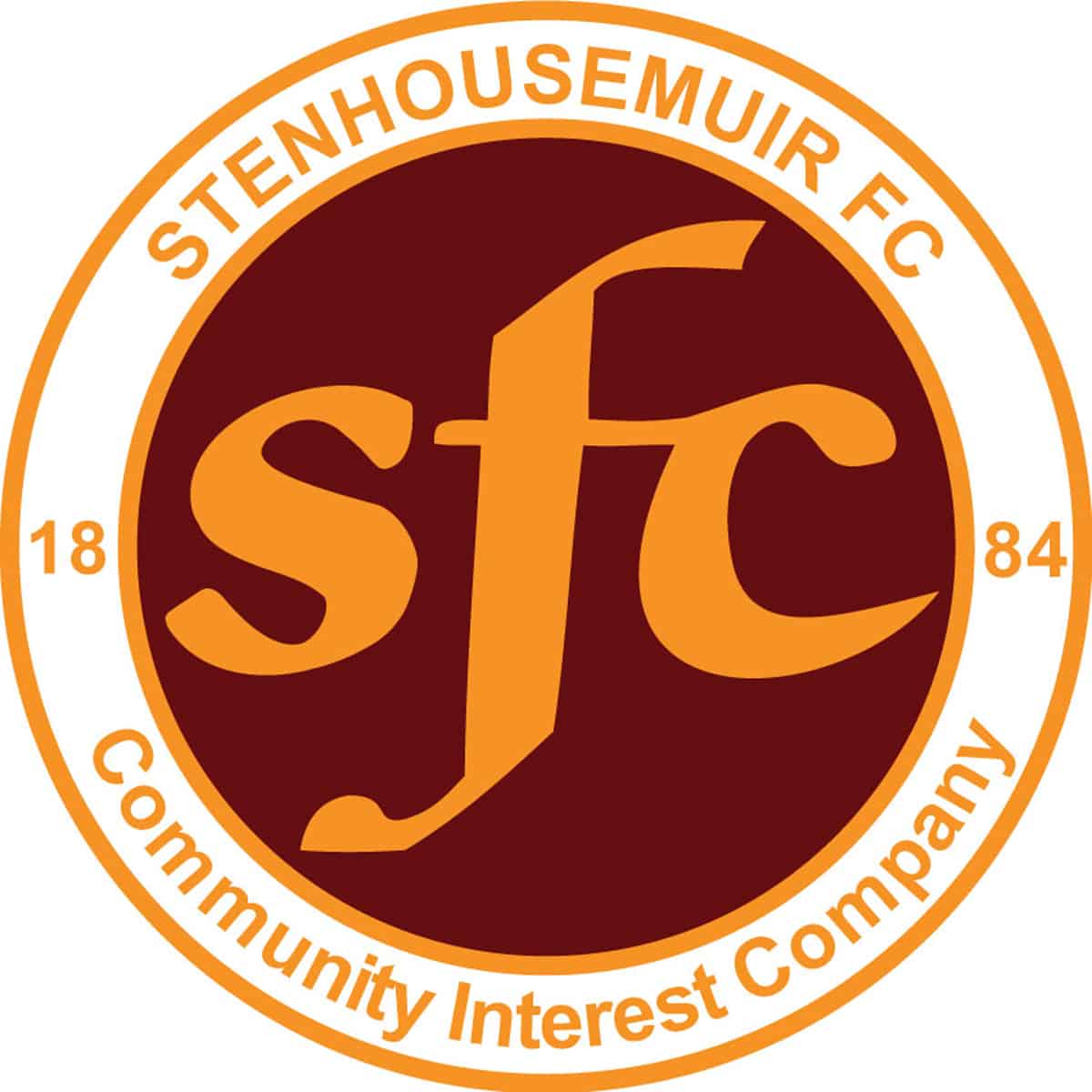 William Hill Scottish Cup
Ochilview Park Stenhousemuir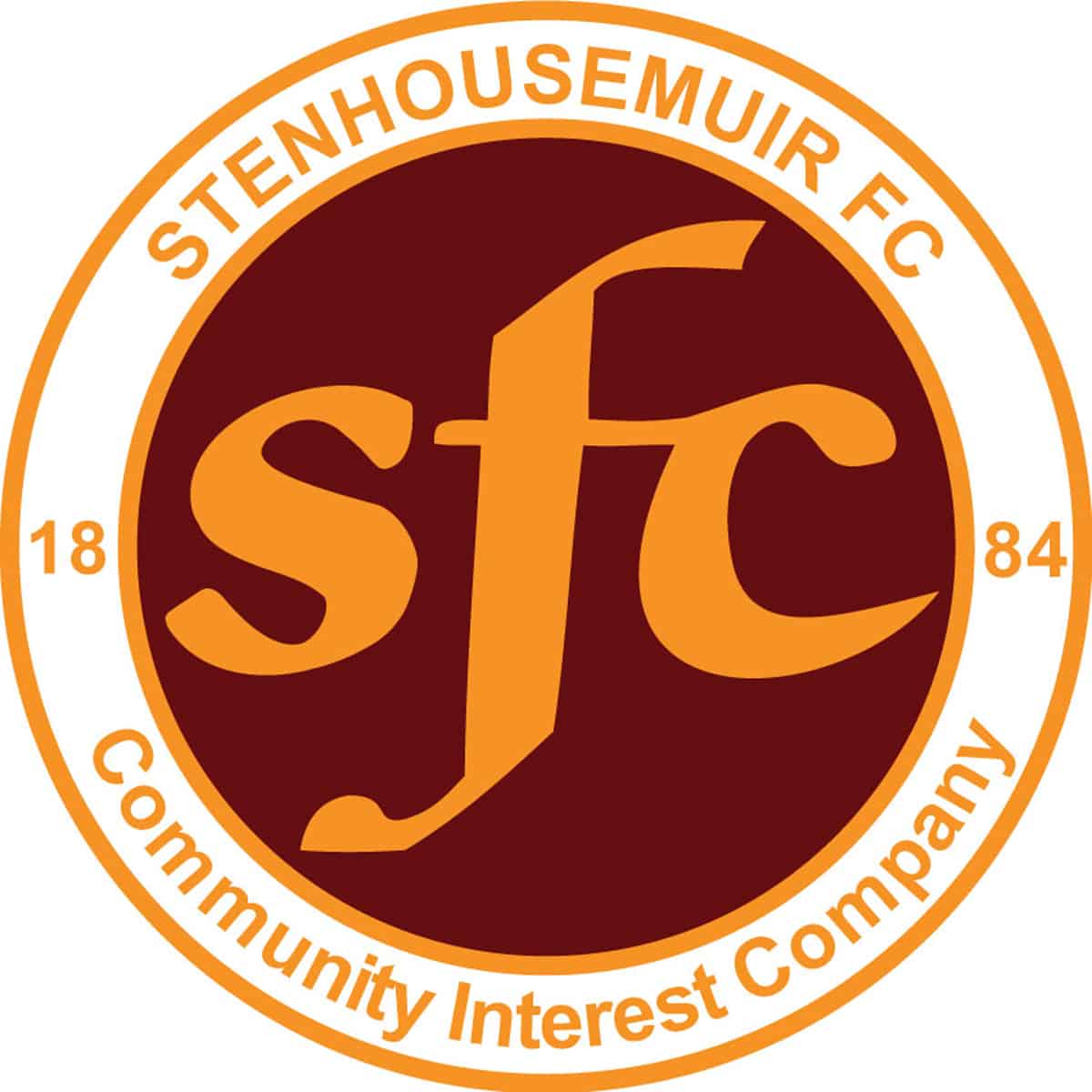 SPFL Ladbrokes League 1
Somerset Park, Ayr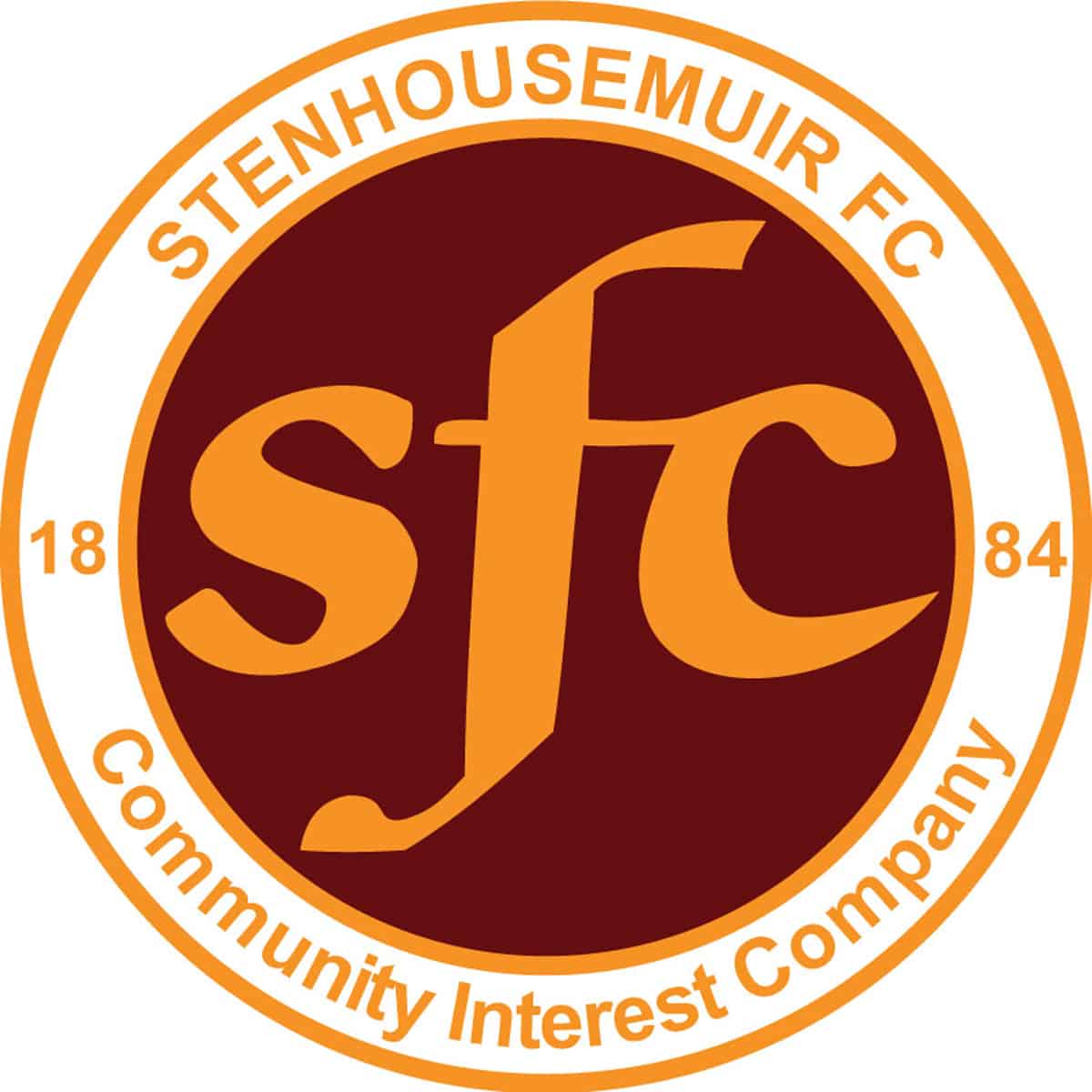 SPFL Ladbrokes League 1
Ochilview Park Stenhousemuir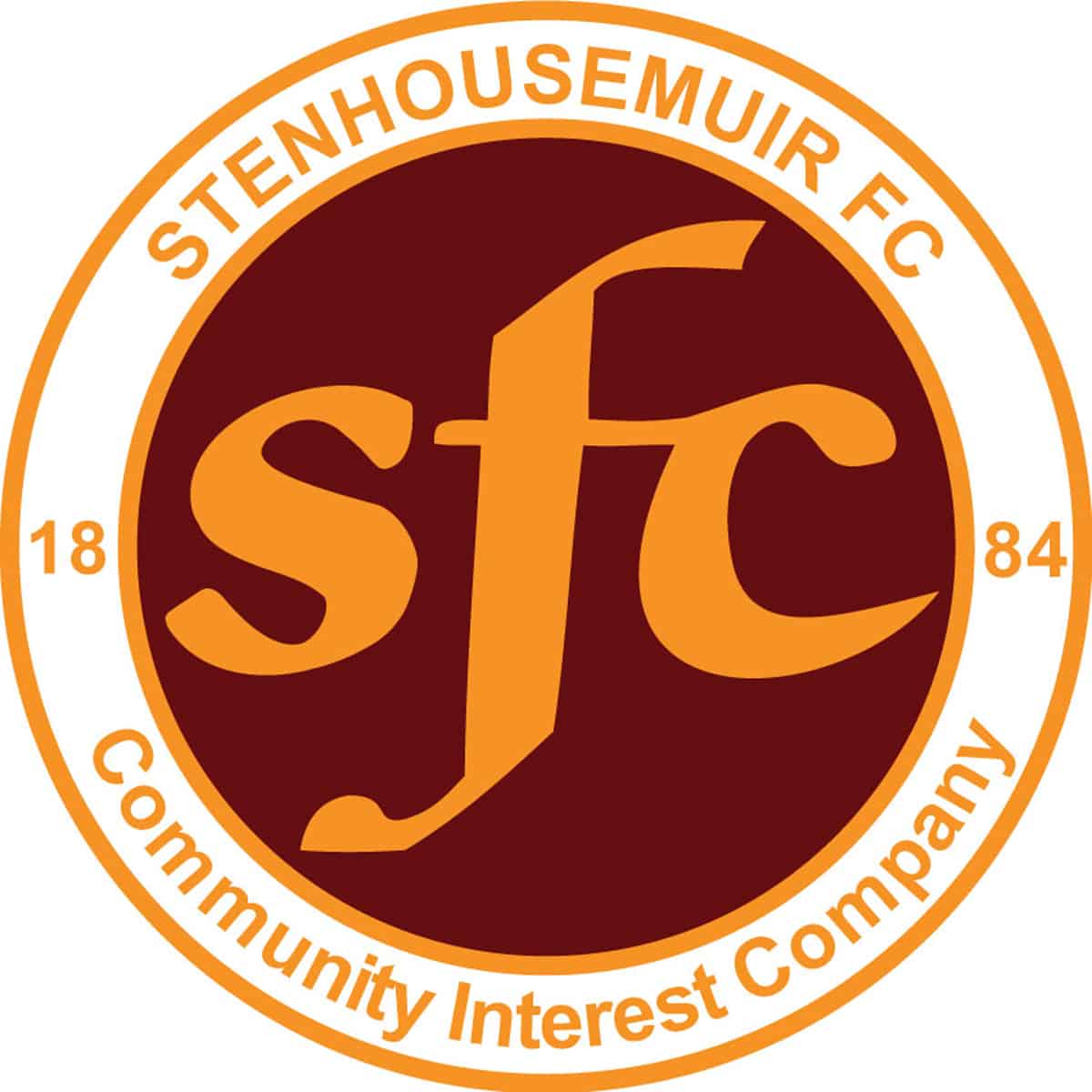 William Hill Scottish Cup
Galabank Park, Annan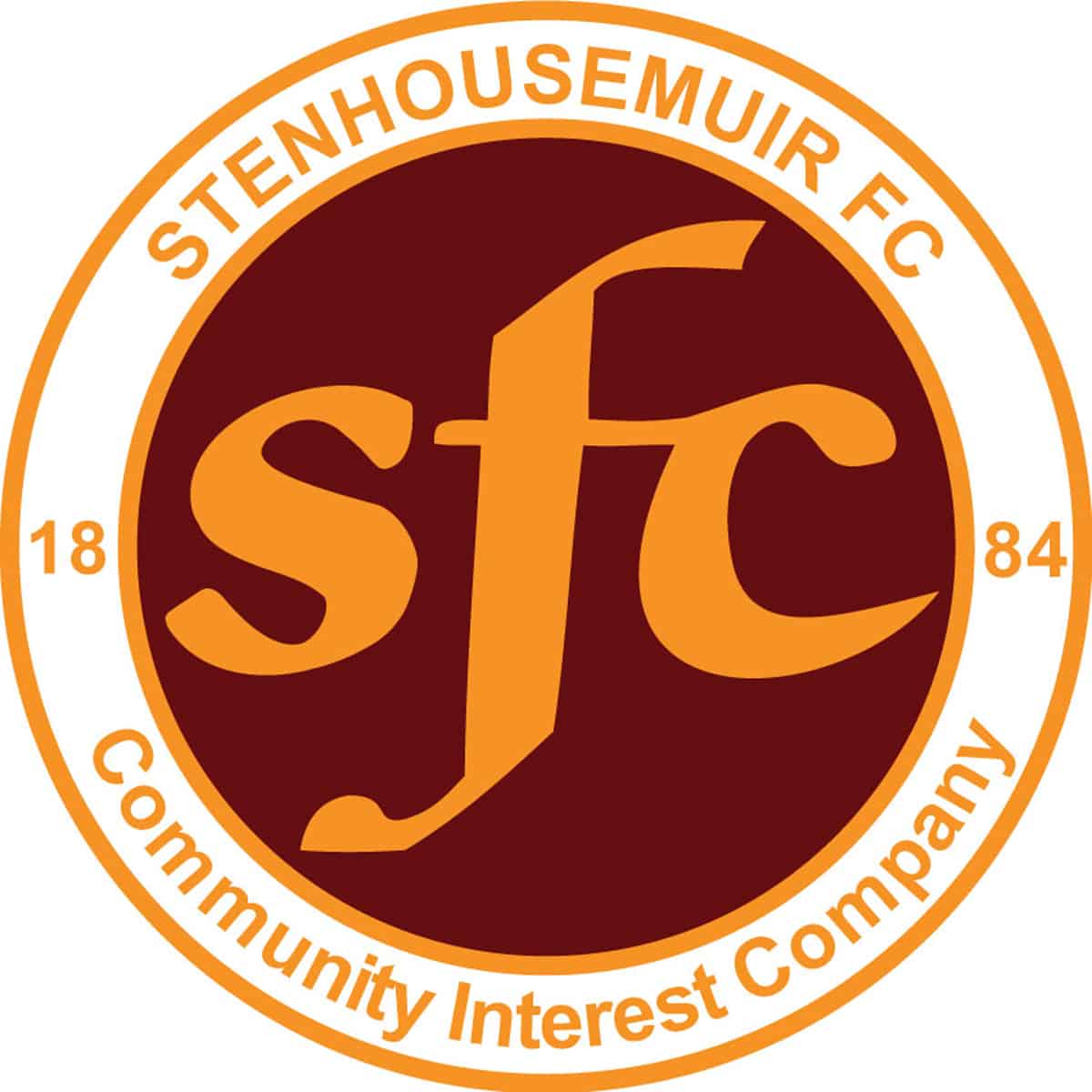 SPFL Ladbrokes League 1
East End Park, Dunfermline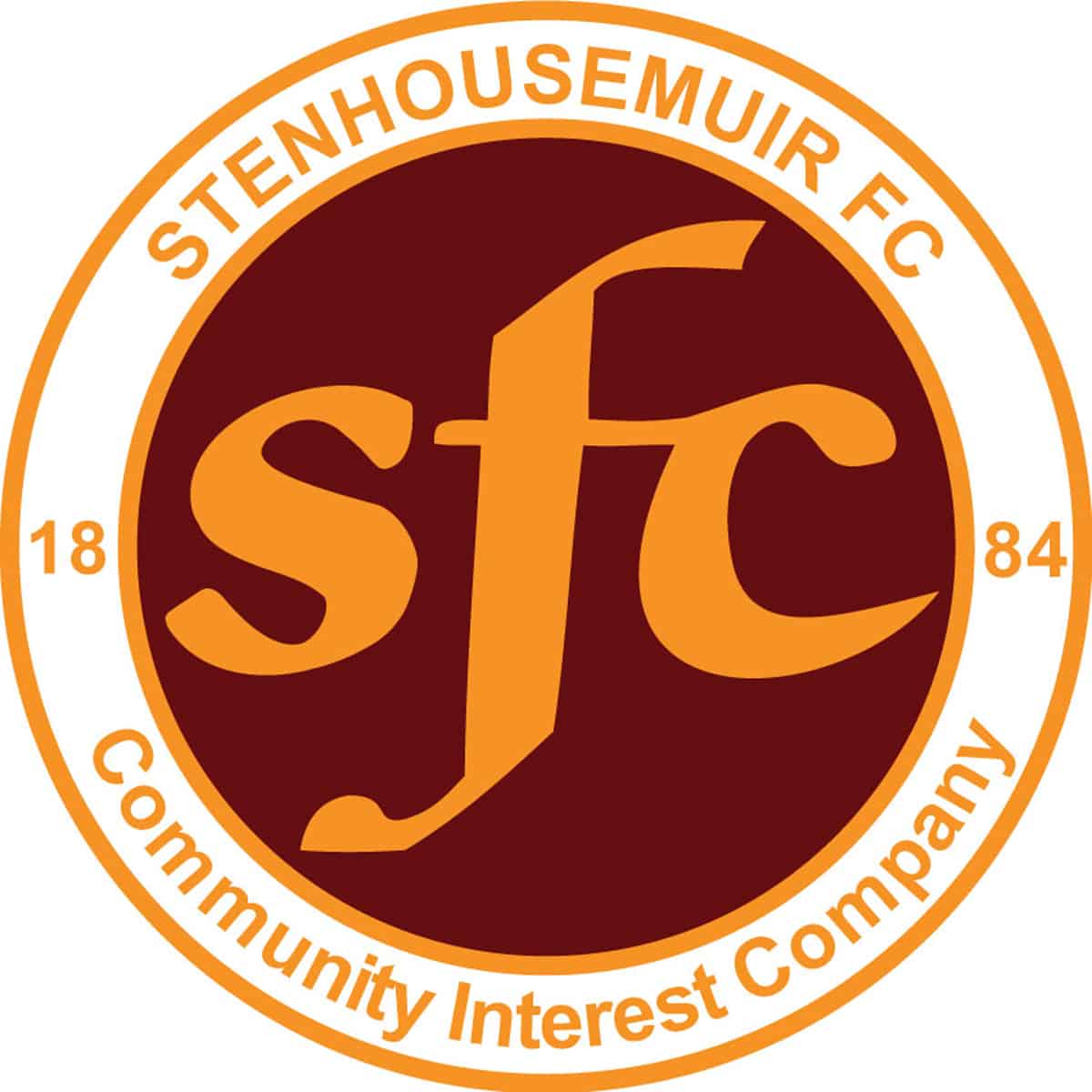 William Hill Scottish Cup
Ochilview Park Stenhousemuir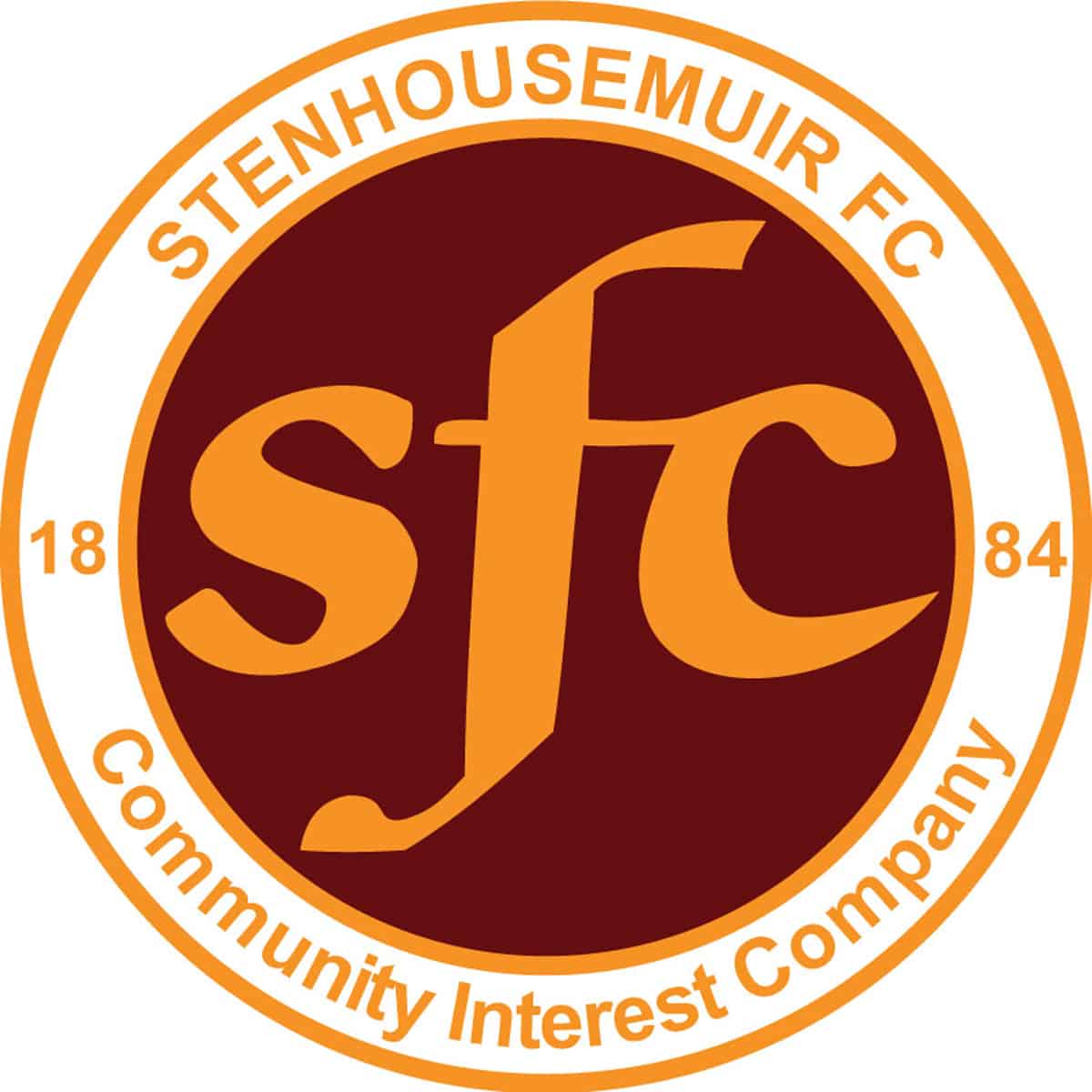 Petrofac Training Cup
Ochilview Park Stenhousemuir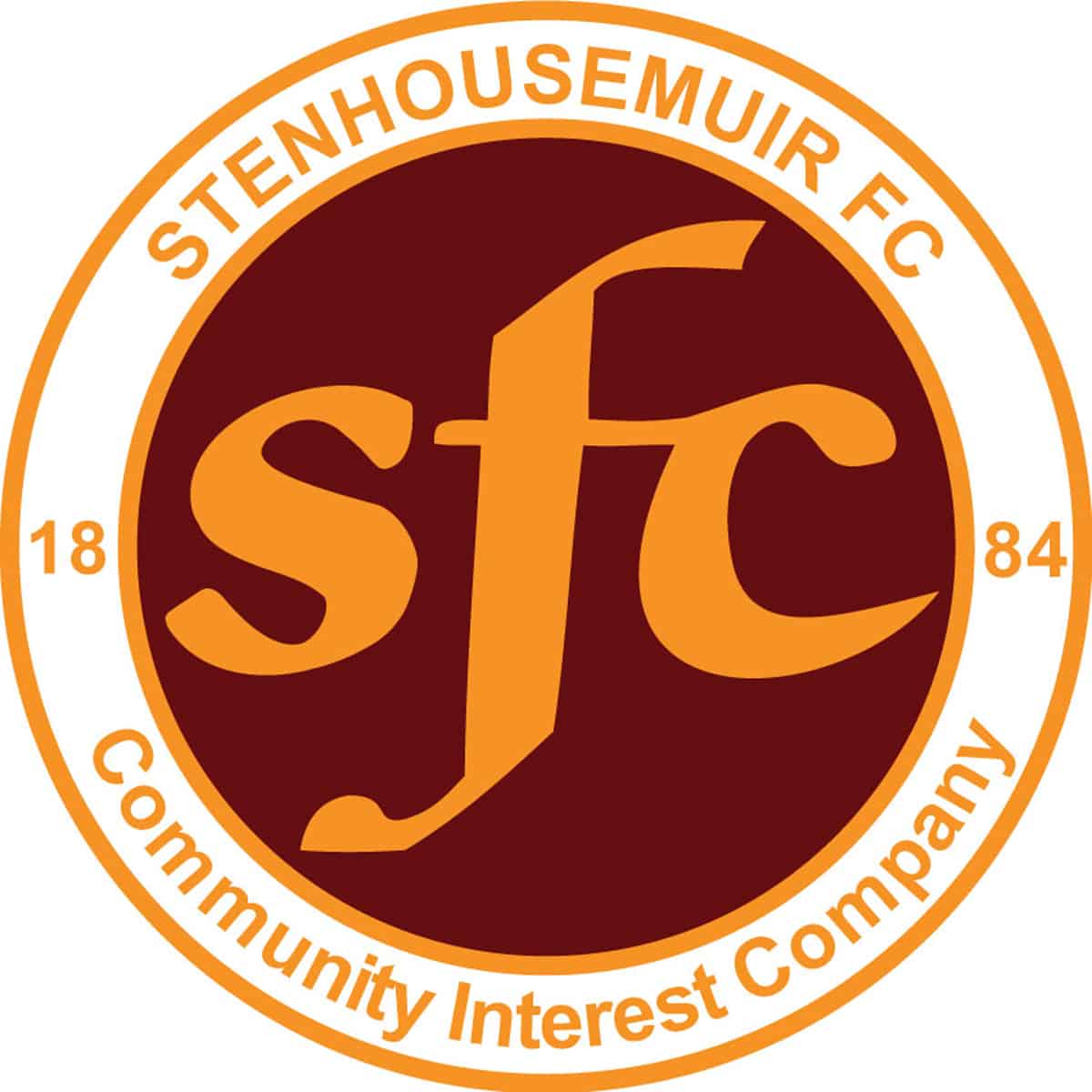 SPFL Ladbrokes League 1
Ochilview Park Stenhousemuir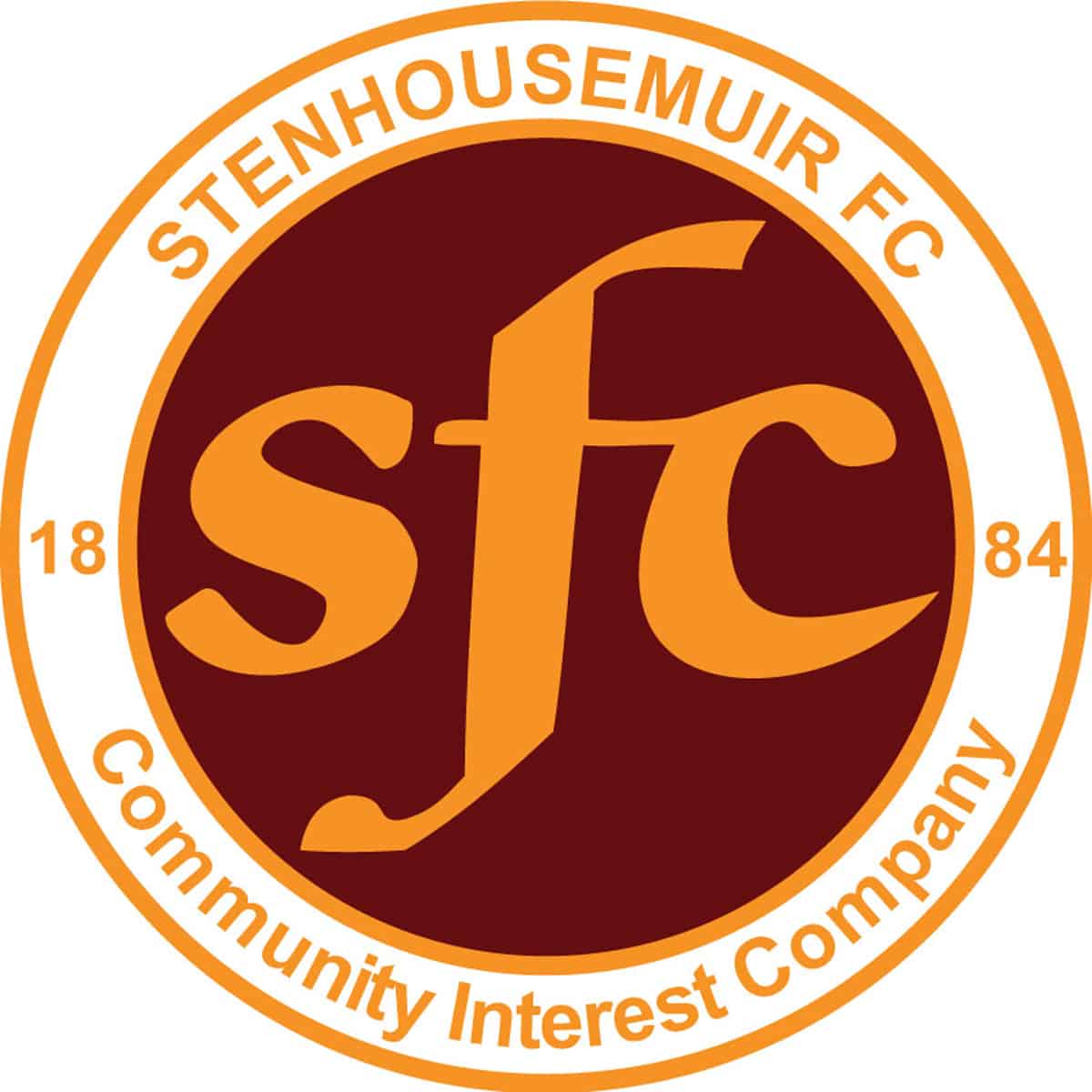 SPFL Ladbrokes League 1
Stair Park, Stranraer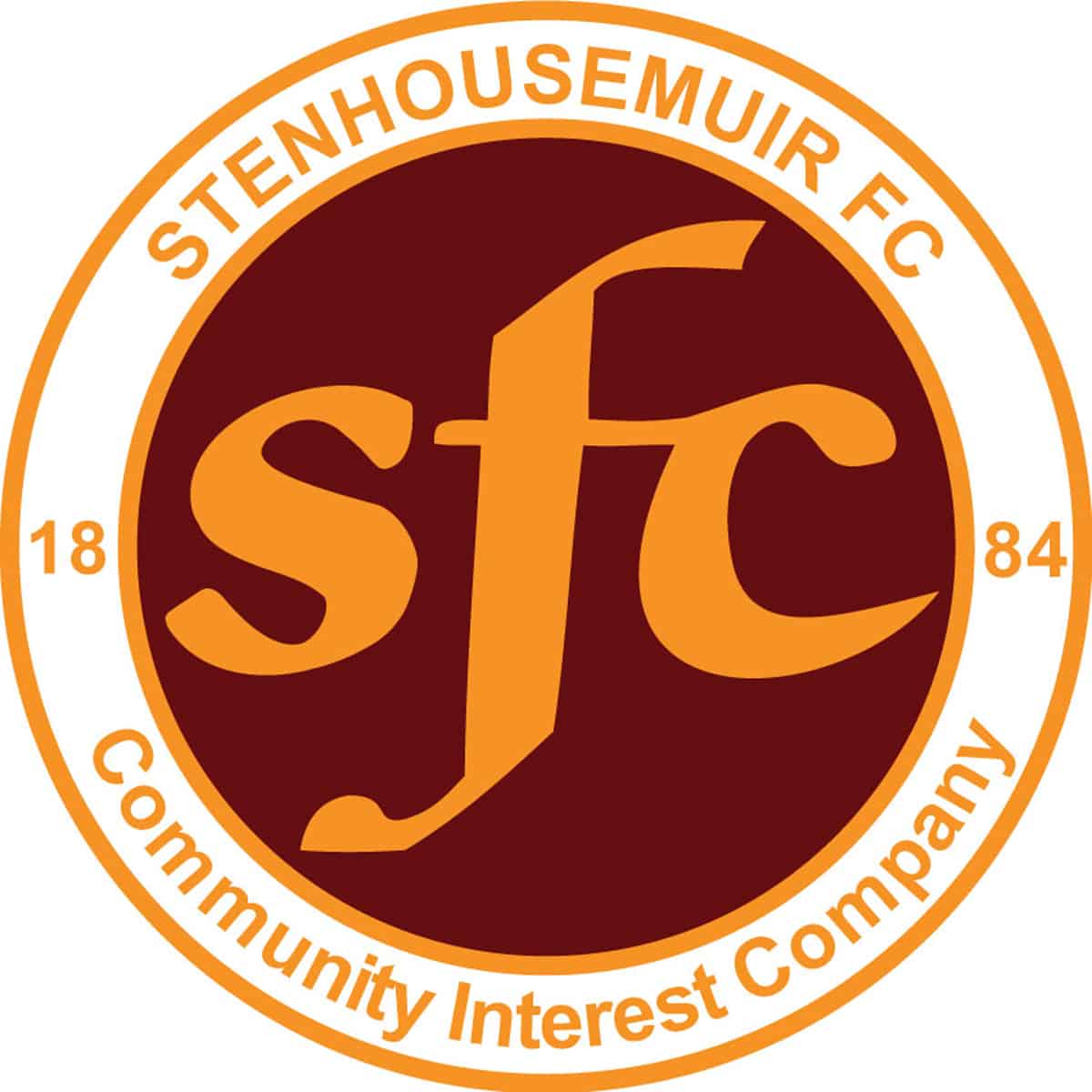 SPFL Ladbrokes League 1
Ochilview Park Stenhousemuir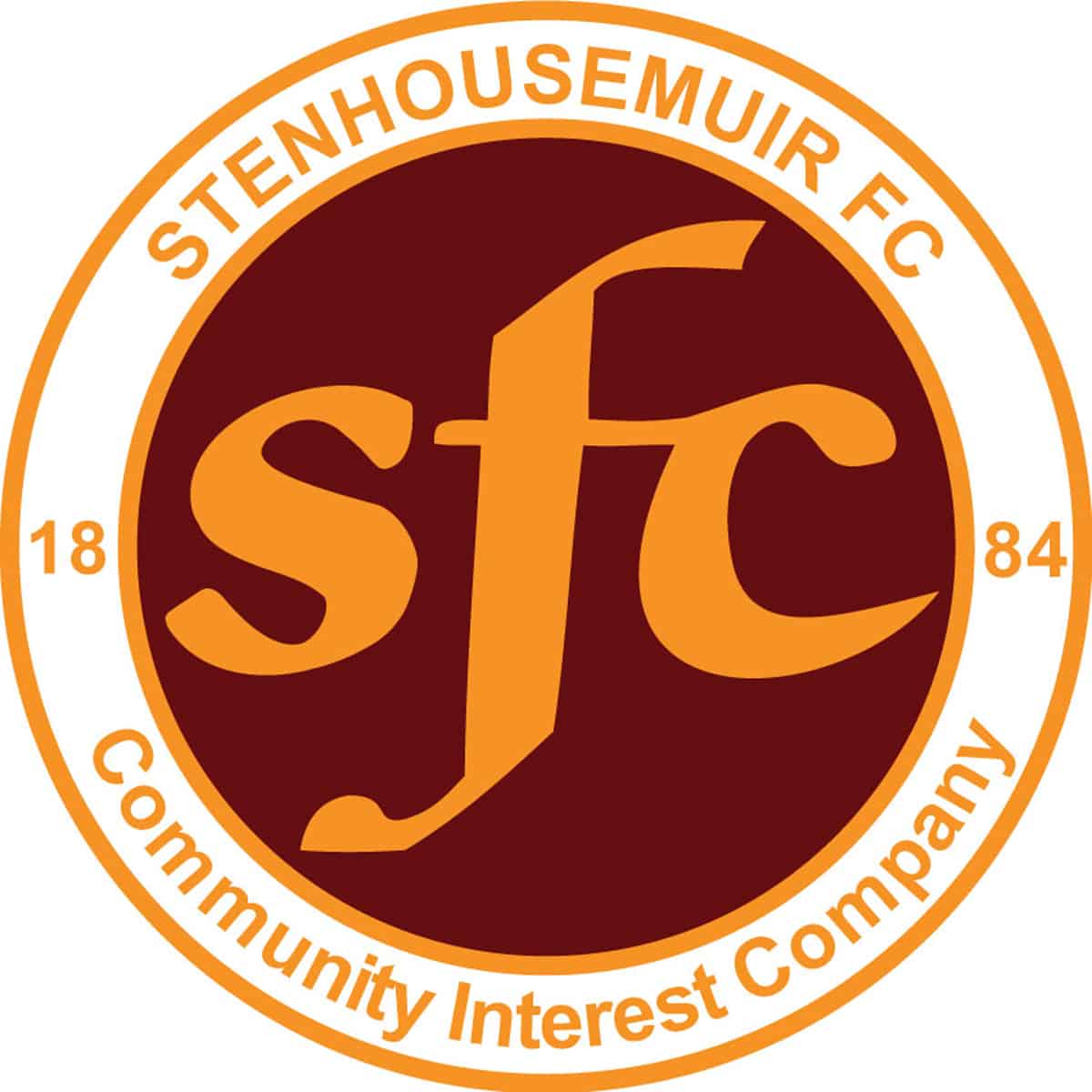 SPFL Ladbrokes League 1
Ochilview Park Stenhousemuir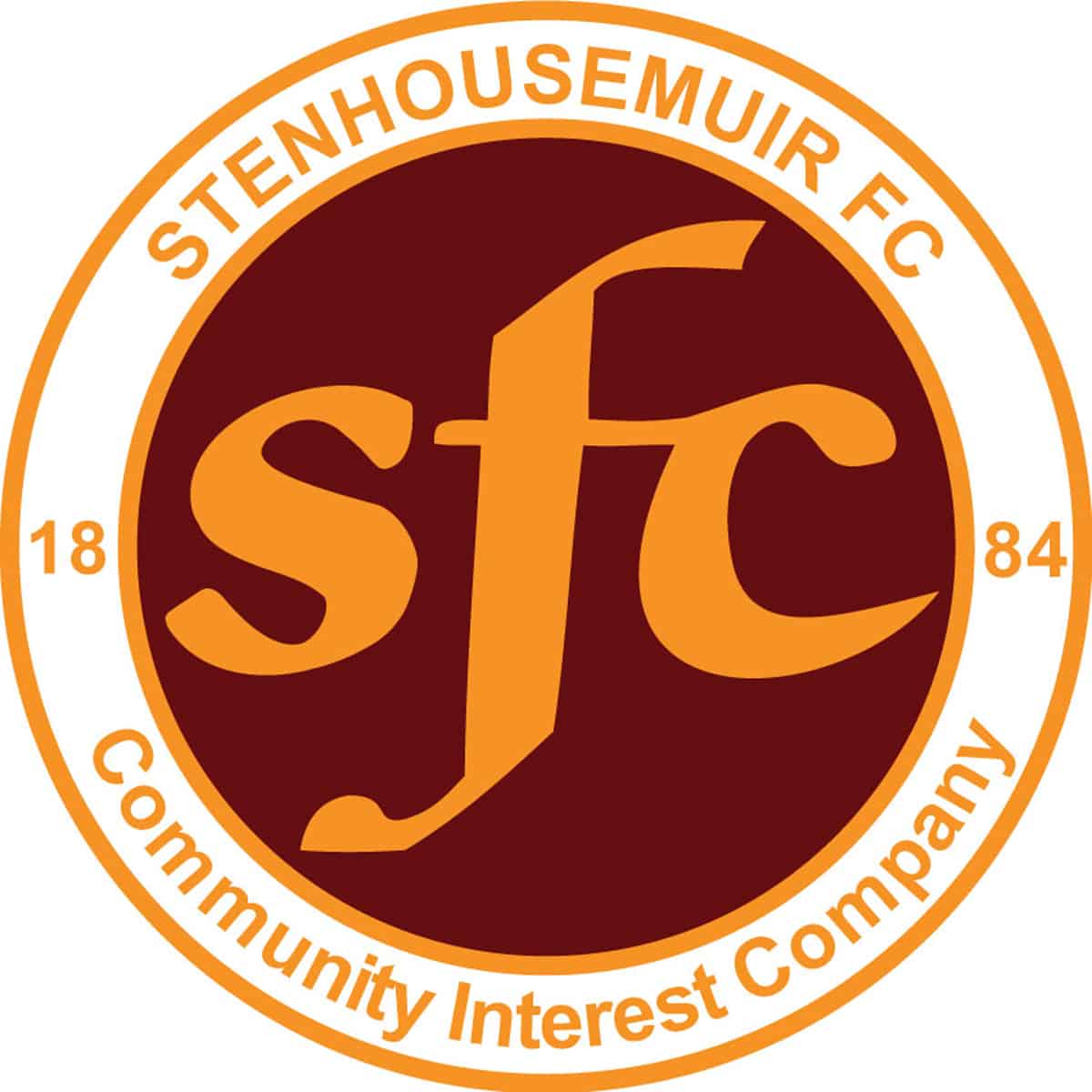 SPFL Ladbrokes League 1
Ibrox Park, Glasgow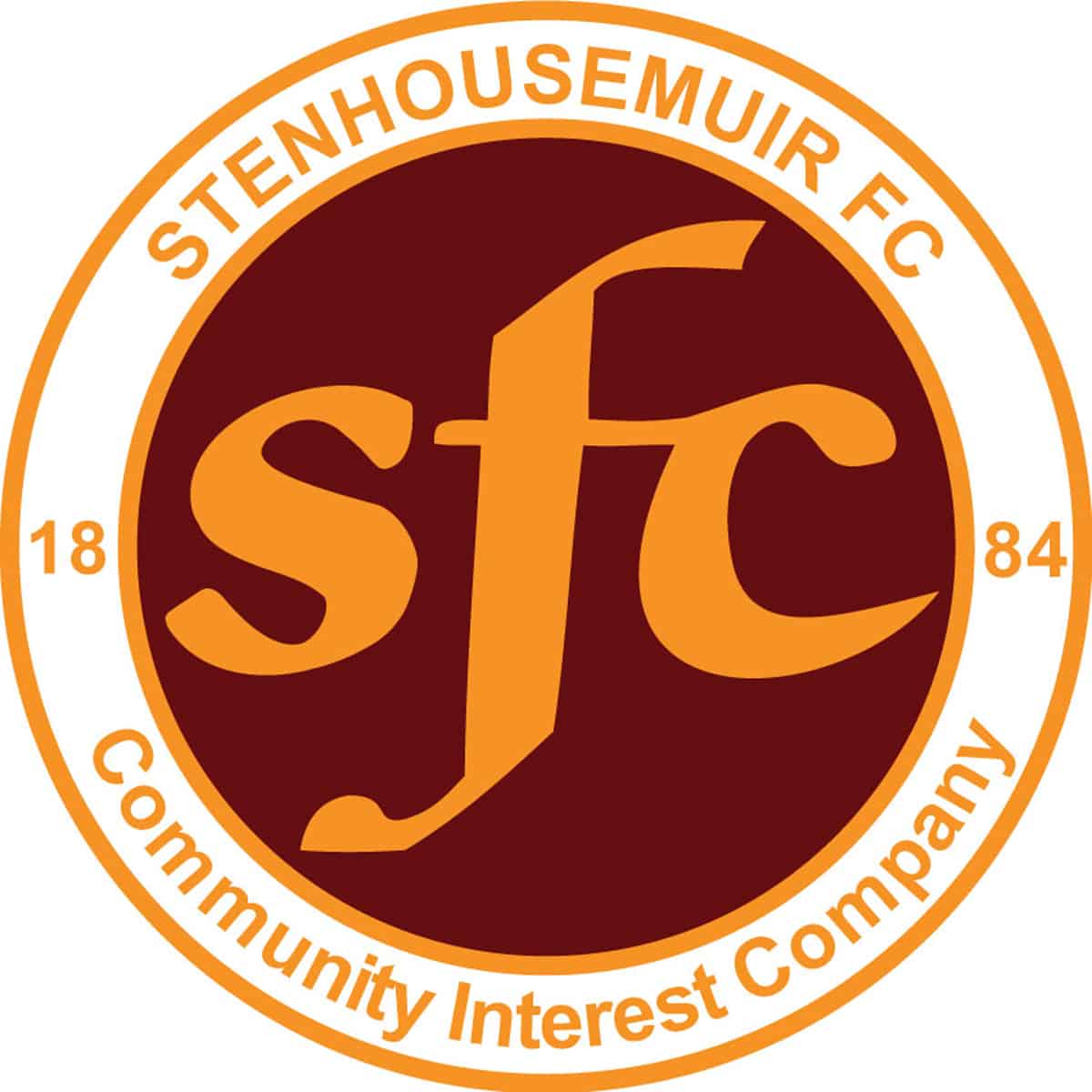 SPFL Ladbrokes League 1
Gayfield Park, Arbroath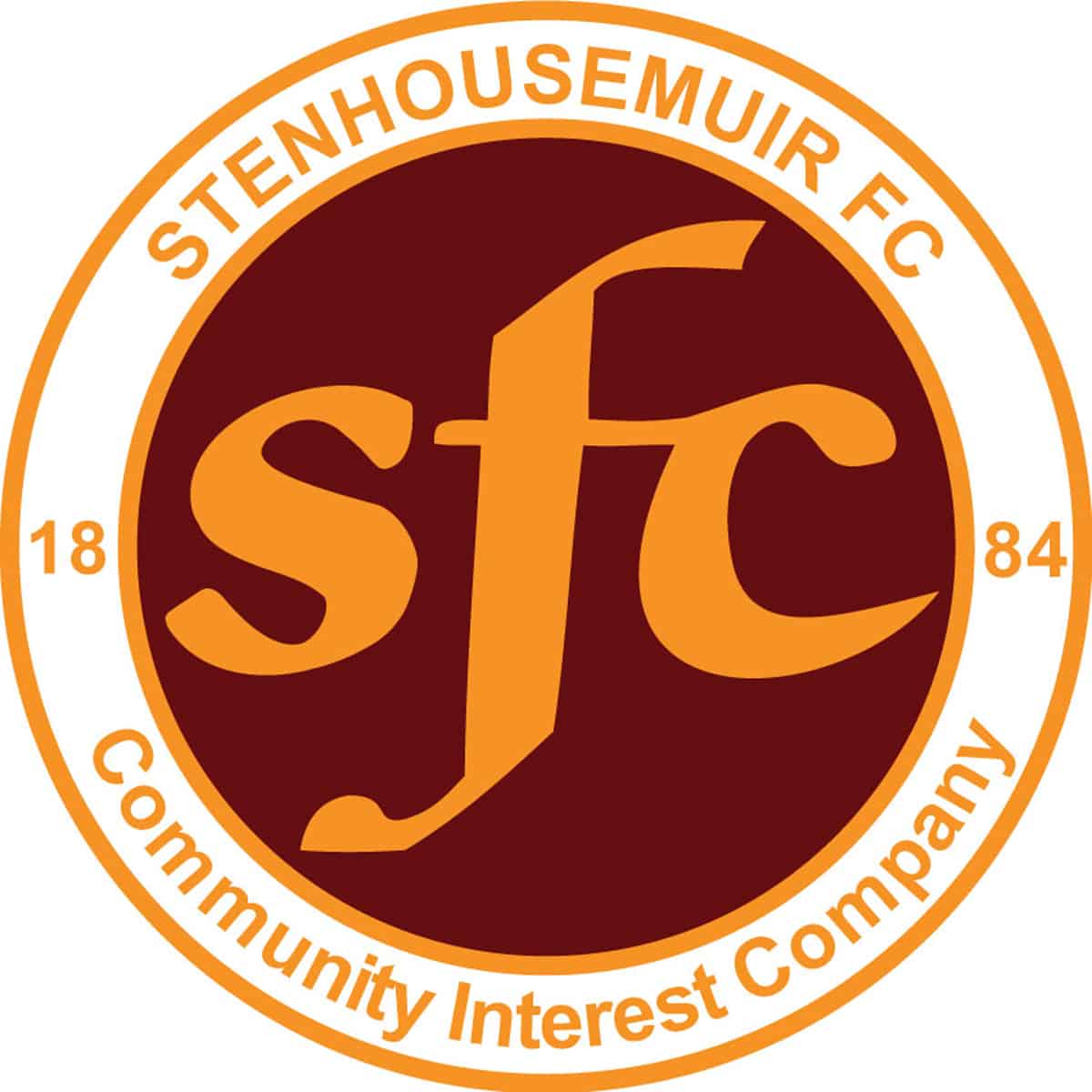 SPFL Ladbrokes League 1
Ochilview Park Stenhousemuir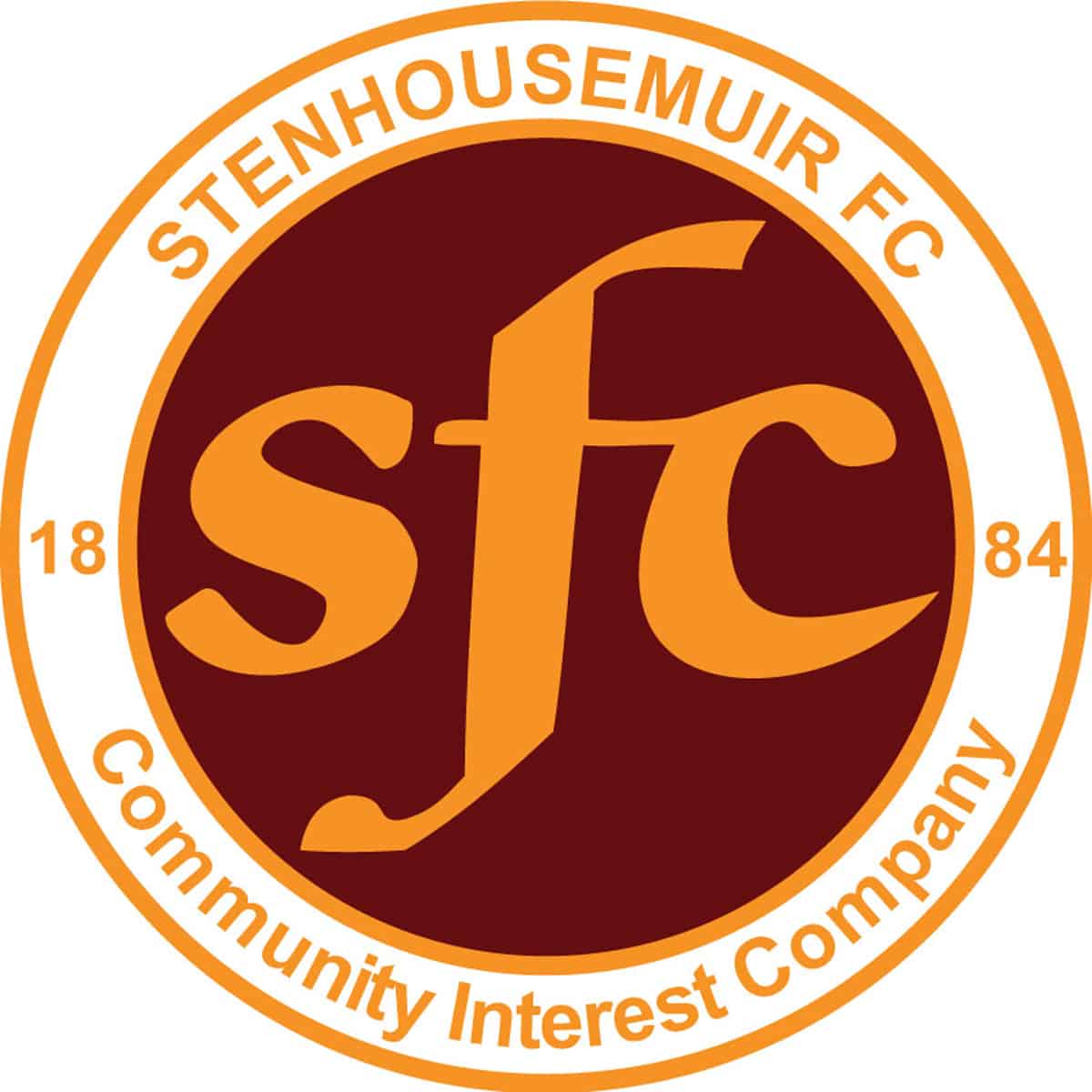 Petrofac Training Cup
Dens Park, Dundee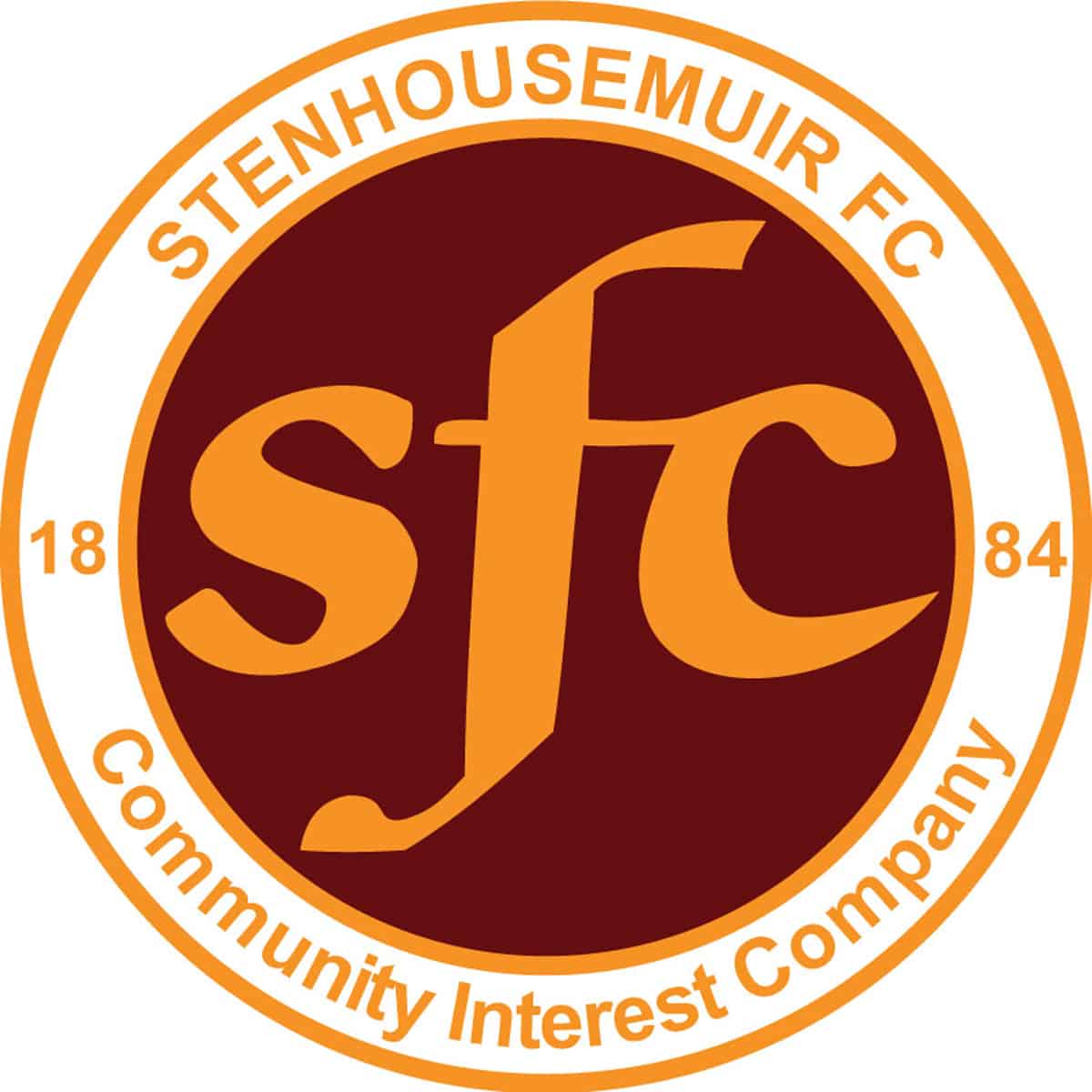 SPFL Ladbrokes League 1
Station Park, Forfar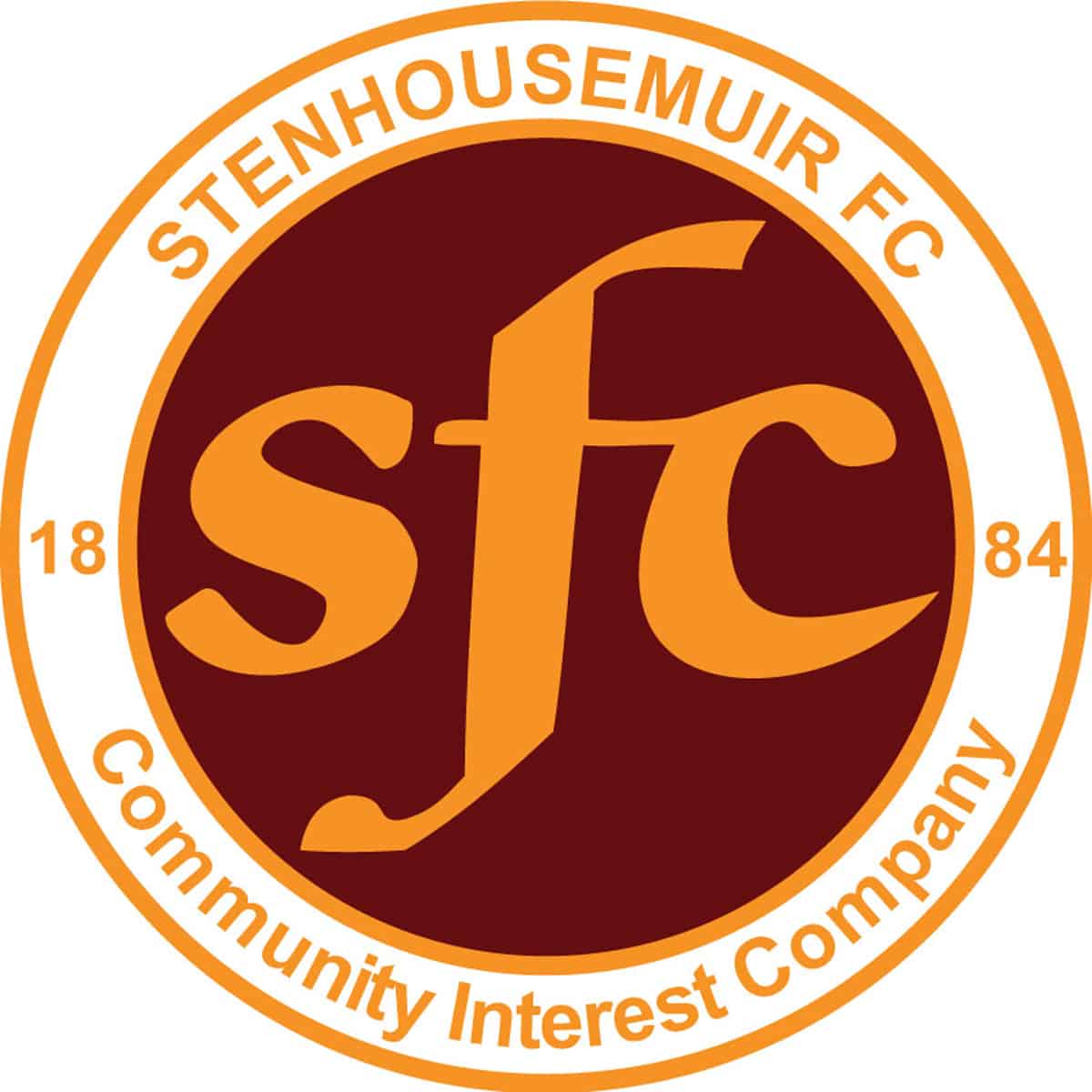 SPFL Ladbrokes League 1
Ochilview Park Stenhousemuir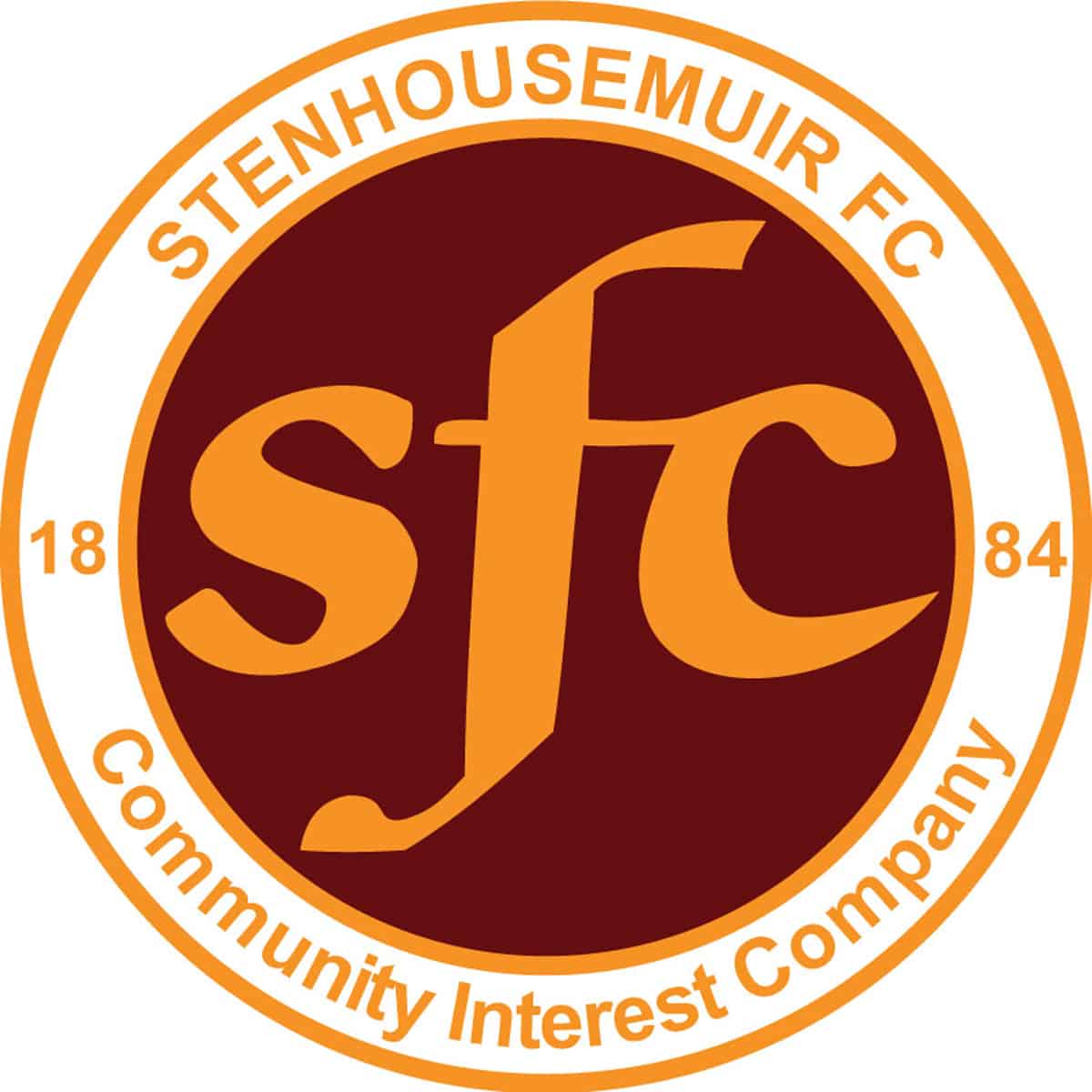 Petrofac Training Cup
Balmoor Stadium, Peterhead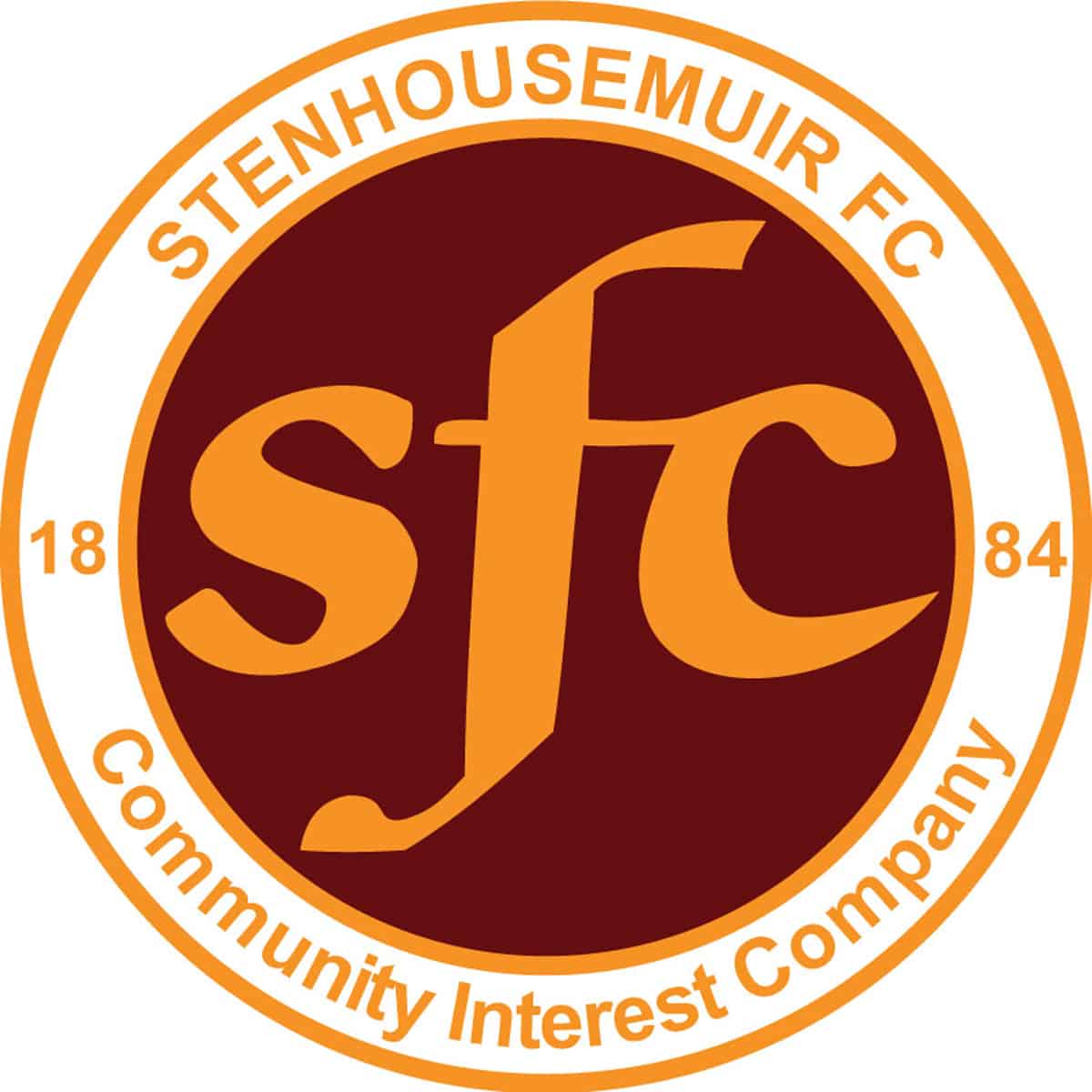 SPFL Ladbrokes League 1
New Broomfield Stadm. Airdrie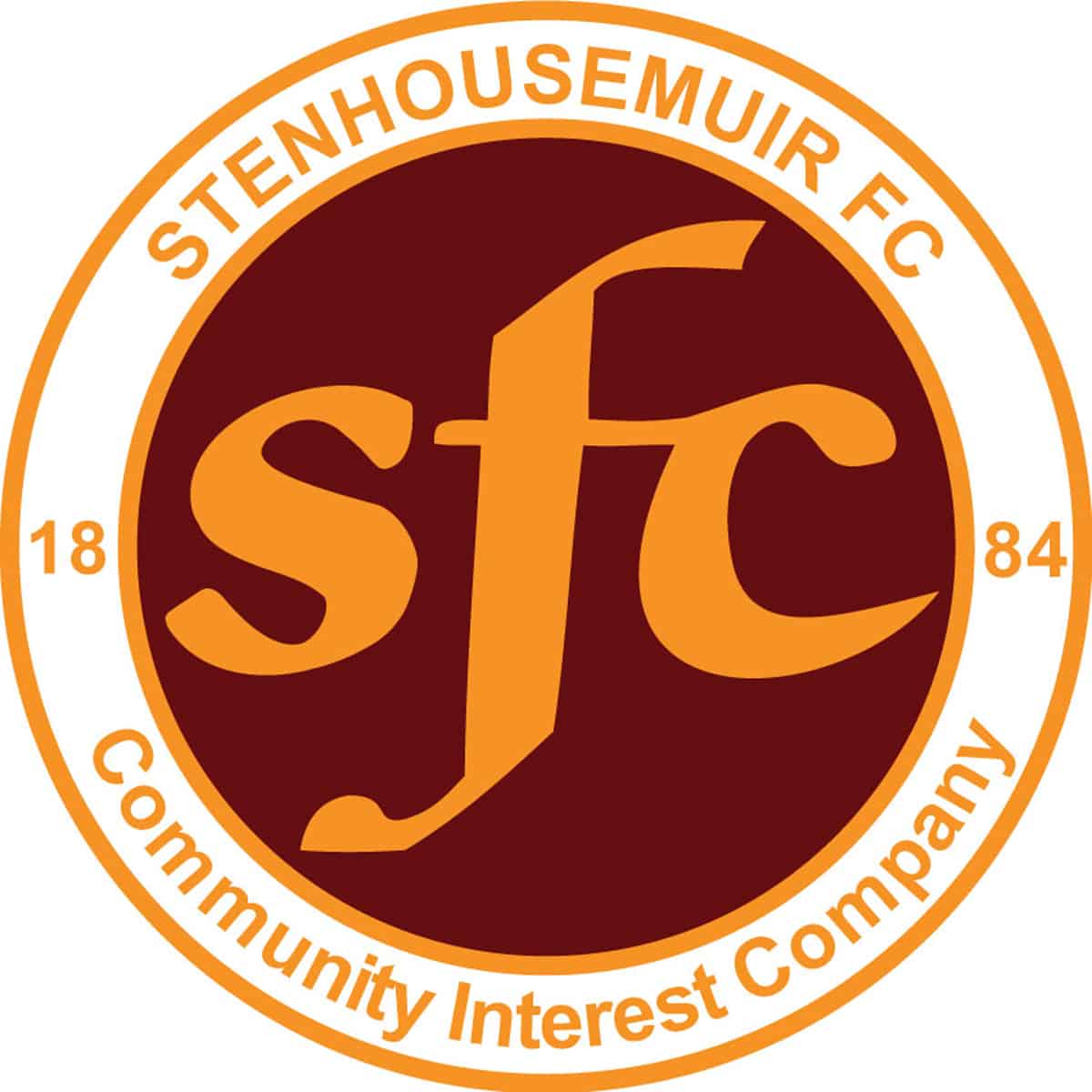 SPFL Ladbrokes League 1
Ochilview Park Stenhousemuir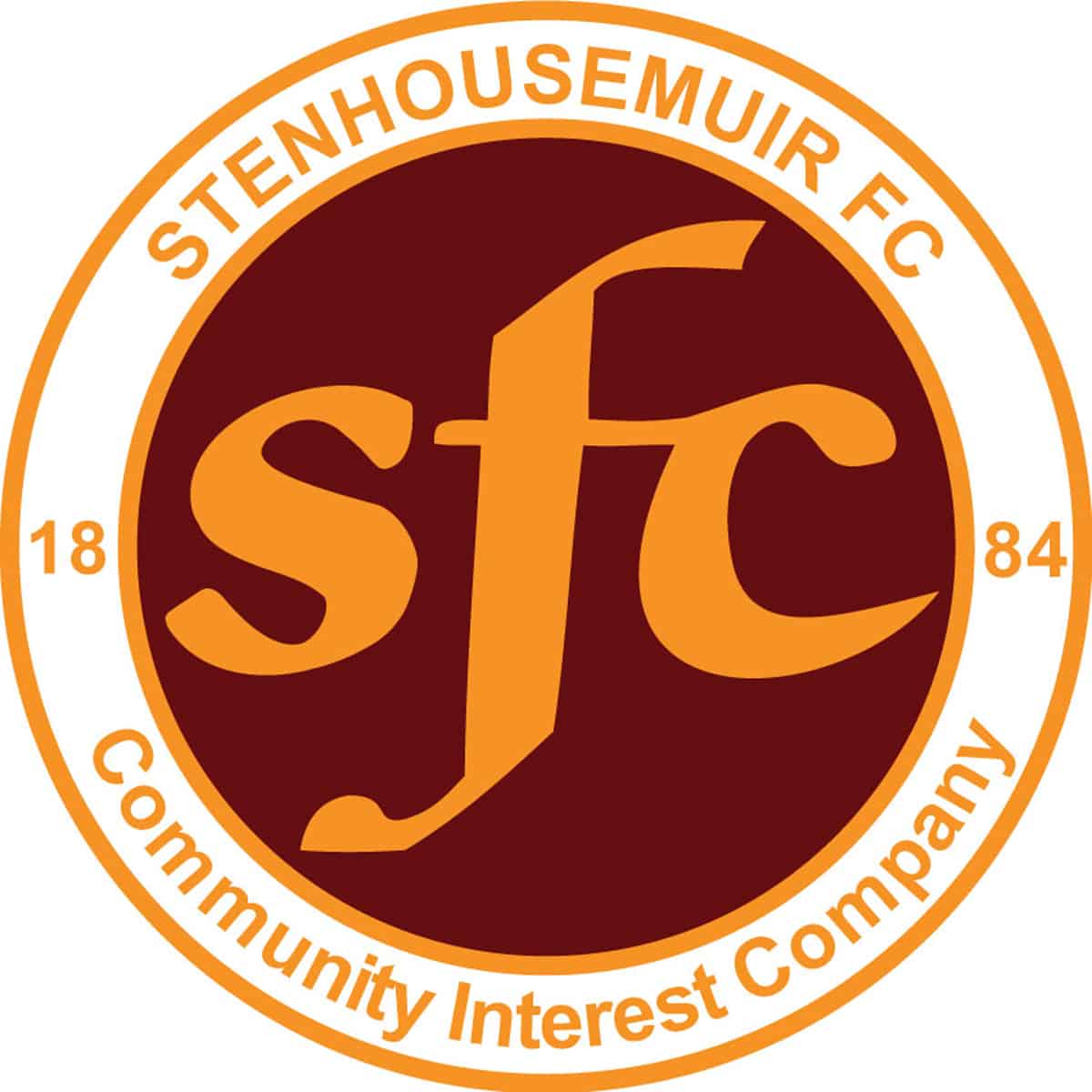 Betfred Cup
New Broomfield Stadm. Airdrie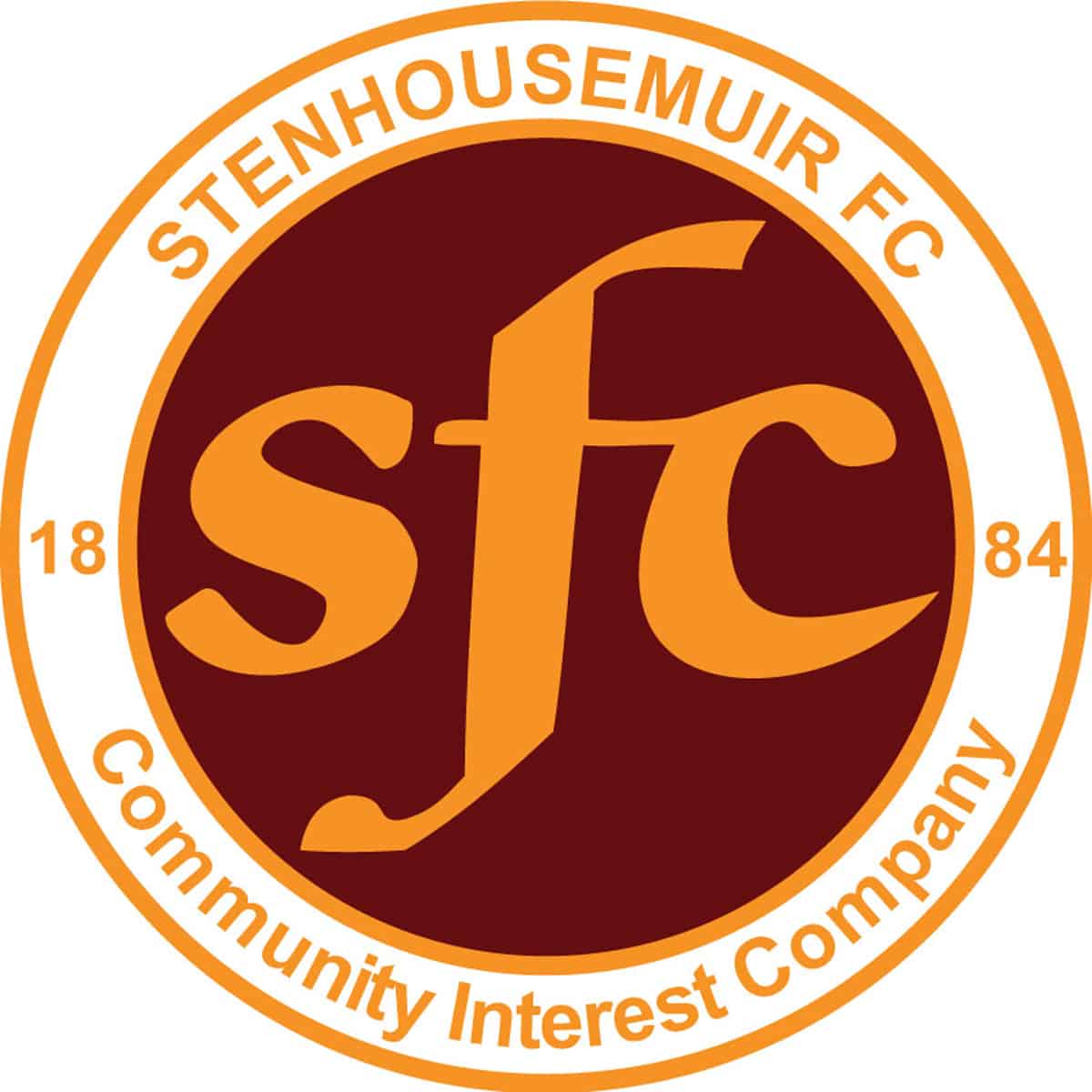 Stirlingshire Cup
Ochilview Park Stenhousemuir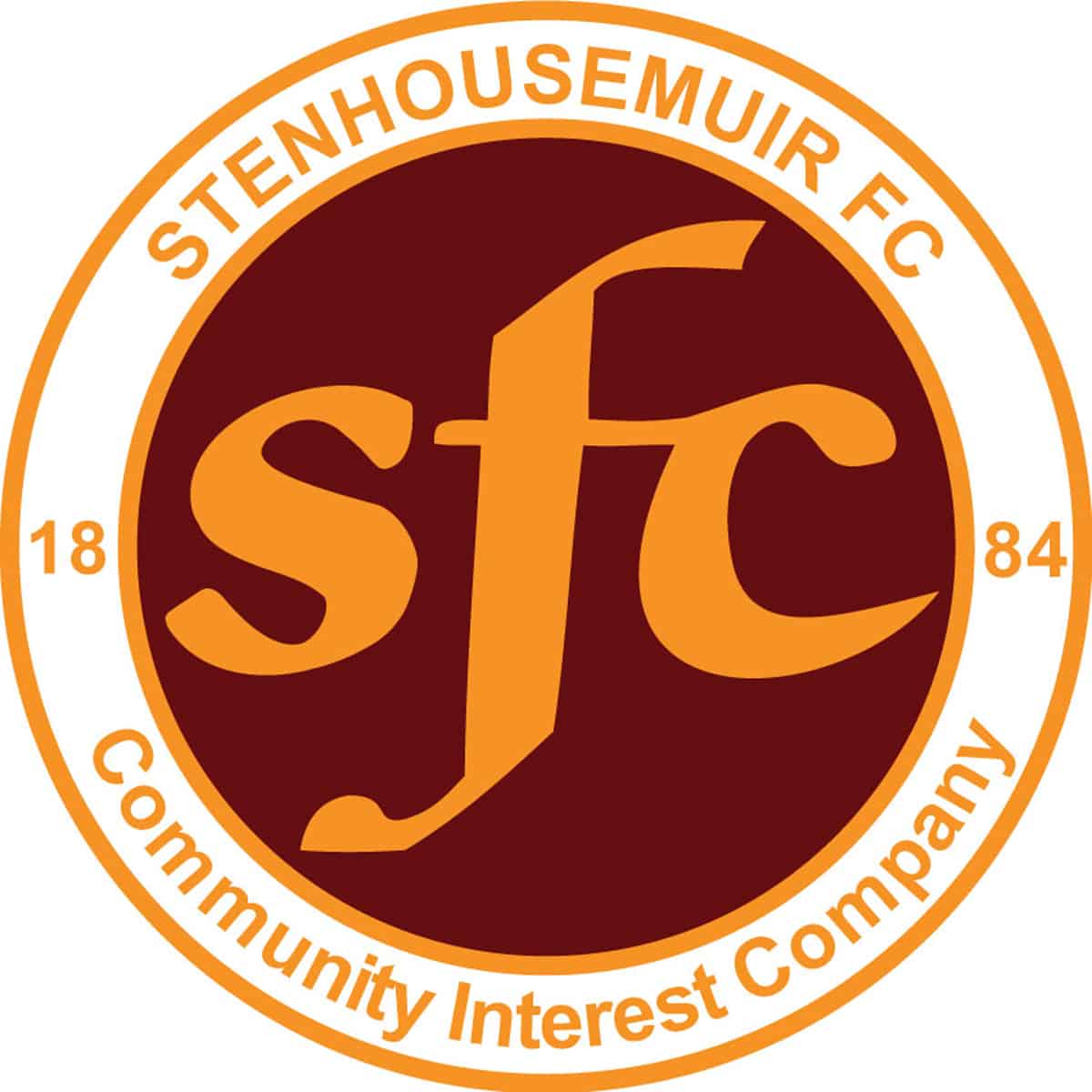 Petrofac Training Cup
Ochilview Park Stenhousemuir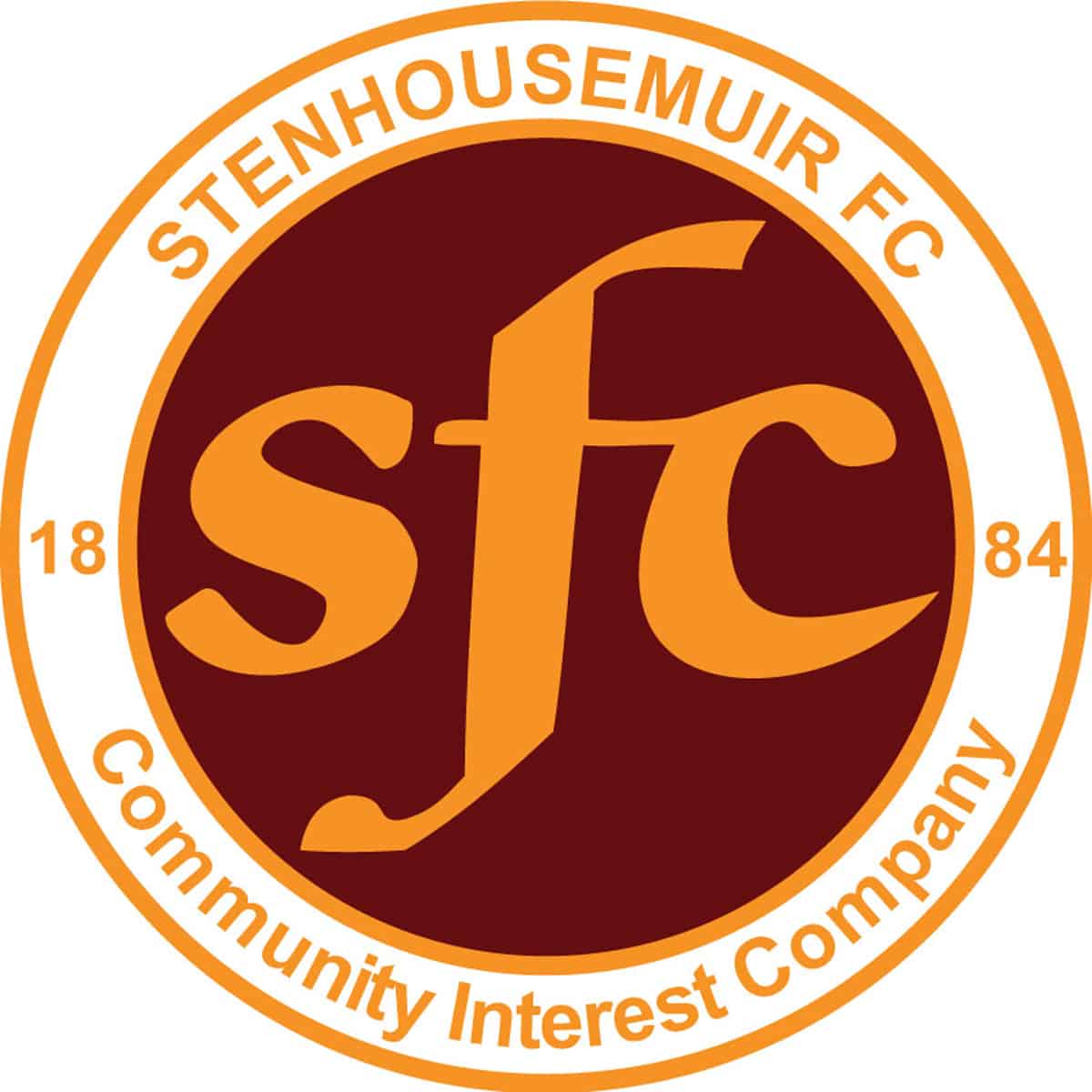 Friendly
Ochilview Park Stenhousemuir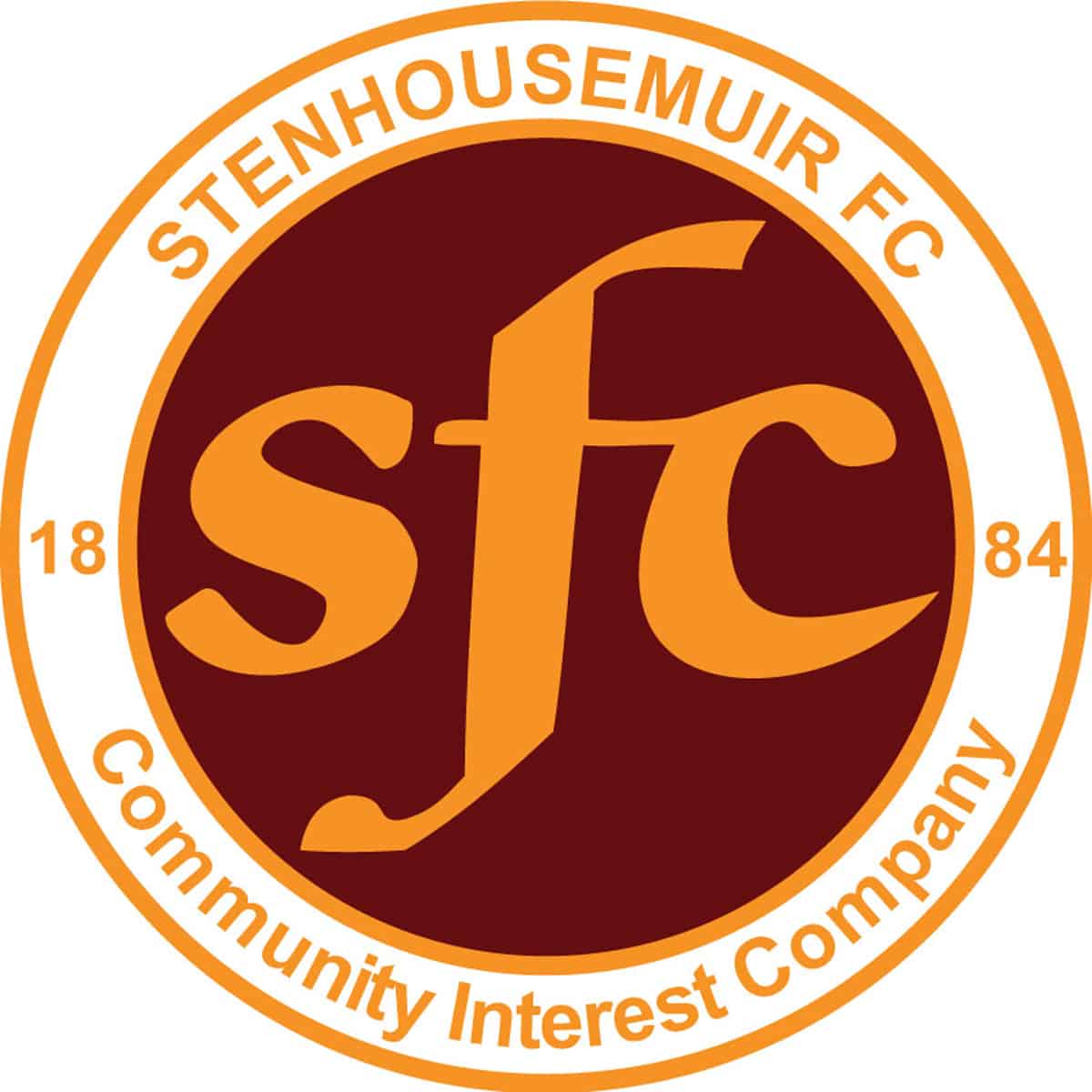 Friendly
Ochilview Park Stenhousemuir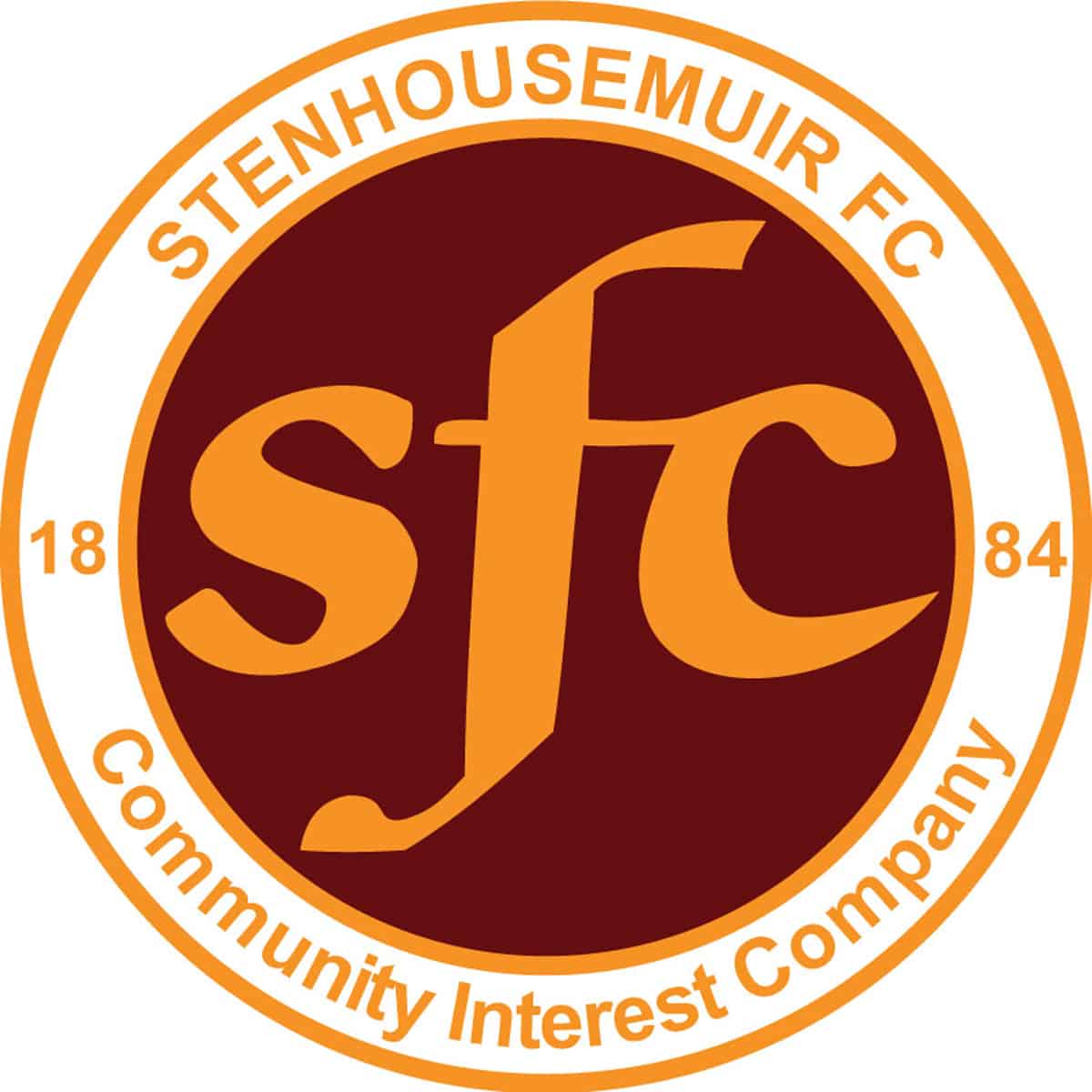 Friendly
Ochilview Park Stenhousemuir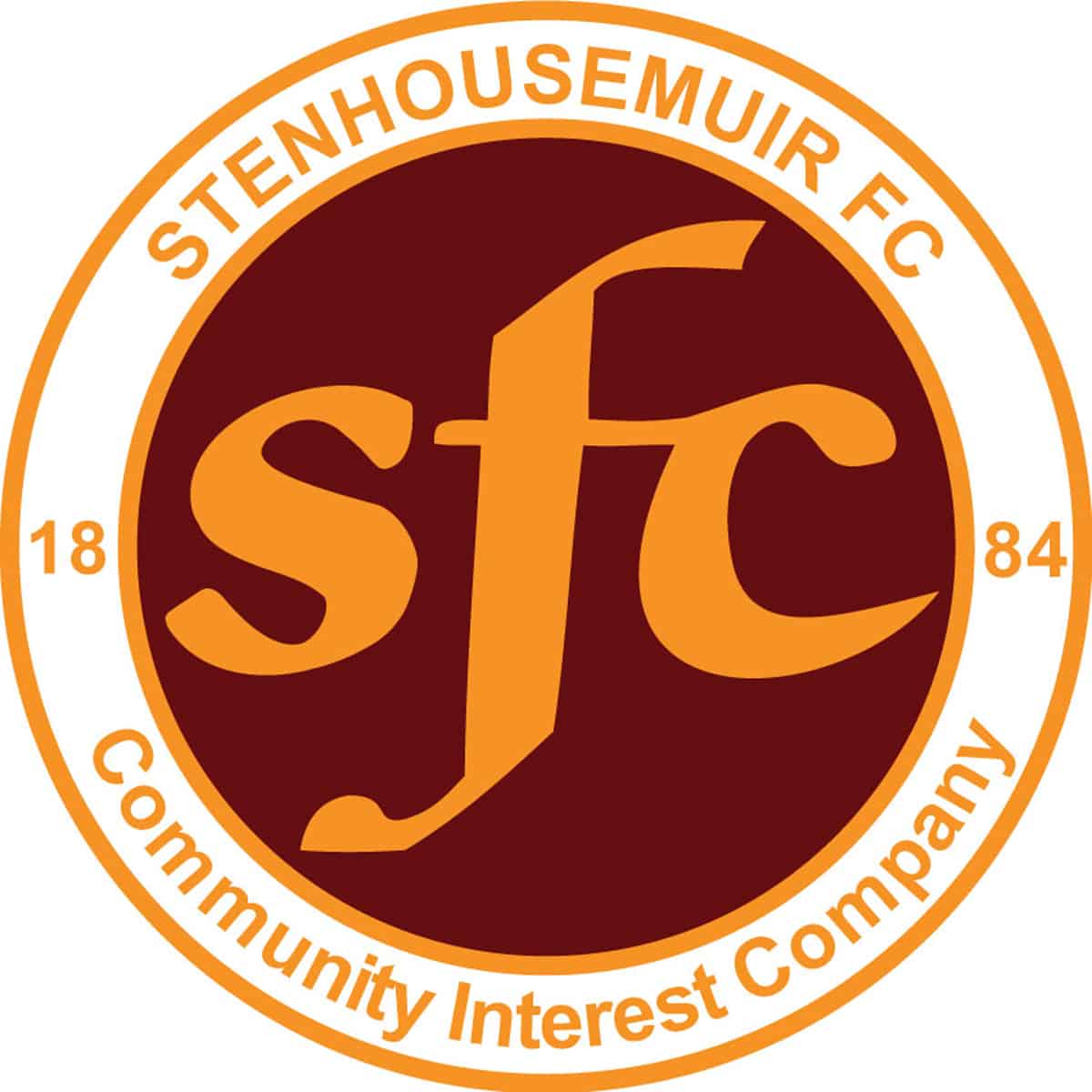 Friendly
Ochilview Park Stenhousemuir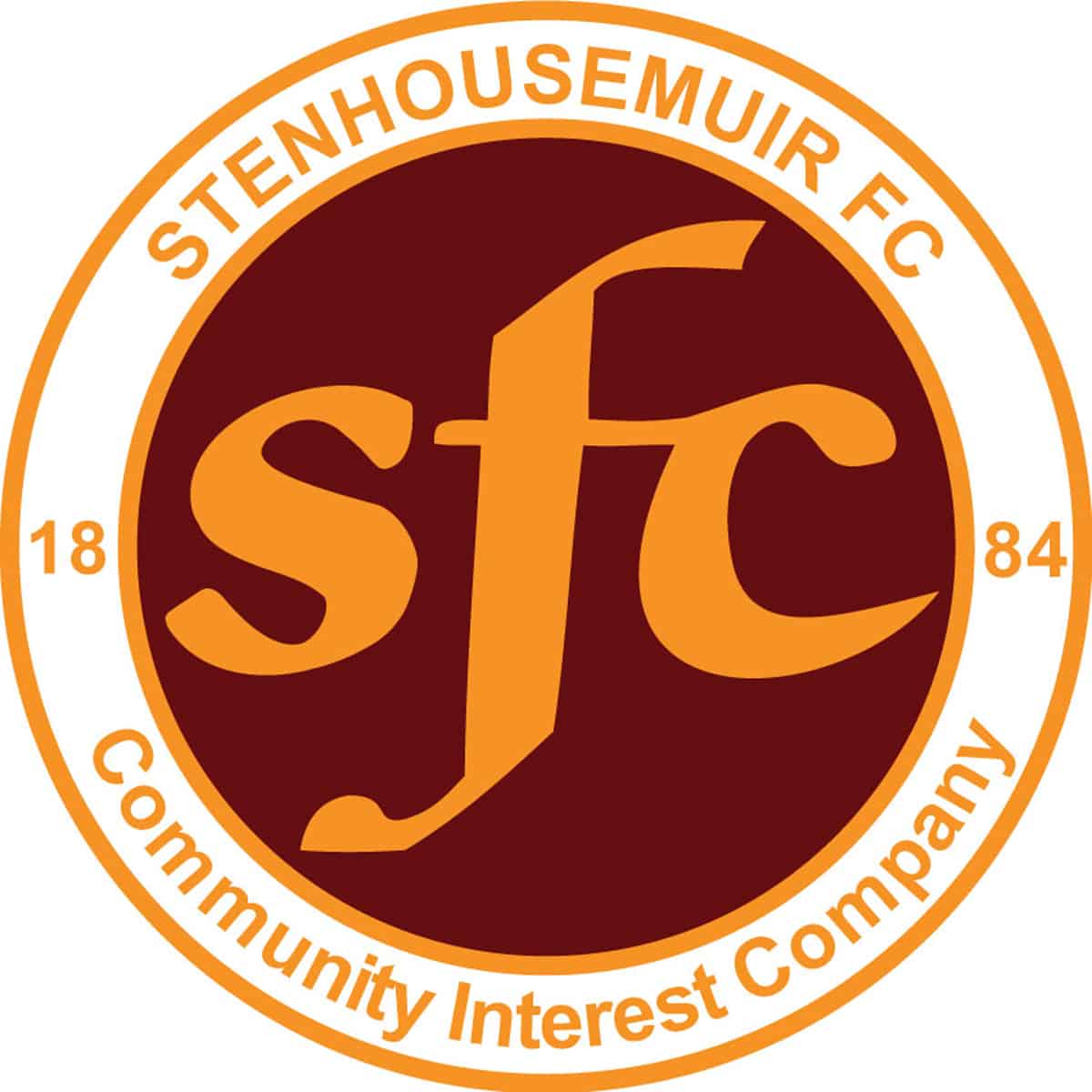 Friendly
Ochilview Park Stenhousemuir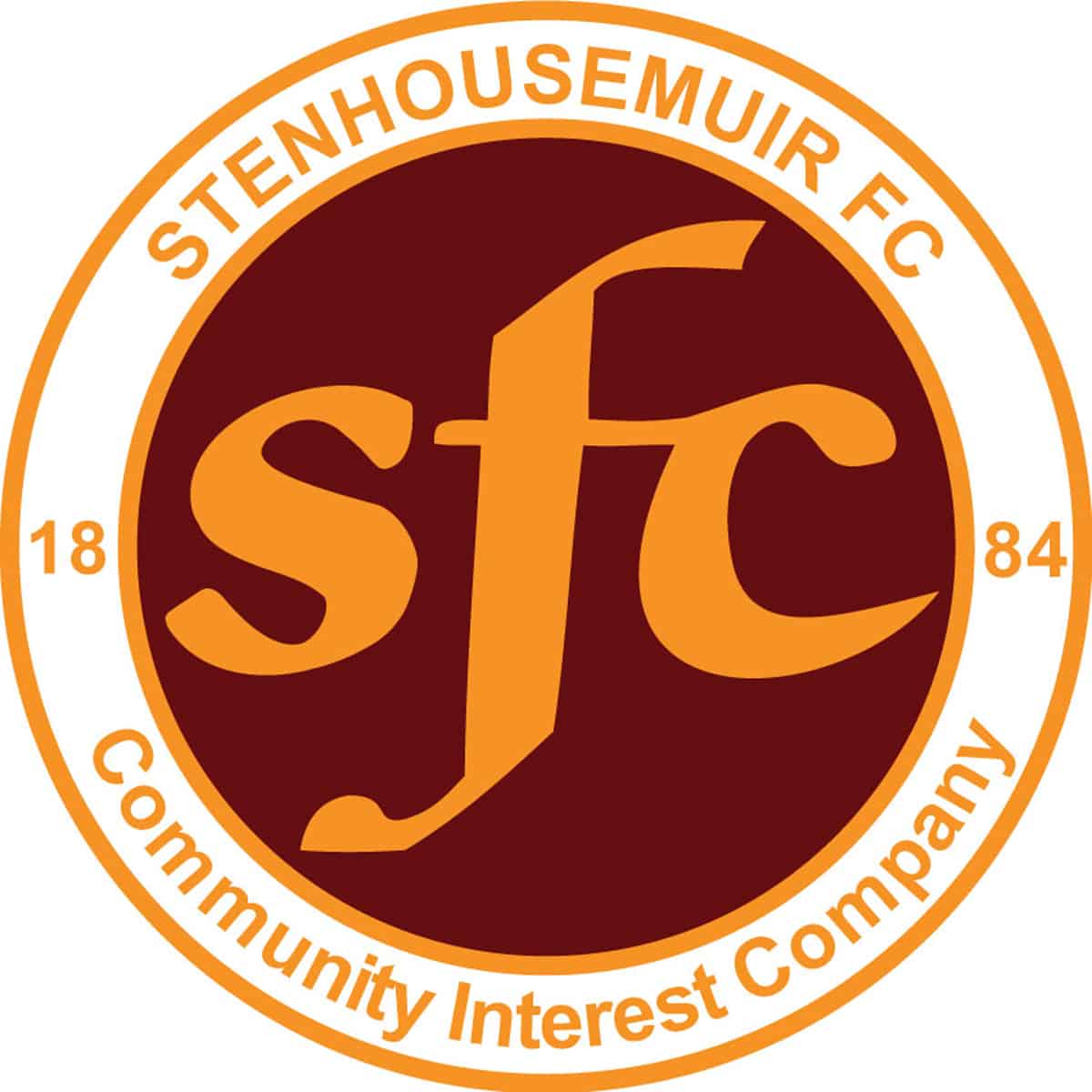 SPFL Ladbrokes League 1
Ochilview Park Stenhousemuir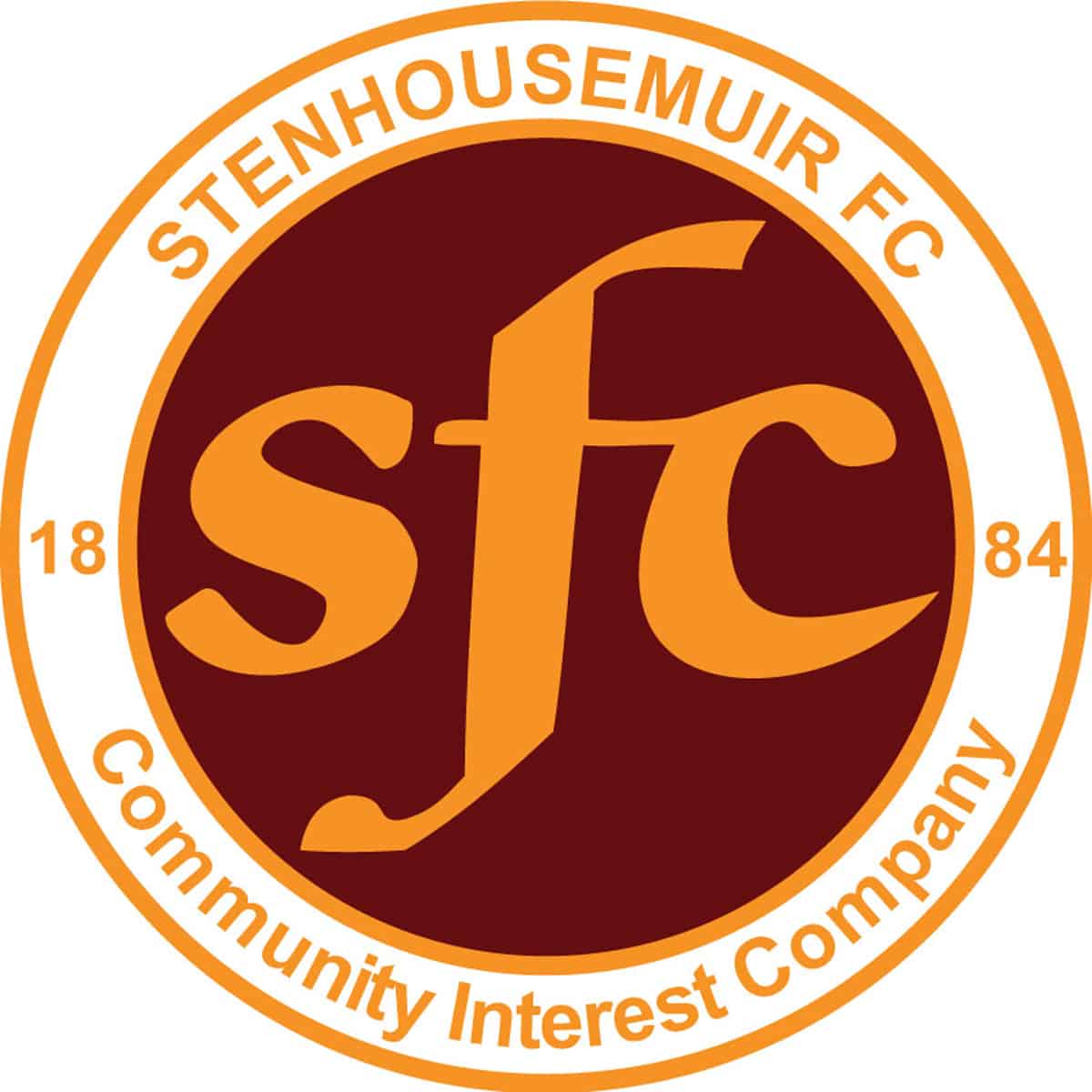 SPFL Ladbrokes League 1
Glebe Park, Brechin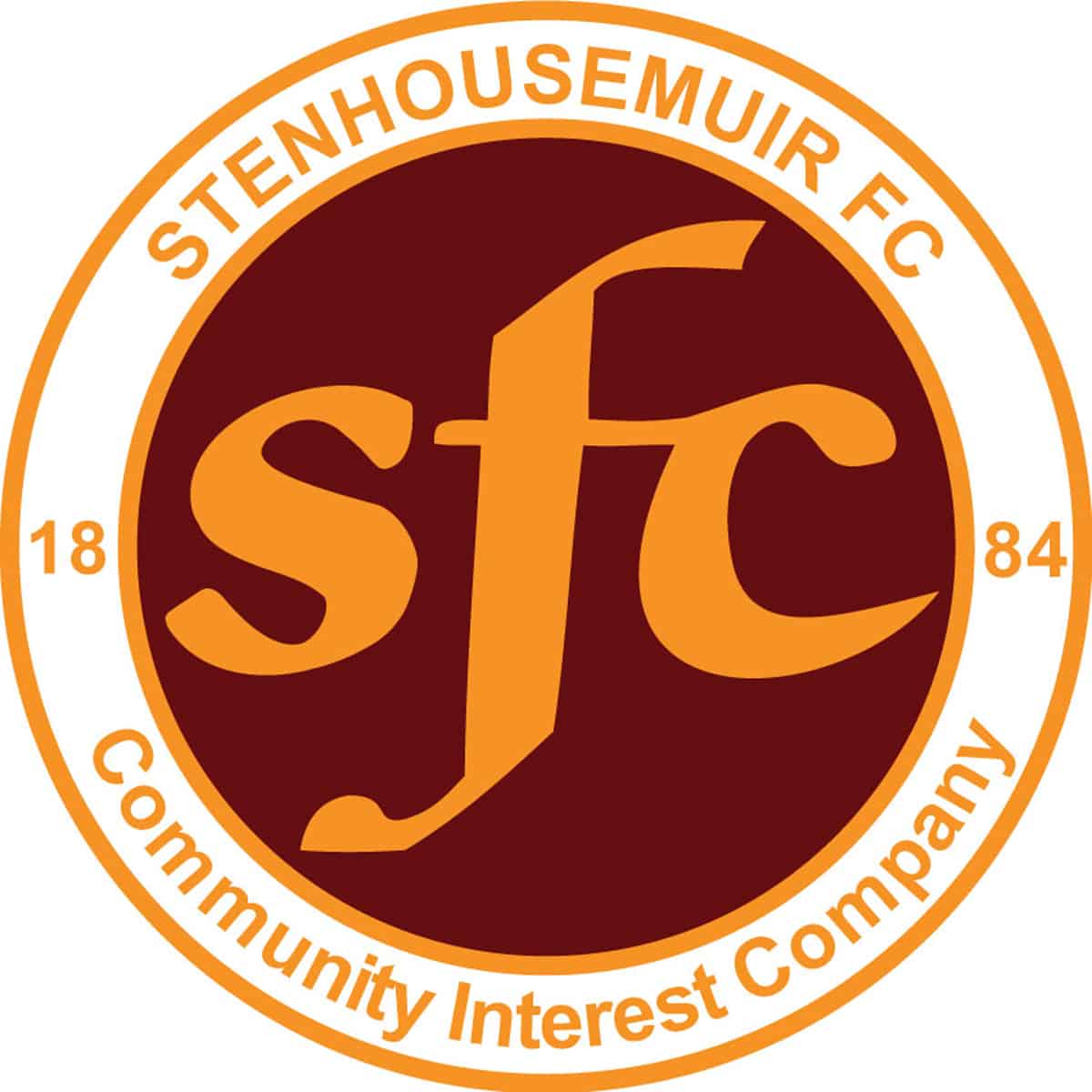 SPFL Ladbrokes League 1
Ochilview Park Stenhousemuir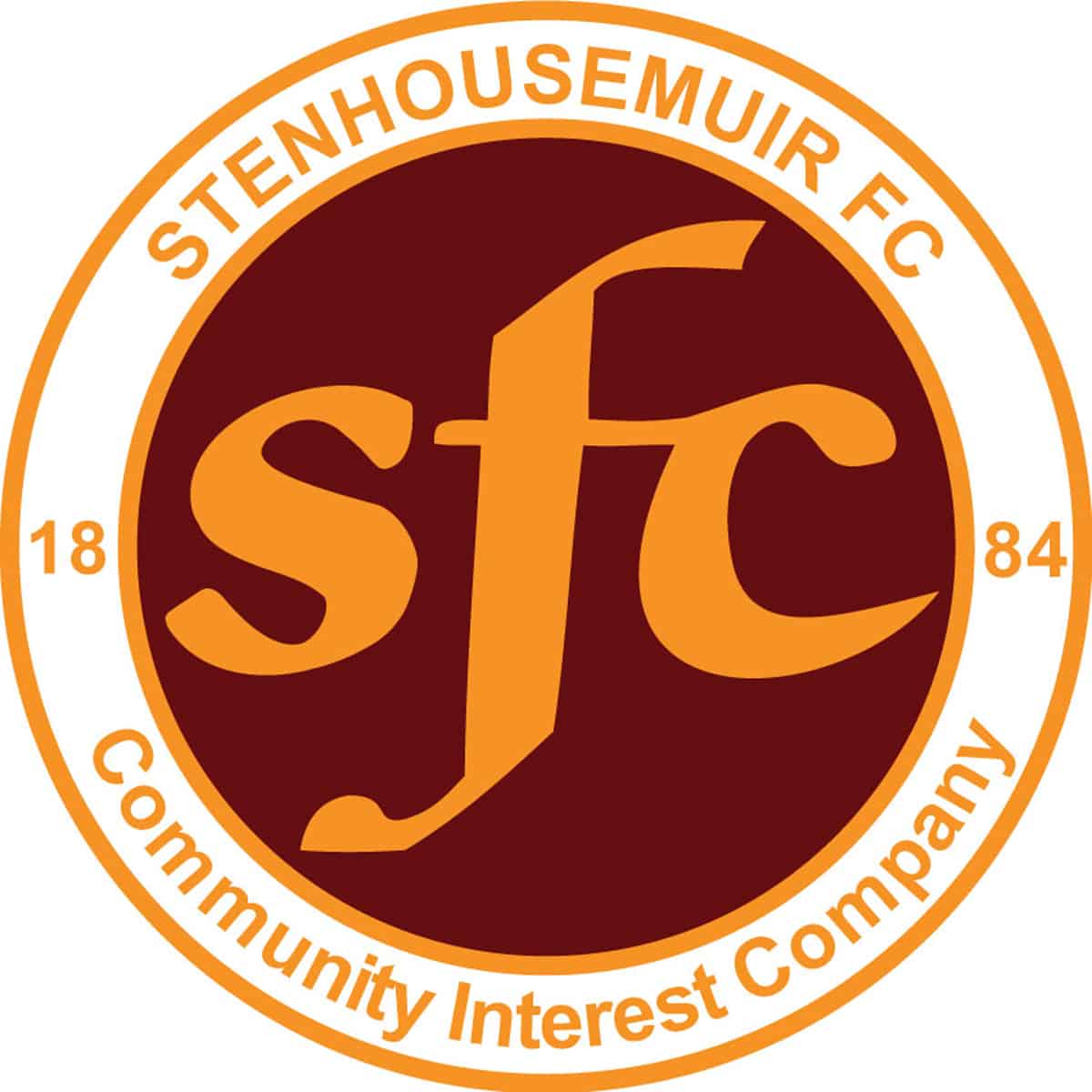 SPFL Ladbrokes League 1
Ochilview Park Stenhousemuir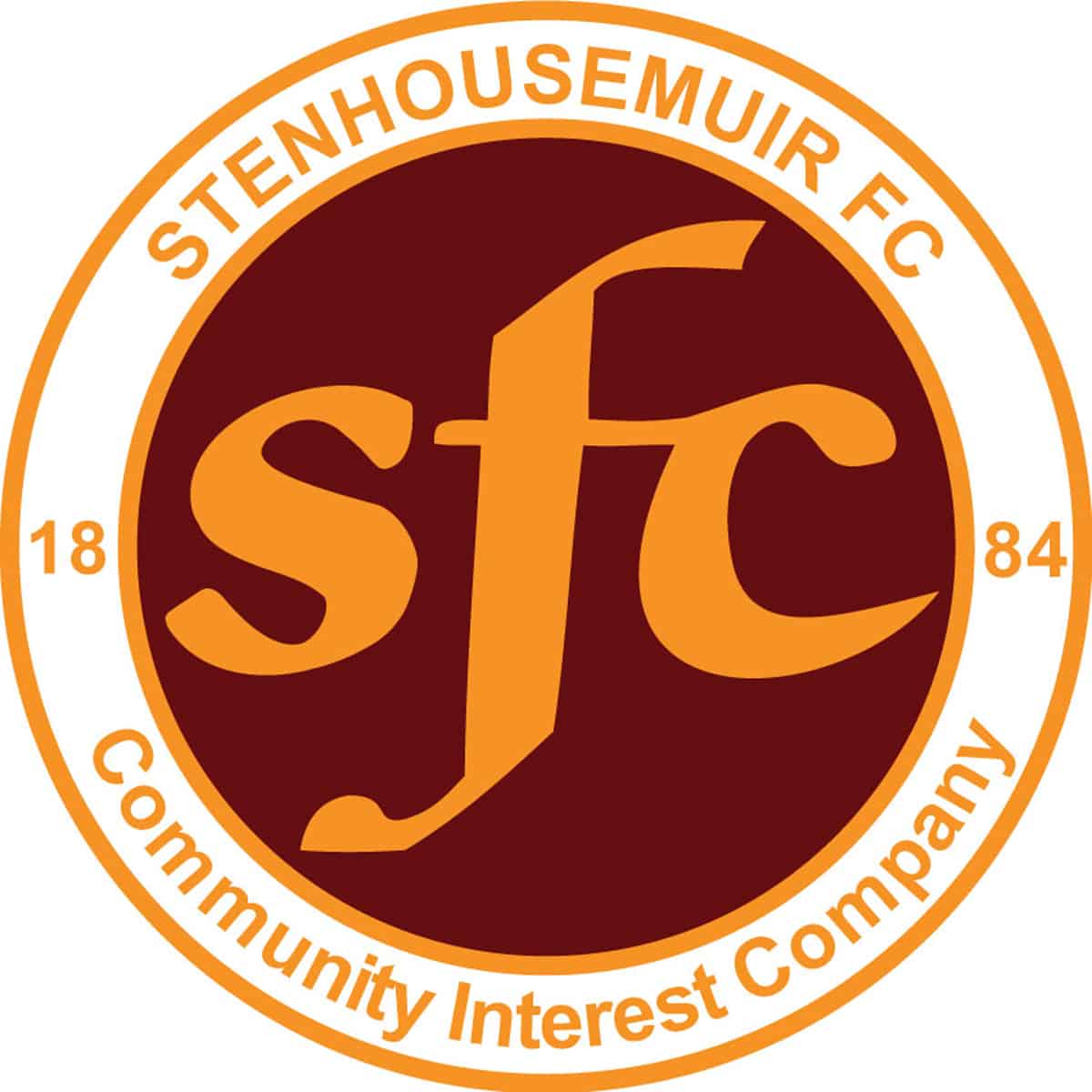 SPFL Ladbrokes League 1
New Bayview Stadium, Methil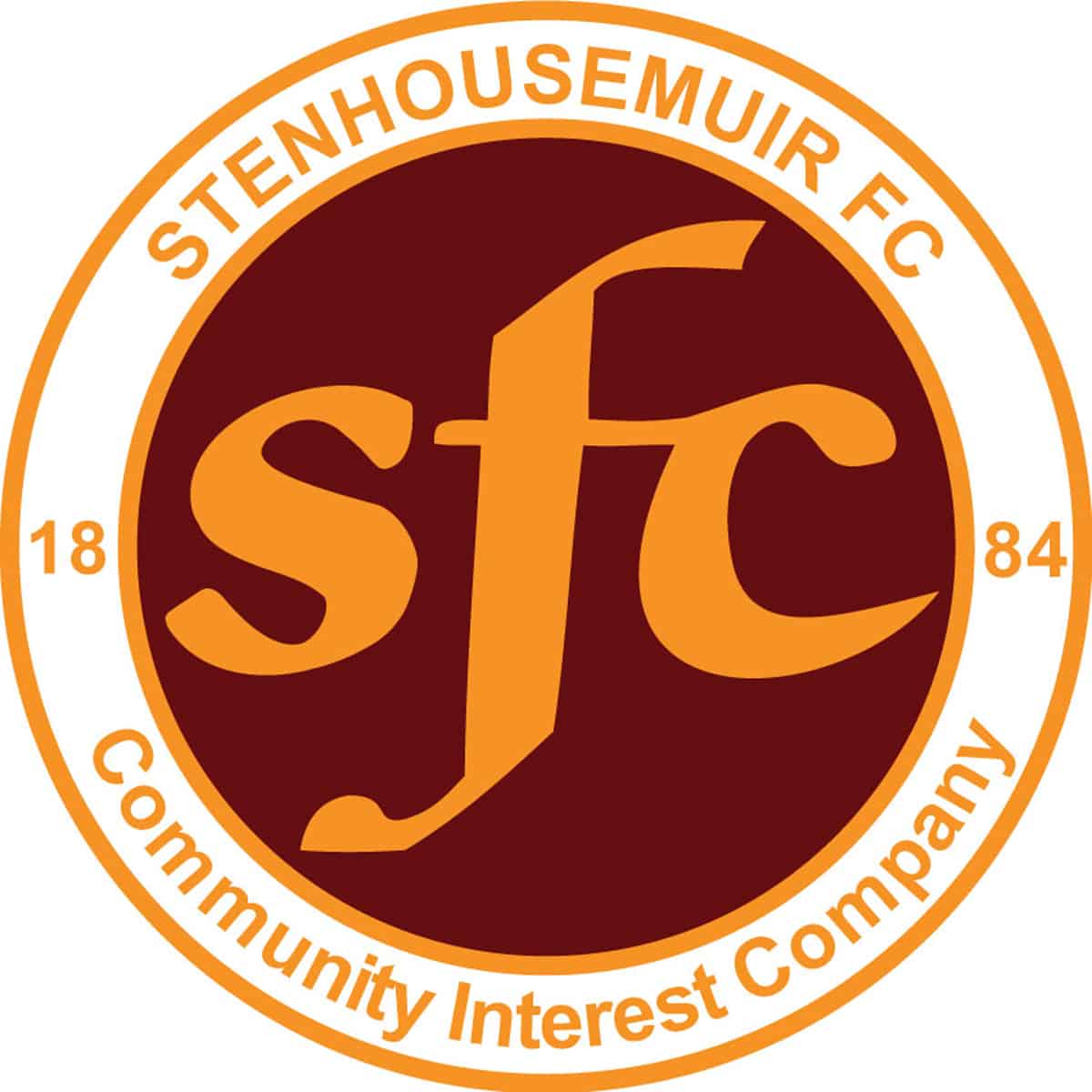 SPFL Ladbrokes League 1
Gayfield Park, Arbroath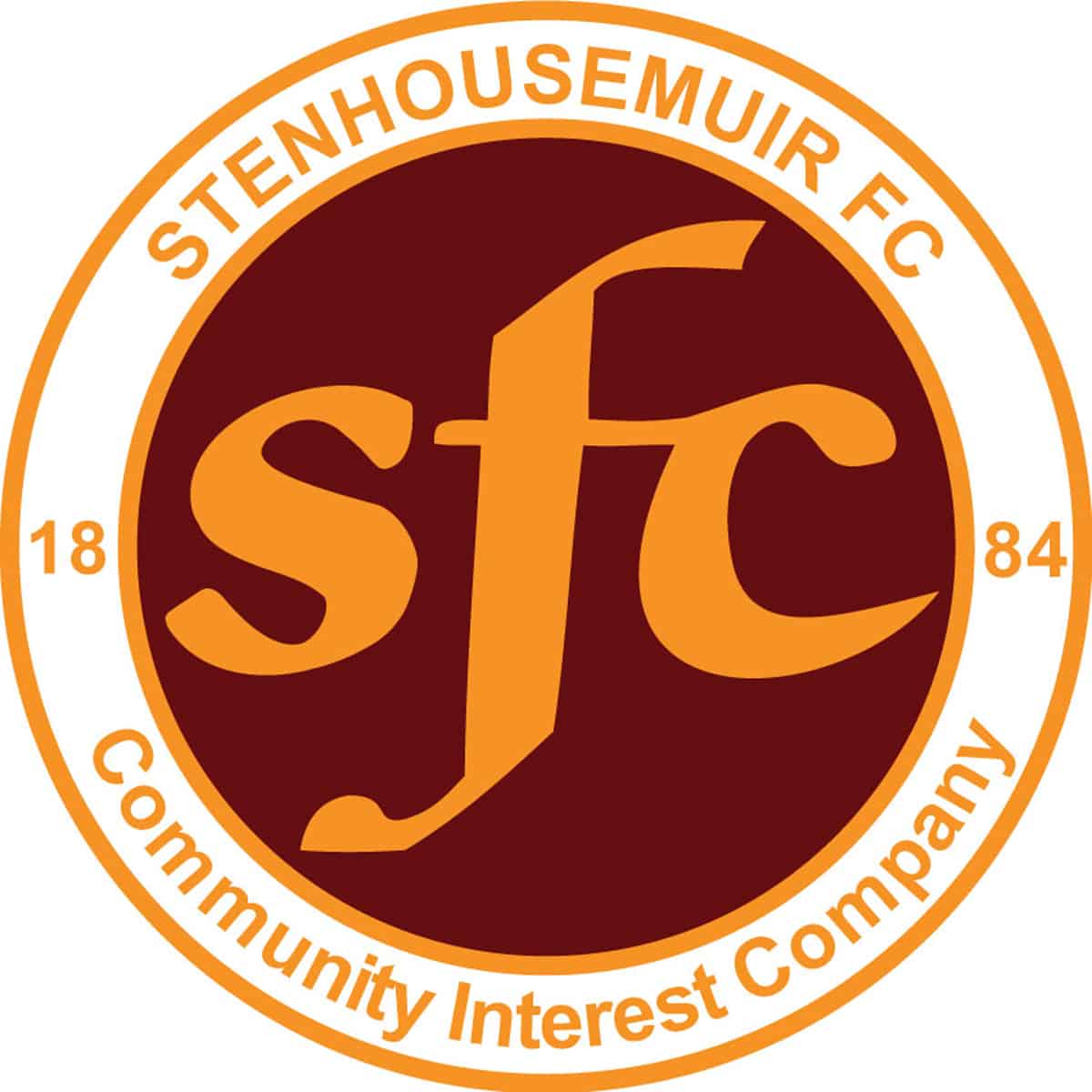 SPFL Ladbrokes League 1
Ochilview Park Stenhousemuir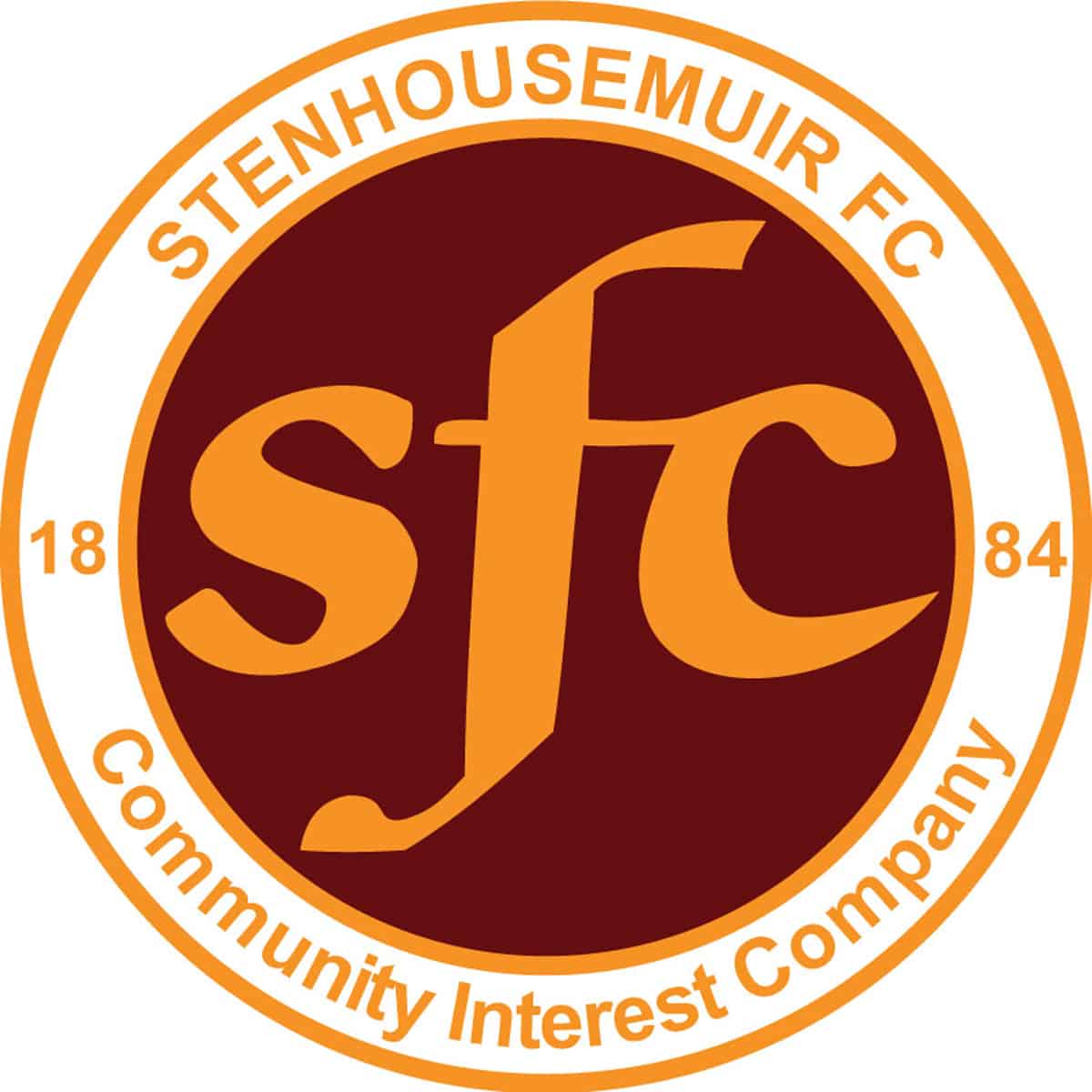 SPFL Ladbrokes League 1
Station Park, Forfar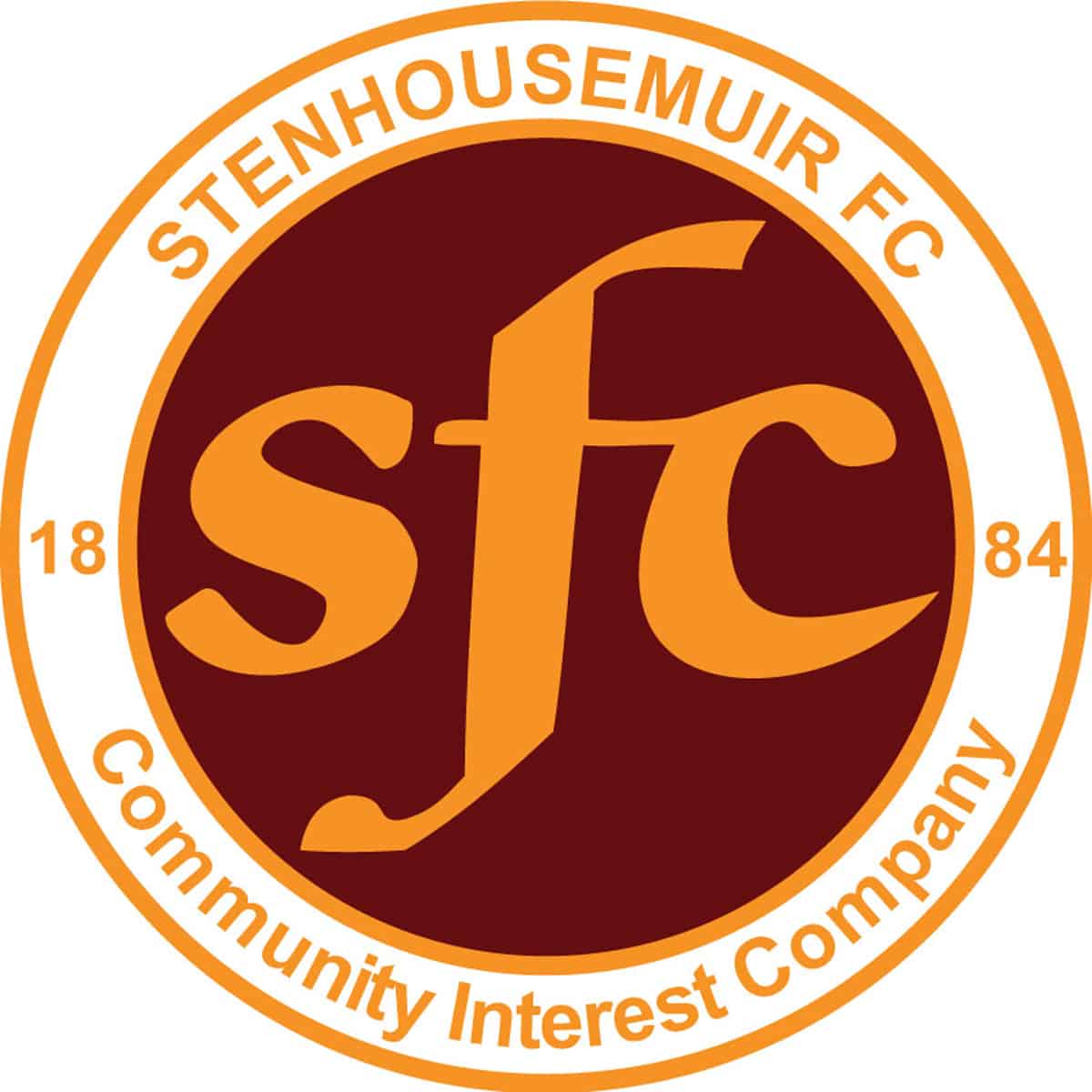 SPFL Ladbrokes League 1
Ochilview Park Stenhousemuir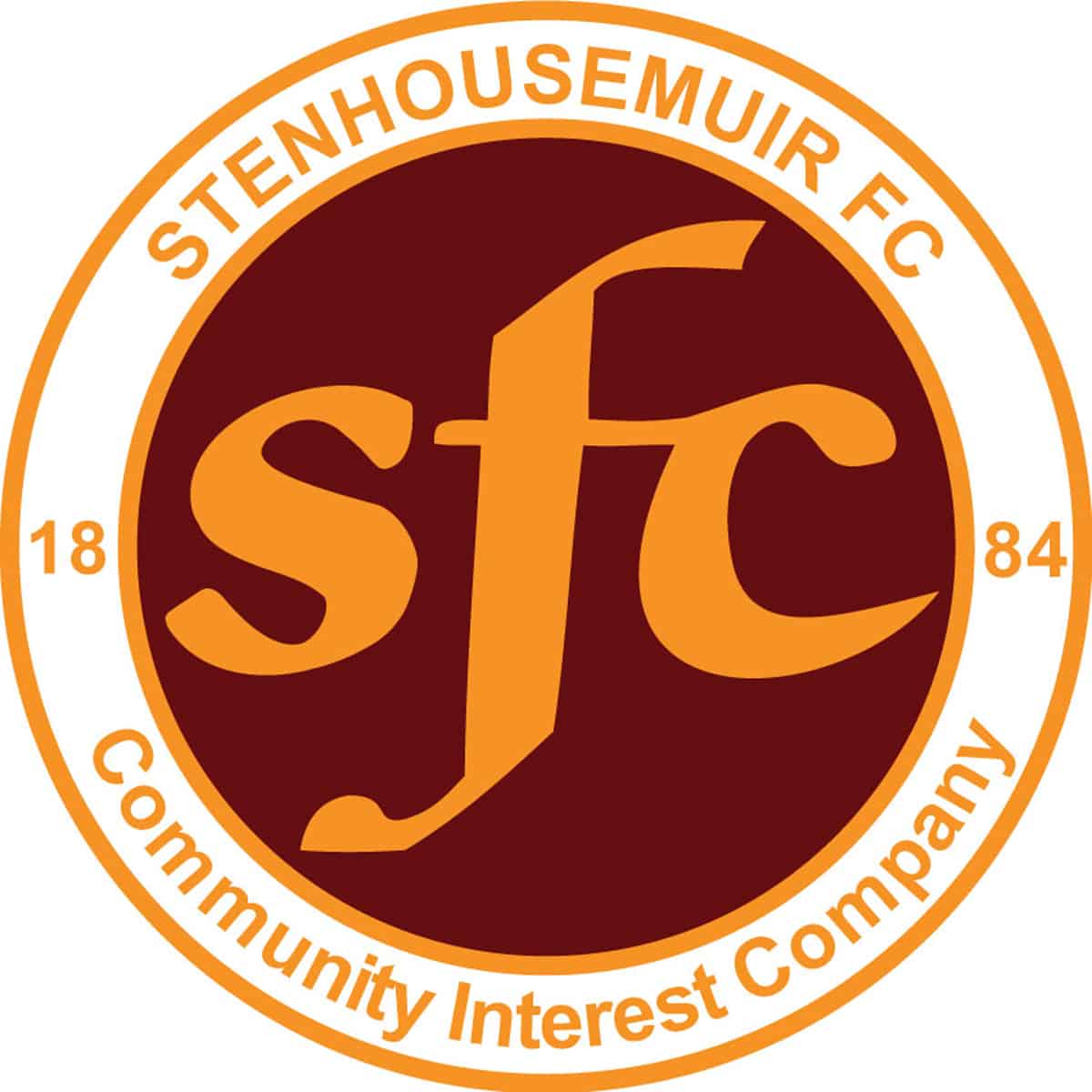 SPFL Ladbrokes League 1
Cliftonhill Stadium,Coatbridge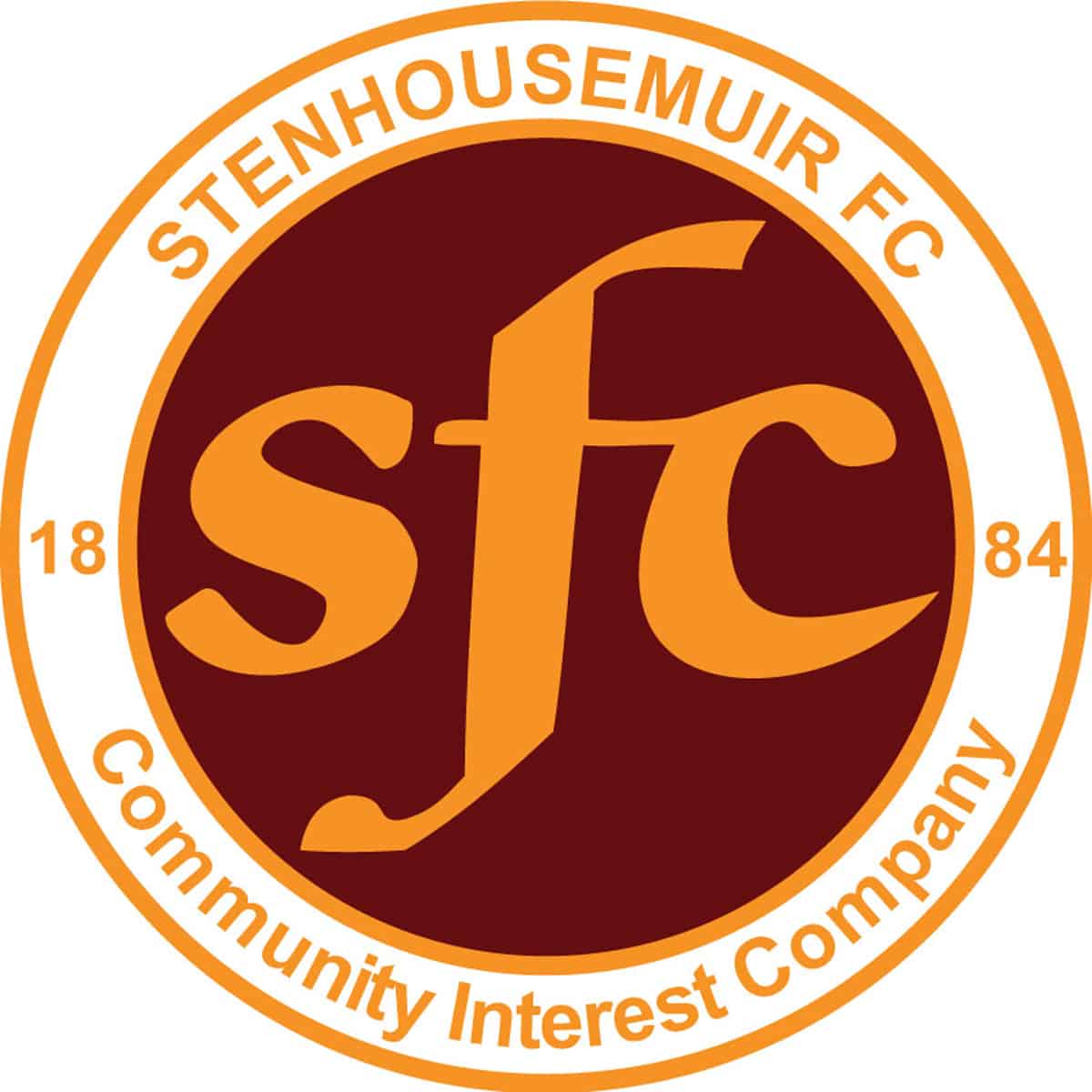 SPFL Ladbrokes League 1
Ochilview Park Stenhousemuir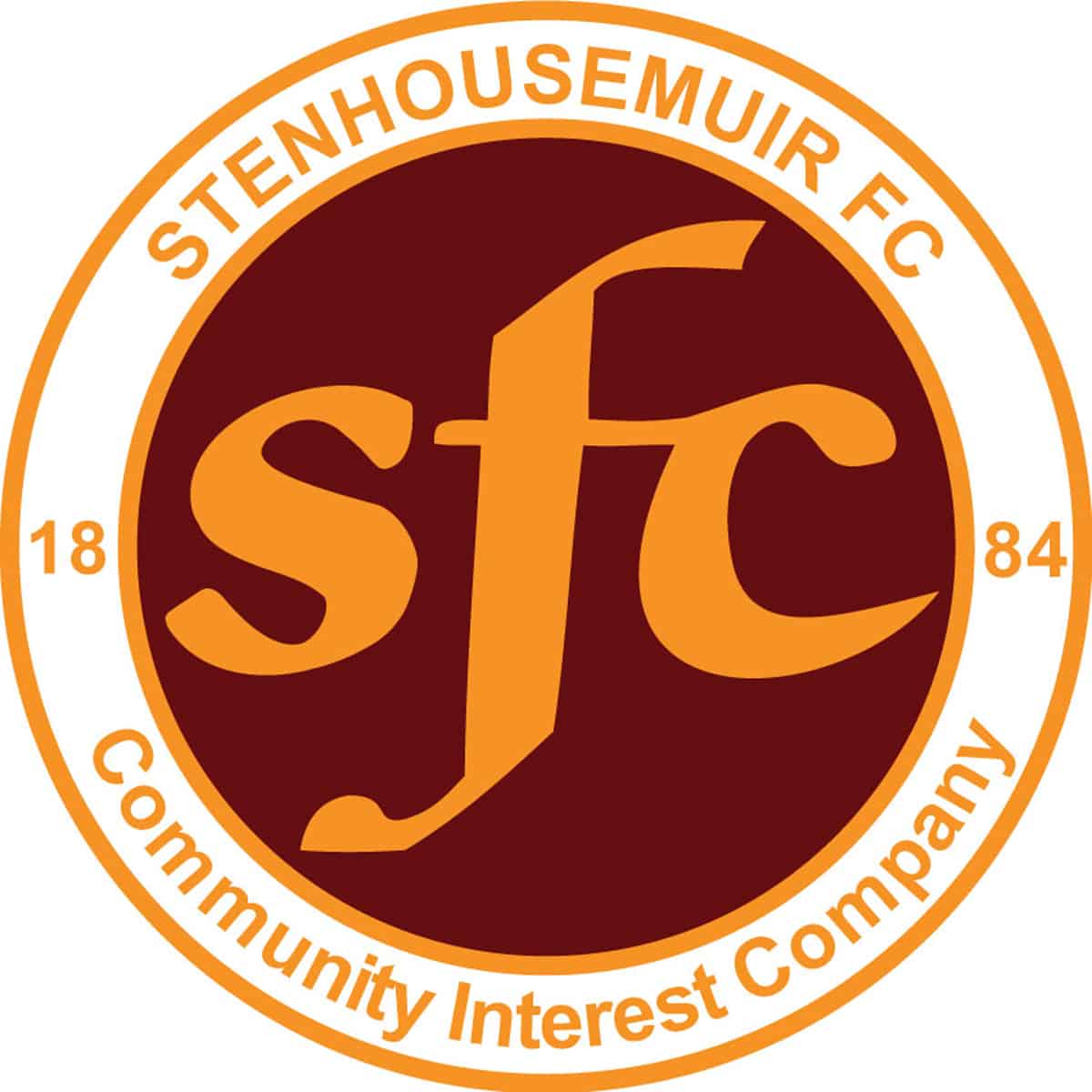 SPFL Ladbrokes League 1
Somerset Park, Ayr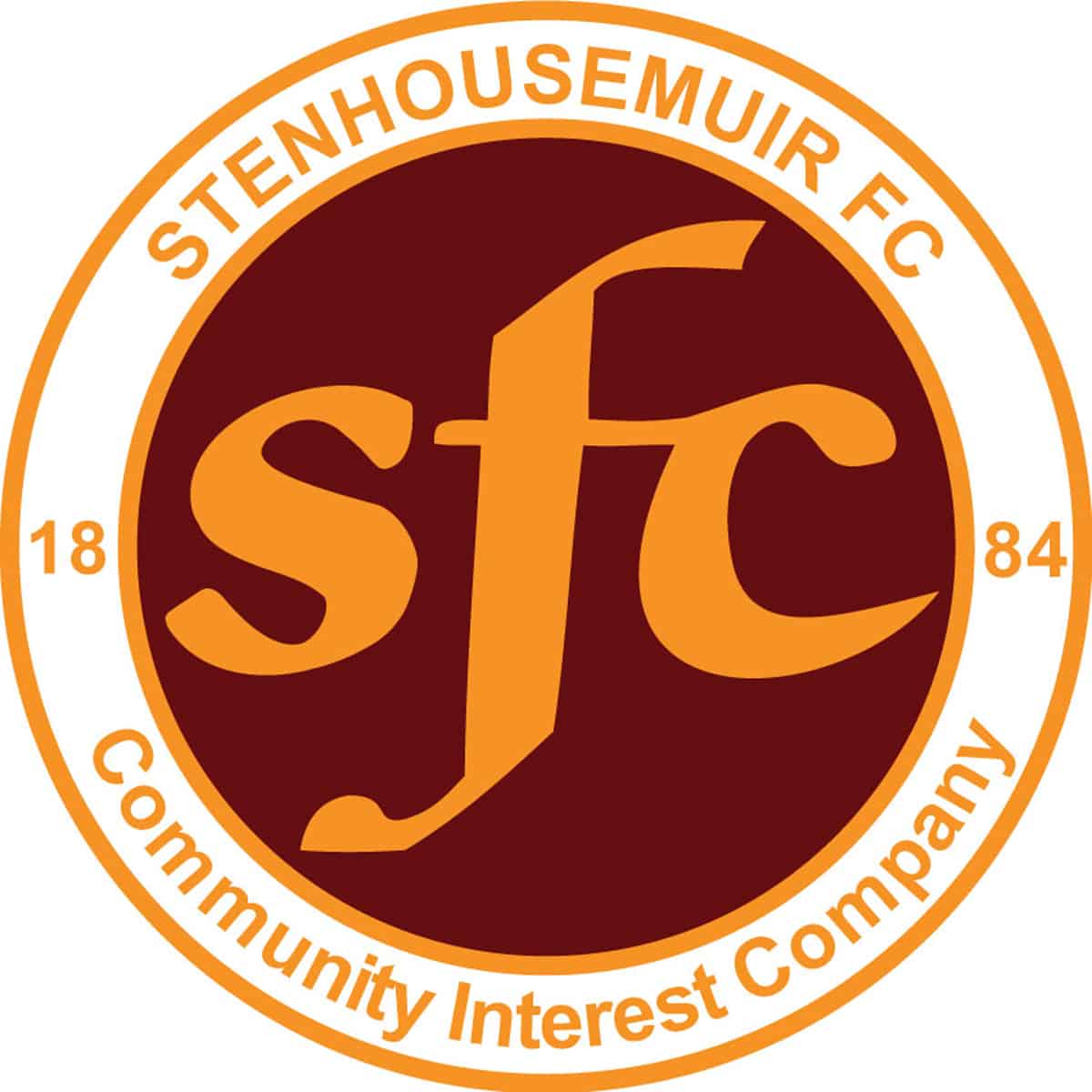 SPFL Ladbrokes League 1
Stair Park, Stranraer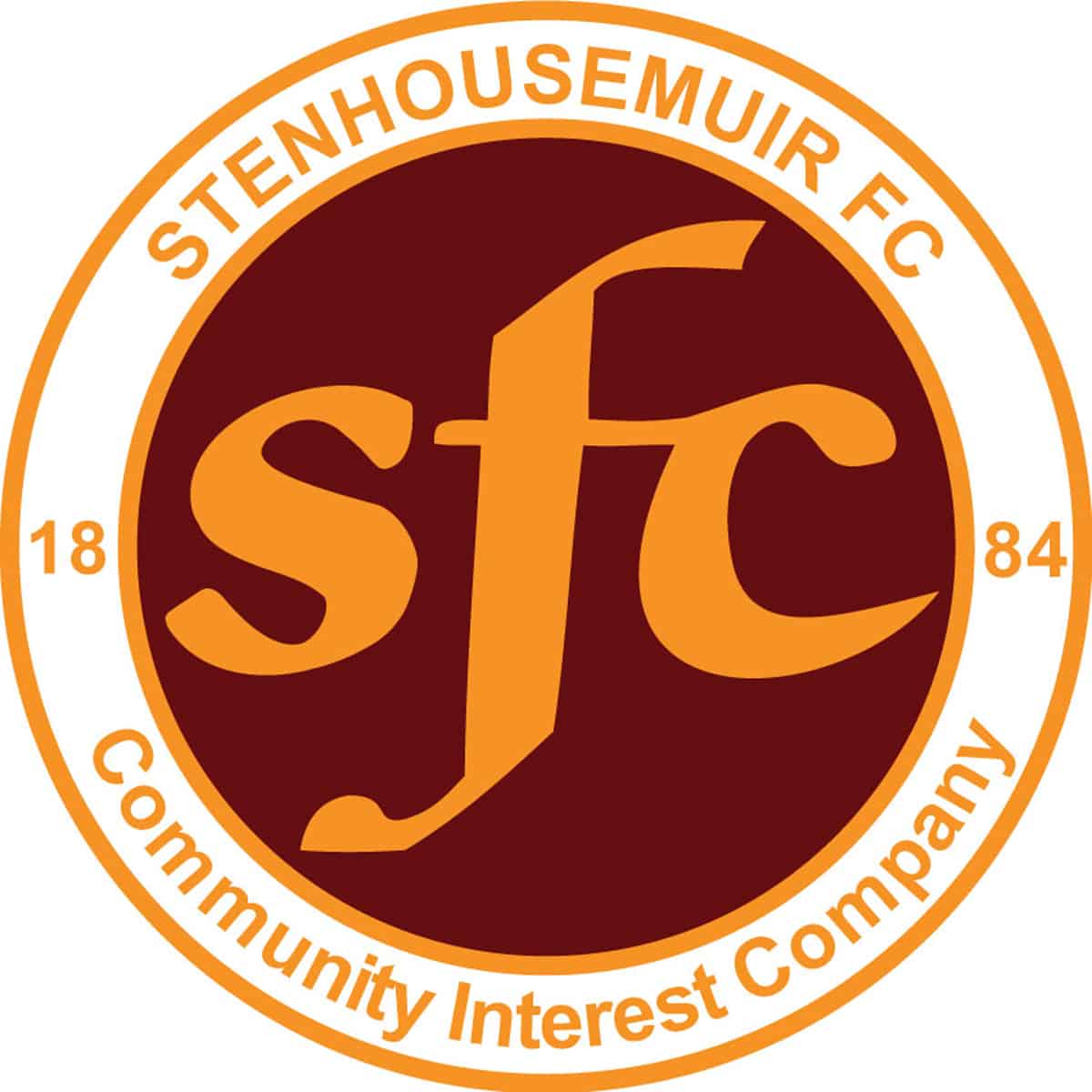 SPFL Ladbrokes League 1
Ochilview Park Stenhousemuir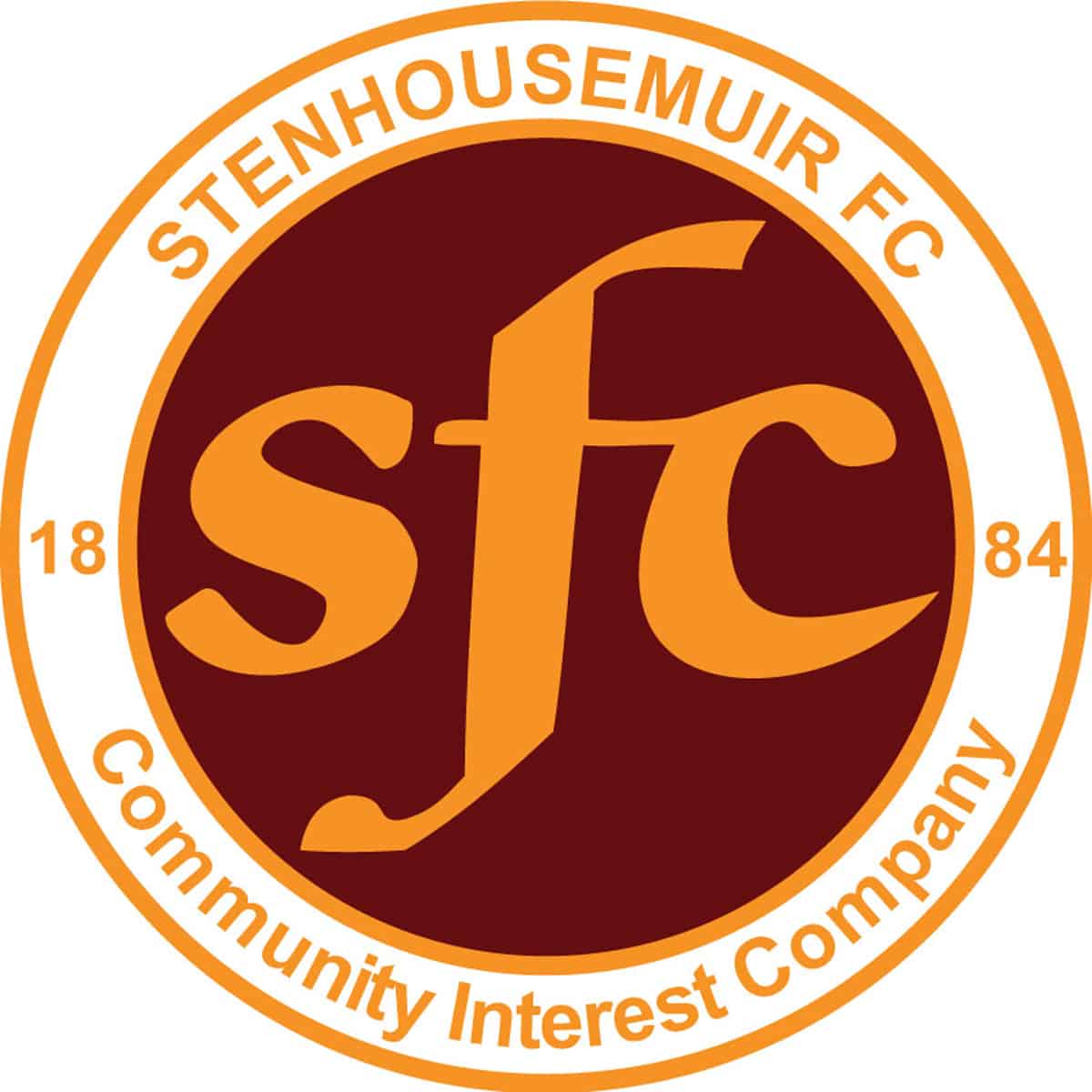 SPFL Ladbrokes League 1
Palmerston Park, Dumfries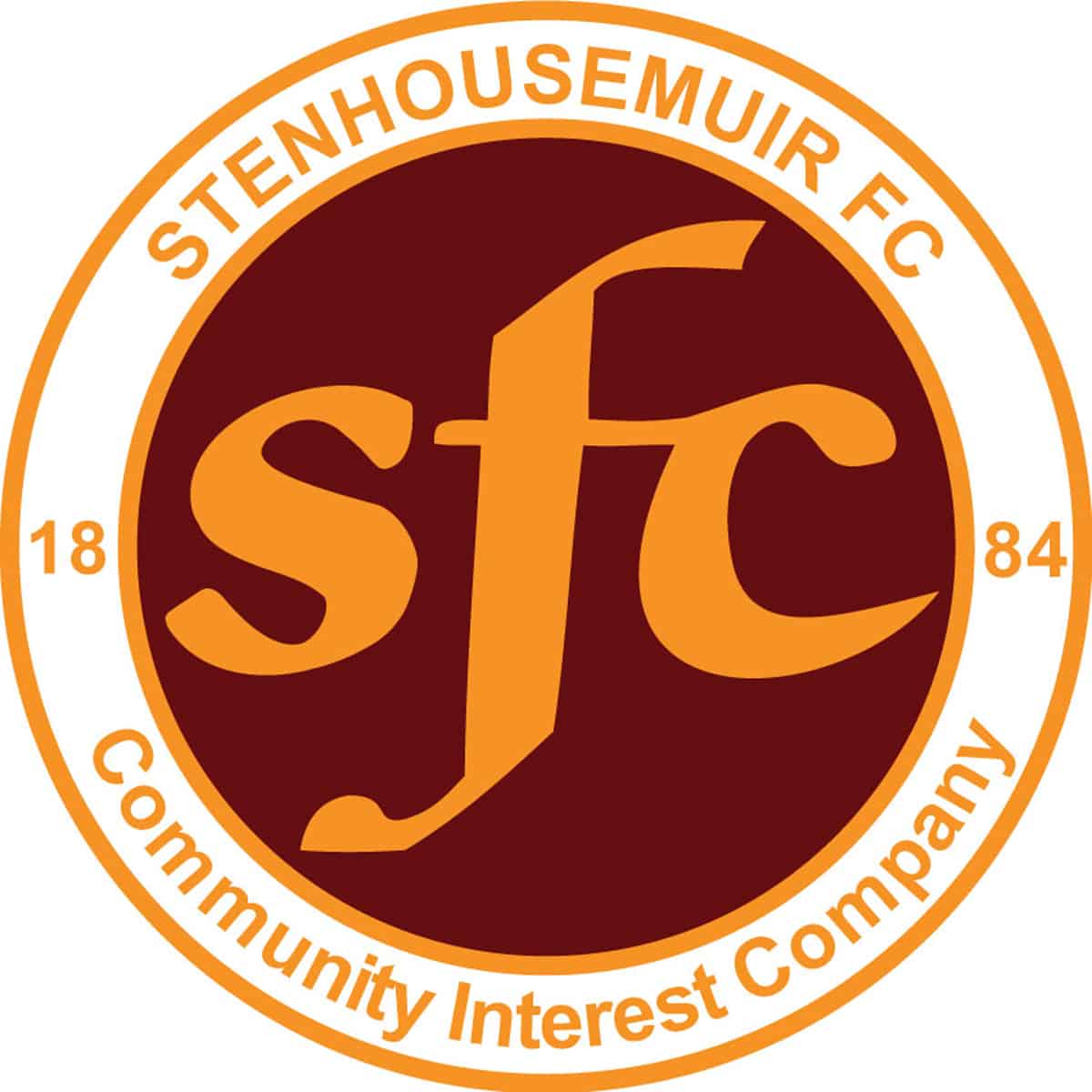 SPFL Ladbrokes League 1
Ochilview Park Stenhousemuir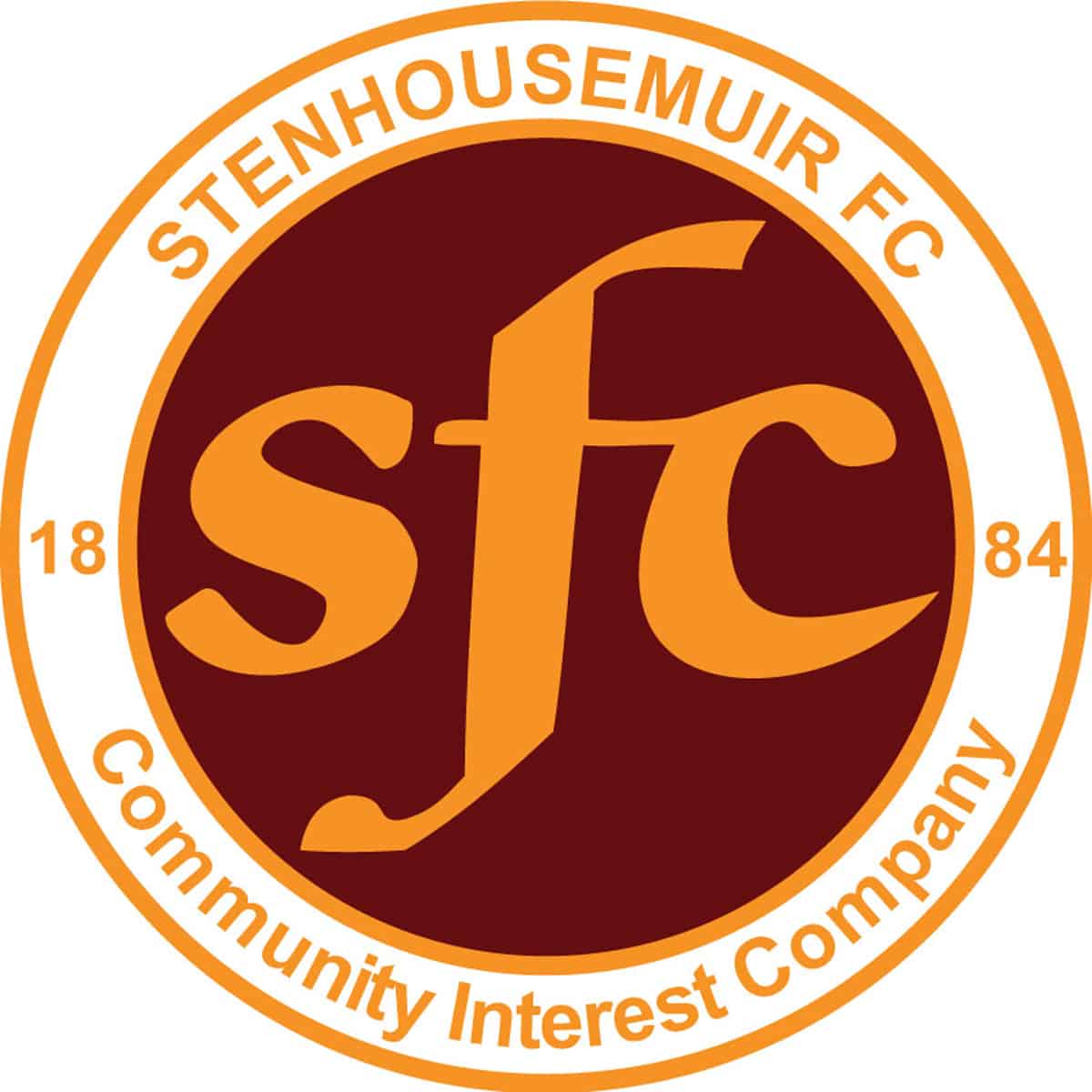 SPFL Ladbrokes League 1
Ochilview Park Stenhousemuir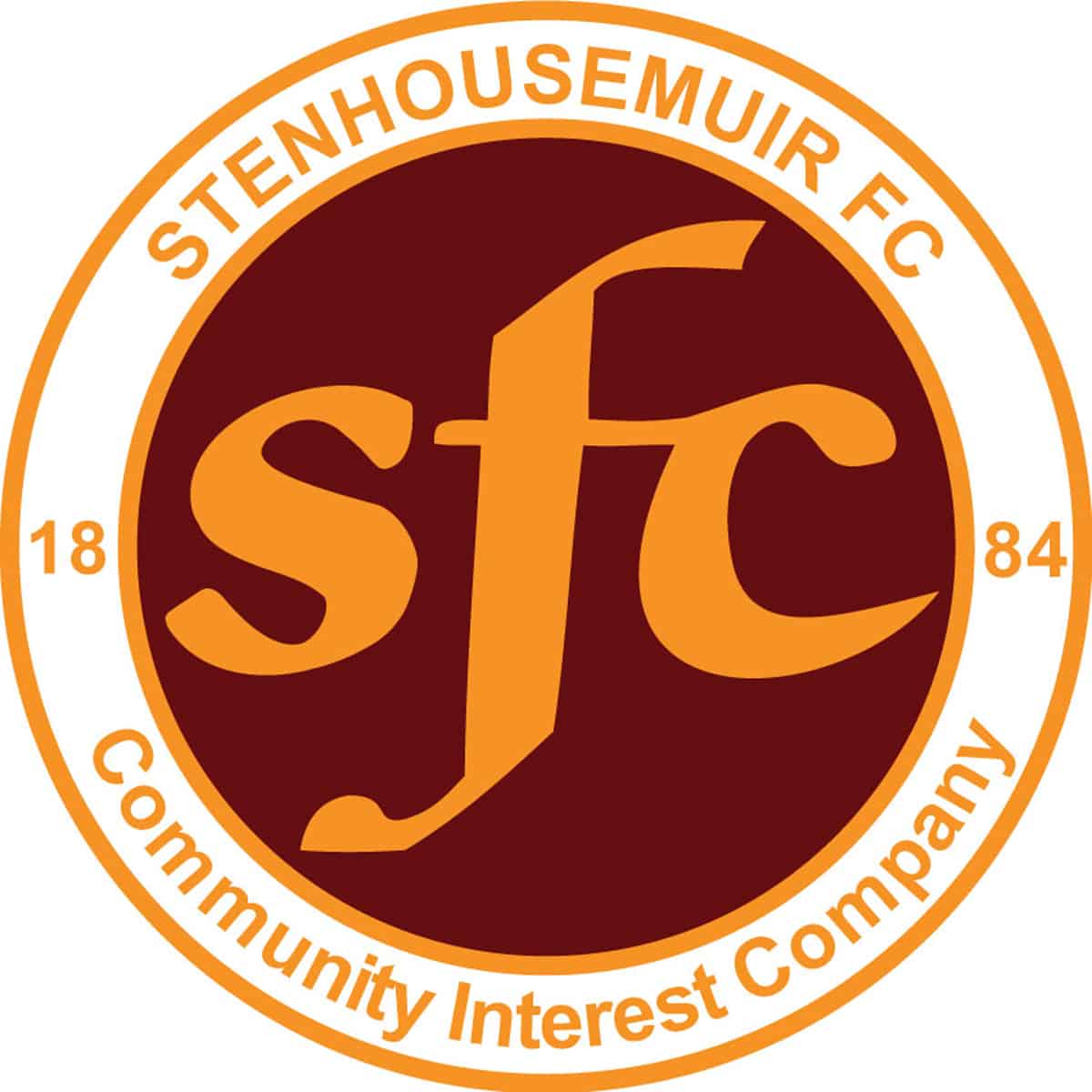 SPFL Ladbrokes League 1
Ochilview Park Stenhousemuir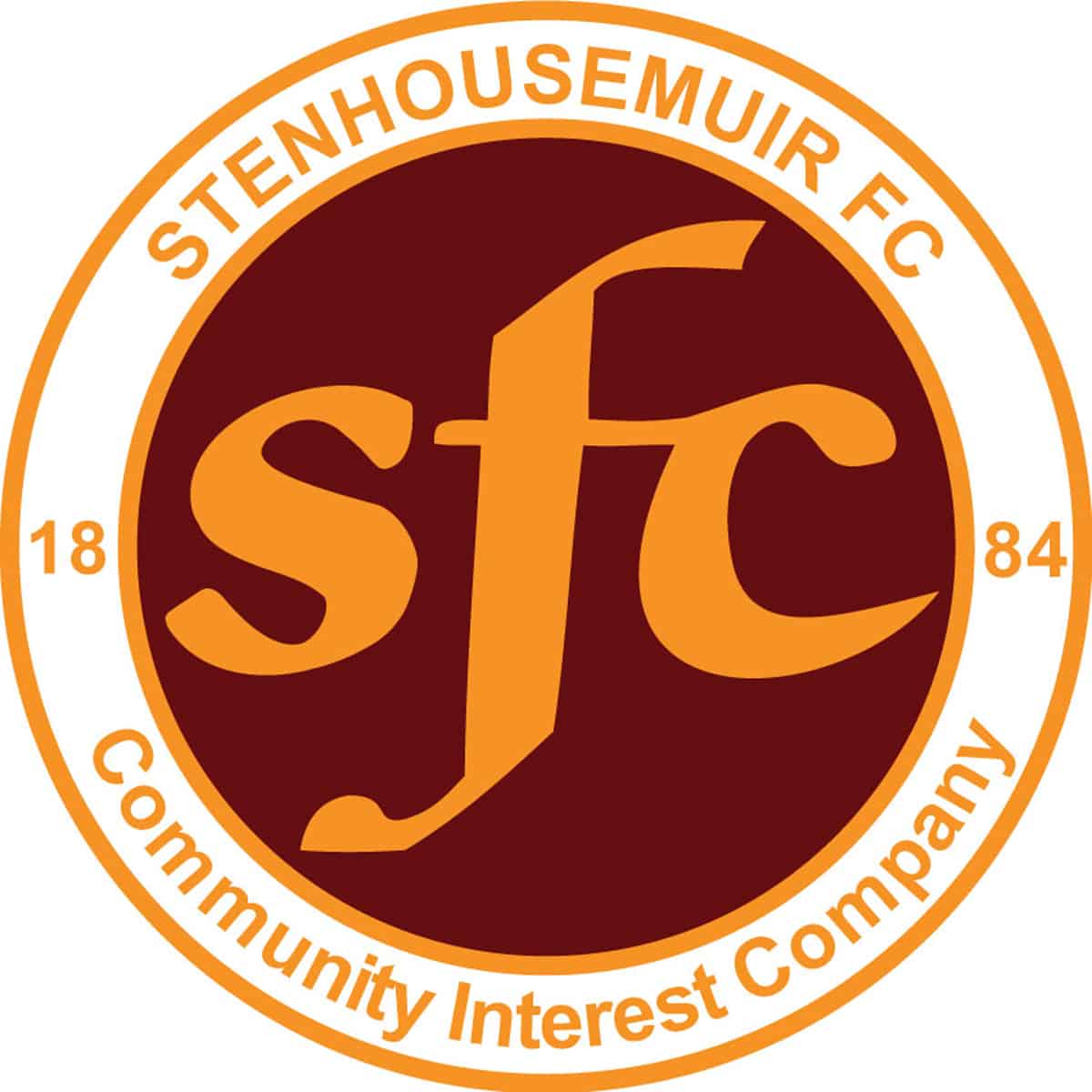 SPFL Ladbrokes League 1
Recreation Park, Alloa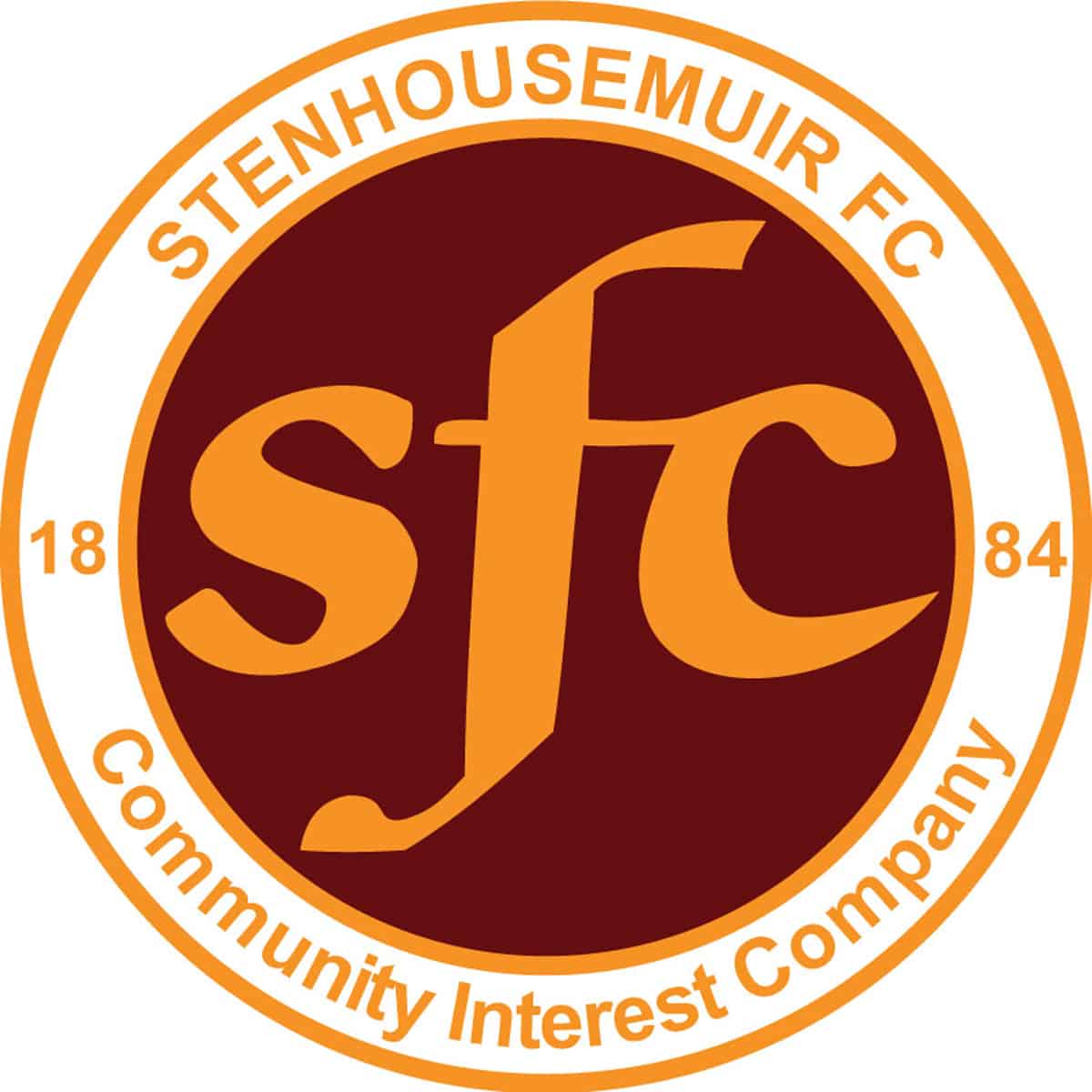 SPFL Ladbrokes League 1
Ochilview Park Stenhousemuir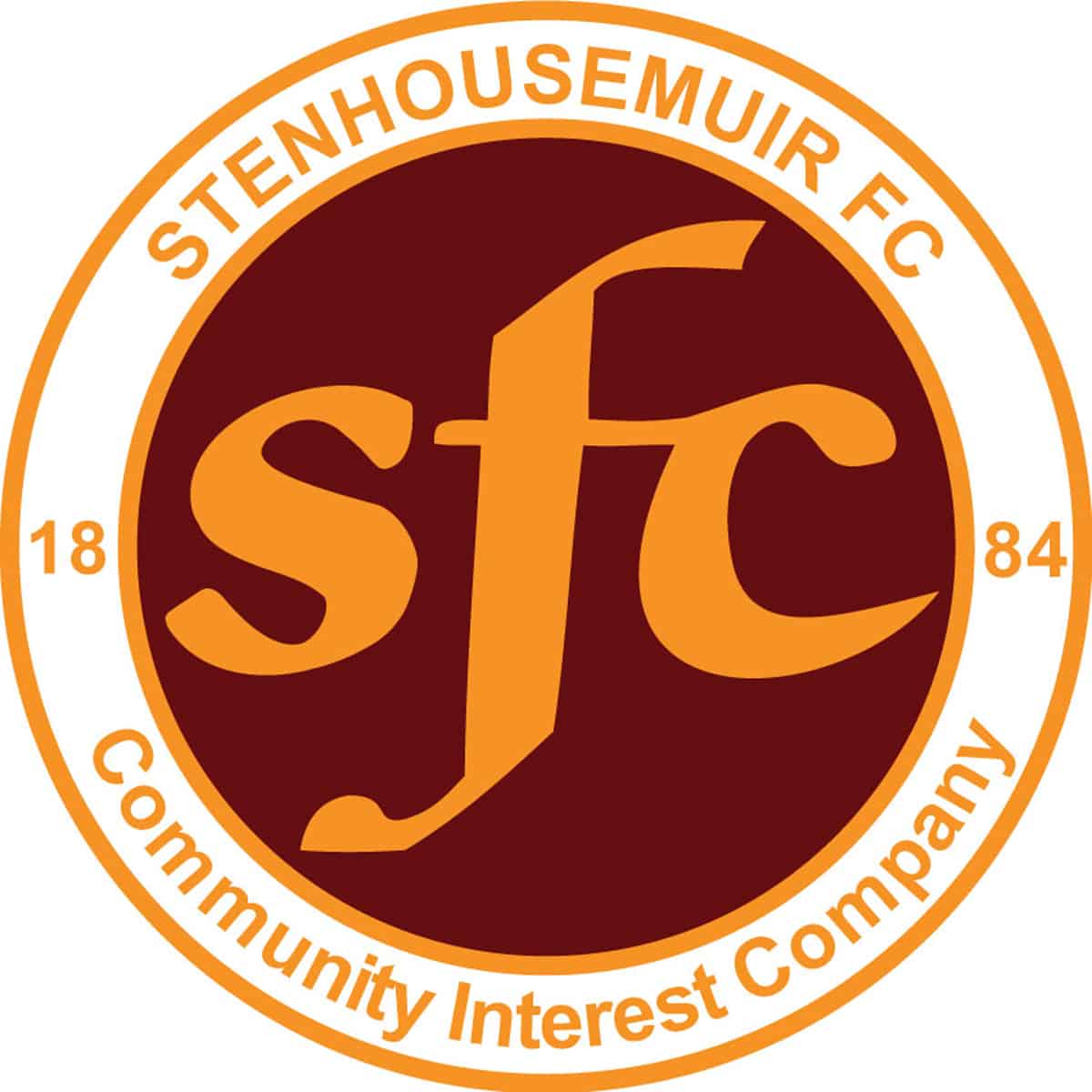 SPFL Ladbrokes League 1
New Bayview Stadium, Methil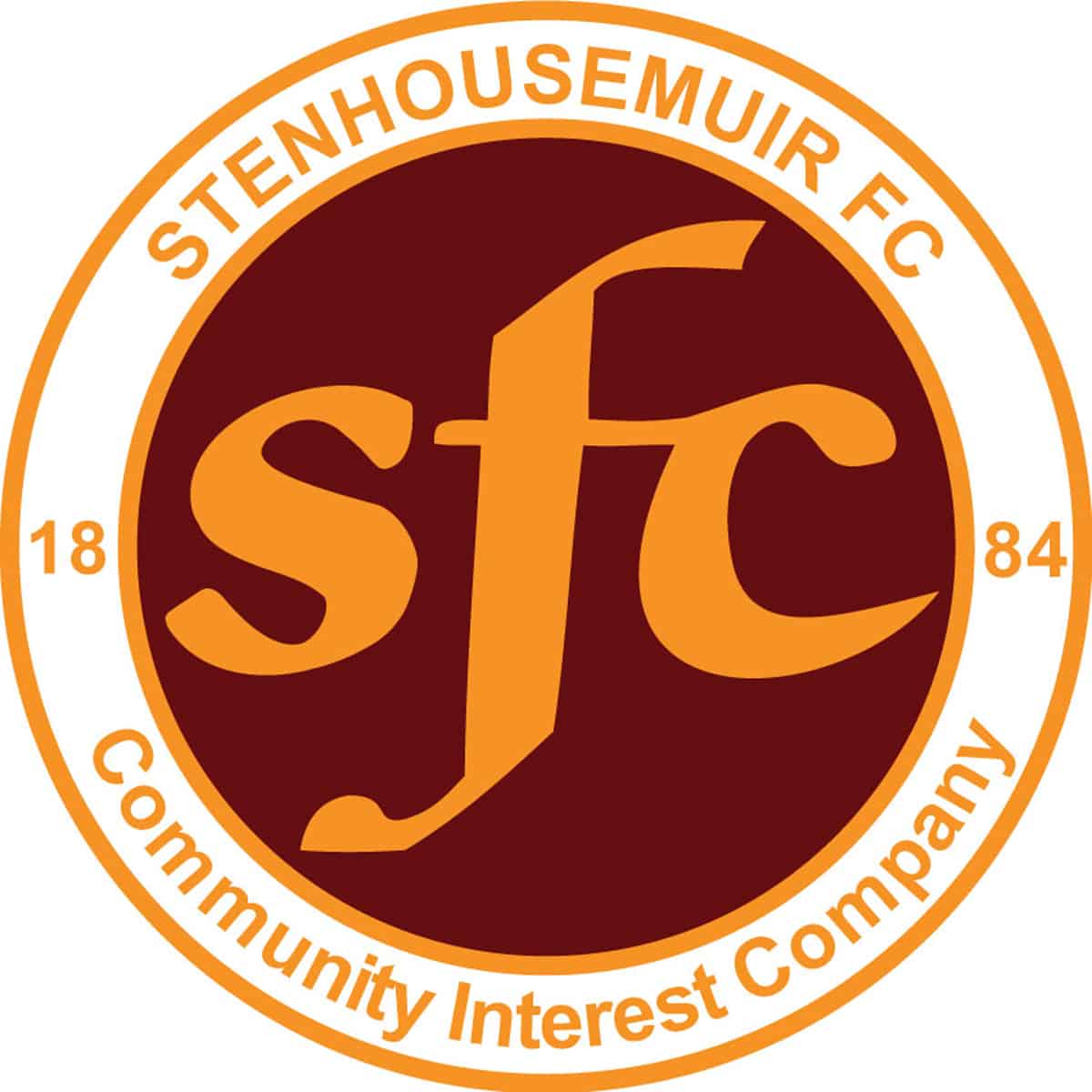 SPFL Ladbrokes League 1
Ochilview Park Stenhousemuir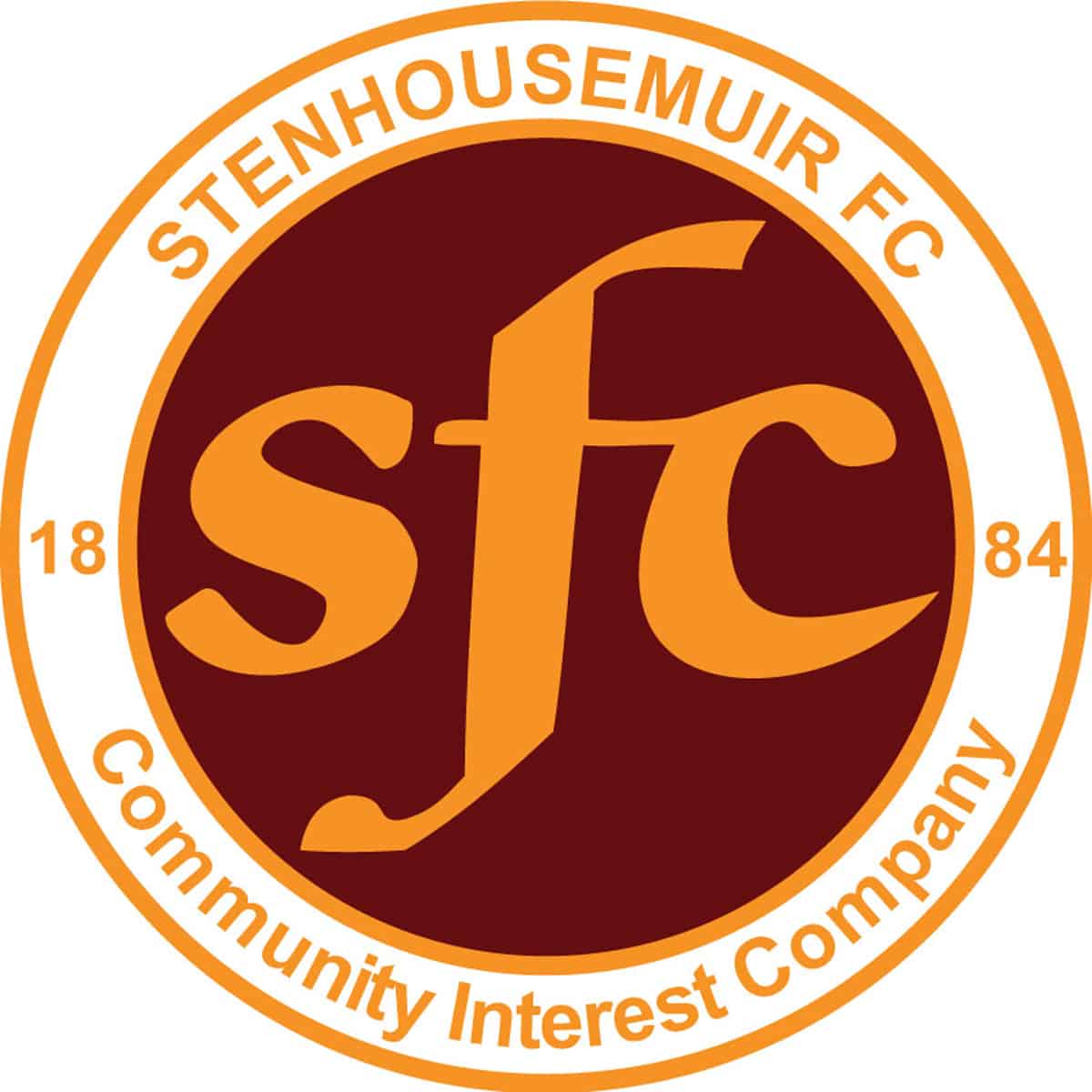 SPFL Ladbrokes League 1
Gayfield Park, Arbroath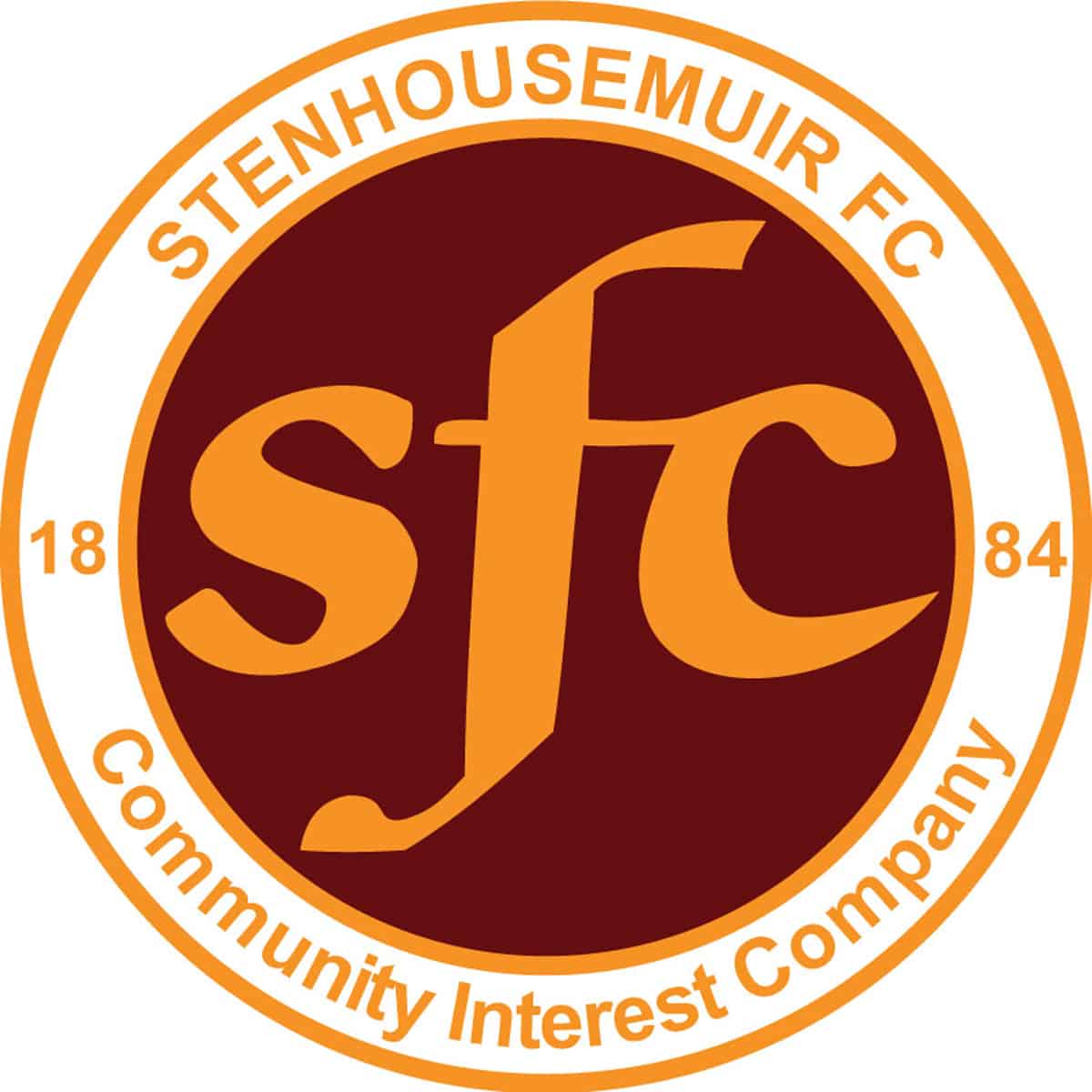 William Hill Scottish Cup
Ochilview Park Stenhousemuir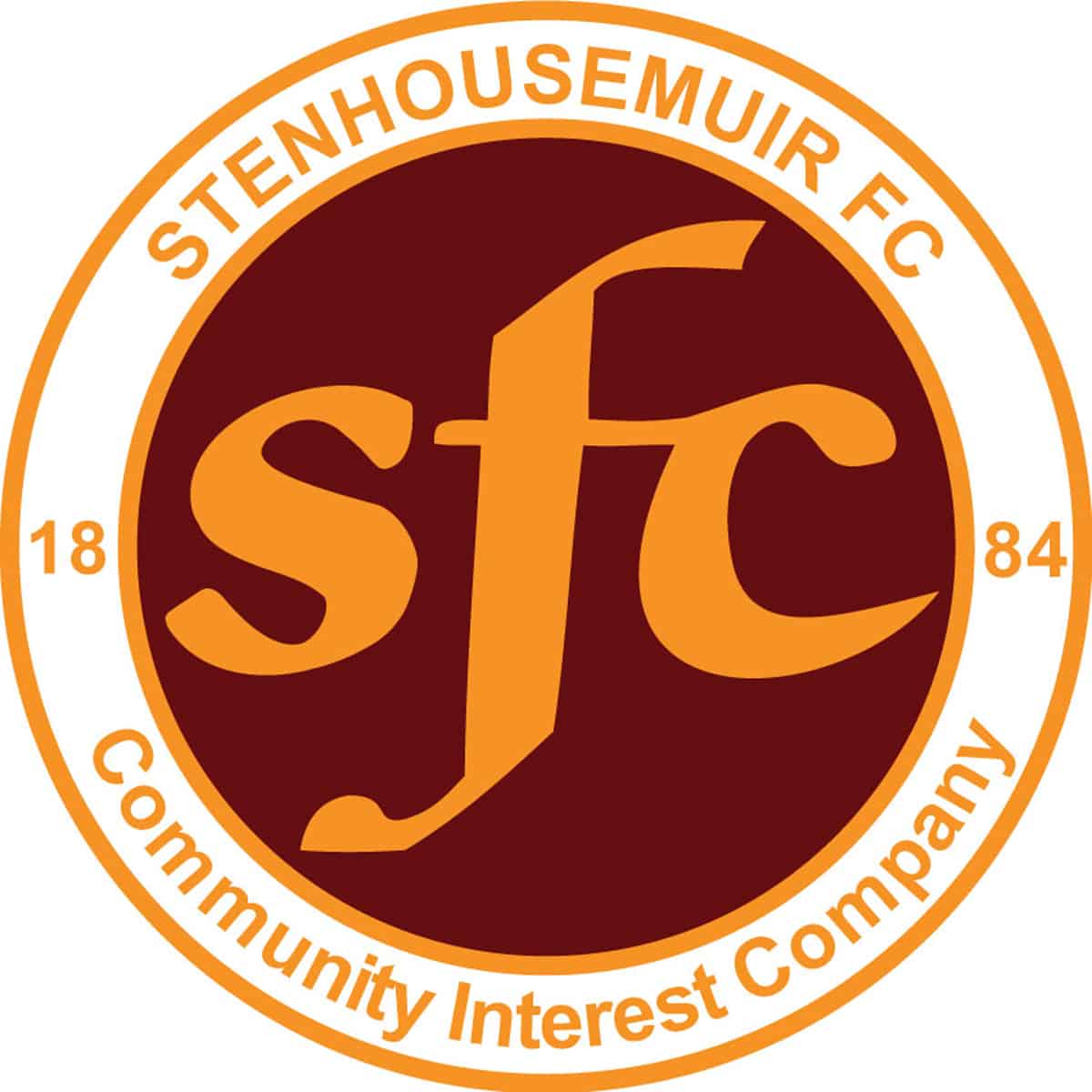 SPFL Ladbrokes League 1
Ochilview Park Stenhousemuir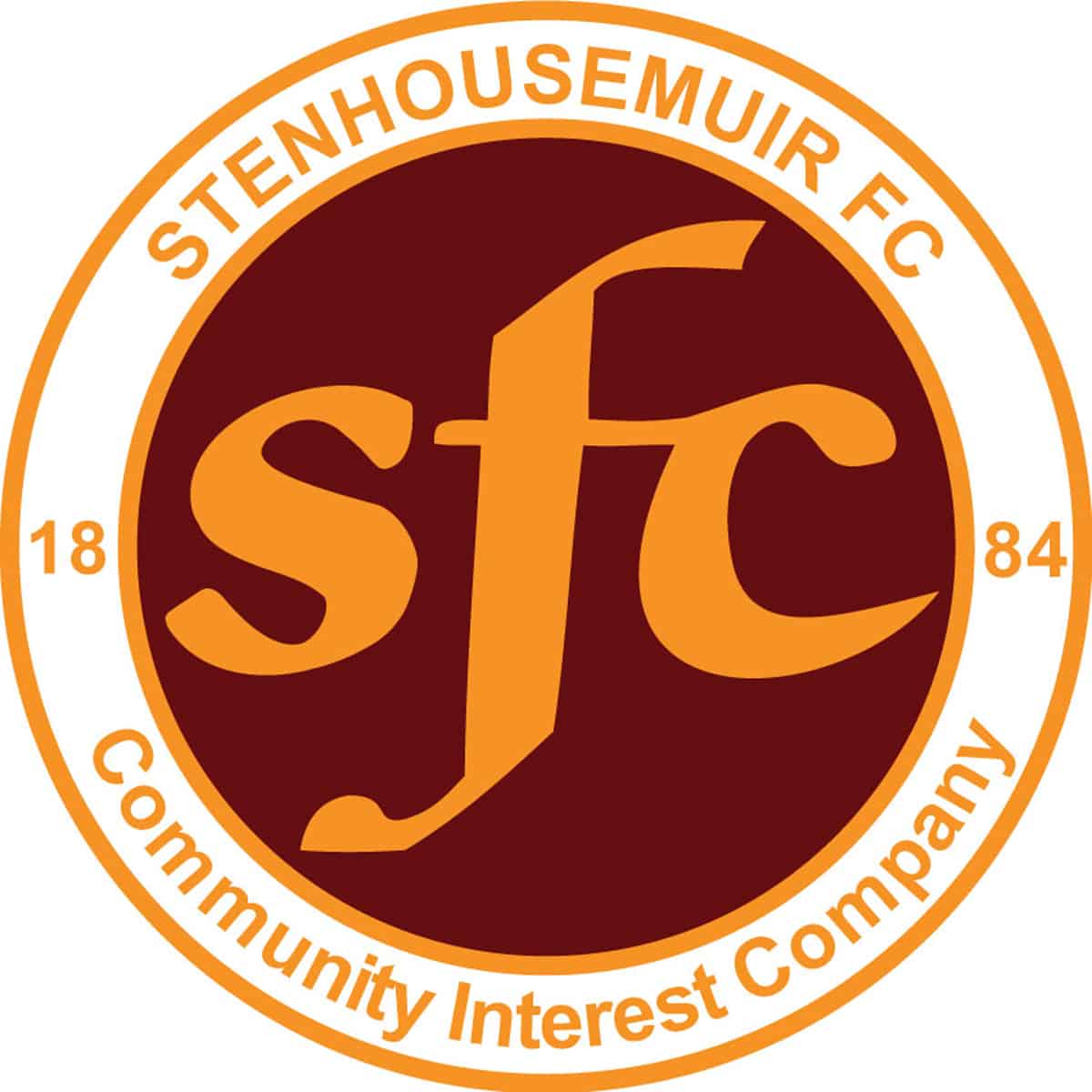 SPFL Ladbrokes League 1
Station Park, Forfar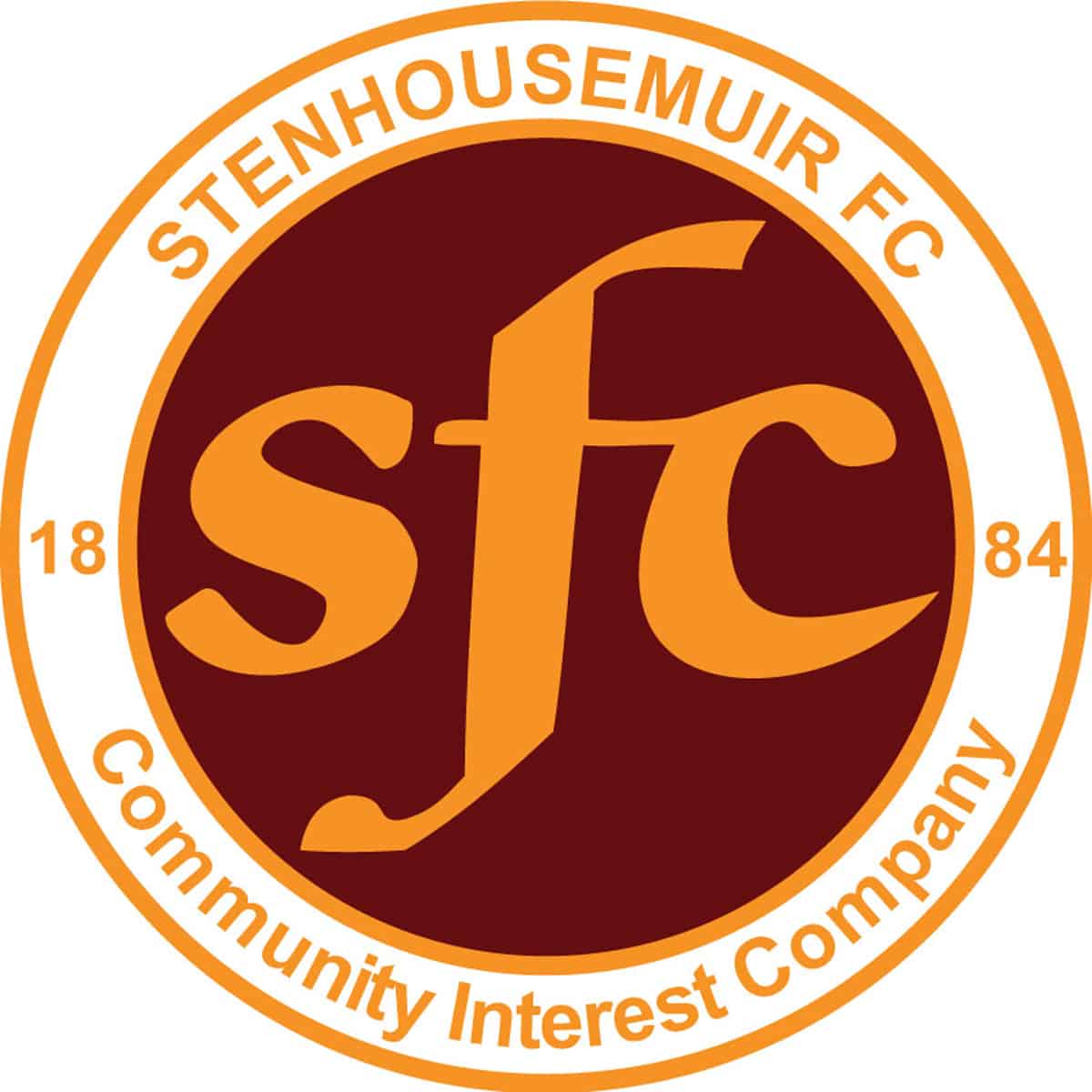 William Hill Scottish Cup
Shielfield Park, Berwick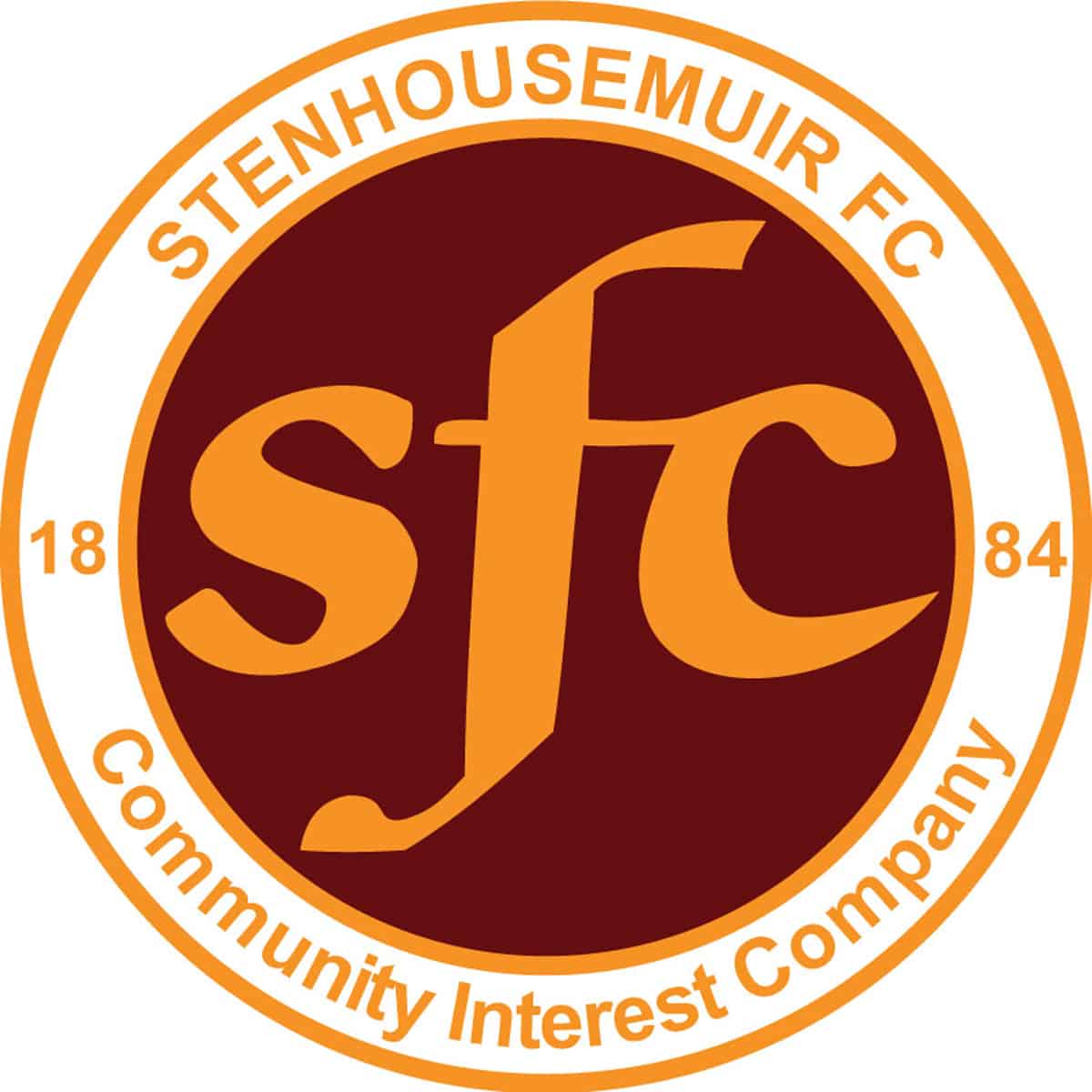 SPFL Ladbrokes League 1
Ochilview Park Stenhousemuir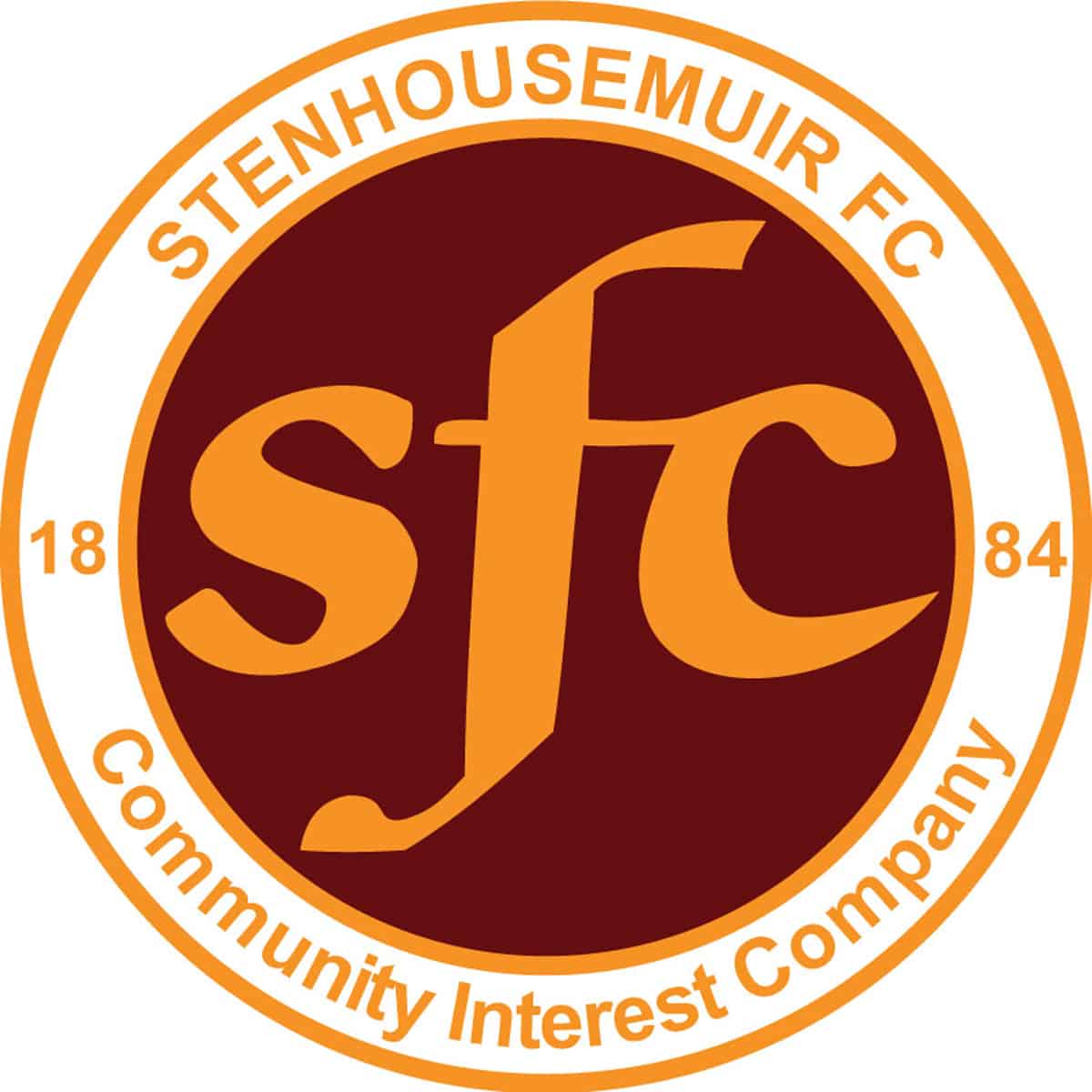 William Hill Scottish Cup
Ochilview Park Stenhousemuir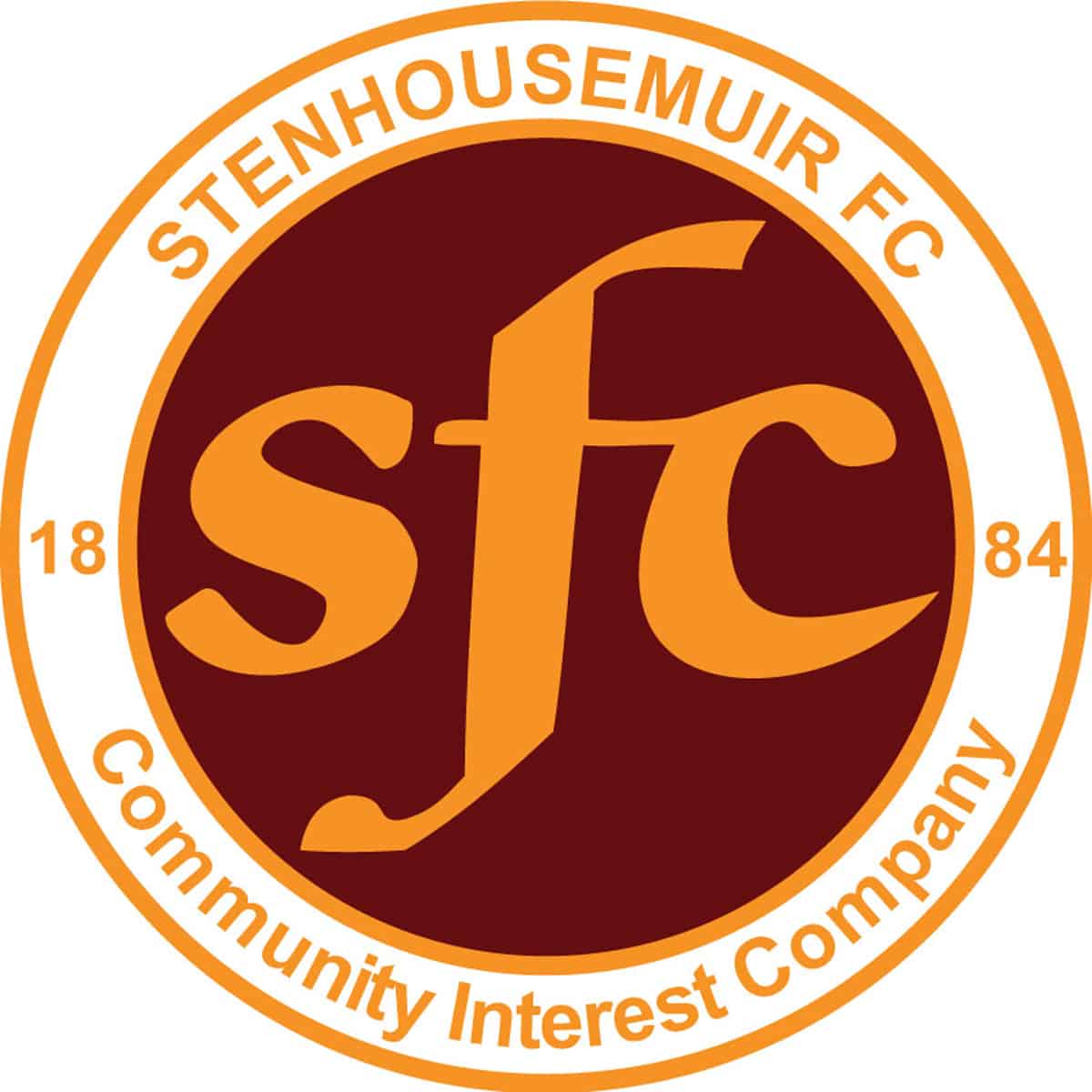 SPFL Ladbrokes League 1
Glebe Park, Brechin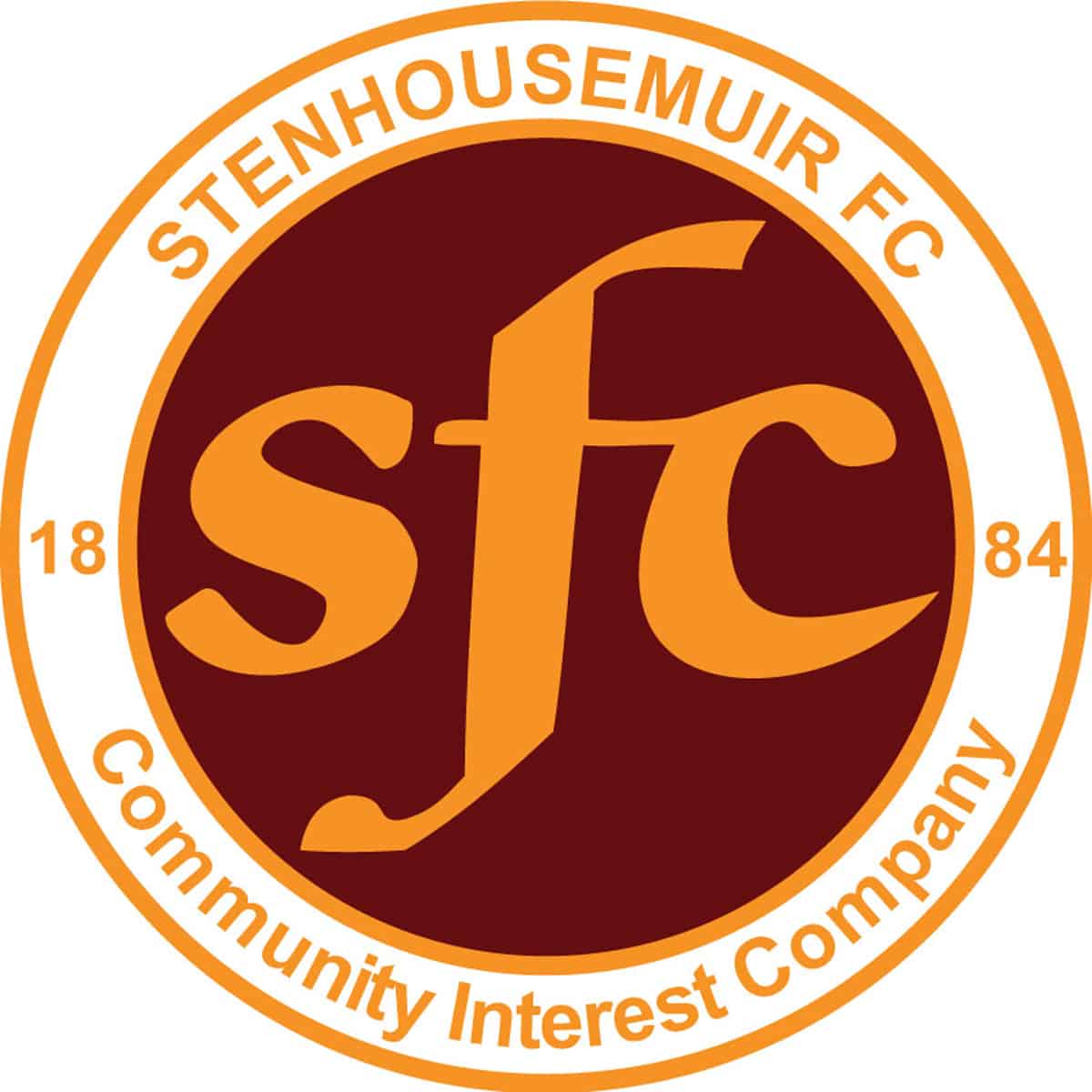 SPFL Ladbrokes League 1
Palmerston Park, Dumfries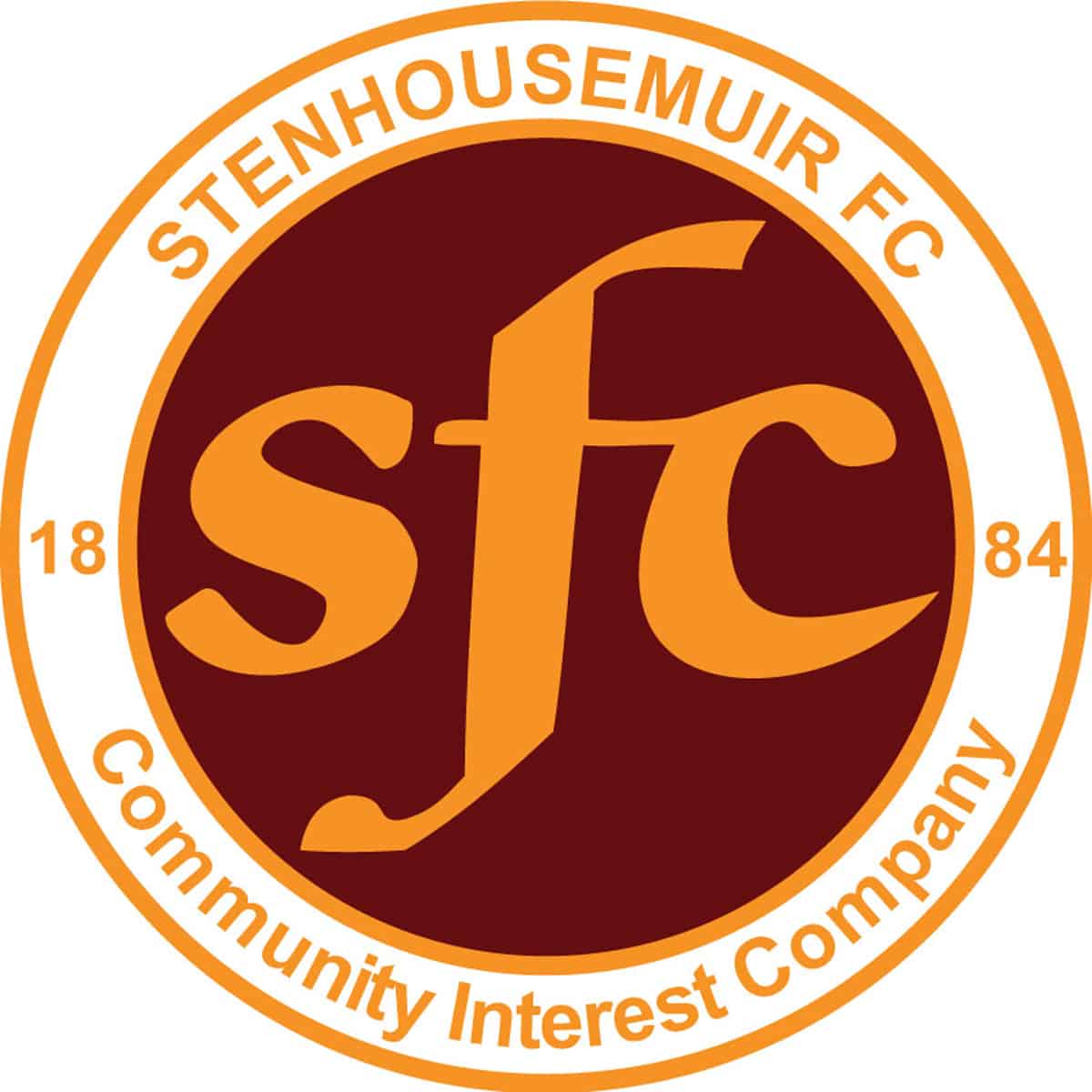 SPFL Ladbrokes League 1
Ochilview Park Stenhousemuir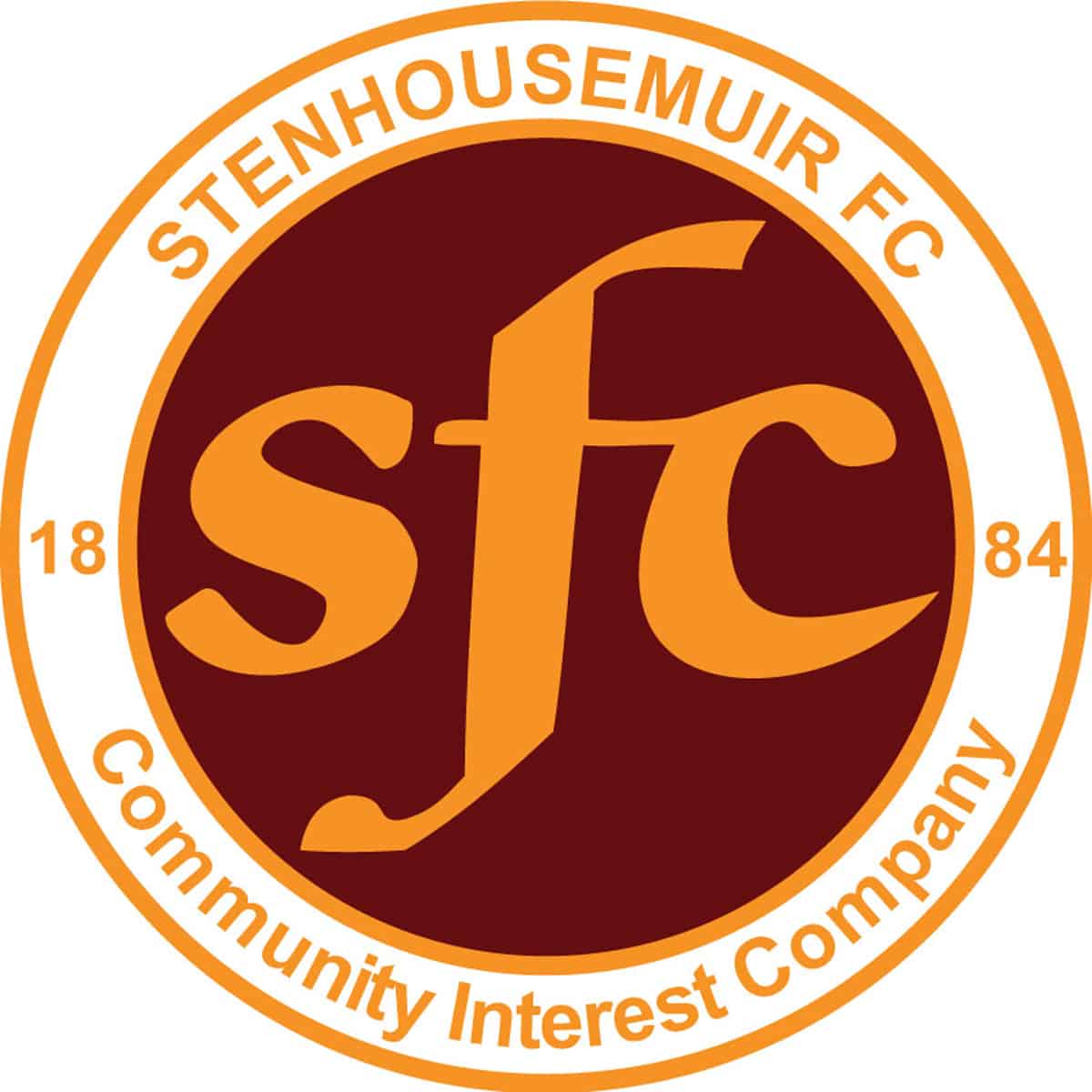 SPFL Ladbrokes League 1
Ochilview Park Stenhousemuir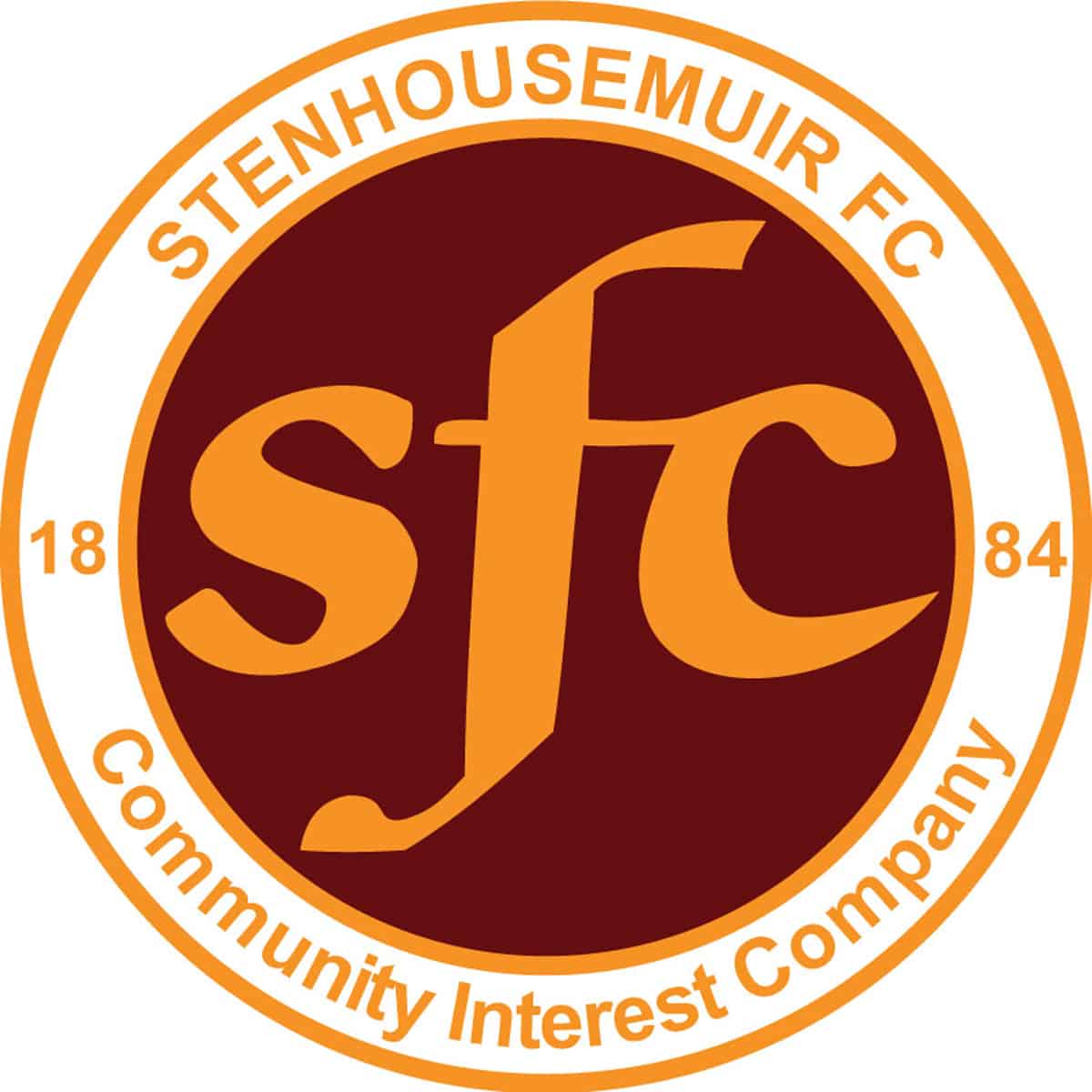 Betfred Cup
Ochilview Park Stenhousemuir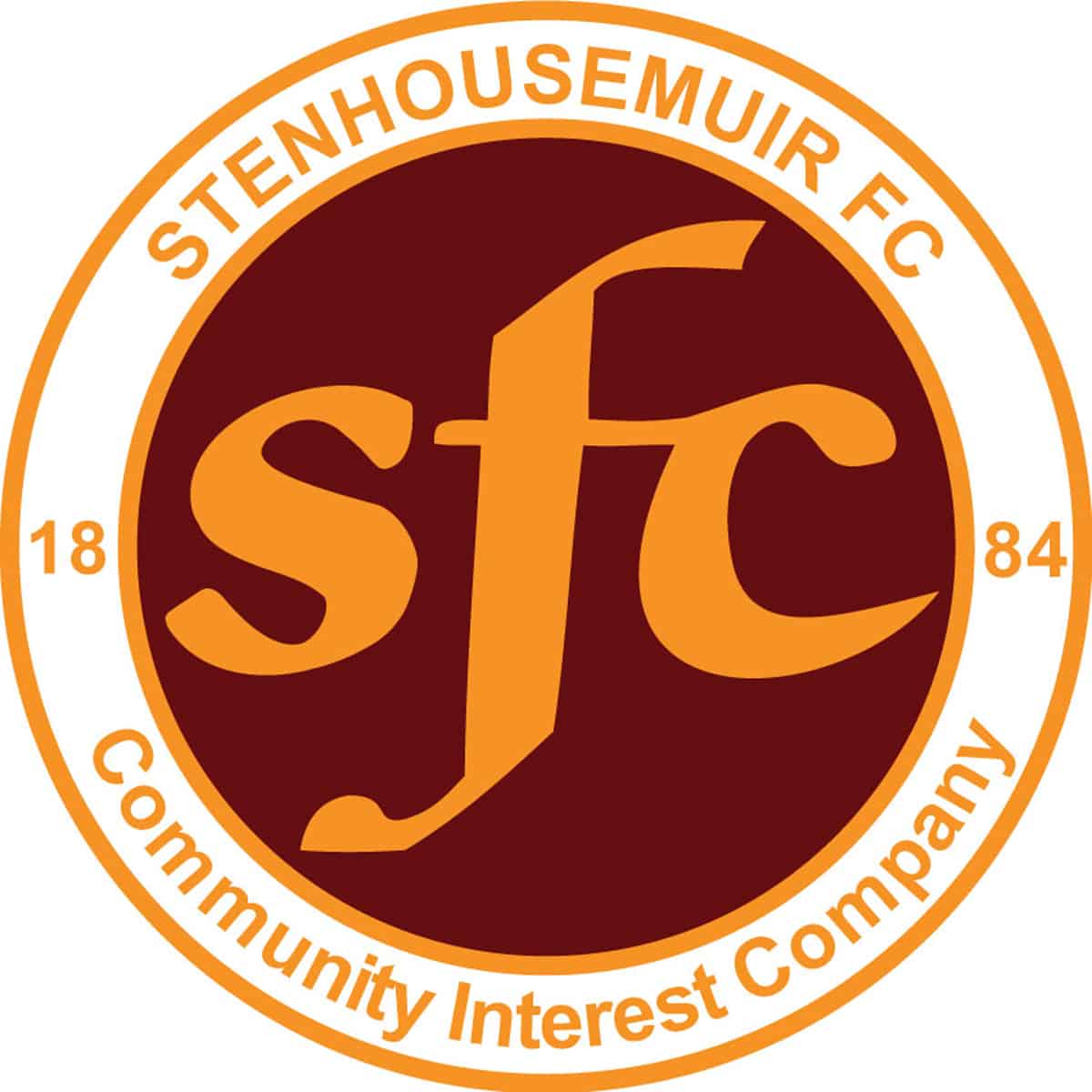 SPFL Ladbrokes League 1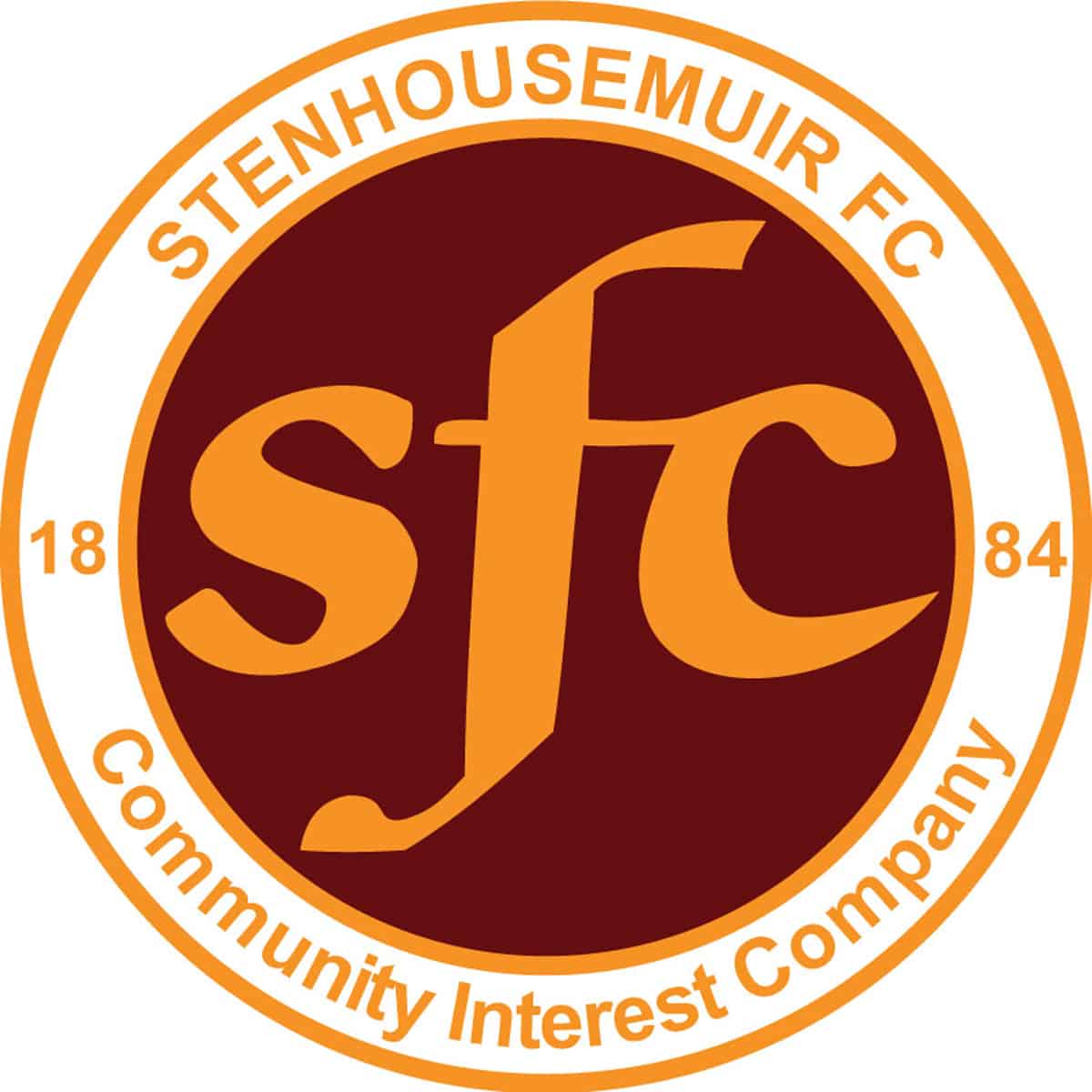 SPFL Ladbrokes League 1
Recreation Park, Alloa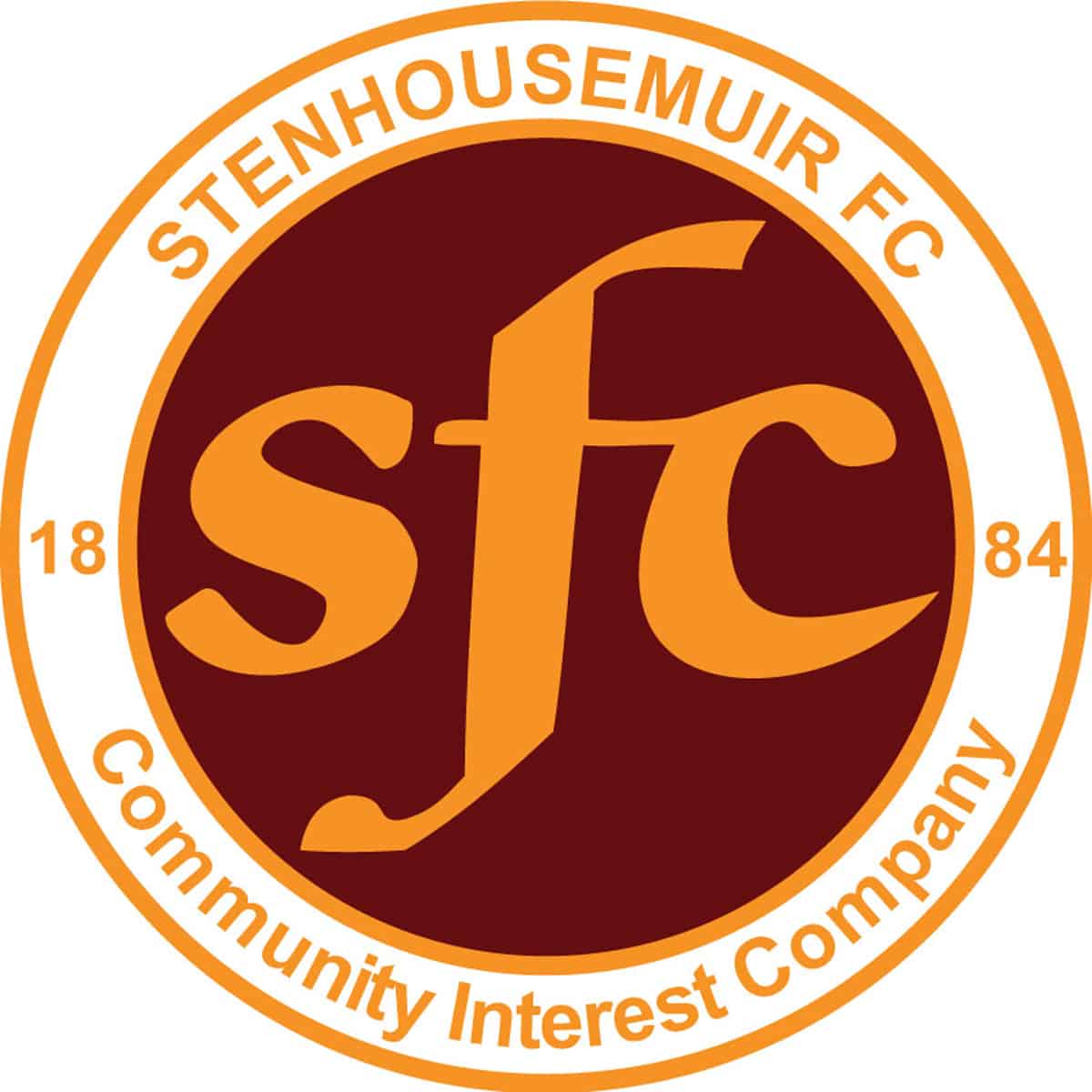 Petrofac Training Cup
Gayfield Park, Arbroath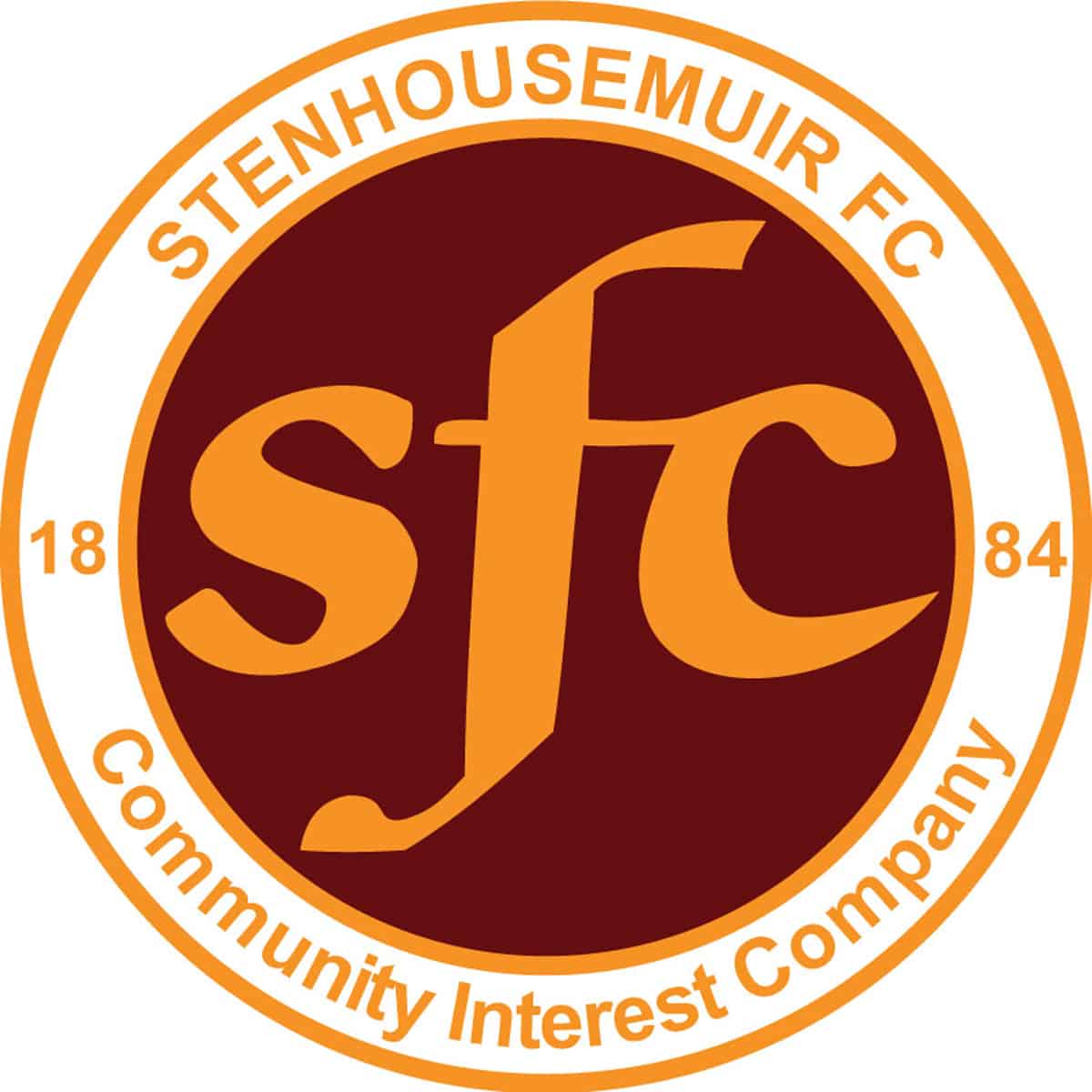 Stirlingshire Cup
The Falkirk Stadium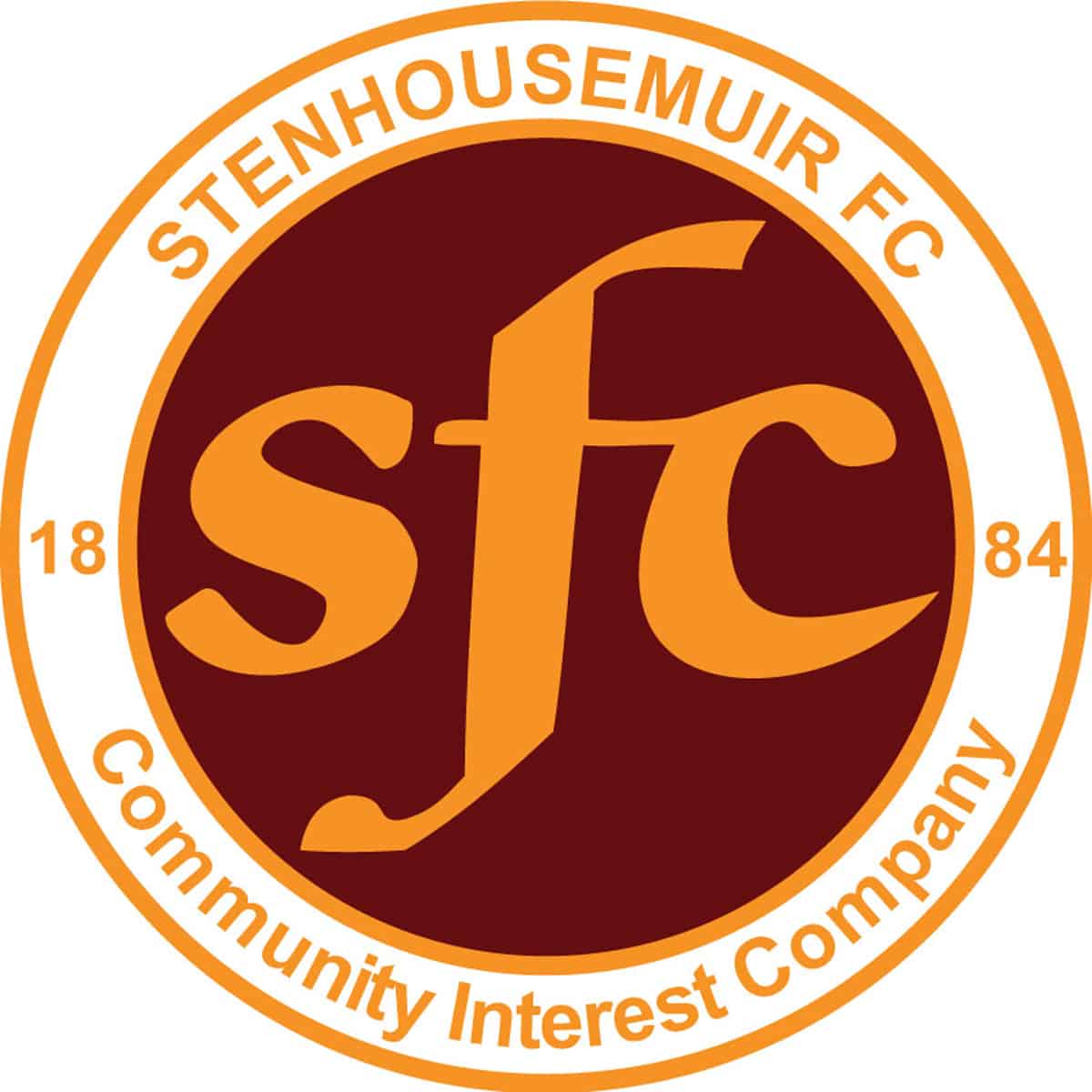 SPFL Ladbrokes League 1
Ochilview Park Stenhousemuir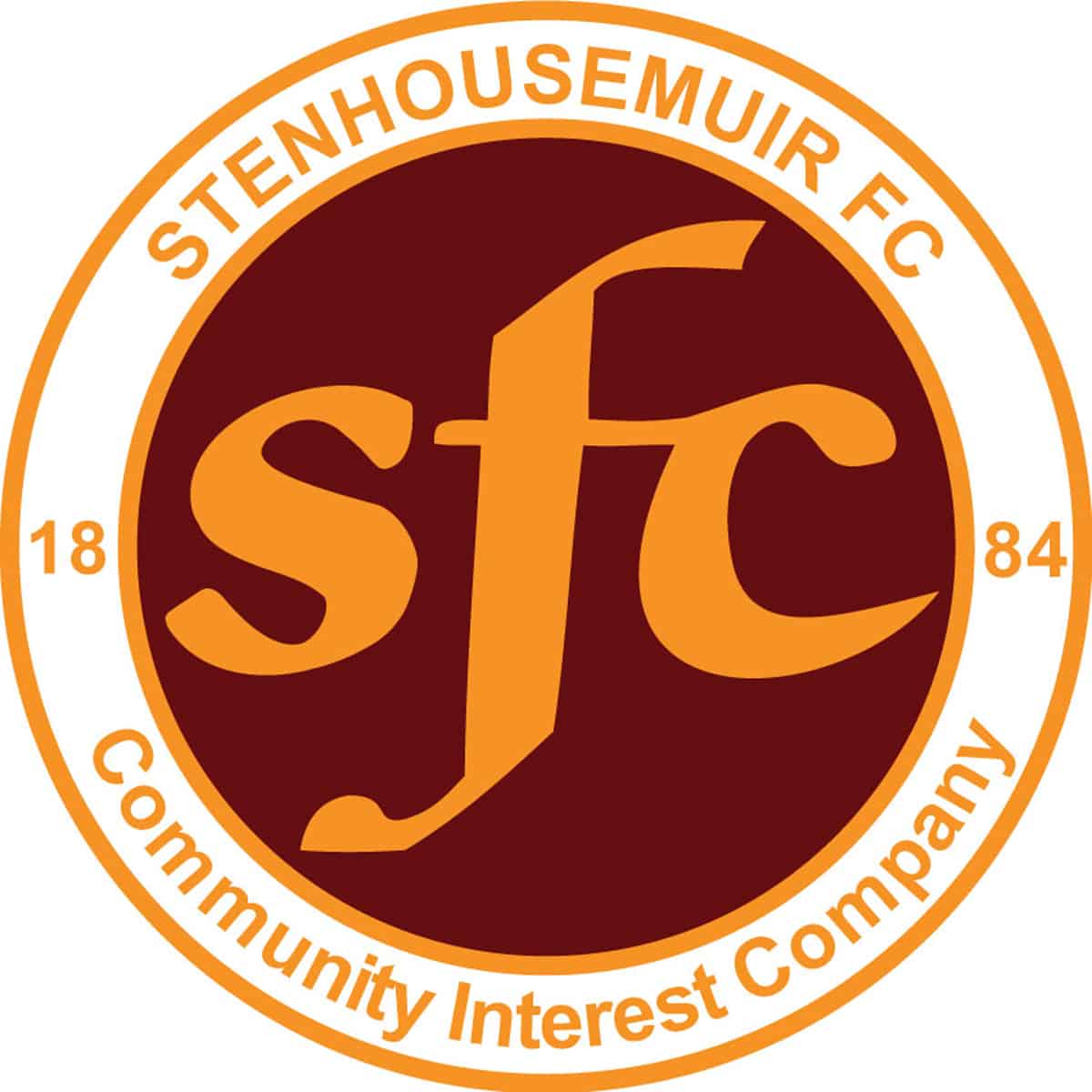 Betfred Cup
Rugby Park, Kilmarnock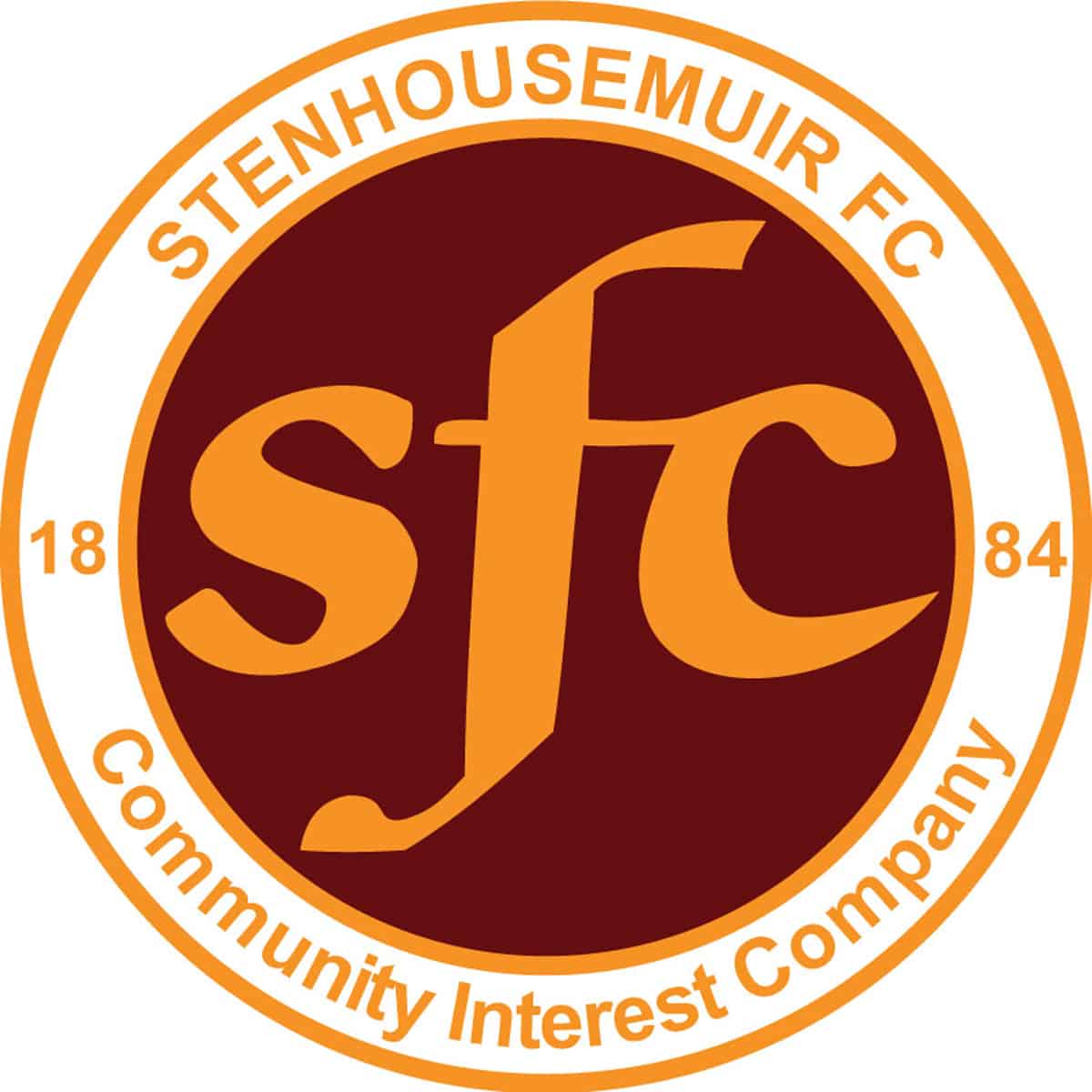 SPFL Ladbrokes League 1
Stair Park, Stranraer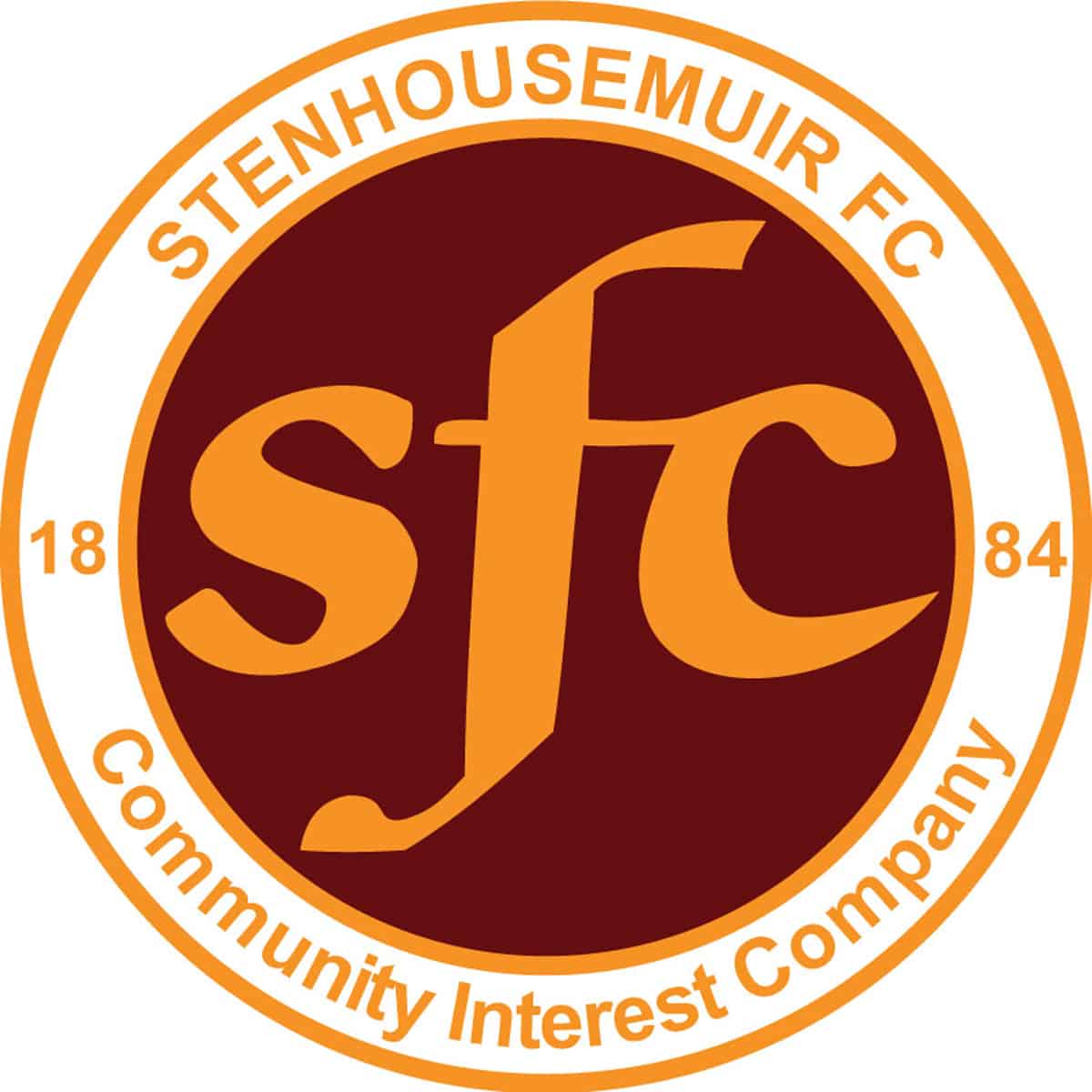 SPFL Ladbrokes League 1
Ochilview Park Stenhousemuir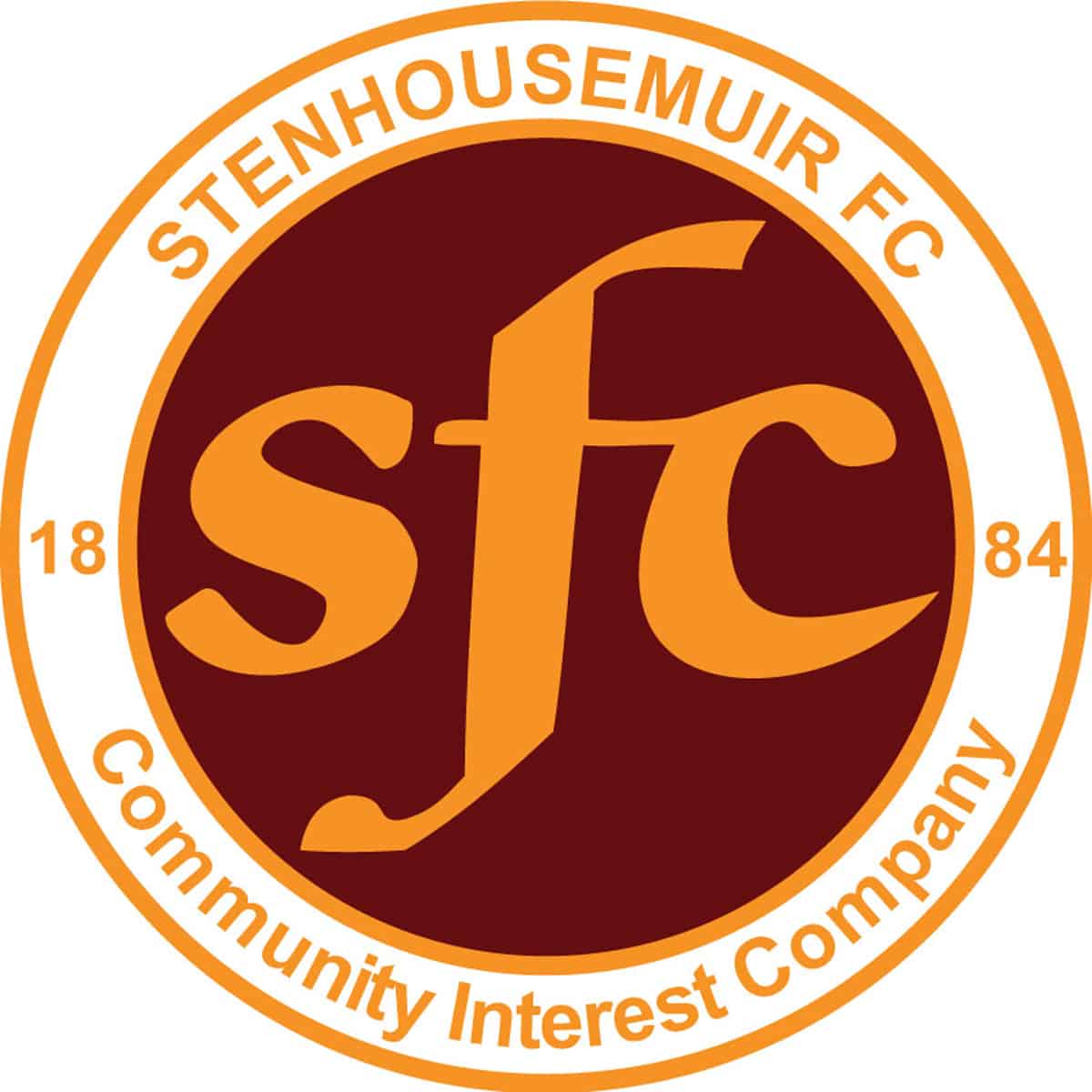 Petrofac Training Cup
Galabank, Annan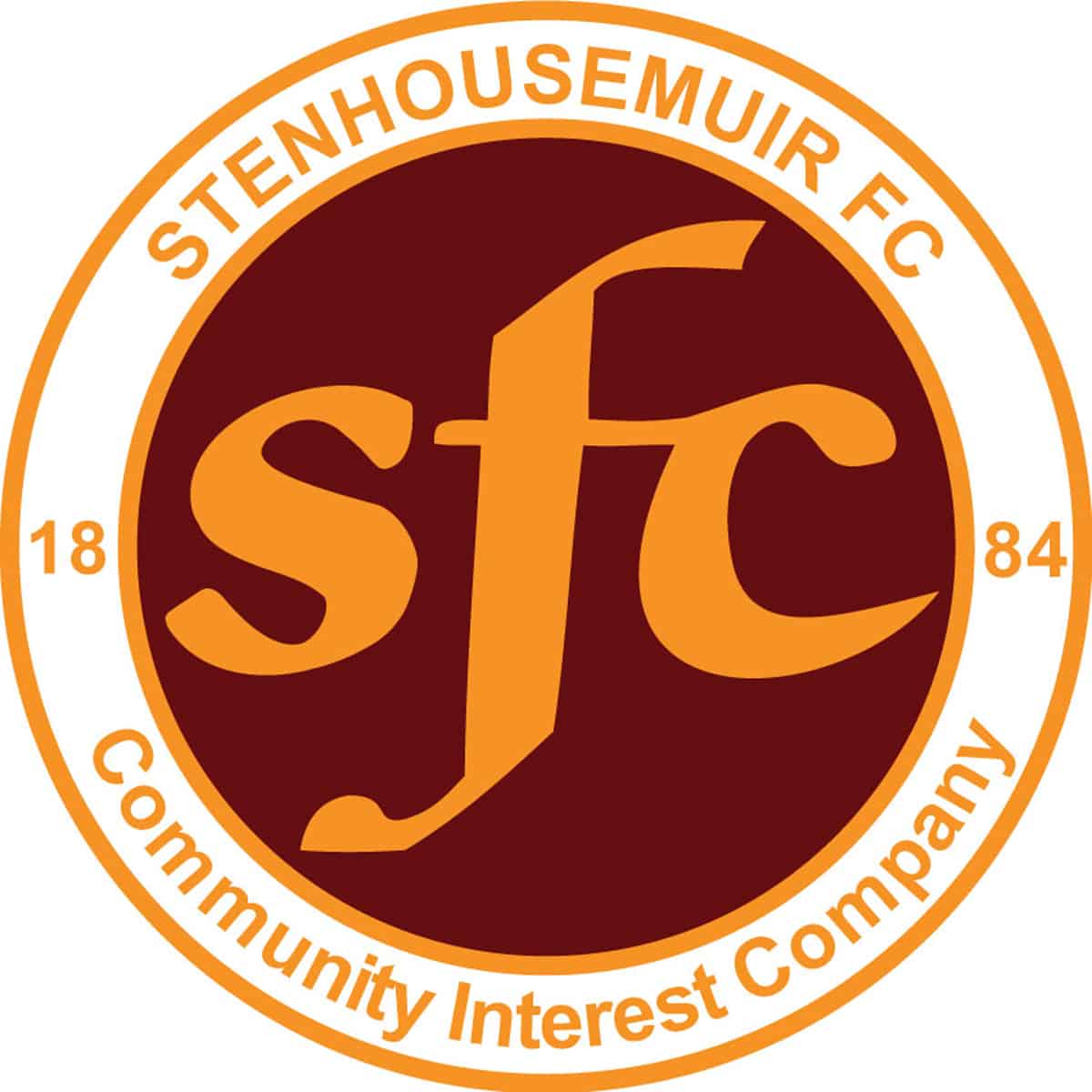 SPFL Ladbrokes League 1
Somerset Park, Ayr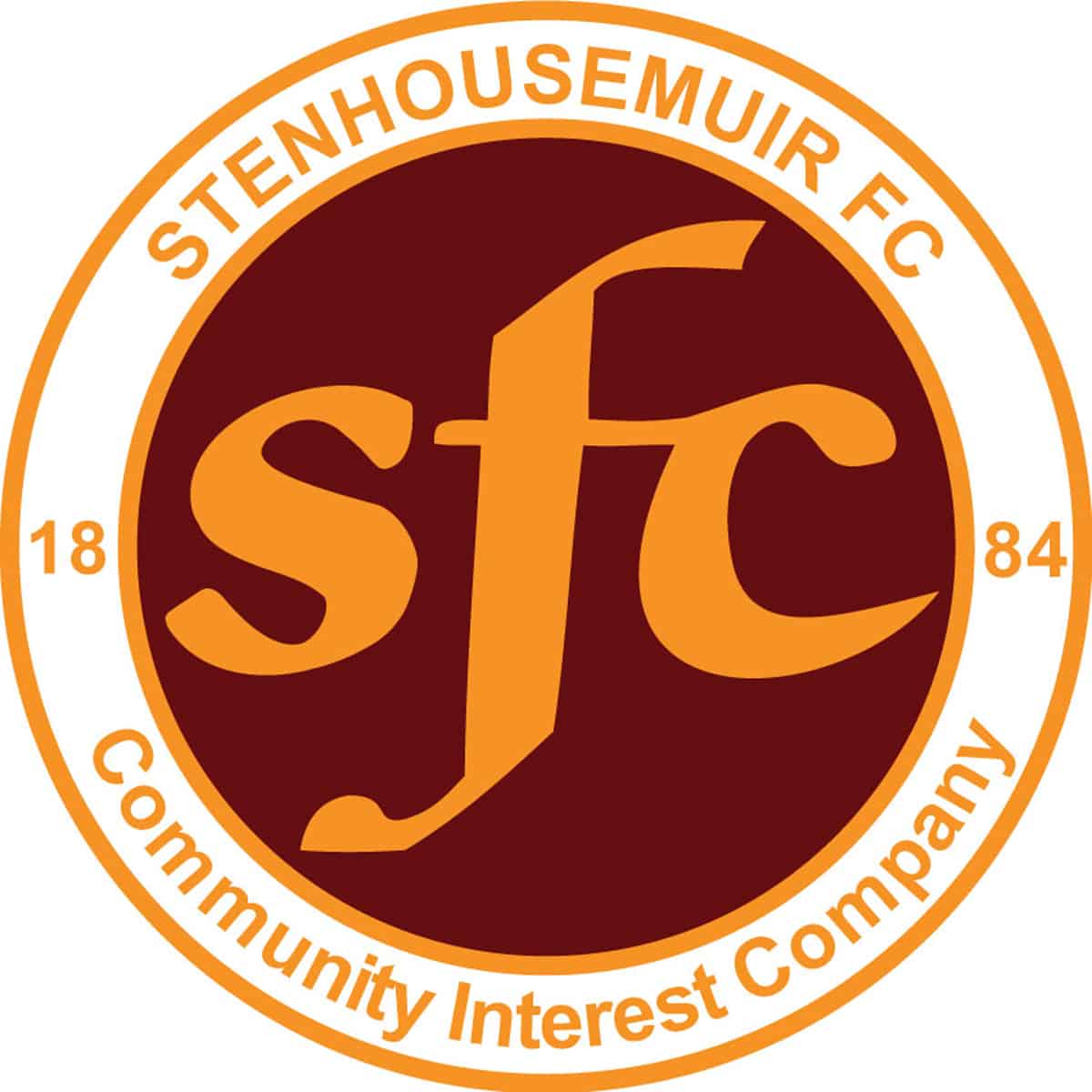 Betfred Cup
Ochilview Park Stenhousemuir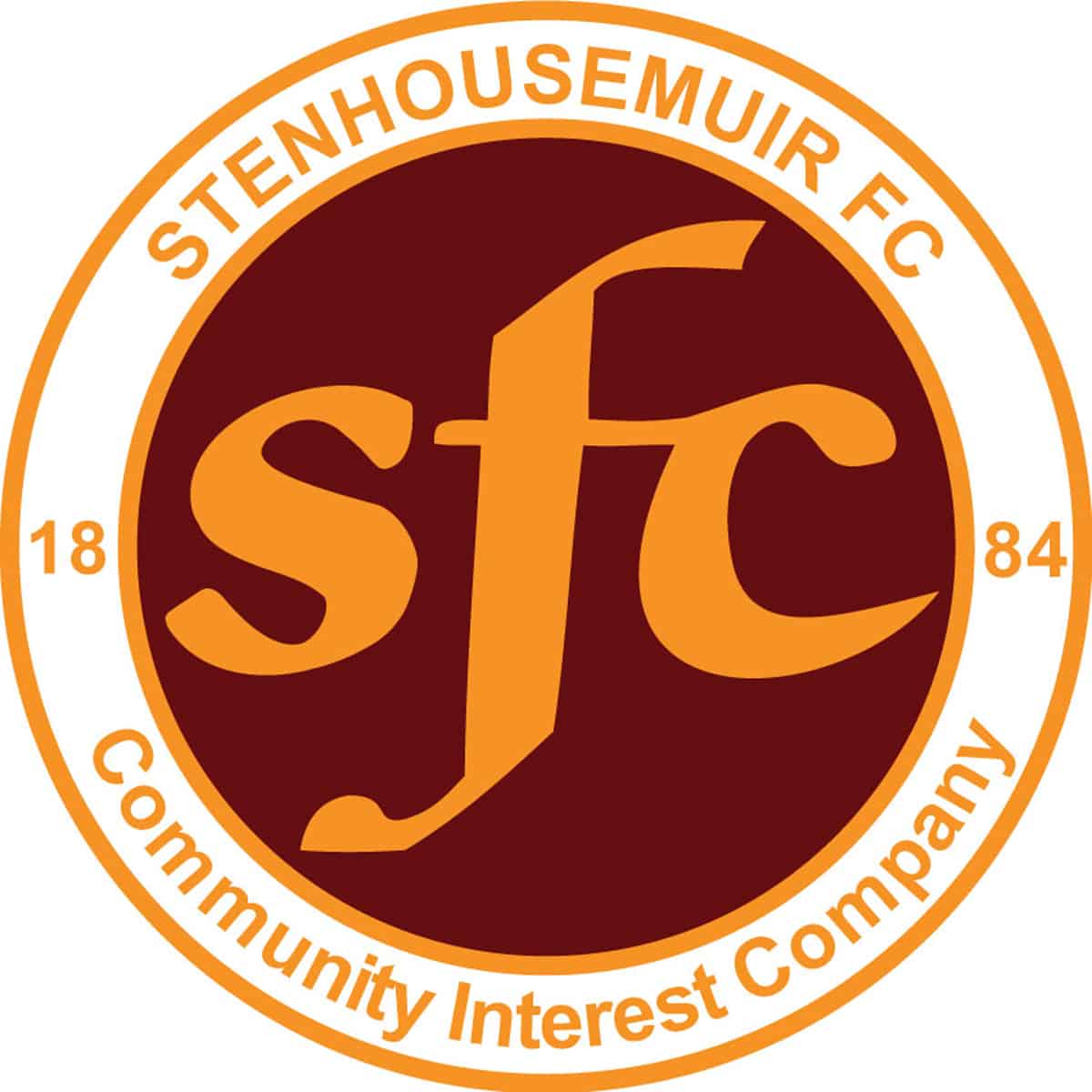 Petrofac Training Cup
Stair Park, Stranraer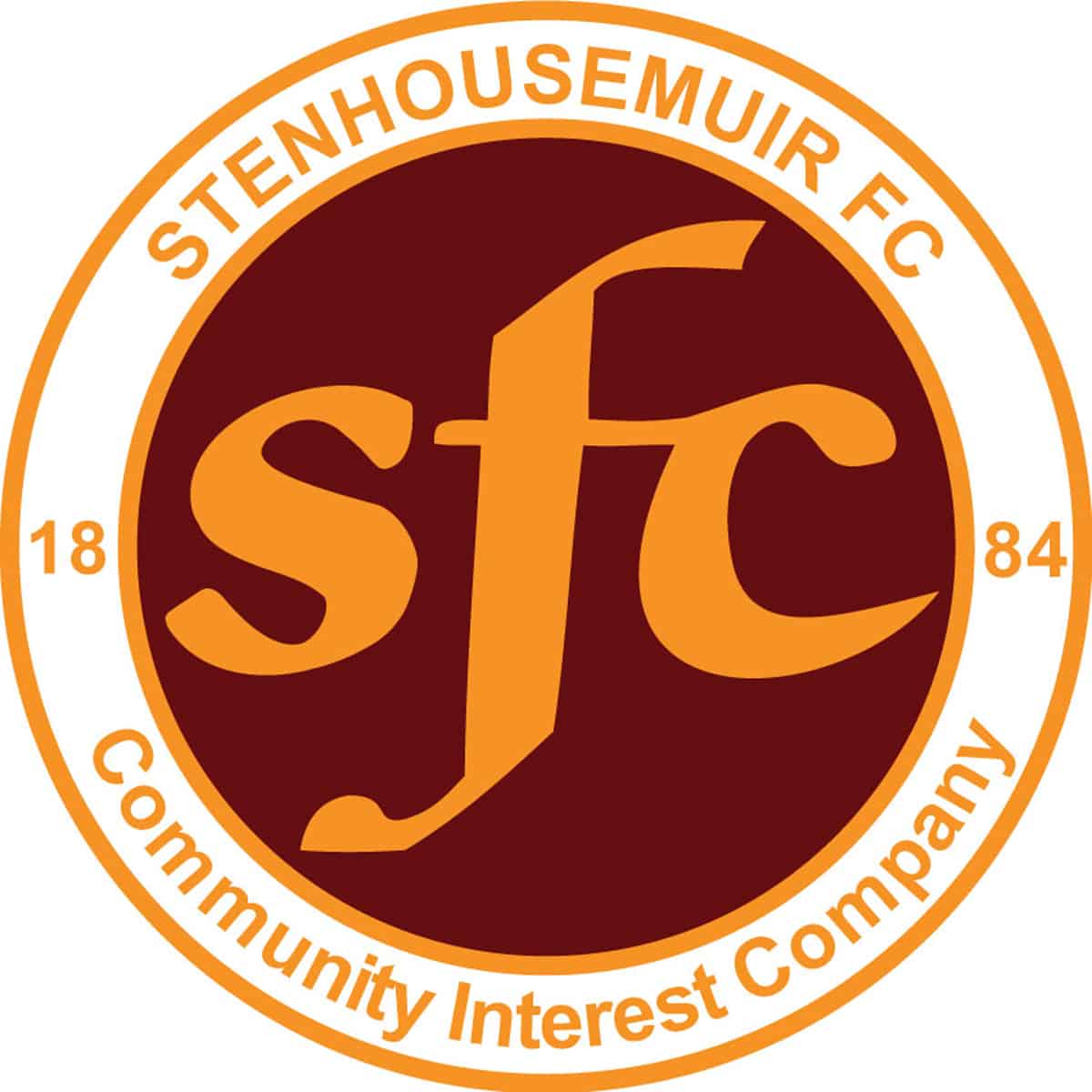 Stirlingshire Cup
Ochilview Park Stenhousemuir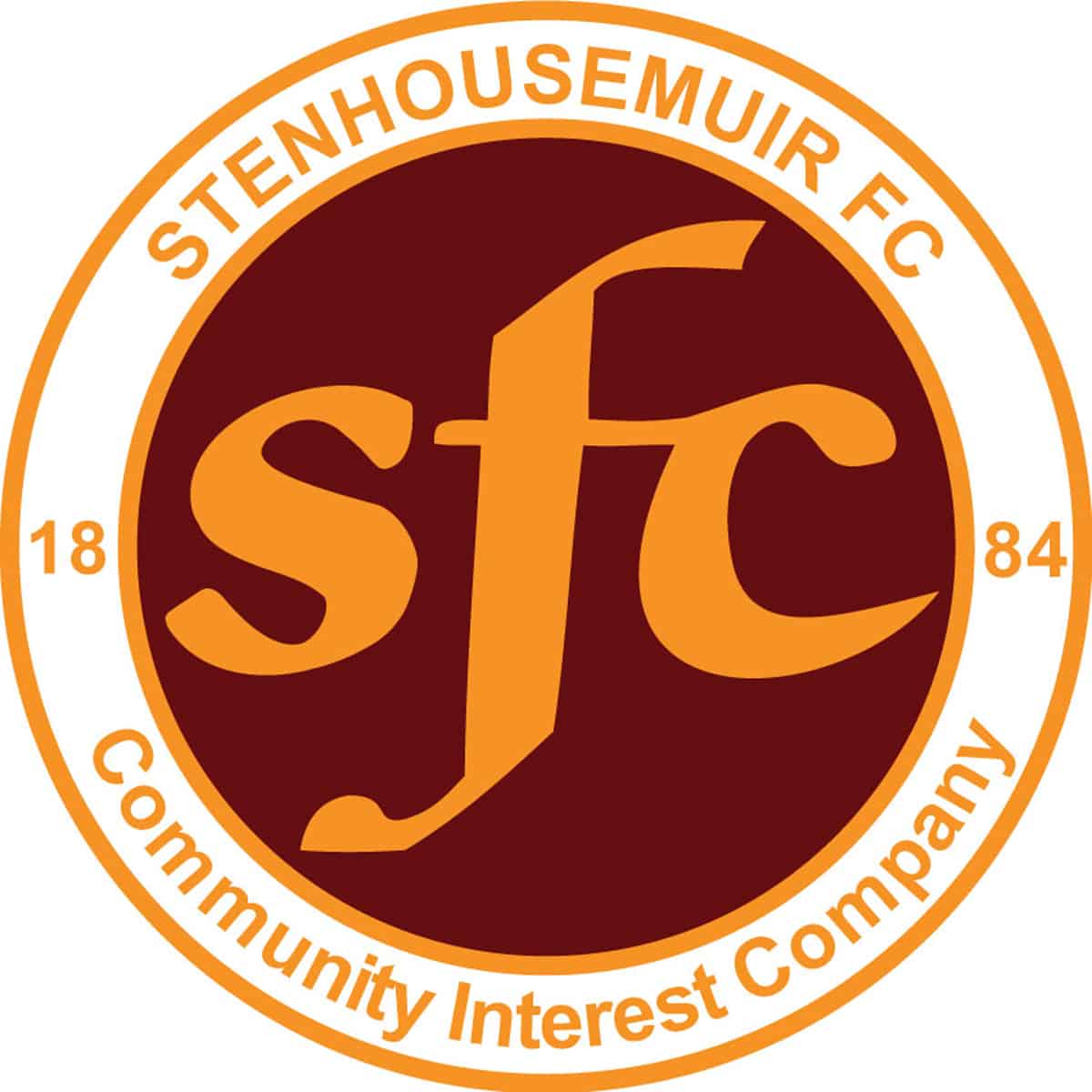 Friendly
Ochilview Park Stenhousemuir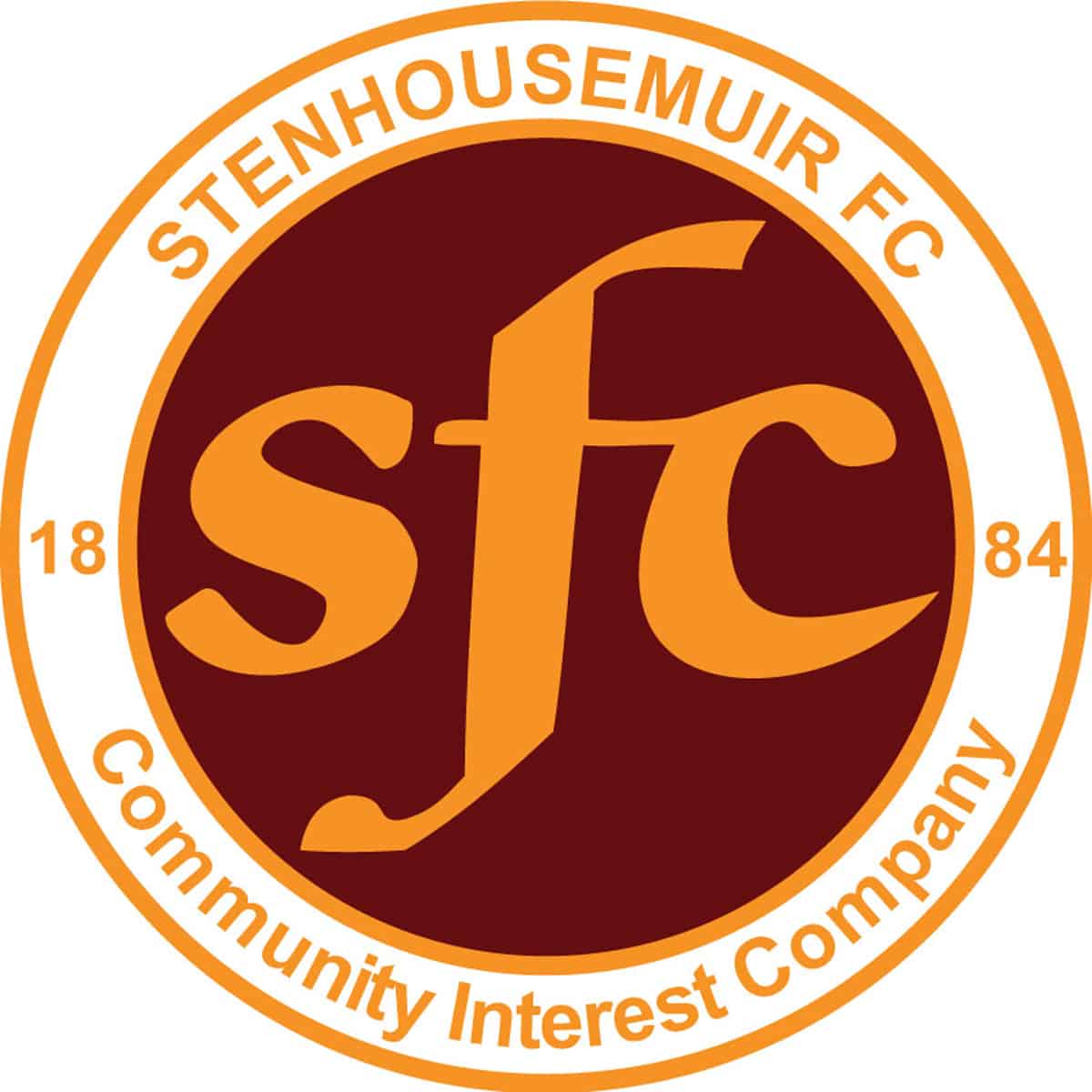 Friendly
Ochilview Park Stenhousemuir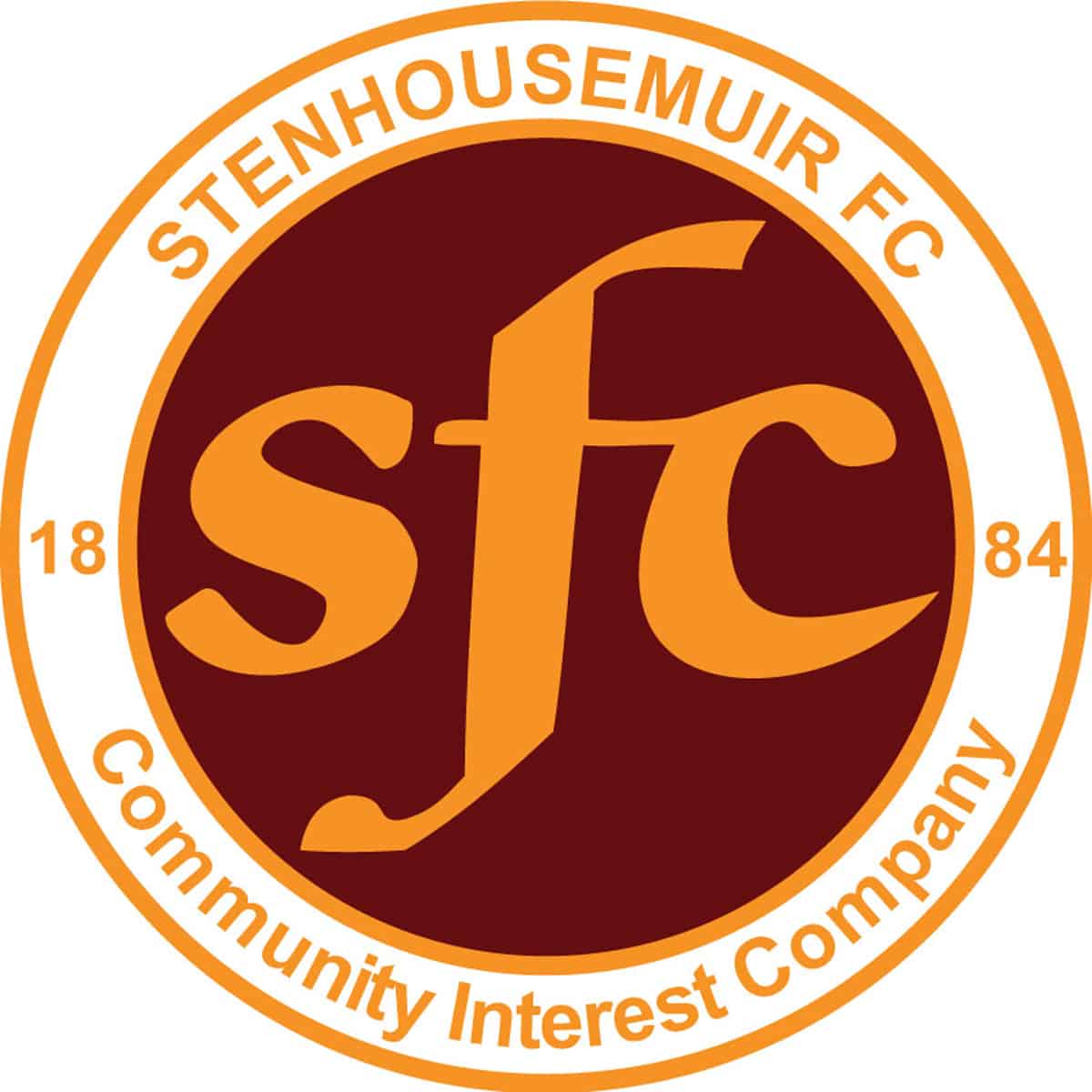 Friendly
Ochilview Park Stenhousemuir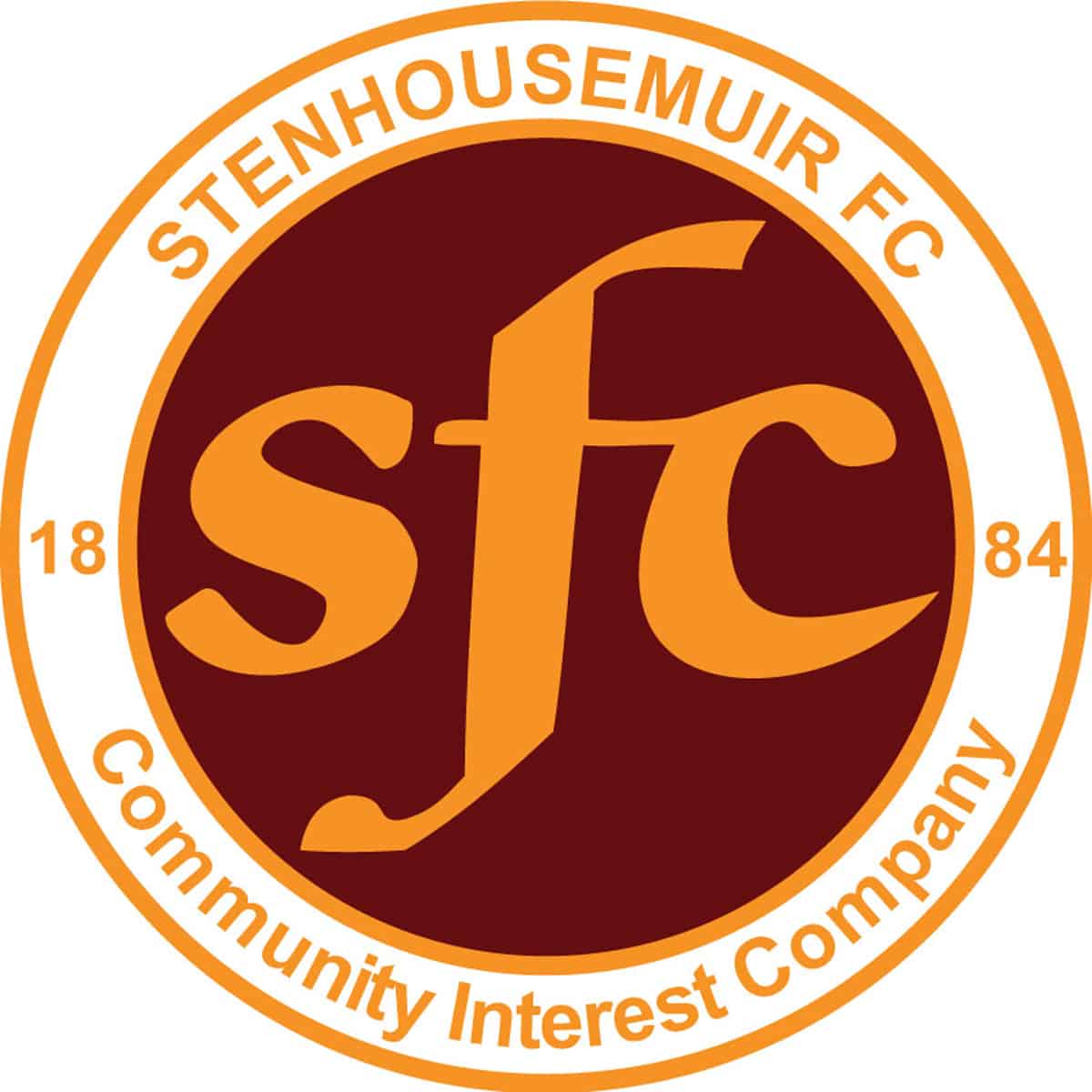 Friendly
Ochilview Park Stenhousemuir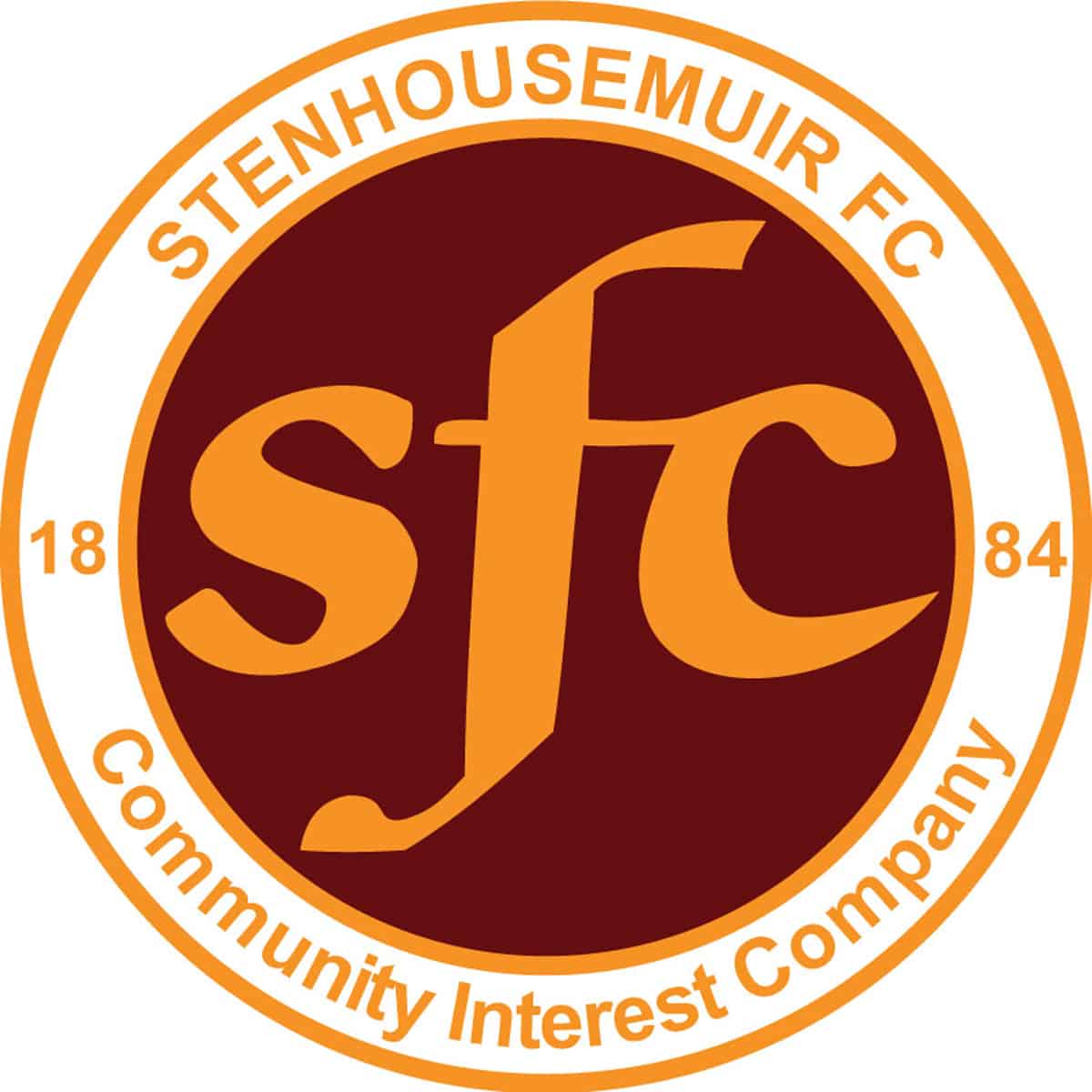 SPFL Ladbrokes League 1
Ochilview Park Stenhousemuir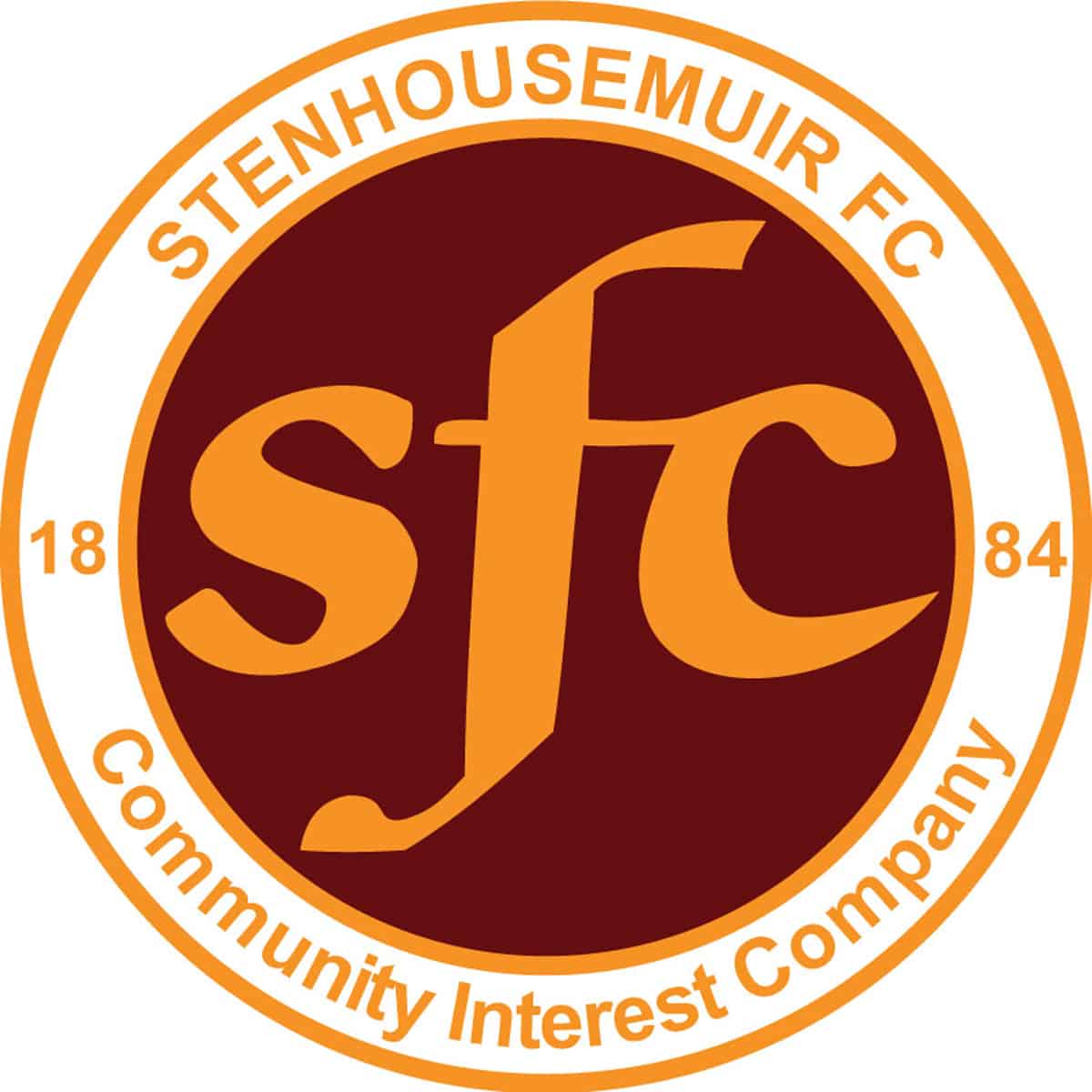 SPFL Ladbrokes League 1
Gayfield Park, Arbroath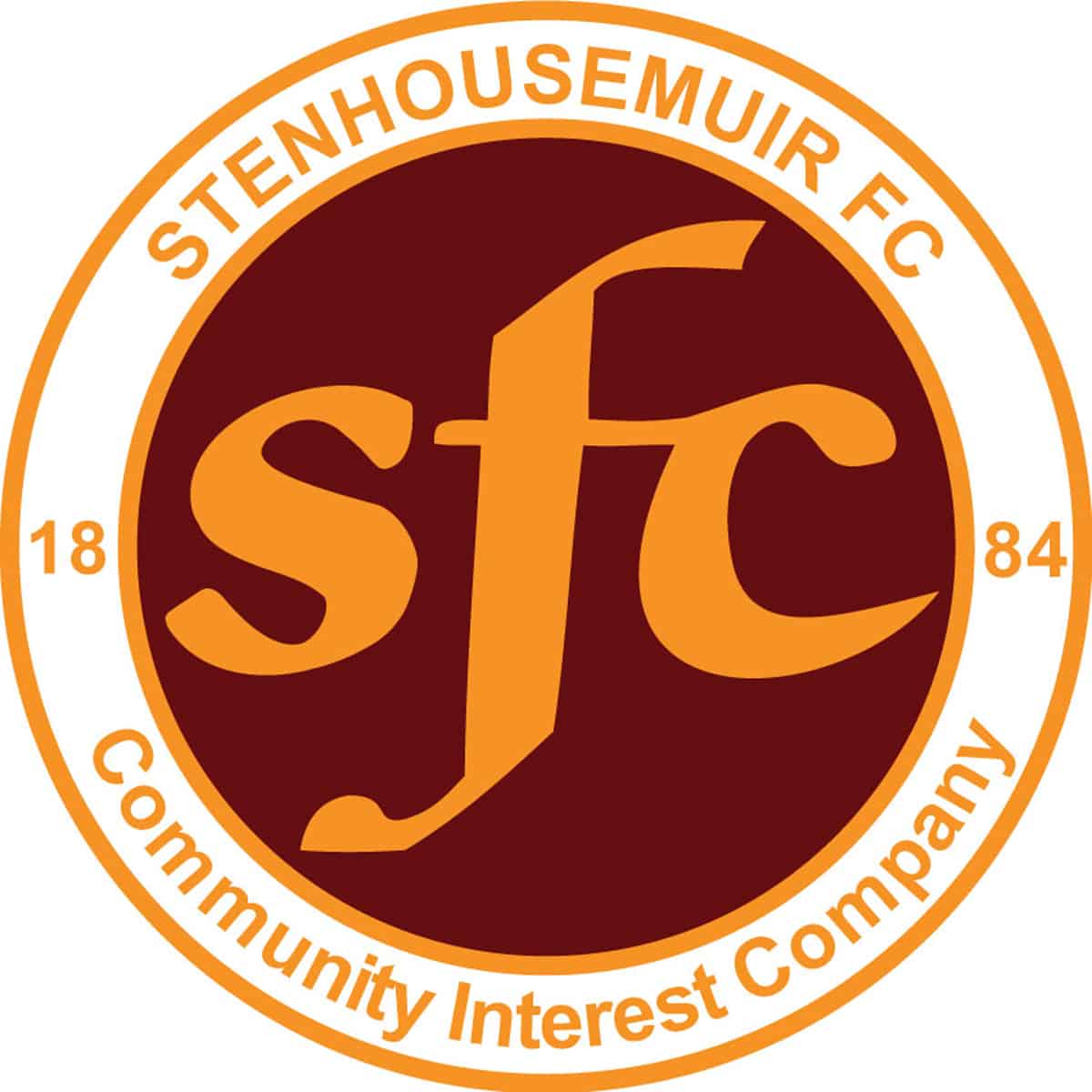 SPFL Ladbrokes League 1
Ochilview Park Stenhousemuir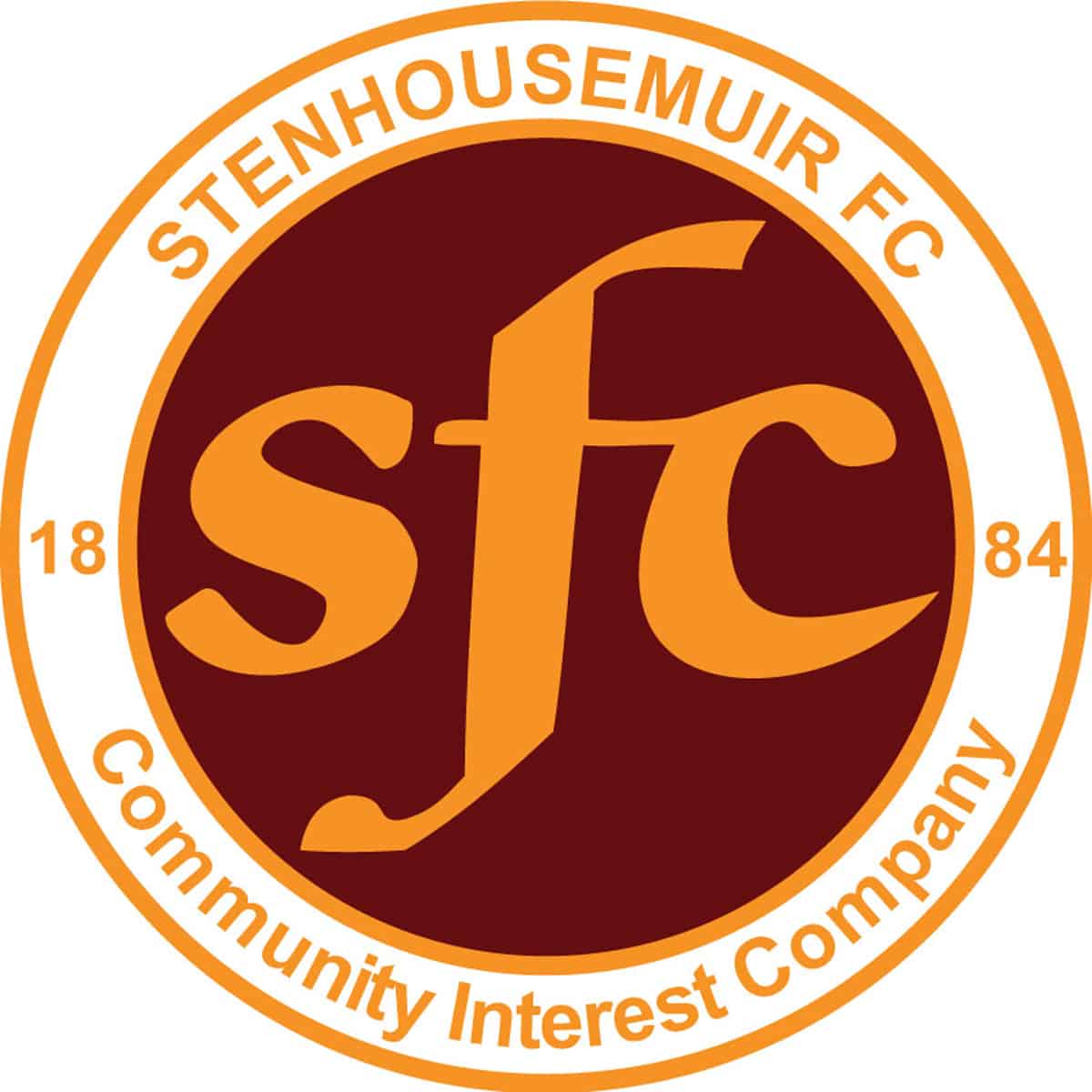 SPFL Ladbrokes League 1
Strathclyde Homes, Dumbarton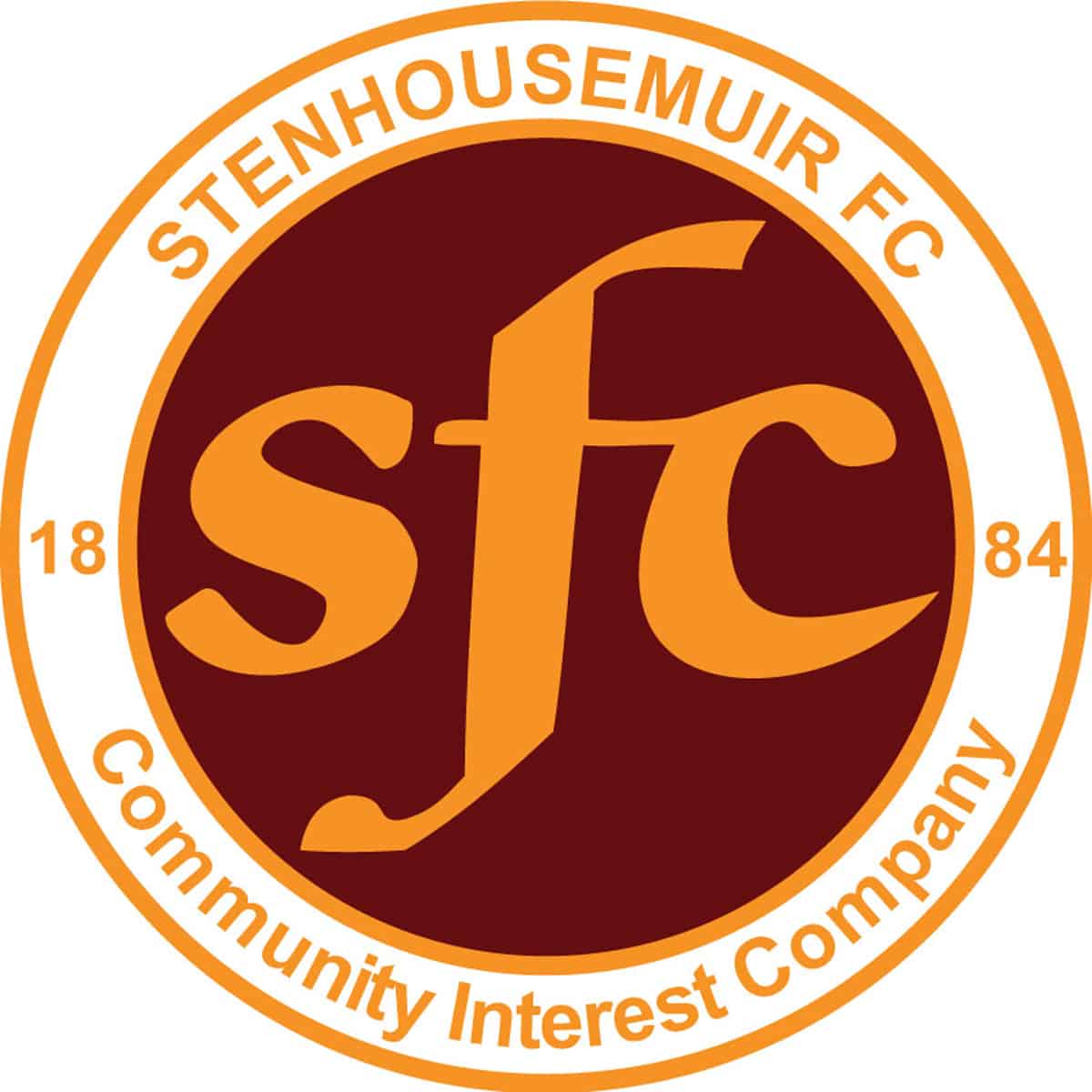 SPFL Ladbrokes League 1
Ochilview Park Stenhousemuir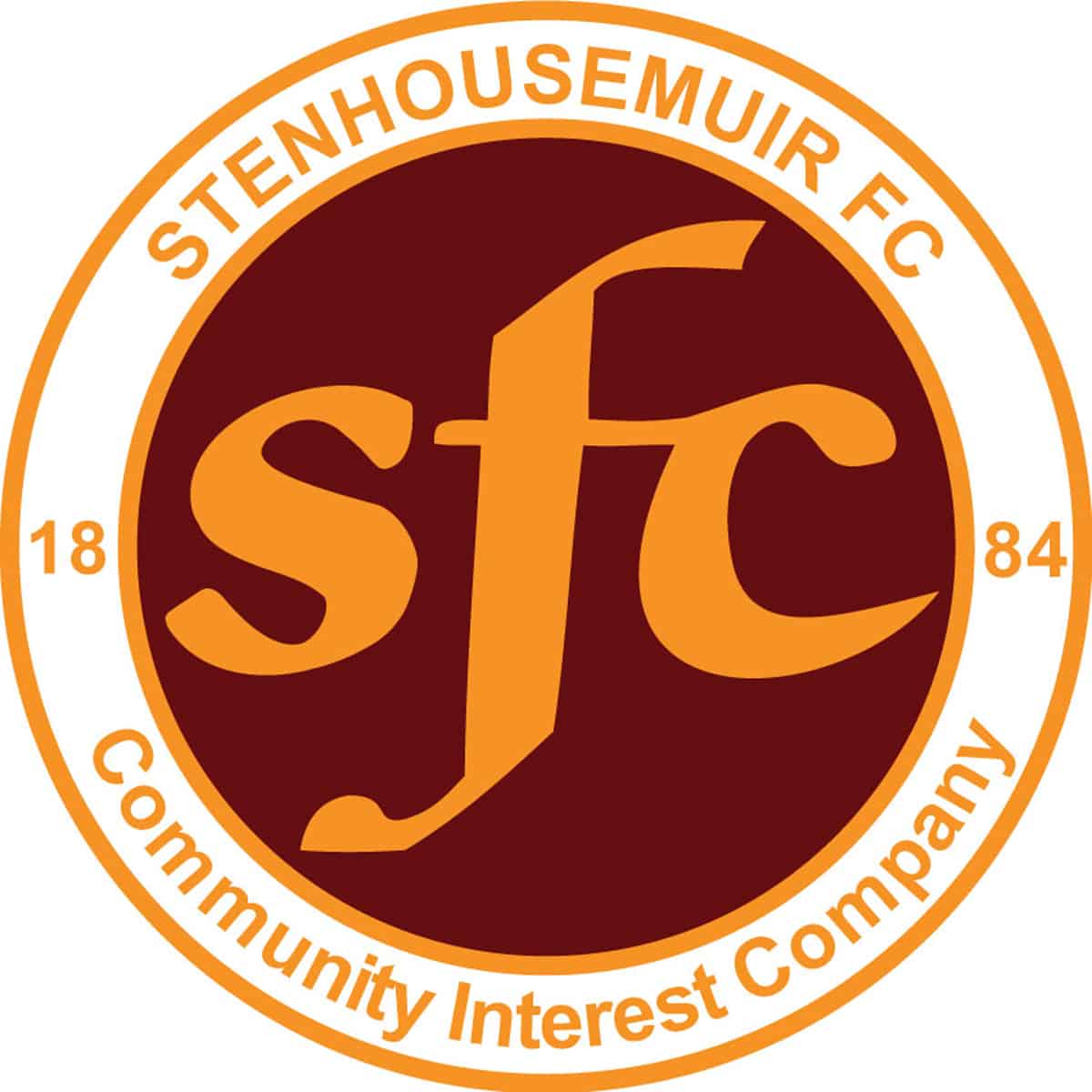 SPFL Ladbrokes League 1
Bayview Stadium, Methil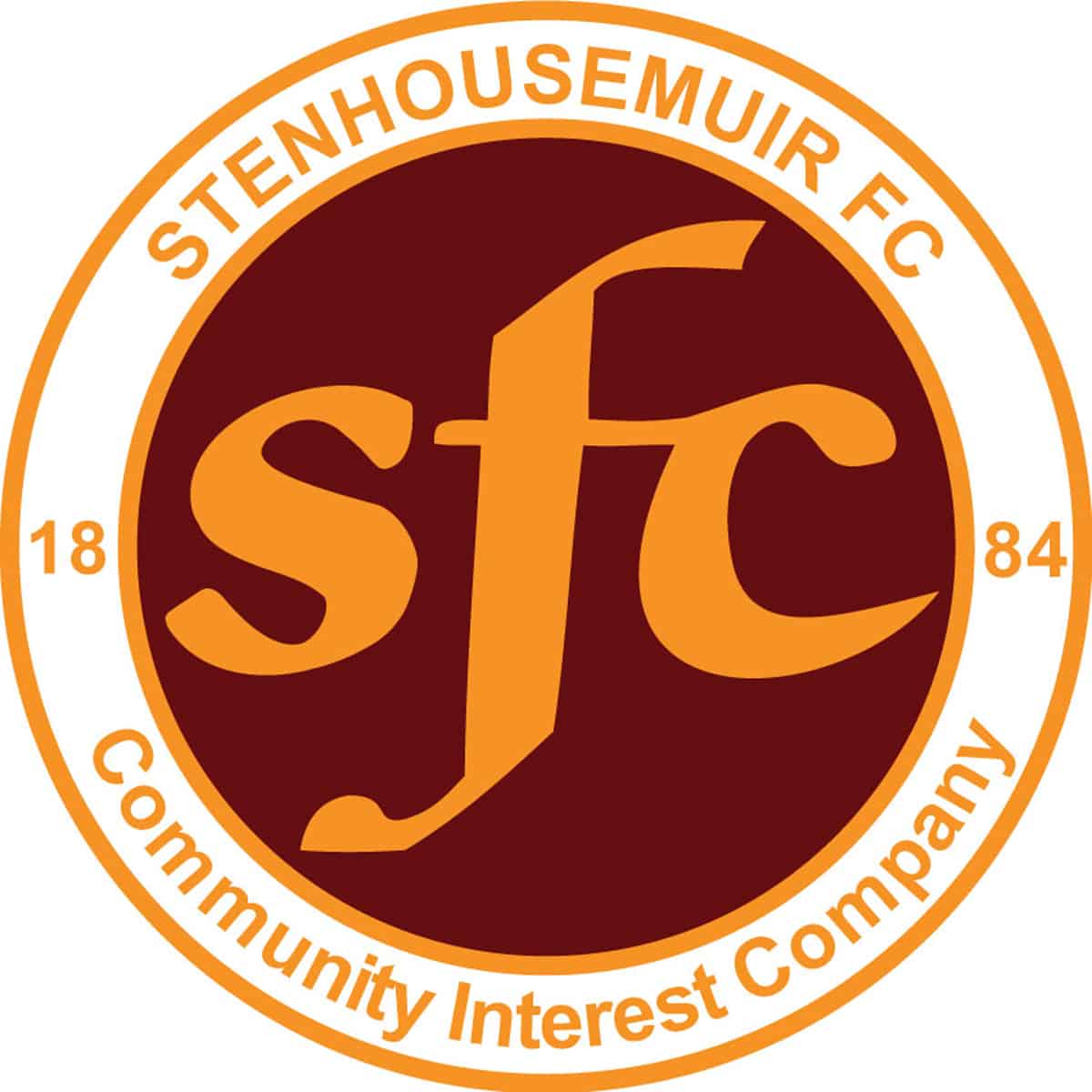 SPFL Ladbrokes League 1
Ochilview Park Stenhousemuir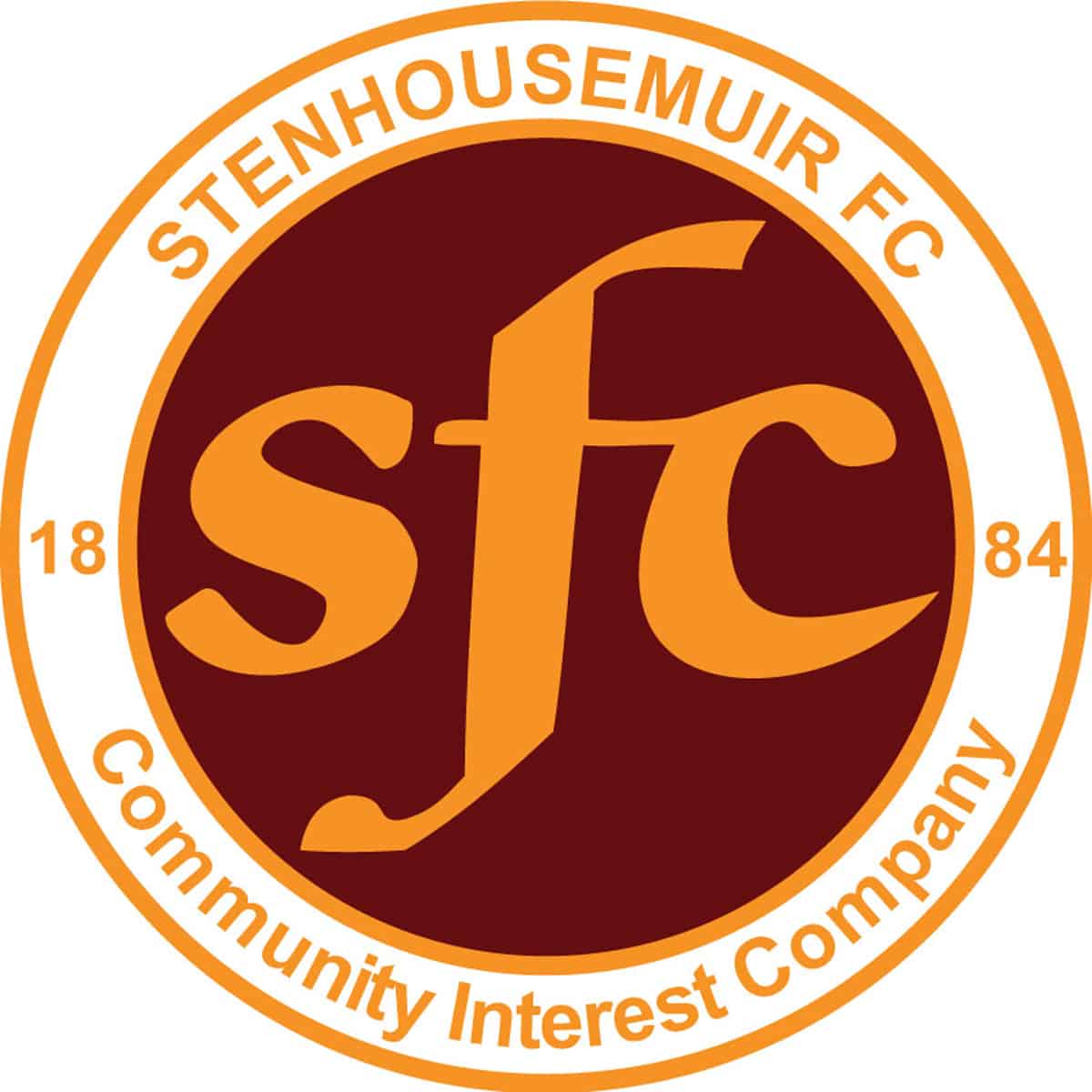 SPFL Ladbrokes League 1
Central Park Cowdenbeath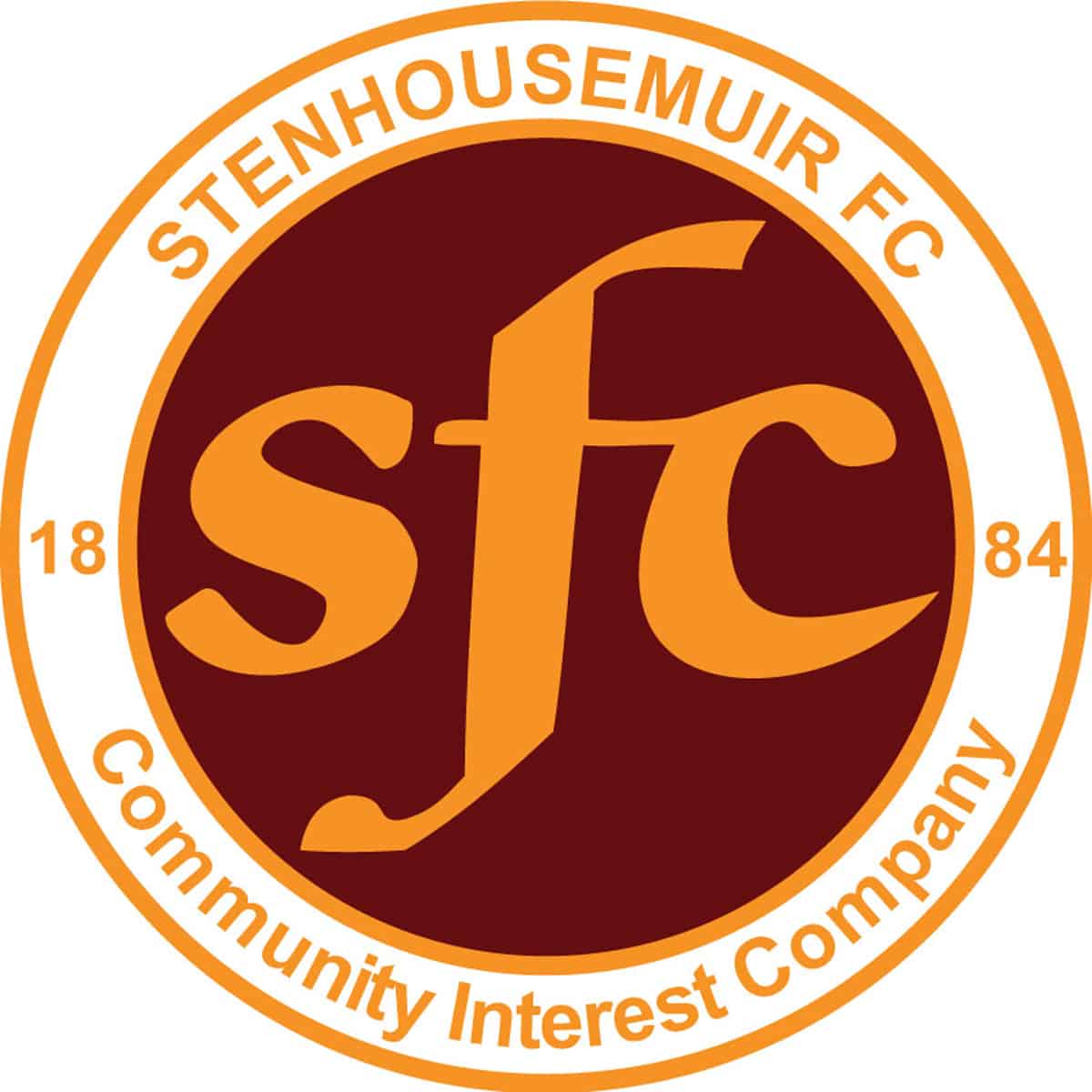 SPFL Ladbrokes League 1
Ochilview Park Stenhousemuir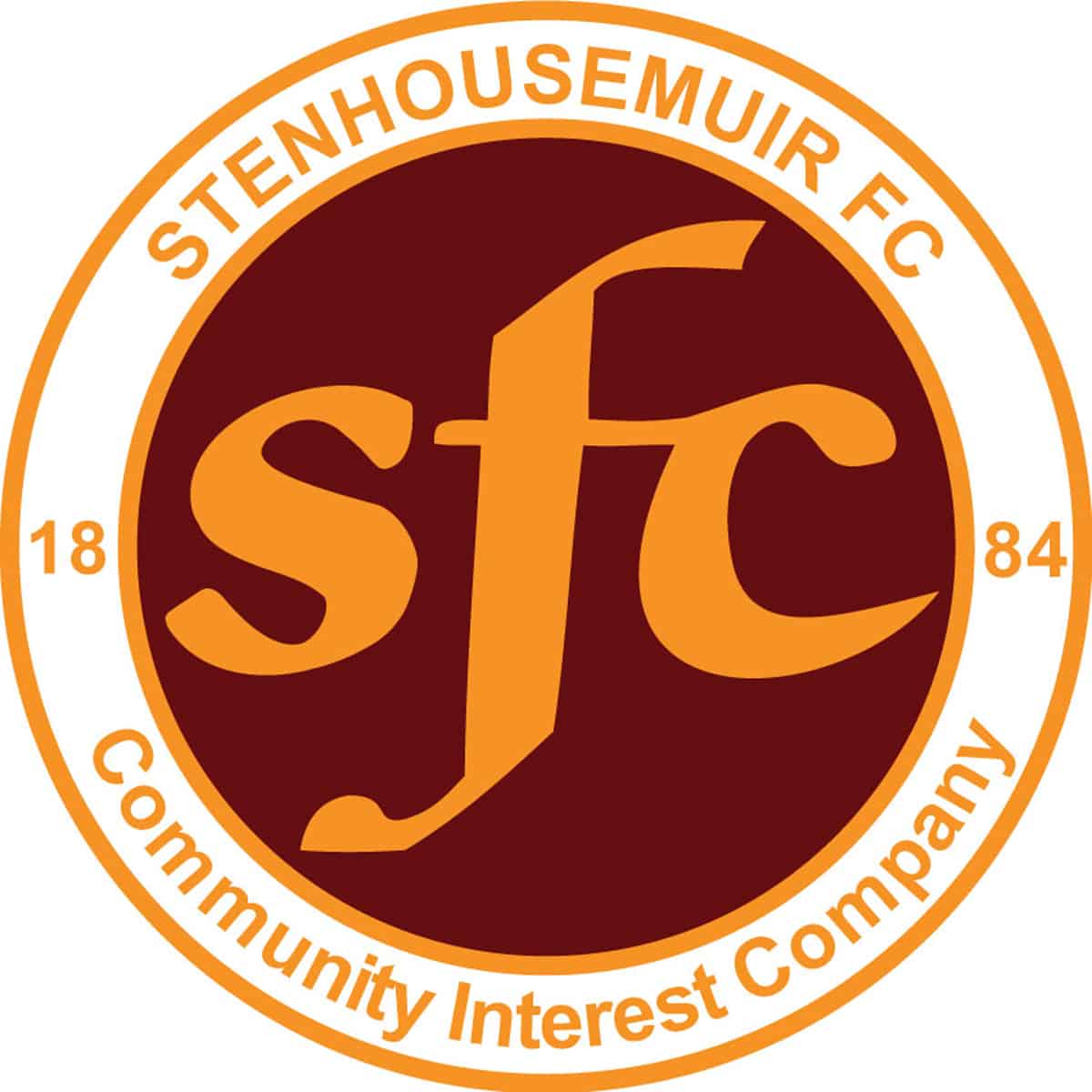 SPFL Ladbrokes League 1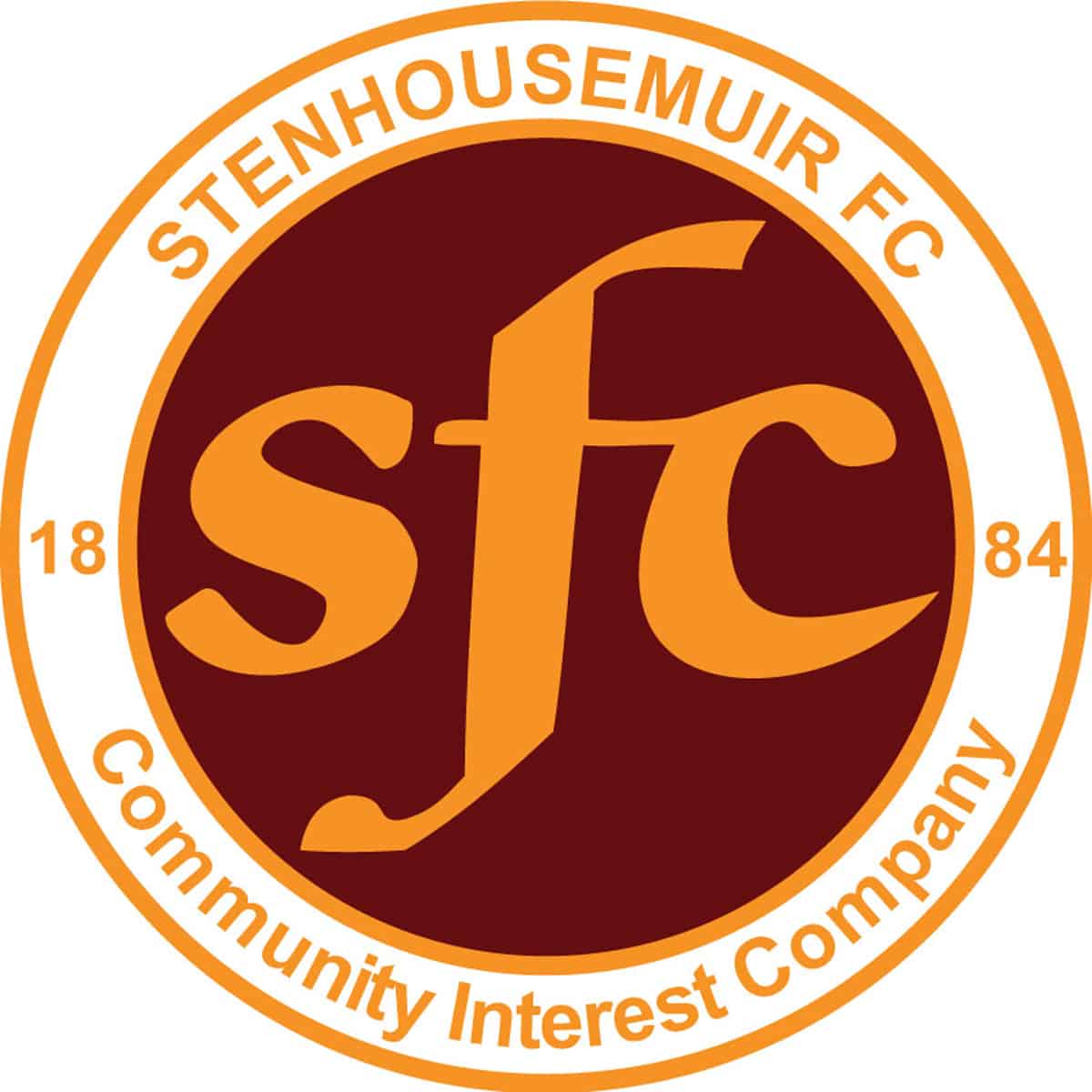 SPFL Ladbrokes League 1
Station Park, Forfar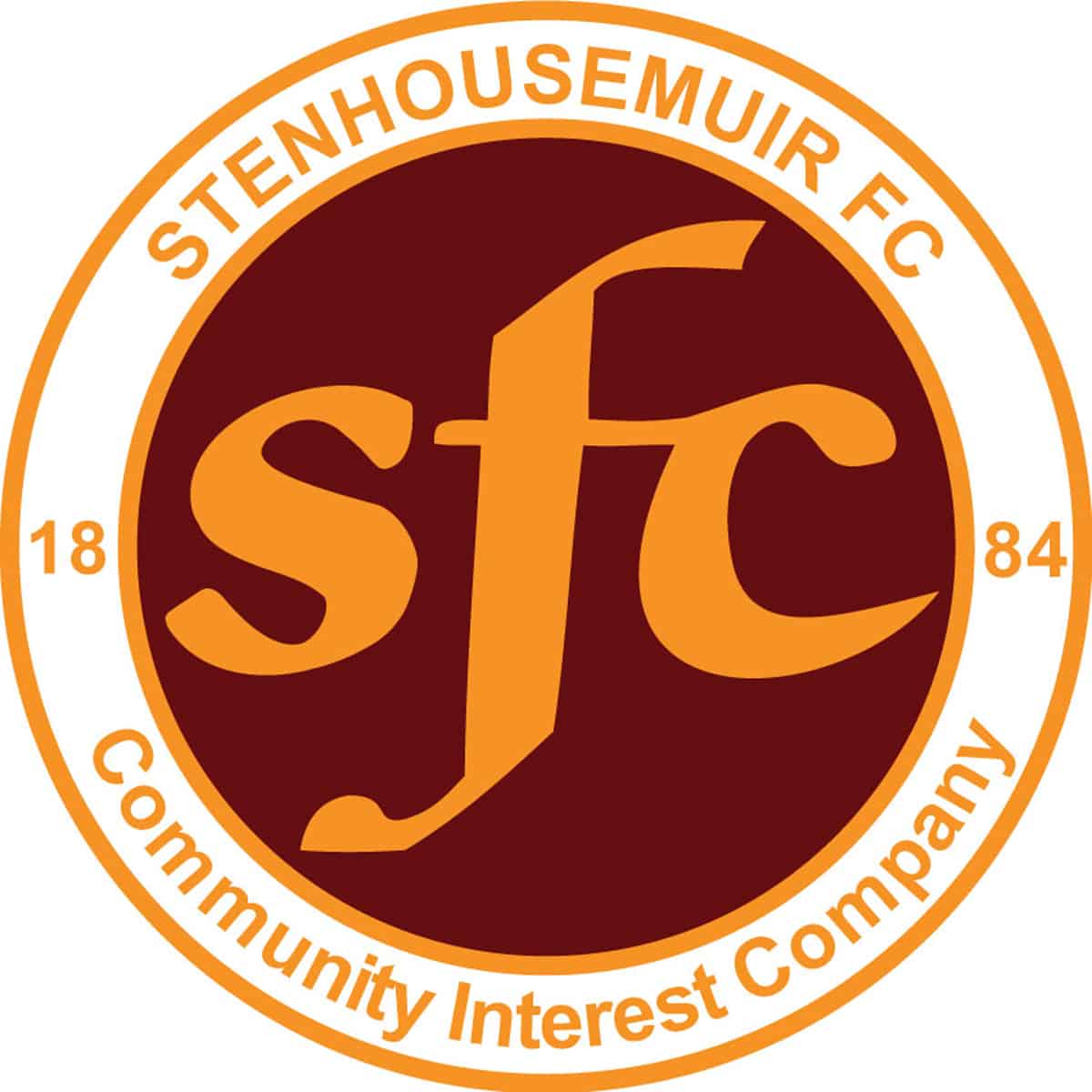 SPFL Ladbrokes League 1
Strathclyde Homes, Dumbarton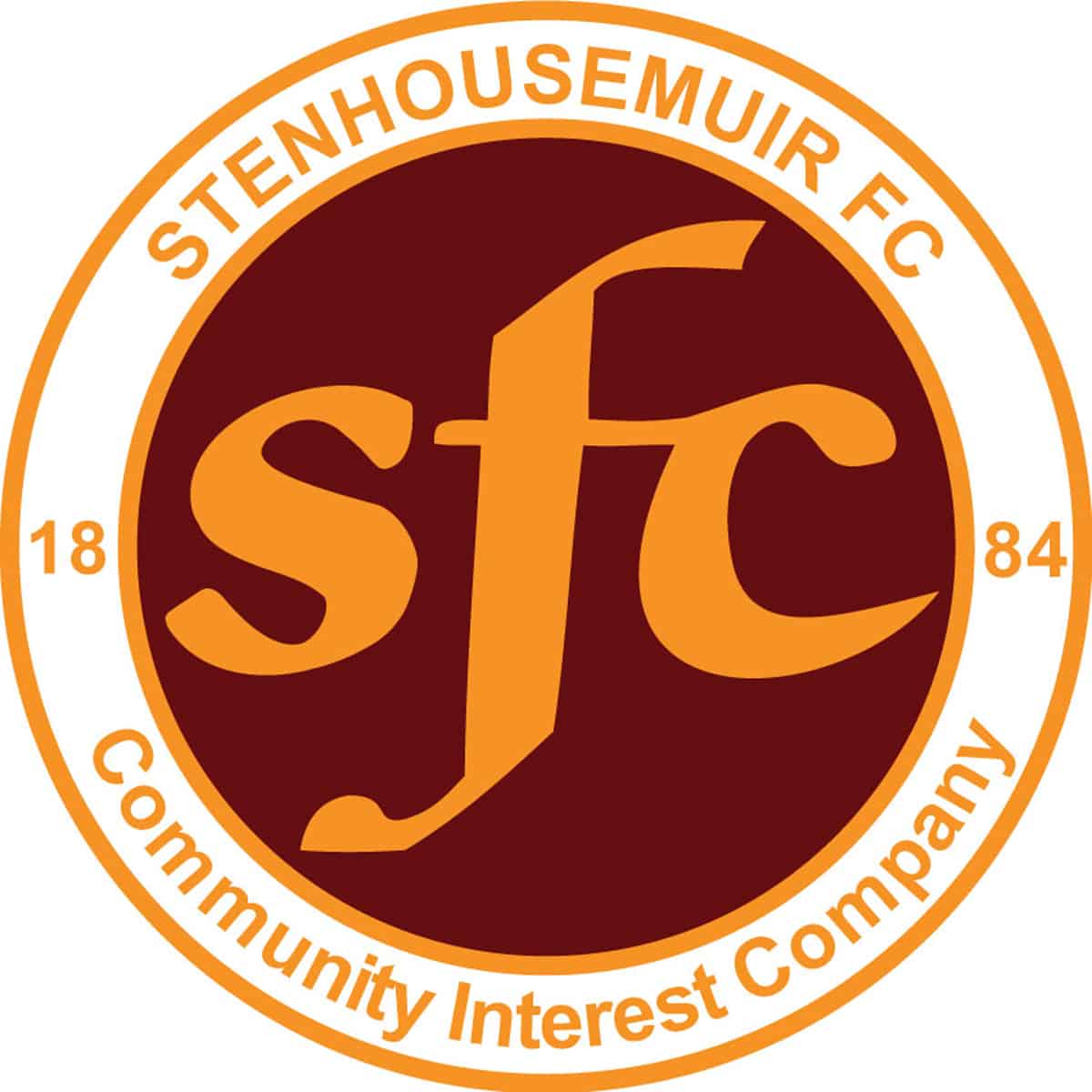 SPFL Ladbrokes League 1
Ochilview Park Stenhousemuir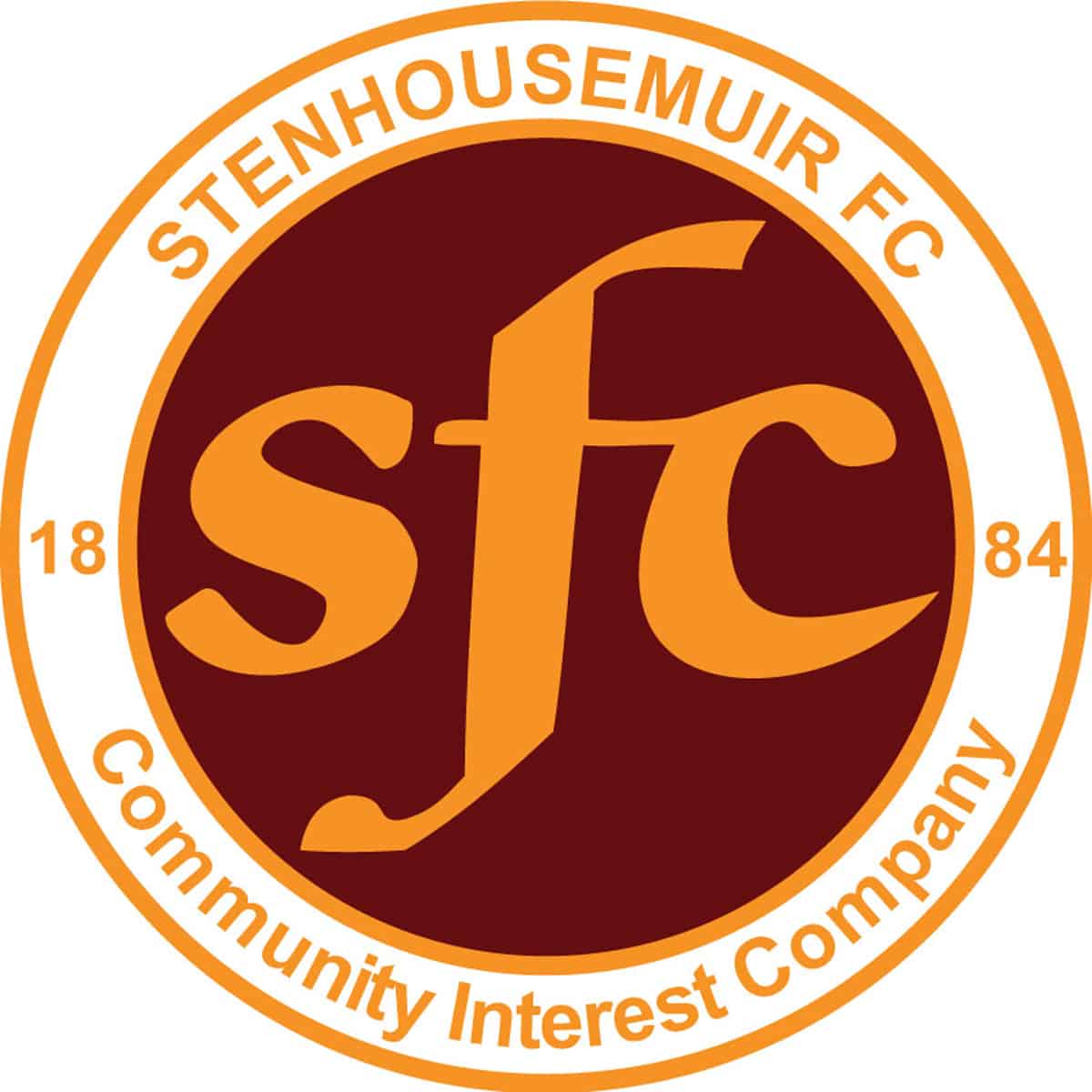 SPFL Ladbrokes League 1
Glebe Park, Brechin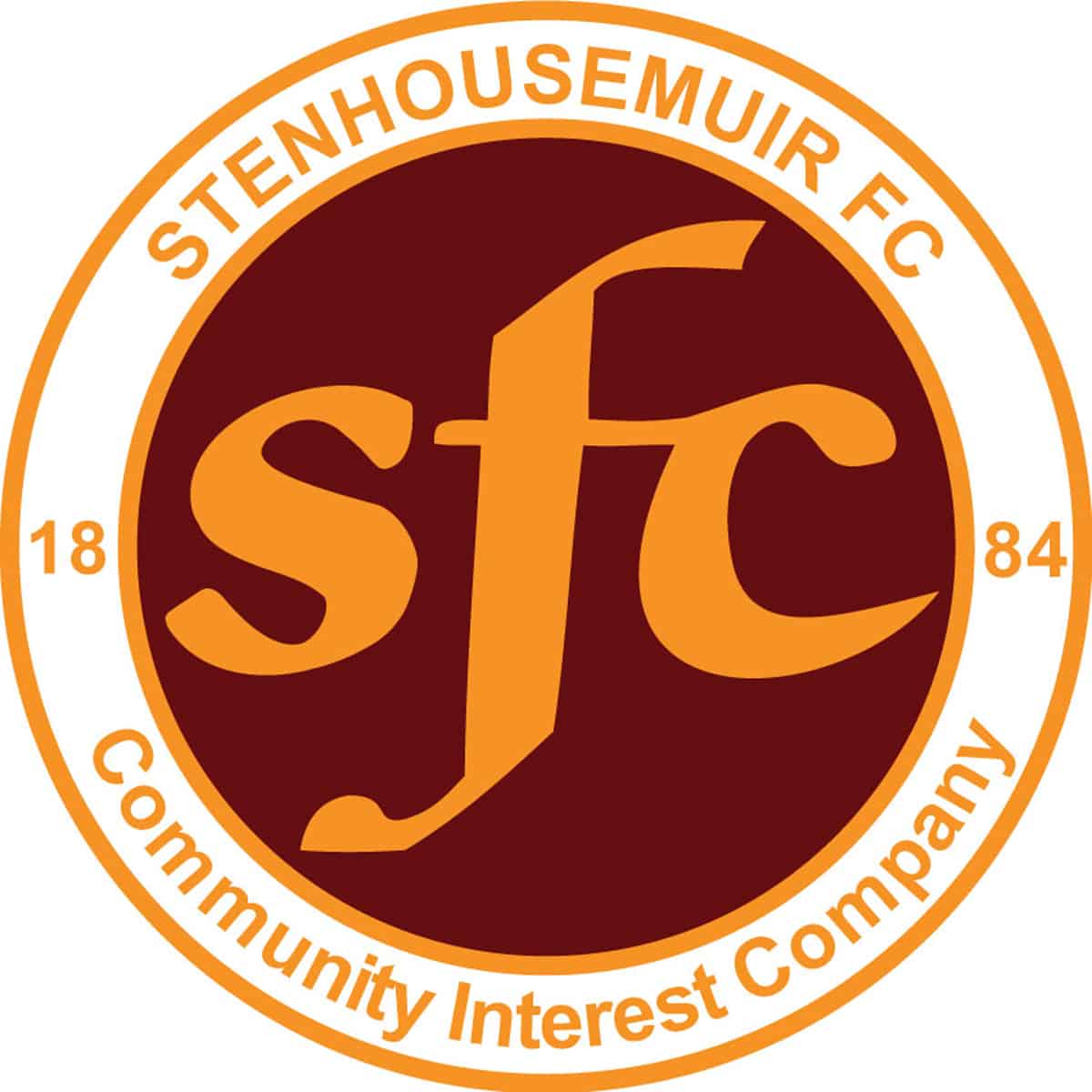 SPFL Ladbrokes League 1
Excelsior Stadium, Airdrie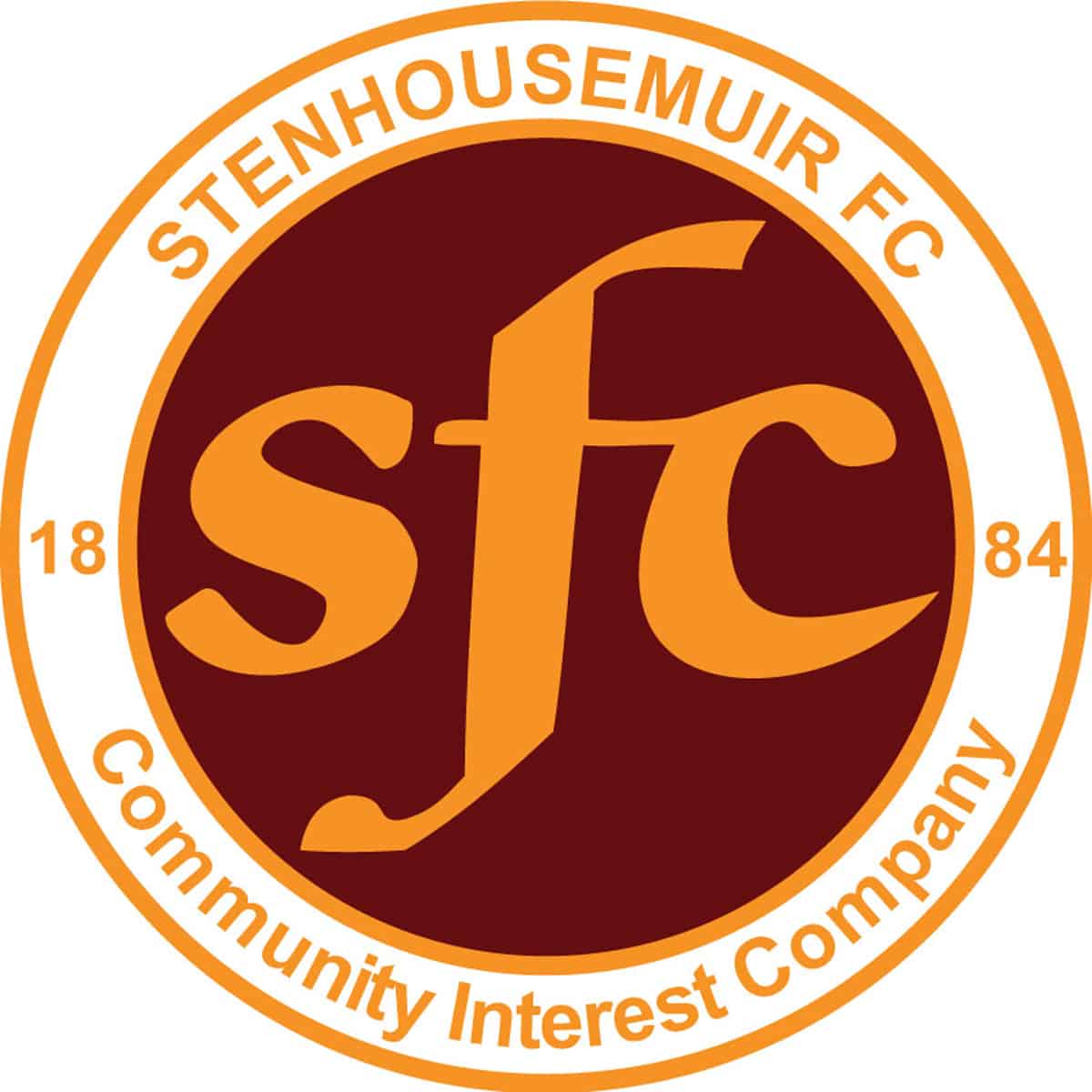 SPFL Ladbrokes League 1
Ochilview Park Stenhousemuir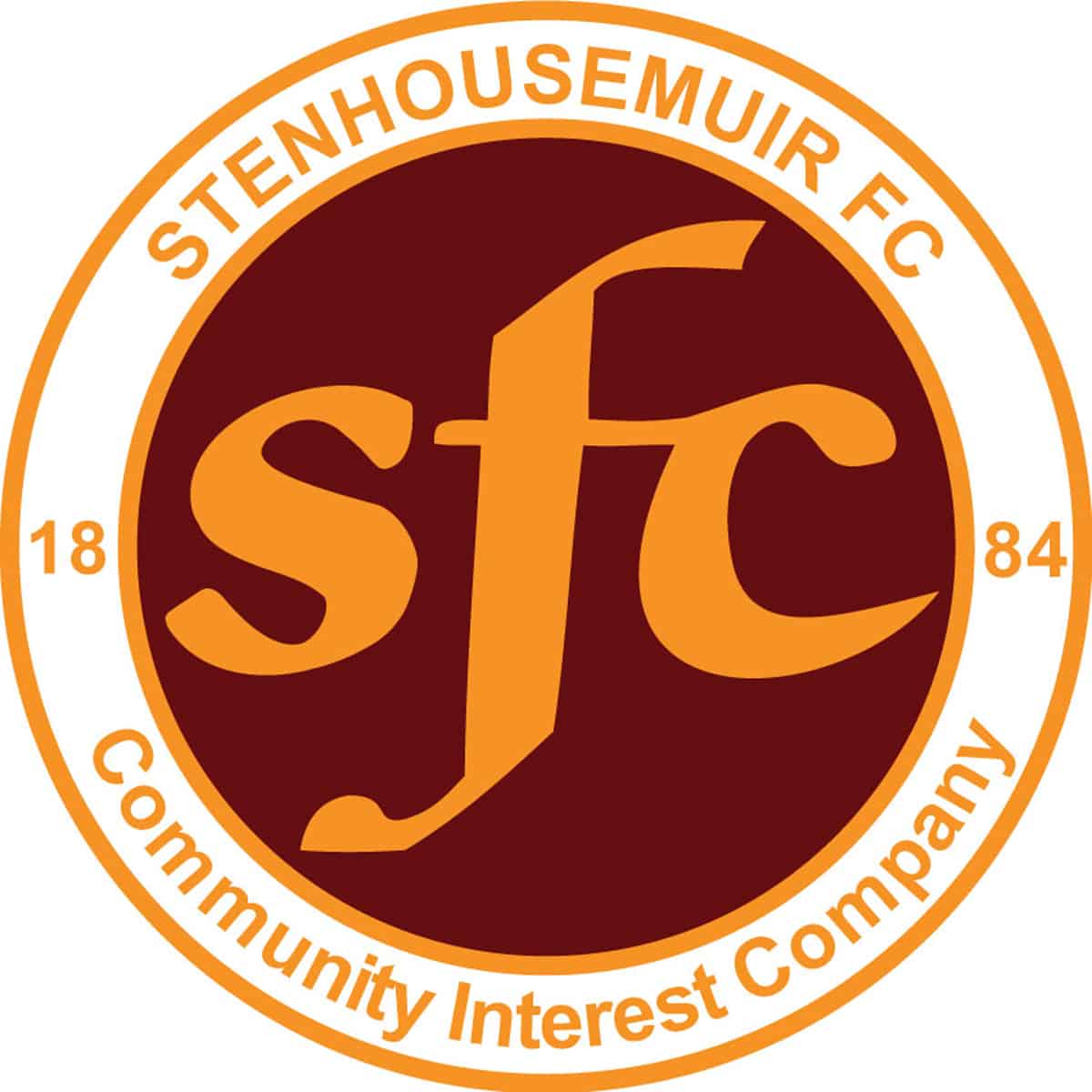 SPFL Ladbrokes League 1
Ochilview Park Stenhousemuir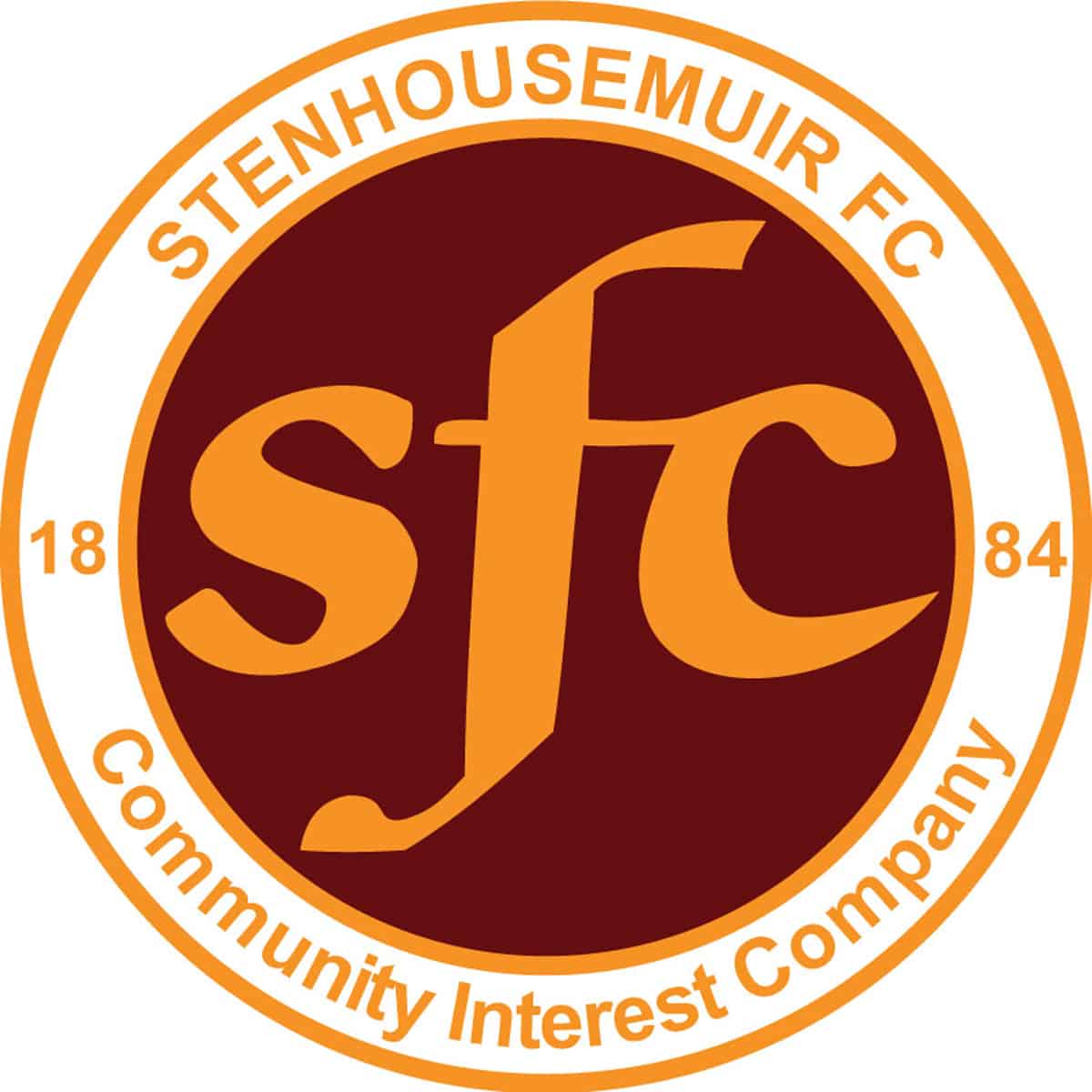 SPFL Ladbrokes League 1
Ochilview Park Stenhousemuir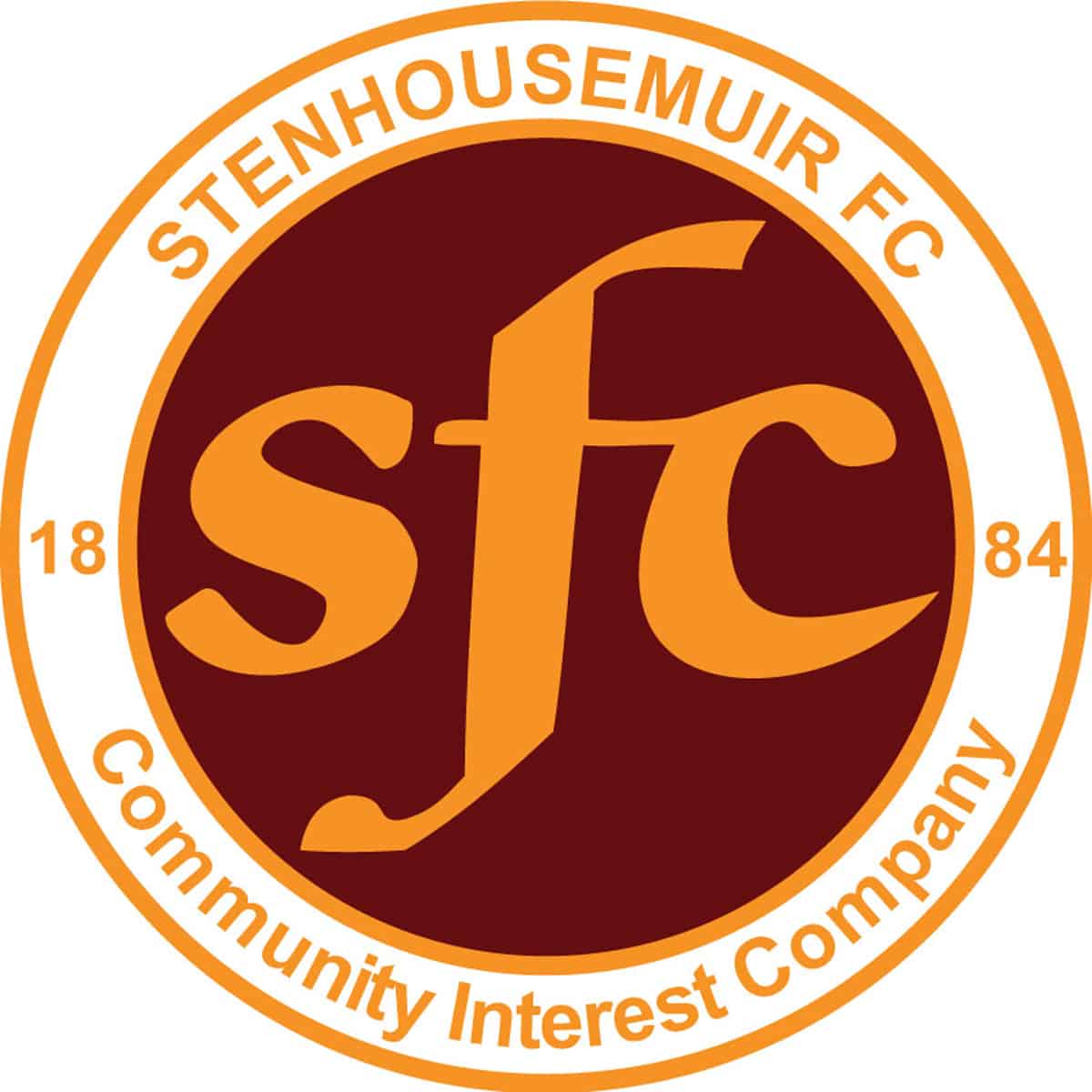 William Hill Scottish Cup
Victoria Park, Dingwall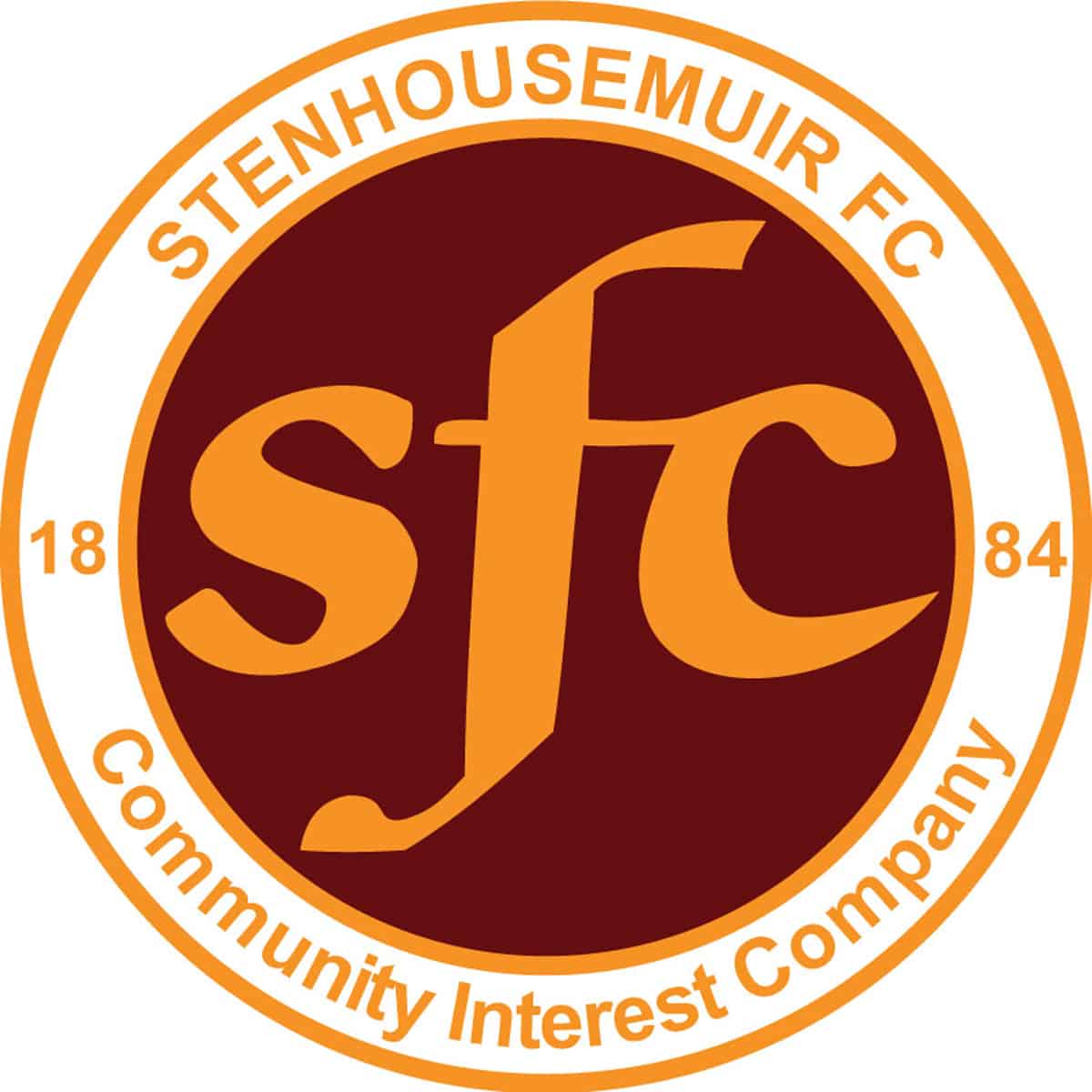 SPFL Ladbrokes League 1
Forthbank Stadium, Stirling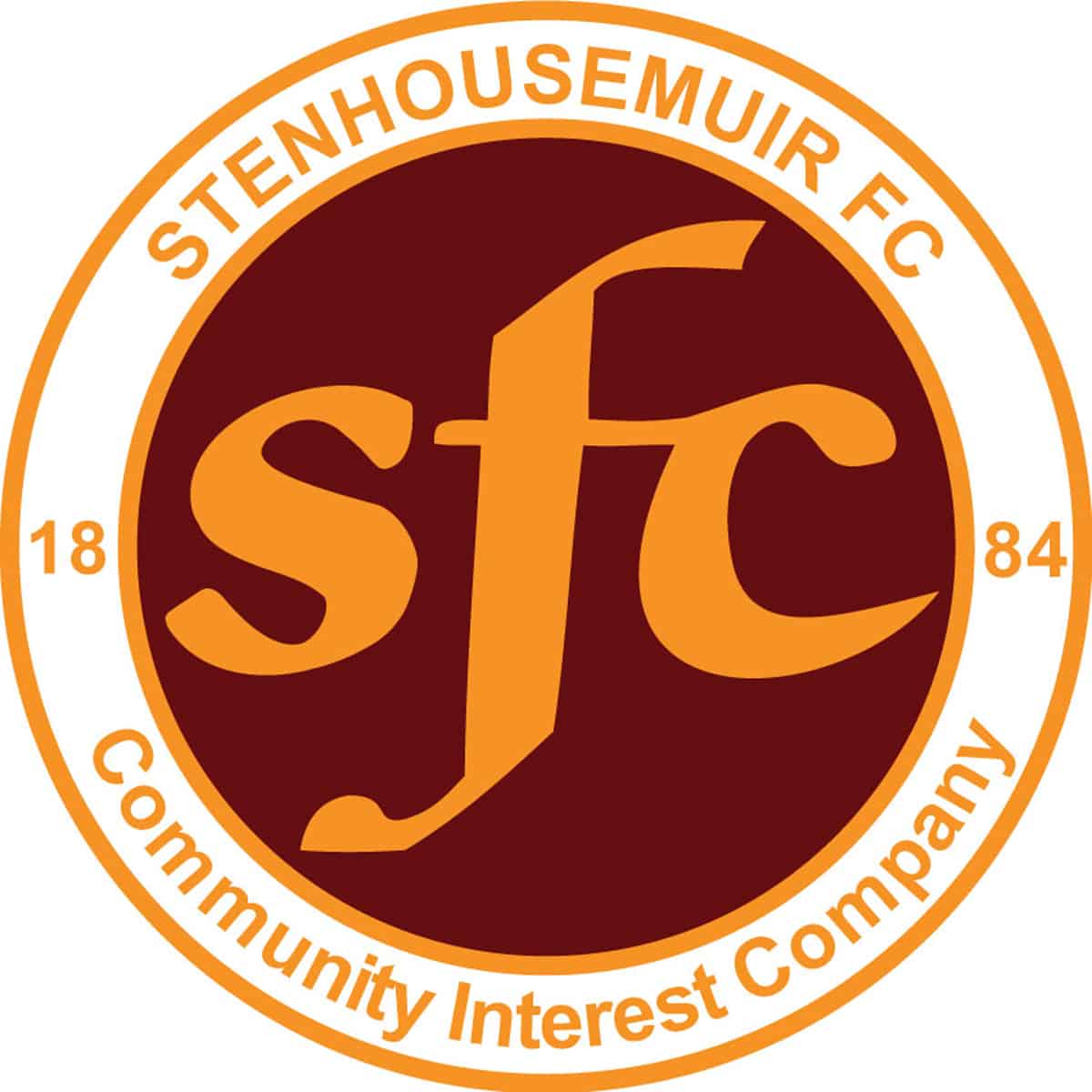 SPFL Ladbrokes League 1
Ochilview Park Stenhousemuir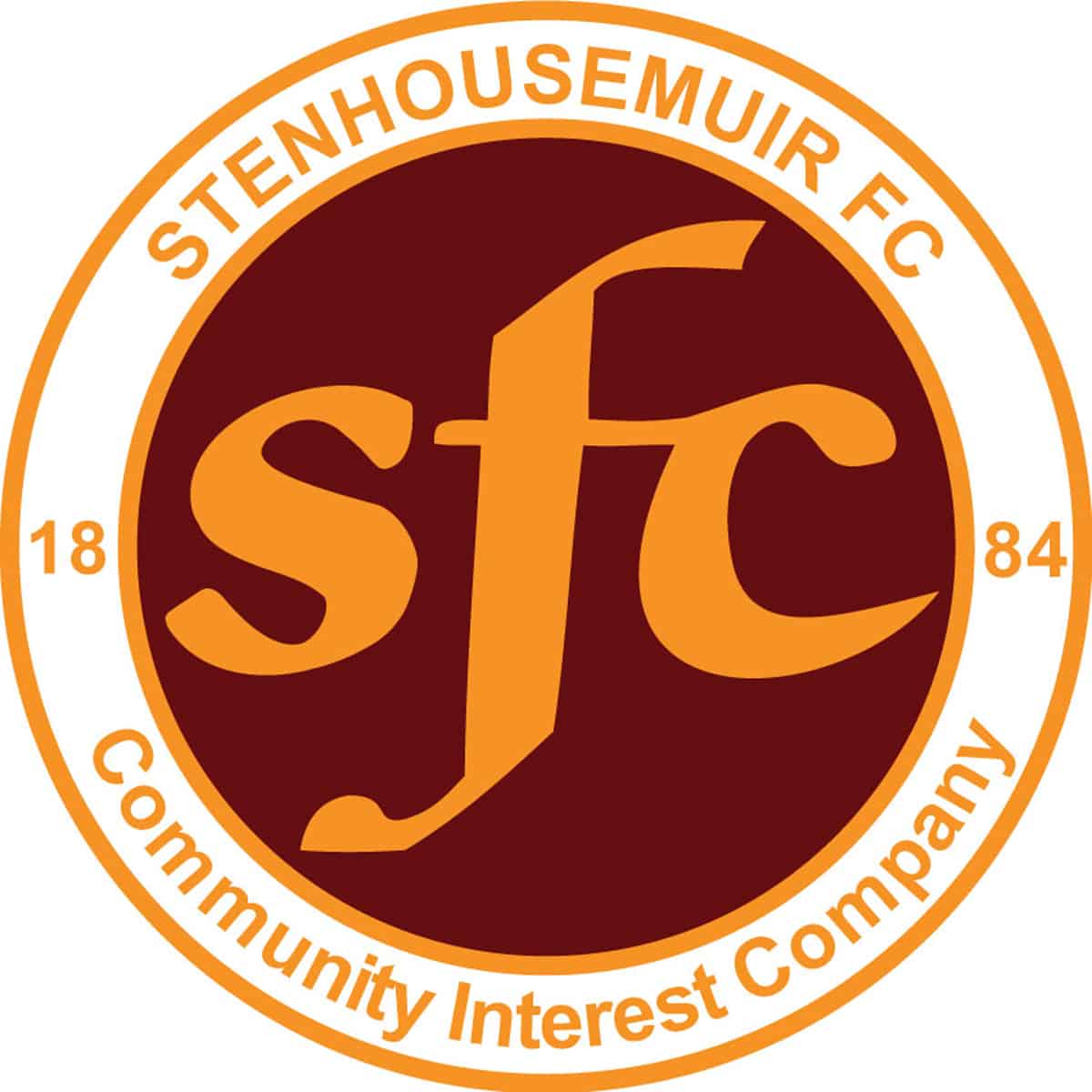 SPFL Ladbrokes League 1
Ochilview Park Stenhousemuir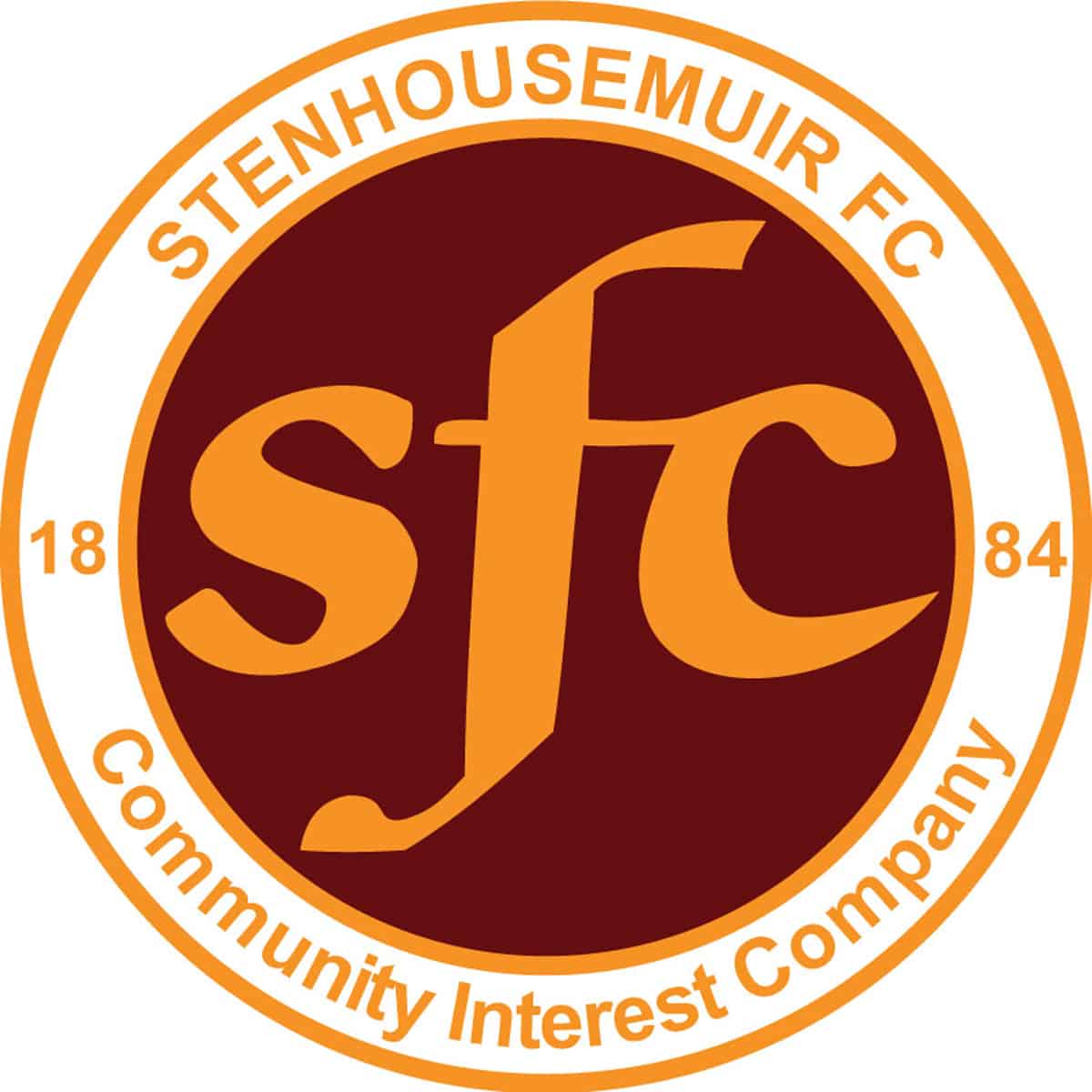 SPFL Ladbrokes League 1
Bayview Stadium, Methil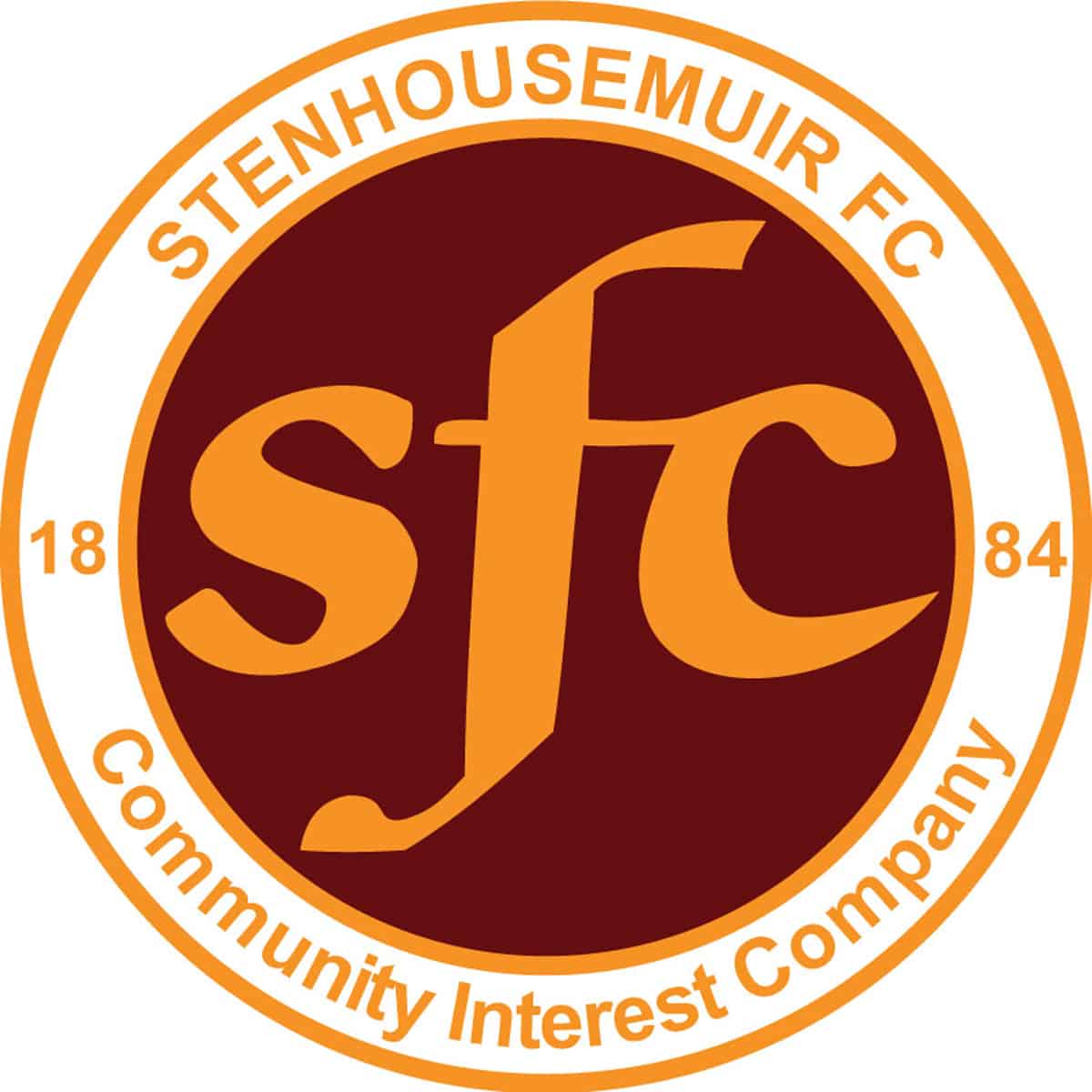 SPFL Ladbrokes League 1
Ochilview Park Stenhousemuir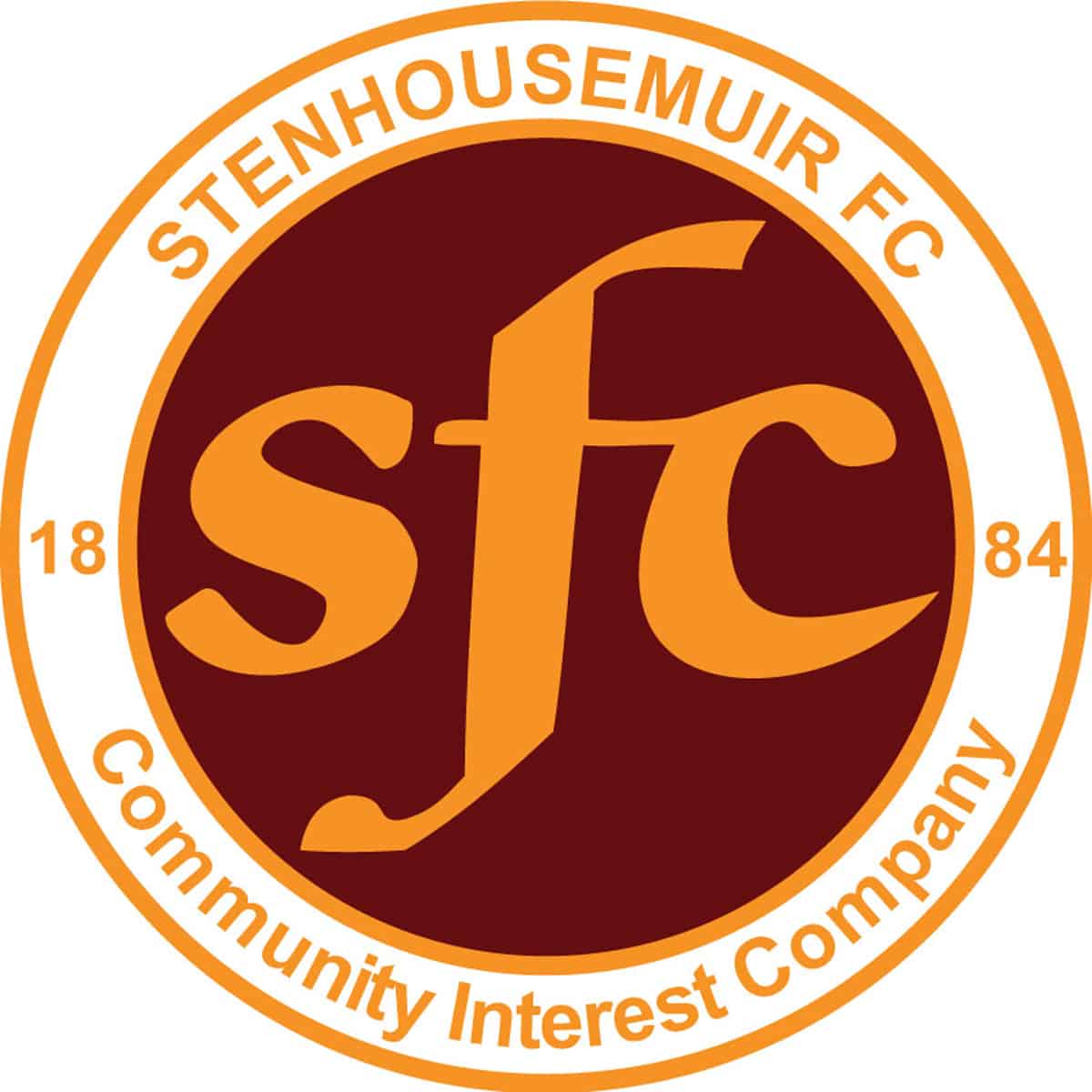 William Hill Scottish Cup
Ochilview Park Stenhousemuir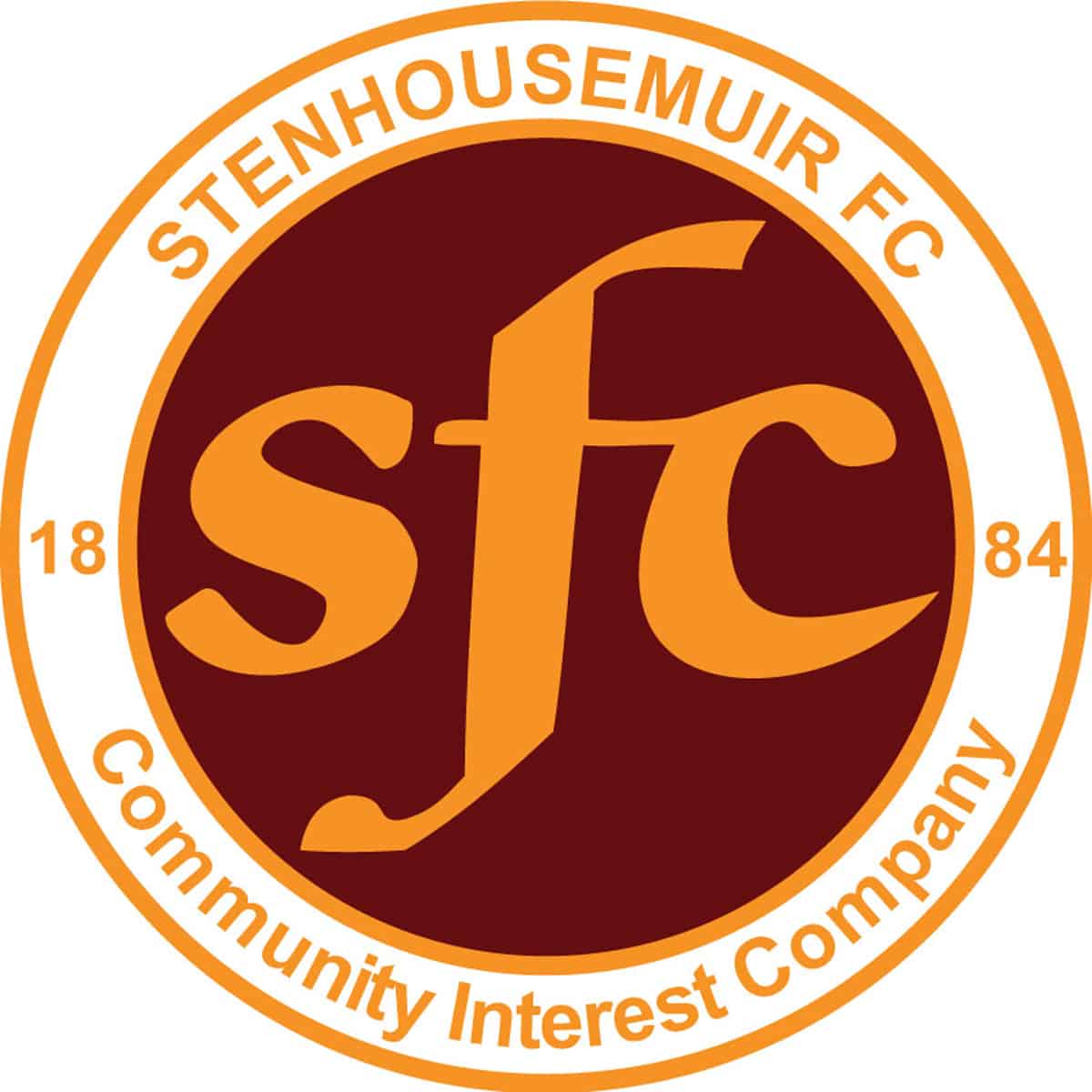 SPFL Ladbrokes League 1
Central Park Cowdenbeath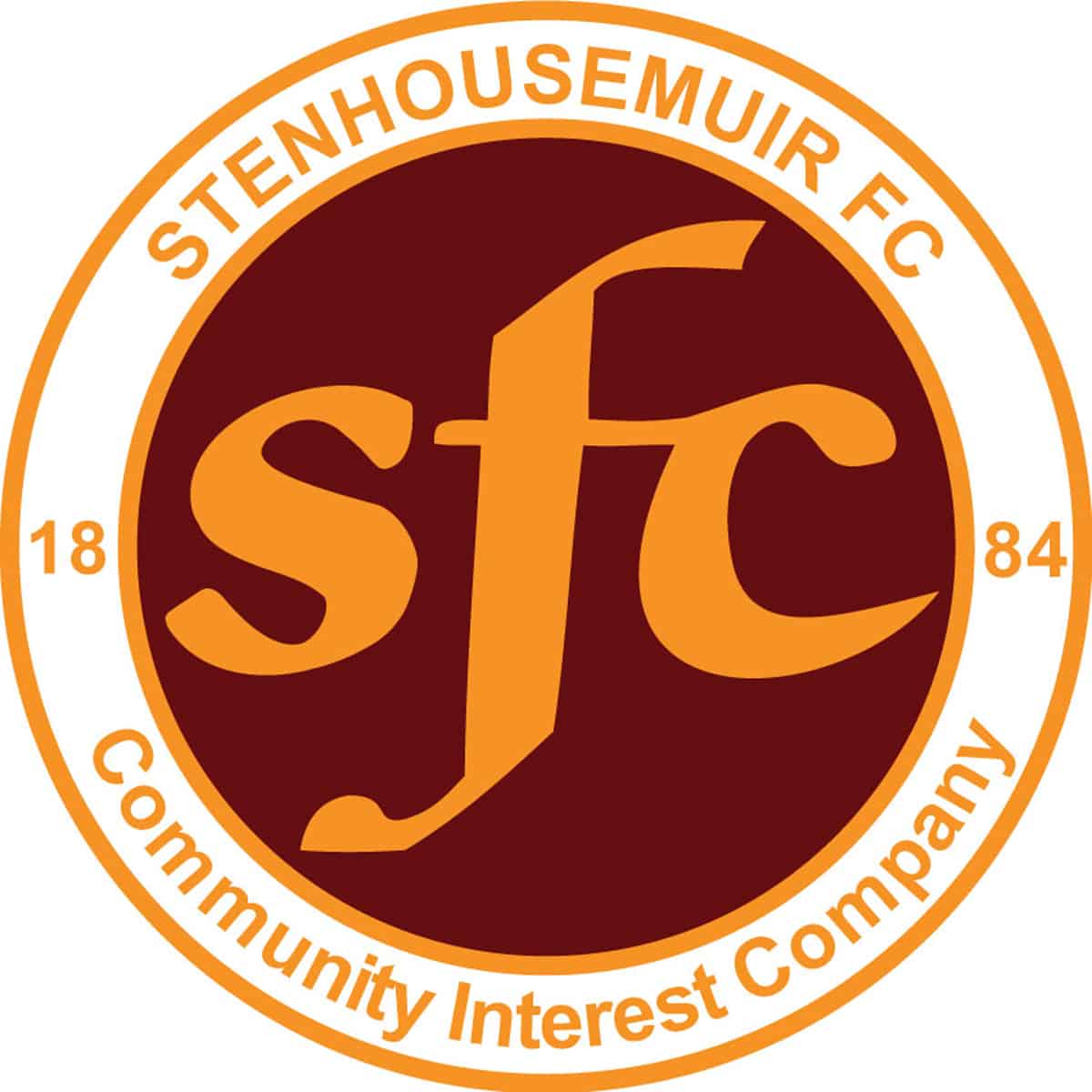 SPFL Ladbrokes League 1
Ochilview Park Stenhousemuir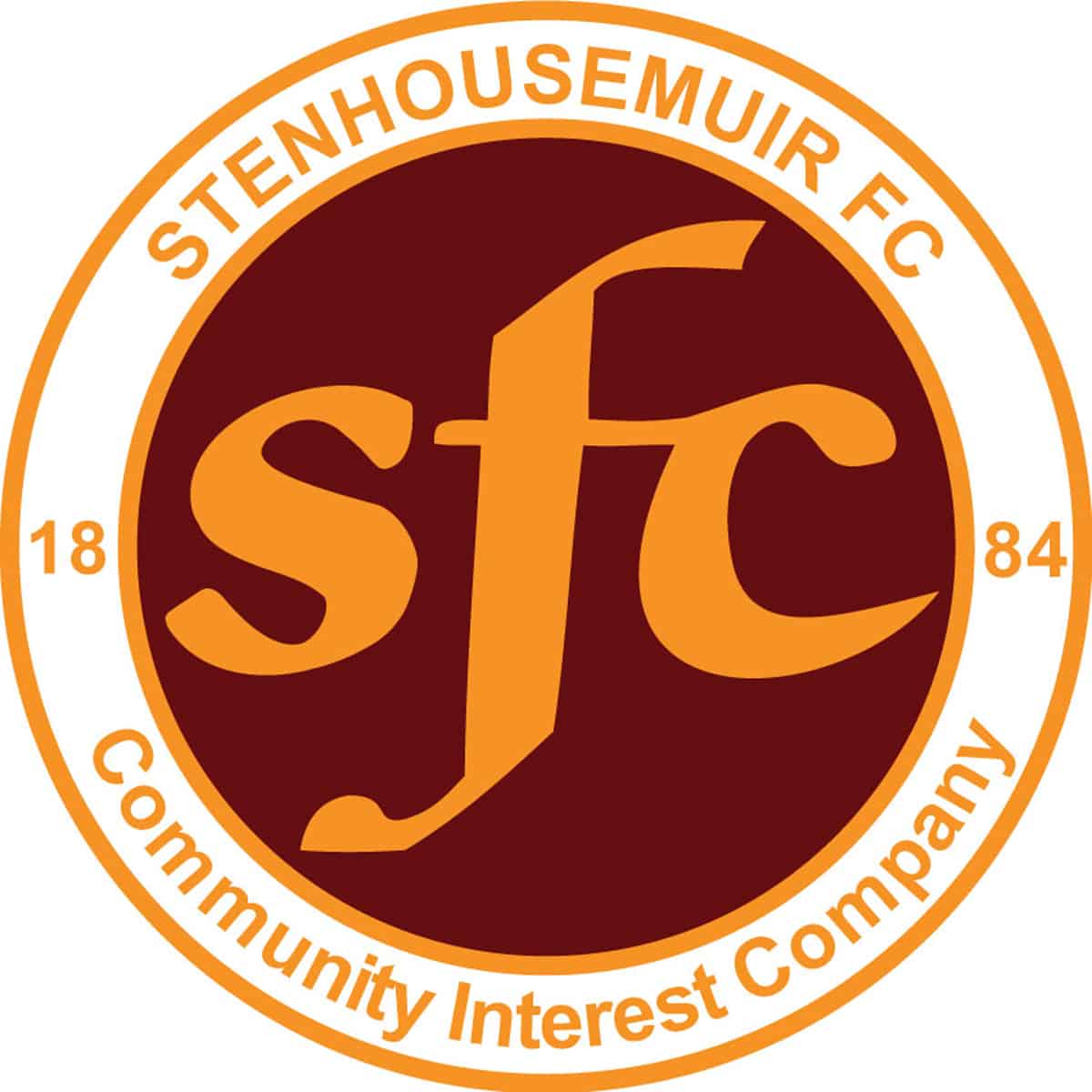 SPFL Ladbrokes League 1
Gayfield Park, Arbroath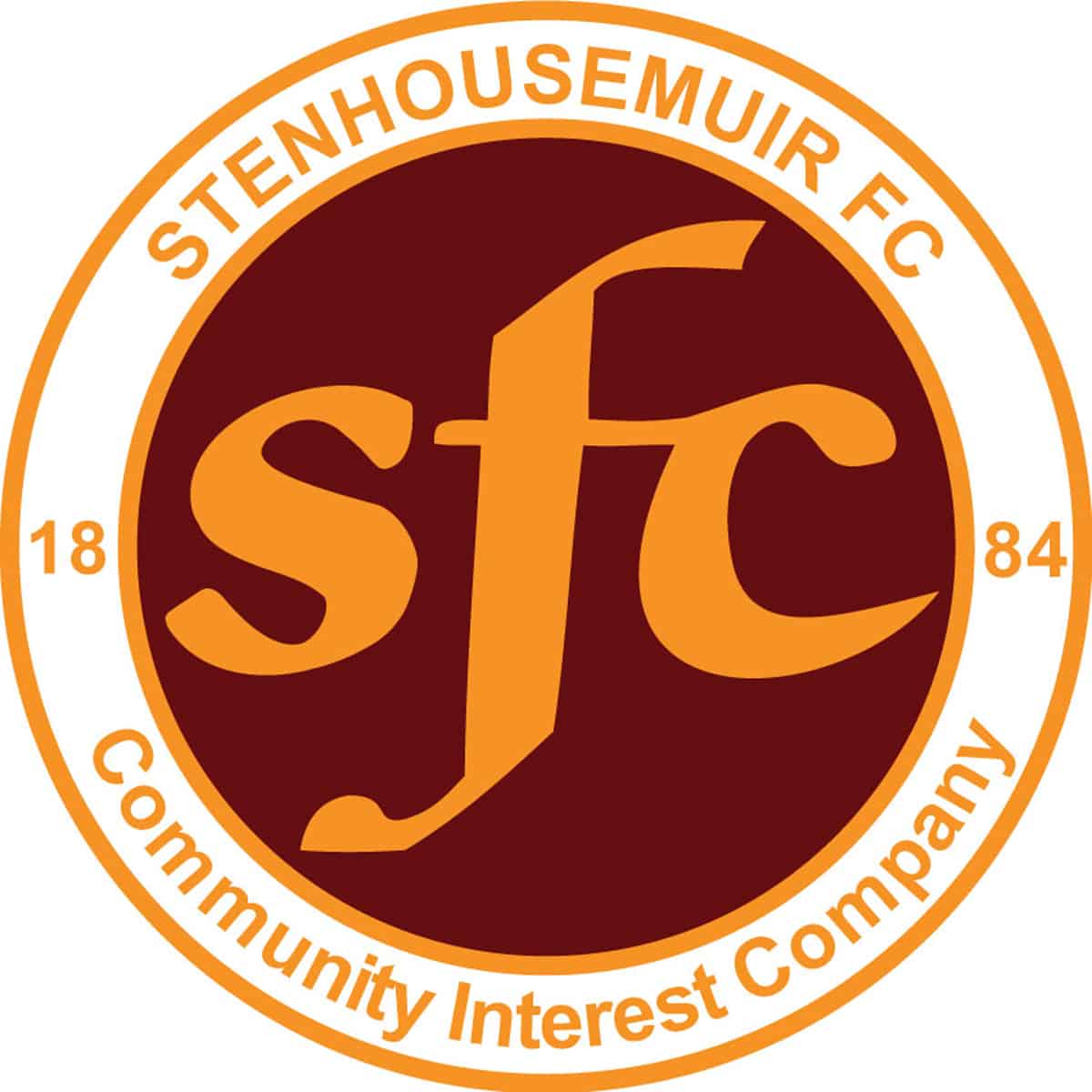 SPFL Ladbrokes League 1
Ochilview Park Stenhousemuir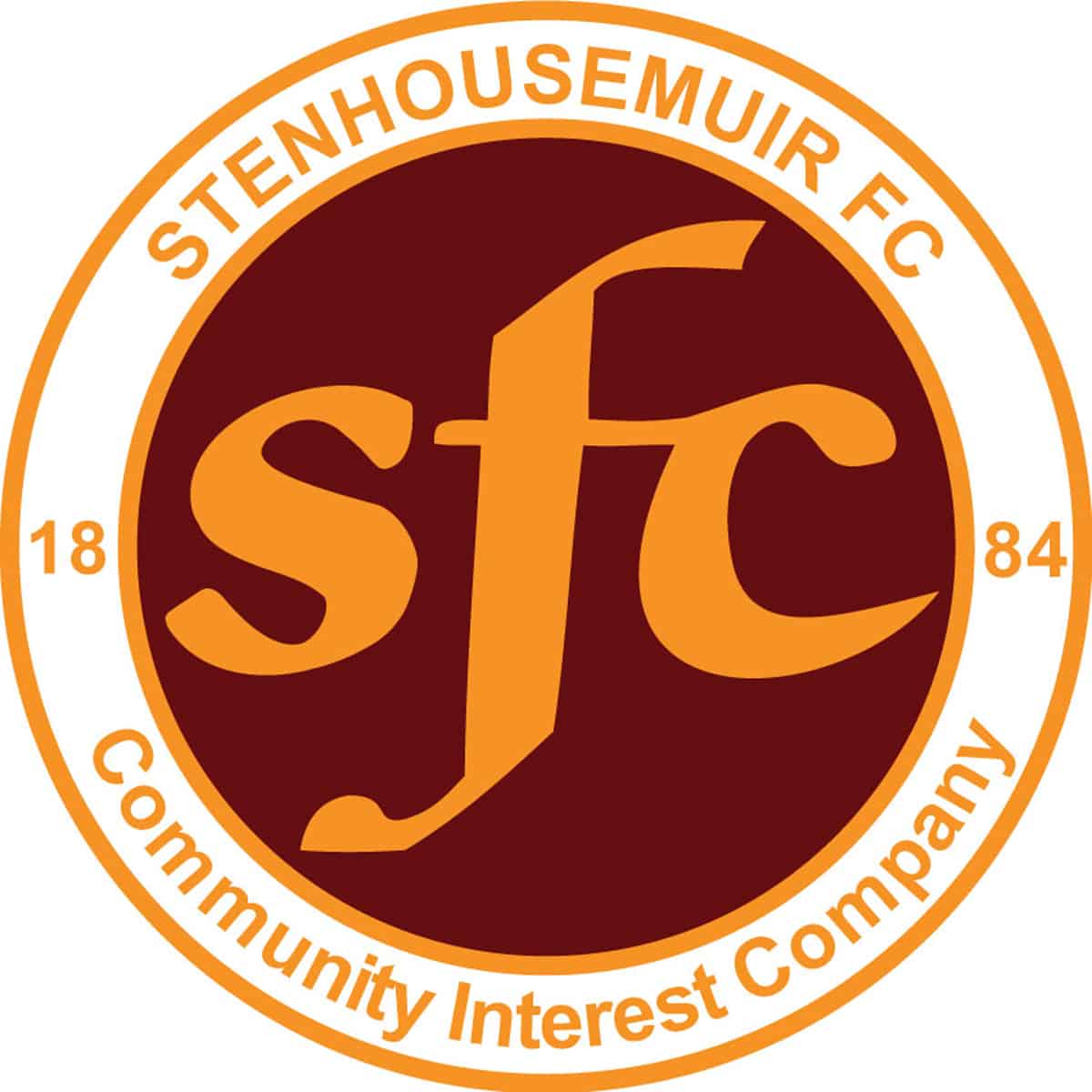 SPFL Ladbrokes League 1
Ochilview Park Stenhousemuir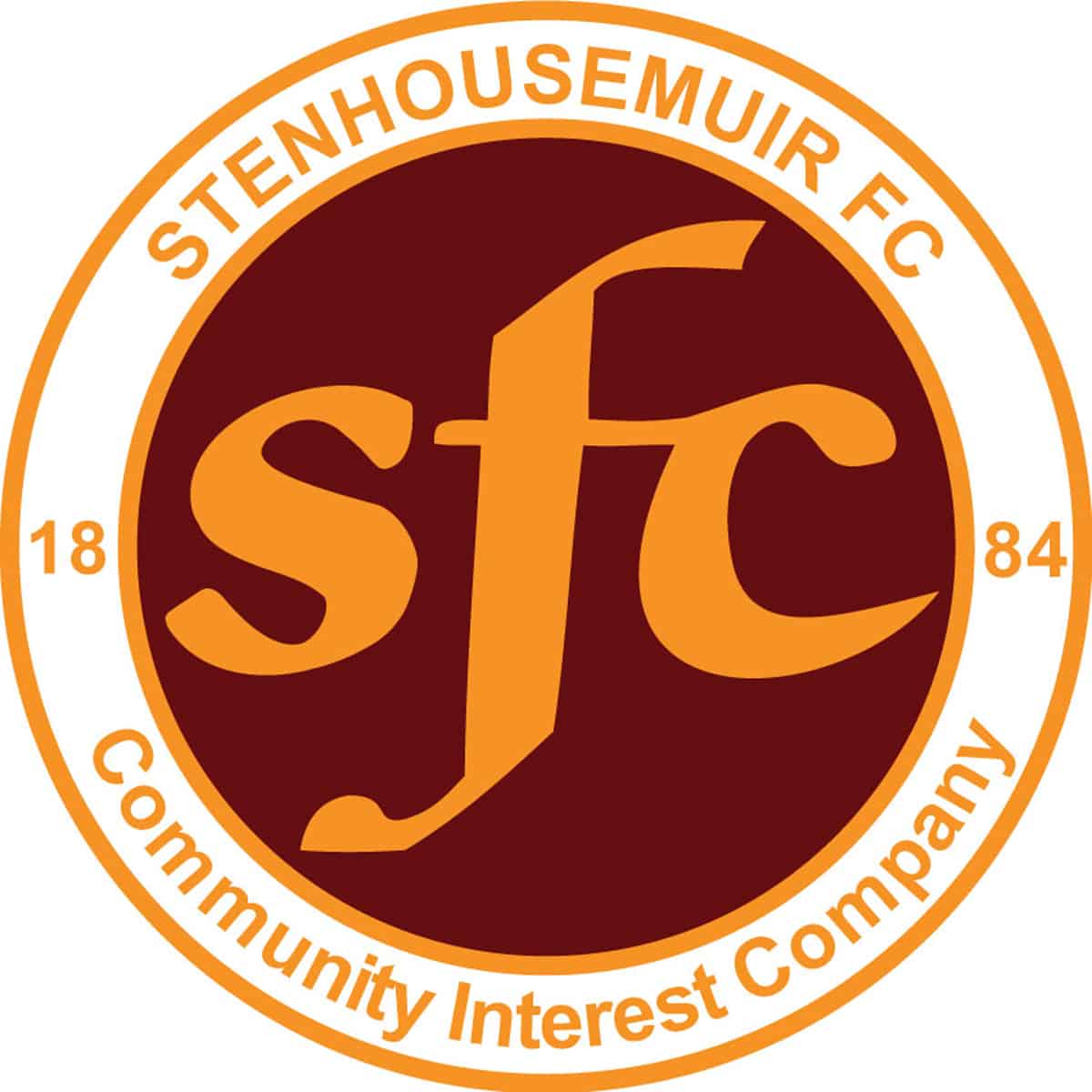 SPFL Ladbrokes League 1
Excelsior Stadium, Airdrie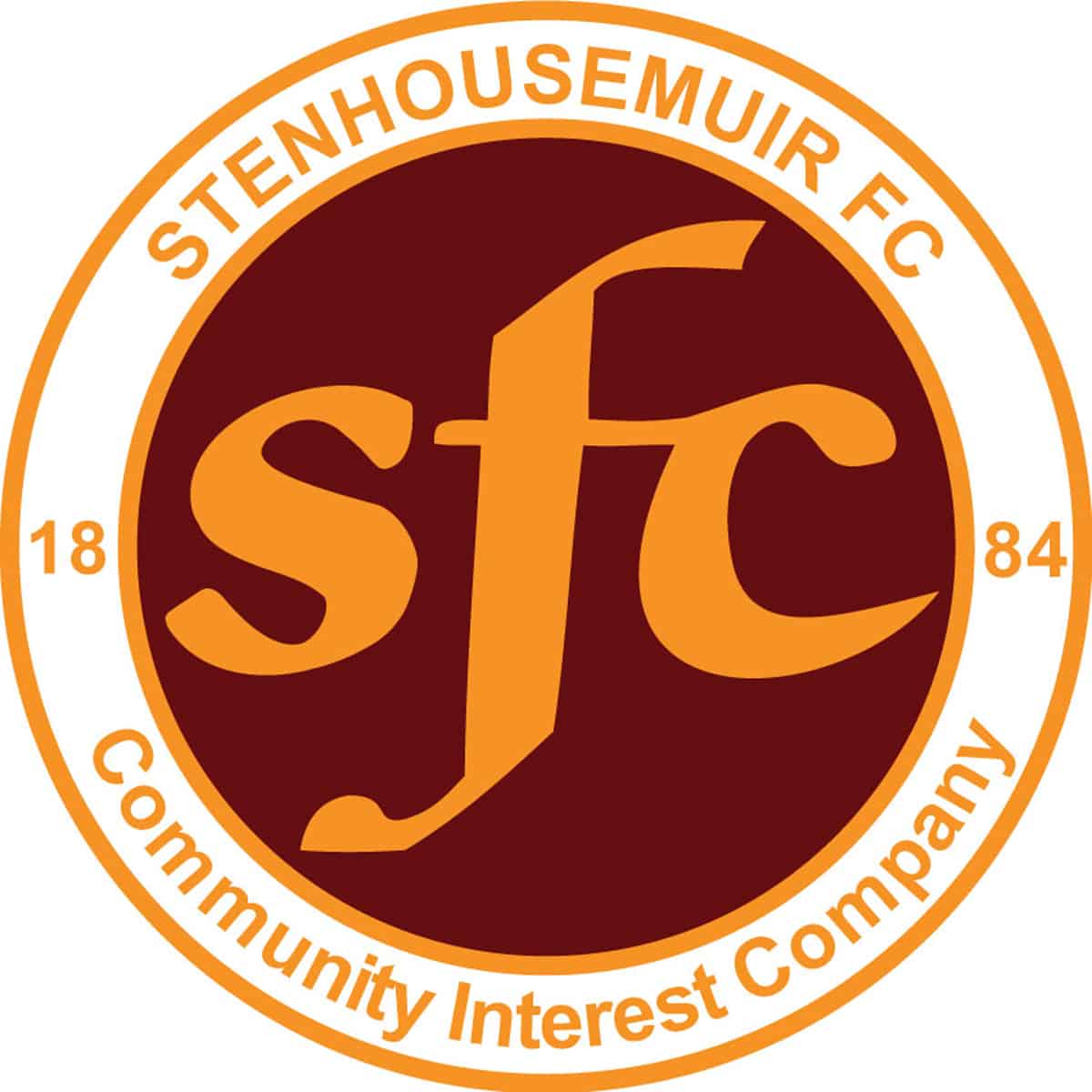 SPFL Ladbrokes League 1
Ochilview Park Stenhousemuir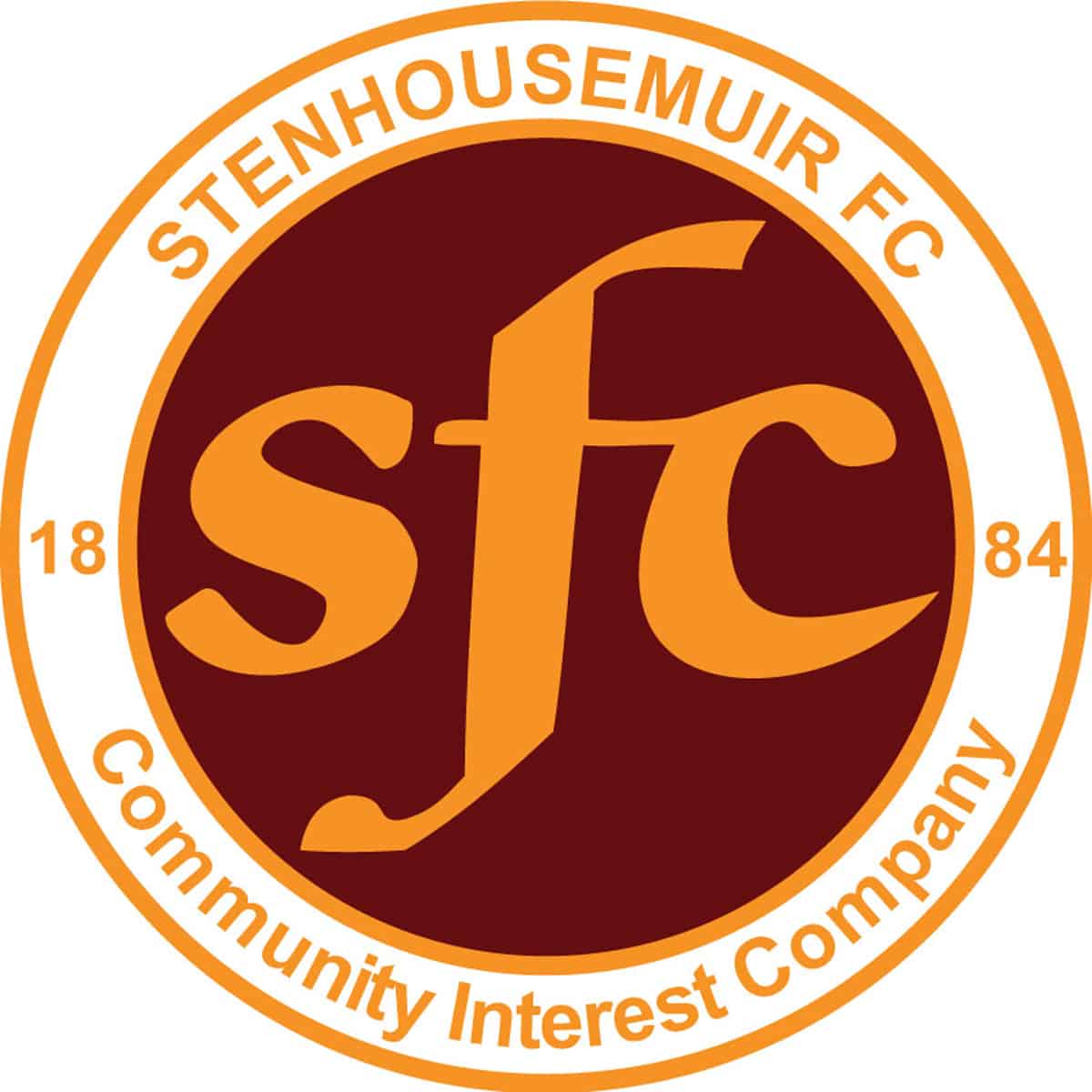 SPFL Ladbrokes League 1
Cliftonhill Stadium,Coatbridge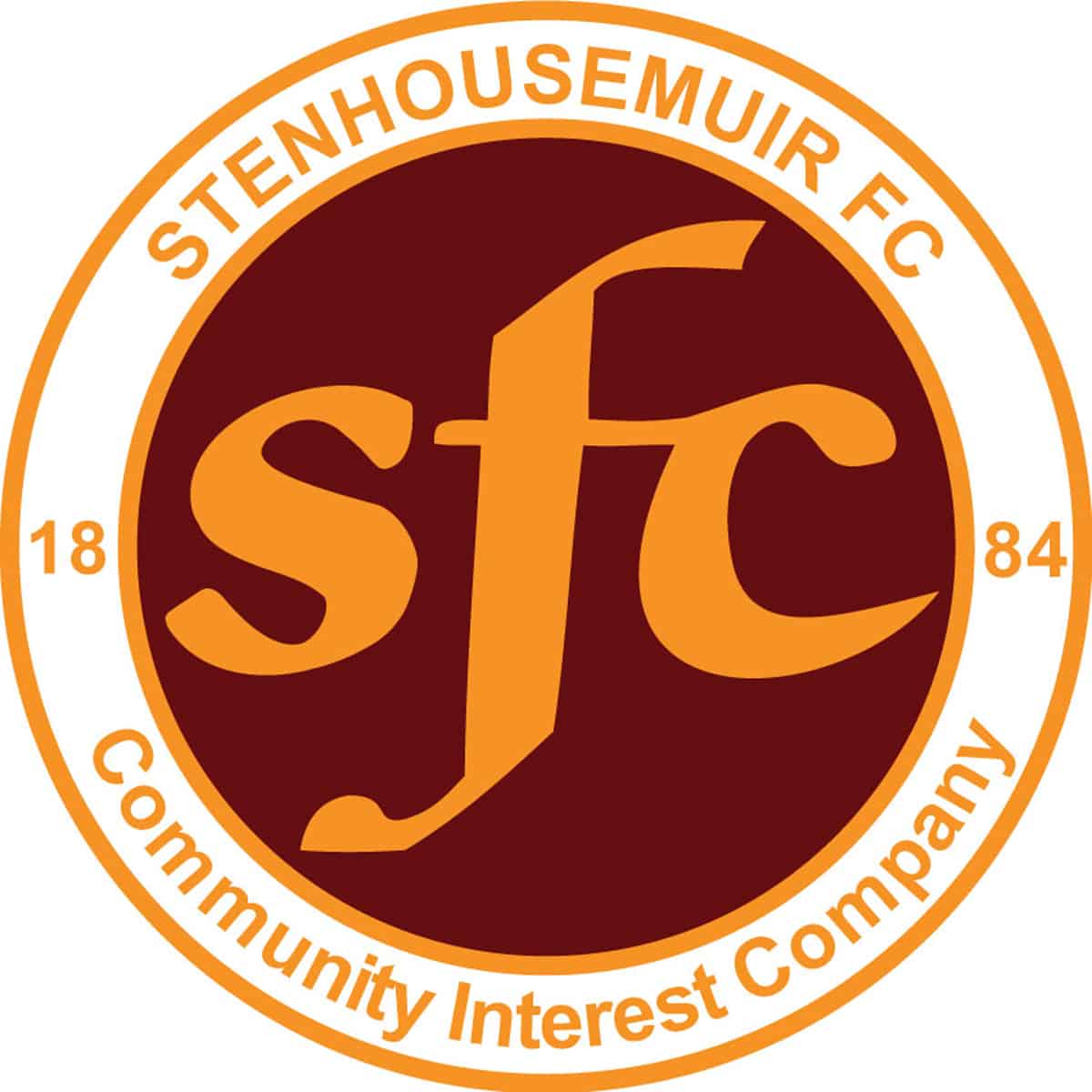 SPFL Ladbrokes League 1
Forthbank Stadium, Stirling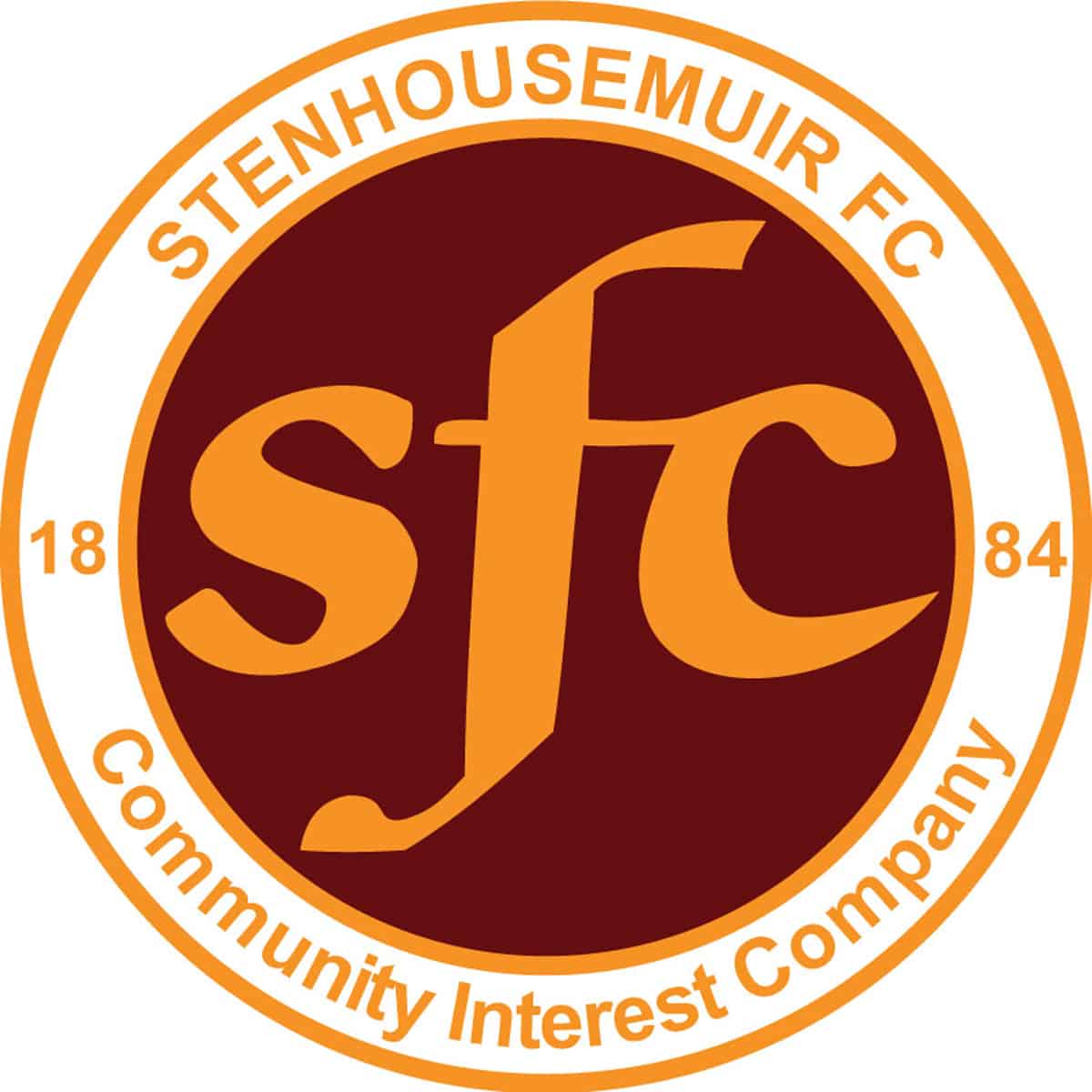 SPFL Ladbrokes League 1
Ochilview Park Stenhousemuir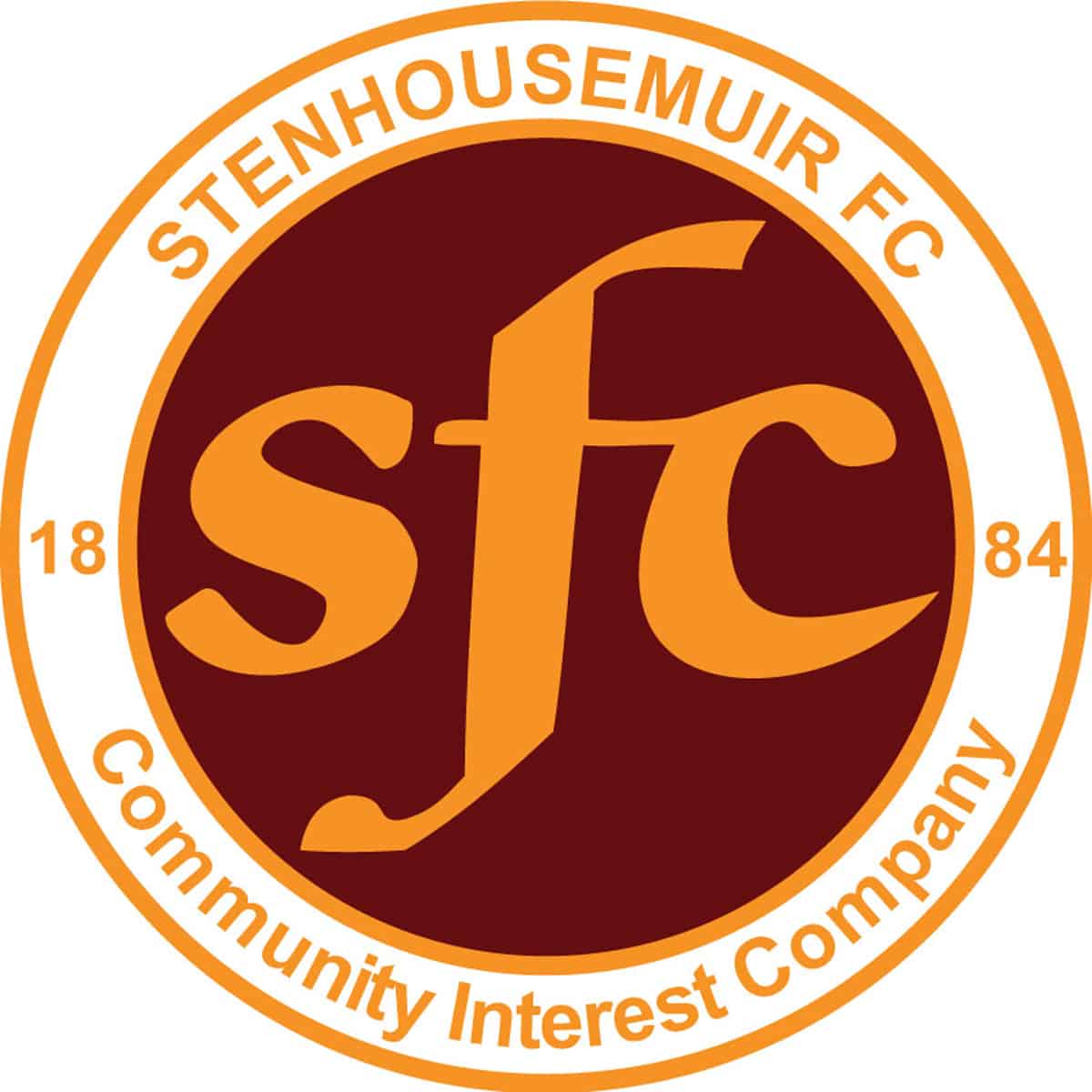 Betfred Cup
Westfield Stadium, Falkirk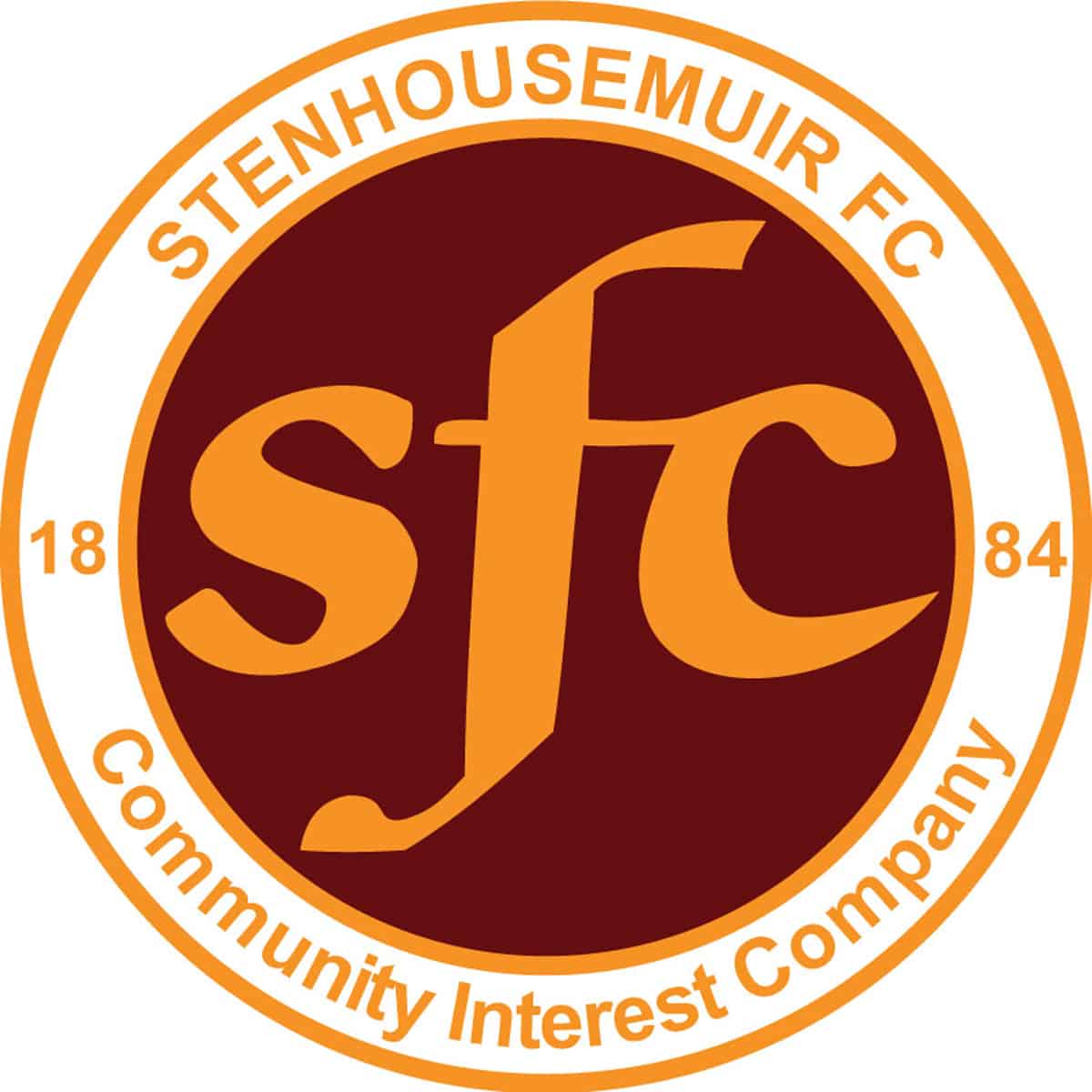 SPFL Ladbrokes League 1
Station Park, Forfar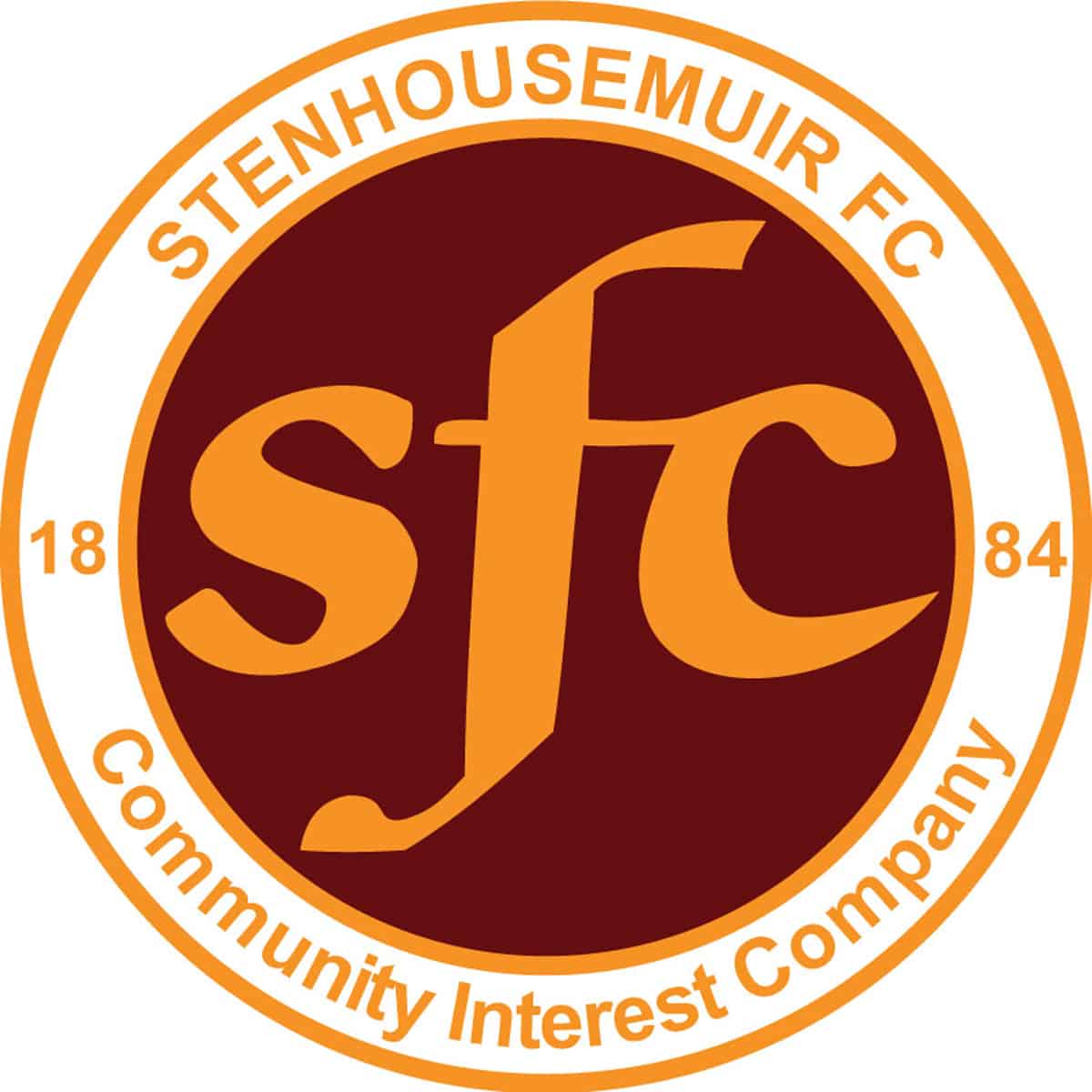 SPFL Ladbrokes League 1
Ochilview Park Stenhousemuir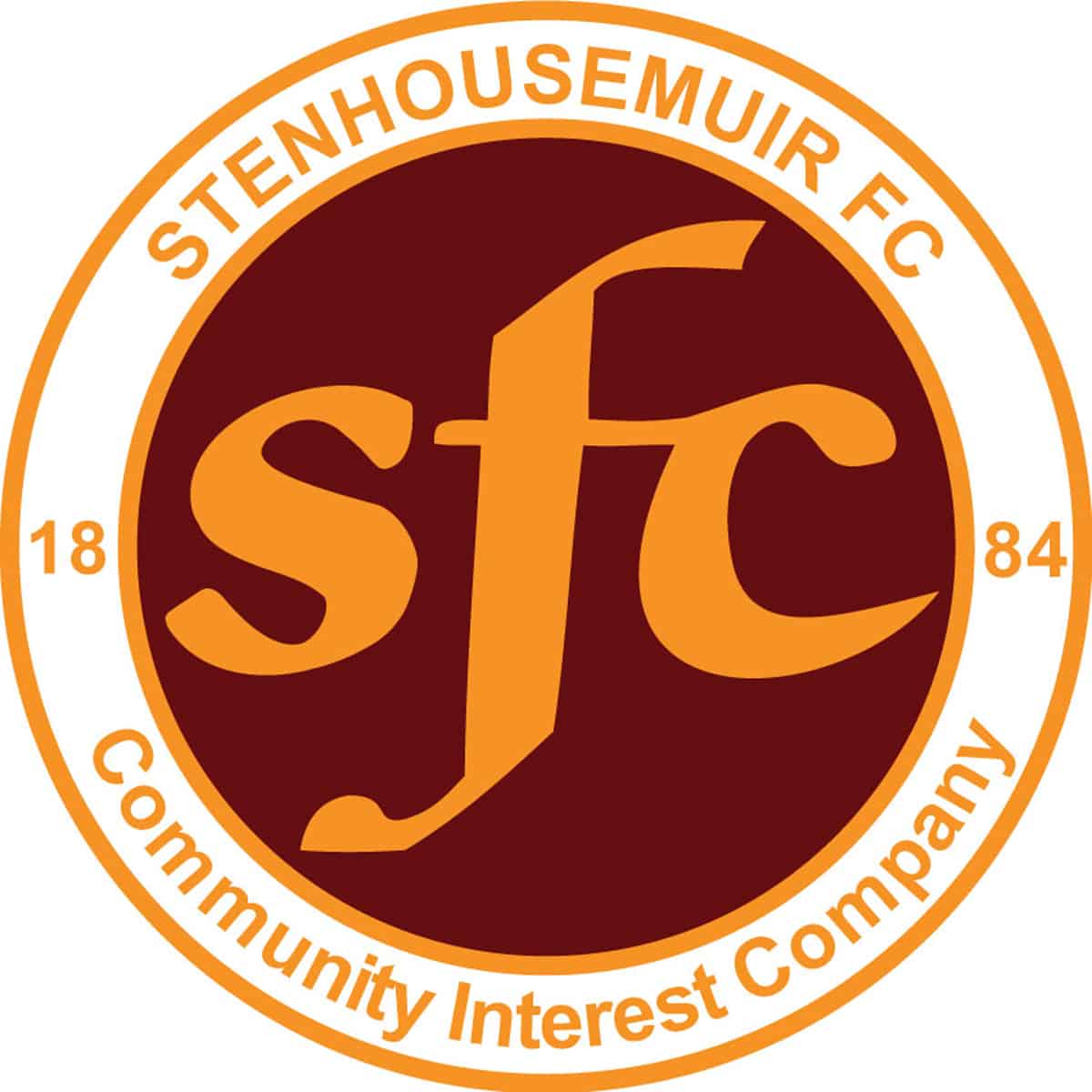 SPFL Ladbrokes League 1
Glebe Park, Brechin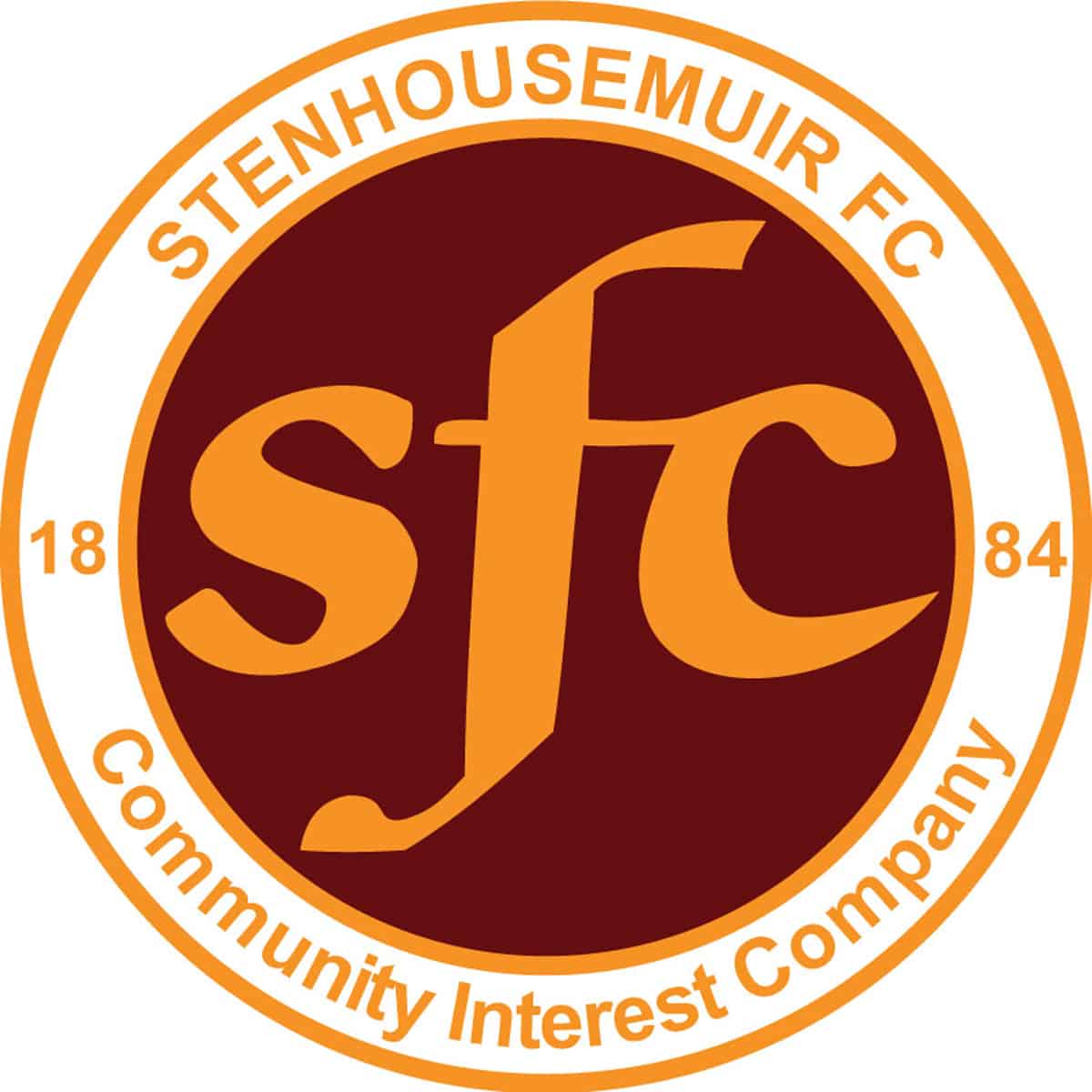 Betfred Cup
Central Park Cowdenbeath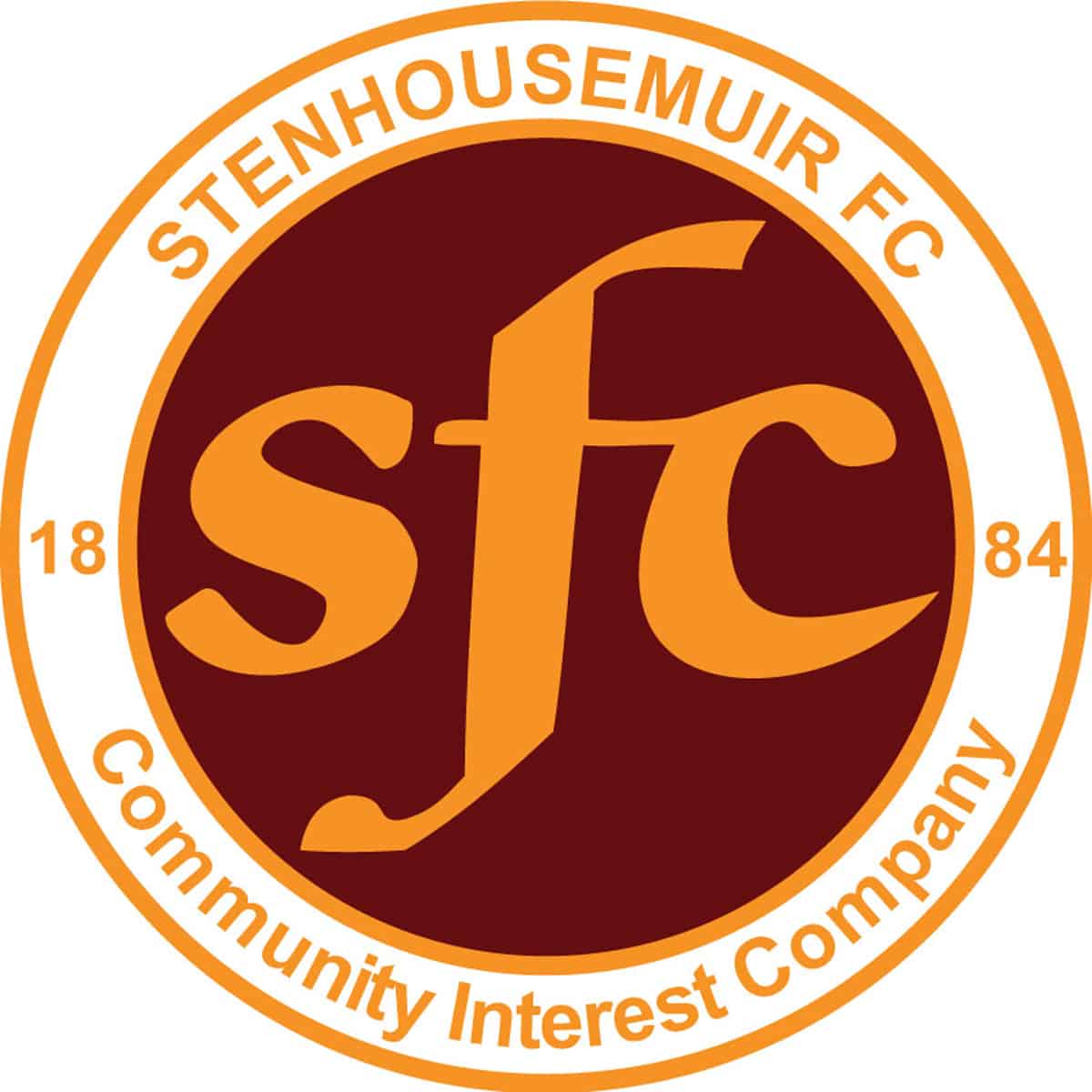 Petrofac Training Cup
Firhill Stadium, Glasgow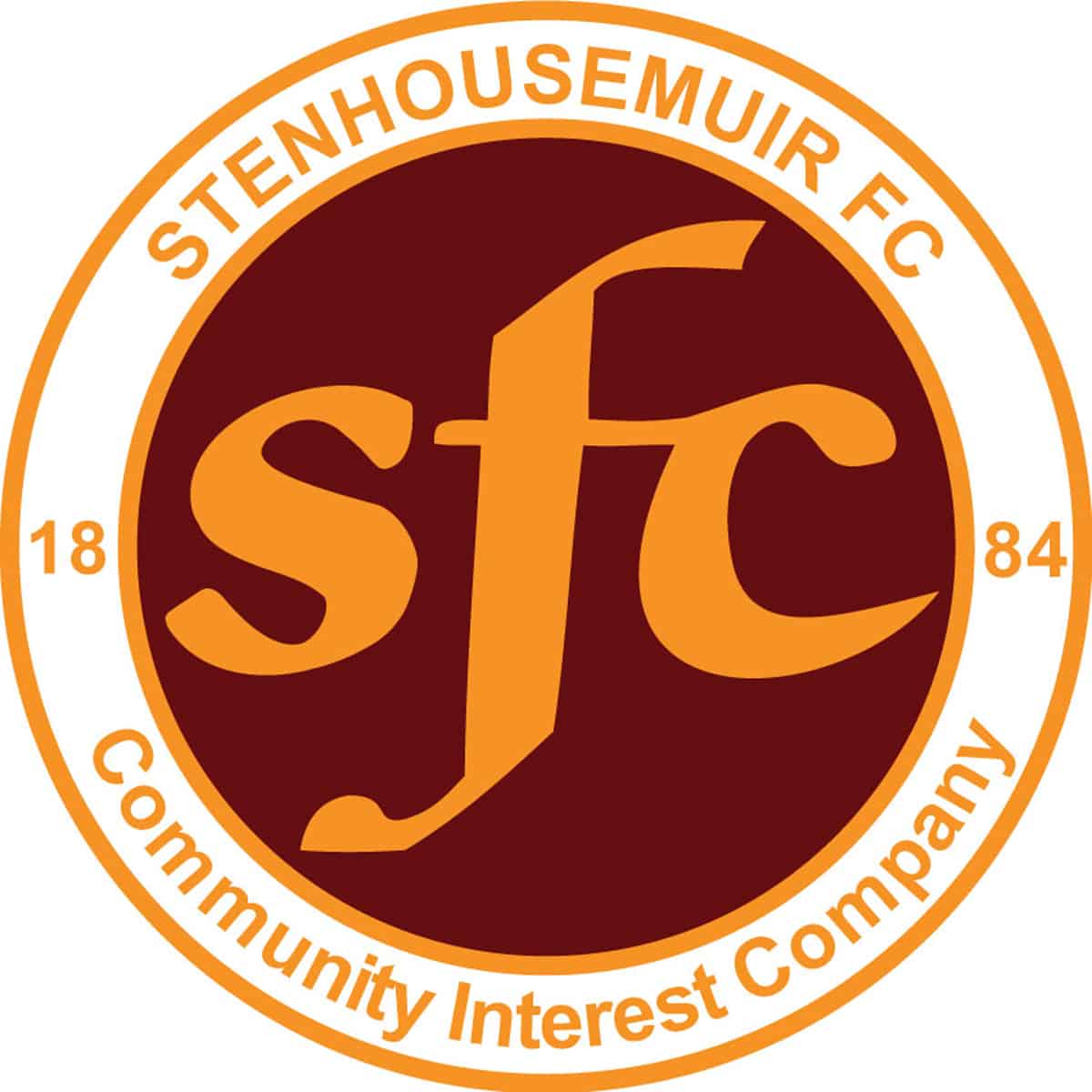 Friendly
Ochilview Park Stenhousemuir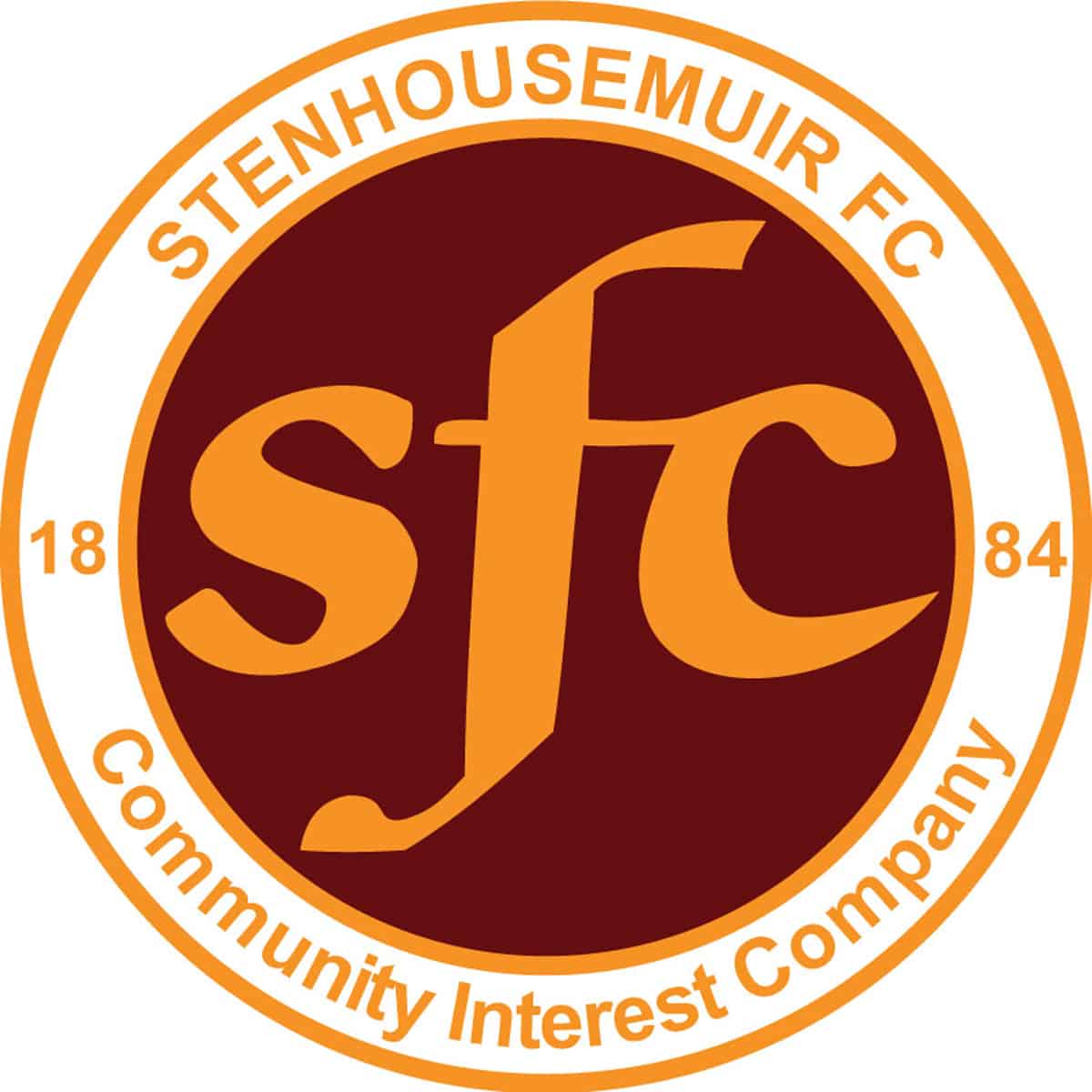 Friendly
Ochilview Park Stenhousemuir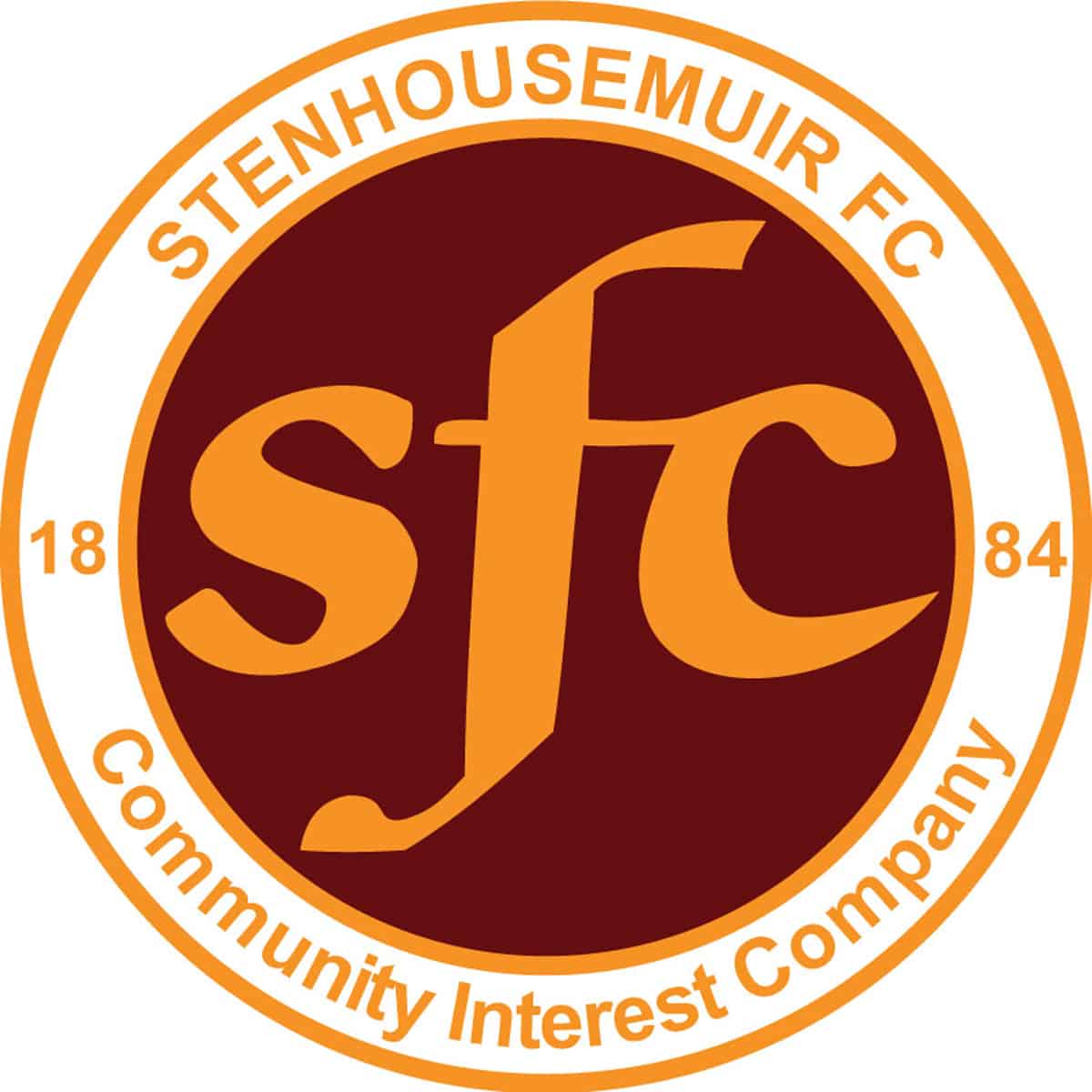 Friendly
Links Park, Montrose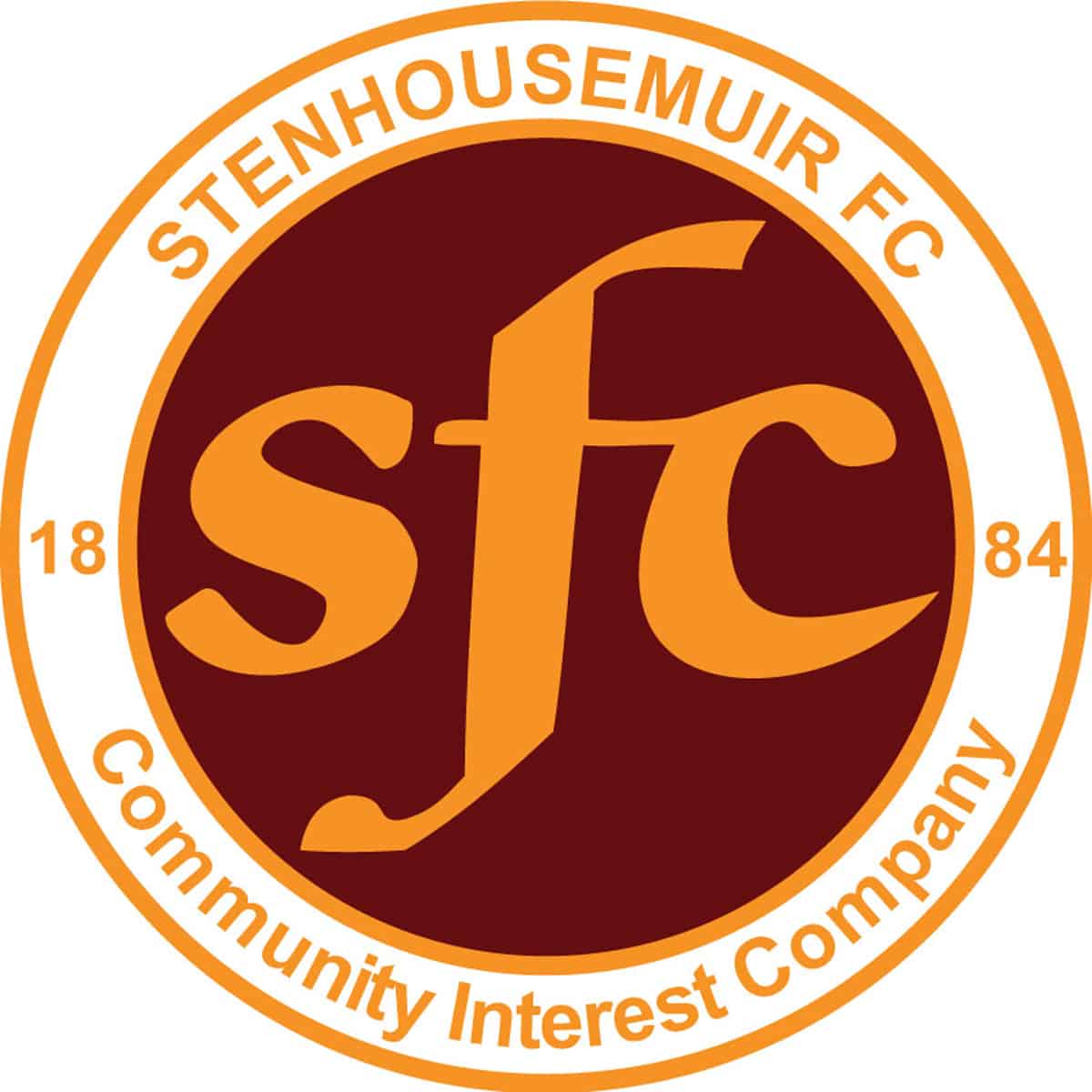 SPFL Ladbrokes League 1
Balmoor Stadium, Peterhead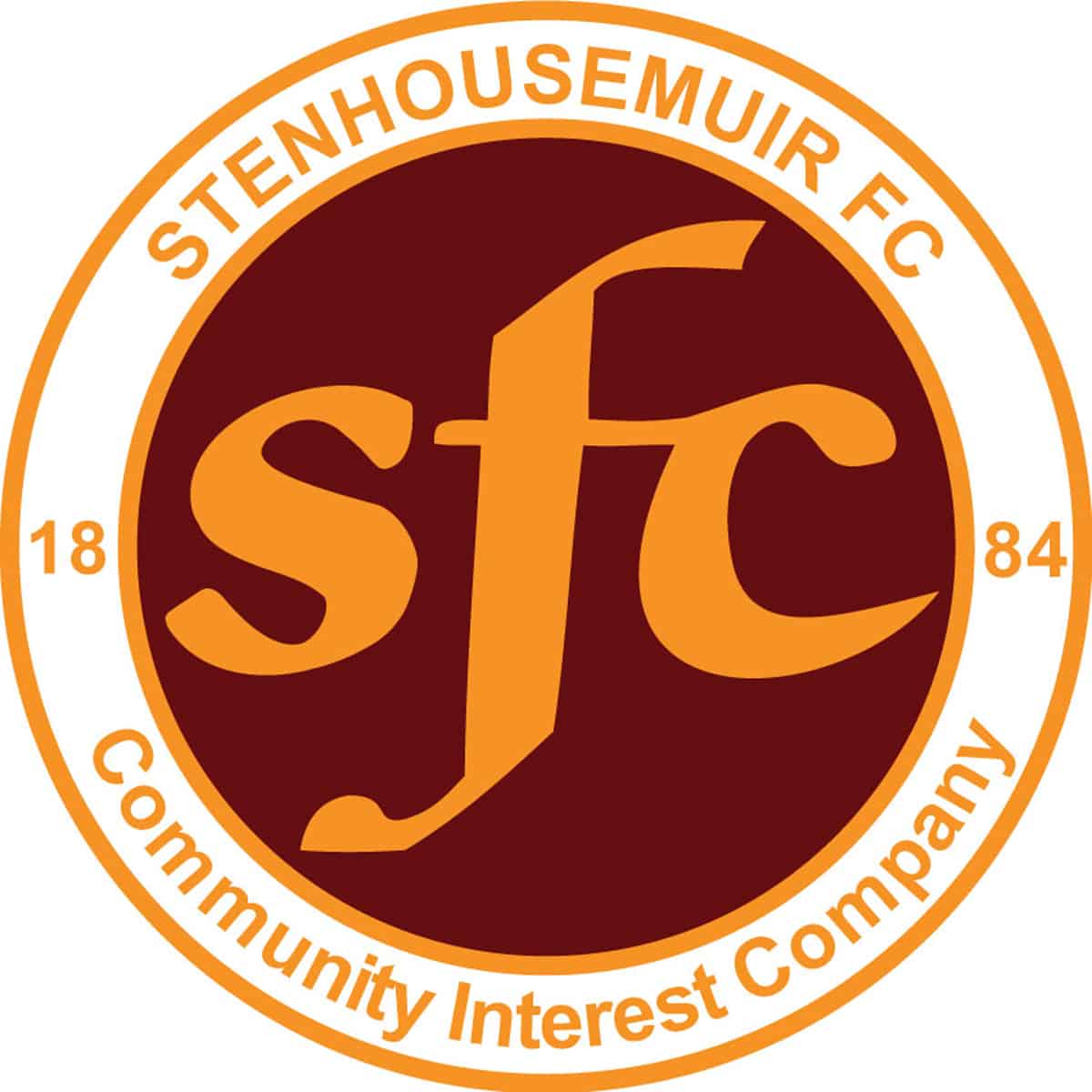 SPFL Ladbrokes League 1
Ochilview Park Stenhousemuir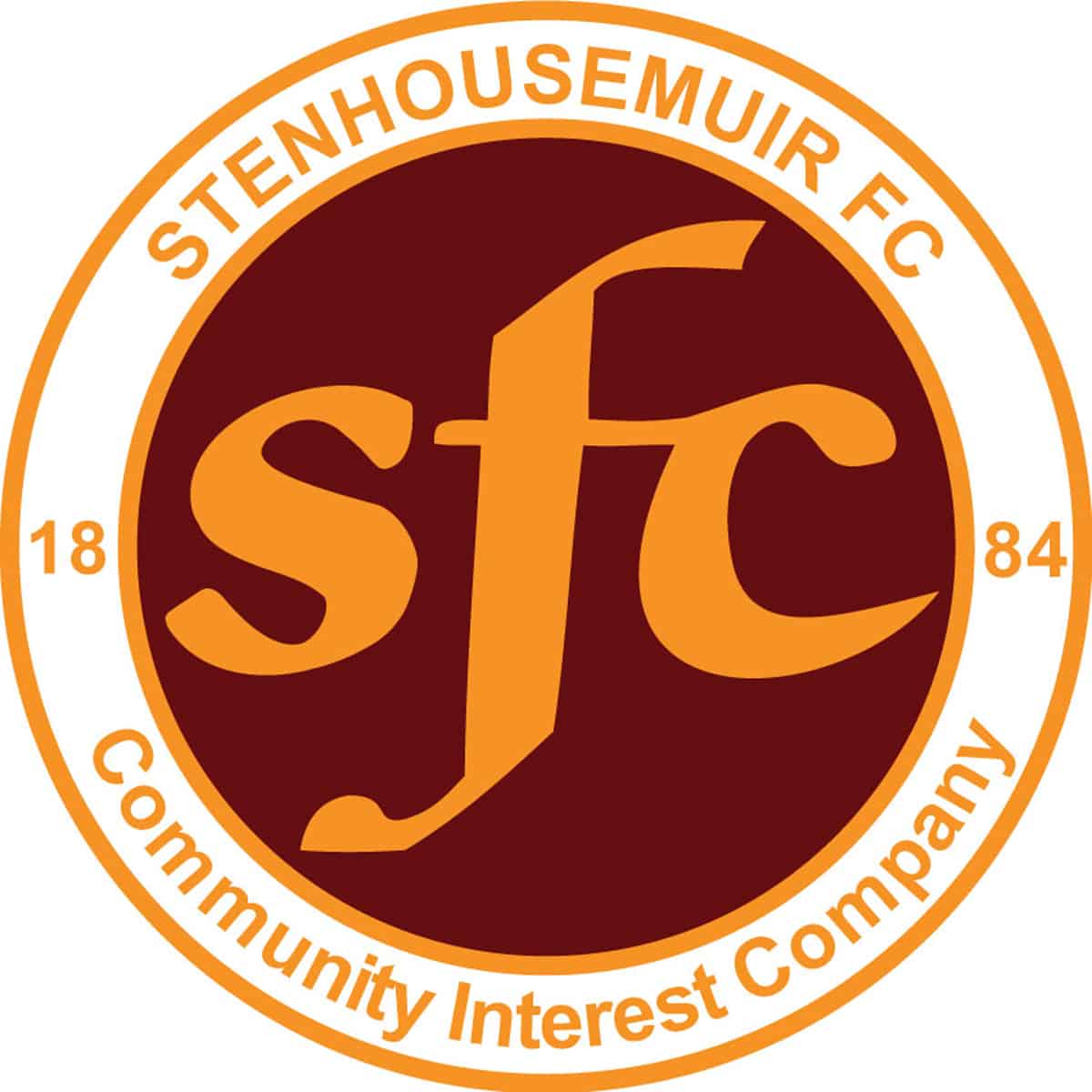 SPFL Ladbrokes League 1
Recreation Park, Alloa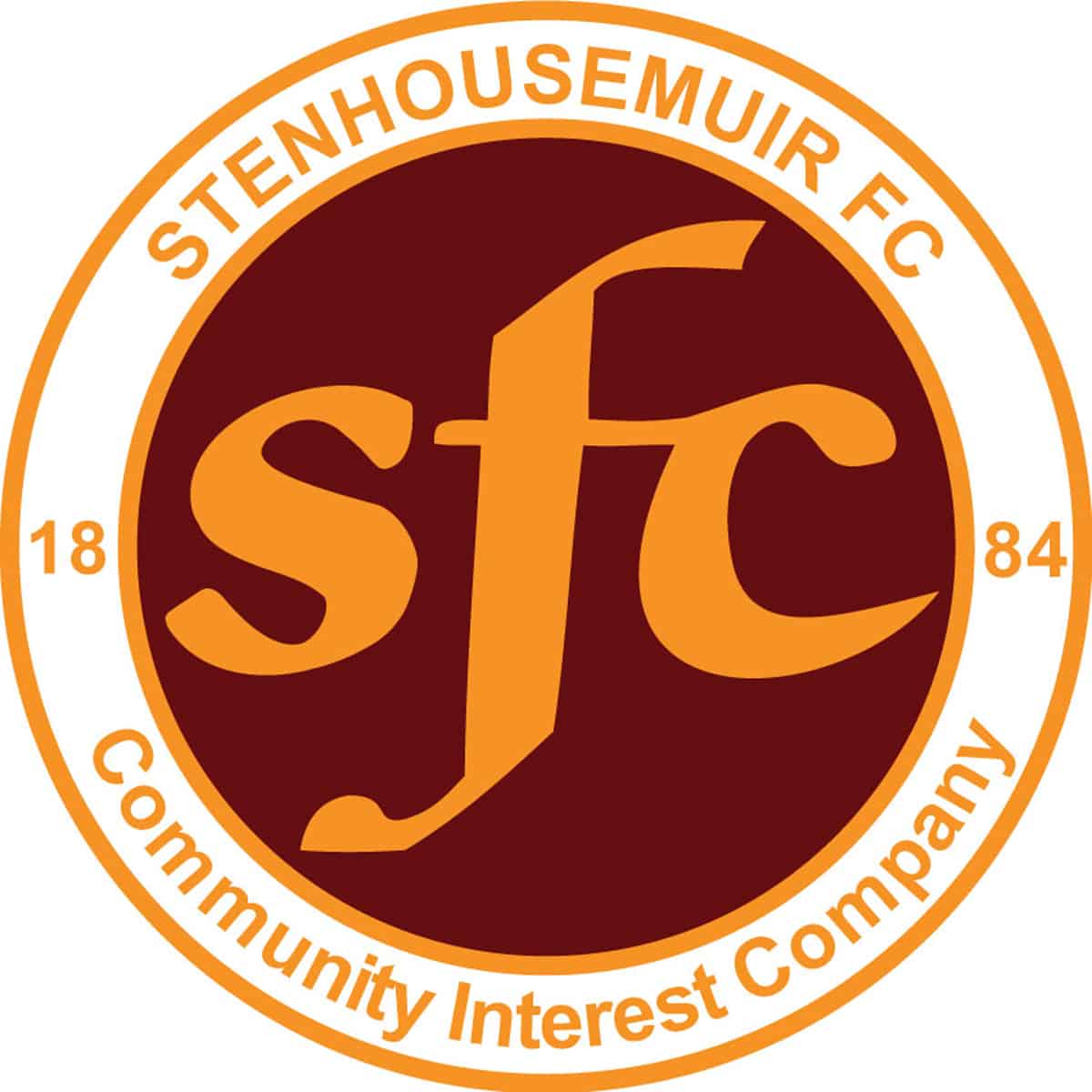 SPFL Ladbrokes League 1
Bayview Stadium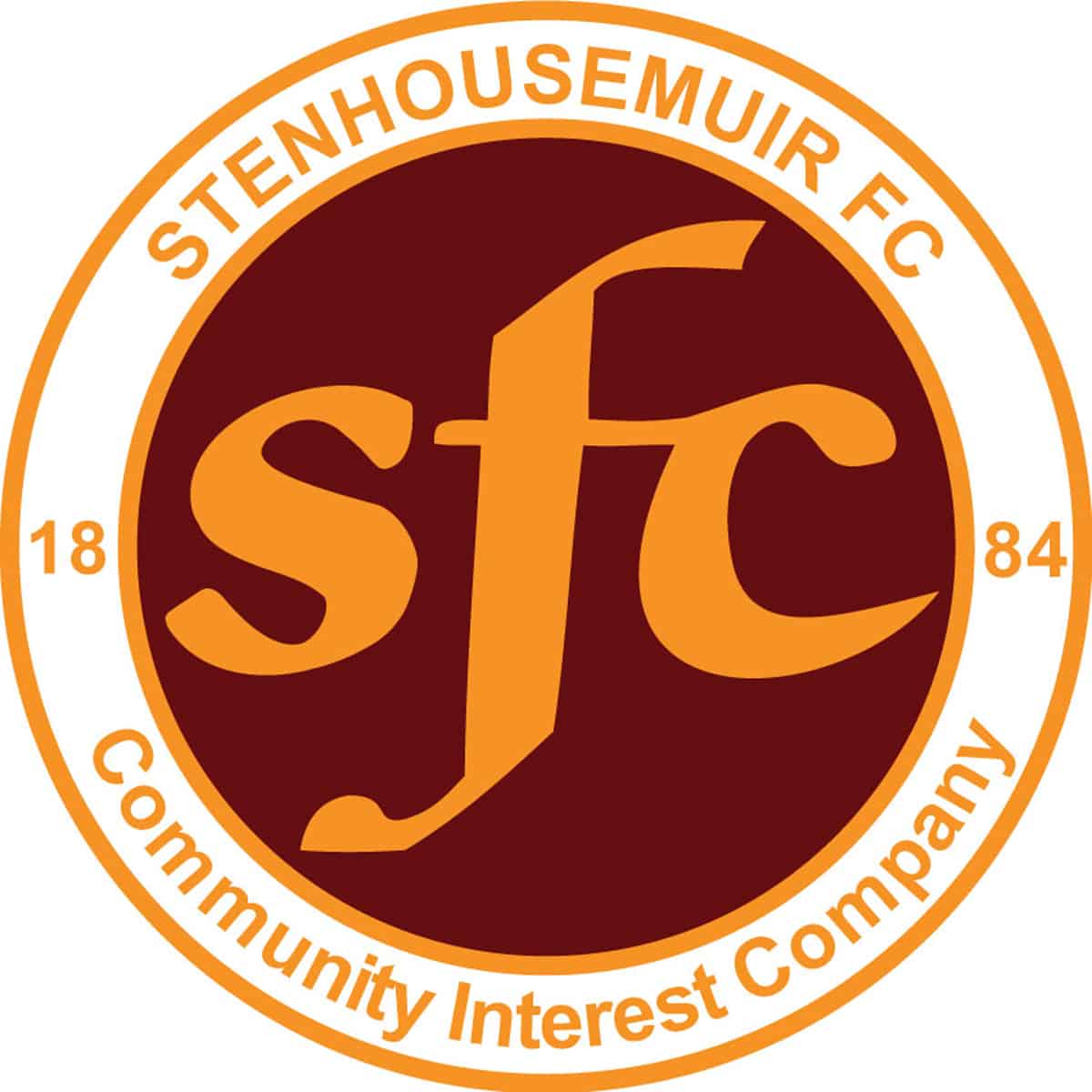 SPFL Ladbrokes League 1
Station Park, Forfar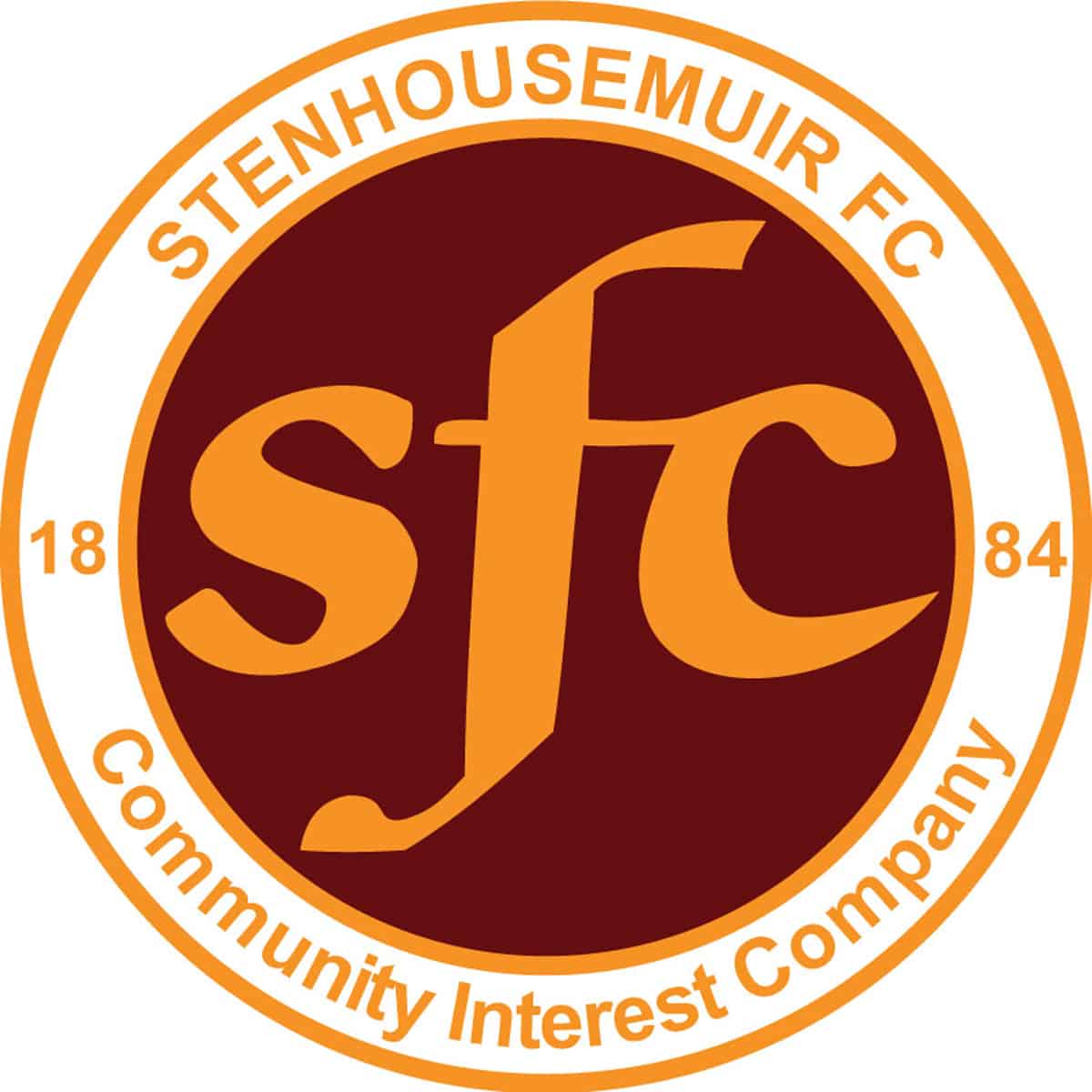 SPFL Ladbrokes League 1
Ochilview Park Stenhousemuir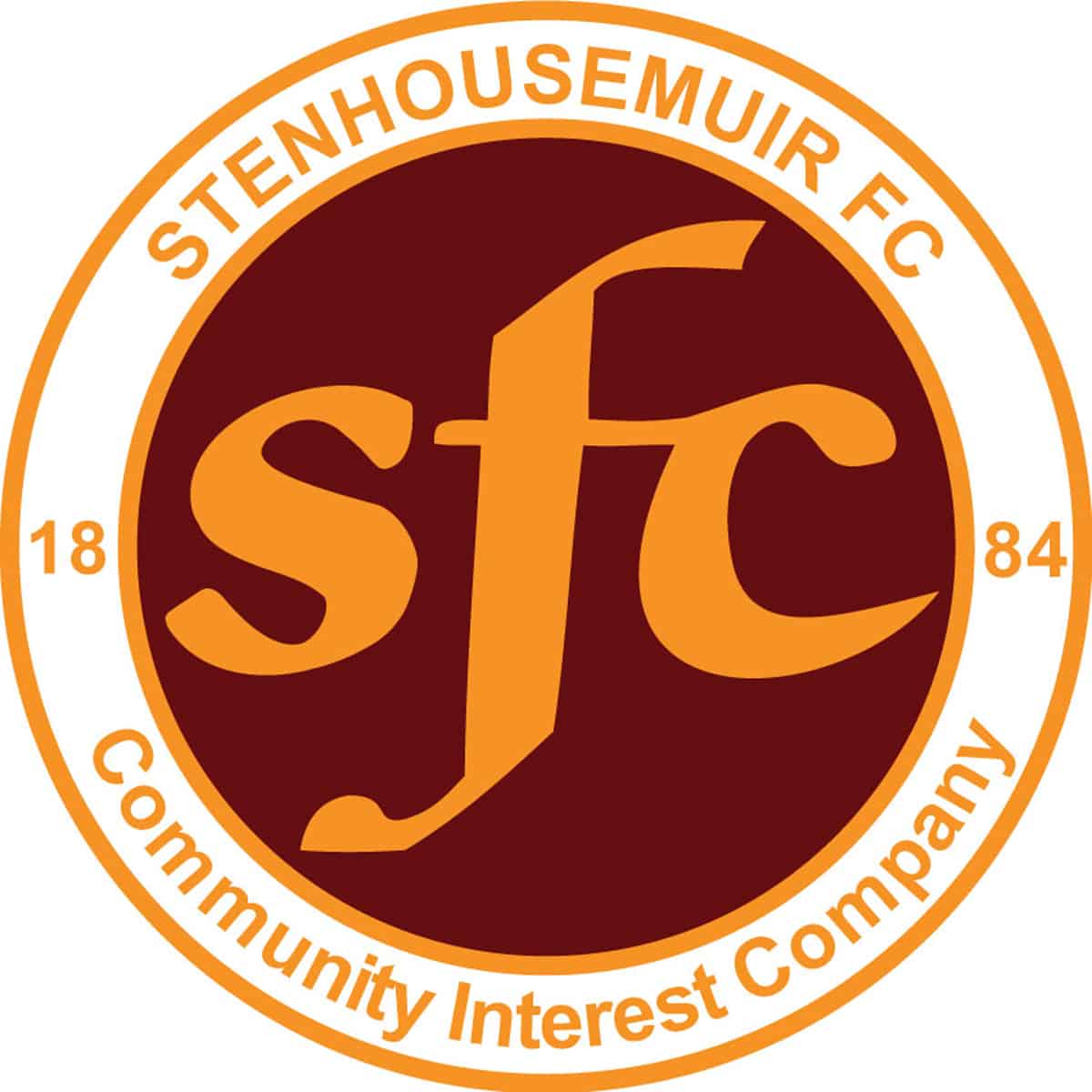 SPFL Ladbrokes League 1
Station Park, Forfar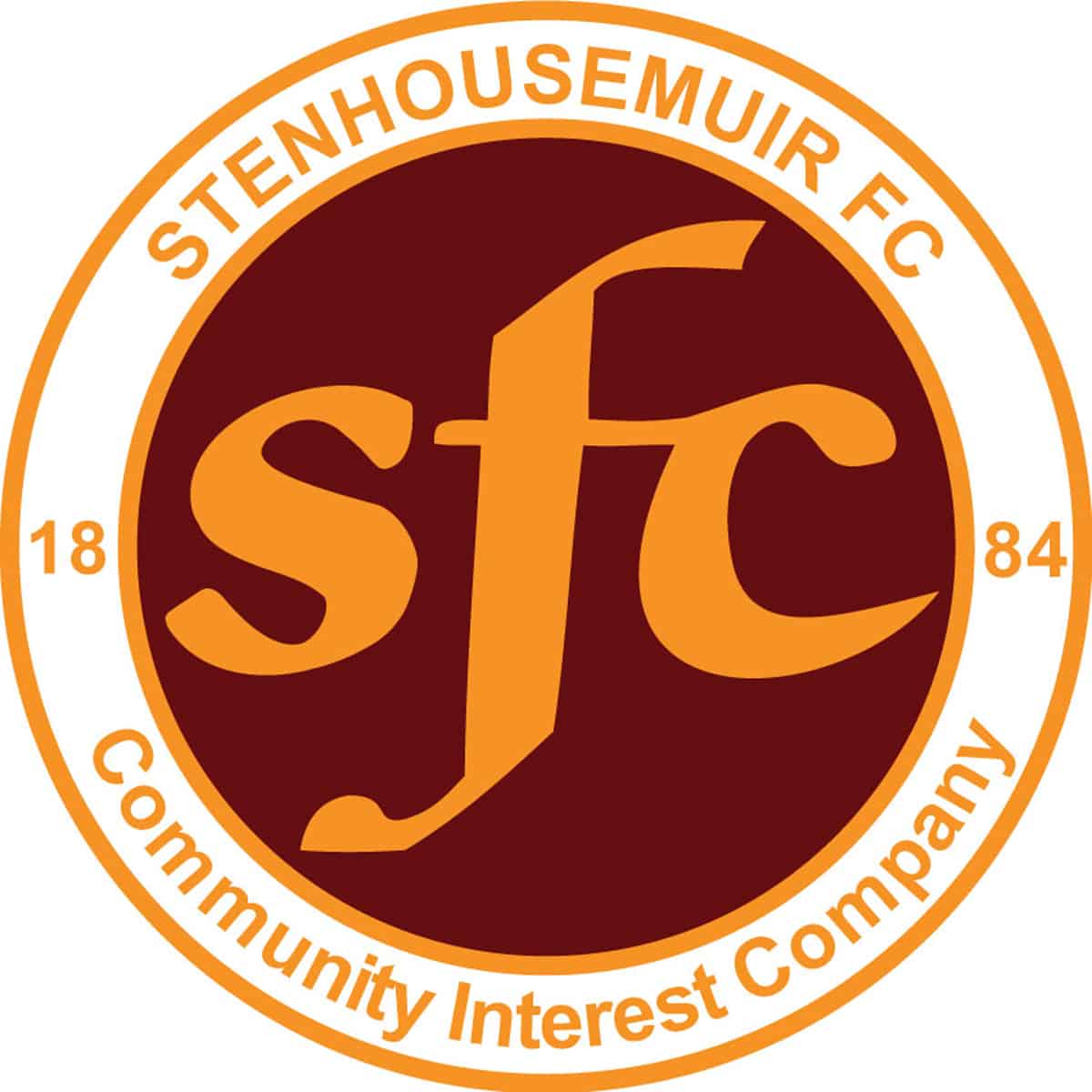 SPFL Ladbrokes League 1
Ochilview Park Stenhousemuir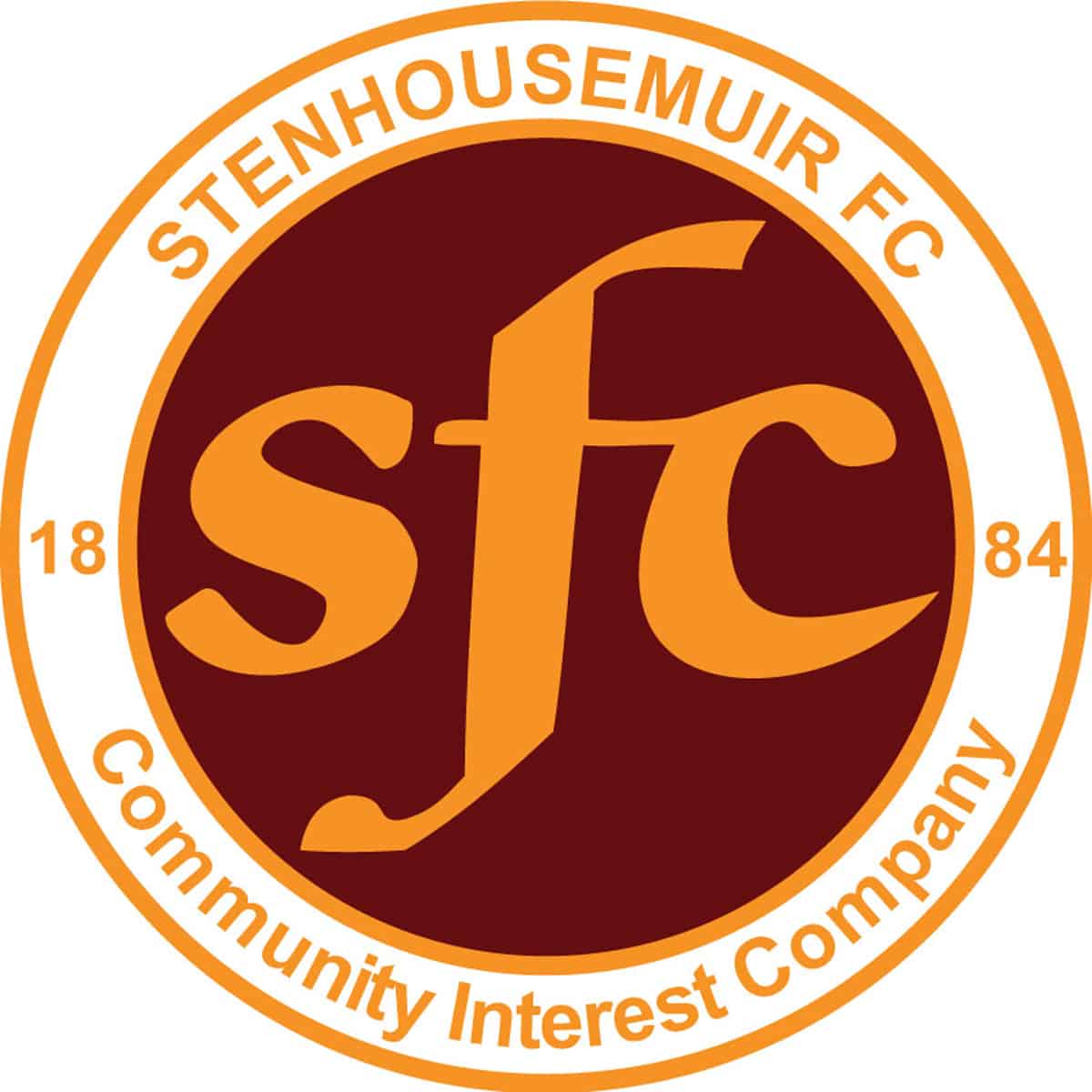 SPFL Ladbrokes League 1
Ochilview Park Stenhousemuir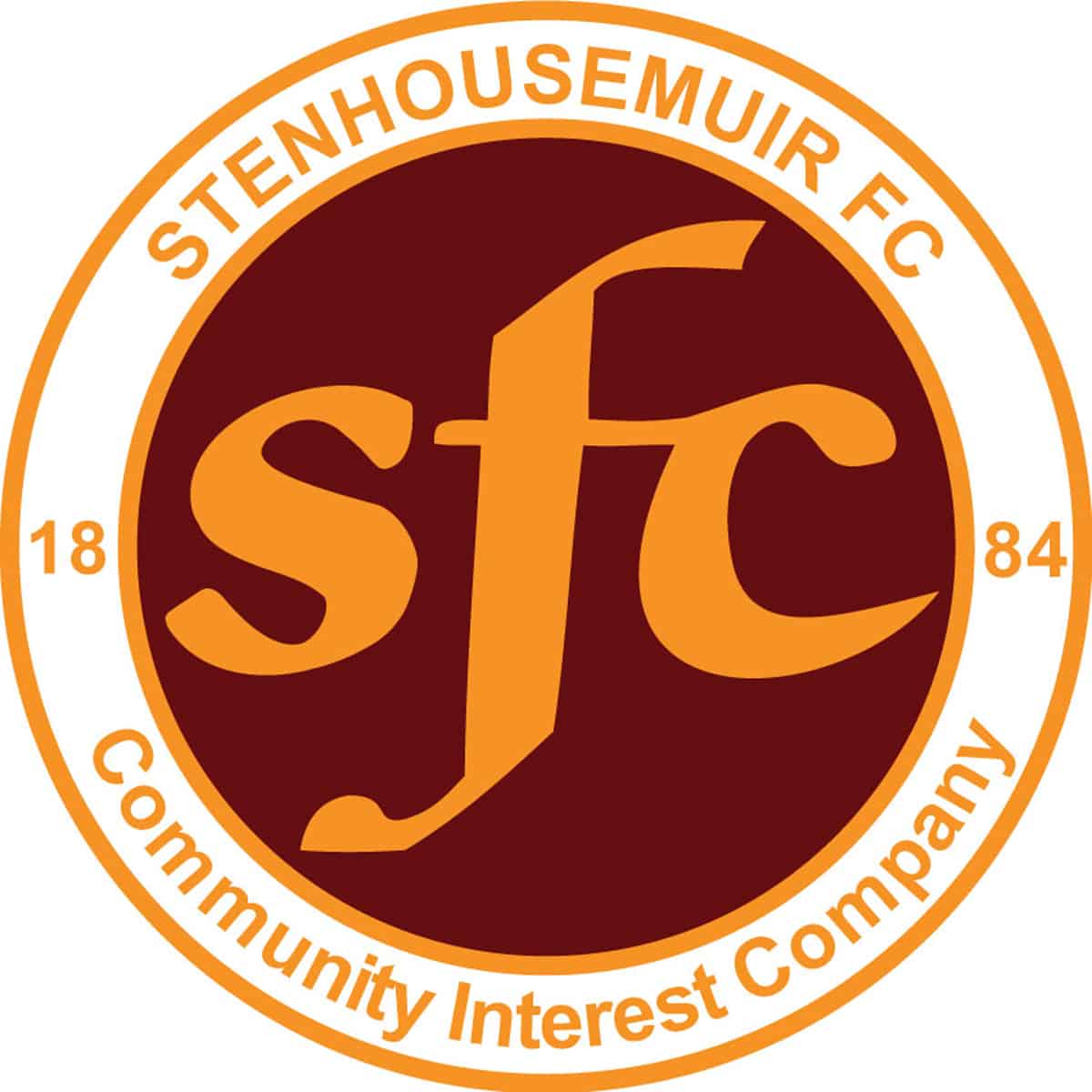 SPFL Ladbrokes League 1
Balmoor Stadium, Peterhead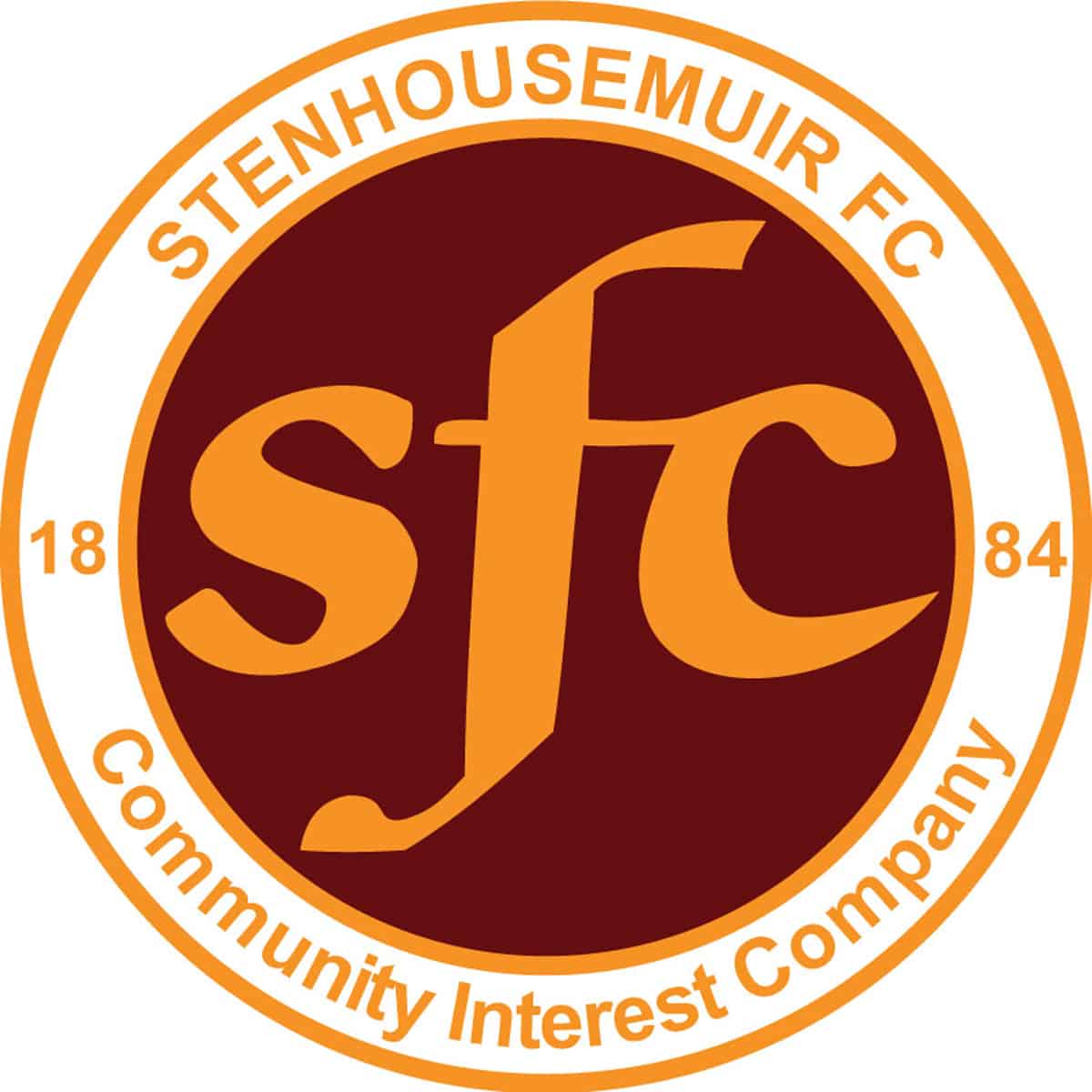 SPFL Ladbrokes League 1
Excelsior Stadium, Airdrie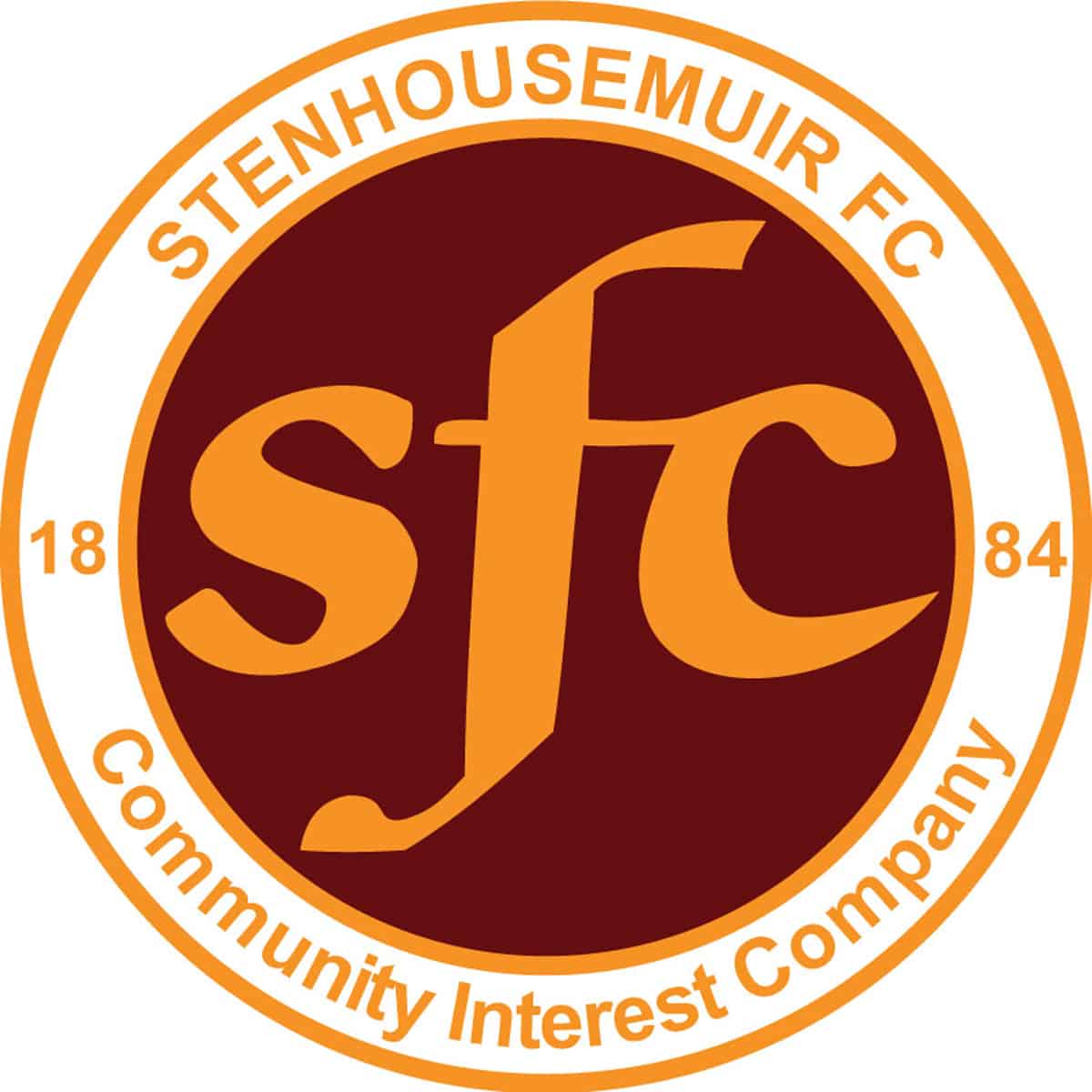 SPFL Ladbrokes League 1
Ochilview Park Stenhousemuir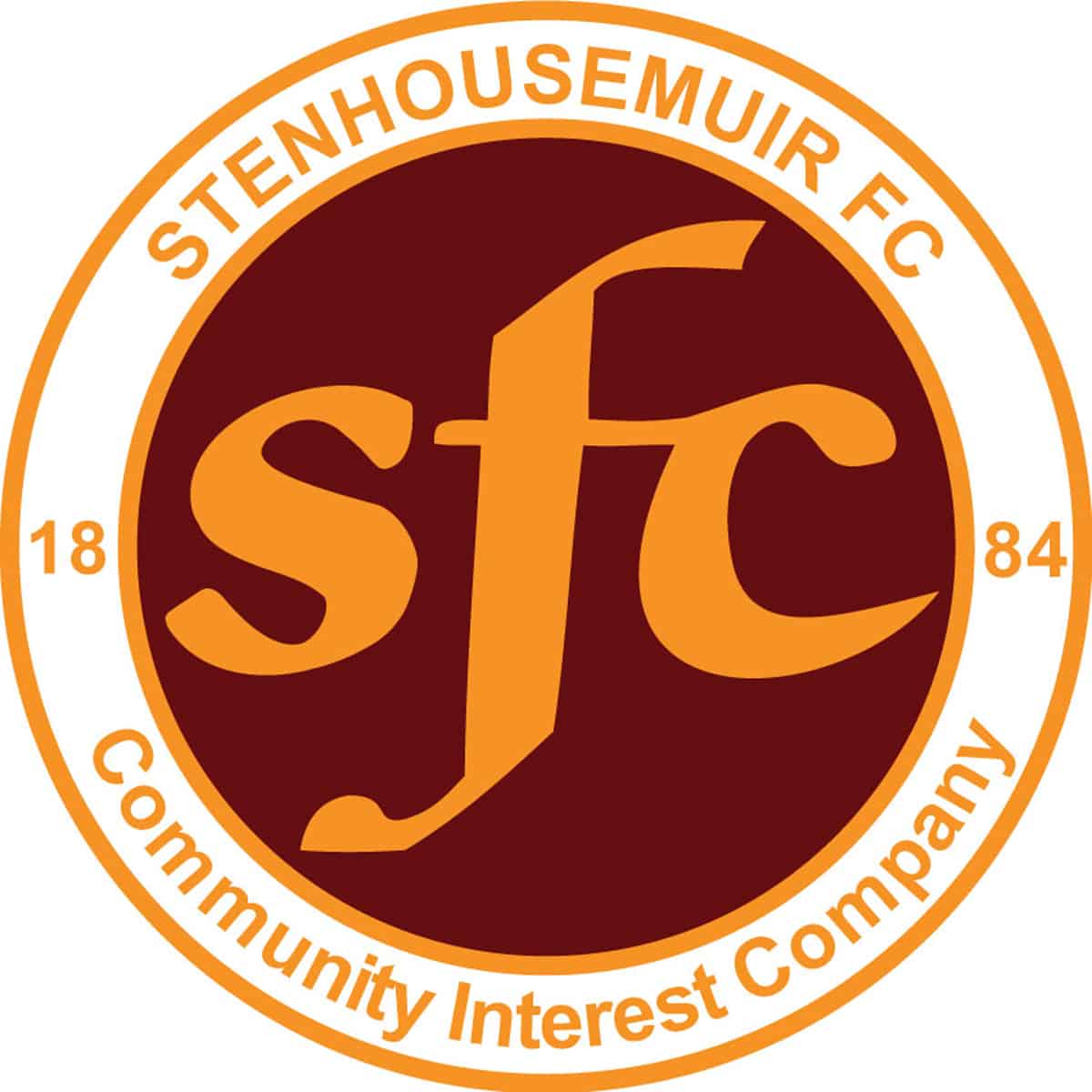 SPFL Ladbrokes League 1
Glebe Park, Brechin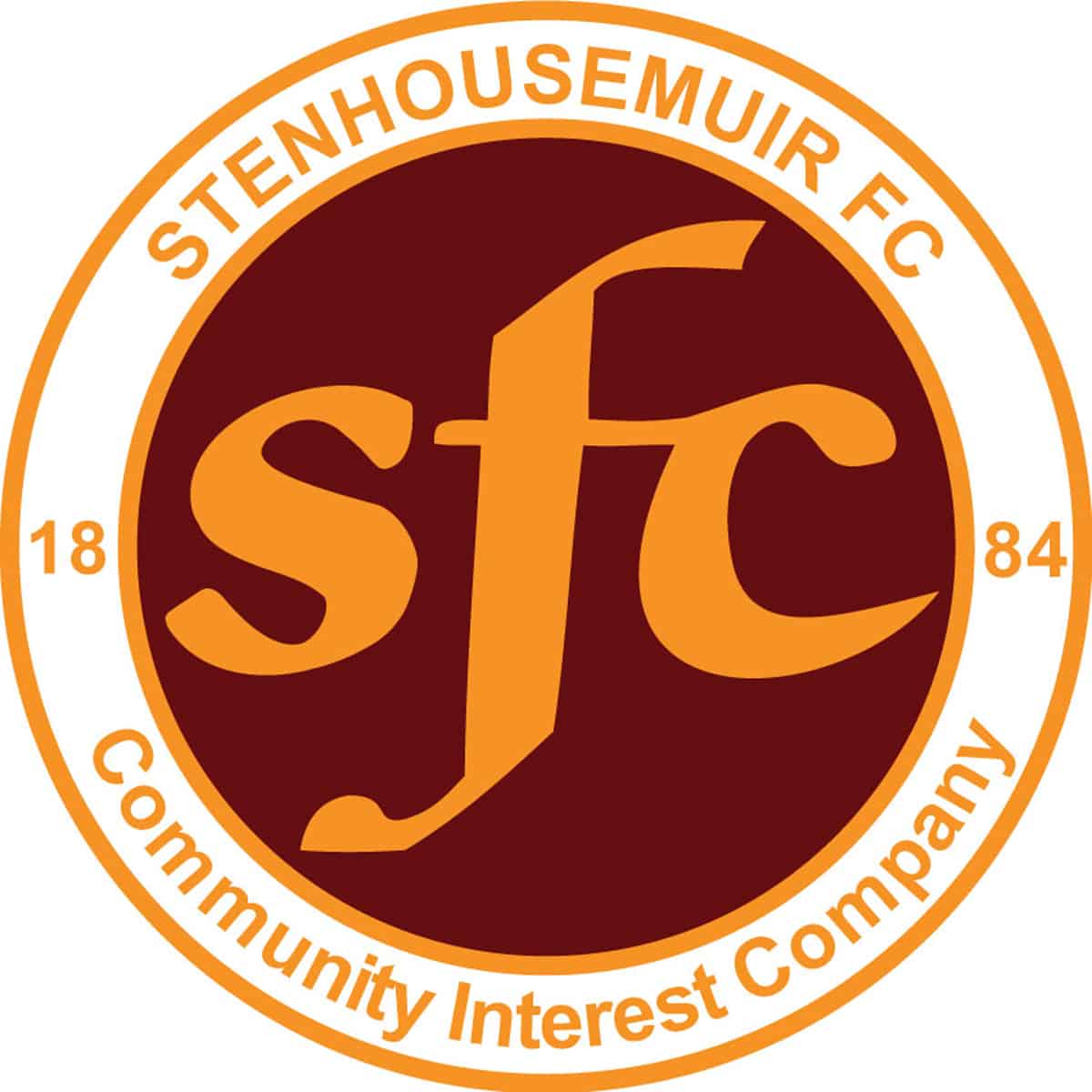 SPFL Ladbrokes League 1
Ochilview Park Stenhousemuir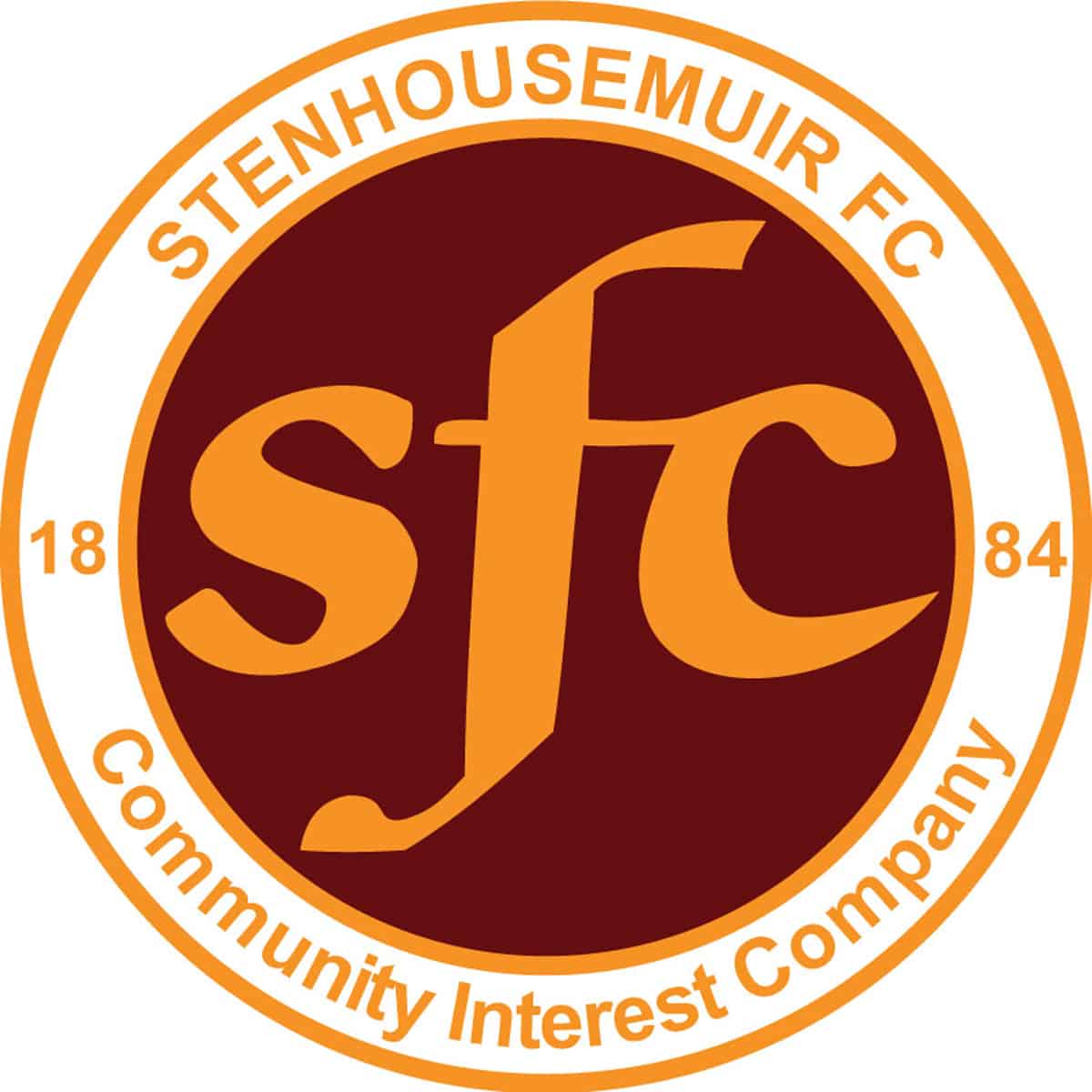 SPFL Ladbrokes League 1
Ochilview Park Stenhousemuir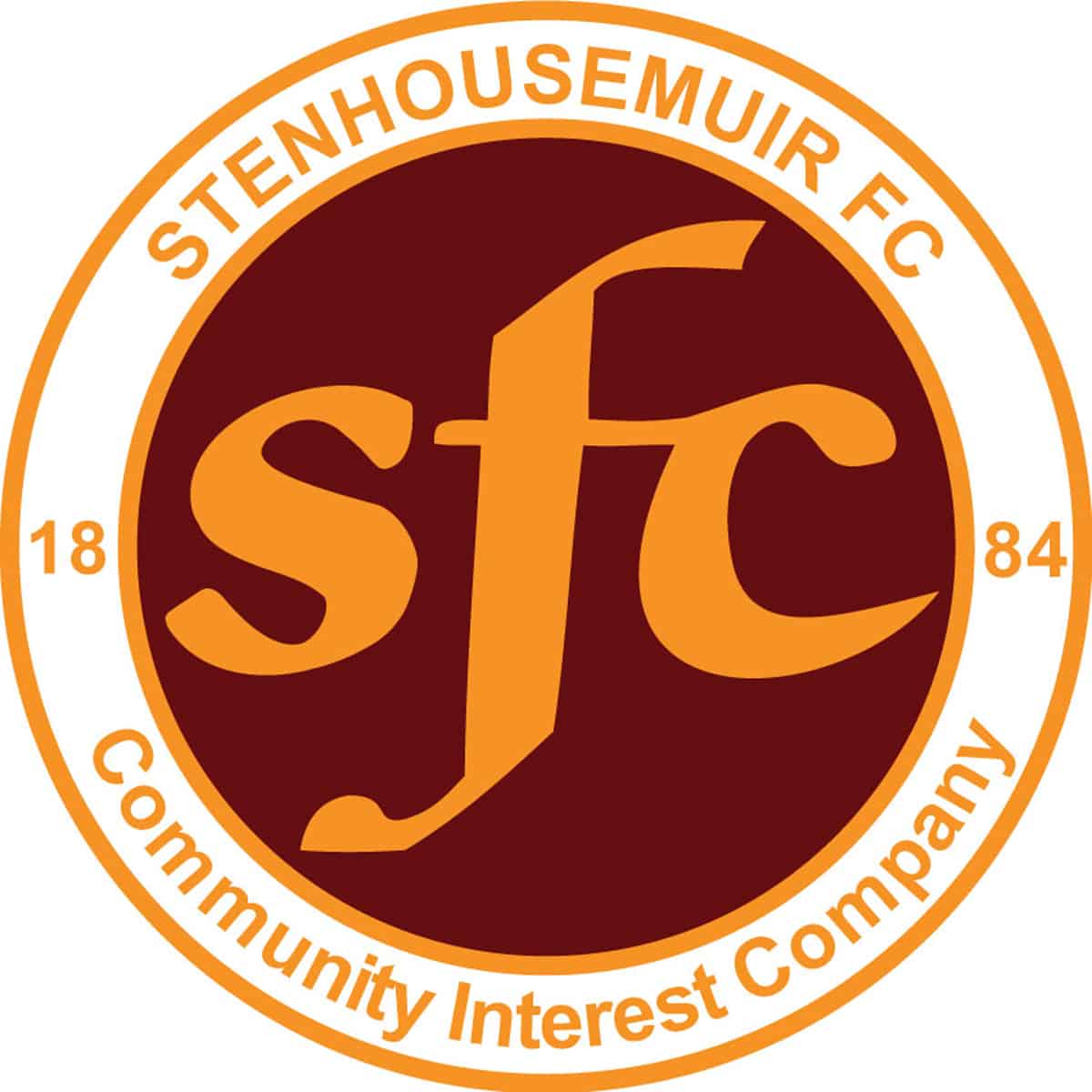 SPFL Ladbrokes League 1
Almondvale Stadium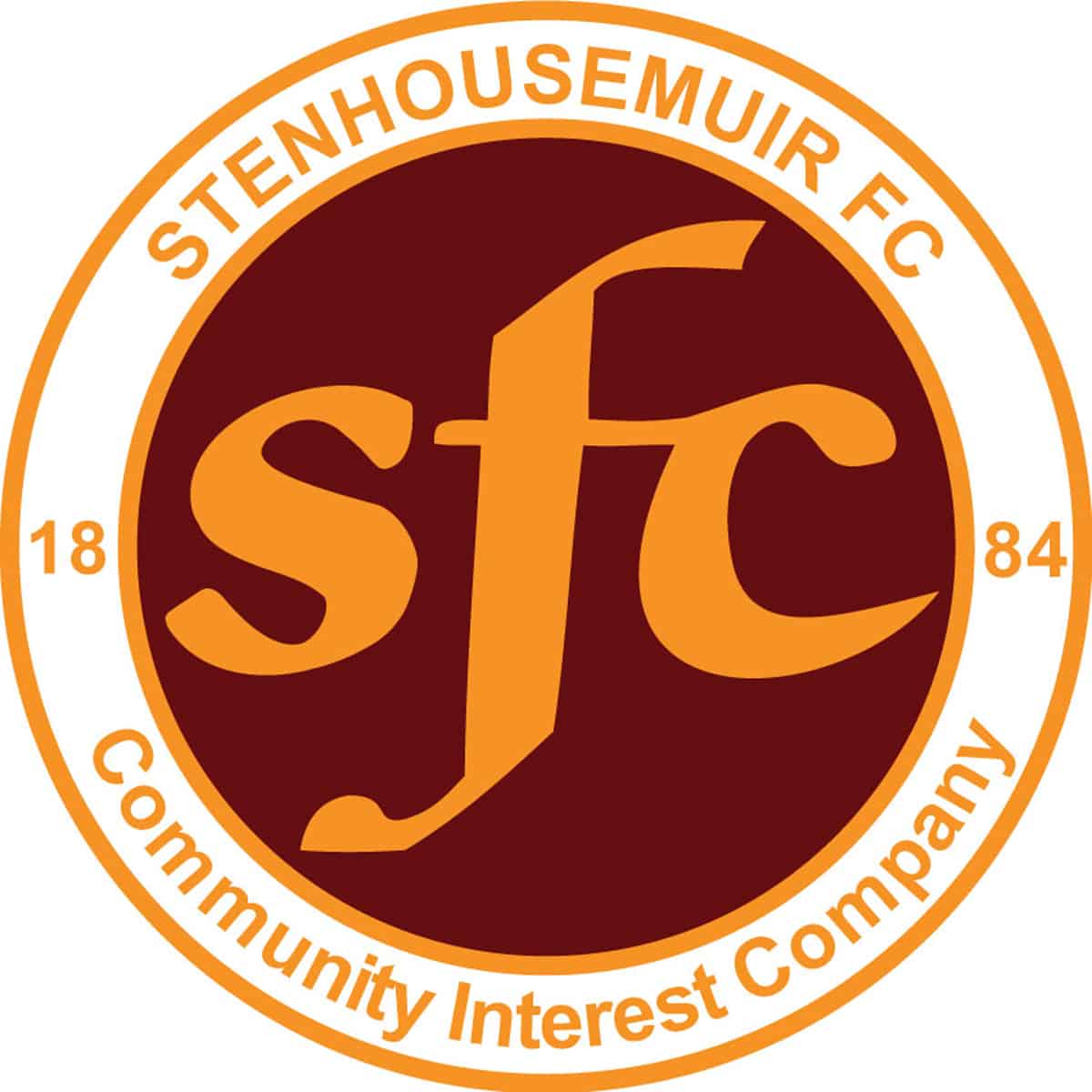 SPFL Ladbrokes League 1
Ochilview Park Stenhousemuir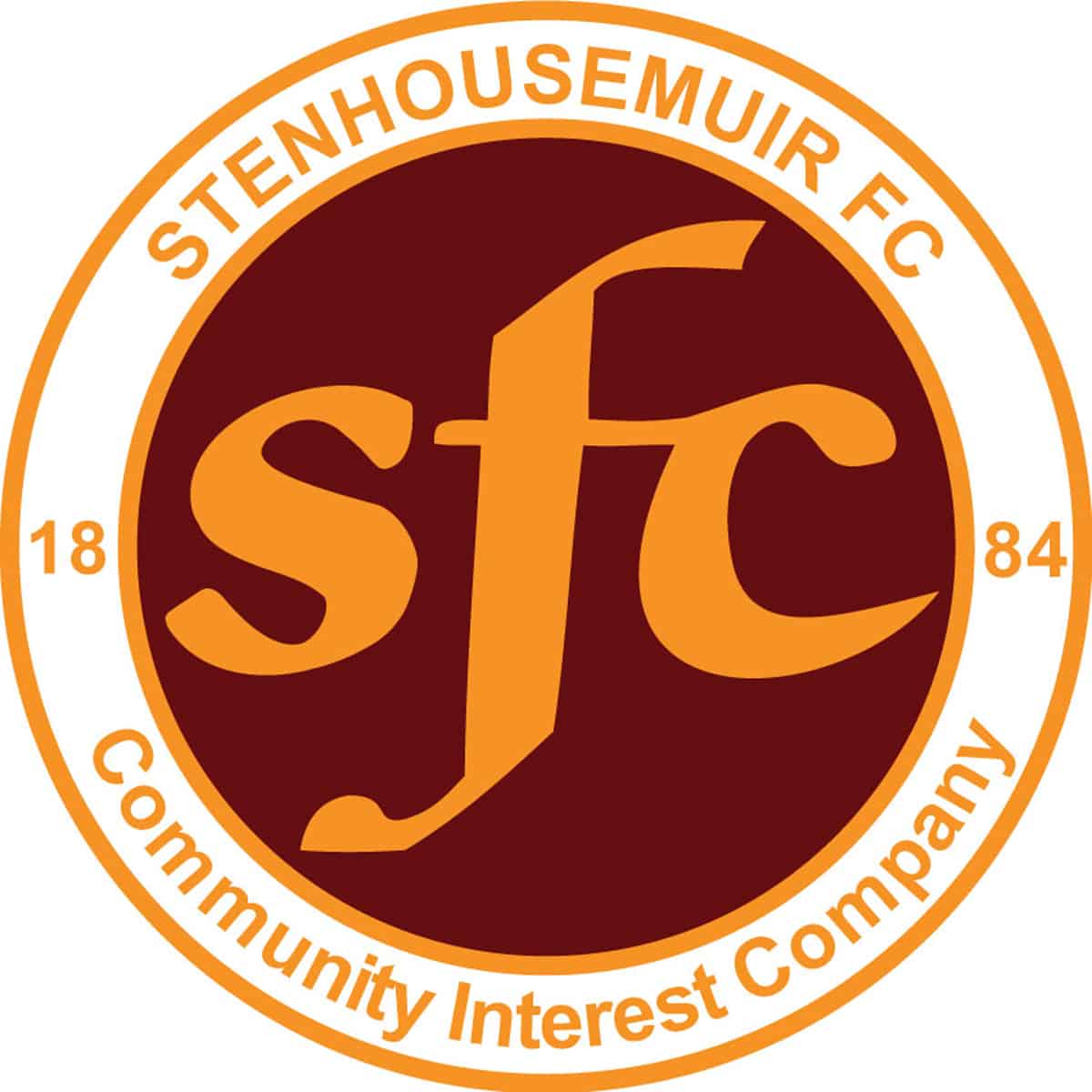 SPFL Ladbrokes League 1
Ochilview Park Stenhousemuir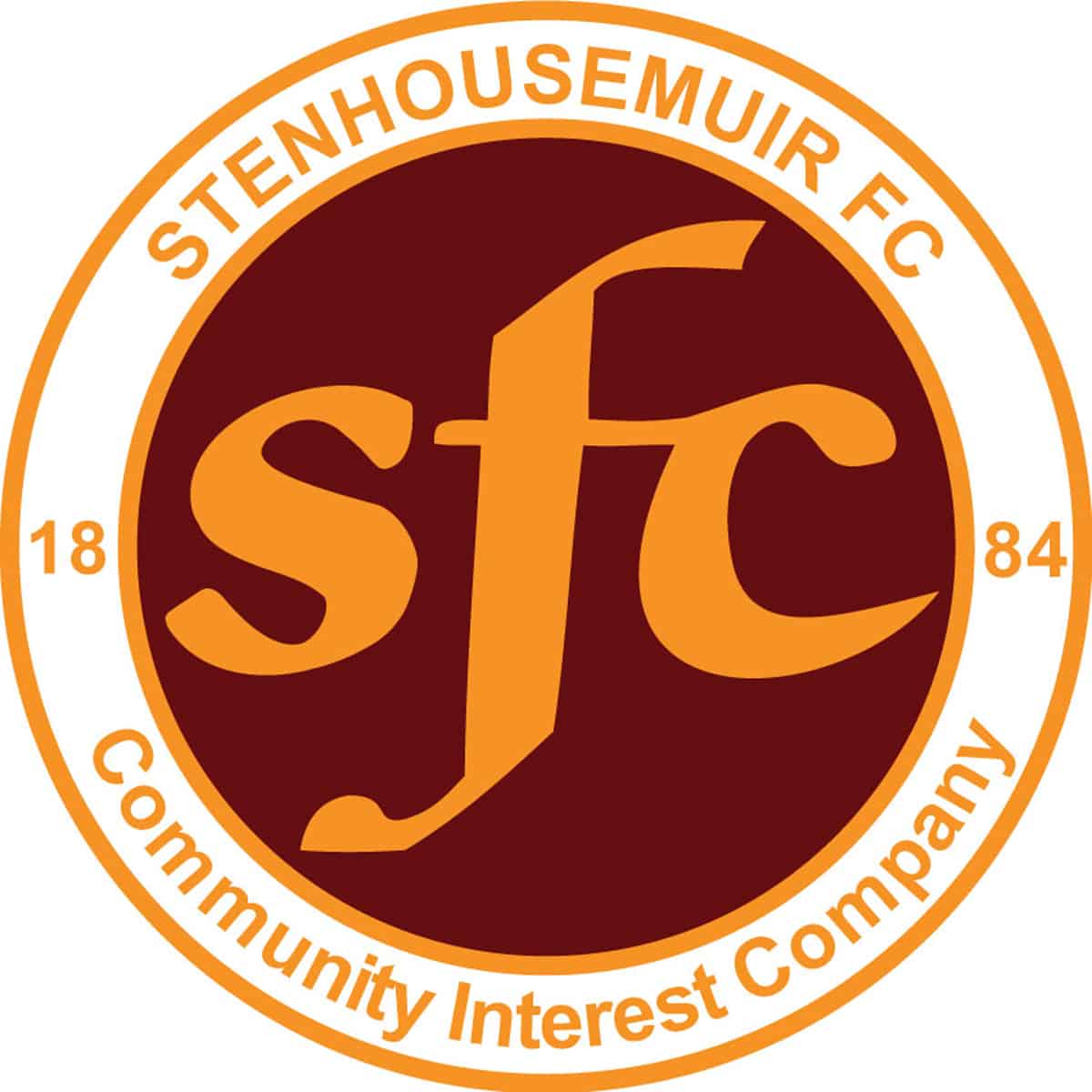 SPFL Ladbrokes League 1
Somerset Park, Ayr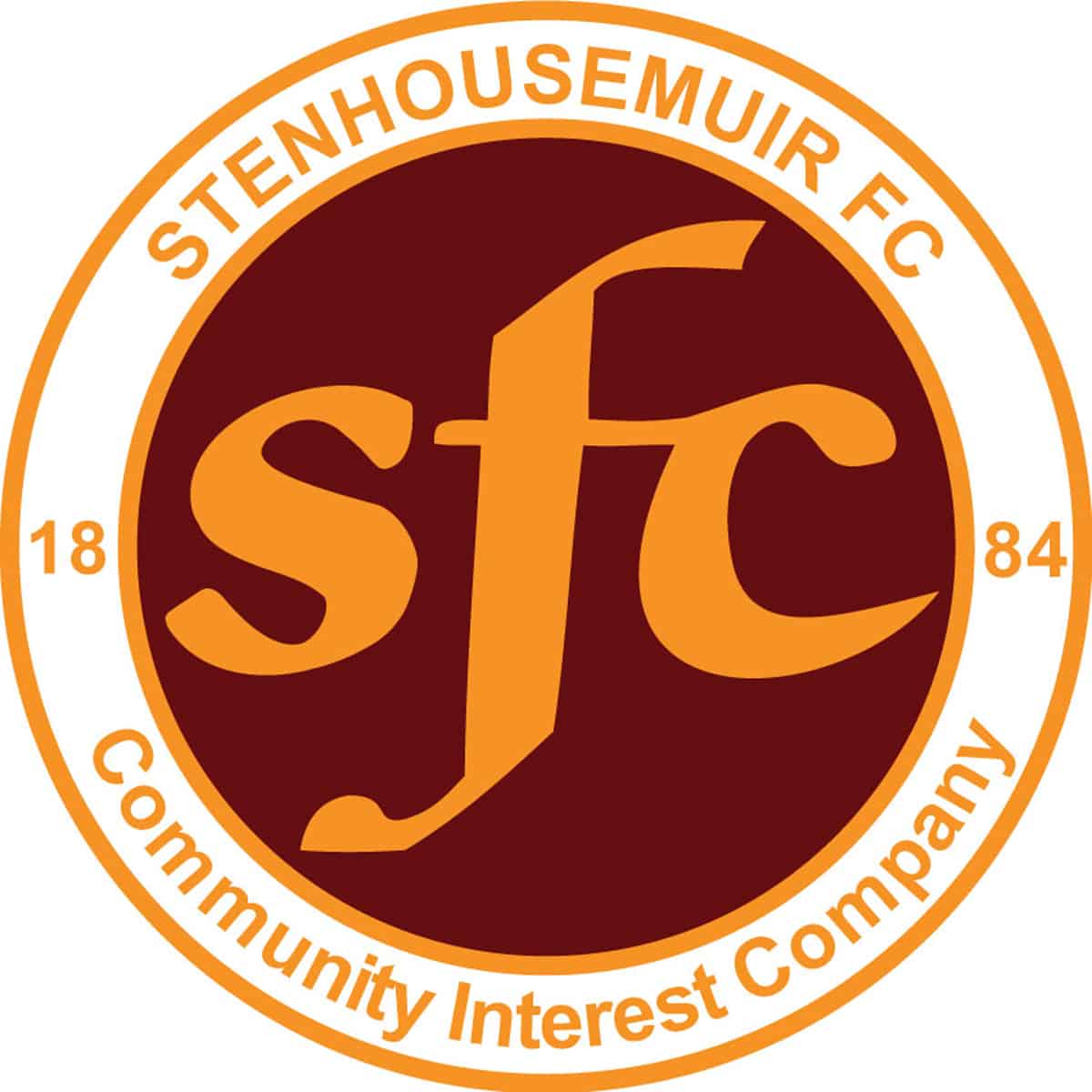 William Hill Scottish Cup
Stair Park, Stranraer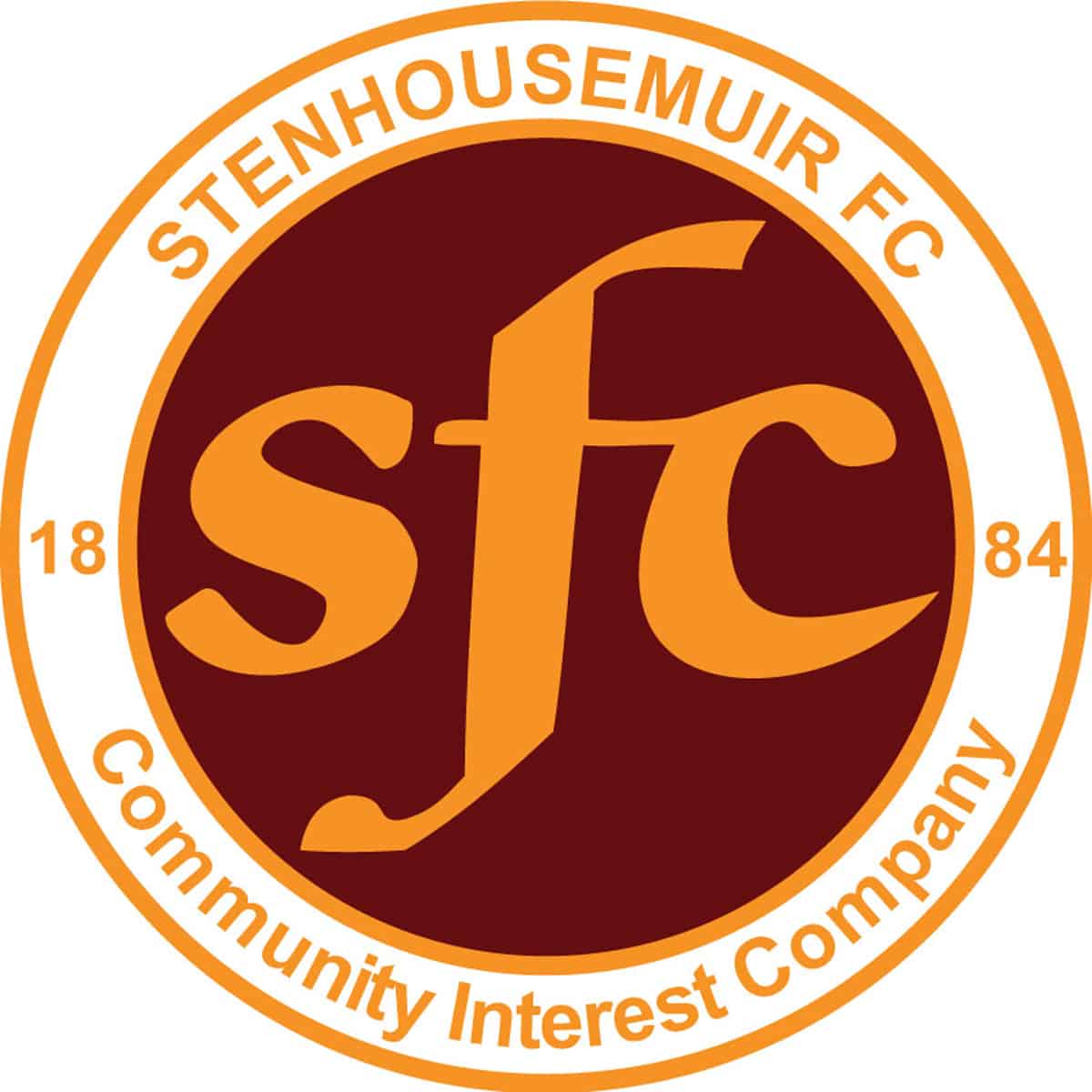 SPFL Ladbrokes League 1
Ochilview Park Stenhousemuir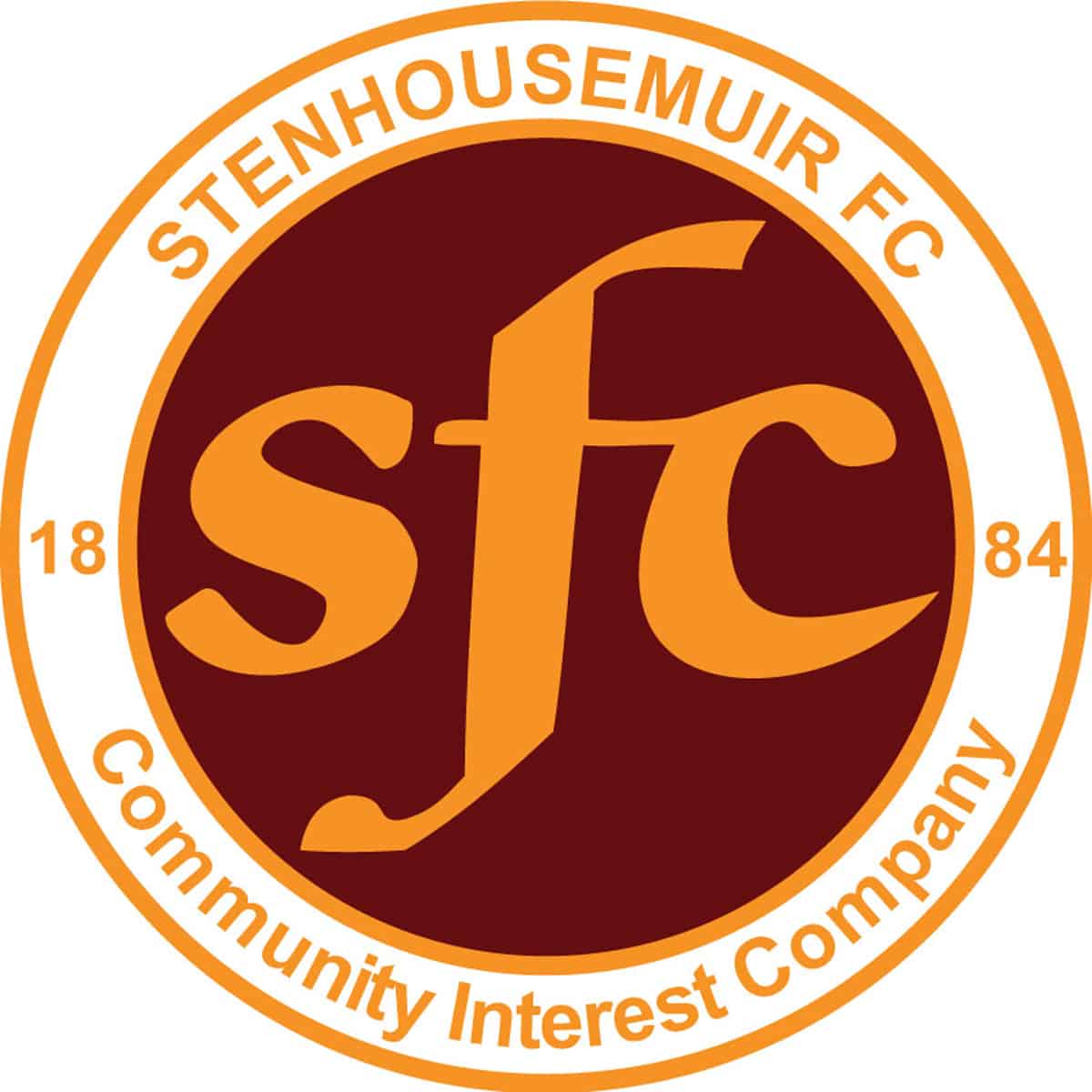 William Hill Scottish Cup
Ochilview Park Stenhousemuir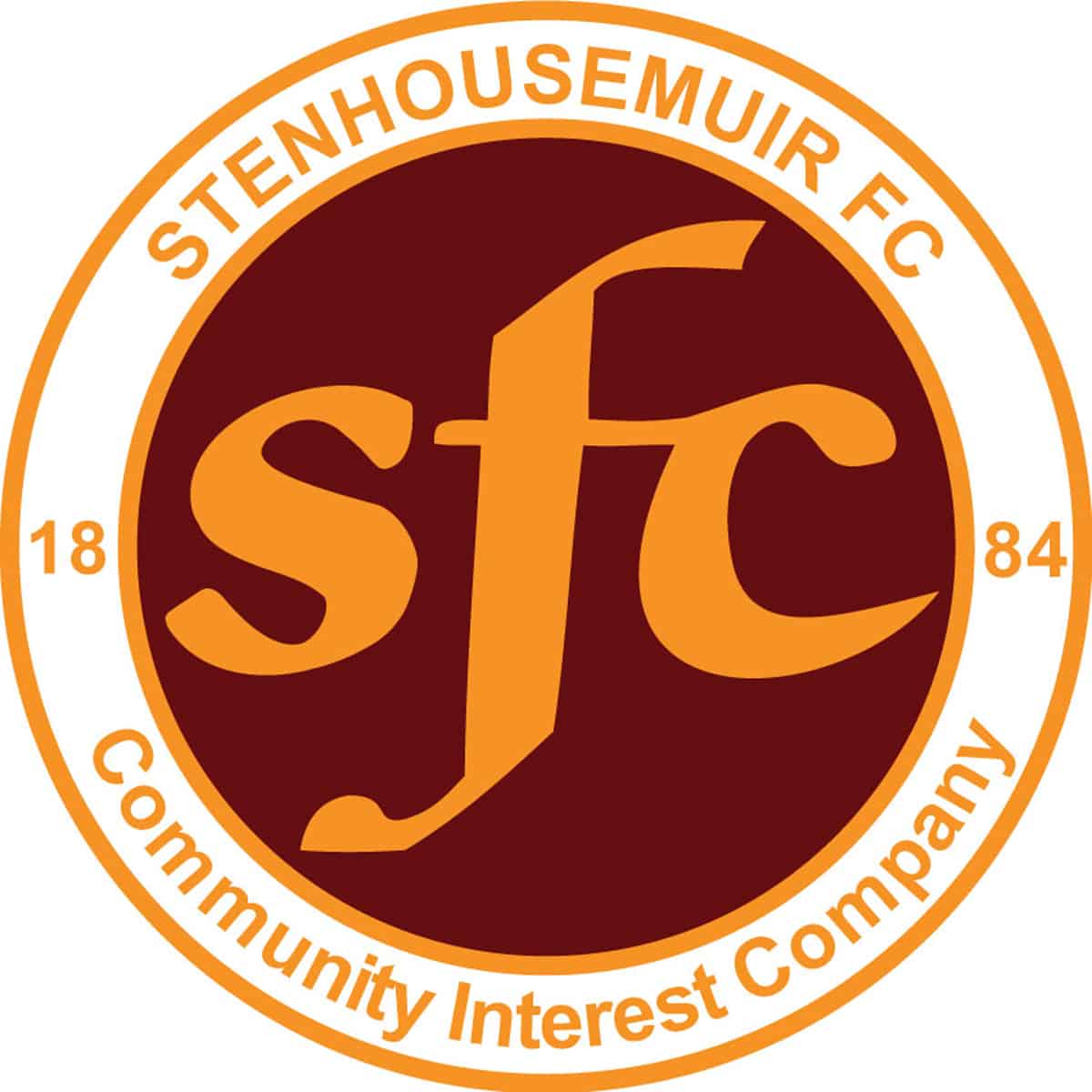 SPFL Ladbrokes League 1
Strathclyde Homes Stadium, Dum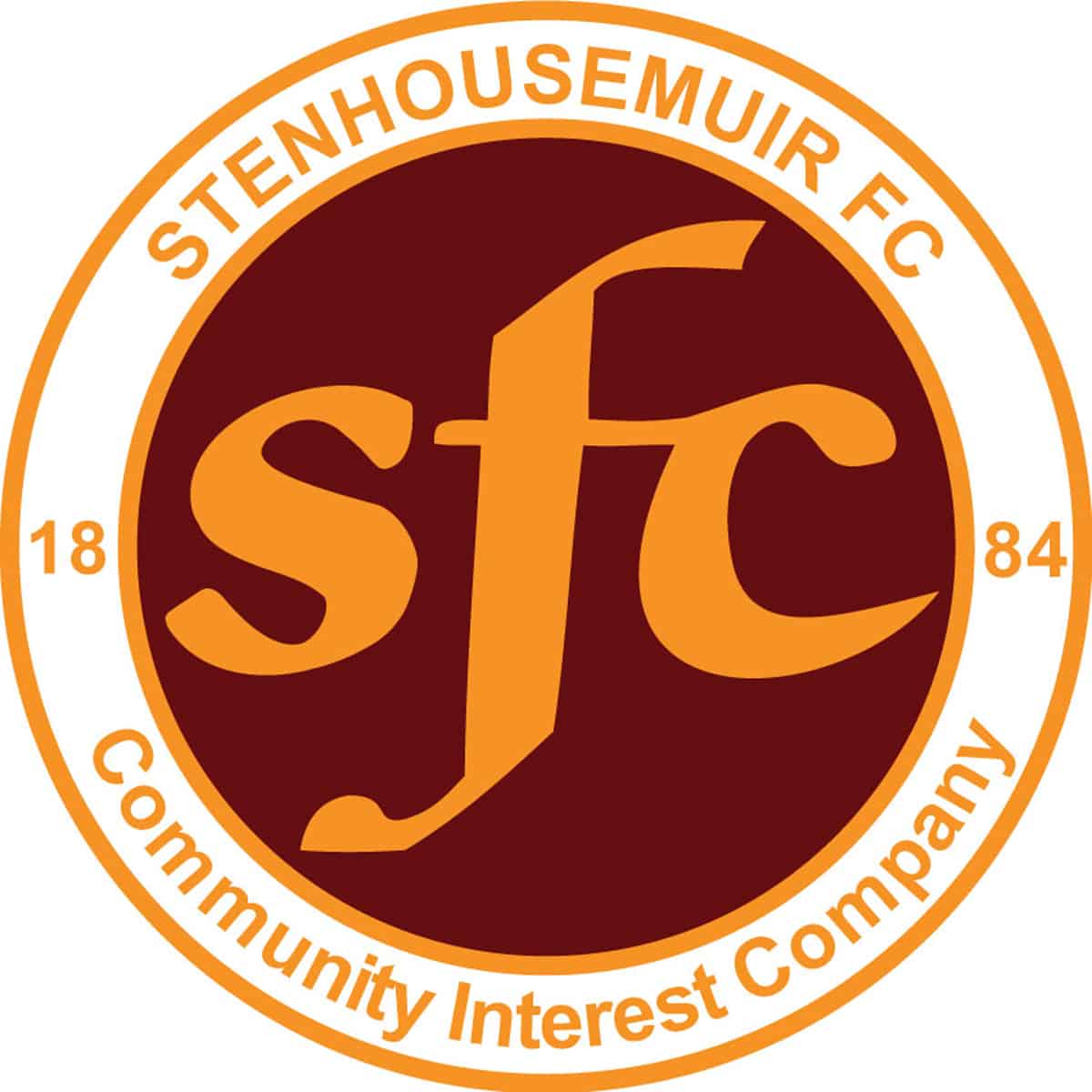 William Hill Scottish Cup
Meadow Park, Castle Douglas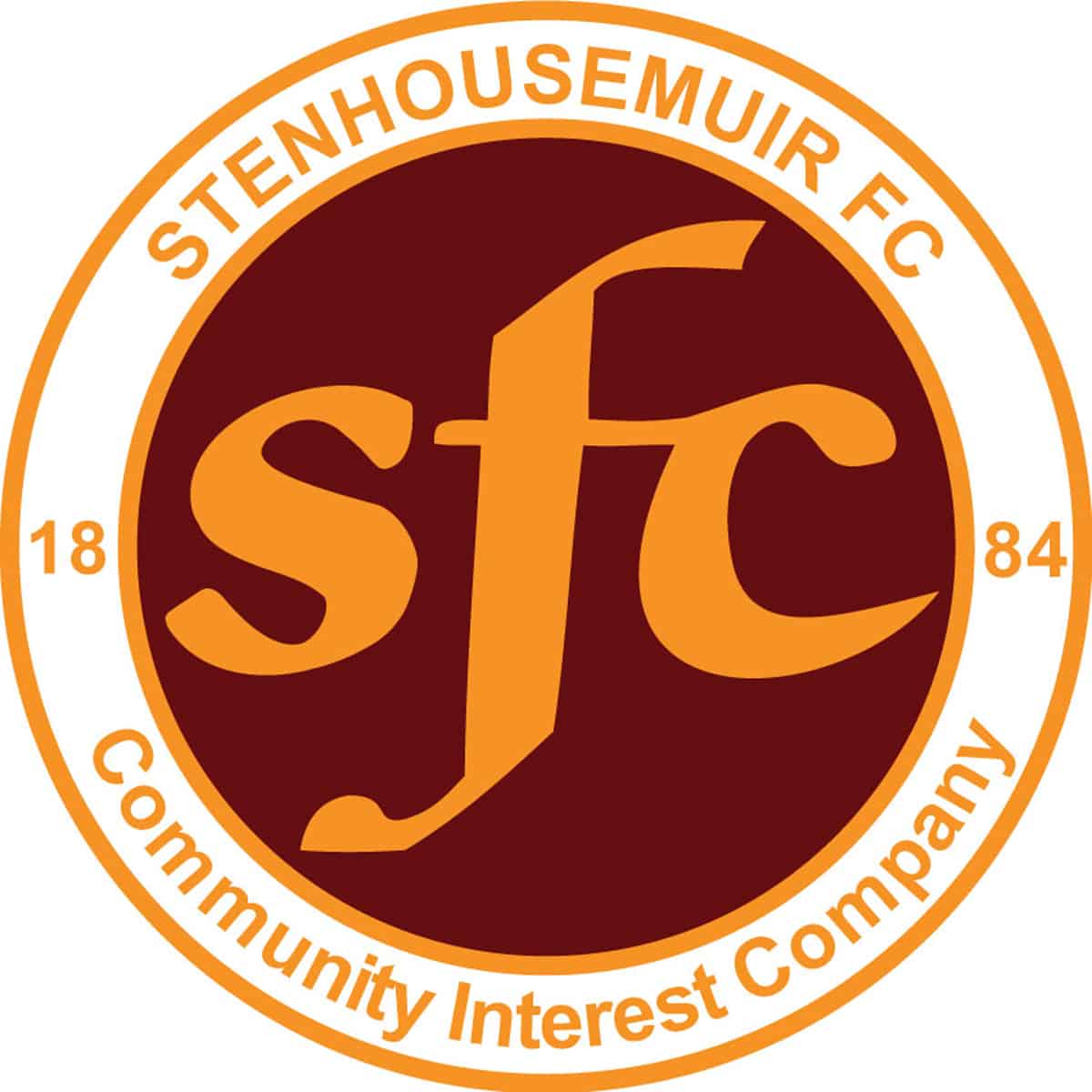 SPFL Ladbrokes League 1
Ochilview Park Stenhousemuir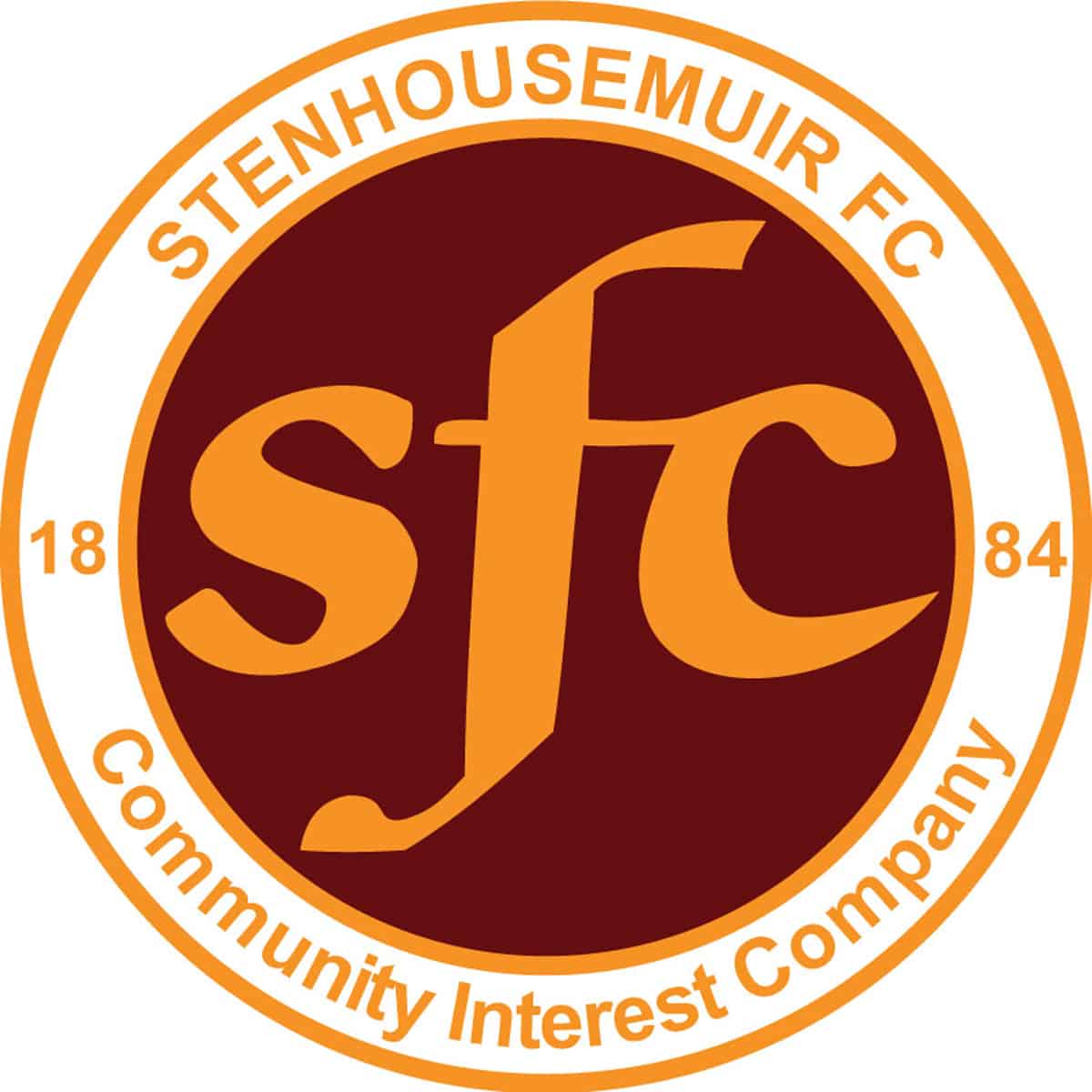 SPFL Ladbrokes League 1
Bayview Stadium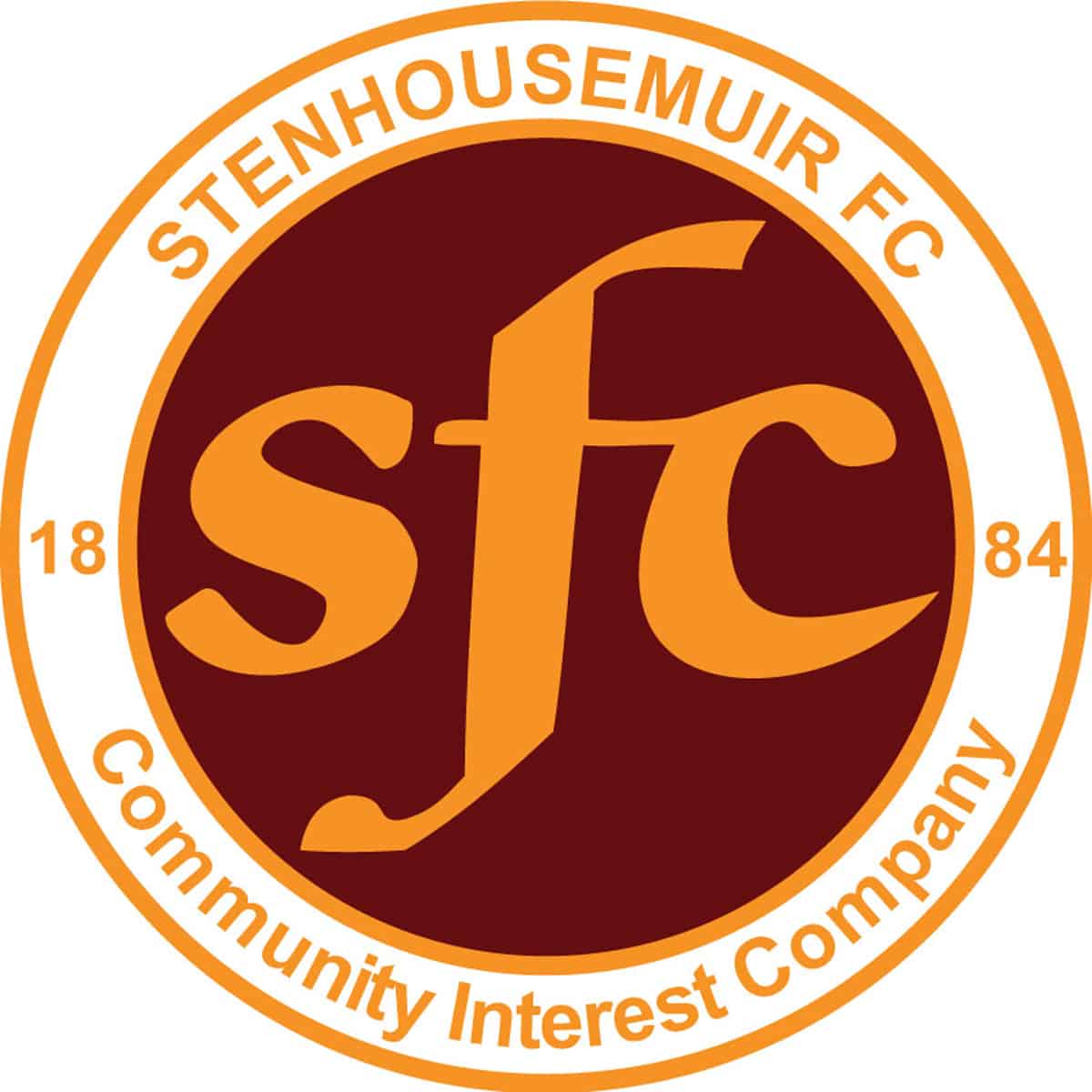 William Hill Scottish Cup
Ochilview Park Stenhousemuir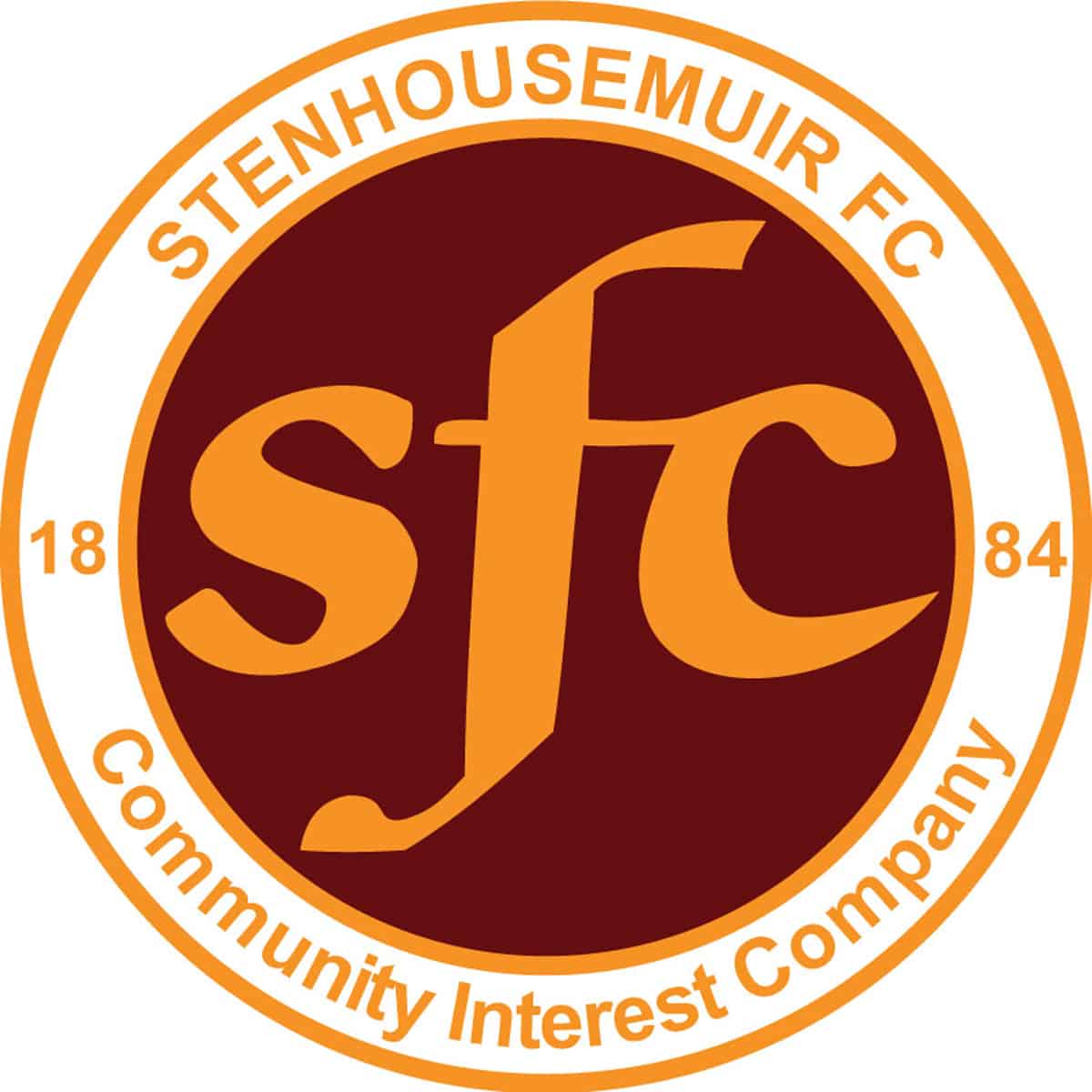 SPFL Ladbrokes League 1
Recreation Park, Alloa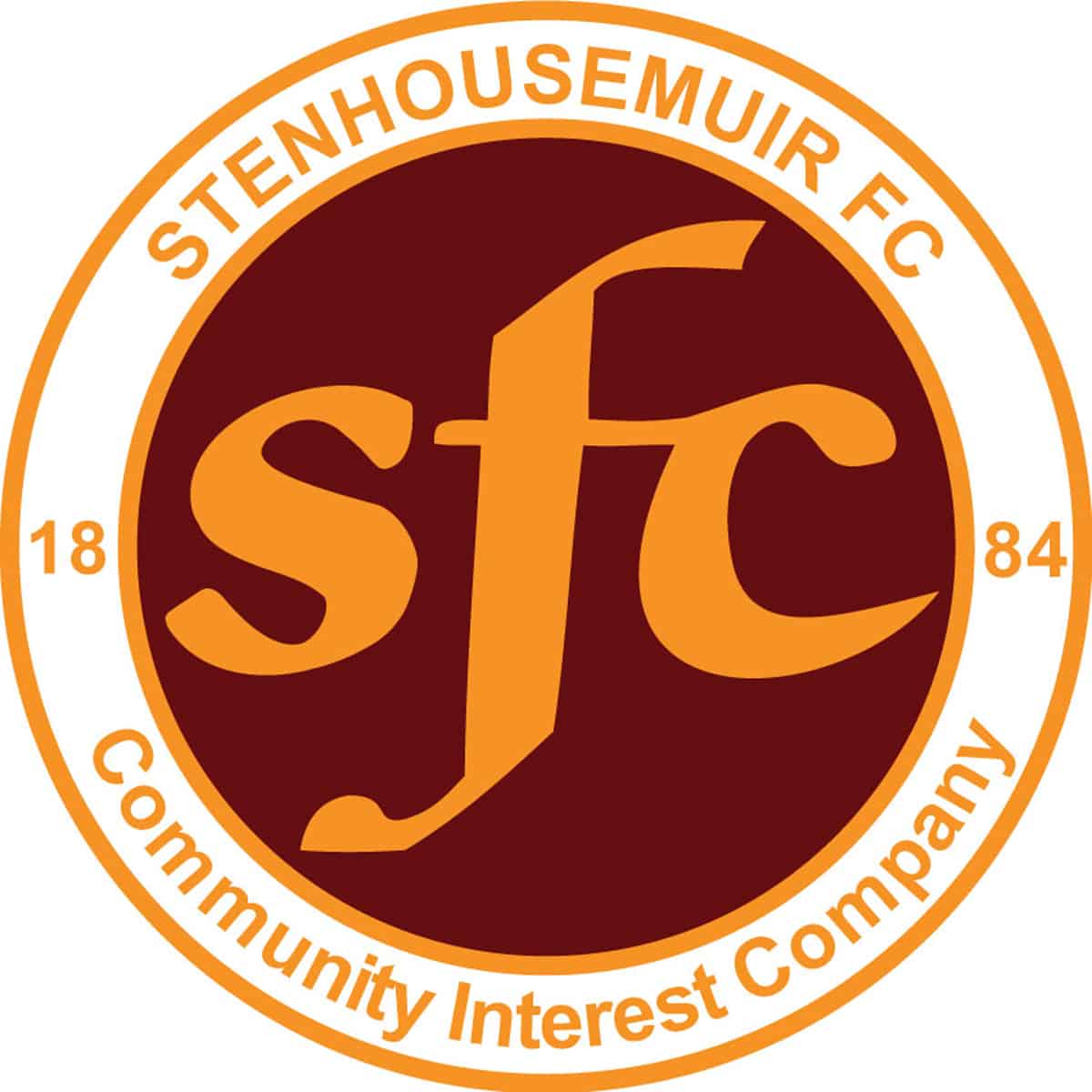 SPFL Ladbrokes League 1
Ochilview Park Stenhousemuir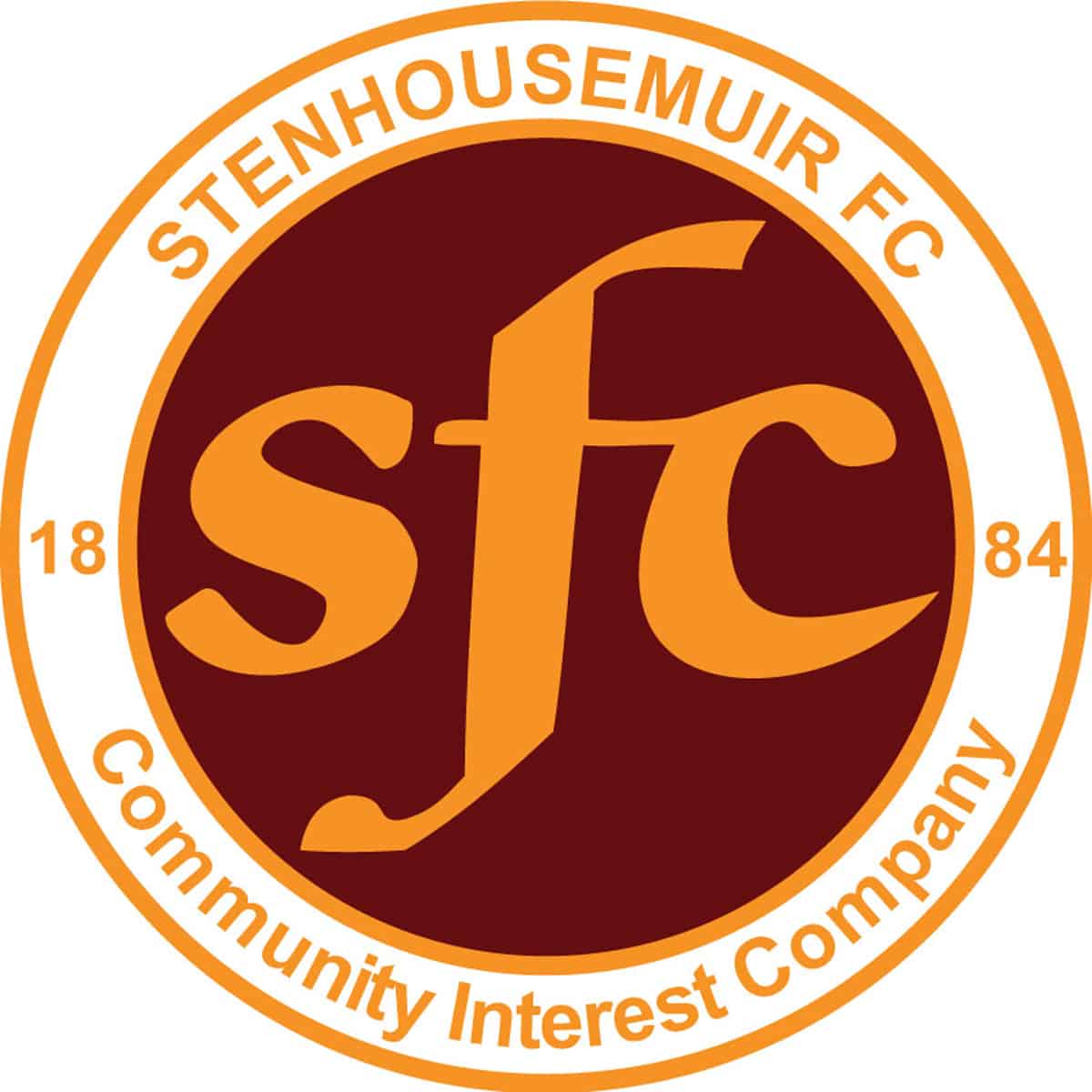 SPFL Ladbrokes League 1
Excelsior Stadium, Airdrie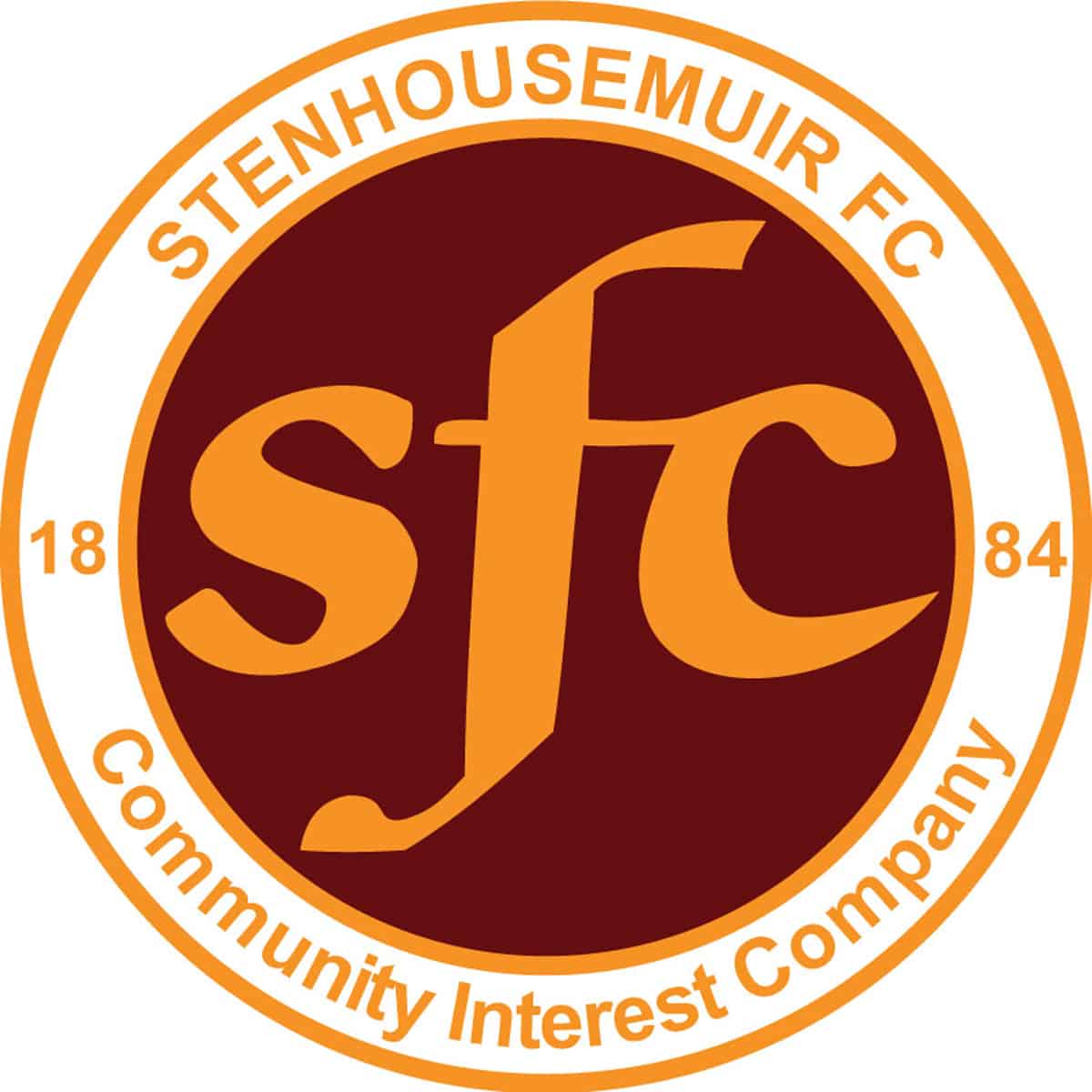 SPFL Ladbrokes League 1
Ochilview Park Stenhousemuir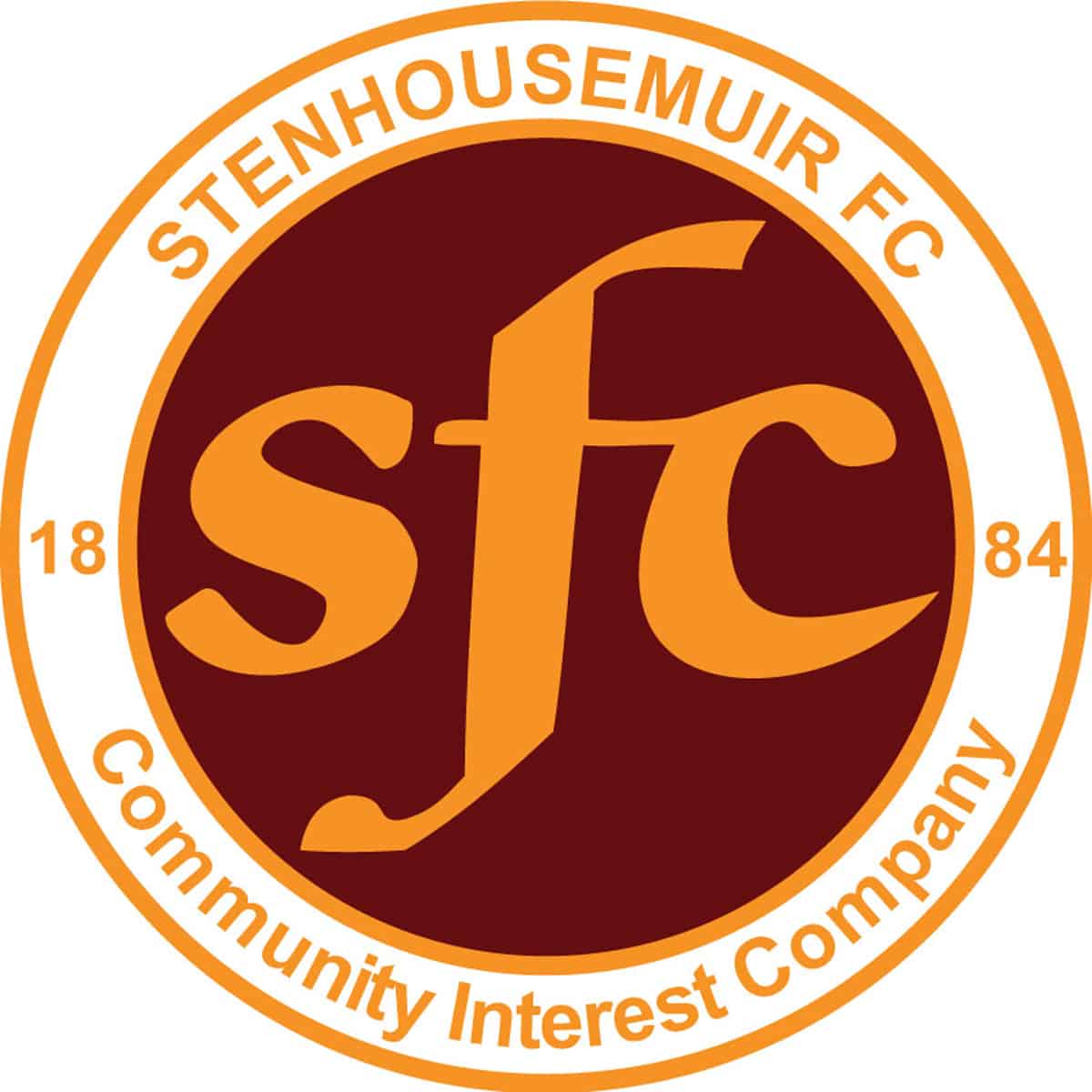 SPFL Ladbrokes League 1
Almondvale Stadium, Livingston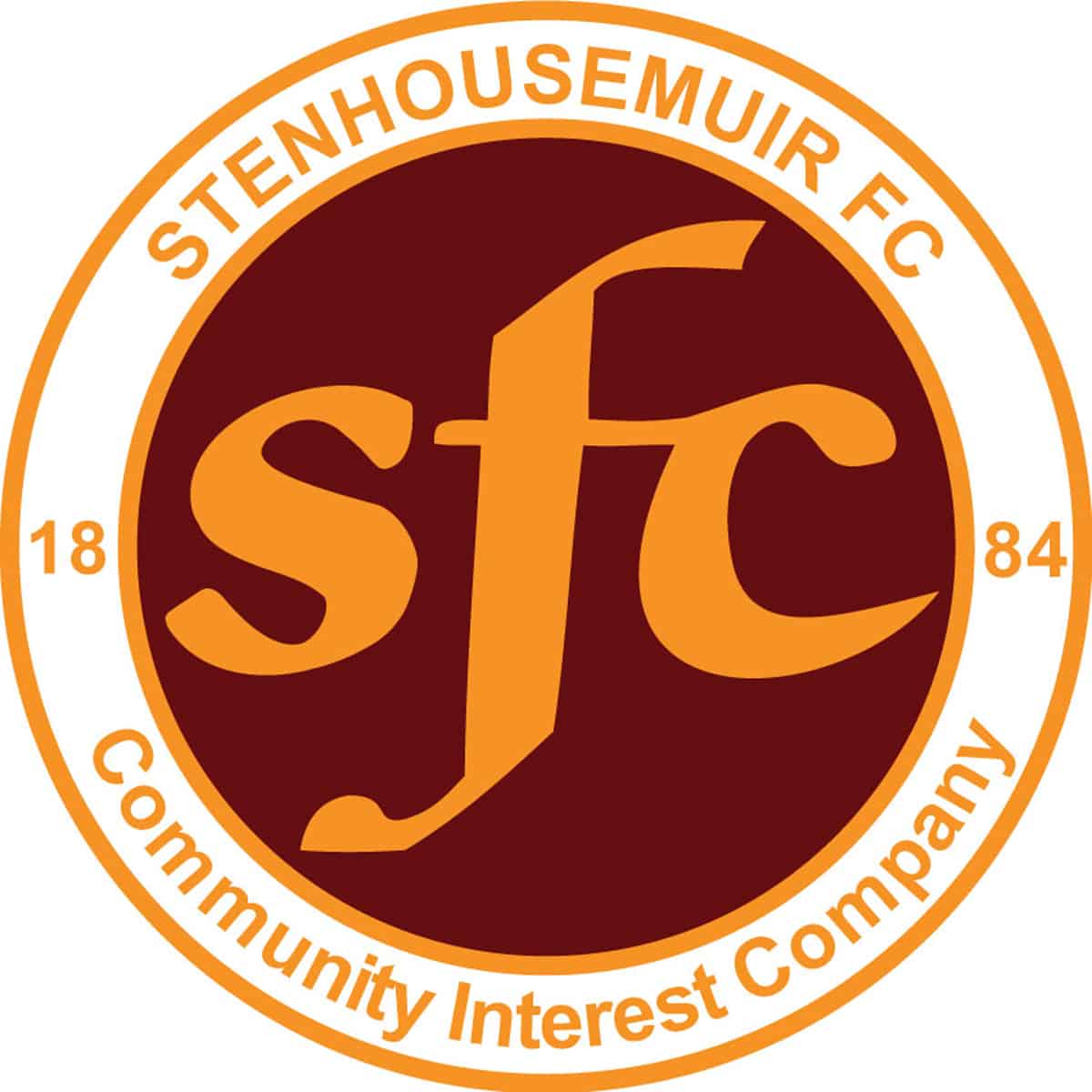 SPFL Ladbrokes League 1
Ochilview Park Stenhousemuir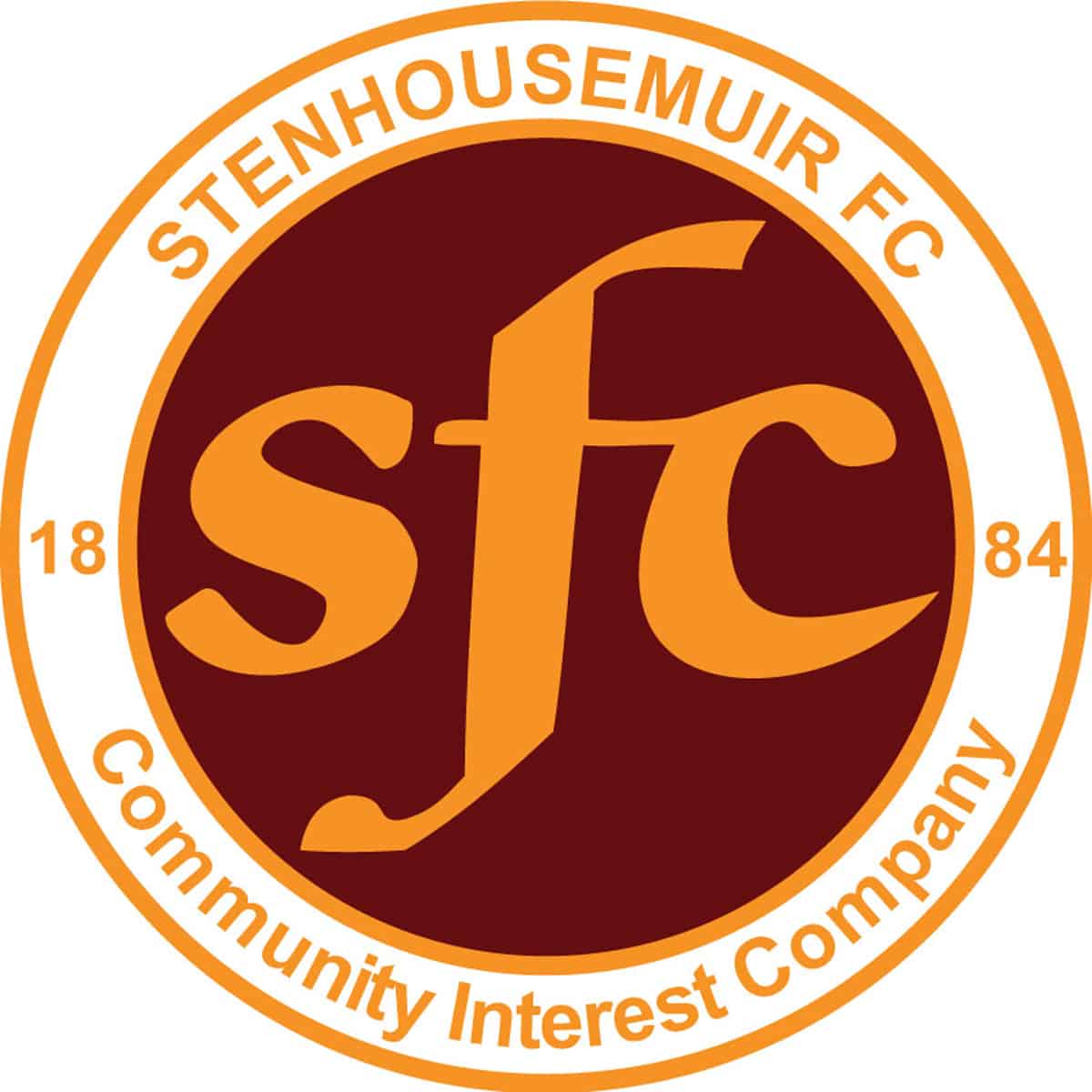 SPFL Ladbrokes League 1
Somerset Park, Ayr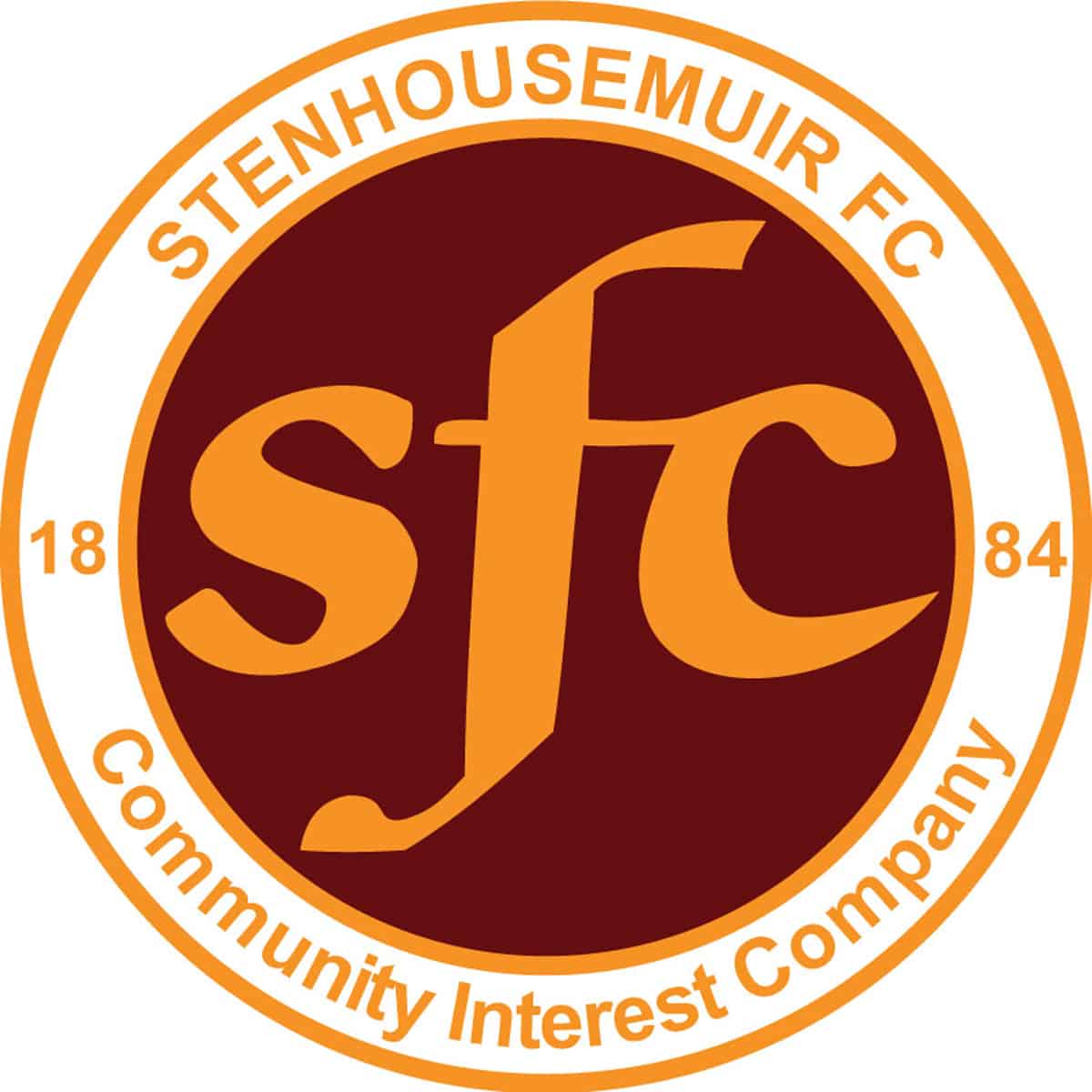 SPFL Ladbrokes League 1
Ochilview Park Stenhousemuir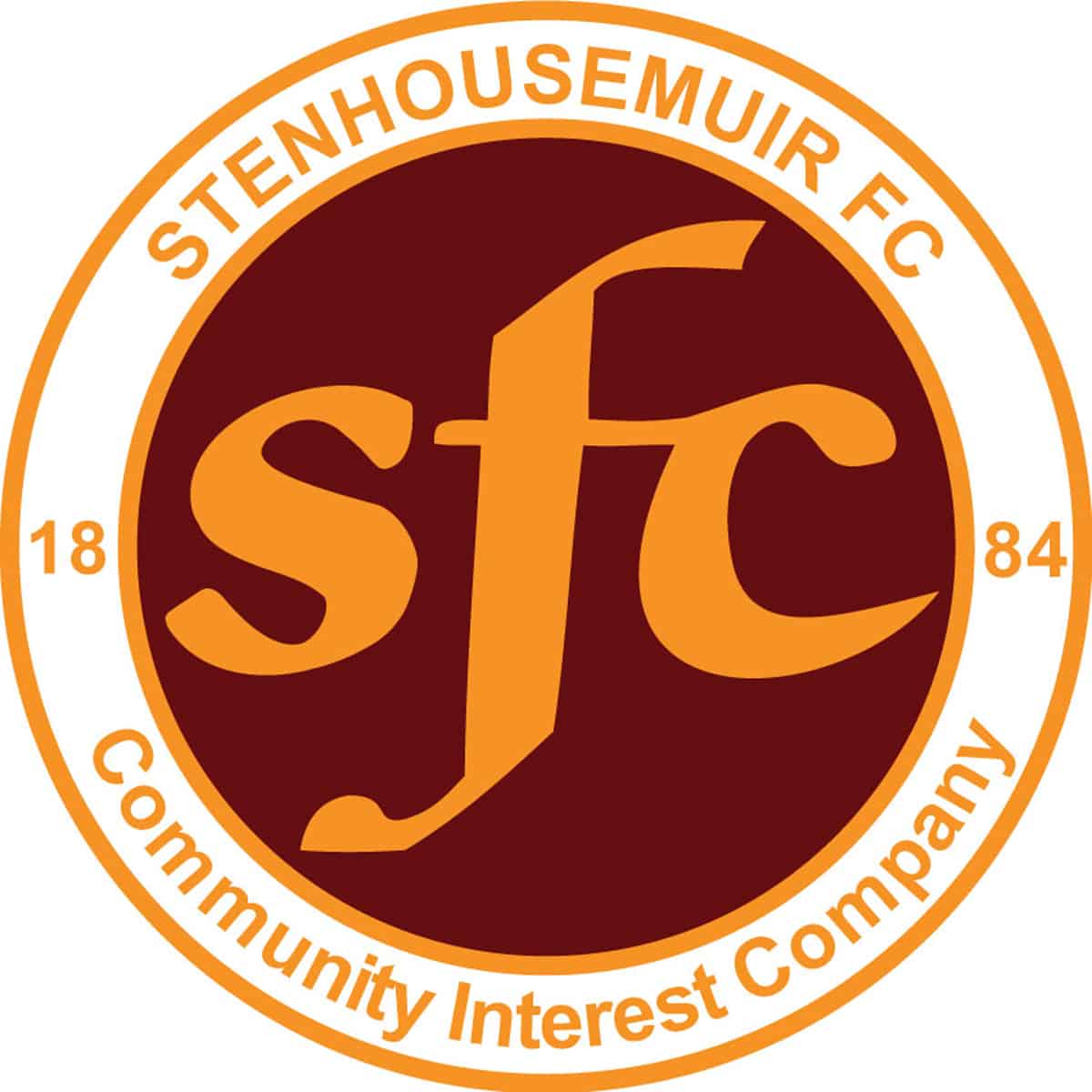 SPFL Ladbrokes League 1
Strathclyde Homes Stadium, Dum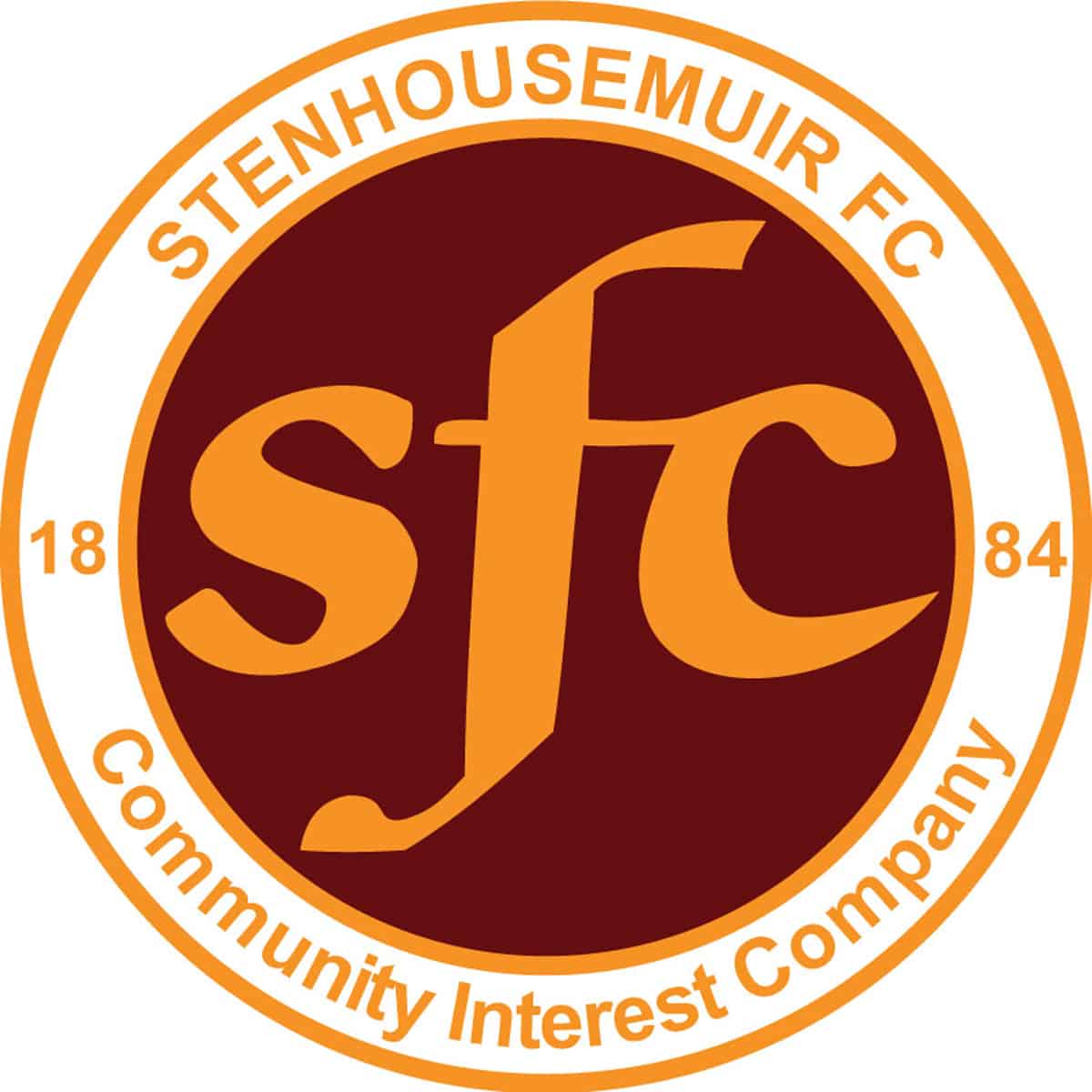 Petrofac Training Cup
Balmoor Stadium, Peterhead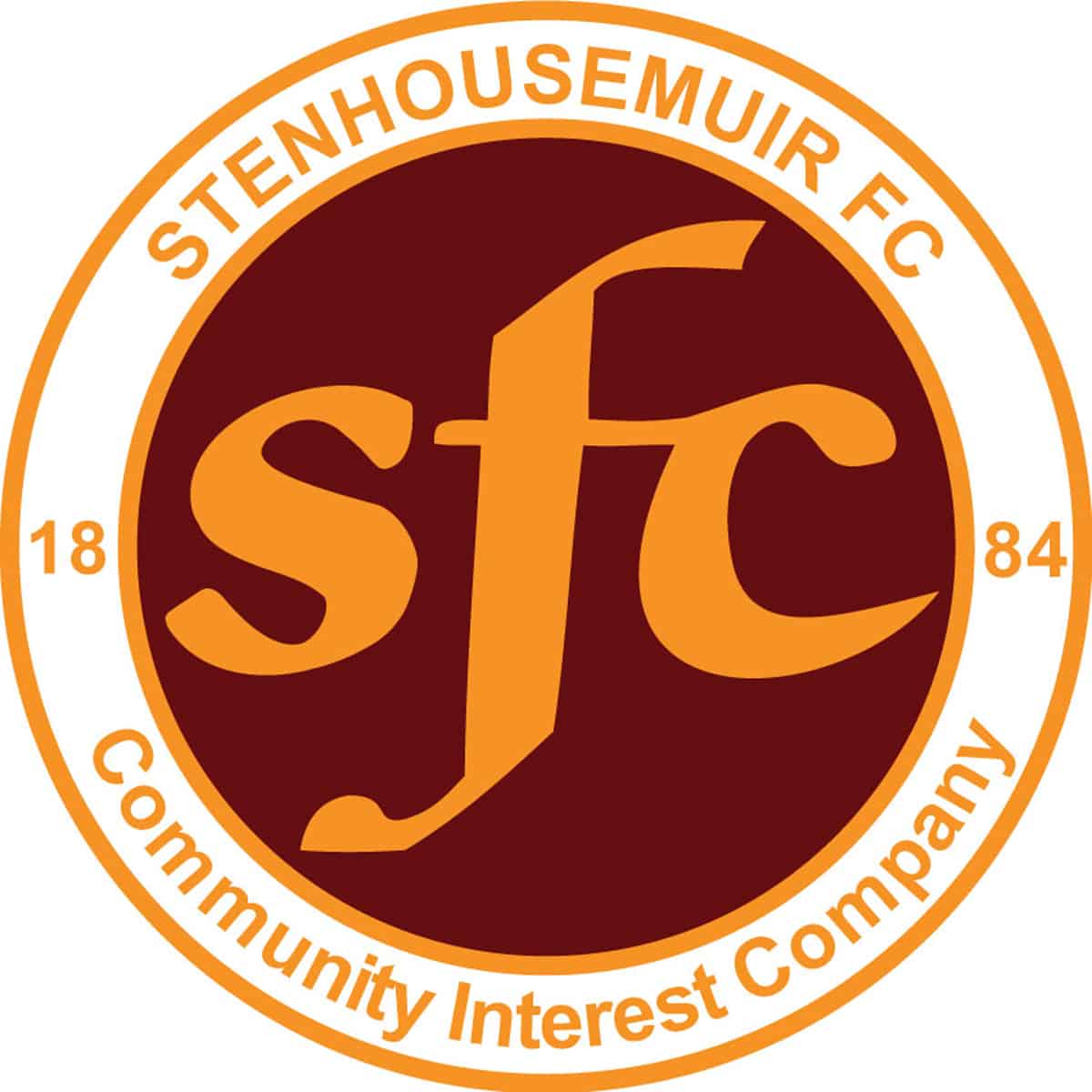 SPFL Ladbrokes League 1
Ochilview Park Stenhousemuir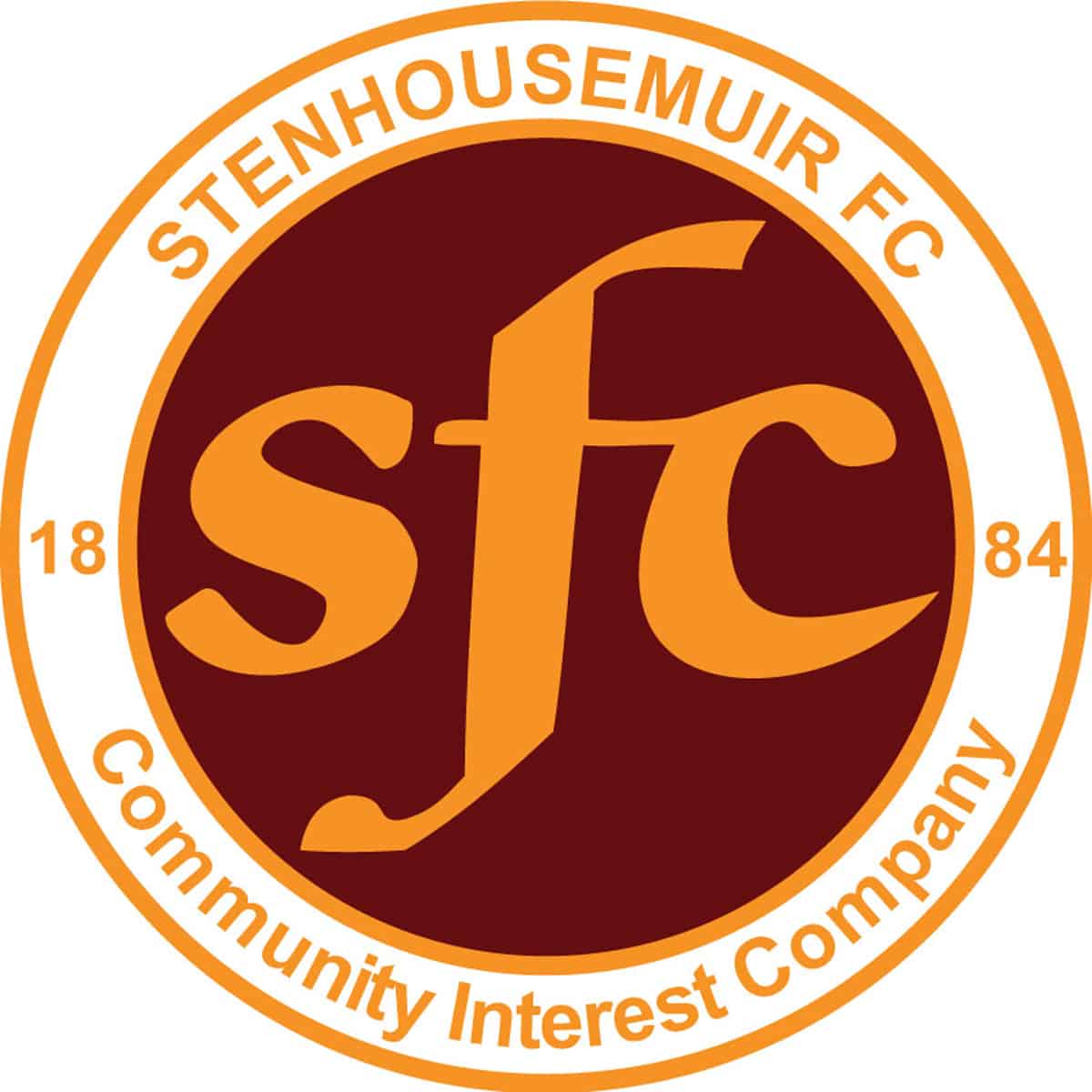 Stirlingshire Cup
Ochilview Park Stenhousemuir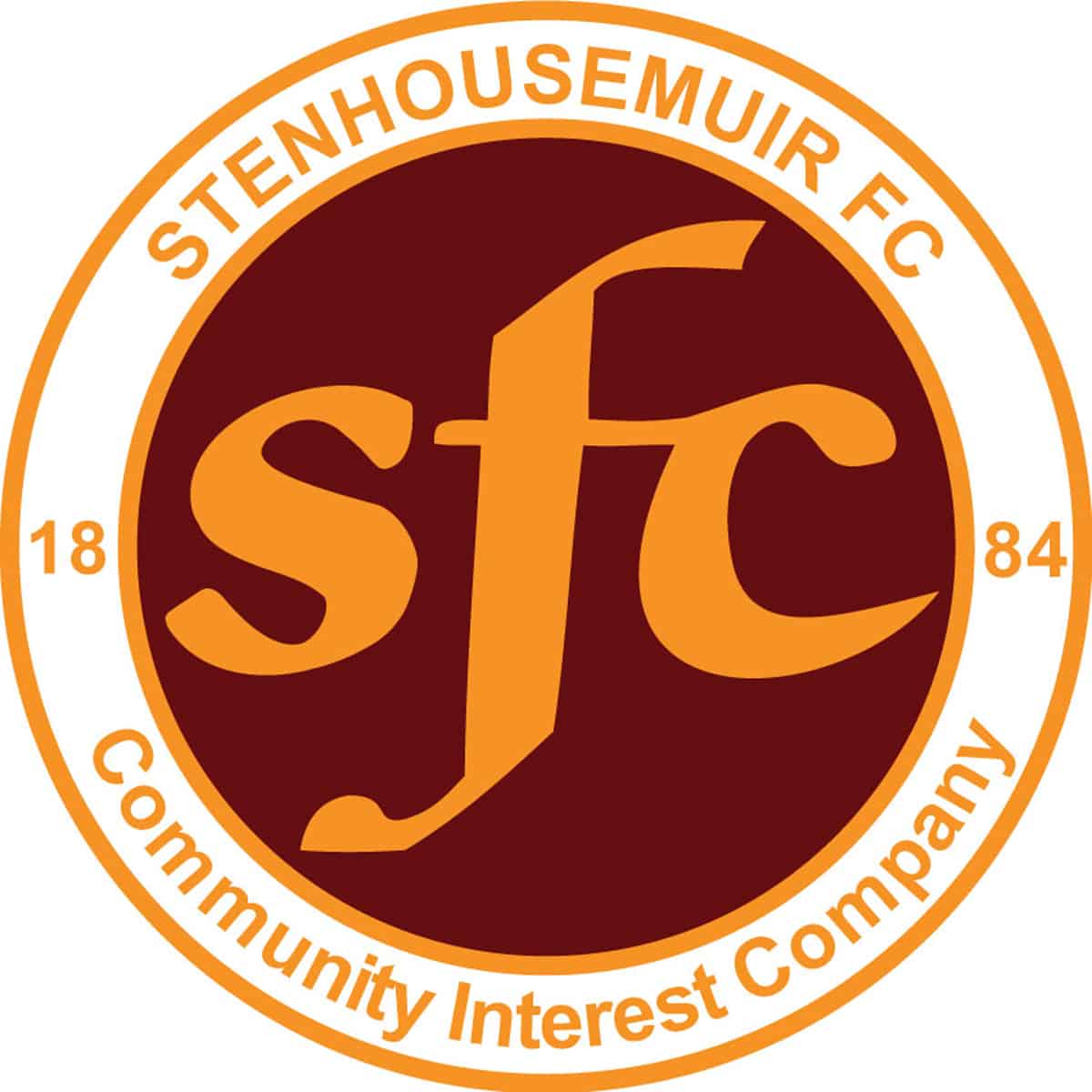 SPFL Ladbrokes League 1
Ochilview Park Stenhousemuir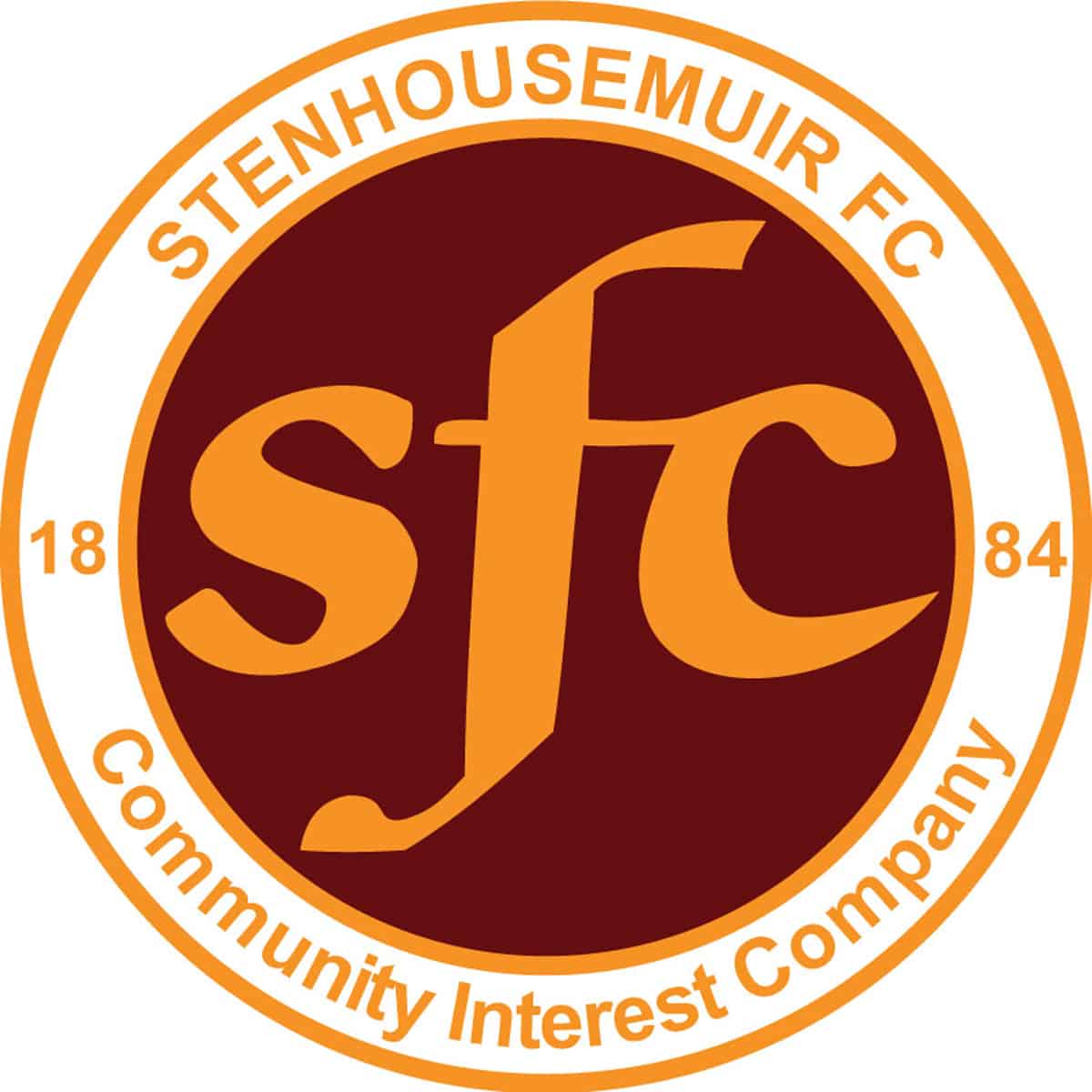 SPFL Ladbrokes League 1
Glebe Park, Brechin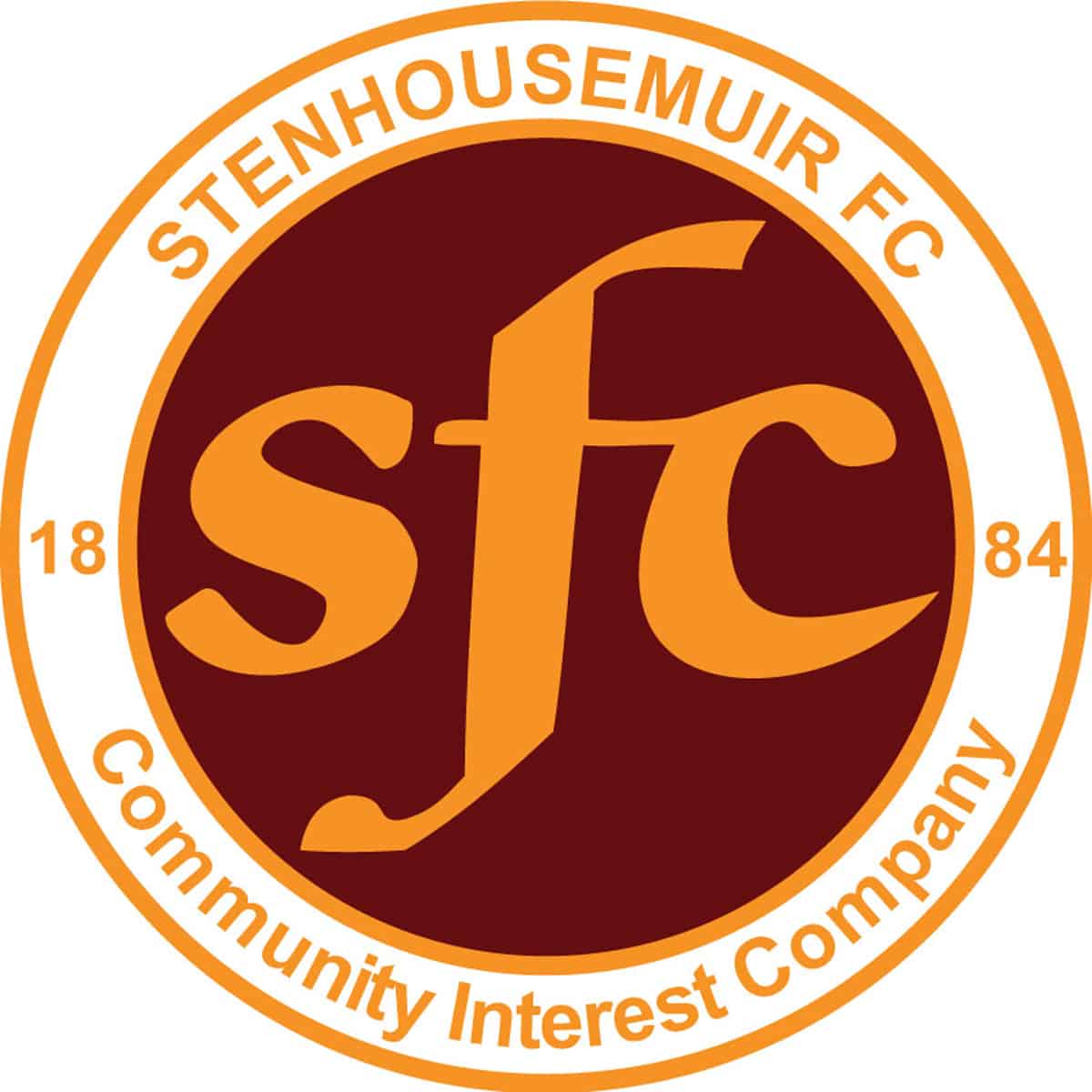 Petrofac Training Cup
Ochilview Park Stenhousemuir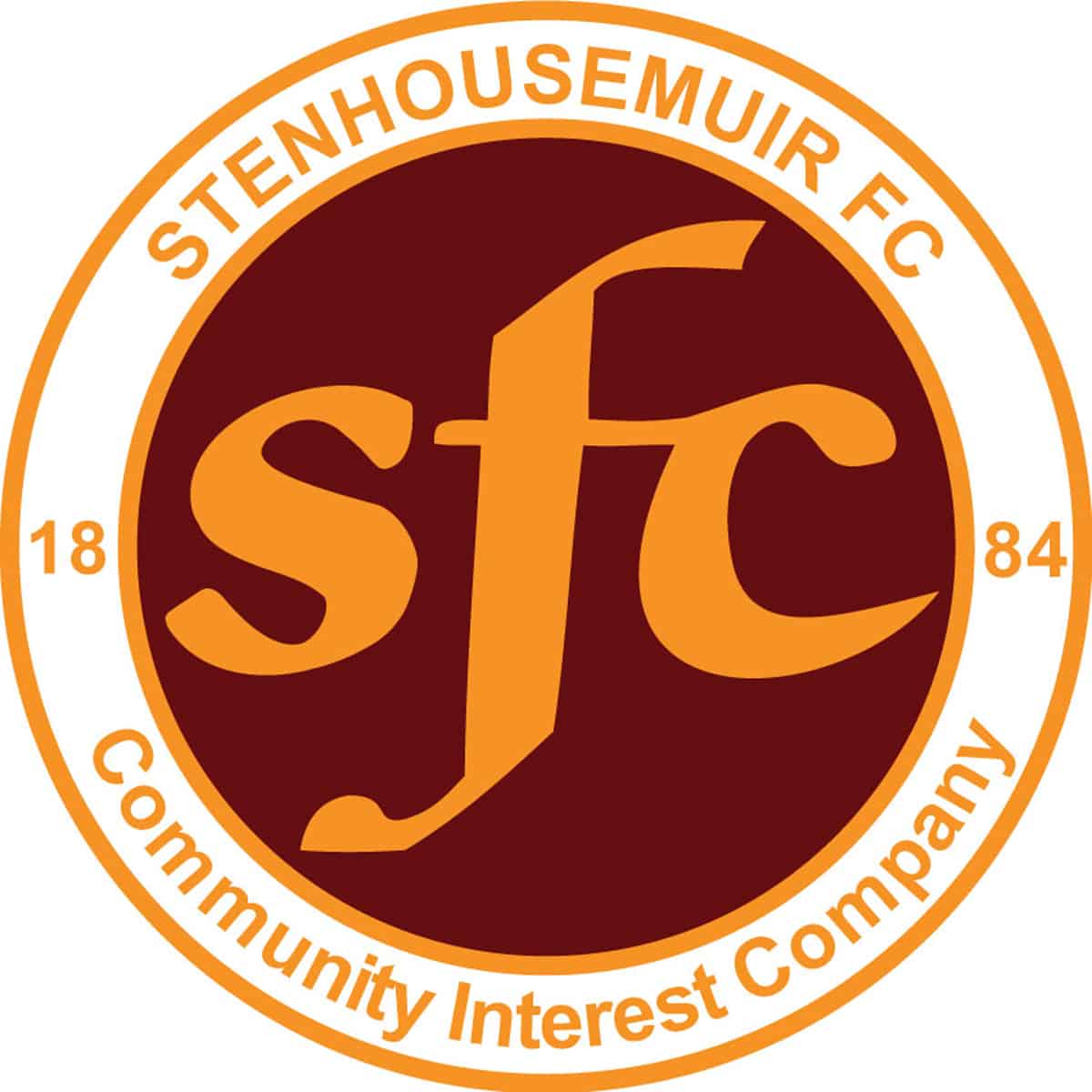 SPFL Ladbrokes League 1
Ochilview Park Stenhousemuir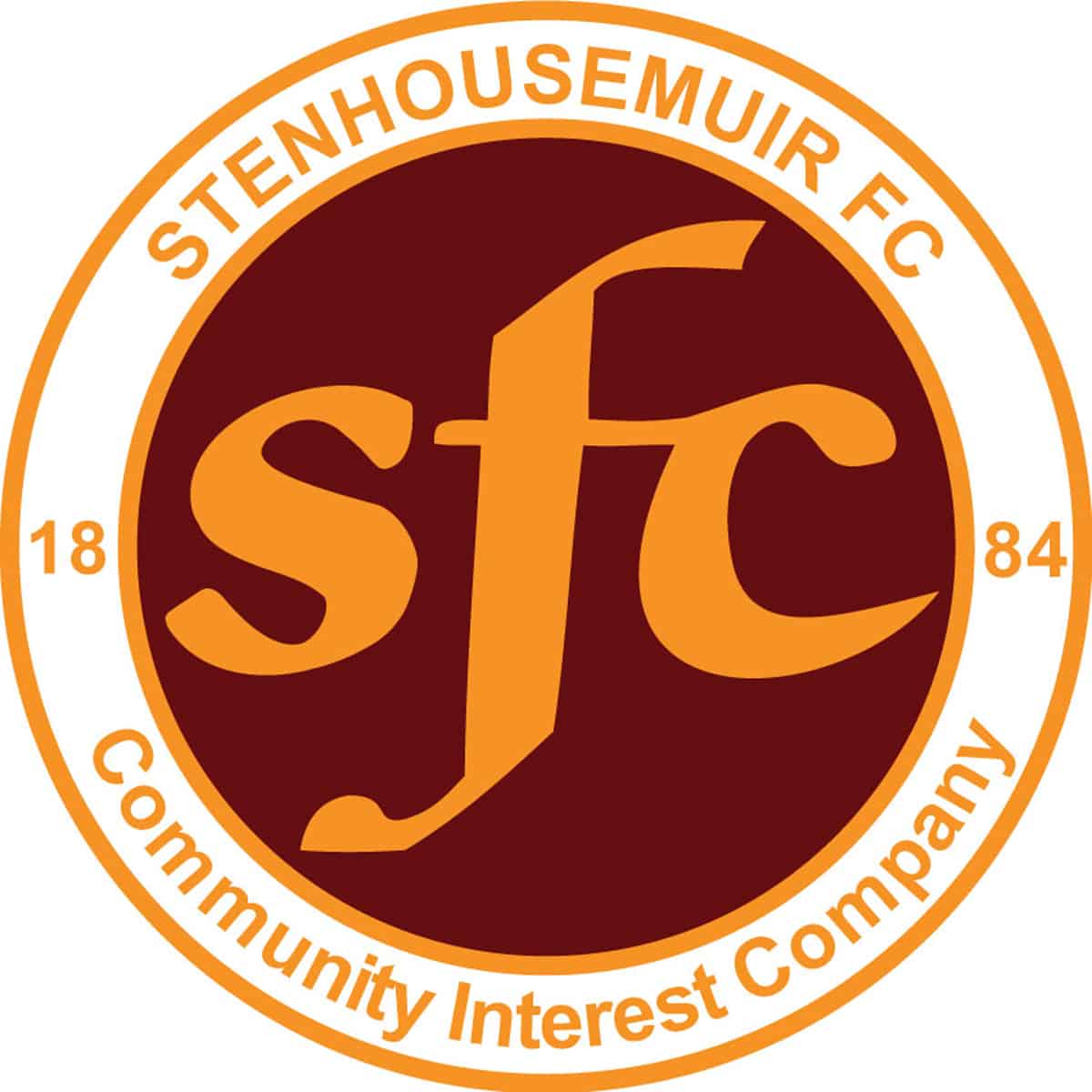 Betfred Cup
Ochilview Park Stenhousemuir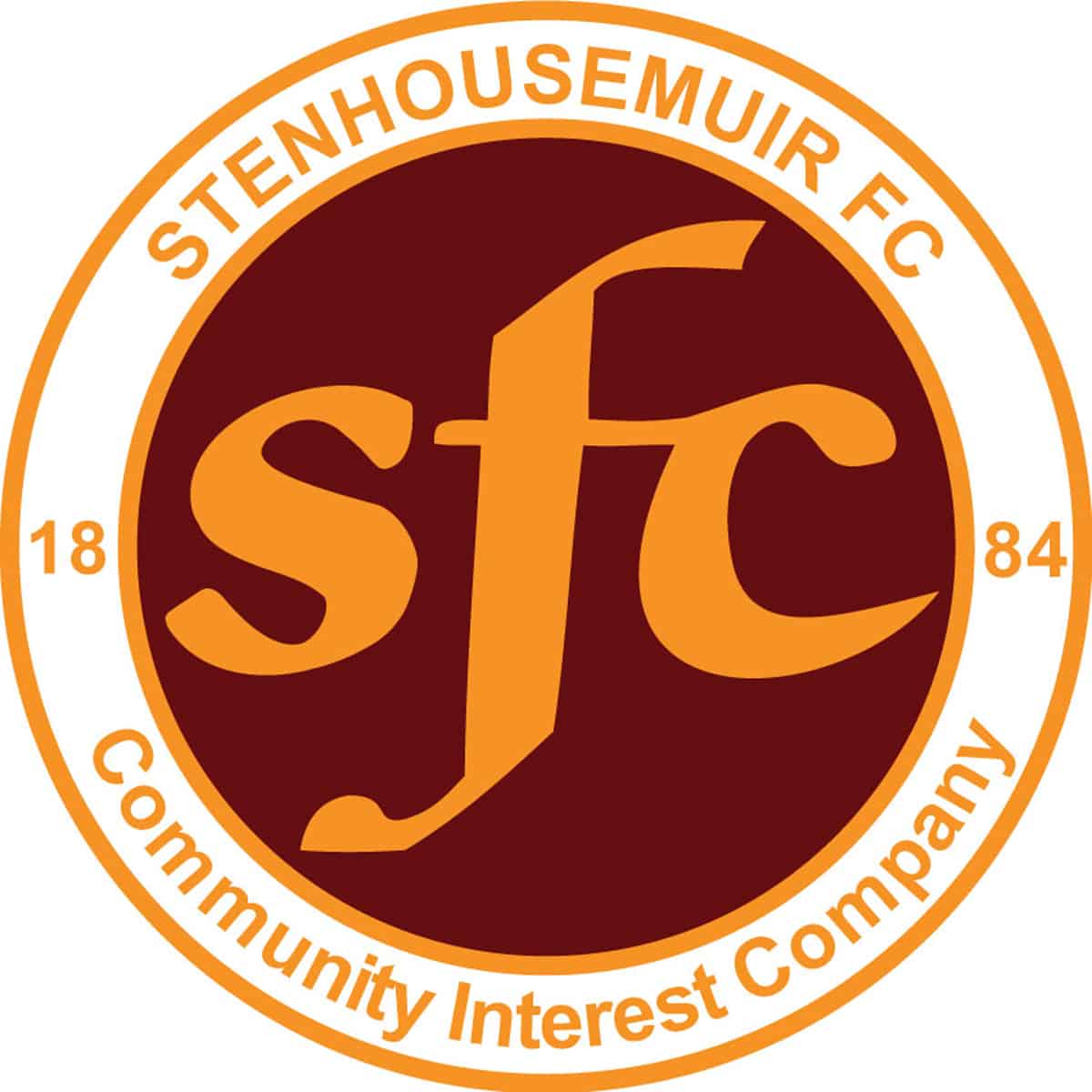 Petrofac Training Cup
Ochilview Park Stenhousemuir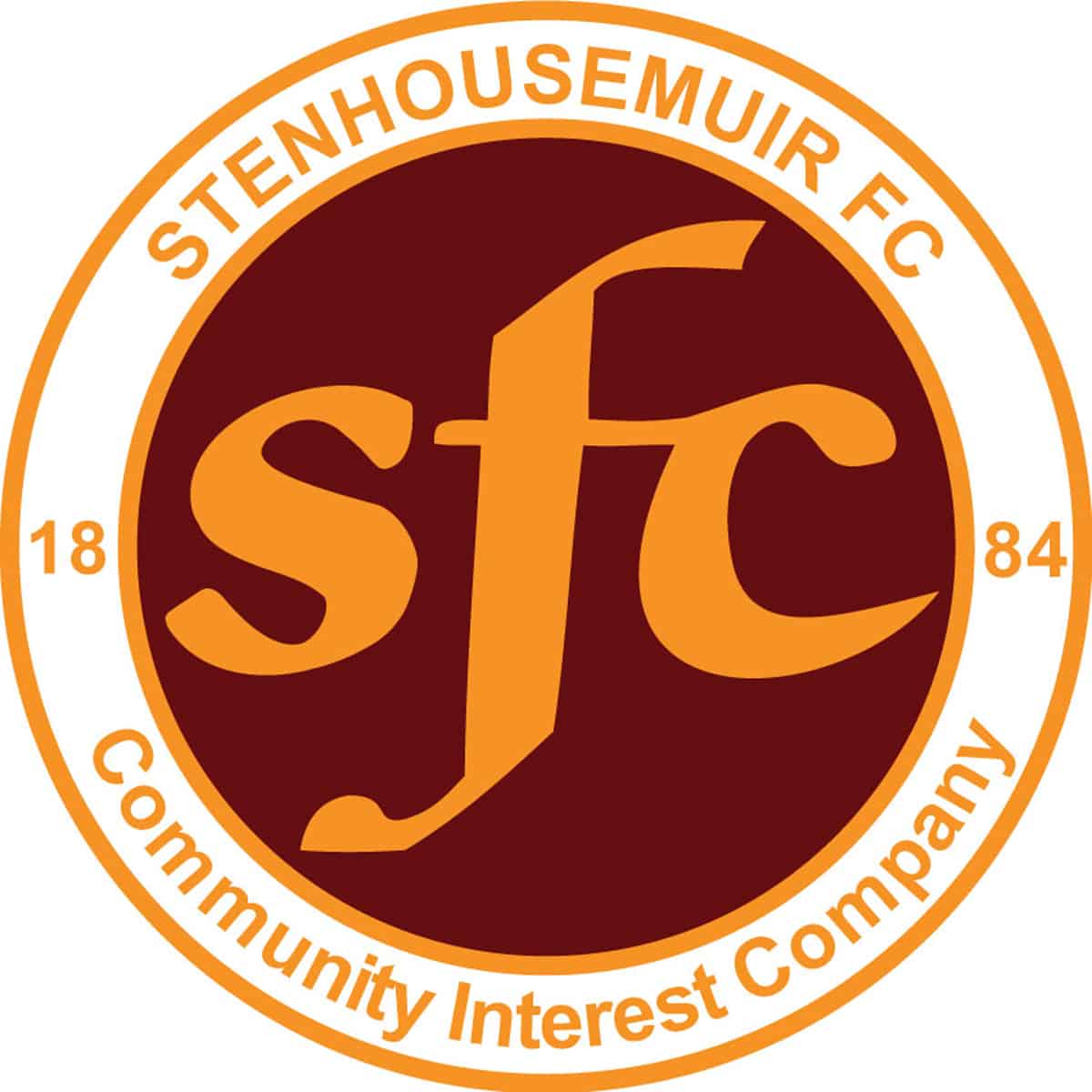 Friendly
Ochilview Park Stenhousemuir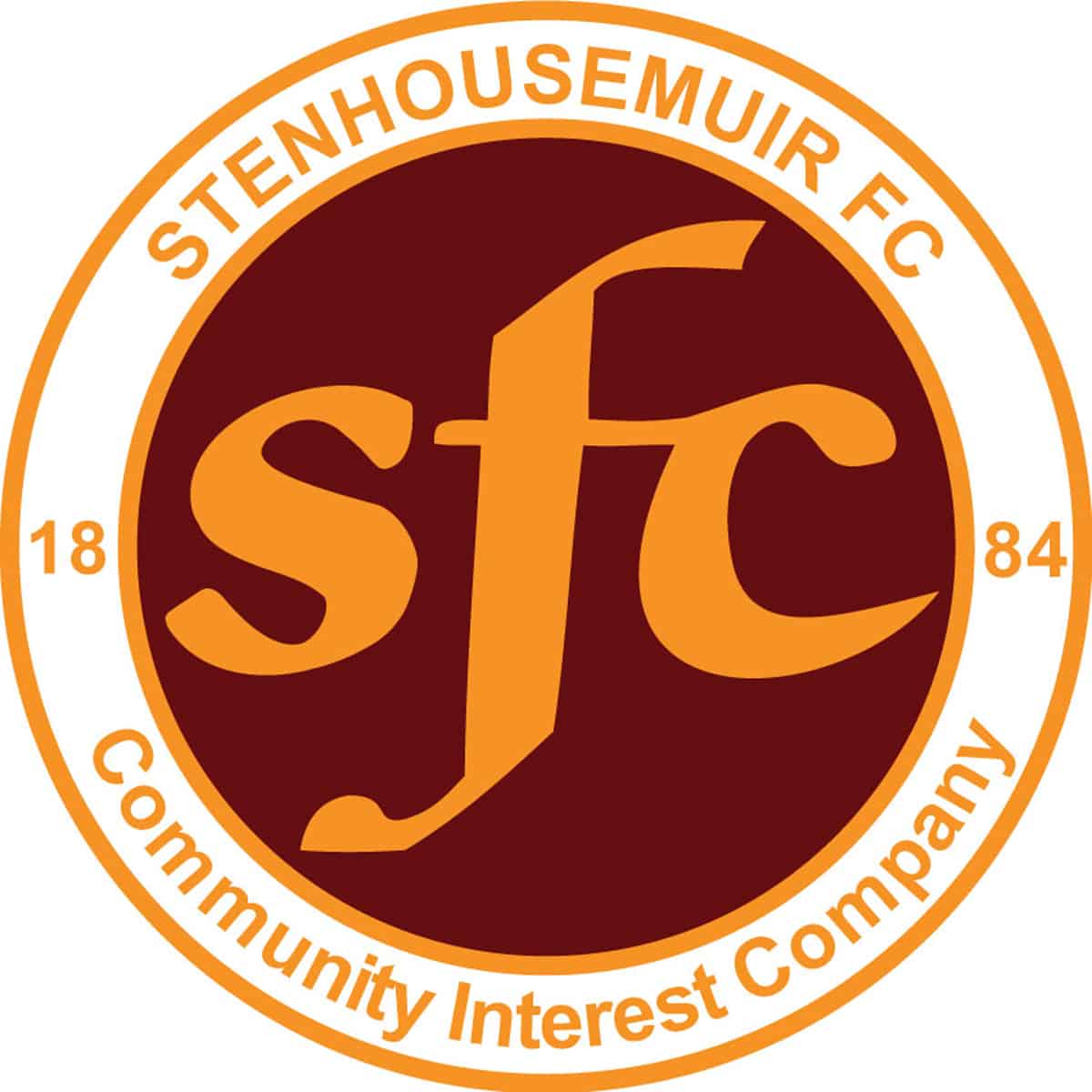 Friendly
Ochilview Park Stenhousemuir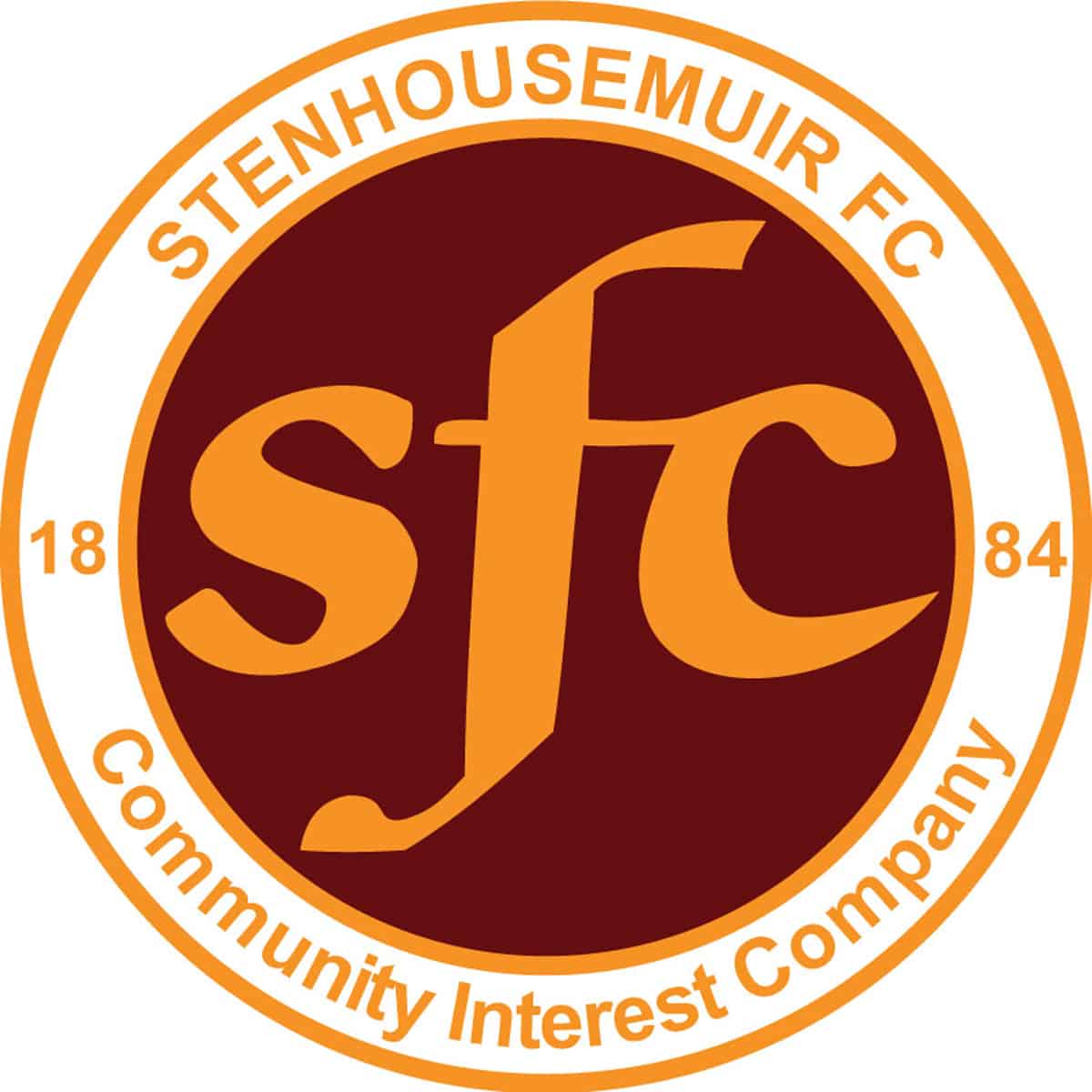 Friendly
Ochilview Park Stenhousemuir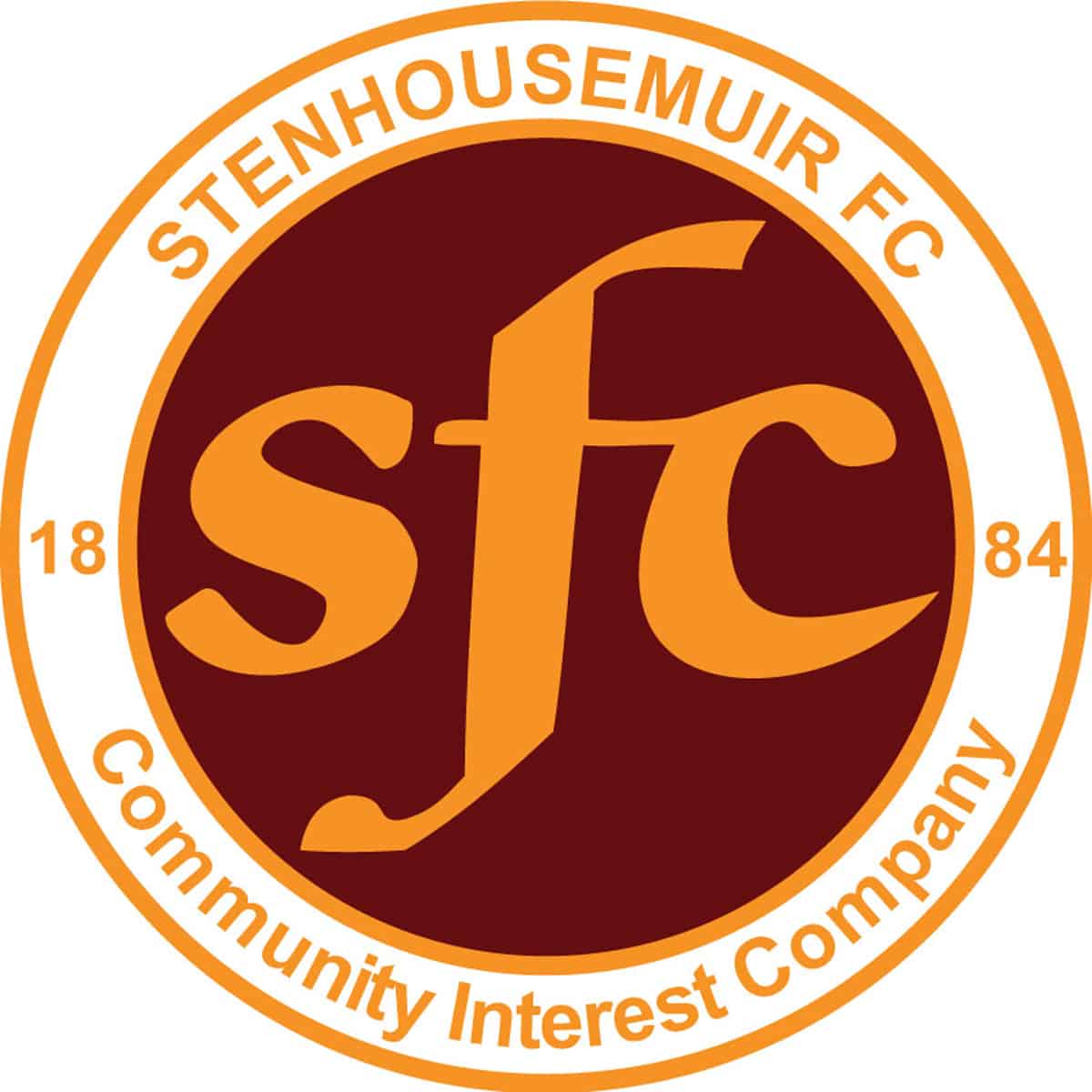 Friendly
Ochilview Park Stenhousemuir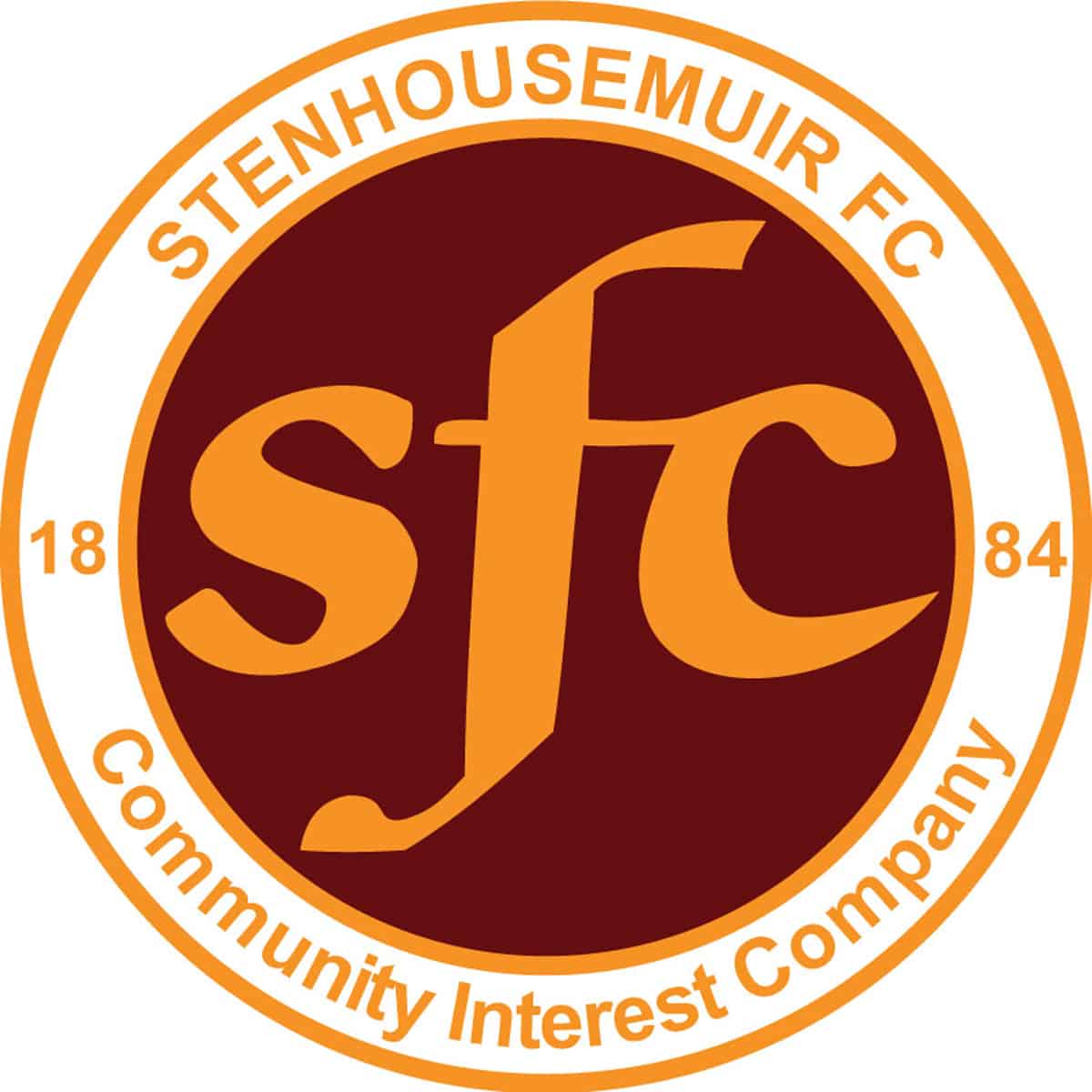 Friendly
Gayfield Park, Arbroath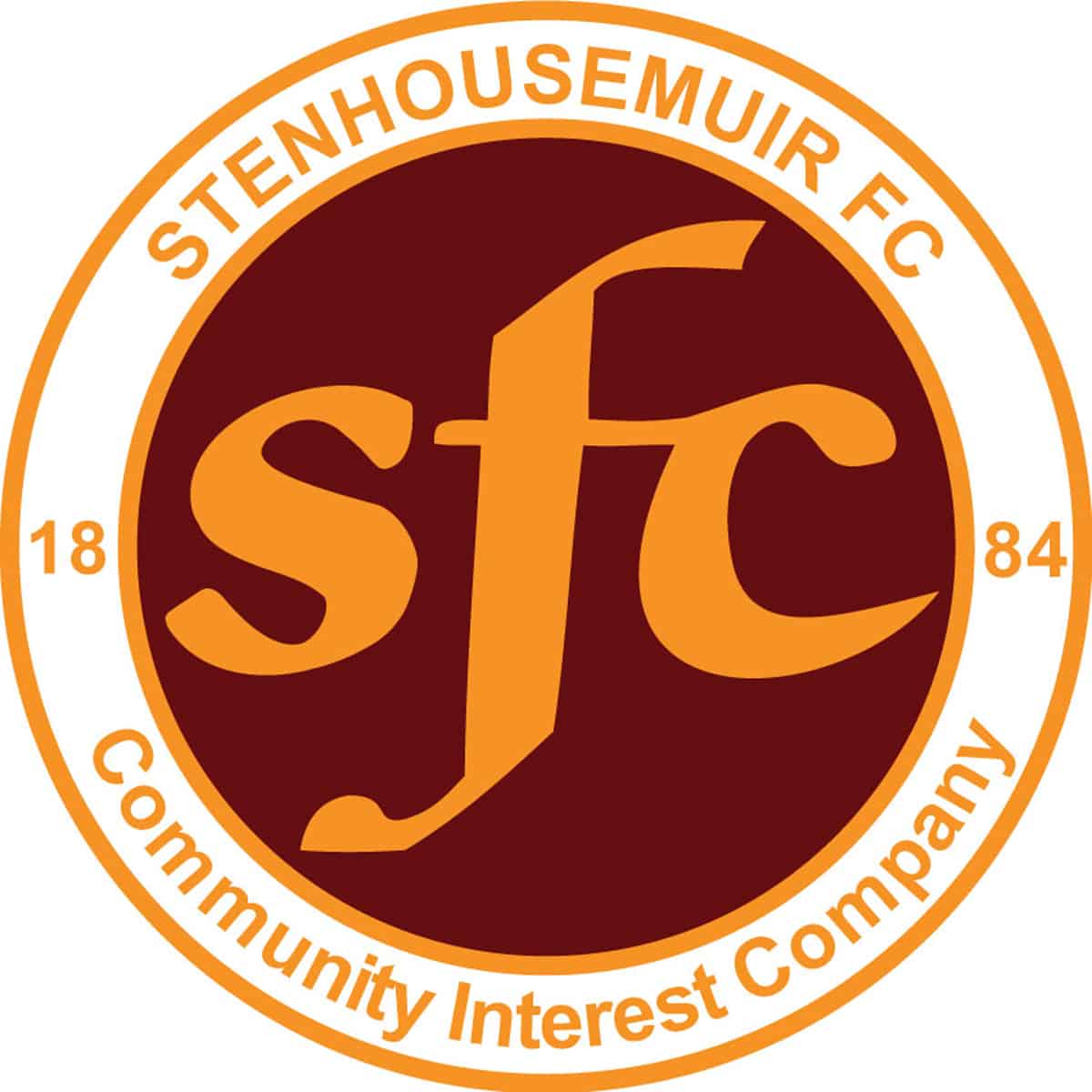 SPFL Ladbrokes League 1
Ochilview Park Stenhousemuir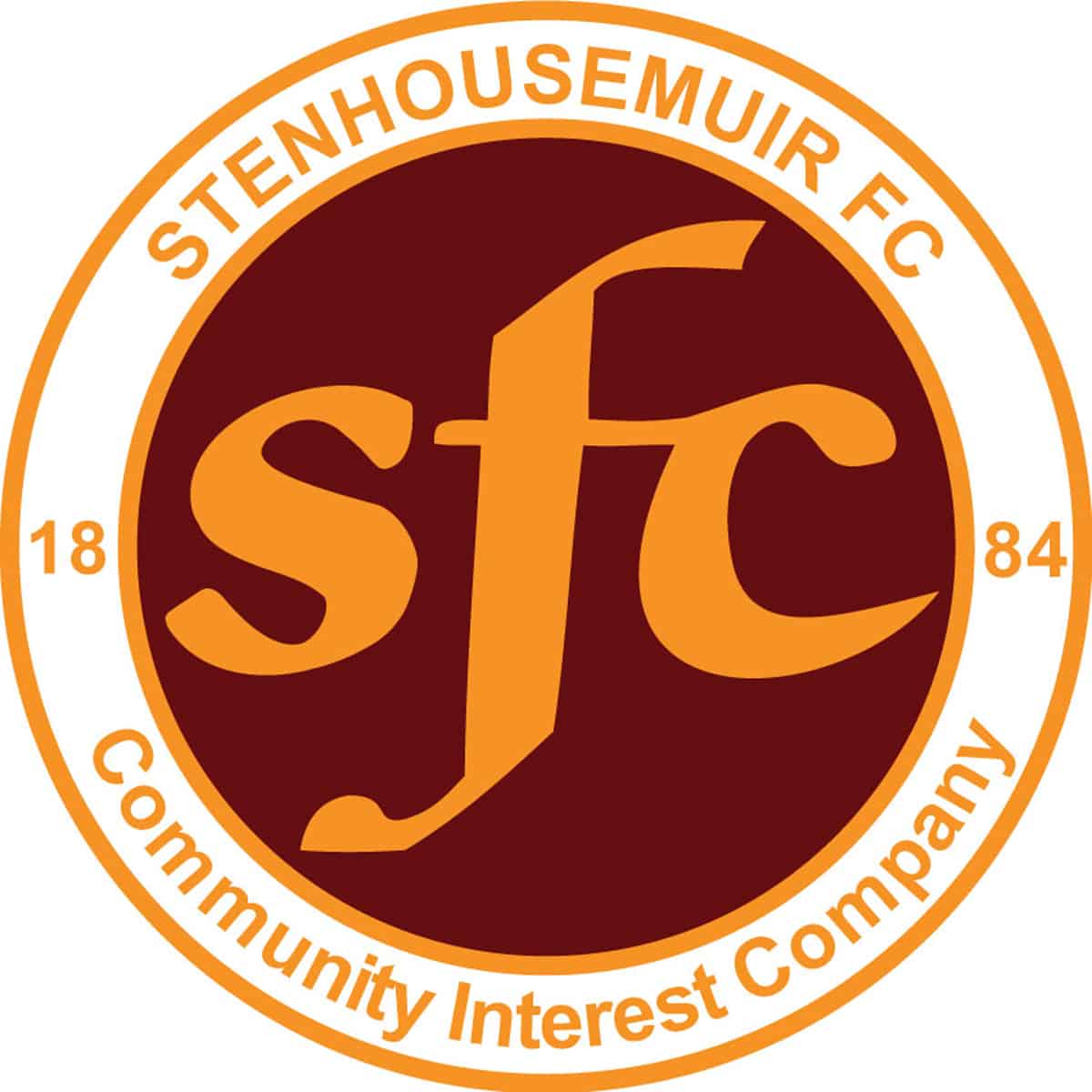 SPFL Ladbrokes League 1
Bayview Stadium, Methil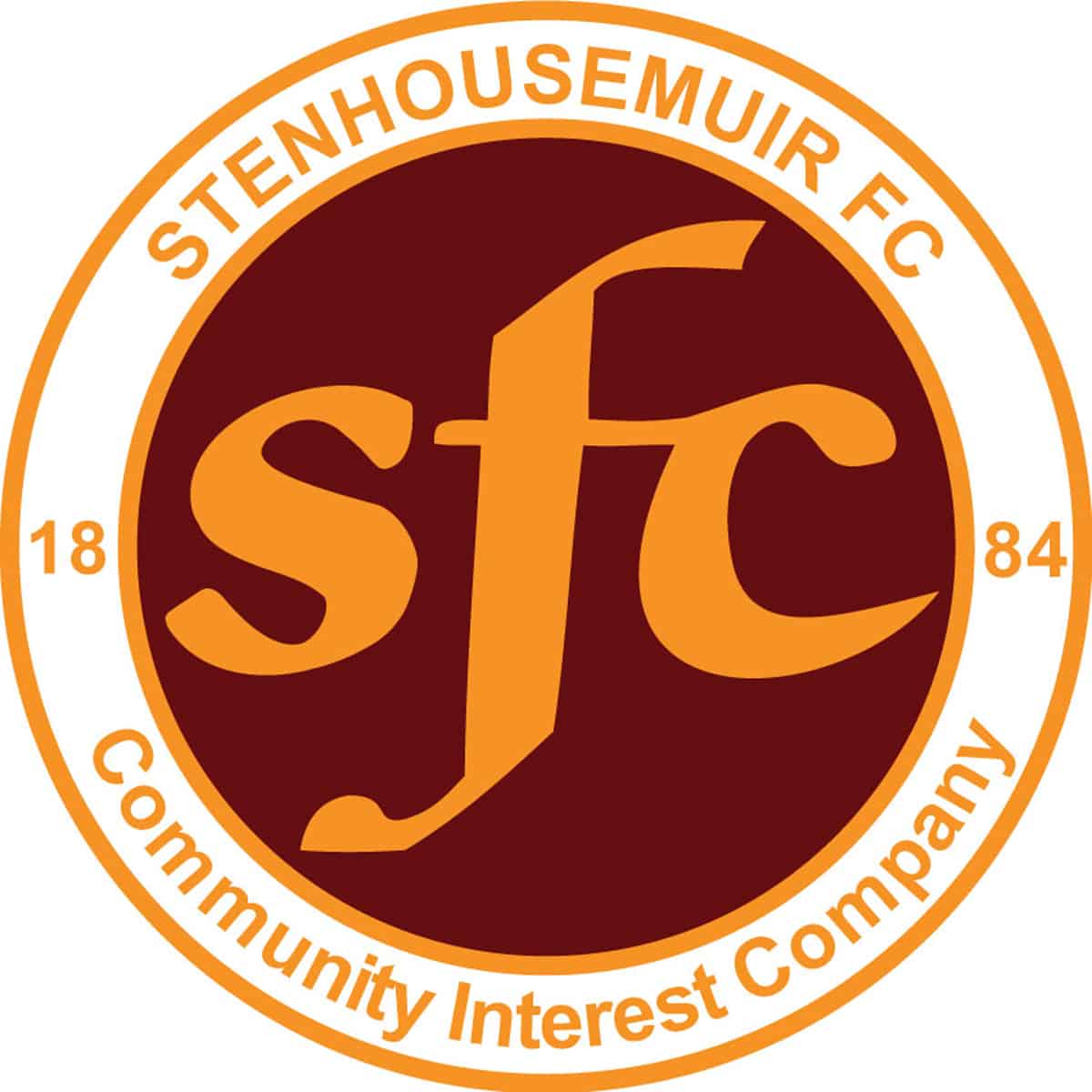 SPFL Ladbrokes League 1
Ochilview Park Stenhousemuir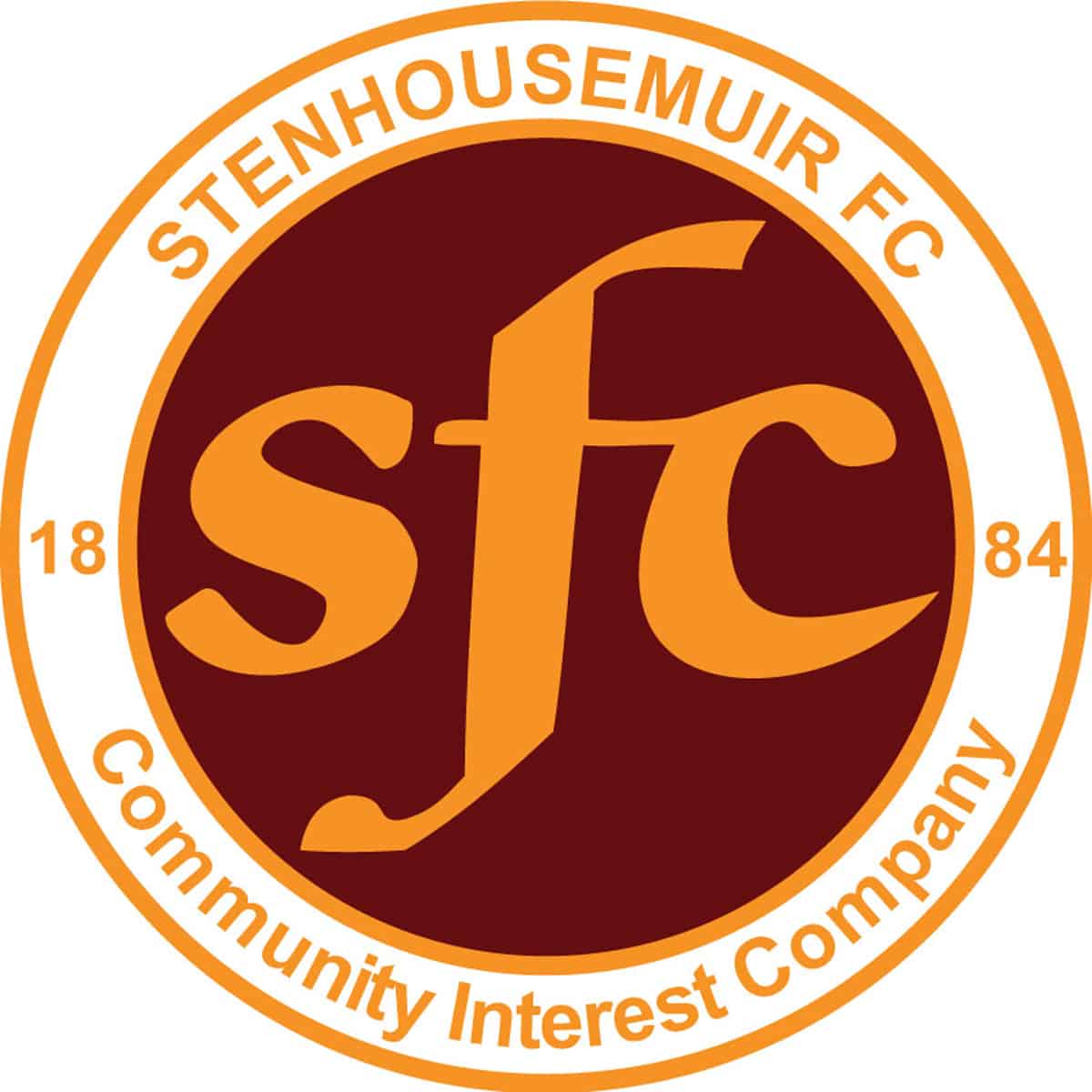 SPFL Ladbrokes League 1
Ochilview Park Stenhousemuir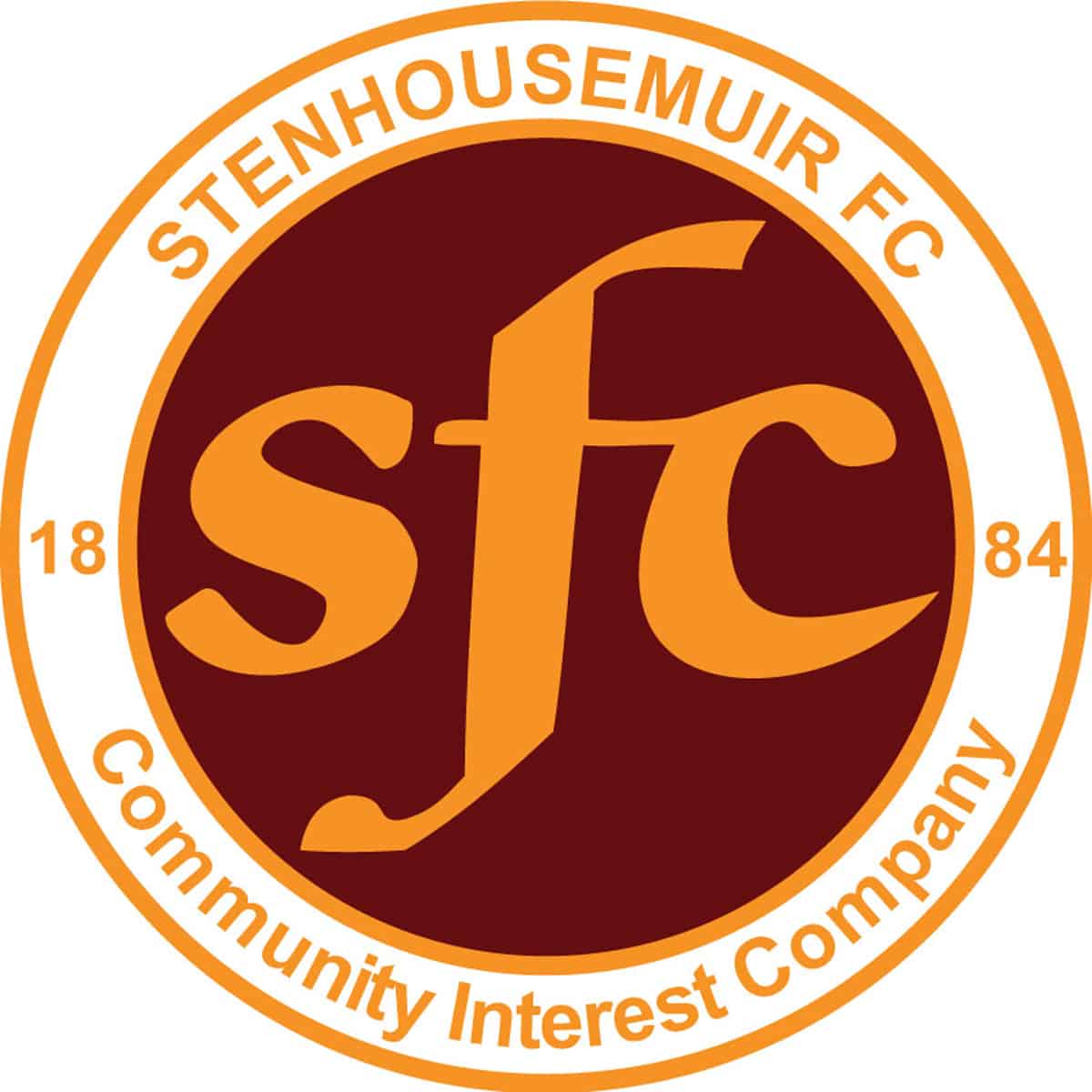 SPFL Ladbrokes League 1
Balmoor Stadium, Peterhead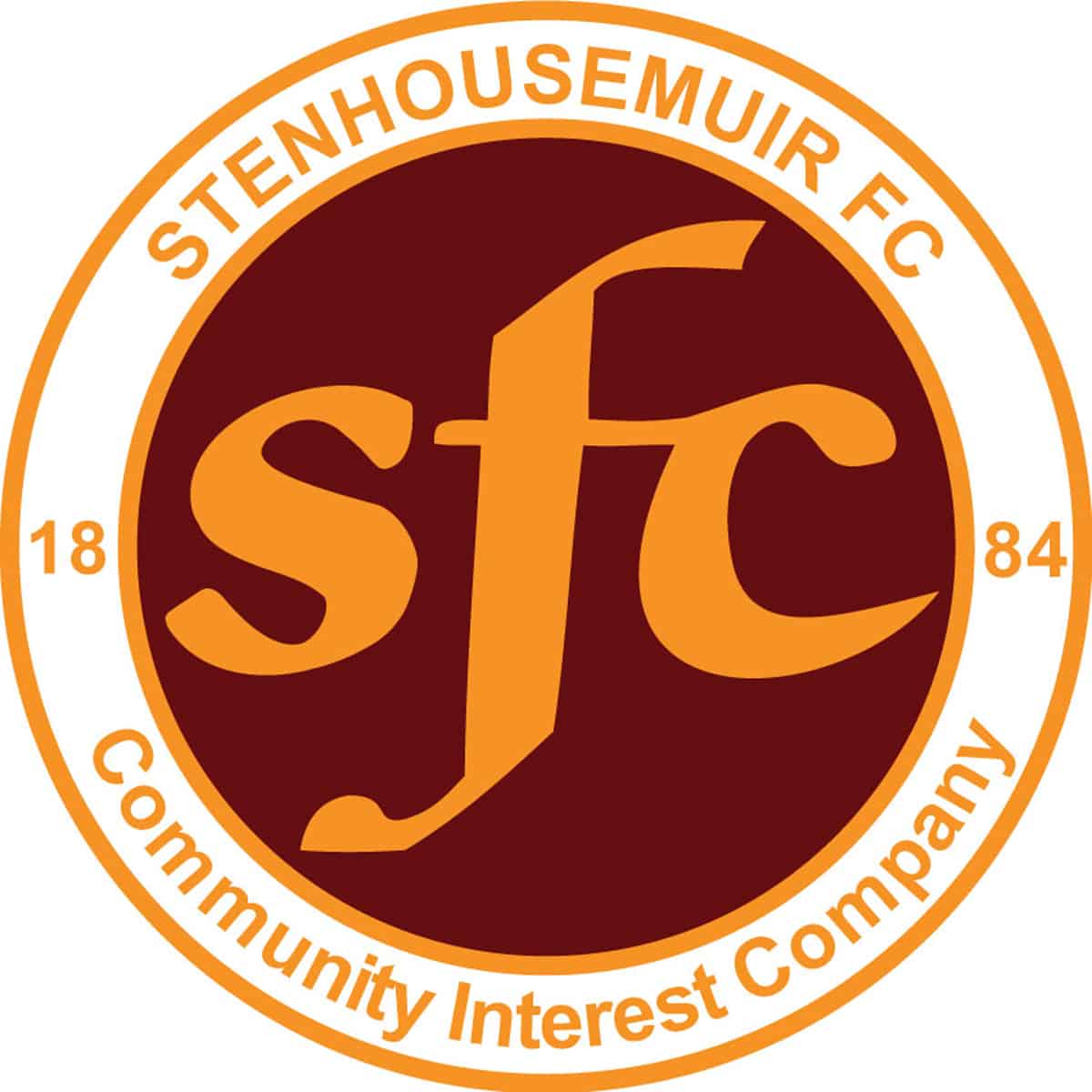 SPFL Ladbrokes League 1
Central Park Cowdenbeath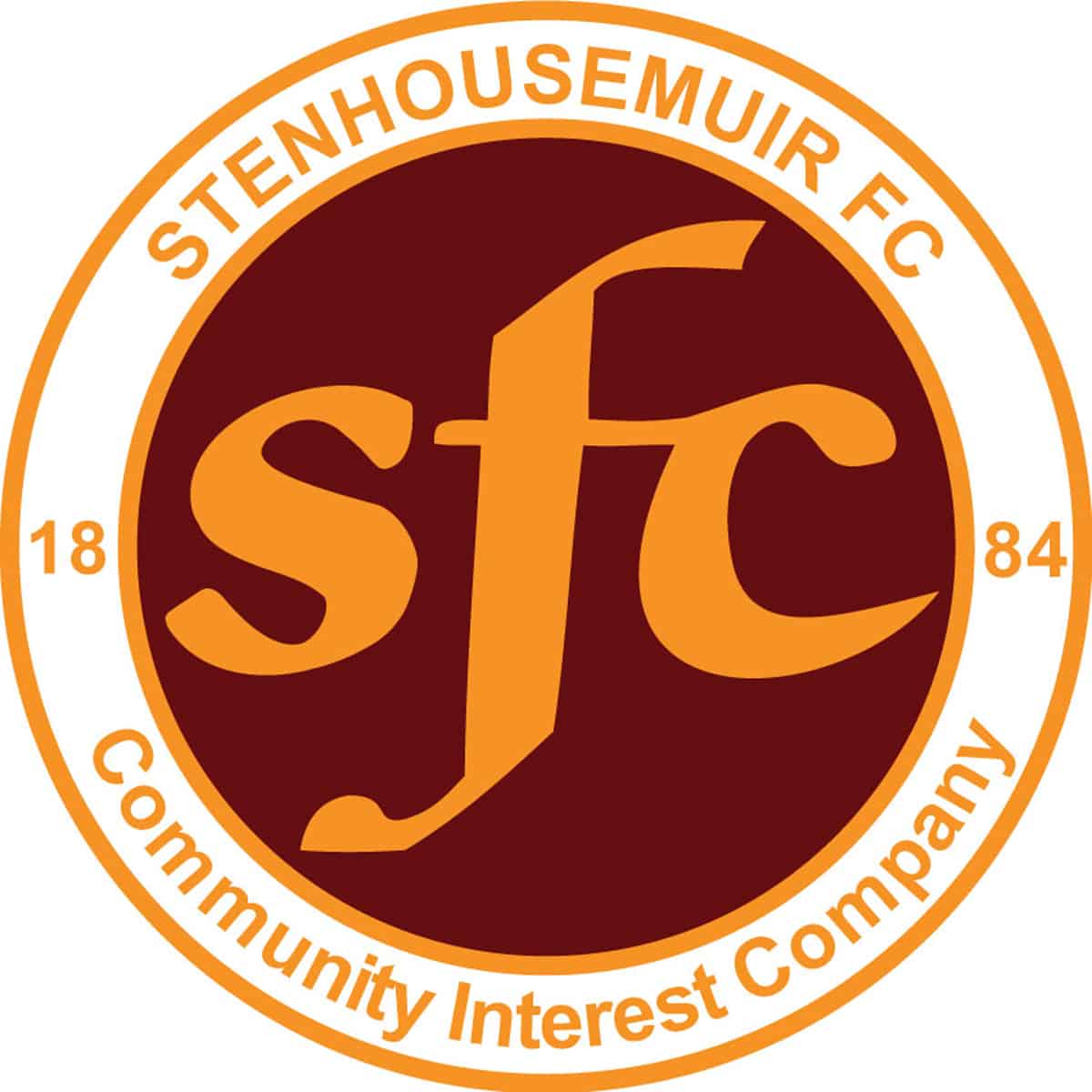 SPFL Ladbrokes League 1
Ochilview Park Stenhousemuir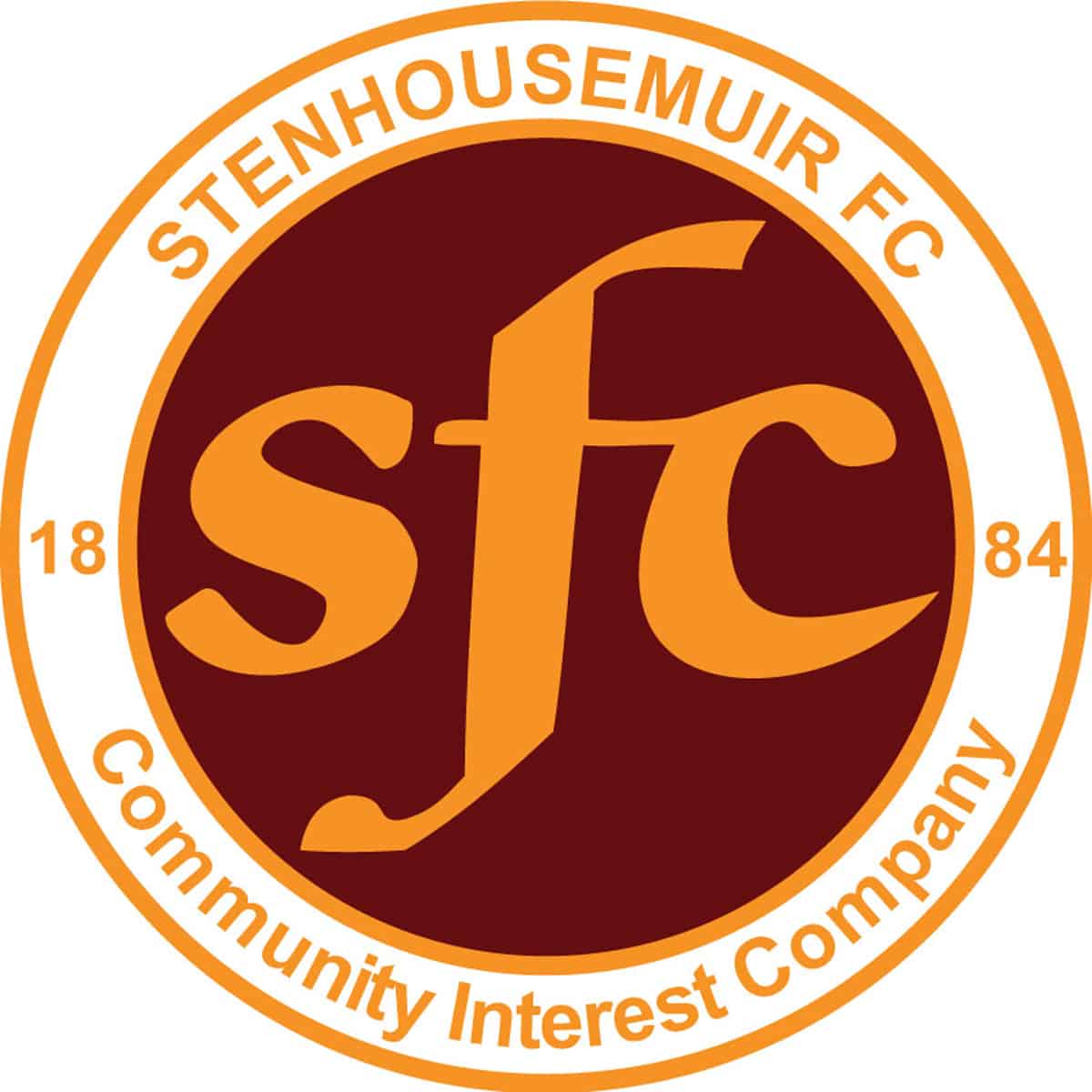 SPFL Ladbrokes League 1
Strathclyde Homes Stadium, Dum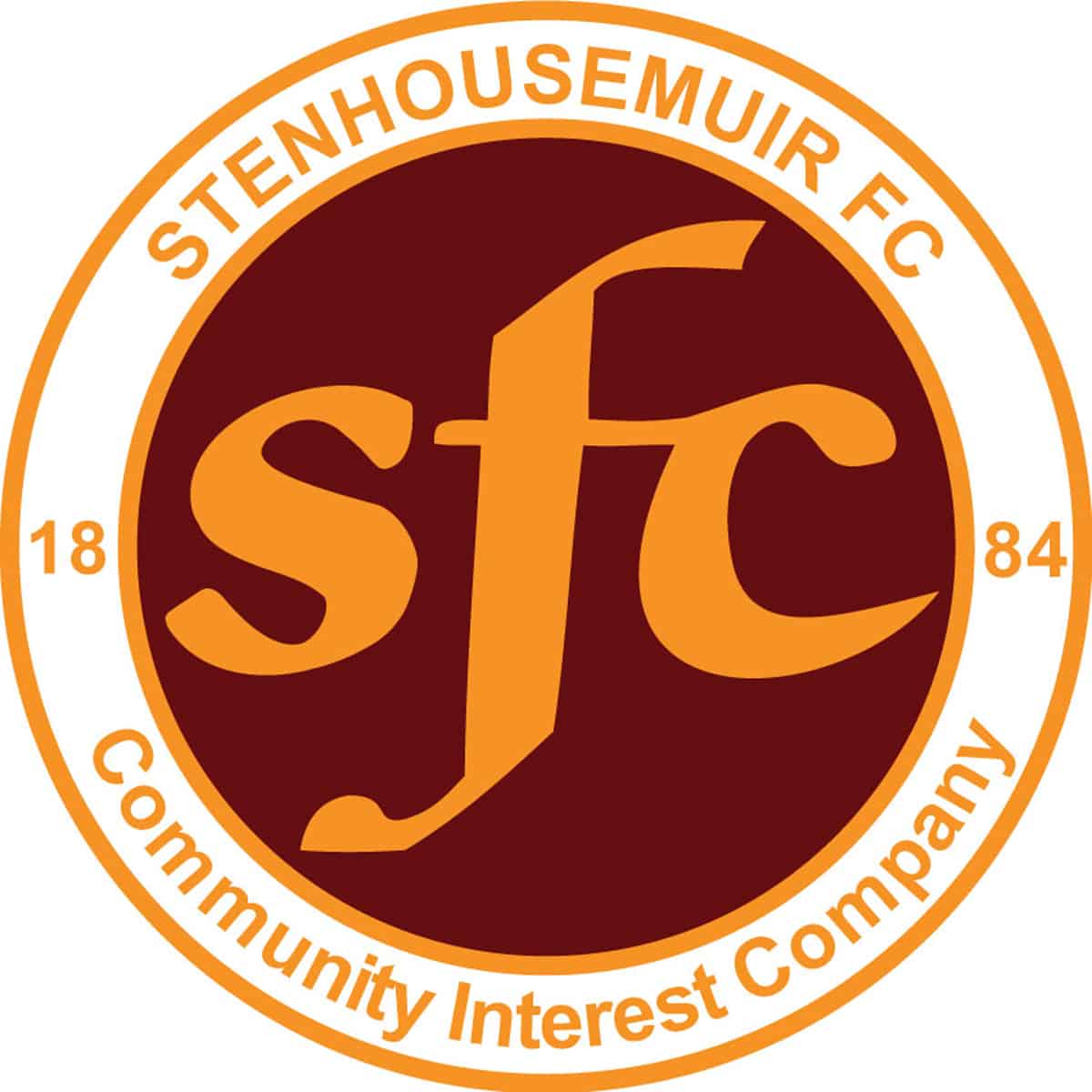 SPFL Ladbrokes League 1
Recreation Park, Stenhousemuir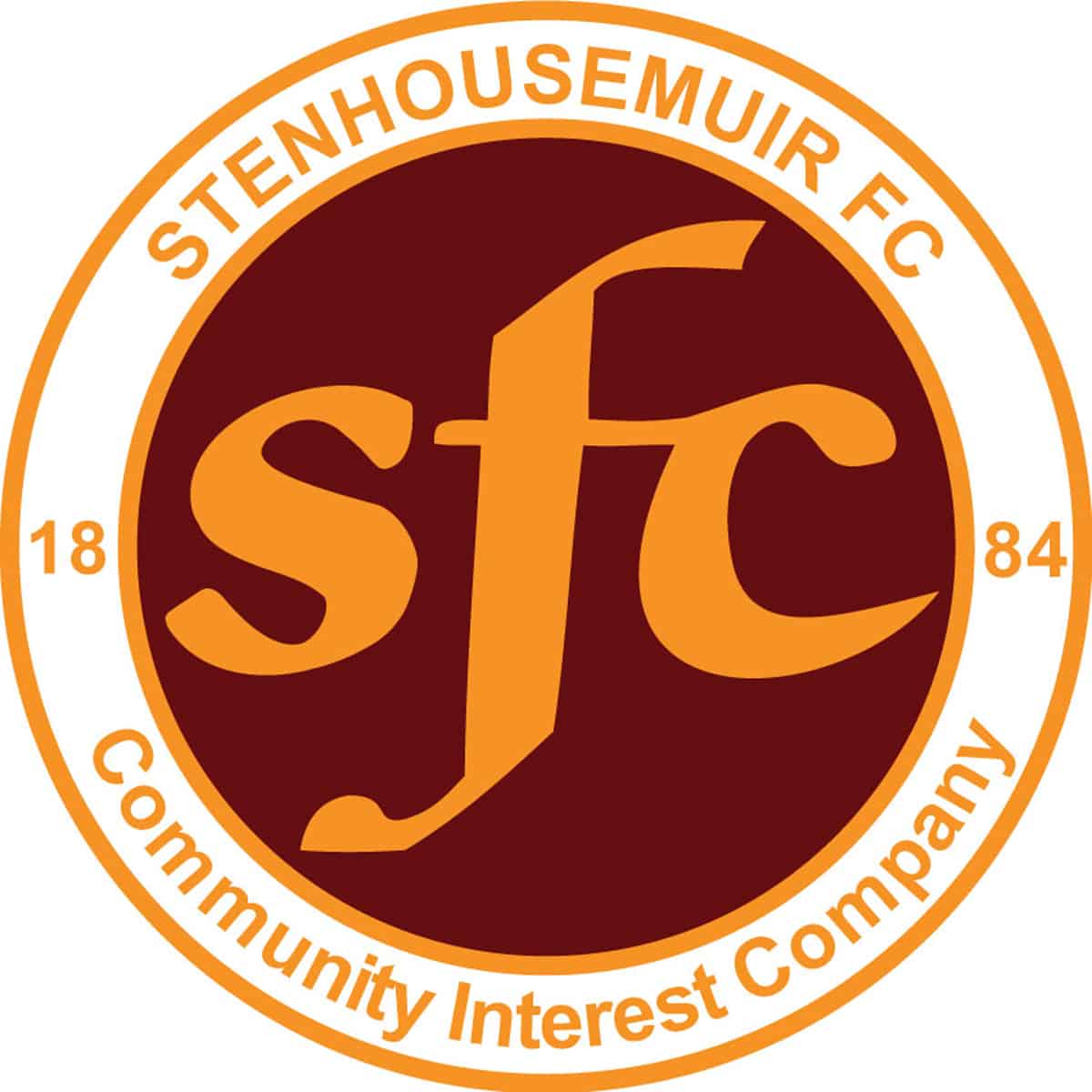 SPFL Ladbrokes League 1
Ochilview Park Stenhousemuir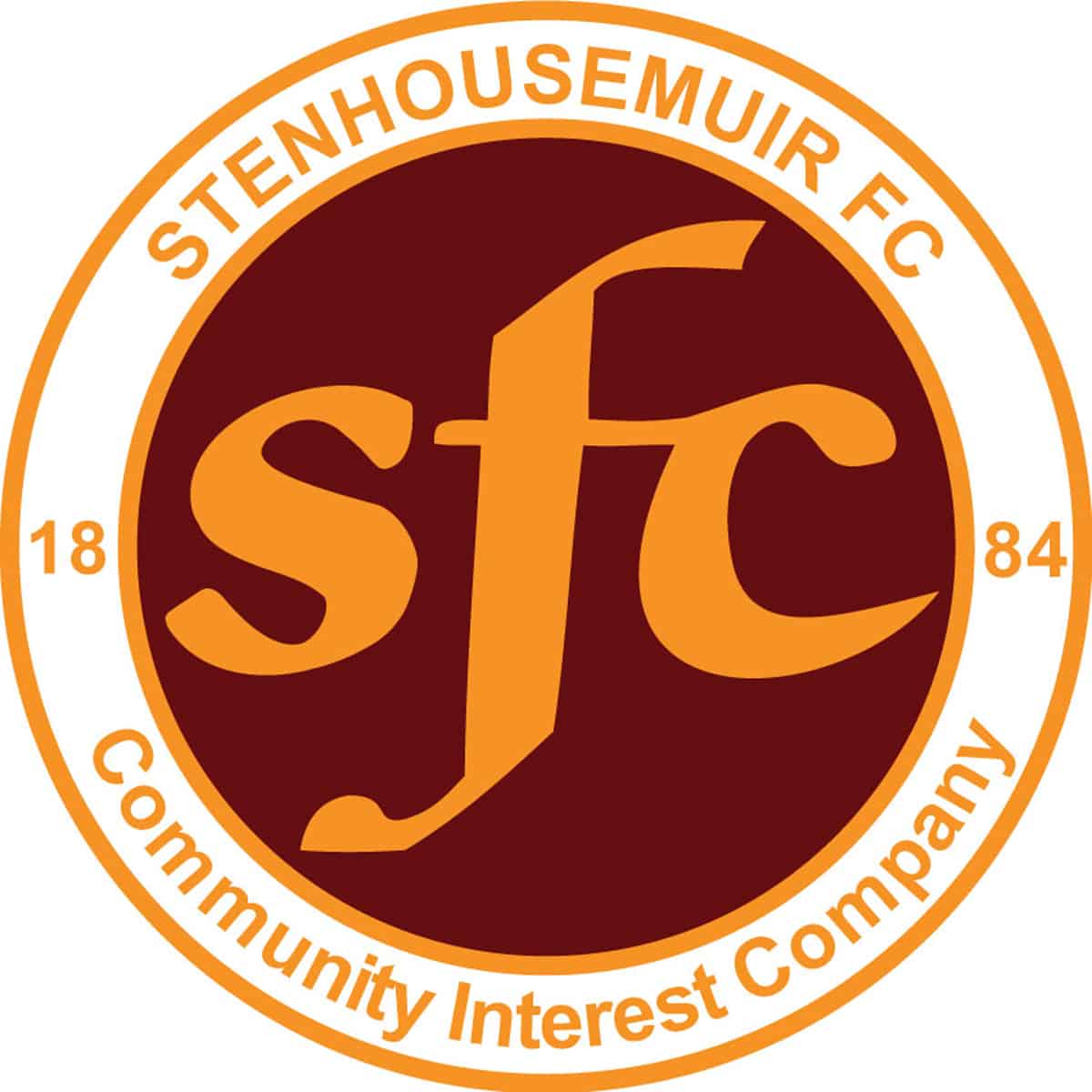 SPFL Ladbrokes League 1
Ochilview Park Stenhousemuir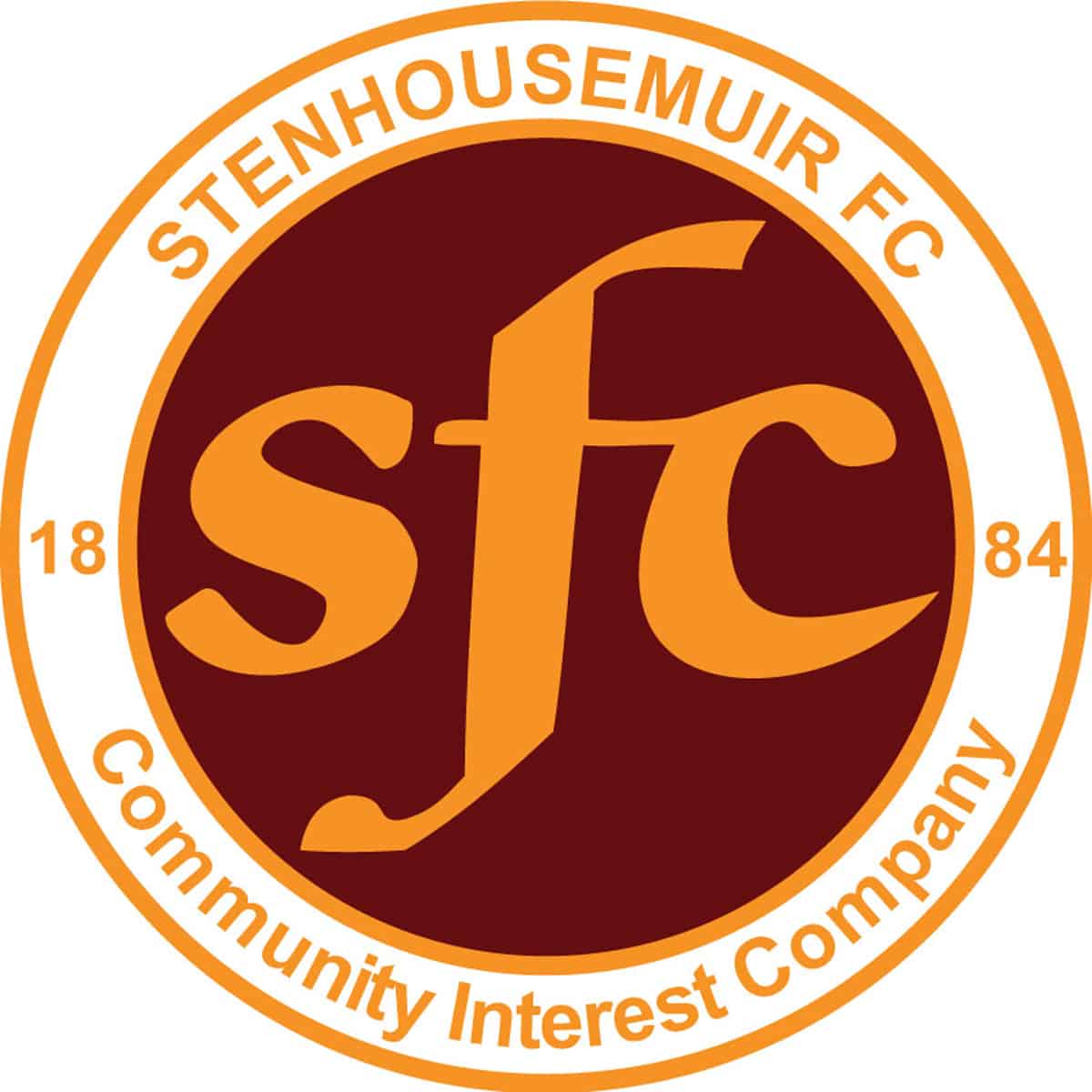 SPFL Ladbrokes League 1
Gayfield Park, Arbroath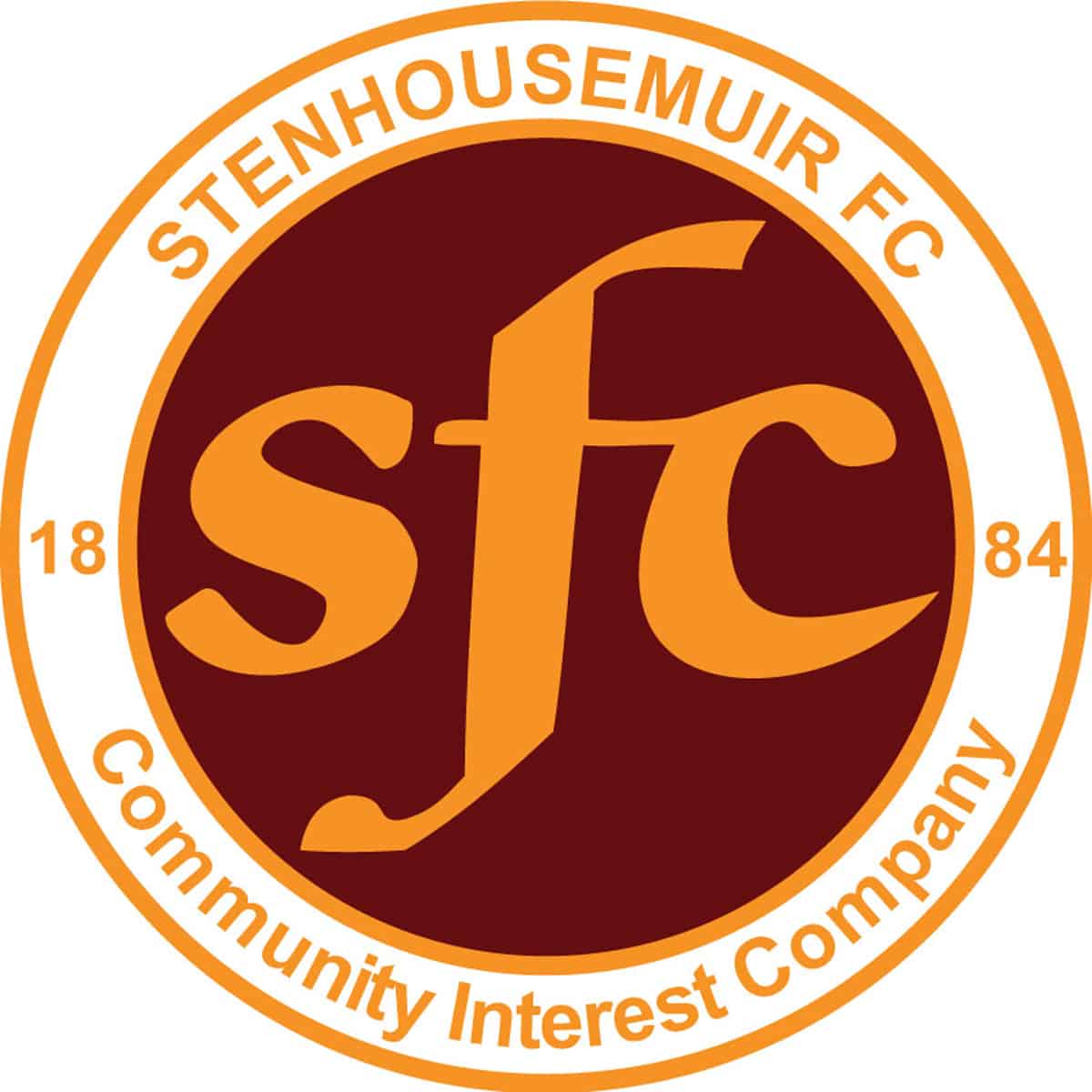 SPFL Ladbrokes League 1
Forthbank Stadium, Stirling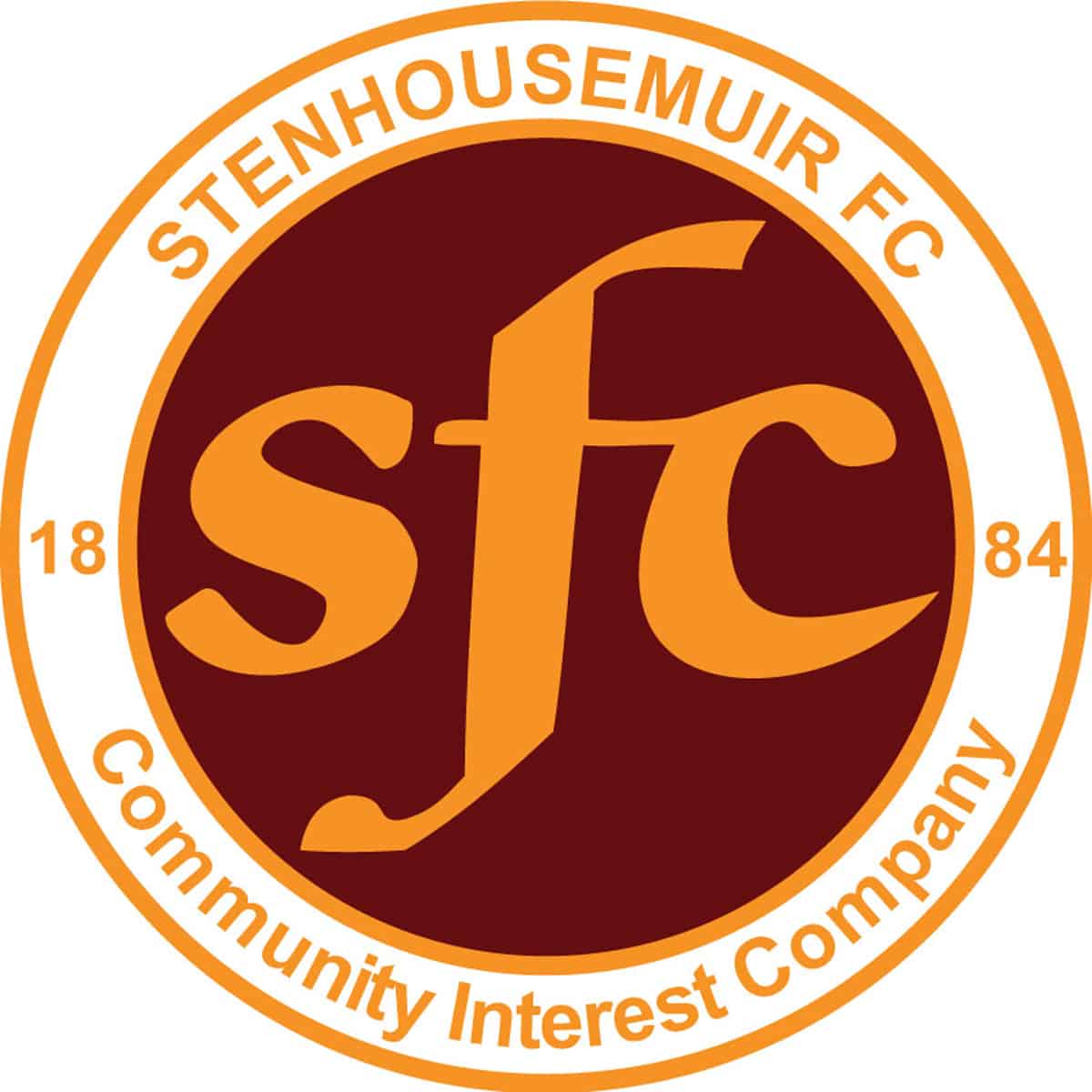 SPFL Ladbrokes League 1
Ochilview Park Stenhousemuir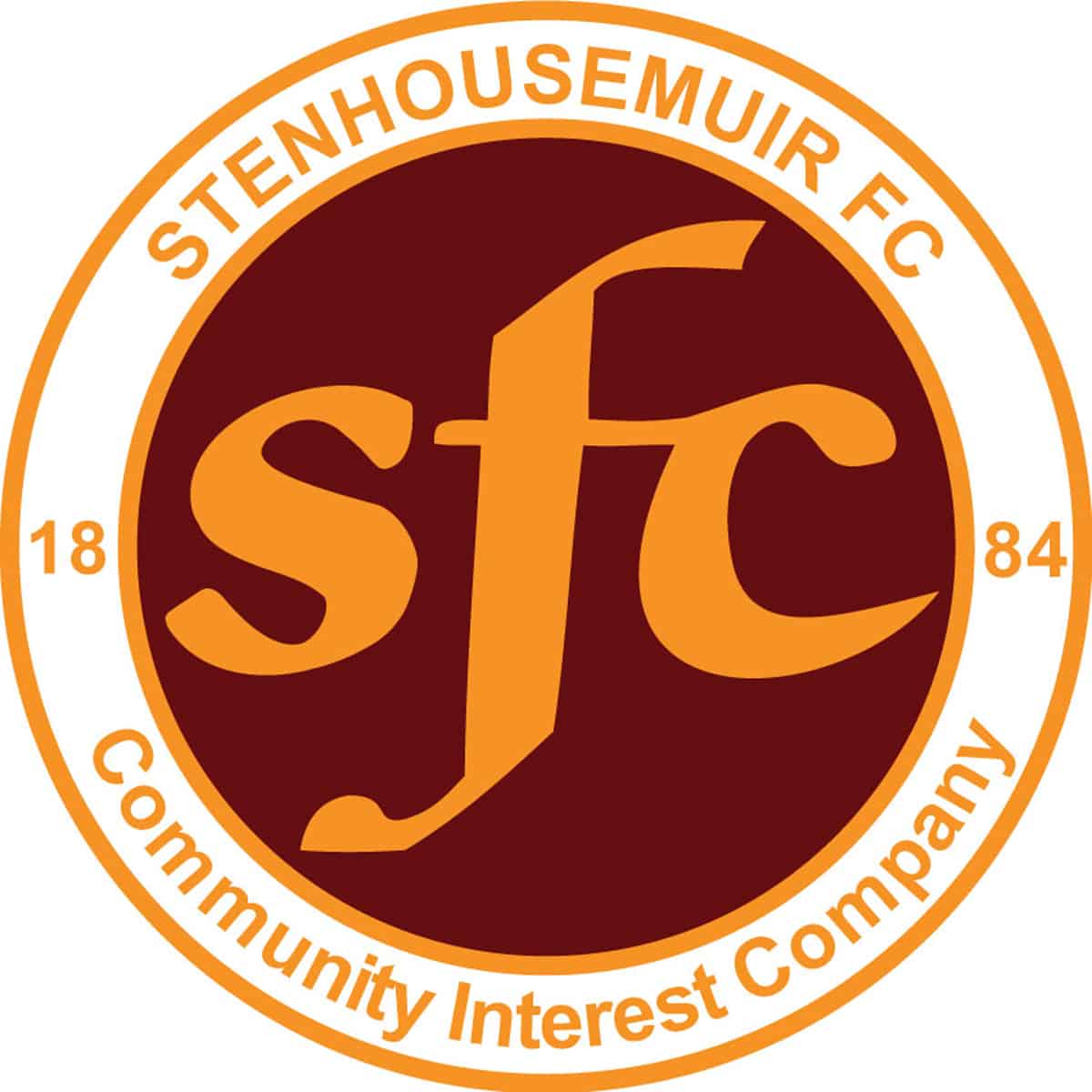 SPFL Ladbrokes League 1
Ochilview Park Stenhousemuir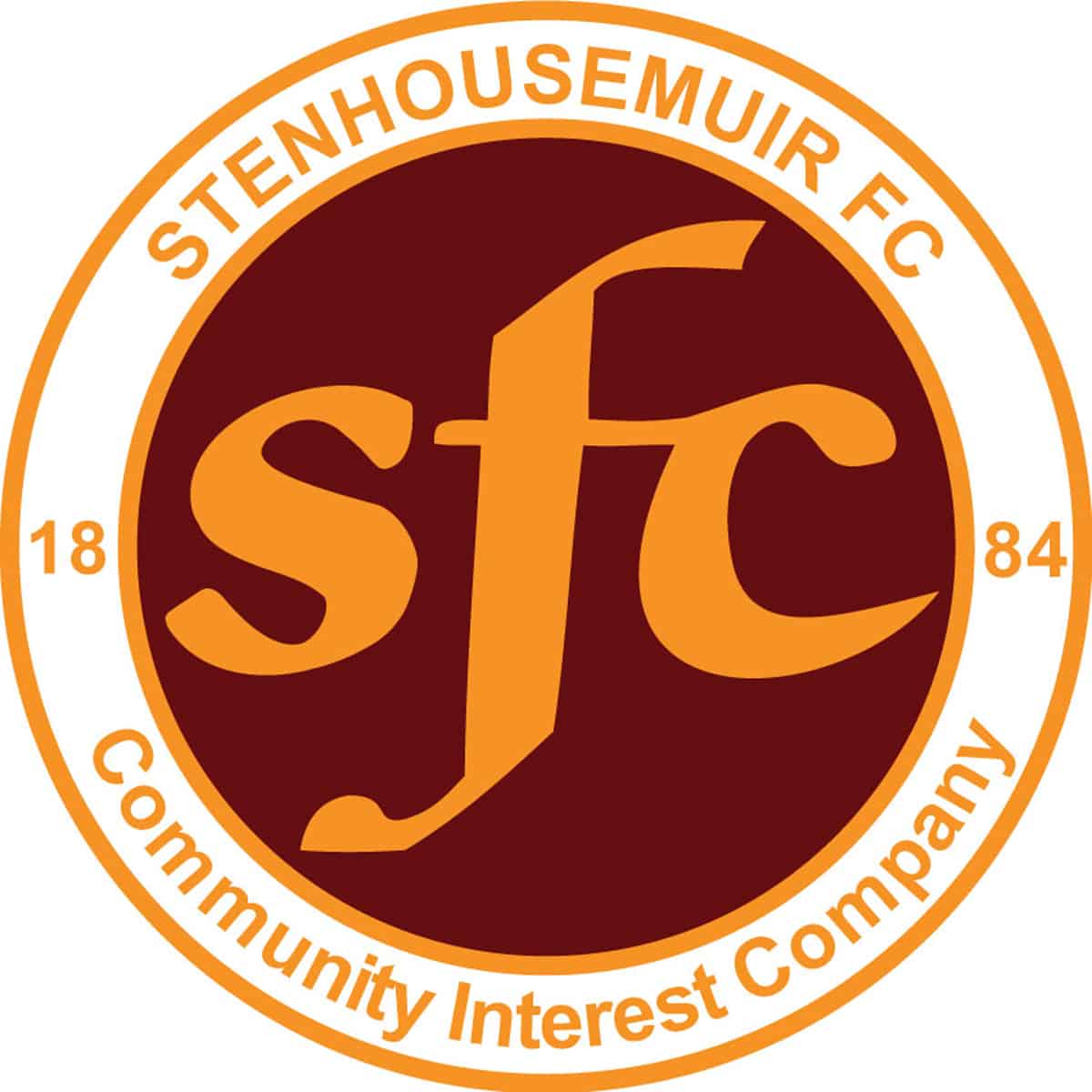 SPFL Ladbrokes League 1
Broadwood Stadium, Cumbernauld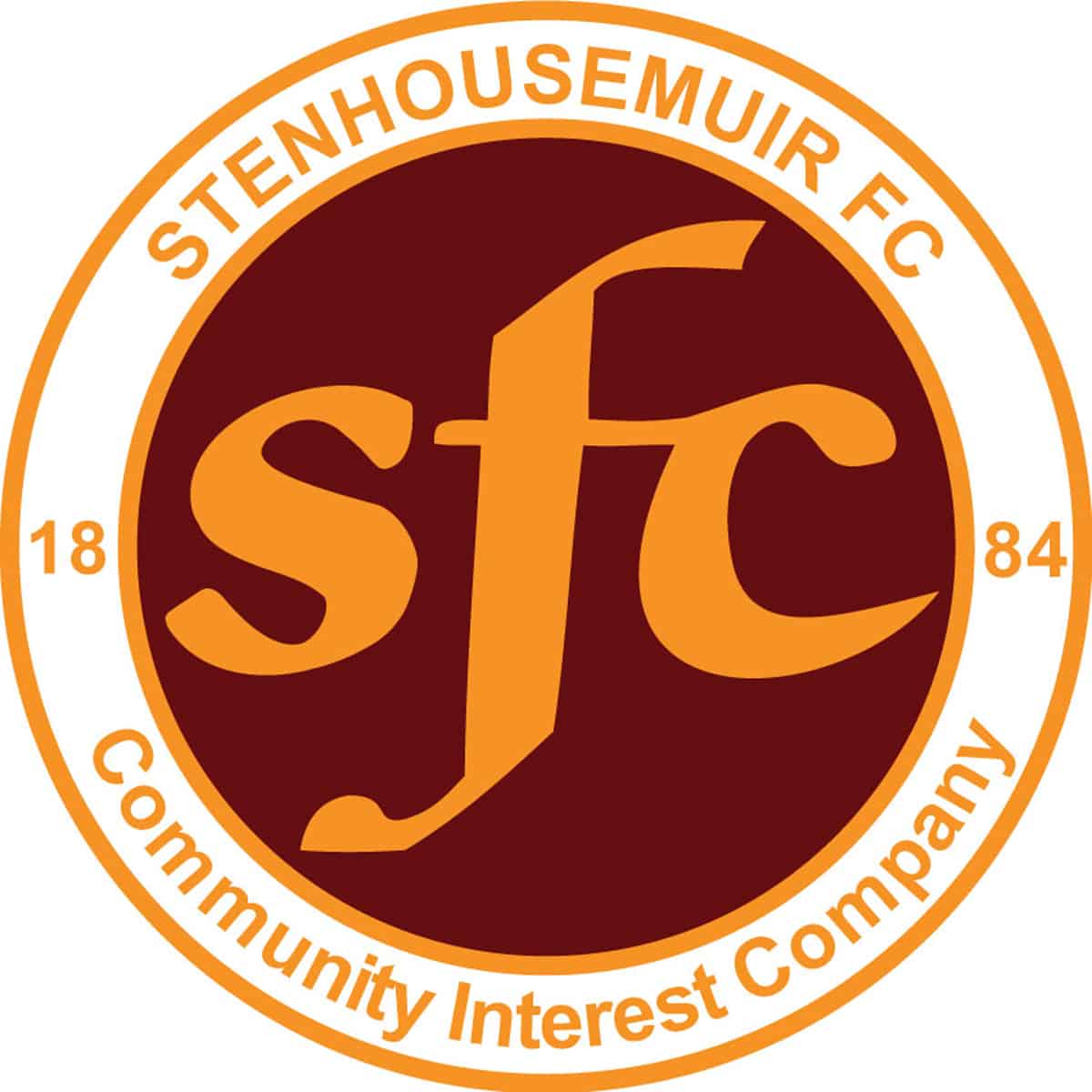 SPFL Ladbrokes League 1
Glebe Park, Brechin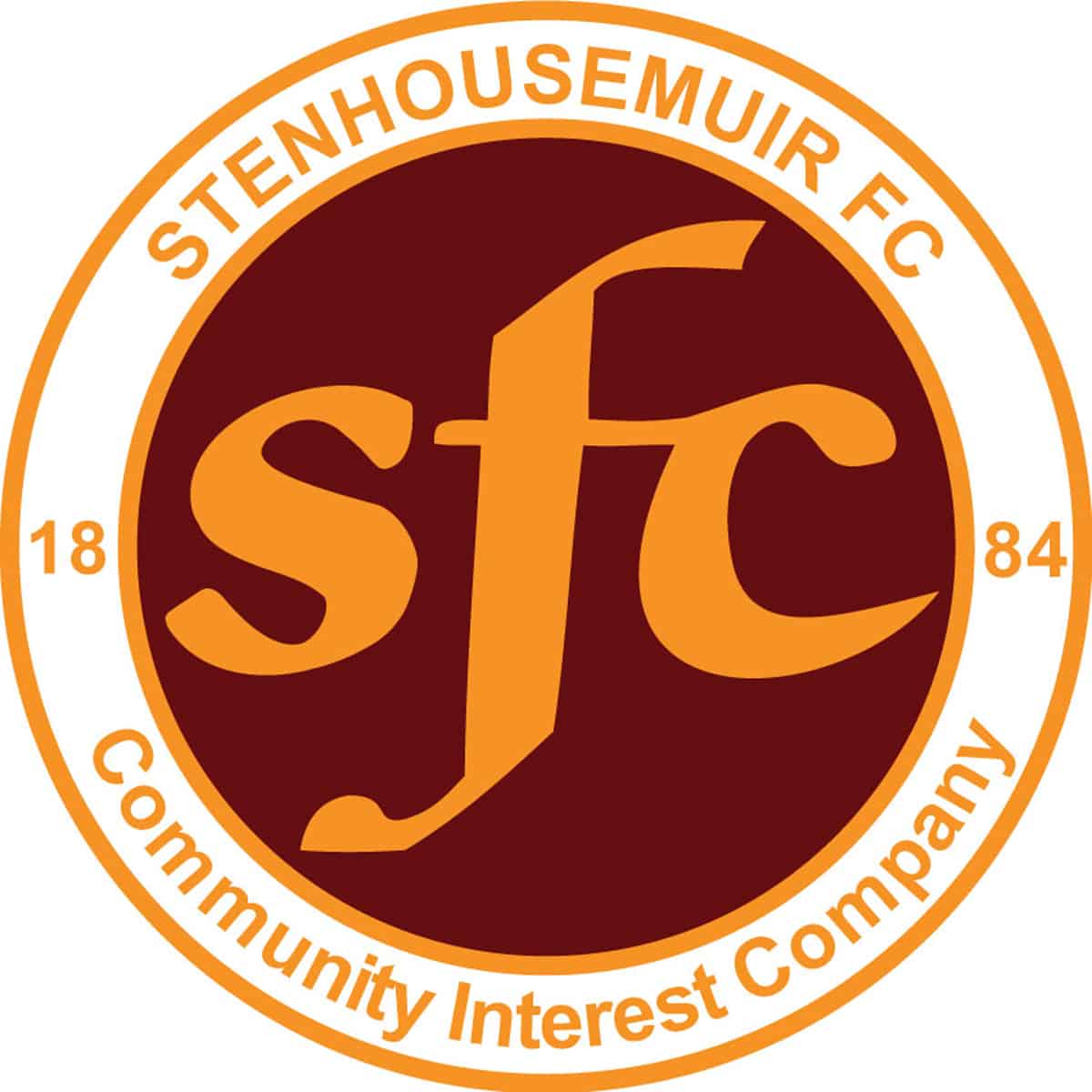 William Hill Scottish Cup
Ochilview Park Stenhousemuir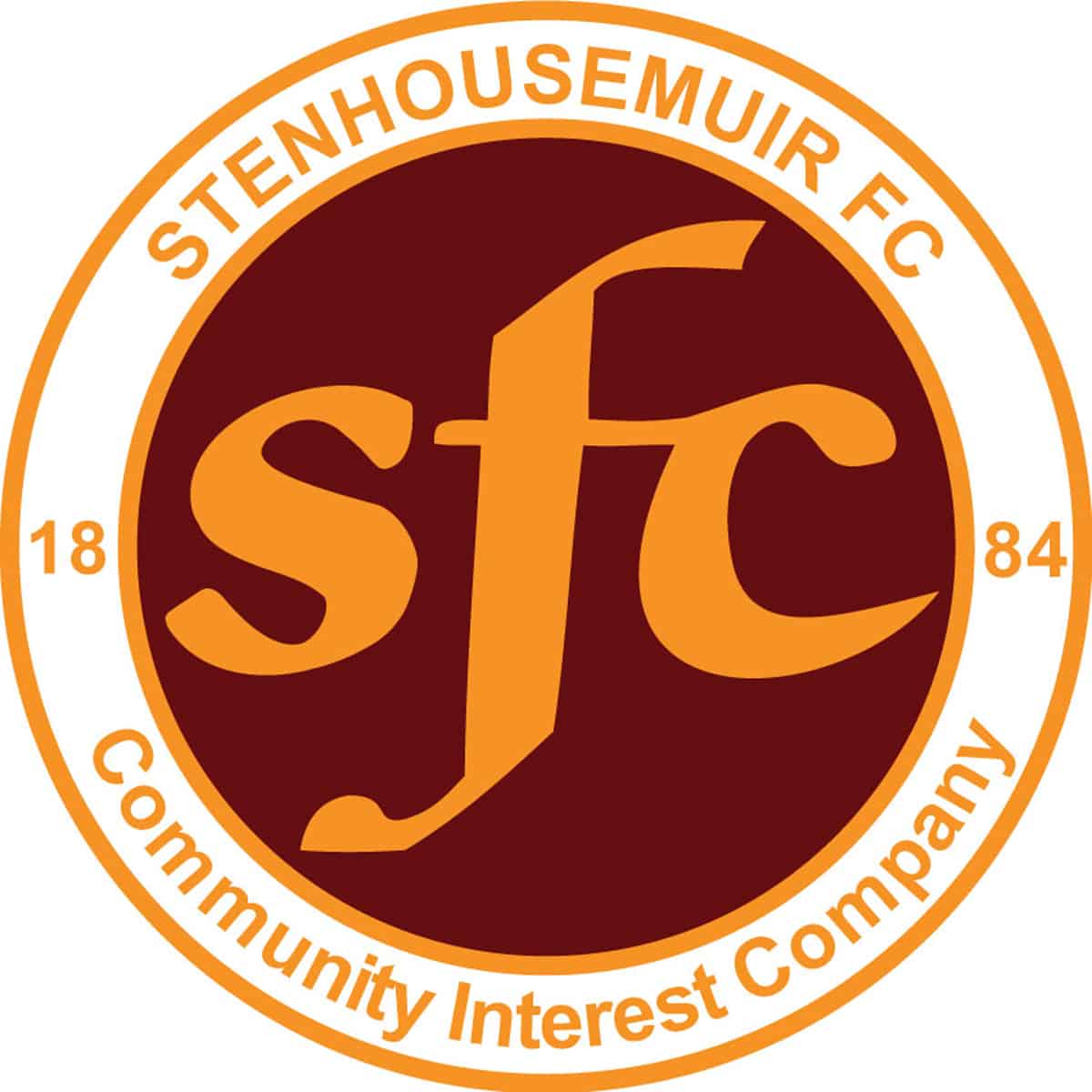 SPFL Ladbrokes League 1
Ochilview Park Stenhousemuir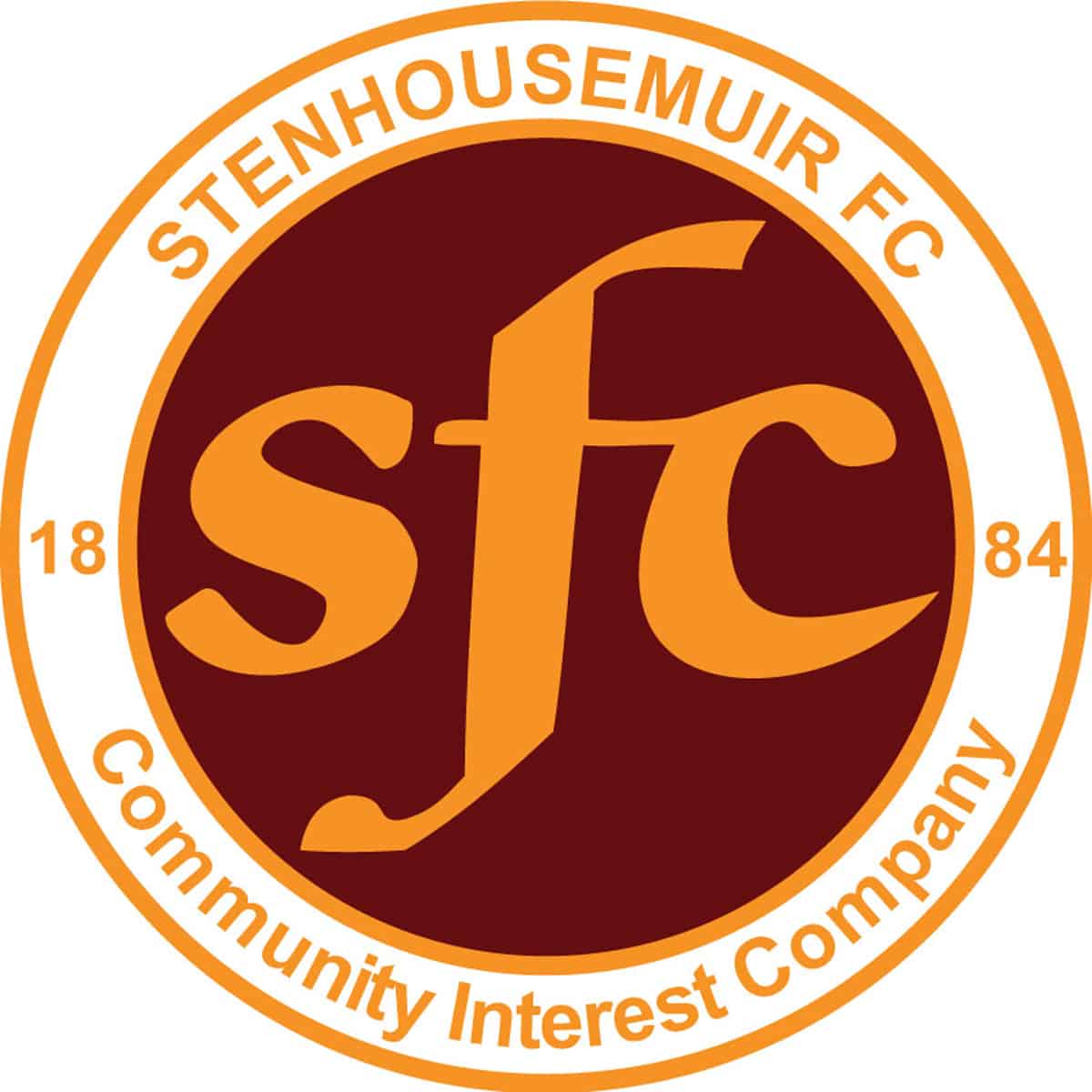 SPFL Ladbrokes League 1
Ochilview Park Stenhousemuir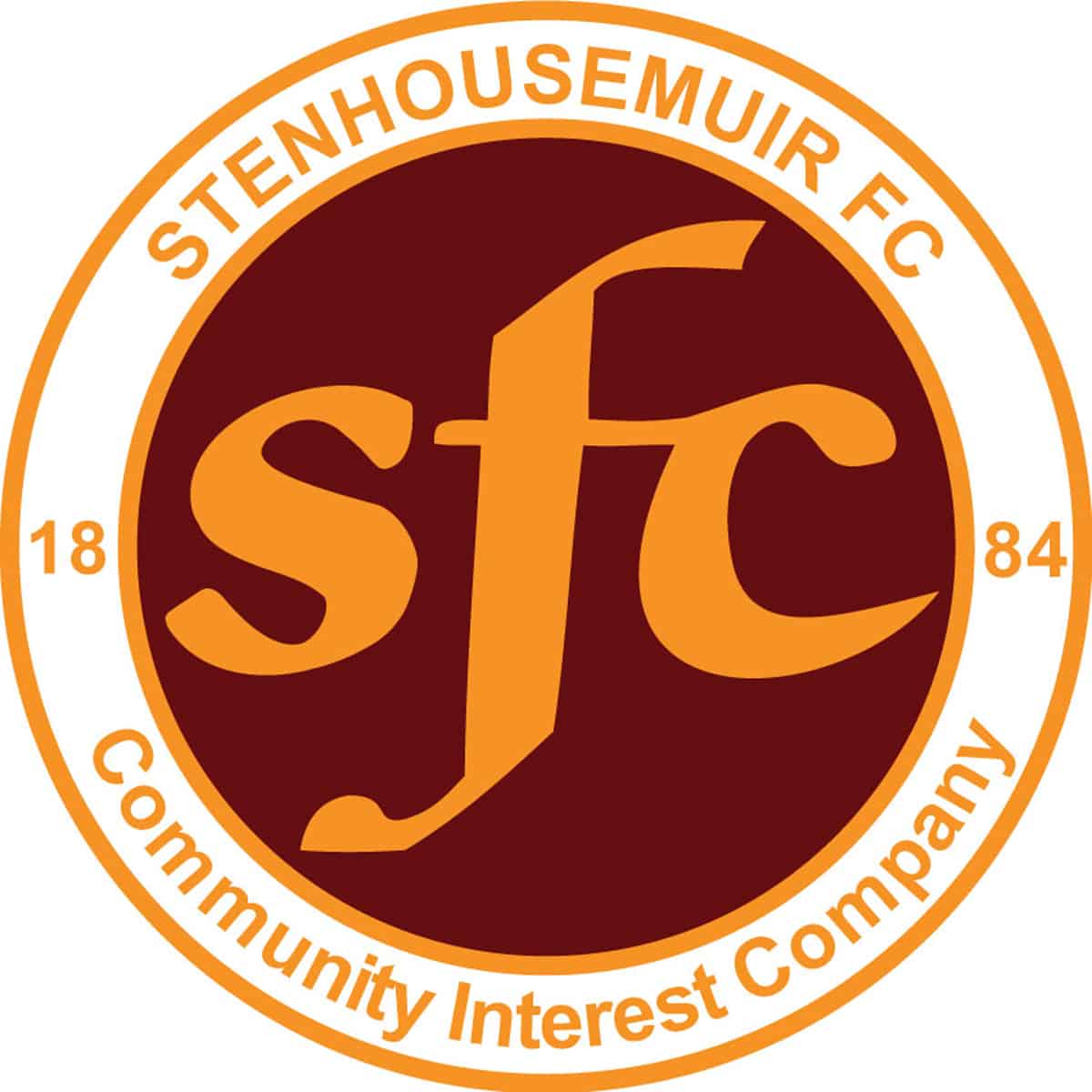 William Hill Scottish Cup
East End Park, Dunfermline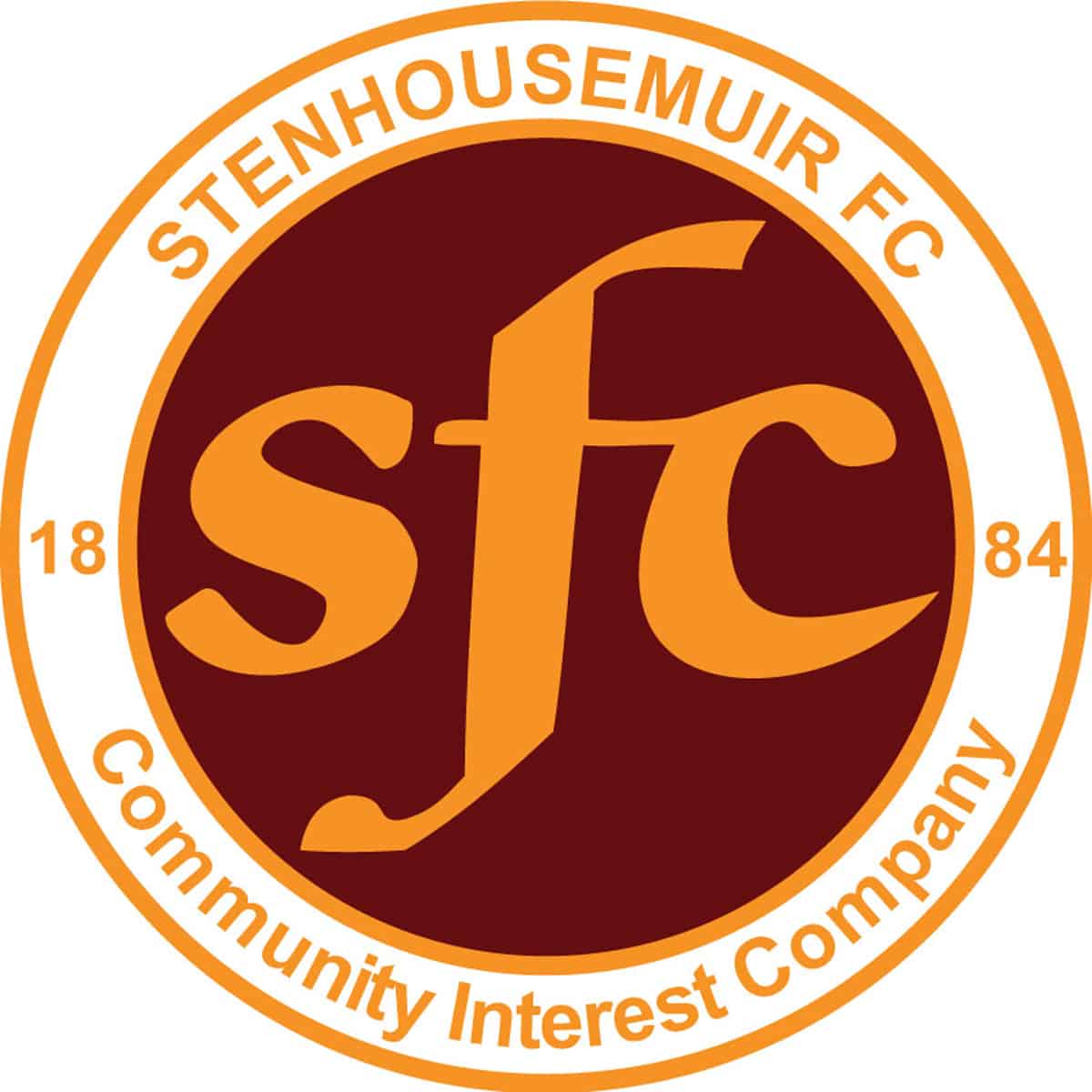 SPFL Ladbrokes League 1
Central Park Cowdenbeath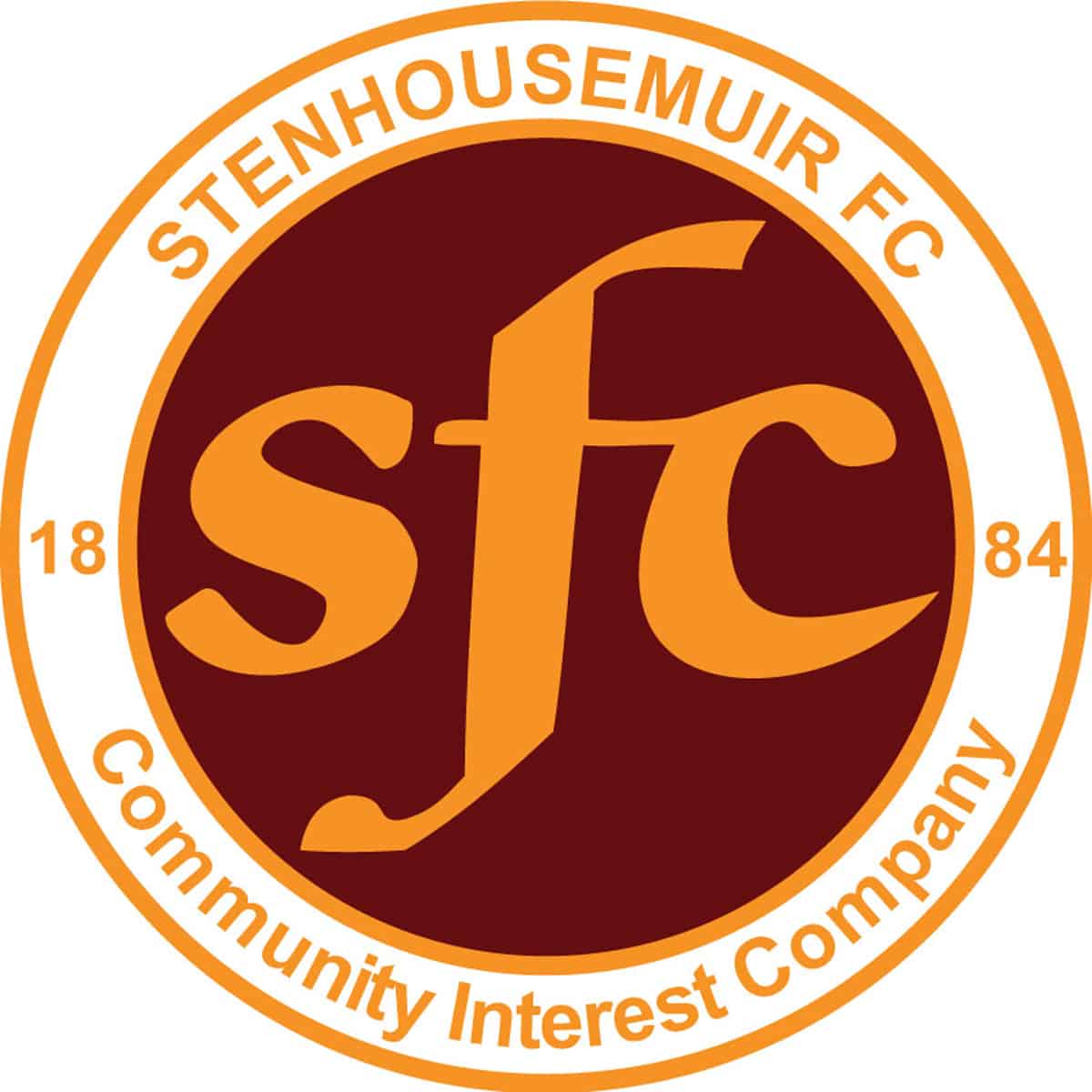 SPFL Ladbrokes League 1
Ochilview Park Stenhousemuir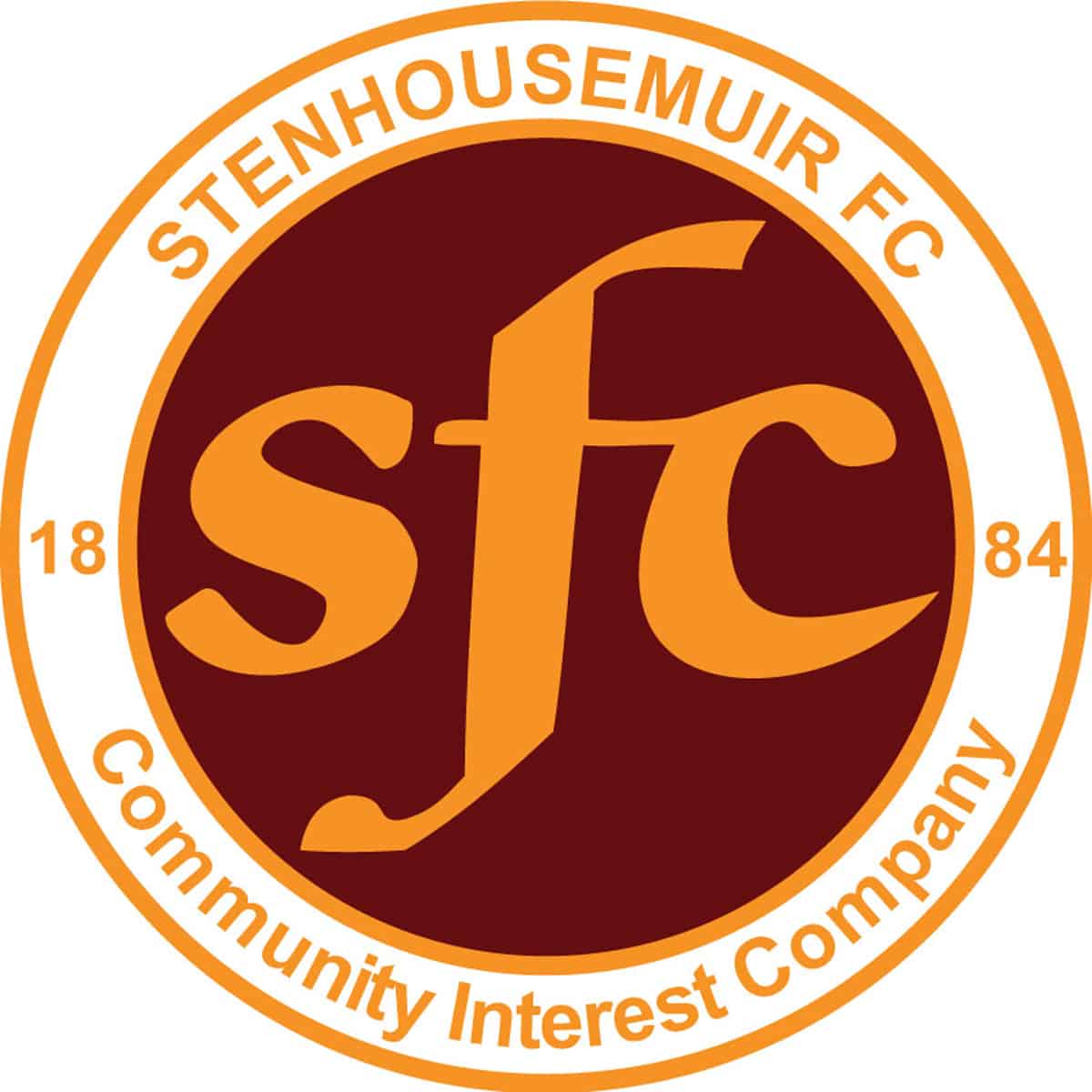 William Hill Scottish Cup
Ochilview Park Stenhousemuir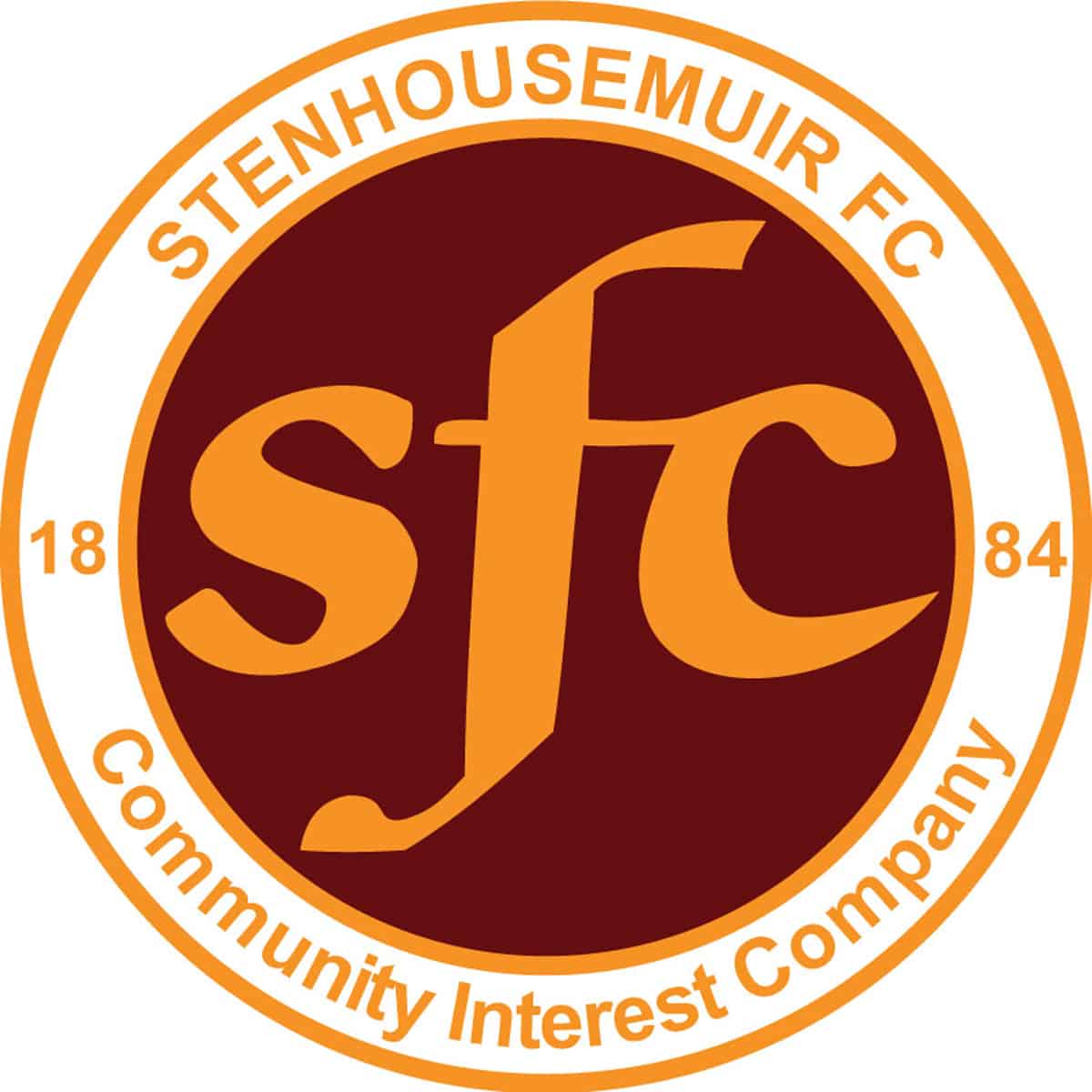 William Hill Scottish Cup
Ochilview Park Stenhousemuir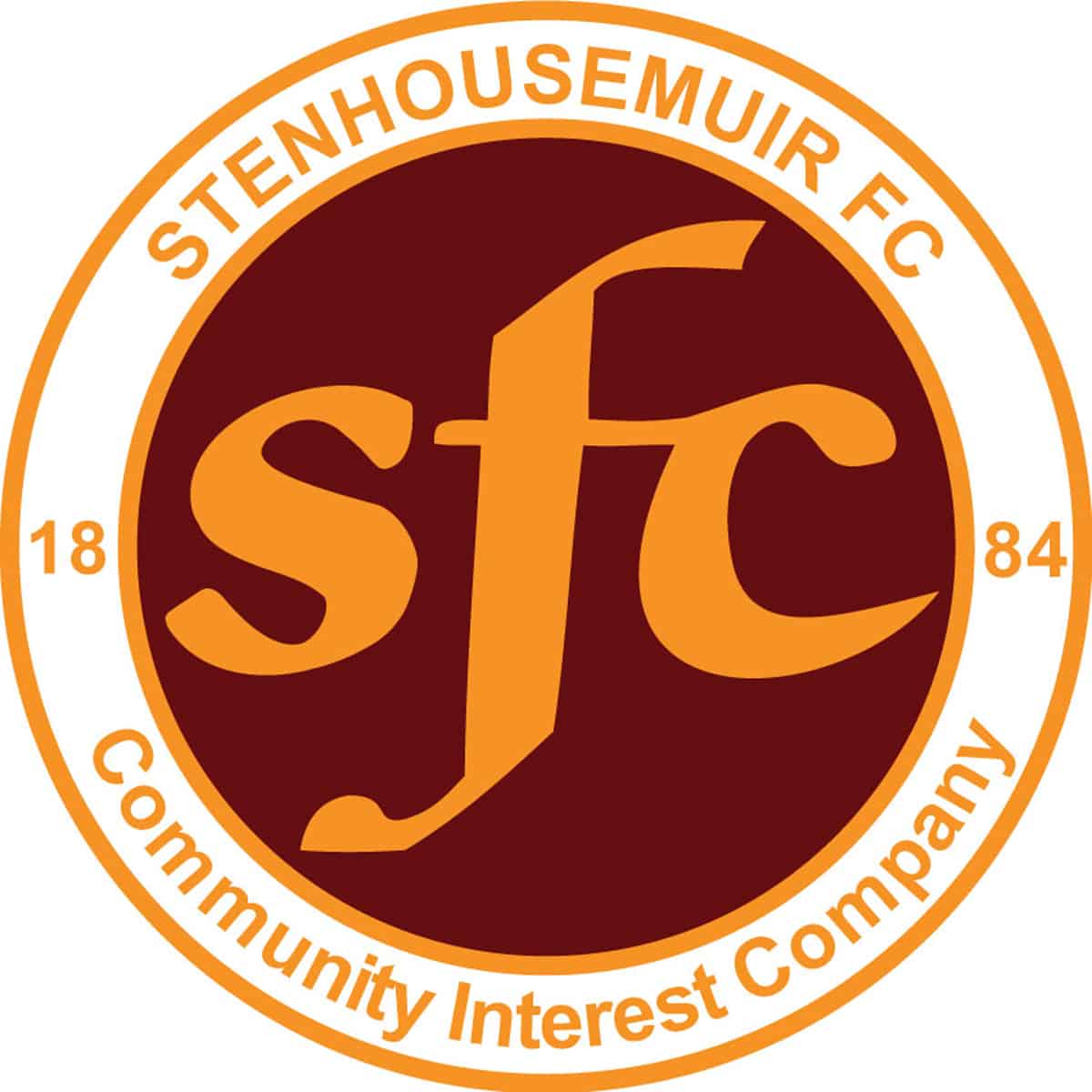 SPFL Ladbrokes League 1
Ochilview Park Stenhousemuir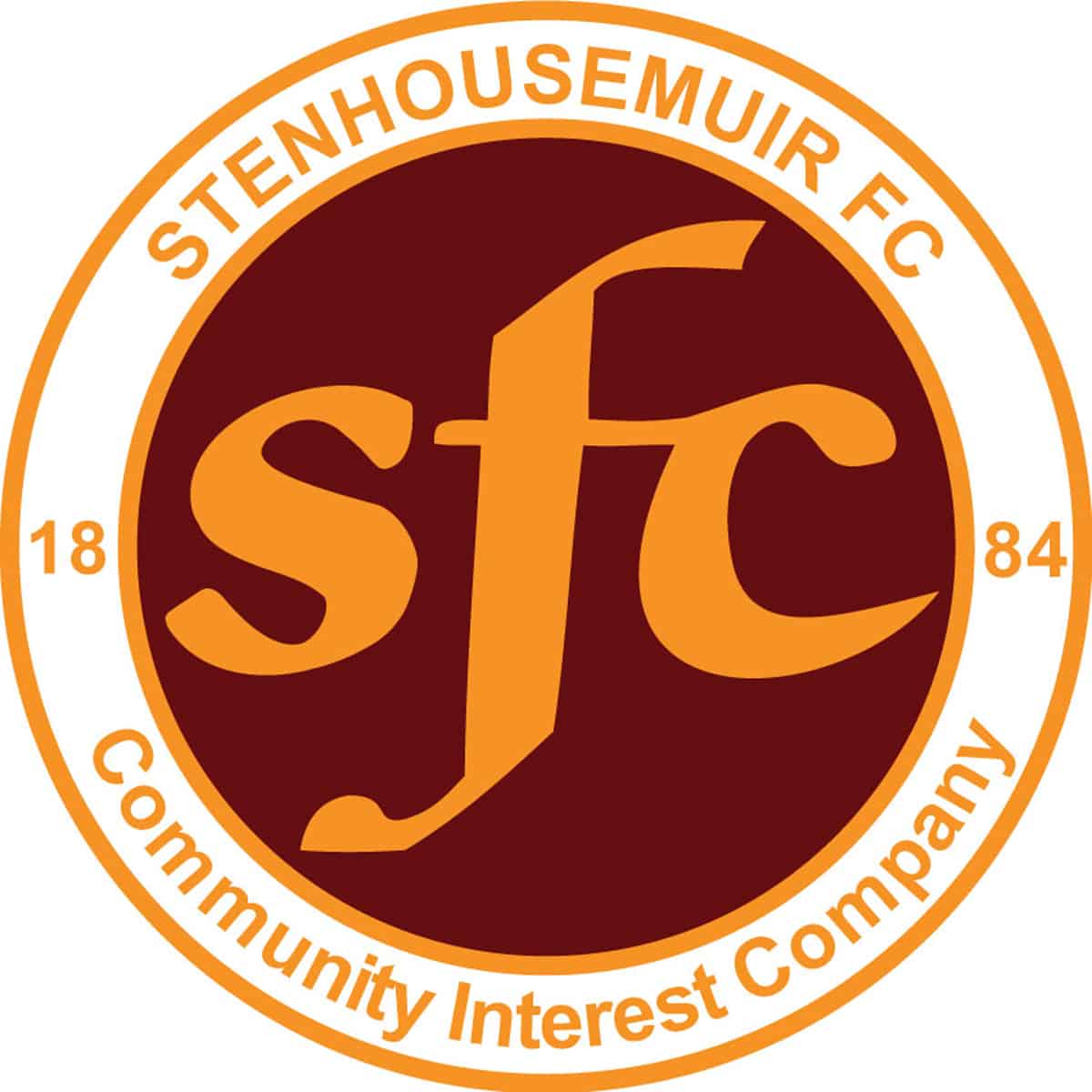 SPFL Ladbrokes League 1
Recreation Park, Stenhousemuir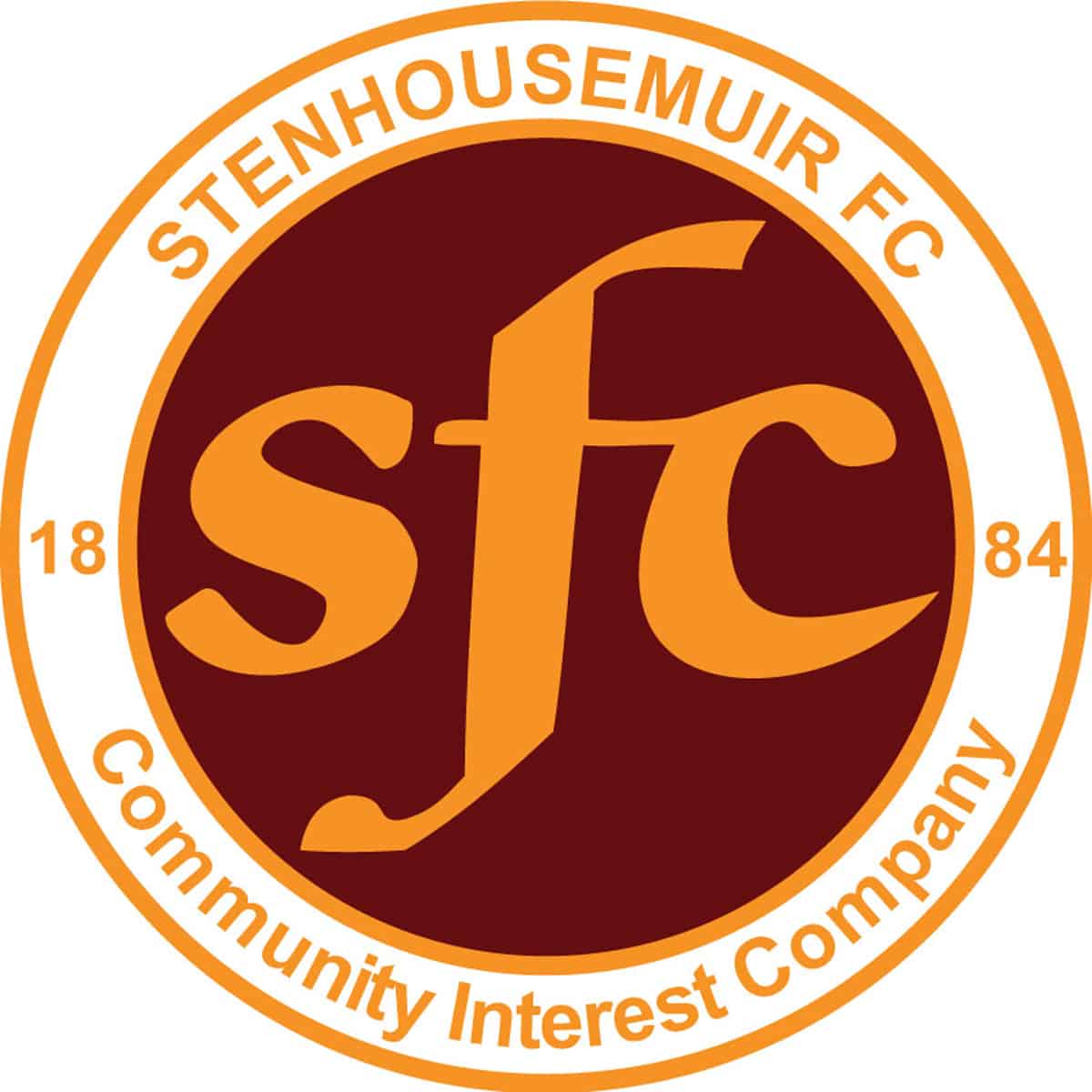 SPFL Ladbrokes League 1
Ochilview Park Stenhousemuir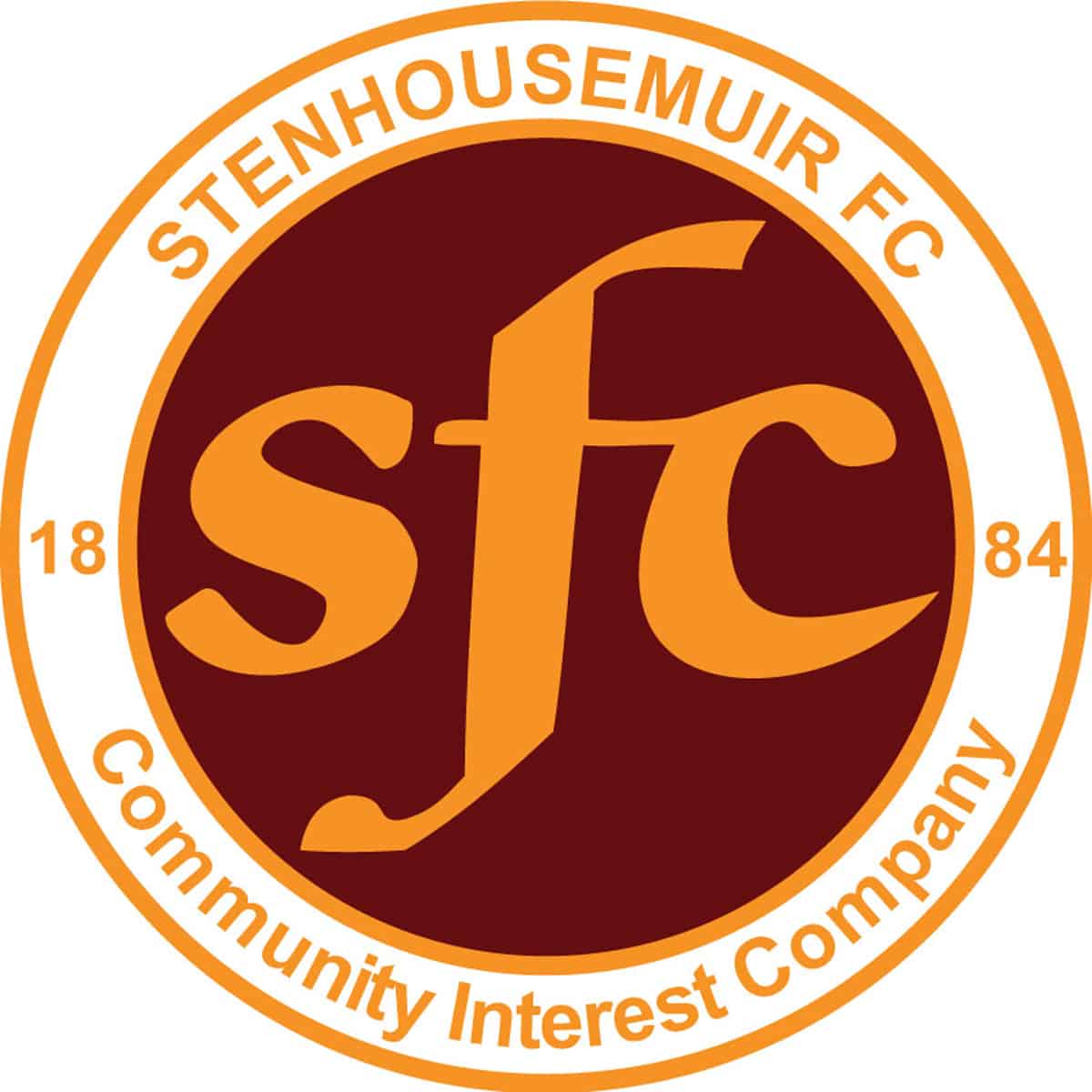 SPFL Ladbrokes League 1
Gayfield Park, Arbroath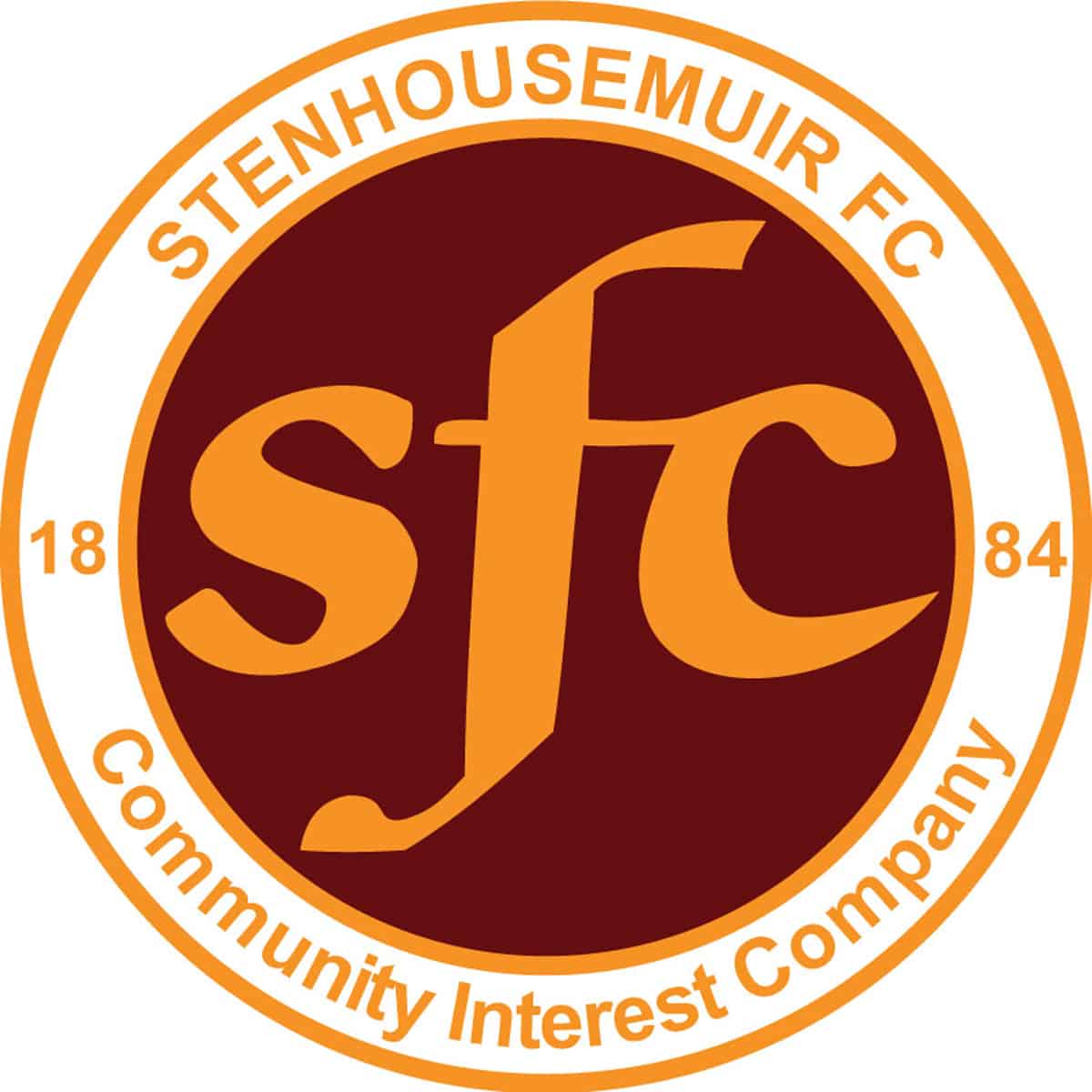 SPFL Ladbrokes League 1
Bayview Stadium, Methil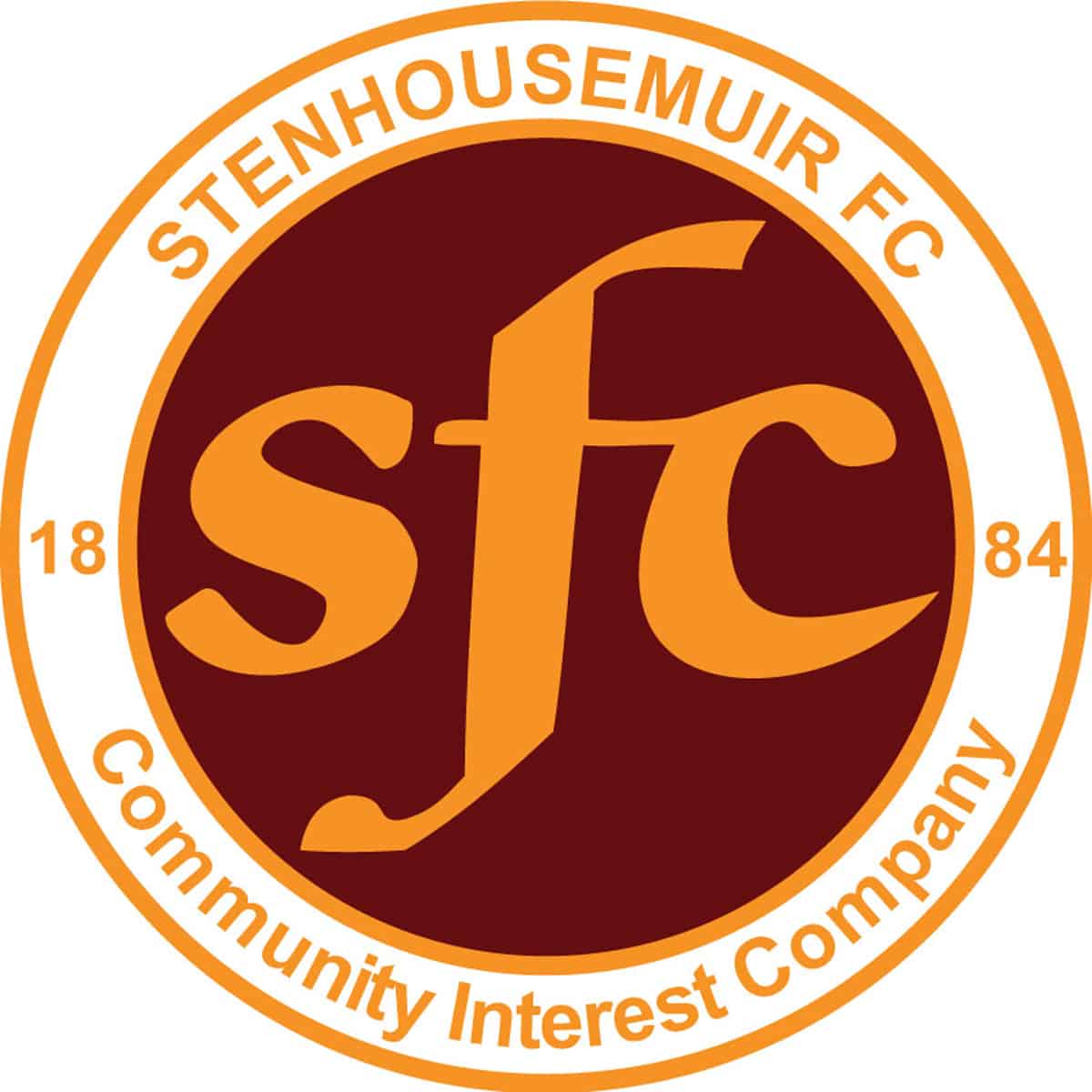 SPFL Ladbrokes League 1
Ochilview Park Stenhousemuir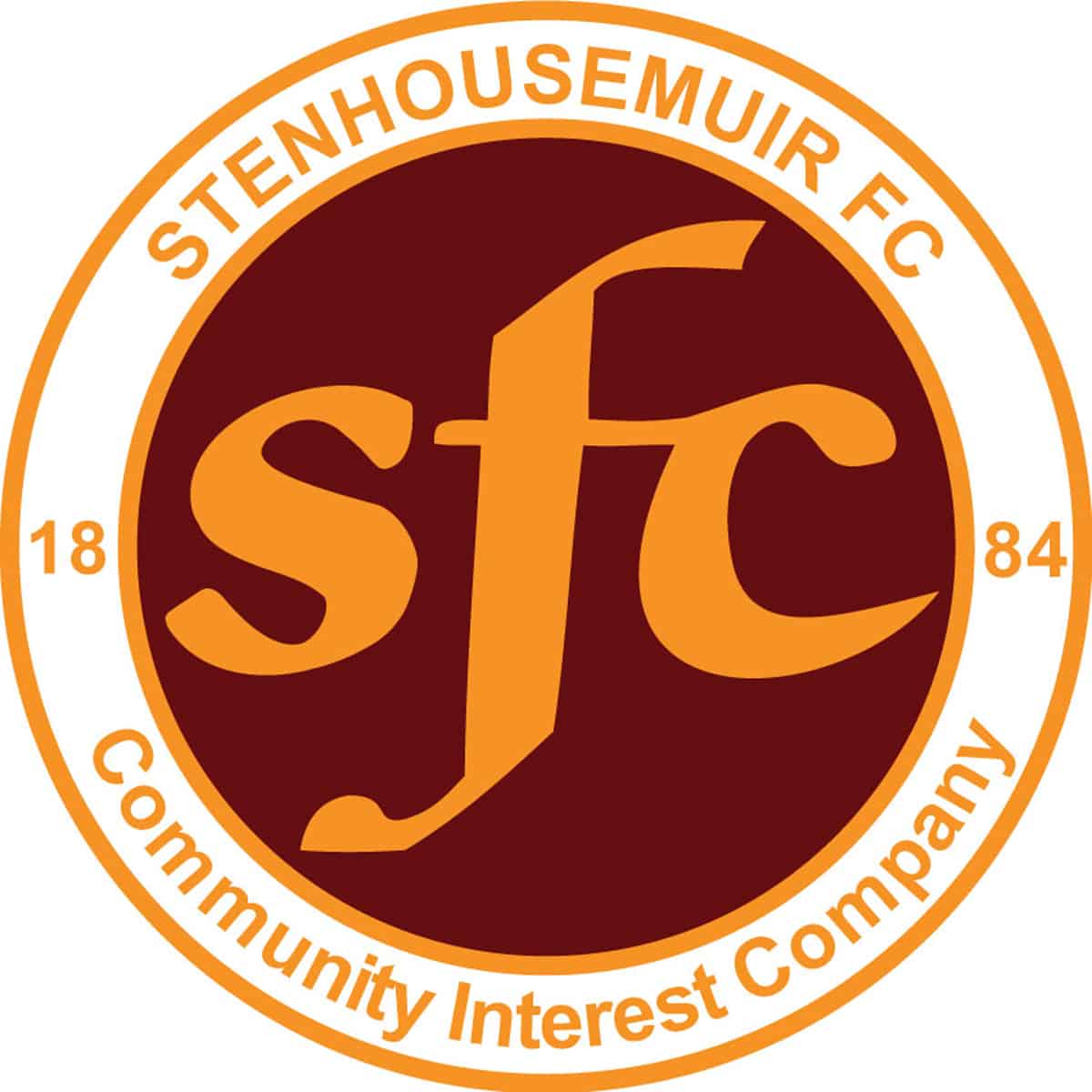 Stirlingshire Cup
Ochilview Park Stenhousemuir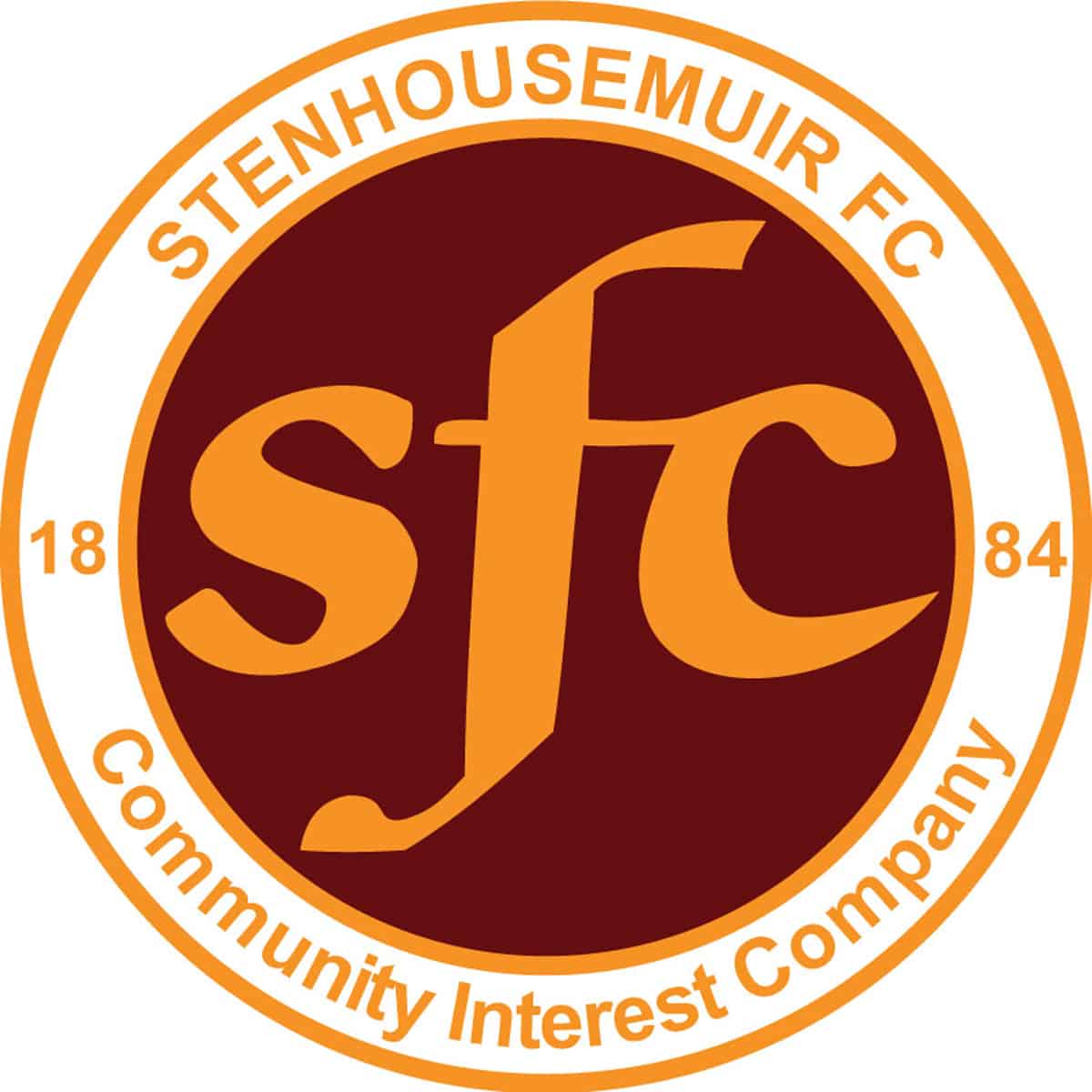 SPFL Ladbrokes League 1
Broadwood Stadium, Cumbernauld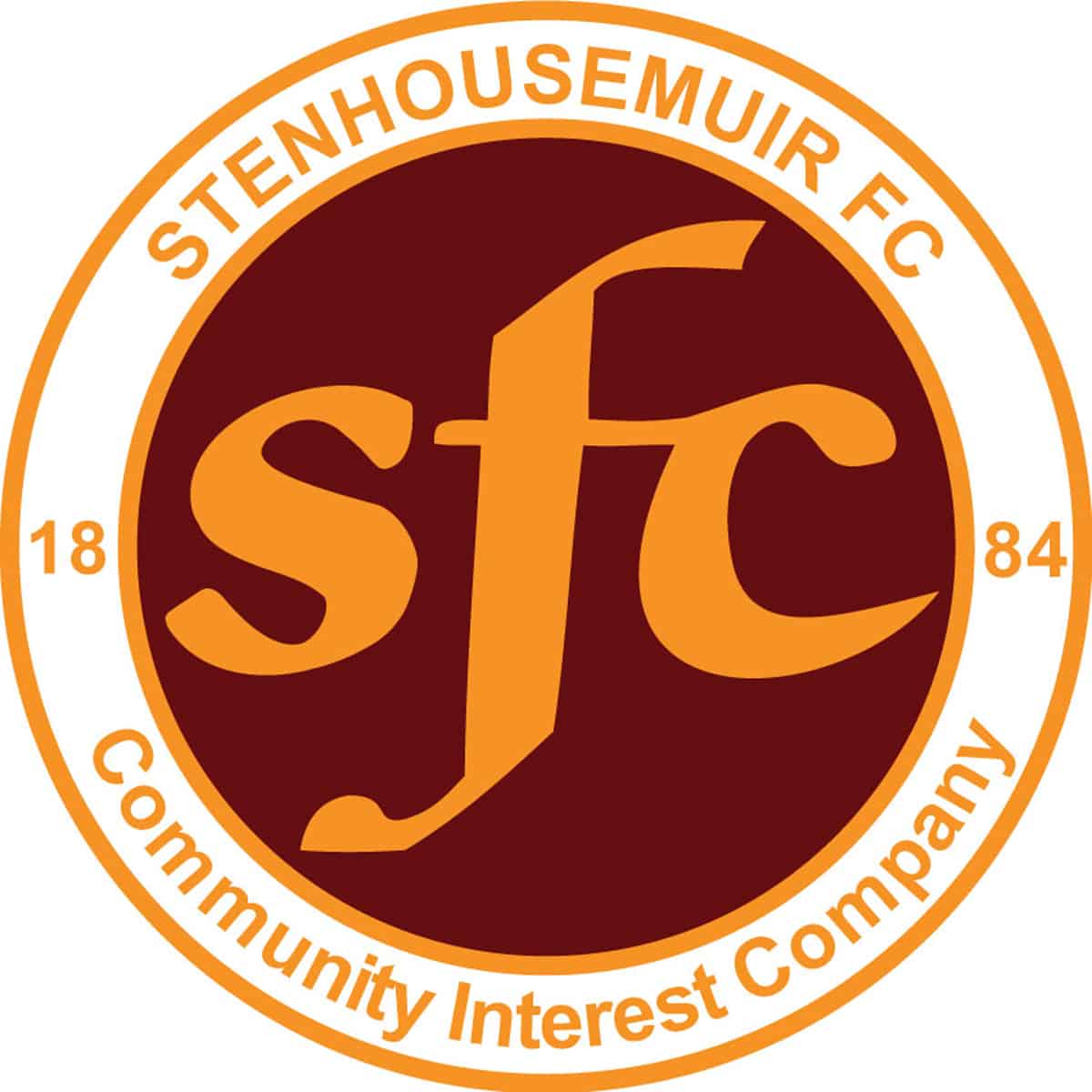 SPFL Ladbrokes League 1
Ochilview Park Stenhousemuir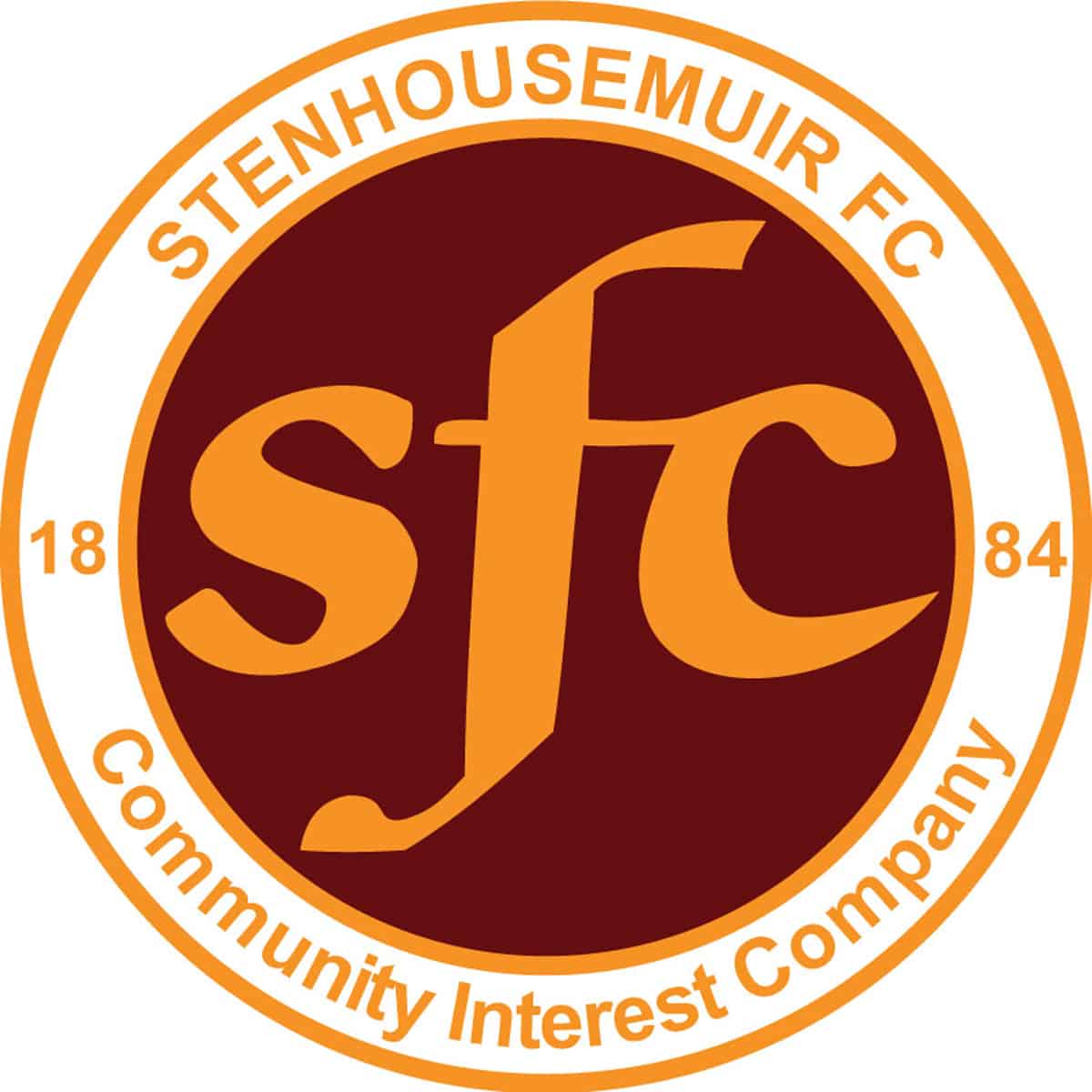 SPFL Ladbrokes League 1
Glebe Park, Brechin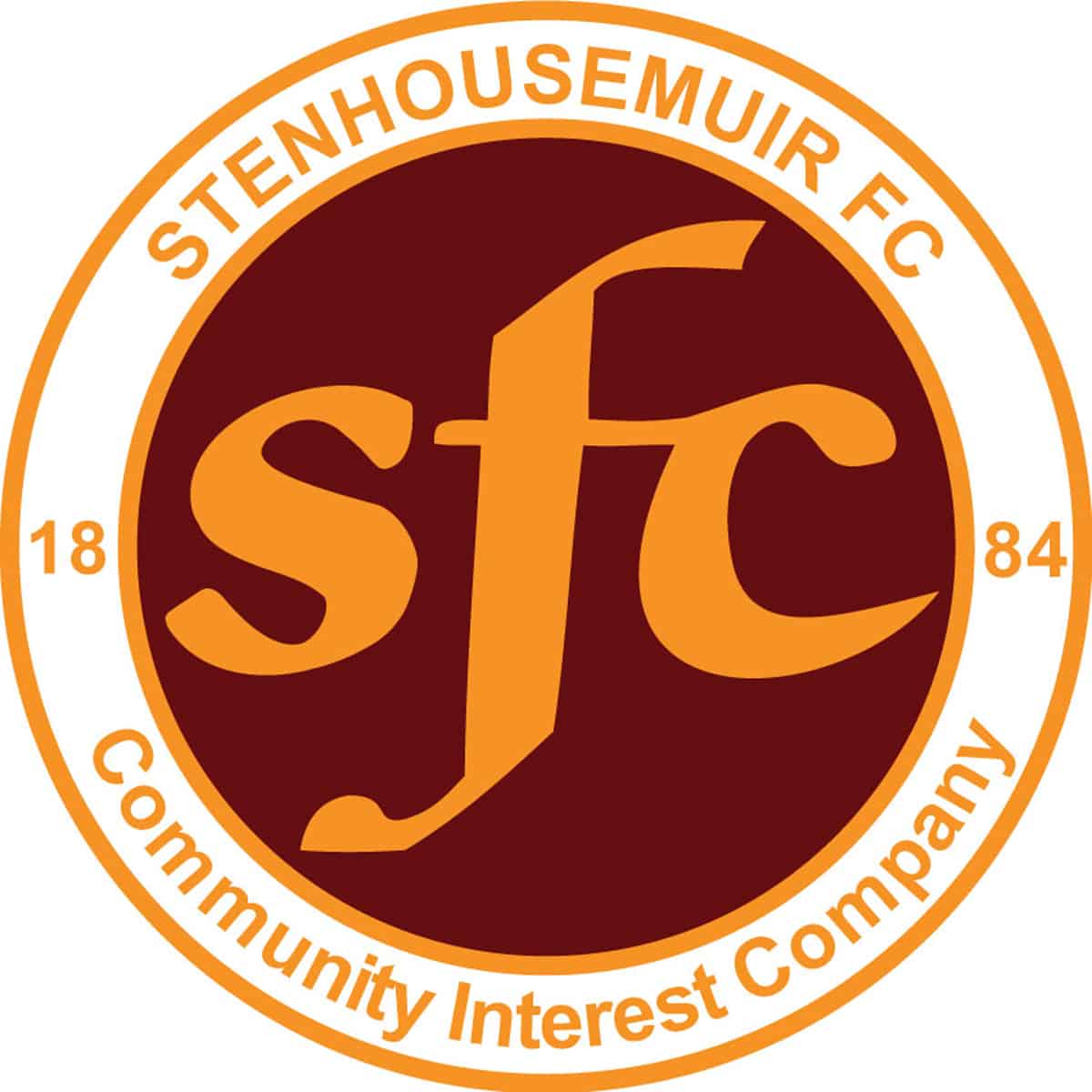 SPFL Ladbrokes League 1
Ochilview Park Stenhousemuir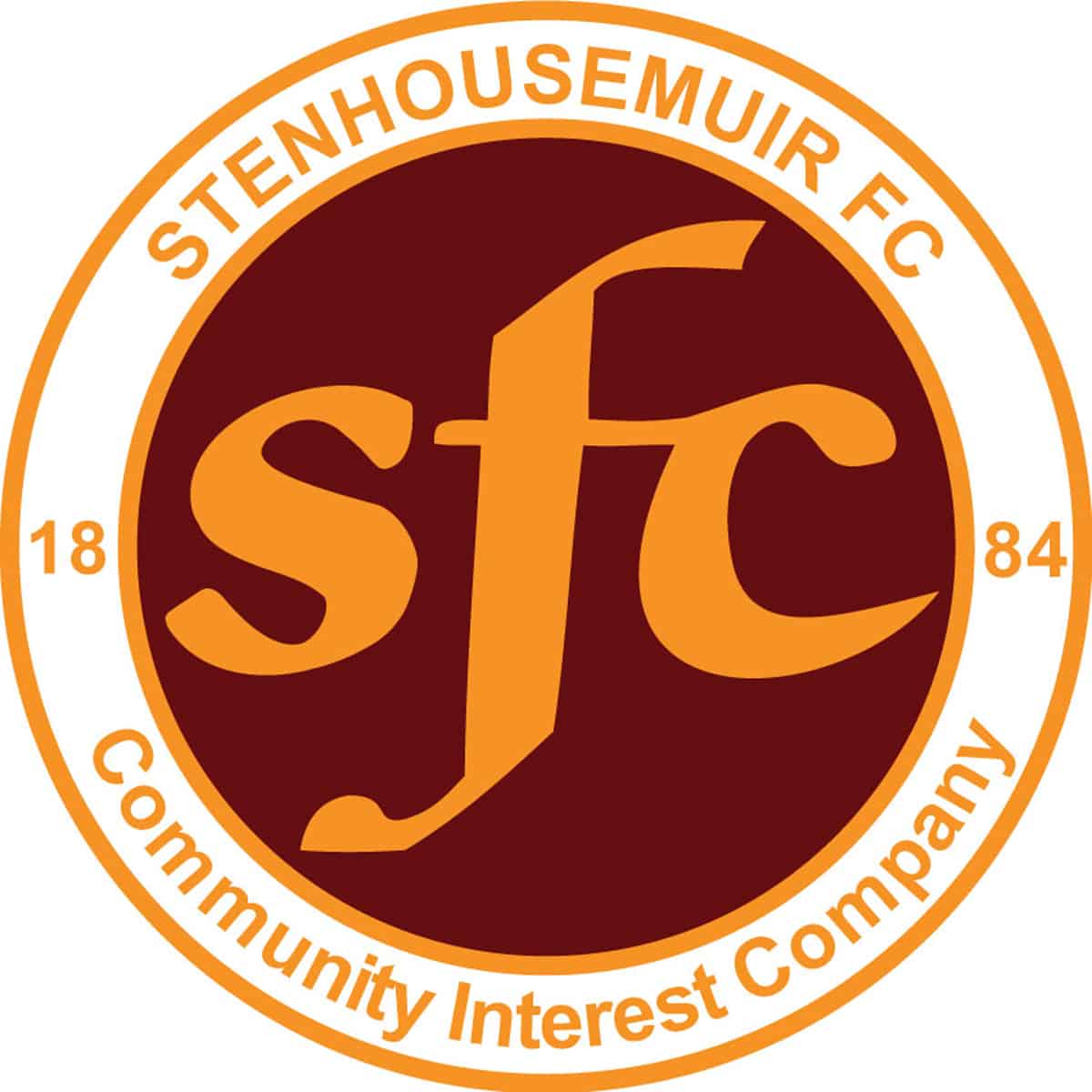 SPFL Ladbrokes League 1
Strathclyde Homes Stadium, Dum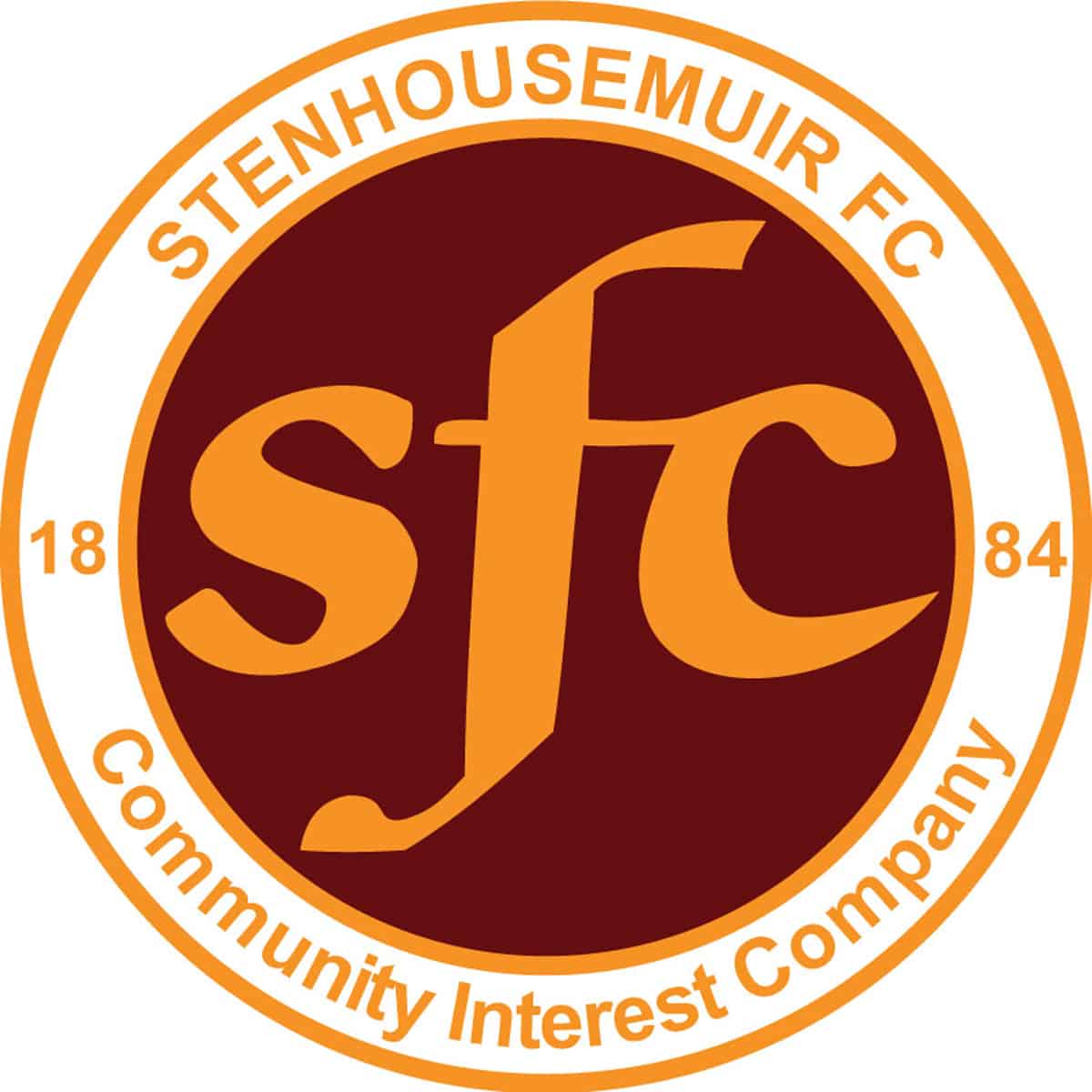 SPFL Ladbrokes League 1
Ochilview Park Stenhousemuir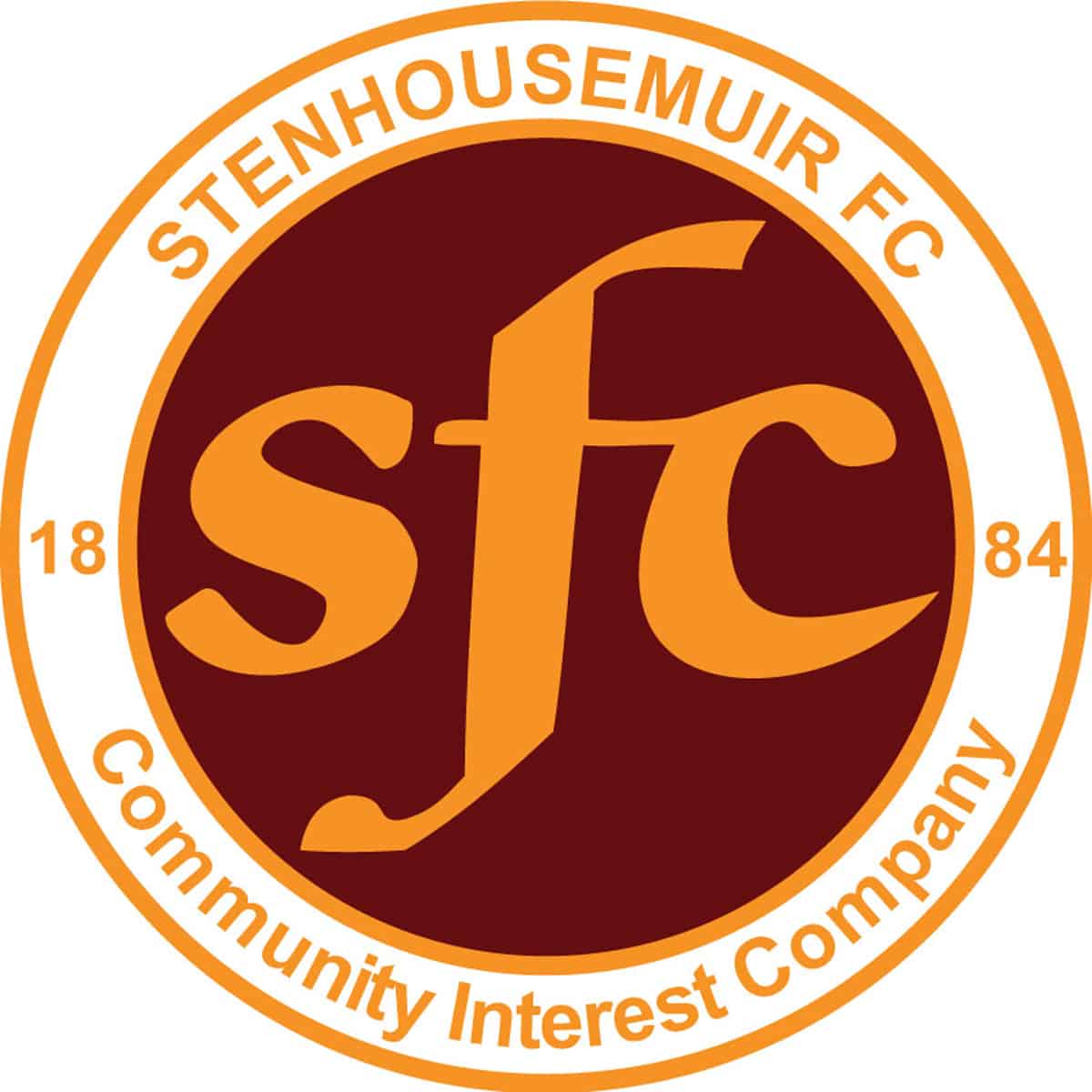 SPFL Ladbrokes League 1
Balmoor Stadium, Peterhead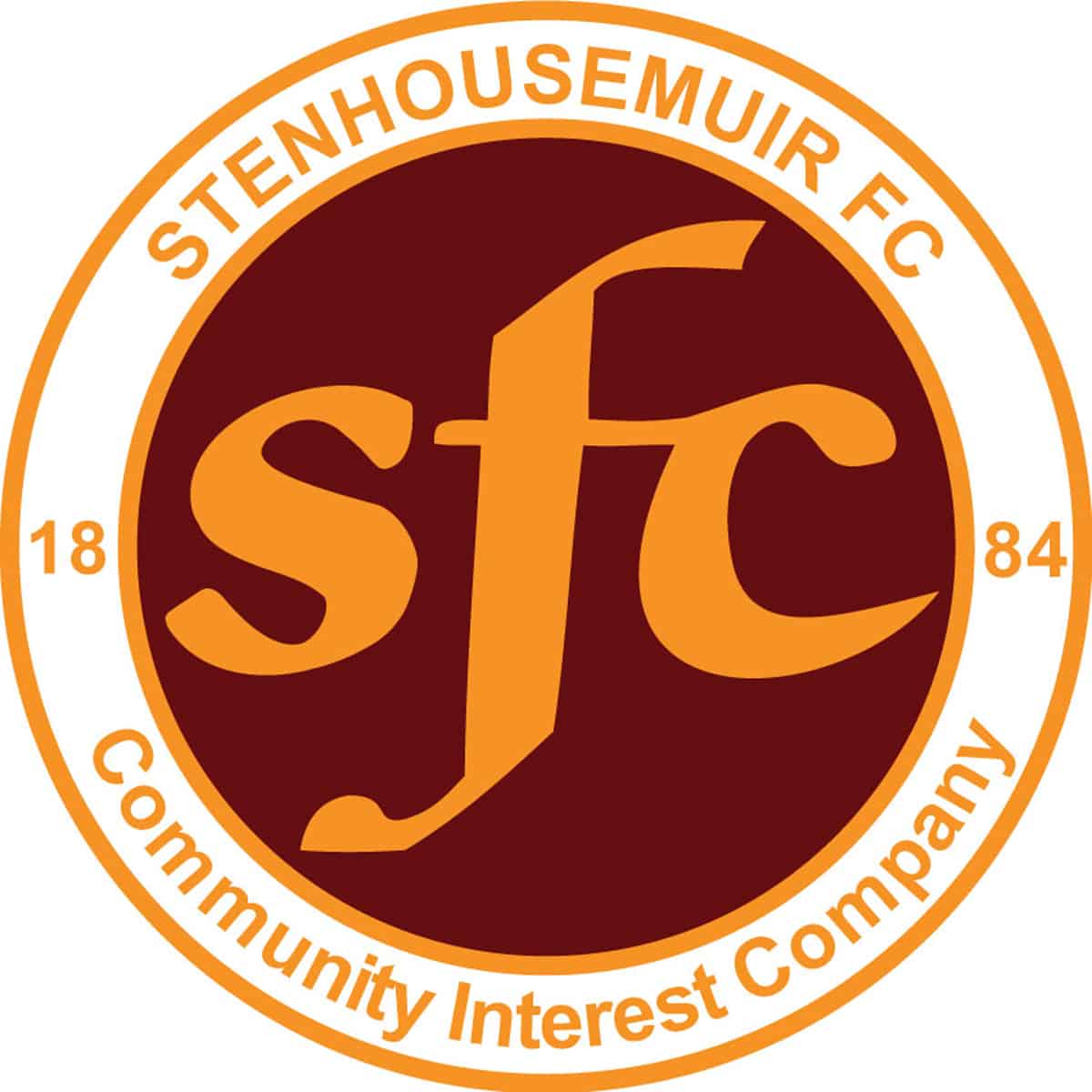 Petrofac Training Cup
Forthbank Stadium, Stirling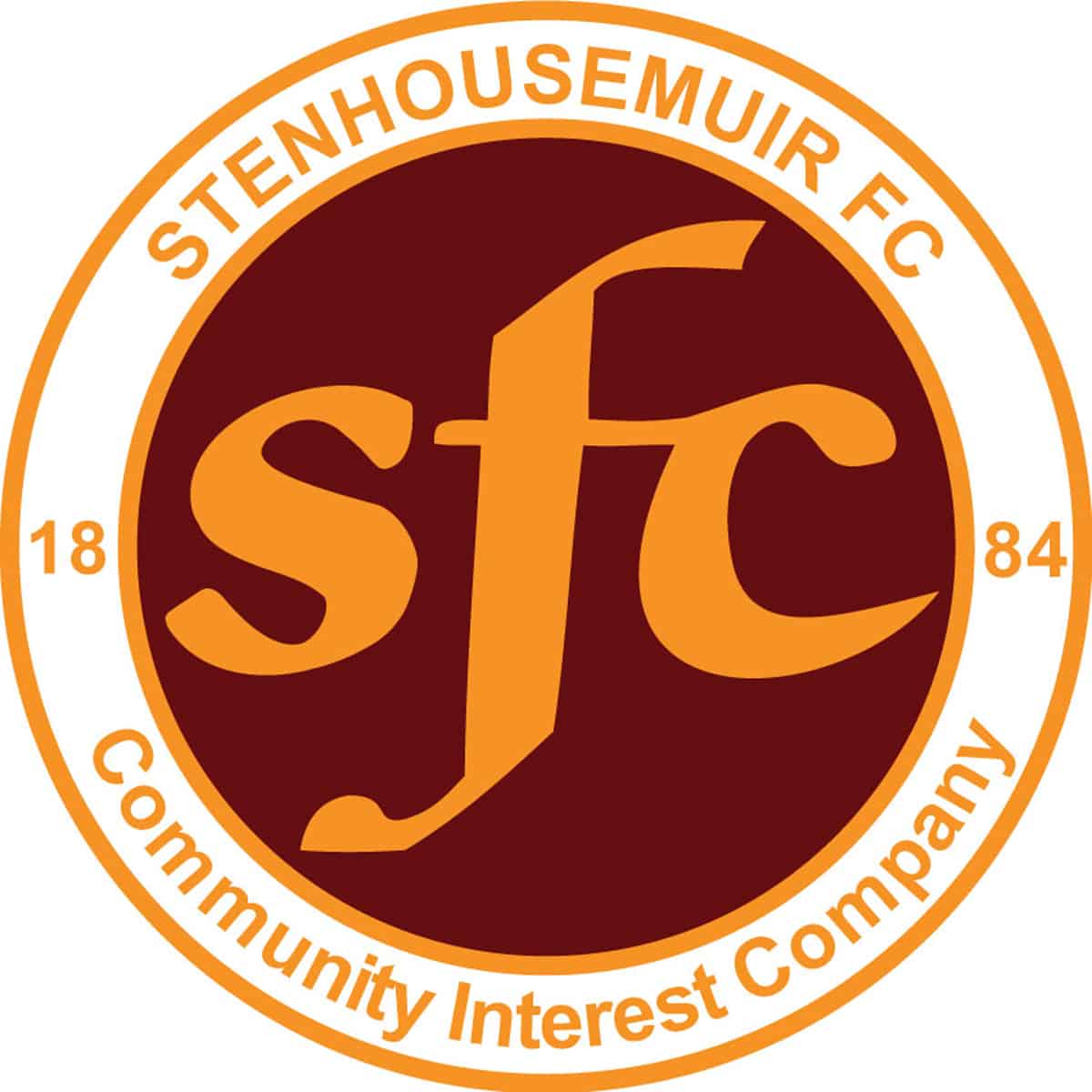 SPFL Ladbrokes League 1
Ochilview Park Stenhousemuir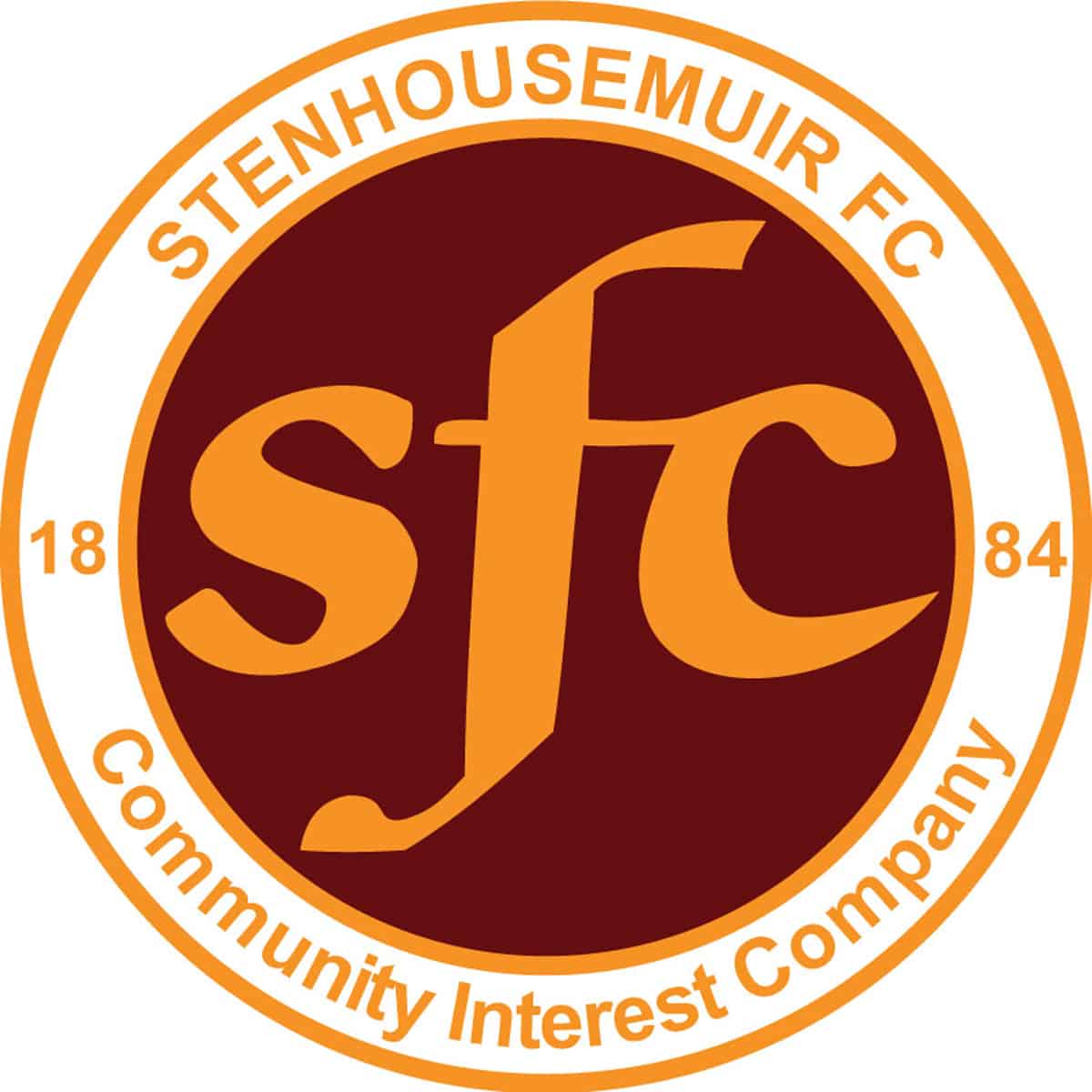 SPFL Ladbrokes League 1
Forthbank, Stirling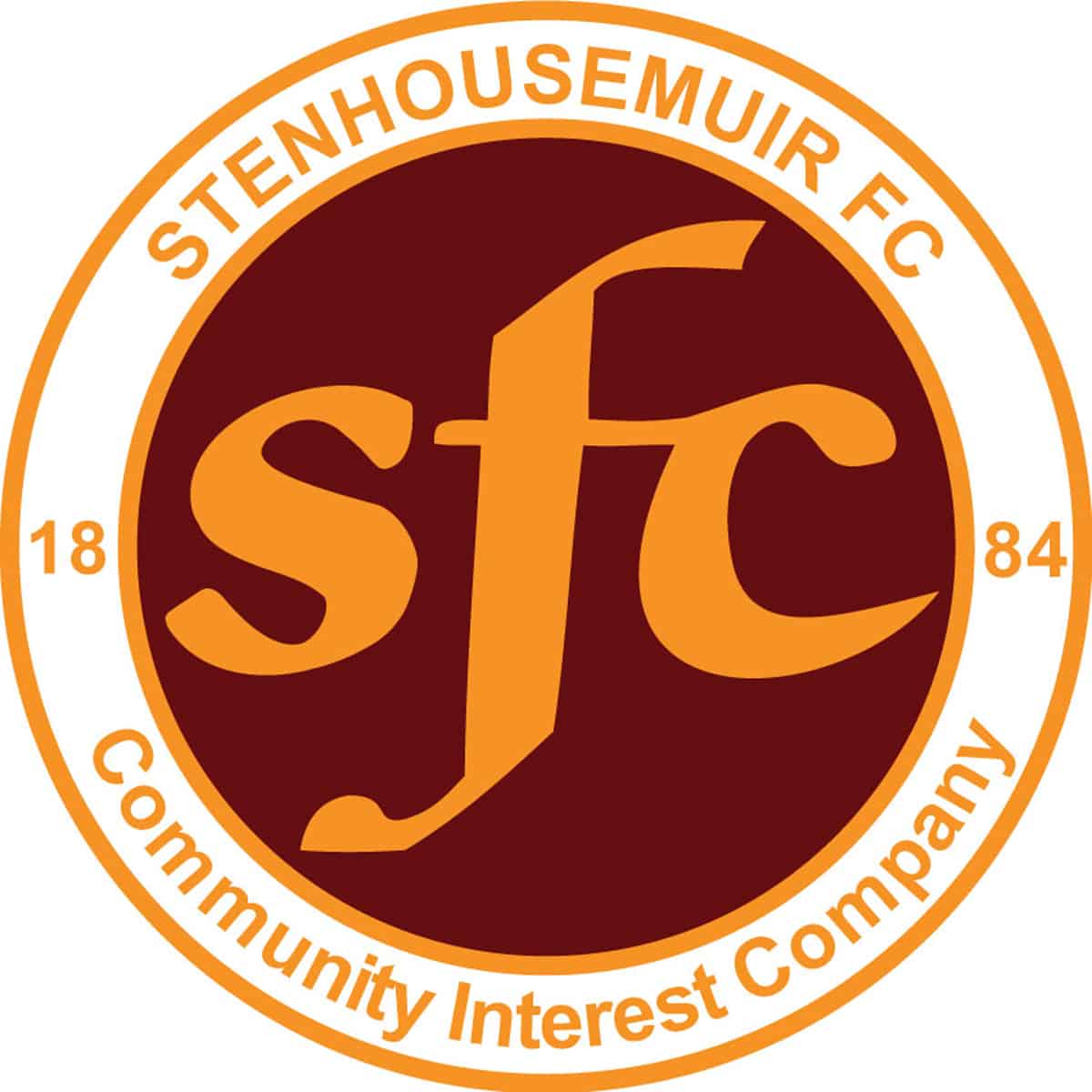 Betfred Cup
Ochilview Park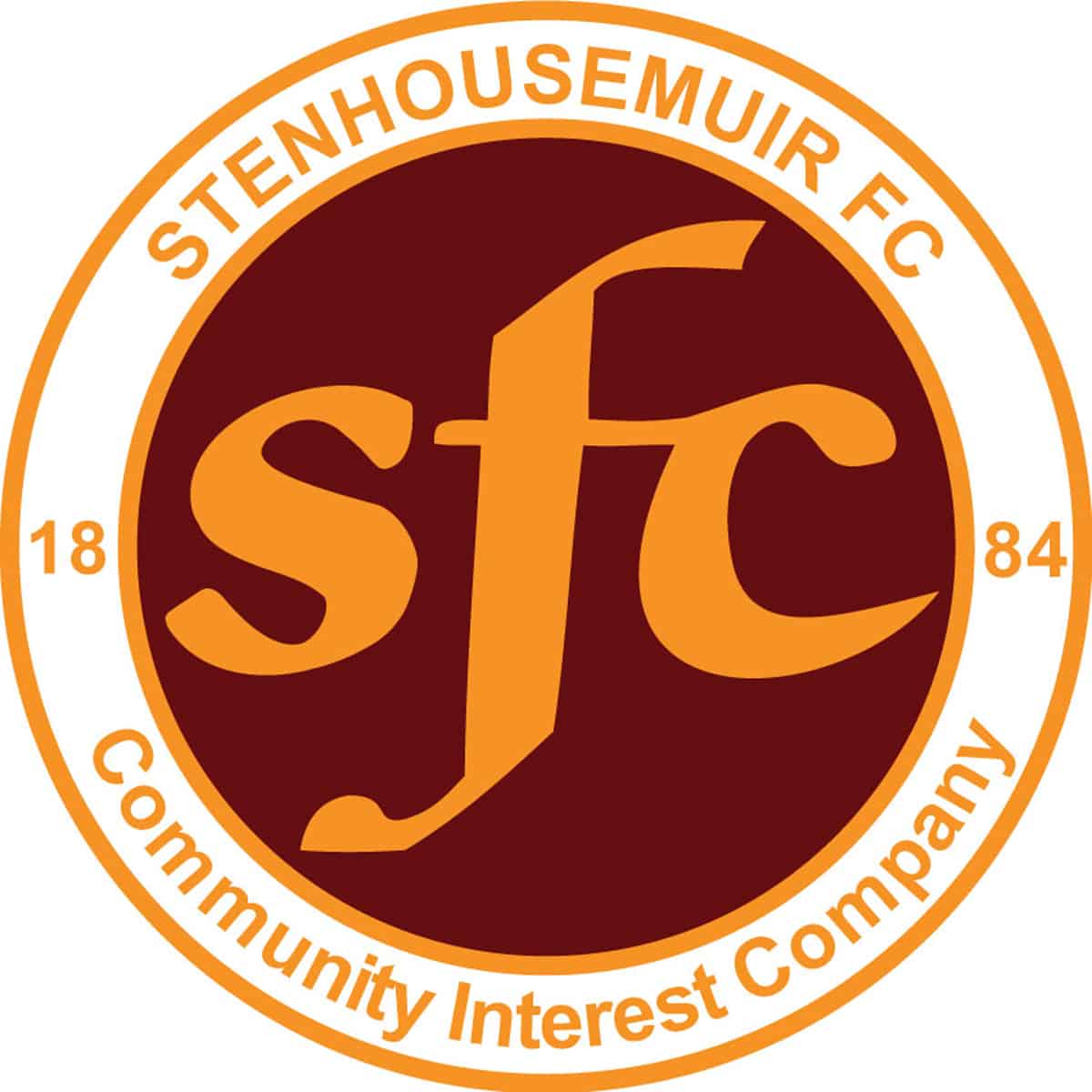 Petrofac Training Cup
Ochilview Park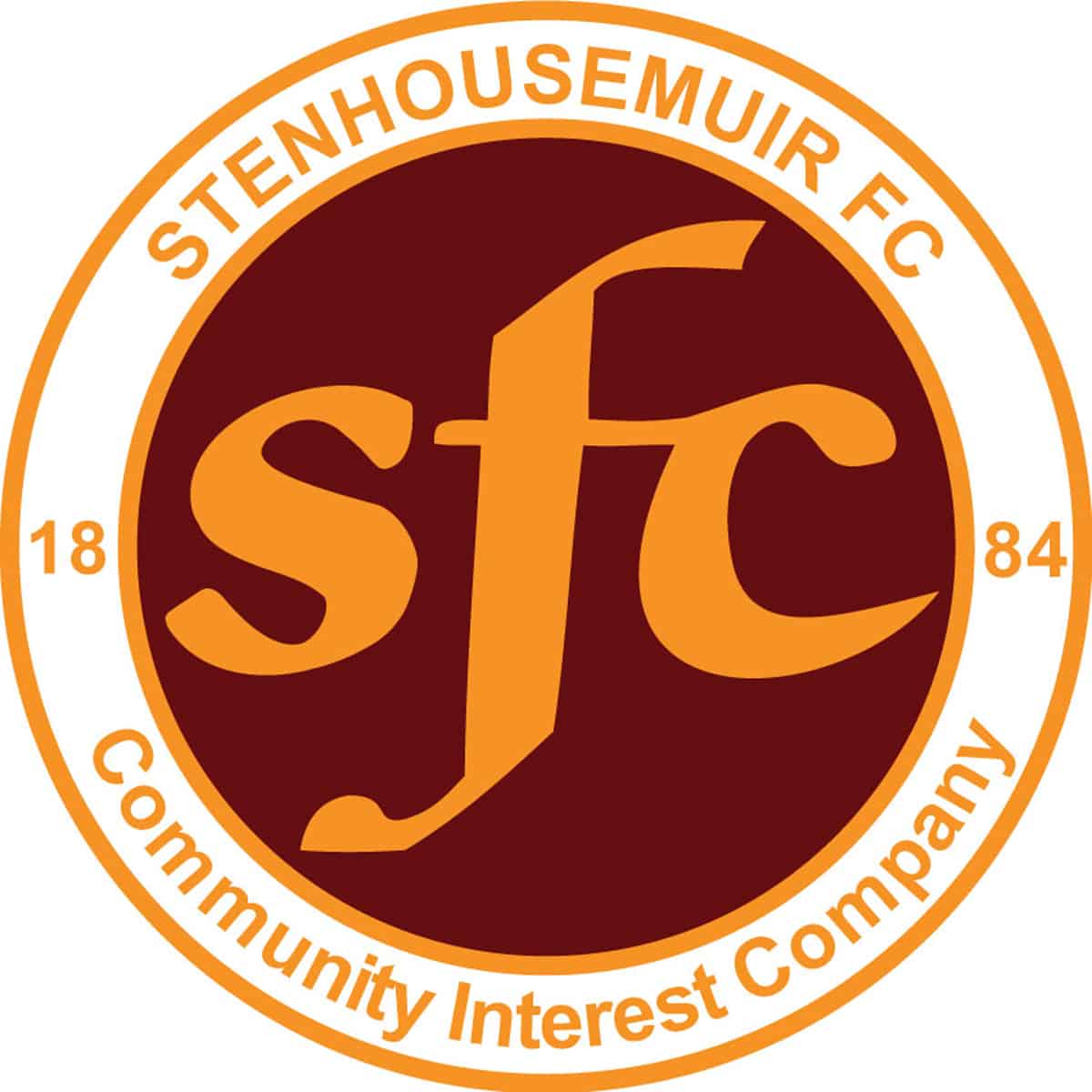 Friendly
Station Park, Forfar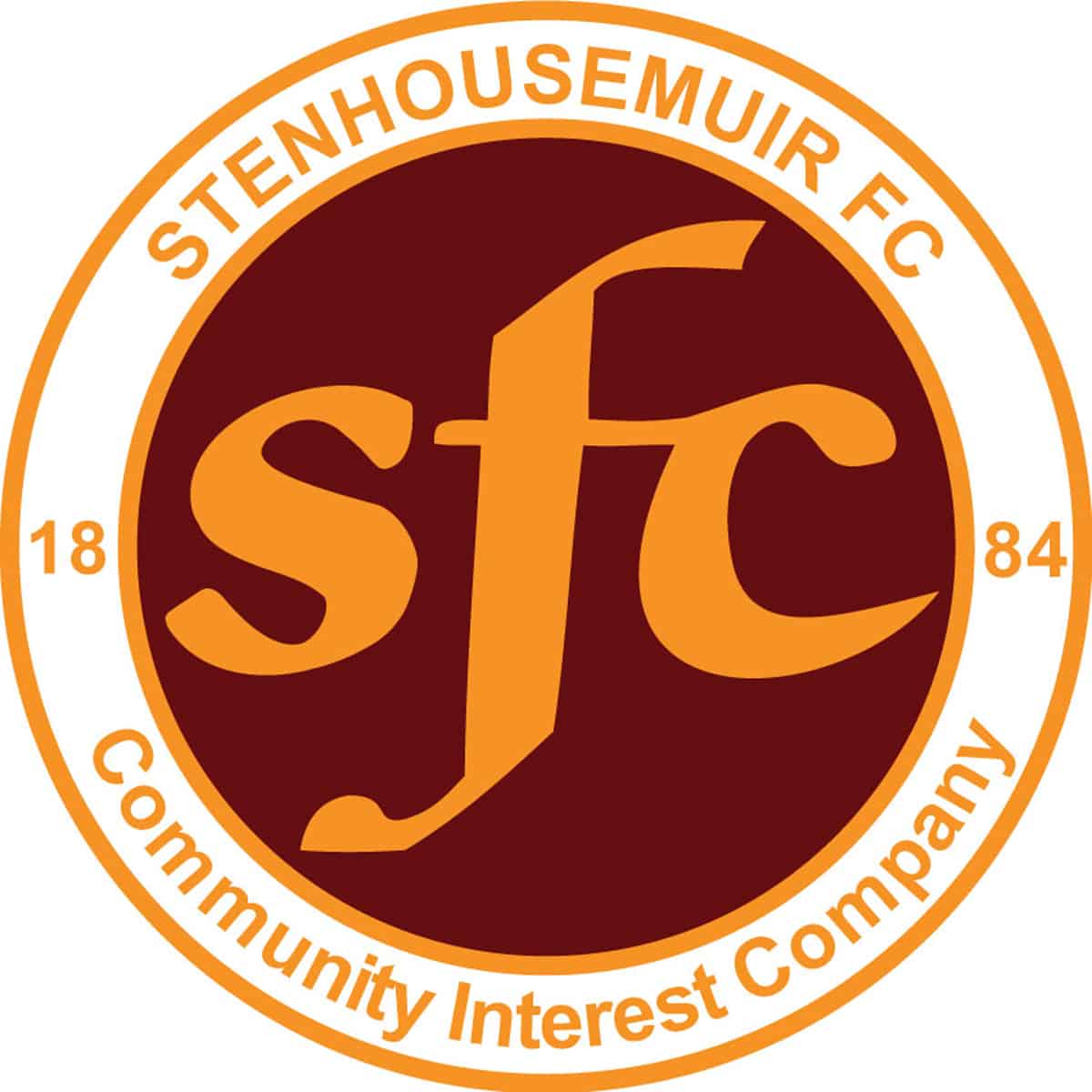 Friendly
Allan Park, Cove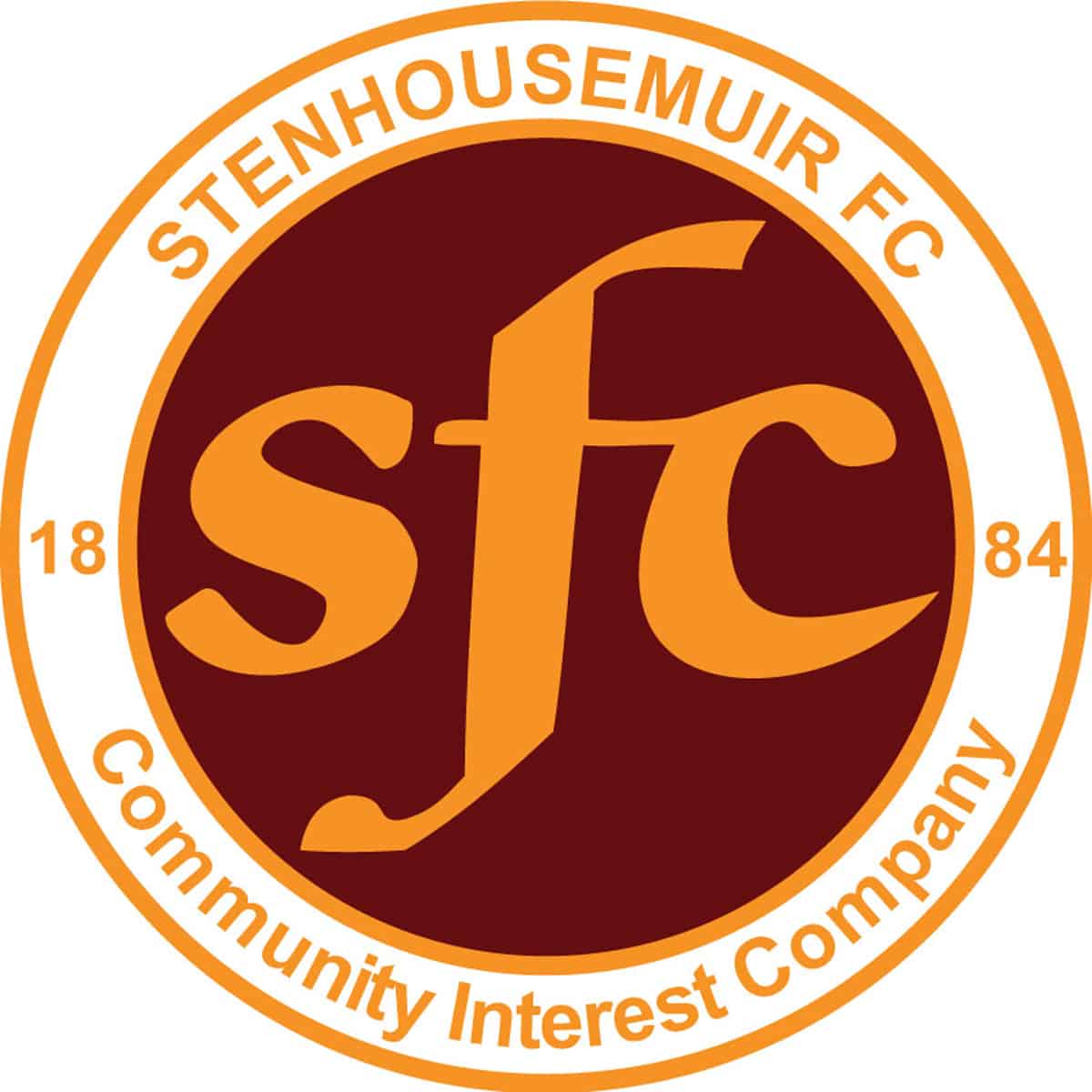 Stirlingshire Cup
Recreation Park, Alloa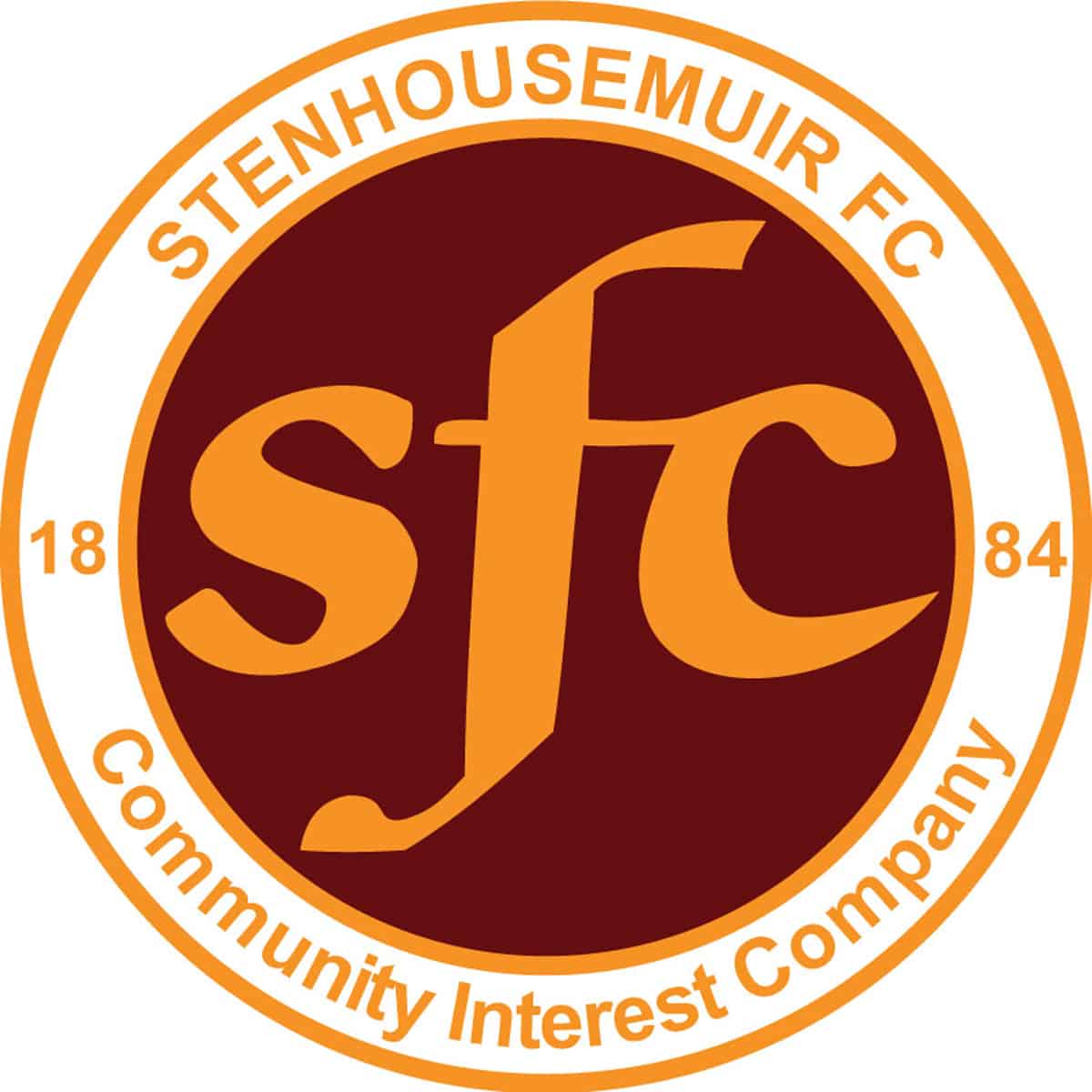 Friendly
Ochilview Park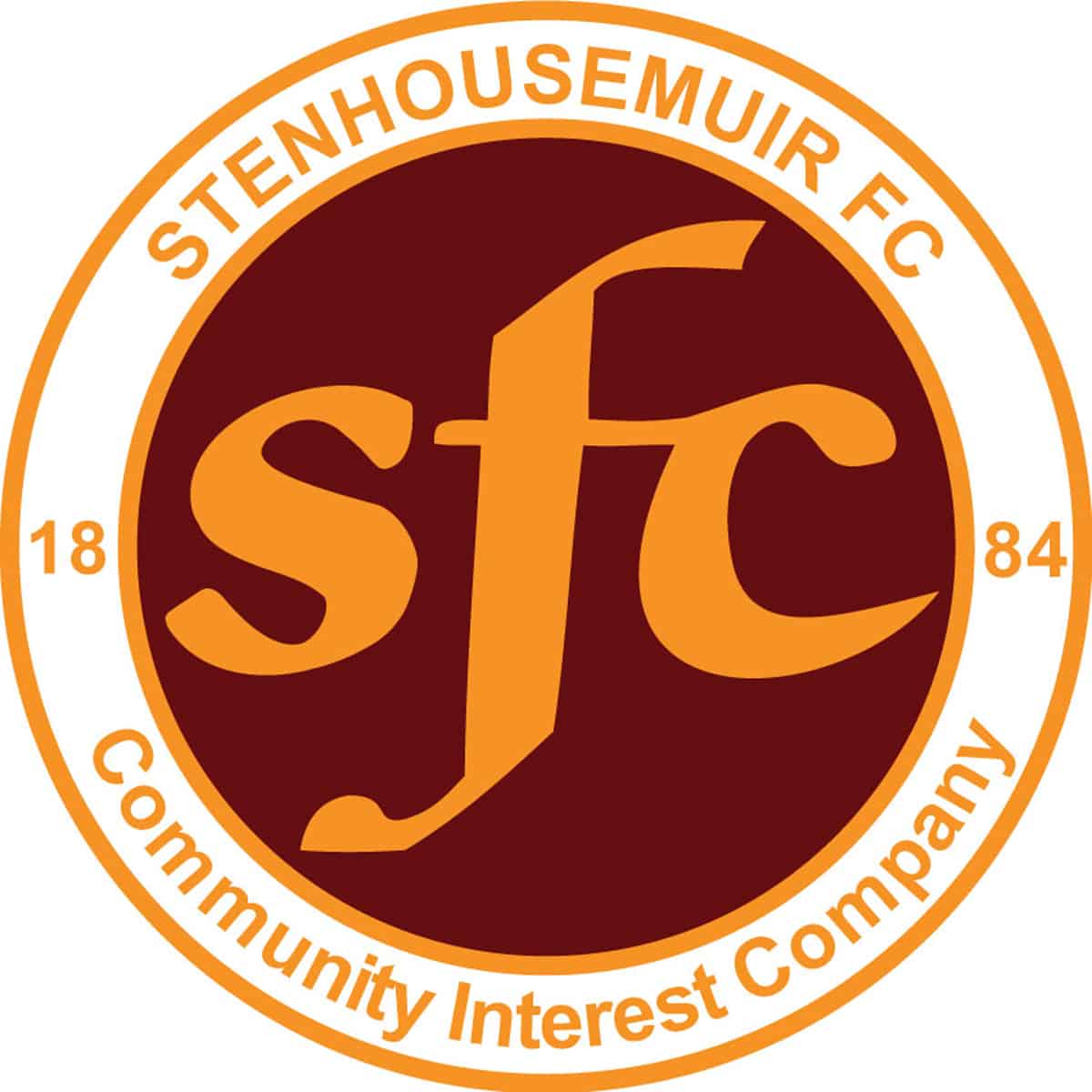 Stirlingshire Cup
Ochilview Park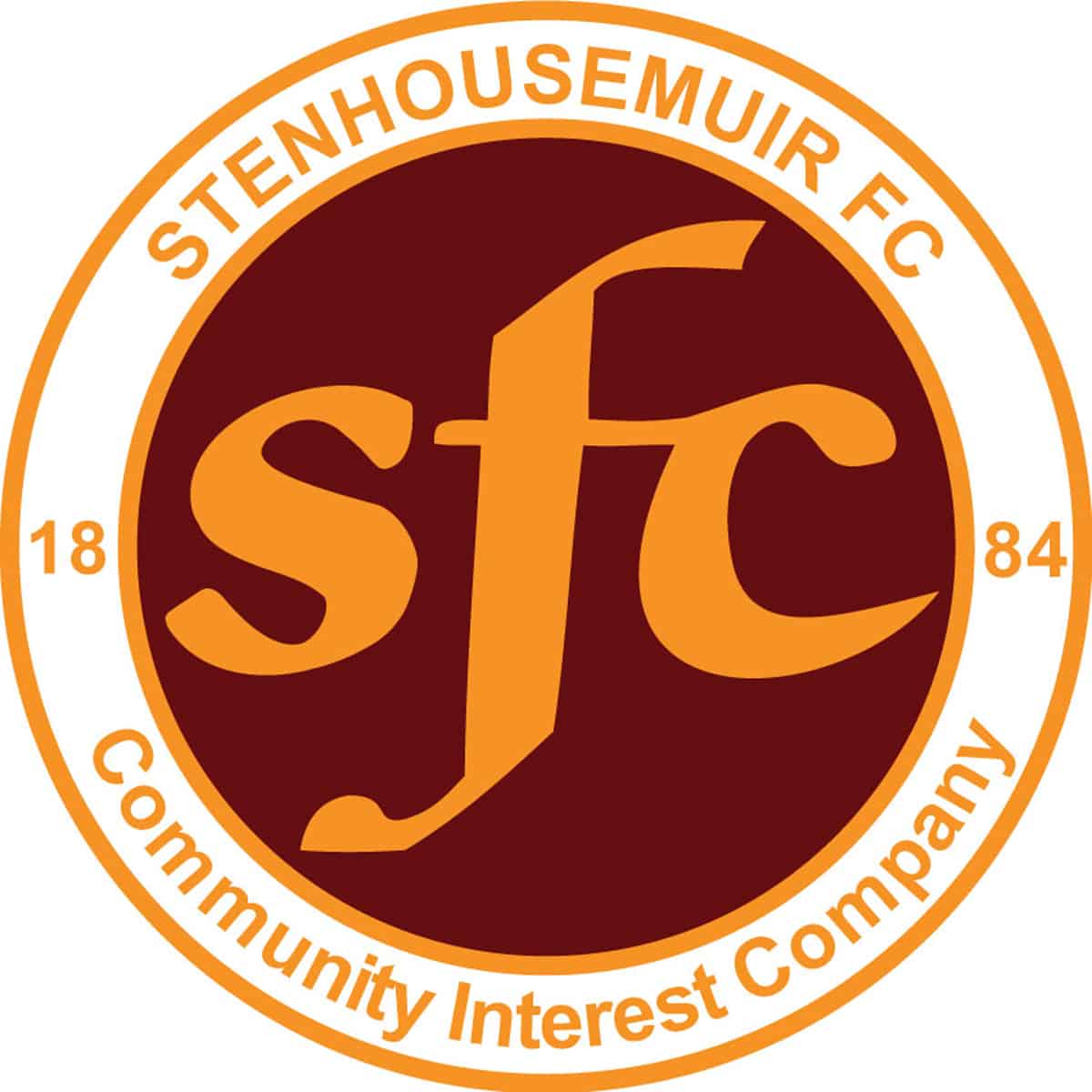 SPFL Ladbrokes League 1
Ochilview Park Stenhousemuir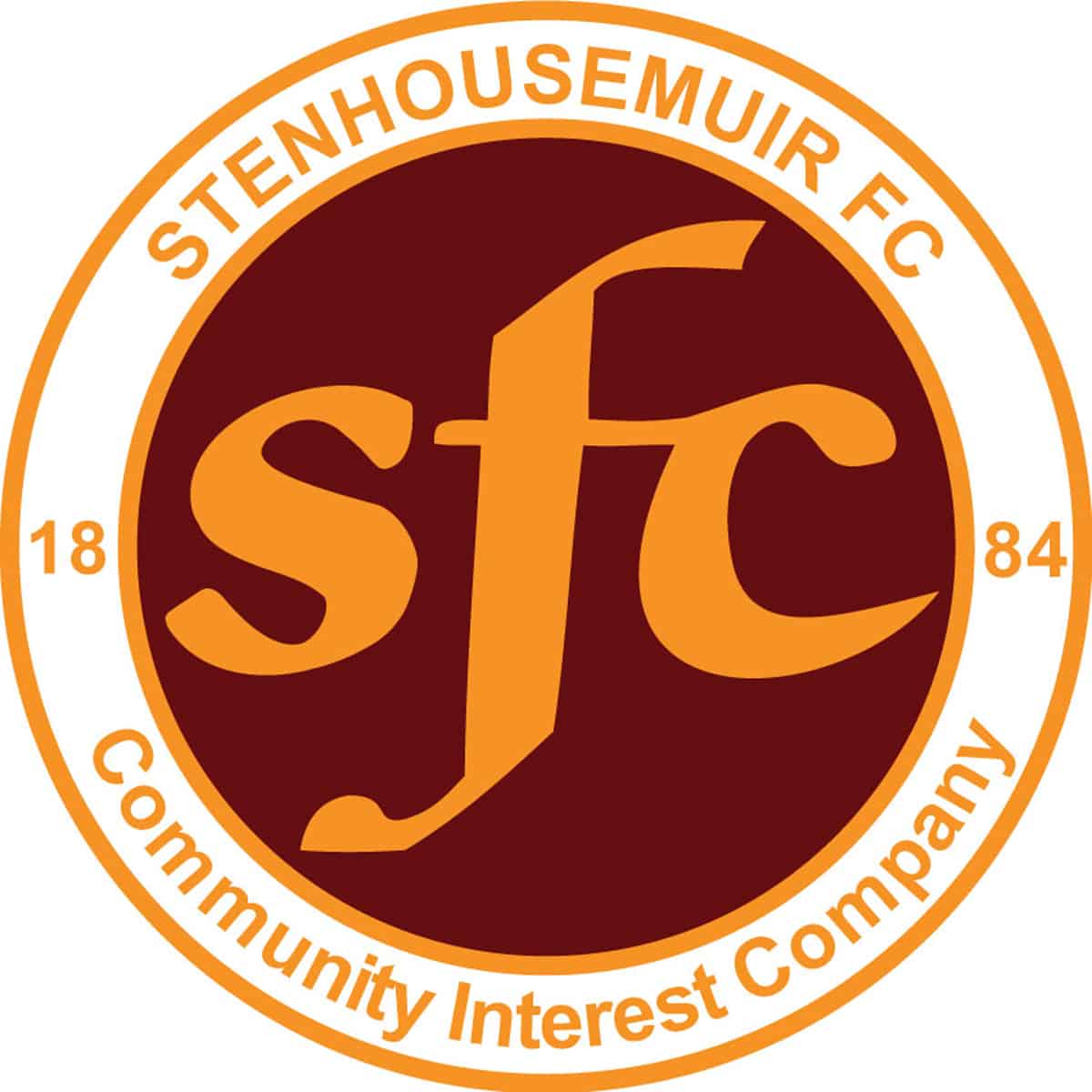 SPFL Ladbrokes League 1
Central Park Cowdenbeath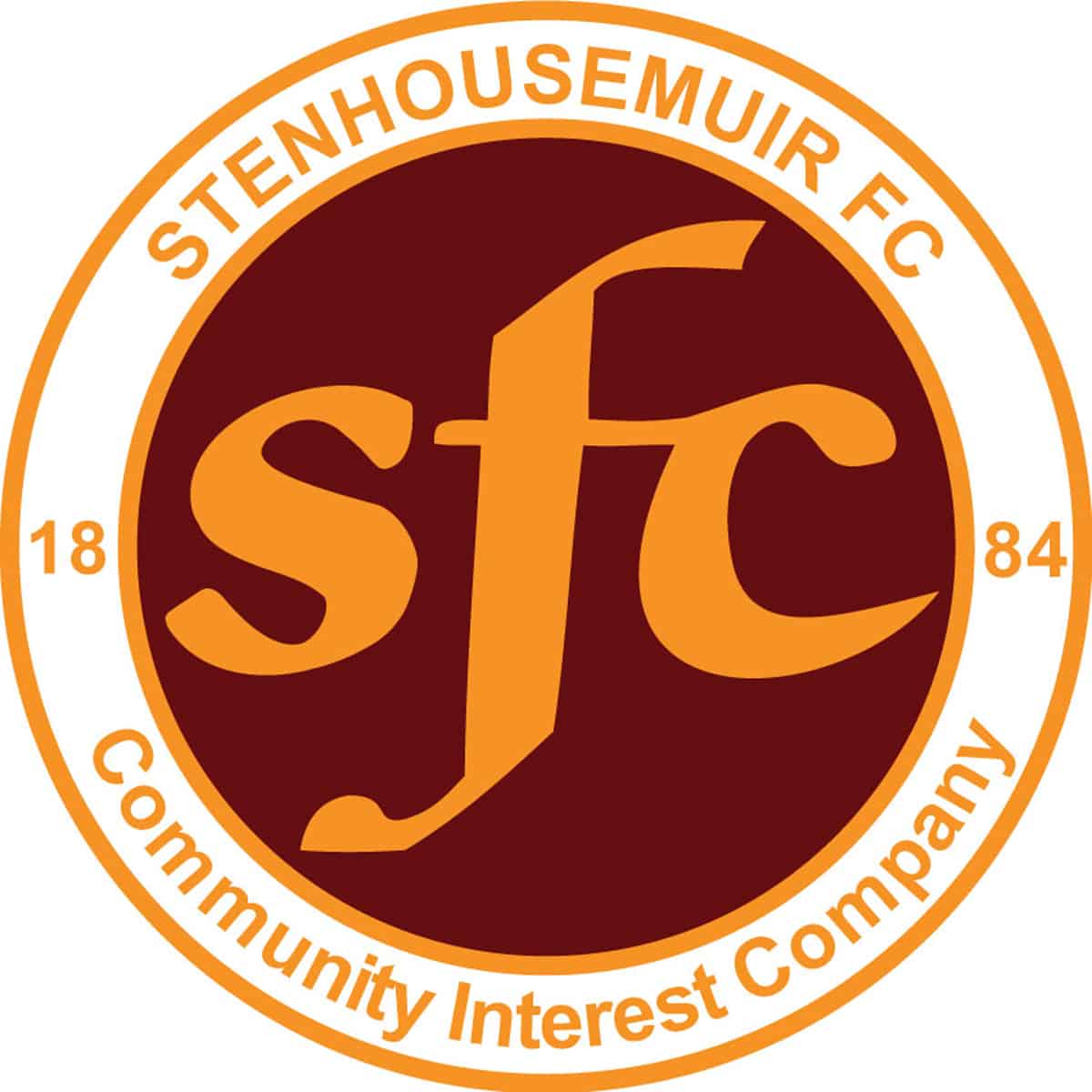 SPFL Ladbrokes League 1
Hampden park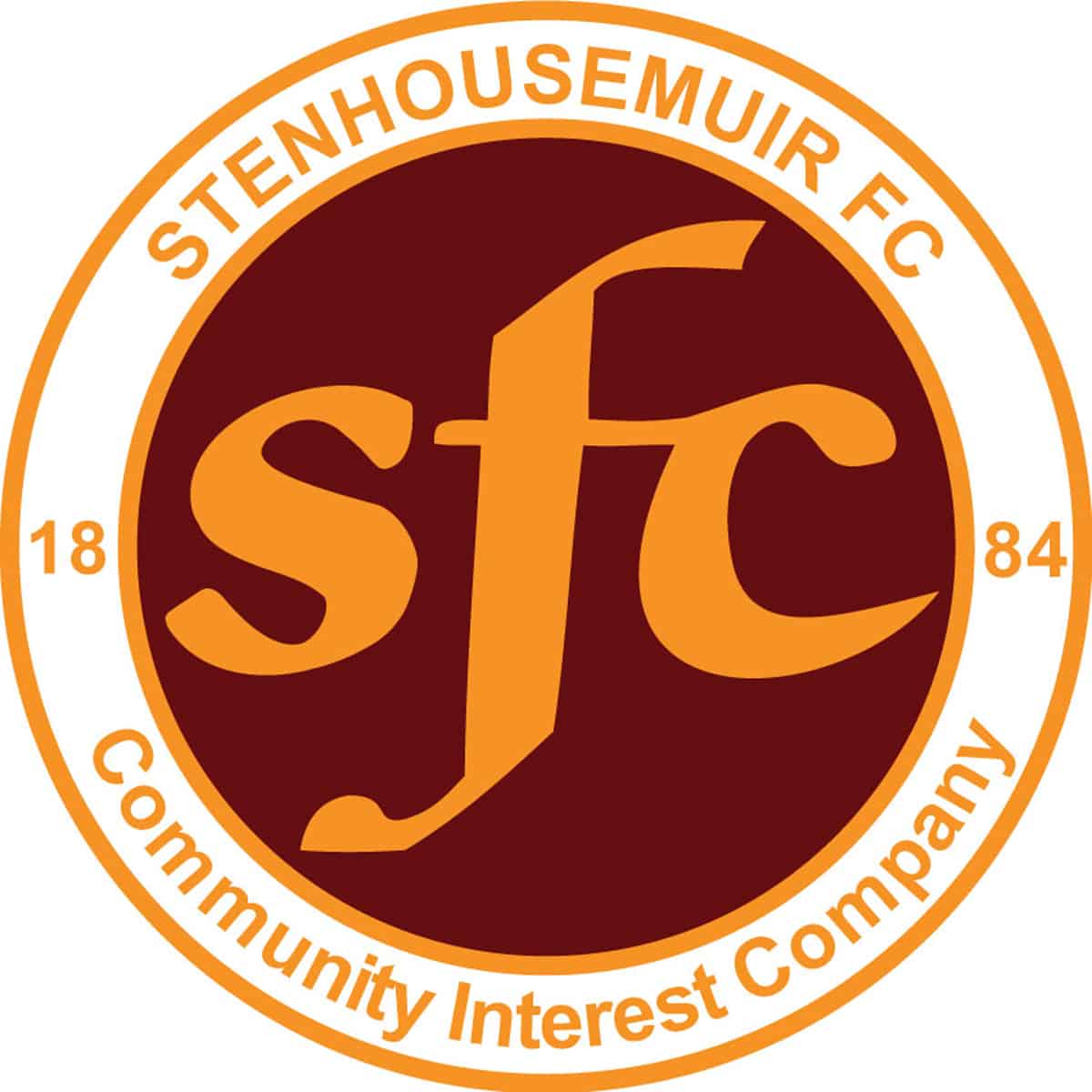 SPFL Ladbrokes League 1
Ochilview Park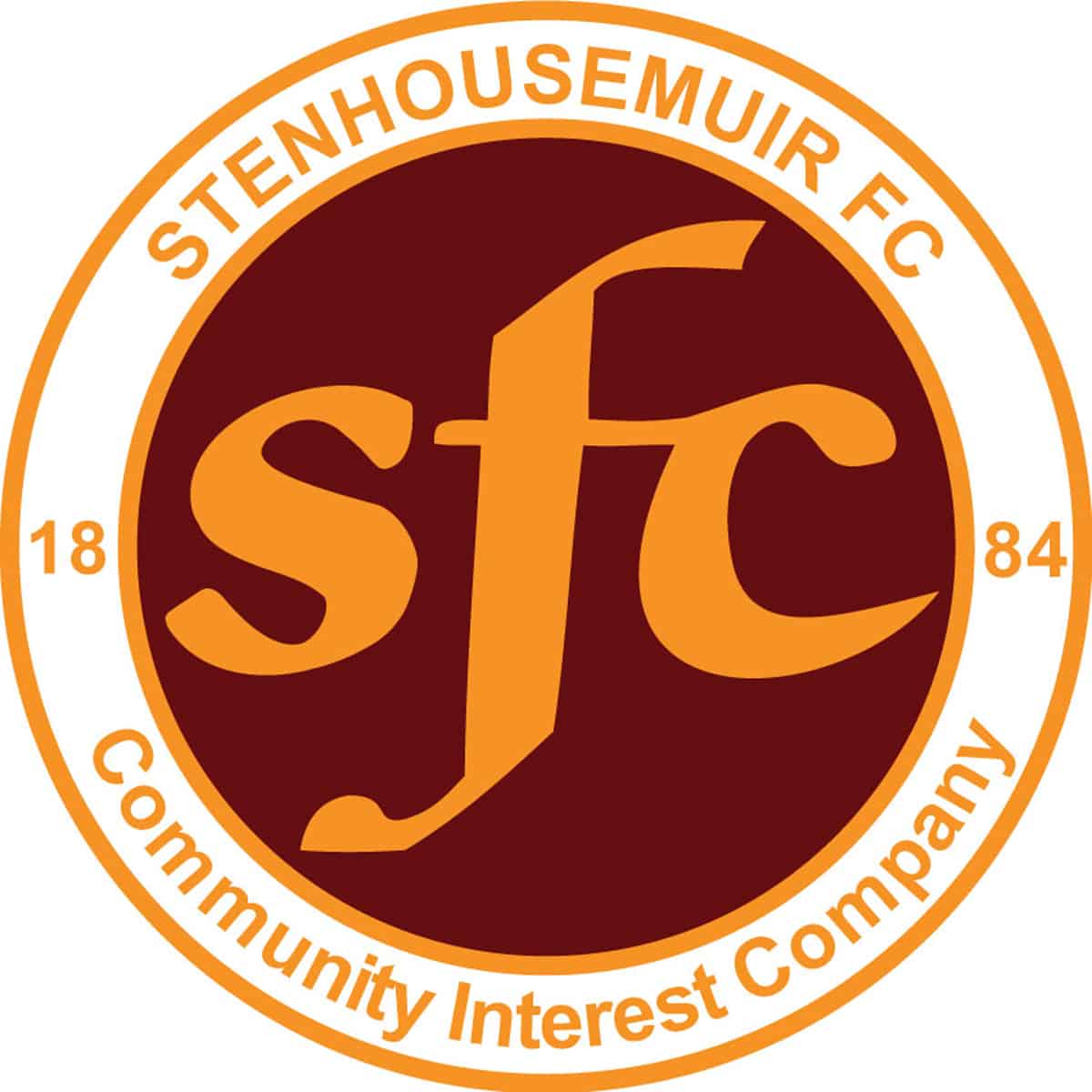 SPFL Ladbrokes League 1
Station Park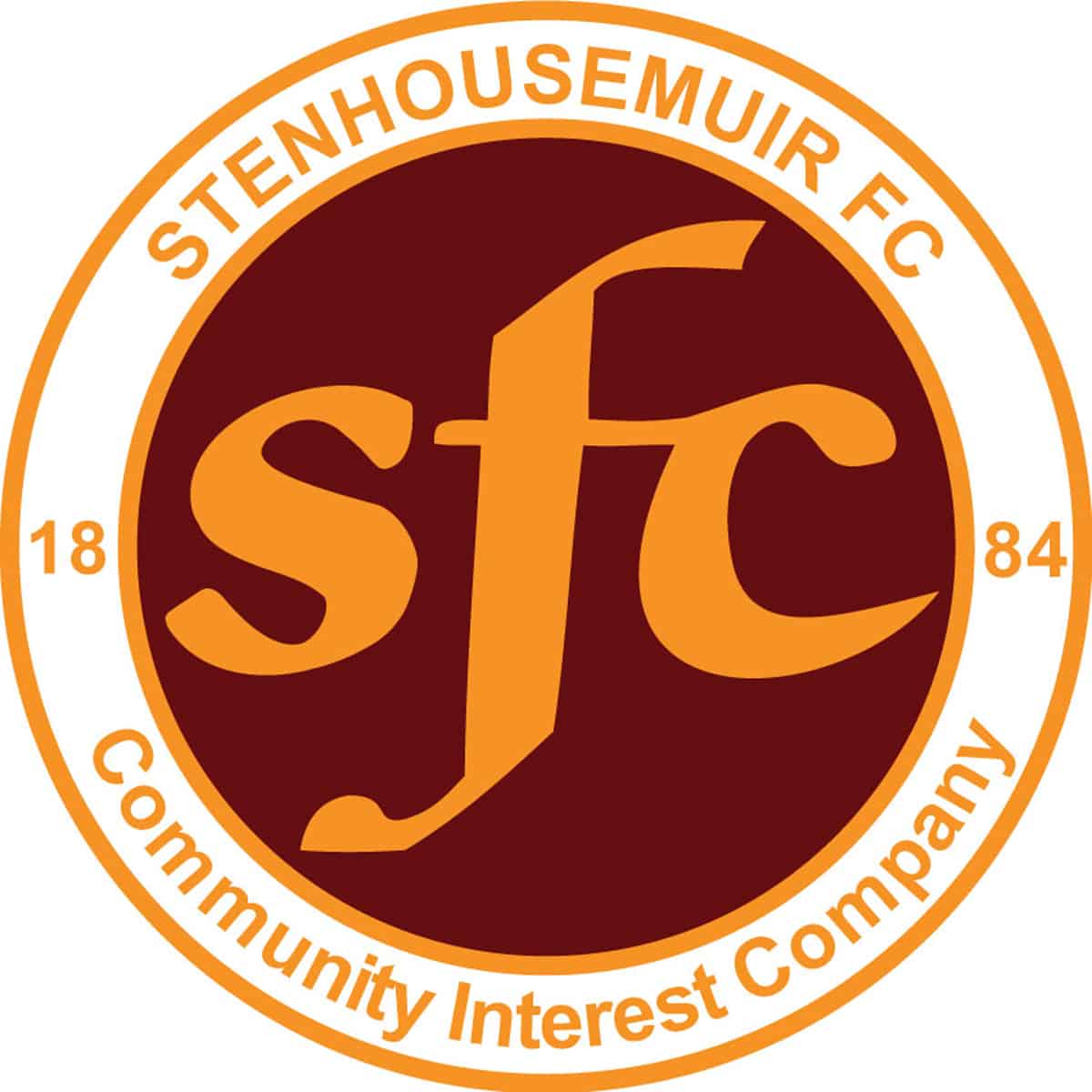 SPFL Ladbrokes League 1
Ochilview Park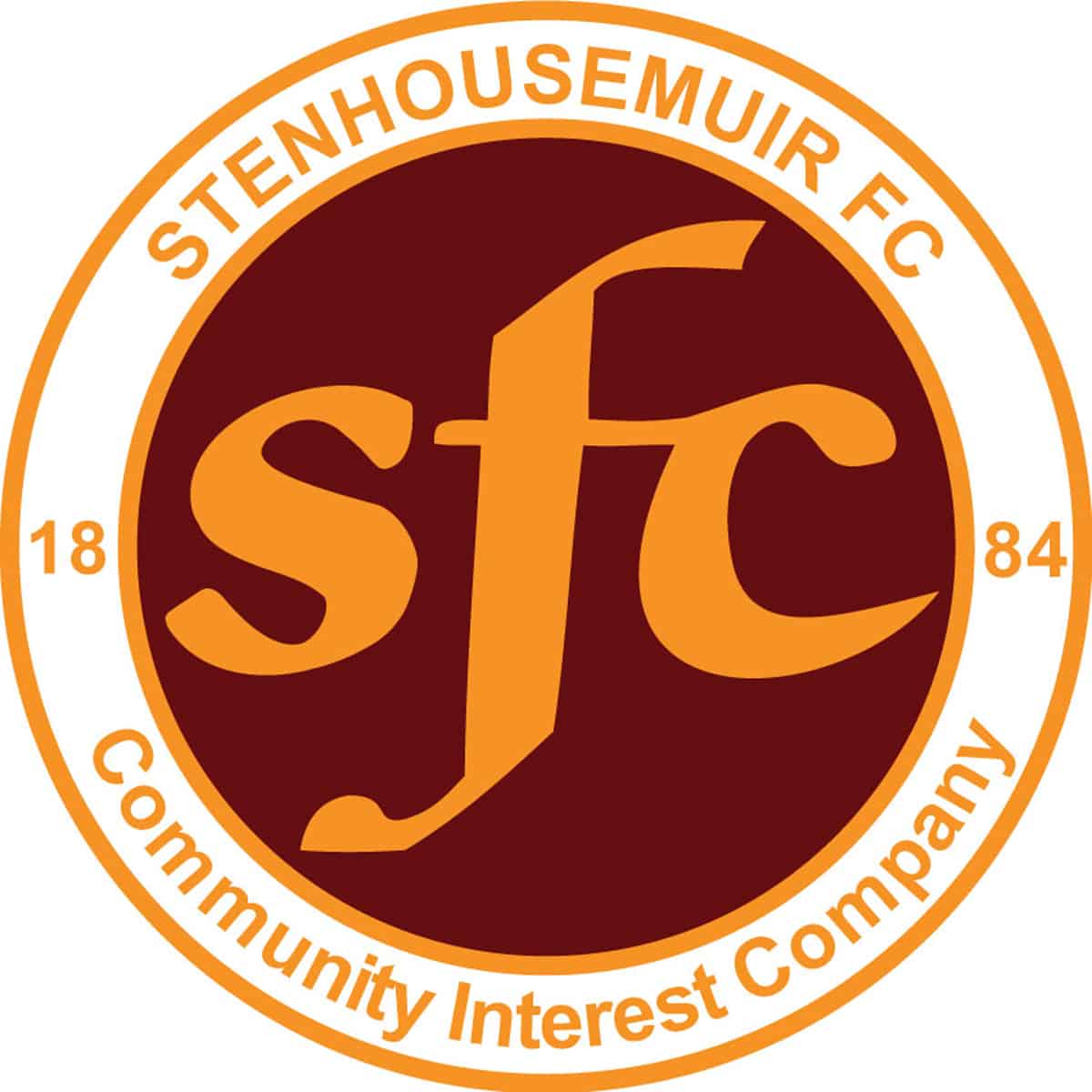 SPFL Ladbrokes League 1
Ochilview Park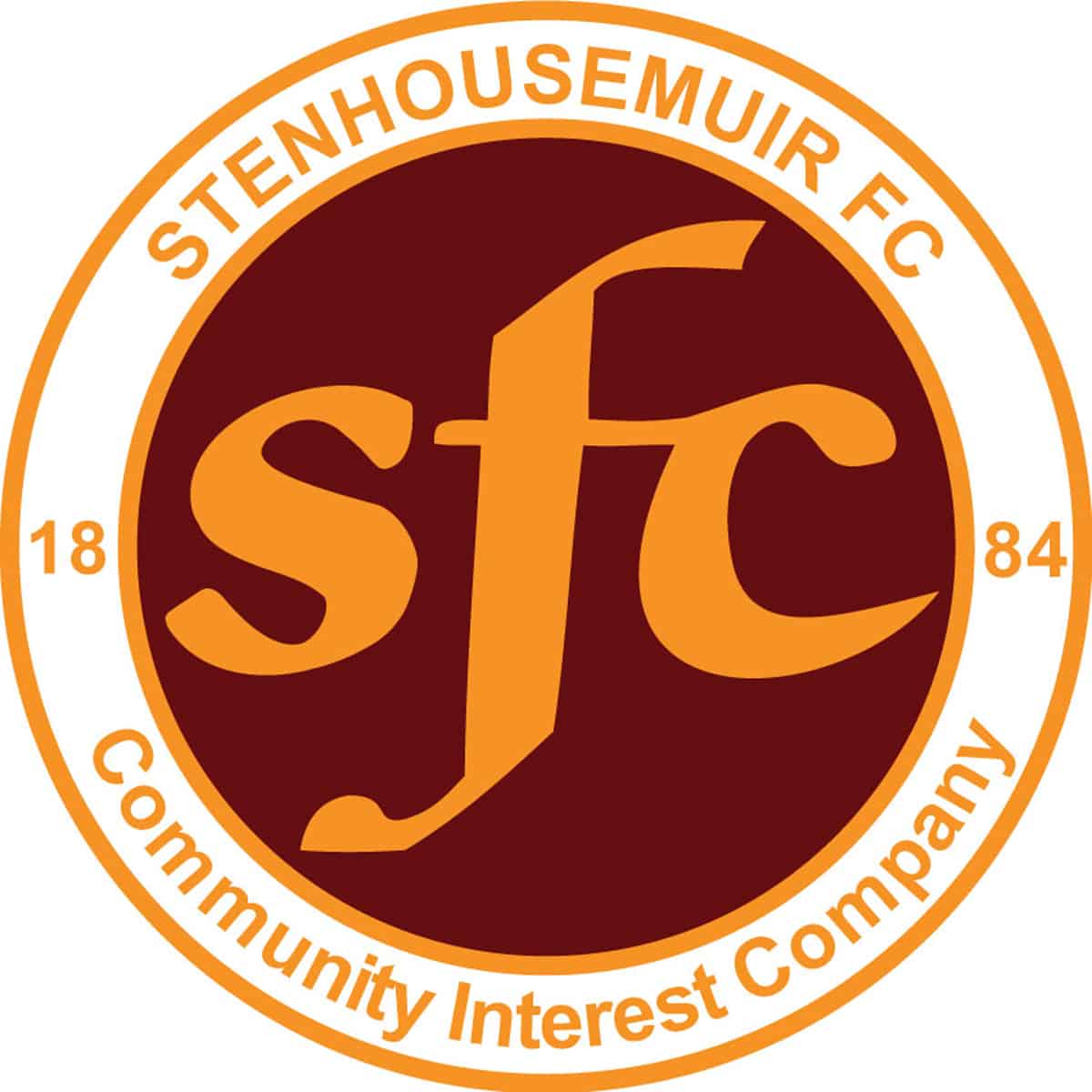 SPFL Ladbrokes League 1
Shielfield Park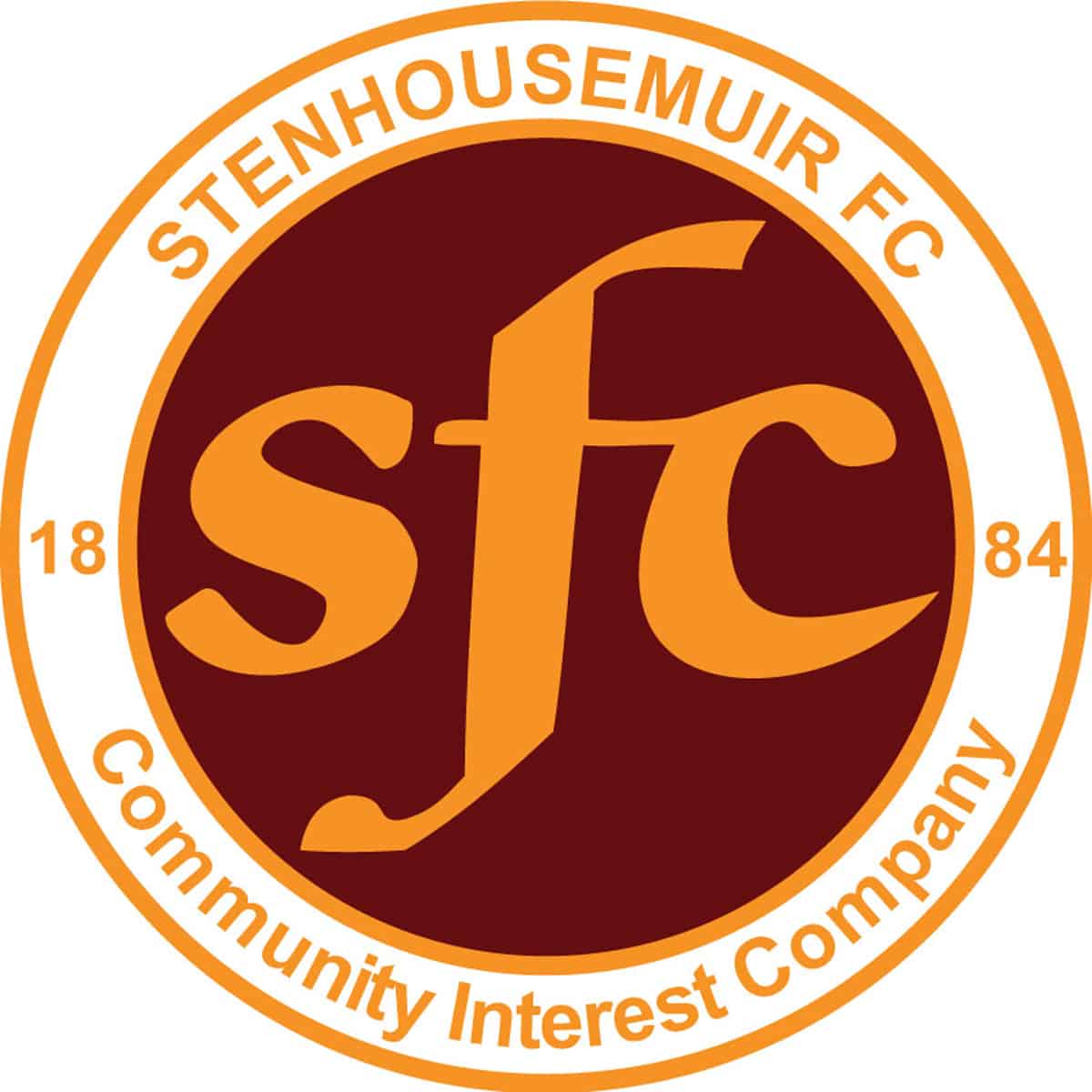 SPFL Ladbrokes League 1
Links Park Stadium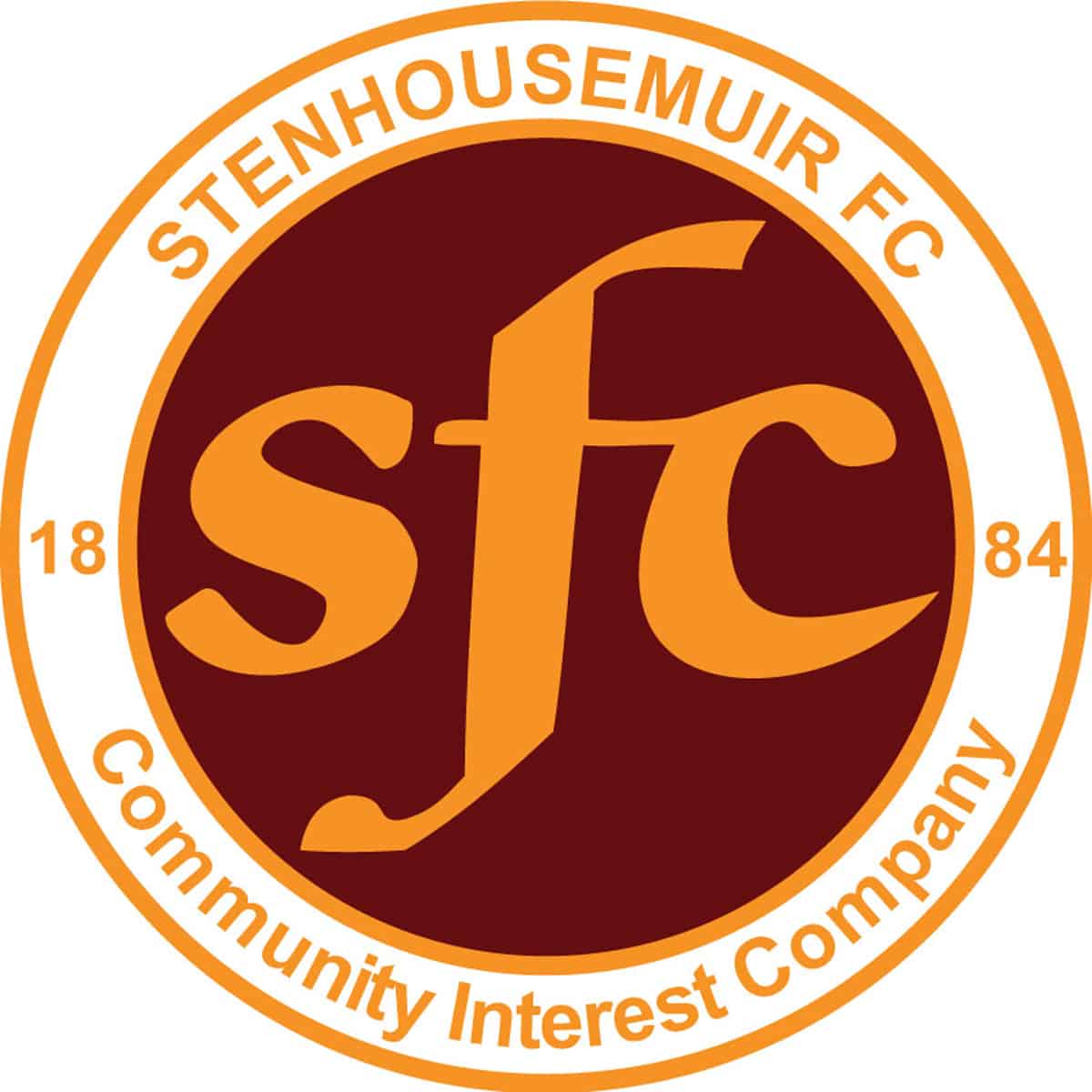 SPFL Ladbrokes League 1
Ochilview Park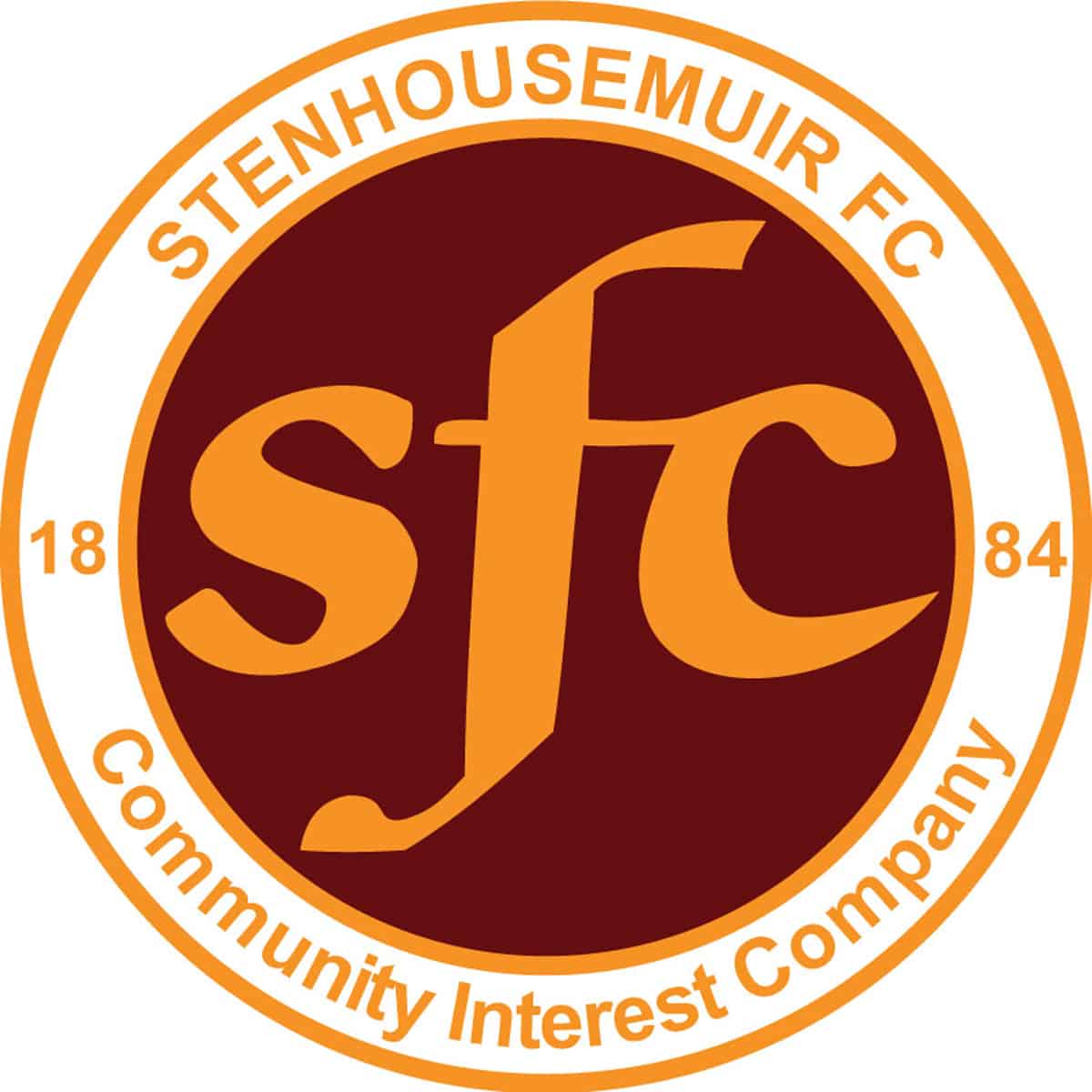 SPFL Ladbrokes League 1
Cliftonhill Stadium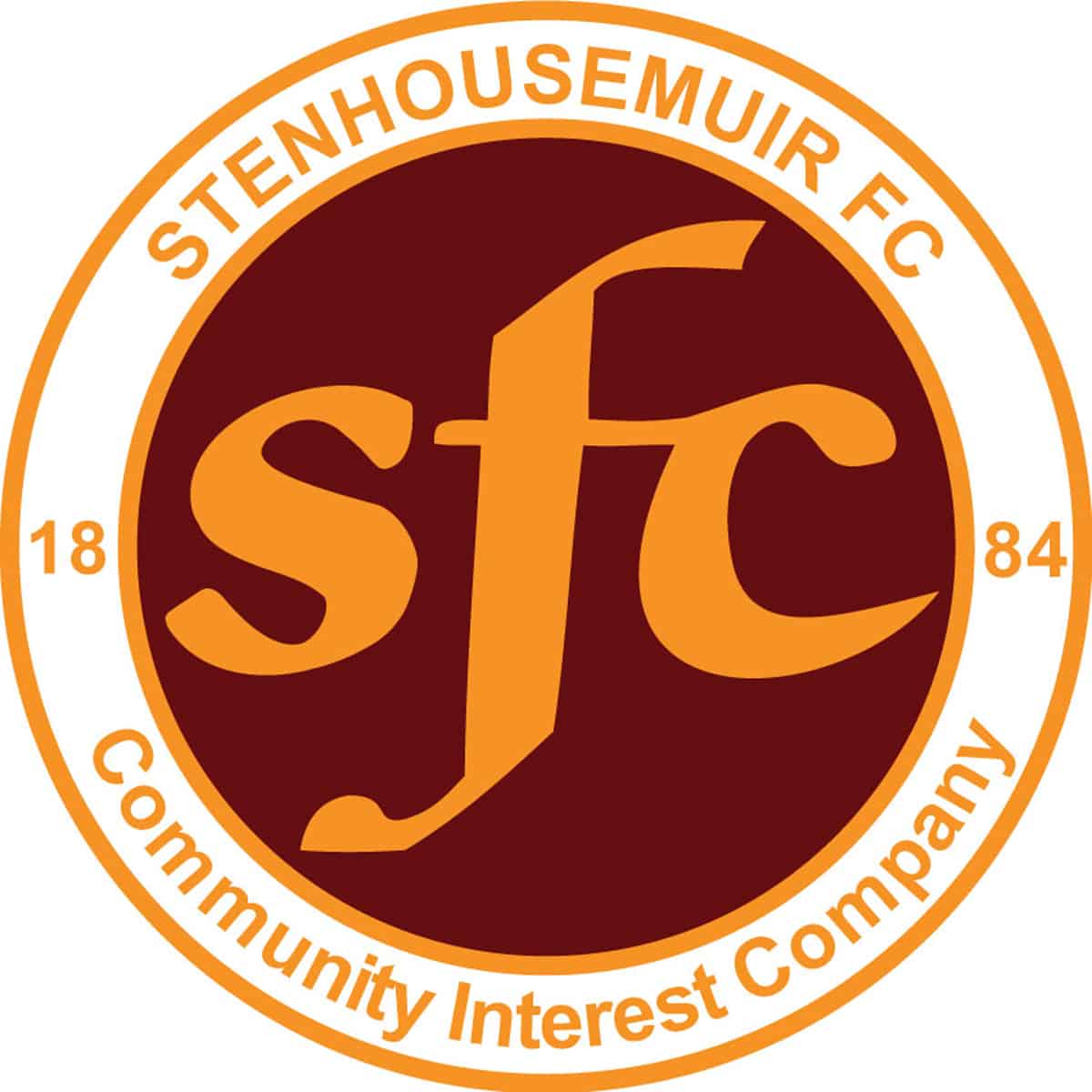 SPFL Ladbrokes League 1
Ochilview Park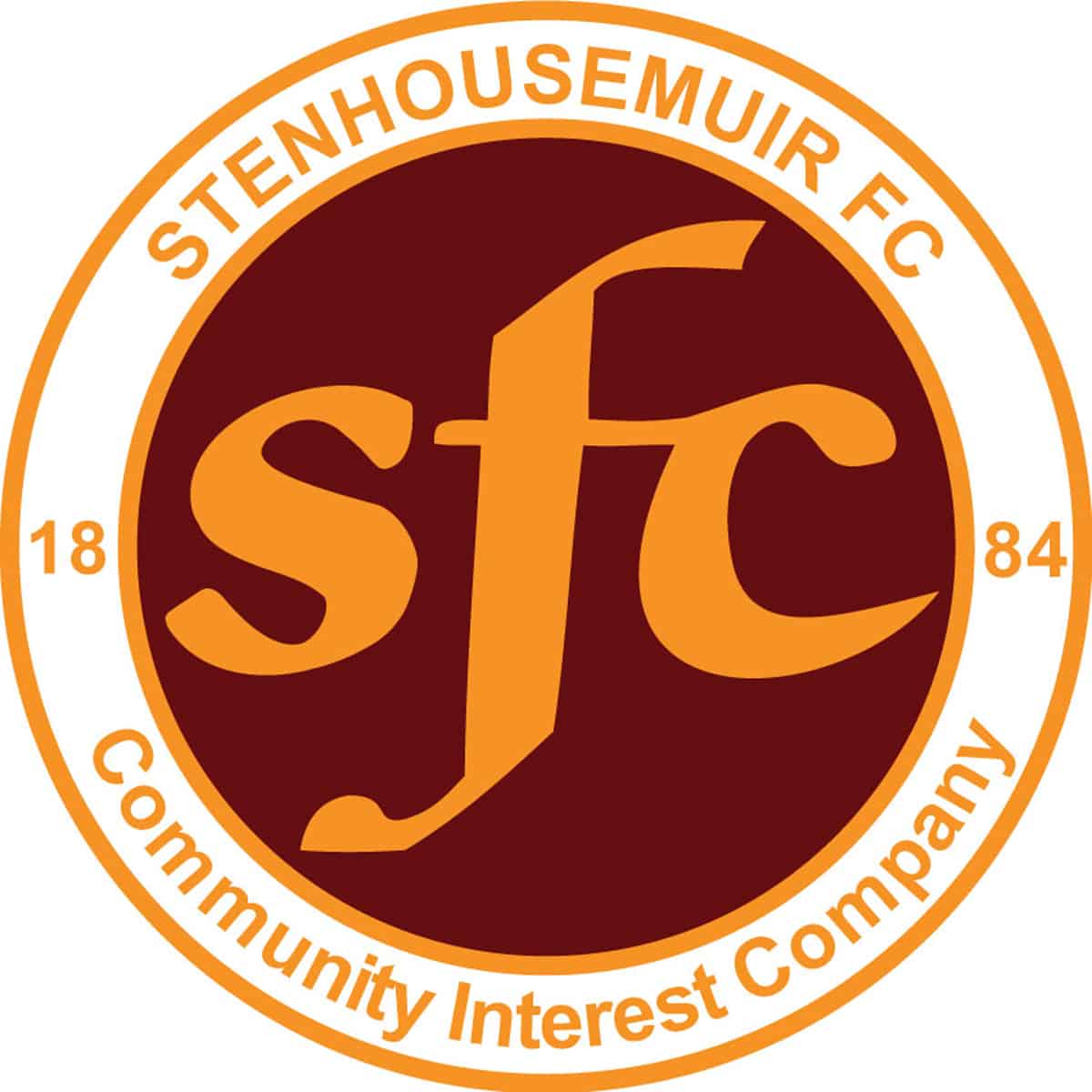 SPFL Ladbrokes League 1
Borough Briggs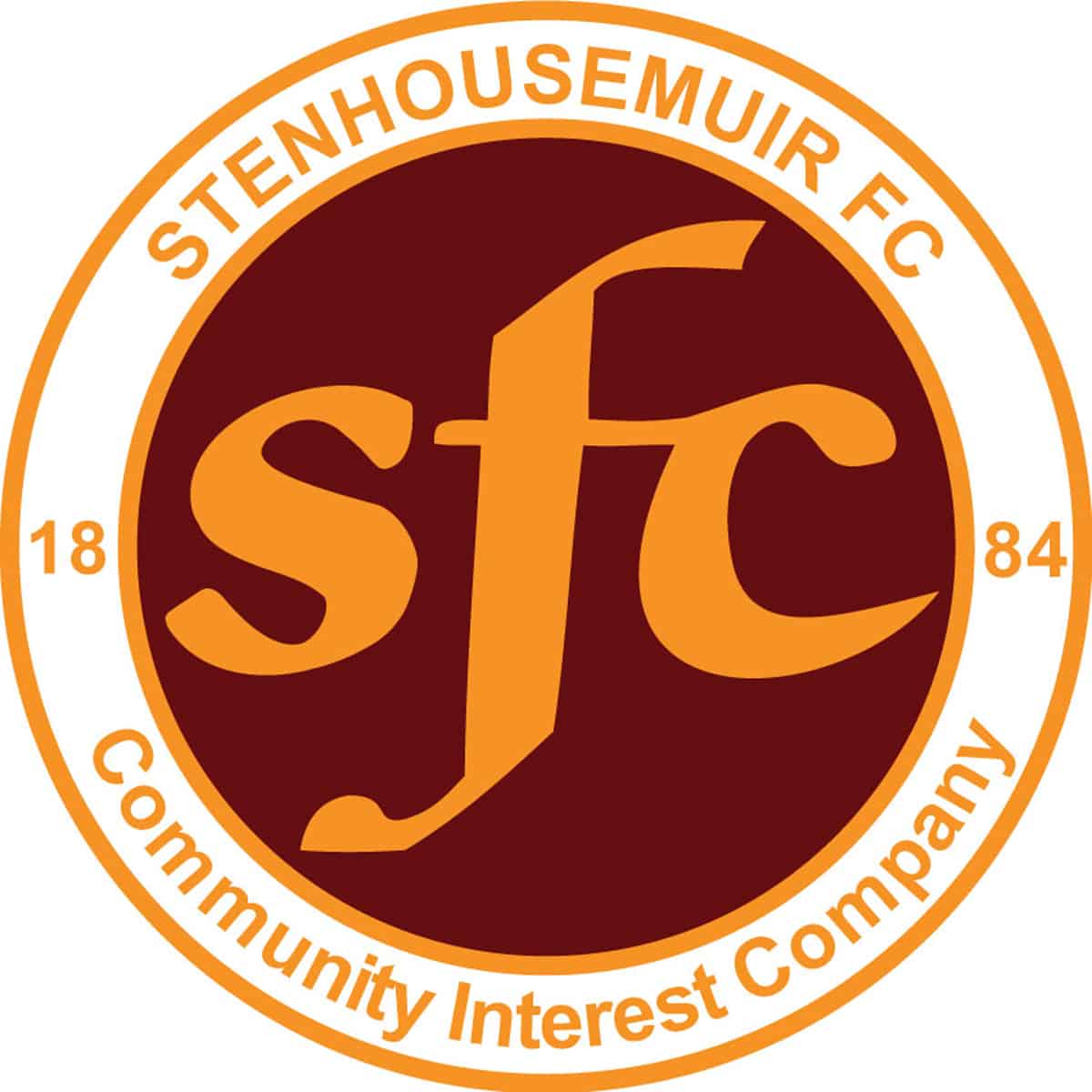 SPFL Ladbrokes League 1
Ochilview Park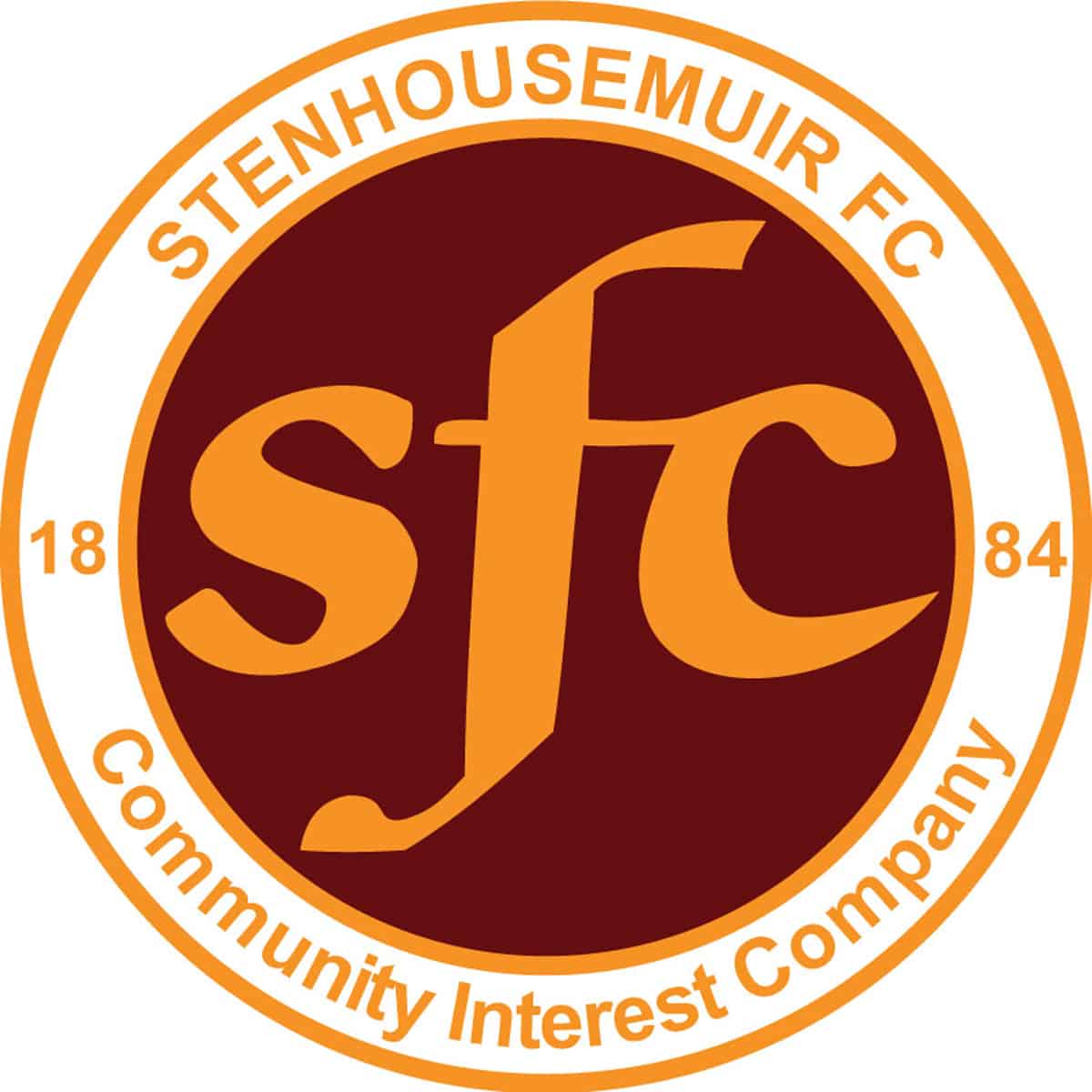 SPFL Ladbrokes League 1
Ochilview Park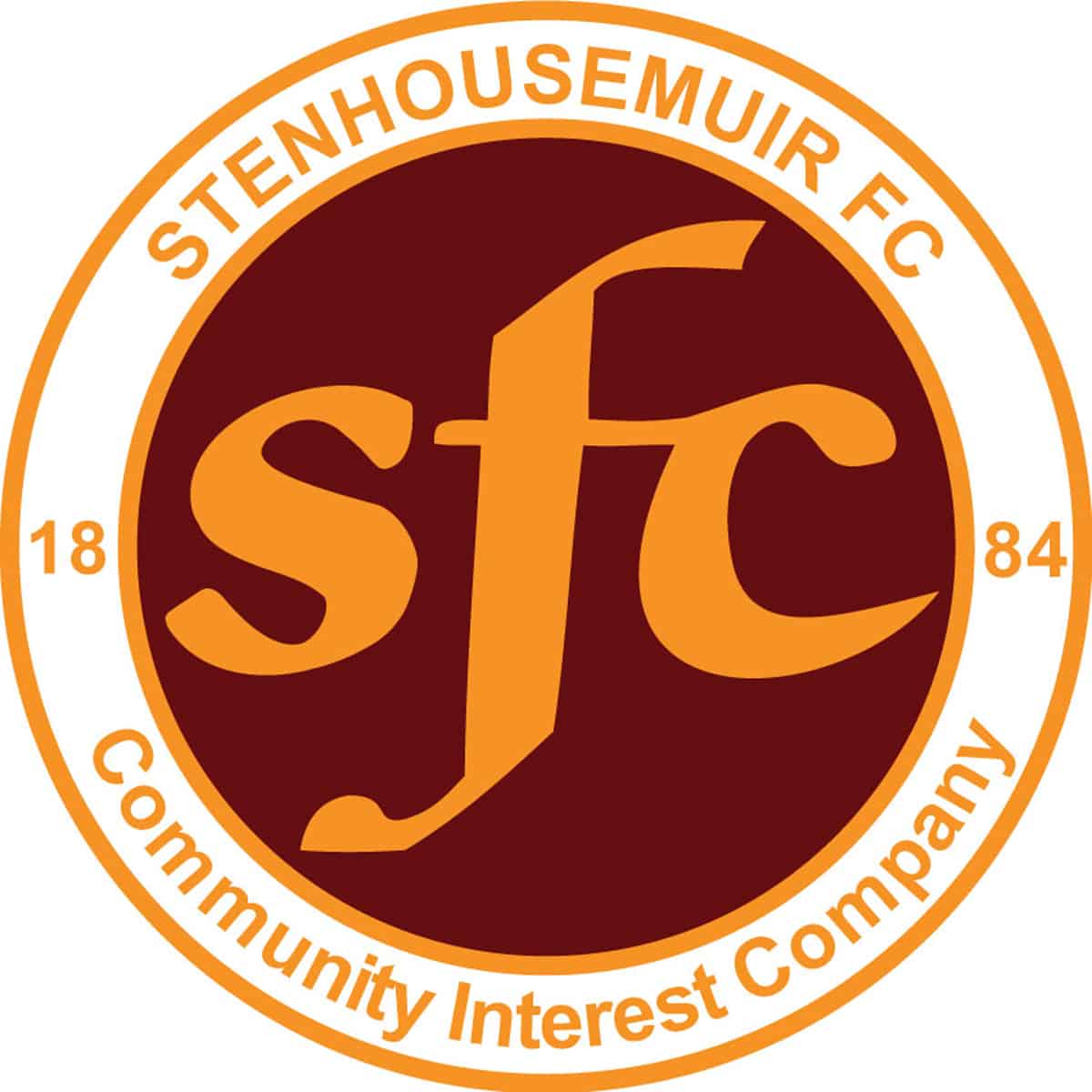 SPFL Ladbrokes League 1
Central Park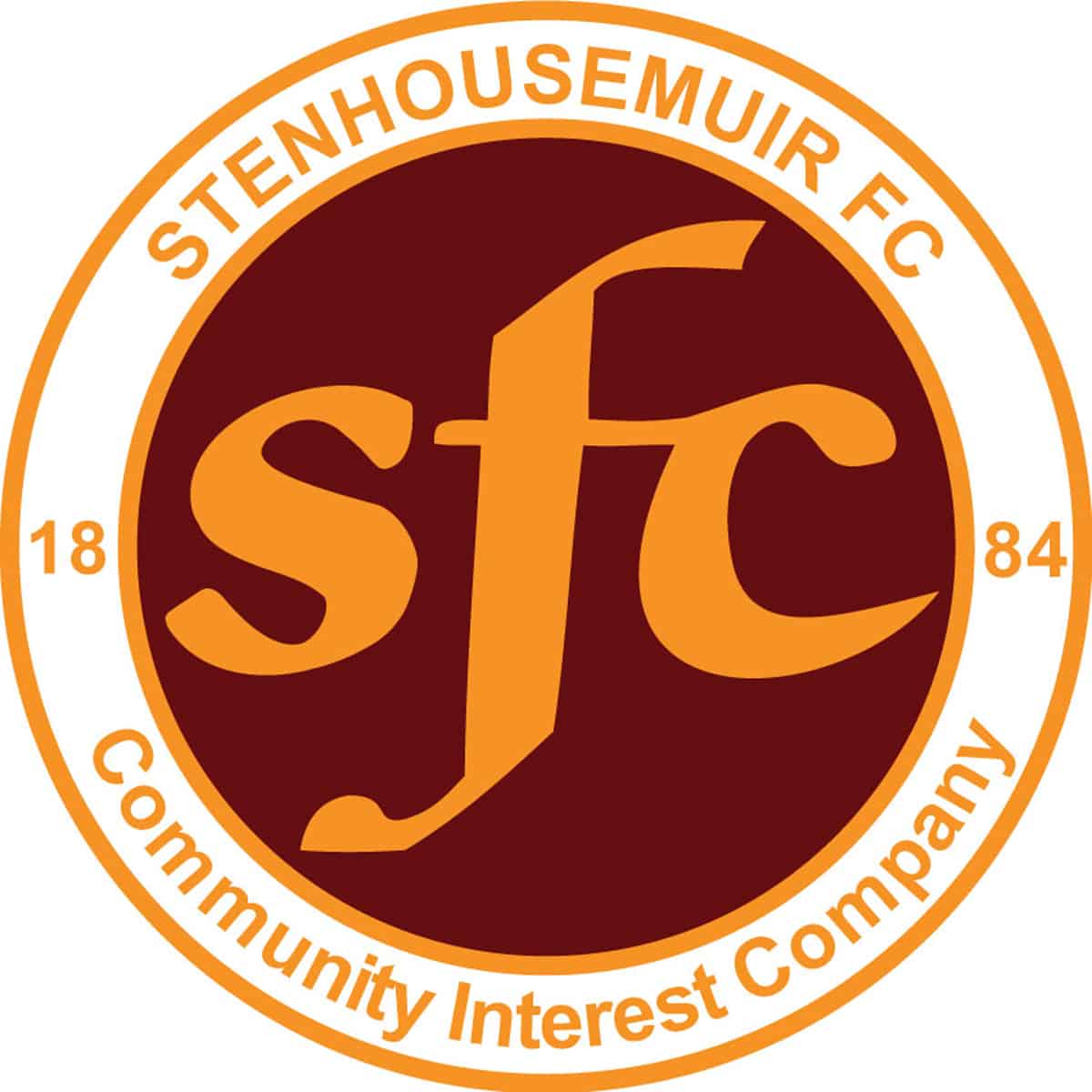 SPFL Ladbrokes League 1
Ochilview Park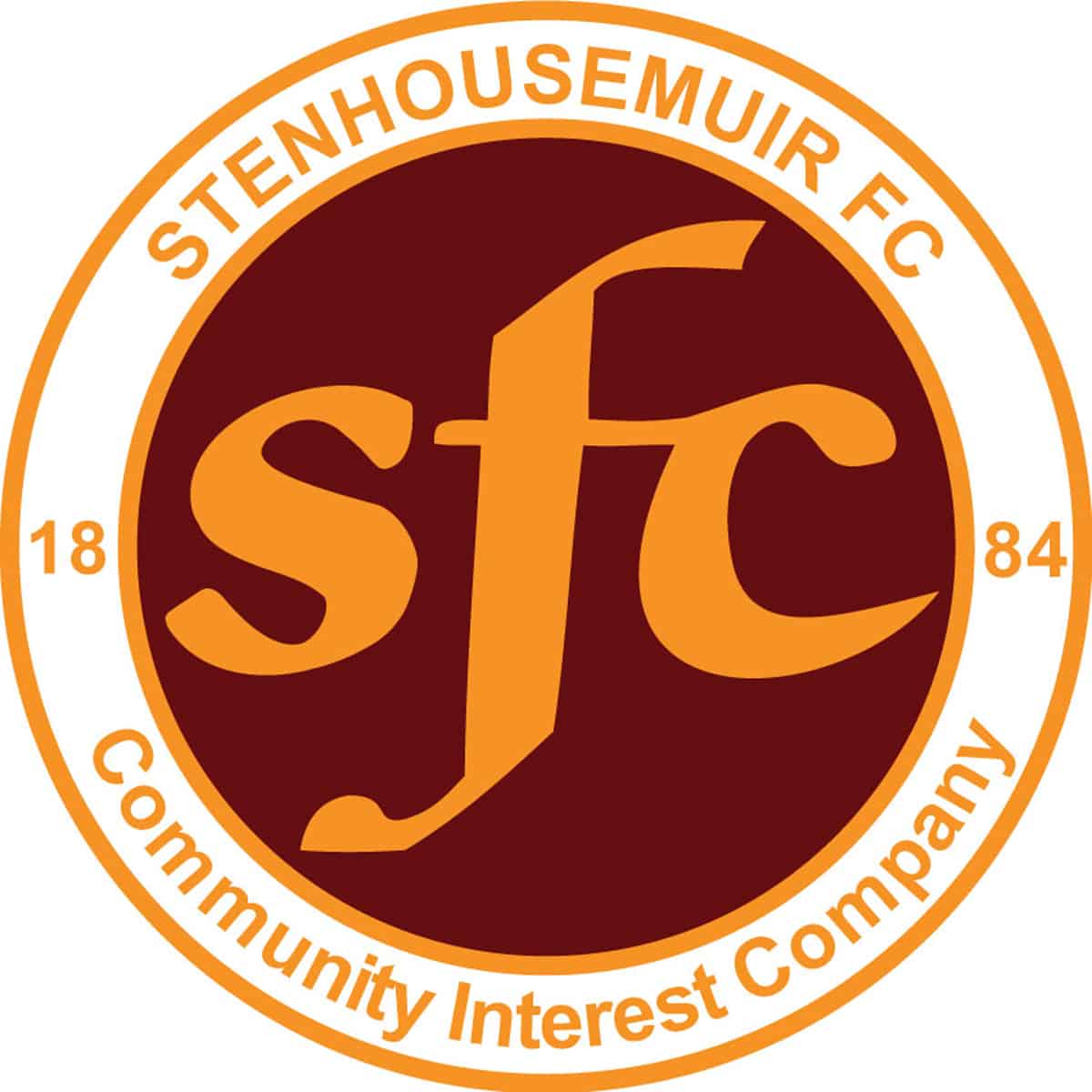 SPFL Ladbrokes League 1
Galabank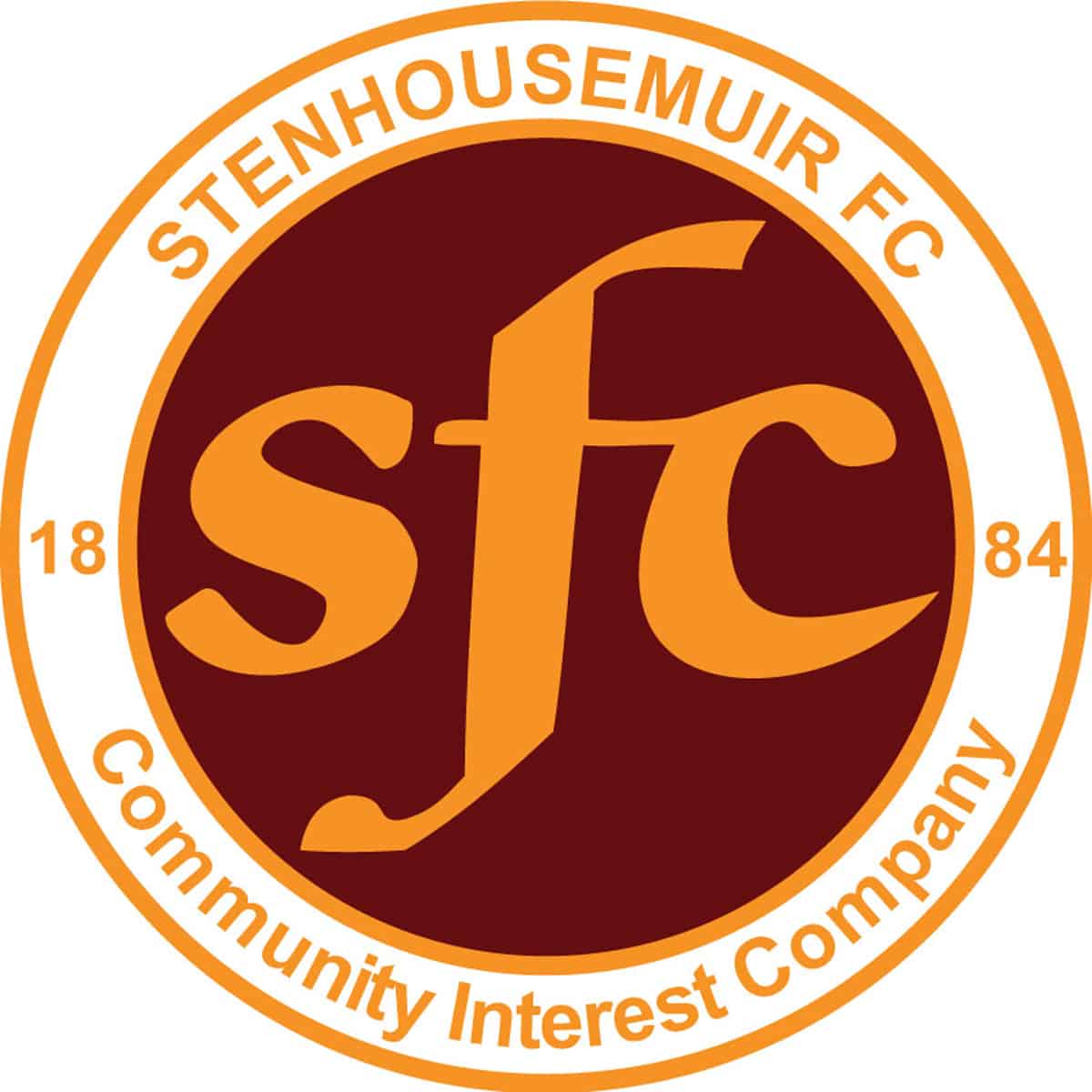 SPFL Ladbrokes League 1
Ochilview Park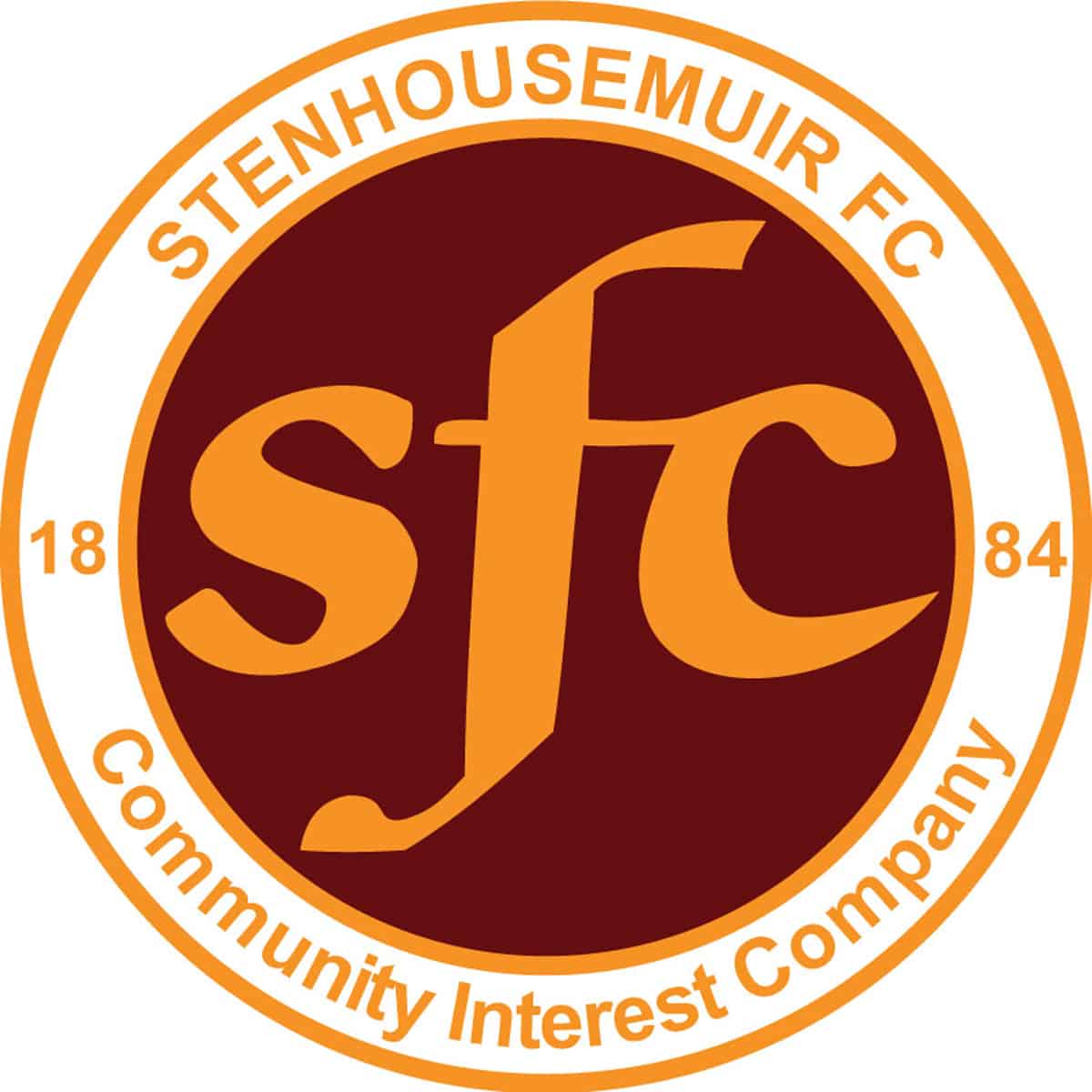 SPFL Ladbrokes League 1
Ochilview Park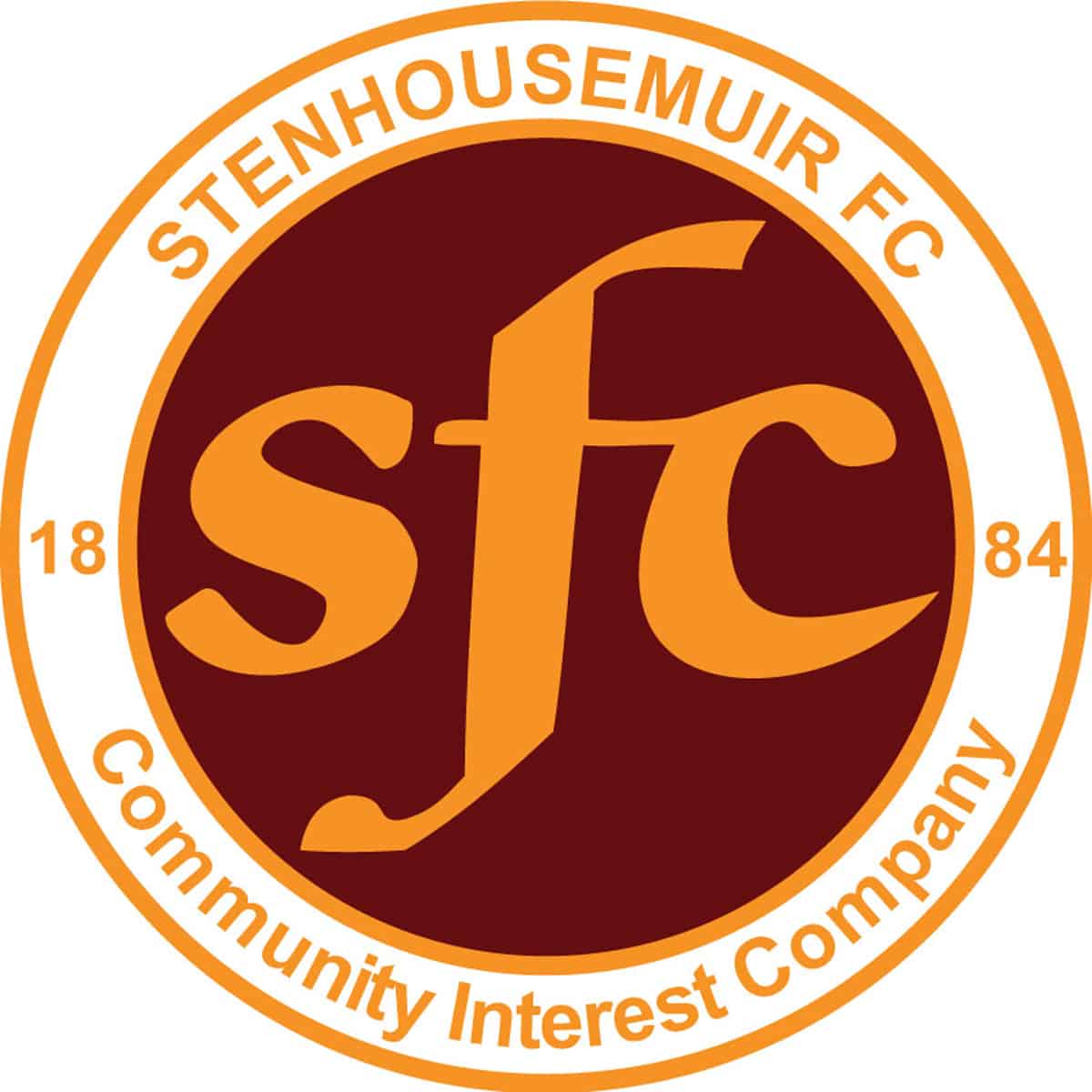 SPFL Ladbrokes League 1
Strathclyde Homes Stadium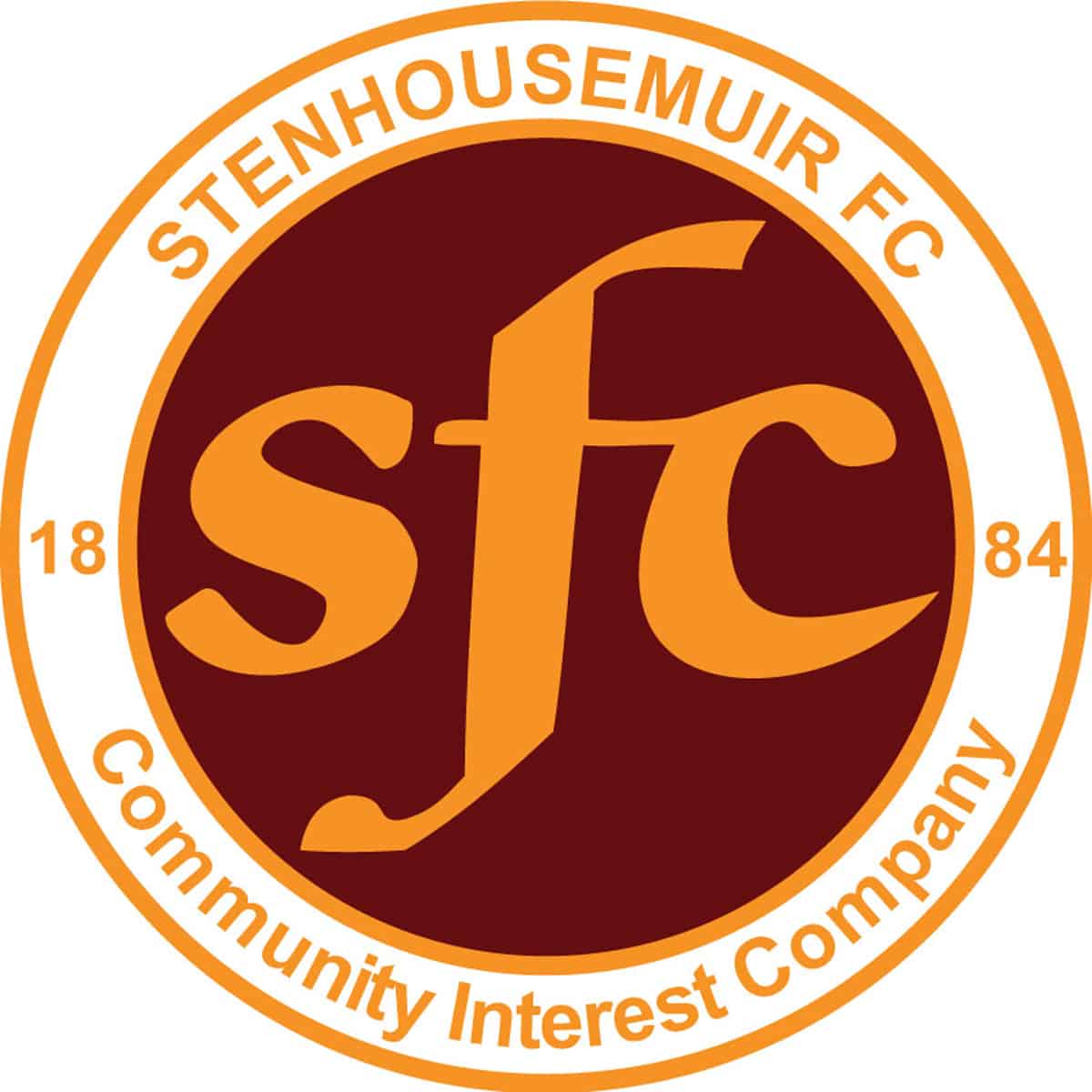 William Hill Scottish Cup
Ochilview Park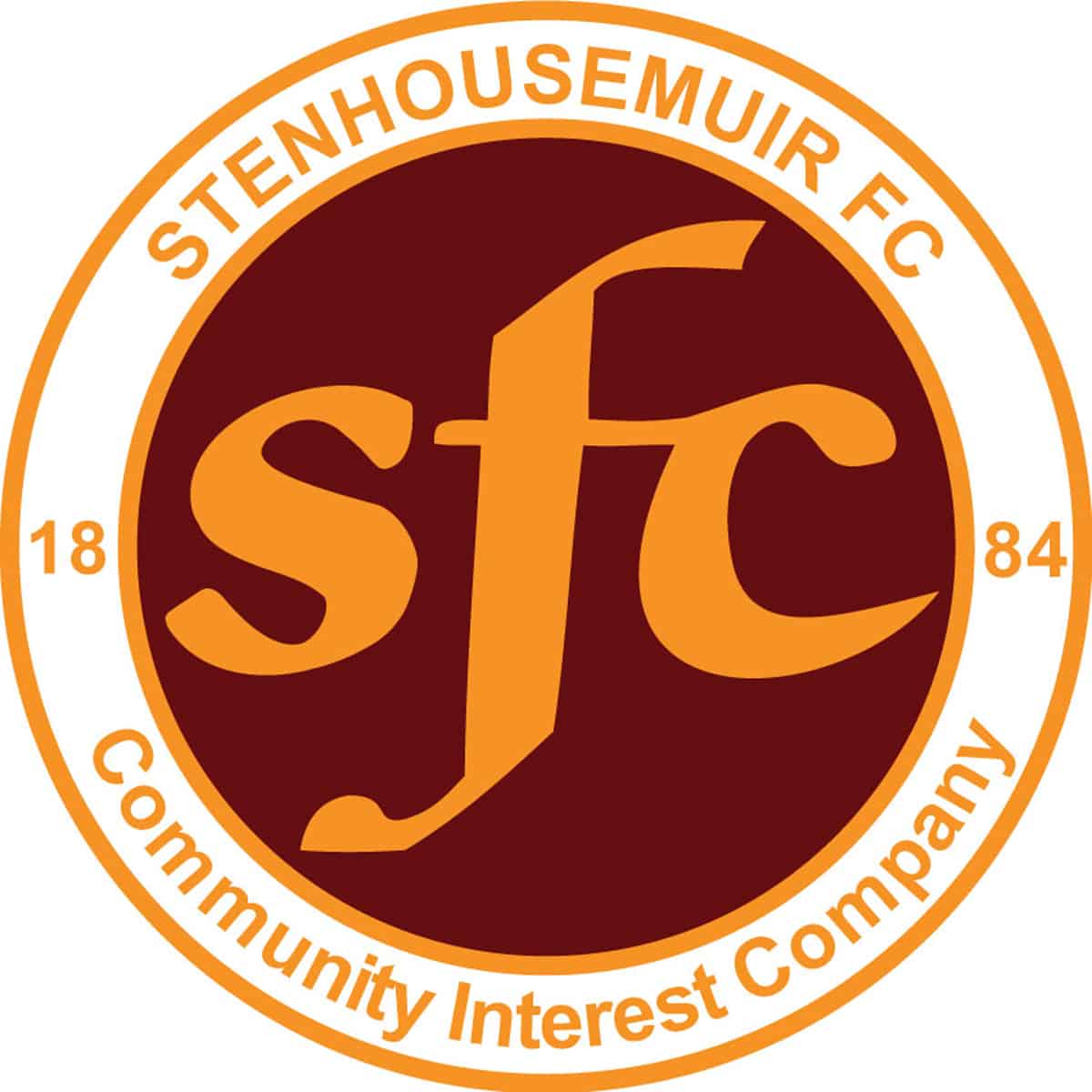 SPFL Ladbrokes League 1
Ochilview Park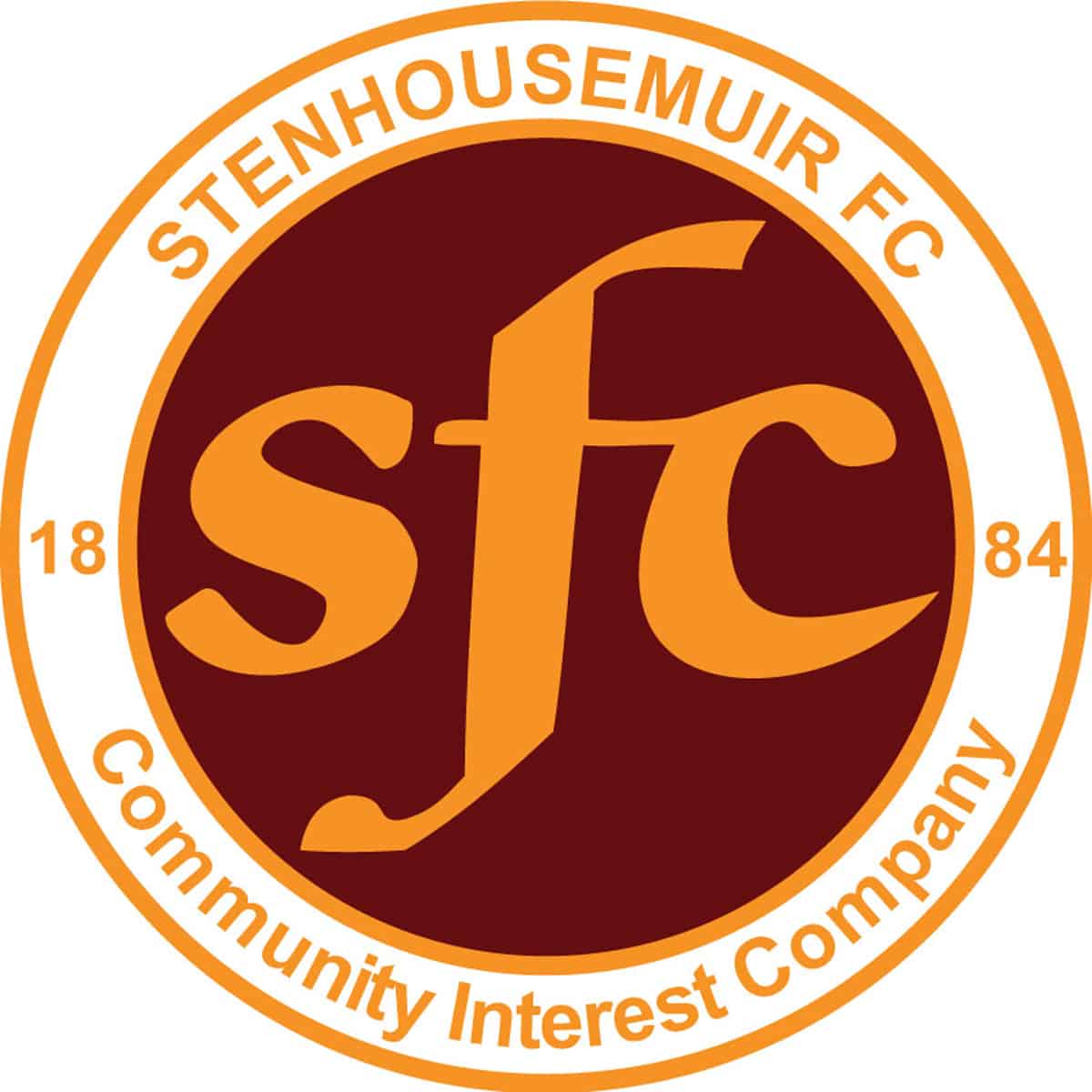 SPFL Ladbrokes League 1
Ochilview Park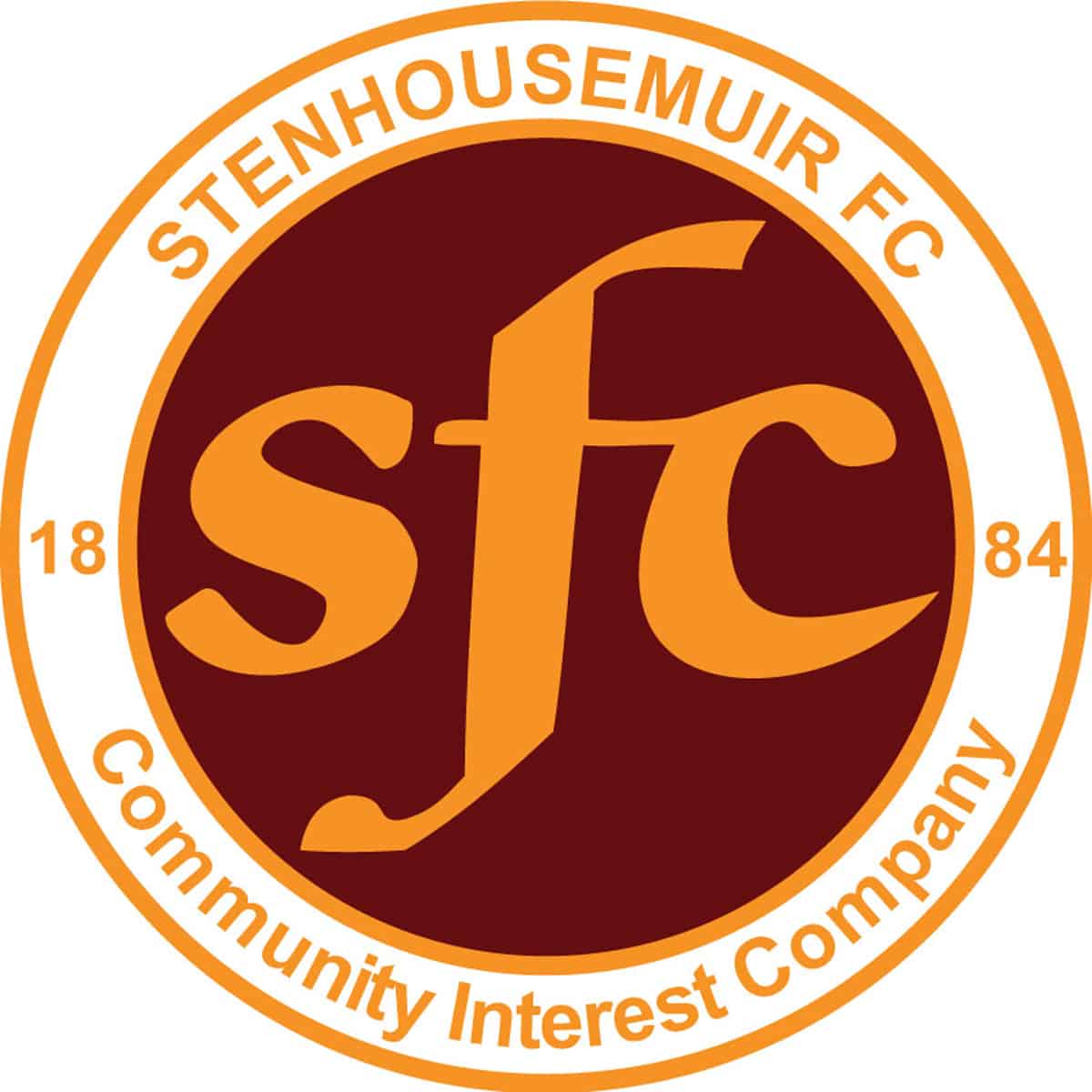 SPFL Ladbrokes League 1
Station Park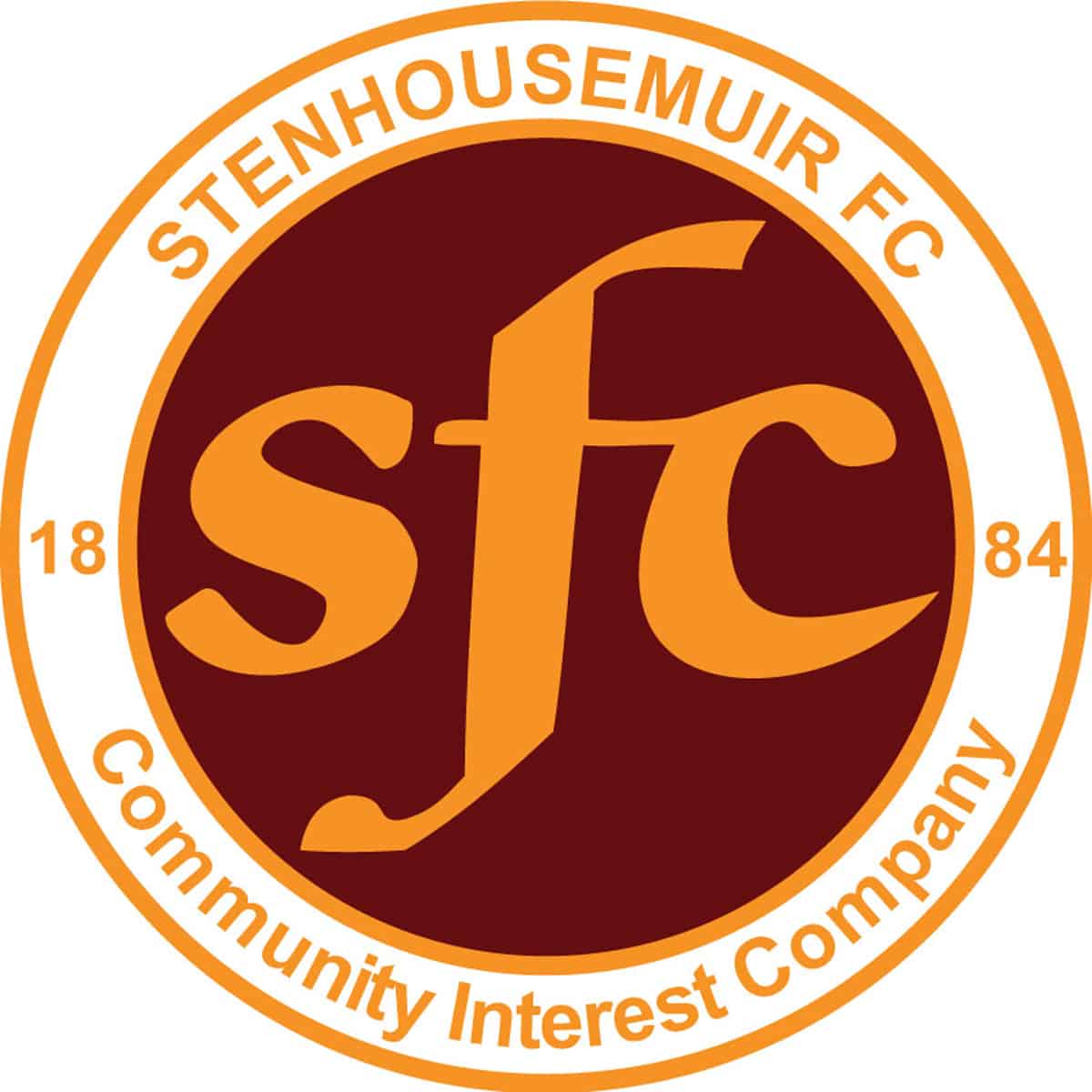 SPFL Ladbrokes League 1
Ochilview Park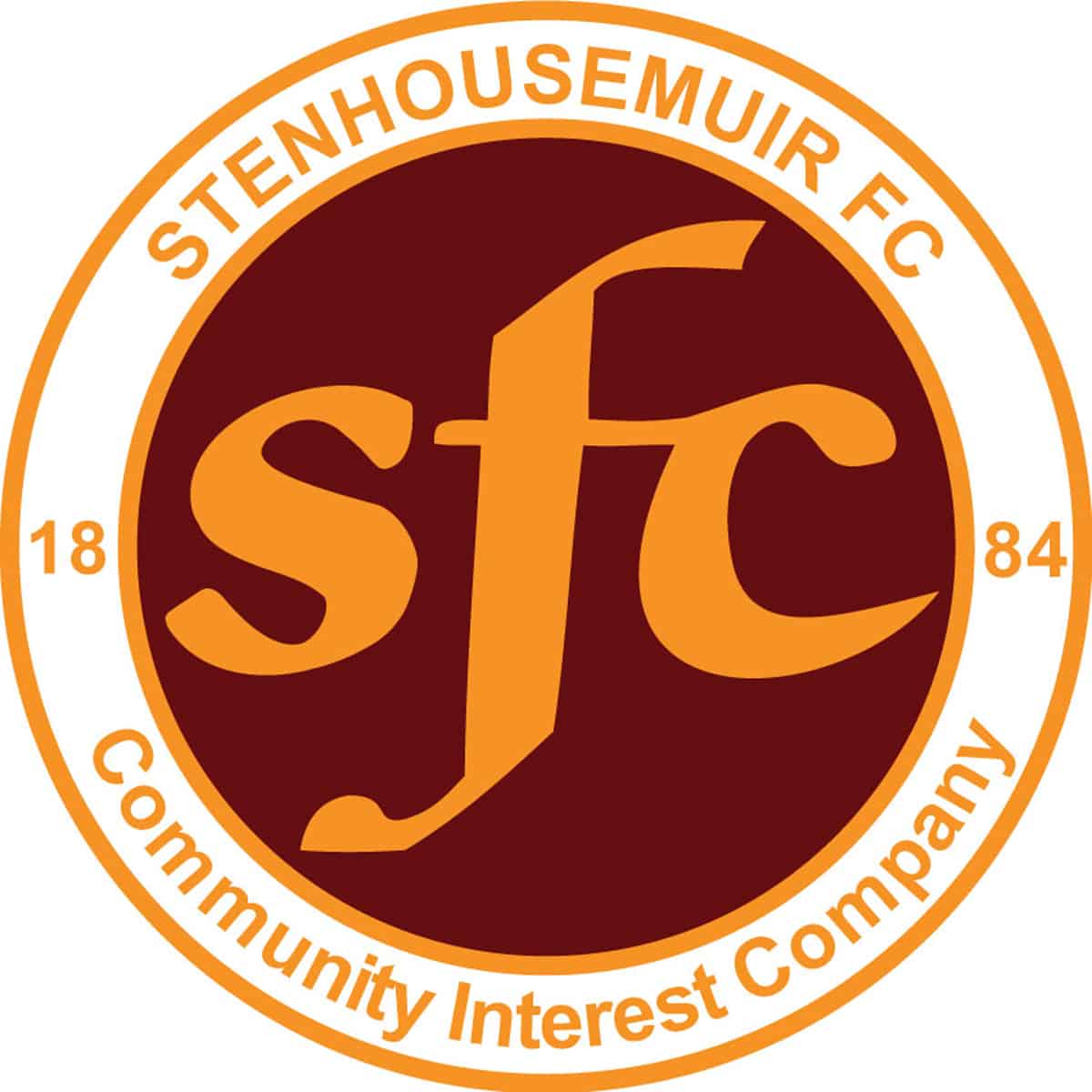 SPFL Ladbrokes League 1
Shielfield Park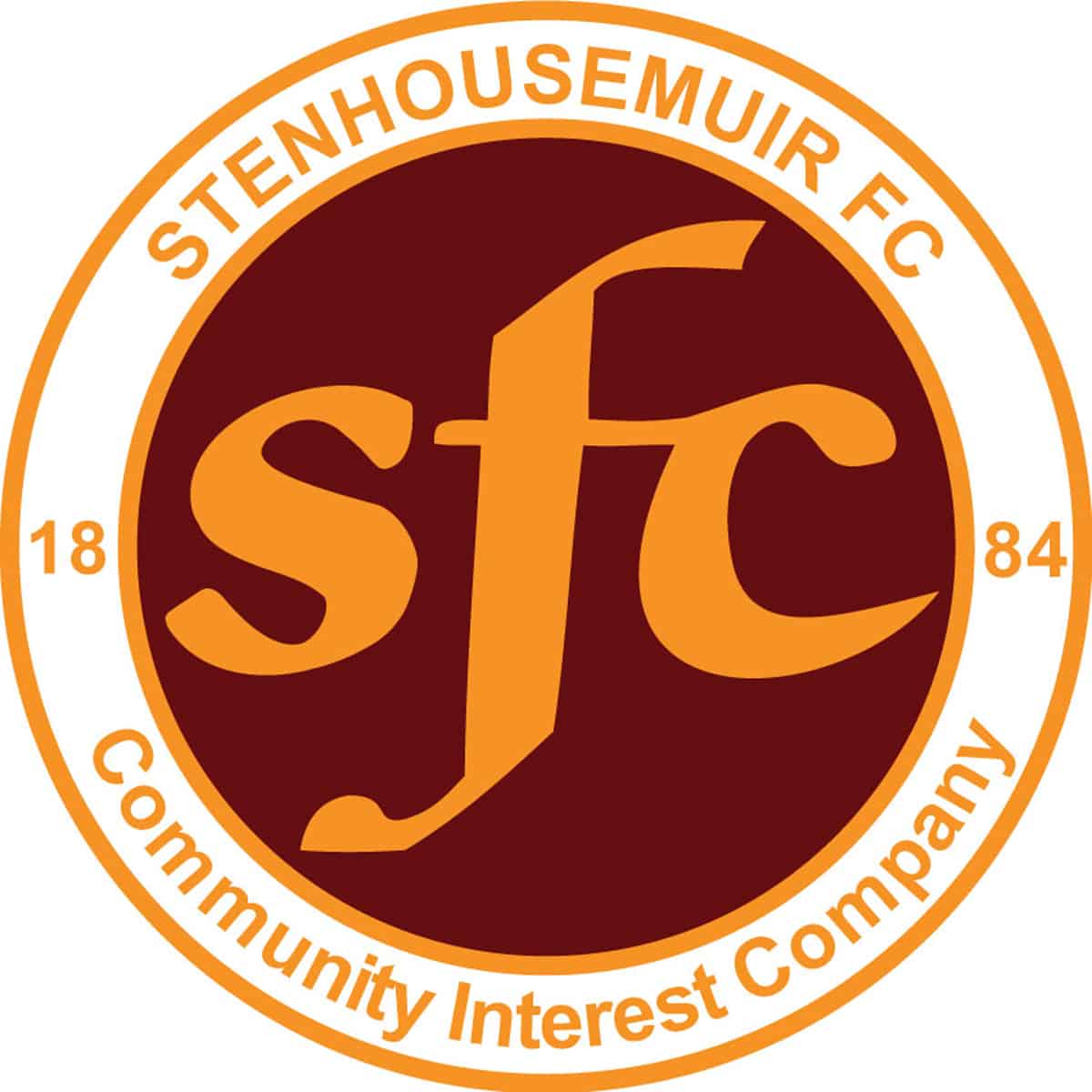 William Hill Scottish Cup
Grant Street Park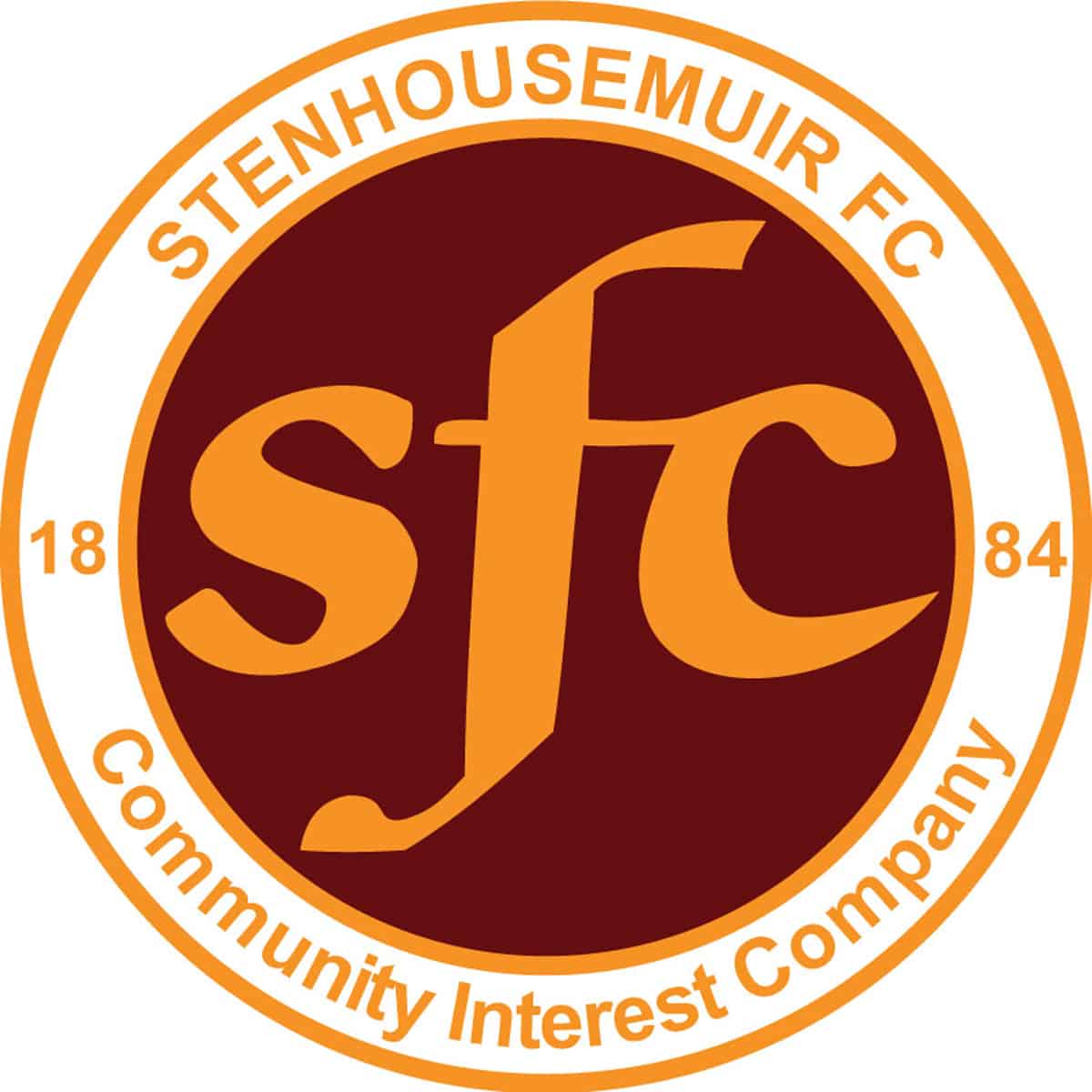 SPFL Ladbrokes League 1
Ochilview Park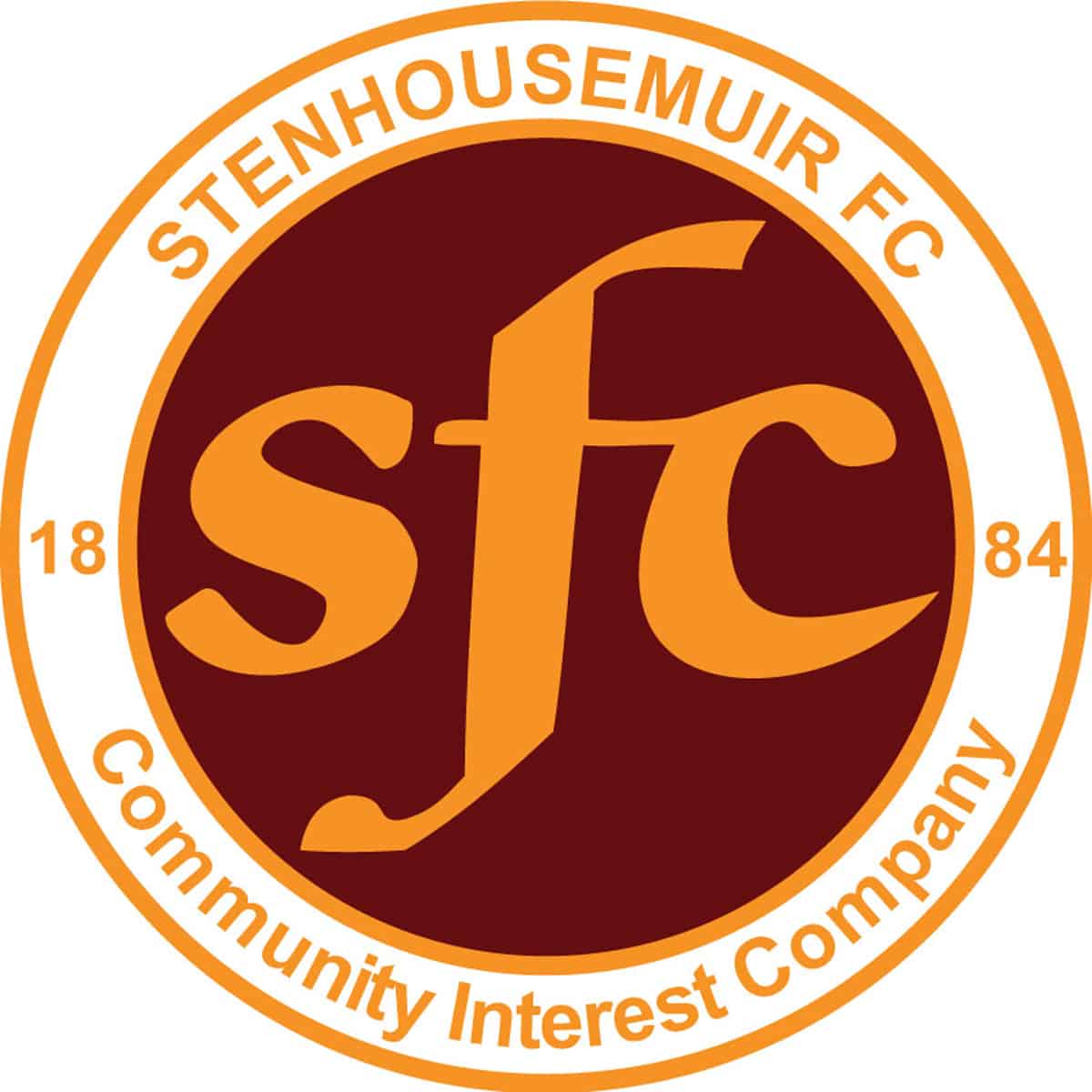 SPFL Ladbrokes League 1
Central Park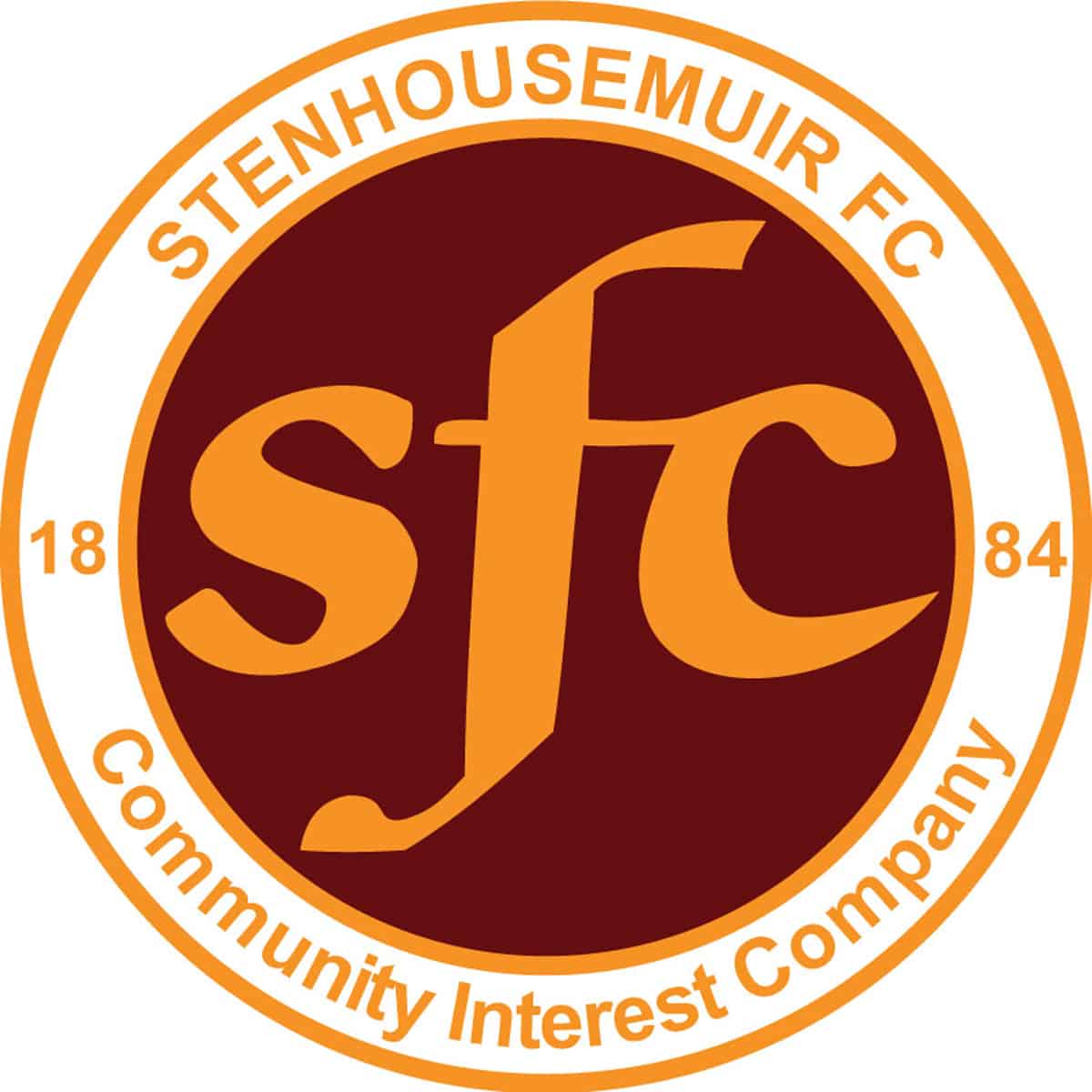 SPFL Ladbrokes League 1
Ochilview Park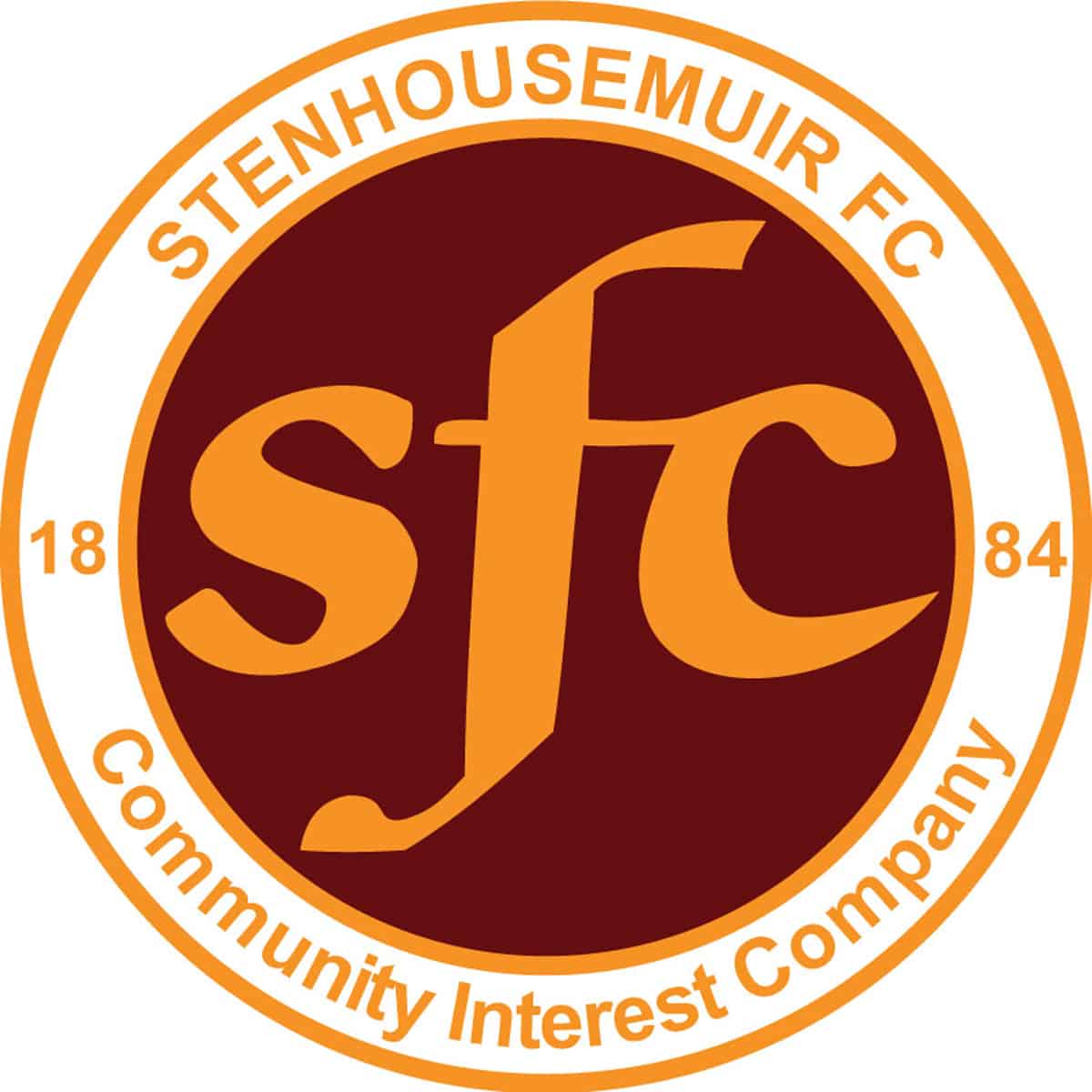 SPFL Ladbrokes League 1
Links Park Stadium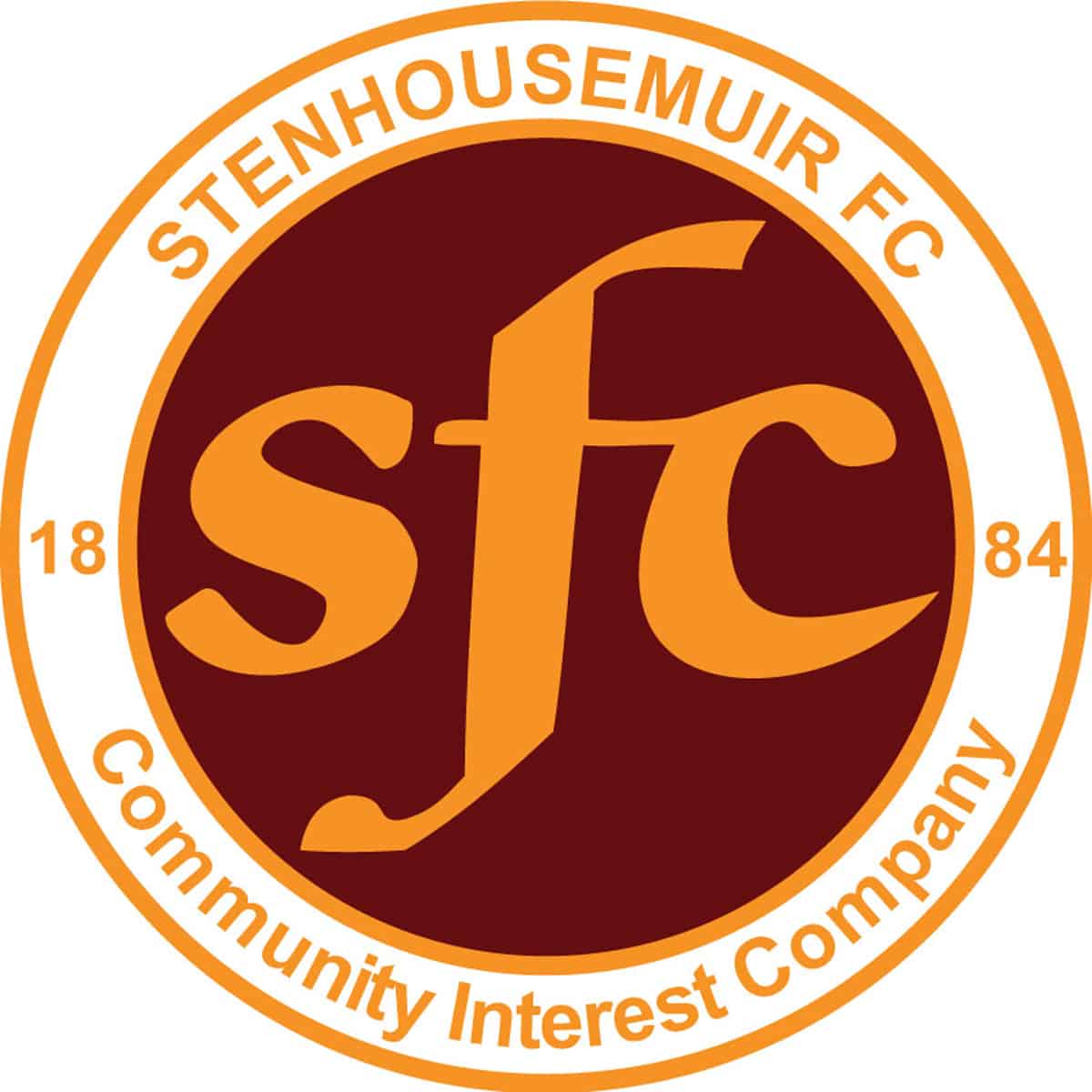 William Hill Scottish Cup
Ochilview Park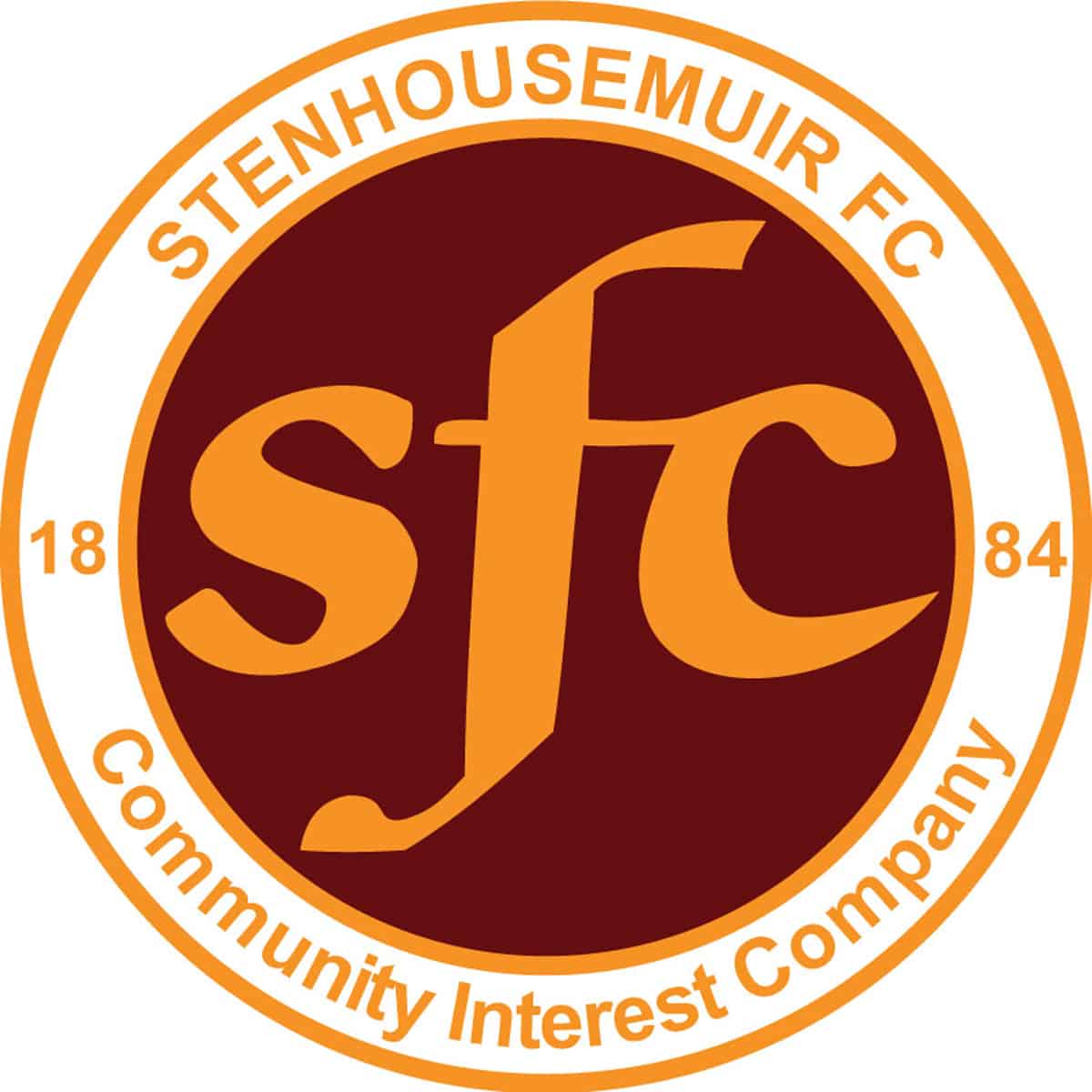 SPFL Ladbrokes League 1
Borough Briggs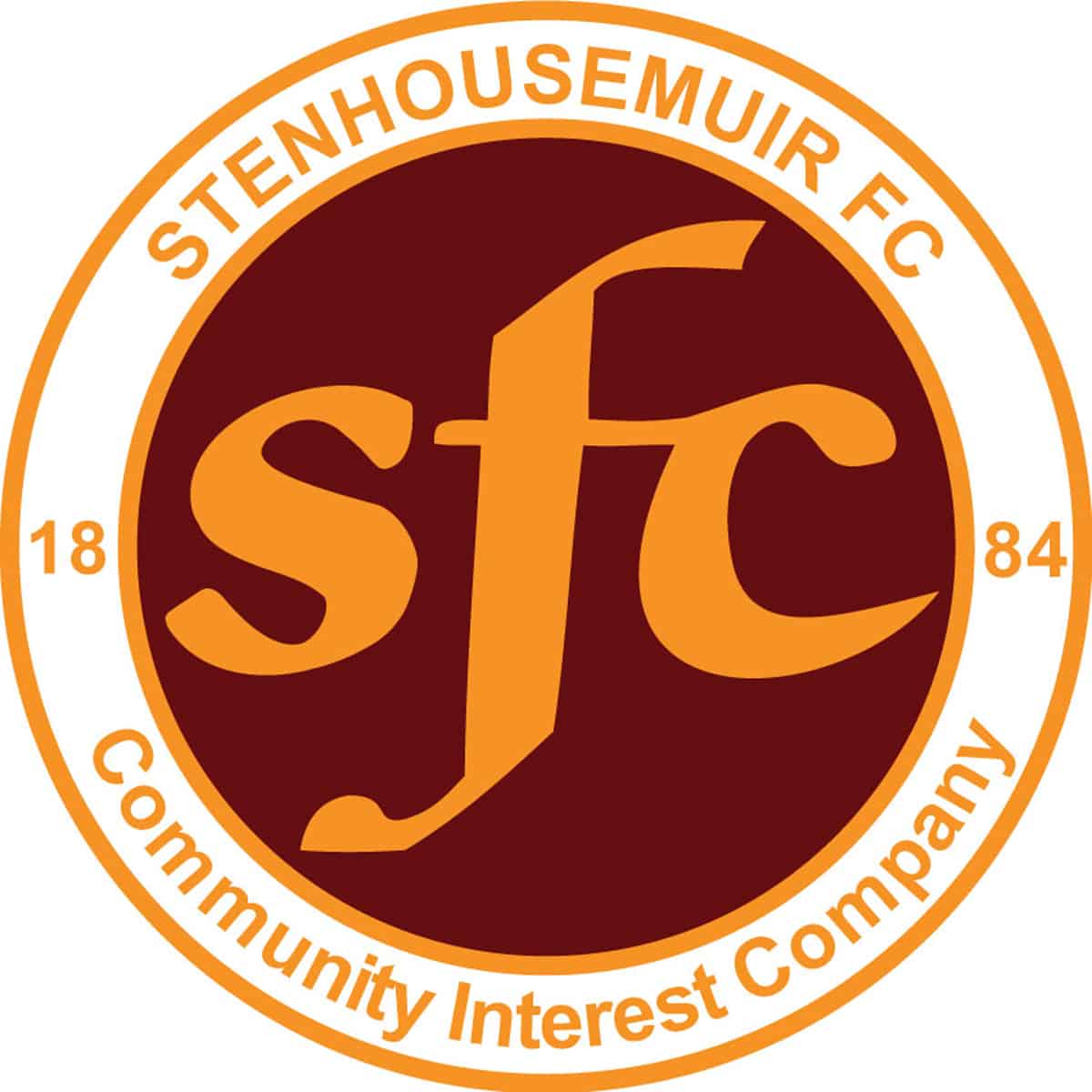 SPFL Ladbrokes League 1
Ochilview Park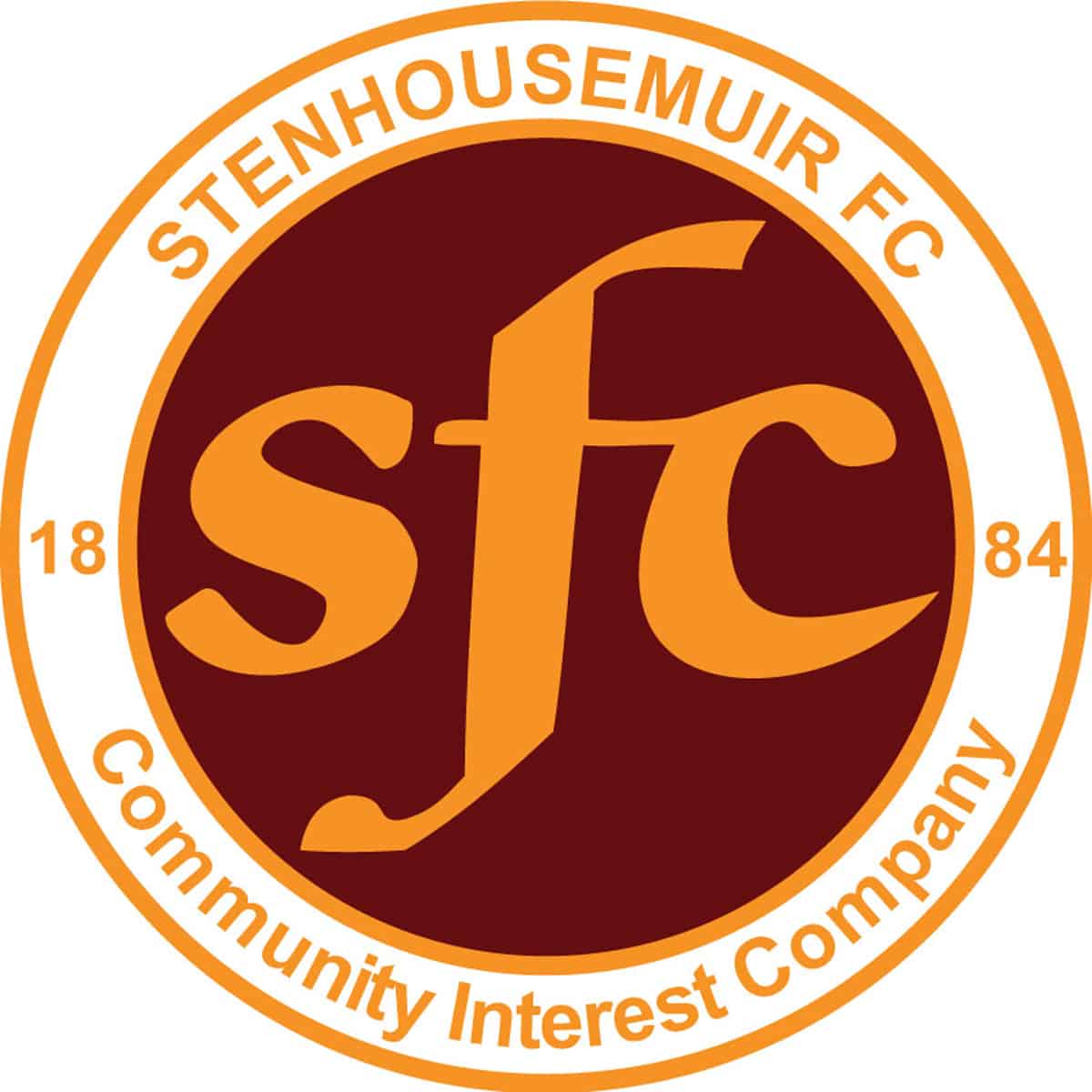 SPFL Ladbrokes League 1
Cliftonhill Stadium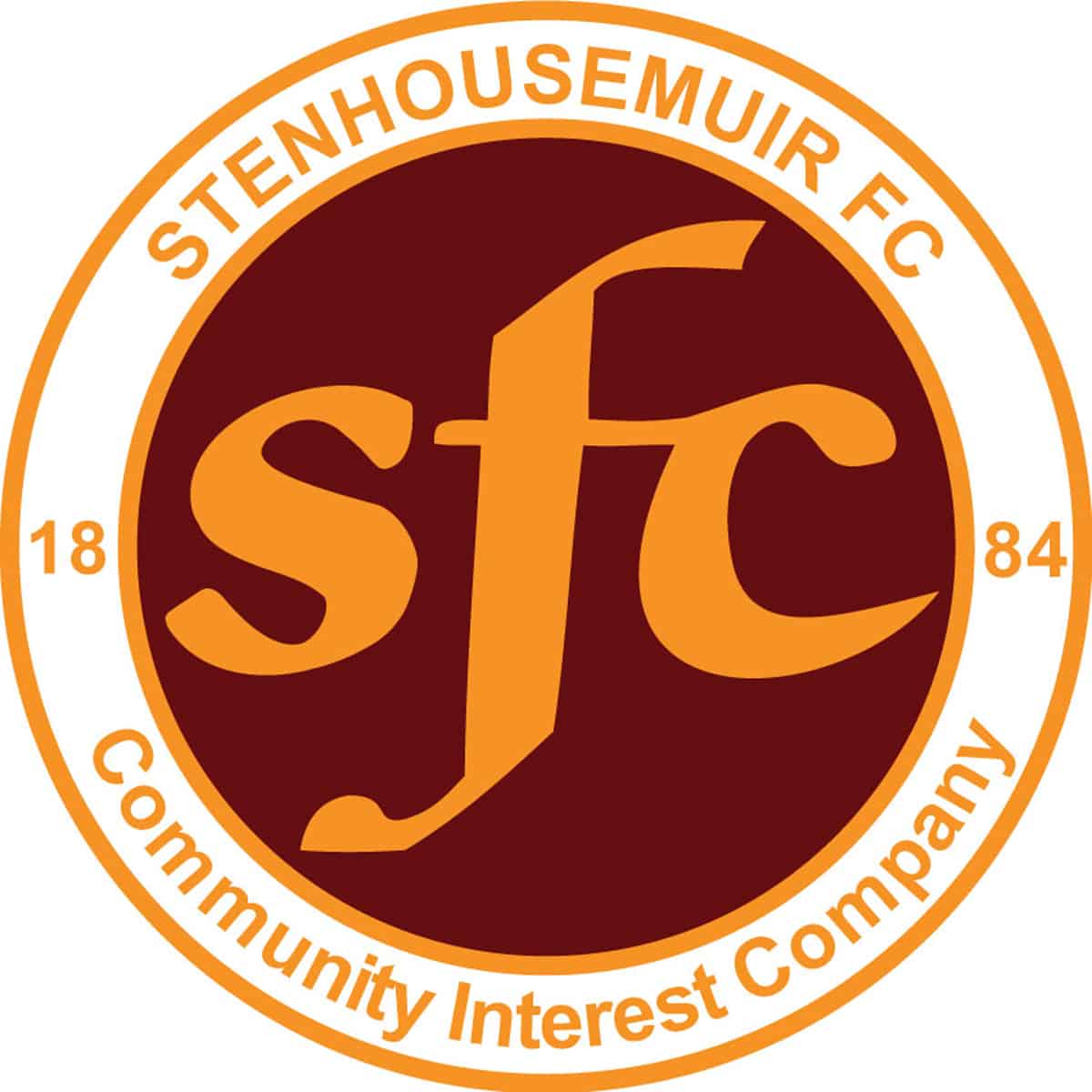 SPFL Ladbrokes League 1
Ochilview Park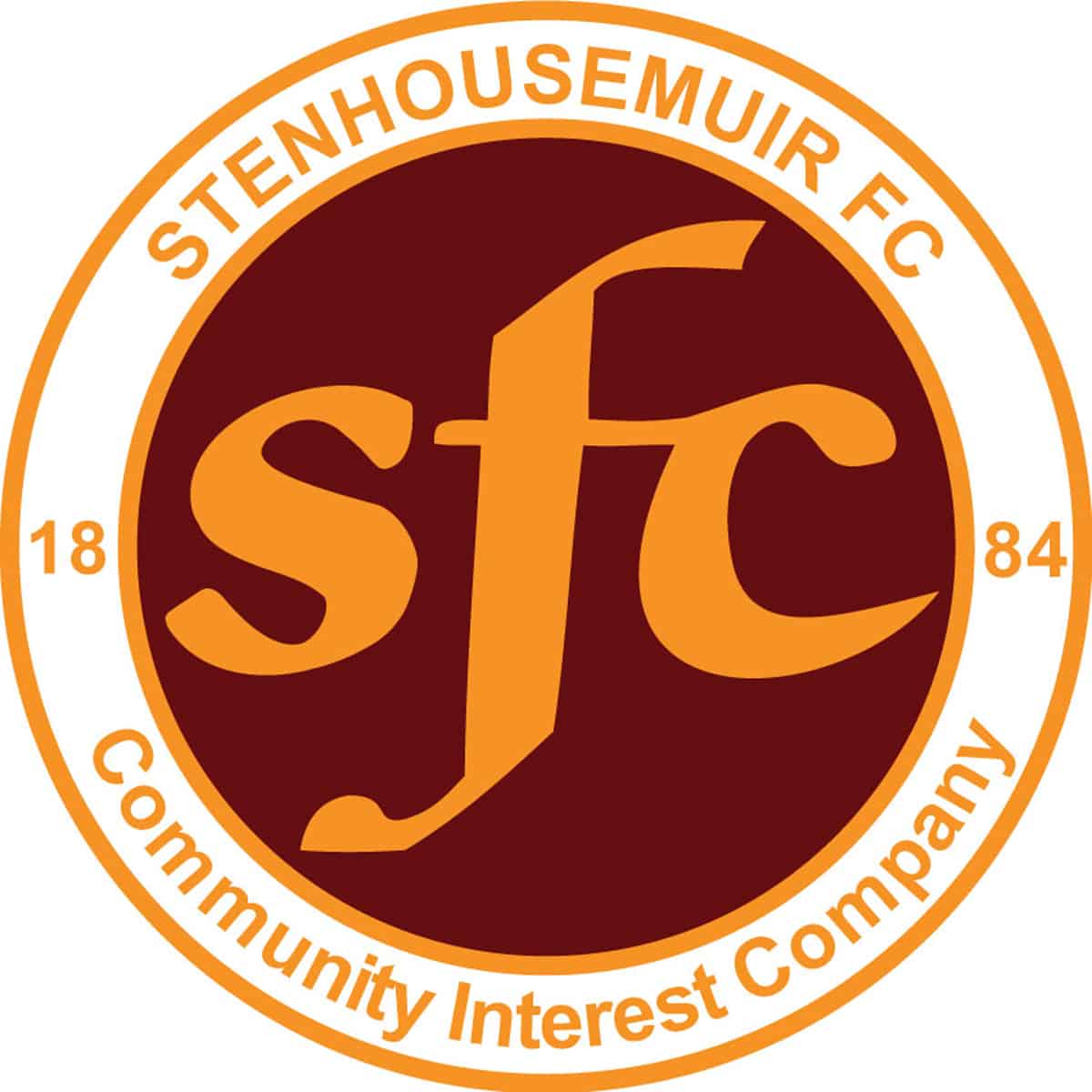 SPFL Ladbrokes League 1
Ochilview Park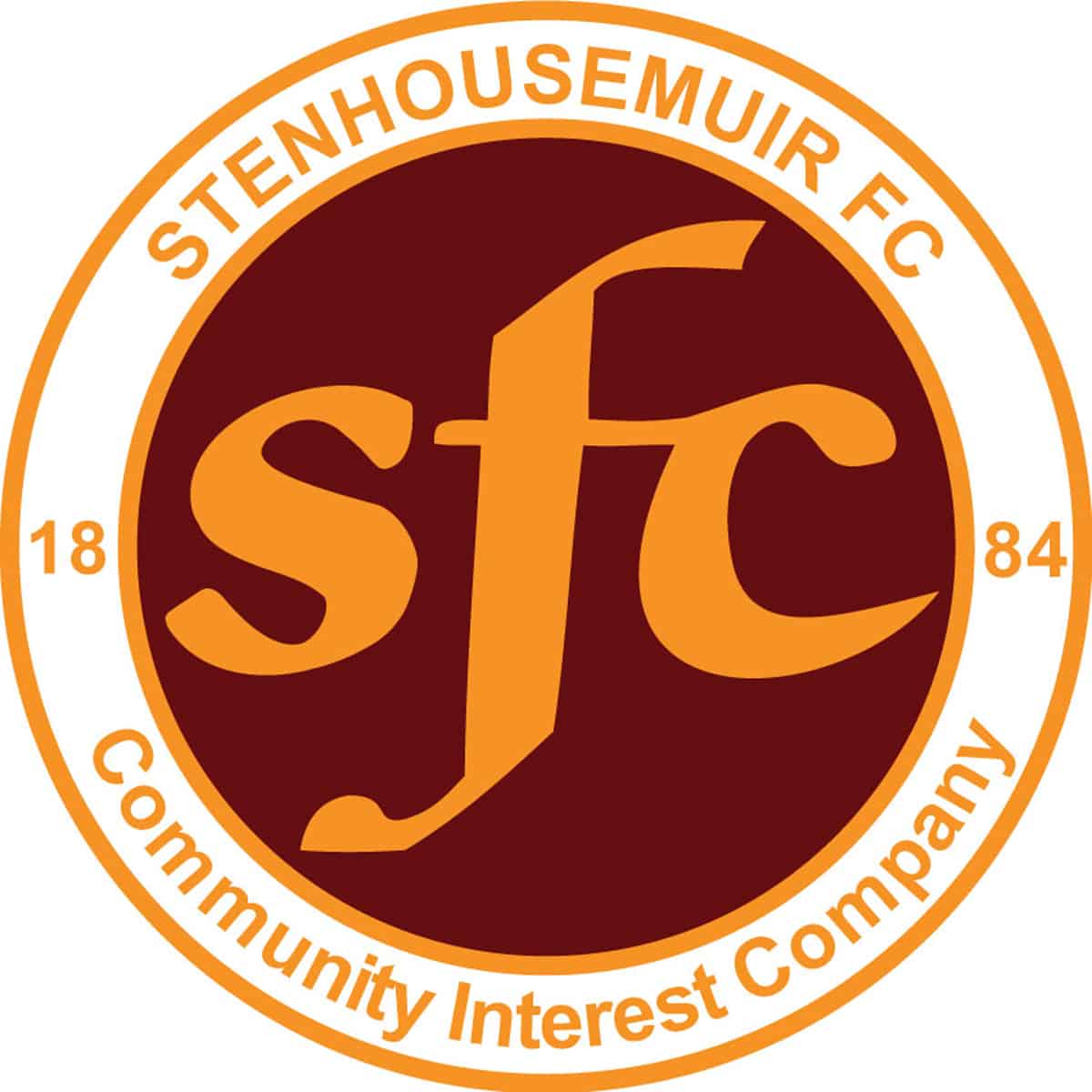 SPFL Ladbrokes League 1
Ochilview Park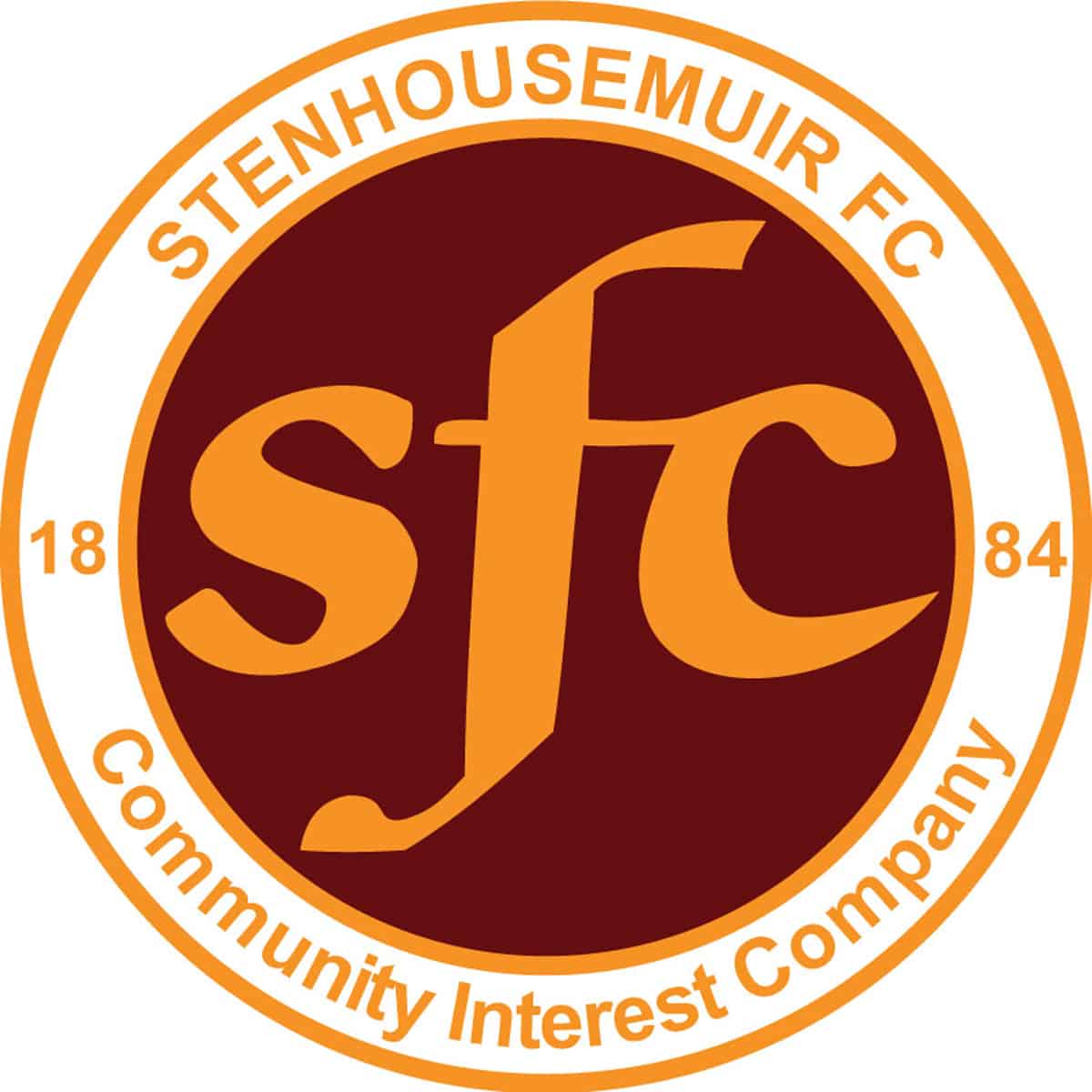 SPFL Ladbrokes League 1
Strathclyde Homes Stadium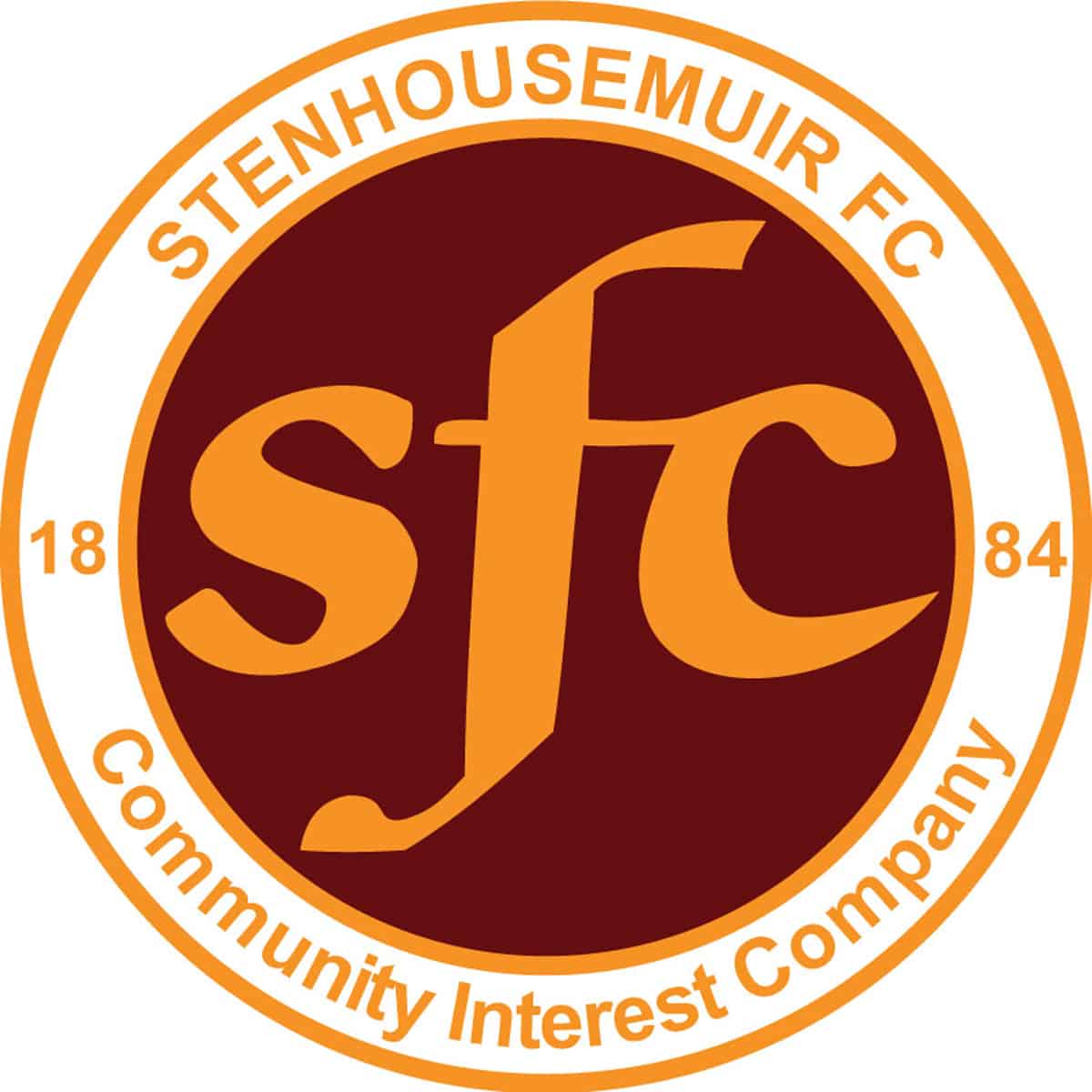 SPFL Ladbrokes League 1
Ochilview Park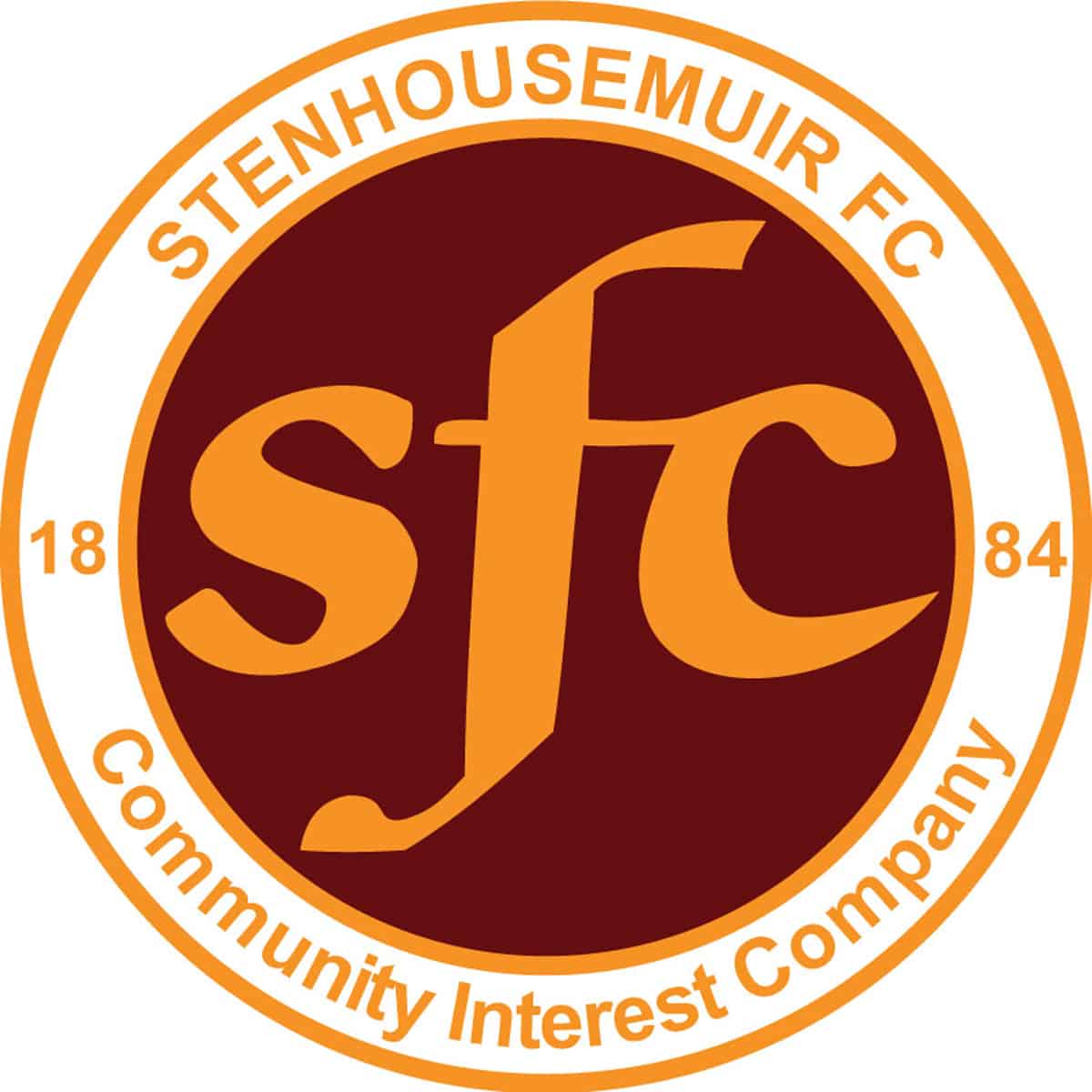 SPFL Ladbrokes League 1
Galabank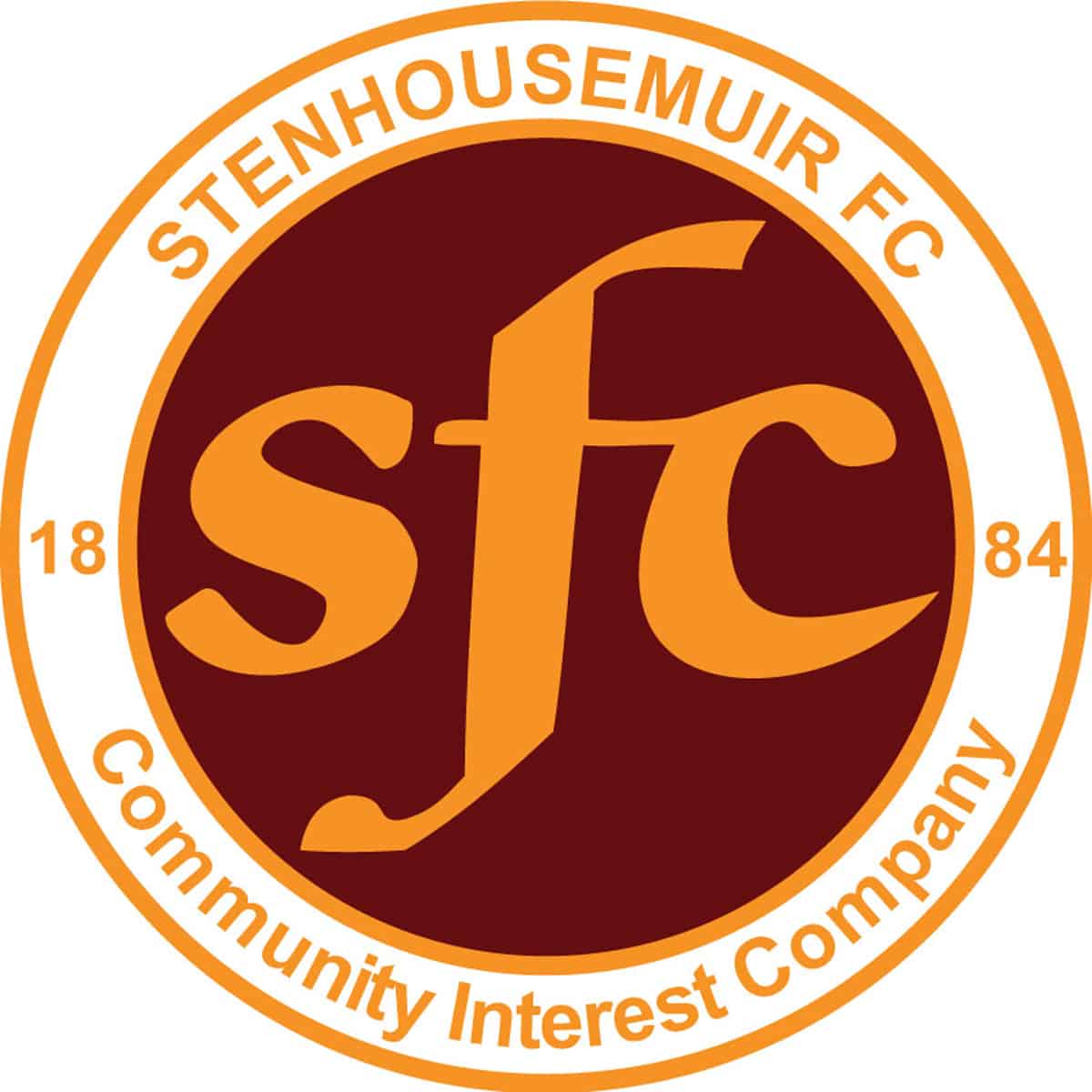 Betfred Cup
Ochilview Park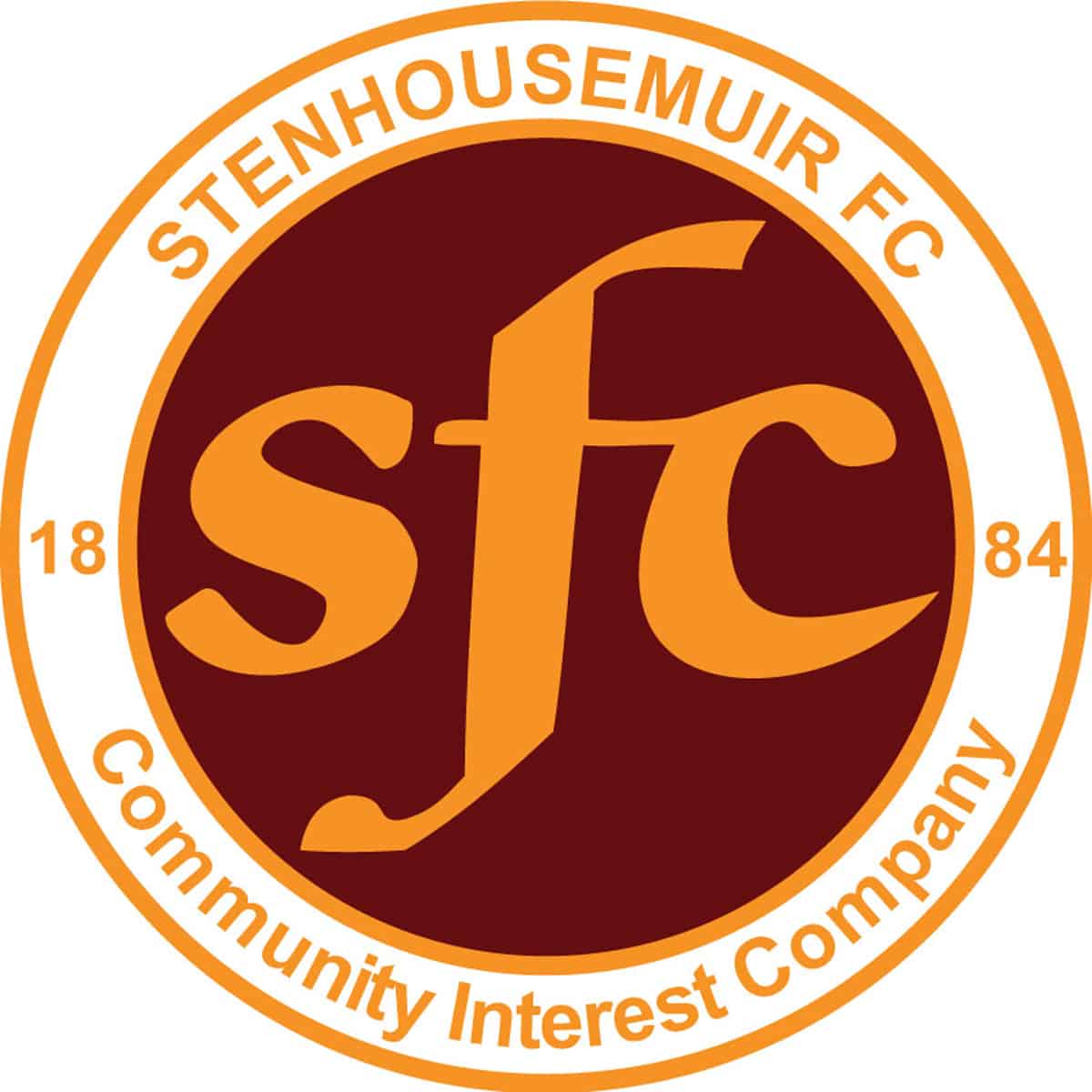 SPFL Ladbrokes League 1
Ochilview Park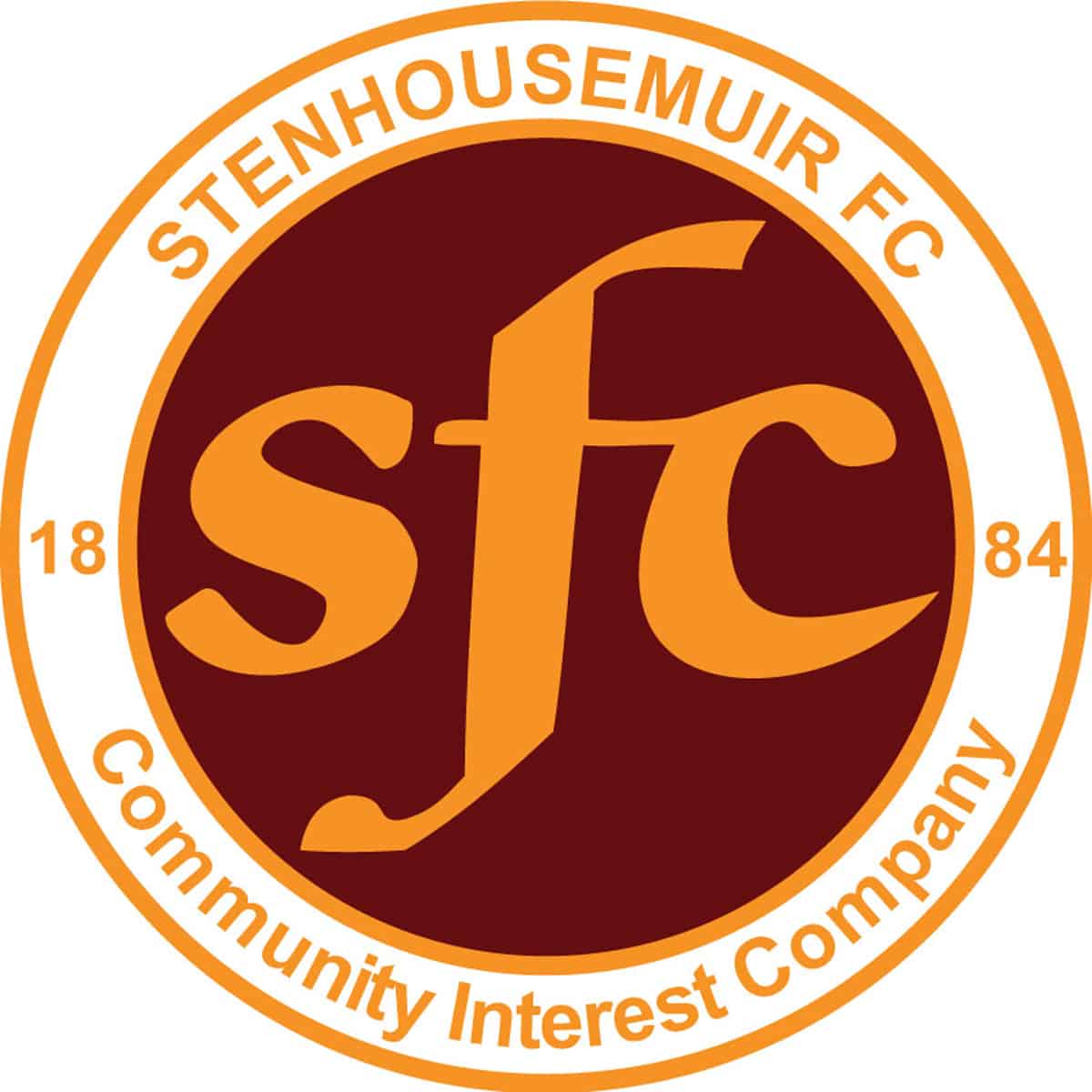 Petrofac Training Cup
Ochilview Park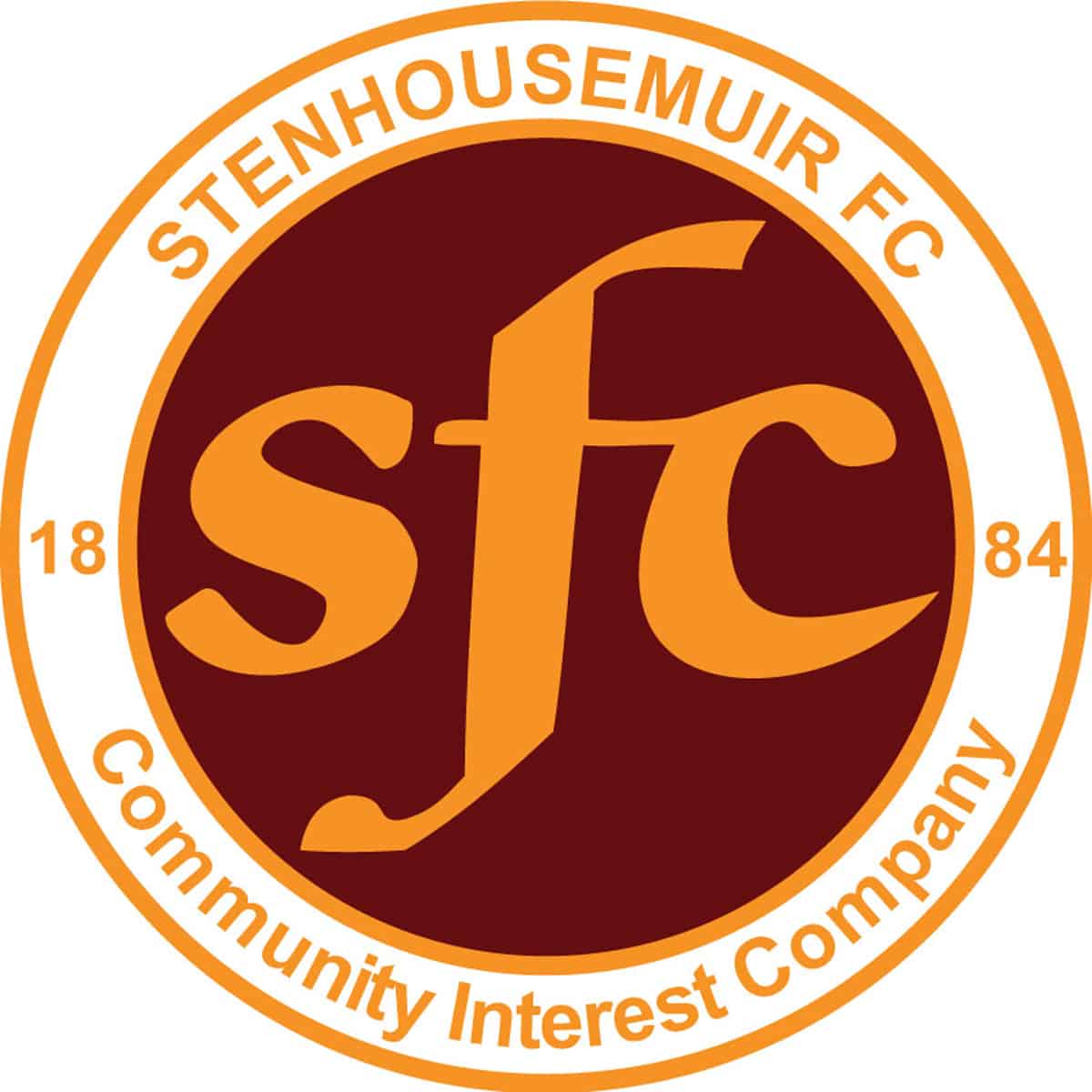 Friendly
Ochilview Park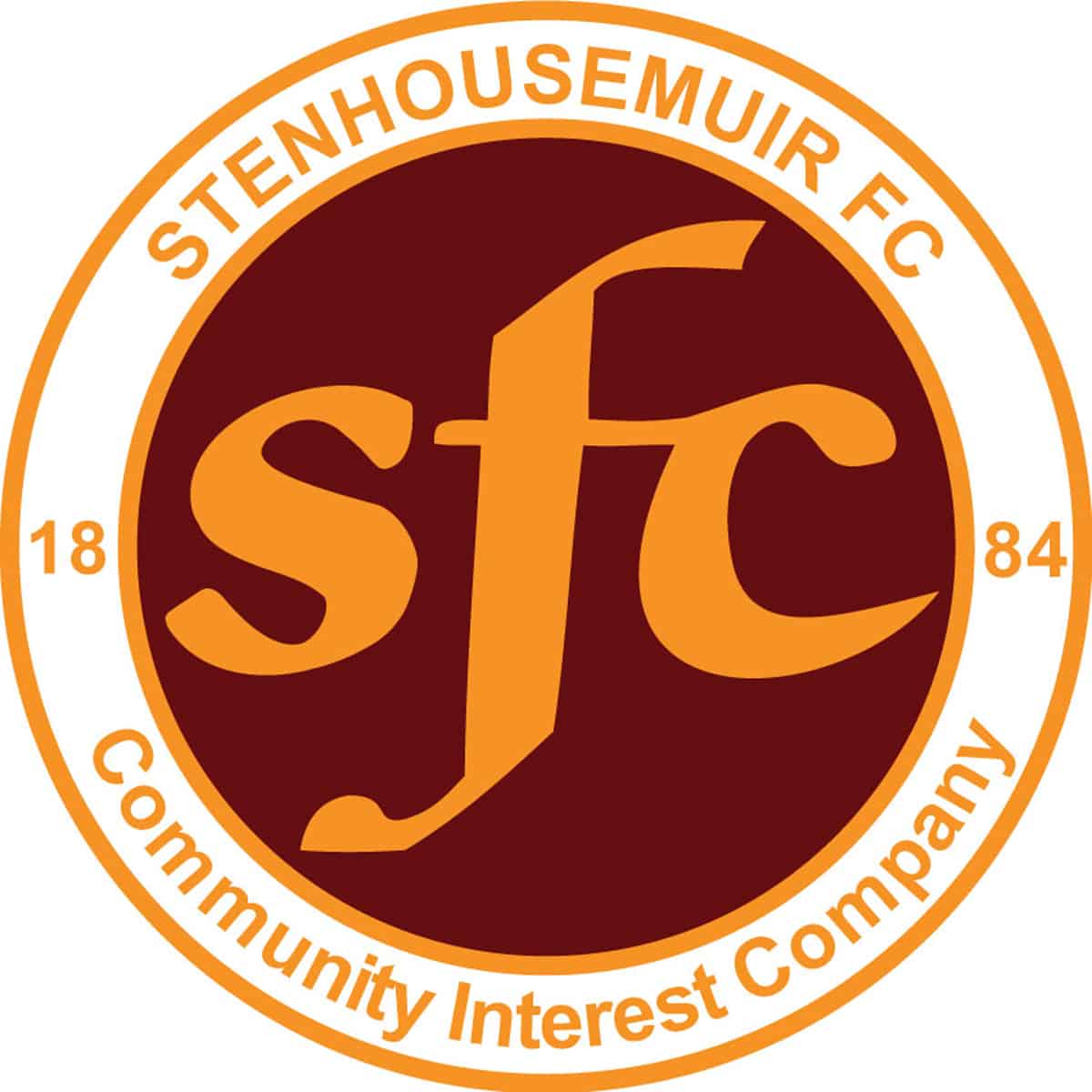 Friendly
Ochilview Park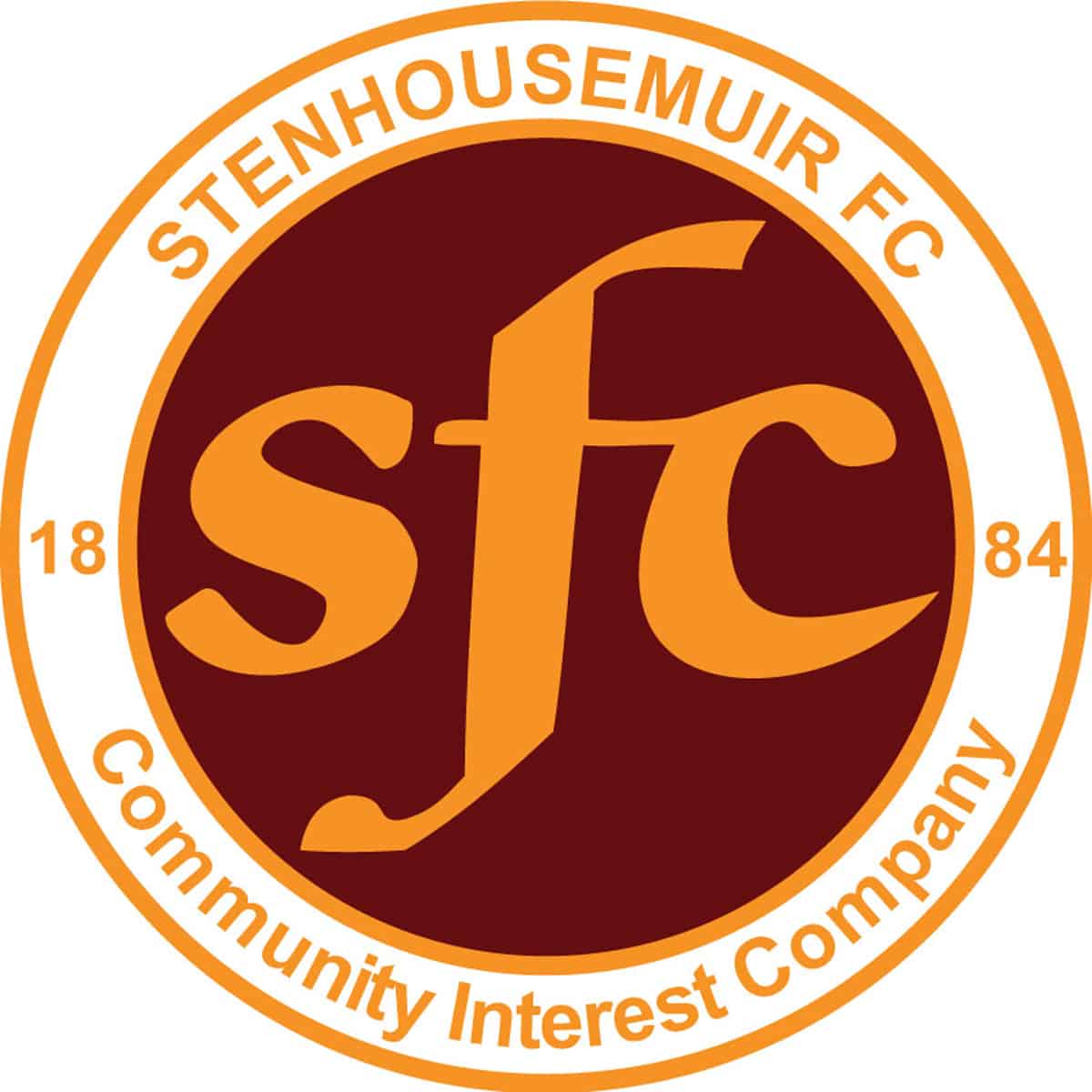 Friendly
Stormy Corner Skelmersdal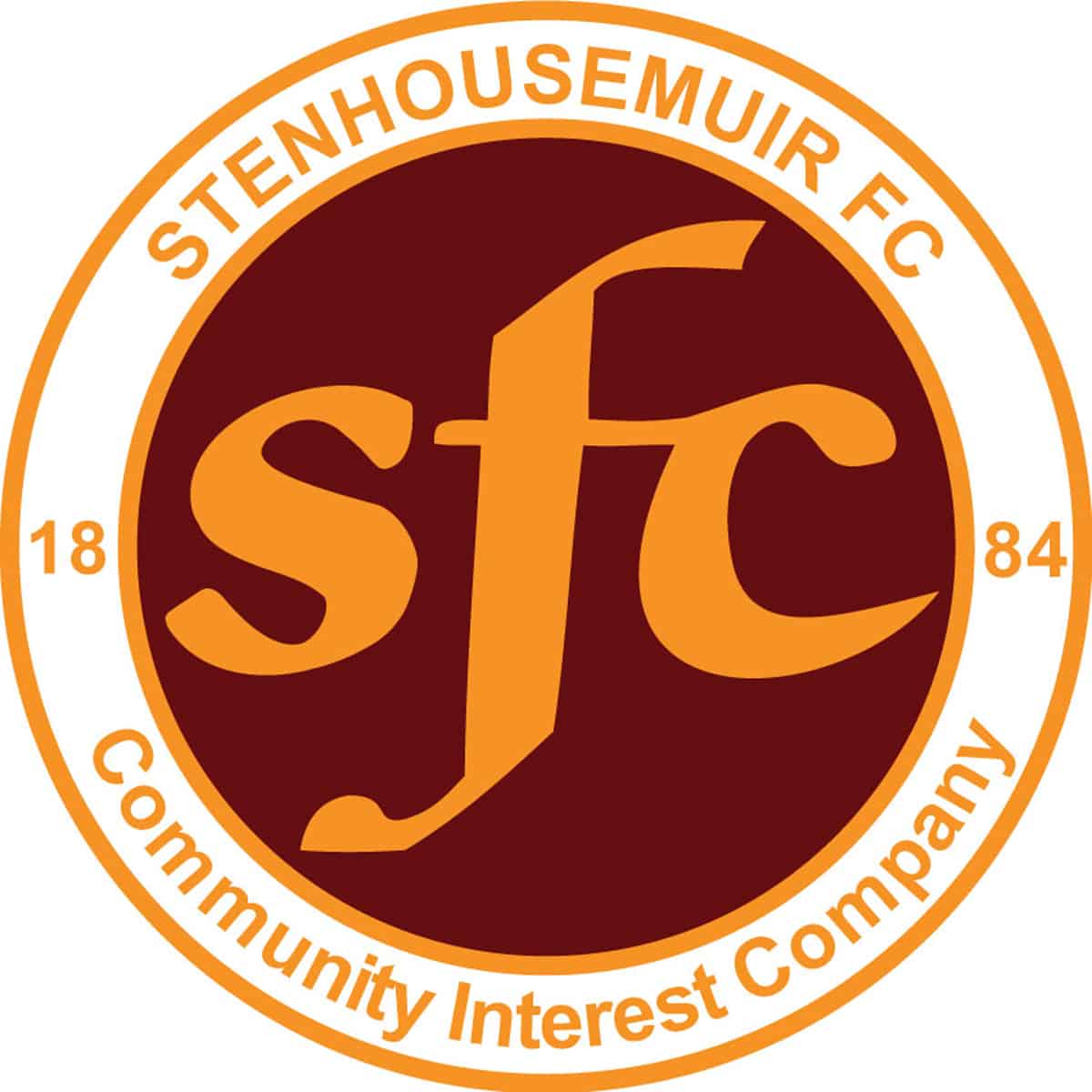 Friendly
Highbury Stadium Fleetwood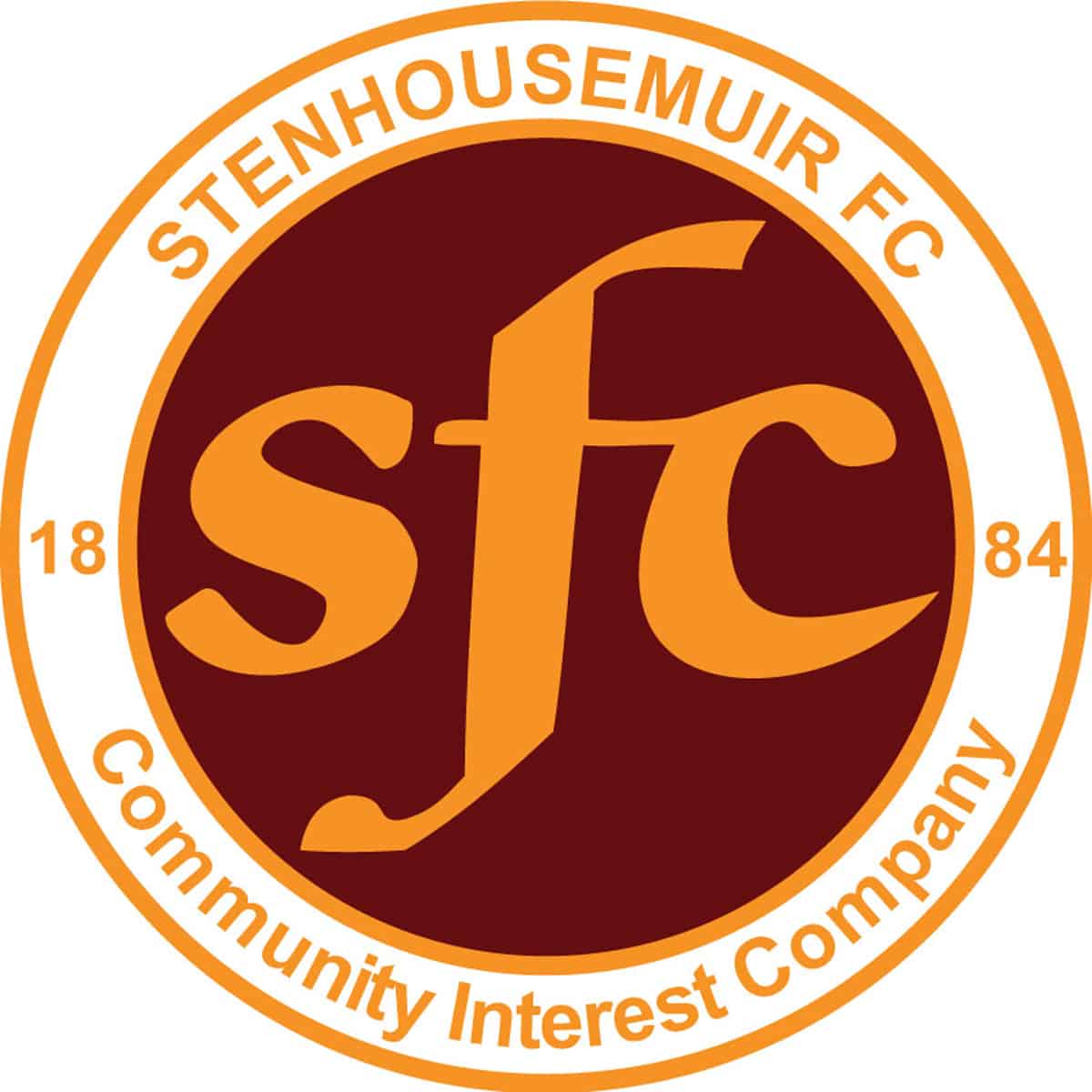 Friendly
Ochilview Park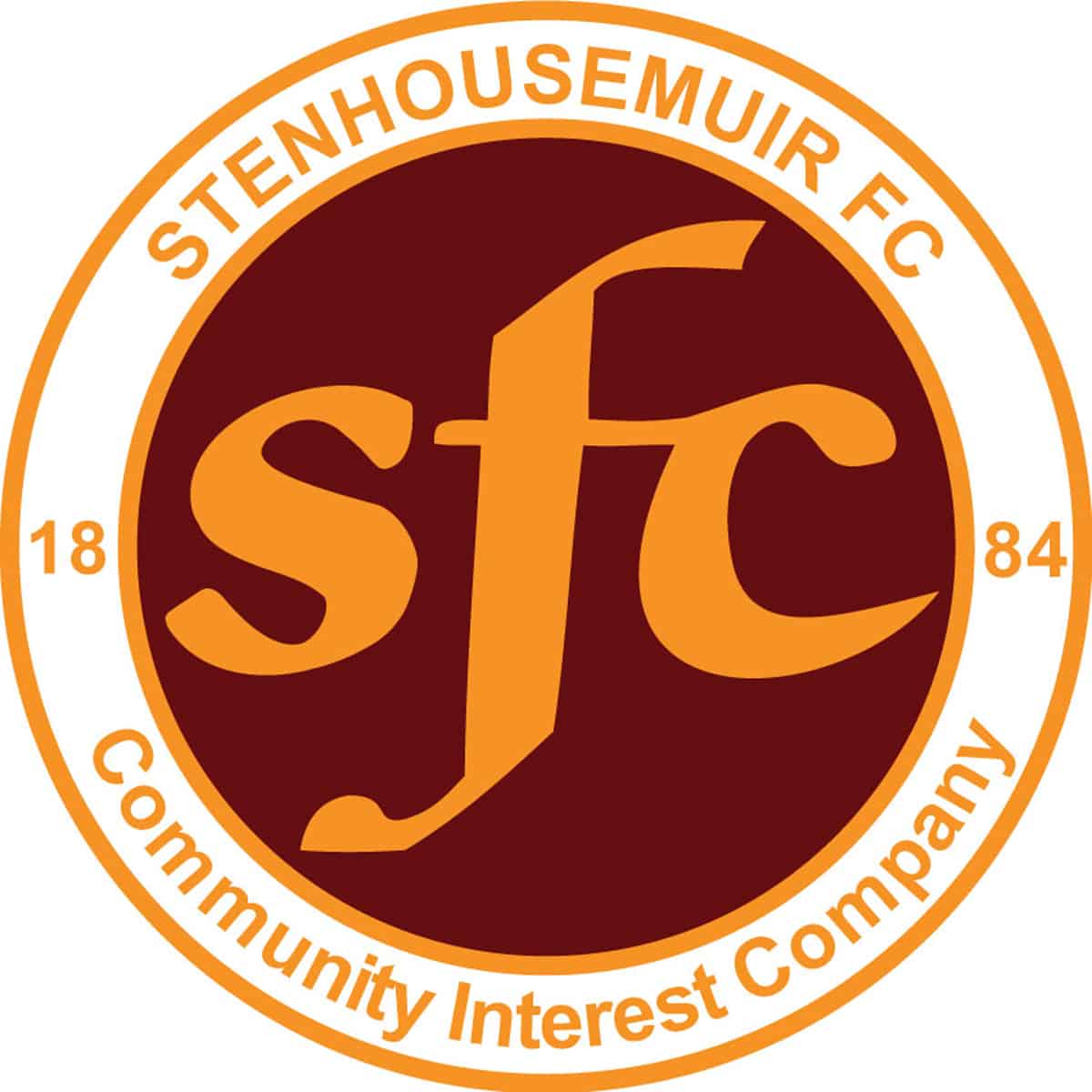 Friendly
Ochilview Park