Stenhousemuir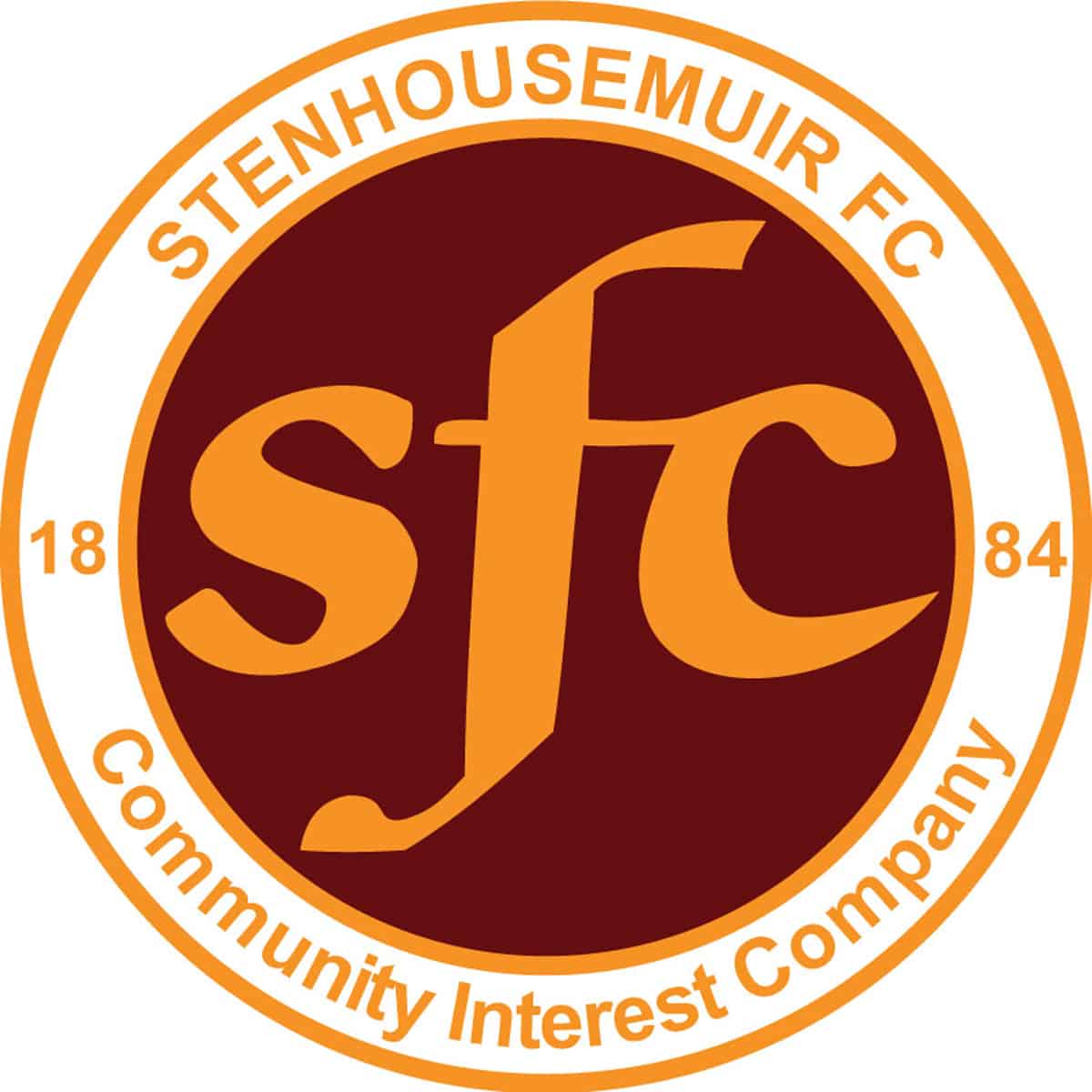 3
vs
1
Archive
Match Report
MATCH REPORT
Stenhousemuir v Peterhead at Ochilview Park, Stenhousemuir on 4.3.16
Ladbrokes SPFL League One Att 362
Stenhousemuir 3 [Cook 10, Robertson 16 McMenamin 64] Peterhead 1 [J.Brown 47]
This was a key game for the Warriors to keep Peterhead in the mix at the bottom area of the table so there was plenty of pressure on the sides to get a result. Stenhousemuir gave Connor Duthie his debut replacing Willis Furtado whilst Mason Robertson started for the first time in his first game at Ochilview. Both players were to have a positive impact on the proceedings.
There were also new signings on the bench with Graham Bowman now officially a Warrior being listed as a trialist in recent games and Thomas Grant the midfield signing from Fleetwood Town who had a cameo appearance in the latter stages of the game.
The early proceedings saw Stenhousemuir start slowly but luckily Peterhead weren't able to take advantage. The home side were however to open the scoring with their first real chance of the game. Alan Cook being the scorer when he struck a 28 yard free kick low past the despairing dive of Graeme Smith.
This gave the Warriors confidence and a minute later Duthie nutmegged Michael McMullin before hitting a decent cross into the danger area but Robertson headed just wide. The same combination had greater success though in the 16th minute when a Duthie corner was glanced into the net by Robertson with the faintest of touches.
Peterhead were now on the back foot and Stenhousemuir were in control. On the half hour proceedings were made more difficult for the Blue Toon who were reduced in numbers when Rory McAllister took his protestations too far after not being awarded a foul and he was dismissed for his comments.
That decision though seemed to affect Stenhousemuir as much as Peterhead and after it there was a definite lull in the proceedings as both teams took stock. It wasn't until the 40th minute before the next chance and it was set off by a lovely touch by Duthie that picked out an overlapping run by Ross Meechan, he in turn picked out Colin McMenamin and his shot on the run was well saved by Graeme Smith. Two minutes later there was a rare effort by Peterhead but Ryan Strachan dragged his shot wide. The half time interval came with Stenhousemuir two up but it could have been worse for the visitors as Aaron Comrie struck his own woodwork trying to intercept a Cook cross in the 44th minute.
Manager Jim McInally rung the changes at half time and with Stenhousemuir were this time punished for a slow start when Jordan Brown converted a Leighton McIntosh knock down to reduce the leeway to one goal.
Stenhousemuir though were to get their third goal in the 64th minute when Cook threaded a pass through to Colin McMenamin who held off his marker before firing home from the edge of the box.
There was a scare when Grant Anderson bundled the ball home with fifteen minutes remaining but the referee spotted an infringement so the 'goal' was chalked off.
After this the Warriors saw the game out fairly comfortably and as the game progressed they always looked the more likely team to add to their tally.
Stenhousemuir – Crawford, Meechan, Summers, Marsh, Kerr, Berry [Grant 86], Duthie [Stirling 90], Millar, McMenamin [Furtado 65], Robertson and Cook. Subs not used – Manzana, Bowman, Roy and Shaw.
Peterhead – G.Smith, Comrie, McMullin, Scott [Noble h/t], Gordon, Strachan, Anderson, Brown [b89], McAllister [so 30], Ferry [McIntosh h/t] and Stevenson [b59] [Redman 79]. Subs not used – A,Smith, Dzierzawski, Hobday and Riley.
Referee – David Munro Assistants – Jordan Stokoe and David Doig
Details
| Date | Time | League | Season | Full Time |
| --- | --- | --- | --- | --- |
| March 4, 2017 | 3:00 pm | SPFL Ladbrokes League 1 | 2016/2017 | 90' |
Ground
Ochilview Park Stenhousemuir
Results
| | | | | |
| --- | --- | --- | --- | --- |
| Stenhousemuir | 3 | — | 3 | Win |
| Archive | 1 | — | 1 | Loss |
Past Meetings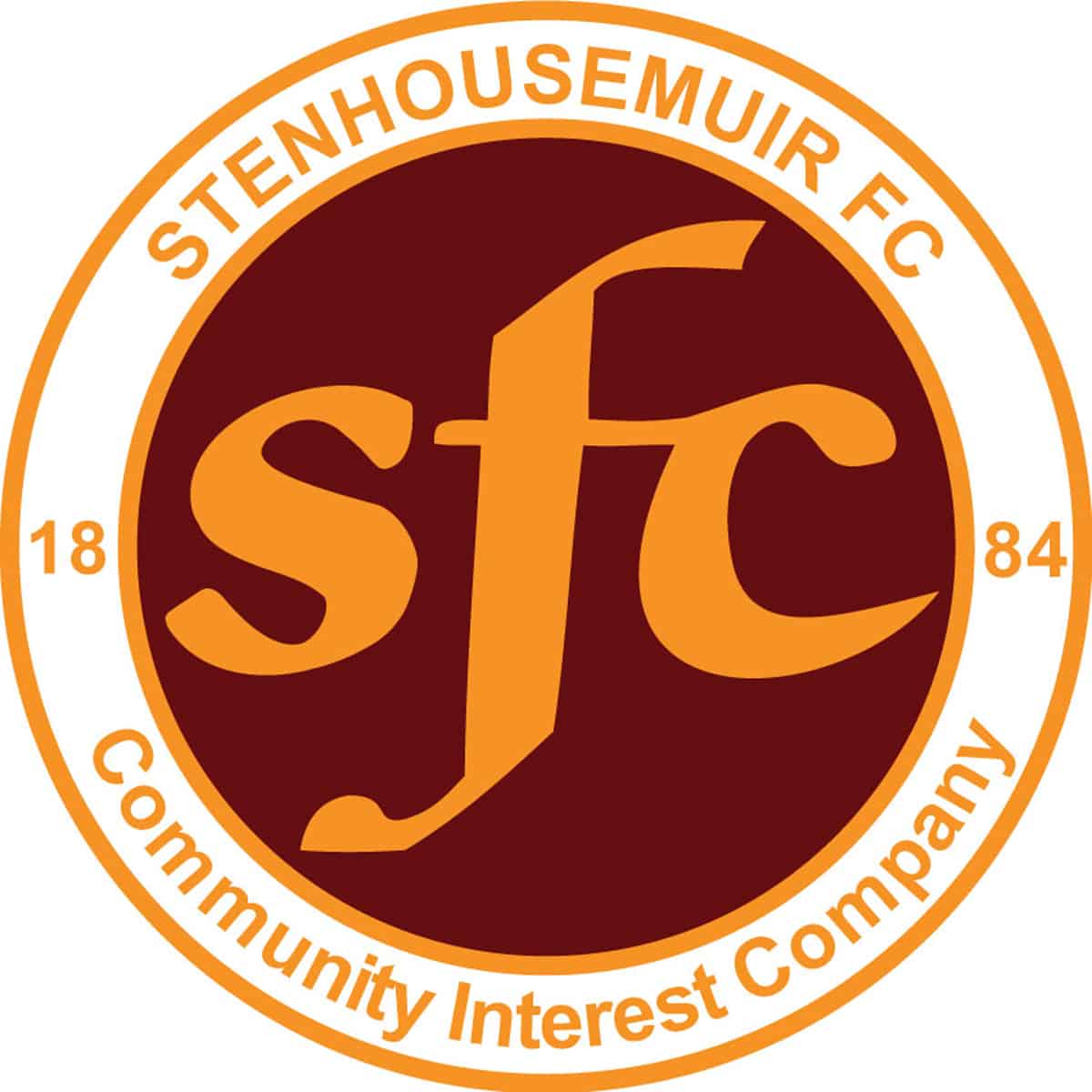 SPFL Ladbrokes League 1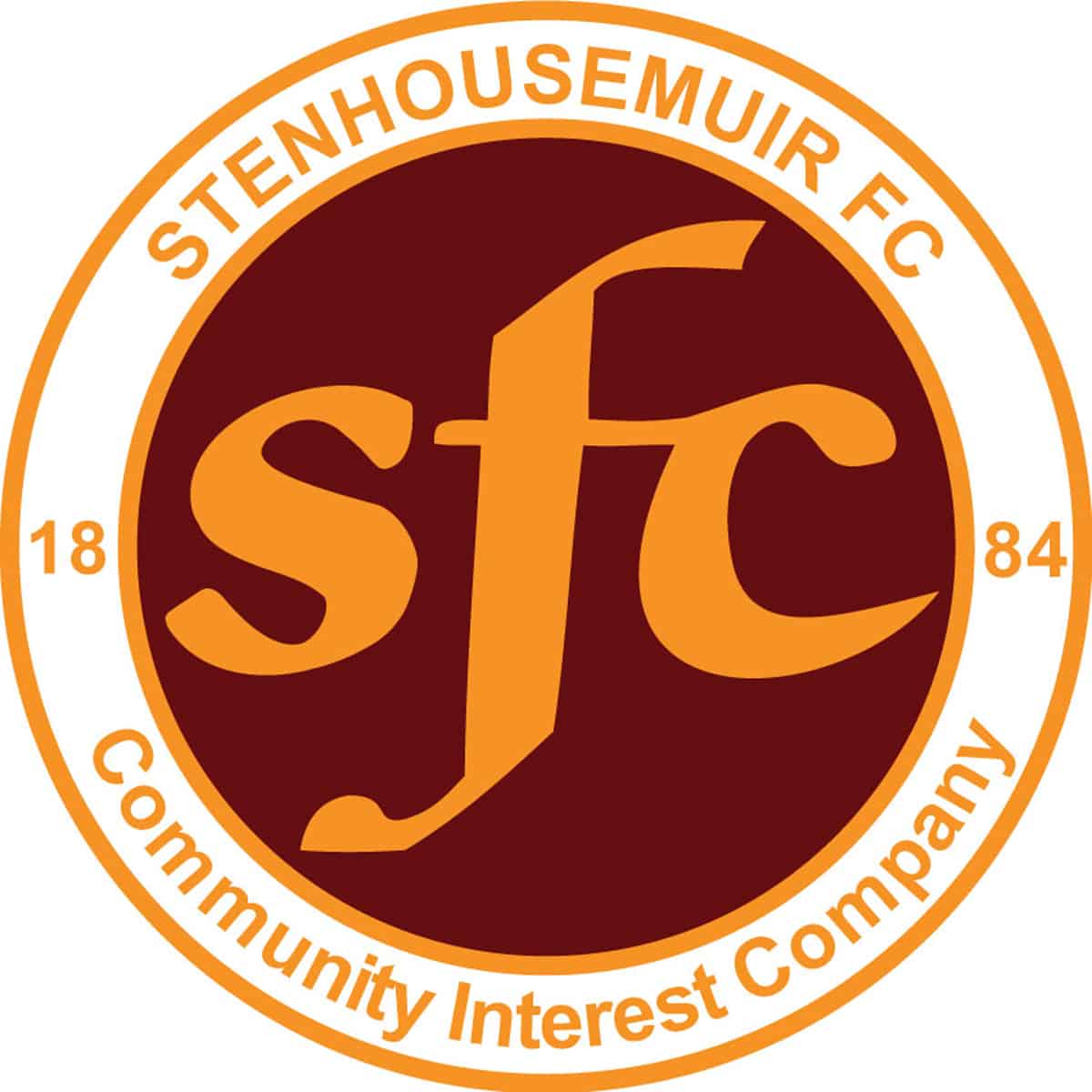 SPFL Ladbrokes League 1
Ochilview Park Stenhousemuir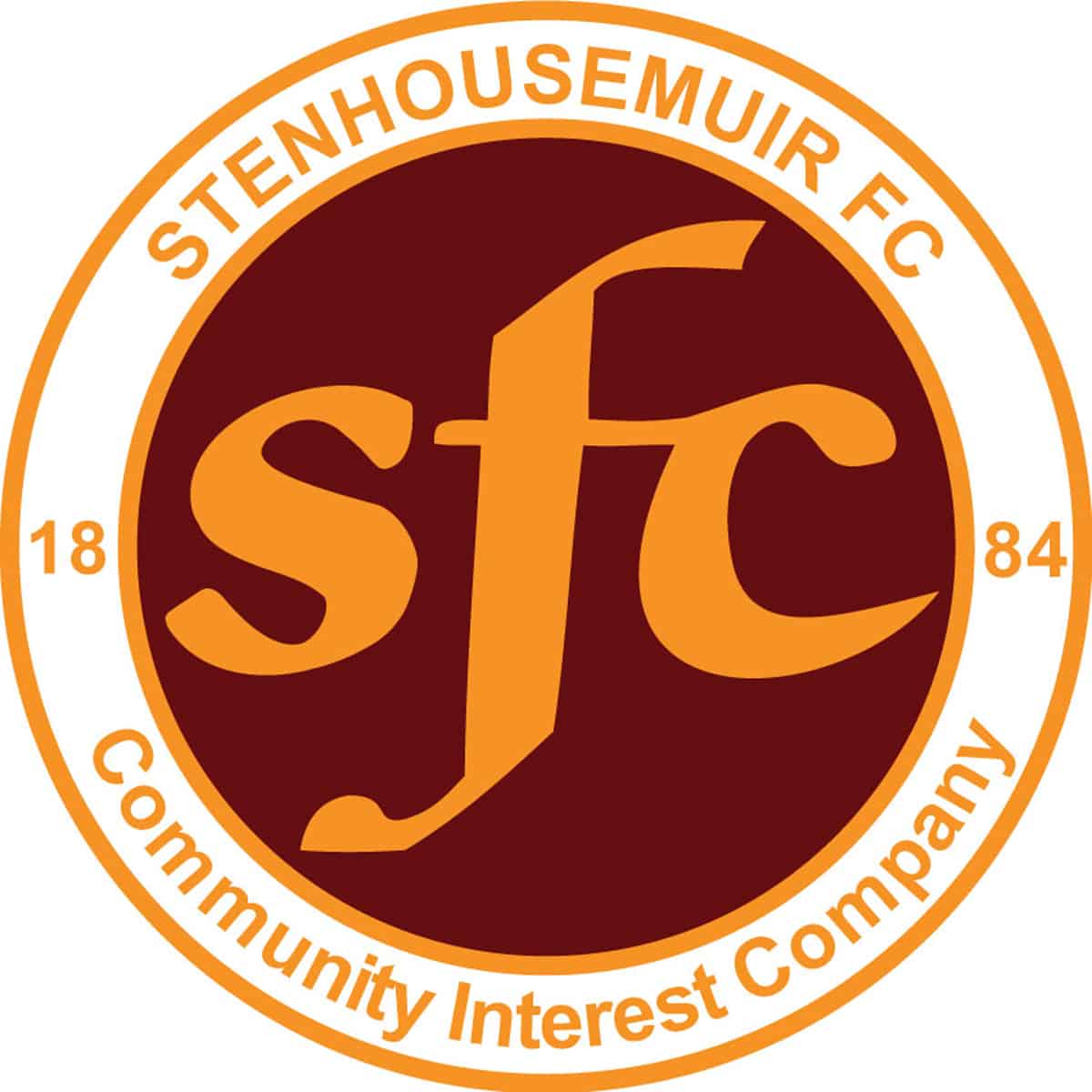 SPFL Ladbrokes League 1
Glebe Park, Brechin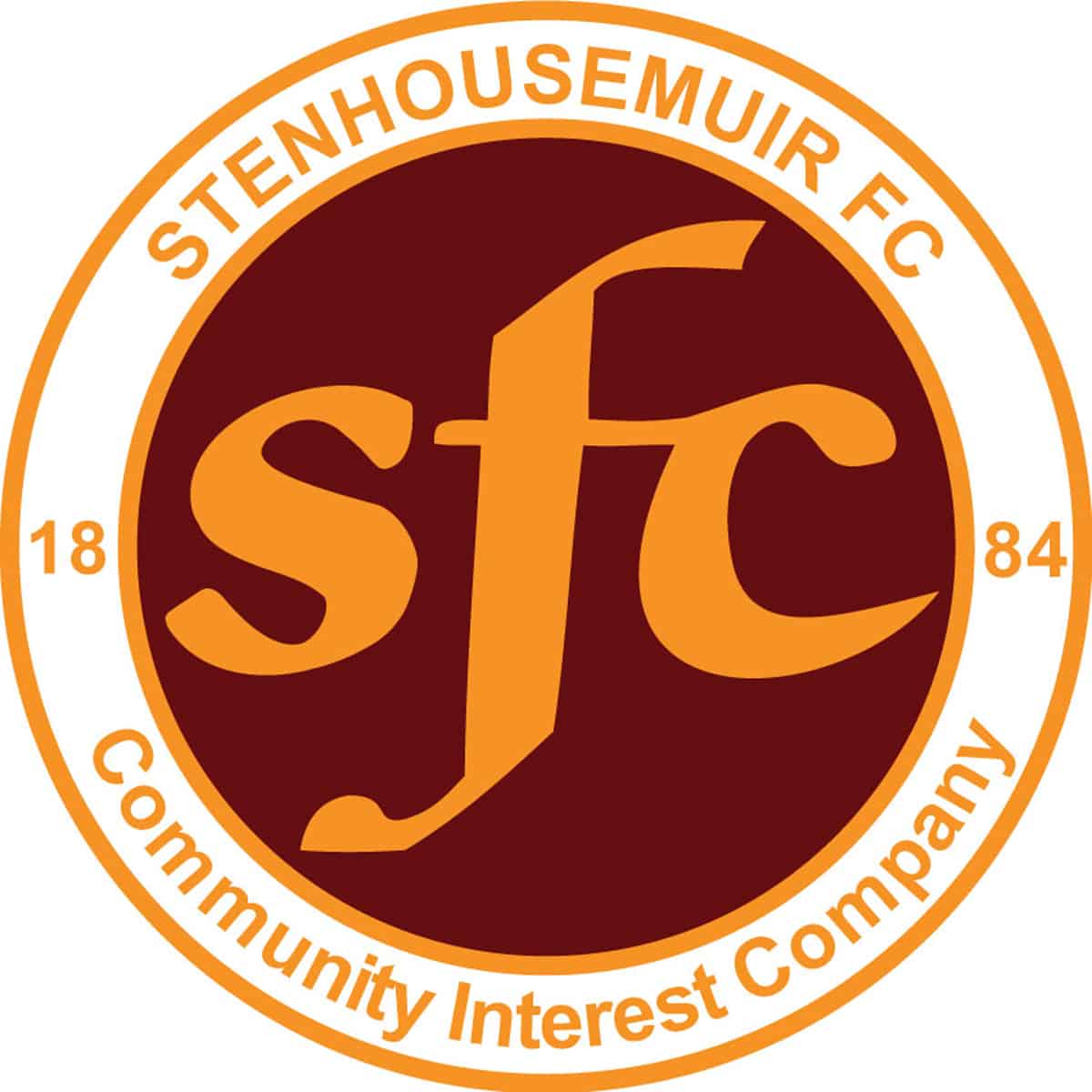 SPFL Ladbrokes League 1
Ochilview Park Stenhousemuir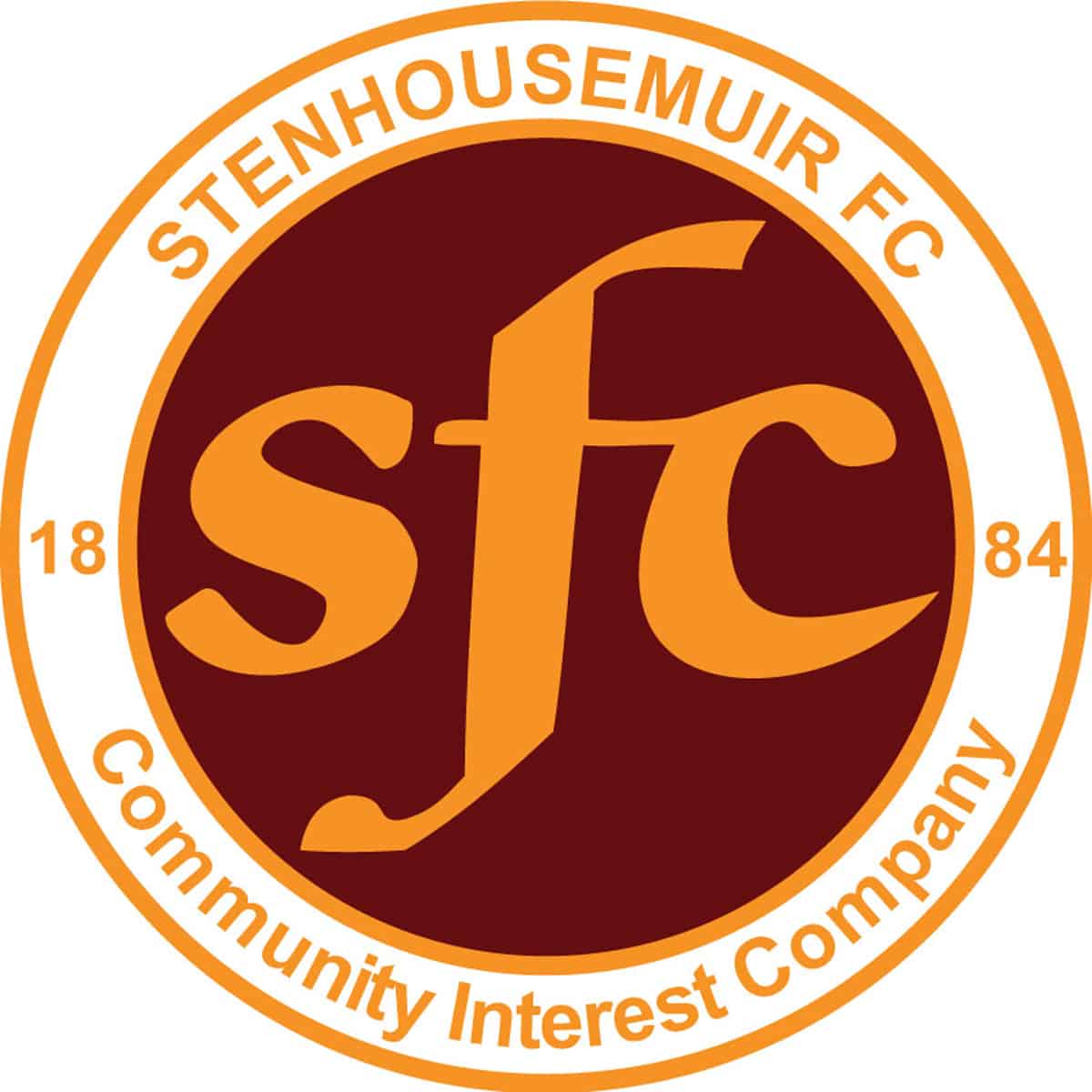 William Hill Scottish Cup
McDiarmid Park.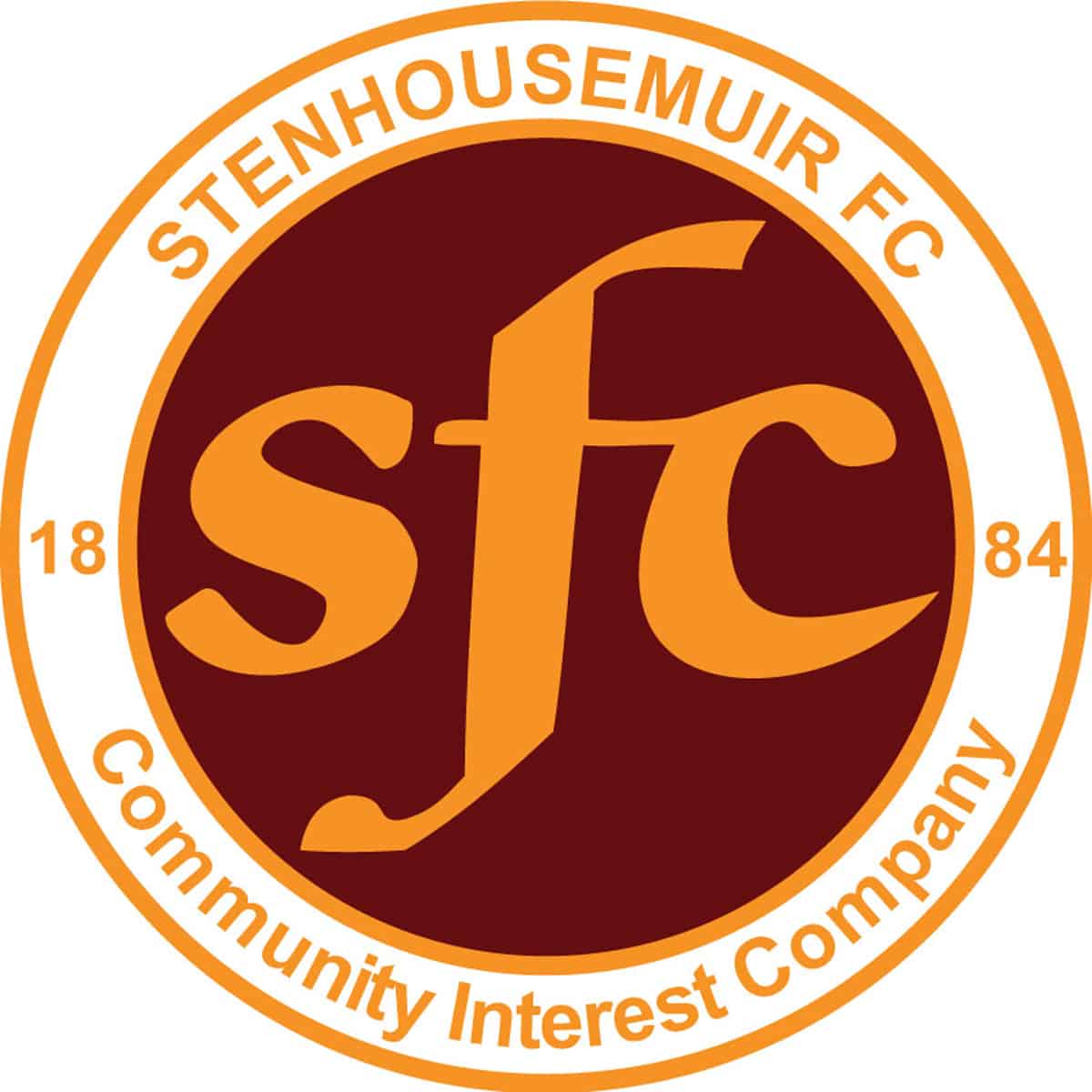 SPFL Ladbrokes League 1
Ochilview Park Stenhousemuir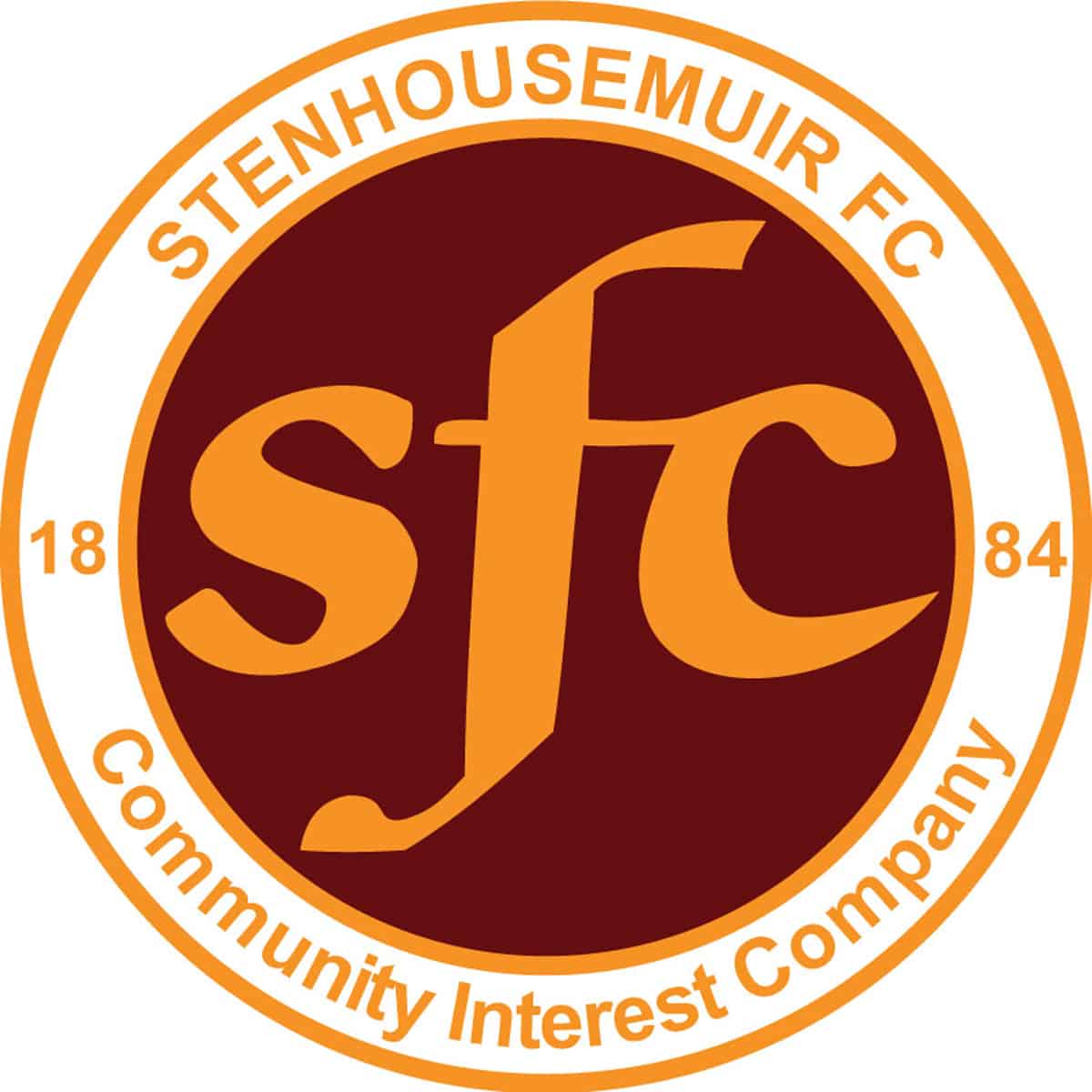 SPFL Ladbrokes League 1
New Bayview Stadium, Methil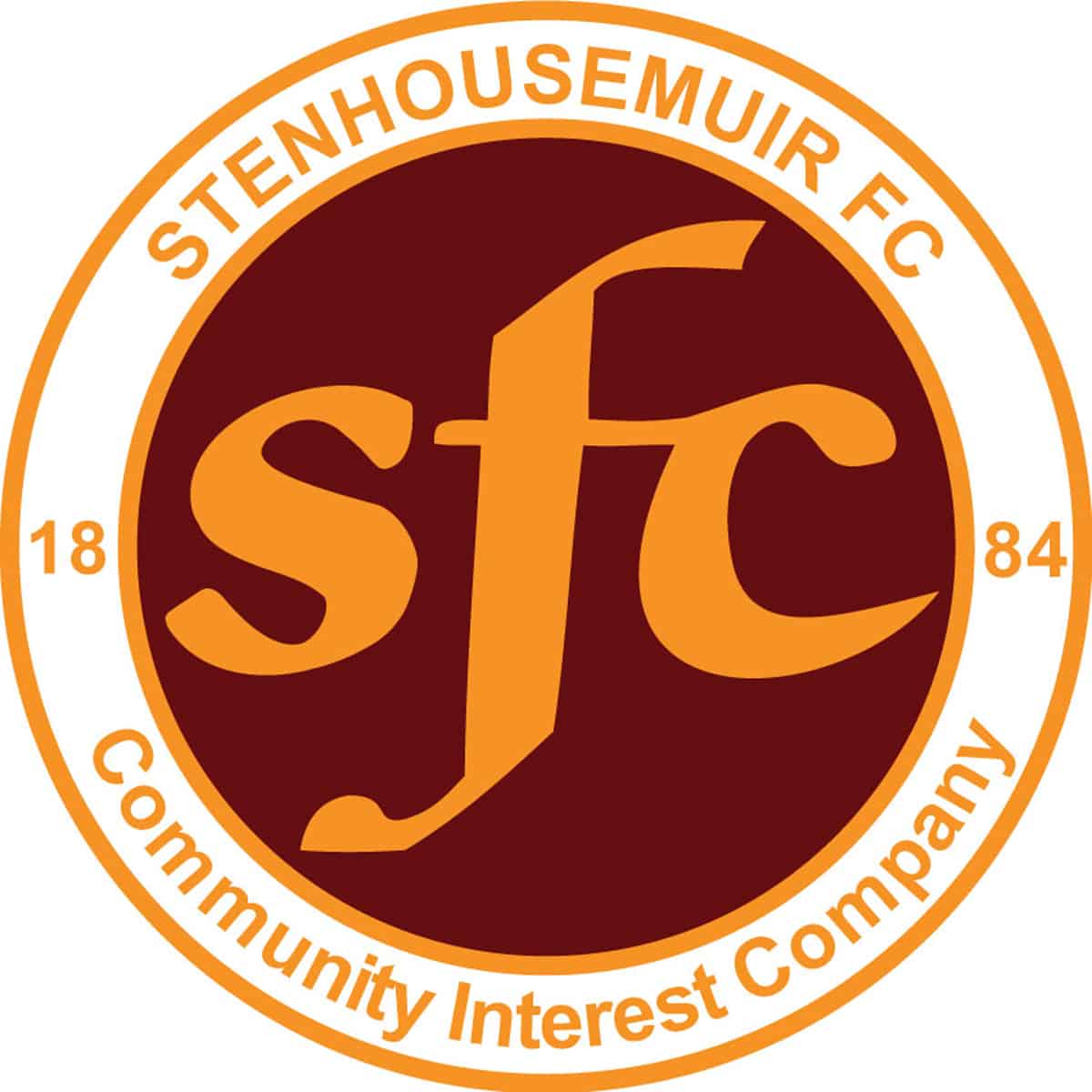 SPFL Ladbrokes League 1
Ochilview Park Stenhousemuir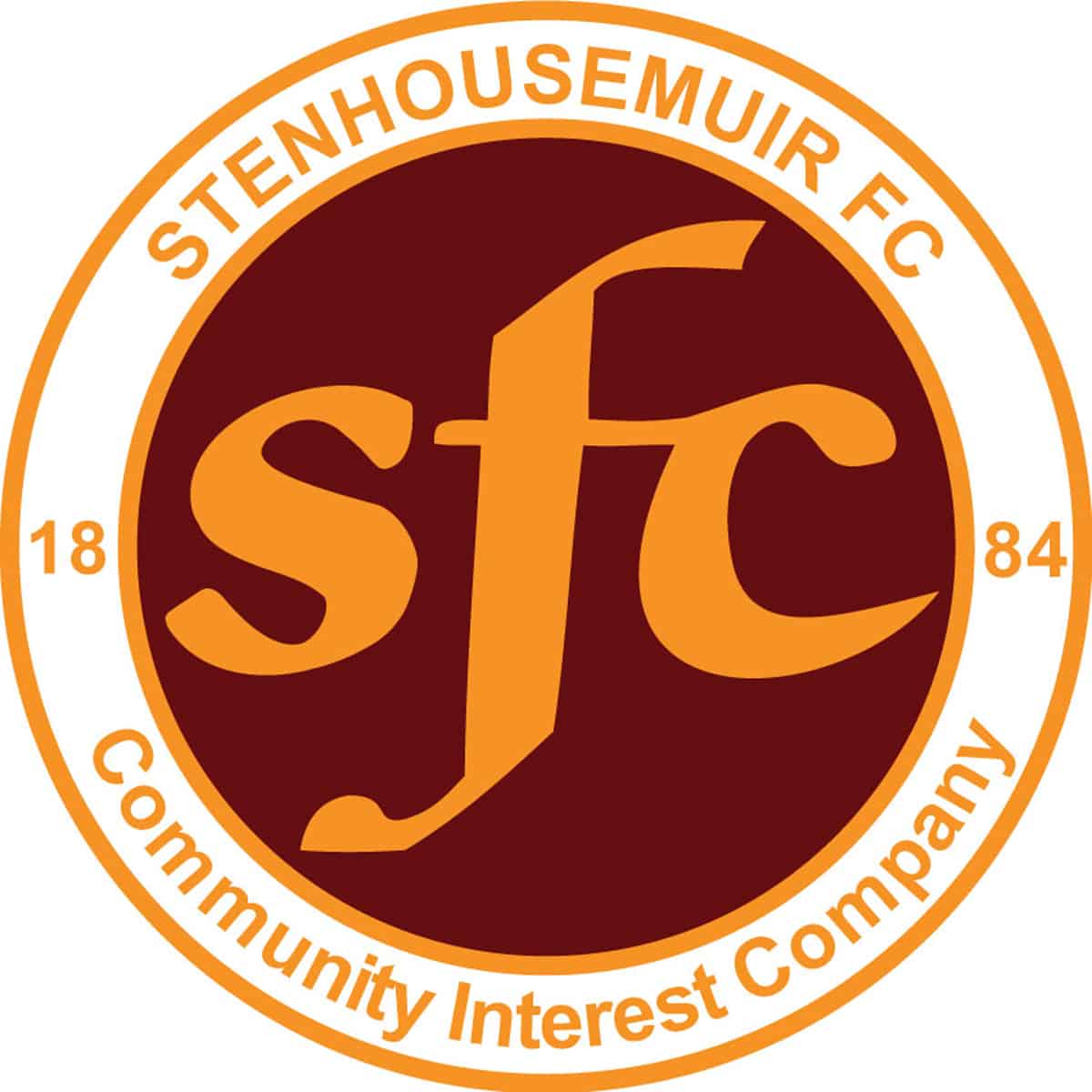 SPFL Ladbrokes League 1
Balmoor Stadium, Peterhead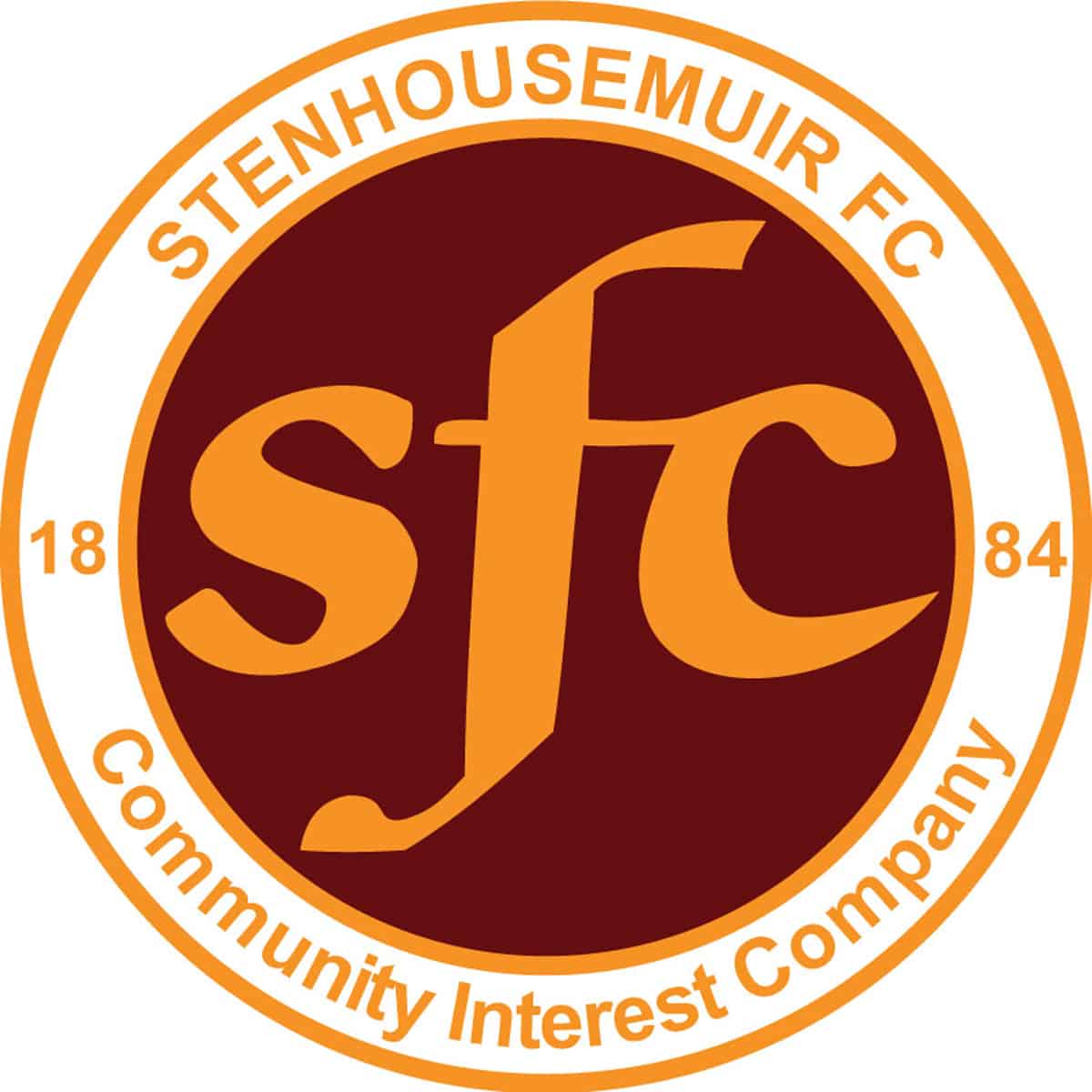 SPFL Ladbrokes League 1
Ochilview Park Stenhousemuir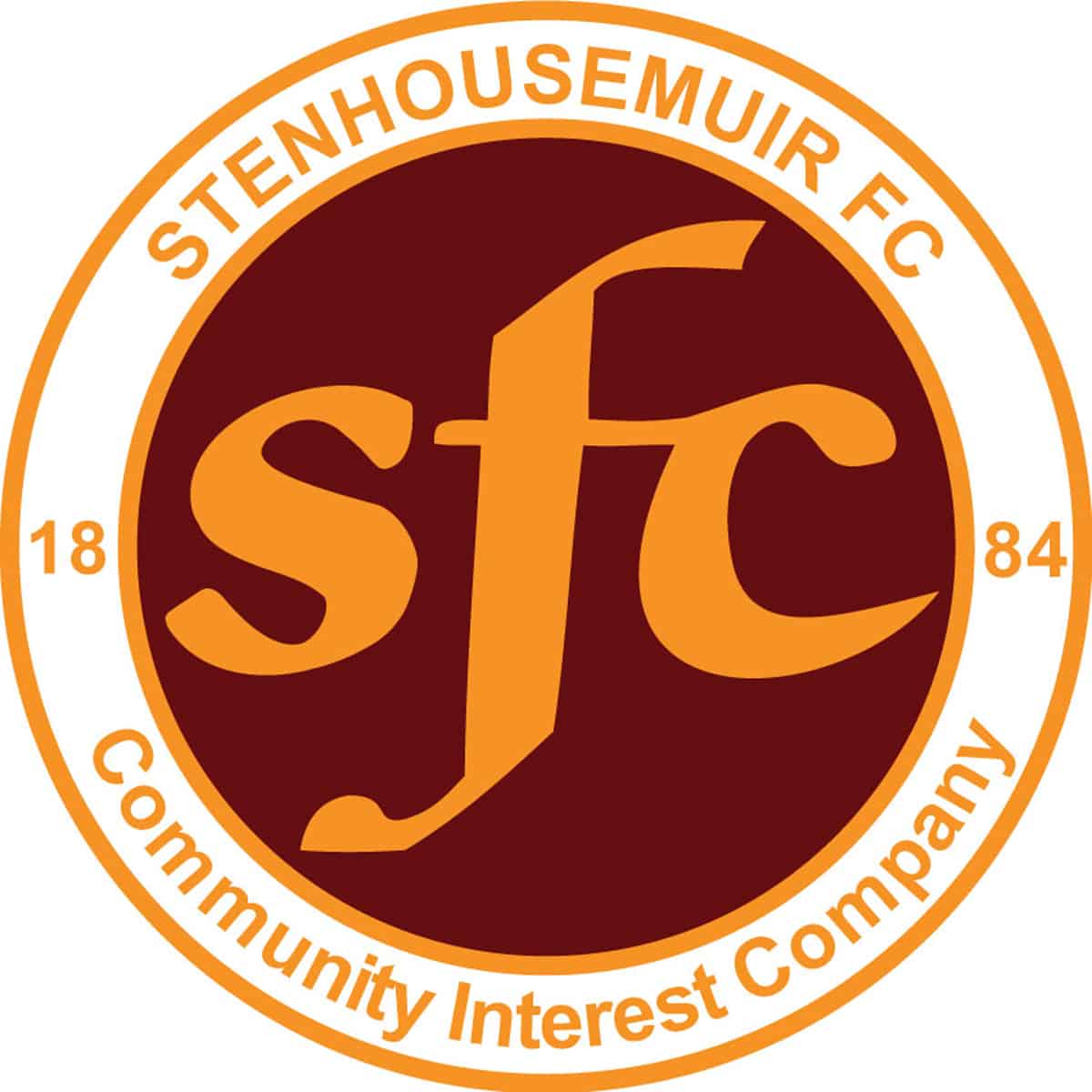 SPFL Ladbrokes League 1
Ochilview Park Stenhousemuir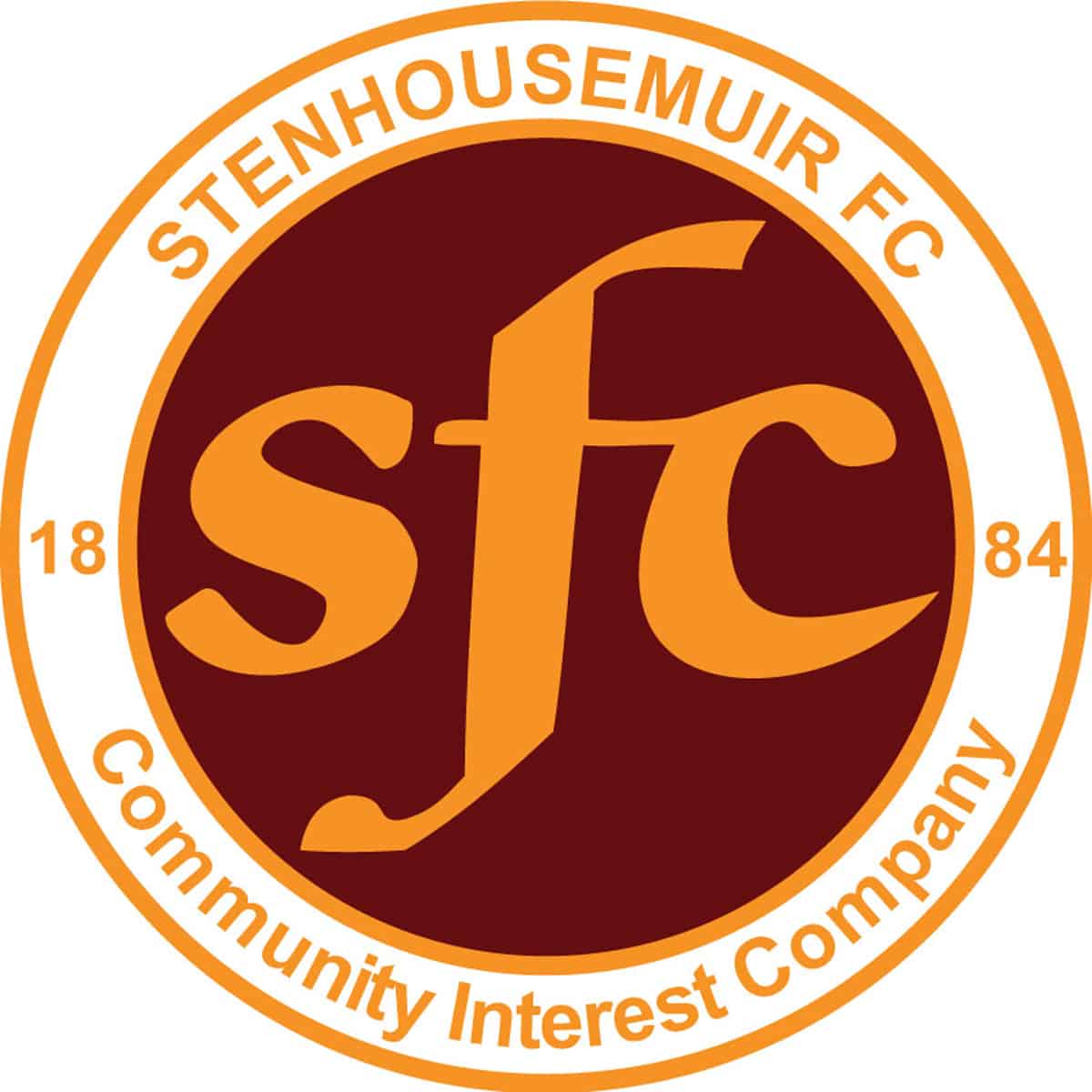 SPFL Ladbrokes League 1
Ochilview Park Stenhousemuir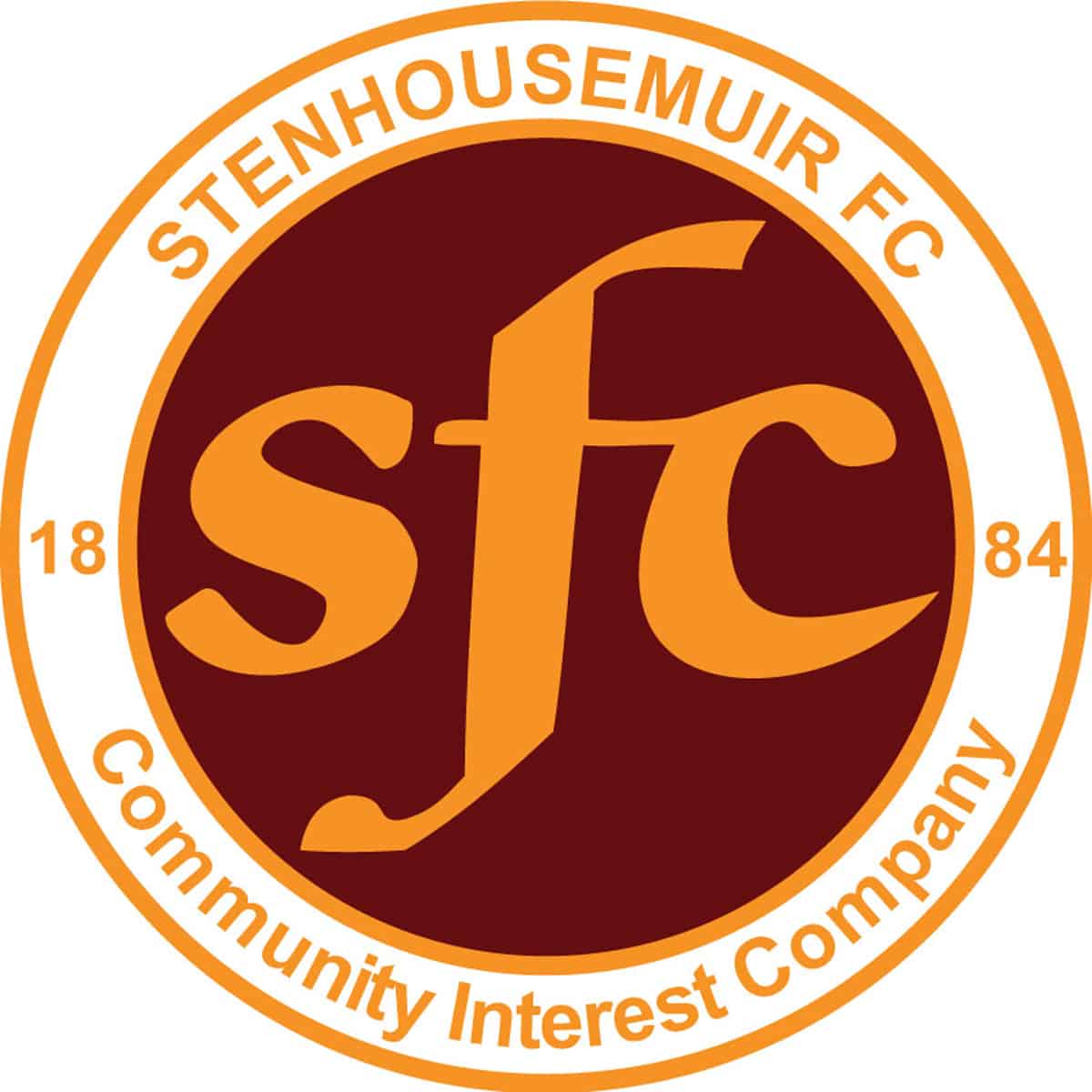 SPFL Ladbrokes League 1
New Broomfield Stadm. Airdrie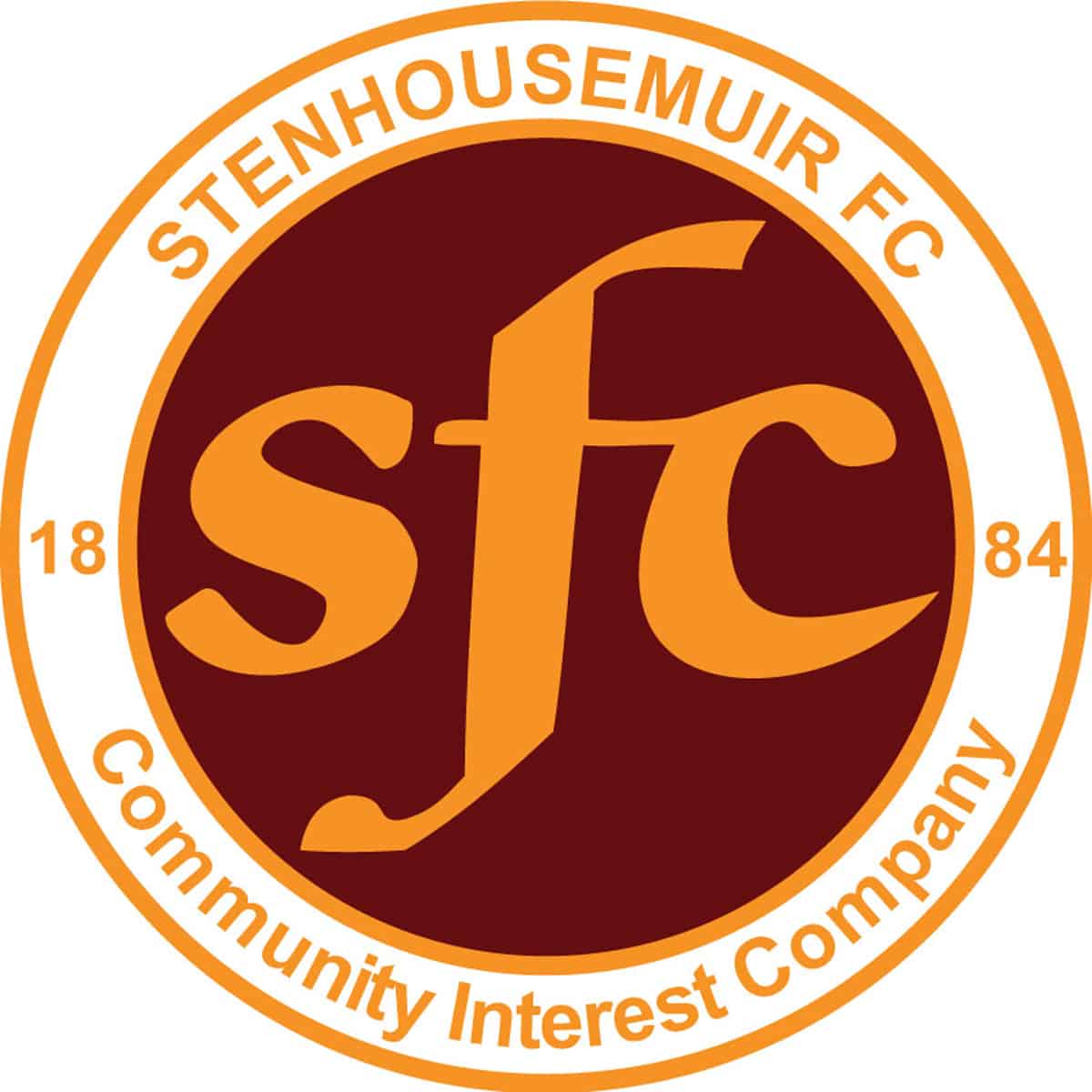 William Hill Scottish Cup
Ochilview Park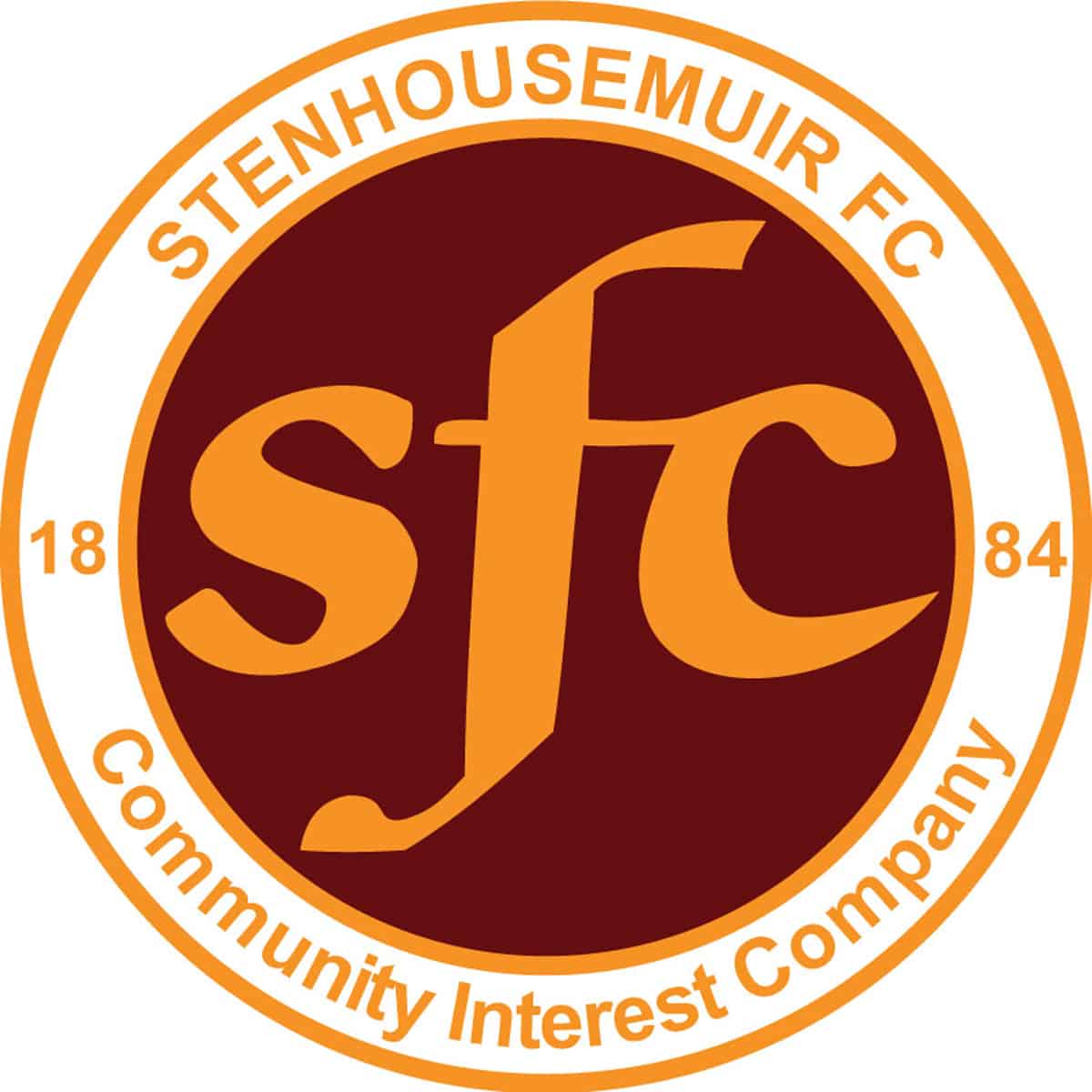 William Hill Scottish Cup
Mosset Park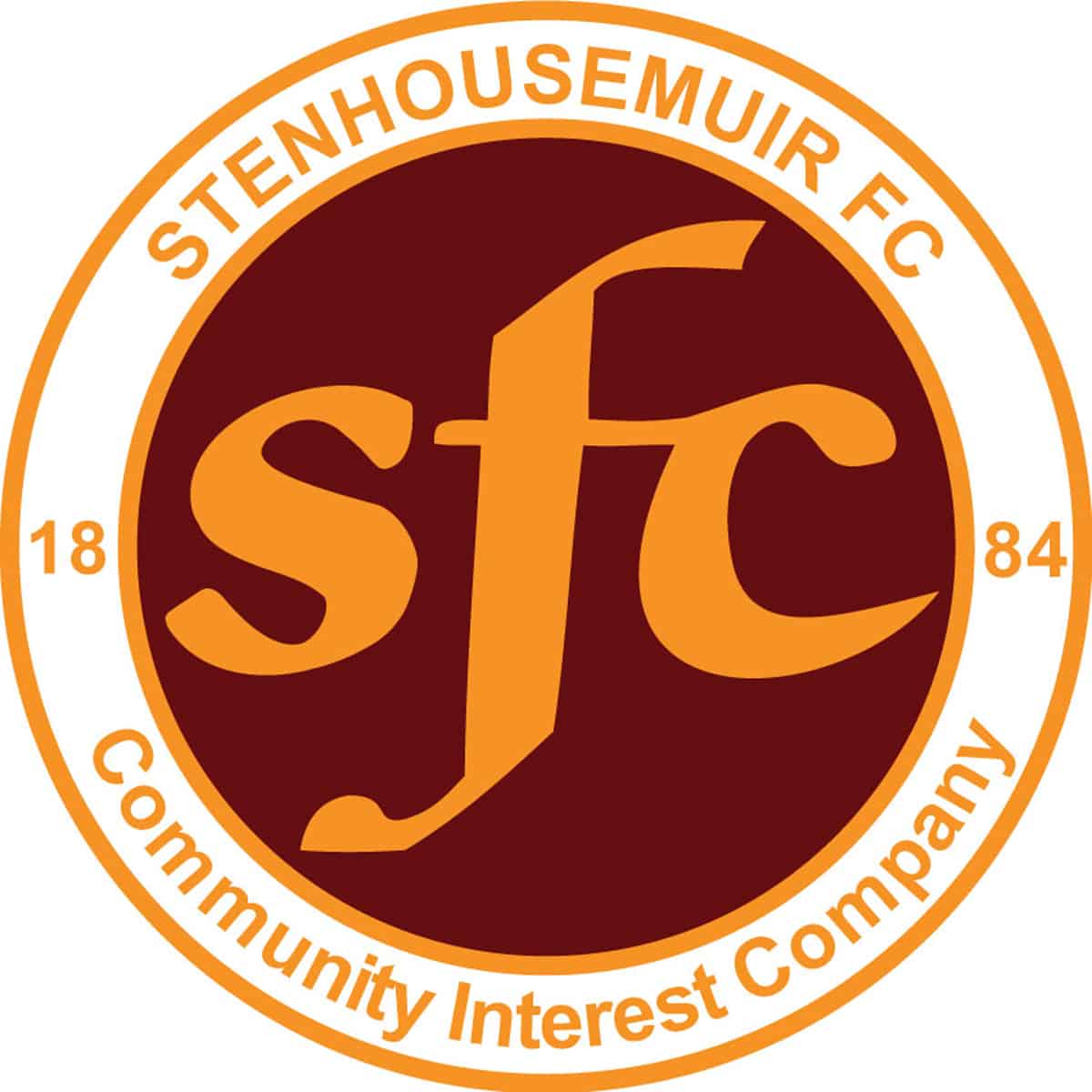 SPFL Ladbrokes League 1
Stair Park, Stranraer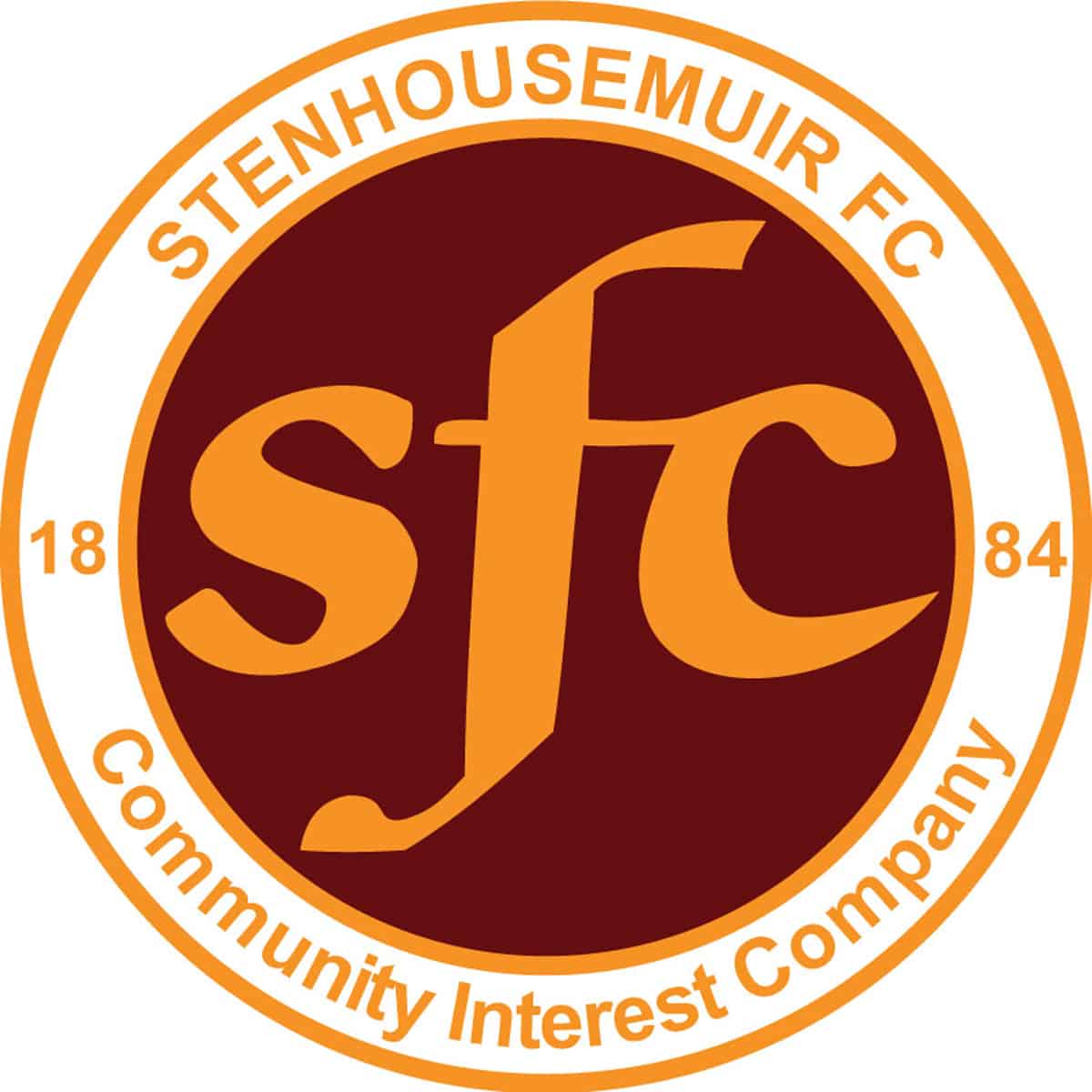 SPFL Ladbrokes League 1
Indodrill Stadium, Alloa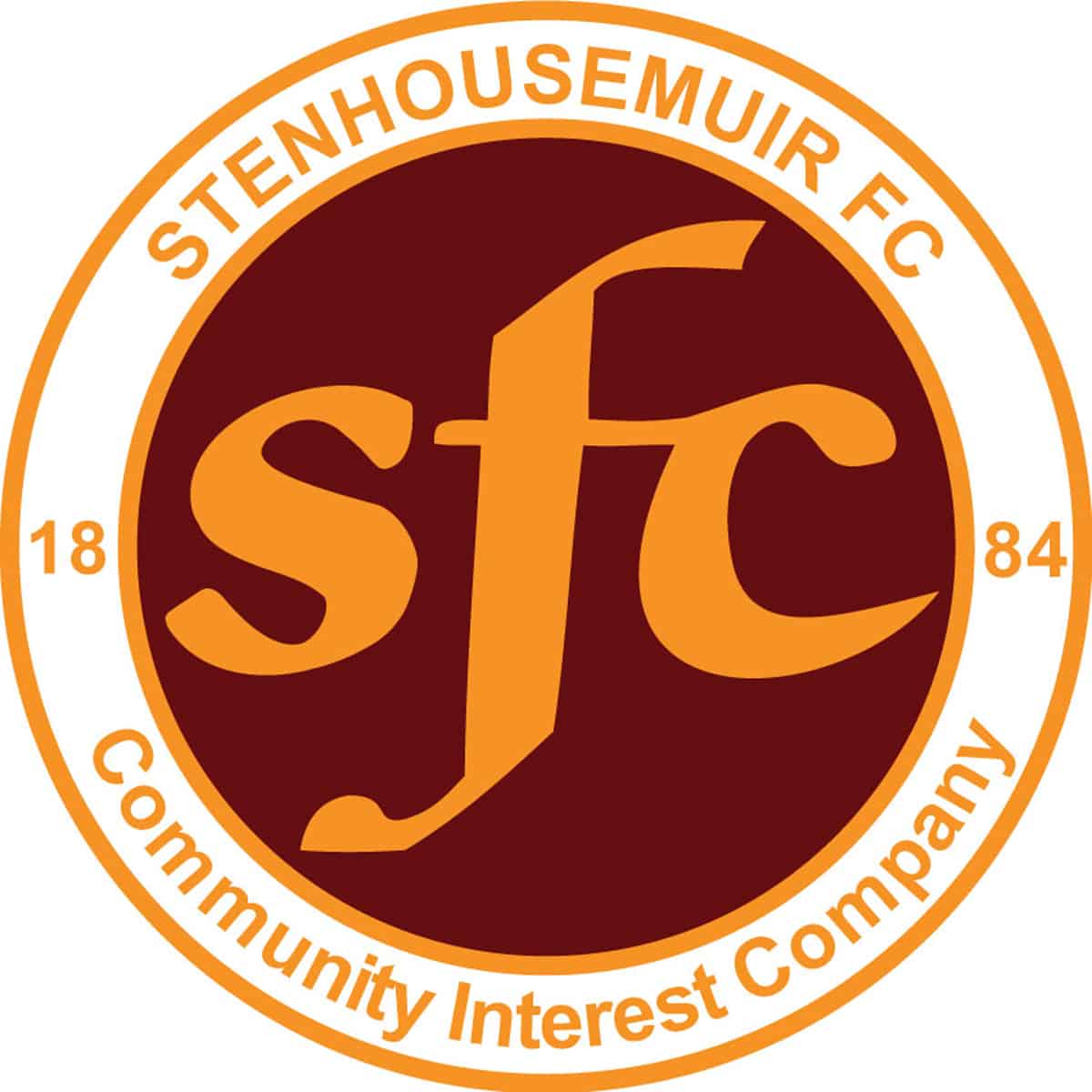 SPFL Ladbrokes League 1
Hampden Park, Glasgow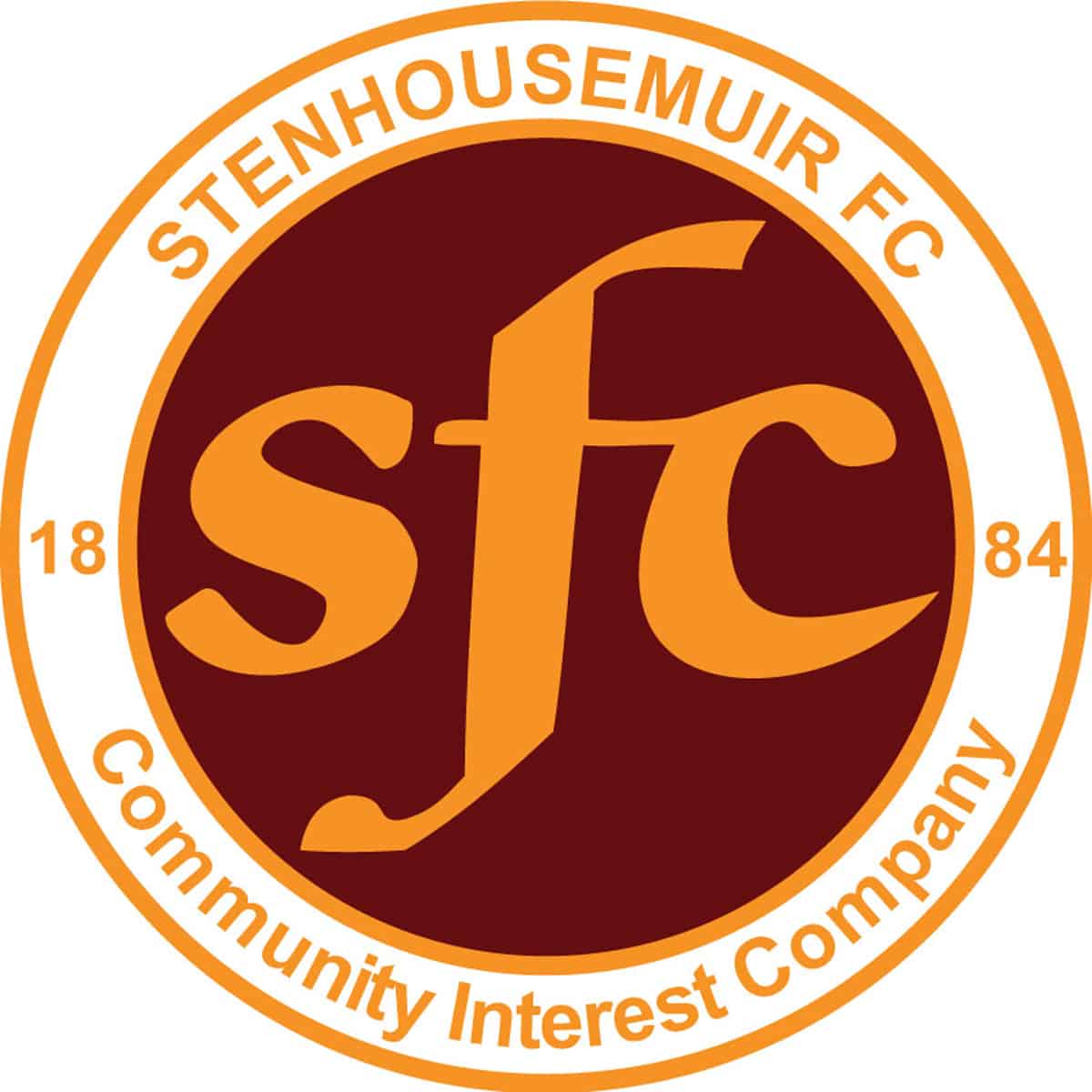 SPFL Ladbrokes League 1
Ochilview Park Stenhousemuir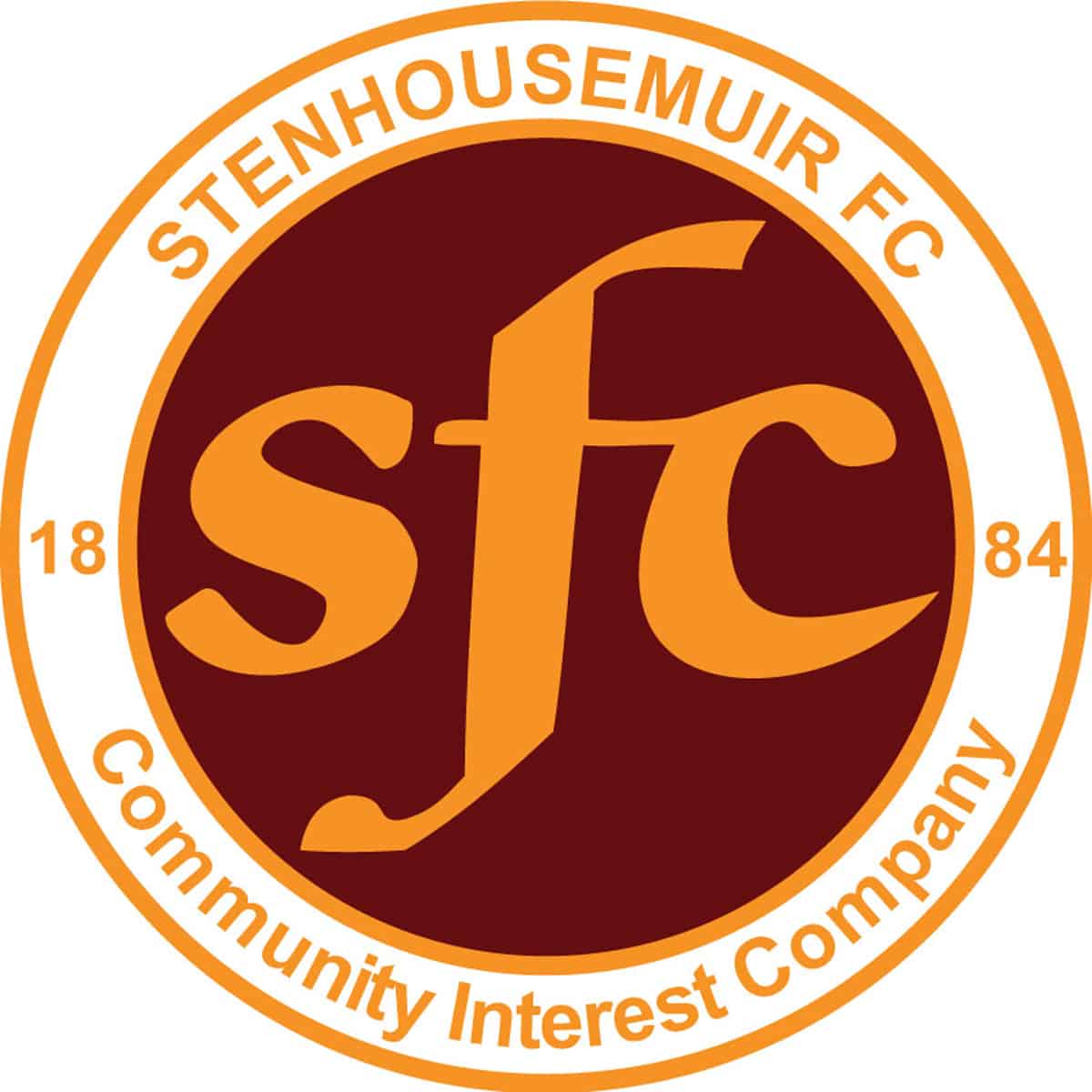 SPFL Ladbrokes League 1
Ochilview Park Stenhousemuir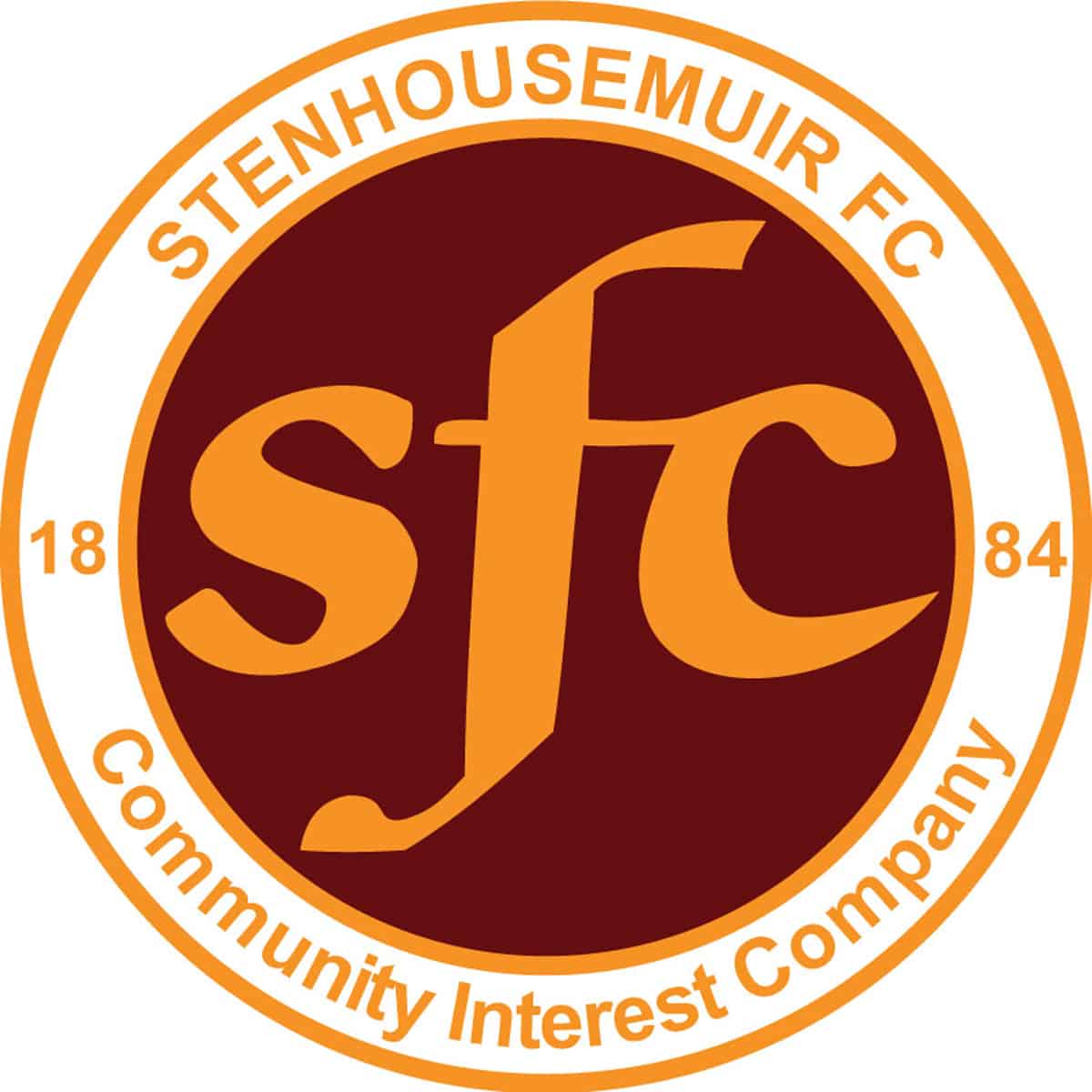 SPFL Ladbrokes League 1
New Bayview Stadium, Methil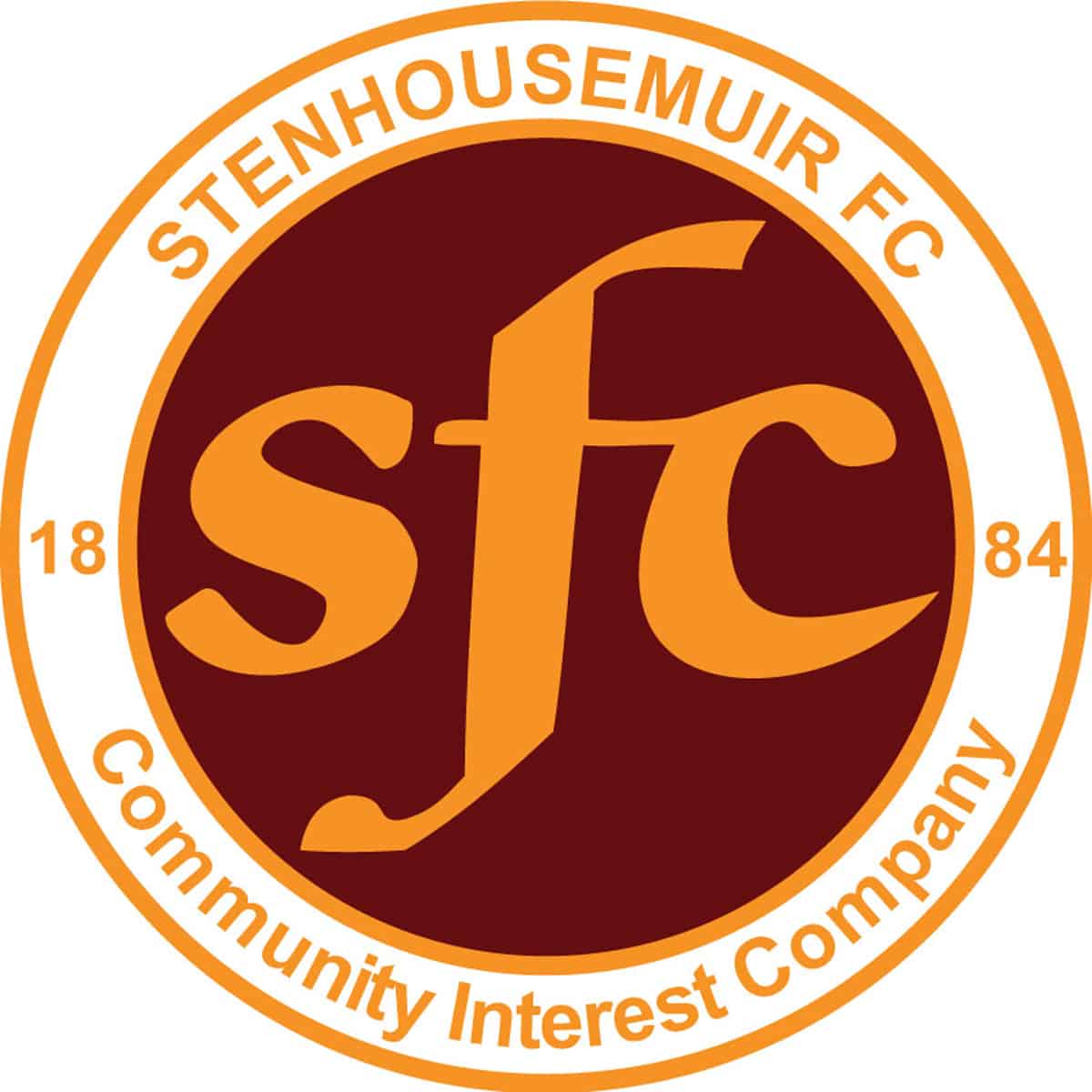 SPFL Ladbrokes League 1
Ochilview Park Stenhousemuir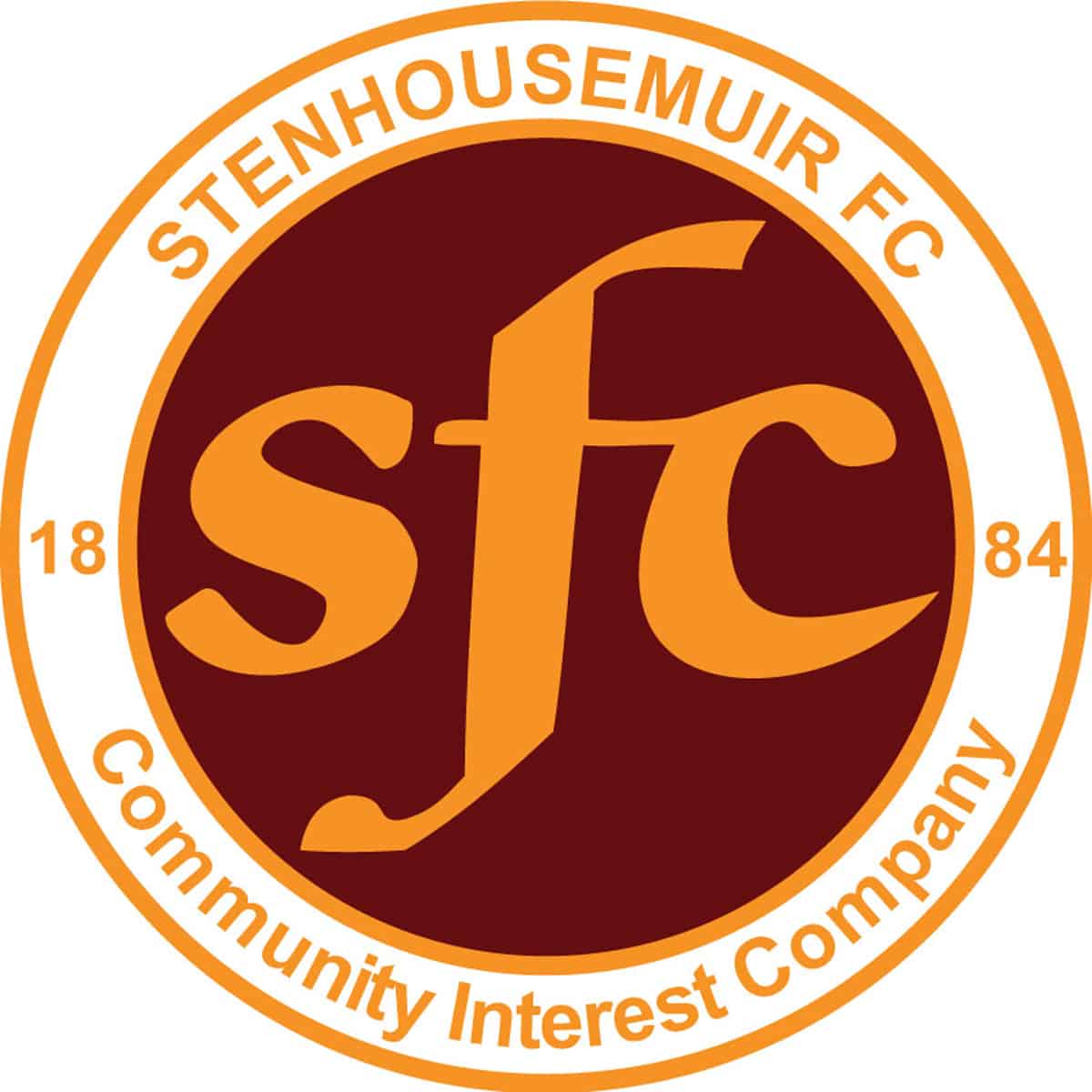 SPFL Ladbrokes League 1
Ochilview Park Stenhousemuir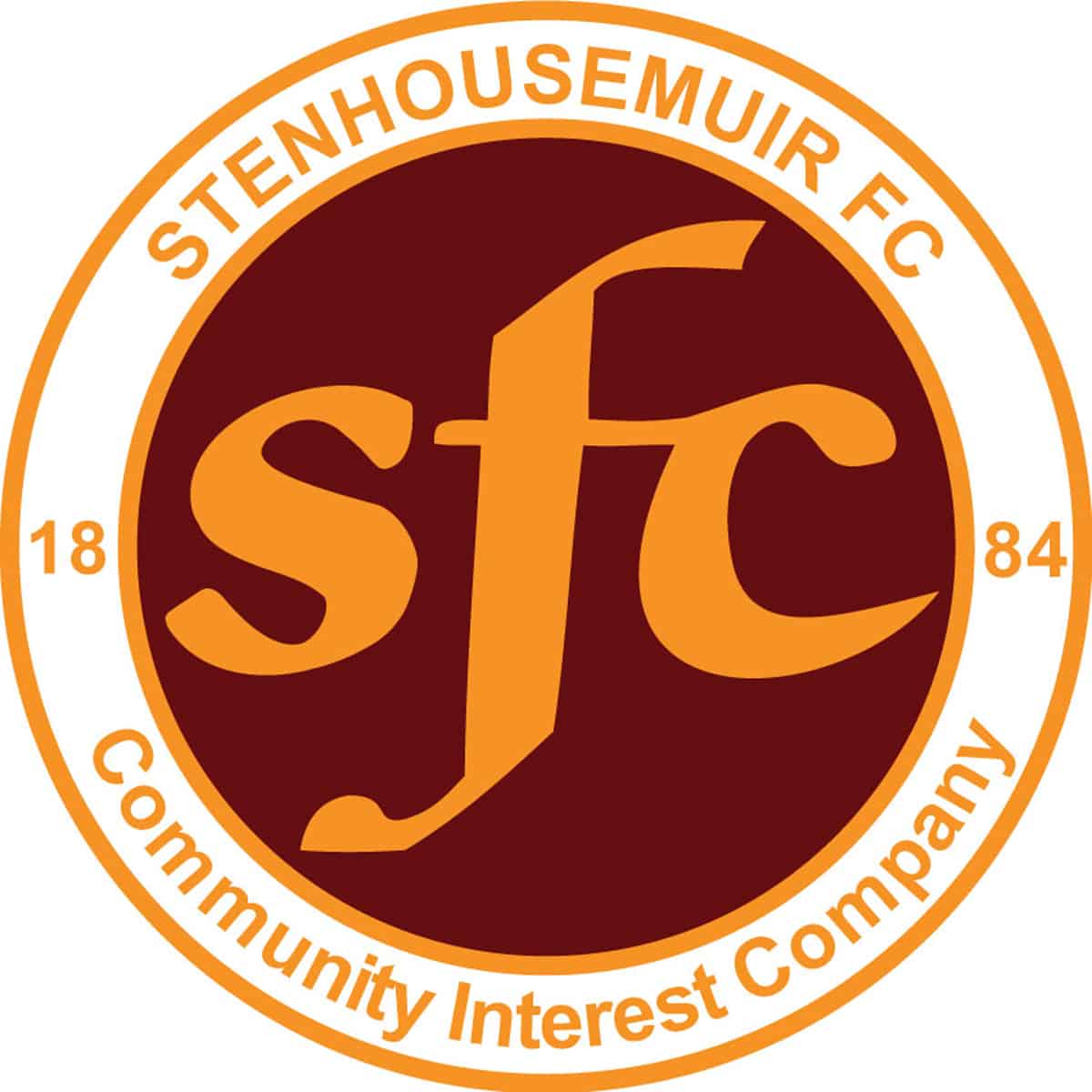 SPFL Ladbrokes League 1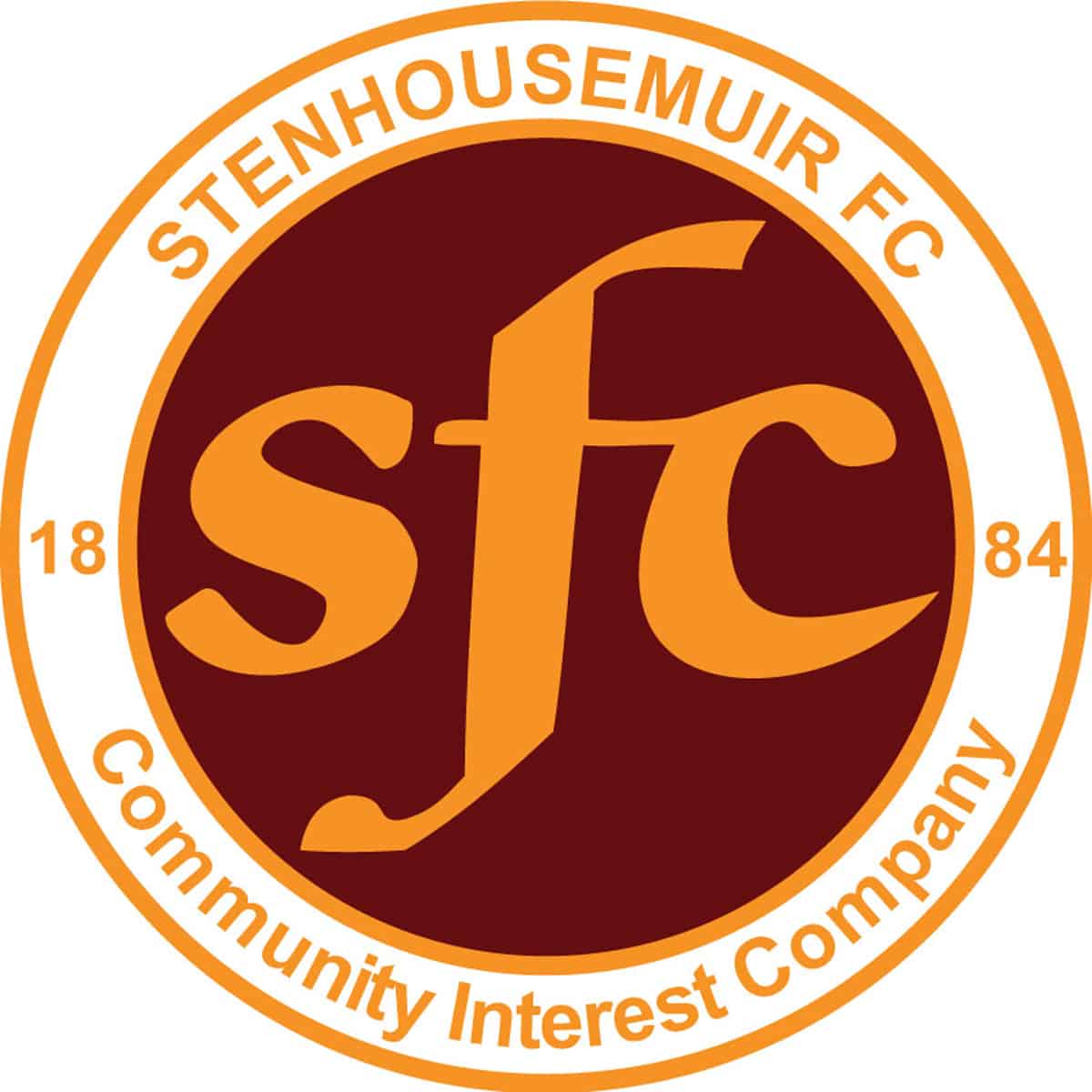 Petrofac Training Cup
Palmerston Park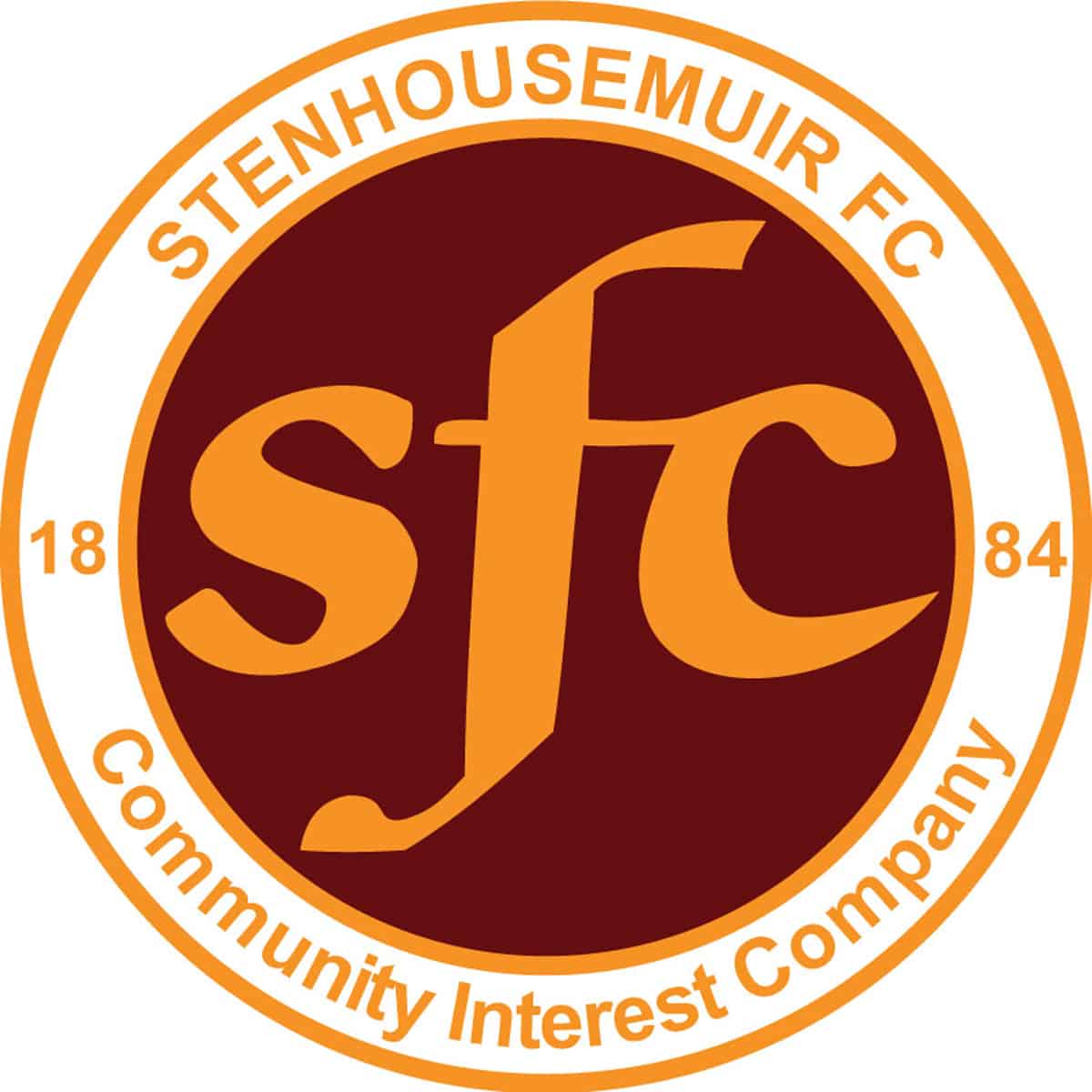 SPFL Ladbrokes League 1
Ochilview Park Stenhousemuir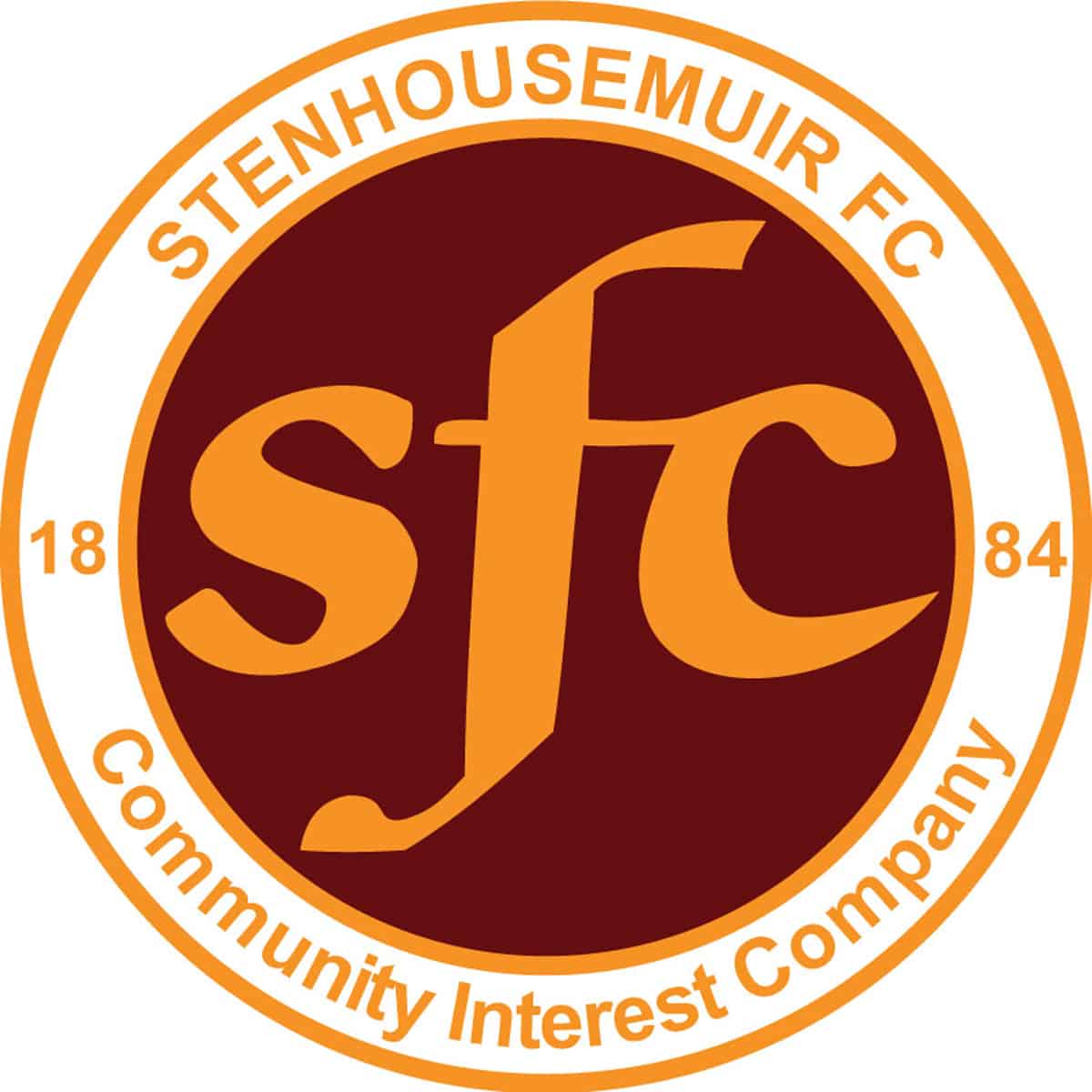 SPFL Ladbrokes League 1
Tony Macaroni Arna, Livingston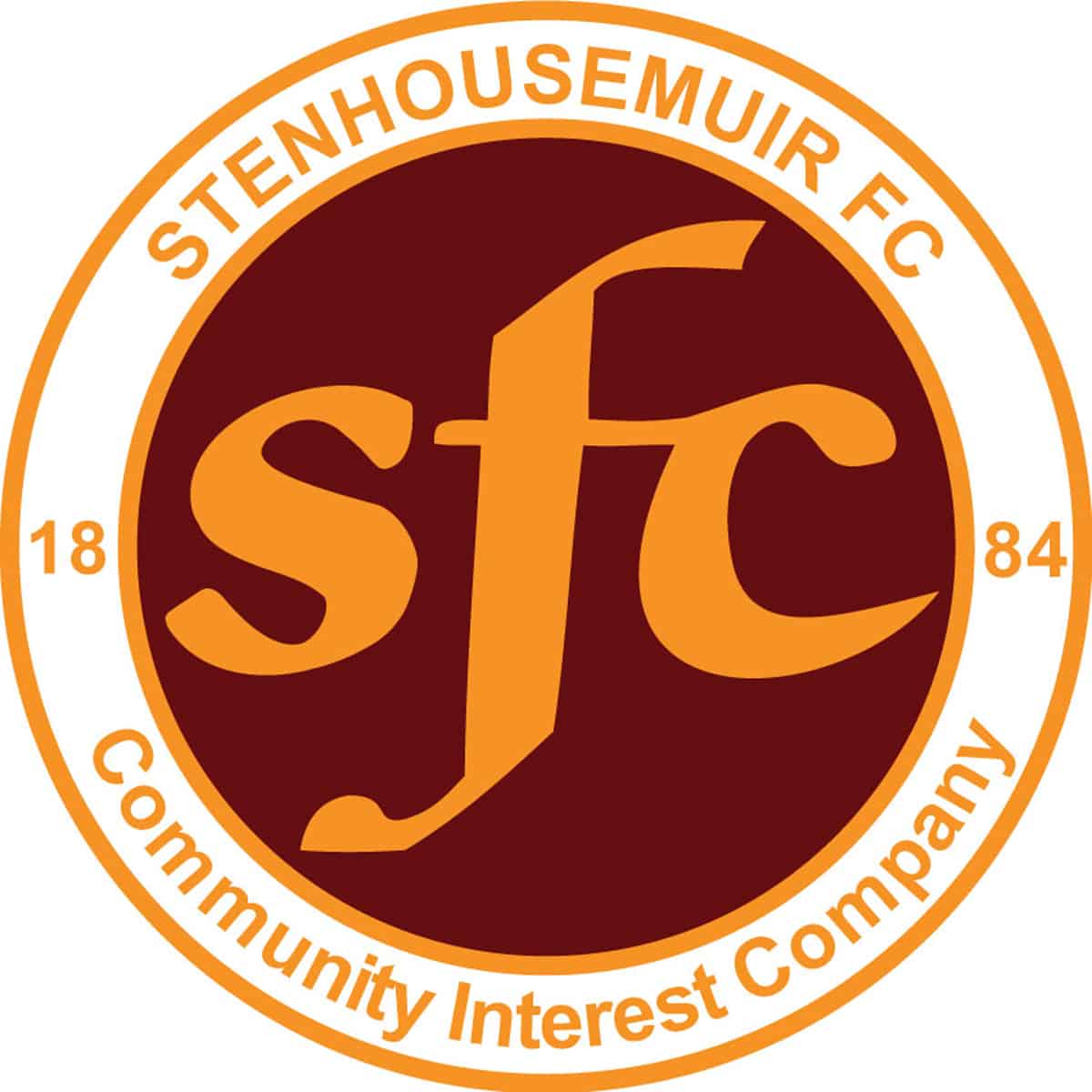 Petrofac Training Cup
Forthbank Stadium, Stirling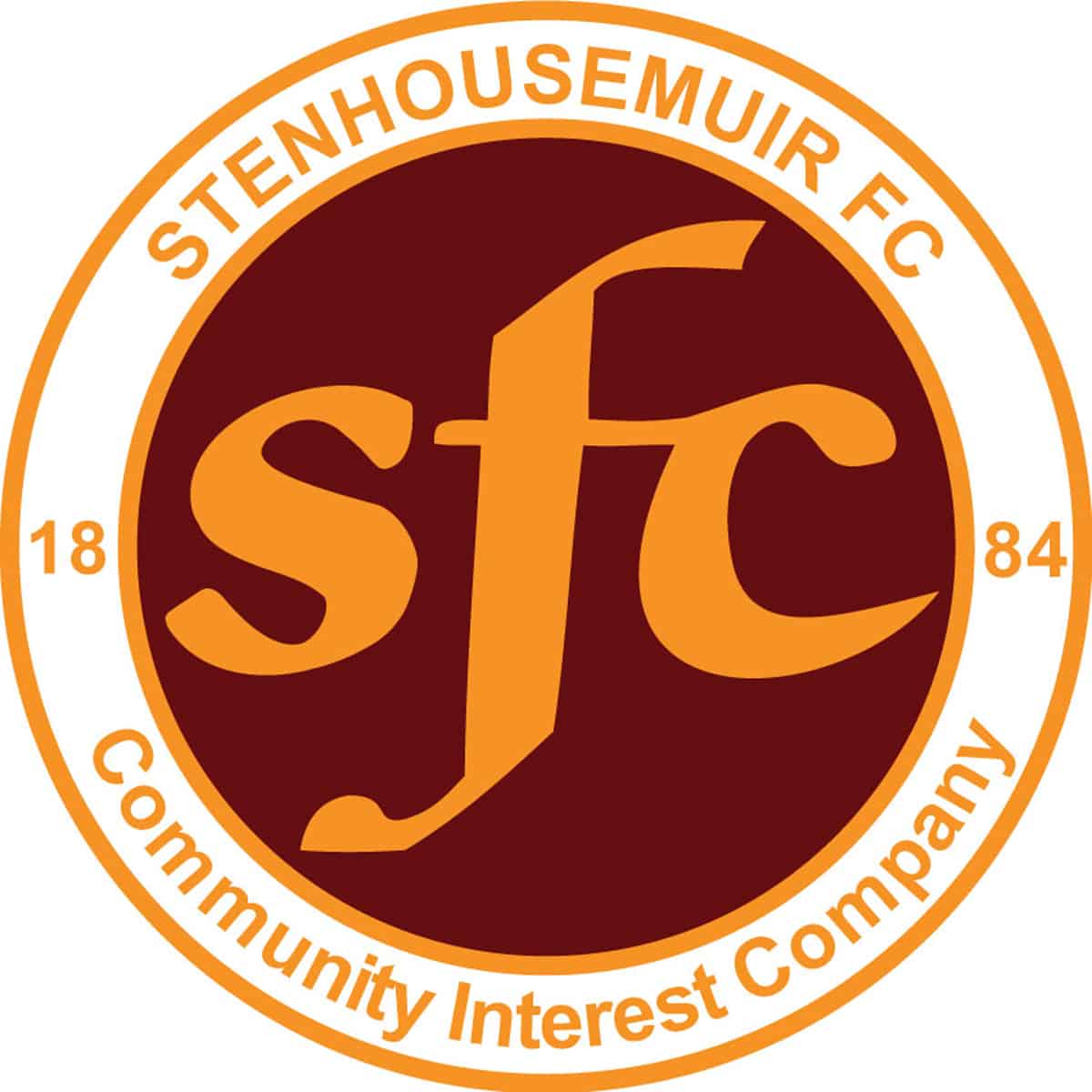 SPFL Ladbrokes League 1
Ochilview Park Stenhousemuir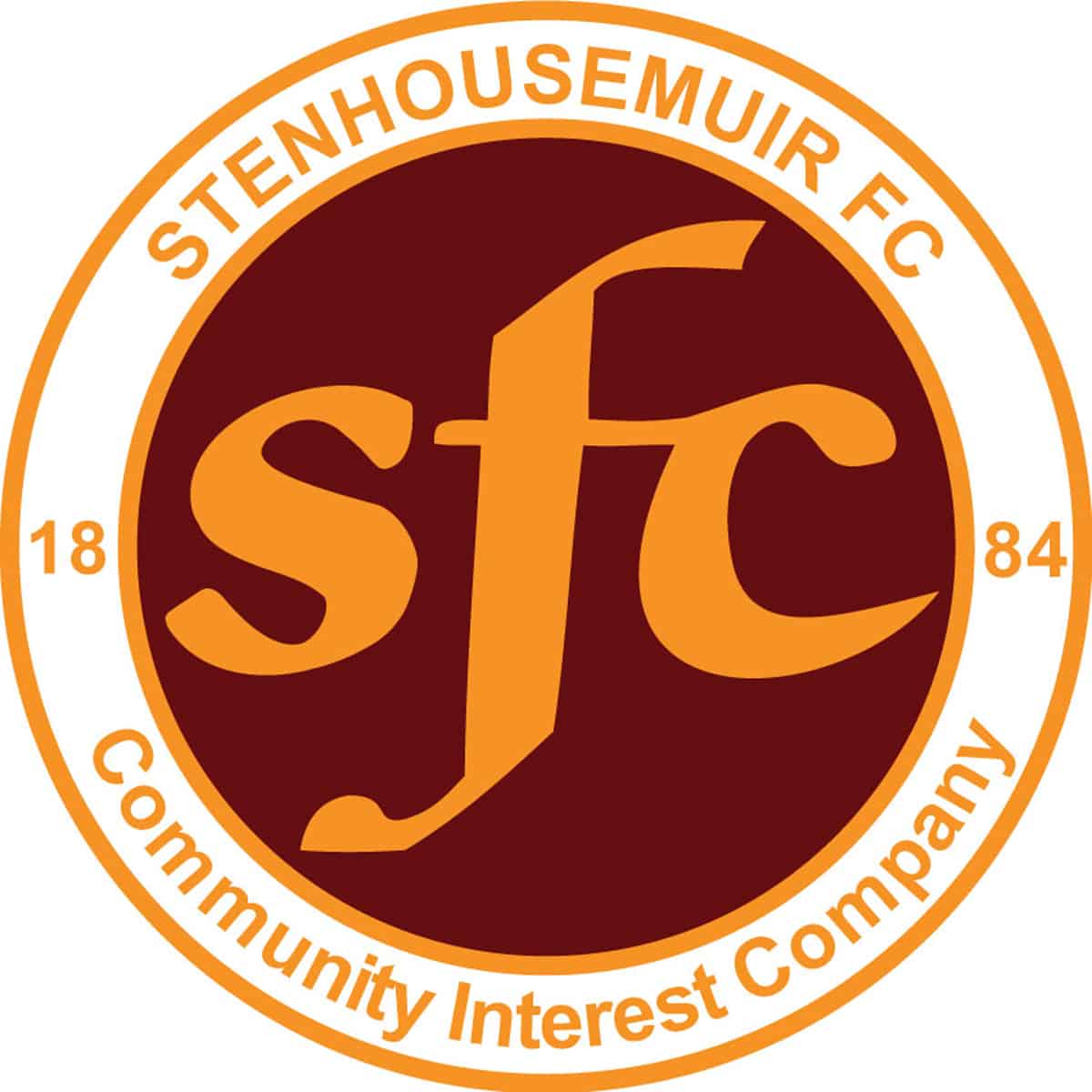 SPFL Ladbrokes League 1
Glebe Park, Brechin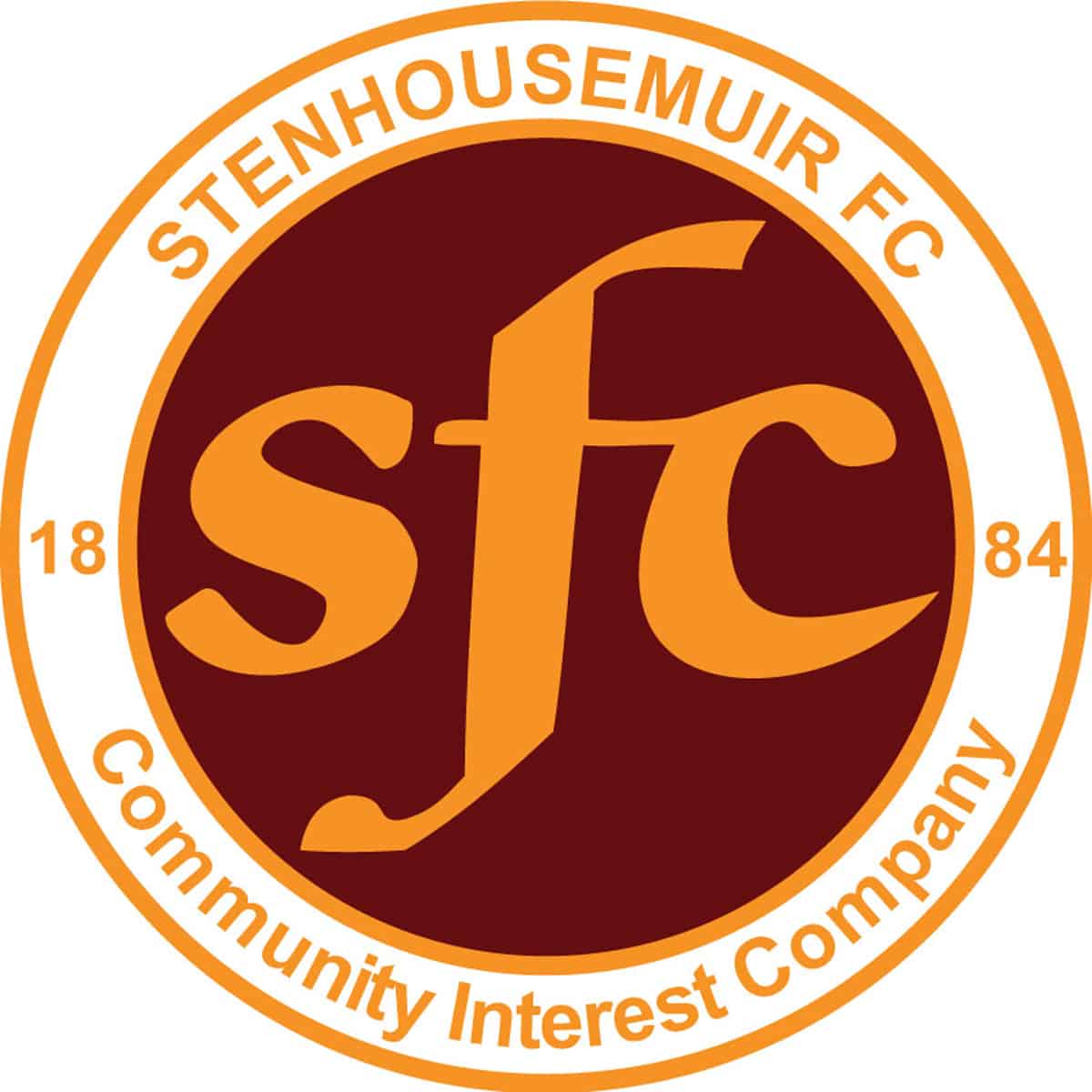 Betfred Cup
Palmerston Park, Dumfries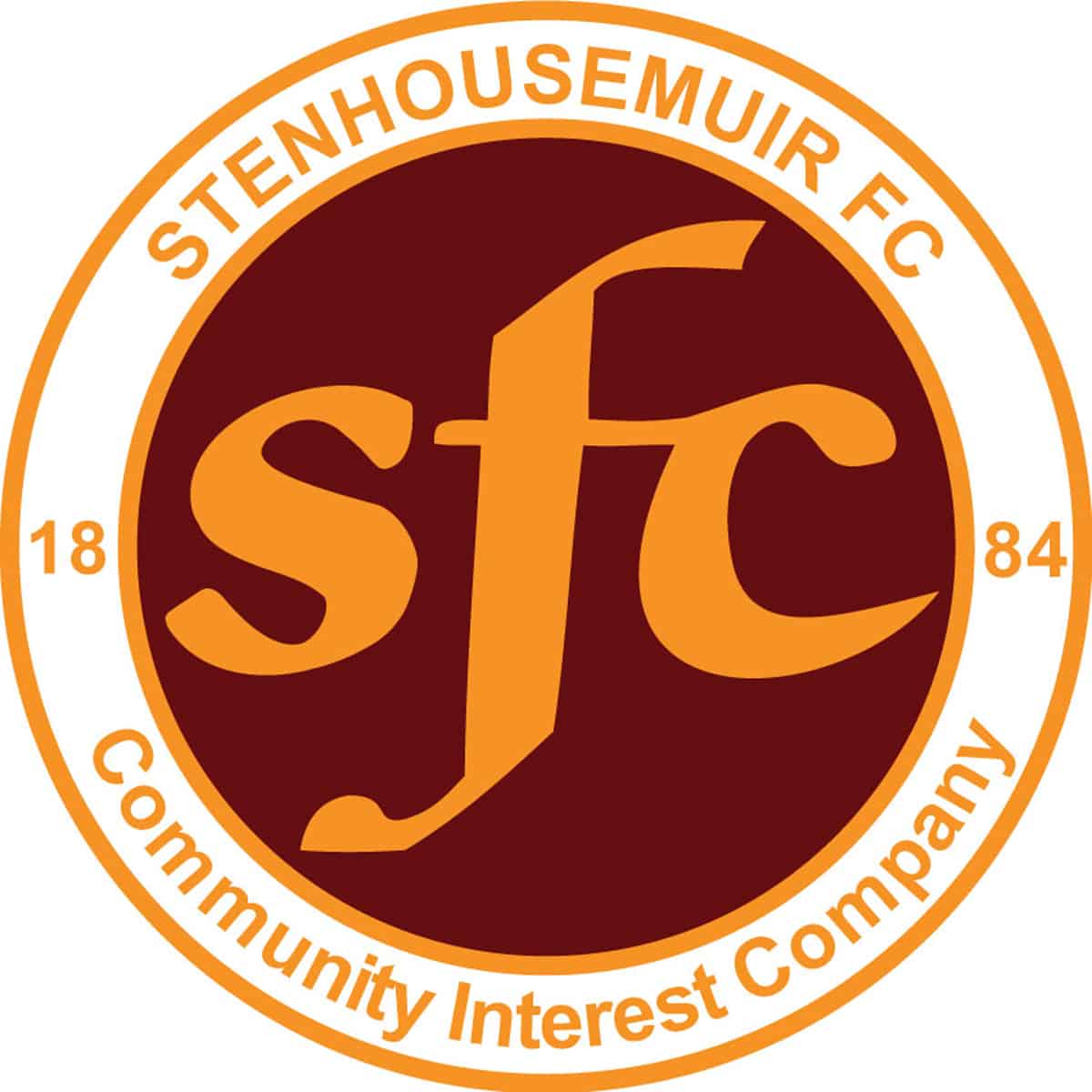 Betfred Cup
Ochilview Park Stenhousemuir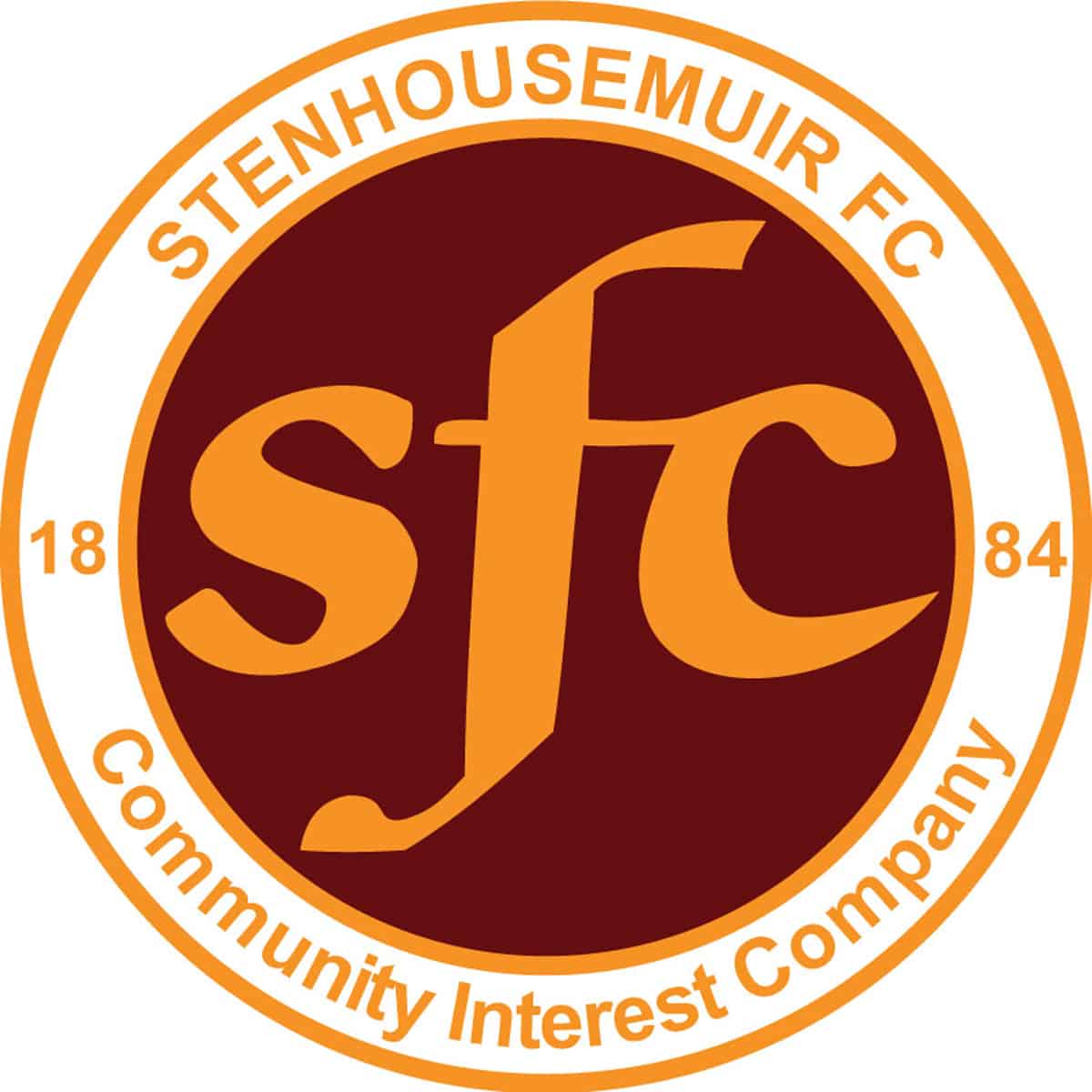 Betfred Cup
Excelsior Stadium, Airdrie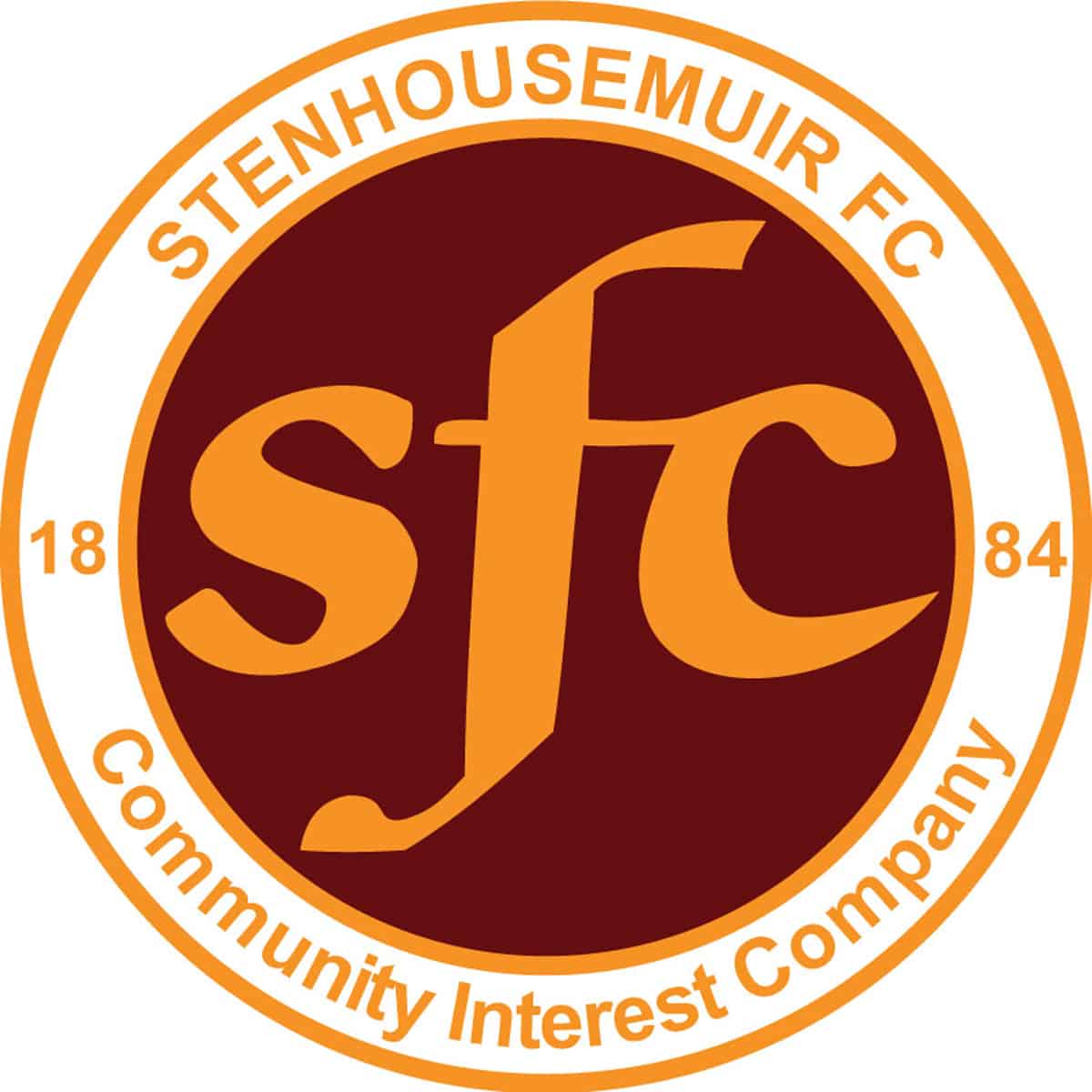 Betfred Cup
Ochilview Park Stenhousemuir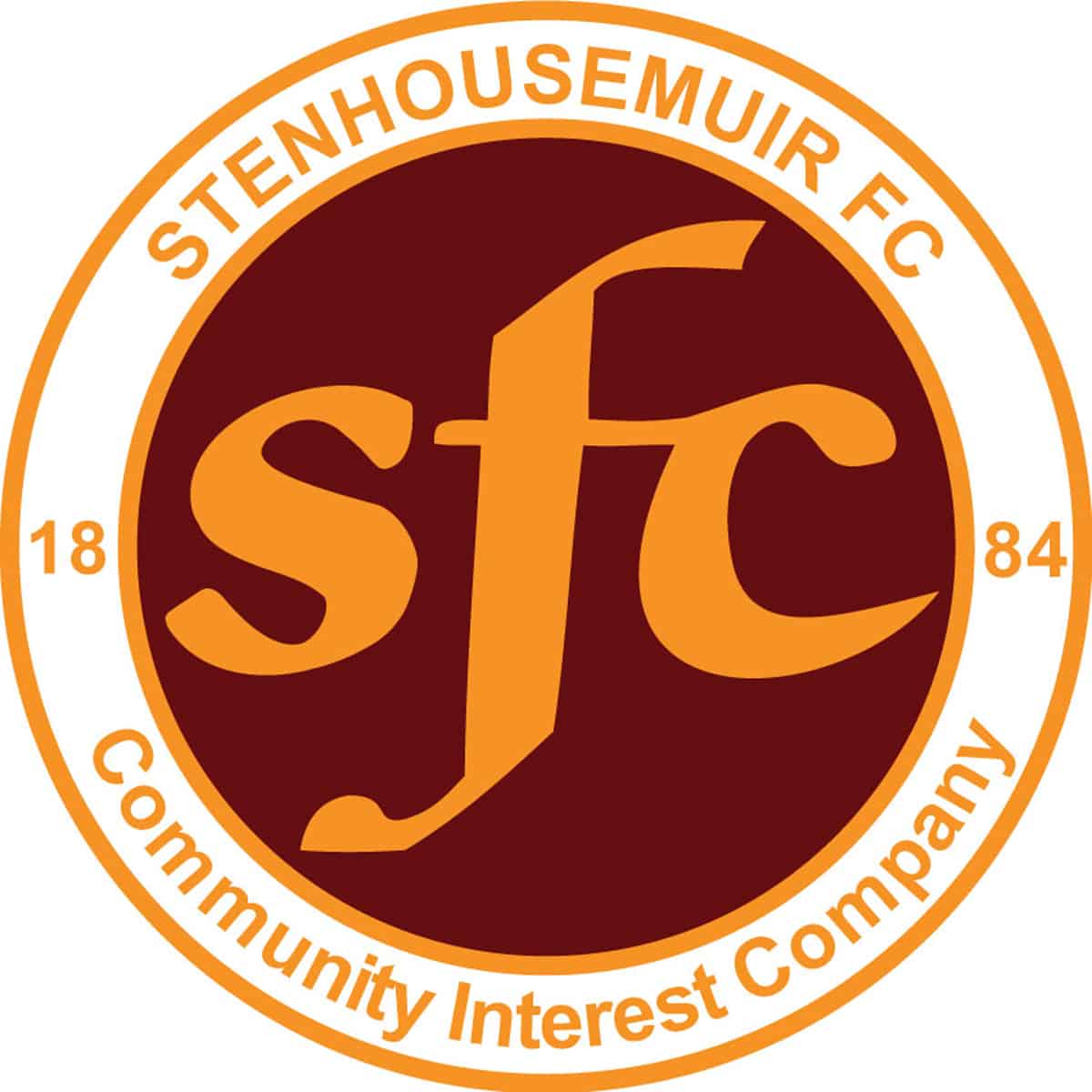 Friendly
Ochilview Park Stenhousemuir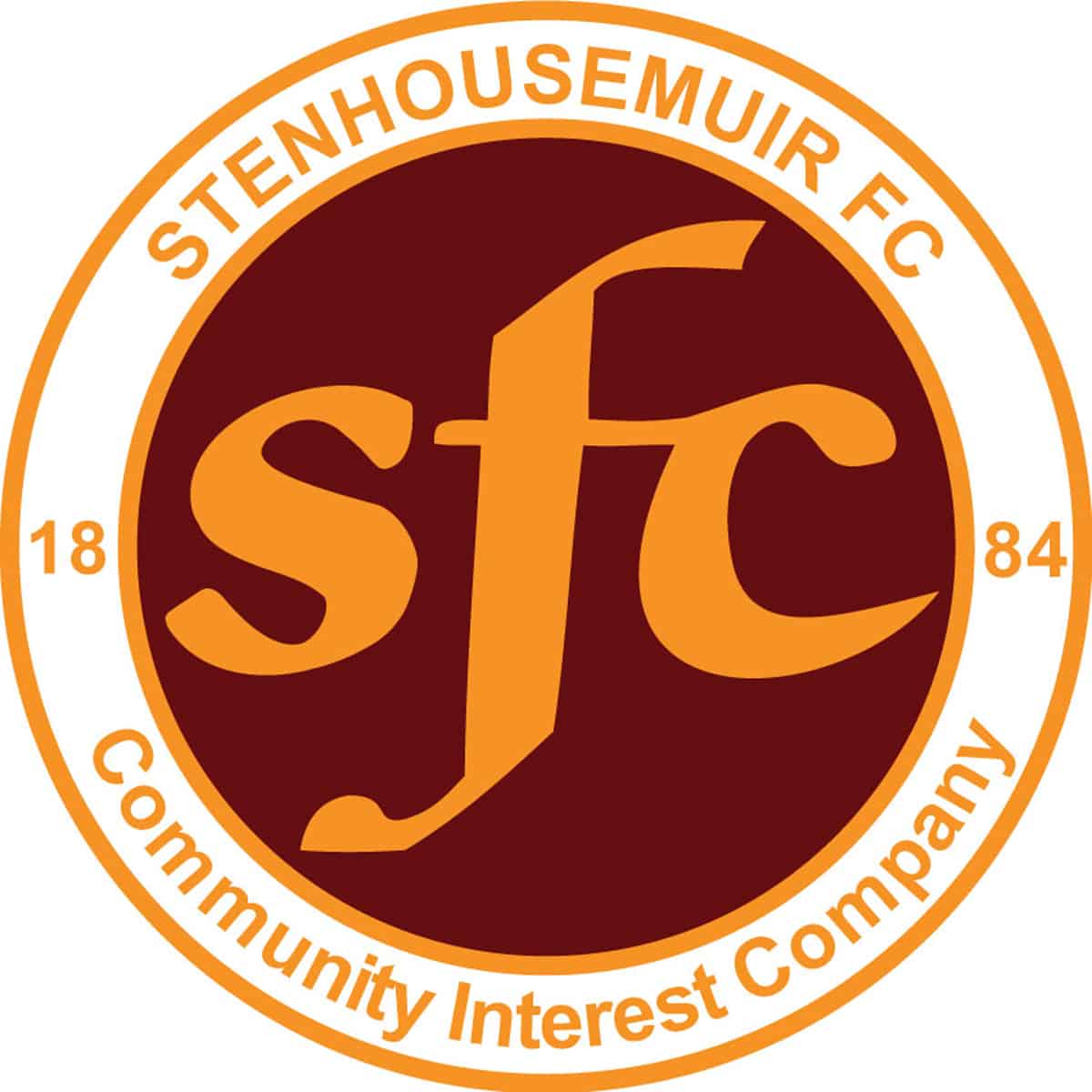 Friendly
Ochilview Park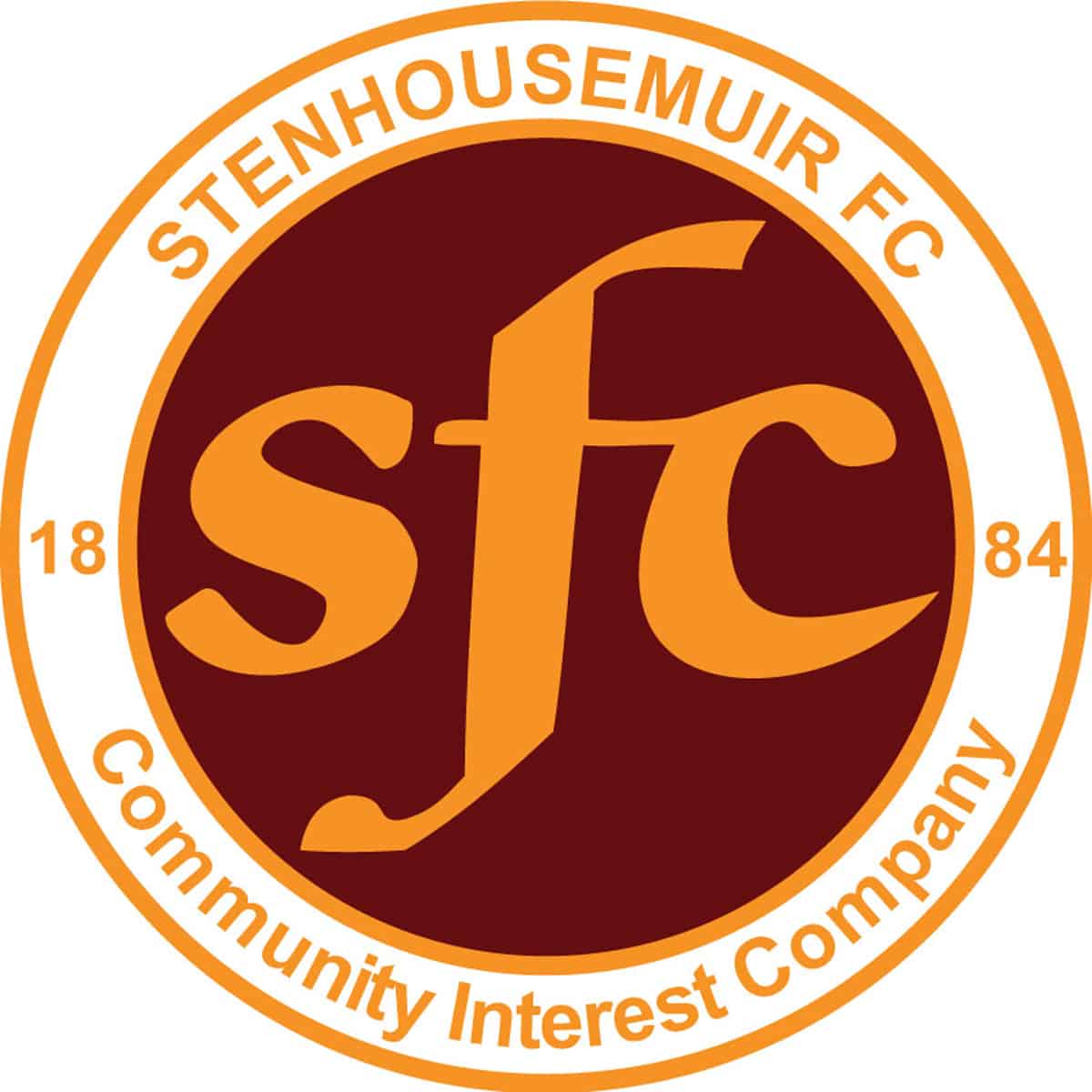 Friendly
Ochilview Park Stenhousemuir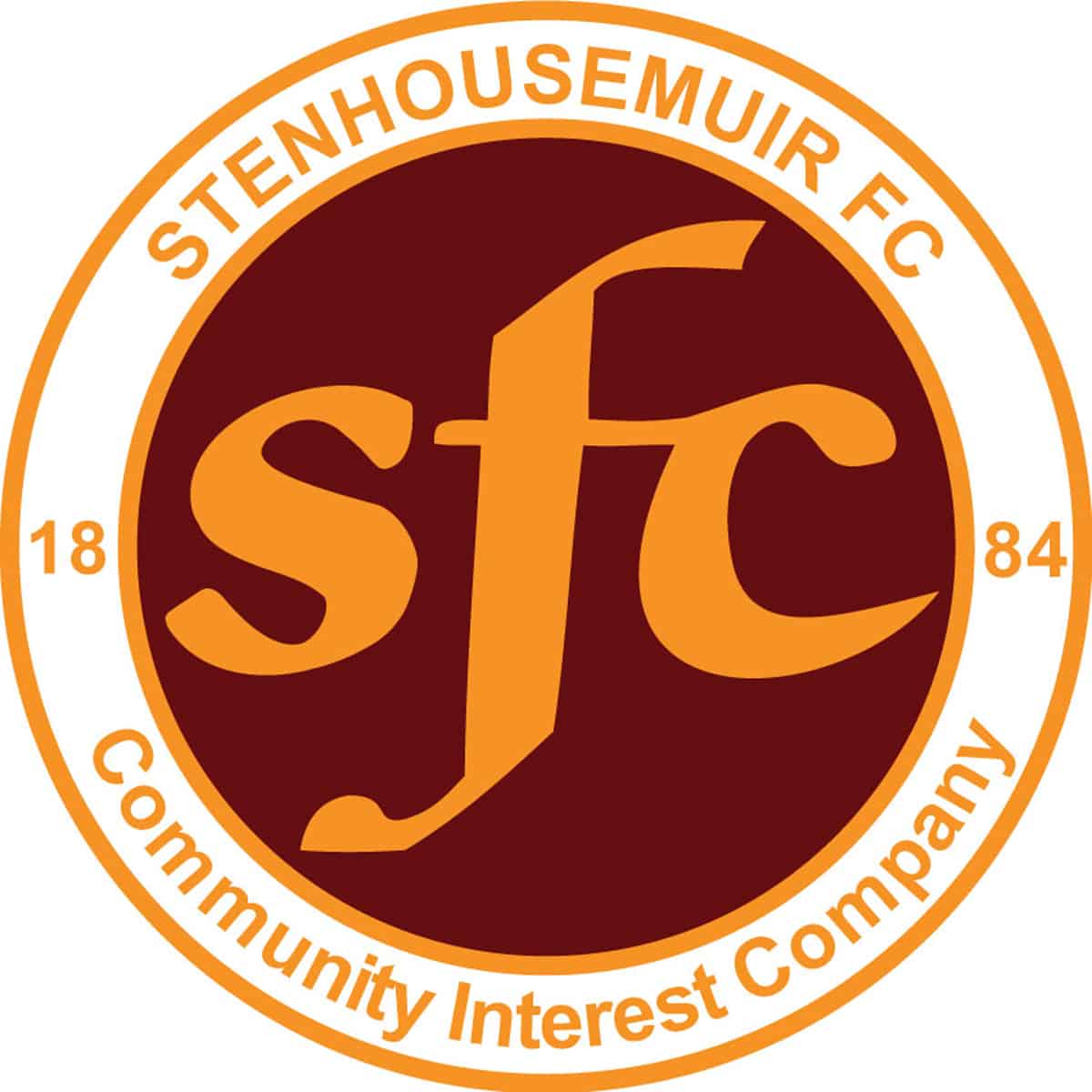 Friendly
Ochilview Park Stenhousemuir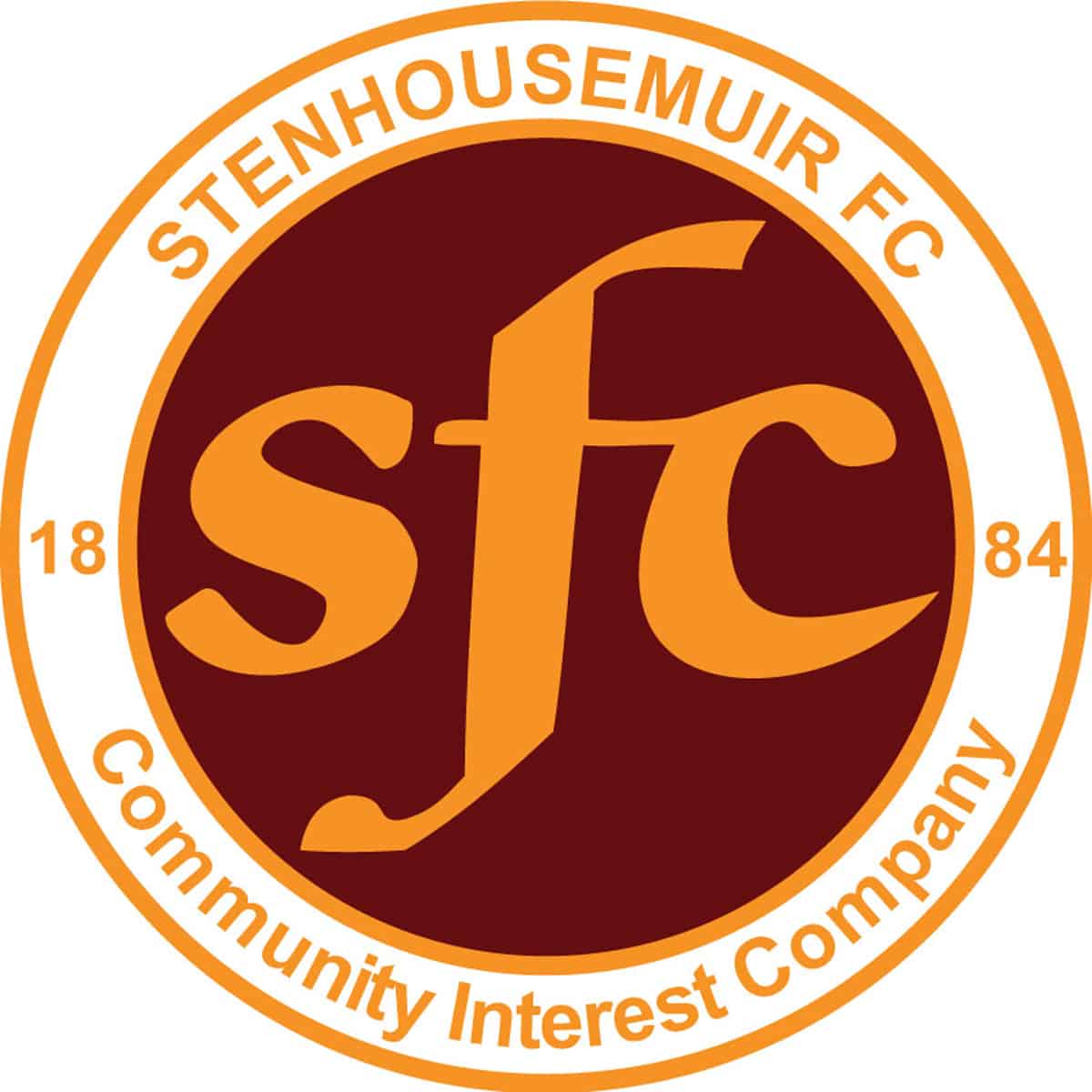 SPFL Ladbrokes League 1
Ochilview Park Stenhousemuir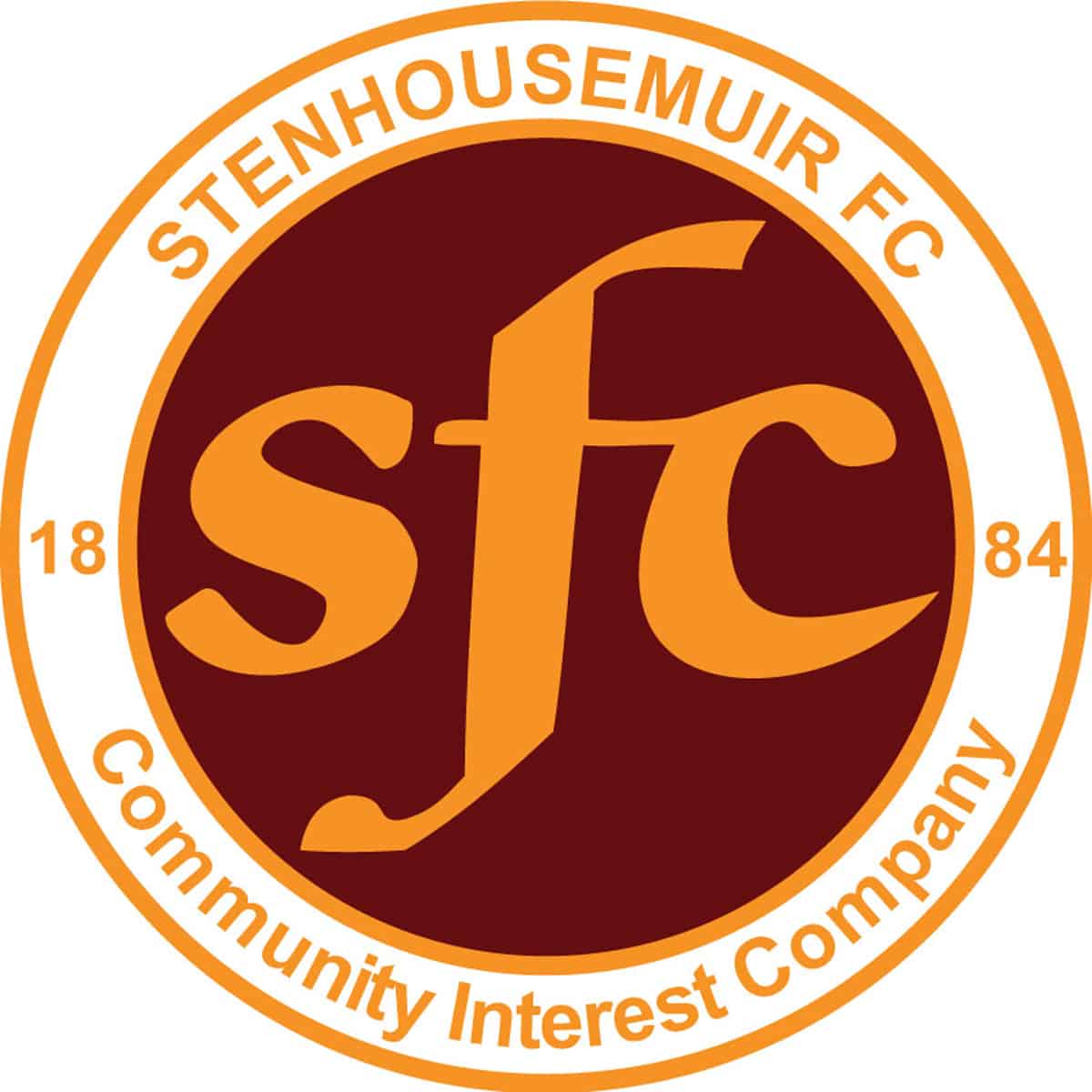 SPFL Ladbrokes League 1
Central Park Cowdenbeath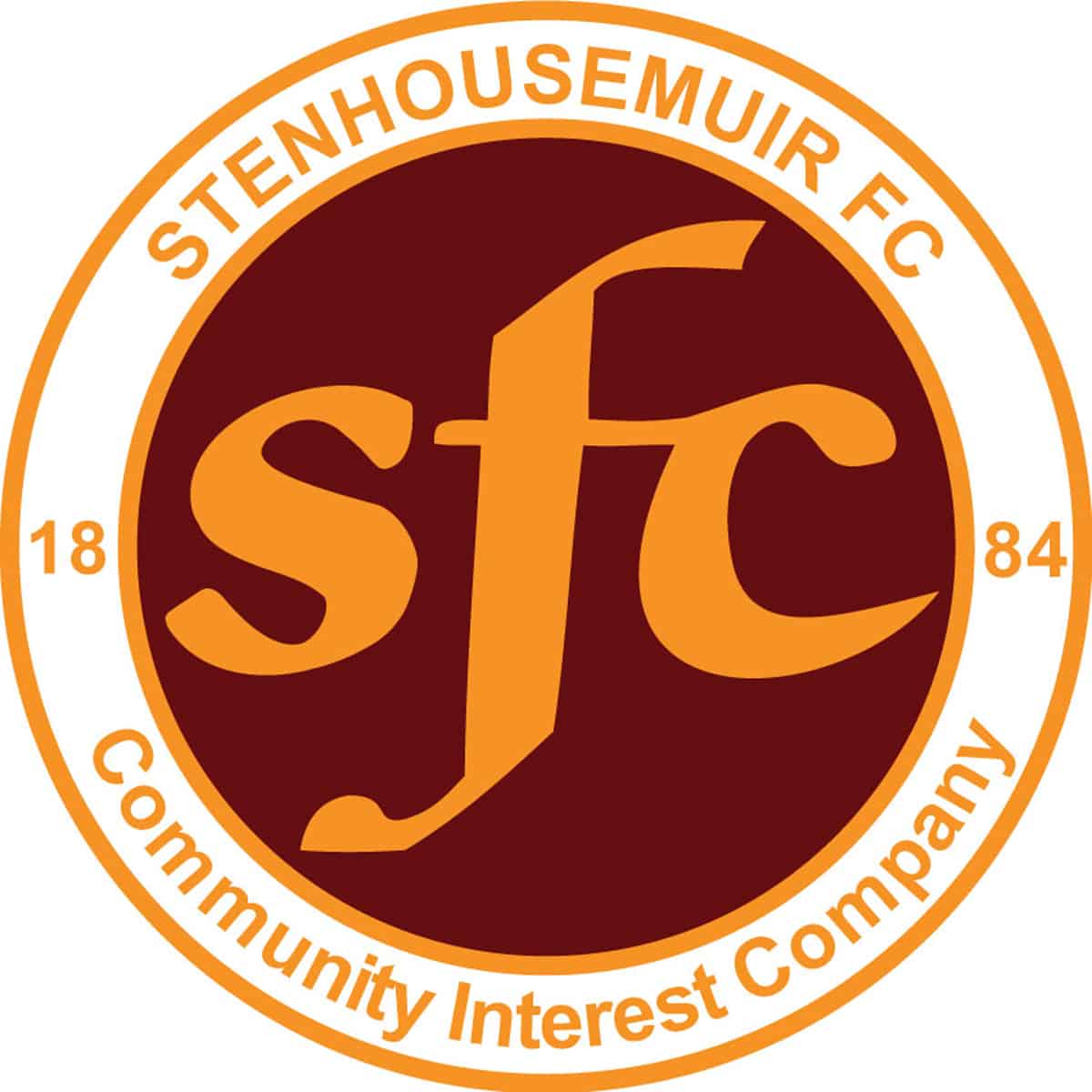 SPFL Ladbrokes League 1
Ochilview Park Stenhousemuir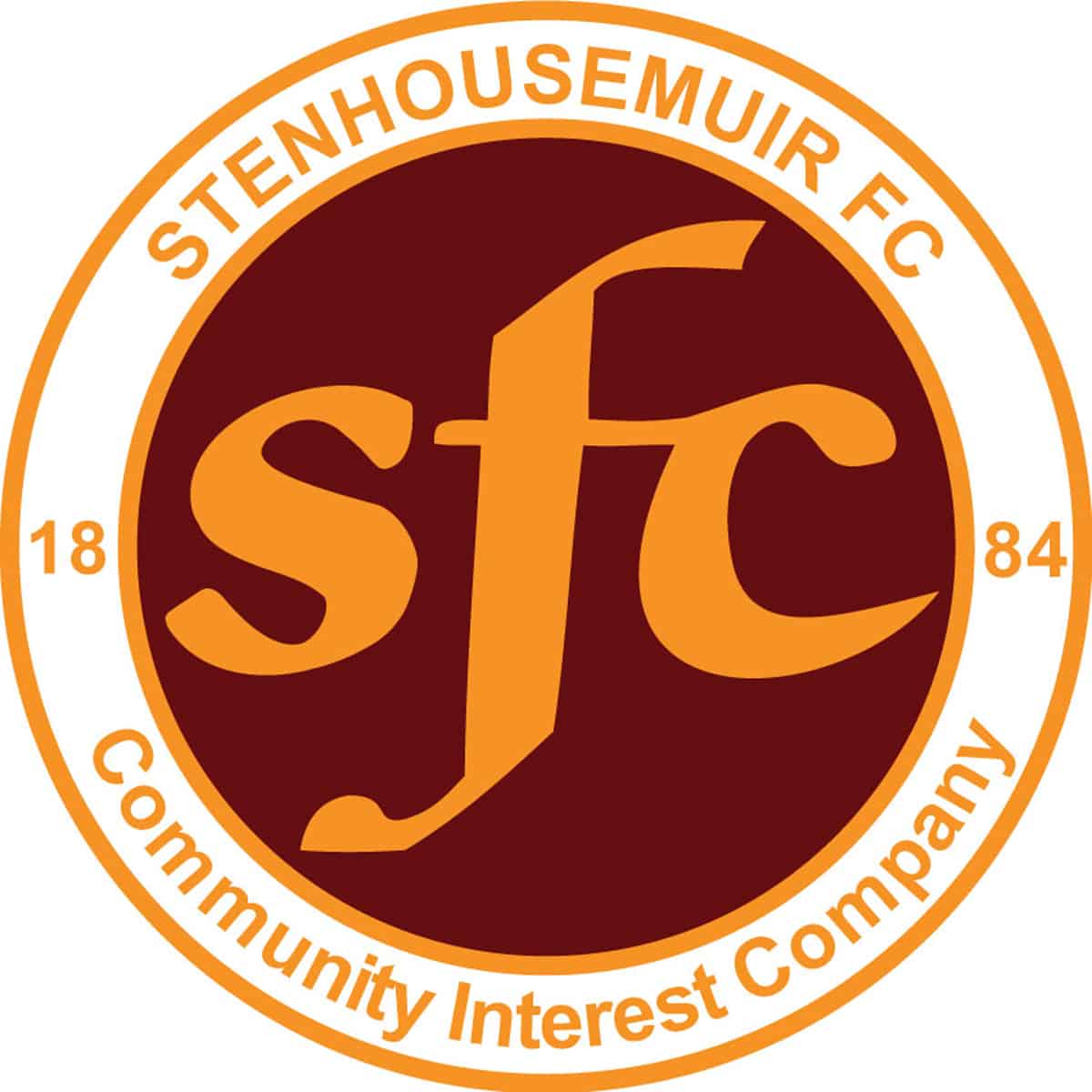 SPFL Ladbrokes League 1
Excelsior Stadium, Airdrie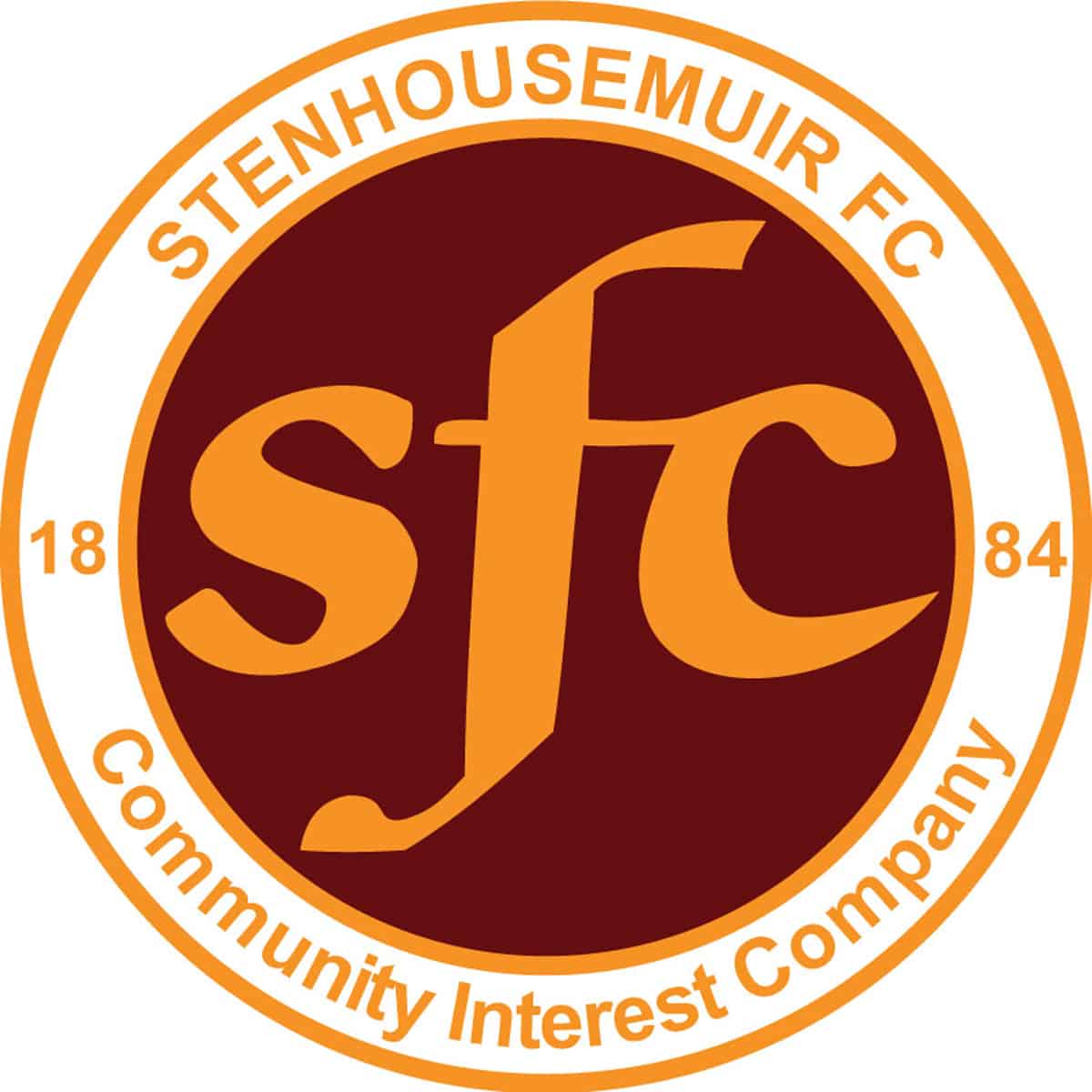 Stirlingshire Cup
Indodrill Stadium, Alloa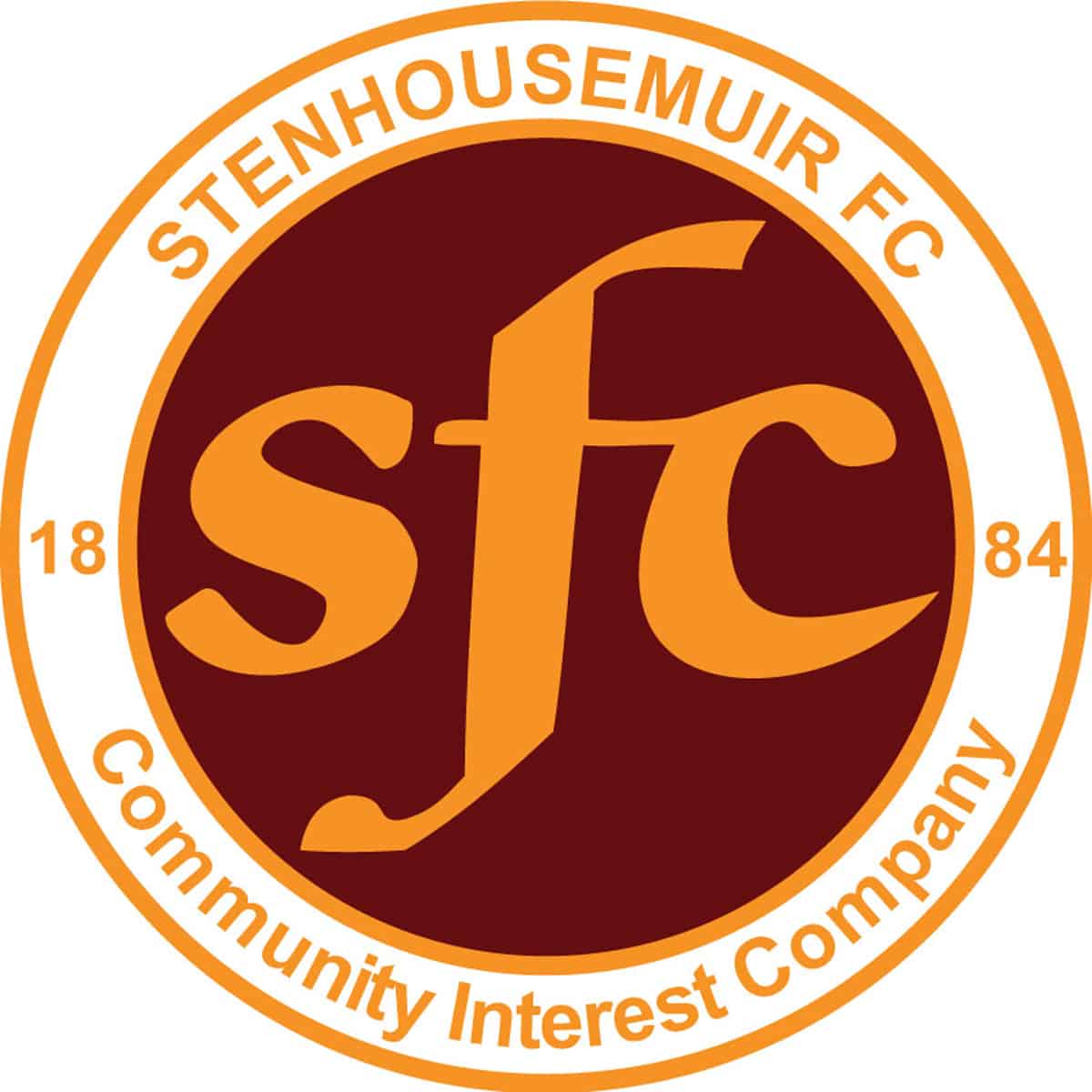 SPFL Ladbrokes League 1
Glebe Park, Brechin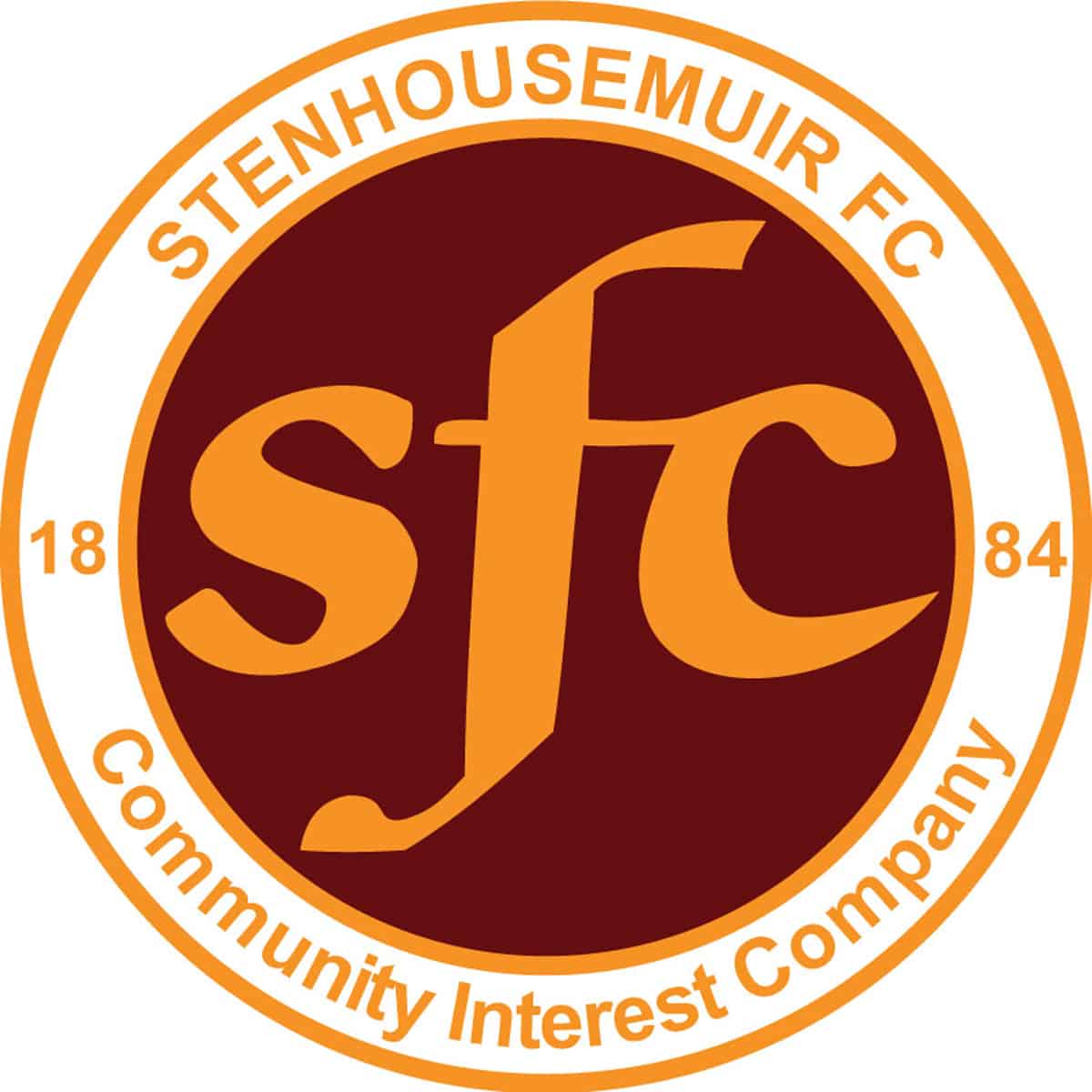 SPFL Ladbrokes League 1
Ochilview Park Stenhousemuir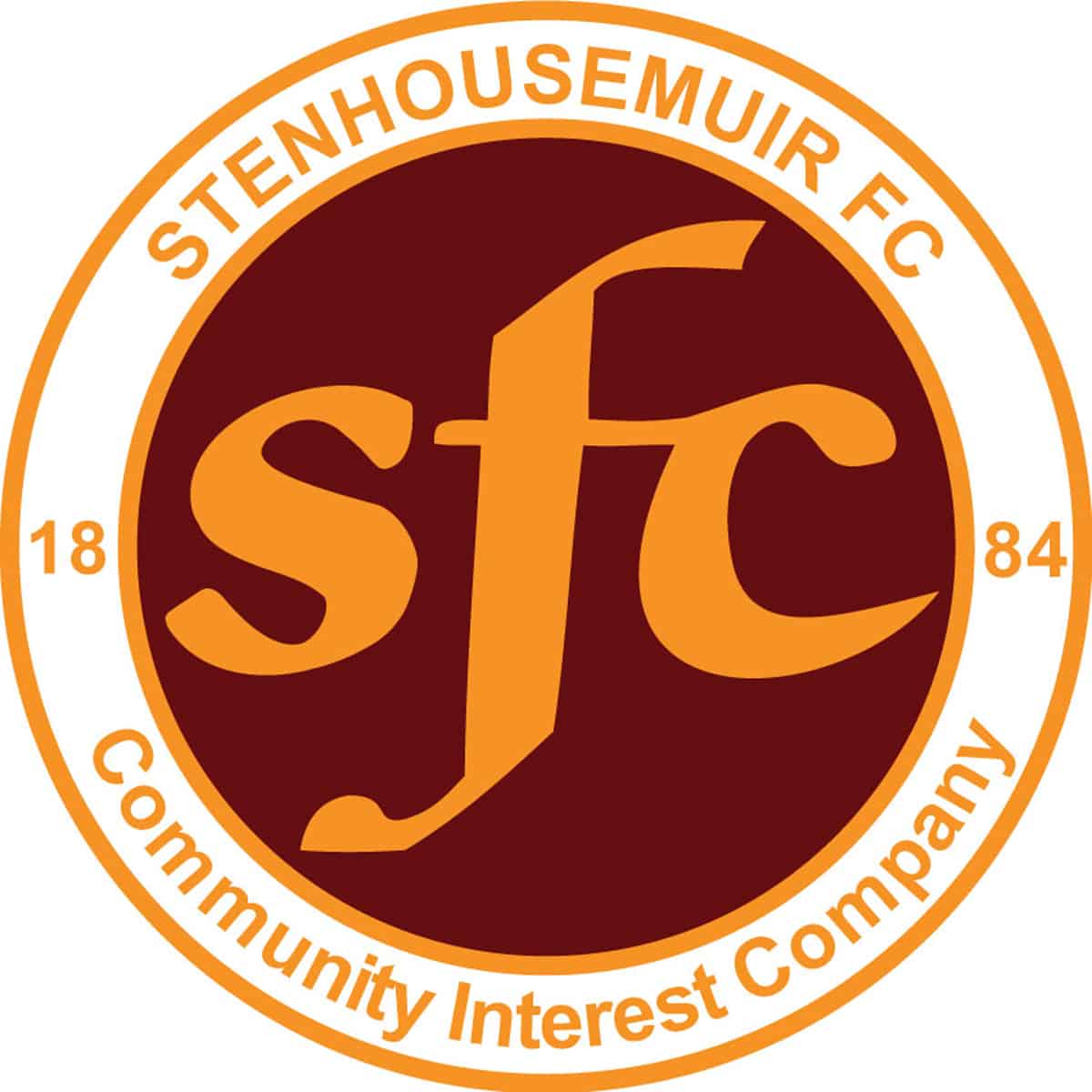 SPFL Ladbrokes League 1
Stair Park, Stranraer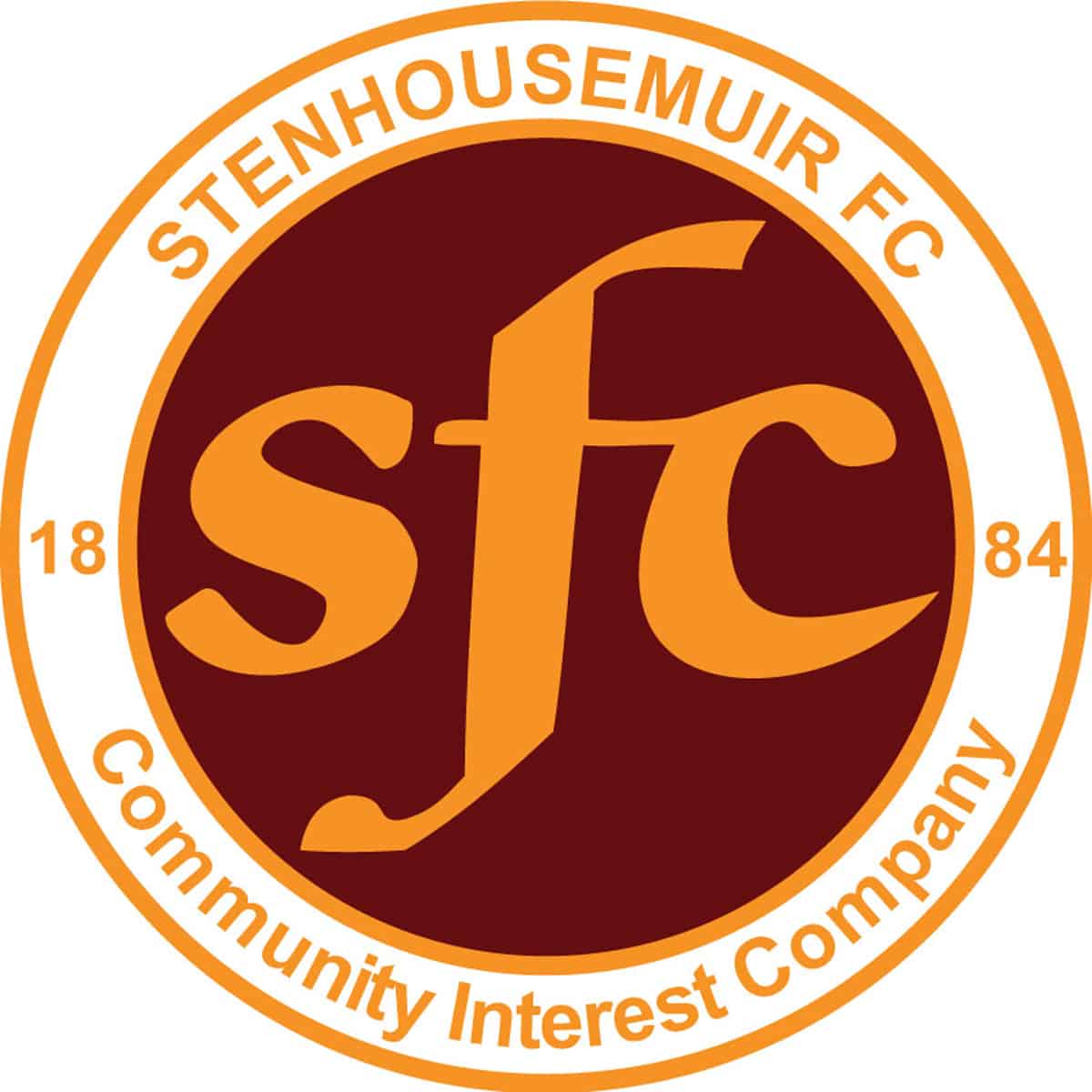 SPFL Ladbrokes League 1
Ochilview Park Stenhousemuir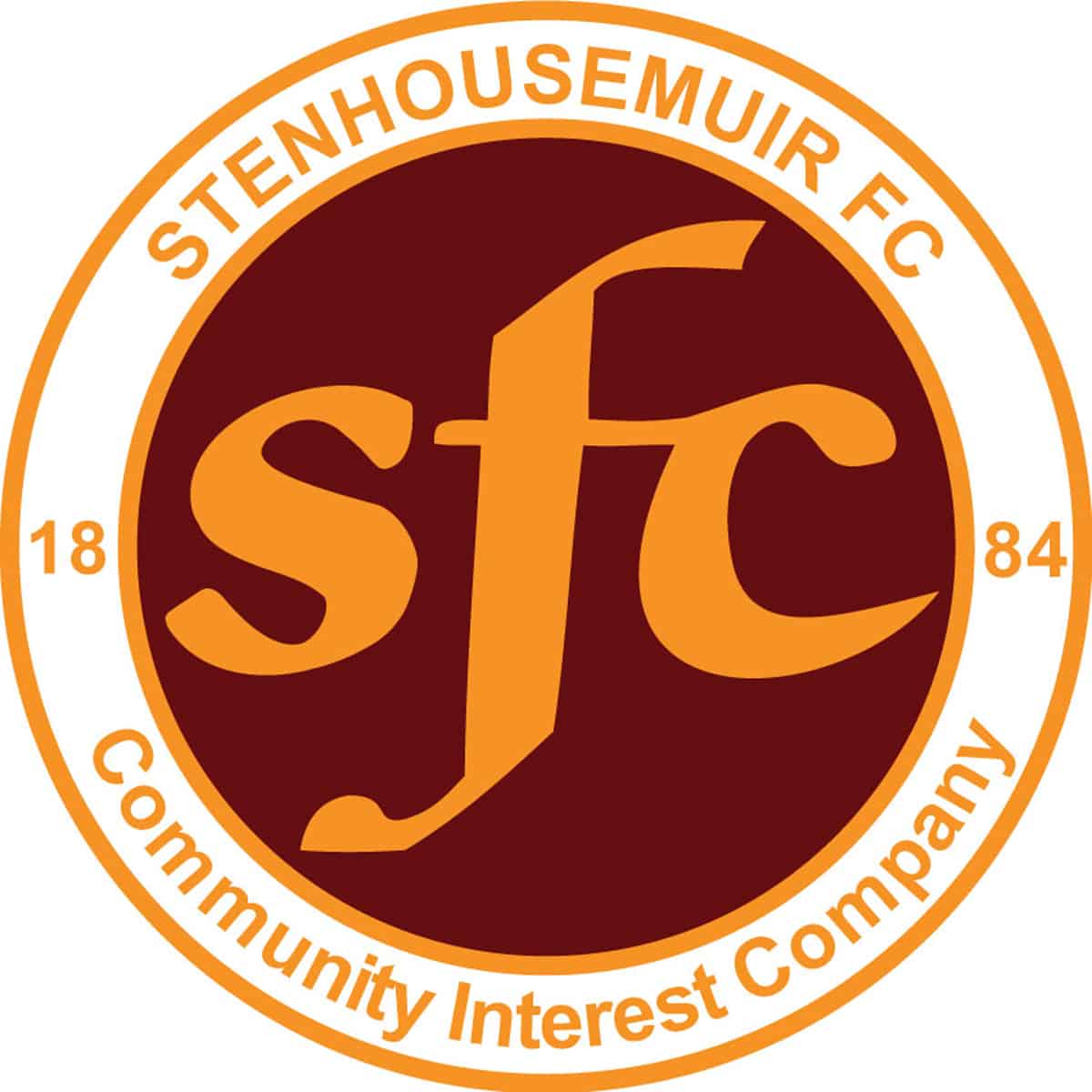 SPFL Ladbrokes League 1
Somerset Park,Ayr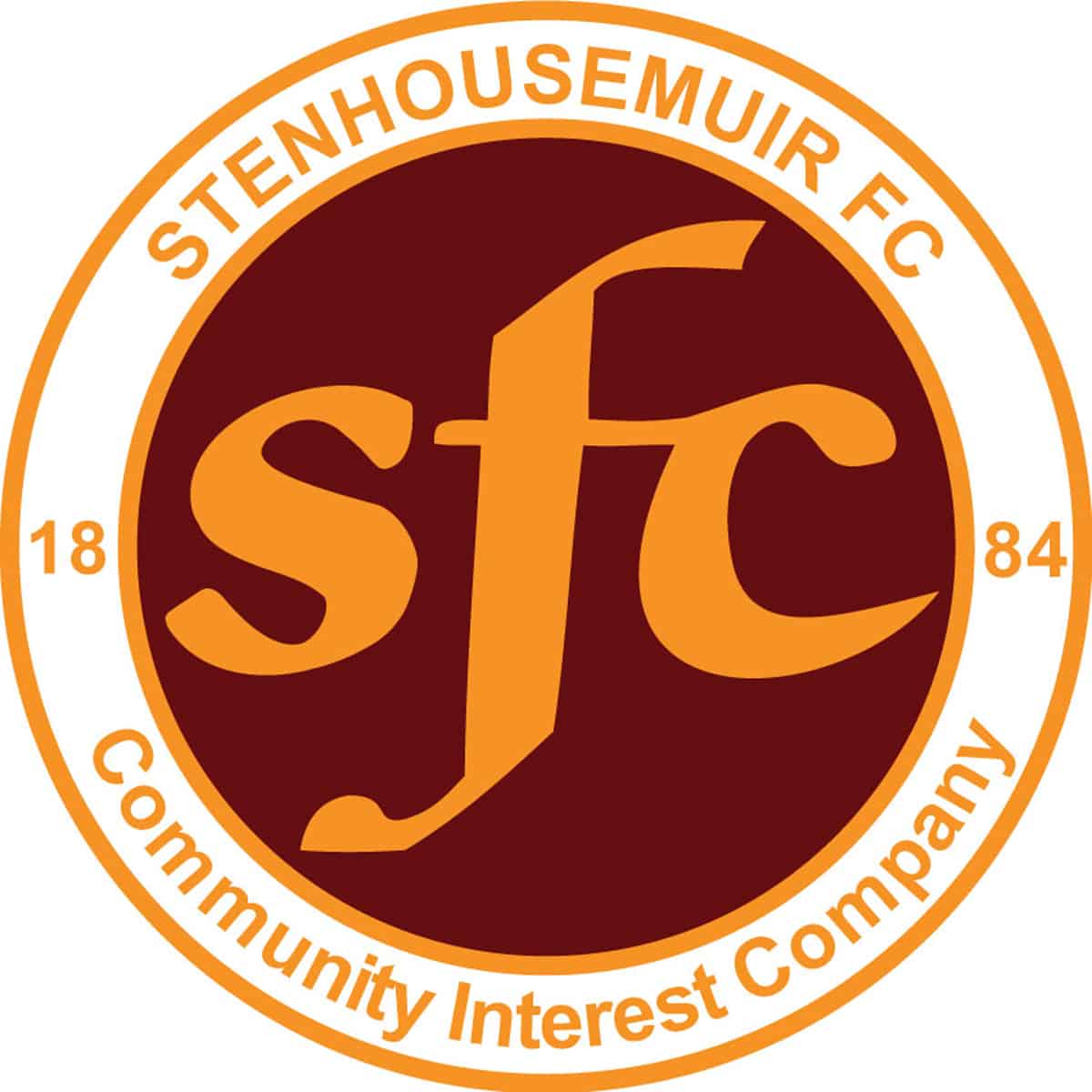 SPFL Ladbrokes League 1
East End Park, Dunfermline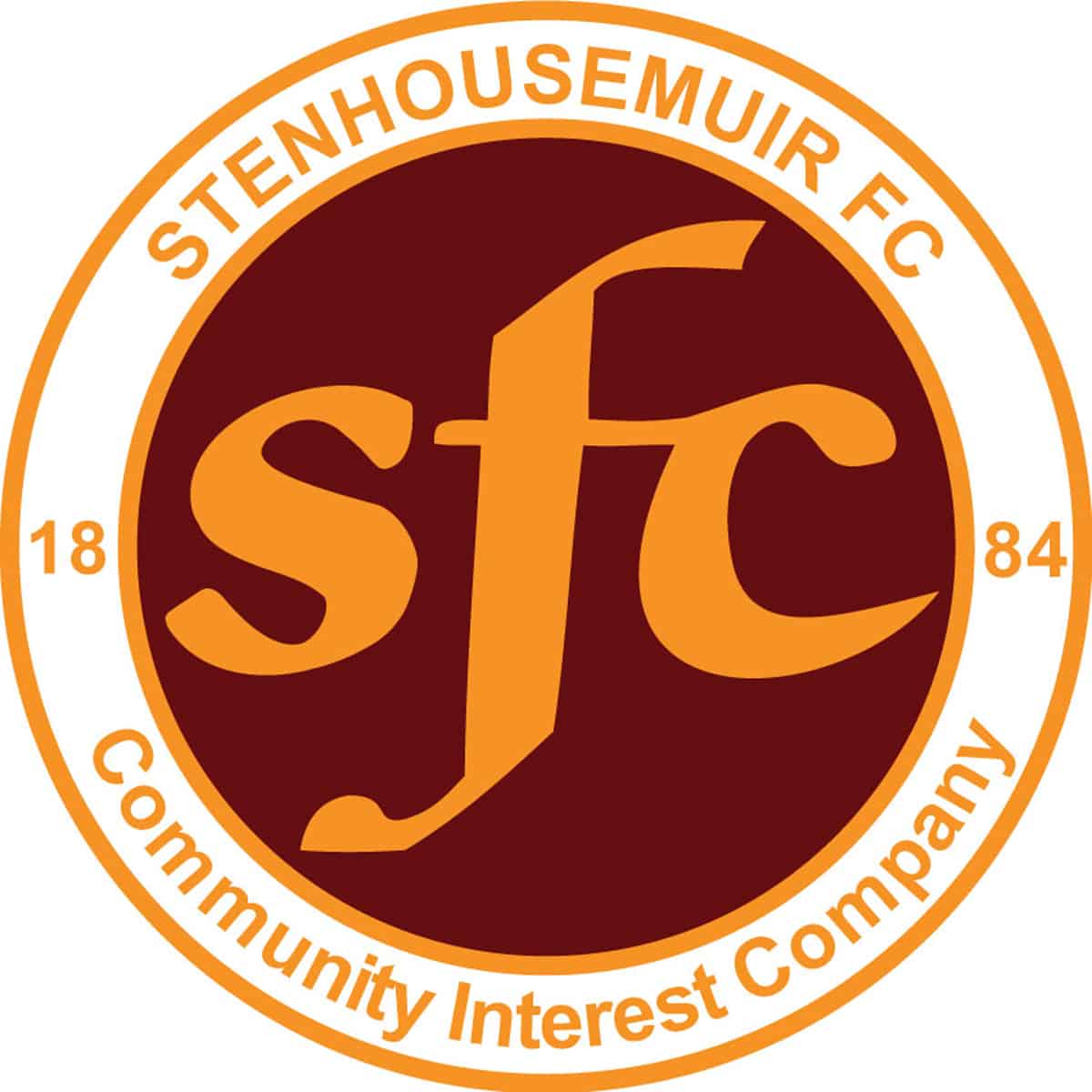 SPFL Ladbrokes League 1
Cliftonhill Stadium Coatbridge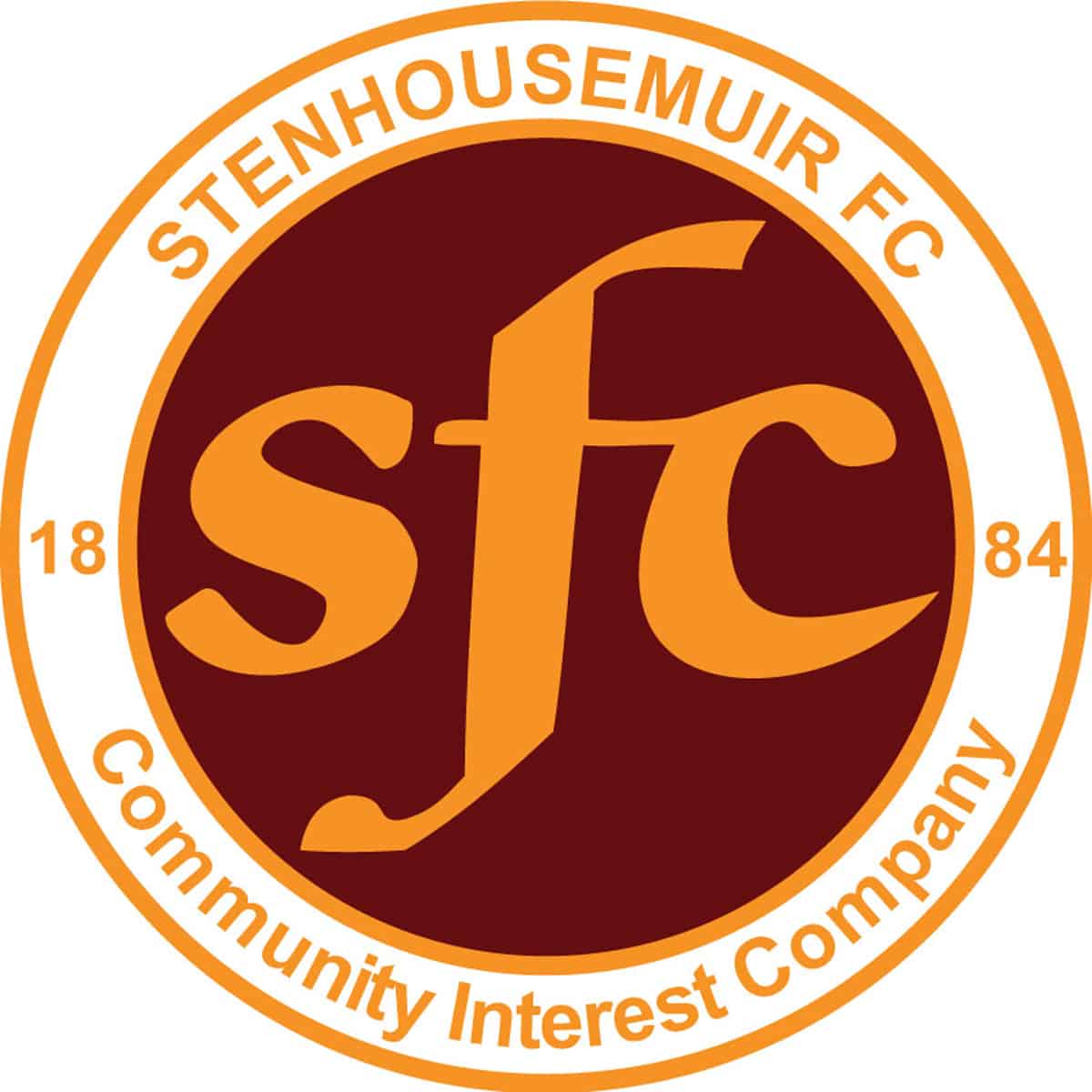 SPFL Ladbrokes League 1
Ochilview Park Stenhousemuir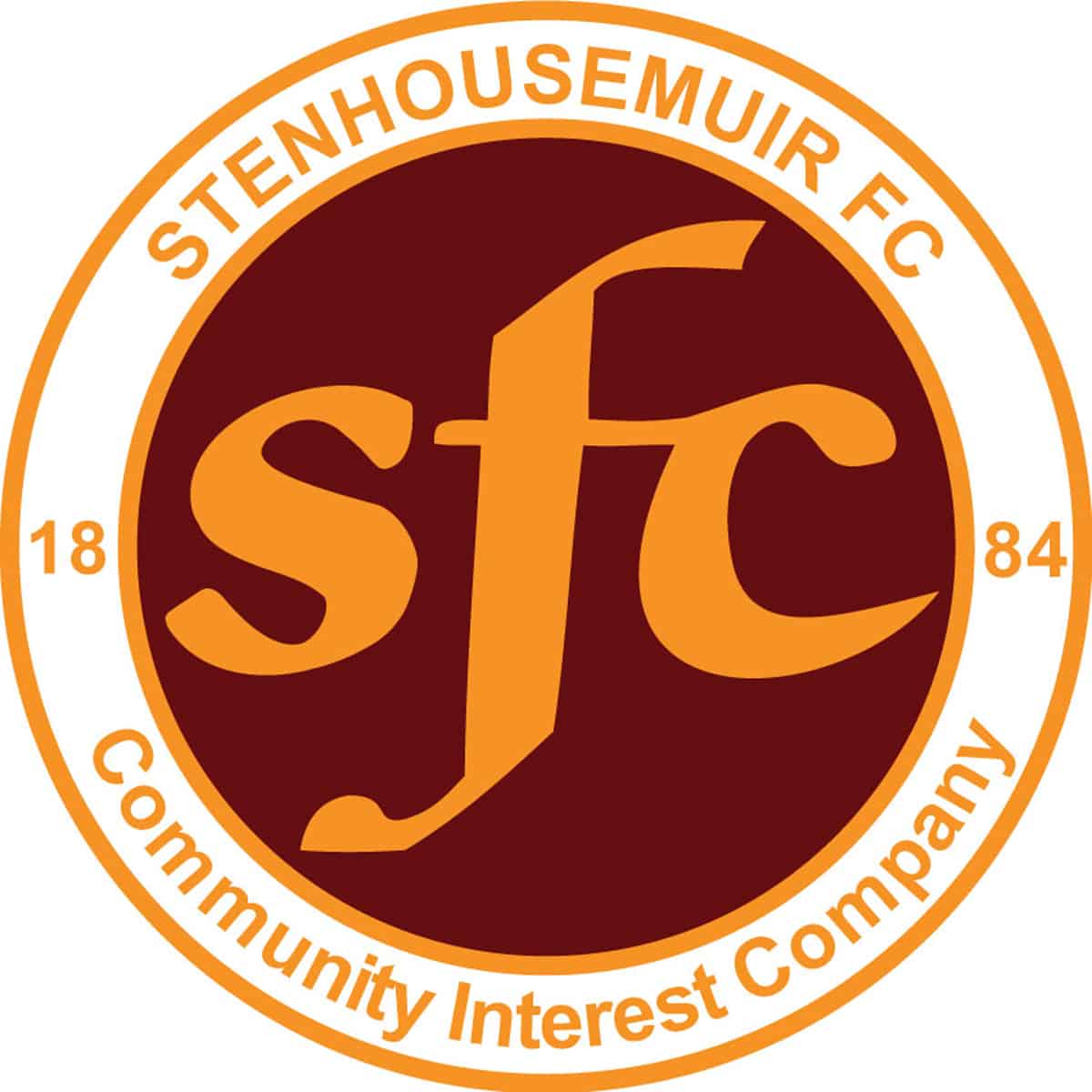 SPFL Ladbrokes League 1
Ochilview Park Stenhousemuir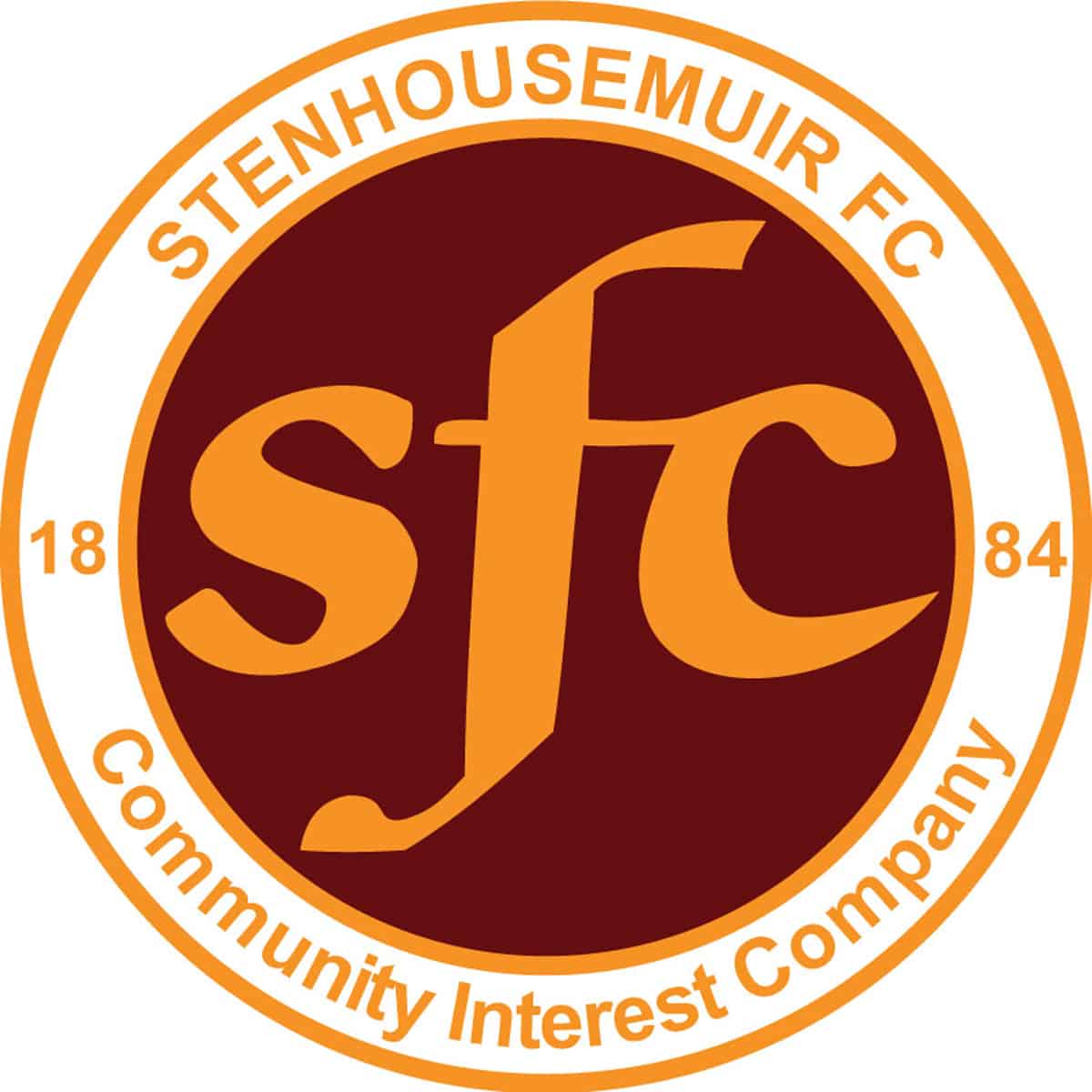 SPFL Ladbrokes League 1
Ochilview Park Stenhousemuir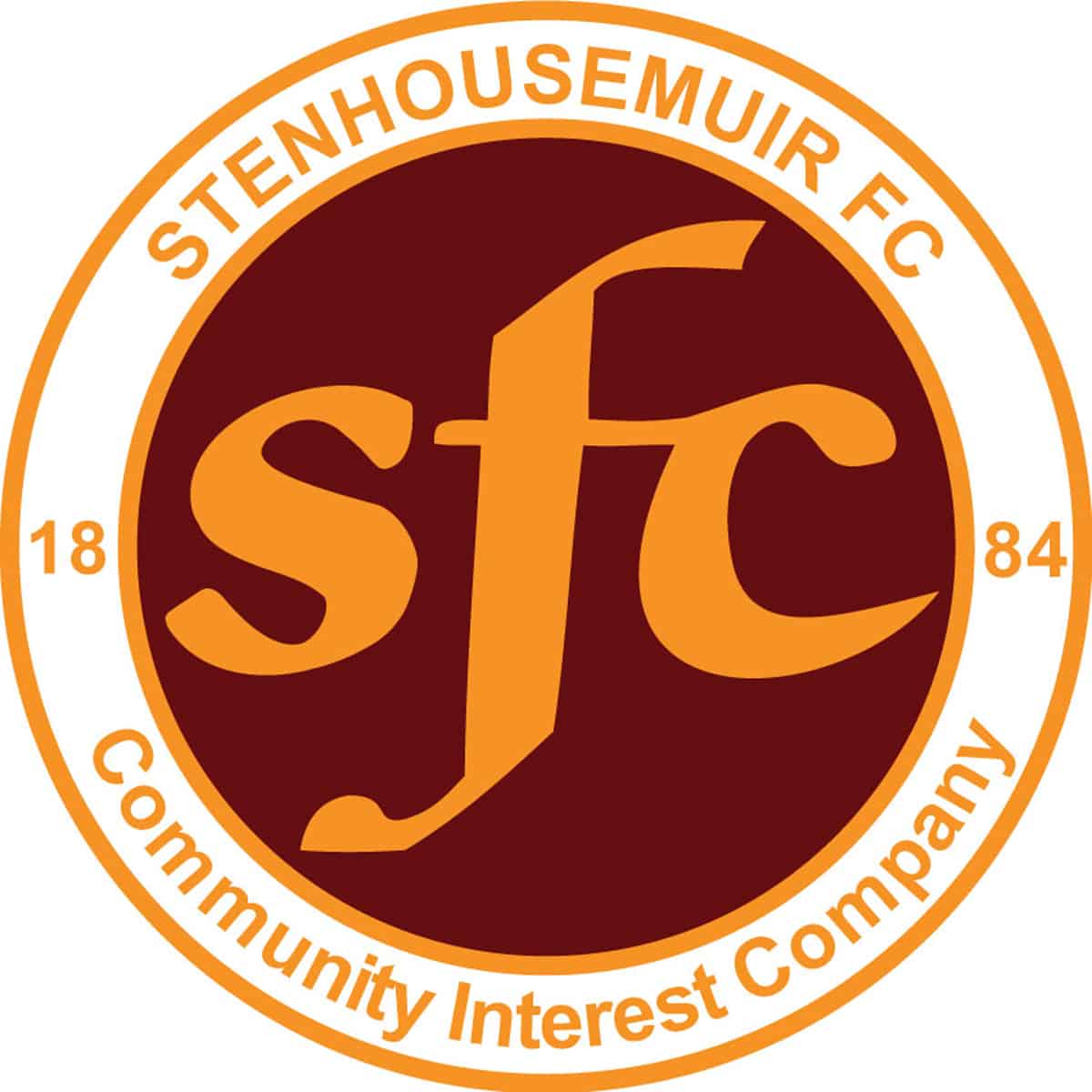 SPFL Ladbrokes League 1
Ochilview Park Stenhousemuir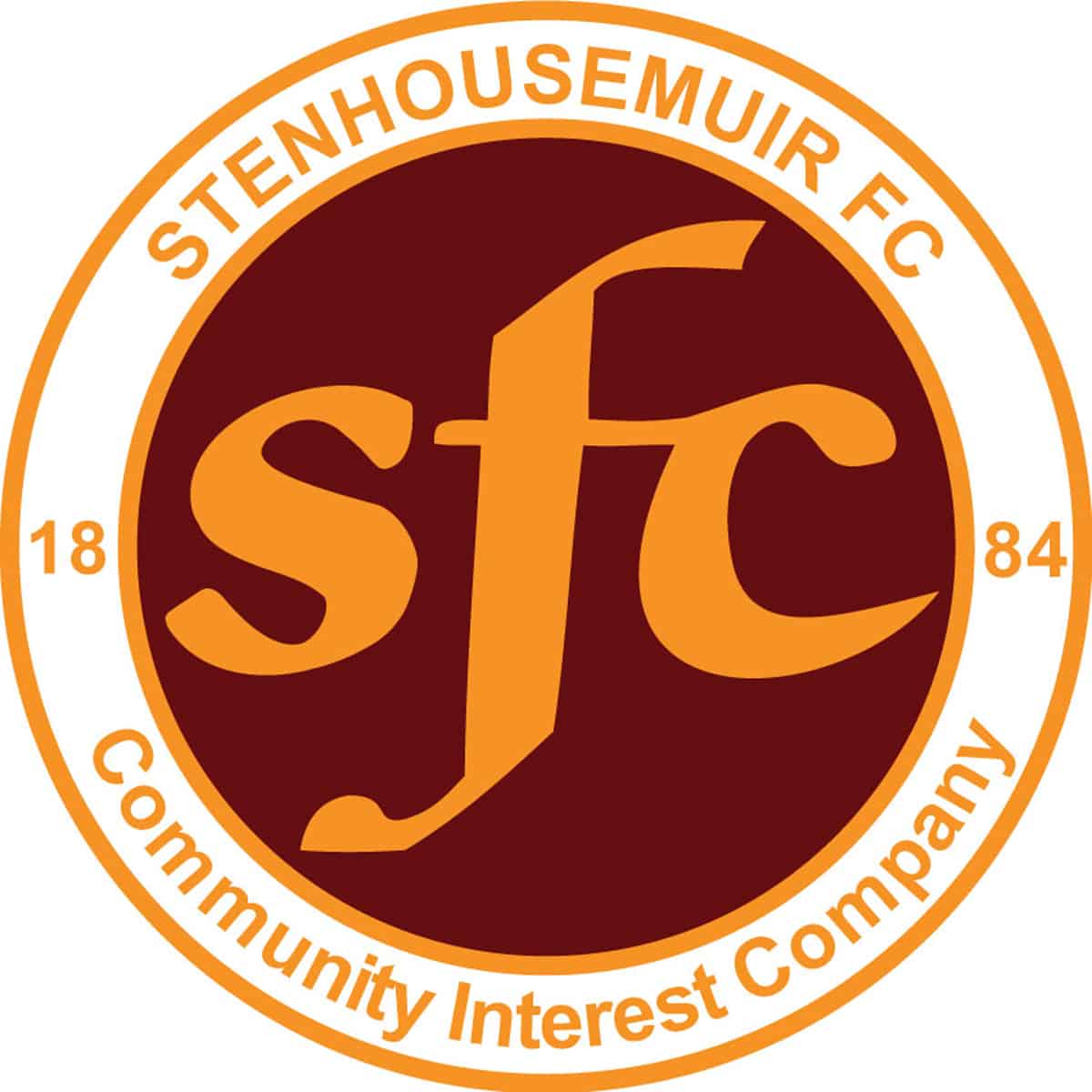 SPFL Ladbrokes League 1
Station Park, Forfar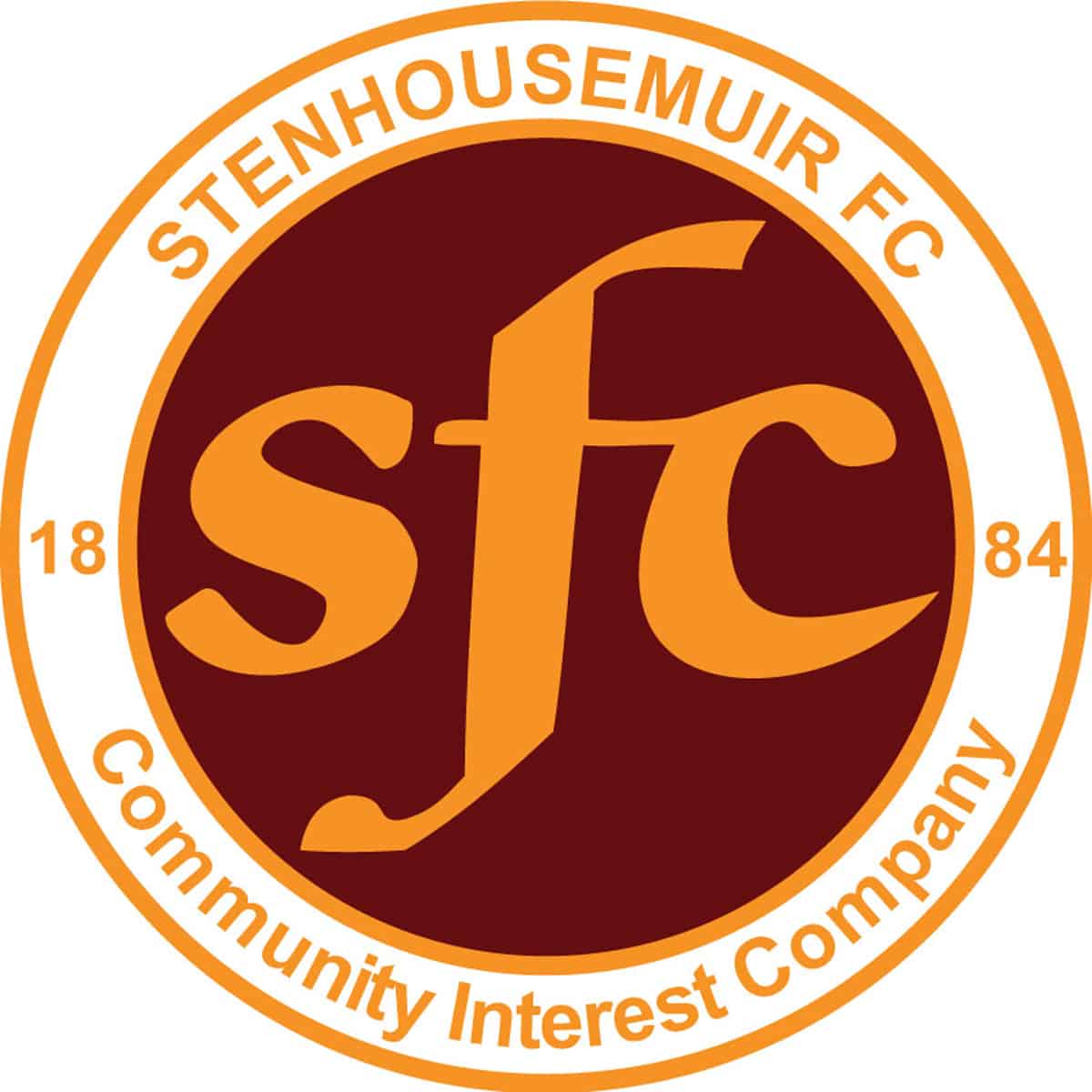 SPFL Ladbrokes League 1
Balmoor Stadium, Peterhead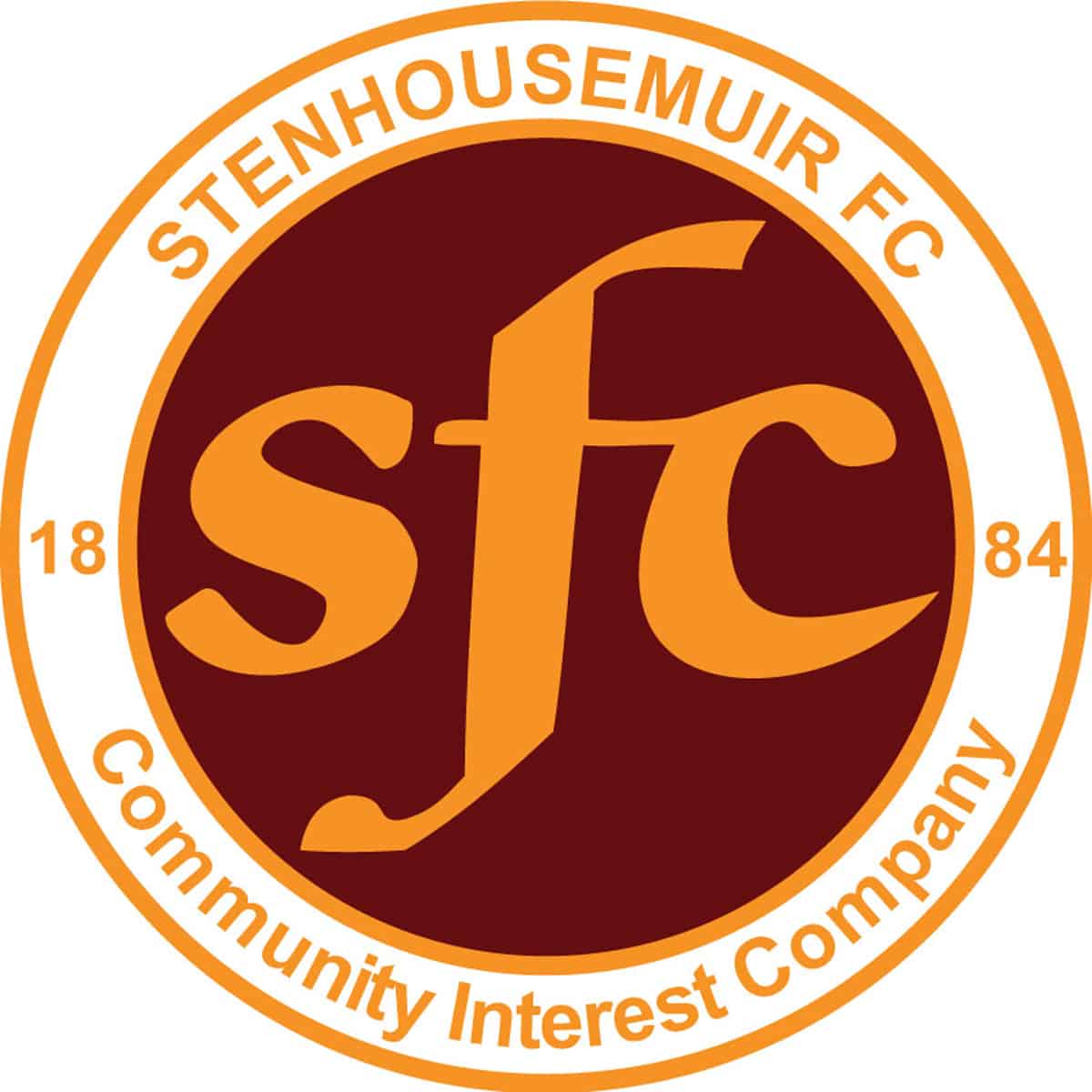 SPFL Ladbrokes League 1
Excelsior Stadium,Airdrie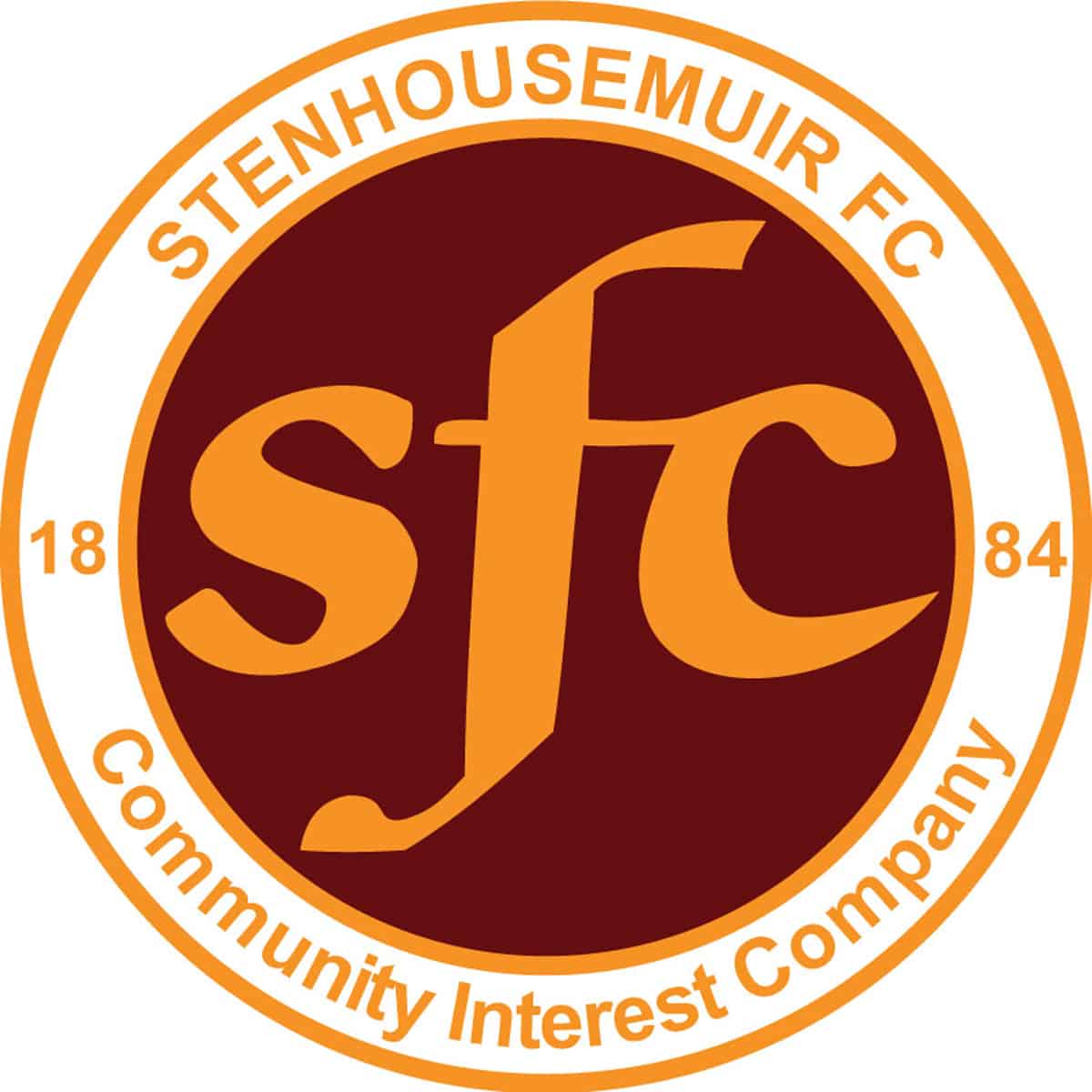 SPFL Ladbrokes League 1
Ochilview Park Stenhousemuir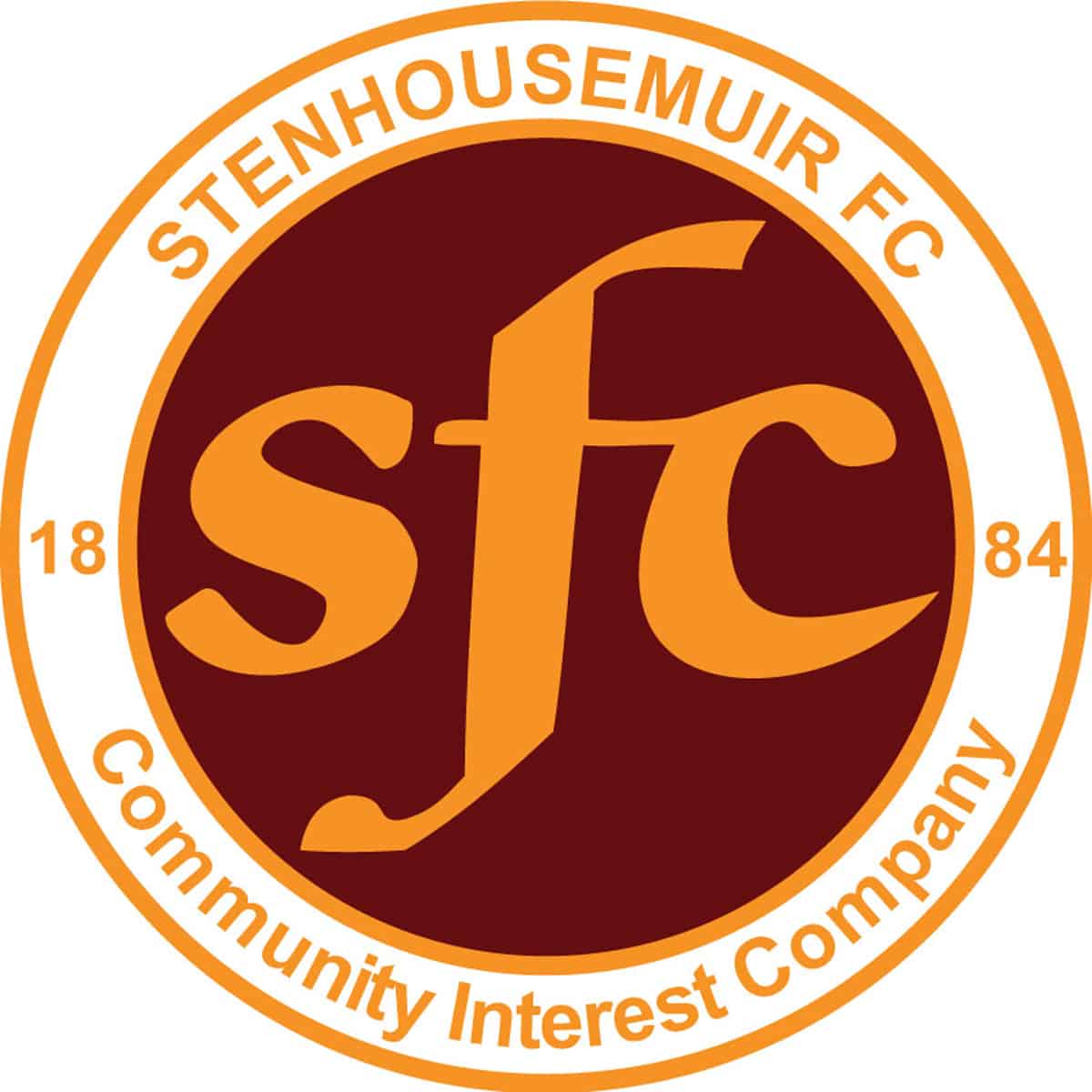 SPFL Ladbrokes League 1
East End Park, Dunfermline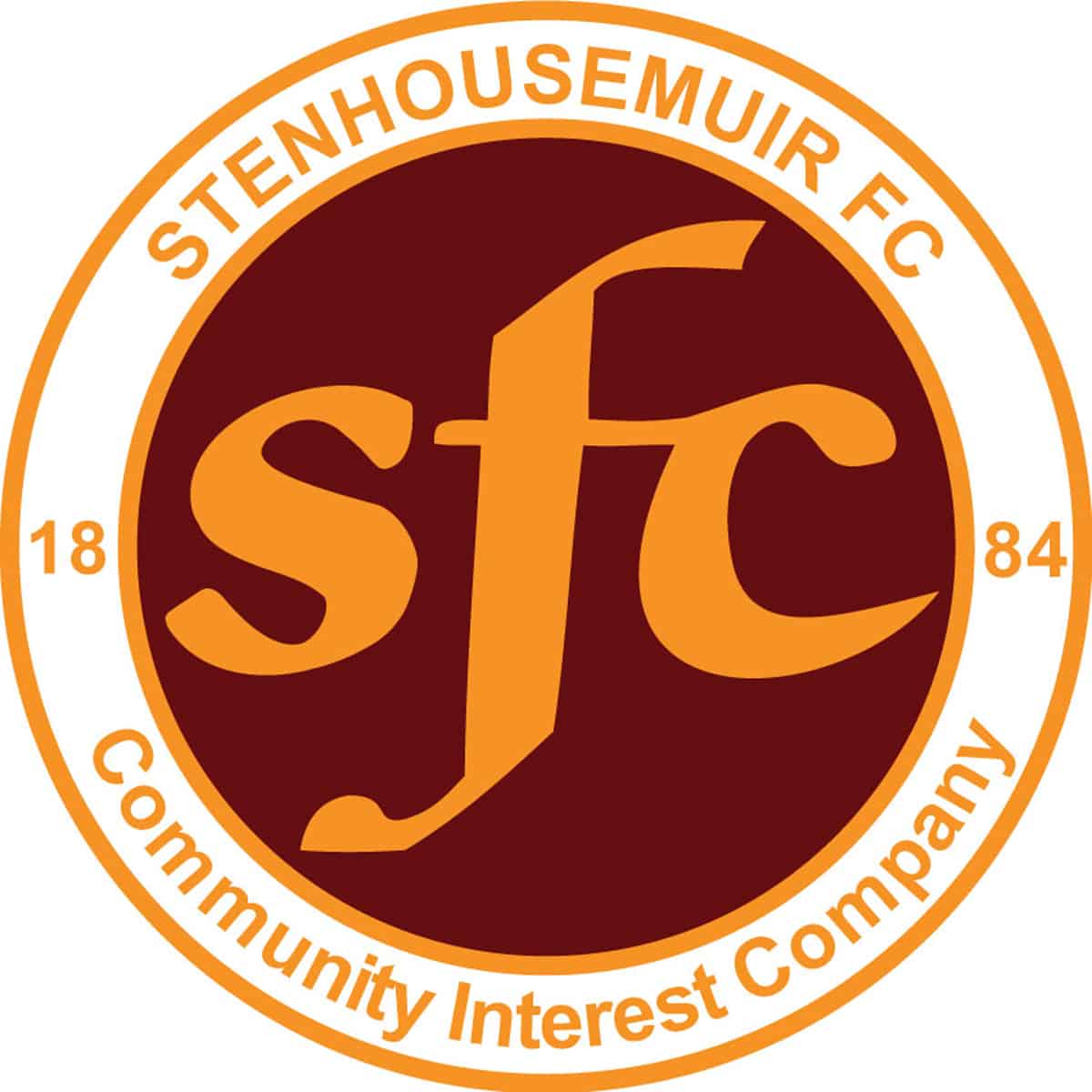 SPFL Ladbrokes League 1
Ochilview Park Stenhousemuir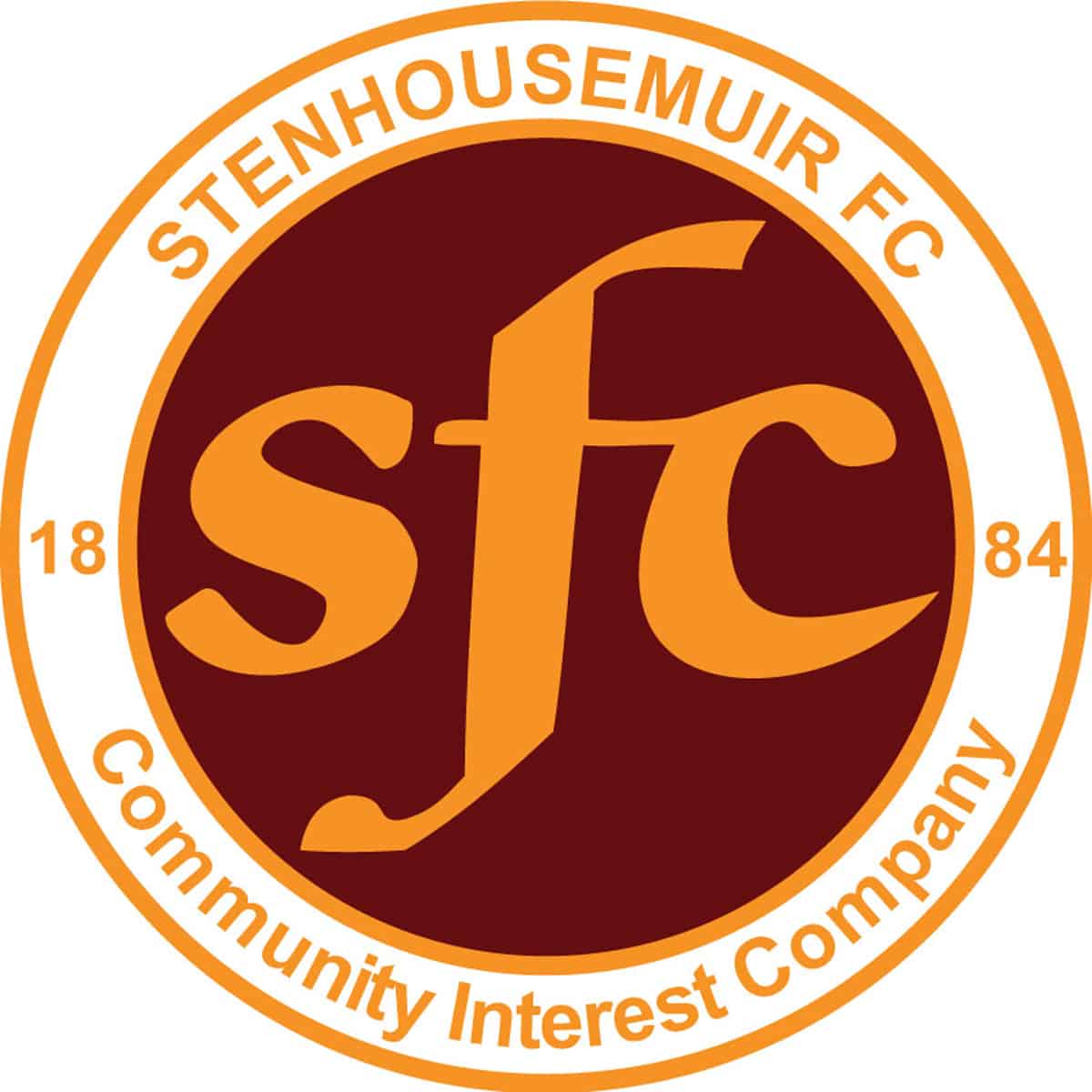 William Hill Scottish Cup
K-Park,East Kilbride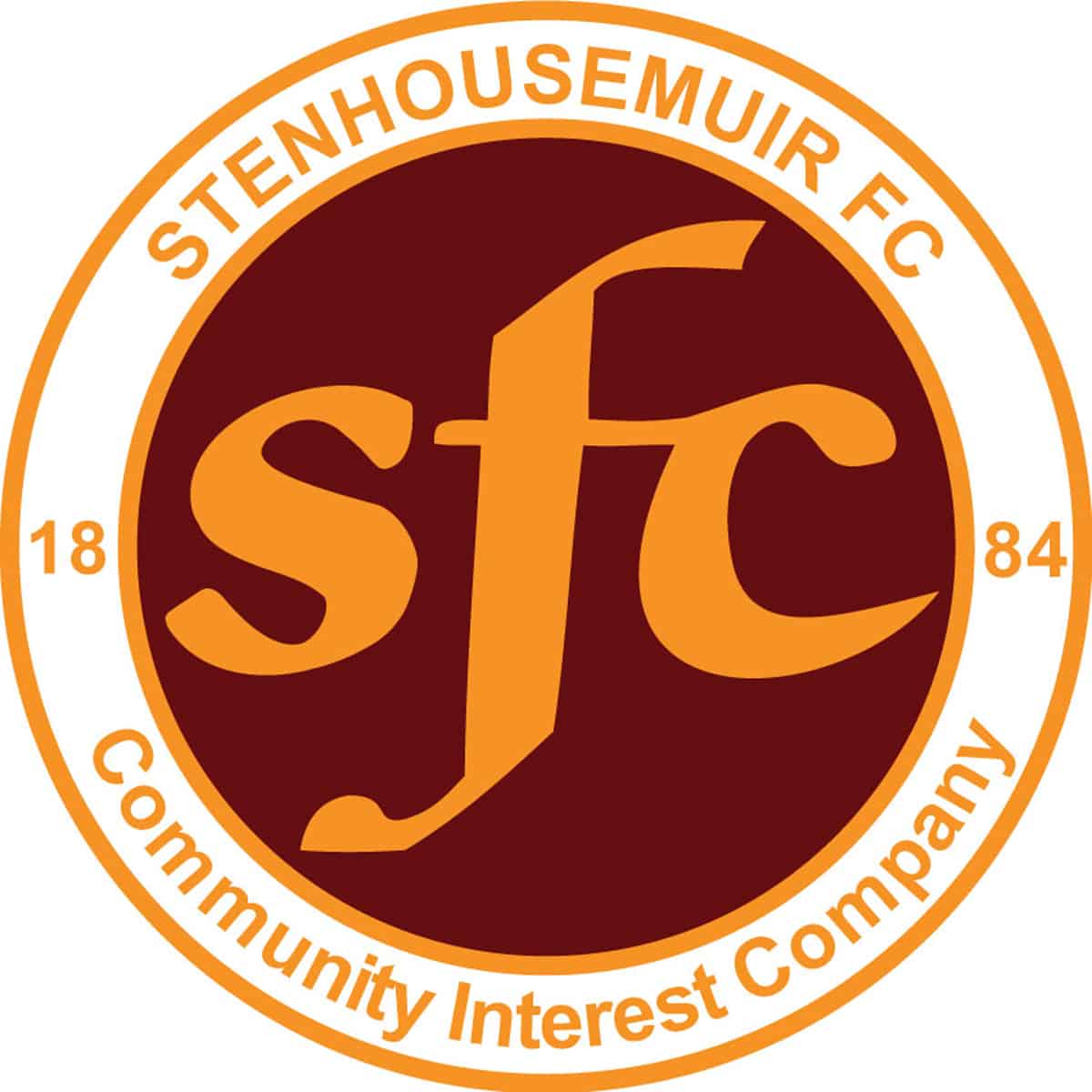 William Hill Scottish Cup
Ochilview Park Stenhousemuir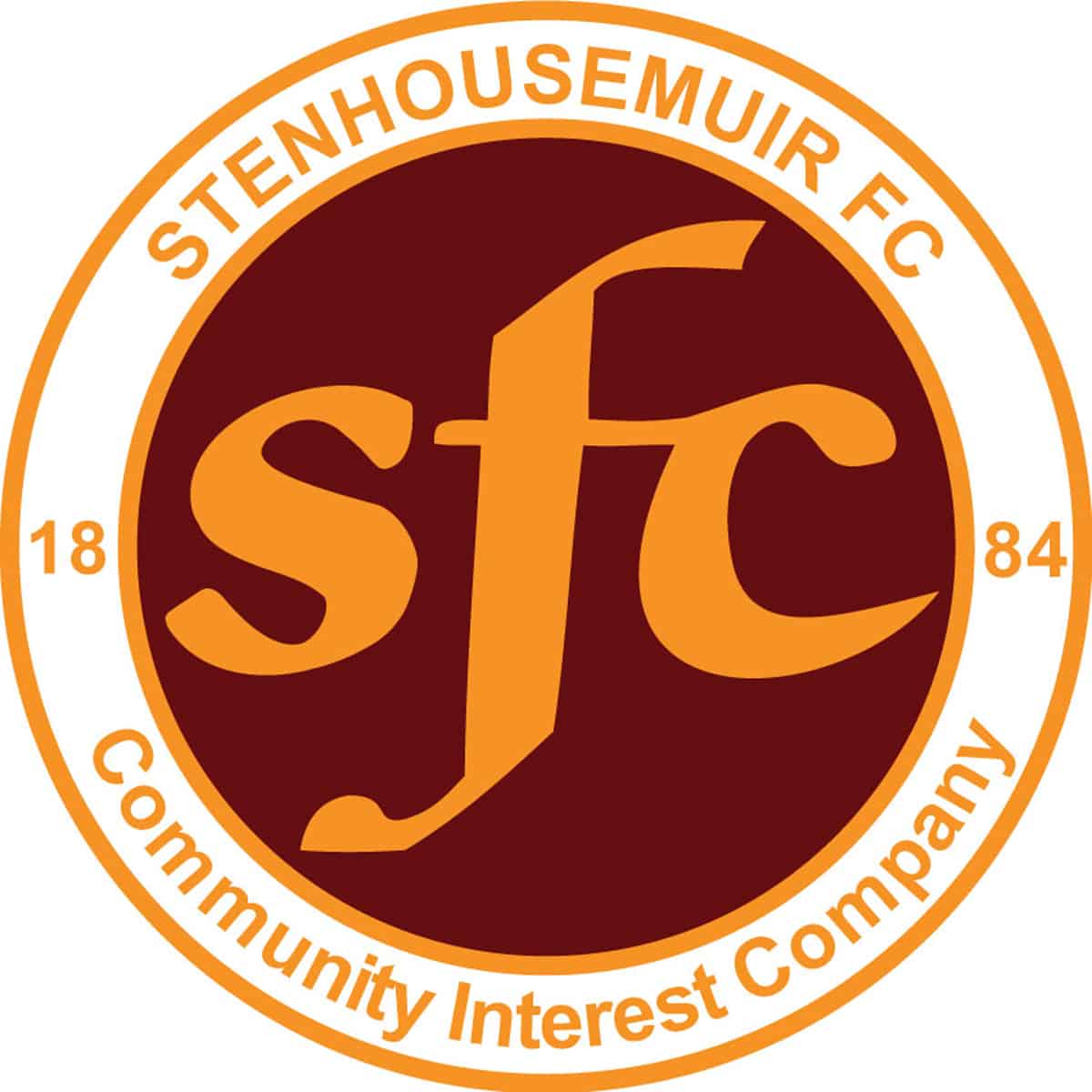 SPFL Ladbrokes League 1
Glebe Park, Brechin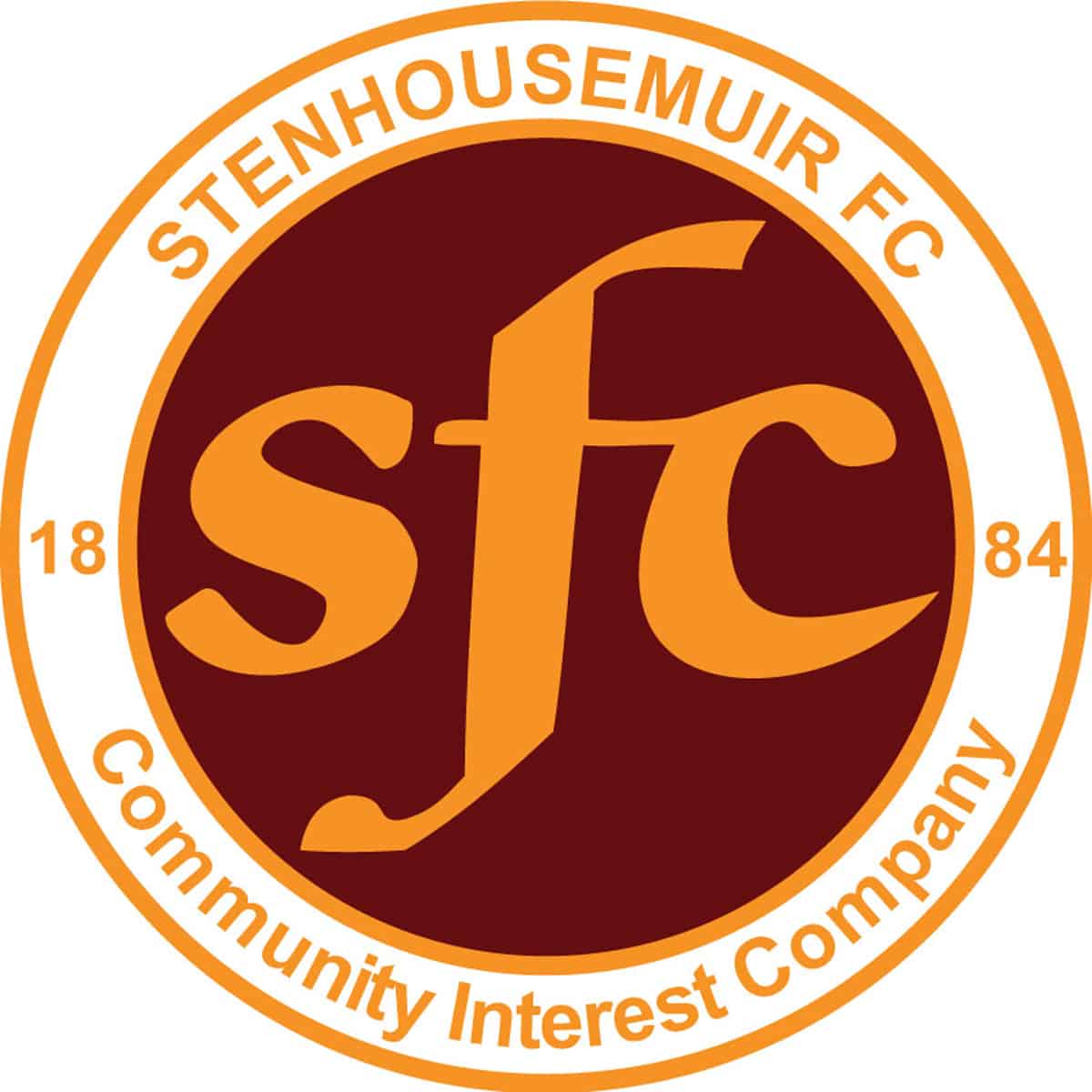 SPFL Ladbrokes League 1
Ochilview Park Stenhousemuir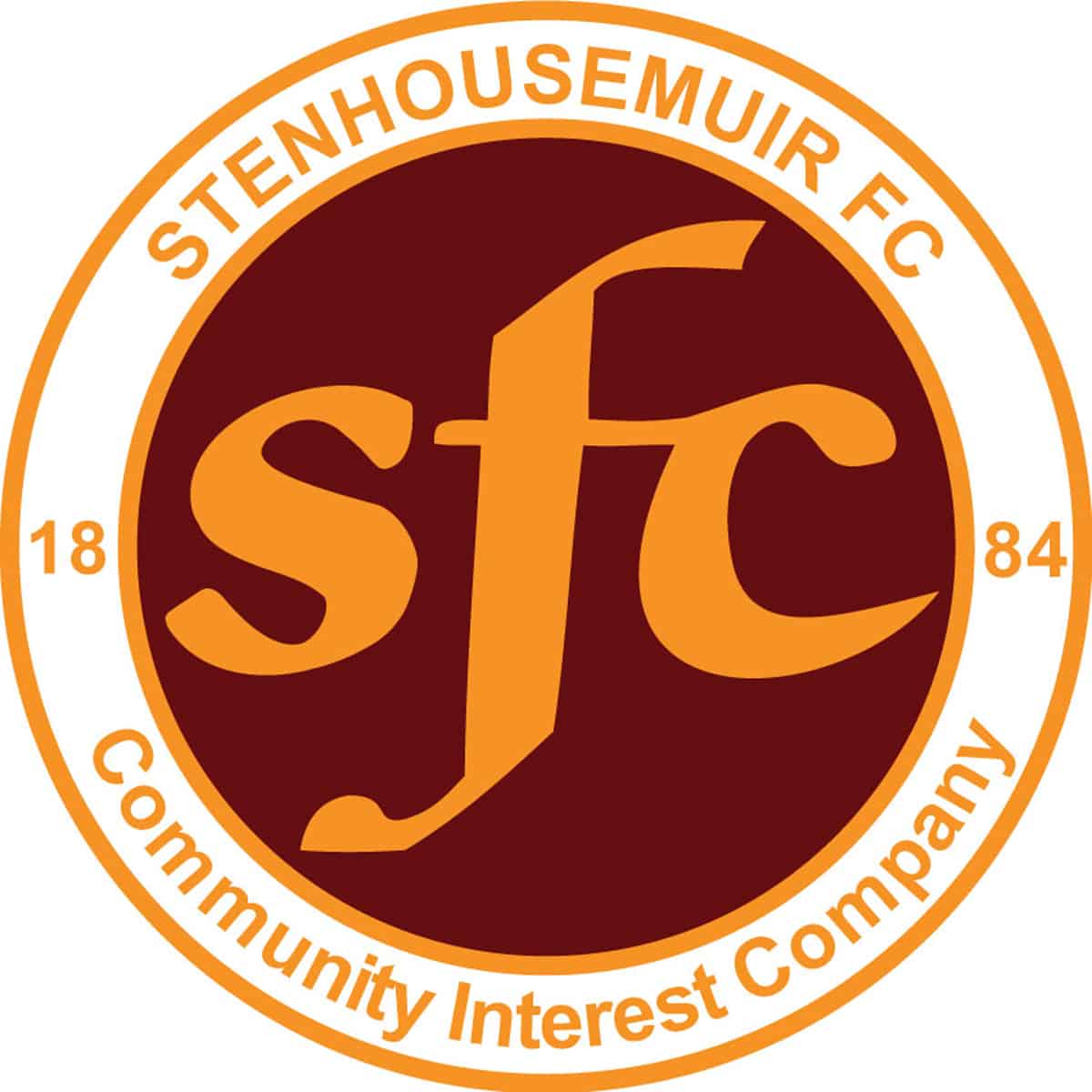 SPFL Ladbrokes League 1
Stair Park, Stranraer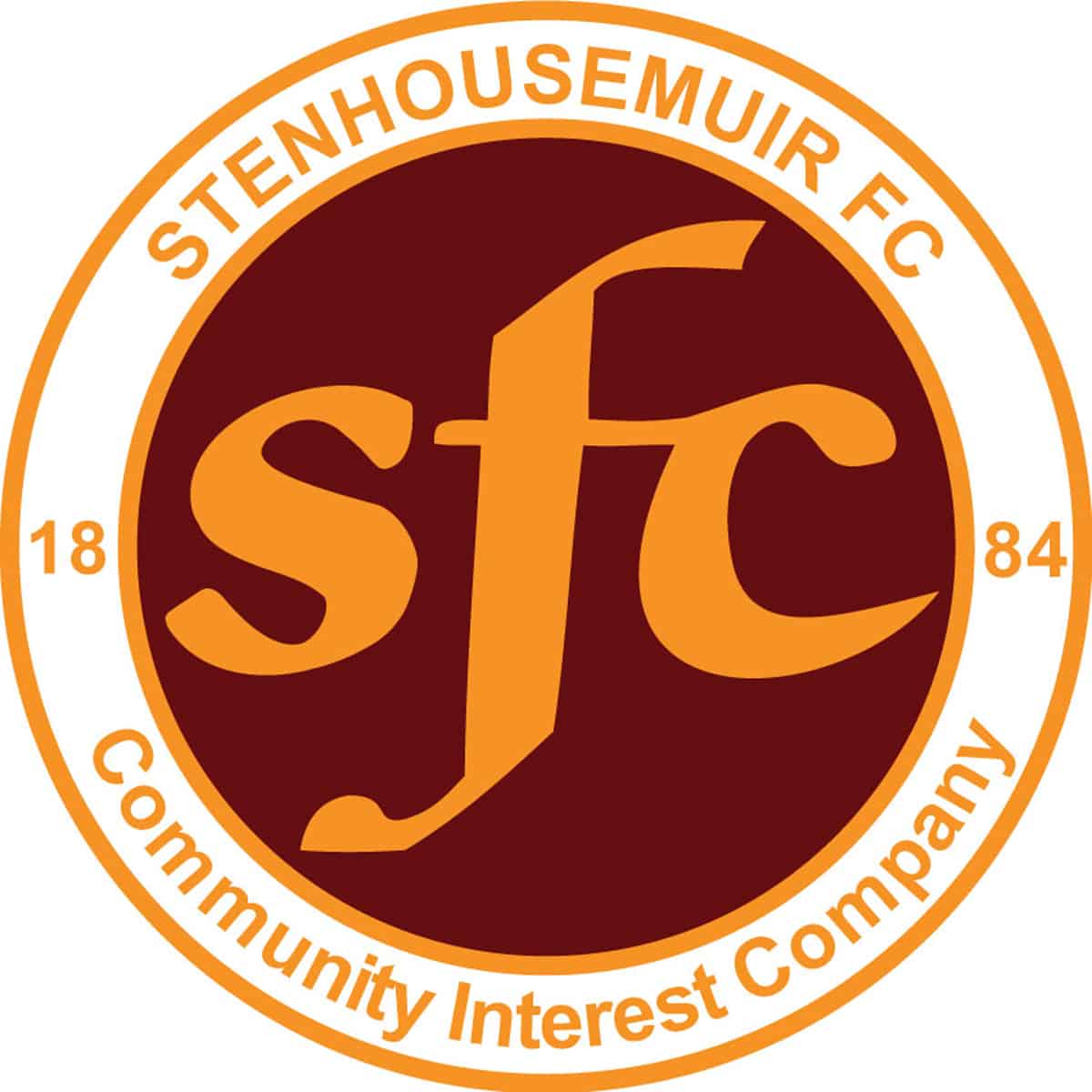 SPFL Ladbrokes League 1
Ochilview Park Stenhousemuir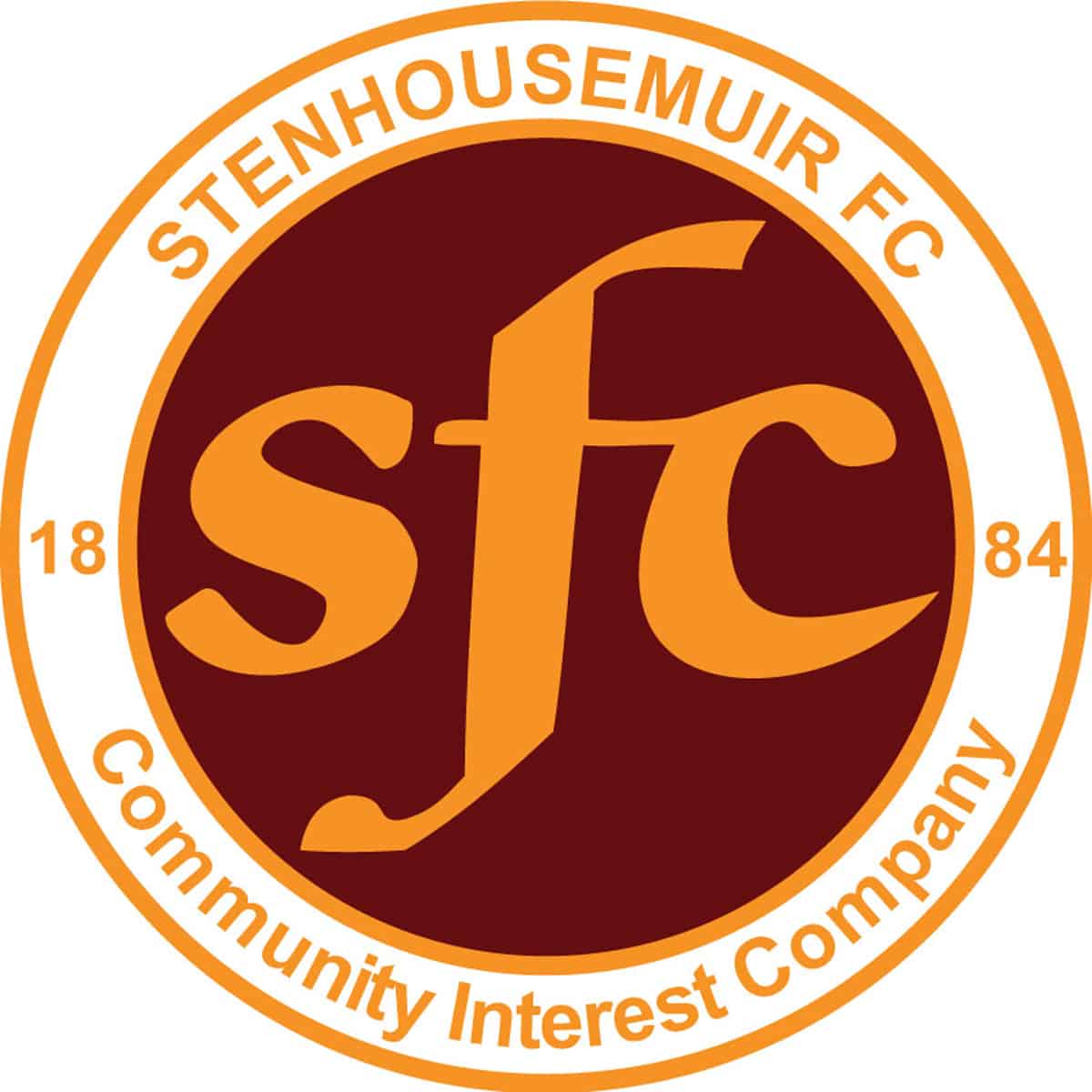 SPFL Ladbrokes League 1
Ochilview Park Stenhousemuir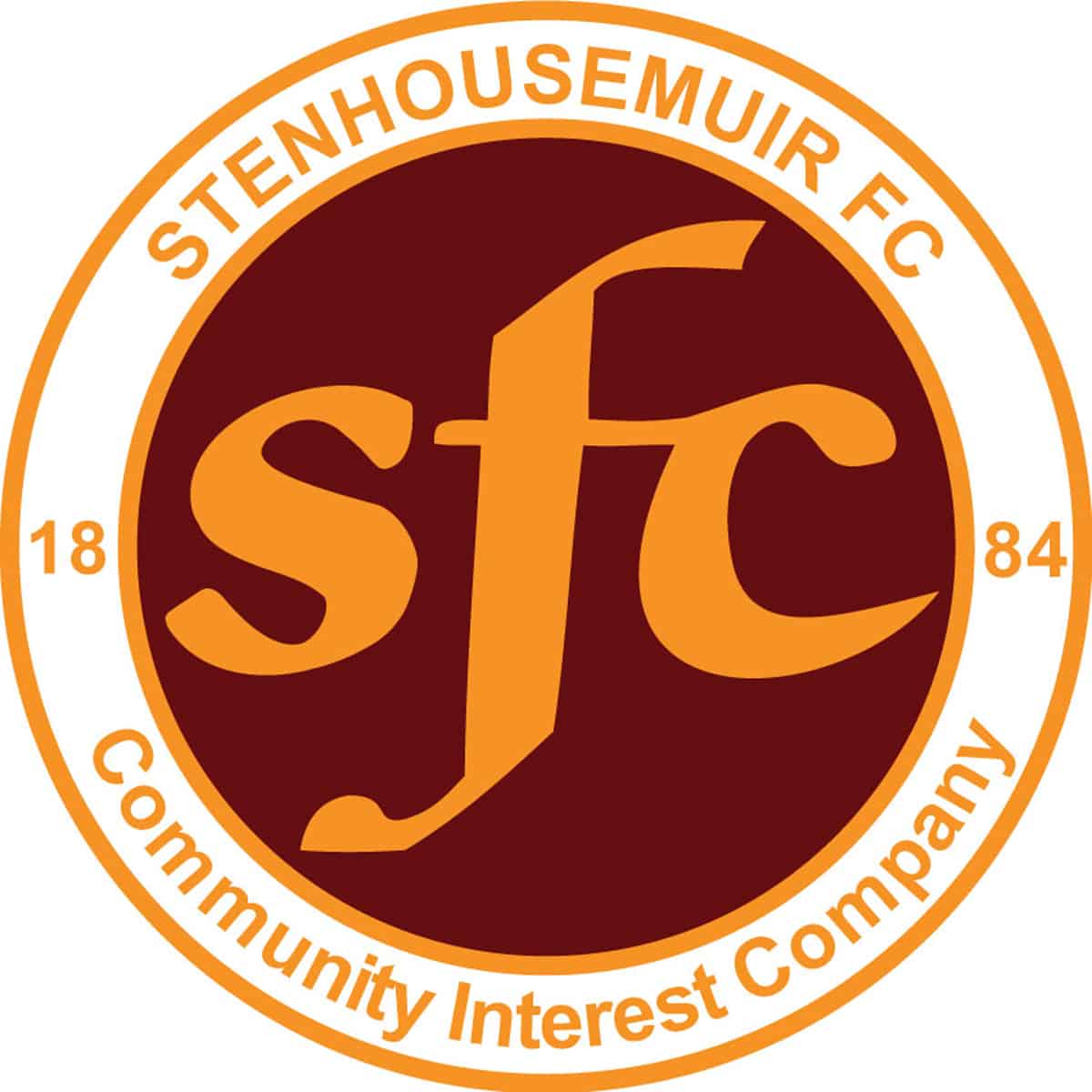 SPFL Ladbrokes League 1
Central Park Cowdenbeath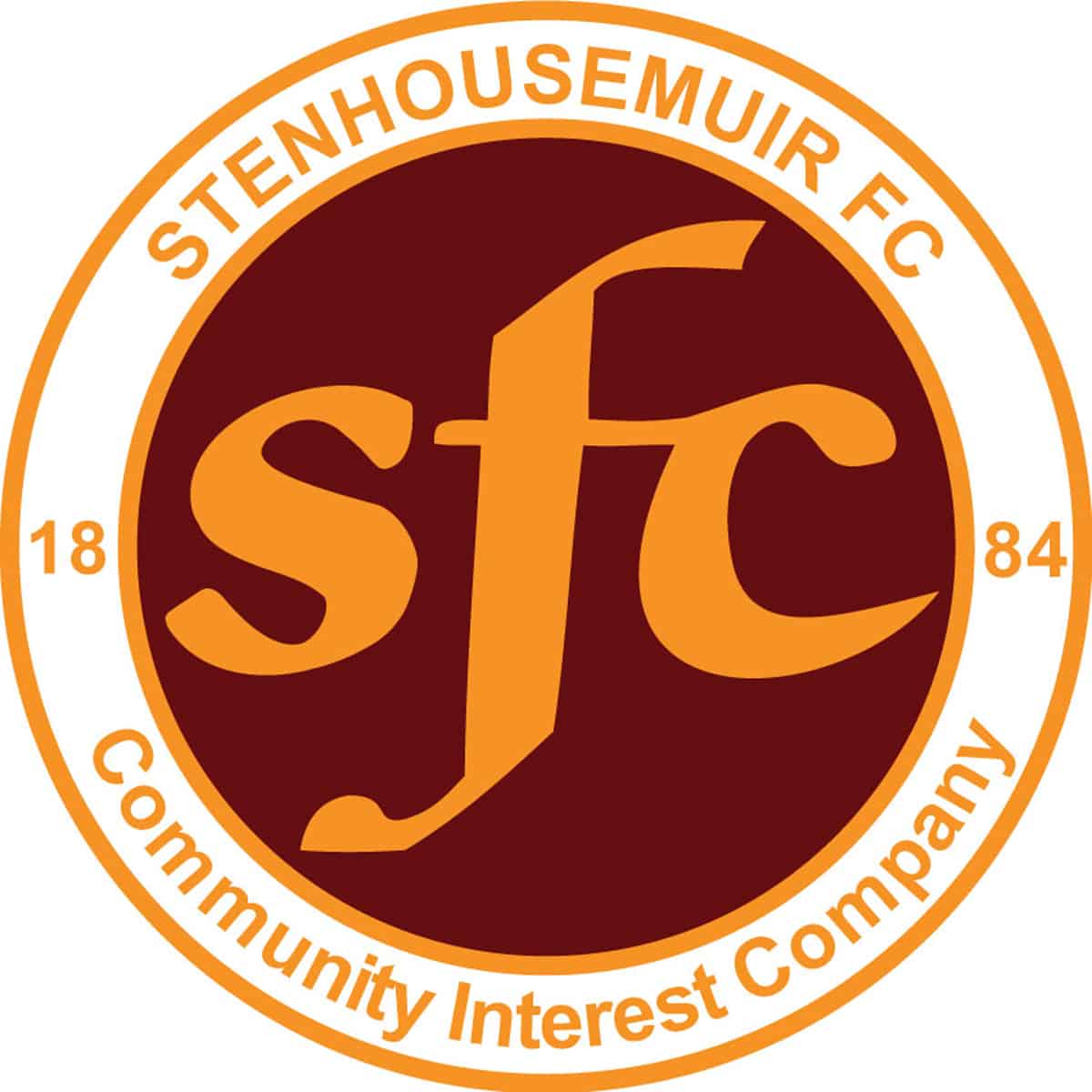 Petrofac Training Cup
Balmoor Stadium, Peterhead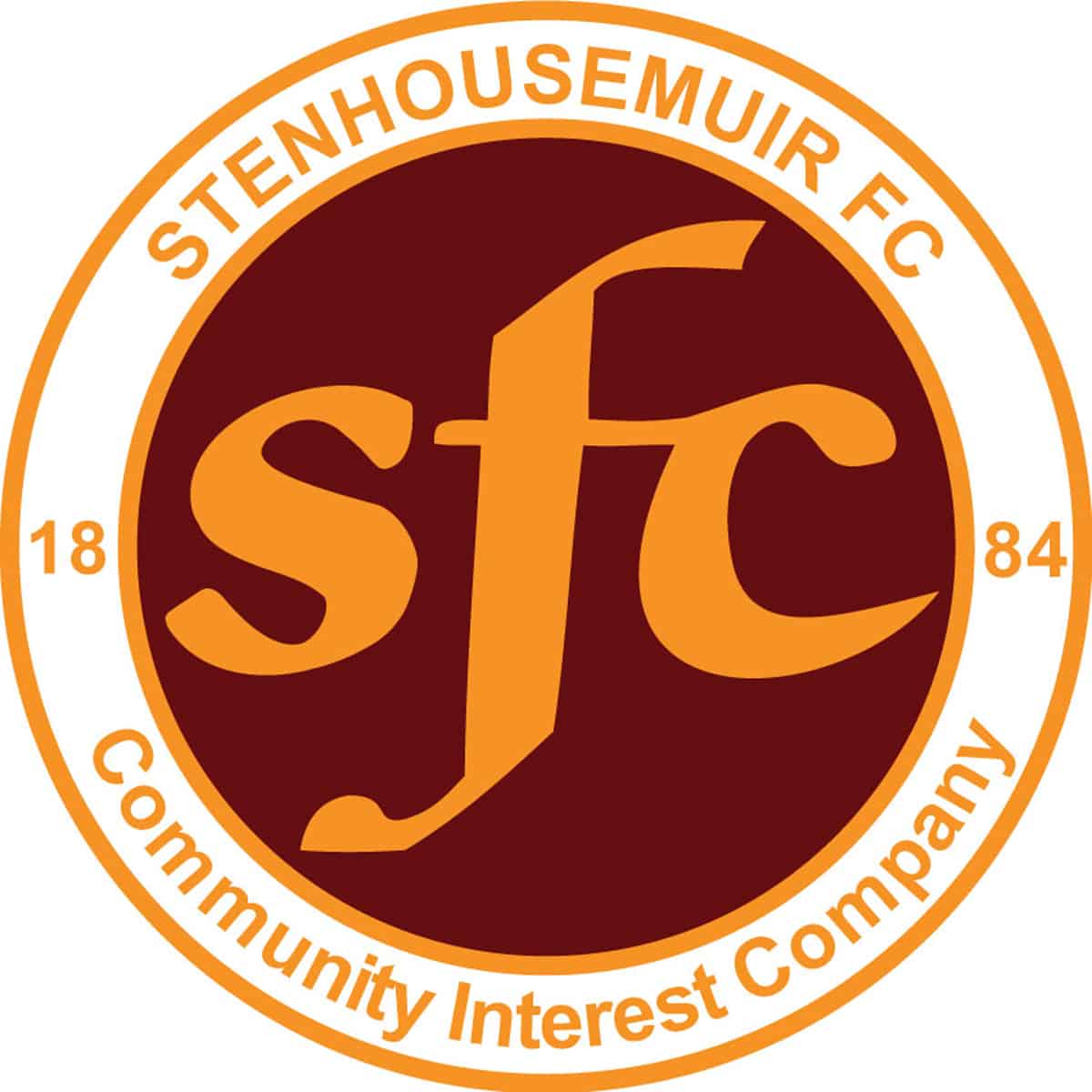 SPFL Ladbrokes League 1
Ochilview Park Stenhousemuir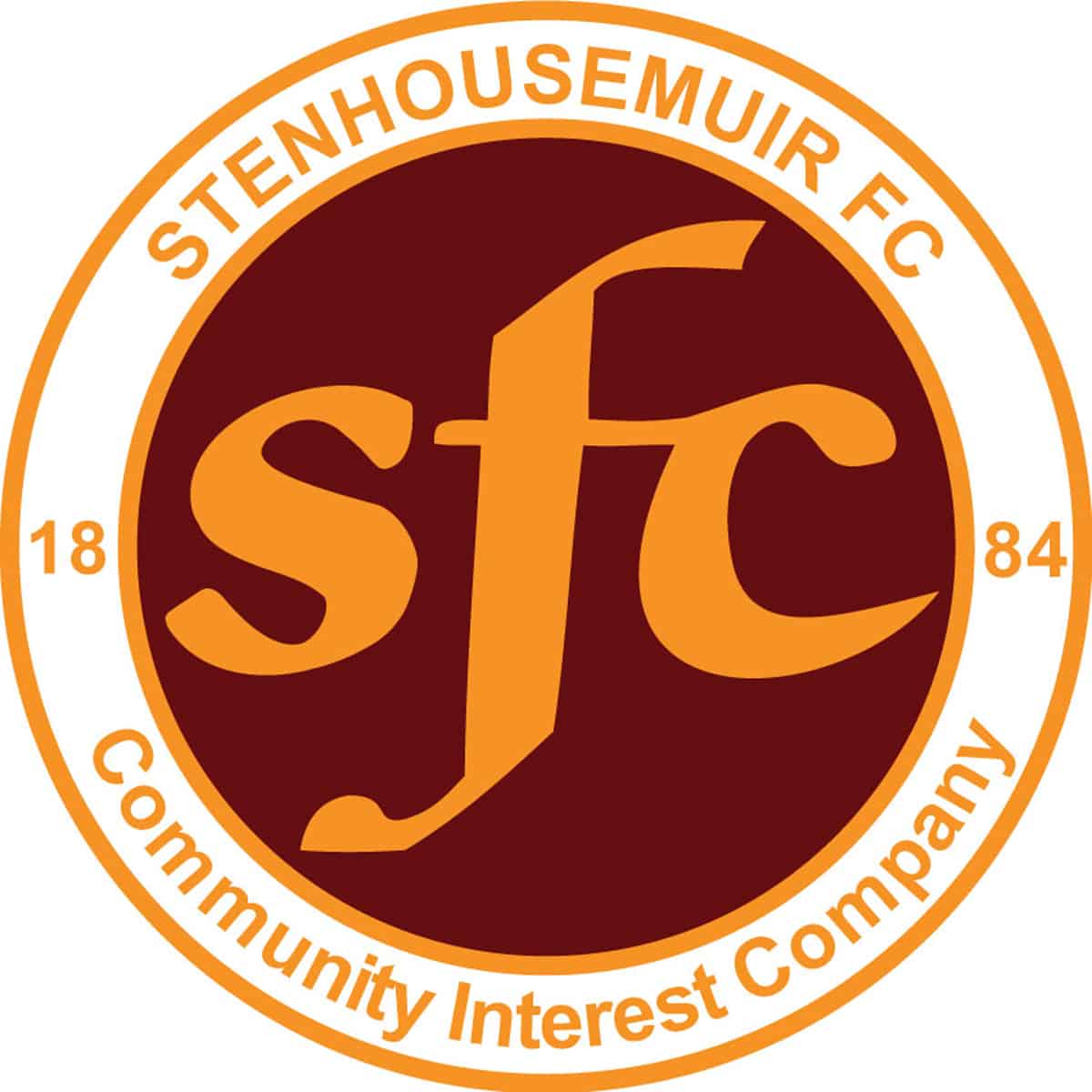 SPFL Ladbrokes League 1
Cliftonhill Stadium Coatbridge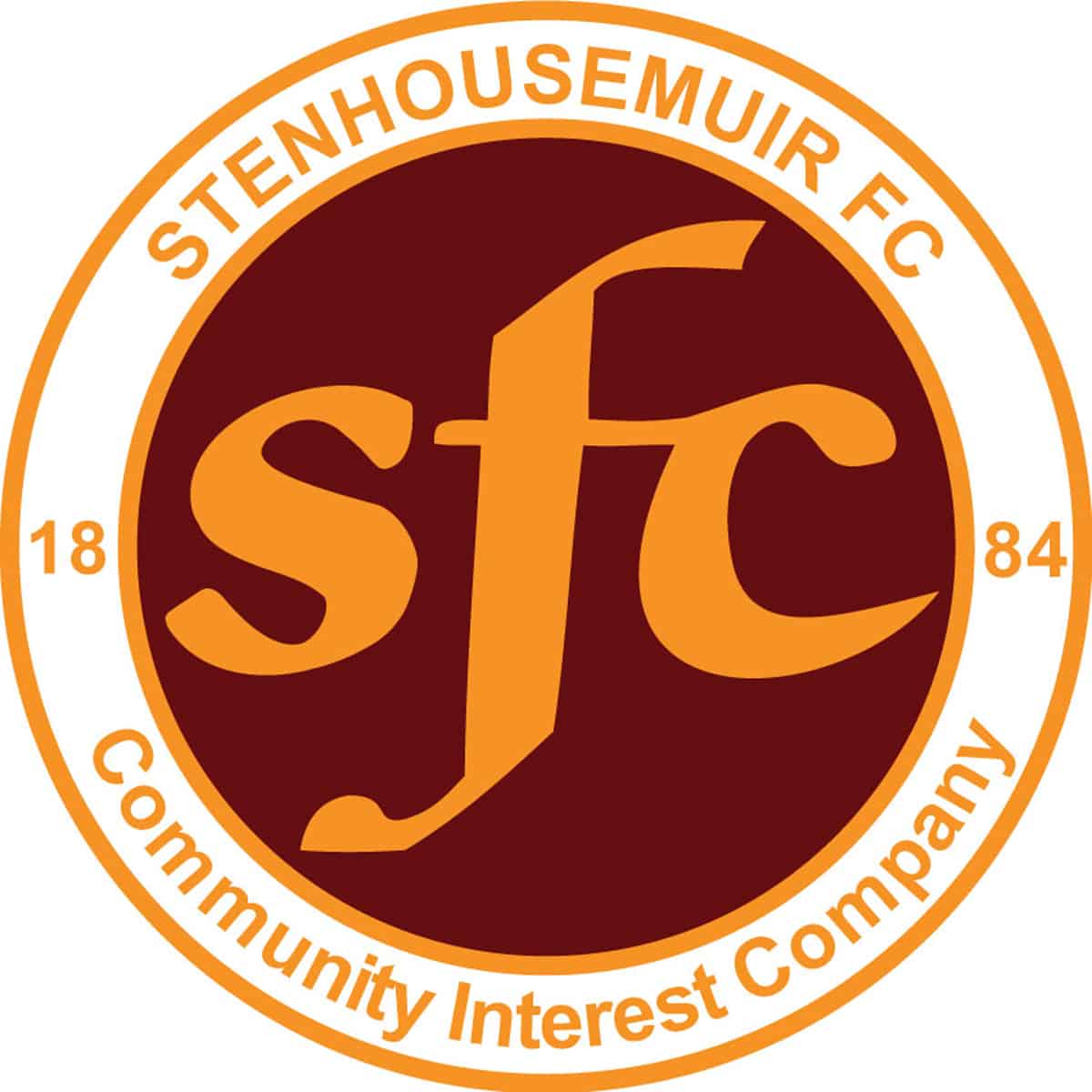 SPFL Ladbrokes League 1
Ochilview Park Stenhousemuir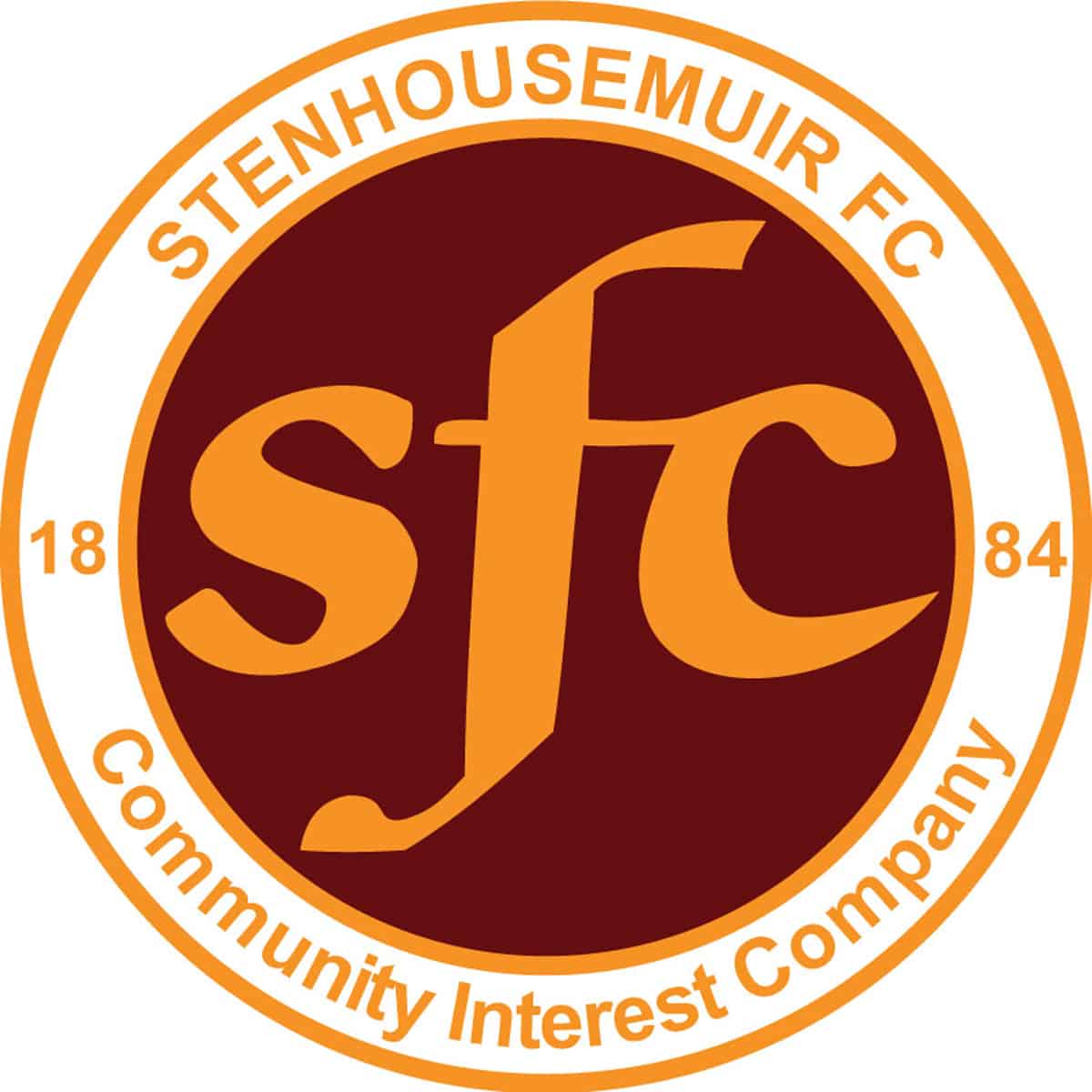 SPFL Ladbrokes League 1
Ochilview Park Stenhousemuir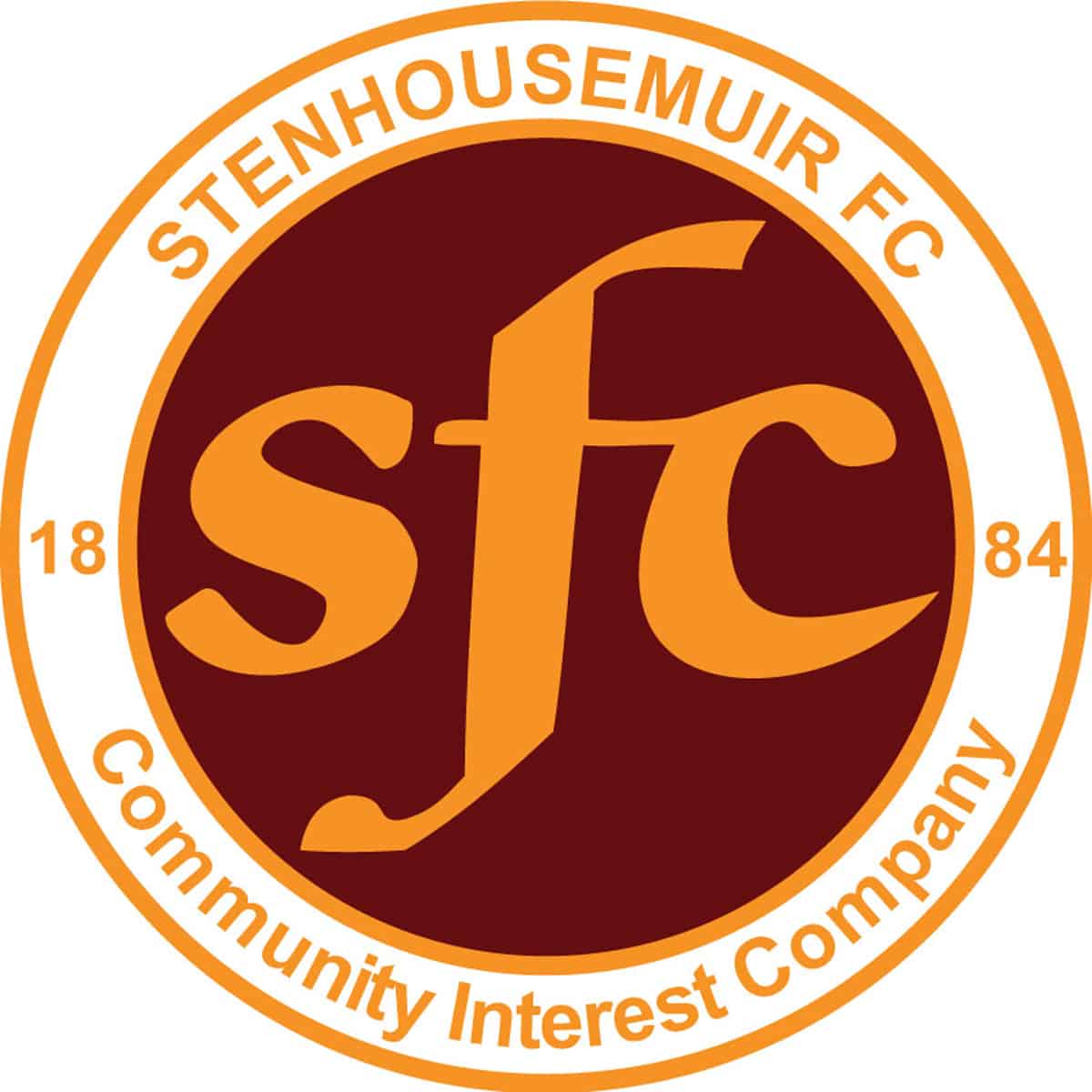 SPFL Ladbrokes League 1
Somerset Park, Ayr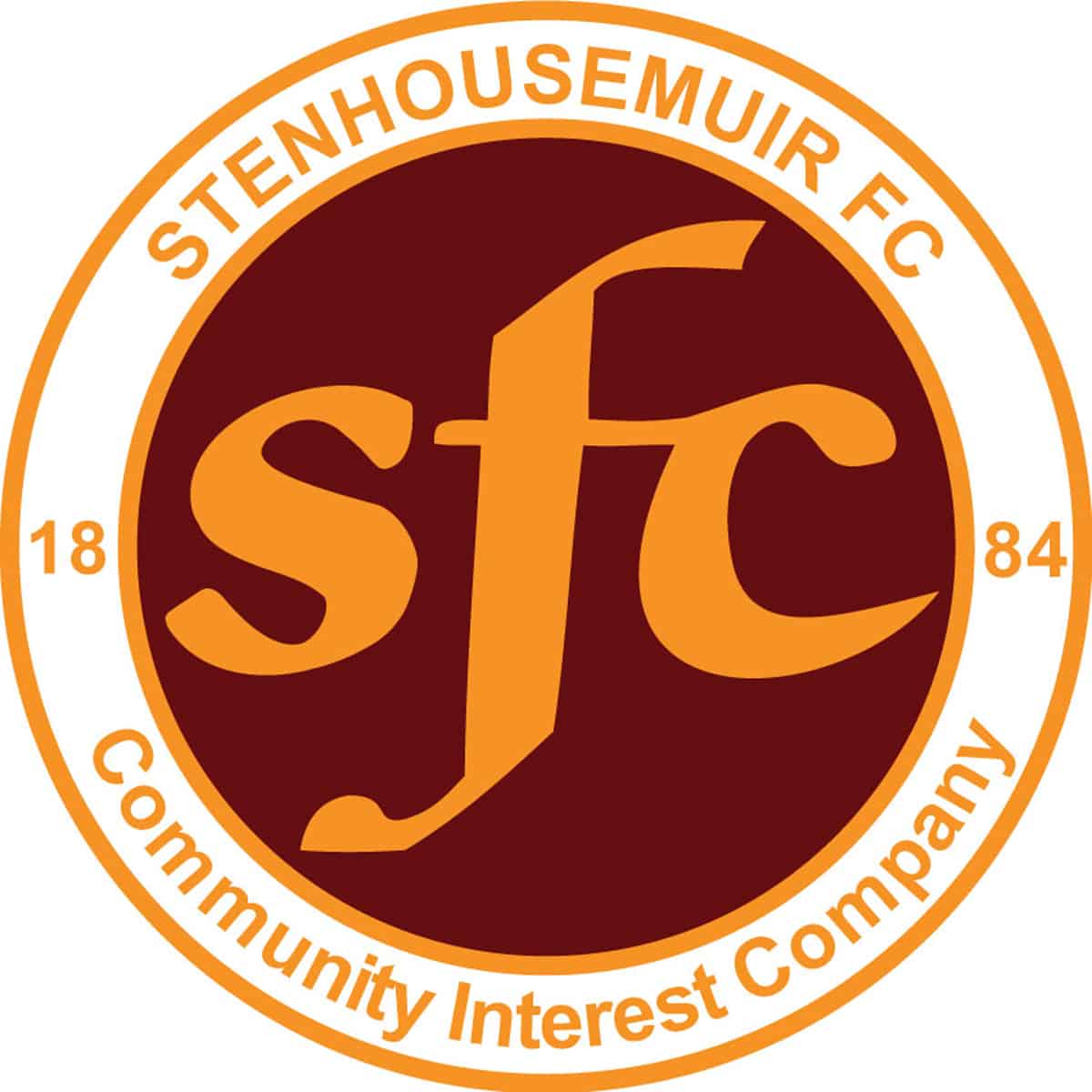 SPFL Ladbrokes League 1
Ochilview Park Stenhousemuir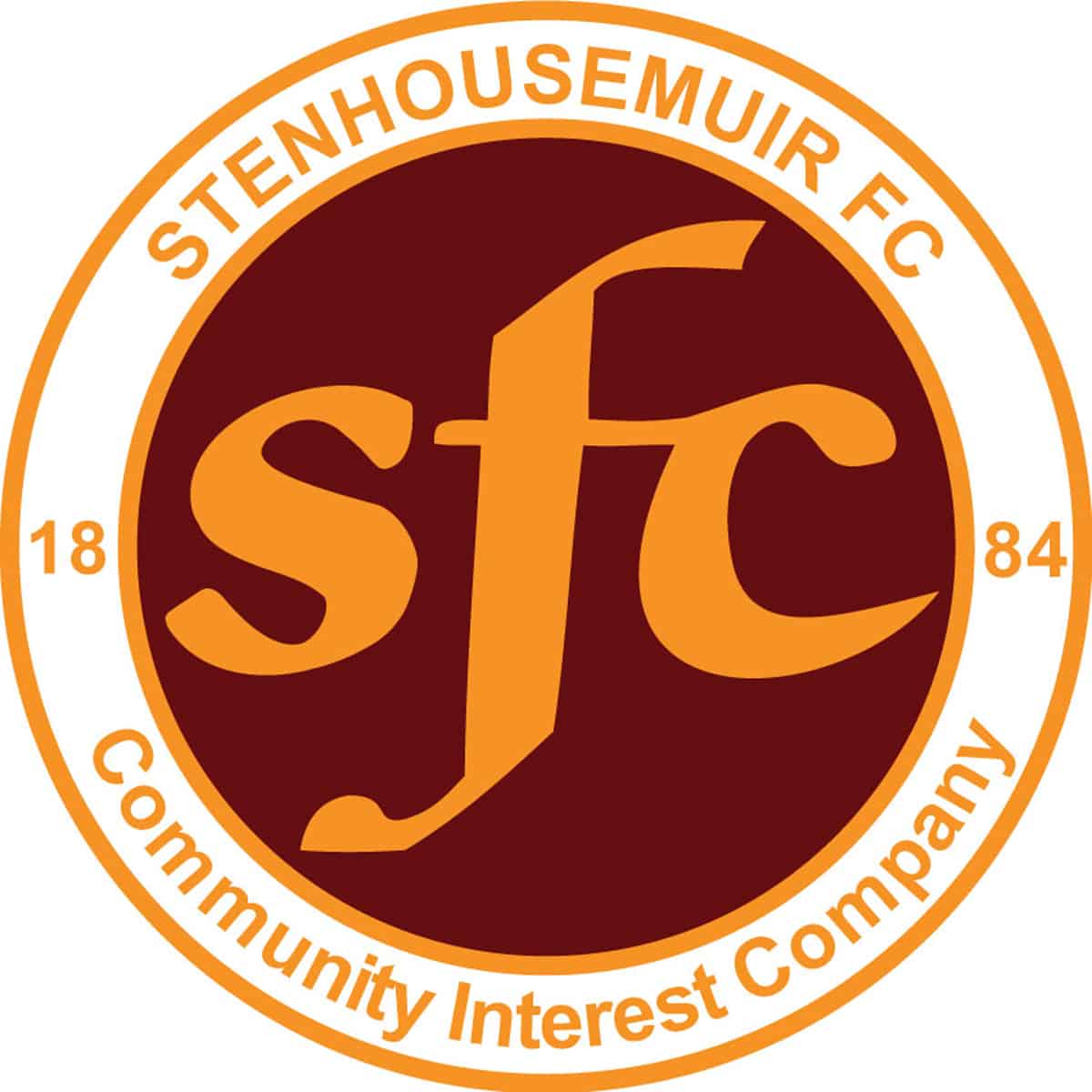 SPFL Ladbrokes League 1
Station Park, Forfar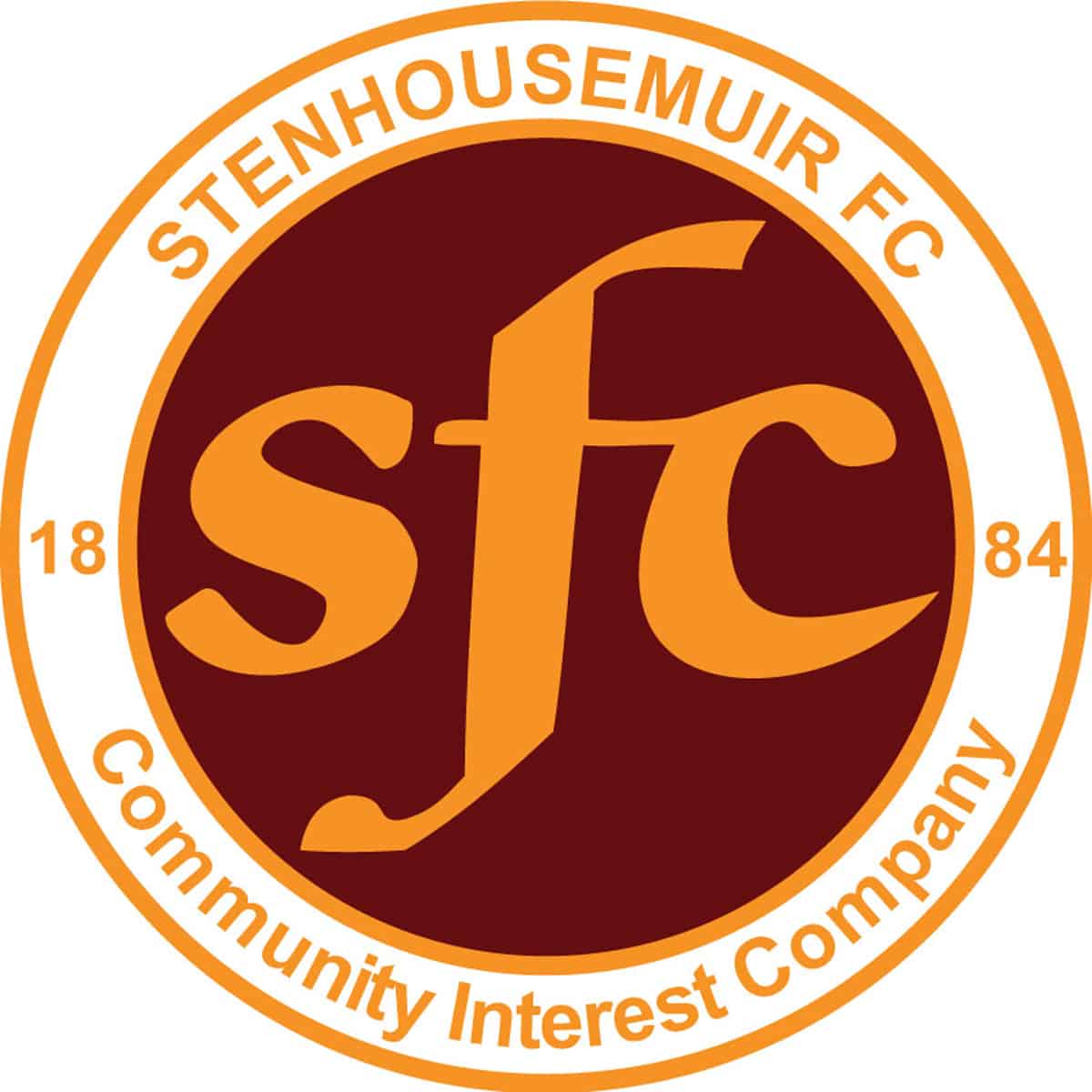 Petrofac Training Cup
Ochilview Park Stenhousemuir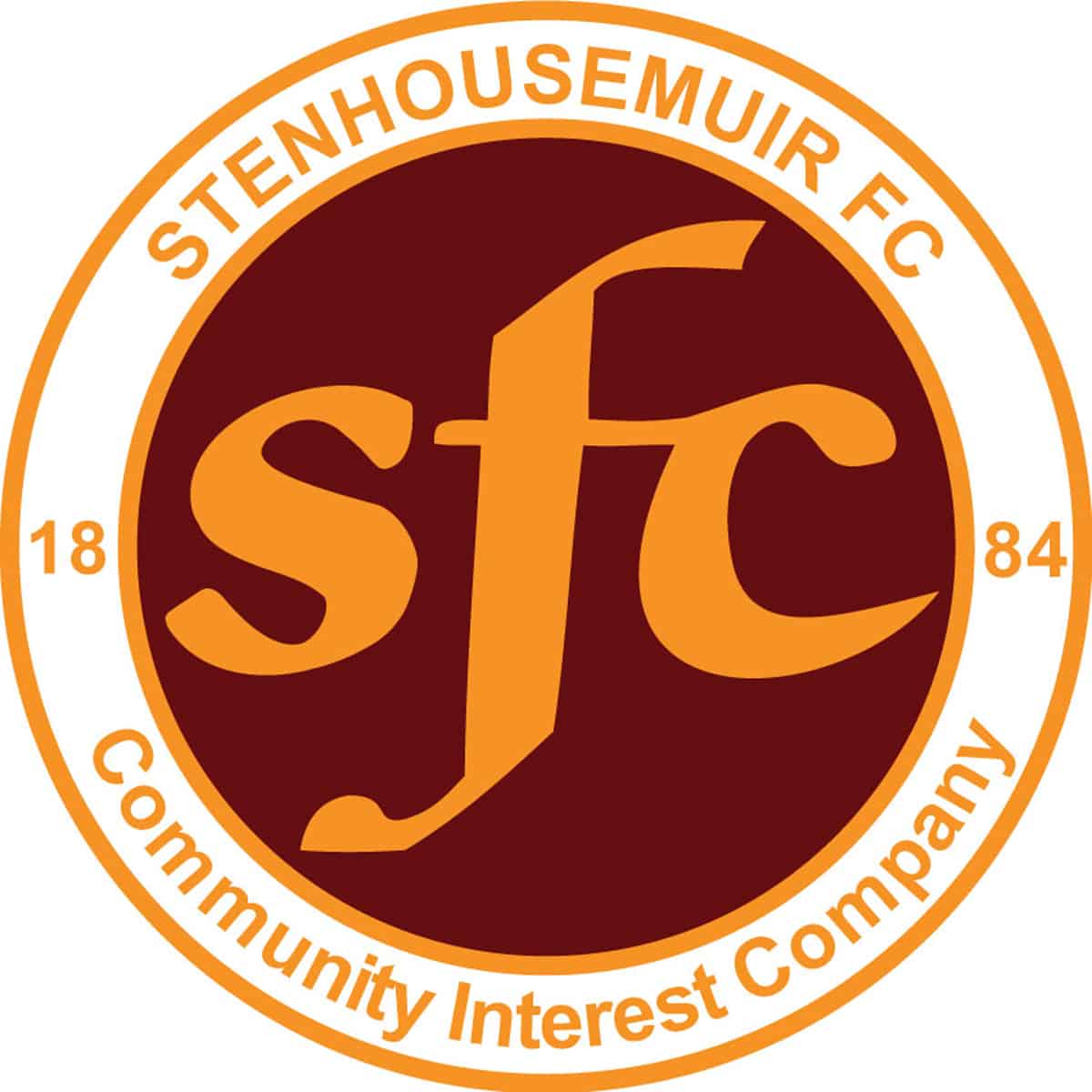 SPFL Ladbrokes League 1
Ochilview Park Stenhousemuir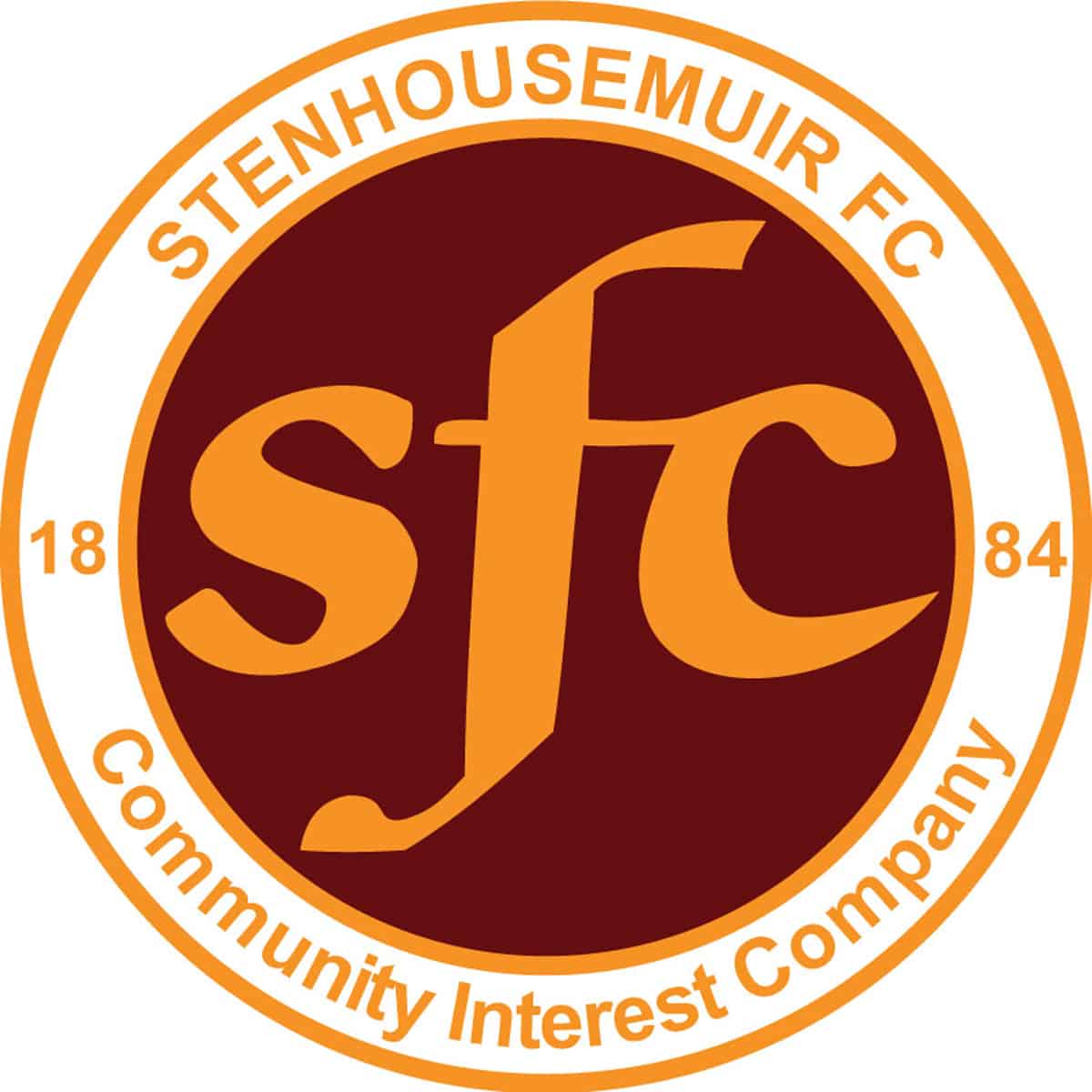 SPFL Ladbrokes League 1
Balmoor Stadium, Peterhead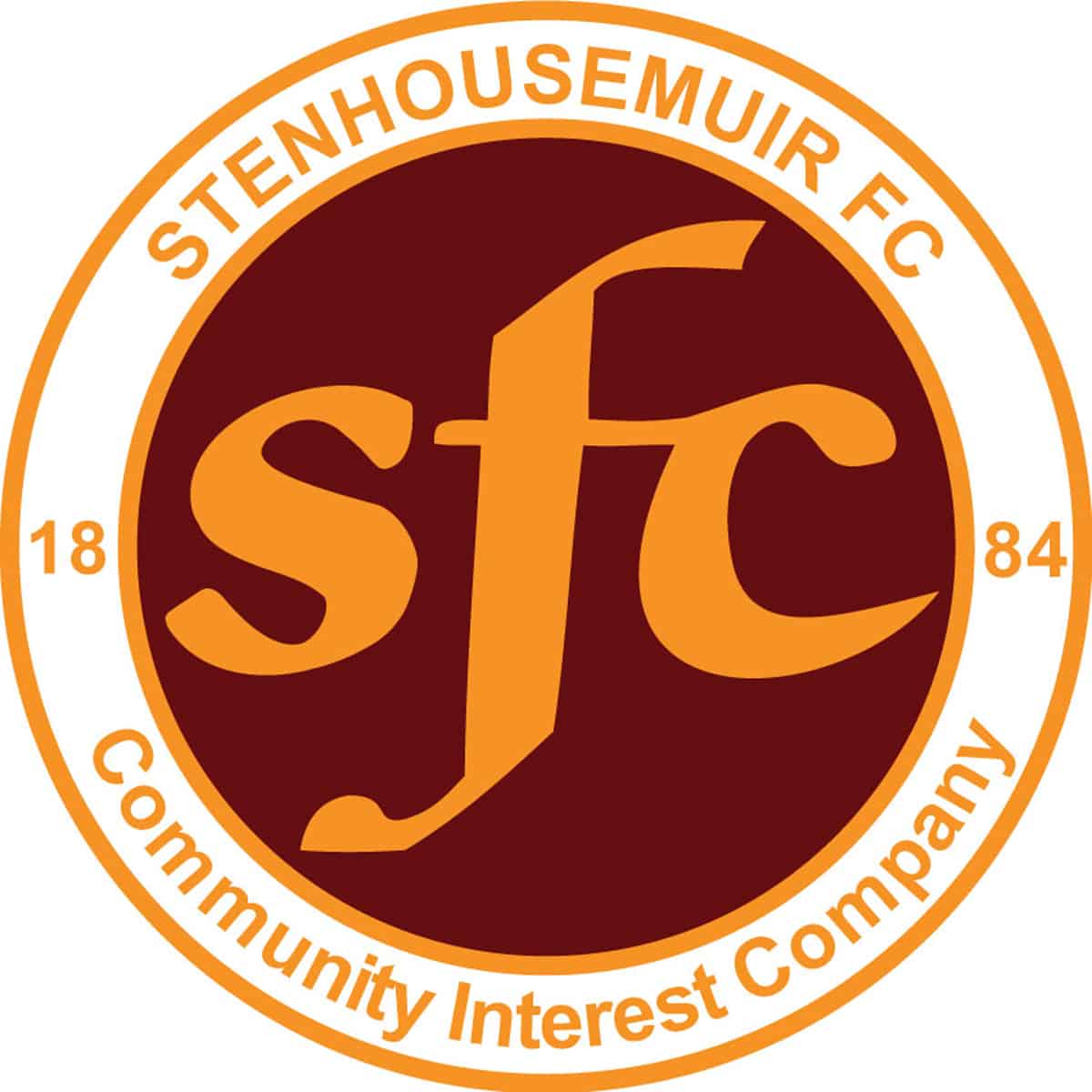 Betfred Cup
Stair Park, Stranraer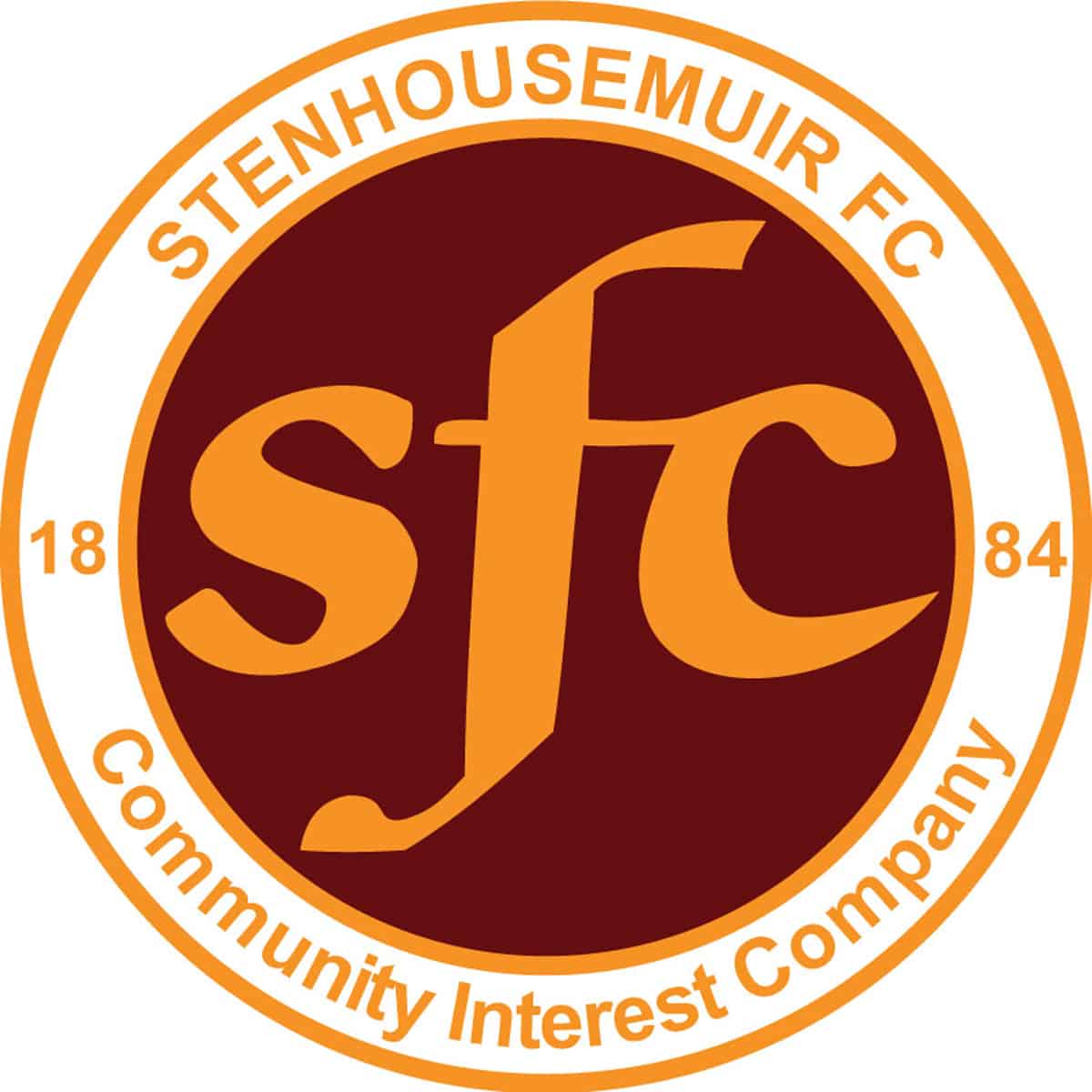 Petrofac Training Cup
Ochilview Park Stenhousemuir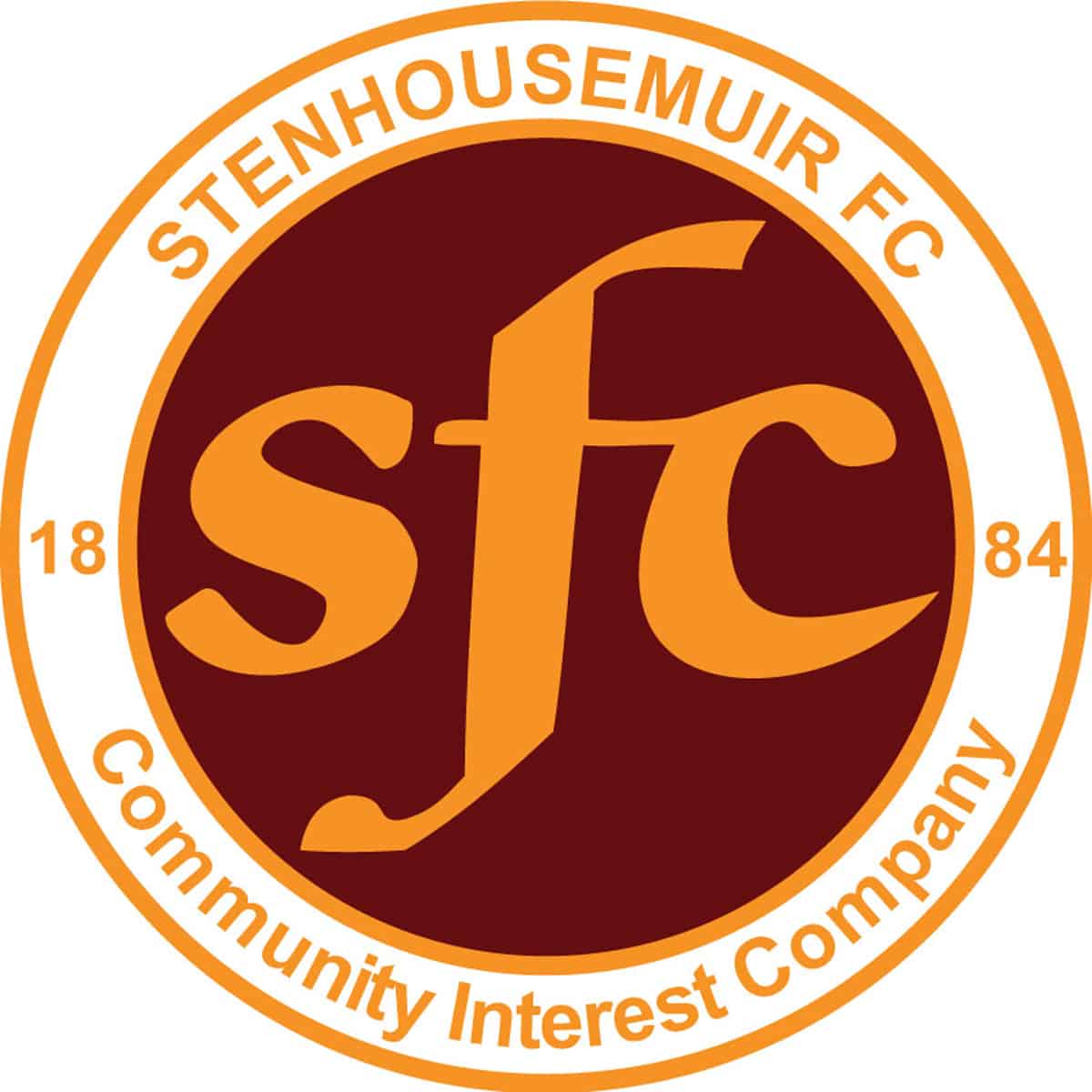 Friendly
Ochilview Park Stenhousemuir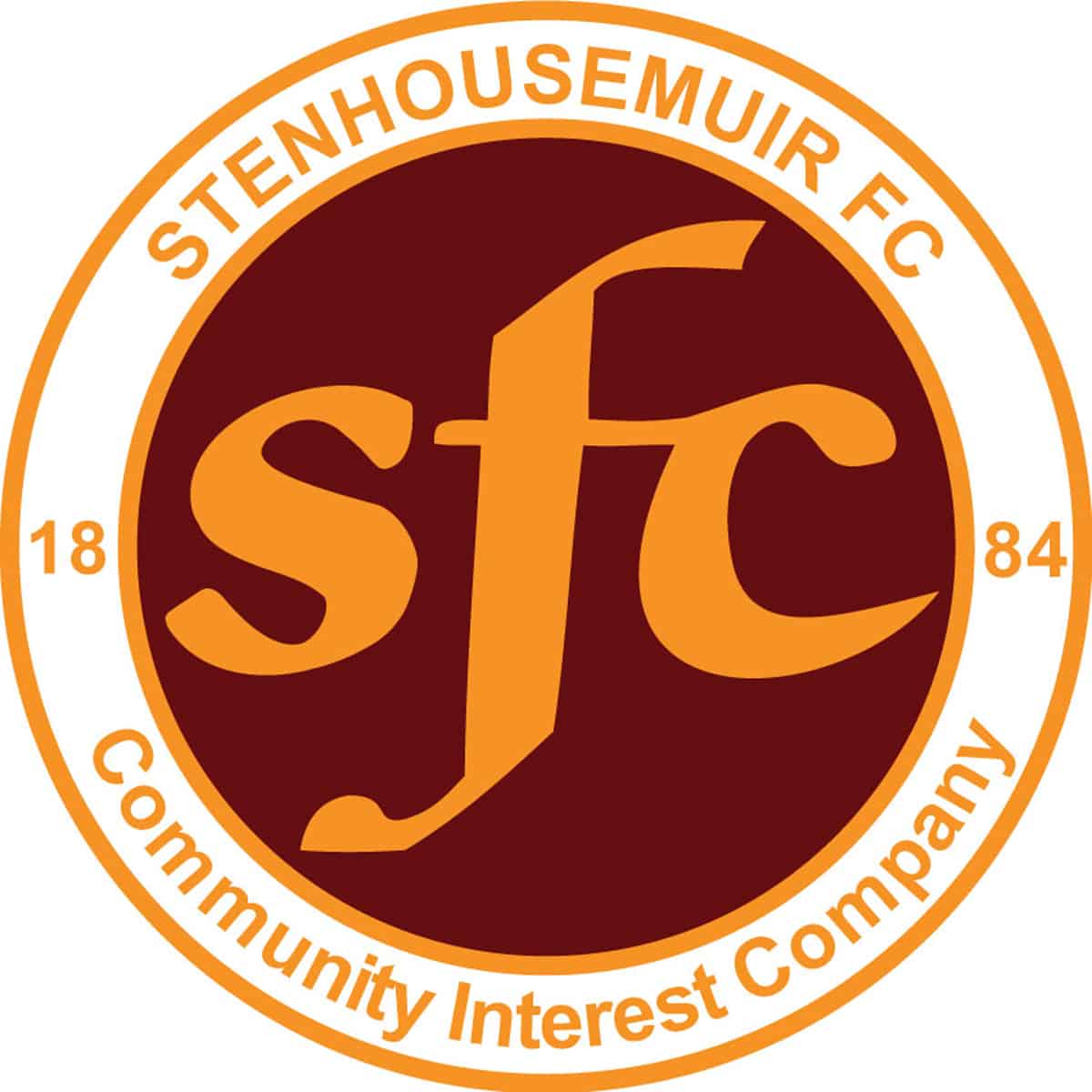 Stirlingshire Cup
Ochilview Park Stenhousemuir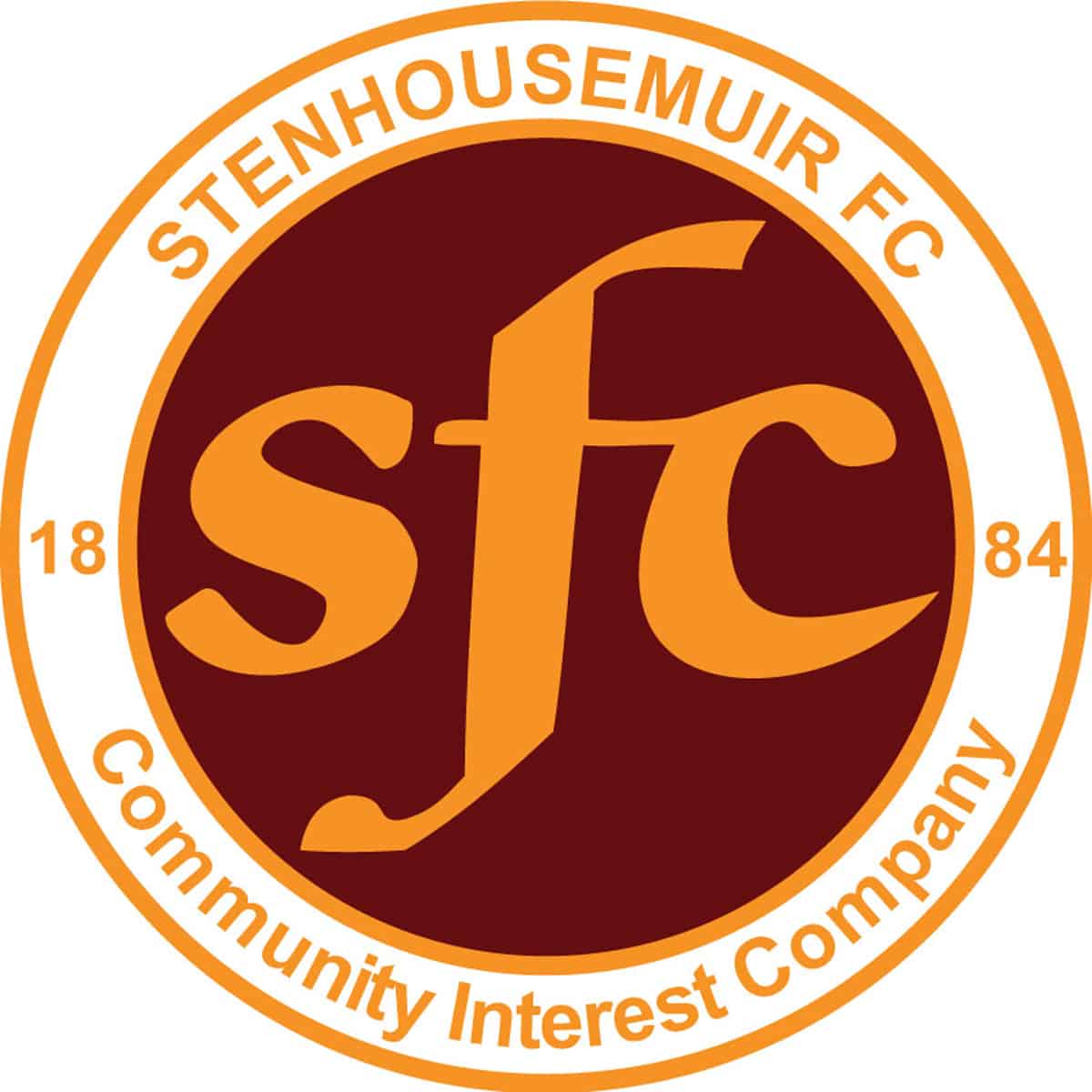 Friendly
Ochilview Park Stenhousemuir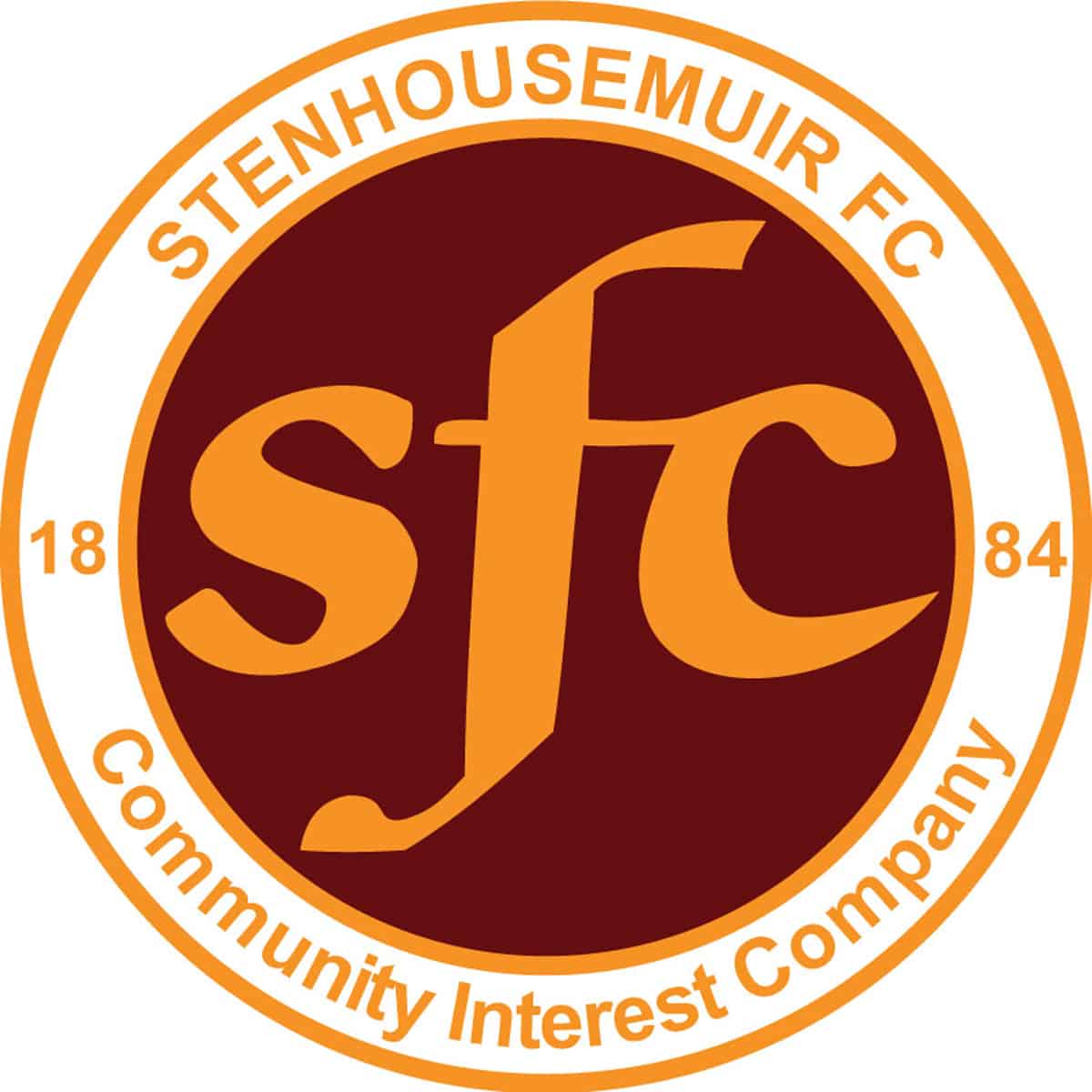 Friendly
Ochilview Park Stenhousemuir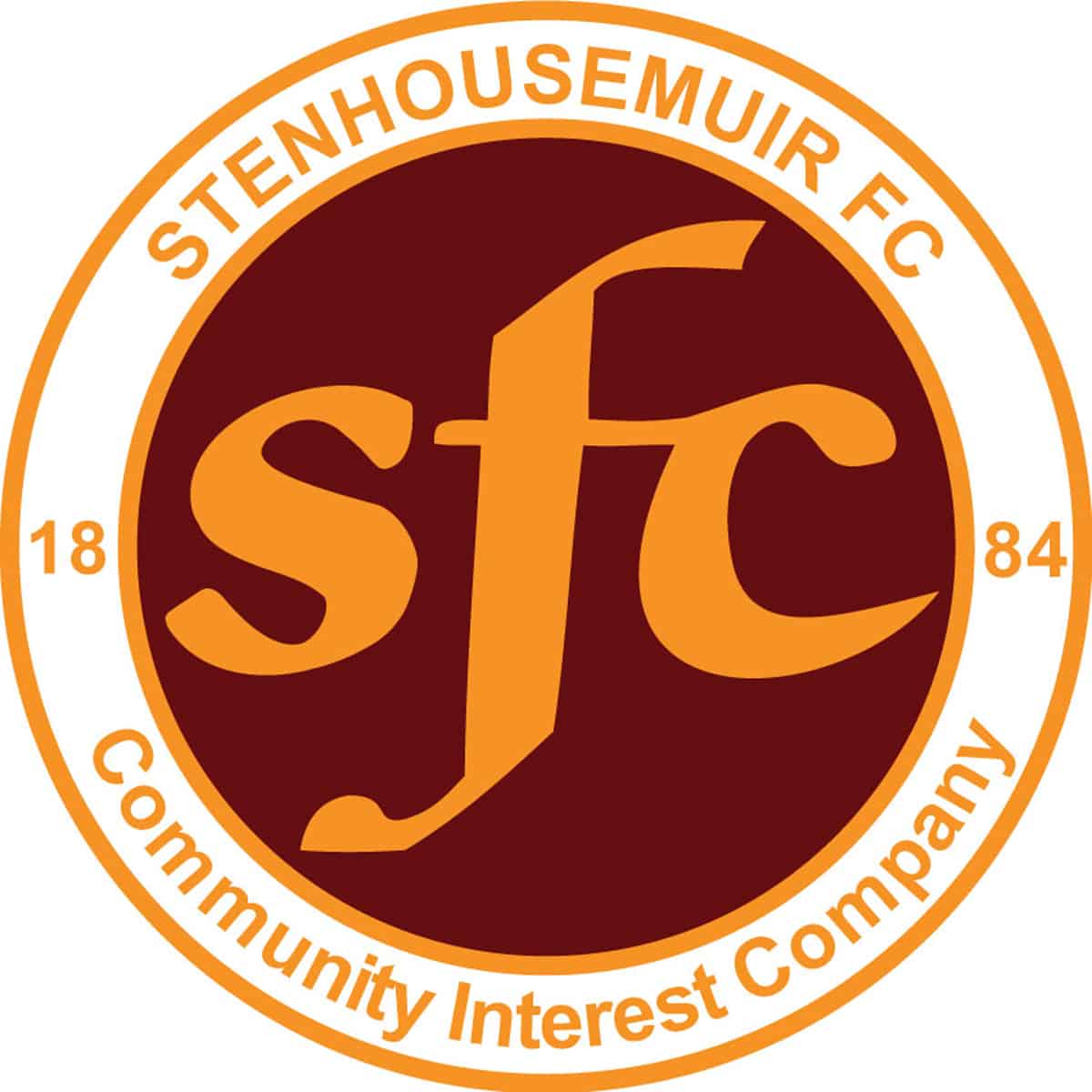 SPFL Ladbrokes League 1
Ochilview Park Stenhousemuir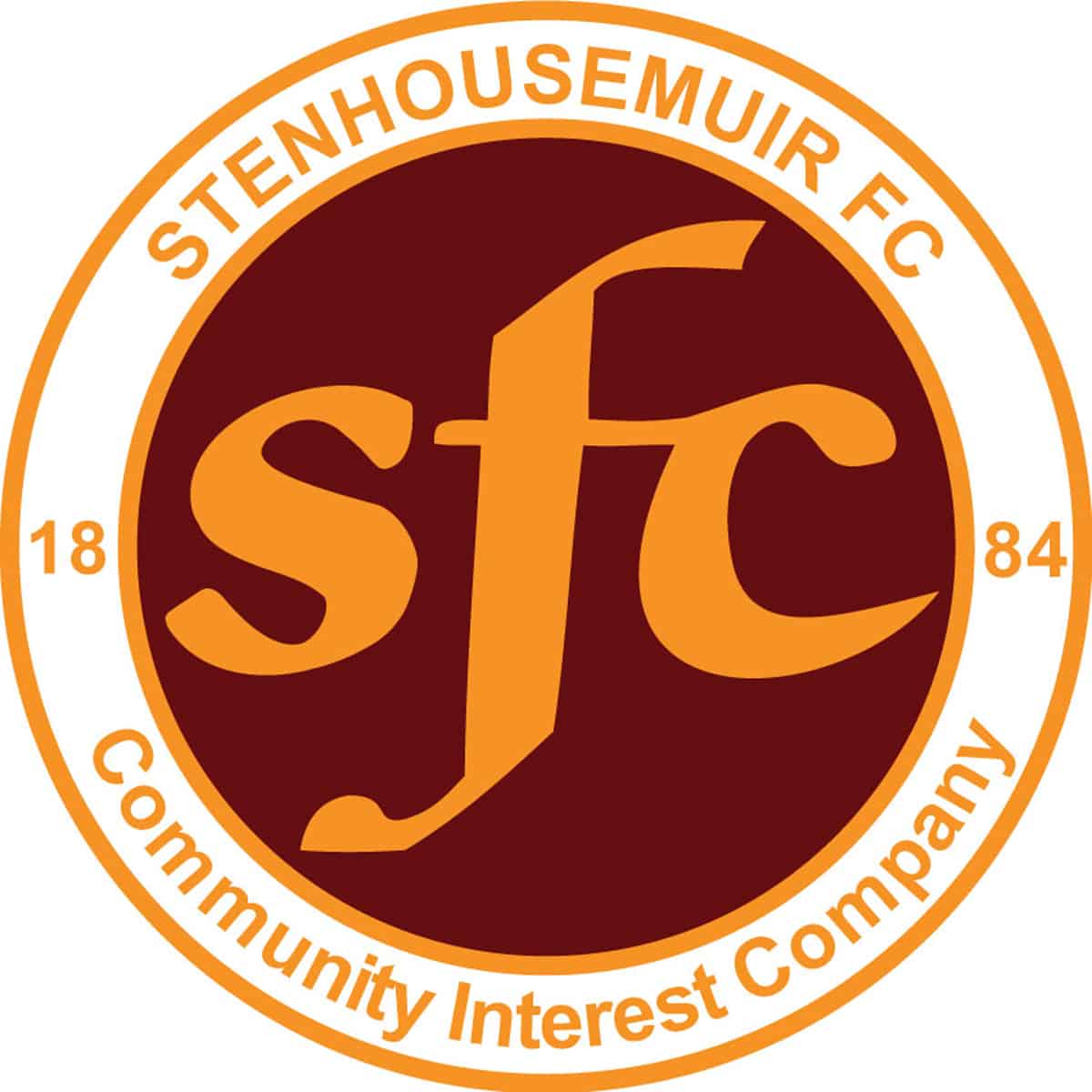 SPFL Ladbrokes League 1
Hampden Park,Glasgow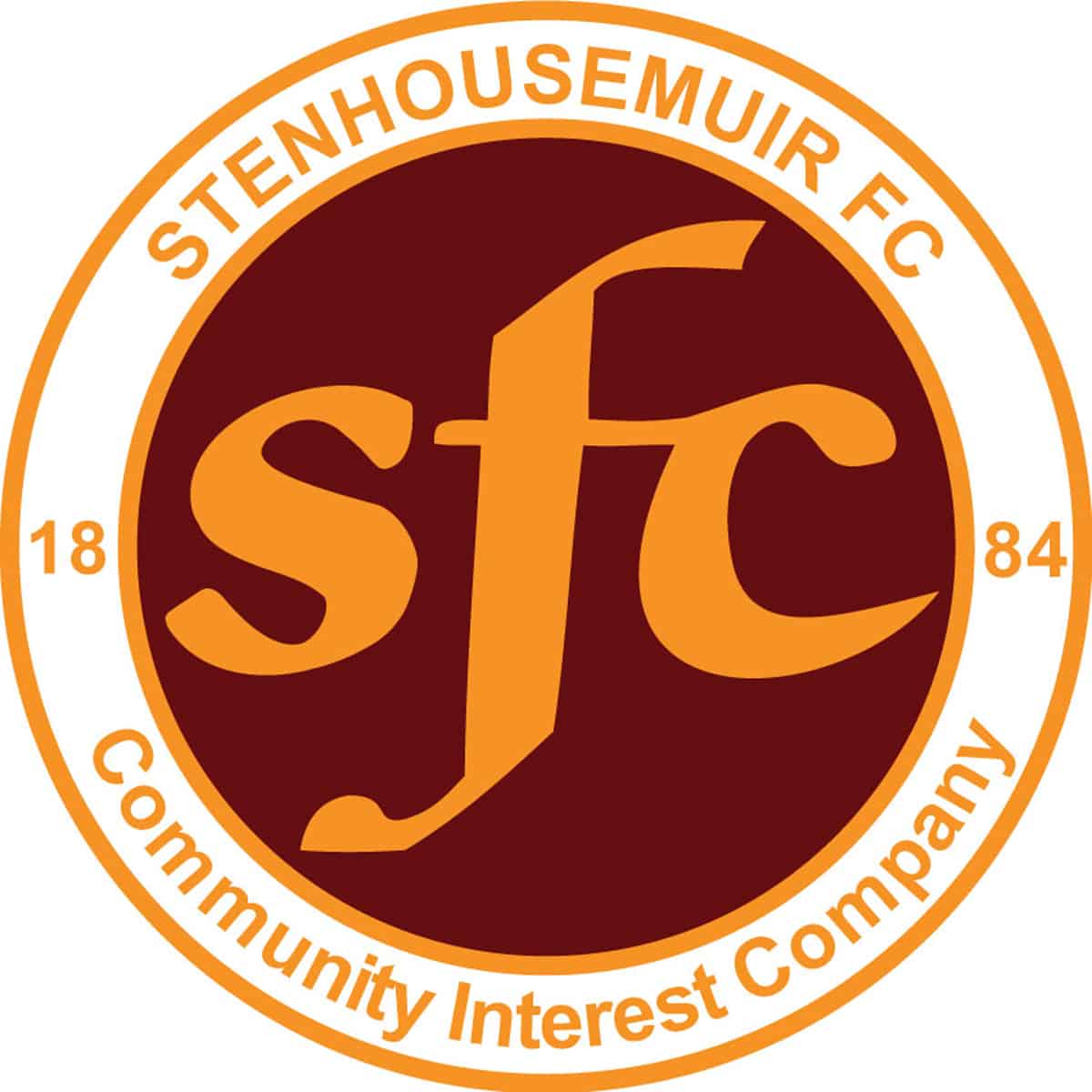 SPFL Ladbrokes League 1
Ochilview Park Stenhousemuir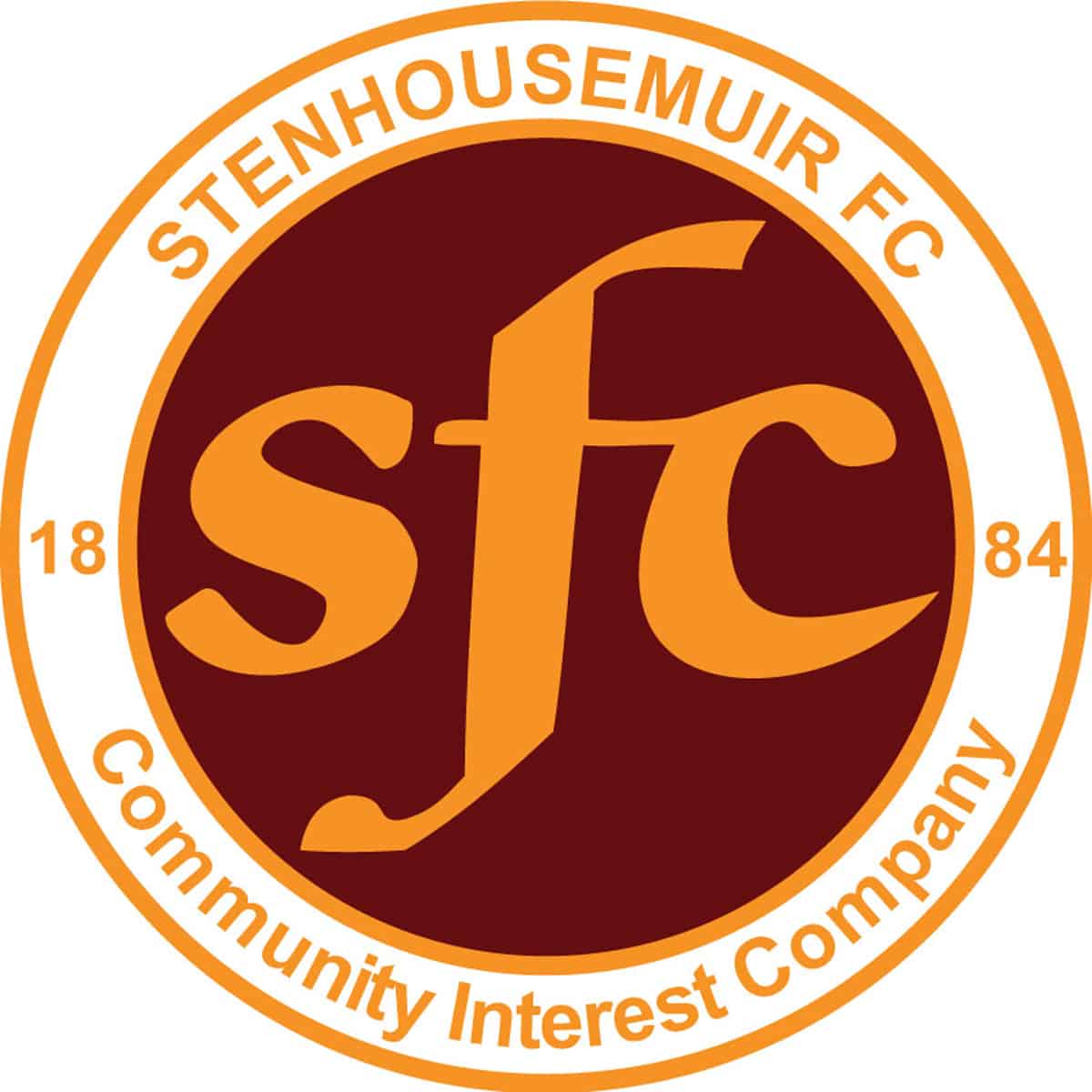 SPFL Ladbrokes League 1
New Bayview, Fife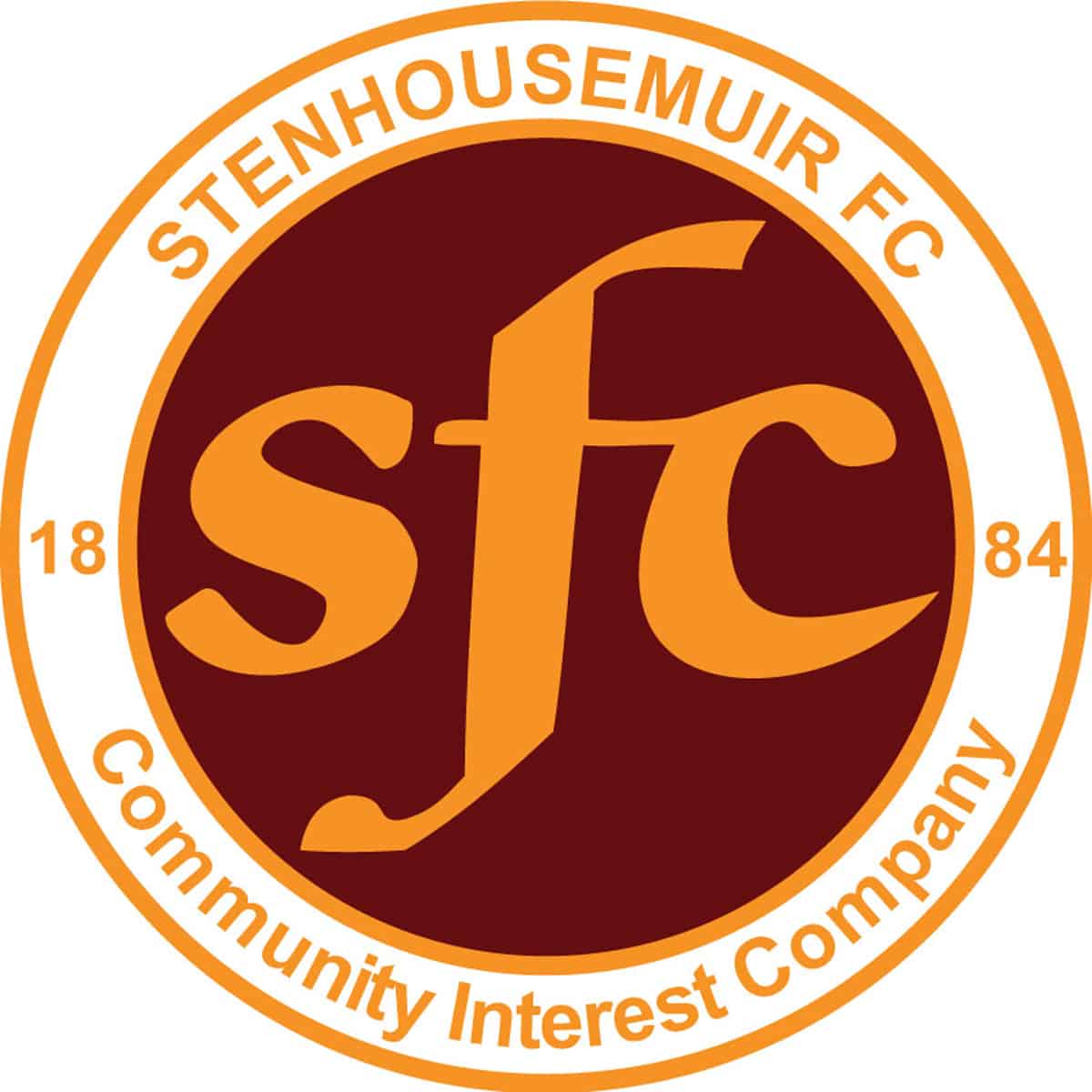 SPFL Ladbrokes League 1
Forthbank Stadium, Stirling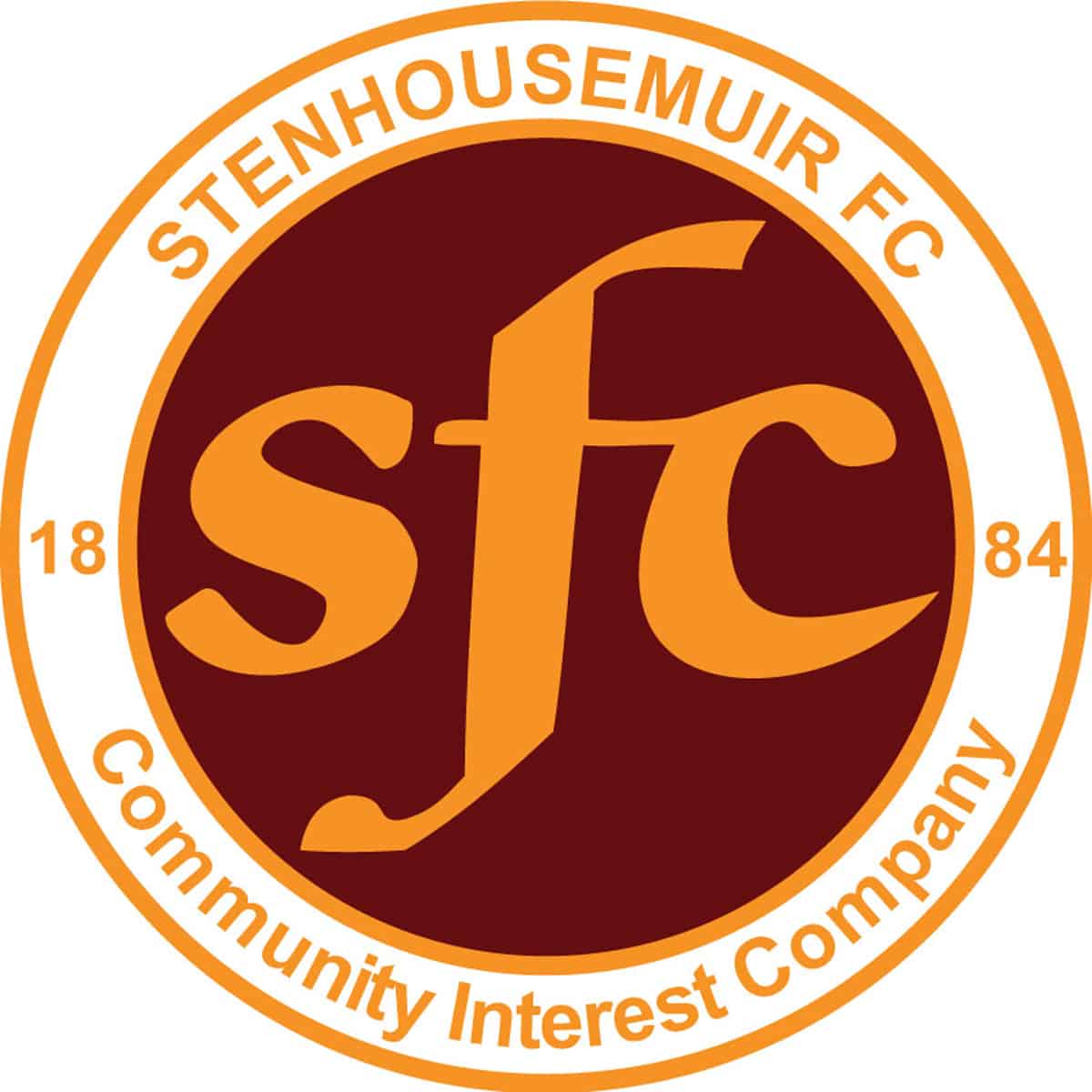 SPFL Ladbrokes League 1
Ochilview Park,Stenhousemuir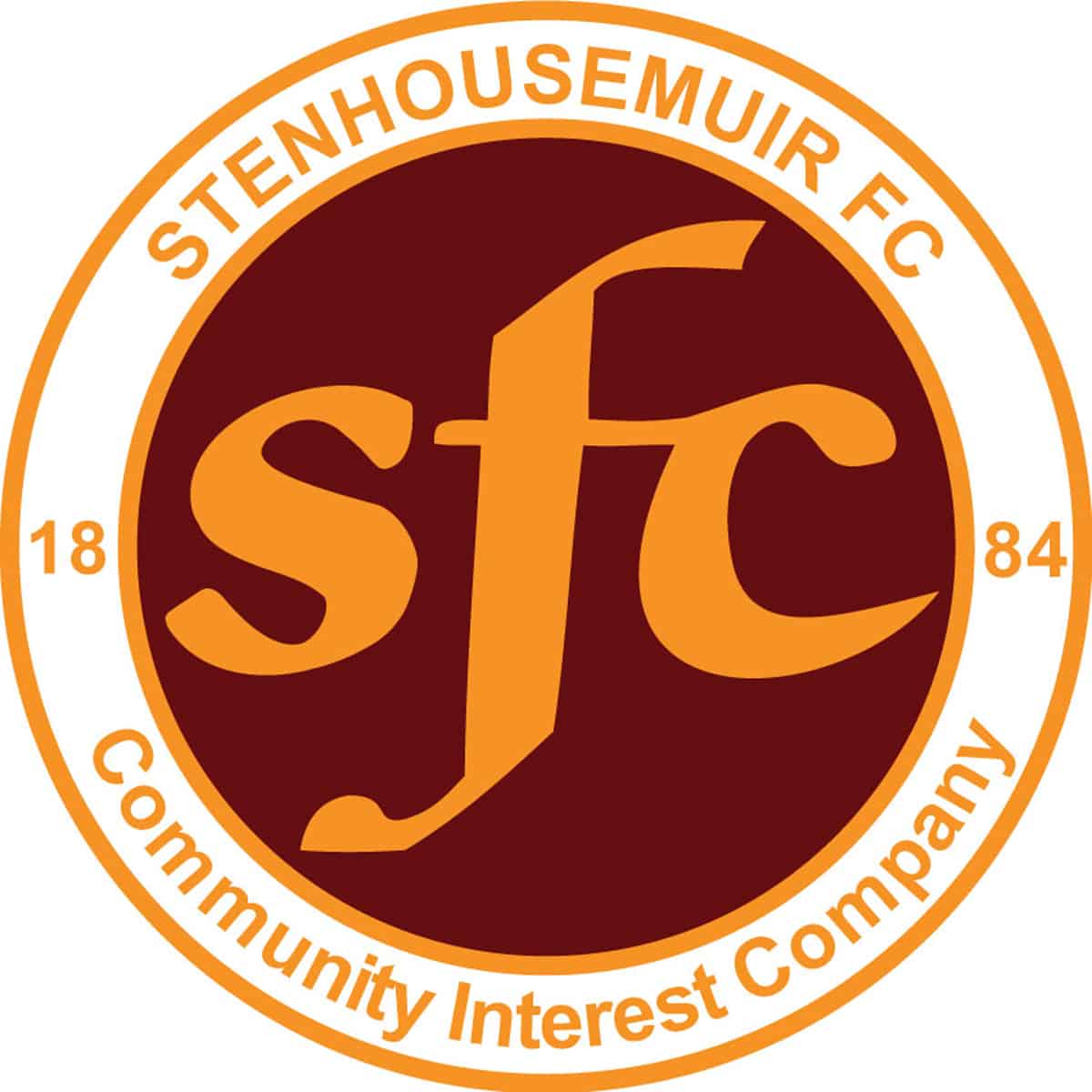 SPFL Ladbrokes League 1
Stair Park, Stranraer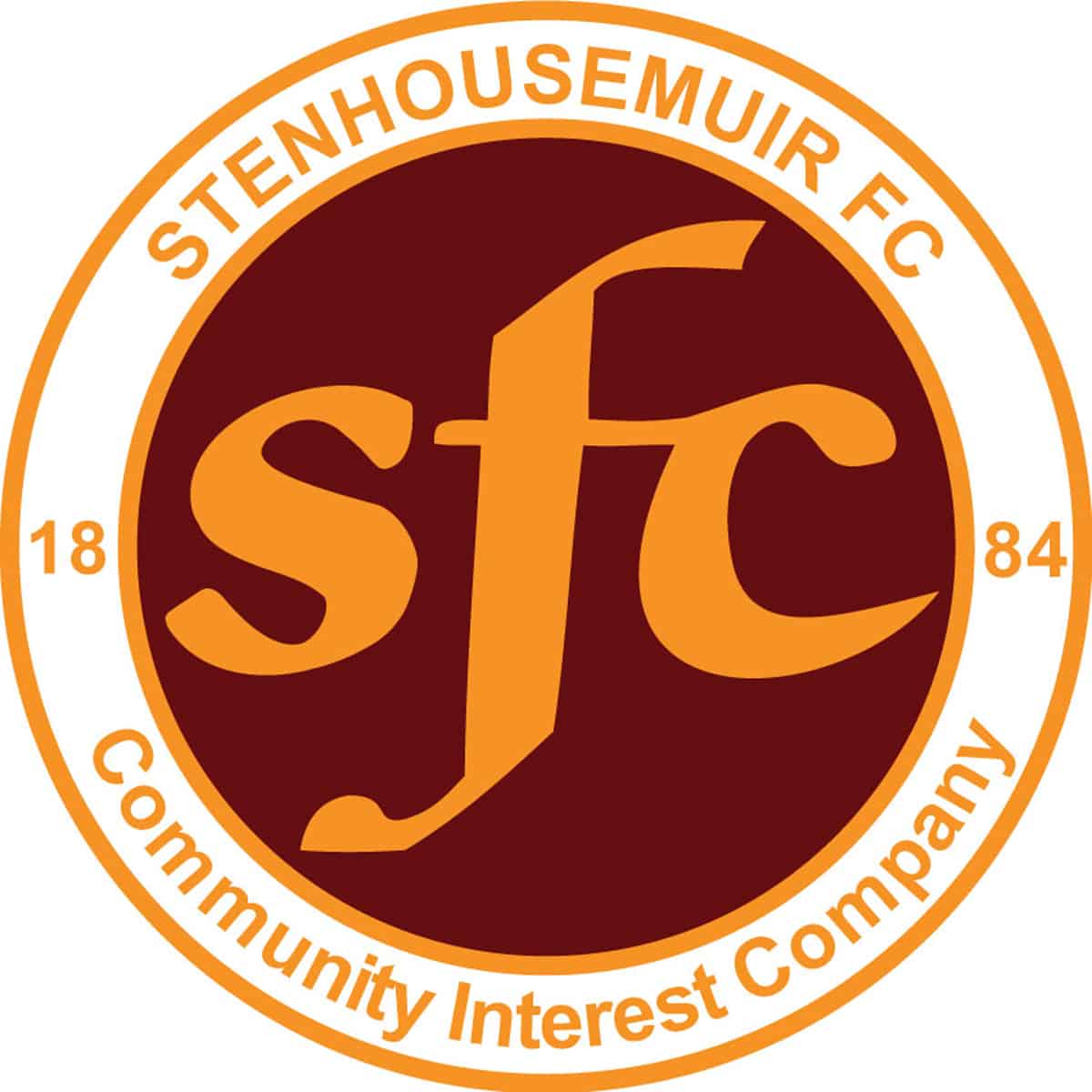 SPFL Ladbrokes League 1
Cappielow Park, Greenock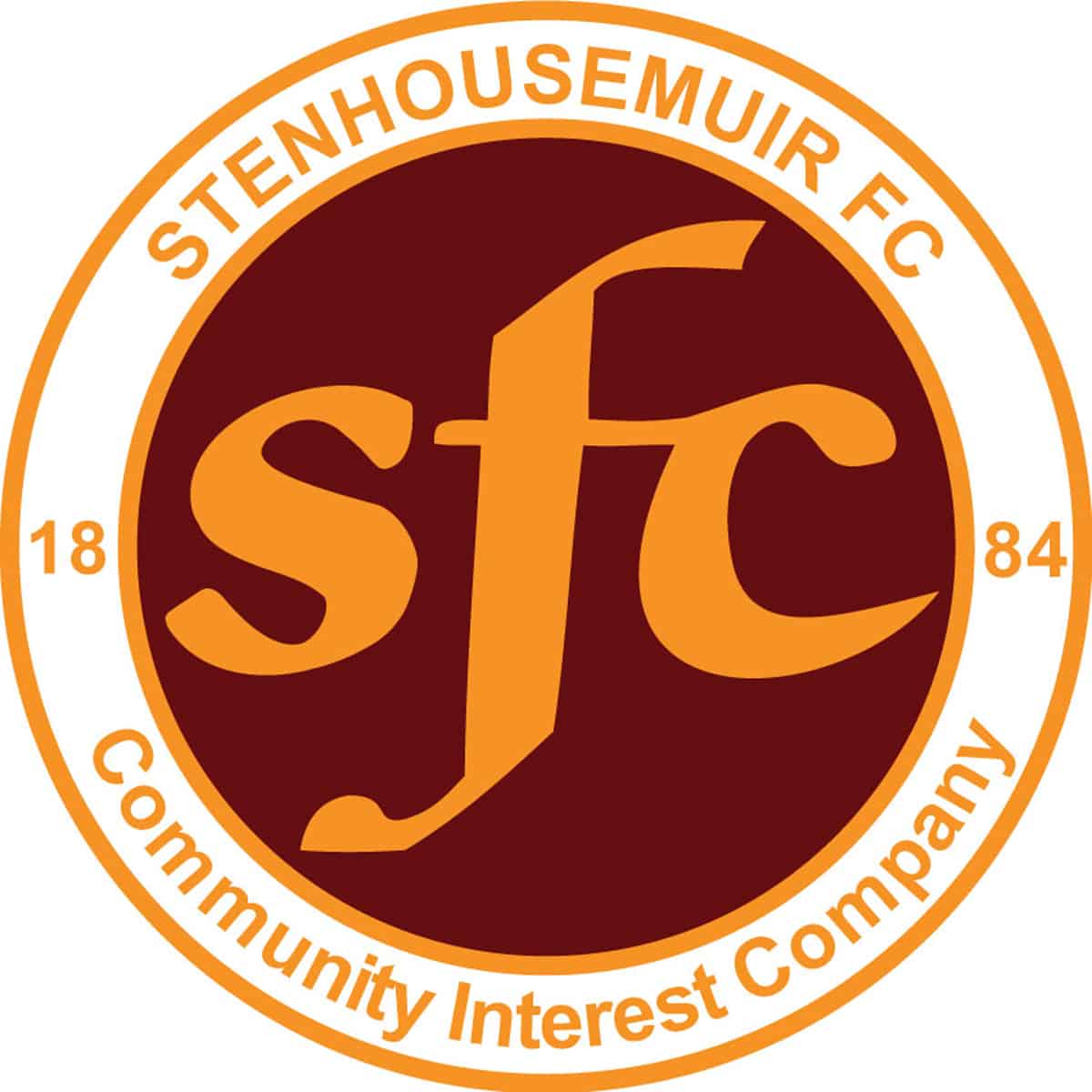 SPFL Ladbrokes League 1
Ochilview Park Stenhousemuir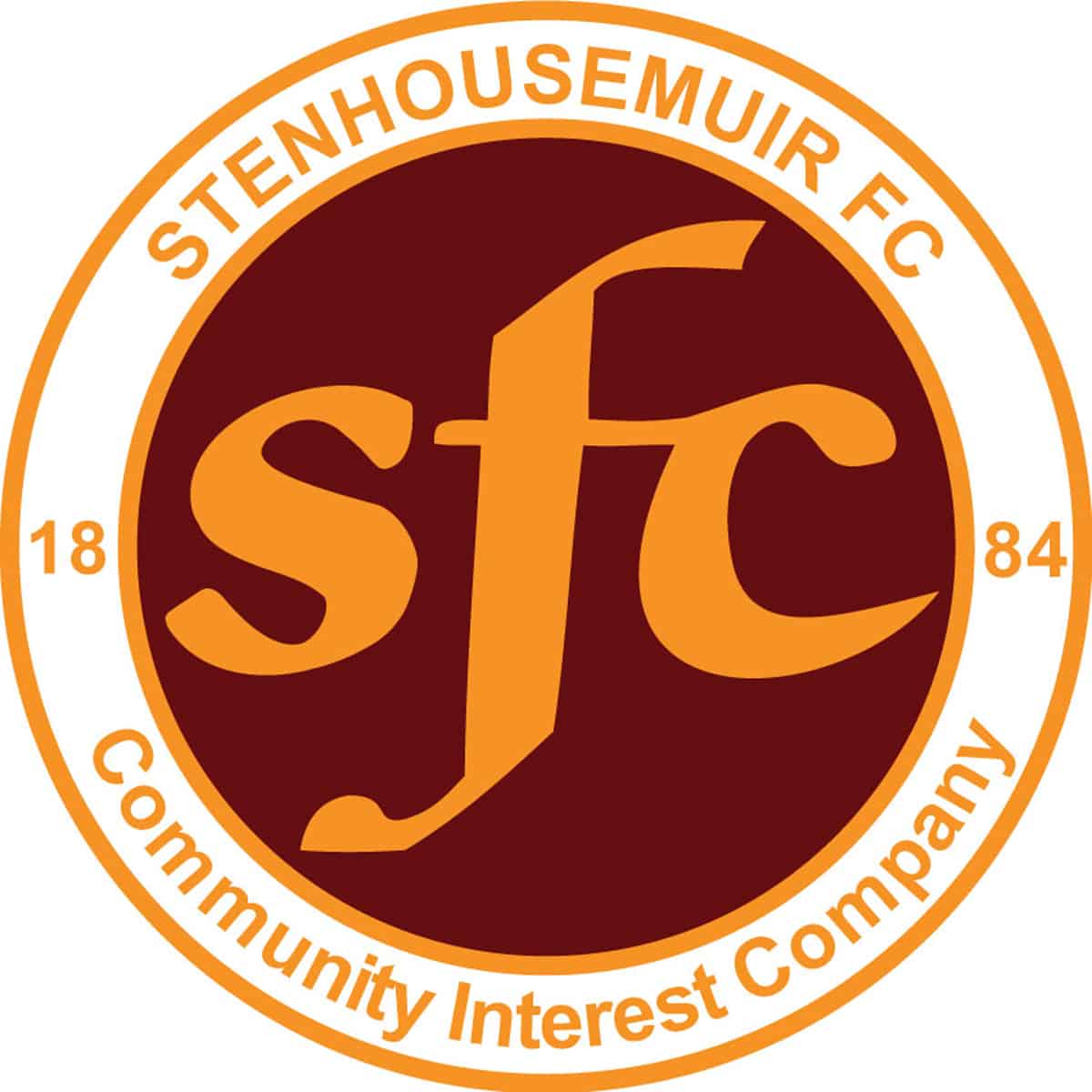 SPFL Ladbrokes League 1
Excelsior Stadium, Airdrie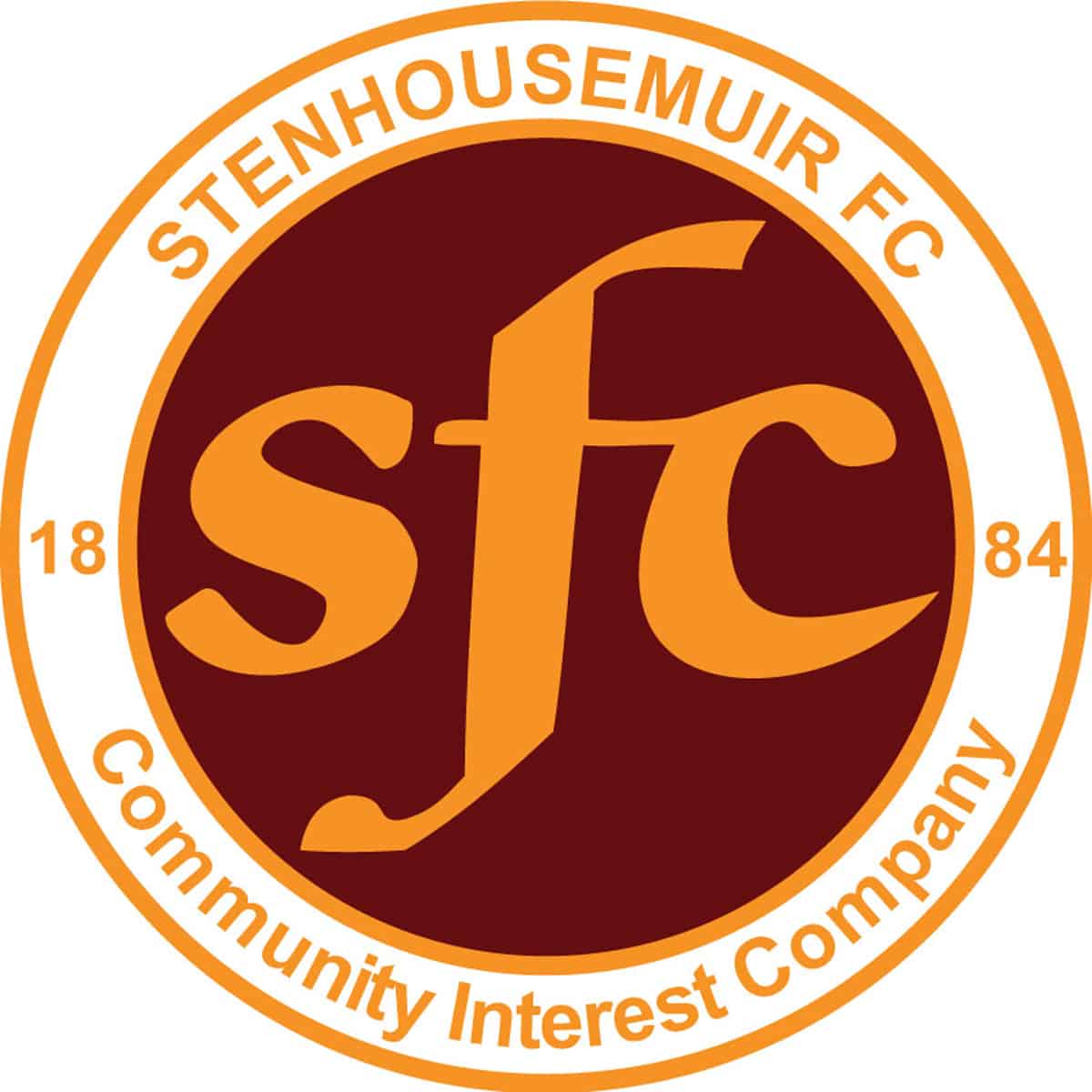 SPFL Ladbrokes League 1
Ochilview Park Stenhousemuir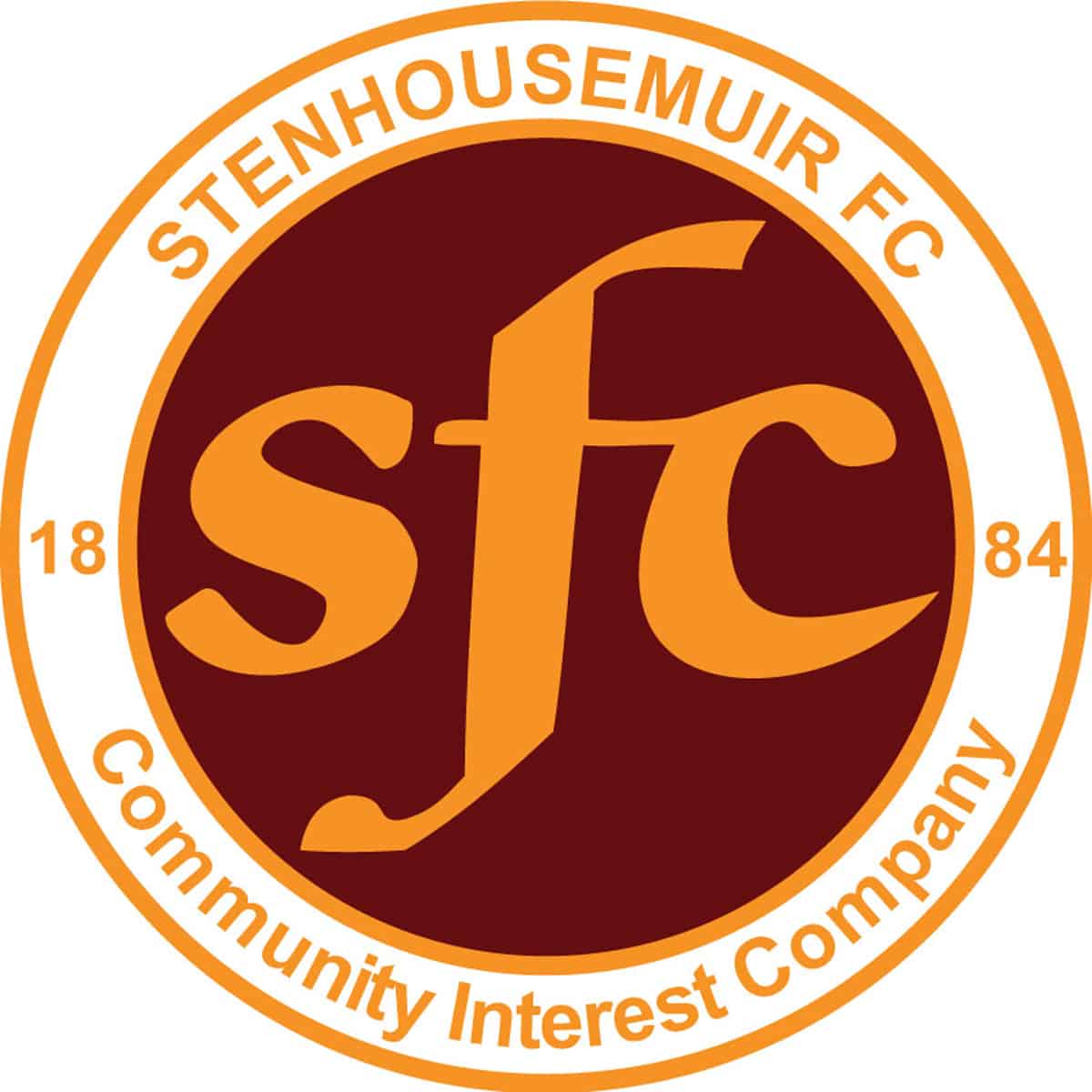 SPFL Ladbrokes League 1
Somerset Park, Ayr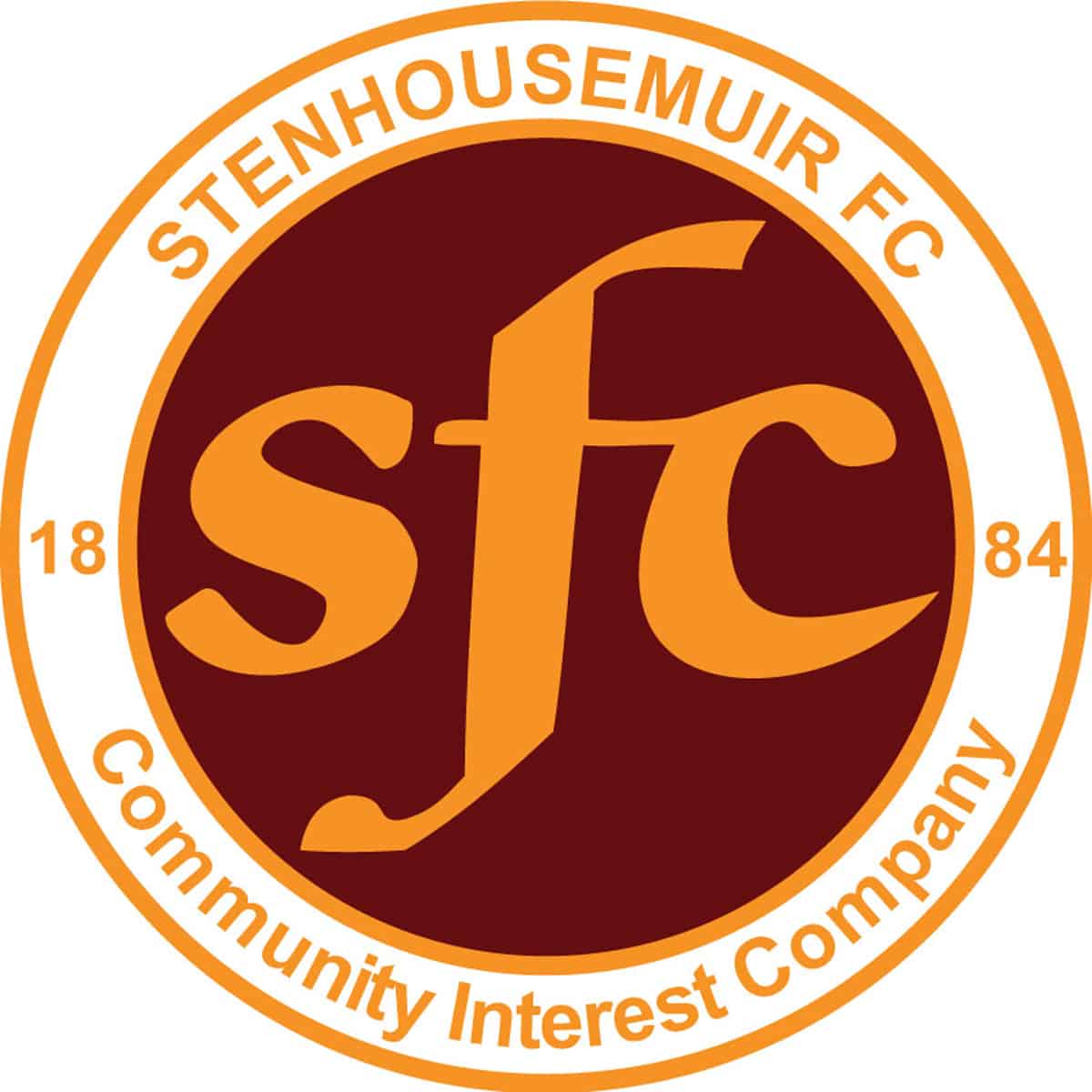 SPFL Ladbrokes League 1
Ochilview Park Stenhousemuir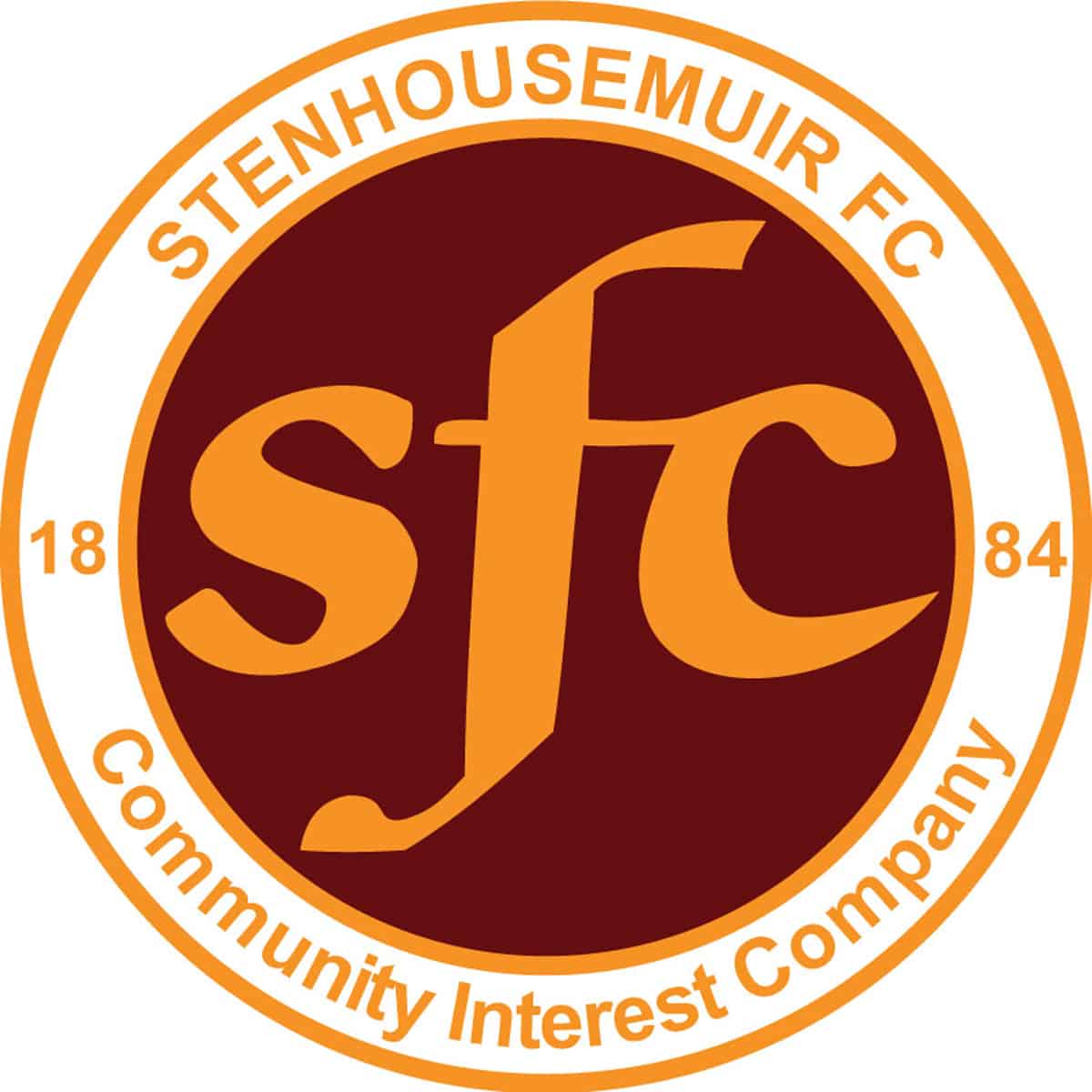 SPFL Ladbrokes League 1
Ochilview Park Stenhousemuir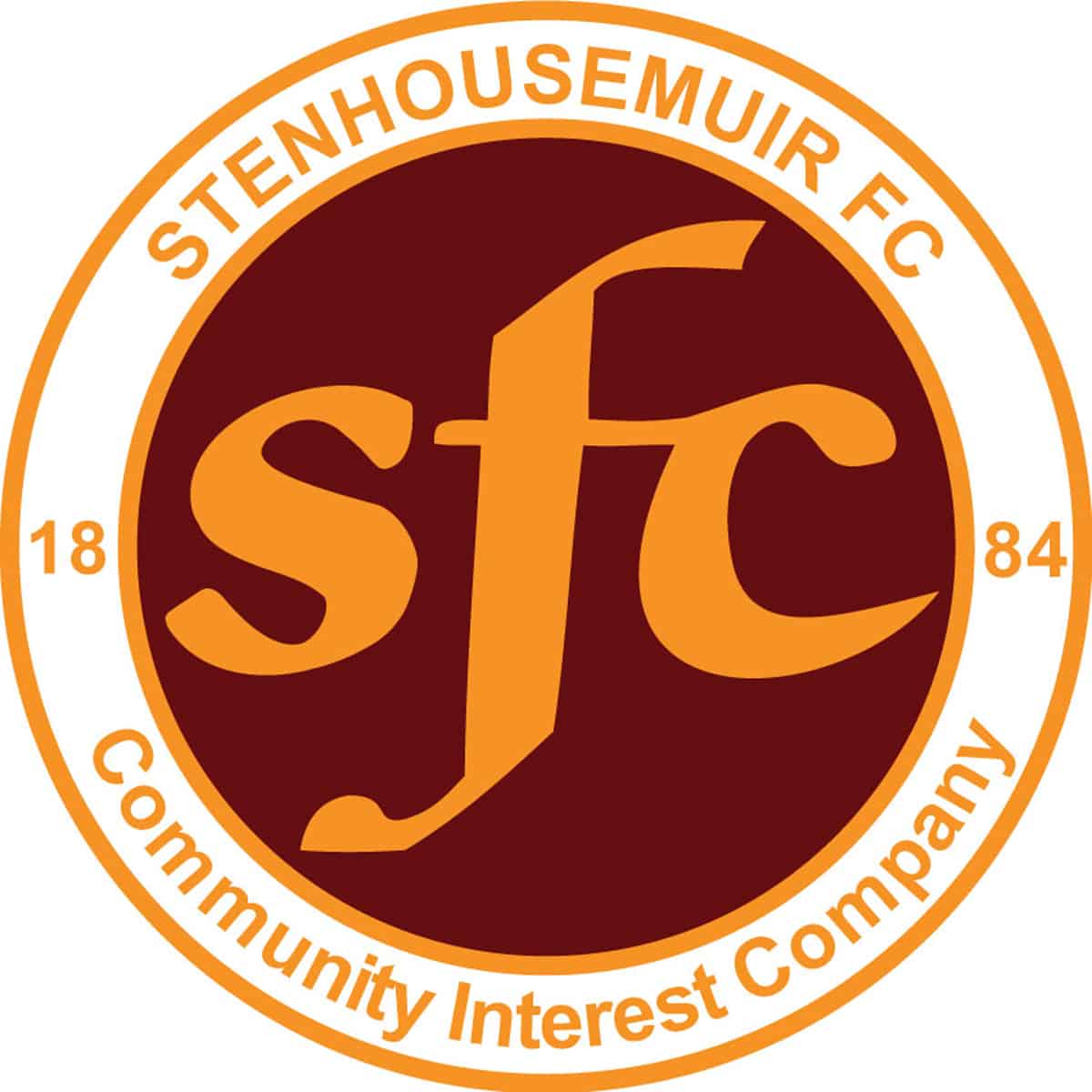 SPFL Ladbrokes League 1
Glebe Park, Brechin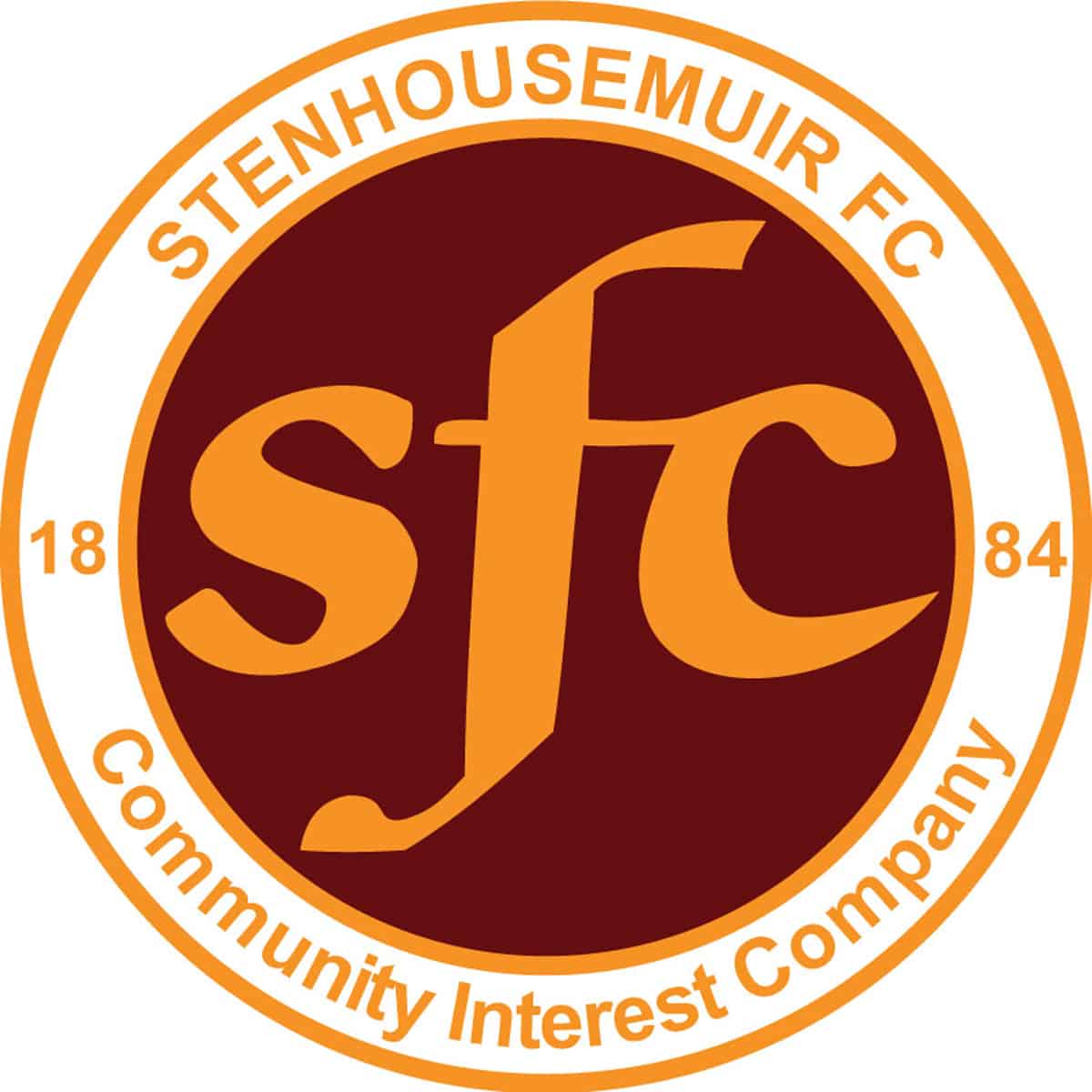 SPFL Ladbrokes League 1
Ochilview Park Stenhousemuir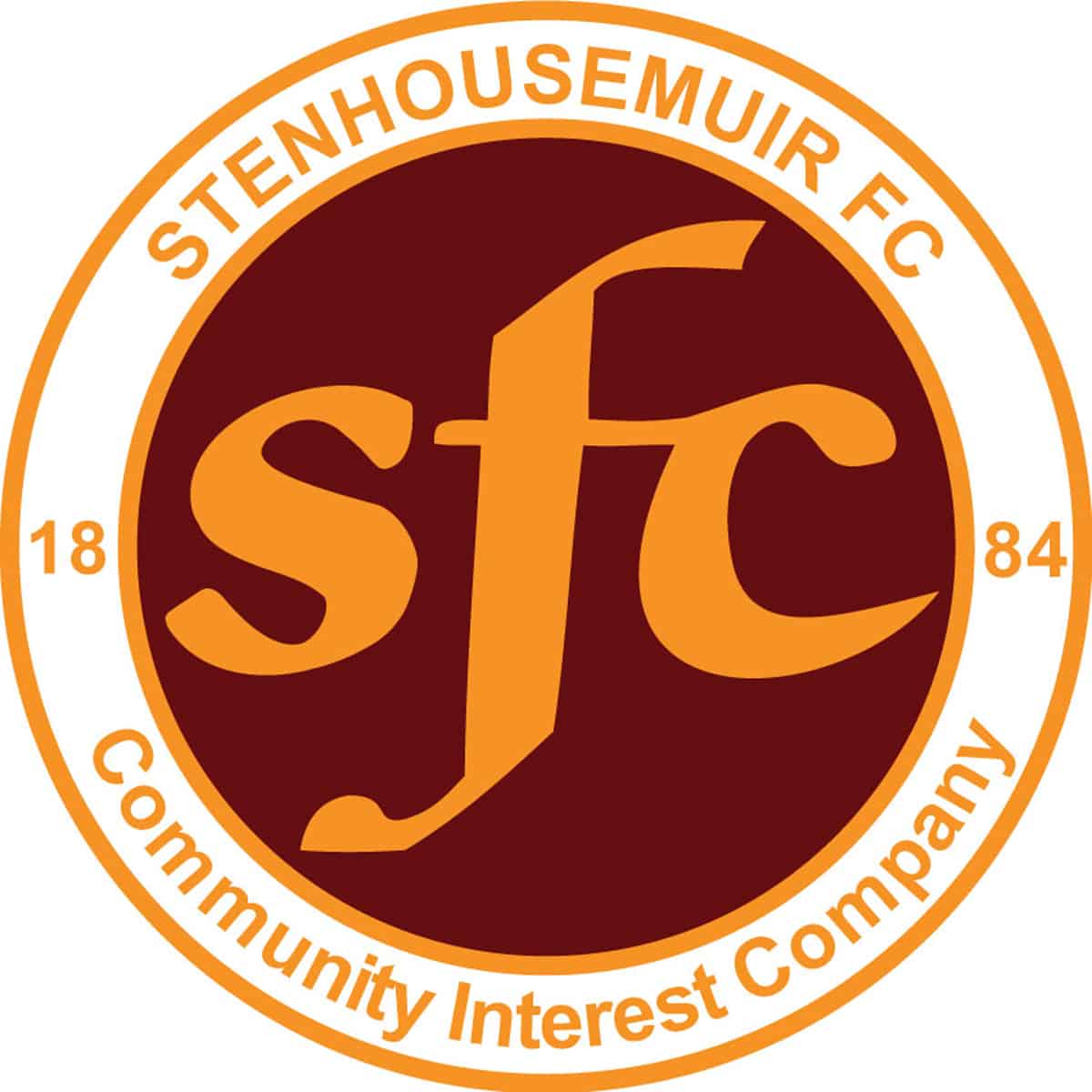 SPFL Ladbrokes League 1
East End Park, Dunfermline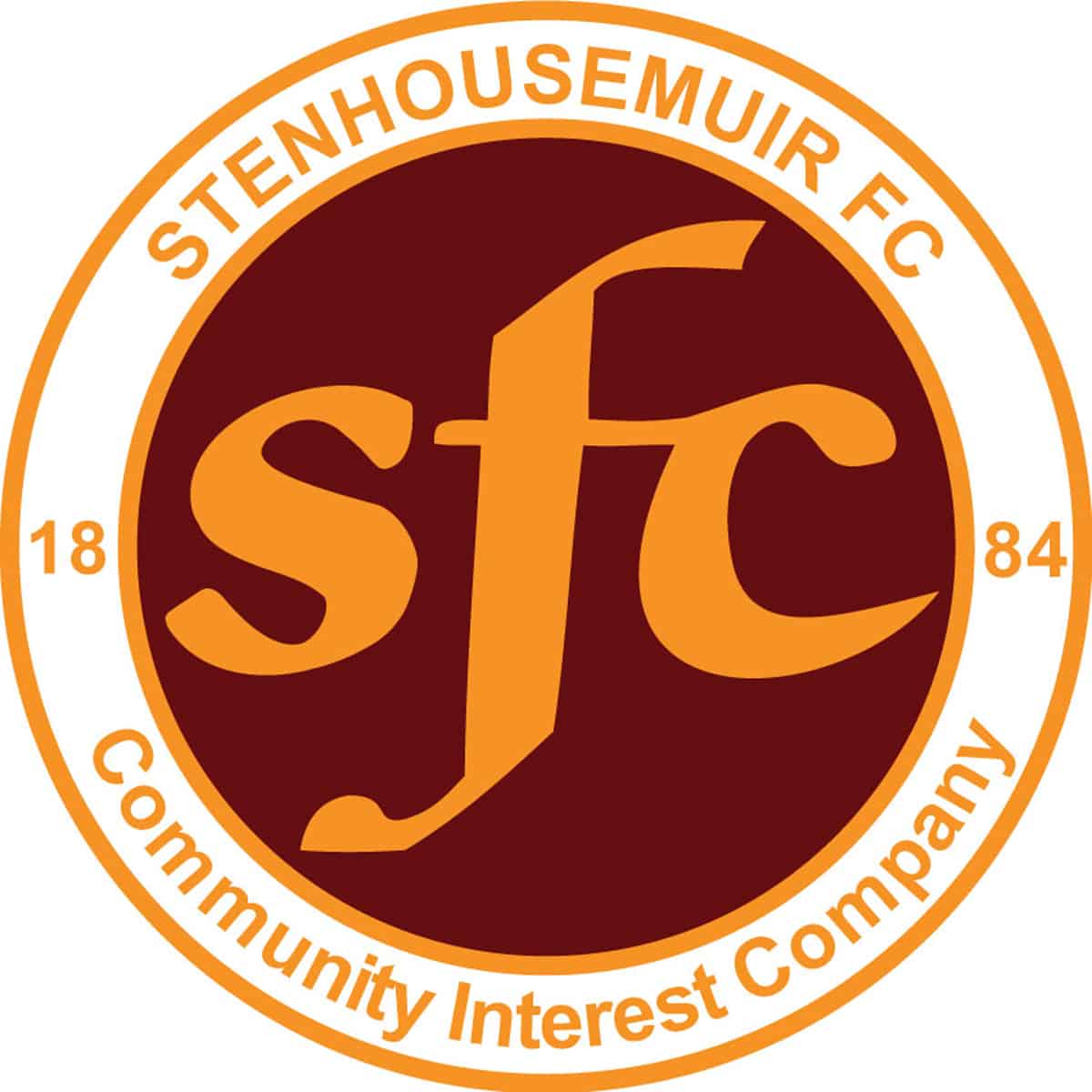 SPFL Ladbrokes League 1
Balmoor Stadium, Peterhead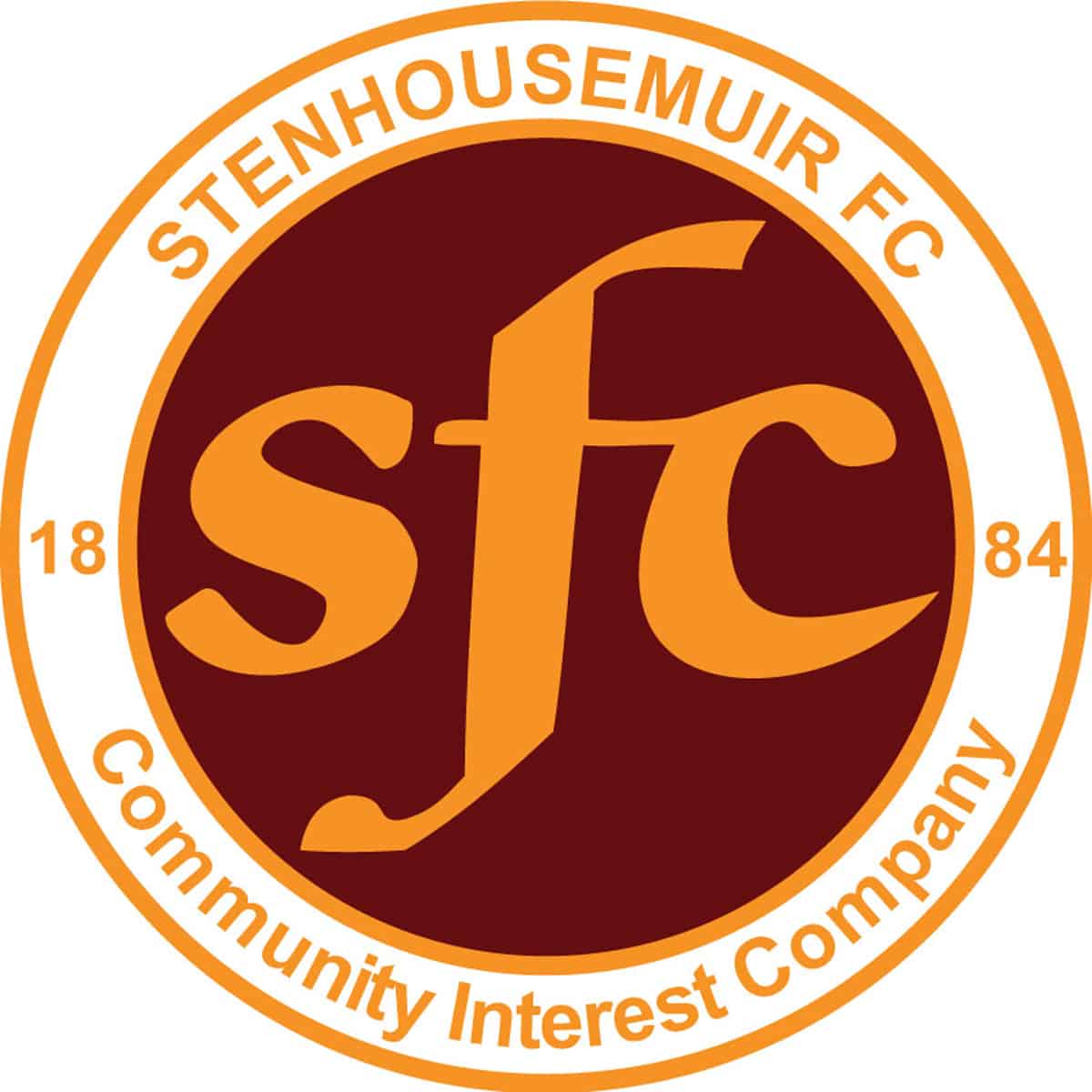 SPFL Ladbrokes League 1
Ochilview Park Stenhousemuir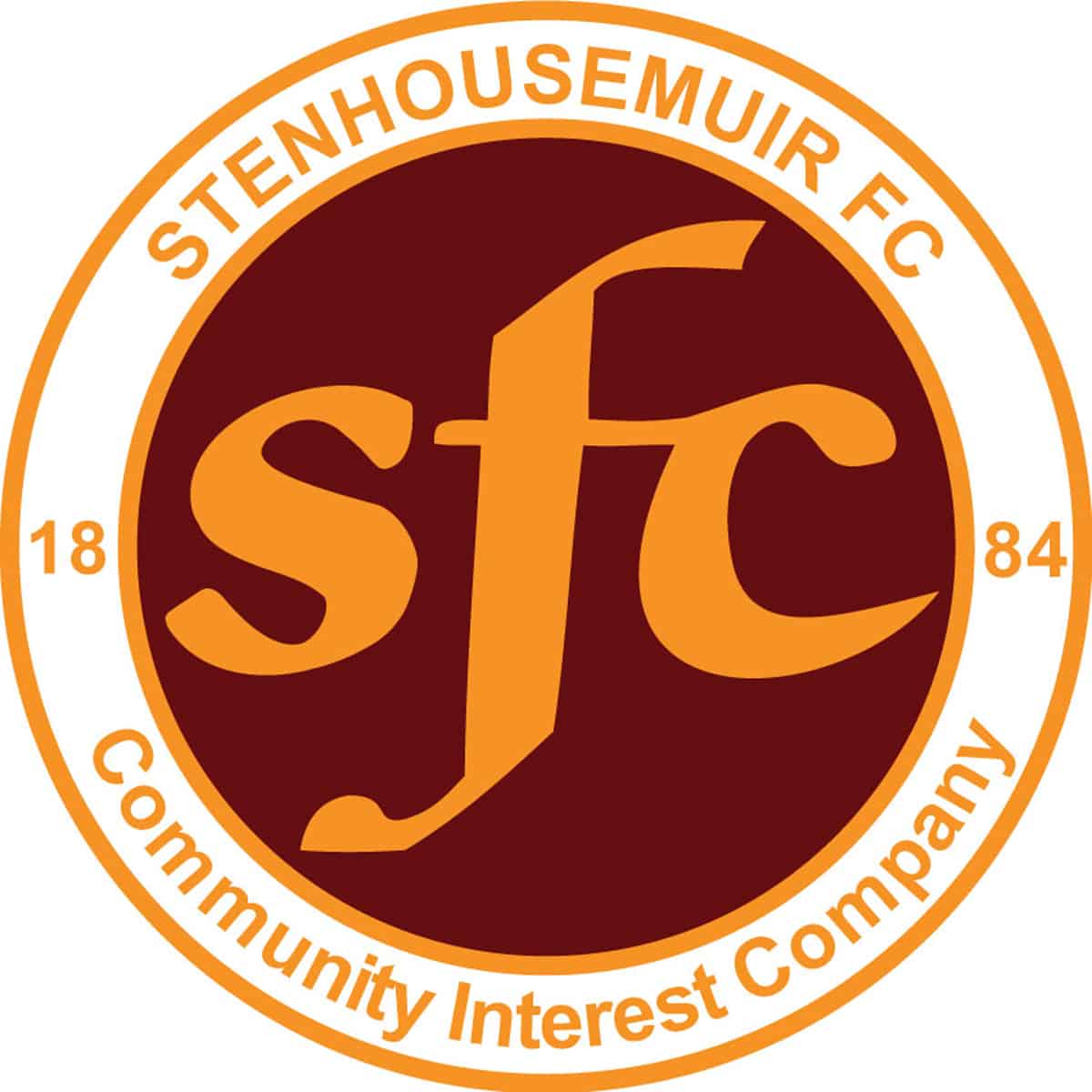 SPFL Ladbrokes League 1
Station Park, Forfar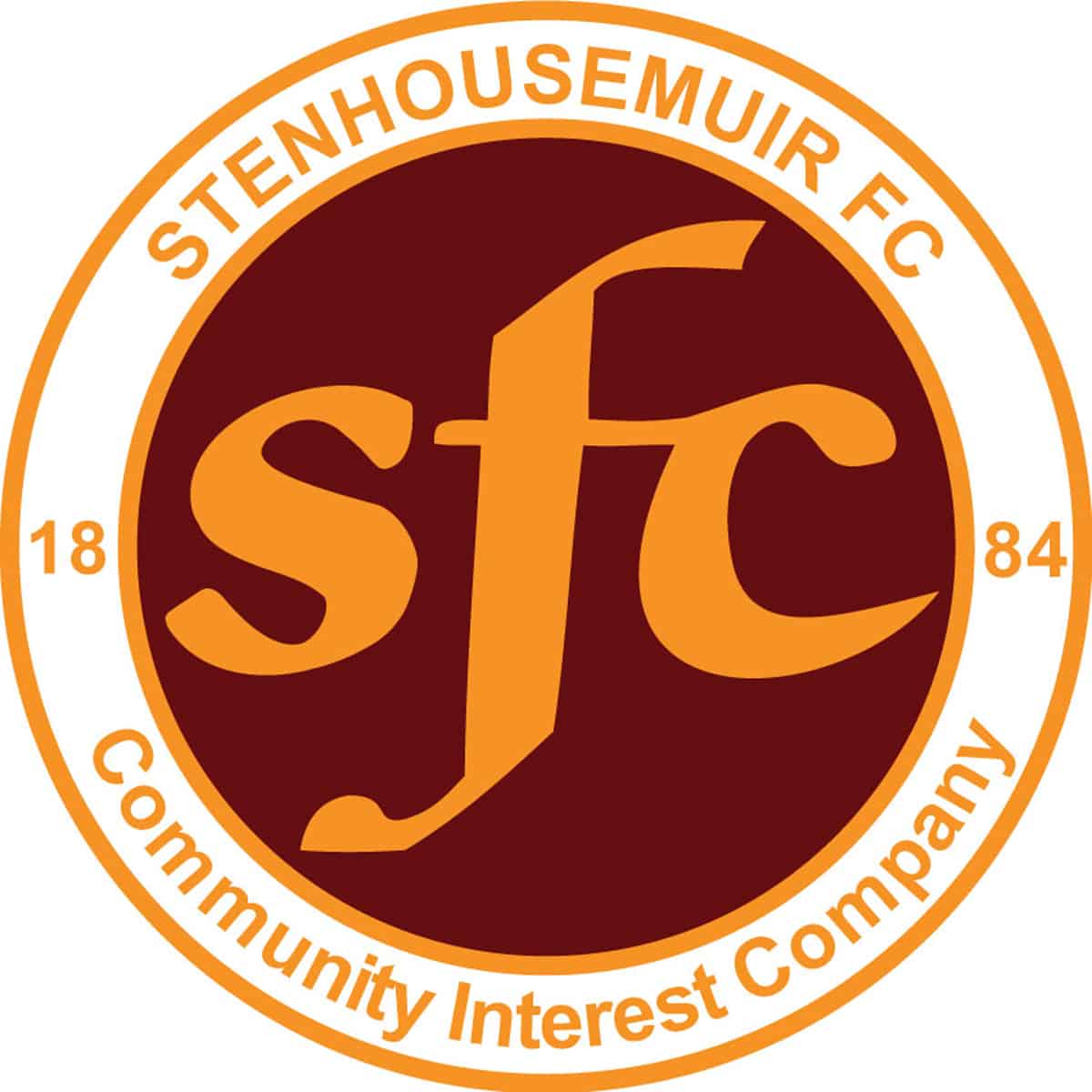 SPFL Ladbrokes League 1
Ochilview Park Stenhousemuir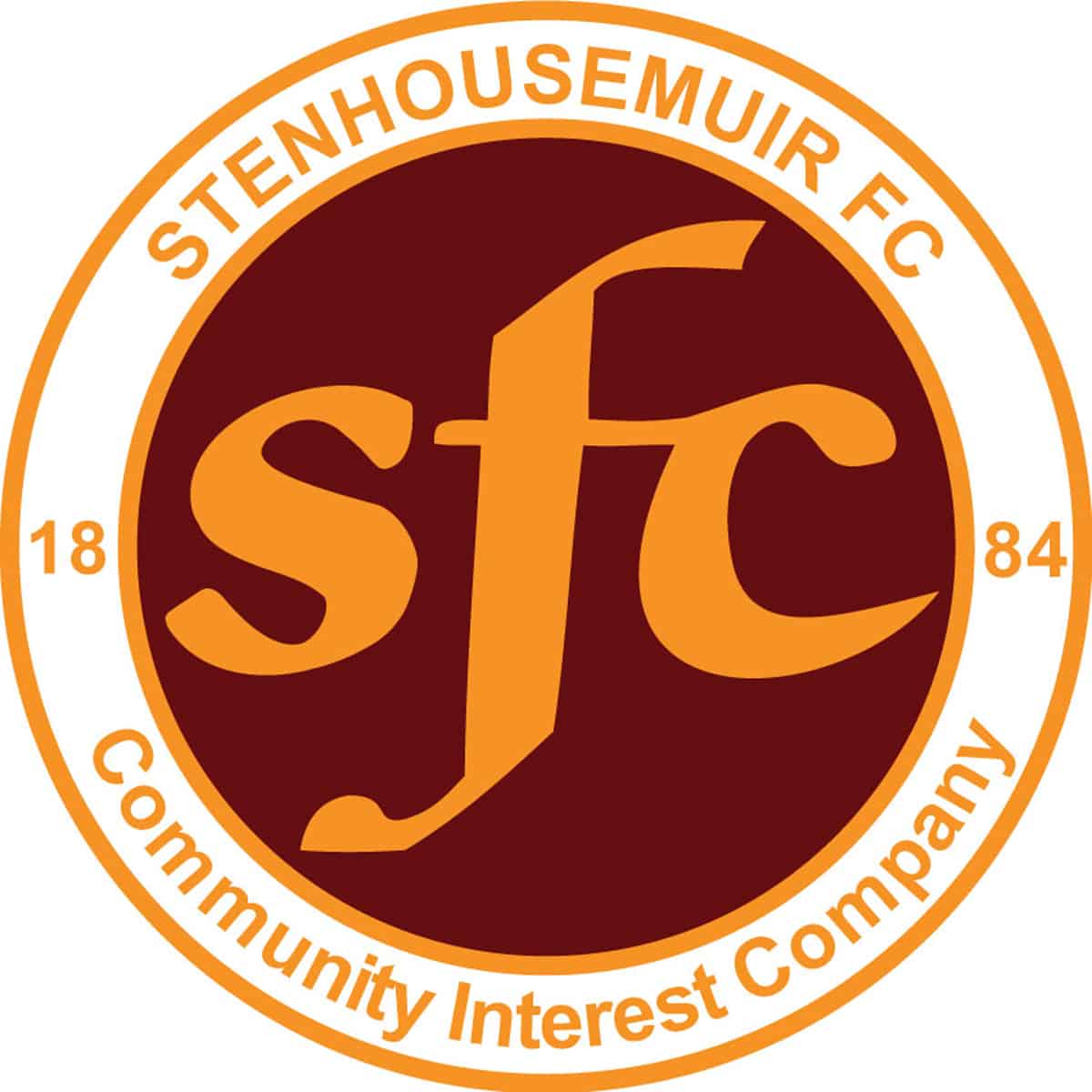 SPFL Ladbrokes League 1
Ochilview Park Stenhousemuir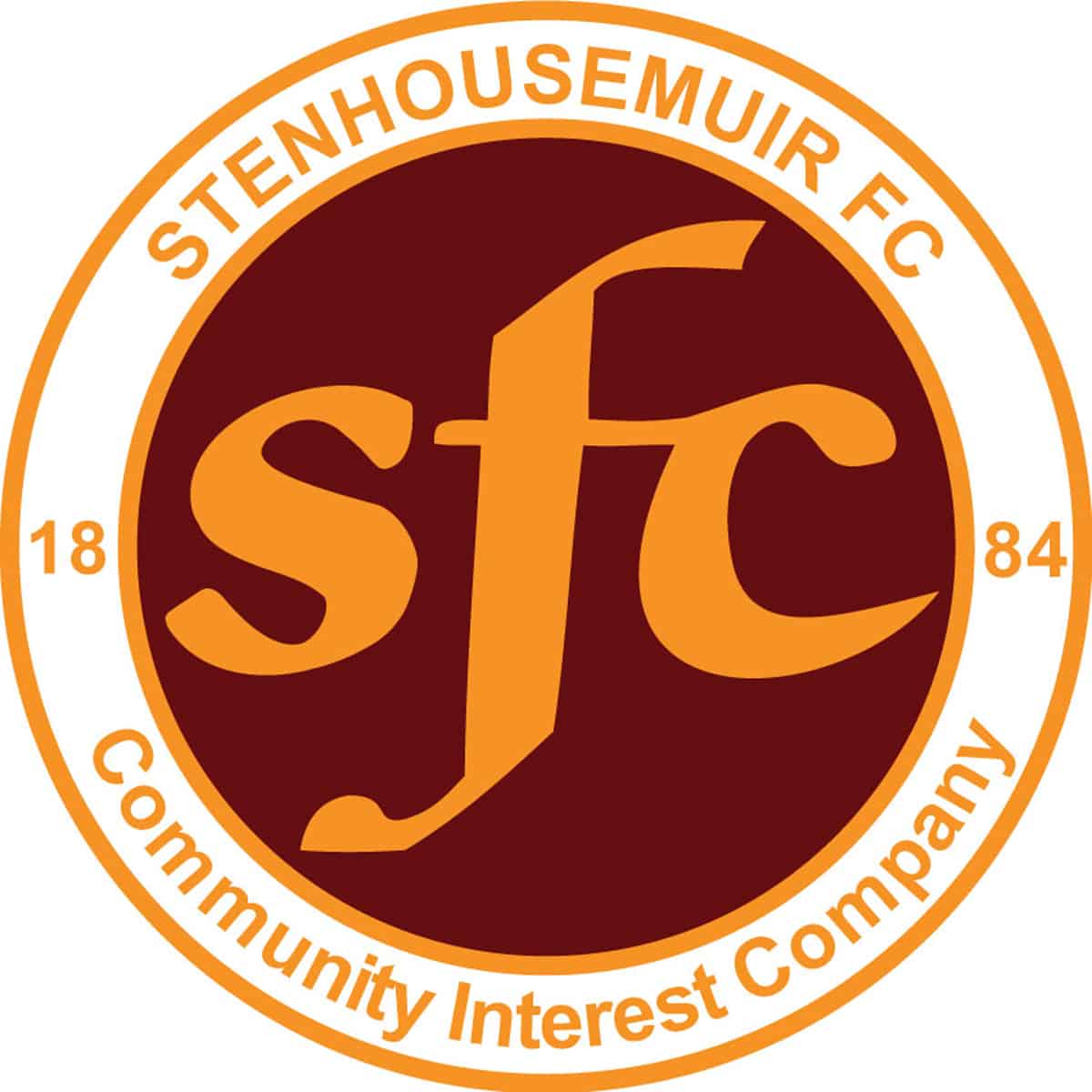 SPFL Ladbrokes League 1
Stair Park, Stranraer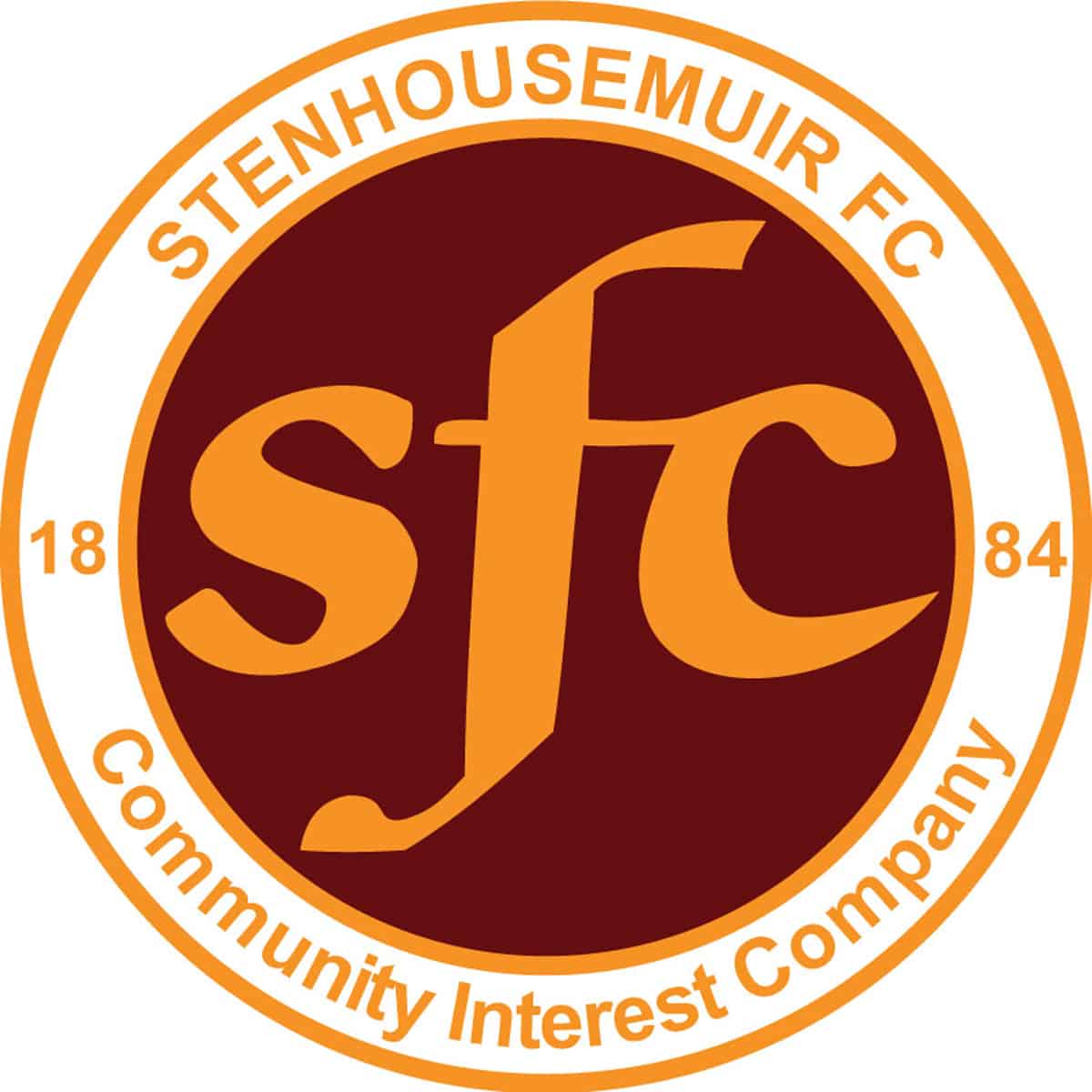 SPFL Ladbrokes League 1
Ochilview Park Stenhousemuir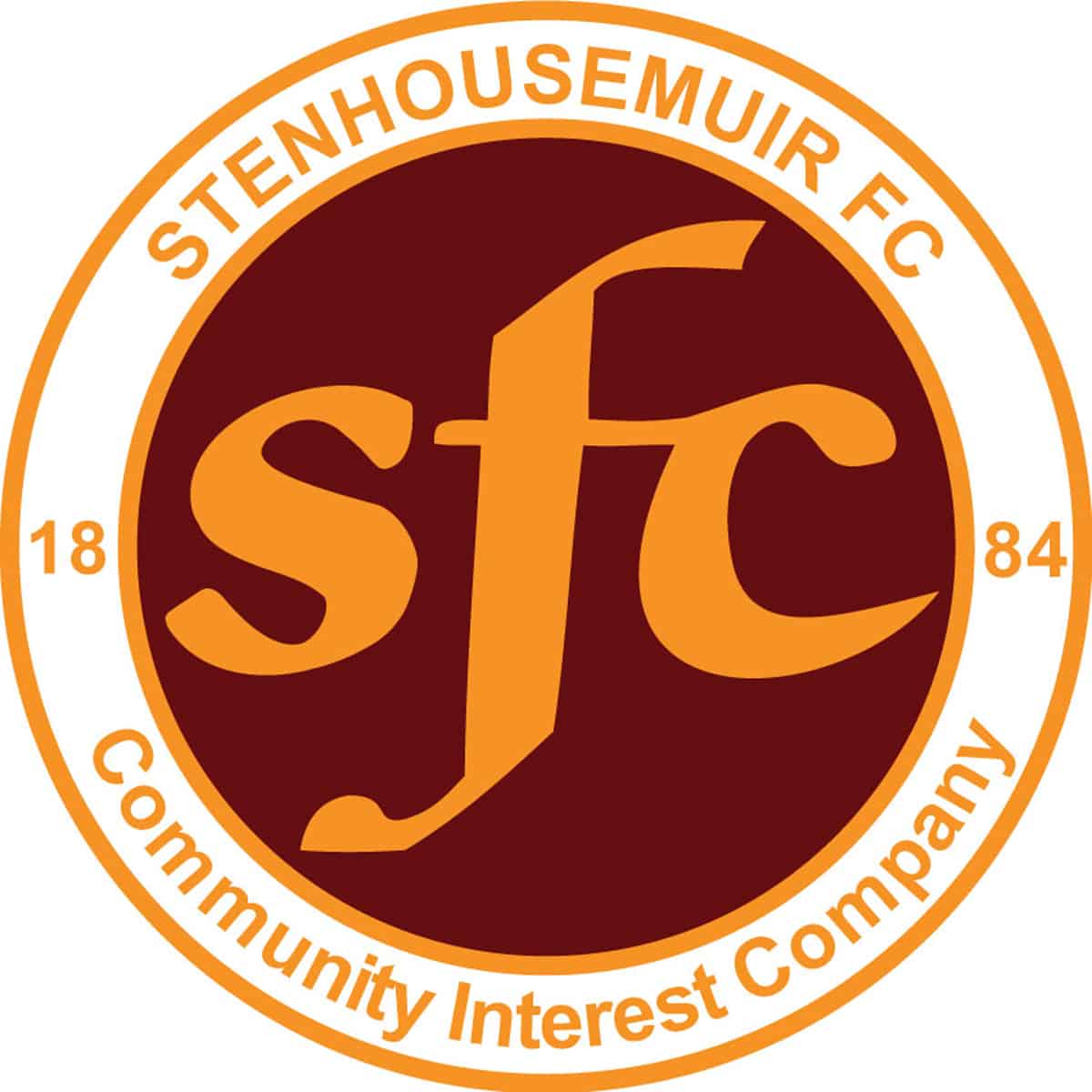 SPFL Ladbrokes League 1
Somerset Park, Ayr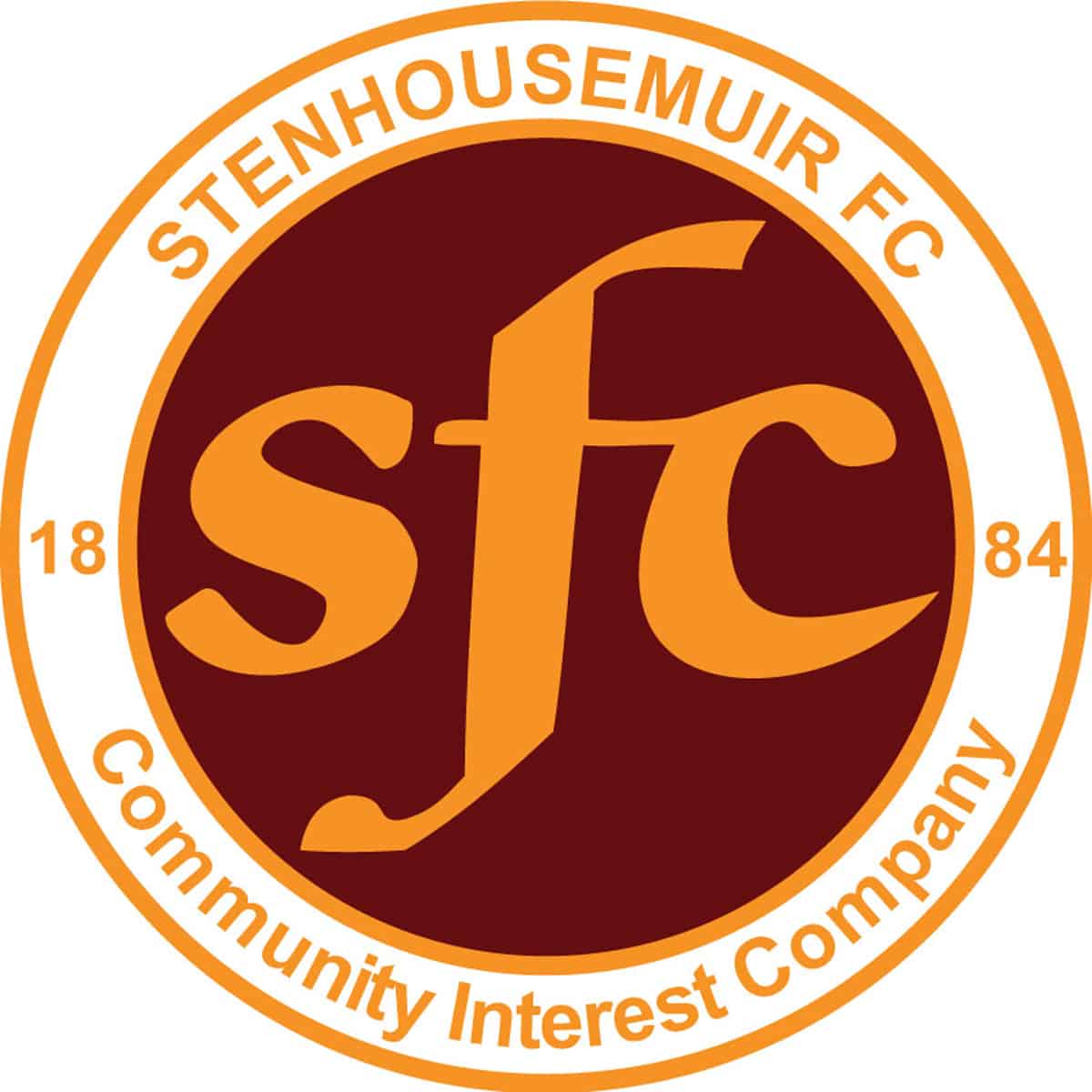 SPFL Ladbrokes League 1
Ochilview Park Stenhousemuir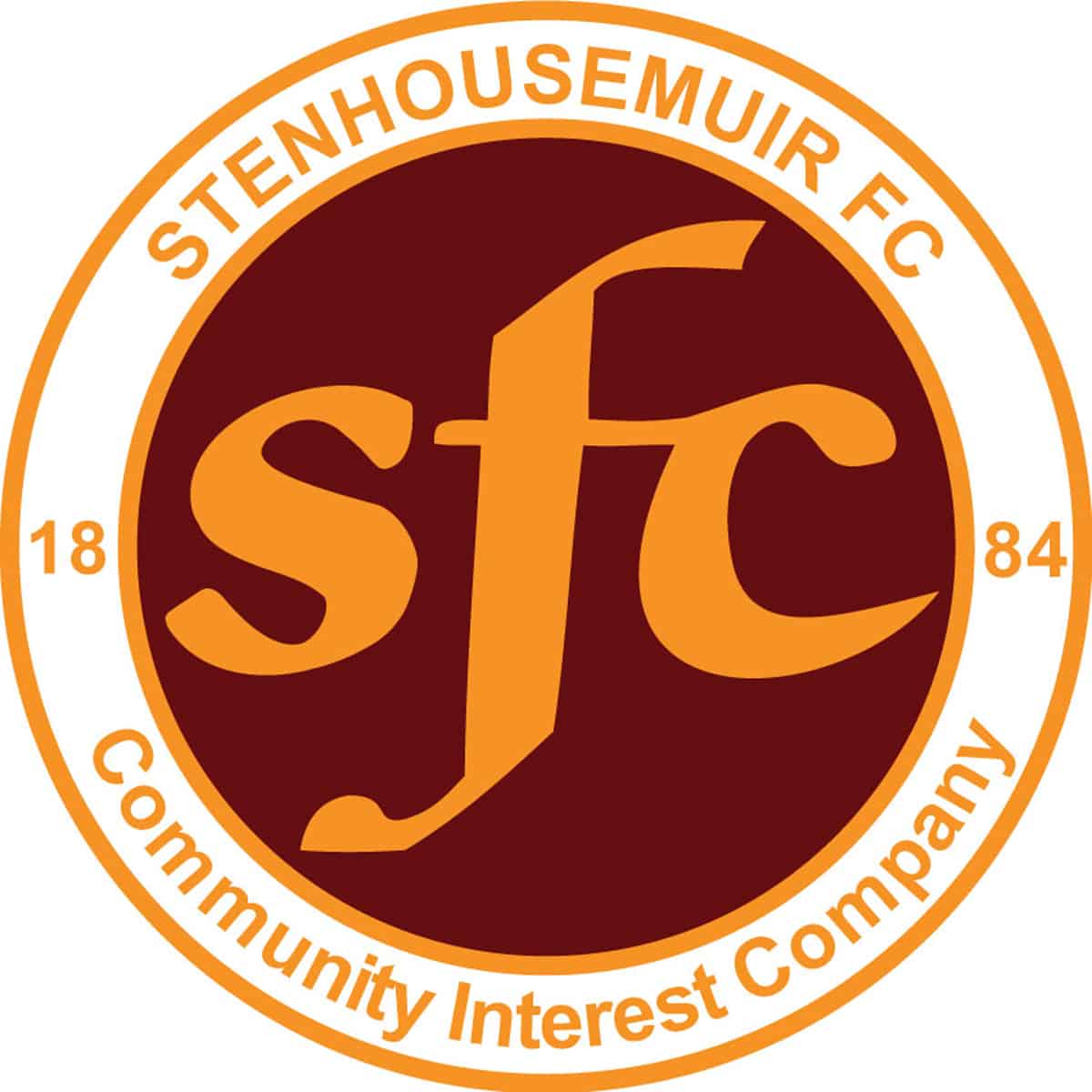 SPFL Ladbrokes League 1
Cappielow Park, Greenock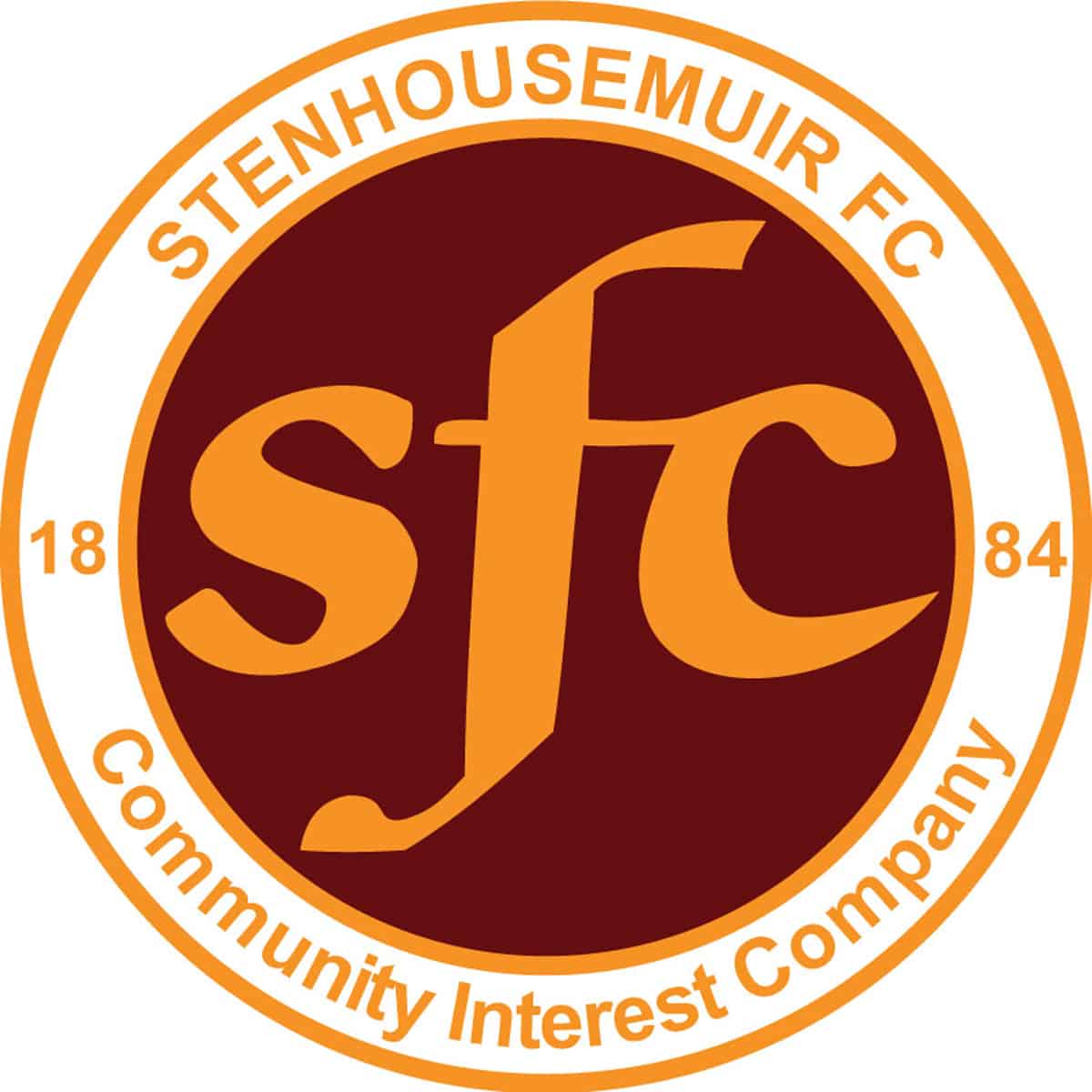 SPFL Ladbrokes League 1
Ochilview Park Stenhousemuir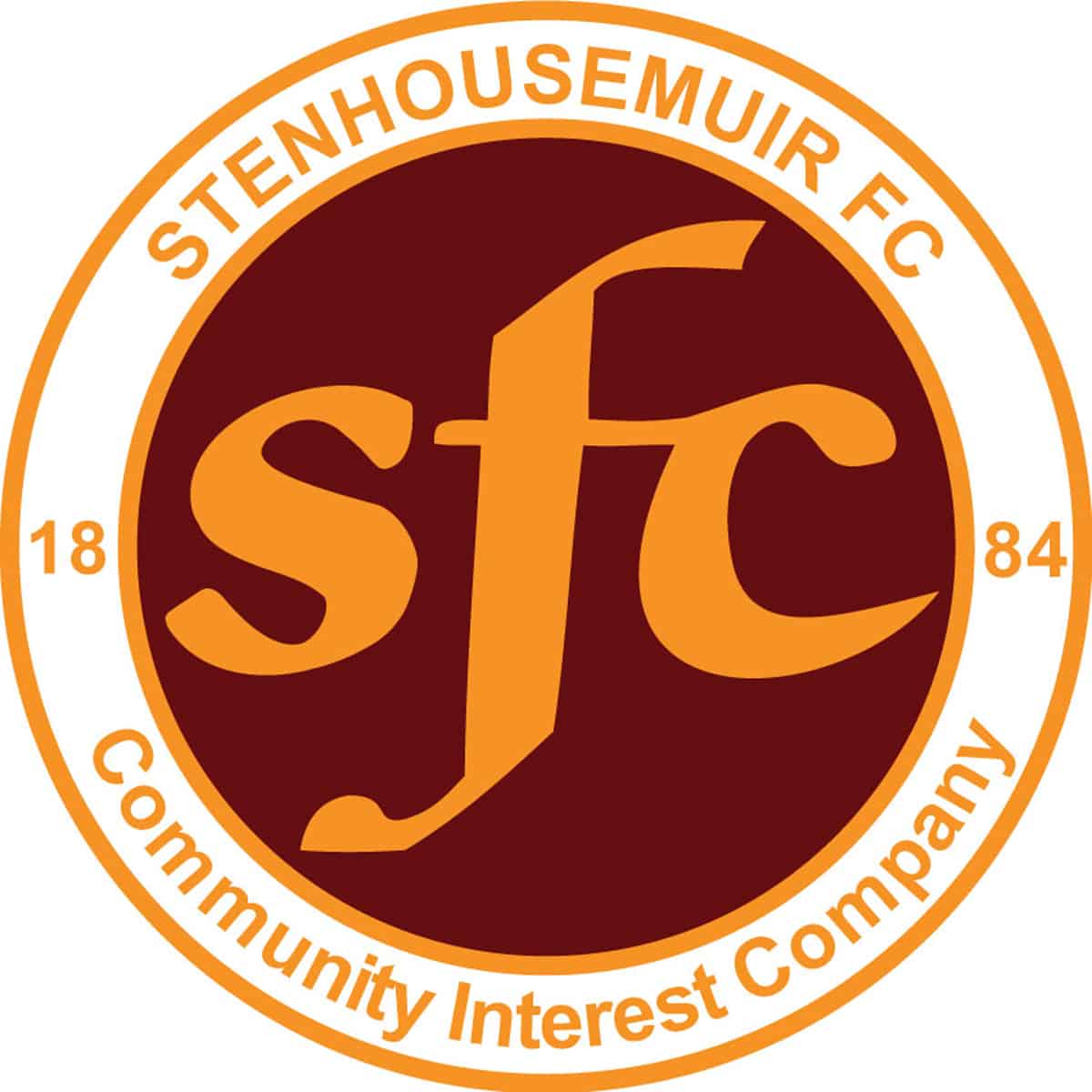 SPFL Ladbrokes League 1
Excelsior Stadium, Airdrie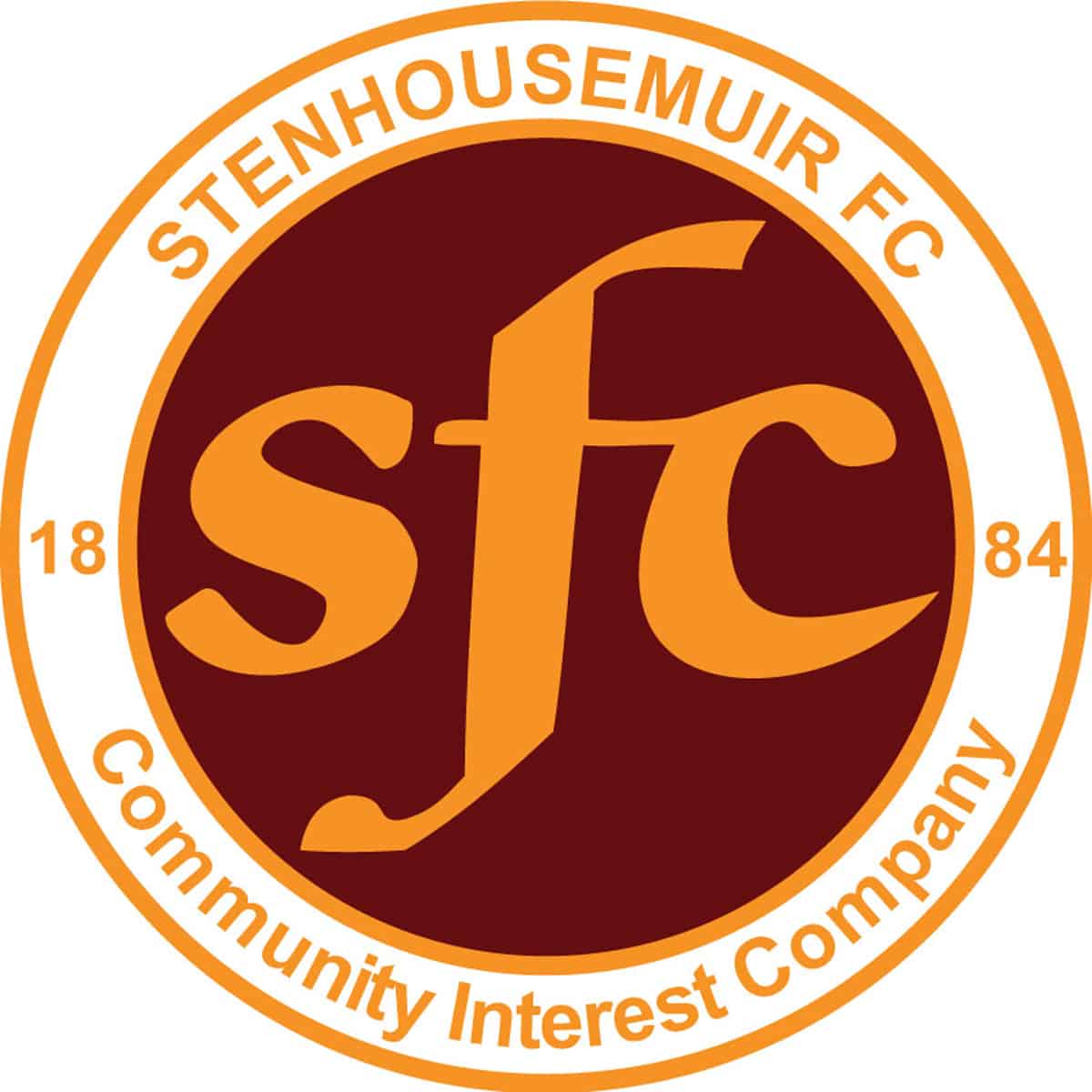 William Hill Scottish Cup
Ochilview Park Stenhousemuir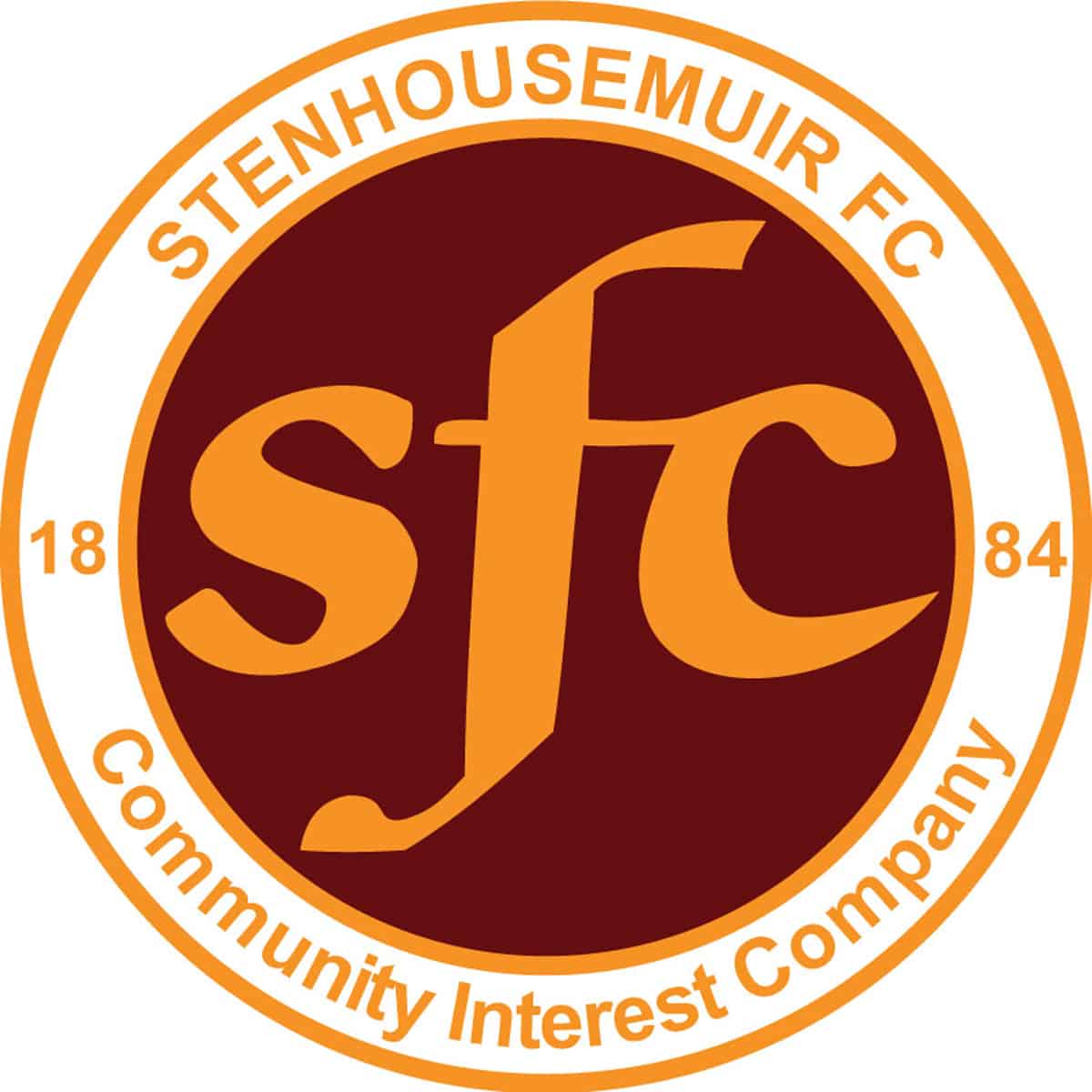 SPFL Ladbrokes League 1
Ochilview Park Stenhousemuir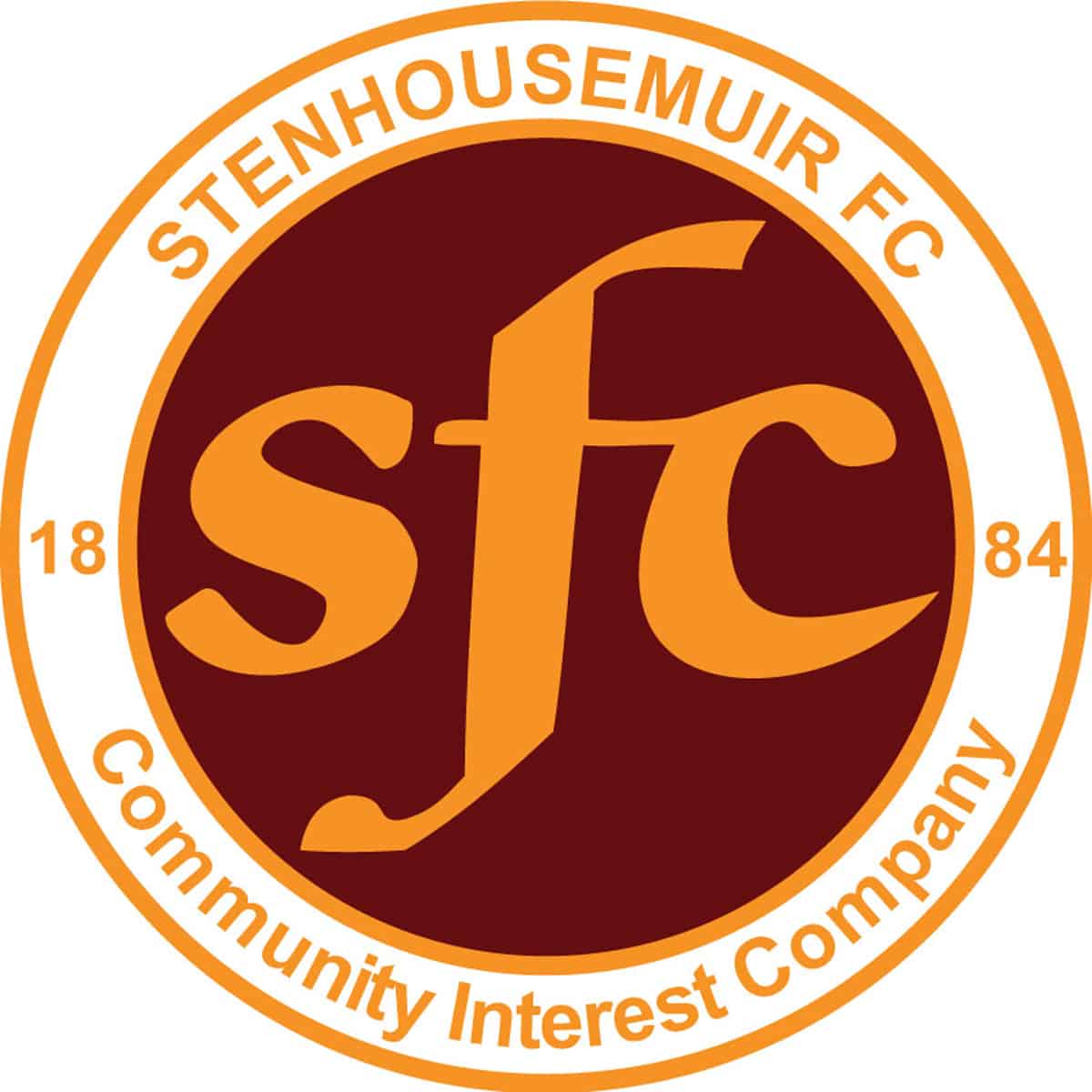 SPFL Ladbrokes League 1
Forthbank Stadium, Stirling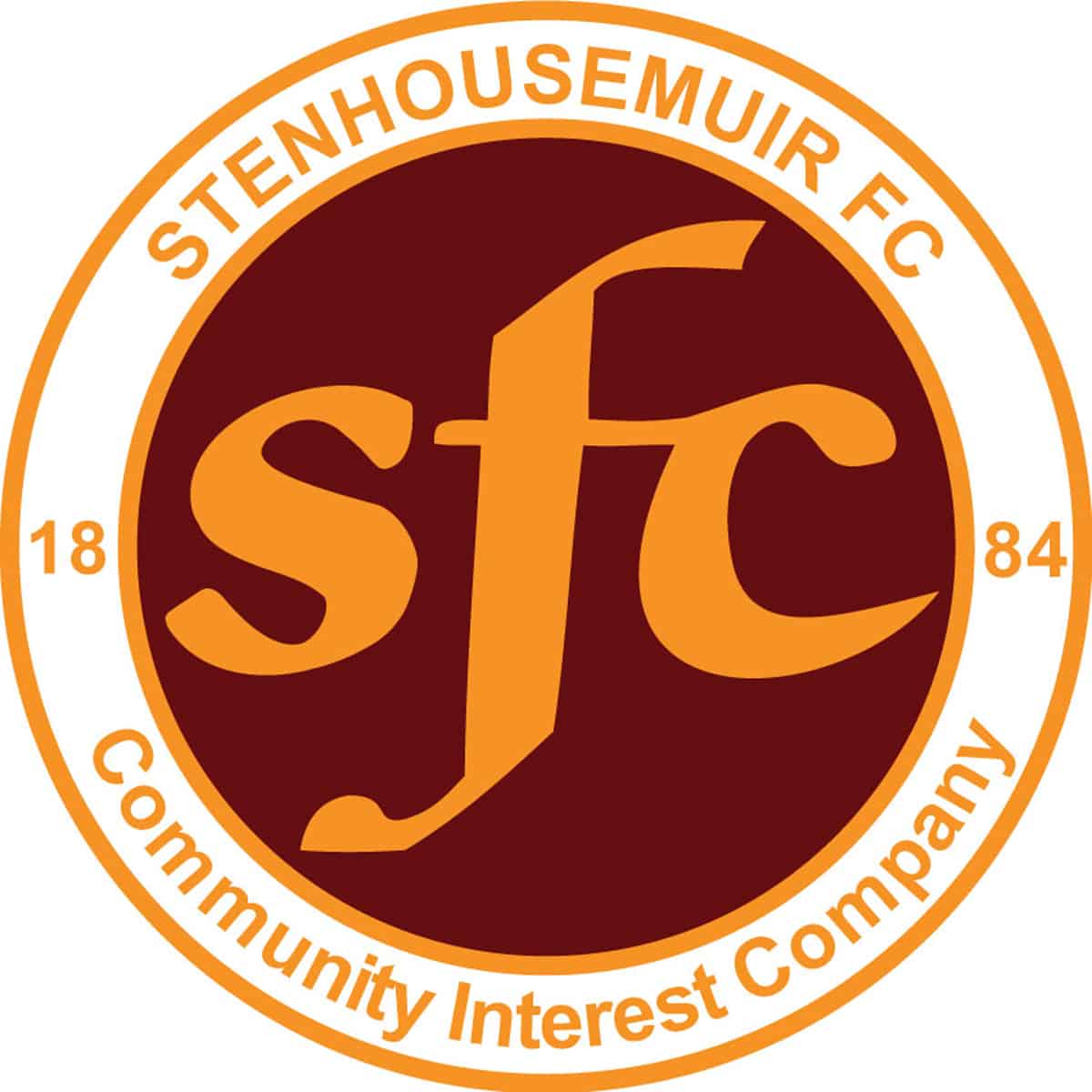 SPFL Ladbrokes League 1
Station Park, Forfar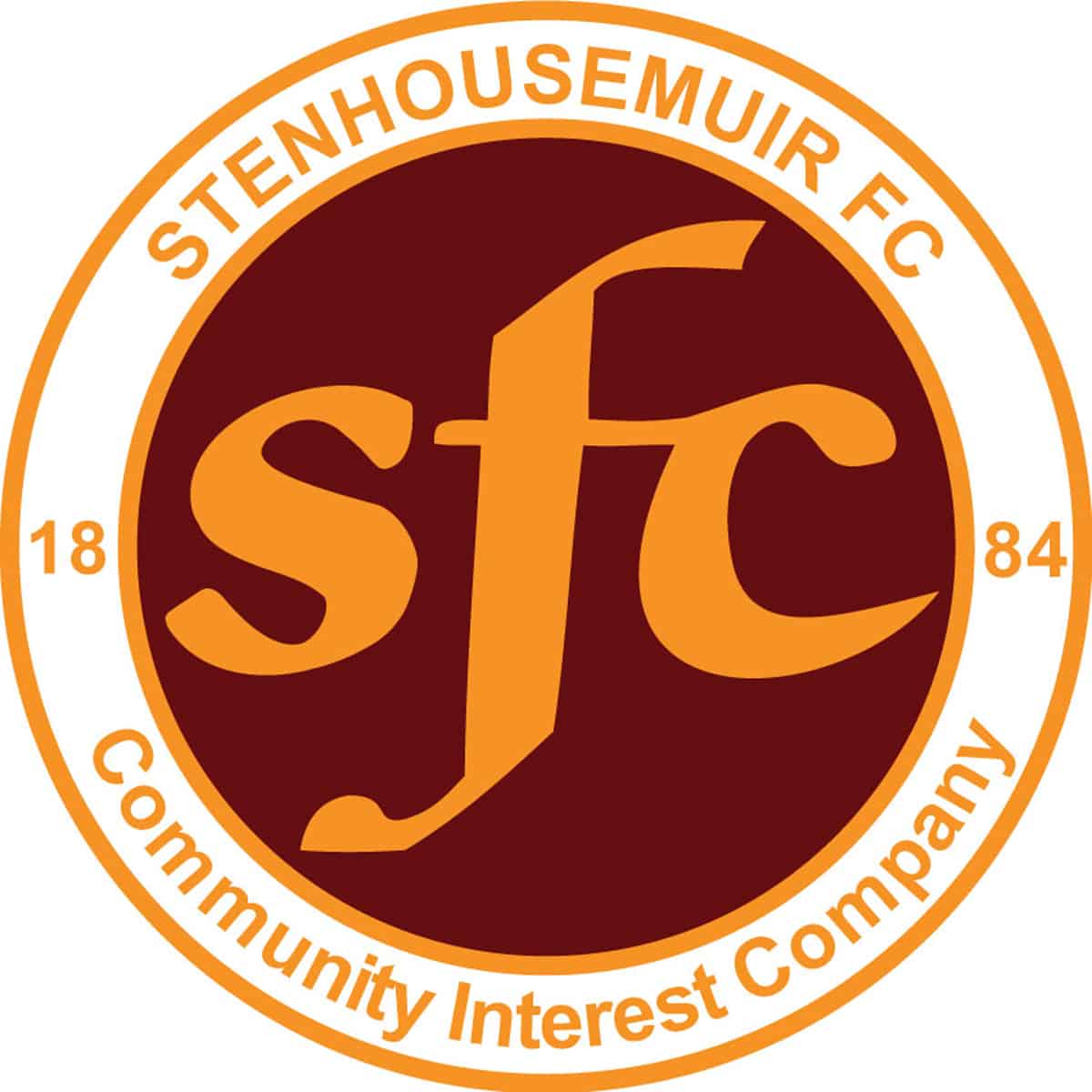 SPFL Ladbrokes League 1
Ochilview Park Stenhousemuir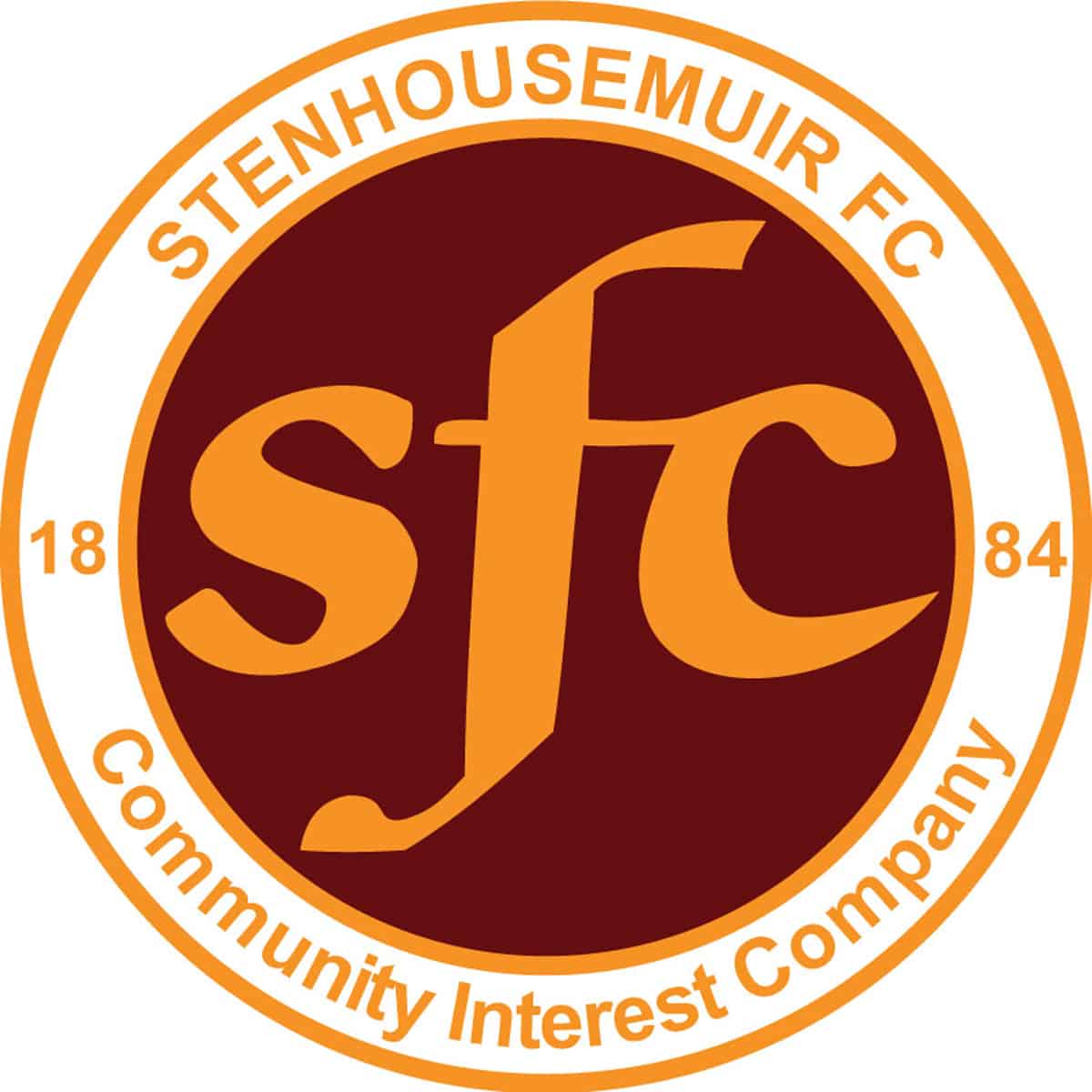 SPFL Ladbrokes League 1
Ochilview Park Stenhousemuir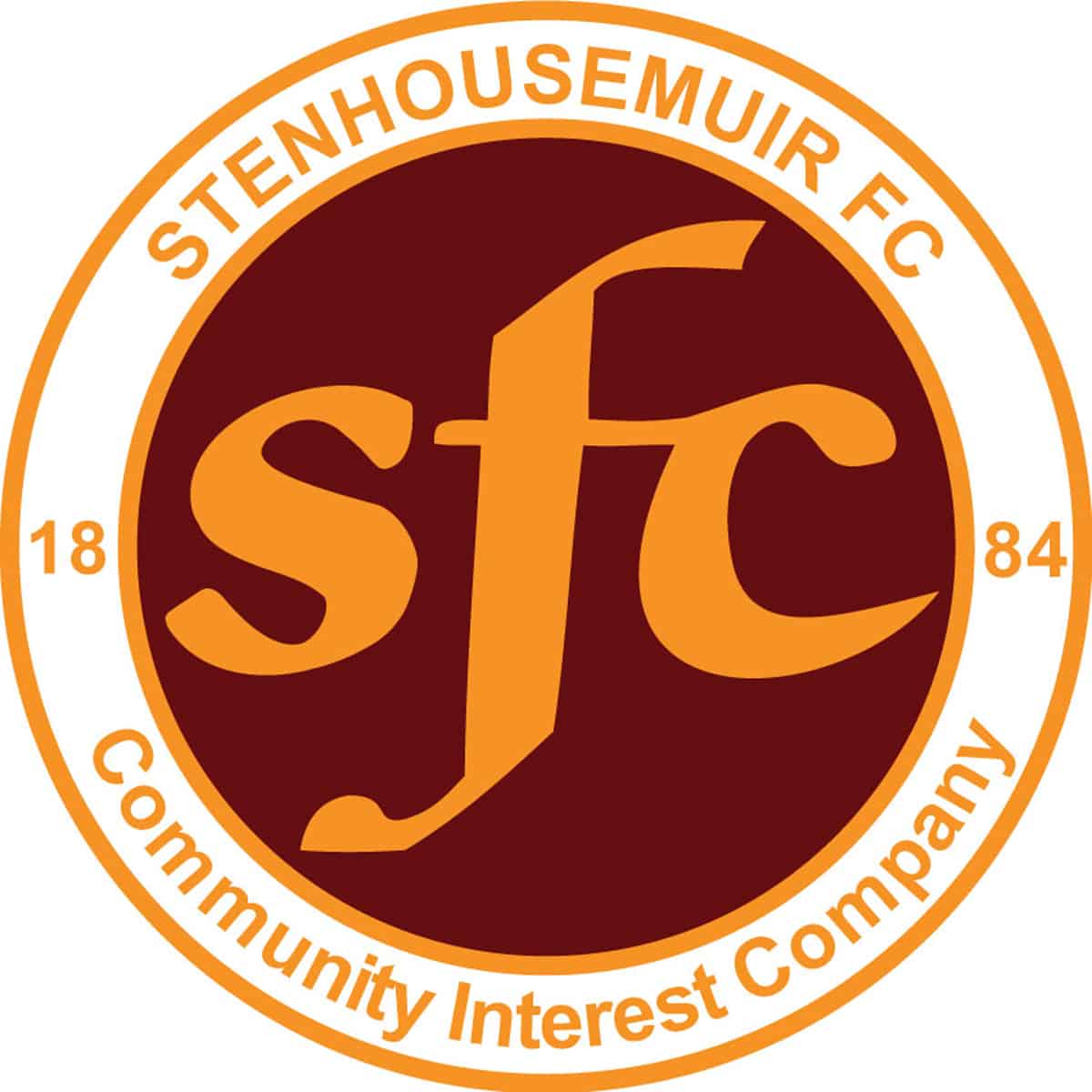 SPFL Ladbrokes League 1
Balmoor Stadium, Peterhead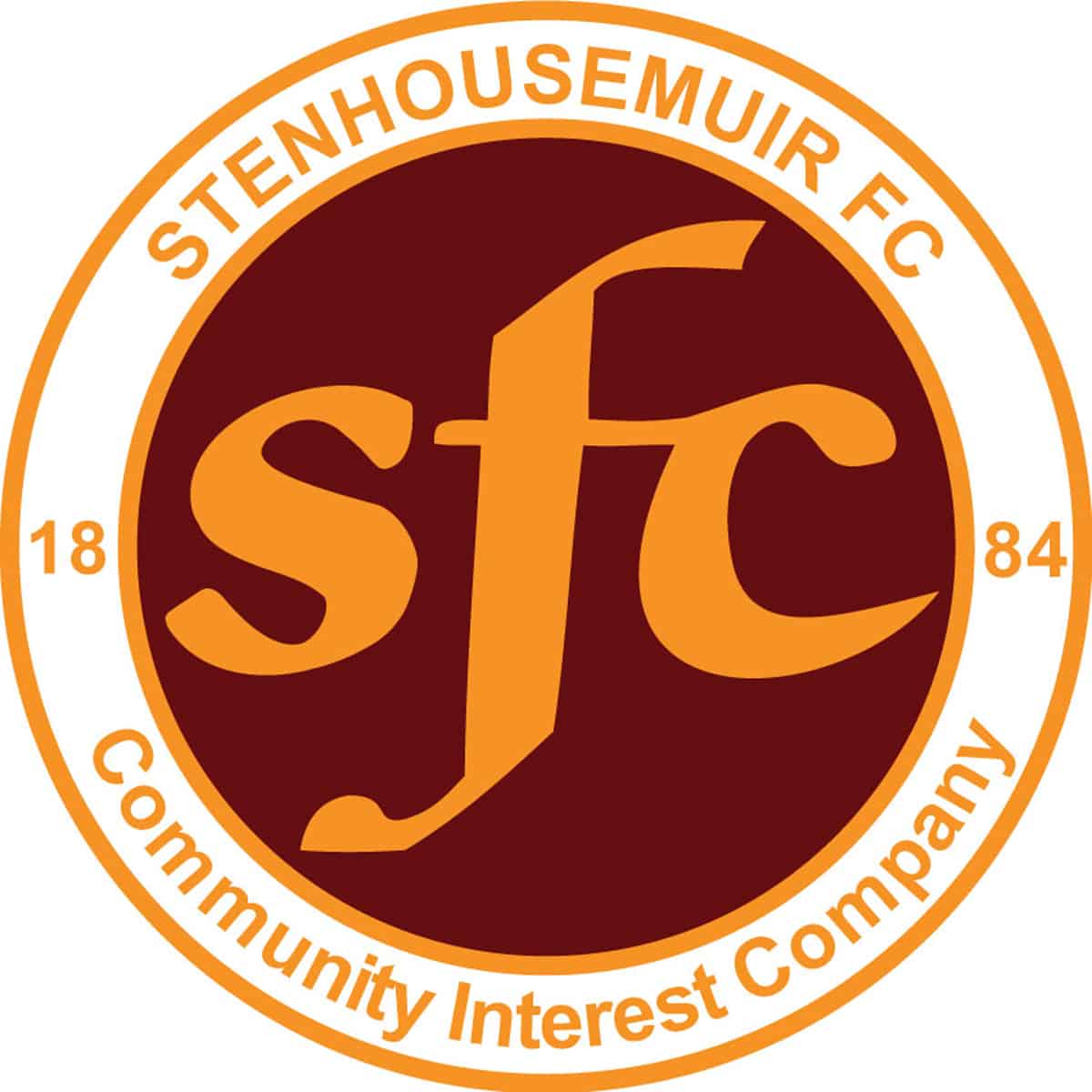 SPFL Ladbrokes League 1
East End Park, Dunfermline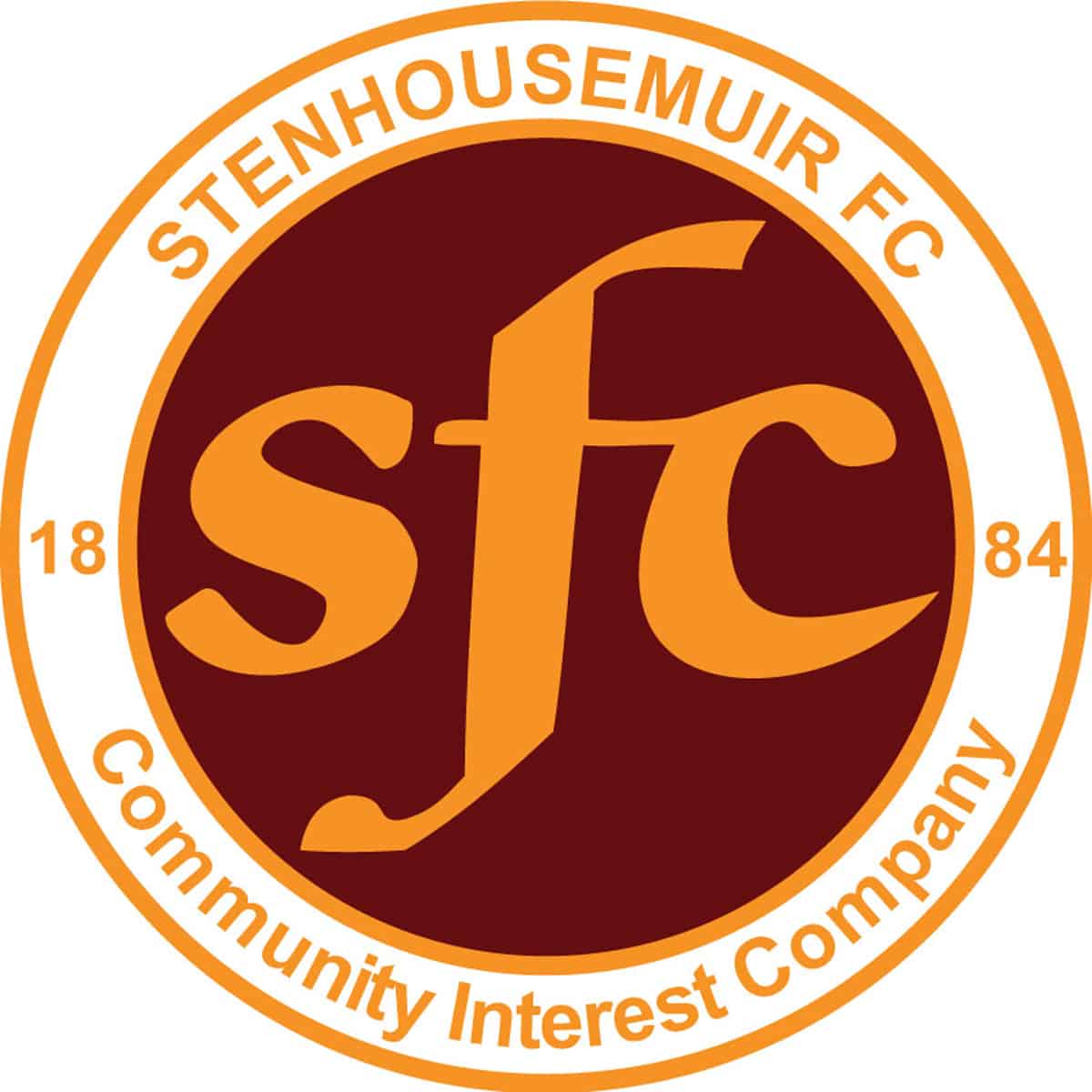 SPFL Ladbrokes League 1
Ochilview Park Stenhousemuir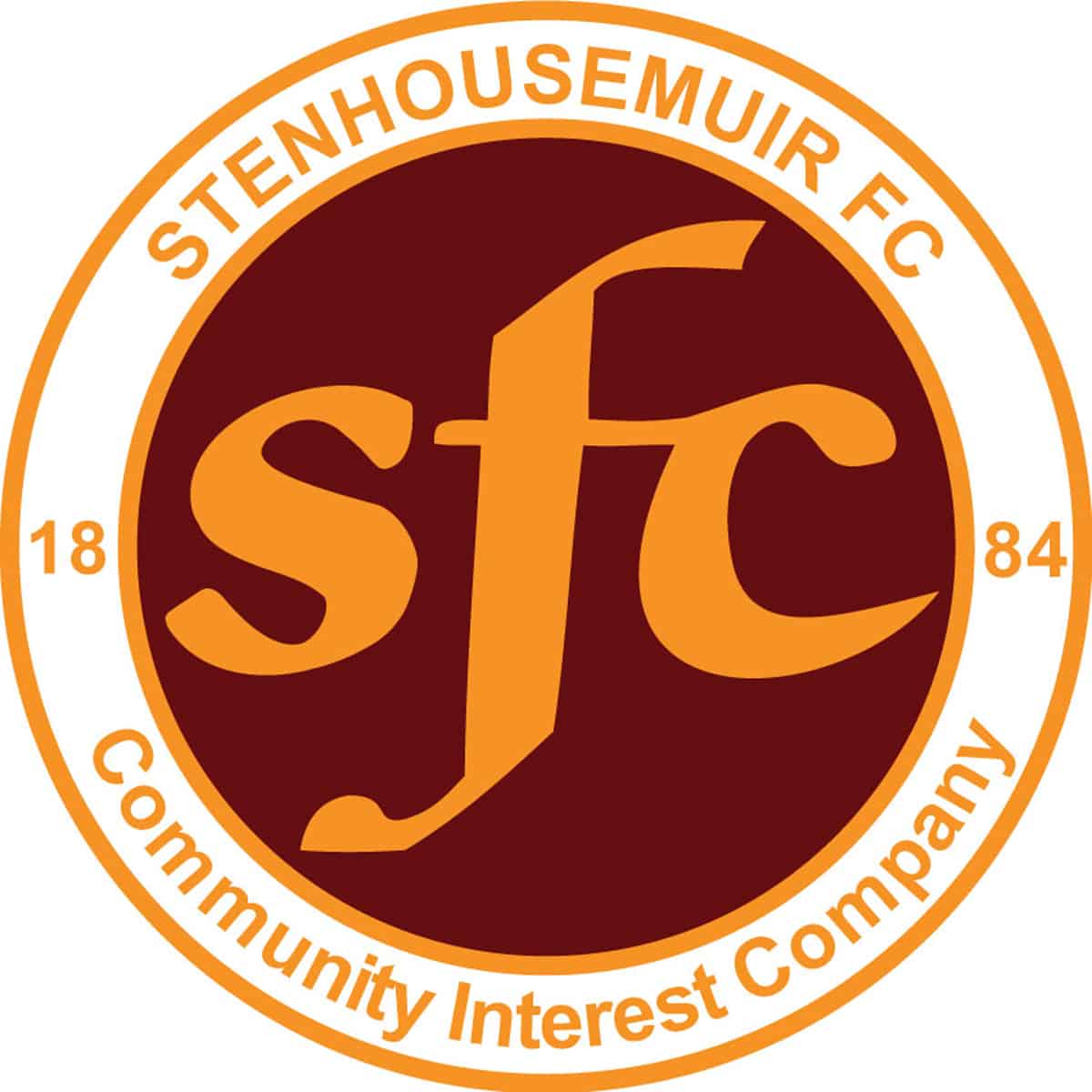 Betfred Cup
Ochilview Park Stenhousemuir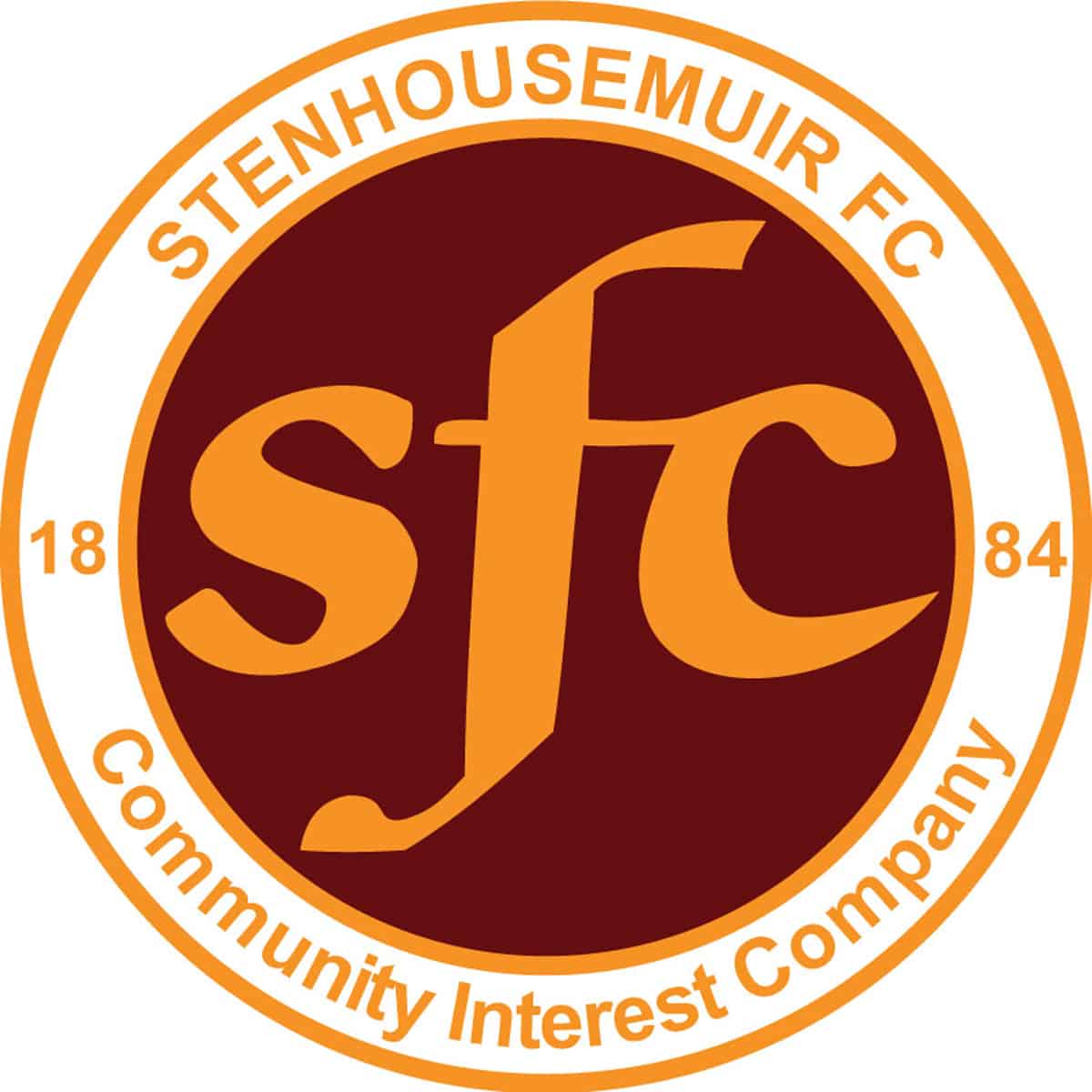 SPFL Ladbrokes League 1
Ochilview Park Stenhousemuir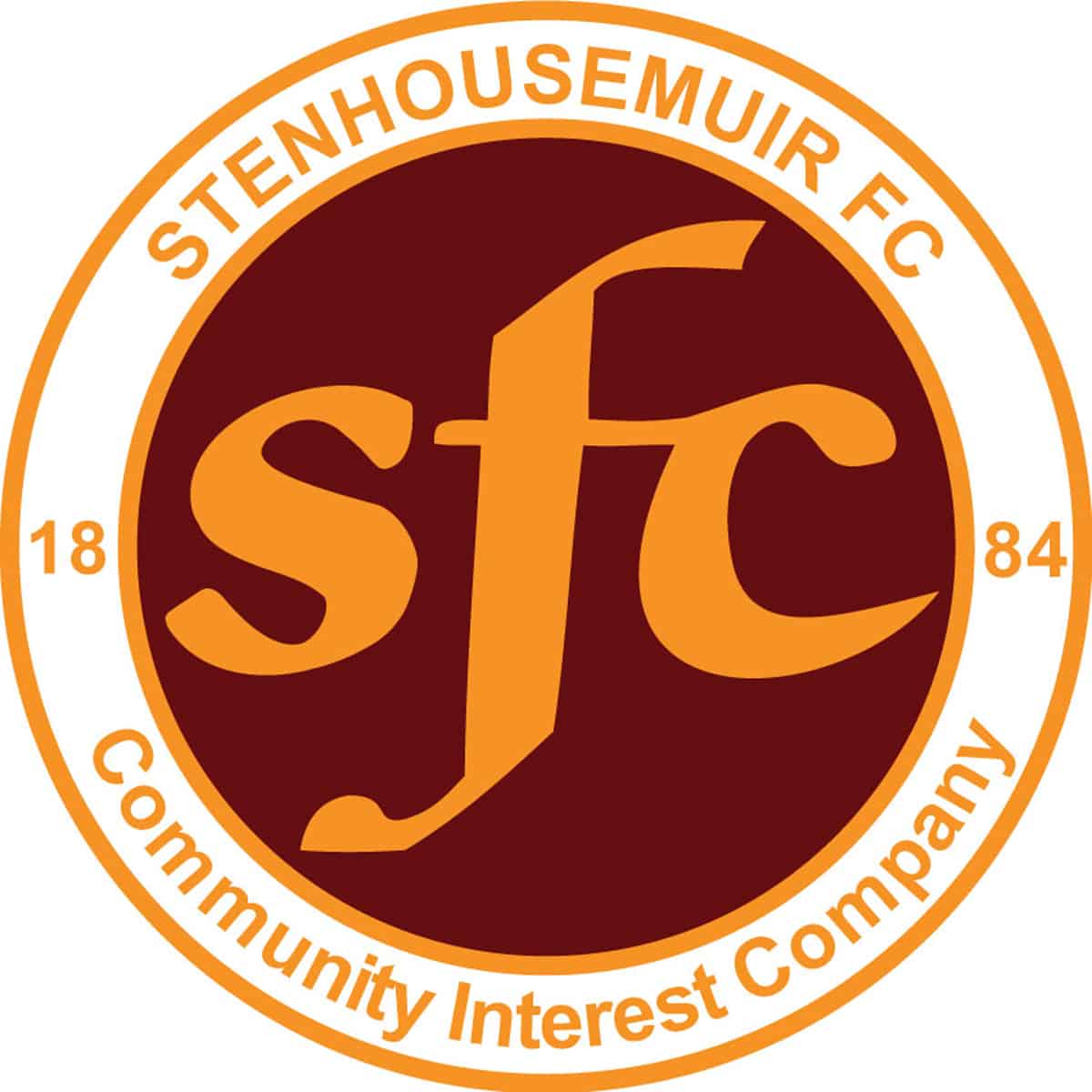 Stirlingshire Cup
Recreation Park, Alloa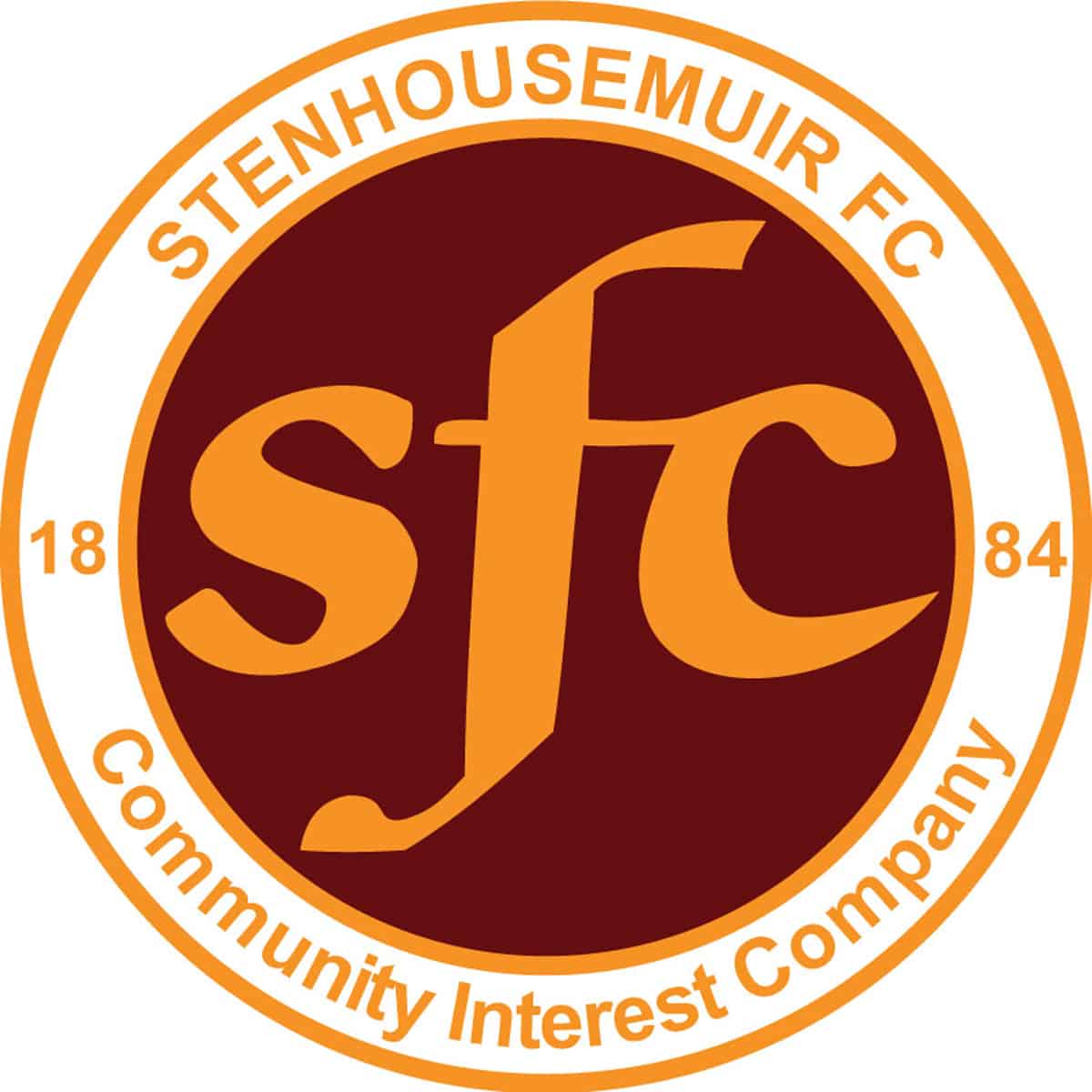 SPFL Ladbrokes League 1
Glebe Park, Brechin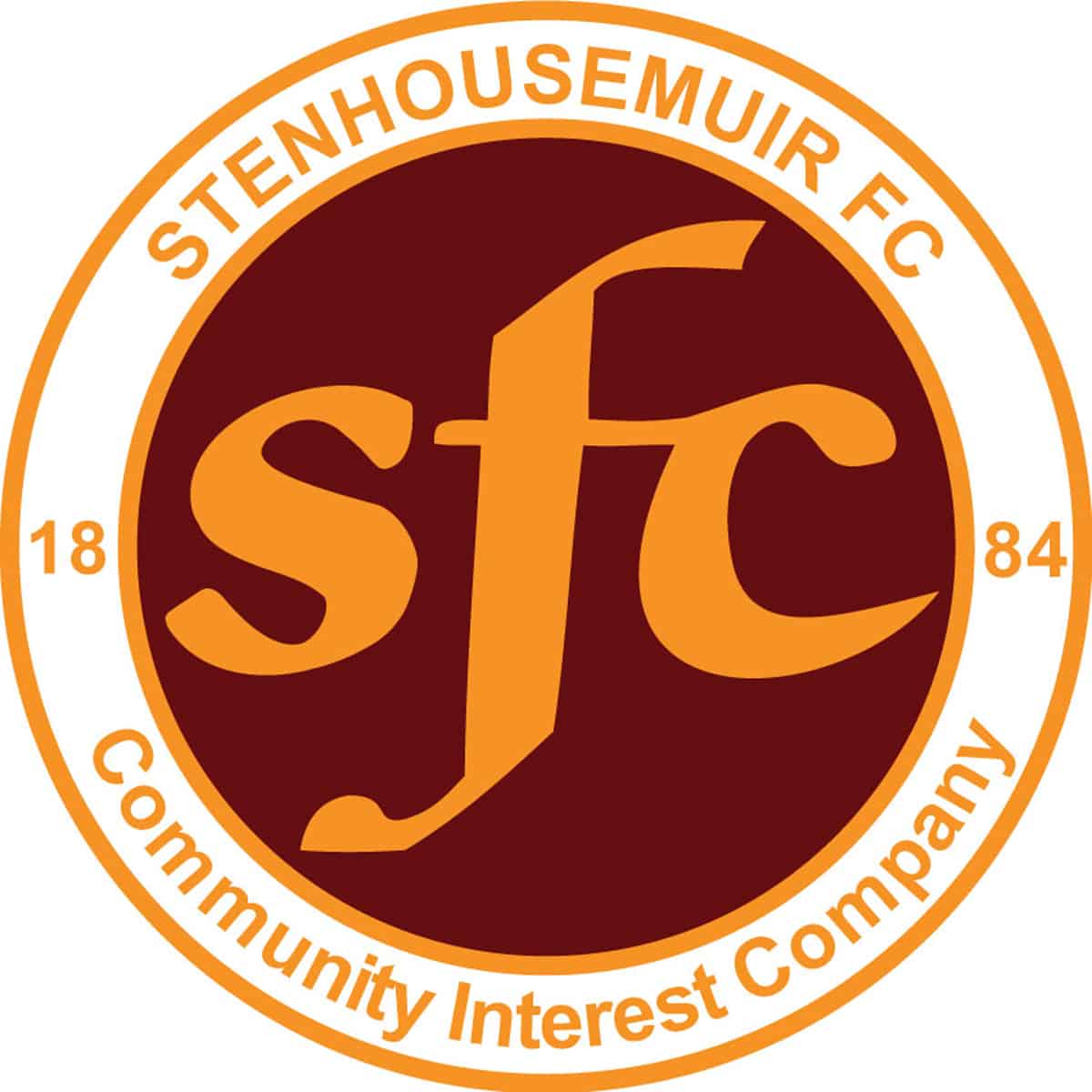 SPFL Ladbrokes League 1
Ochilview Park Stenhousemuir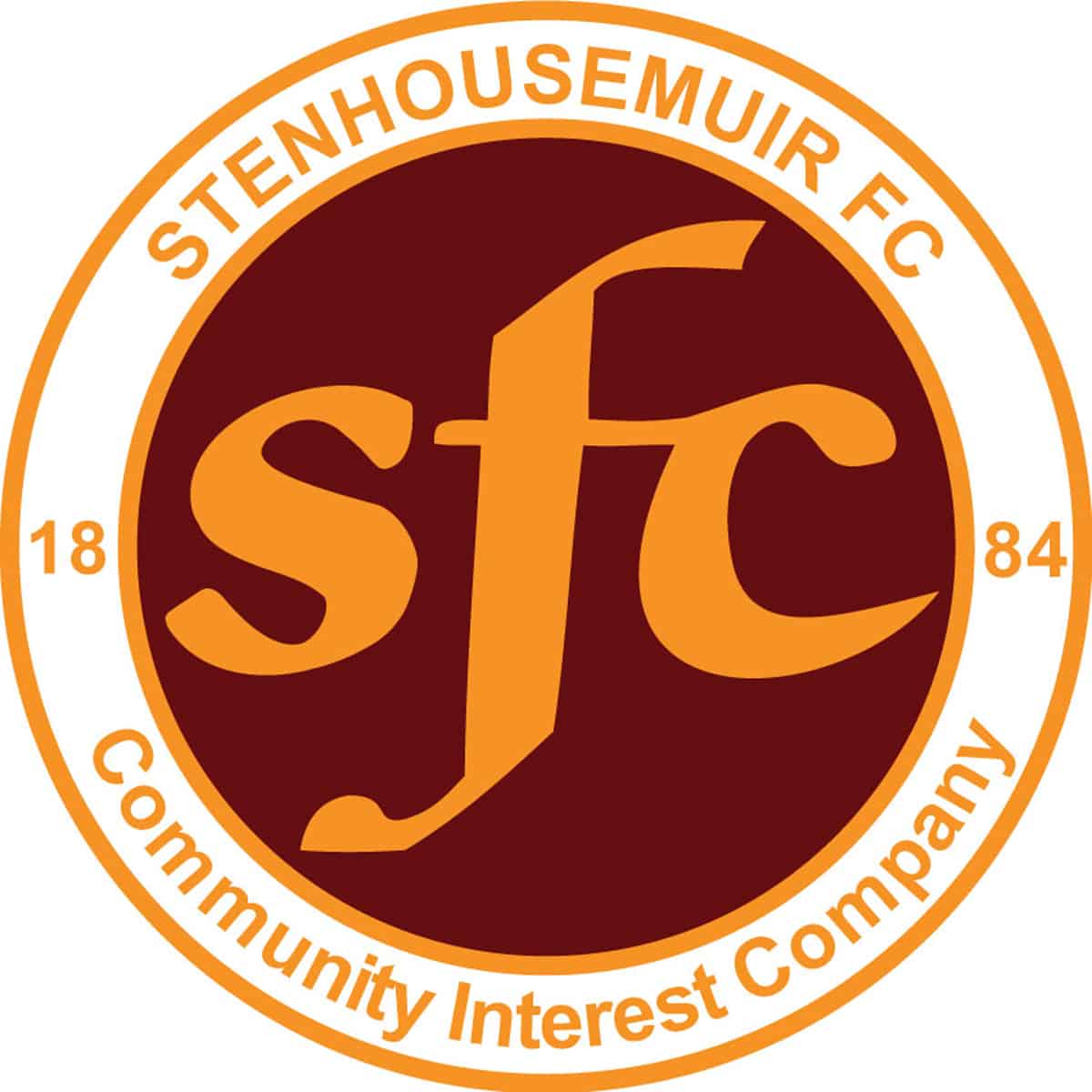 Betfred Cup
Excelsior Stadium, Airdrie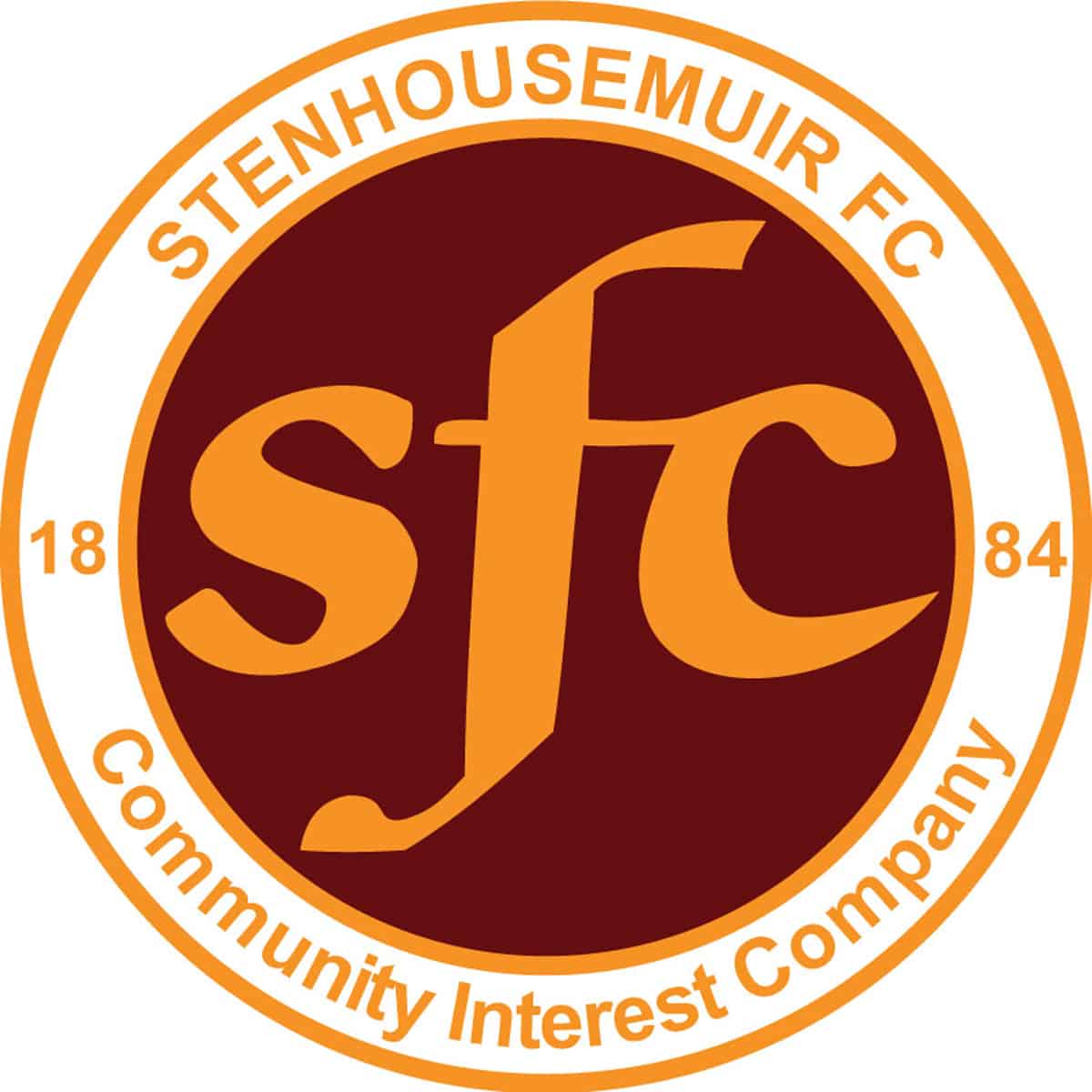 Stirlingshire Cup
Ochilview Park Stenhousemuir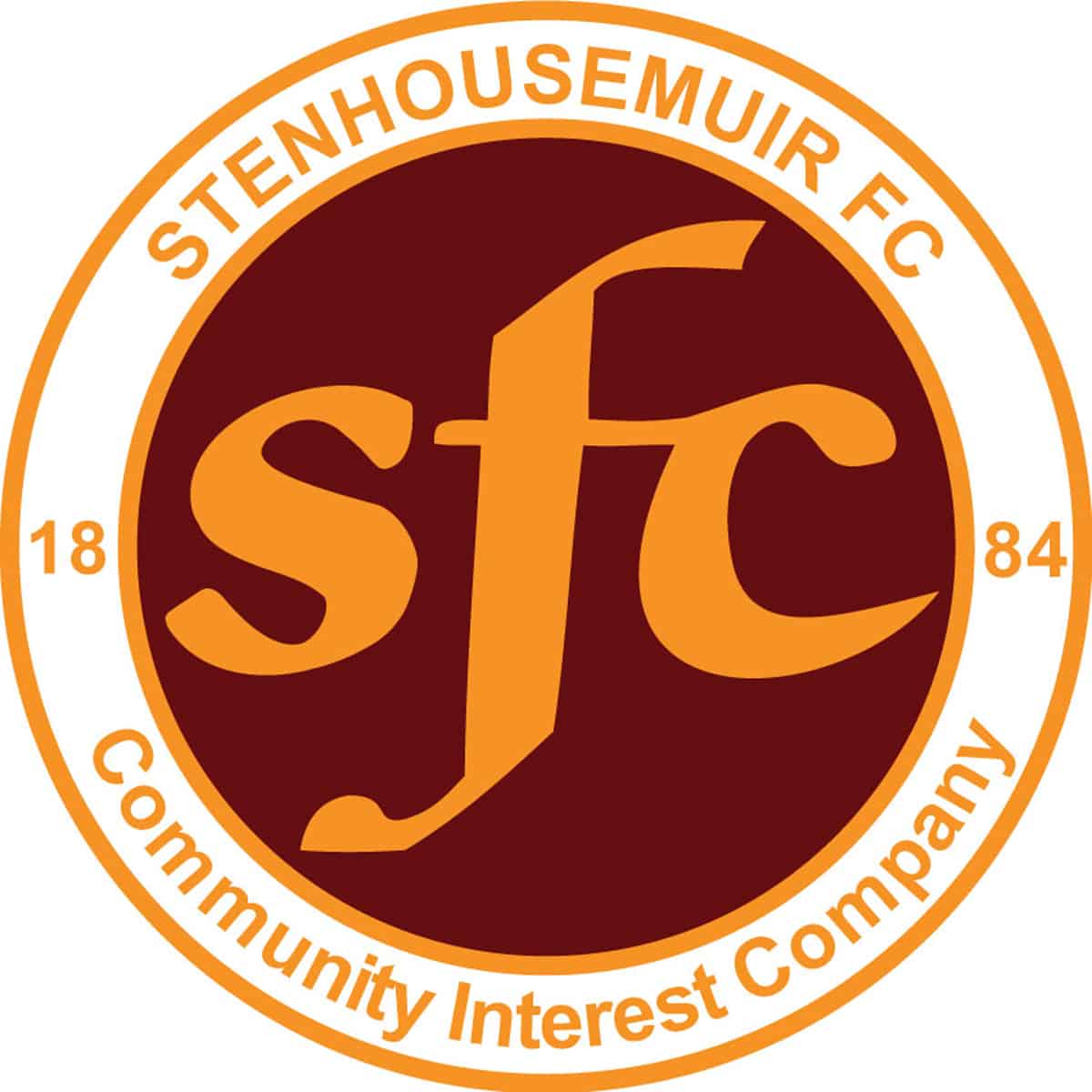 Petrofac Training Cup
Dudgeon Park, Brora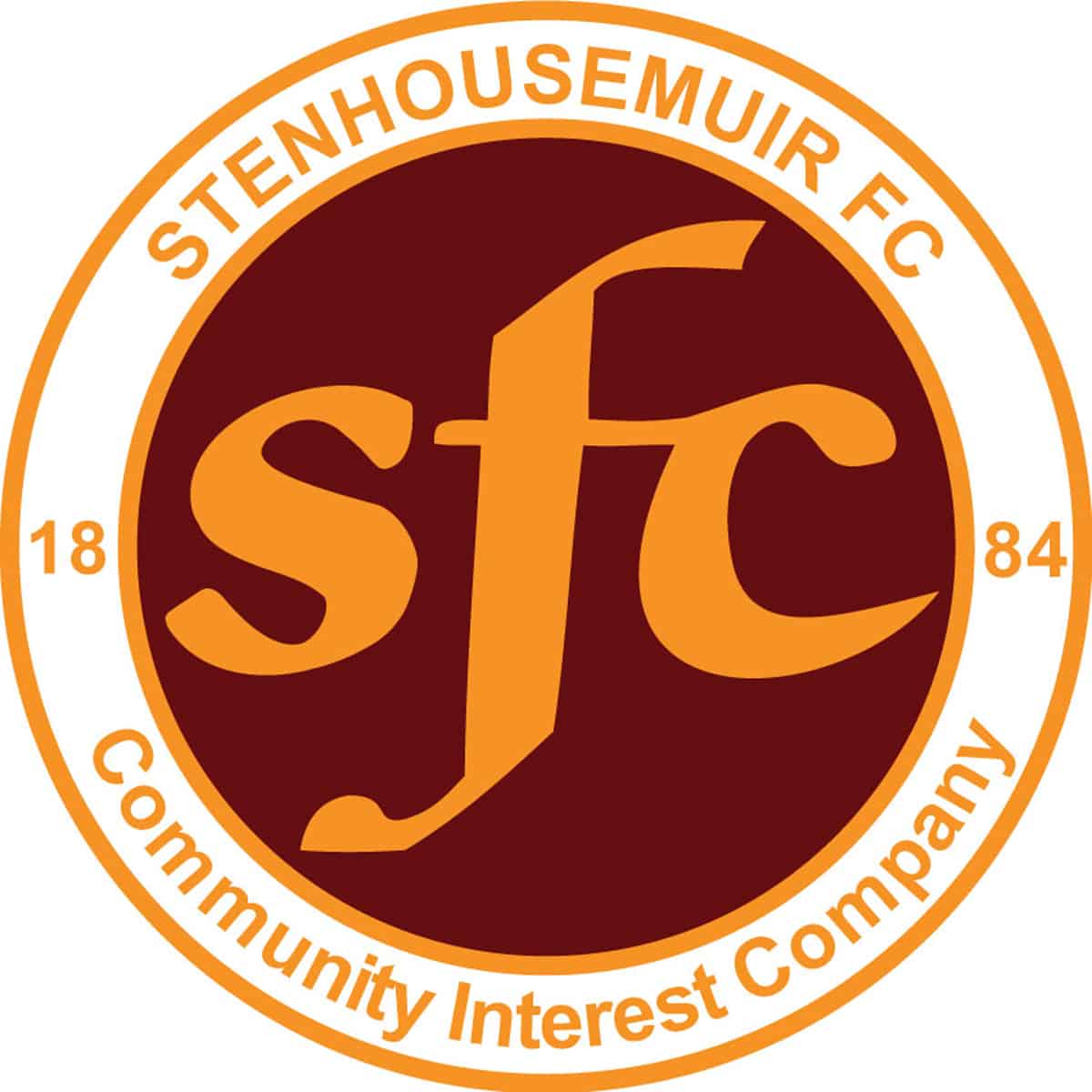 SPFL Ladbrokes League 1
Glebe Park, Brechin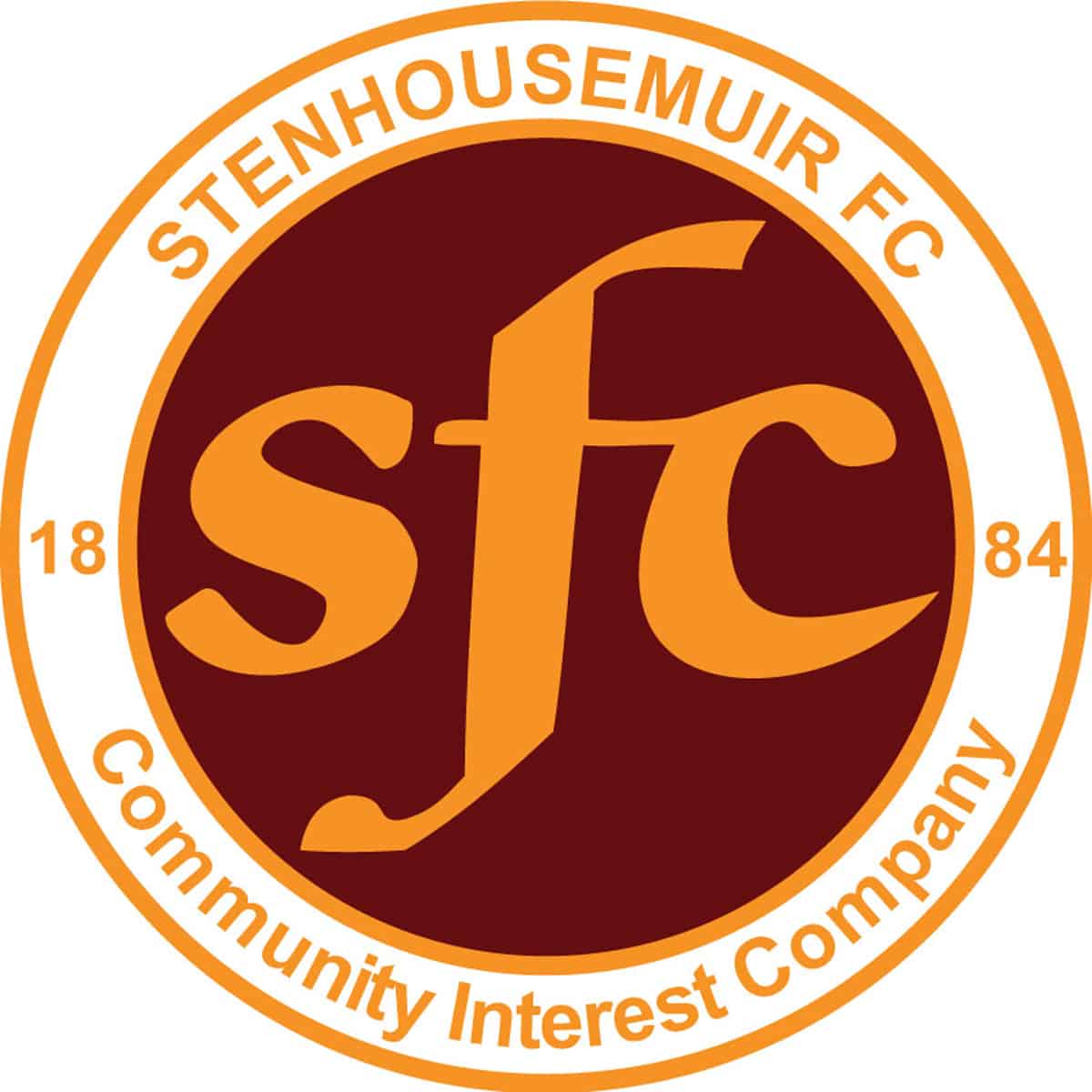 SPFL Ladbrokes League 1
Ochilview Park Stenhousemuir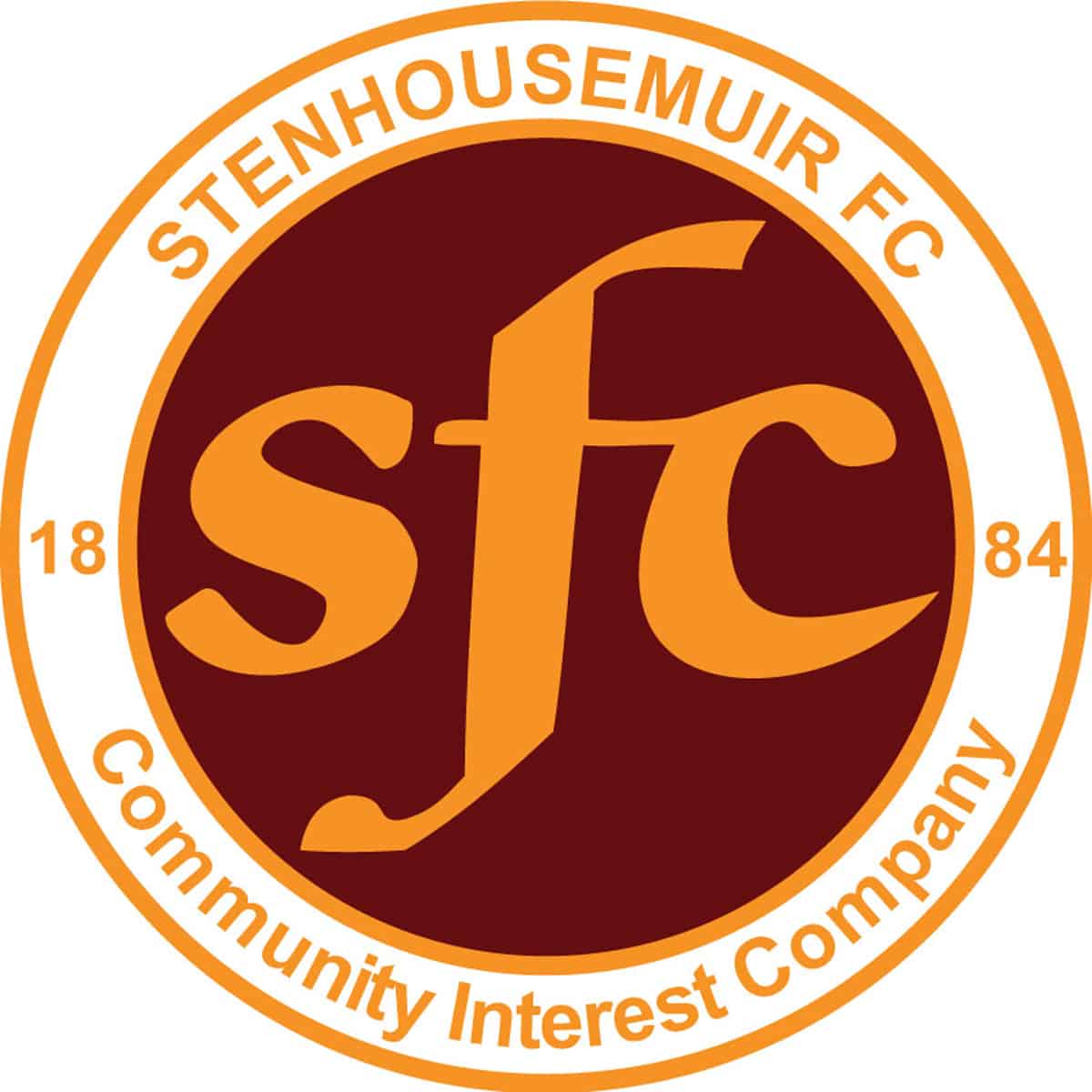 SPFL Ladbrokes League 1
Ochilview Park Stenhousemuir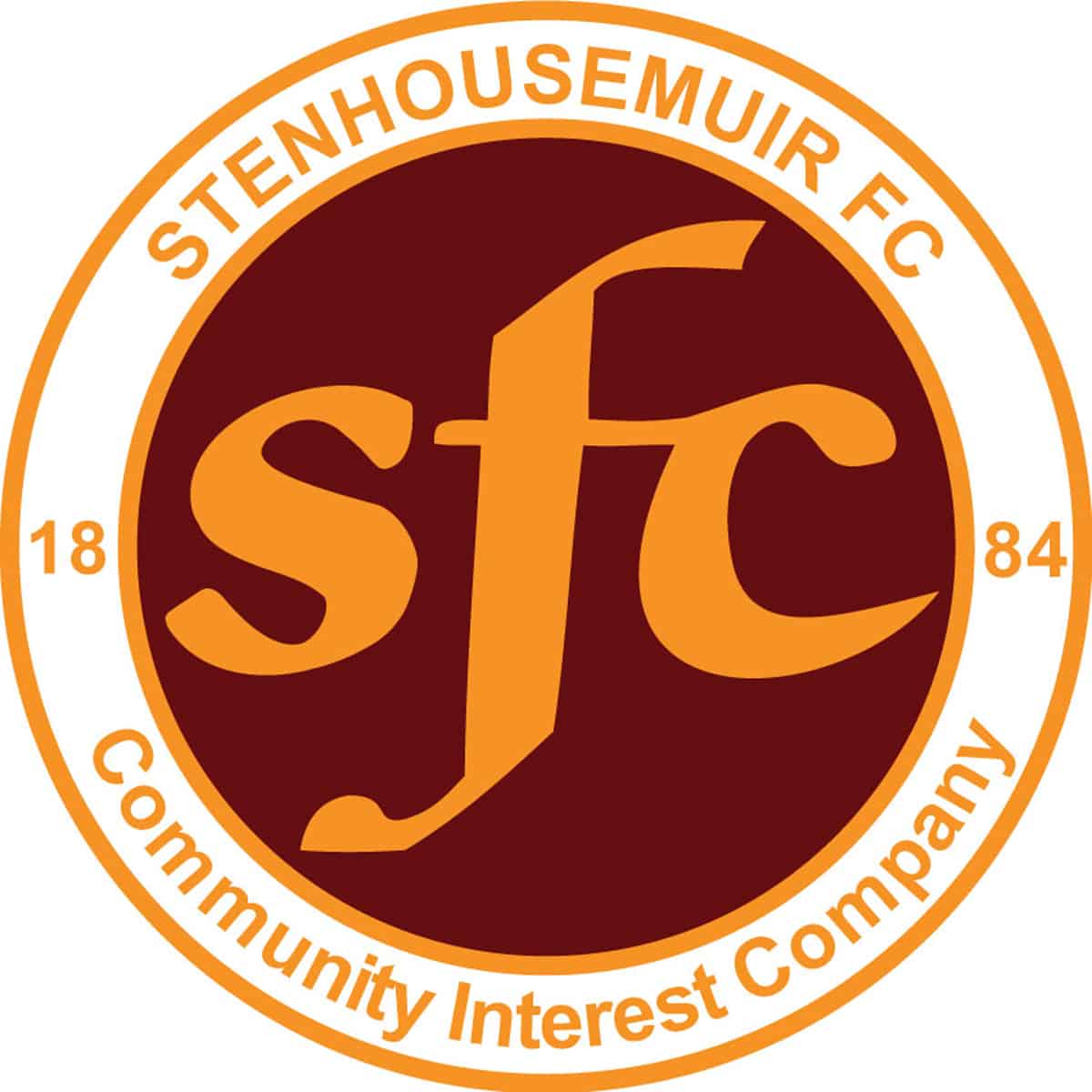 SPFL Ladbrokes League 1
Bayview Stadium, Methil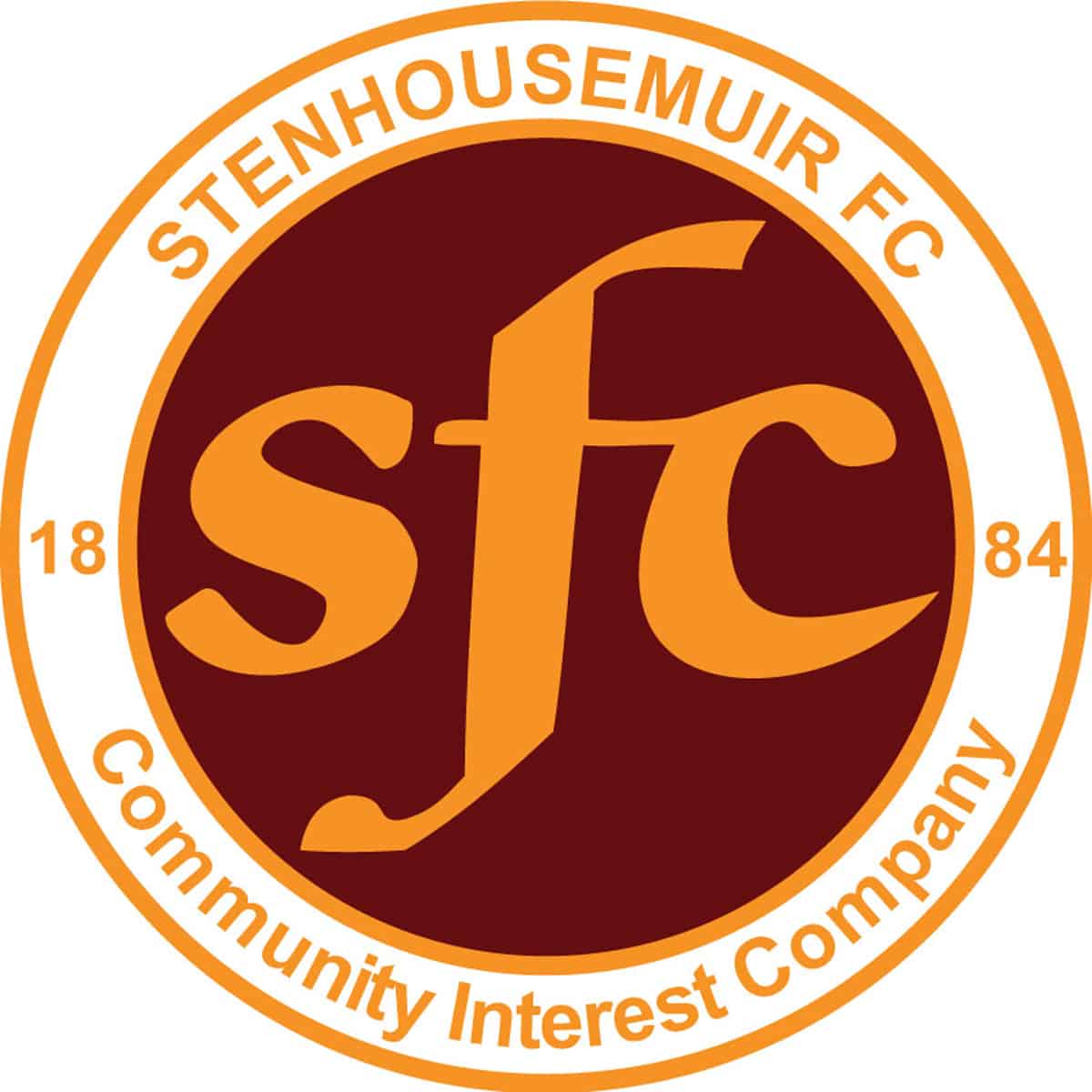 SPFL Ladbrokes League 1
Ochilview Park Stenhousemuir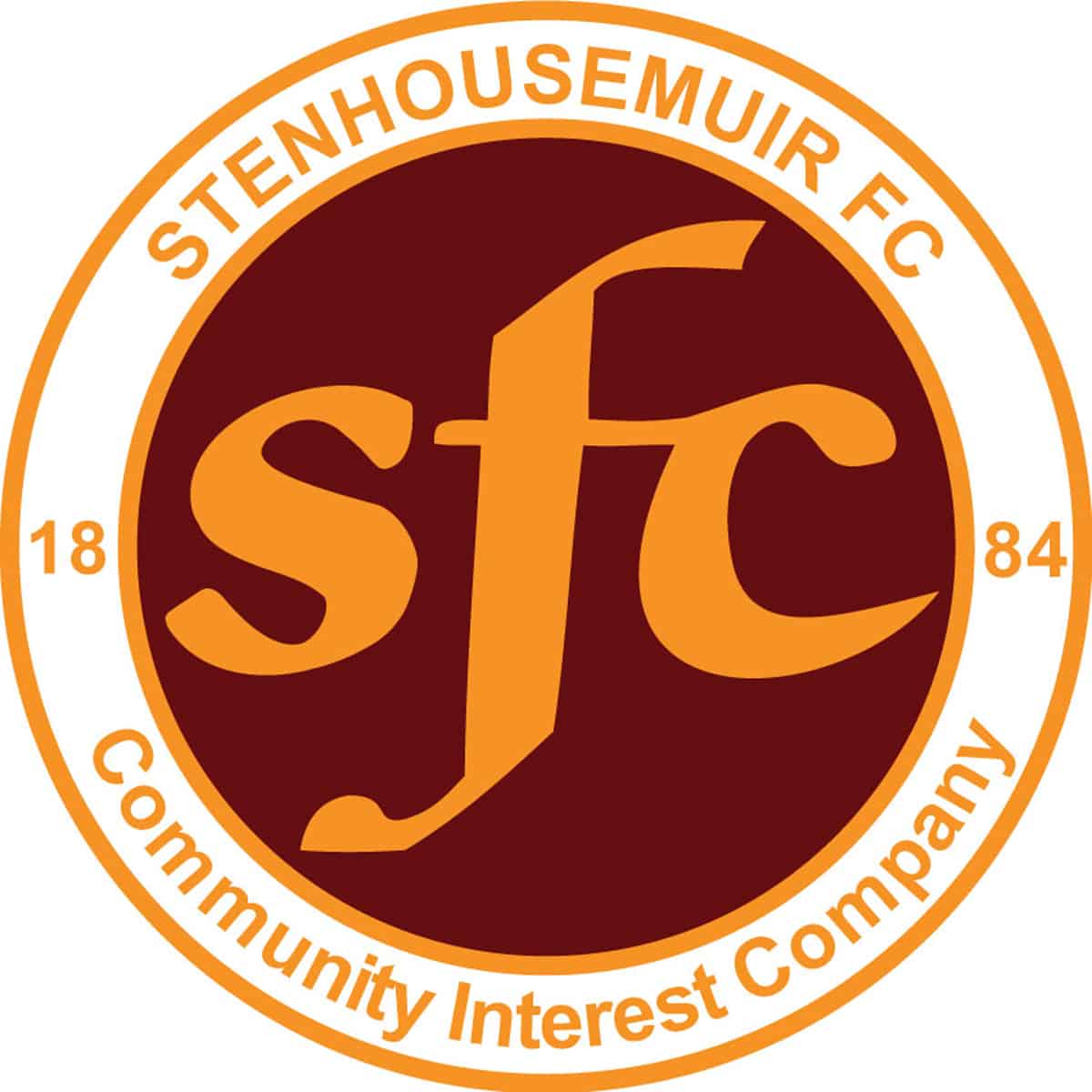 SPFL Ladbrokes League 1
Somerset Park, Ayr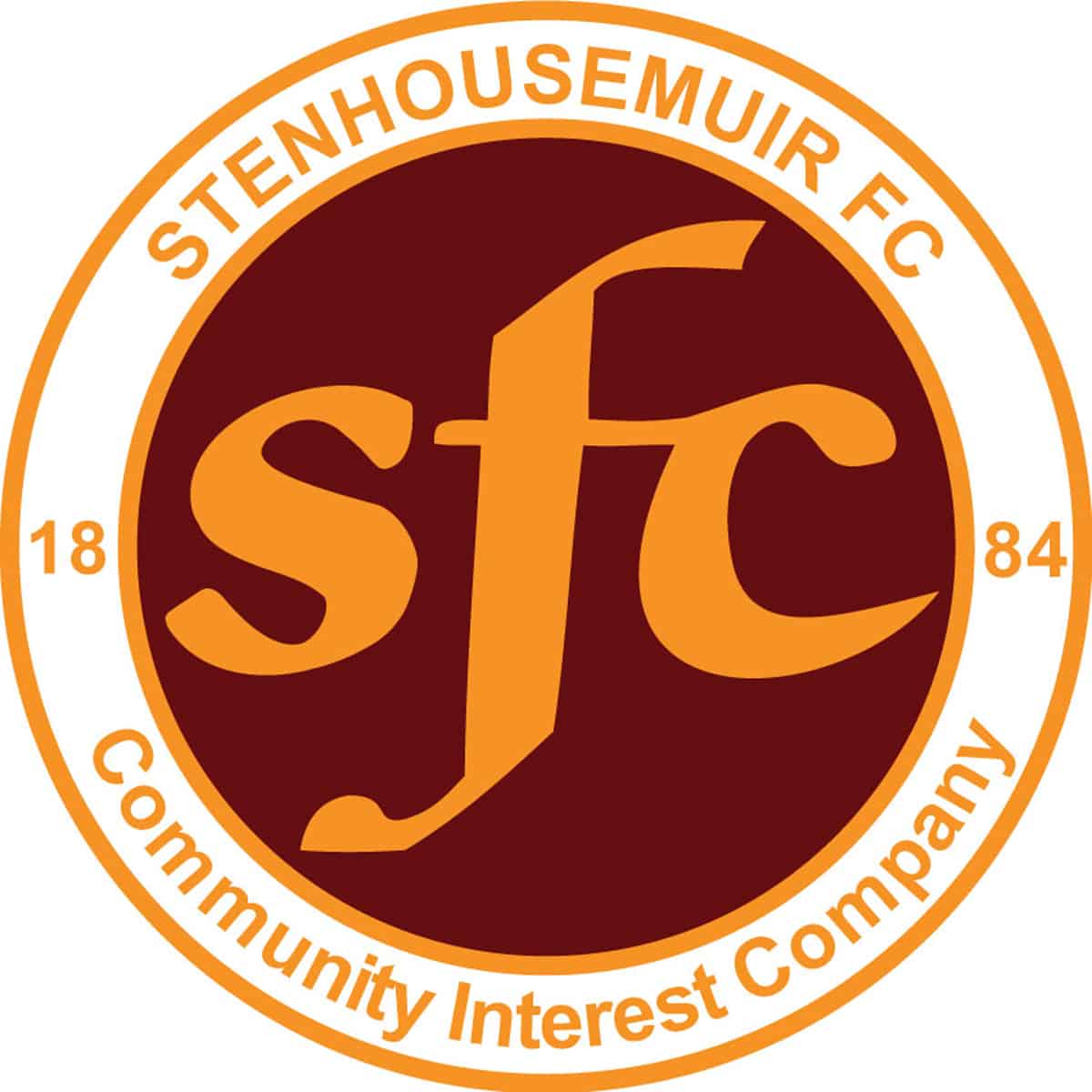 SPFL Ladbrokes League 1
Stair Park, Stranraer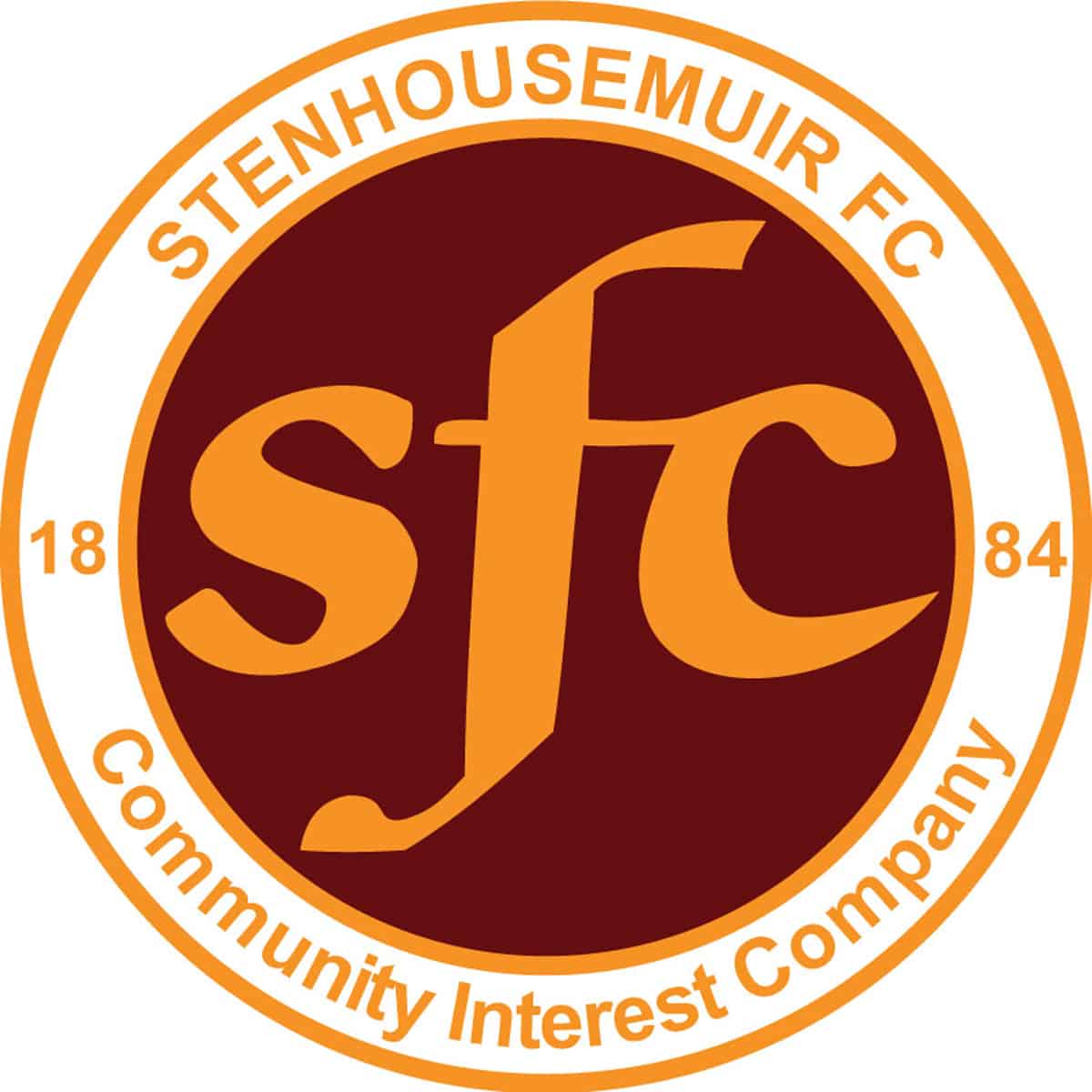 SPFL Ladbrokes League 1
Ochilview Park Stenhousemuir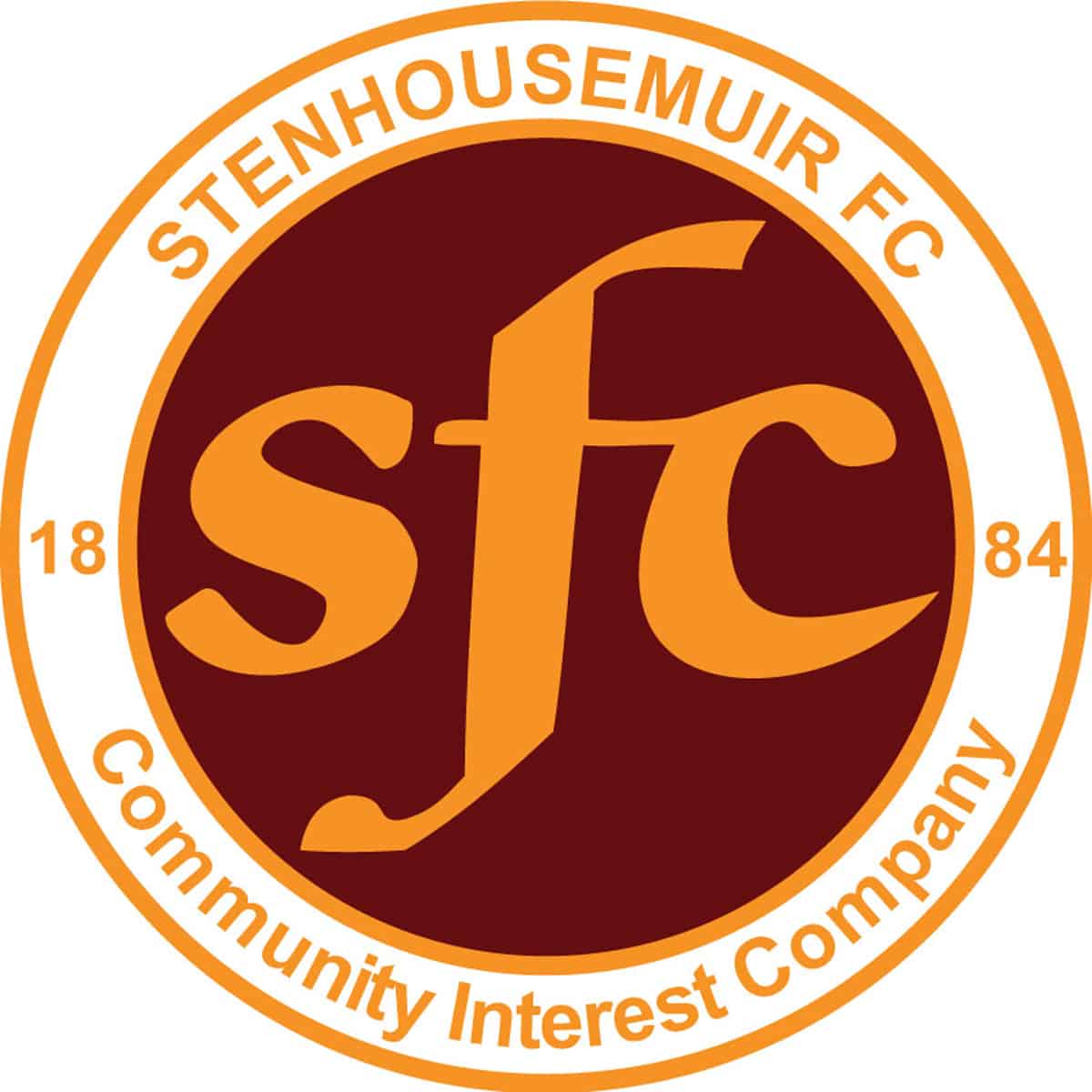 SPFL Ladbrokes League 1
East End Park, Dunfermline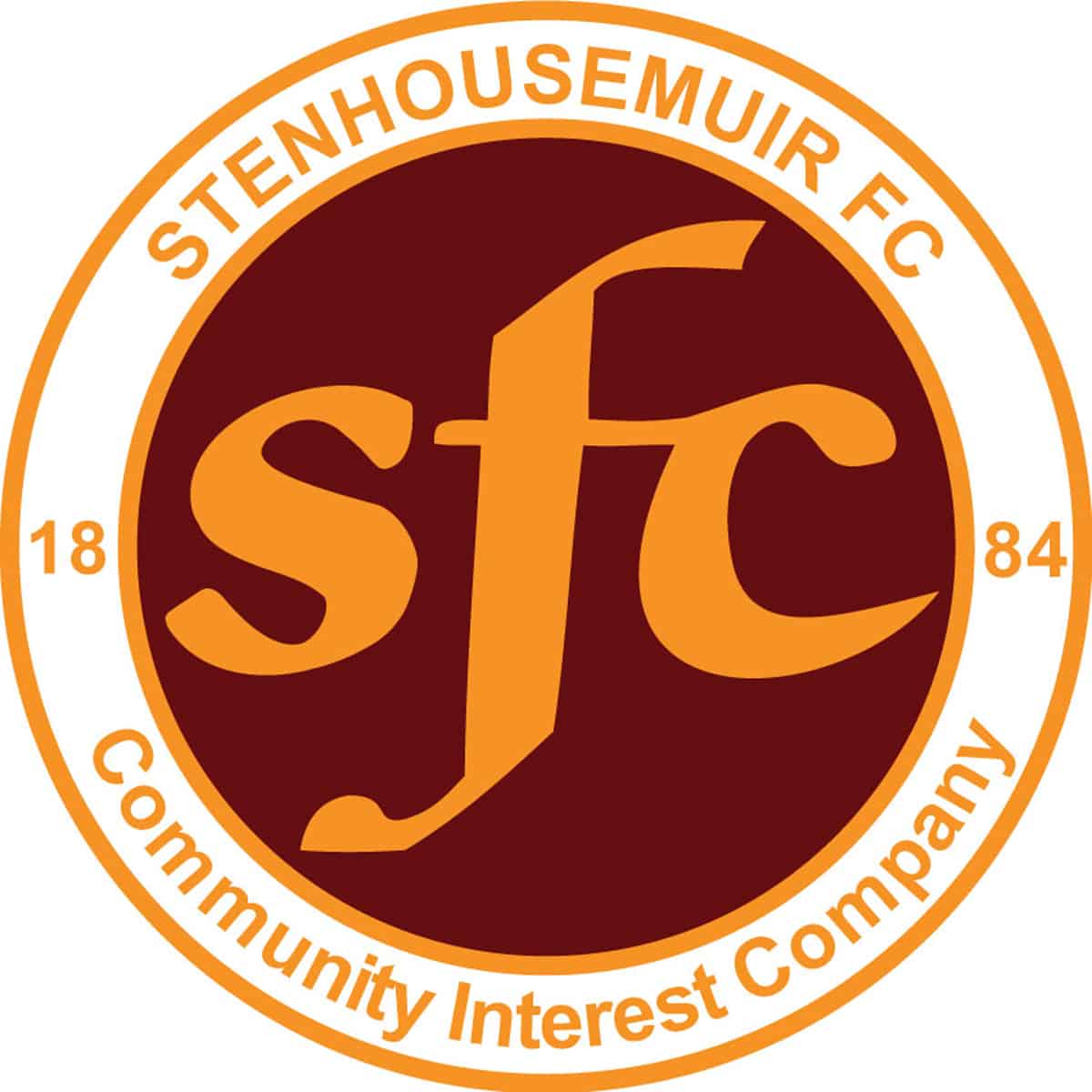 SPFL Ladbrokes League 1
Ochilview Park Stenhousemuir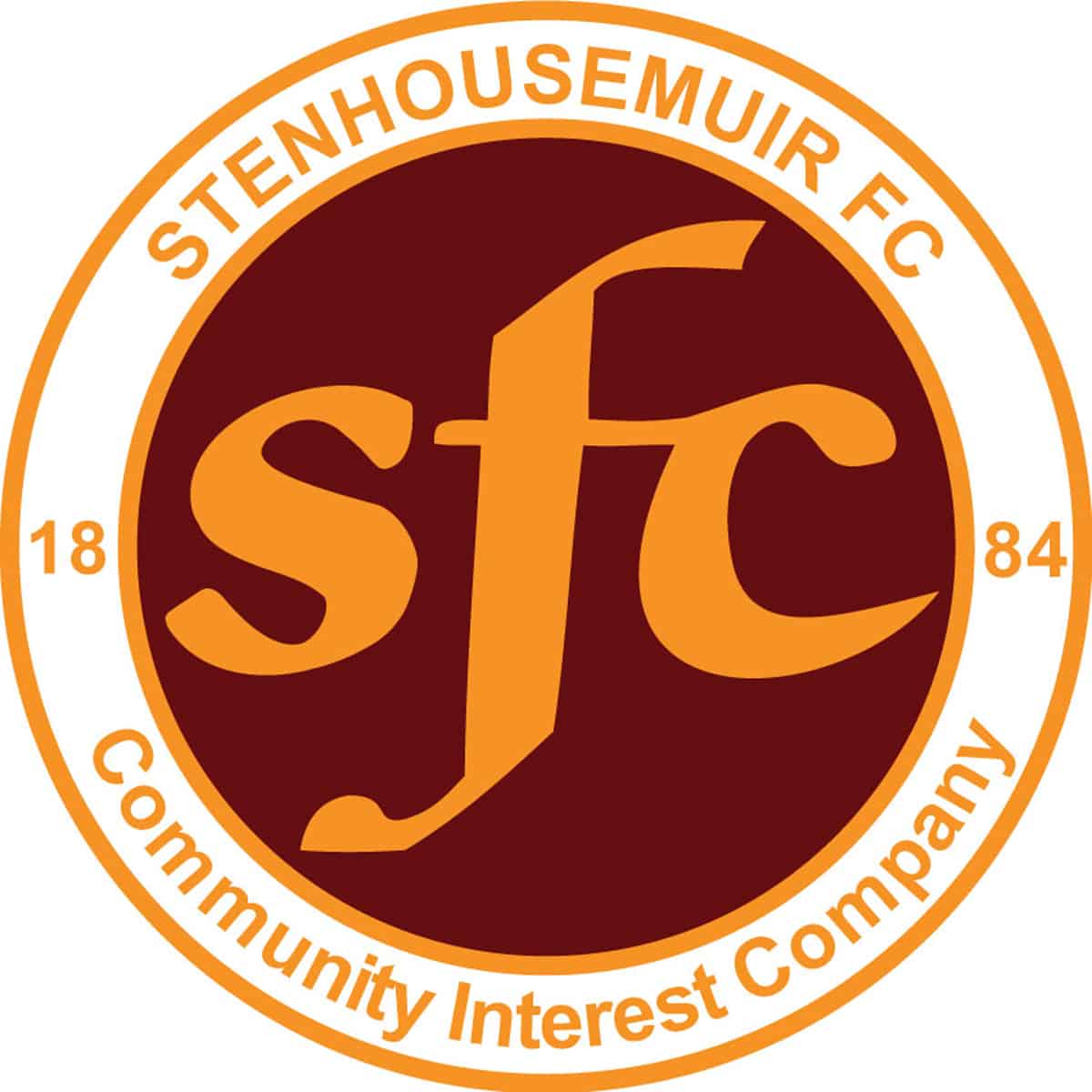 SPFL Ladbrokes League 1
Excelsior Stadium, Airdrie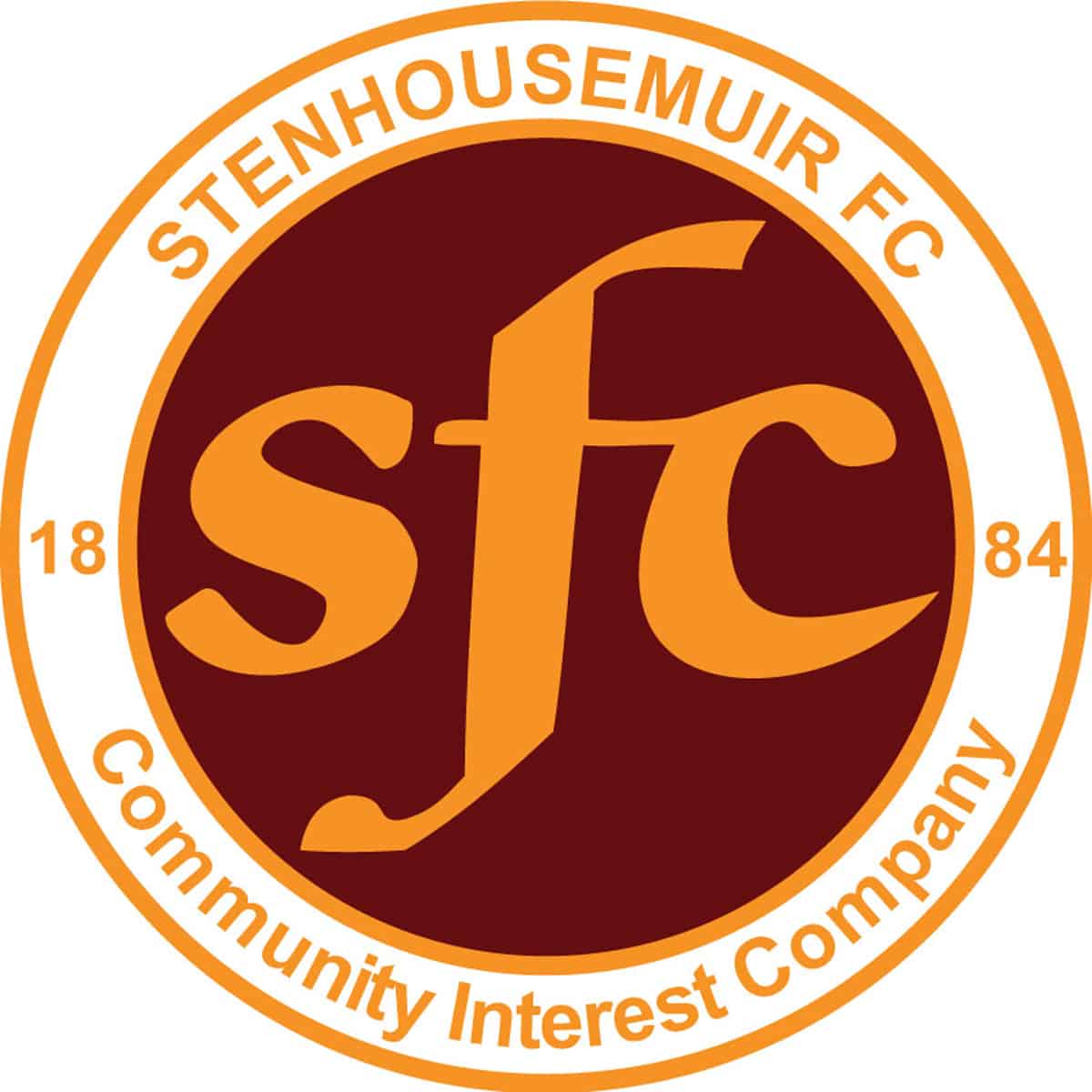 SPFL Ladbrokes League 1
Ibrox Park, Glasgow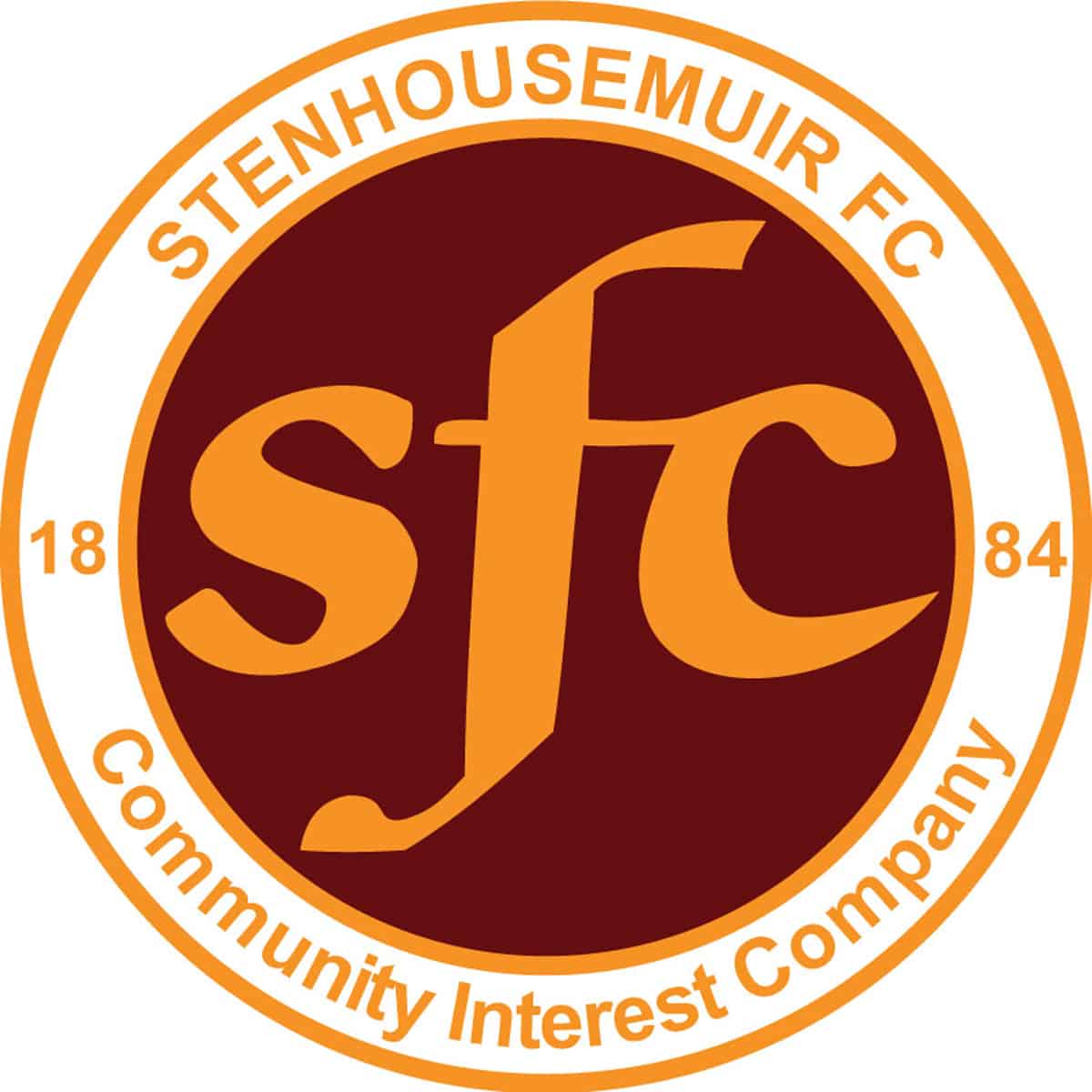 SPFL Ladbrokes League 1
Ochilview Park Stenhousemuir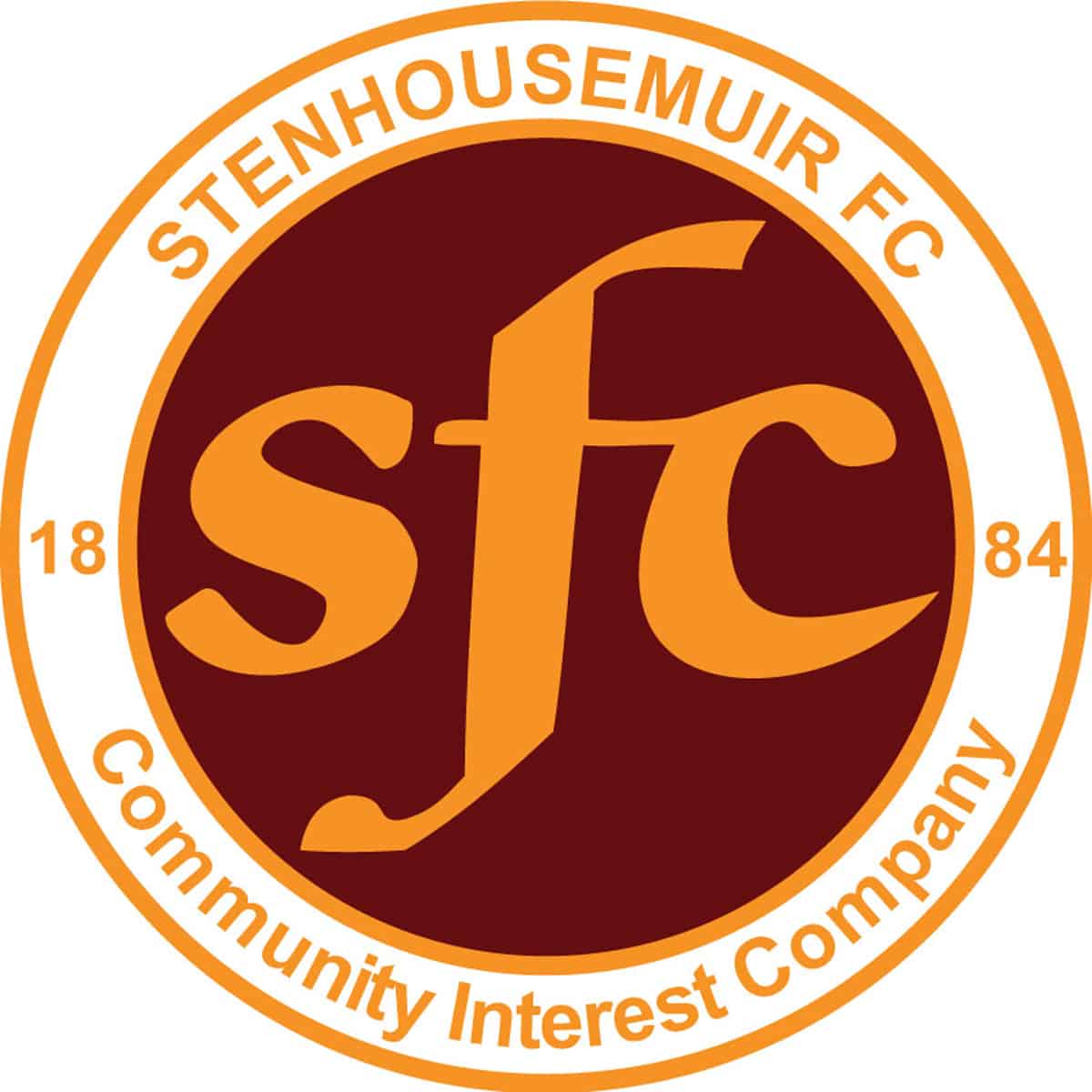 William Hill Scottish Cup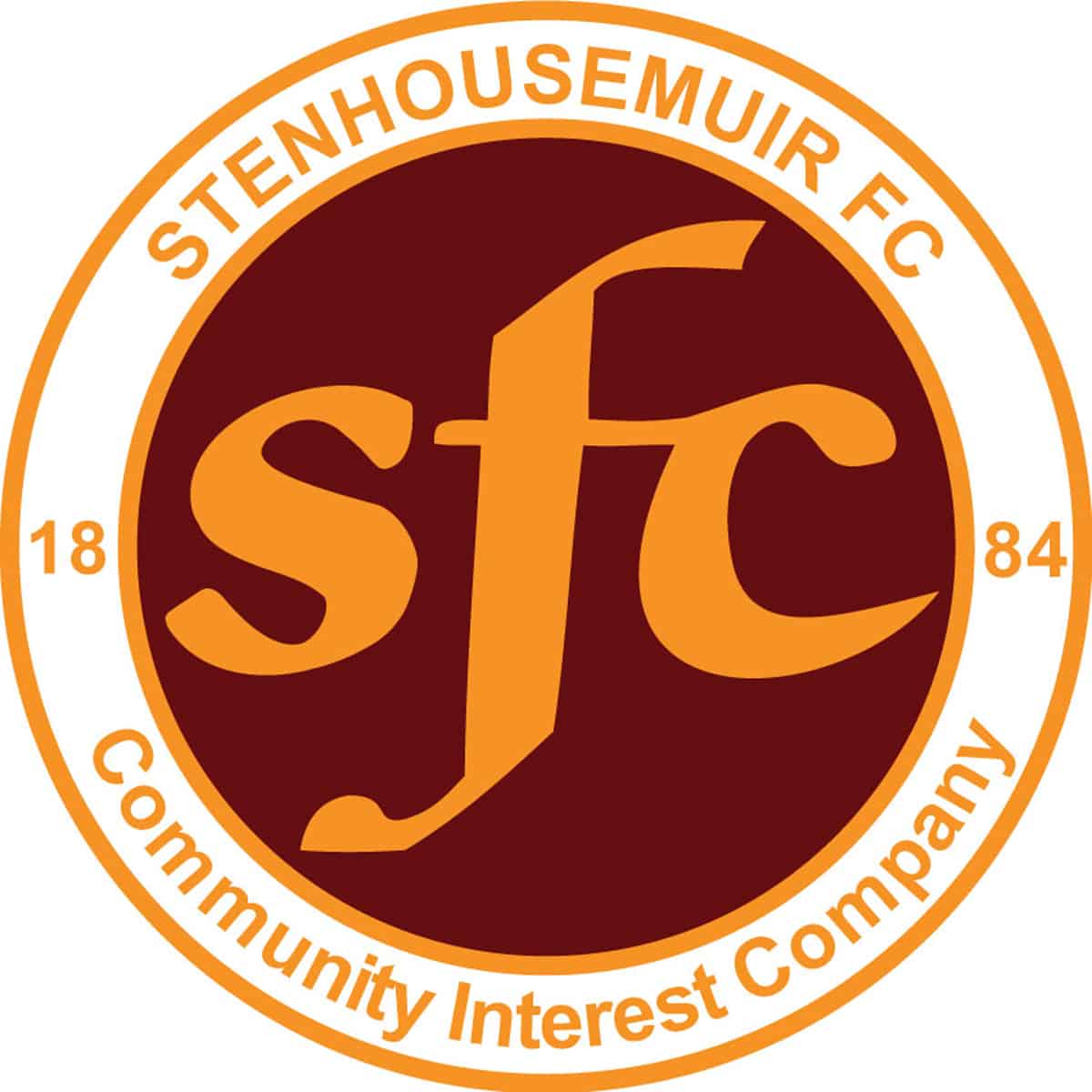 SPFL Ladbrokes League 1
Ochilview Park Stenhousemuir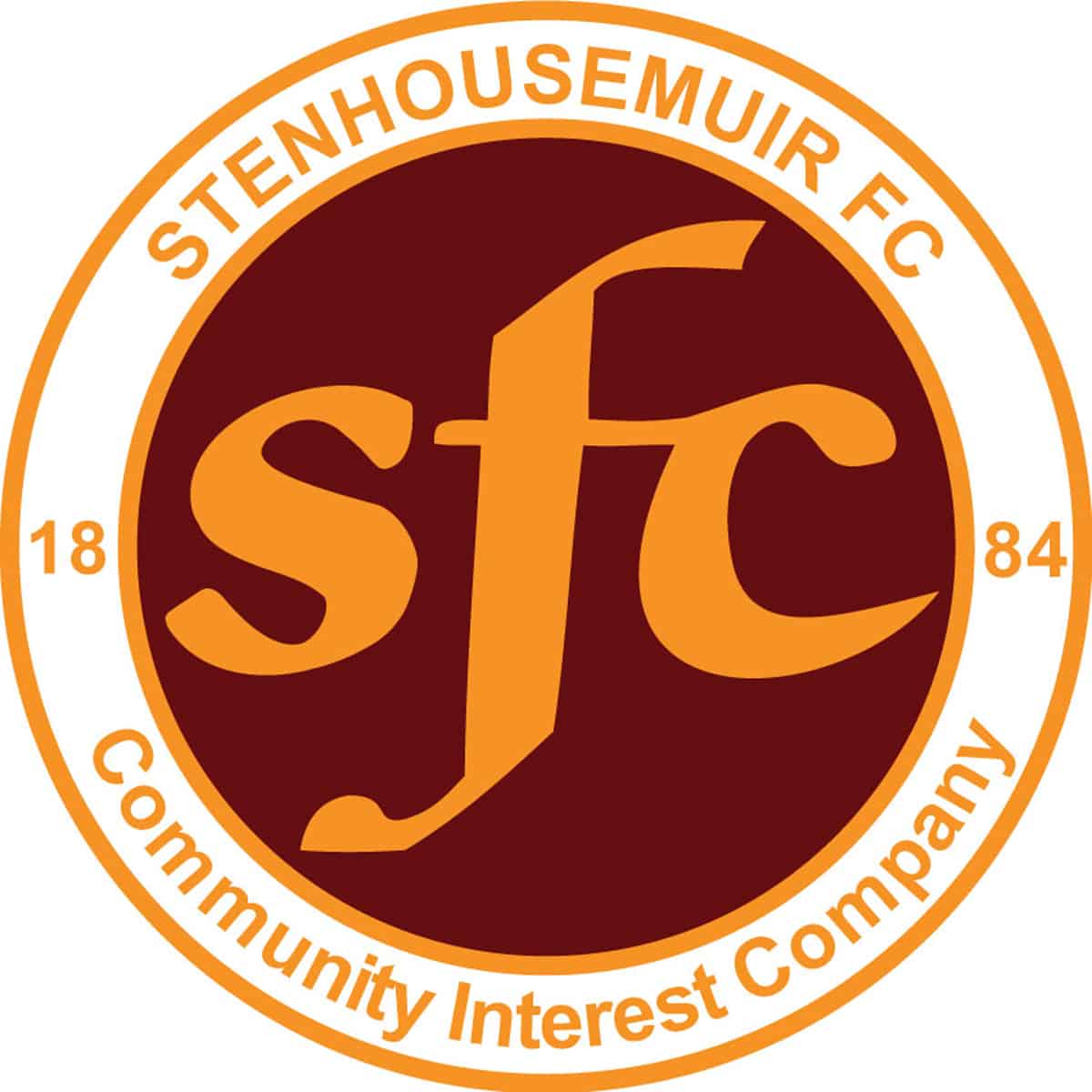 SPFL Ladbrokes League 1
Ochilview Park Stenhousemuir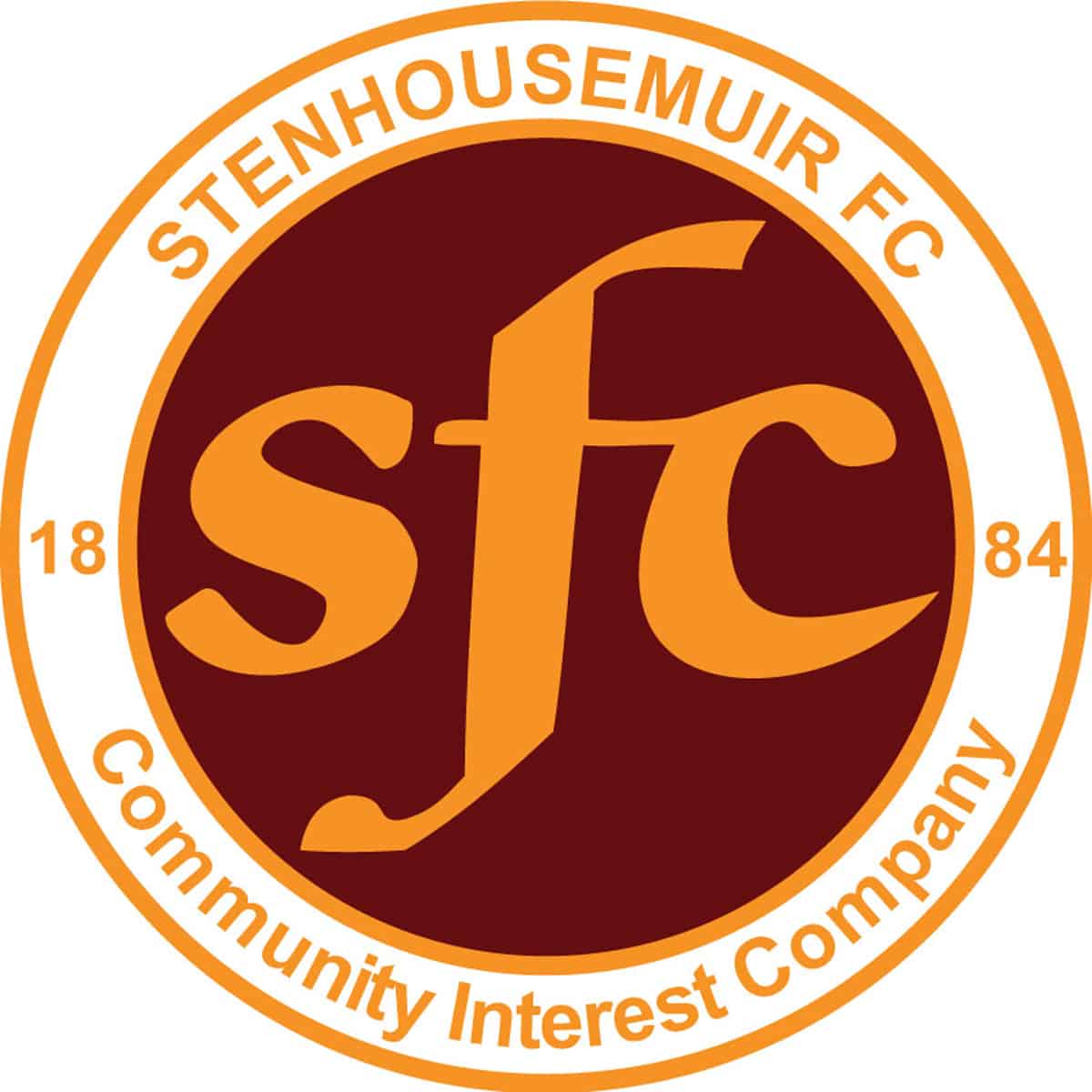 SPFL Ladbrokes League 1
Gayfield Park, Arbroath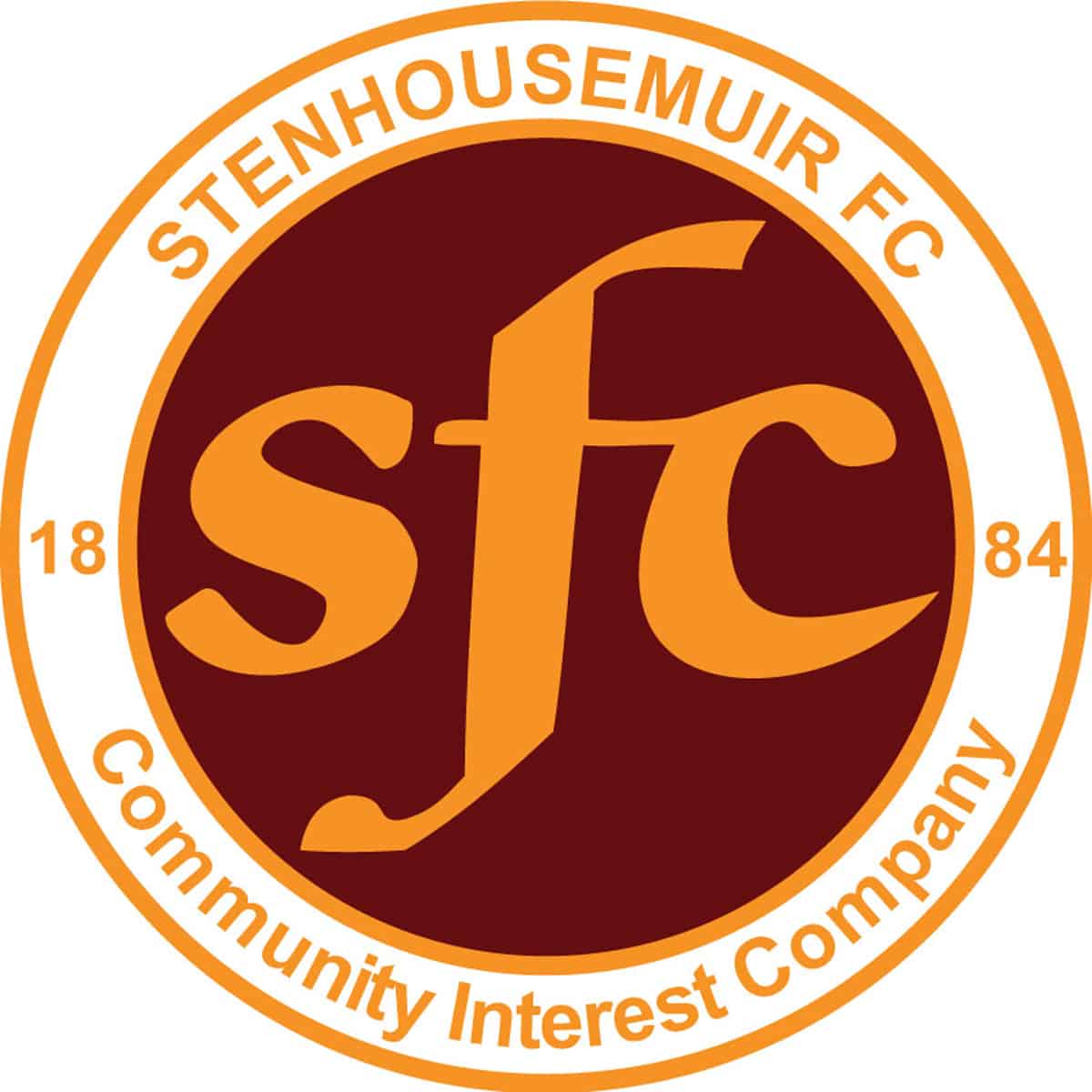 SPFL Ladbrokes League 1
Station Park, Forfar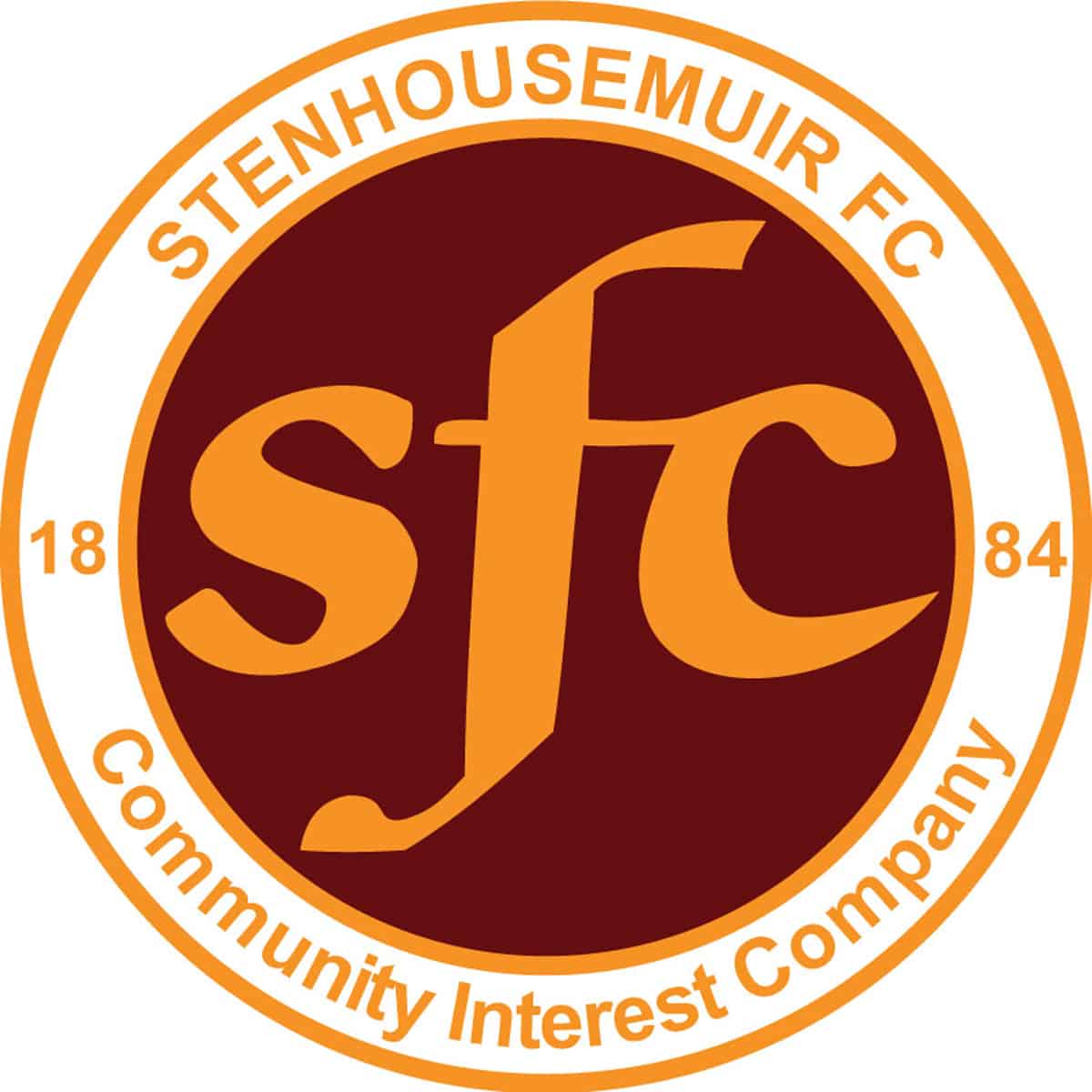 SPFL Ladbrokes League 1
Ochilview Park Stenhousemuir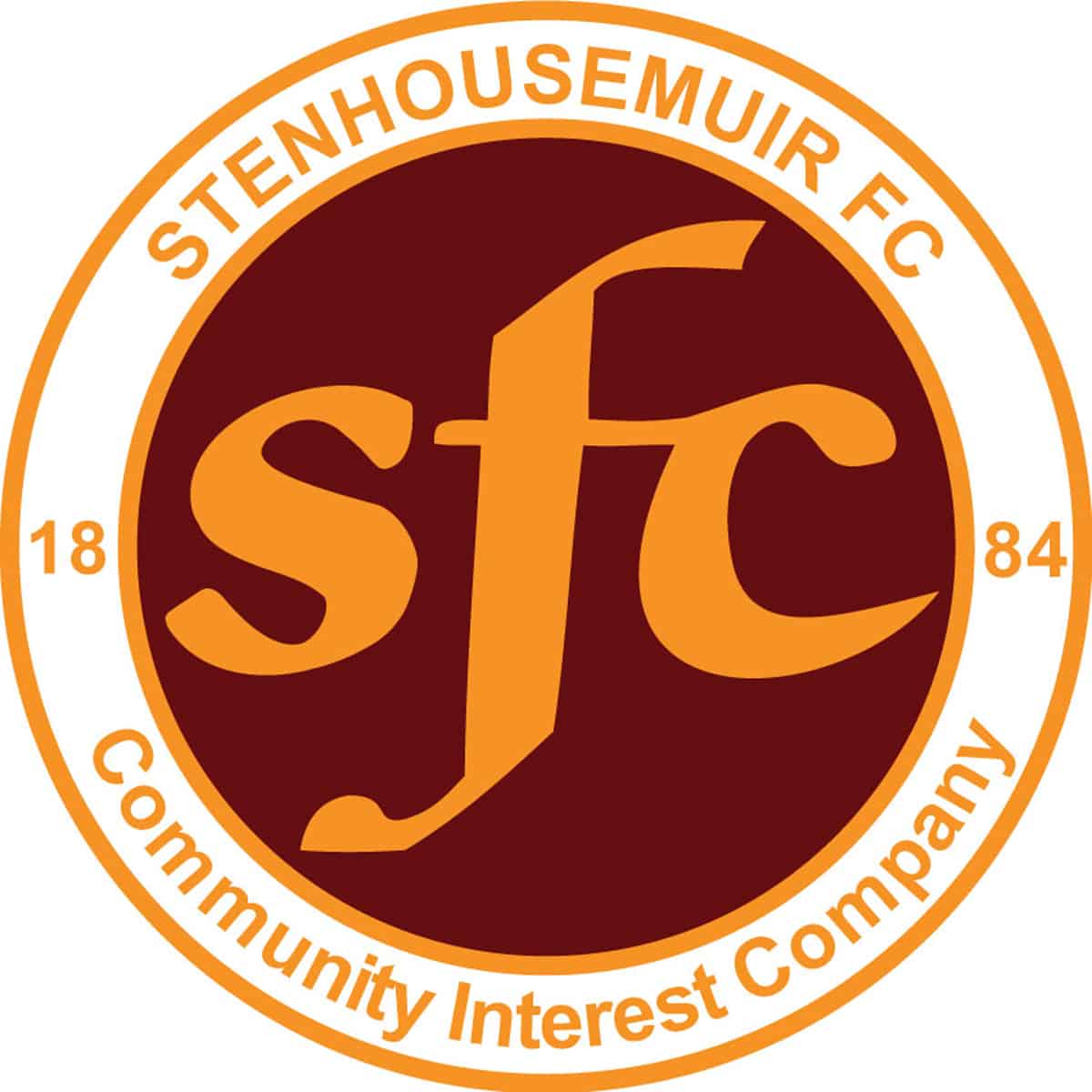 SPFL Ladbrokes League 1
Ochilview Park Stenhousemuir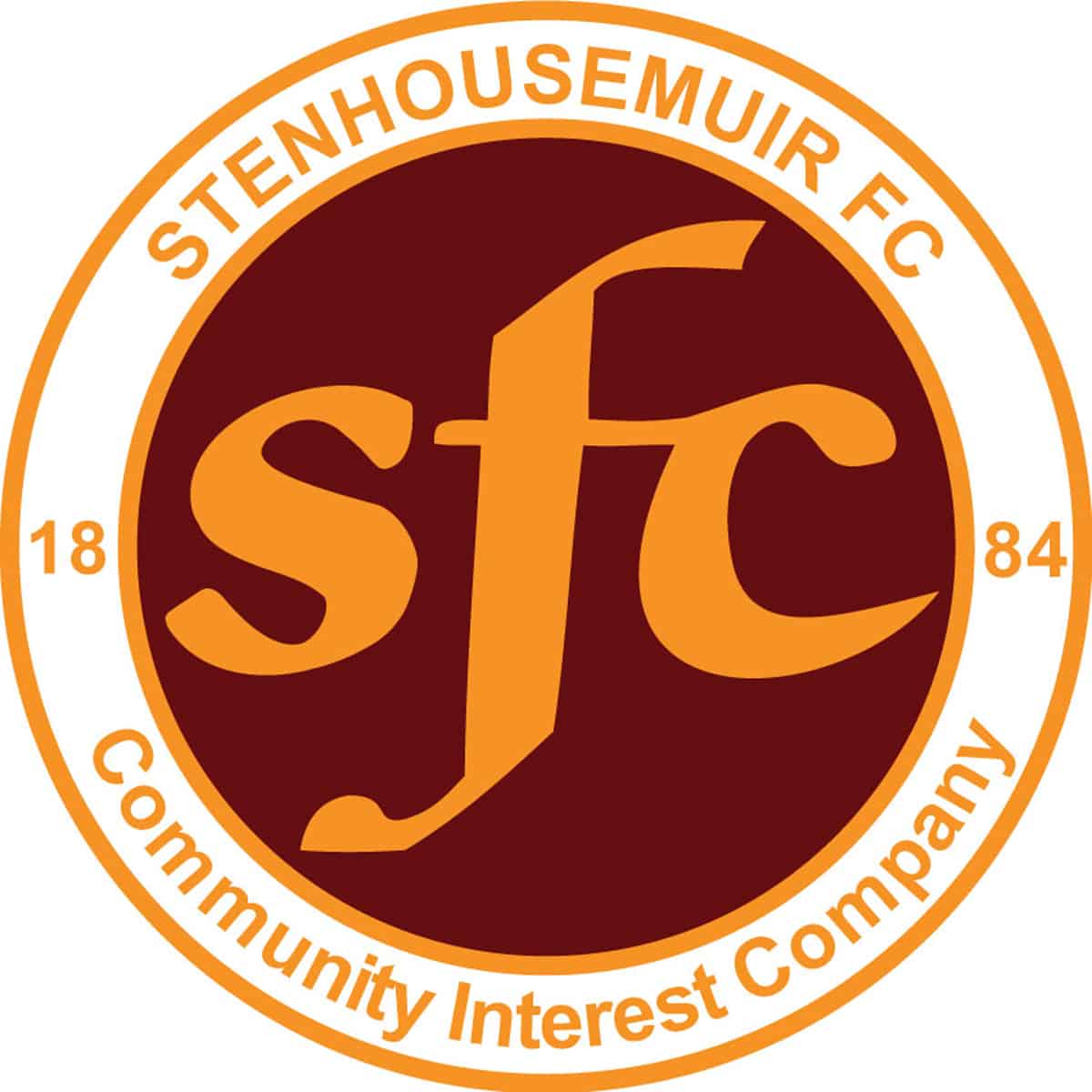 SPFL Ladbrokes League 1
Glebe Park, Brechin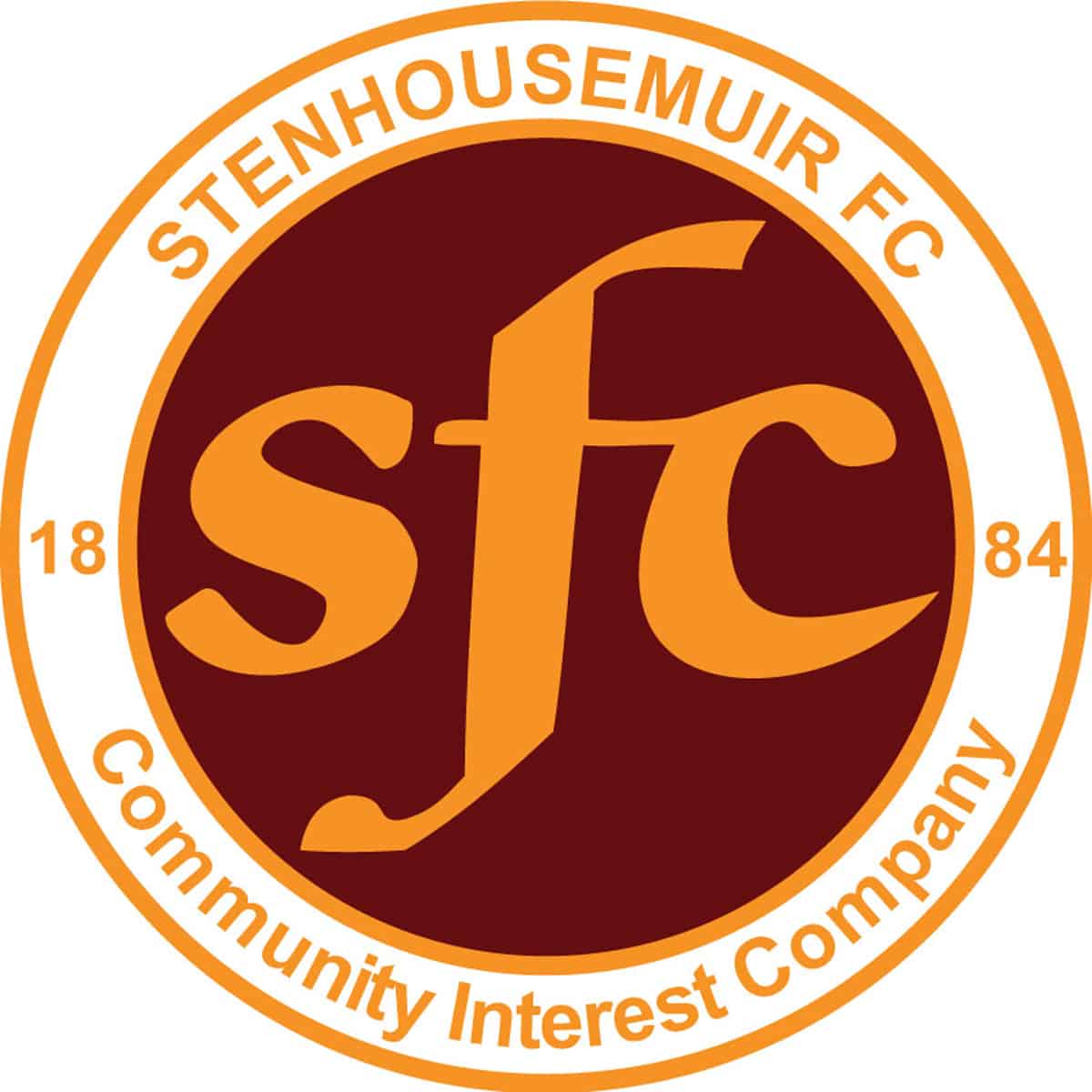 SPFL Ladbrokes League 1
Ochilview Park Stenhousemuir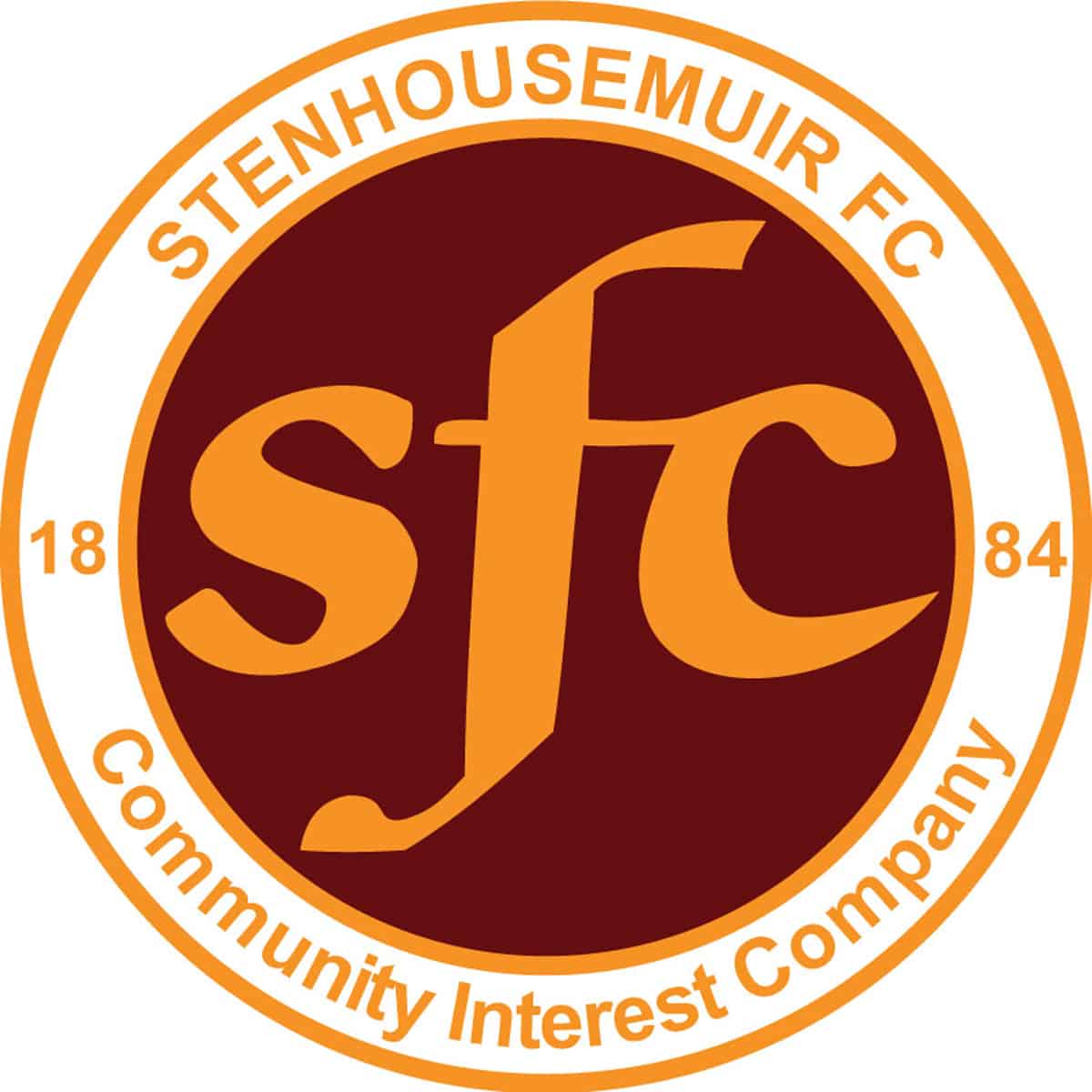 SPFL Ladbrokes League 1
Bayview Stadium, Methil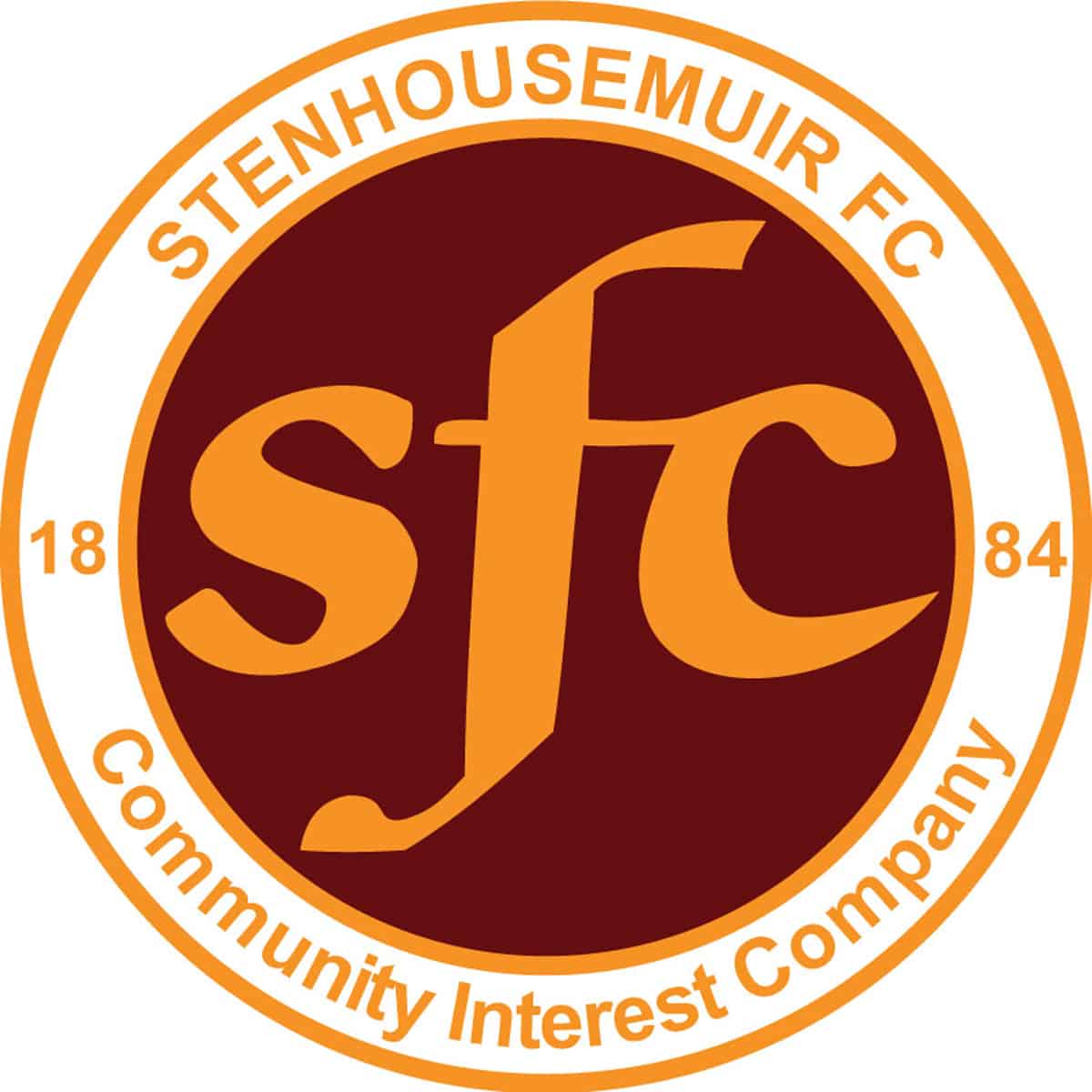 William Hill Scottish Cup
Ochilview Park Stenhousemuir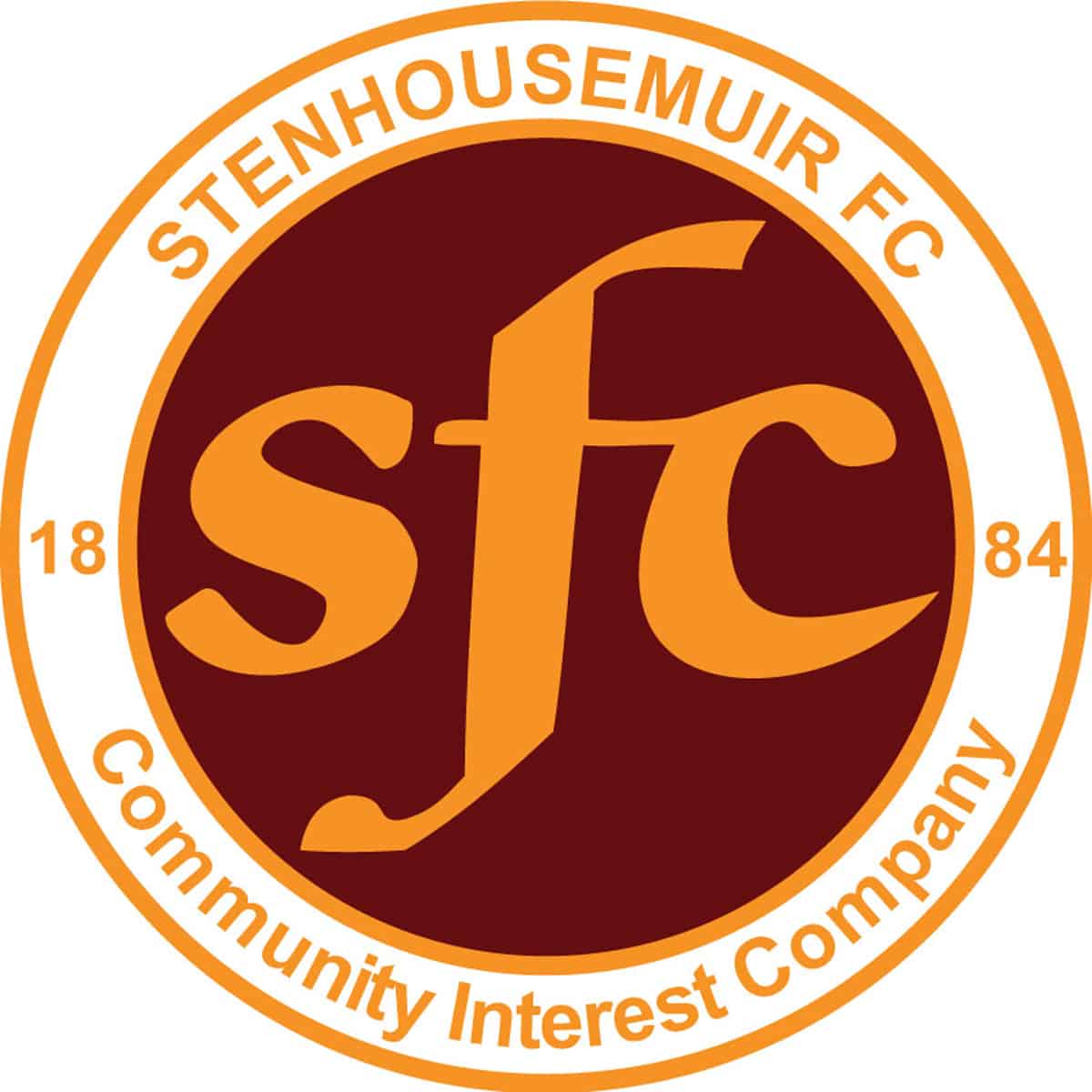 SPFL Ladbrokes League 1
Somerset Park, Ayr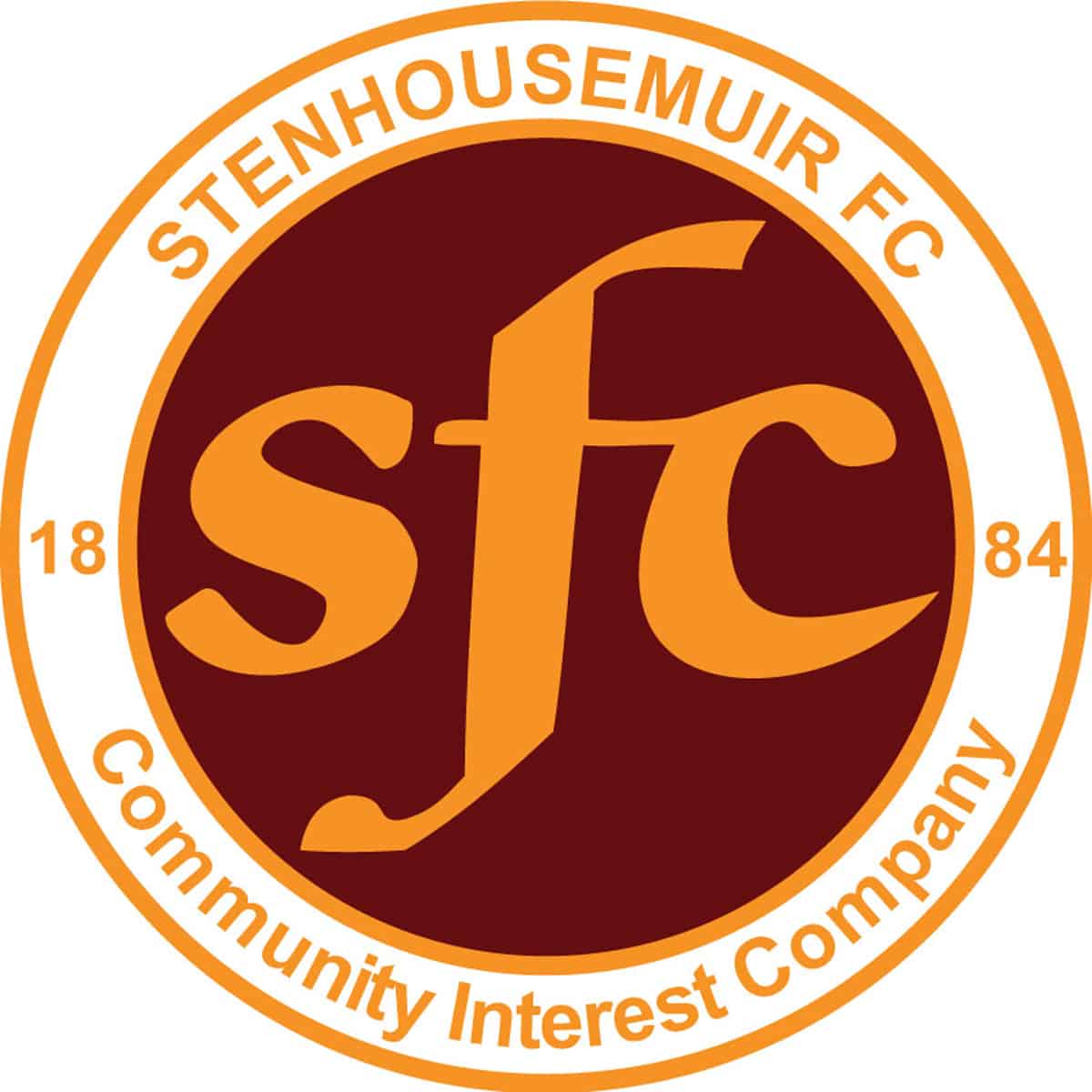 SPFL Ladbrokes League 1
Ochilview Park Stenhousemuir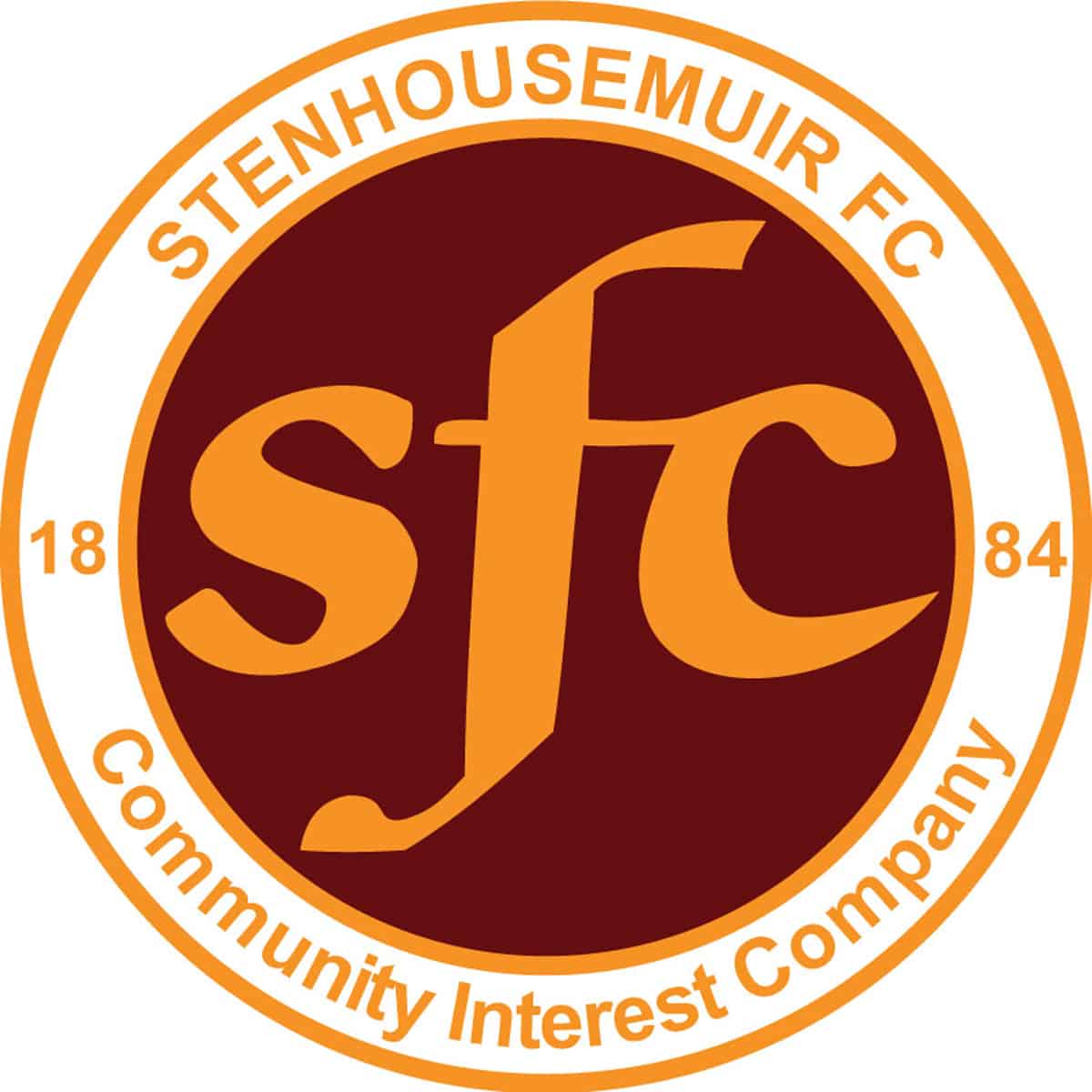 William Hill Scottish Cup
Galabank Park, Annan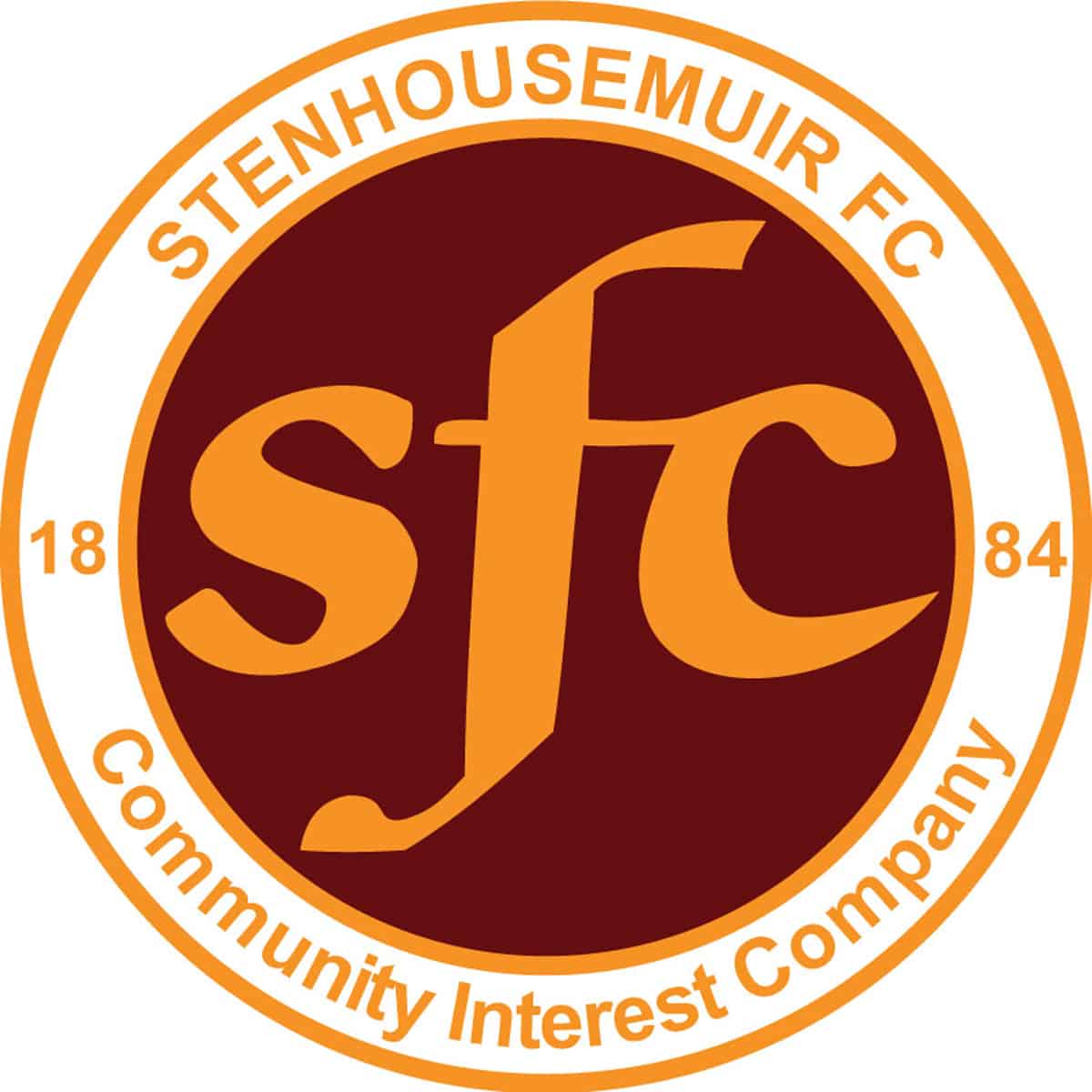 SPFL Ladbrokes League 1
East End Park, Dunfermline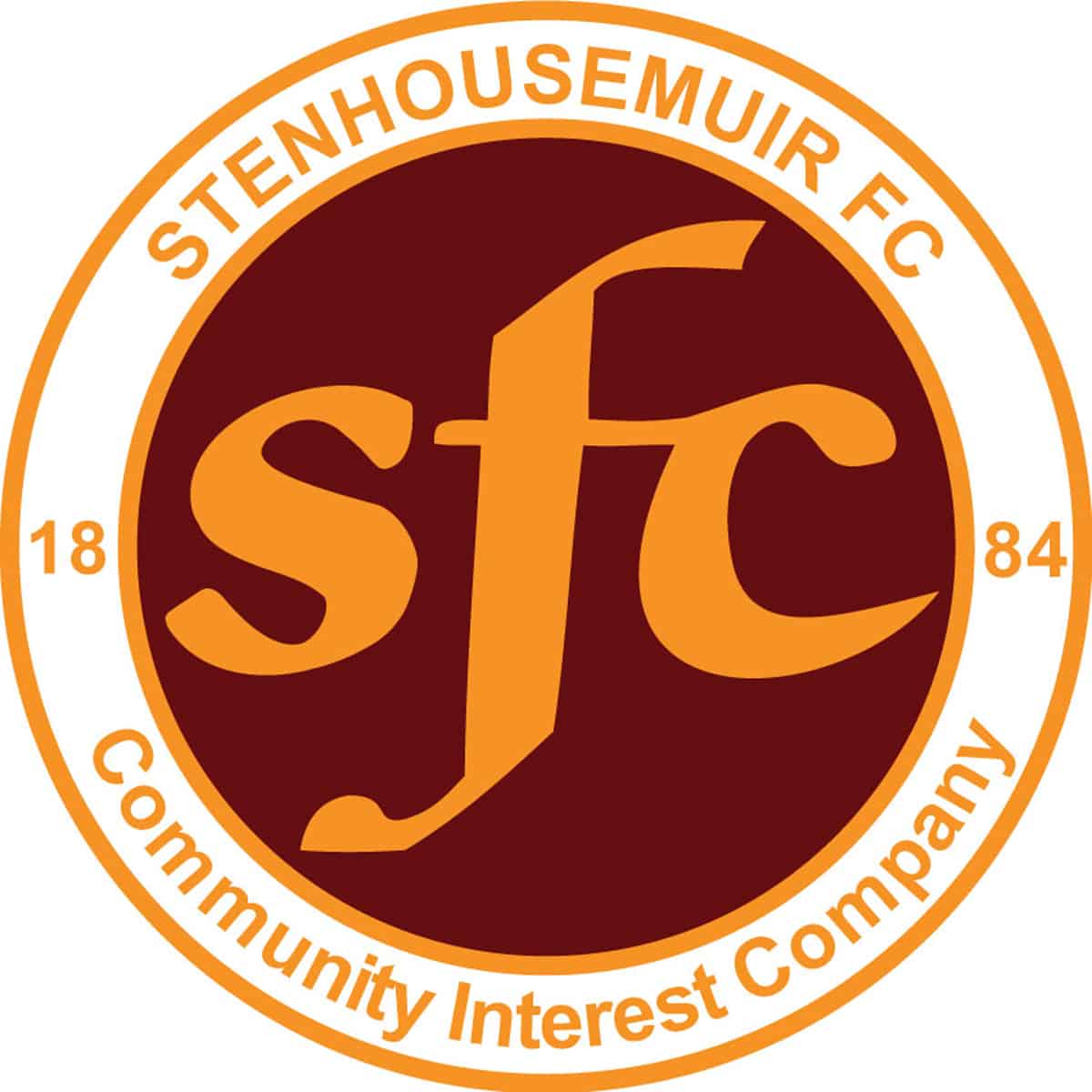 William Hill Scottish Cup
Ochilview Park Stenhousemuir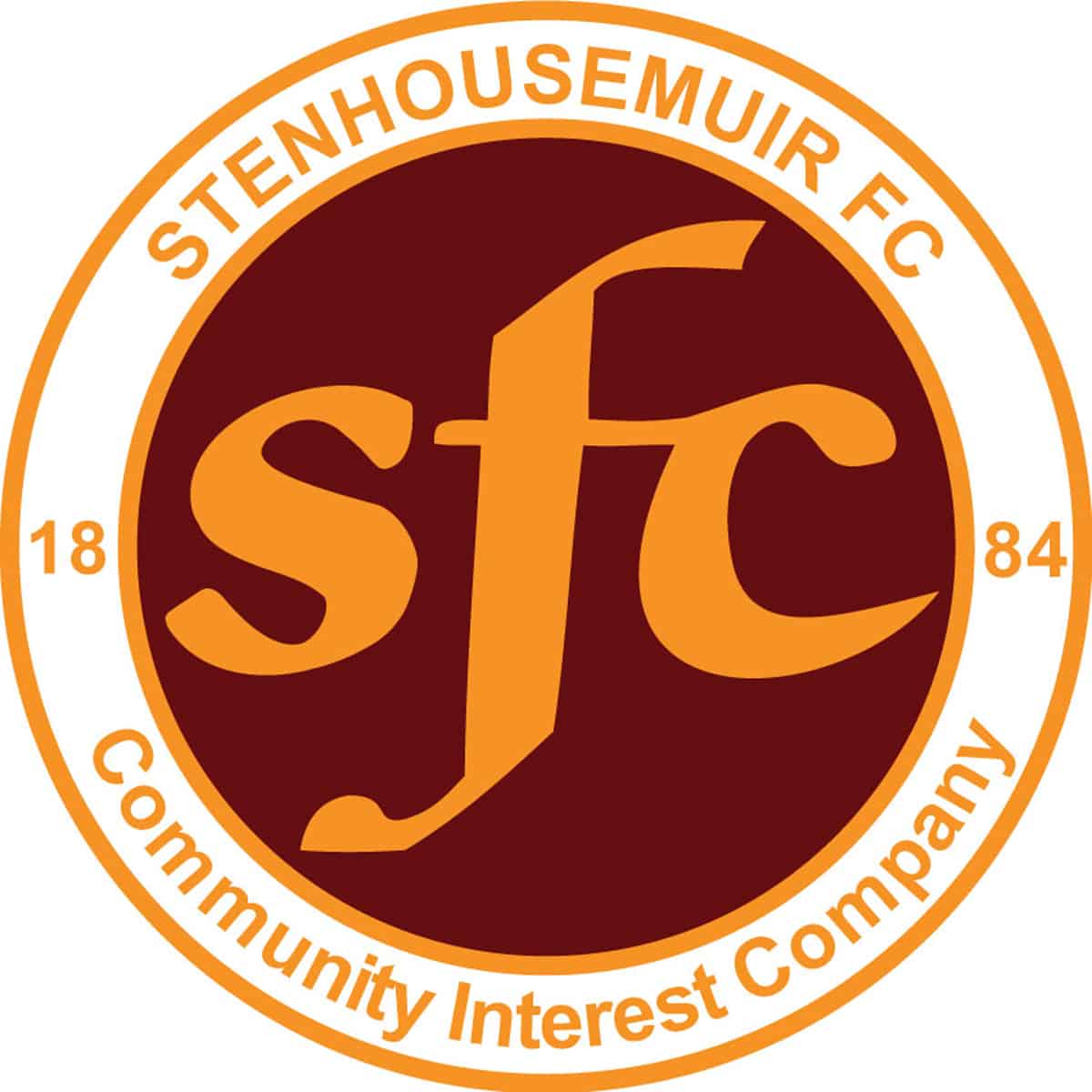 Petrofac Training Cup
Ochilview Park Stenhousemuir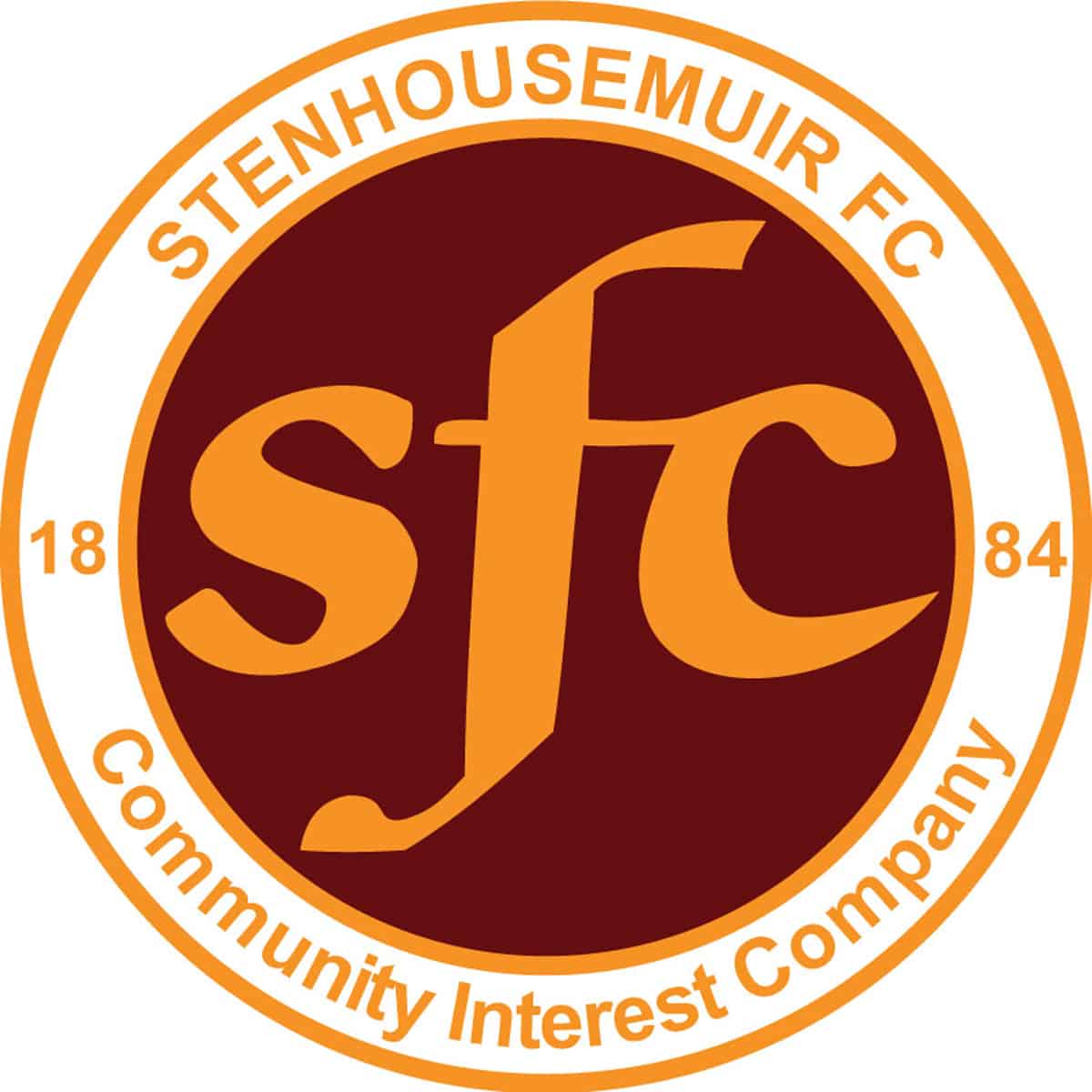 SPFL Ladbrokes League 1
Ochilview Park Stenhousemuir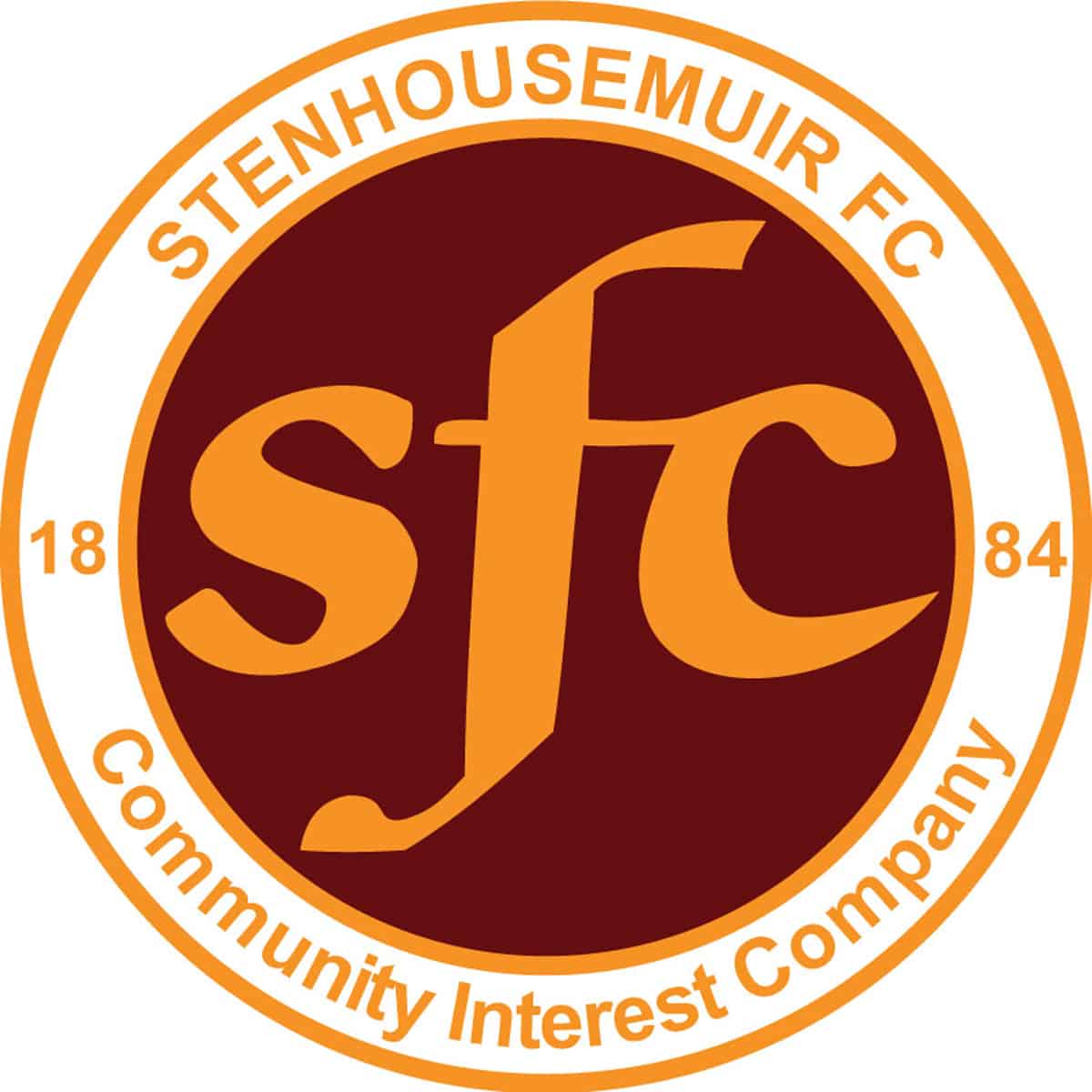 SPFL Ladbrokes League 1
Stair Park, Stranraer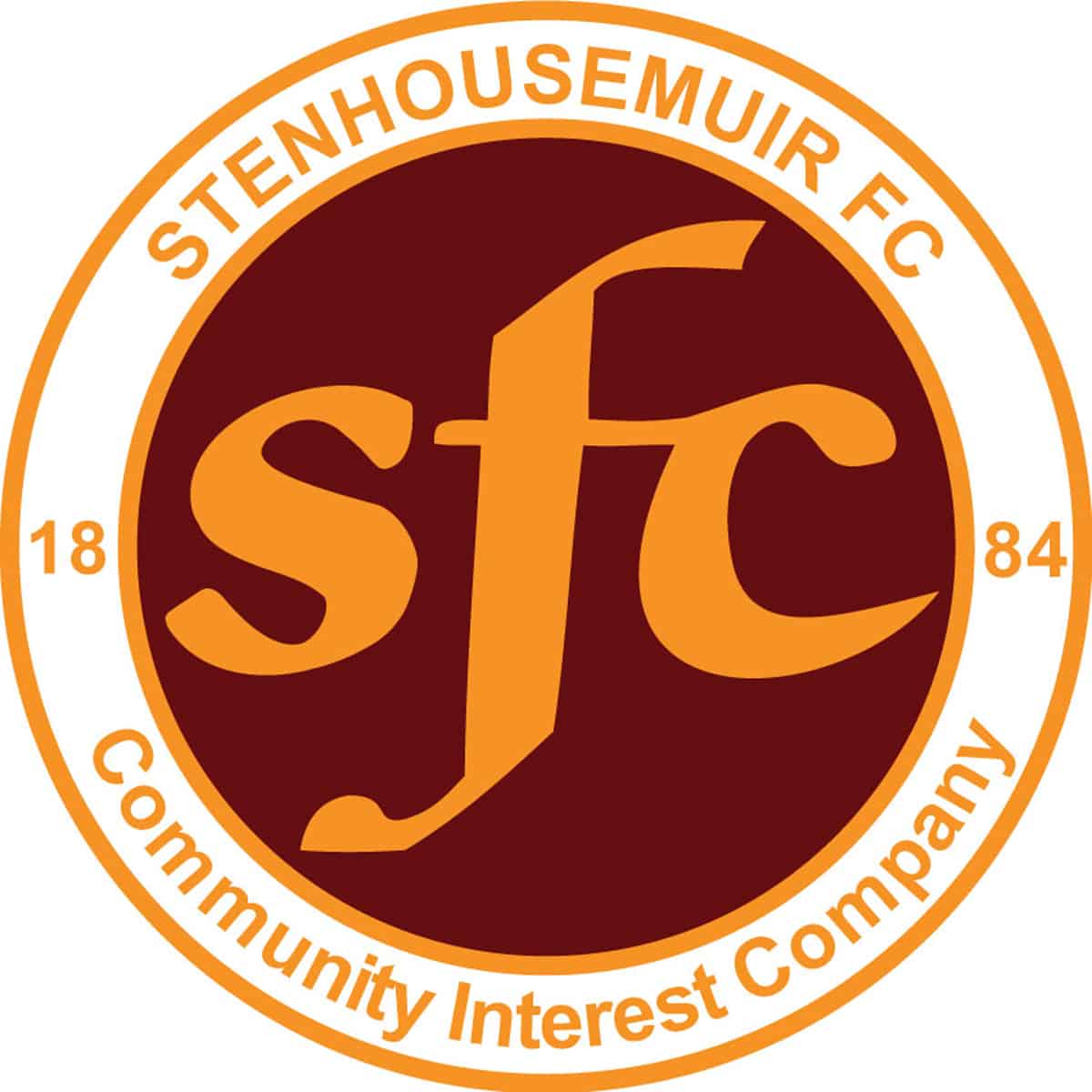 SPFL Ladbrokes League 1
Ochilview Park Stenhousemuir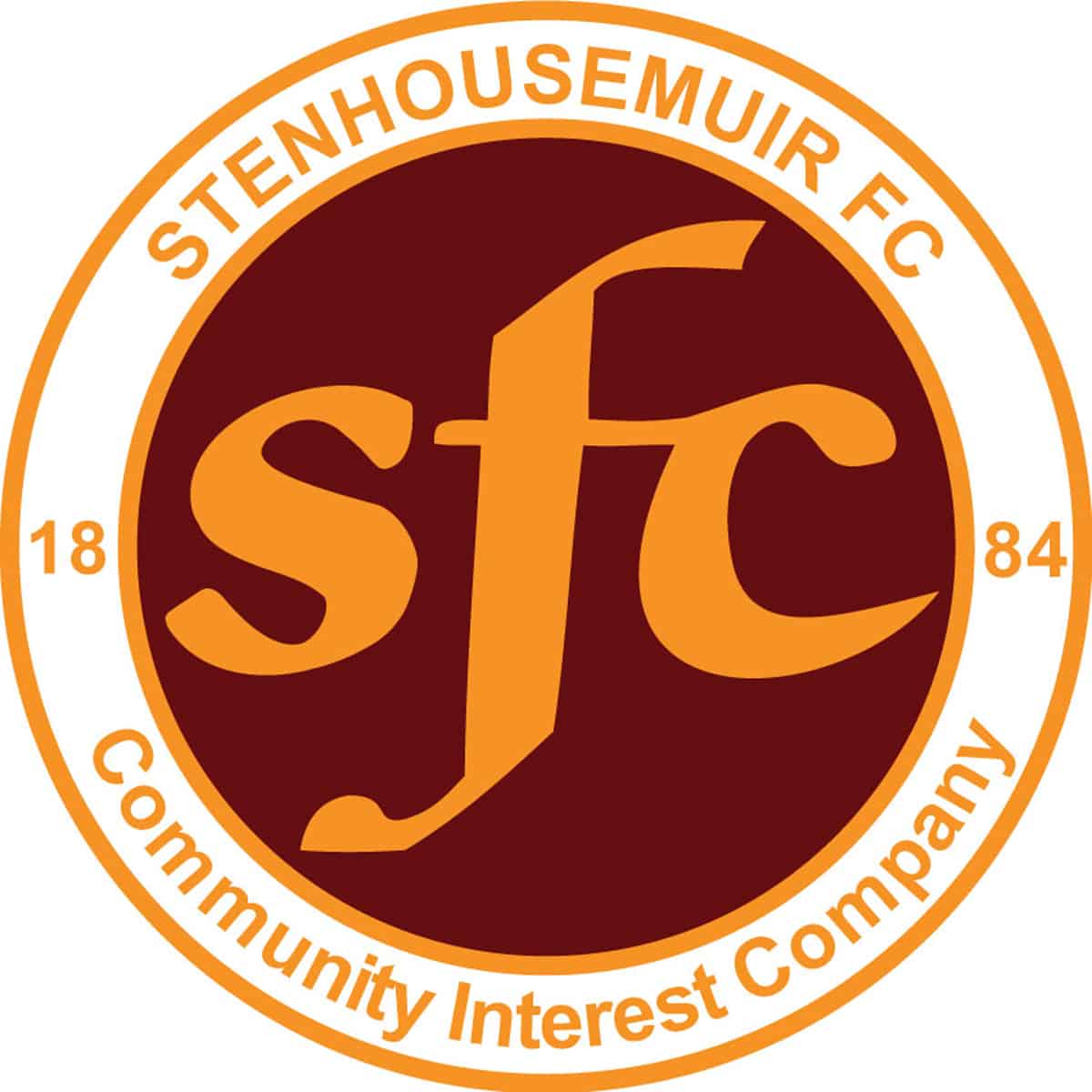 SPFL Ladbrokes League 1
Ochilview Park Stenhousemuir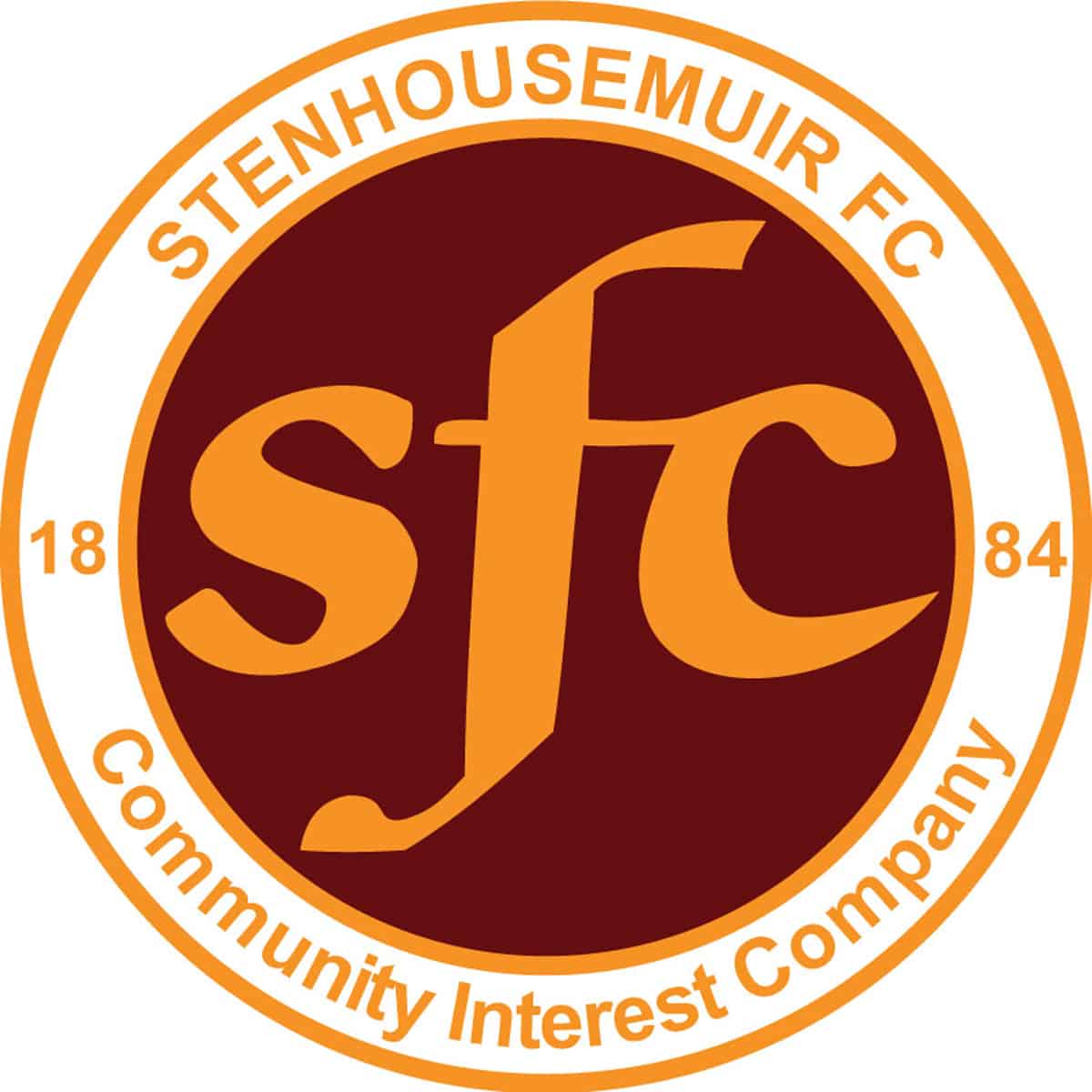 SPFL Ladbrokes League 1
Ibrox Park, Glasgow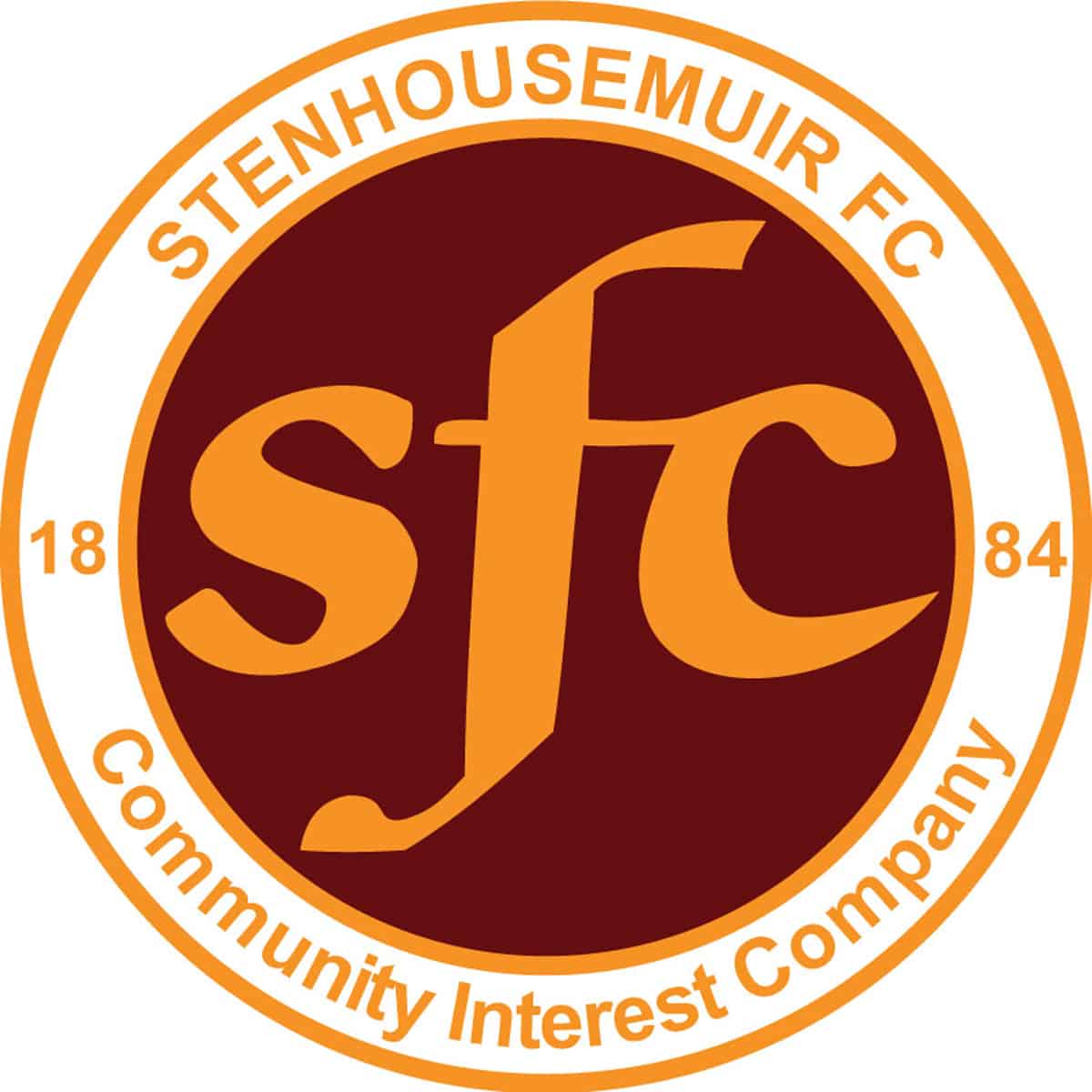 SPFL Ladbrokes League 1
Gayfield Park, Arbroath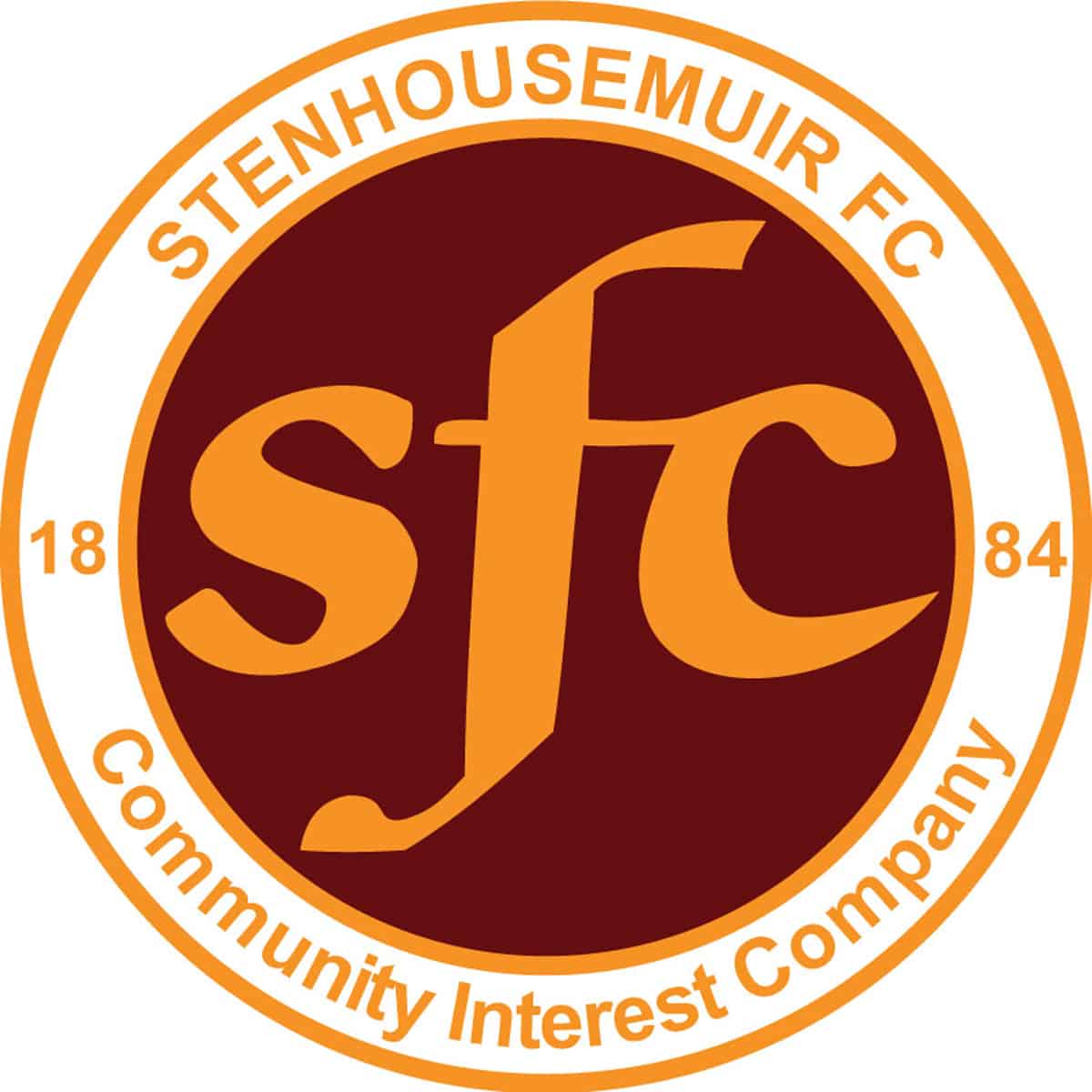 SPFL Ladbrokes League 1
Ochilview Park Stenhousemuir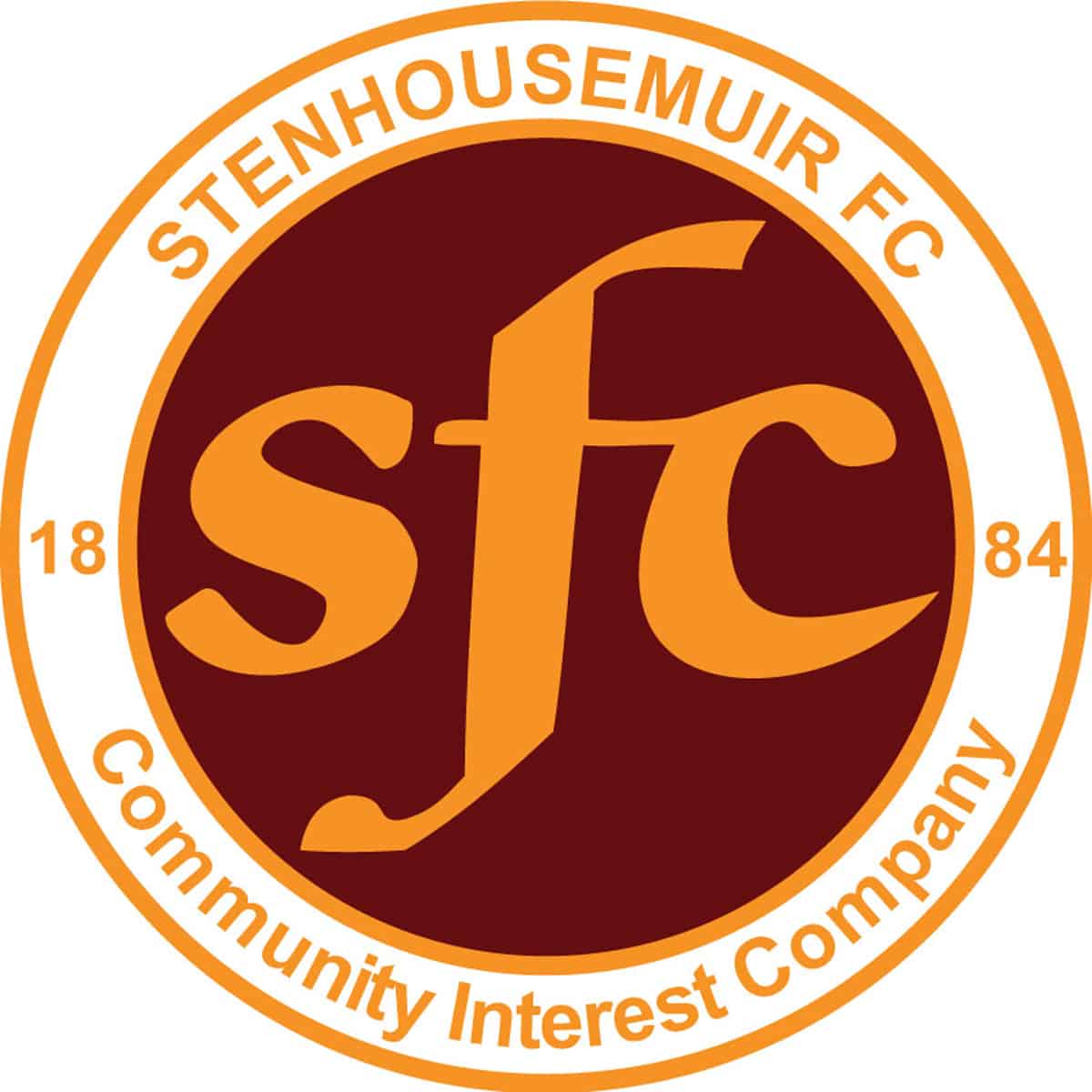 Petrofac Training Cup
Dens Park, Dundee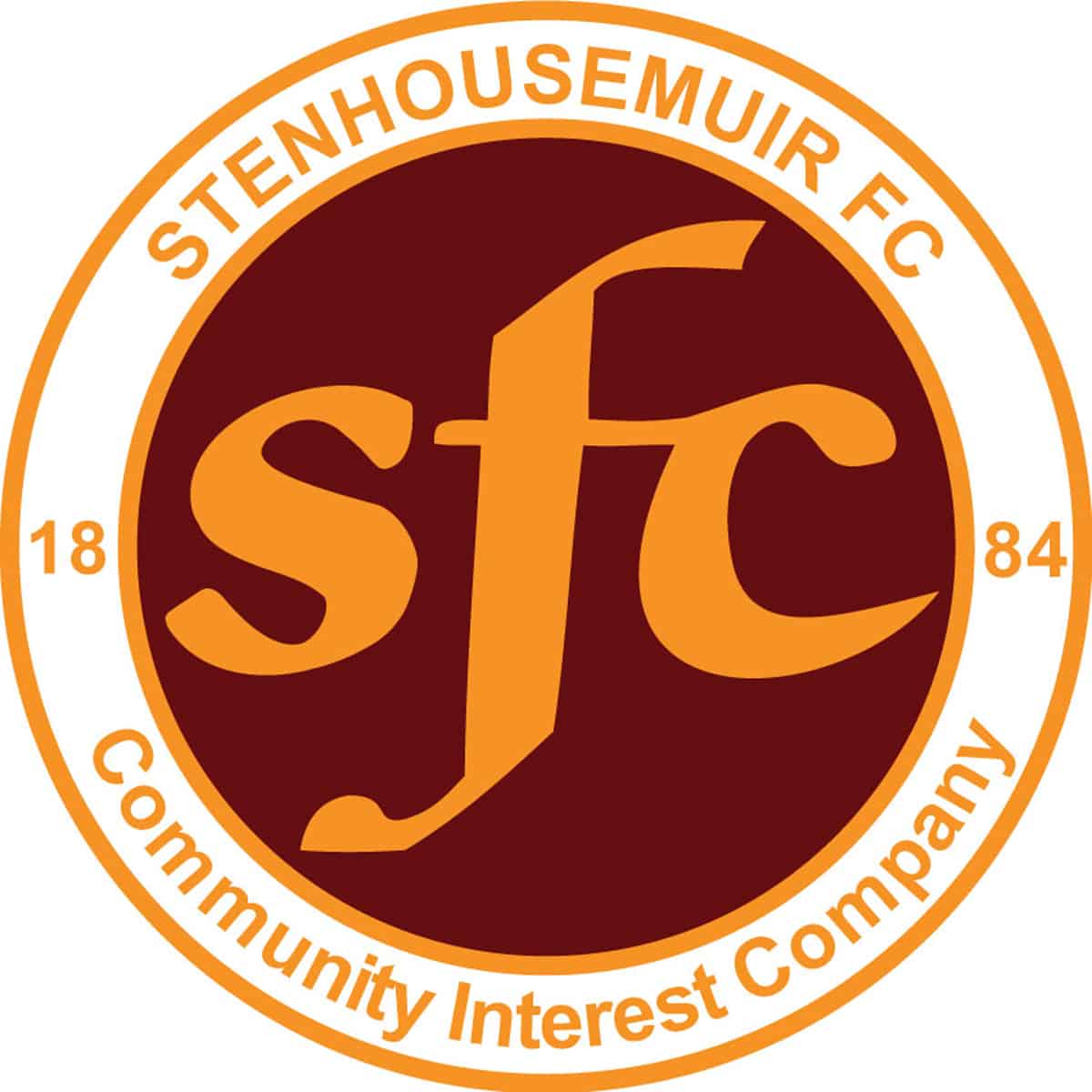 SPFL Ladbrokes League 1
Station Park, Forfar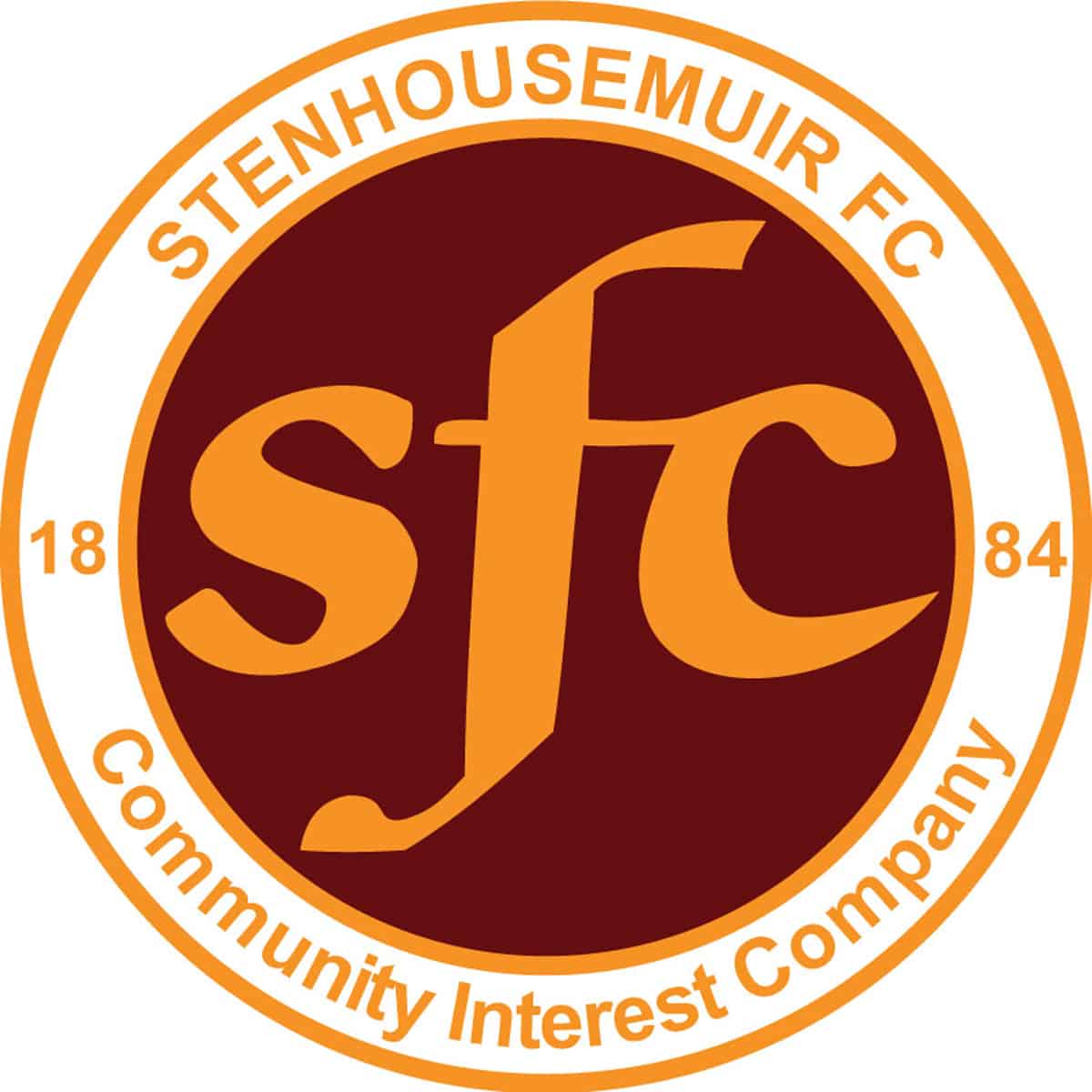 SPFL Ladbrokes League 1
Ochilview Park Stenhousemuir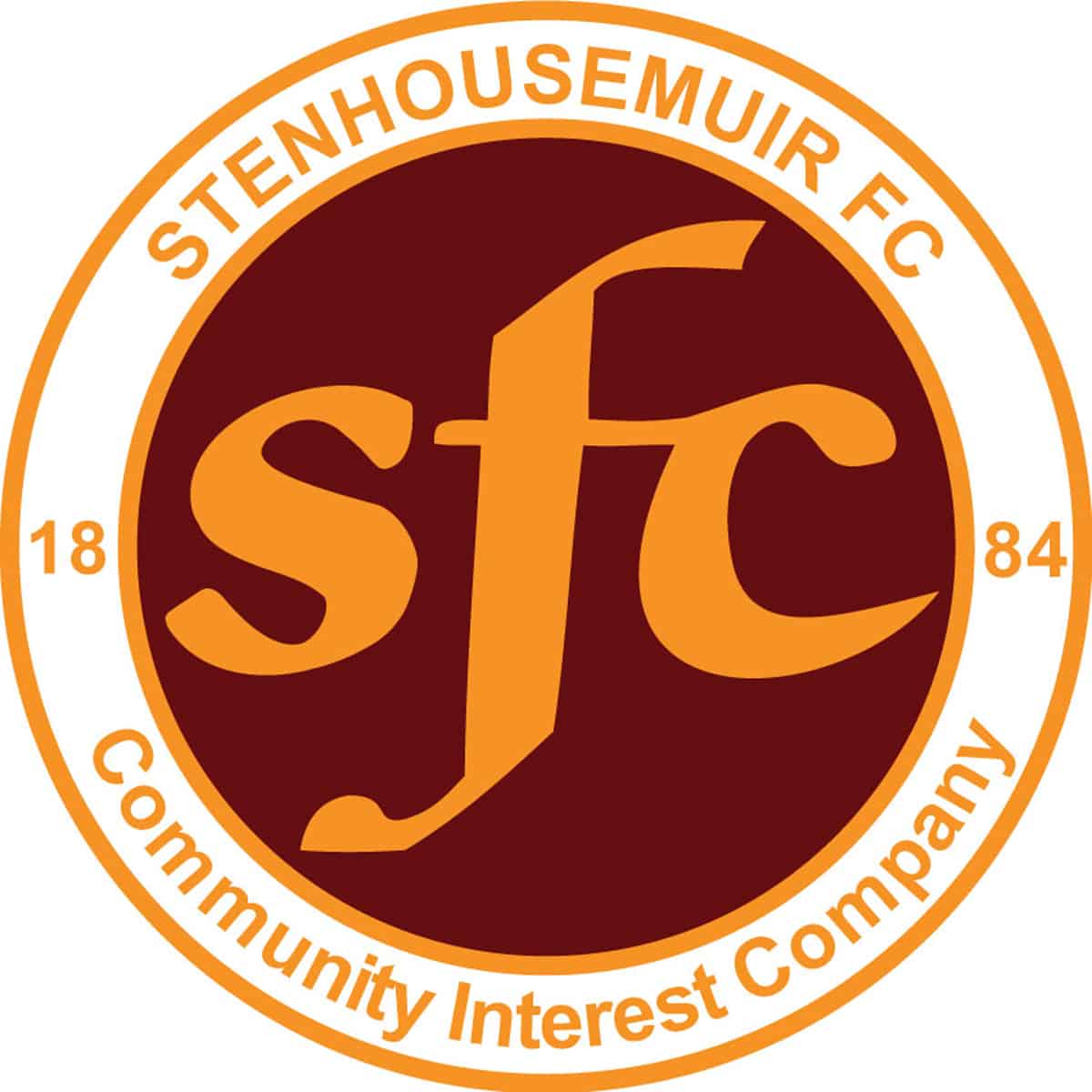 Petrofac Training Cup
Balmoor Stadium, Peterhead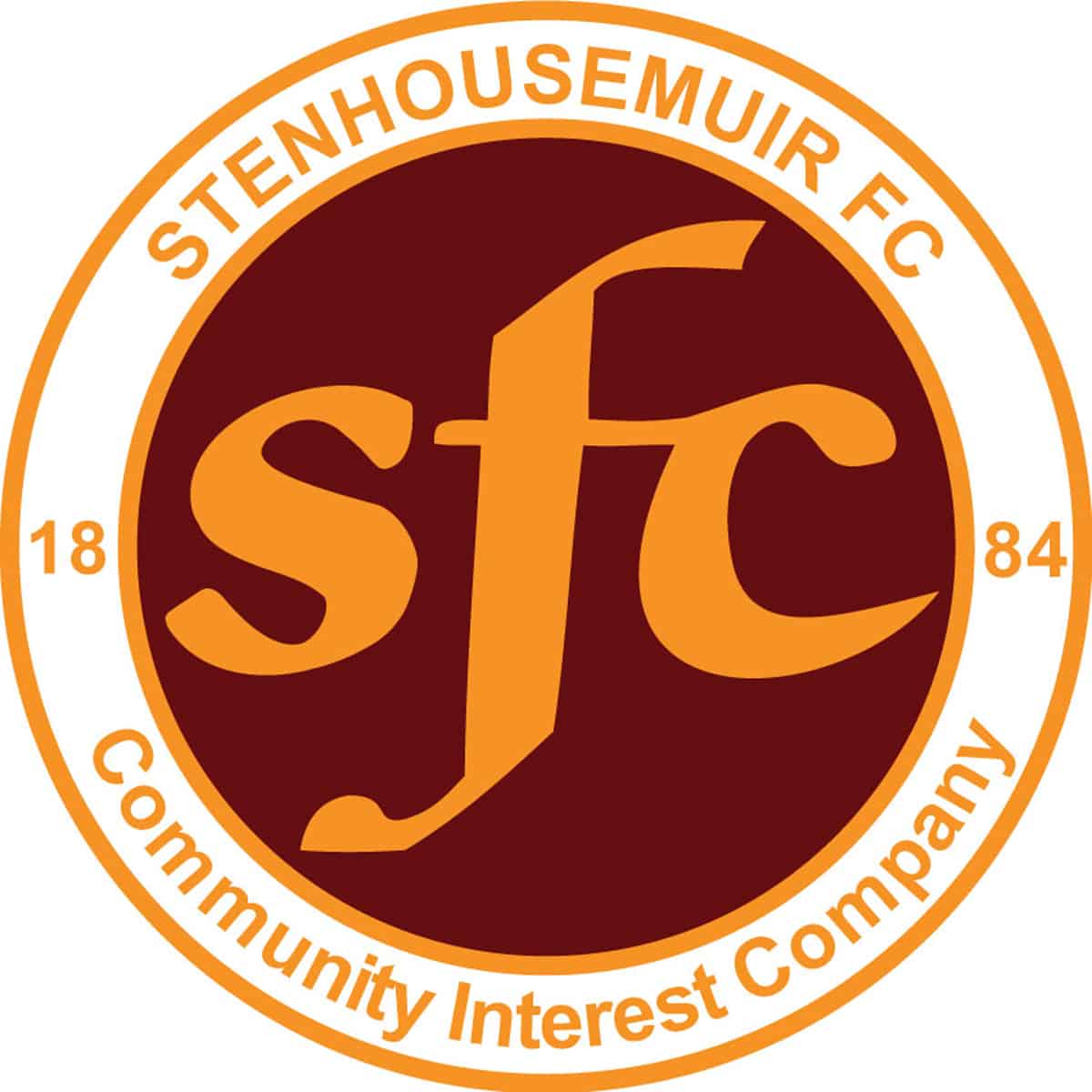 SPFL Ladbrokes League 1
New Broomfield Stadm. Airdrie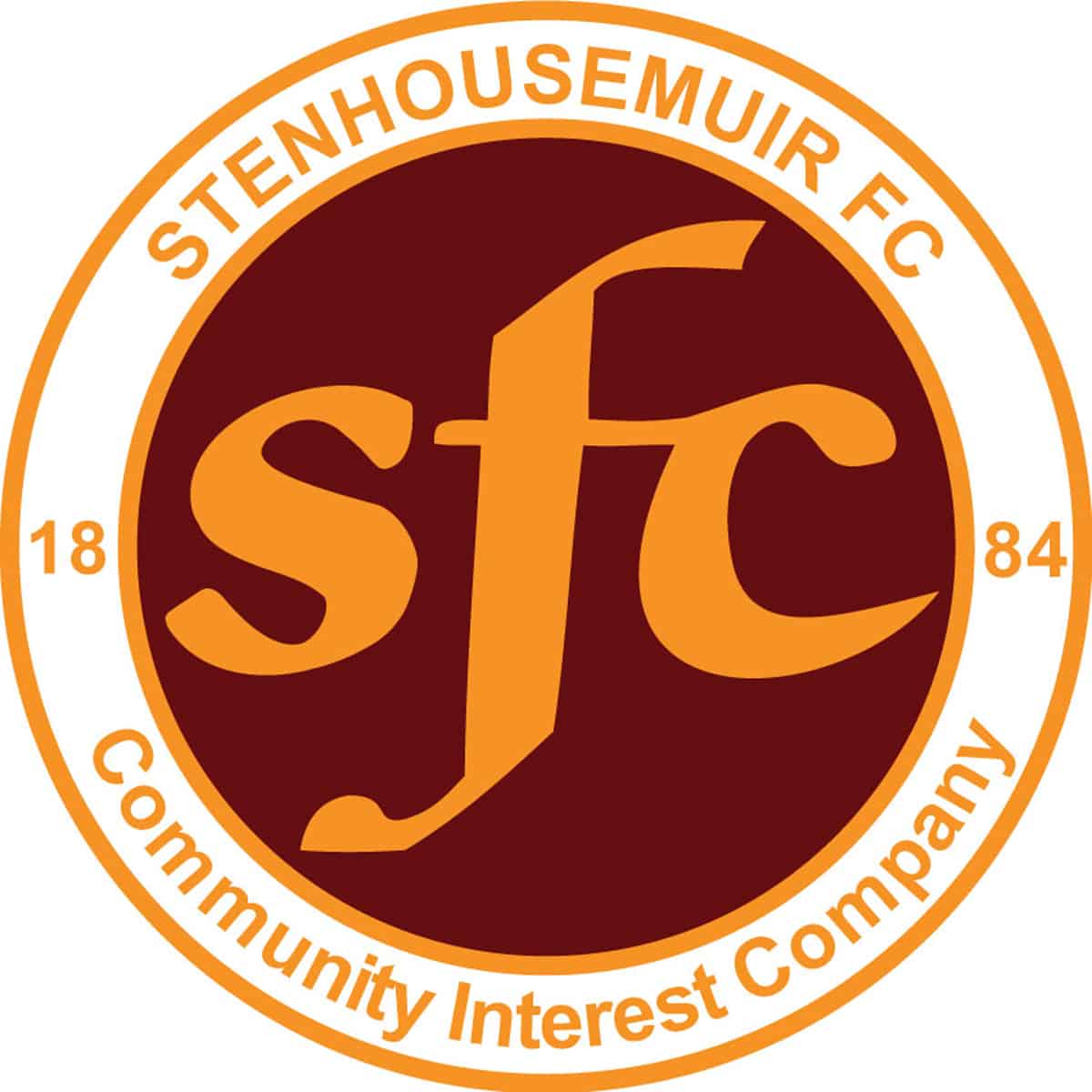 SPFL Ladbrokes League 1
Ochilview Park Stenhousemuir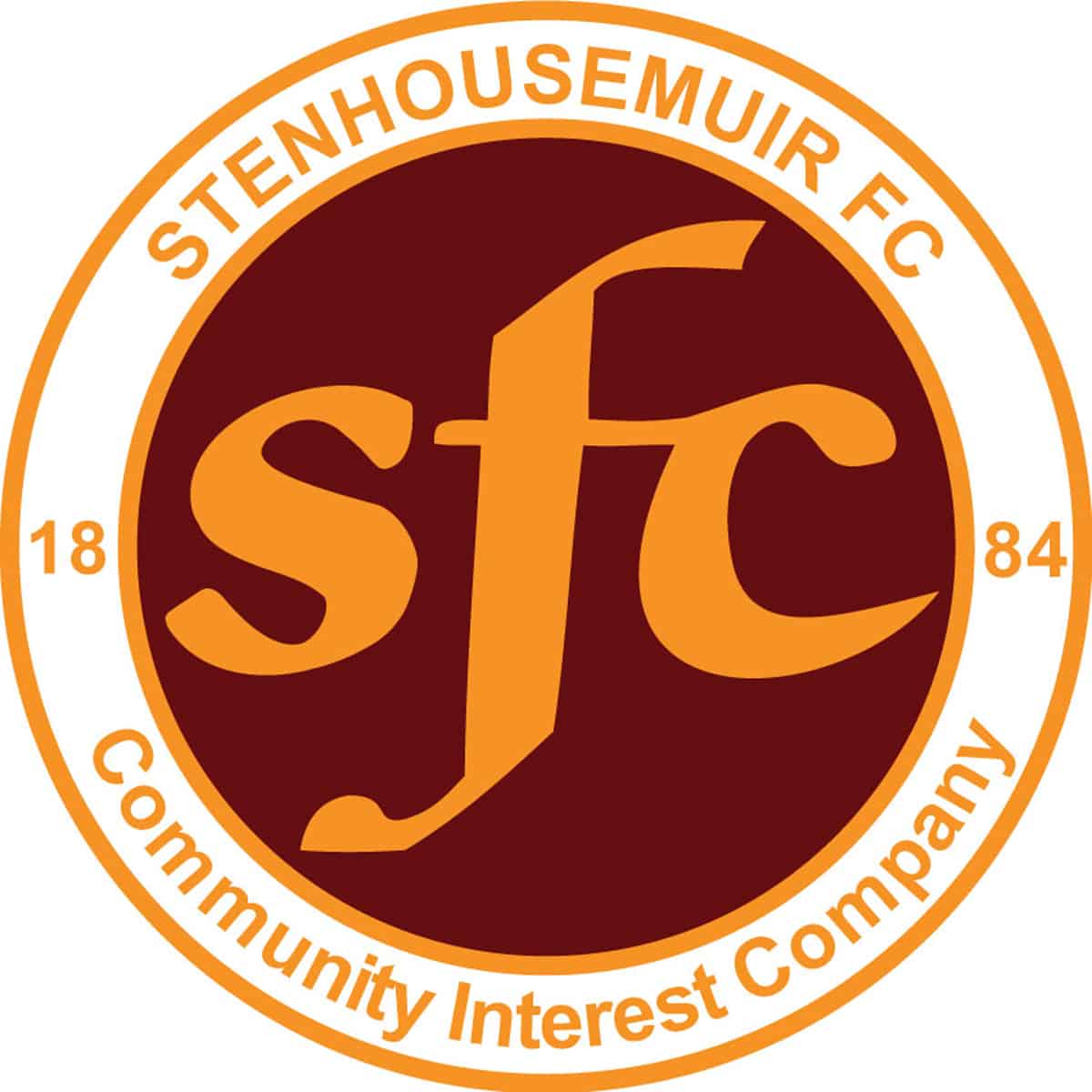 Betfred Cup
New Broomfield Stadm. Airdrie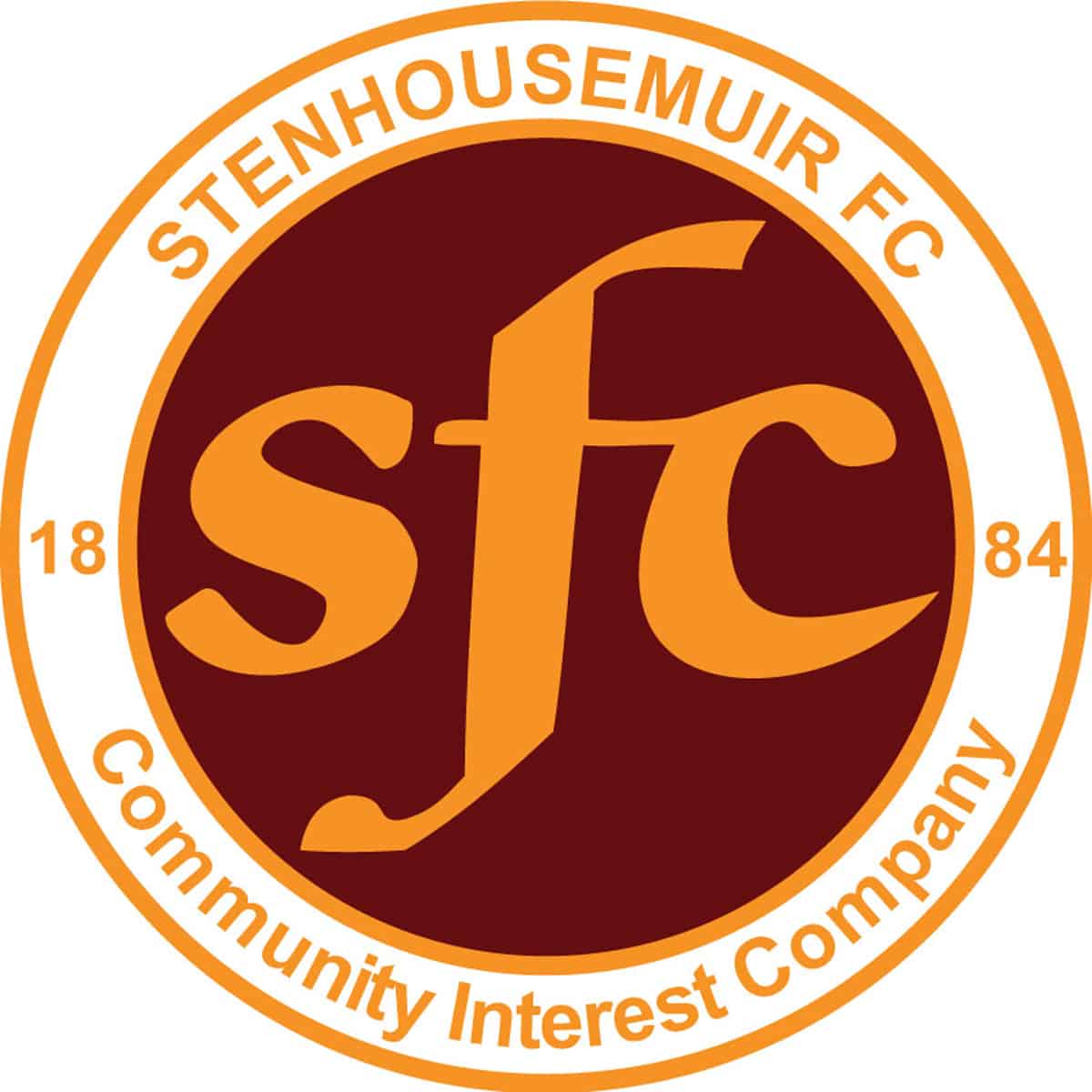 Stirlingshire Cup
Ochilview Park Stenhousemuir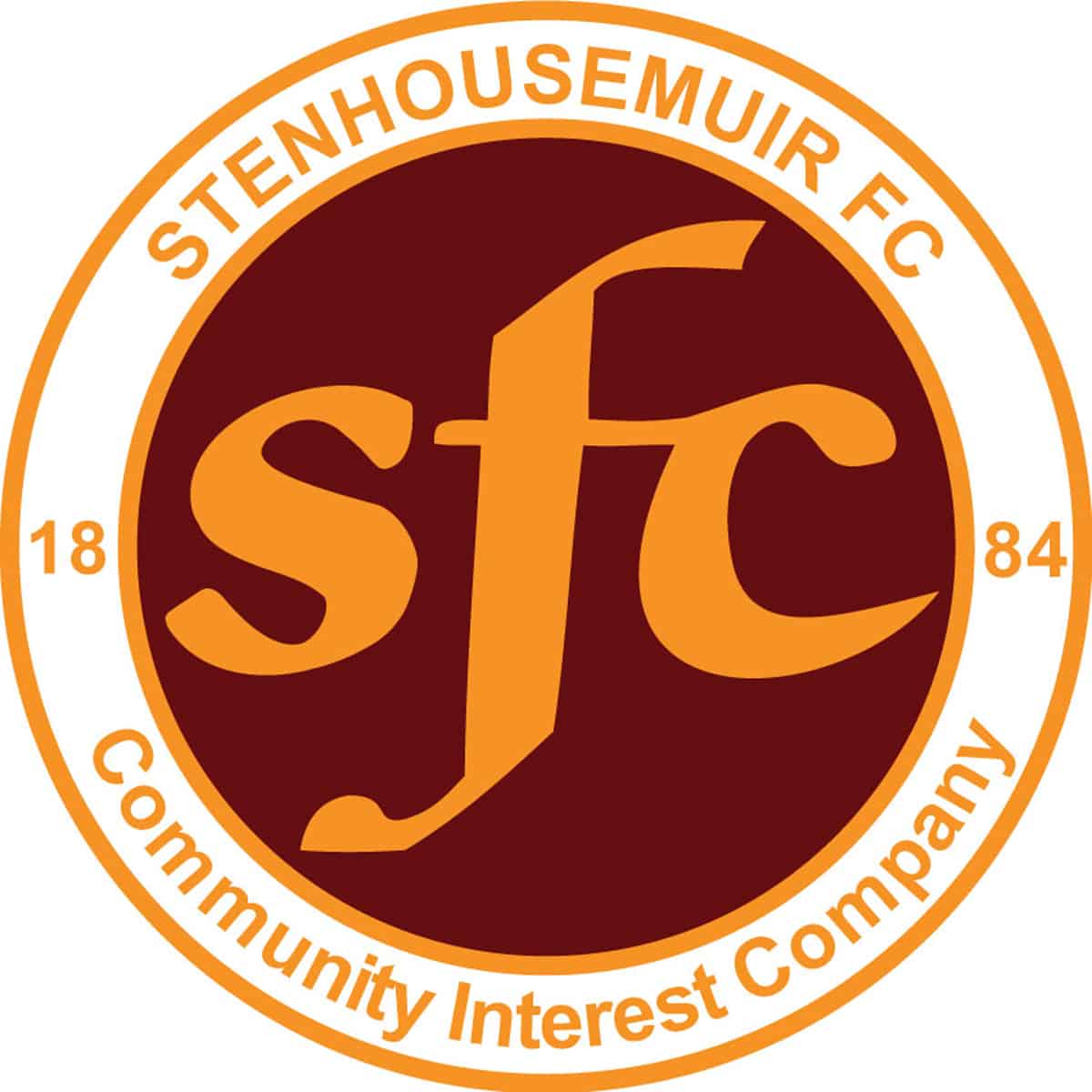 Petrofac Training Cup
Ochilview Park Stenhousemuir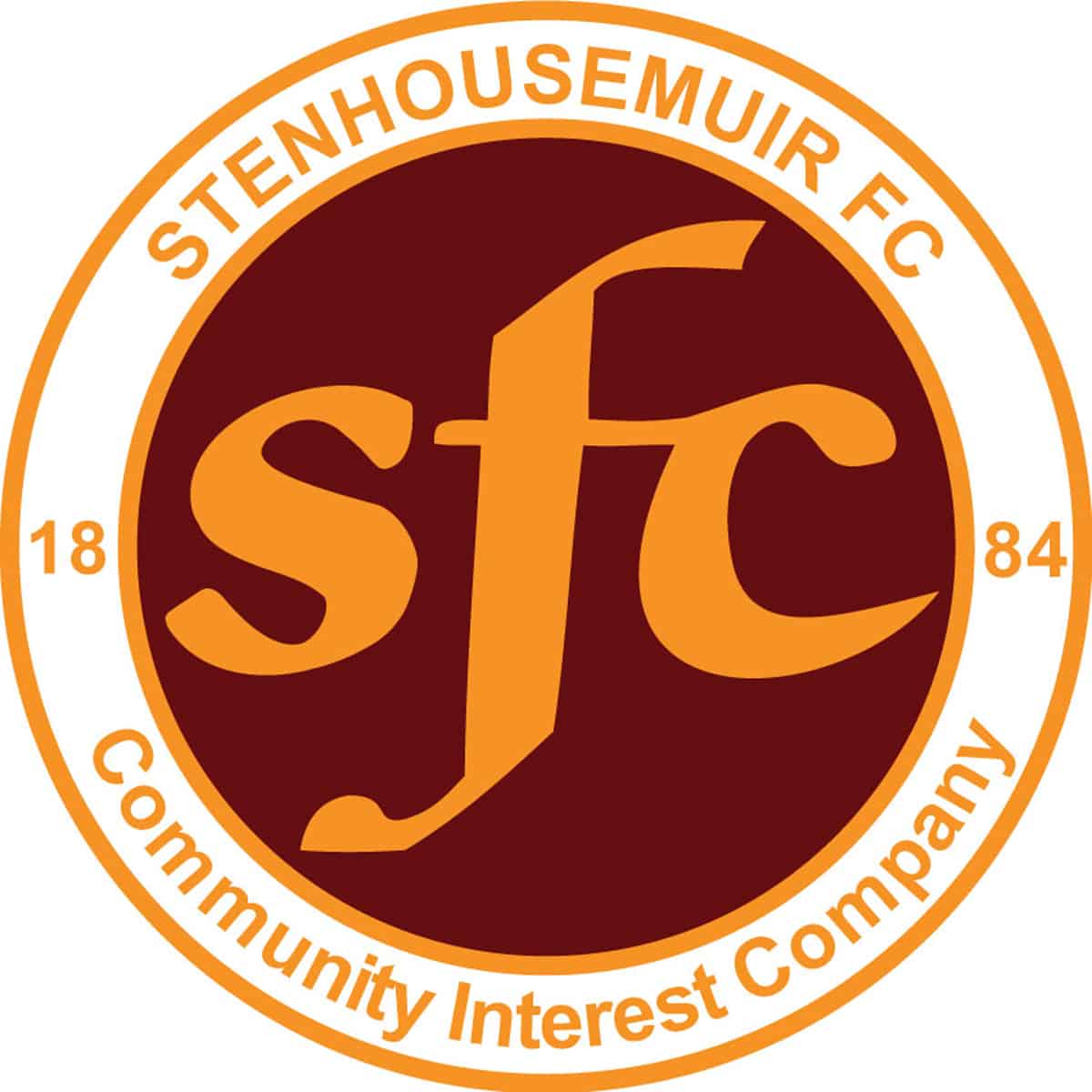 Friendly
Ochilview Park Stenhousemuir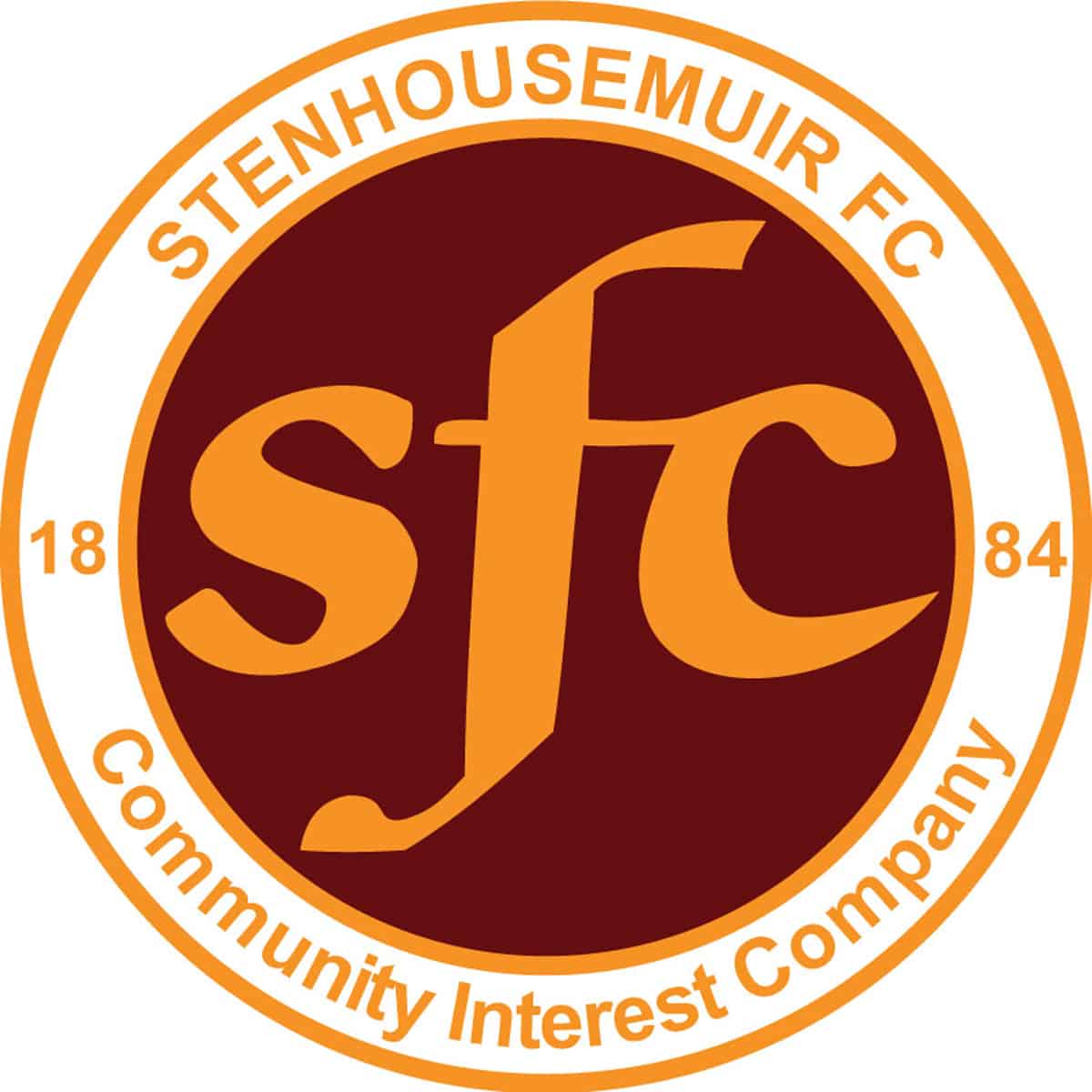 Friendly
Ochilview Park Stenhousemuir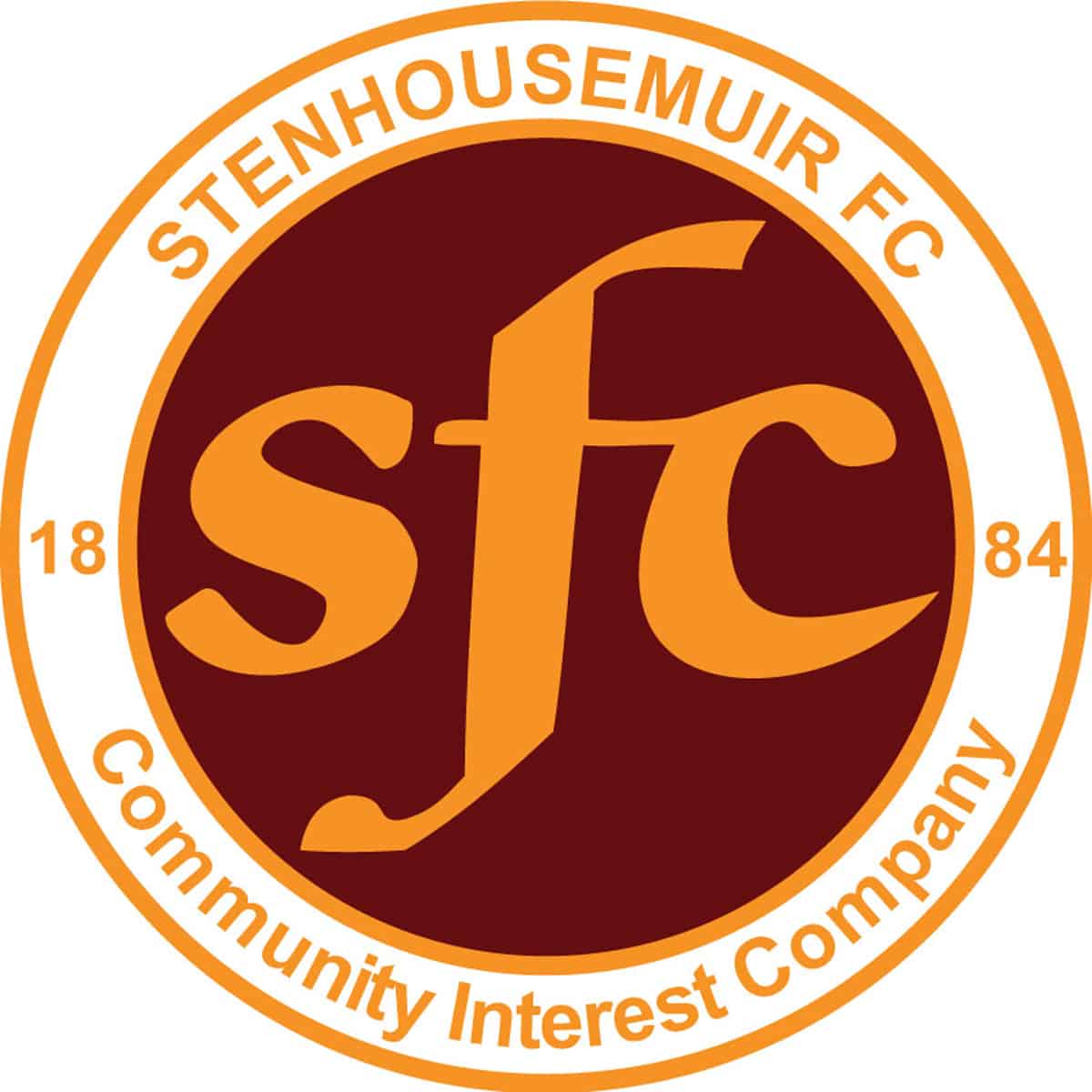 Friendly
Ochilview Park Stenhousemuir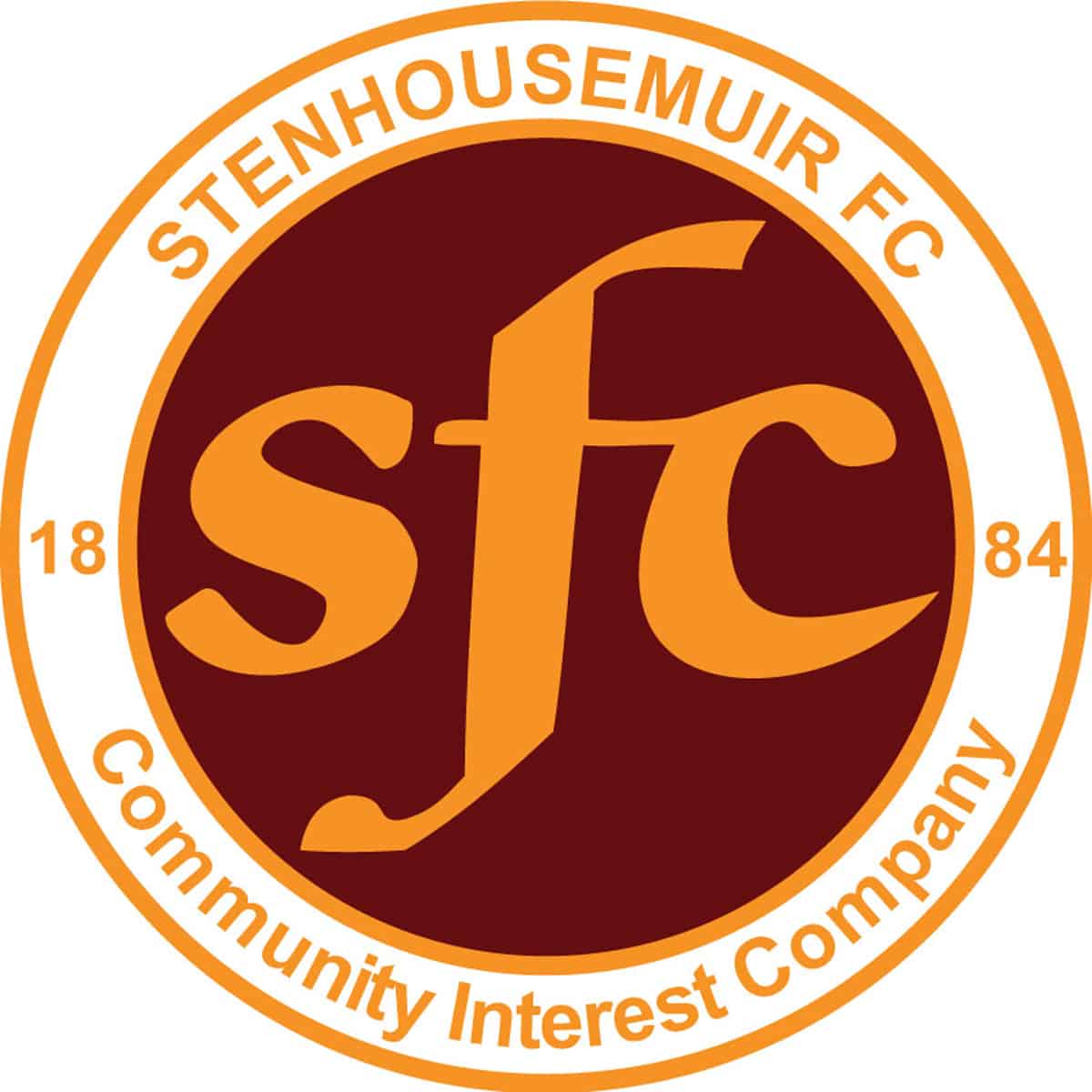 Friendly
Ochilview Park Stenhousemuir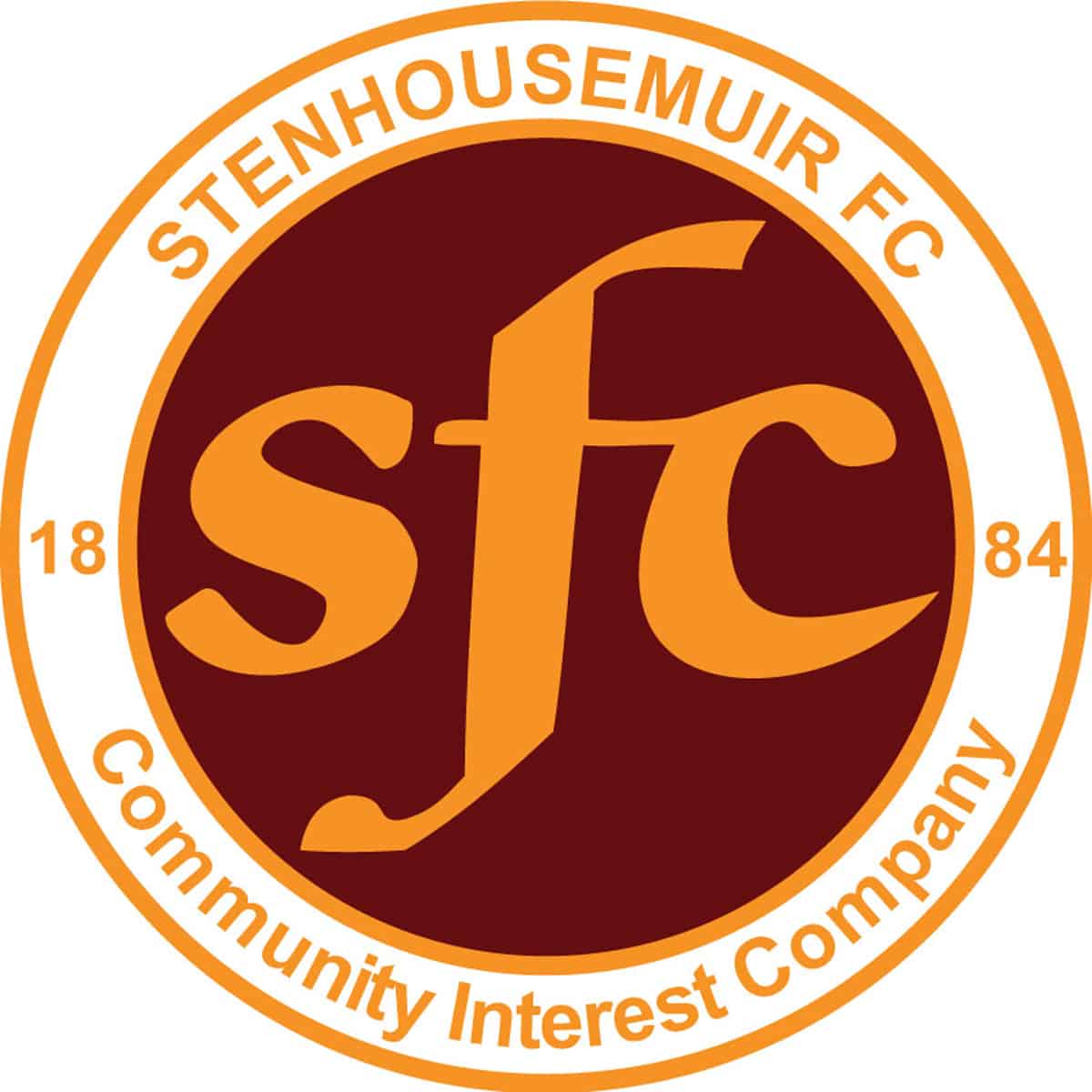 Friendly
Ochilview Park Stenhousemuir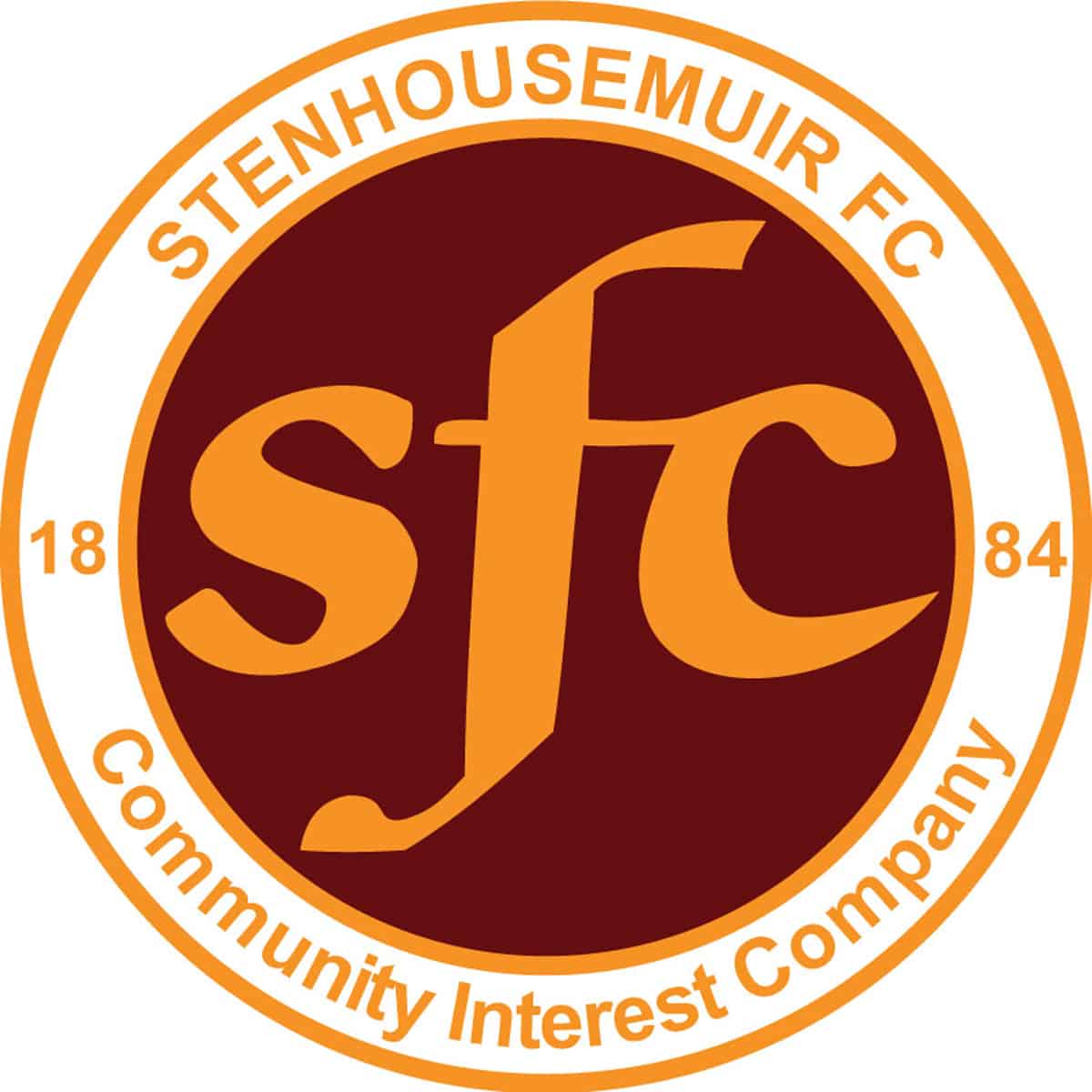 SPFL Ladbrokes League 1
Ochilview Park Stenhousemuir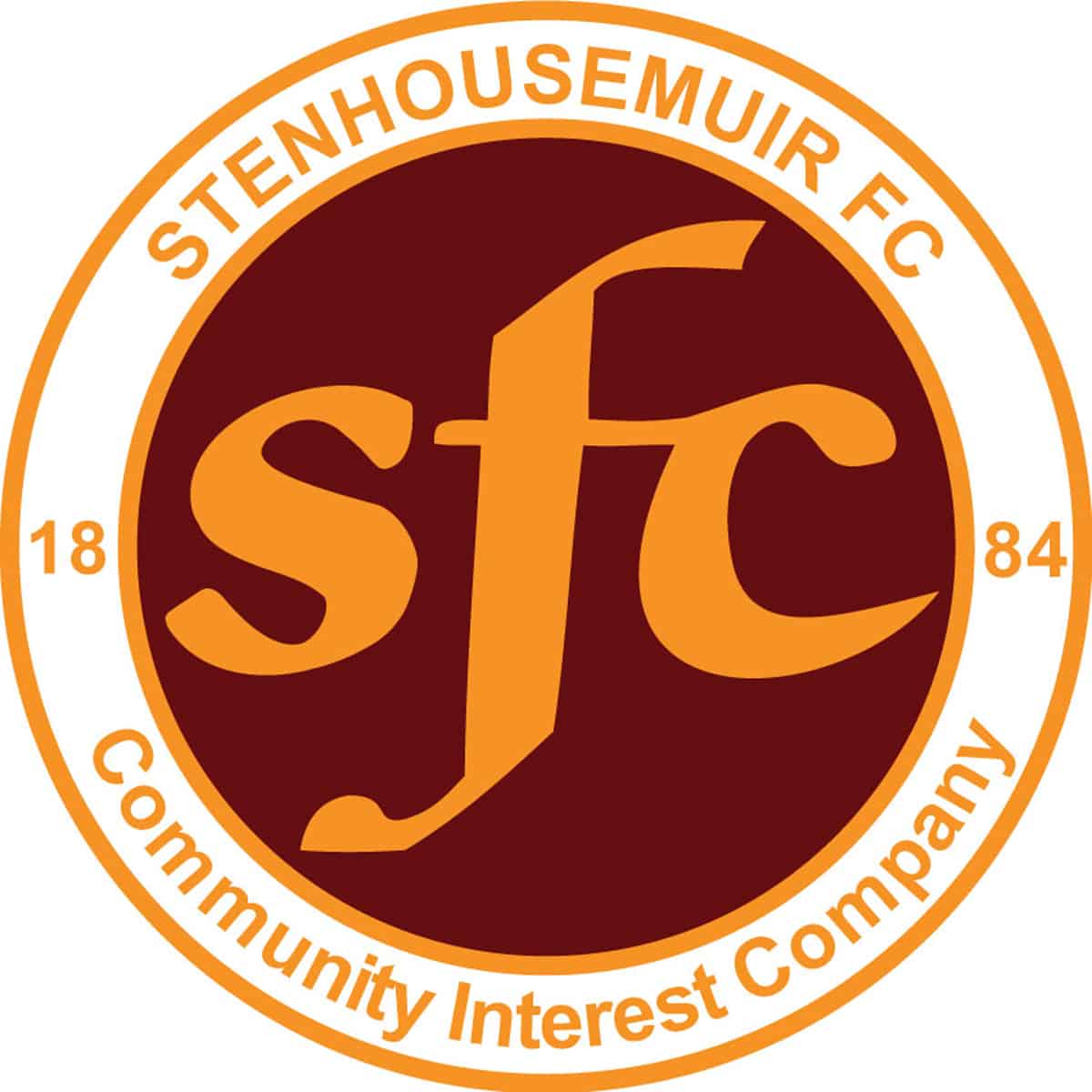 SPFL Ladbrokes League 1
Glebe Park, Brechin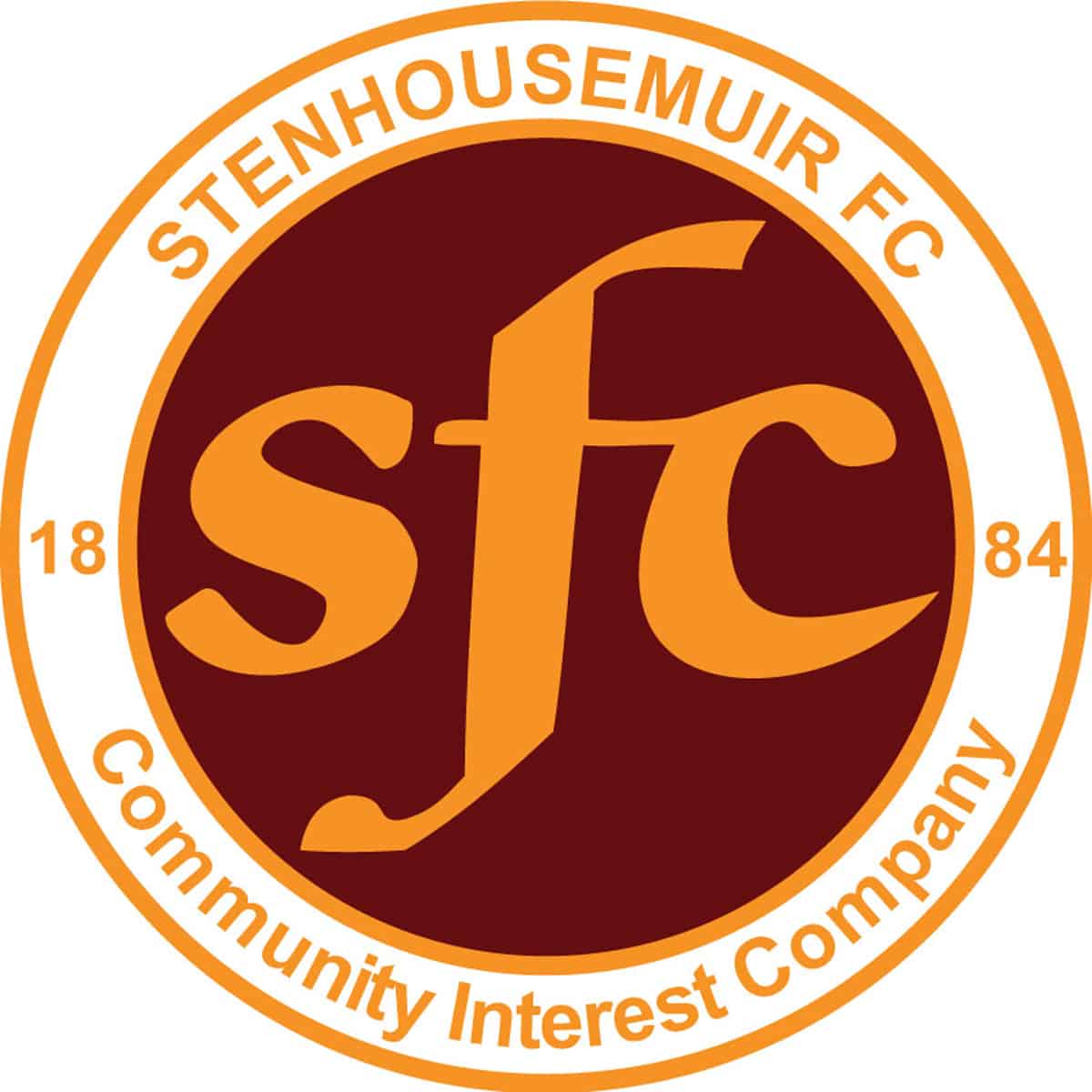 SPFL Ladbrokes League 1
Ochilview Park Stenhousemuir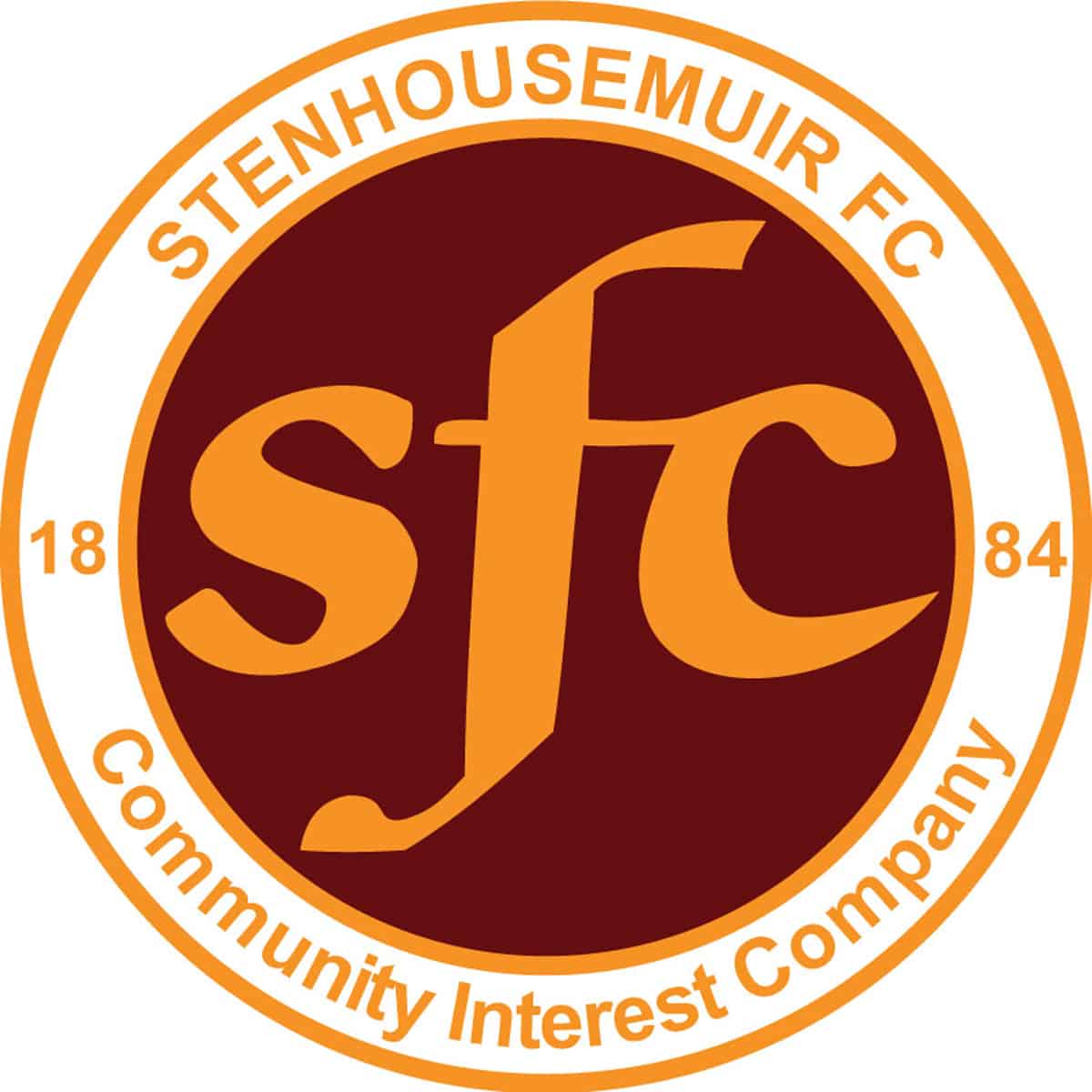 SPFL Ladbrokes League 1
Ochilview Park Stenhousemuir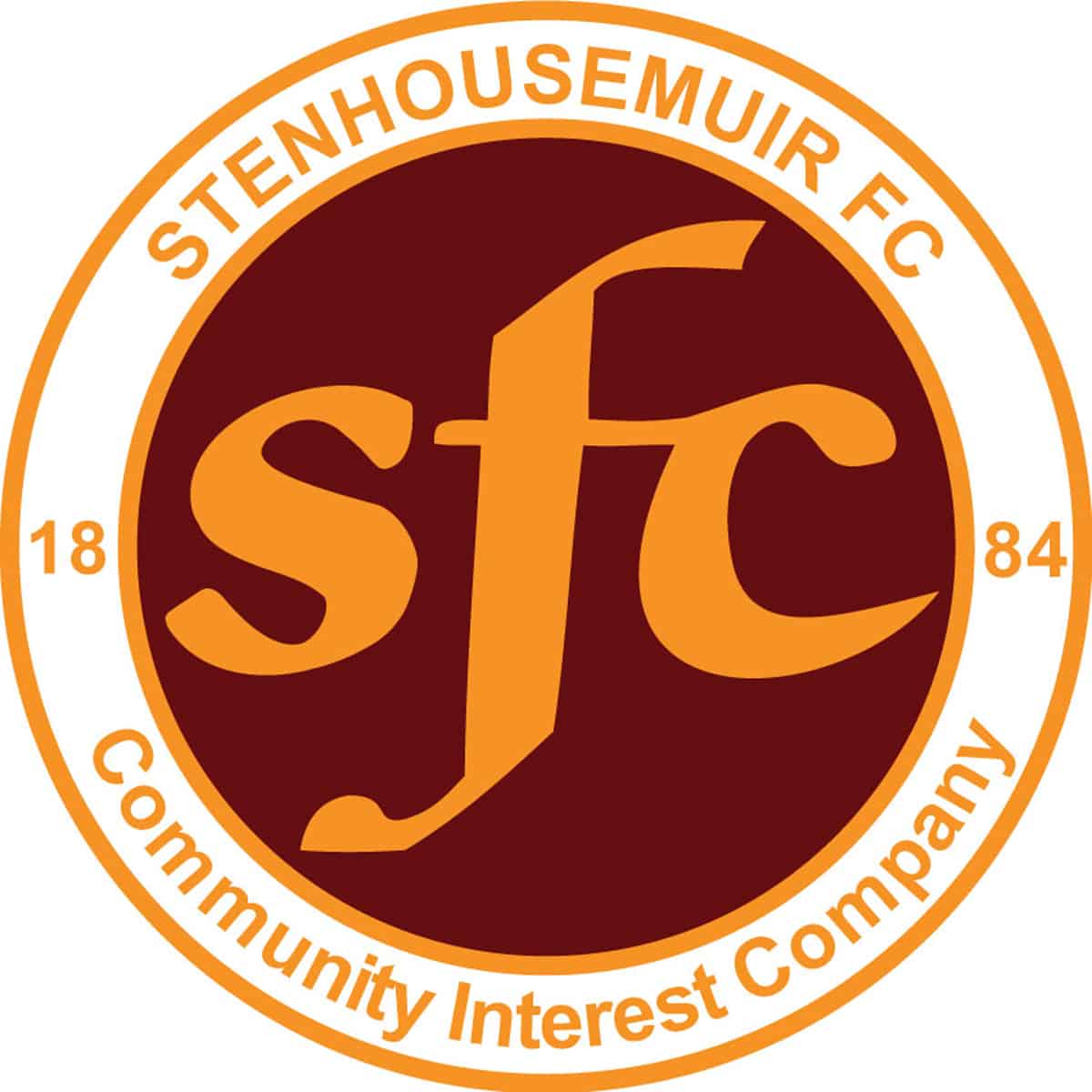 SPFL Ladbrokes League 1
New Bayview Stadium, Methil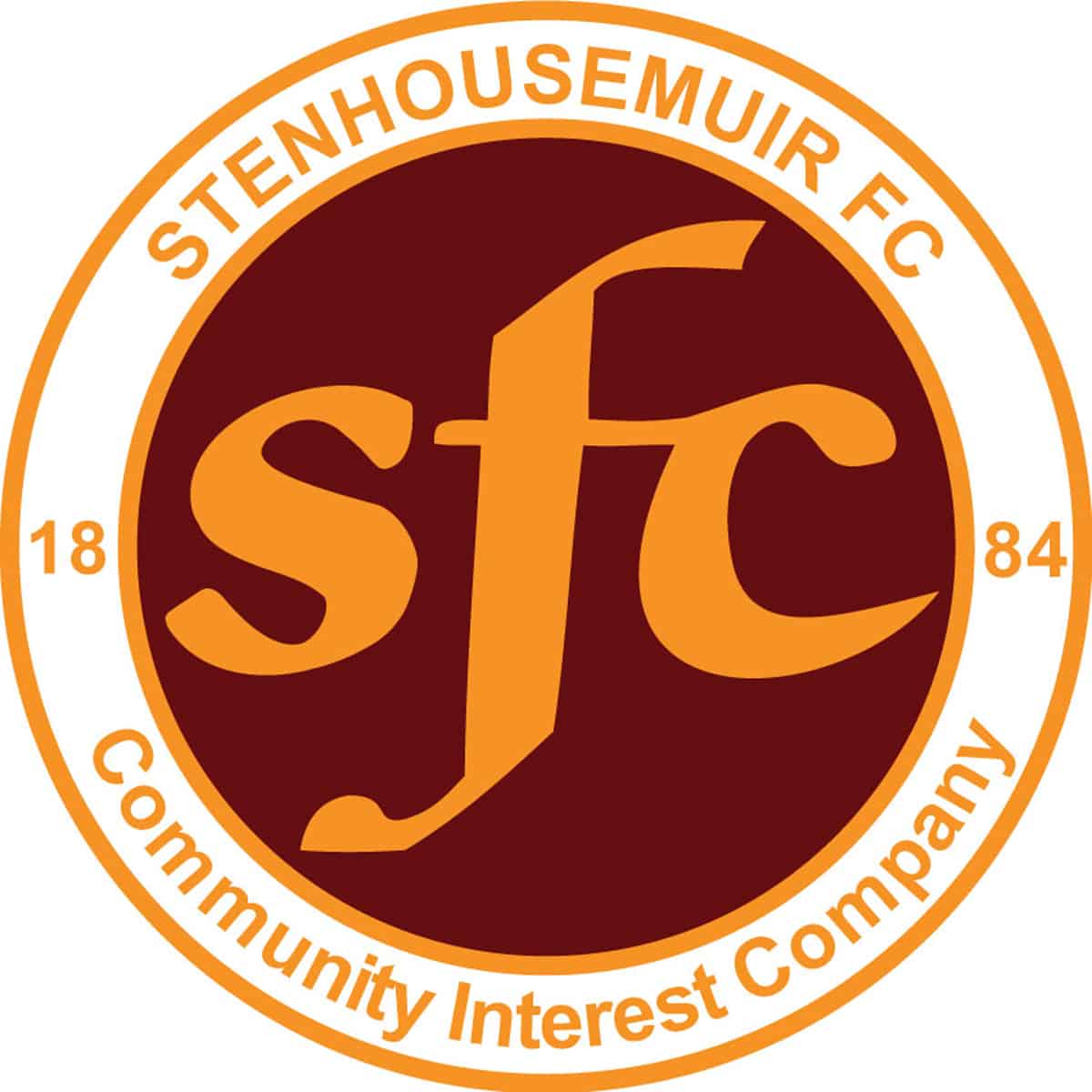 SPFL Ladbrokes League 1
Gayfield Park, Arbroath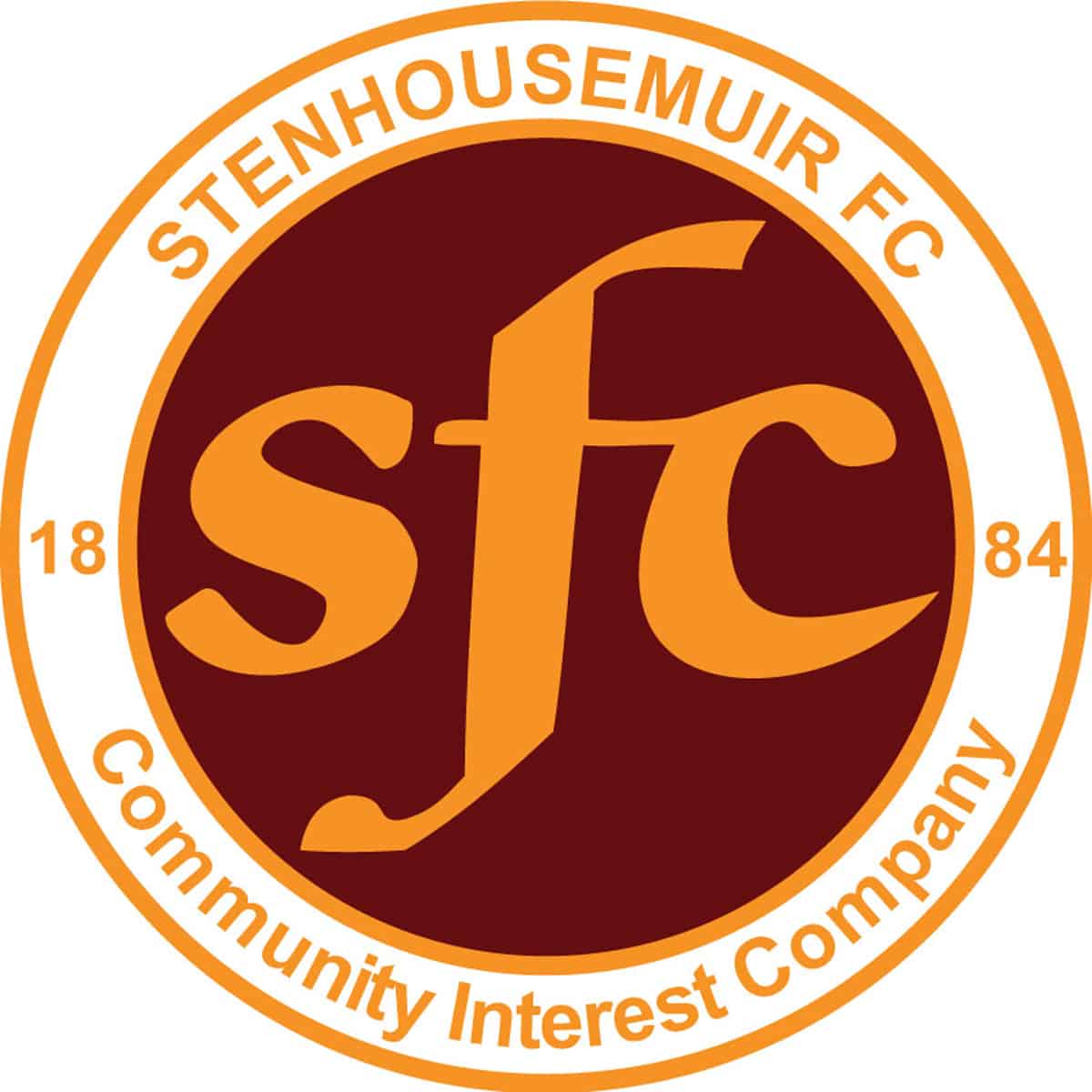 SPFL Ladbrokes League 1
Ochilview Park Stenhousemuir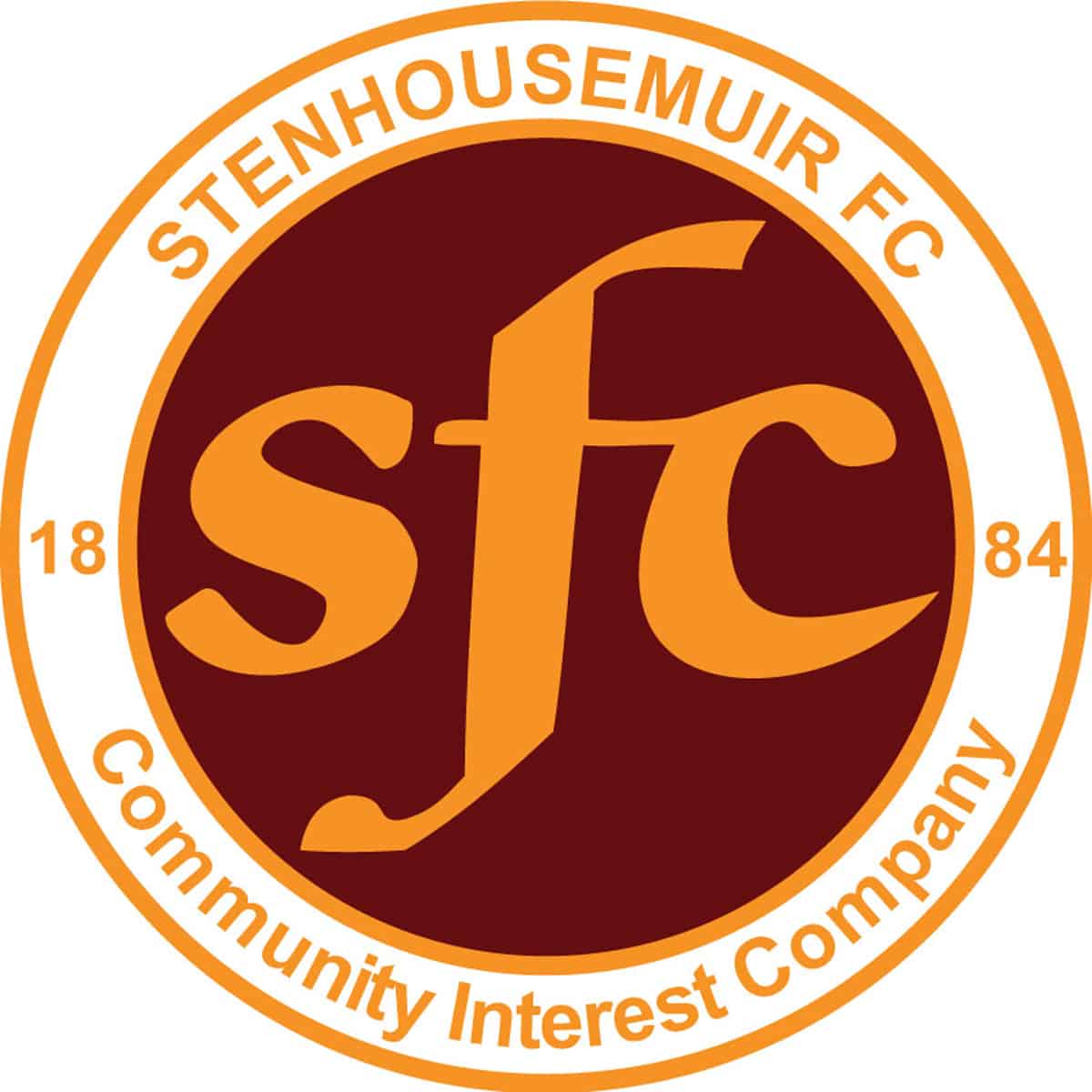 SPFL Ladbrokes League 1
Station Park, Forfar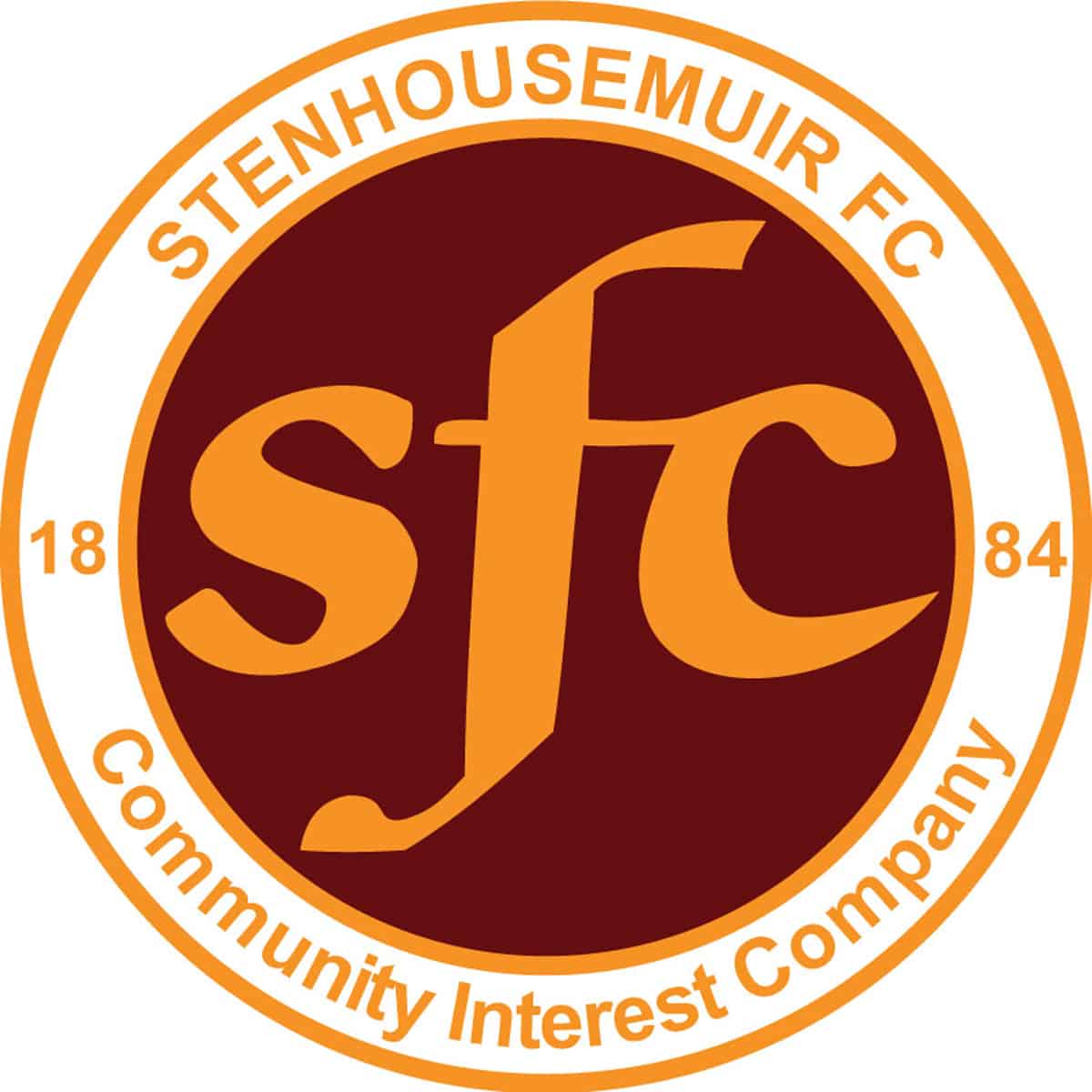 SPFL Ladbrokes League 1
Ochilview Park Stenhousemuir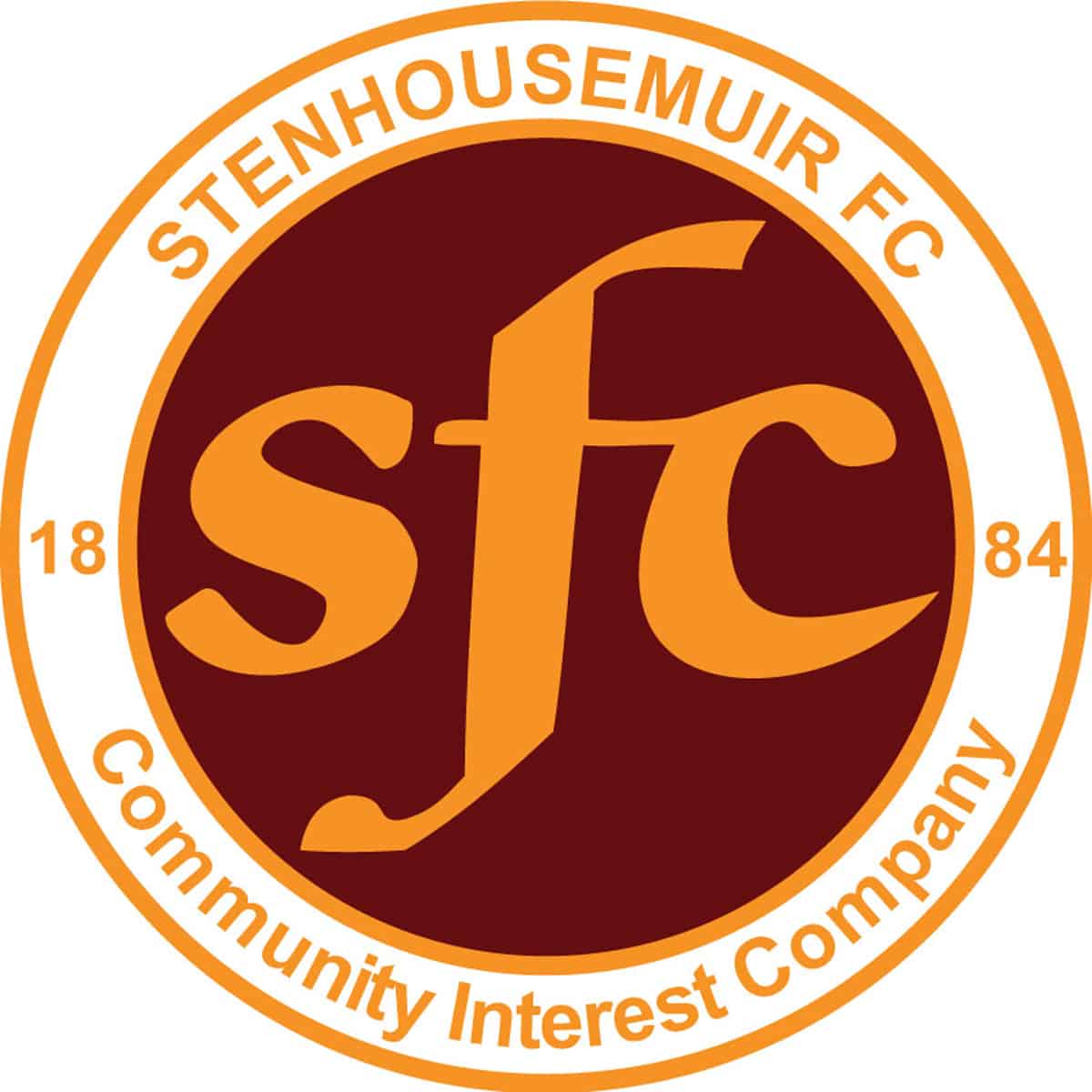 SPFL Ladbrokes League 1
Cliftonhill Stadium,Coatbridge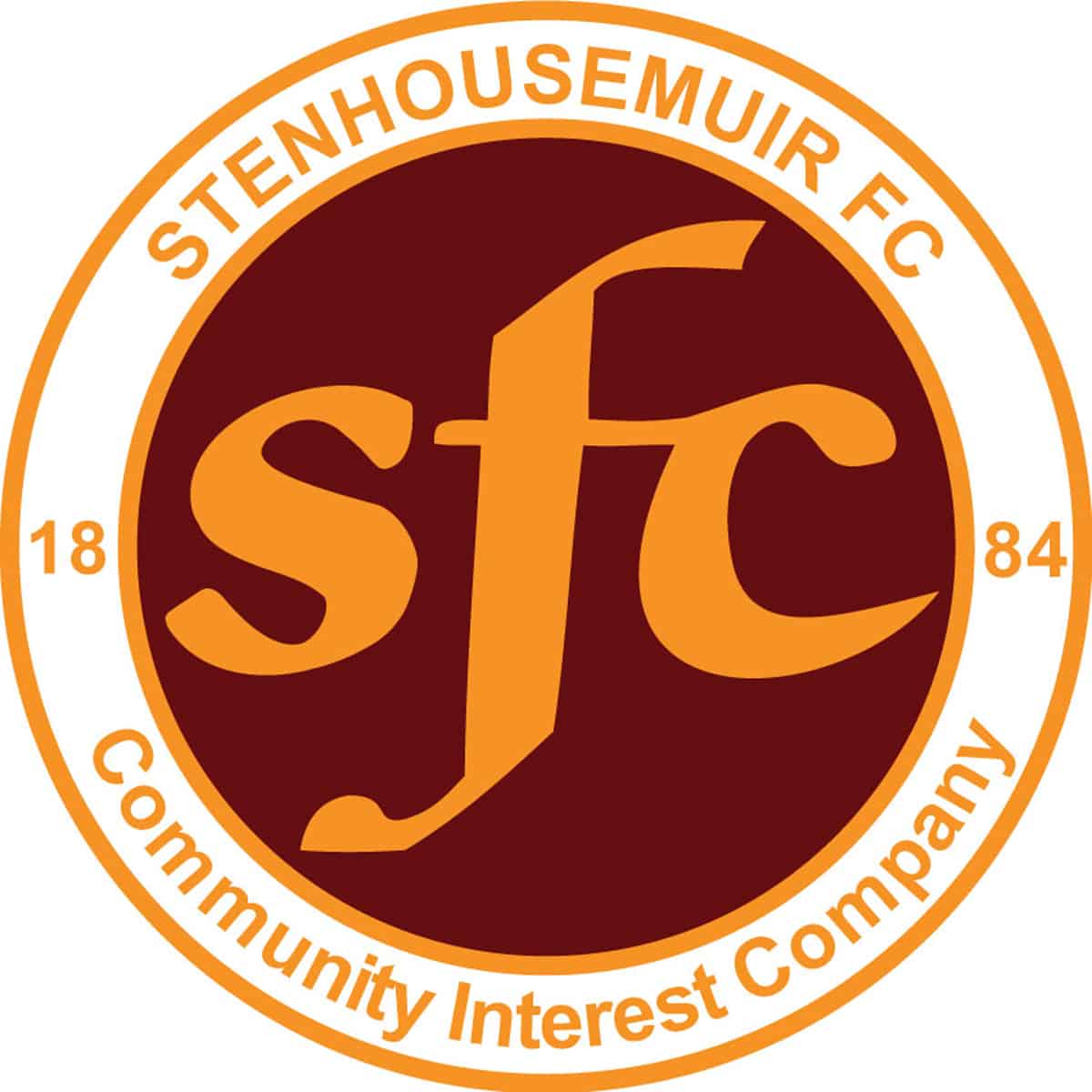 SPFL Ladbrokes League 1
Ochilview Park Stenhousemuir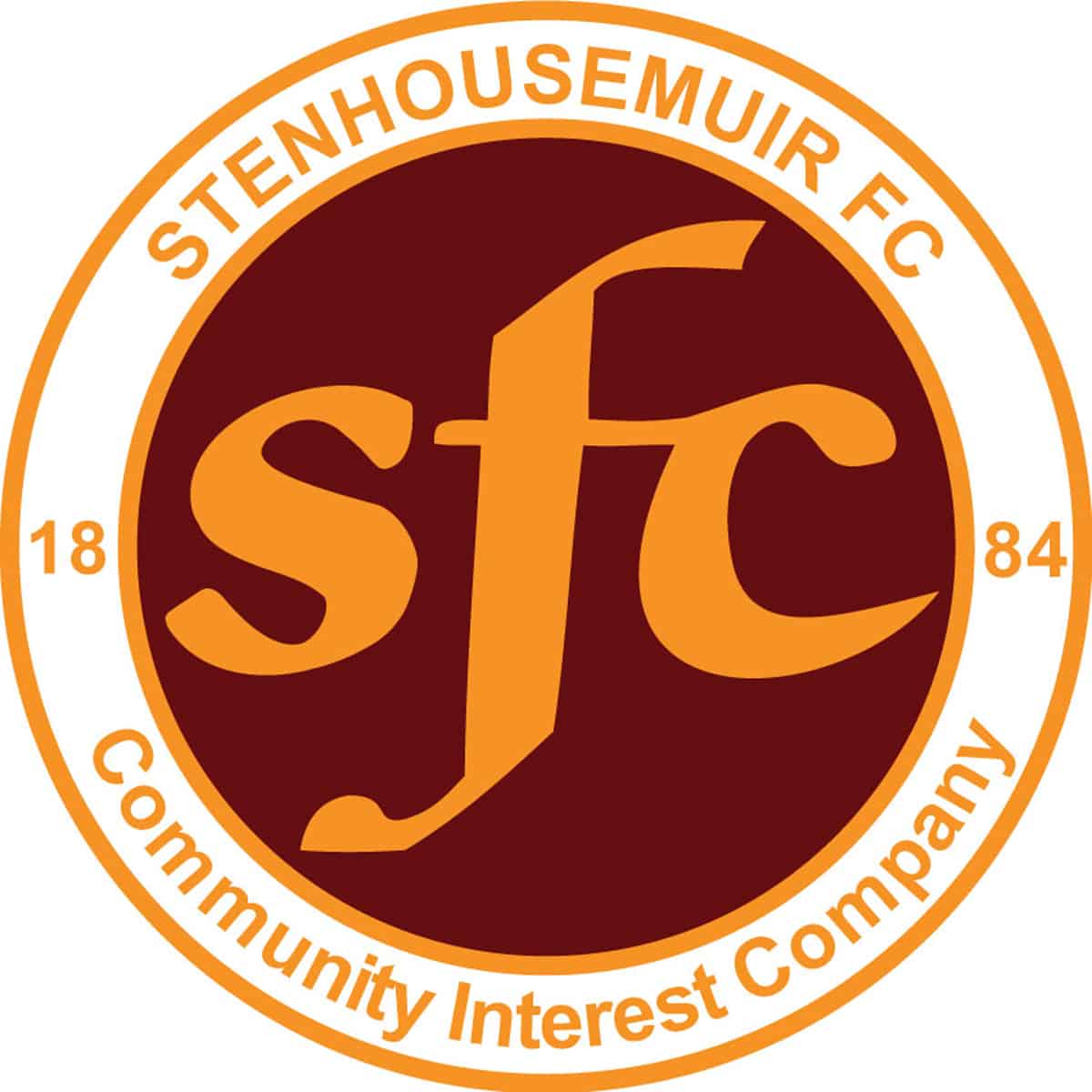 SPFL Ladbrokes League 1
Somerset Park, Ayr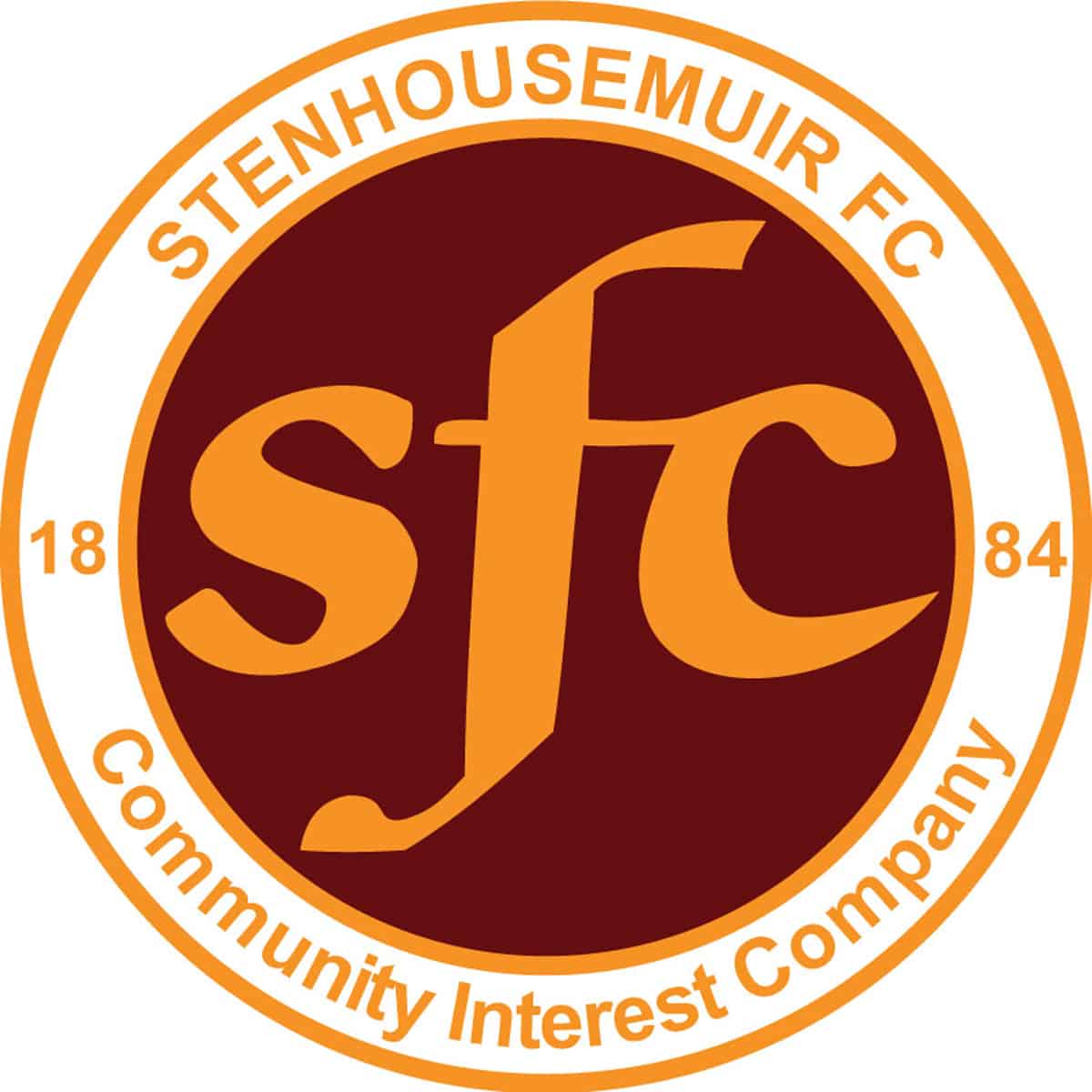 SPFL Ladbrokes League 1
Stair Park, Stranraer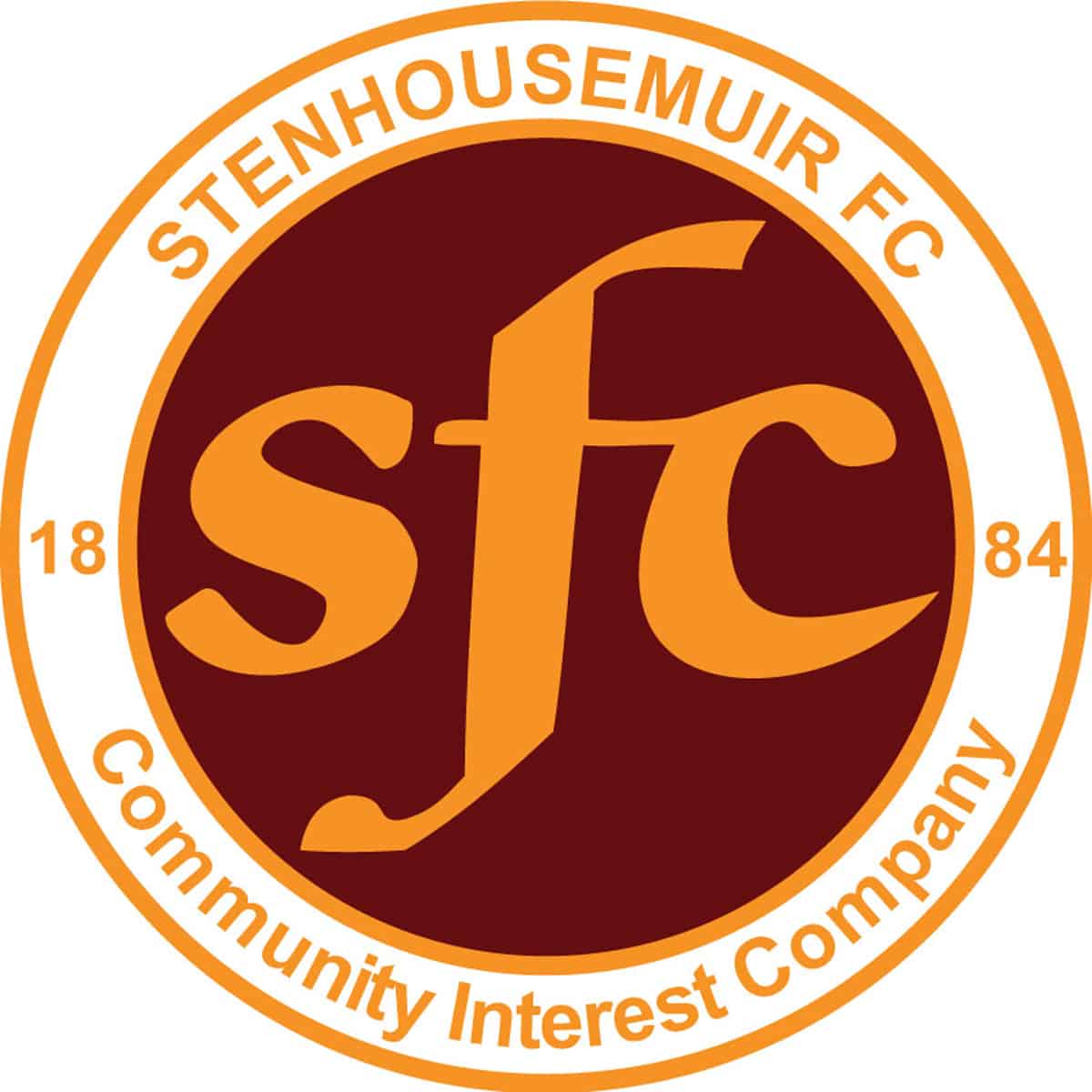 SPFL Ladbrokes League 1
Ochilview Park Stenhousemuir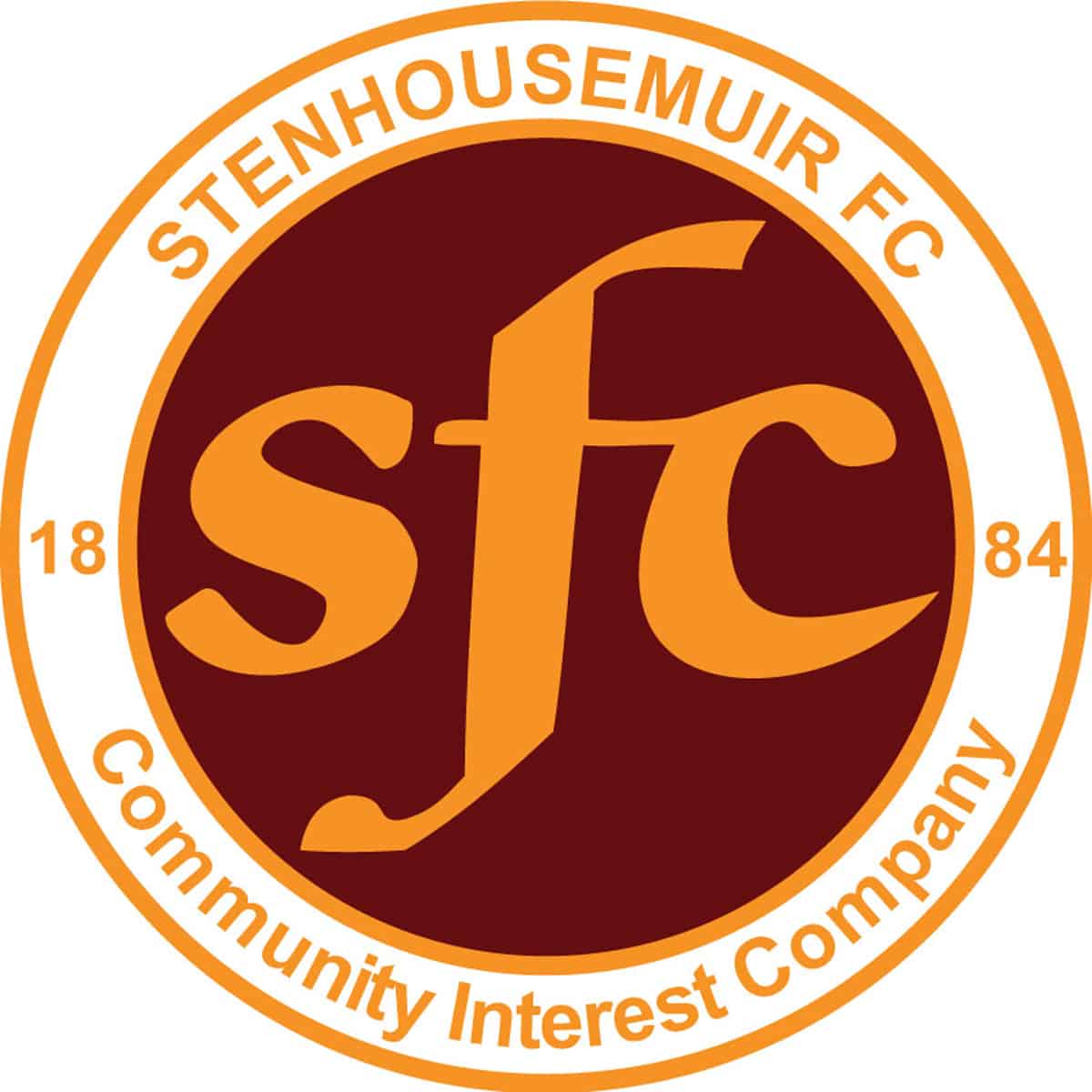 SPFL Ladbrokes League 1
Palmerston Park, Dumfries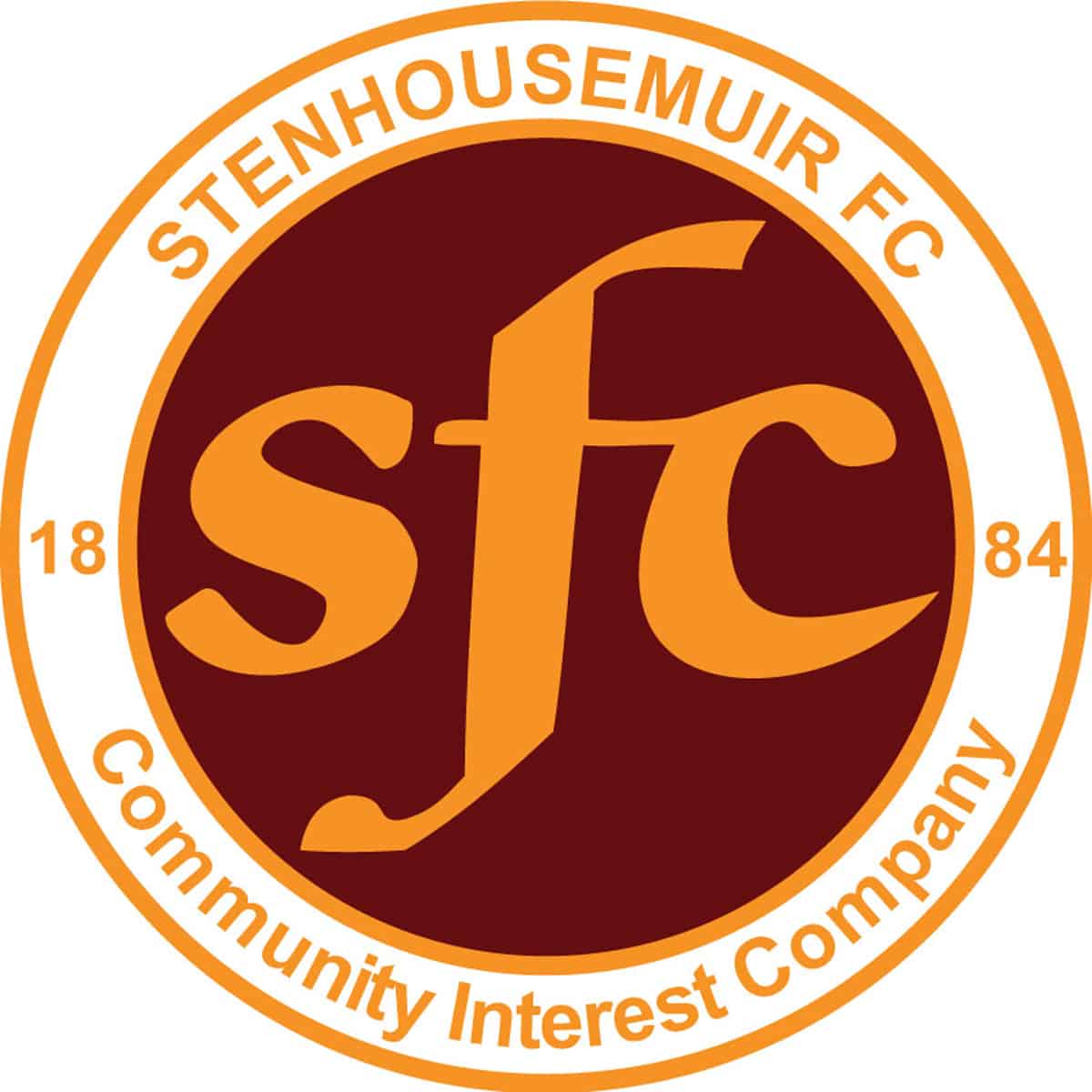 SPFL Ladbrokes League 1
Ochilview Park Stenhousemuir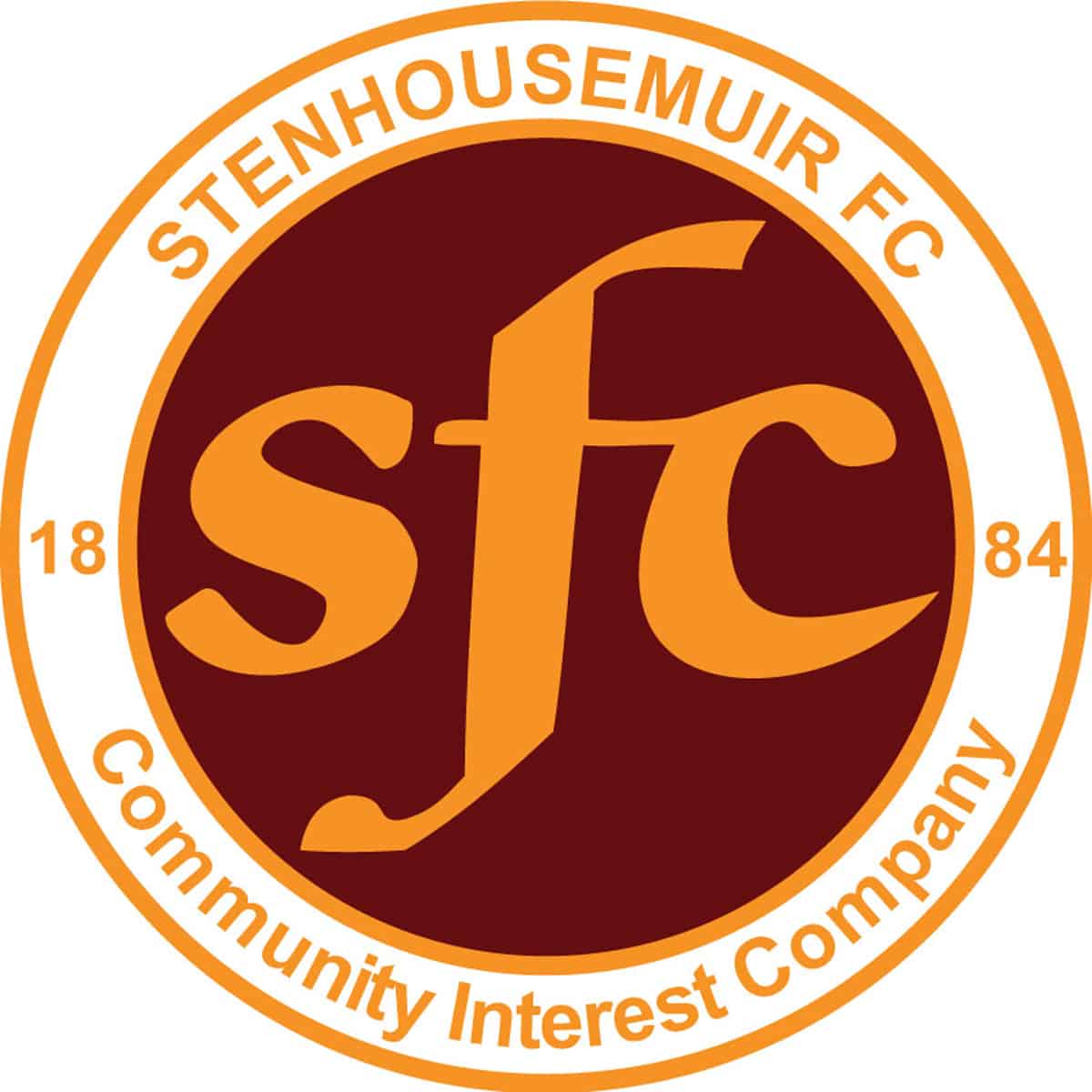 SPFL Ladbrokes League 1
Ochilview Park Stenhousemuir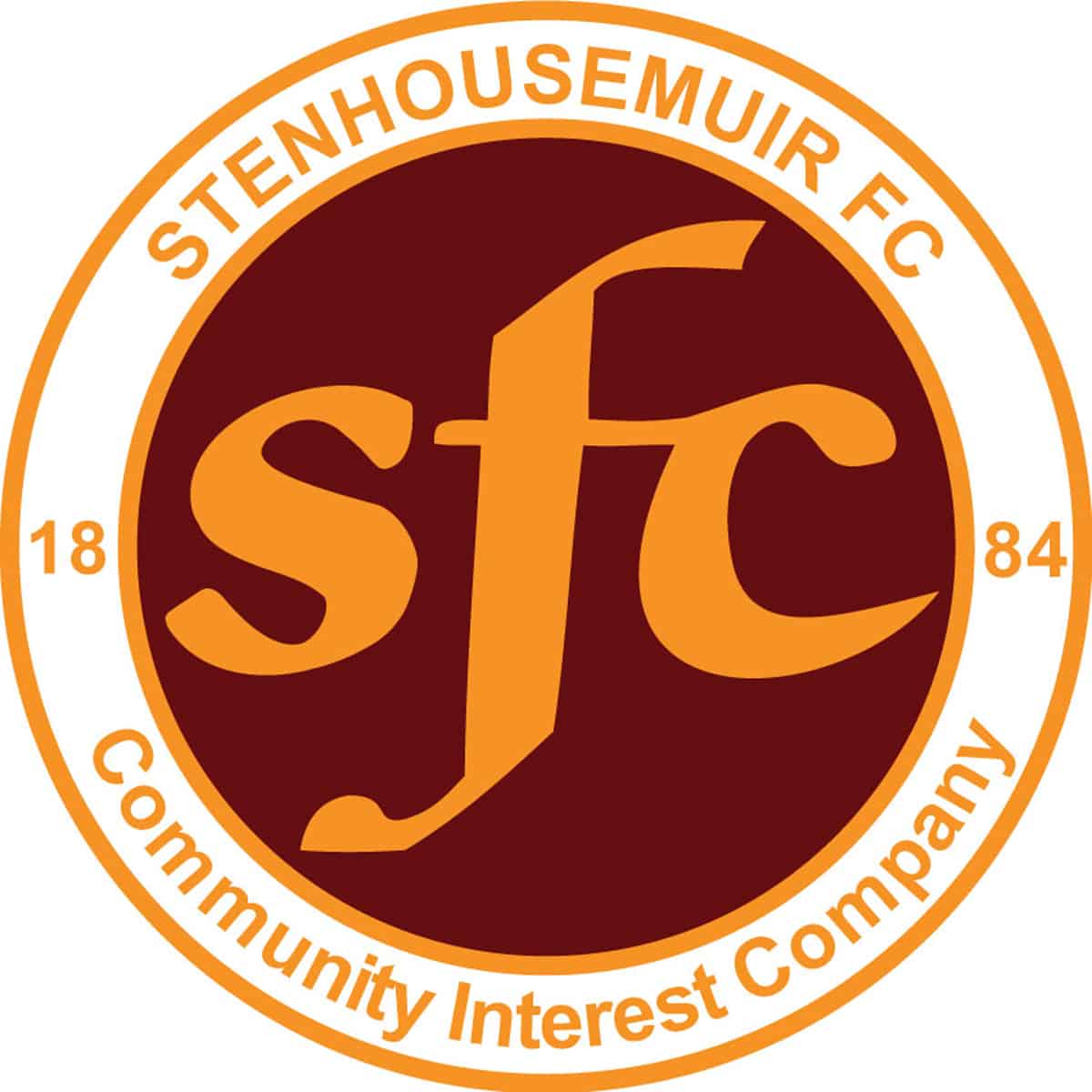 SPFL Ladbrokes League 1
Ochilview Park Stenhousemuir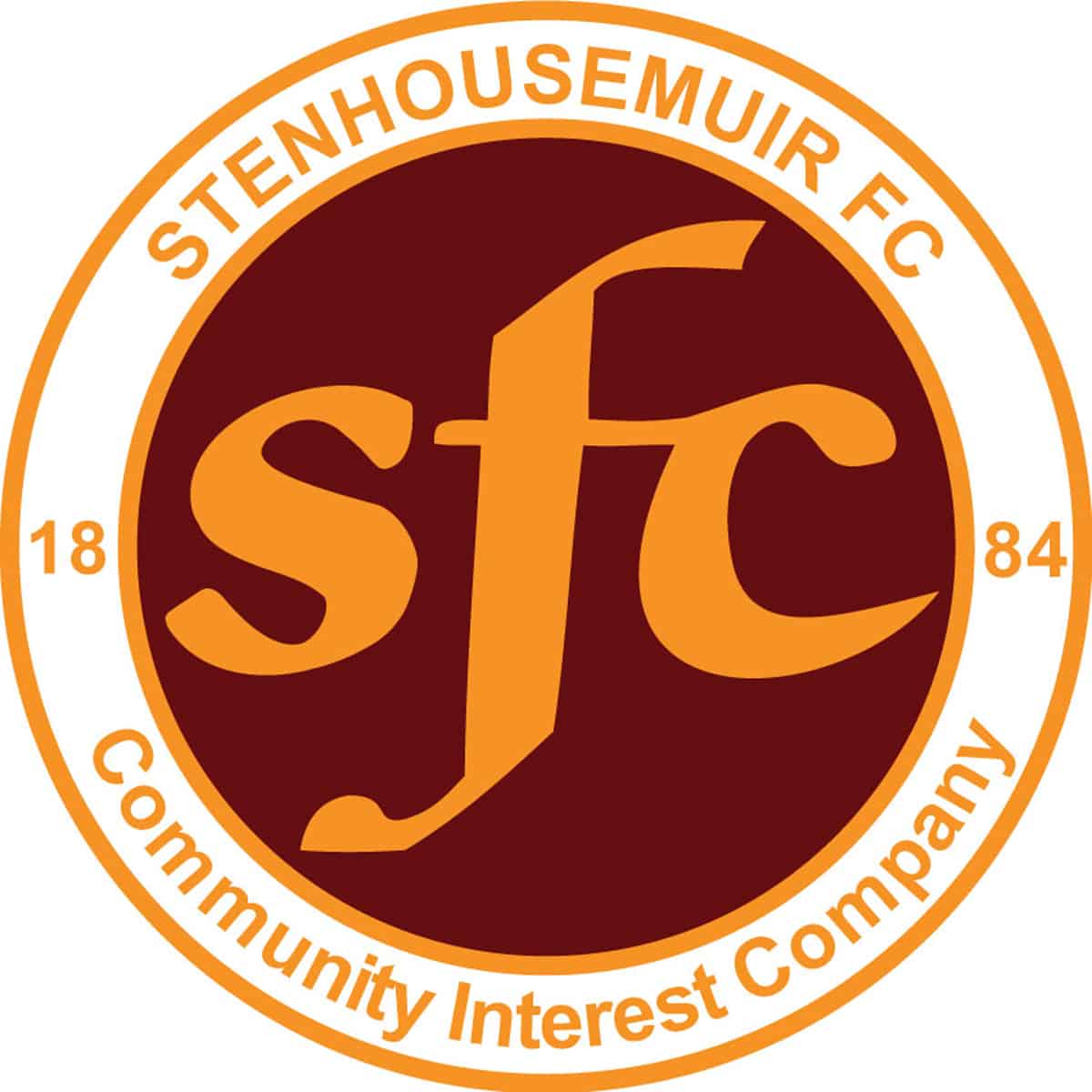 SPFL Ladbrokes League 1
Recreation Park, Alloa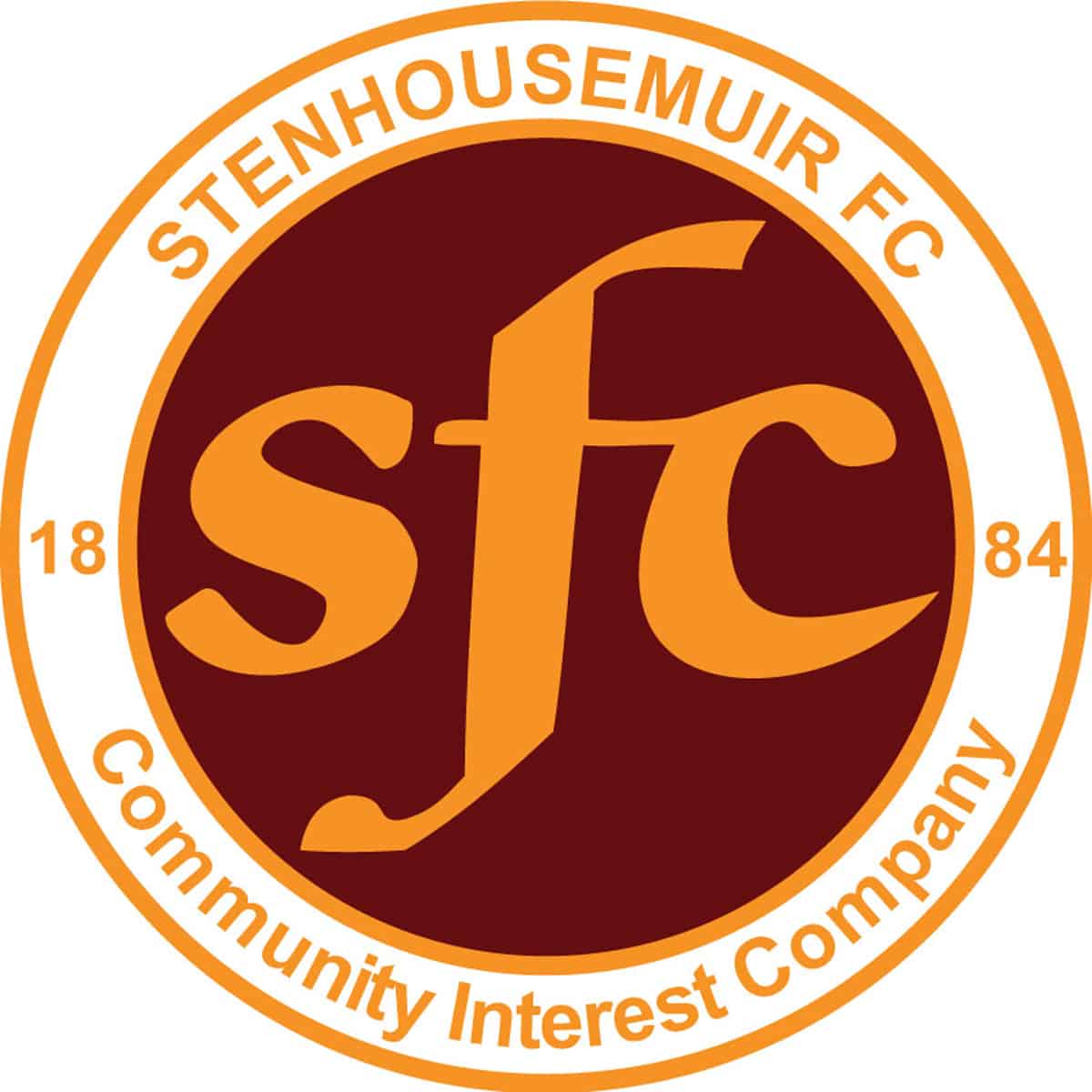 SPFL Ladbrokes League 1
Ochilview Park Stenhousemuir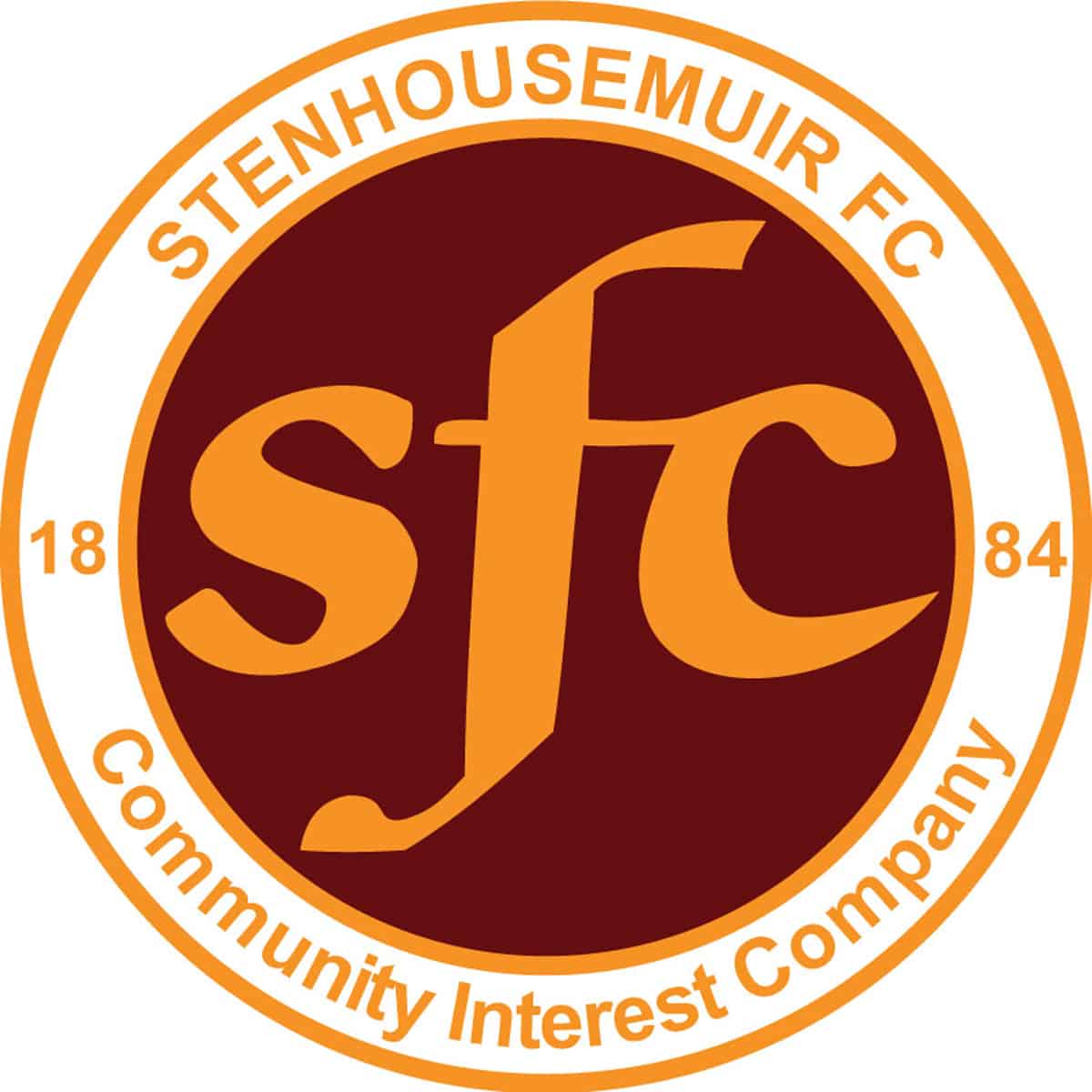 SPFL Ladbrokes League 1
New Bayview Stadium, Methil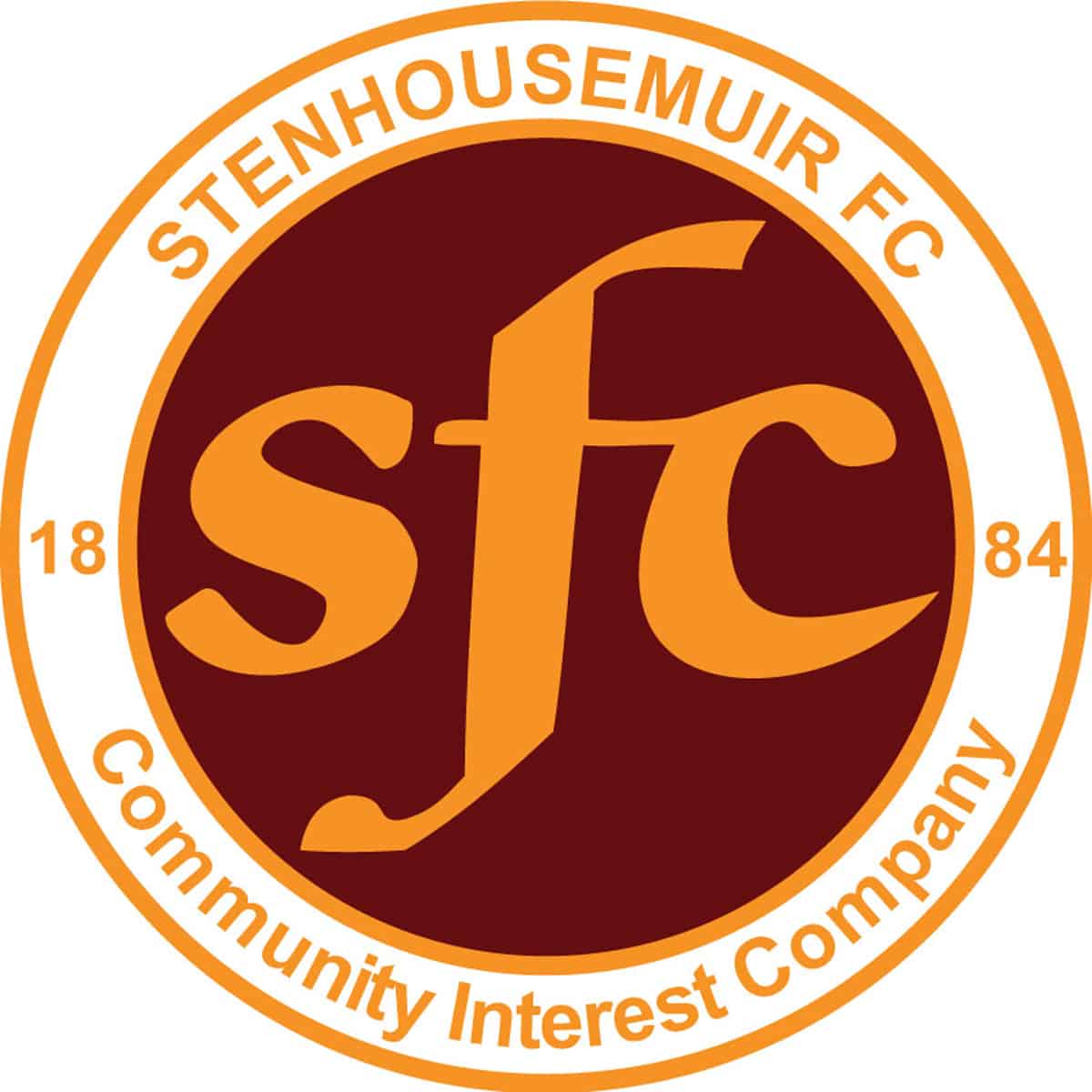 SPFL Ladbrokes League 1
Ochilview Park Stenhousemuir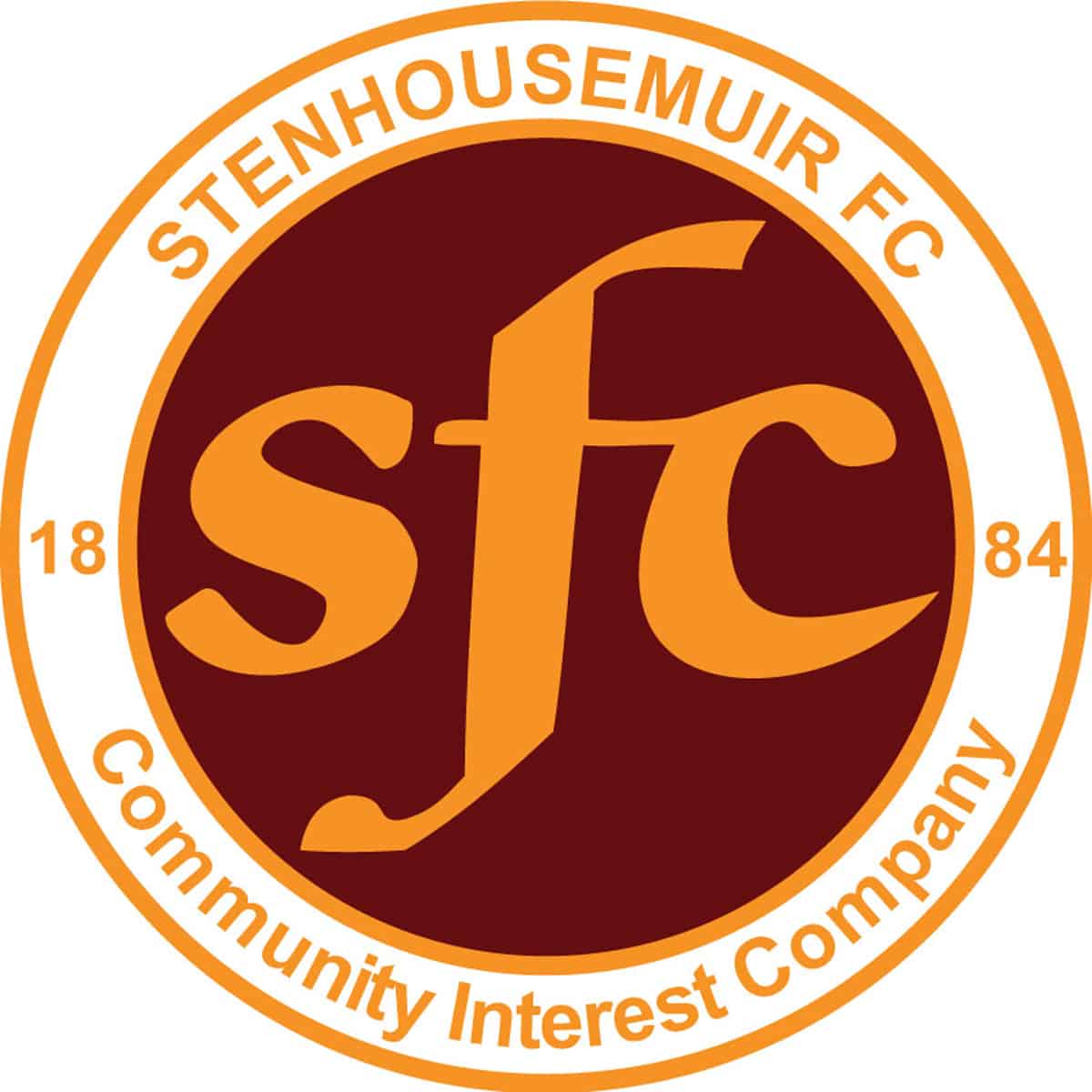 SPFL Ladbrokes League 1
Gayfield Park, Arbroath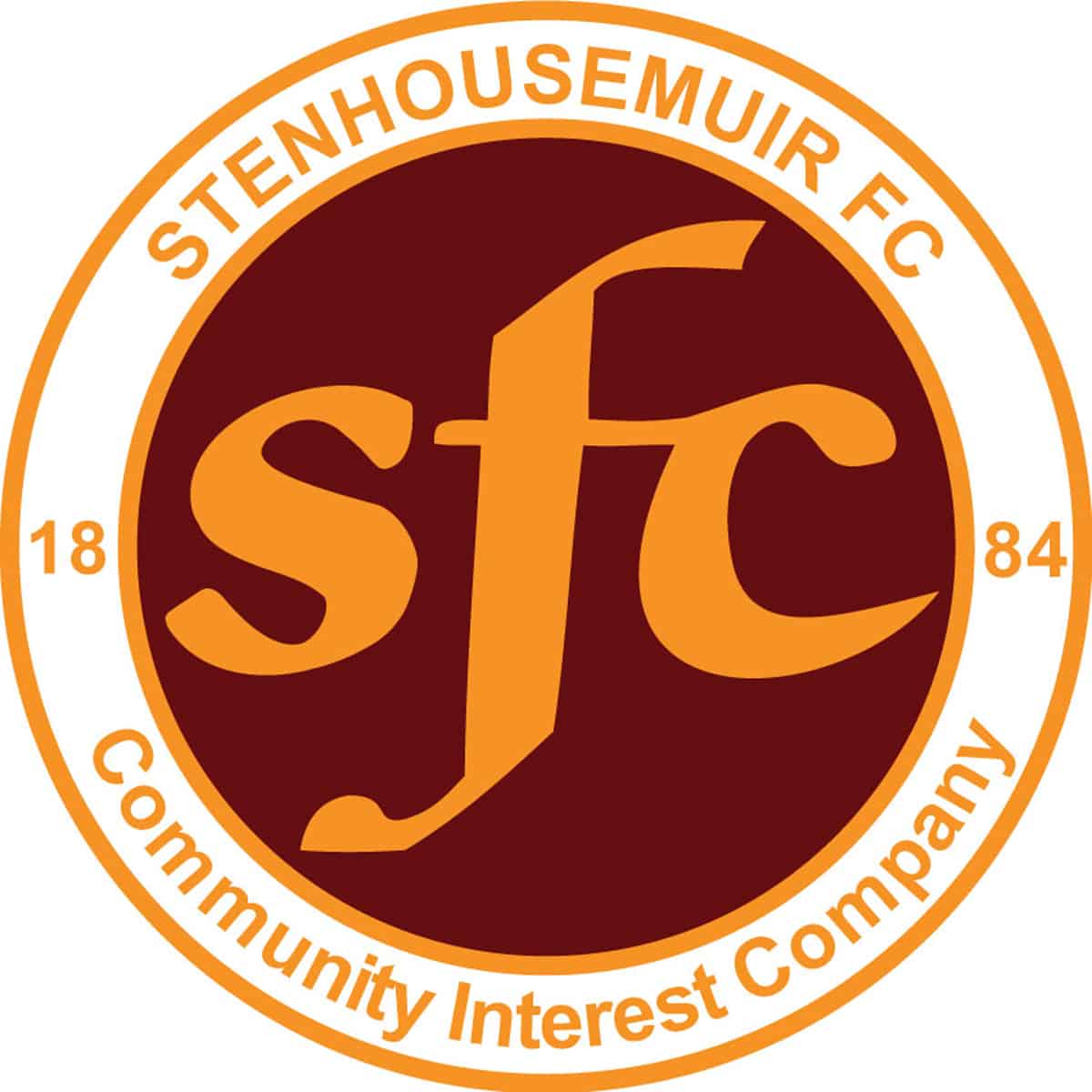 William Hill Scottish Cup
Ochilview Park Stenhousemuir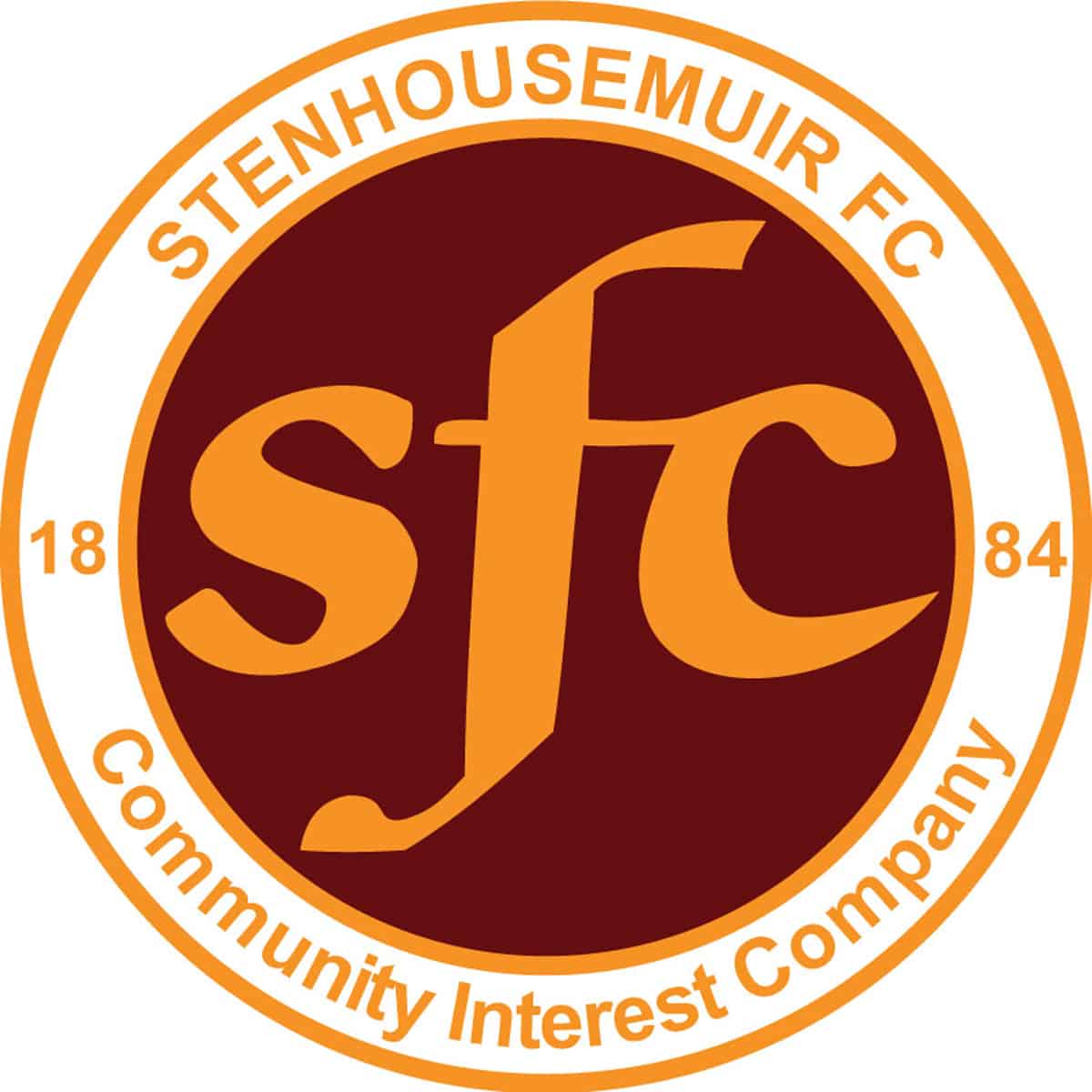 SPFL Ladbrokes League 1
Ochilview Park Stenhousemuir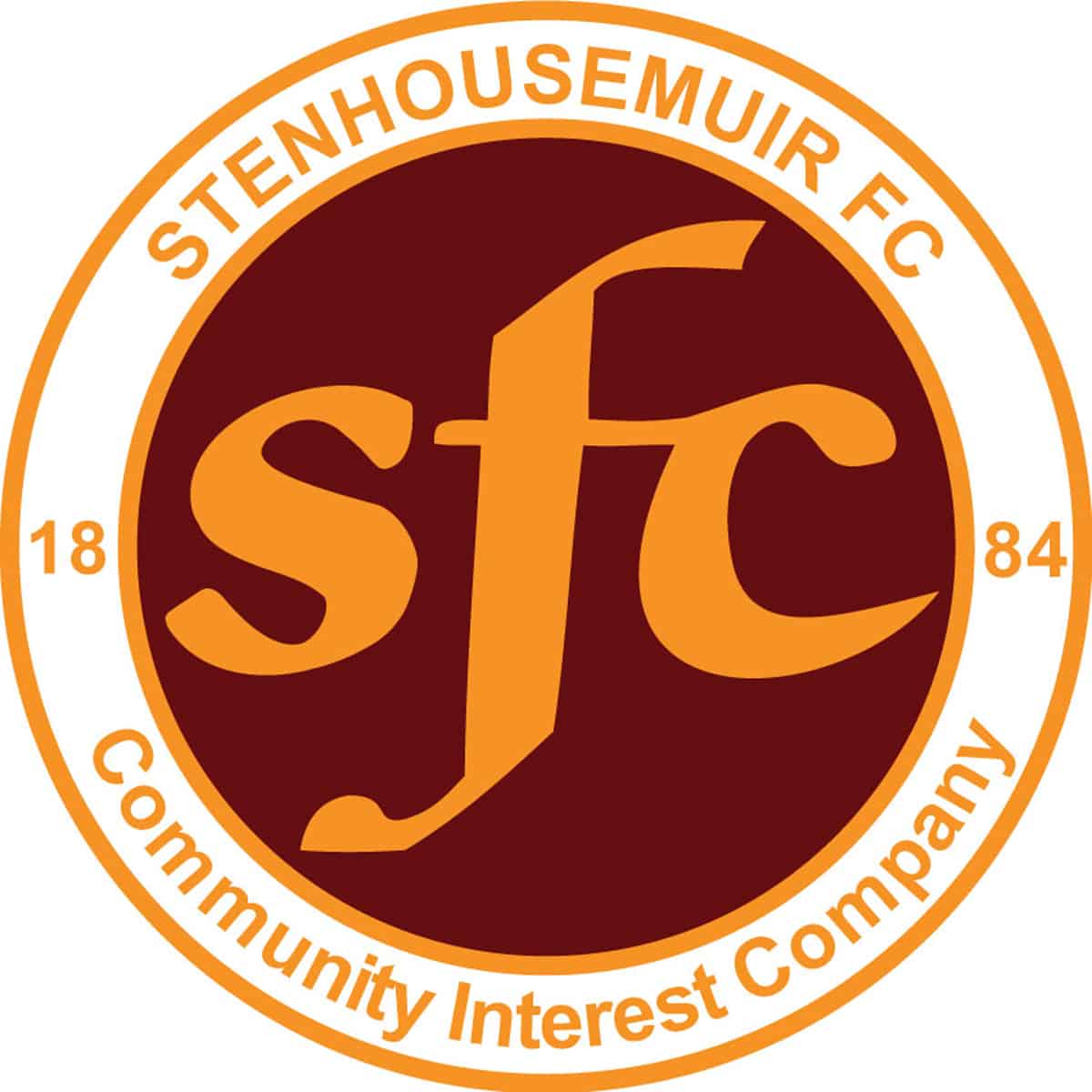 SPFL Ladbrokes League 1
Station Park, Forfar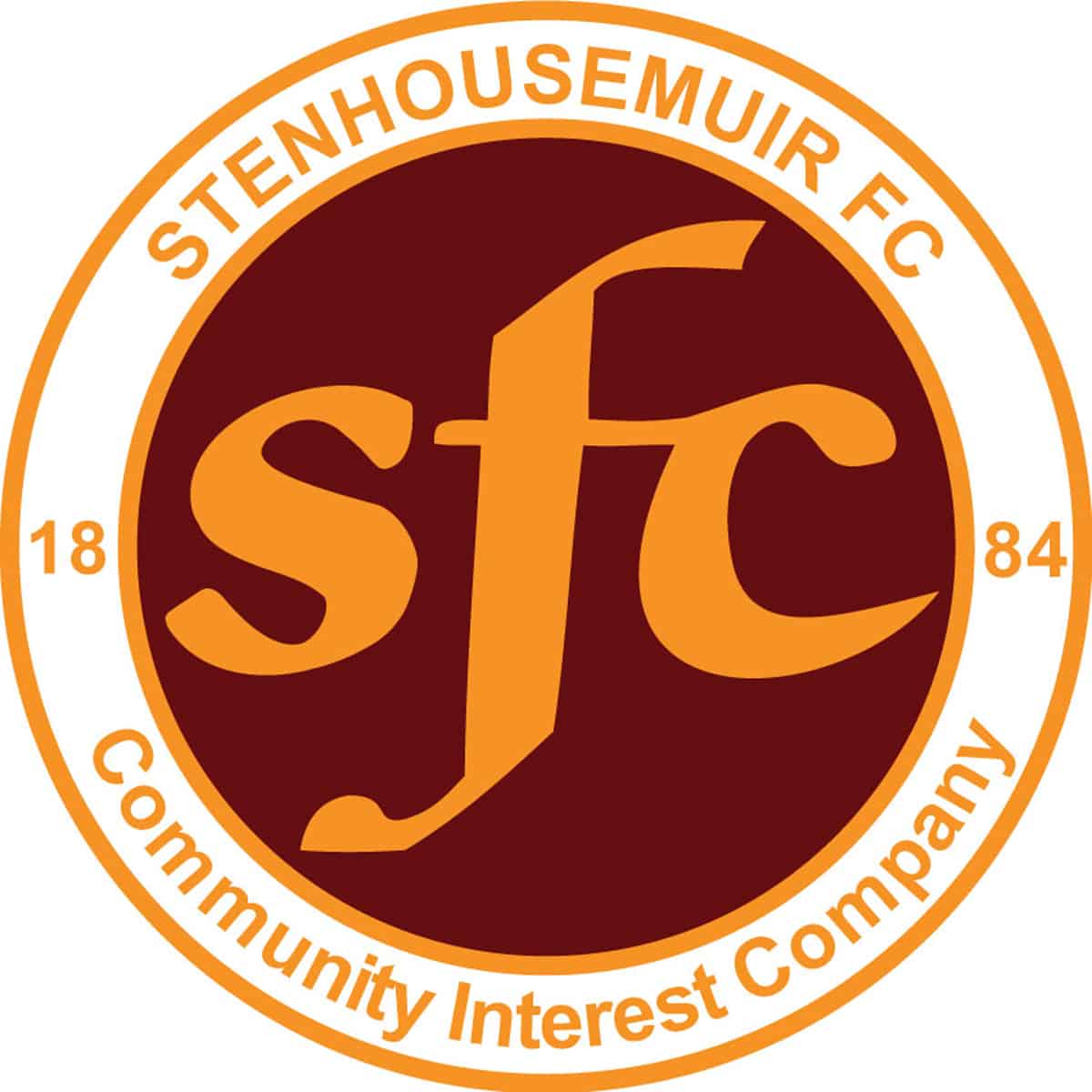 William Hill Scottish Cup
Shielfield Park, Berwick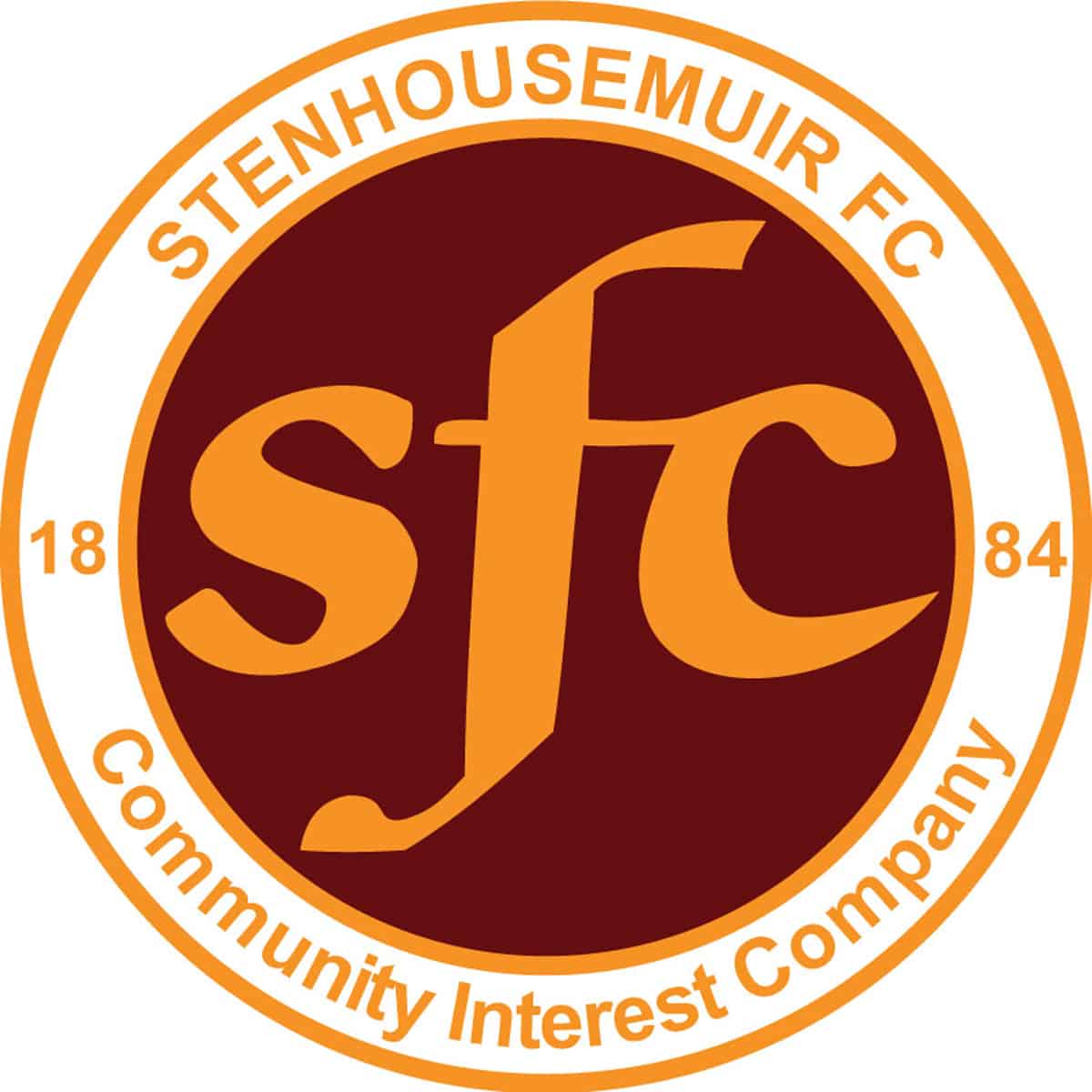 SPFL Ladbrokes League 1
Ochilview Park Stenhousemuir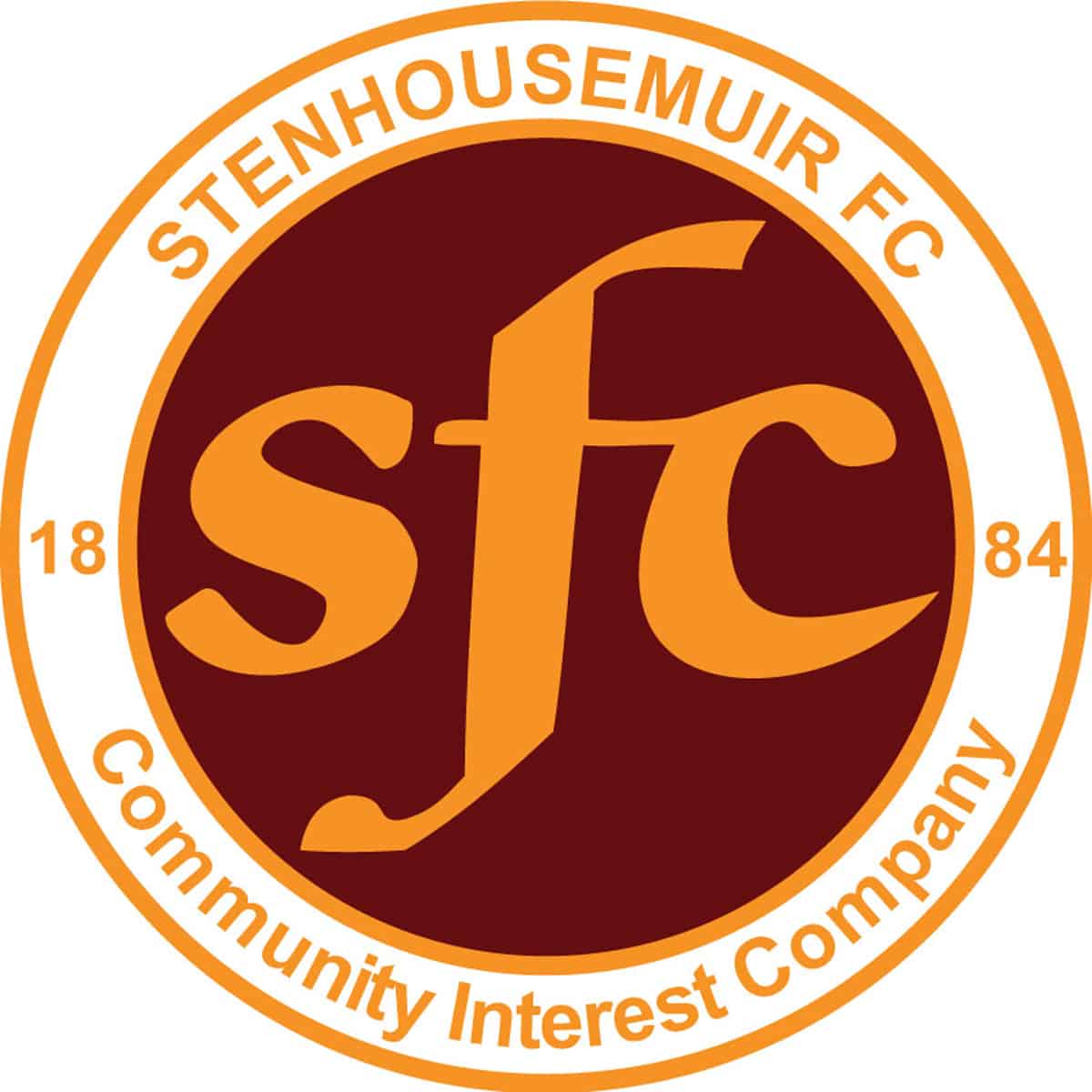 William Hill Scottish Cup
Ochilview Park Stenhousemuir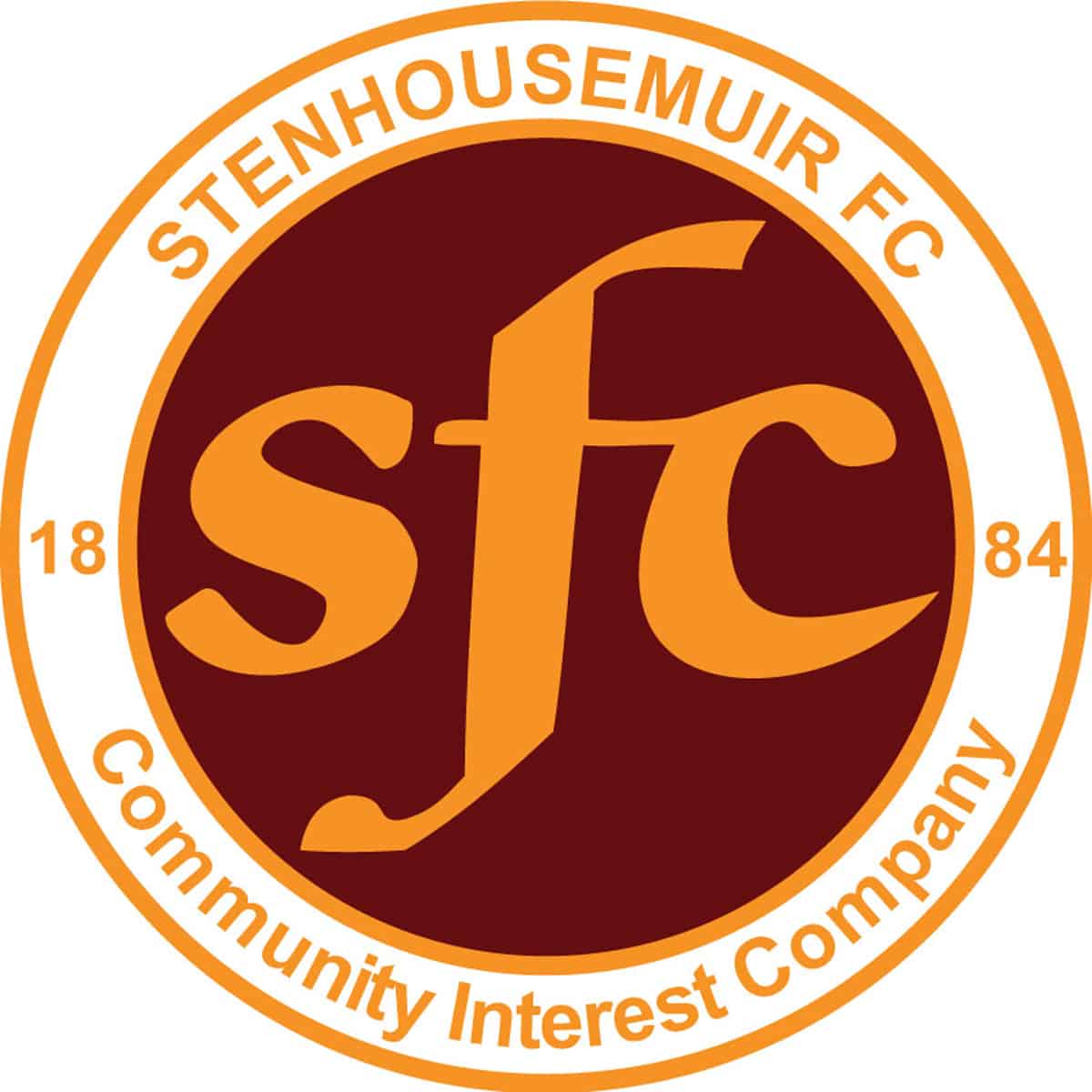 SPFL Ladbrokes League 1
Glebe Park, Brechin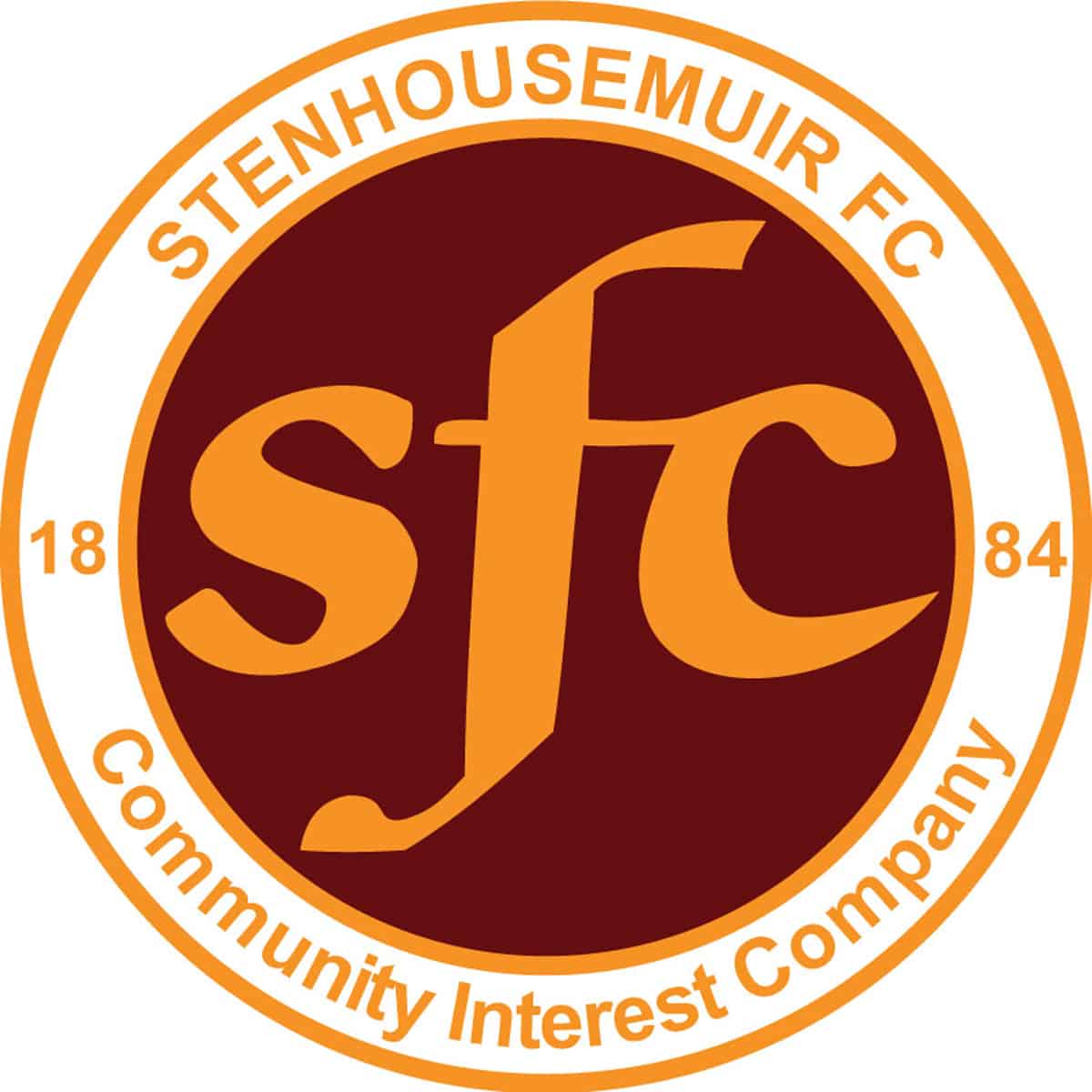 SPFL Ladbrokes League 1
Palmerston Park, Dumfries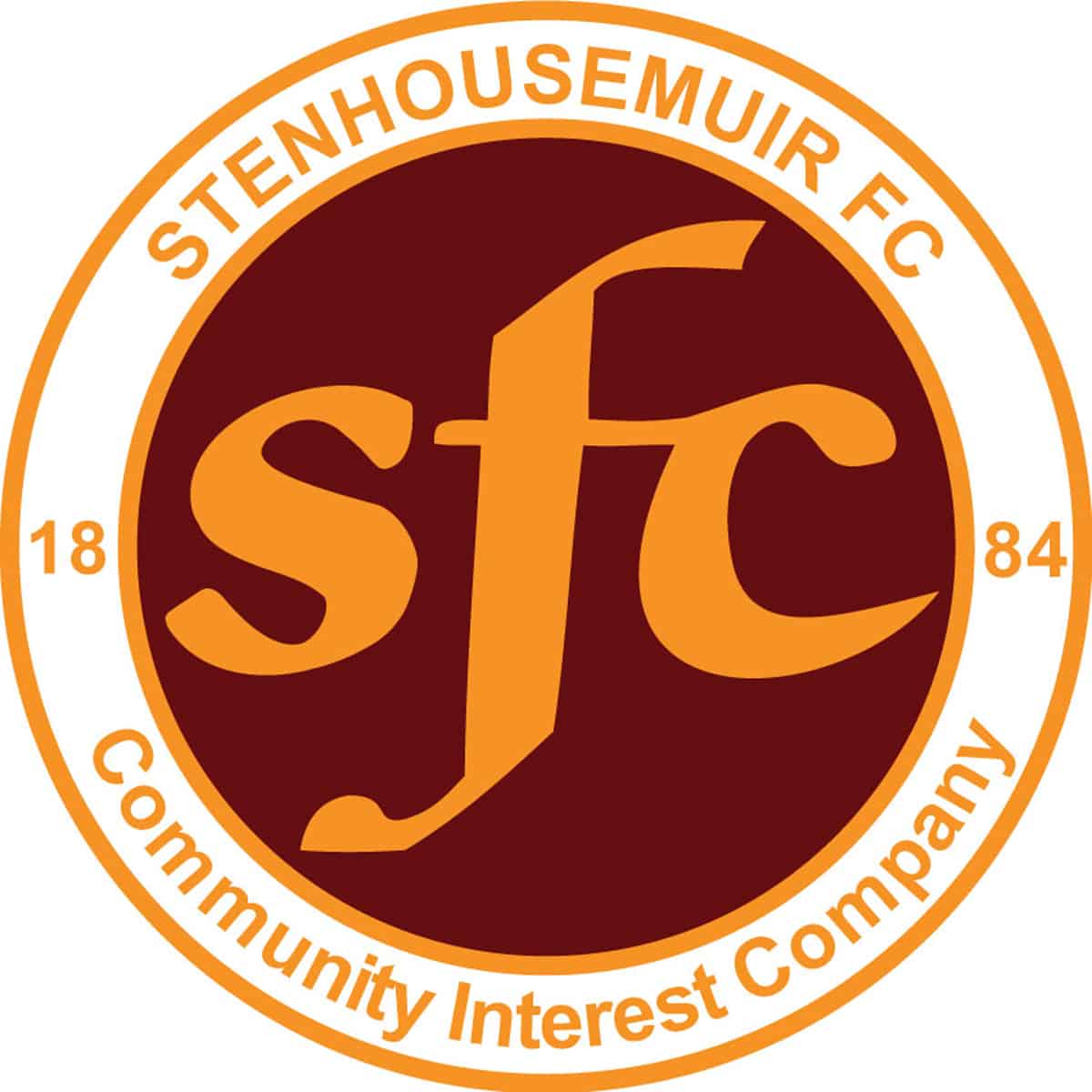 SPFL Ladbrokes League 1
Ochilview Park Stenhousemuir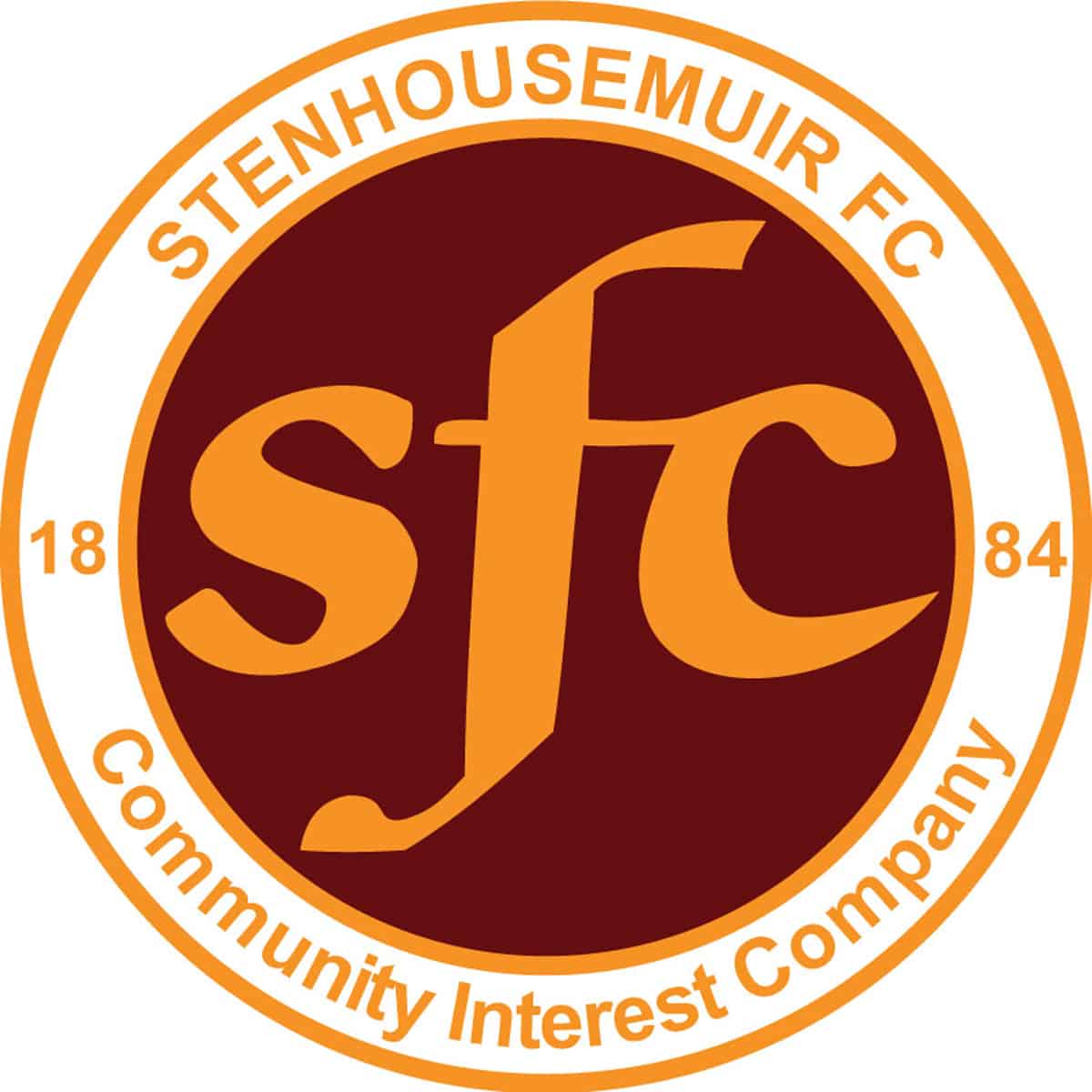 SPFL Ladbrokes League 1
Ochilview Park Stenhousemuir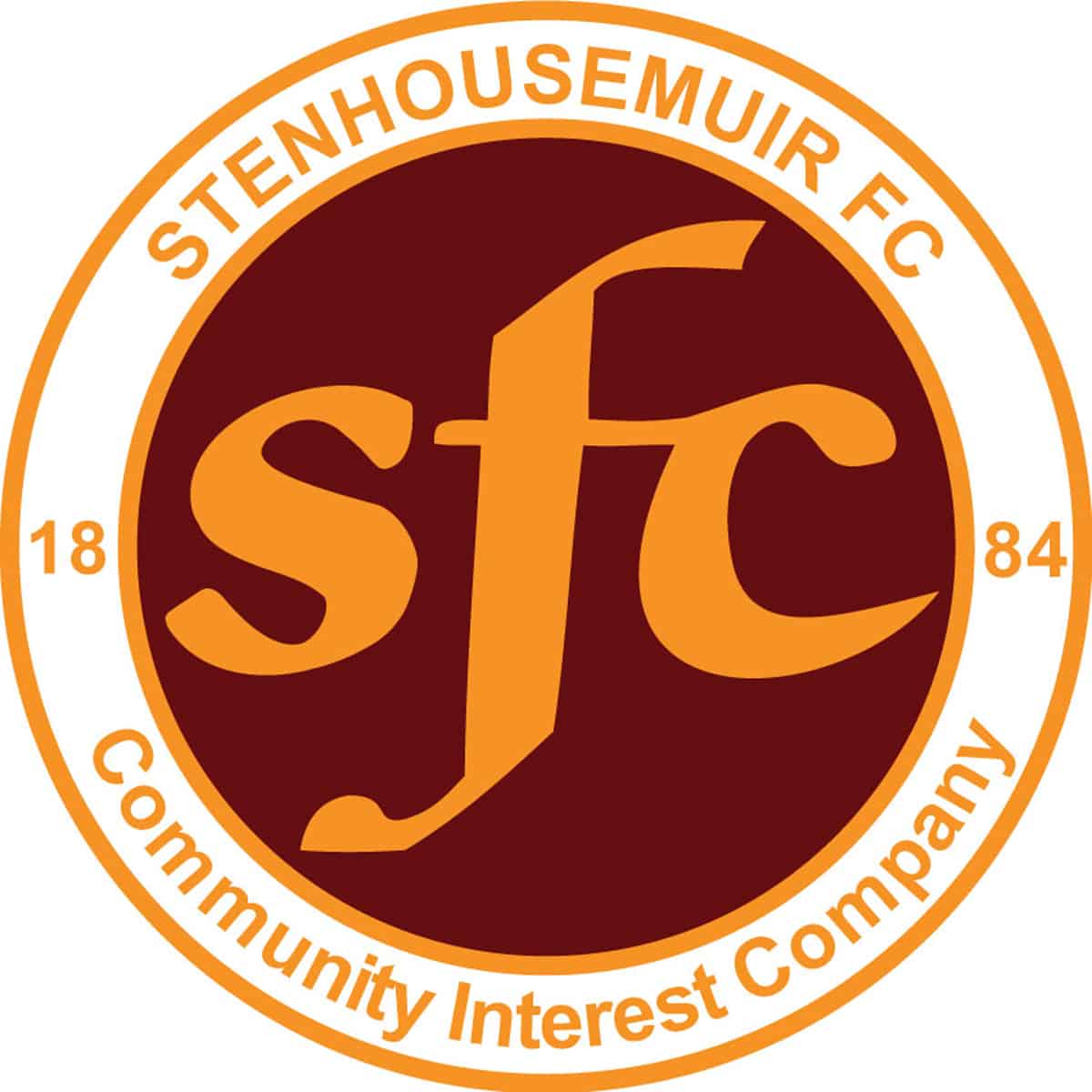 Betfred Cup
Ochilview Park Stenhousemuir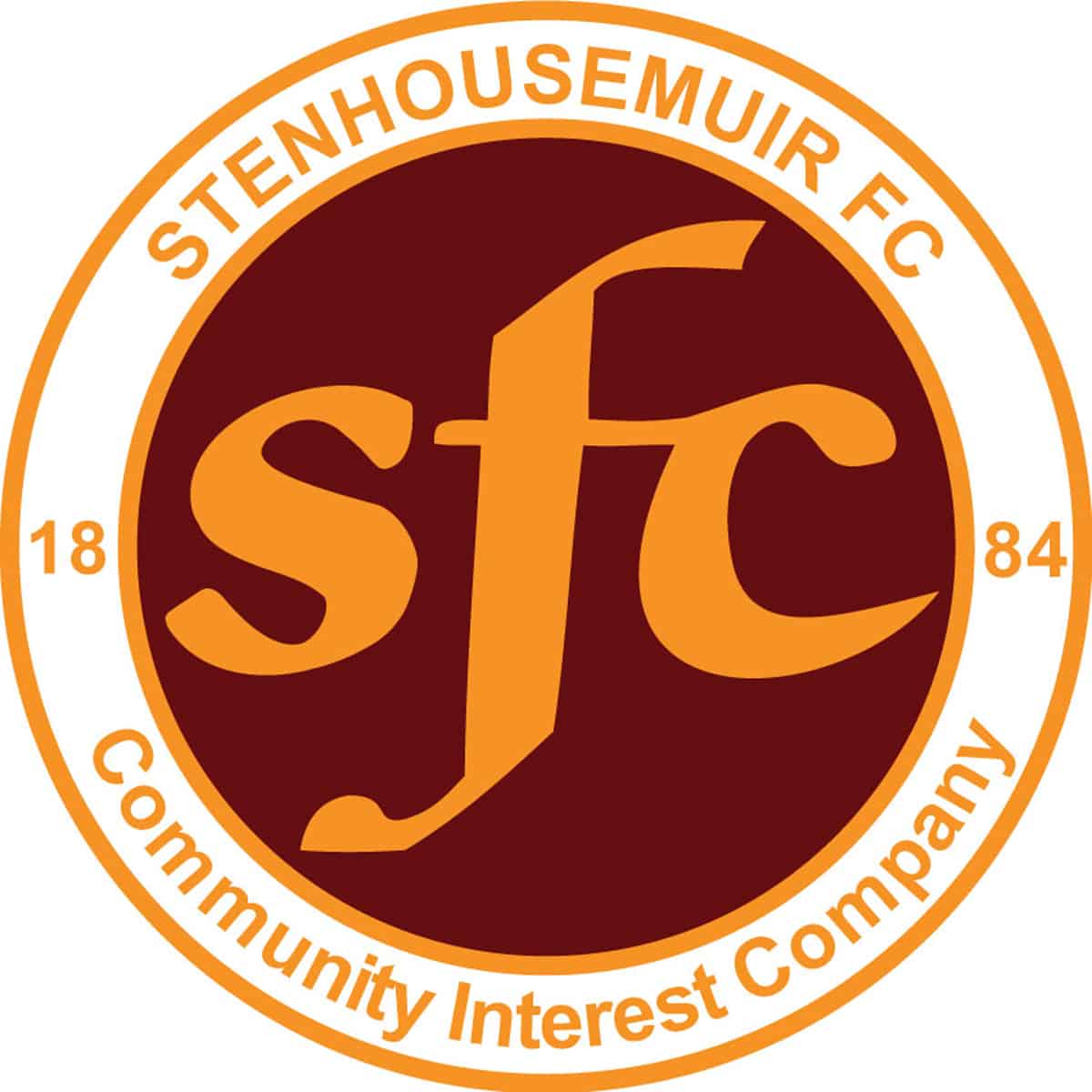 SPFL Ladbrokes League 1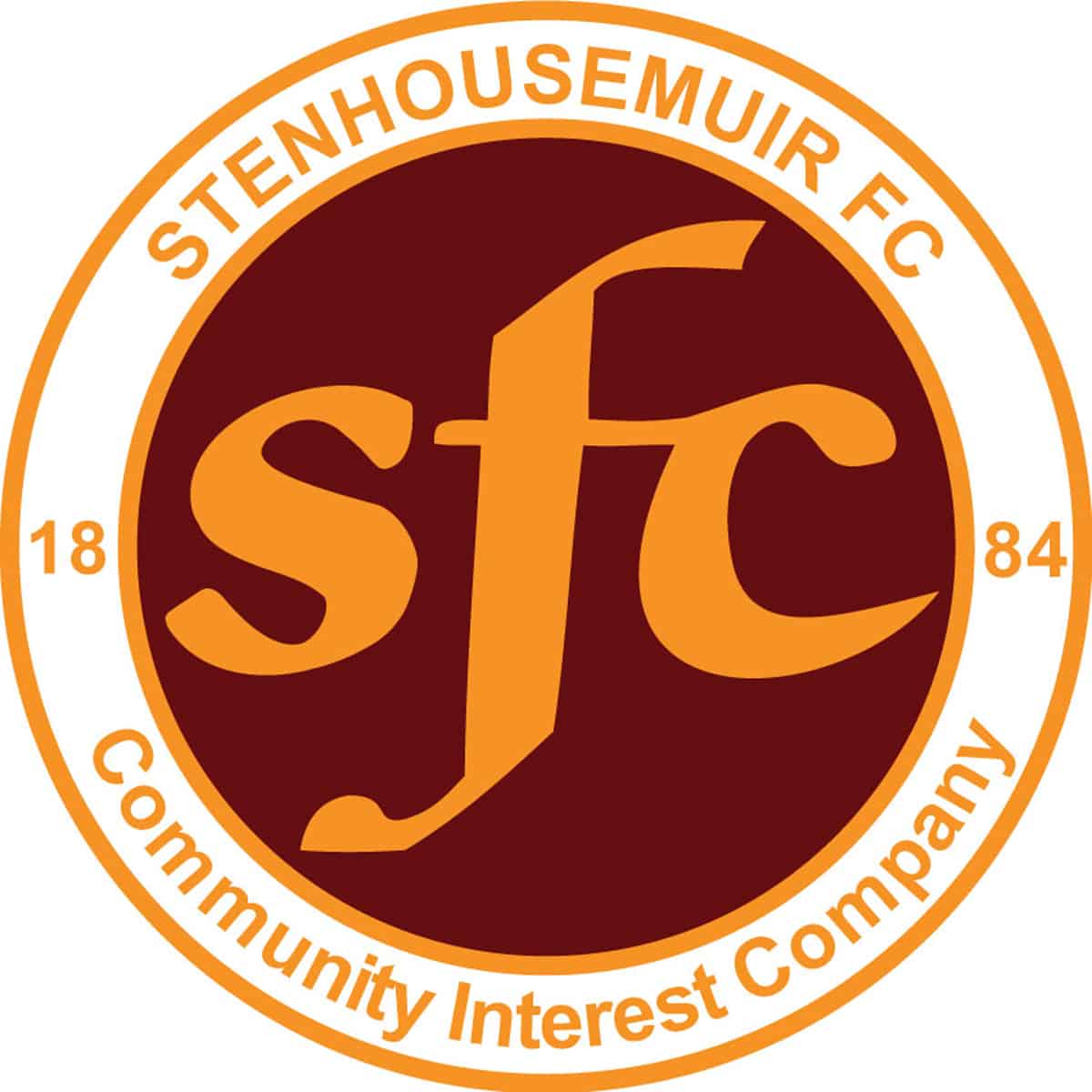 SPFL Ladbrokes League 1
Recreation Park, Alloa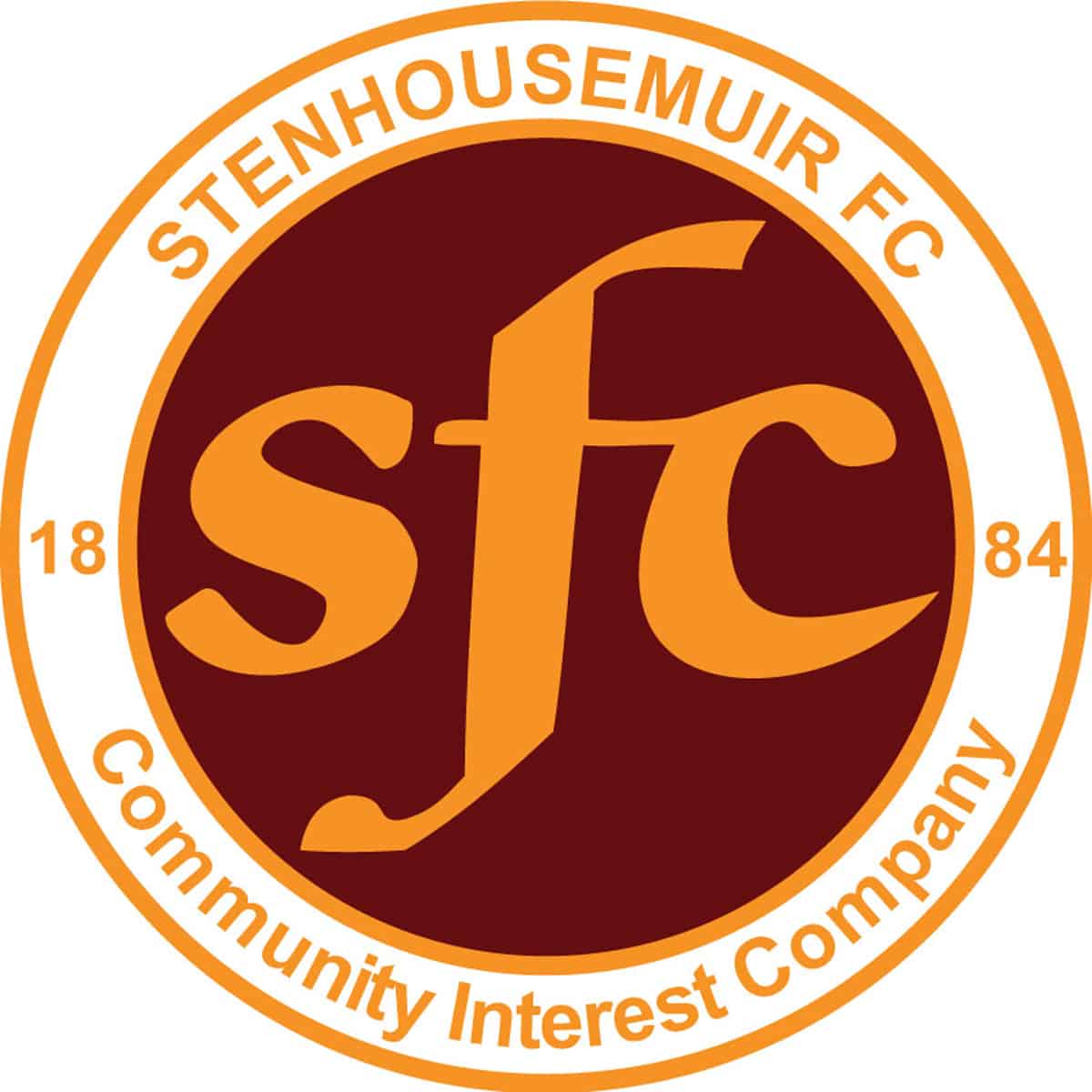 Petrofac Training Cup
Gayfield Park, Arbroath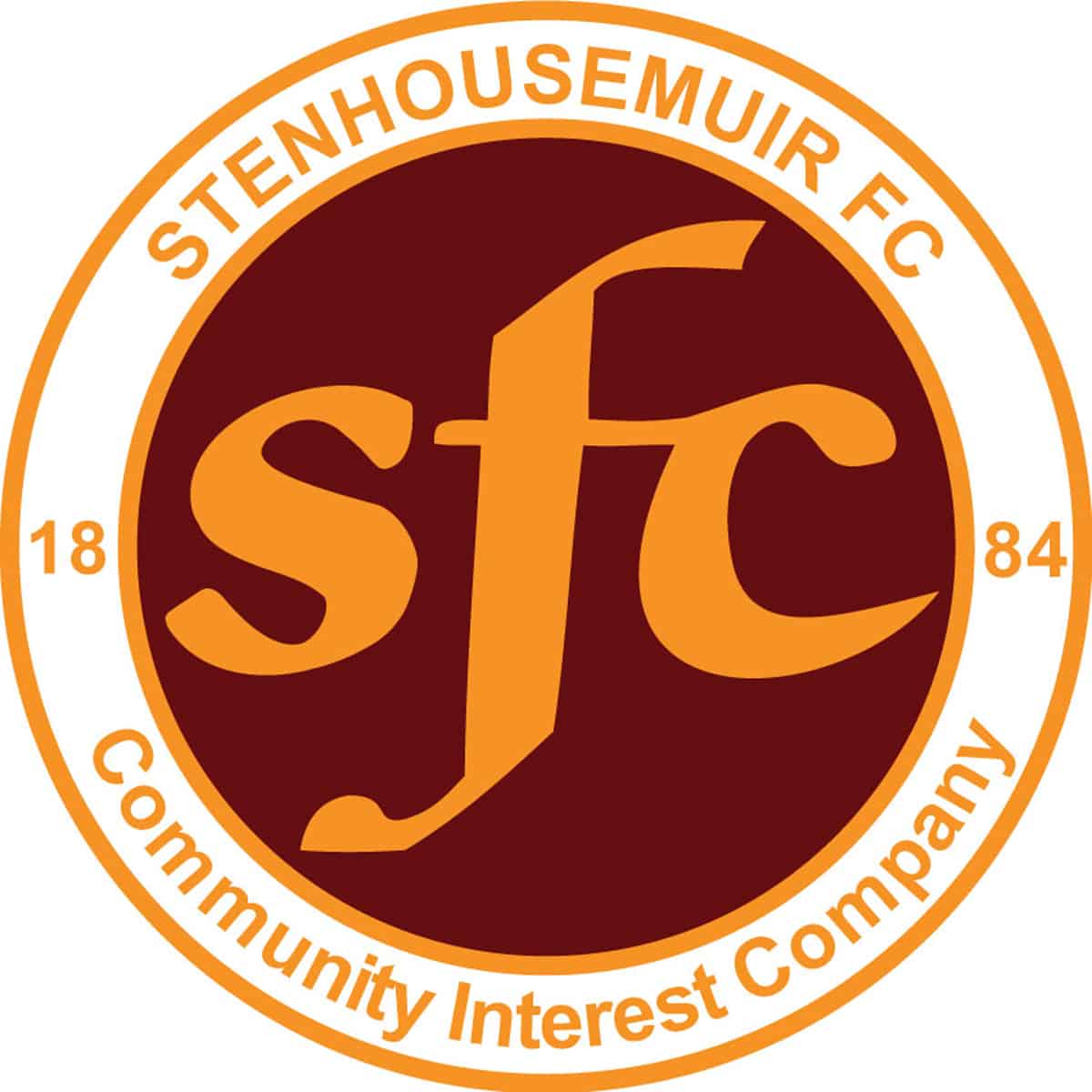 Stirlingshire Cup
The Falkirk Stadium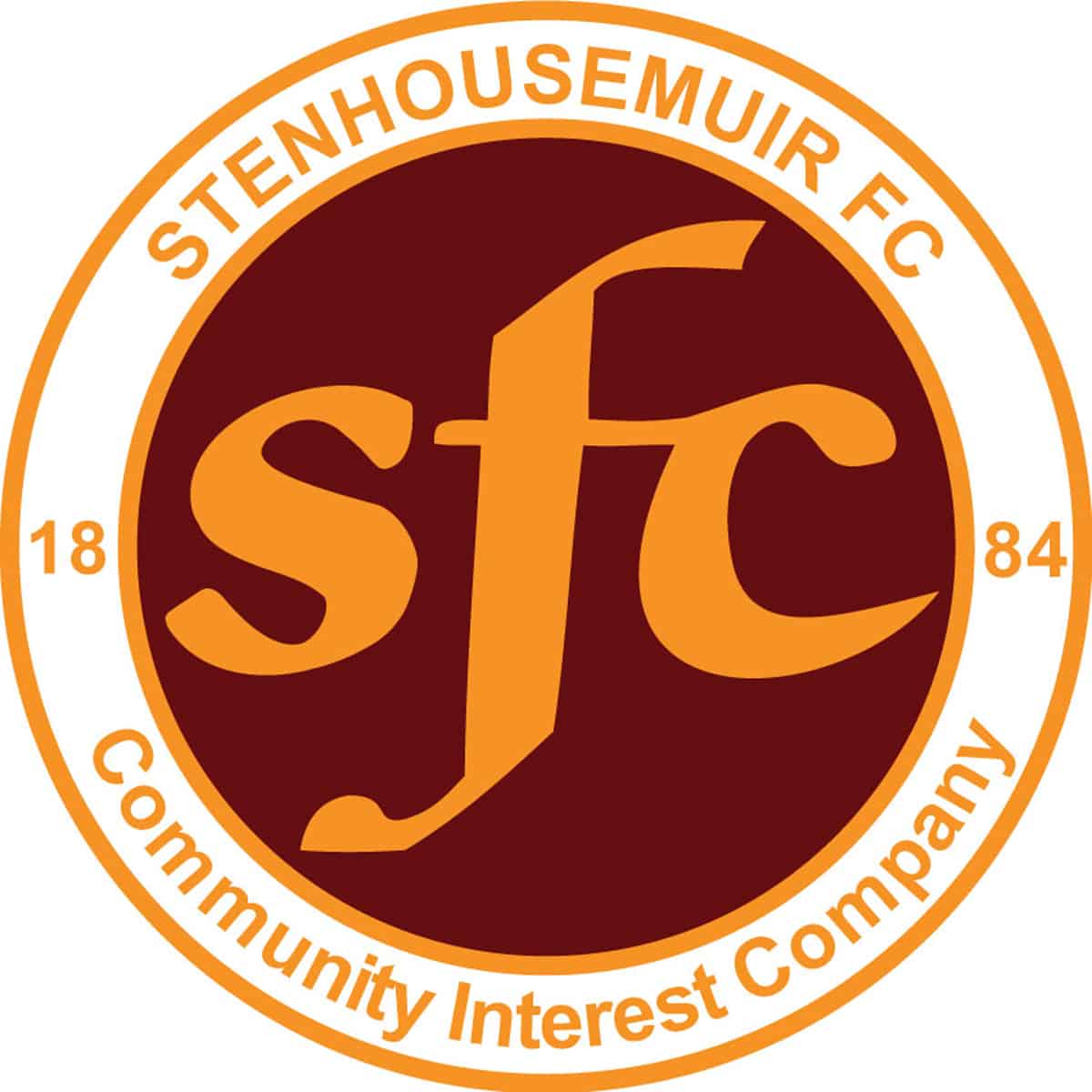 SPFL Ladbrokes League 1
Ochilview Park Stenhousemuir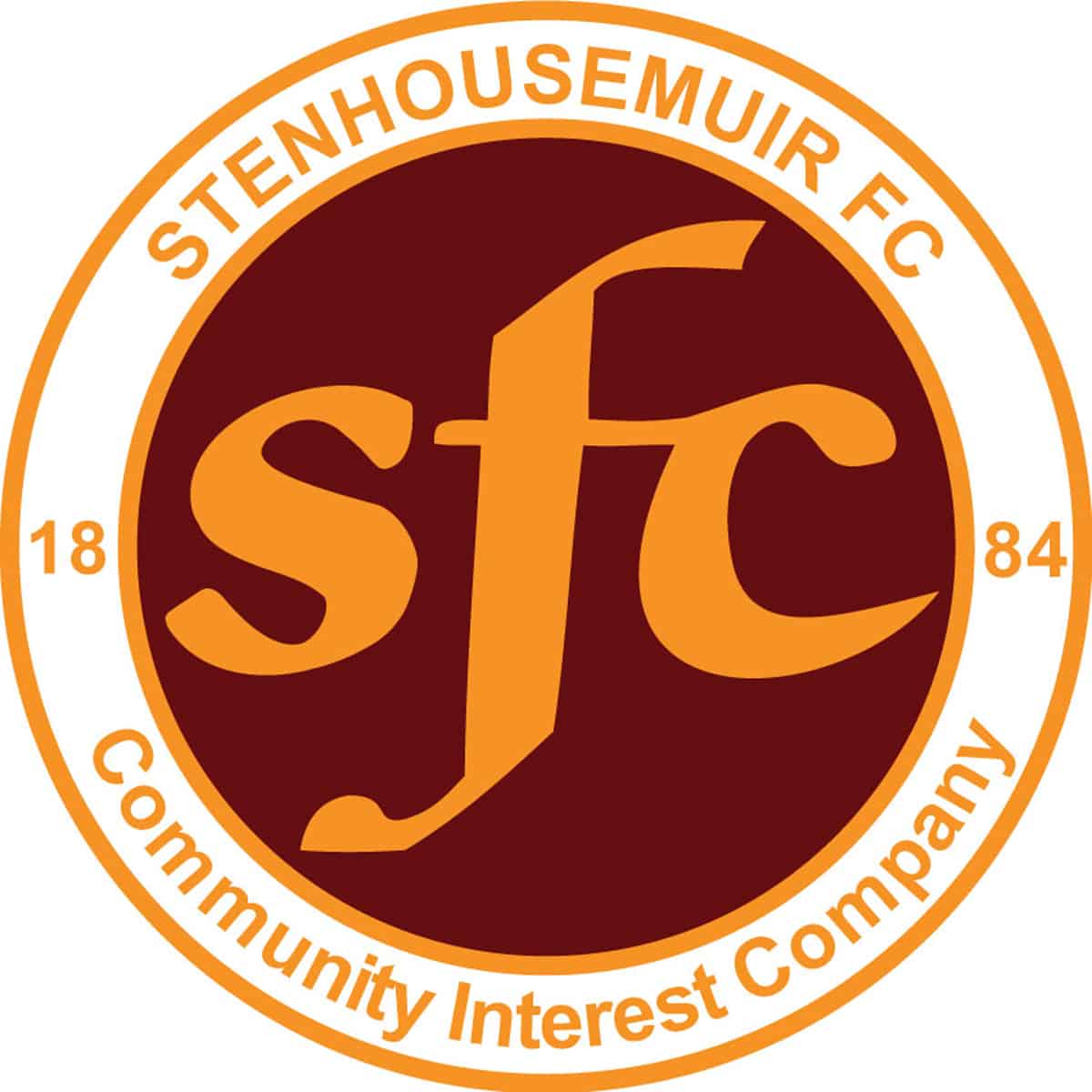 Betfred Cup
Rugby Park, Kilmarnock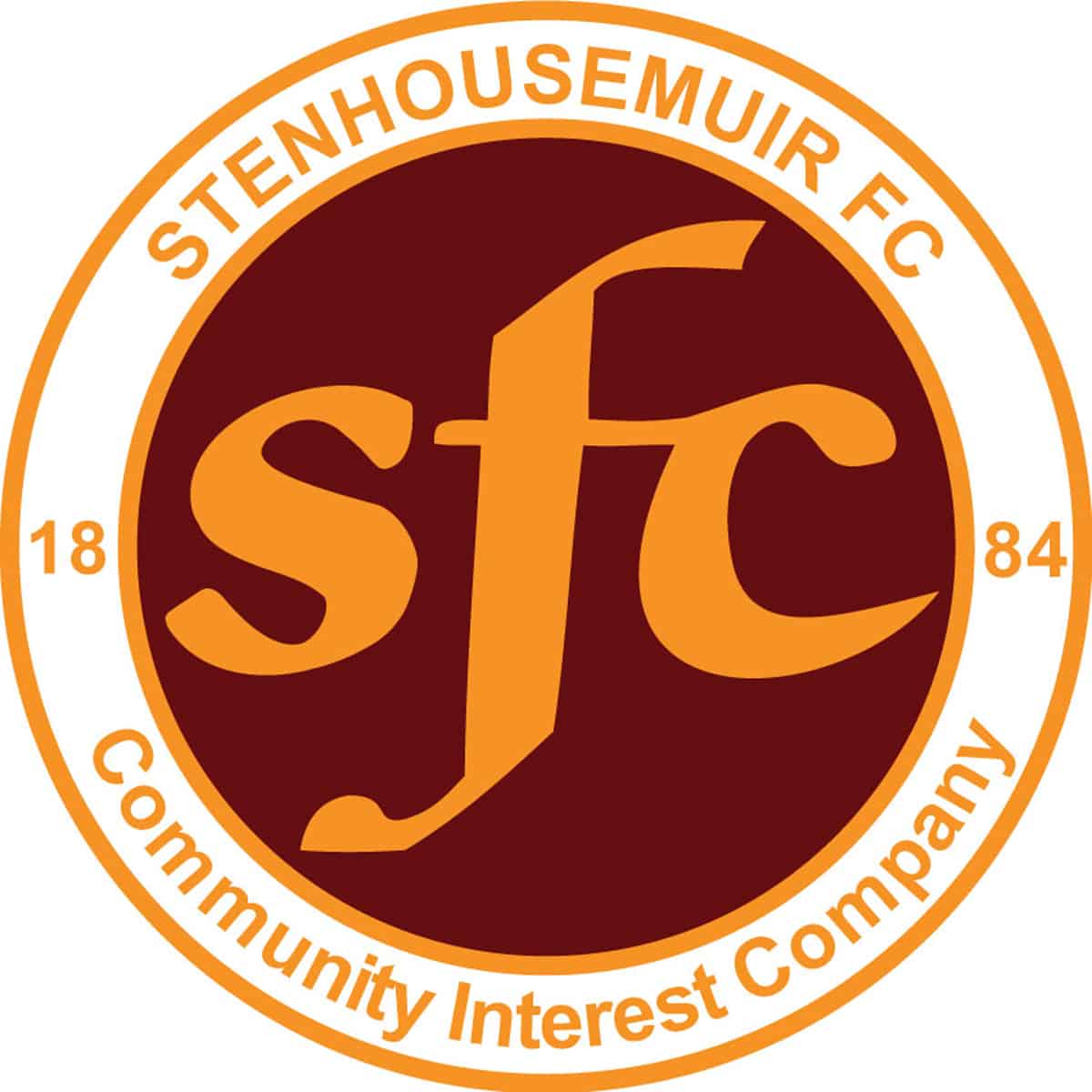 SPFL Ladbrokes League 1
Stair Park, Stranraer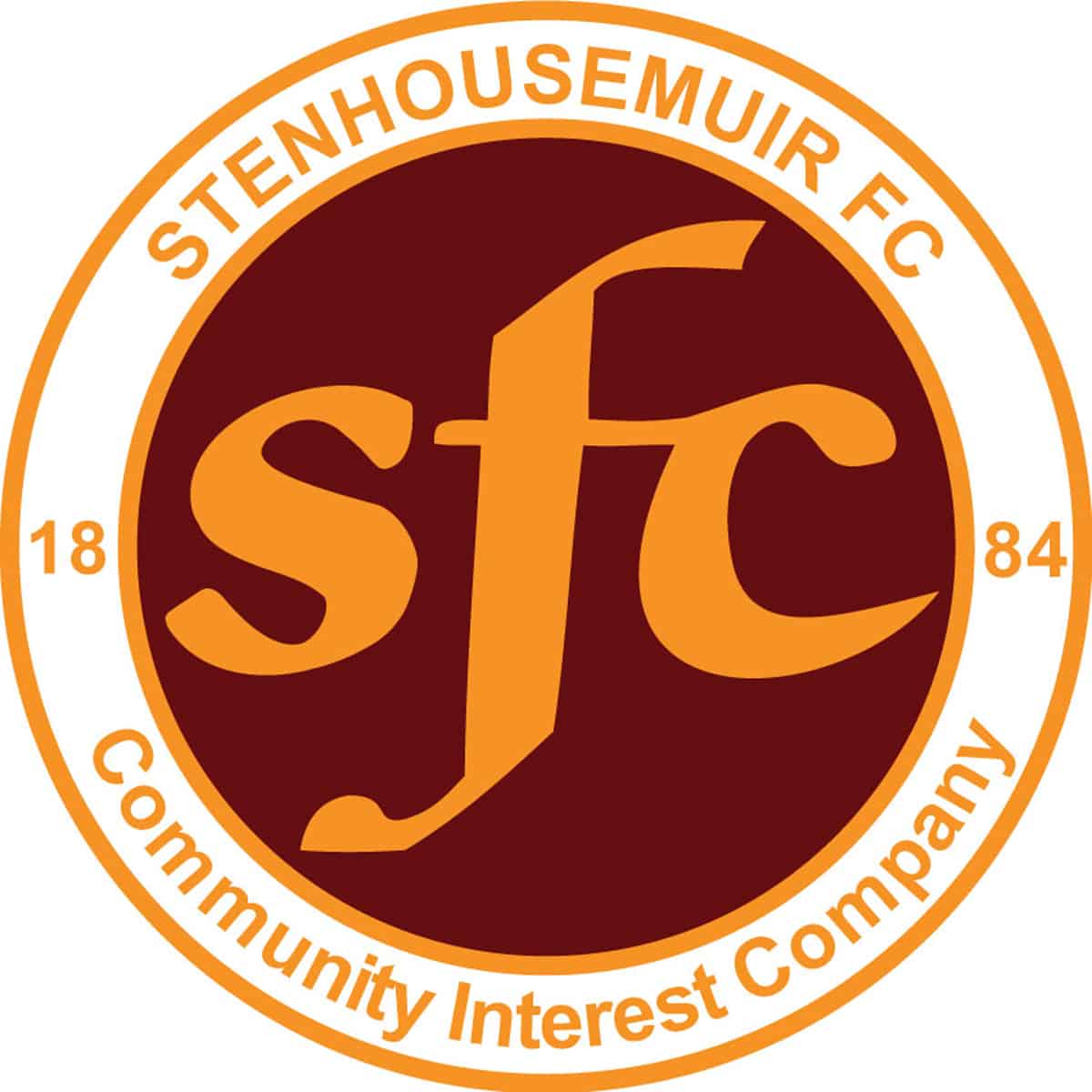 SPFL Ladbrokes League 1
Ochilview Park Stenhousemuir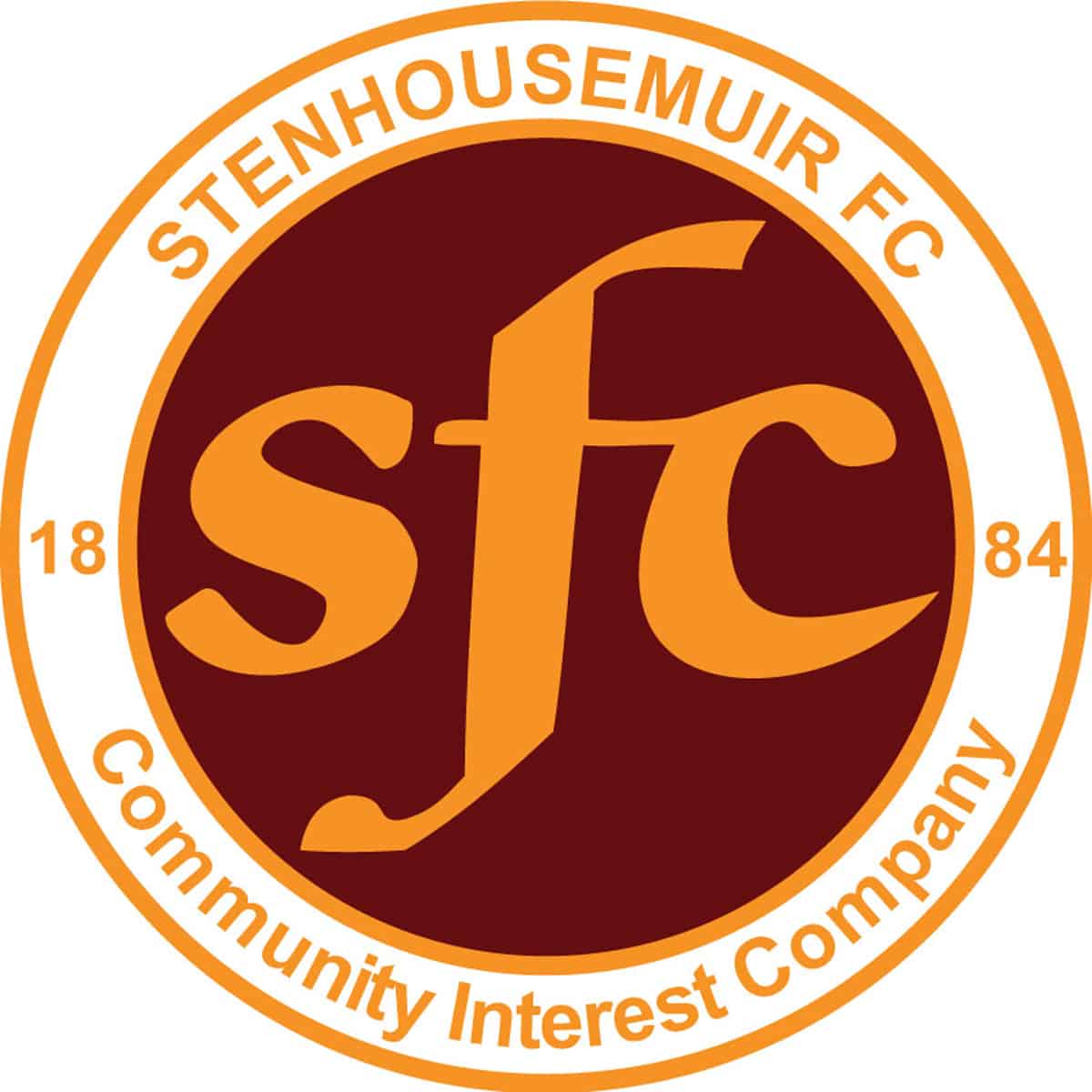 Petrofac Training Cup
Galabank, Annan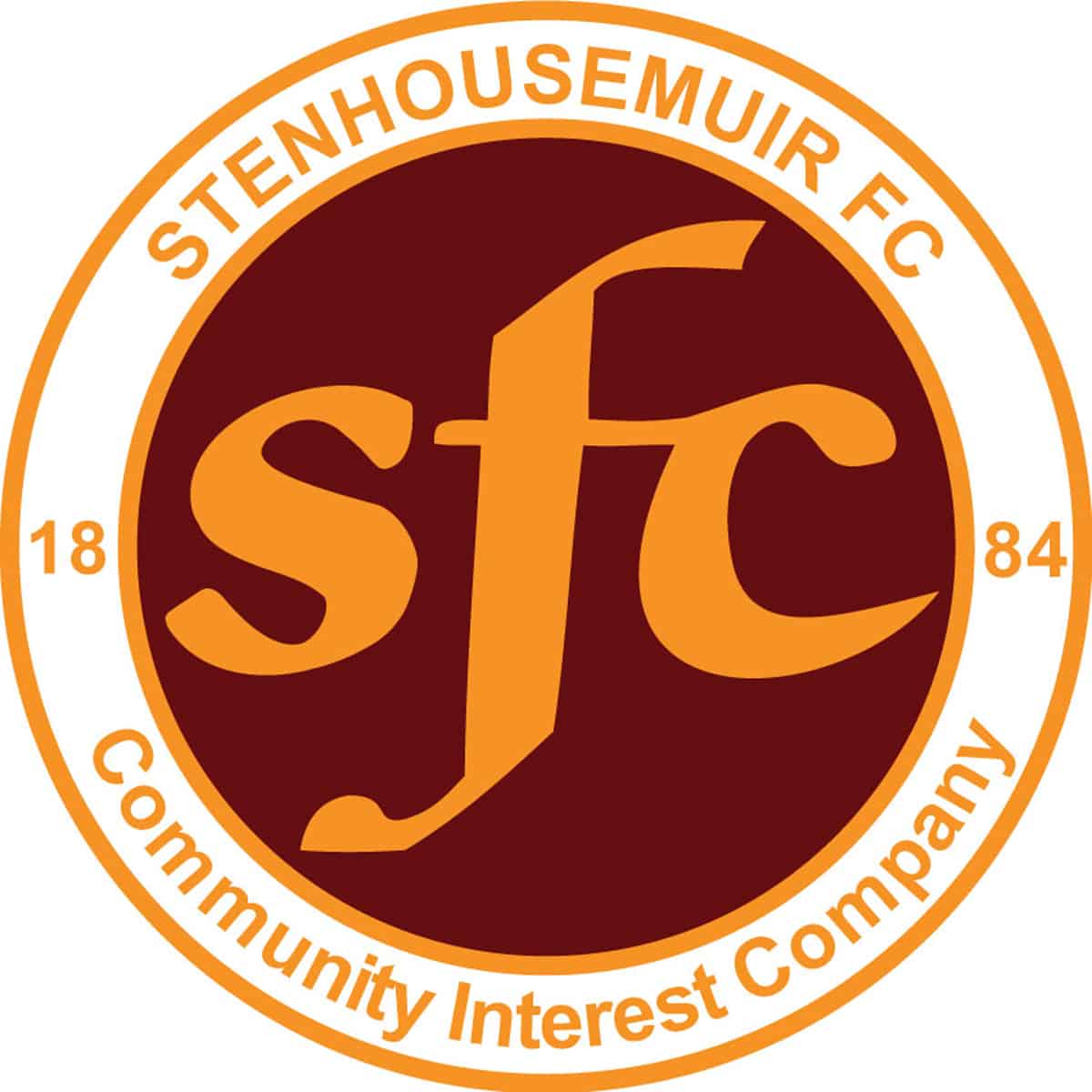 SPFL Ladbrokes League 1
Somerset Park, Ayr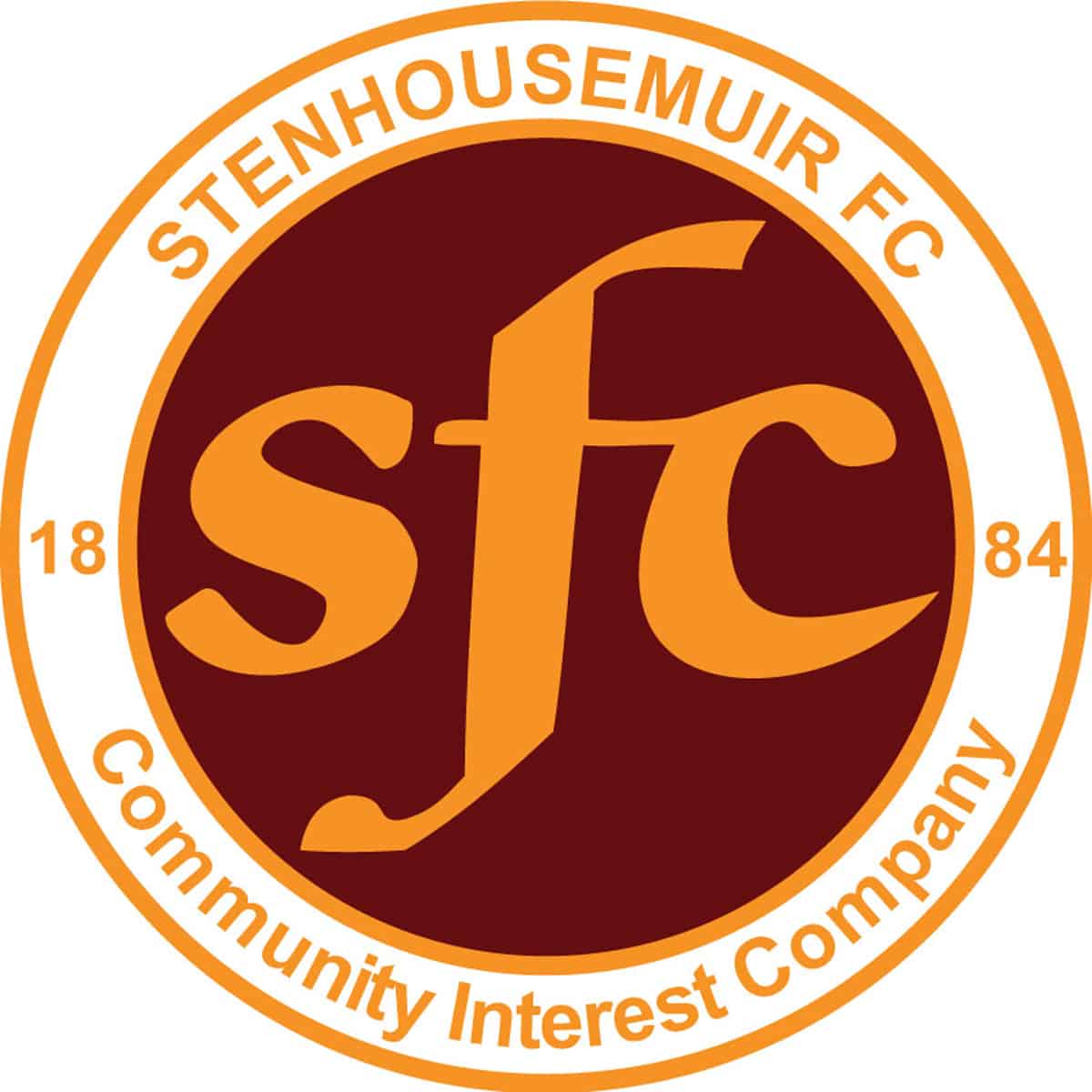 Betfred Cup
Ochilview Park Stenhousemuir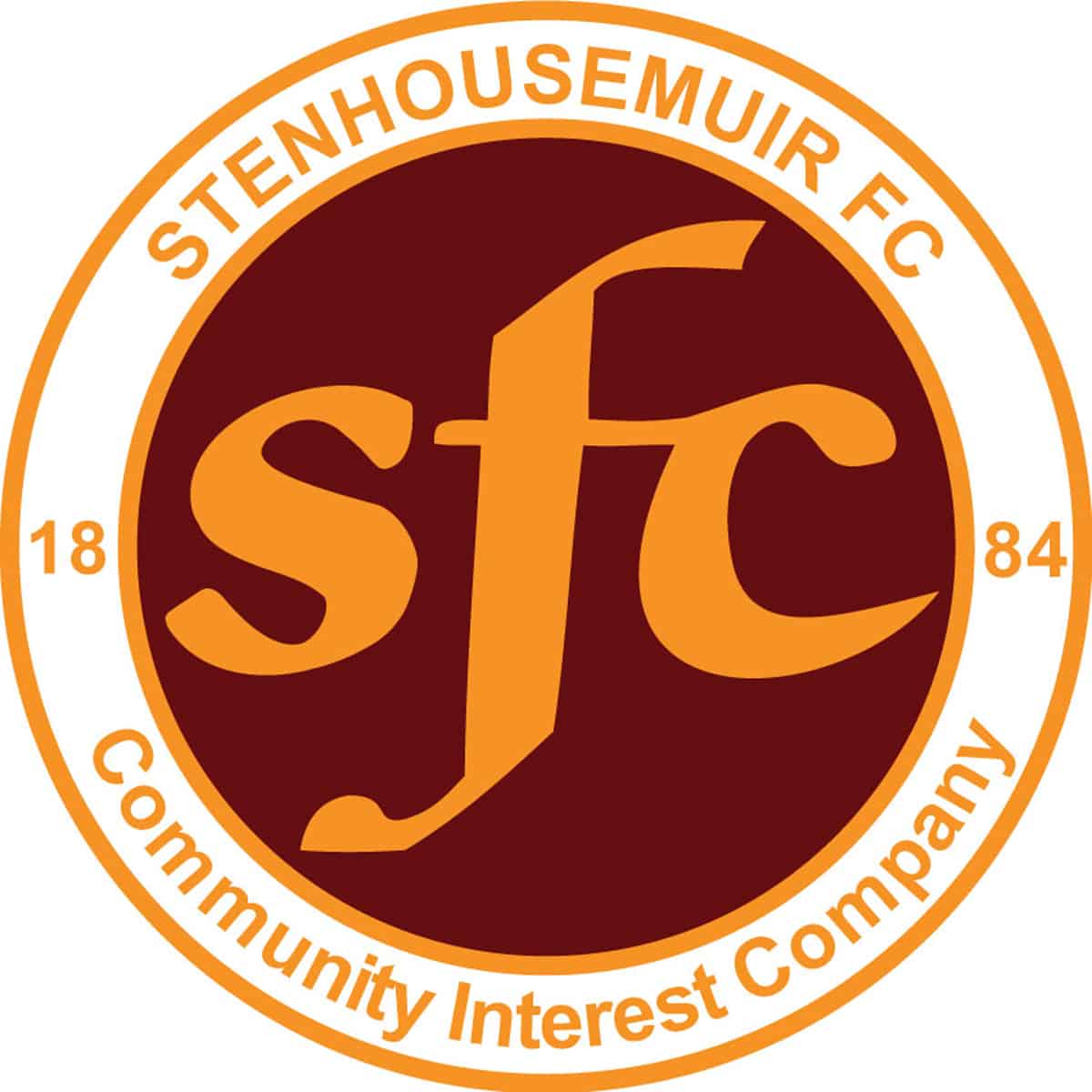 Petrofac Training Cup
Stair Park, Stranraer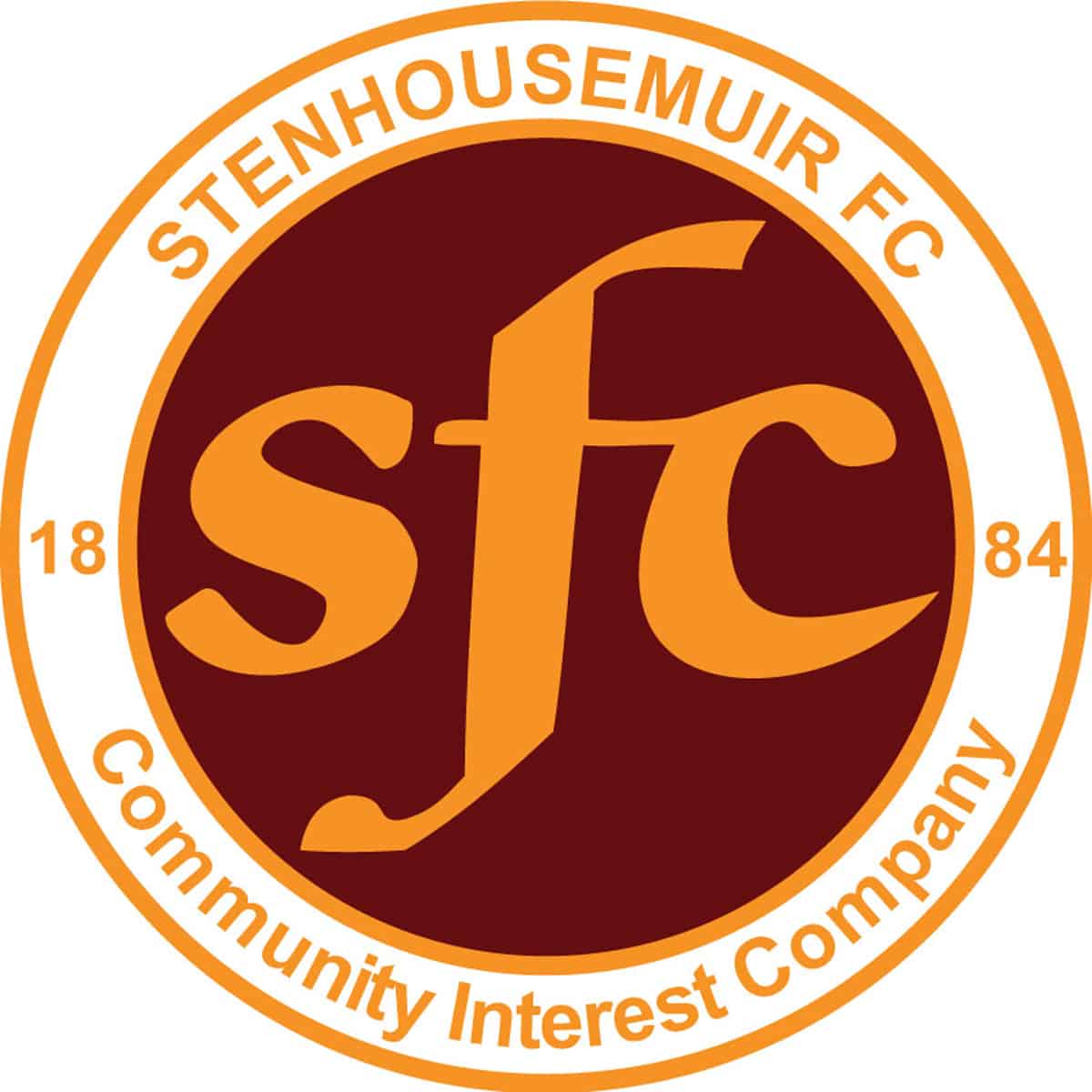 Stirlingshire Cup
Ochilview Park Stenhousemuir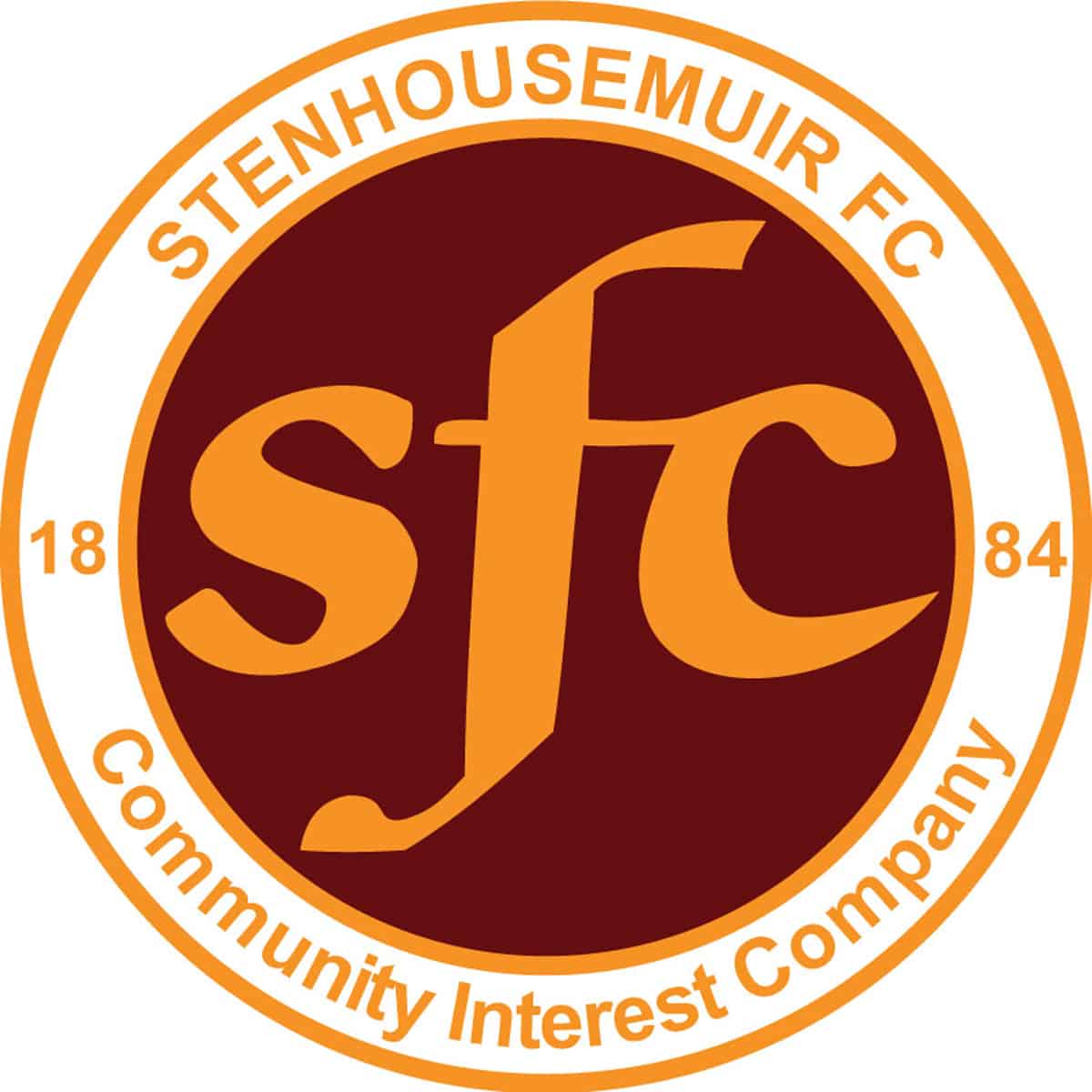 Friendly
Ochilview Park Stenhousemuir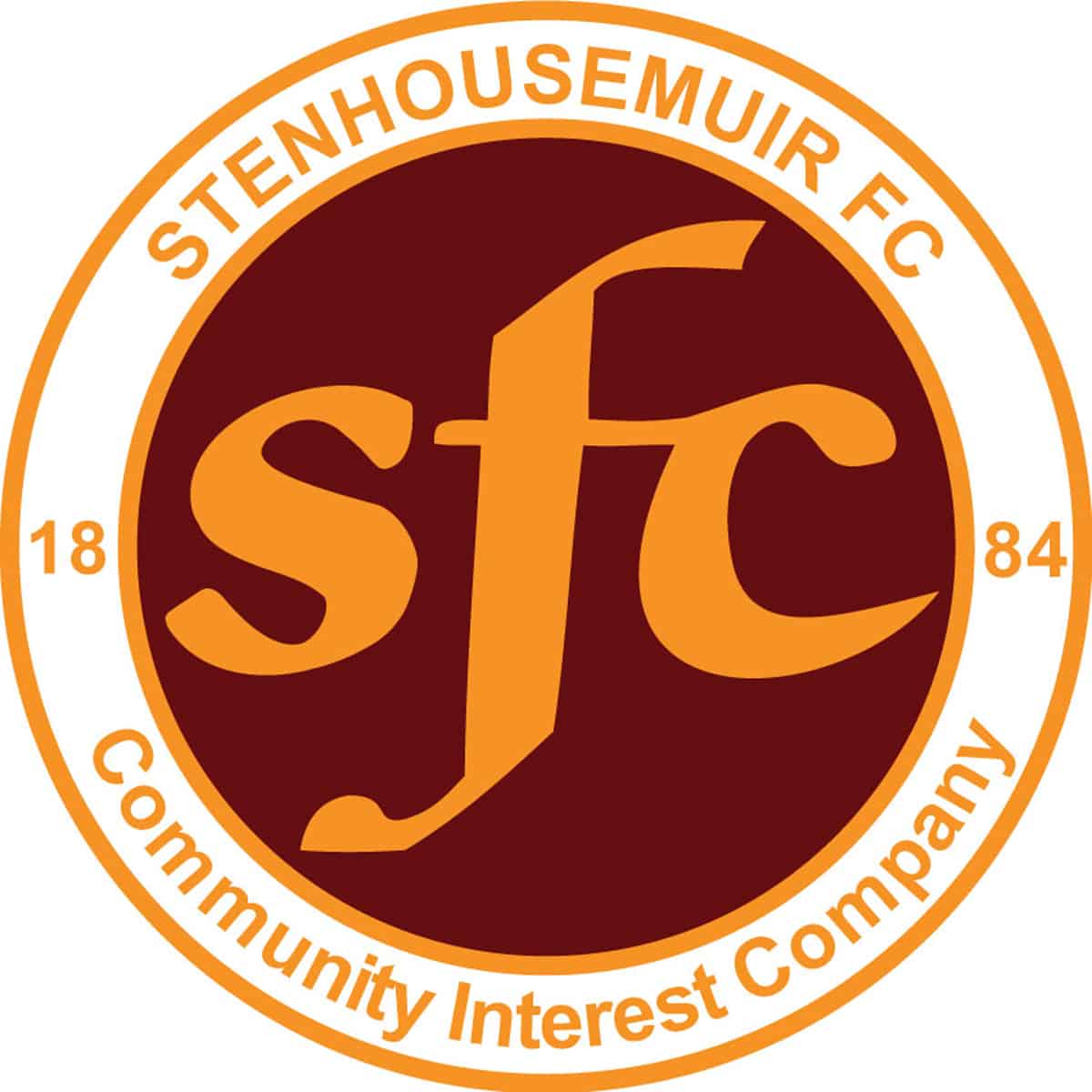 Friendly
Ochilview Park Stenhousemuir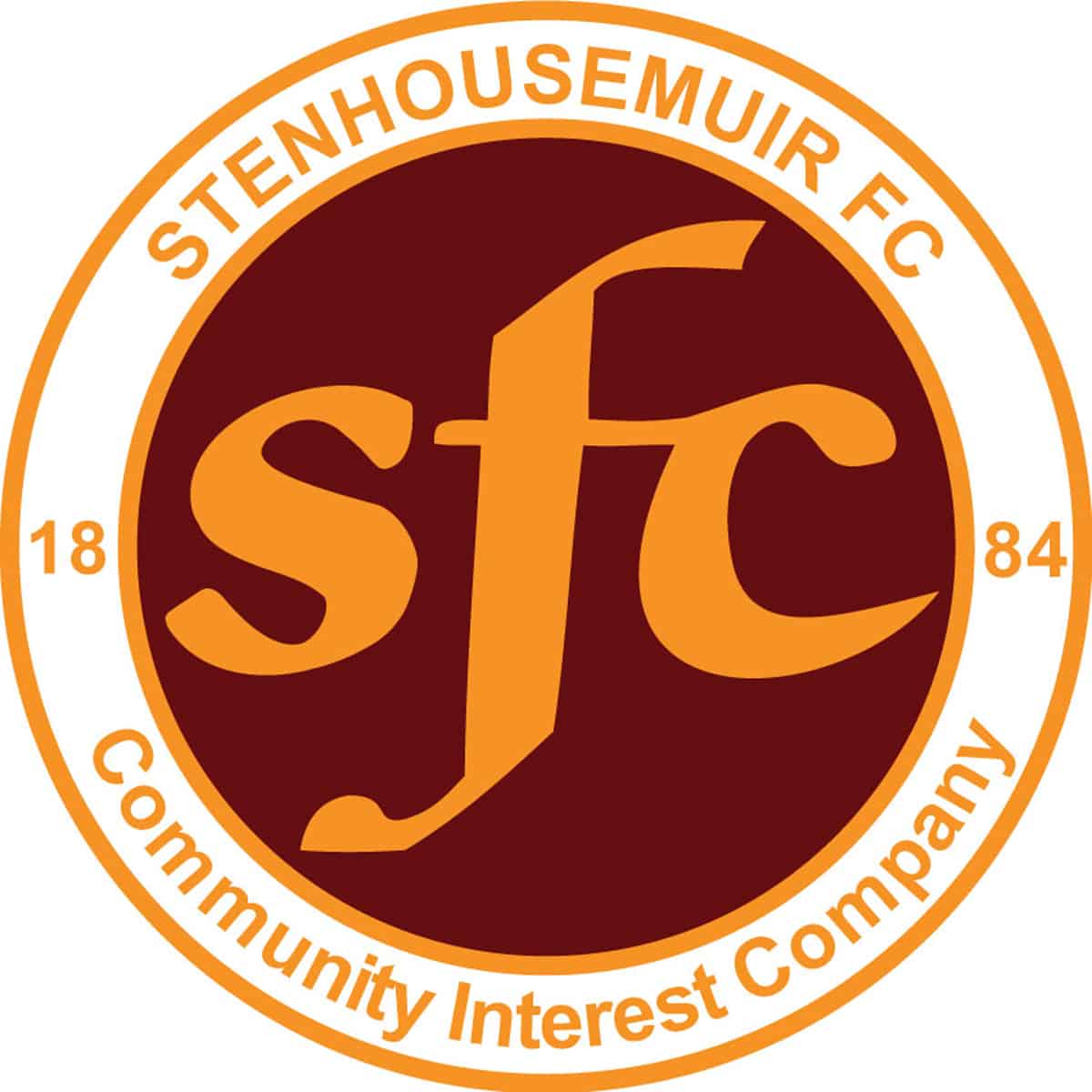 Friendly
Ochilview Park Stenhousemuir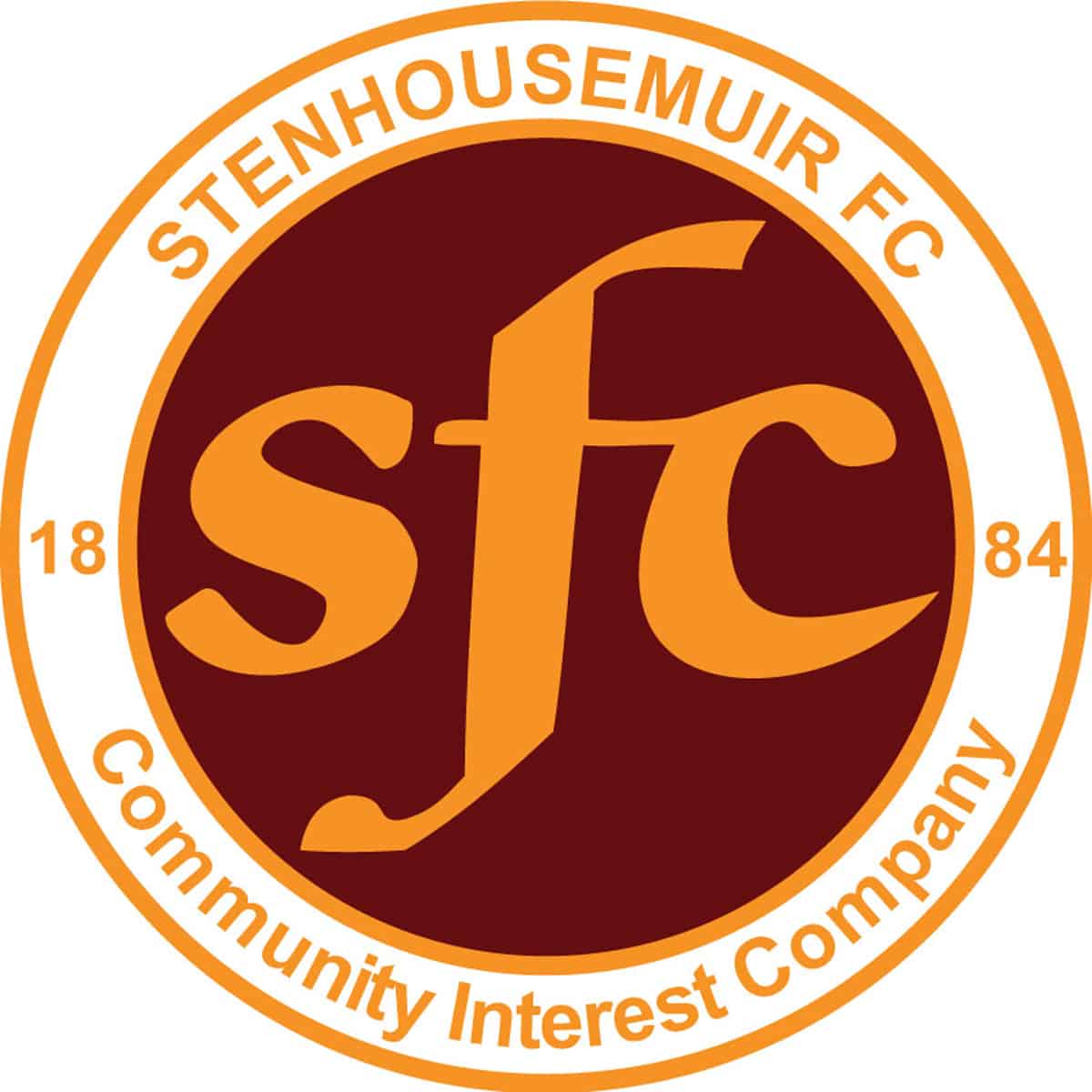 Friendly
Ochilview Park Stenhousemuir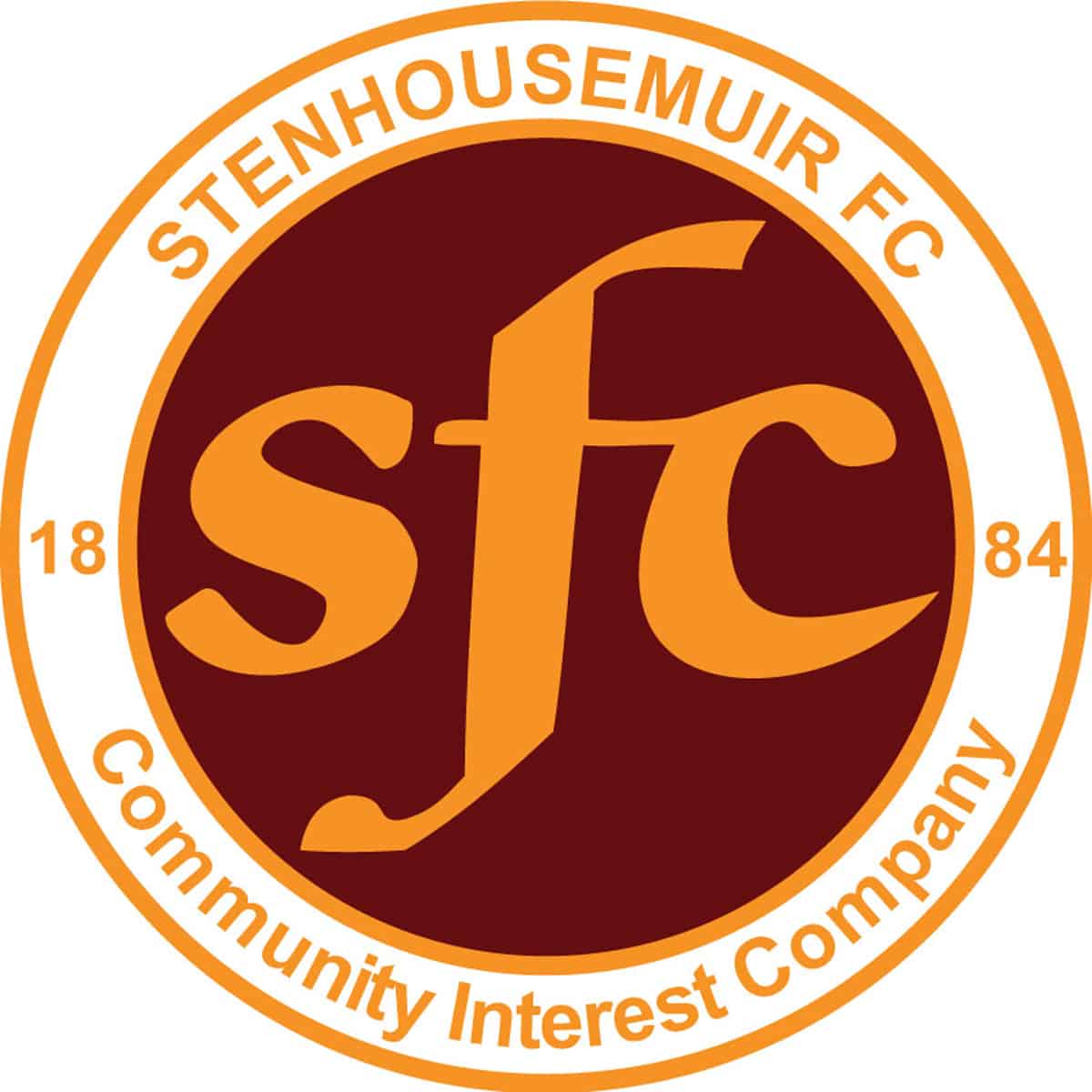 SPFL Ladbrokes League 1
Ochilview Park Stenhousemuir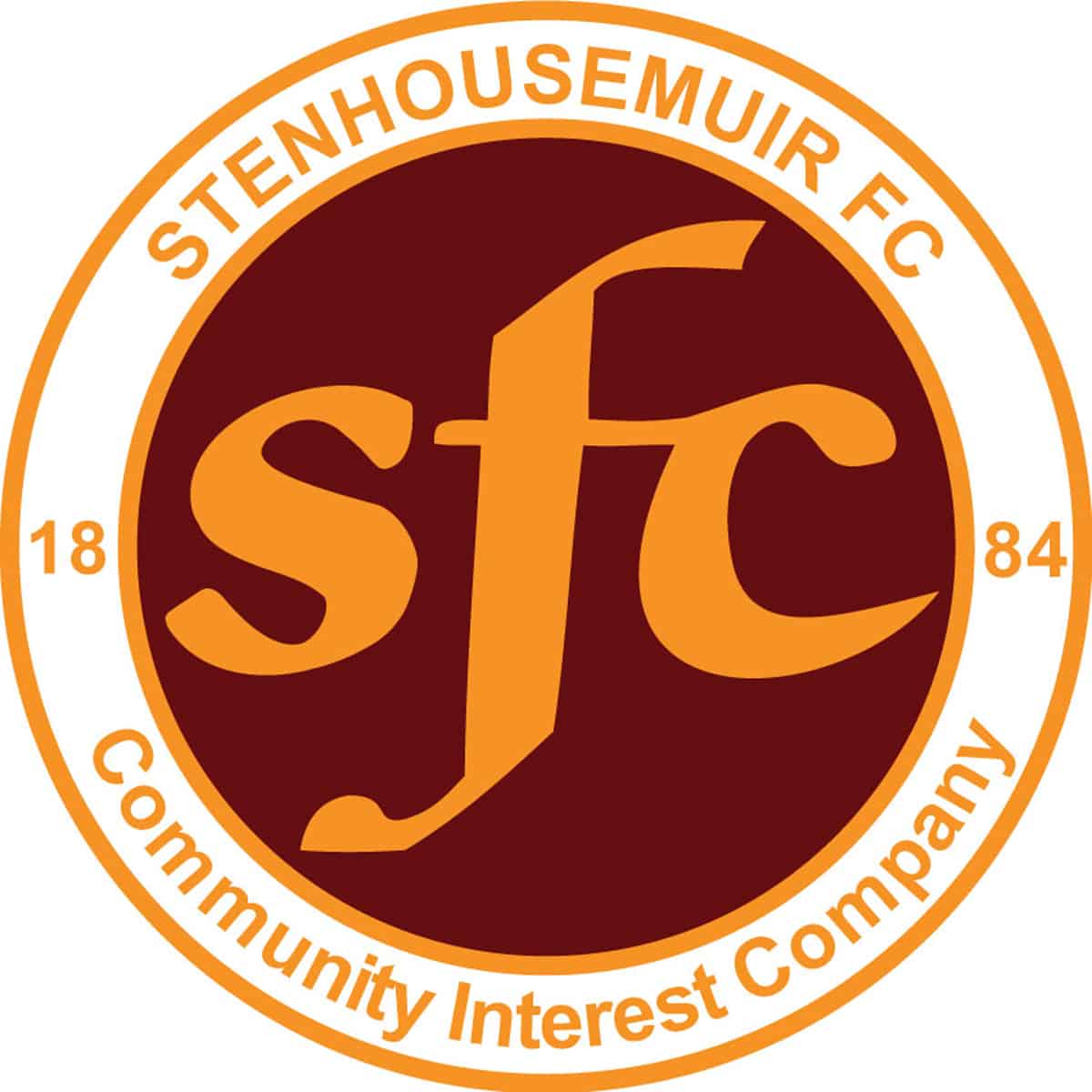 SPFL Ladbrokes League 1
Gayfield Park, Arbroath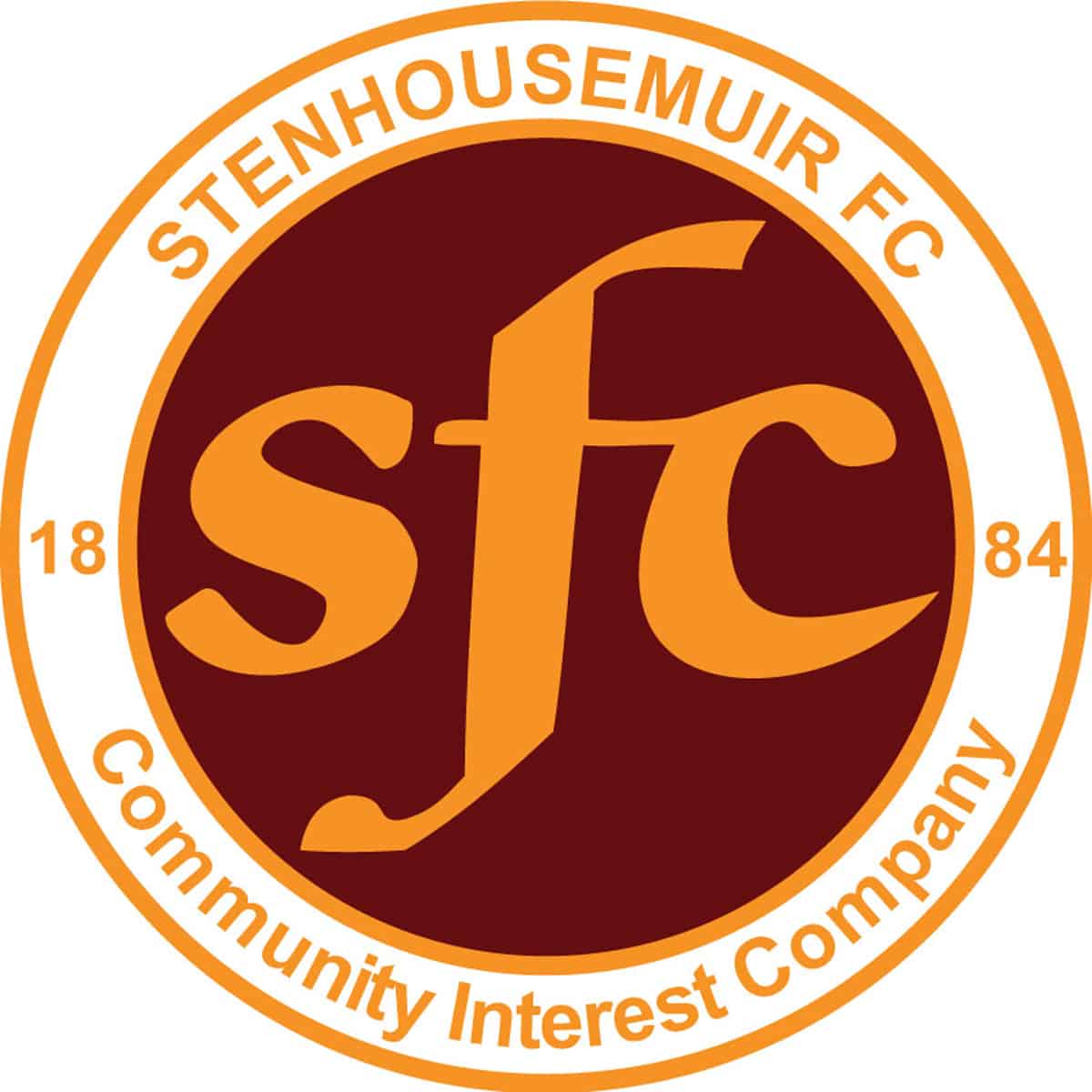 SPFL Ladbrokes League 1
Ochilview Park Stenhousemuir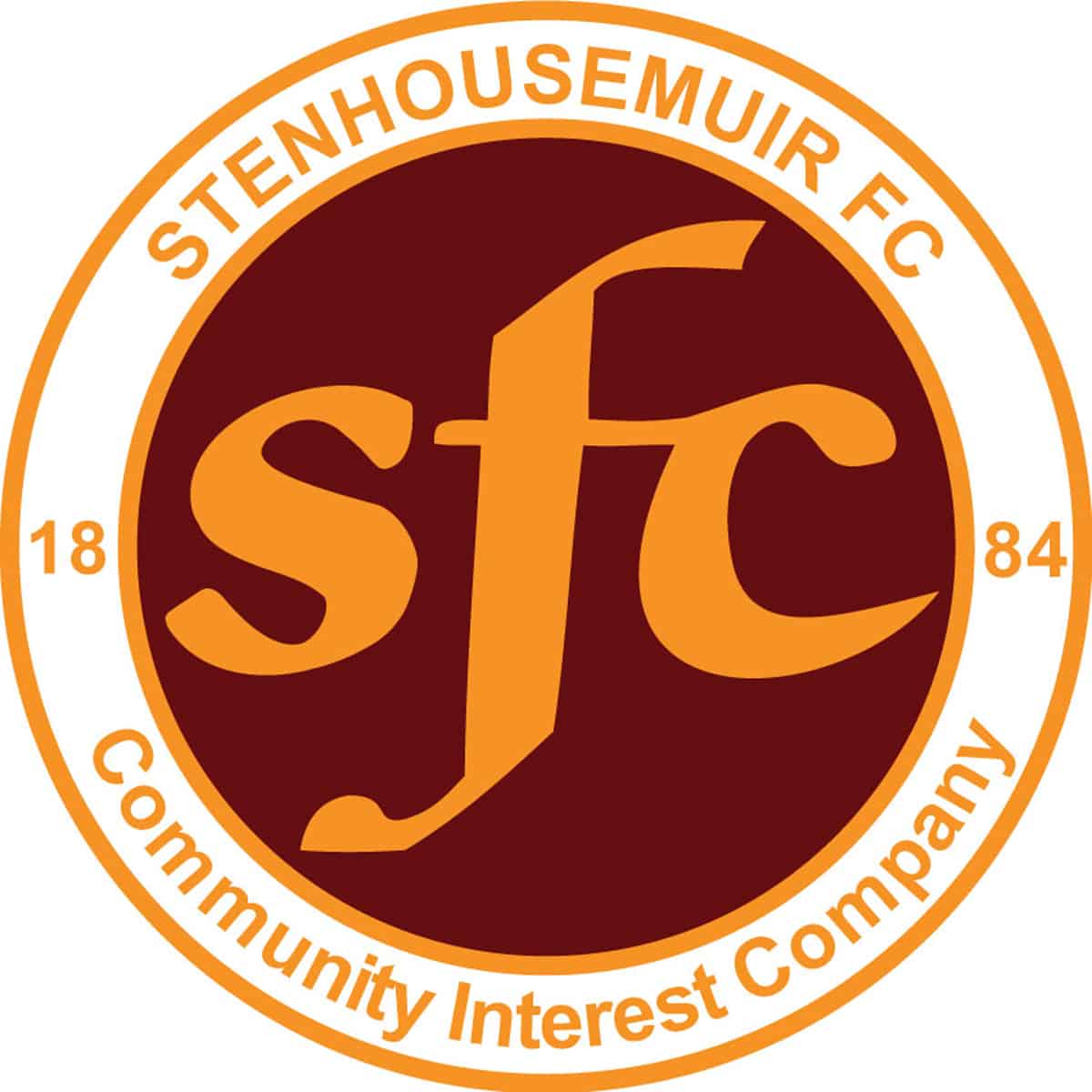 SPFL Ladbrokes League 1
Strathclyde Homes, Dumbarton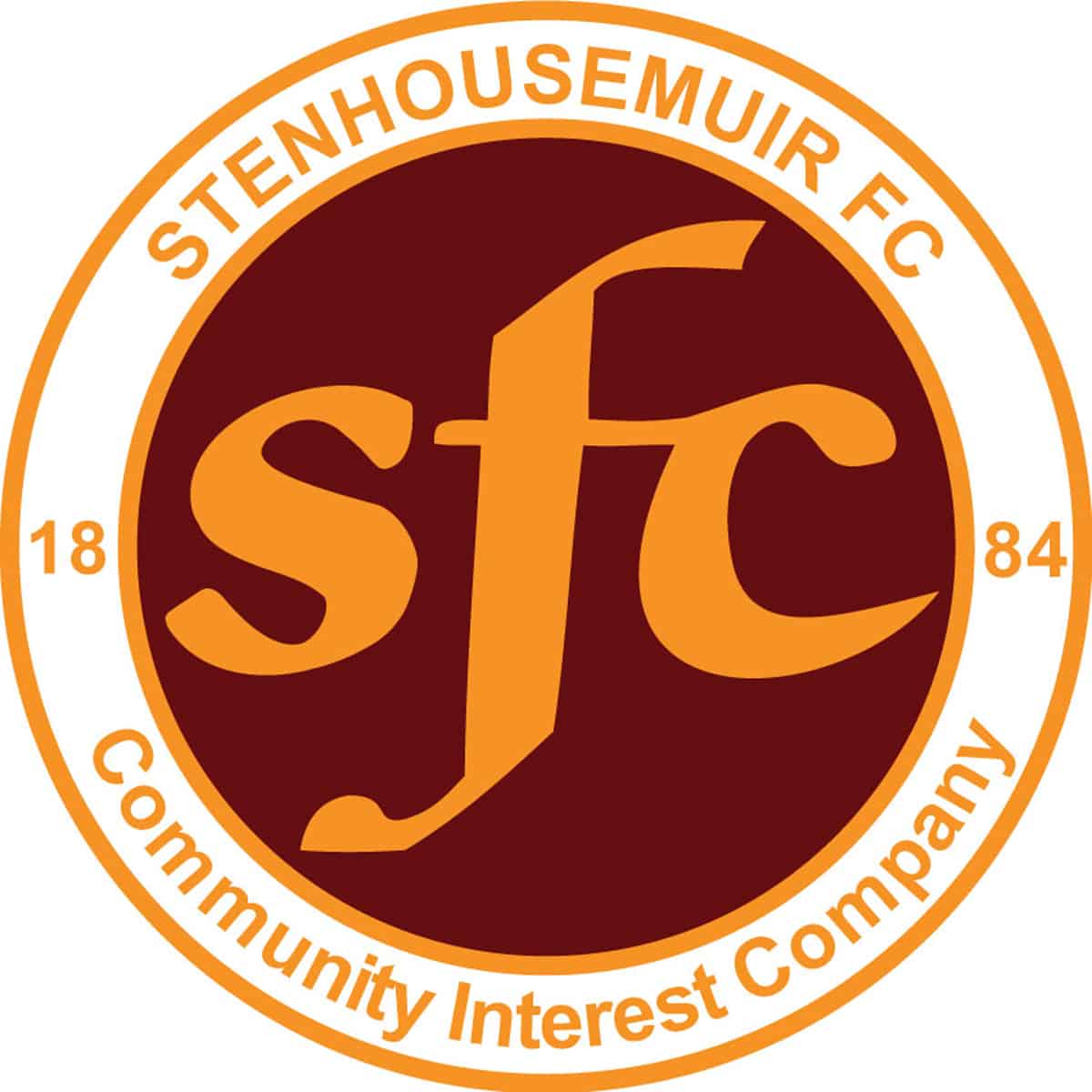 SPFL Ladbrokes League 1
Ochilview Park Stenhousemuir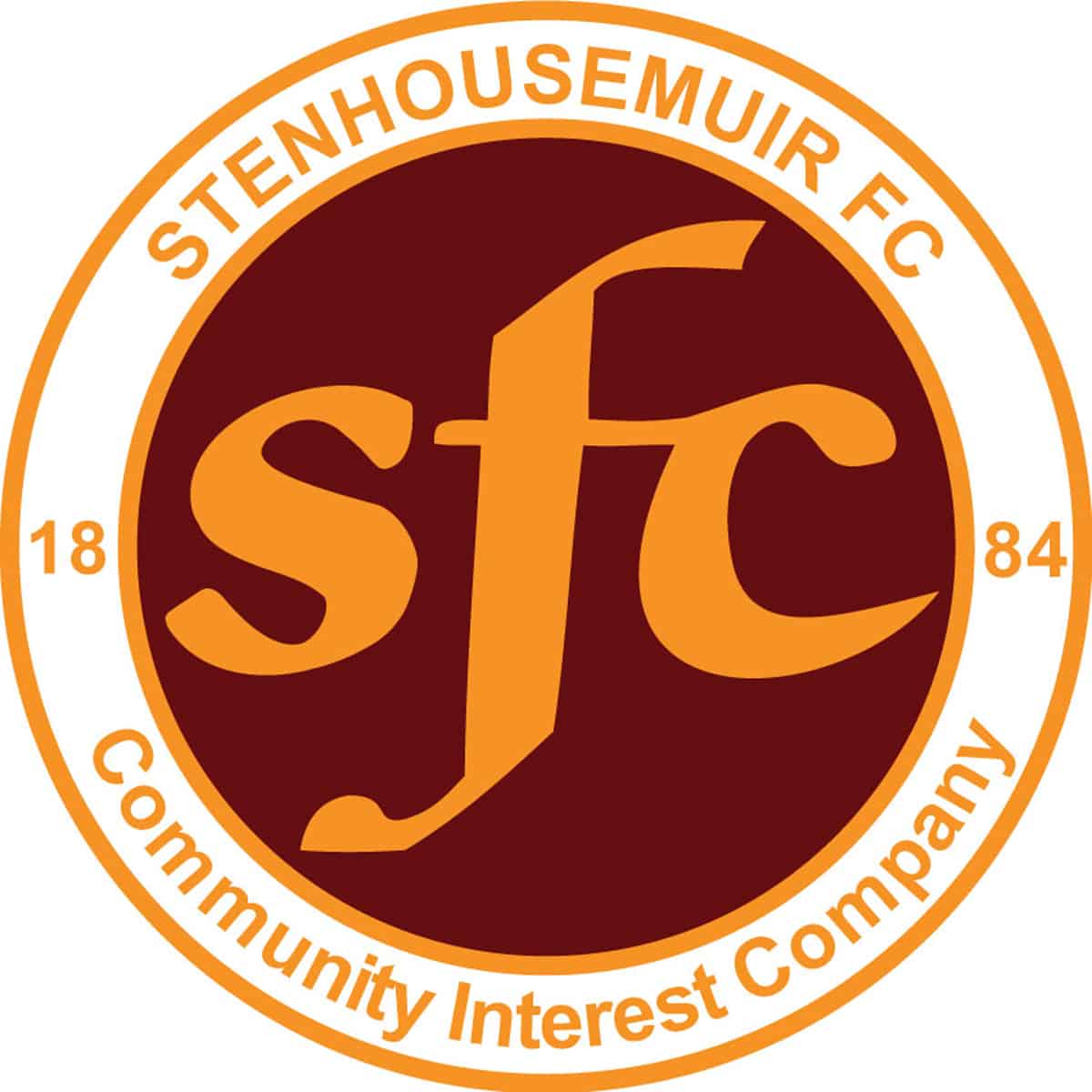 SPFL Ladbrokes League 1
Bayview Stadium, Methil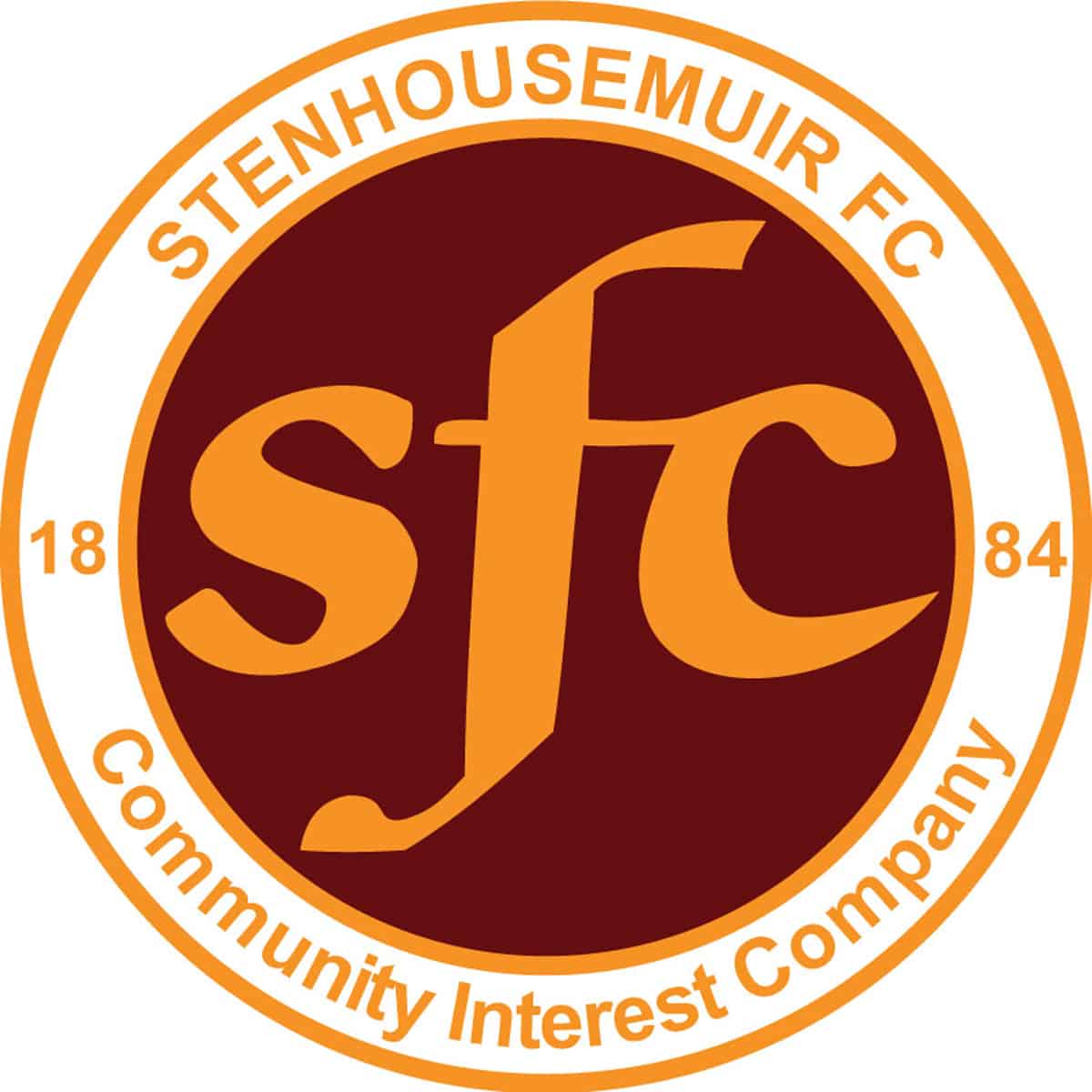 SPFL Ladbrokes League 1
Ochilview Park Stenhousemuir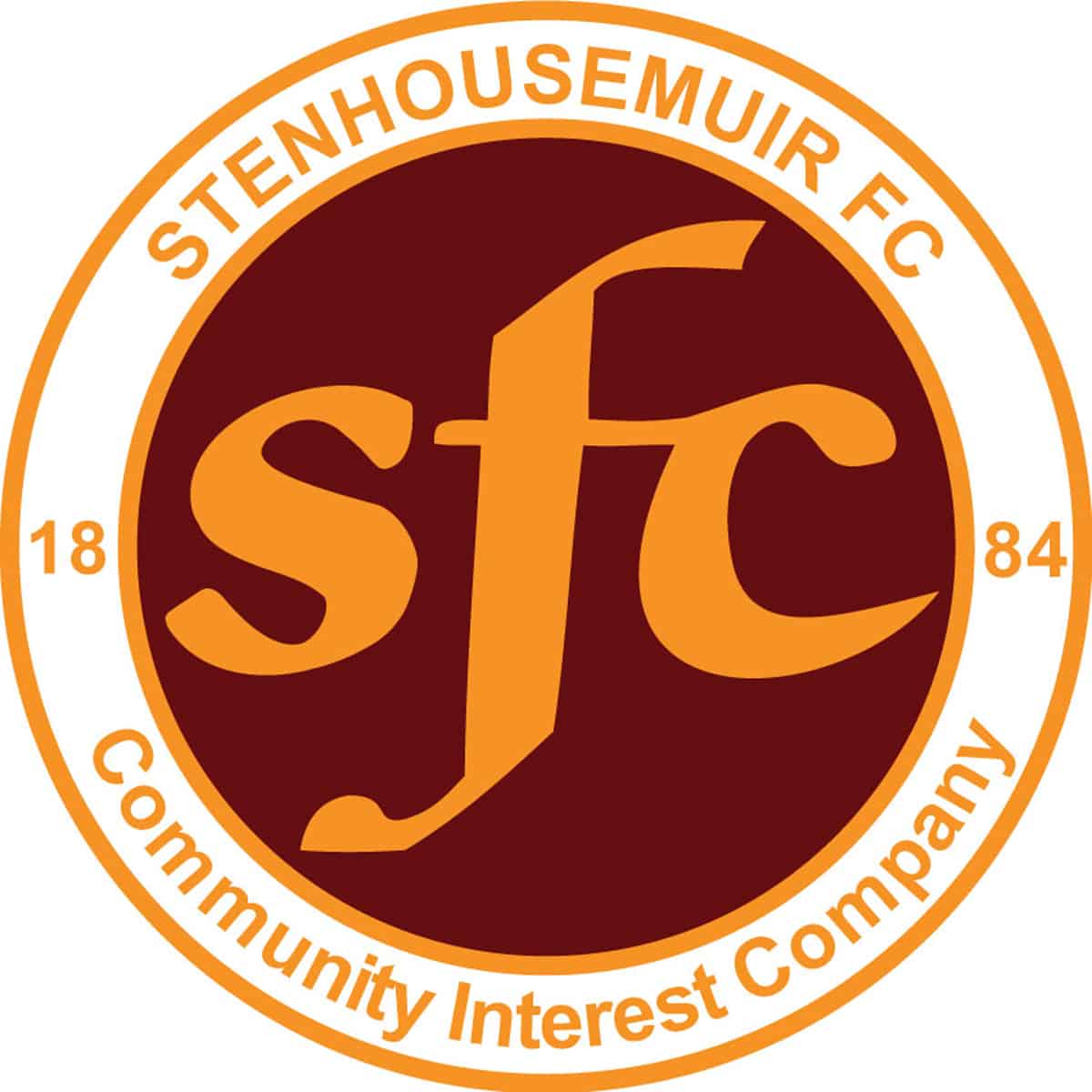 SPFL Ladbrokes League 1
Central Park Cowdenbeath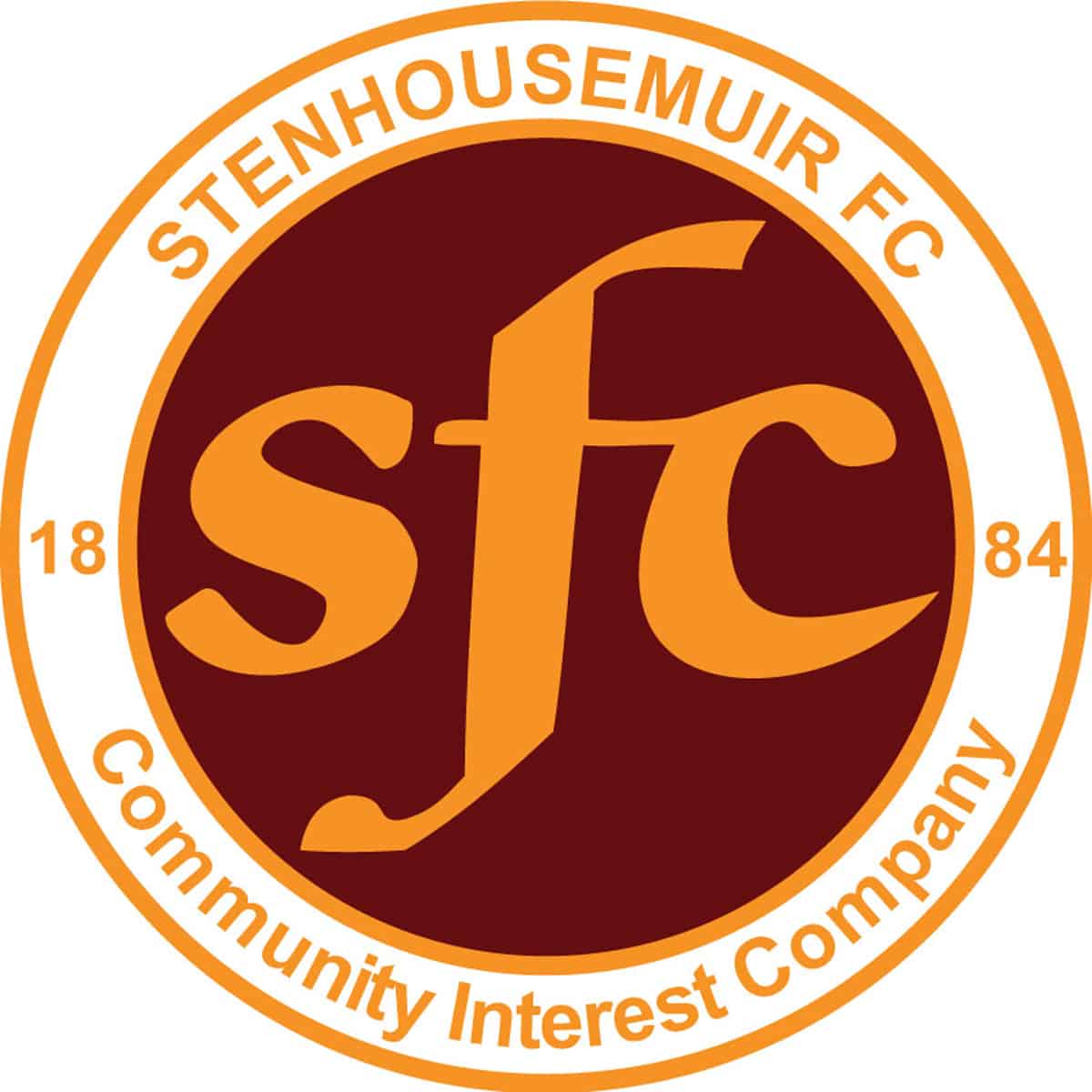 SPFL Ladbrokes League 1
Ochilview Park Stenhousemuir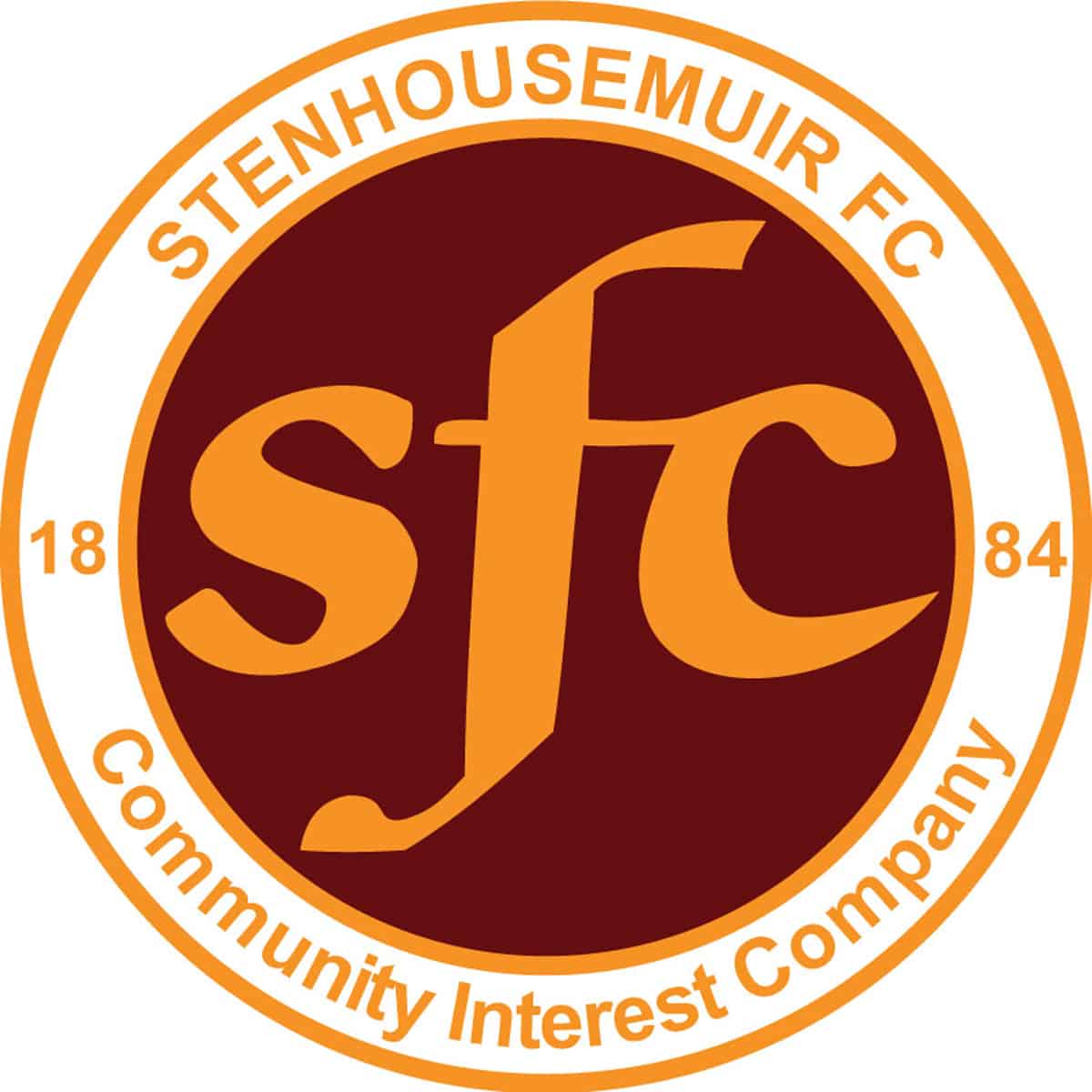 SPFL Ladbrokes League 1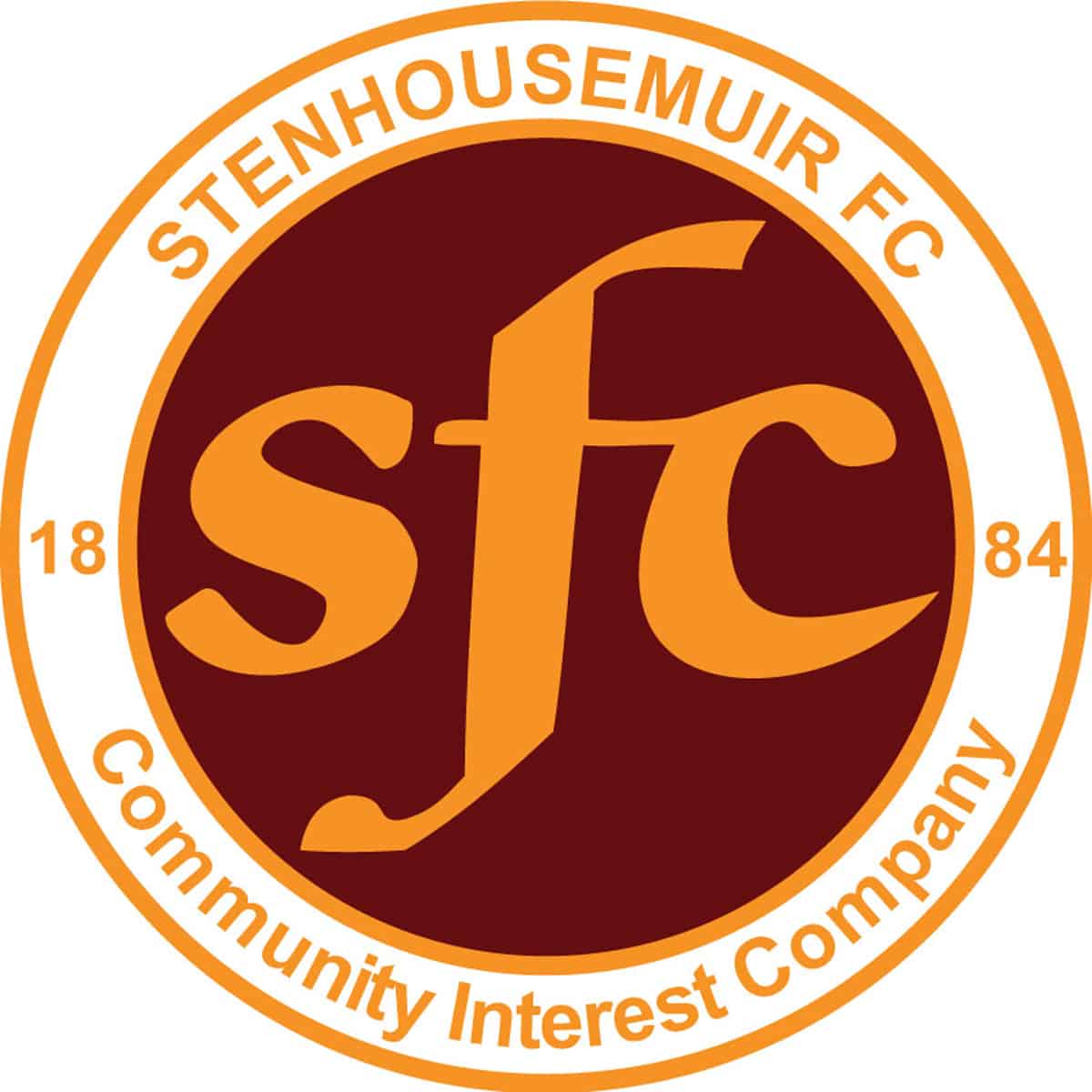 SPFL Ladbrokes League 1
Station Park, Forfar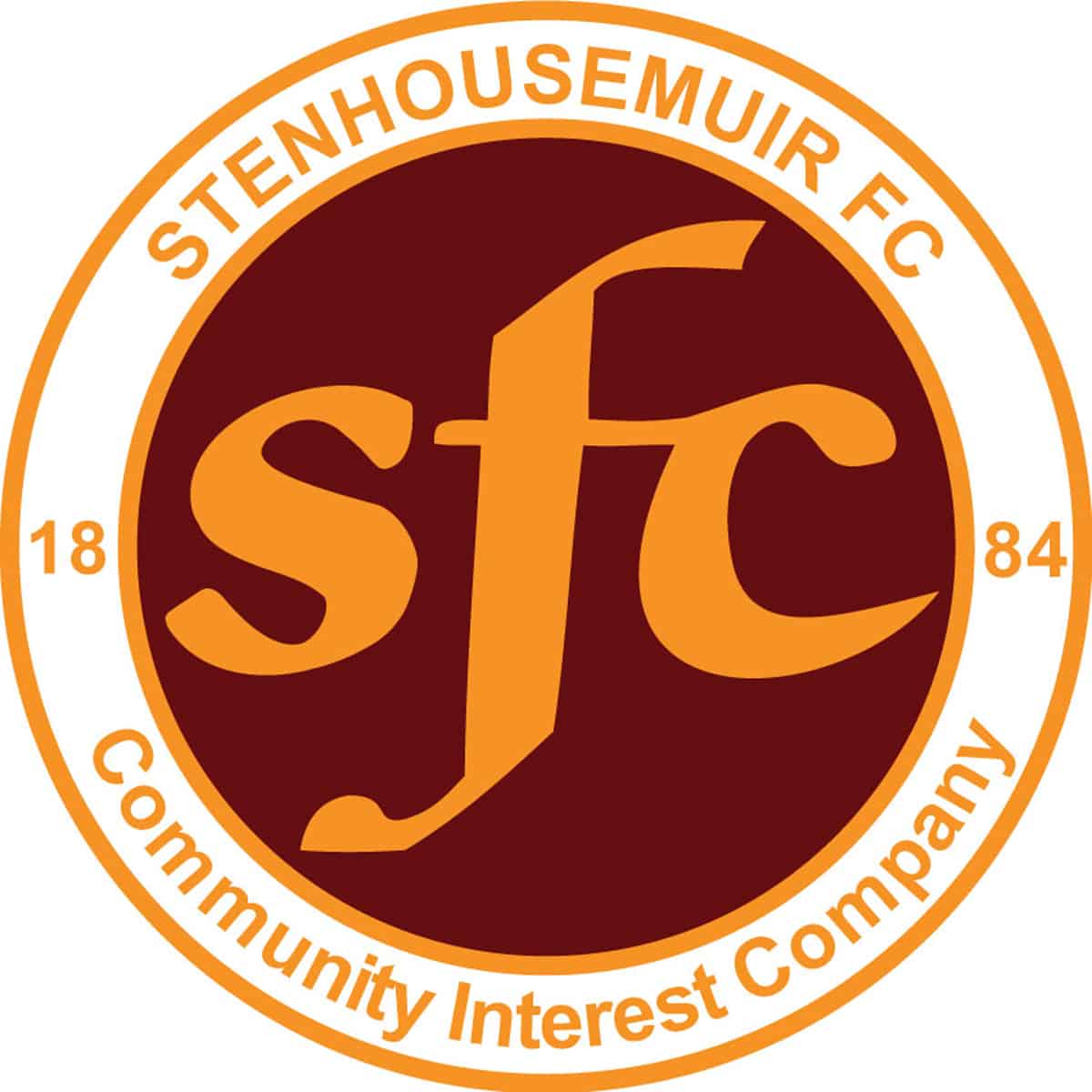 SPFL Ladbrokes League 1
Strathclyde Homes, Dumbarton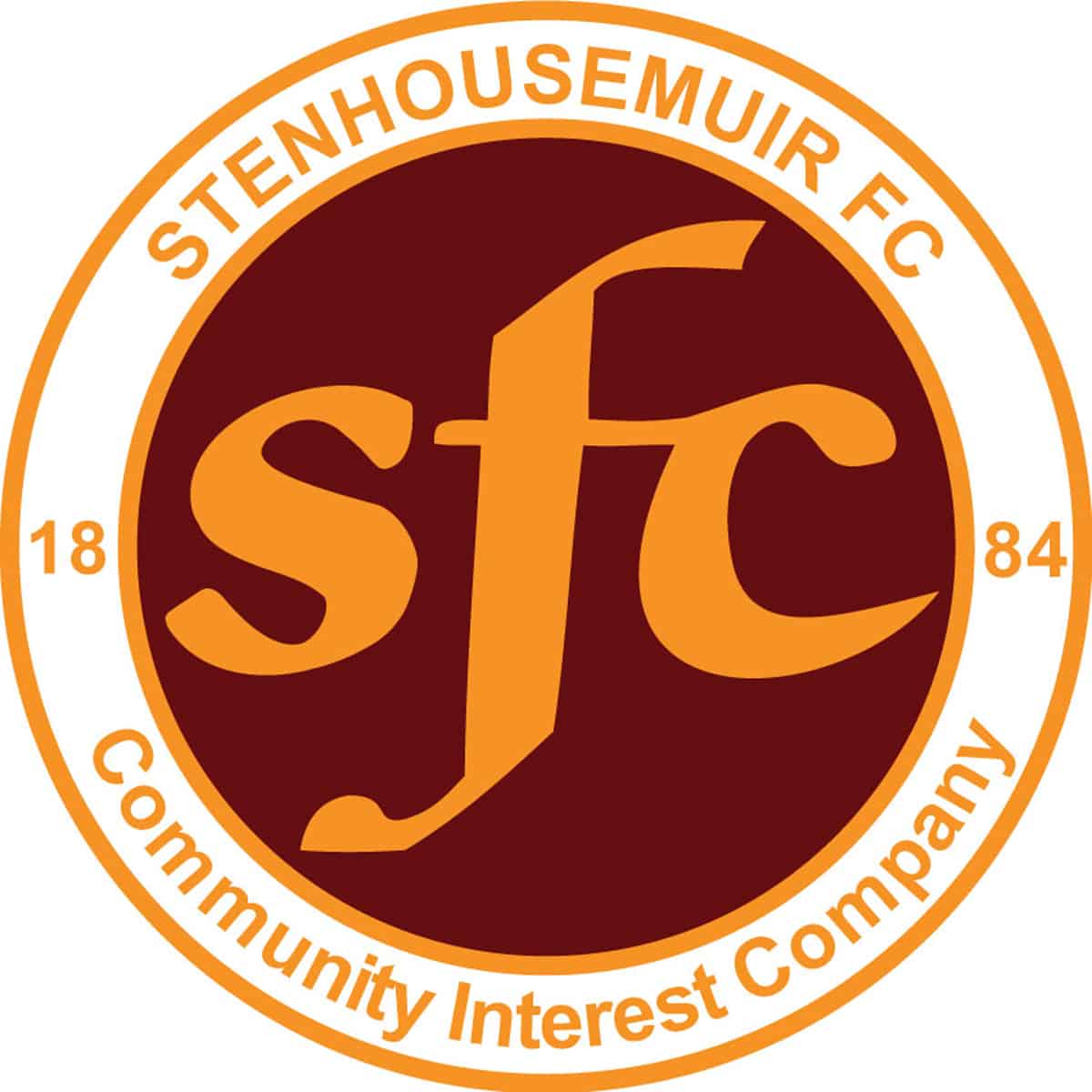 SPFL Ladbrokes League 1
Ochilview Park Stenhousemuir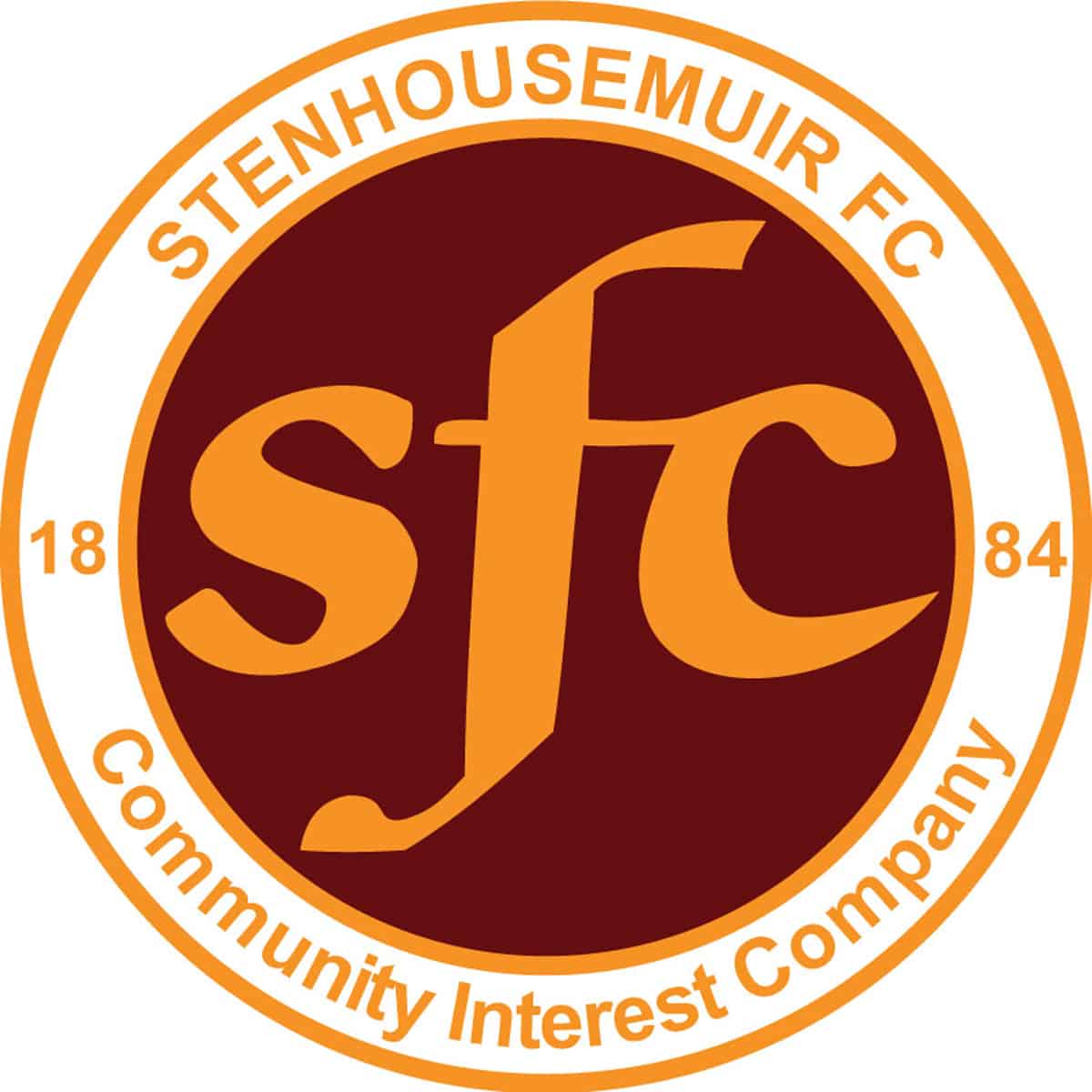 SPFL Ladbrokes League 1
Glebe Park, Brechin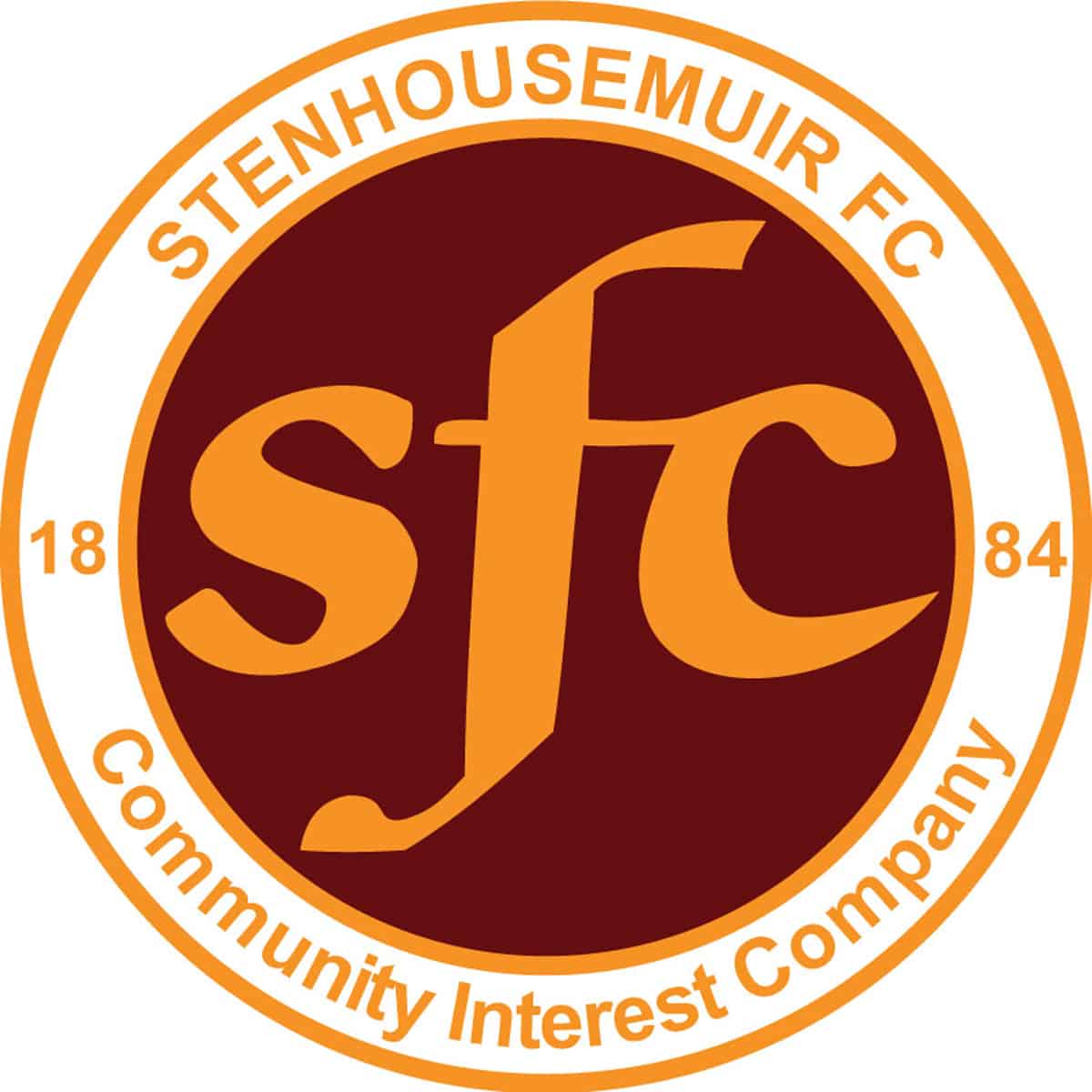 SPFL Ladbrokes League 1
Excelsior Stadium, Airdrie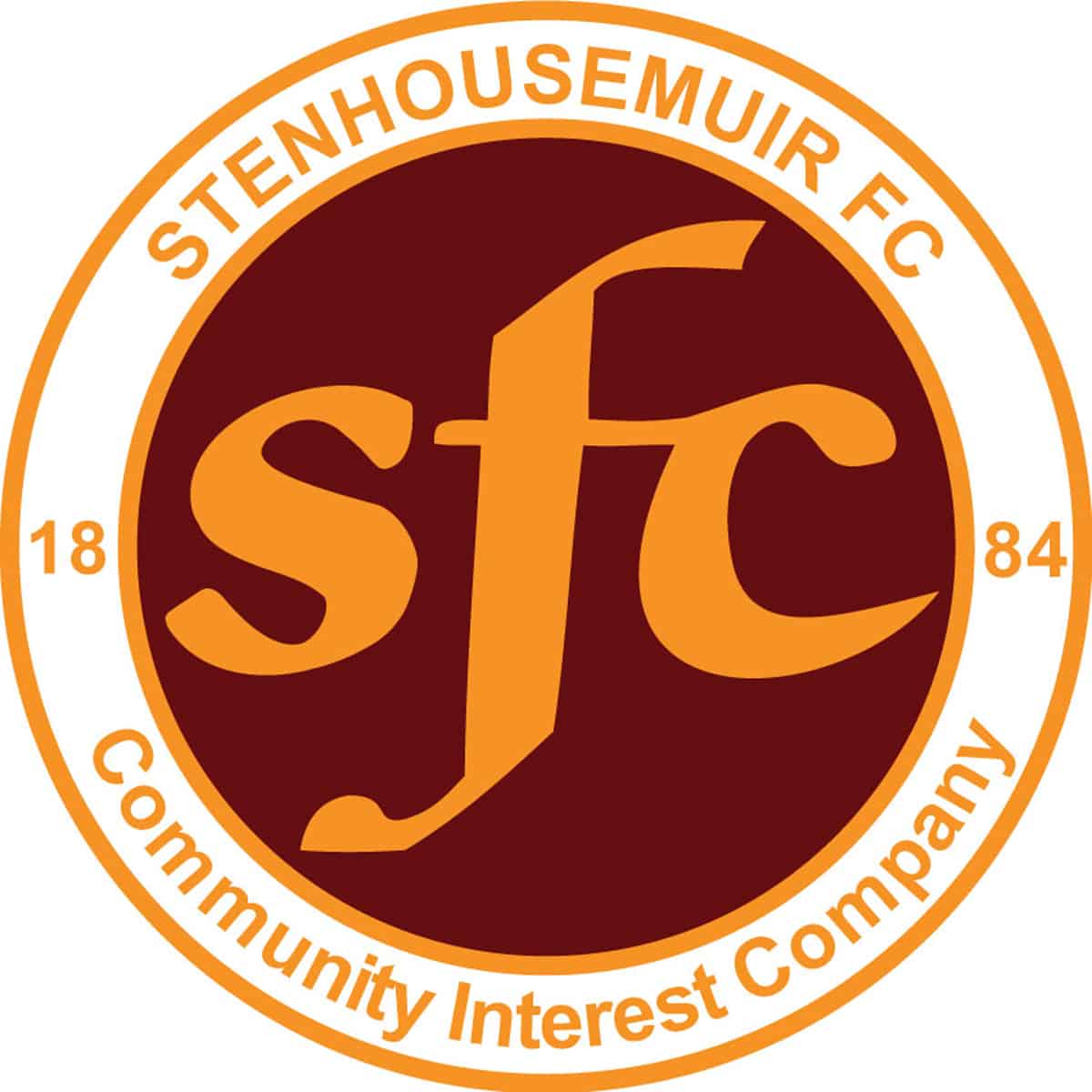 SPFL Ladbrokes League 1
Ochilview Park Stenhousemuir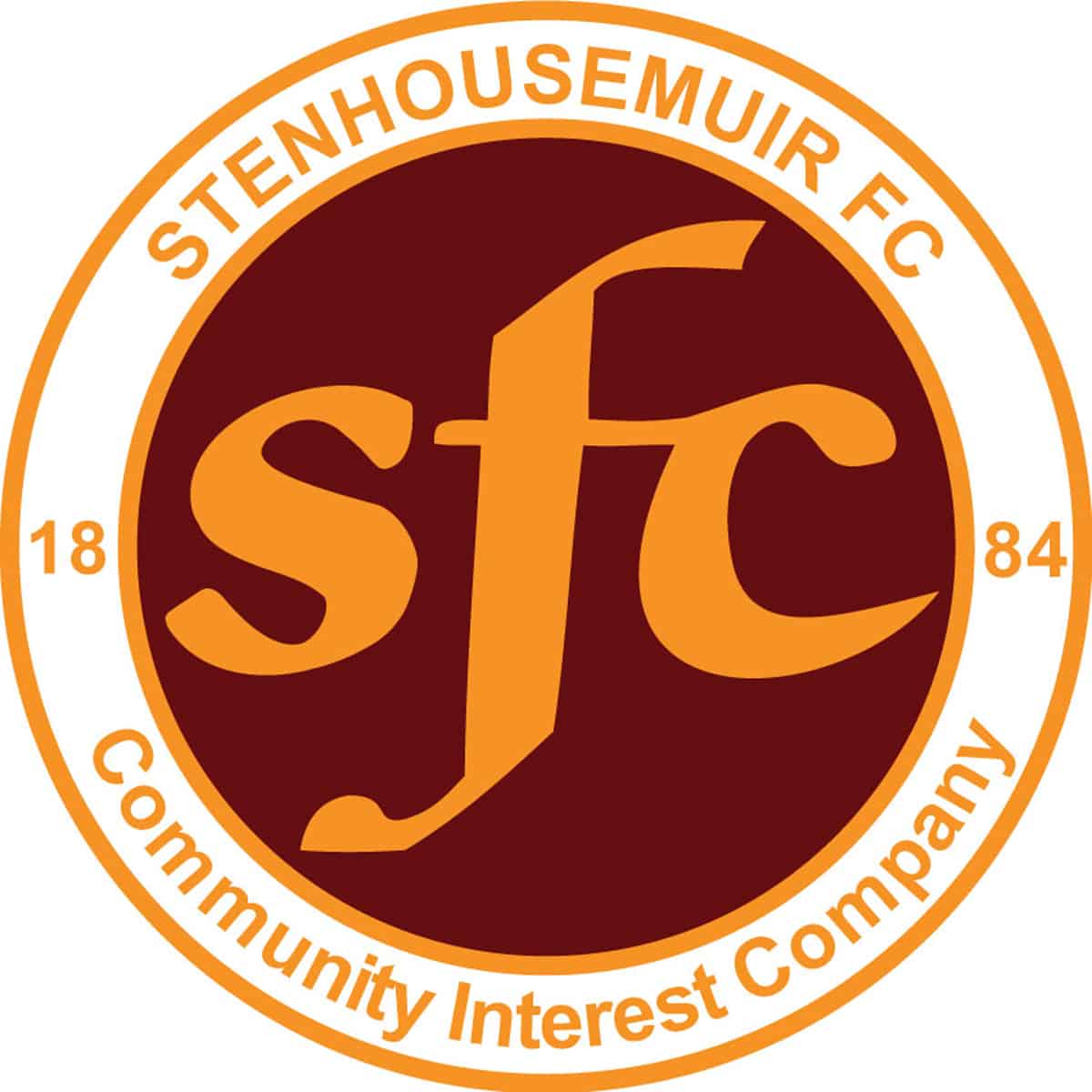 SPFL Ladbrokes League 1
Ochilview Park Stenhousemuir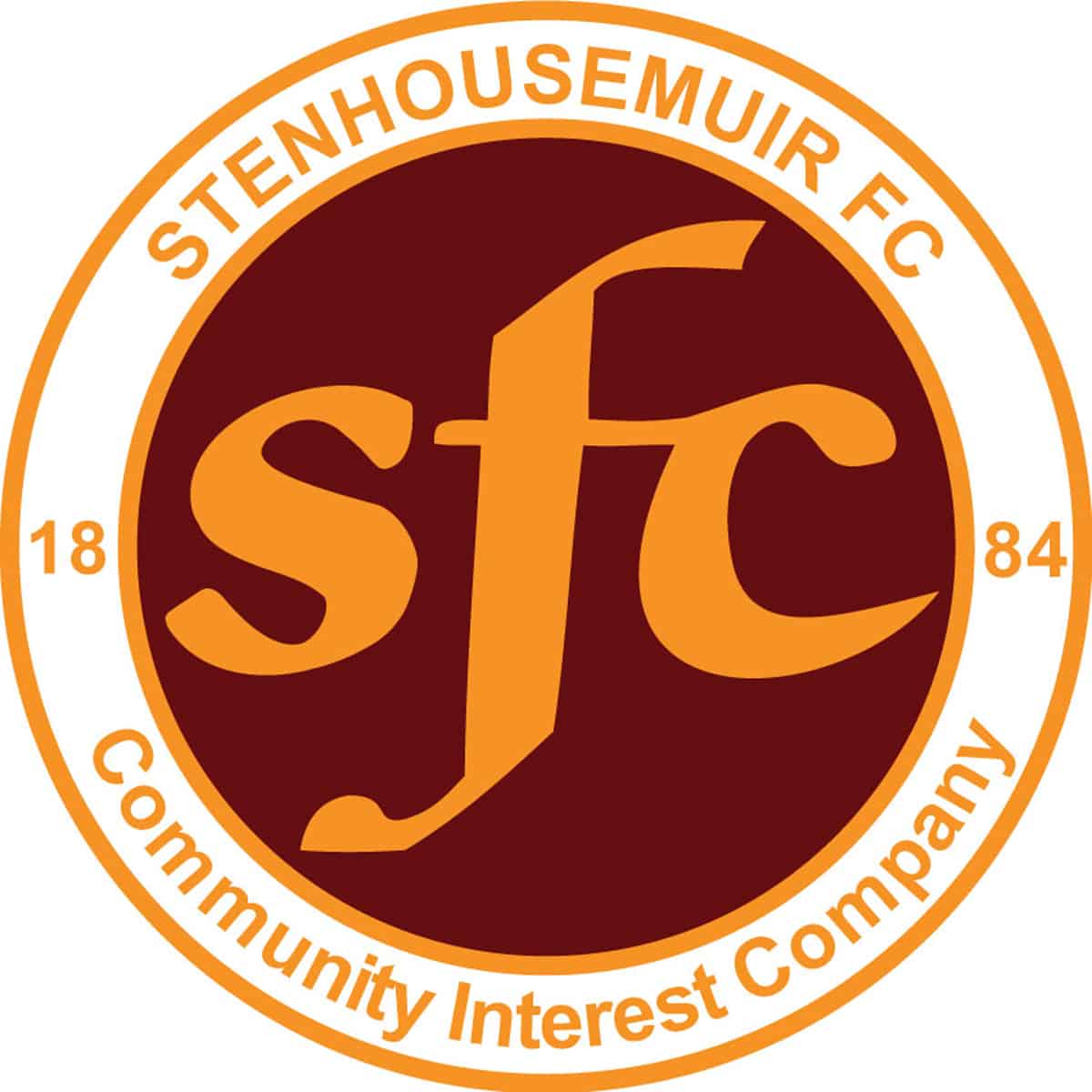 SPFL Ladbrokes League 1
Ochilview Park Stenhousemuir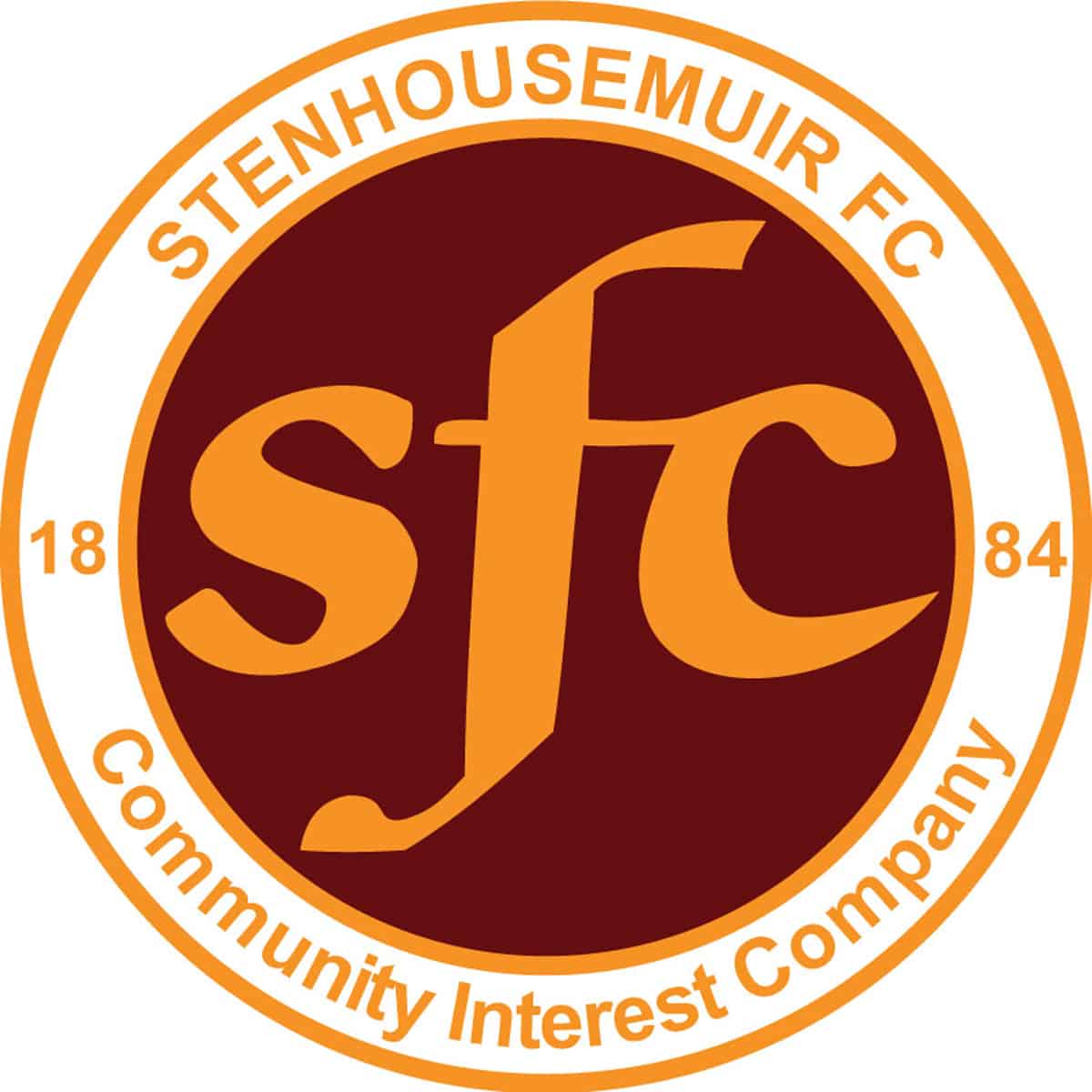 William Hill Scottish Cup
Victoria Park, Dingwall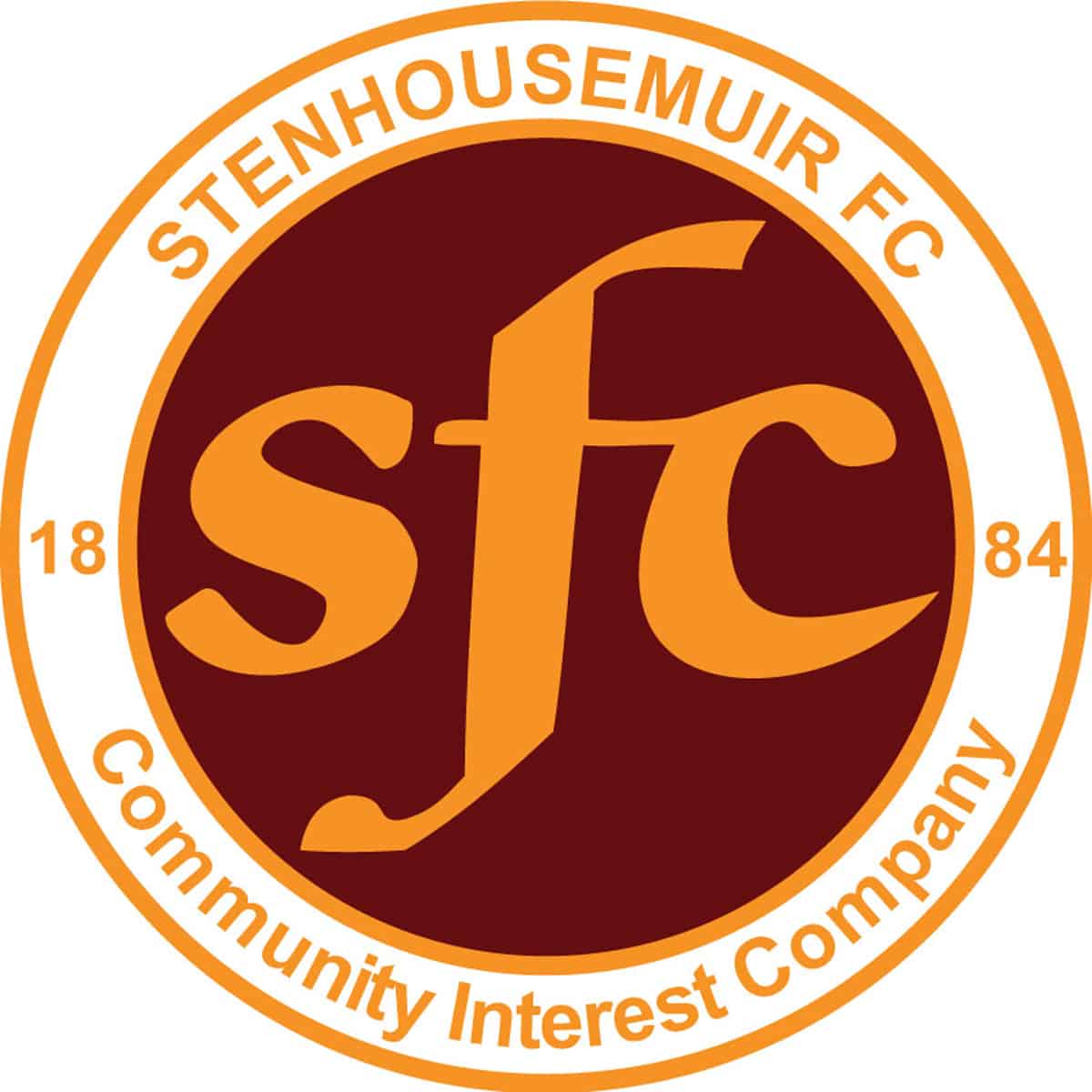 SPFL Ladbrokes League 1
Forthbank Stadium, Stirling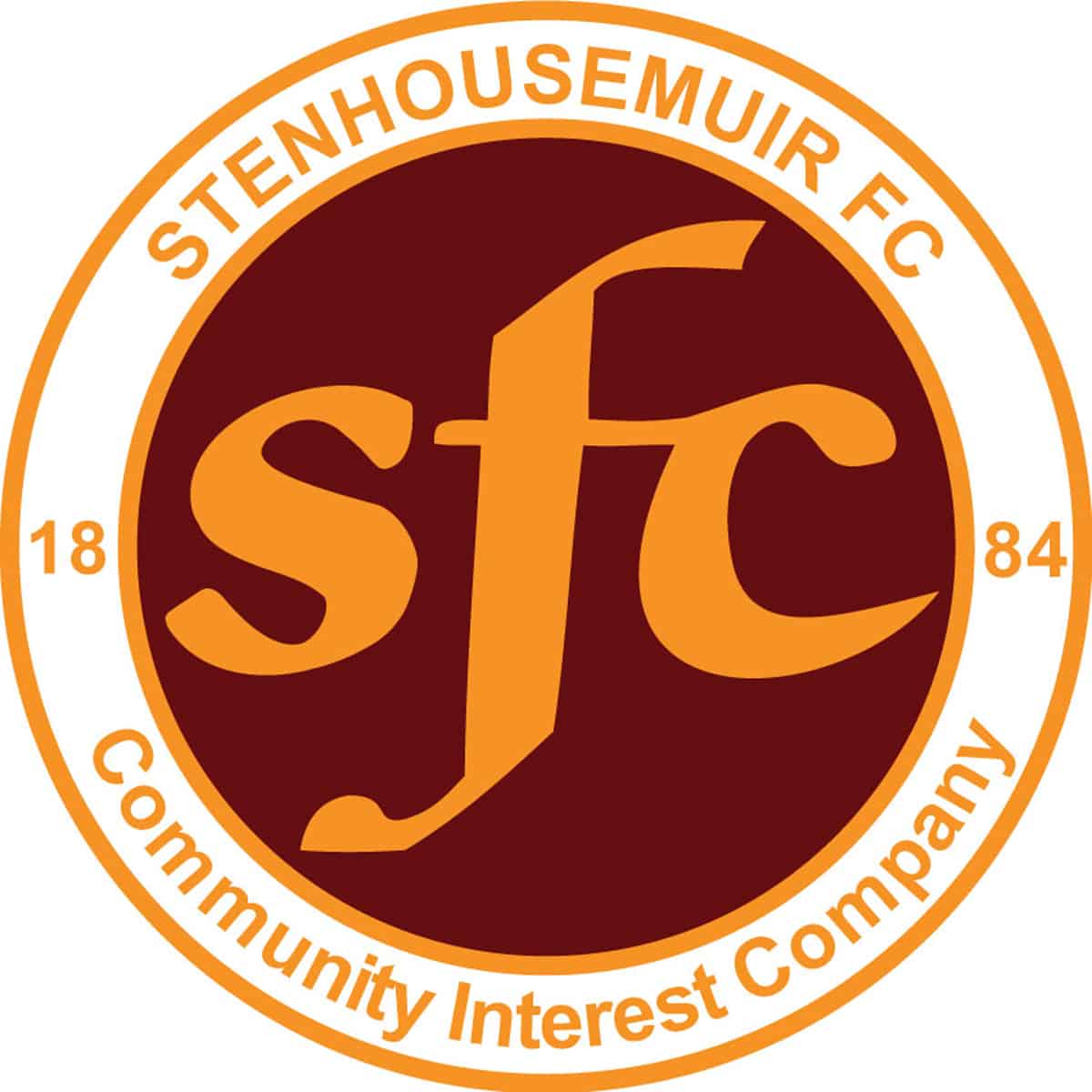 SPFL Ladbrokes League 1
Ochilview Park Stenhousemuir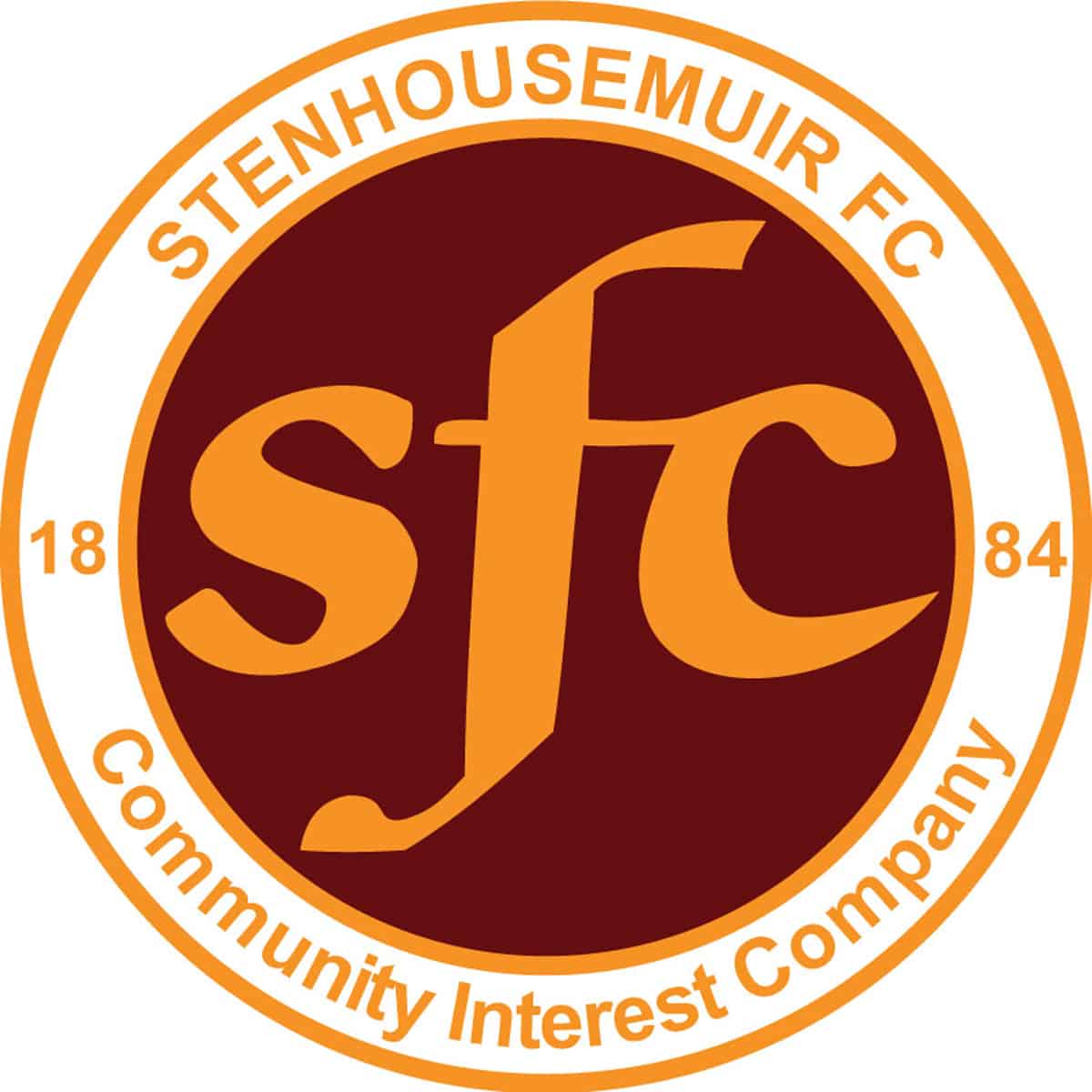 SPFL Ladbrokes League 1
Ochilview Park Stenhousemuir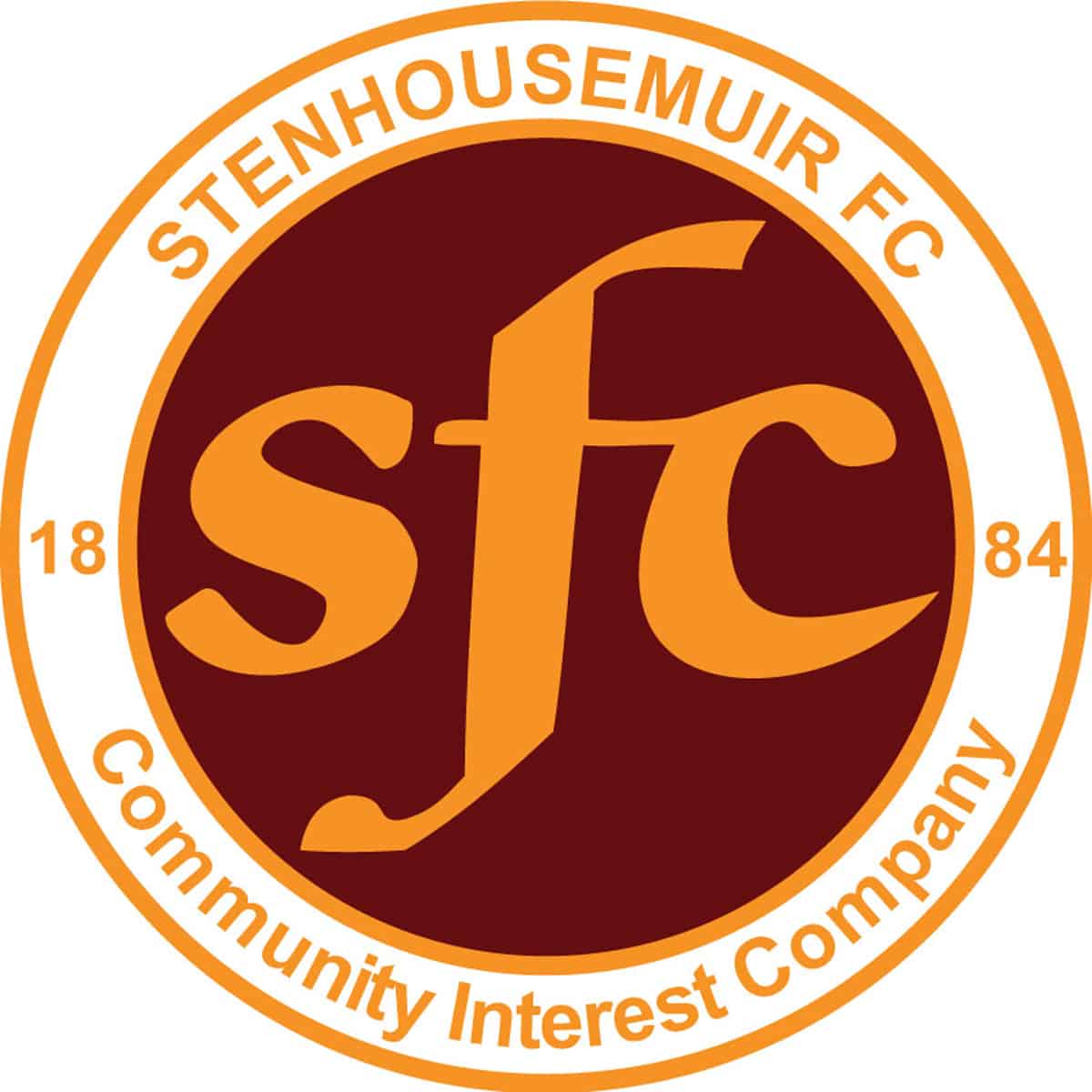 SPFL Ladbrokes League 1
Bayview Stadium, Methil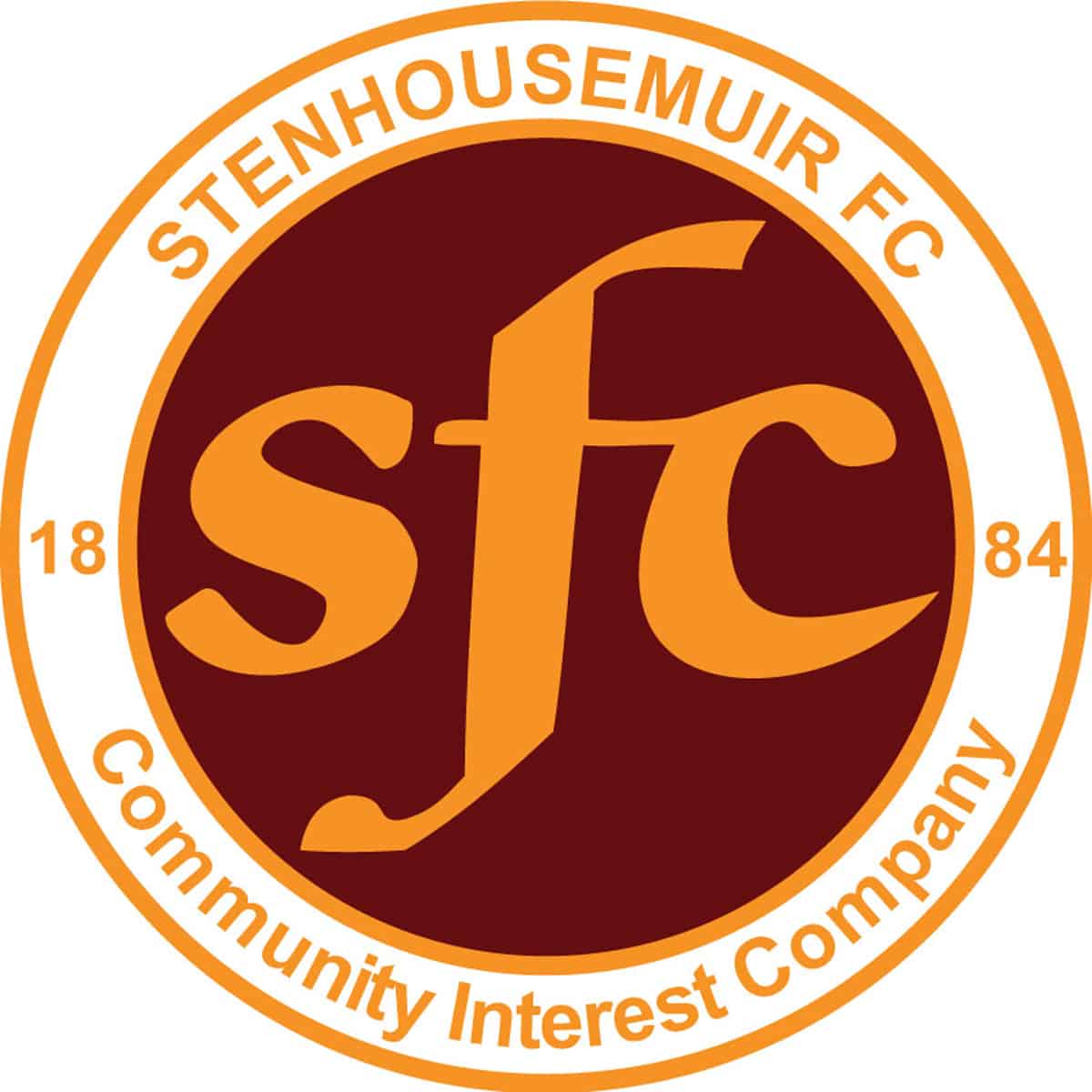 SPFL Ladbrokes League 1
Ochilview Park Stenhousemuir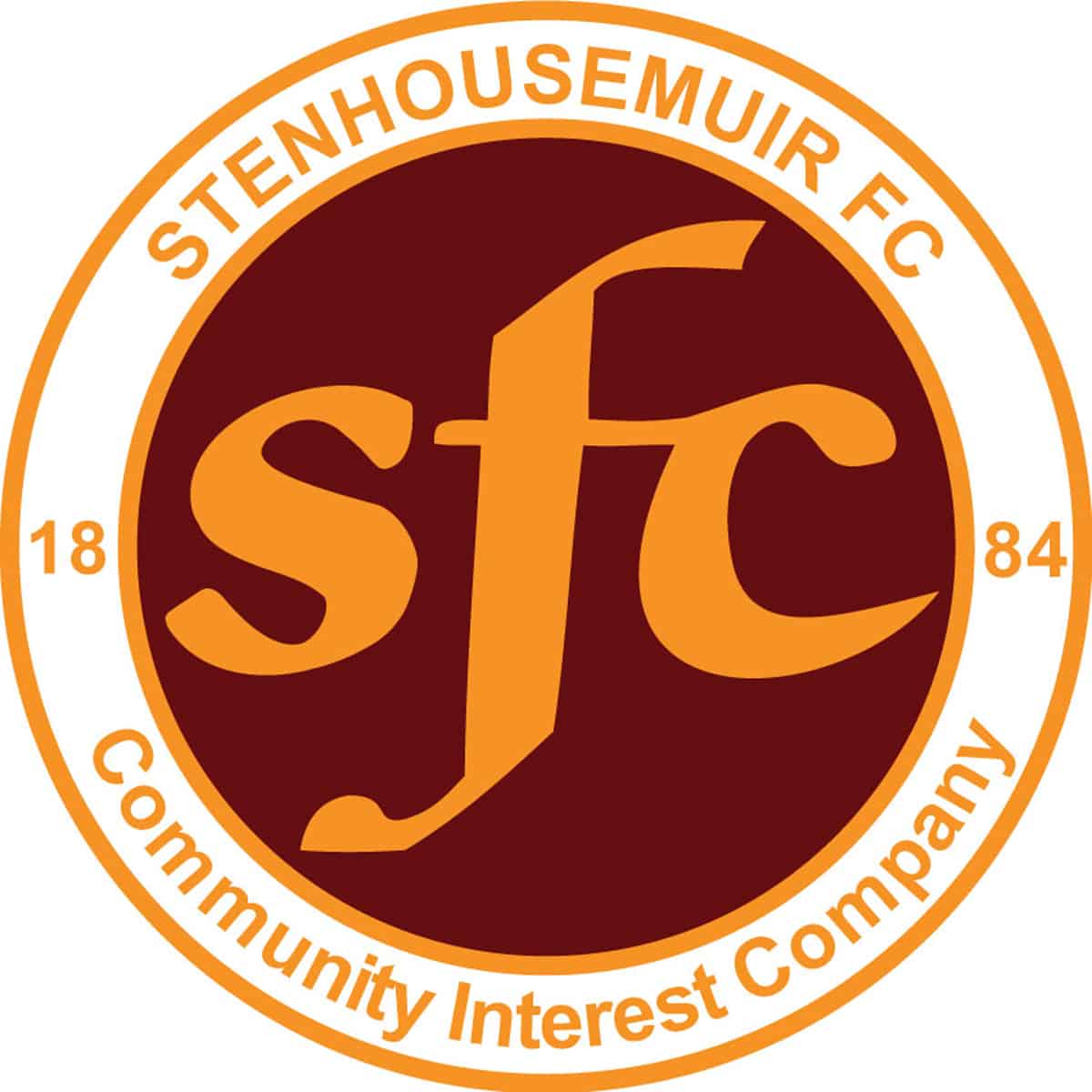 William Hill Scottish Cup
Ochilview Park Stenhousemuir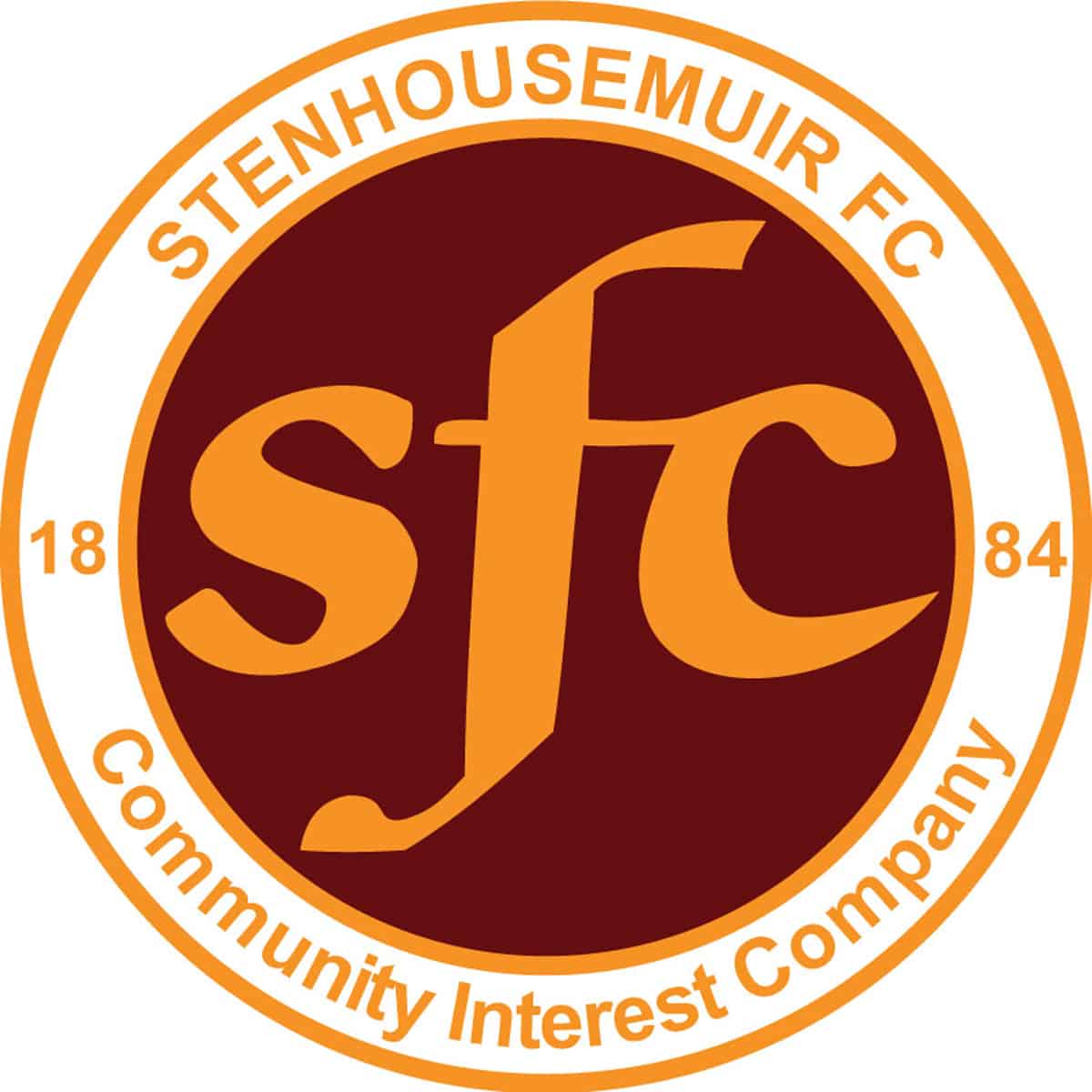 SPFL Ladbrokes League 1
Central Park Cowdenbeath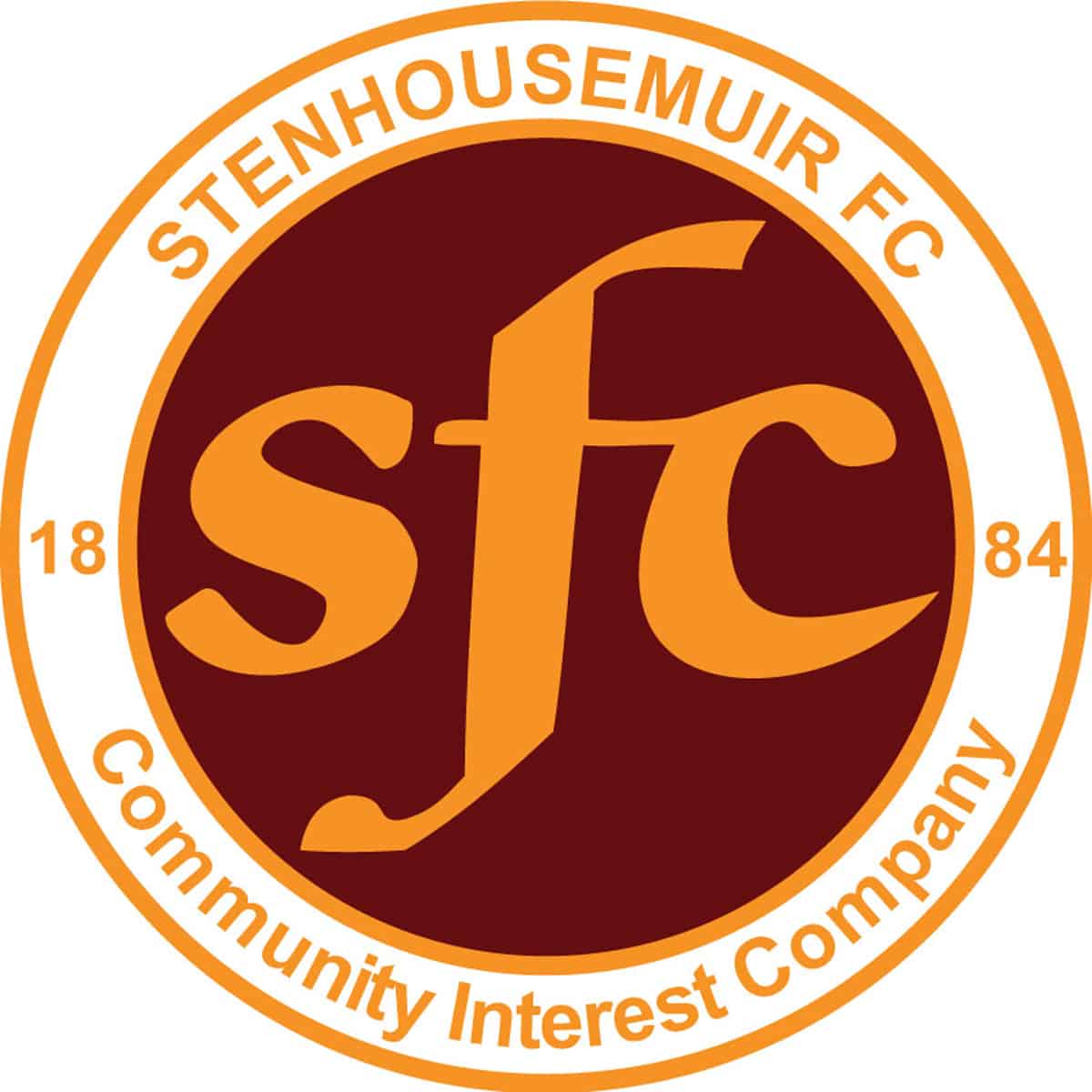 SPFL Ladbrokes League 1
Ochilview Park Stenhousemuir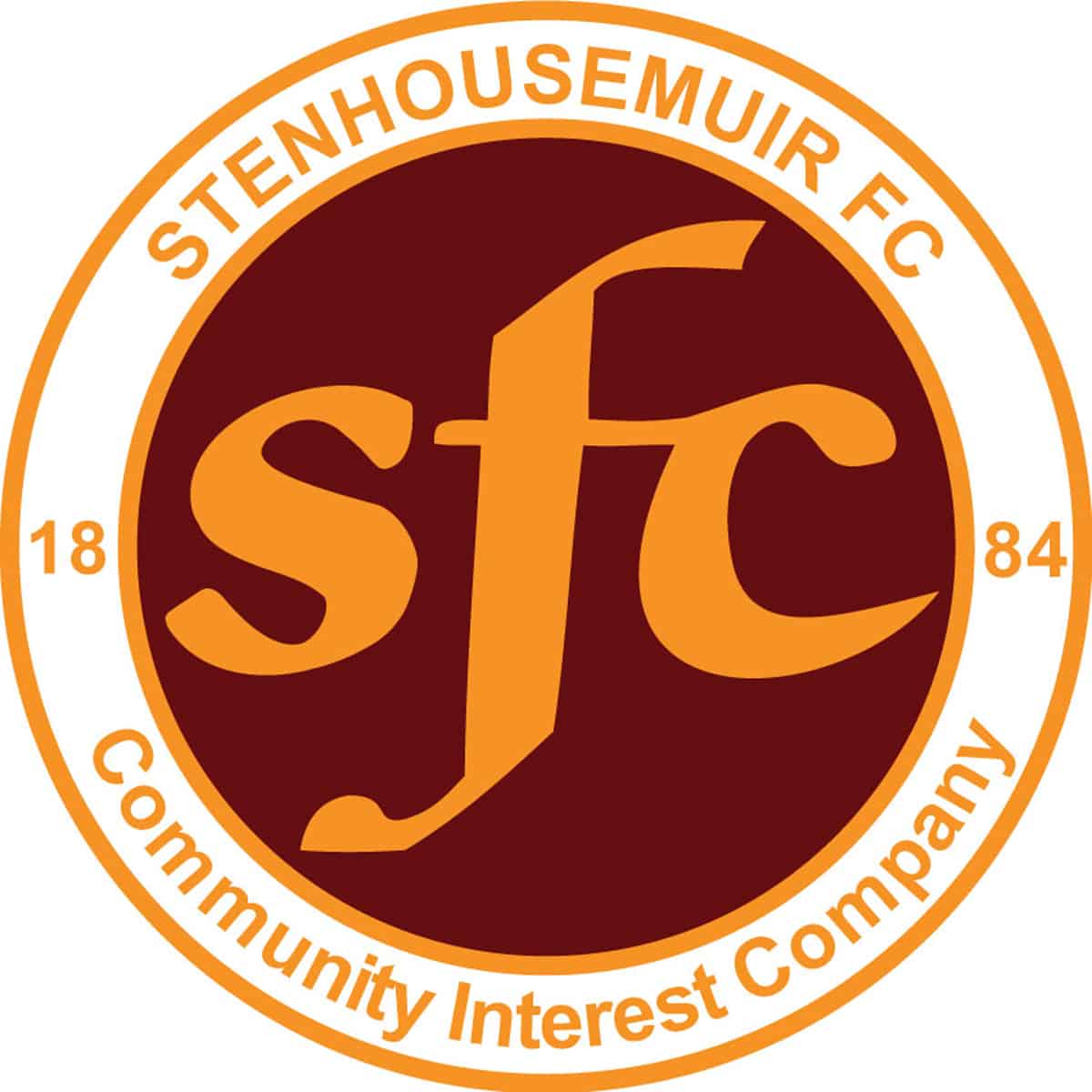 SPFL Ladbrokes League 1
Gayfield Park, Arbroath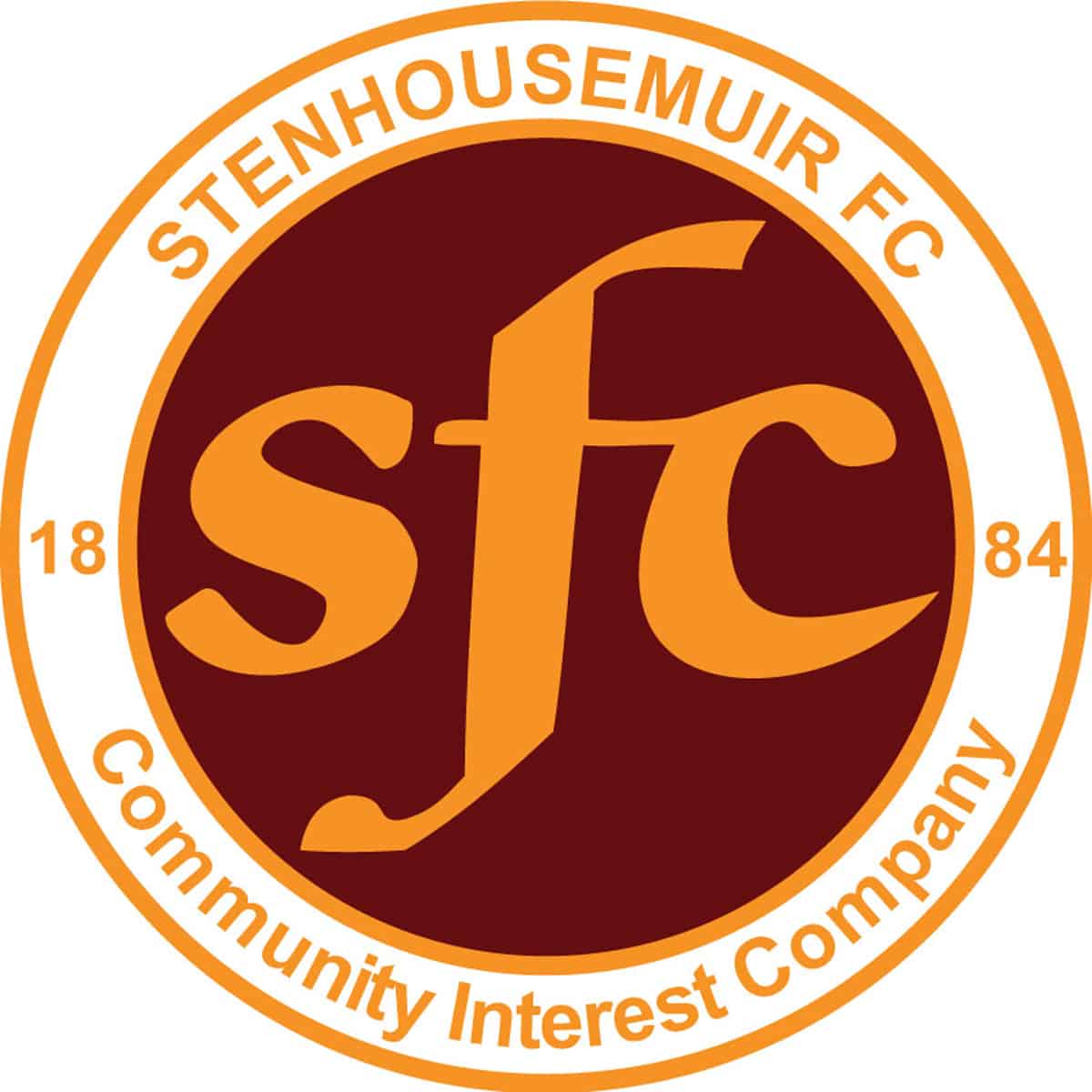 SPFL Ladbrokes League 1
Ochilview Park Stenhousemuir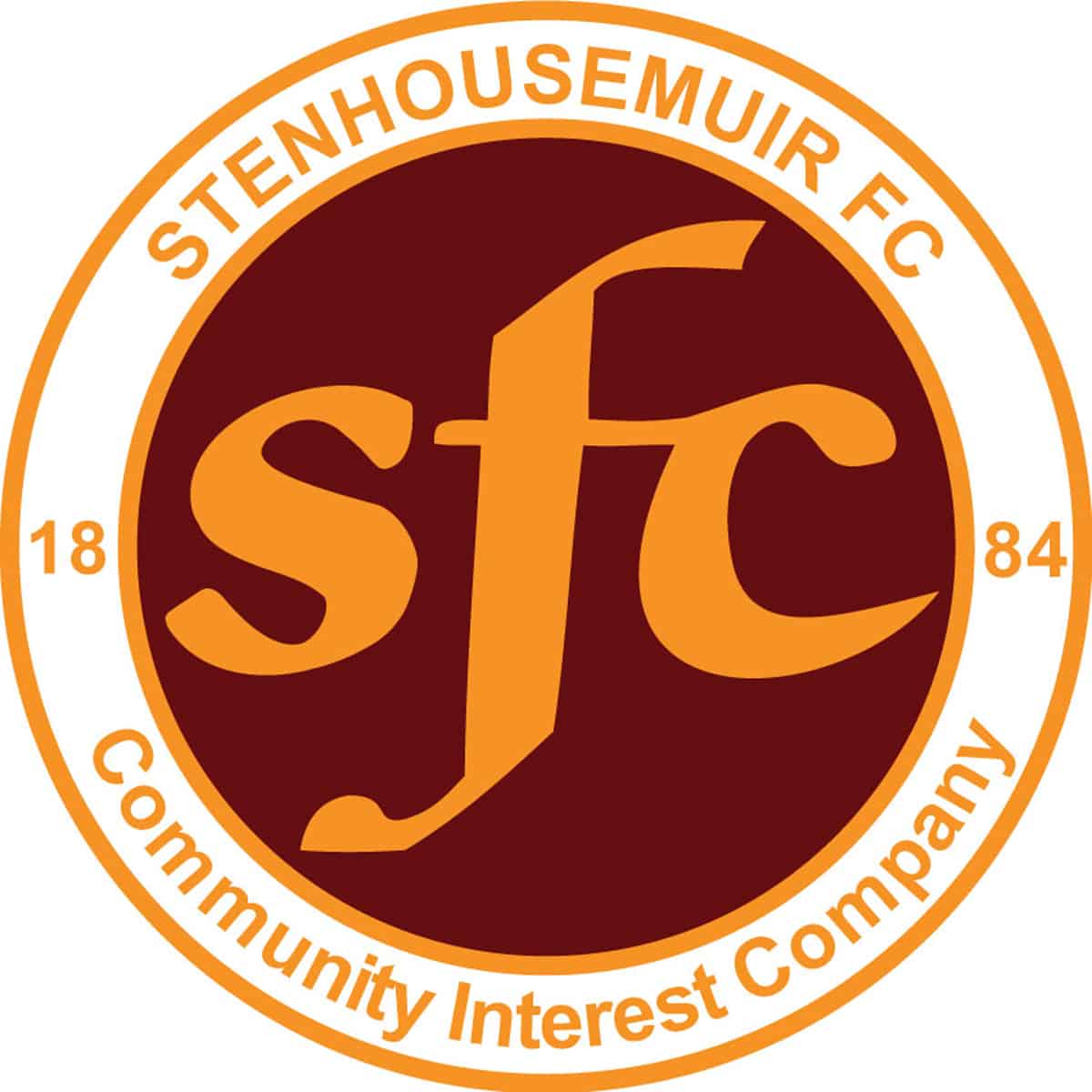 SPFL Ladbrokes League 1
Ochilview Park Stenhousemuir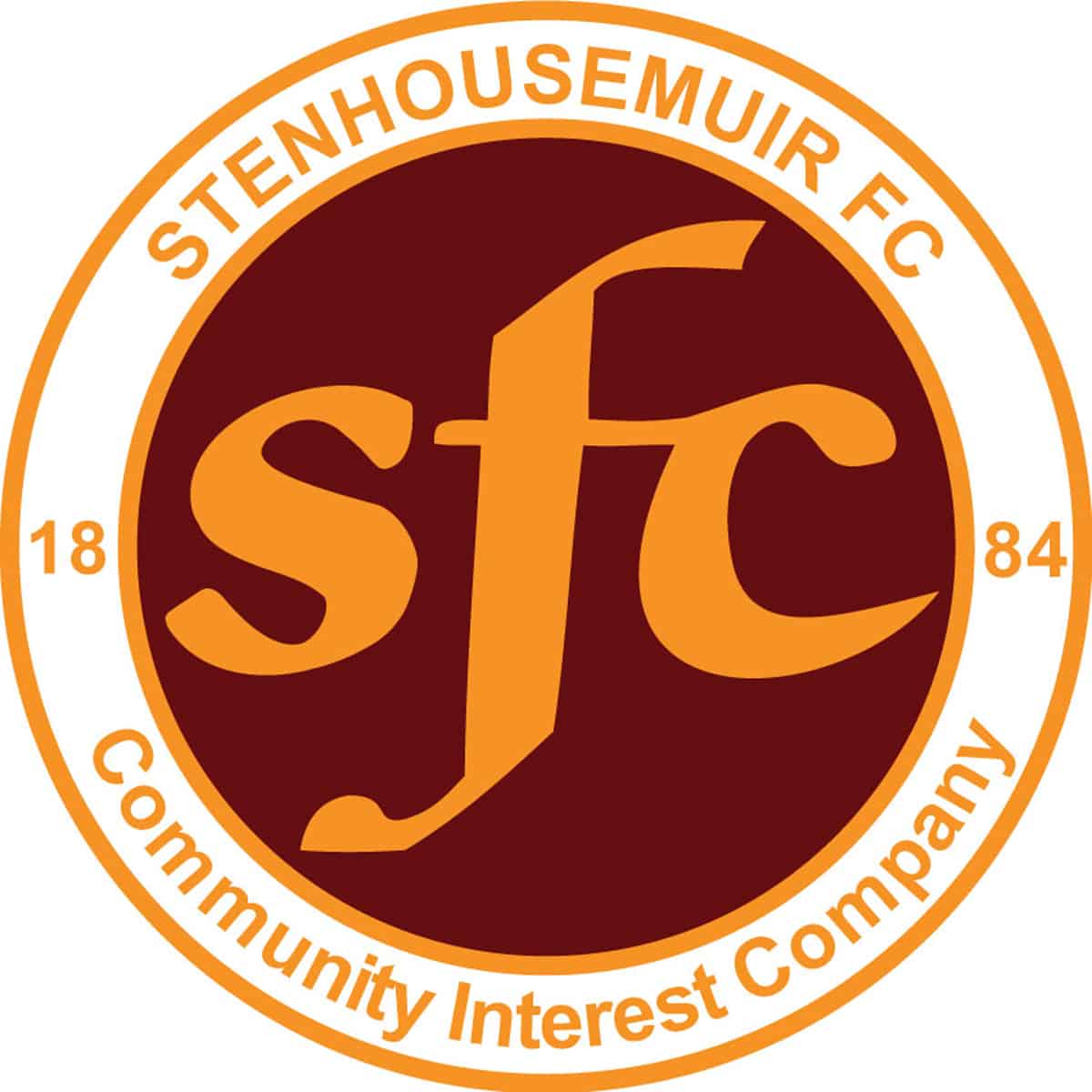 SPFL Ladbrokes League 1
Excelsior Stadium, Airdrie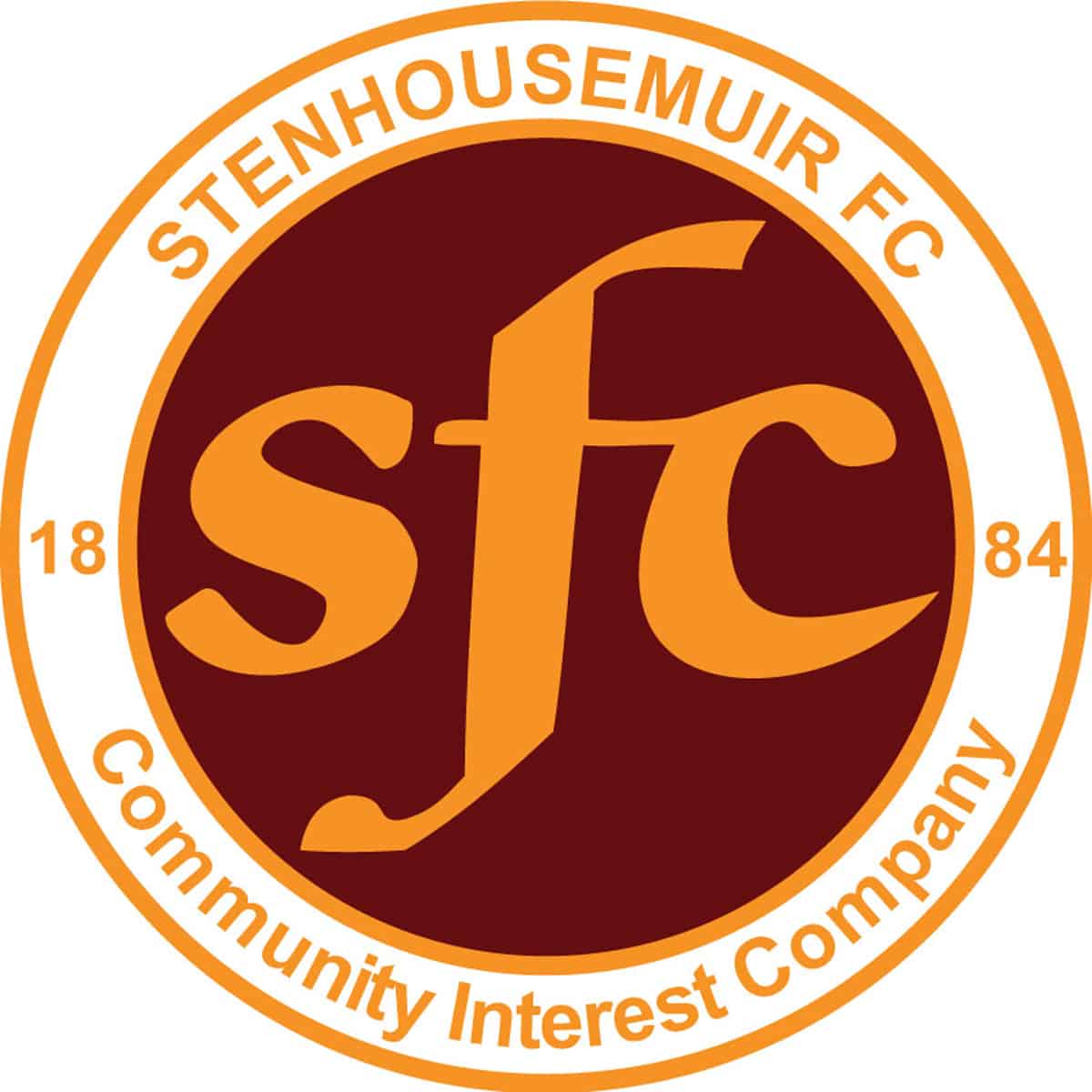 SPFL Ladbrokes League 1
Ochilview Park Stenhousemuir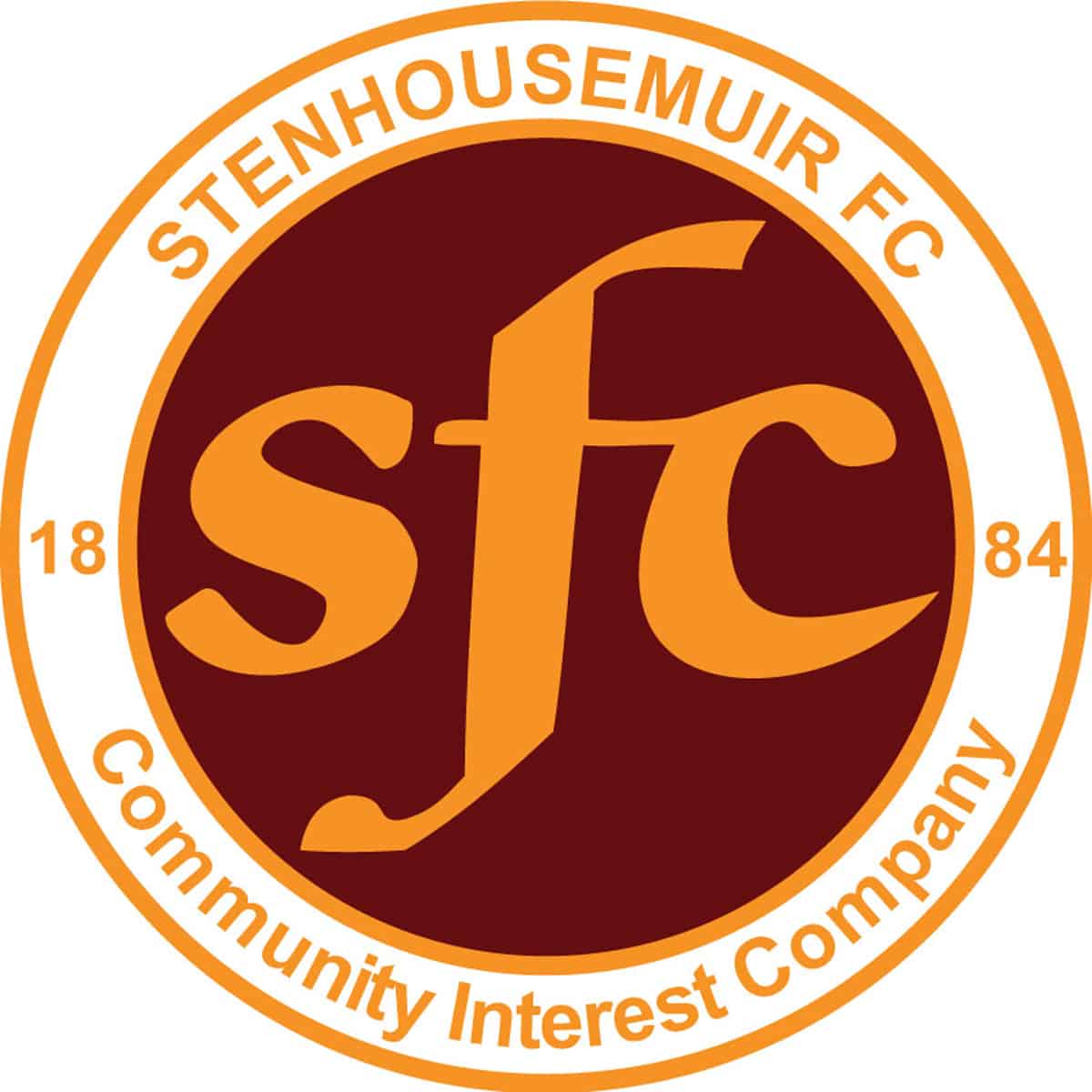 SPFL Ladbrokes League 1
Cliftonhill Stadium,Coatbridge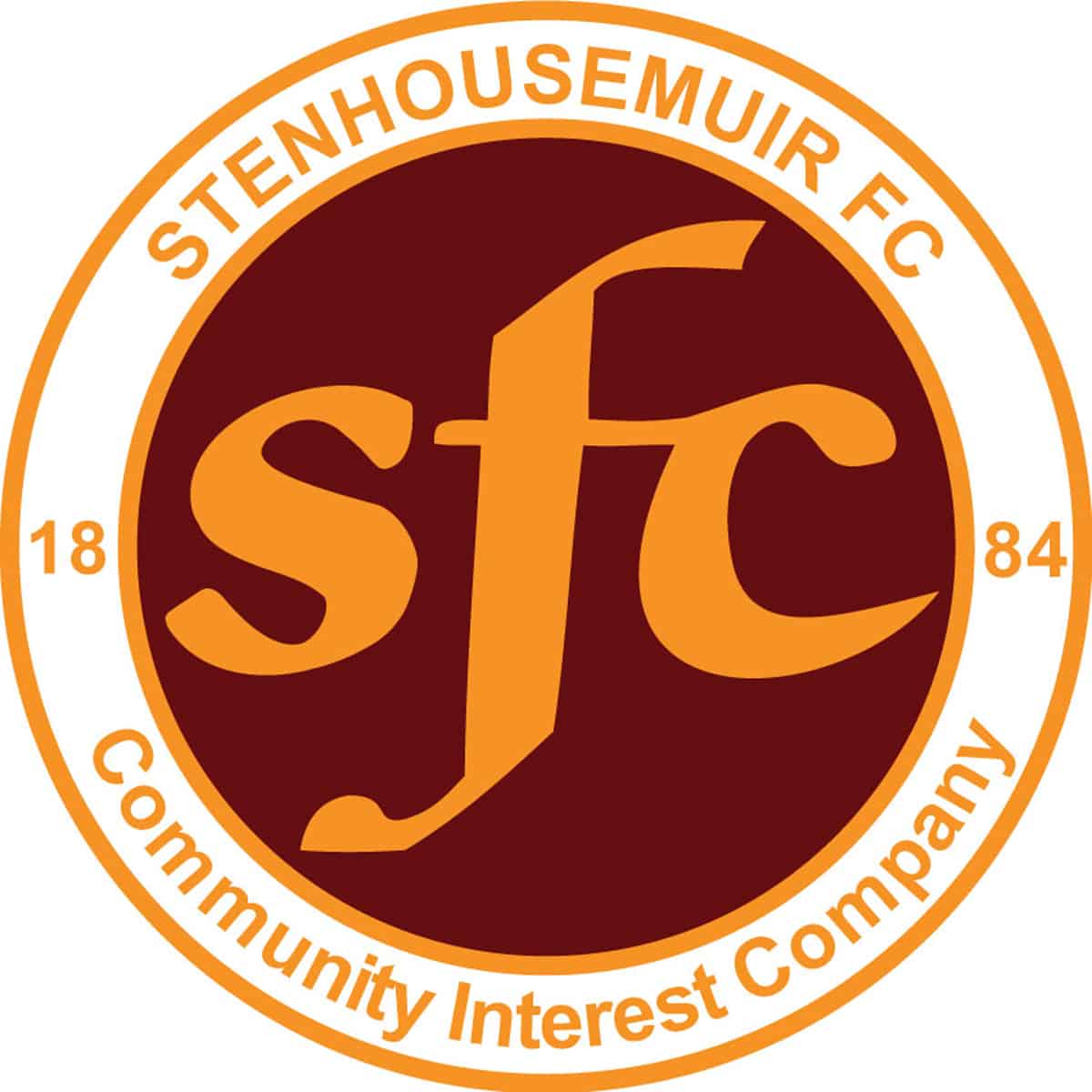 SPFL Ladbrokes League 1
Forthbank Stadium, Stirling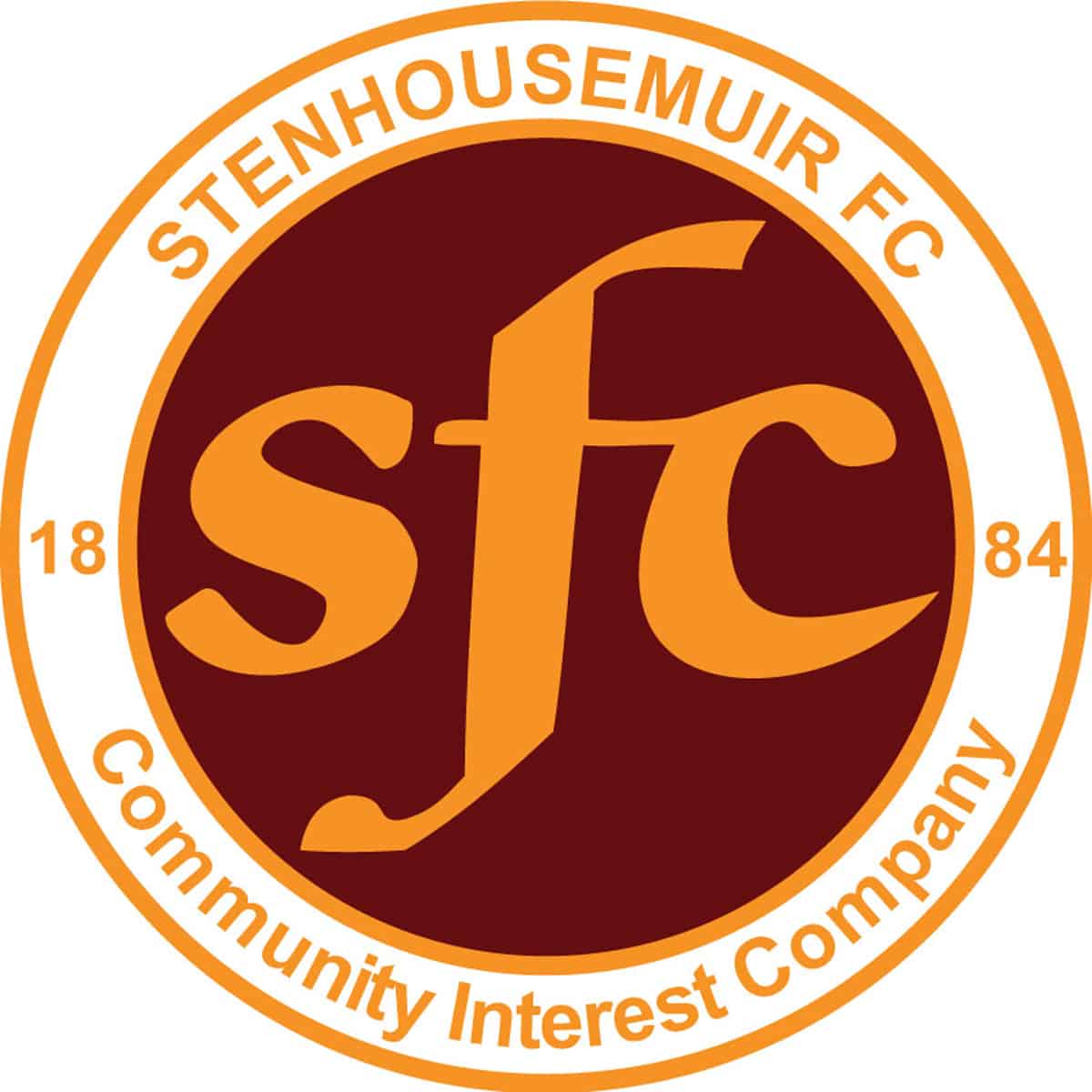 SPFL Ladbrokes League 1
Ochilview Park Stenhousemuir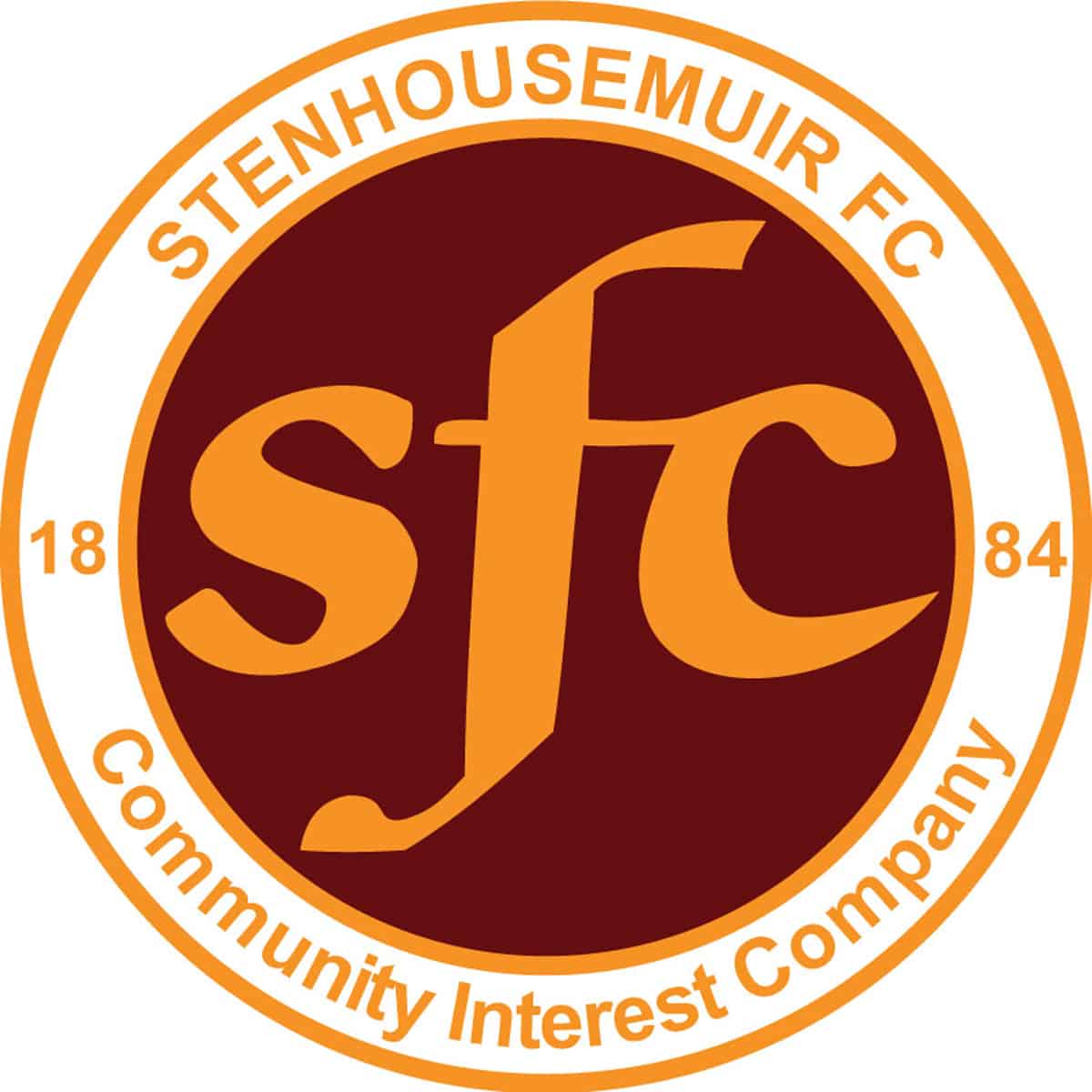 Betfred Cup
Westfield Stadium, Falkirk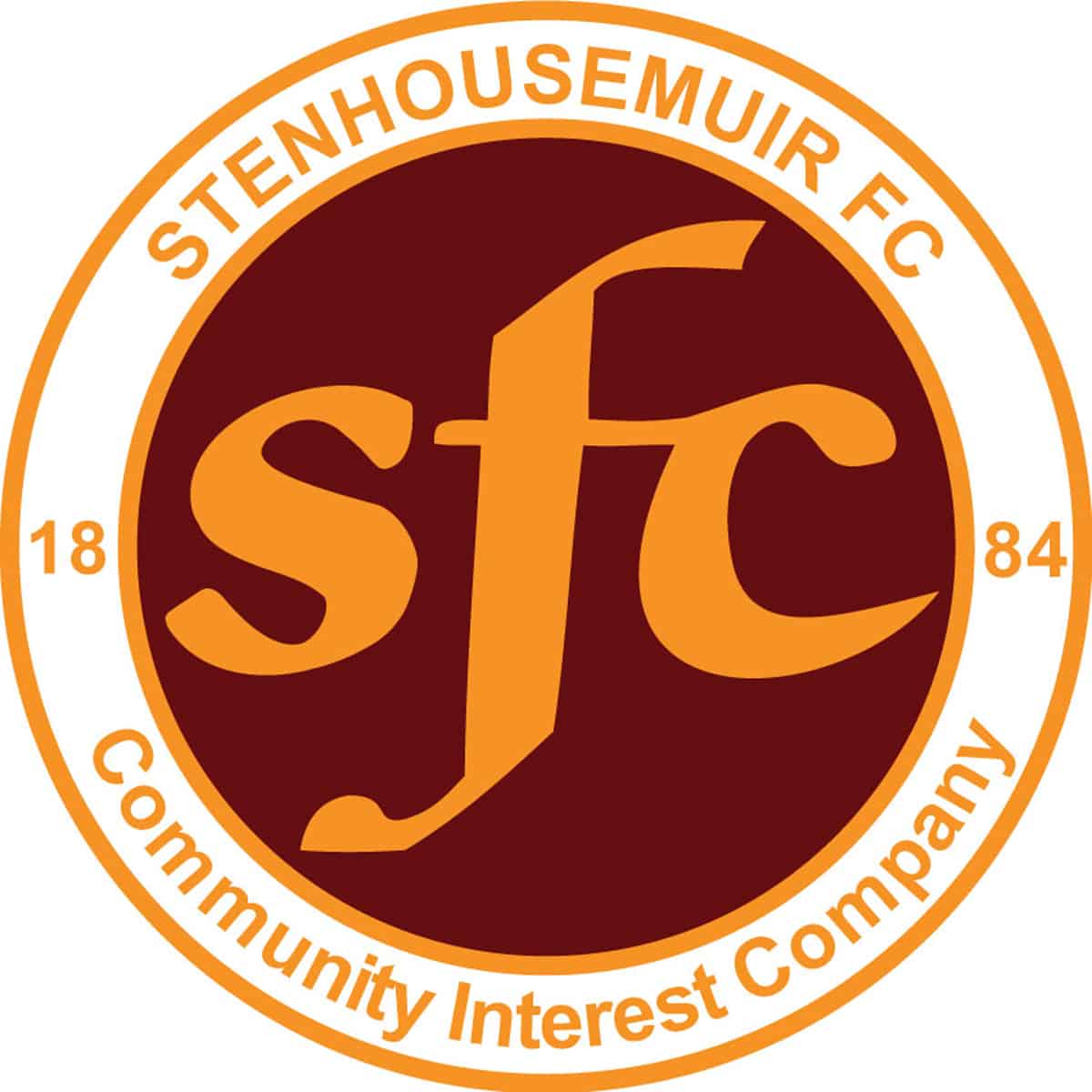 SPFL Ladbrokes League 1
Station Park, Forfar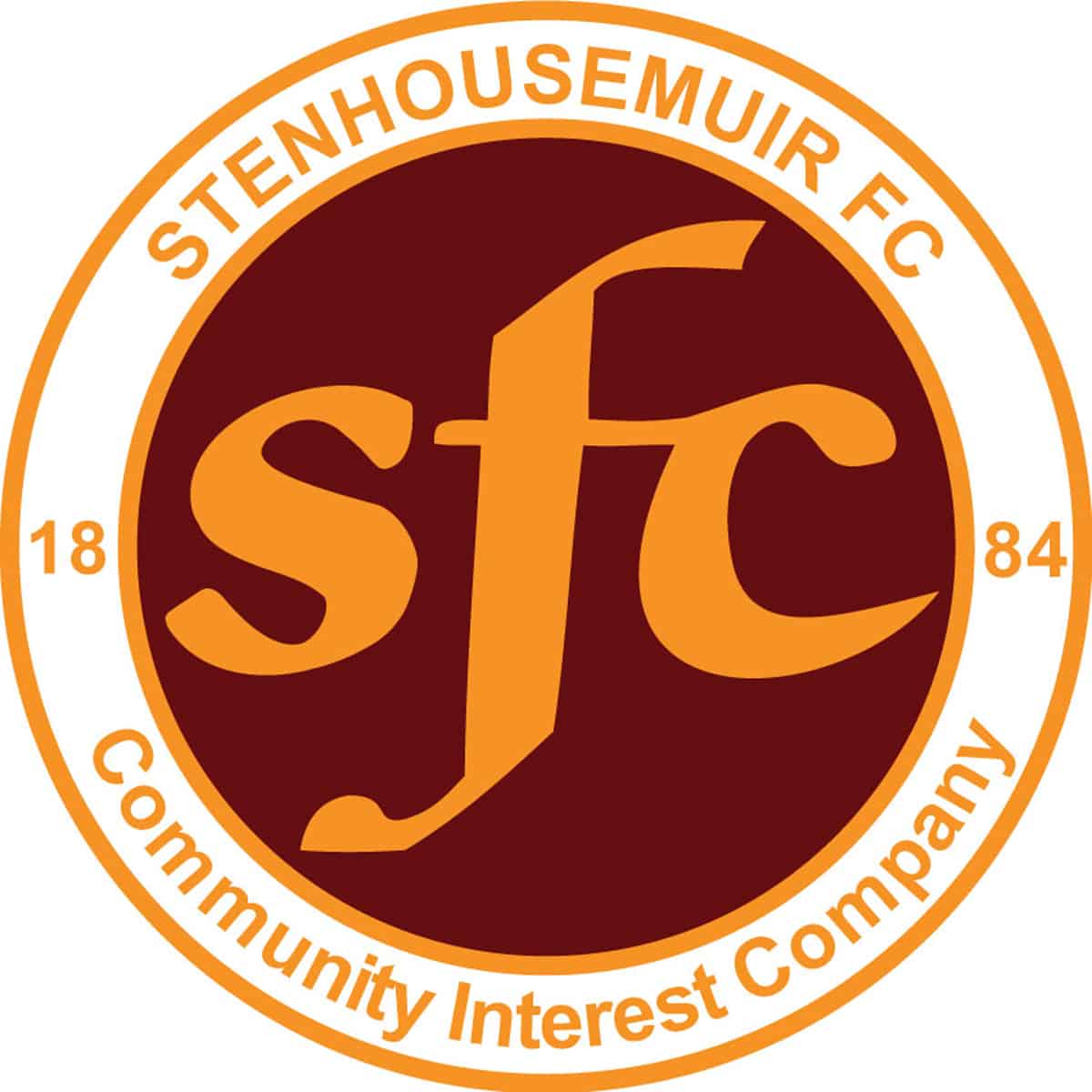 SPFL Ladbrokes League 1
Ochilview Park Stenhousemuir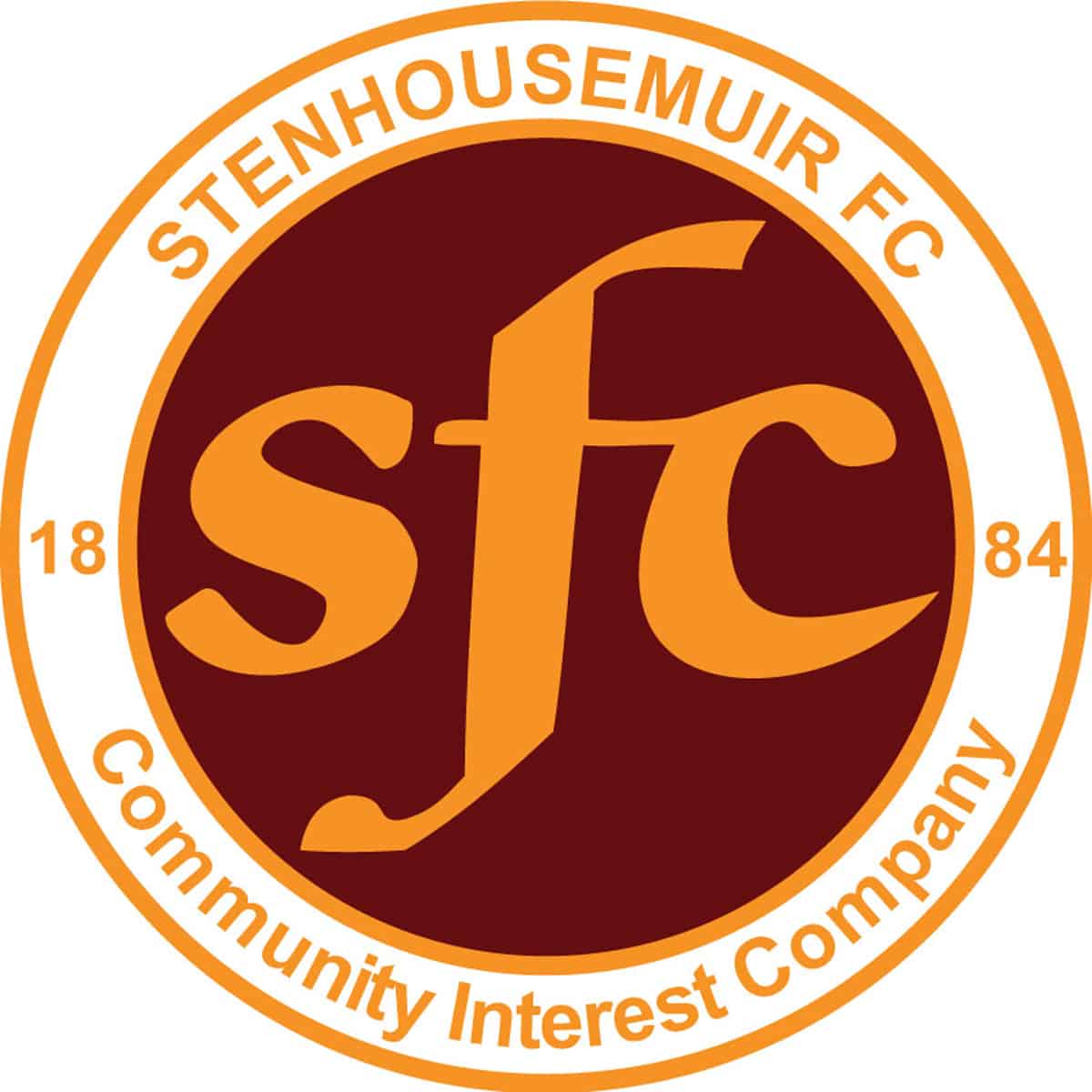 SPFL Ladbrokes League 1
Glebe Park, Brechin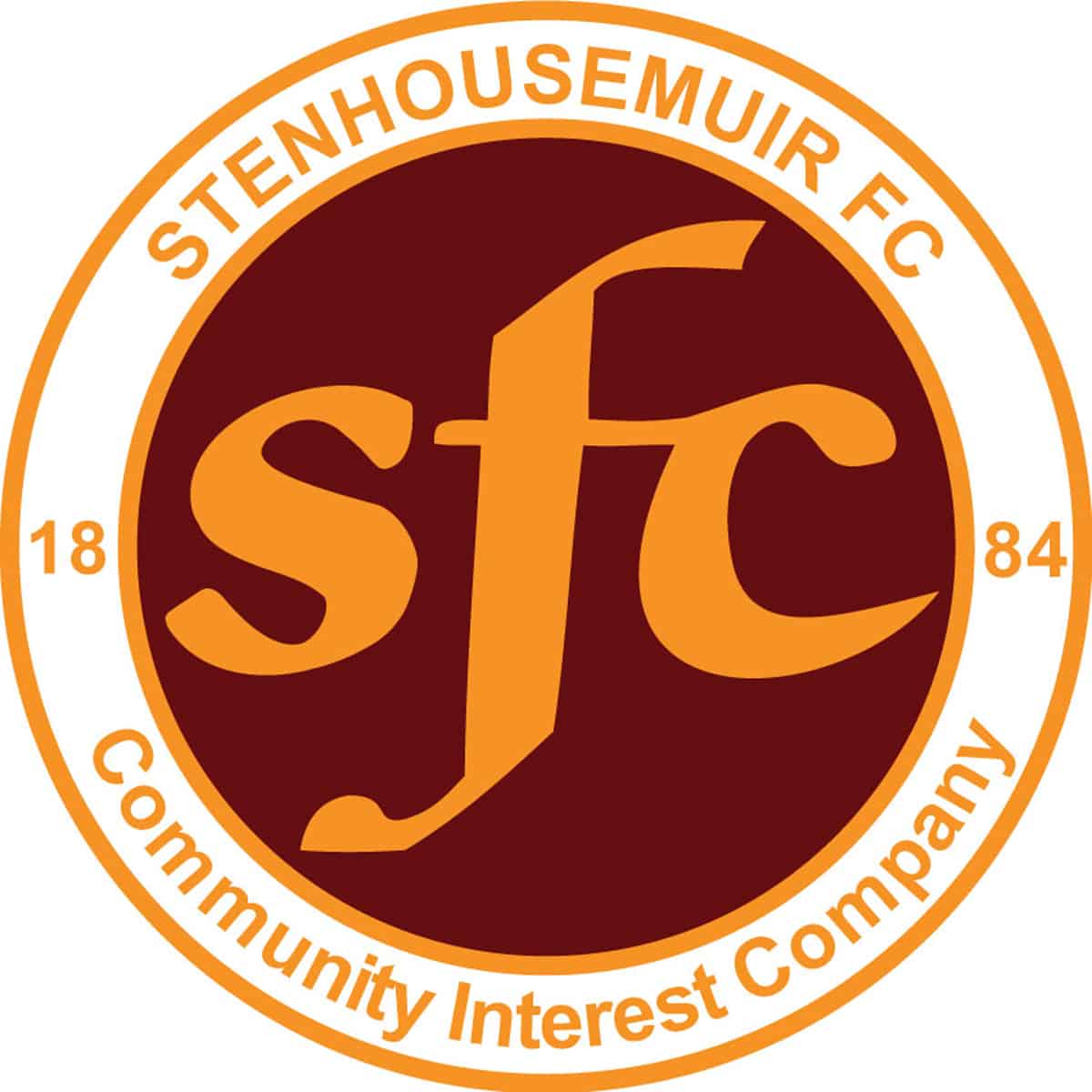 Betfred Cup
Central Park Cowdenbeath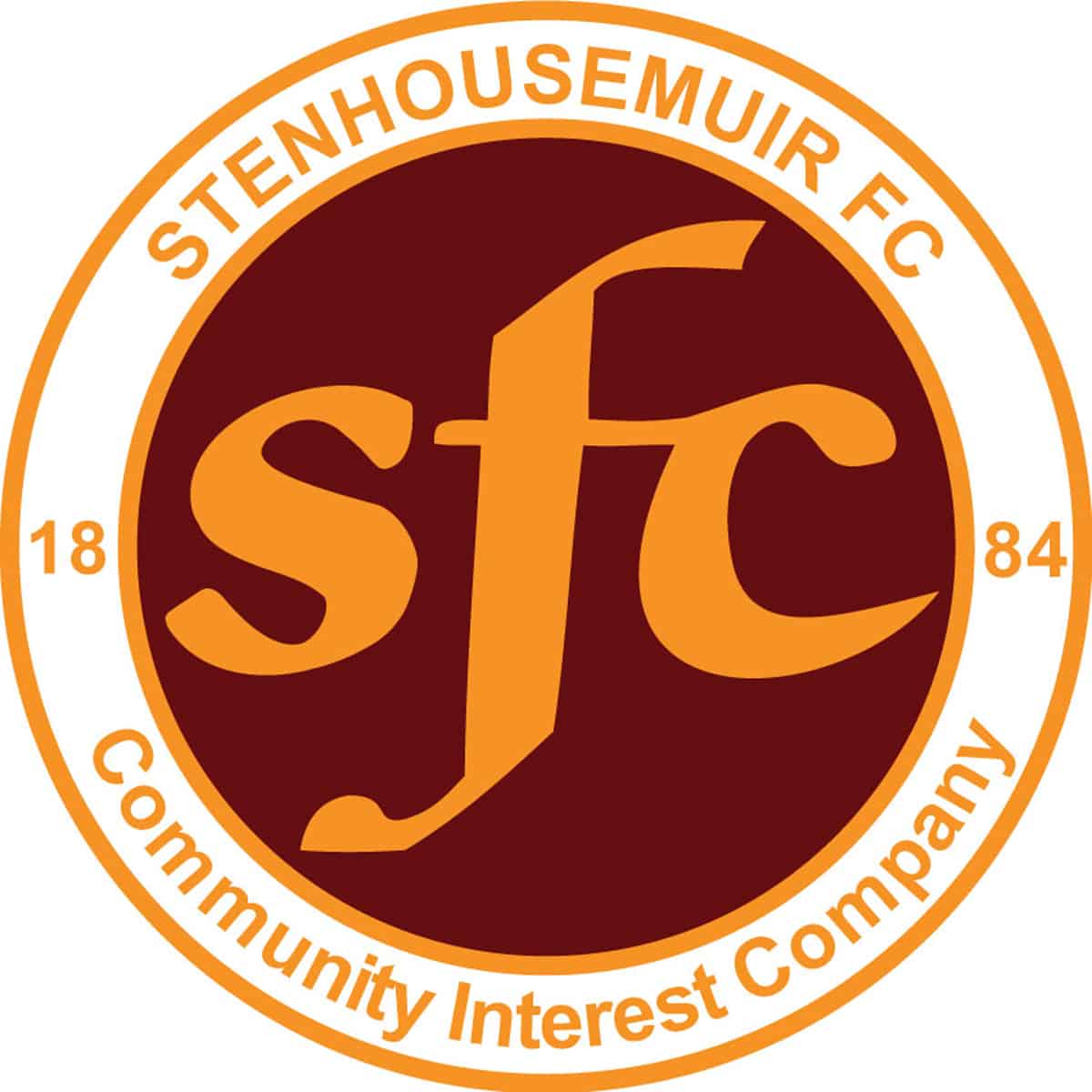 Petrofac Training Cup
Firhill Stadium, Glasgow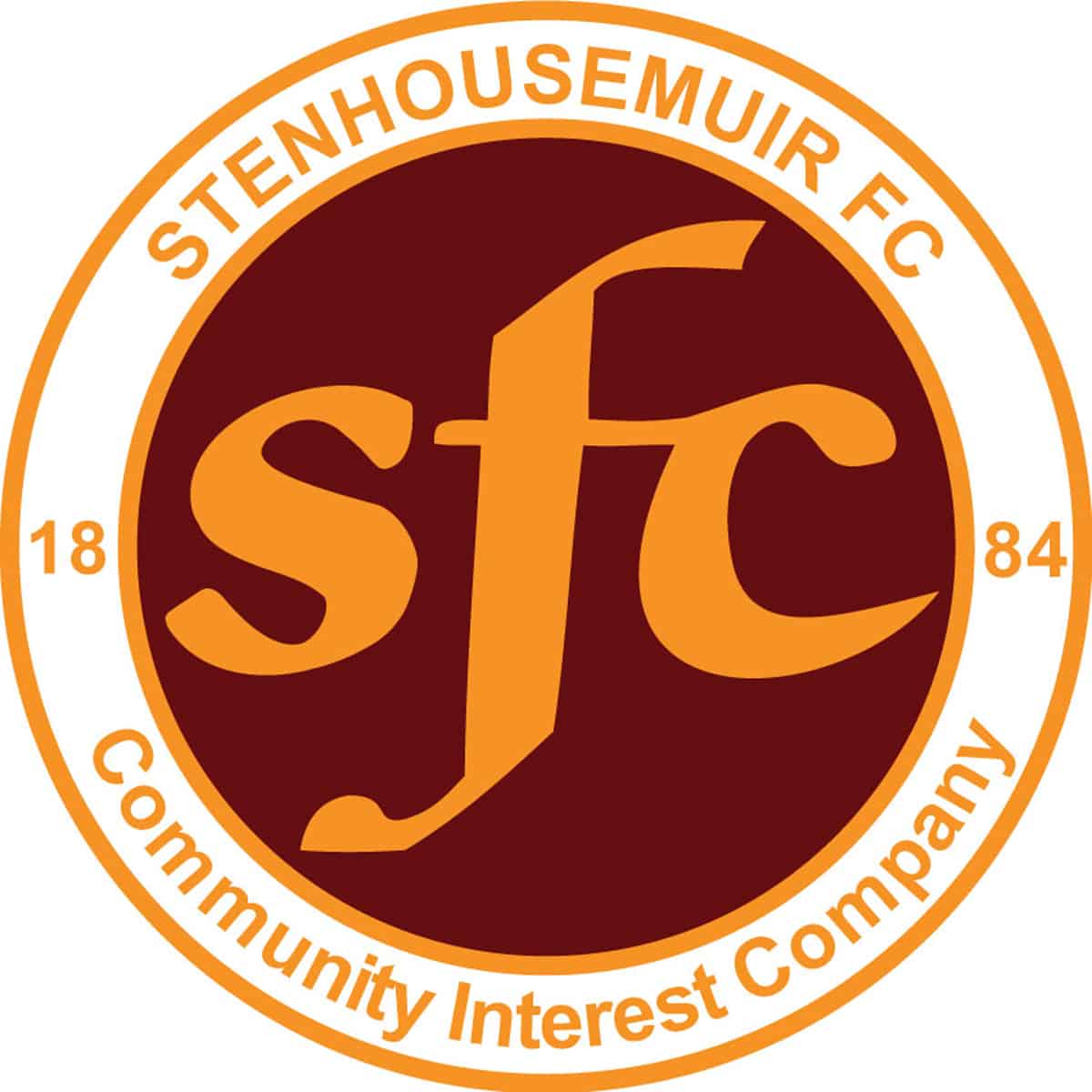 Friendly
Ochilview Park Stenhousemuir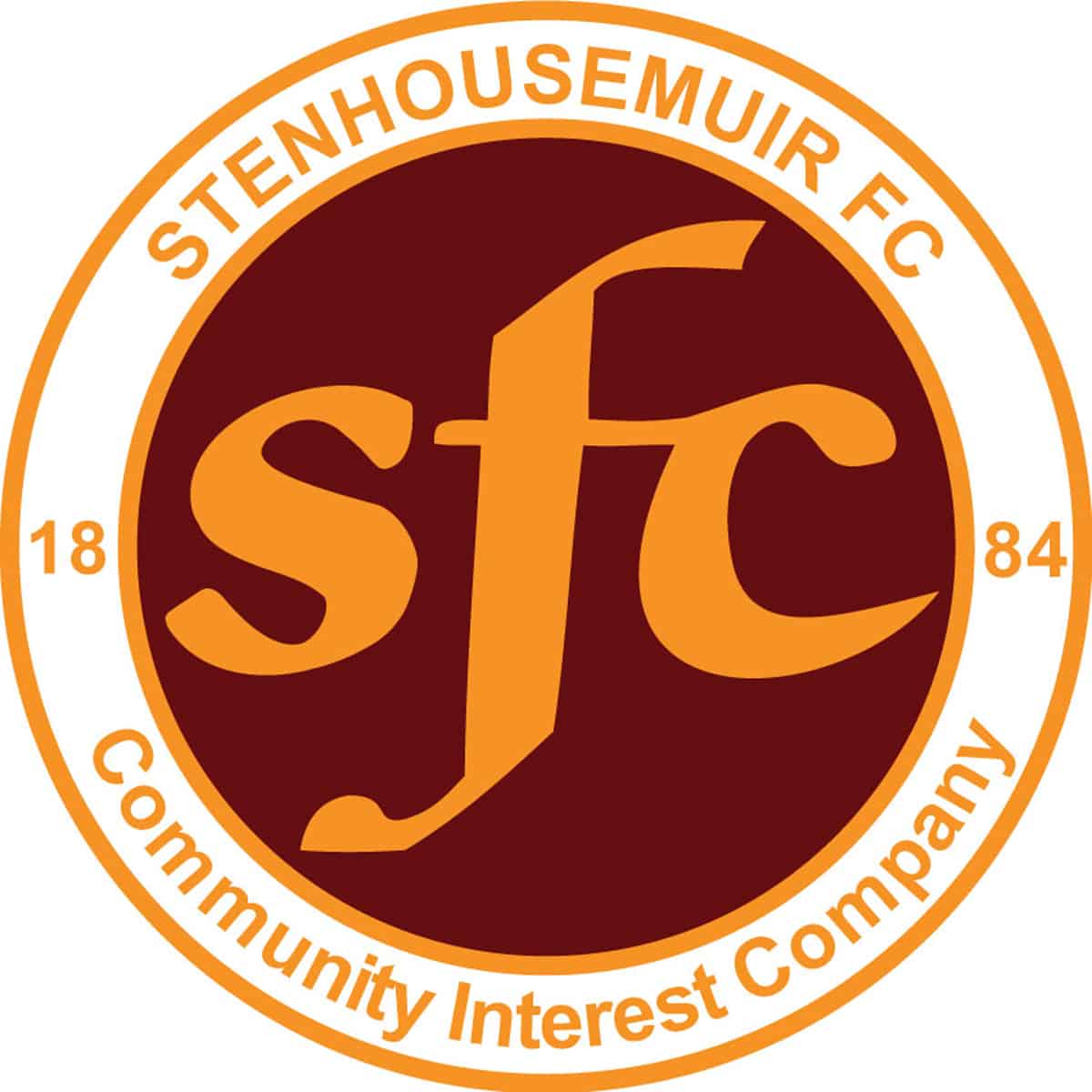 Friendly
Ochilview Park Stenhousemuir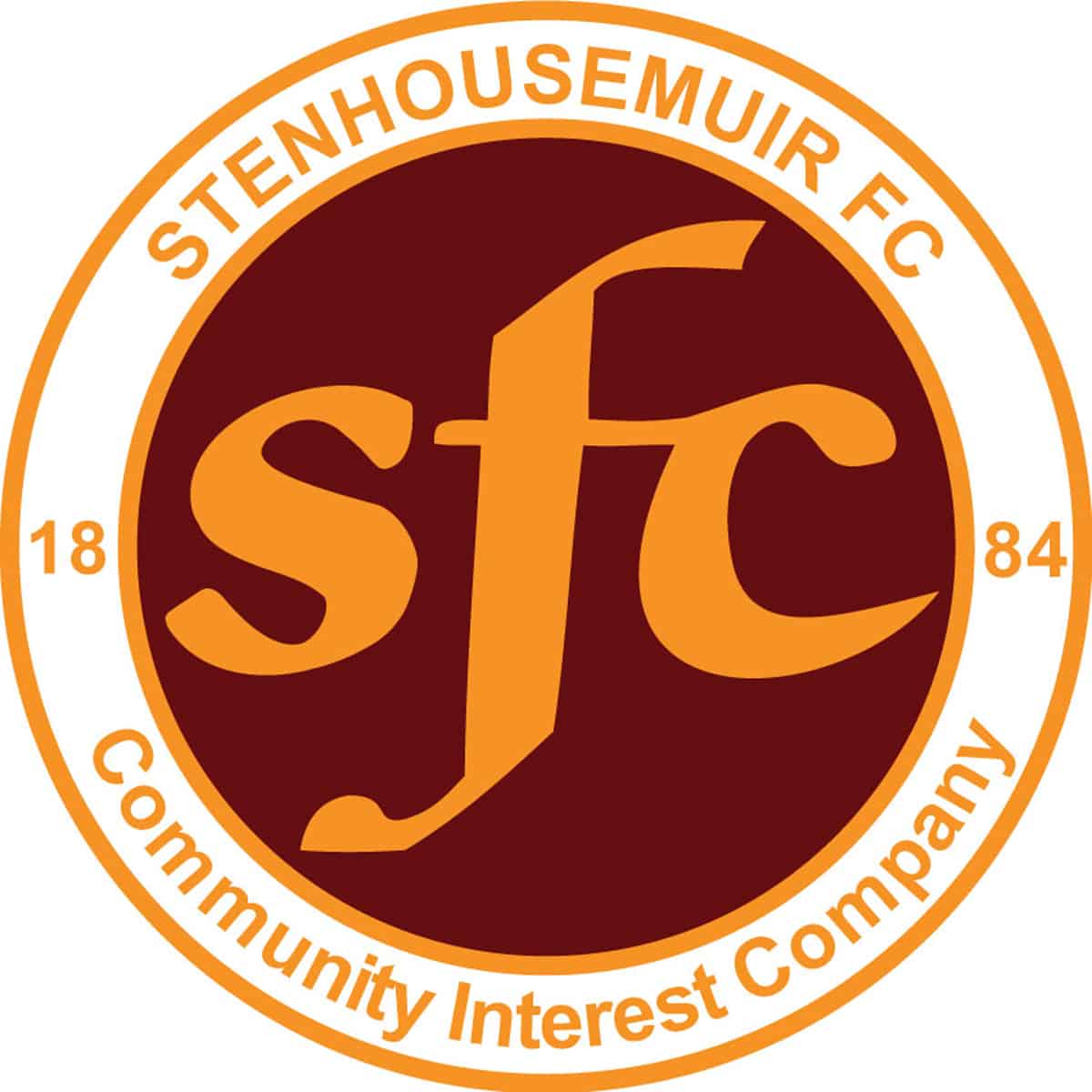 Friendly
Links Park, Montrose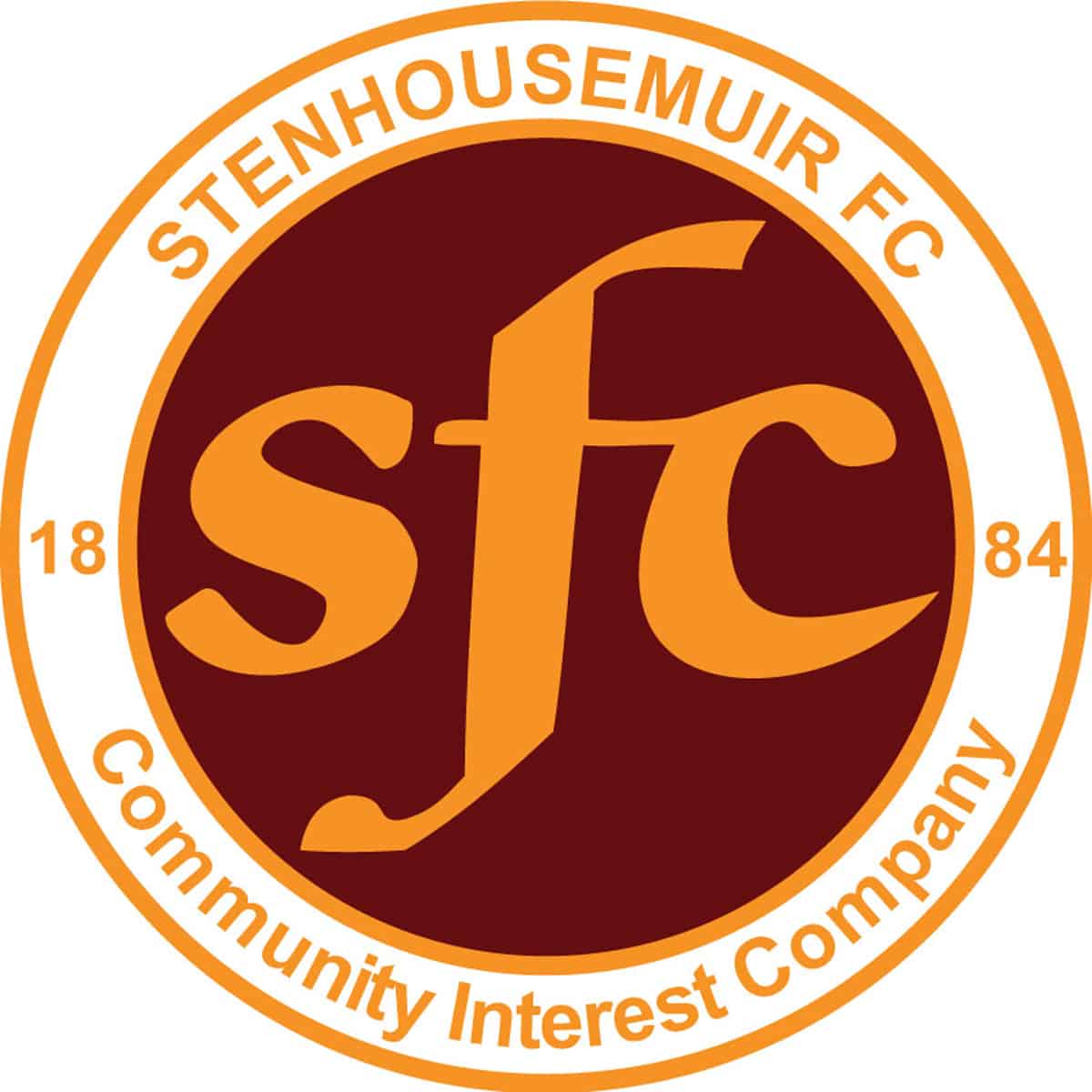 SPFL Ladbrokes League 1
Balmoor Stadium, Peterhead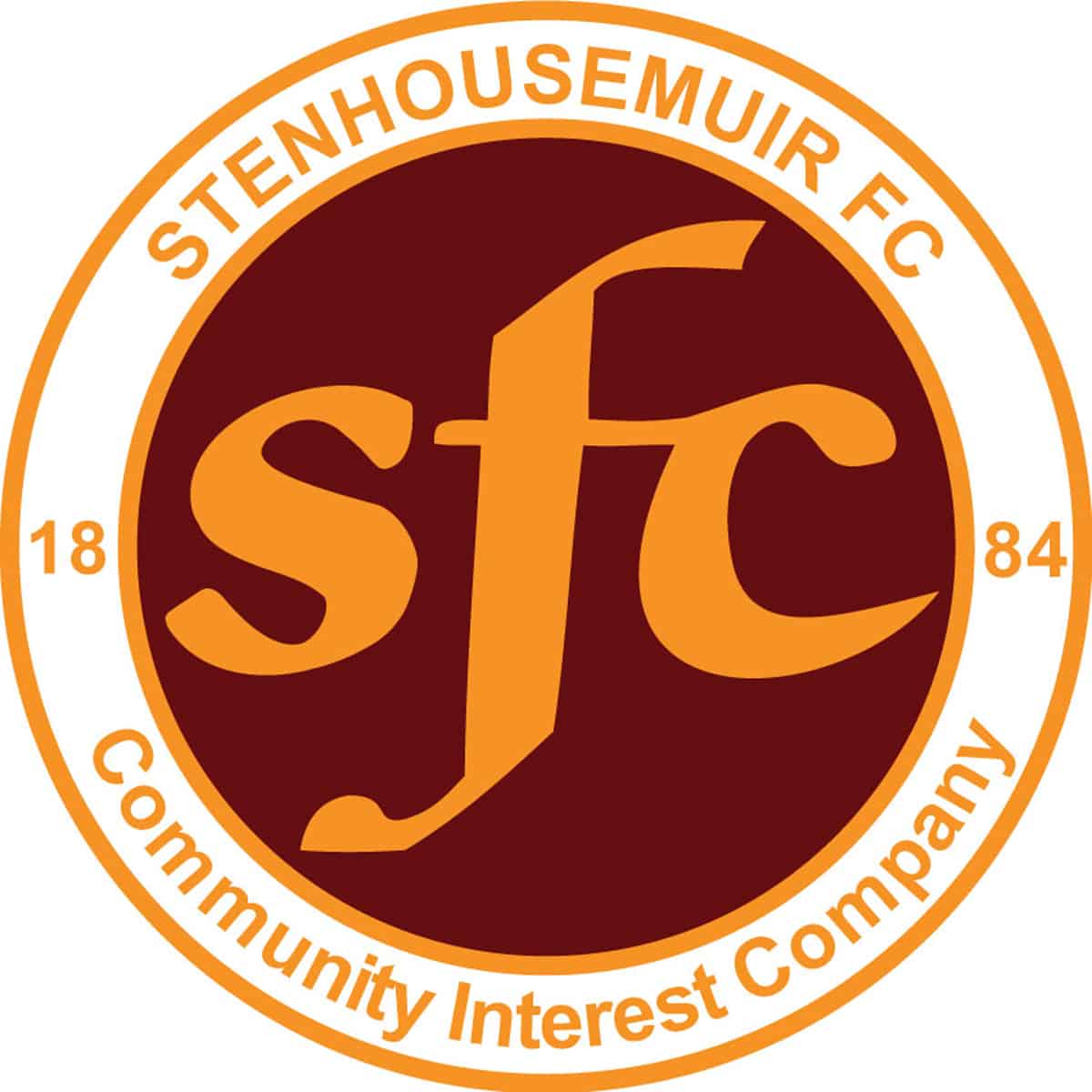 SPFL Ladbrokes League 1
Ochilview Park Stenhousemuir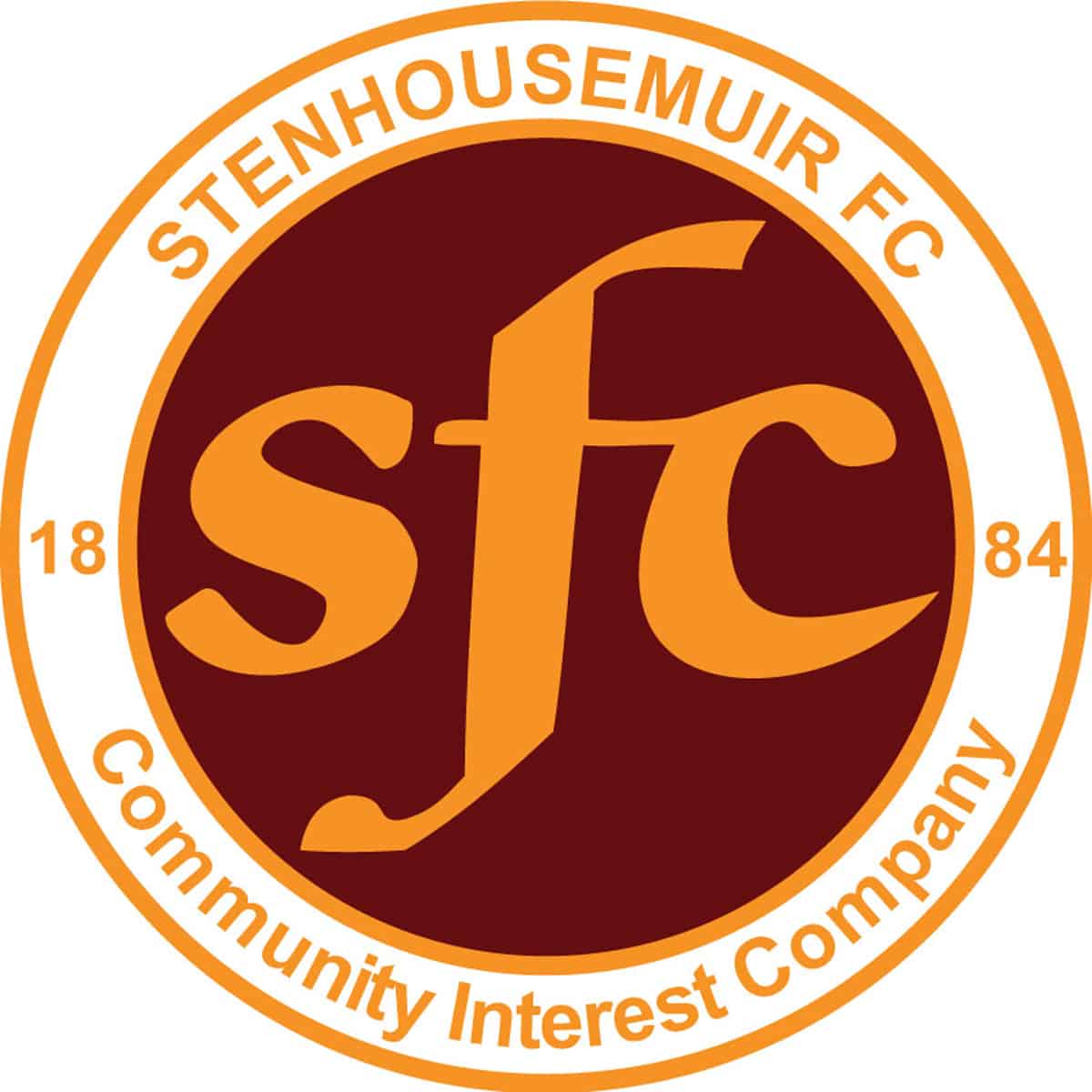 SPFL Ladbrokes League 1
Recreation Park, Alloa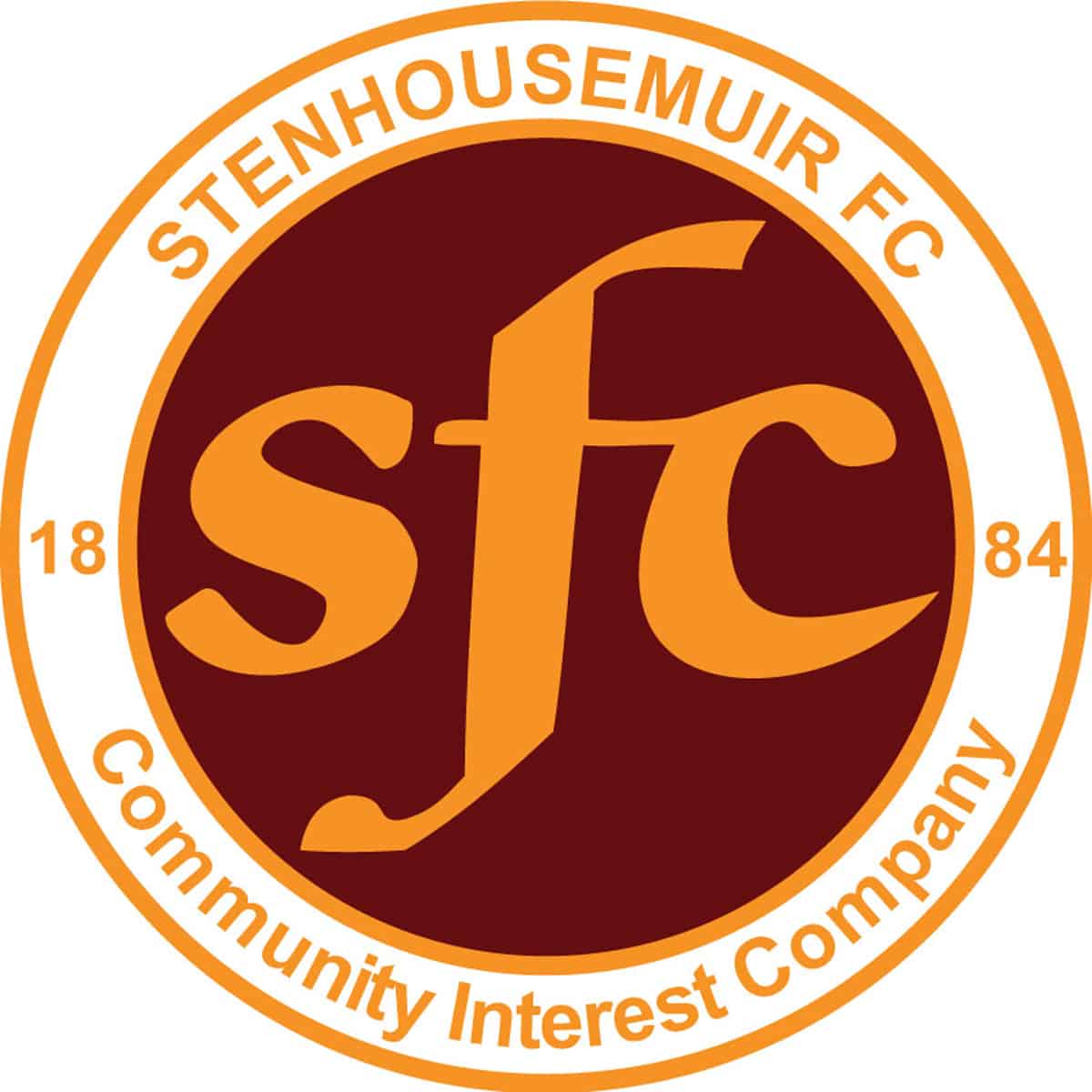 SPFL Ladbrokes League 1
Bayview Stadium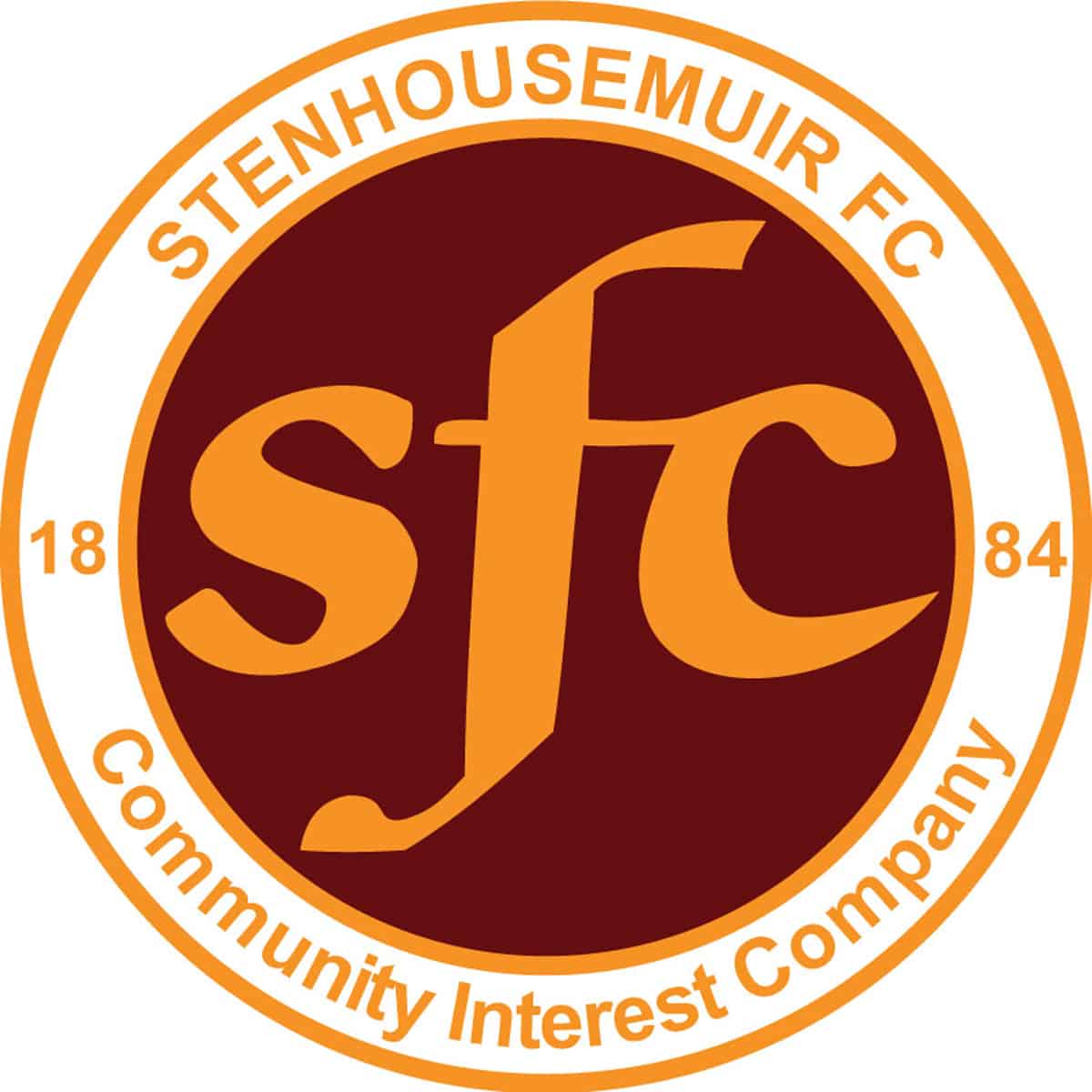 SPFL Ladbrokes League 1
Station Park, Forfar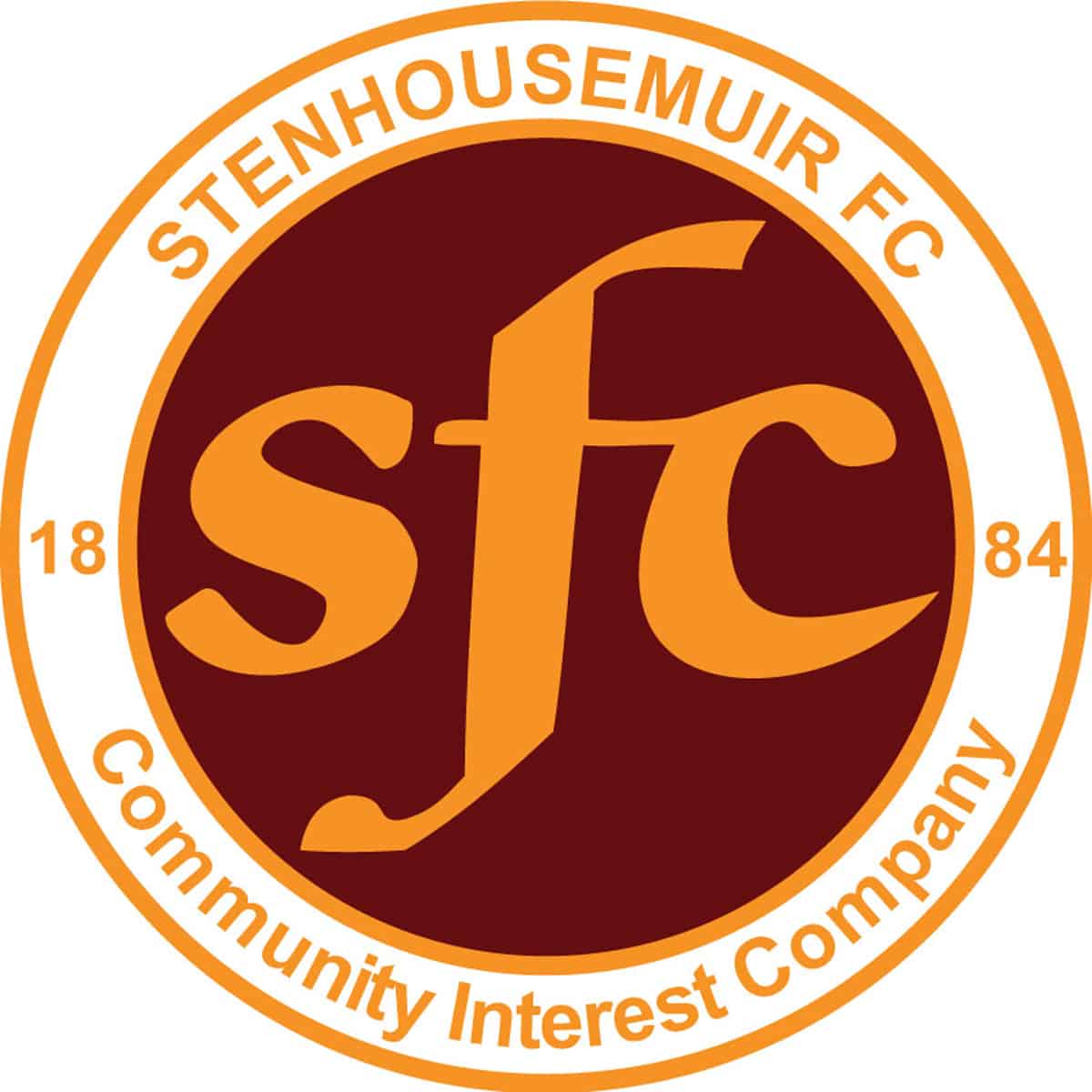 SPFL Ladbrokes League 1
Ochilview Park Stenhousemuir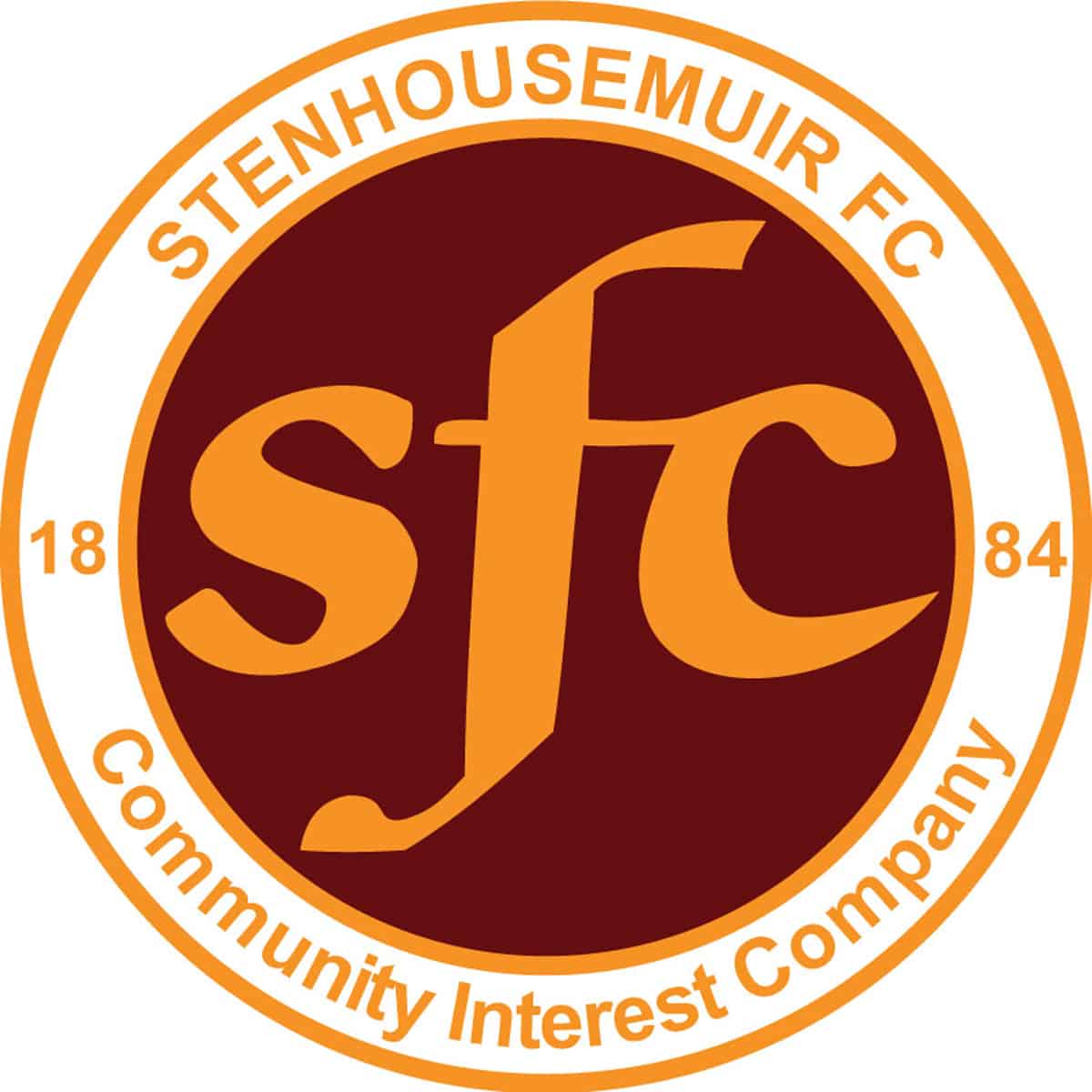 SPFL Ladbrokes League 1
Station Park, Forfar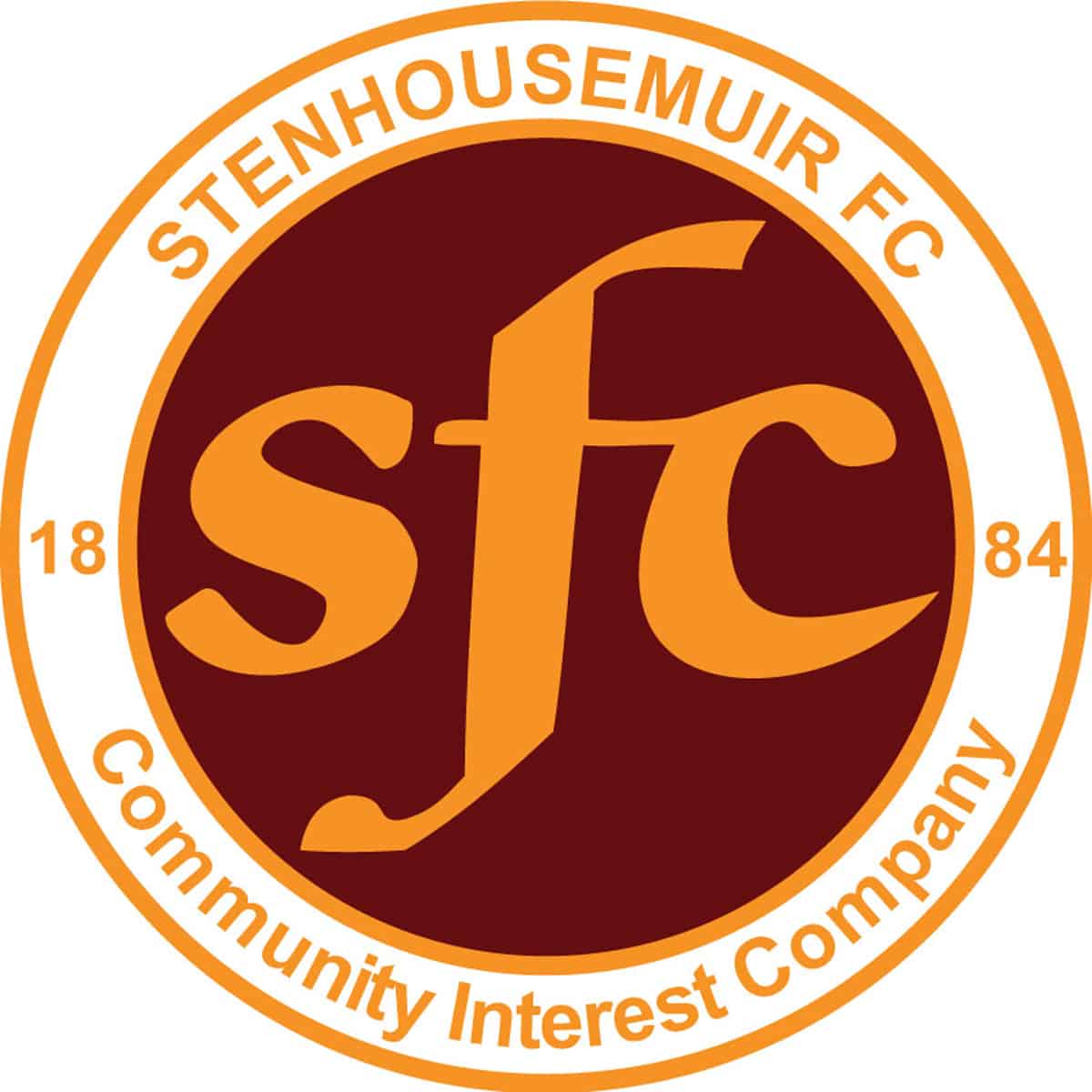 SPFL Ladbrokes League 1
Ochilview Park Stenhousemuir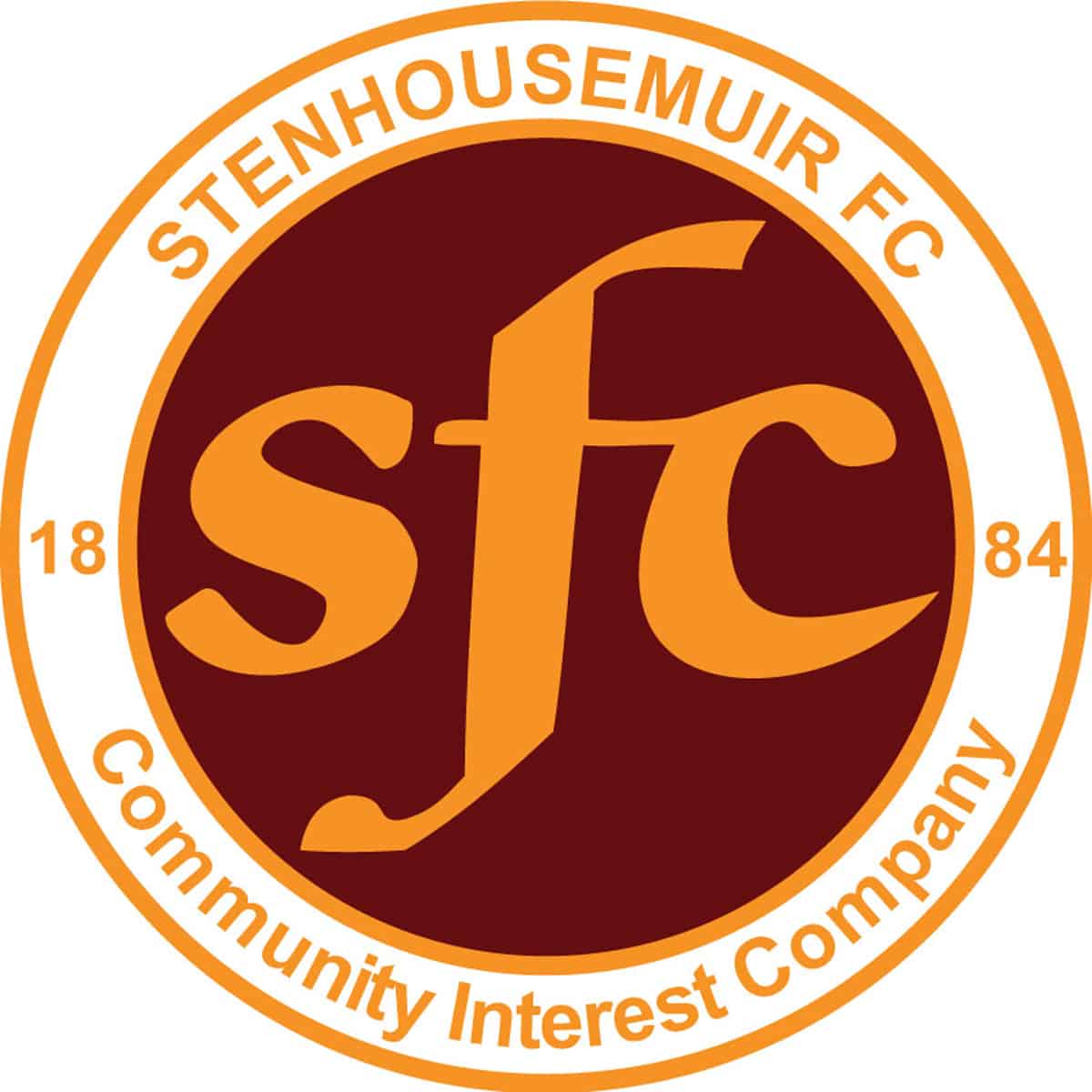 SPFL Ladbrokes League 1
Ochilview Park Stenhousemuir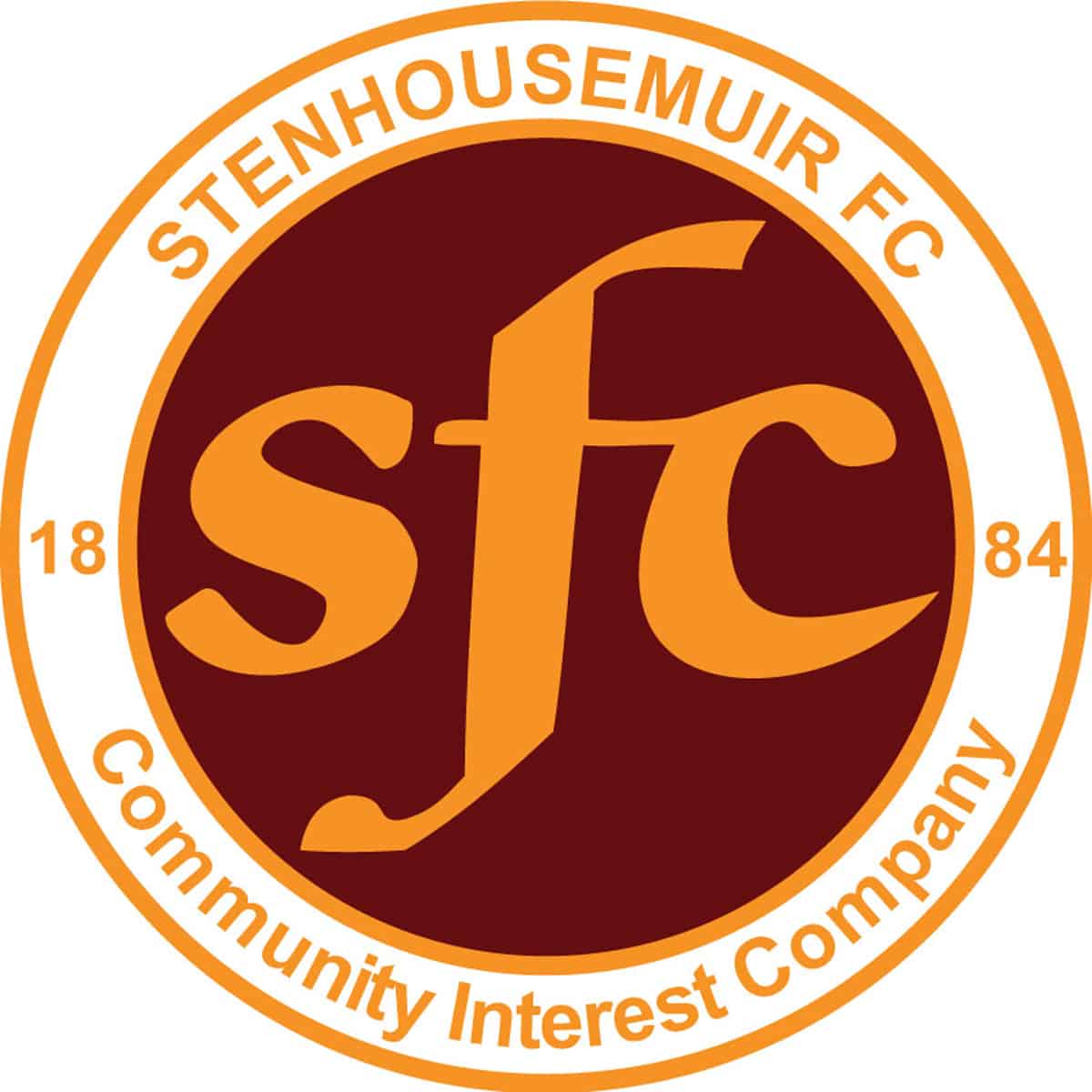 SPFL Ladbrokes League 1
Balmoor Stadium, Peterhead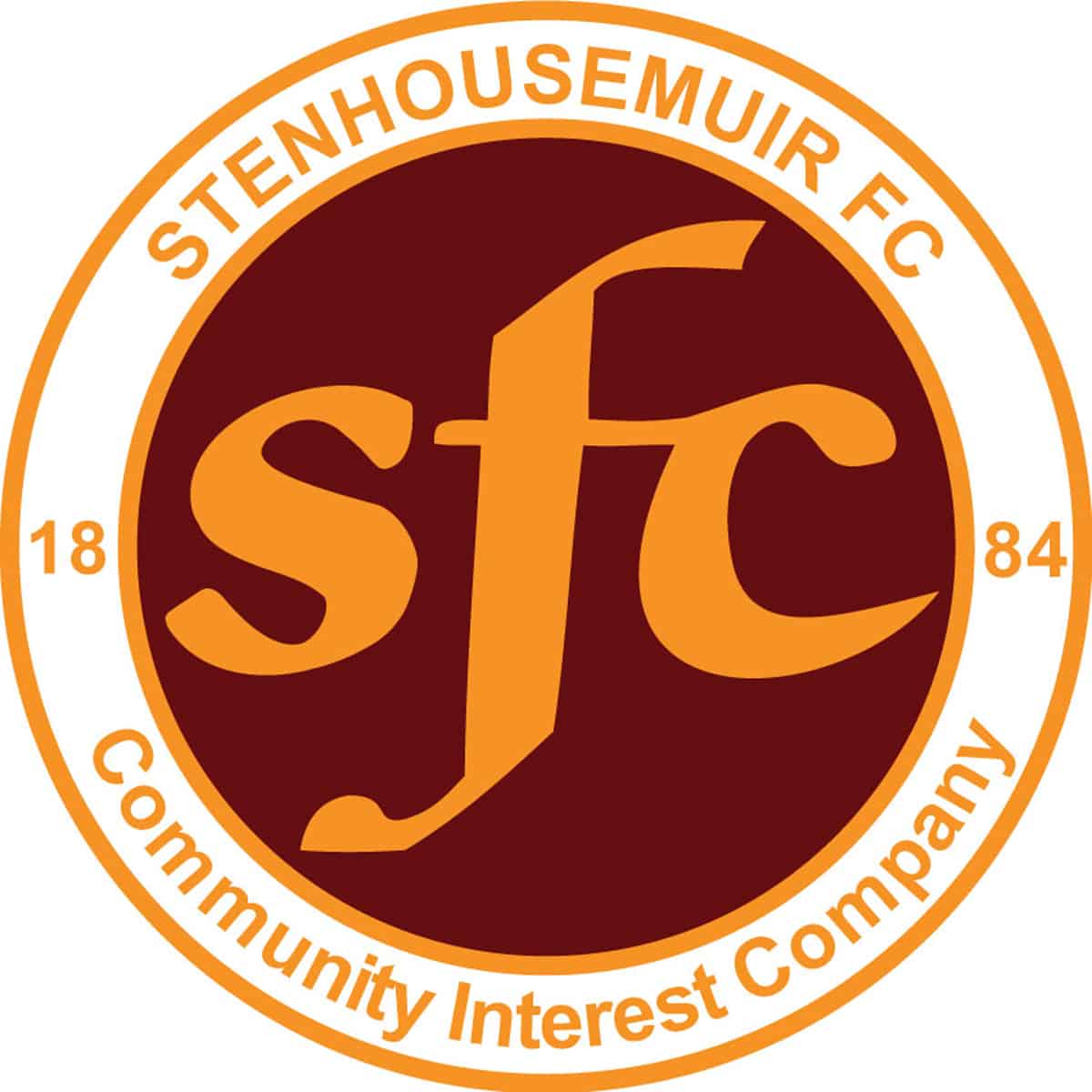 SPFL Ladbrokes League 1
Excelsior Stadium, Airdrie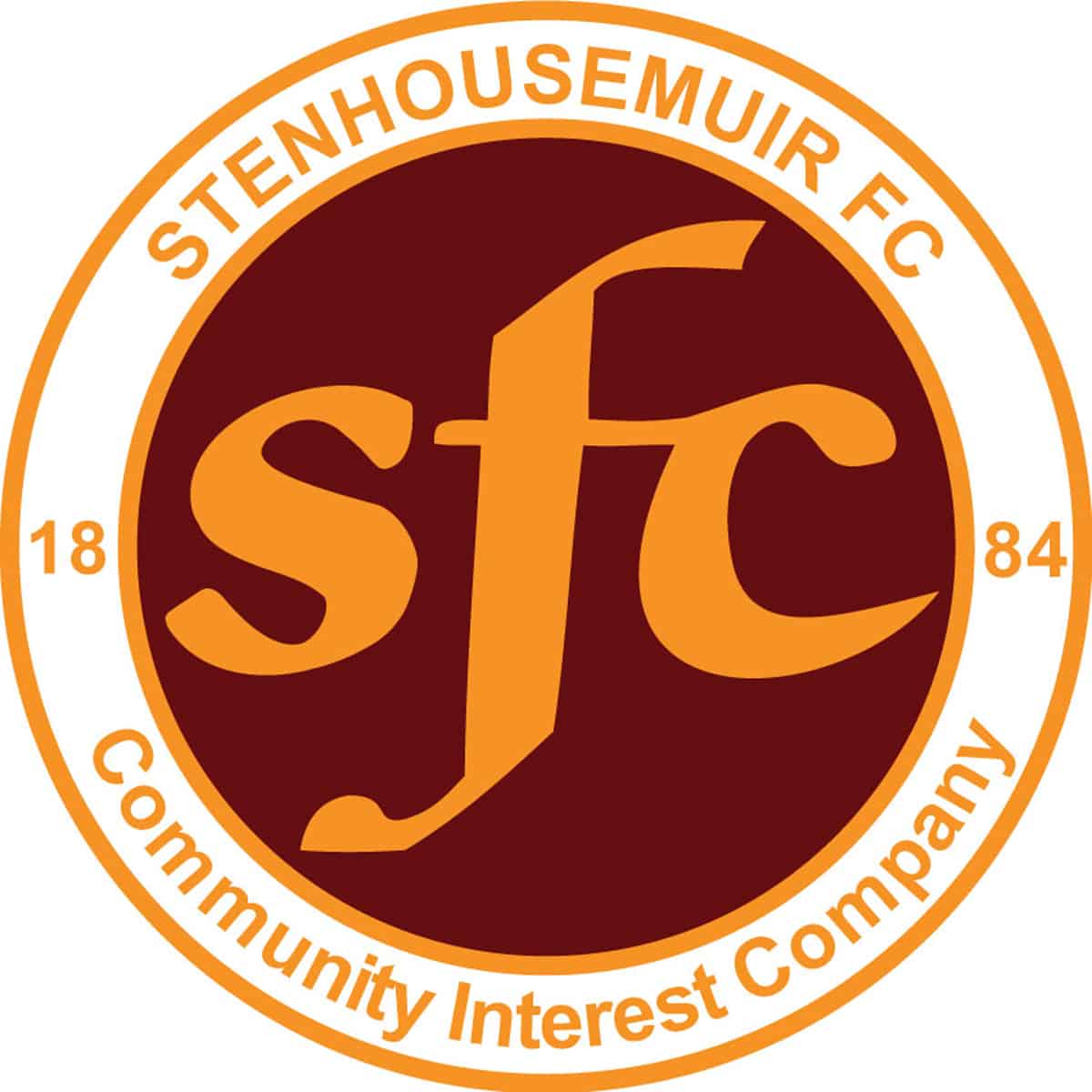 SPFL Ladbrokes League 1
Ochilview Park Stenhousemuir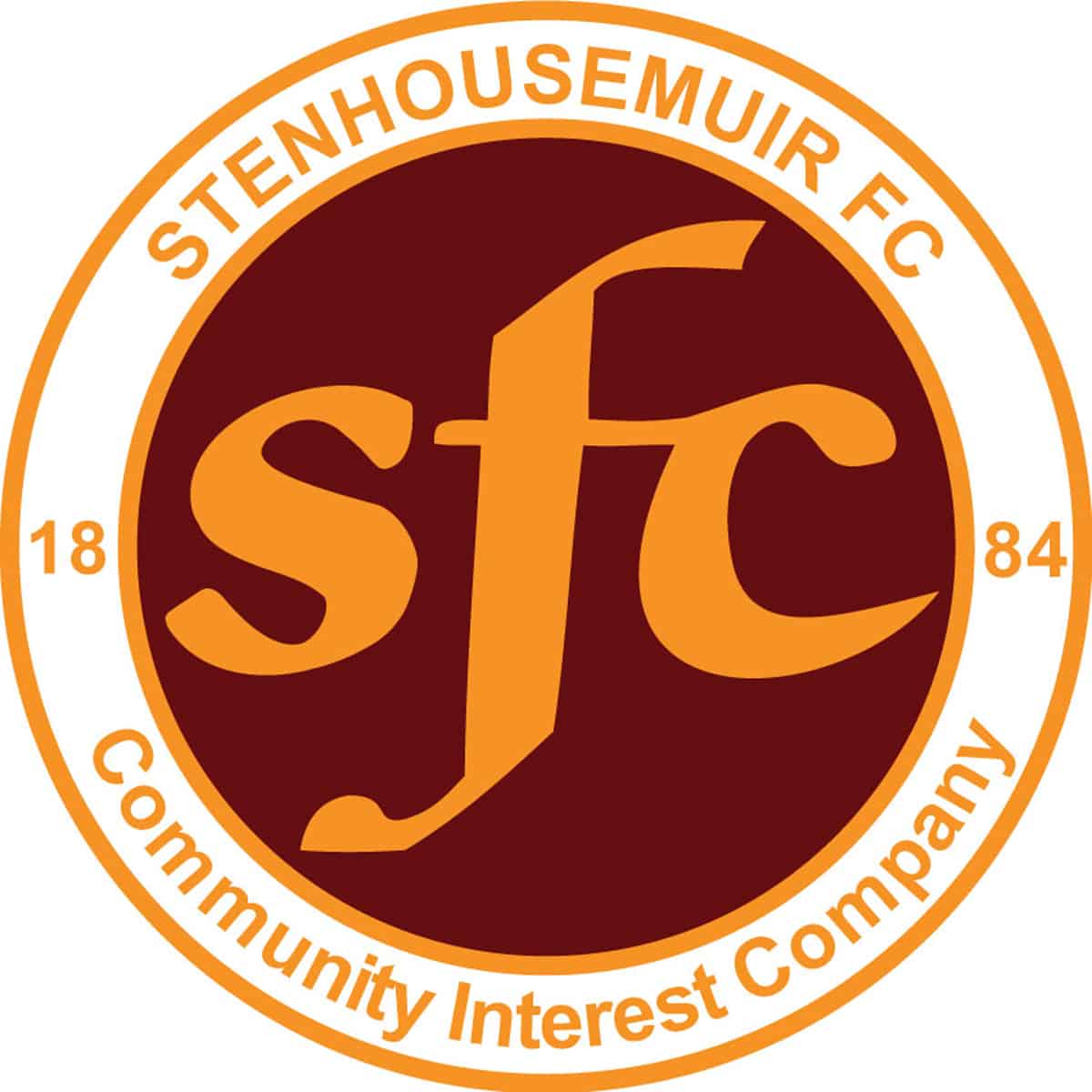 SPFL Ladbrokes League 1
Glebe Park, Brechin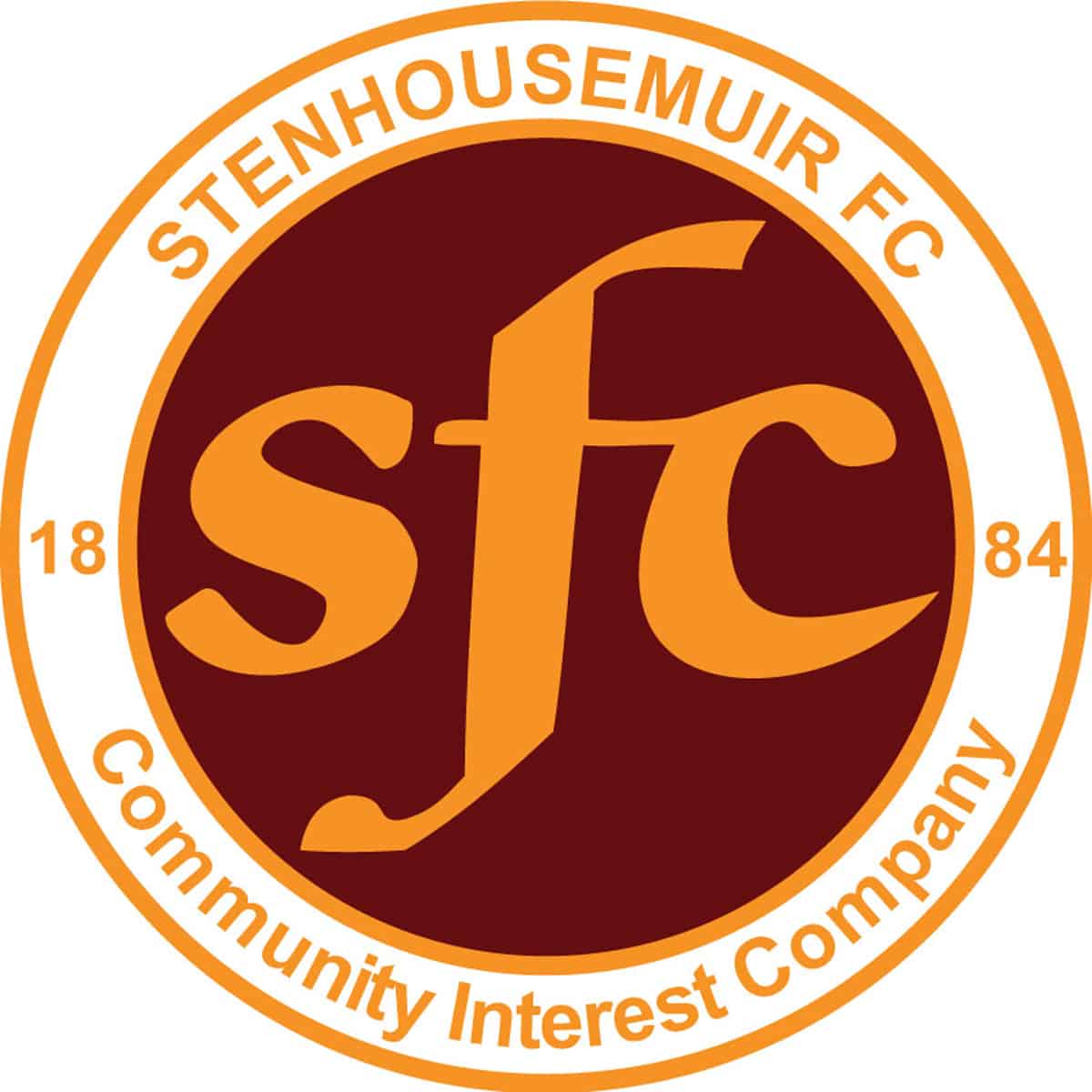 SPFL Ladbrokes League 1
Ochilview Park Stenhousemuir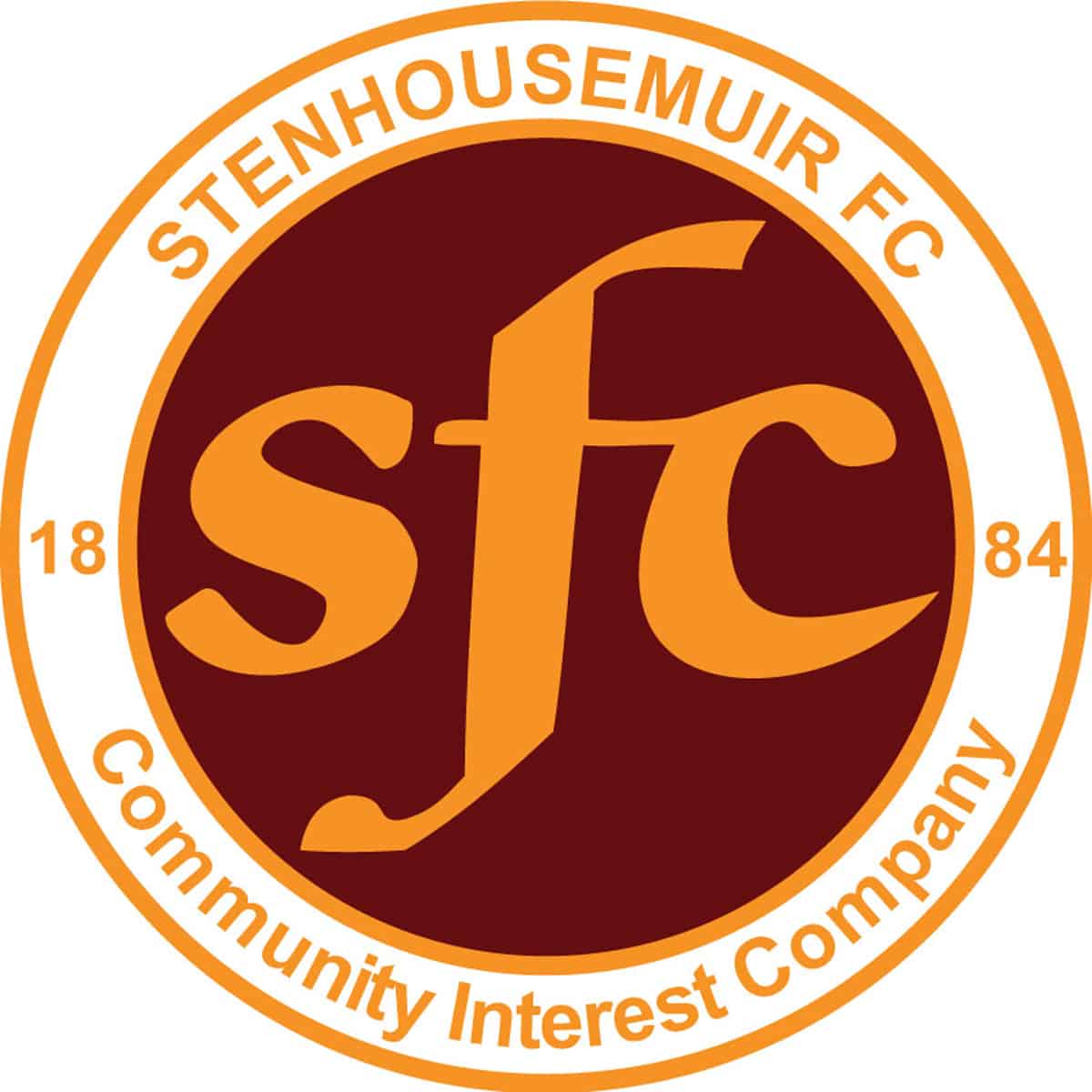 SPFL Ladbrokes League 1
Ochilview Park Stenhousemuir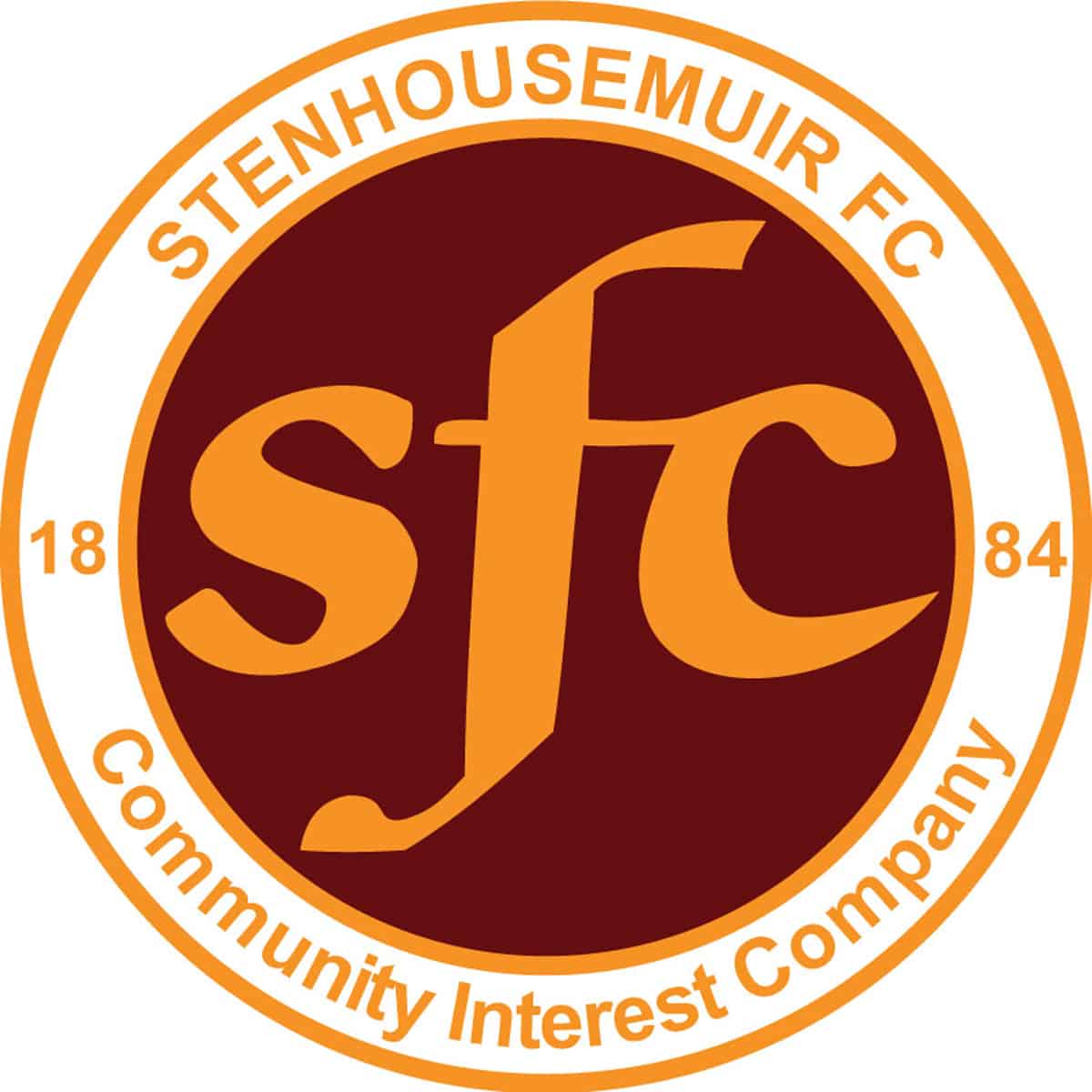 SPFL Ladbrokes League 1
Almondvale Stadium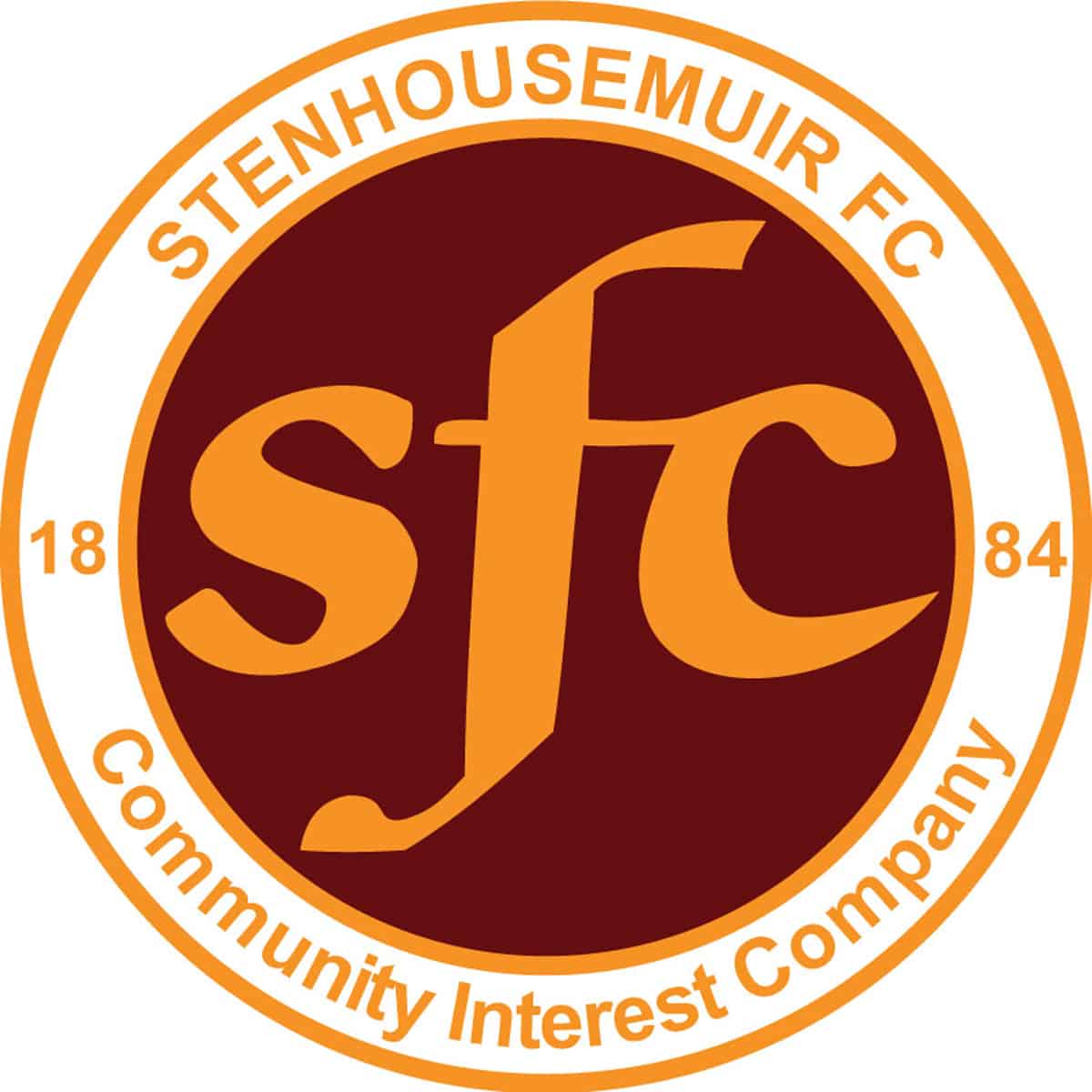 SPFL Ladbrokes League 1
Ochilview Park Stenhousemuir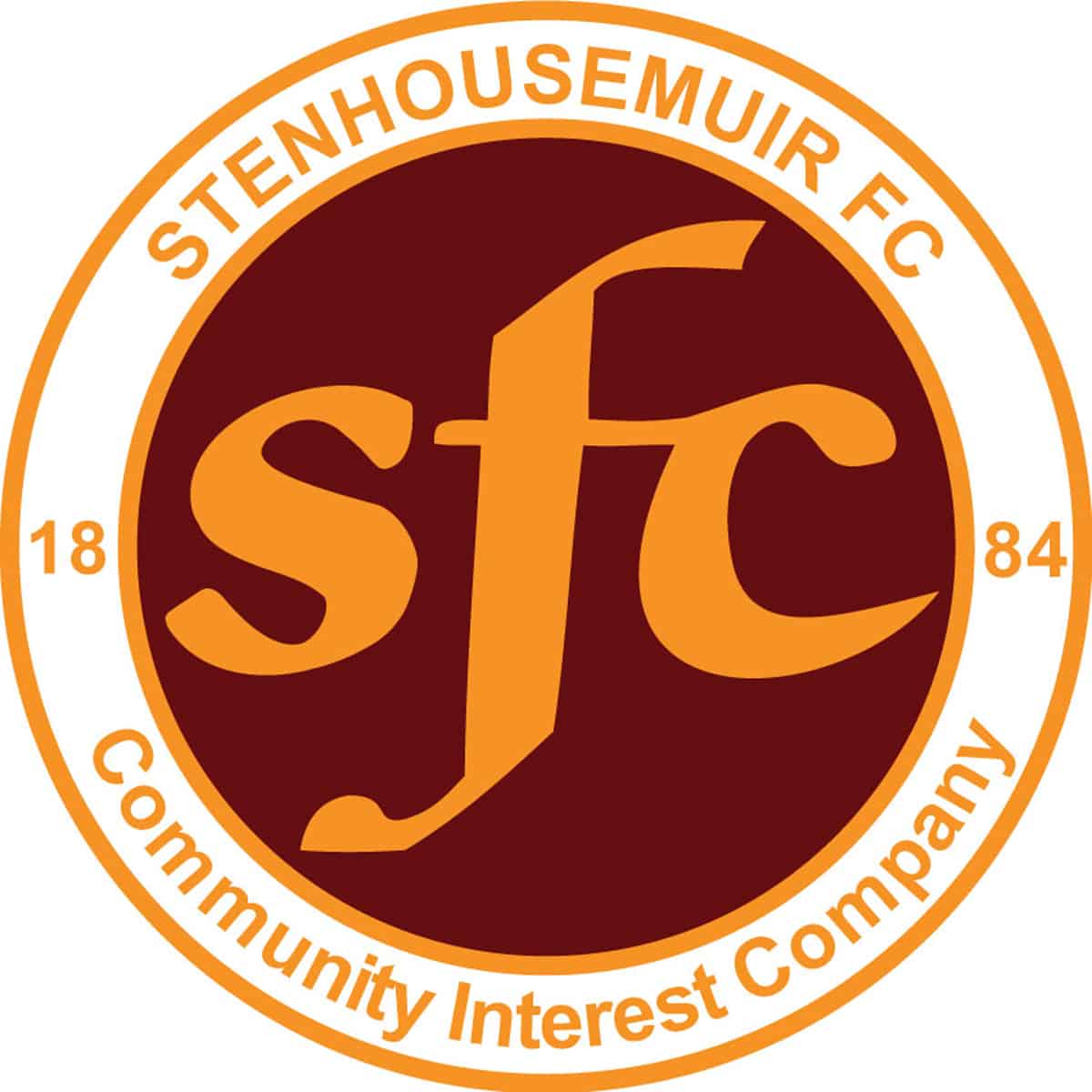 SPFL Ladbrokes League 1
Ochilview Park Stenhousemuir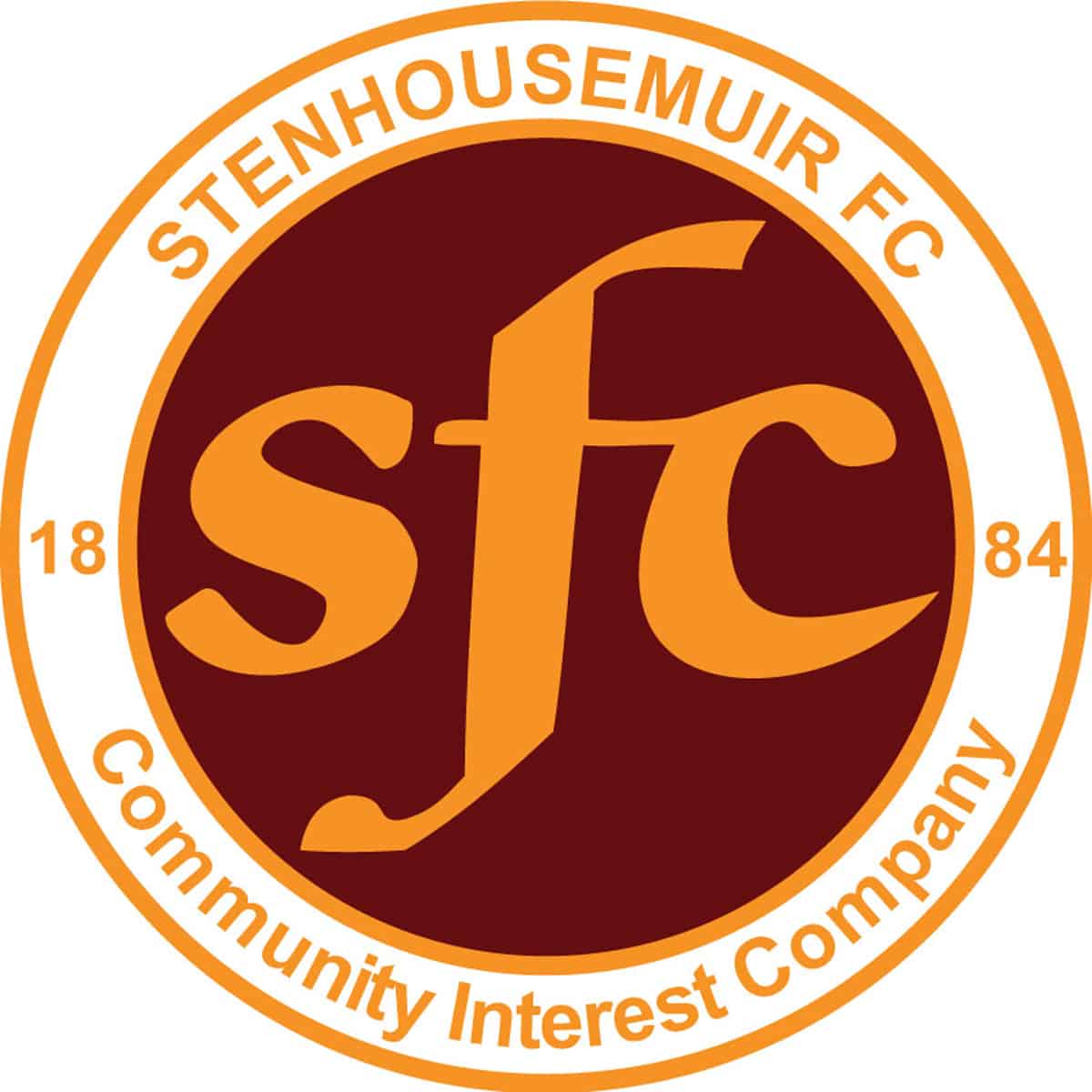 SPFL Ladbrokes League 1
Somerset Park, Ayr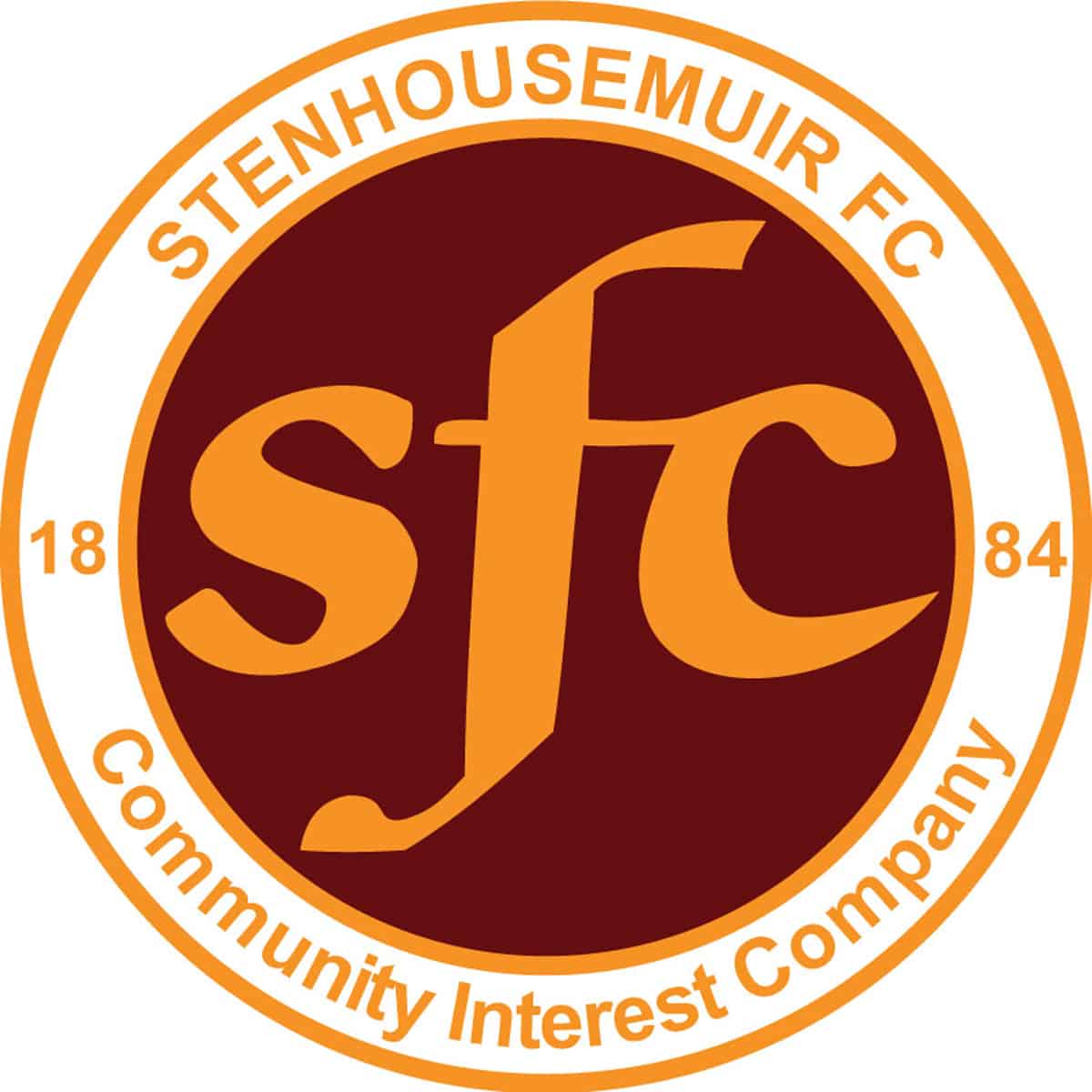 William Hill Scottish Cup
Stair Park, Stranraer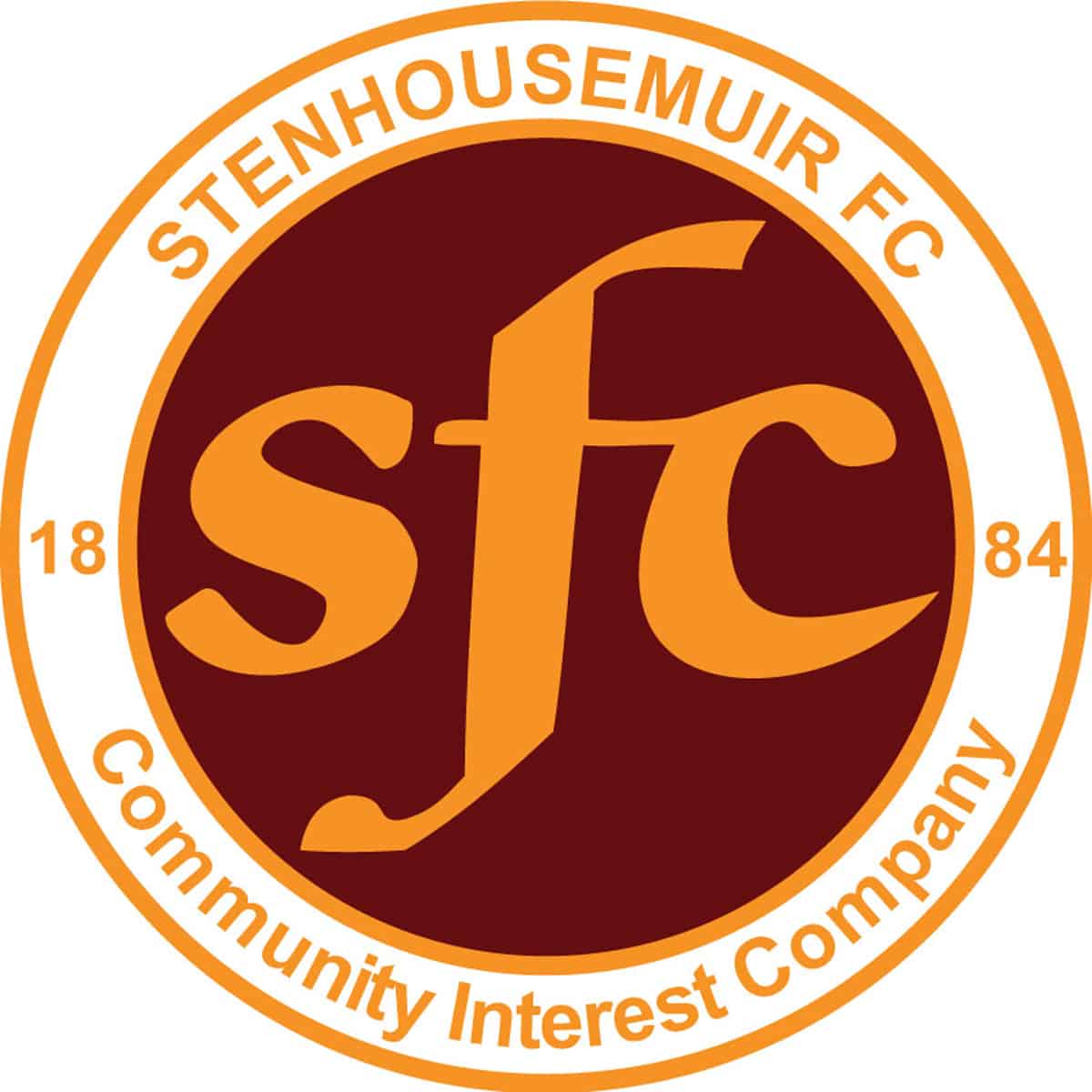 SPFL Ladbrokes League 1
Ochilview Park Stenhousemuir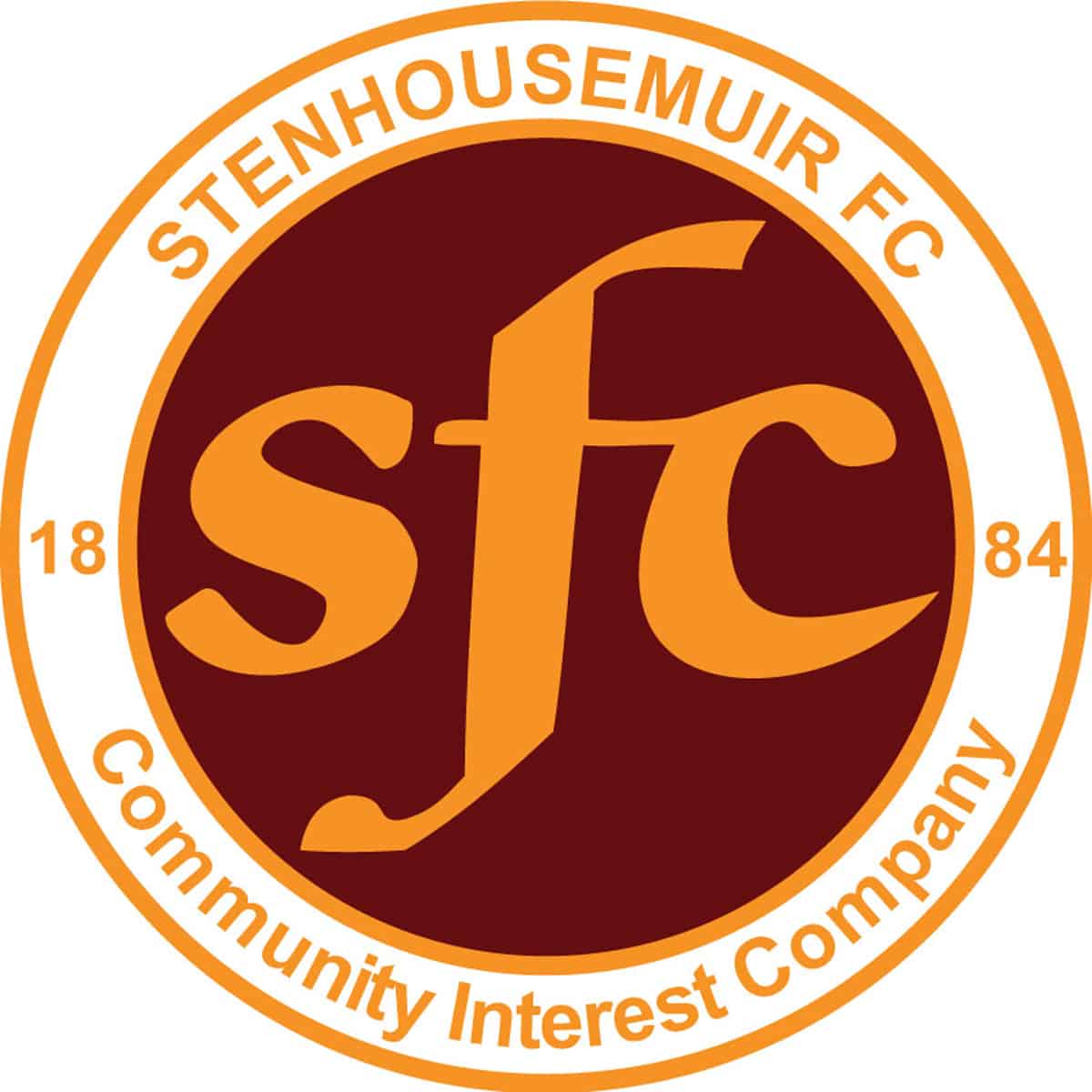 William Hill Scottish Cup
Ochilview Park Stenhousemuir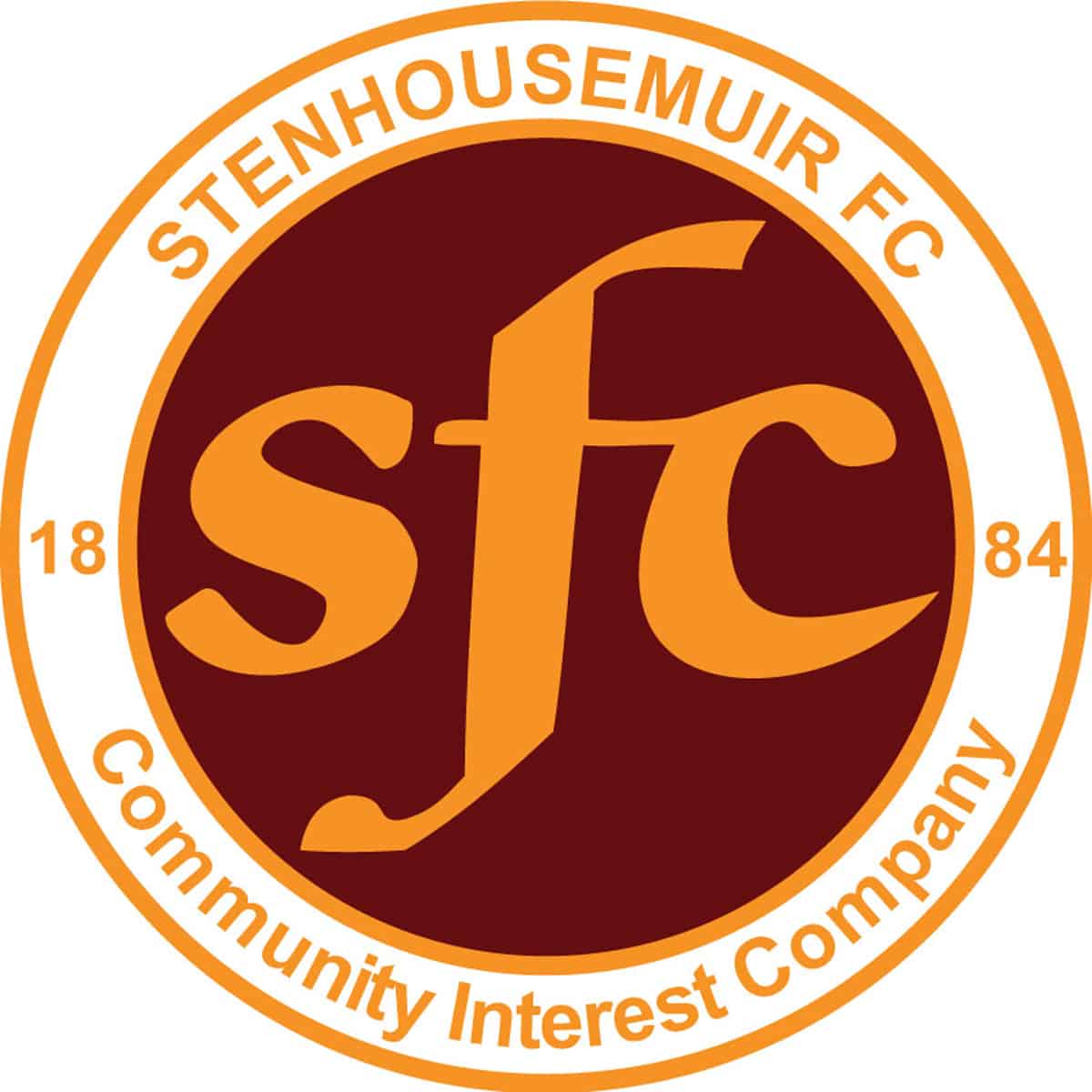 SPFL Ladbrokes League 1
Strathclyde Homes Stadium, Dum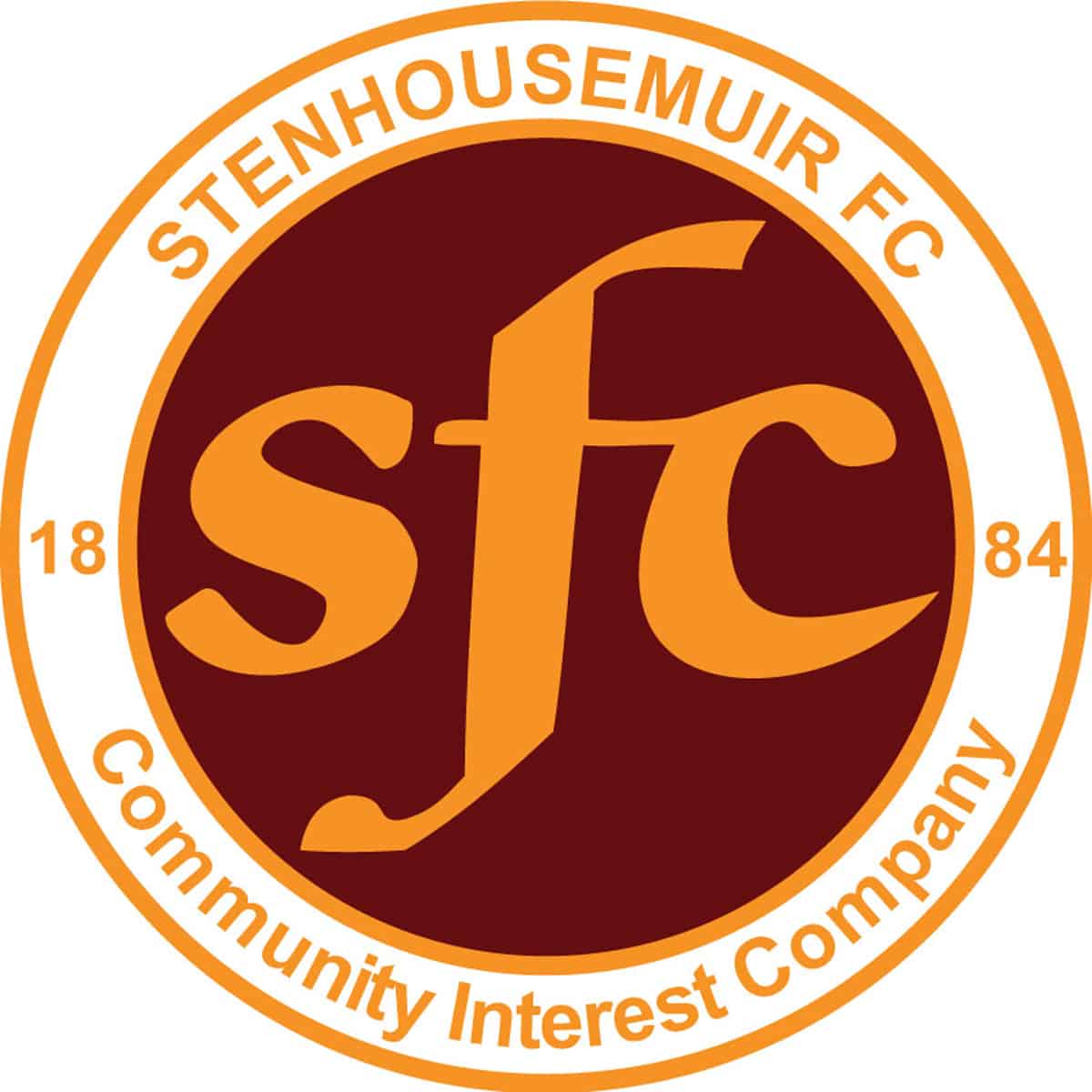 William Hill Scottish Cup
Meadow Park, Castle Douglas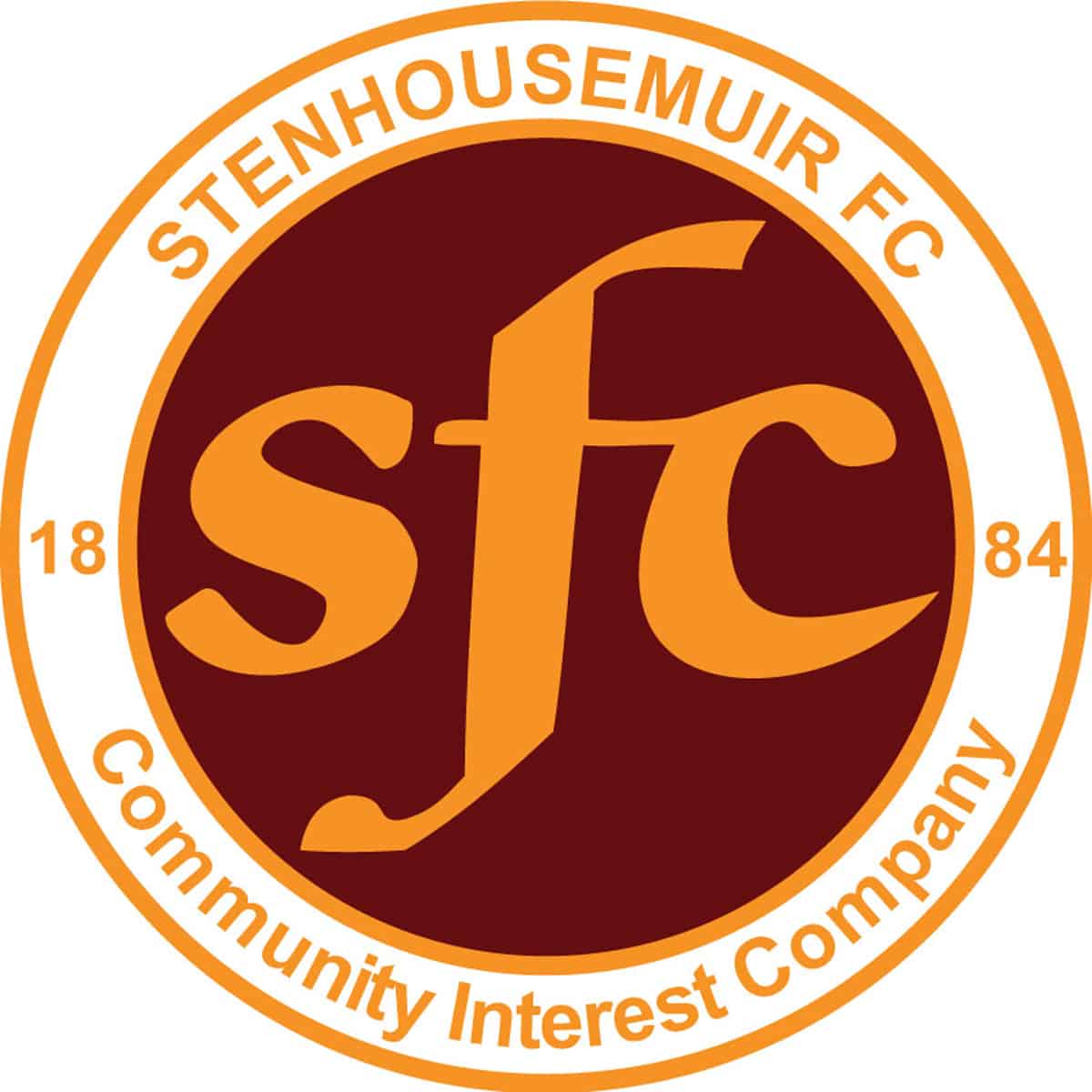 SPFL Ladbrokes League 1
Ochilview Park Stenhousemuir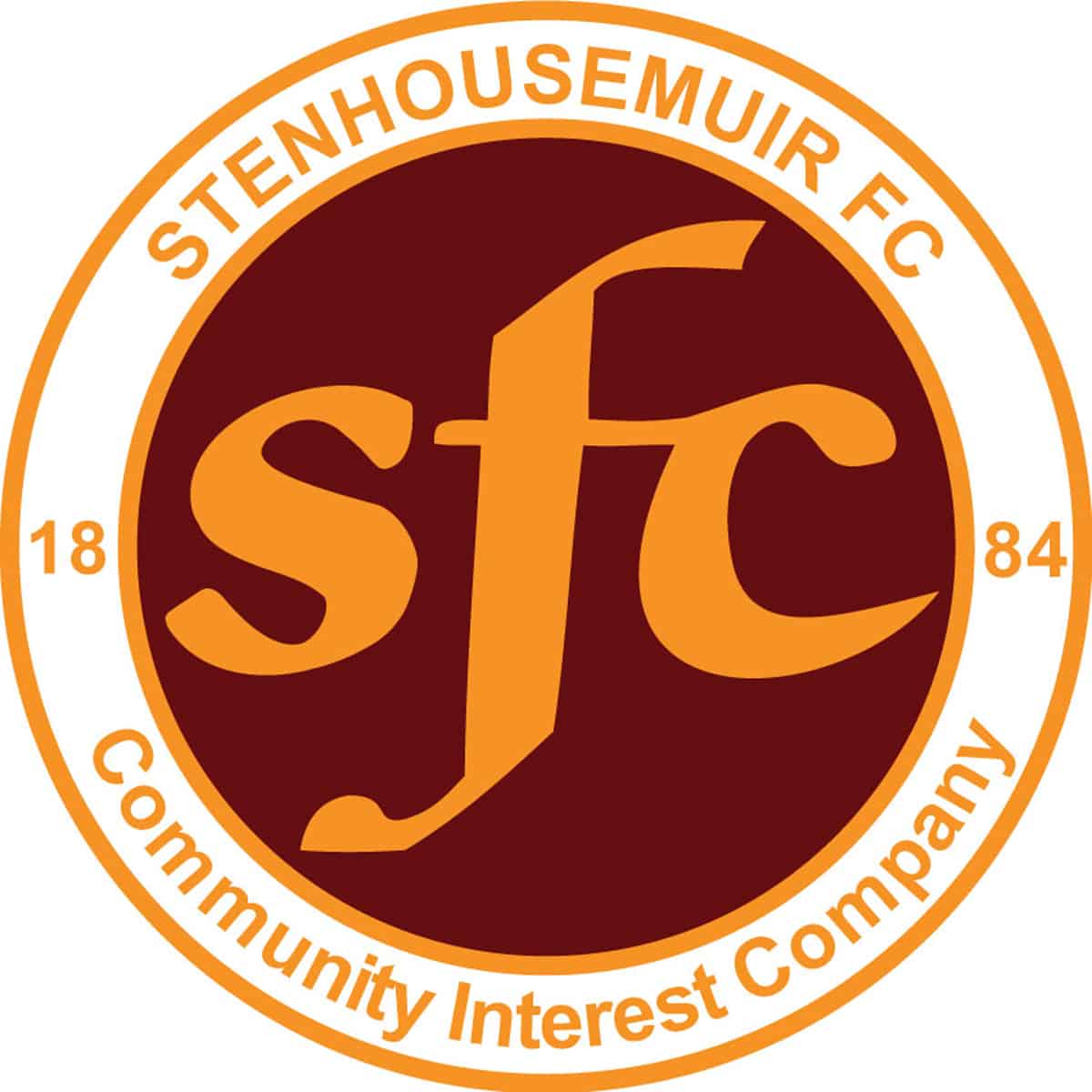 SPFL Ladbrokes League 1
Bayview Stadium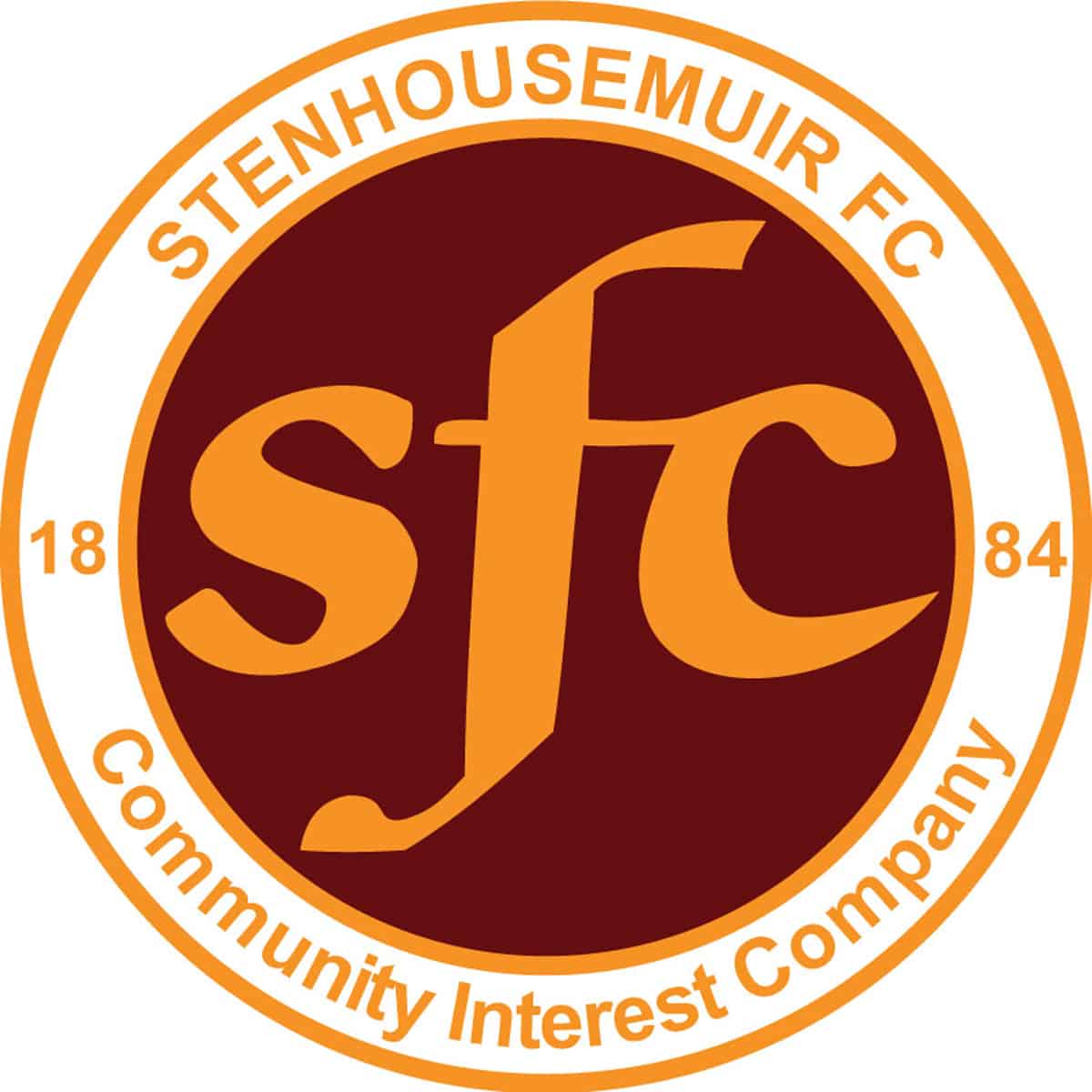 William Hill Scottish Cup
Ochilview Park Stenhousemuir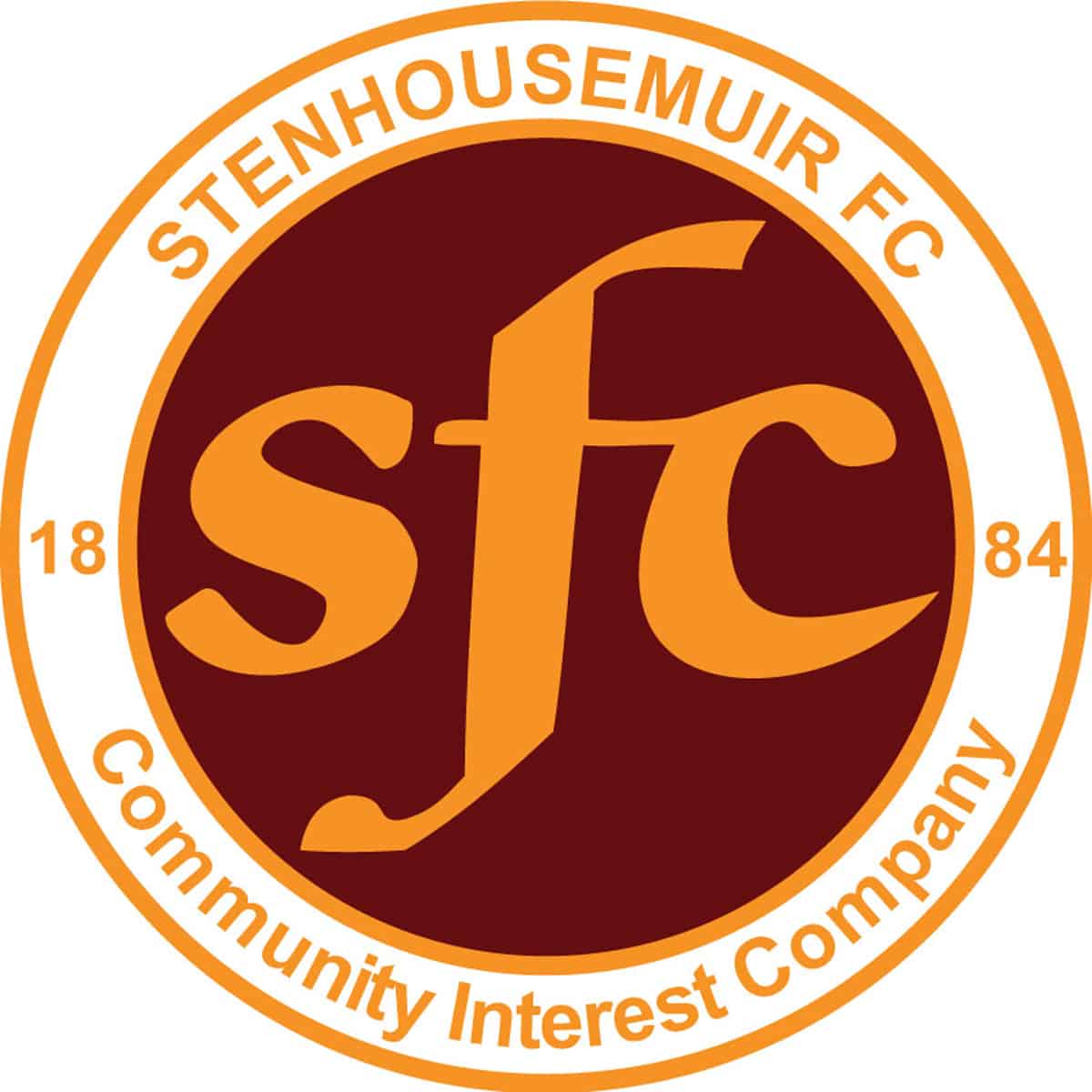 SPFL Ladbrokes League 1
Recreation Park, Alloa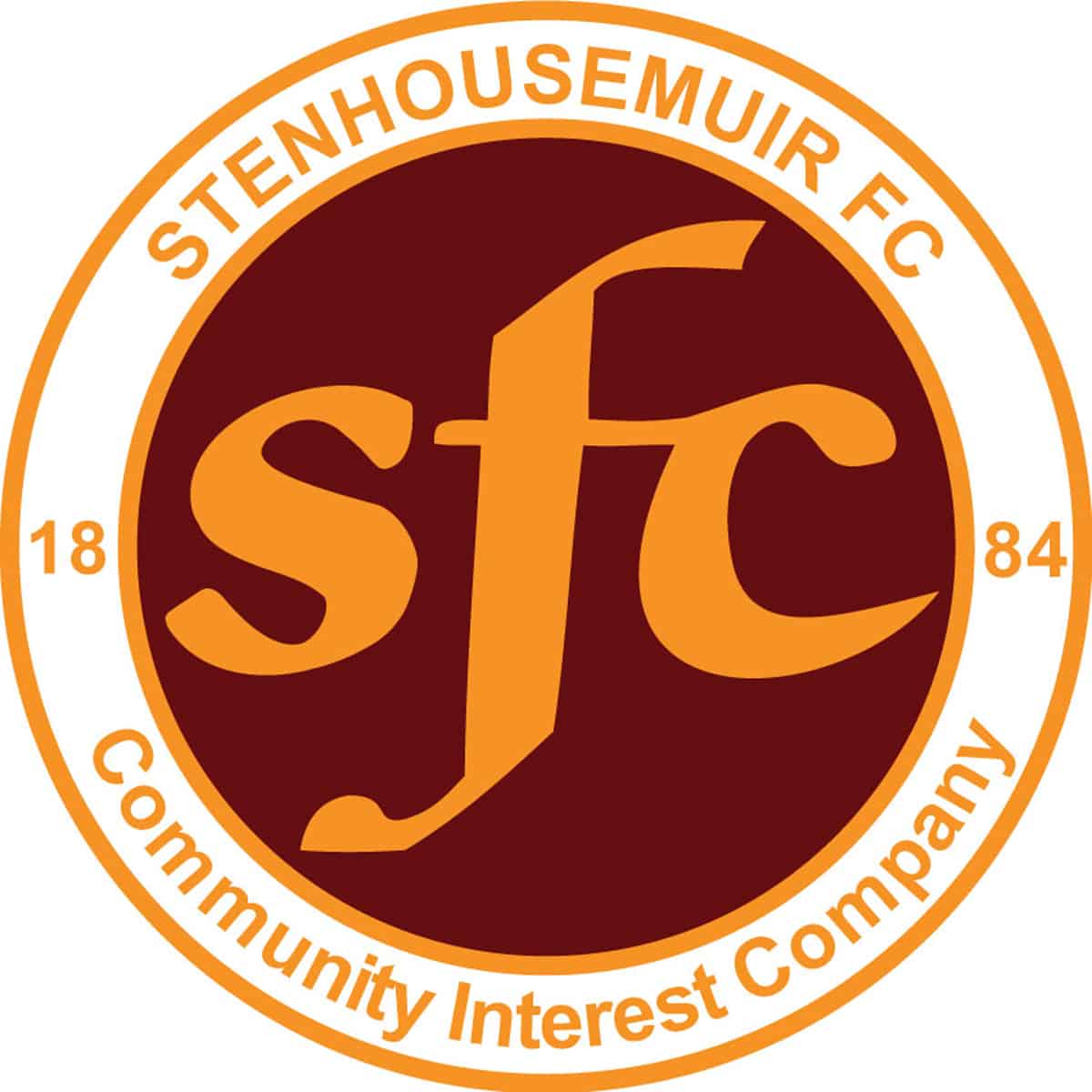 SPFL Ladbrokes League 1
Ochilview Park Stenhousemuir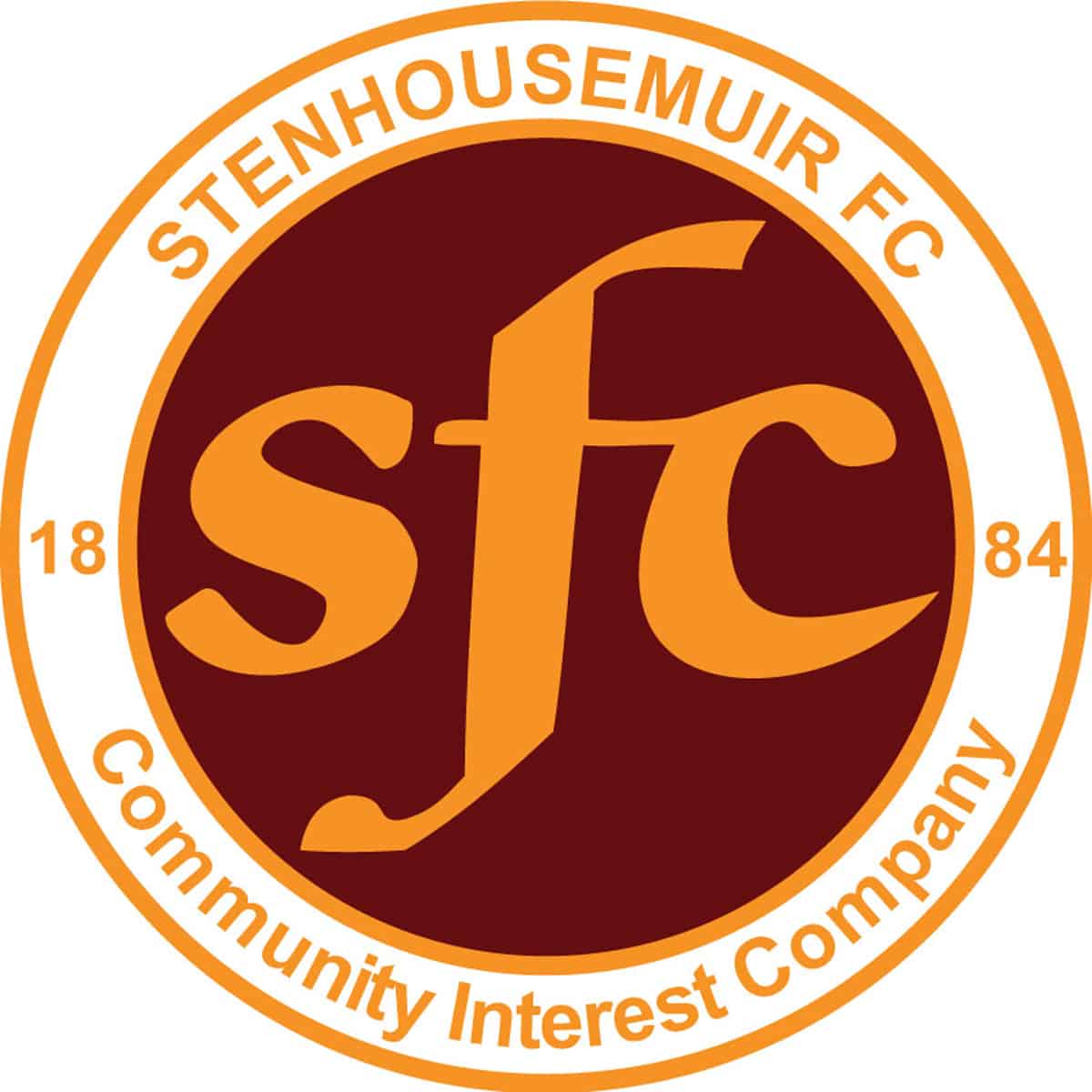 SPFL Ladbrokes League 1
Excelsior Stadium, Airdrie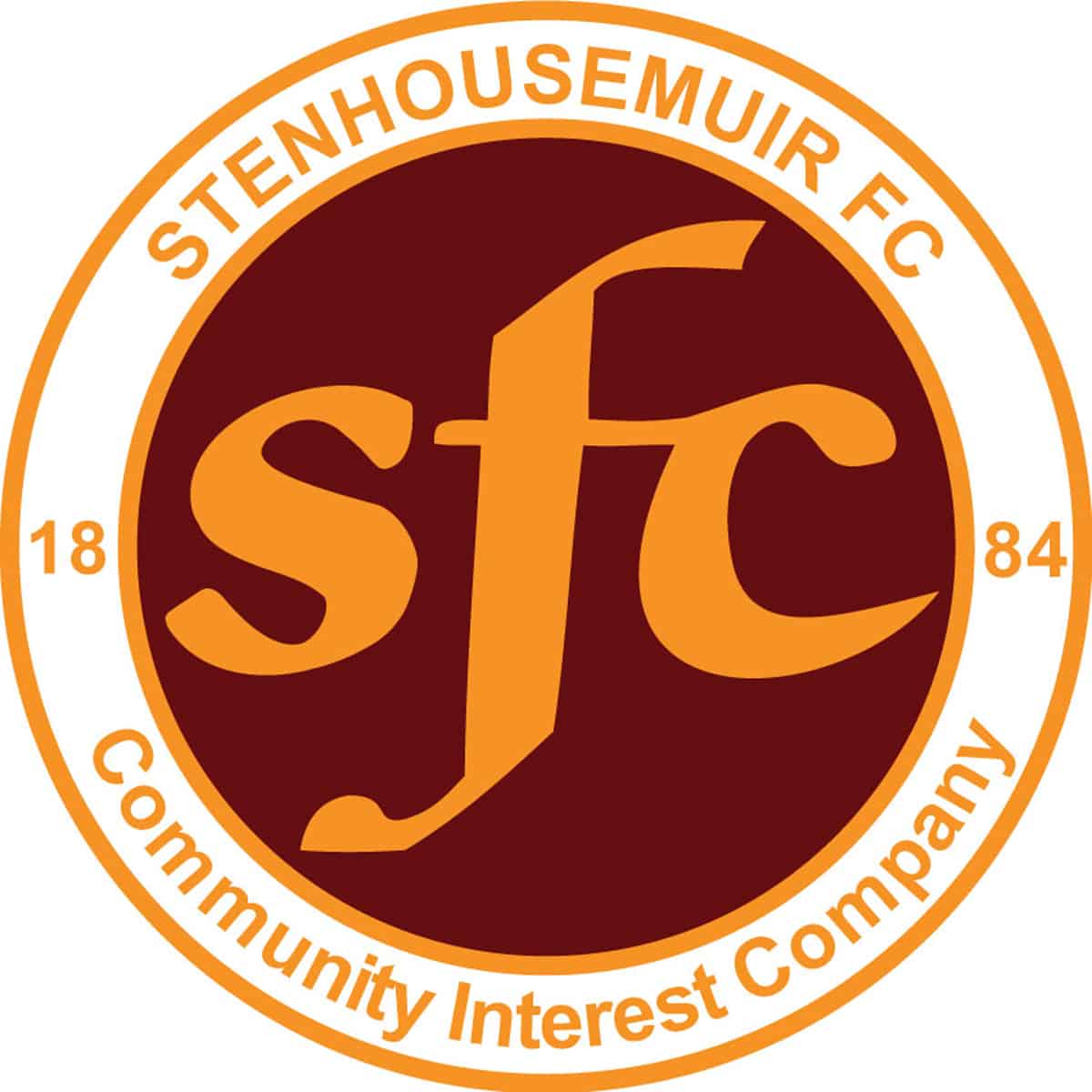 SPFL Ladbrokes League 1
Ochilview Park Stenhousemuir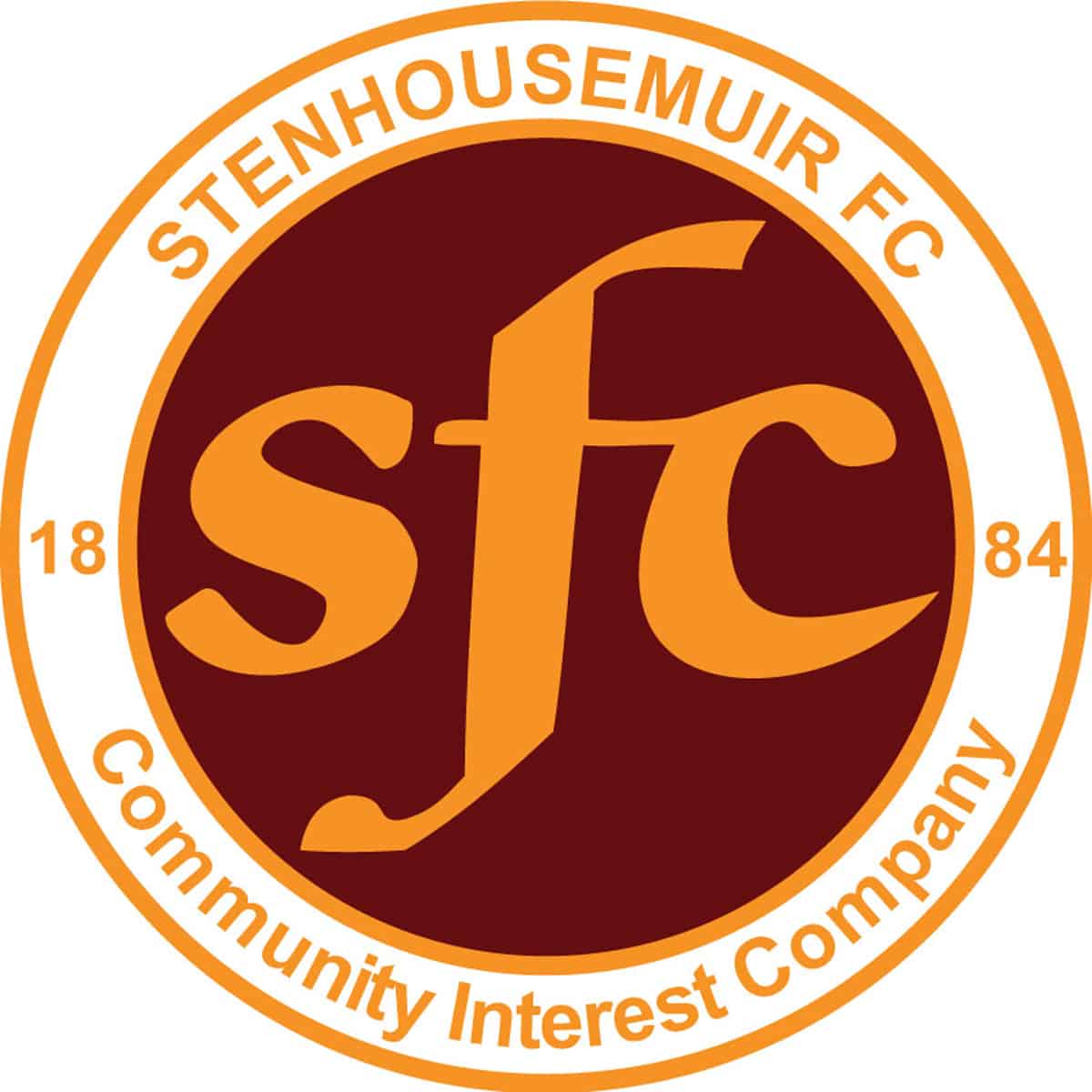 SPFL Ladbrokes League 1
Almondvale Stadium, Livingston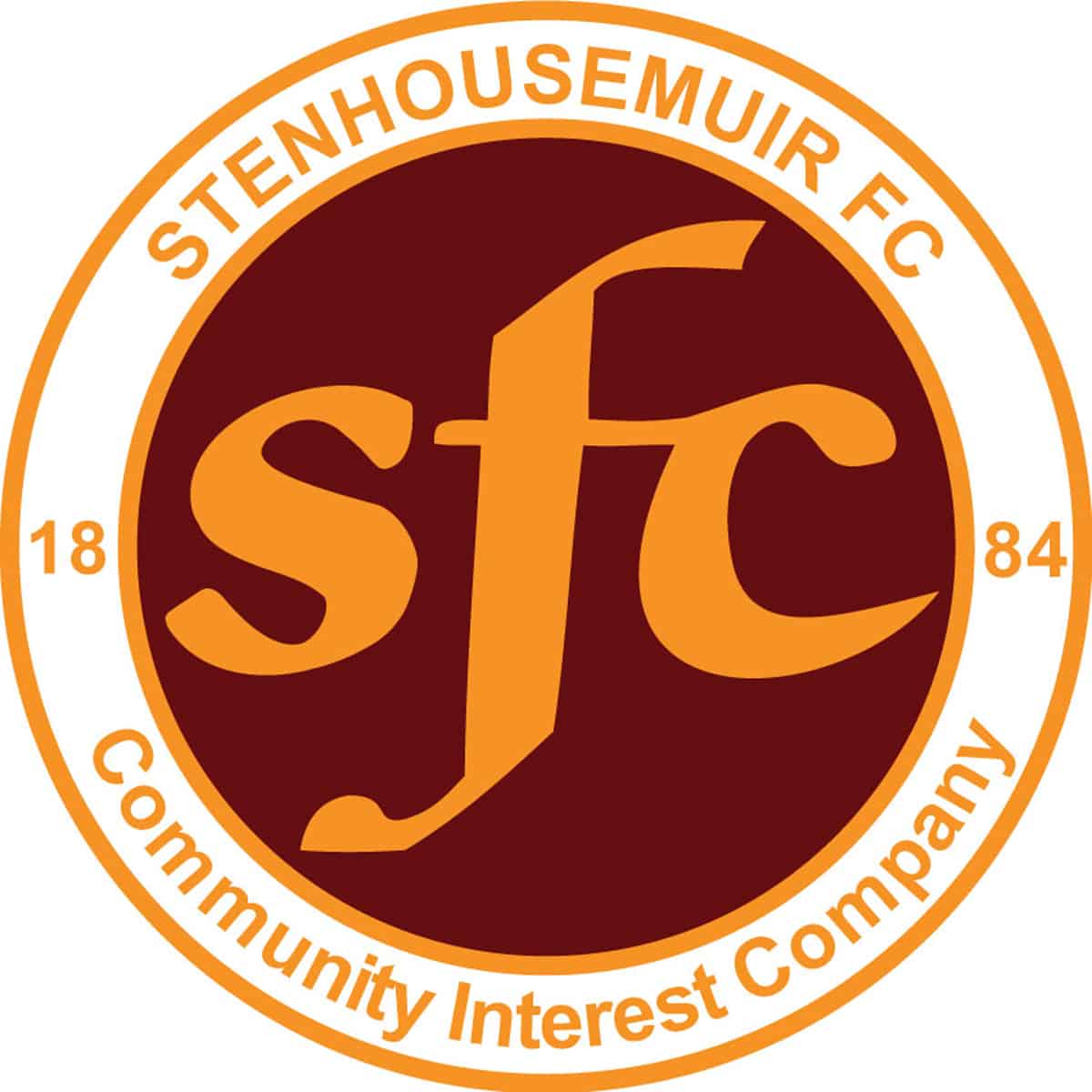 SPFL Ladbrokes League 1
Ochilview Park Stenhousemuir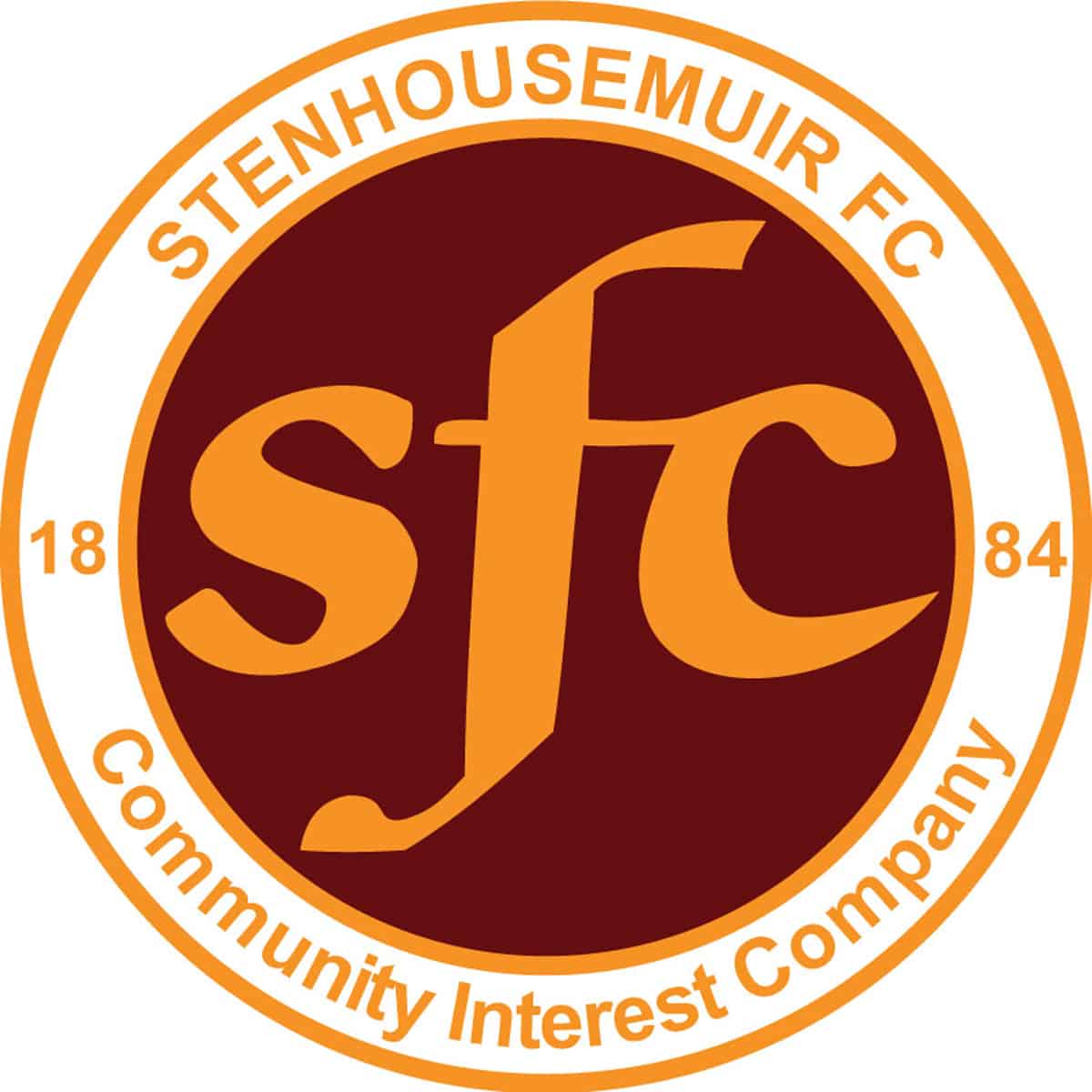 SPFL Ladbrokes League 1
Somerset Park, Ayr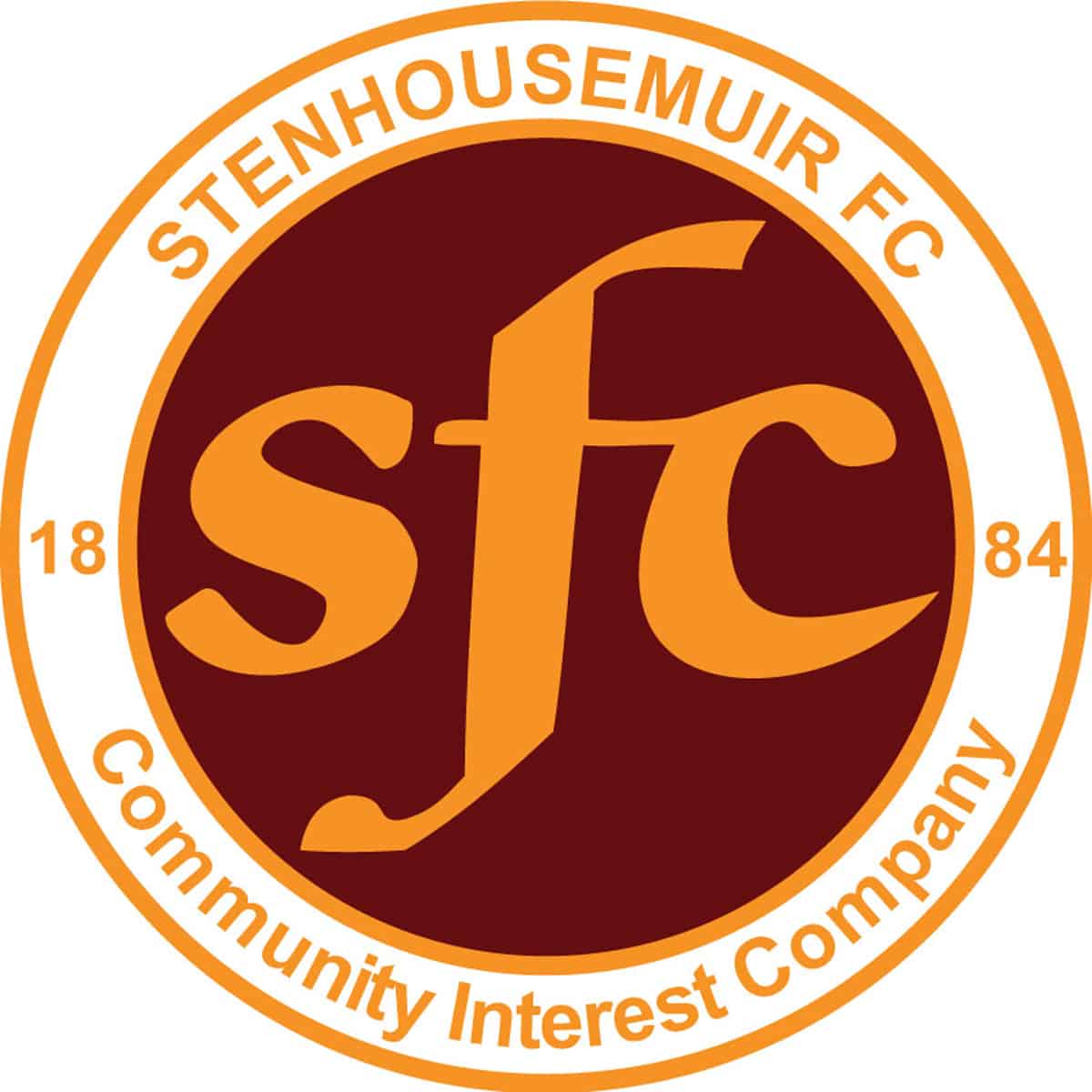 SPFL Ladbrokes League 1
Ochilview Park Stenhousemuir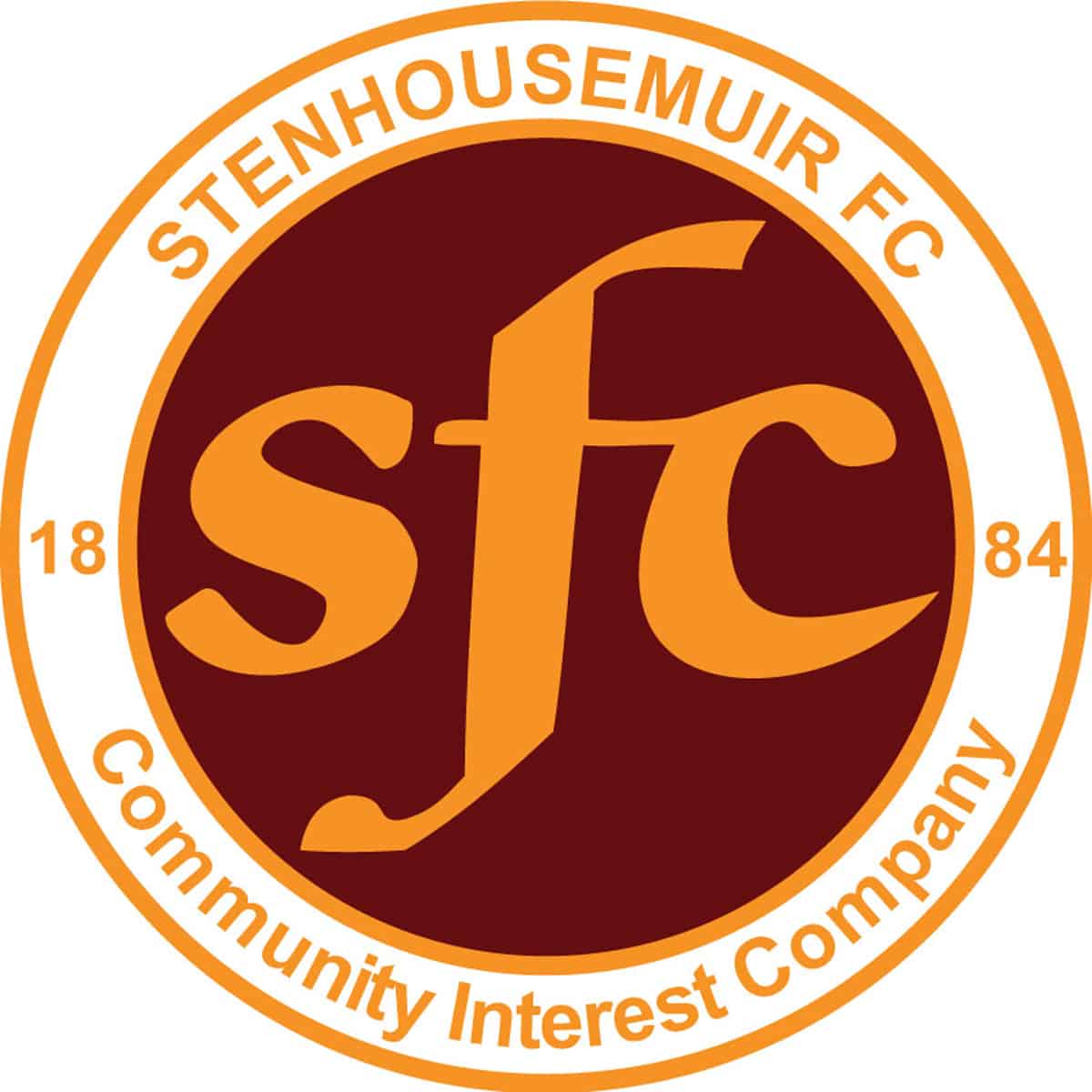 SPFL Ladbrokes League 1
Strathclyde Homes Stadium, Dum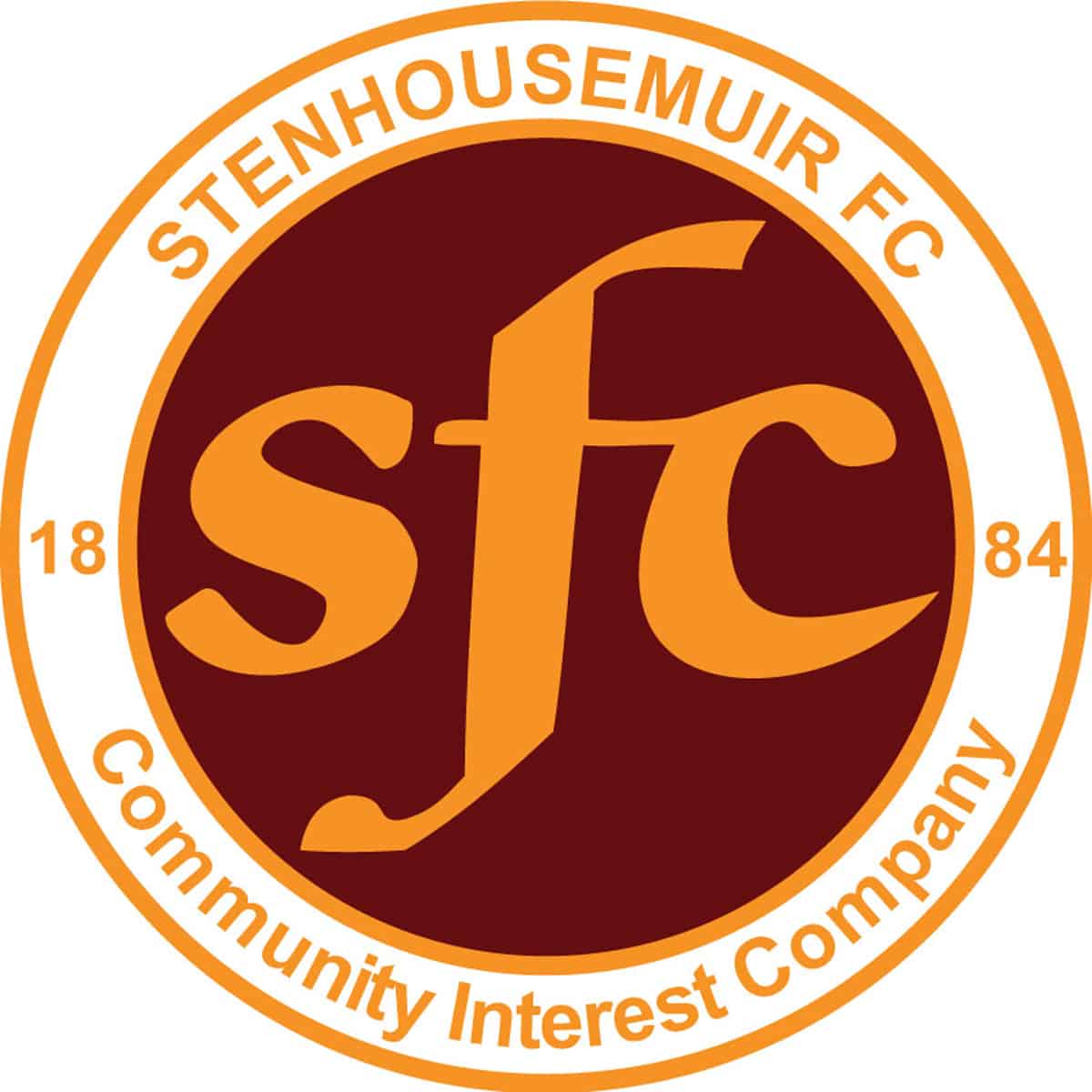 Petrofac Training Cup
Balmoor Stadium, Peterhead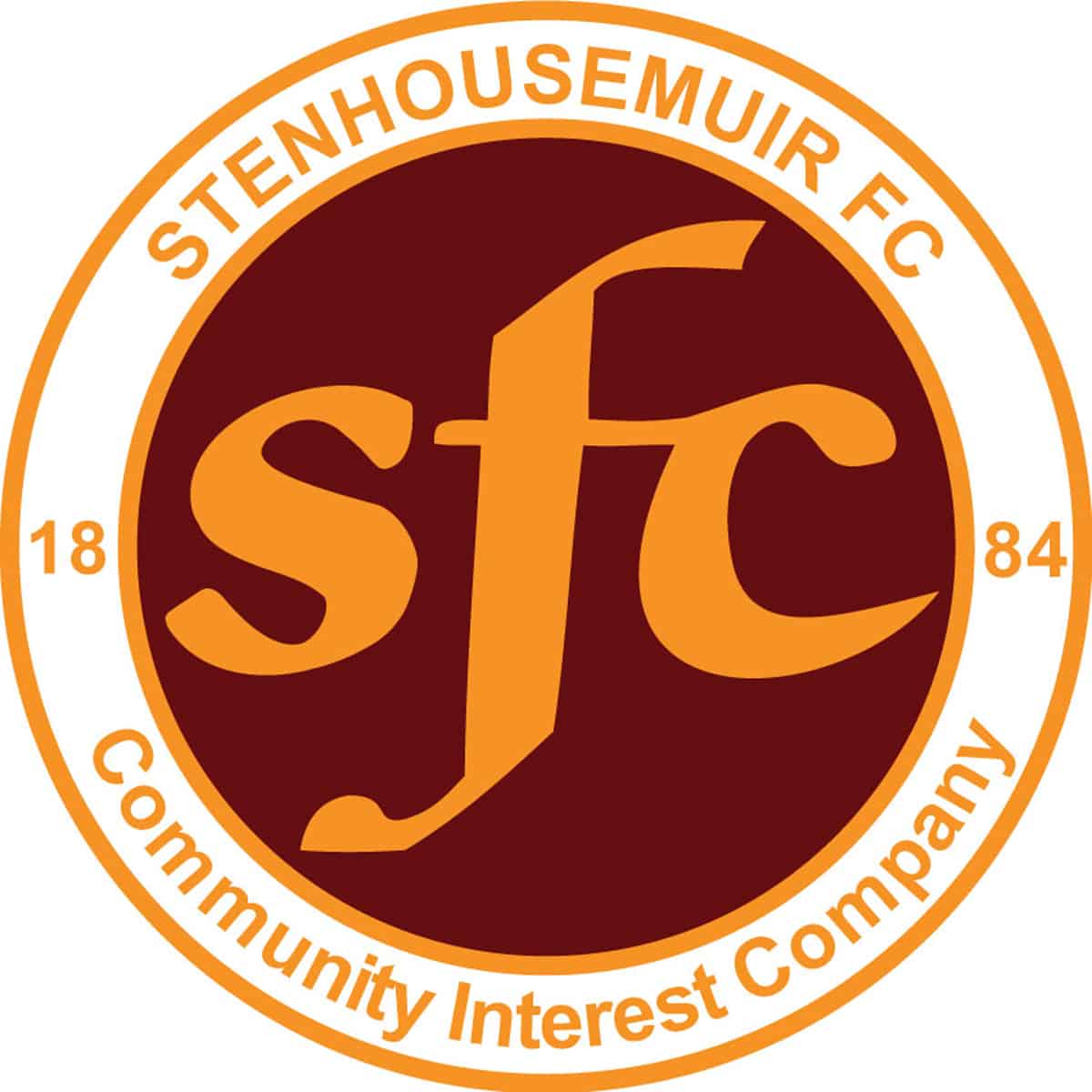 SPFL Ladbrokes League 1
Ochilview Park Stenhousemuir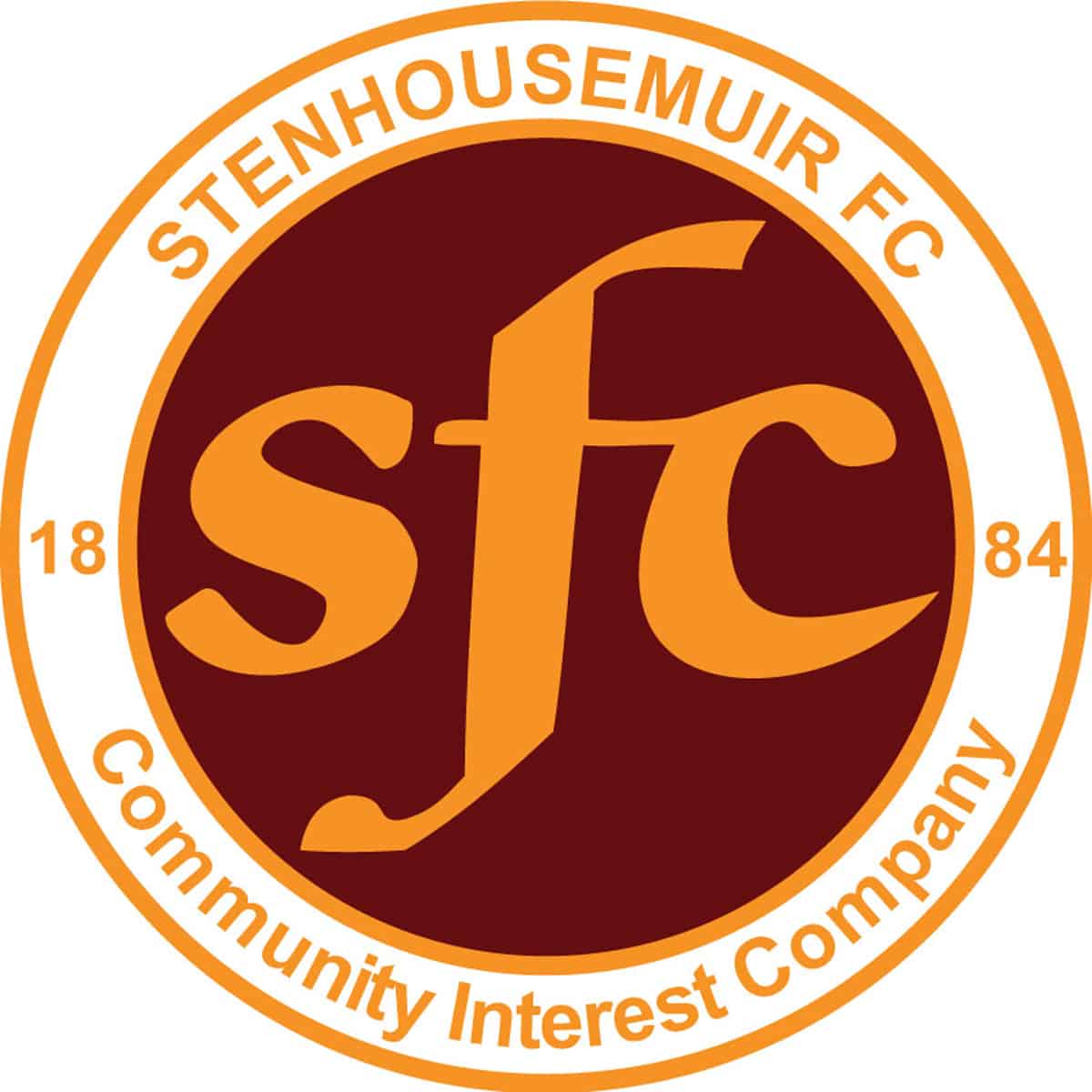 Stirlingshire Cup
Ochilview Park Stenhousemuir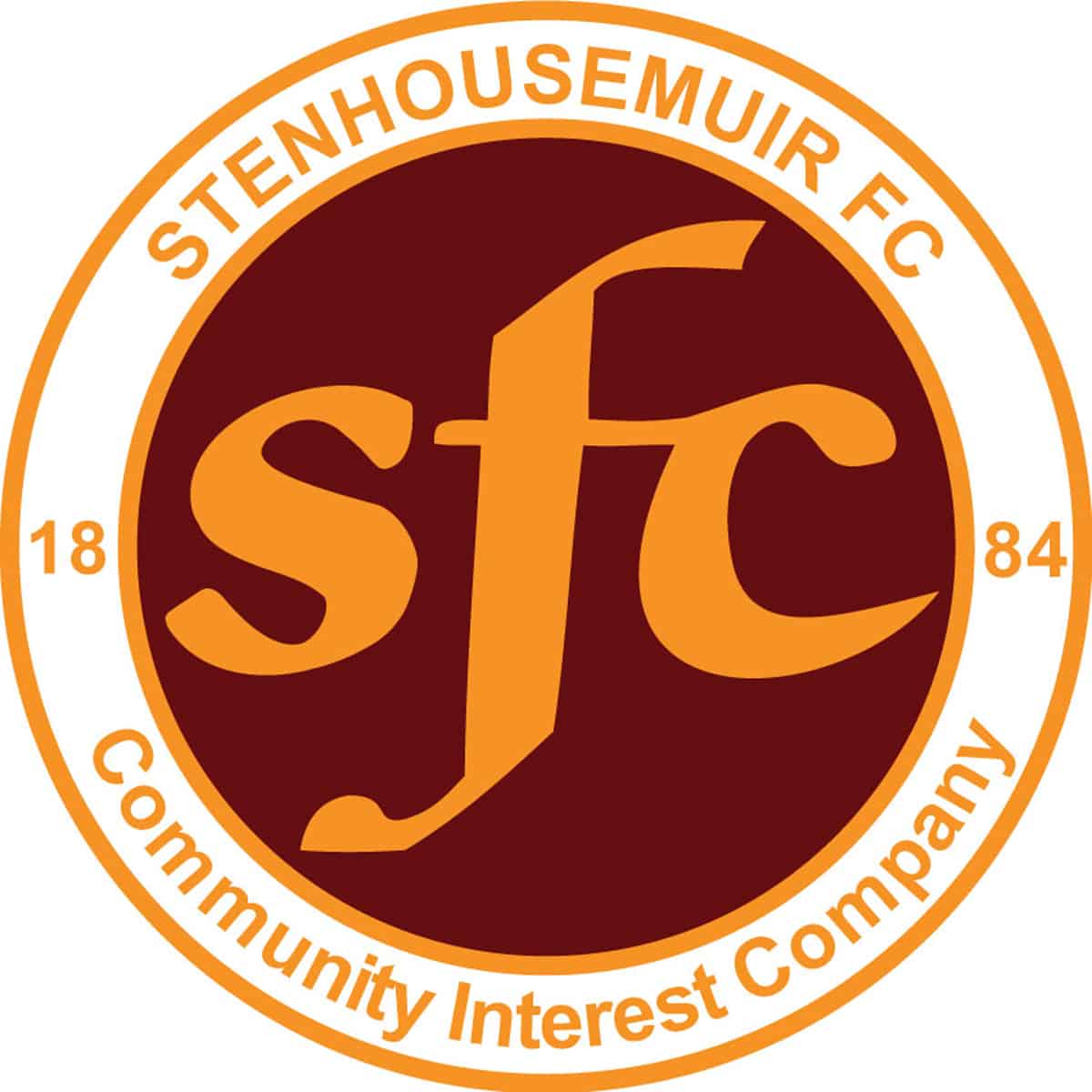 SPFL Ladbrokes League 1
Ochilview Park Stenhousemuir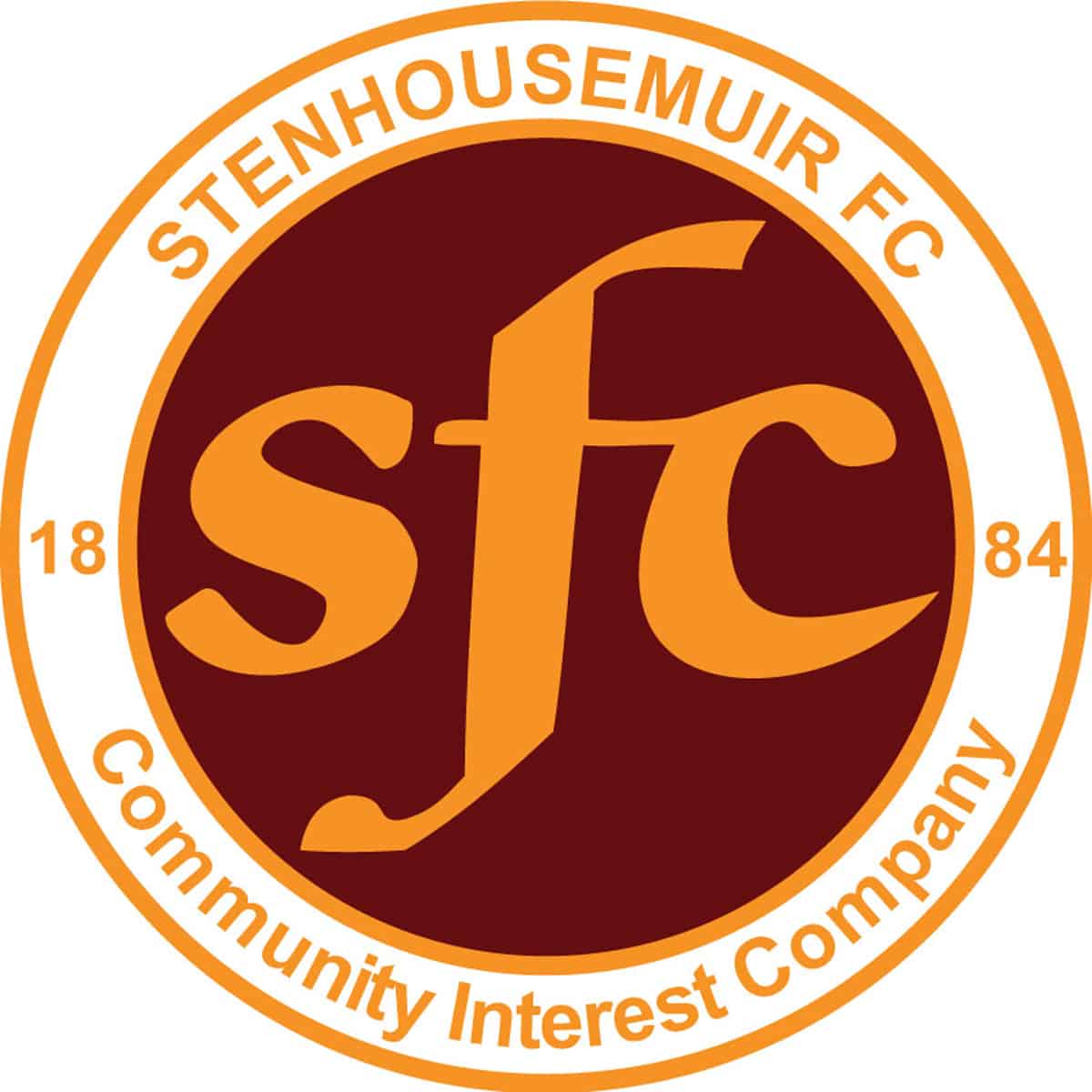 SPFL Ladbrokes League 1
Glebe Park, Brechin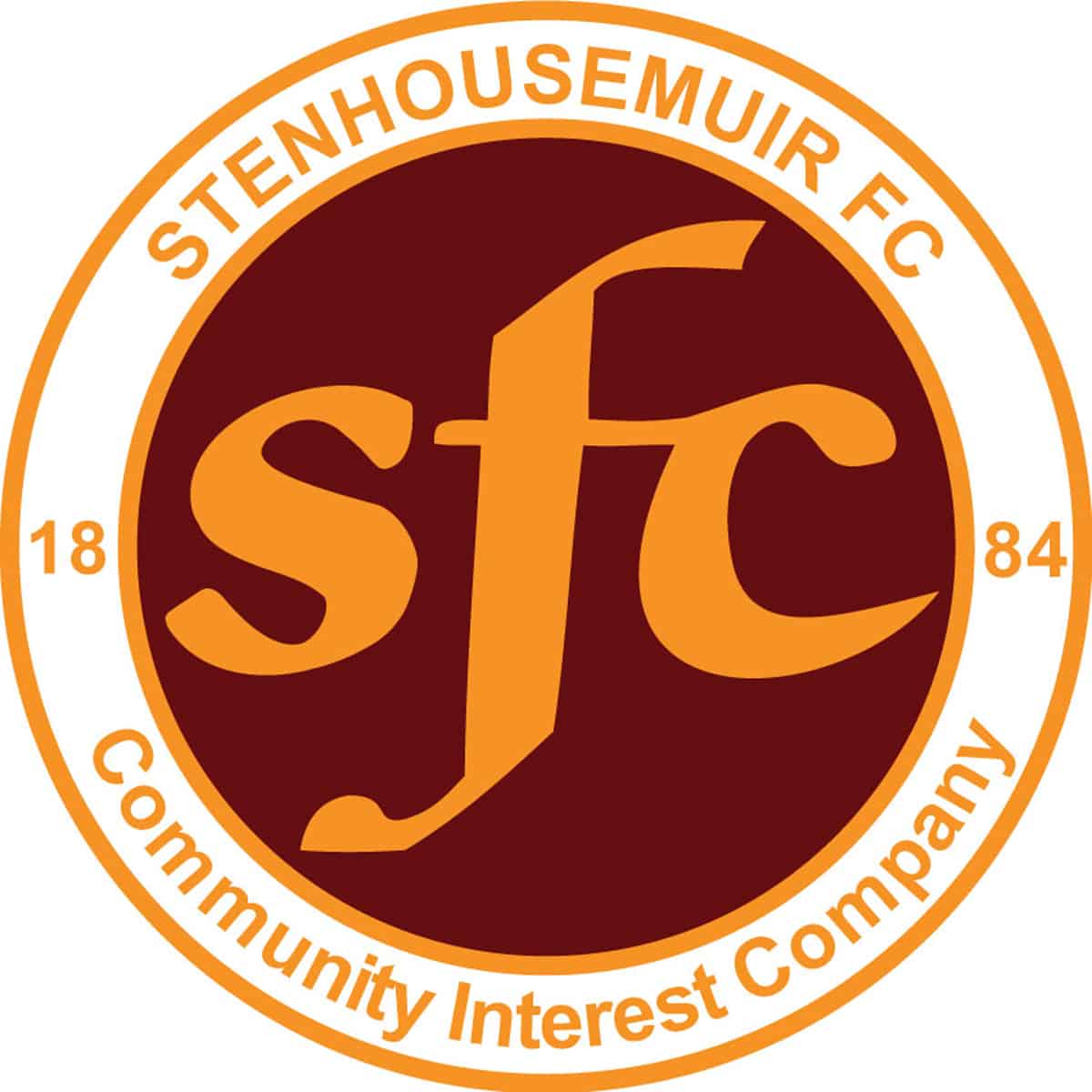 Petrofac Training Cup
Ochilview Park Stenhousemuir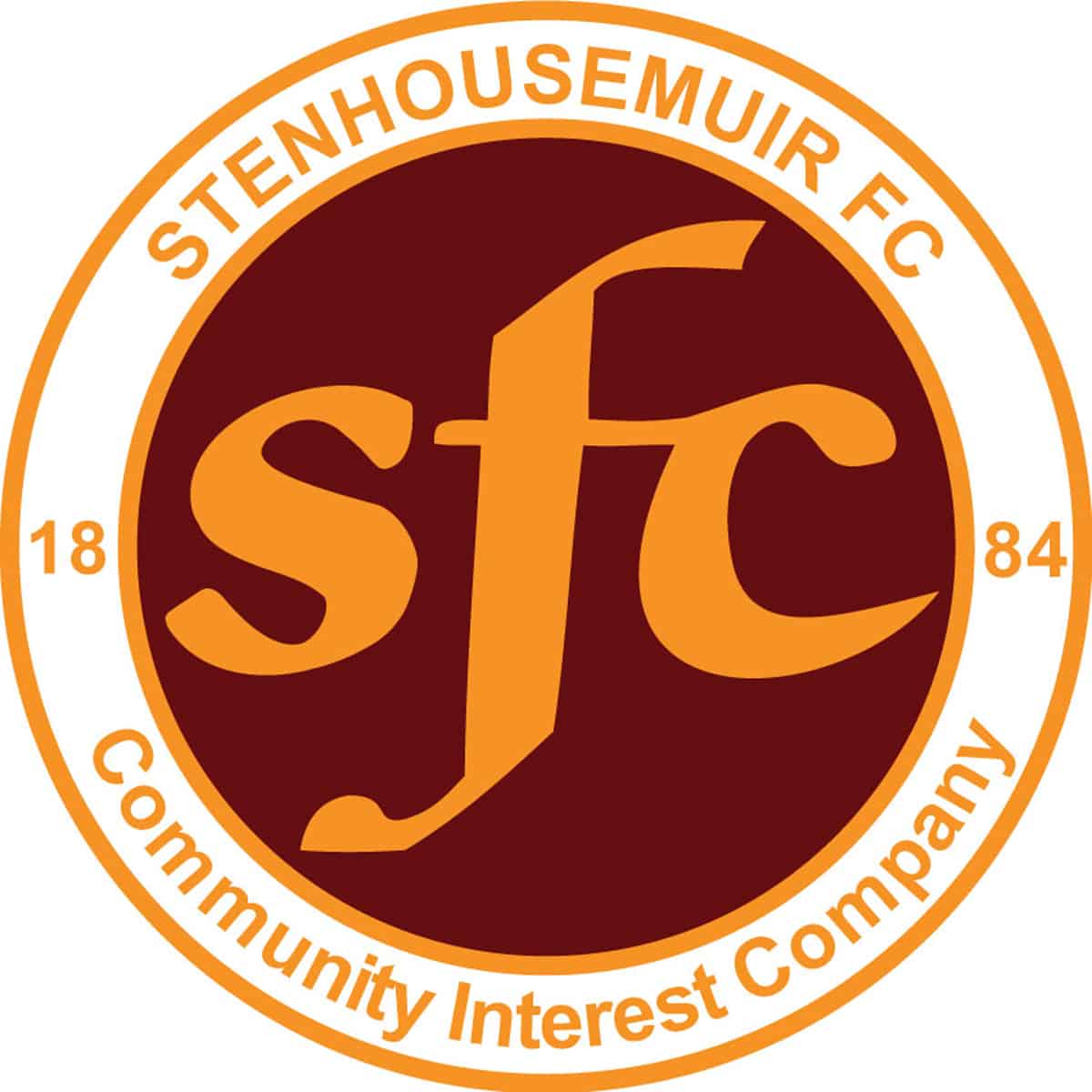 SPFL Ladbrokes League 1
Ochilview Park Stenhousemuir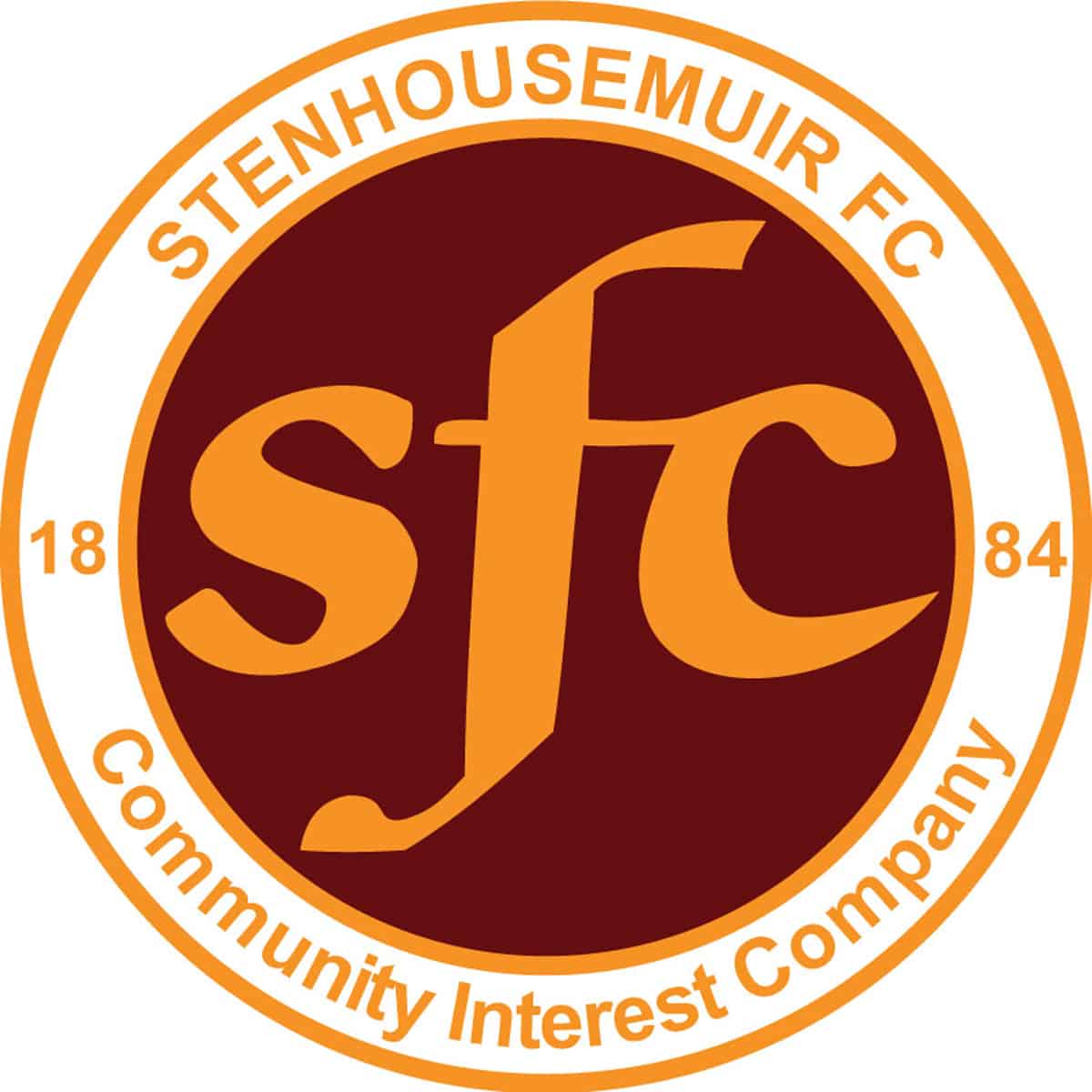 Betfred Cup
Ochilview Park Stenhousemuir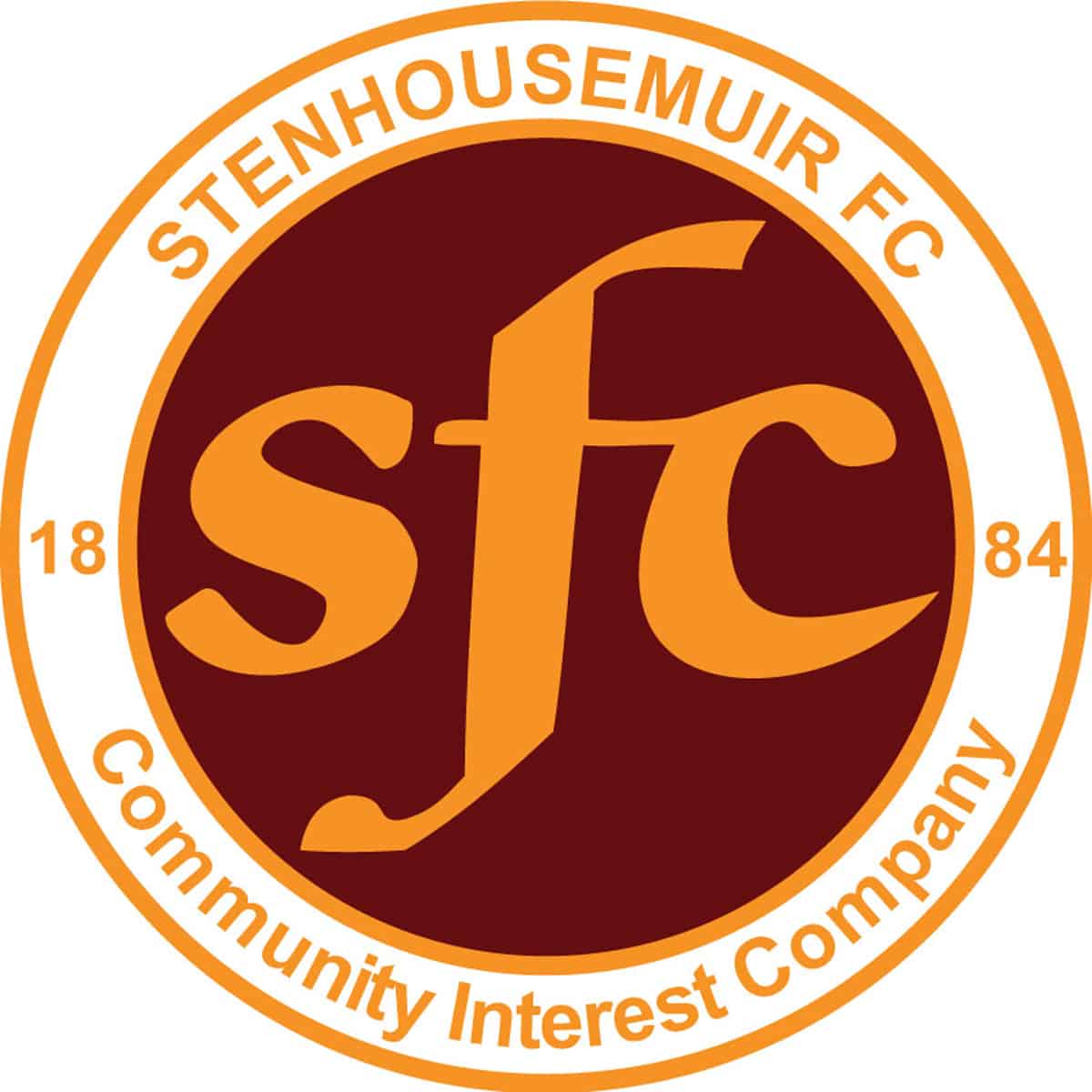 Petrofac Training Cup
Ochilview Park Stenhousemuir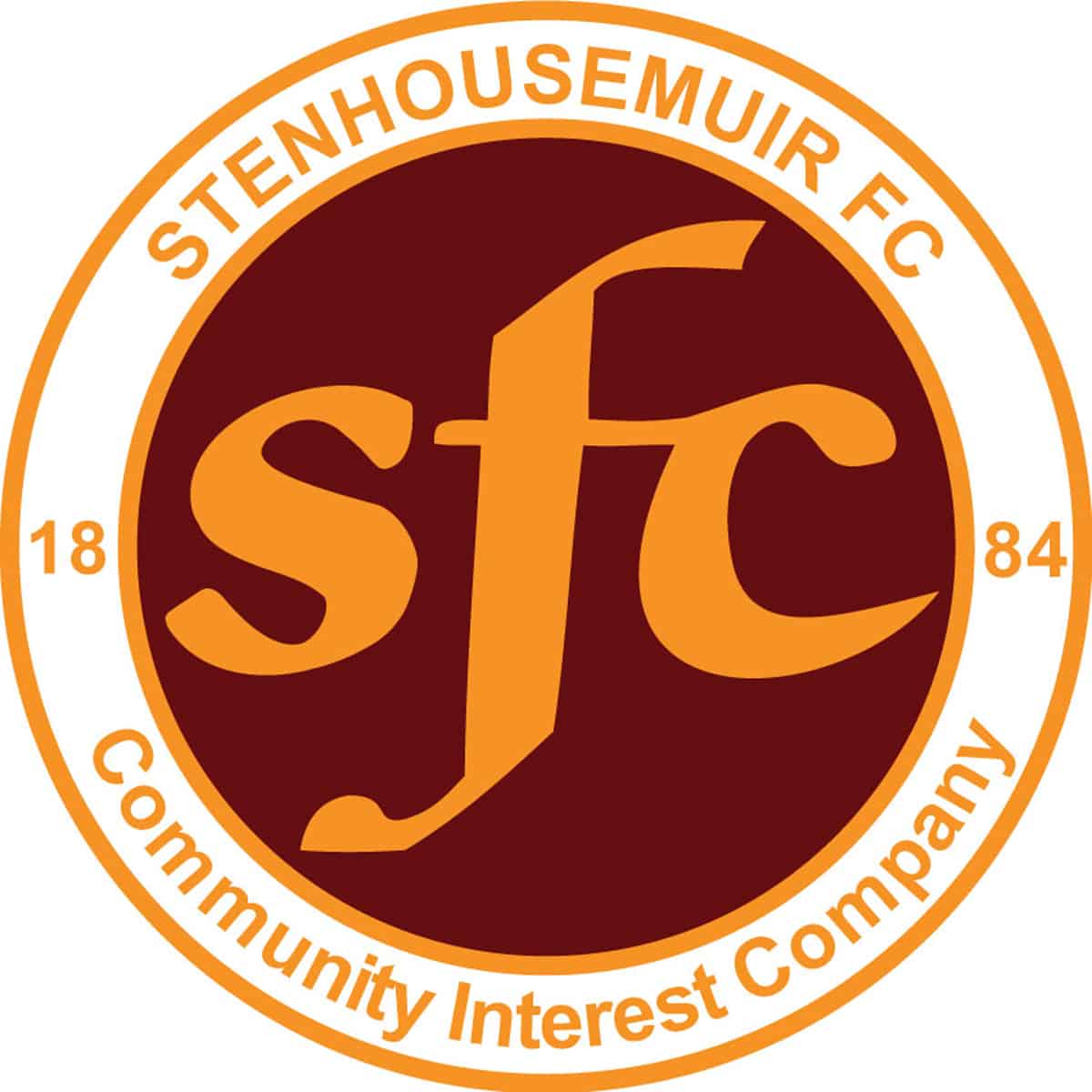 Friendly
Ochilview Park Stenhousemuir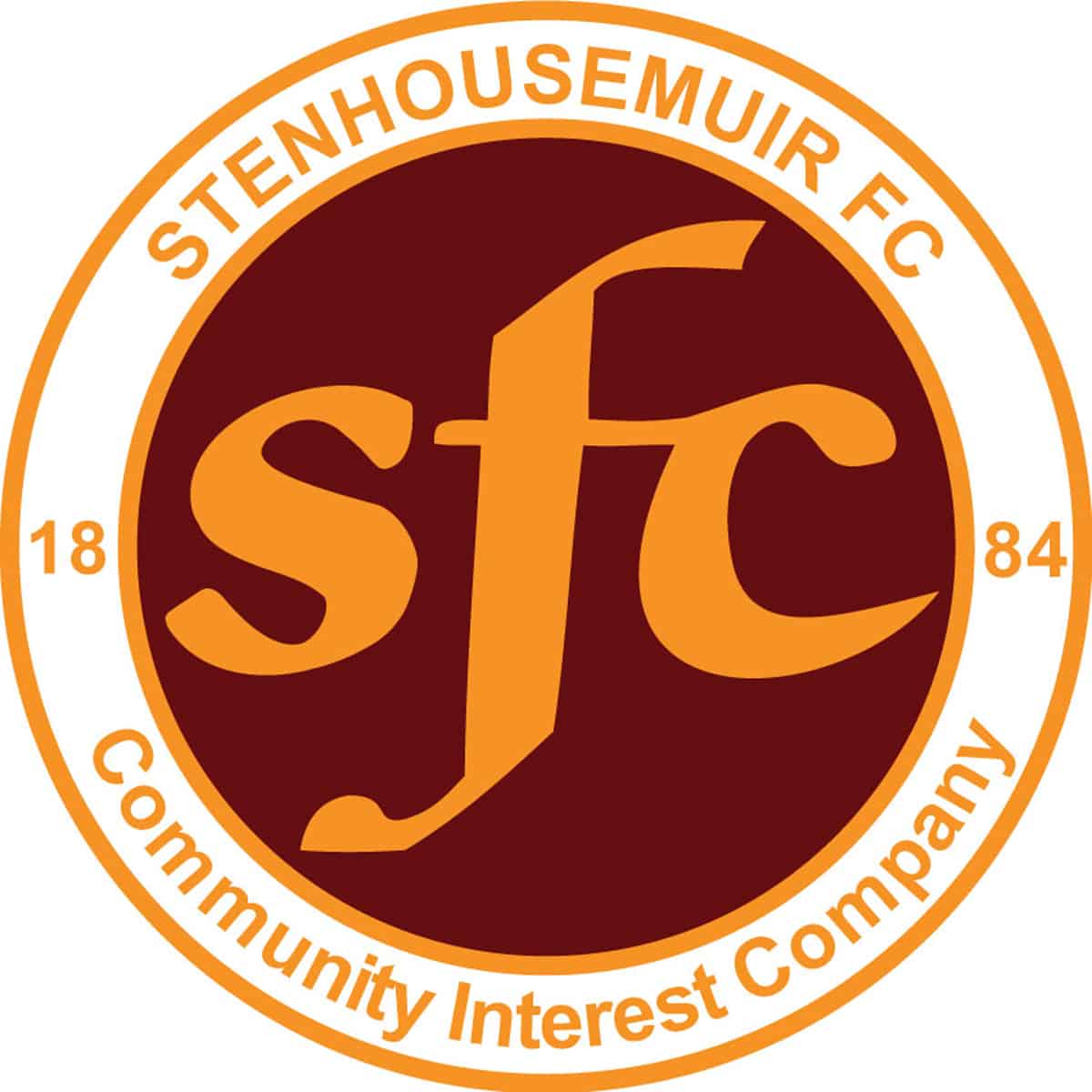 Friendly
Ochilview Park Stenhousemuir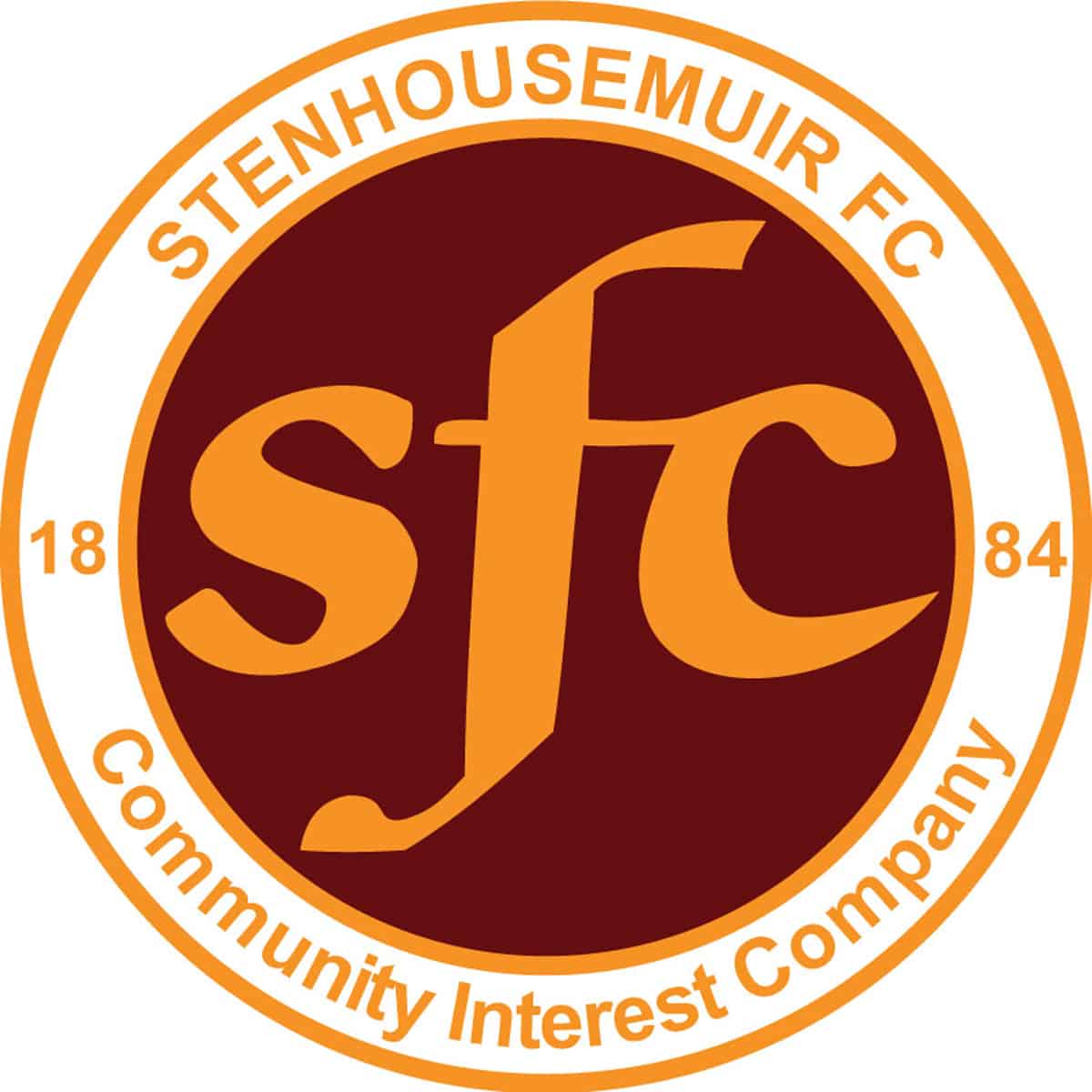 Friendly
Ochilview Park Stenhousemuir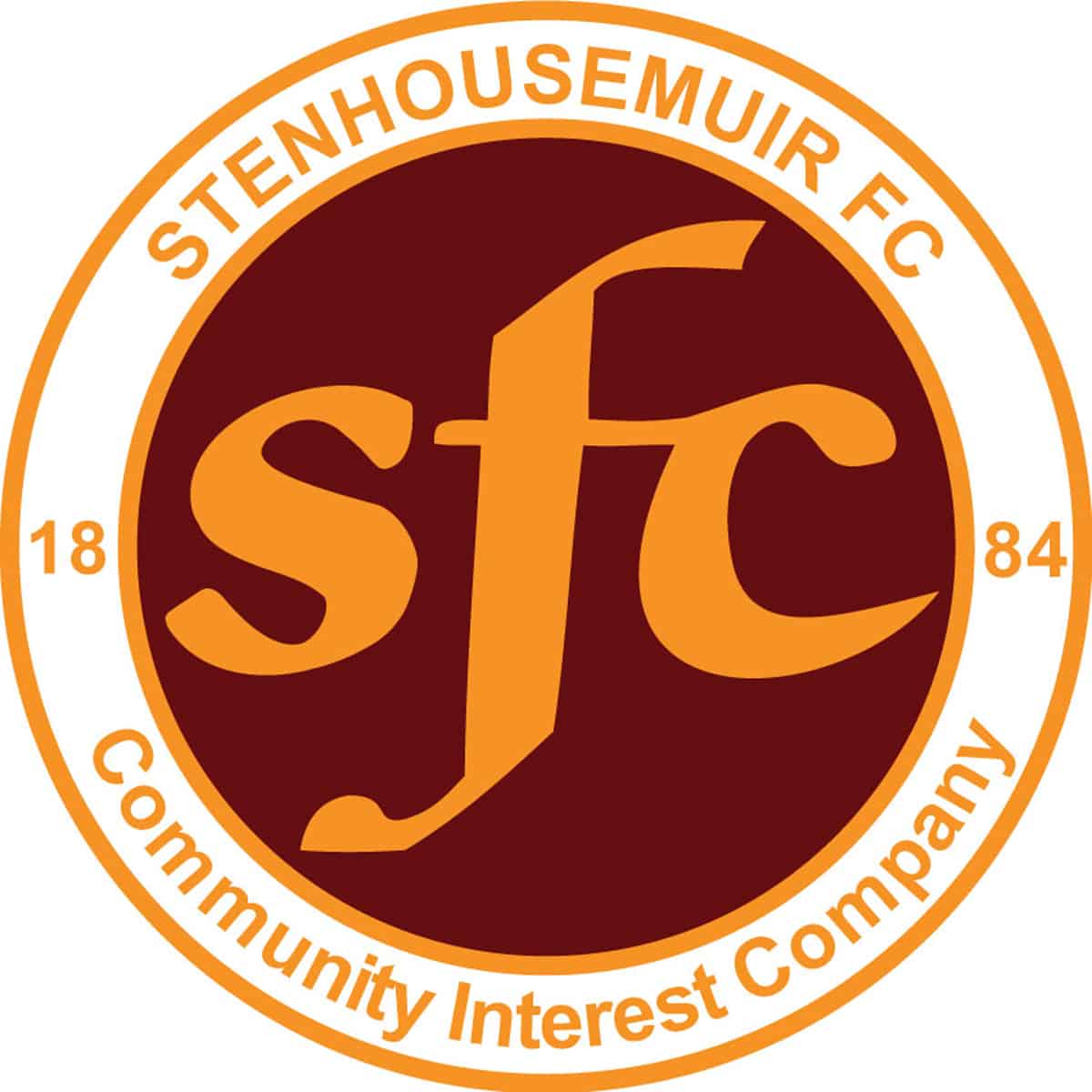 Friendly
Ochilview Park Stenhousemuir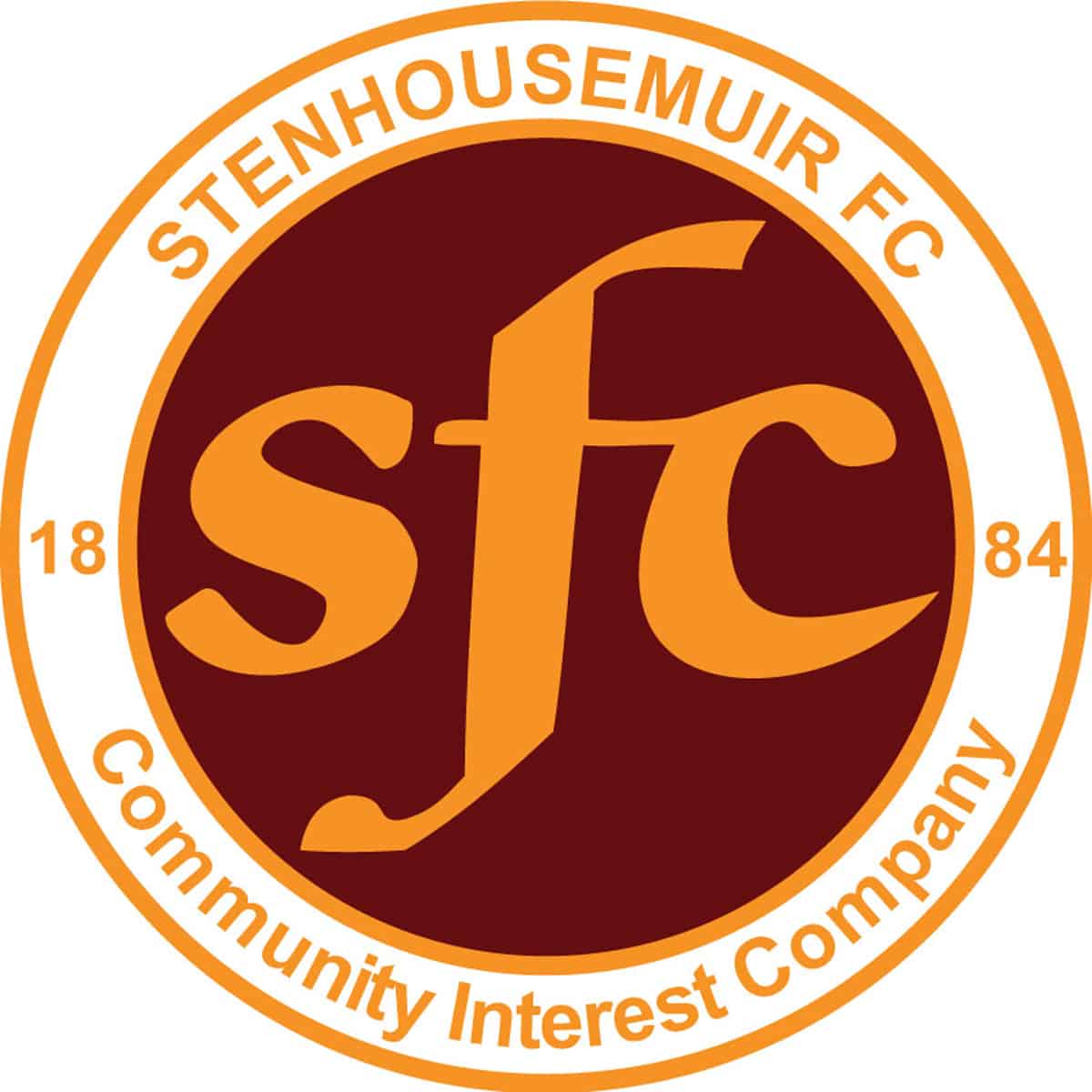 Friendly
Gayfield Park, Arbroath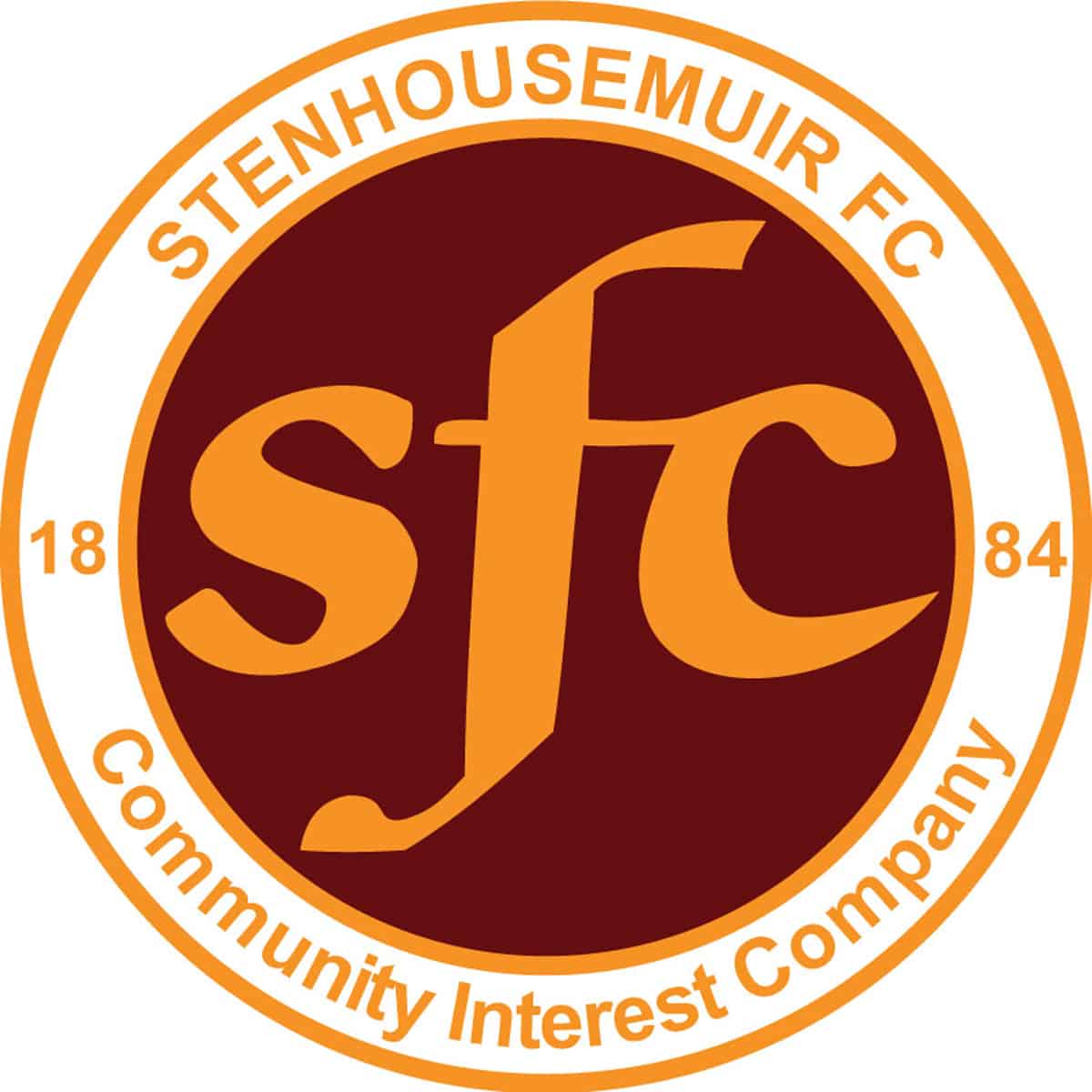 SPFL Ladbrokes League 1
Ochilview Park Stenhousemuir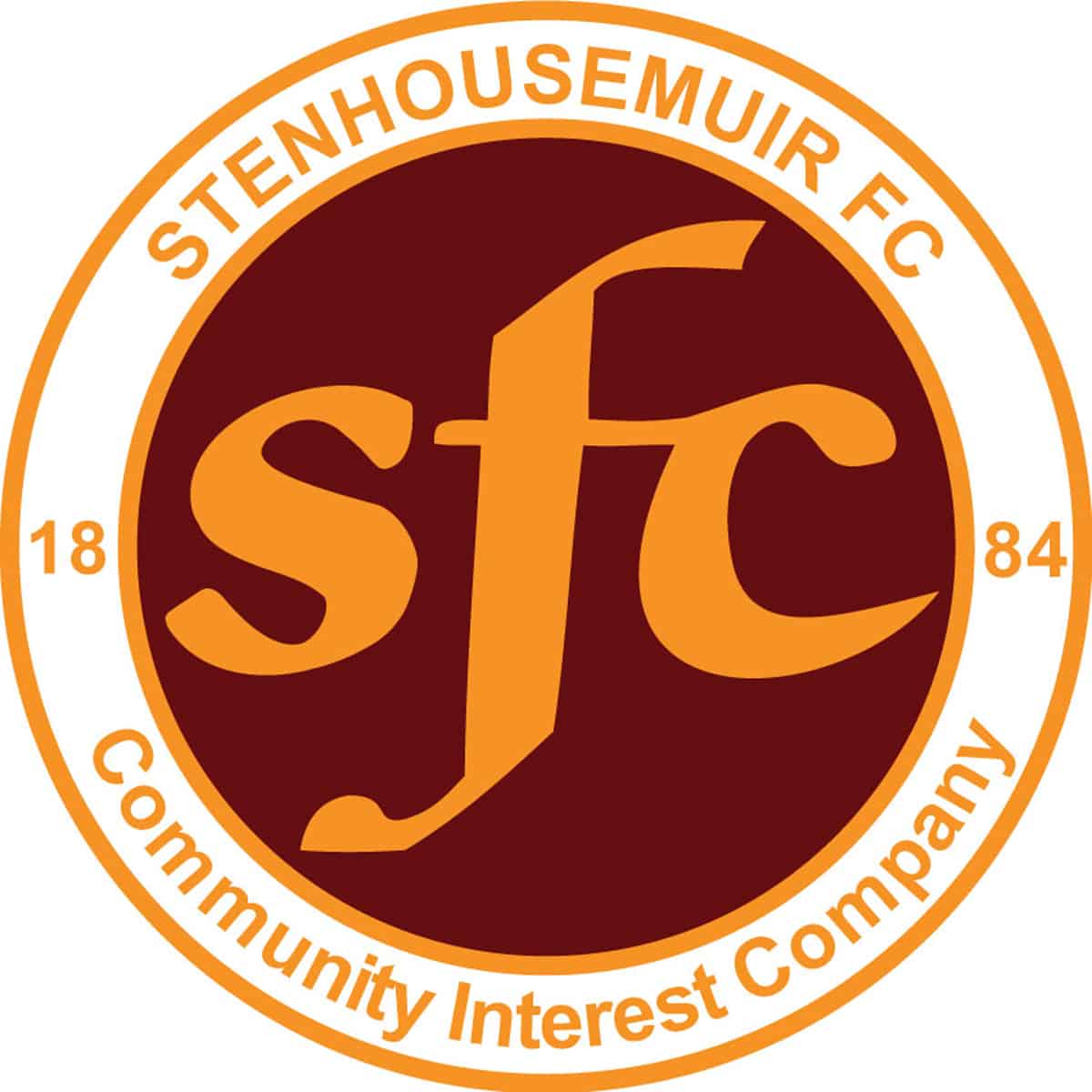 SPFL Ladbrokes League 1
Bayview Stadium, Methil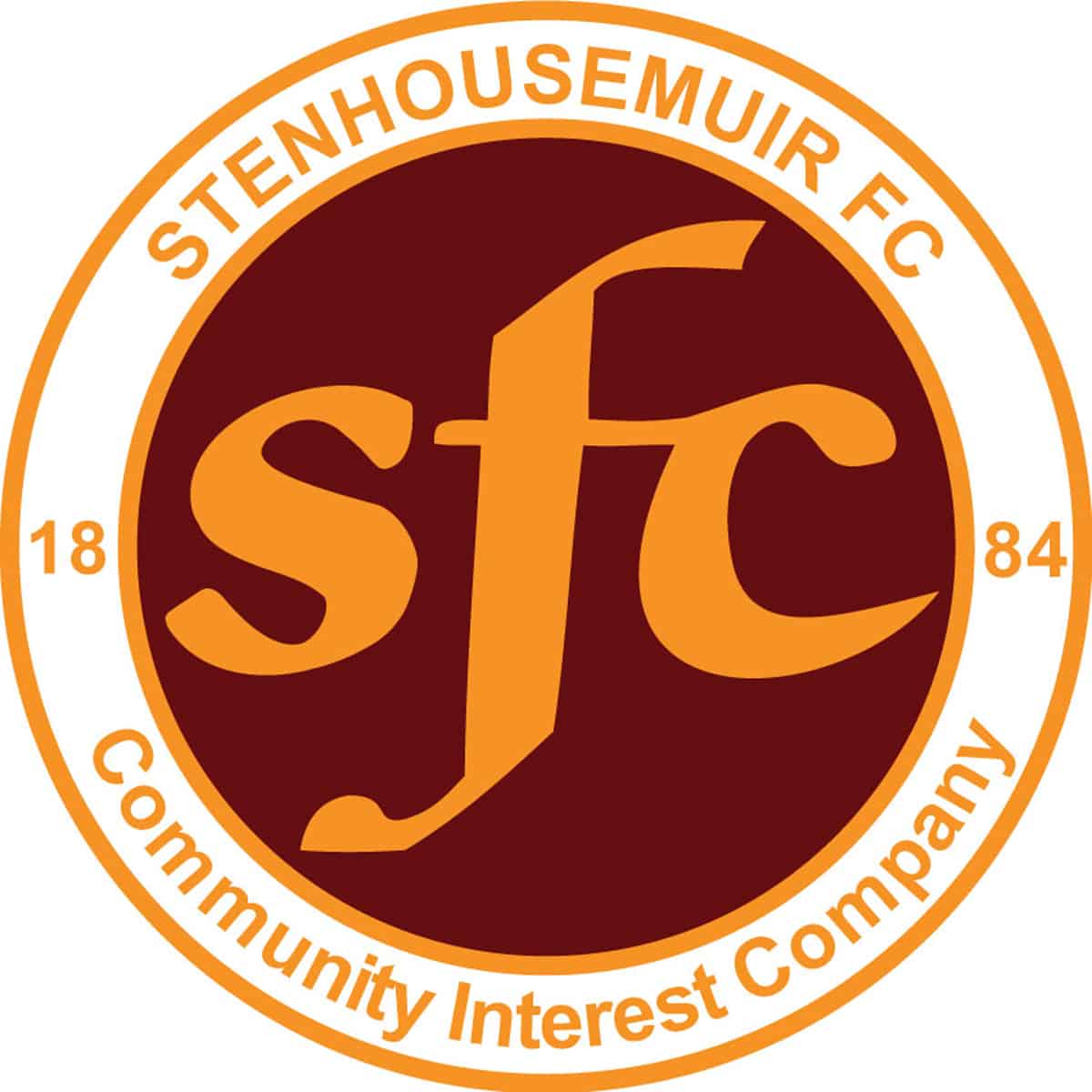 SPFL Ladbrokes League 1
Ochilview Park Stenhousemuir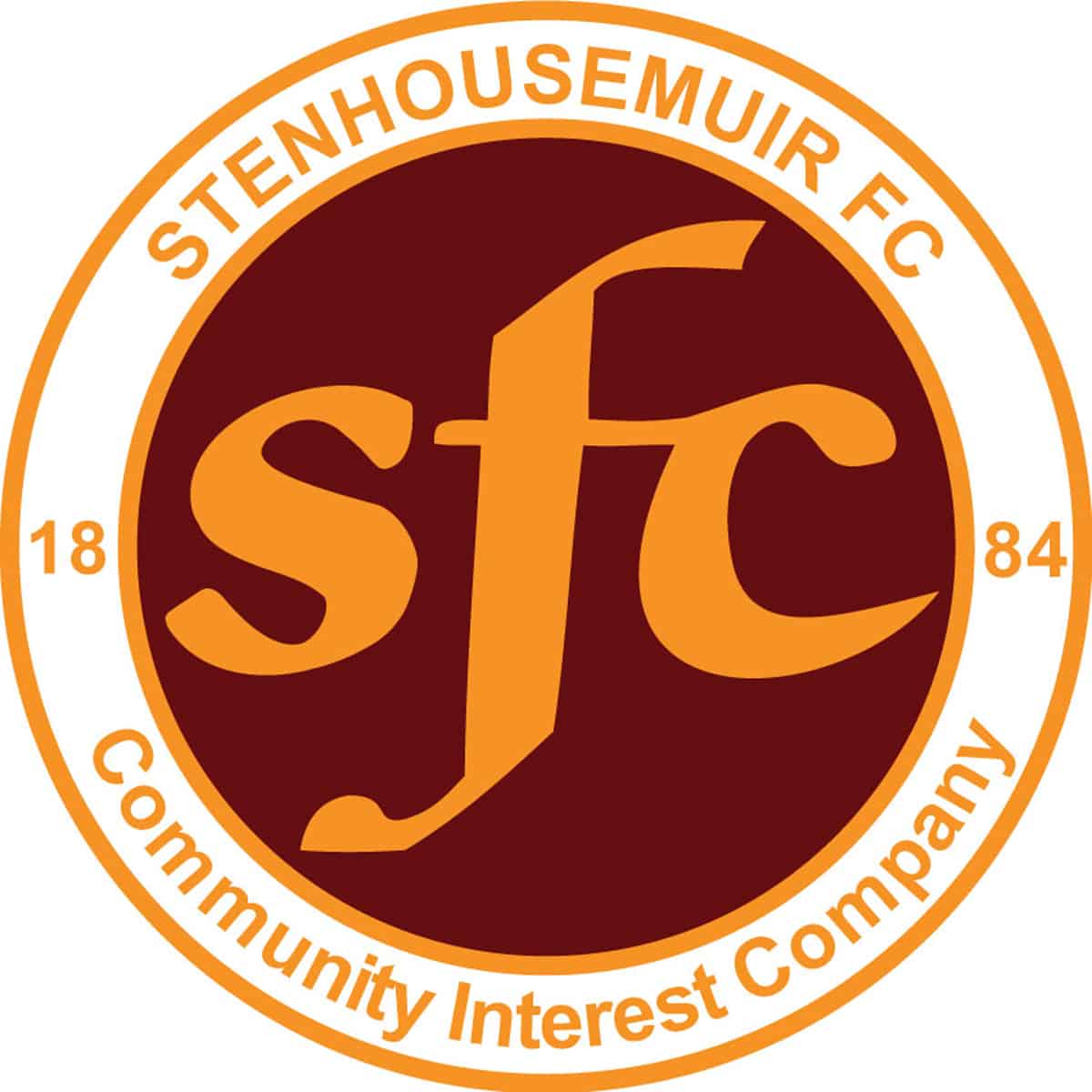 SPFL Ladbrokes League 1
Ochilview Park Stenhousemuir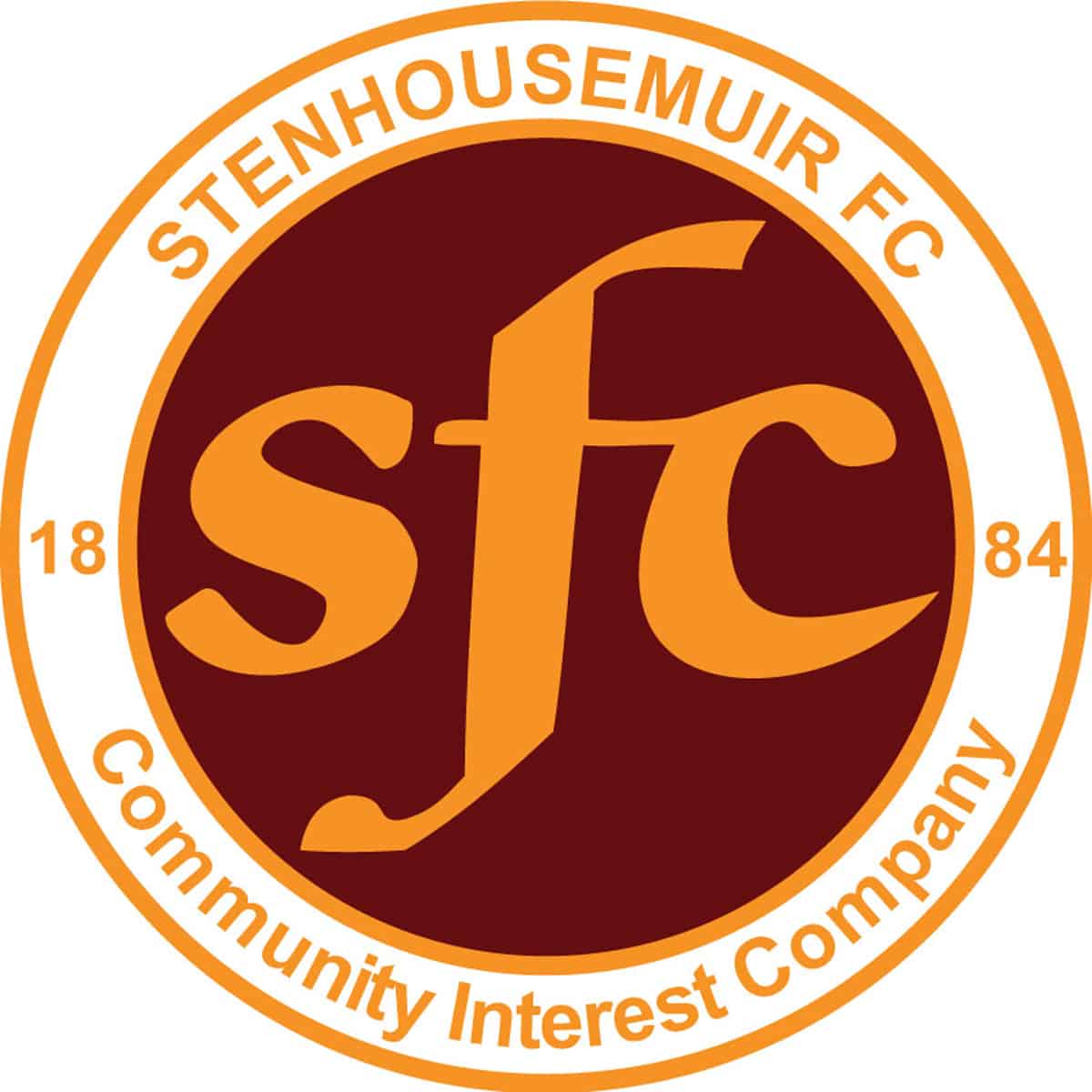 SPFL Ladbrokes League 1
Balmoor Stadium, Peterhead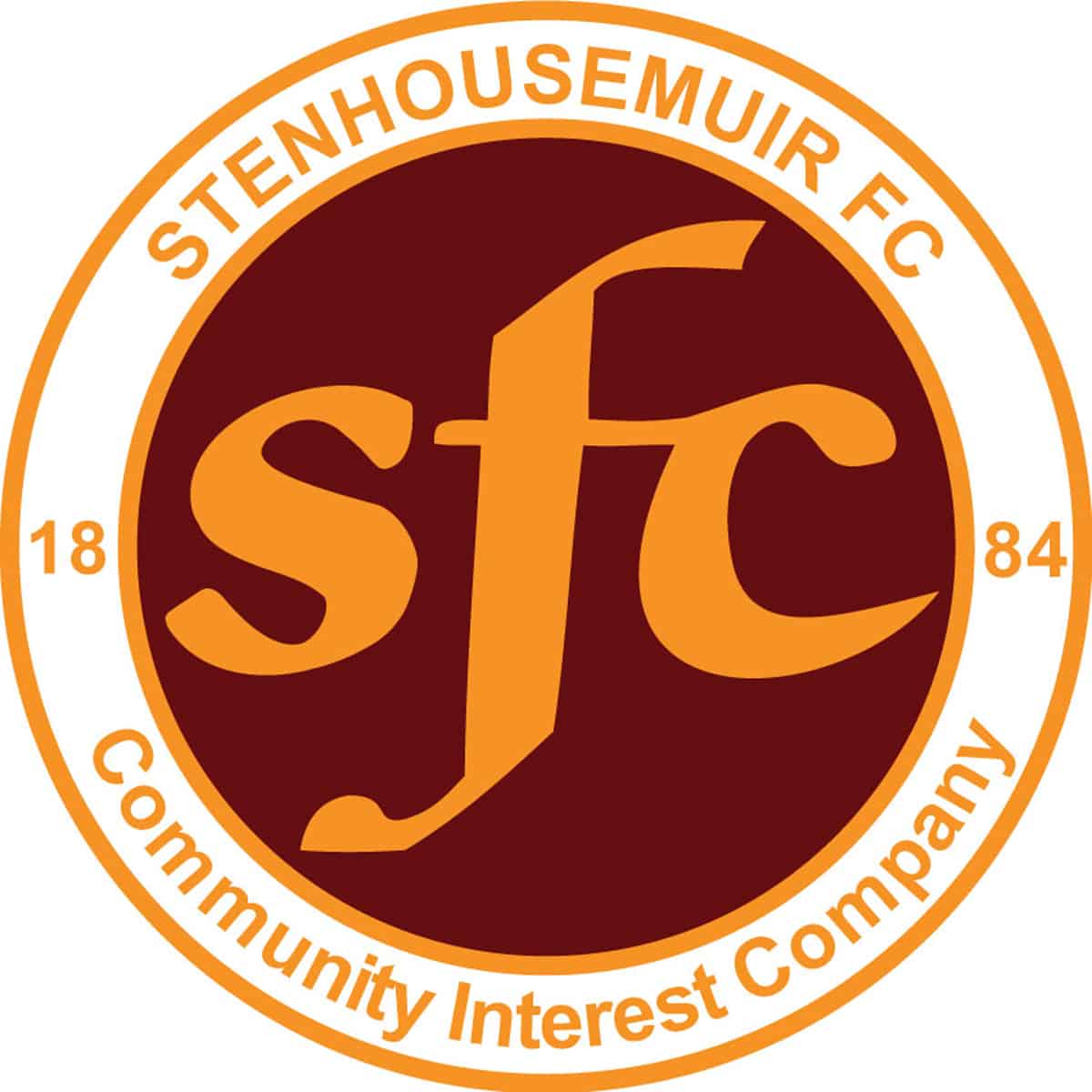 SPFL Ladbrokes League 1
Central Park Cowdenbeath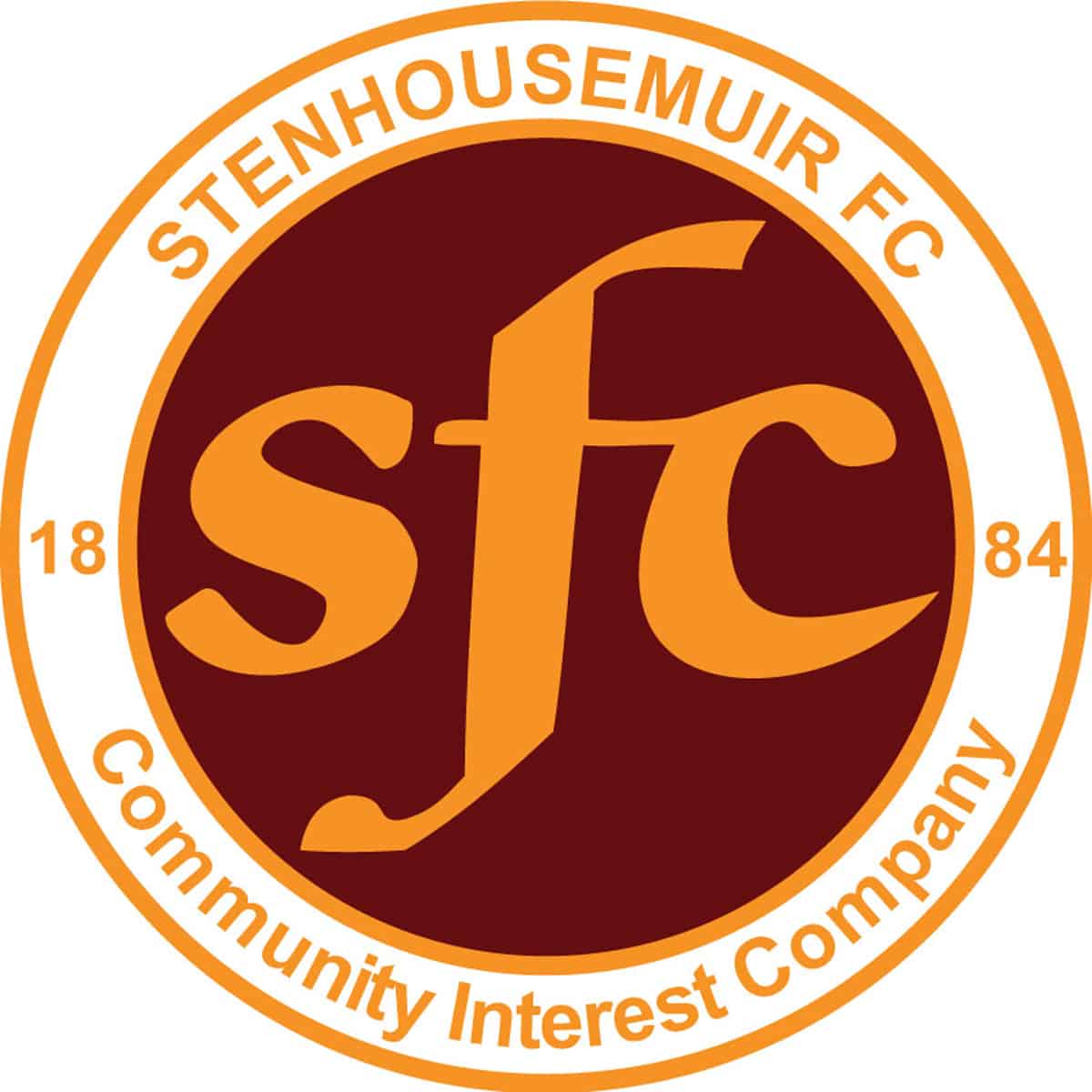 SPFL Ladbrokes League 1
Ochilview Park Stenhousemuir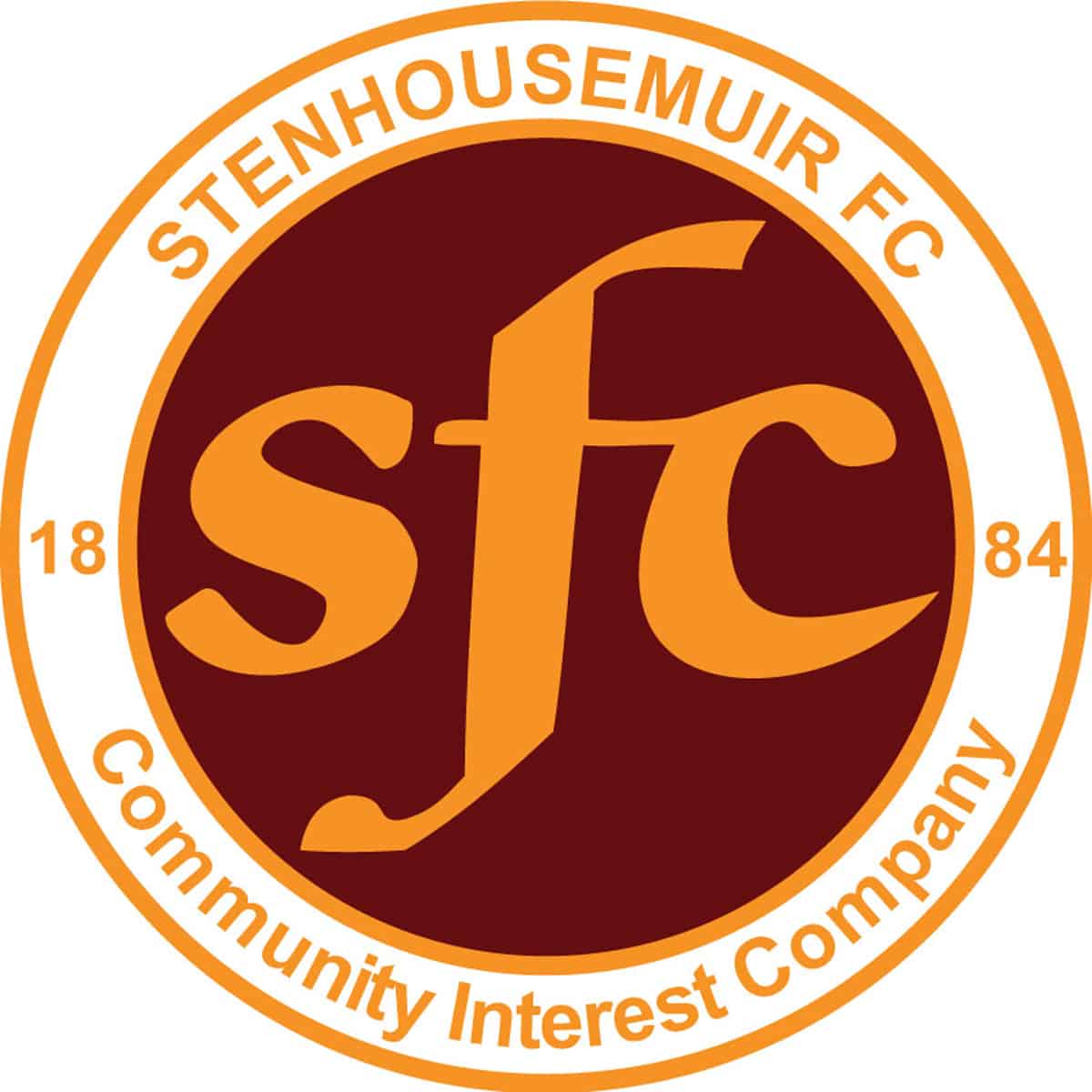 SPFL Ladbrokes League 1
Strathclyde Homes Stadium, Dum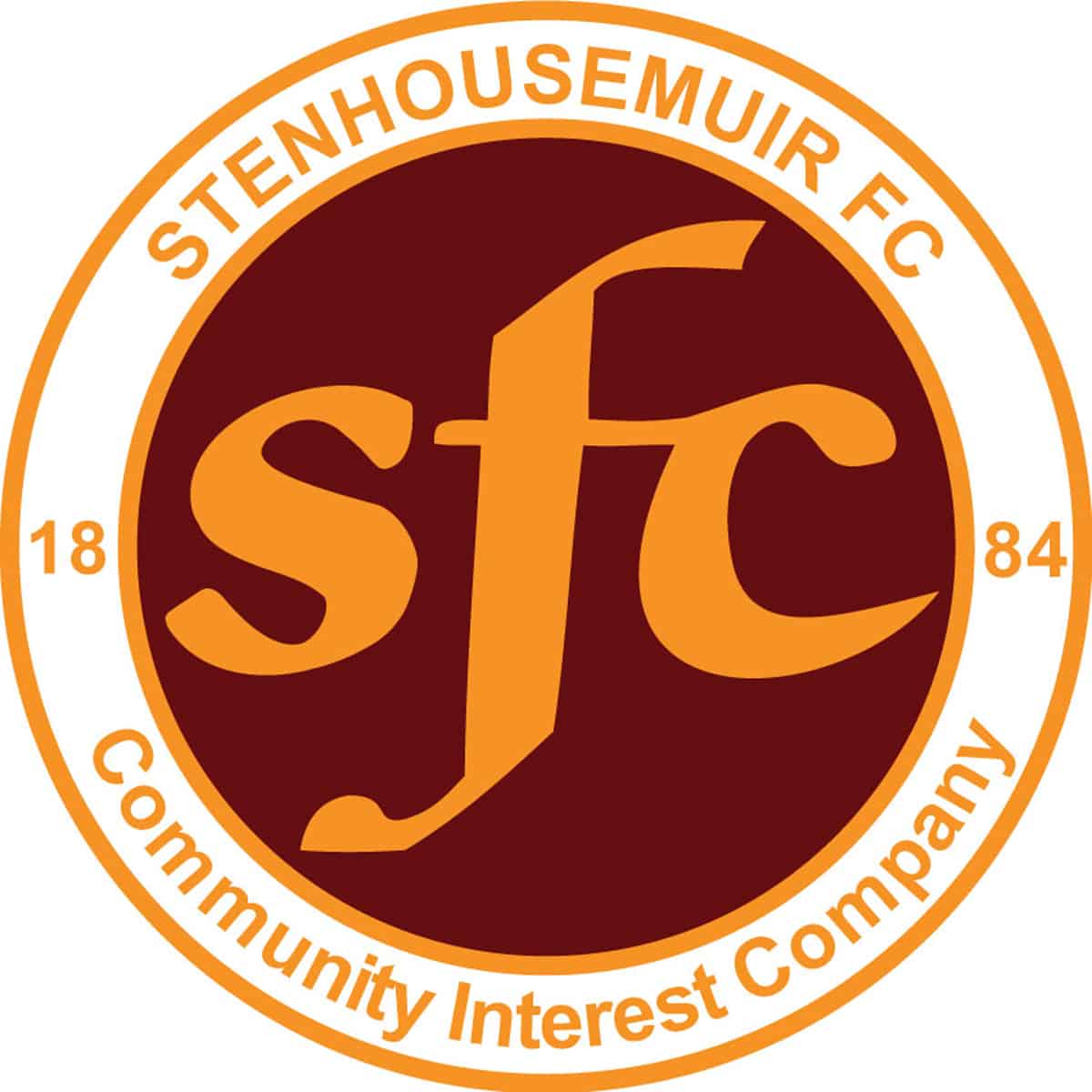 SPFL Ladbrokes League 1
Recreation Park, Stenhousemuir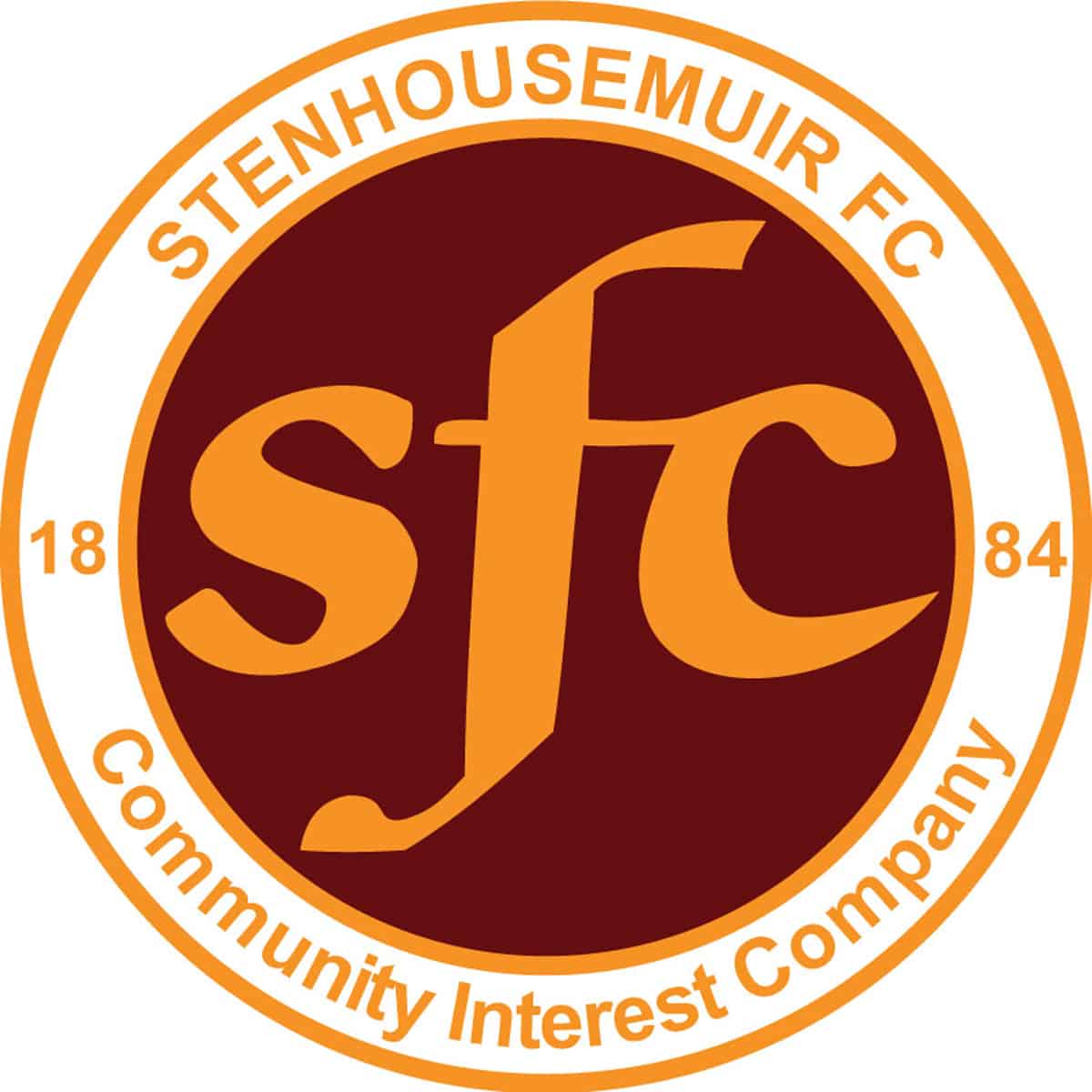 SPFL Ladbrokes League 1
Ochilview Park Stenhousemuir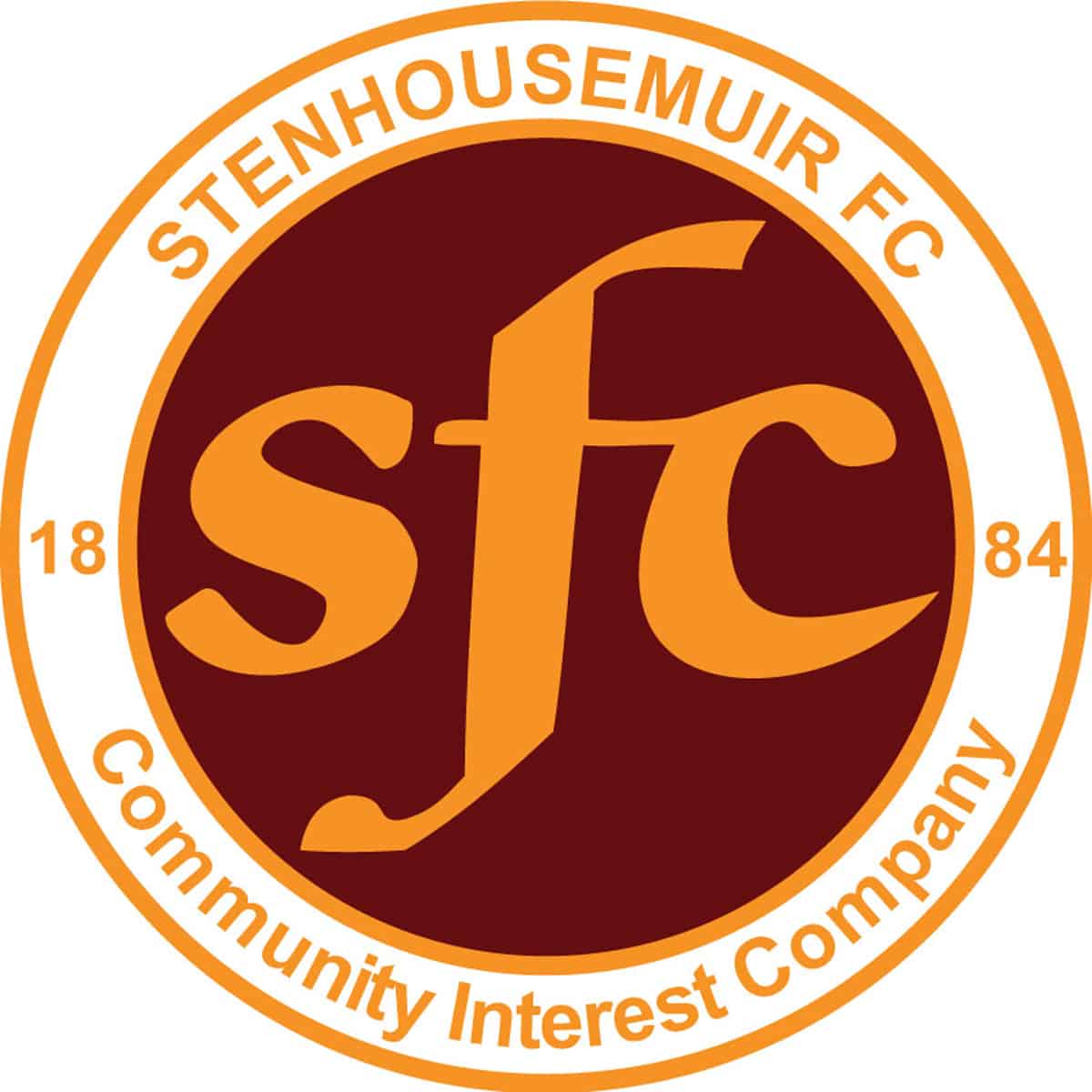 SPFL Ladbrokes League 1
Ochilview Park Stenhousemuir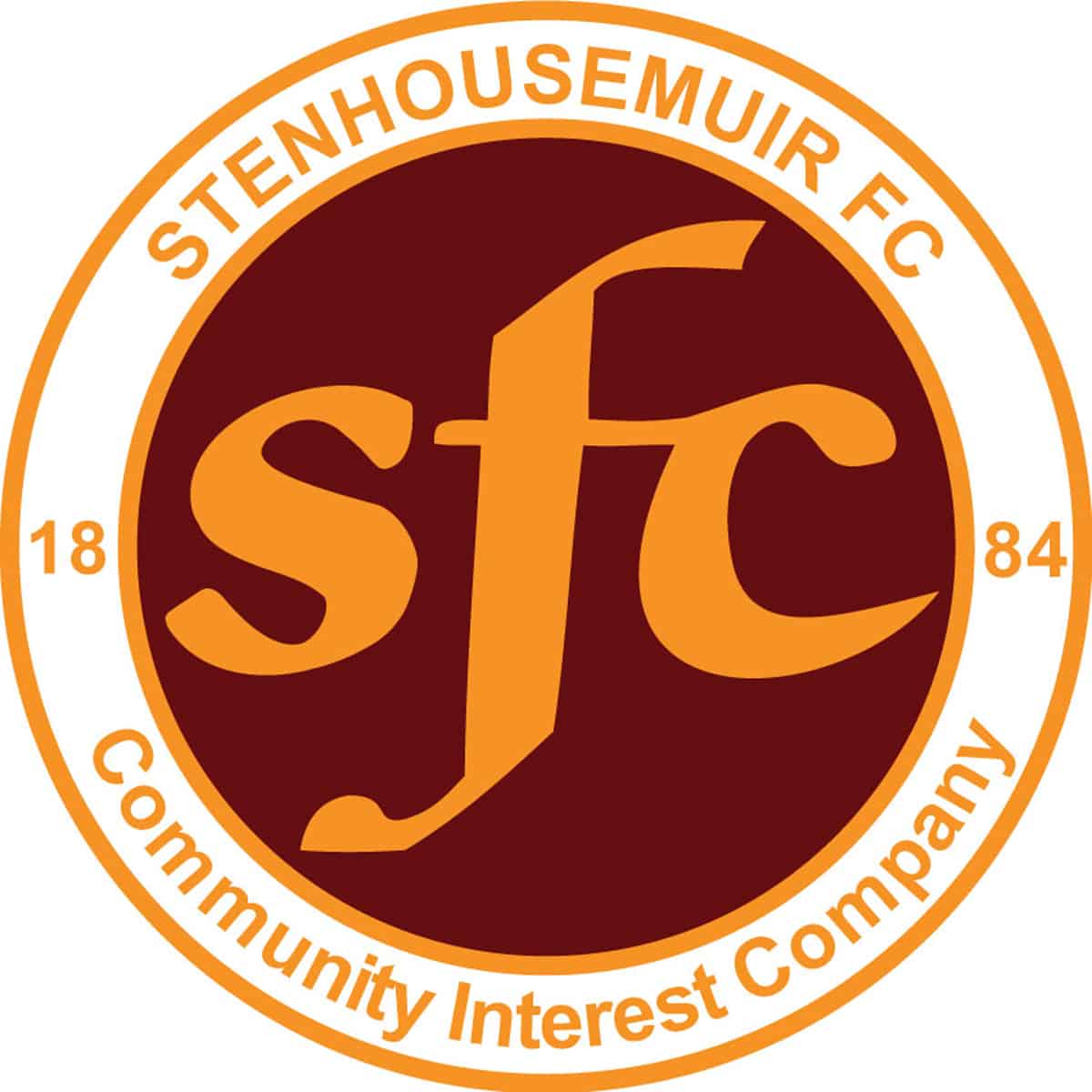 SPFL Ladbrokes League 1
Gayfield Park, Arbroath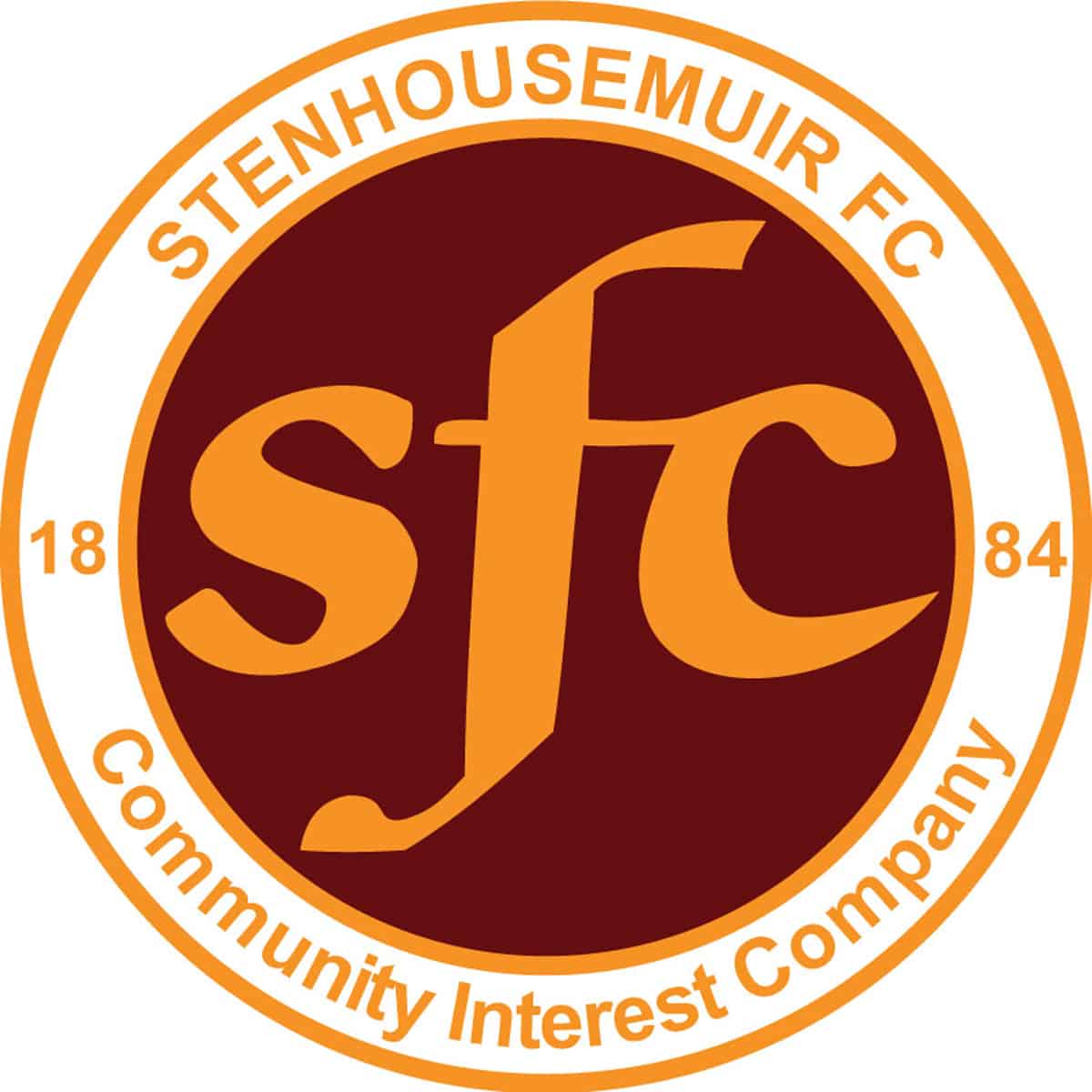 SPFL Ladbrokes League 1
Forthbank Stadium, Stirling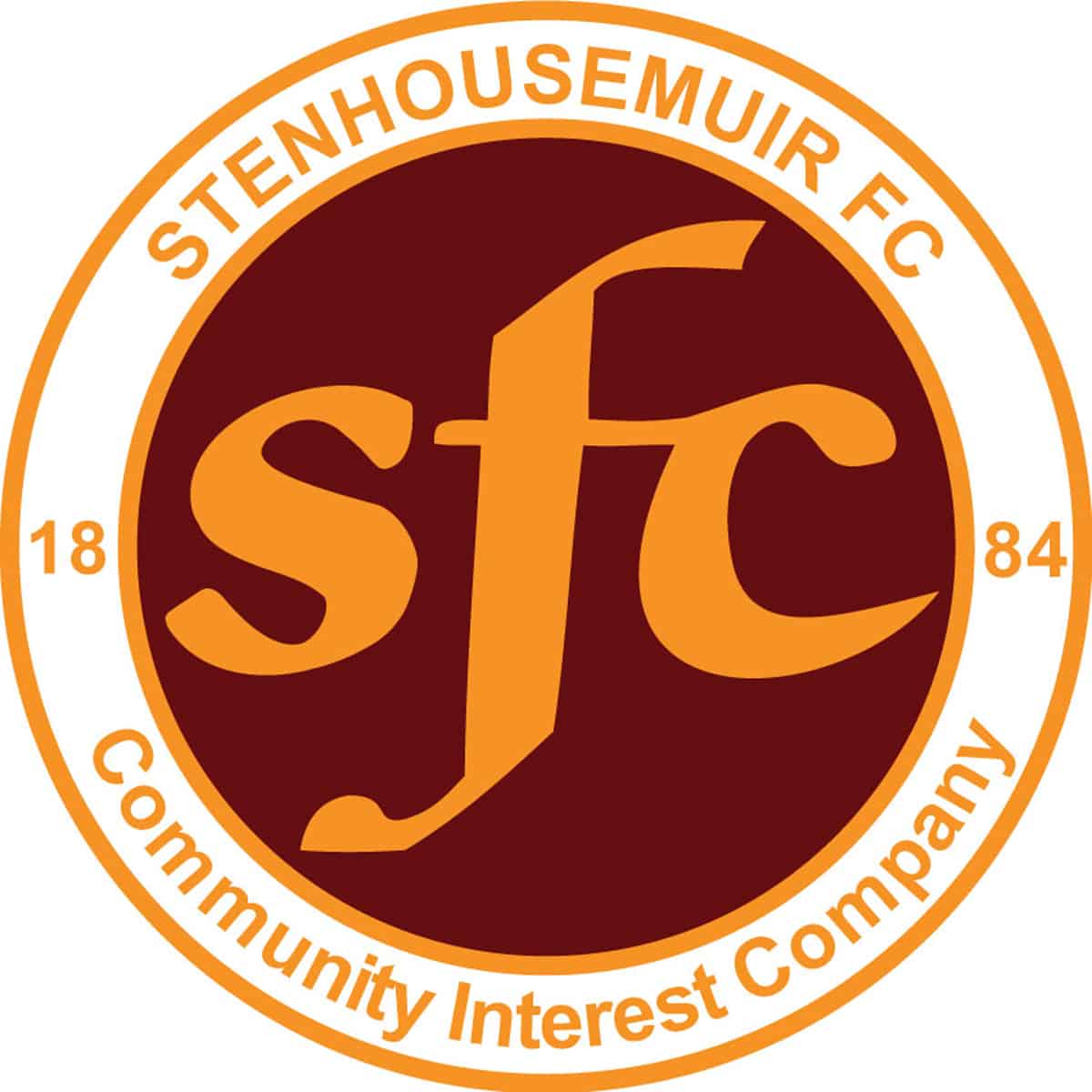 SPFL Ladbrokes League 1
Ochilview Park Stenhousemuir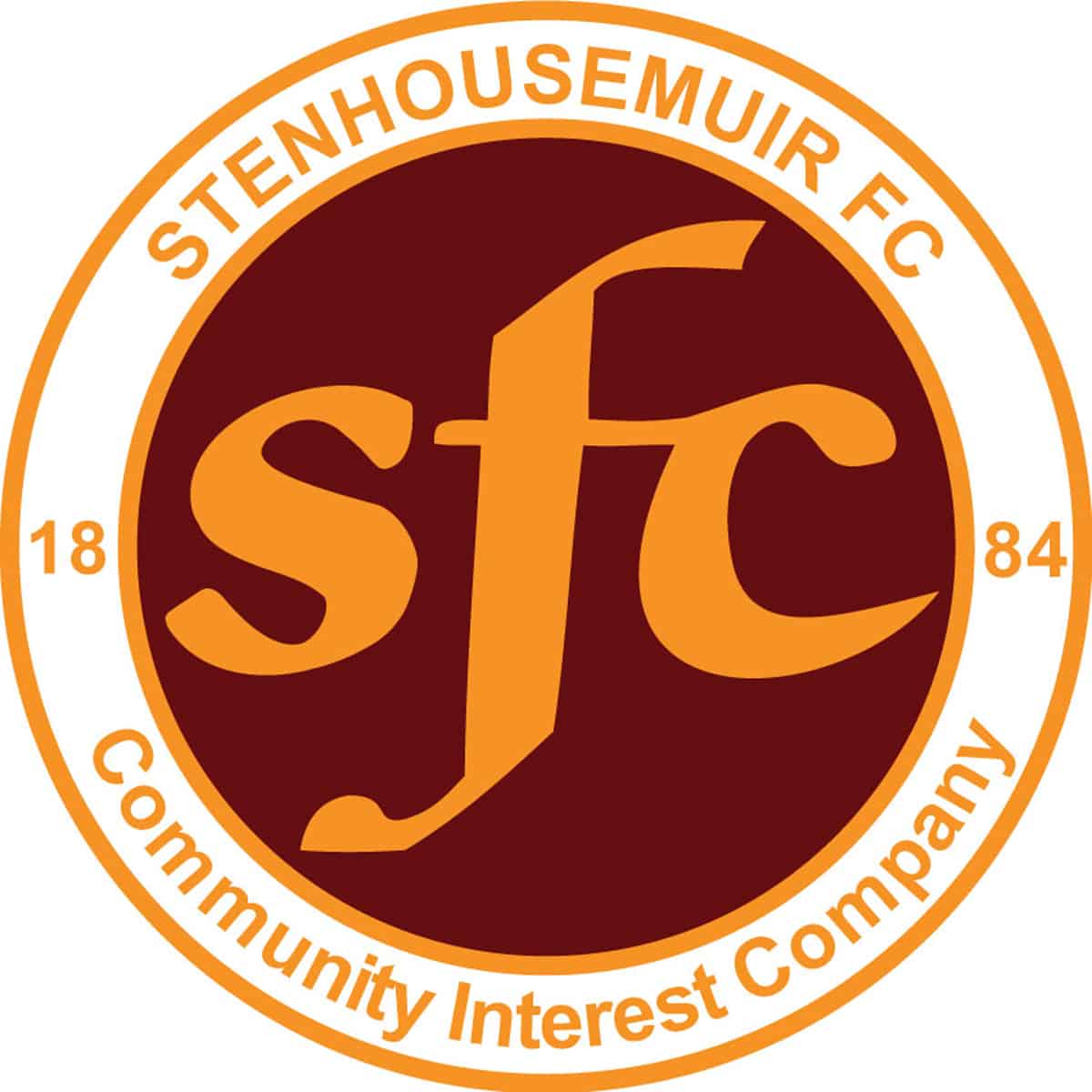 SPFL Ladbrokes League 1
Ochilview Park Stenhousemuir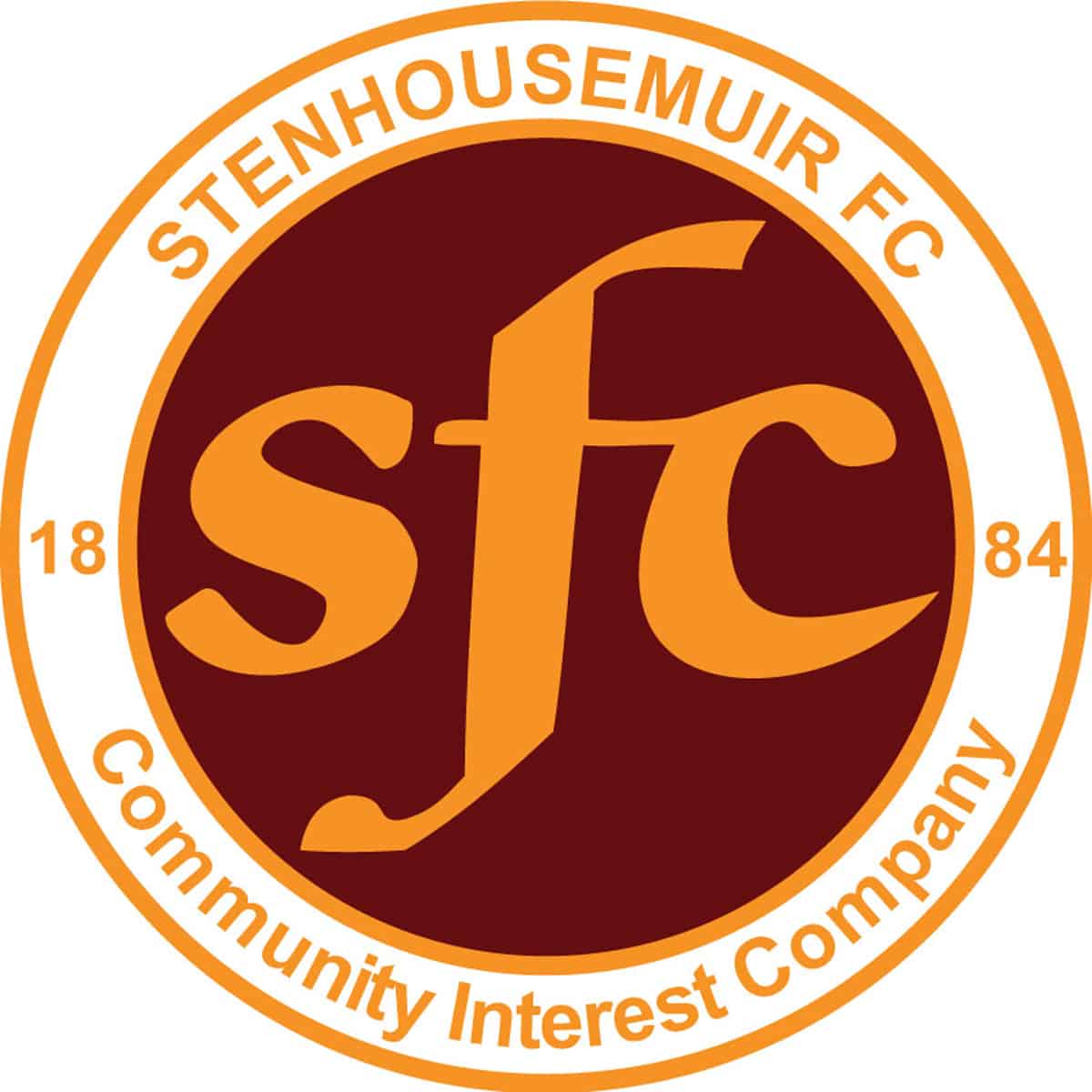 SPFL Ladbrokes League 1
Broadwood Stadium, Cumbernauld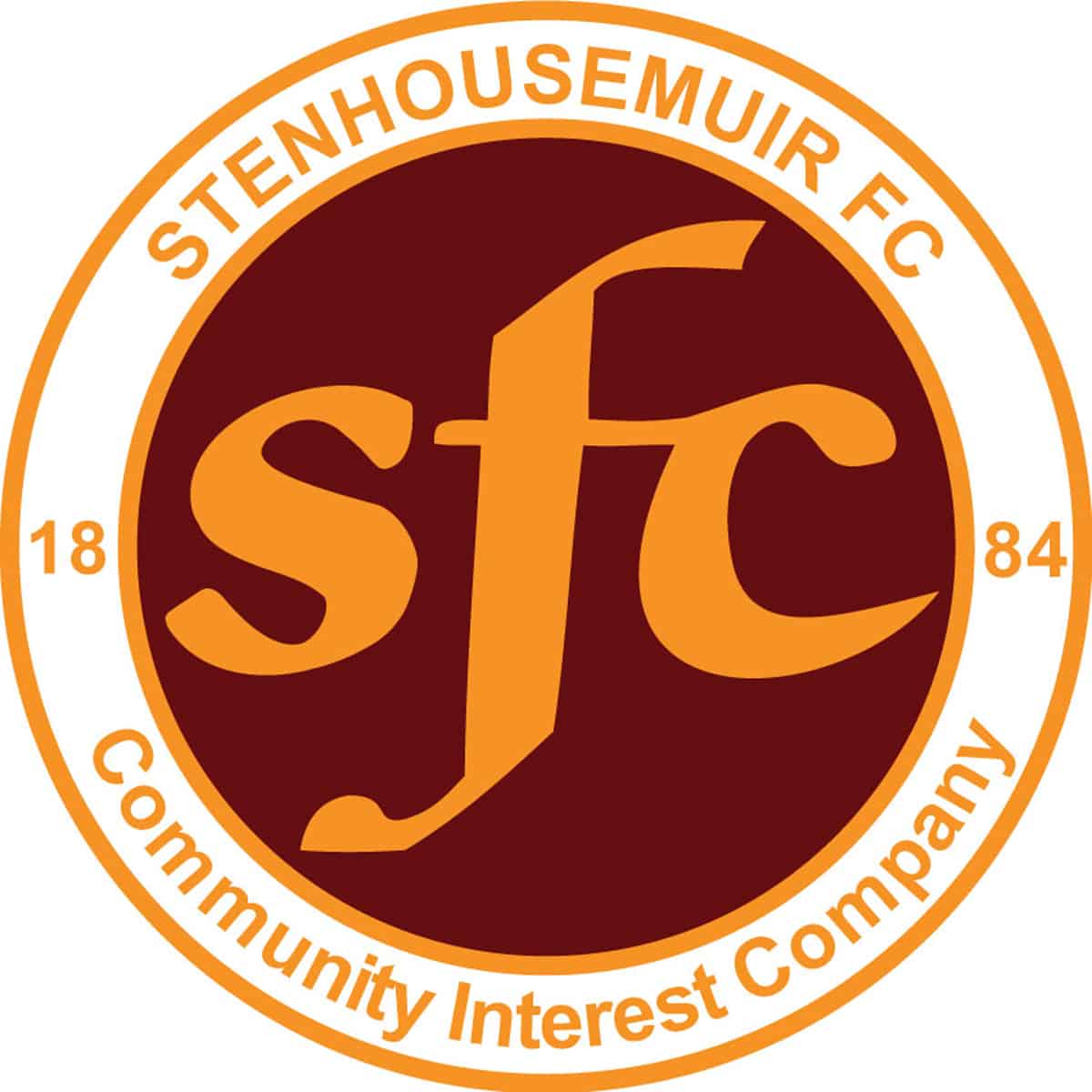 SPFL Ladbrokes League 1
Glebe Park, Brechin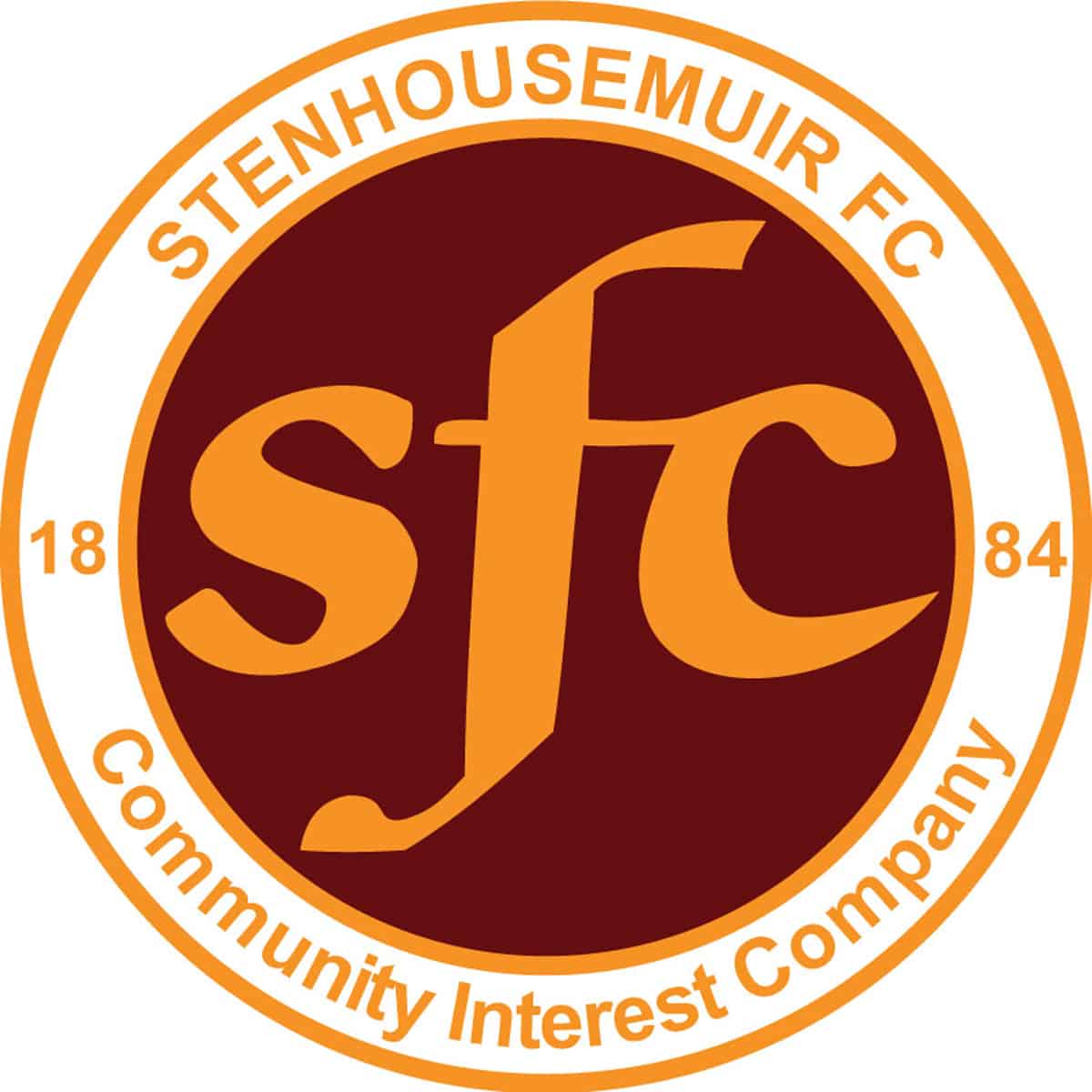 William Hill Scottish Cup
Ochilview Park Stenhousemuir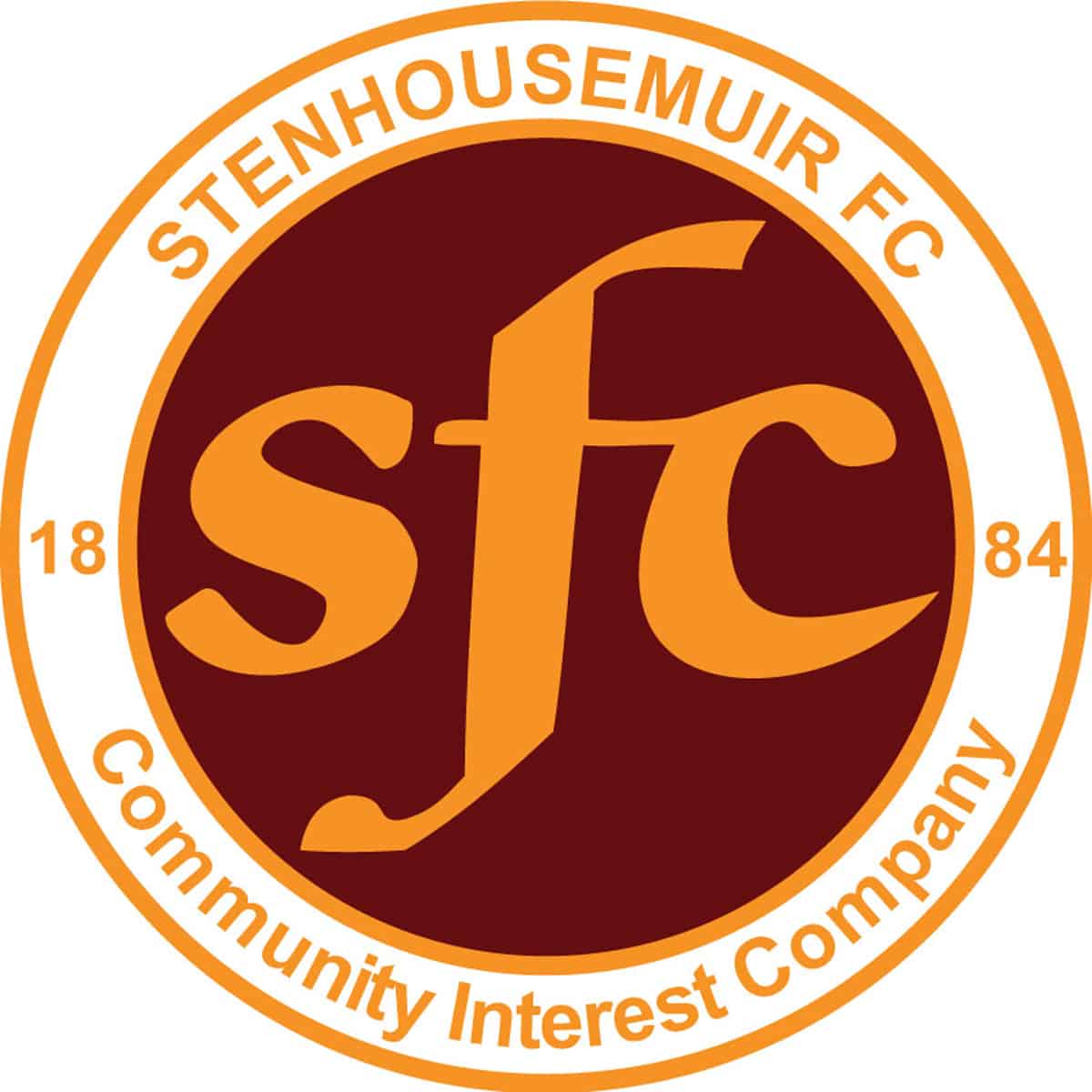 SPFL Ladbrokes League 1
Ochilview Park Stenhousemuir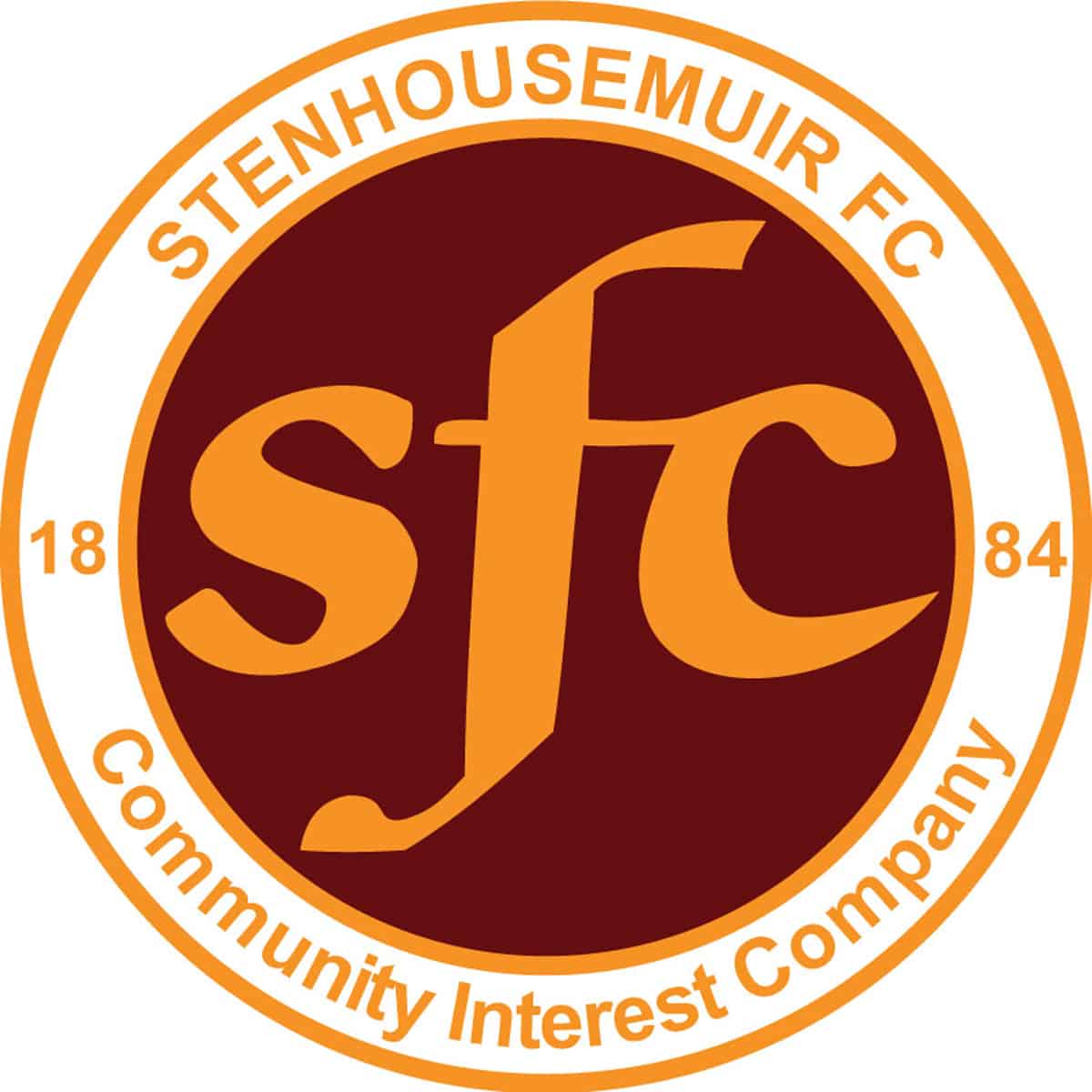 SPFL Ladbrokes League 1
Ochilview Park Stenhousemuir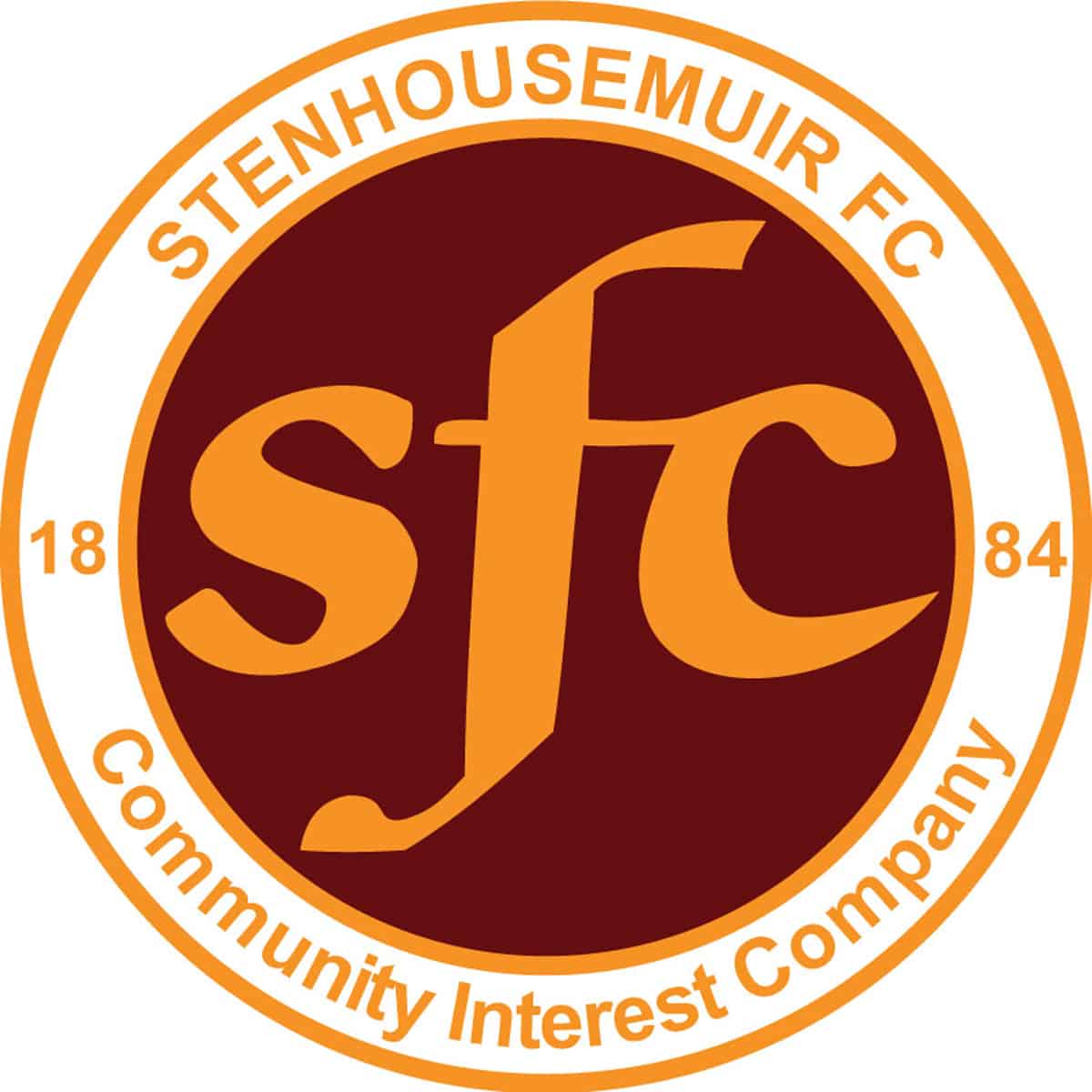 William Hill Scottish Cup
East End Park, Dunfermline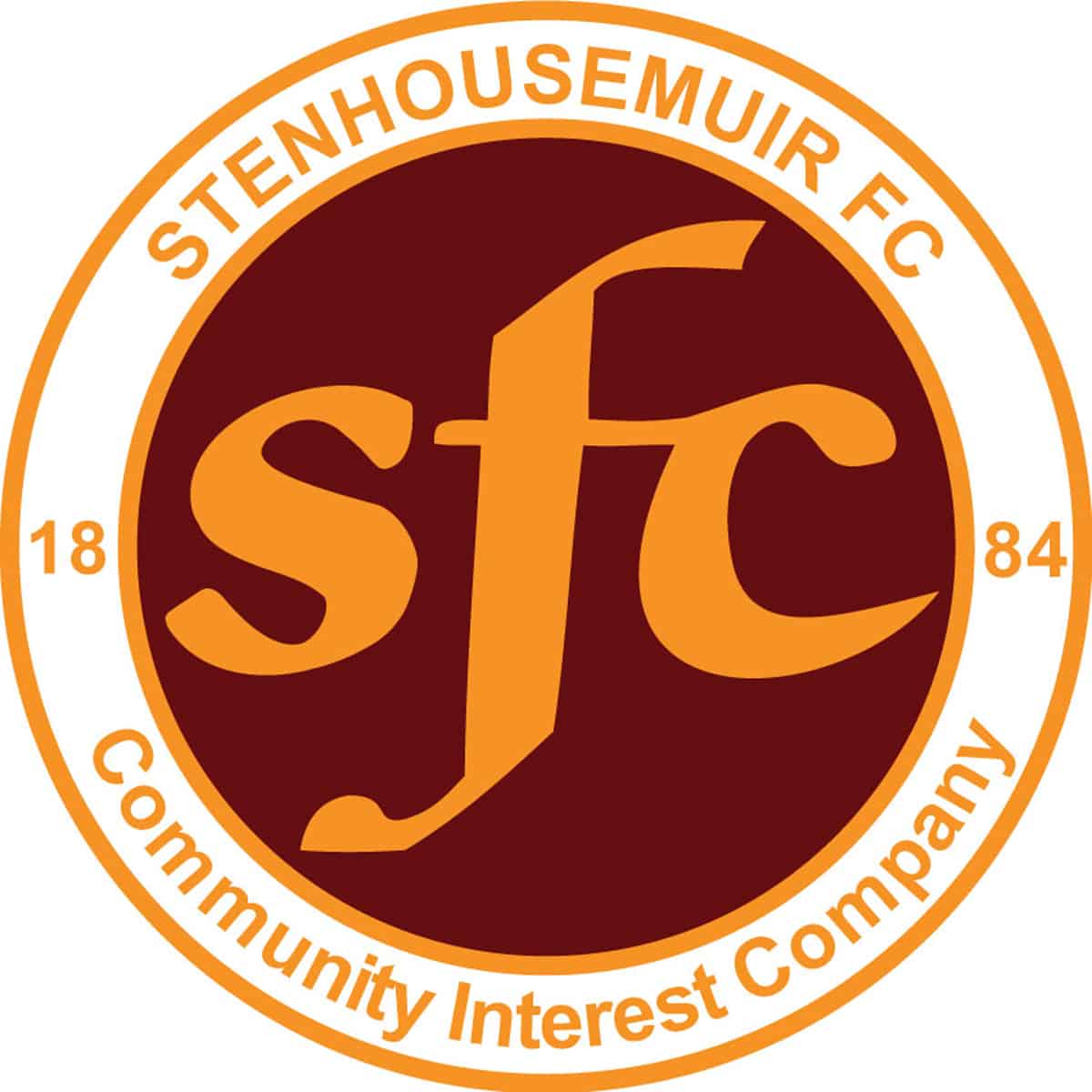 SPFL Ladbrokes League 1
Central Park Cowdenbeath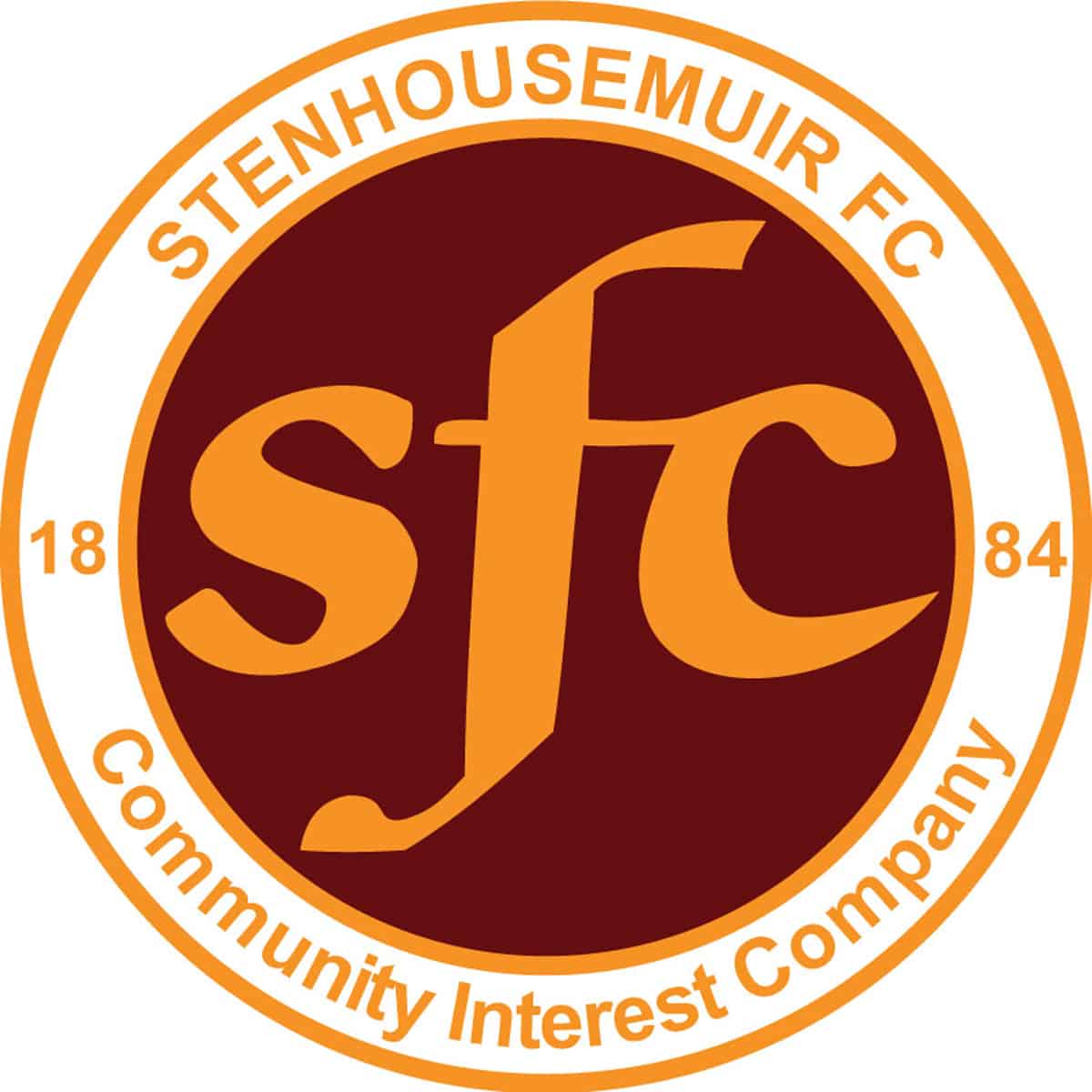 SPFL Ladbrokes League 1
Ochilview Park Stenhousemuir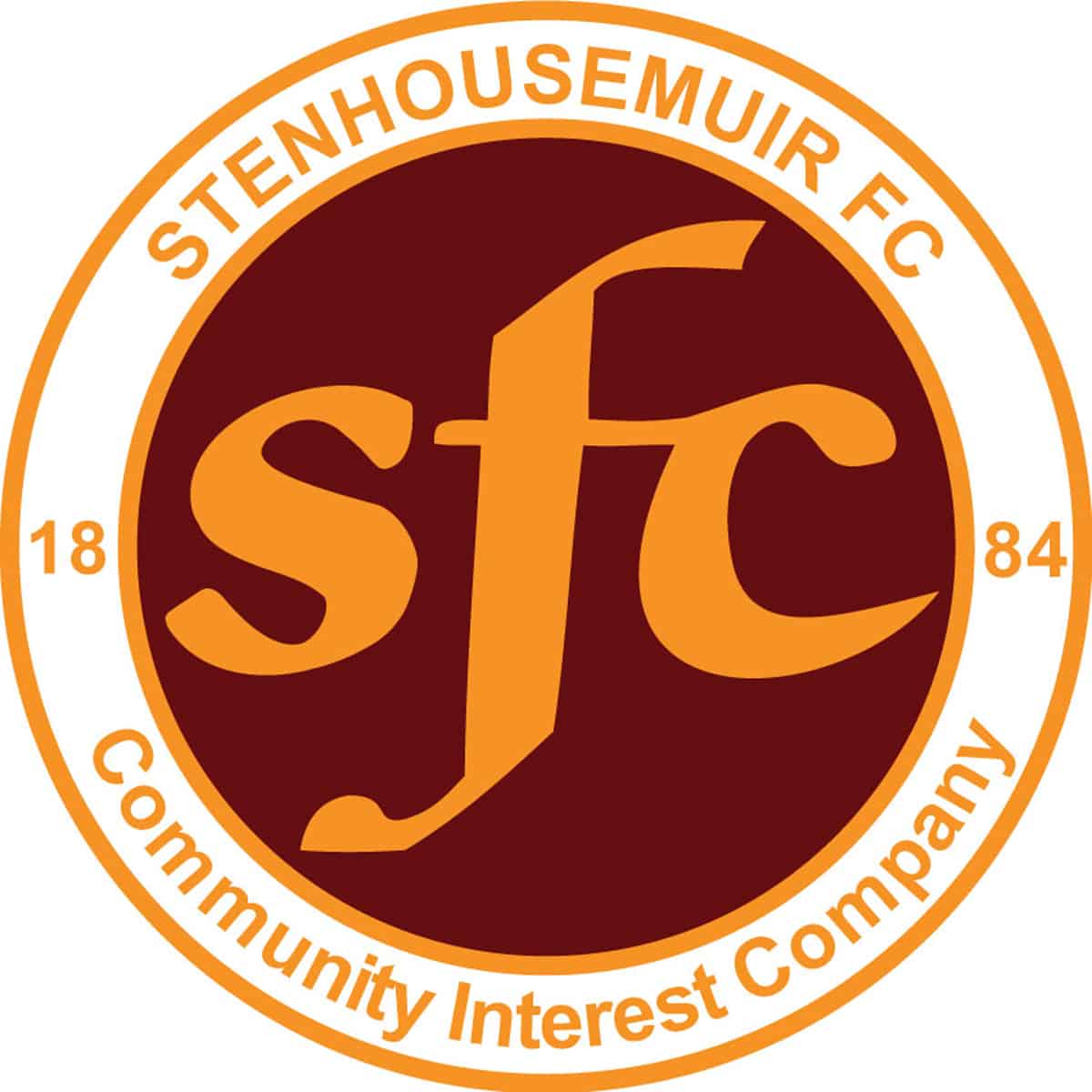 William Hill Scottish Cup
Ochilview Park Stenhousemuir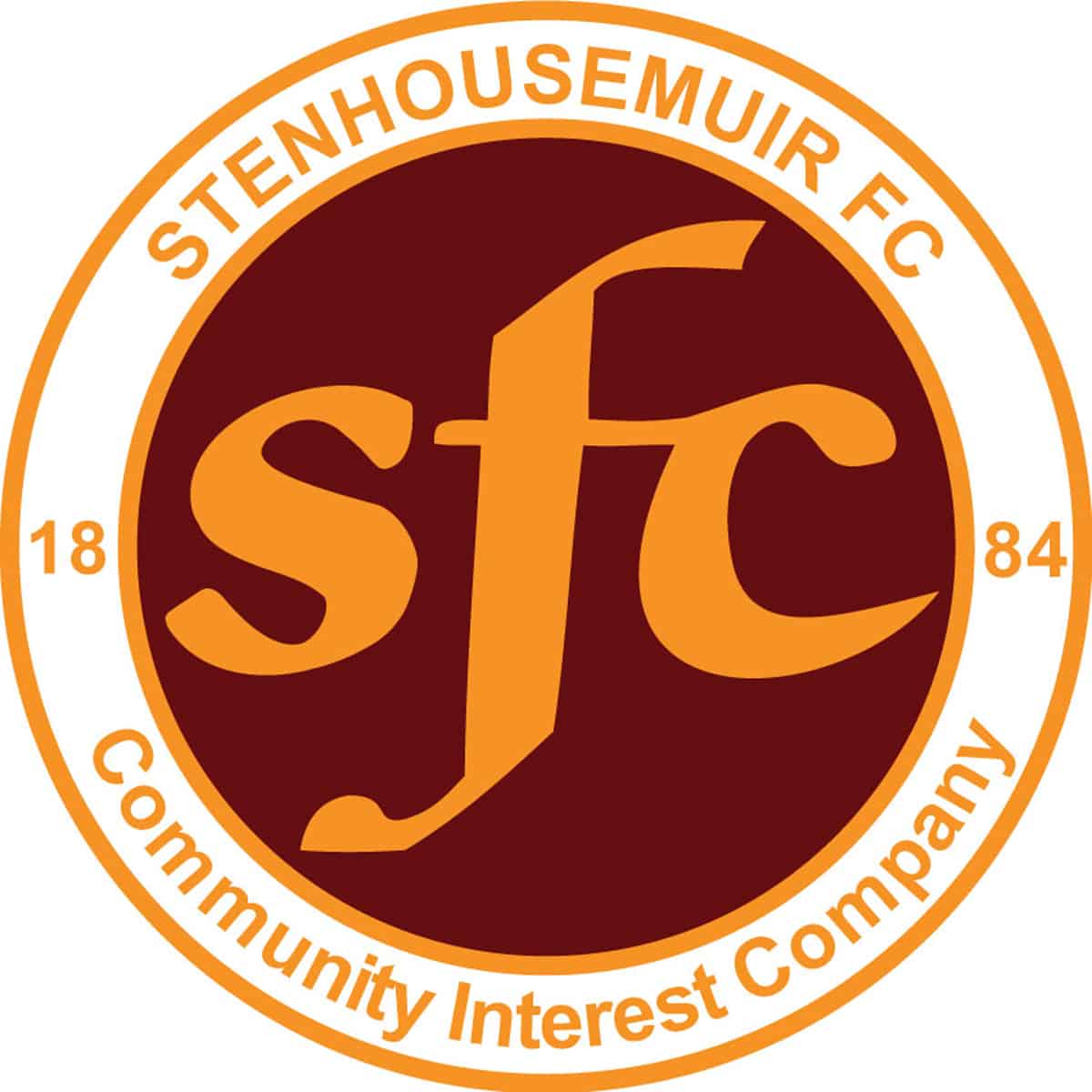 William Hill Scottish Cup
Ochilview Park Stenhousemuir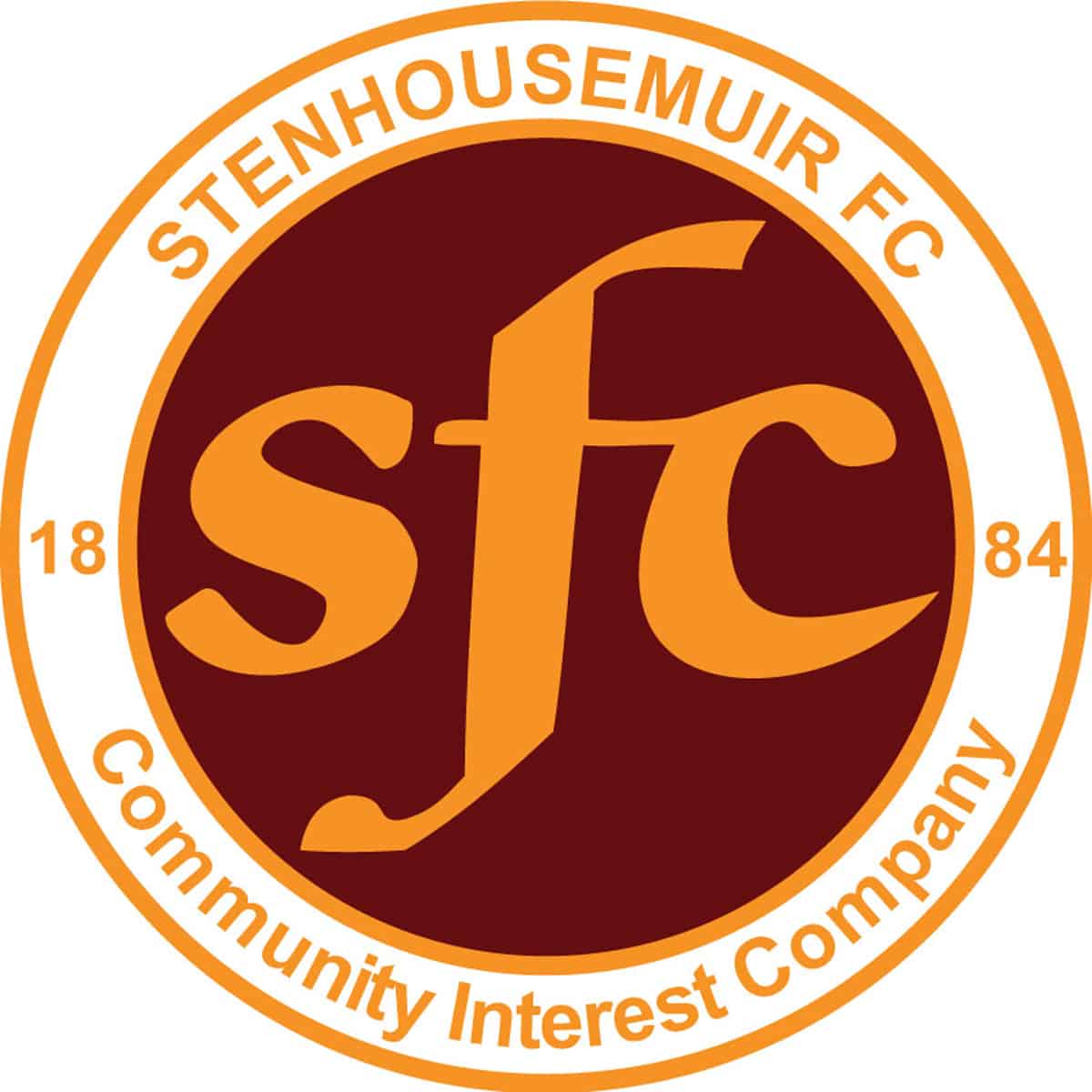 SPFL Ladbrokes League 1
Ochilview Park Stenhousemuir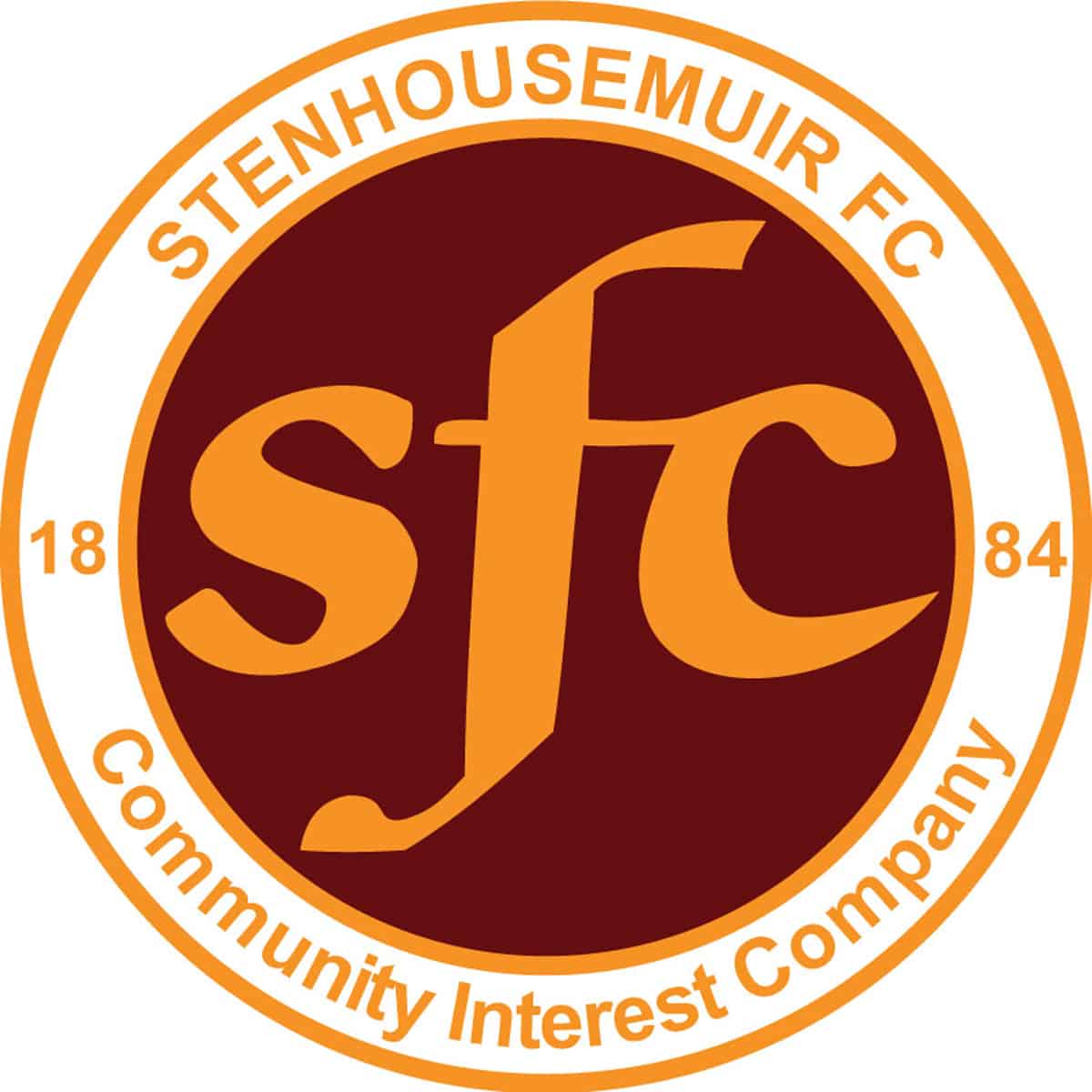 SPFL Ladbrokes League 1
Recreation Park, Stenhousemuir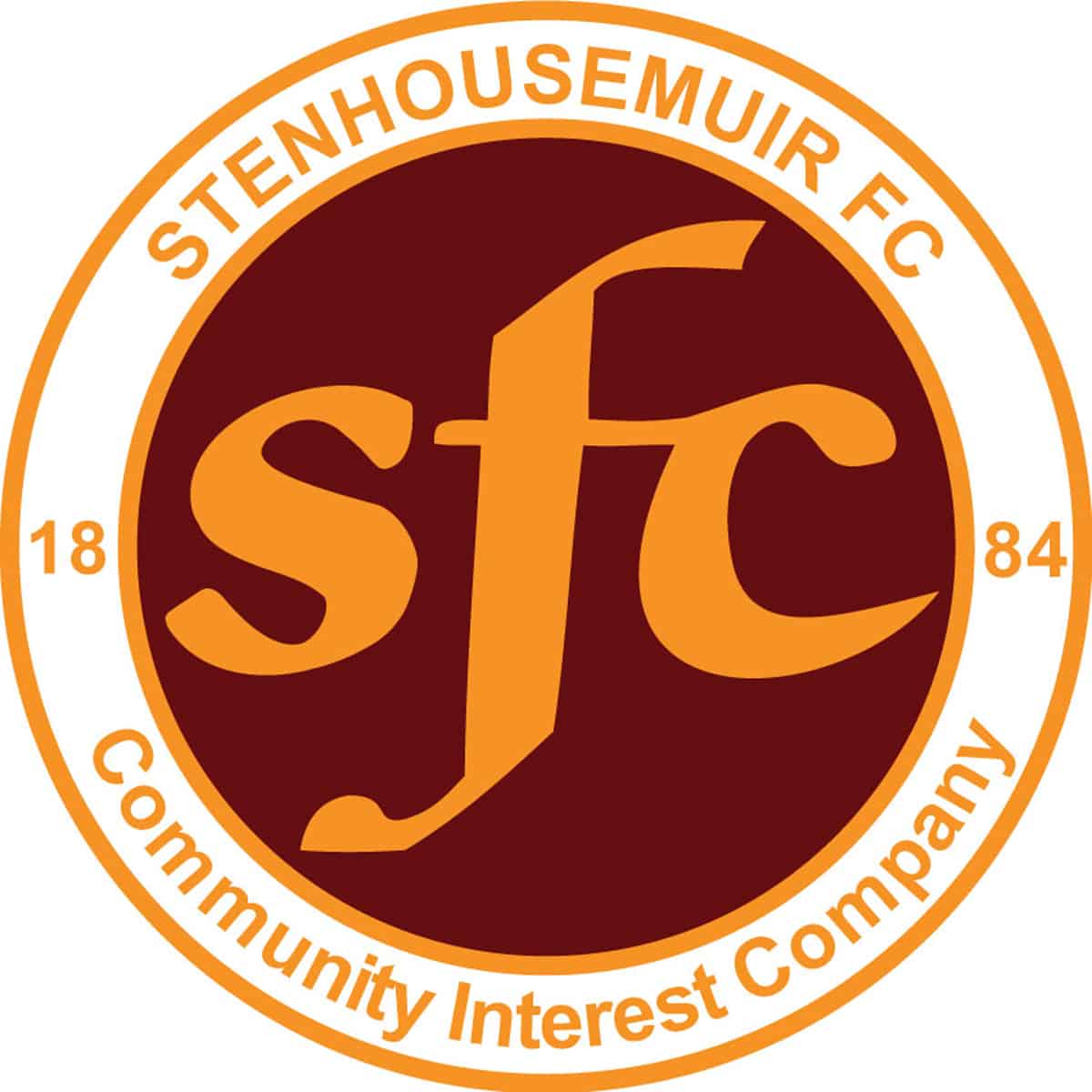 SPFL Ladbrokes League 1
Ochilview Park Stenhousemuir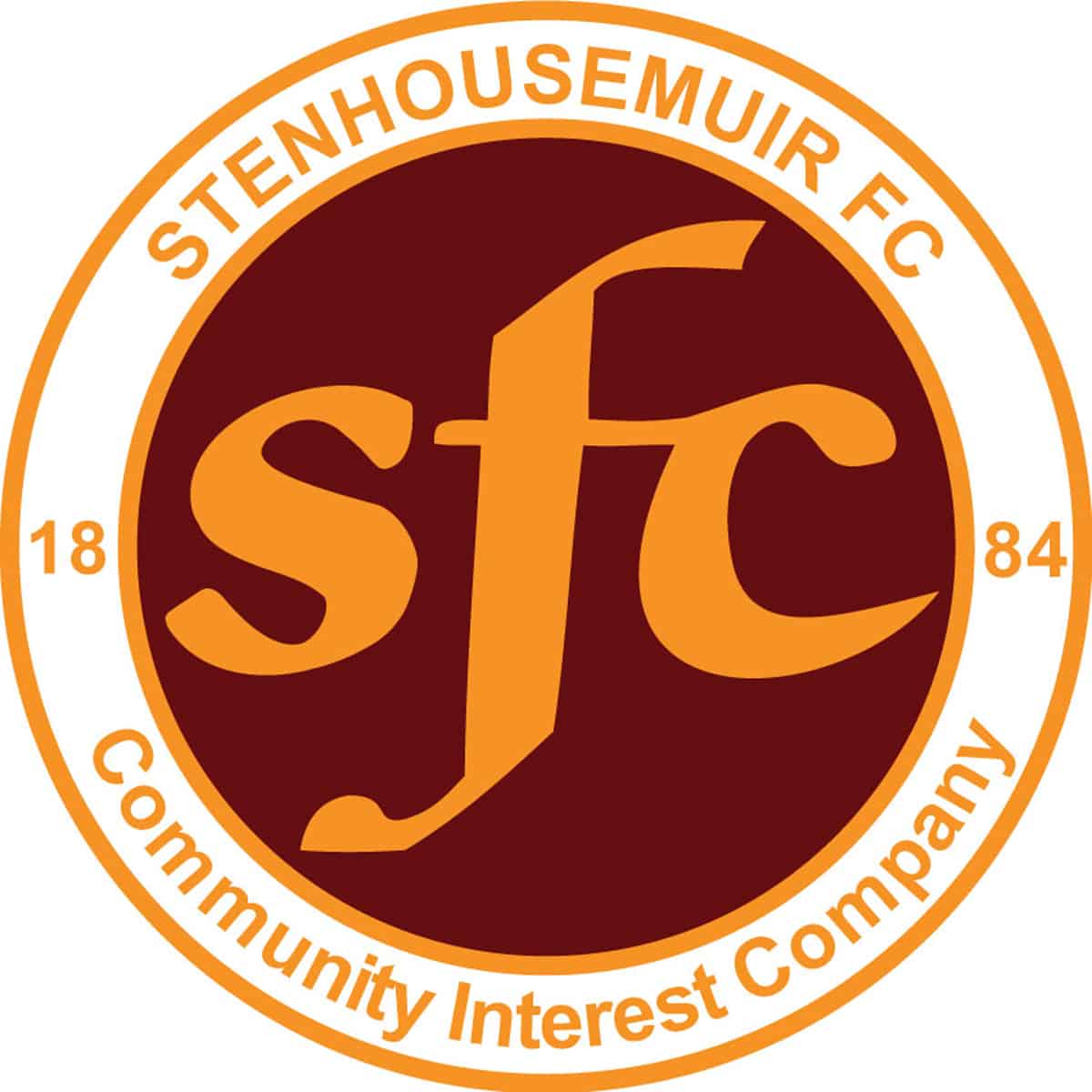 SPFL Ladbrokes League 1
Gayfield Park, Arbroath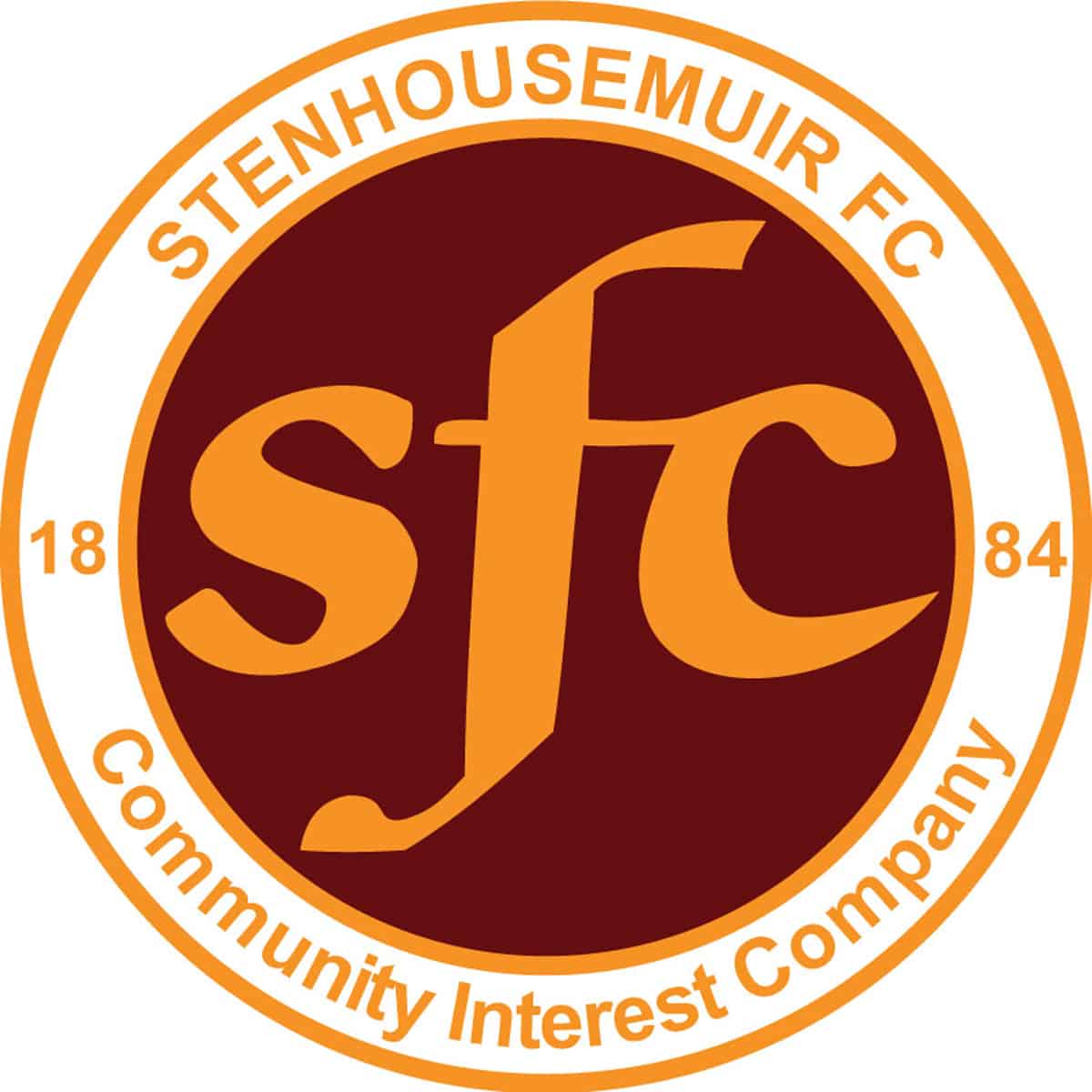 SPFL Ladbrokes League 1
Bayview Stadium, Methil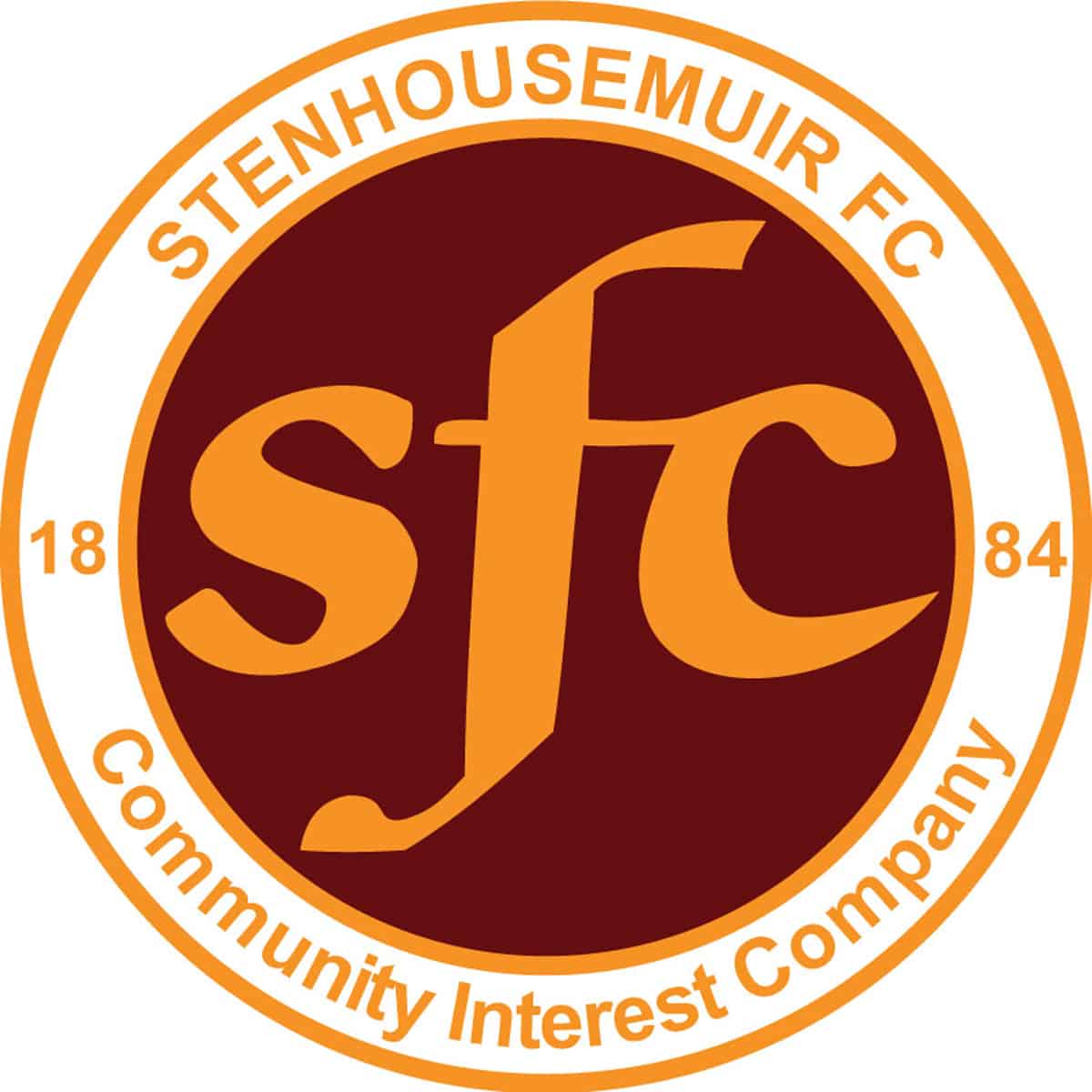 SPFL Ladbrokes League 1
Ochilview Park Stenhousemuir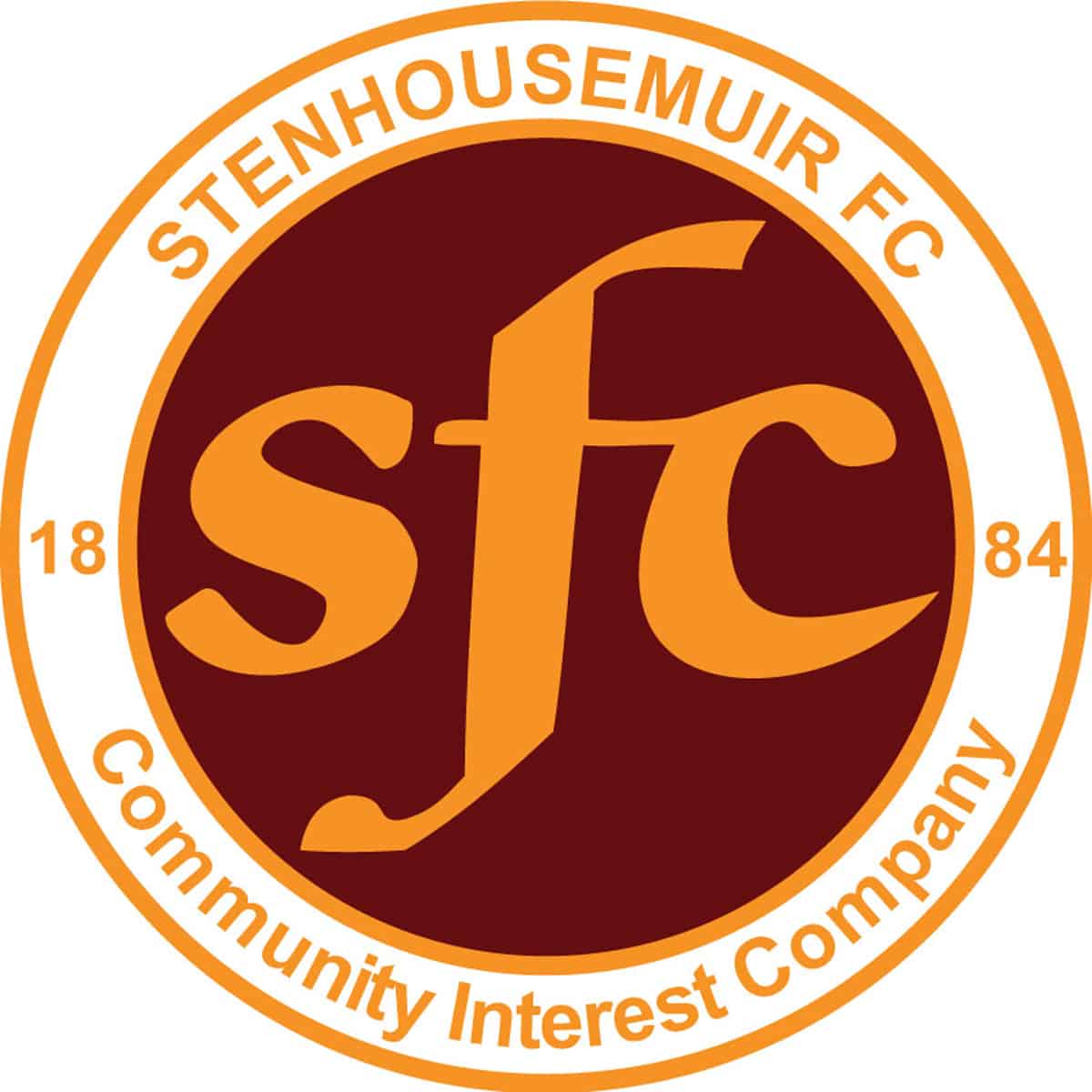 Stirlingshire Cup
Ochilview Park Stenhousemuir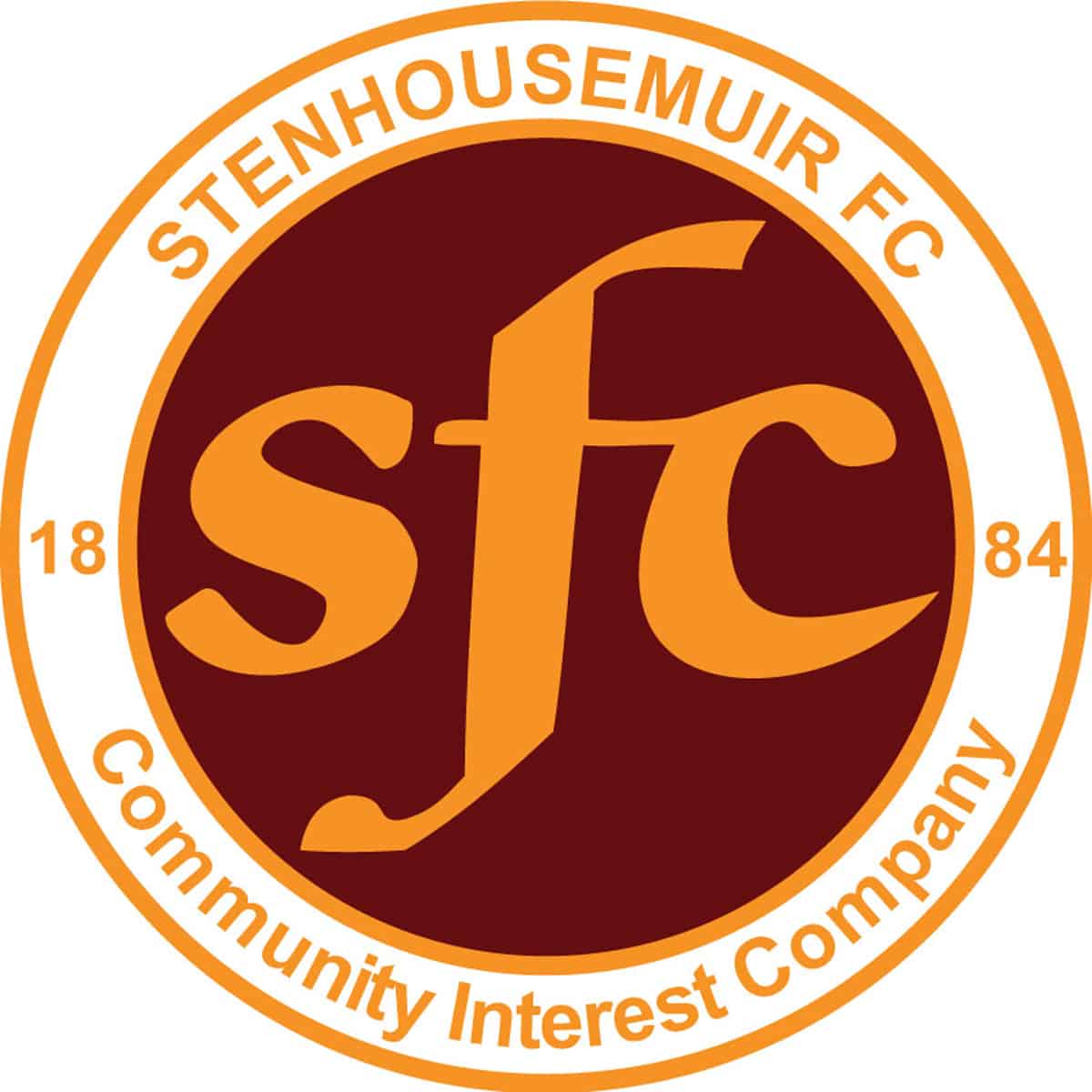 SPFL Ladbrokes League 1
Broadwood Stadium, Cumbernauld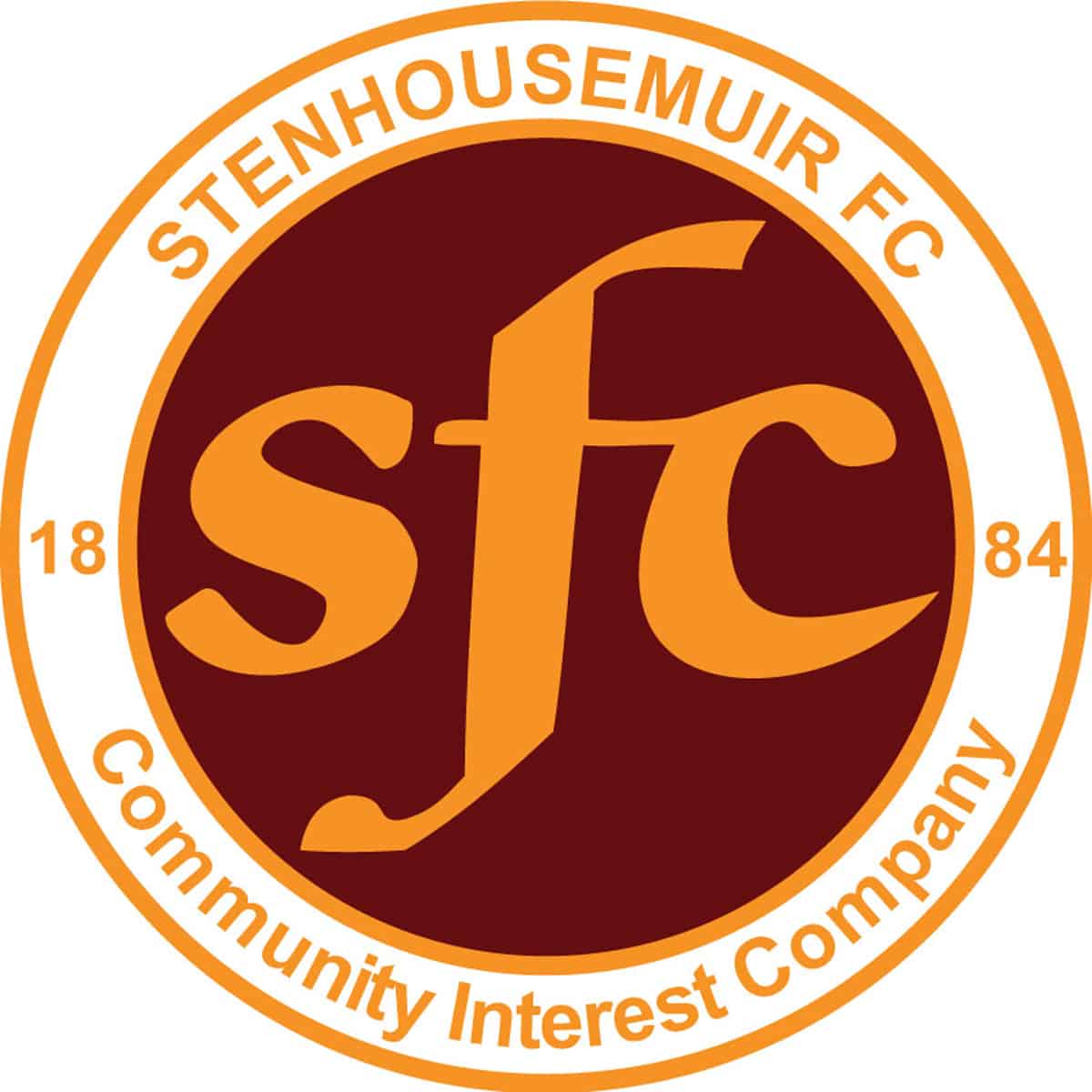 SPFL Ladbrokes League 1
Ochilview Park Stenhousemuir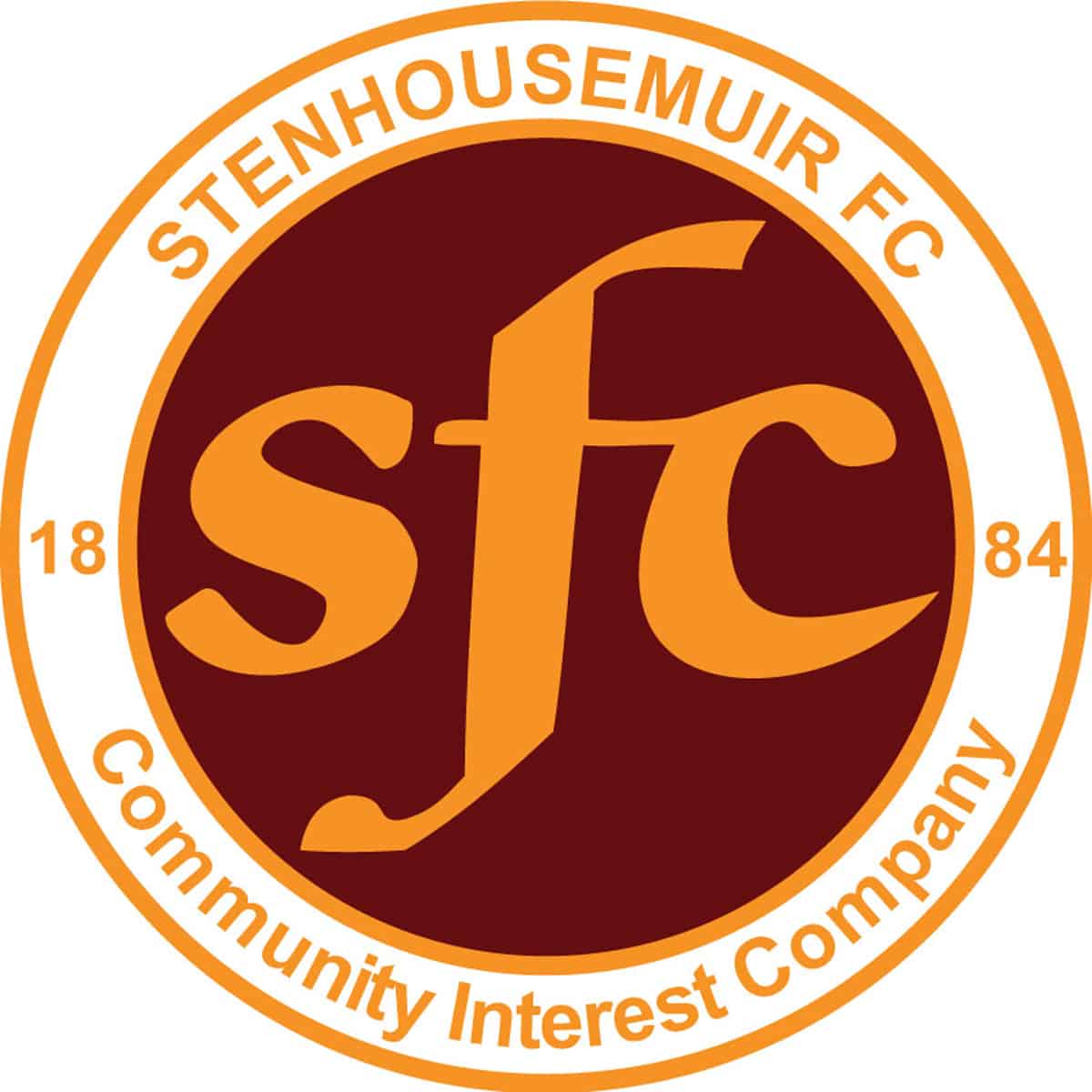 SPFL Ladbrokes League 1
Glebe Park, Brechin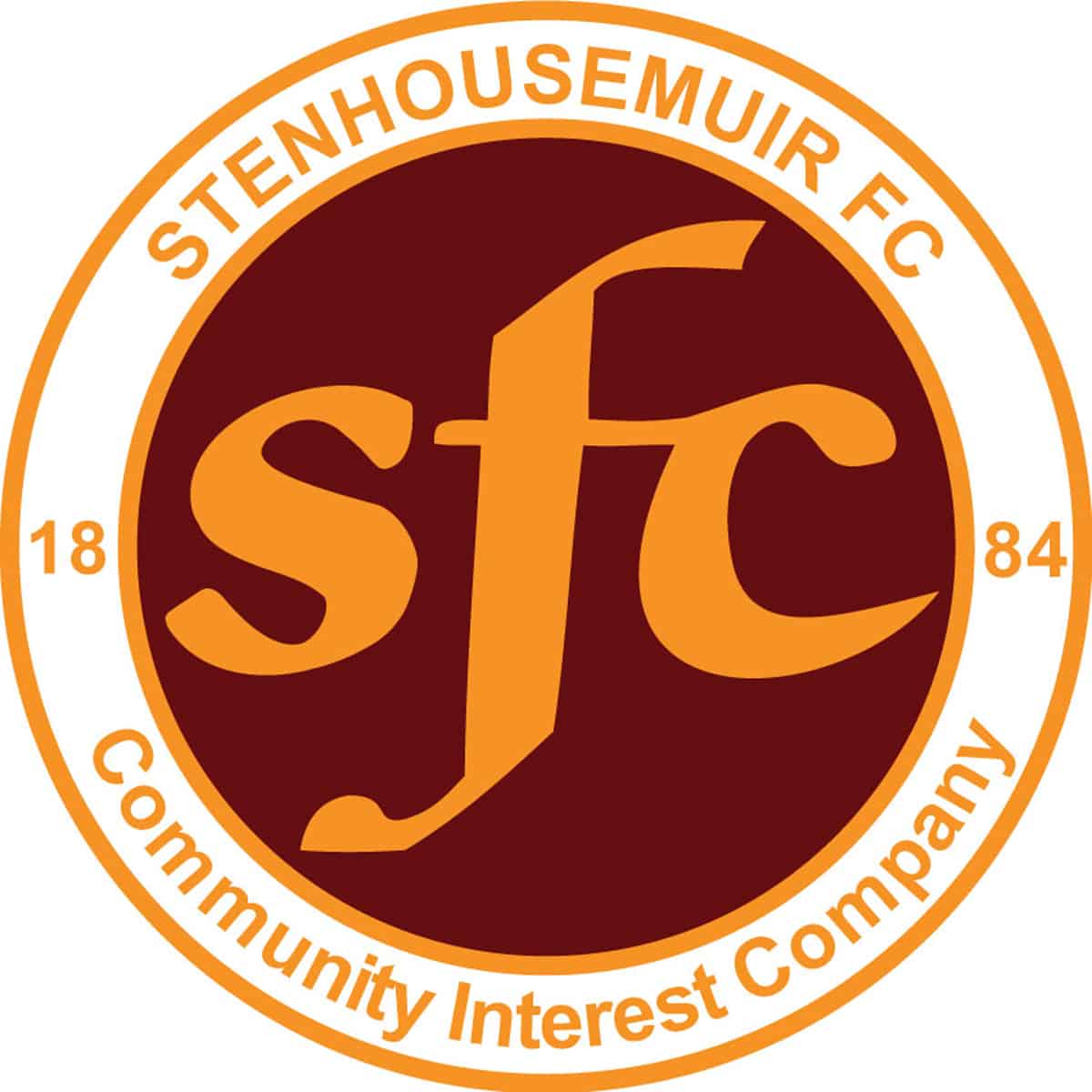 SPFL Ladbrokes League 1
Ochilview Park Stenhousemuir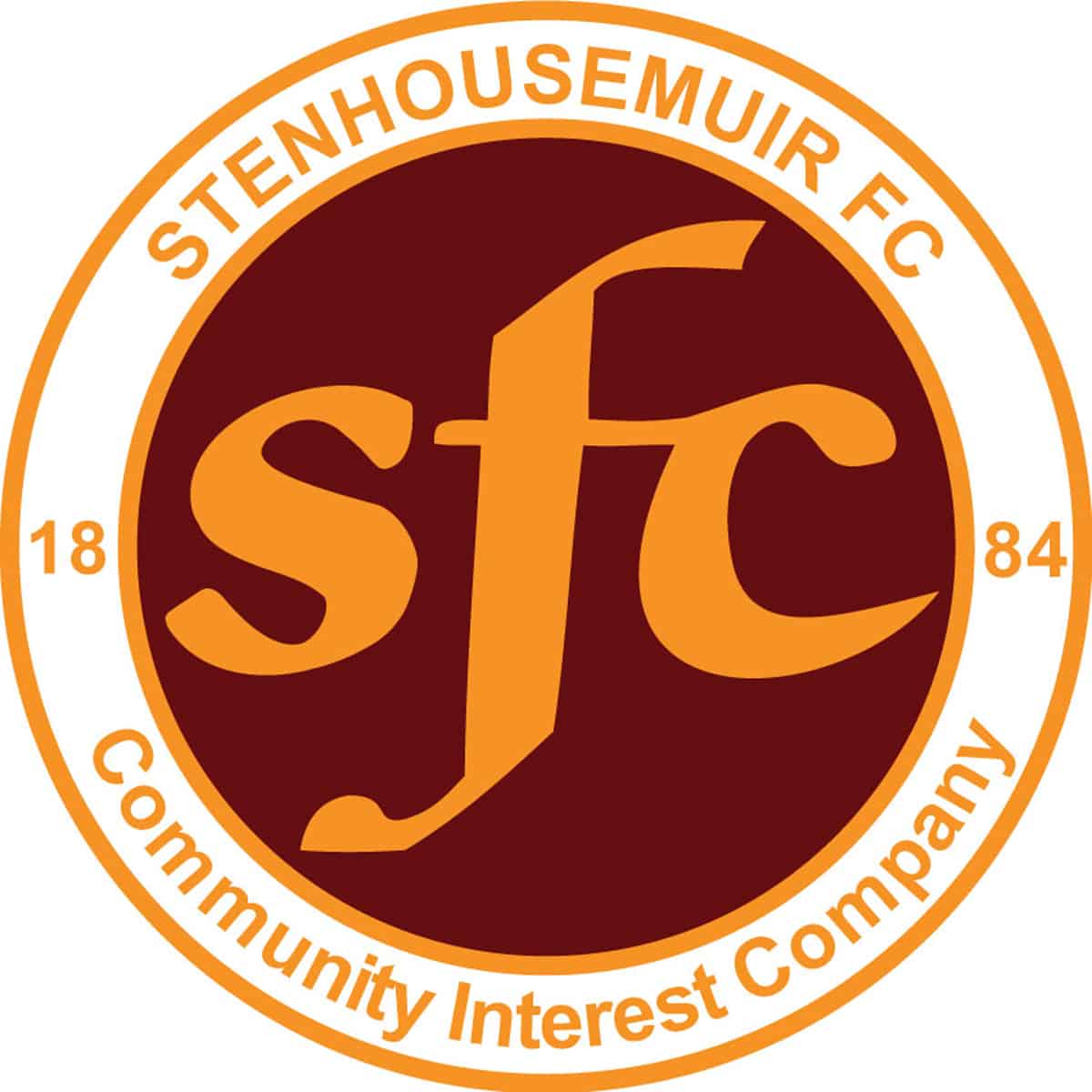 SPFL Ladbrokes League 1
Strathclyde Homes Stadium, Dum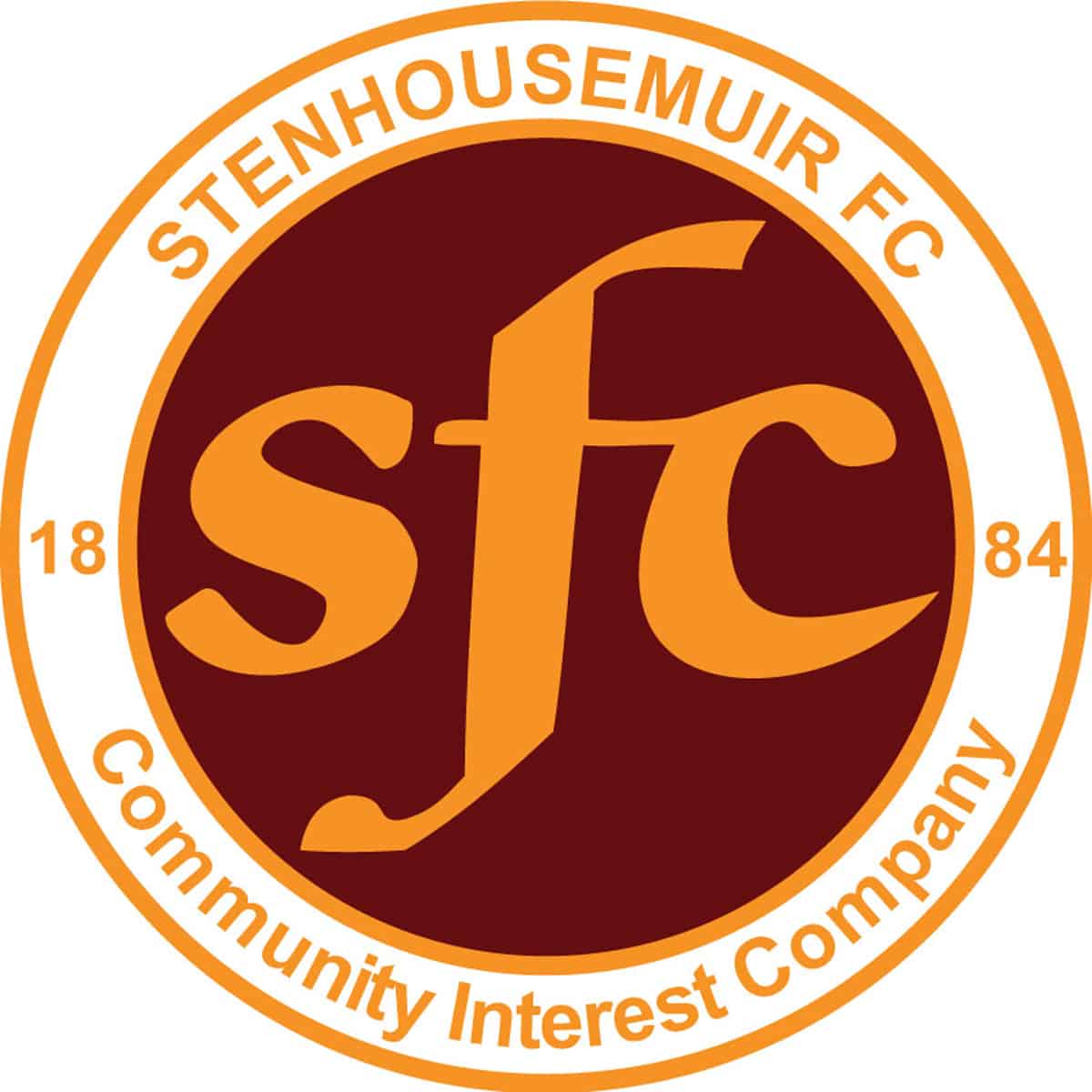 SPFL Ladbrokes League 1
Ochilview Park Stenhousemuir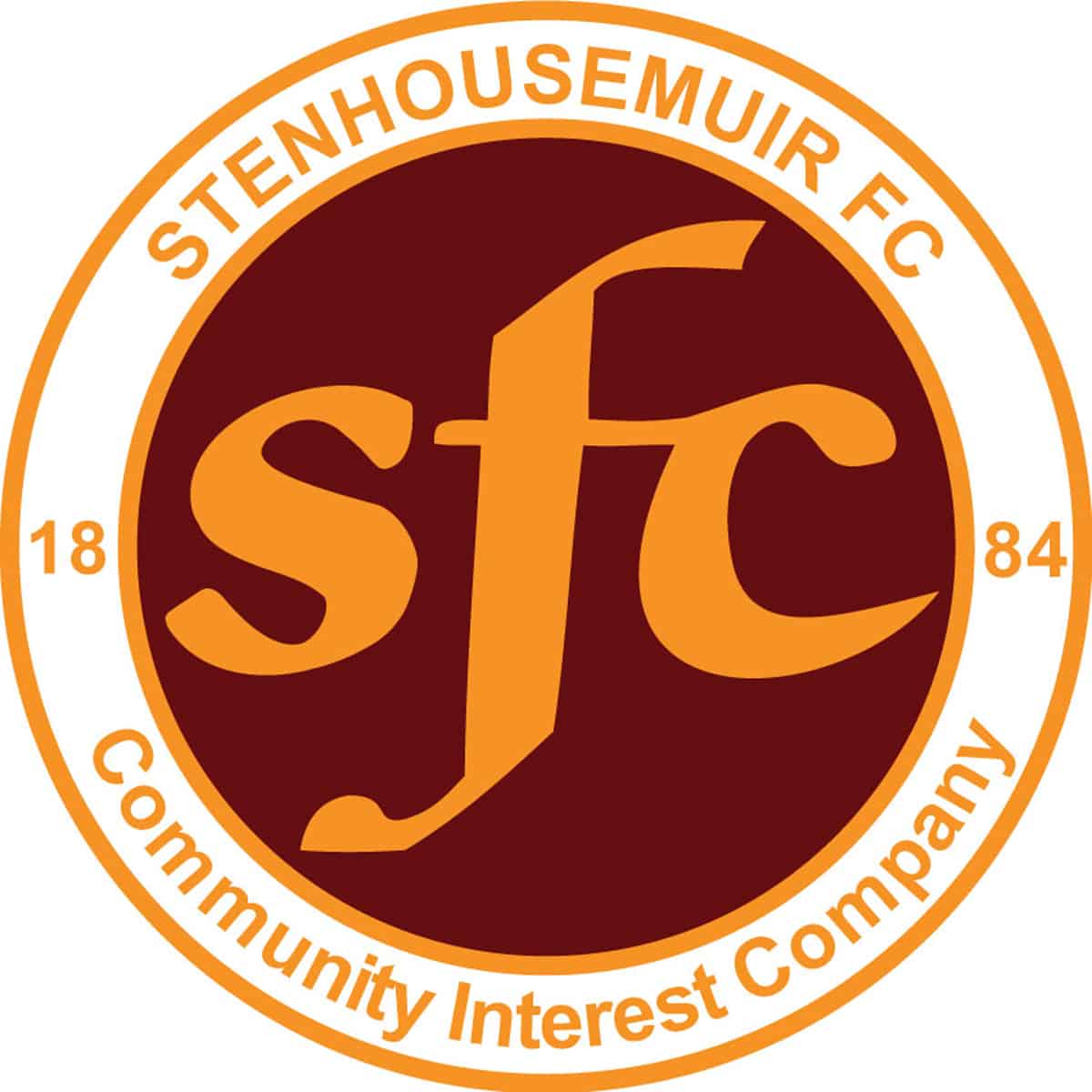 SPFL Ladbrokes League 1
Balmoor Stadium, Peterhead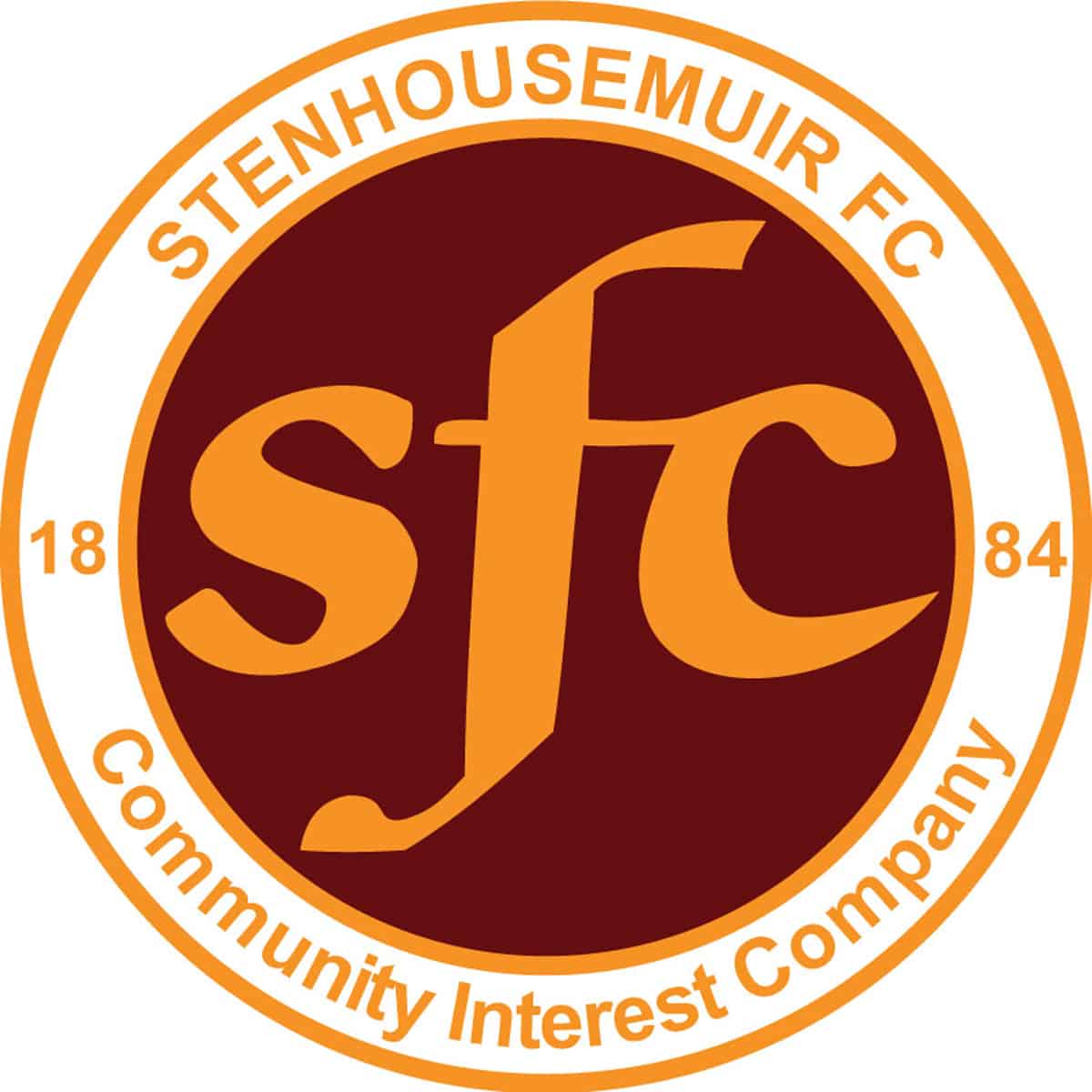 Petrofac Training Cup
Forthbank Stadium, Stirling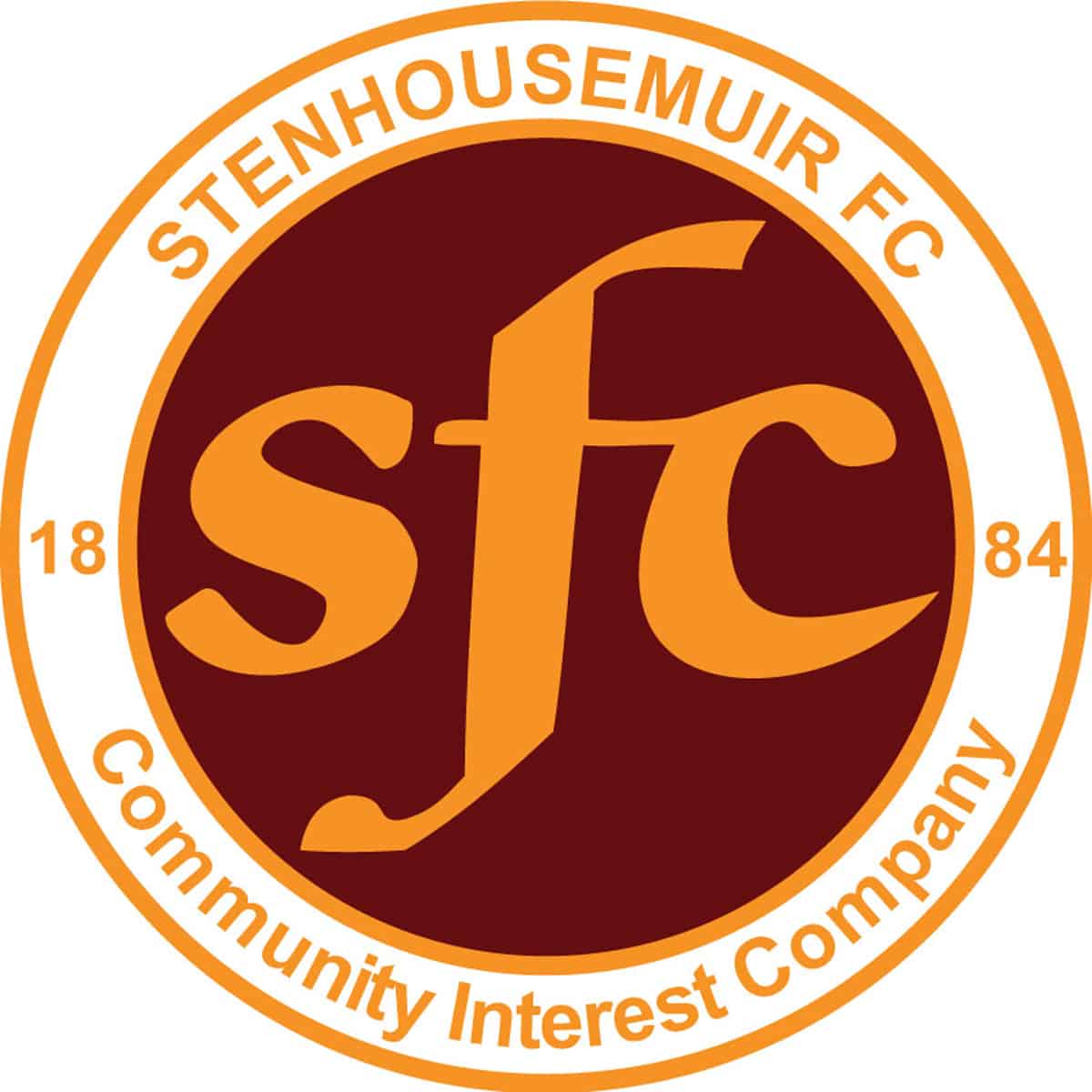 SPFL Ladbrokes League 1
Ochilview Park Stenhousemuir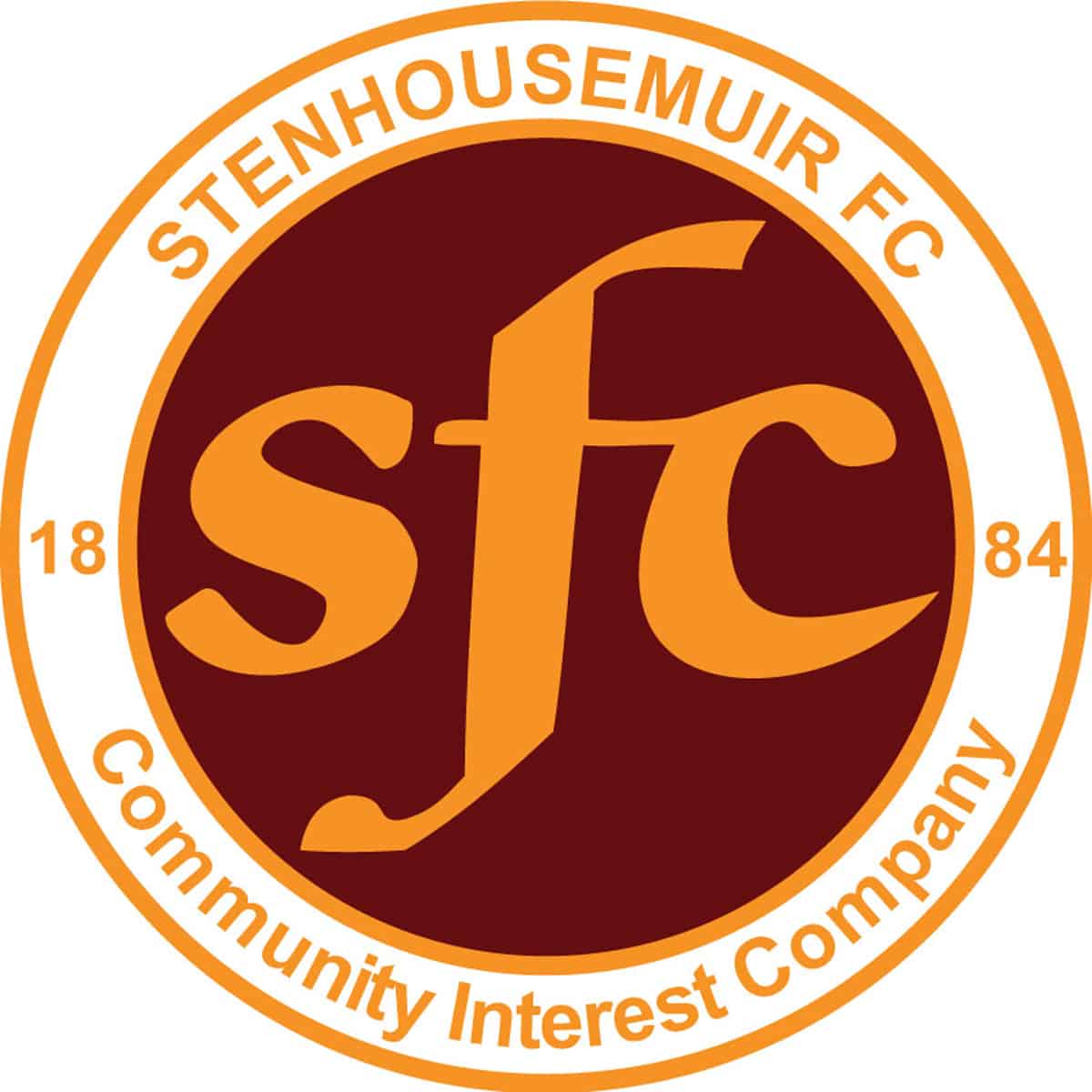 SPFL Ladbrokes League 1
Forthbank, Stirling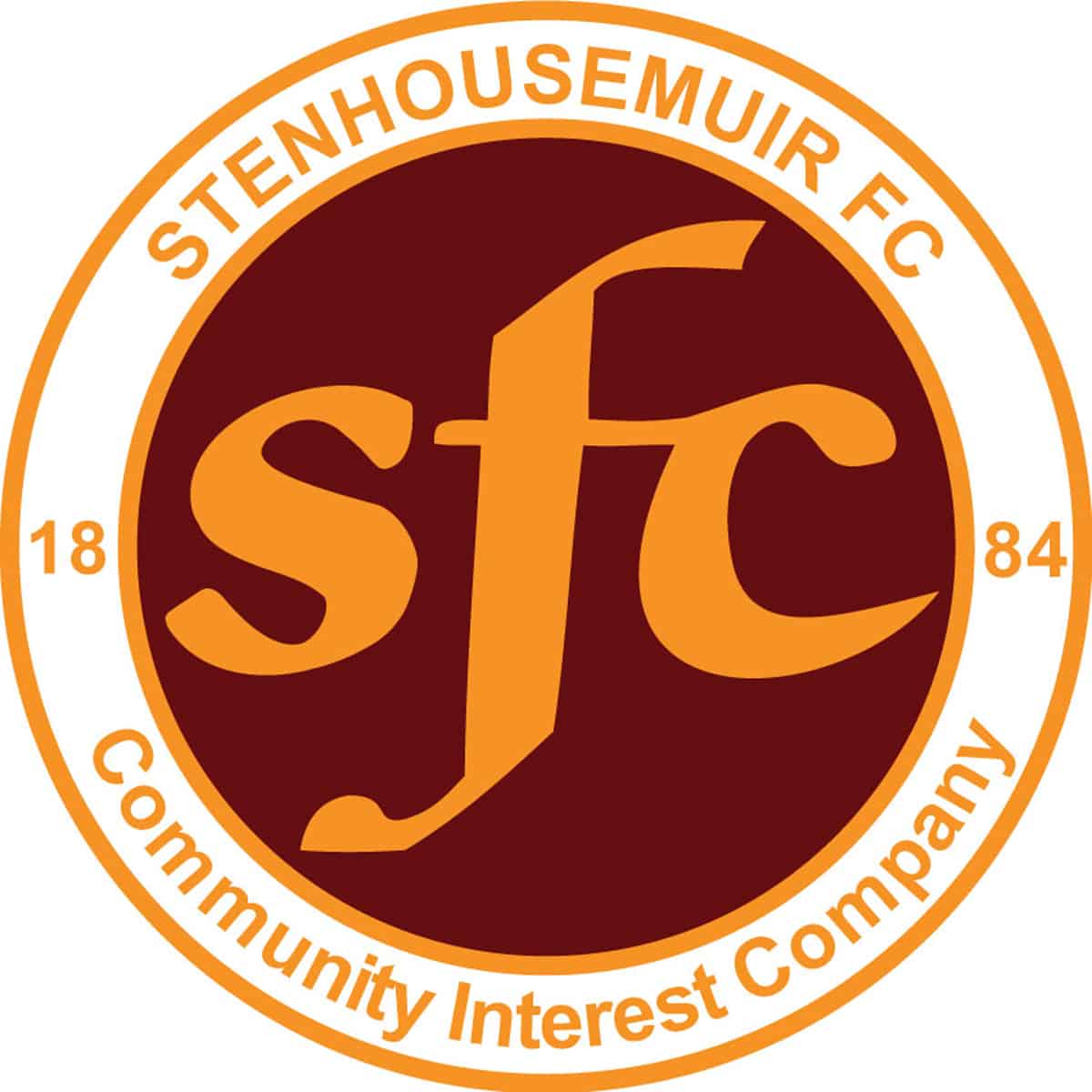 Betfred Cup
Ochilview Park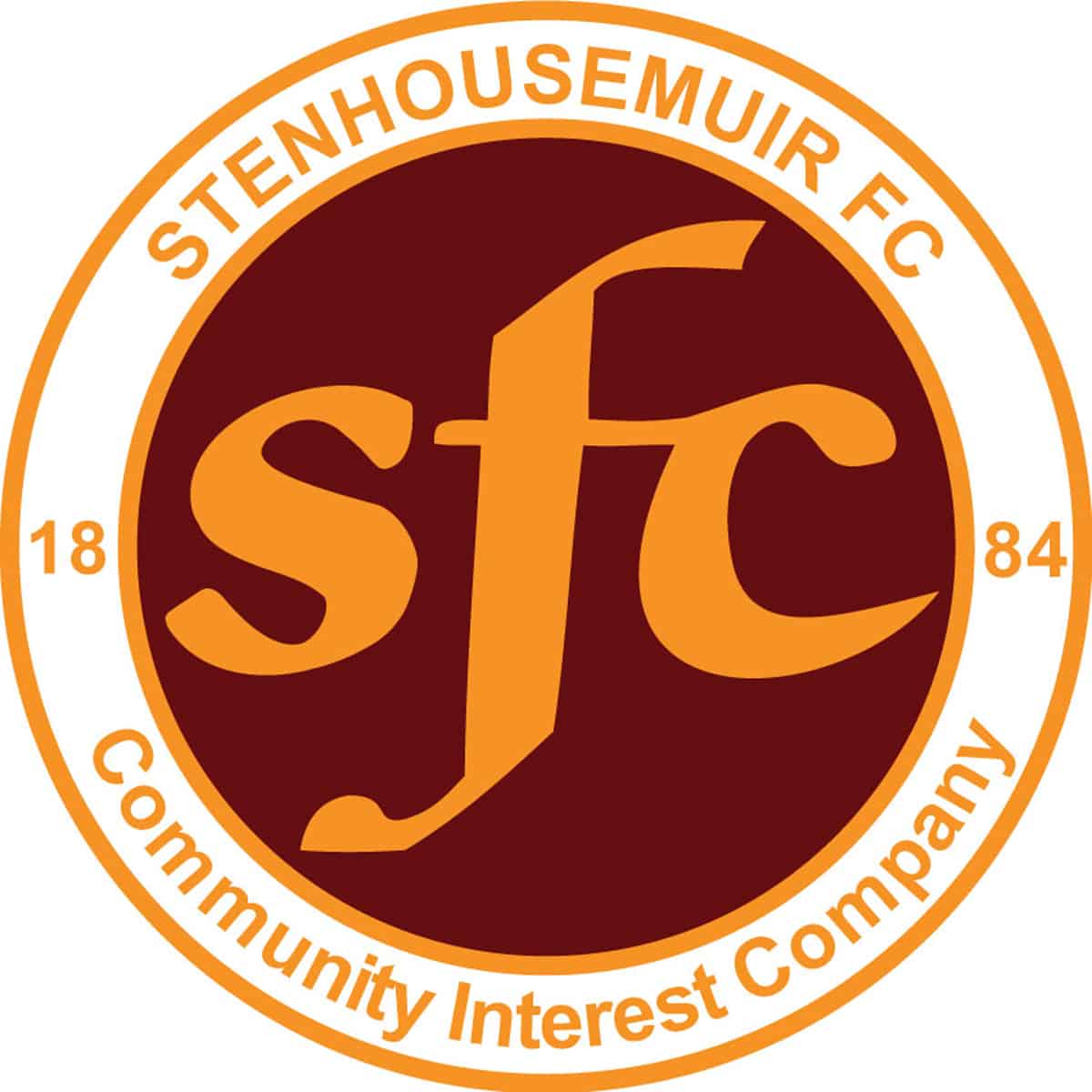 Petrofac Training Cup
Ochilview Park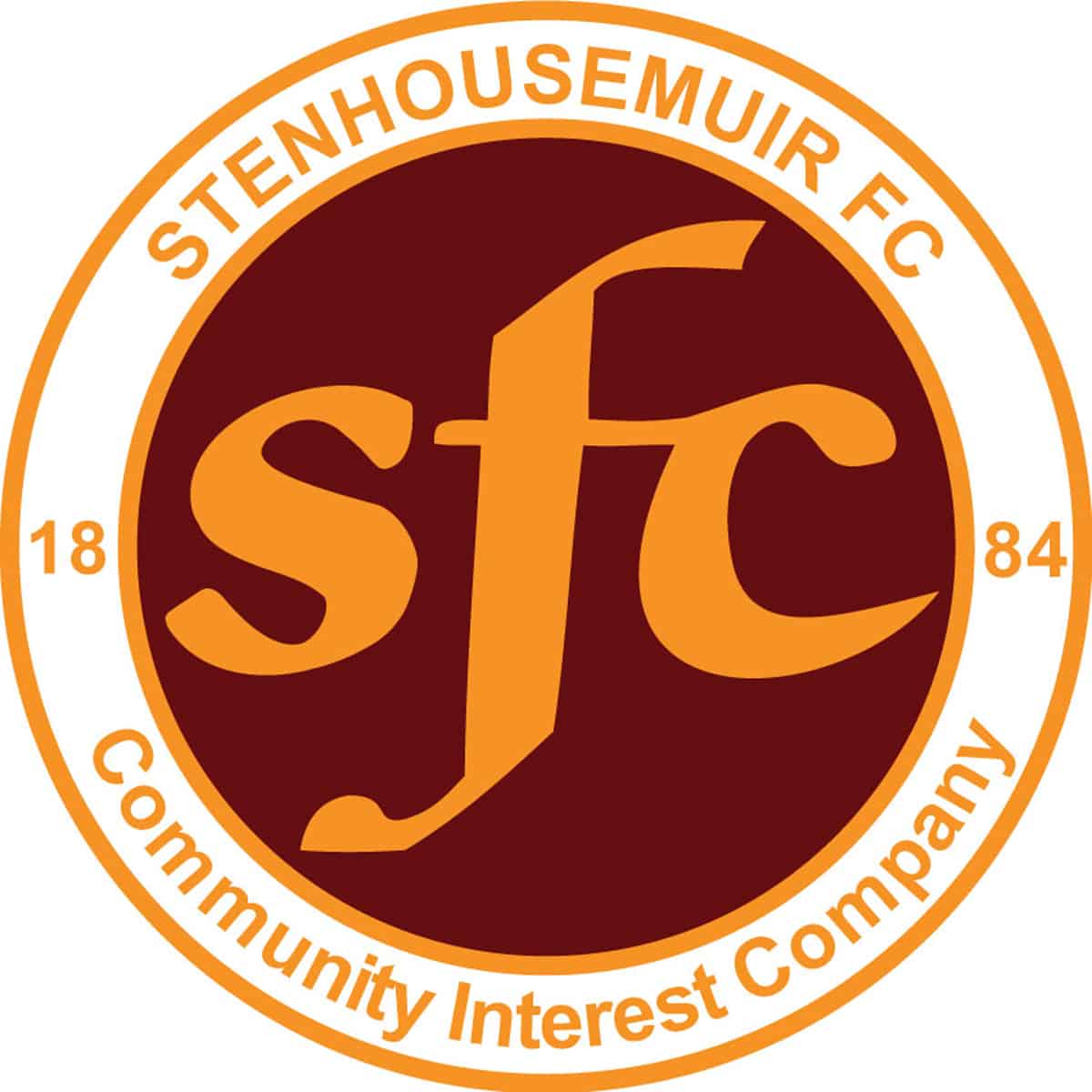 Friendly
Station Park, Forfar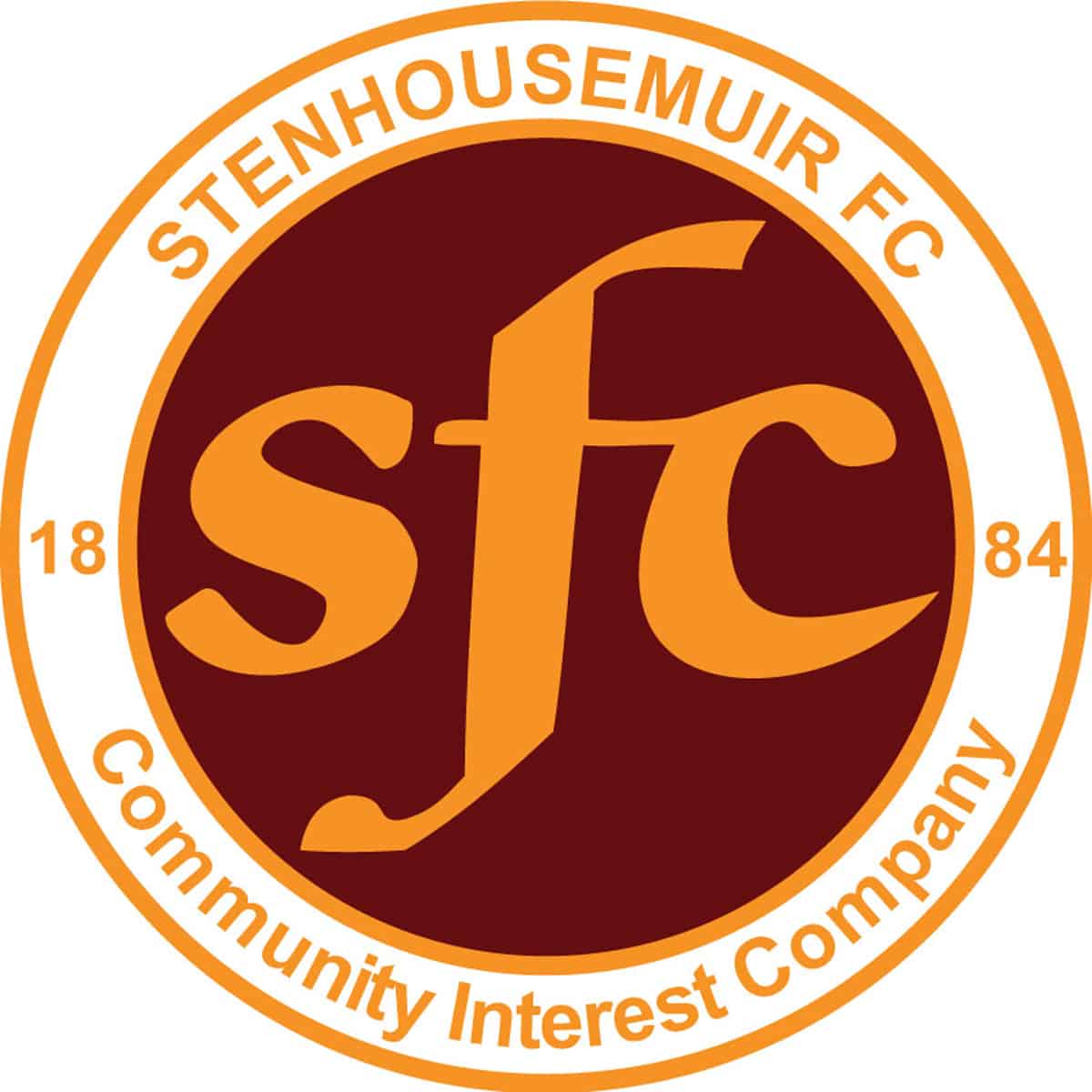 Friendly
Allan Park, Cove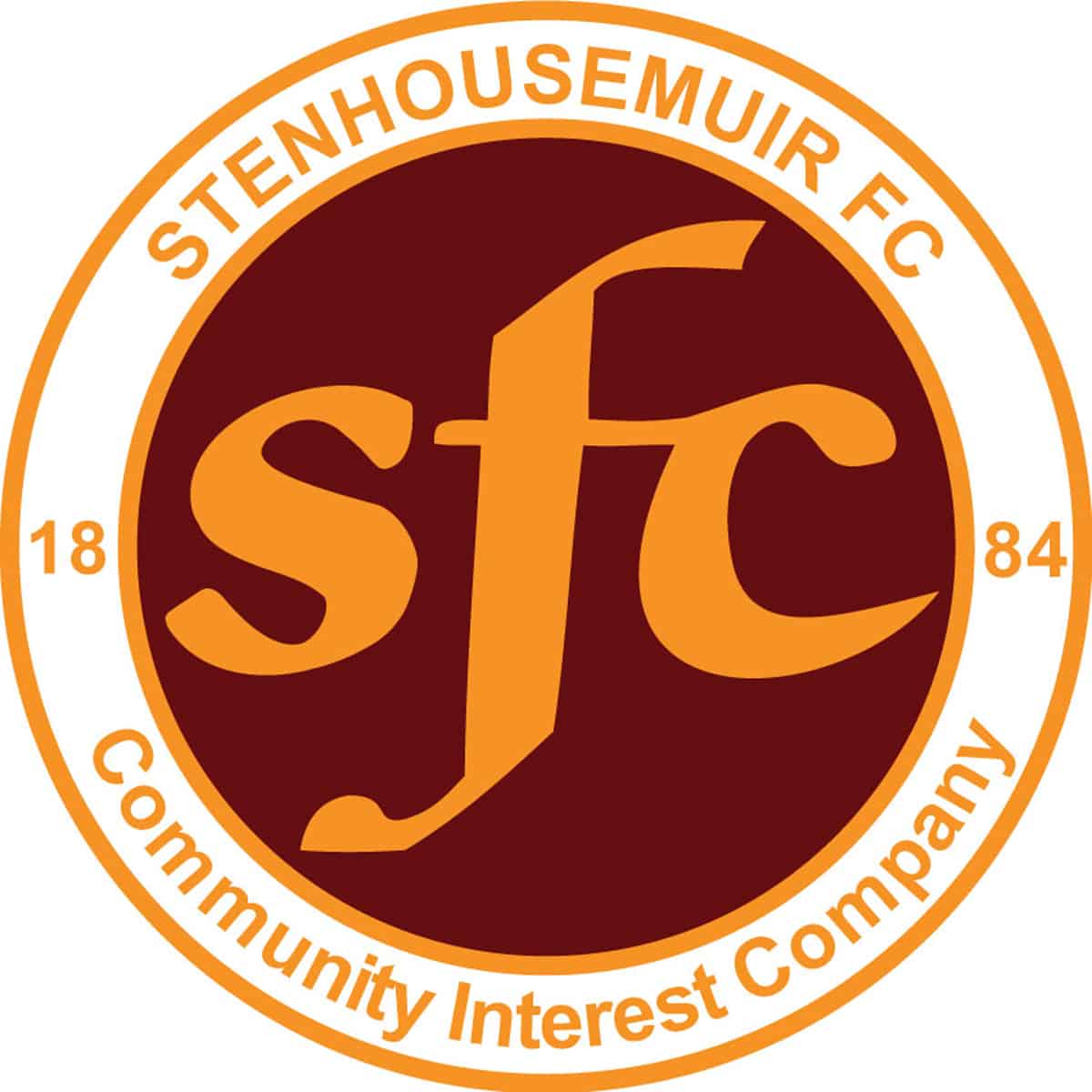 Stirlingshire Cup
Recreation Park, Alloa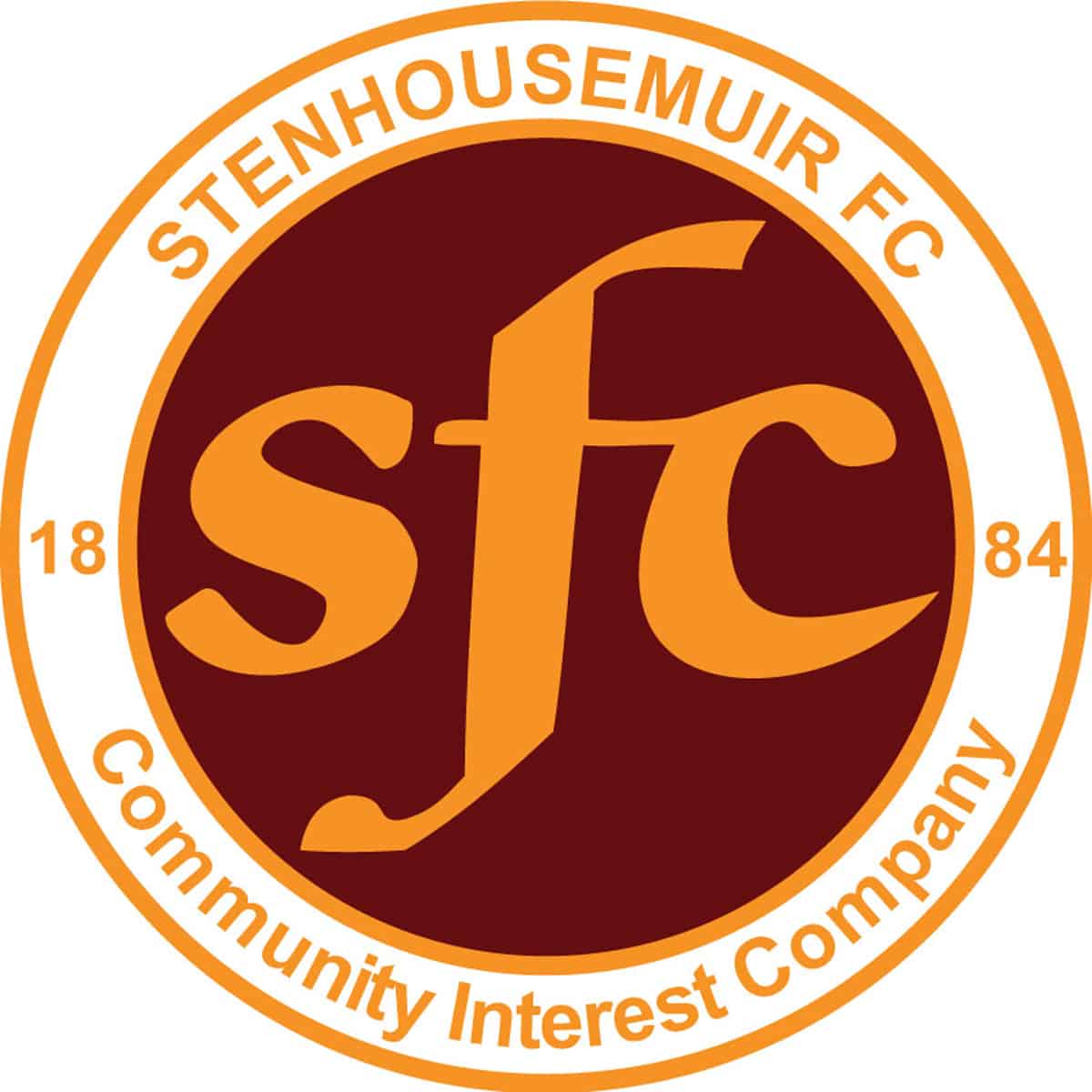 Friendly
Ochilview Park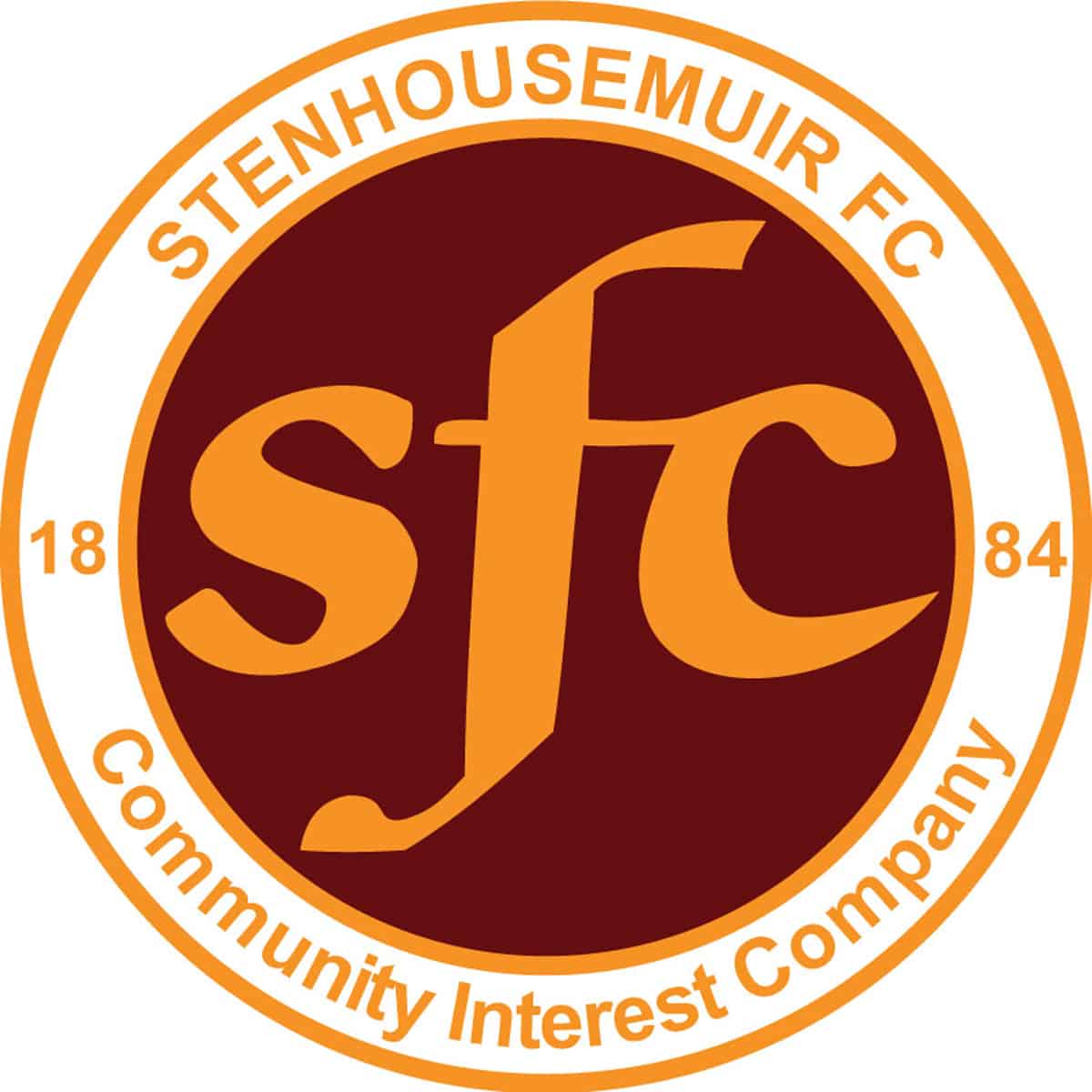 Stirlingshire Cup
Ochilview Park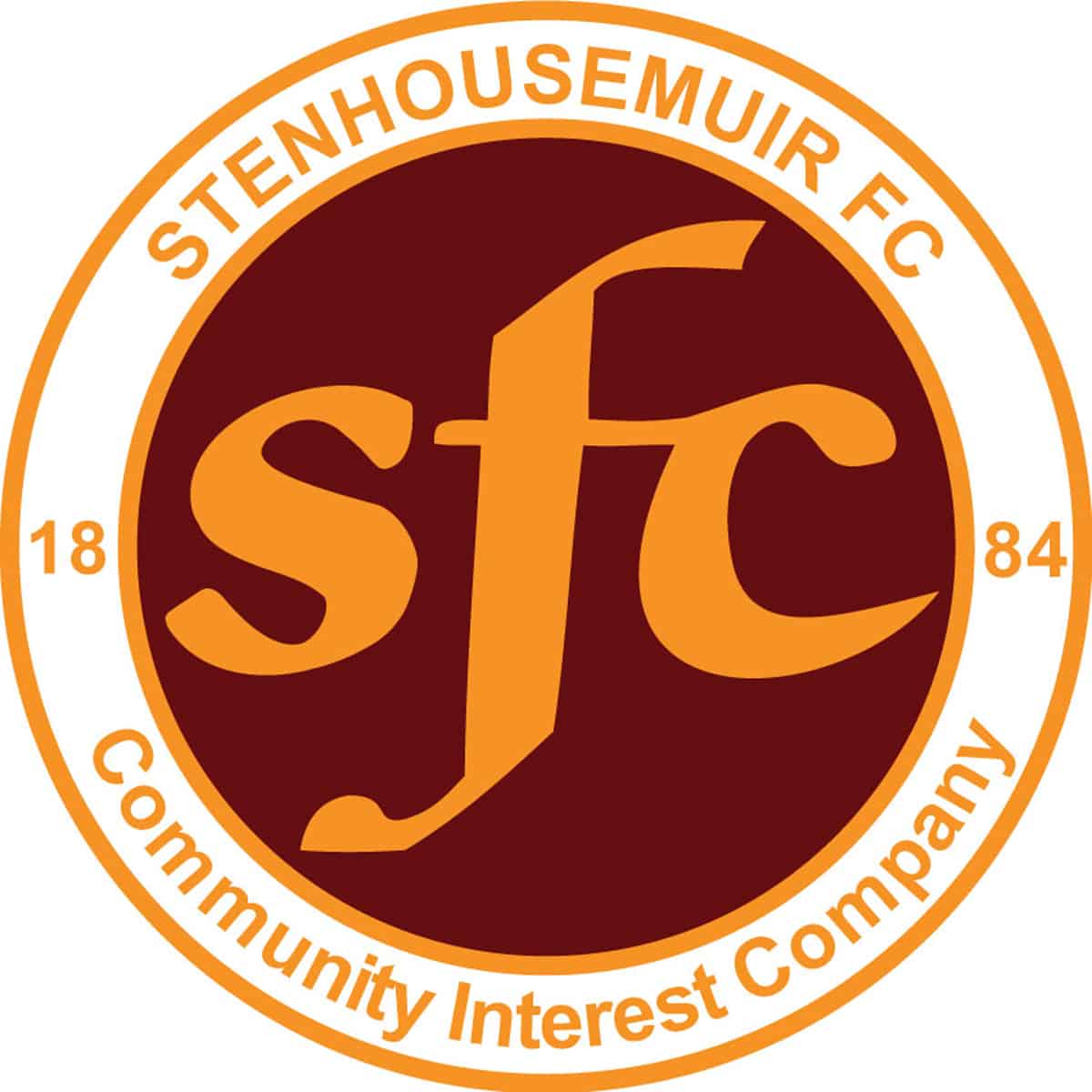 SPFL Ladbrokes League 1
Ochilview Park Stenhousemuir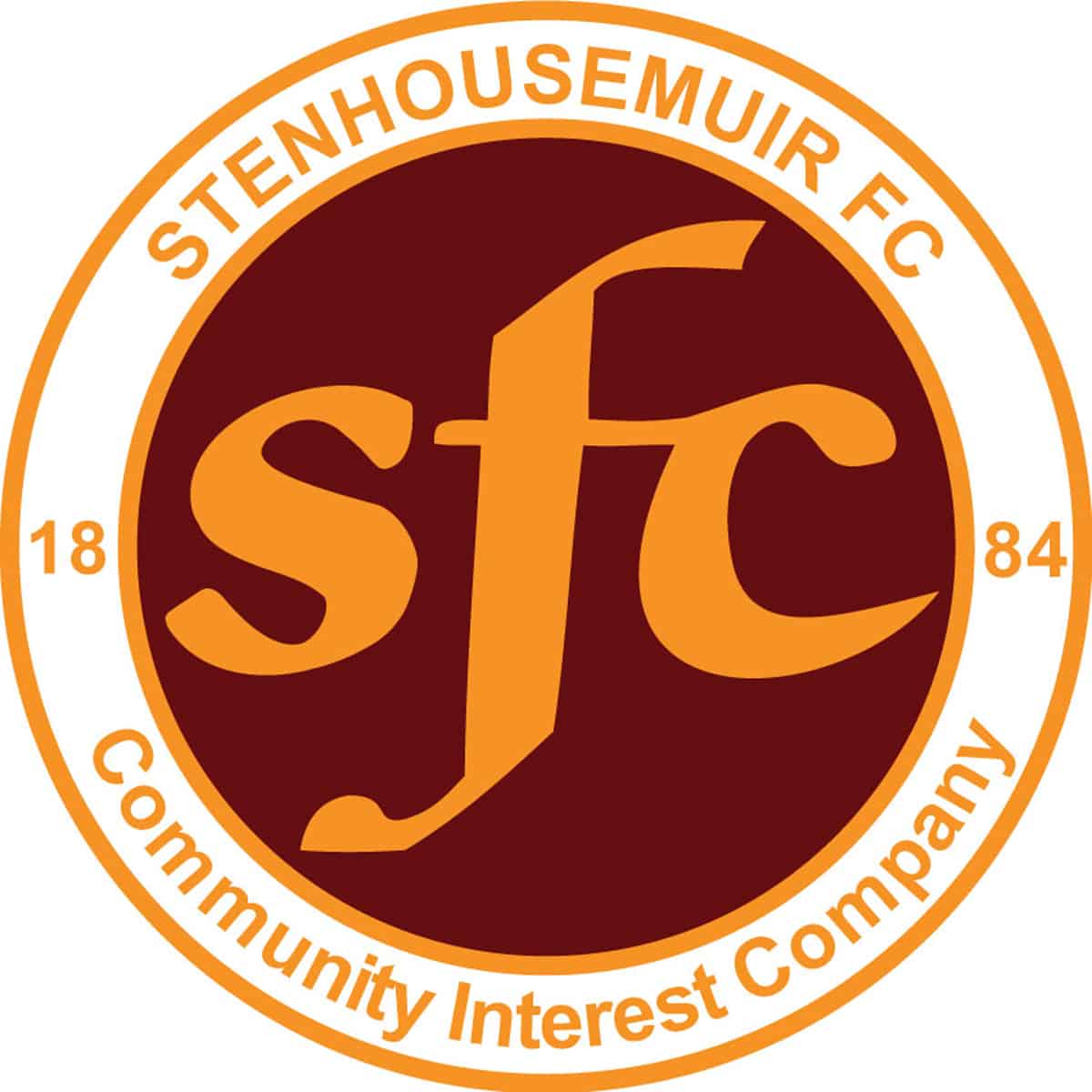 SPFL Ladbrokes League 1
Central Park Cowdenbeath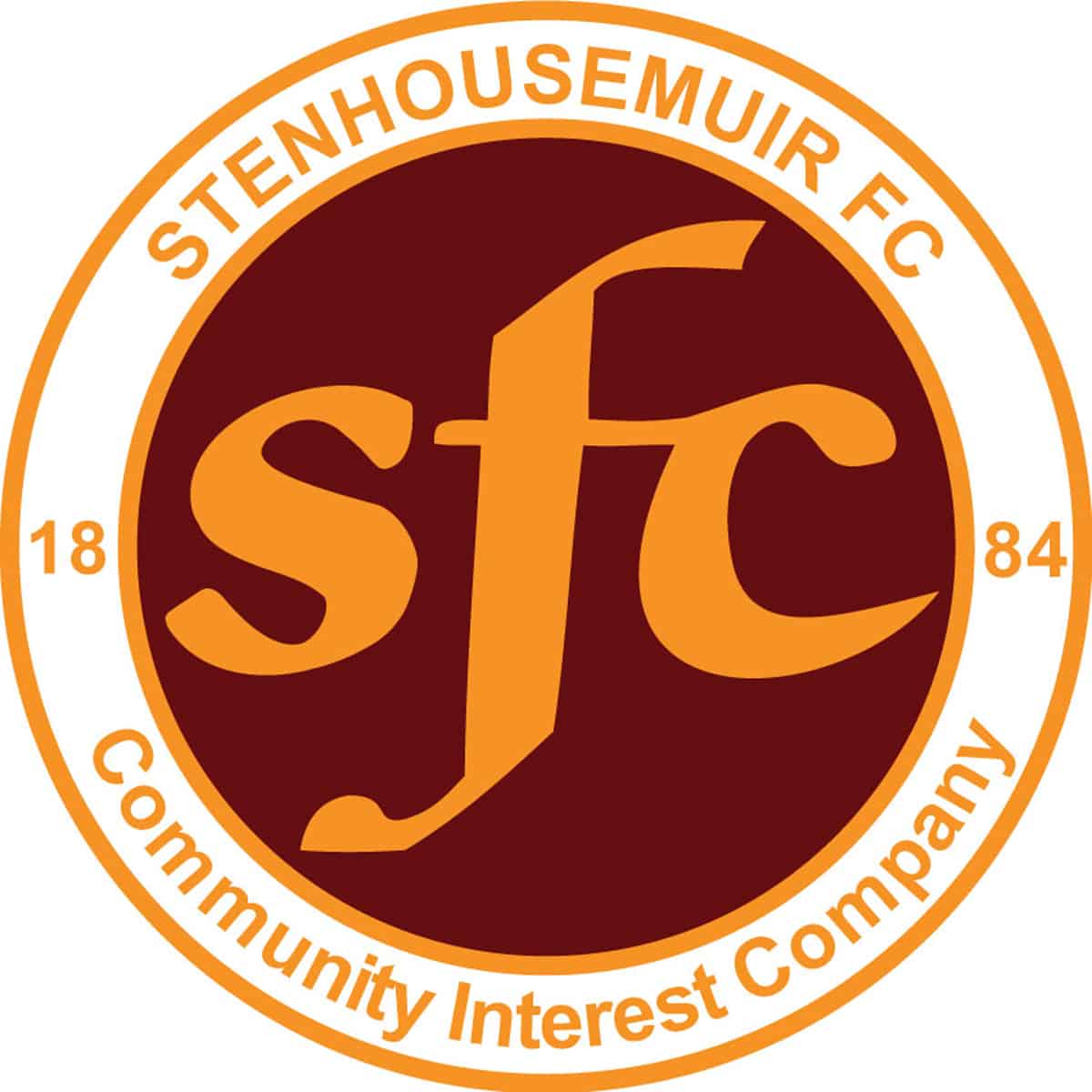 SPFL Ladbrokes League 1
Hampden park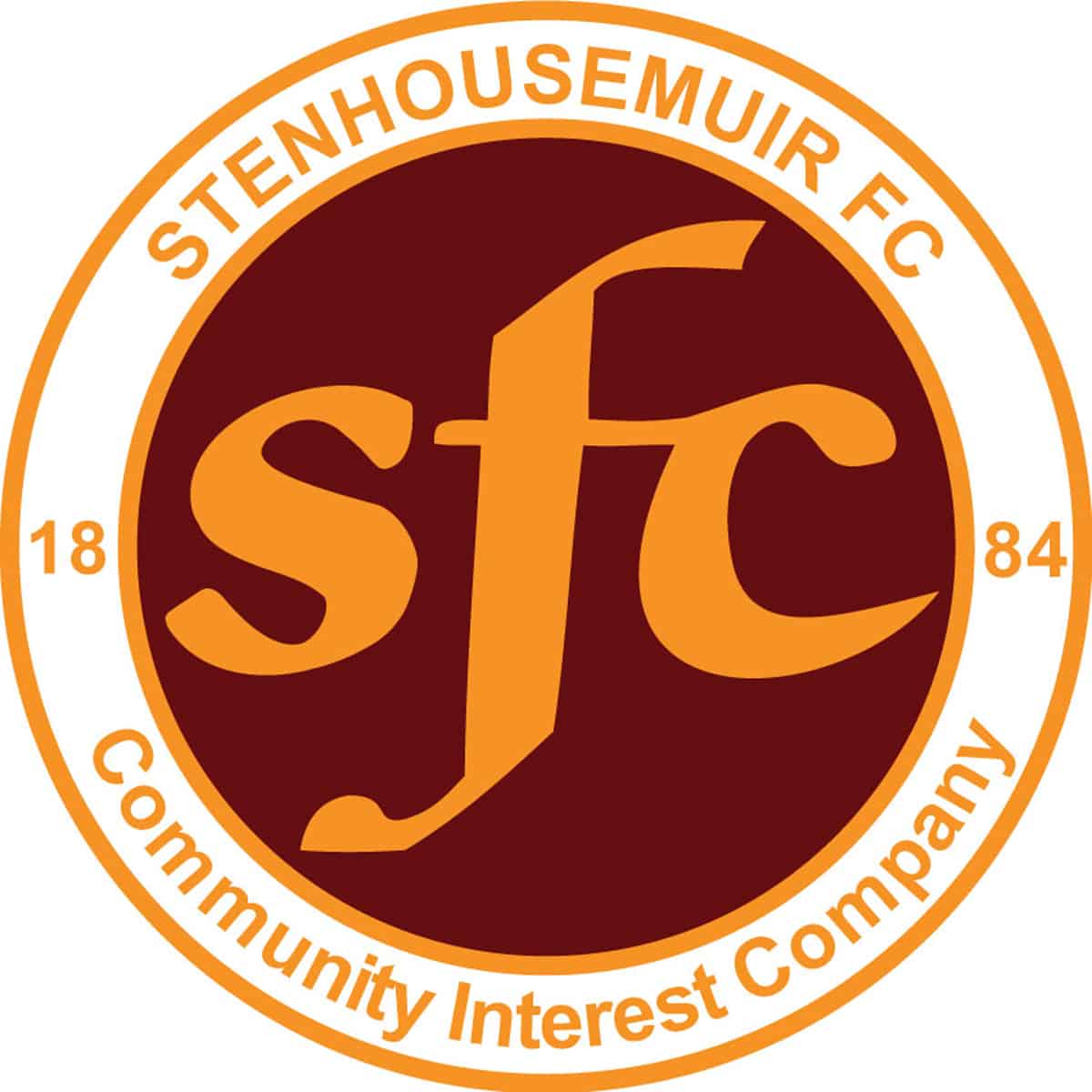 SPFL Ladbrokes League 1
Ochilview Park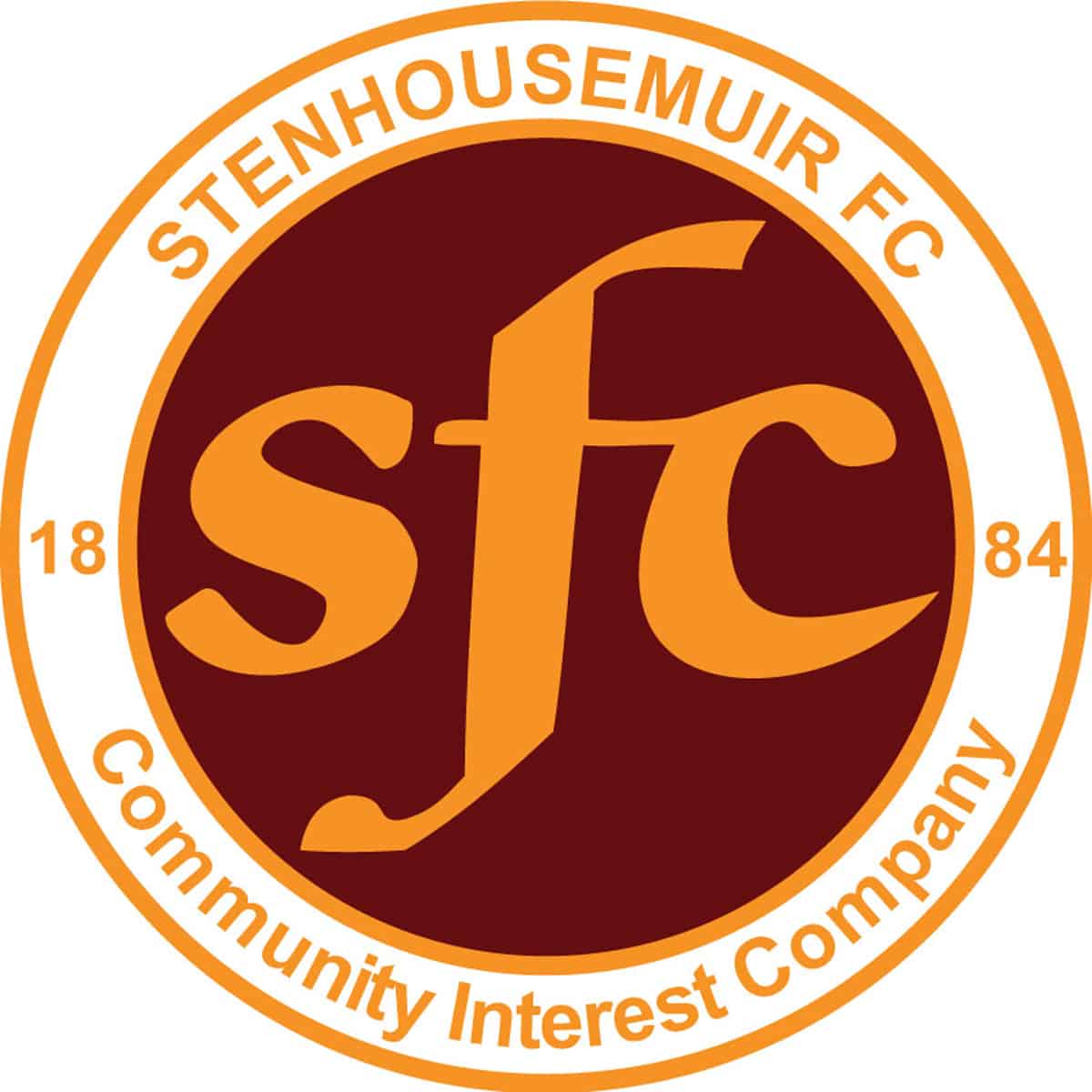 SPFL Ladbrokes League 1
Station Park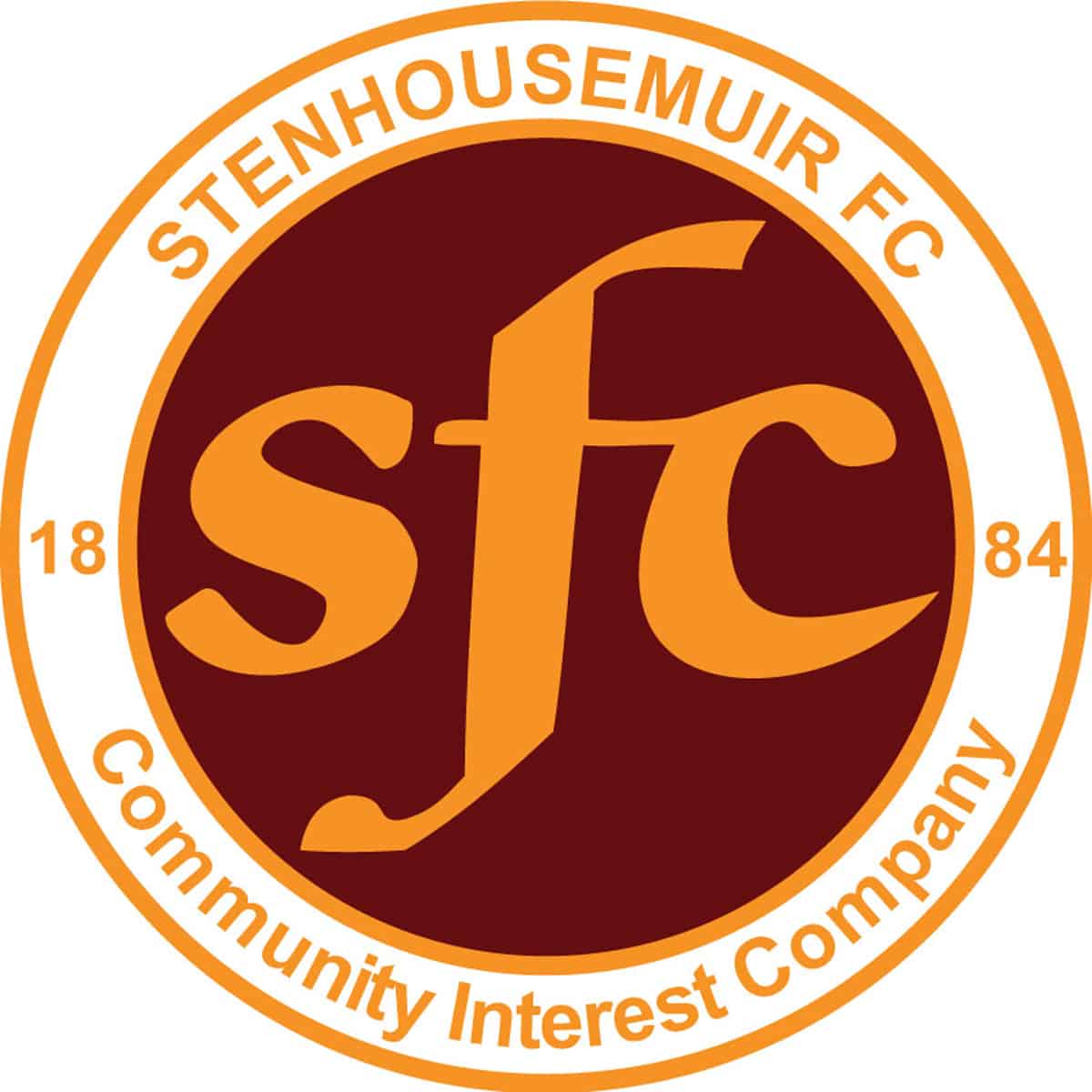 SPFL Ladbrokes League 1
Ochilview Park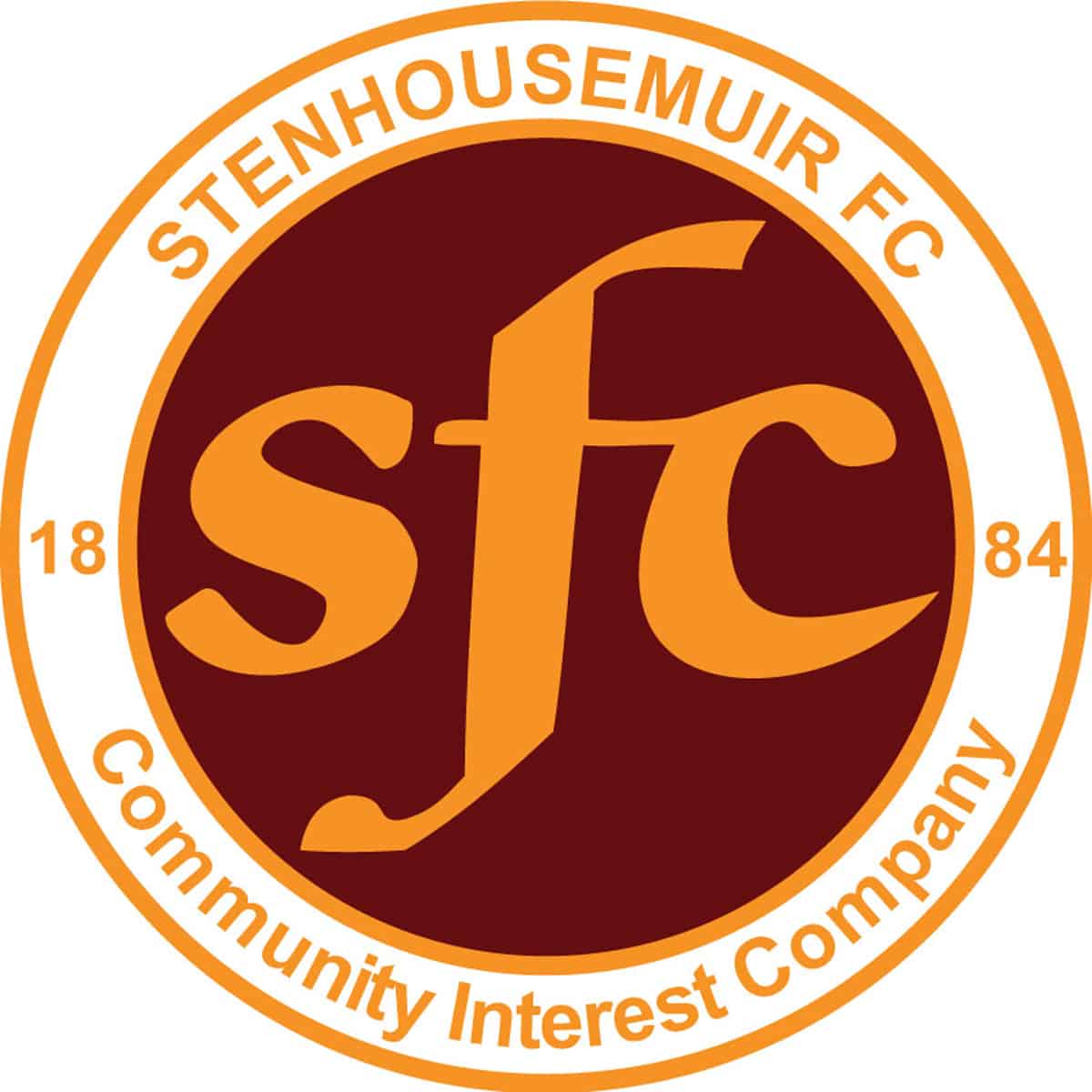 SPFL Ladbrokes League 1
Ochilview Park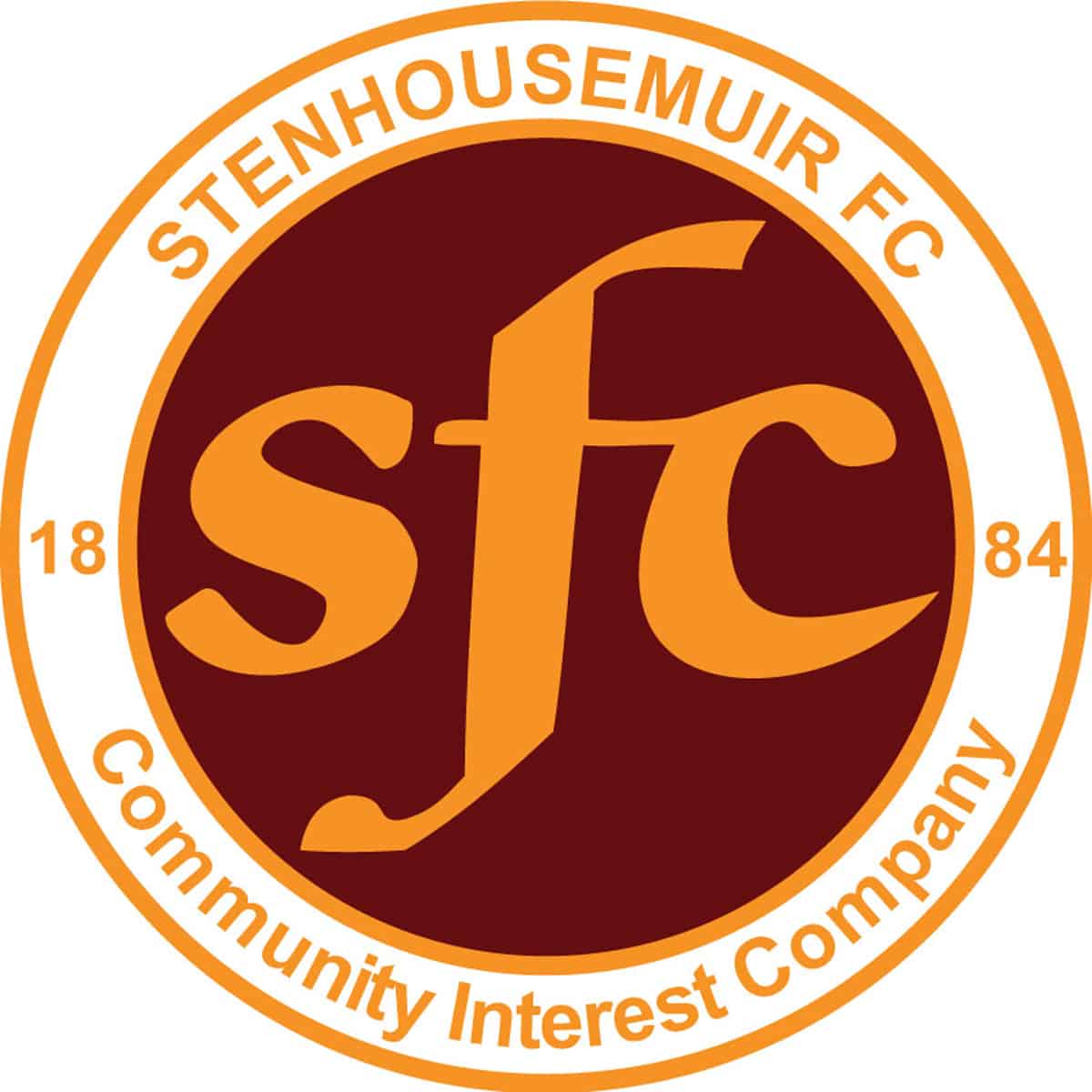 SPFL Ladbrokes League 1
Shielfield Park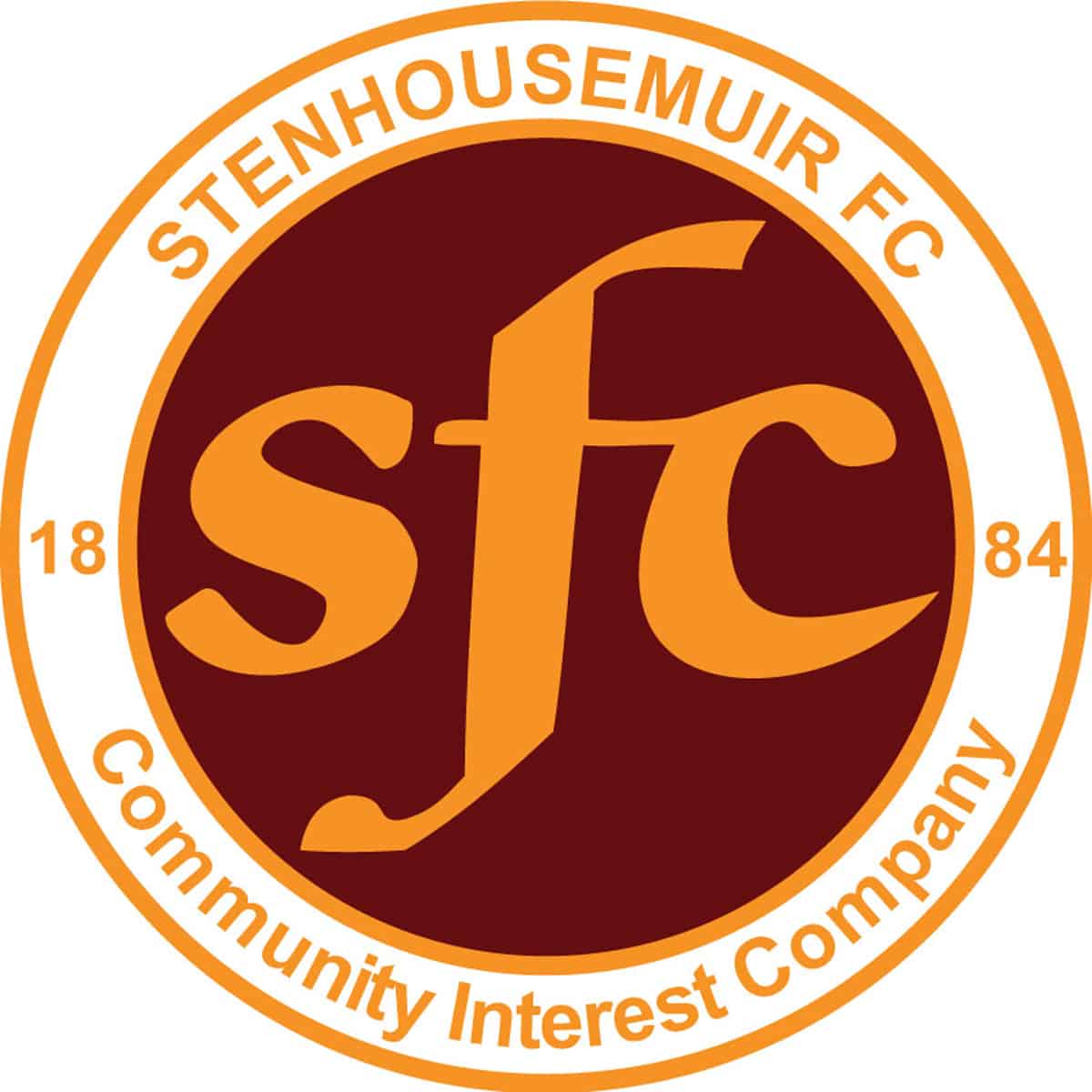 SPFL Ladbrokes League 1
Links Park Stadium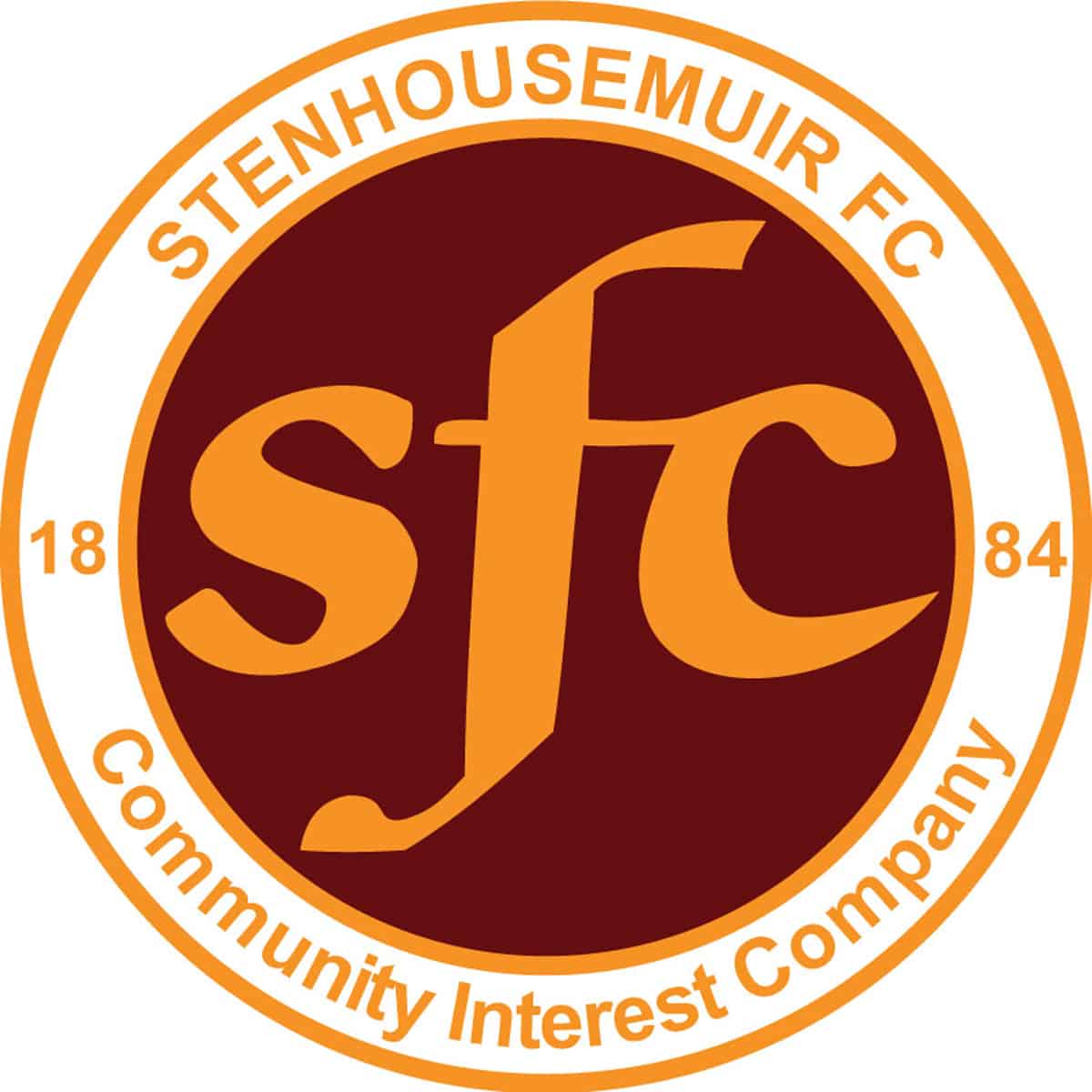 SPFL Ladbrokes League 1
Ochilview Park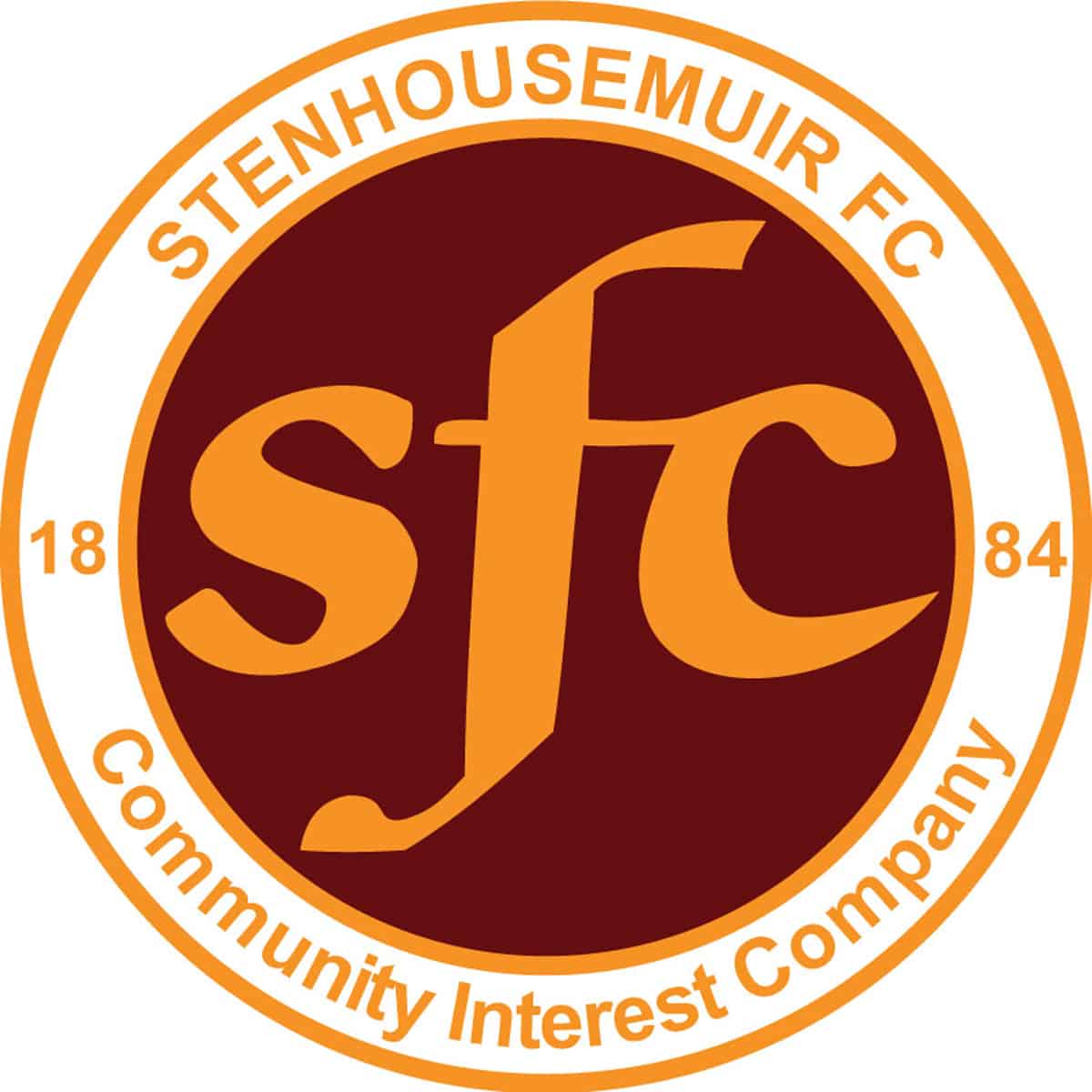 SPFL Ladbrokes League 1
Cliftonhill Stadium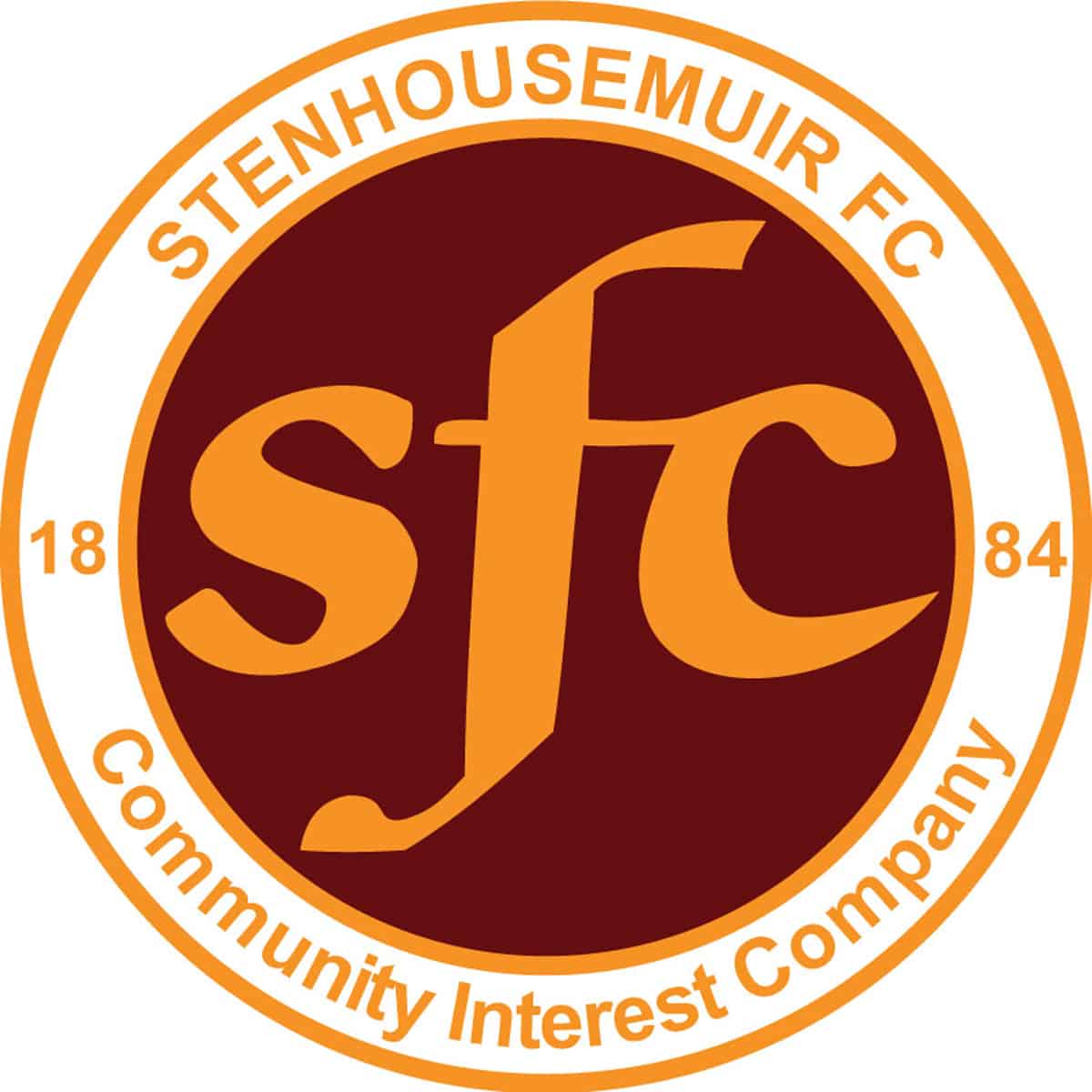 SPFL Ladbrokes League 1
Ochilview Park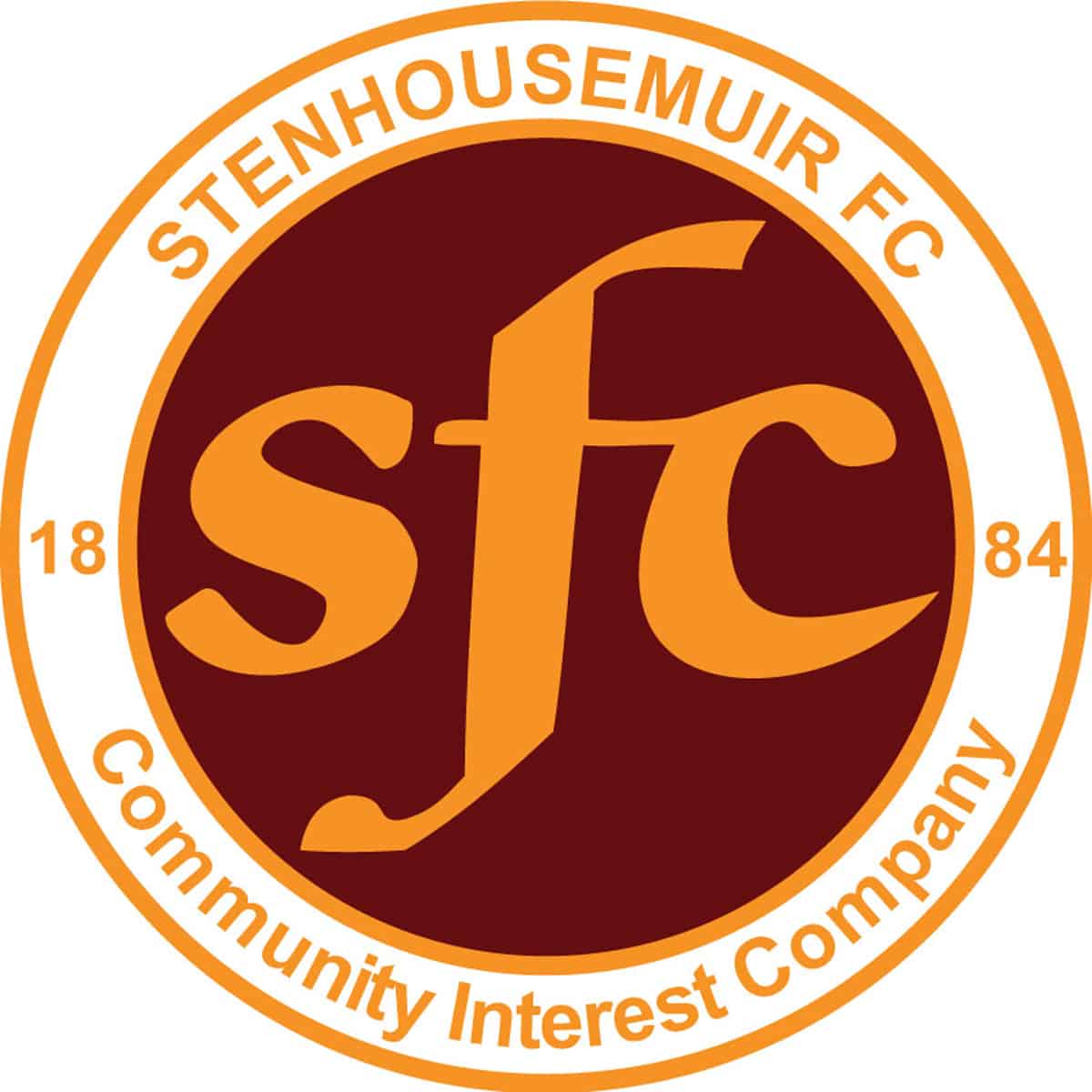 SPFL Ladbrokes League 1
Borough Briggs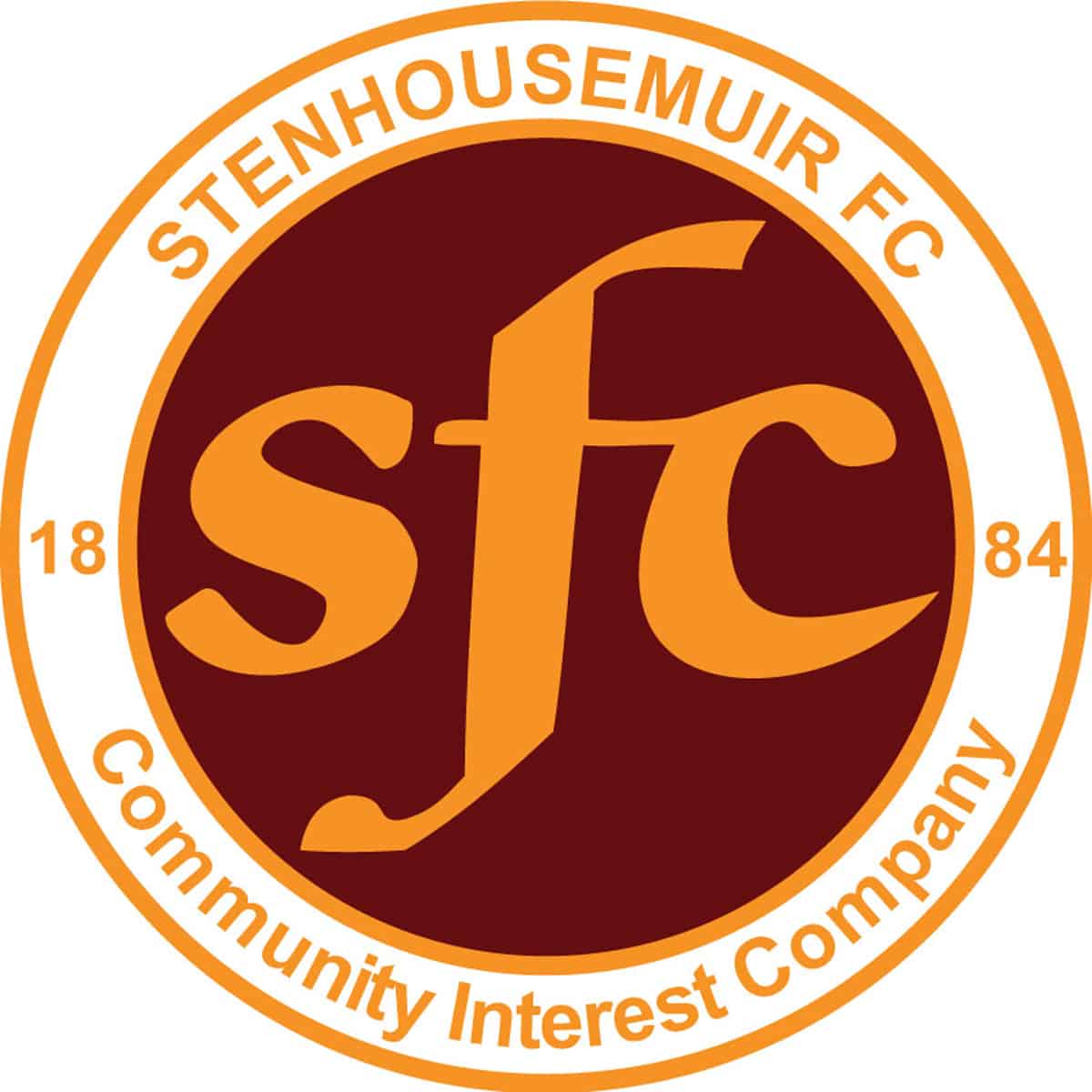 SPFL Ladbrokes League 1
Ochilview Park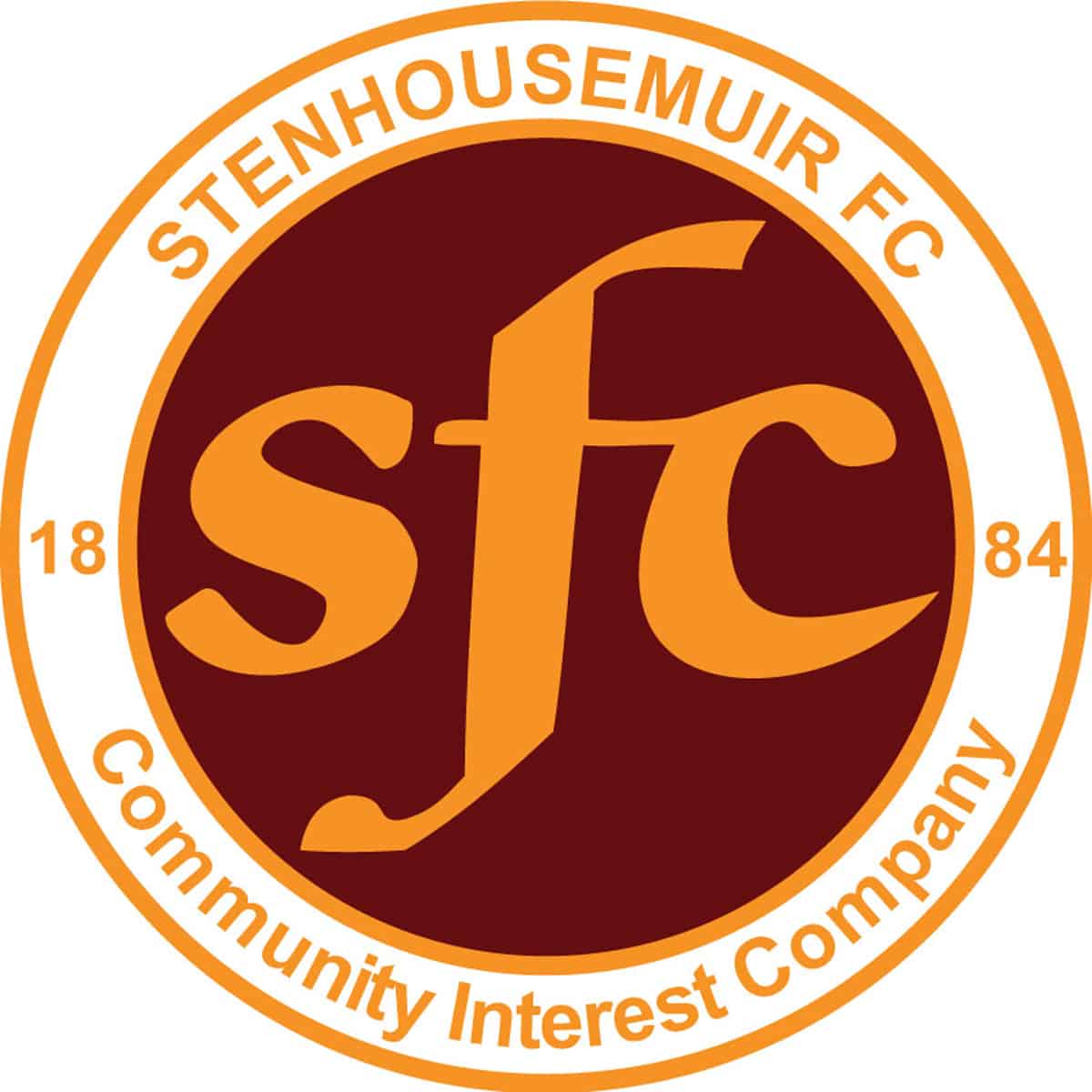 SPFL Ladbrokes League 1
Ochilview Park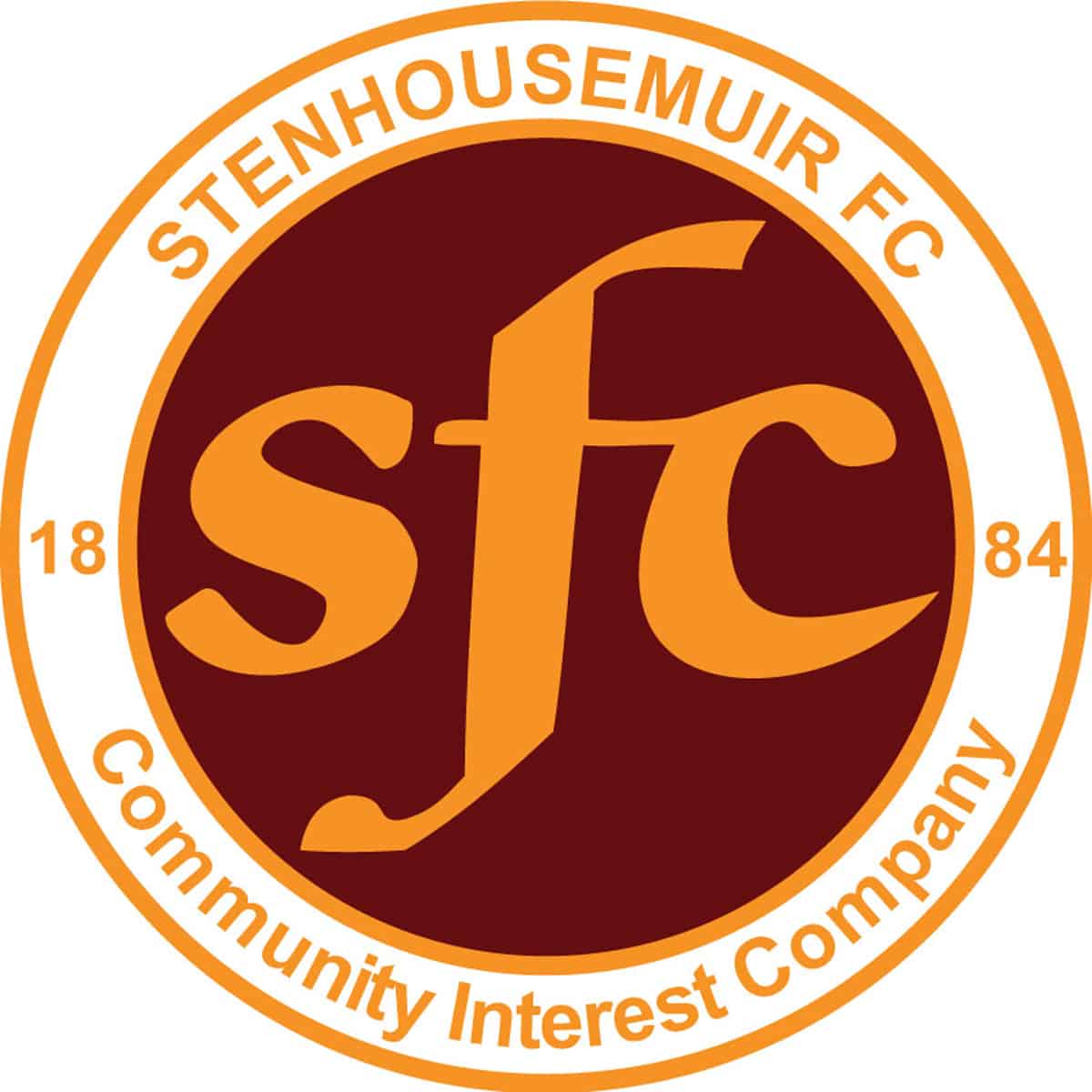 SPFL Ladbrokes League 1
Central Park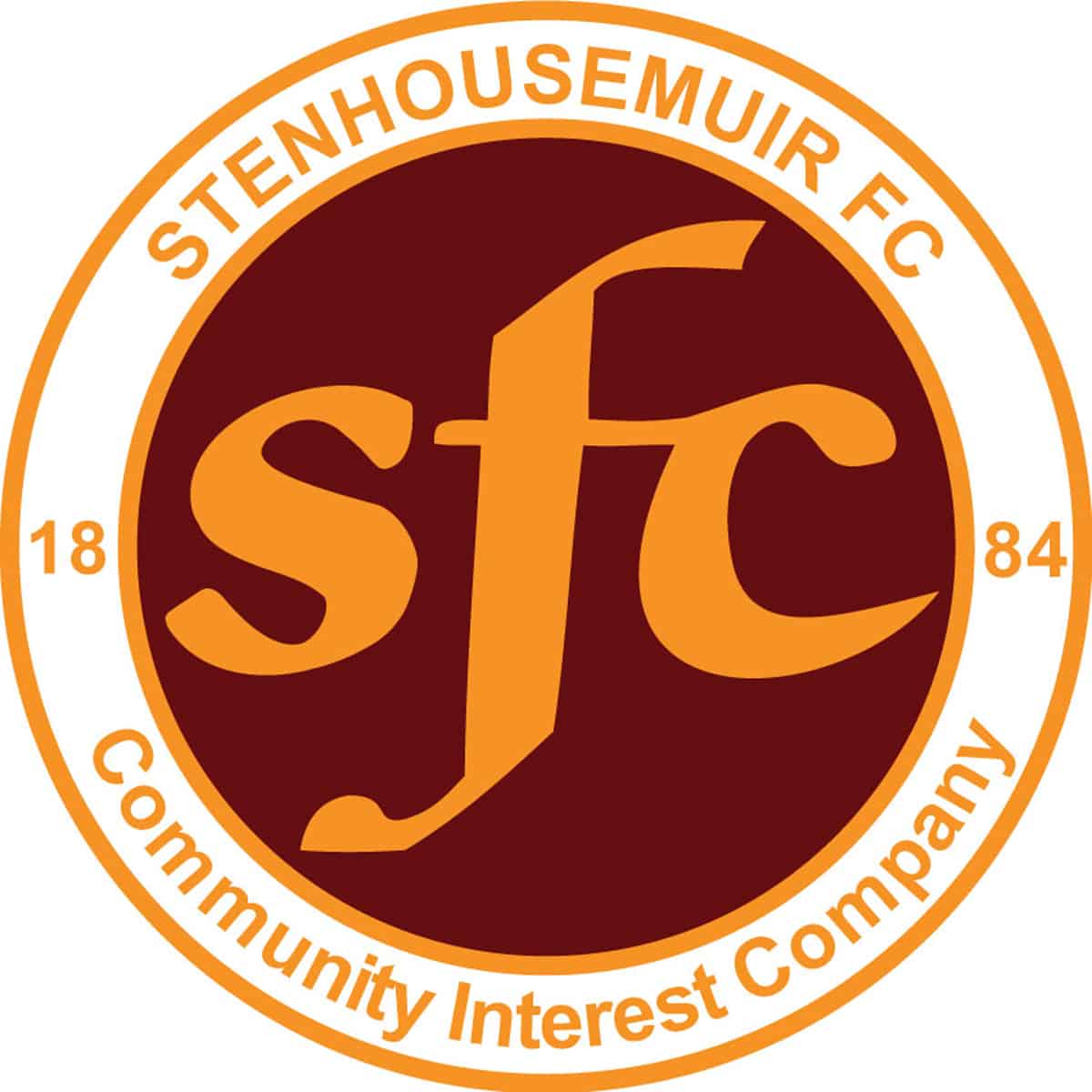 SPFL Ladbrokes League 1
Ochilview Park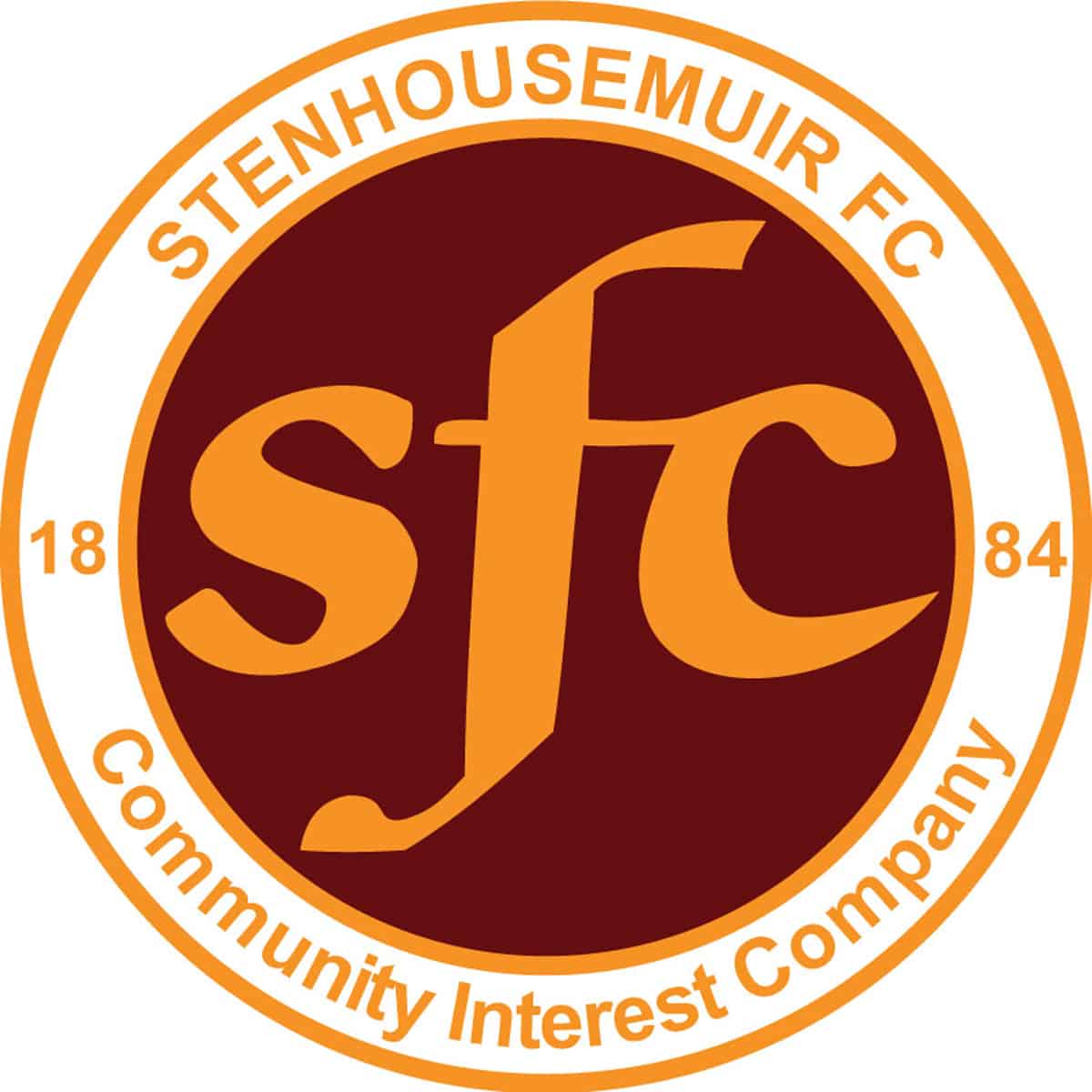 SPFL Ladbrokes League 1
Galabank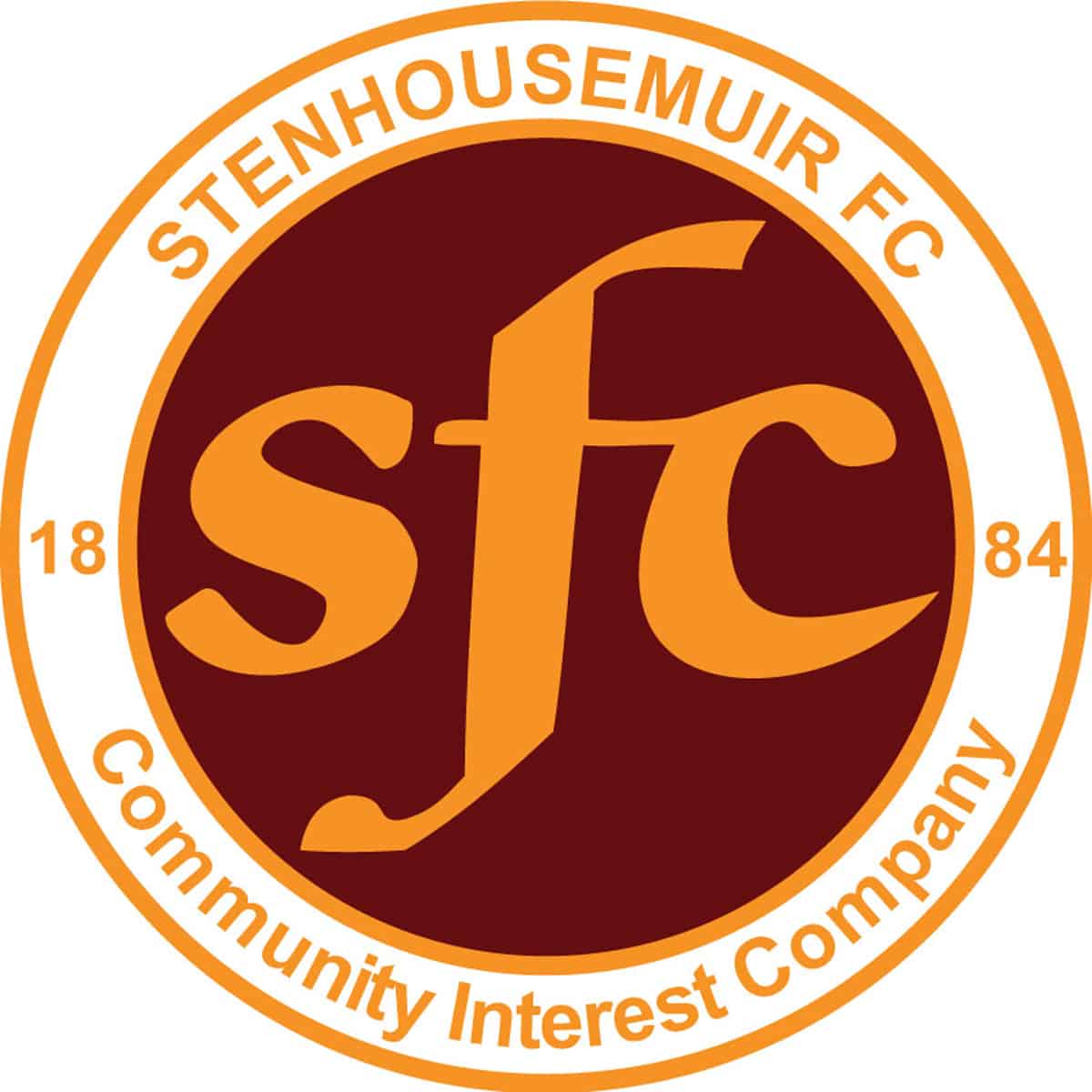 SPFL Ladbrokes League 1
Ochilview Park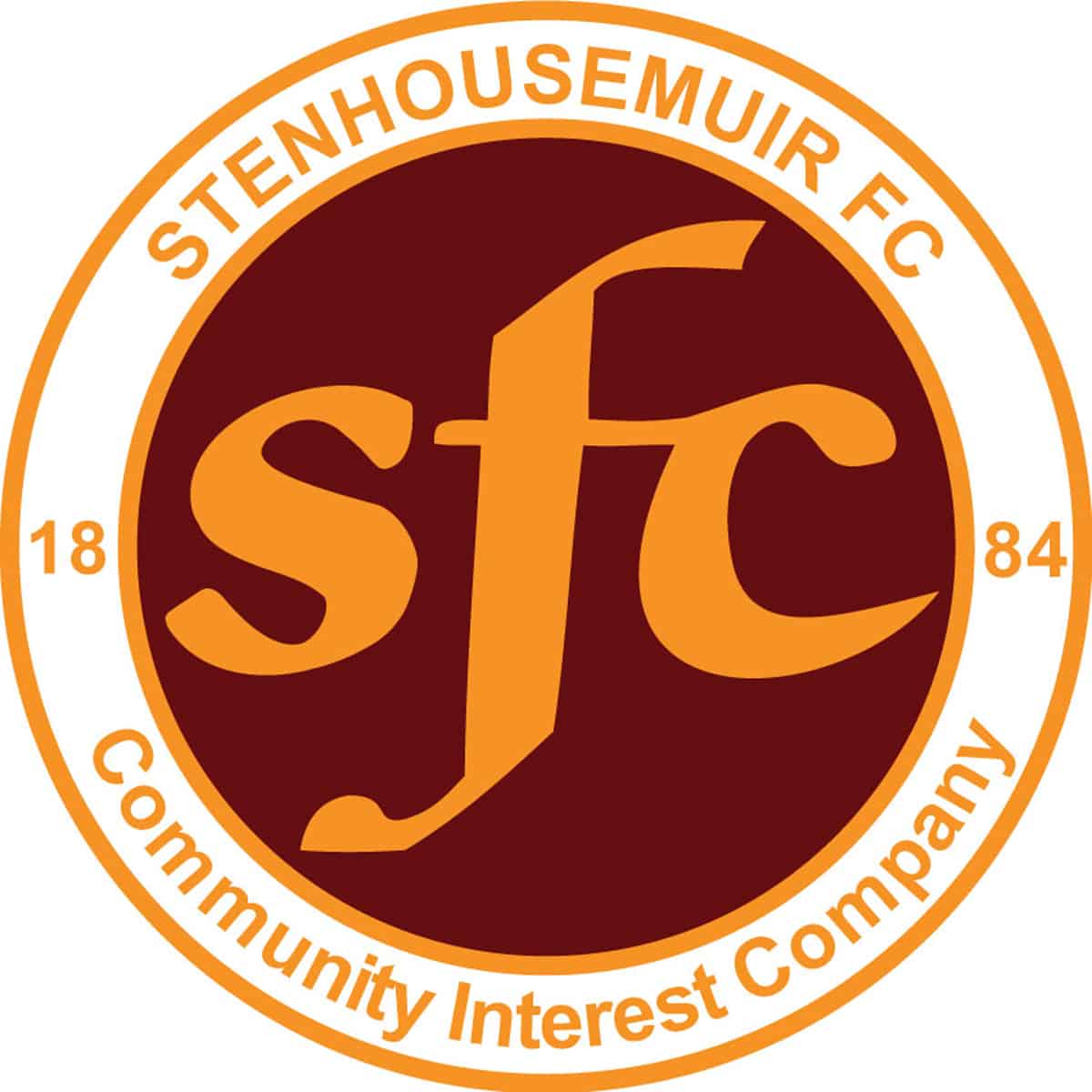 SPFL Ladbrokes League 1
Ochilview Park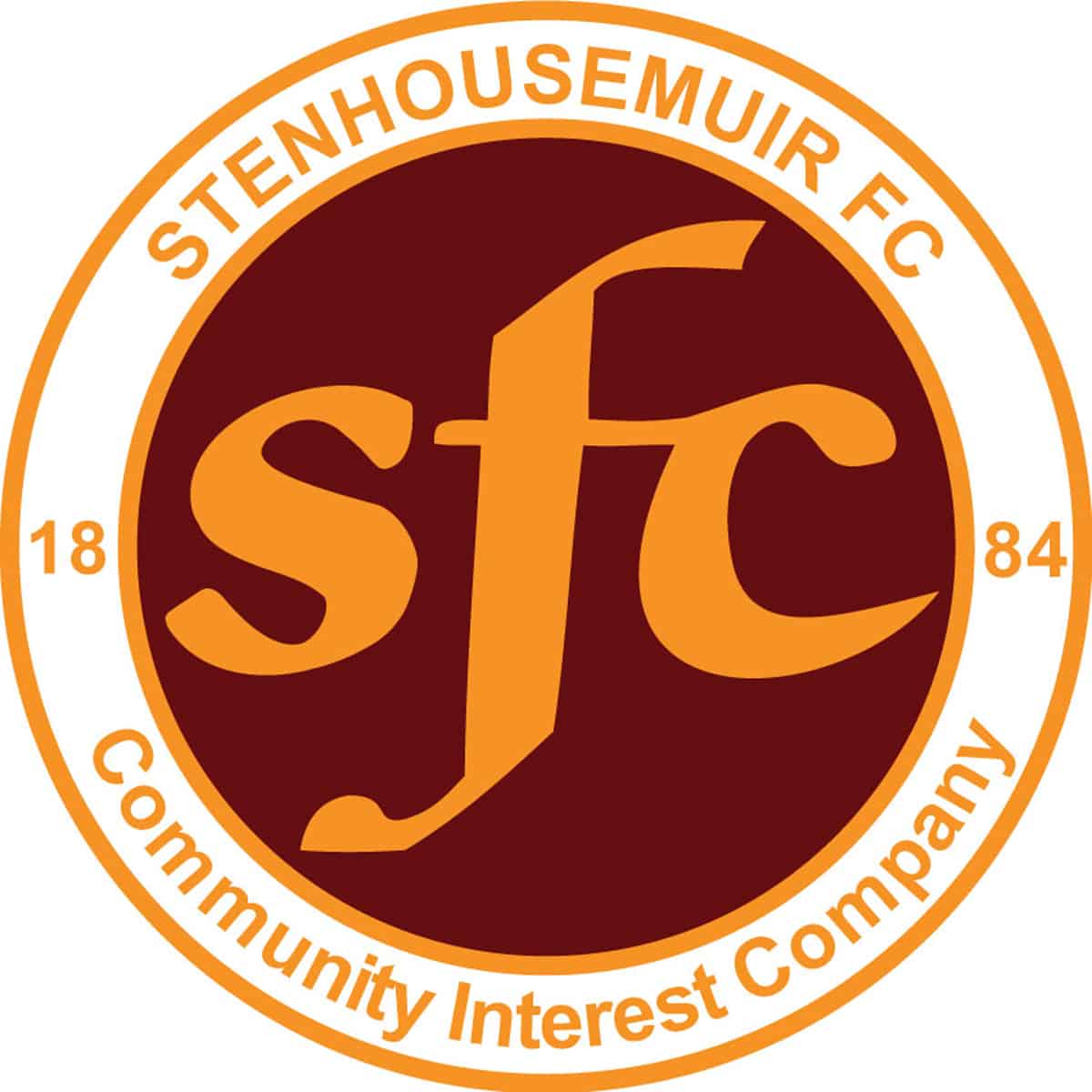 SPFL Ladbrokes League 1
Strathclyde Homes Stadium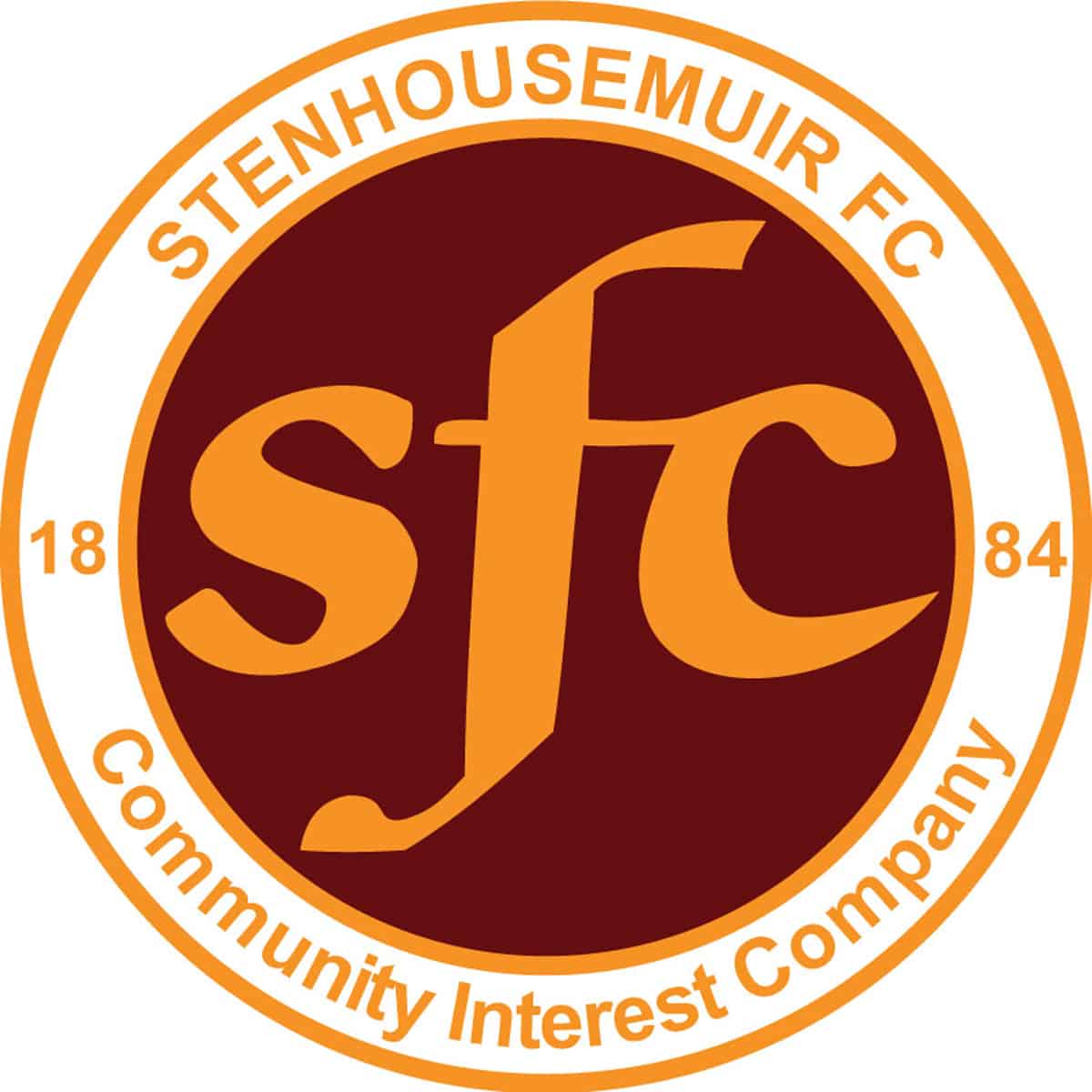 William Hill Scottish Cup
Ochilview Park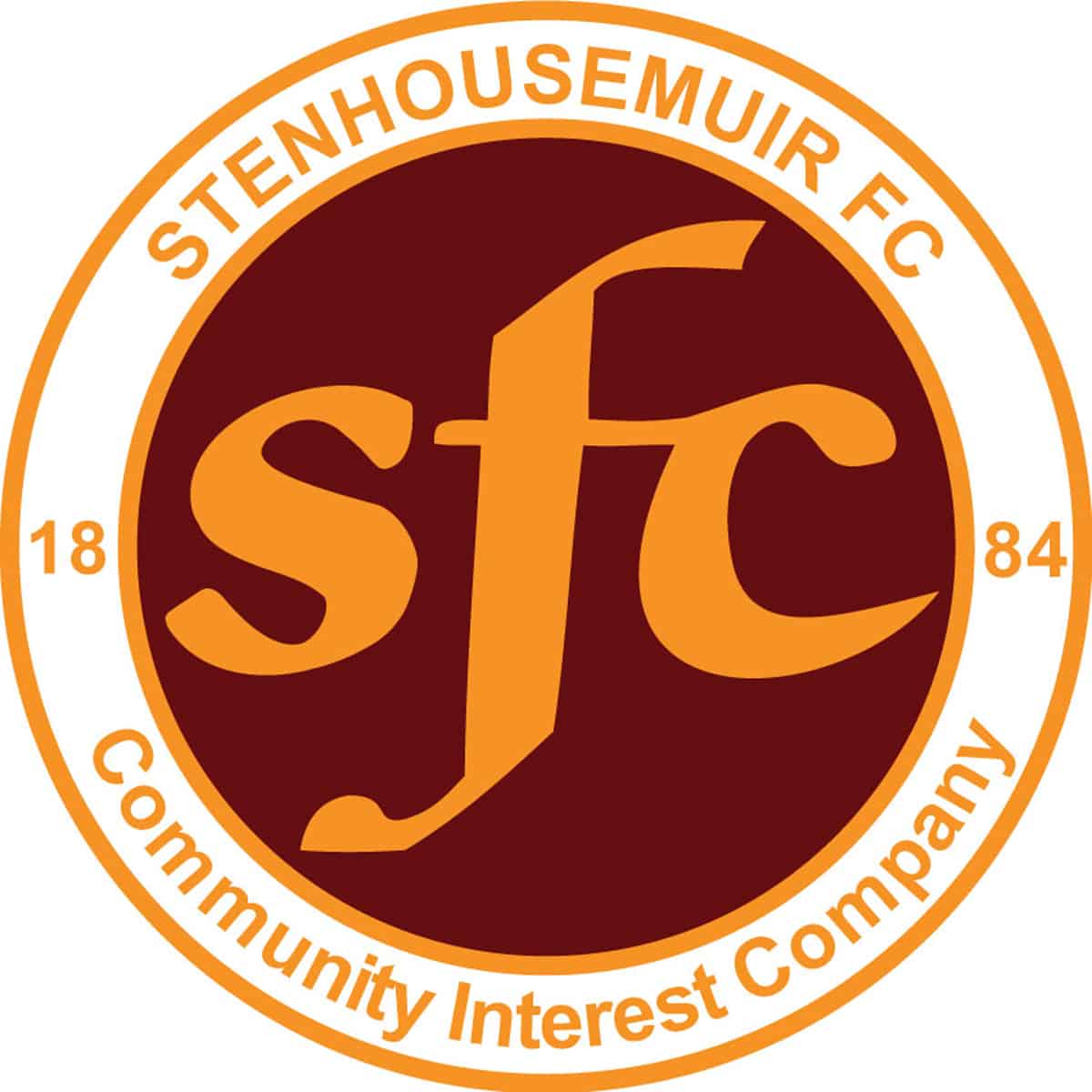 SPFL Ladbrokes League 1
Ochilview Park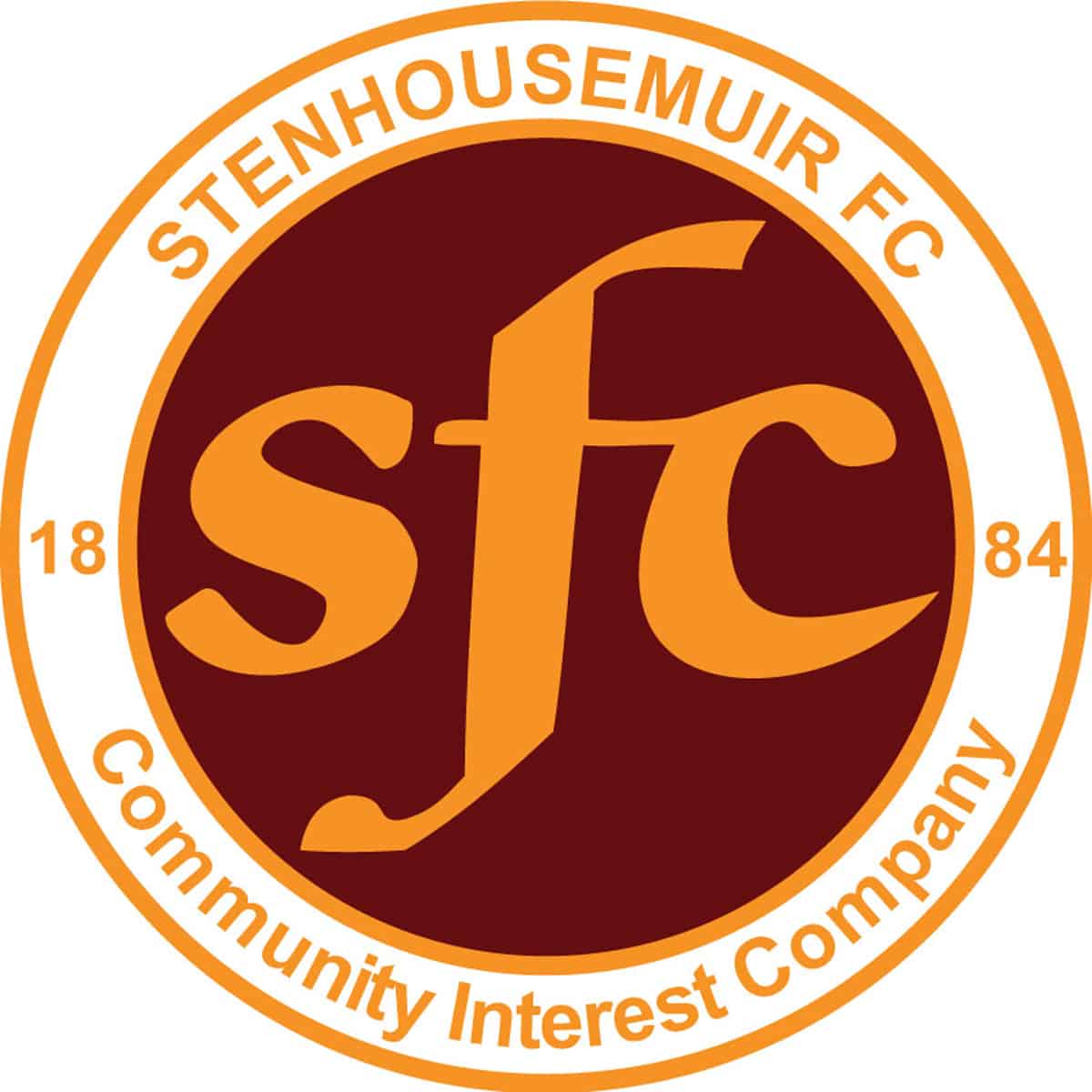 SPFL Ladbrokes League 1
Ochilview Park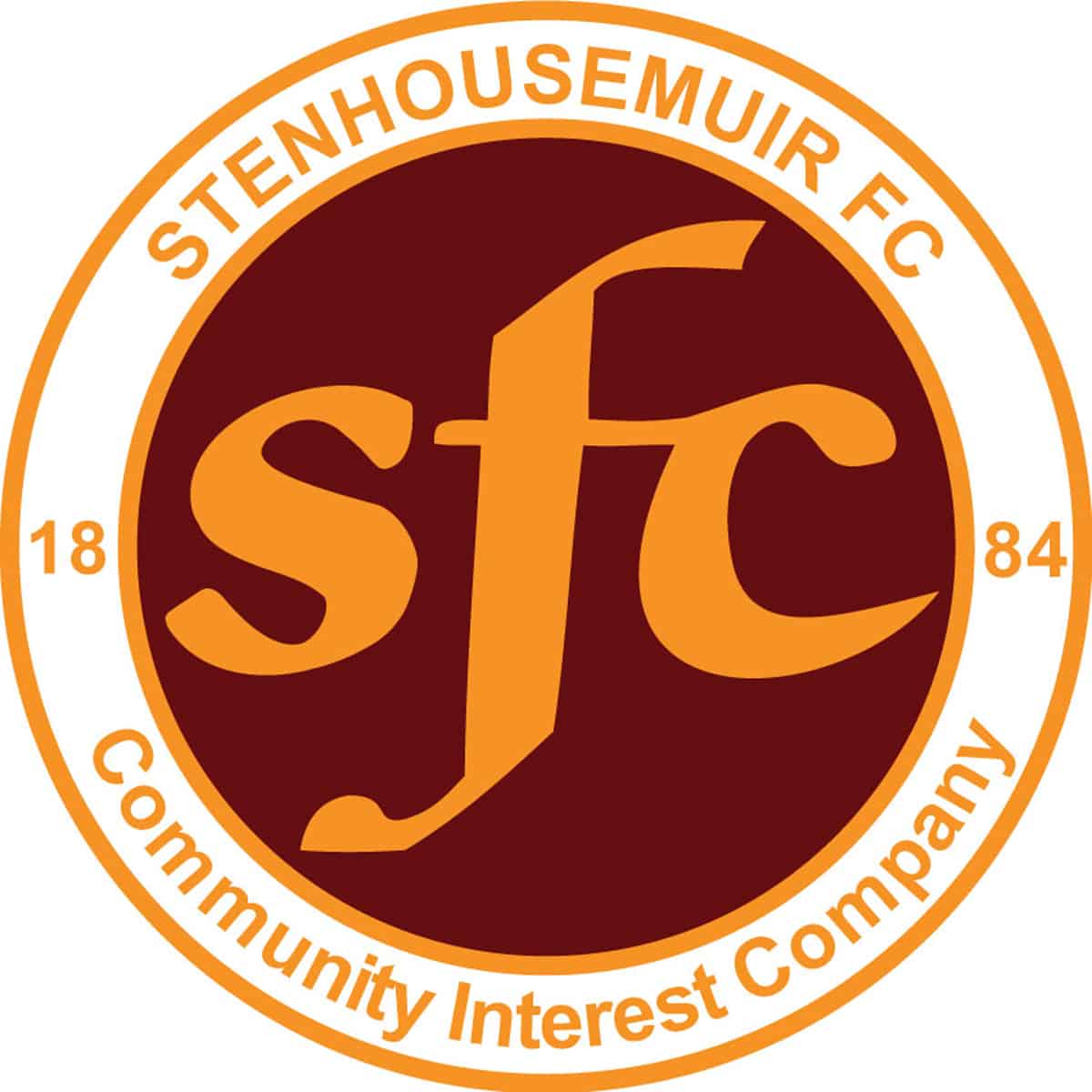 SPFL Ladbrokes League 1
Station Park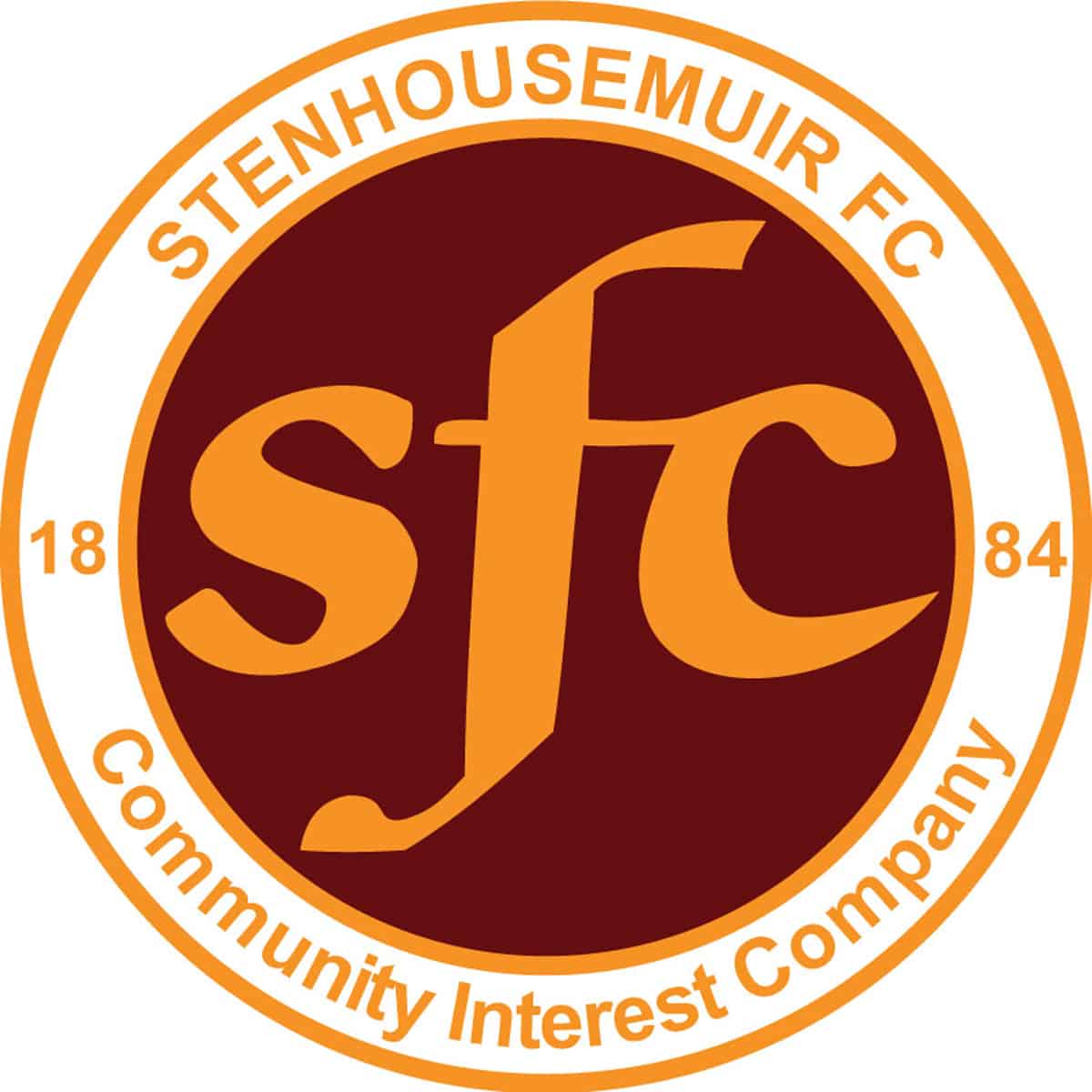 SPFL Ladbrokes League 1
Ochilview Park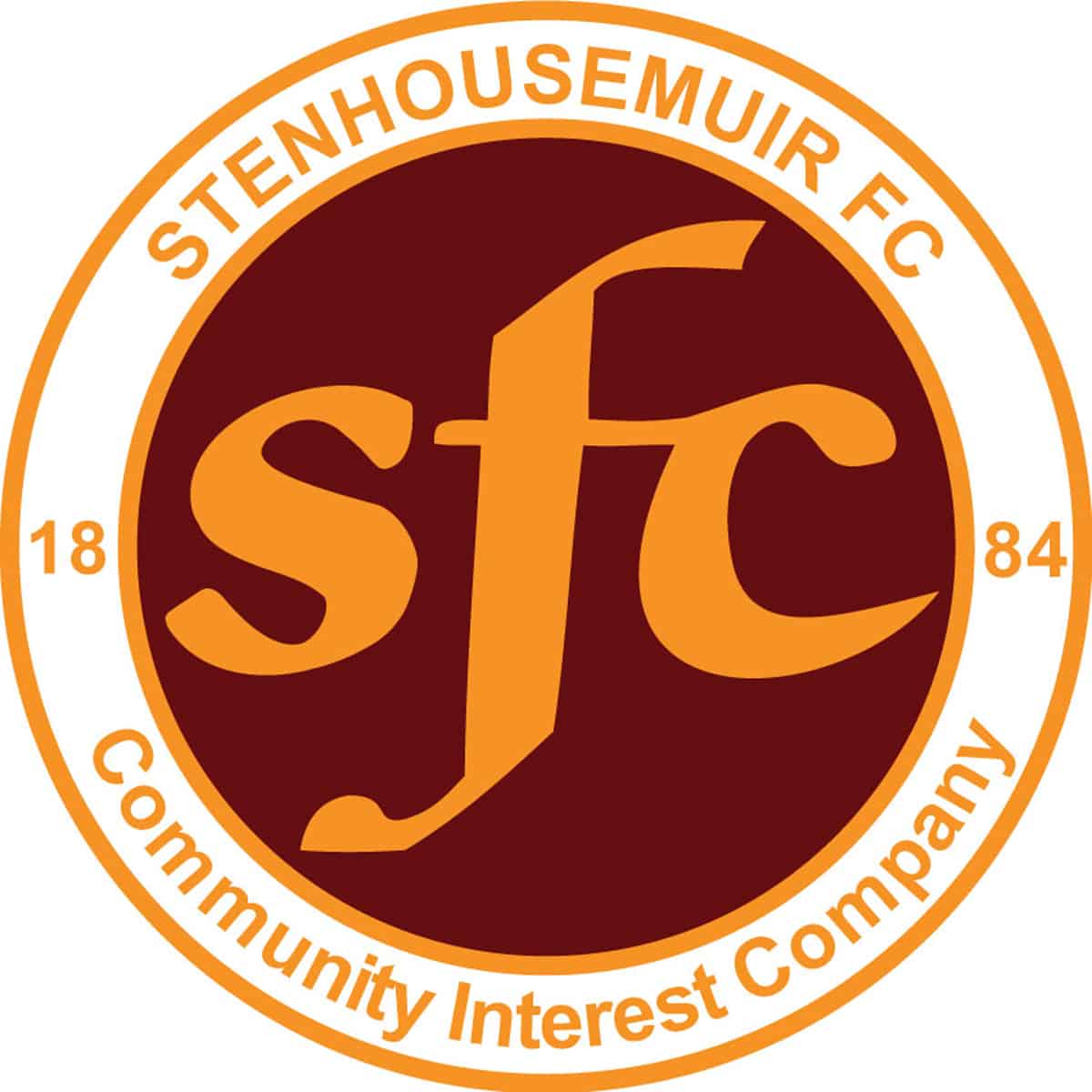 SPFL Ladbrokes League 1
Shielfield Park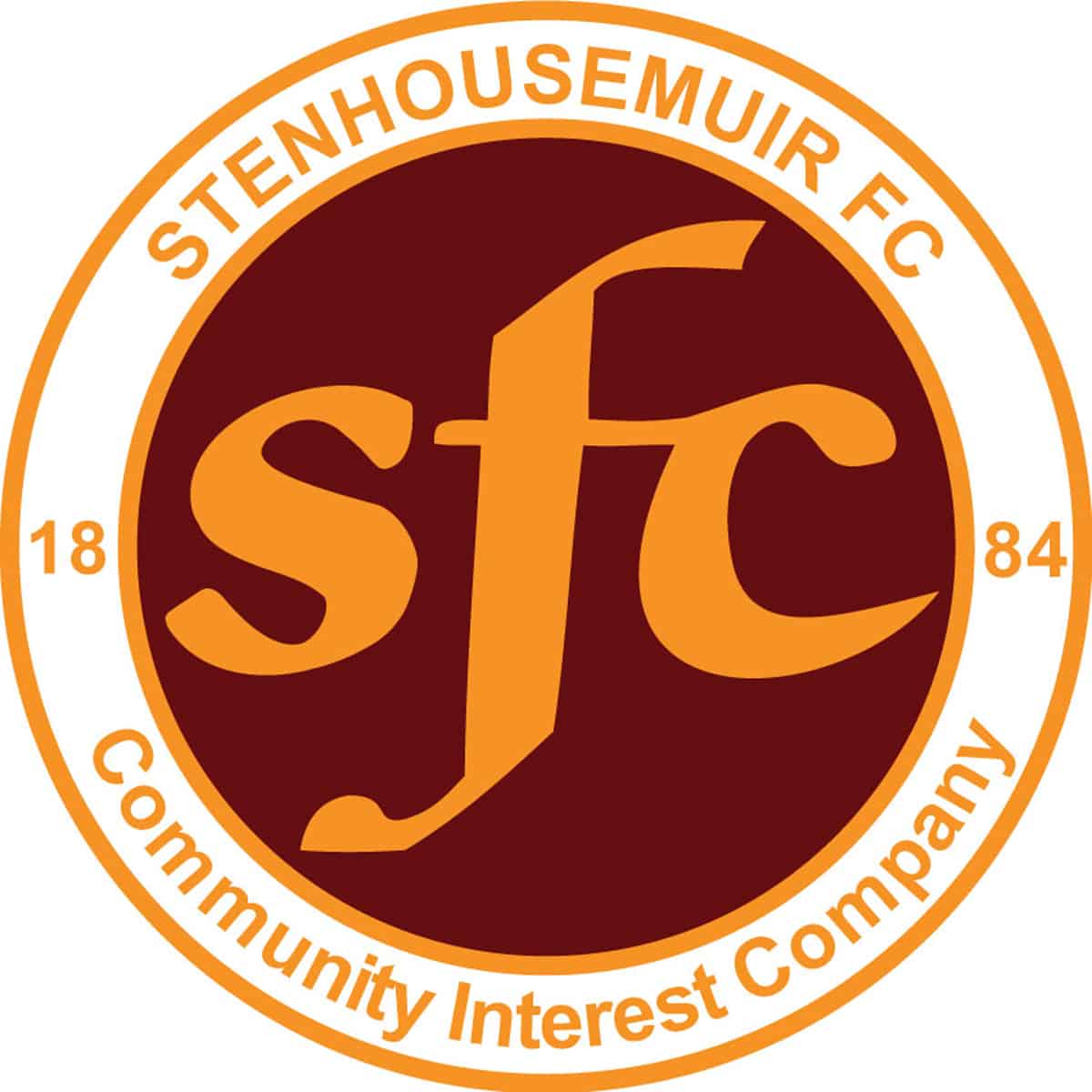 William Hill Scottish Cup
Grant Street Park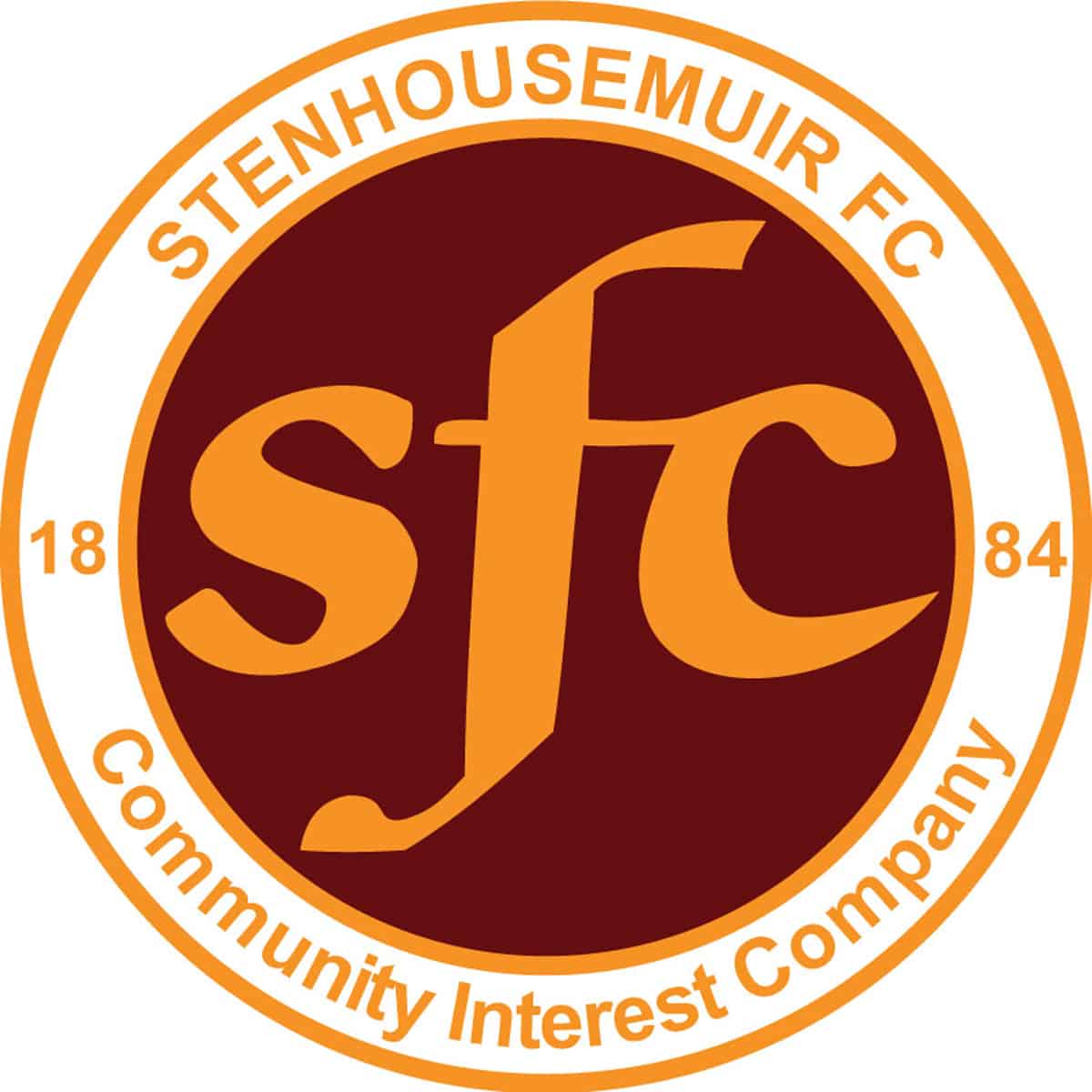 SPFL Ladbrokes League 1
Ochilview Park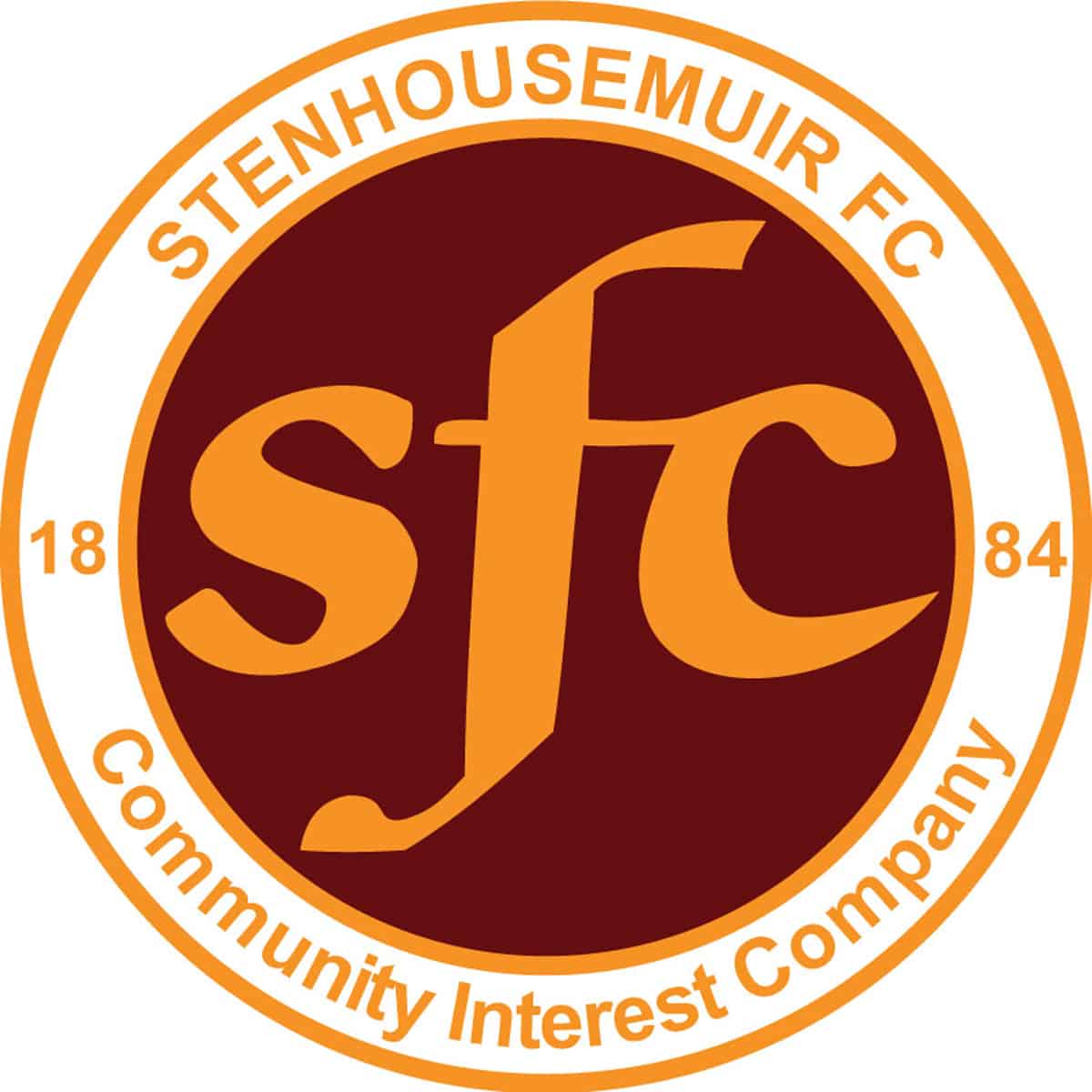 SPFL Ladbrokes League 1
Central Park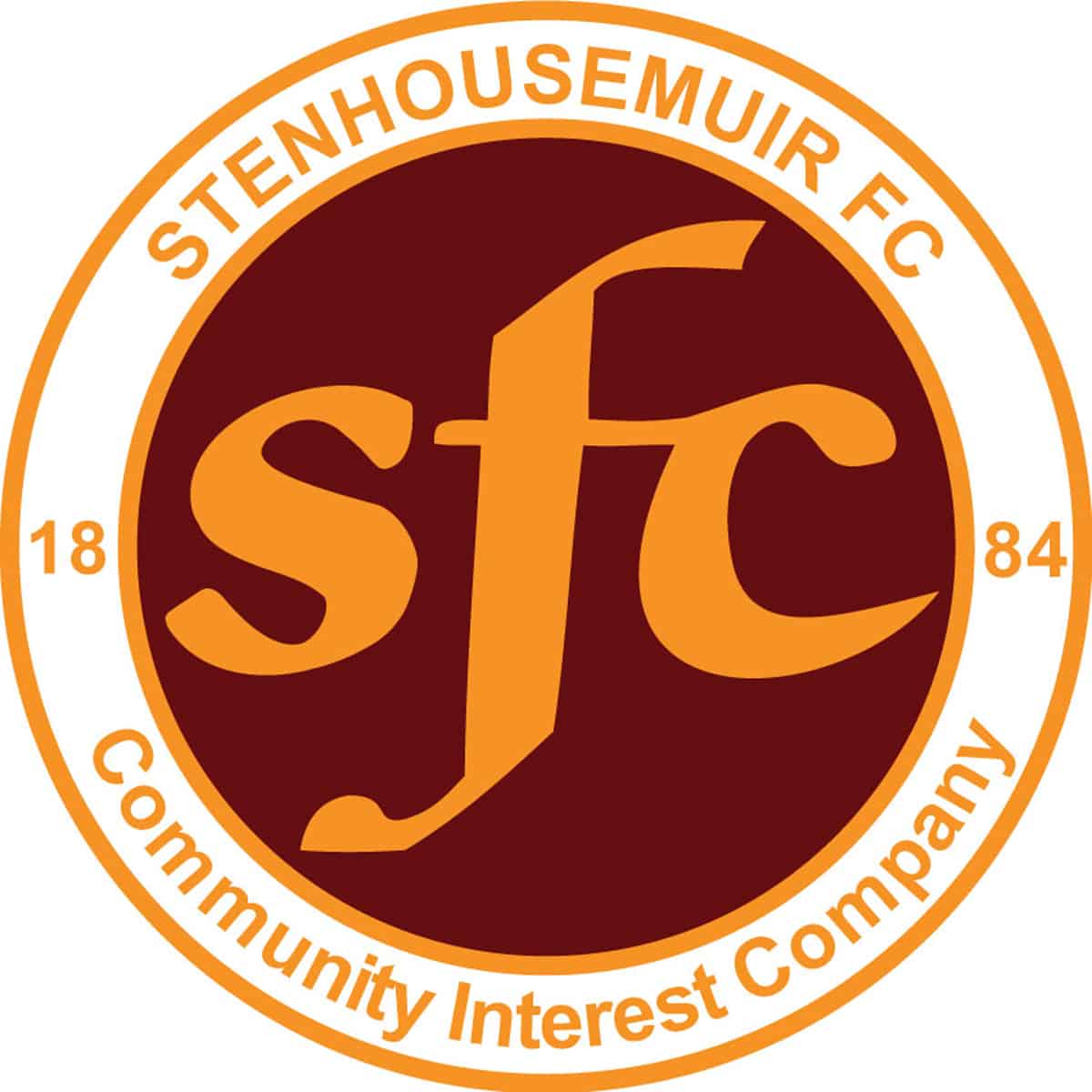 SPFL Ladbrokes League 1
Ochilview Park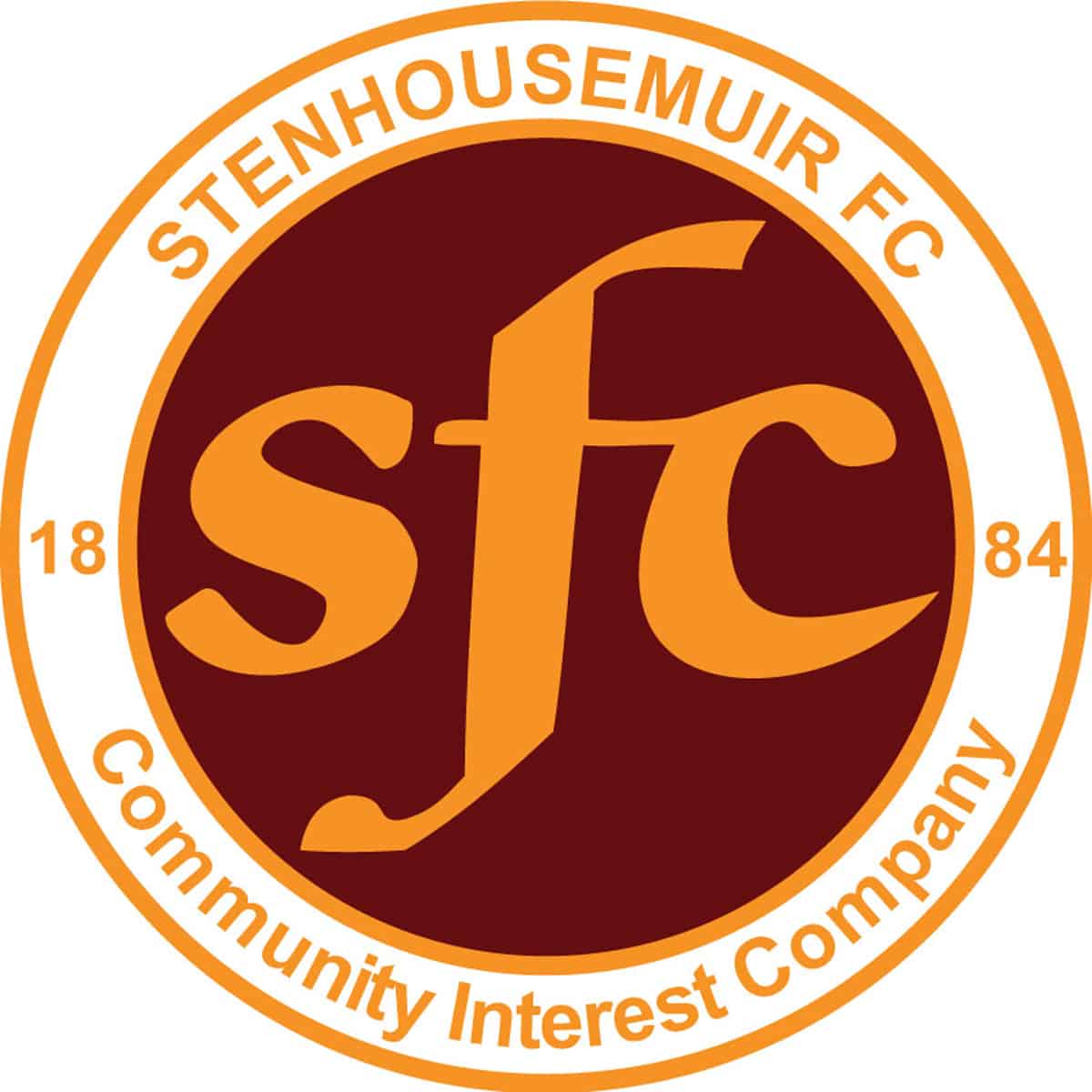 SPFL Ladbrokes League 1
Links Park Stadium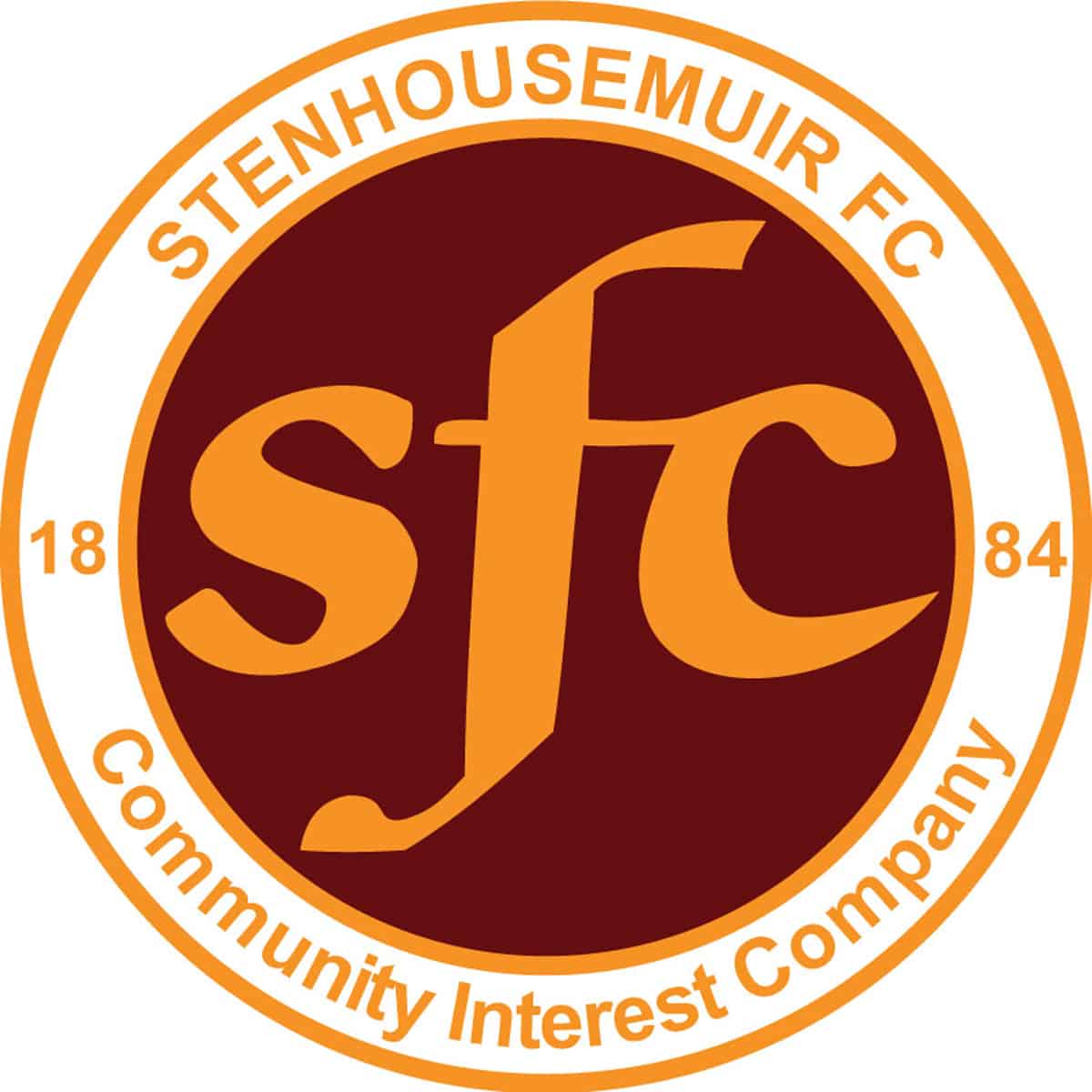 William Hill Scottish Cup
Ochilview Park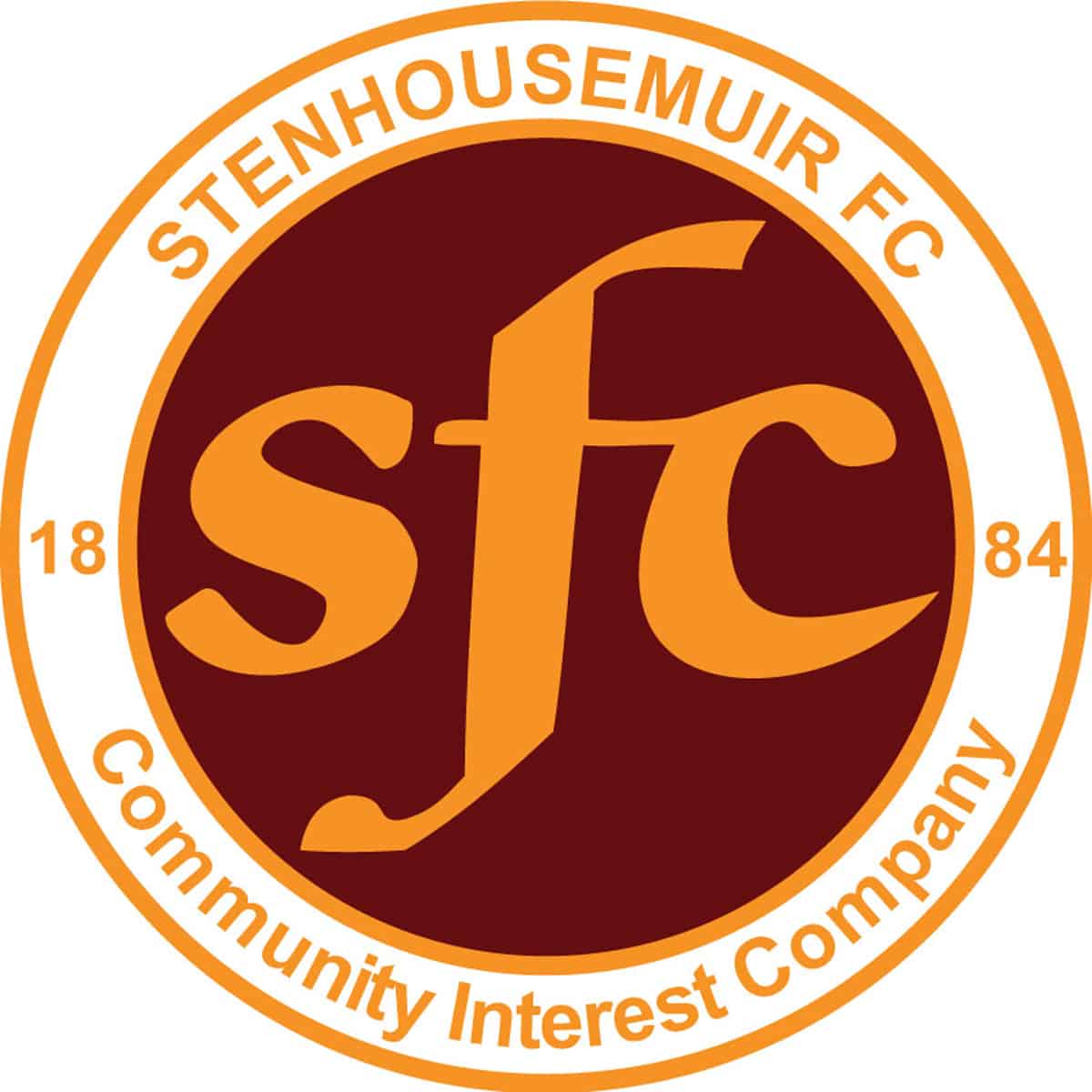 SPFL Ladbrokes League 1
Borough Briggs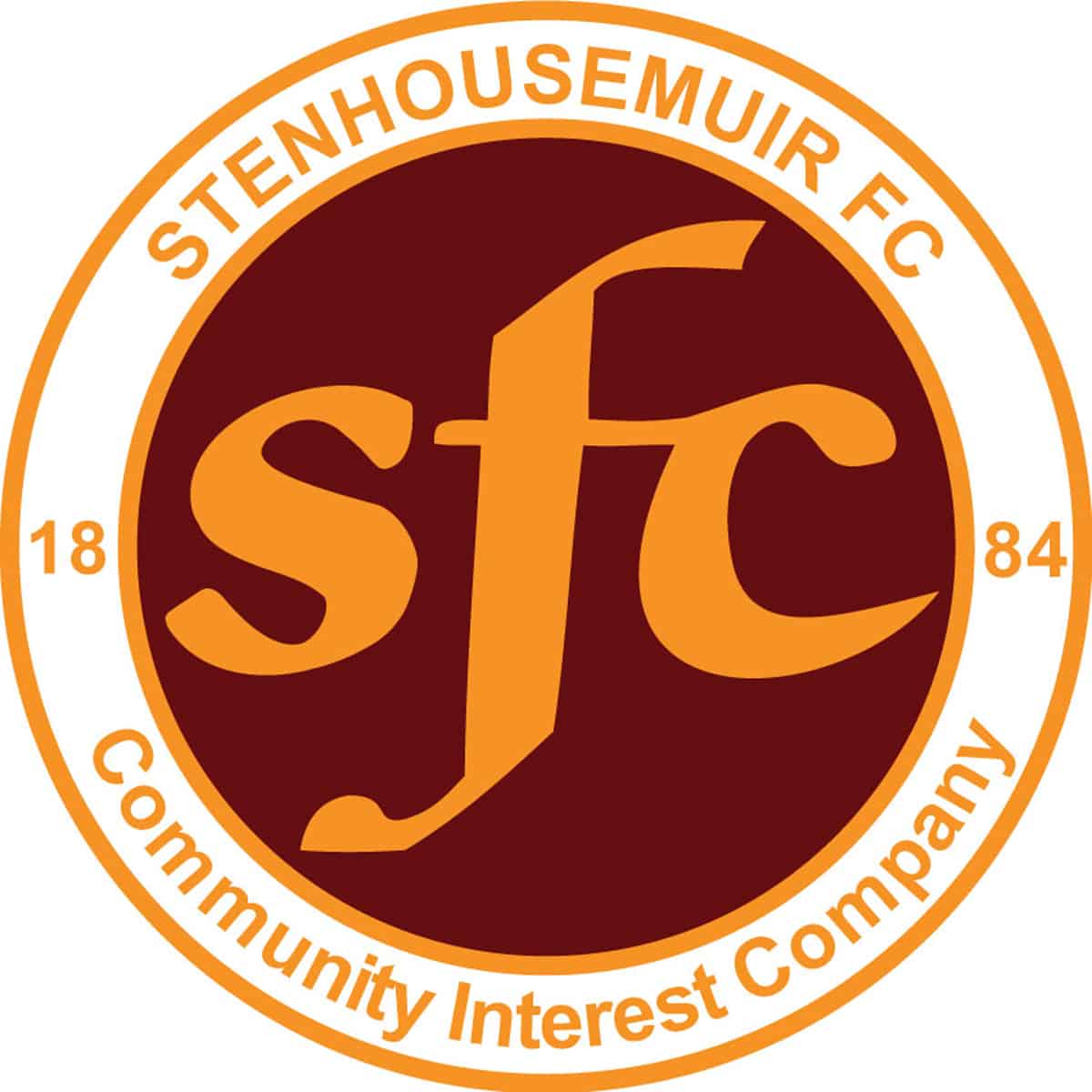 SPFL Ladbrokes League 1
Ochilview Park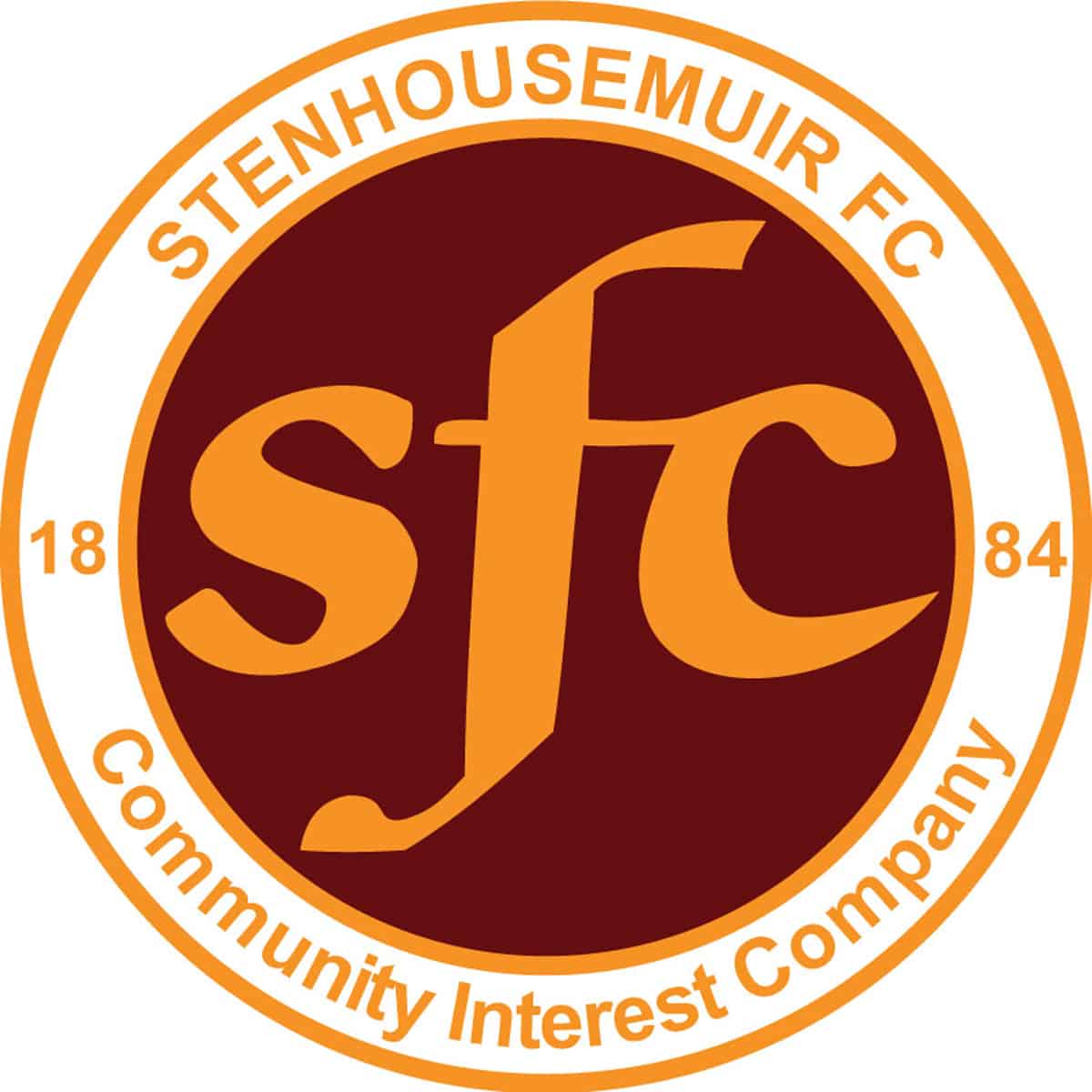 SPFL Ladbrokes League 1
Cliftonhill Stadium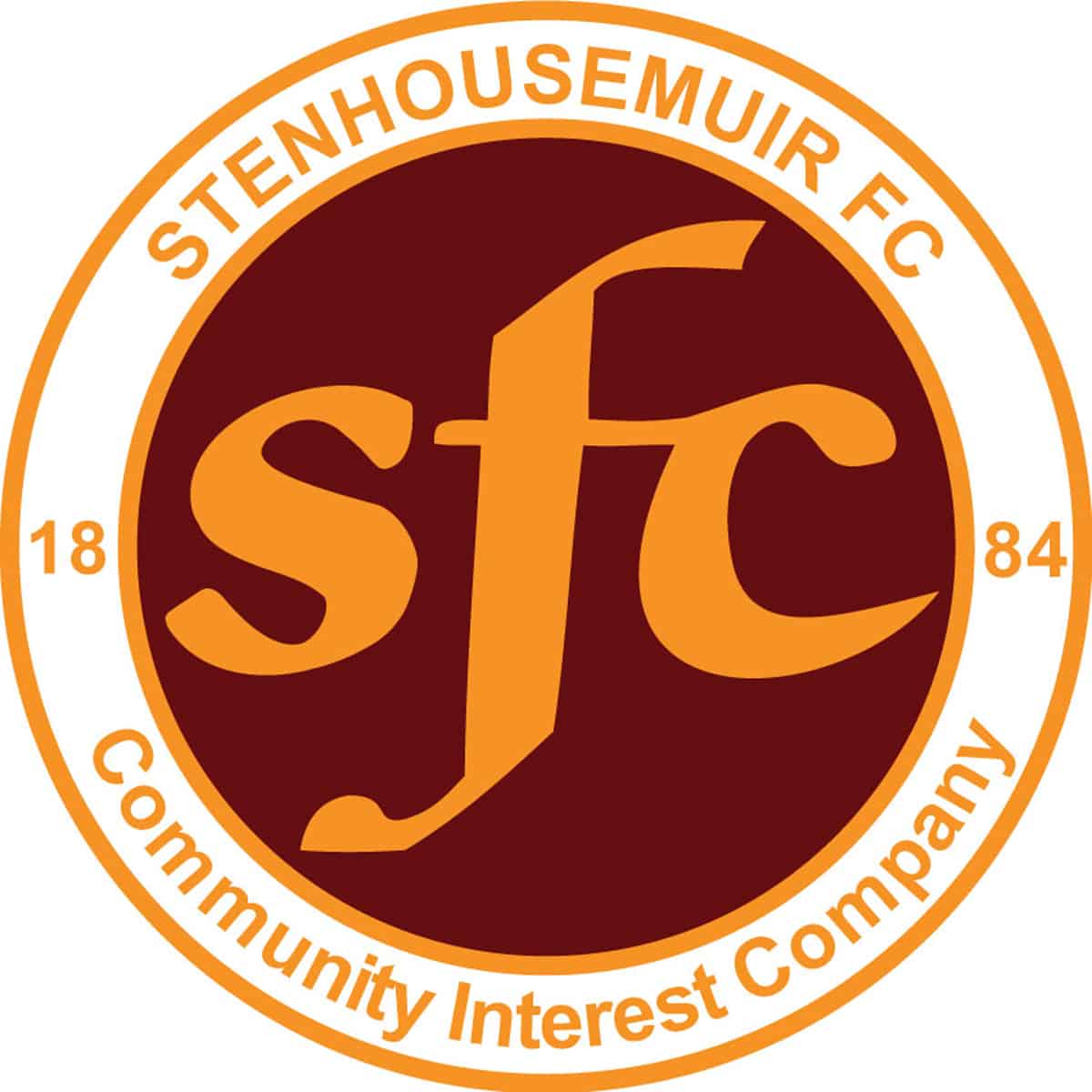 SPFL Ladbrokes League 1
Ochilview Park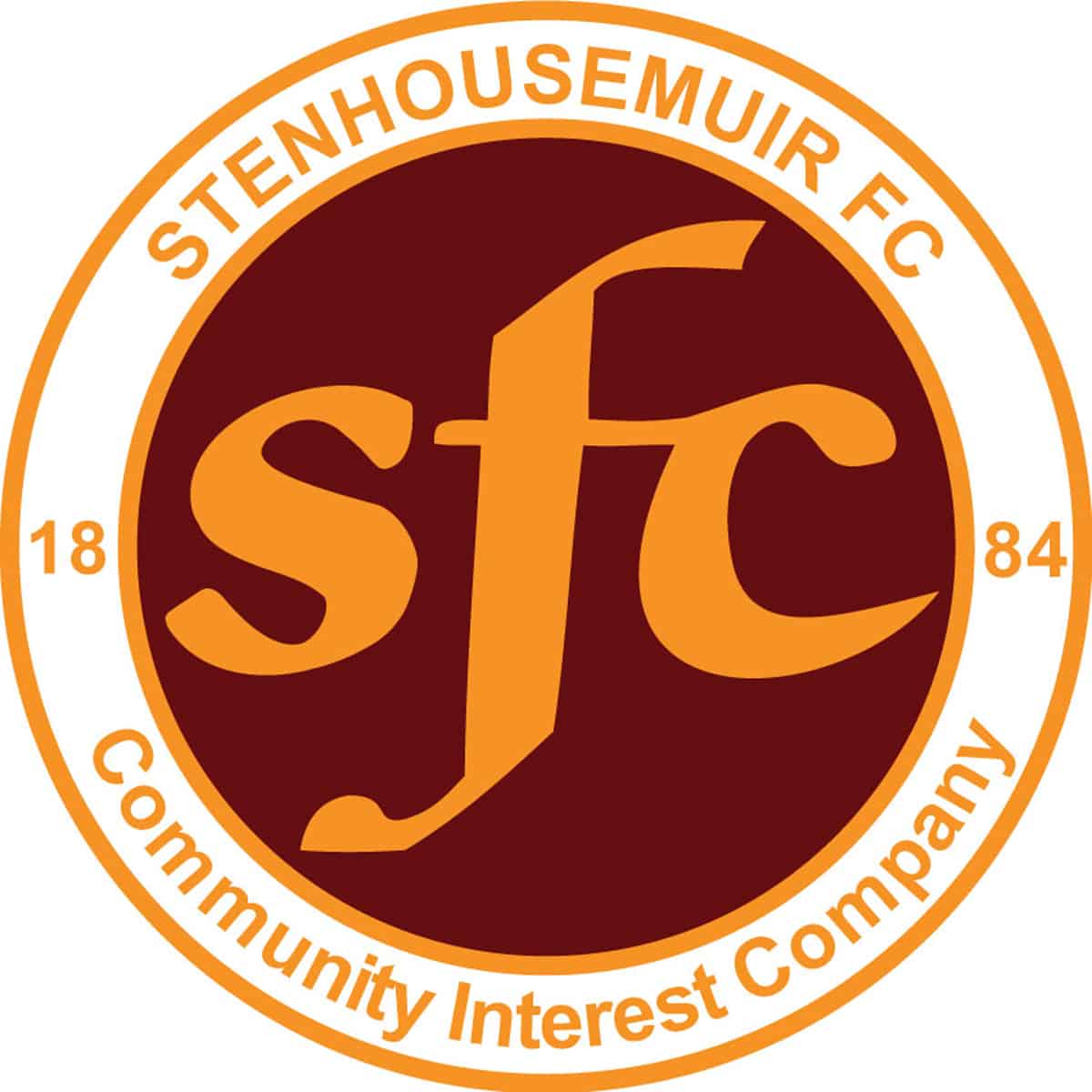 SPFL Ladbrokes League 1
Ochilview Park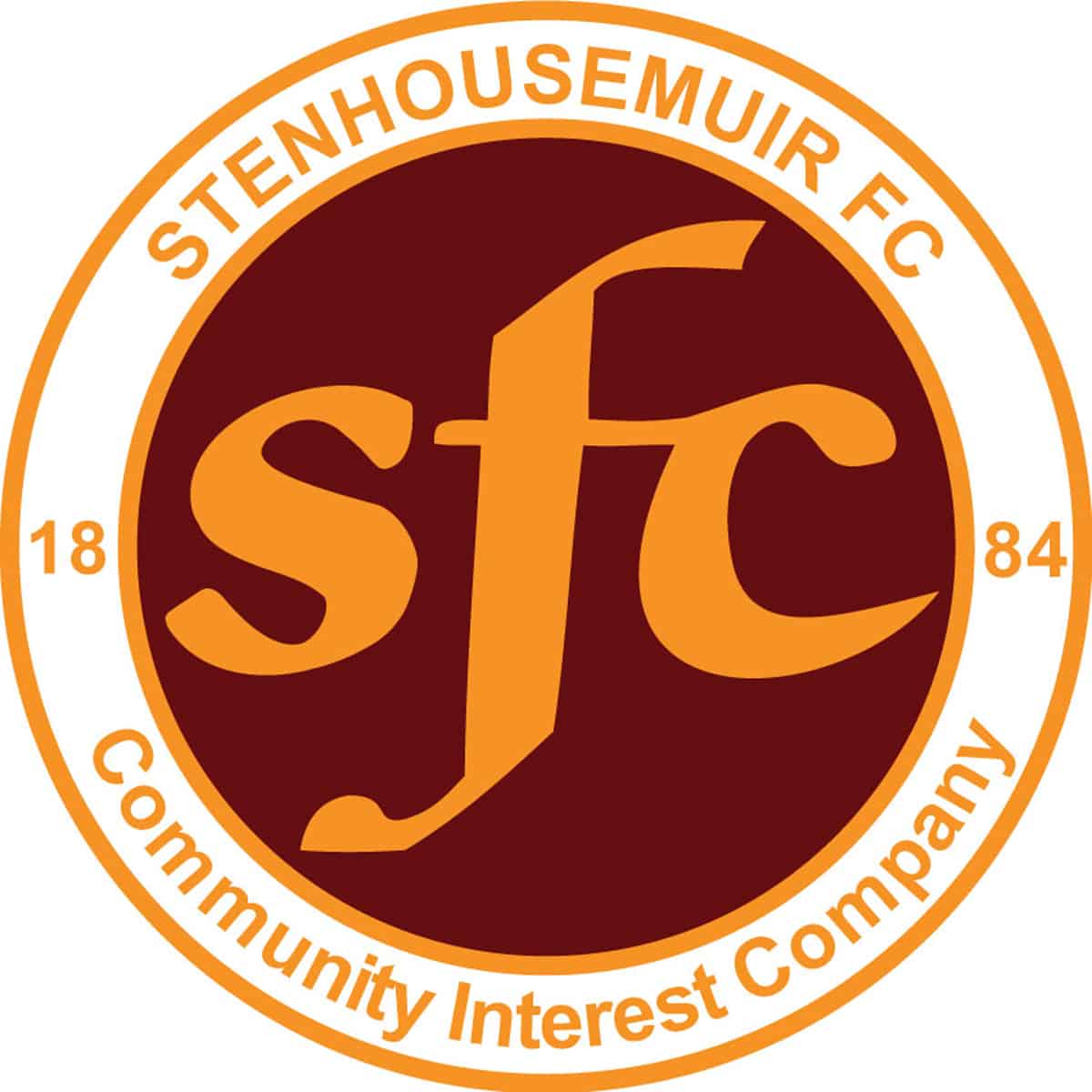 SPFL Ladbrokes League 1
Ochilview Park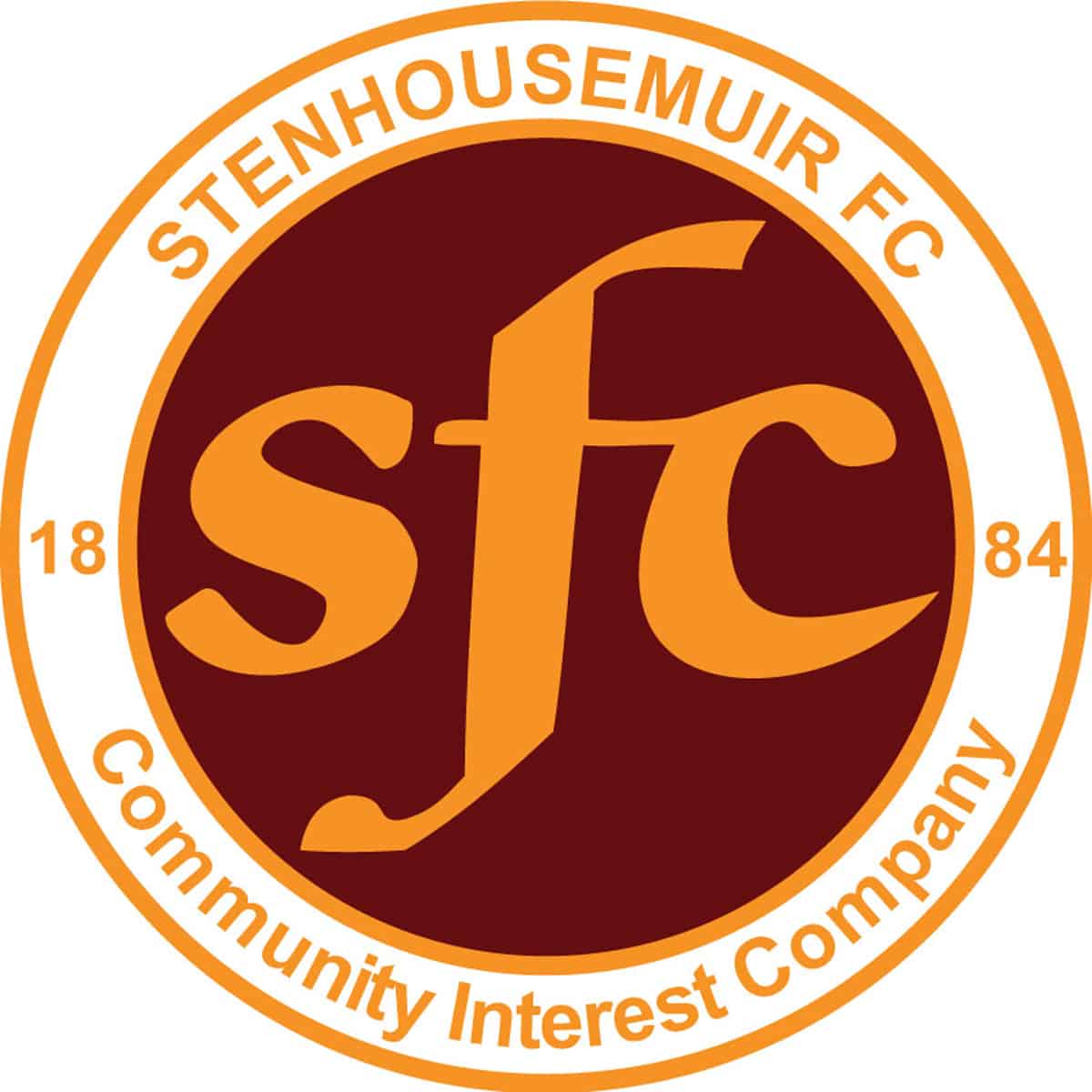 SPFL Ladbrokes League 1
Strathclyde Homes Stadium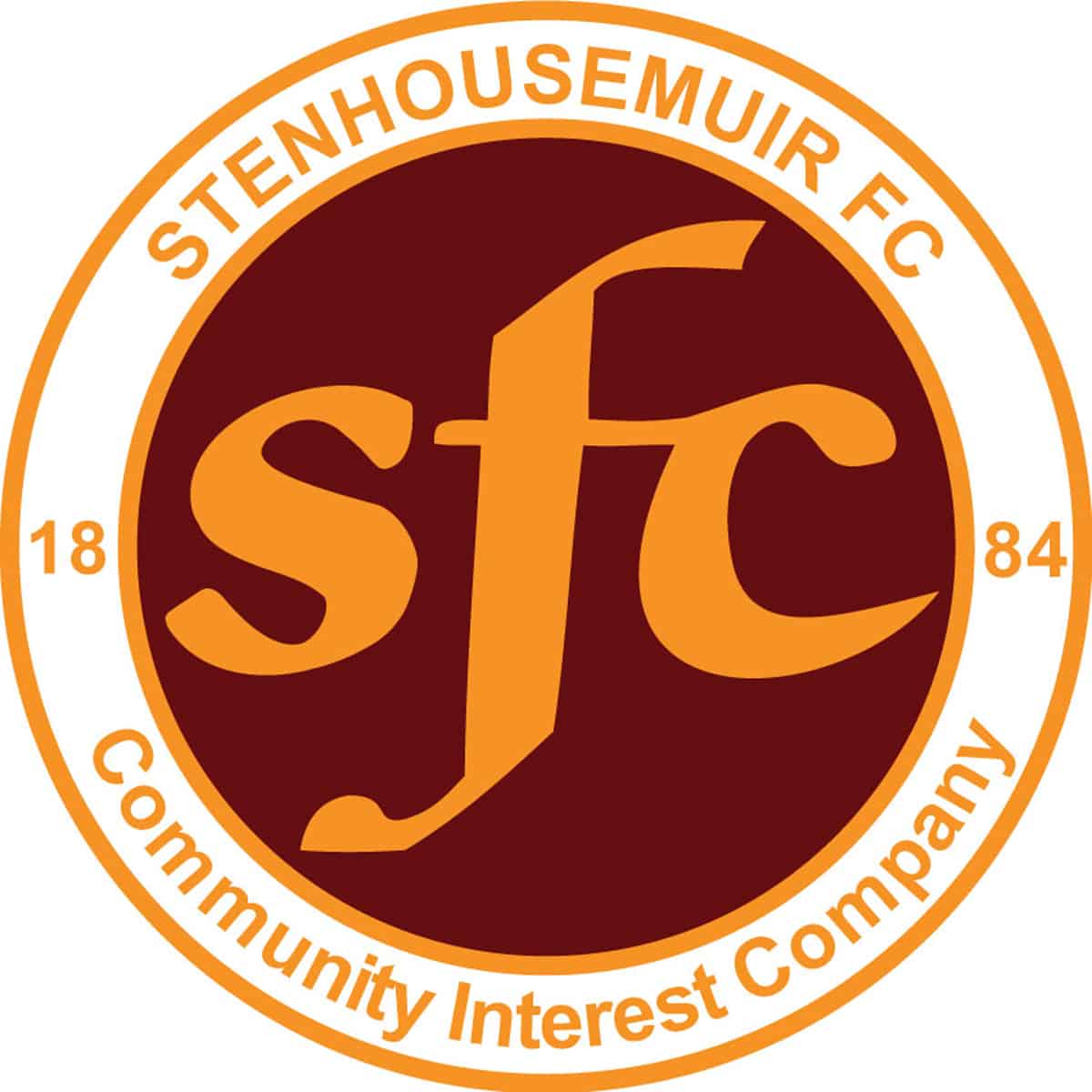 SPFL Ladbrokes League 1
Ochilview Park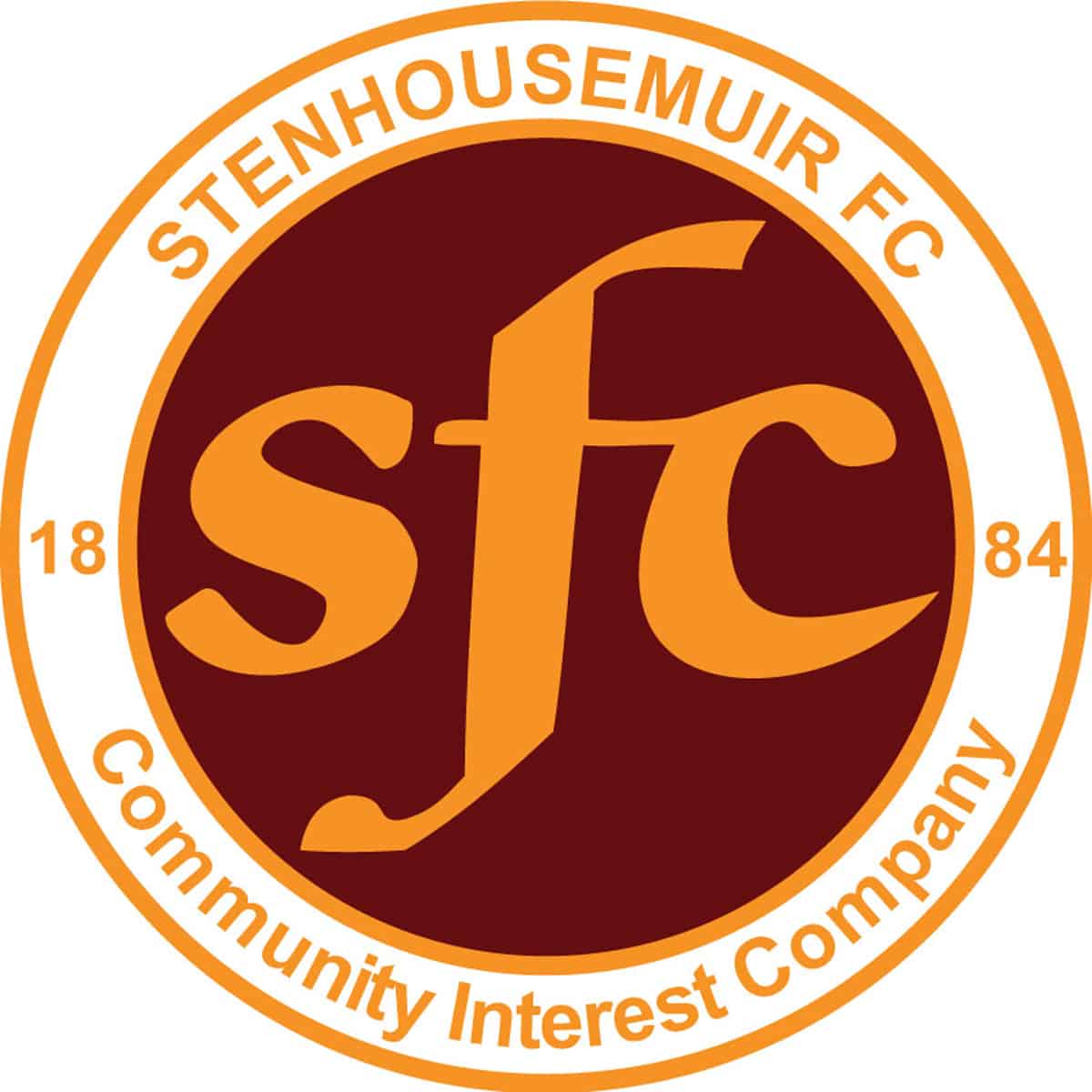 SPFL Ladbrokes League 1
Galabank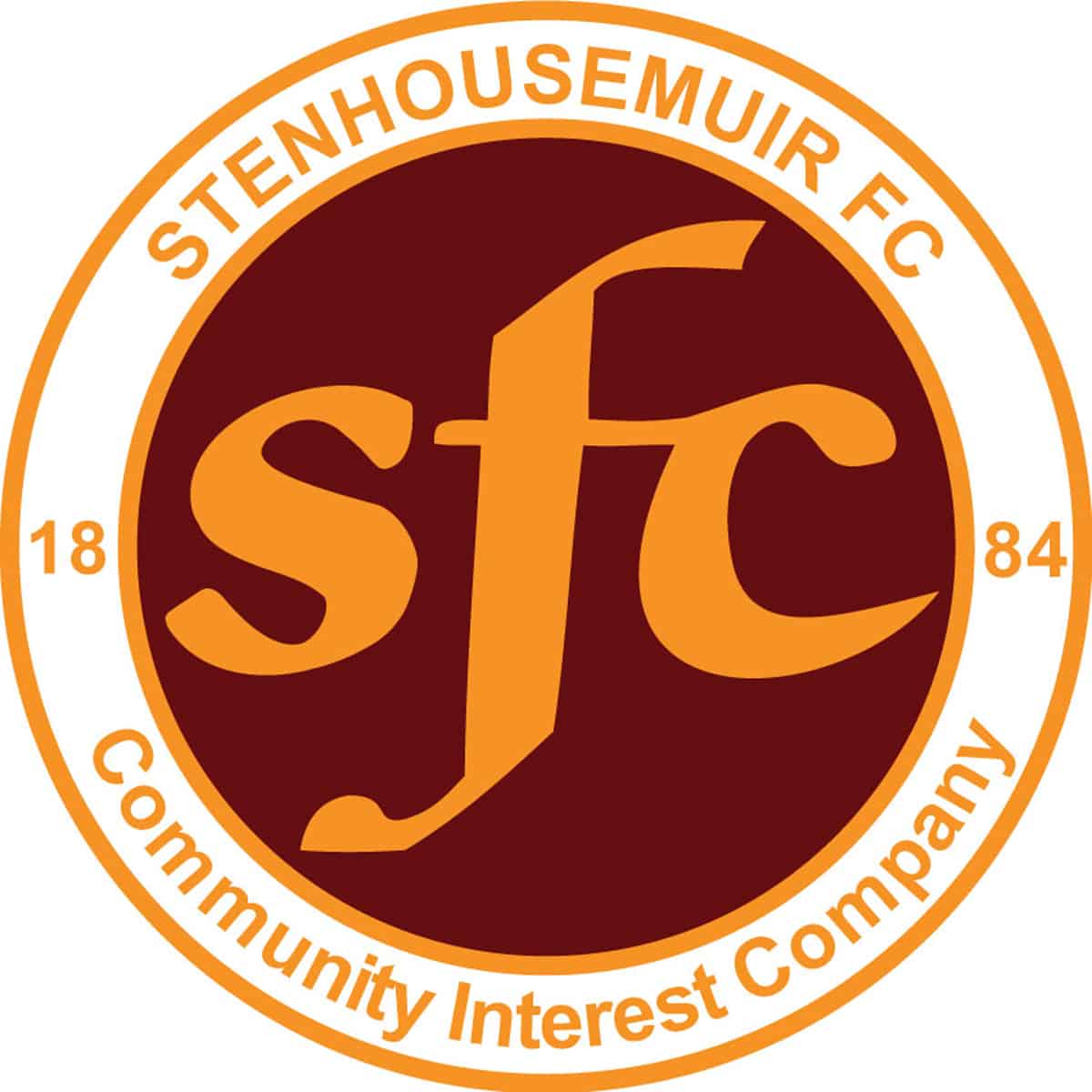 Betfred Cup
Ochilview Park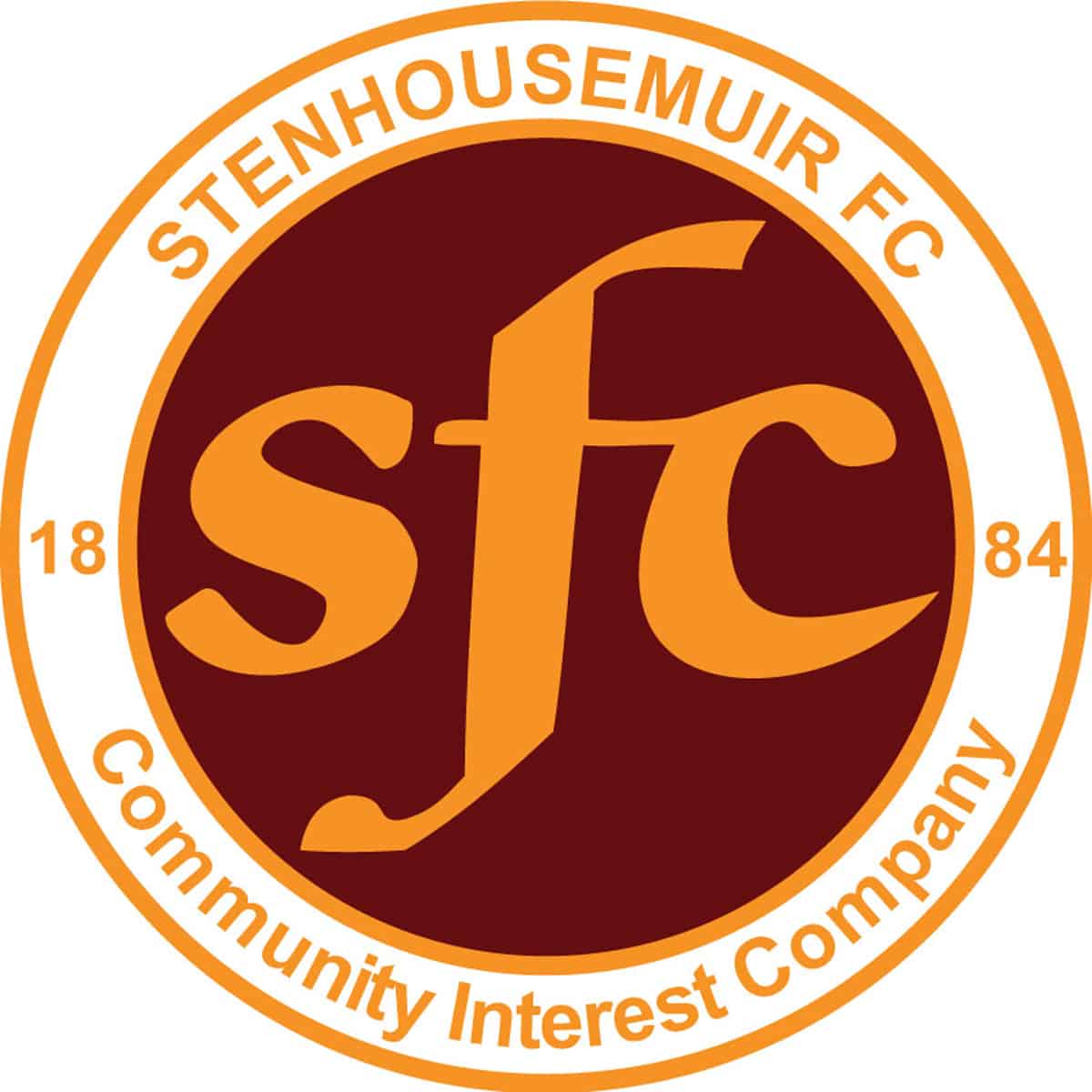 SPFL Ladbrokes League 1
Ochilview Park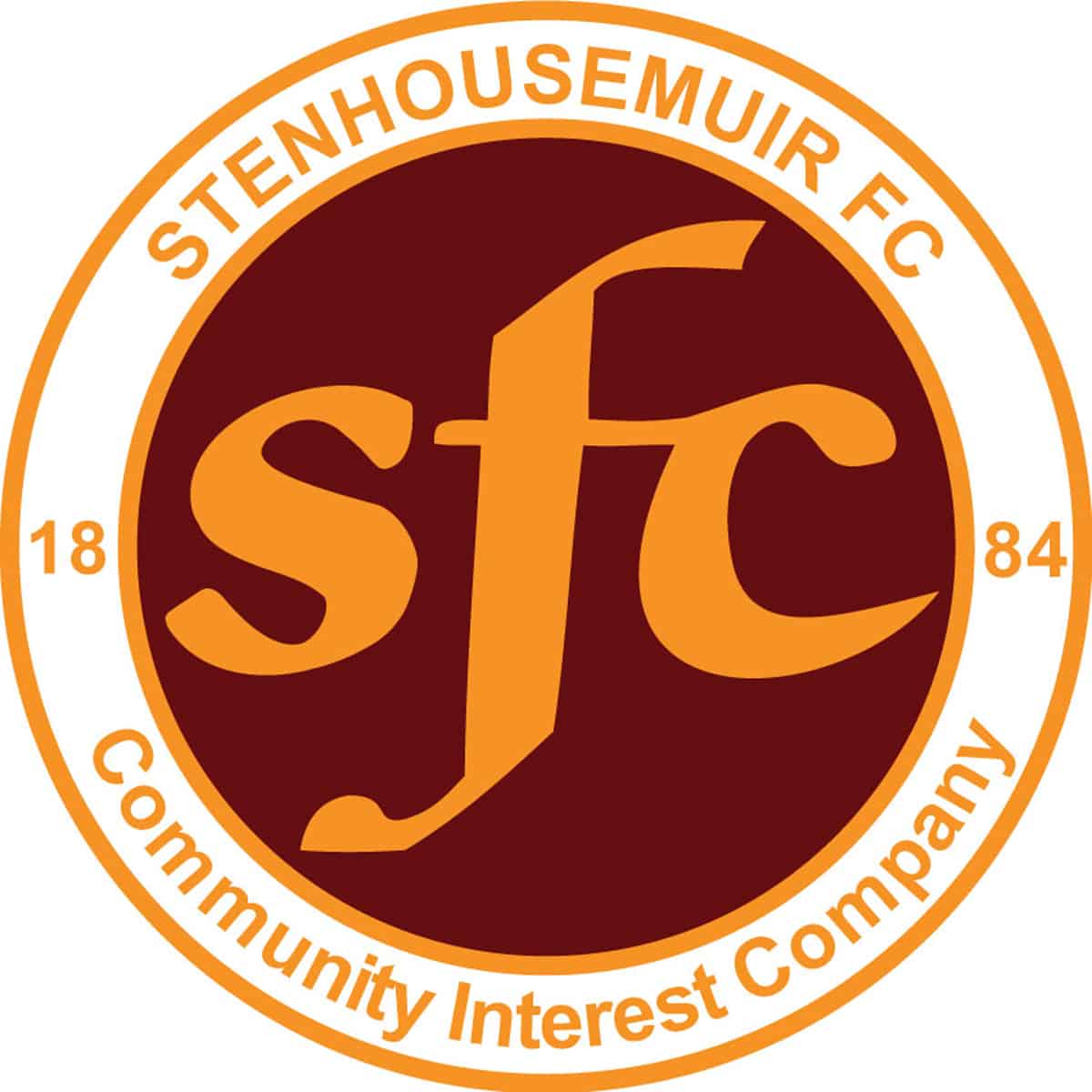 Petrofac Training Cup
Ochilview Park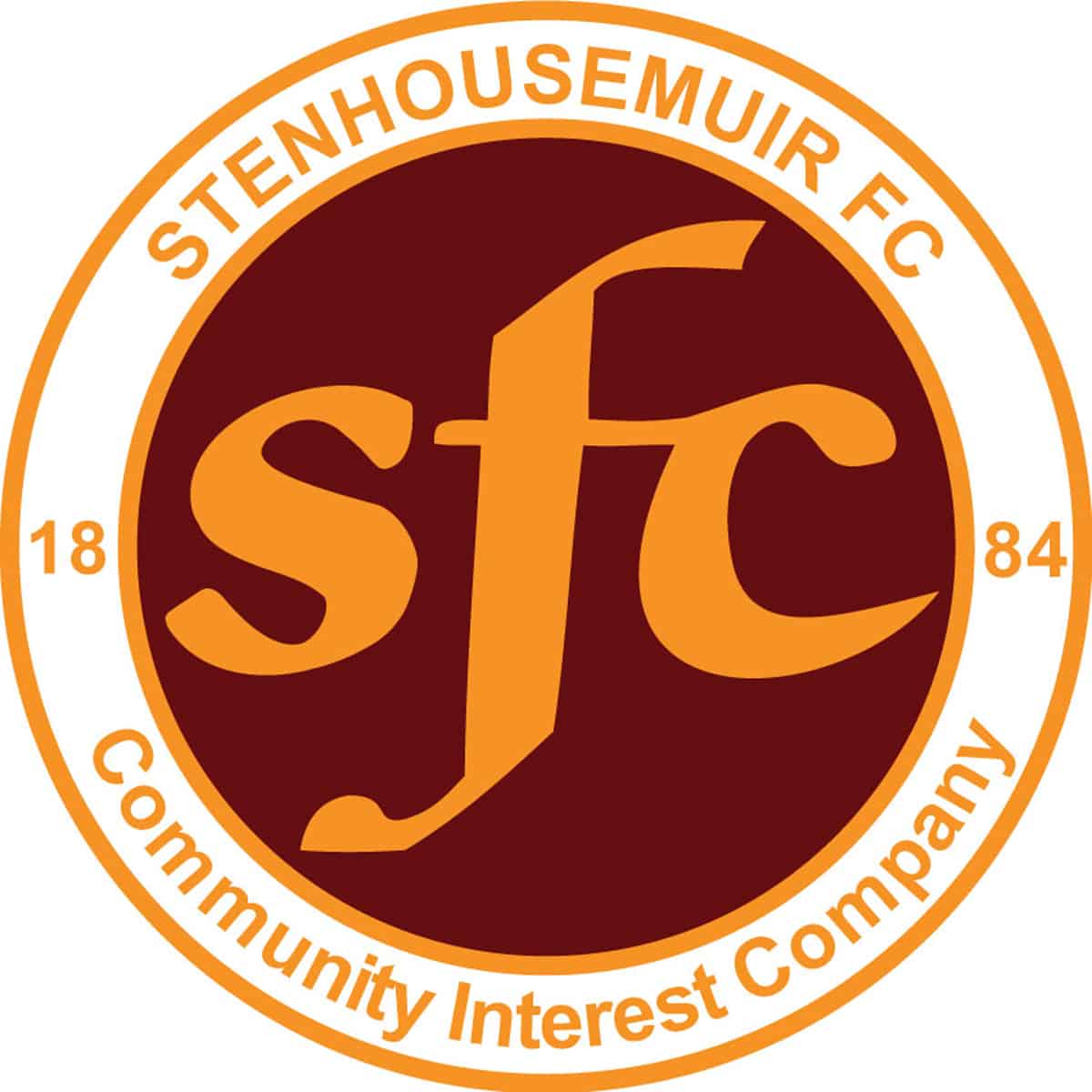 Friendly
Ochilview Park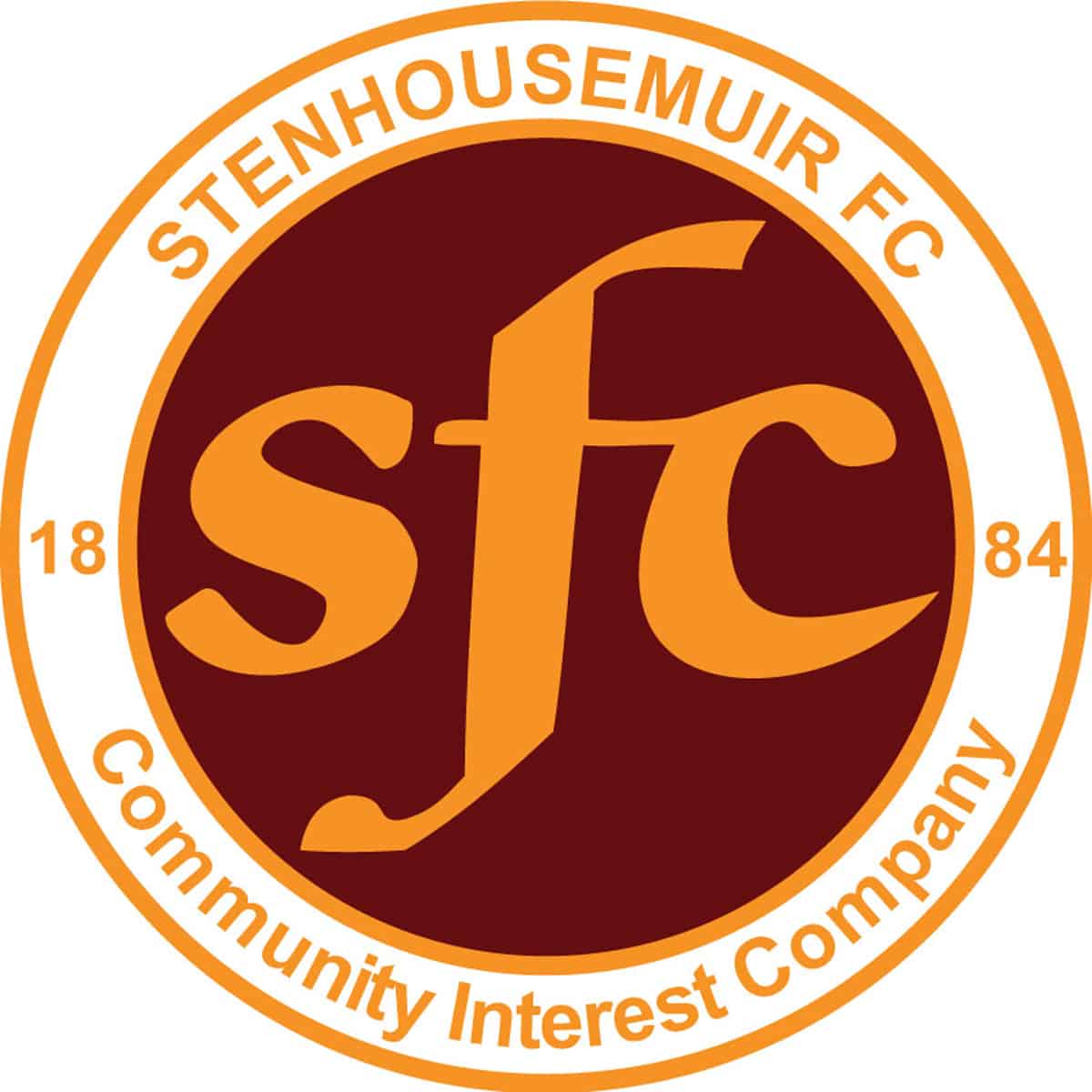 Friendly
Ochilview Park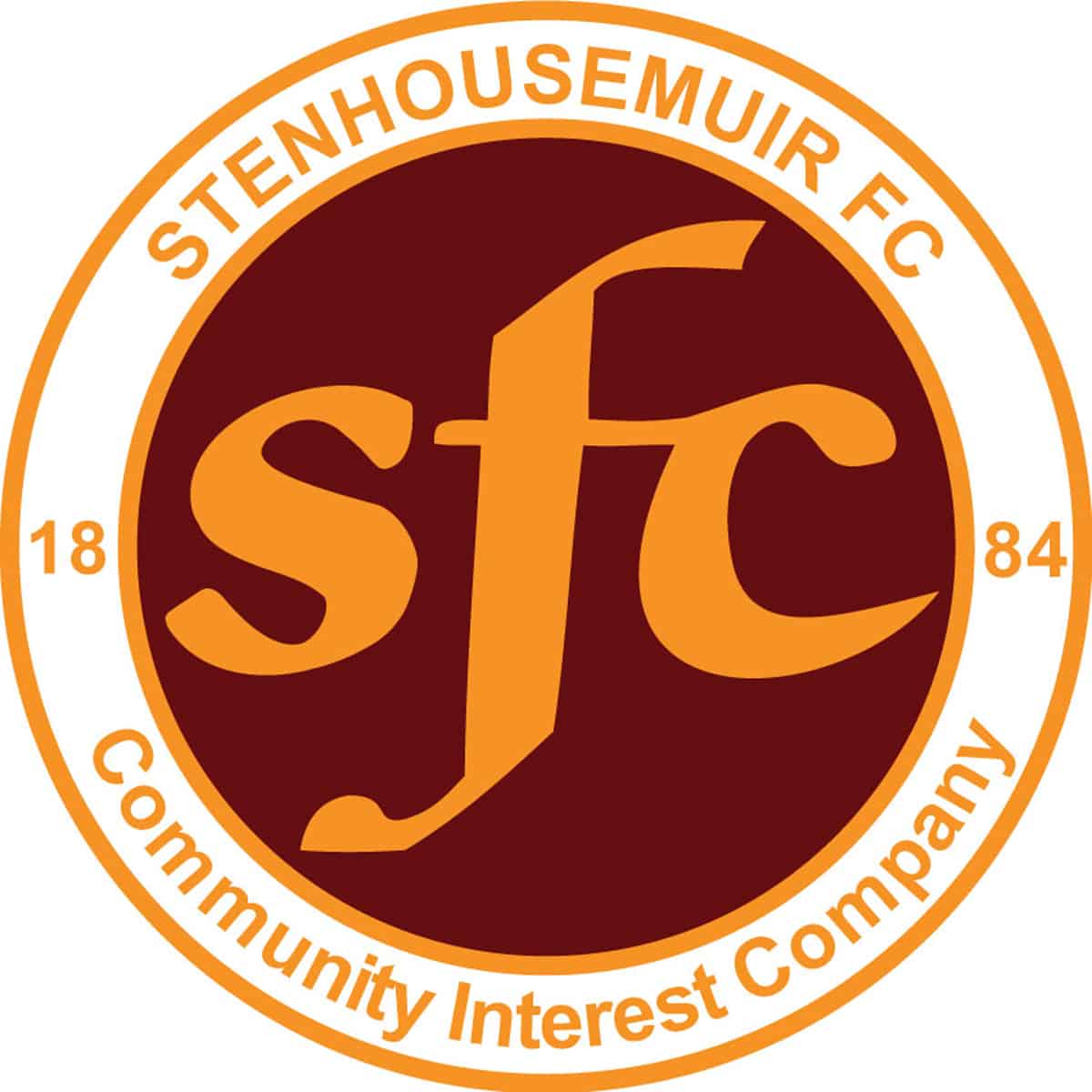 Friendly
Stormy Corner Skelmersdal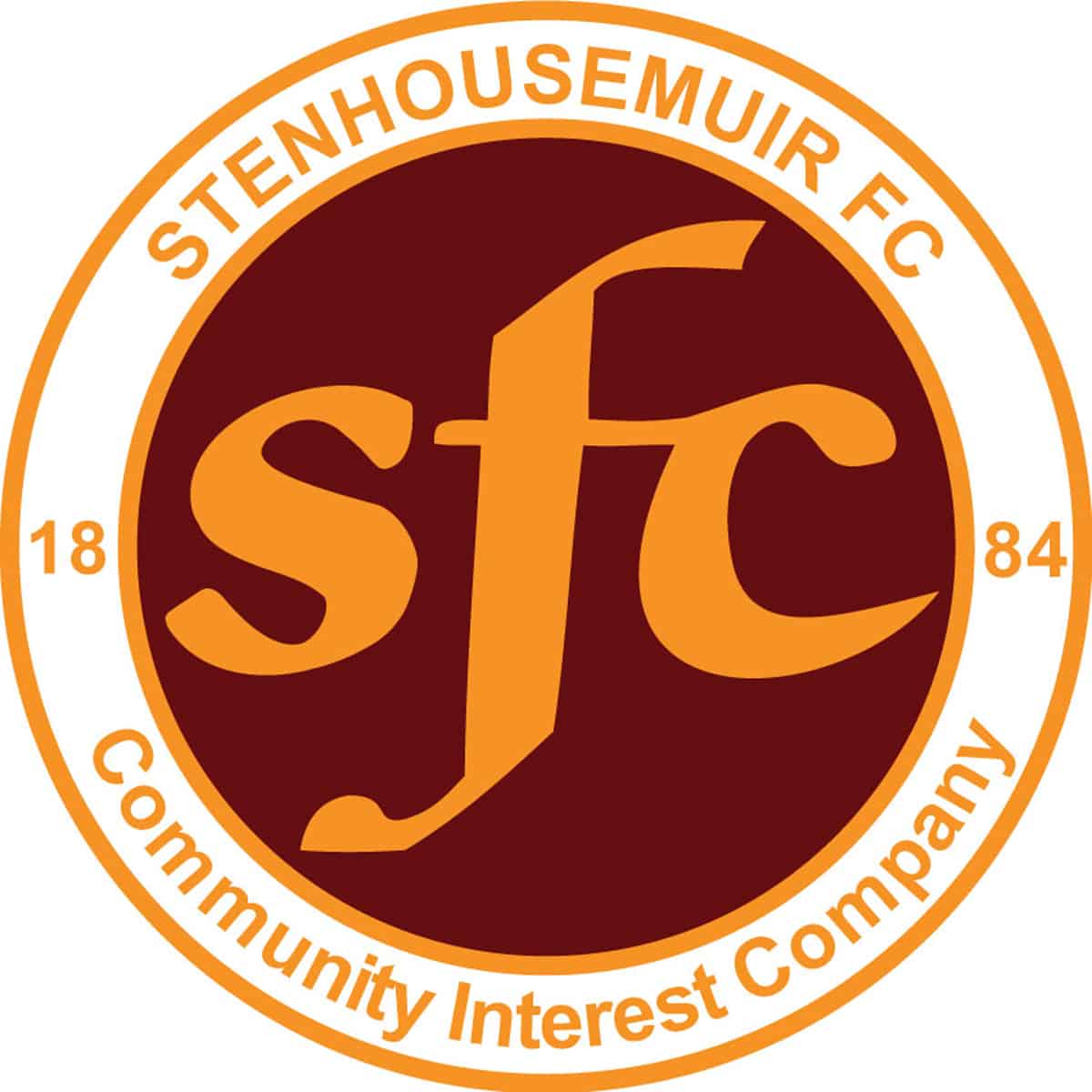 Friendly
Highbury Stadium Fleetwood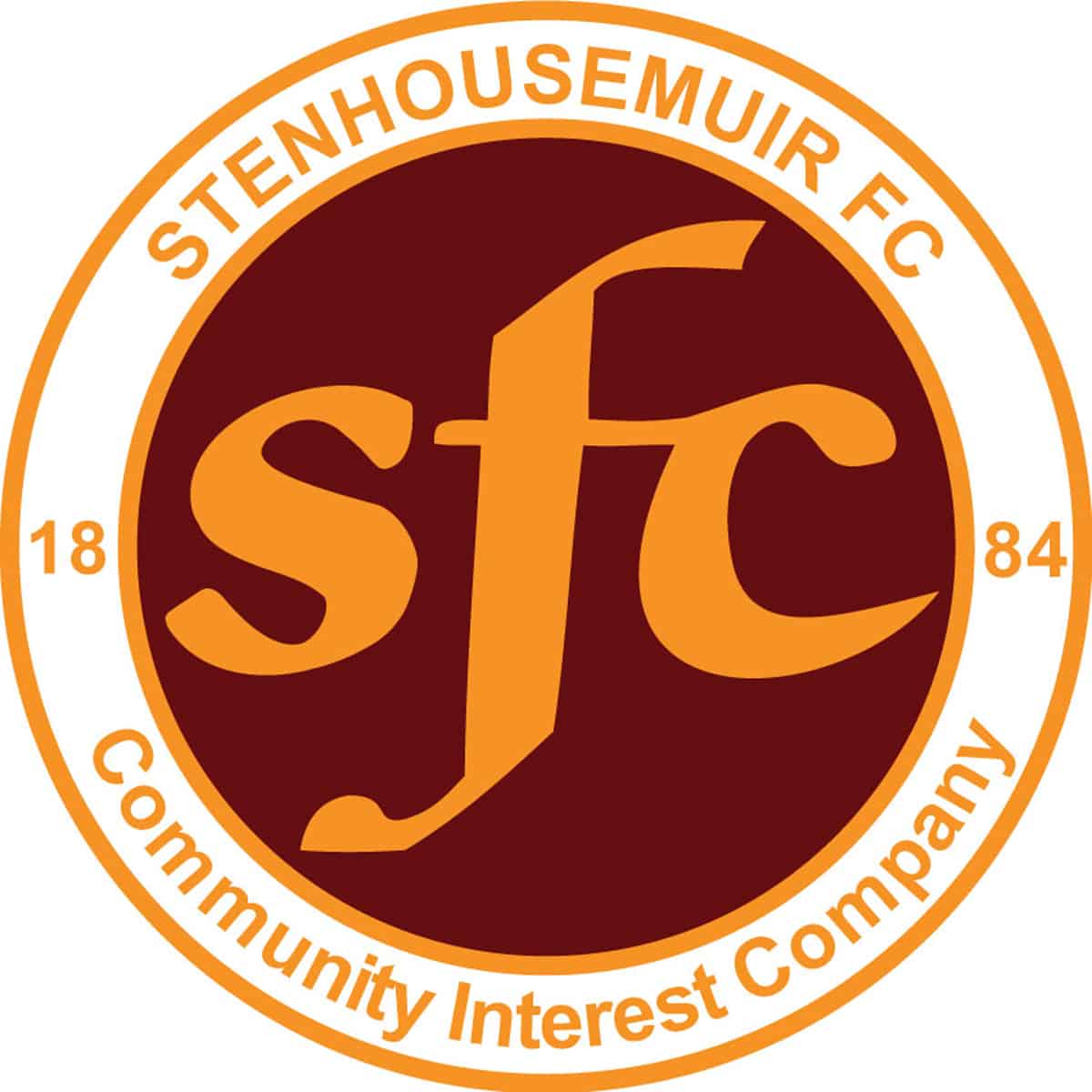 Friendly
Ochilview Park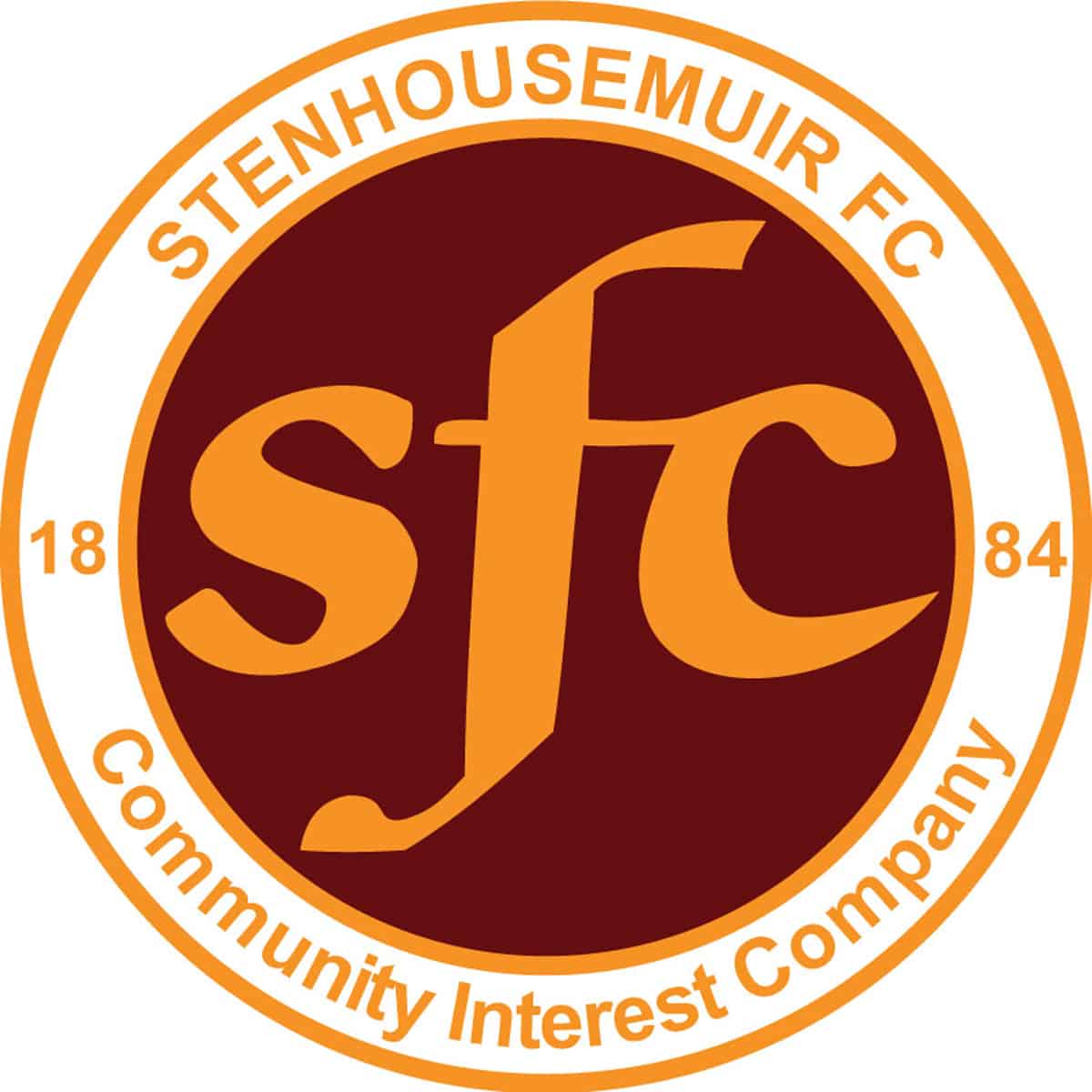 Friendly
Ochilview Park