Stenhousemuir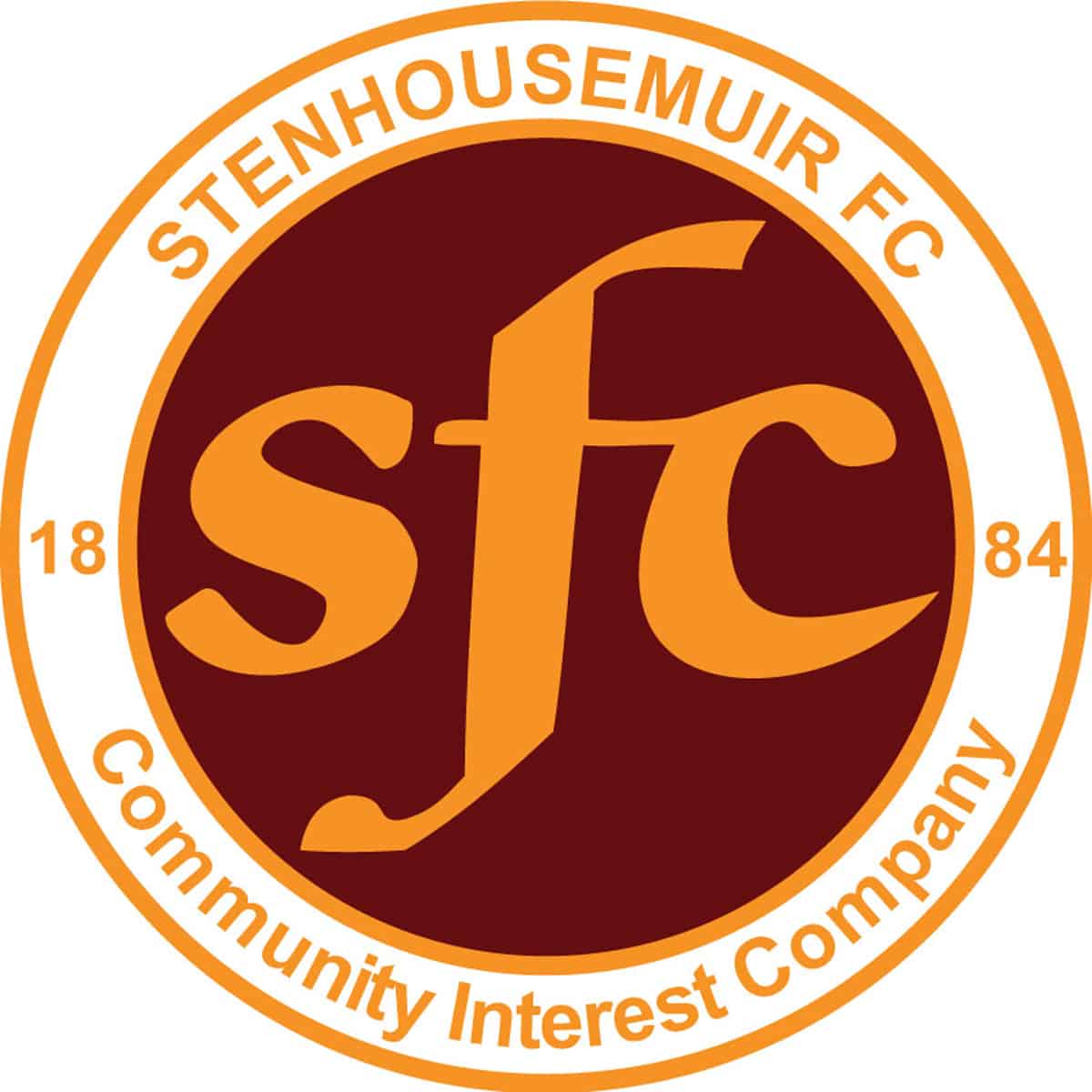 0
vs
2
Archive
Match Report
MATCH REPORT
Stenhousemuir v Queens Park at Ochilview Park, Stenhousemuir on 11.02.17
SPFL Ladbrokes League One Att 423
Stenhousemuir 0 Queens Park 2 [Zanatta 32, Brady 90]
There were a couple of changes to the Stenhousemuir team with Kieran Millar and David Marsh both suspended. This meant starts for Stephen Stirling and Jamie McCormack coming in at right back with Ross Meechan moving to central defence. On the substitute bench was Graham Bowman listed as a trialist after Colin McCabe underwent an appendix removal earlier in the week after taking ill on the way to Brechin the previous week. Also on the bench were Liam McCroary and Grant Hamilton who were able to play after their loan club Kilsyth Rangers had their game postponed the previous day.
The early stages of the game saw chances at both ends with Stenhousemuir coming close to opening the scoring in the 7th minute when Colin McMenamin's effort from close range was brilliantly saved by Willie Muir. That was as good as the game got though for the Warriors as rarely threatened after that. Queens Park were also denied in the 14th minute through top class goalkeeping from David Crawford who saved with his feet after clever footwork by Paul Woods created an opening.
In the 32nd minute Queens Park took the lead after an interchange of passes opened up the home defence and on loan striker Dario Zanatta tucked a cross field shot past Crawford and into the net. With a strong Queens defence to the fore it was even at that stage looking an uphill task for the Warriors who had lacked penetration for most of the game despite the odd flash.
The closest that the home side came to equalising was a volley from Colin McMenamin after he latched on to a Fraser Kerr header but the effort went wide of the target. Things were summed up after the restart when an Alan Cook free kick was met by a Stenhousemuir attacker but his effort sailed not just over the bar but the terracing roof.
In the 56th minute there was a clash of heads between Dominic Docherty and Cook and although Cook returned to the fray after being bandaged up Docherty's game was over and he had to leave the pitch. Despite the change in personnel the visitors were still on top and Woods came close with a header. This was followed by a Queens set piece that caused all sorts of problems and it only took a brilliant interception by Stirling to alleviate the danger.
Stenhousemuir were given an opportunity when Ross Millen was sent off for two quick bookings, the first for timewasting and the second a mistimed tackle on Ciaran Summers. Despite the man advantage Stenhousemuir struggled to create many openings against a compact defence who were well drilled in their duties.
The best chance fell to Ally Roy after a weighted pass was played behind the Spiders defence but Adam Cummins managed to make a vital tackle and the chance was gone.
As the game moved in to stoppage time the result was put beyond doubt when the visitors scored their second. Gavin Mitchell rode two tackles with a run from his own half before slipping the ball to Anton Brady who slotted home a goal that finished any hopes of a comeback.
Stenhousemuir – Crawford, McCormack, Summers [b80], Meechan [Smith 82], Kerr, Berry, Furtado, Stirling [Mazana 73], McMenamin, Shaw [Roy 67] and Cook. Subs not used – Duthie, Hamilton, McCroary and Bowman [t].
Queens Park – Muir, Millen [b69][so70], Waters, McKernon, Cummins, Woods [Mitchell 74], Docherty [Fotheringham 56], Zanatta [Orsi 78], Brady [88] and McIlduff. Subs not used – Galt, McVey, Burns and Brown.
Referee – Grant Irvine Assistants – Gordon Crawford and Derek Crothers
Details
| Date | Time | League | Season | Full Time |
| --- | --- | --- | --- | --- |
| February 11, 2017 | 3:00 pm | SPFL Ladbrokes League 1 | 2016/2017 | 90' |
Ground
Ochilview Park Stenhousemuir
Results
| | | | | |
| --- | --- | --- | --- | --- |
| Stenhousemuir | 0 | — | 0 | Loss |
| Archive | 2 | — | 2 | Win |
Past Meetings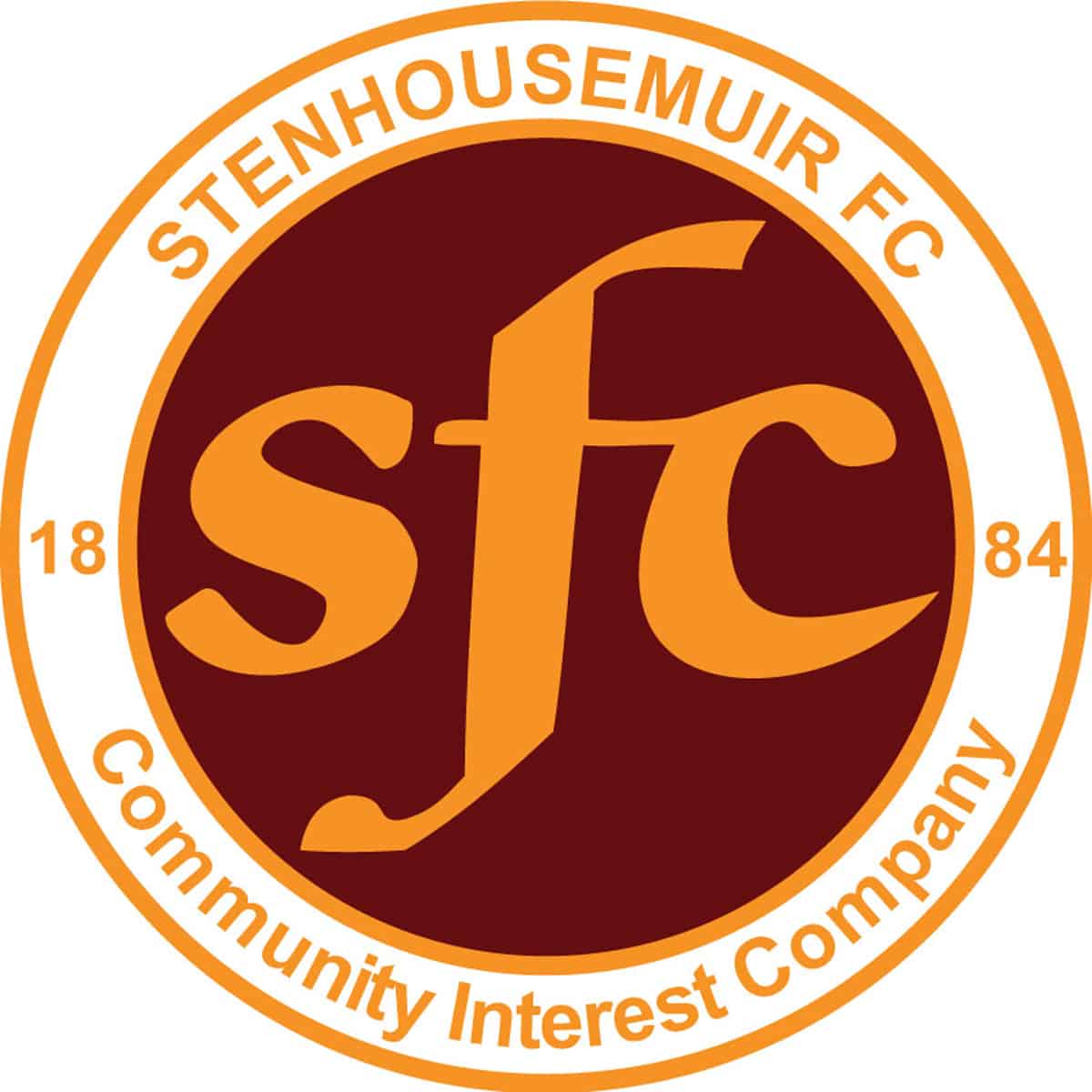 SPFL Ladbrokes League 1
Glebe Park, Brechin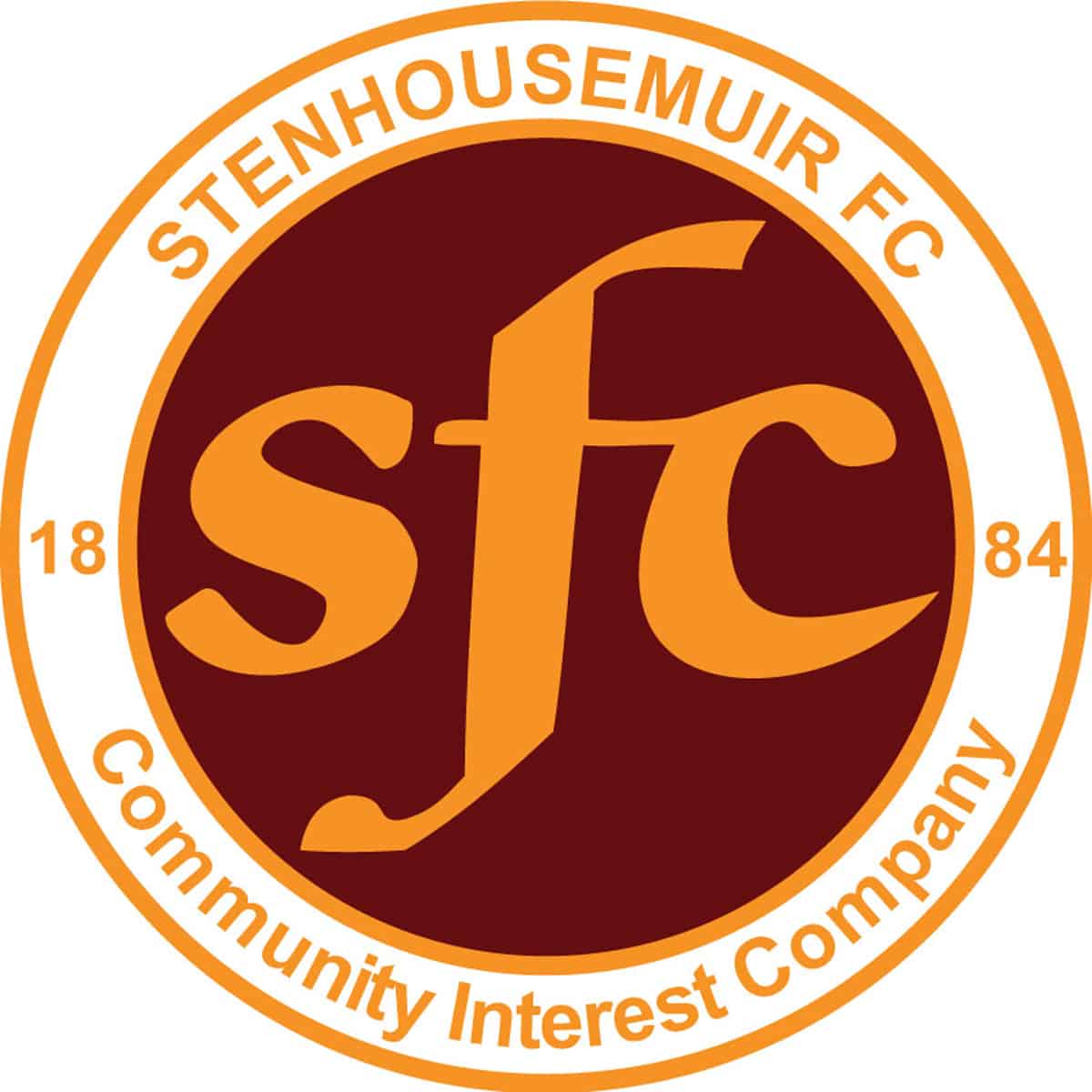 SPFL Ladbrokes League 1
Ochilview Park Stenhousemuir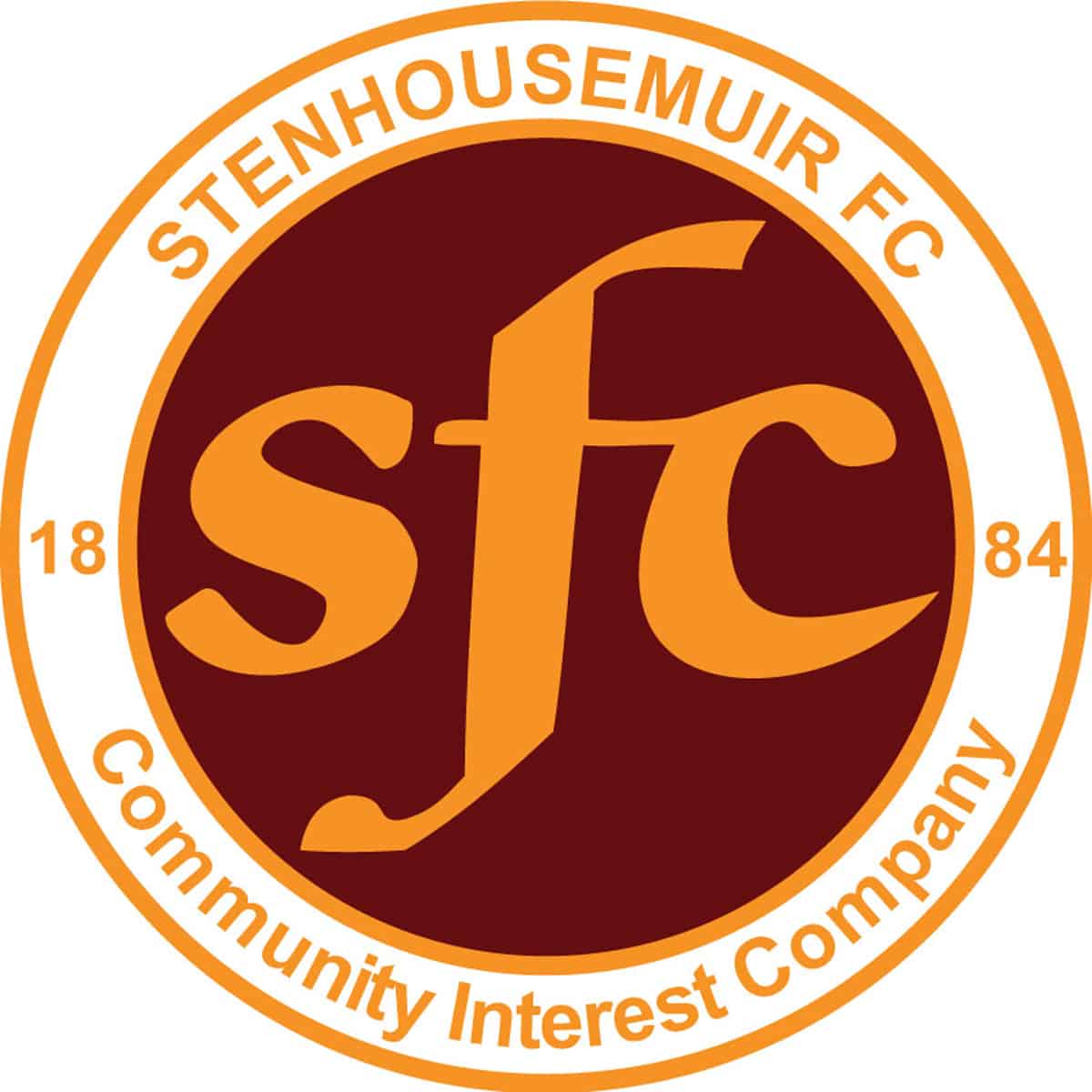 William Hill Scottish Cup
McDiarmid Park.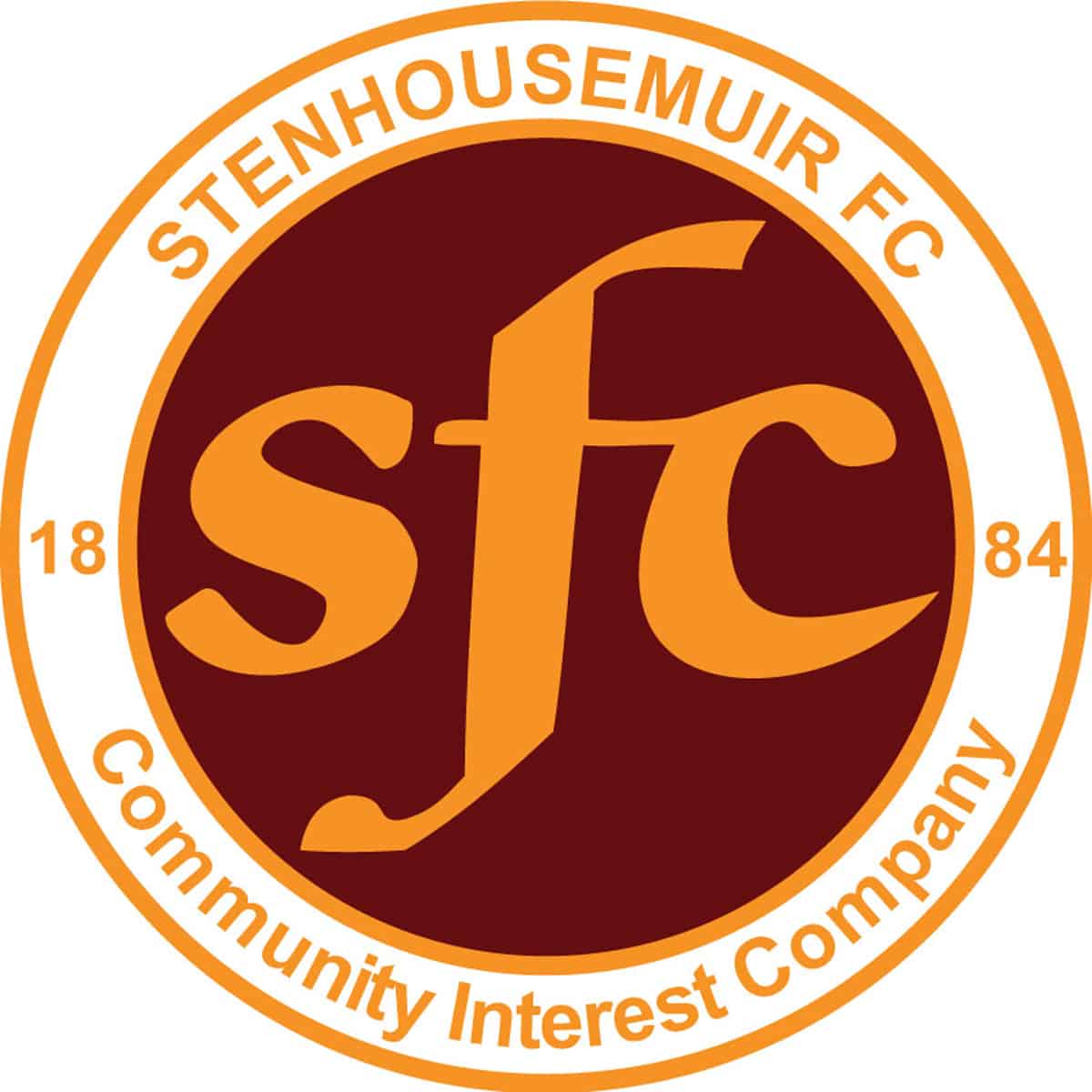 SPFL Ladbrokes League 1
Ochilview Park Stenhousemuir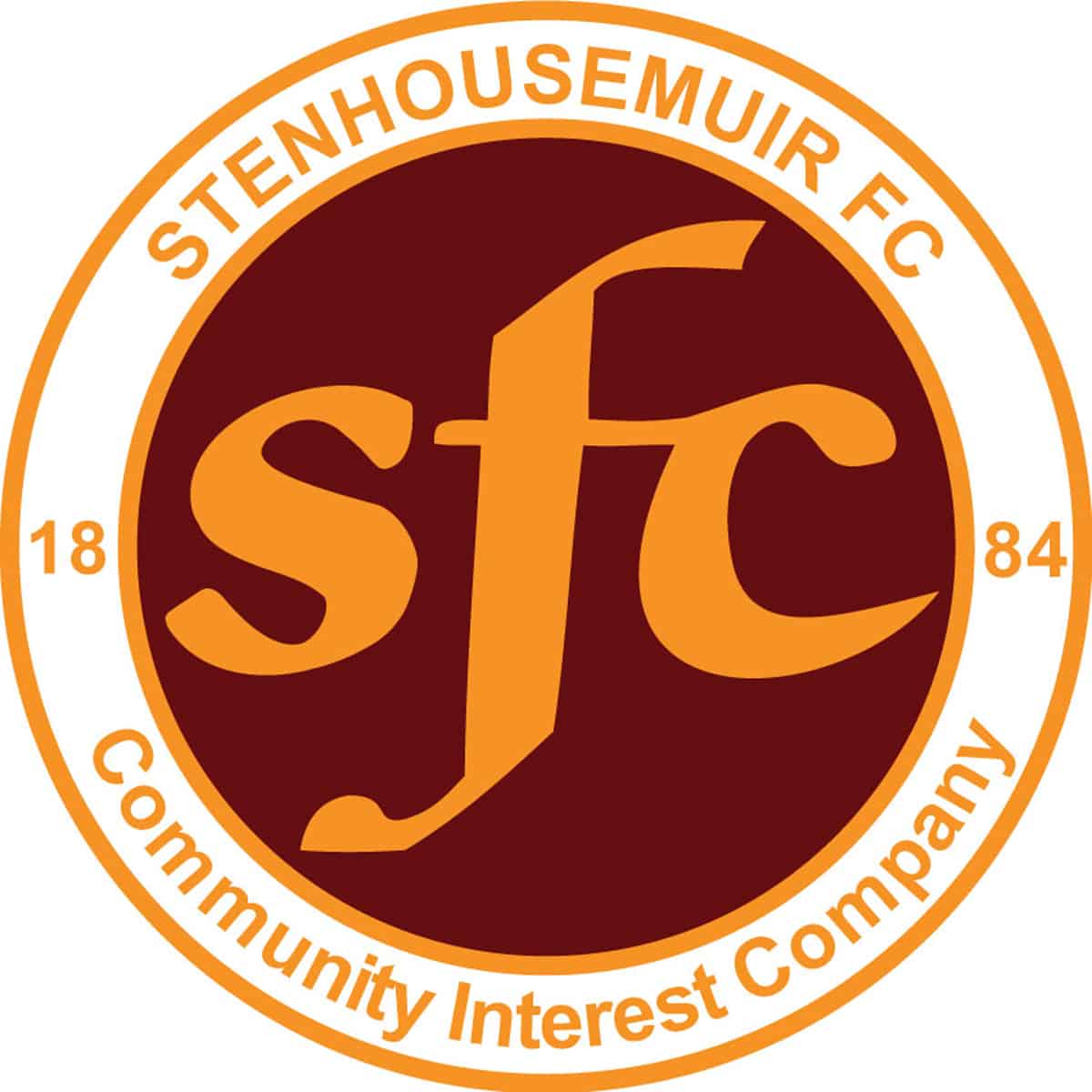 SPFL Ladbrokes League 1
New Bayview Stadium, Methil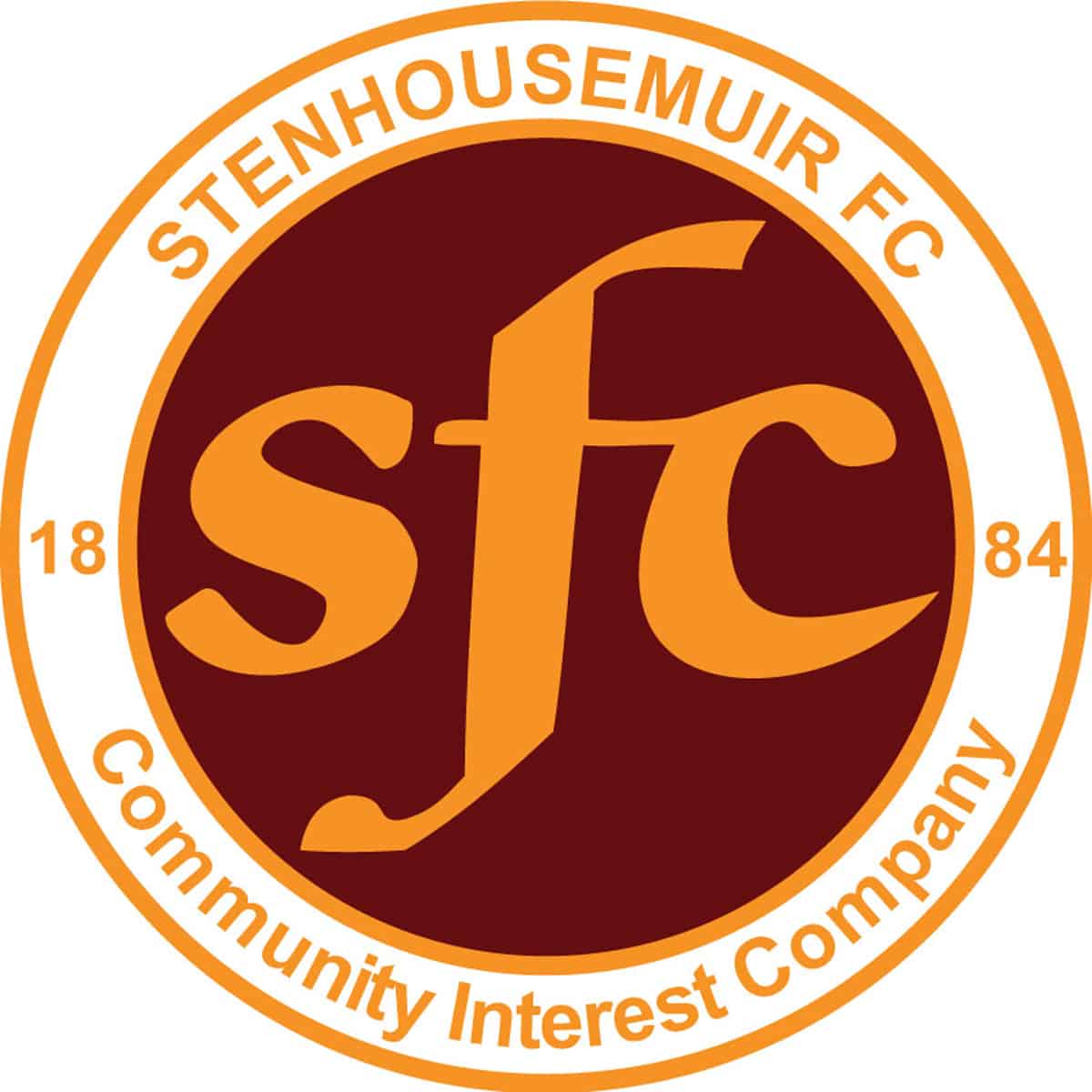 SPFL Ladbrokes League 1
Ochilview Park Stenhousemuir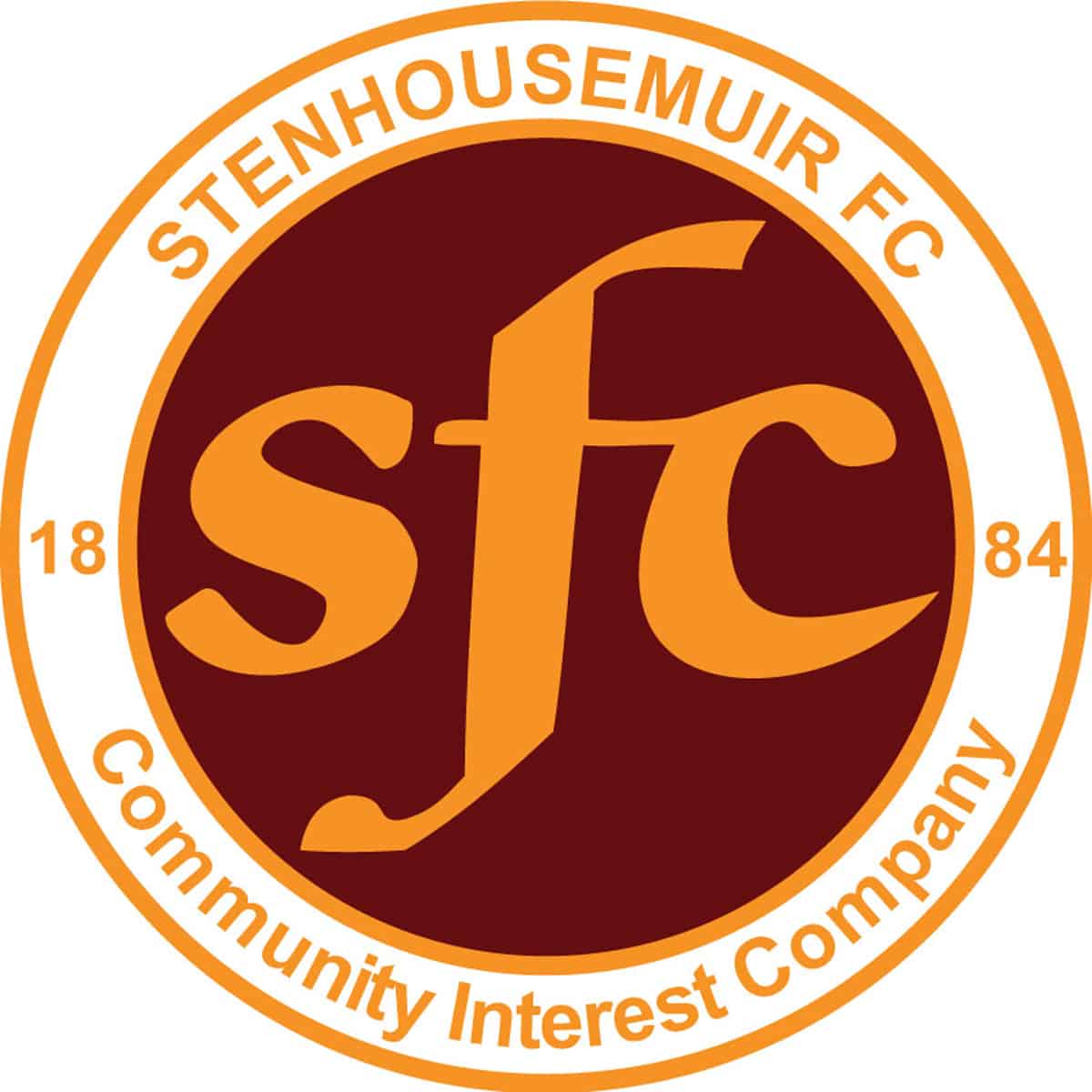 SPFL Ladbrokes League 1
Balmoor Stadium, Peterhead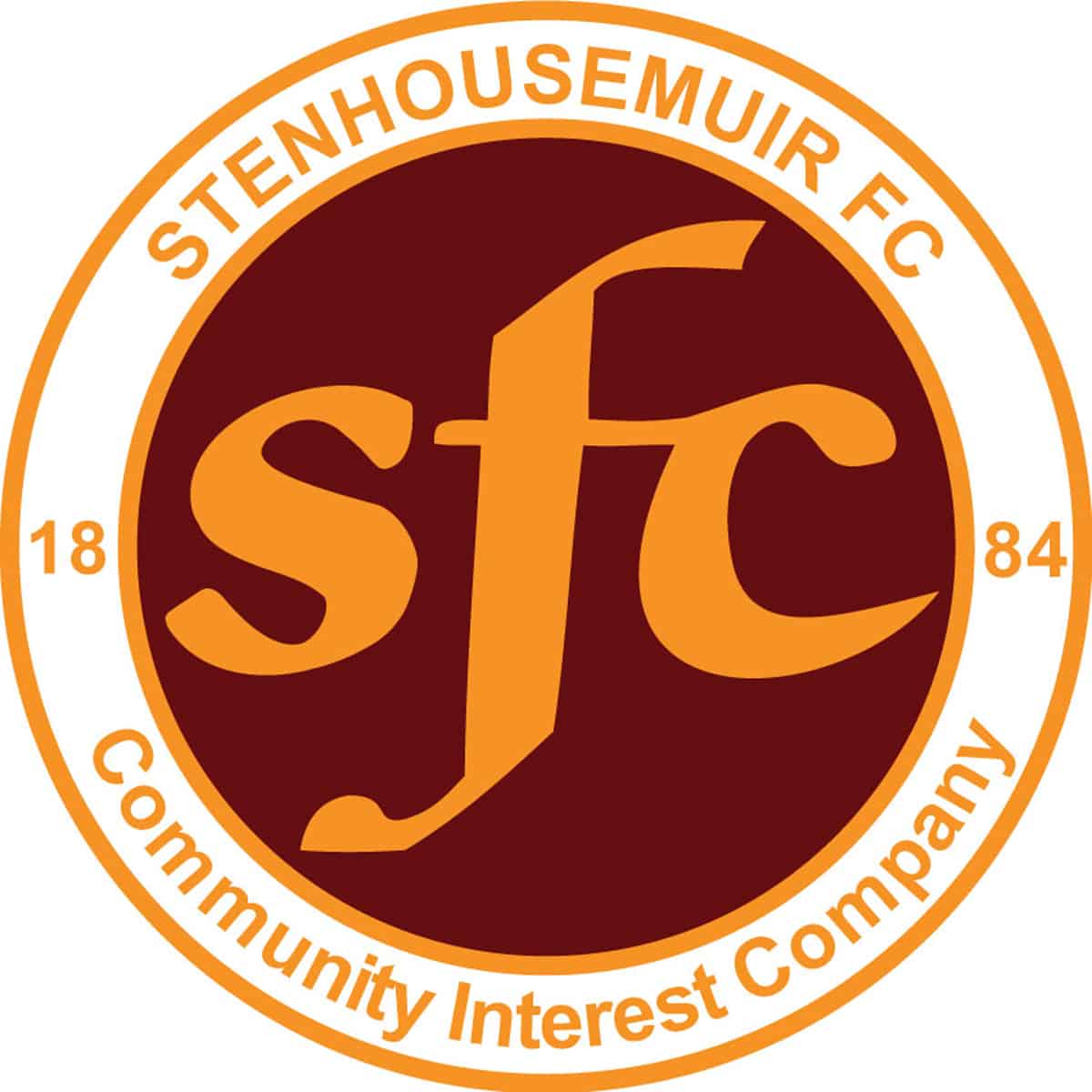 SPFL Ladbrokes League 1
Ochilview Park Stenhousemuir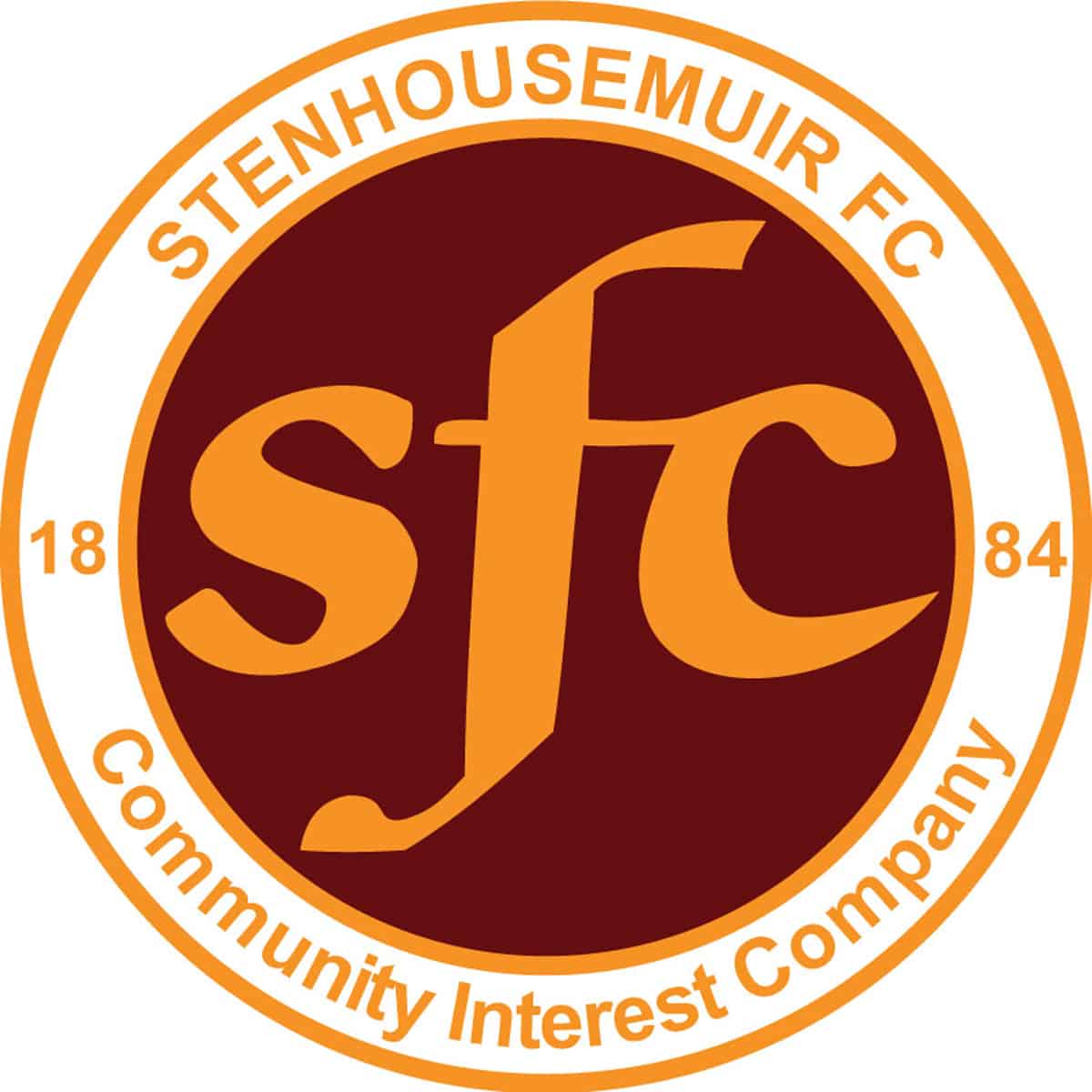 SPFL Ladbrokes League 1
Ochilview Park Stenhousemuir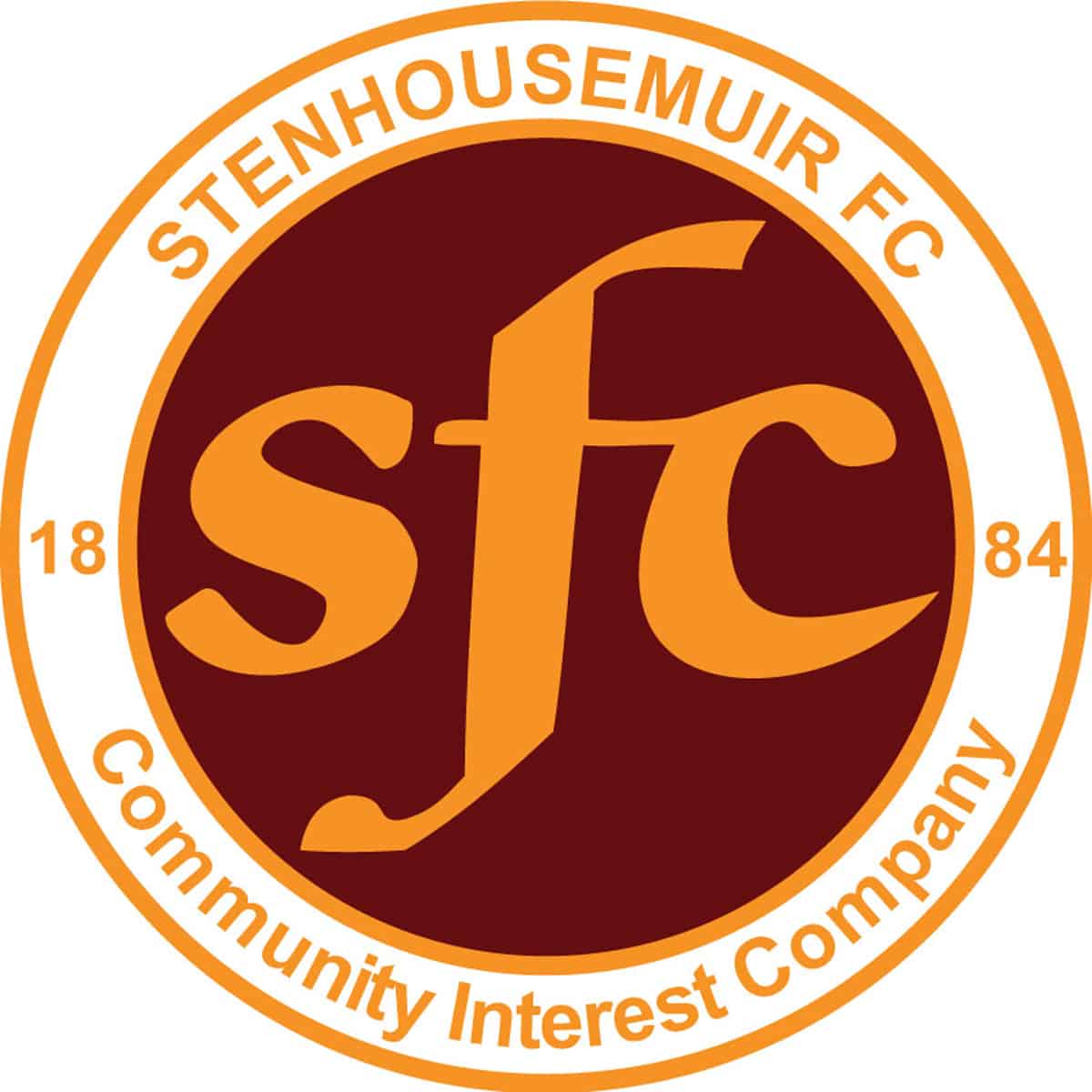 SPFL Ladbrokes League 1
Ochilview Park Stenhousemuir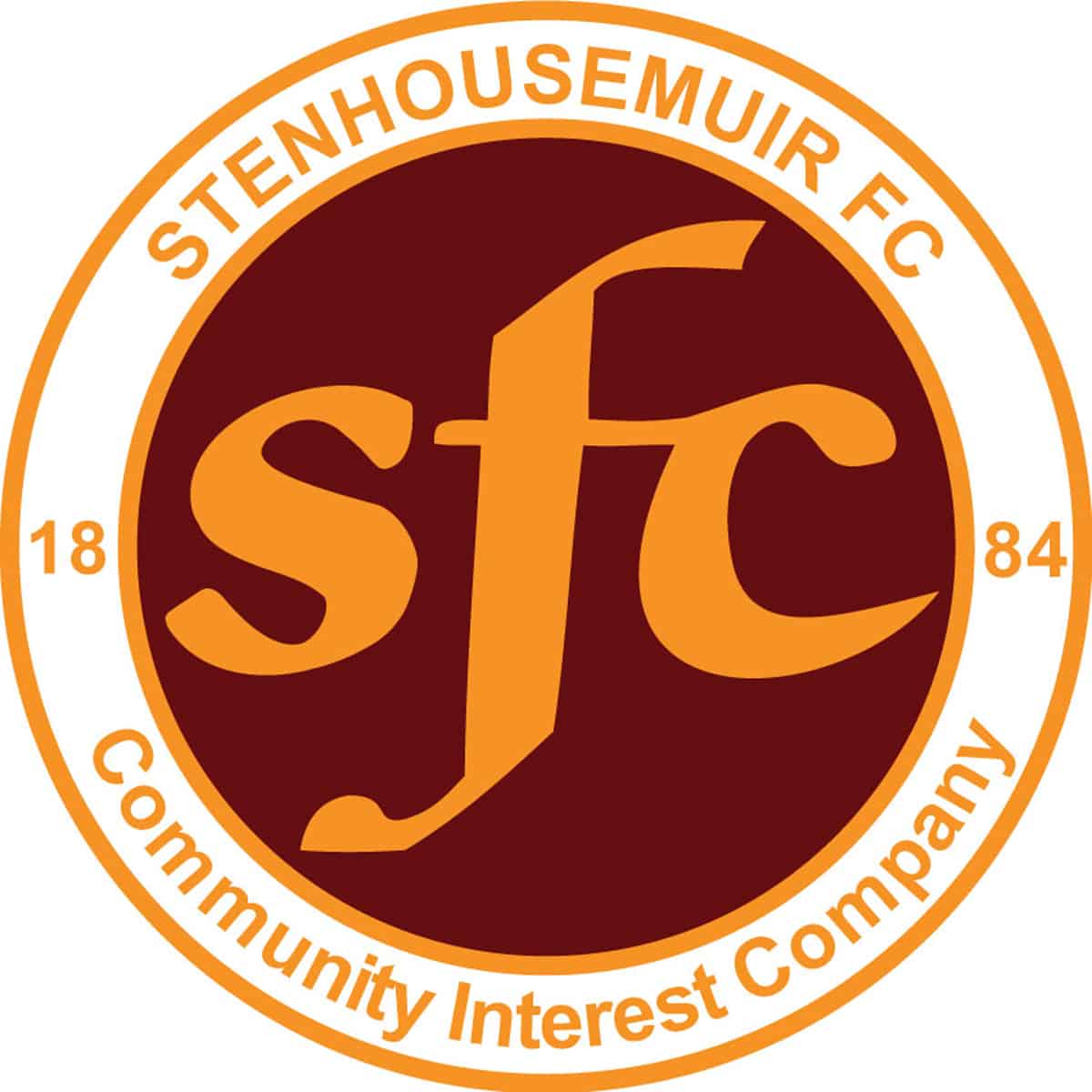 SPFL Ladbrokes League 1
New Broomfield Stadm. Airdrie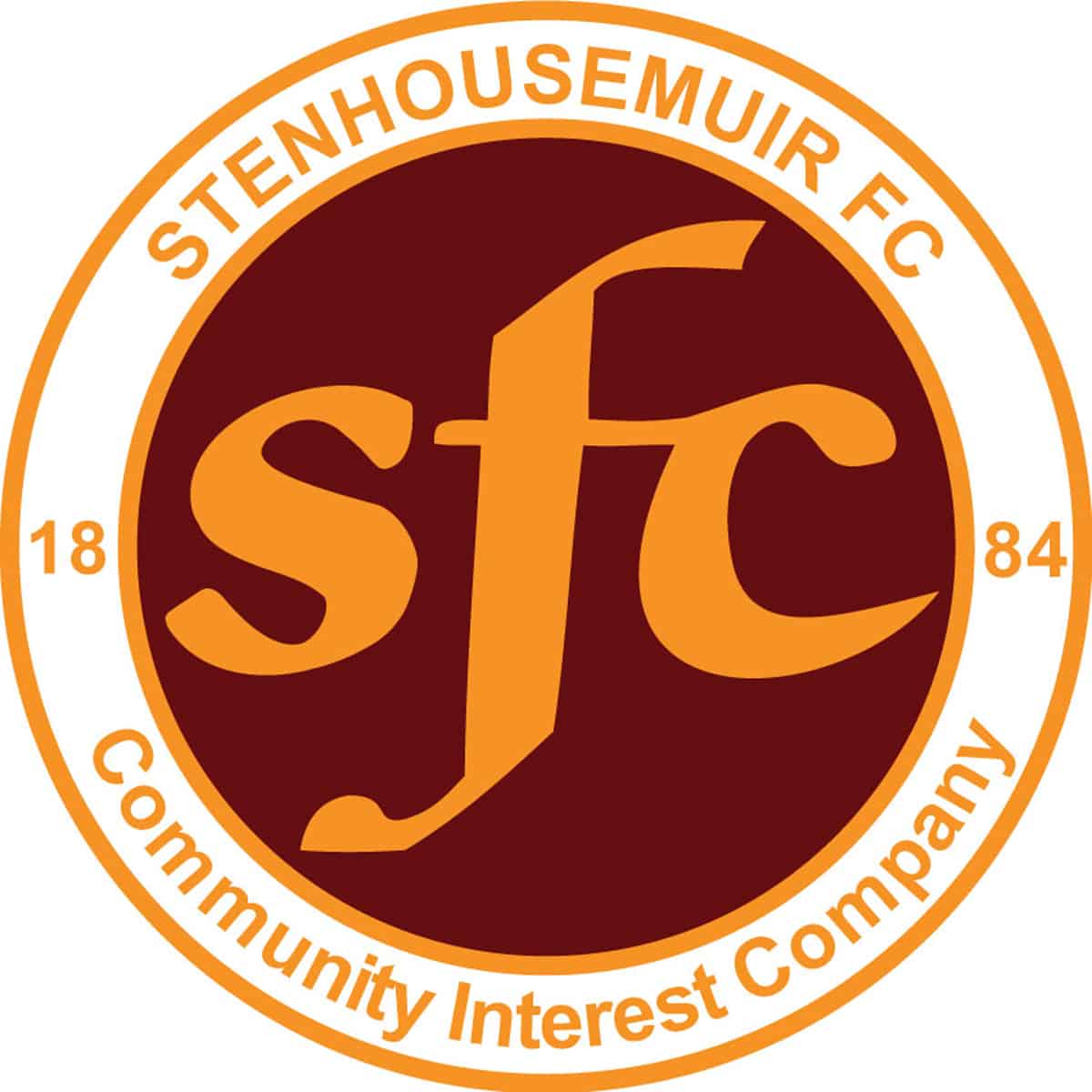 William Hill Scottish Cup
Ochilview Park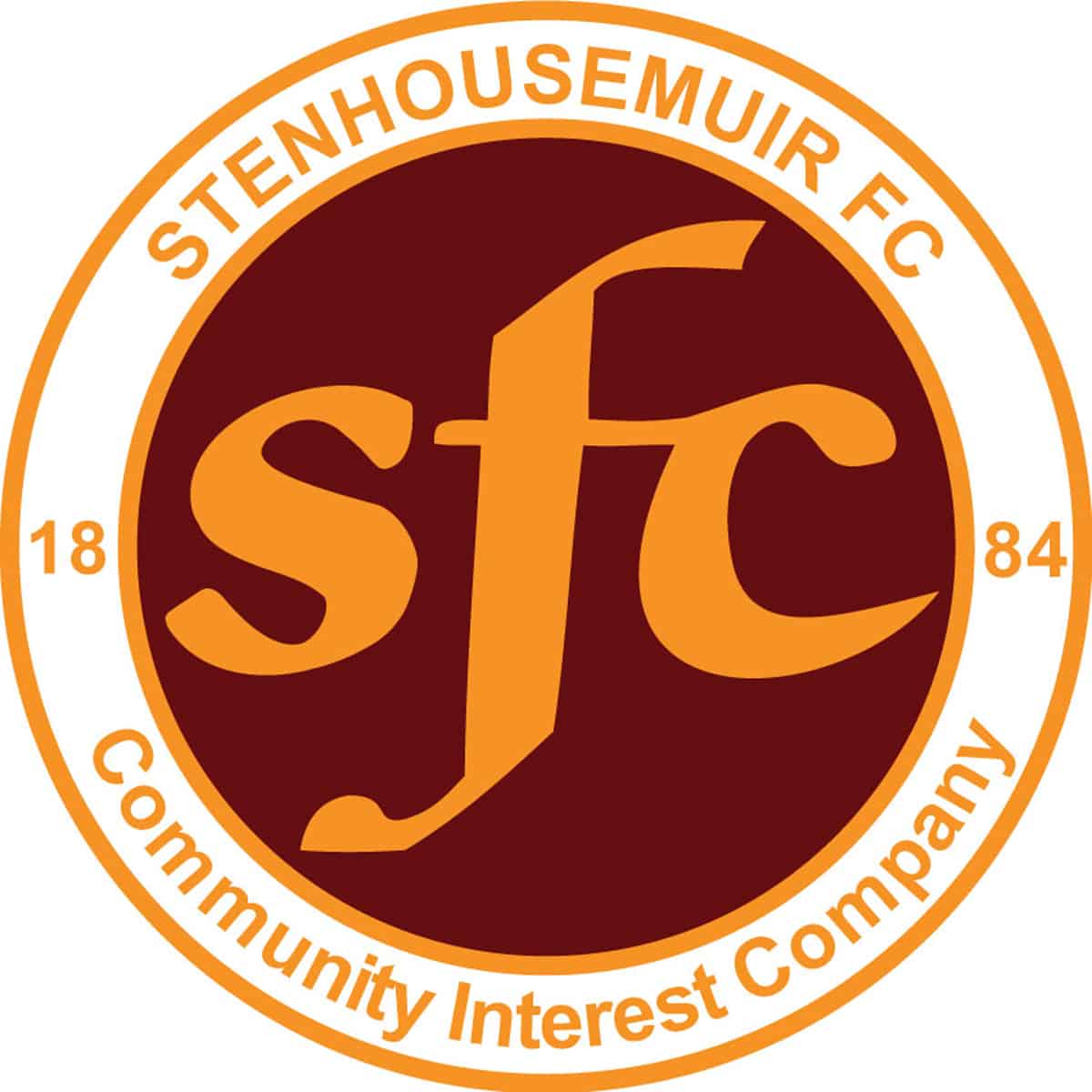 William Hill Scottish Cup
Mosset Park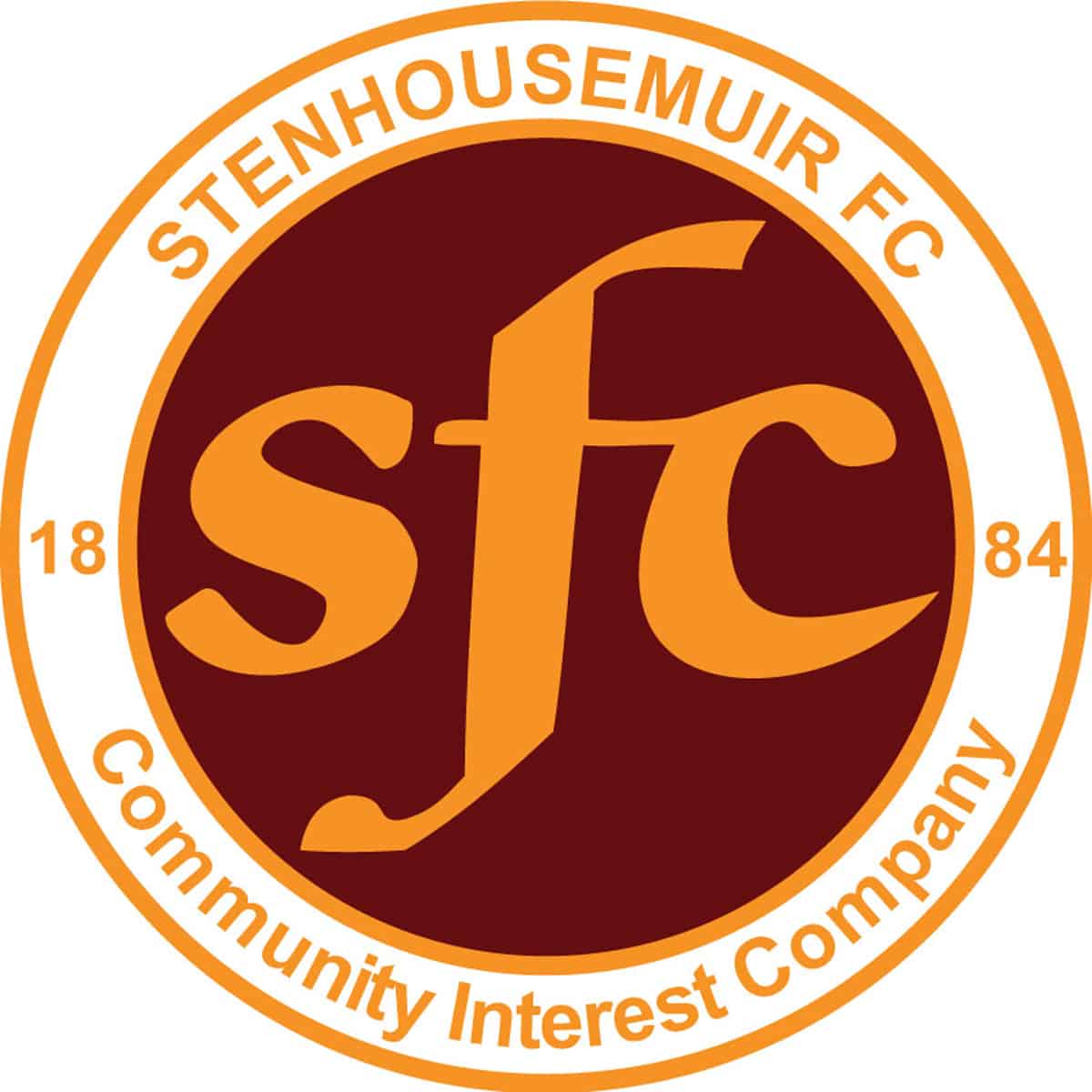 SPFL Ladbrokes League 1
Stair Park, Stranraer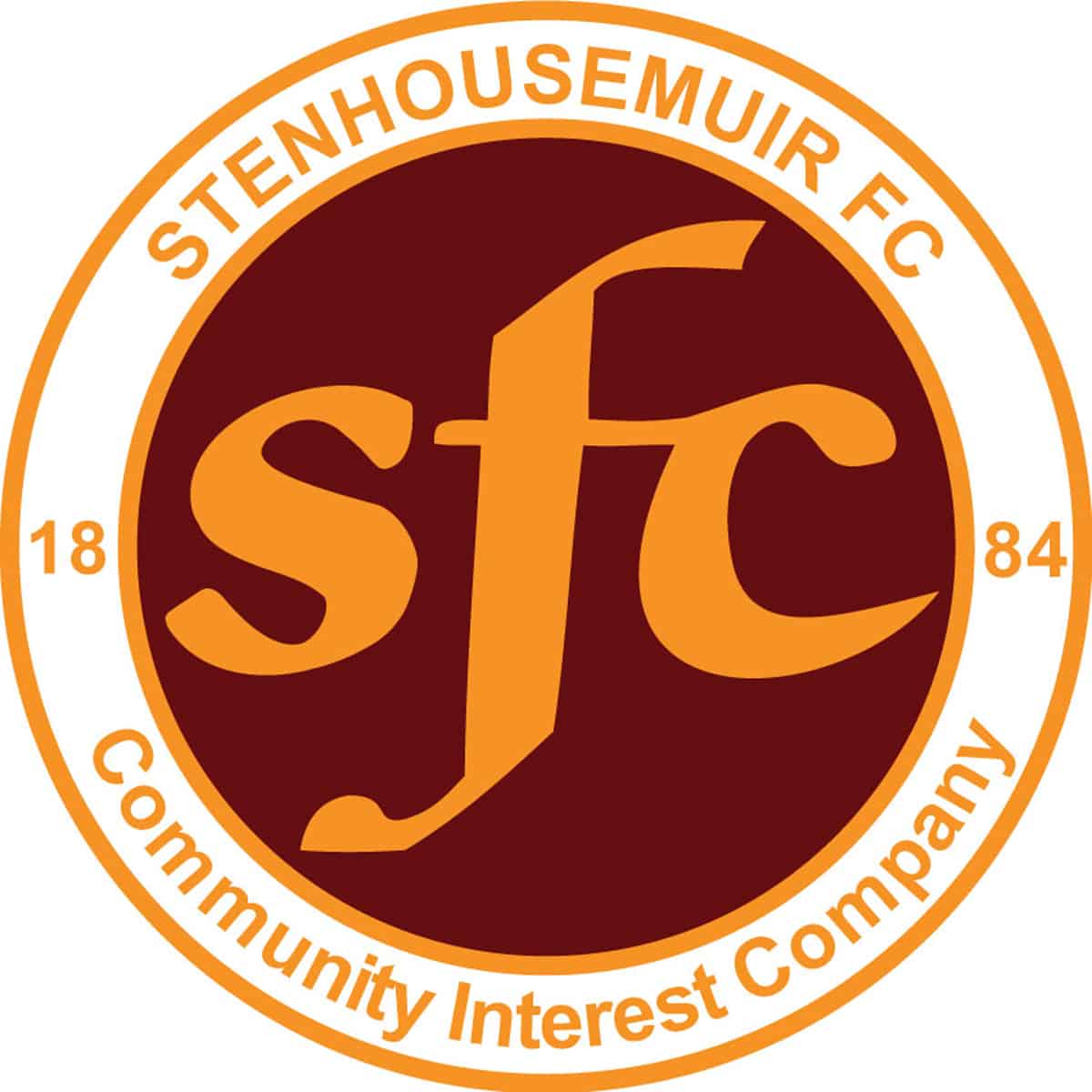 SPFL Ladbrokes League 1
Indodrill Stadium, Alloa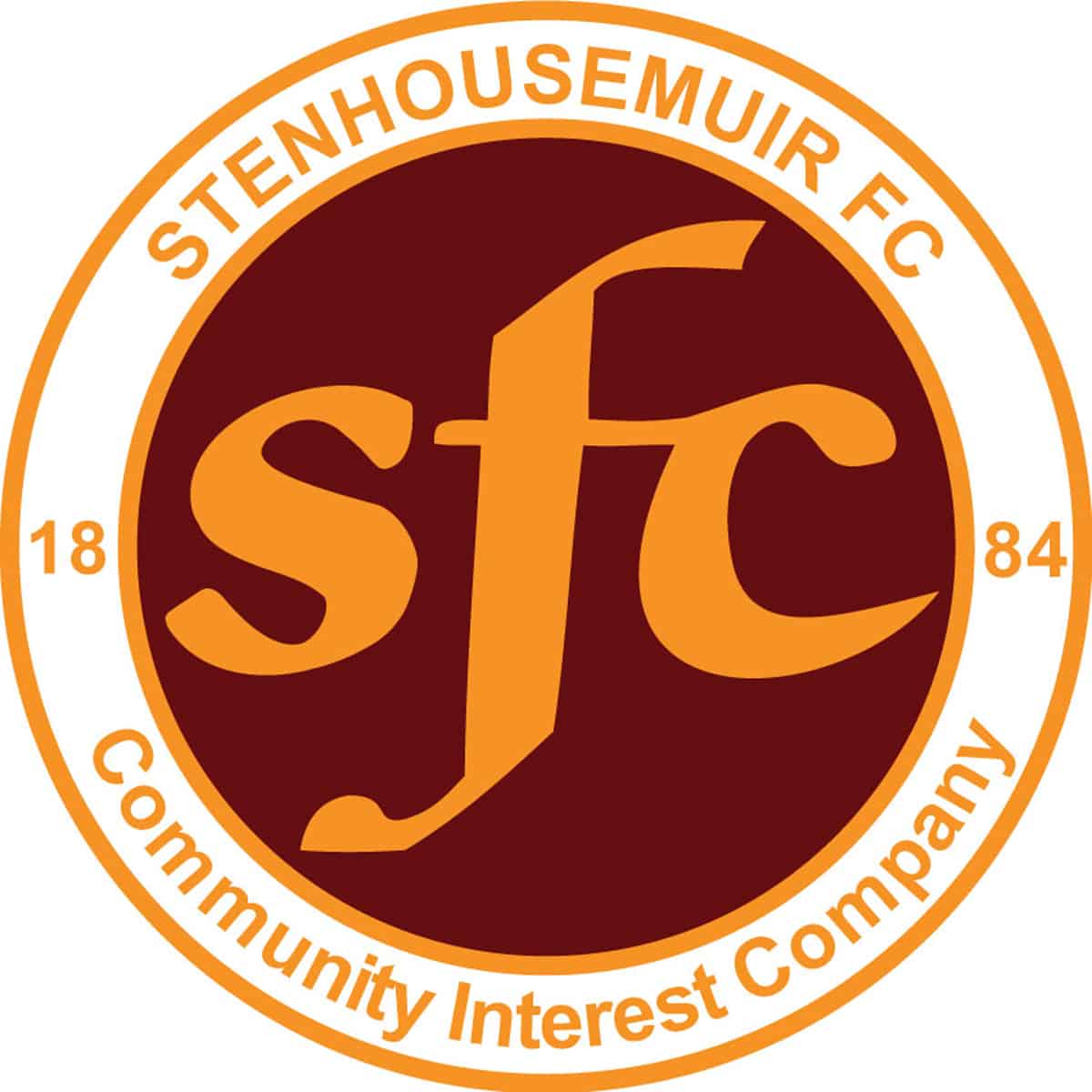 SPFL Ladbrokes League 1
Hampden Park, Glasgow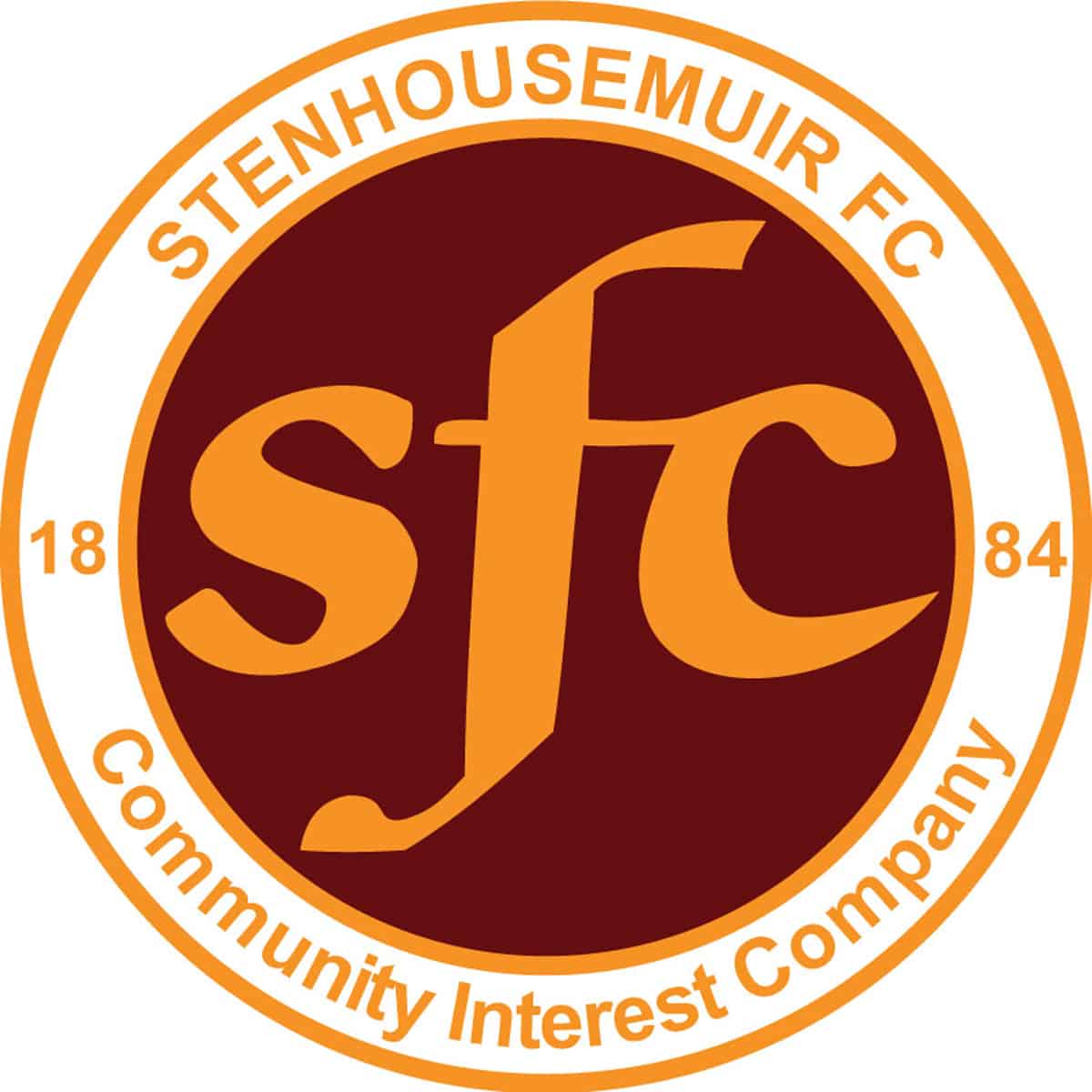 SPFL Ladbrokes League 1
Ochilview Park Stenhousemuir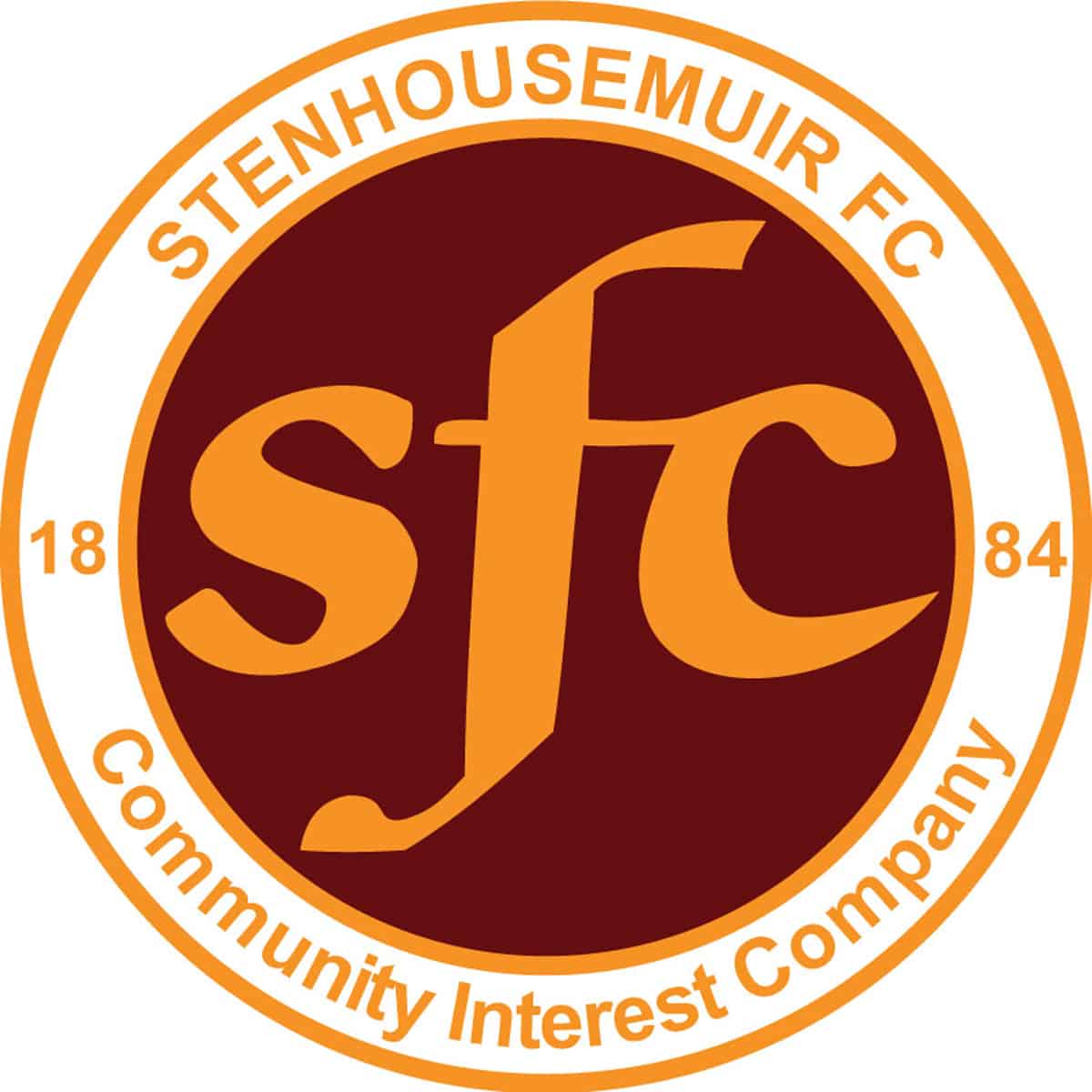 SPFL Ladbrokes League 1
Ochilview Park Stenhousemuir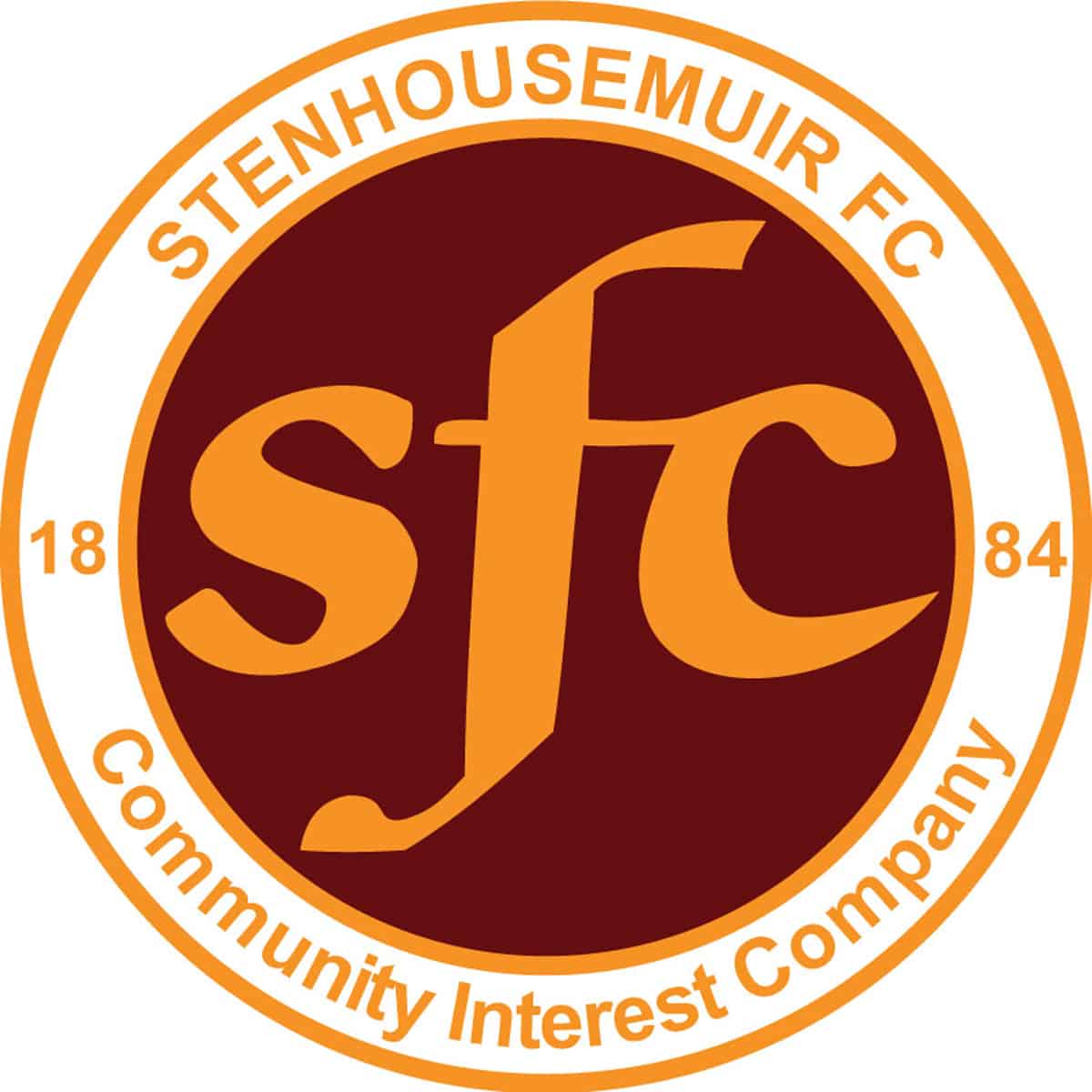 SPFL Ladbrokes League 1
New Bayview Stadium, Methil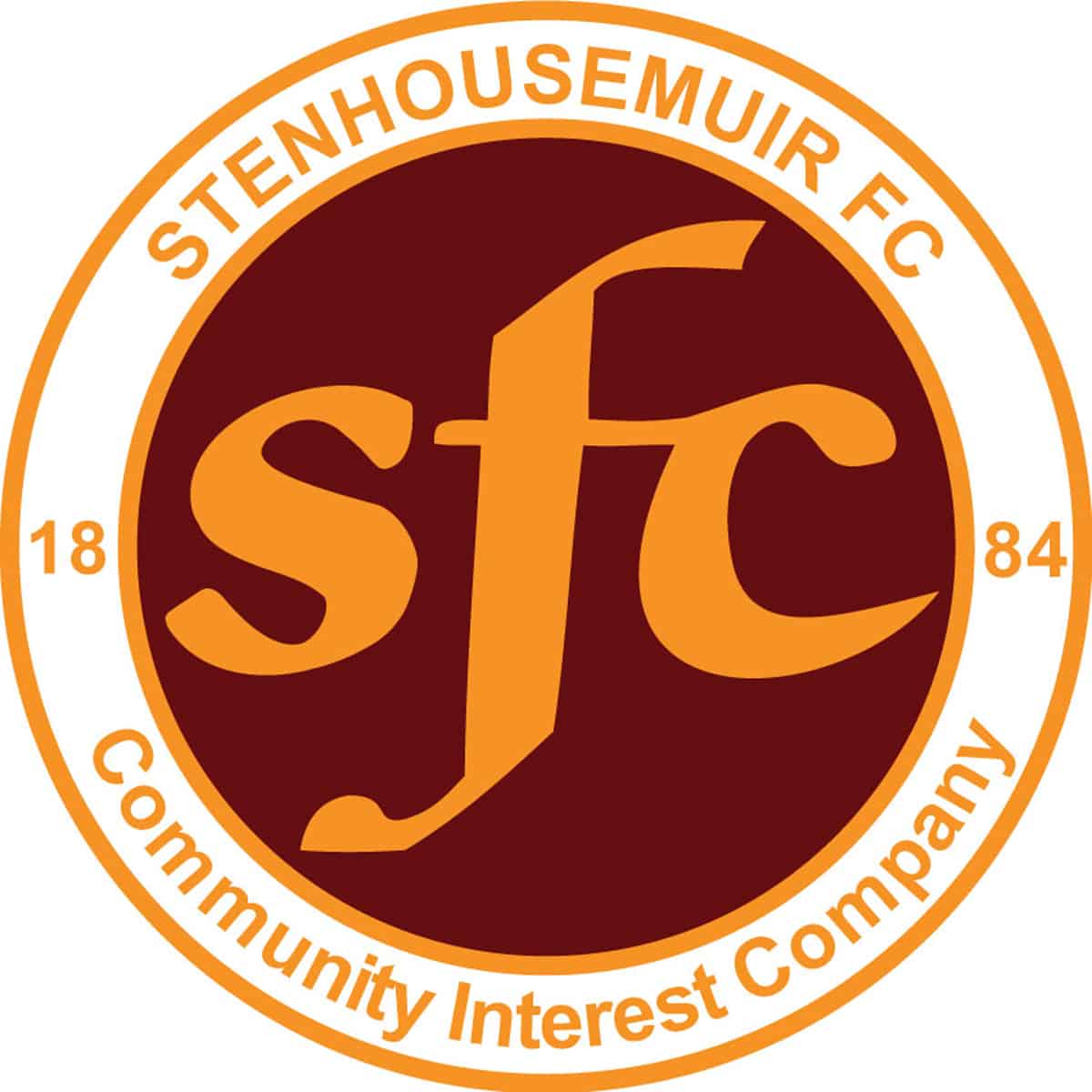 SPFL Ladbrokes League 1
Ochilview Park Stenhousemuir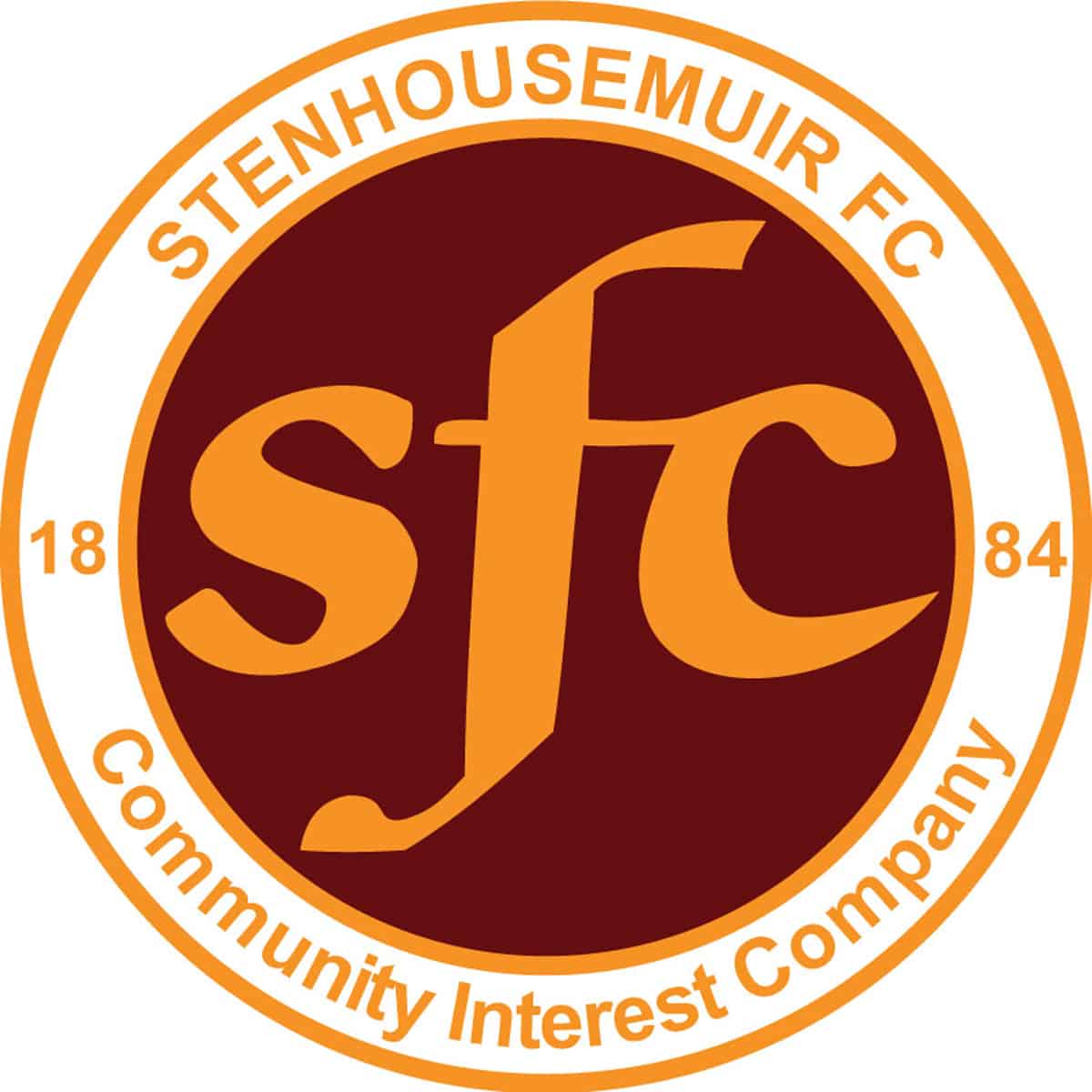 SPFL Ladbrokes League 1
Ochilview Park Stenhousemuir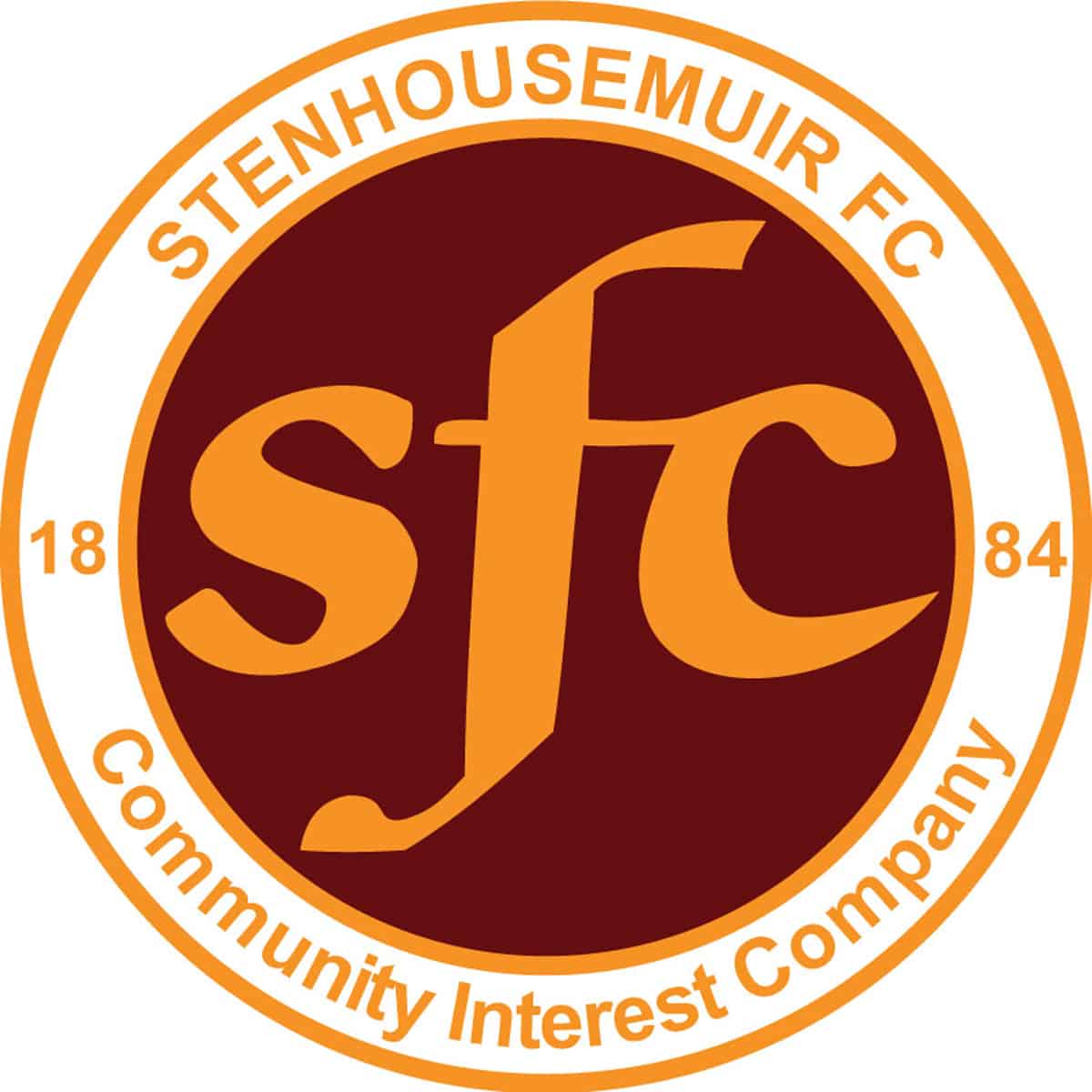 SPFL Ladbrokes League 1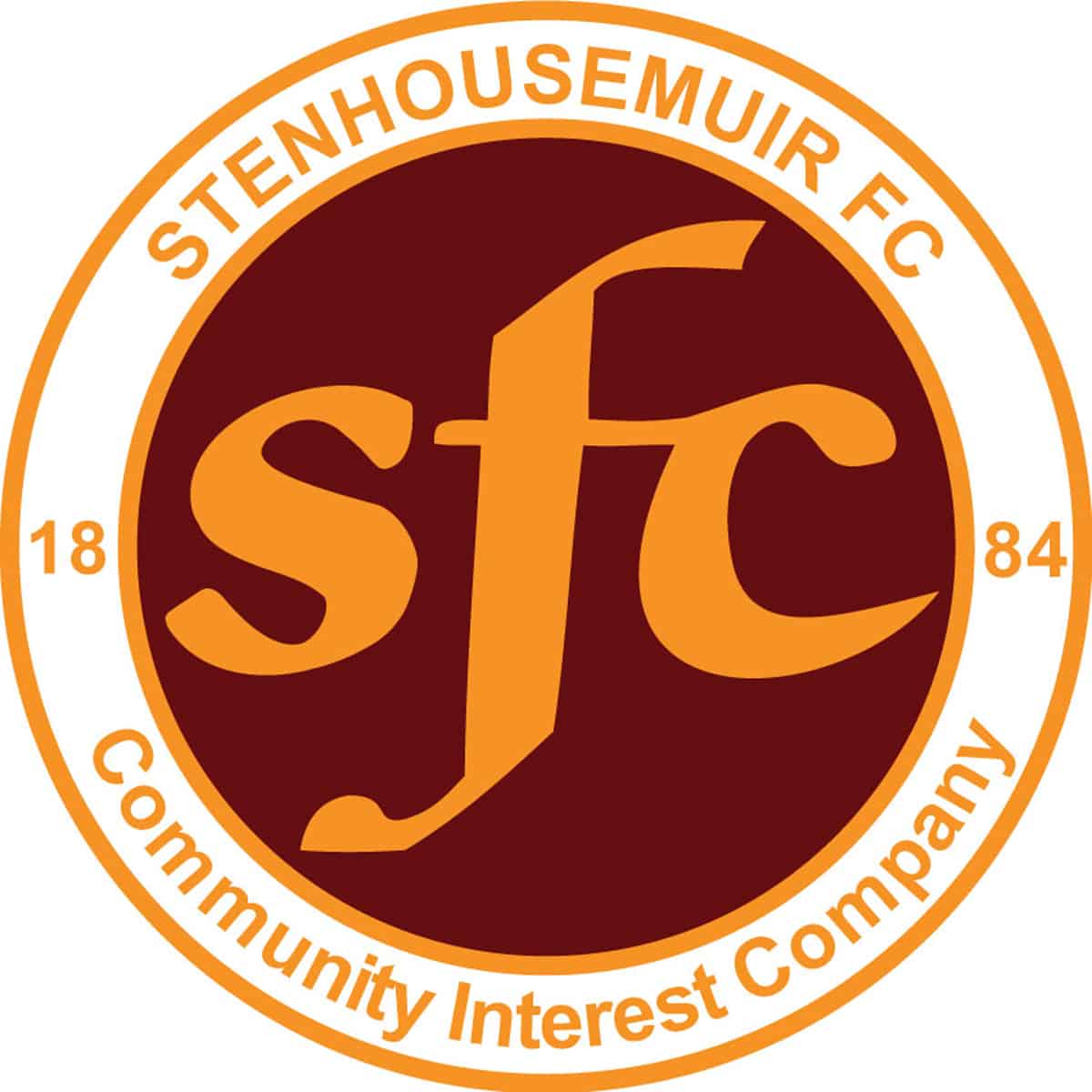 Petrofac Training Cup
Palmerston Park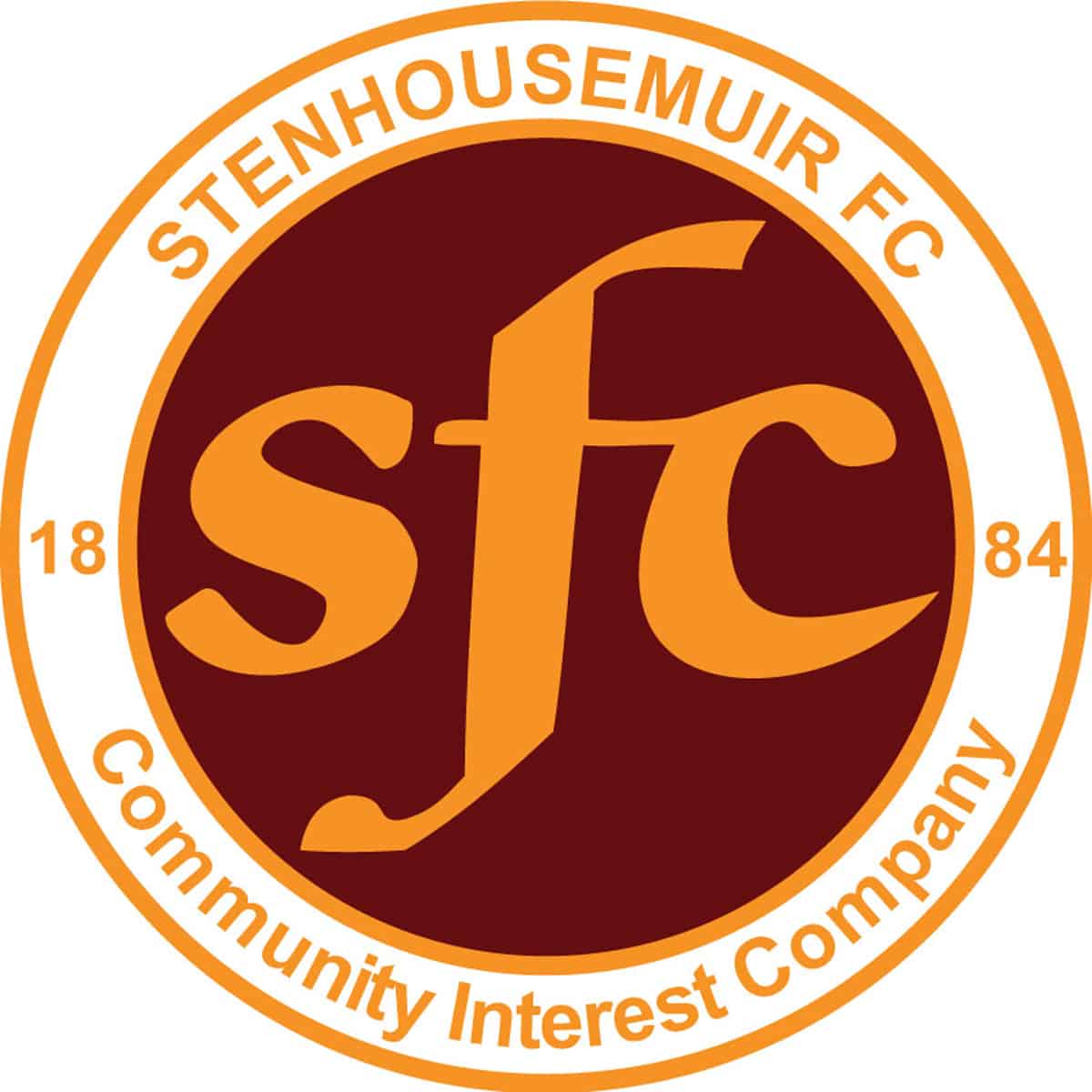 SPFL Ladbrokes League 1
Ochilview Park Stenhousemuir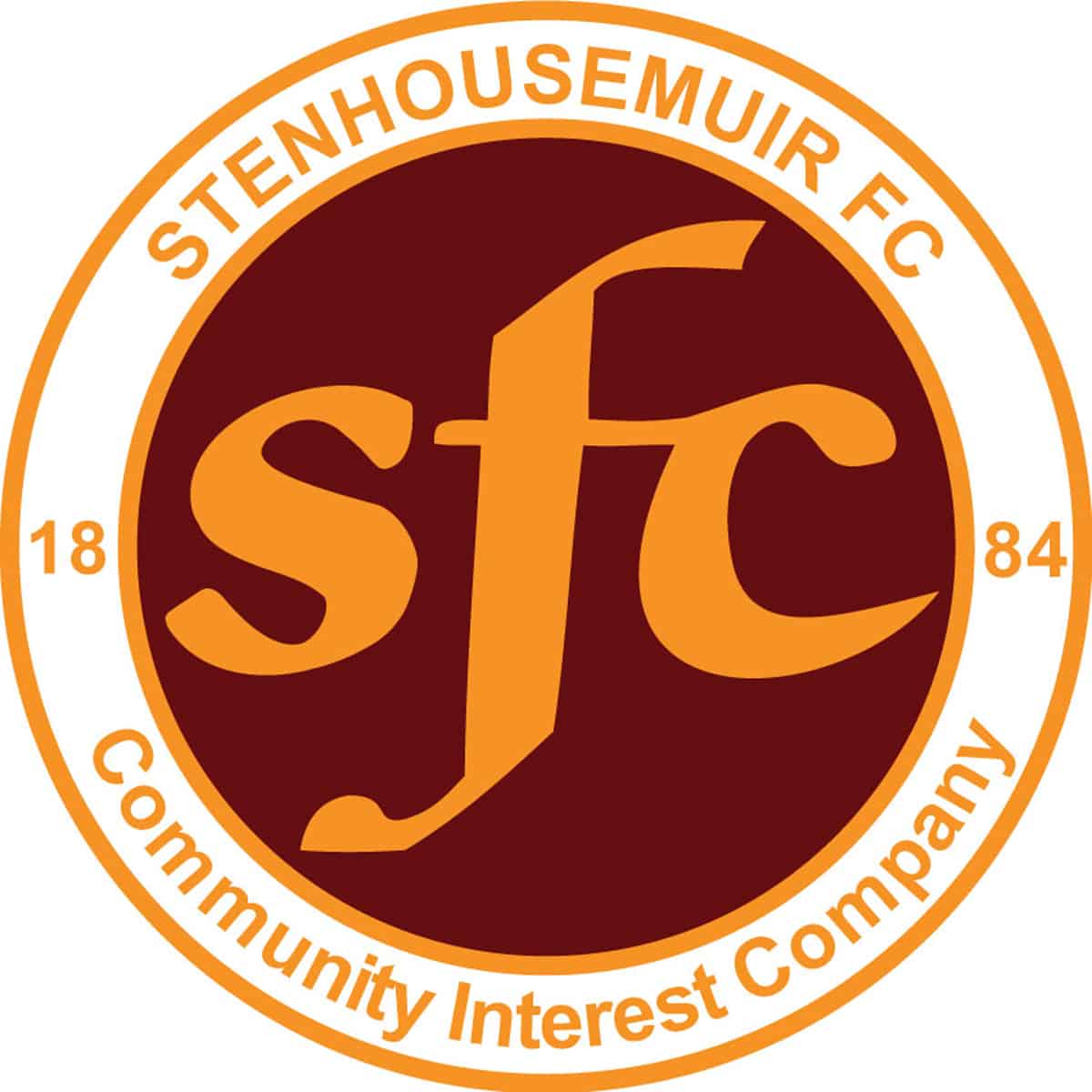 SPFL Ladbrokes League 1
Tony Macaroni Arna, Livingston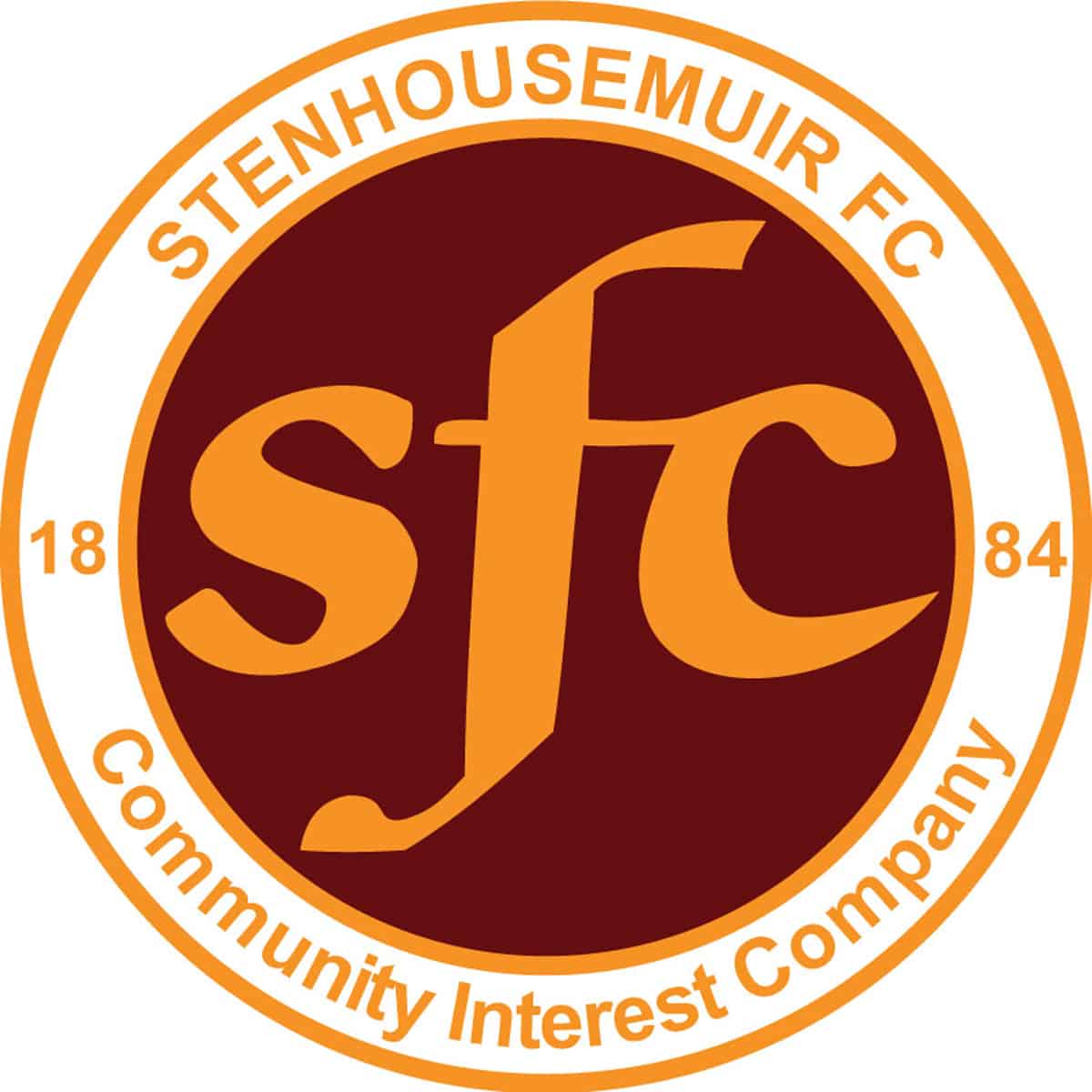 Petrofac Training Cup
Forthbank Stadium, Stirling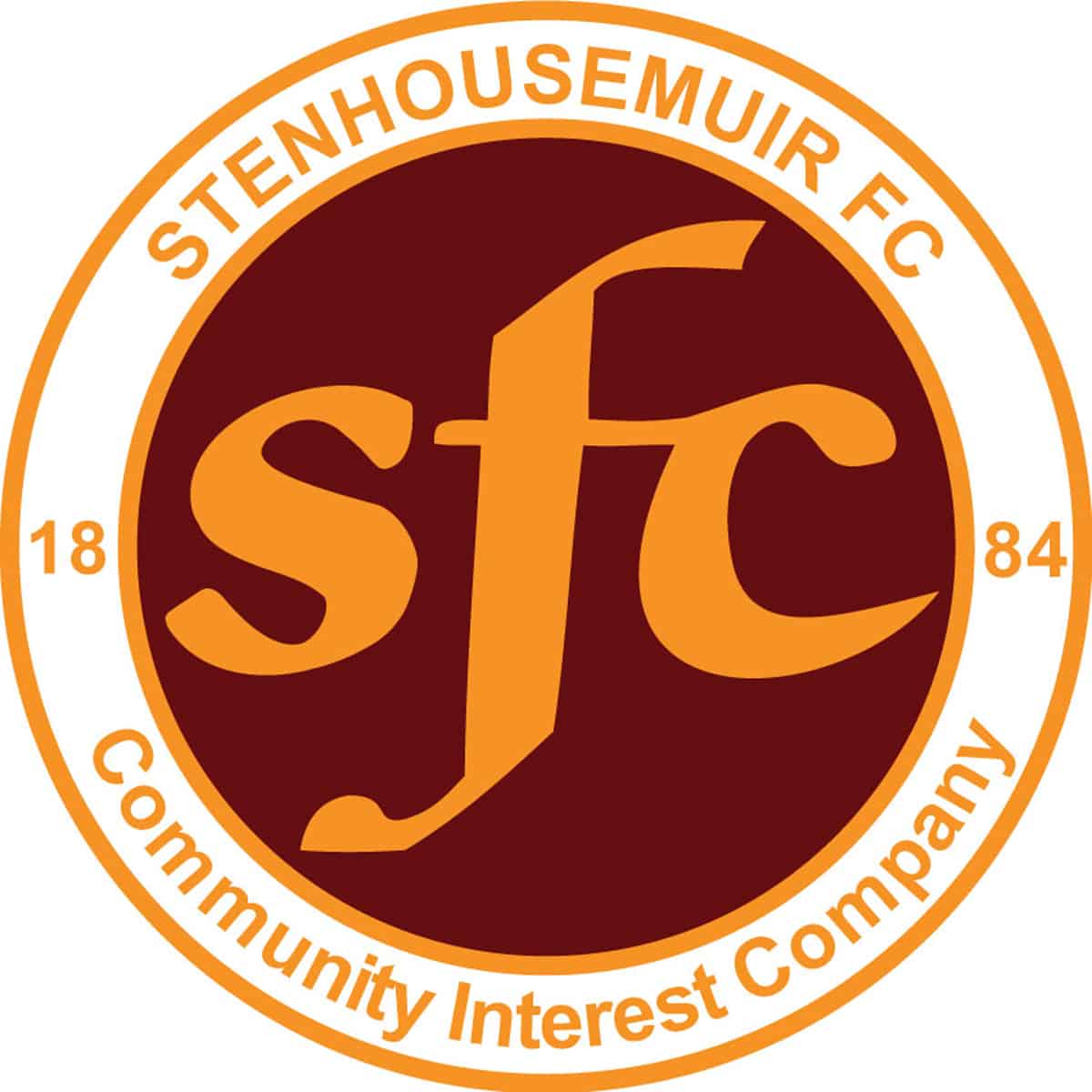 SPFL Ladbrokes League 1
Ochilview Park Stenhousemuir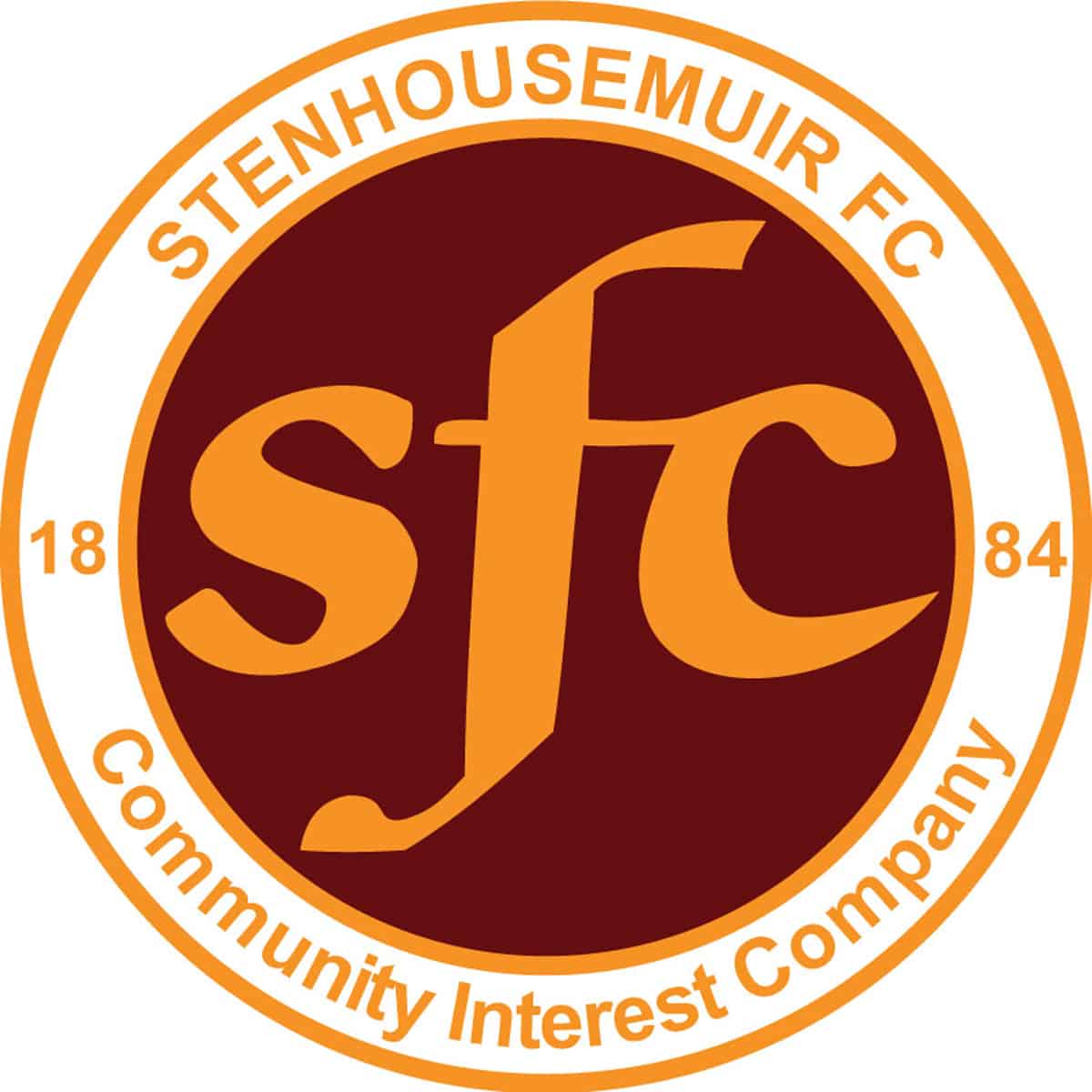 SPFL Ladbrokes League 1
Glebe Park, Brechin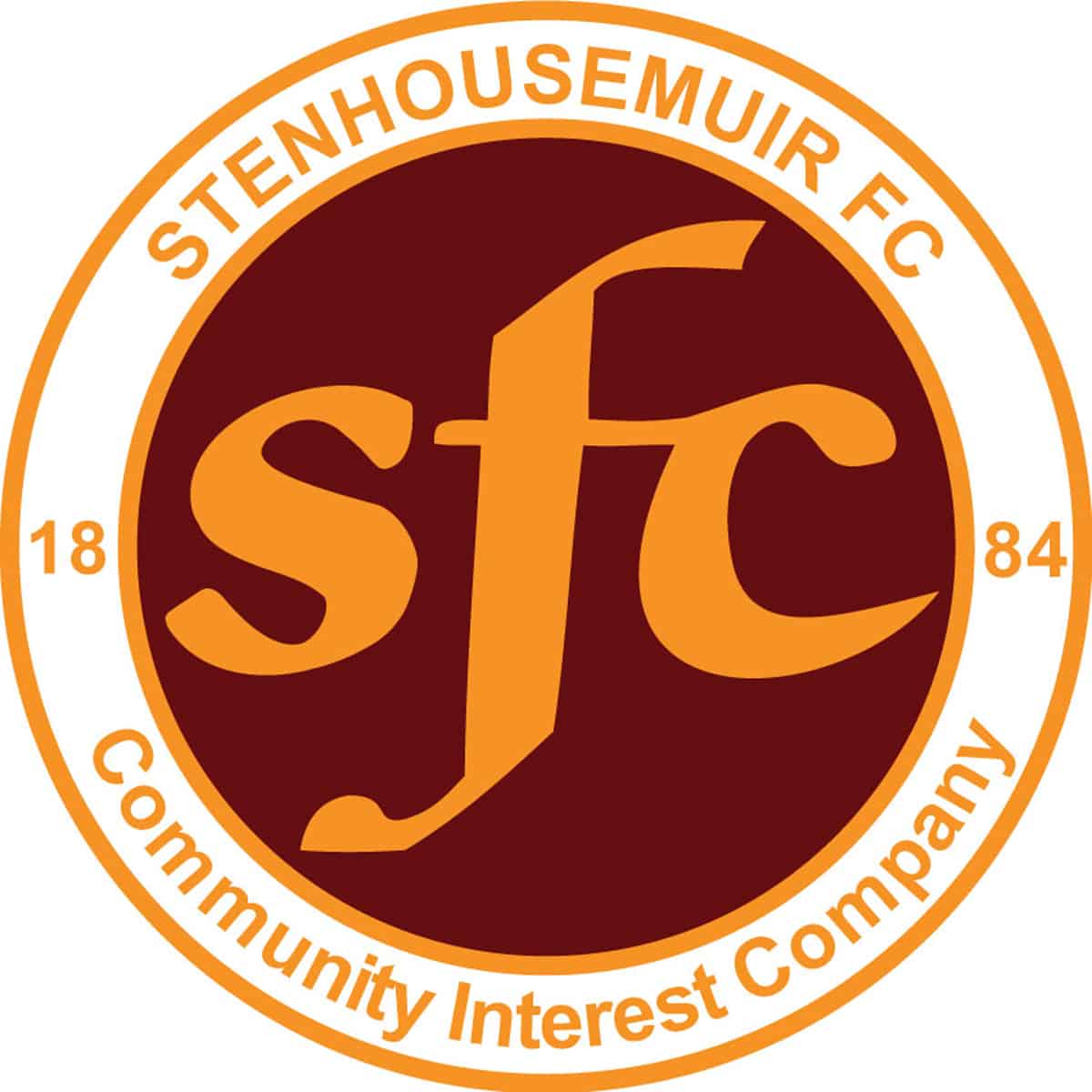 Betfred Cup
Palmerston Park, Dumfries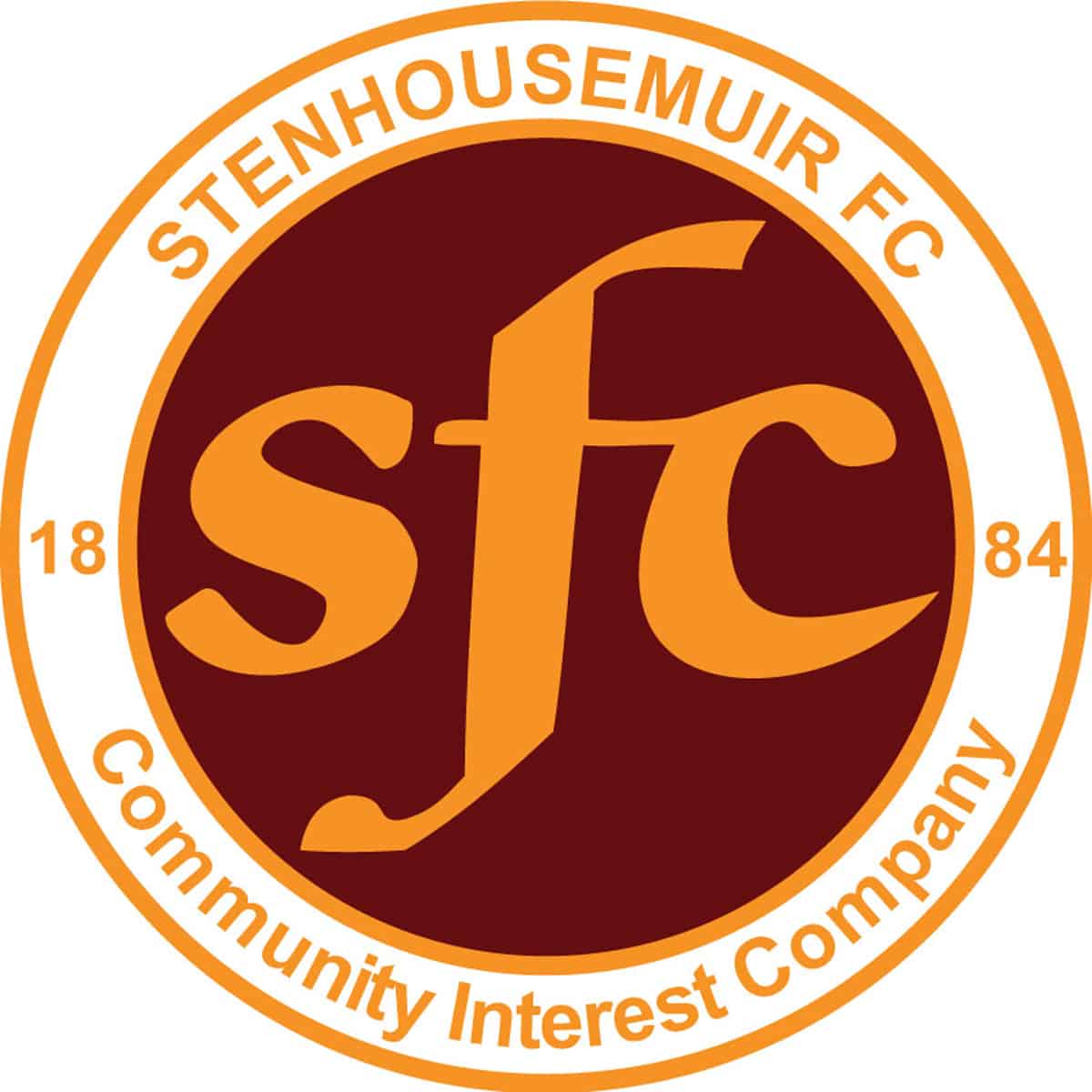 Betfred Cup
Ochilview Park Stenhousemuir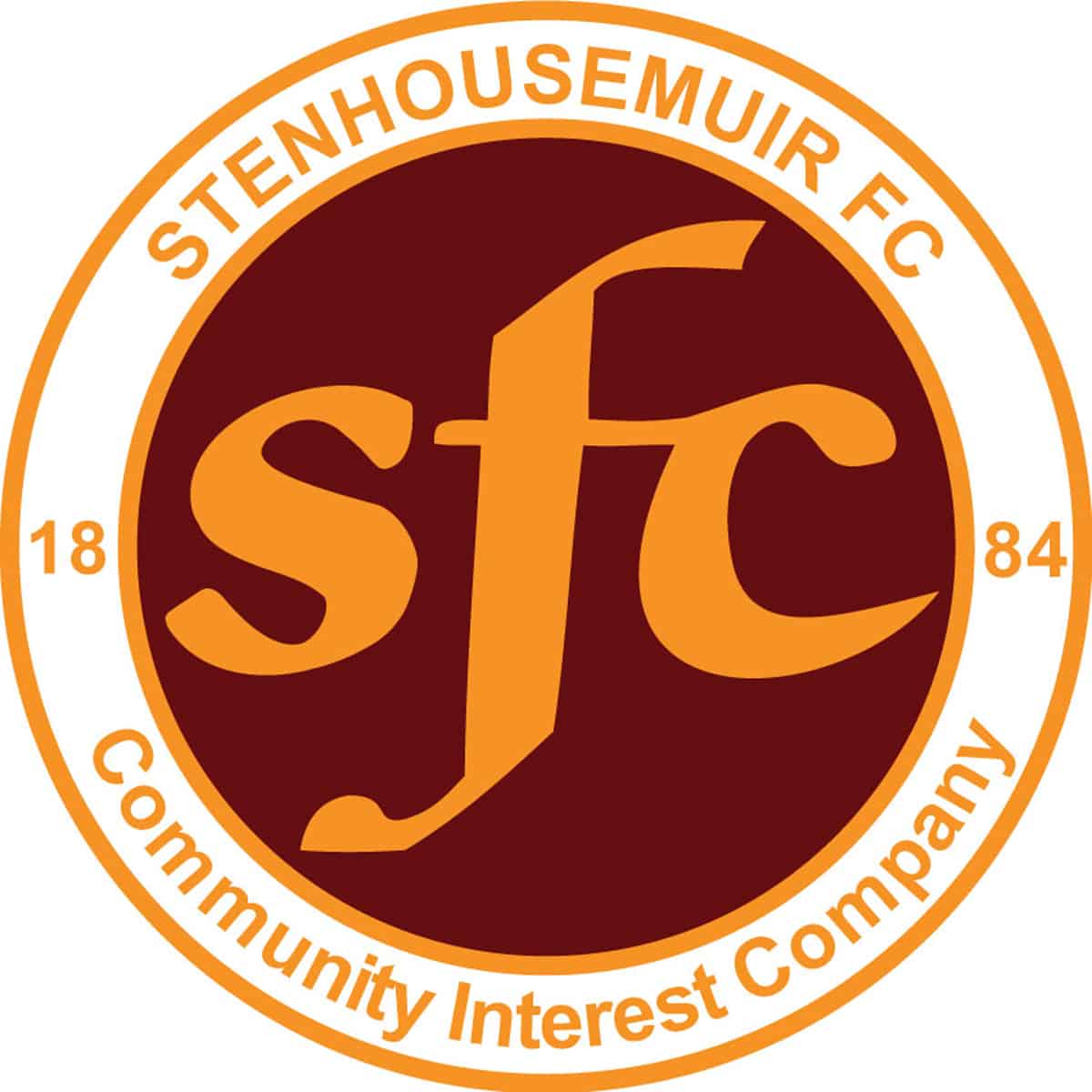 Betfred Cup
Excelsior Stadium, Airdrie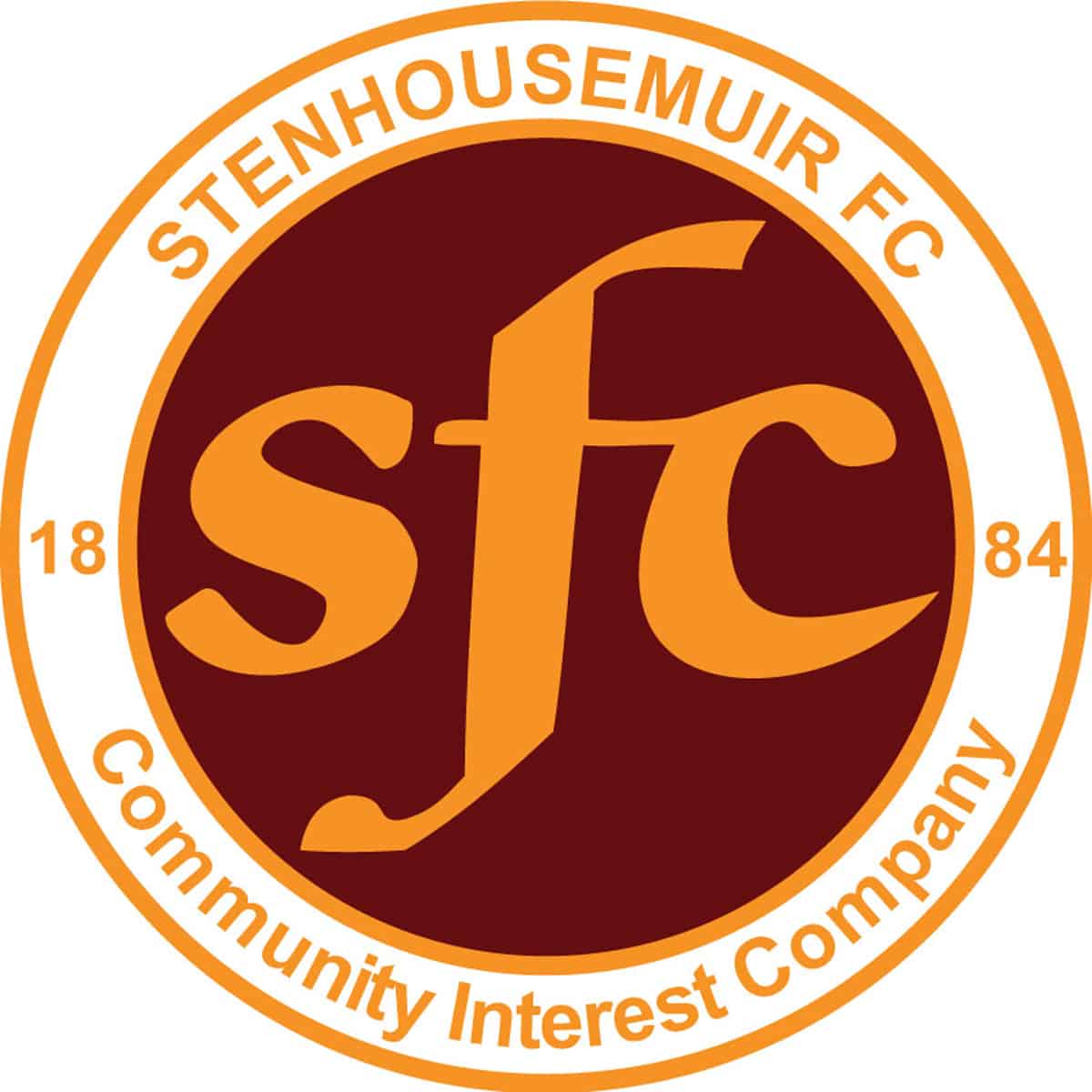 Betfred Cup
Ochilview Park Stenhousemuir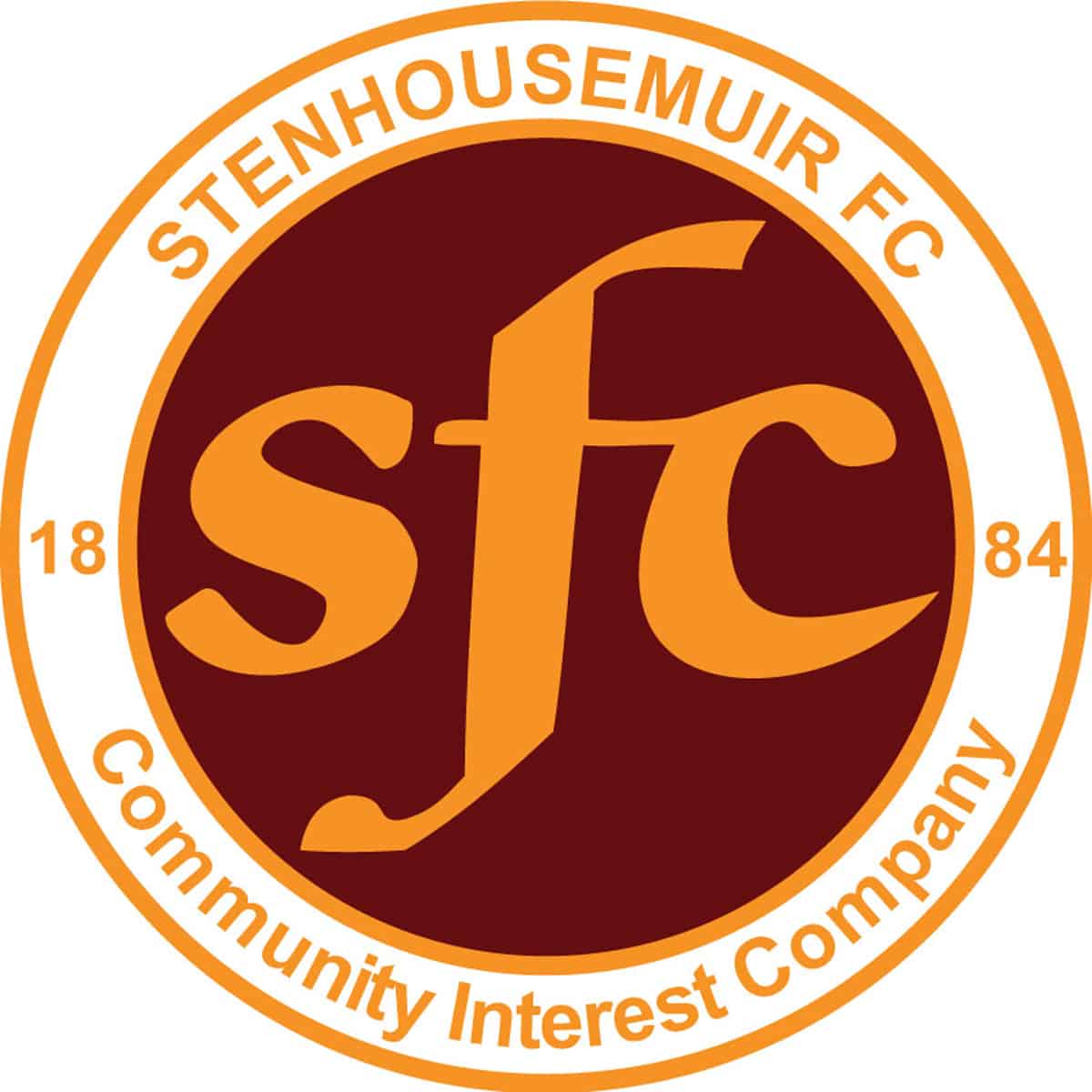 Friendly
Ochilview Park Stenhousemuir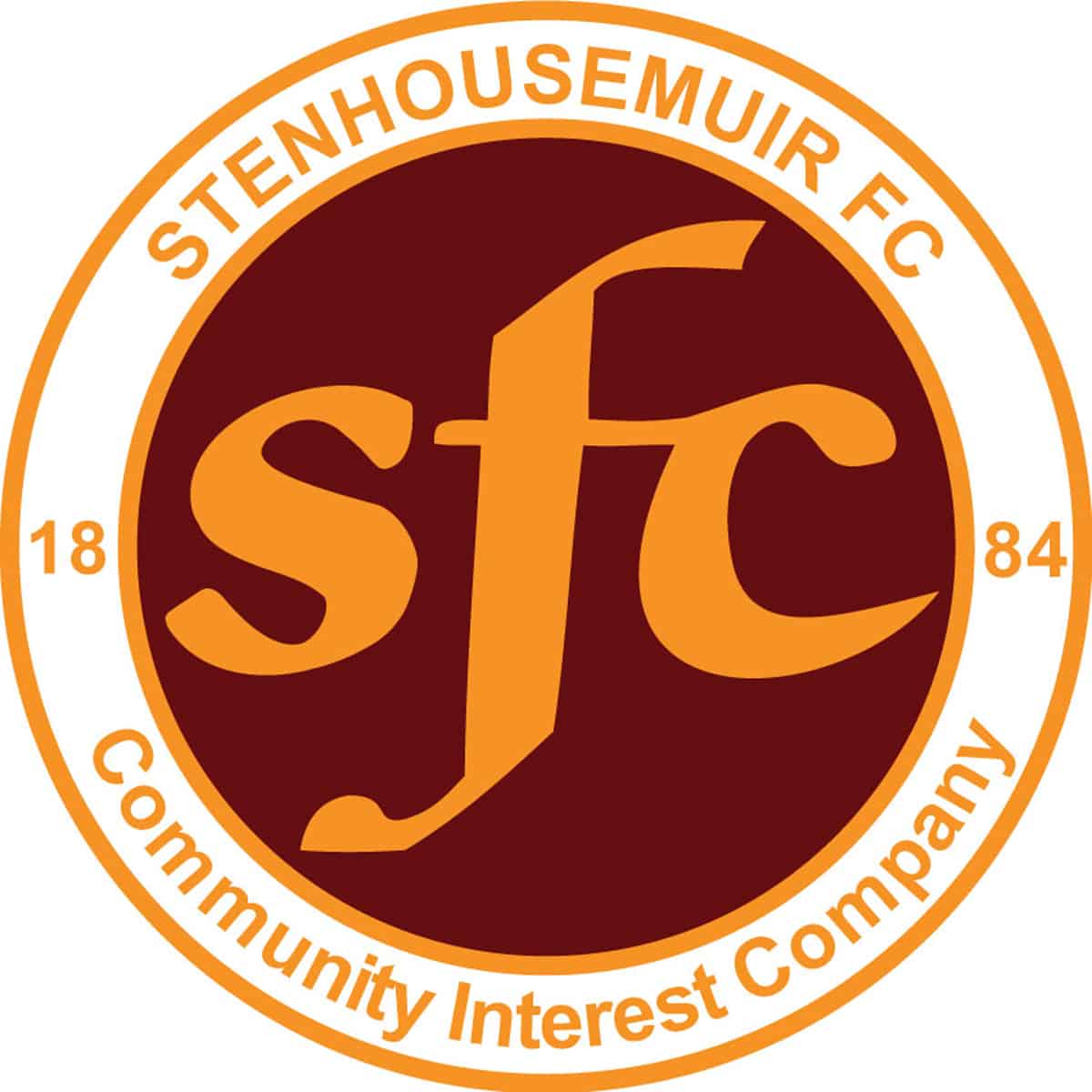 Friendly
Ochilview Park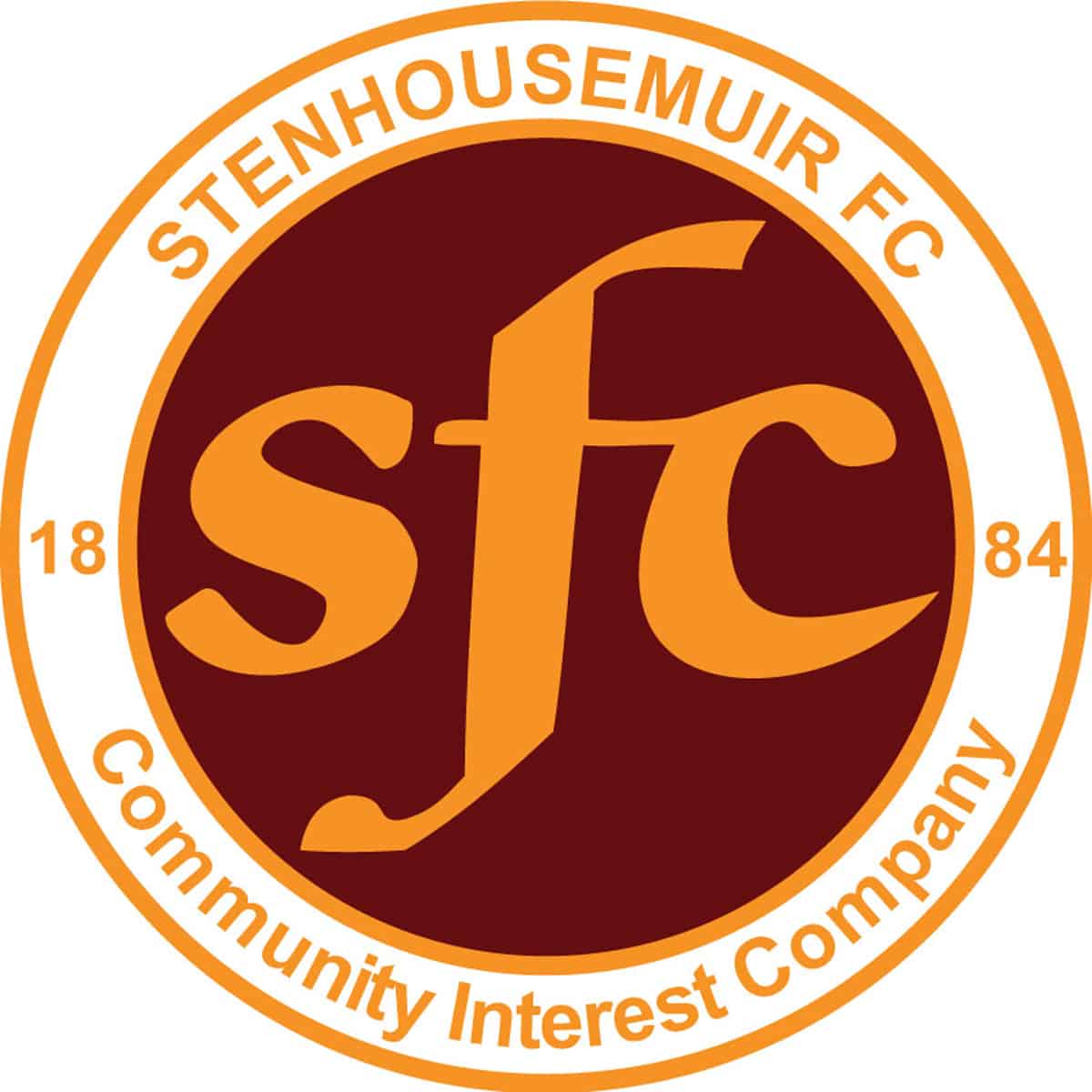 Friendly
Ochilview Park Stenhousemuir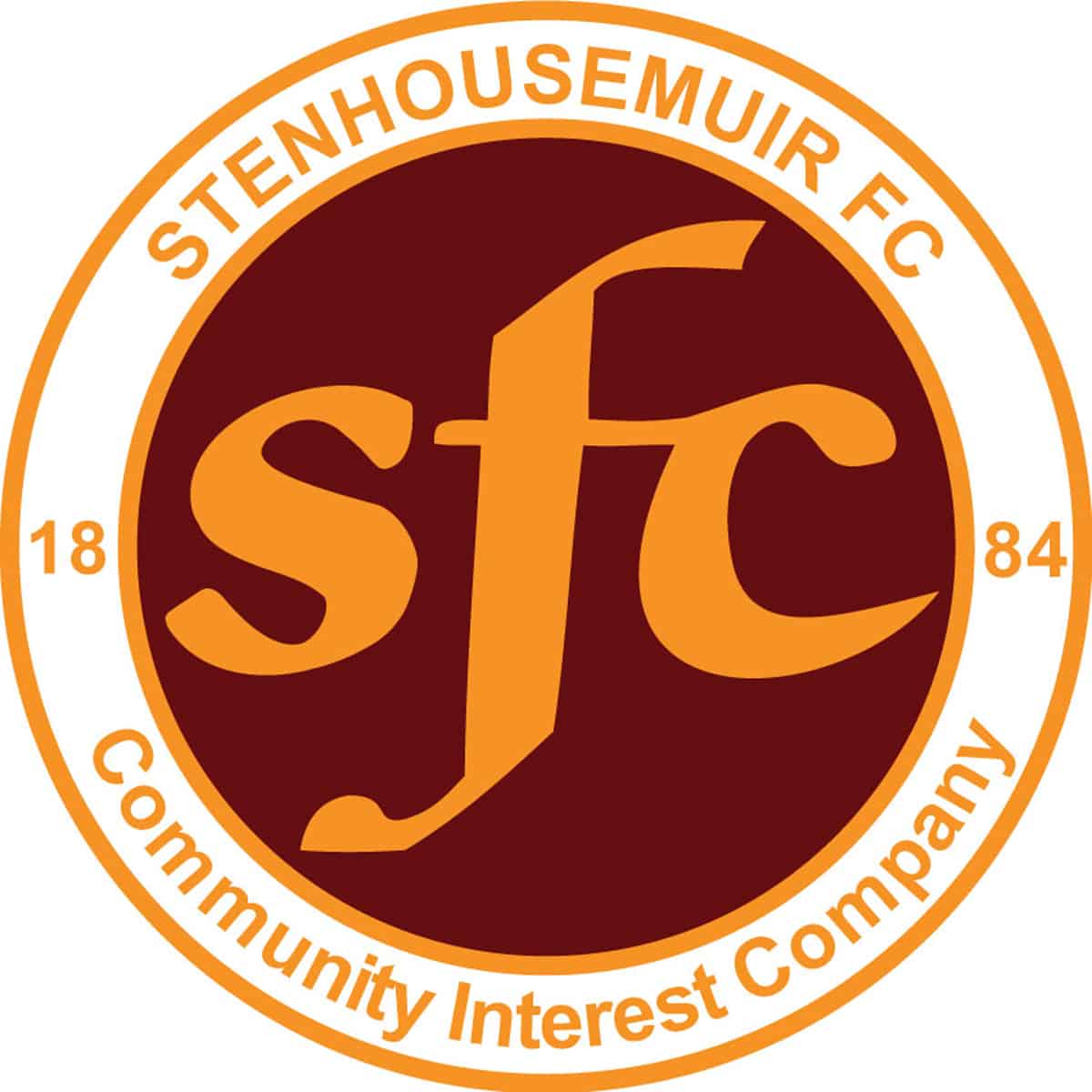 Friendly
Ochilview Park Stenhousemuir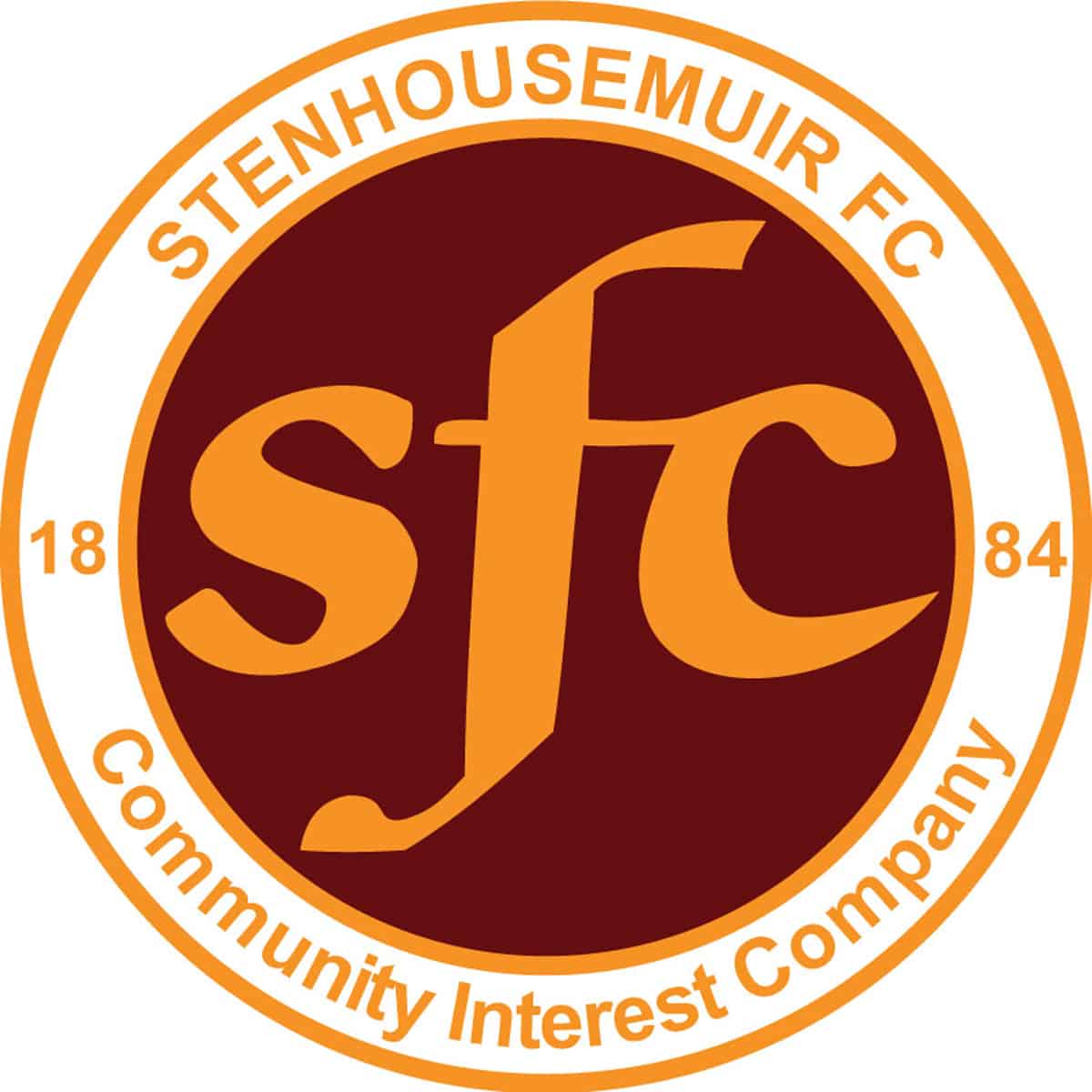 SPFL Ladbrokes League 1
Ochilview Park Stenhousemuir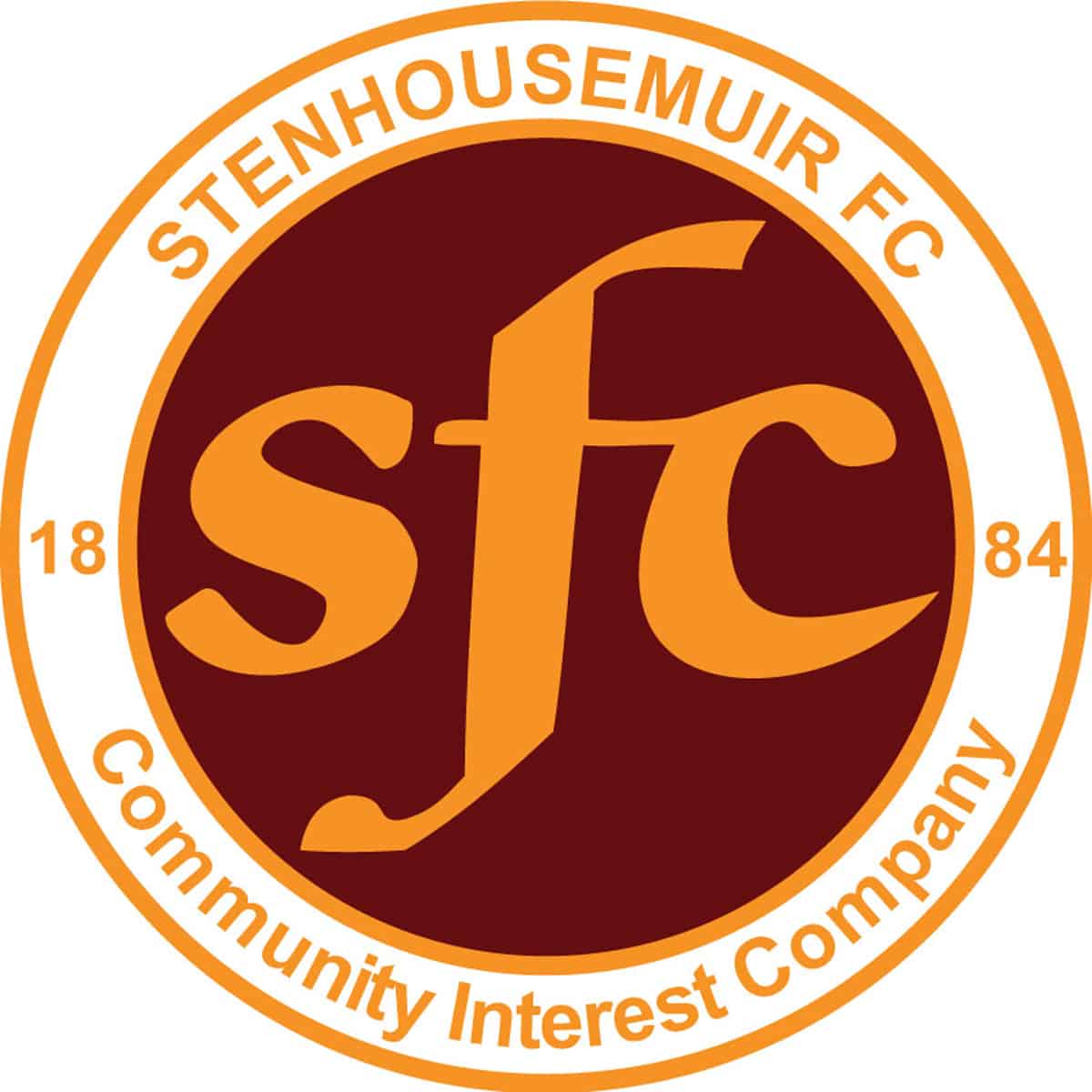 SPFL Ladbrokes League 1
Central Park Cowdenbeath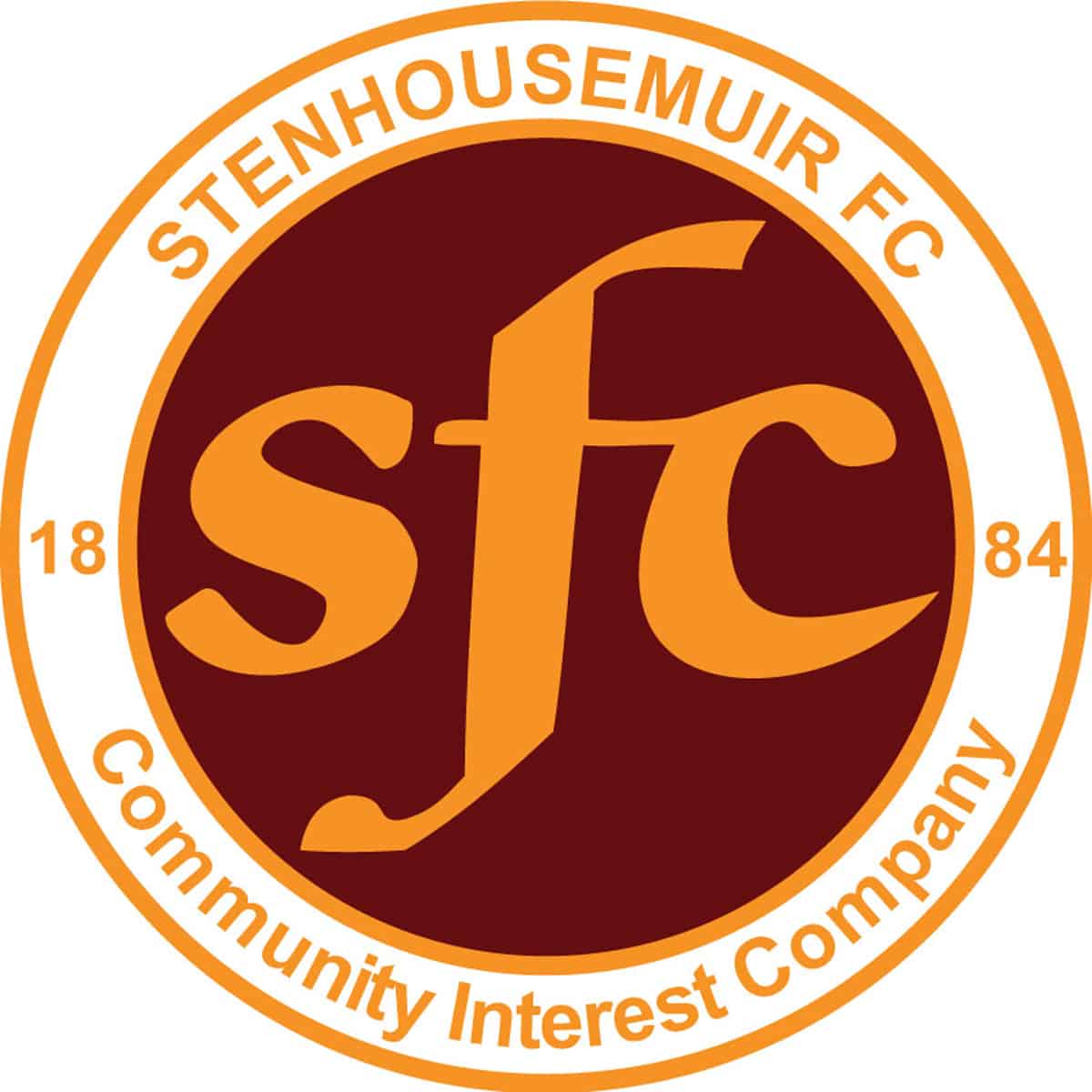 SPFL Ladbrokes League 1
Ochilview Park Stenhousemuir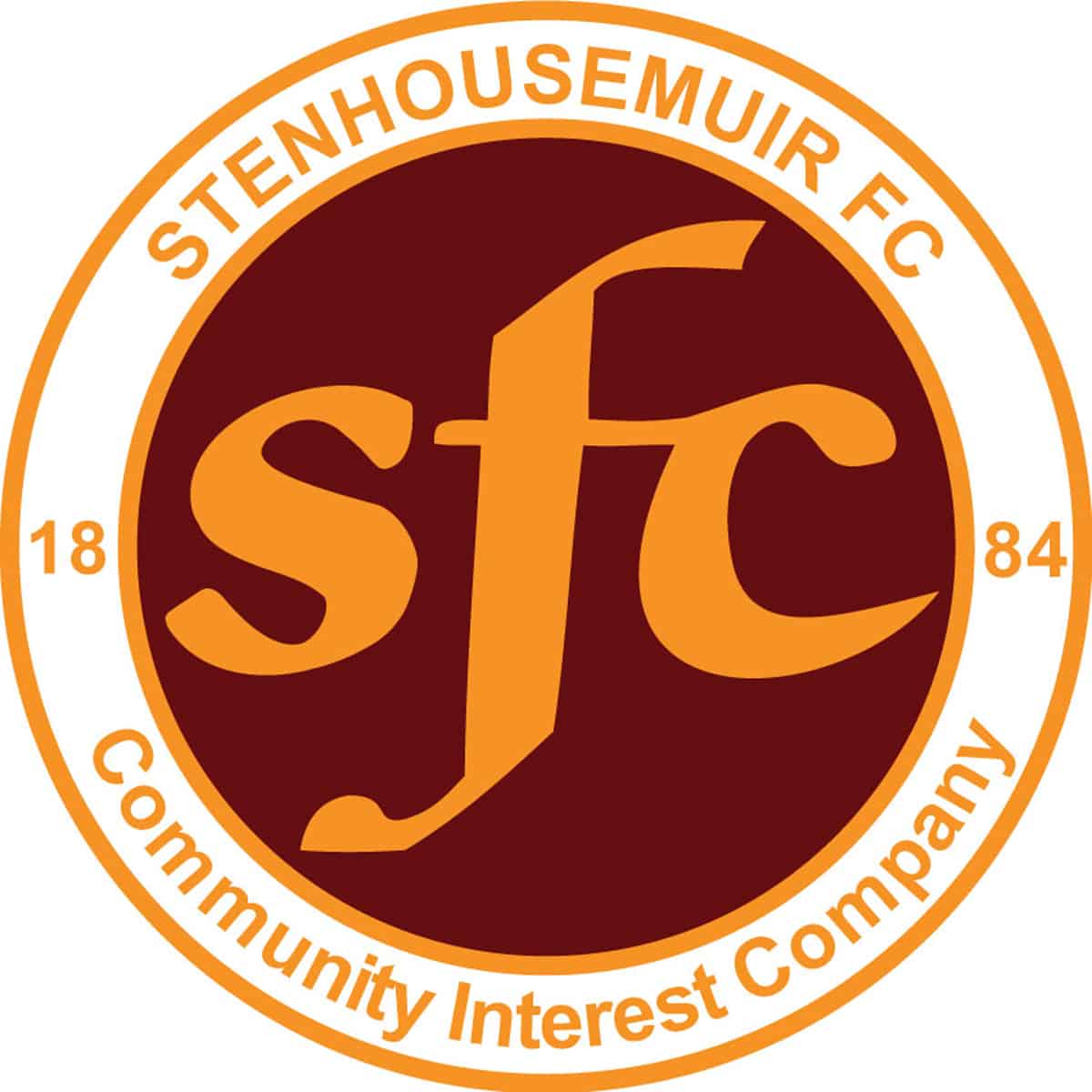 SPFL Ladbrokes League 1
Excelsior Stadium, Airdrie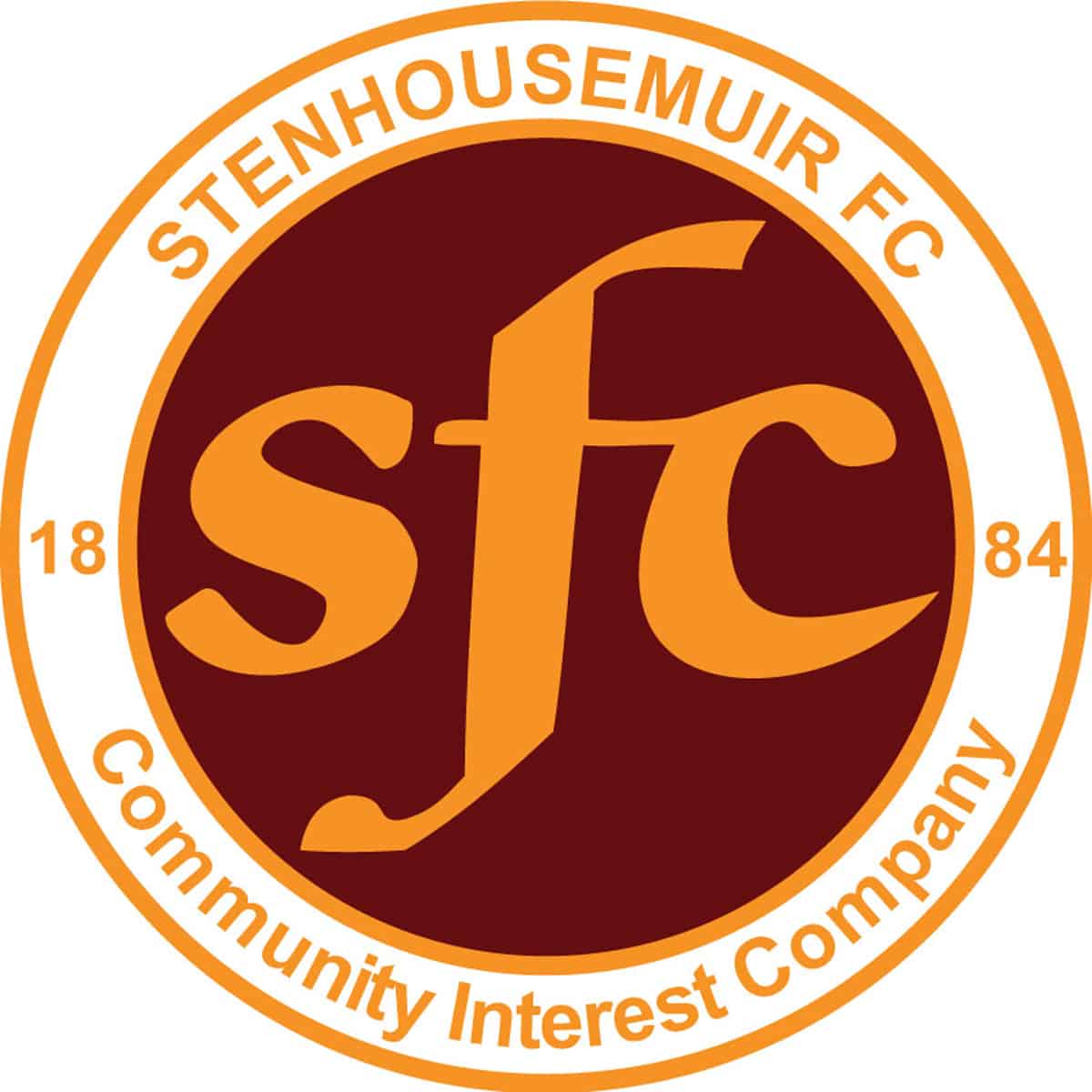 Stirlingshire Cup
Indodrill Stadium, Alloa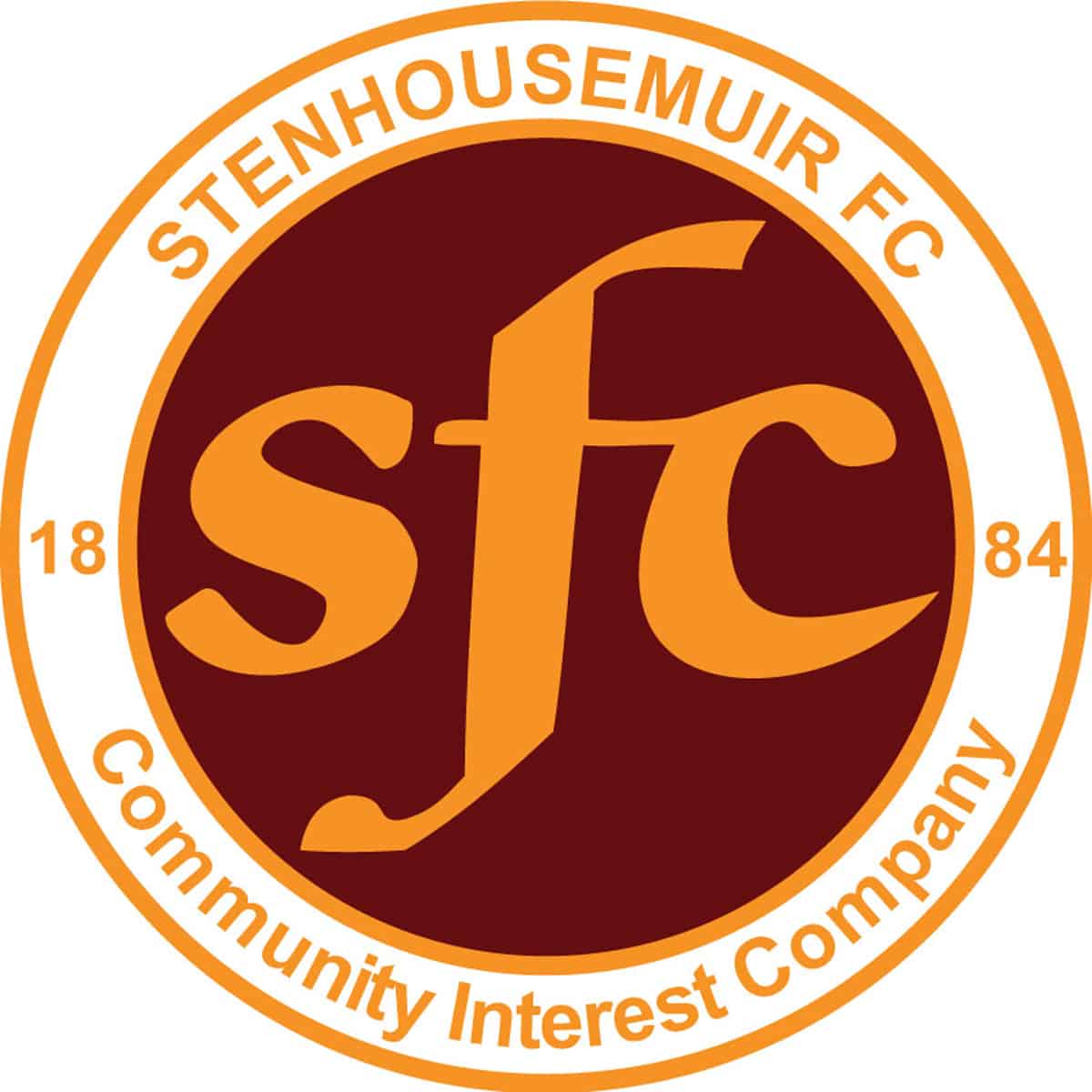 SPFL Ladbrokes League 1
Glebe Park, Brechin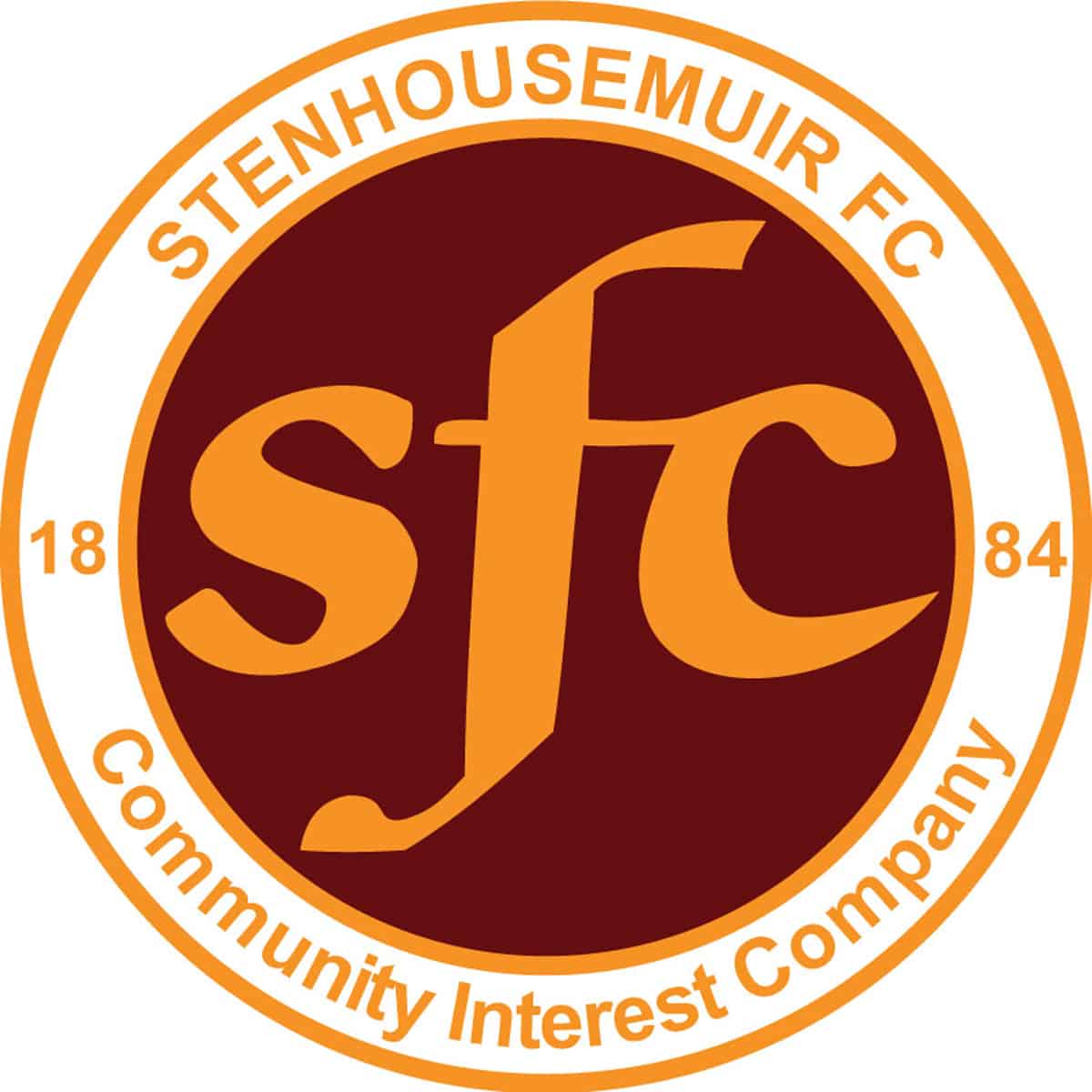 SPFL Ladbrokes League 1
Ochilview Park Stenhousemuir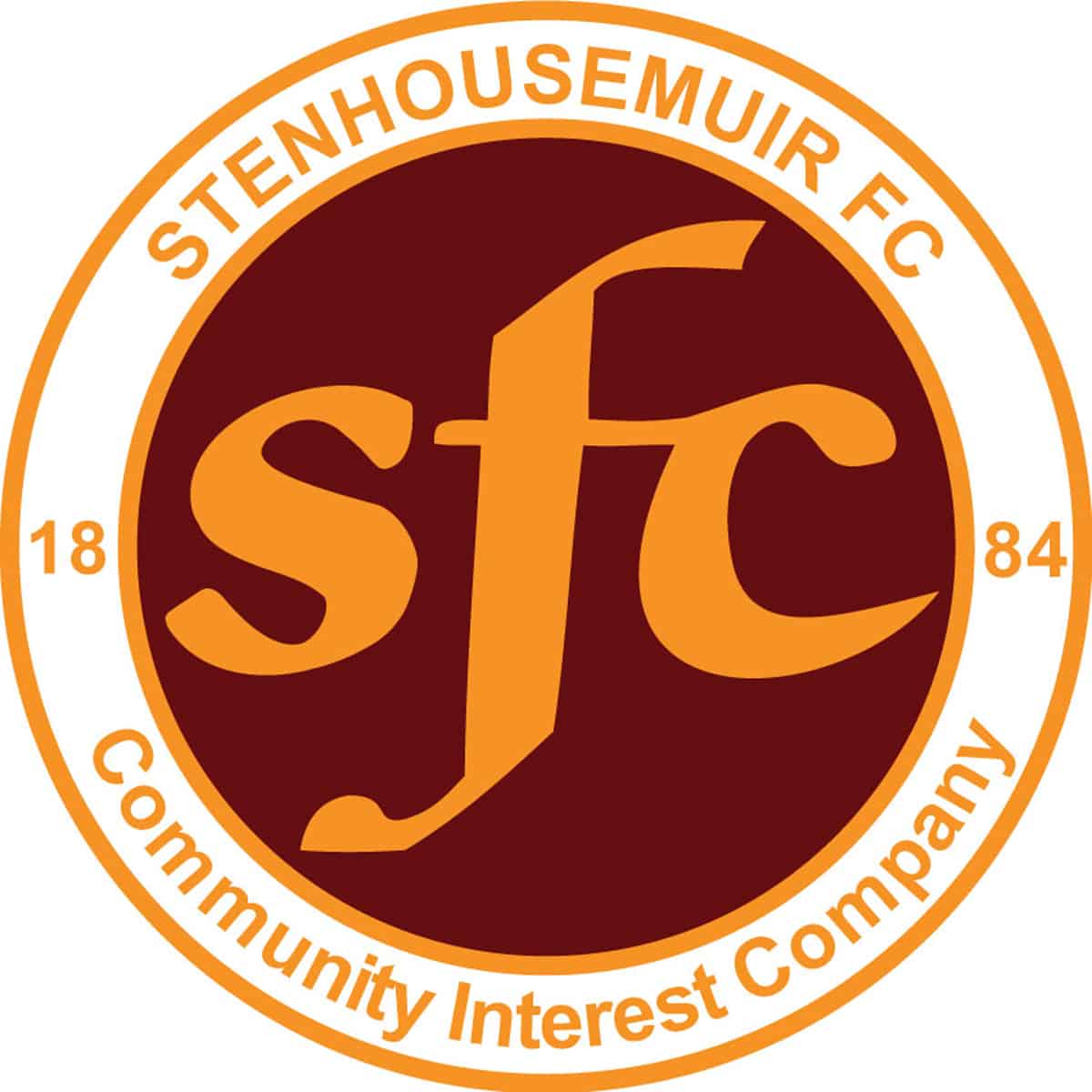 SPFL Ladbrokes League 1
Stair Park, Stranraer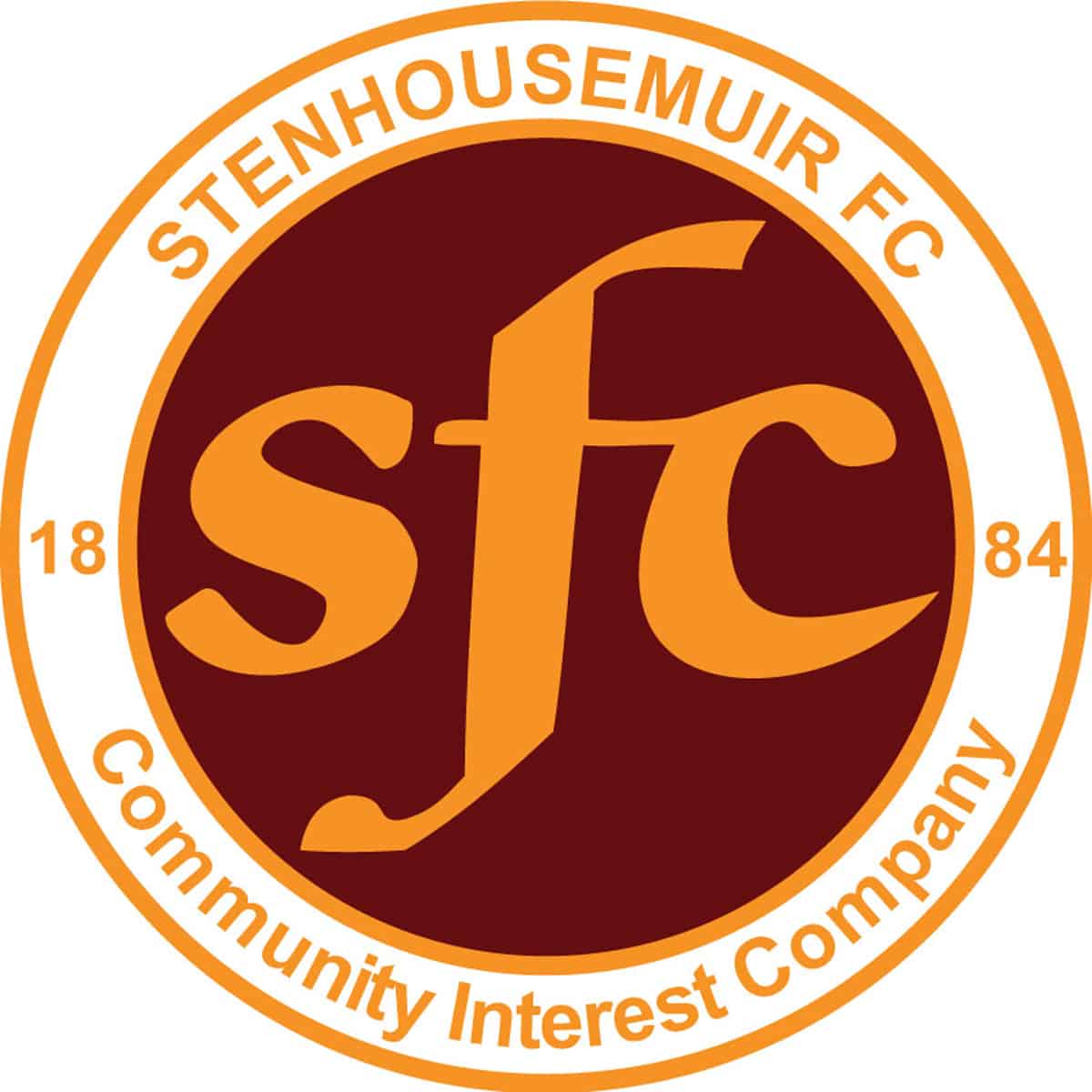 SPFL Ladbrokes League 1
Ochilview Park Stenhousemuir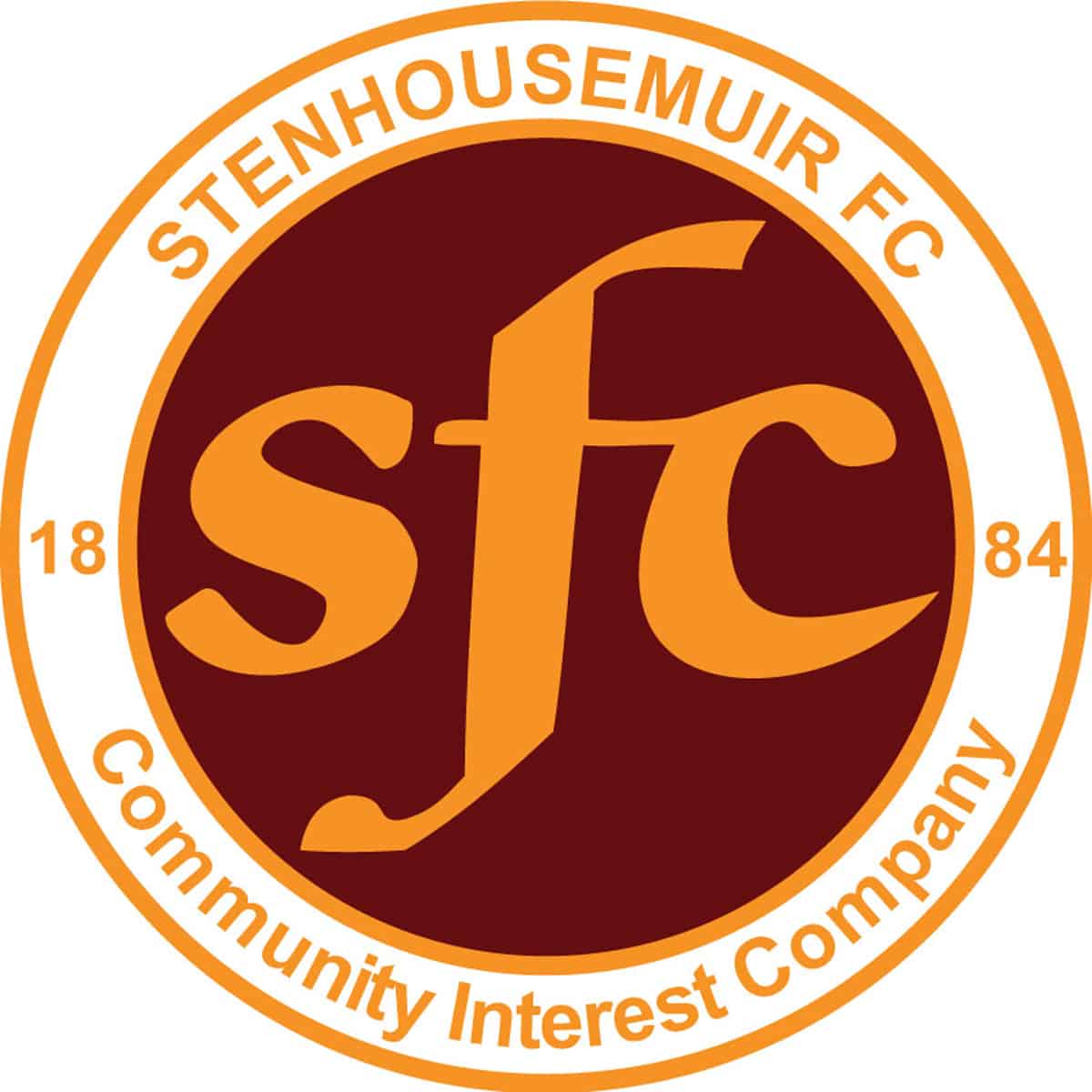 SPFL Ladbrokes League 1
Somerset Park,Ayr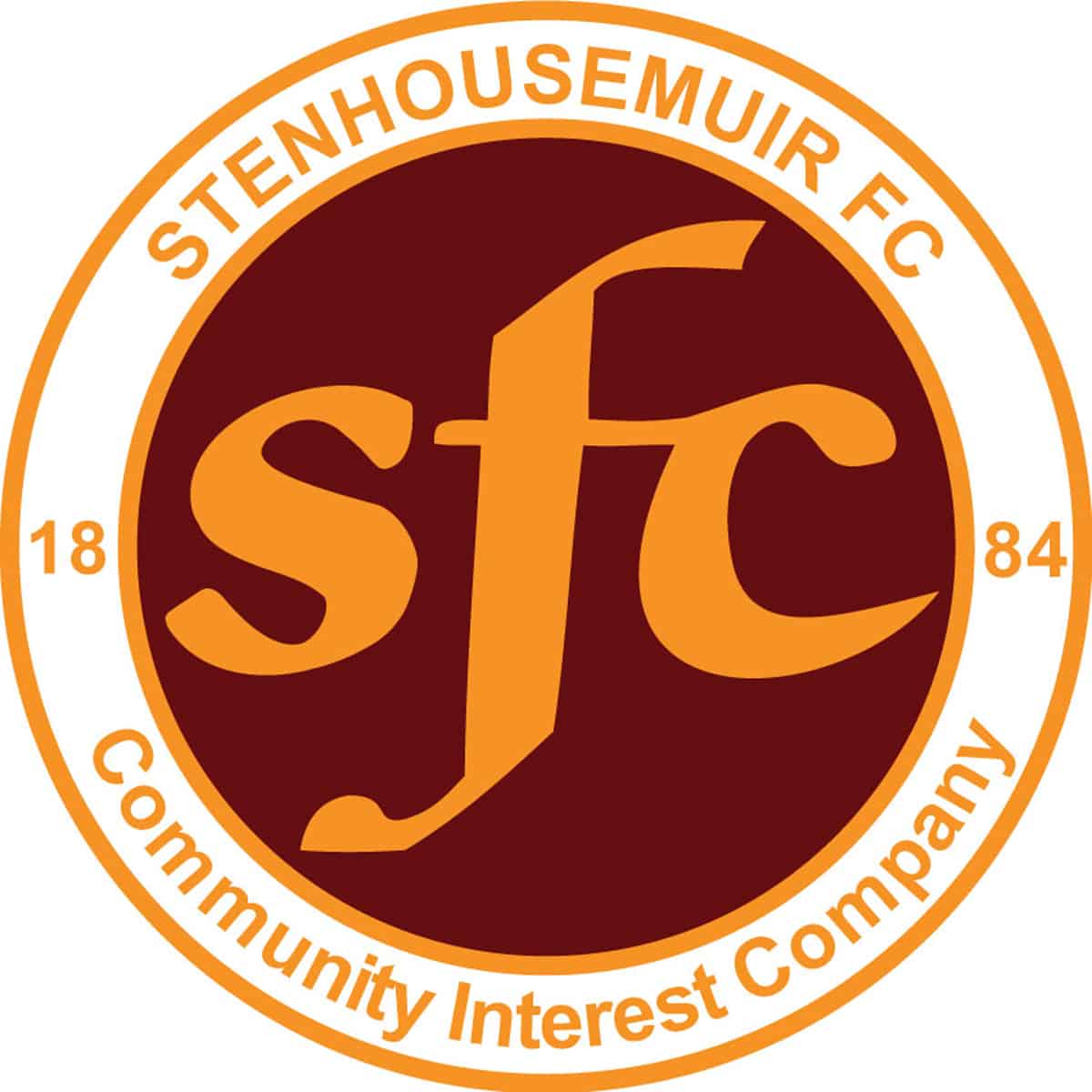 SPFL Ladbrokes League 1
East End Park, Dunfermline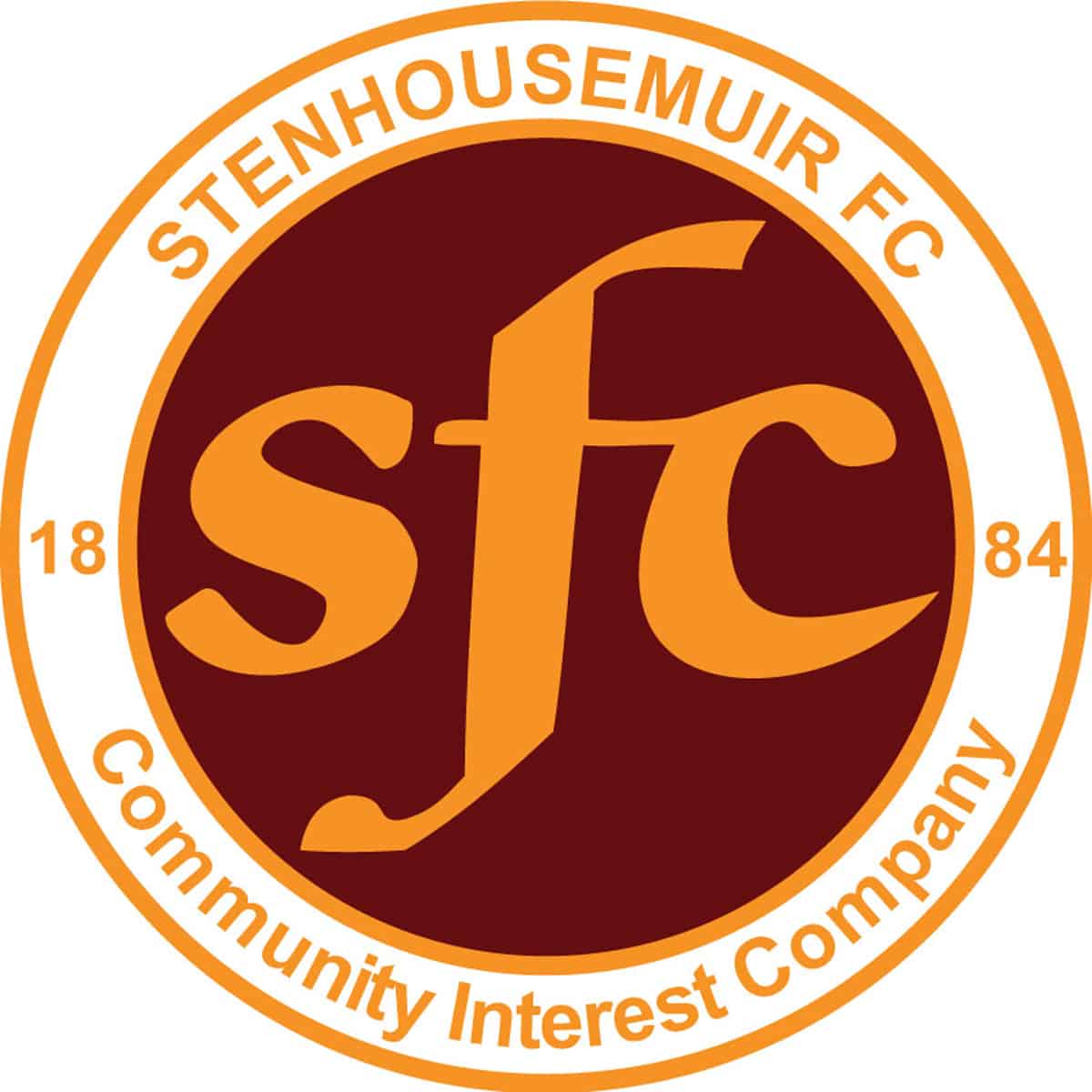 SPFL Ladbrokes League 1
Cliftonhill Stadium Coatbridge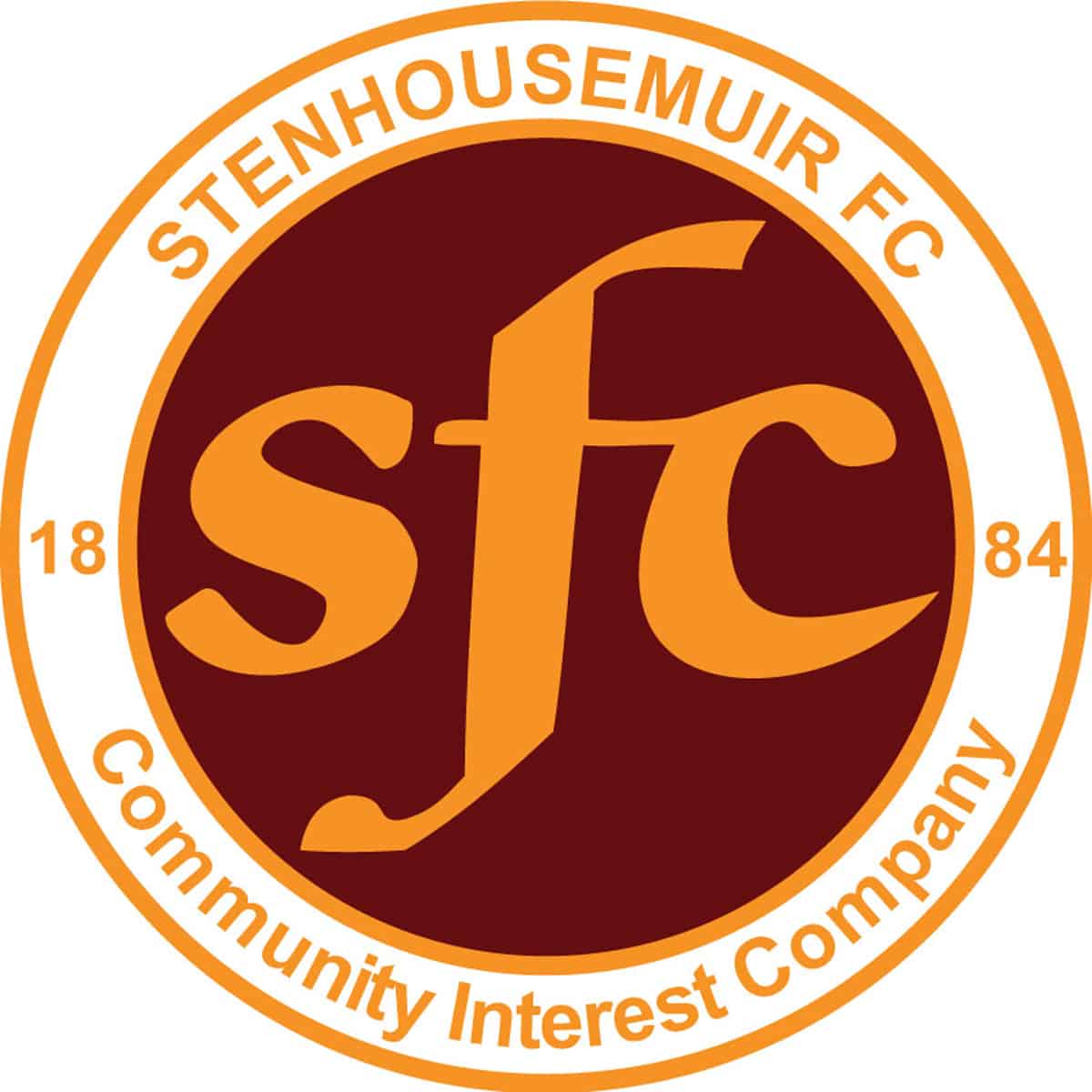 SPFL Ladbrokes League 1
Ochilview Park Stenhousemuir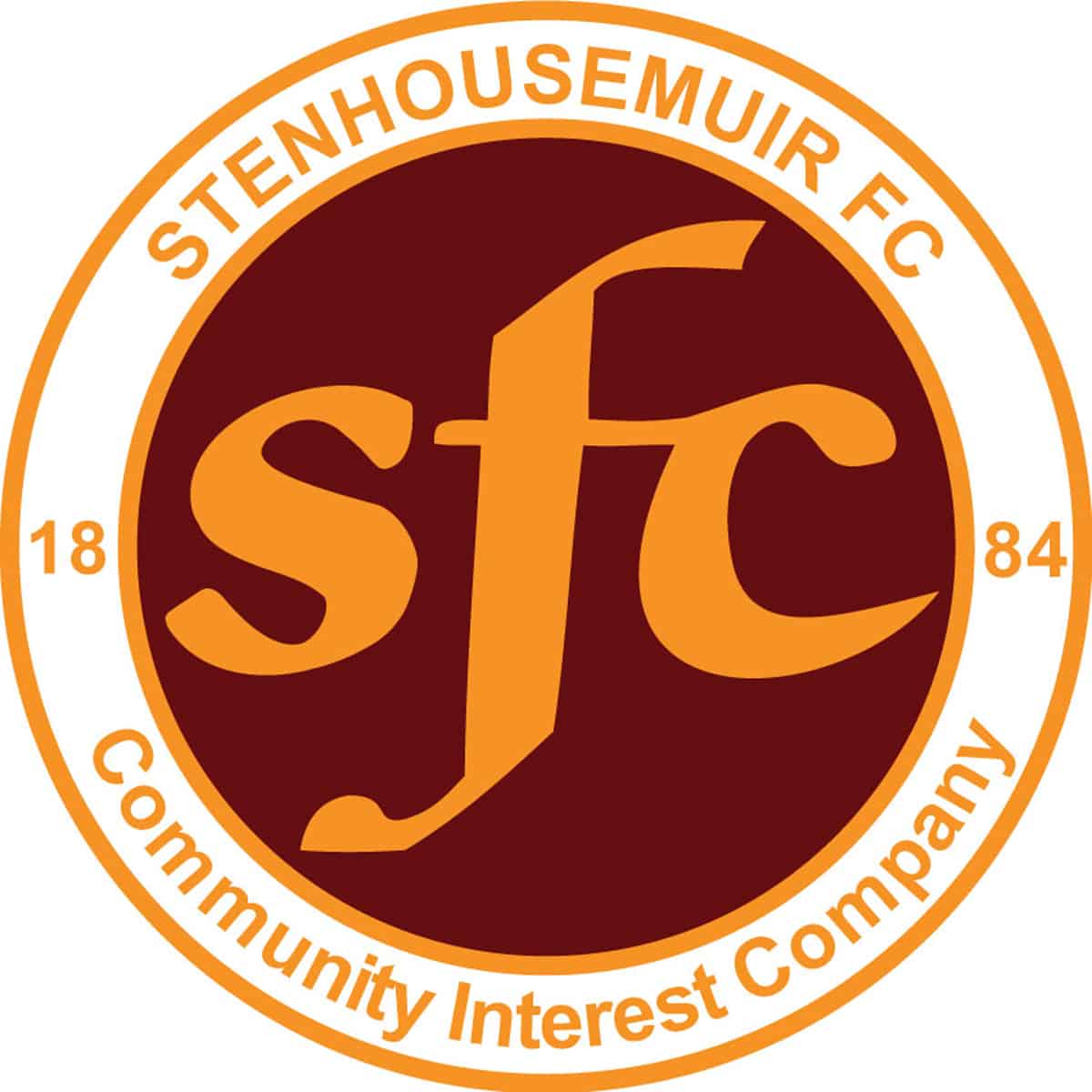 SPFL Ladbrokes League 1
Ochilview Park Stenhousemuir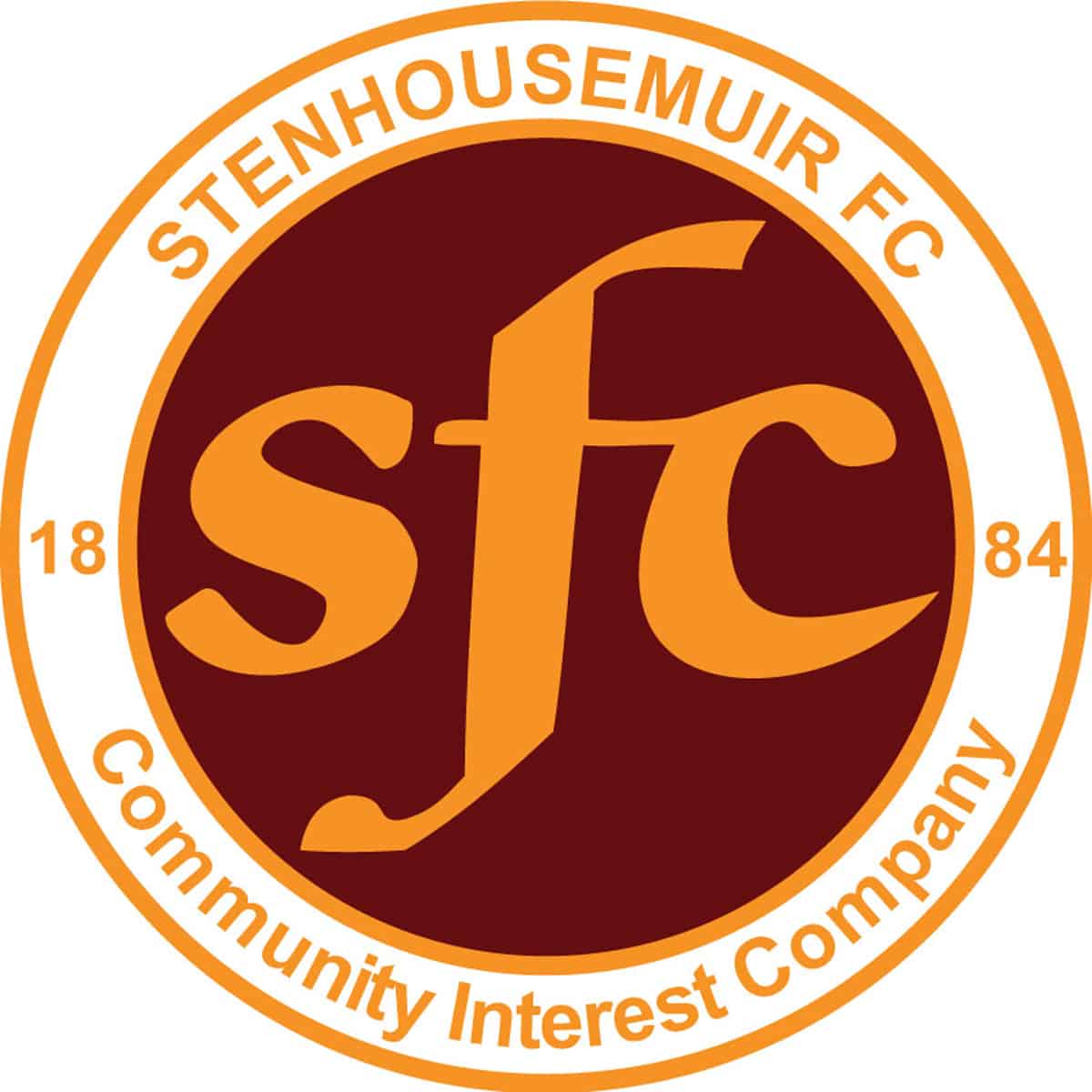 SPFL Ladbrokes League 1
Ochilview Park Stenhousemuir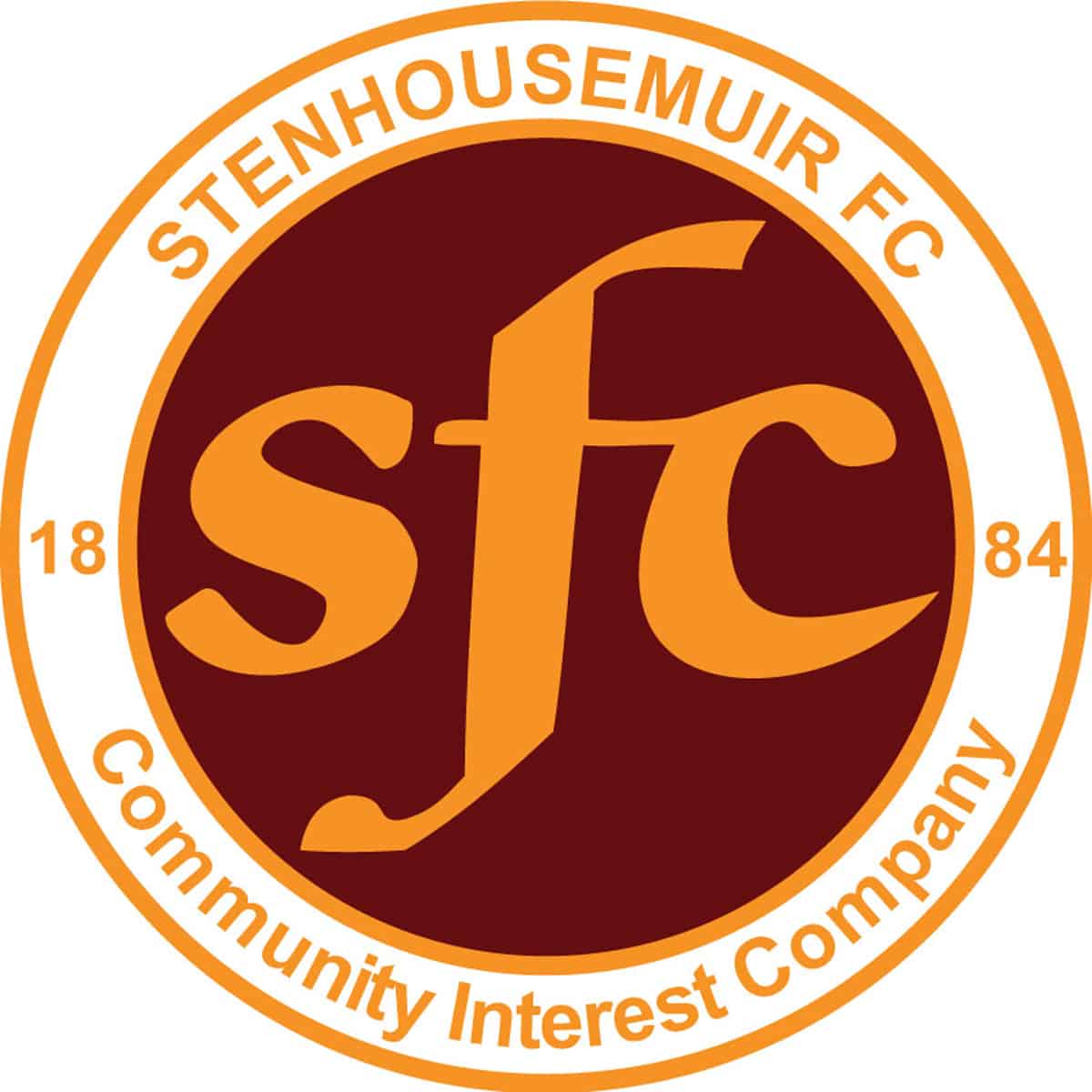 SPFL Ladbrokes League 1
Ochilview Park Stenhousemuir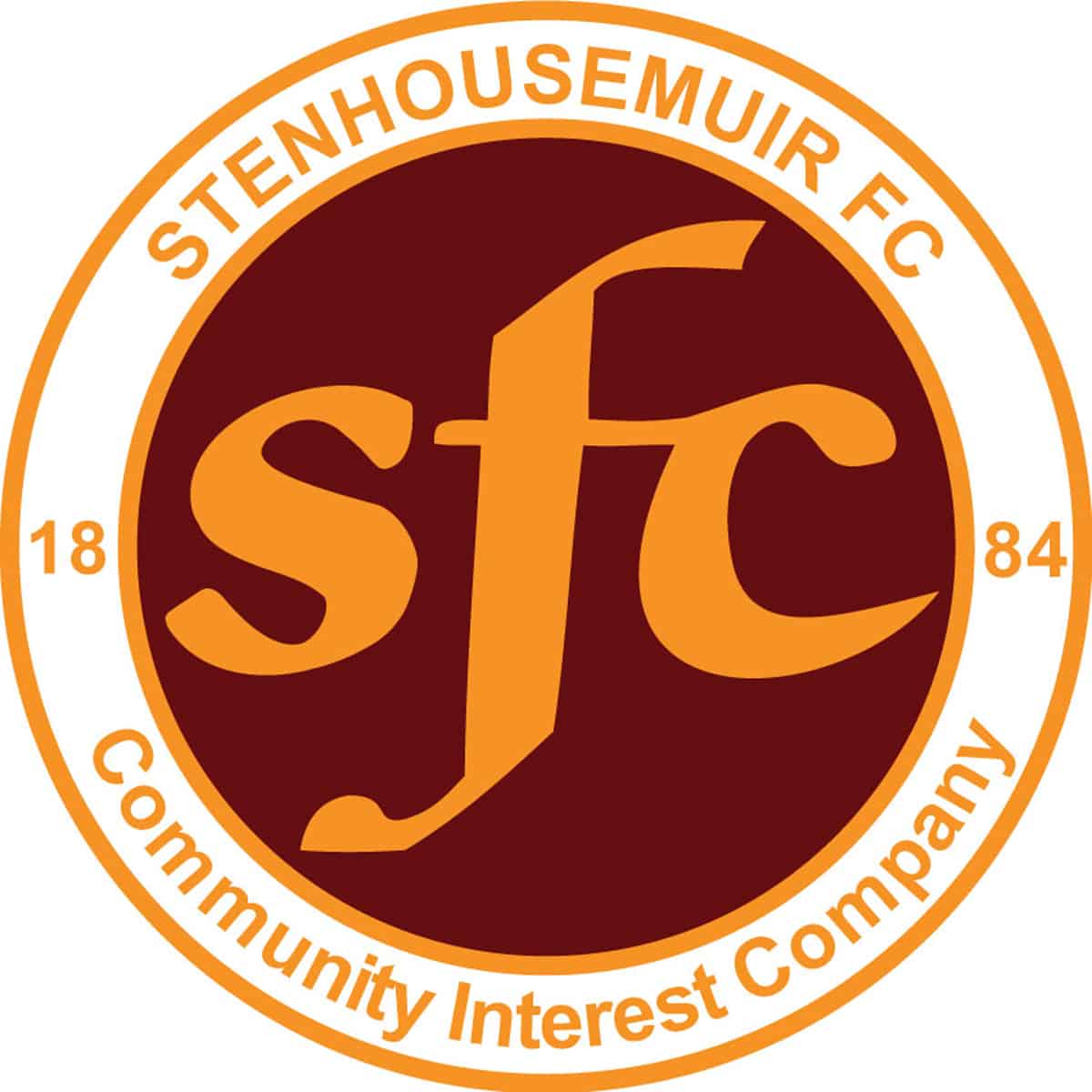 SPFL Ladbrokes League 1
Station Park, Forfar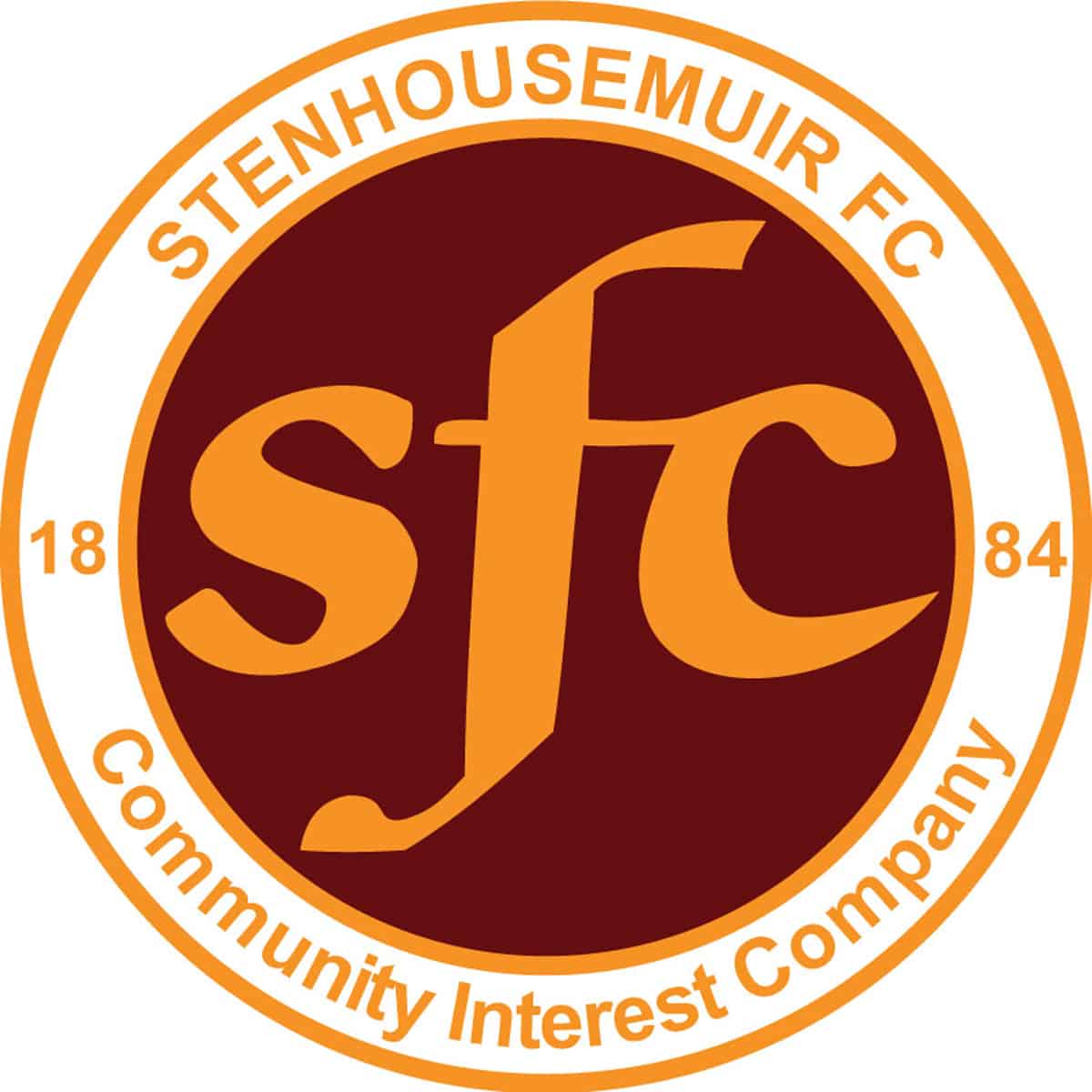 SPFL Ladbrokes League 1
Balmoor Stadium, Peterhead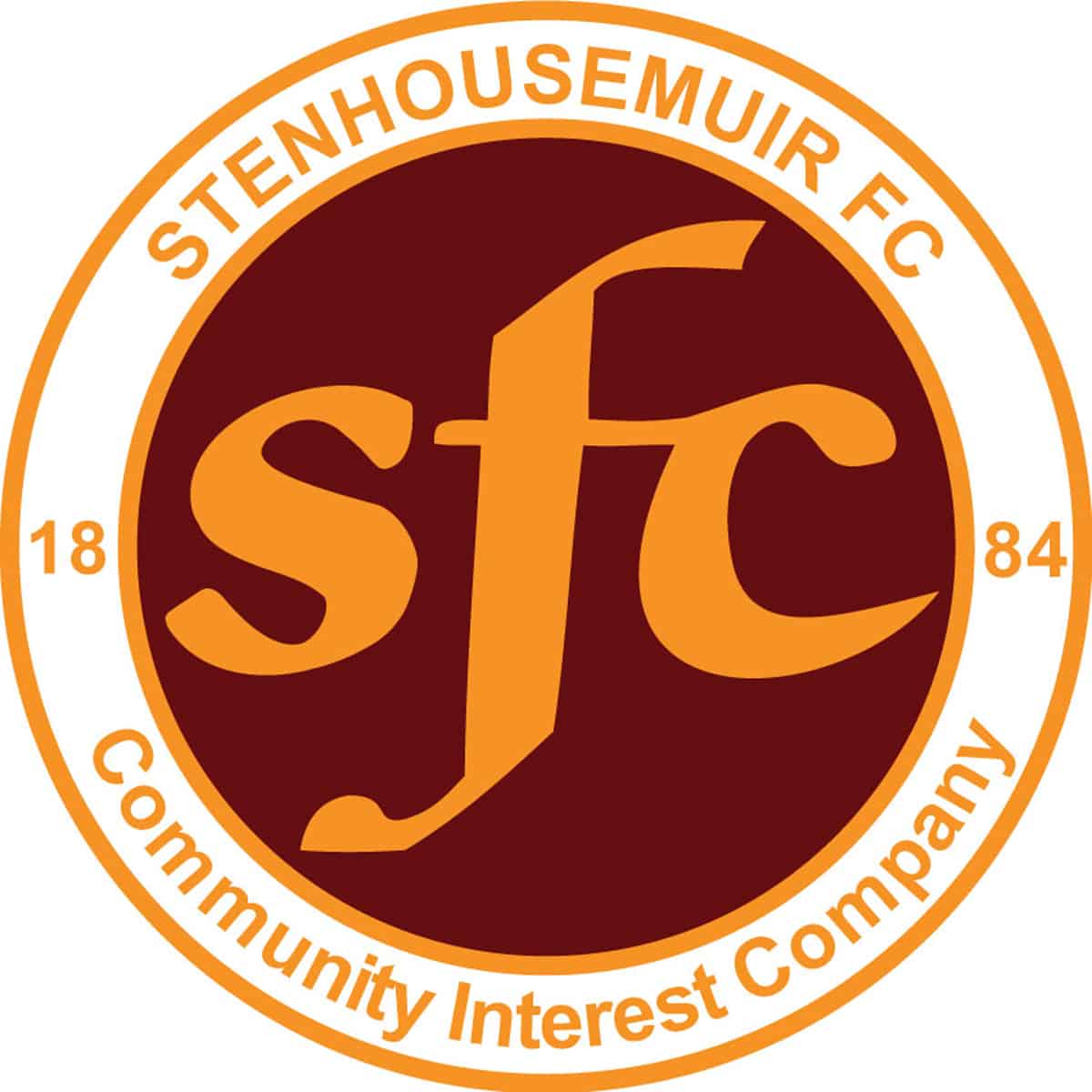 SPFL Ladbrokes League 1
Excelsior Stadium,Airdrie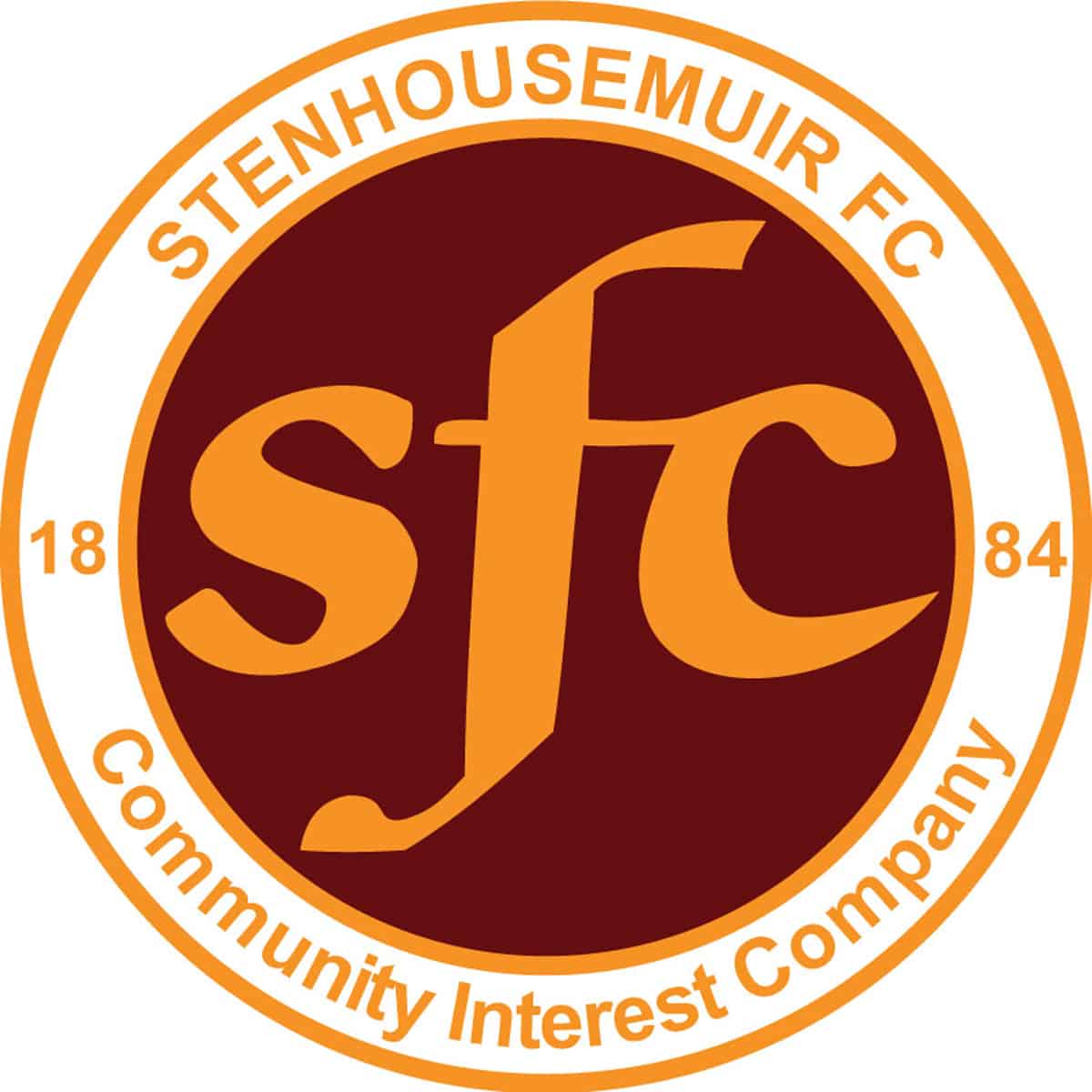 SPFL Ladbrokes League 1
Ochilview Park Stenhousemuir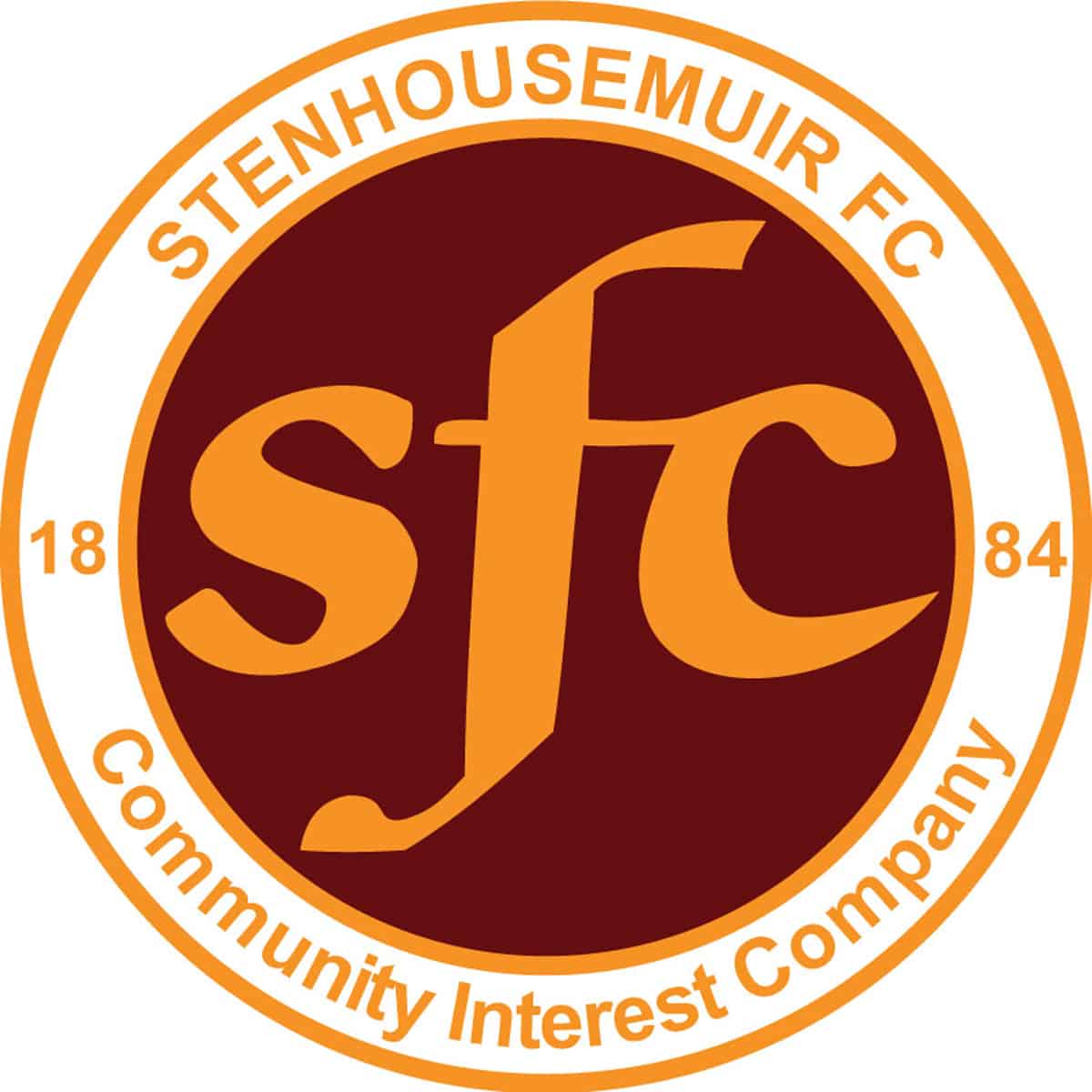 SPFL Ladbrokes League 1
East End Park, Dunfermline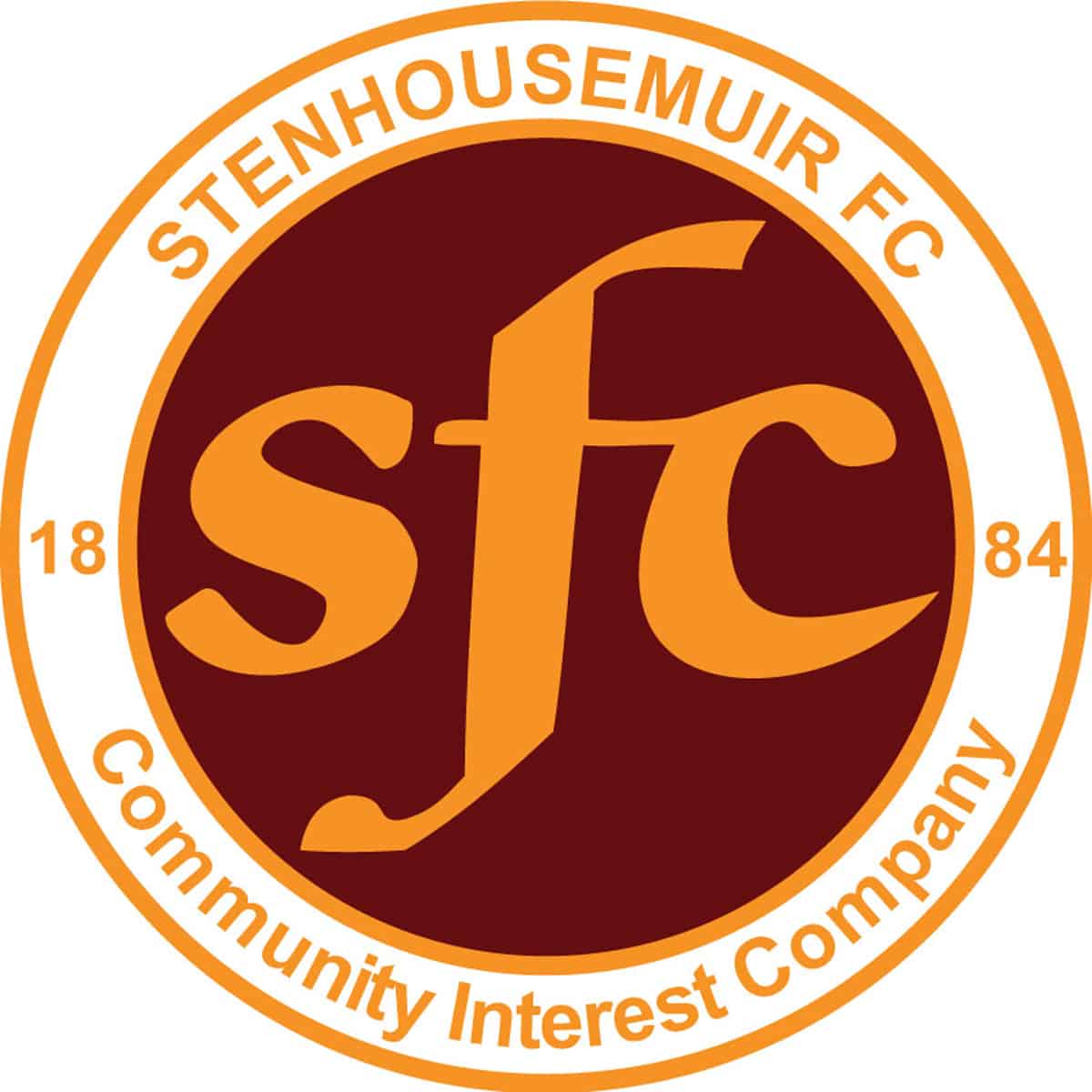 SPFL Ladbrokes League 1
Ochilview Park Stenhousemuir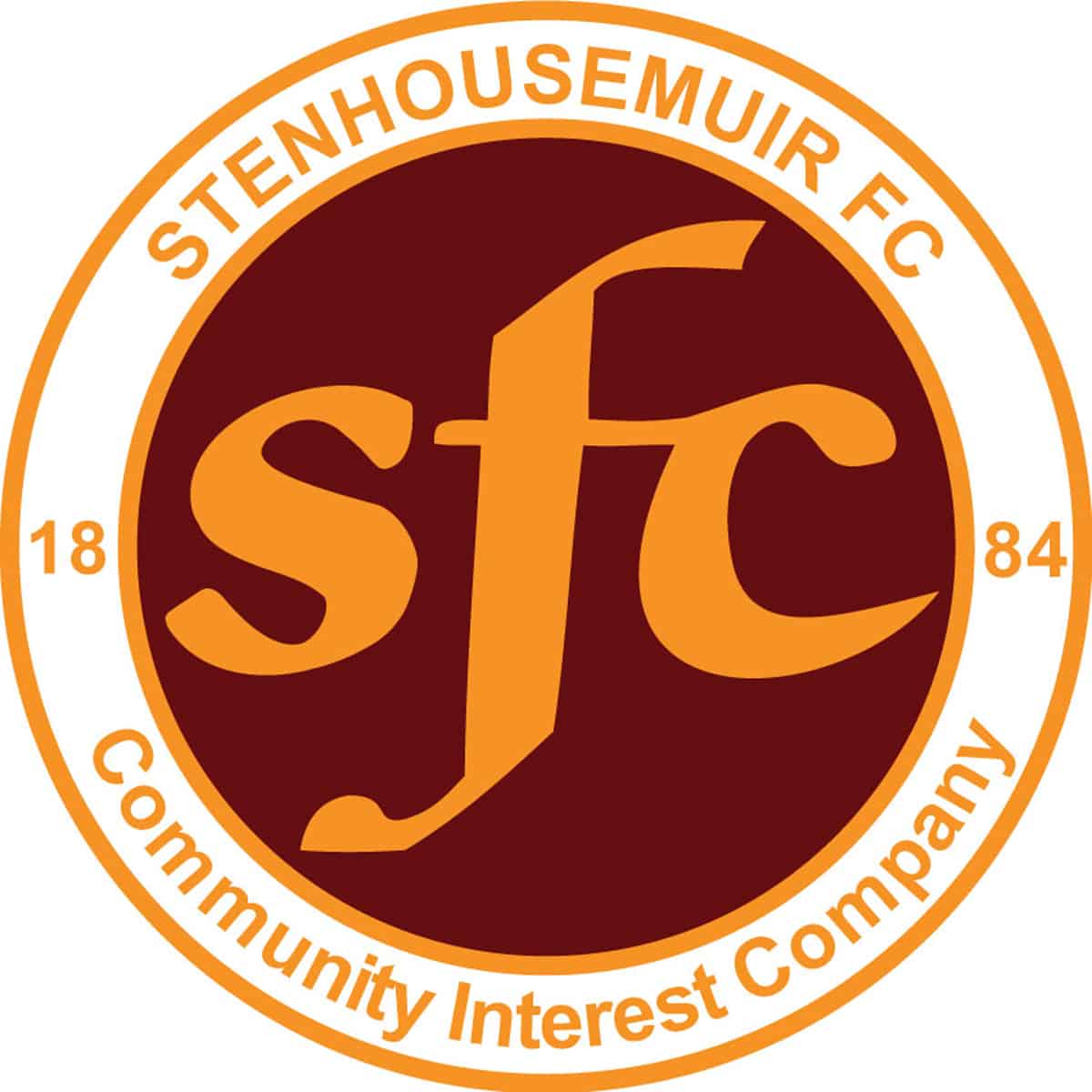 William Hill Scottish Cup
K-Park,East Kilbride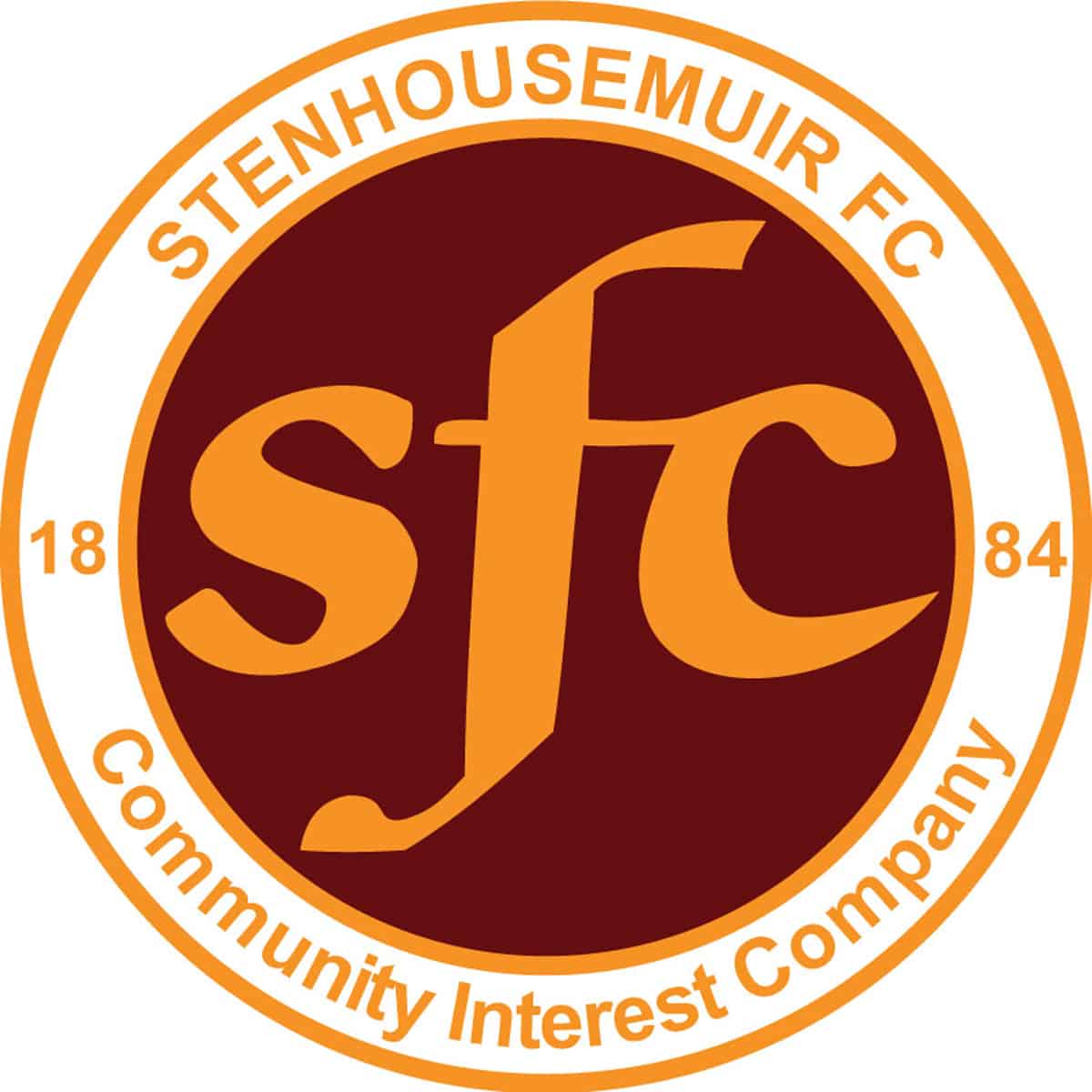 William Hill Scottish Cup
Ochilview Park Stenhousemuir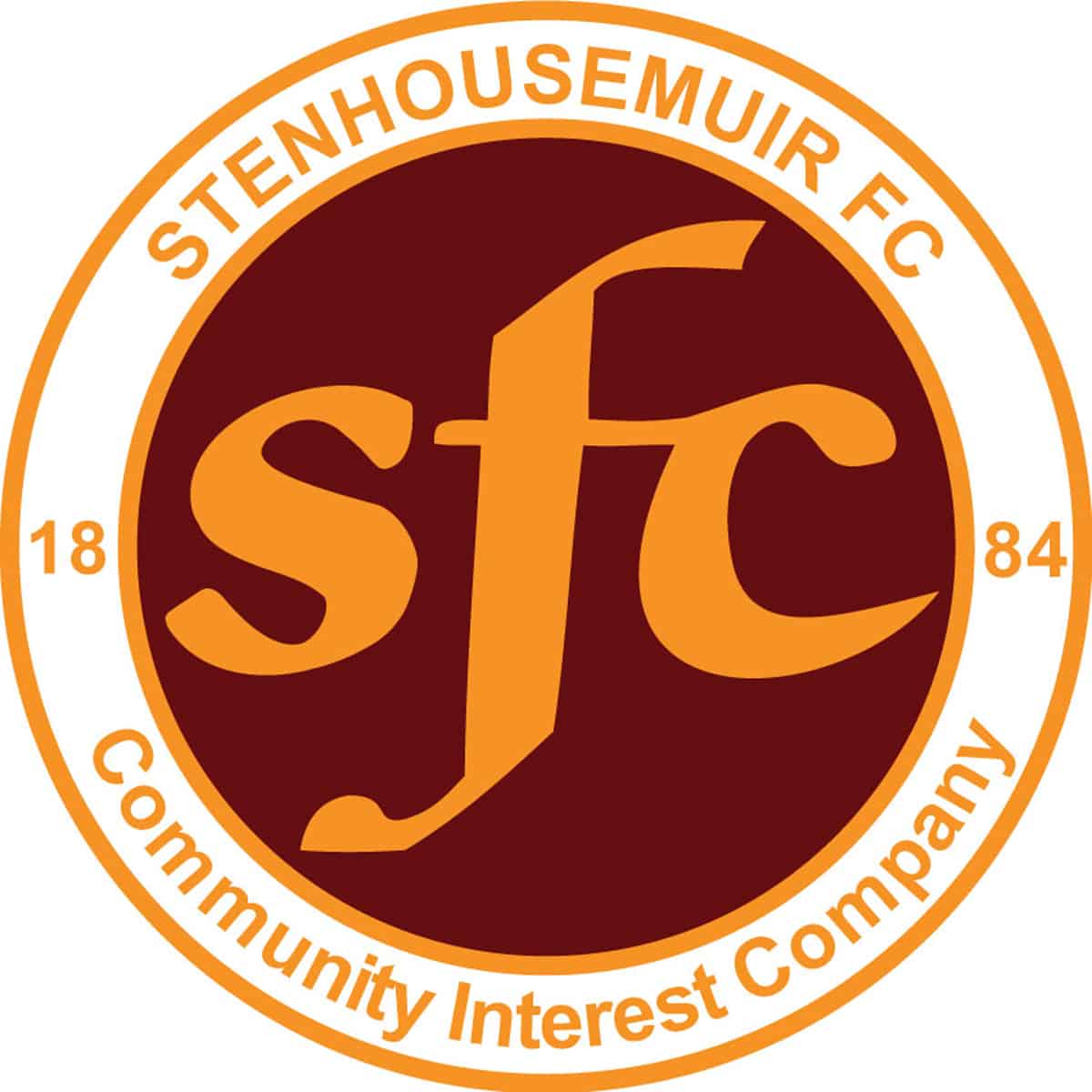 SPFL Ladbrokes League 1
Glebe Park, Brechin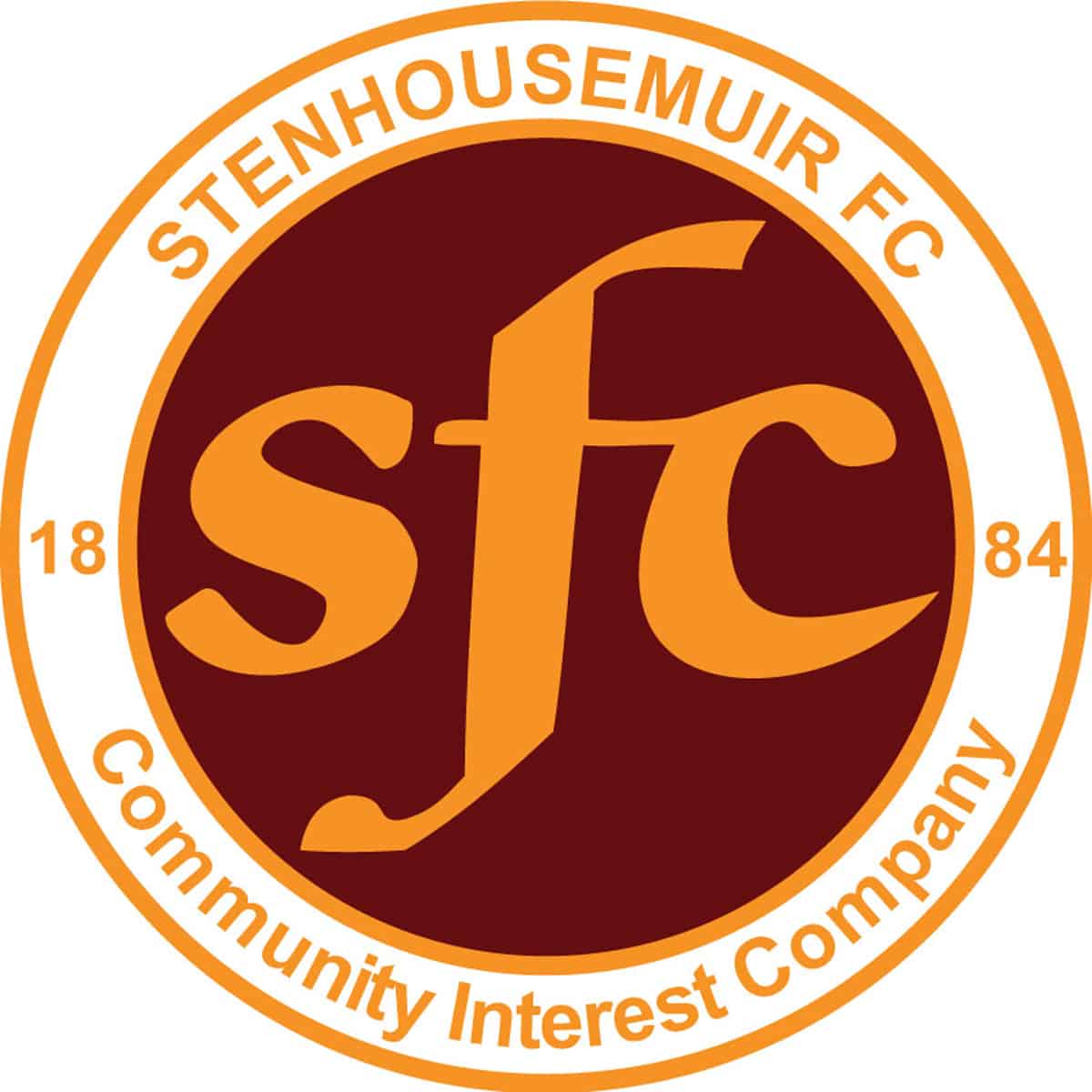 SPFL Ladbrokes League 1
Ochilview Park Stenhousemuir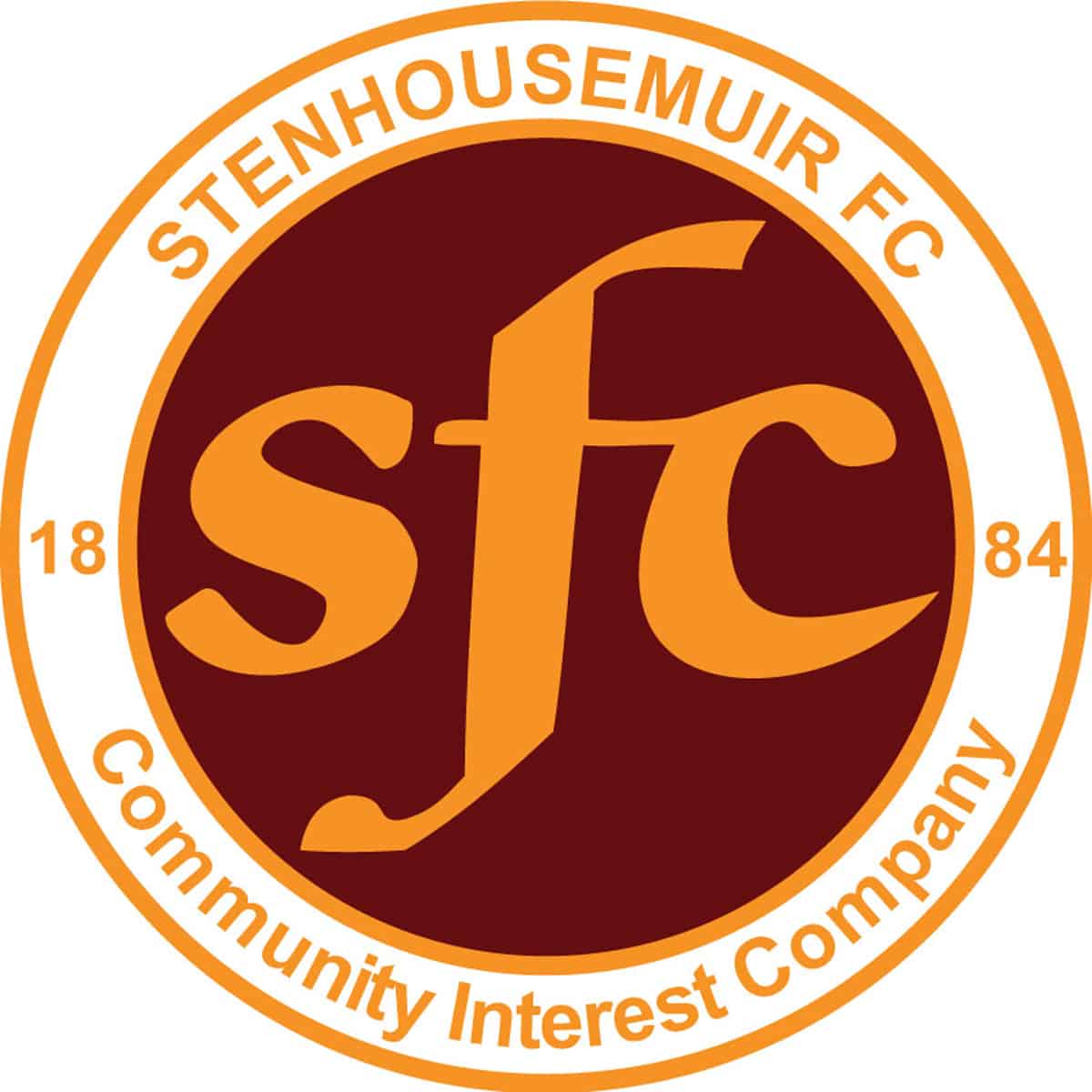 SPFL Ladbrokes League 1
Stair Park, Stranraer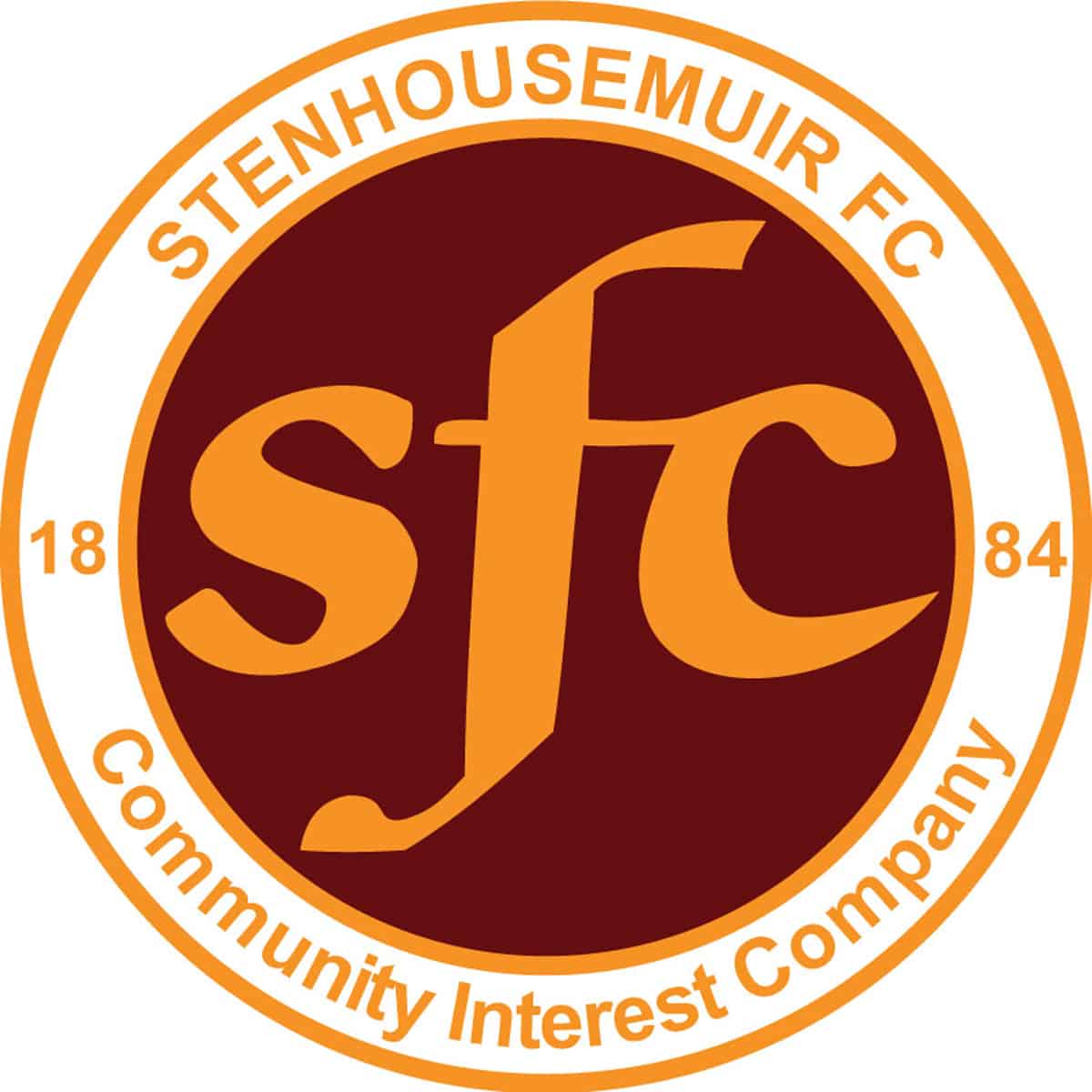 SPFL Ladbrokes League 1
Ochilview Park Stenhousemuir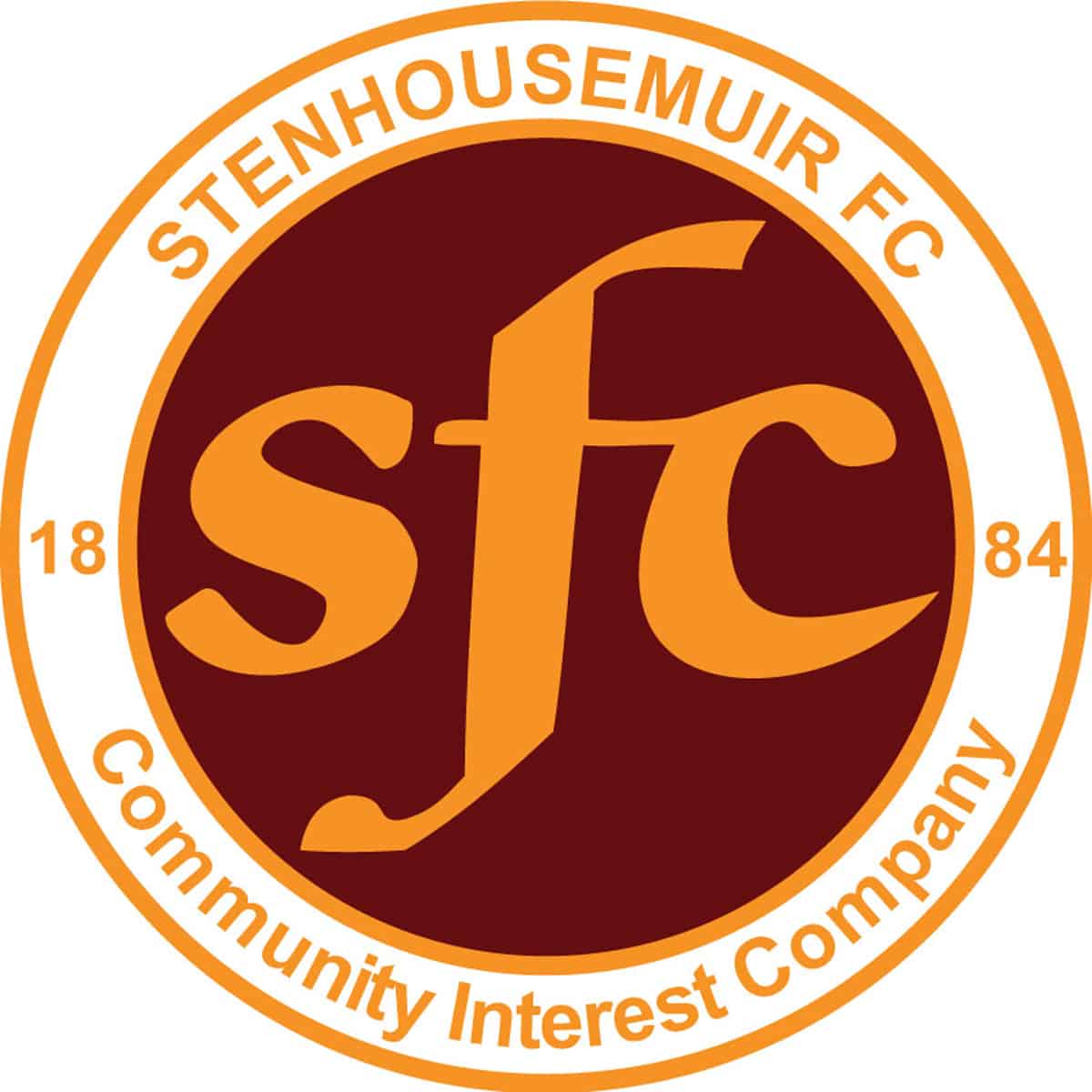 SPFL Ladbrokes League 1
Ochilview Park Stenhousemuir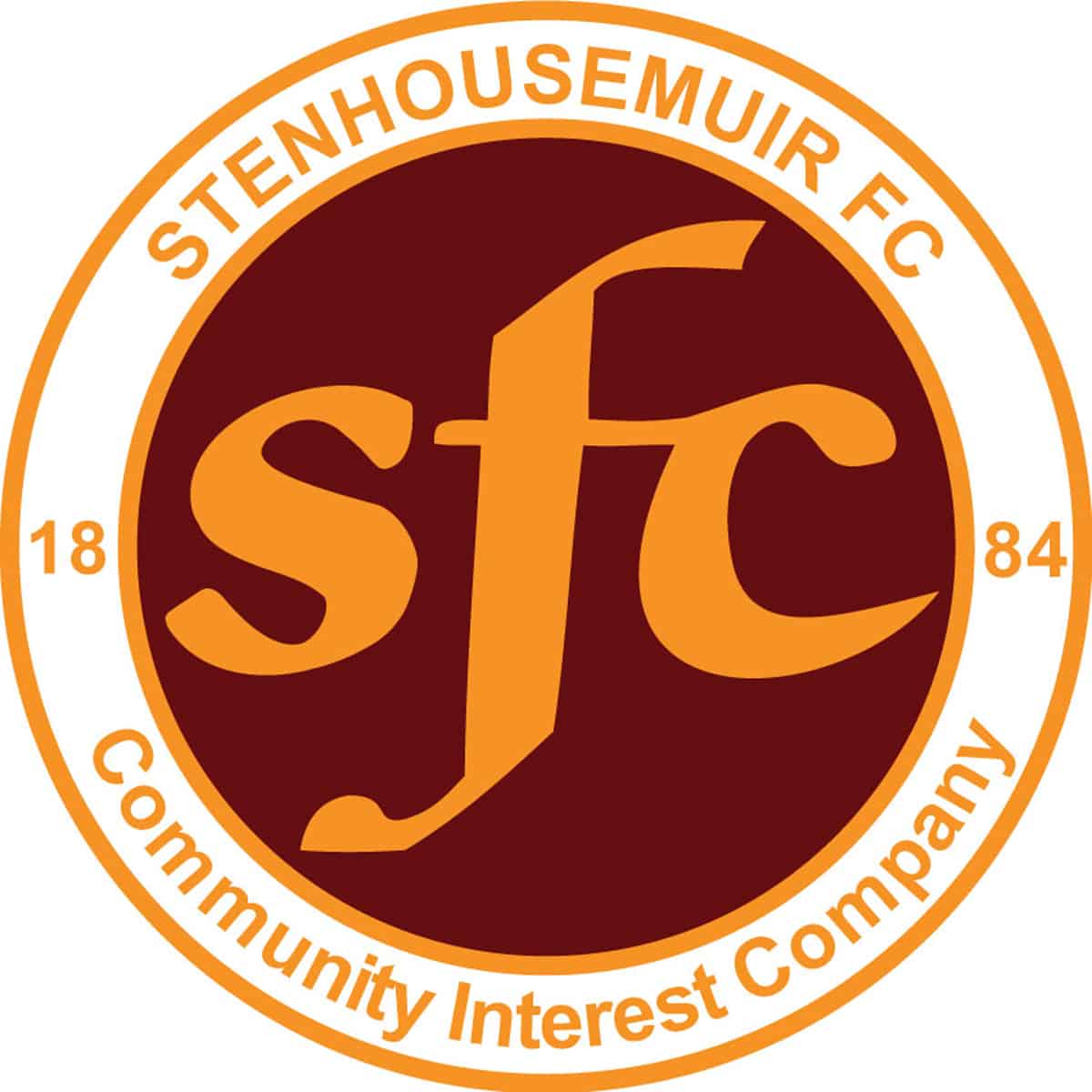 SPFL Ladbrokes League 1
Central Park Cowdenbeath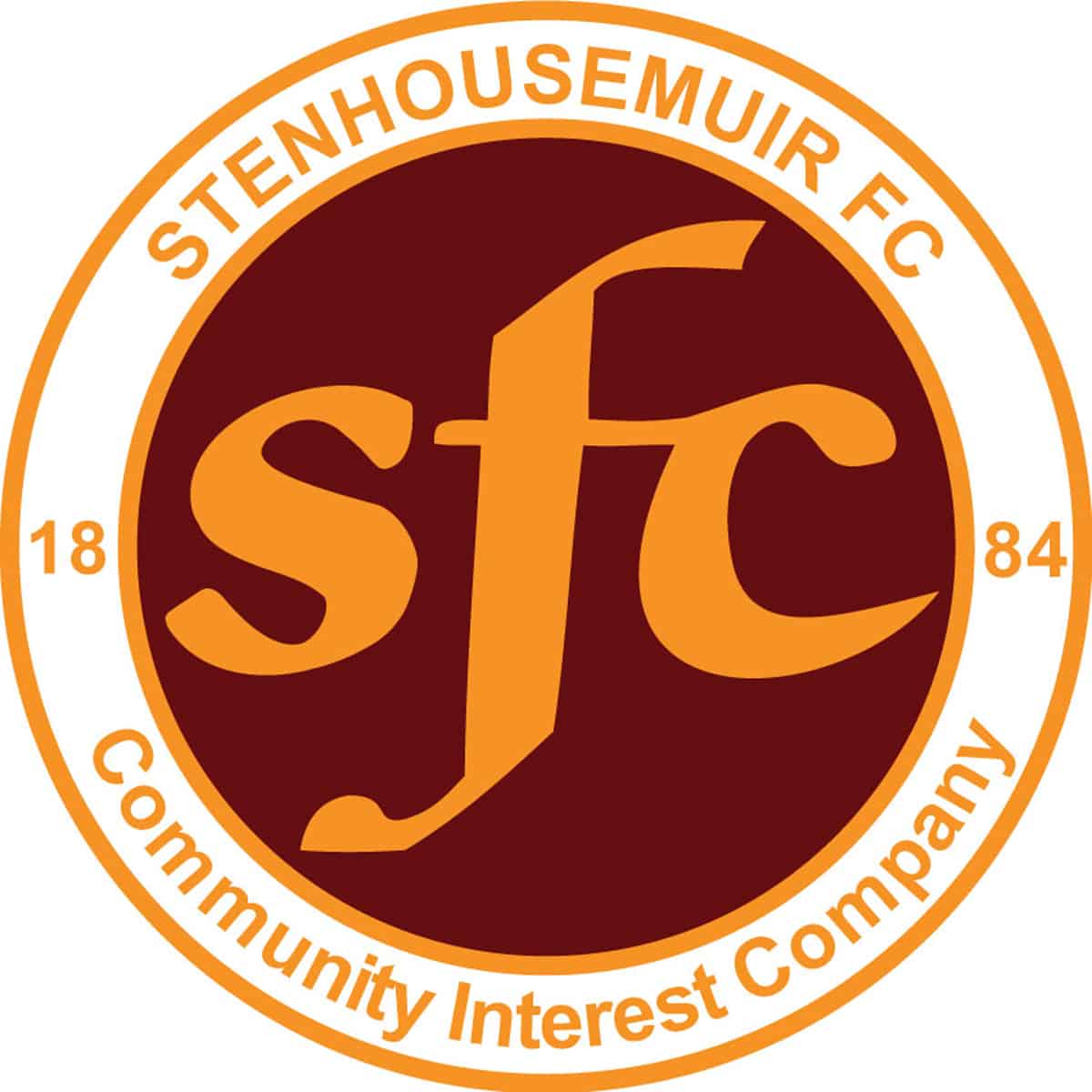 Petrofac Training Cup
Balmoor Stadium, Peterhead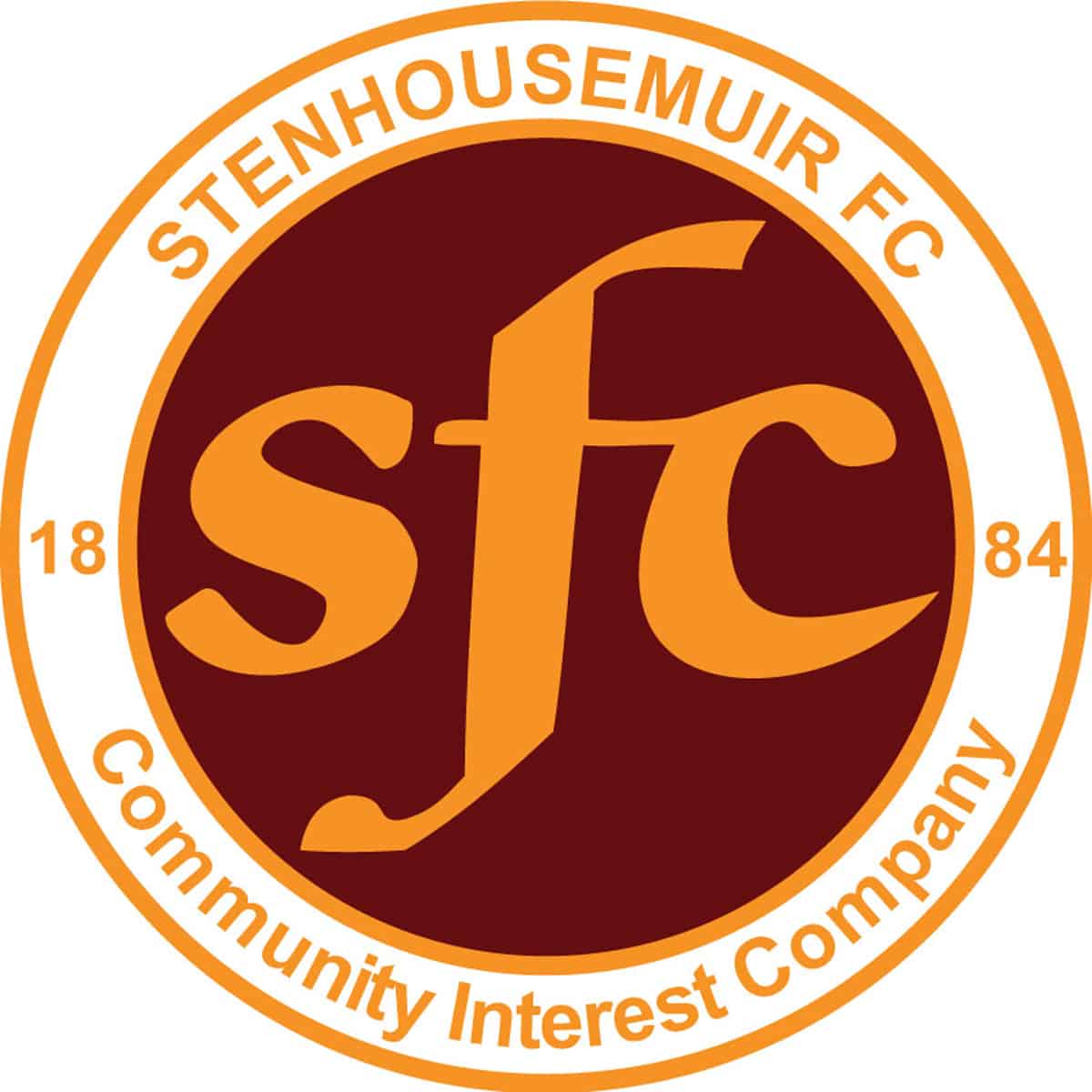 SPFL Ladbrokes League 1
Ochilview Park Stenhousemuir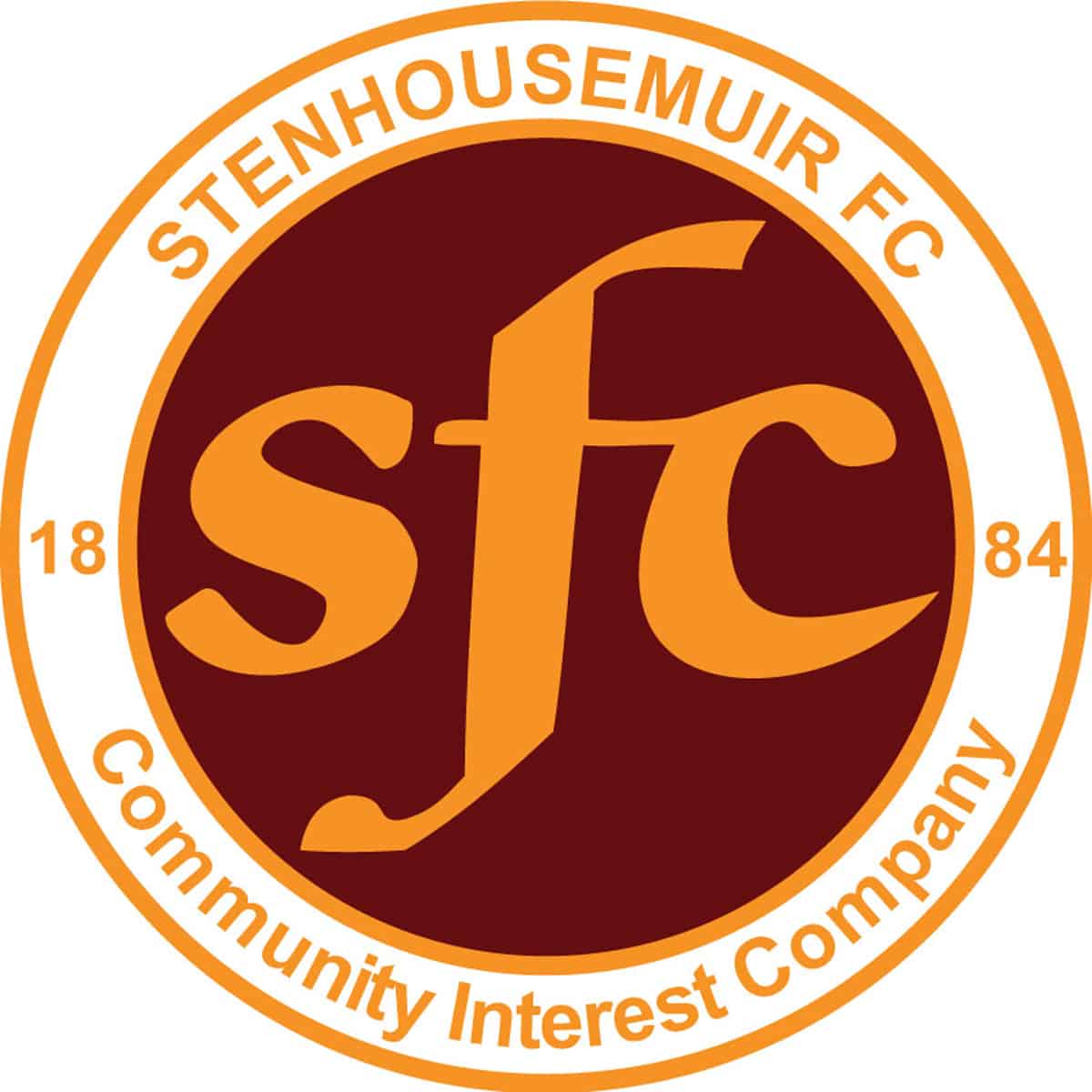 SPFL Ladbrokes League 1
Cliftonhill Stadium Coatbridge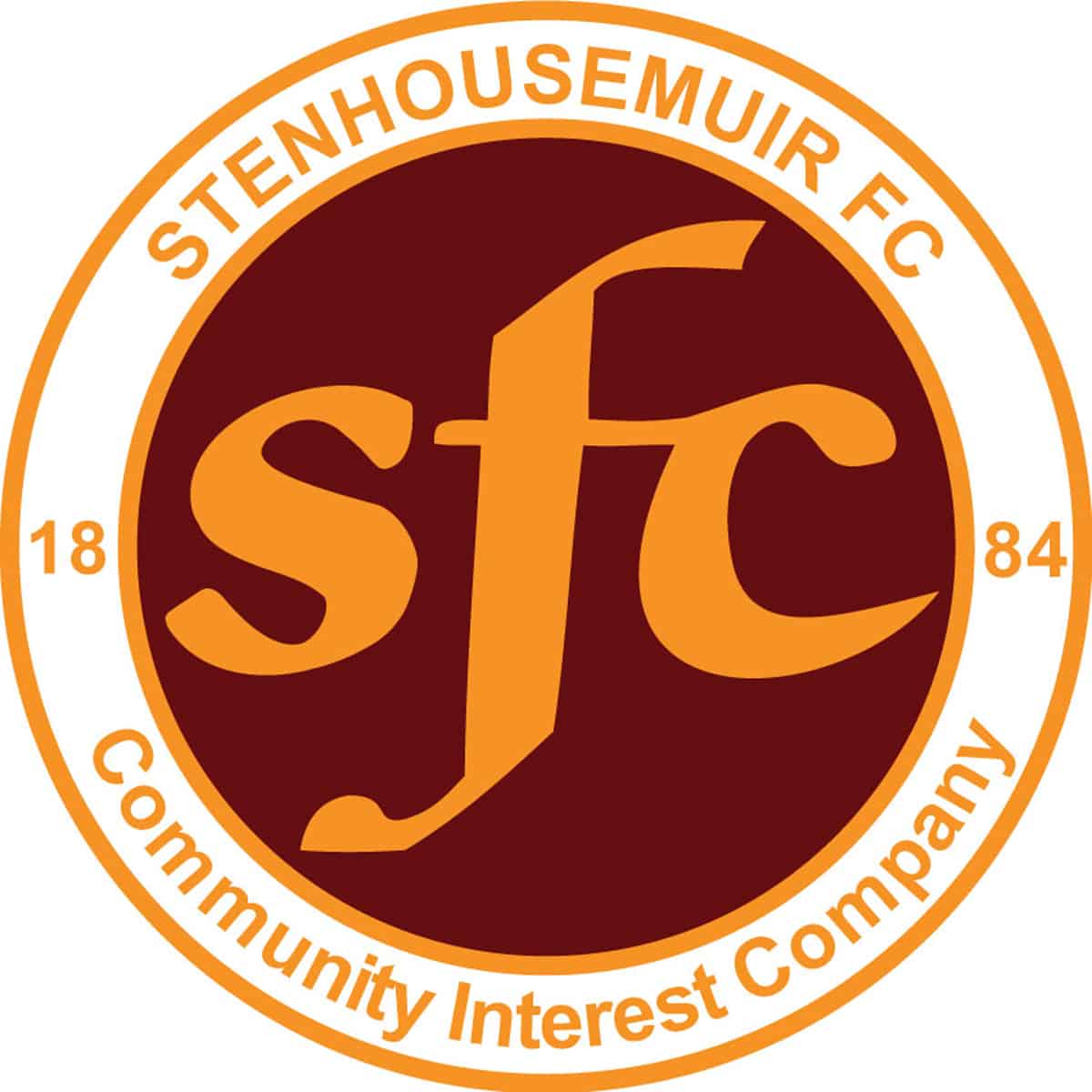 SPFL Ladbrokes League 1
Ochilview Park Stenhousemuir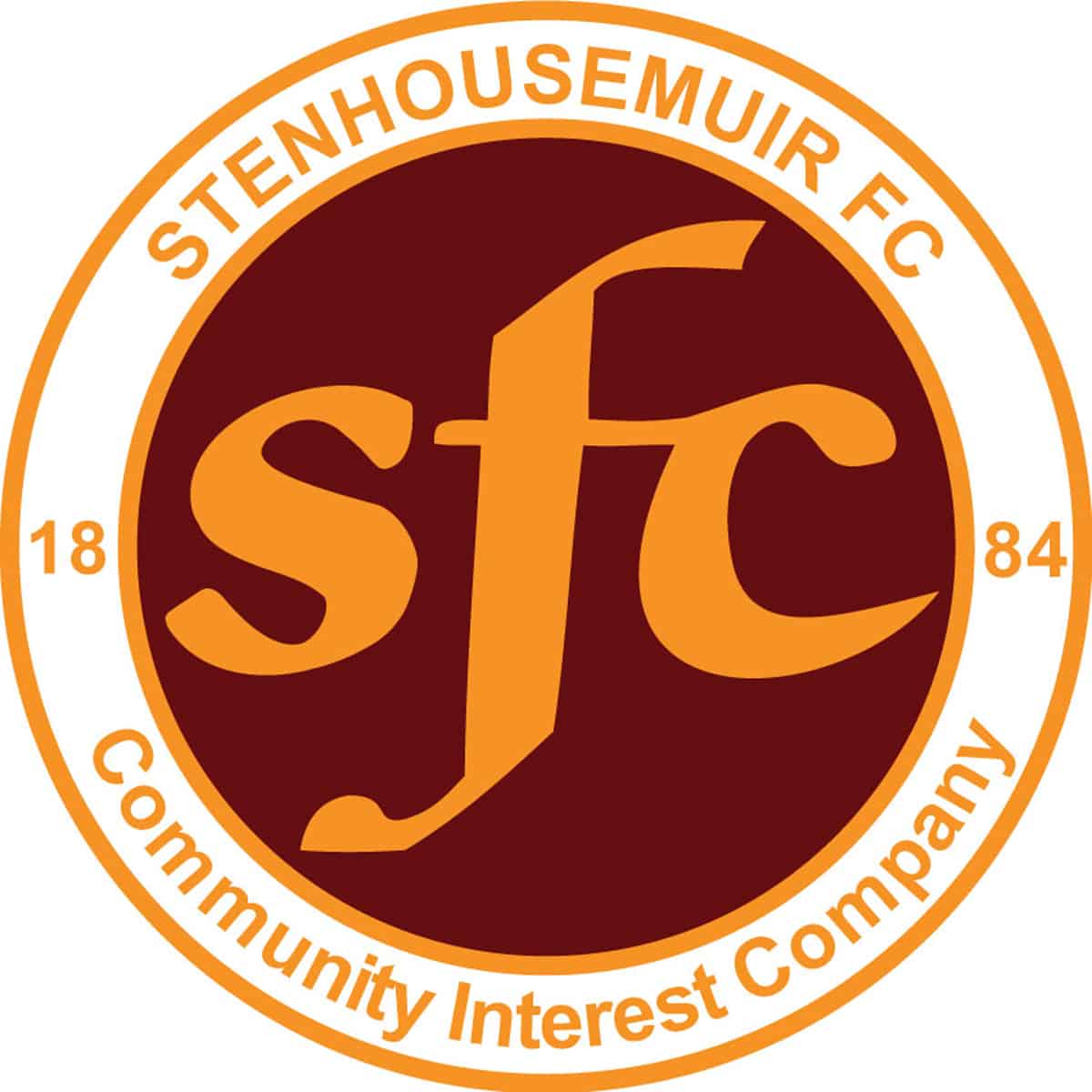 SPFL Ladbrokes League 1
Ochilview Park Stenhousemuir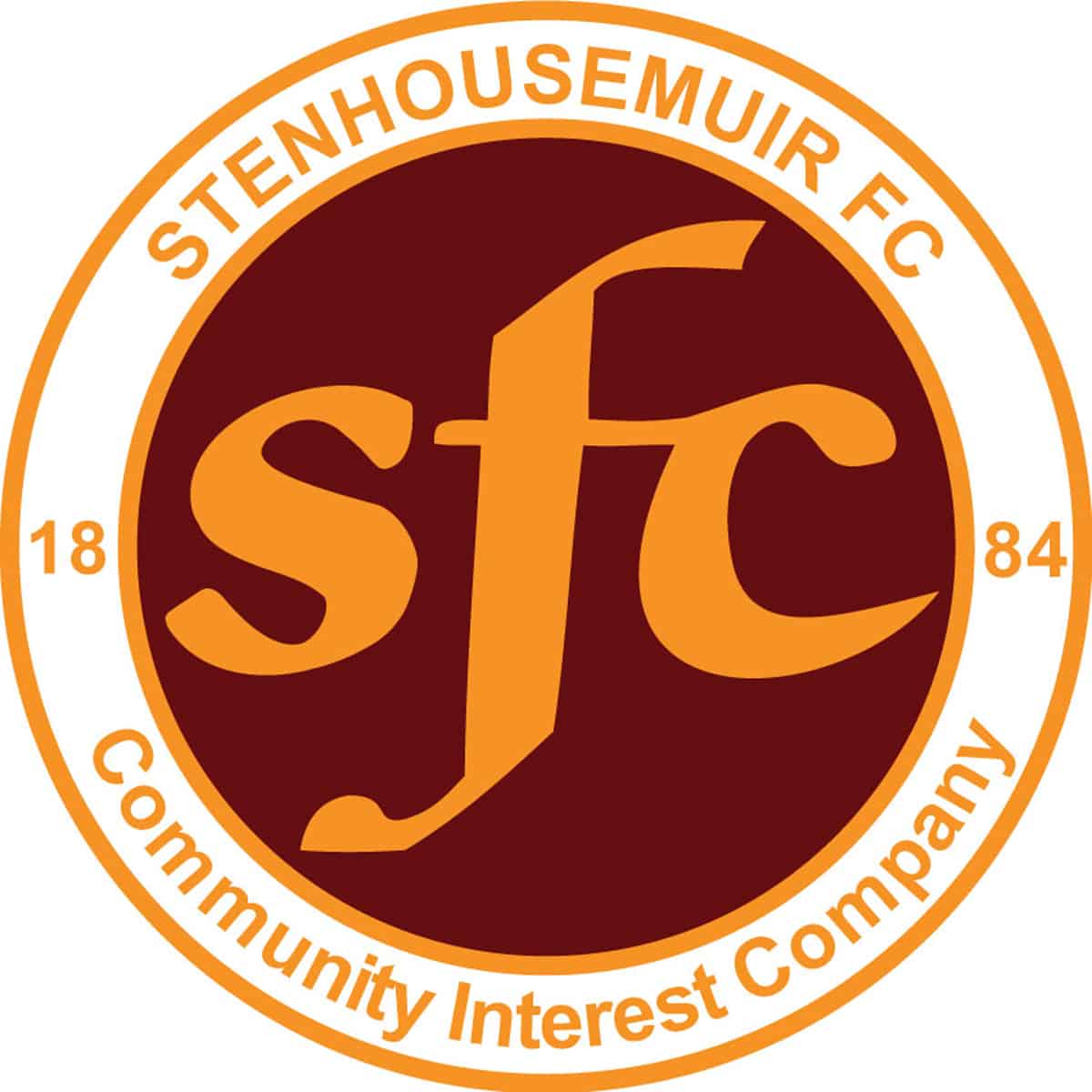 SPFL Ladbrokes League 1
Somerset Park, Ayr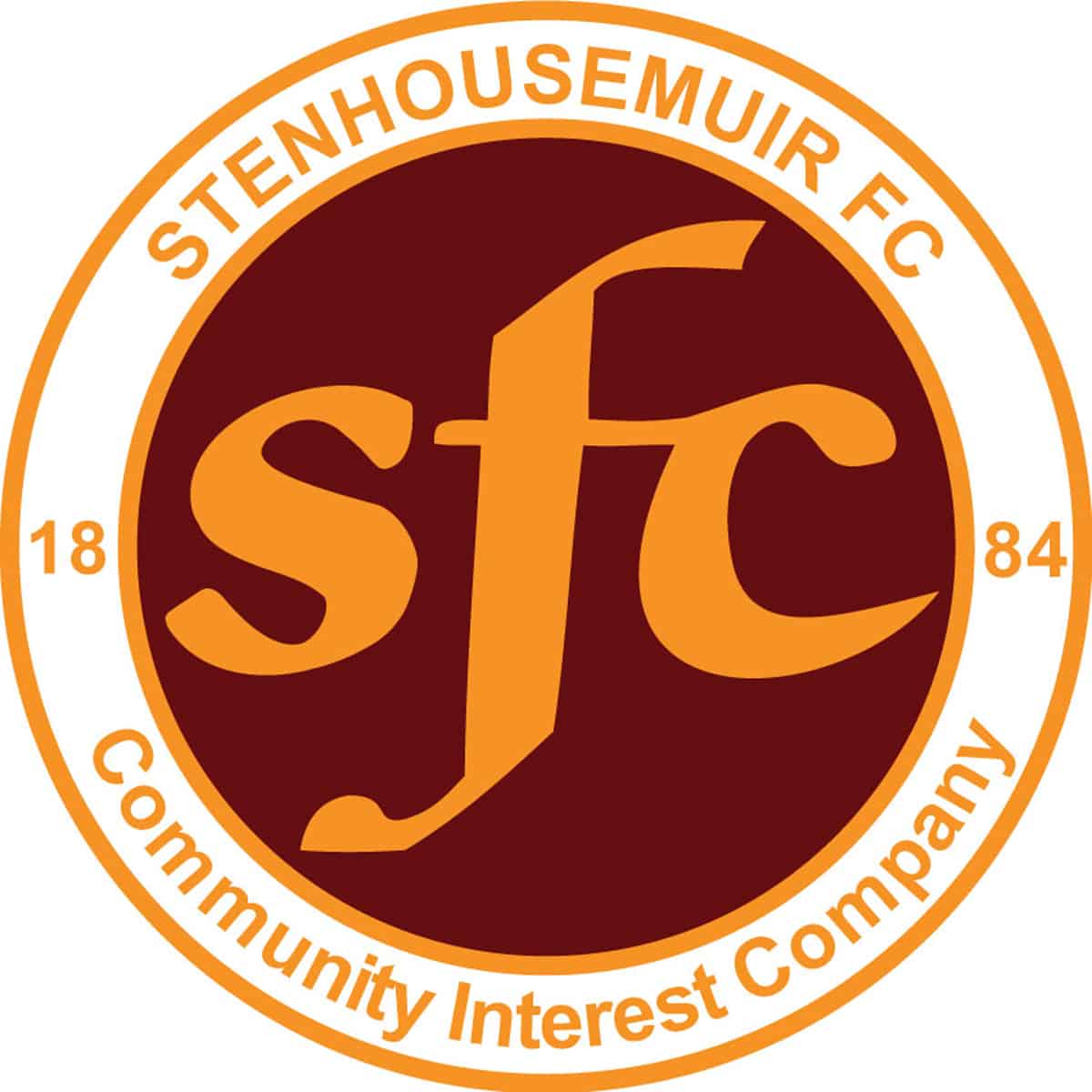 SPFL Ladbrokes League 1
Ochilview Park Stenhousemuir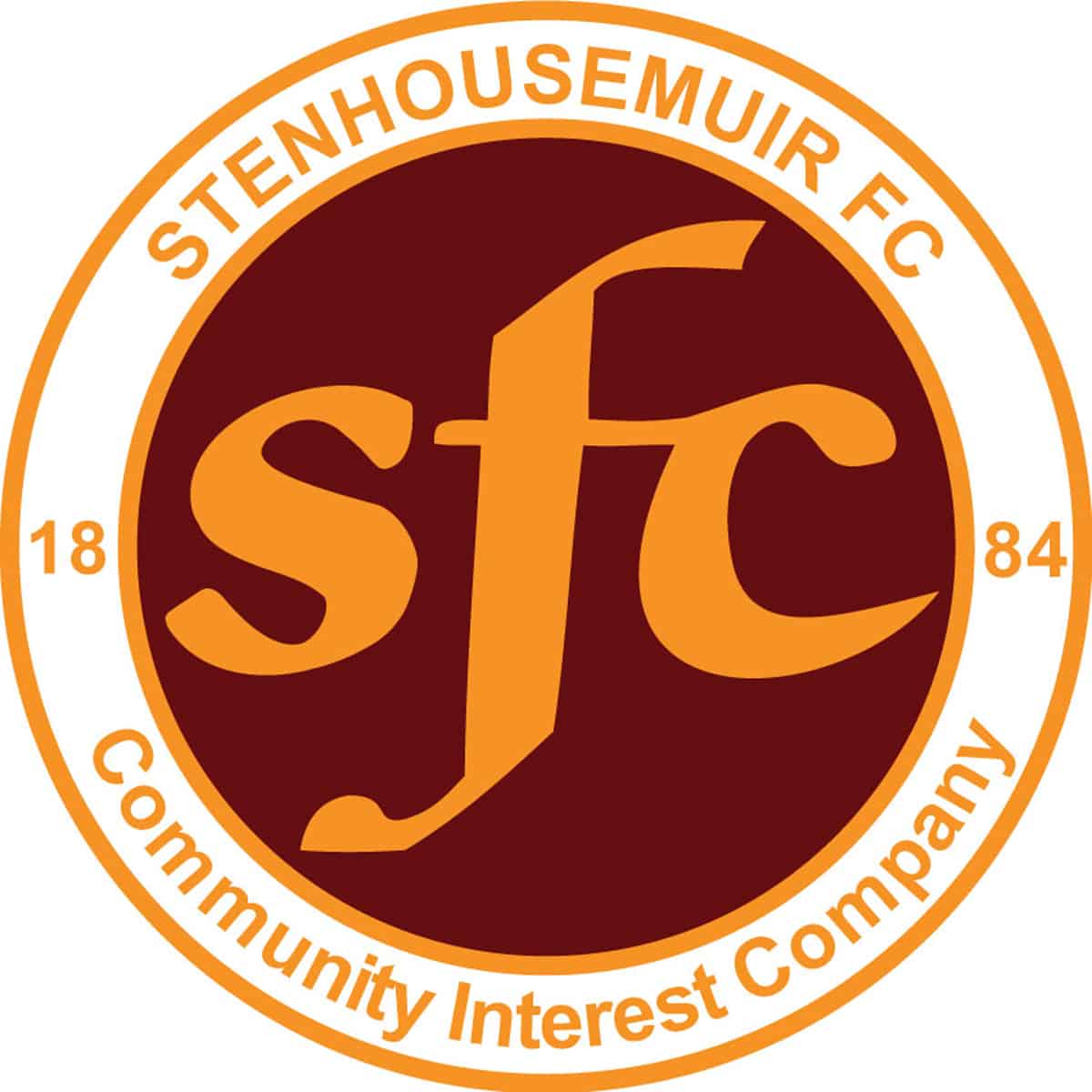 SPFL Ladbrokes League 1
Station Park, Forfar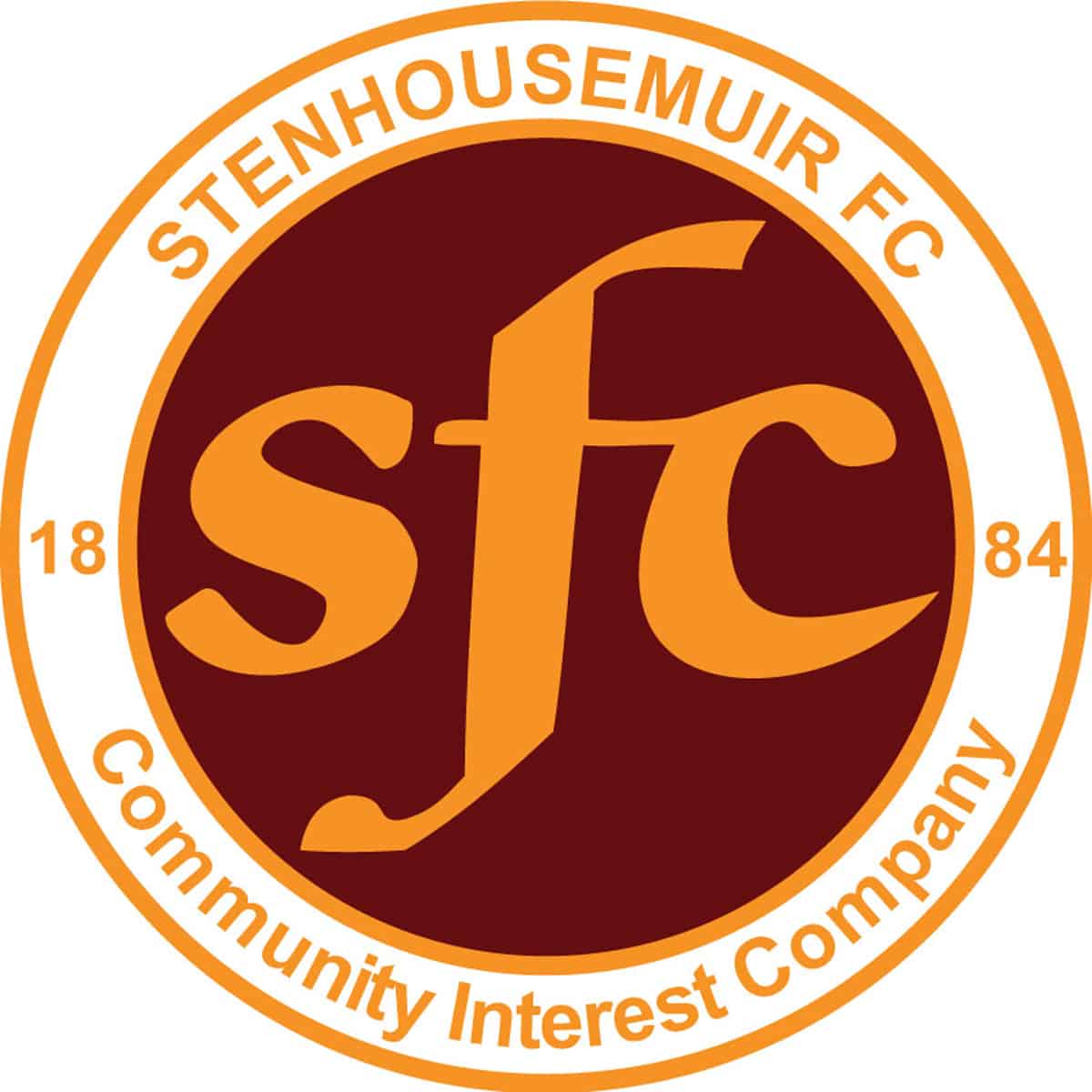 Petrofac Training Cup
Ochilview Park Stenhousemuir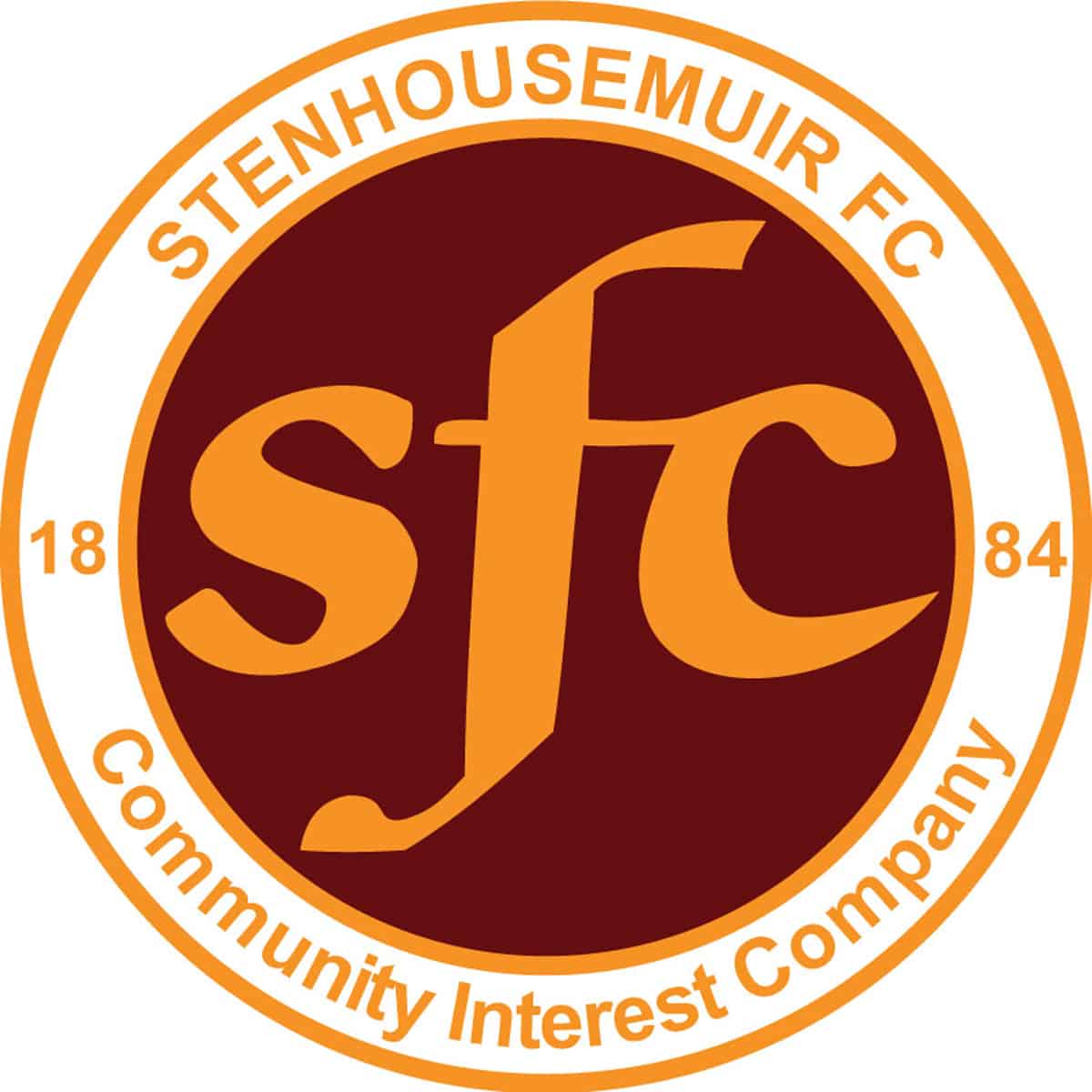 SPFL Ladbrokes League 1
Ochilview Park Stenhousemuir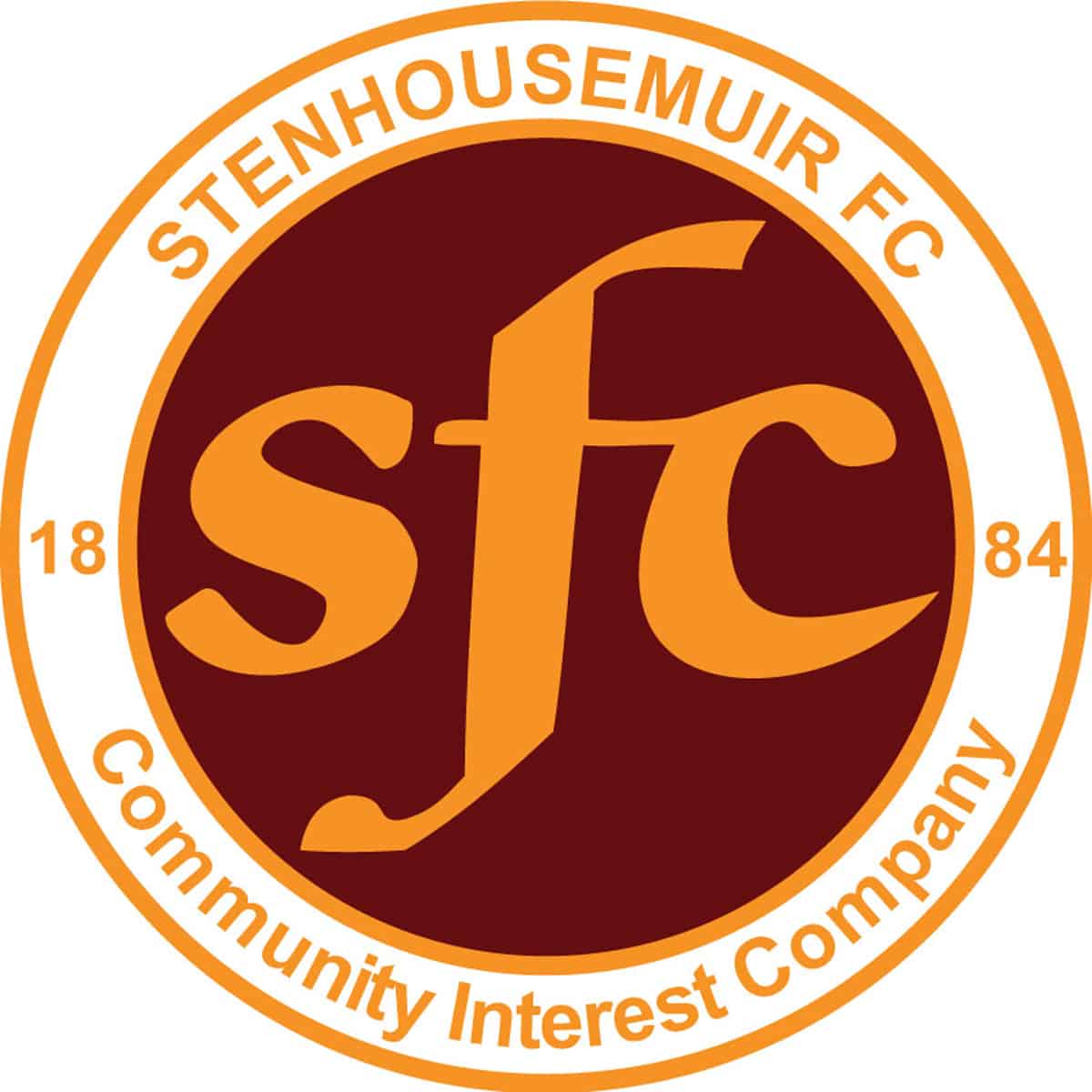 SPFL Ladbrokes League 1
Balmoor Stadium, Peterhead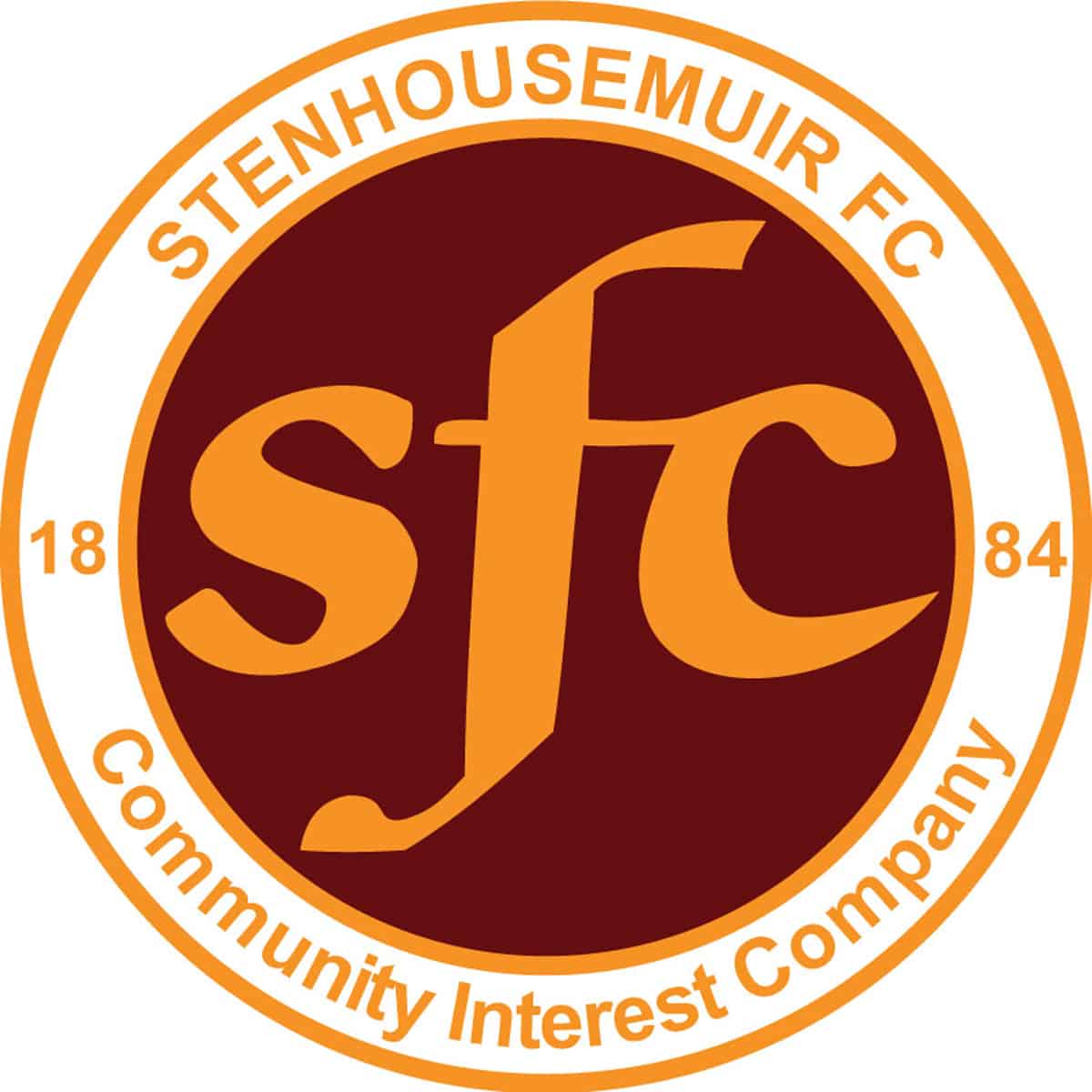 Betfred Cup
Stair Park, Stranraer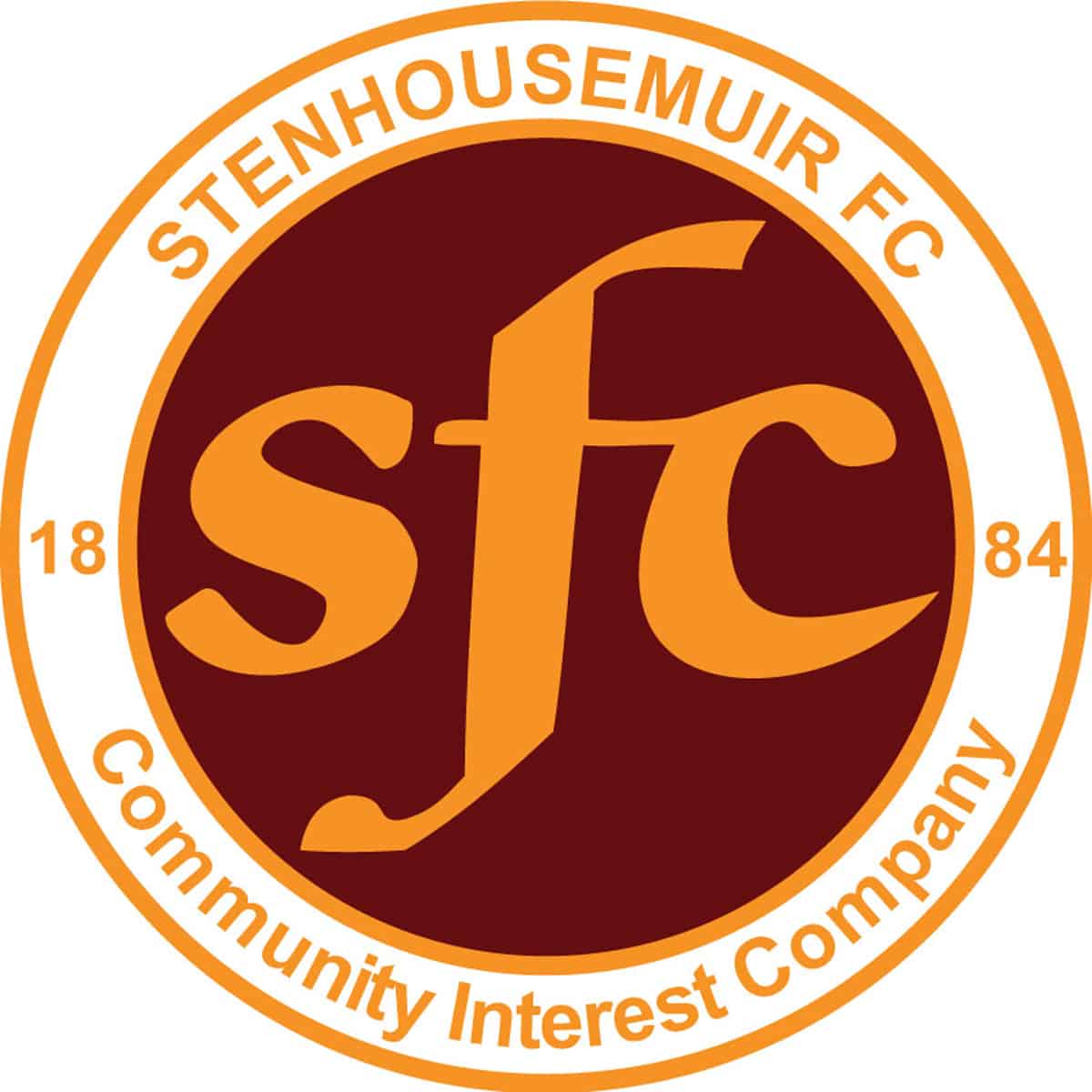 Petrofac Training Cup
Ochilview Park Stenhousemuir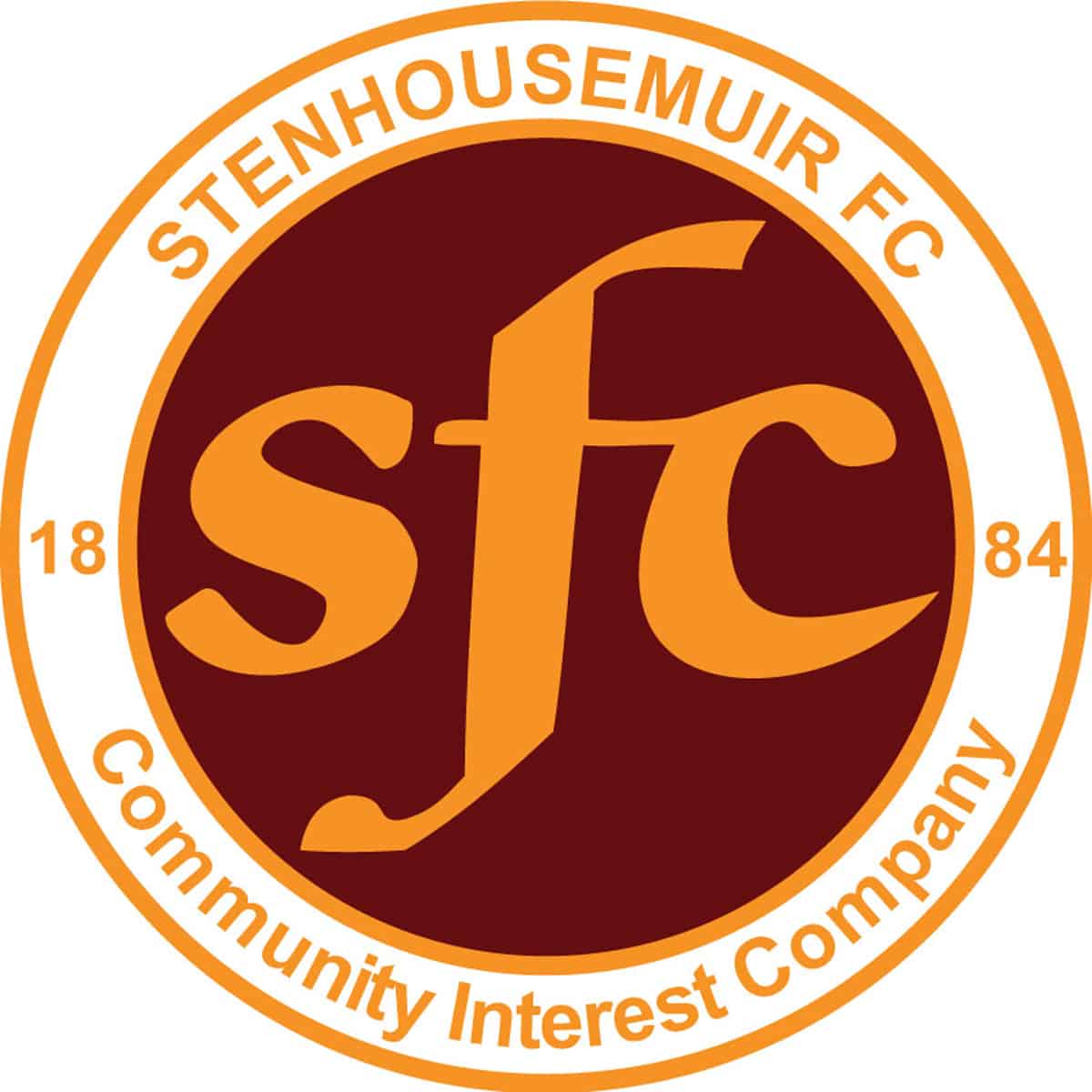 Friendly
Ochilview Park Stenhousemuir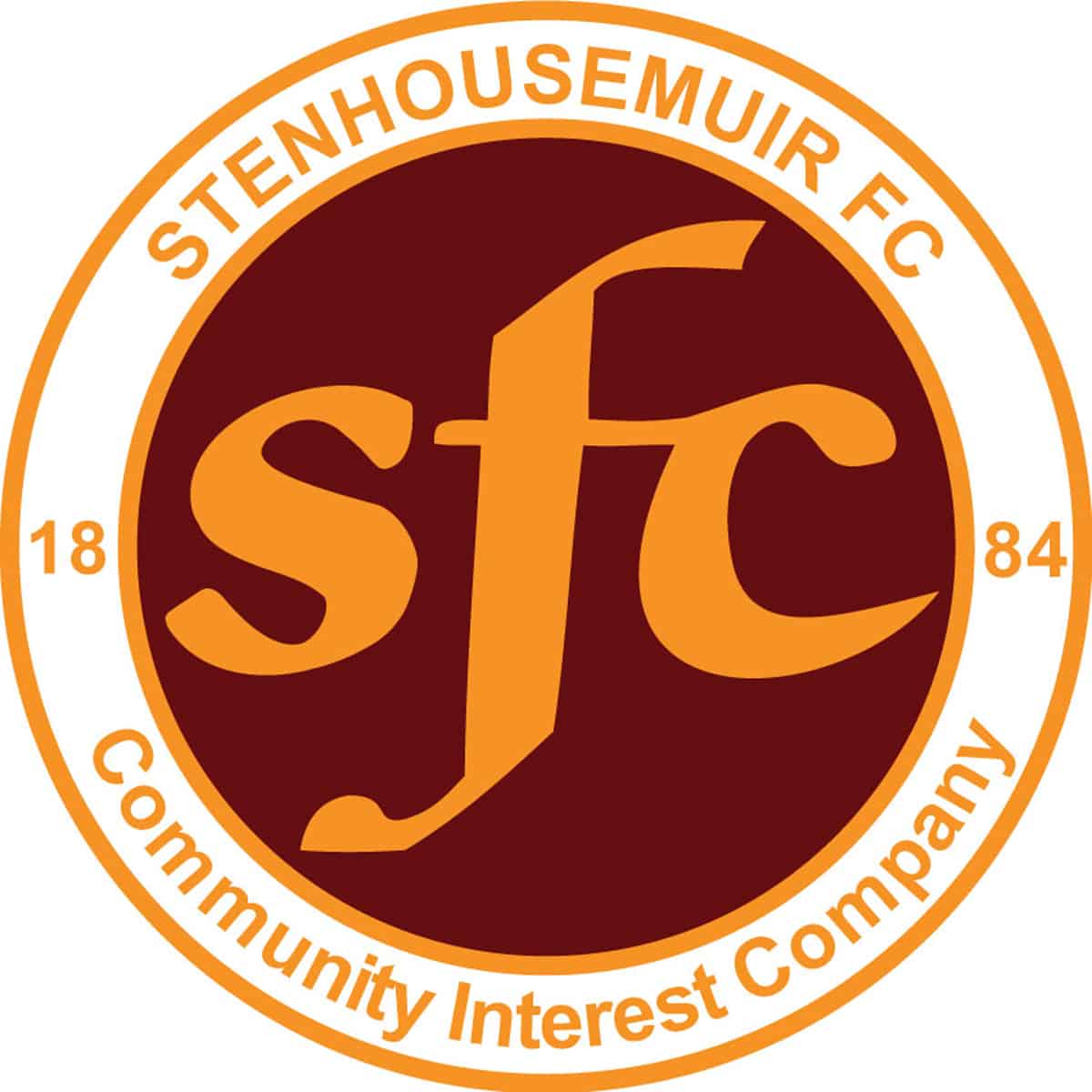 Stirlingshire Cup
Ochilview Park Stenhousemuir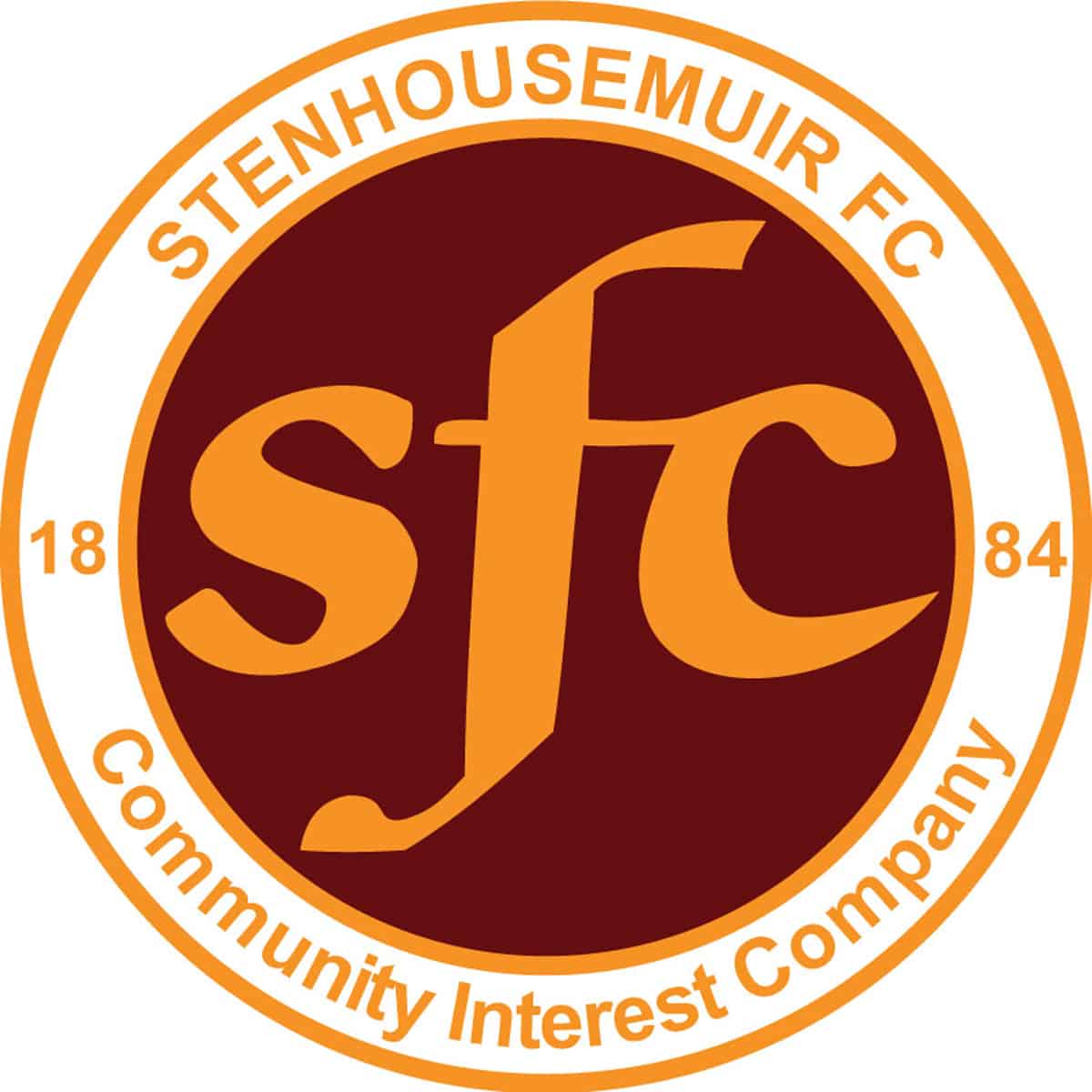 Friendly
Ochilview Park Stenhousemuir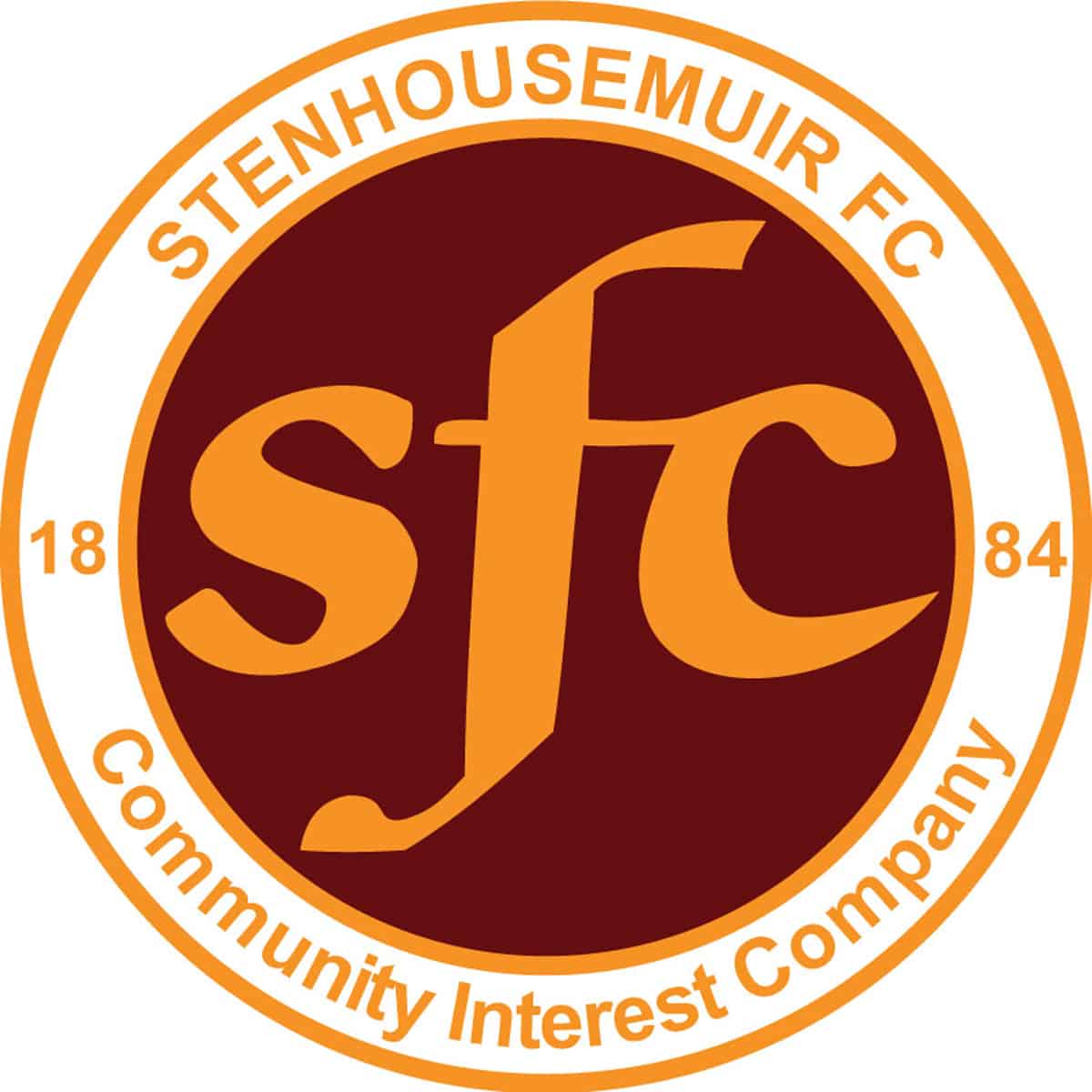 Friendly
Ochilview Park Stenhousemuir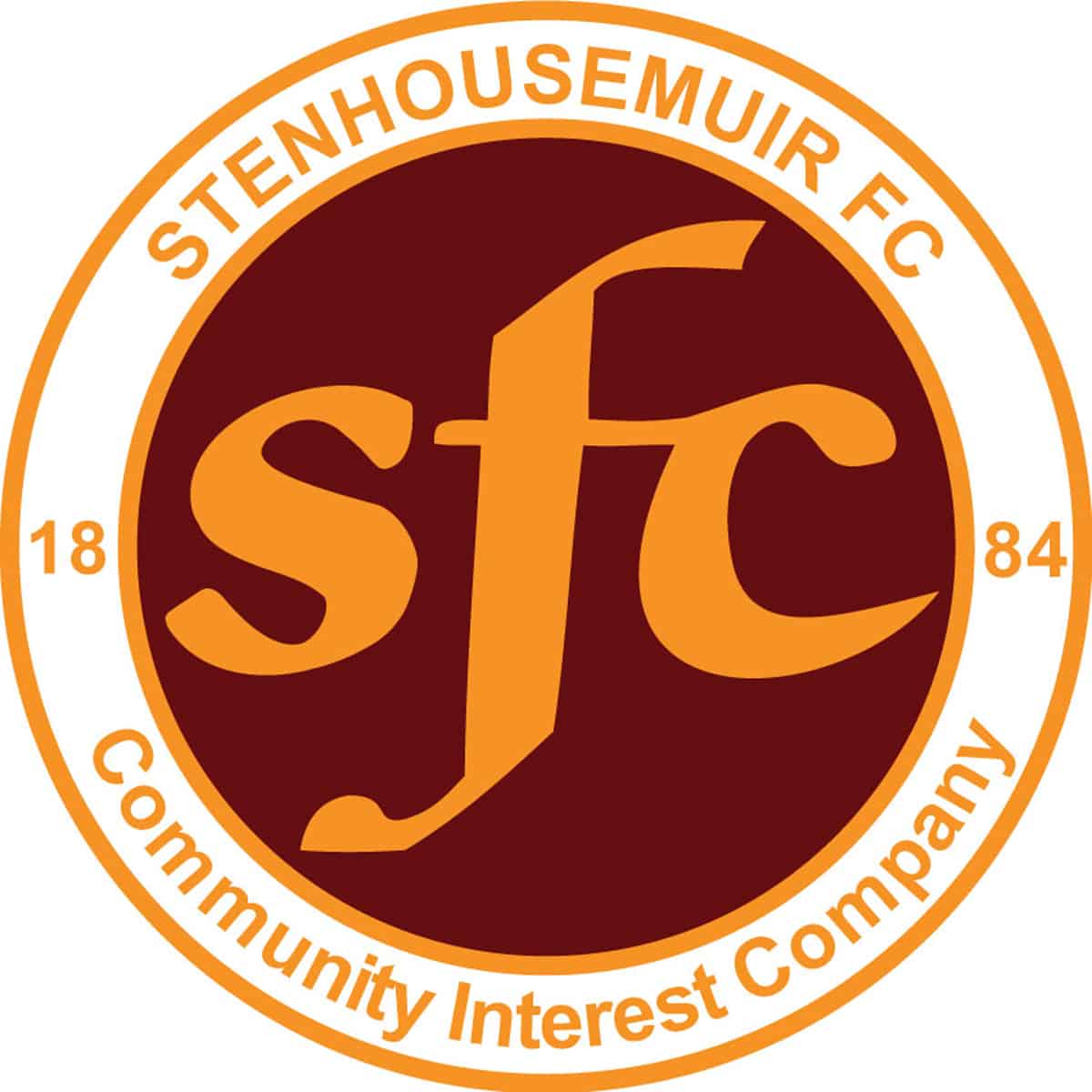 SPFL Ladbrokes League 1
Ochilview Park Stenhousemuir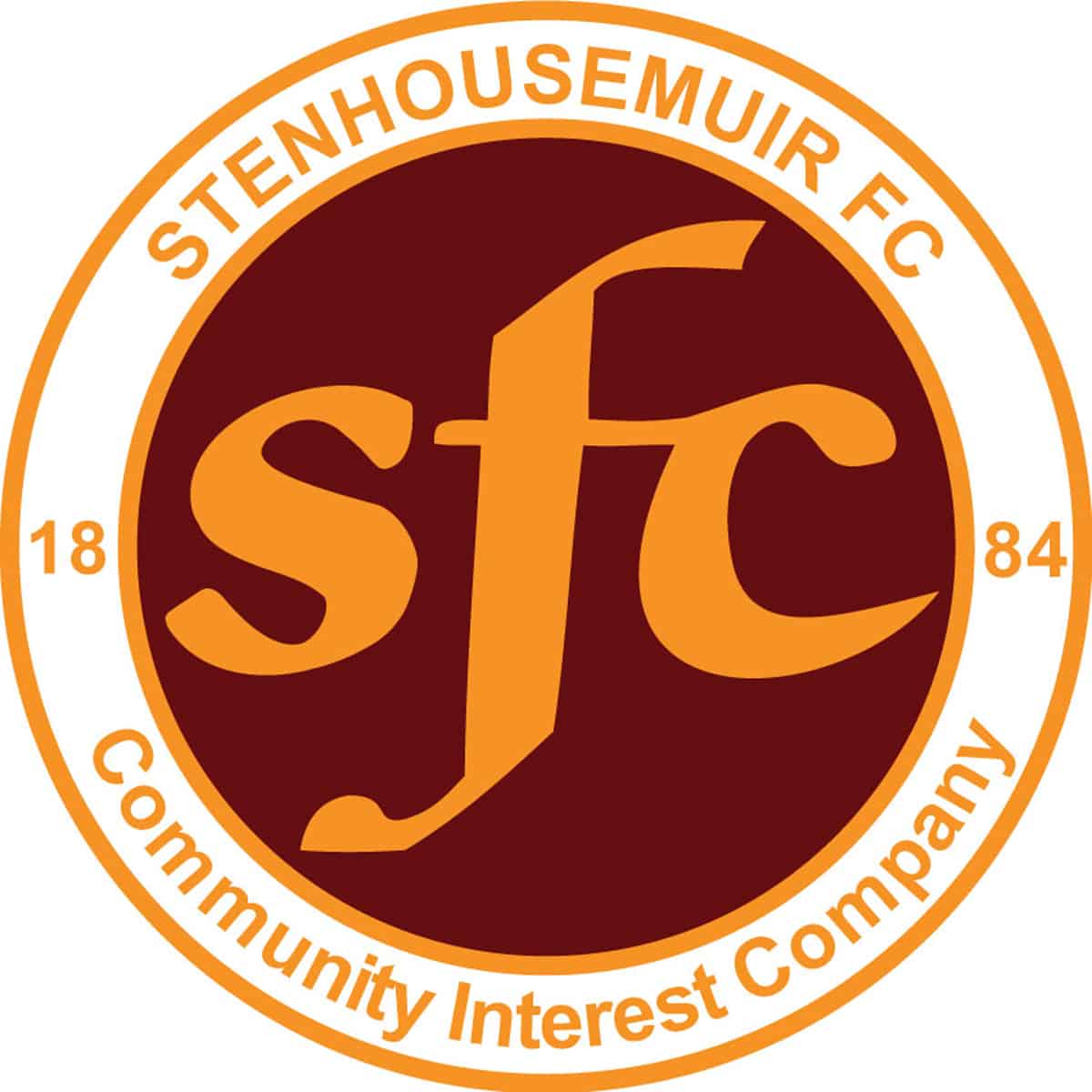 SPFL Ladbrokes League 1
Hampden Park,Glasgow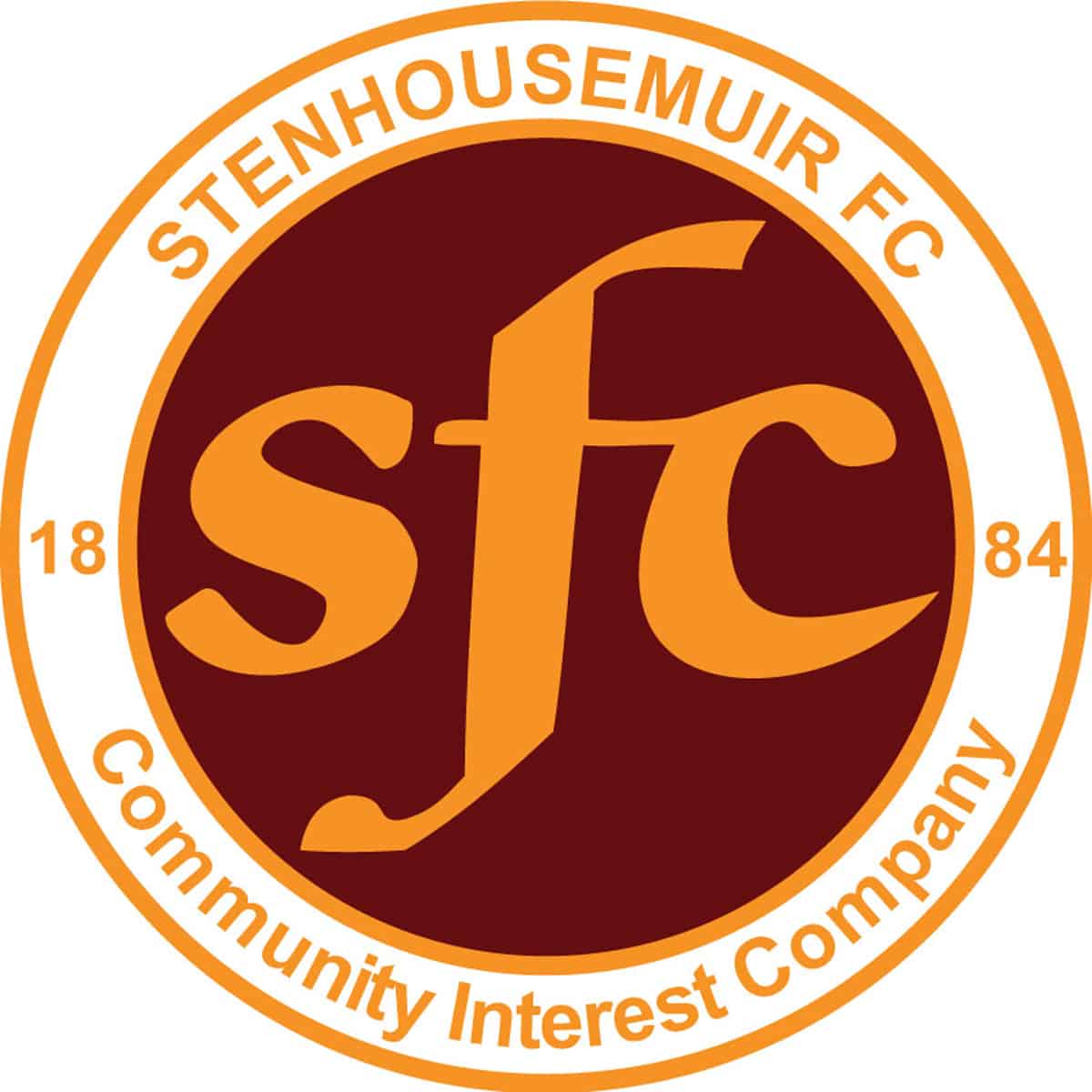 SPFL Ladbrokes League 1
Ochilview Park Stenhousemuir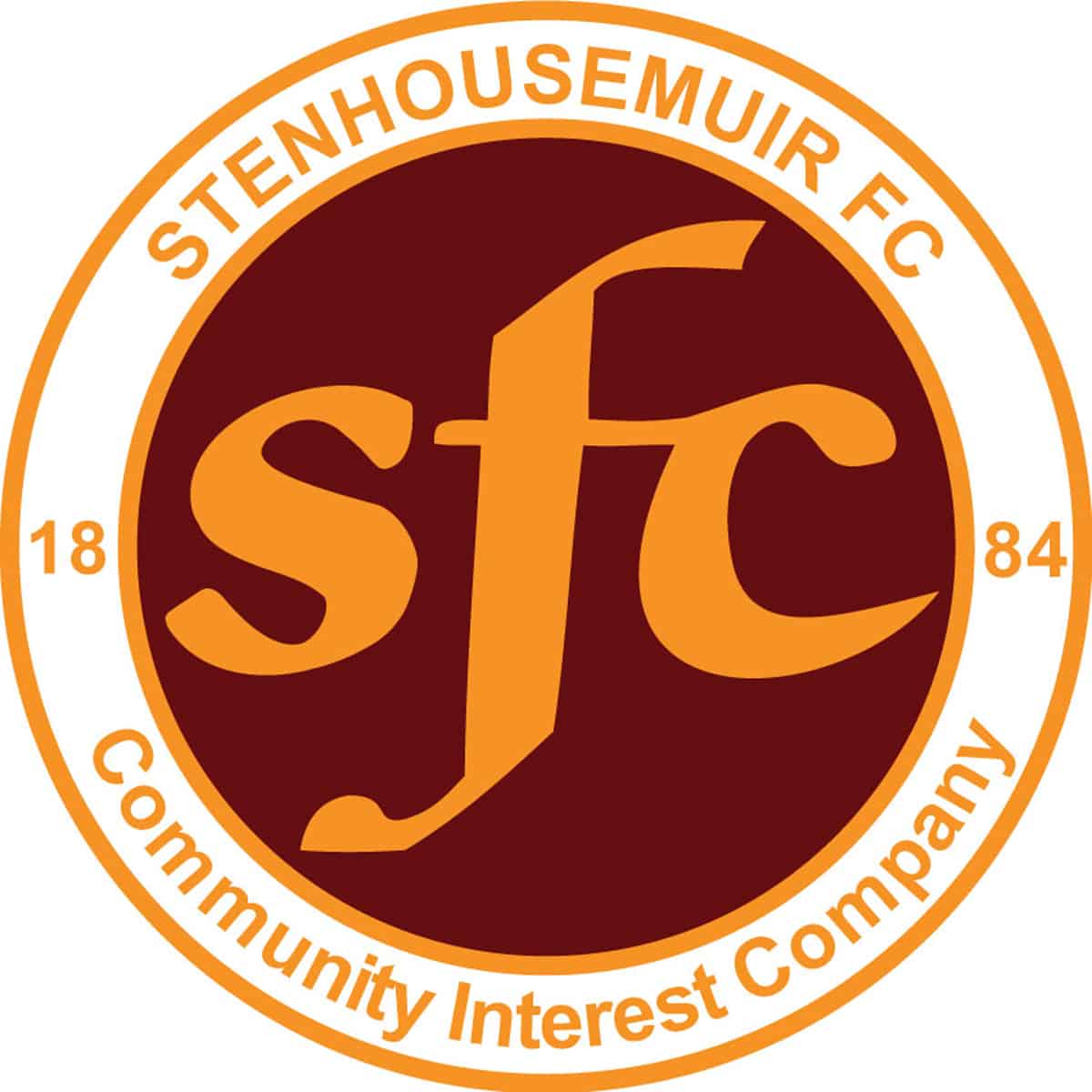 SPFL Ladbrokes League 1
New Bayview, Fife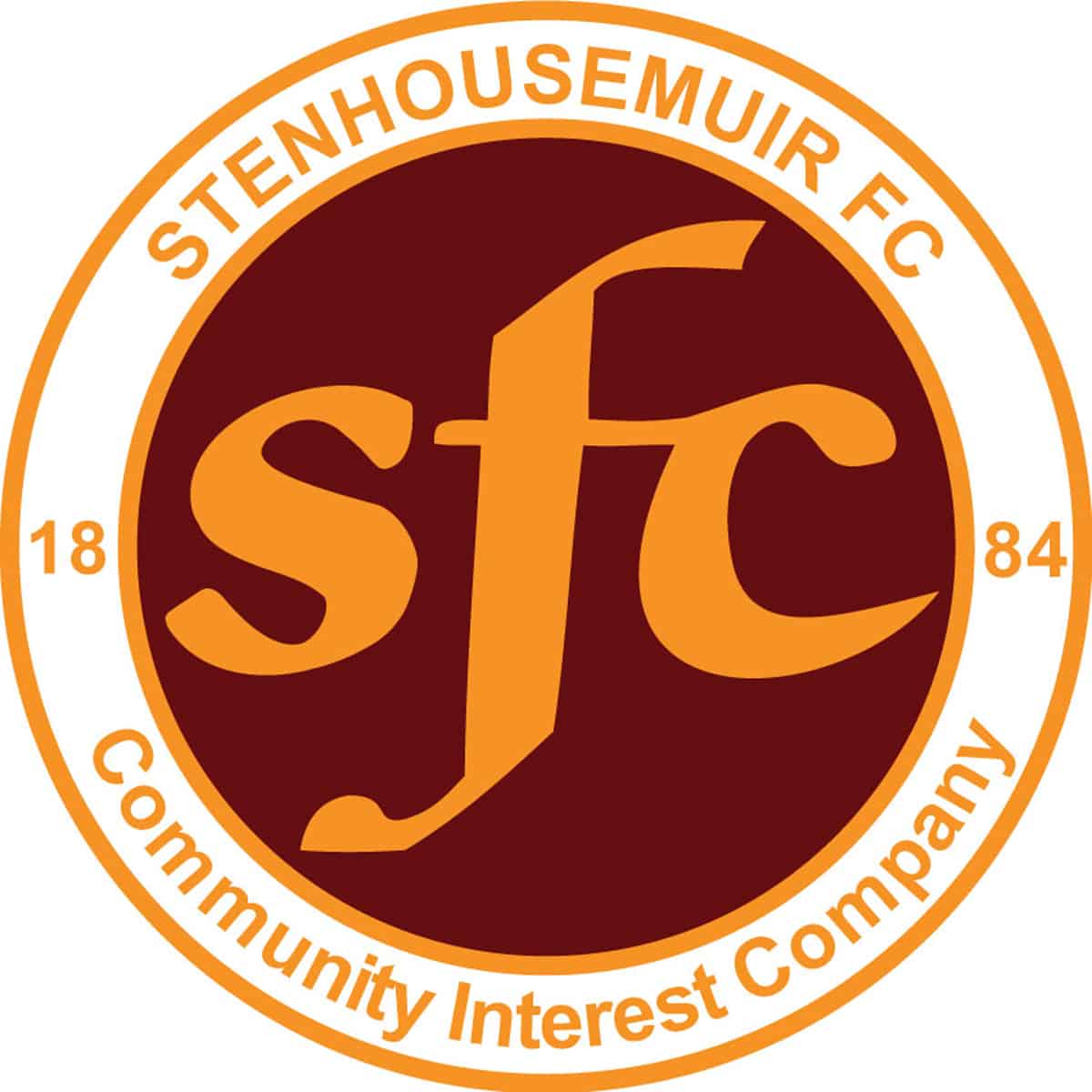 SPFL Ladbrokes League 1
Forthbank Stadium, Stirling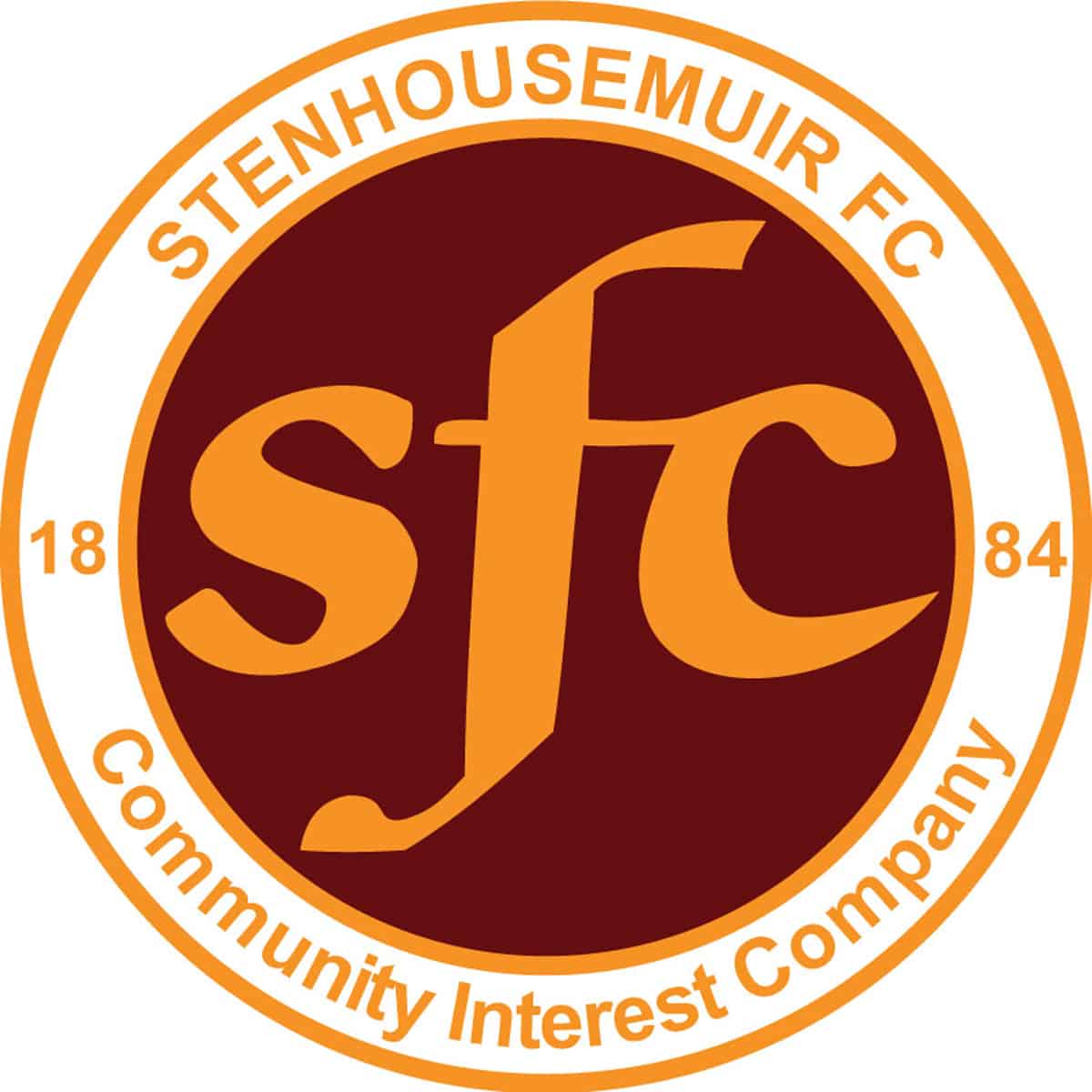 SPFL Ladbrokes League 1
Ochilview Park,Stenhousemuir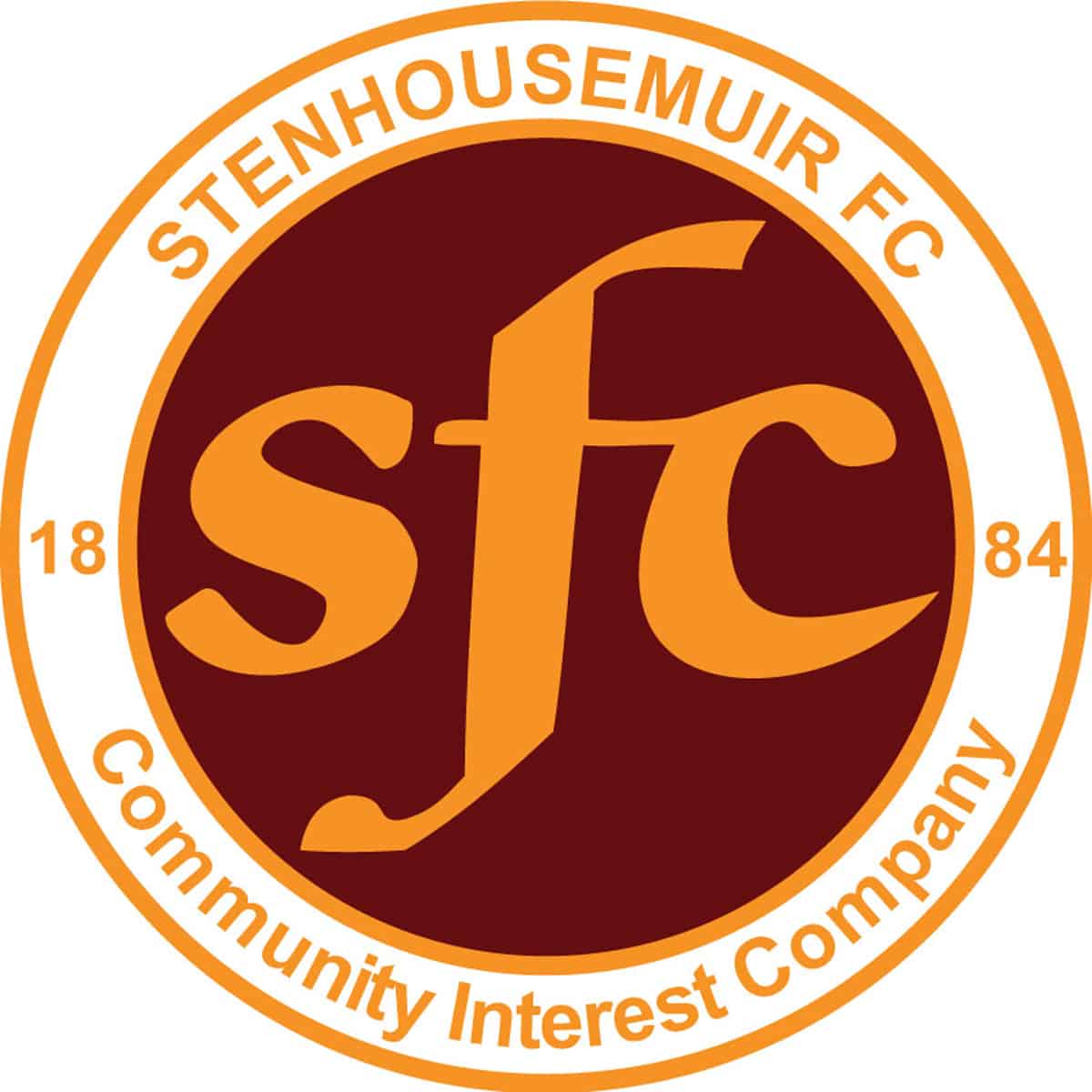 SPFL Ladbrokes League 1
Stair Park, Stranraer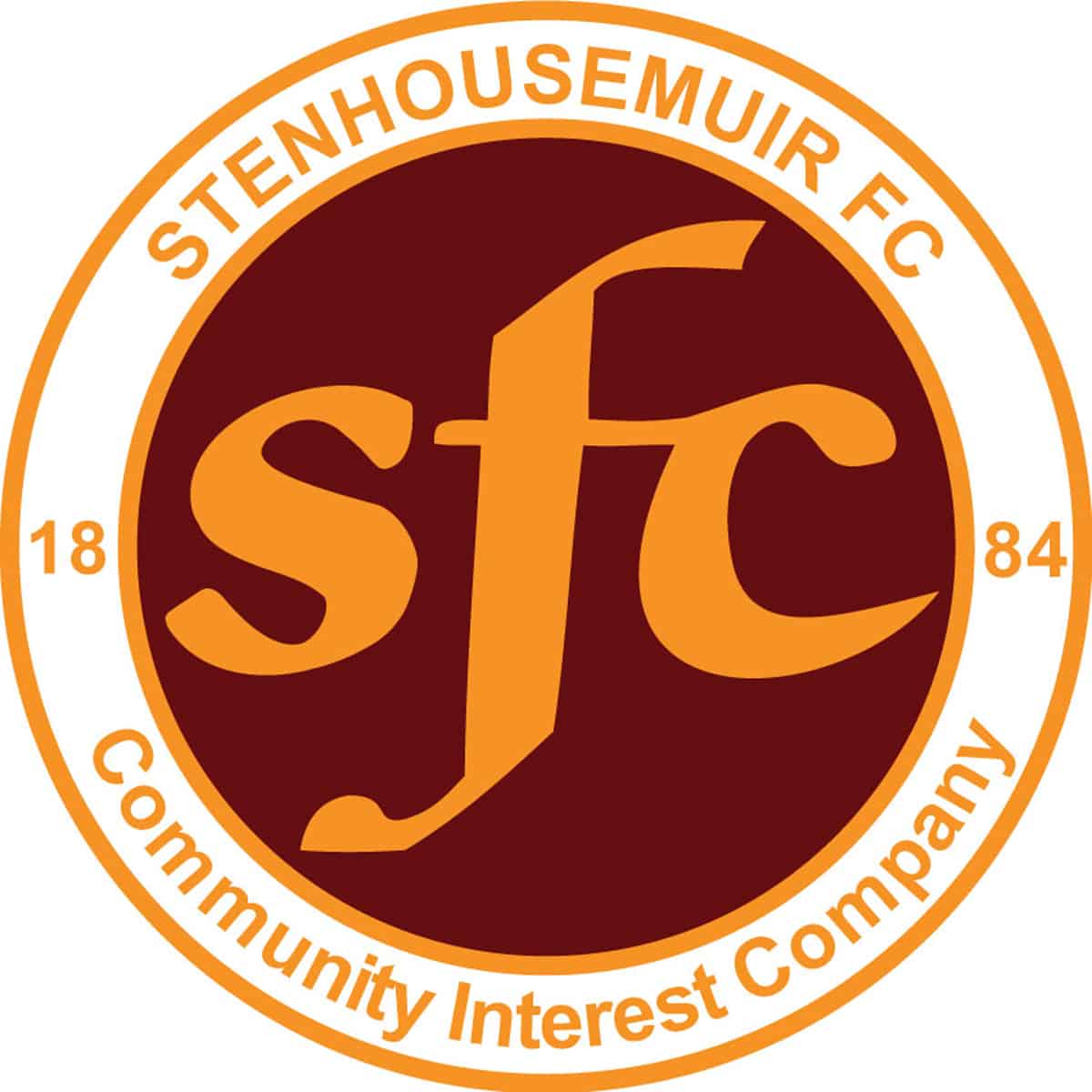 SPFL Ladbrokes League 1
Cappielow Park, Greenock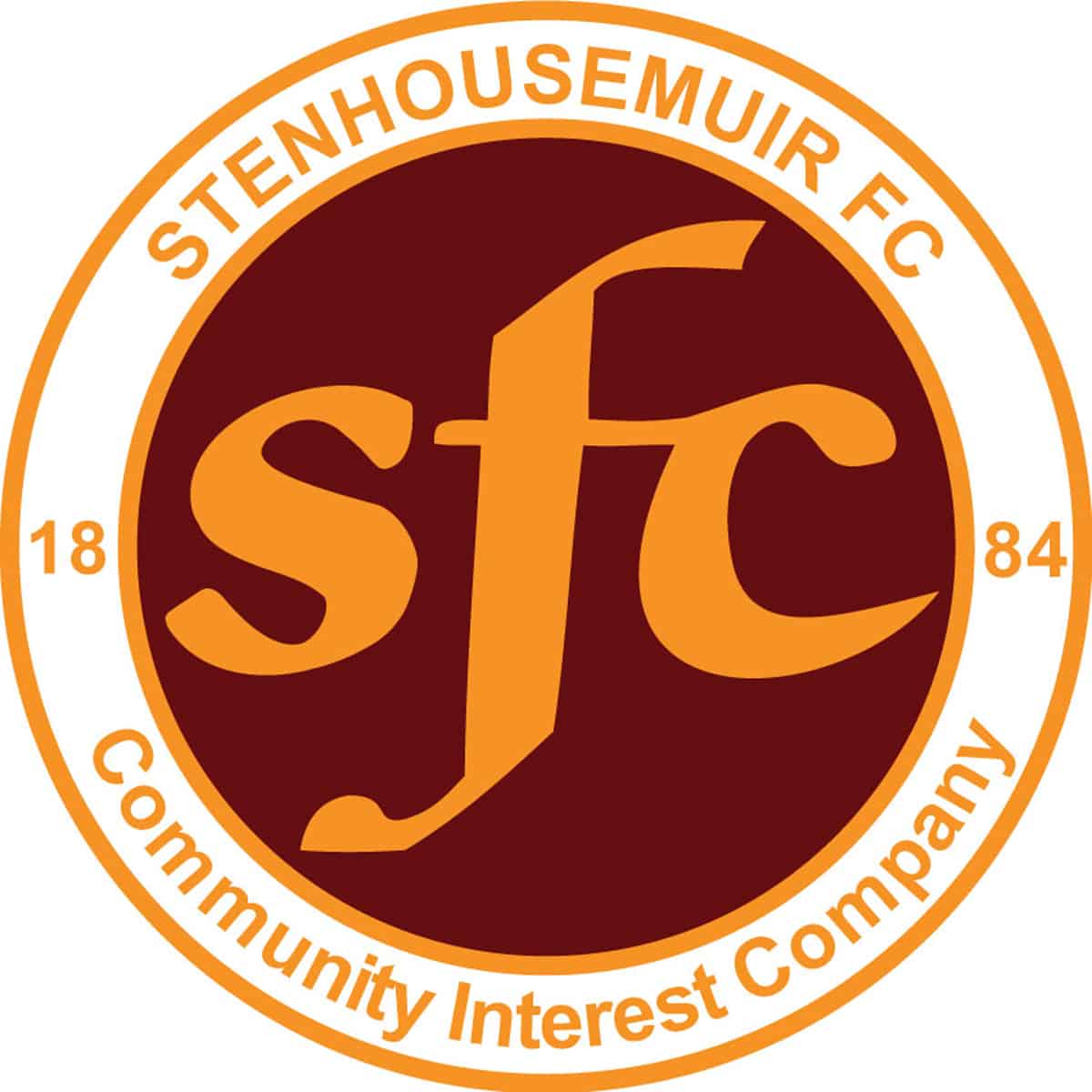 SPFL Ladbrokes League 1
Ochilview Park Stenhousemuir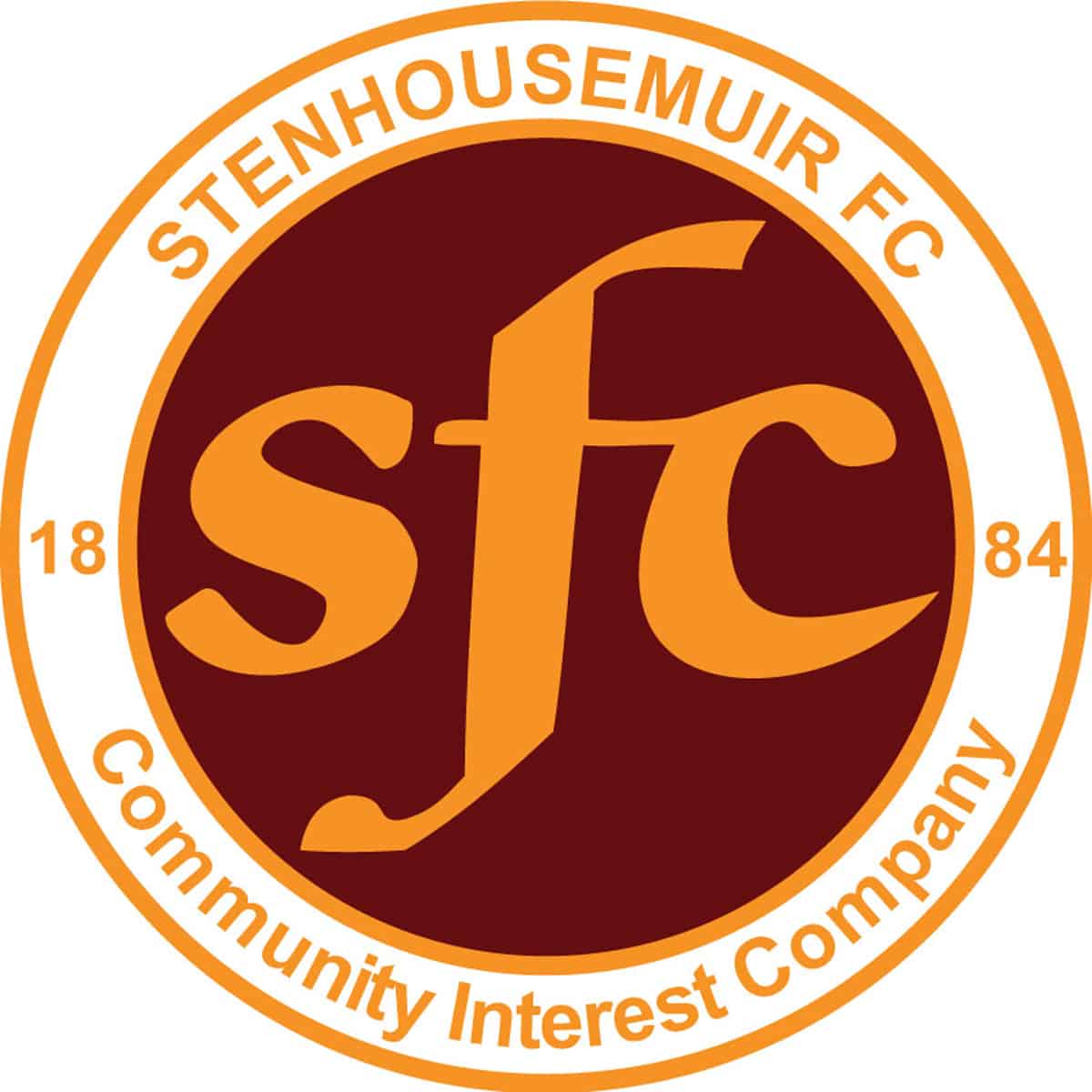 SPFL Ladbrokes League 1
Excelsior Stadium, Airdrie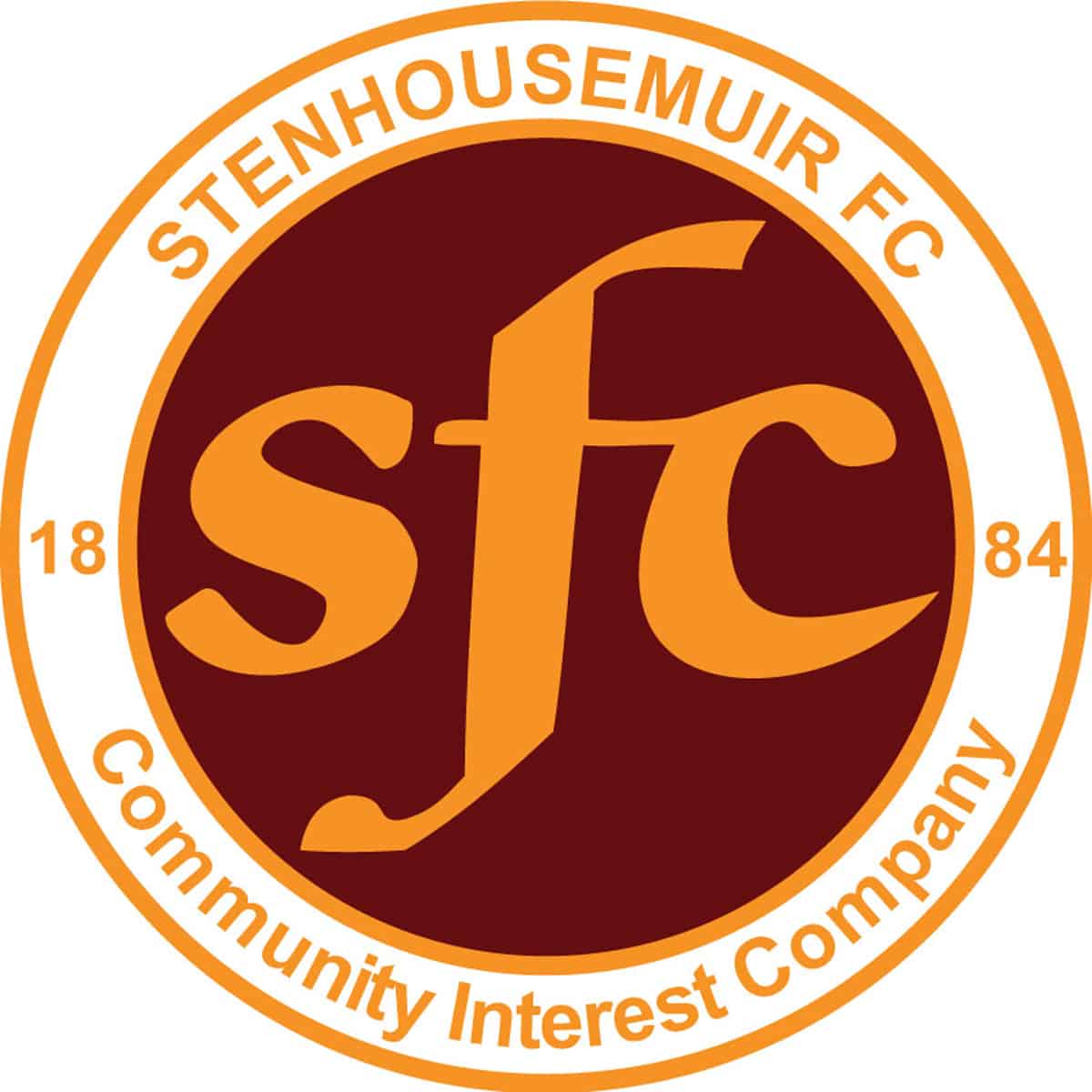 SPFL Ladbrokes League 1
Ochilview Park Stenhousemuir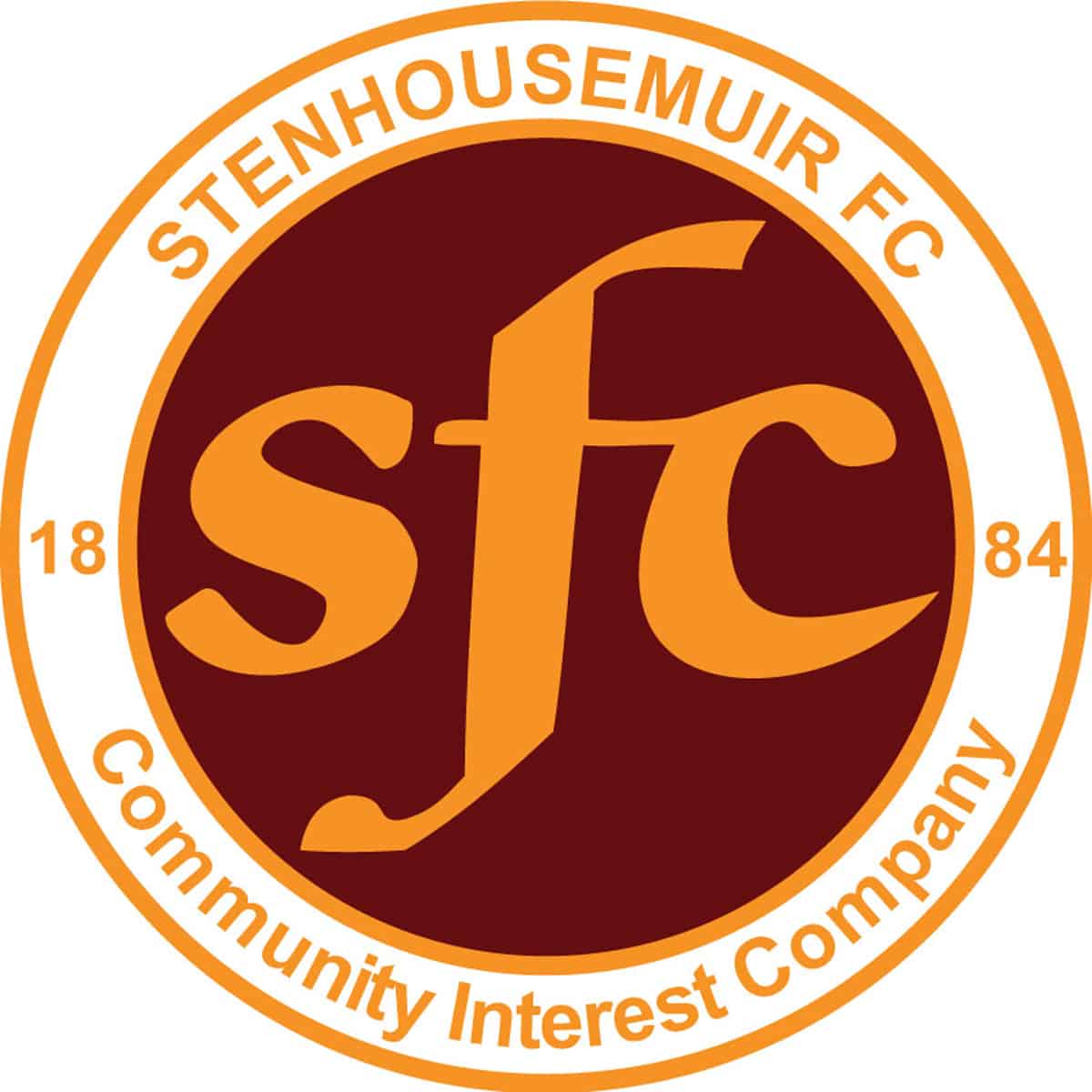 SPFL Ladbrokes League 1
Somerset Park, Ayr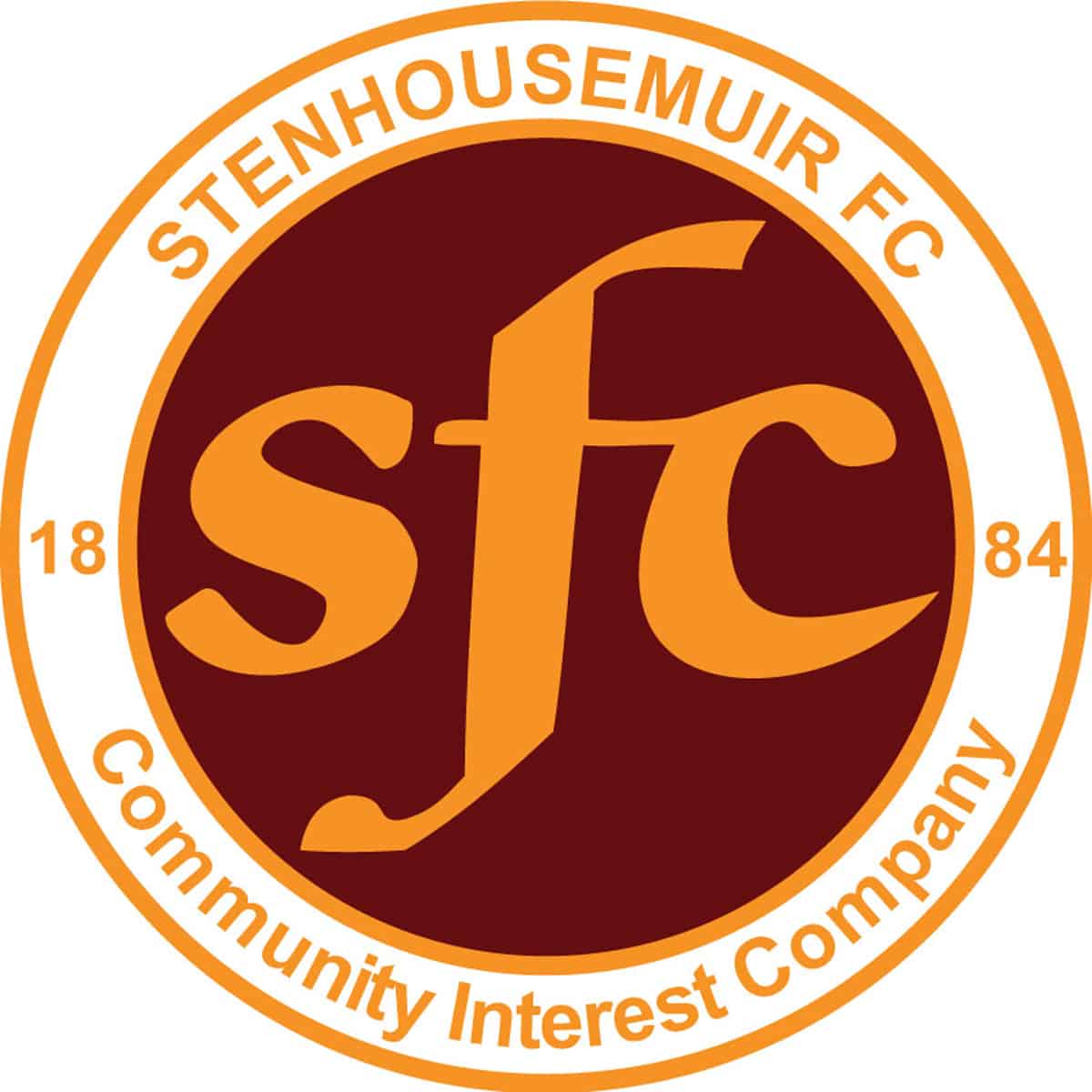 SPFL Ladbrokes League 1
Ochilview Park Stenhousemuir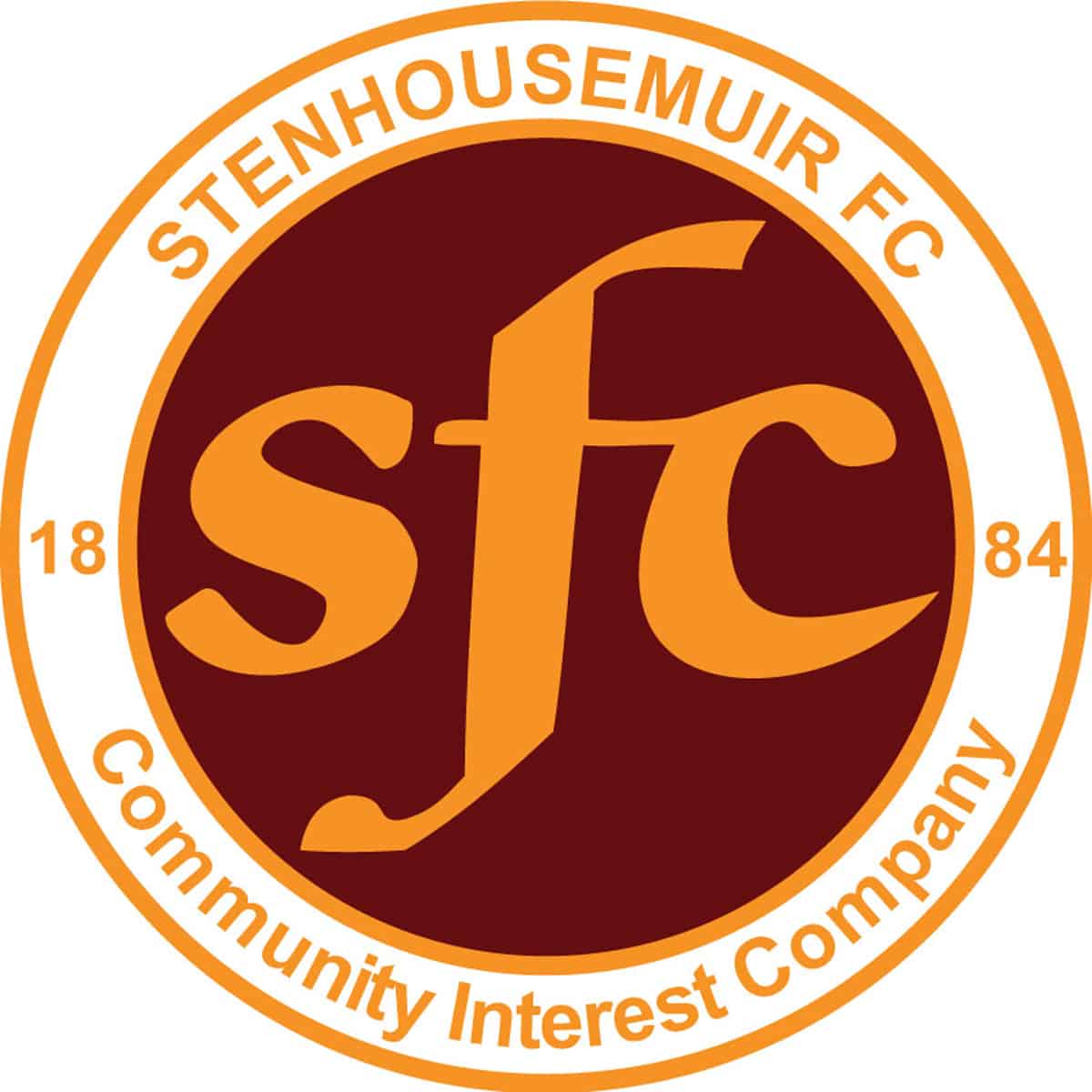 SPFL Ladbrokes League 1
Ochilview Park Stenhousemuir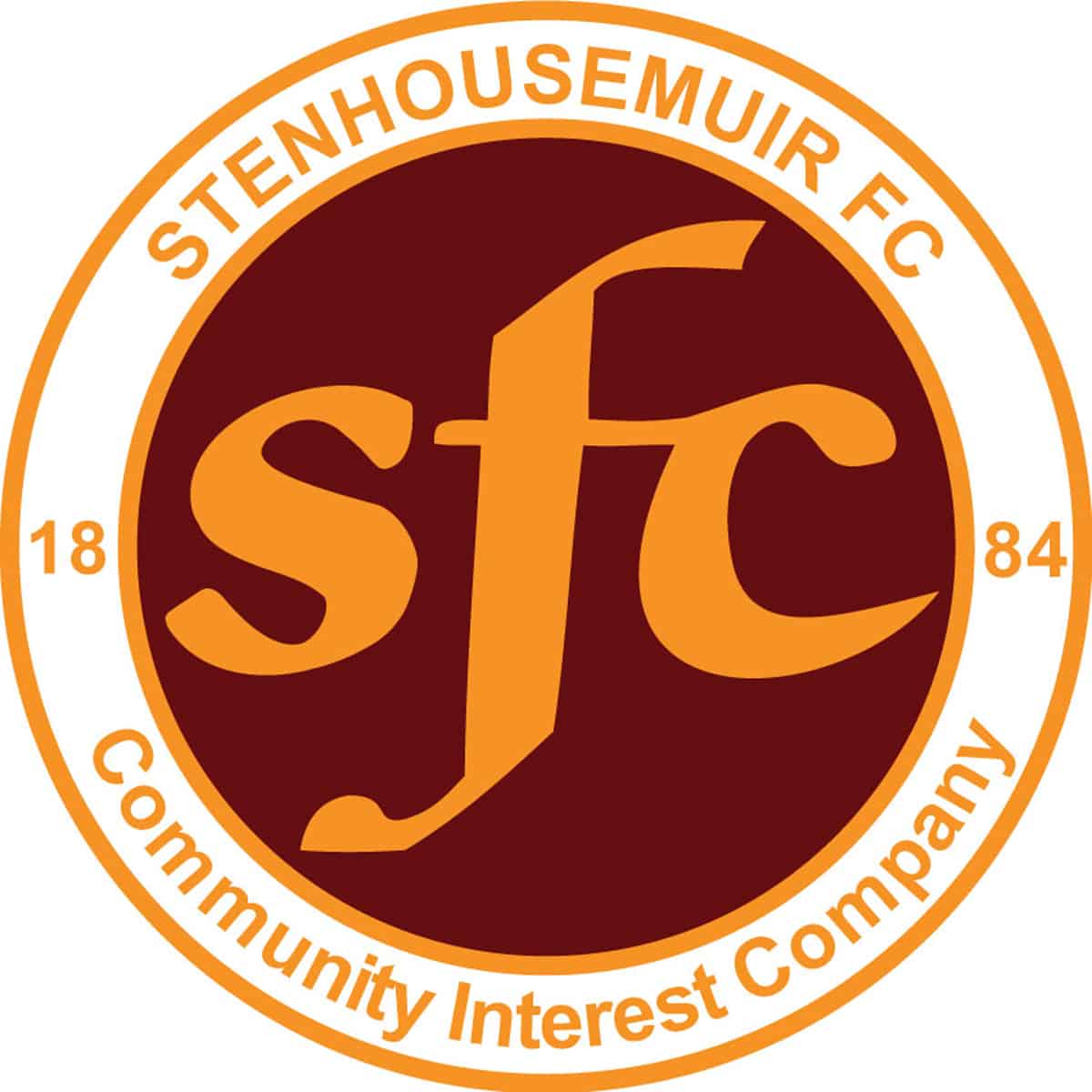 SPFL Ladbrokes League 1
Glebe Park, Brechin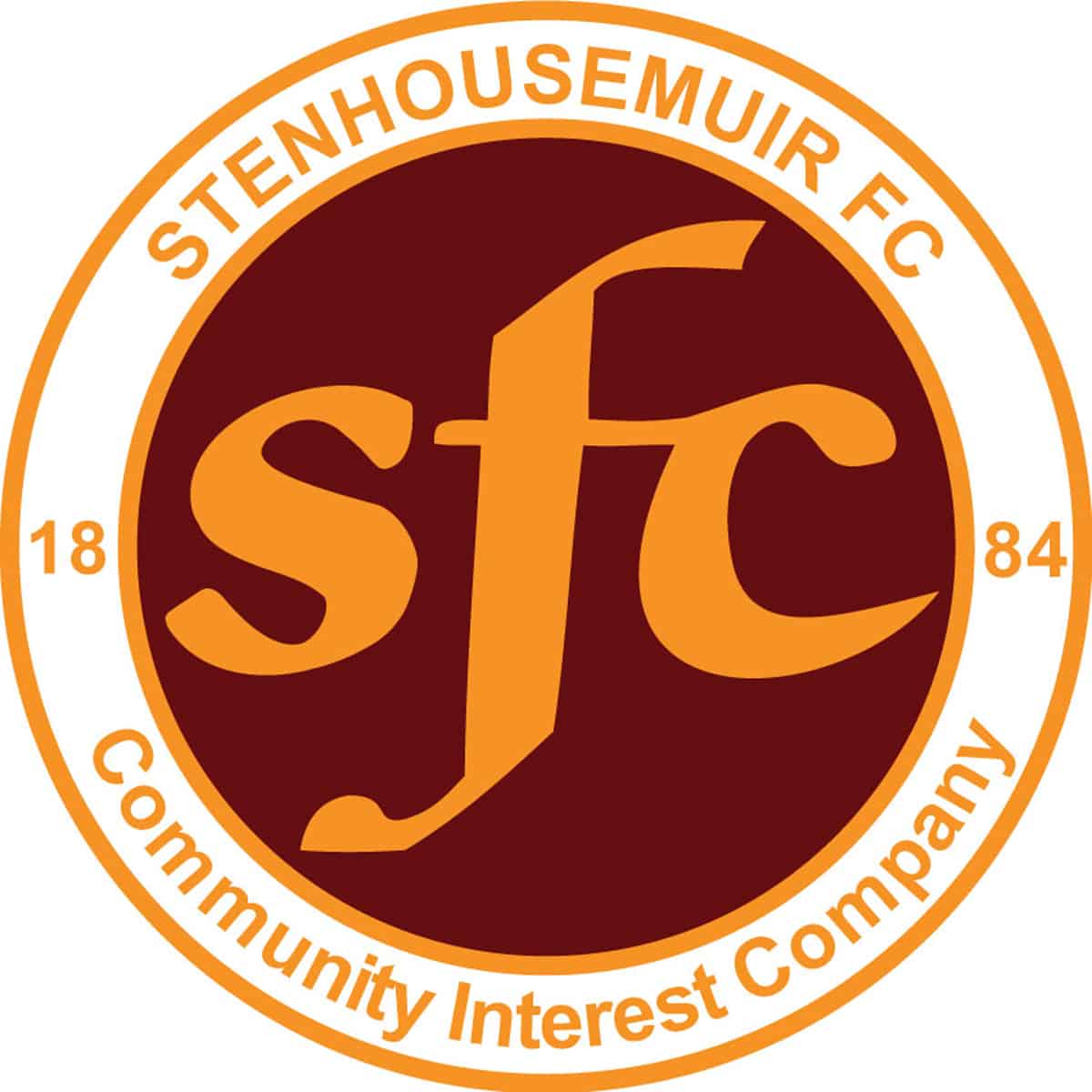 SPFL Ladbrokes League 1
Ochilview Park Stenhousemuir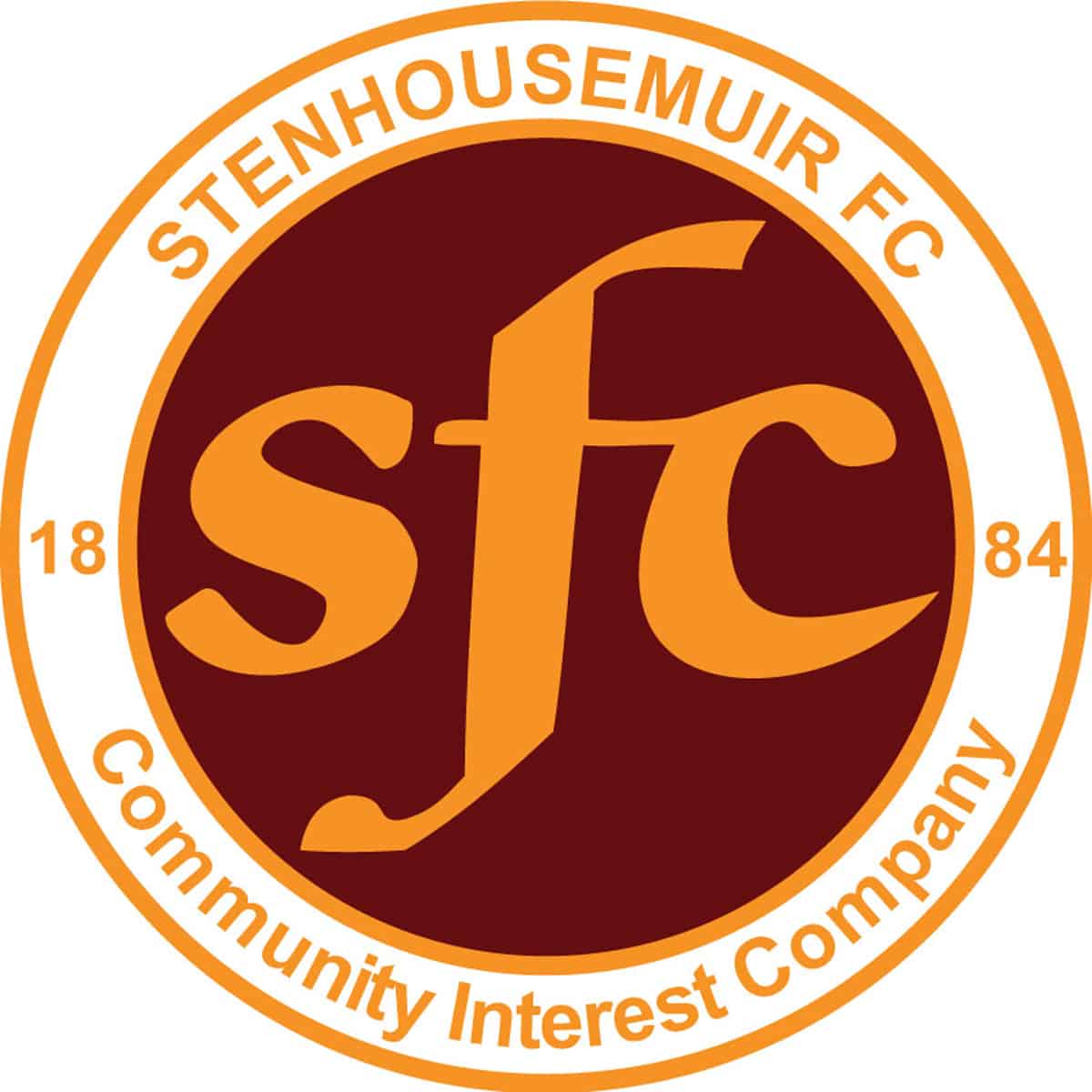 SPFL Ladbrokes League 1
East End Park, Dunfermline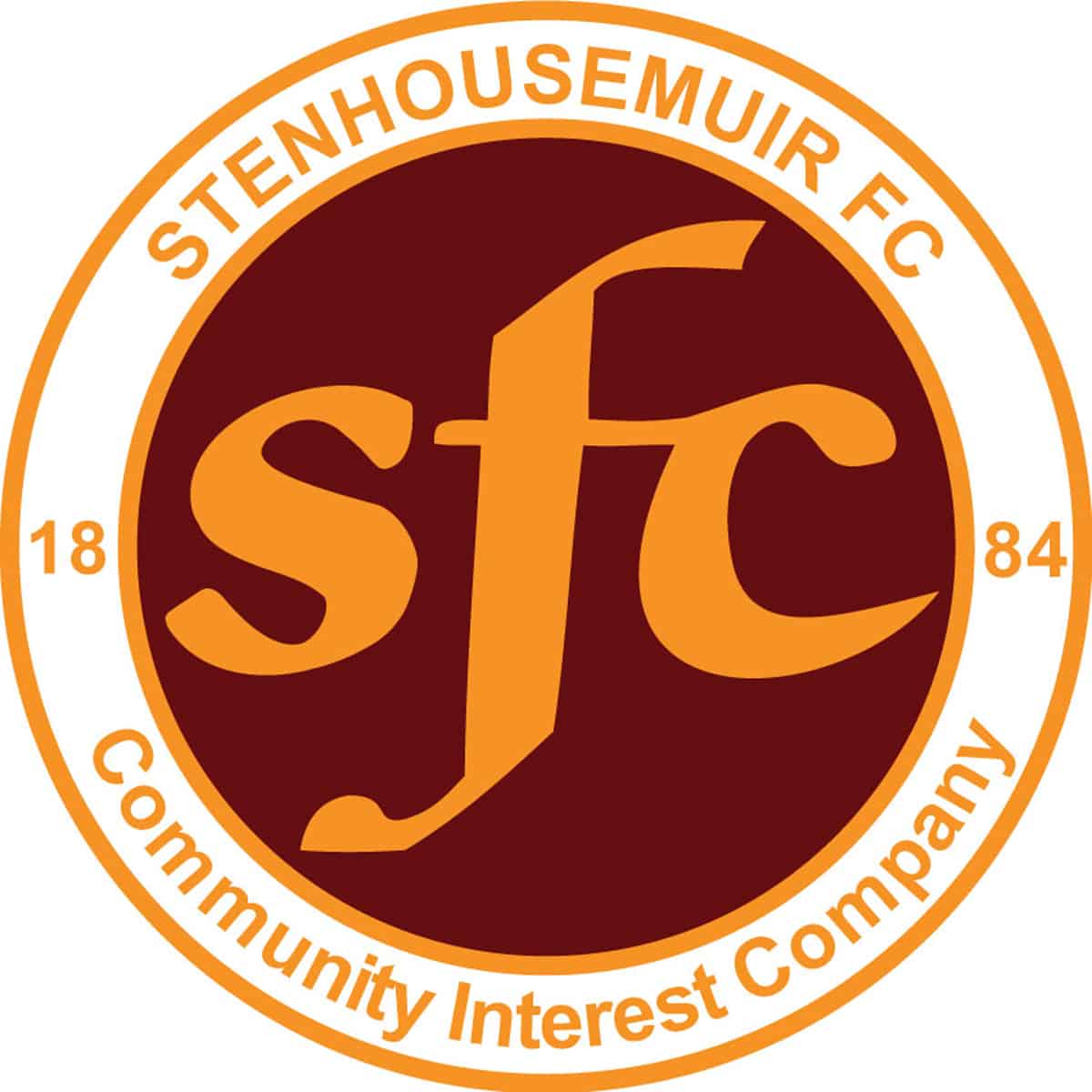 SPFL Ladbrokes League 1
Balmoor Stadium, Peterhead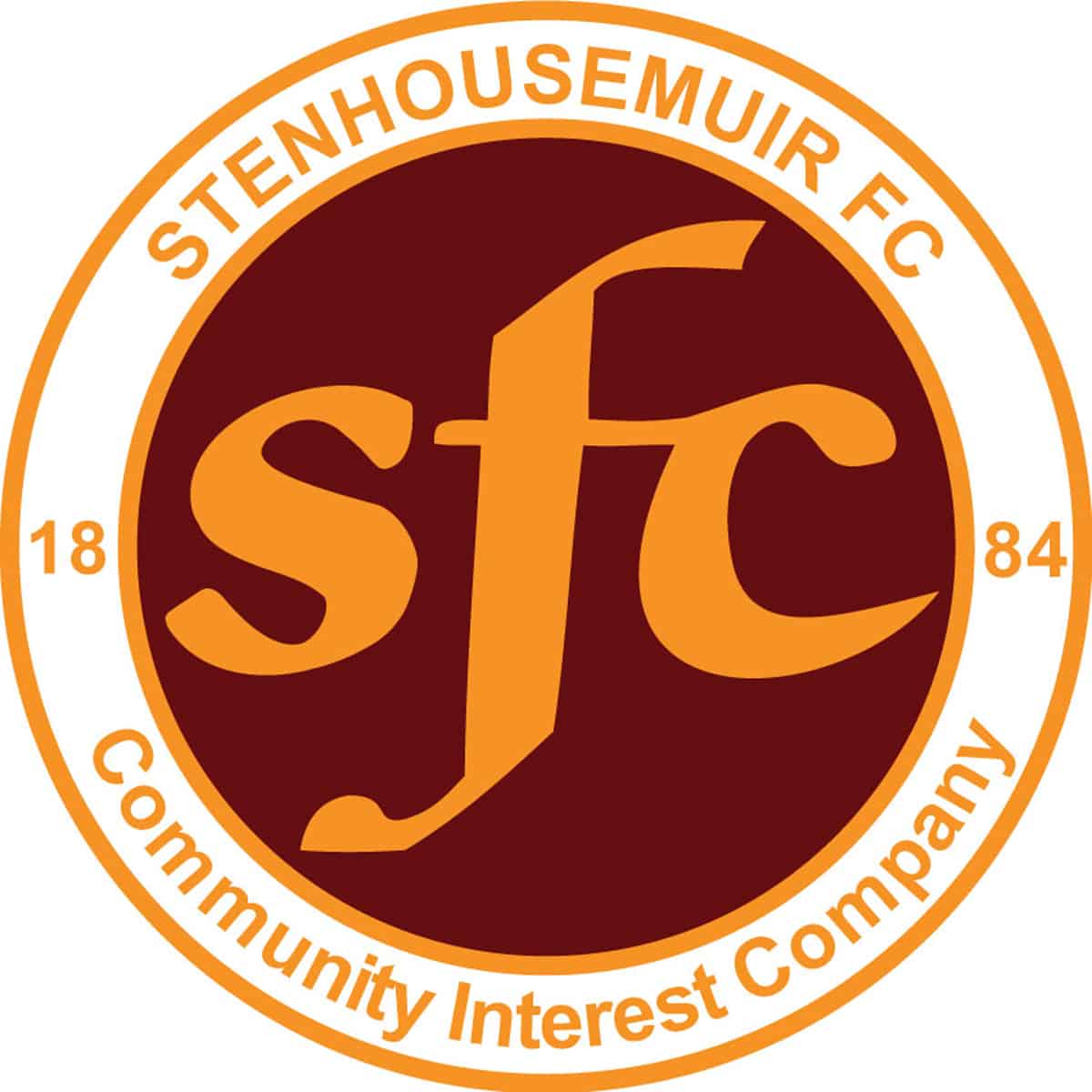 SPFL Ladbrokes League 1
Ochilview Park Stenhousemuir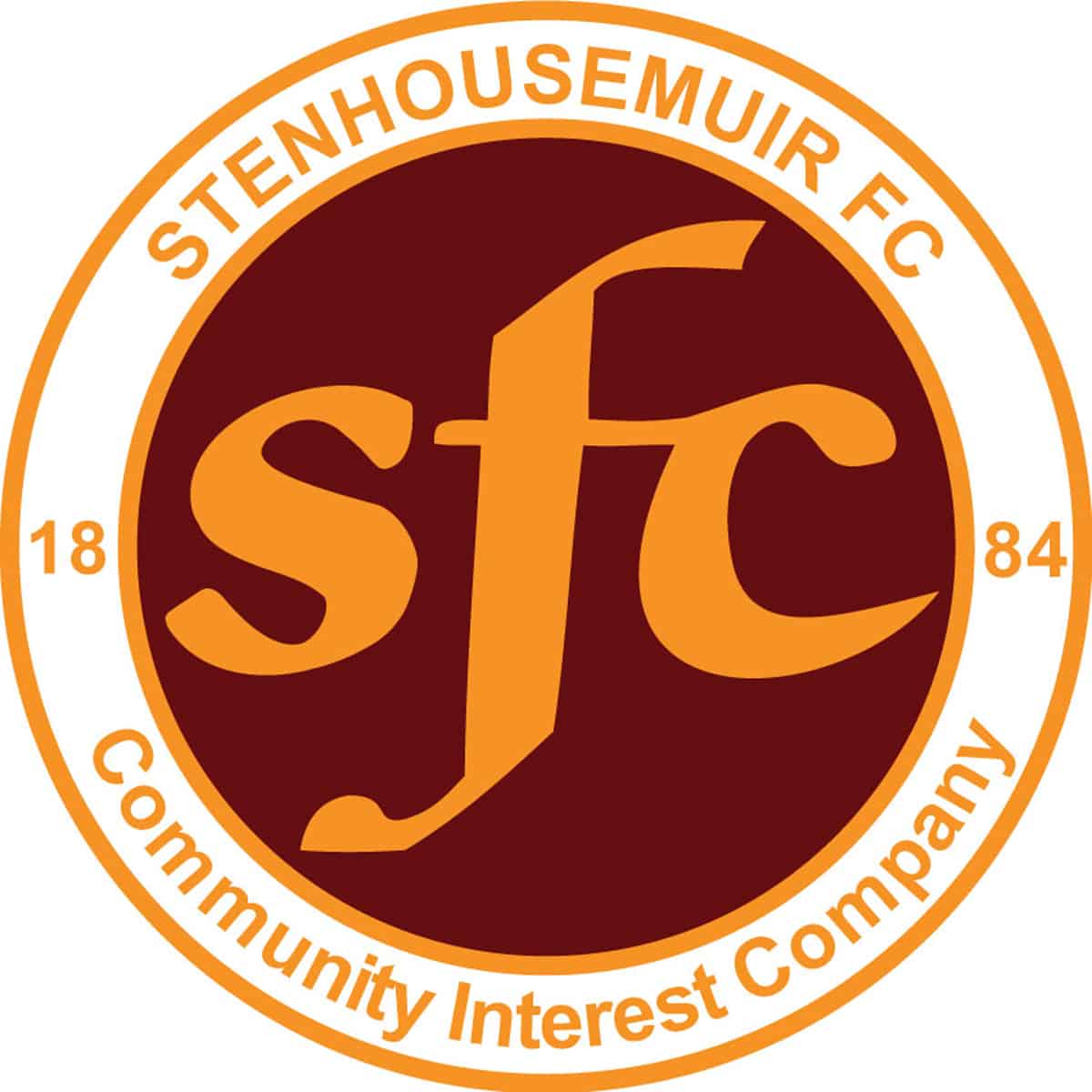 SPFL Ladbrokes League 1
Station Park, Forfar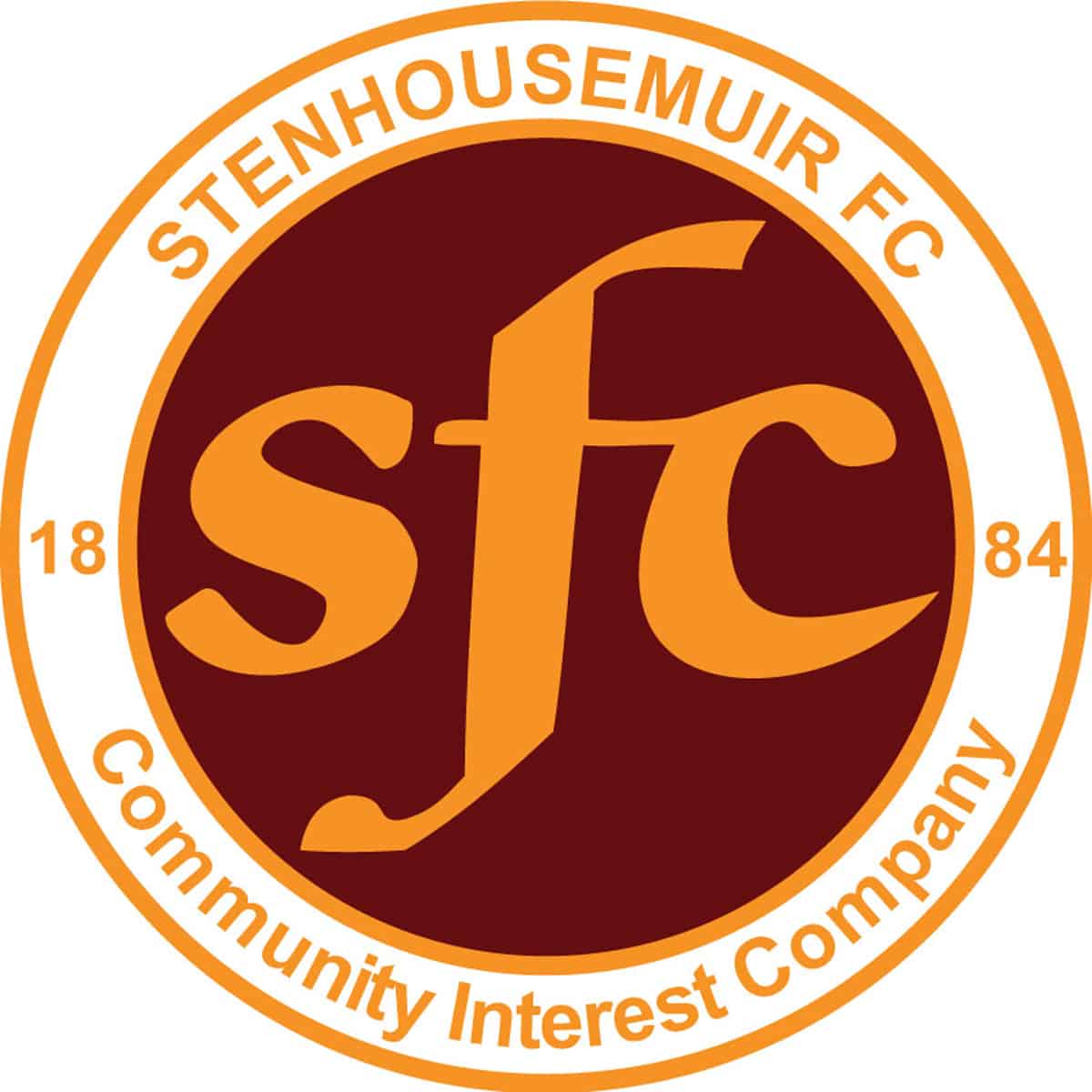 SPFL Ladbrokes League 1
Ochilview Park Stenhousemuir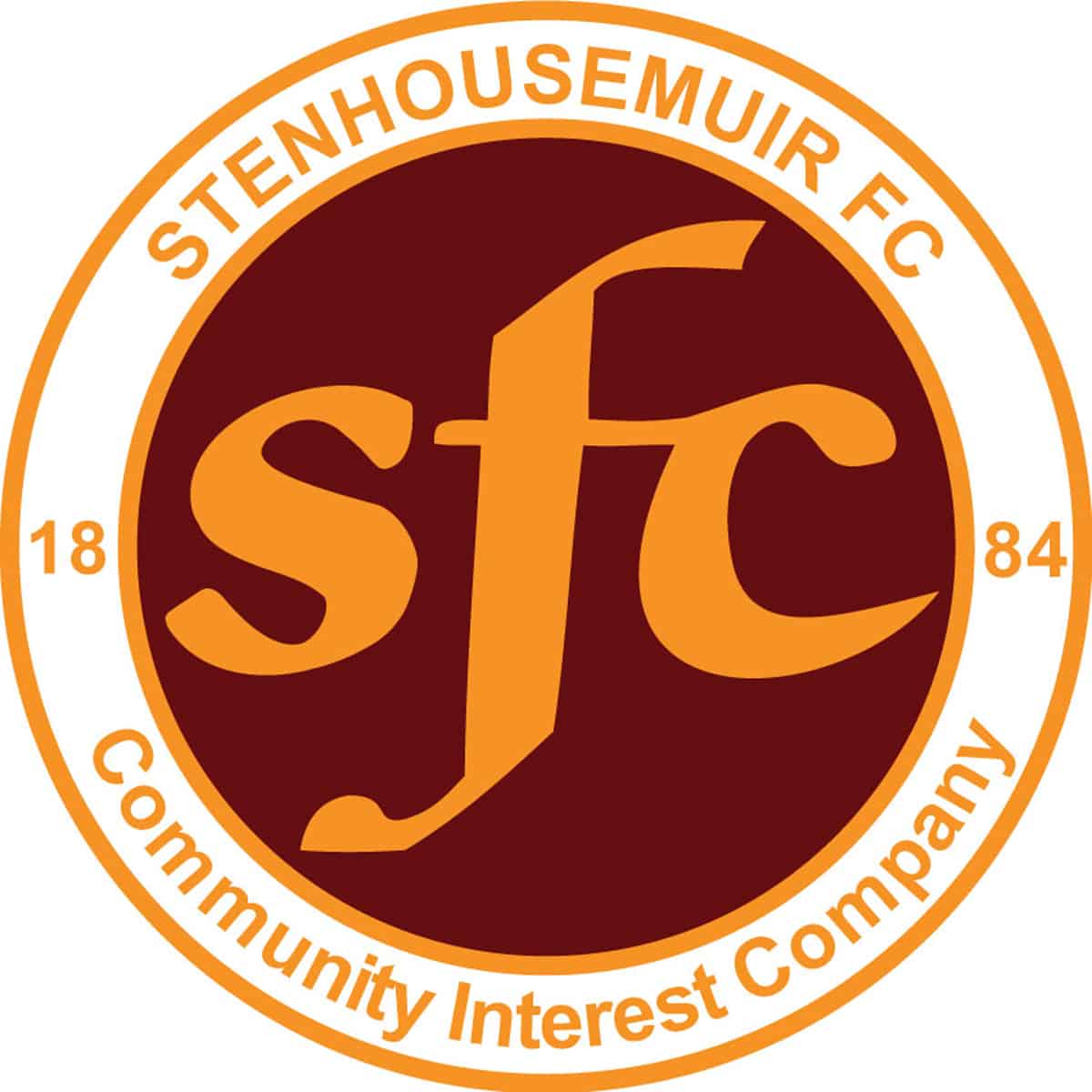 SPFL Ladbrokes League 1
Ochilview Park Stenhousemuir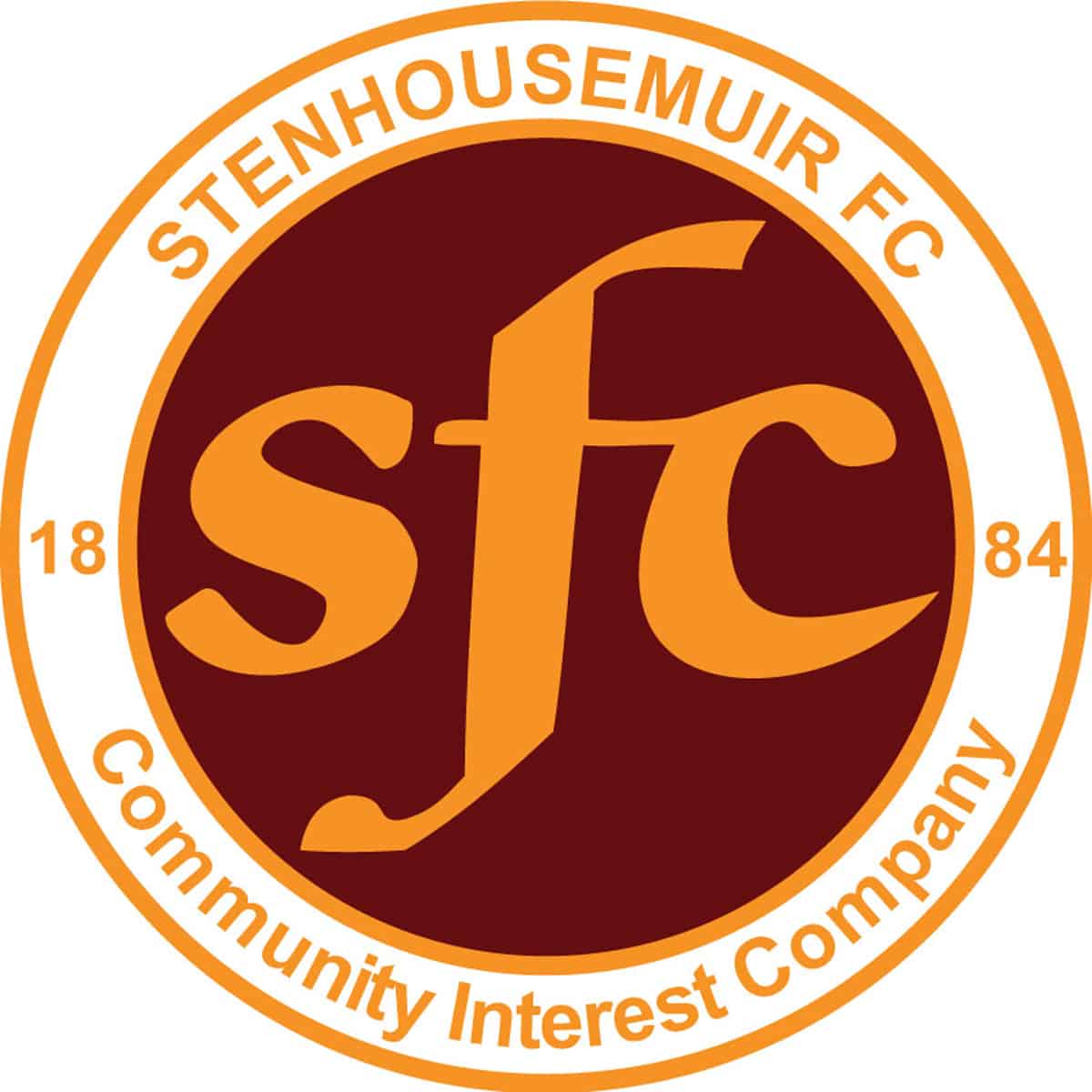 SPFL Ladbrokes League 1
Stair Park, Stranraer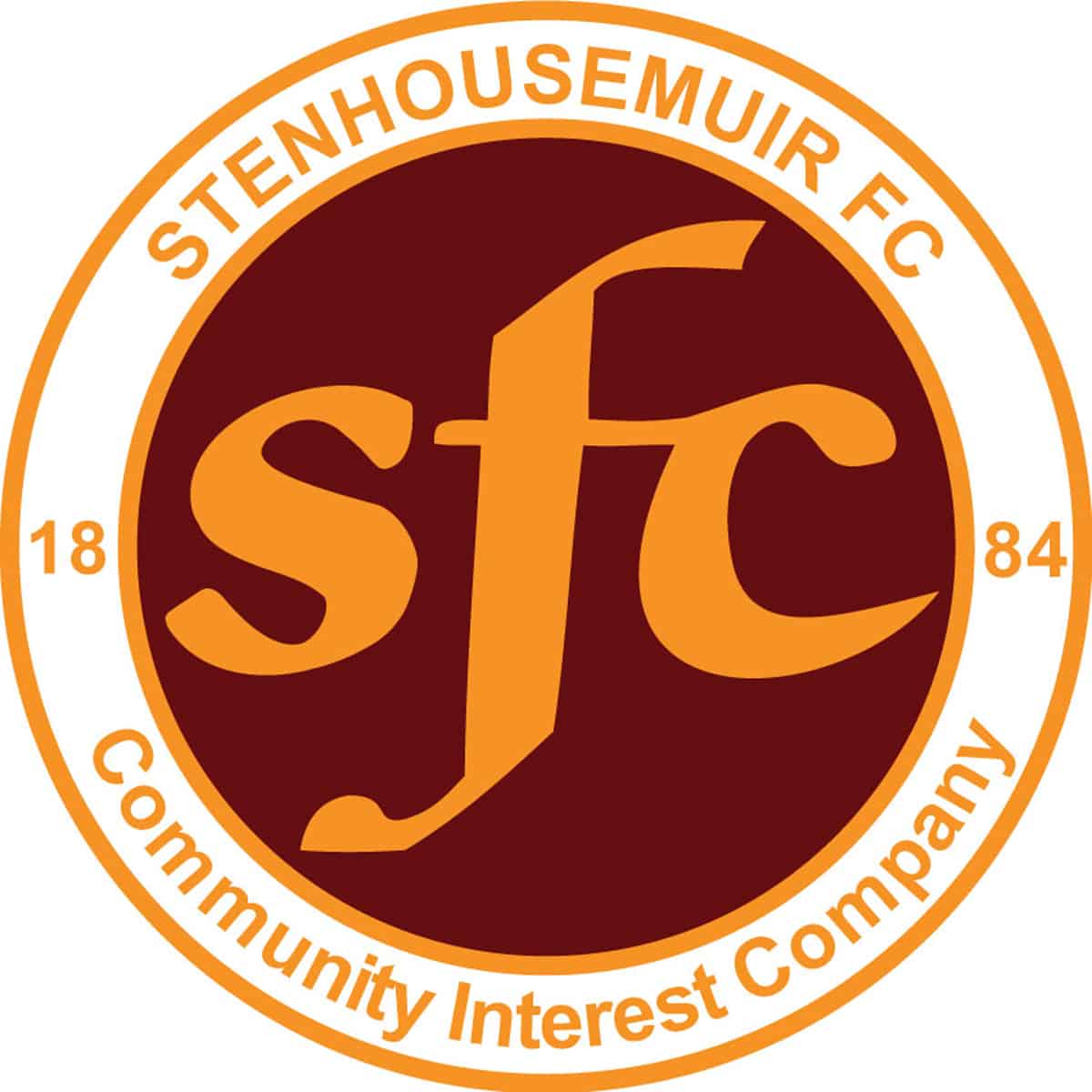 SPFL Ladbrokes League 1
Ochilview Park Stenhousemuir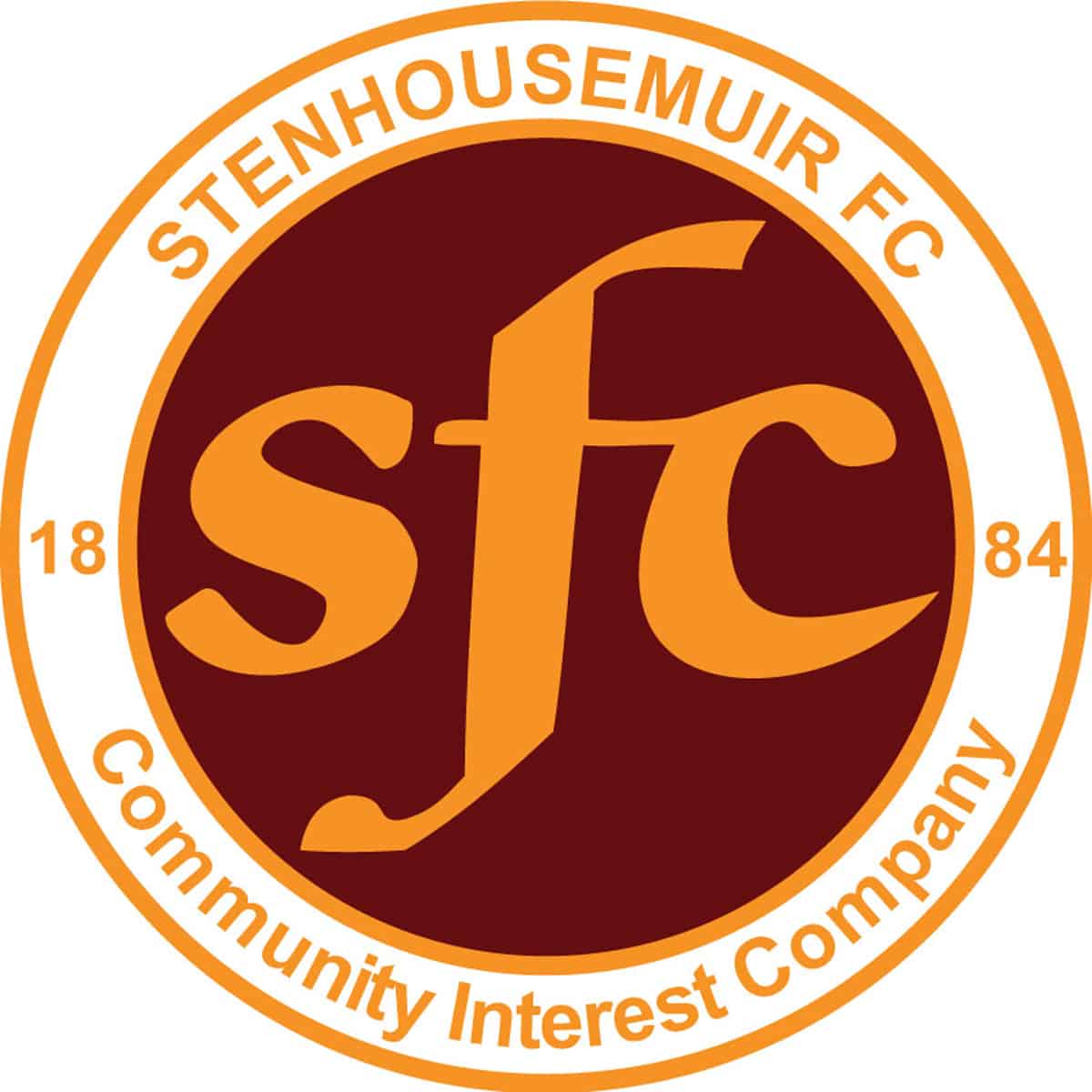 SPFL Ladbrokes League 1
Somerset Park, Ayr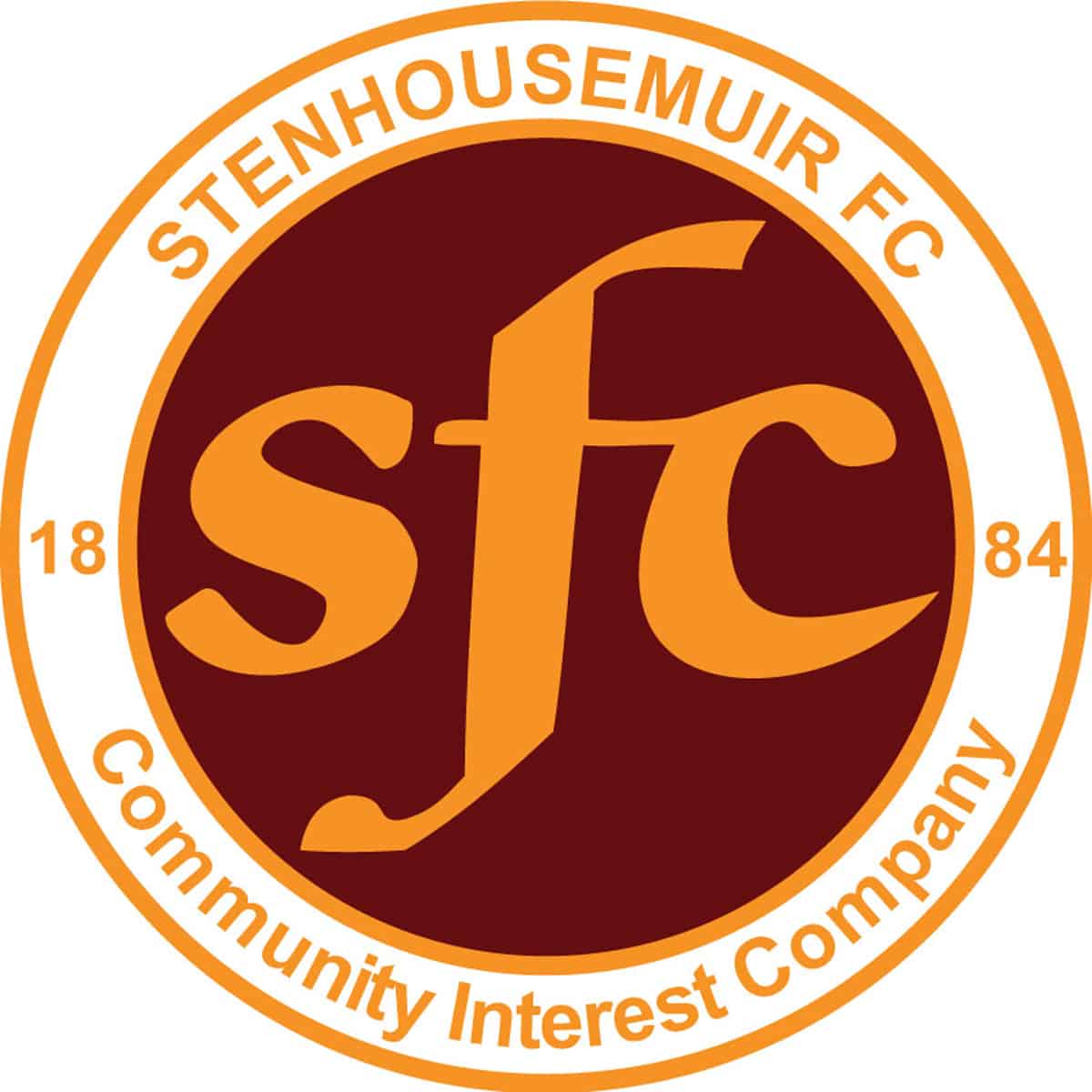 SPFL Ladbrokes League 1
Ochilview Park Stenhousemuir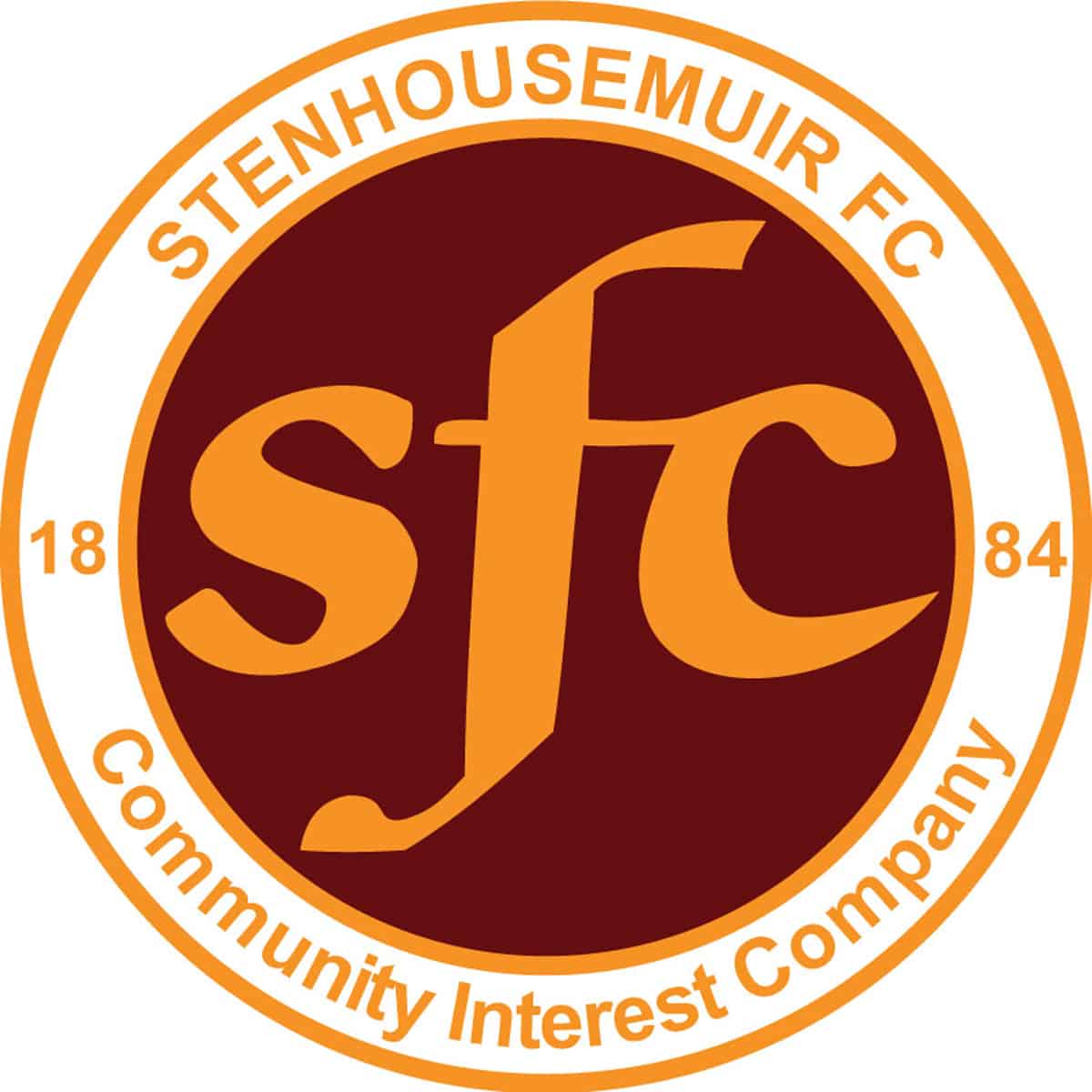 SPFL Ladbrokes League 1
Cappielow Park, Greenock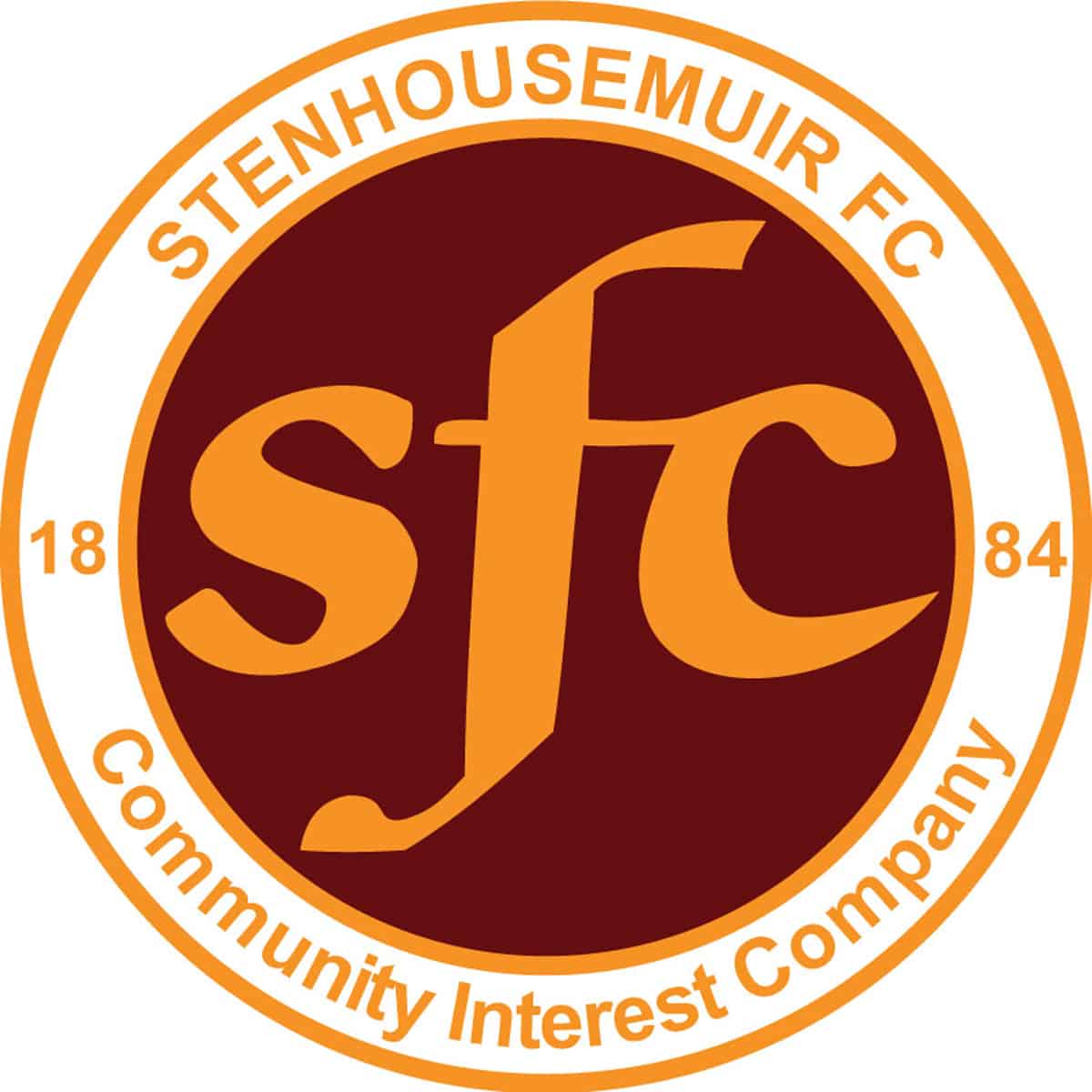 SPFL Ladbrokes League 1
Ochilview Park Stenhousemuir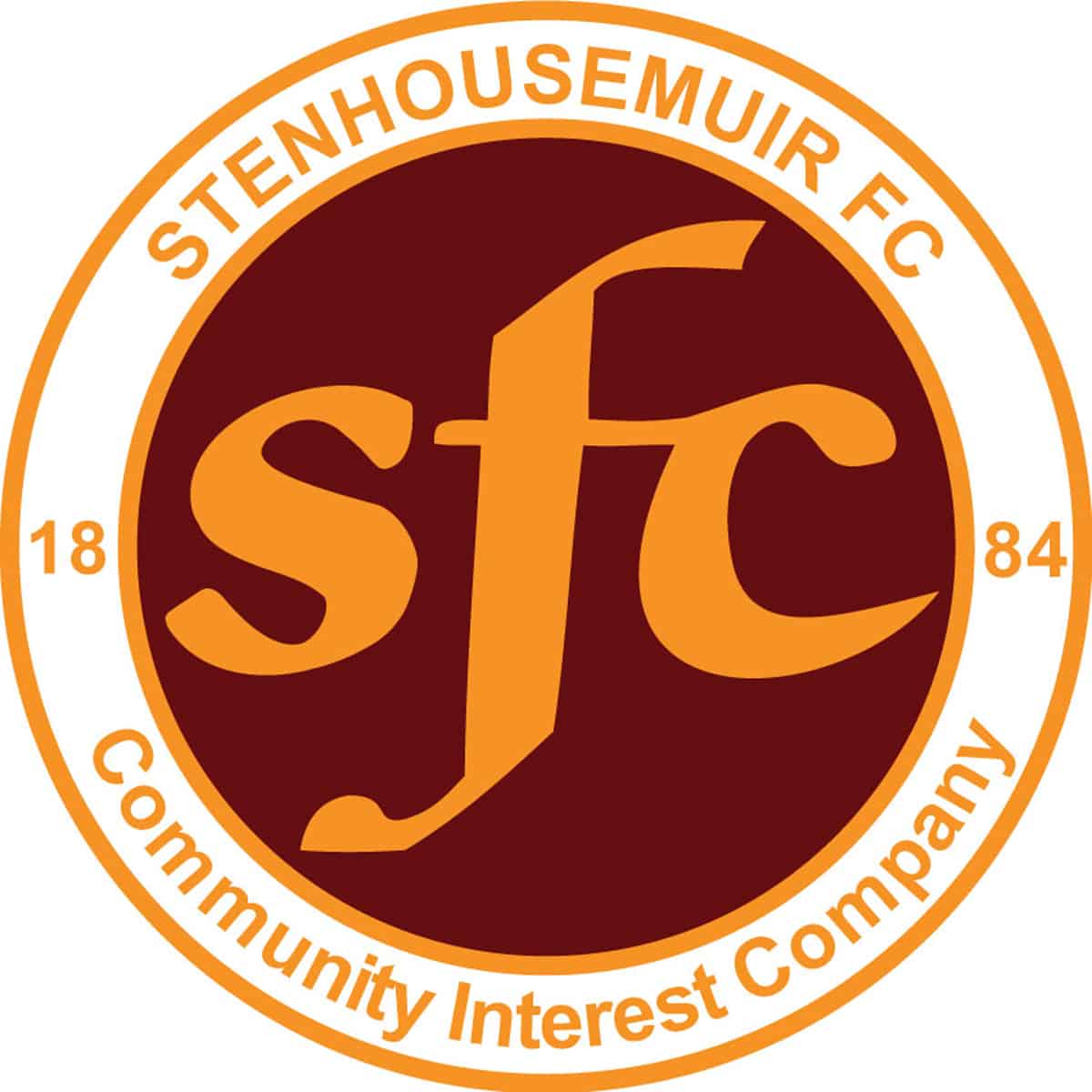 SPFL Ladbrokes League 1
Excelsior Stadium, Airdrie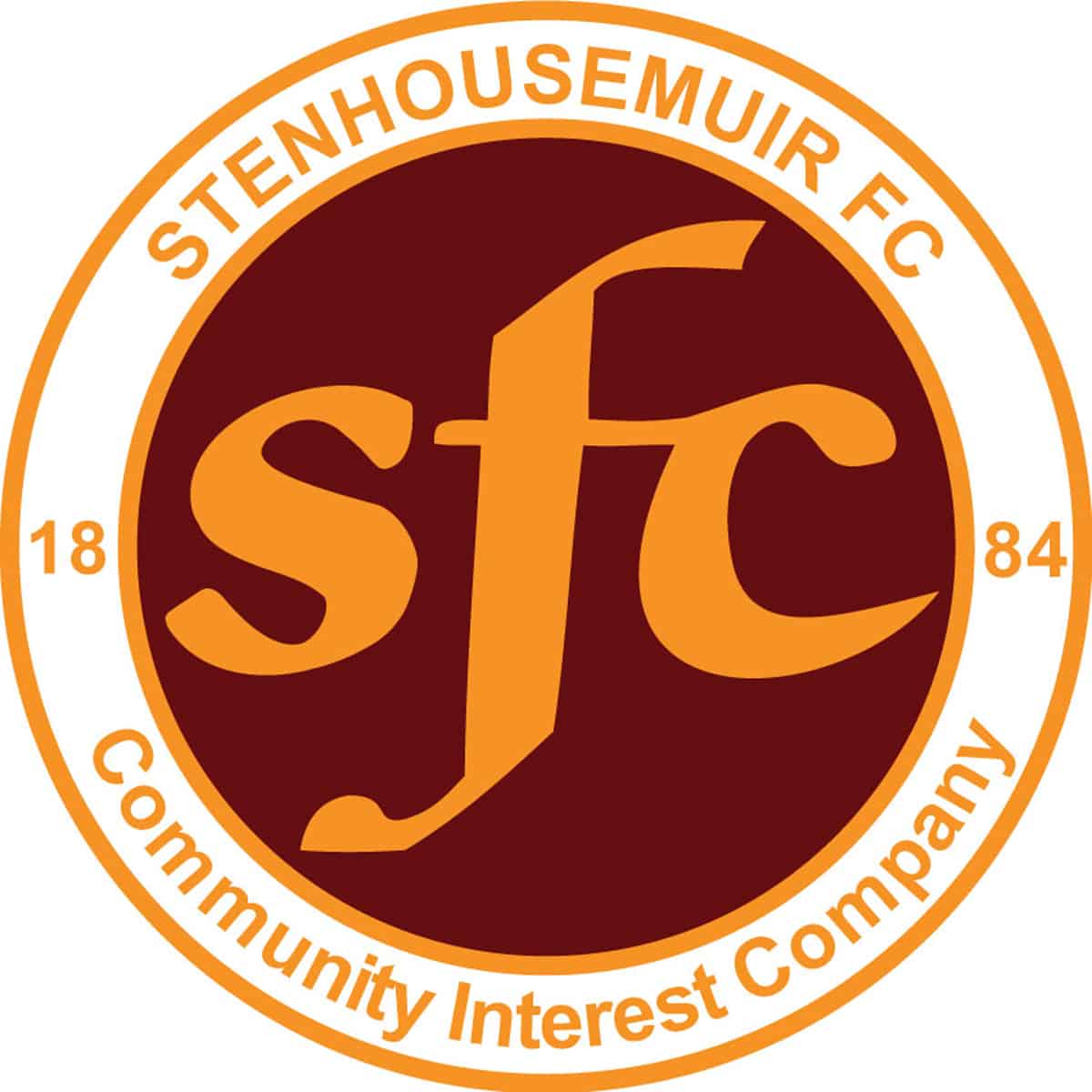 William Hill Scottish Cup
Ochilview Park Stenhousemuir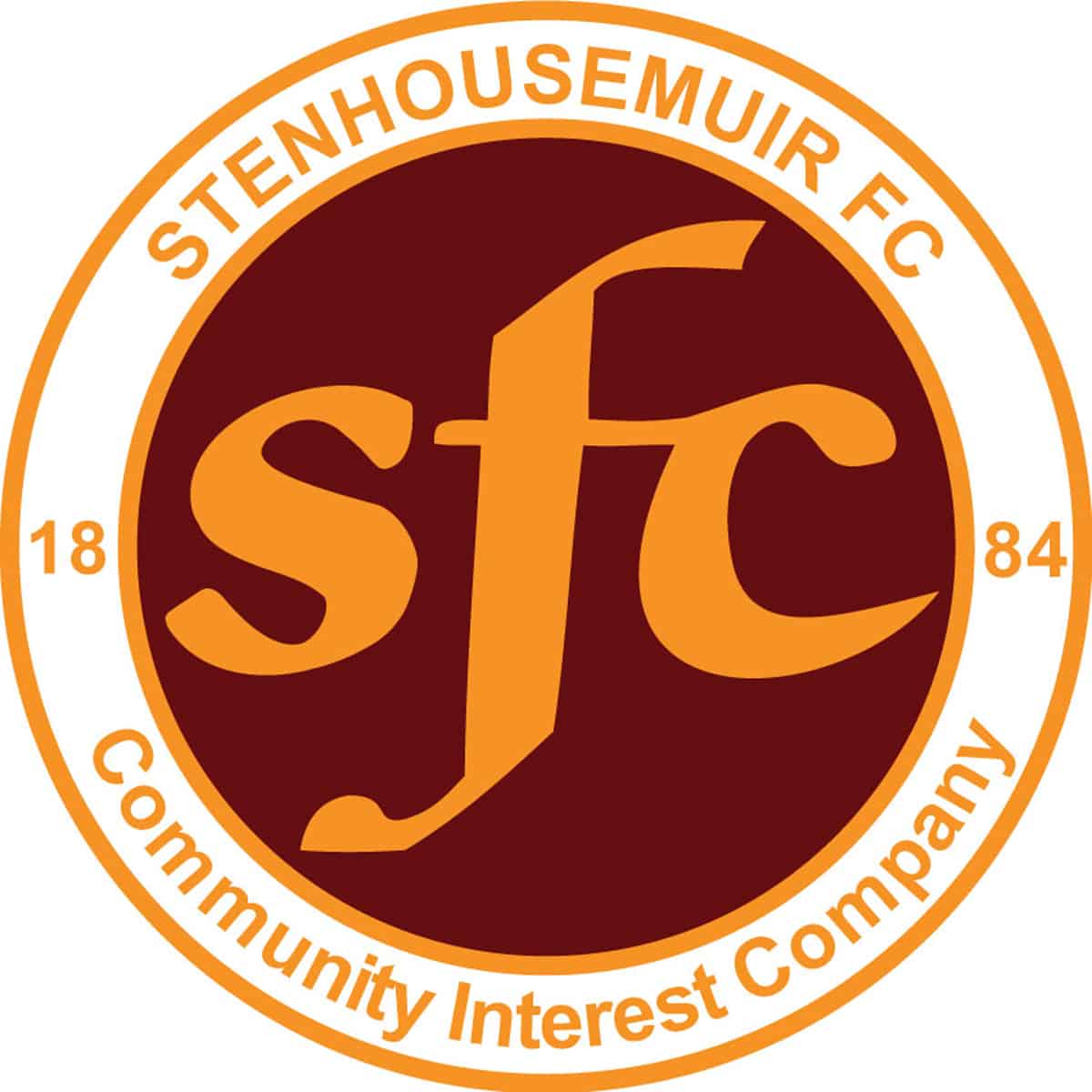 SPFL Ladbrokes League 1
Ochilview Park Stenhousemuir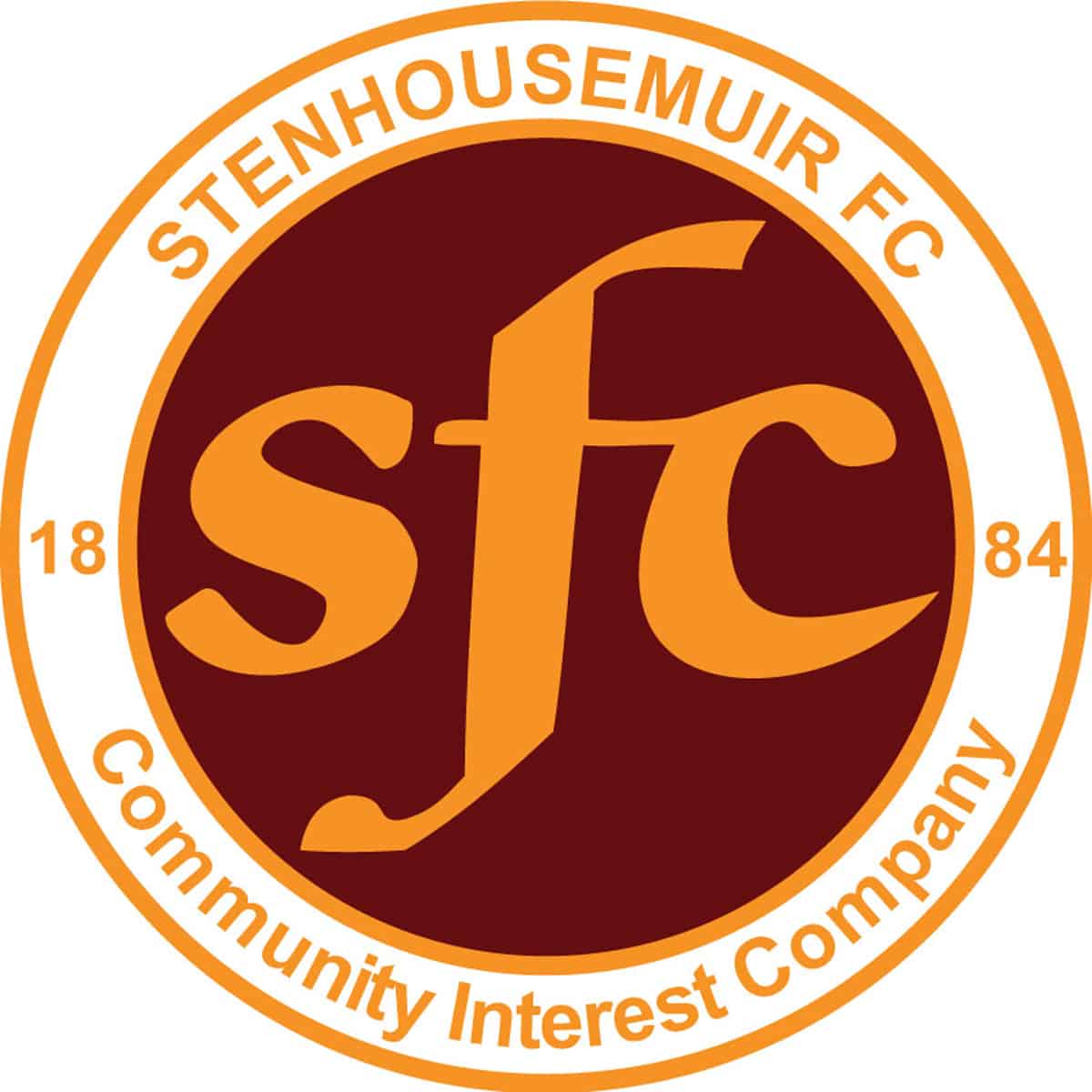 SPFL Ladbrokes League 1
Forthbank Stadium, Stirling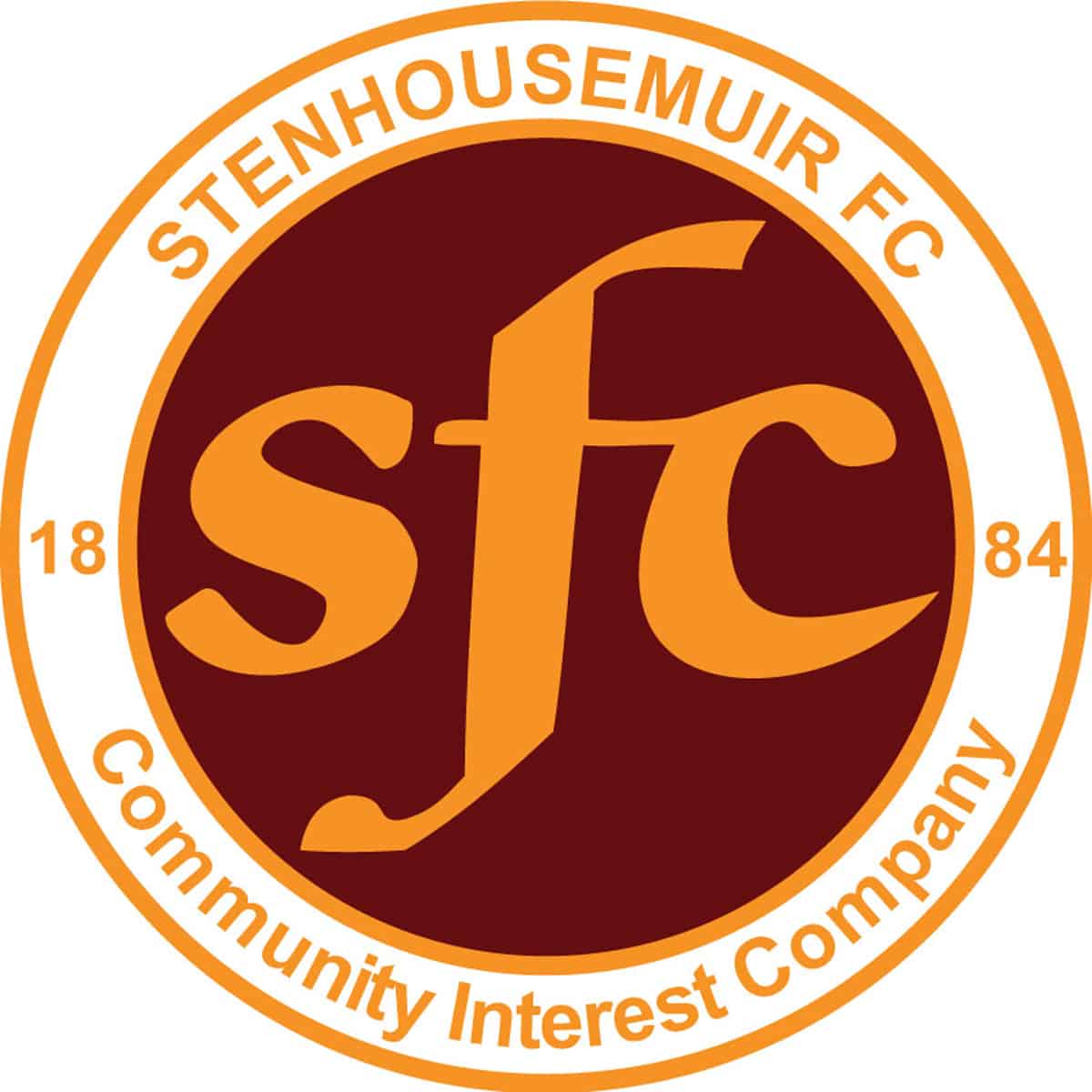 SPFL Ladbrokes League 1
Station Park, Forfar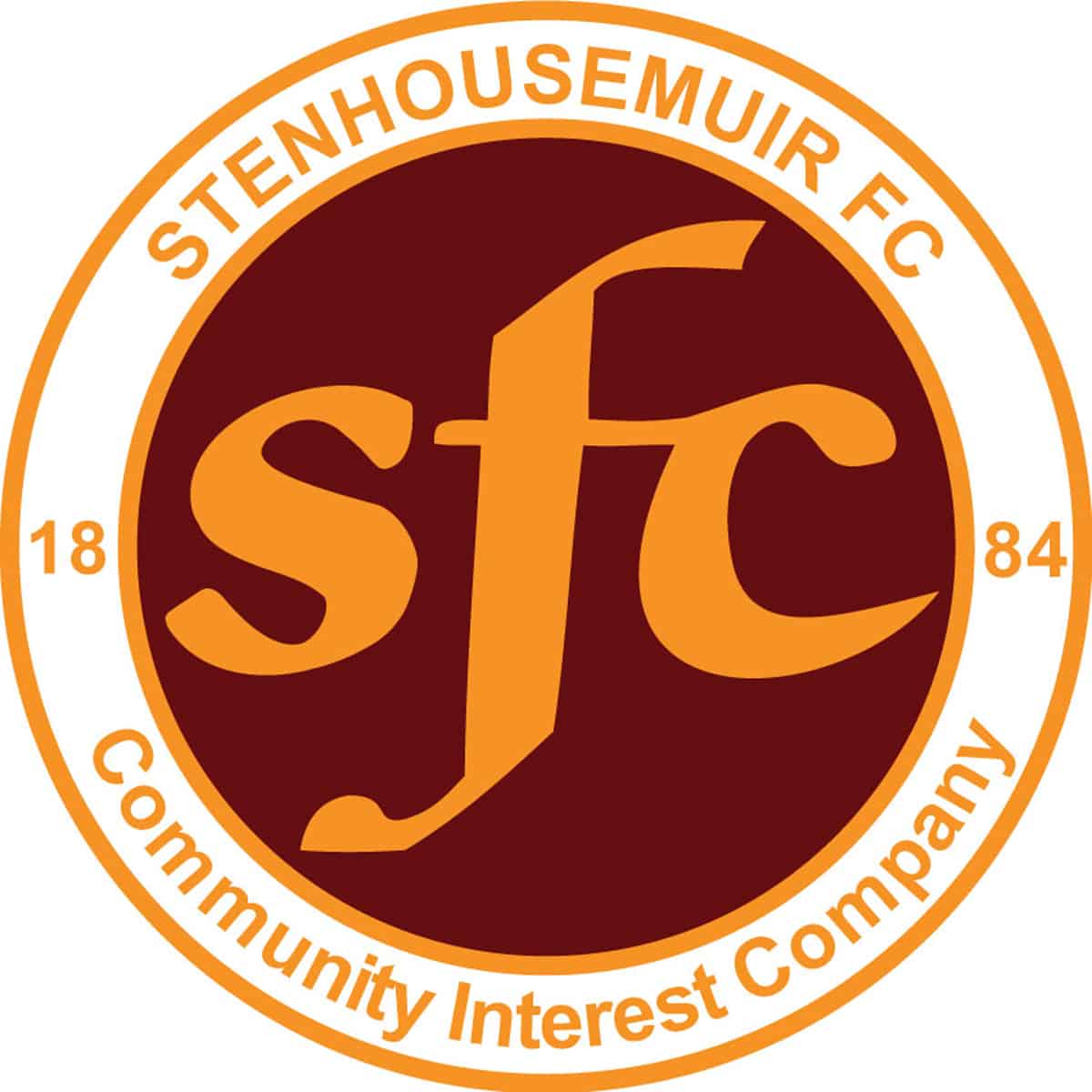 SPFL Ladbrokes League 1
Ochilview Park Stenhousemuir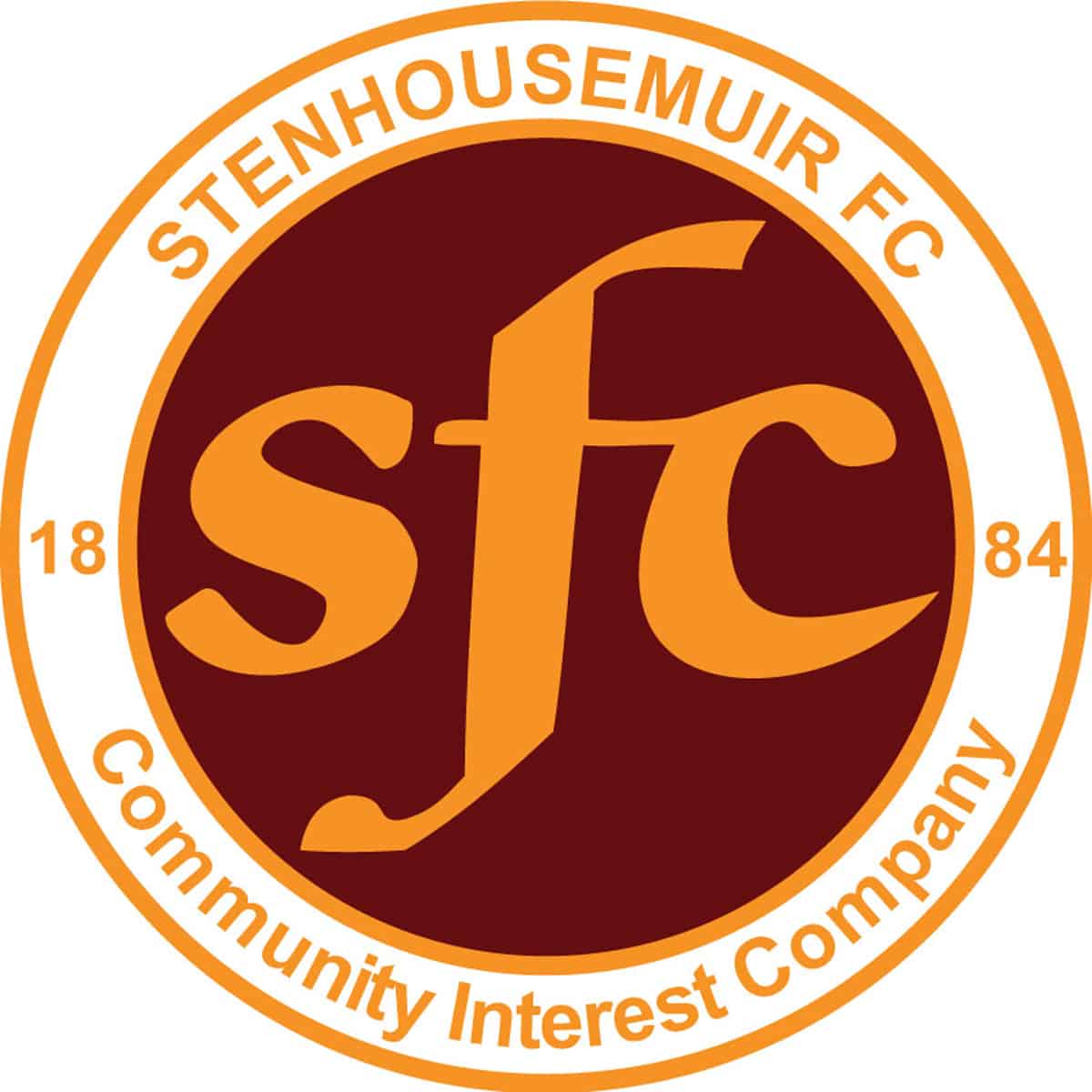 SPFL Ladbrokes League 1
Ochilview Park Stenhousemuir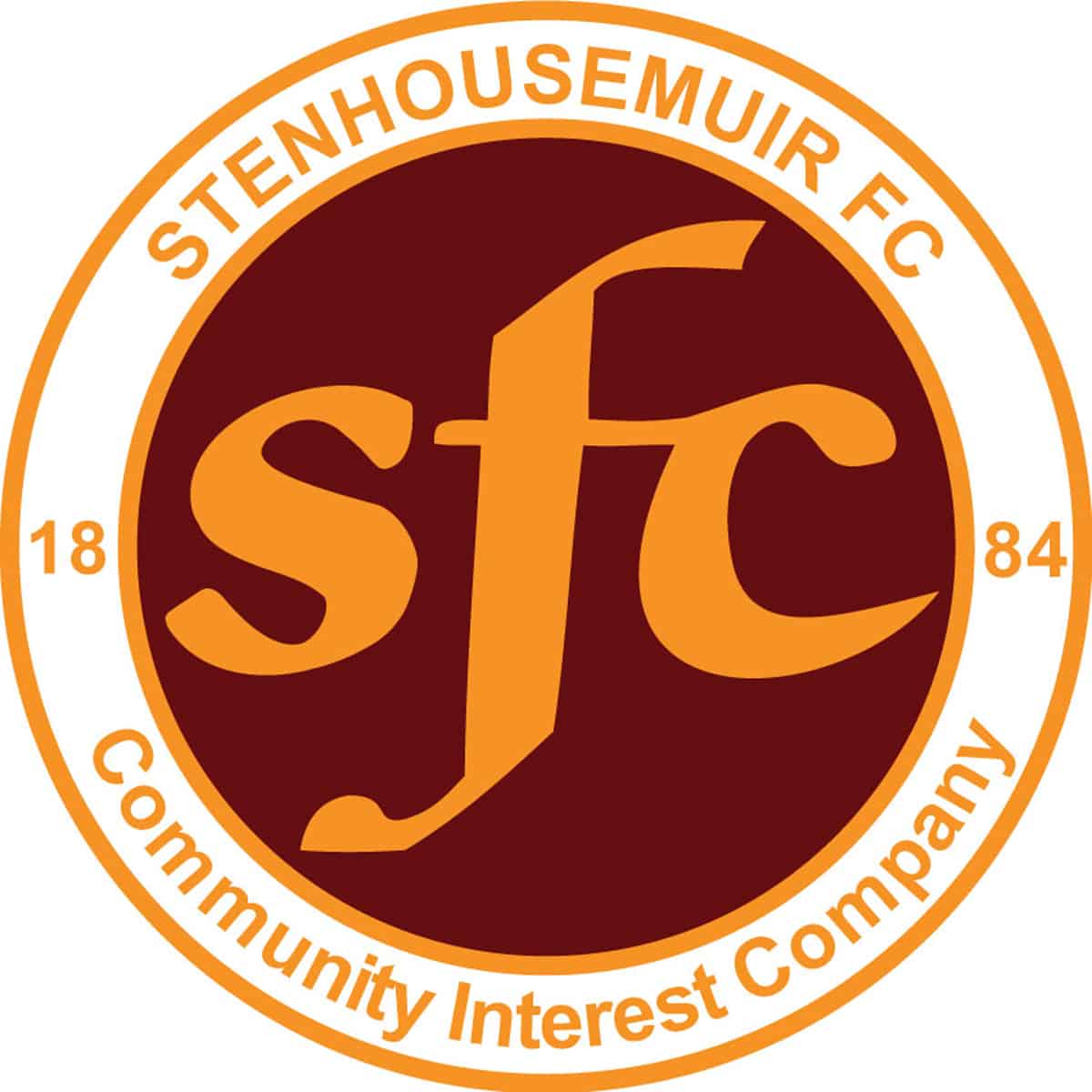 SPFL Ladbrokes League 1
Balmoor Stadium, Peterhead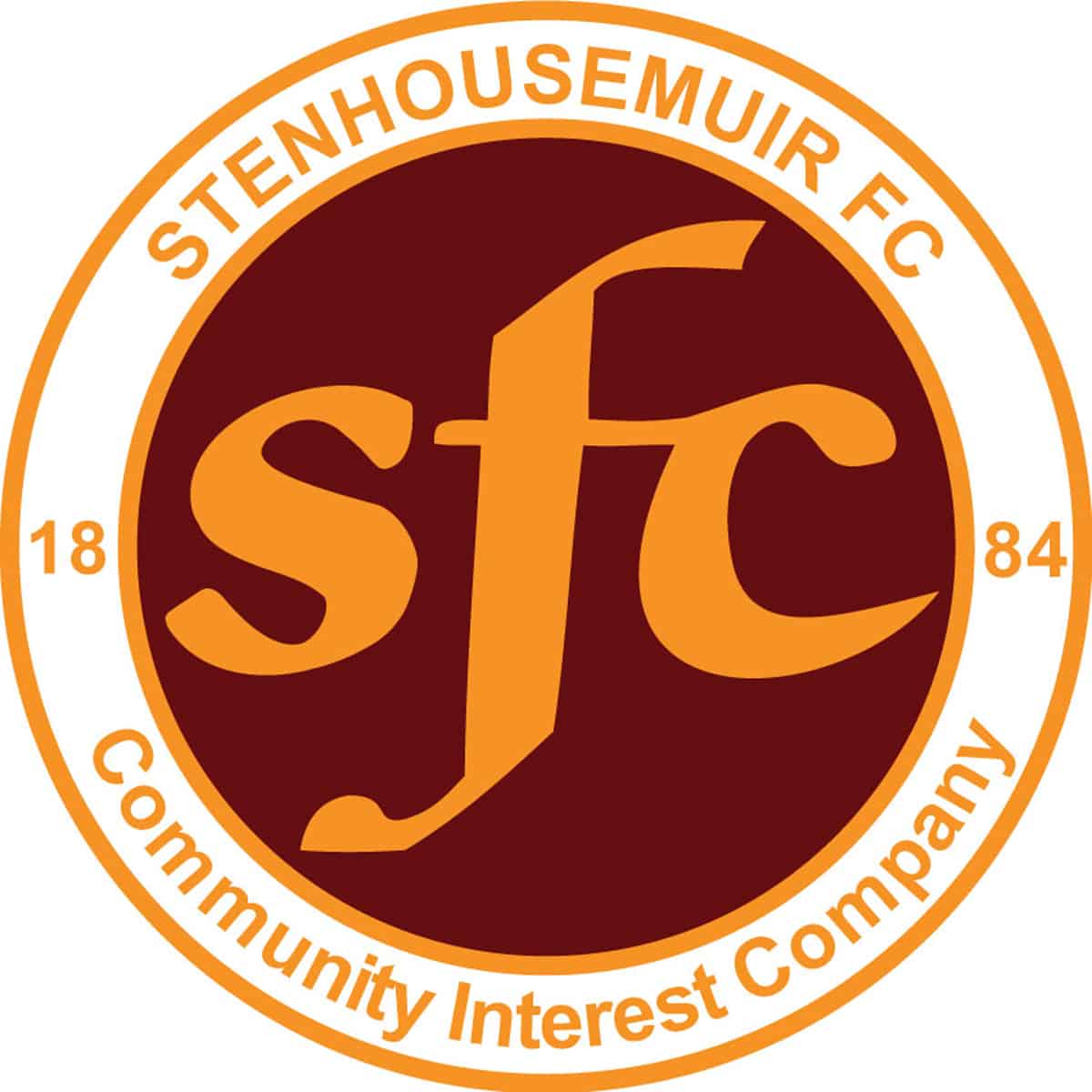 SPFL Ladbrokes League 1
East End Park, Dunfermline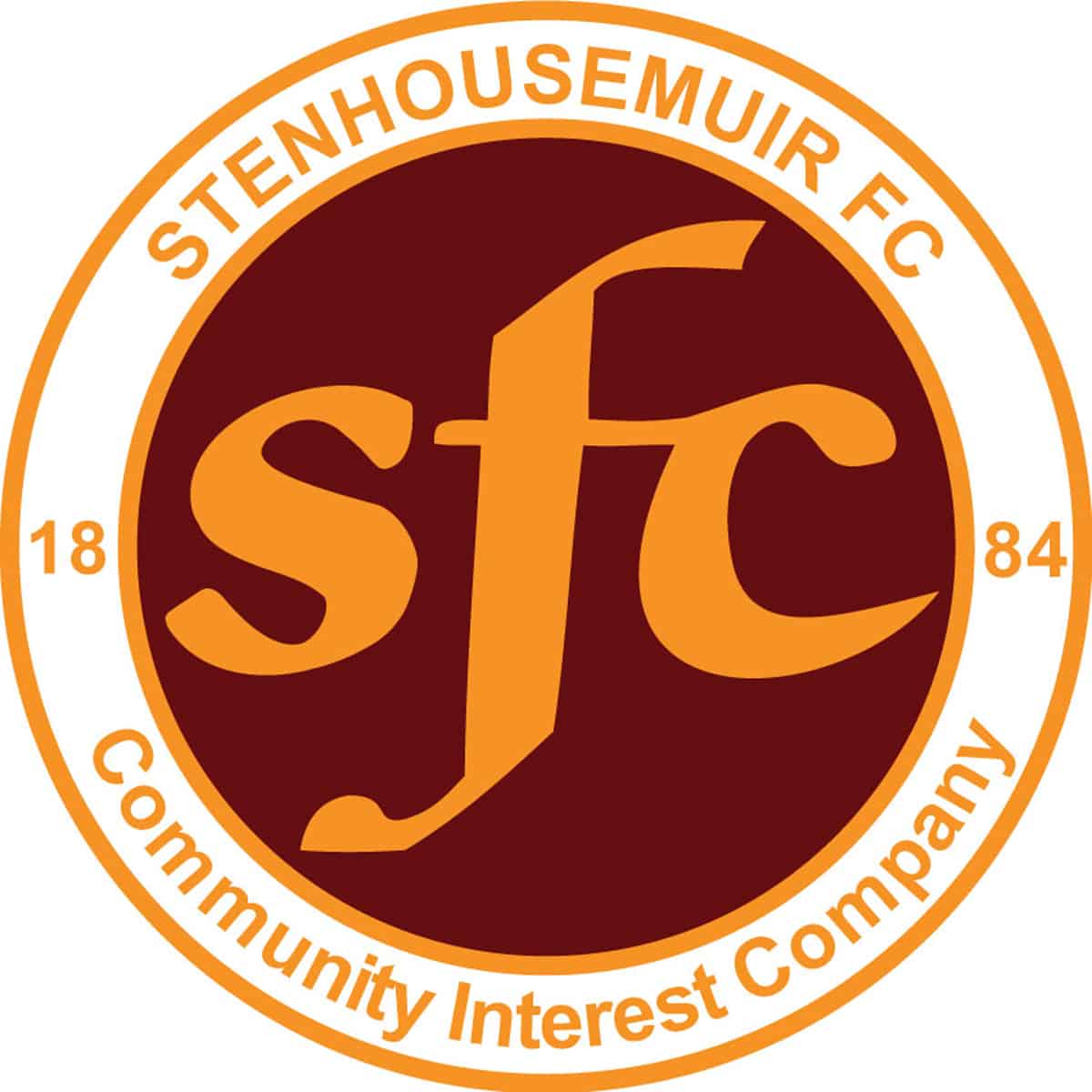 SPFL Ladbrokes League 1
Ochilview Park Stenhousemuir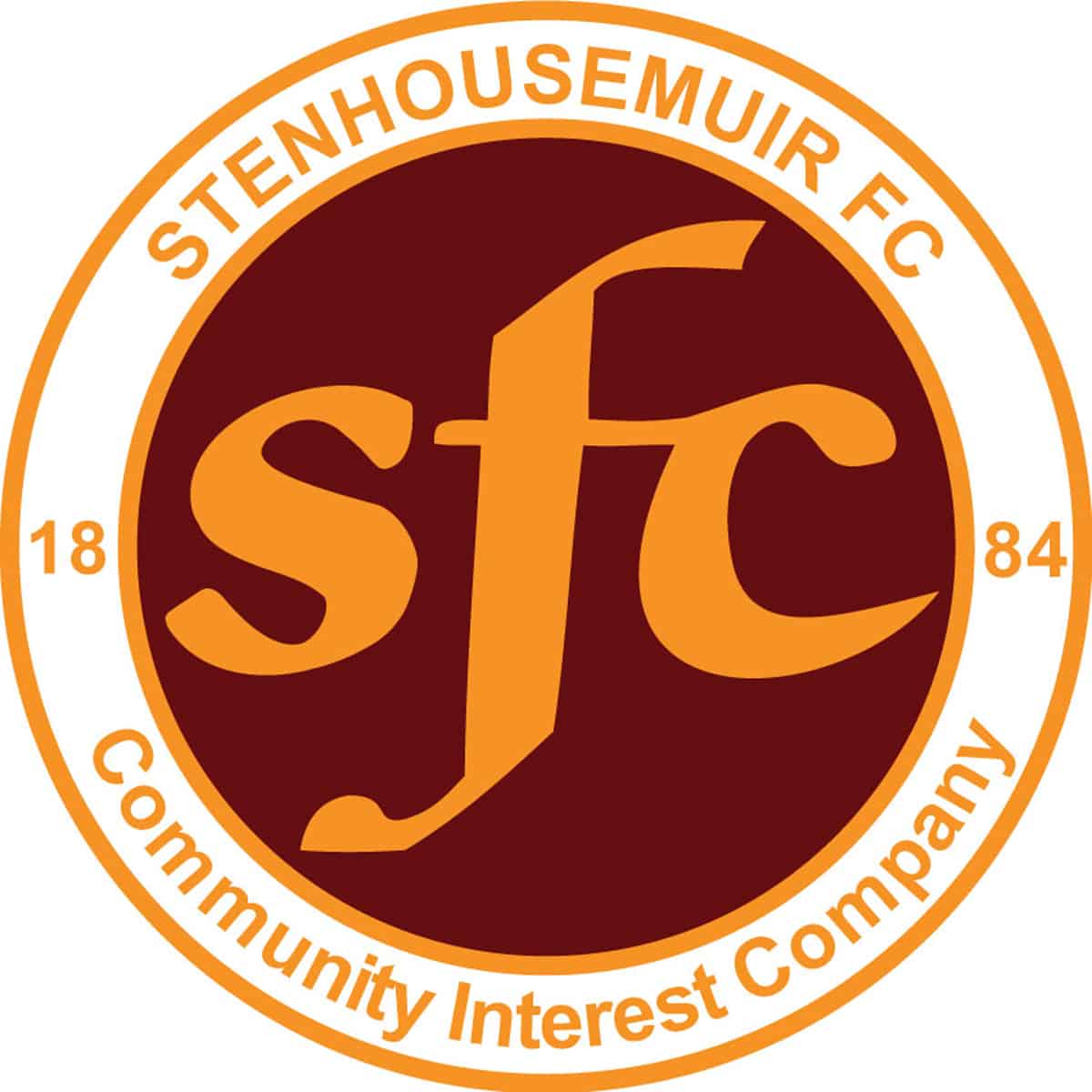 Betfred Cup
Ochilview Park Stenhousemuir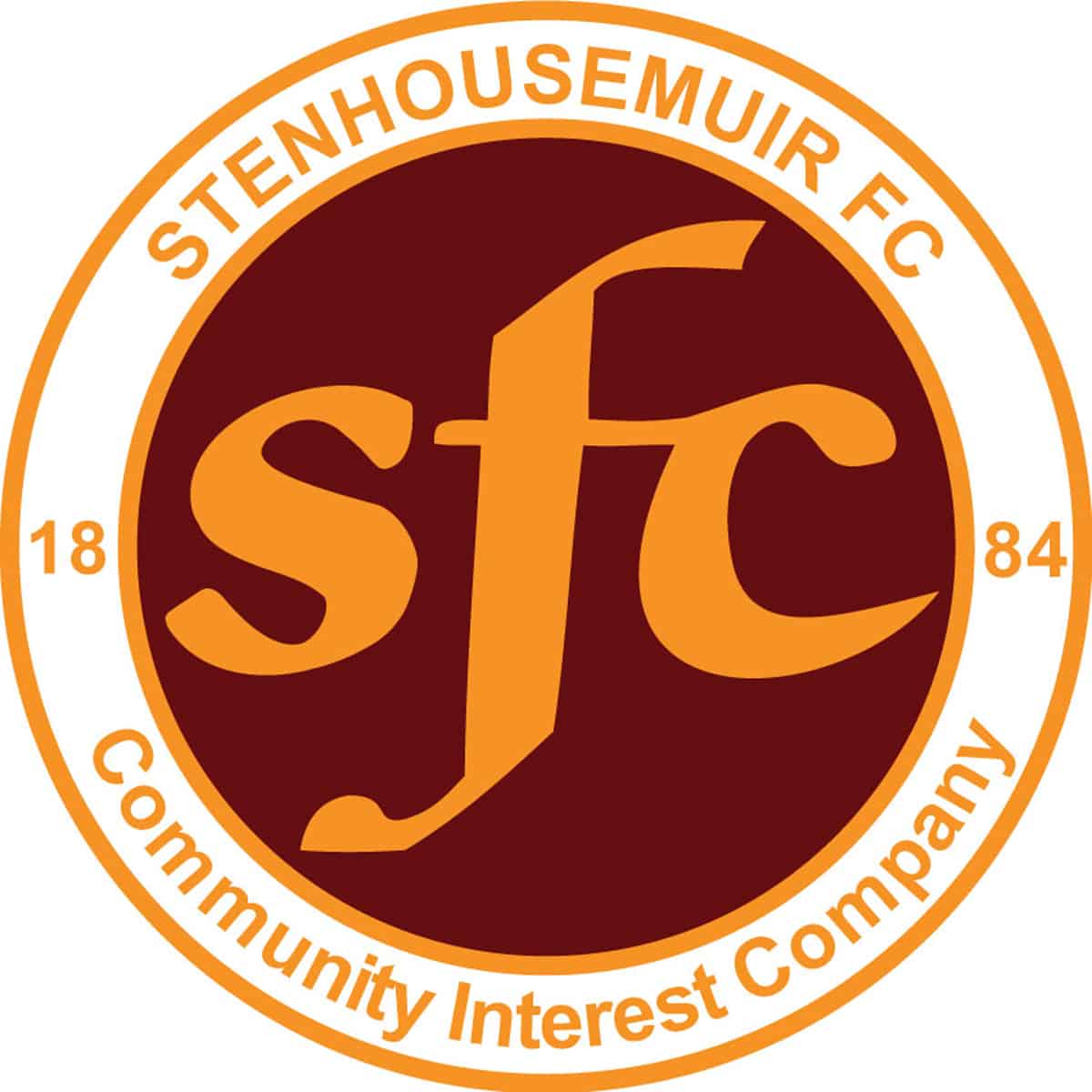 SPFL Ladbrokes League 1
Ochilview Park Stenhousemuir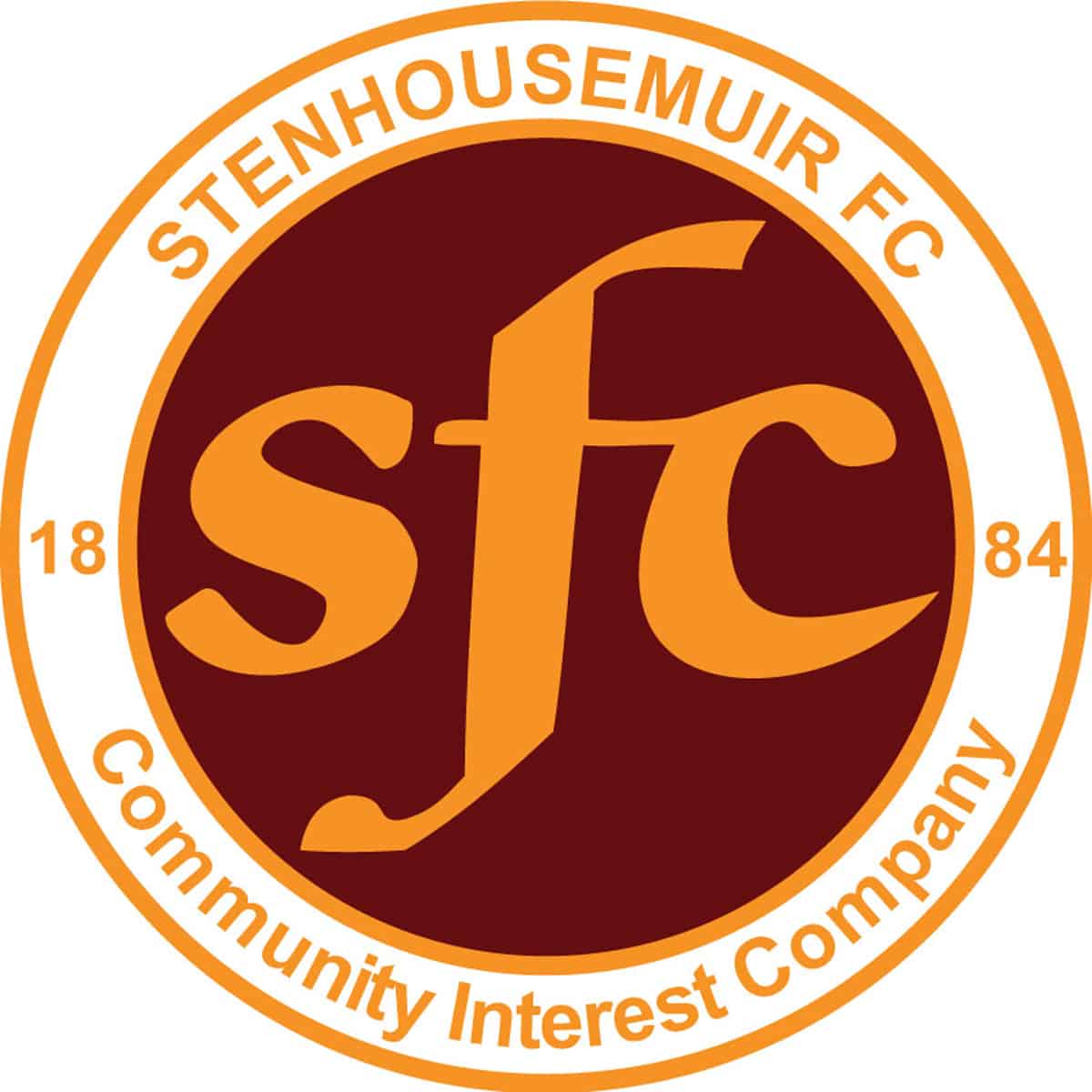 Stirlingshire Cup
Recreation Park, Alloa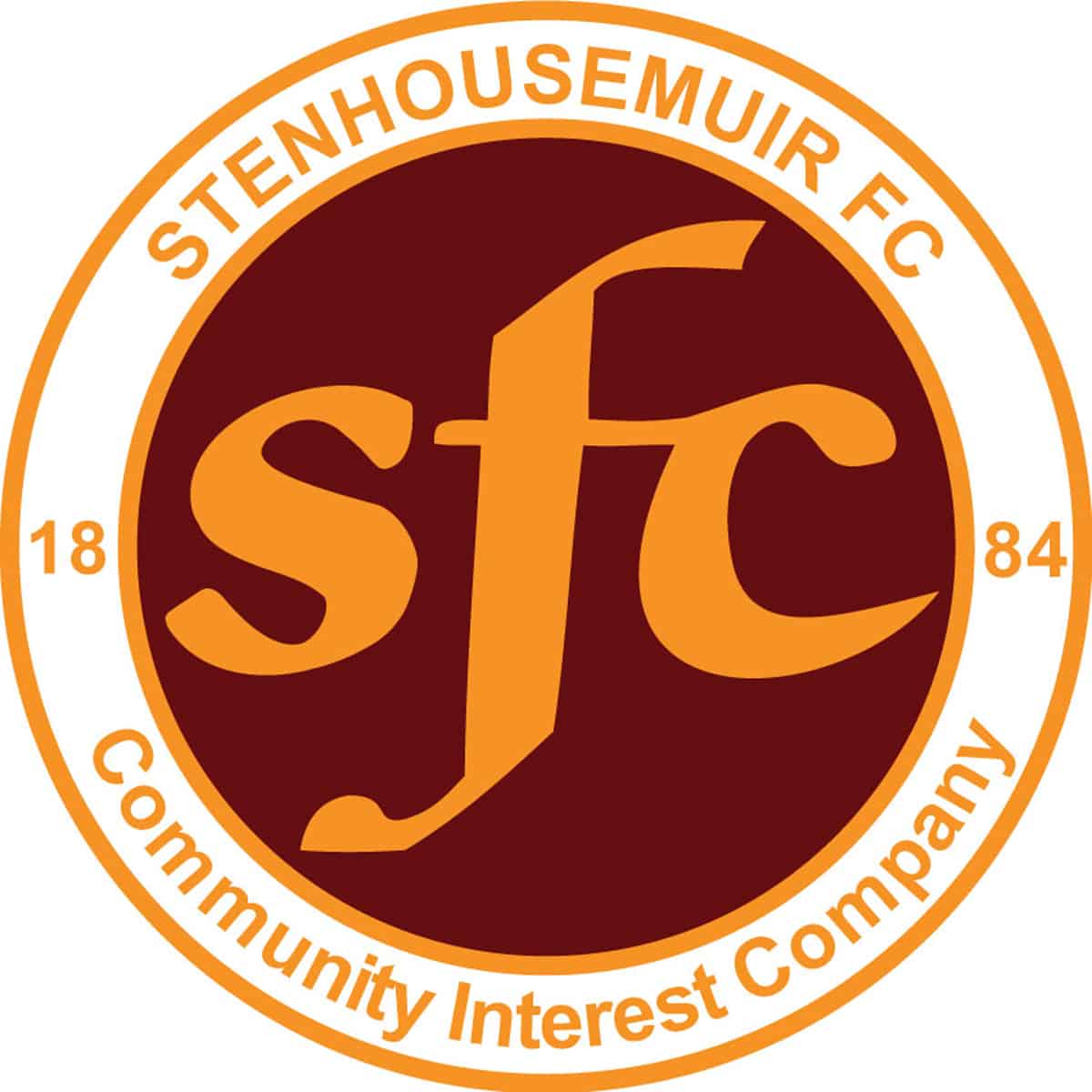 SPFL Ladbrokes League 1
Glebe Park, Brechin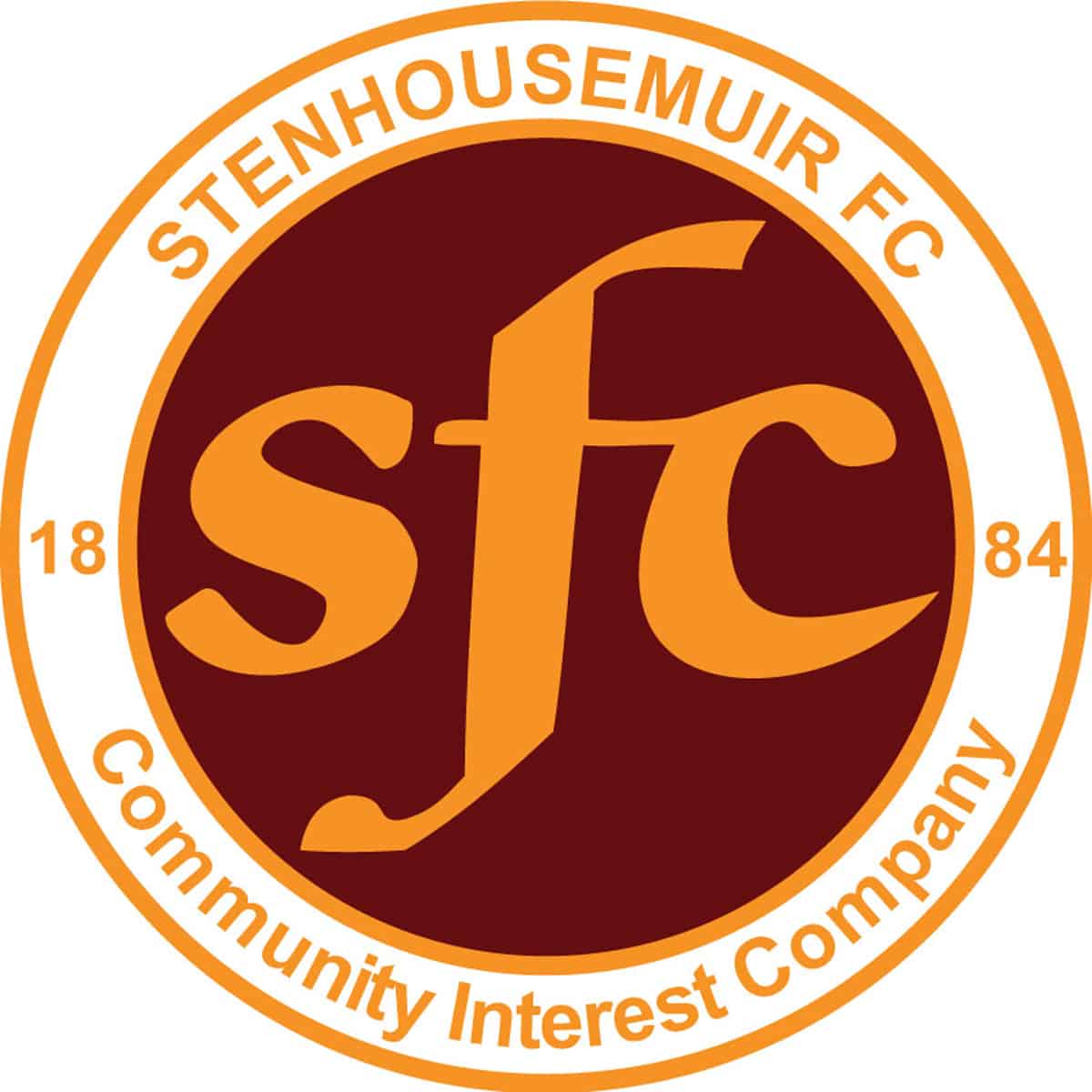 SPFL Ladbrokes League 1
Ochilview Park Stenhousemuir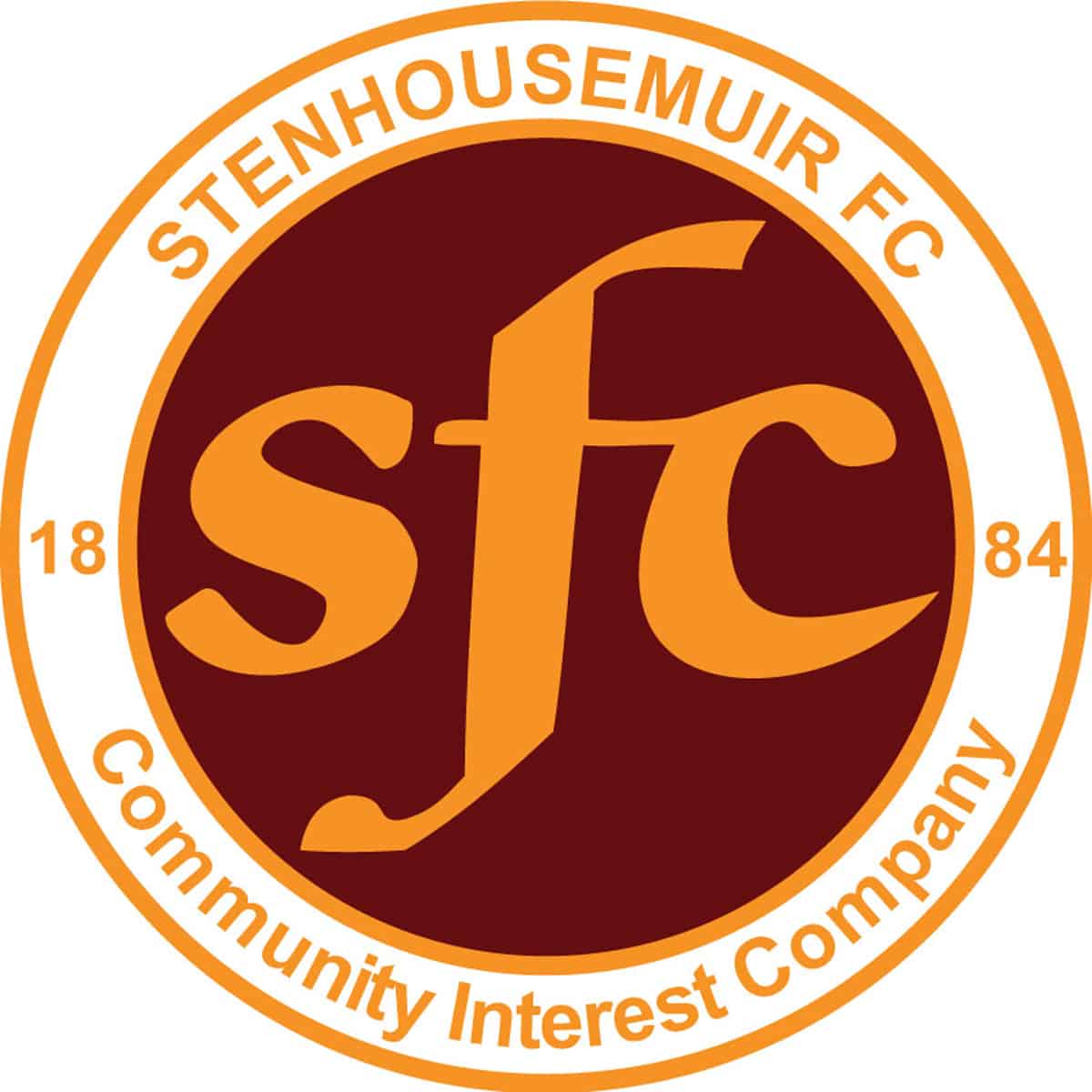 Betfred Cup
Excelsior Stadium, Airdrie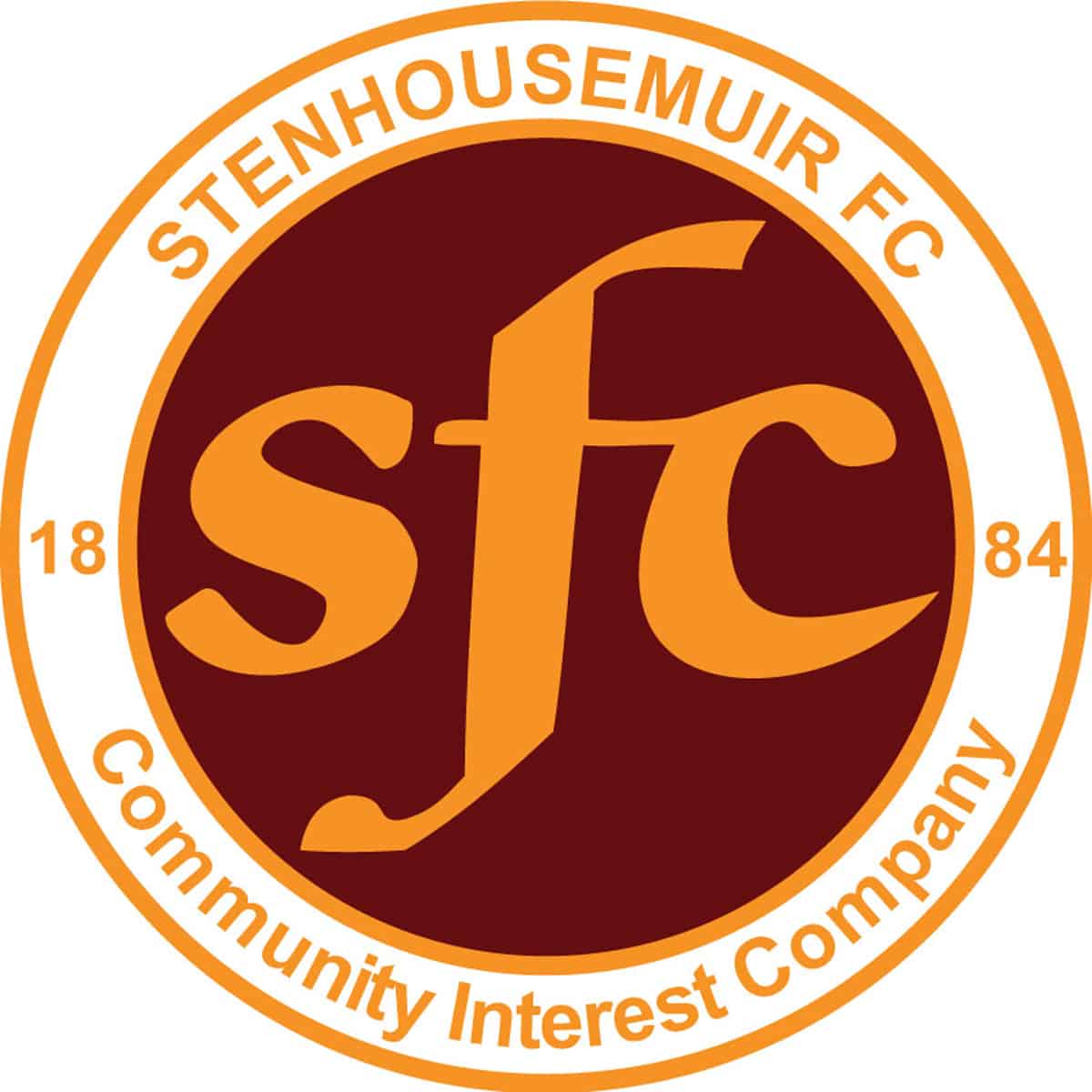 Stirlingshire Cup
Ochilview Park Stenhousemuir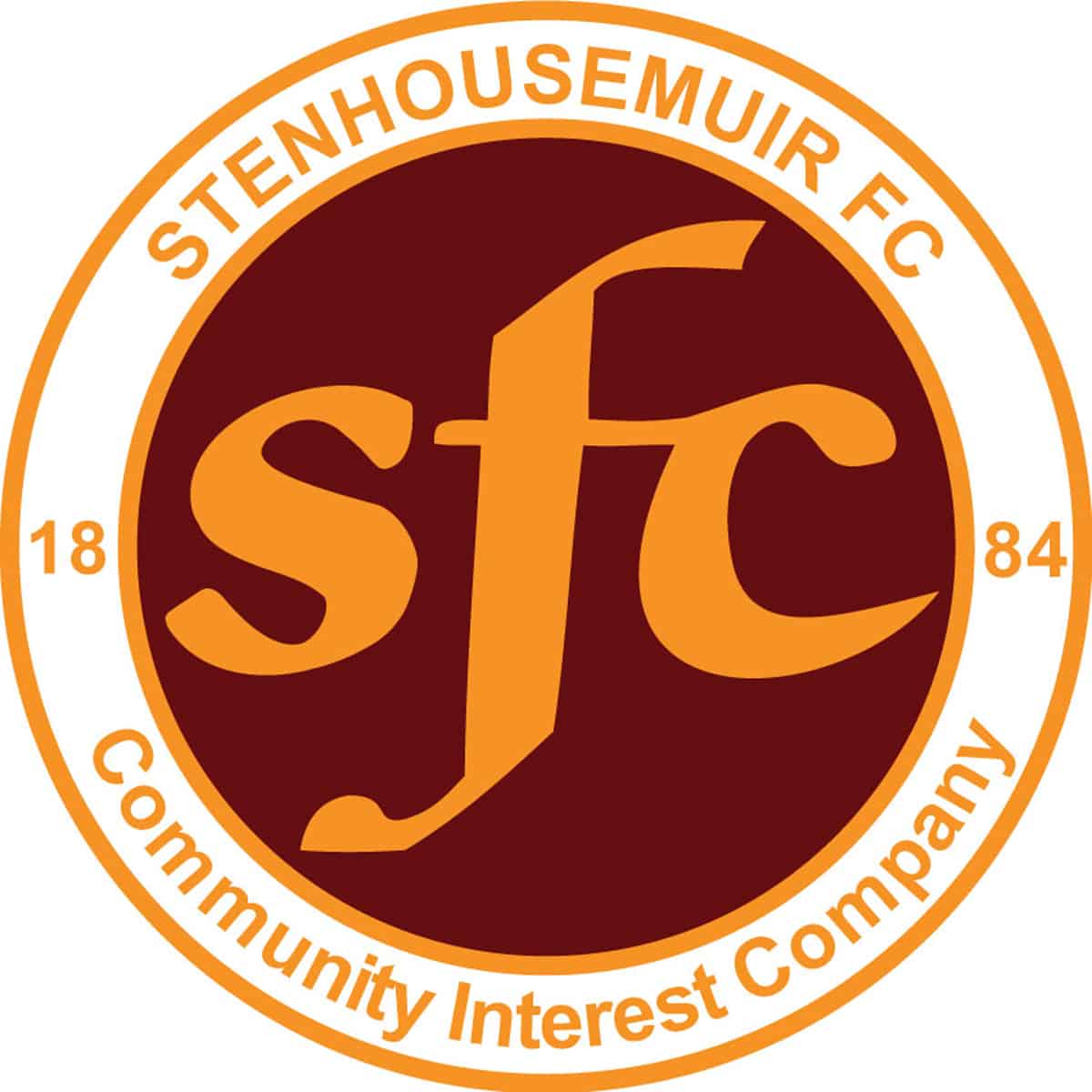 Petrofac Training Cup
Dudgeon Park, Brora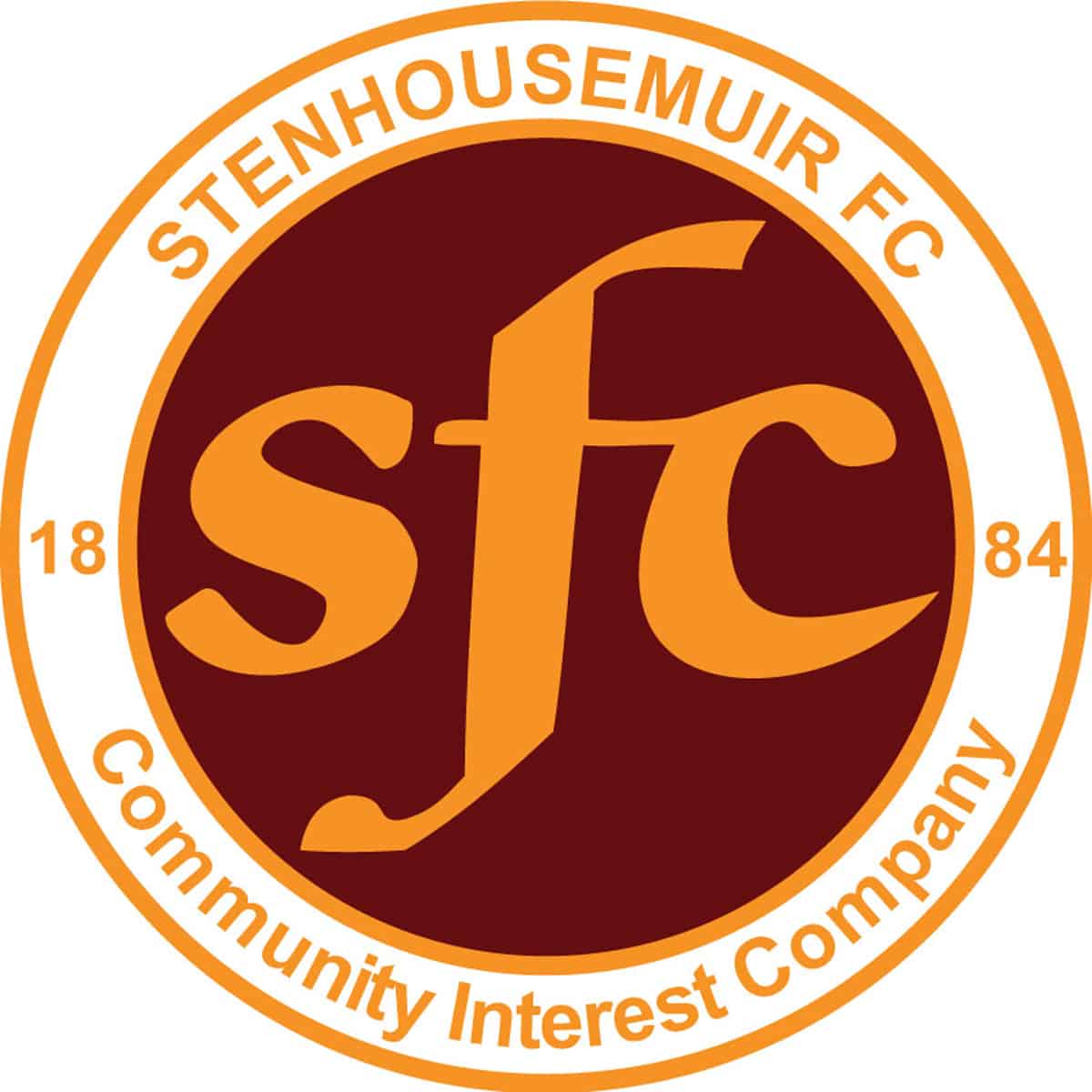 SPFL Ladbrokes League 1
Glebe Park, Brechin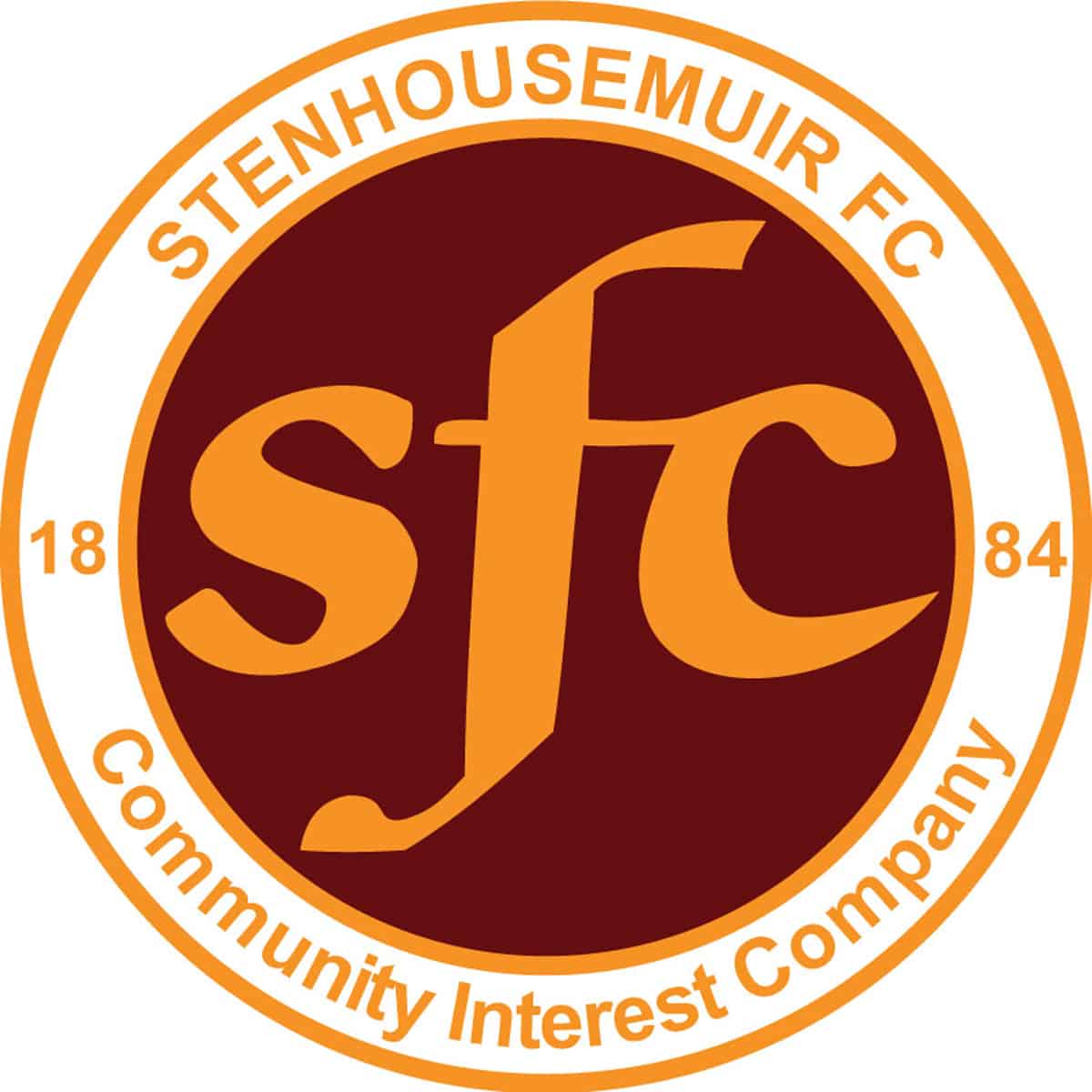 SPFL Ladbrokes League 1
Ochilview Park Stenhousemuir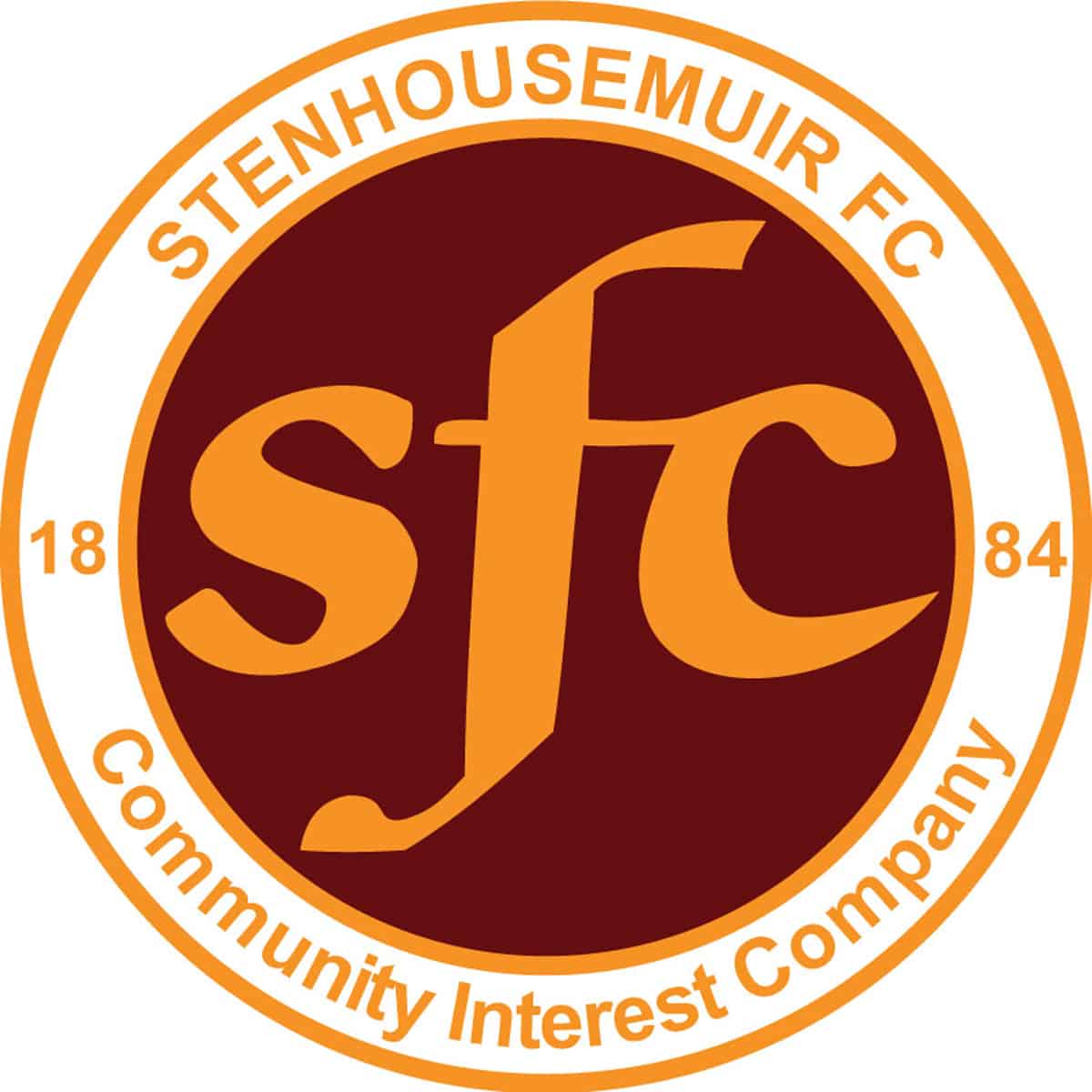 SPFL Ladbrokes League 1
Ochilview Park Stenhousemuir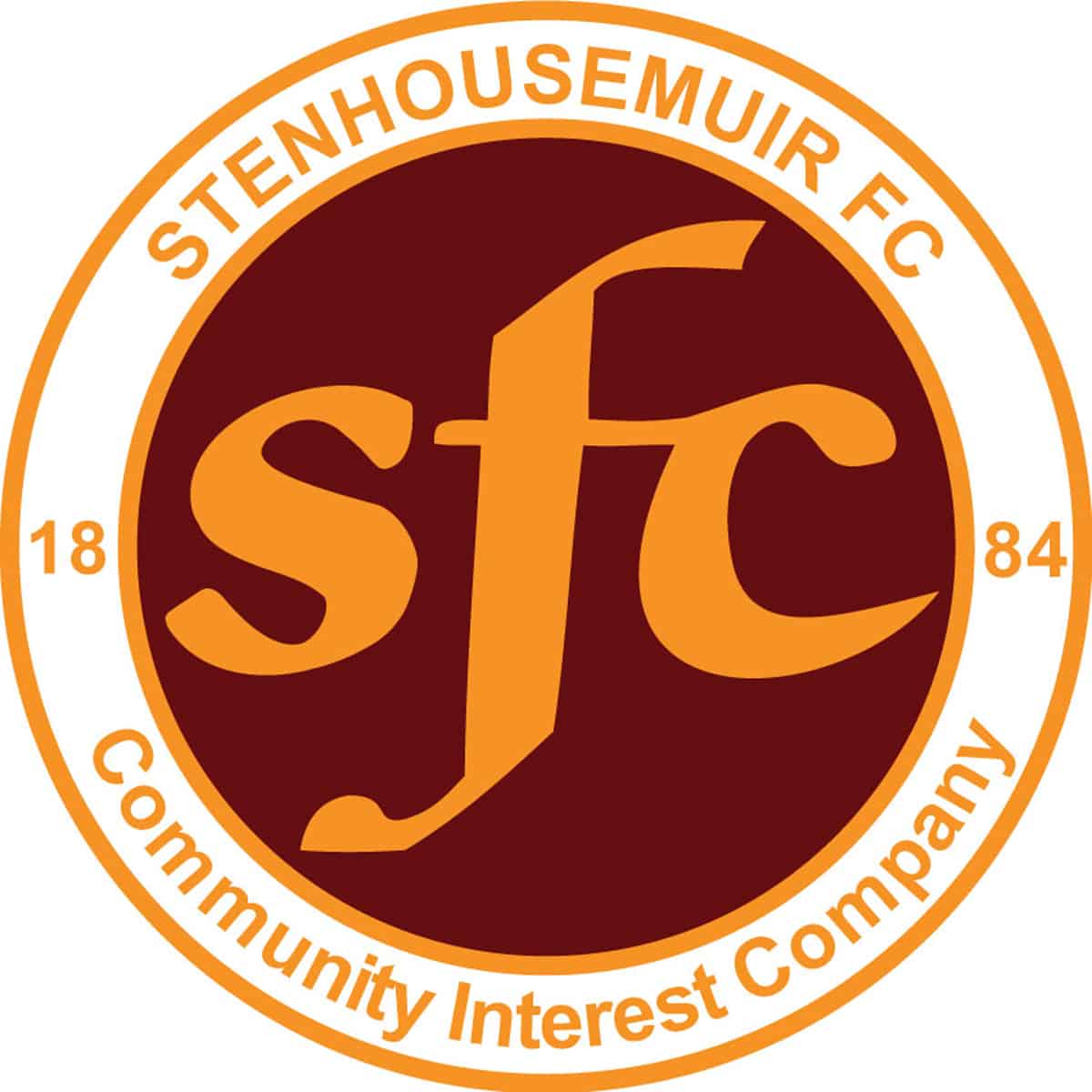 SPFL Ladbrokes League 1
Bayview Stadium, Methil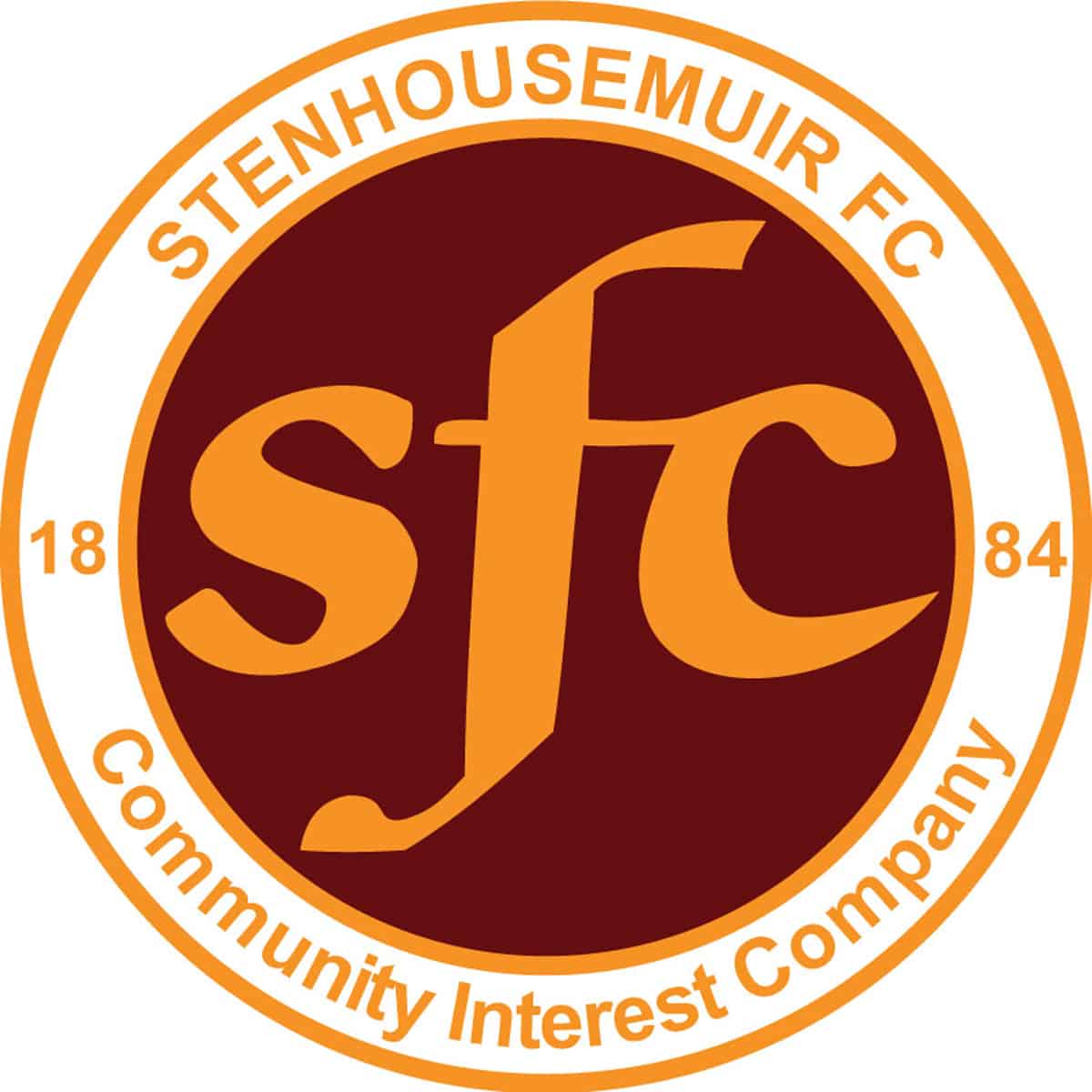 SPFL Ladbrokes League 1
Ochilview Park Stenhousemuir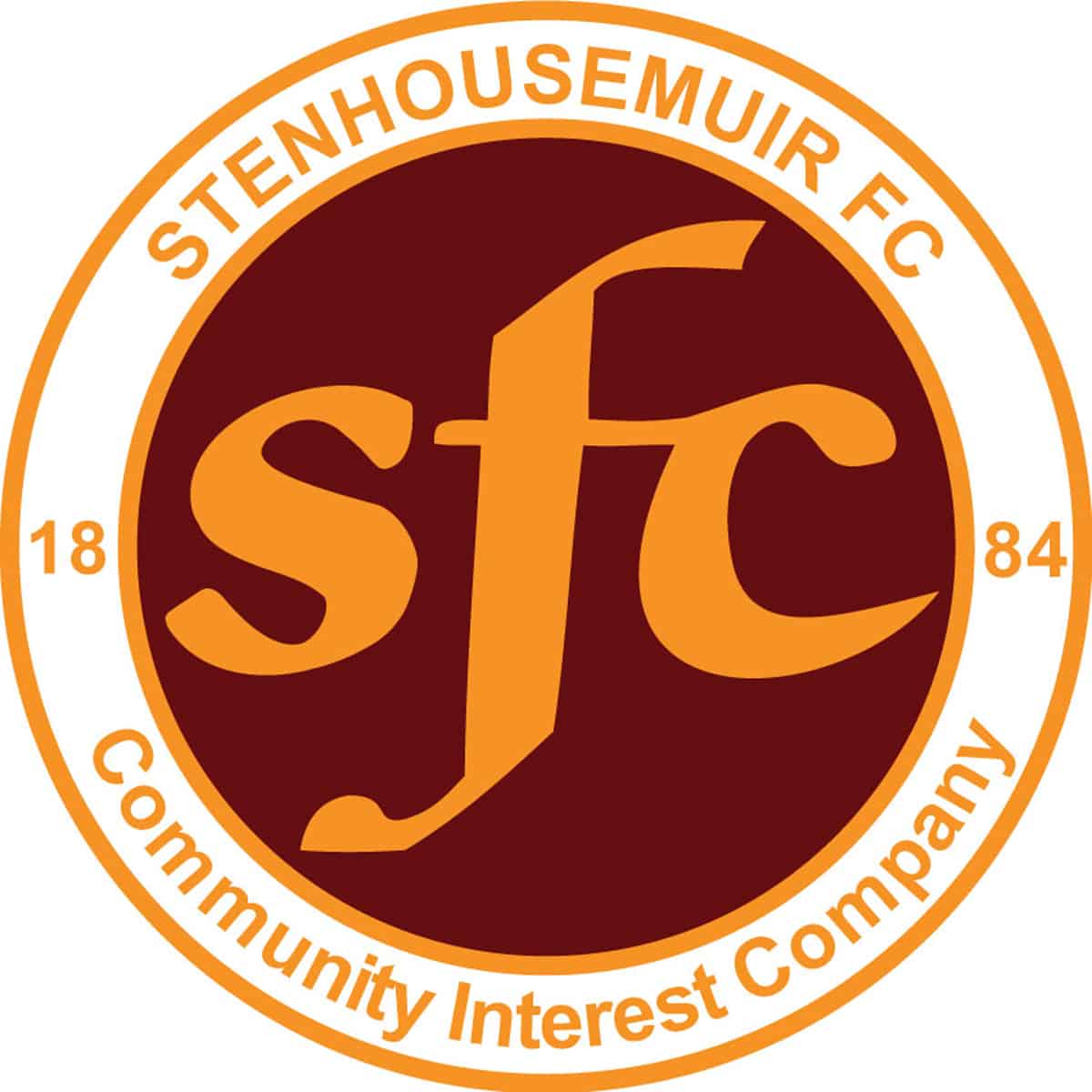 SPFL Ladbrokes League 1
Somerset Park, Ayr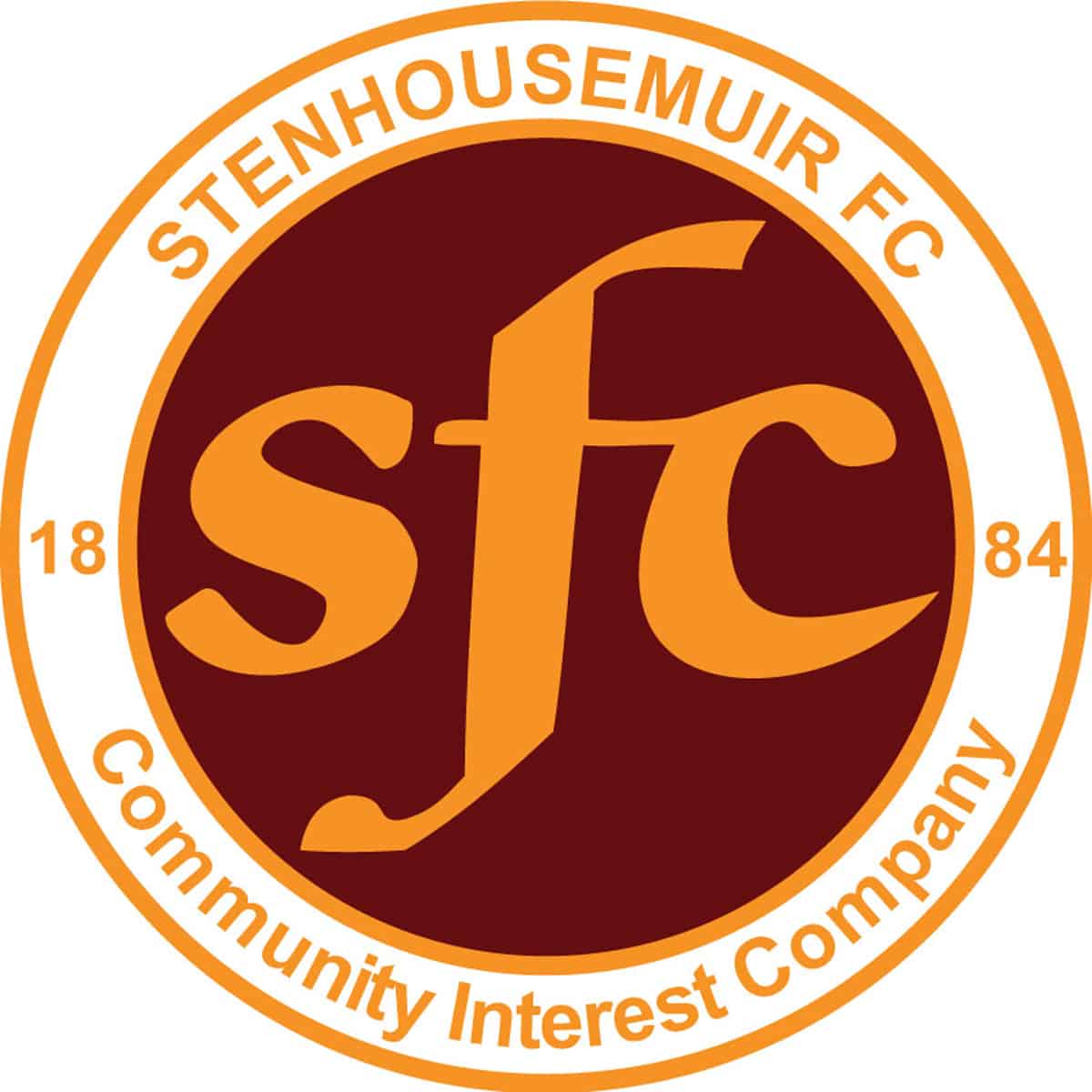 SPFL Ladbrokes League 1
Stair Park, Stranraer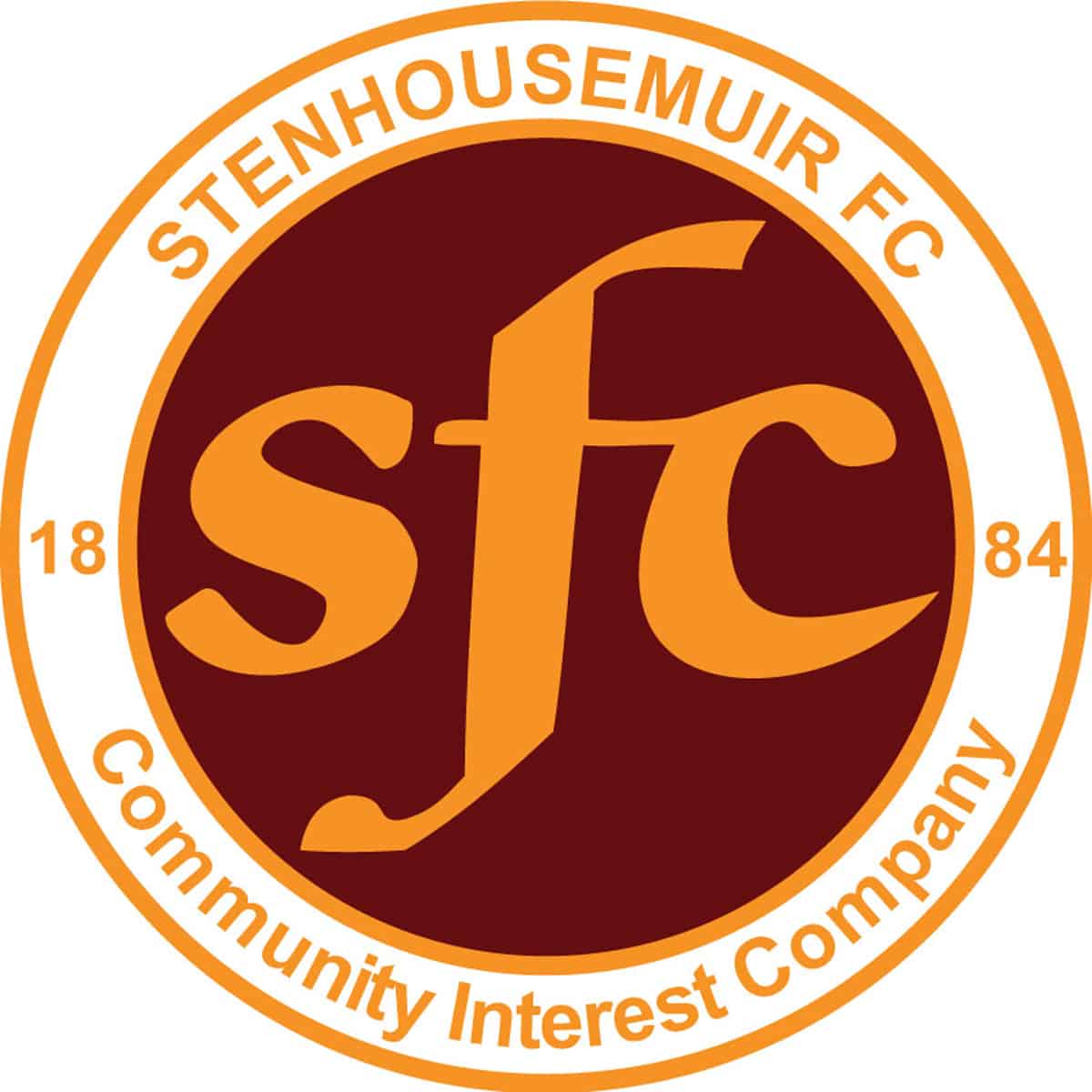 SPFL Ladbrokes League 1
Ochilview Park Stenhousemuir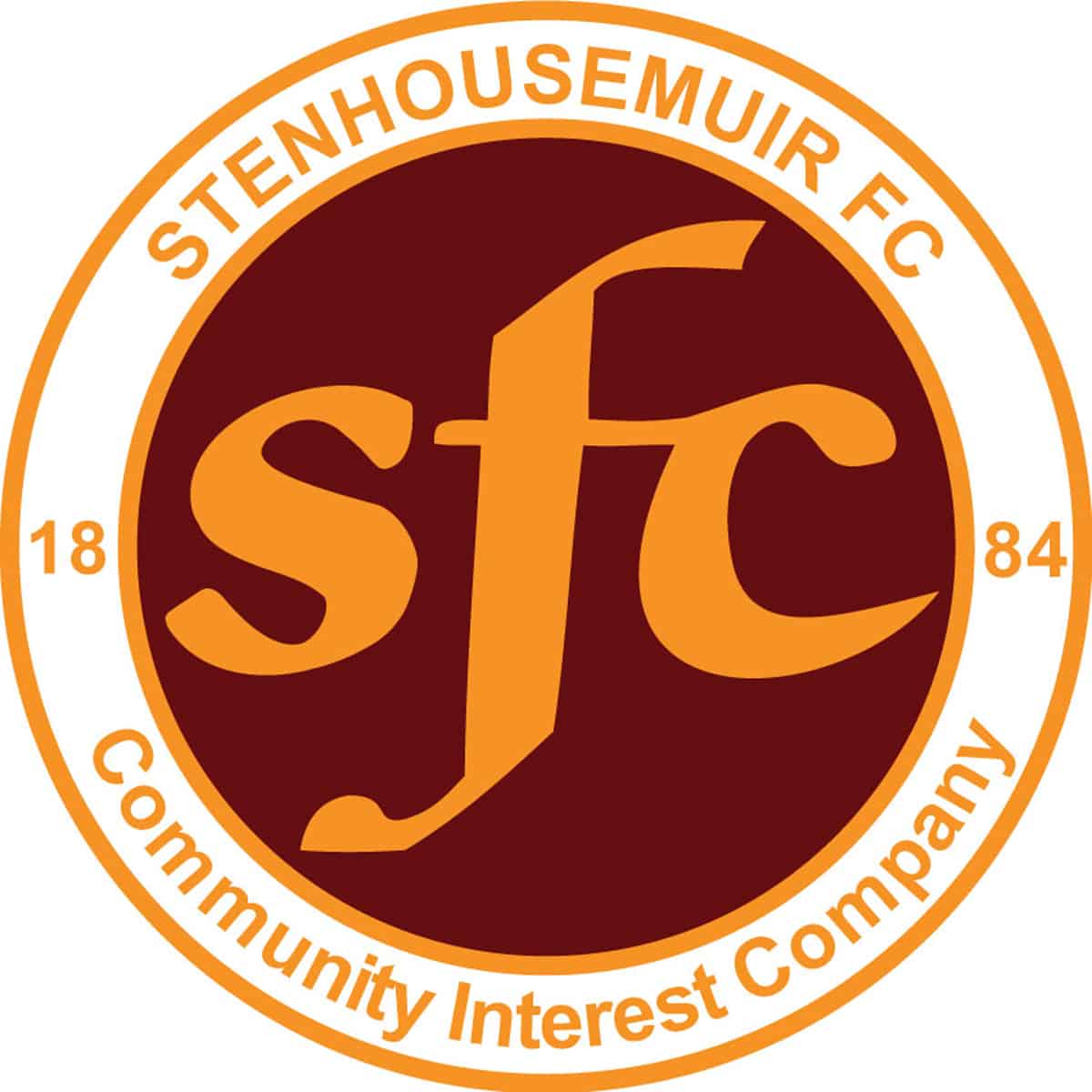 SPFL Ladbrokes League 1
East End Park, Dunfermline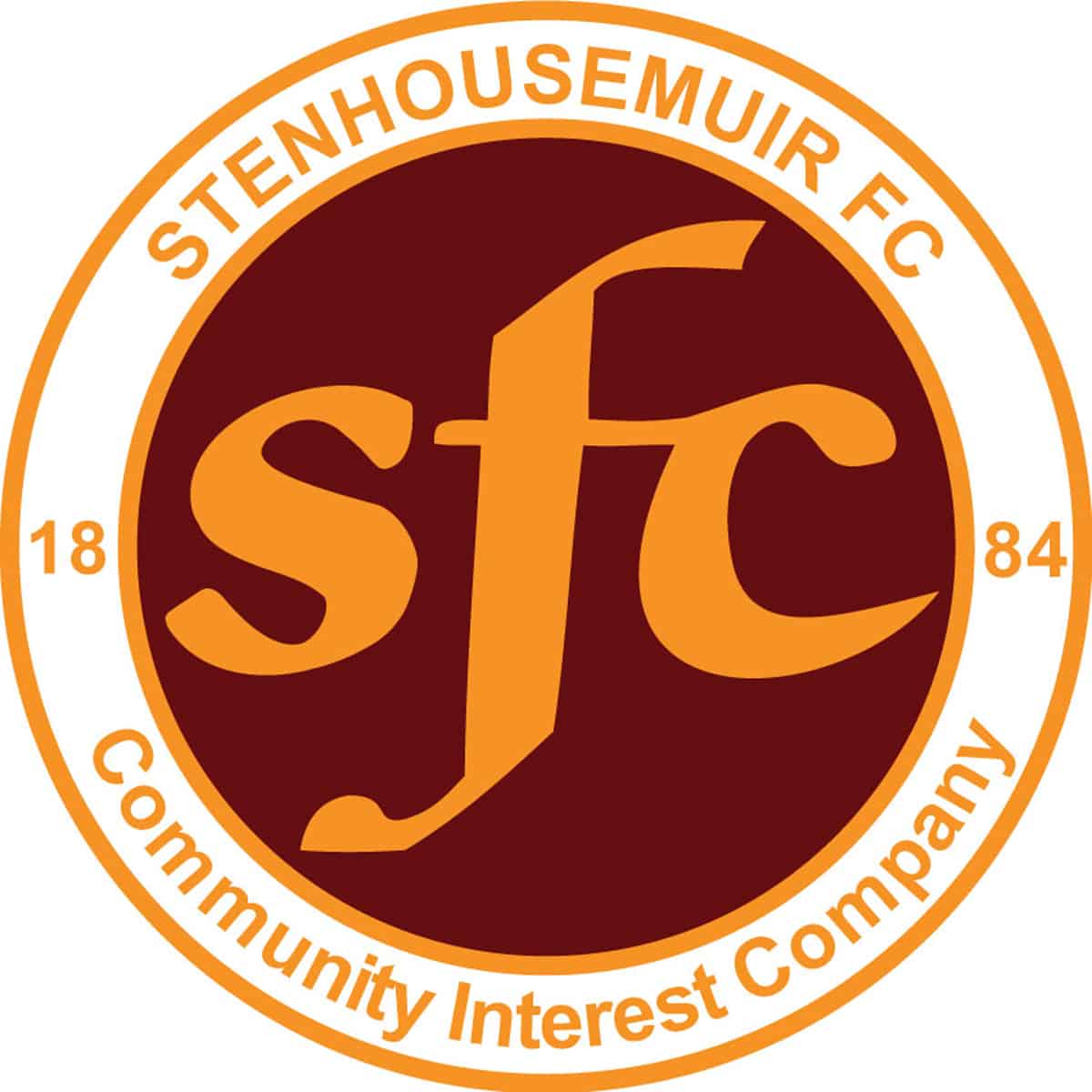 SPFL Ladbrokes League 1
Ochilview Park Stenhousemuir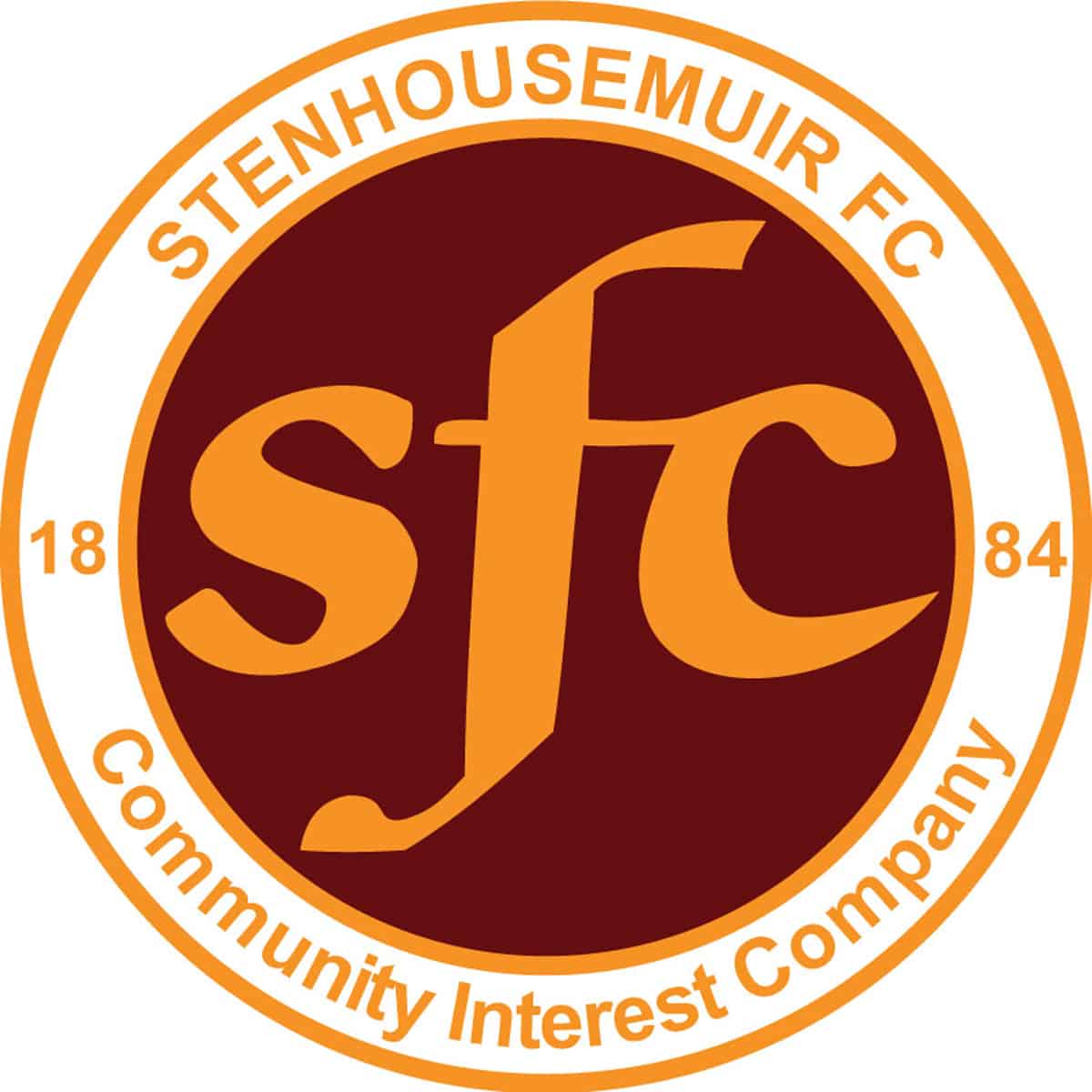 SPFL Ladbrokes League 1
Excelsior Stadium, Airdrie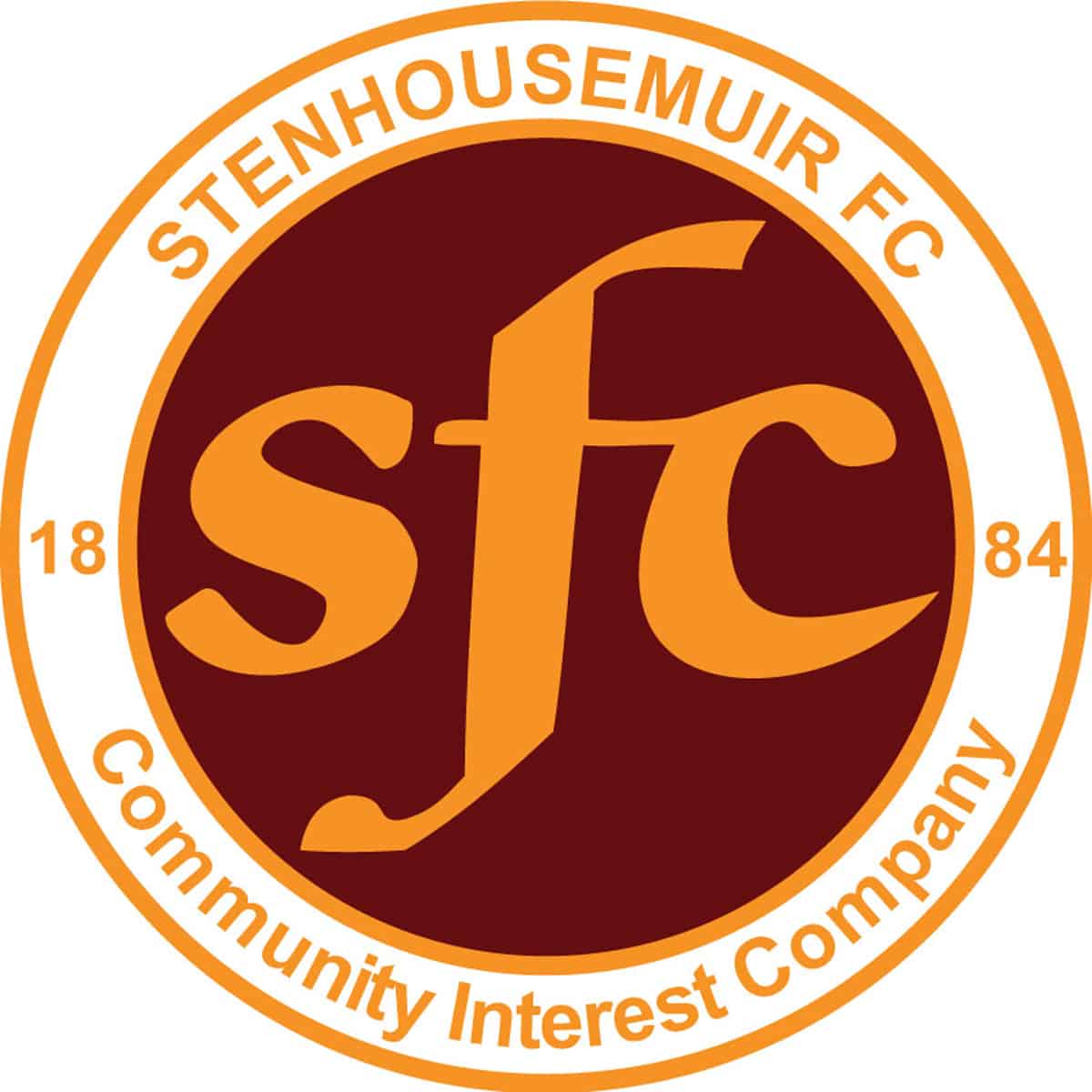 SPFL Ladbrokes League 1
Ibrox Park, Glasgow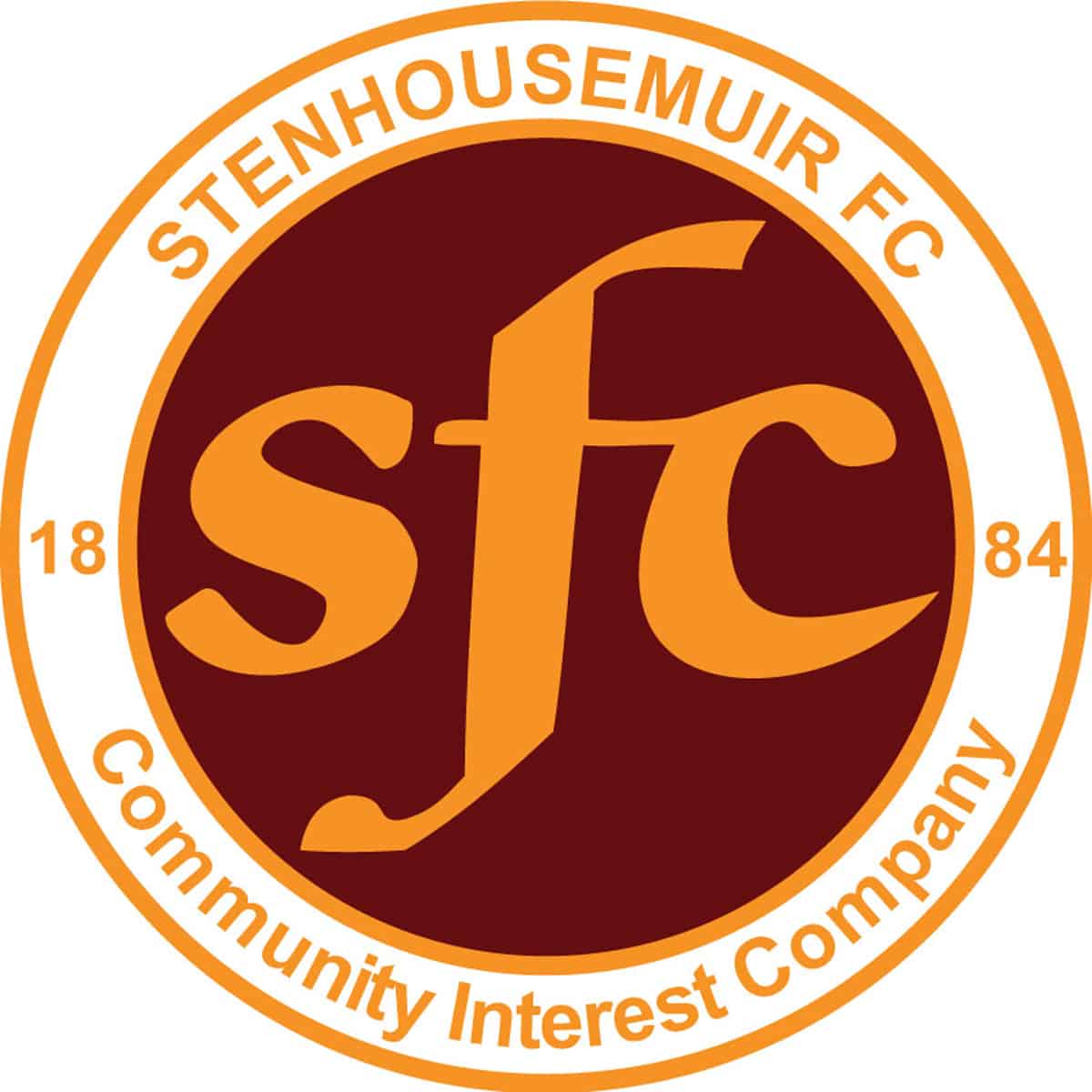 SPFL Ladbrokes League 1
Ochilview Park Stenhousemuir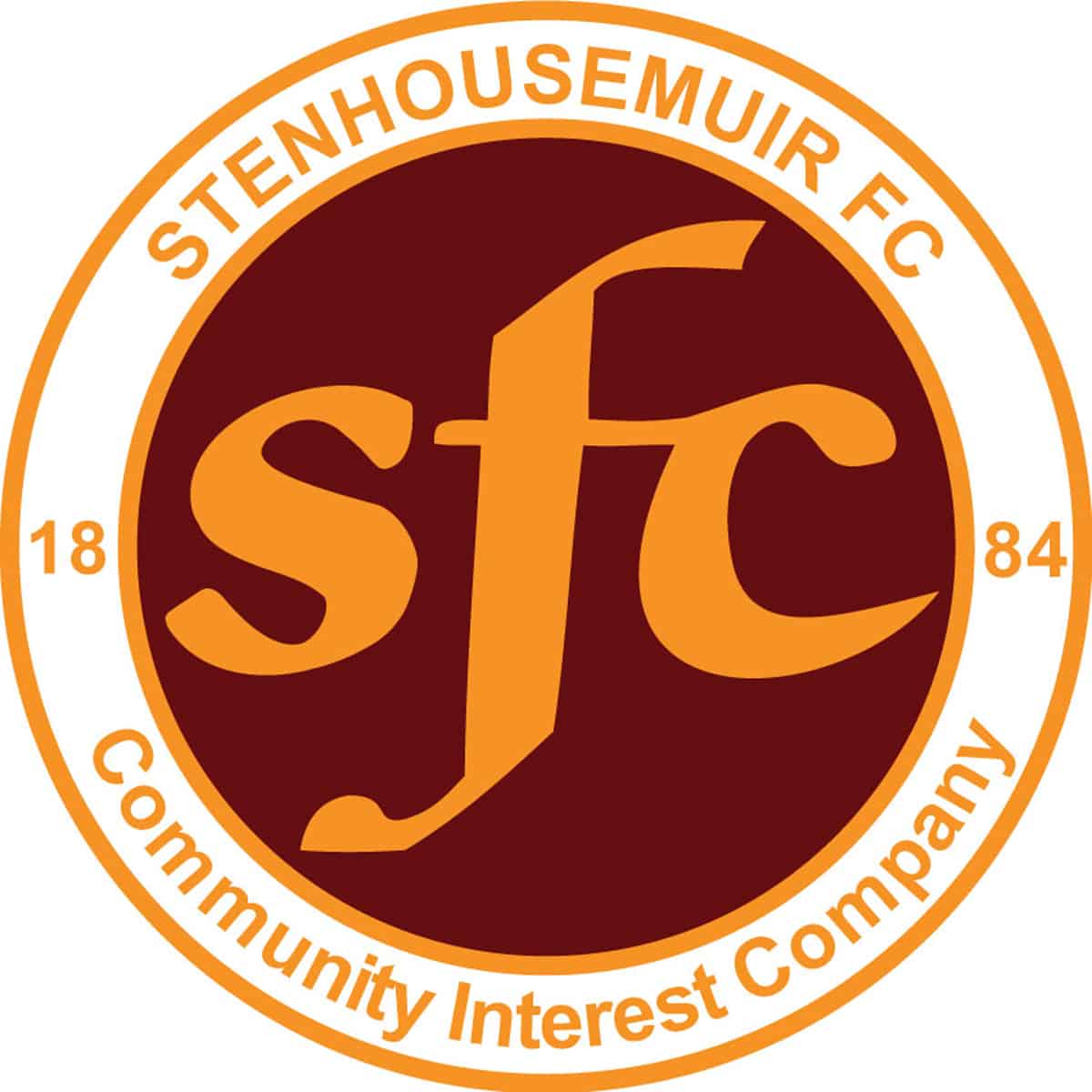 William Hill Scottish Cup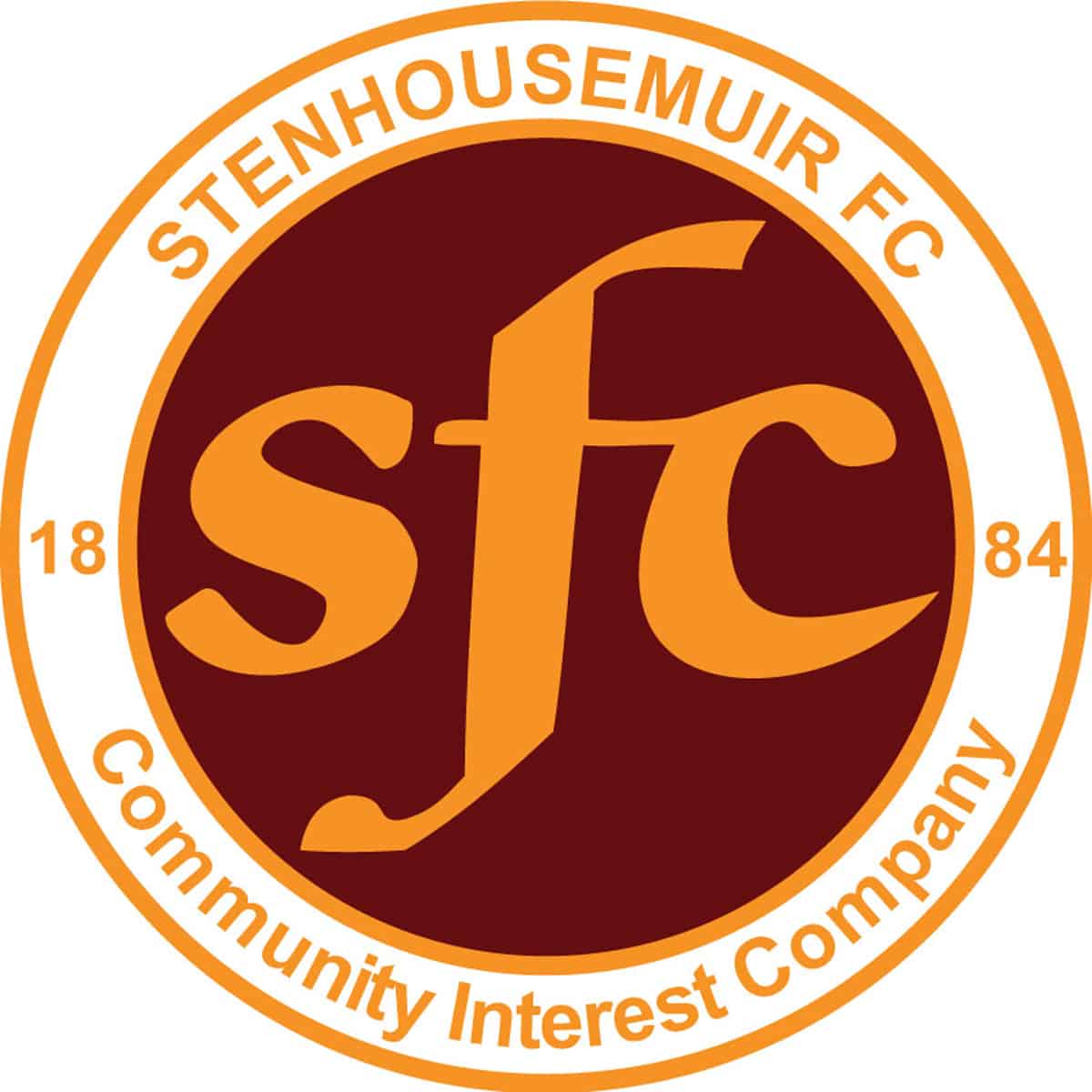 SPFL Ladbrokes League 1
Ochilview Park Stenhousemuir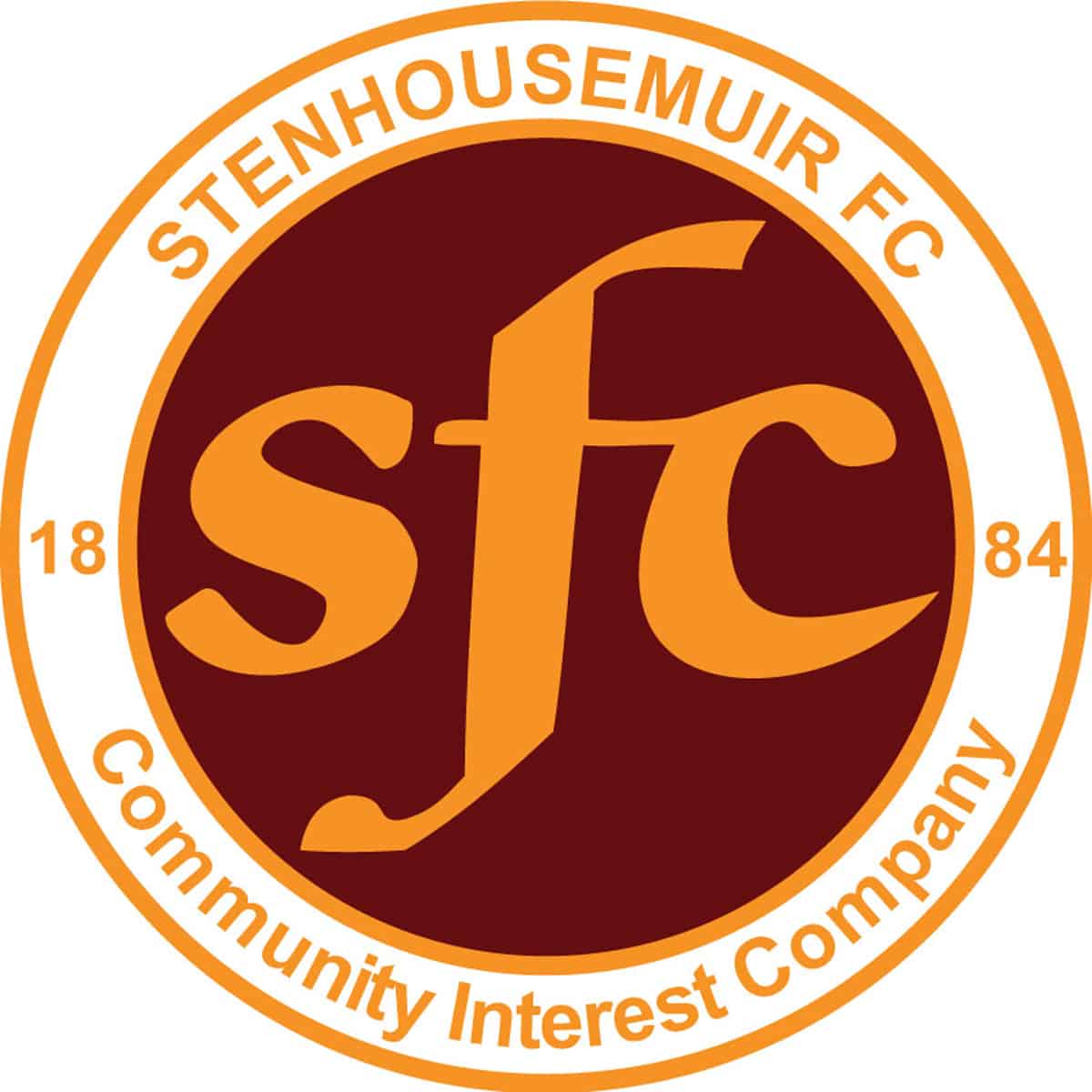 SPFL Ladbrokes League 1
Ochilview Park Stenhousemuir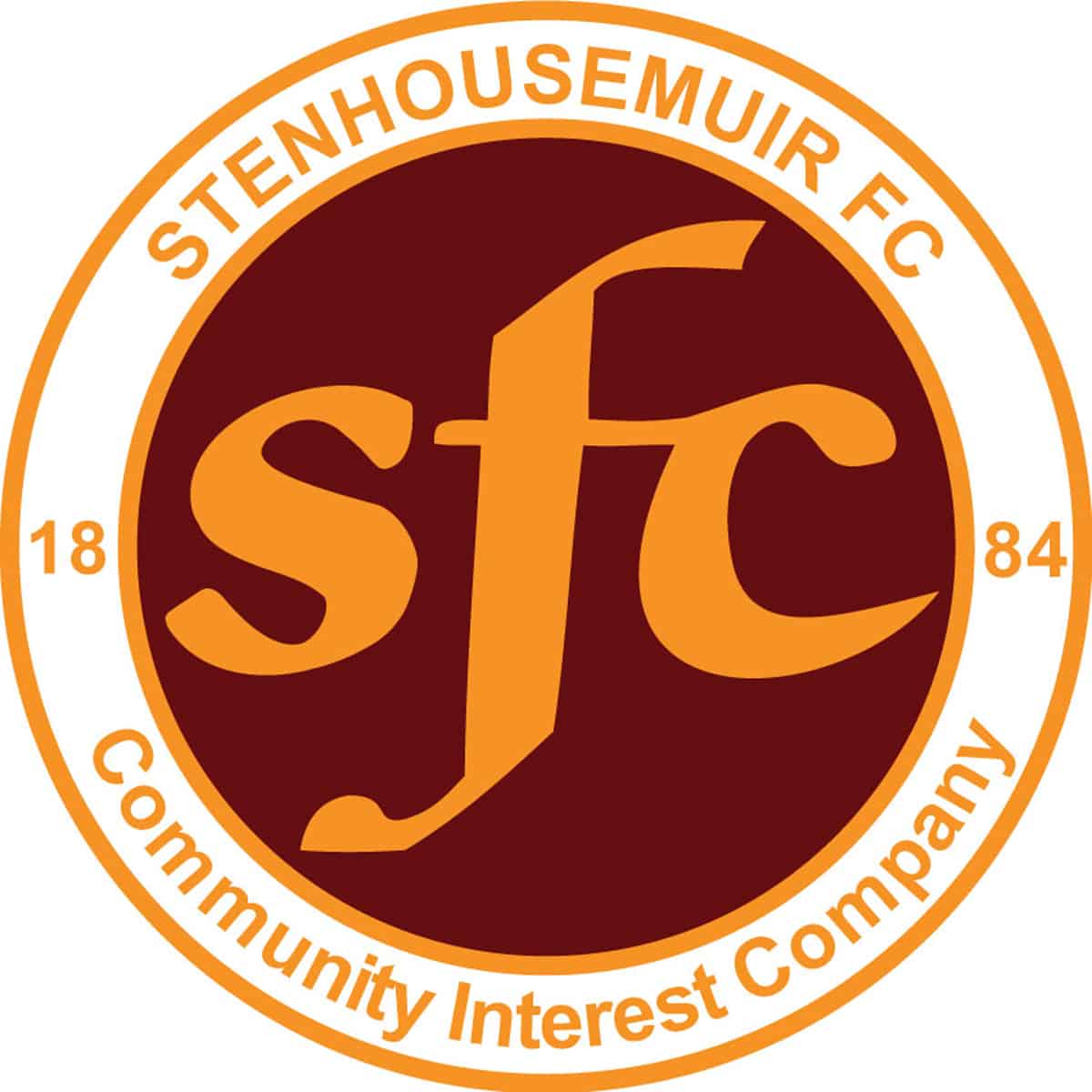 SPFL Ladbrokes League 1
Gayfield Park, Arbroath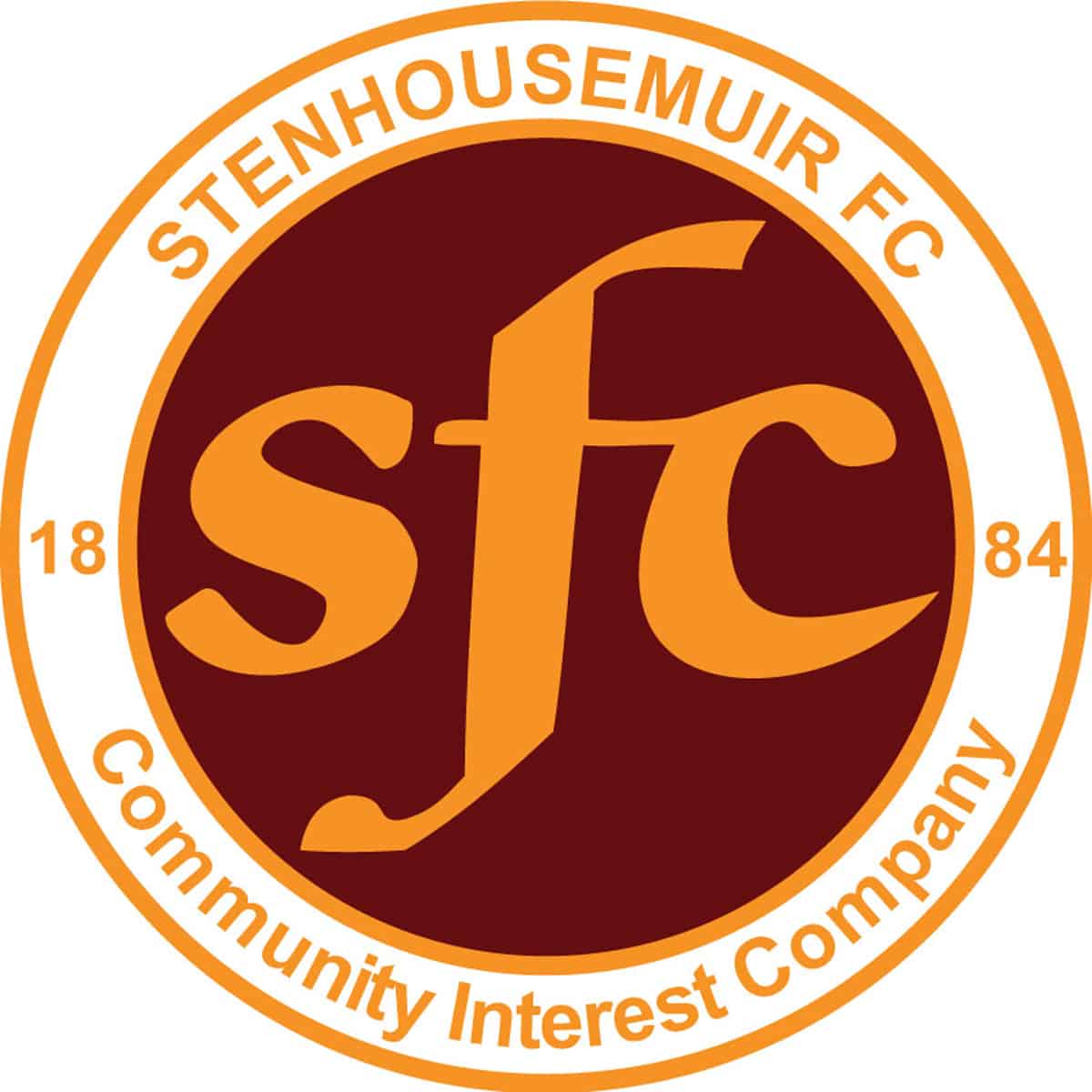 SPFL Ladbrokes League 1
Station Park, Forfar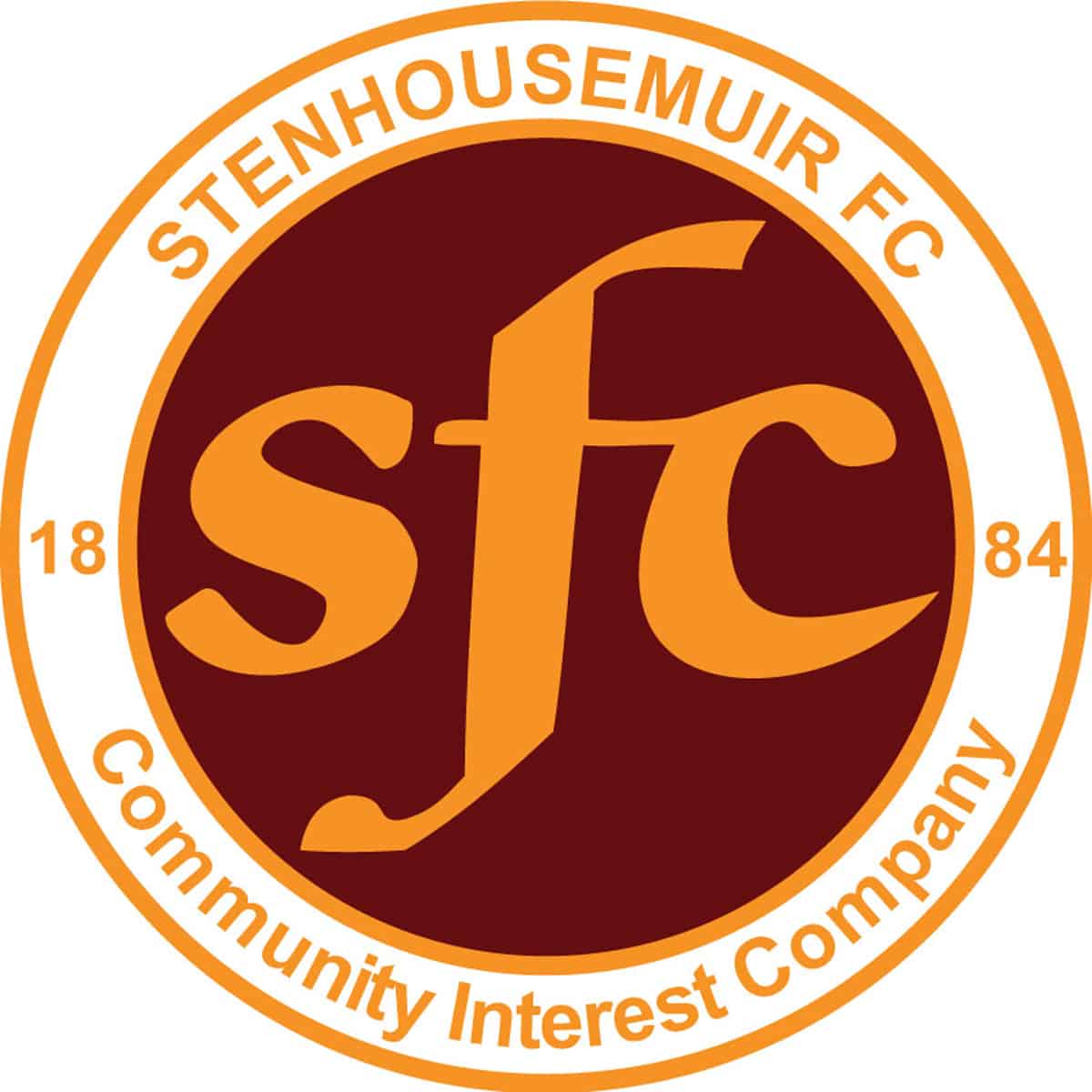 SPFL Ladbrokes League 1
Ochilview Park Stenhousemuir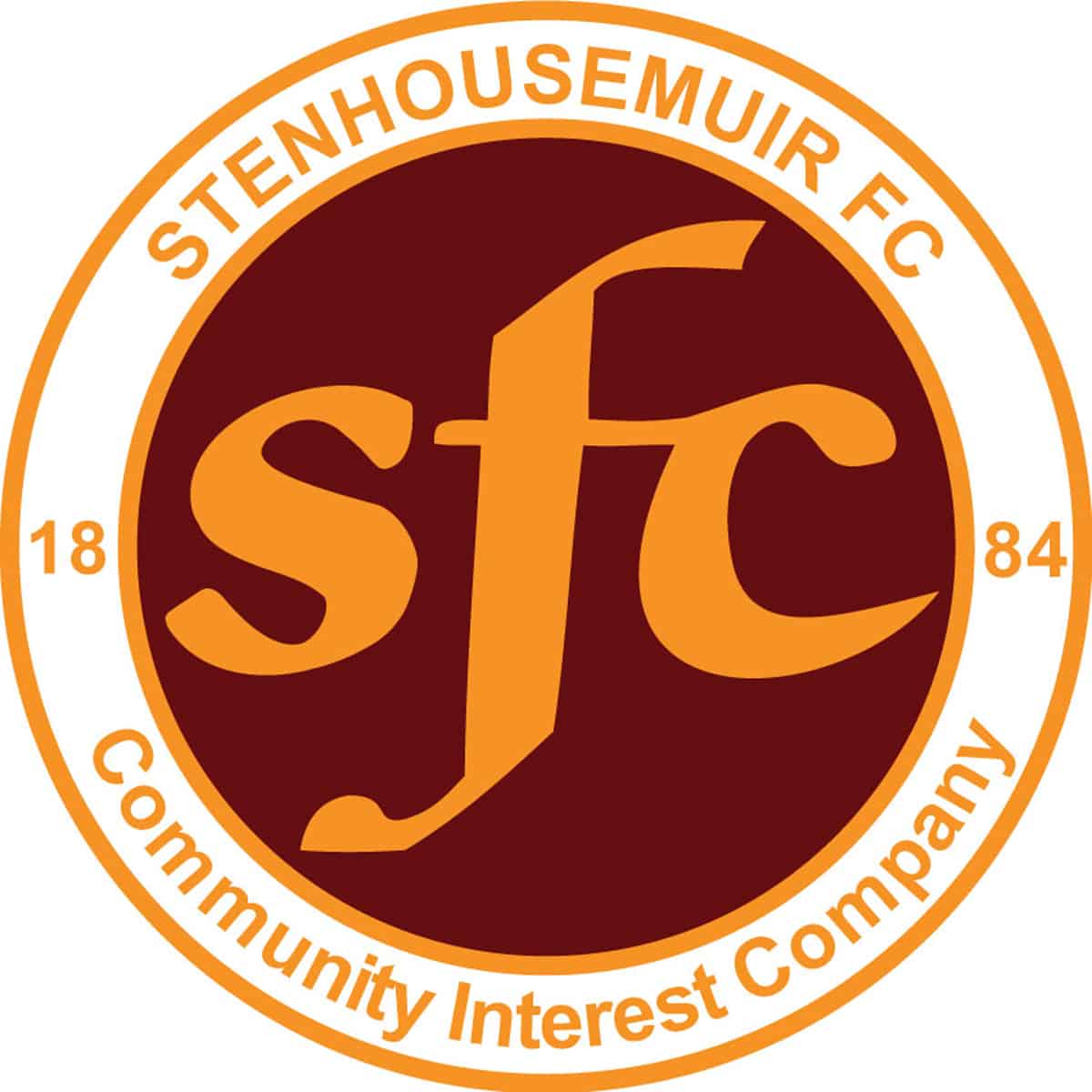 SPFL Ladbrokes League 1
Ochilview Park Stenhousemuir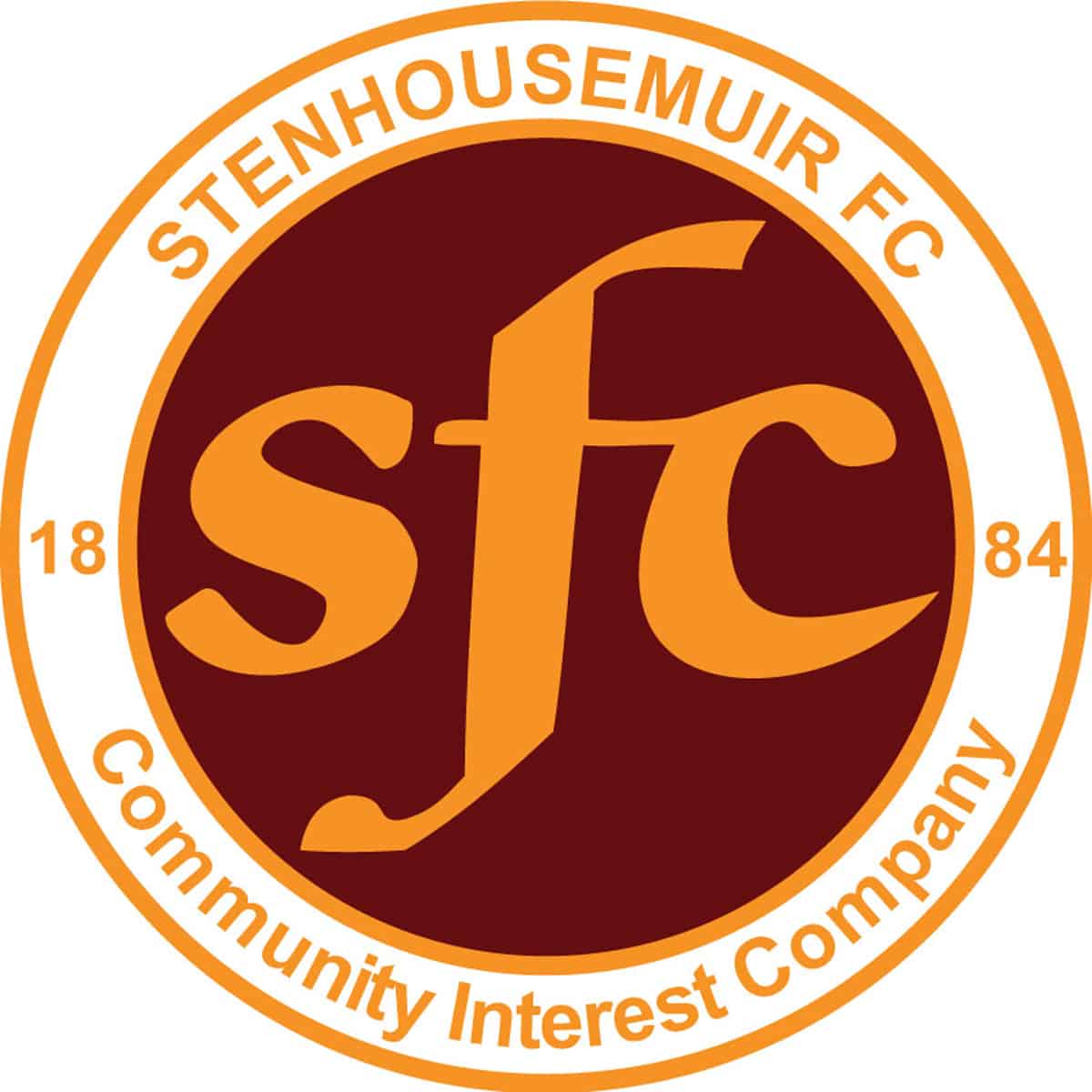 SPFL Ladbrokes League 1
Glebe Park, Brechin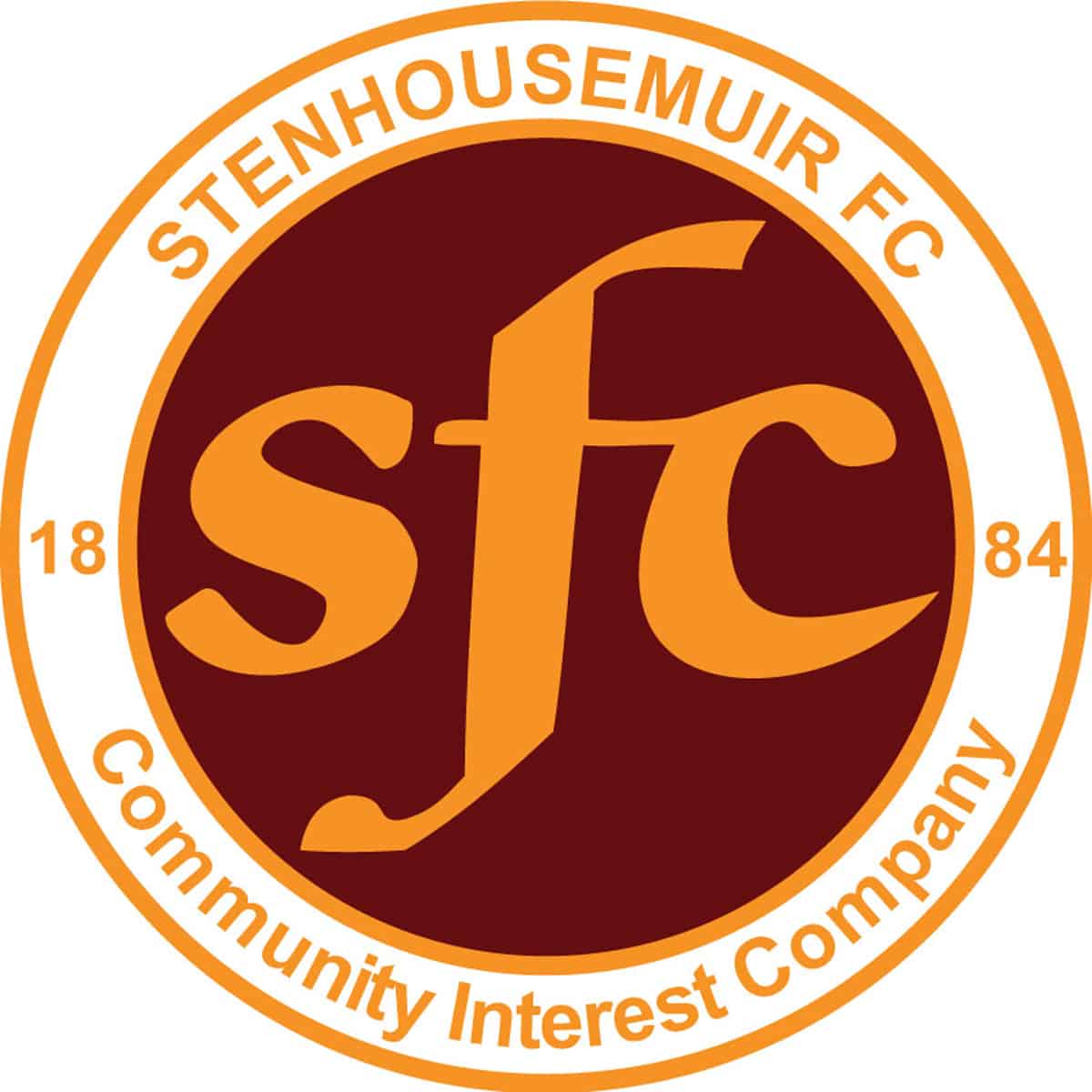 SPFL Ladbrokes League 1
Ochilview Park Stenhousemuir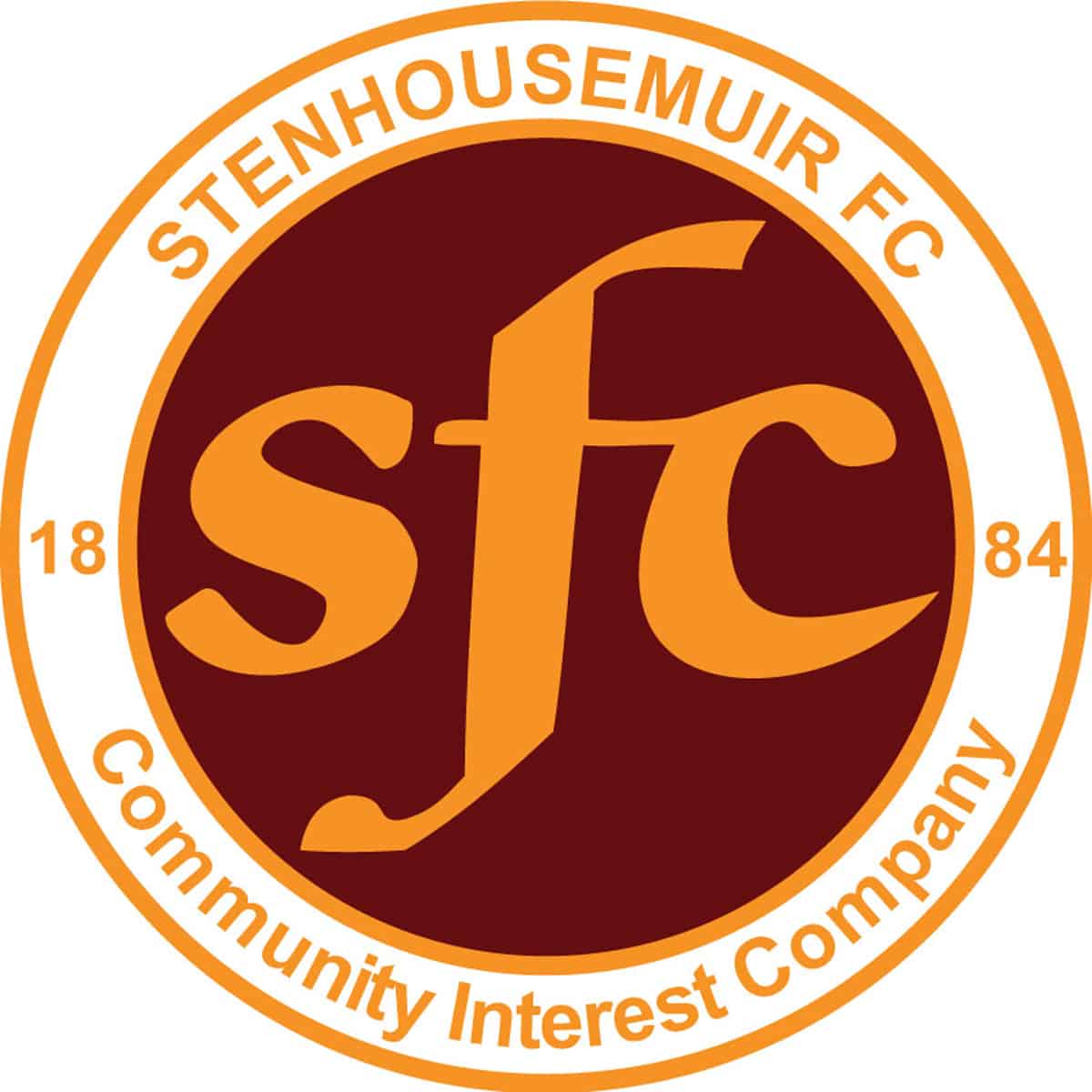 SPFL Ladbrokes League 1
Bayview Stadium, Methil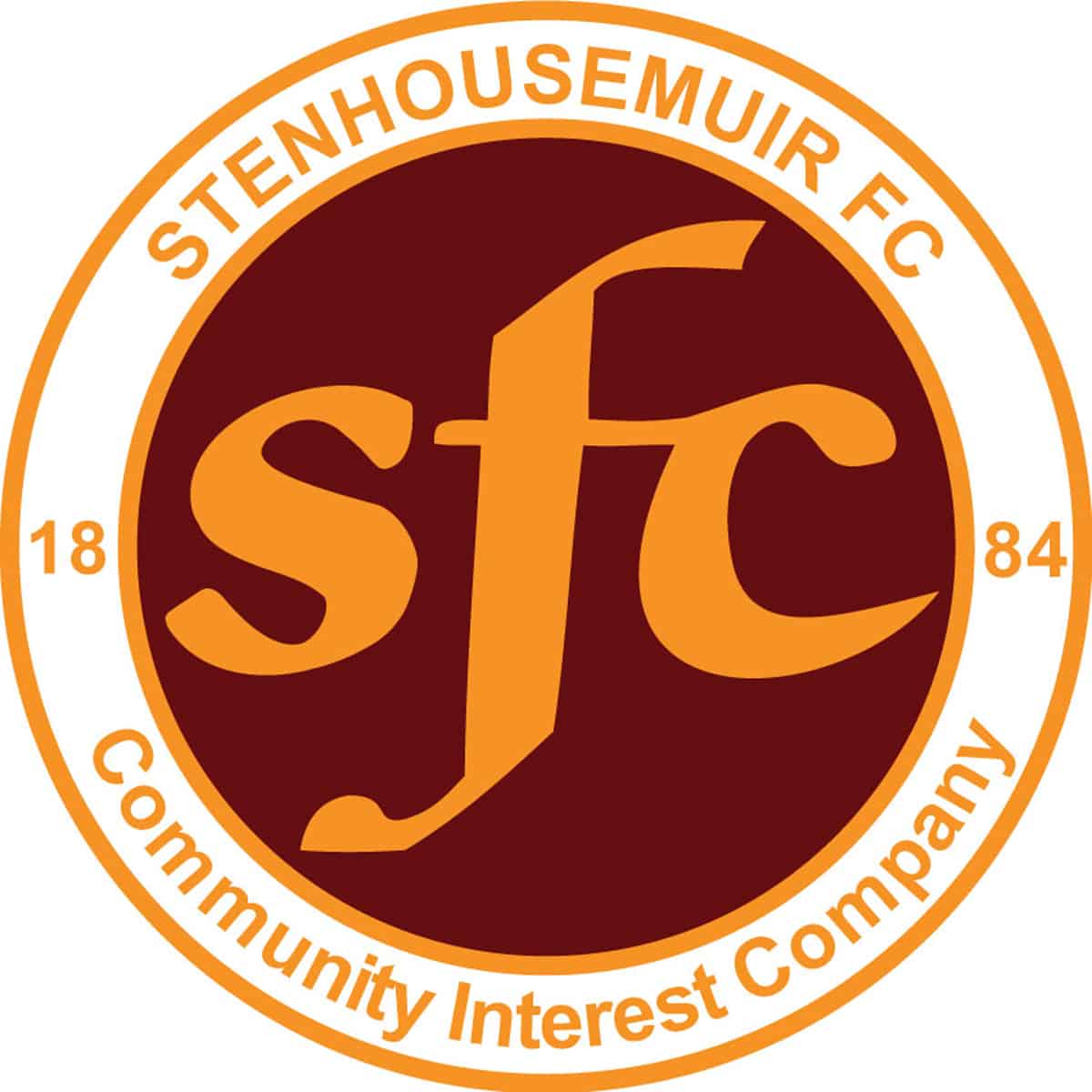 William Hill Scottish Cup
Ochilview Park Stenhousemuir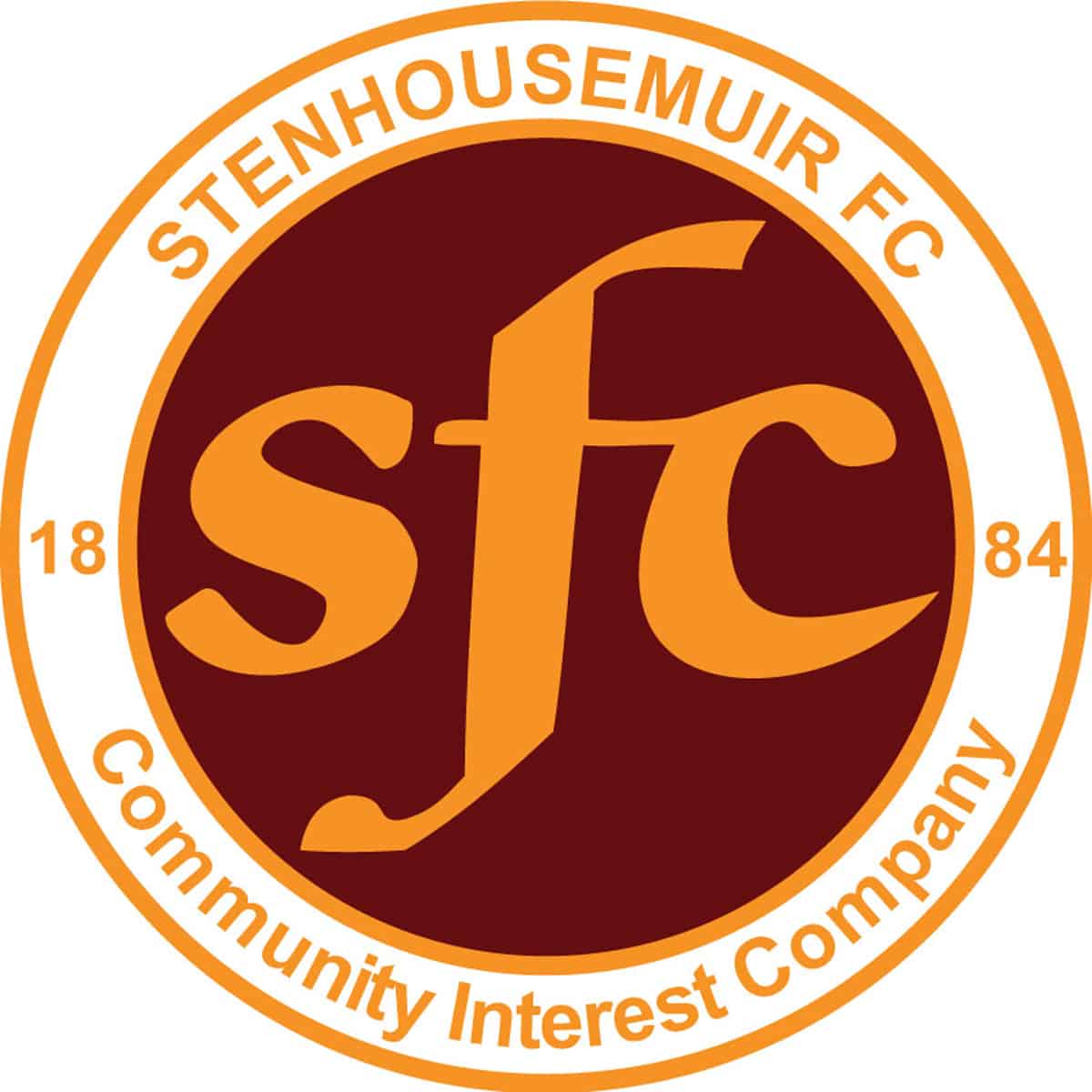 SPFL Ladbrokes League 1
Somerset Park, Ayr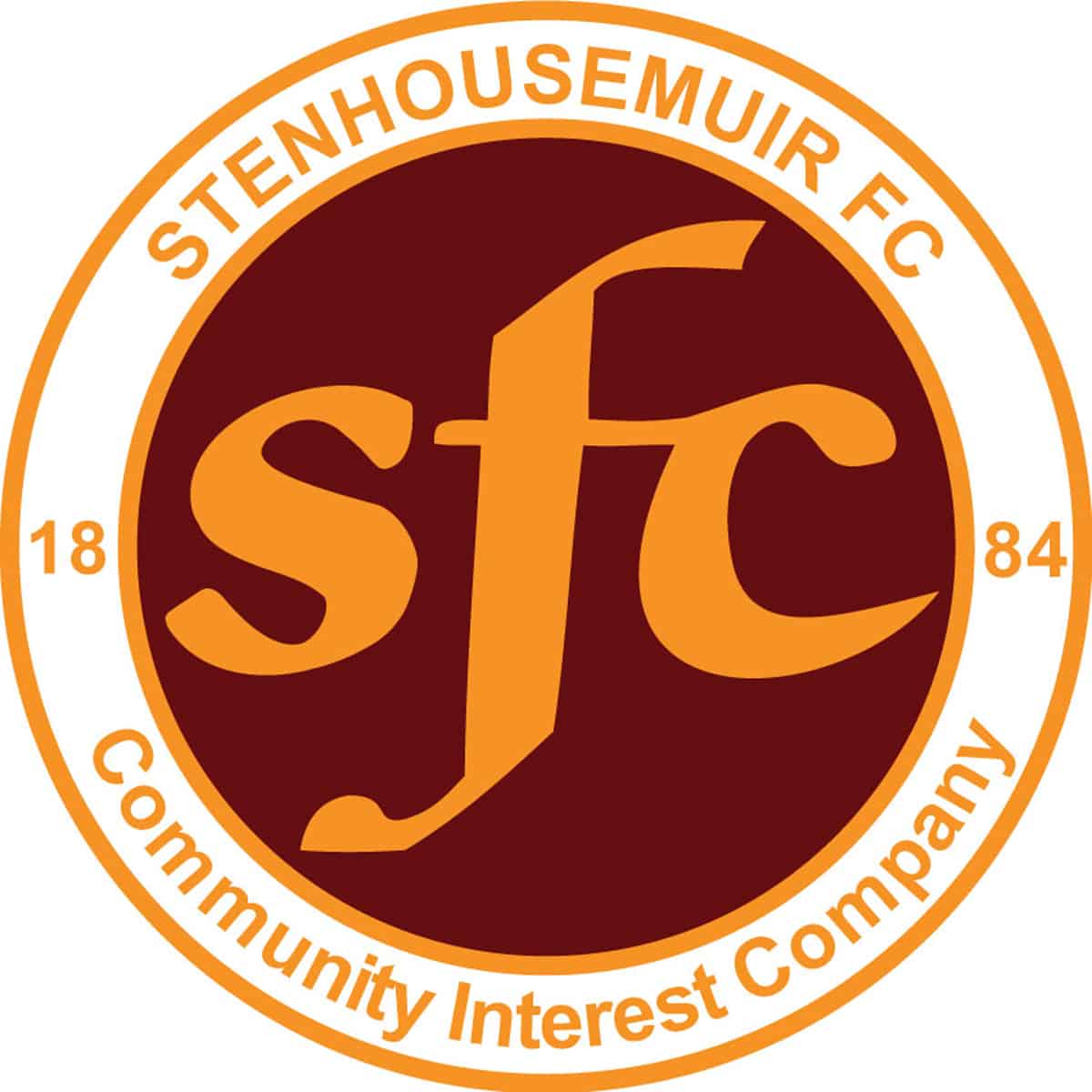 SPFL Ladbrokes League 1
Ochilview Park Stenhousemuir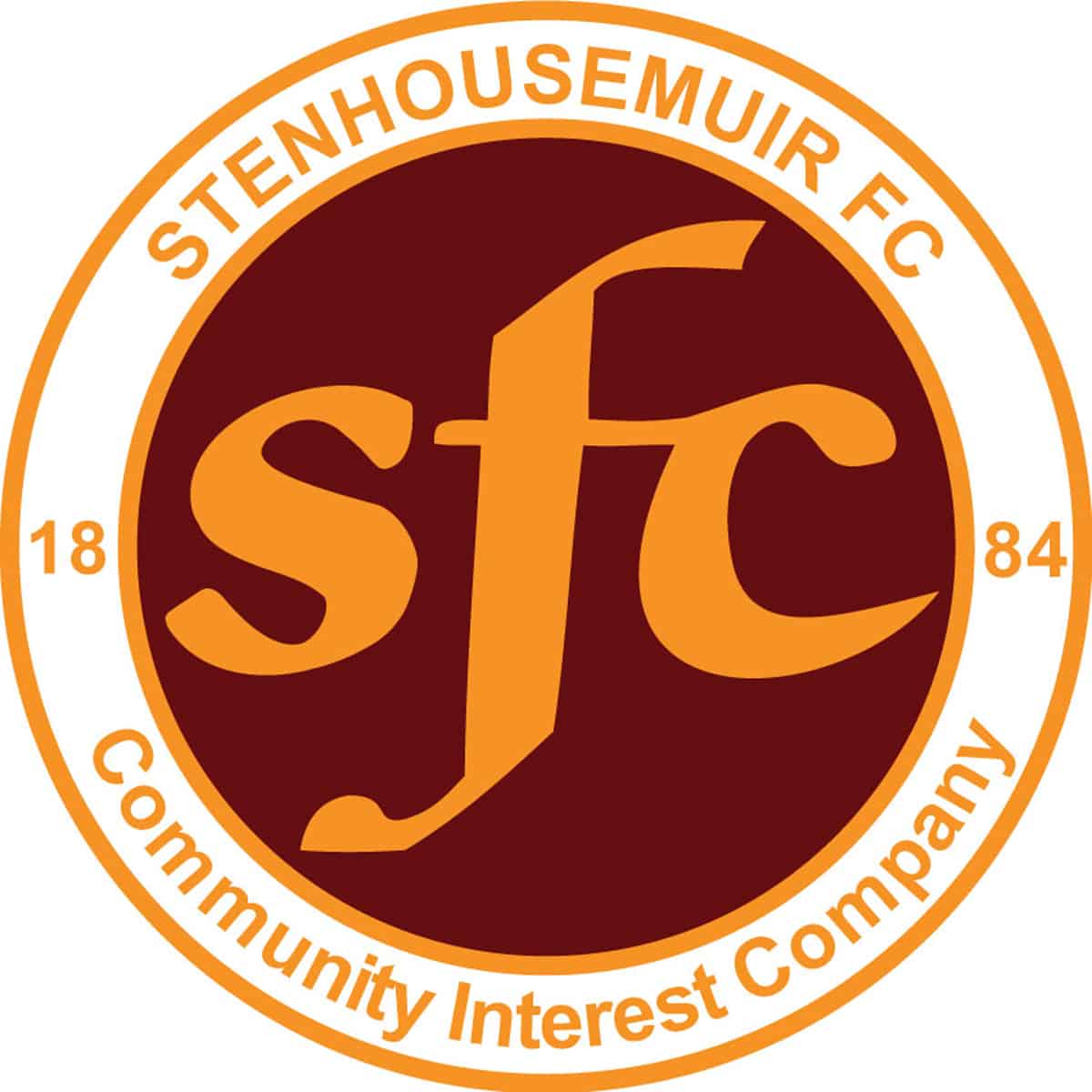 William Hill Scottish Cup
Galabank Park, Annan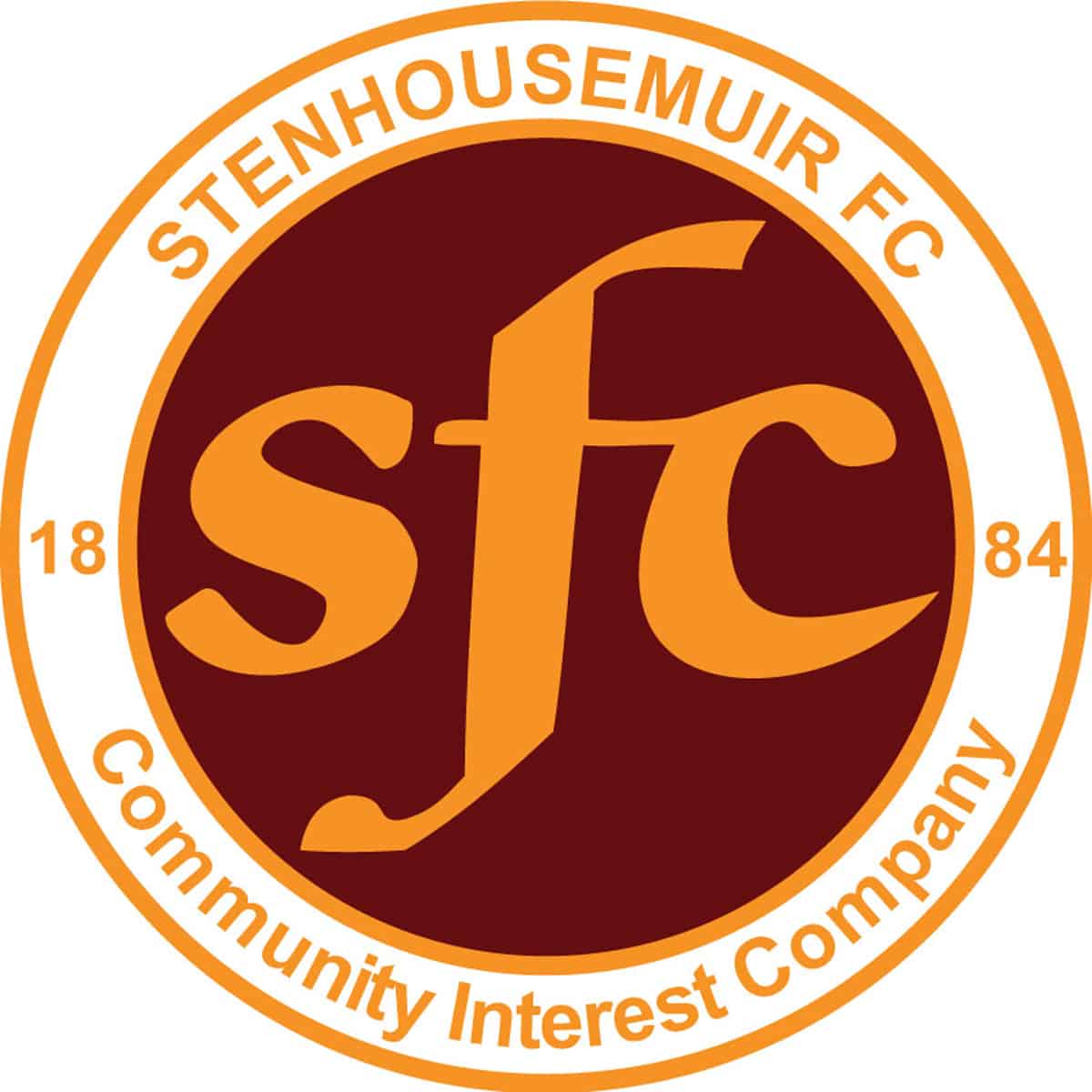 SPFL Ladbrokes League 1
East End Park, Dunfermline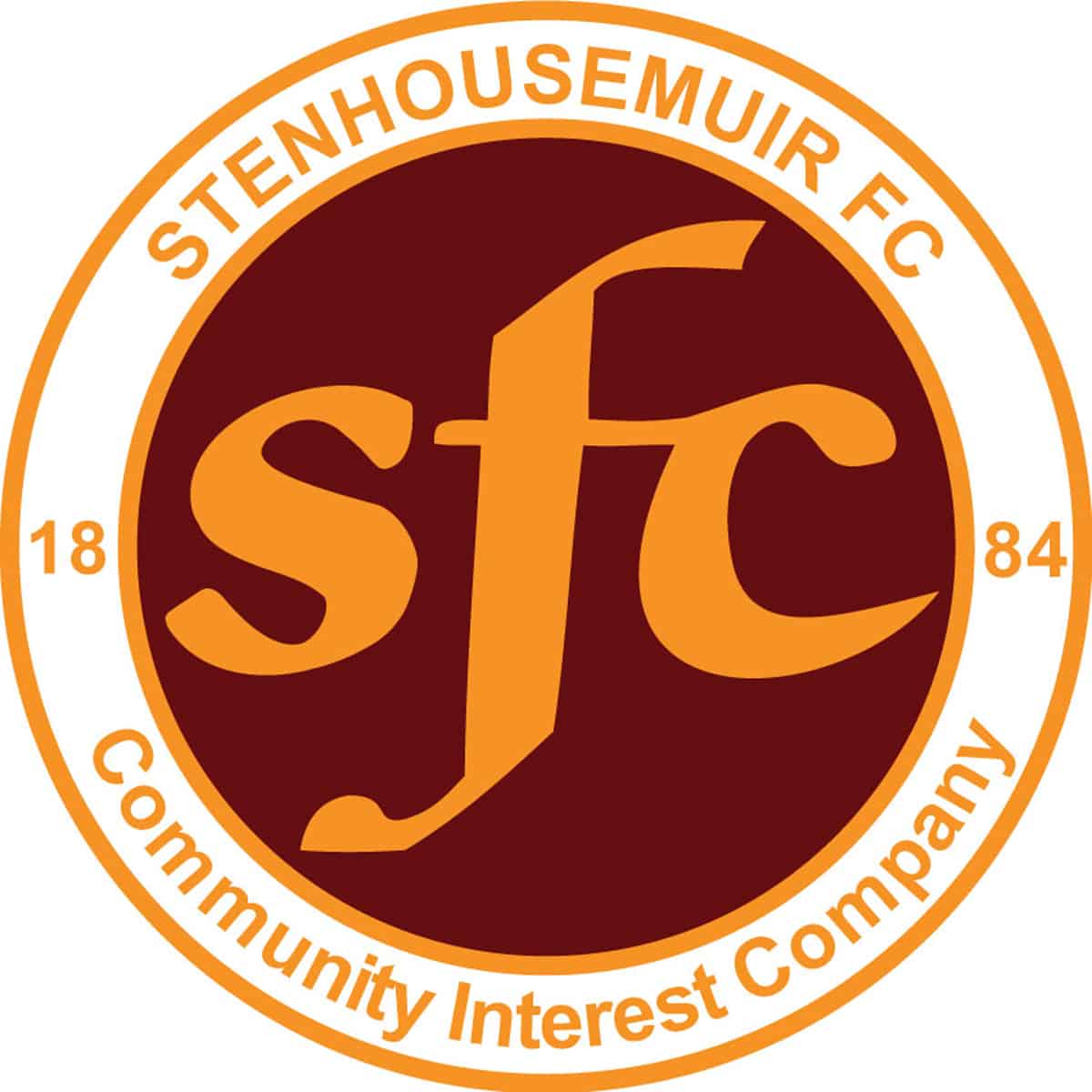 William Hill Scottish Cup
Ochilview Park Stenhousemuir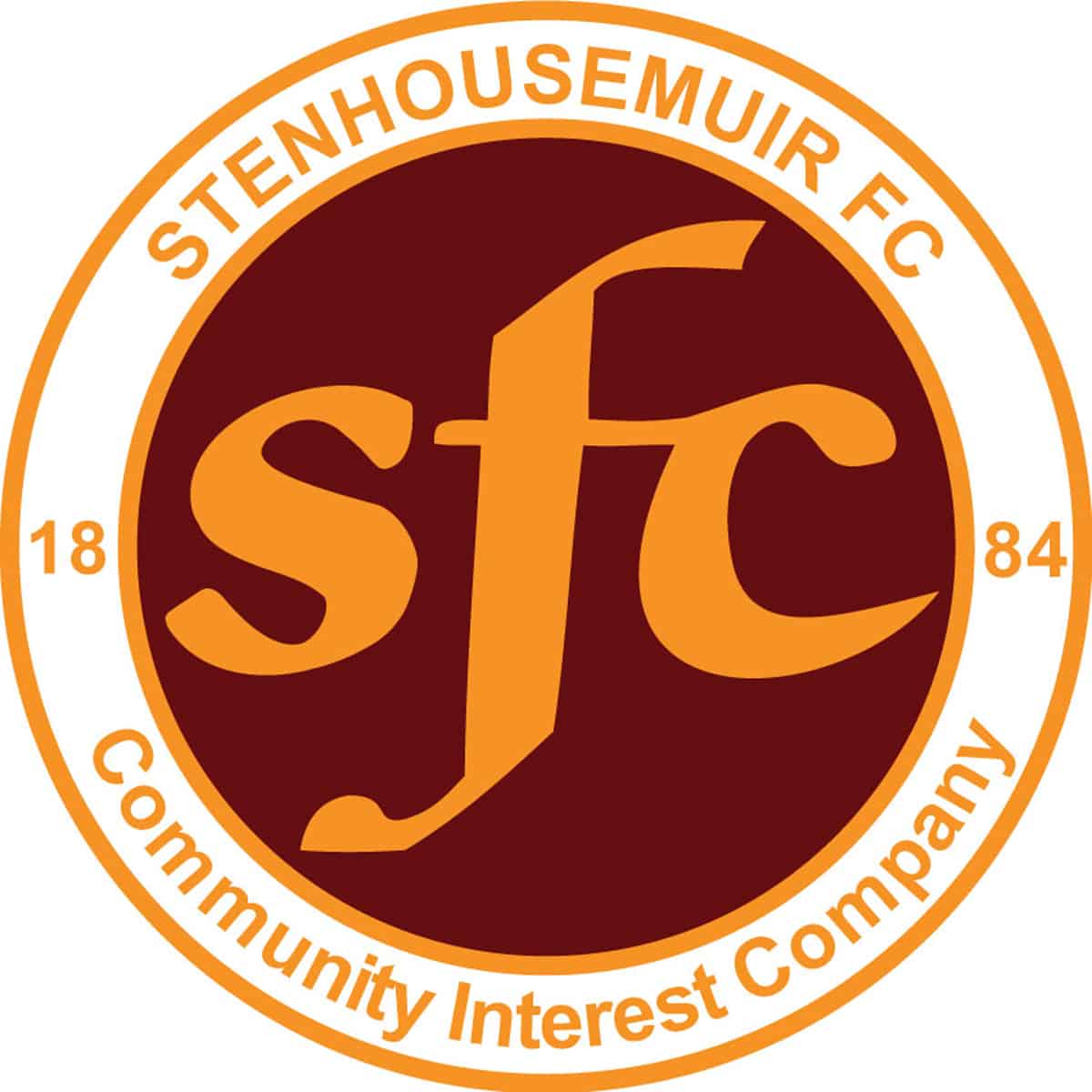 Petrofac Training Cup
Ochilview Park Stenhousemuir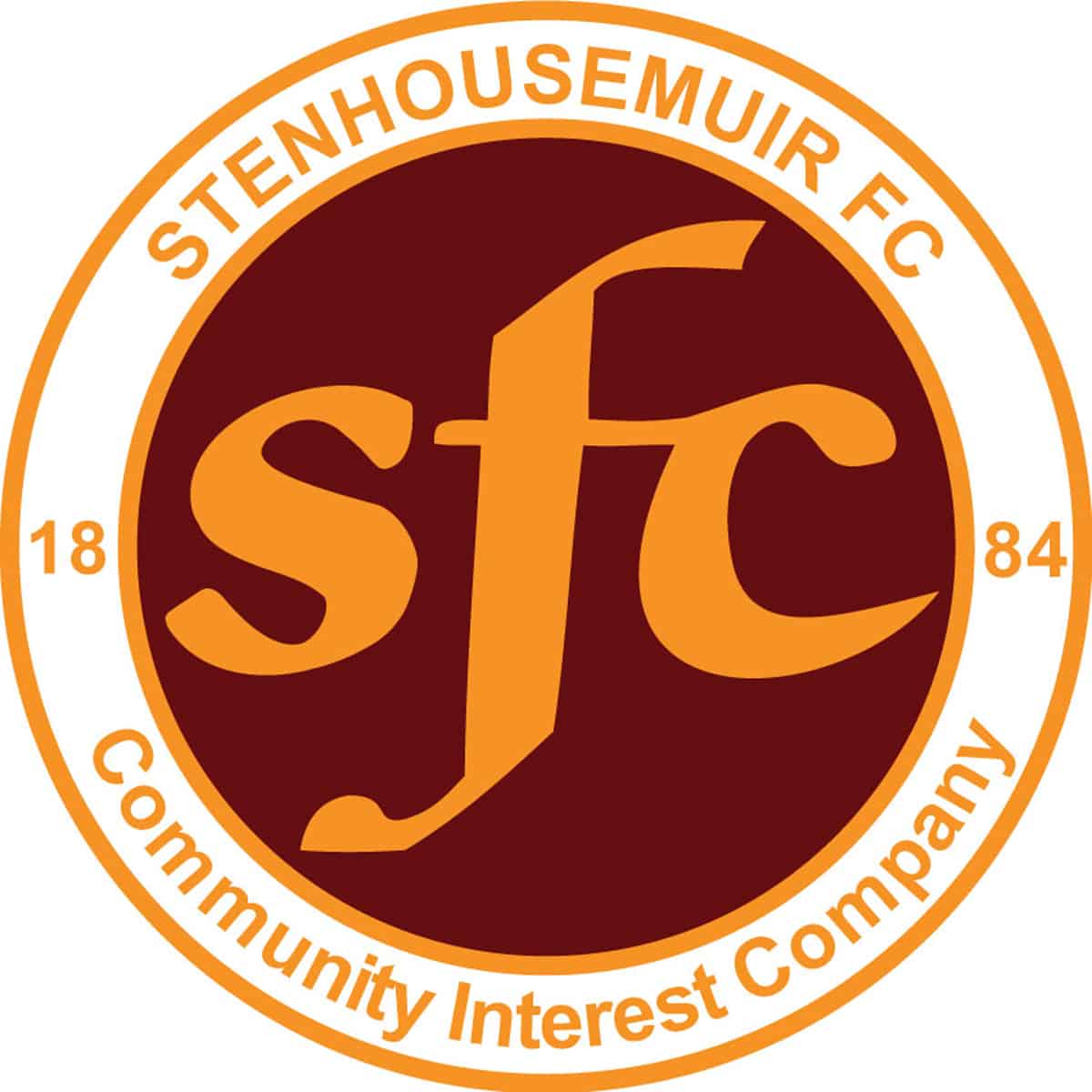 SPFL Ladbrokes League 1
Ochilview Park Stenhousemuir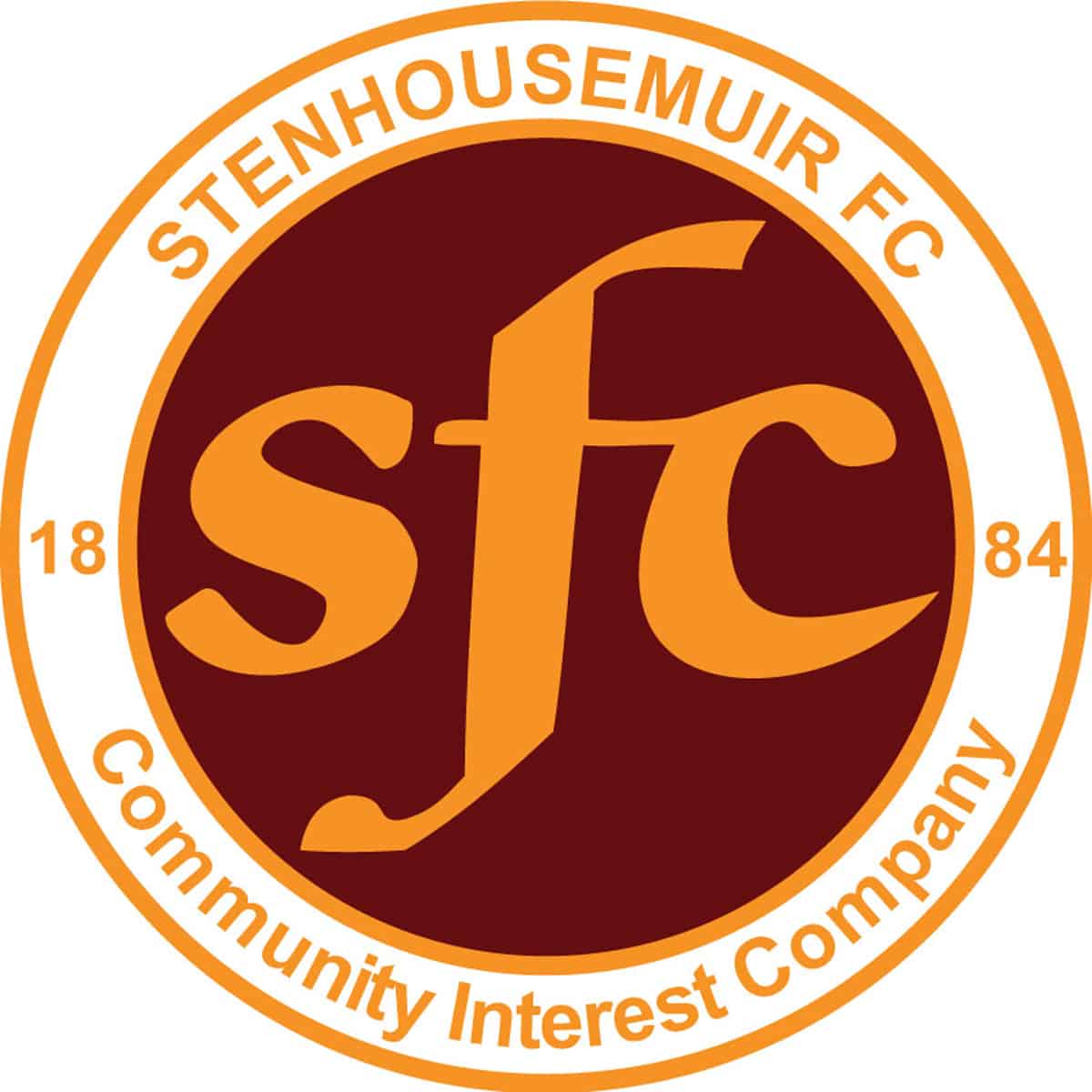 SPFL Ladbrokes League 1
Stair Park, Stranraer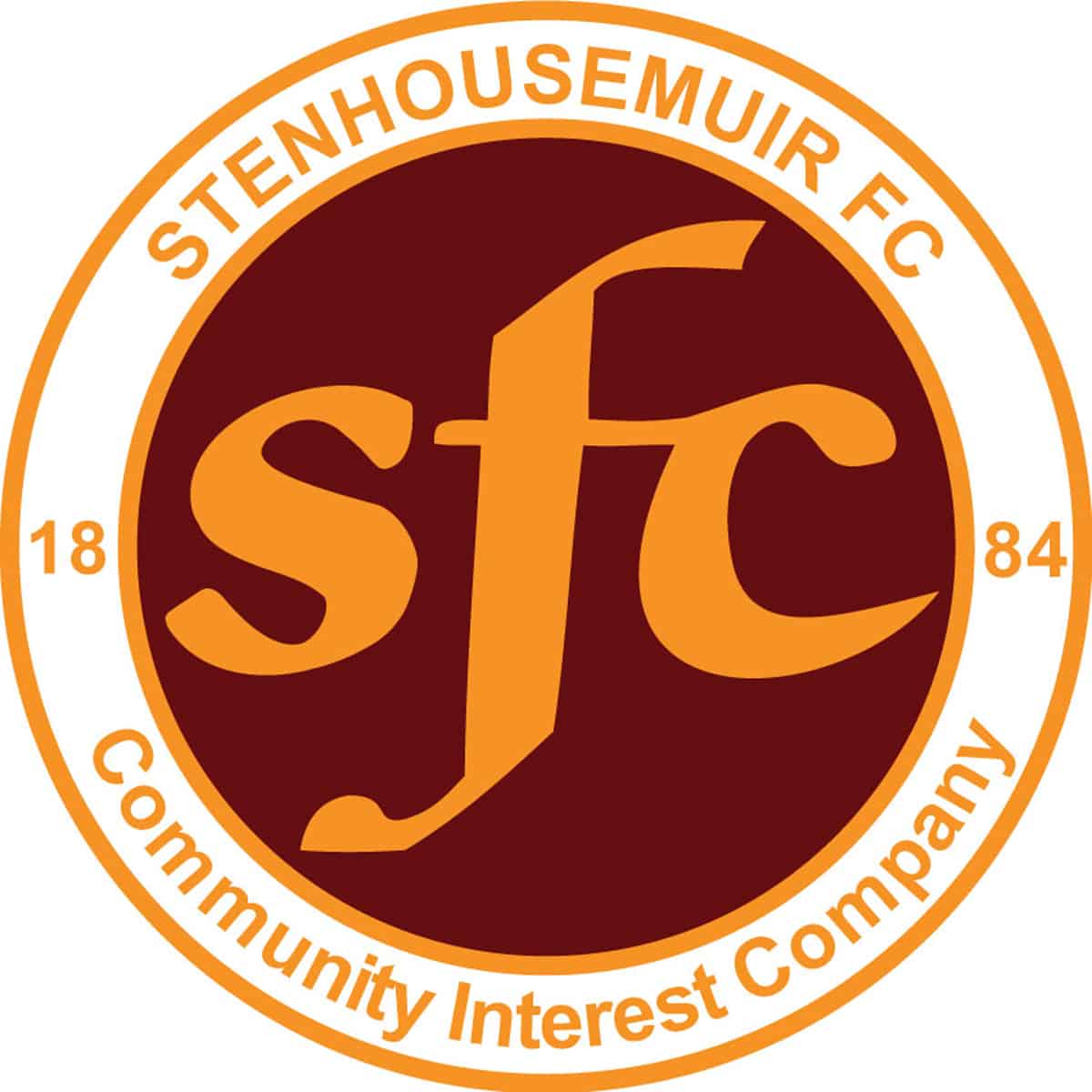 SPFL Ladbrokes League 1
Ochilview Park Stenhousemuir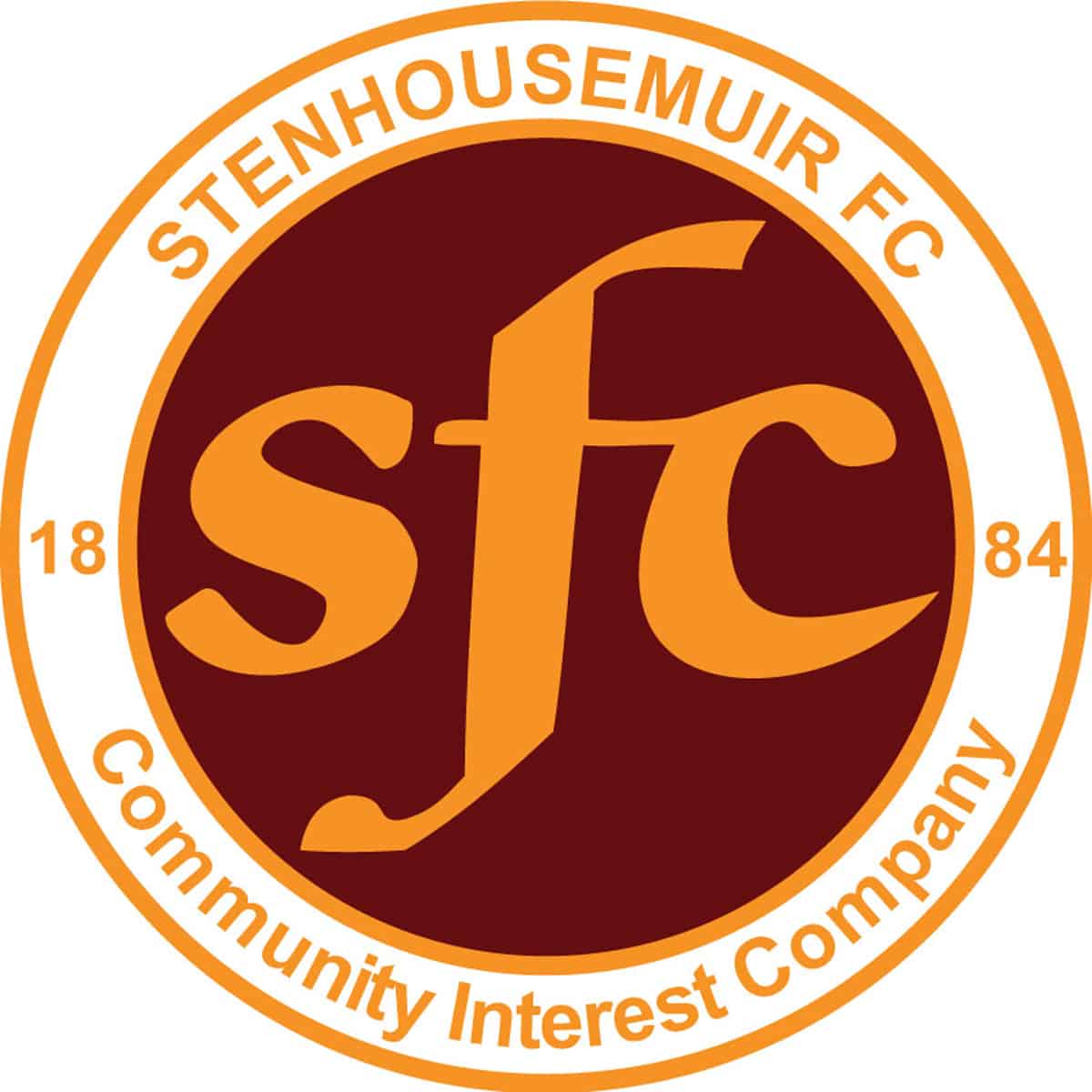 SPFL Ladbrokes League 1
Ochilview Park Stenhousemuir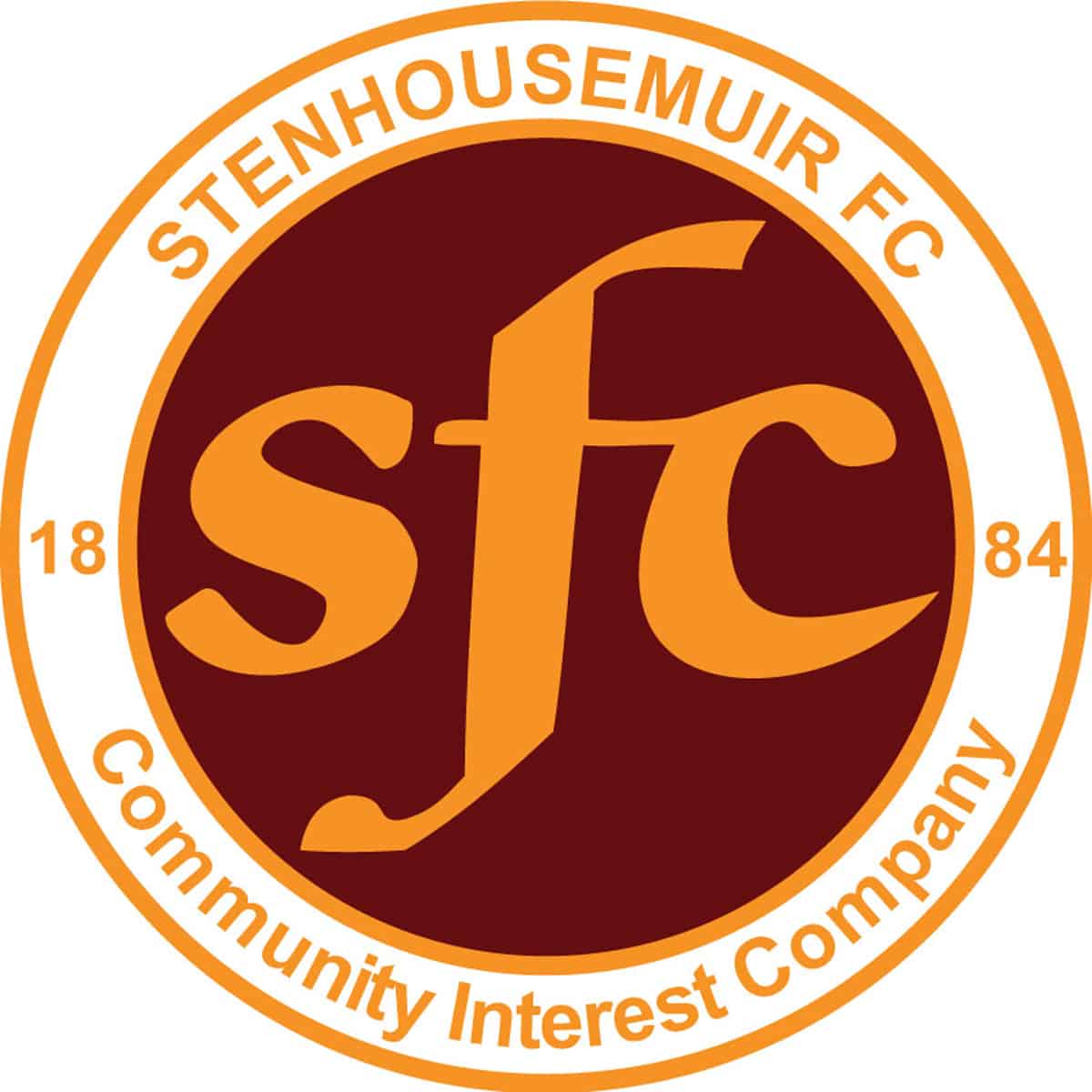 SPFL Ladbrokes League 1
Ibrox Park, Glasgow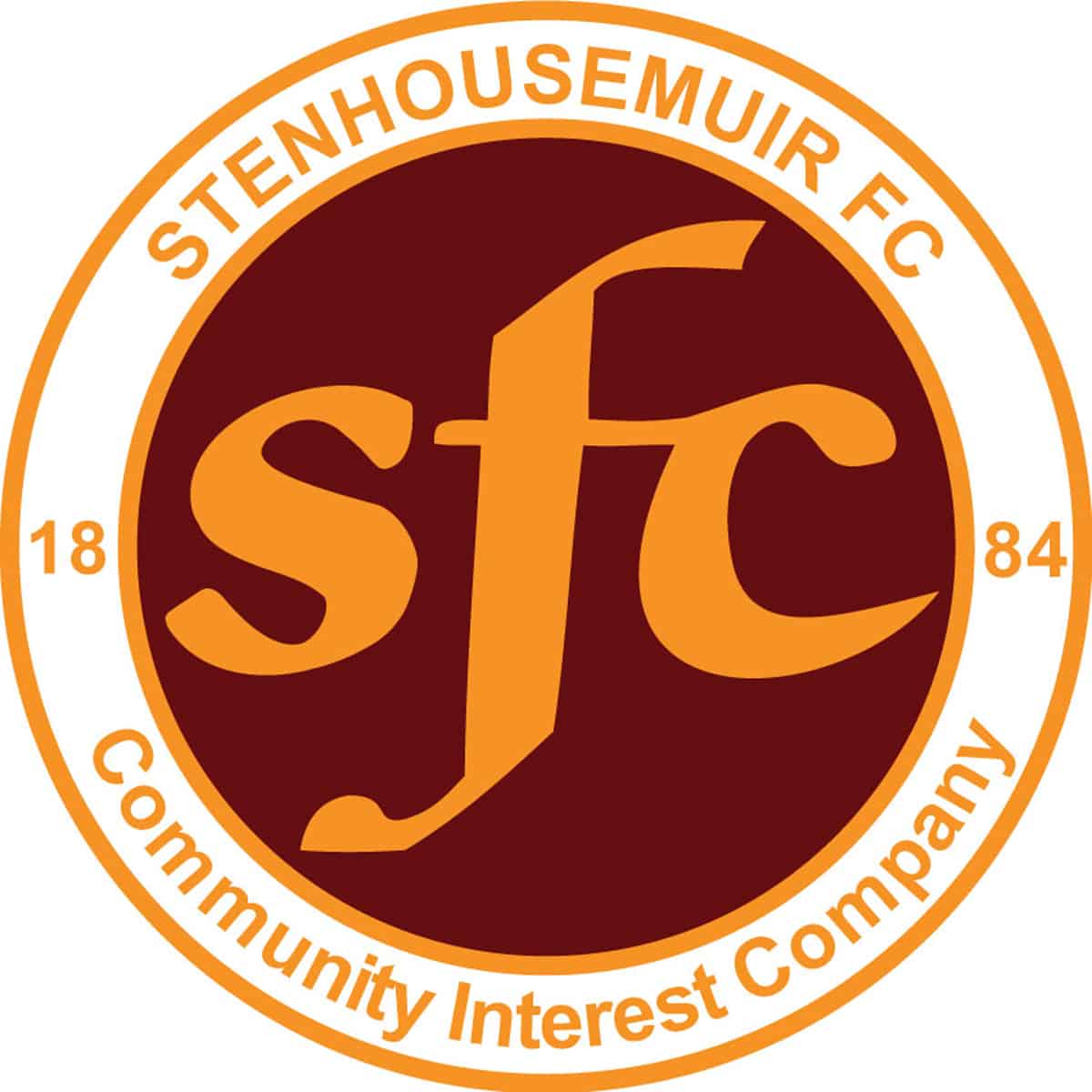 SPFL Ladbrokes League 1
Gayfield Park, Arbroath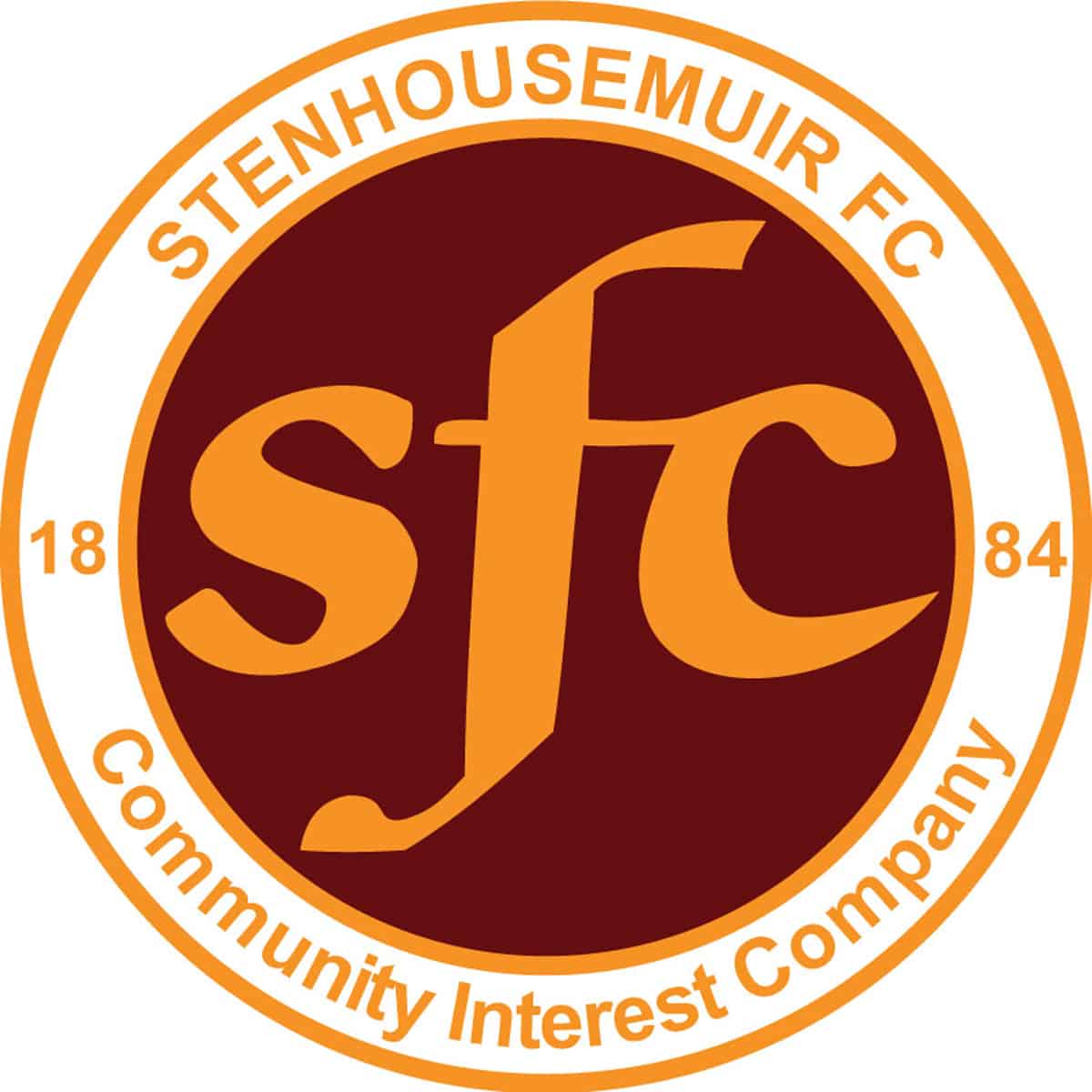 SPFL Ladbrokes League 1
Ochilview Park Stenhousemuir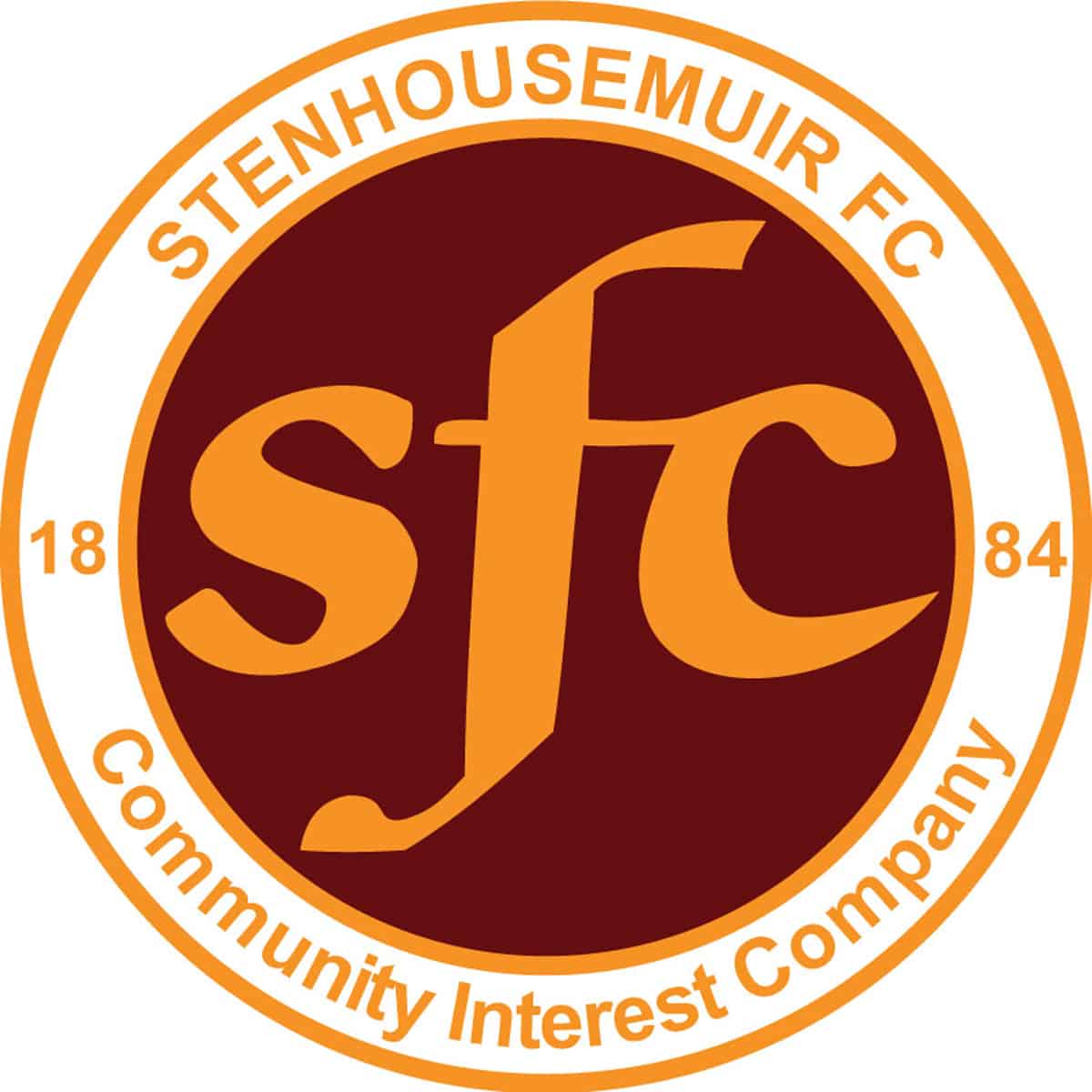 Petrofac Training Cup
Dens Park, Dundee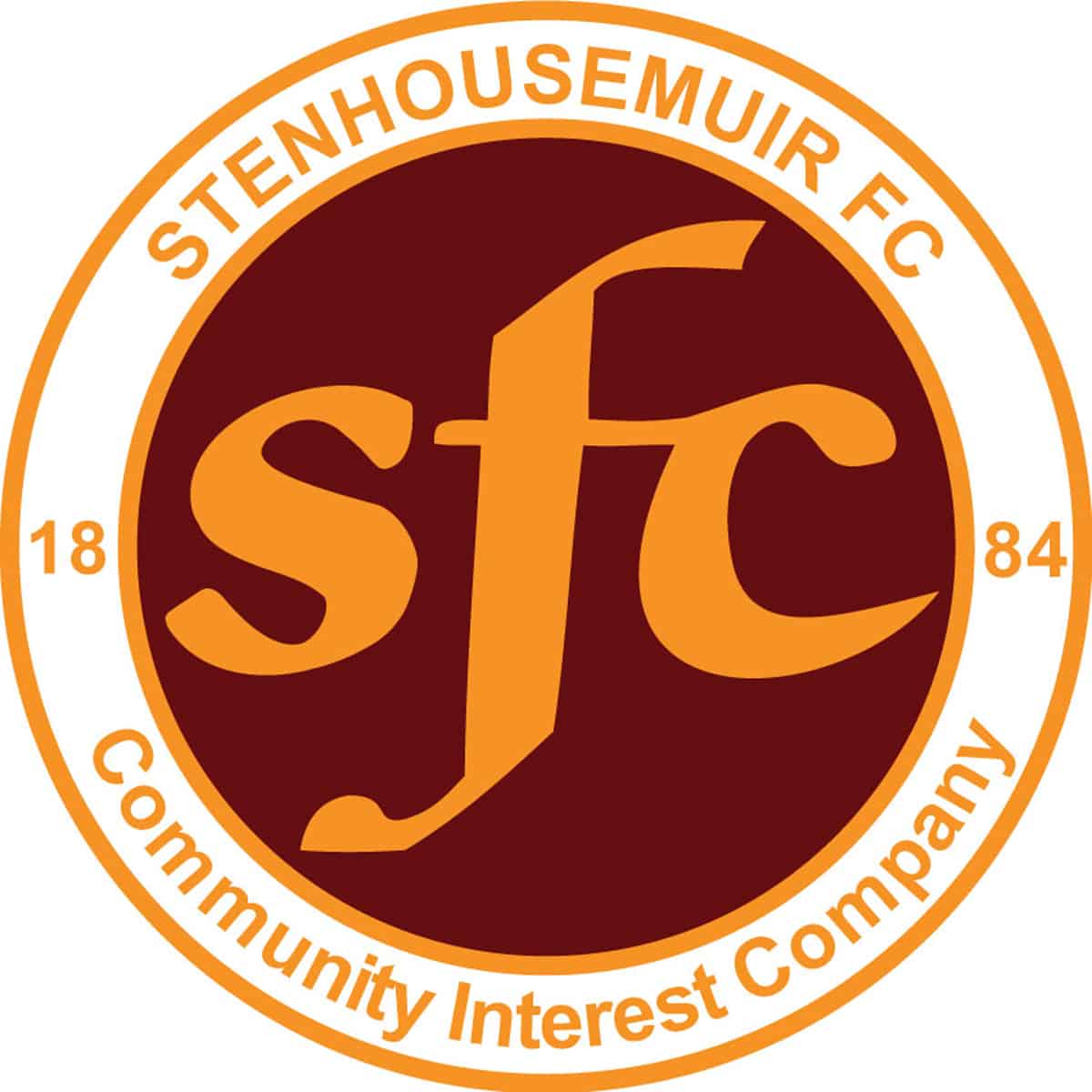 SPFL Ladbrokes League 1
Station Park, Forfar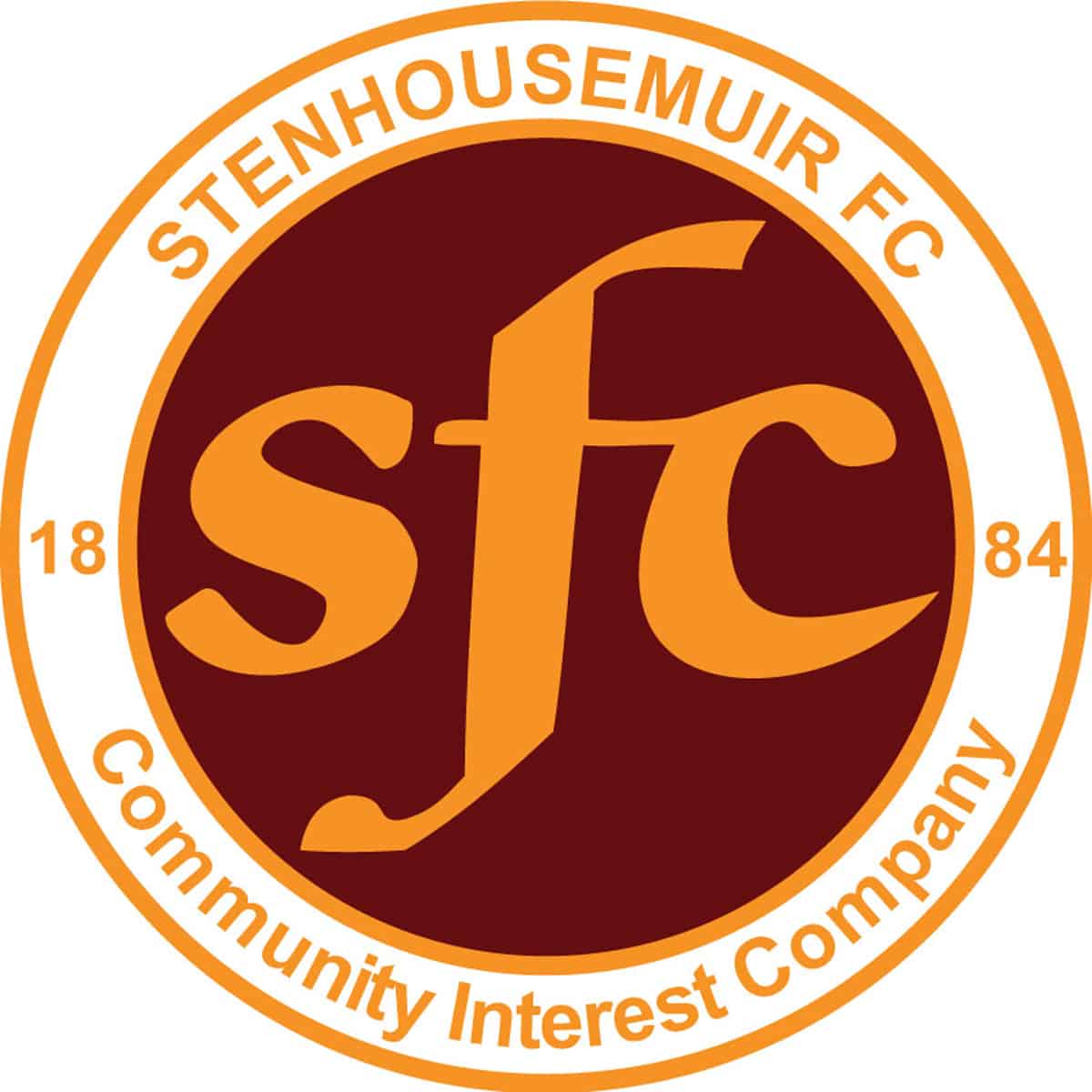 SPFL Ladbrokes League 1
Ochilview Park Stenhousemuir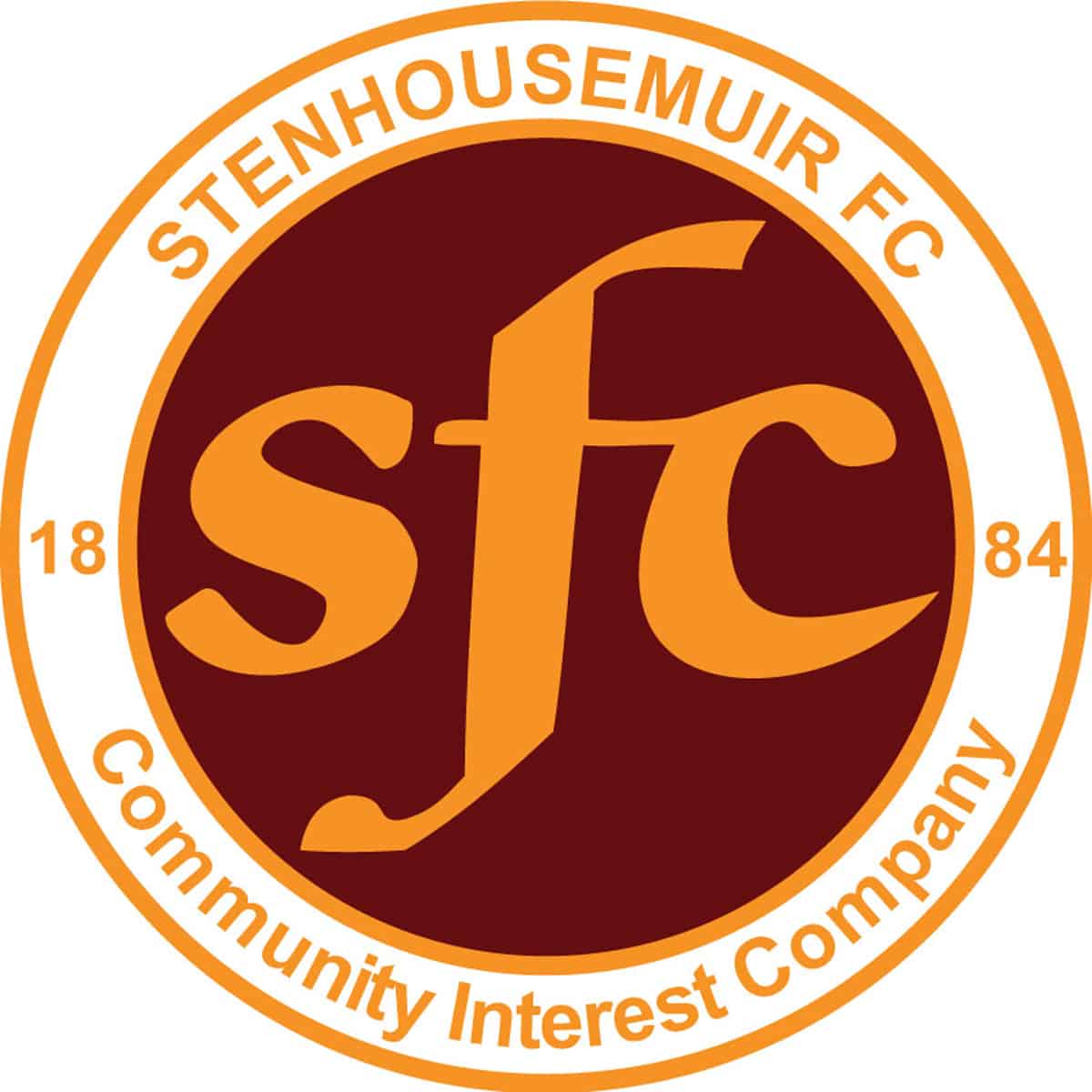 Petrofac Training Cup
Balmoor Stadium, Peterhead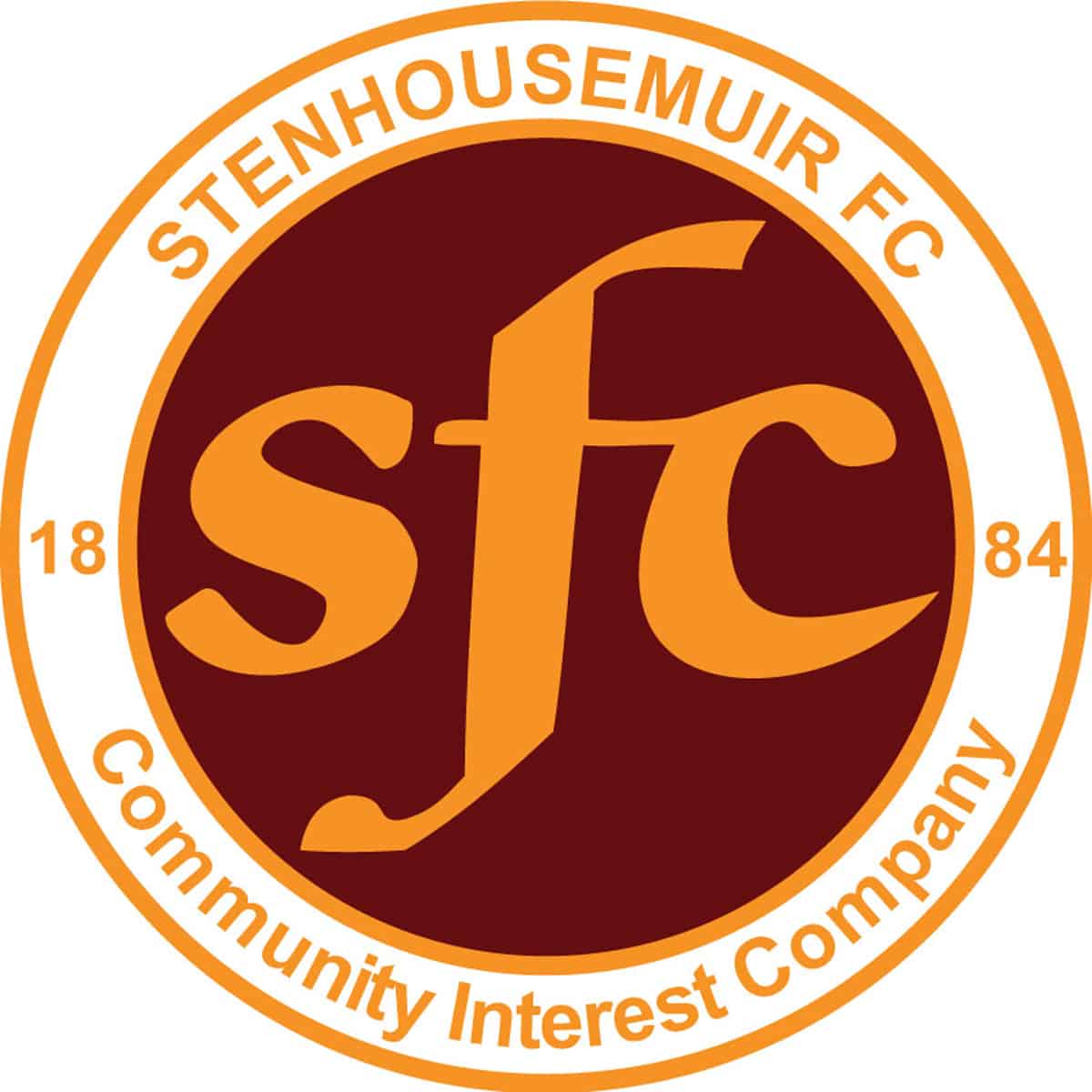 SPFL Ladbrokes League 1
New Broomfield Stadm. Airdrie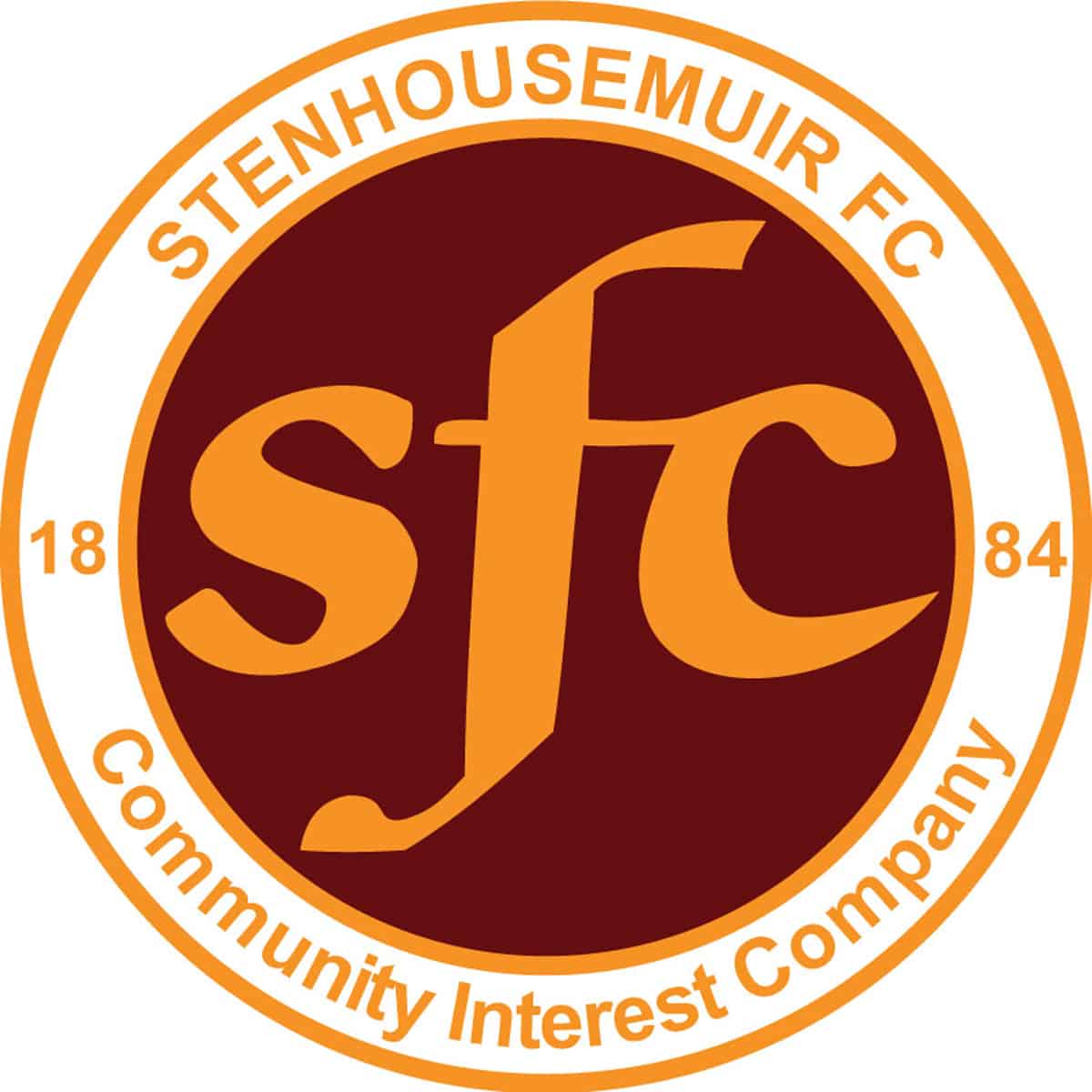 SPFL Ladbrokes League 1
Ochilview Park Stenhousemuir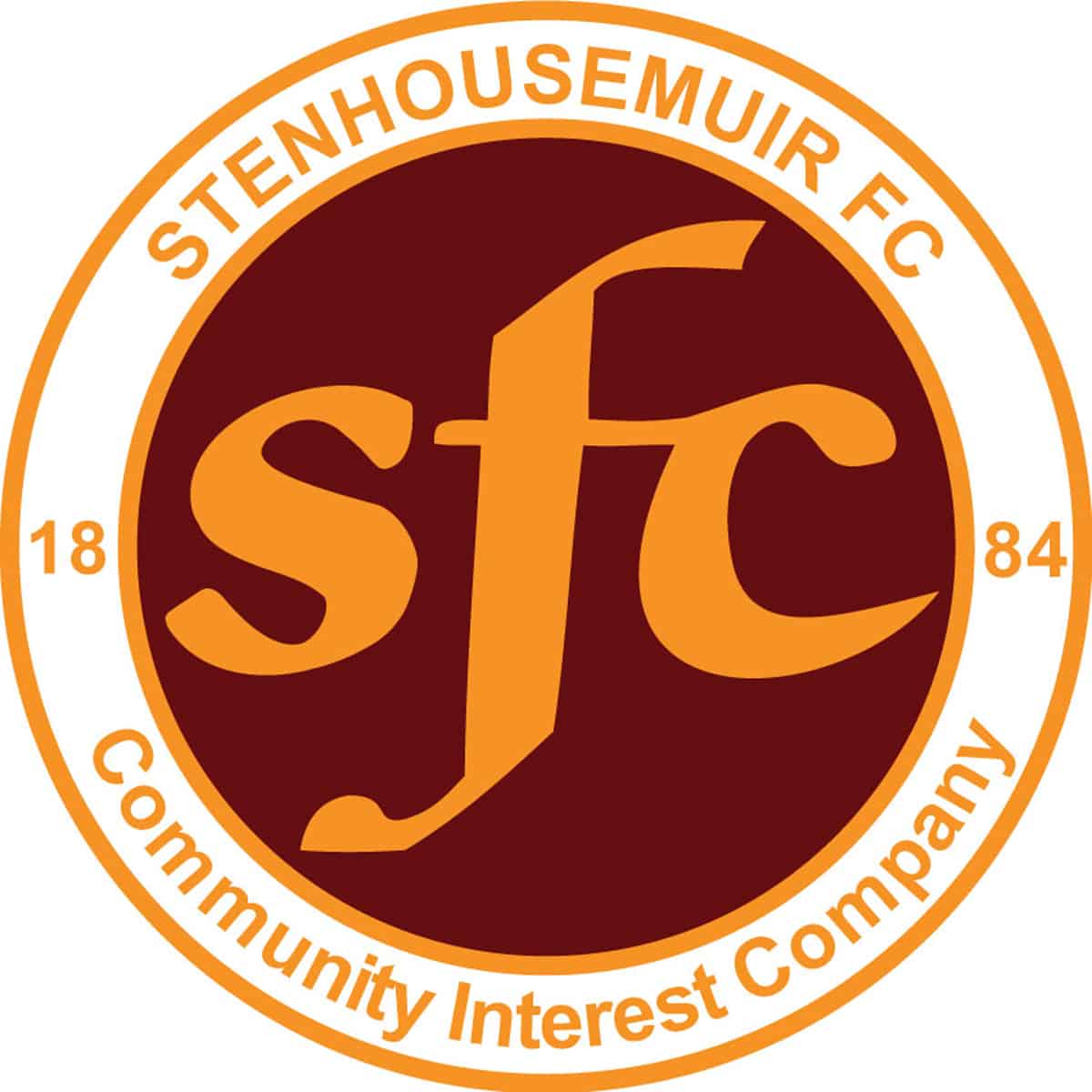 Betfred Cup
New Broomfield Stadm. Airdrie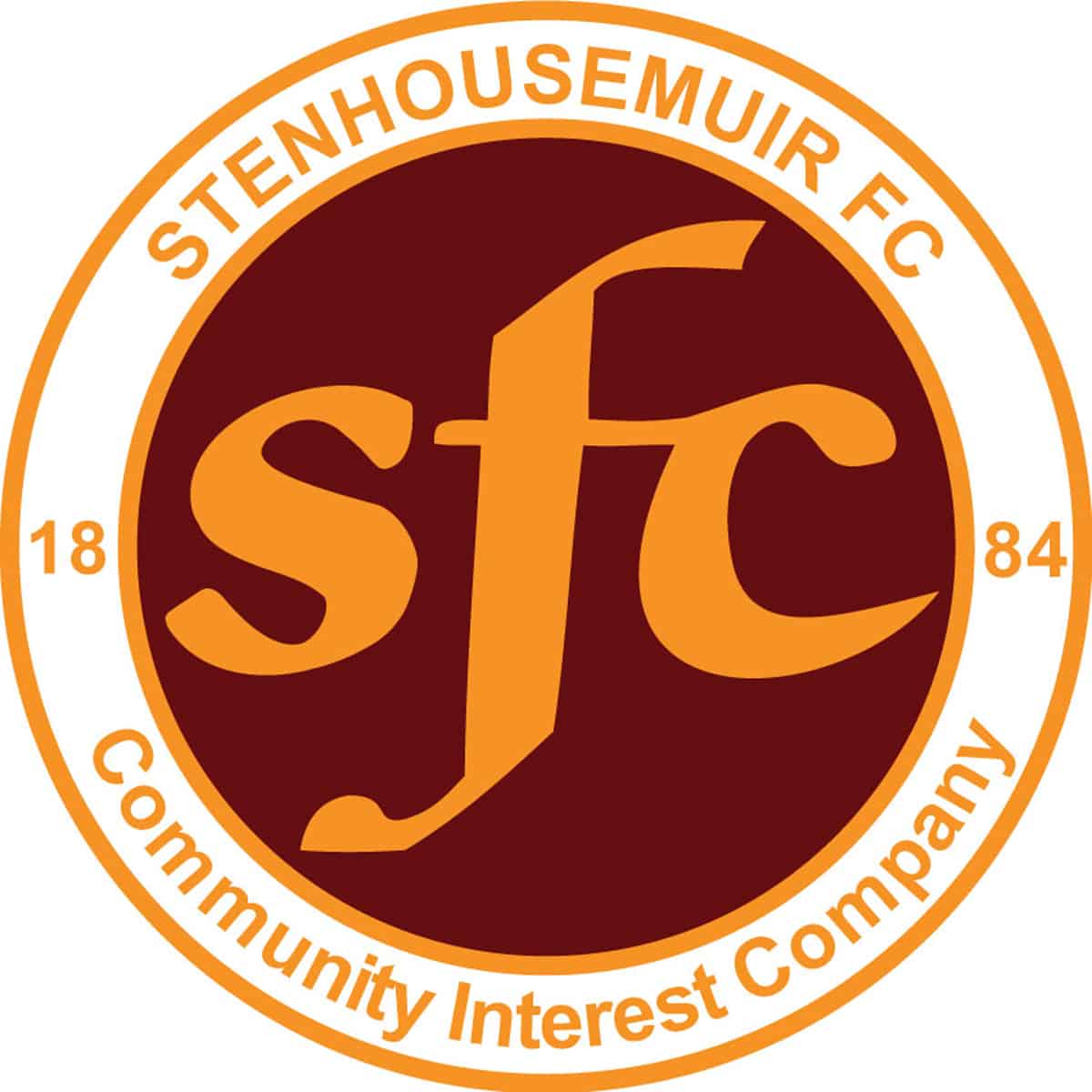 Stirlingshire Cup
Ochilview Park Stenhousemuir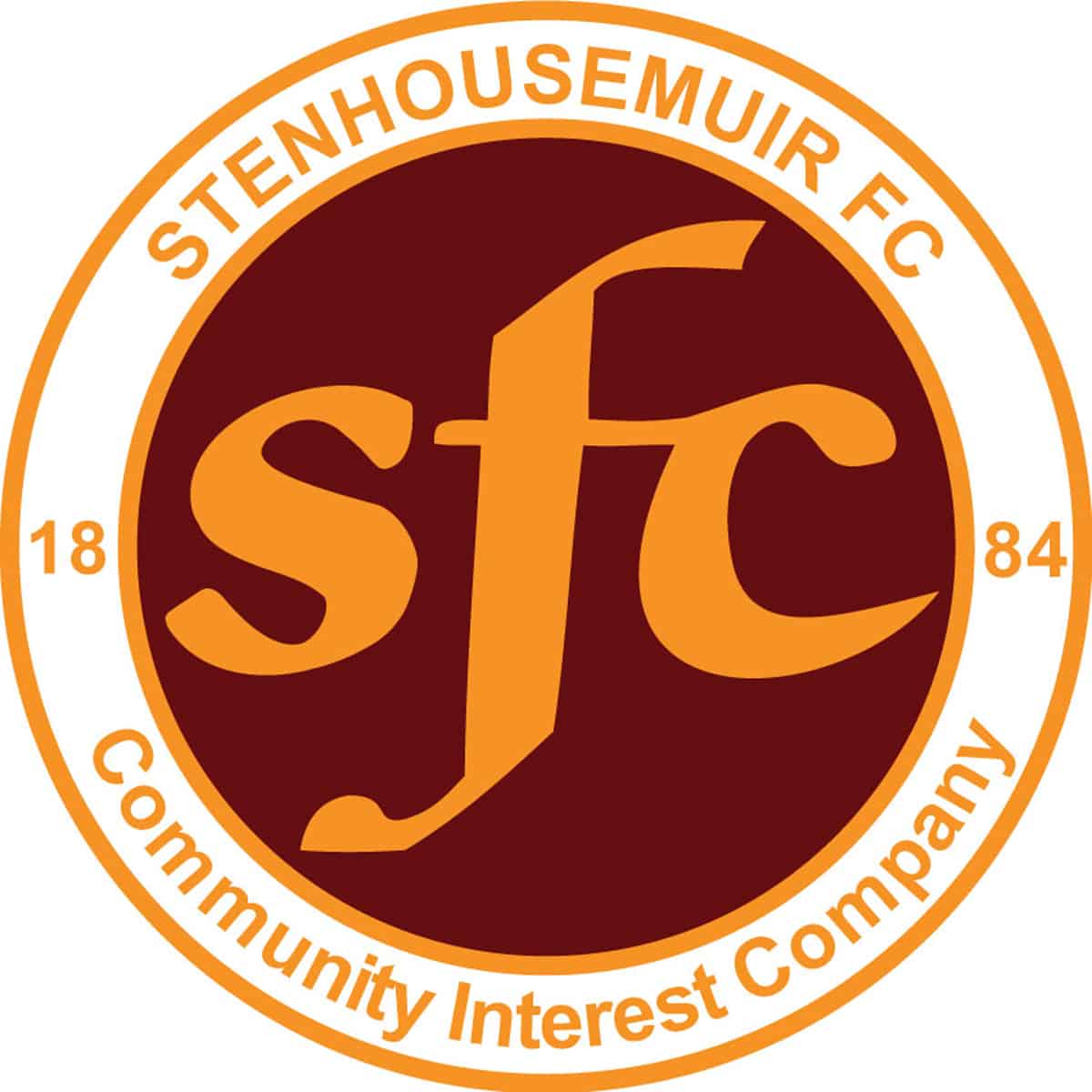 Petrofac Training Cup
Ochilview Park Stenhousemuir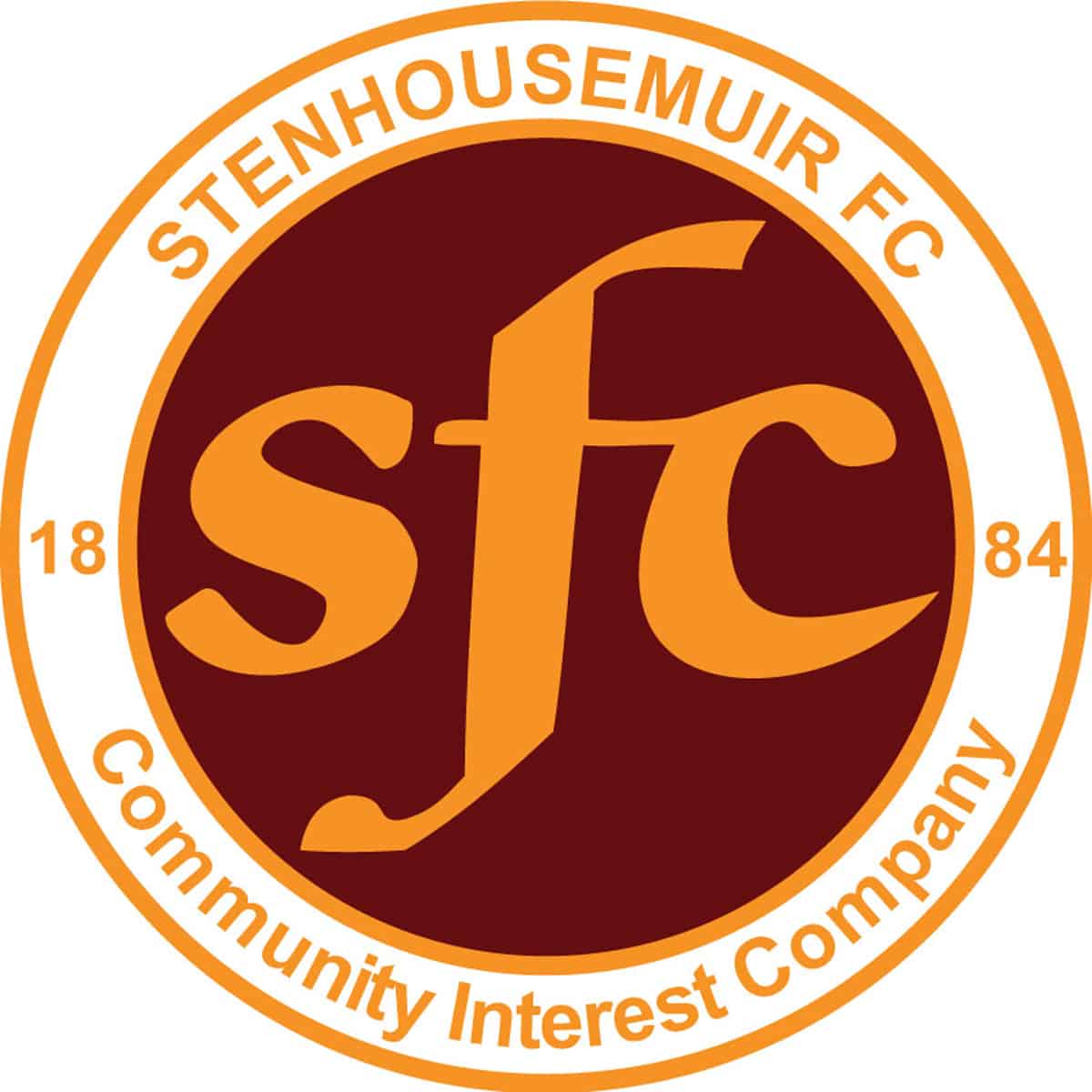 Friendly
Ochilview Park Stenhousemuir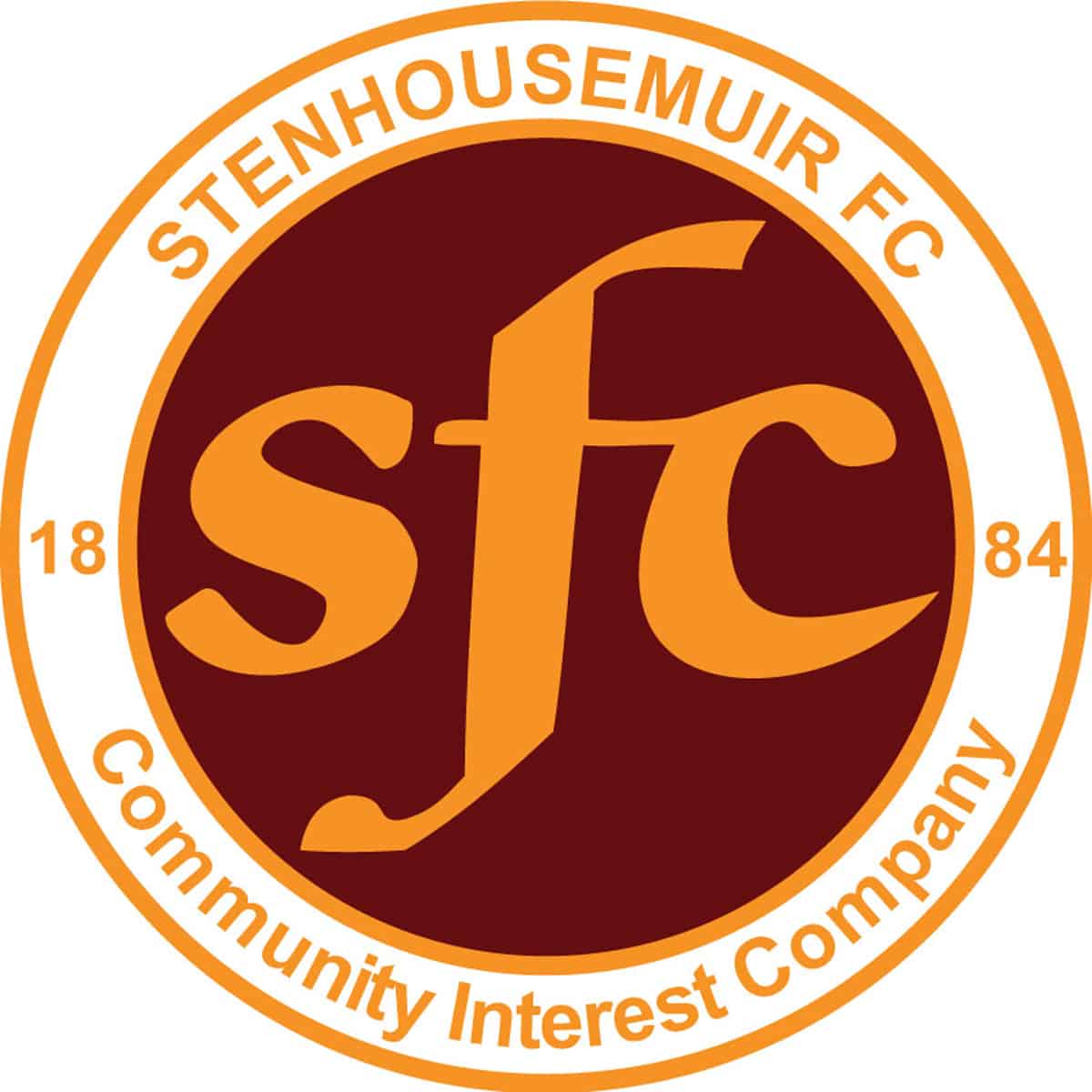 Friendly
Ochilview Park Stenhousemuir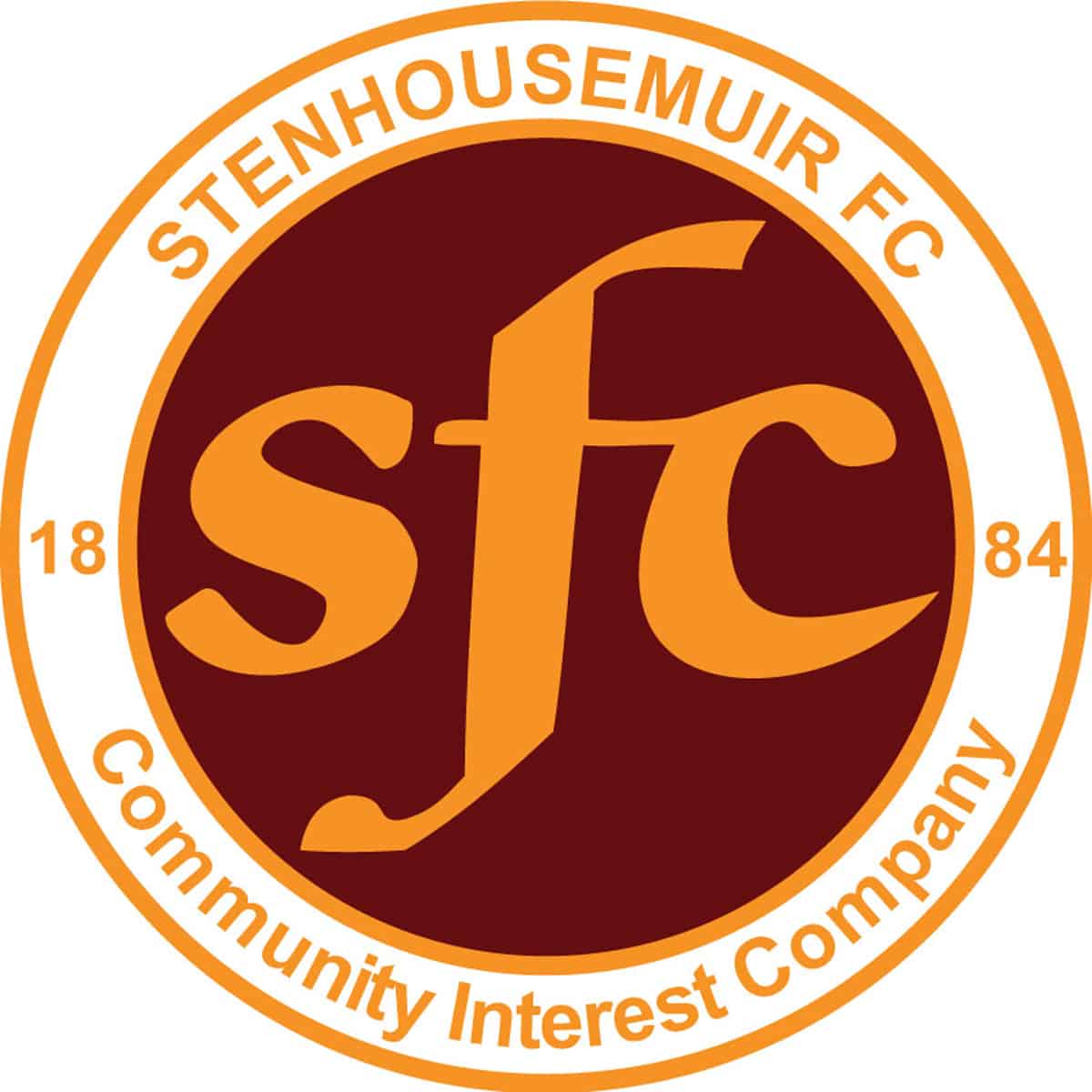 Friendly
Ochilview Park Stenhousemuir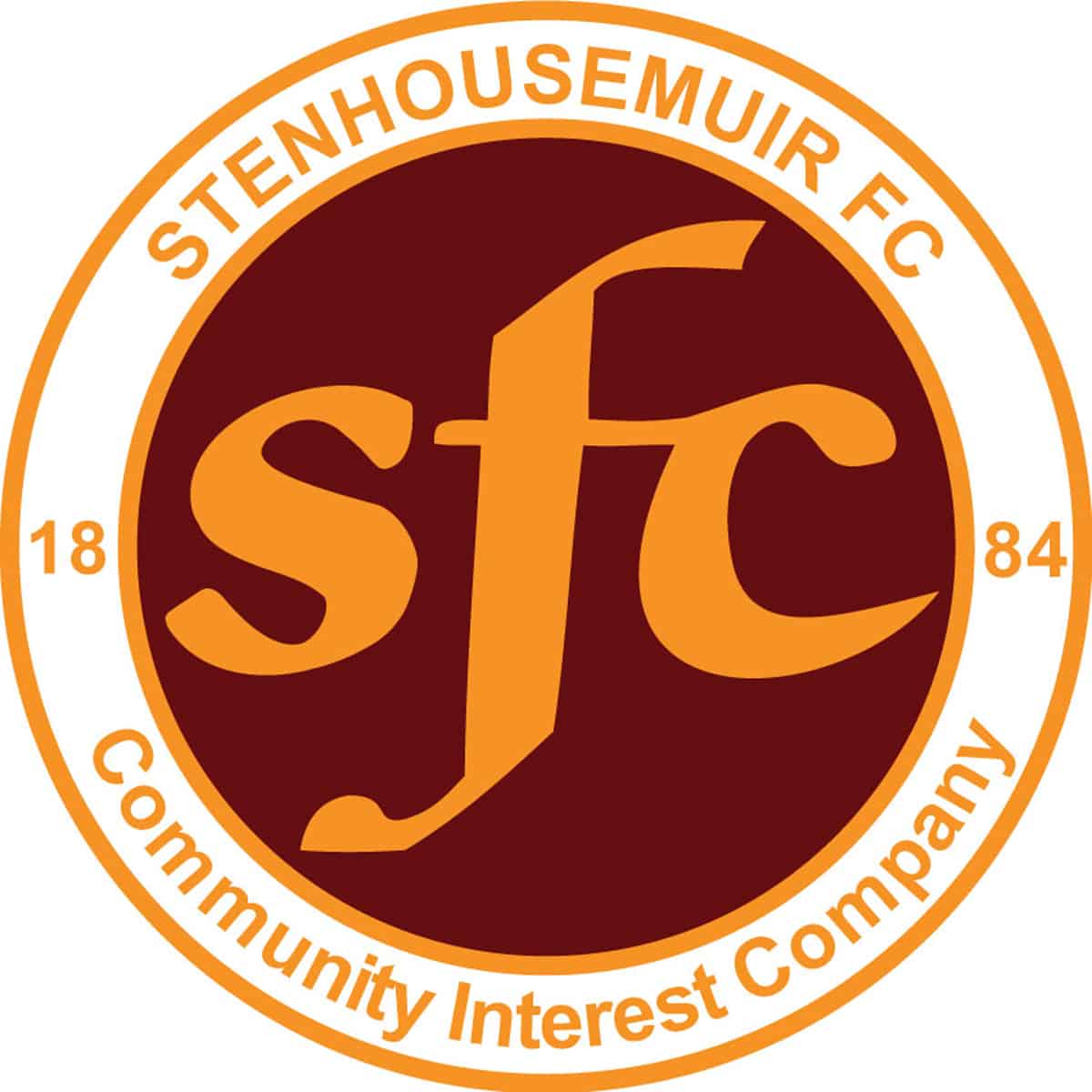 Friendly
Ochilview Park Stenhousemuir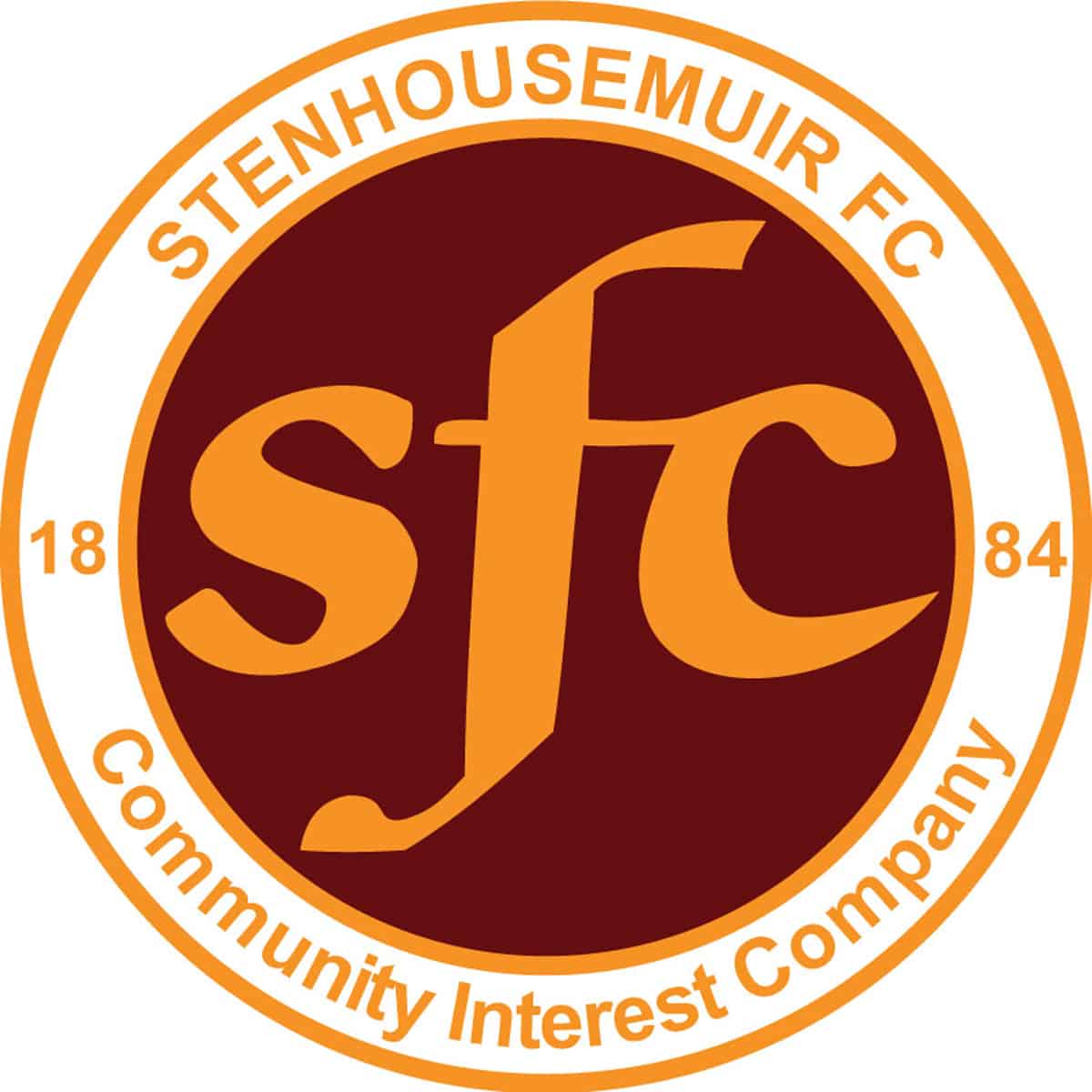 Friendly
Ochilview Park Stenhousemuir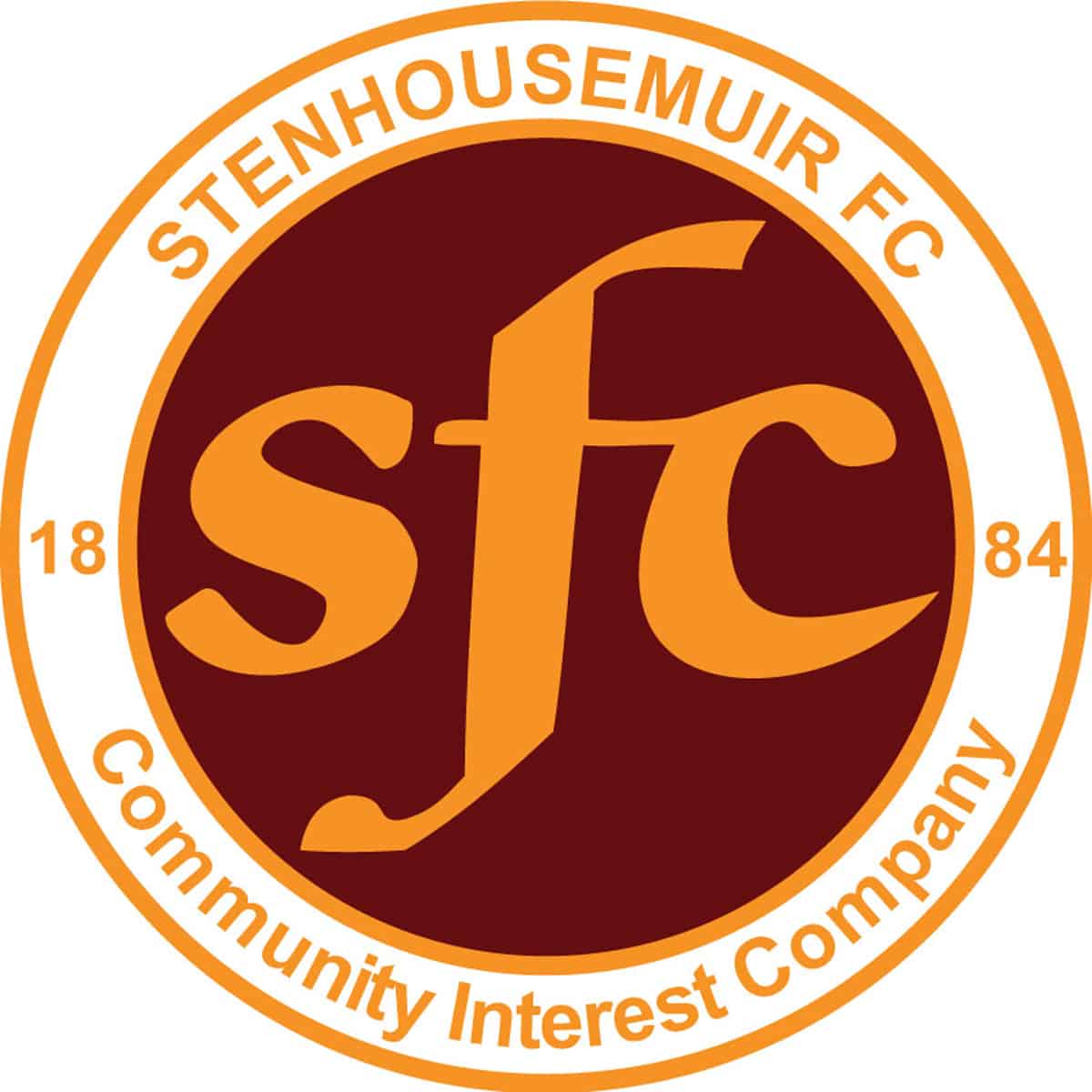 SPFL Ladbrokes League 1
Ochilview Park Stenhousemuir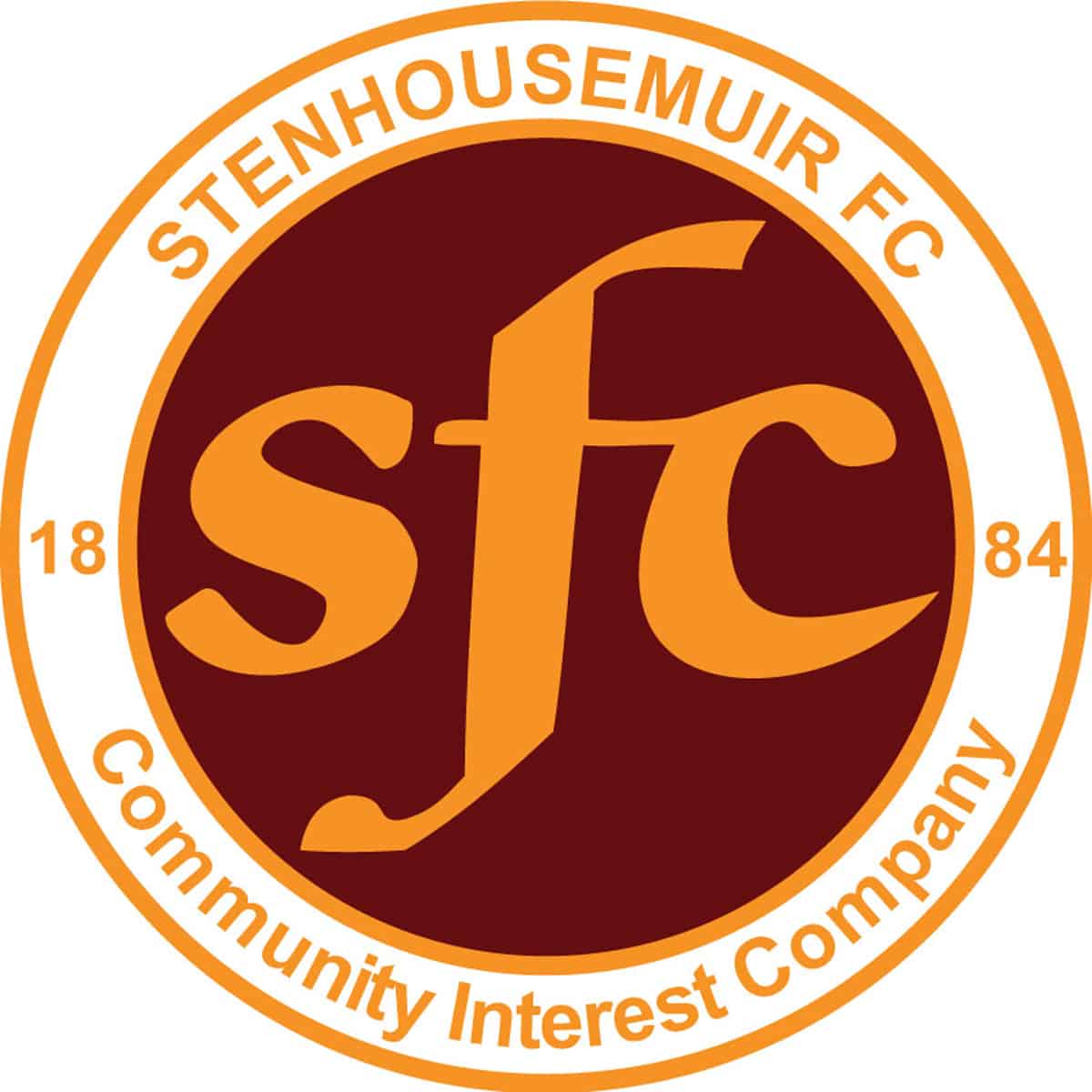 SPFL Ladbrokes League 1
Glebe Park, Brechin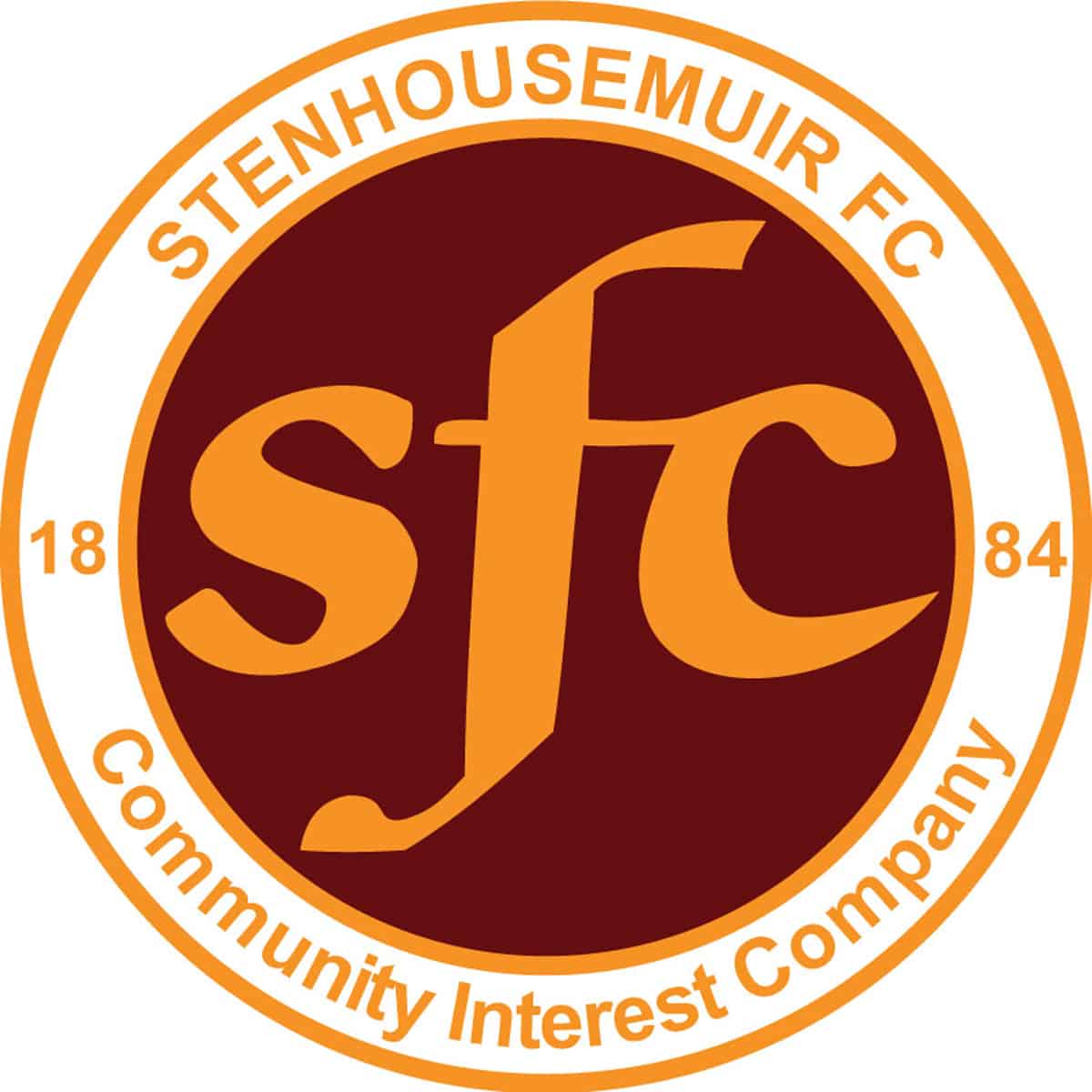 SPFL Ladbrokes League 1
Ochilview Park Stenhousemuir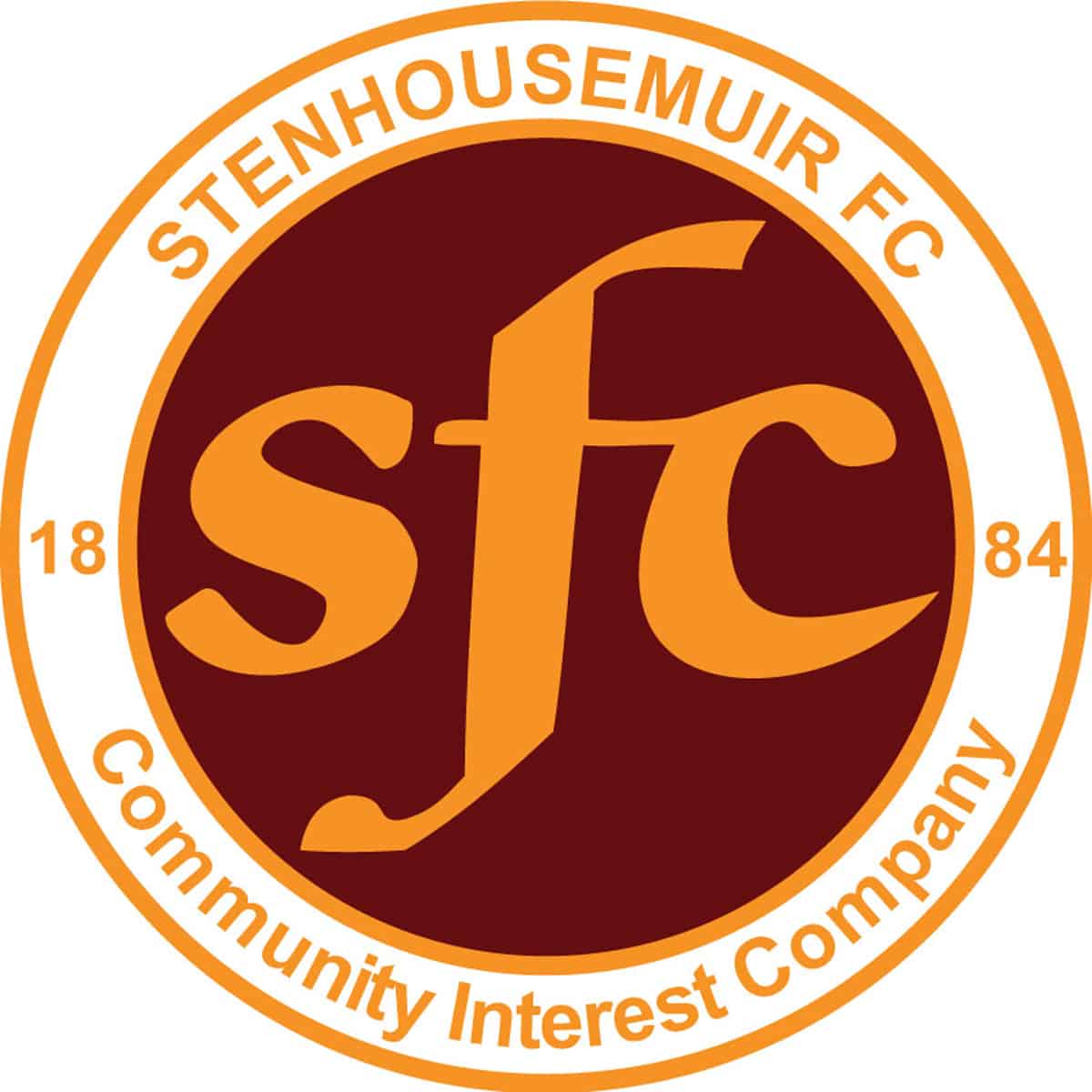 SPFL Ladbrokes League 1
Ochilview Park Stenhousemuir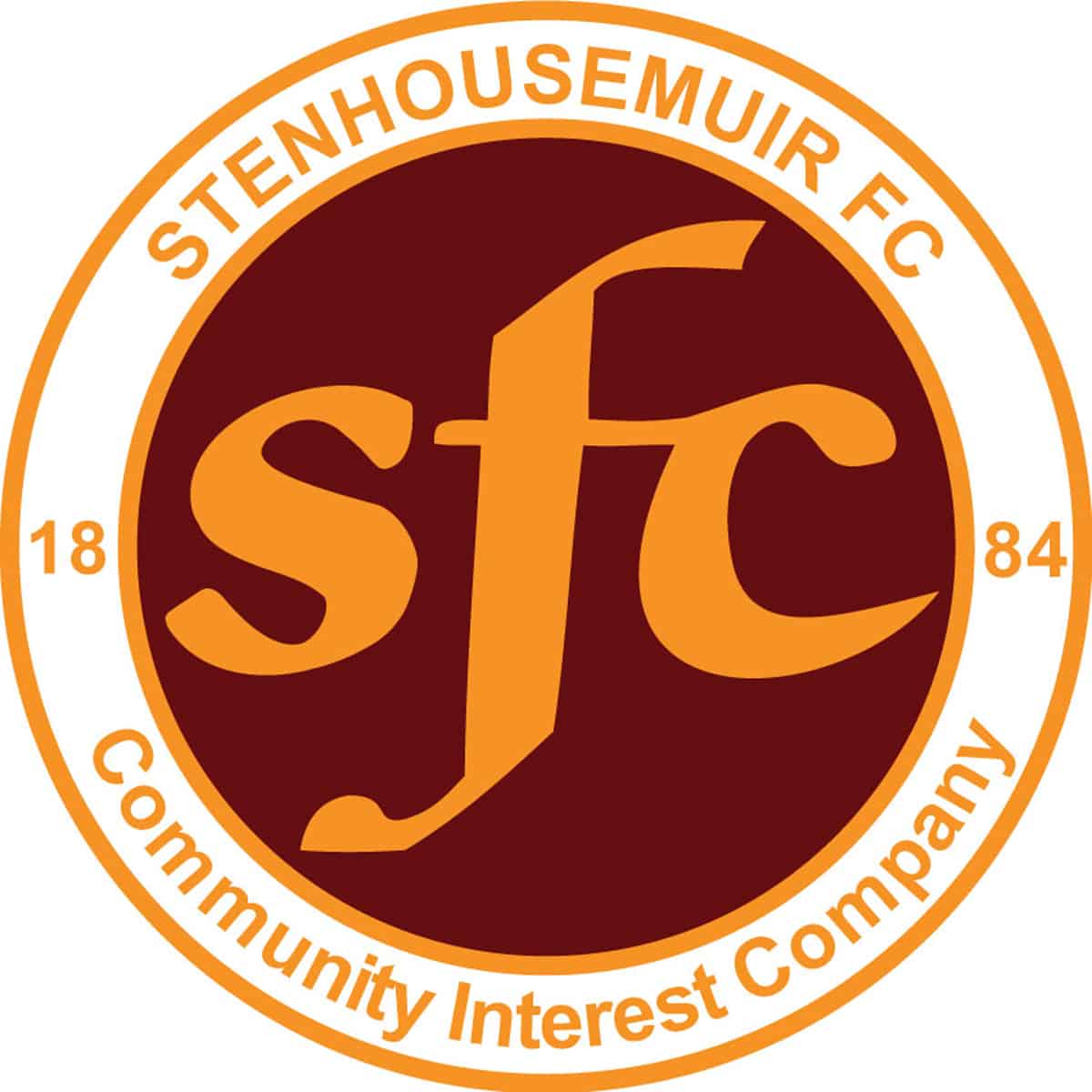 SPFL Ladbrokes League 1
New Bayview Stadium, Methil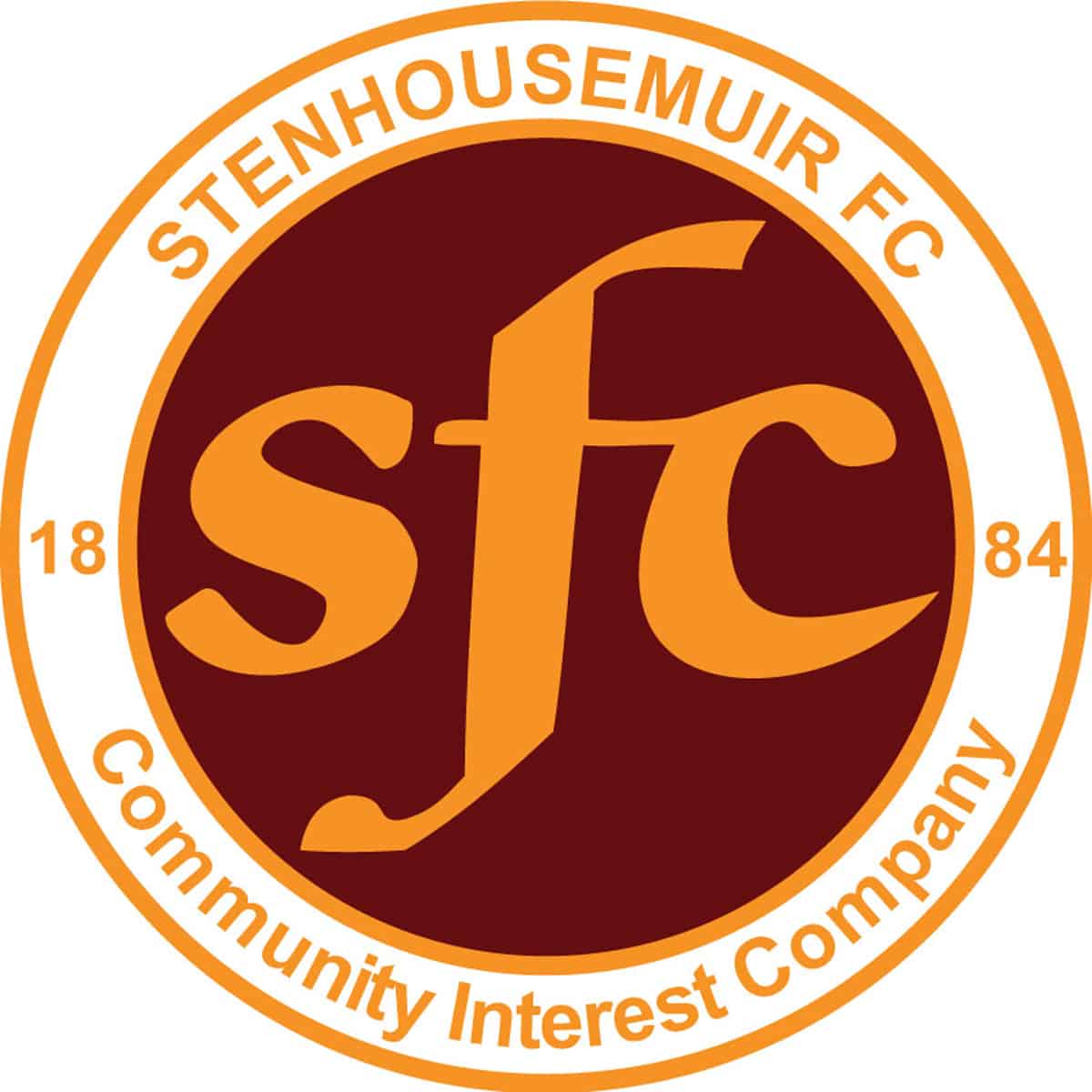 SPFL Ladbrokes League 1
Gayfield Park, Arbroath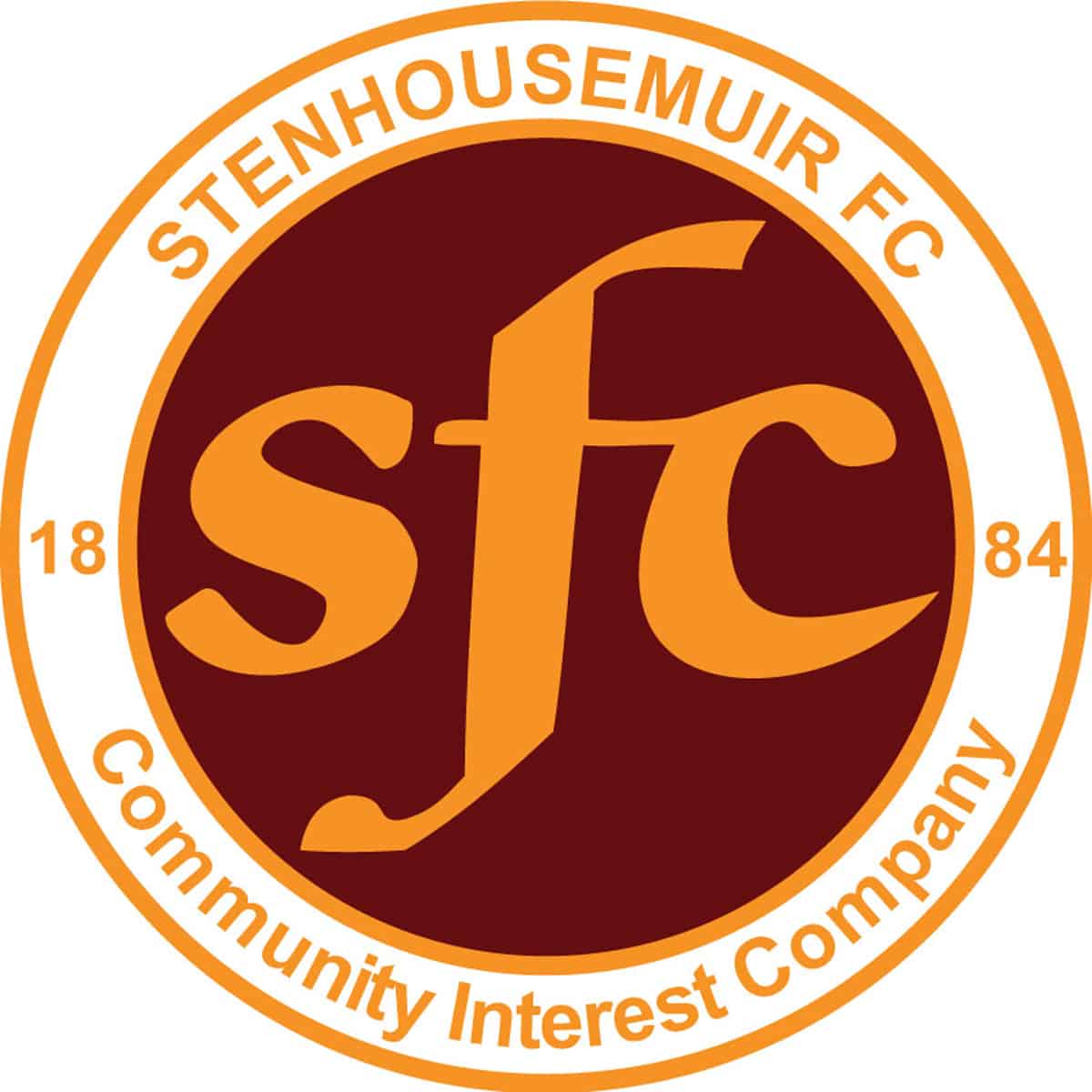 SPFL Ladbrokes League 1
Ochilview Park Stenhousemuir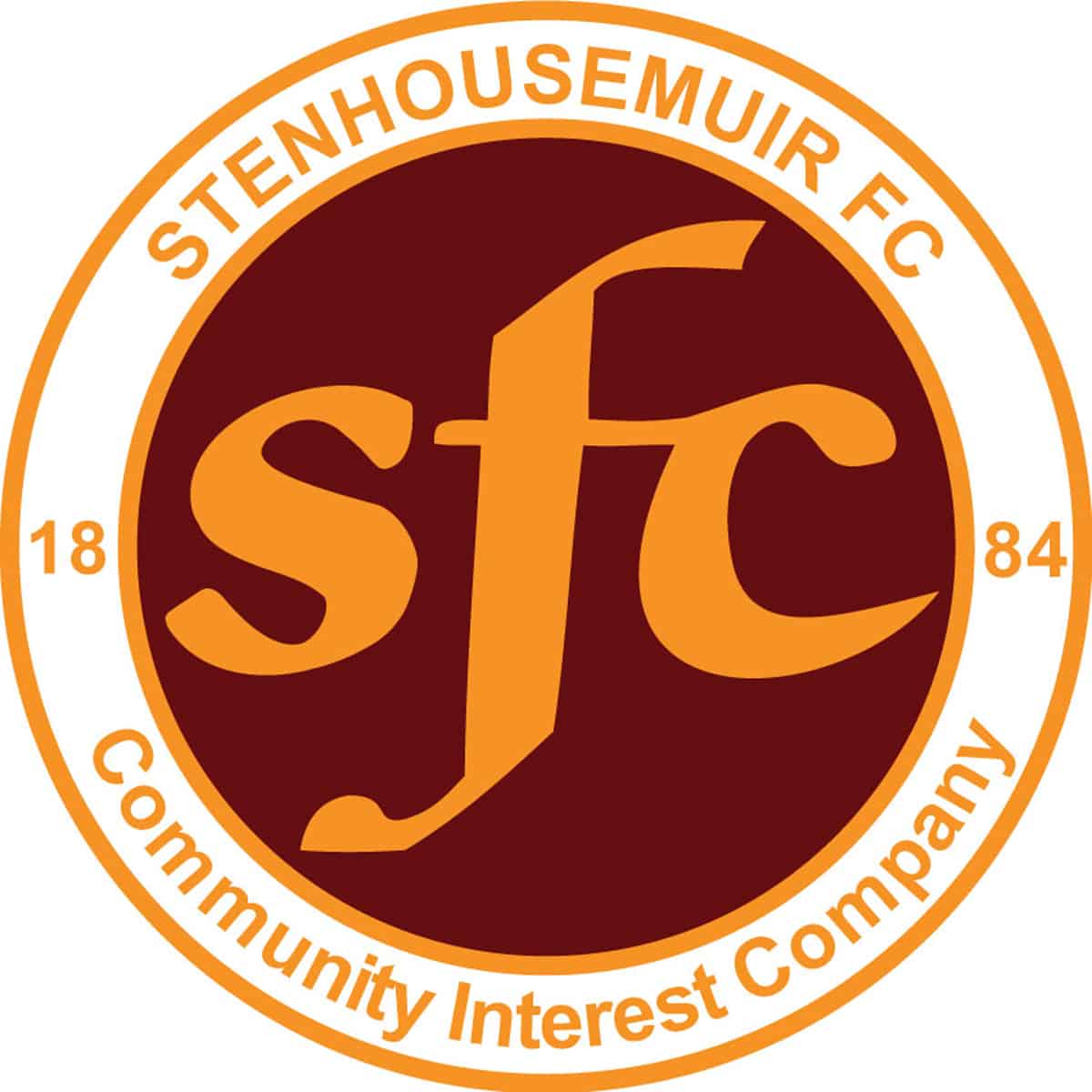 SPFL Ladbrokes League 1
Station Park, Forfar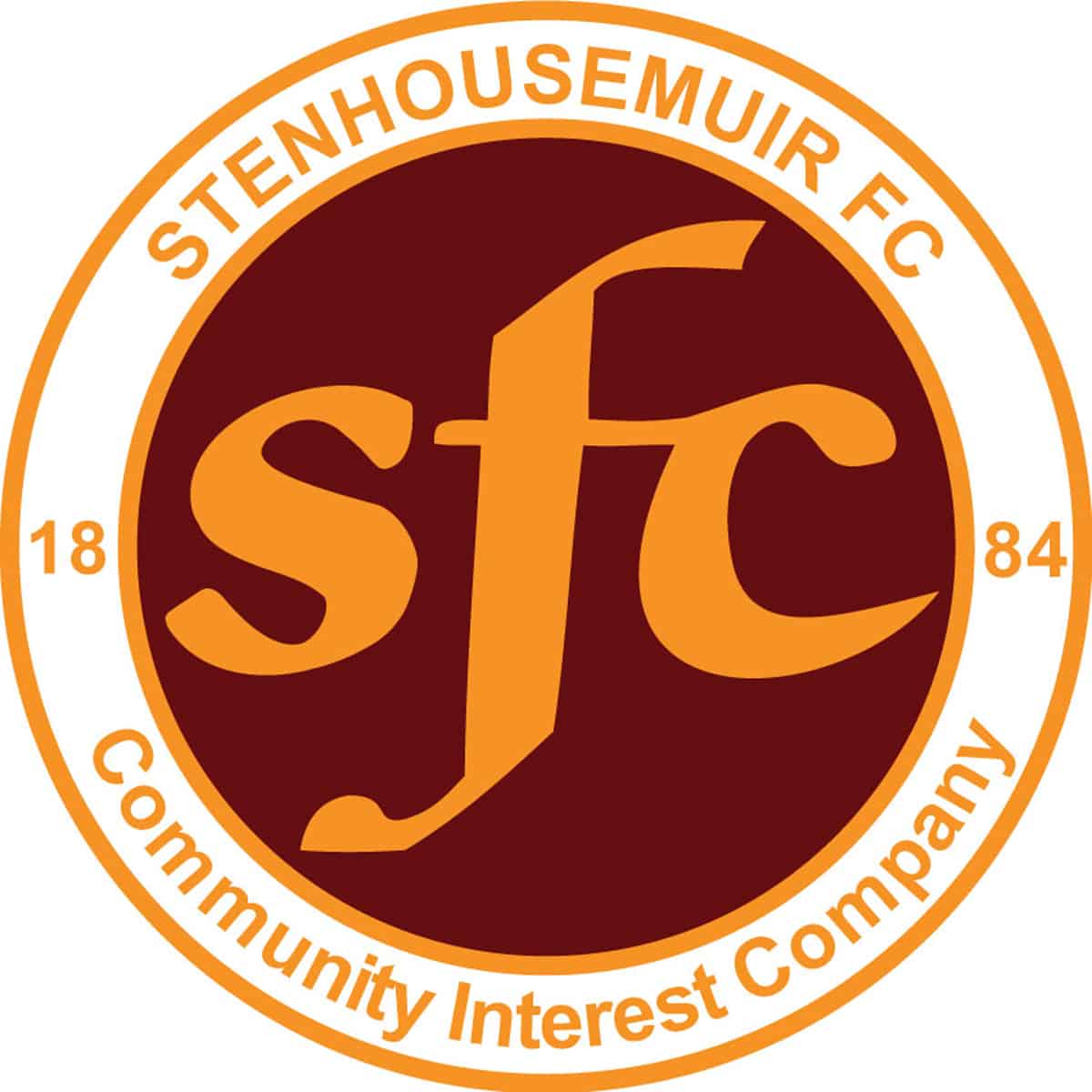 SPFL Ladbrokes League 1
Ochilview Park Stenhousemuir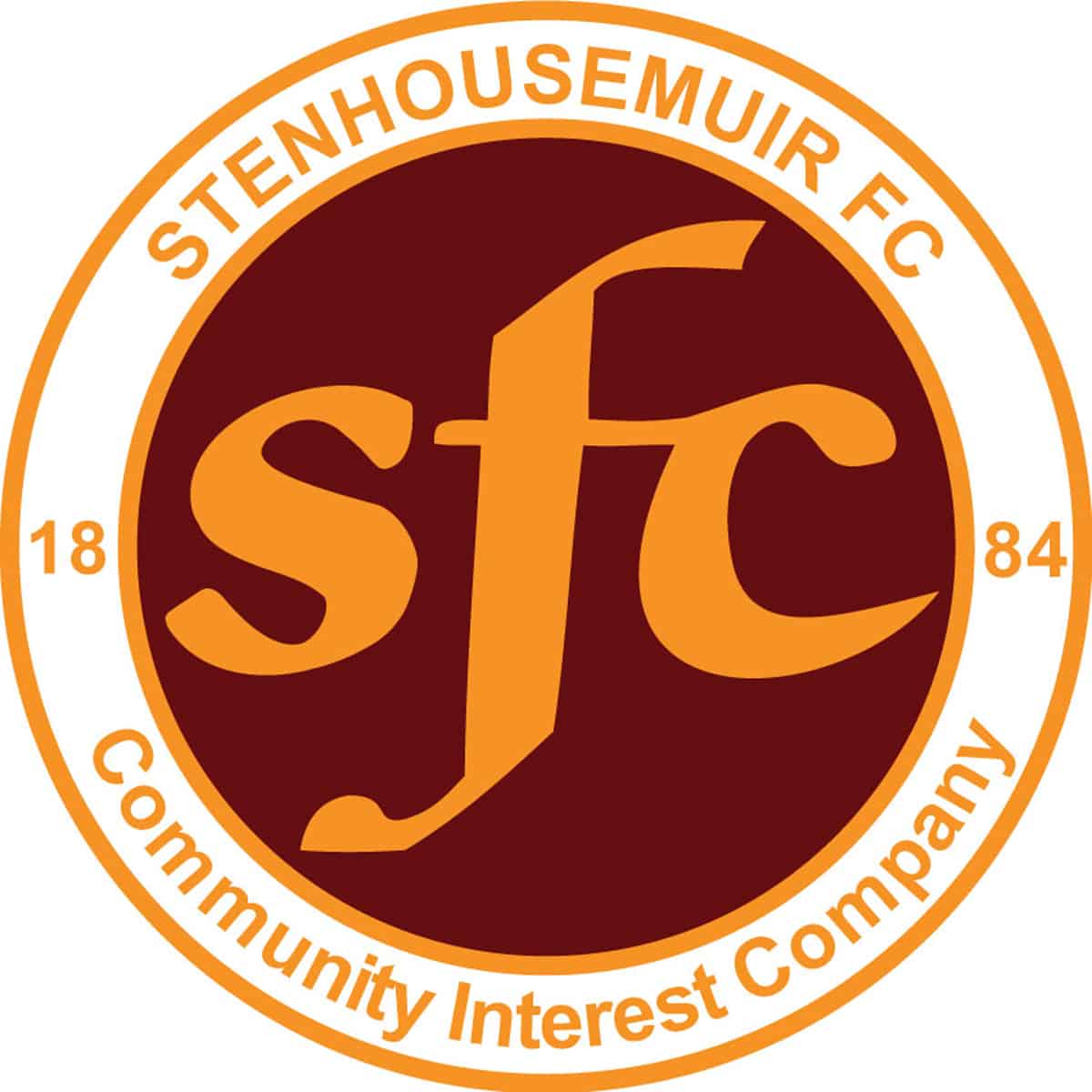 SPFL Ladbrokes League 1
Cliftonhill Stadium,Coatbridge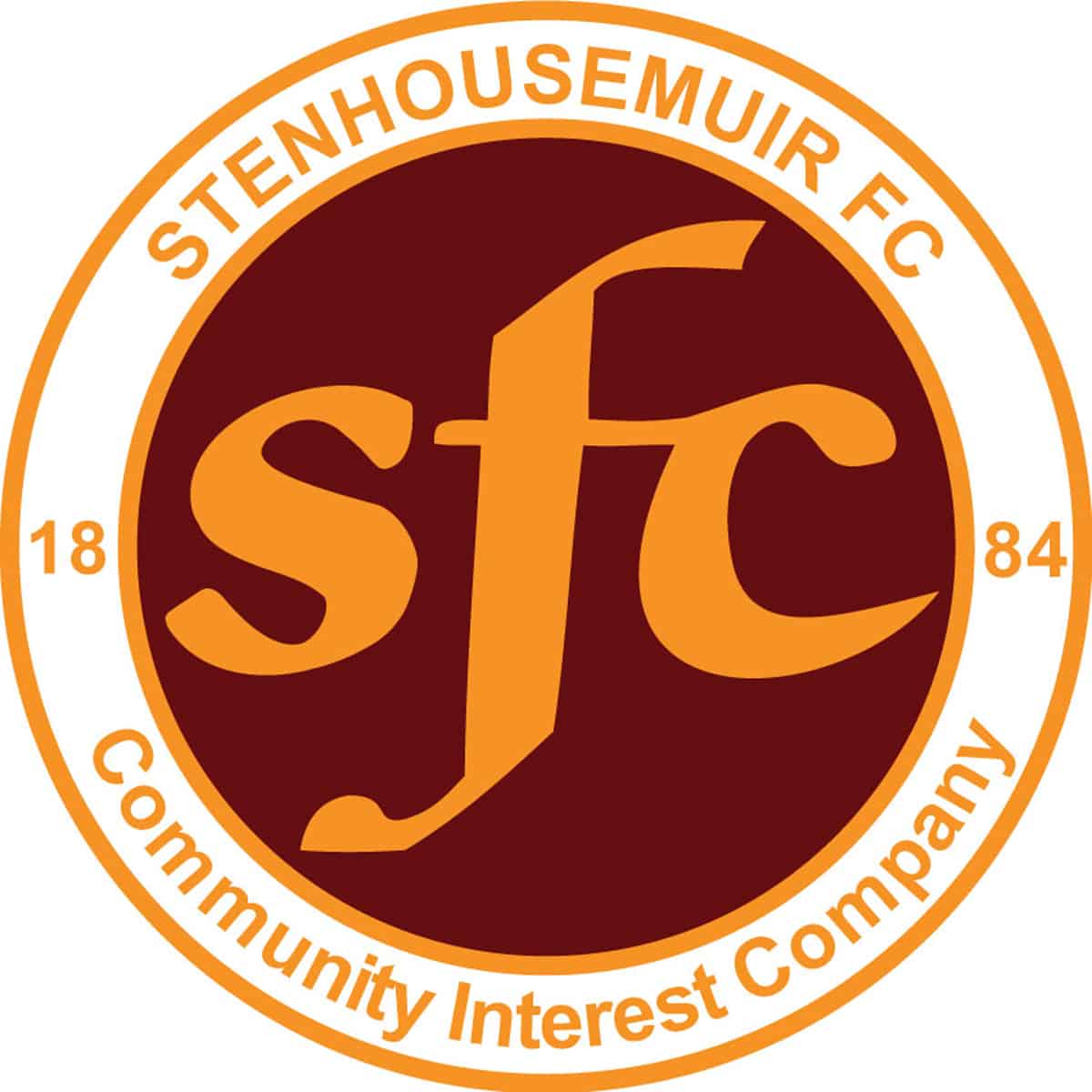 SPFL Ladbrokes League 1
Ochilview Park Stenhousemuir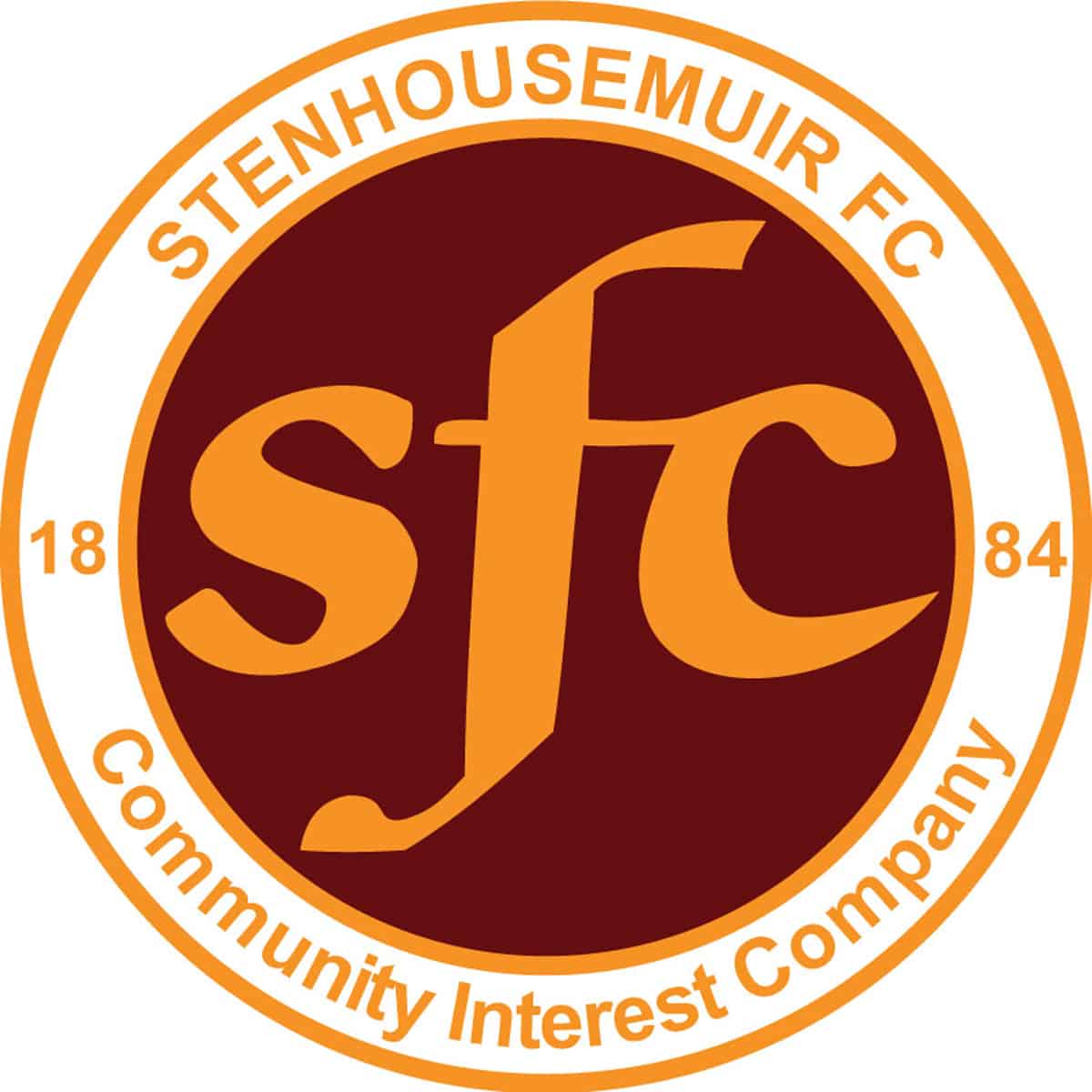 SPFL Ladbrokes League 1
Somerset Park, Ayr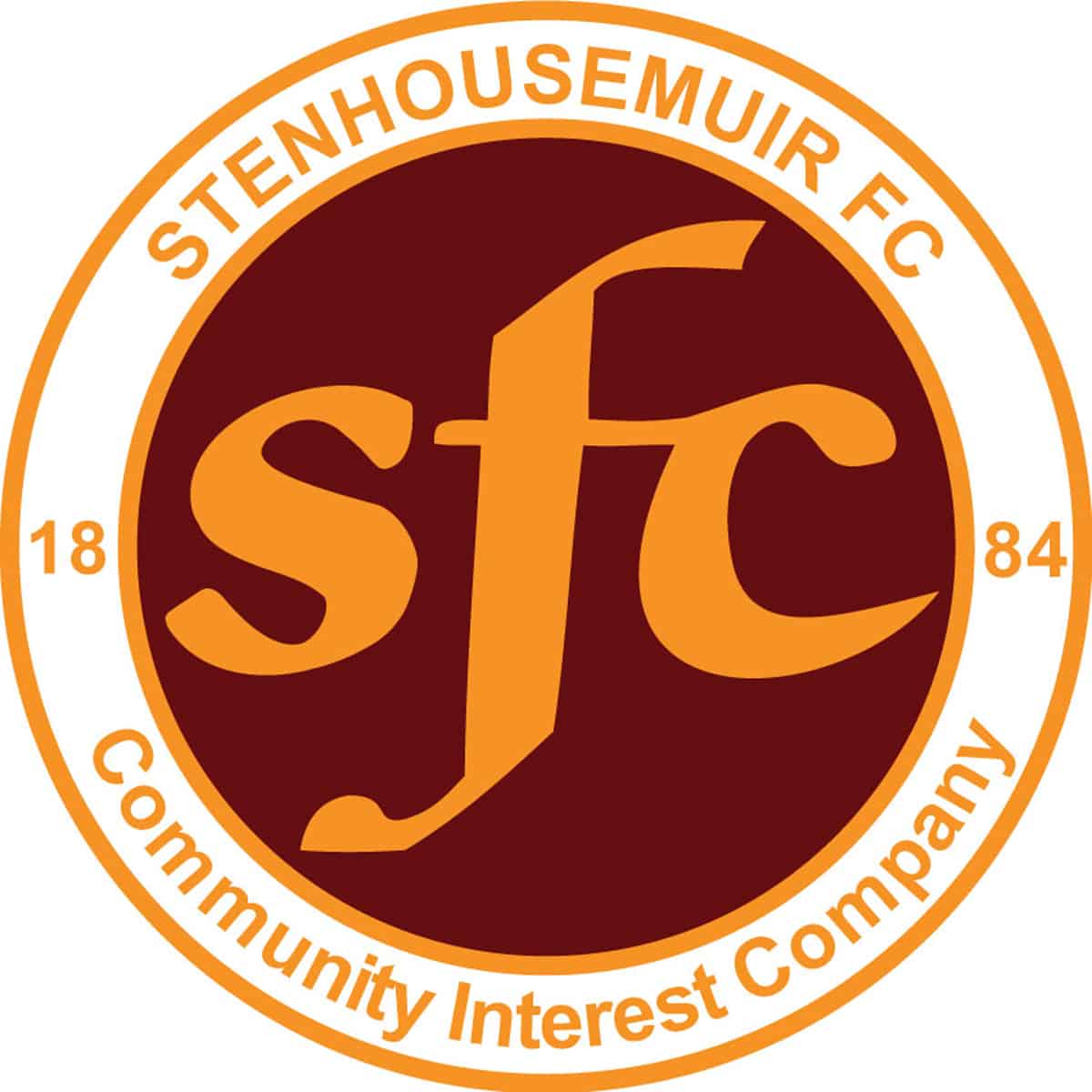 SPFL Ladbrokes League 1
Stair Park, Stranraer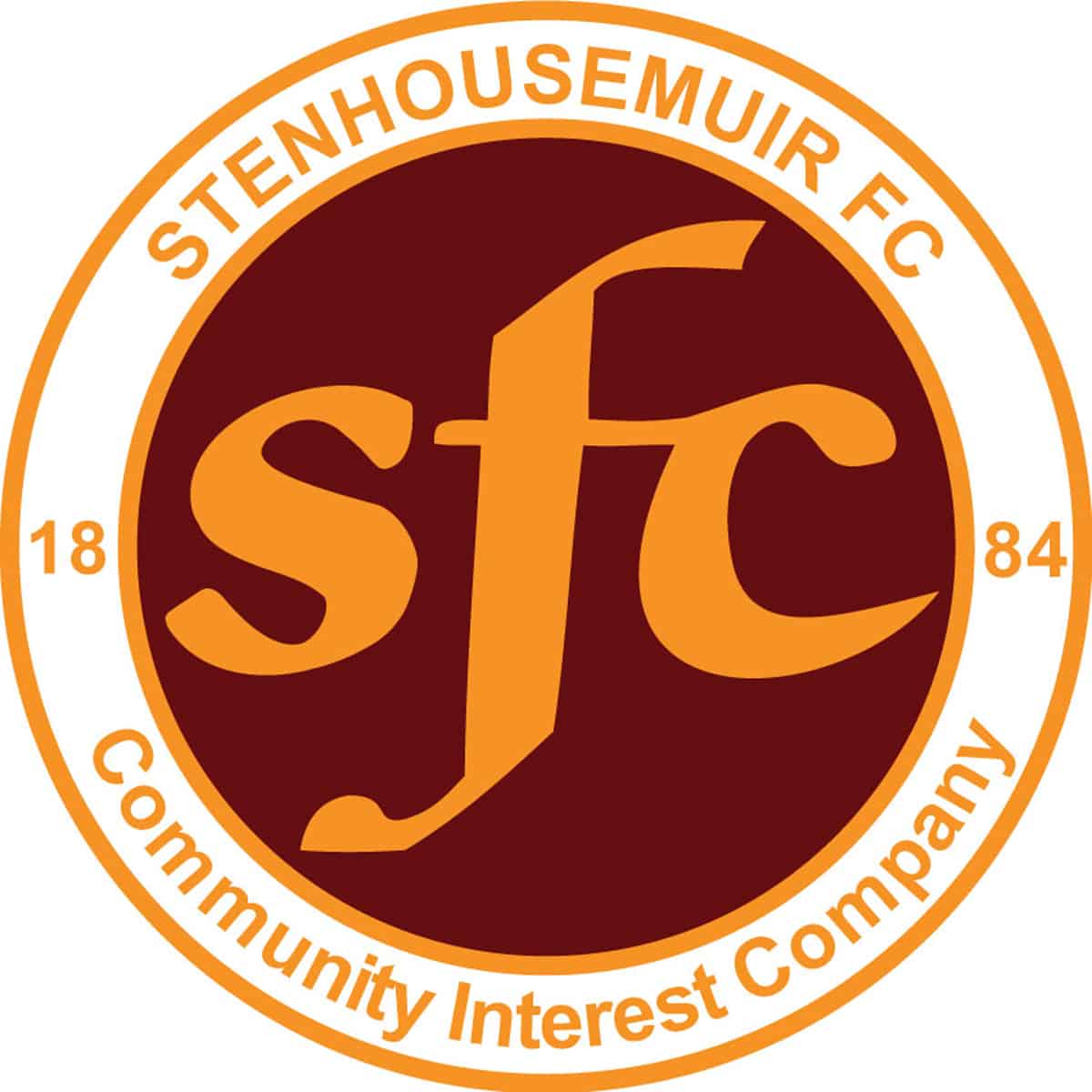 SPFL Ladbrokes League 1
Ochilview Park Stenhousemuir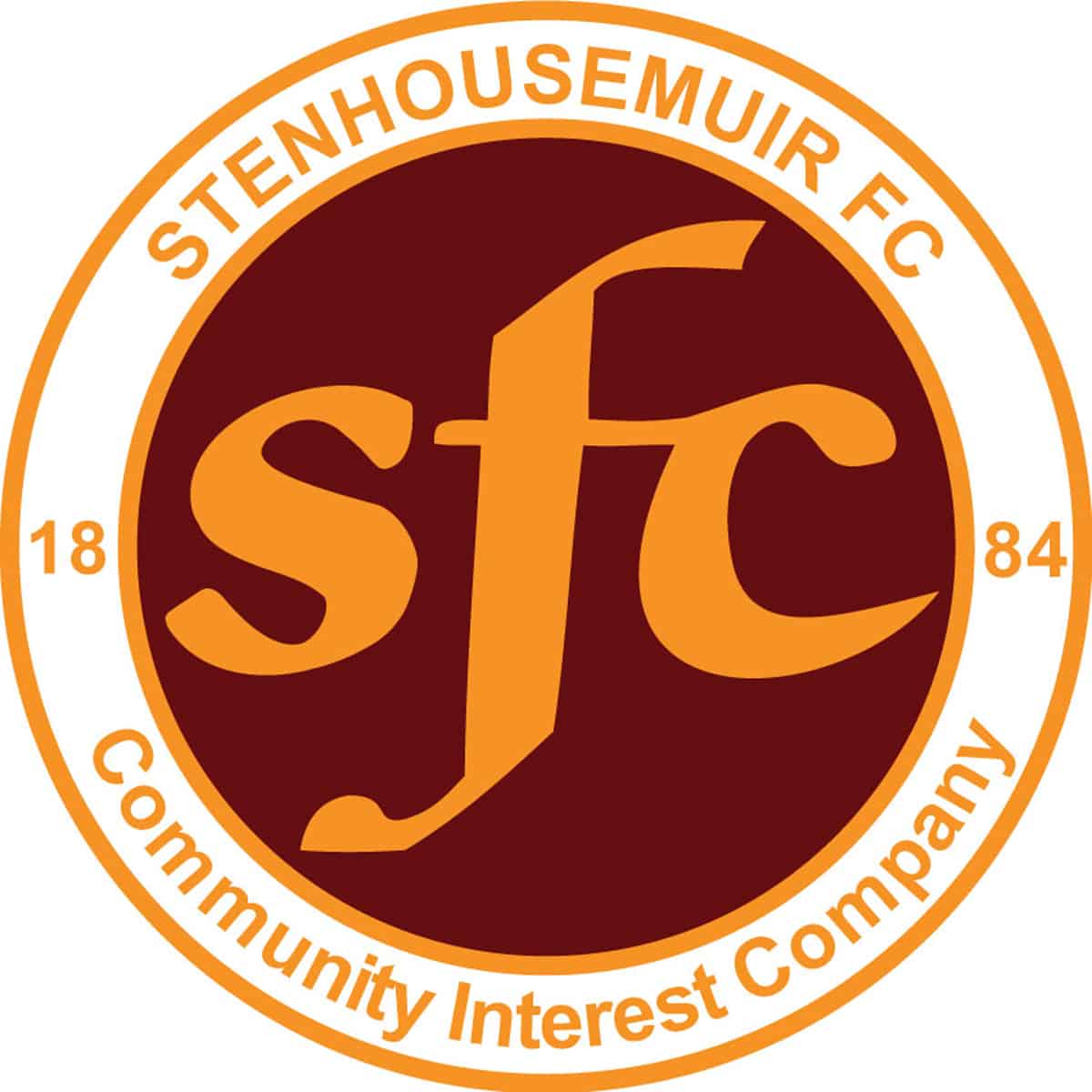 SPFL Ladbrokes League 1
Palmerston Park, Dumfries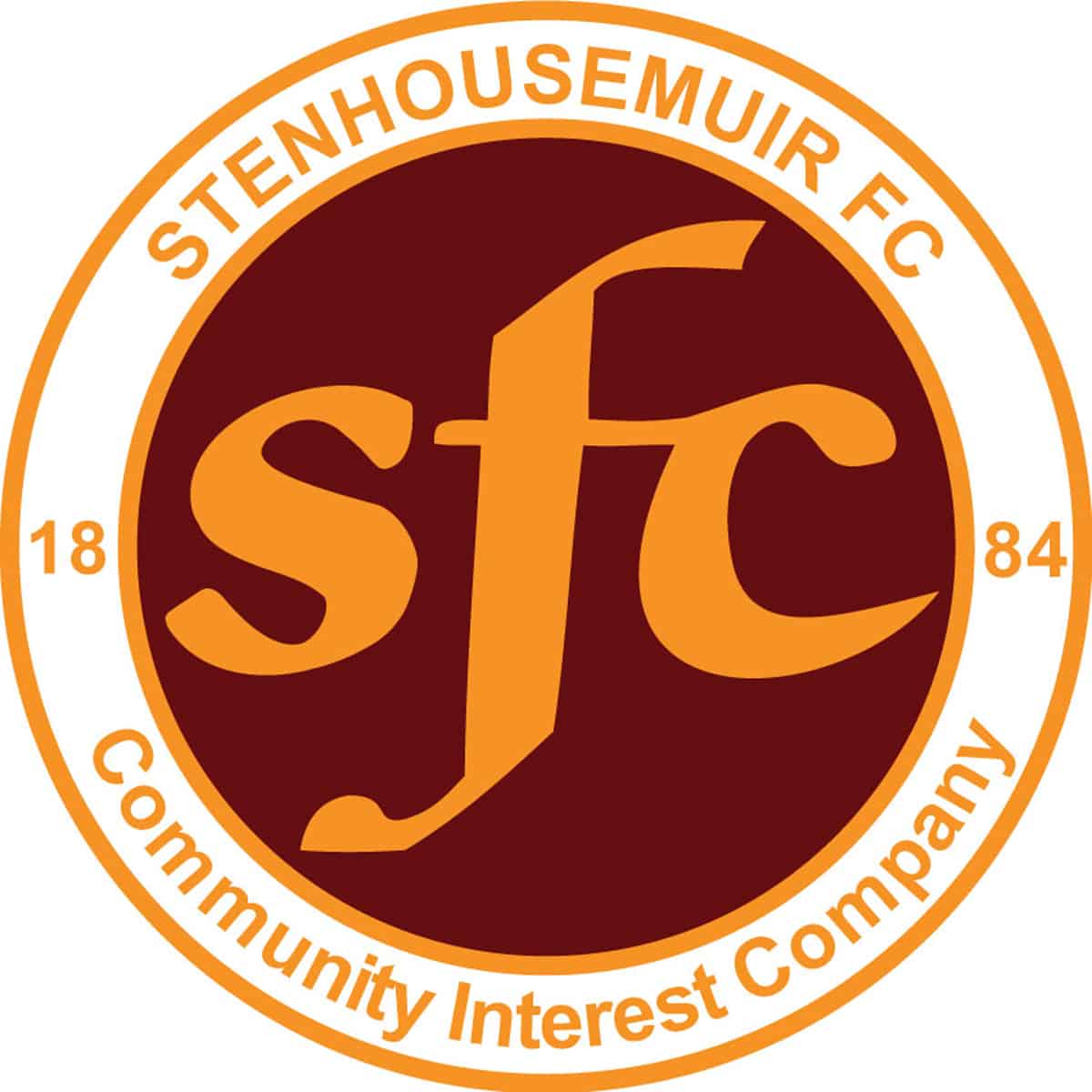 SPFL Ladbrokes League 1
Ochilview Park Stenhousemuir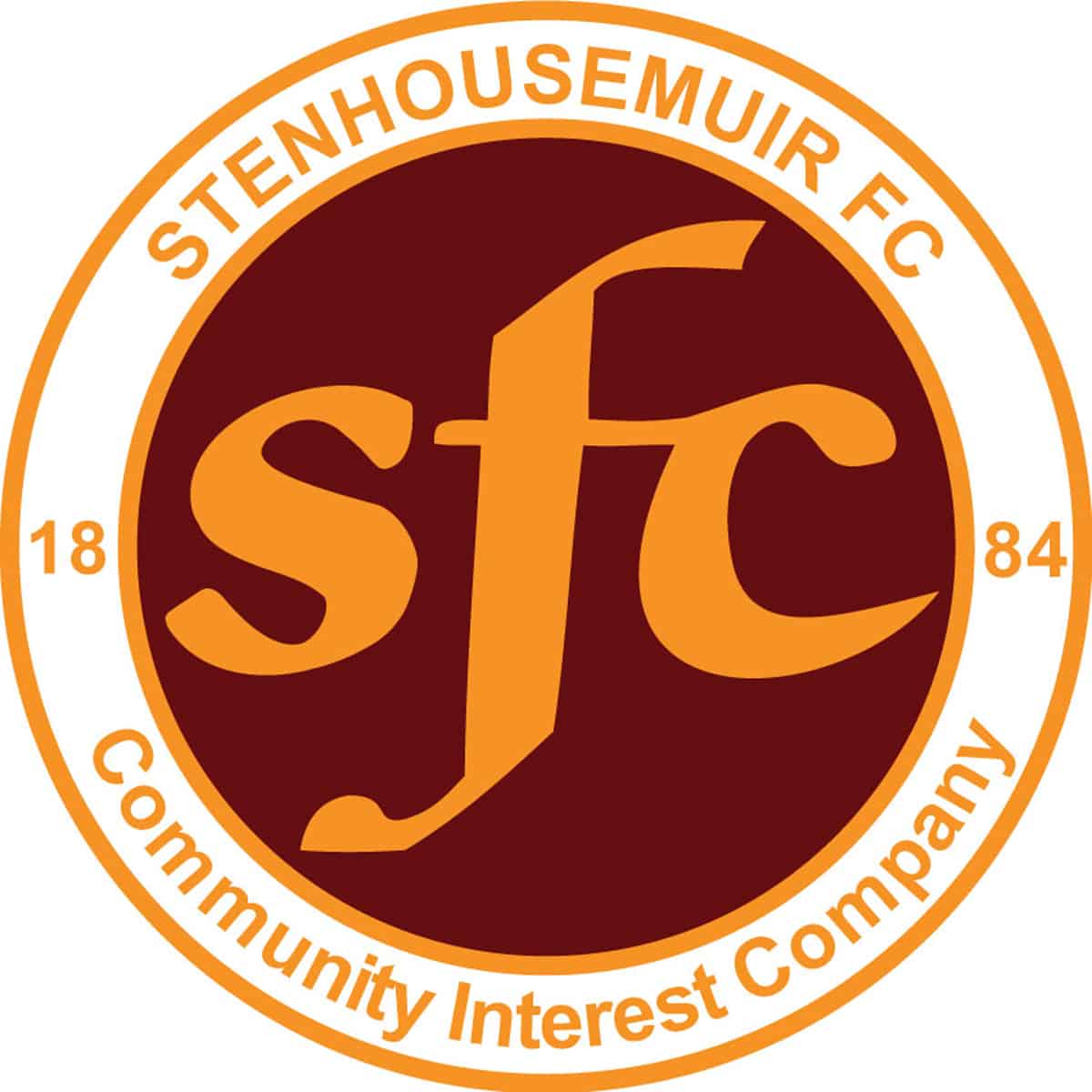 SPFL Ladbrokes League 1
Ochilview Park Stenhousemuir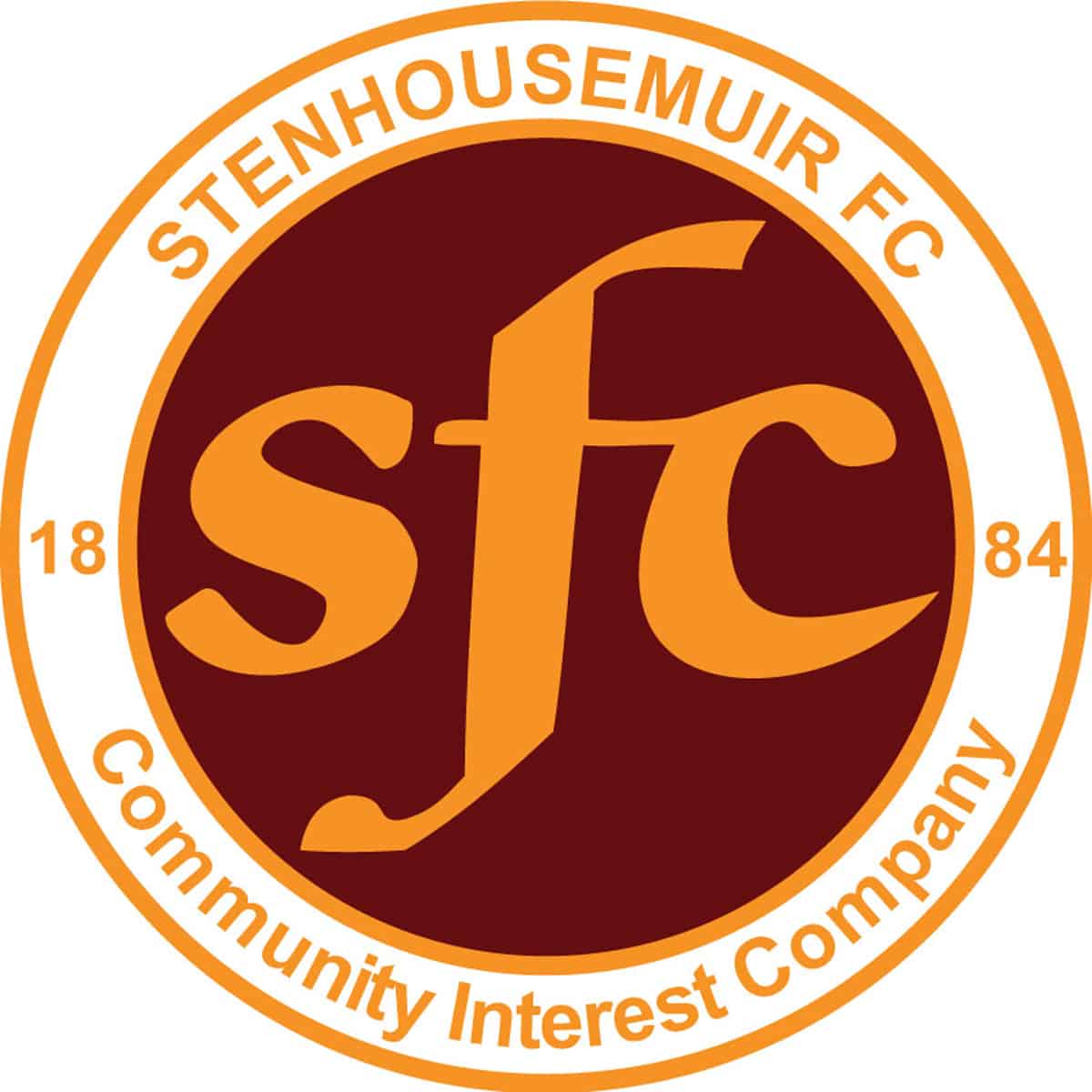 SPFL Ladbrokes League 1
Ochilview Park Stenhousemuir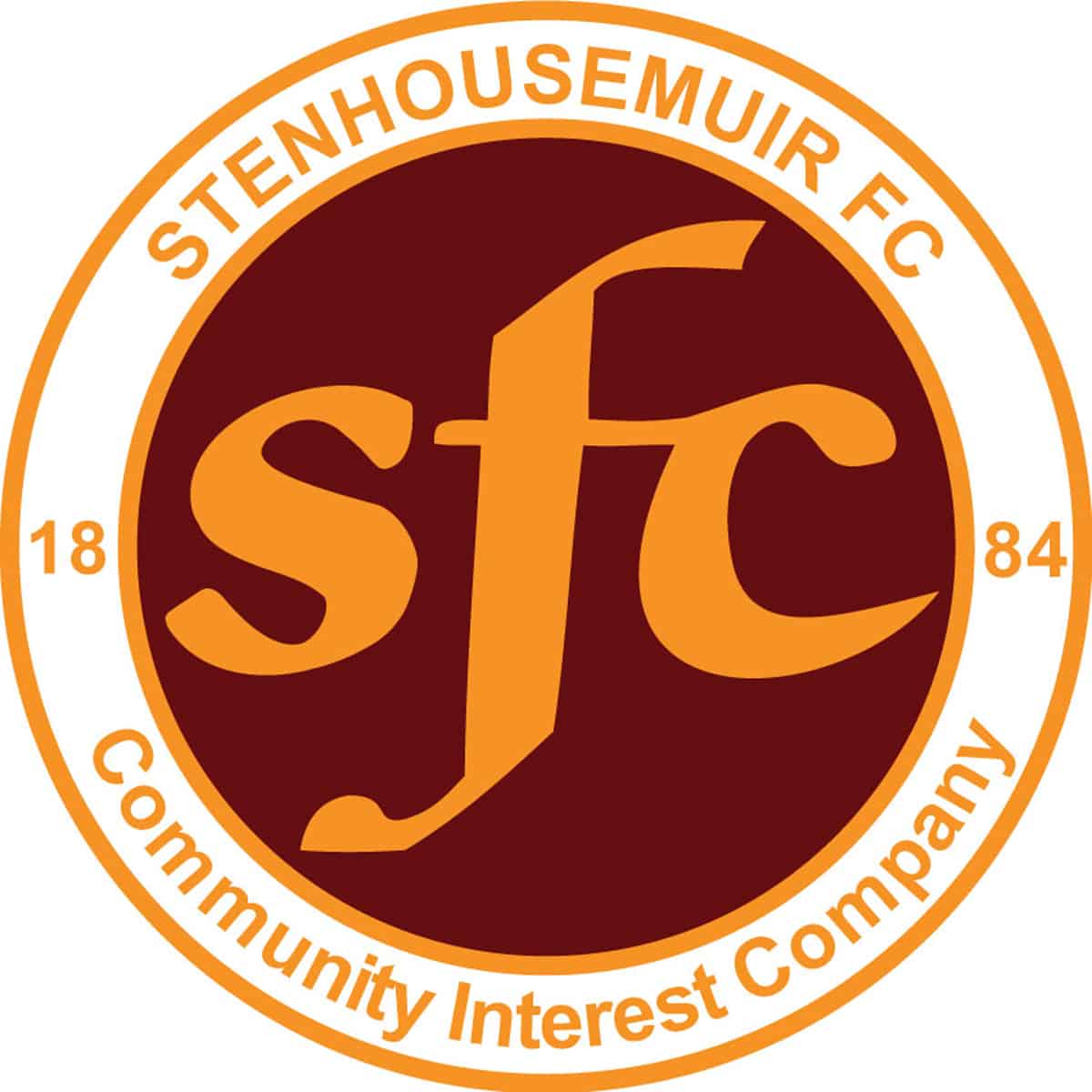 SPFL Ladbrokes League 1
Recreation Park, Alloa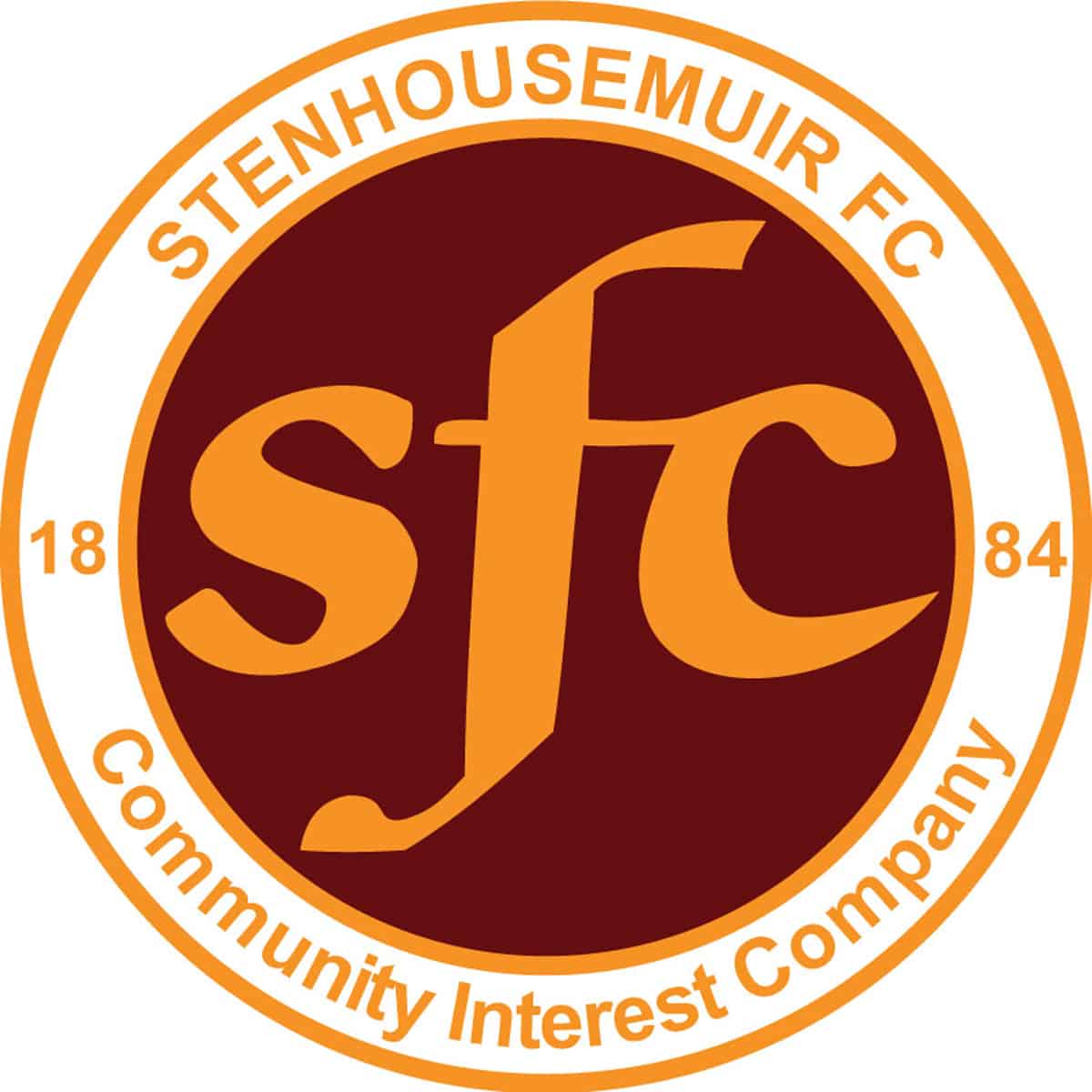 SPFL Ladbrokes League 1
Ochilview Park Stenhousemuir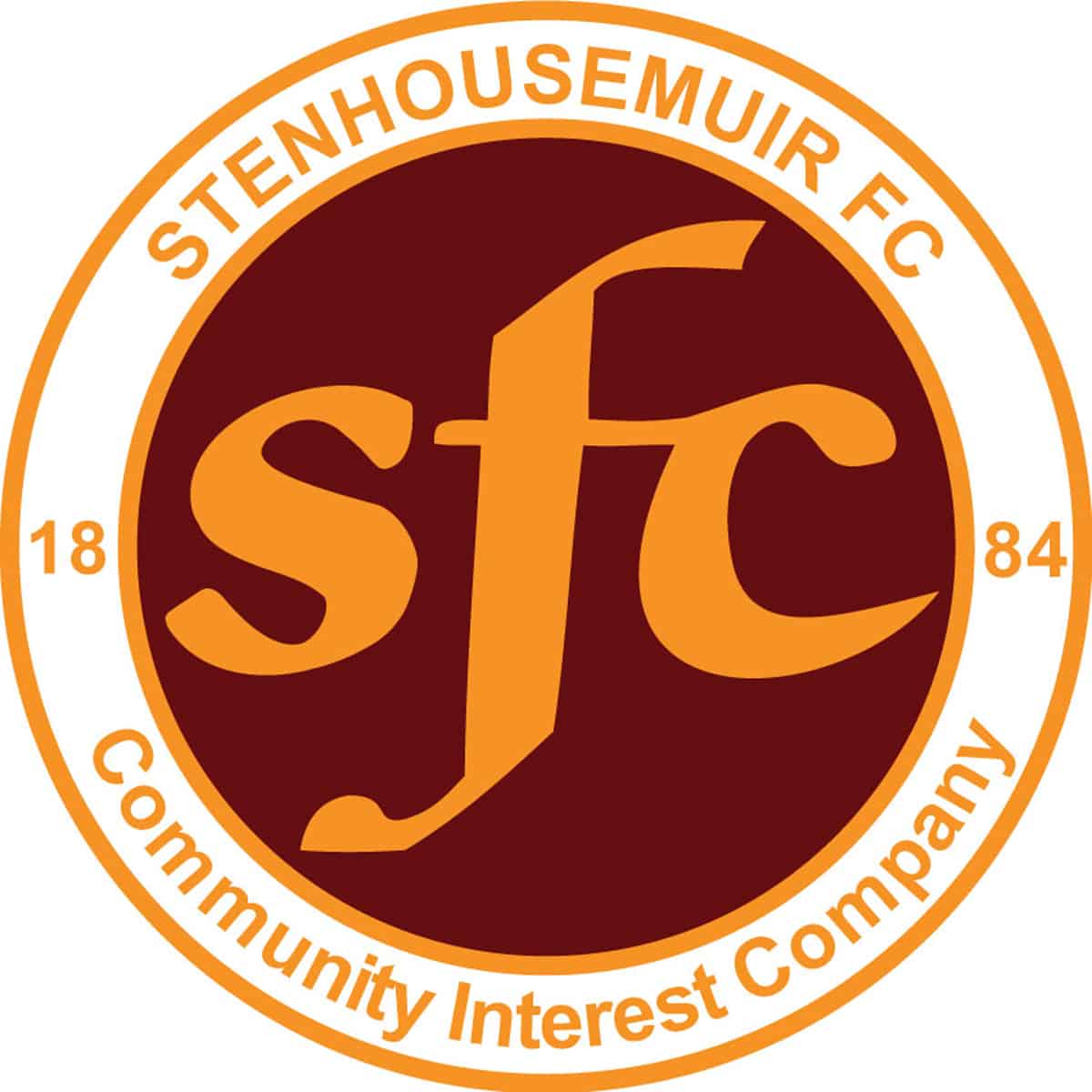 SPFL Ladbrokes League 1
New Bayview Stadium, Methil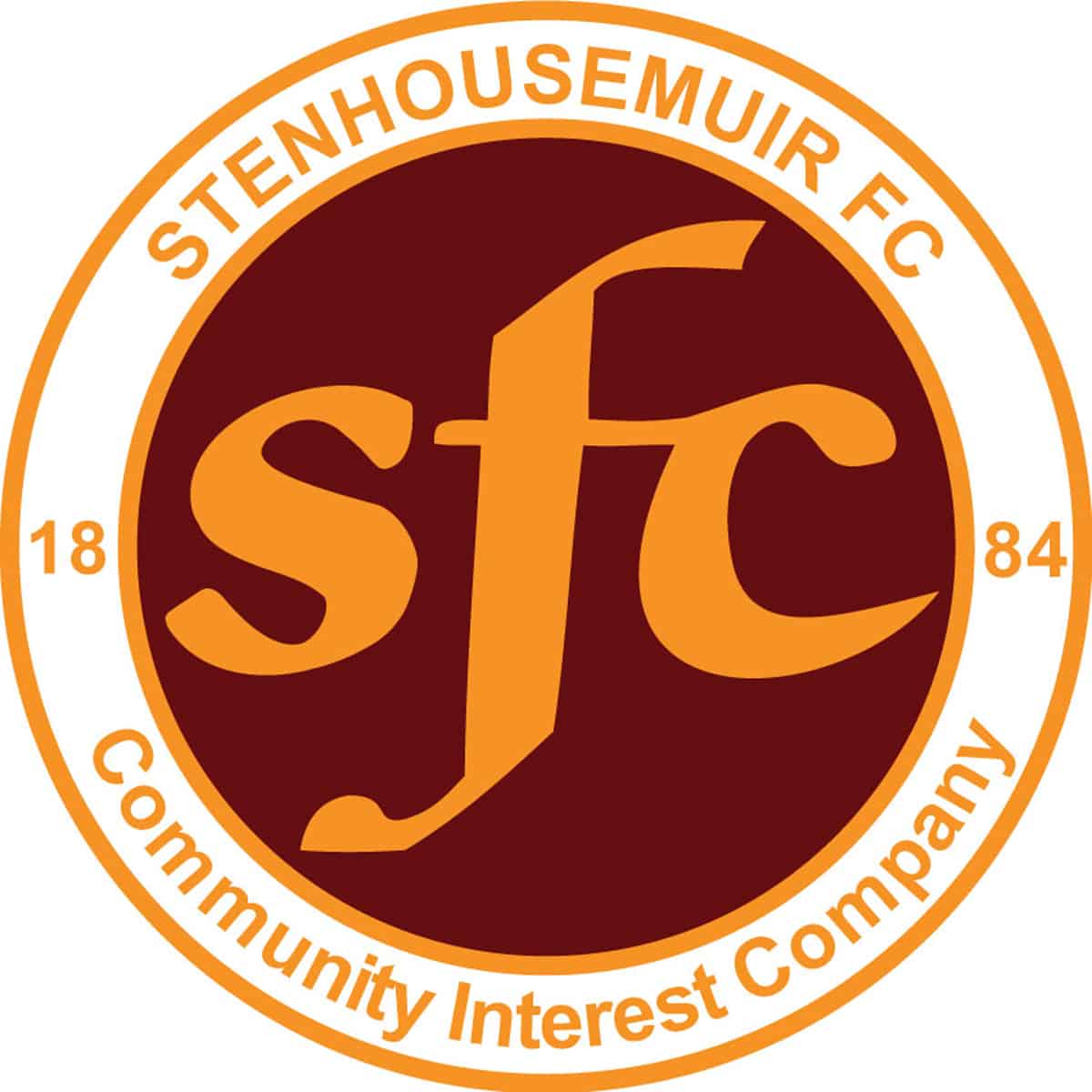 SPFL Ladbrokes League 1
Ochilview Park Stenhousemuir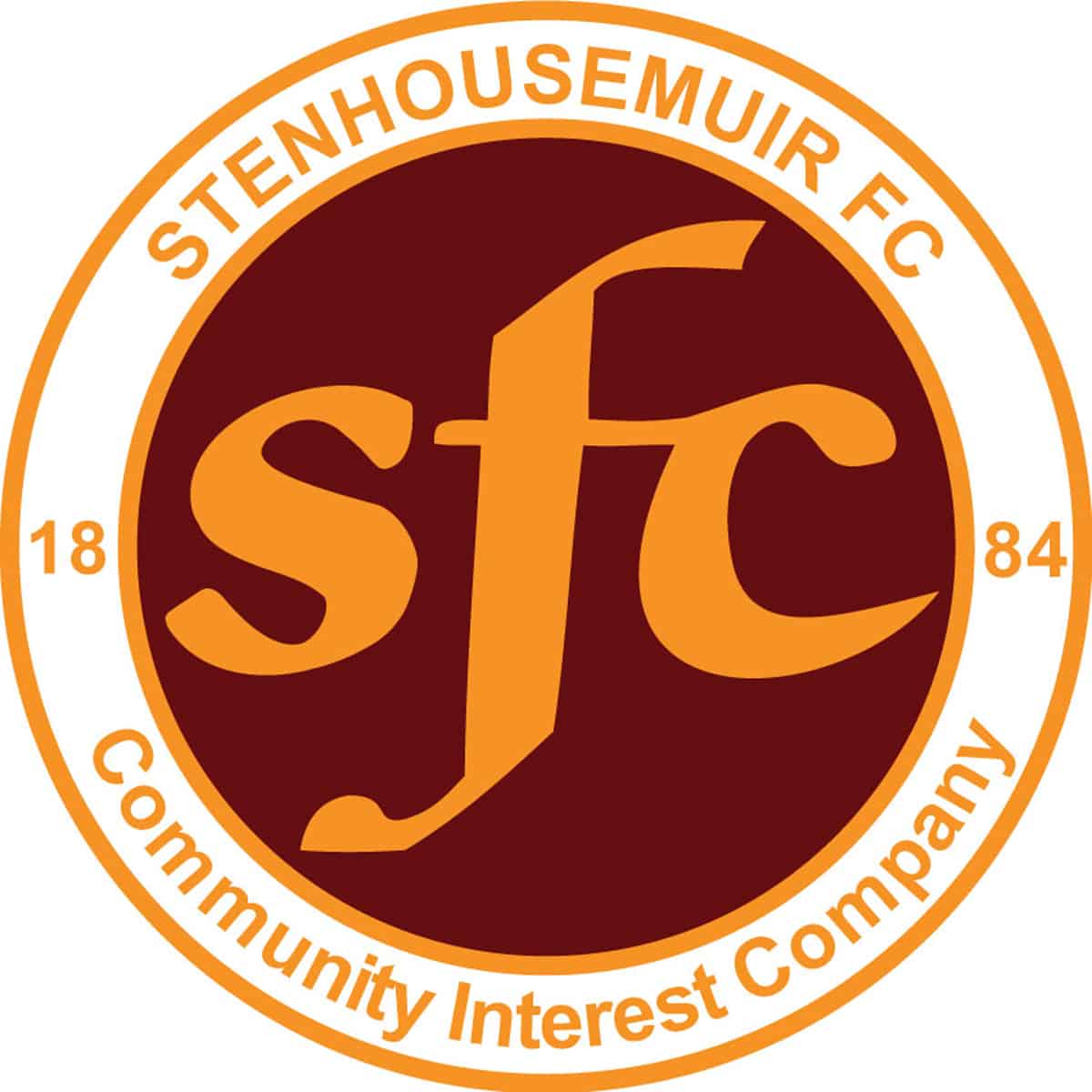 SPFL Ladbrokes League 1
Gayfield Park, Arbroath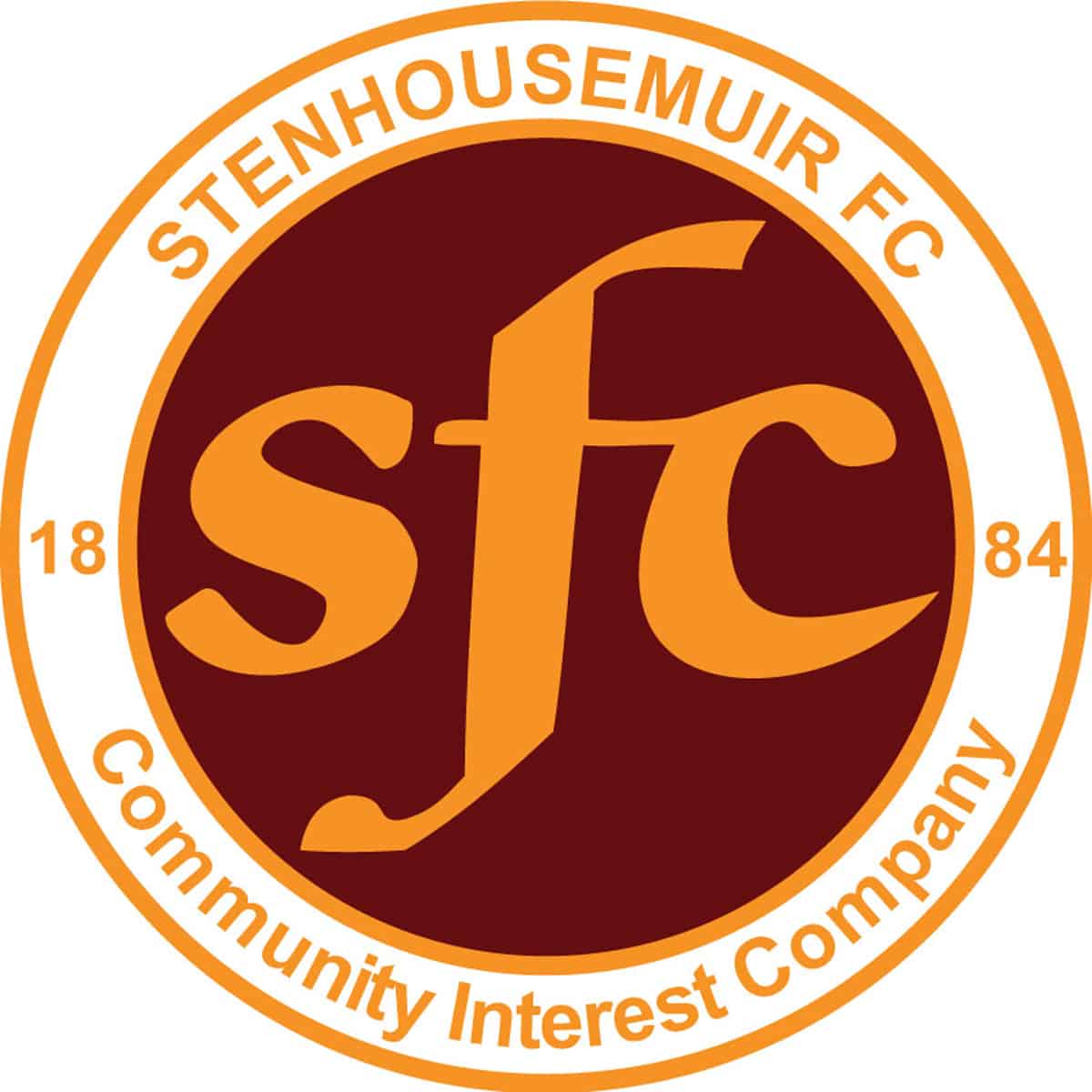 William Hill Scottish Cup
Ochilview Park Stenhousemuir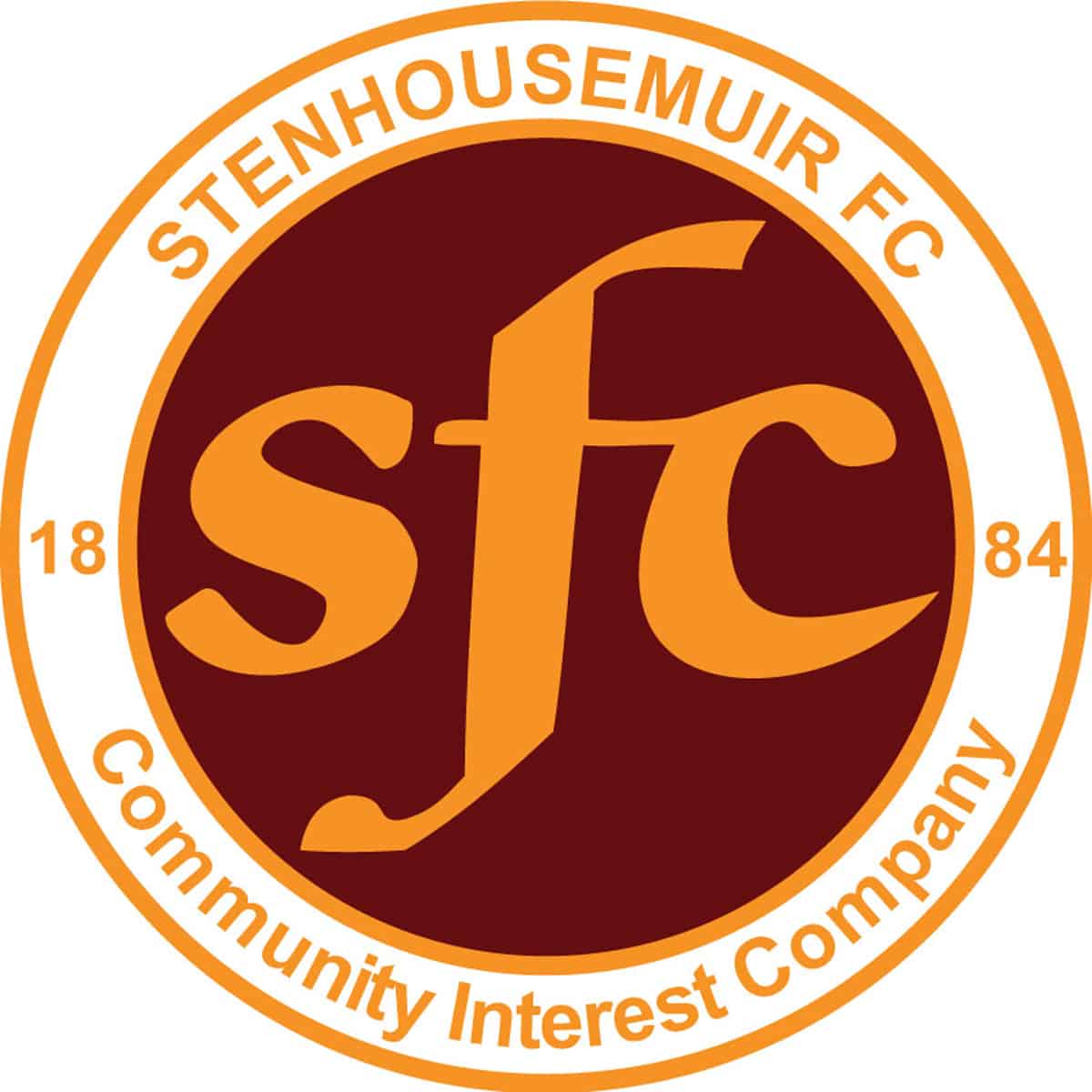 SPFL Ladbrokes League 1
Ochilview Park Stenhousemuir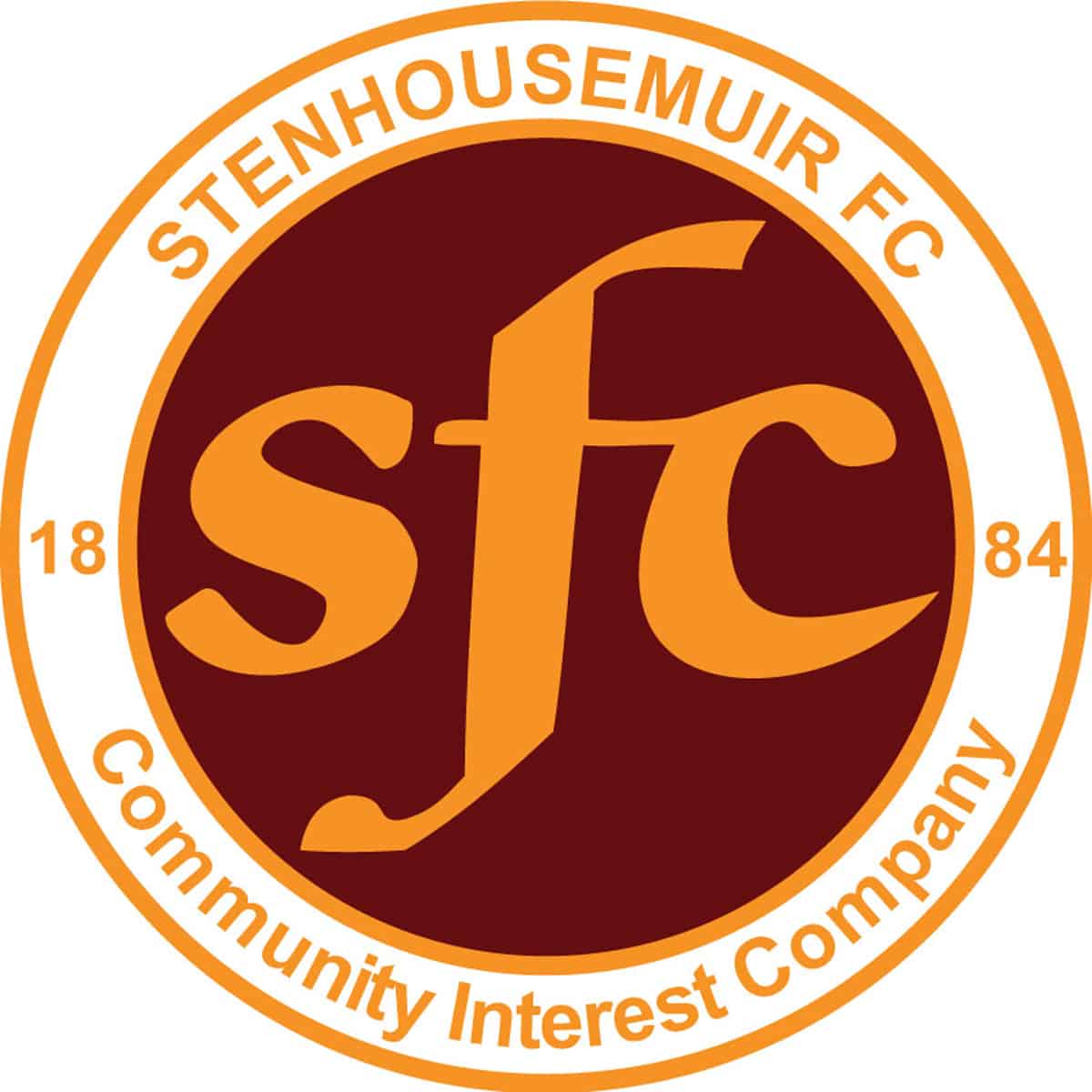 SPFL Ladbrokes League 1
Station Park, Forfar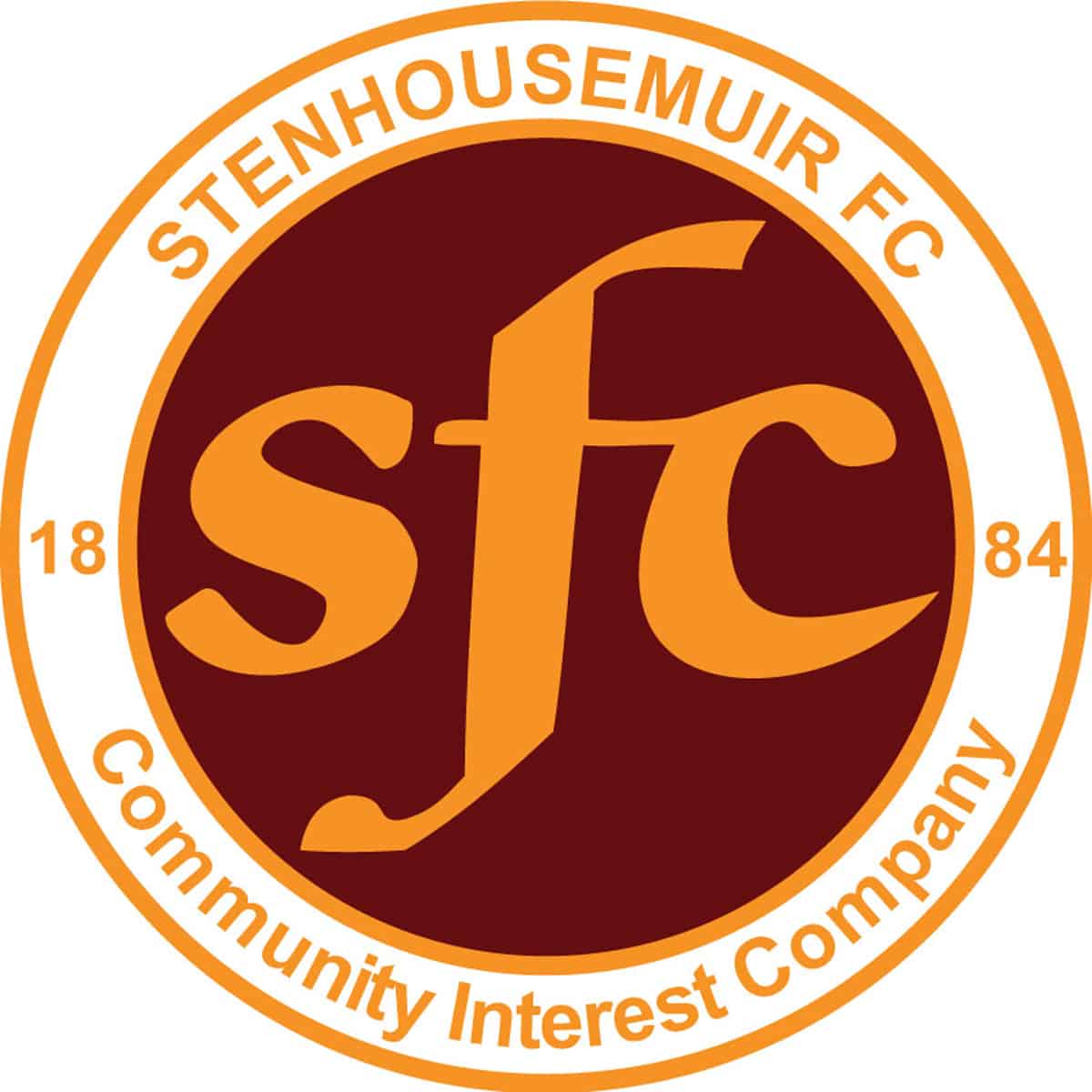 William Hill Scottish Cup
Shielfield Park, Berwick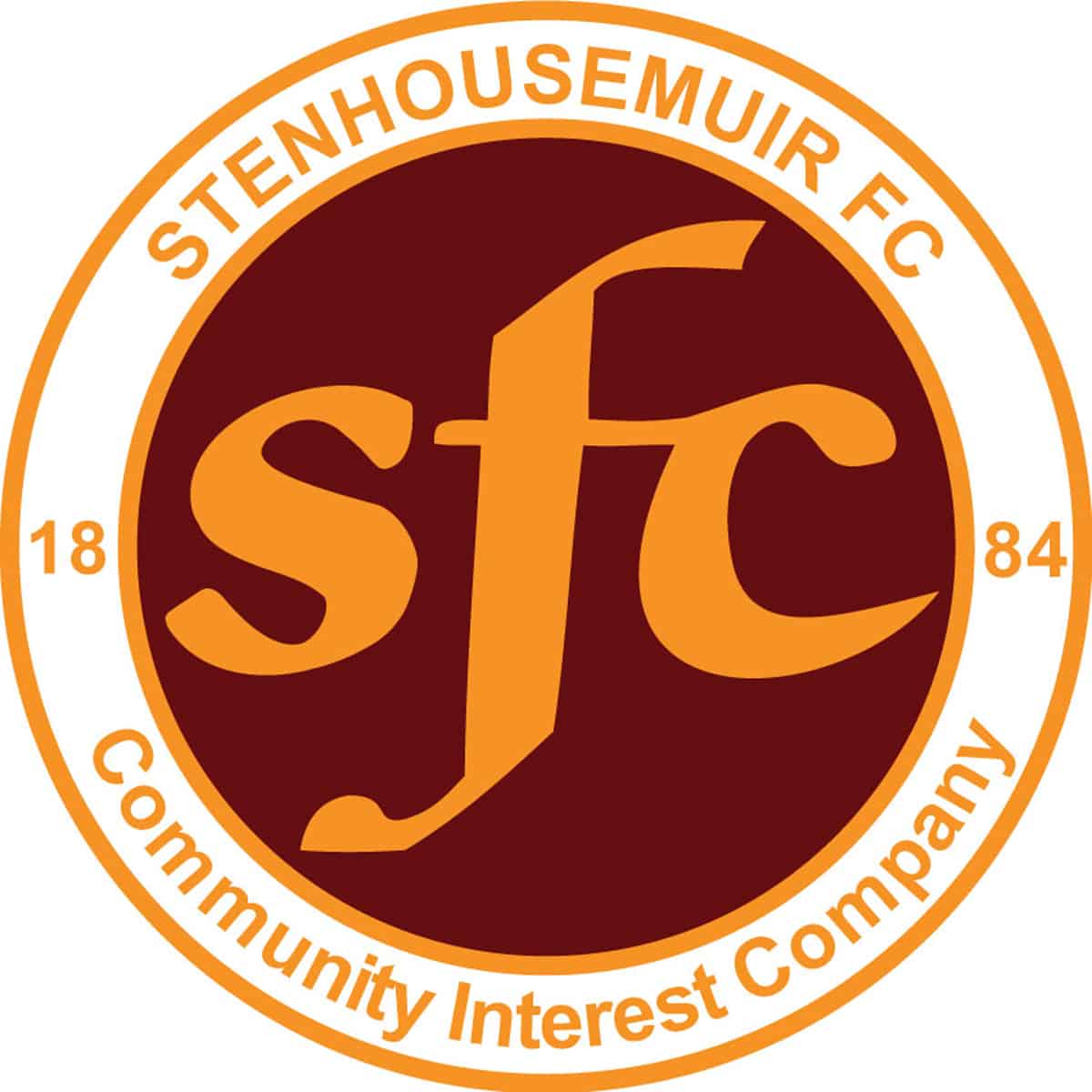 SPFL Ladbrokes League 1
Ochilview Park Stenhousemuir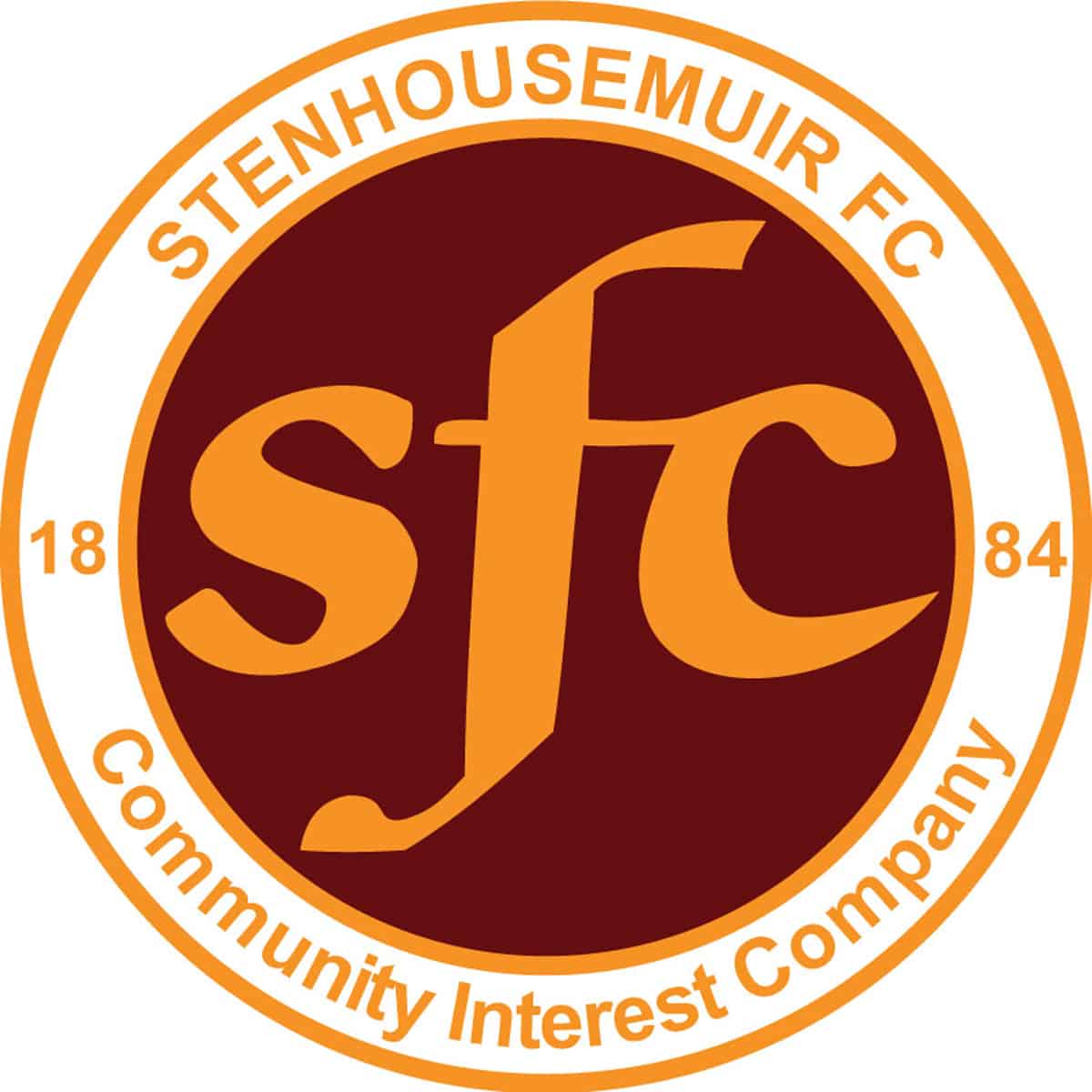 William Hill Scottish Cup
Ochilview Park Stenhousemuir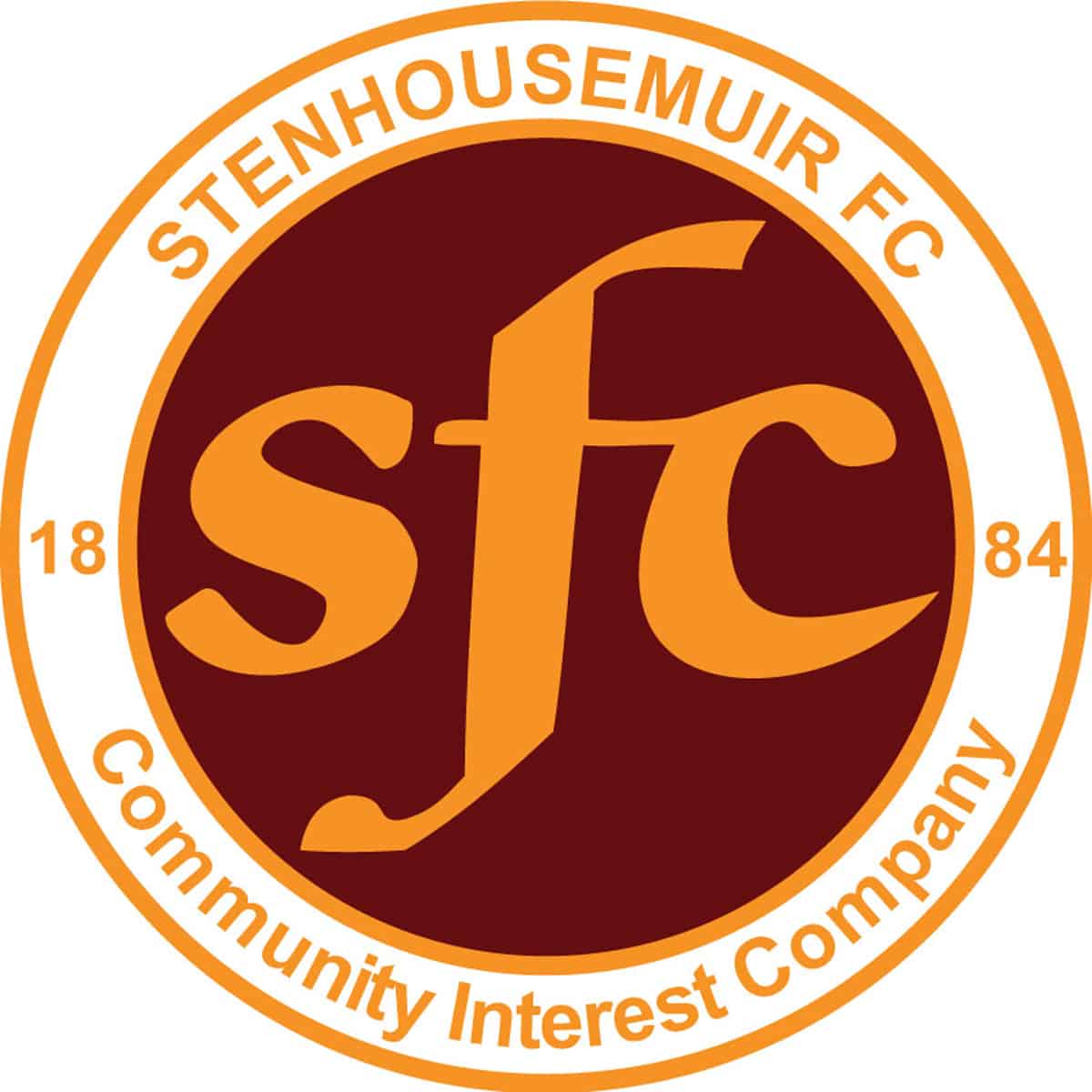 SPFL Ladbrokes League 1
Glebe Park, Brechin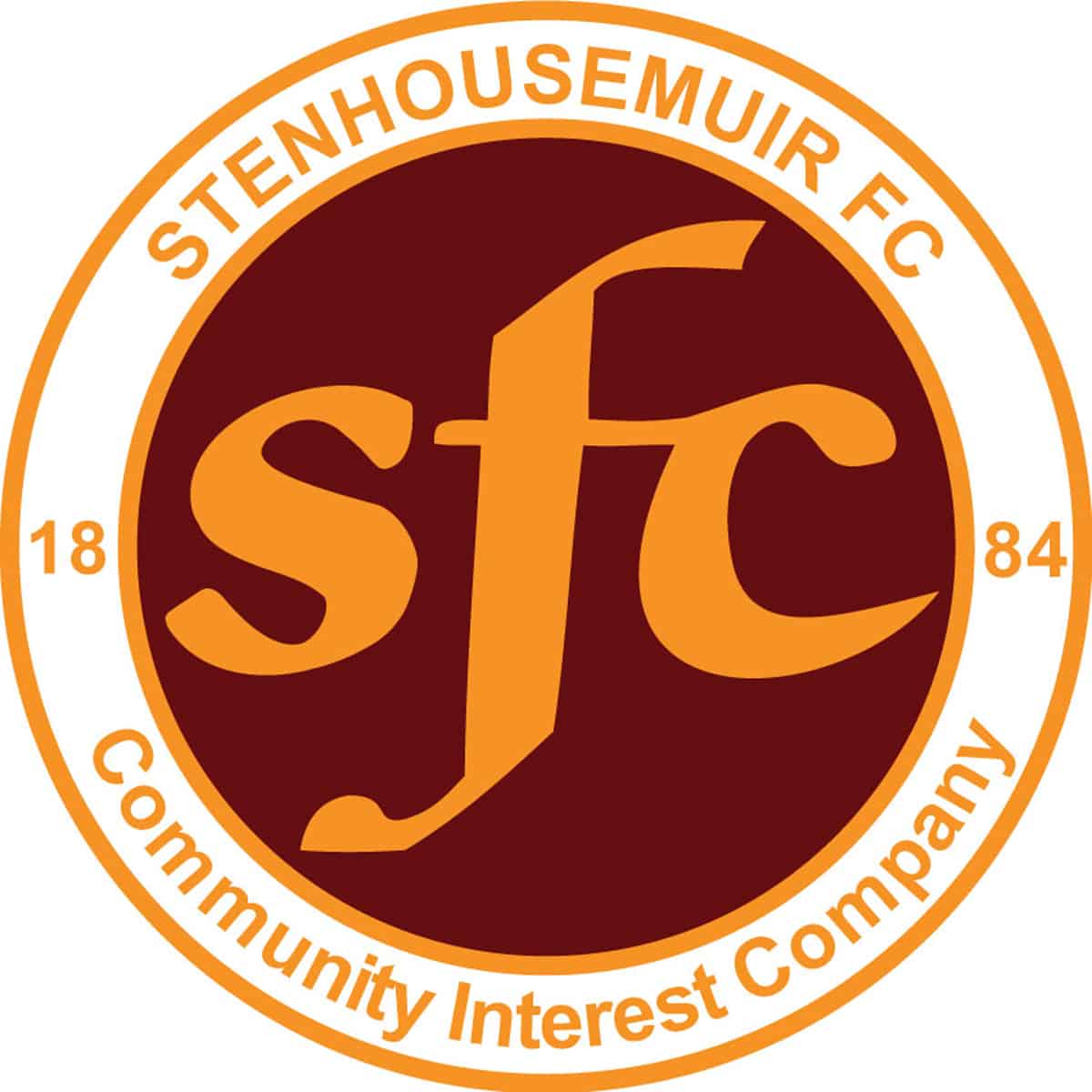 SPFL Ladbrokes League 1
Palmerston Park, Dumfries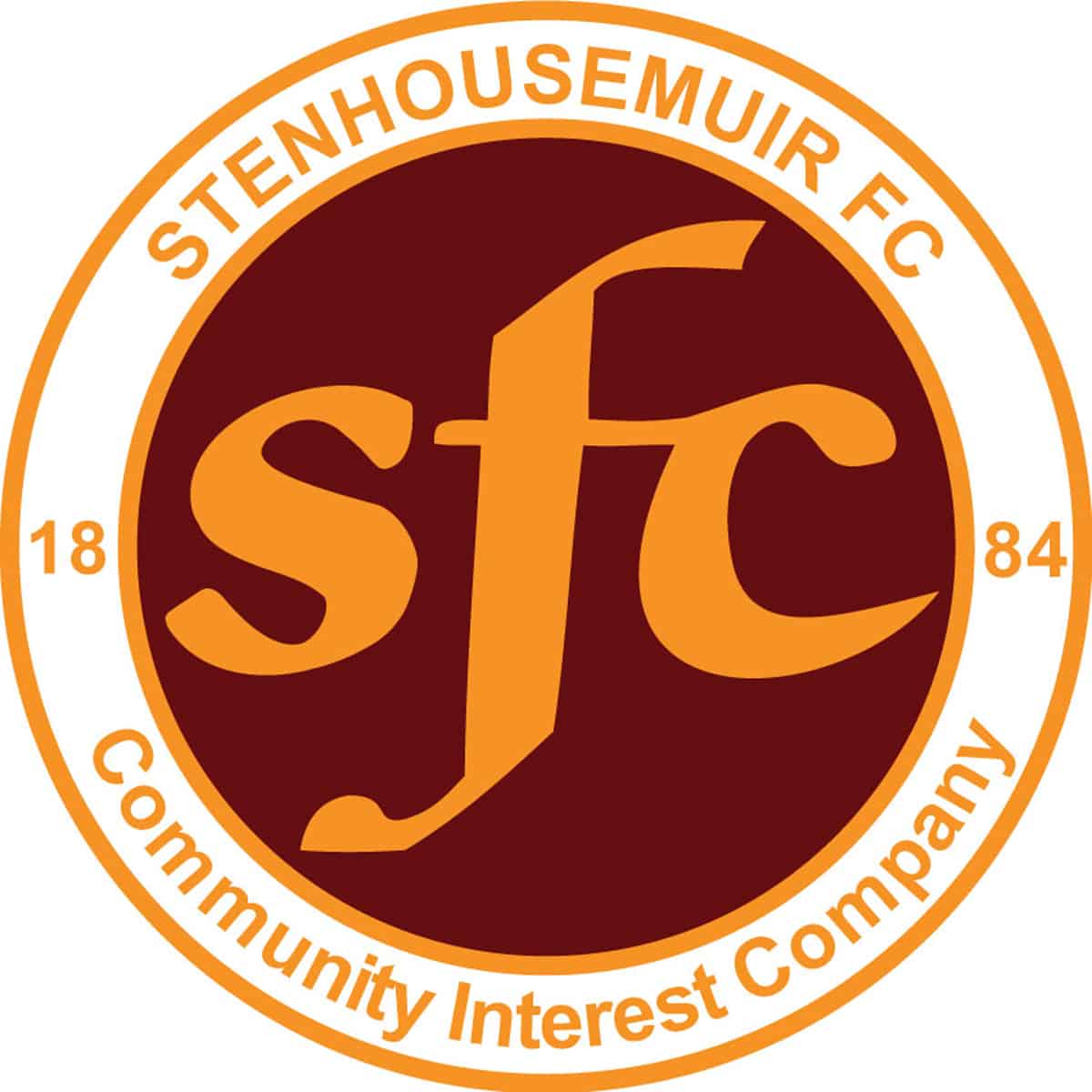 SPFL Ladbrokes League 1
Ochilview Park Stenhousemuir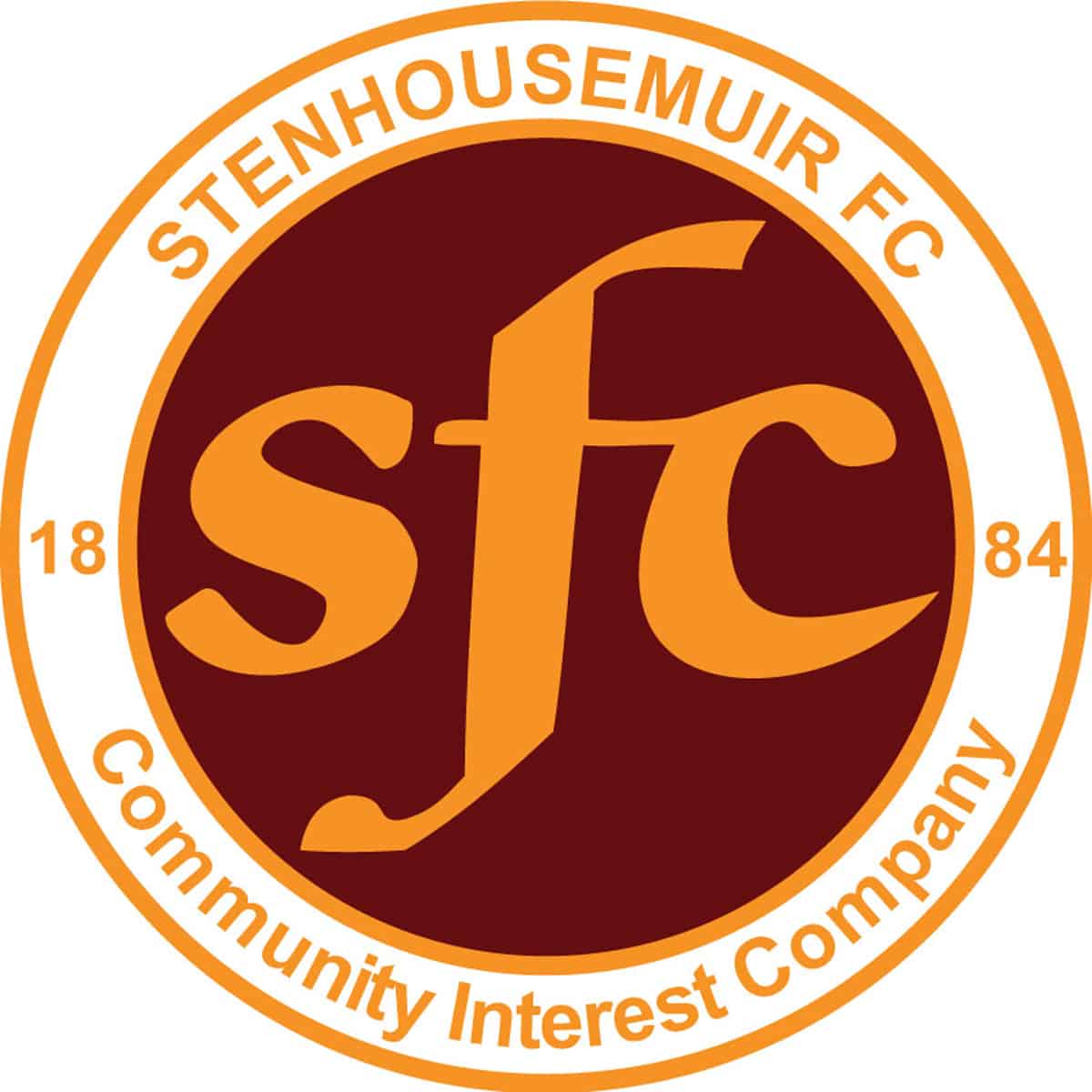 SPFL Ladbrokes League 1
Ochilview Park Stenhousemuir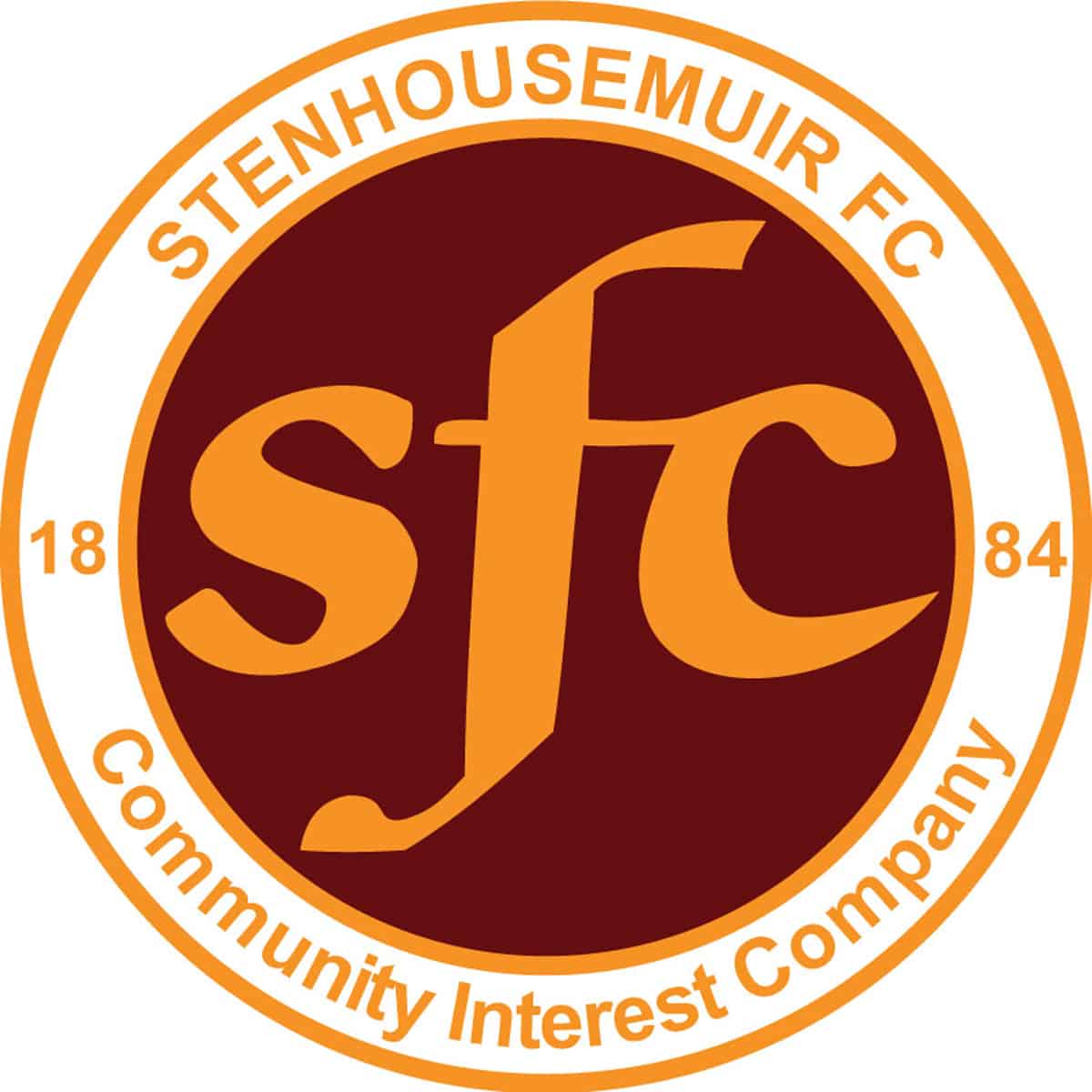 Betfred Cup
Ochilview Park Stenhousemuir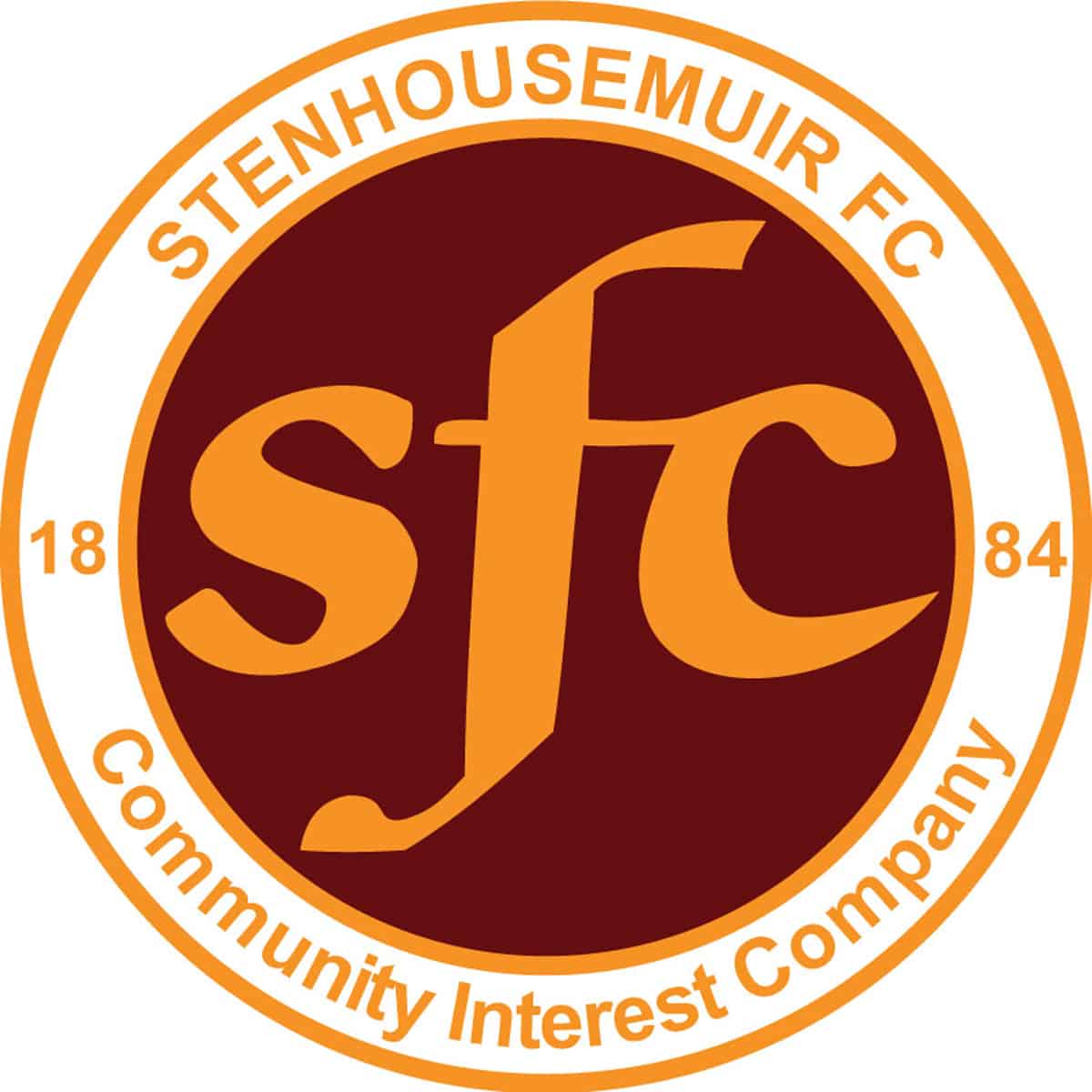 SPFL Ladbrokes League 1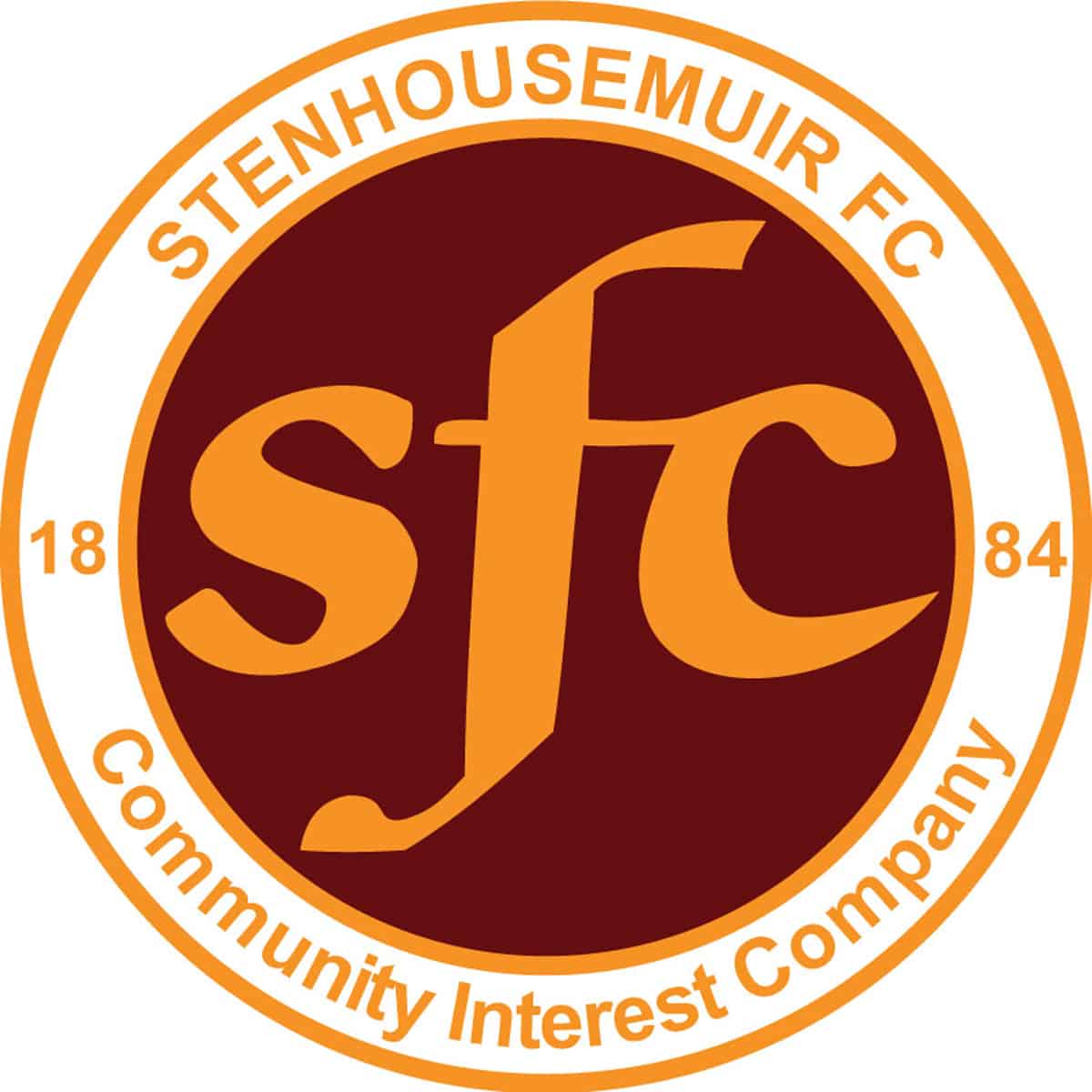 SPFL Ladbrokes League 1
Recreation Park, Alloa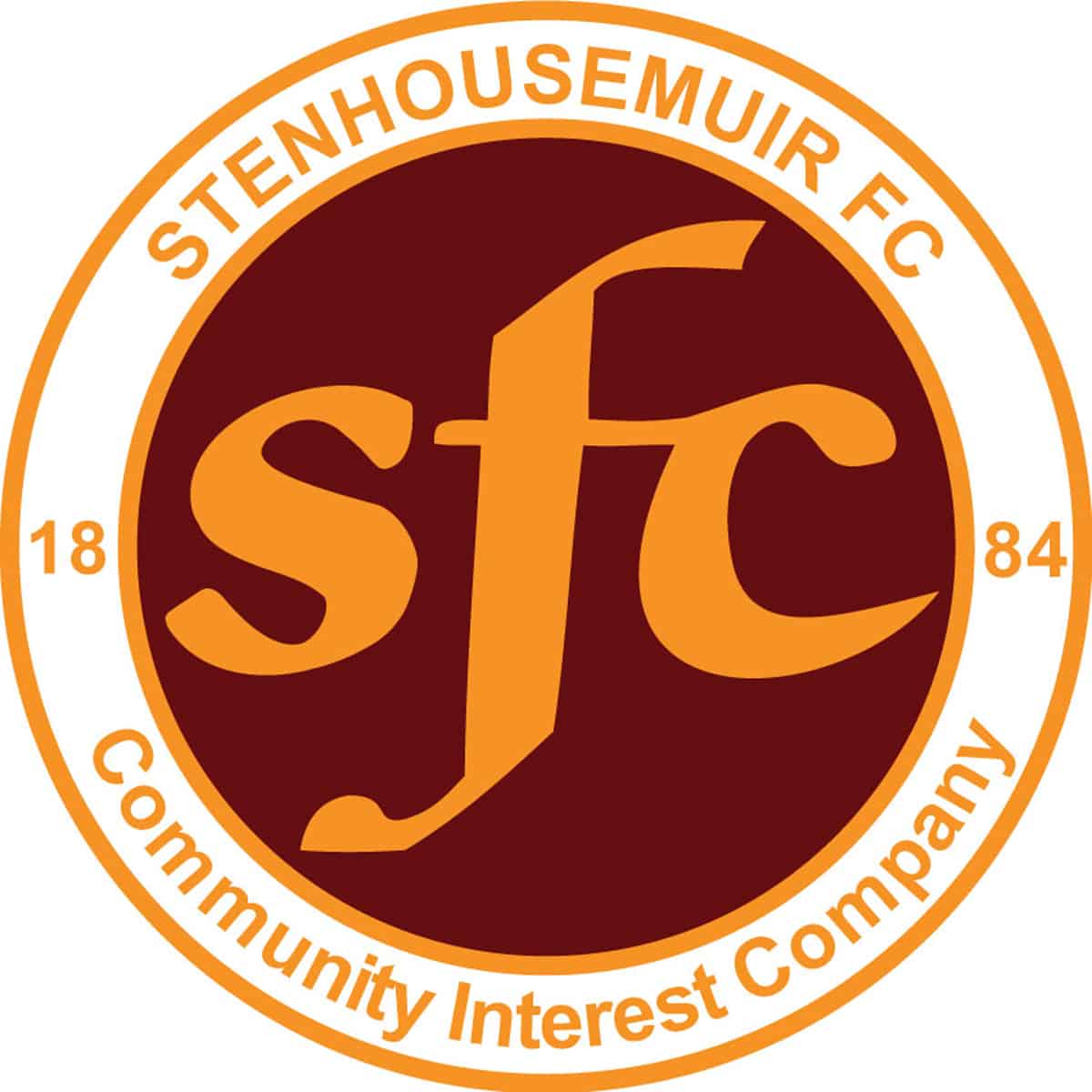 Petrofac Training Cup
Gayfield Park, Arbroath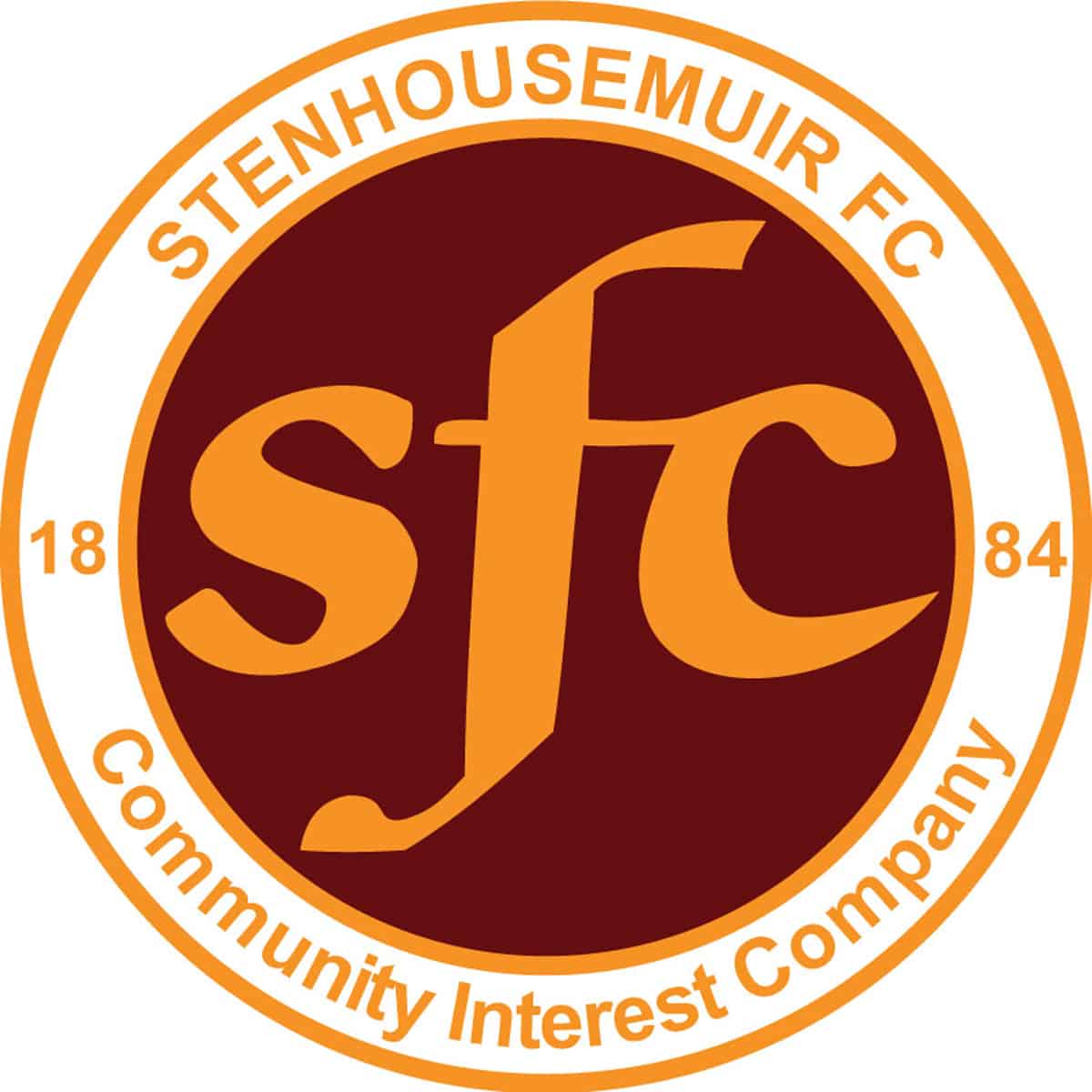 Stirlingshire Cup
The Falkirk Stadium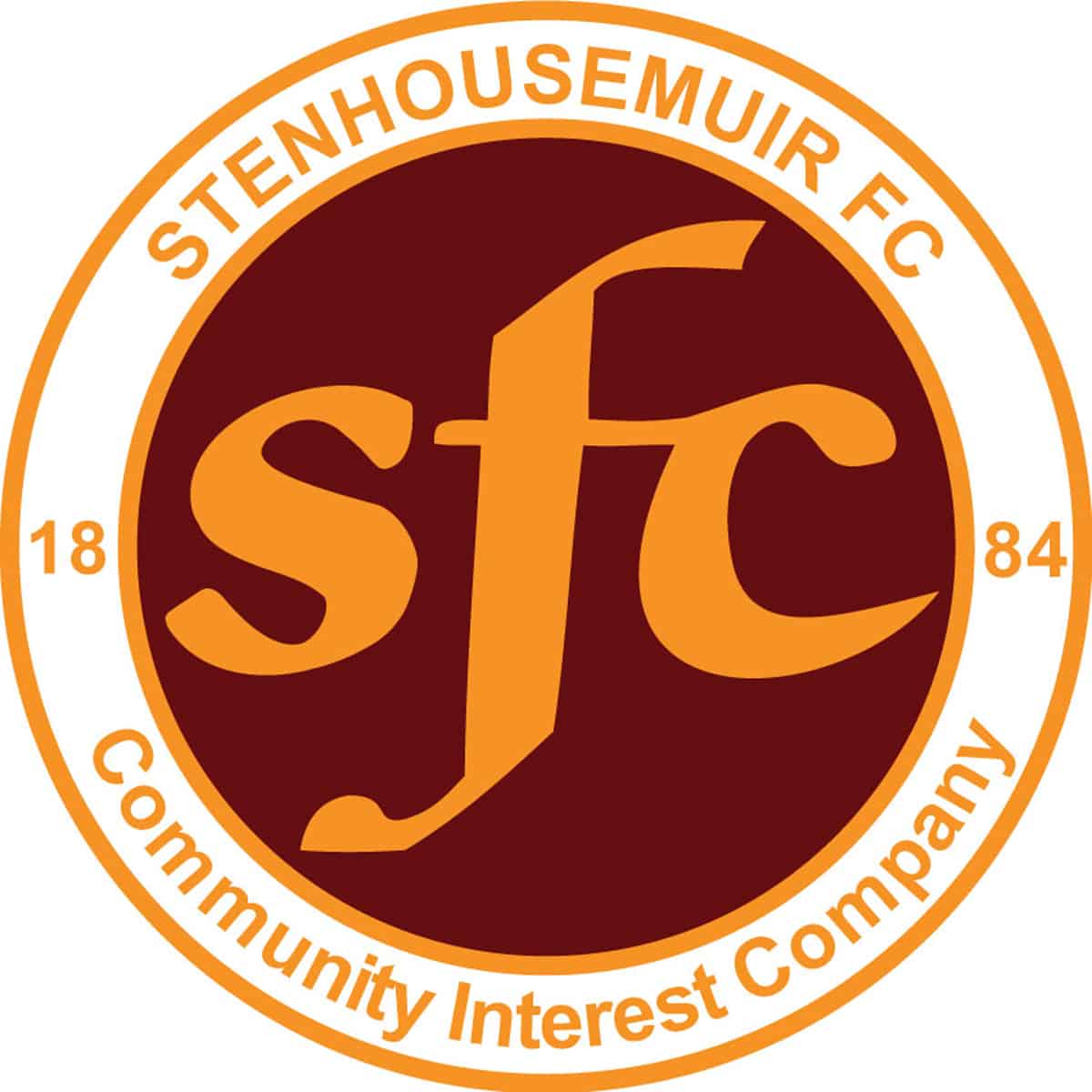 SPFL Ladbrokes League 1
Ochilview Park Stenhousemuir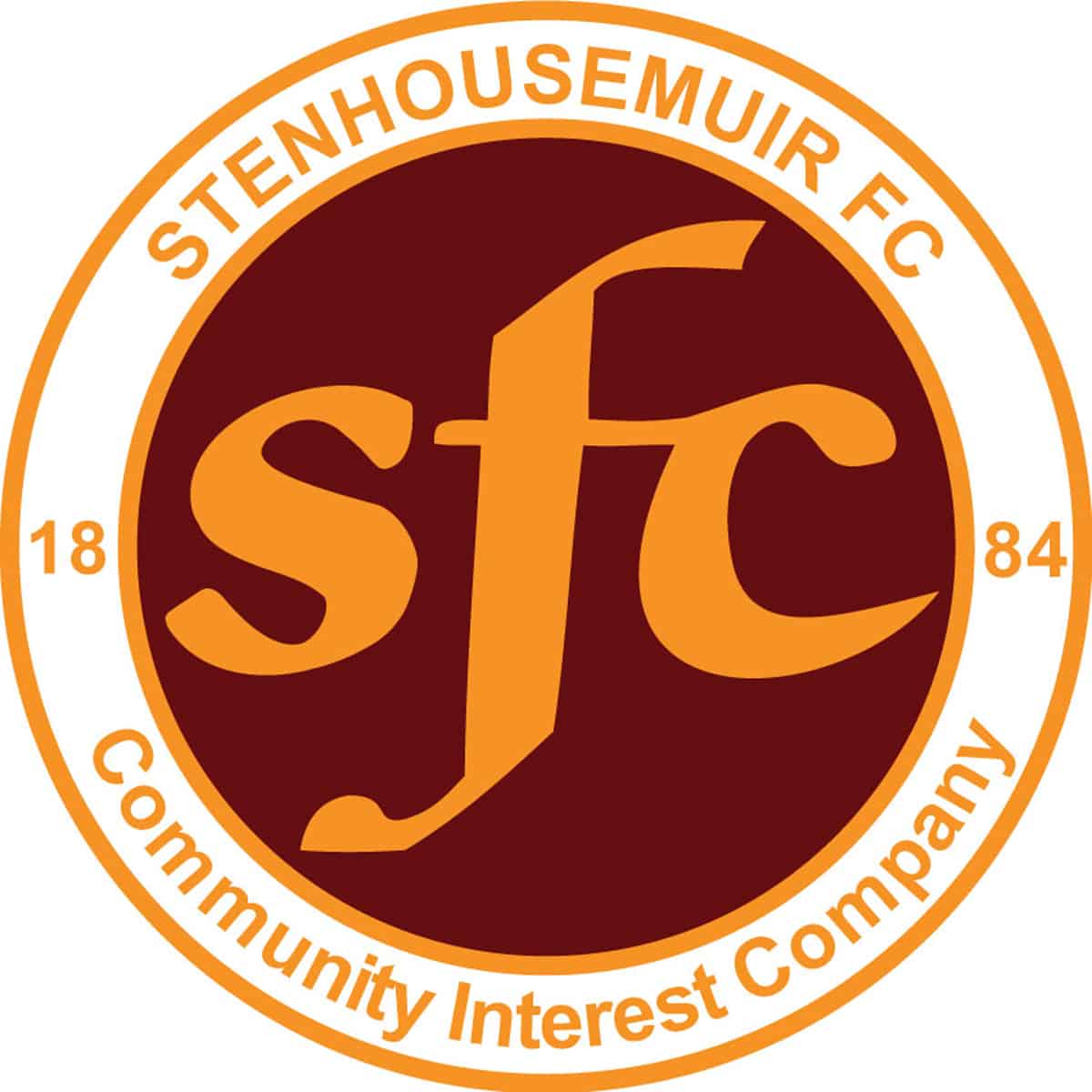 Betfred Cup
Rugby Park, Kilmarnock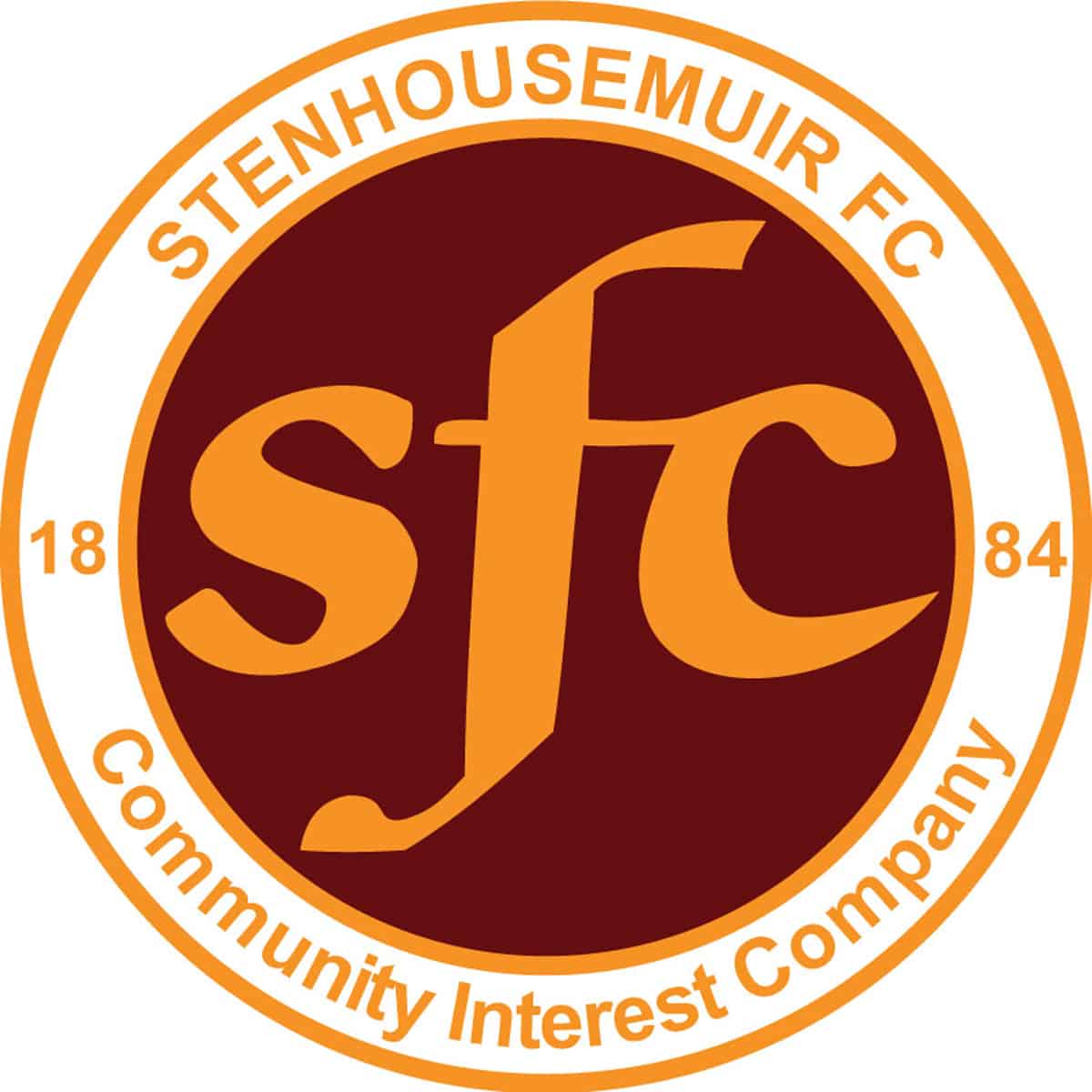 SPFL Ladbrokes League 1
Stair Park, Stranraer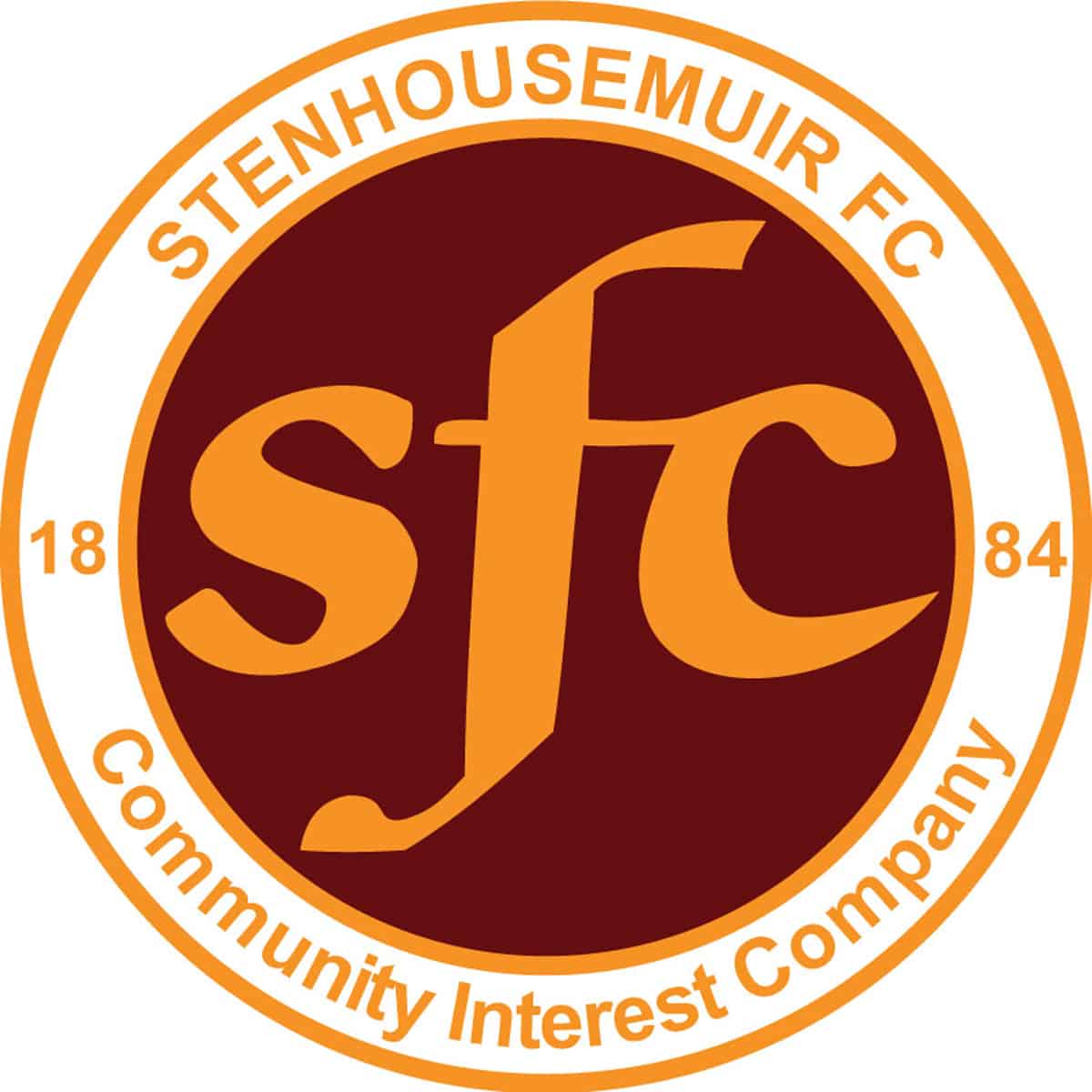 SPFL Ladbrokes League 1
Ochilview Park Stenhousemuir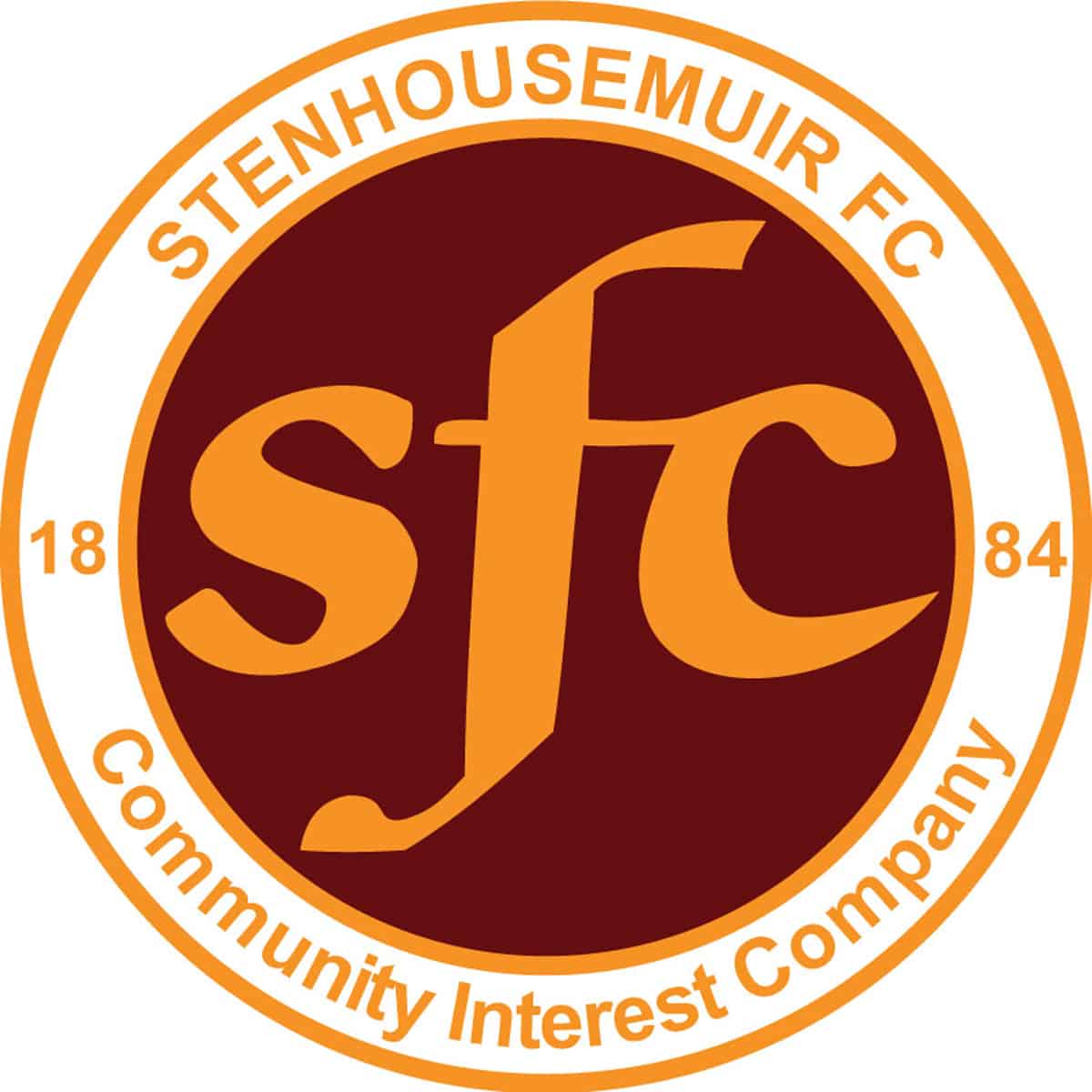 Petrofac Training Cup
Galabank, Annan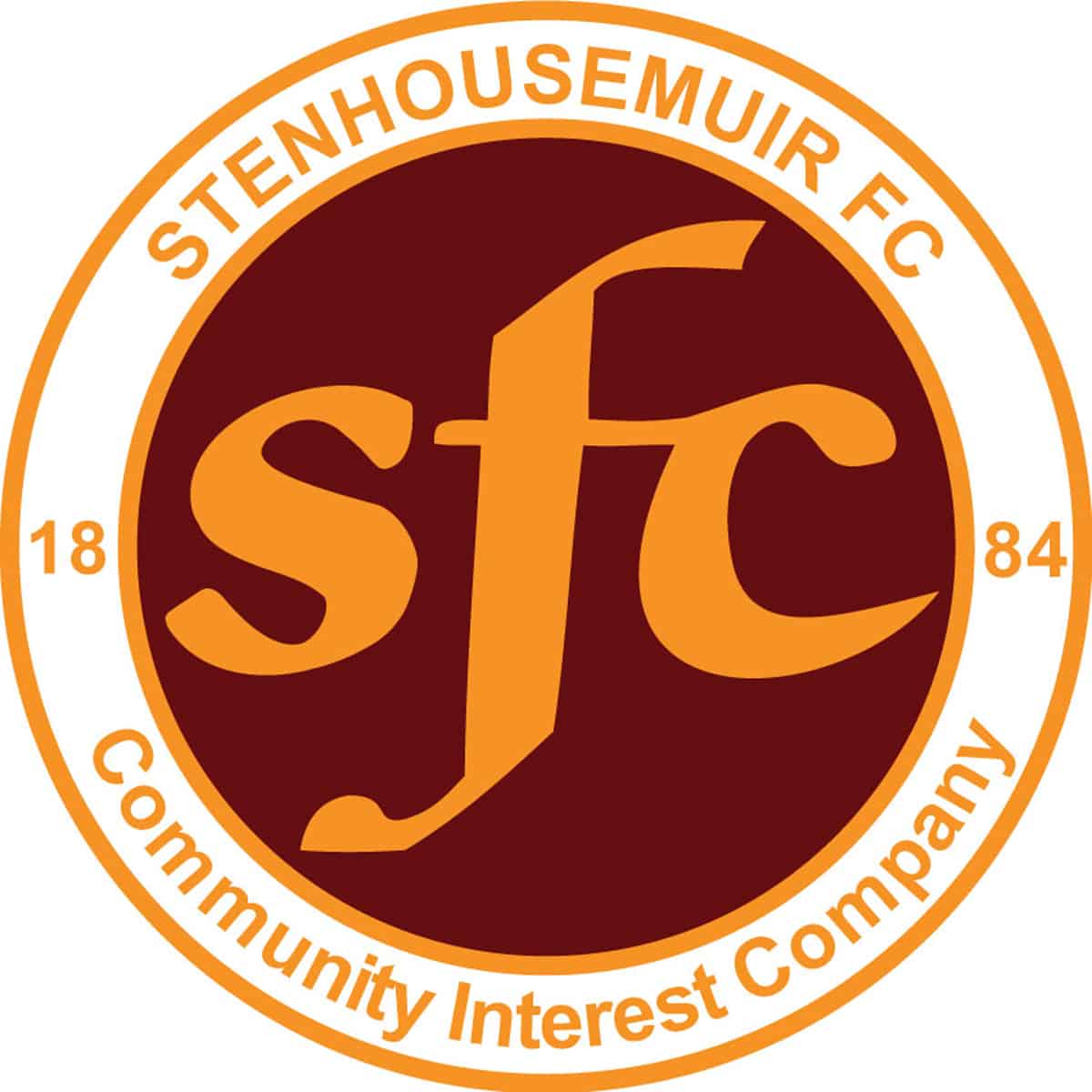 SPFL Ladbrokes League 1
Somerset Park, Ayr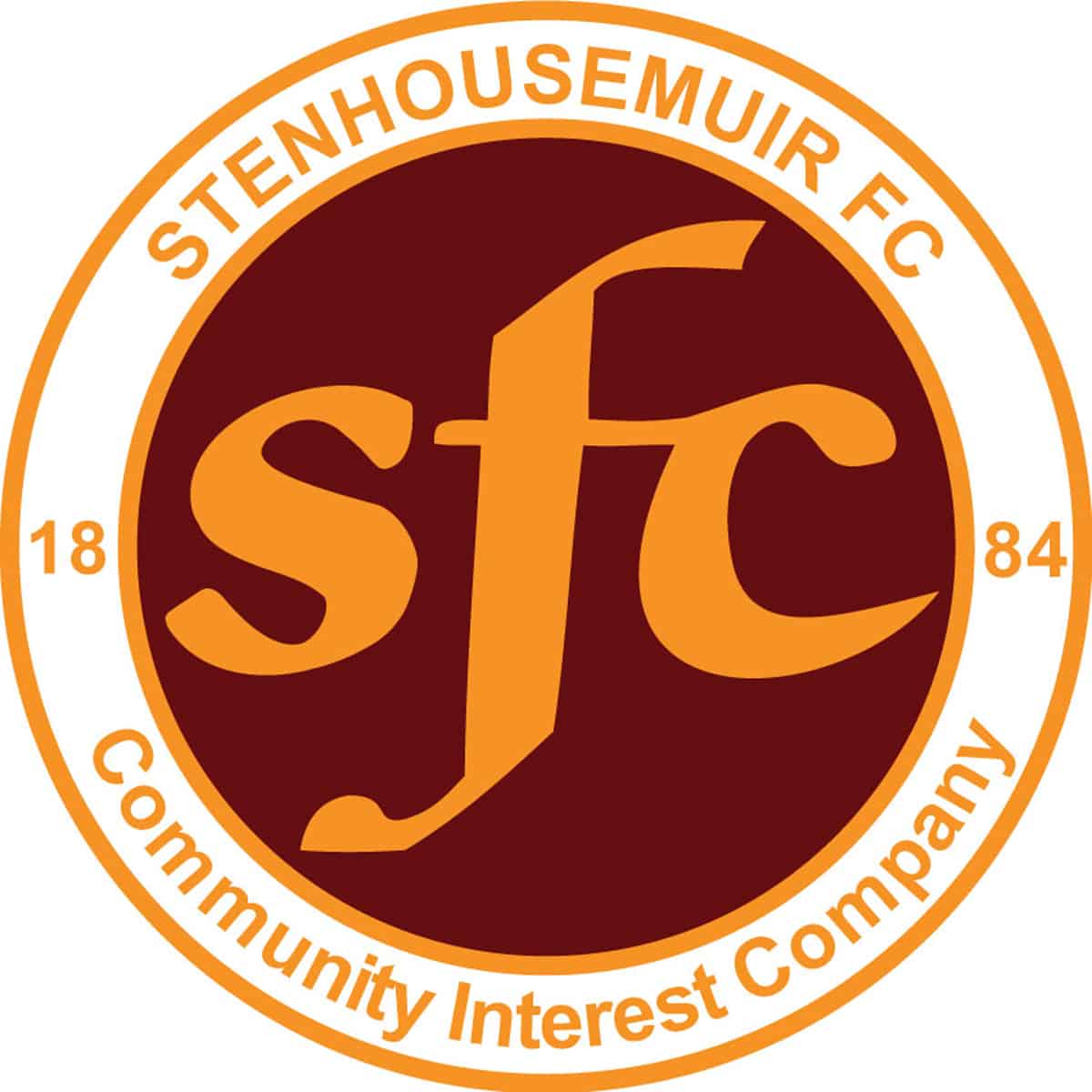 Betfred Cup
Ochilview Park Stenhousemuir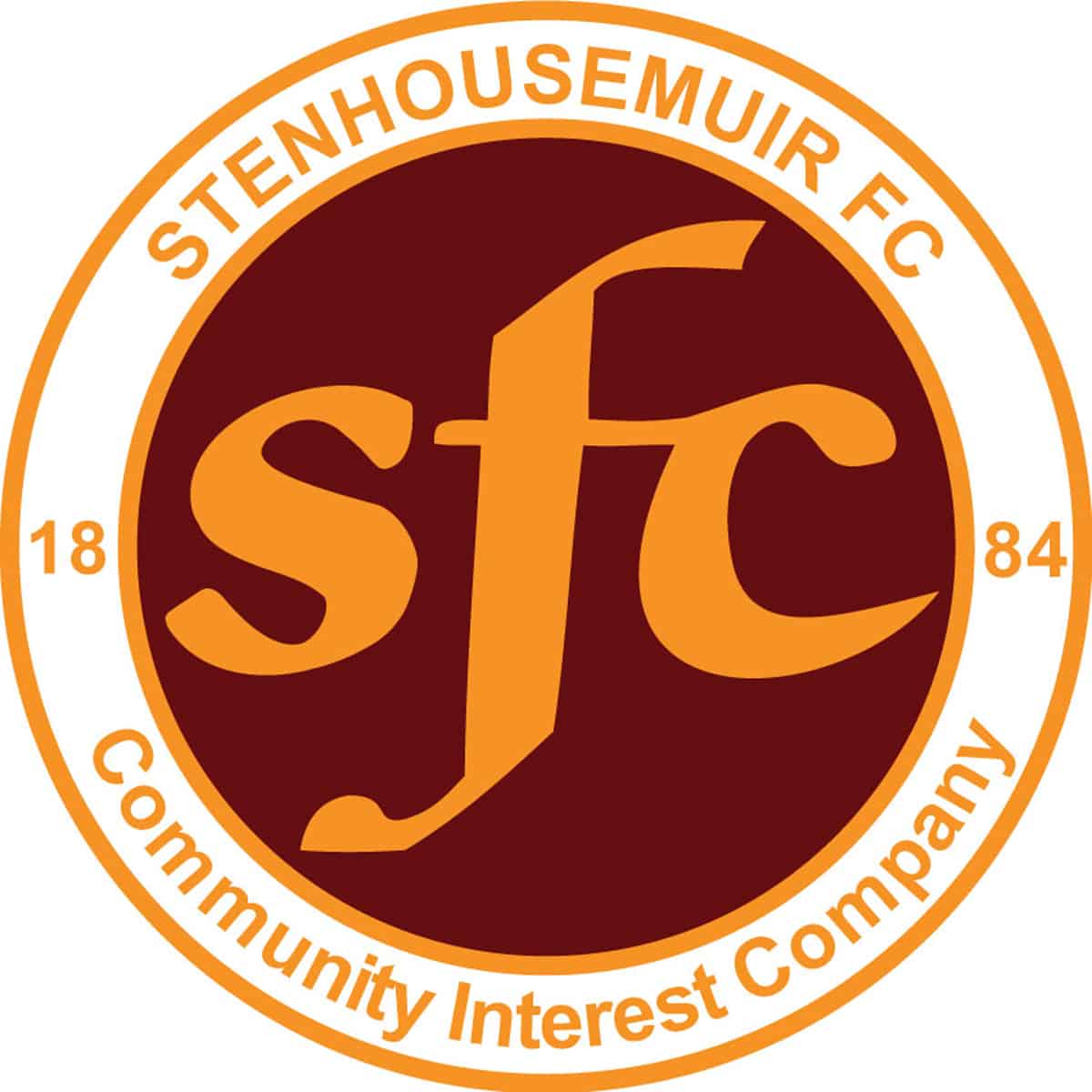 Petrofac Training Cup
Stair Park, Stranraer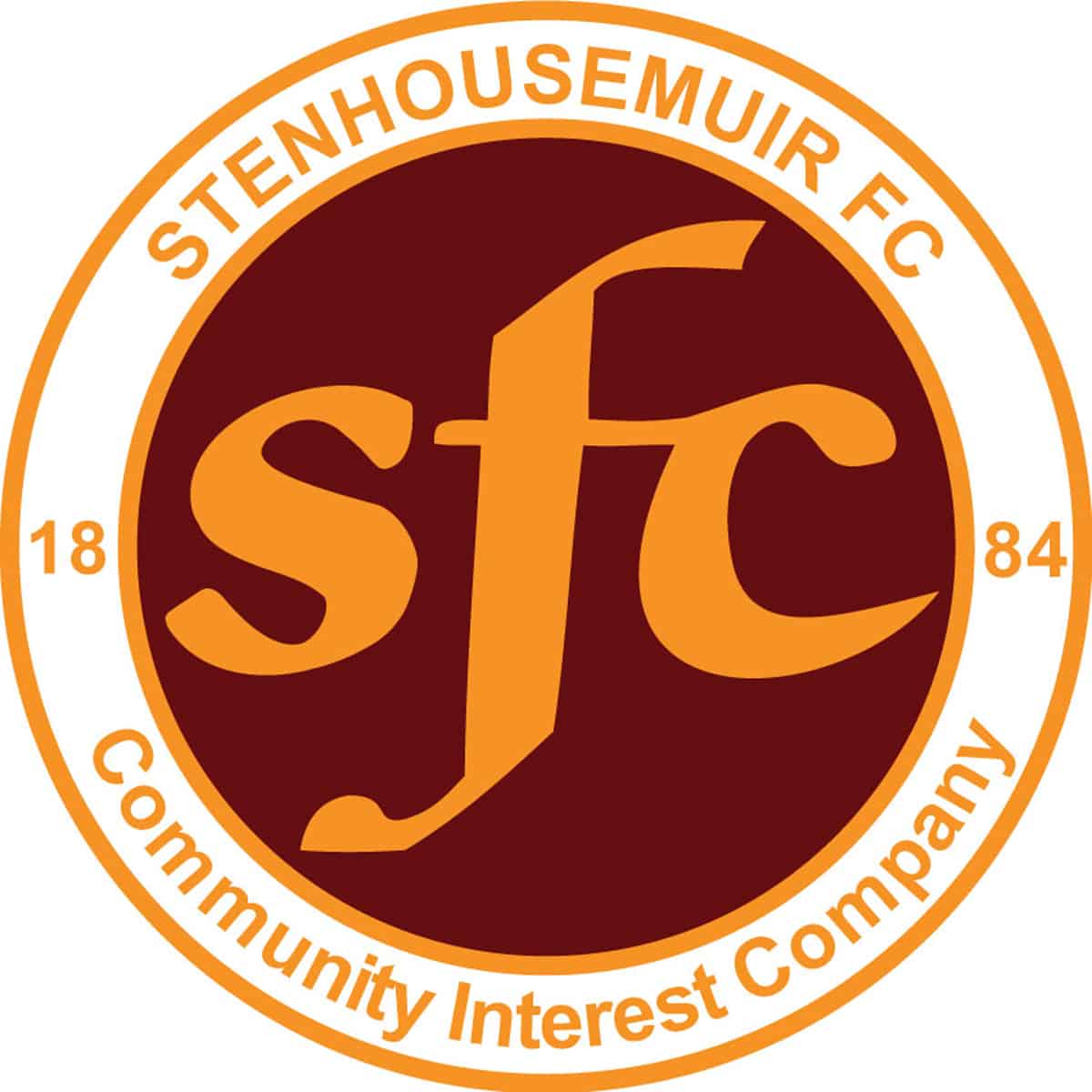 Stirlingshire Cup
Ochilview Park Stenhousemuir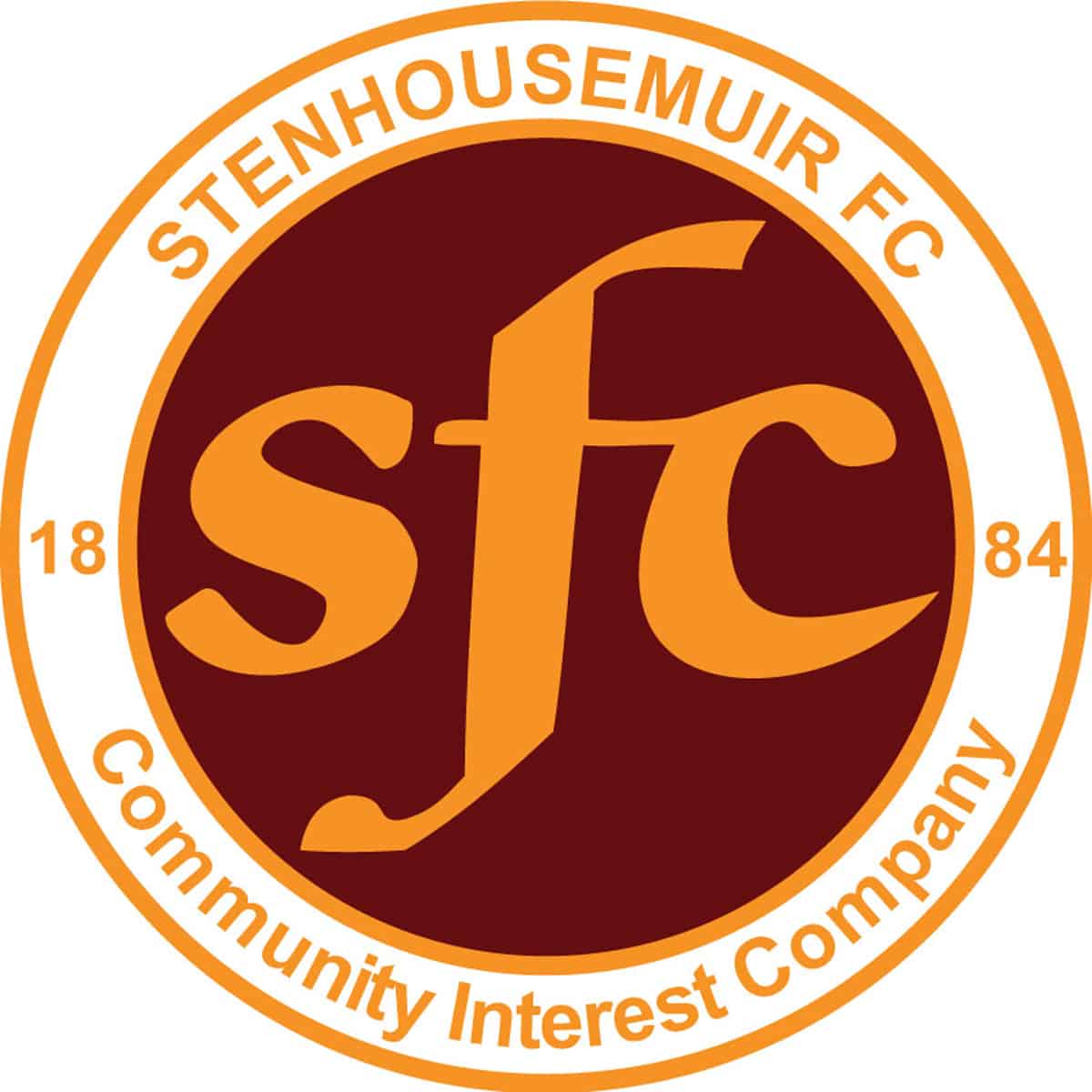 Friendly
Ochilview Park Stenhousemuir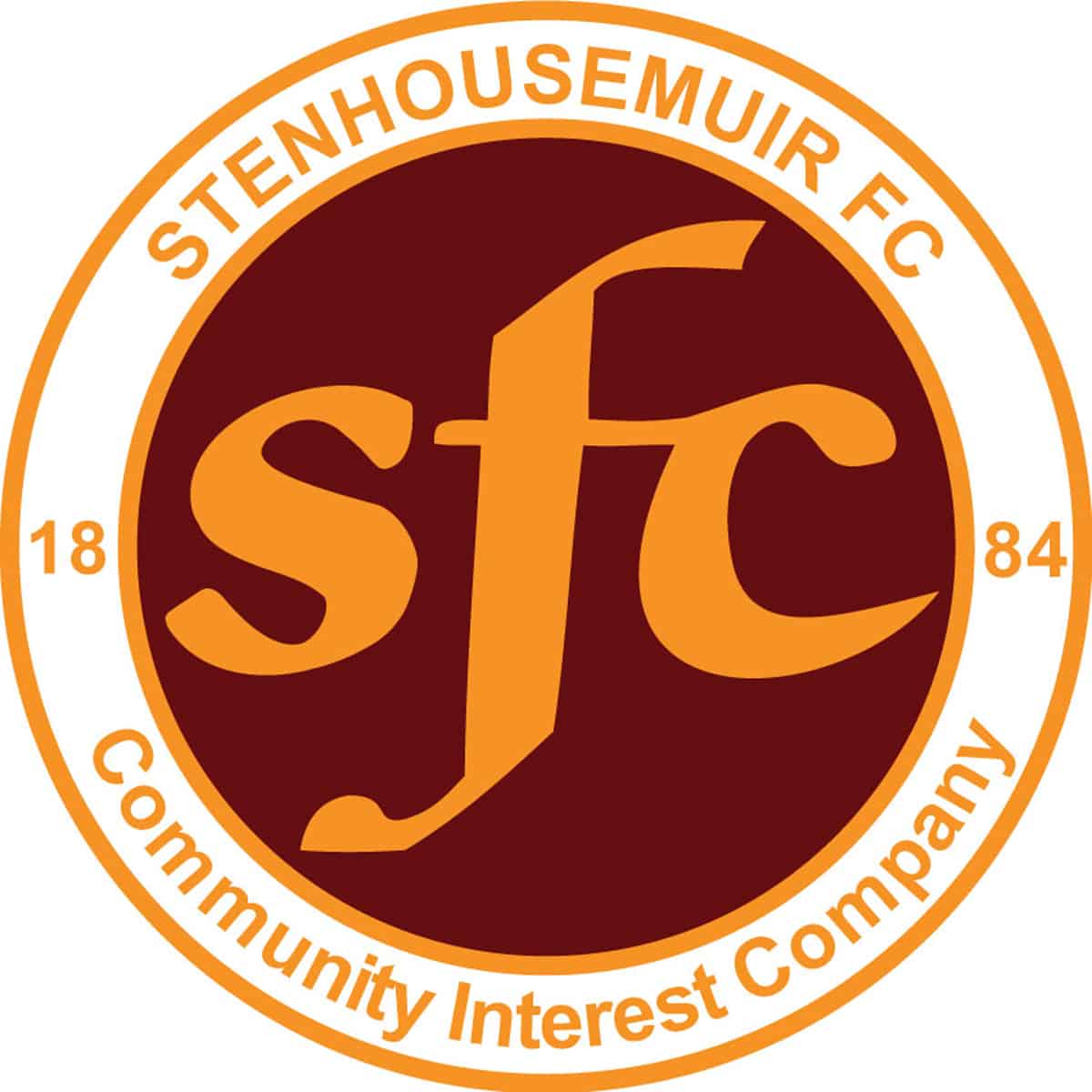 Friendly
Ochilview Park Stenhousemuir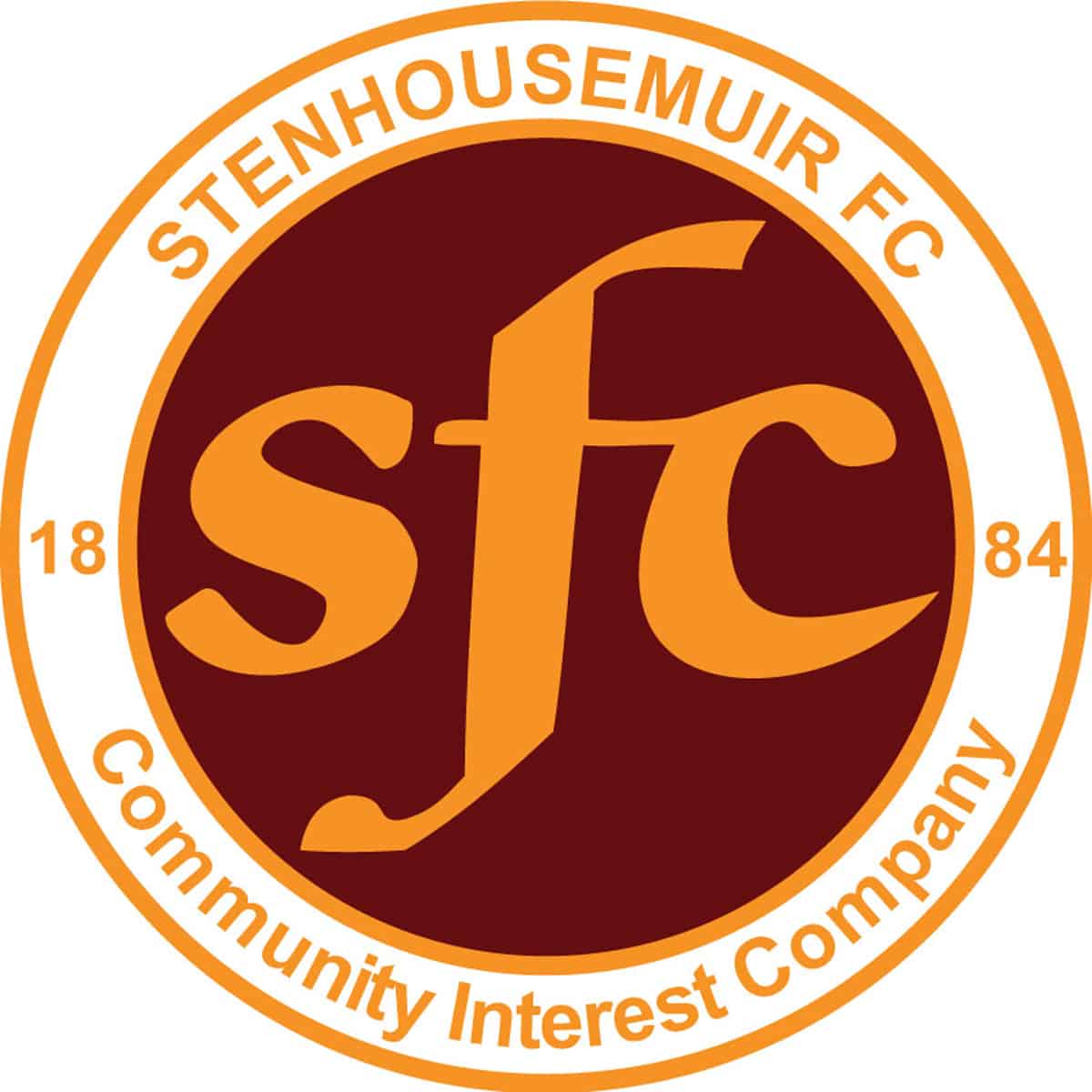 Friendly
Ochilview Park Stenhousemuir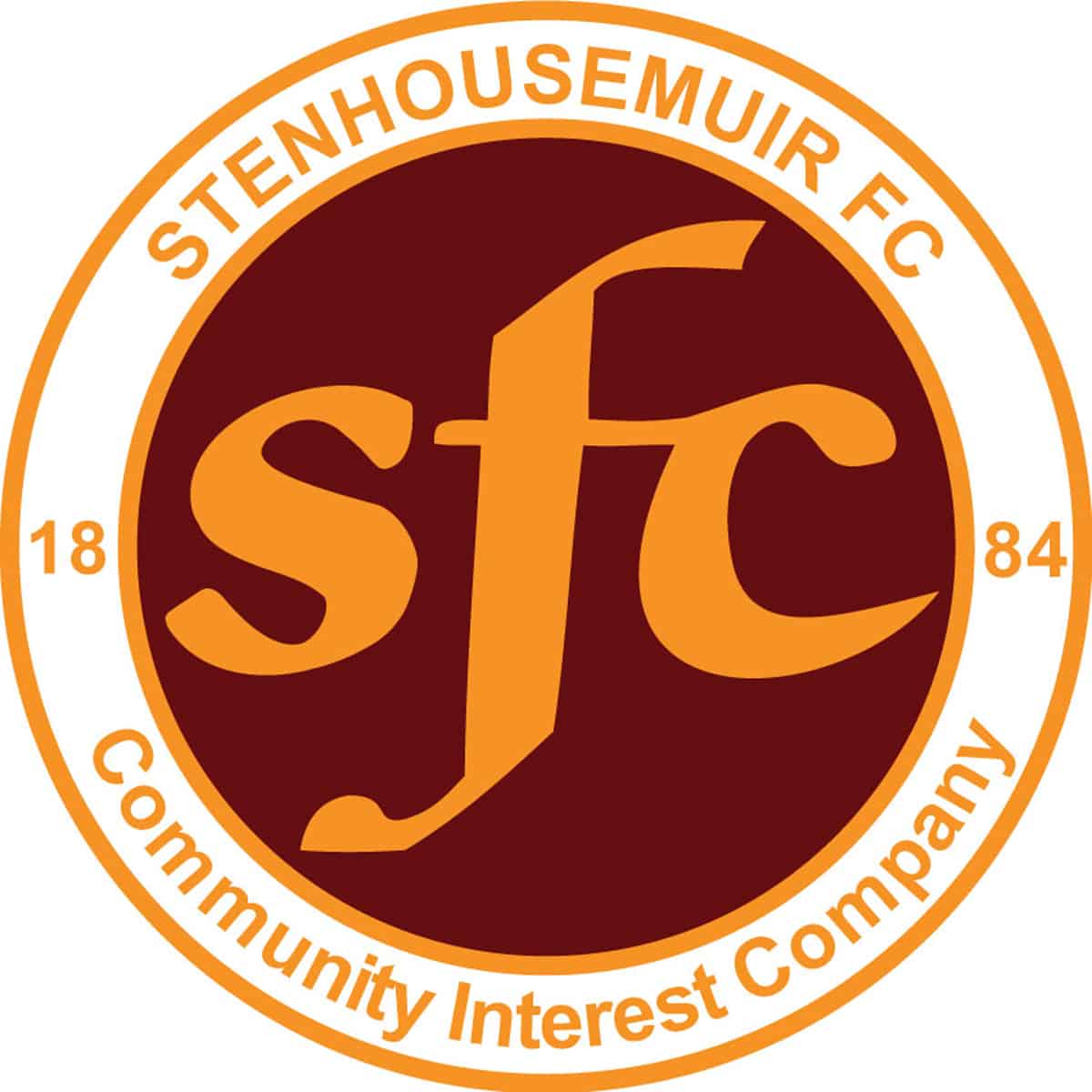 Friendly
Ochilview Park Stenhousemuir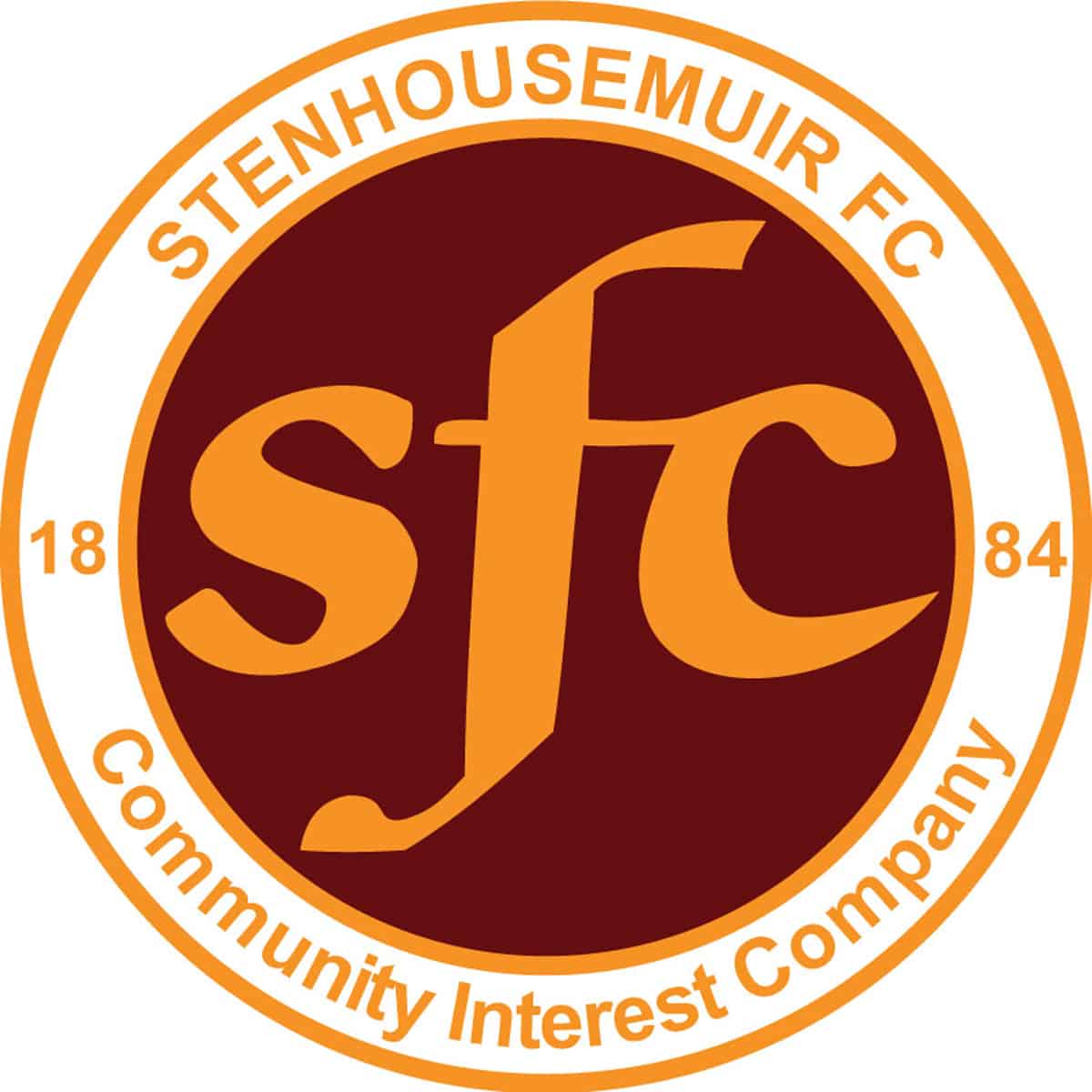 SPFL Ladbrokes League 1
Ochilview Park Stenhousemuir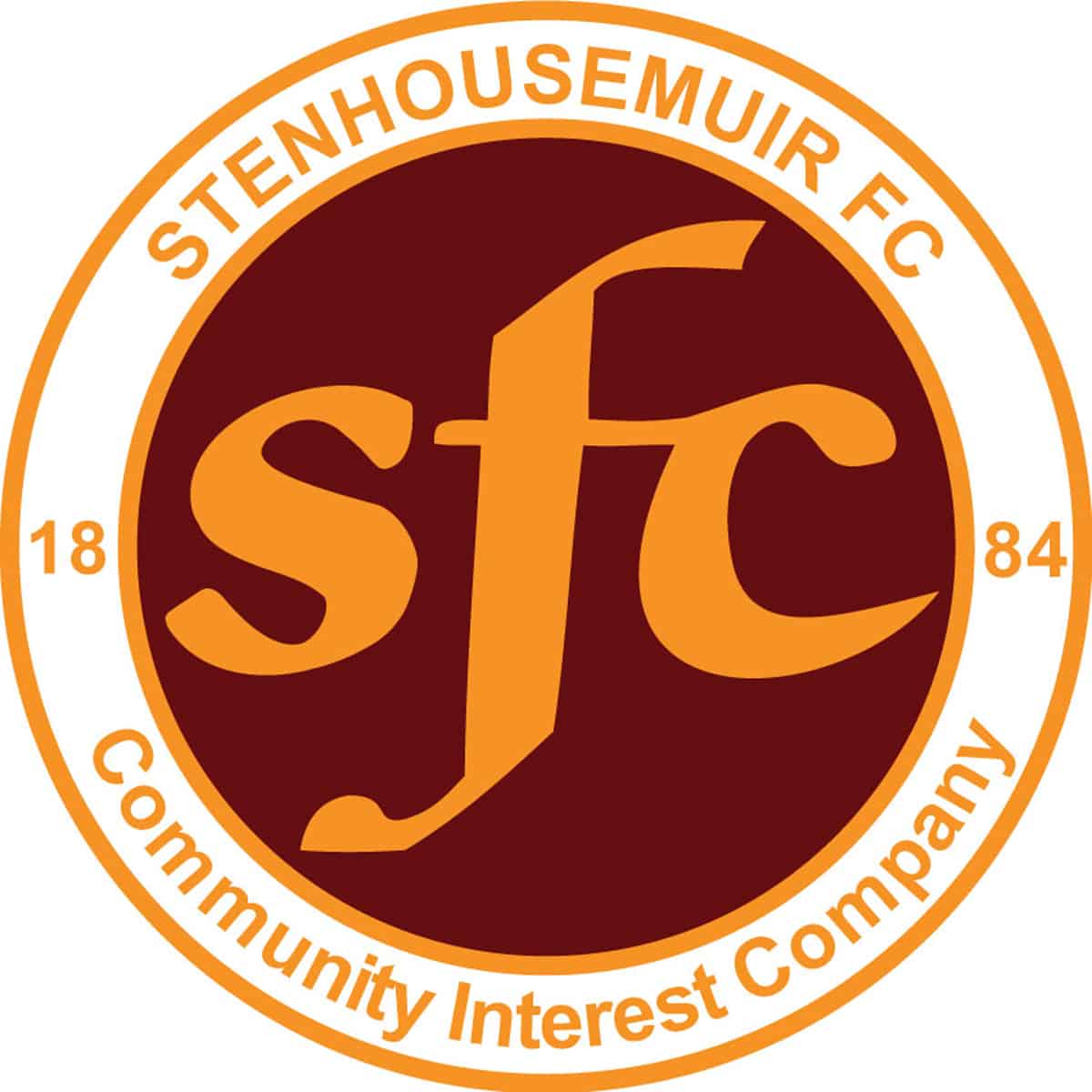 SPFL Ladbrokes League 1
Gayfield Park, Arbroath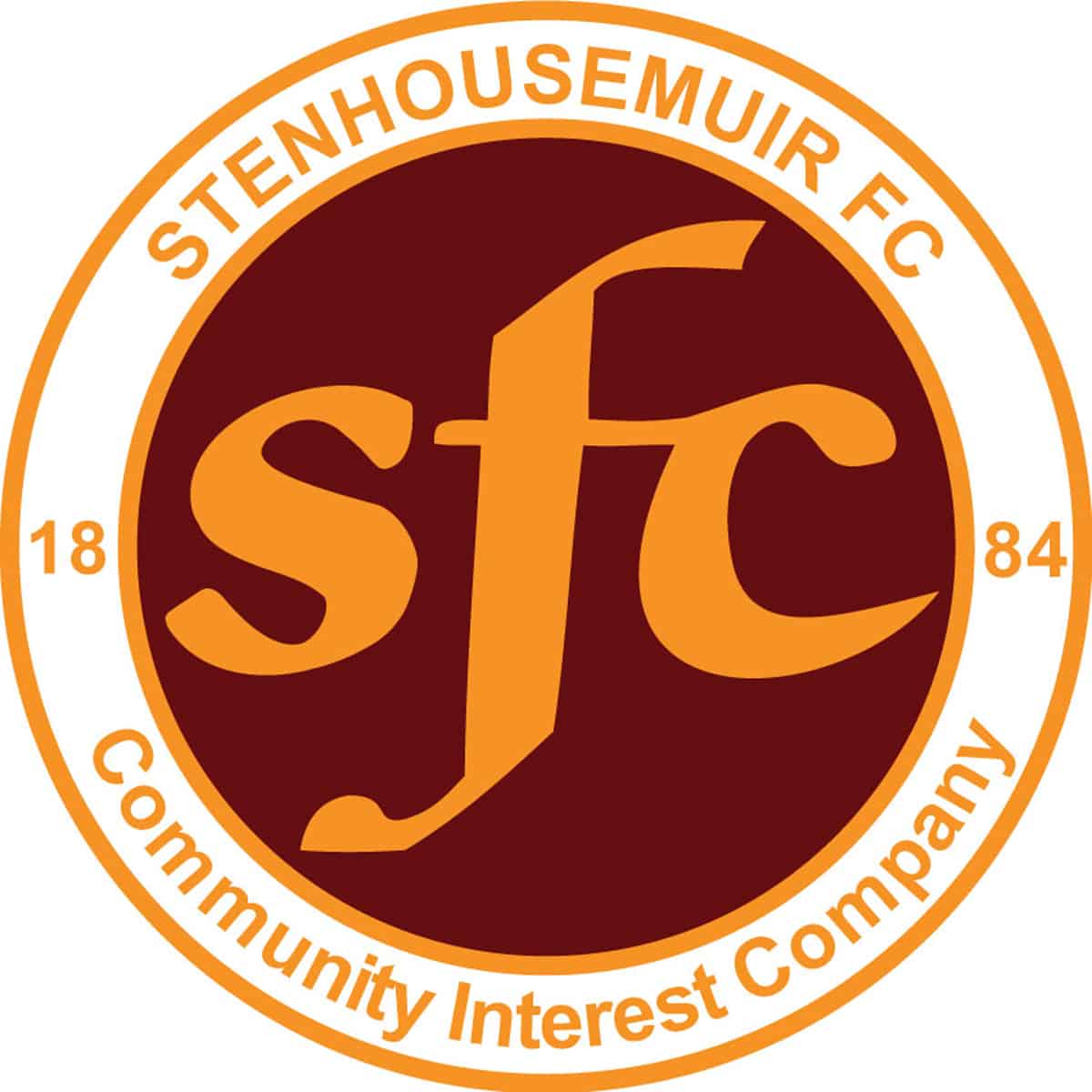 SPFL Ladbrokes League 1
Ochilview Park Stenhousemuir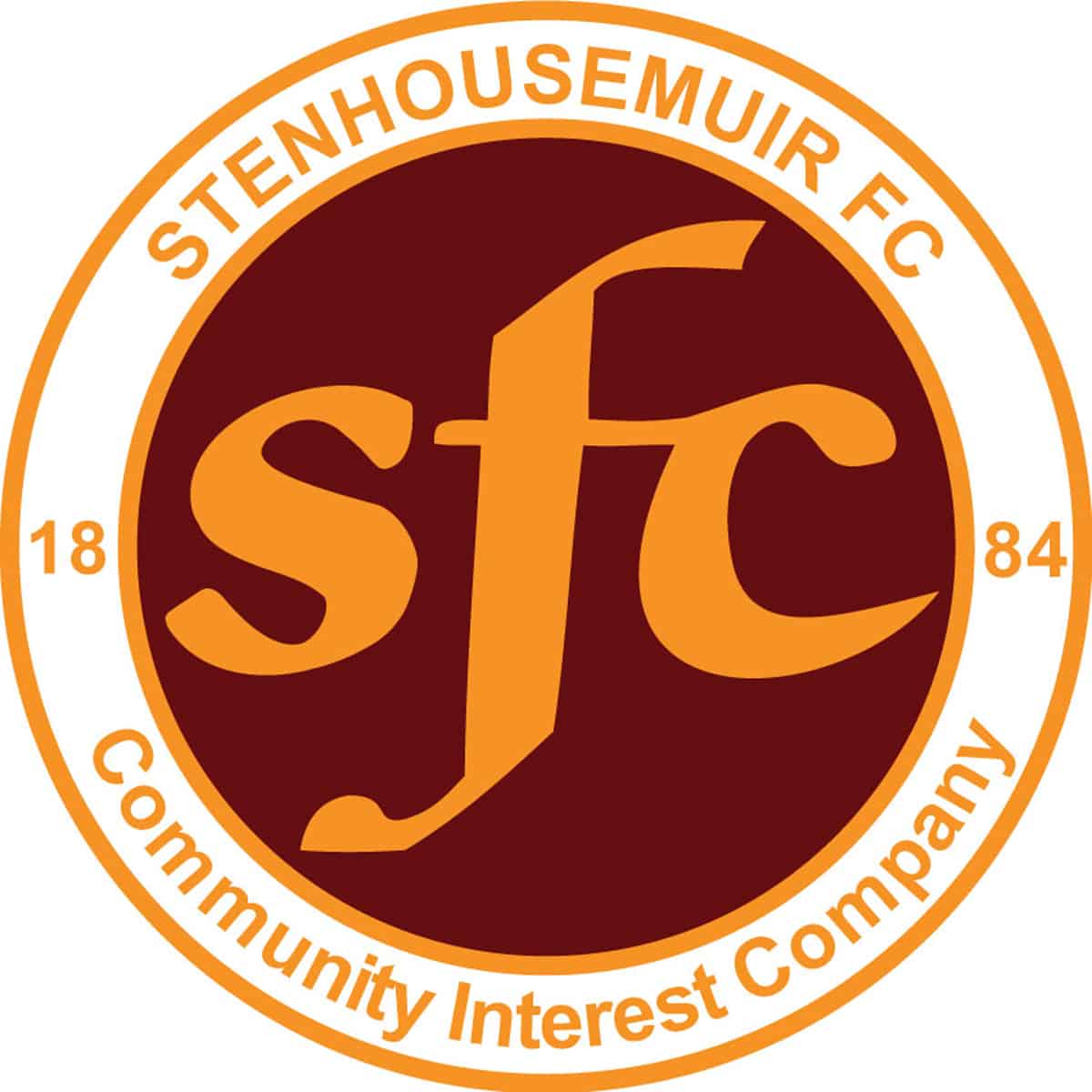 SPFL Ladbrokes League 1
Strathclyde Homes, Dumbarton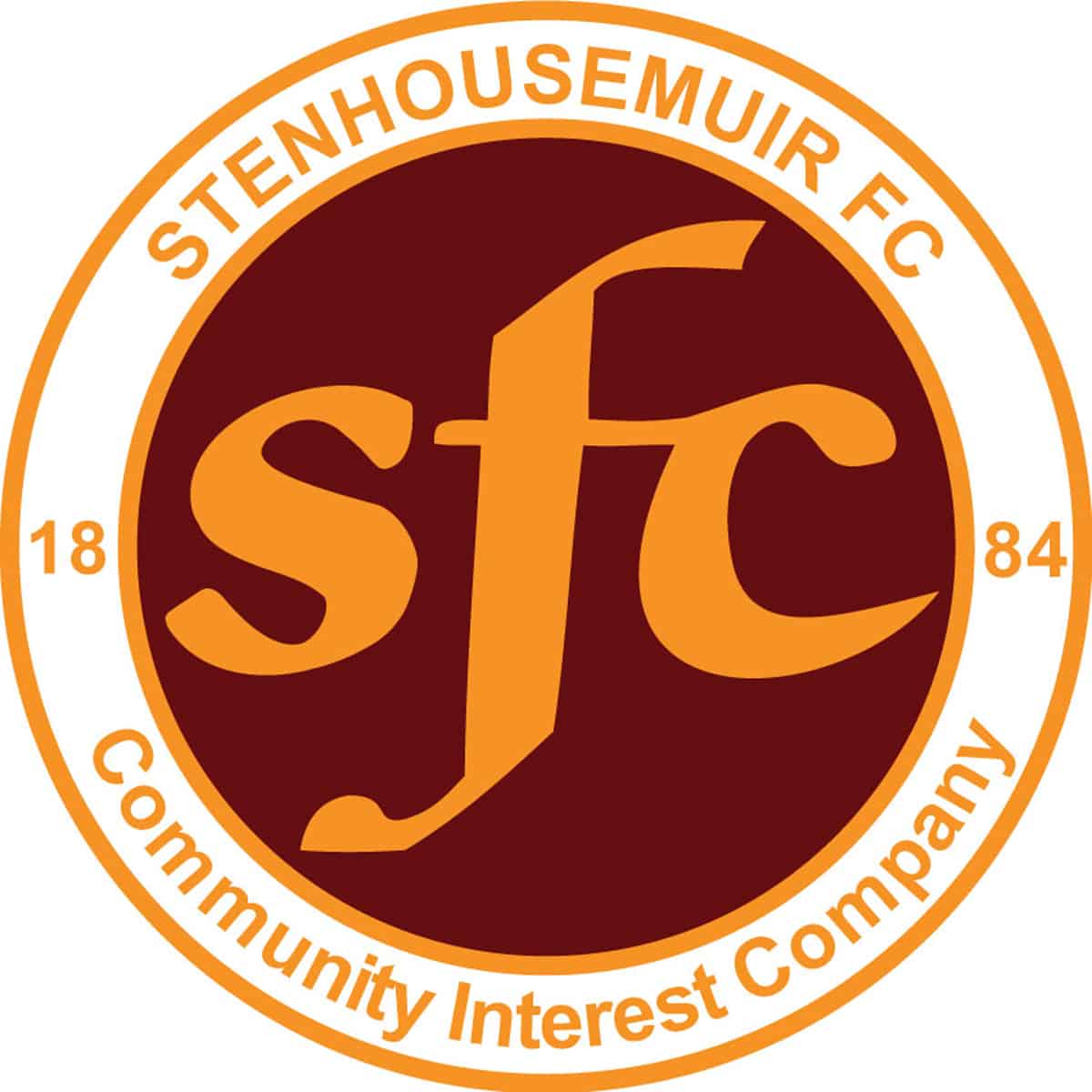 SPFL Ladbrokes League 1
Ochilview Park Stenhousemuir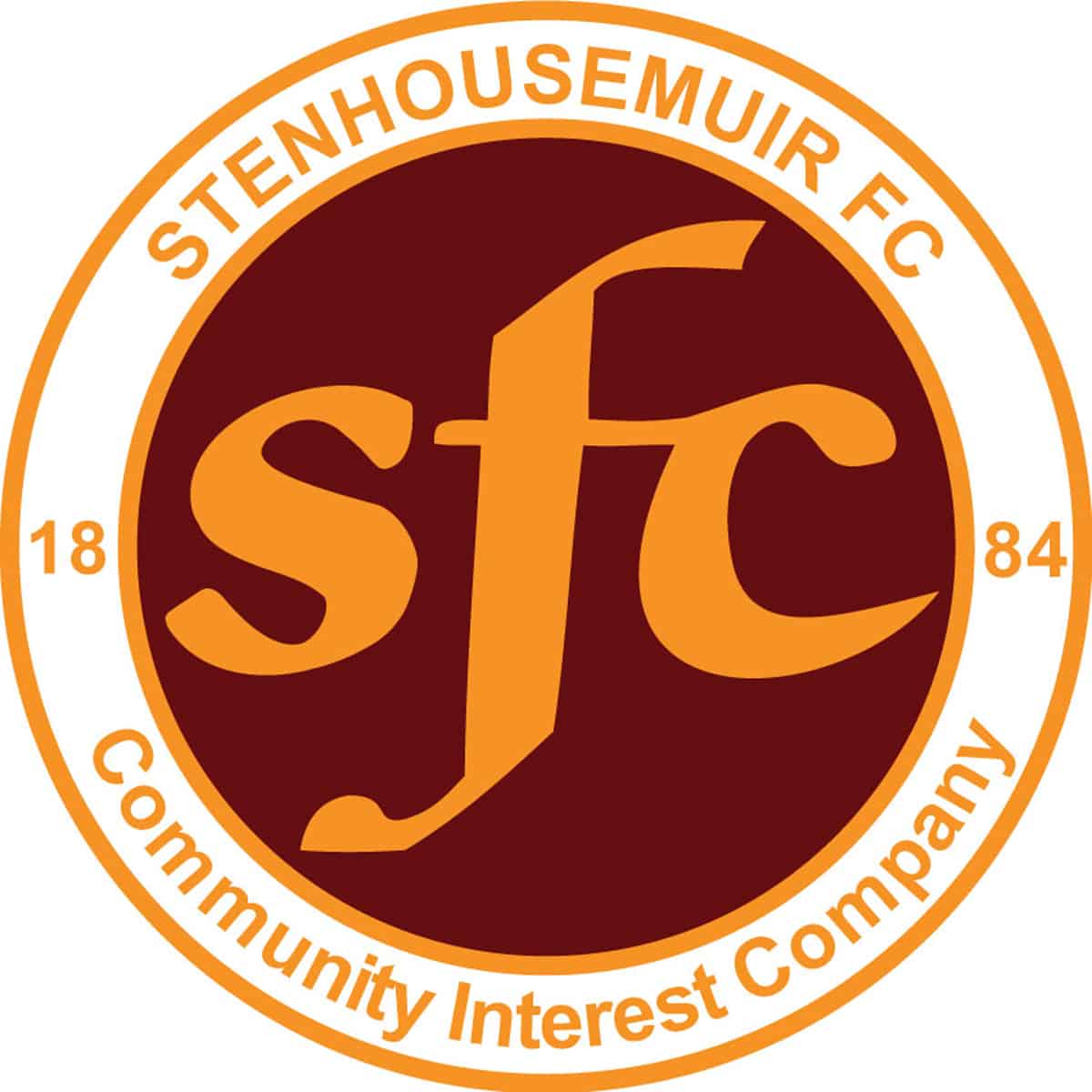 SPFL Ladbrokes League 1
Bayview Stadium, Methil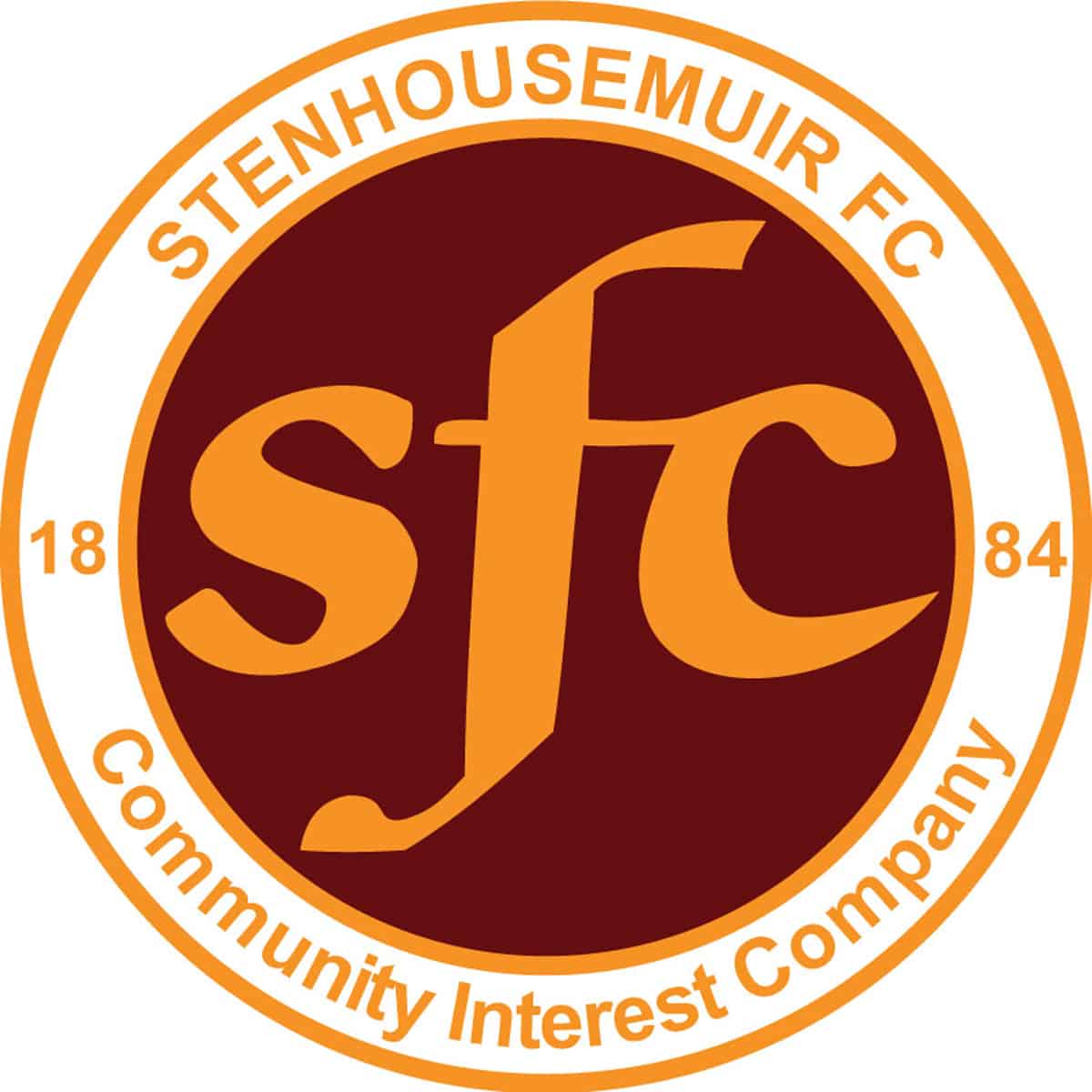 SPFL Ladbrokes League 1
Ochilview Park Stenhousemuir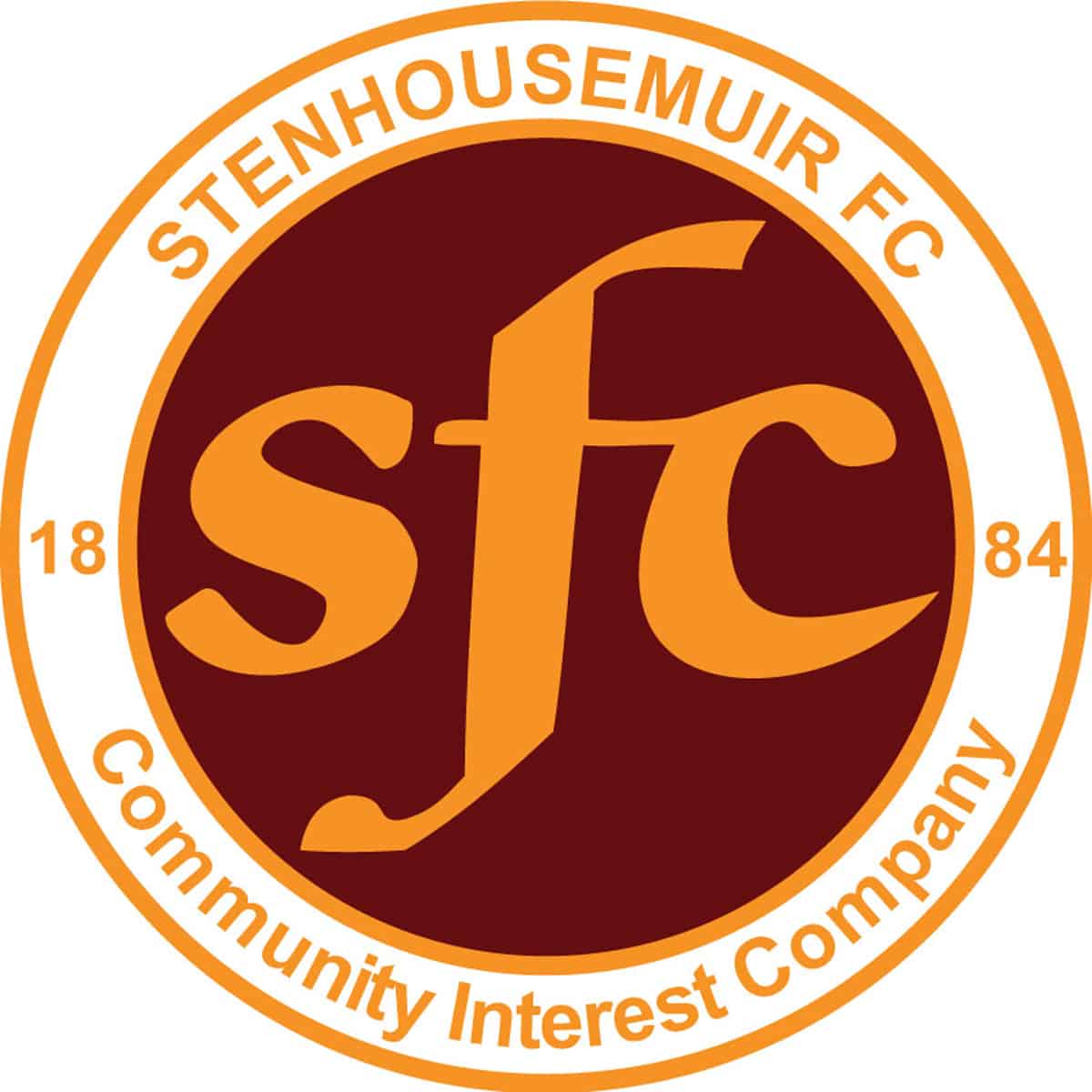 SPFL Ladbrokes League 1
Central Park Cowdenbeath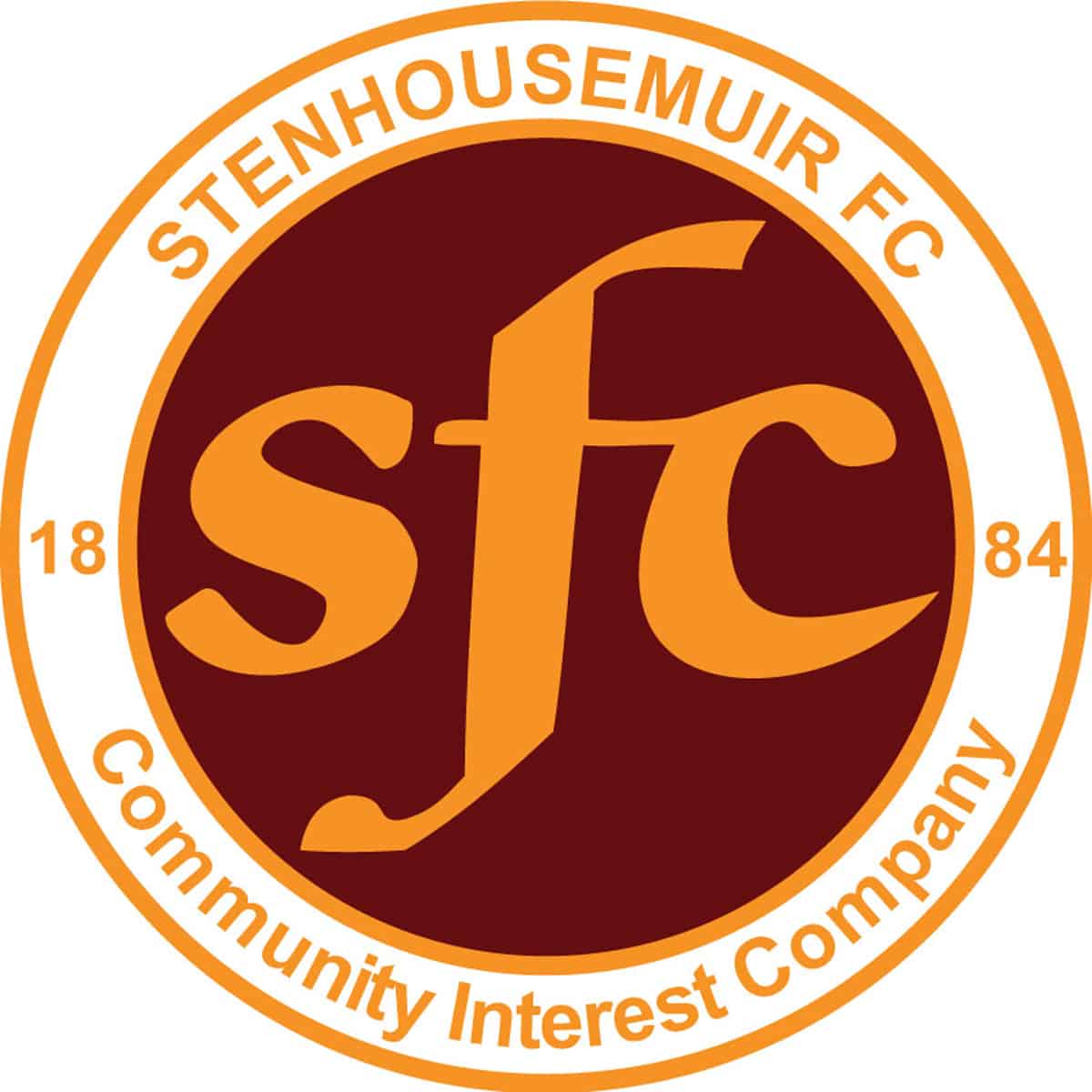 SPFL Ladbrokes League 1
Ochilview Park Stenhousemuir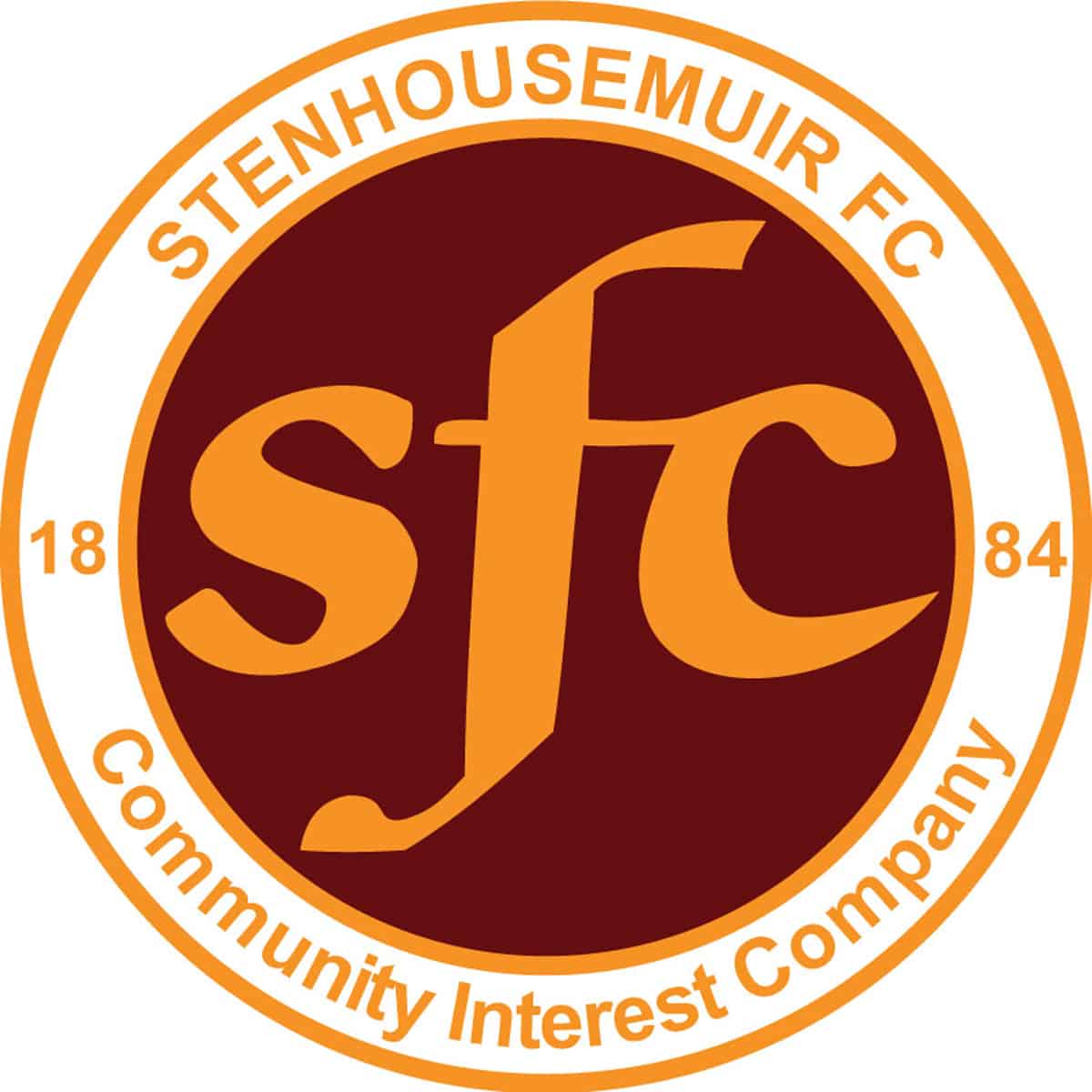 SPFL Ladbrokes League 1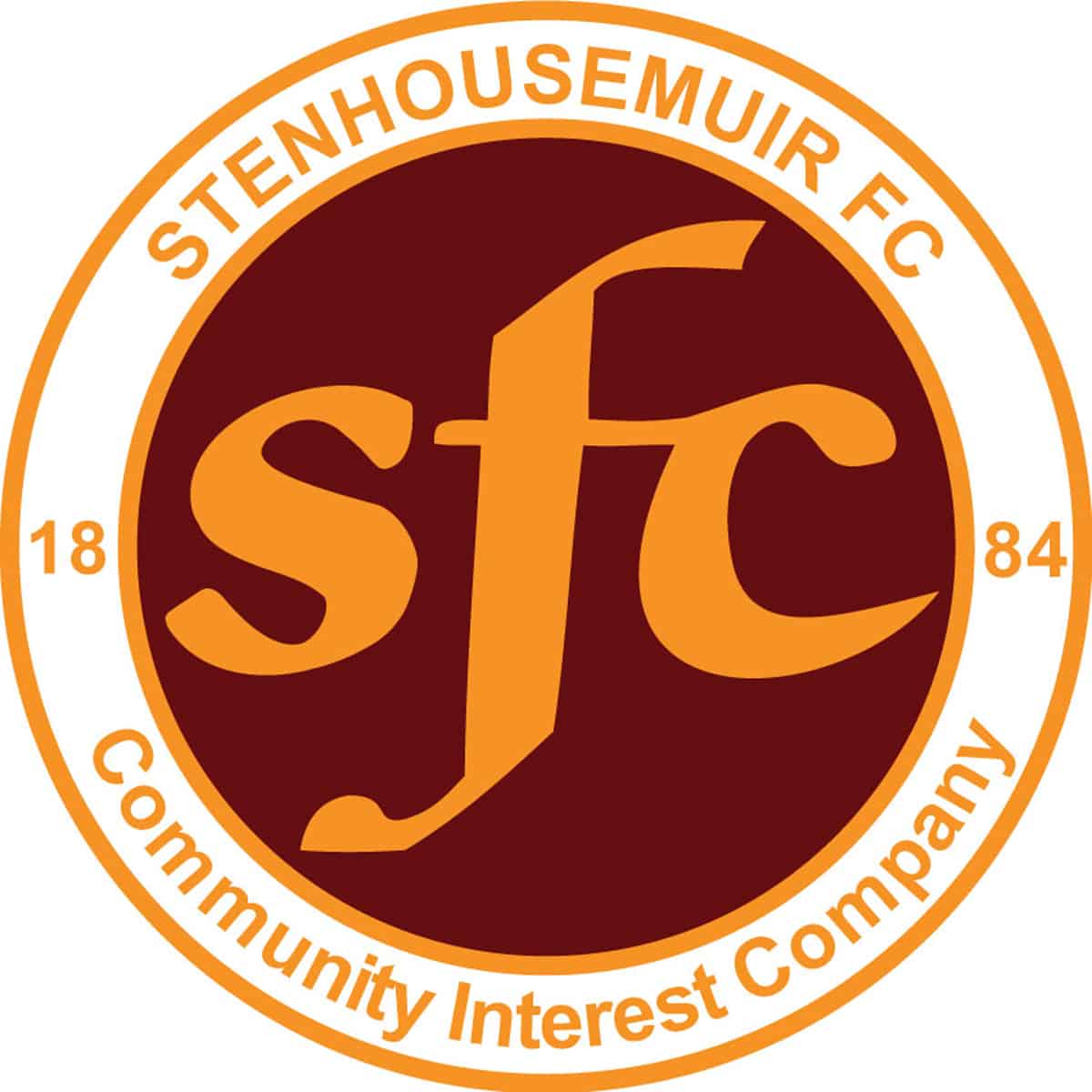 SPFL Ladbrokes League 1
Station Park, Forfar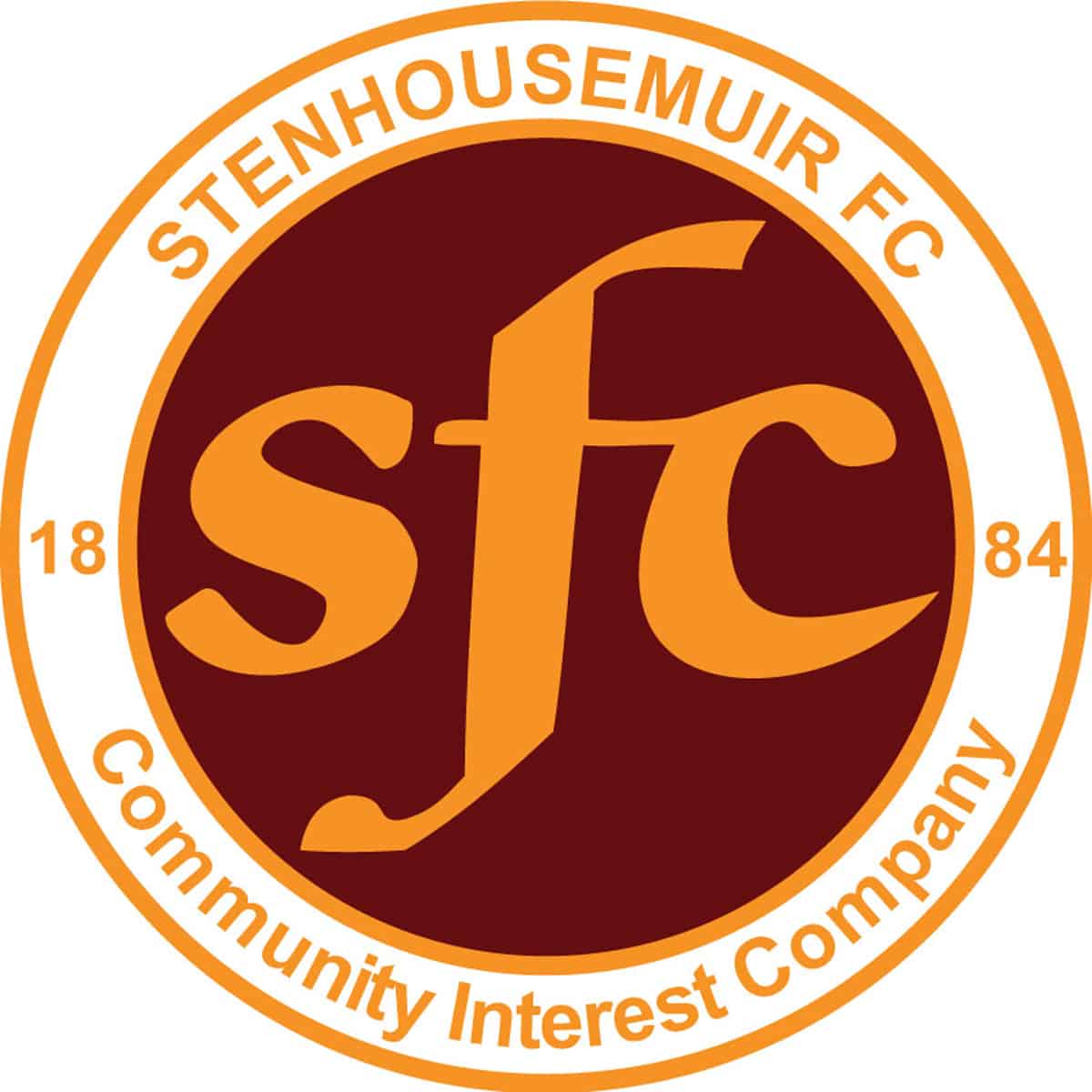 SPFL Ladbrokes League 1
Strathclyde Homes, Dumbarton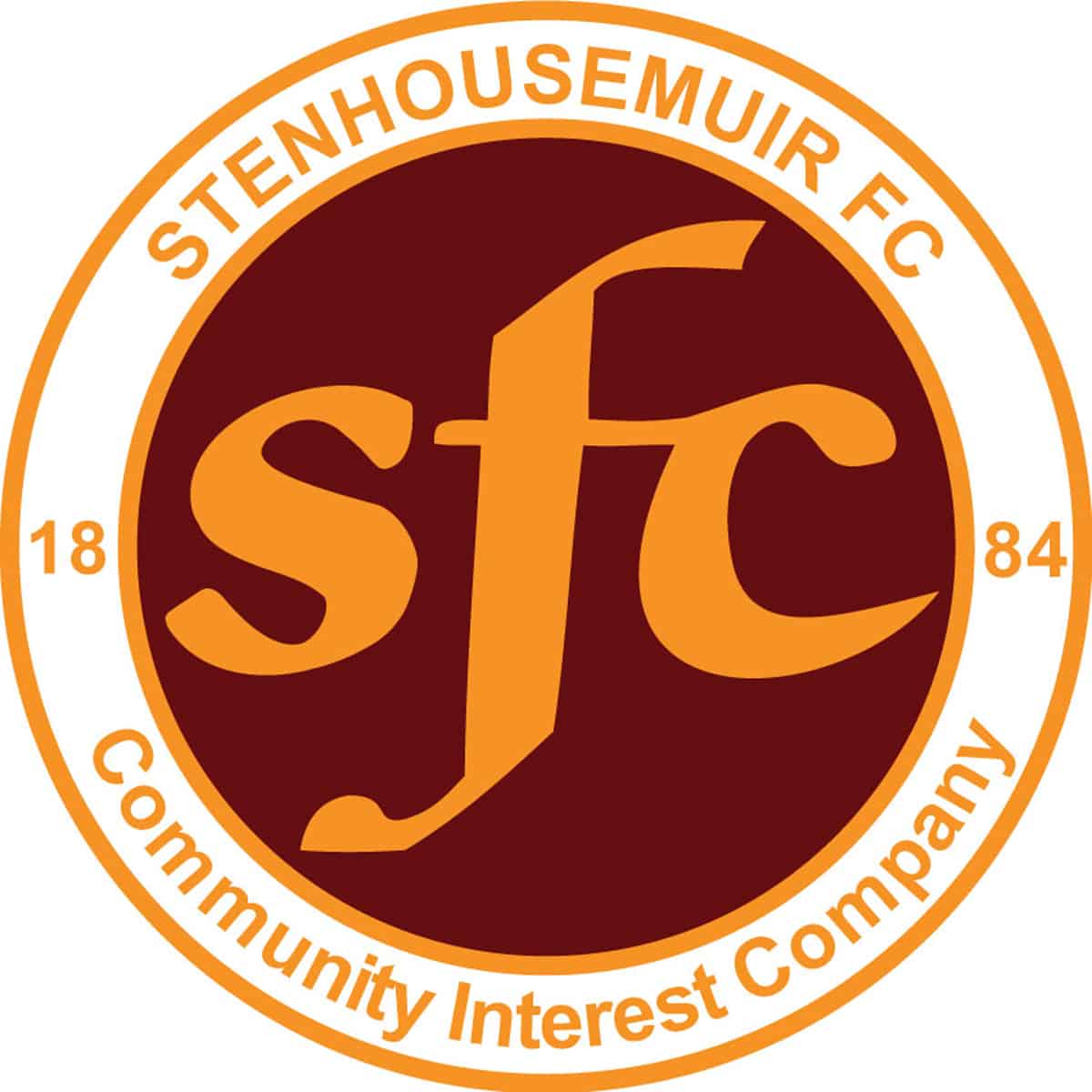 SPFL Ladbrokes League 1
Ochilview Park Stenhousemuir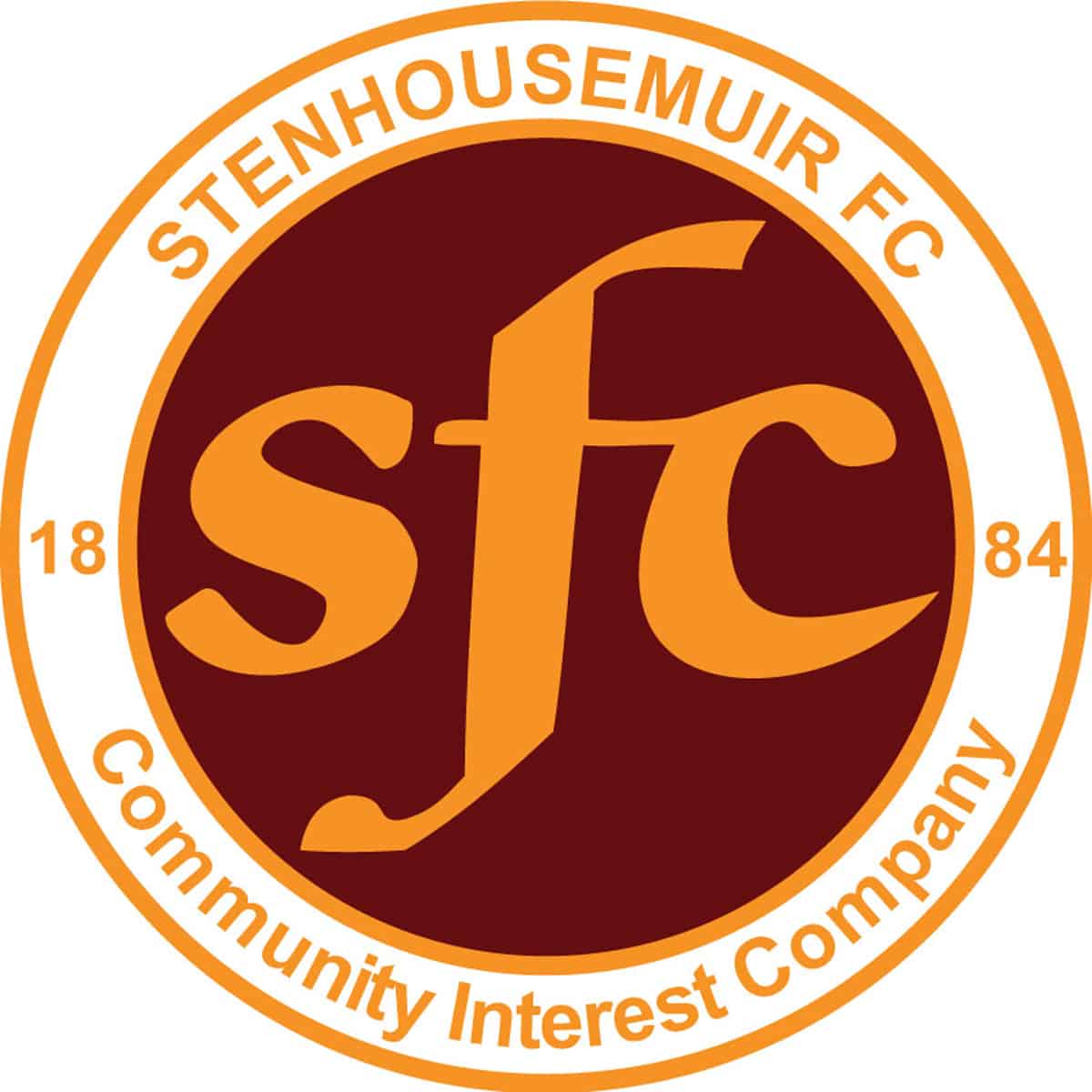 SPFL Ladbrokes League 1
Glebe Park, Brechin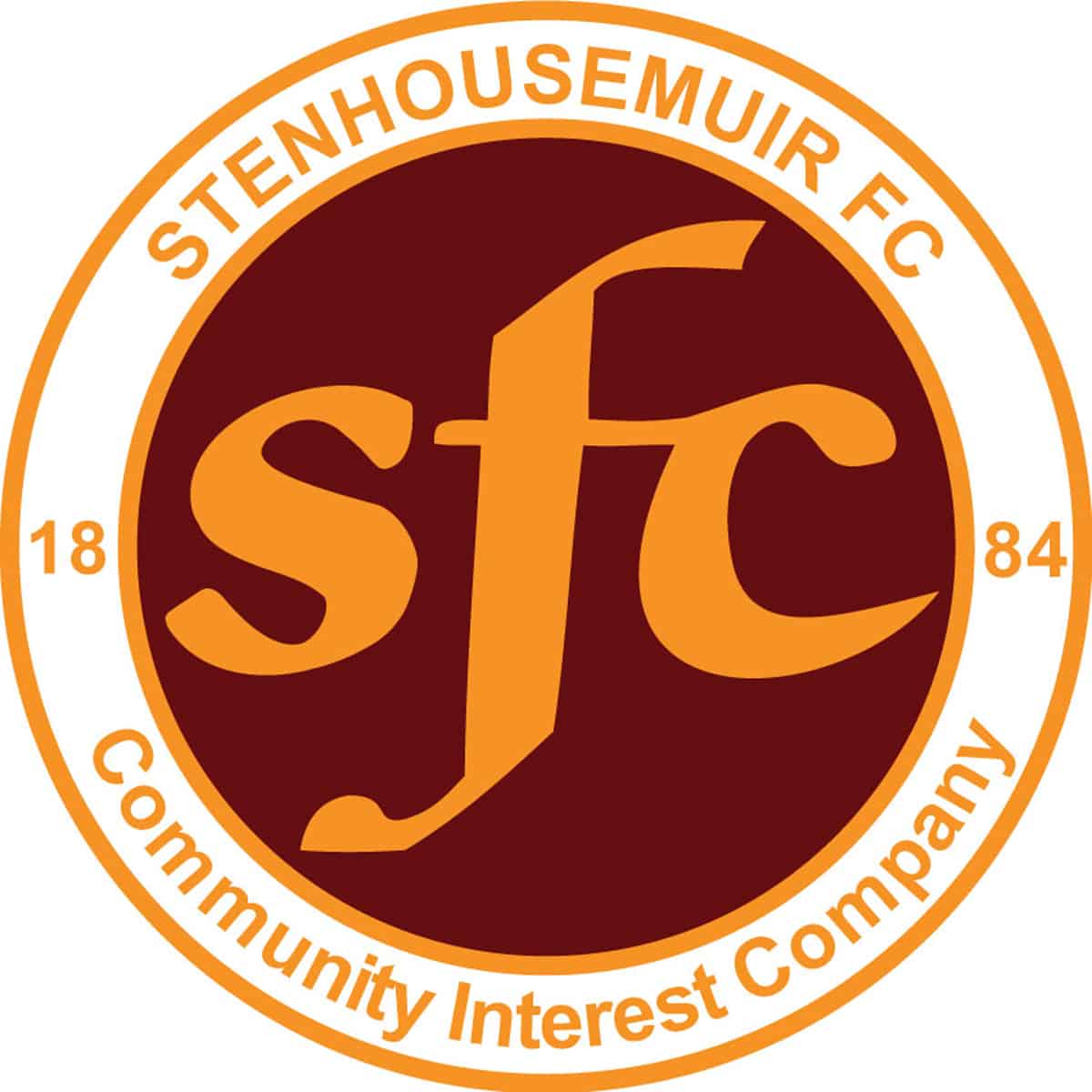 SPFL Ladbrokes League 1
Excelsior Stadium, Airdrie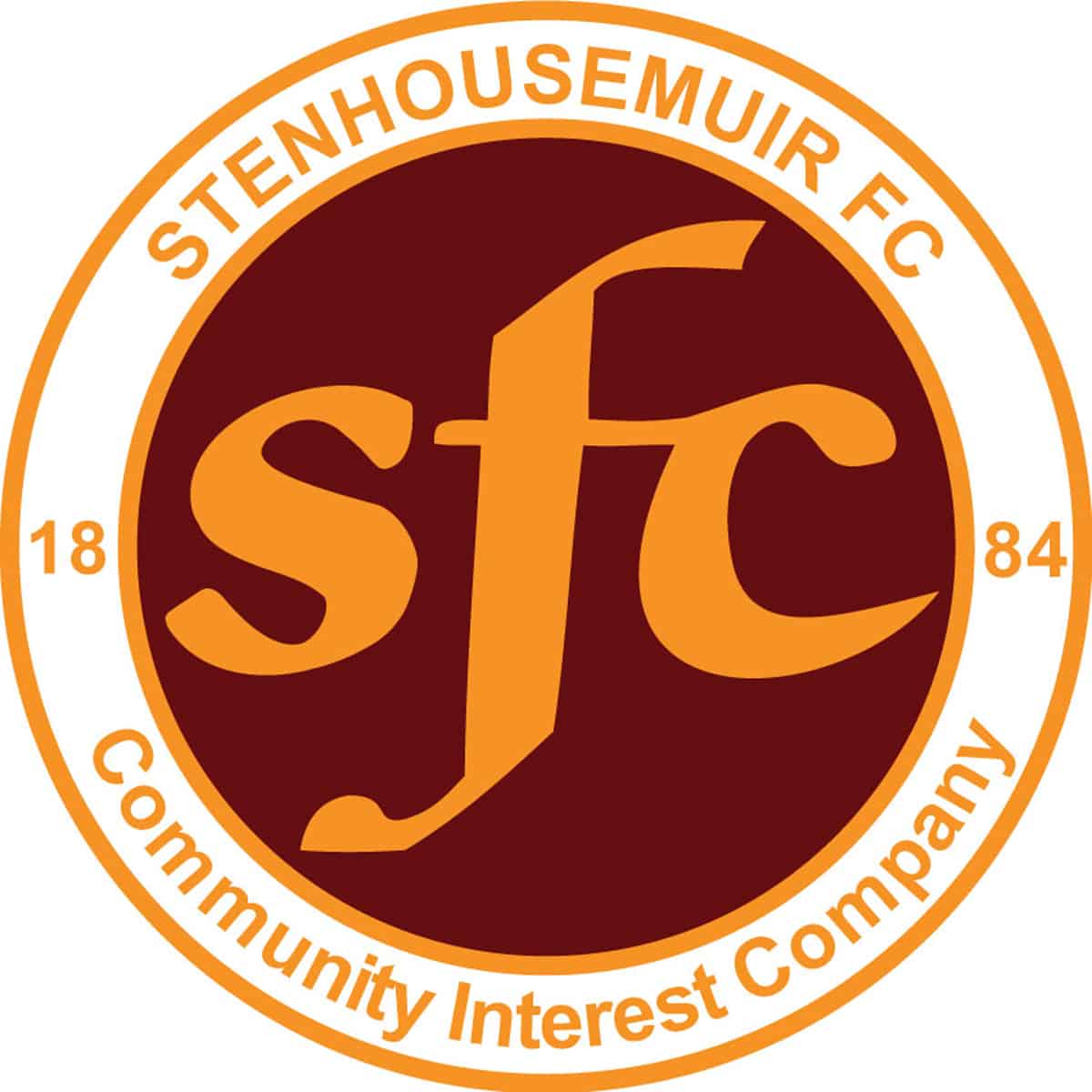 SPFL Ladbrokes League 1
Ochilview Park Stenhousemuir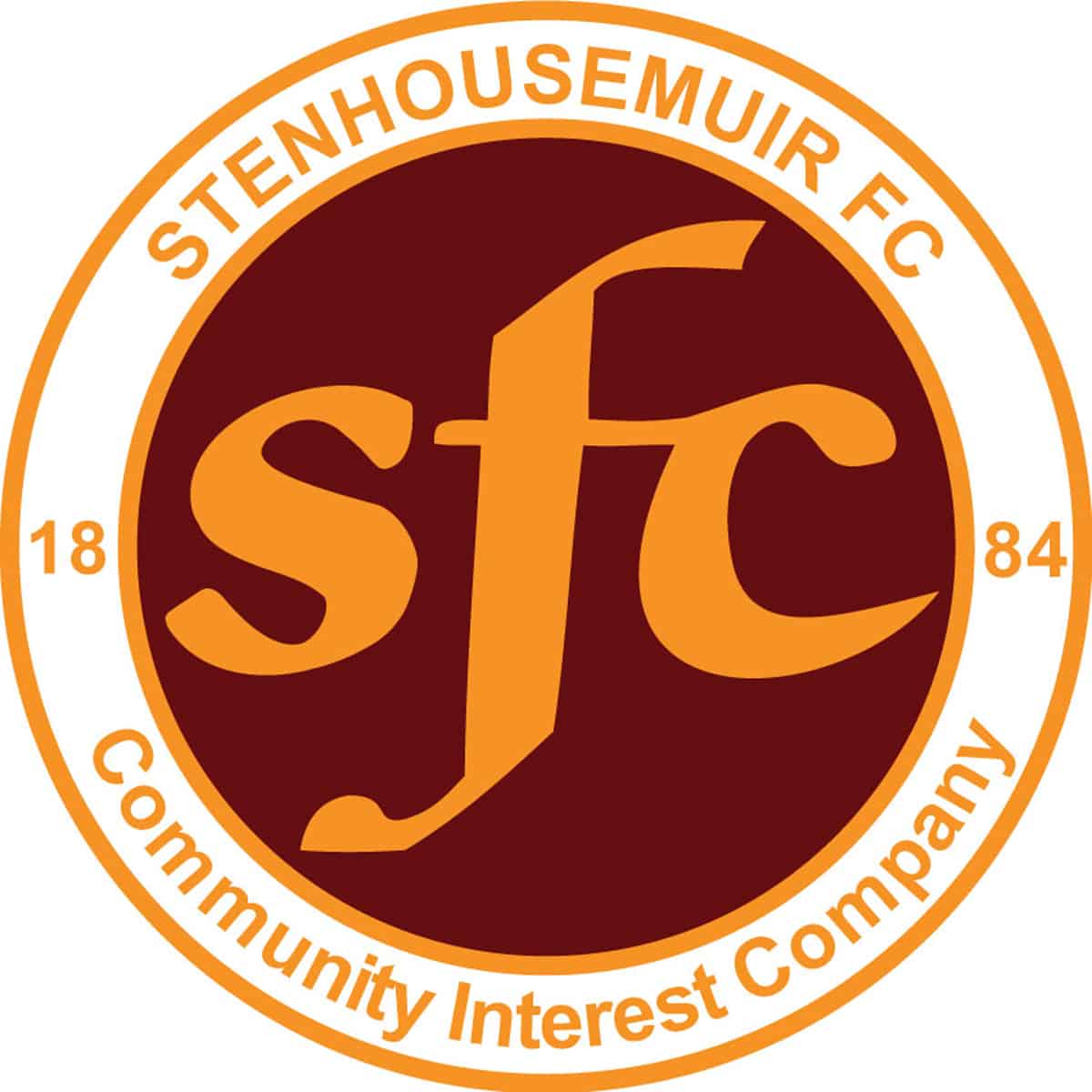 SPFL Ladbrokes League 1
Ochilview Park Stenhousemuir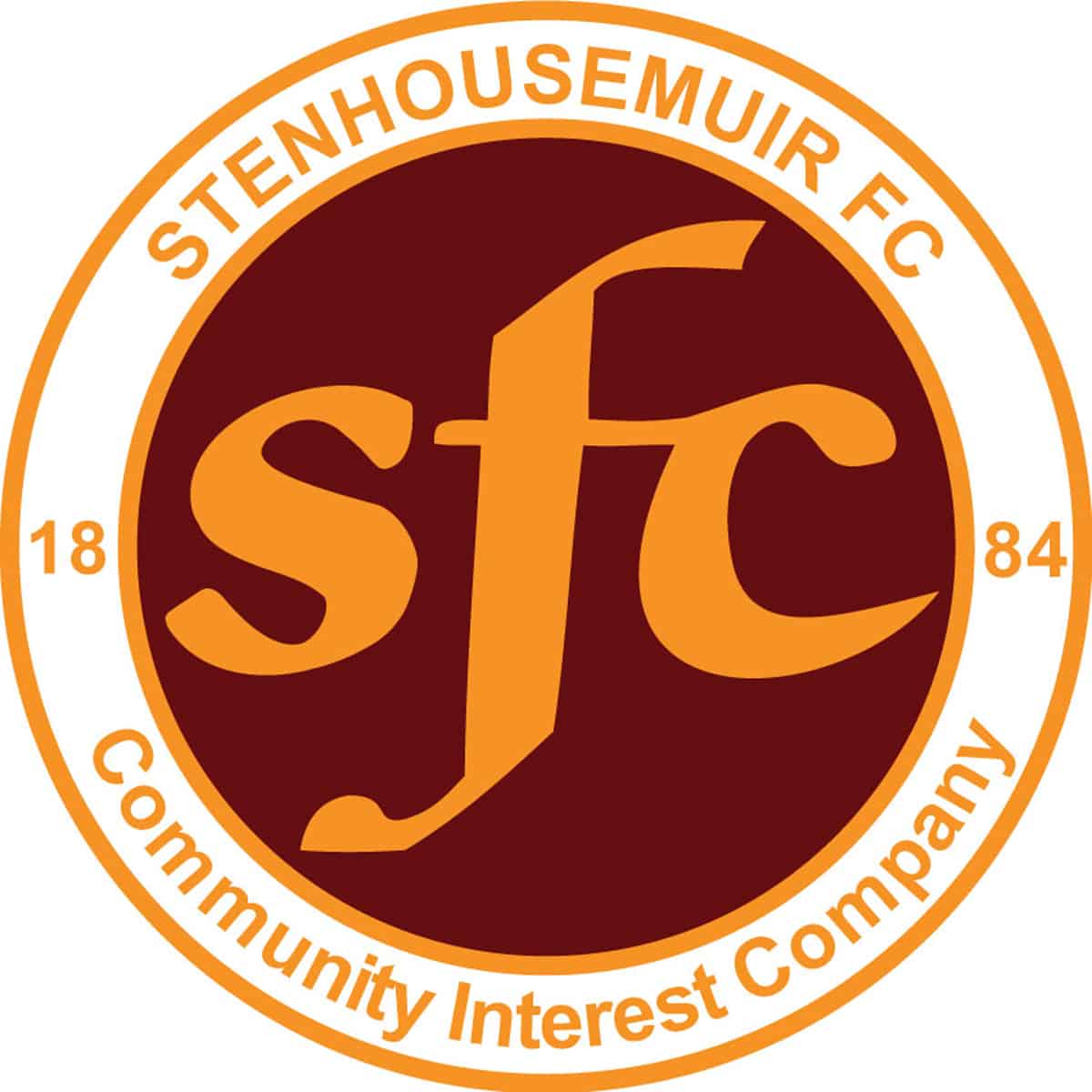 SPFL Ladbrokes League 1
Ochilview Park Stenhousemuir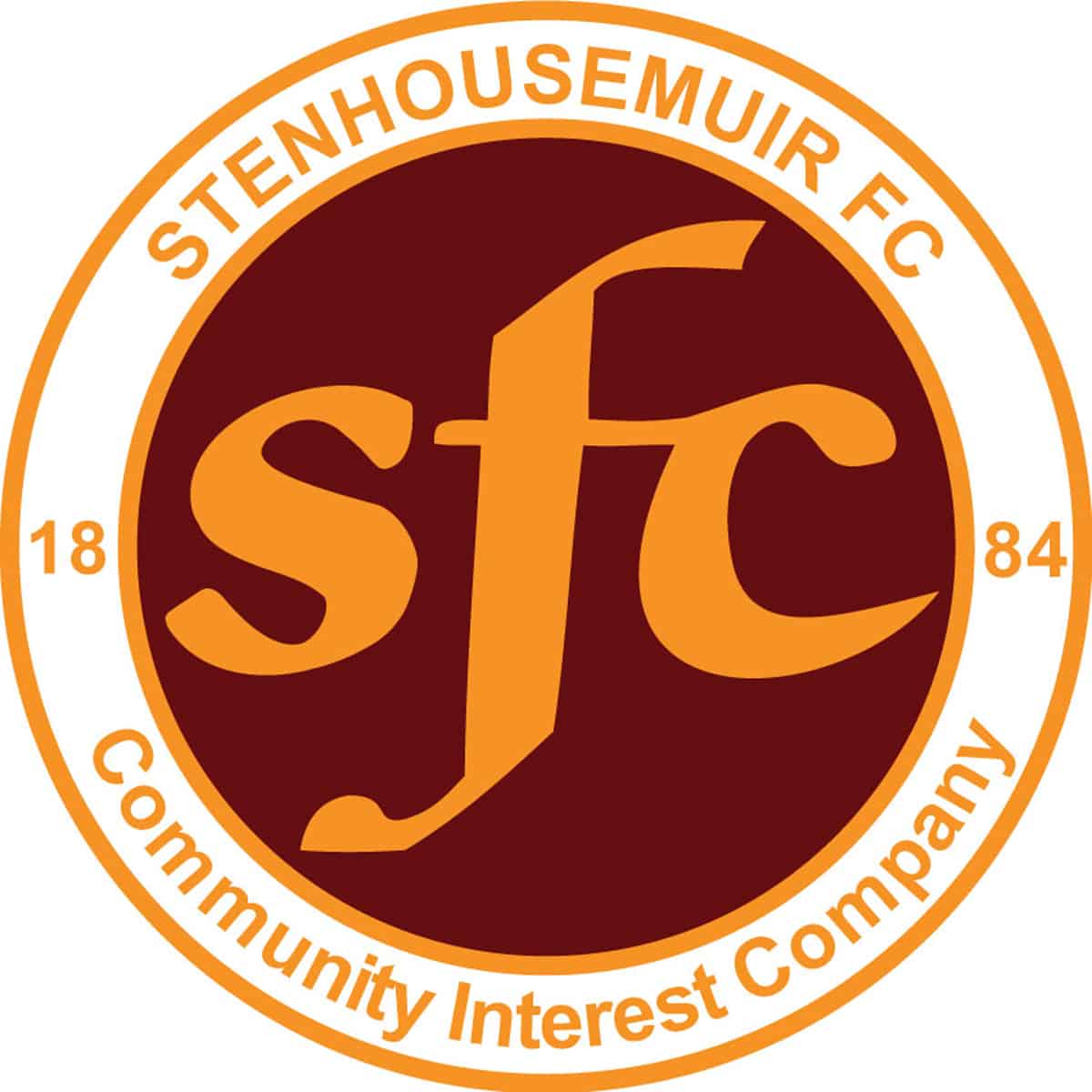 William Hill Scottish Cup
Victoria Park, Dingwall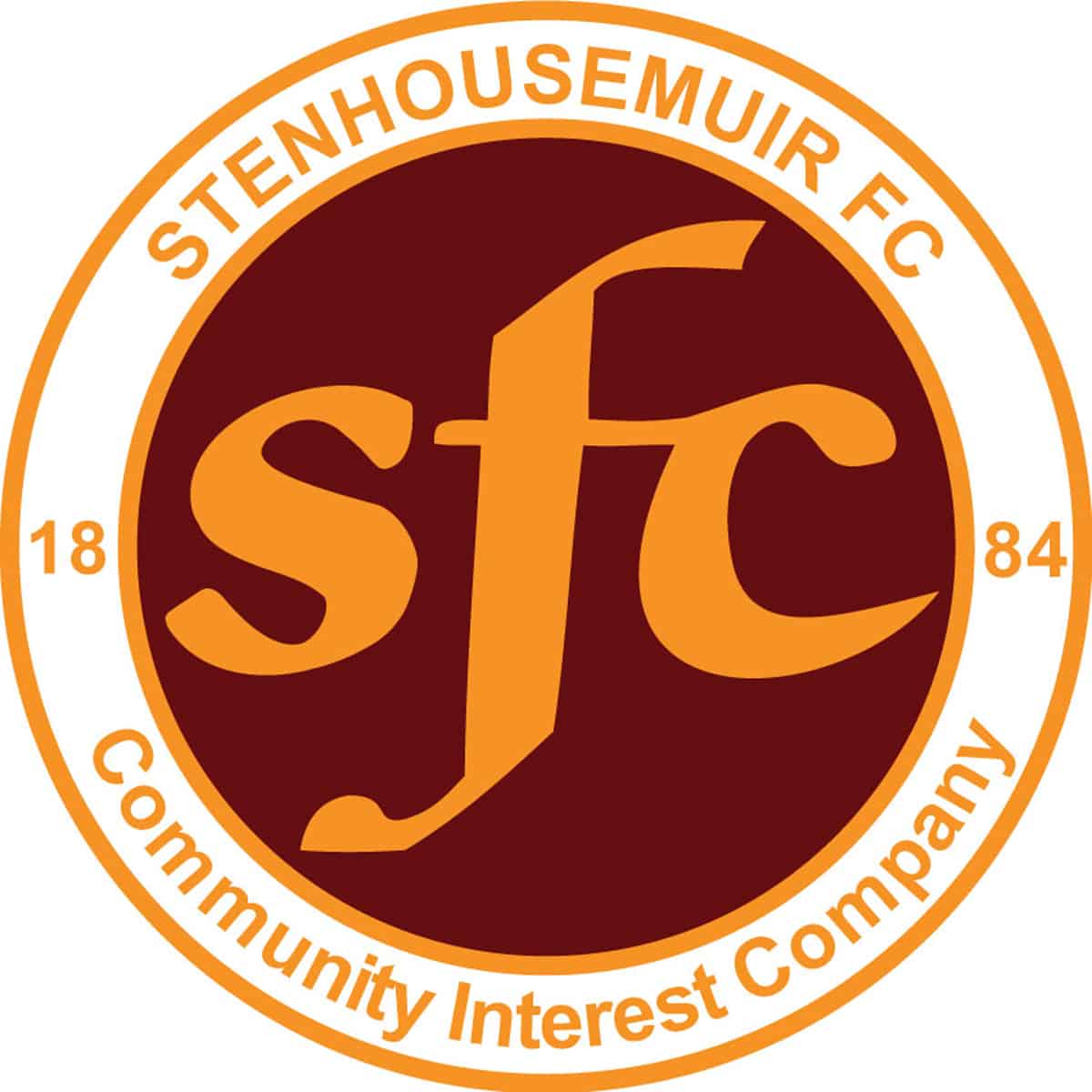 SPFL Ladbrokes League 1
Forthbank Stadium, Stirling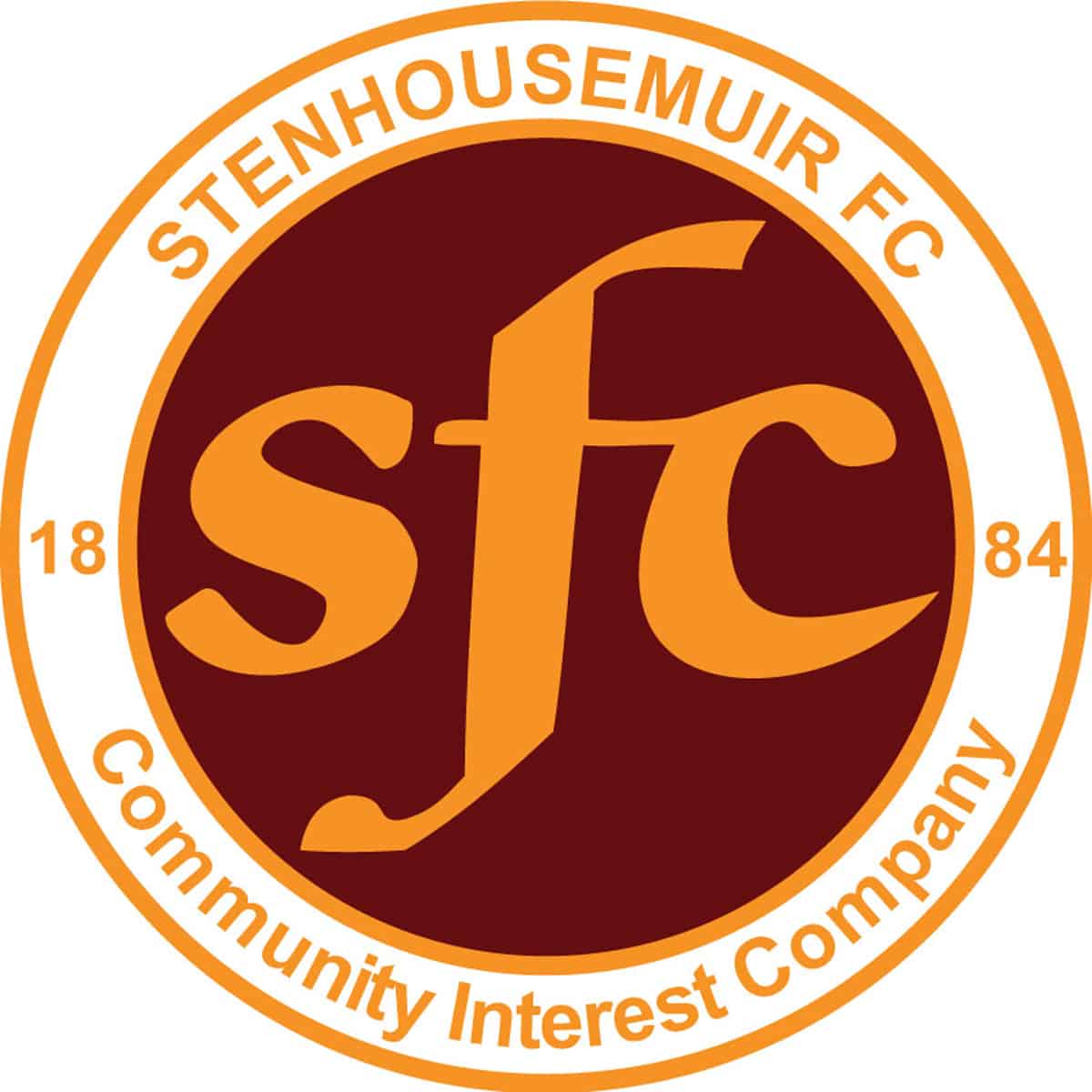 SPFL Ladbrokes League 1
Ochilview Park Stenhousemuir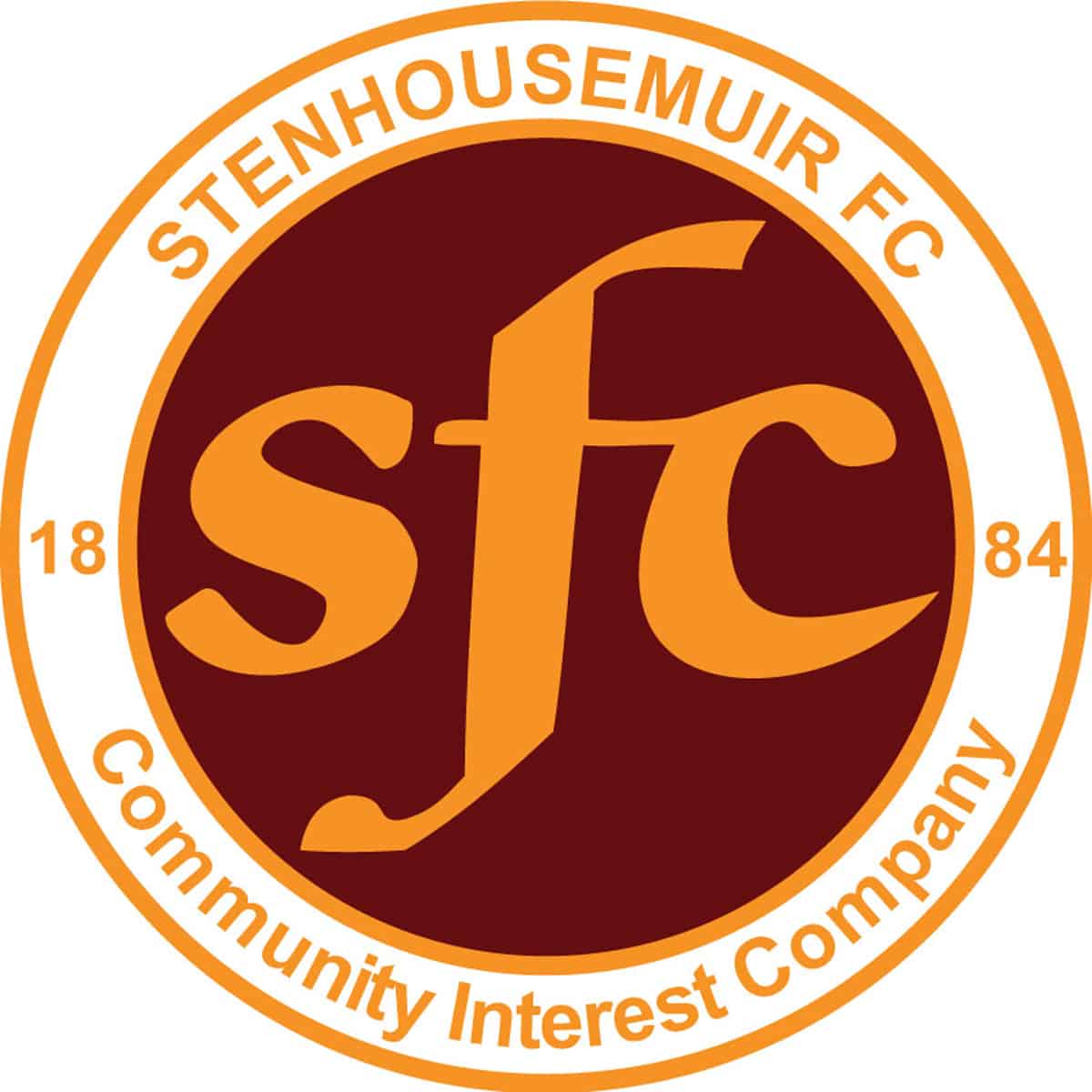 SPFL Ladbrokes League 1
Ochilview Park Stenhousemuir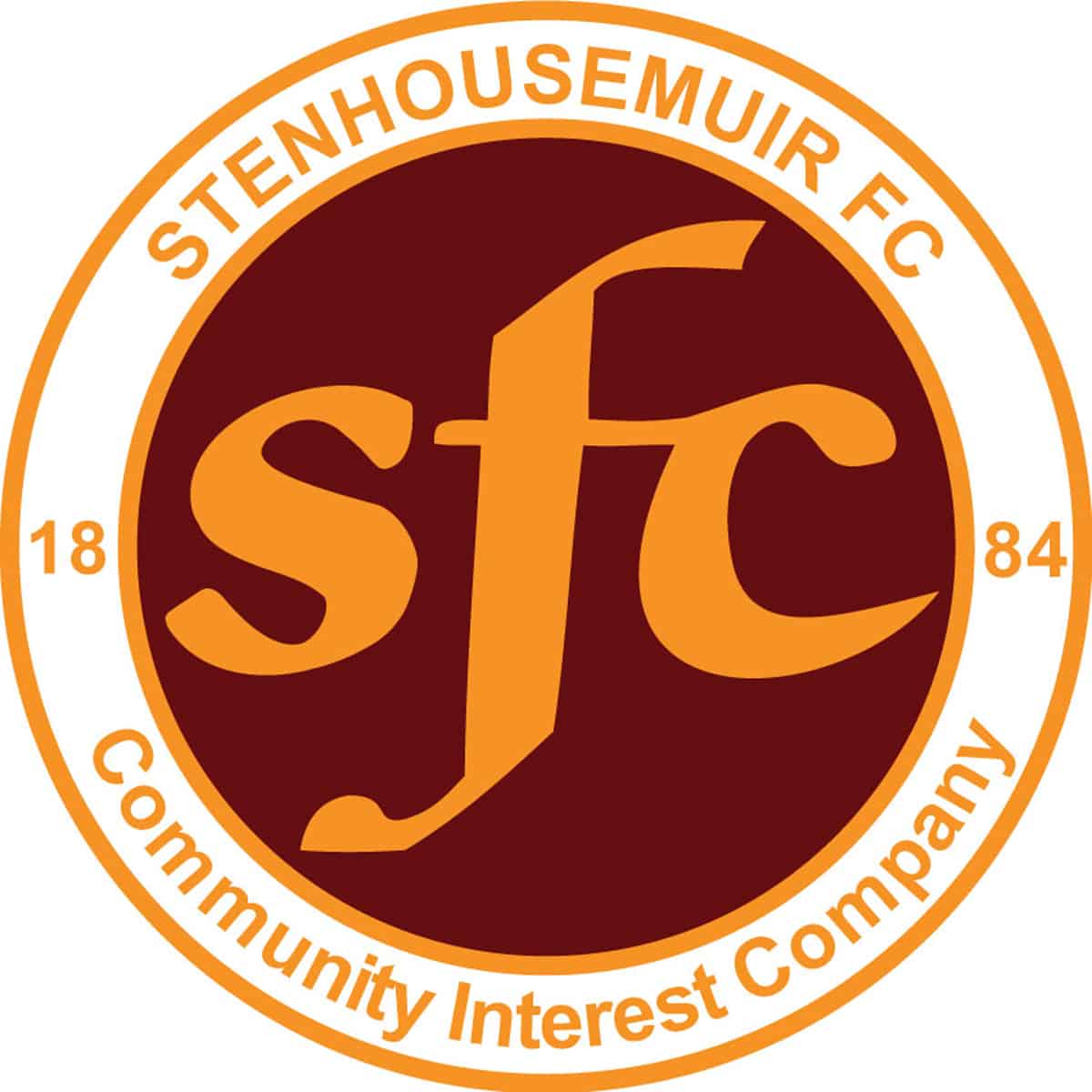 SPFL Ladbrokes League 1
Bayview Stadium, Methil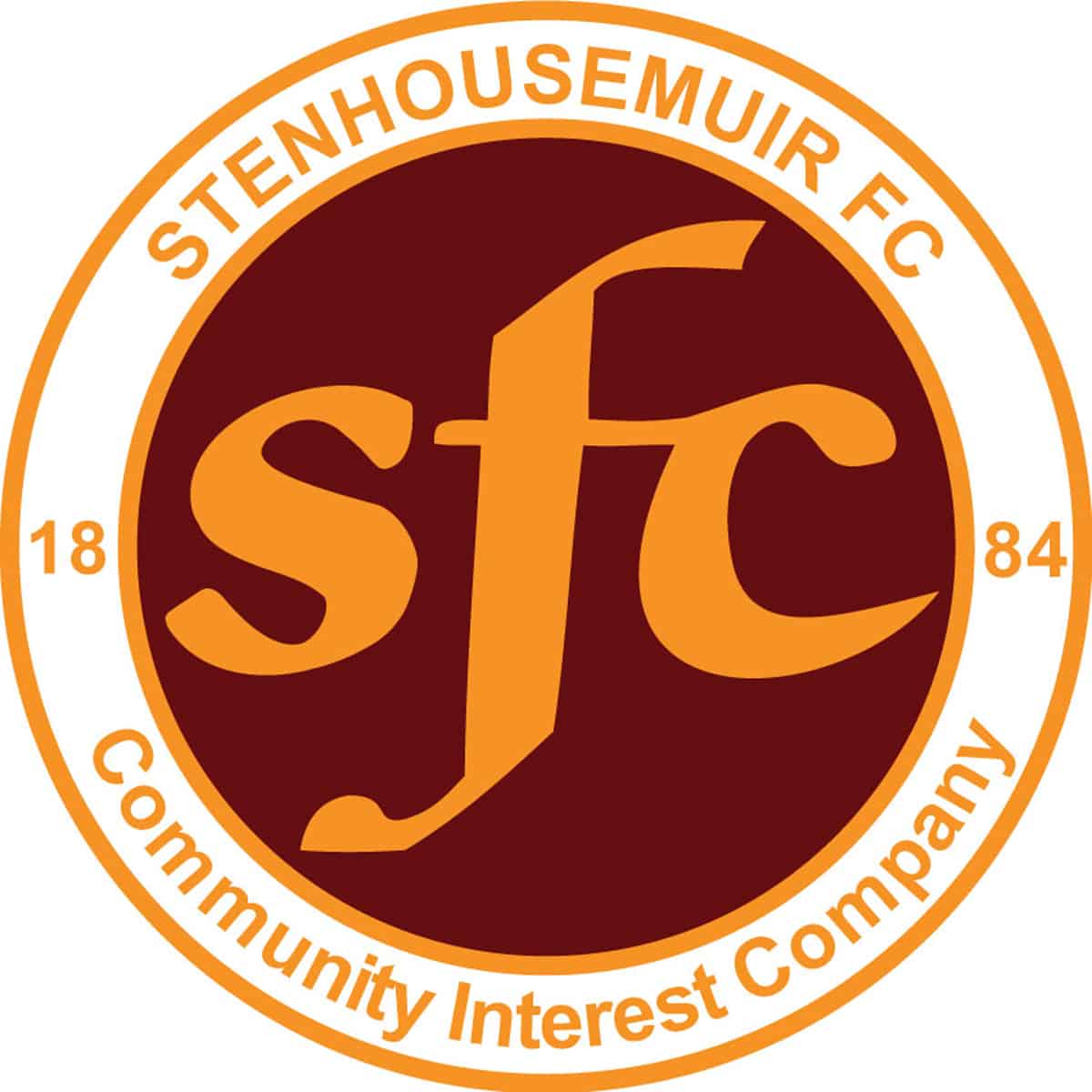 SPFL Ladbrokes League 1
Ochilview Park Stenhousemuir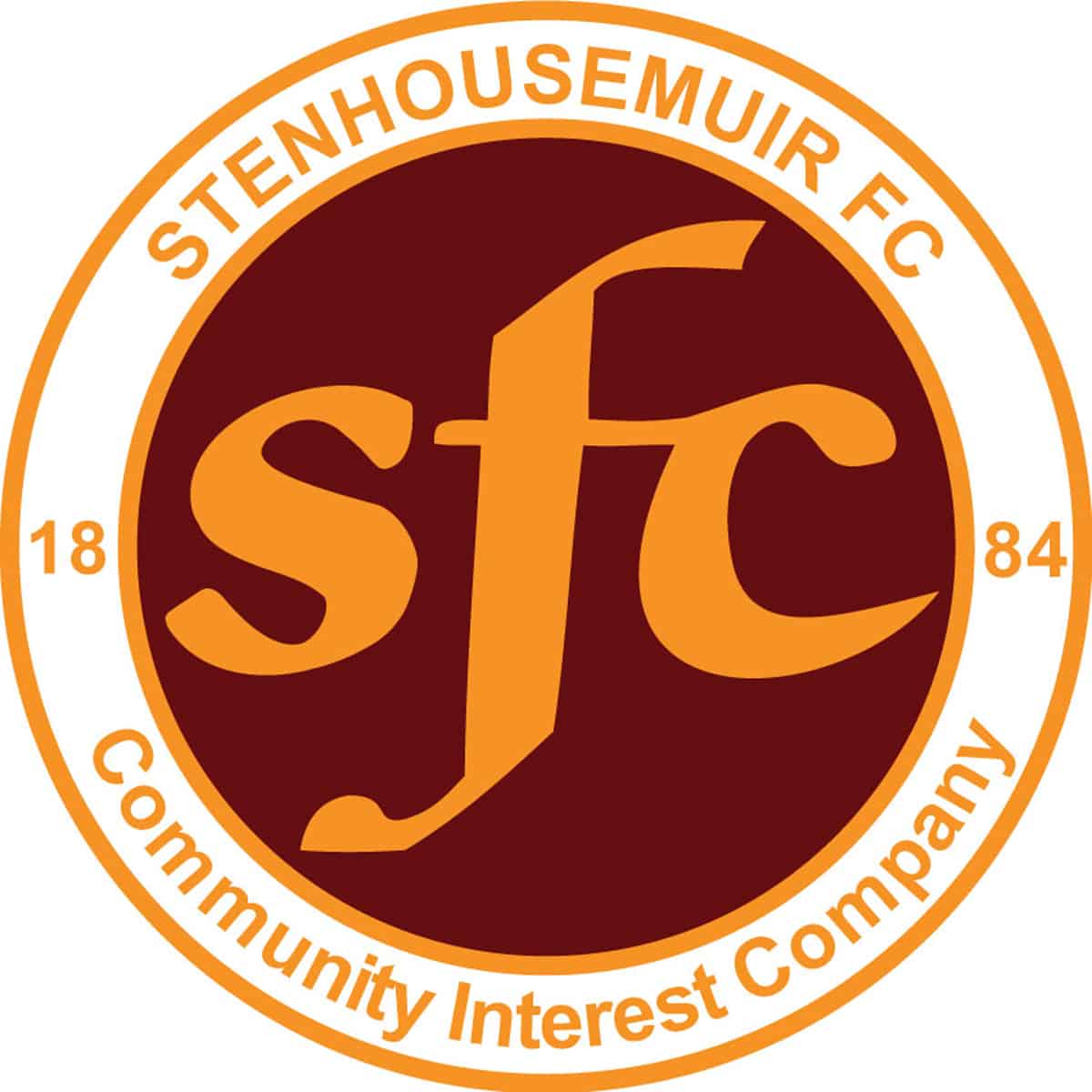 William Hill Scottish Cup
Ochilview Park Stenhousemuir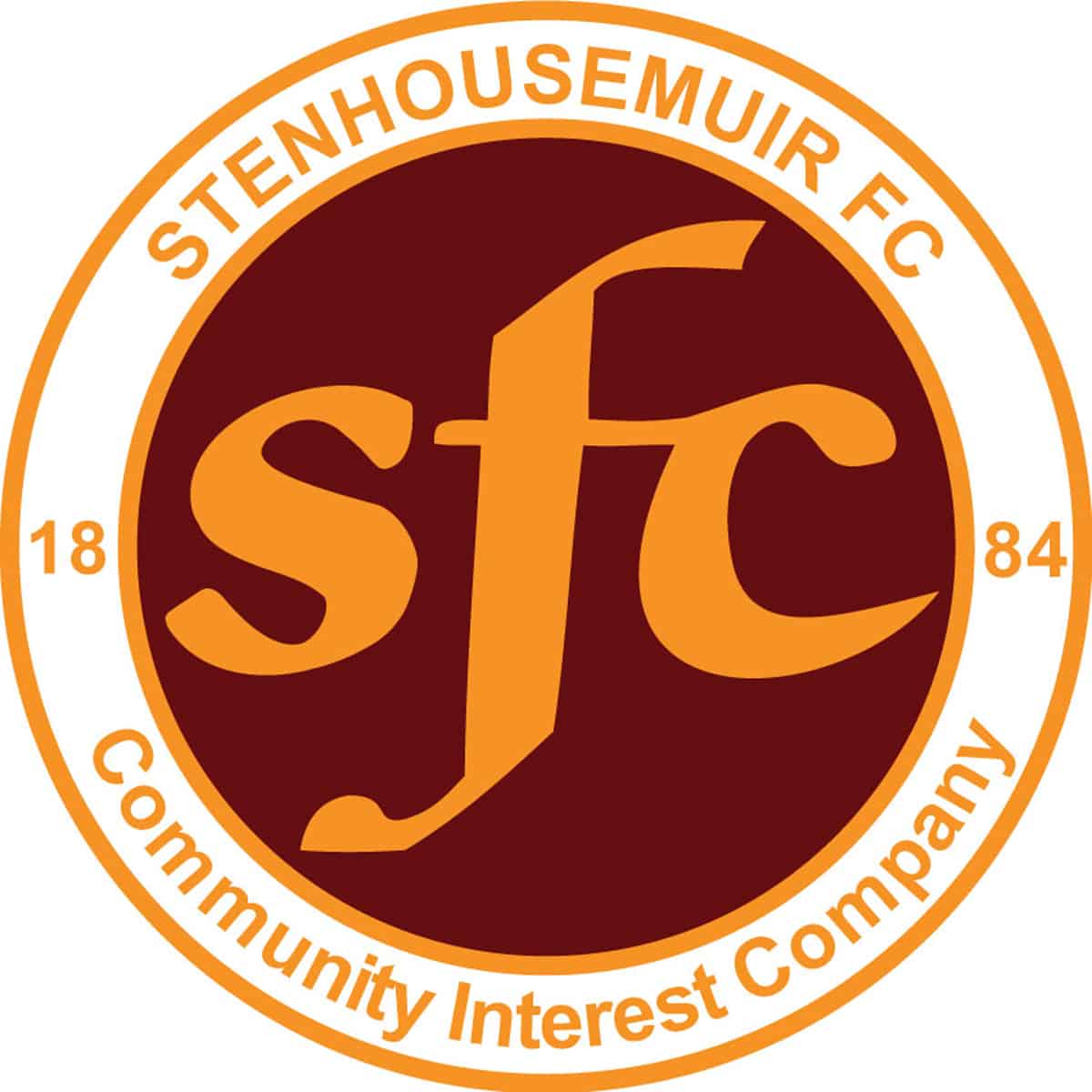 SPFL Ladbrokes League 1
Central Park Cowdenbeath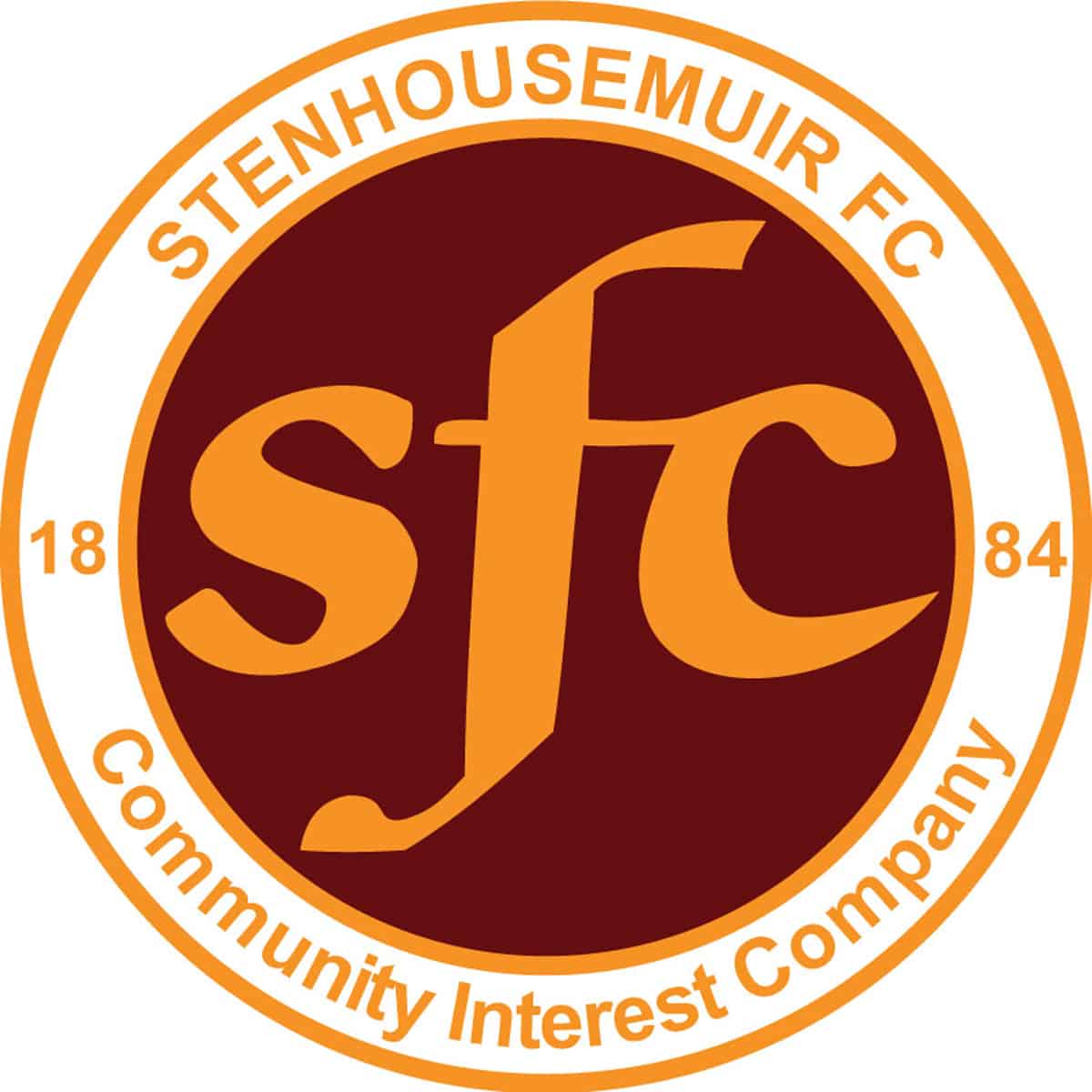 SPFL Ladbrokes League 1
Ochilview Park Stenhousemuir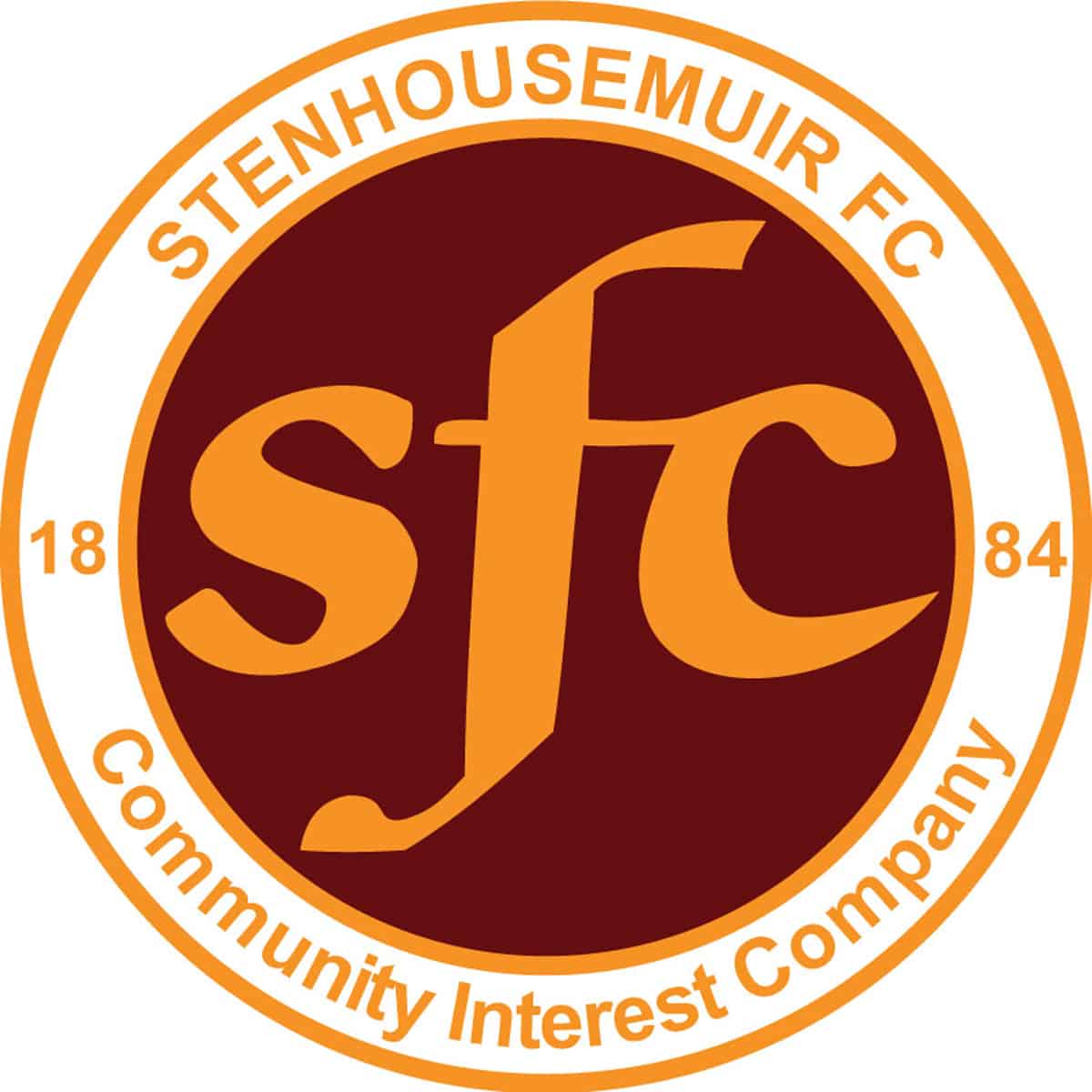 SPFL Ladbrokes League 1
Gayfield Park, Arbroath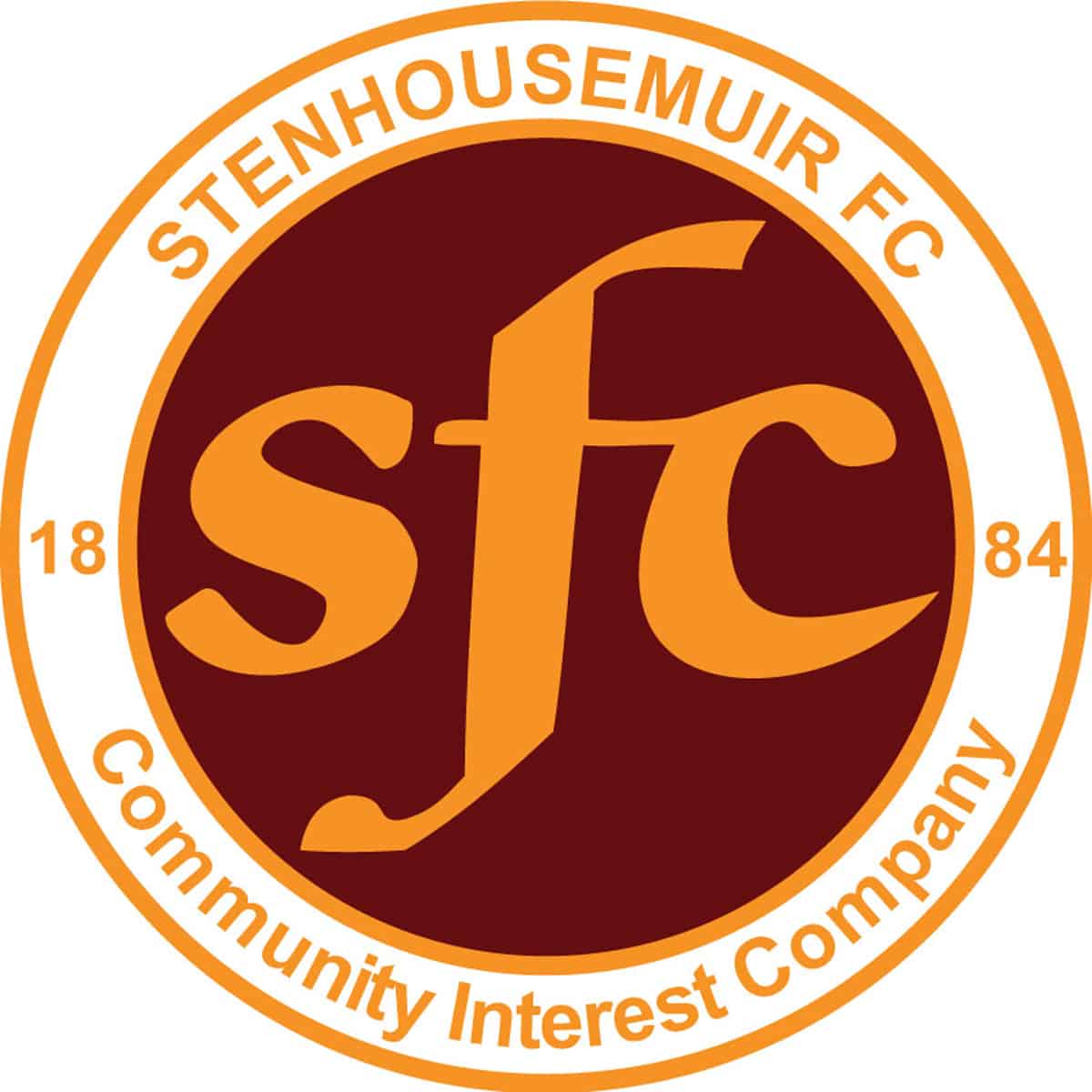 SPFL Ladbrokes League 1
Ochilview Park Stenhousemuir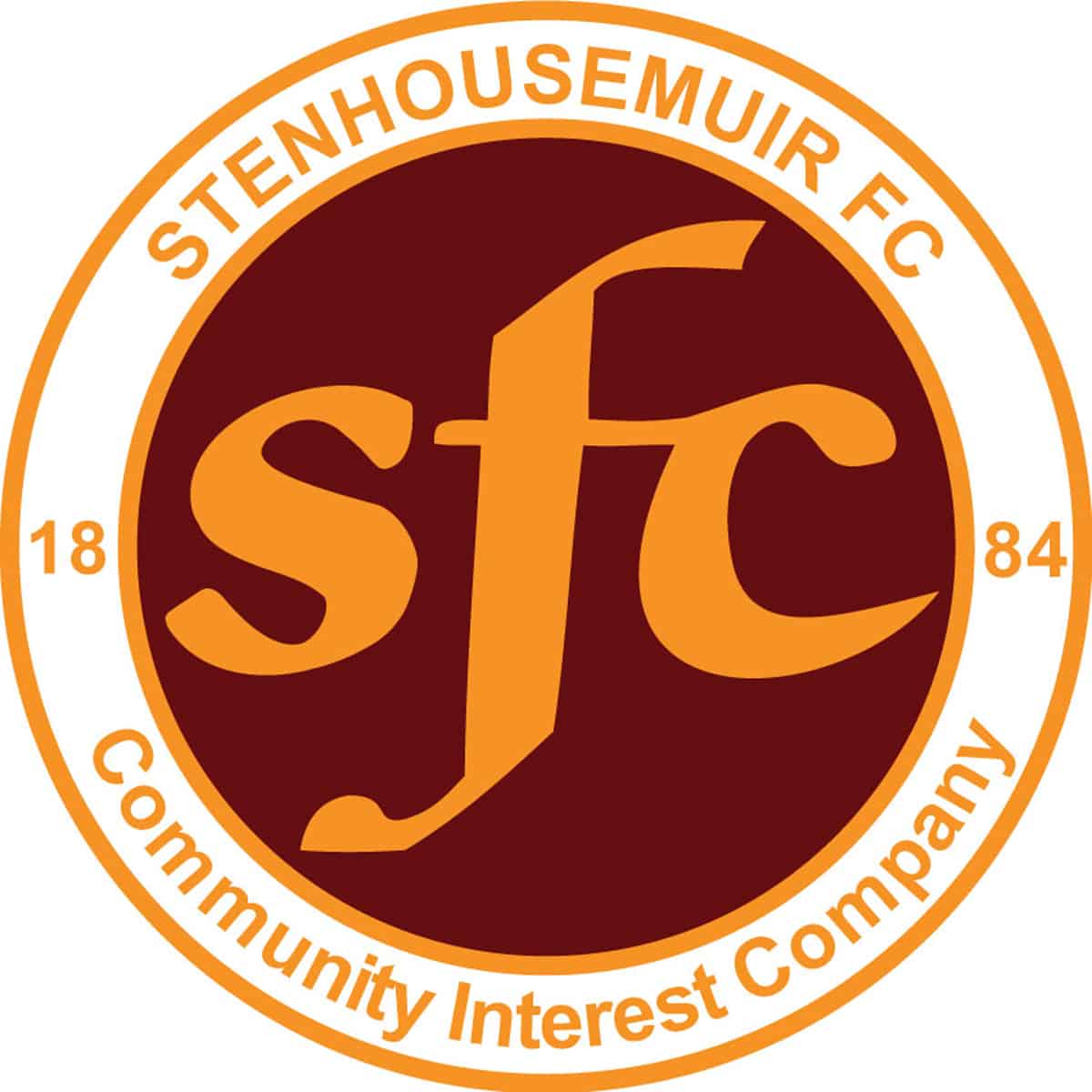 SPFL Ladbrokes League 1
Ochilview Park Stenhousemuir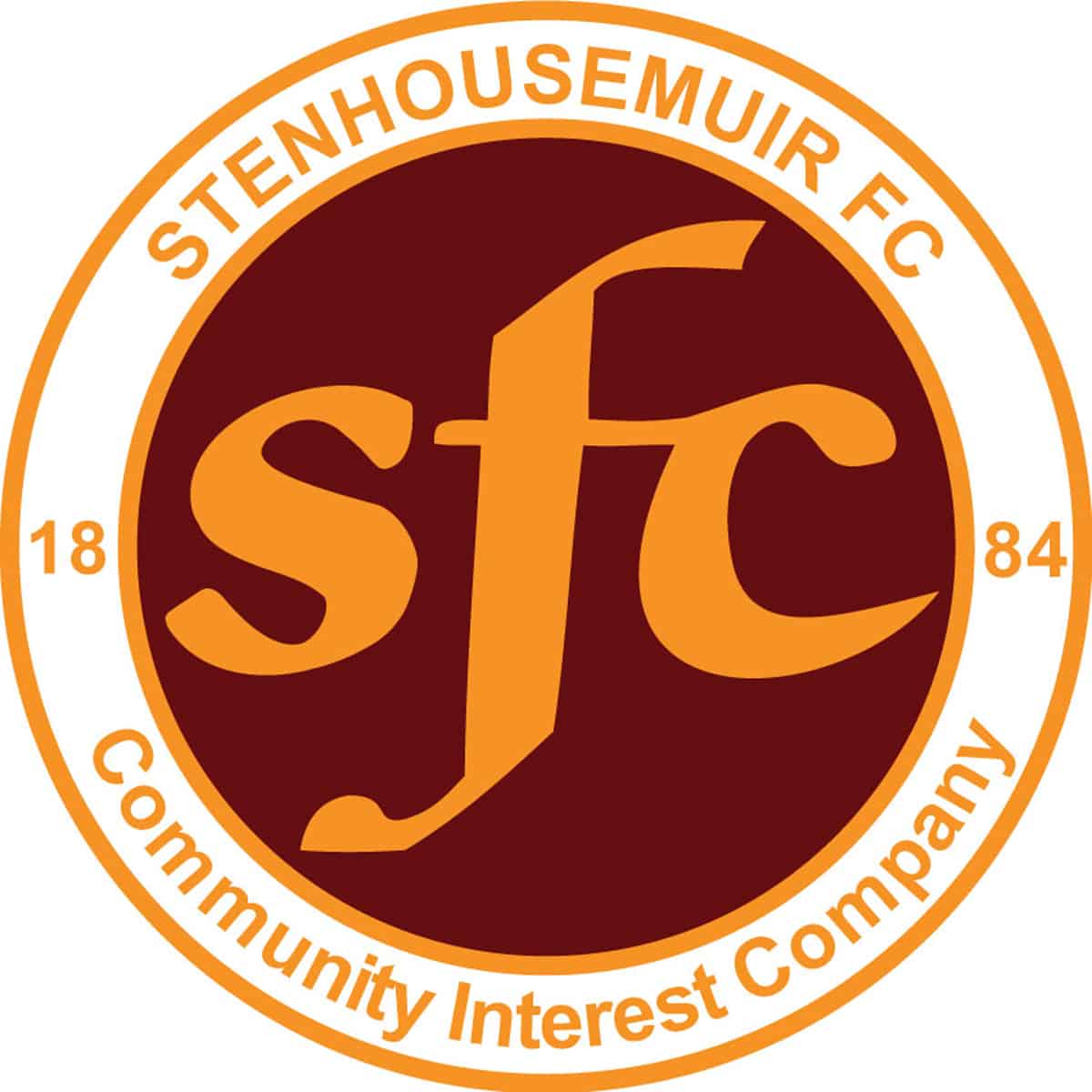 SPFL Ladbrokes League 1
Excelsior Stadium, Airdrie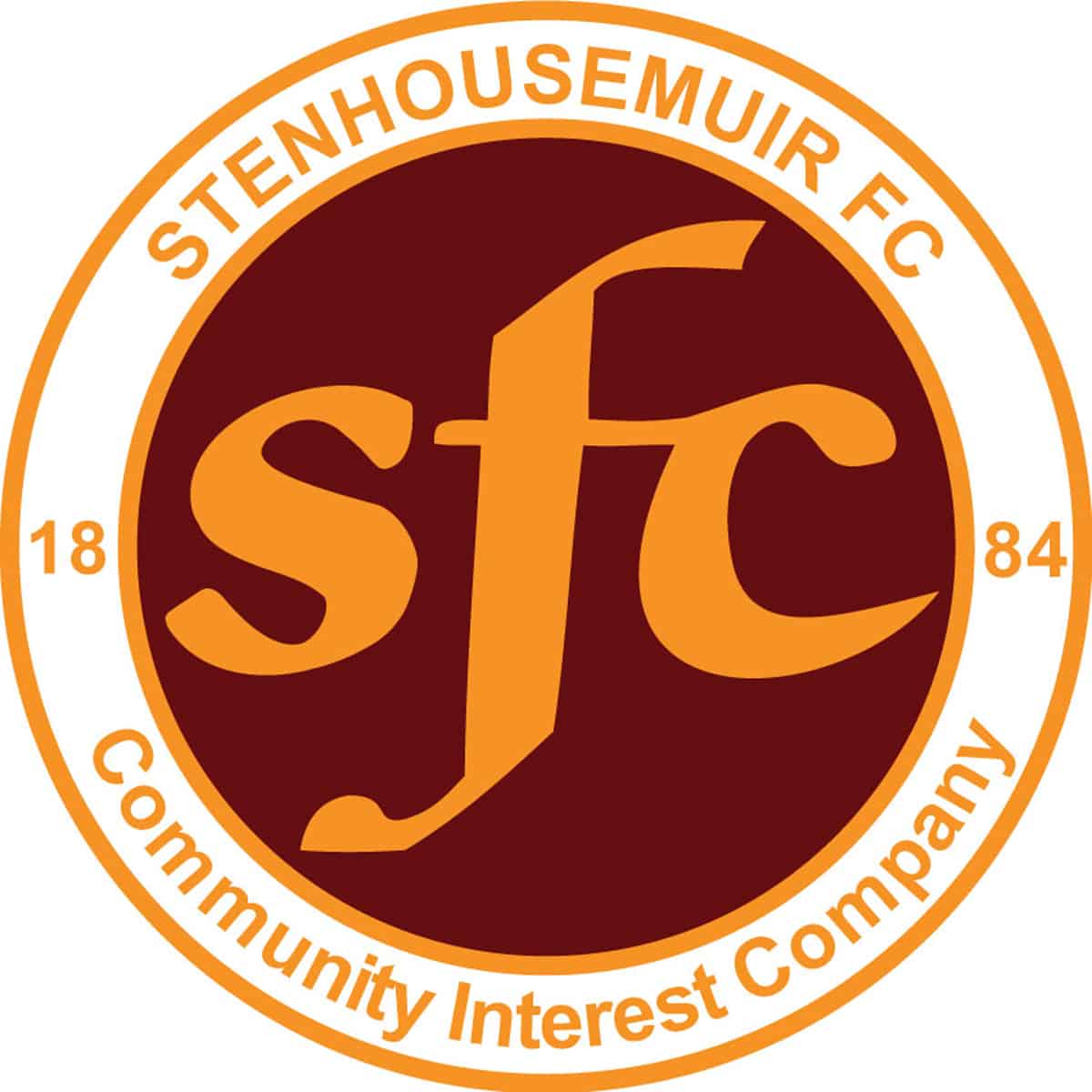 SPFL Ladbrokes League 1
Ochilview Park Stenhousemuir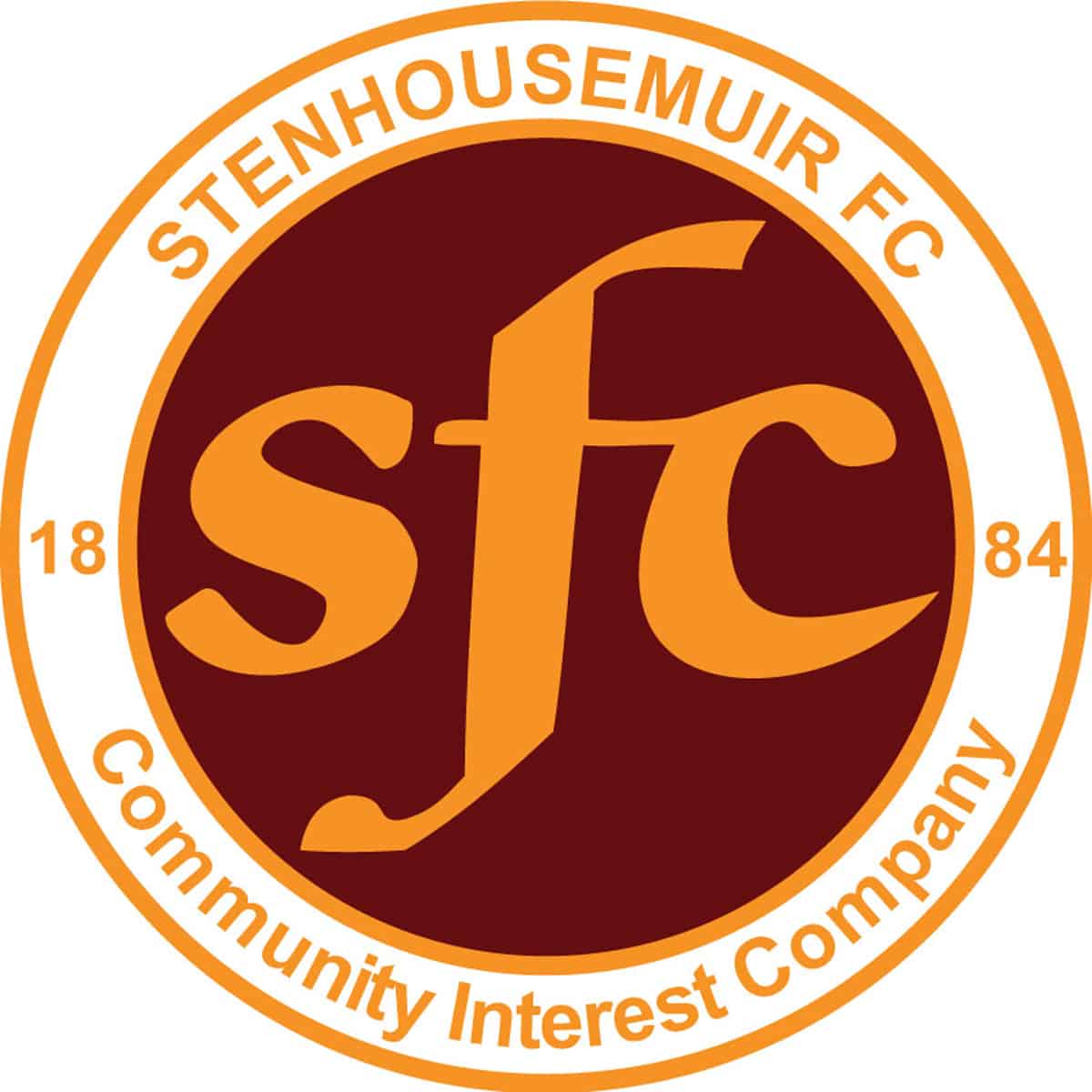 SPFL Ladbrokes League 1
Cliftonhill Stadium,Coatbridge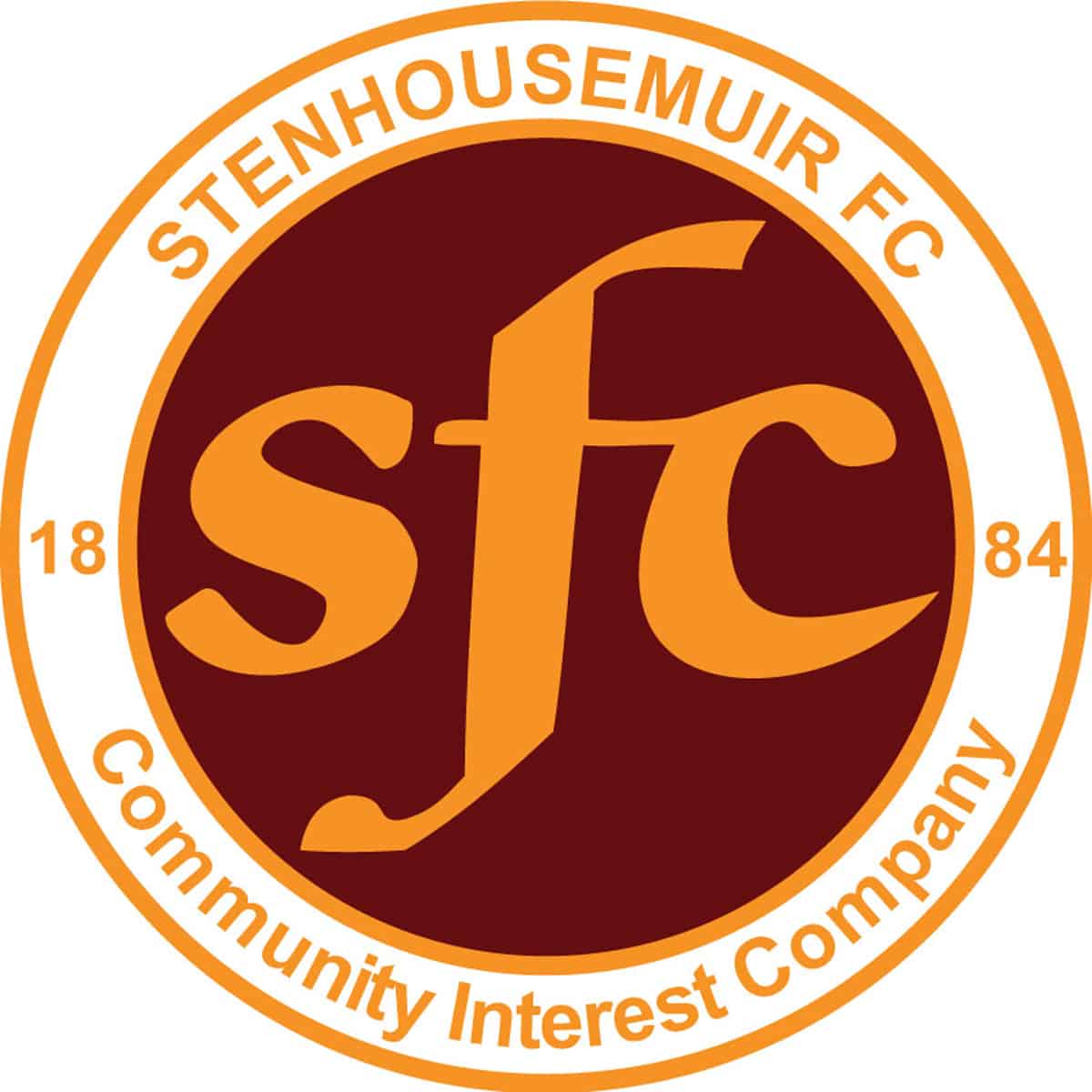 SPFL Ladbrokes League 1
Forthbank Stadium, Stirling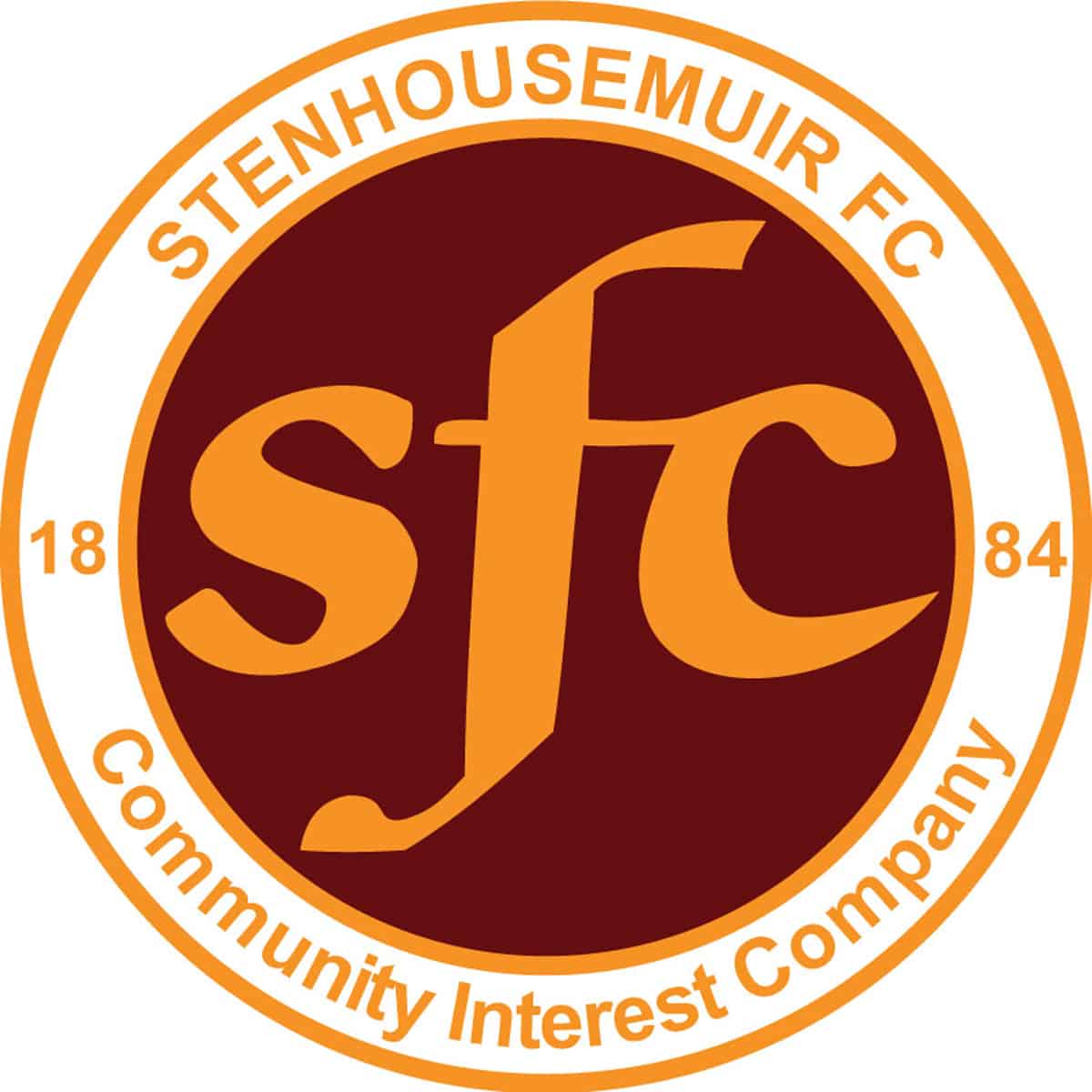 SPFL Ladbrokes League 1
Ochilview Park Stenhousemuir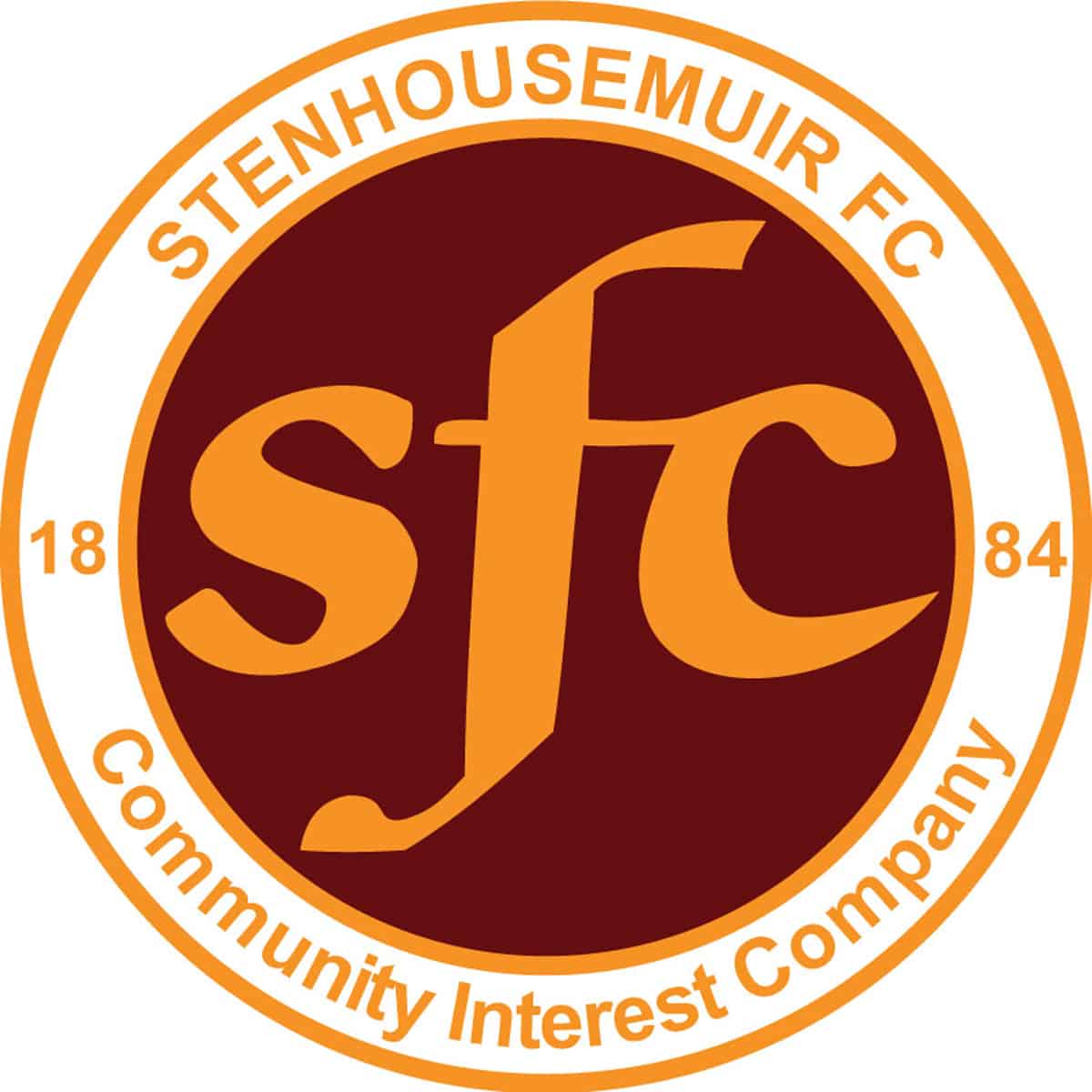 Betfred Cup
Westfield Stadium, Falkirk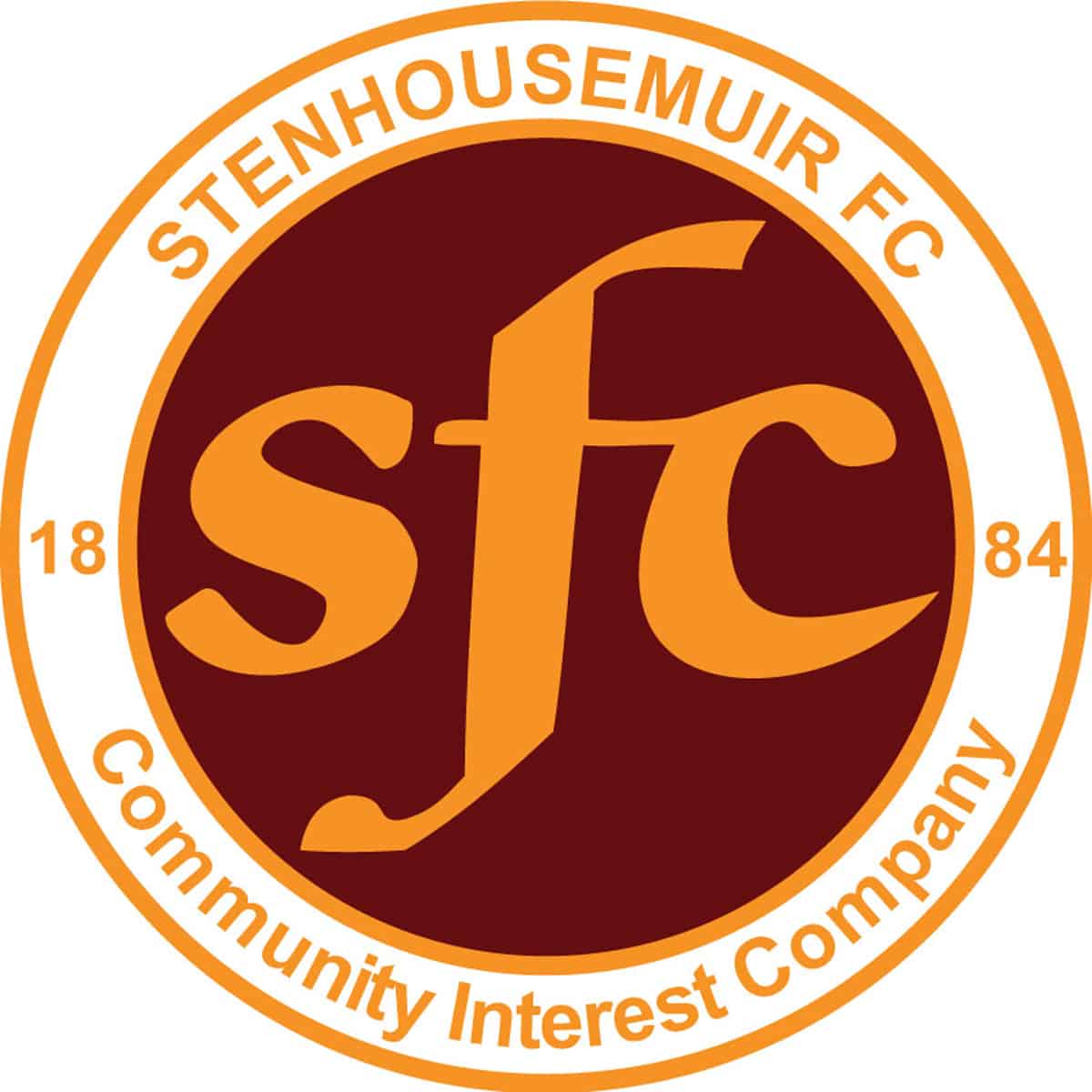 SPFL Ladbrokes League 1
Station Park, Forfar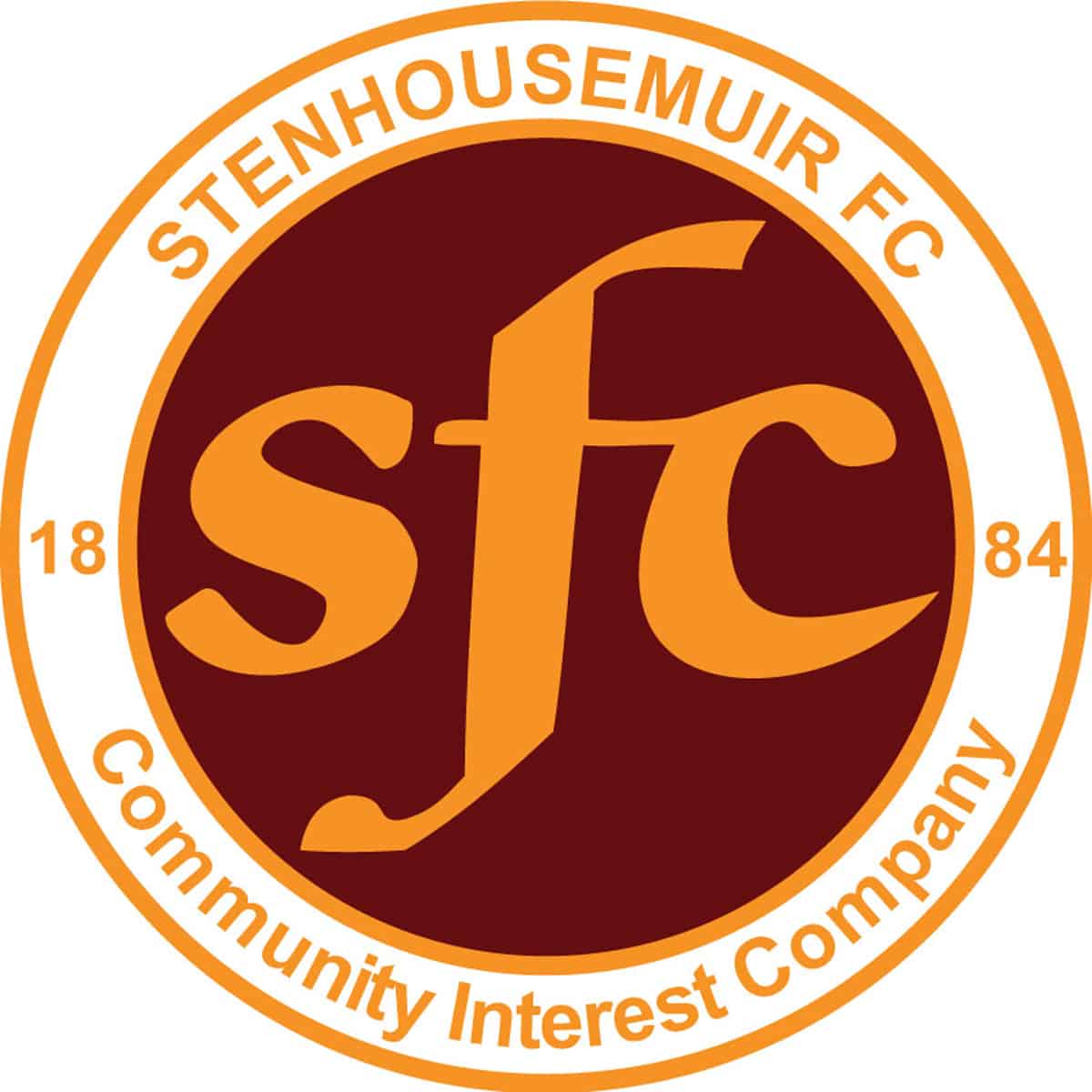 SPFL Ladbrokes League 1
Ochilview Park Stenhousemuir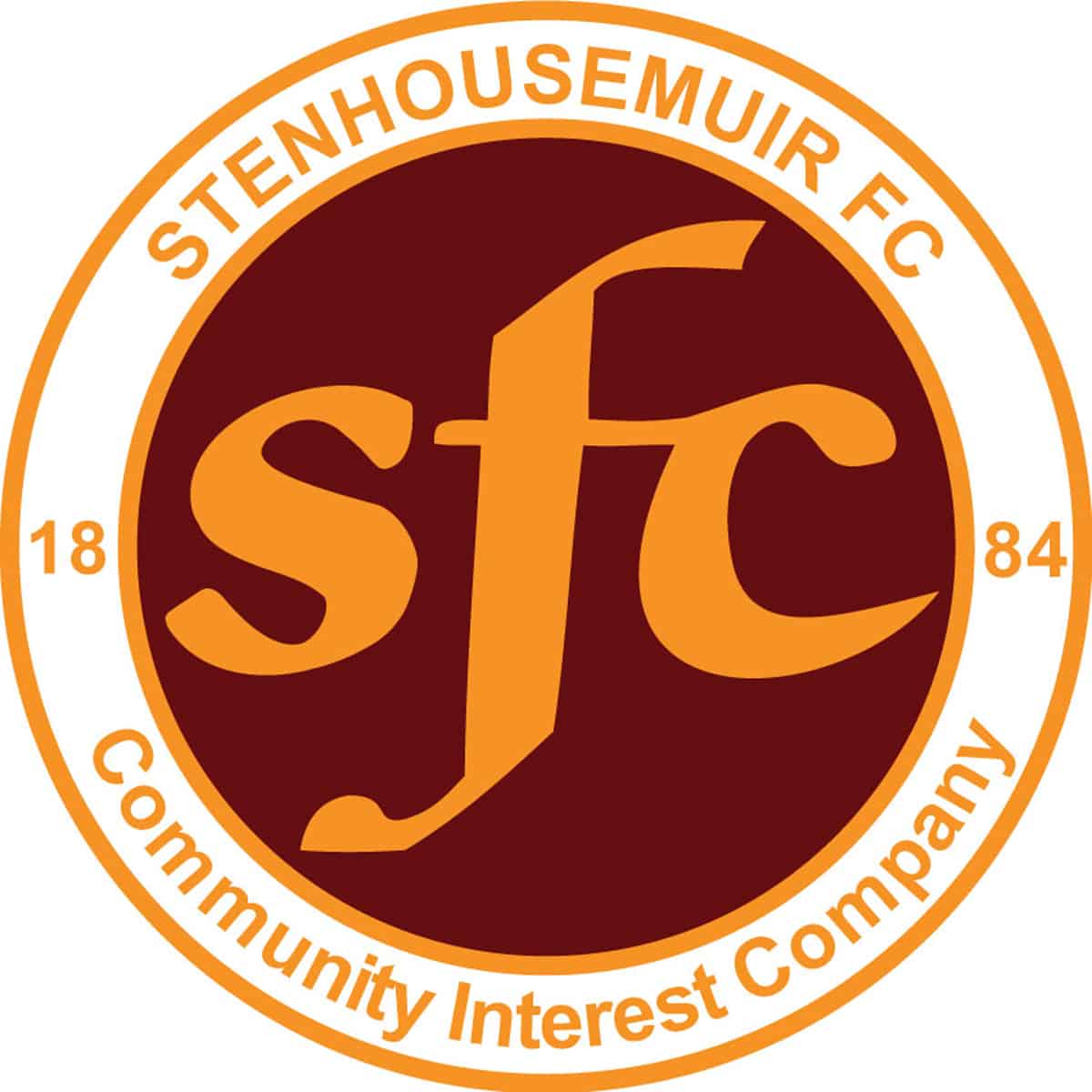 SPFL Ladbrokes League 1
Glebe Park, Brechin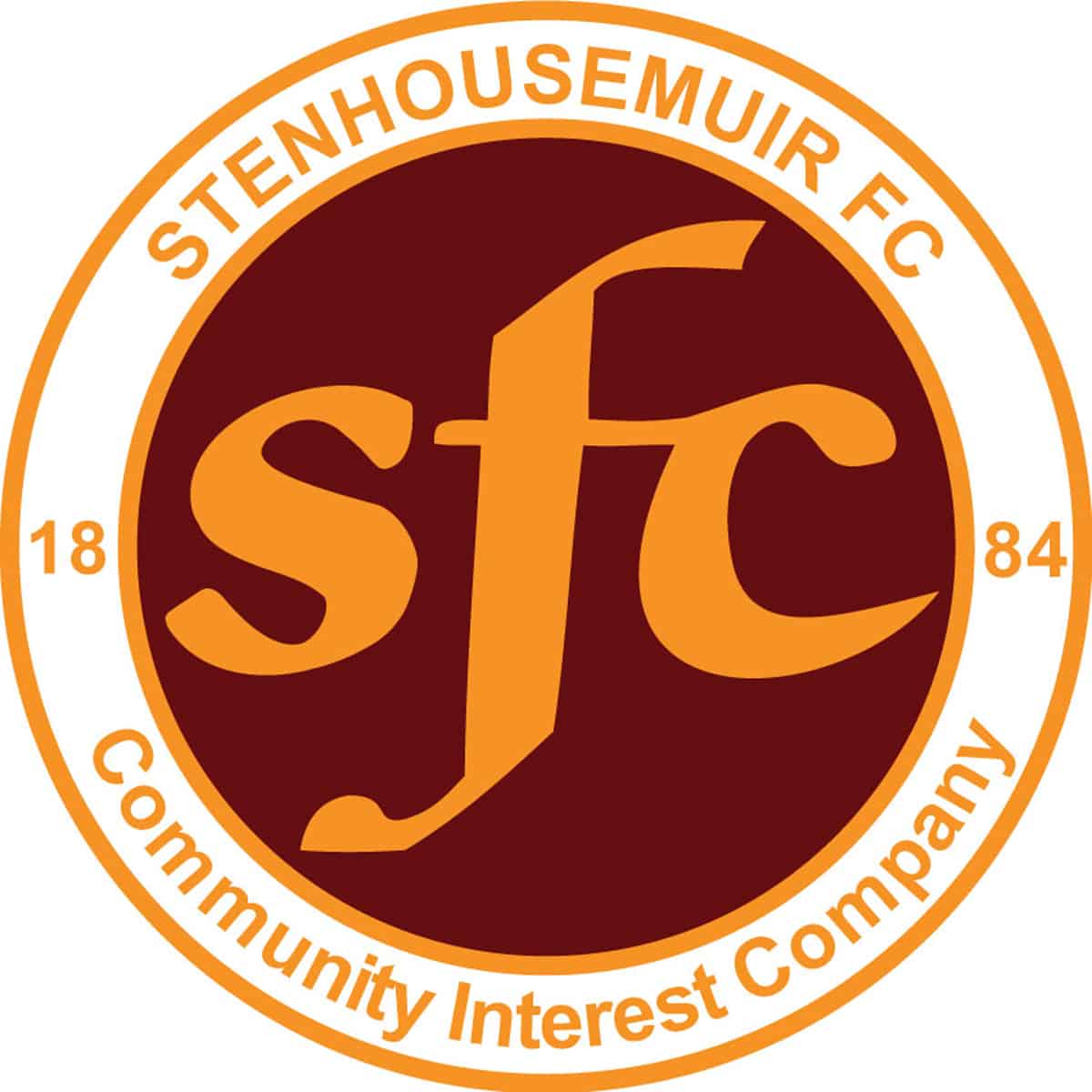 Betfred Cup
Central Park Cowdenbeath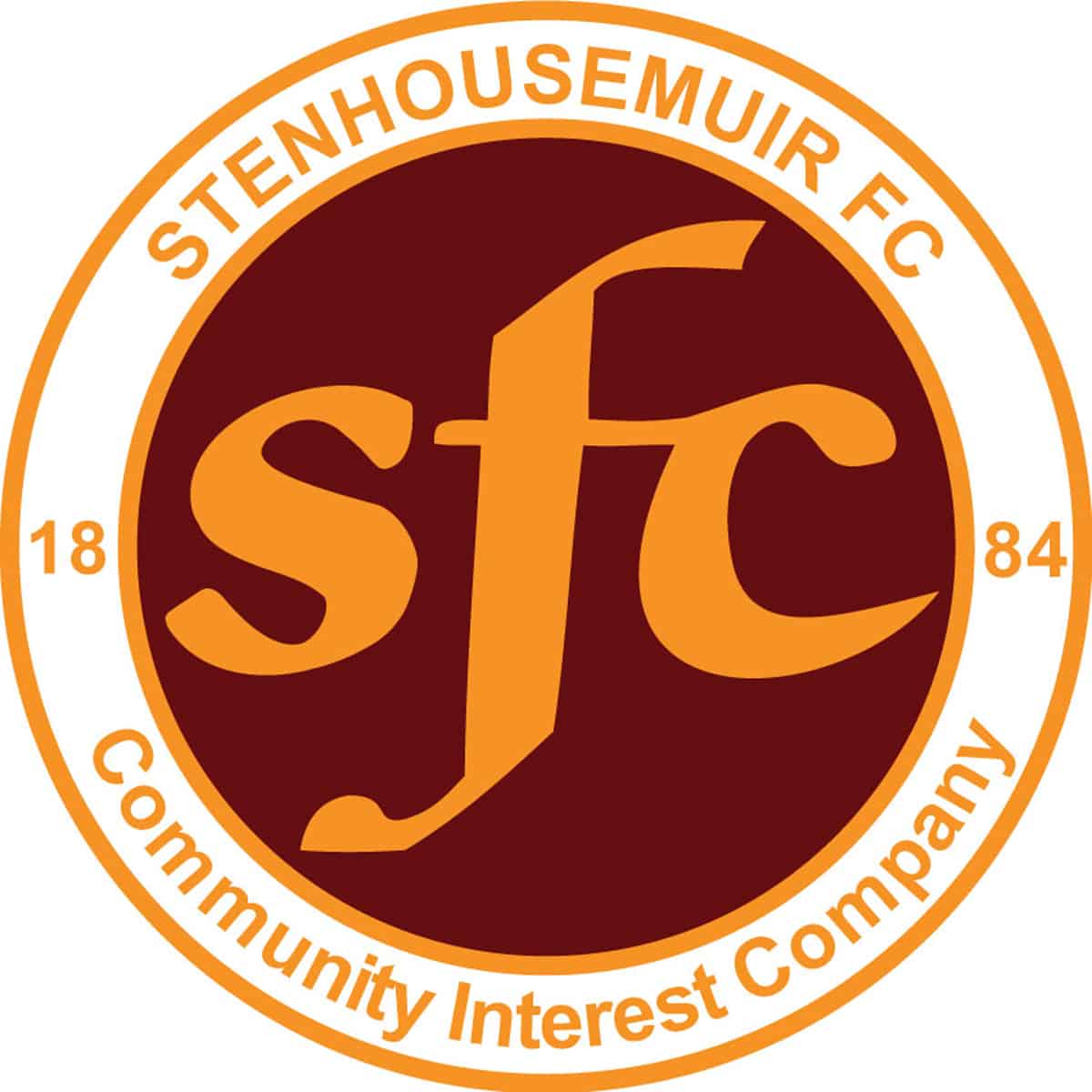 Petrofac Training Cup
Firhill Stadium, Glasgow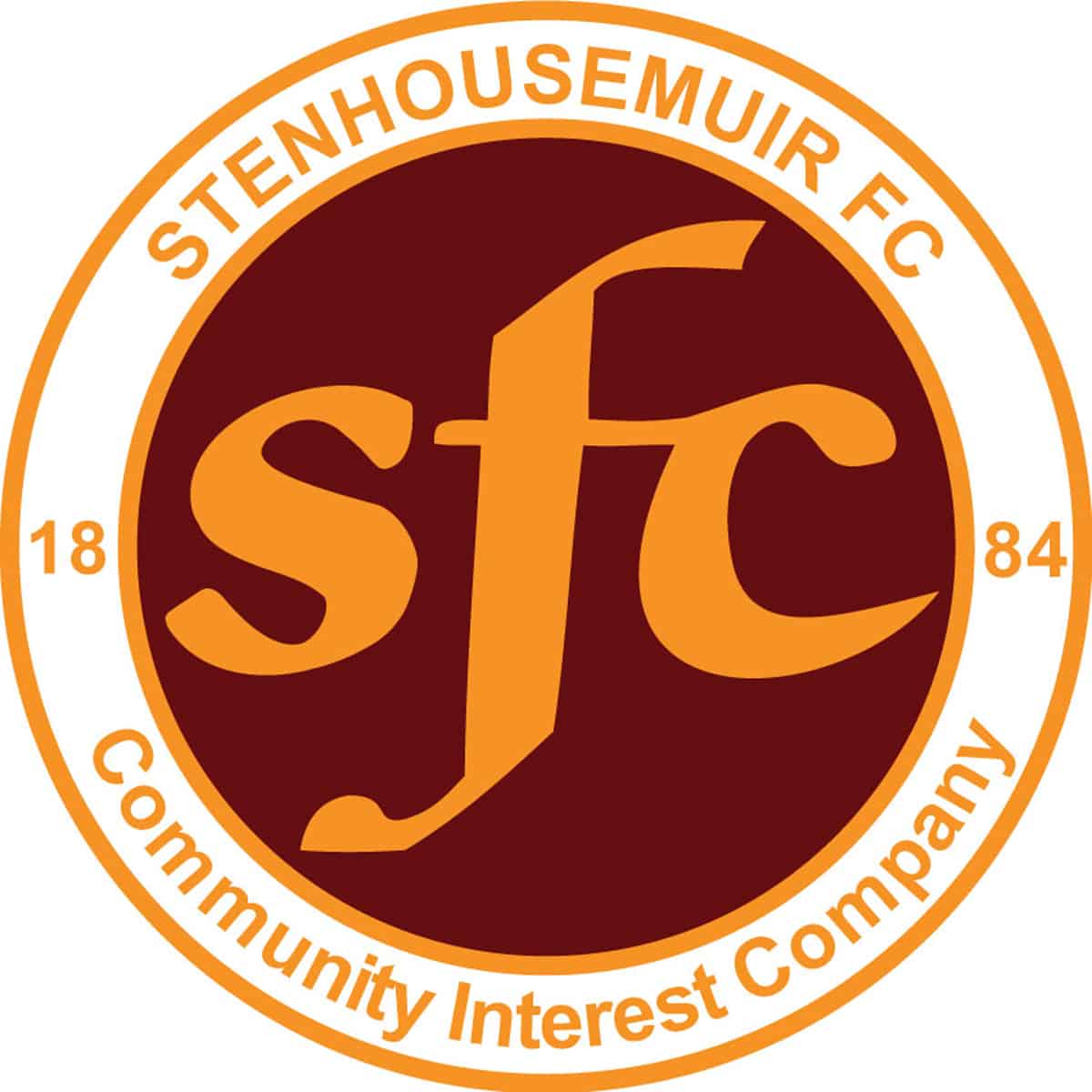 Friendly
Ochilview Park Stenhousemuir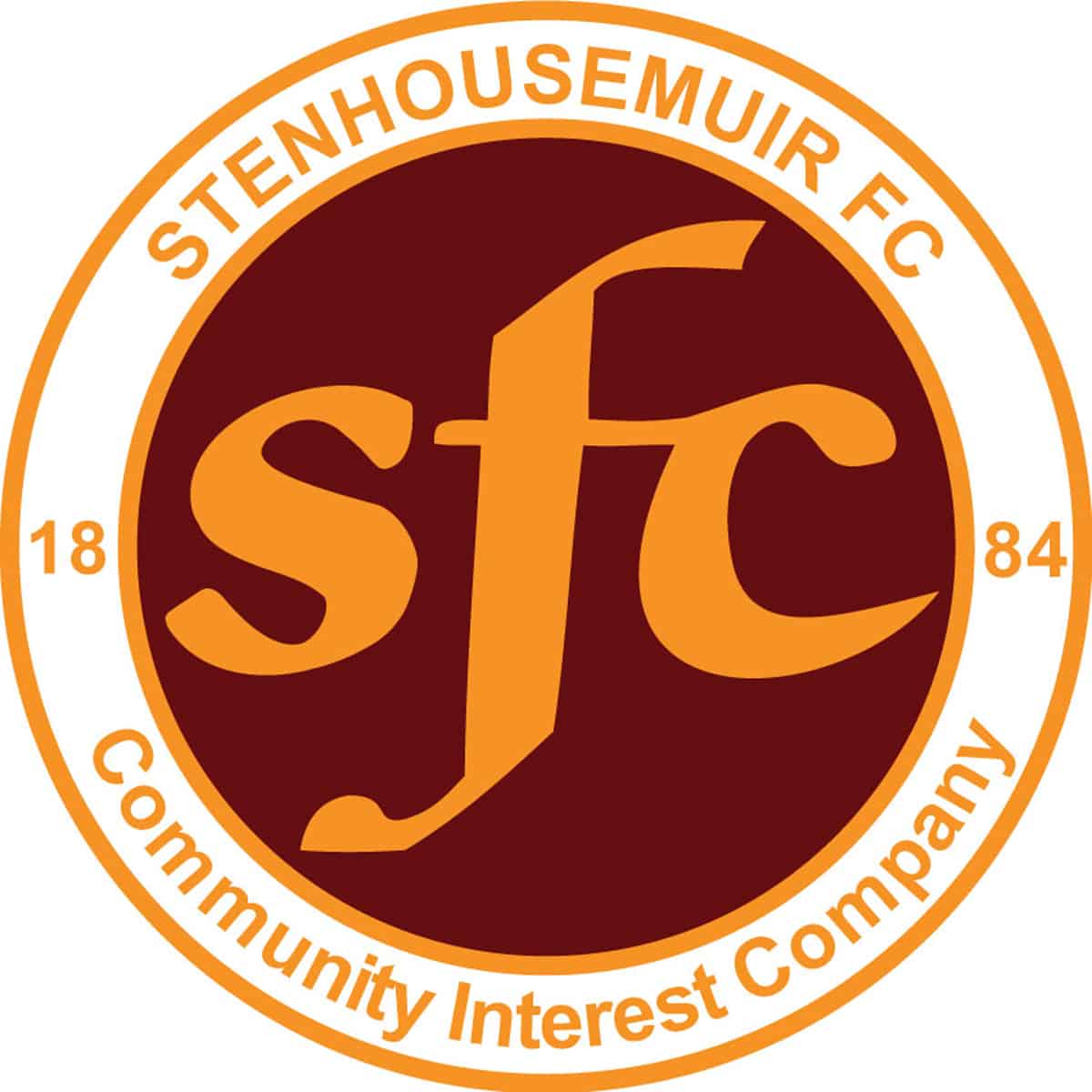 Friendly
Ochilview Park Stenhousemuir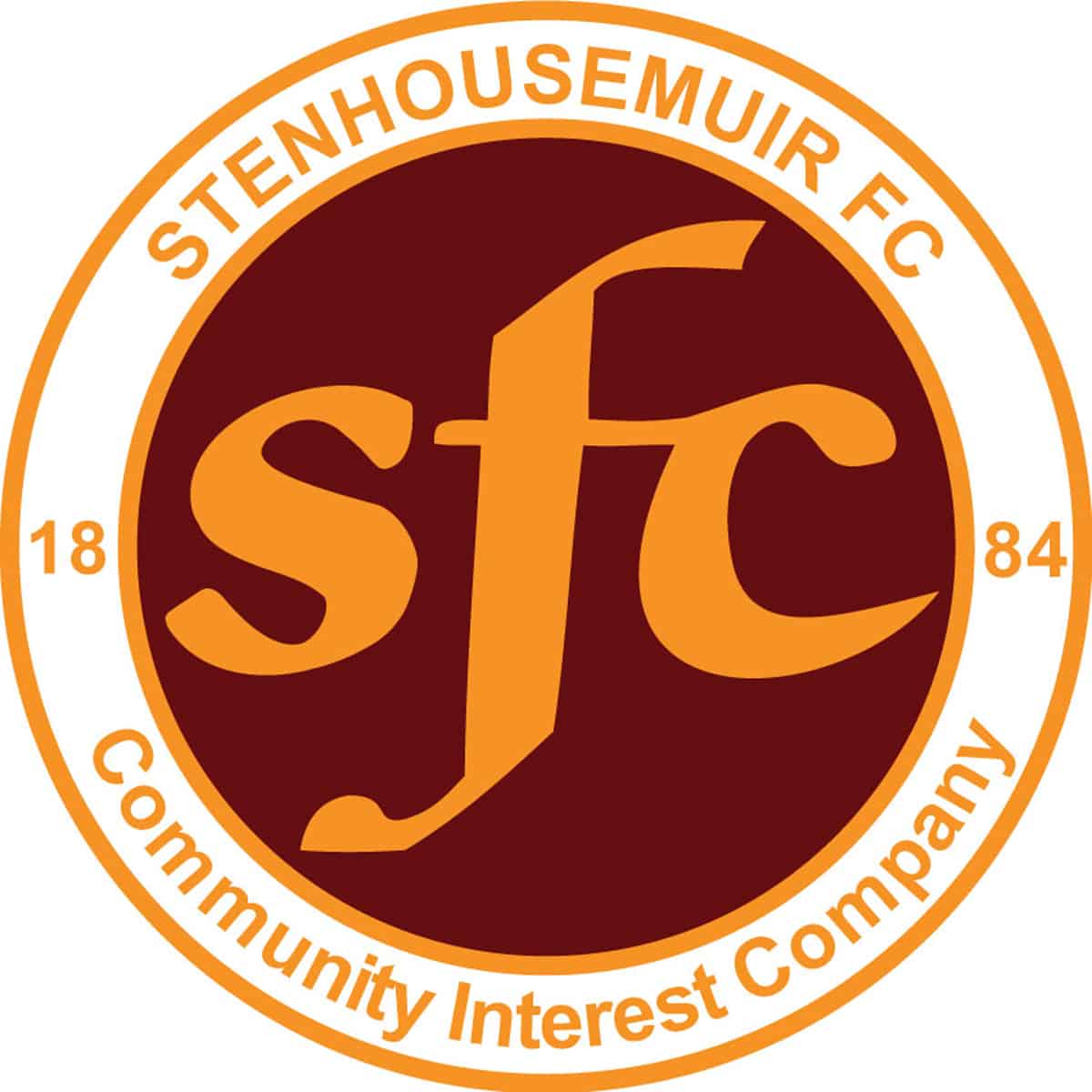 Friendly
Links Park, Montrose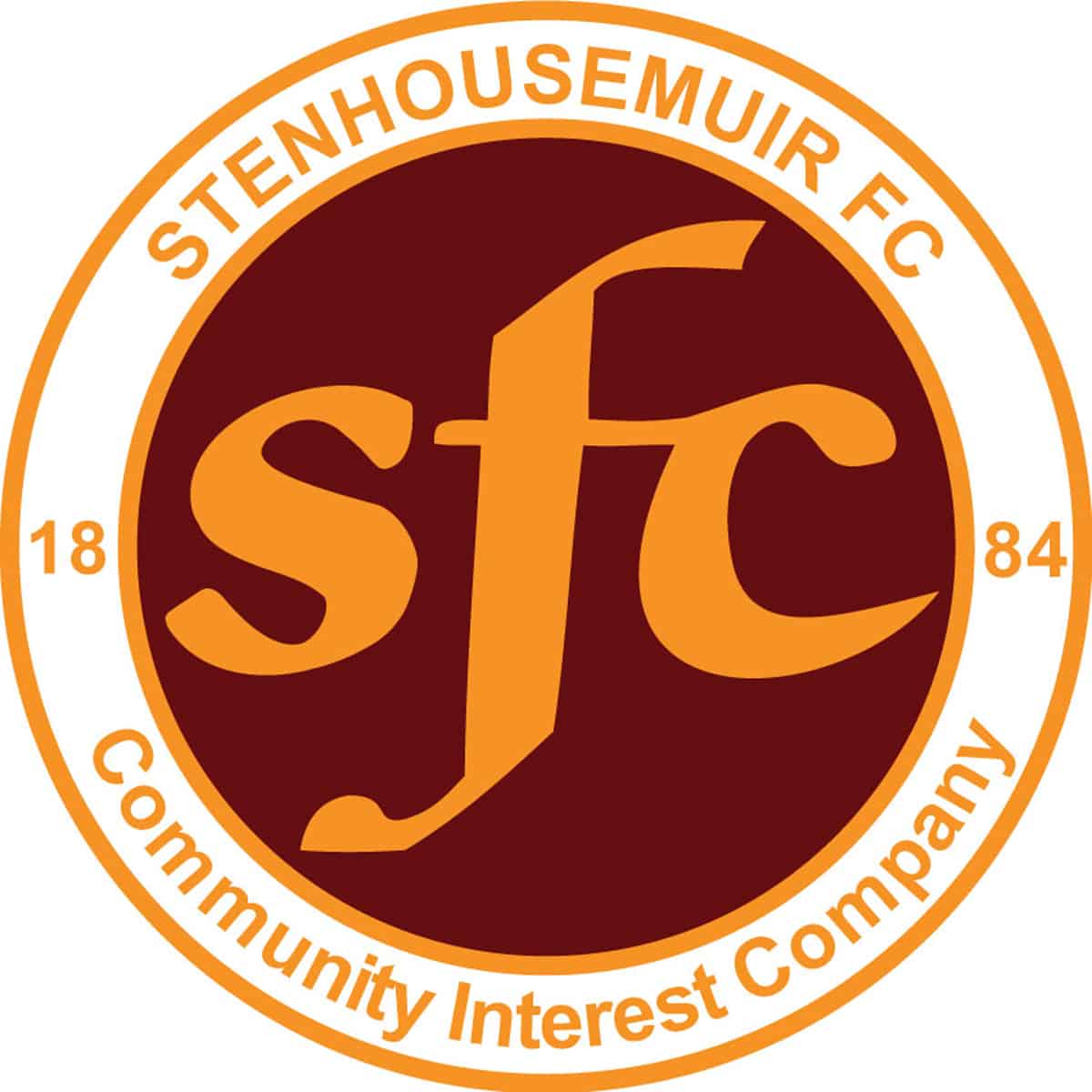 SPFL Ladbrokes League 1
Balmoor Stadium, Peterhead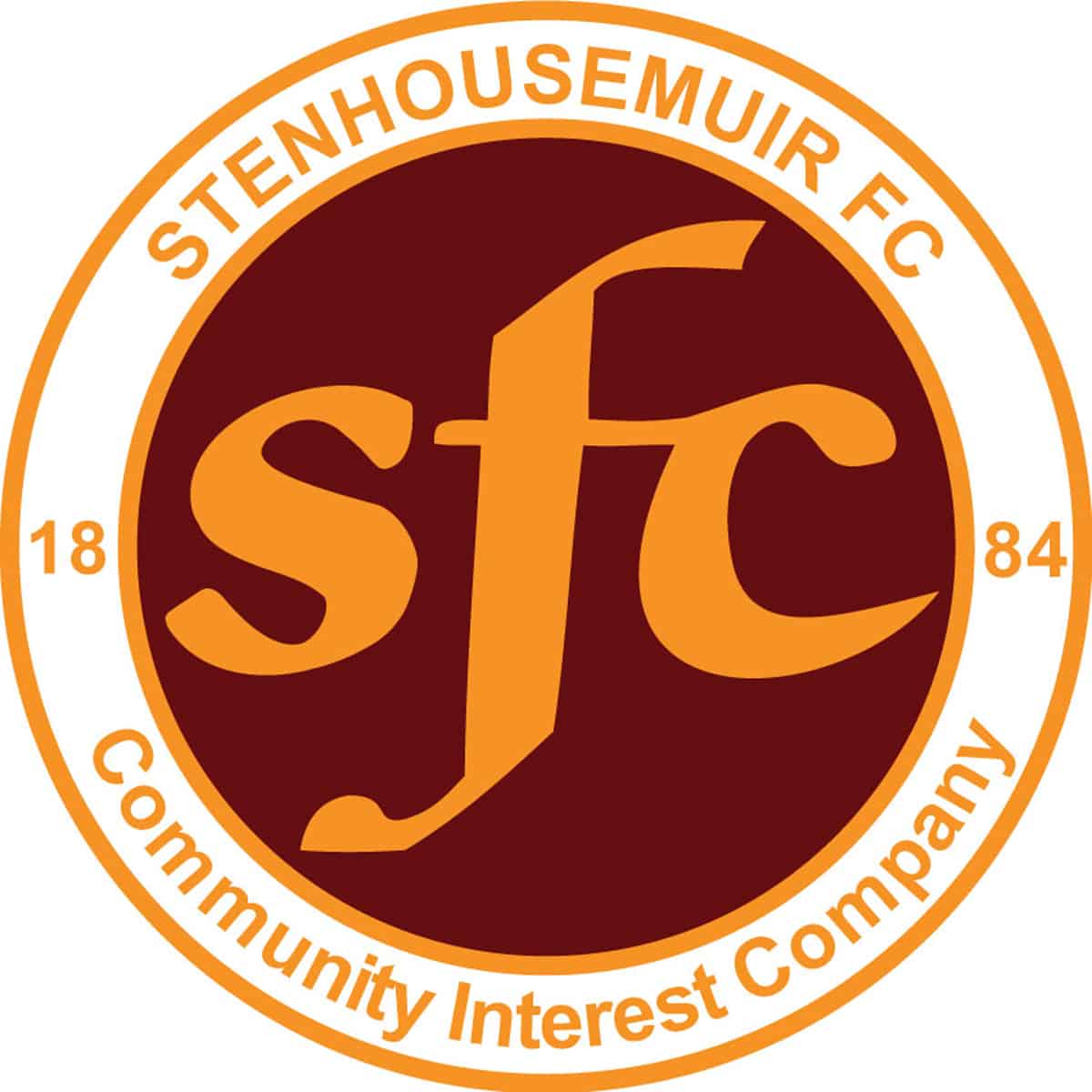 SPFL Ladbrokes League 1
Ochilview Park Stenhousemuir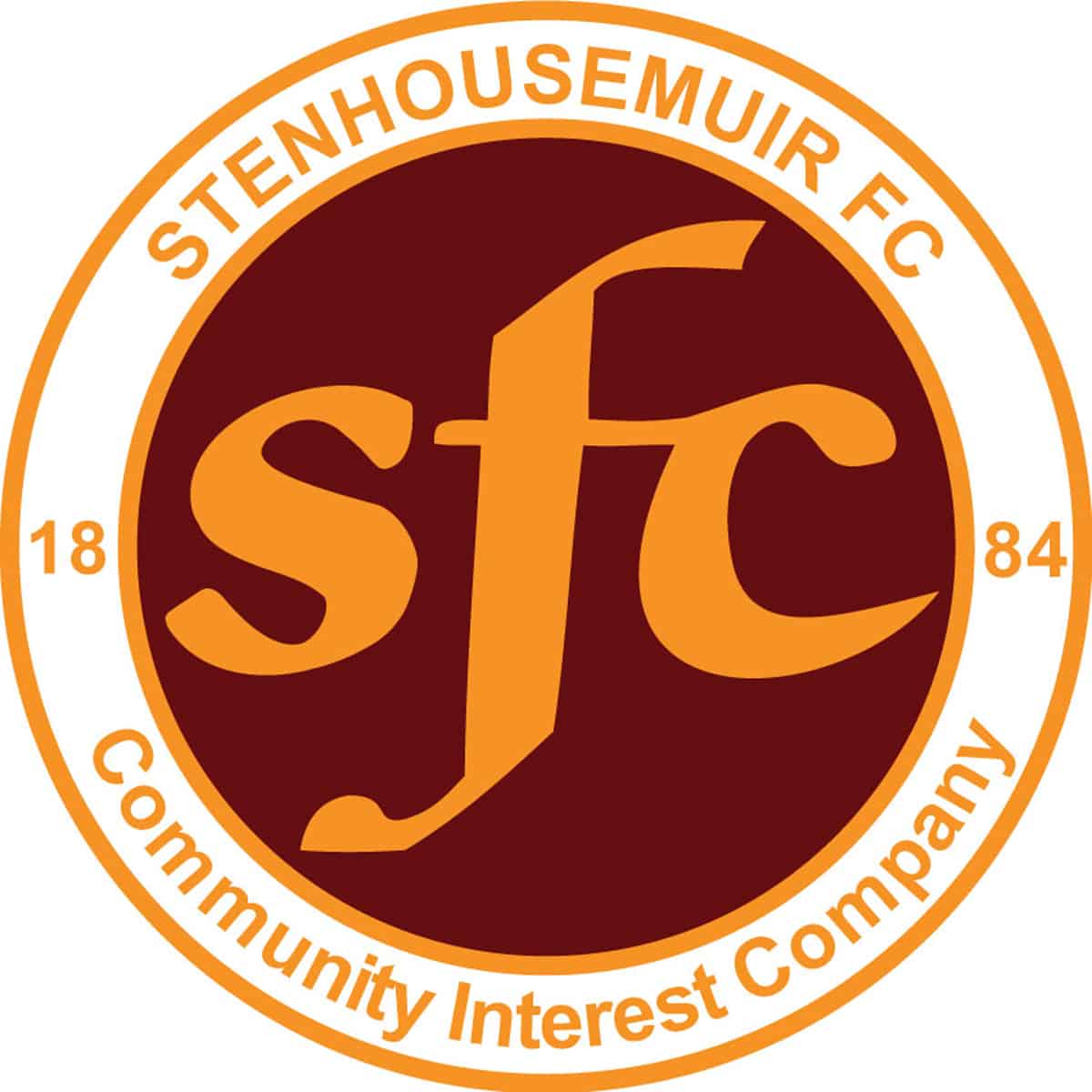 SPFL Ladbrokes League 1
Recreation Park, Alloa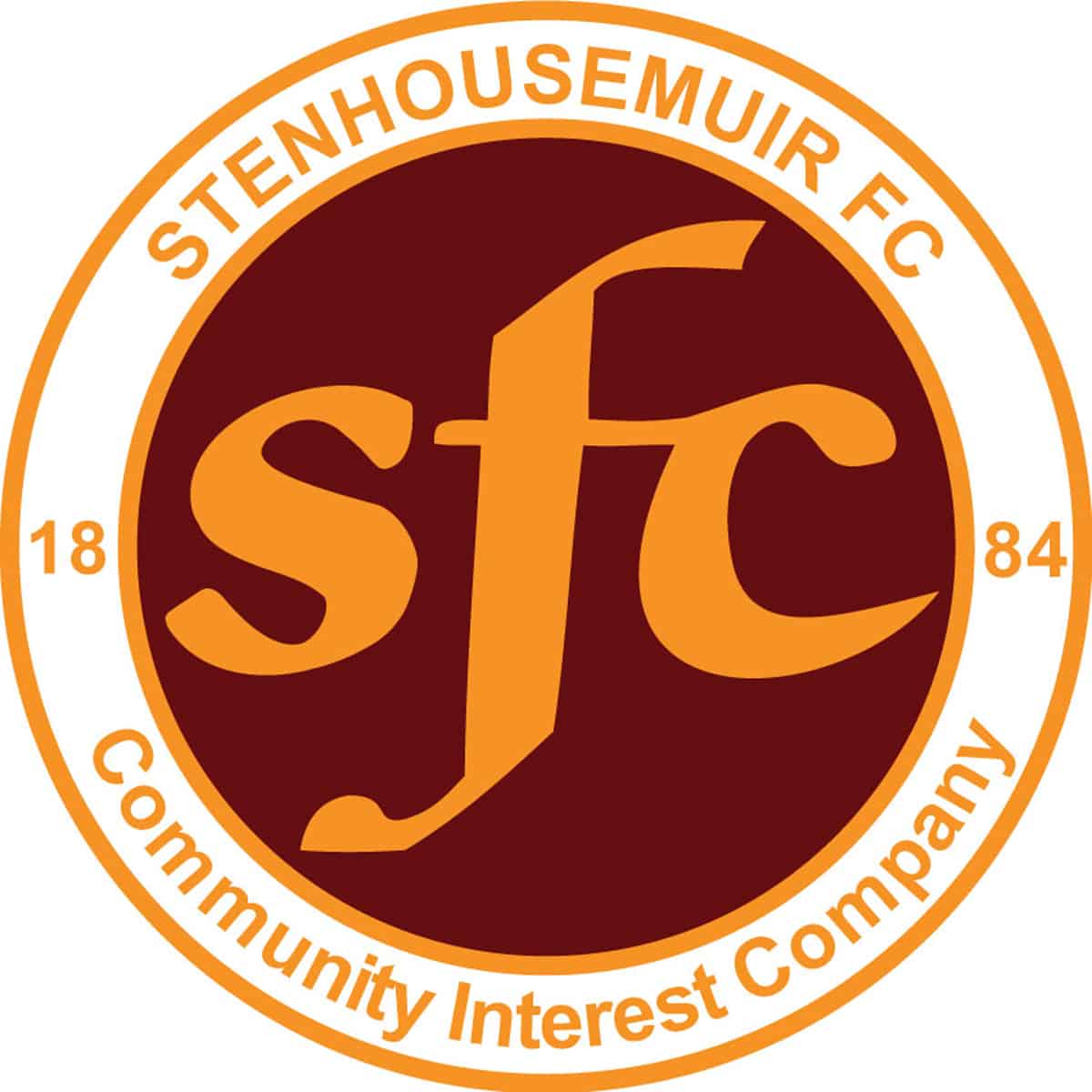 SPFL Ladbrokes League 1
Bayview Stadium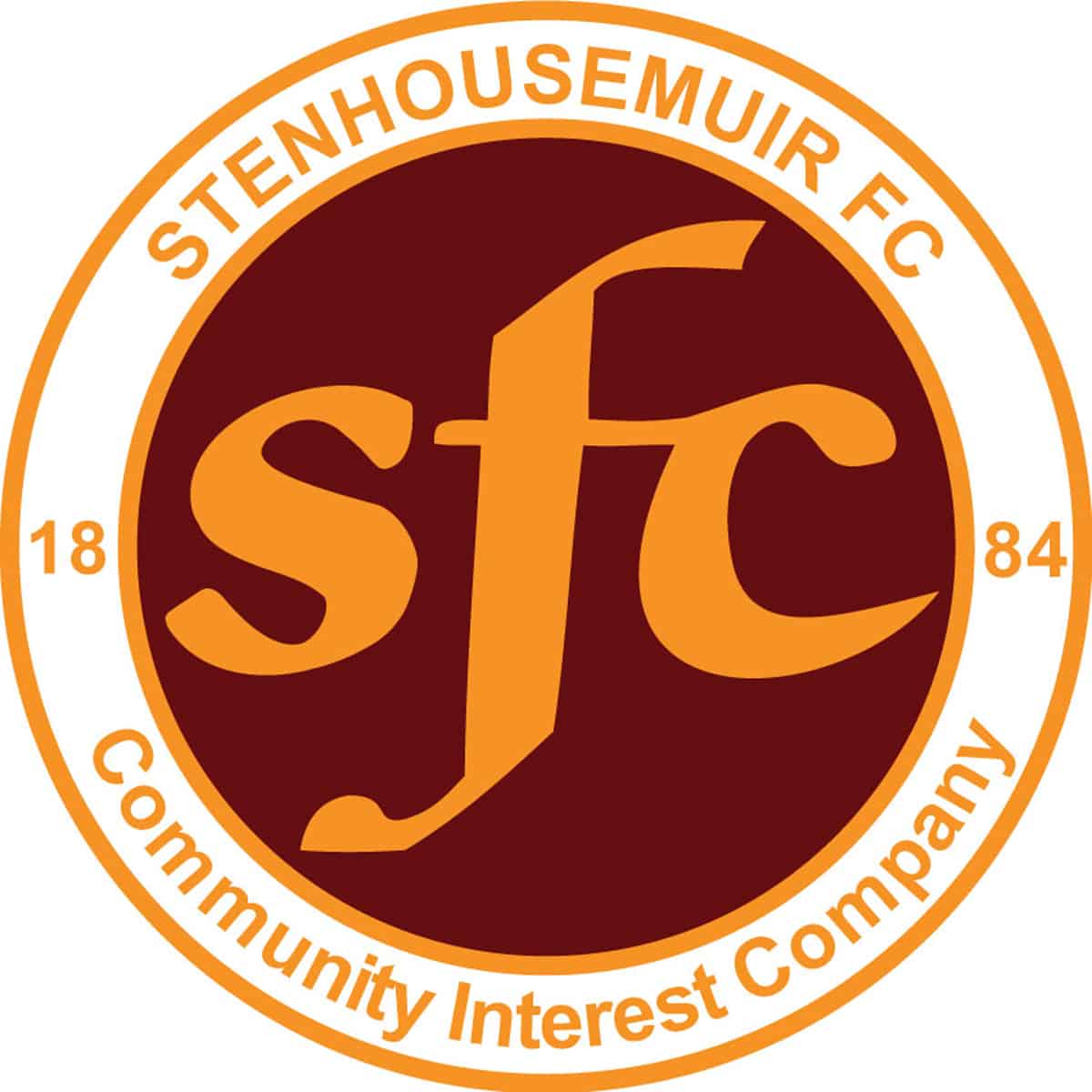 SPFL Ladbrokes League 1
Station Park, Forfar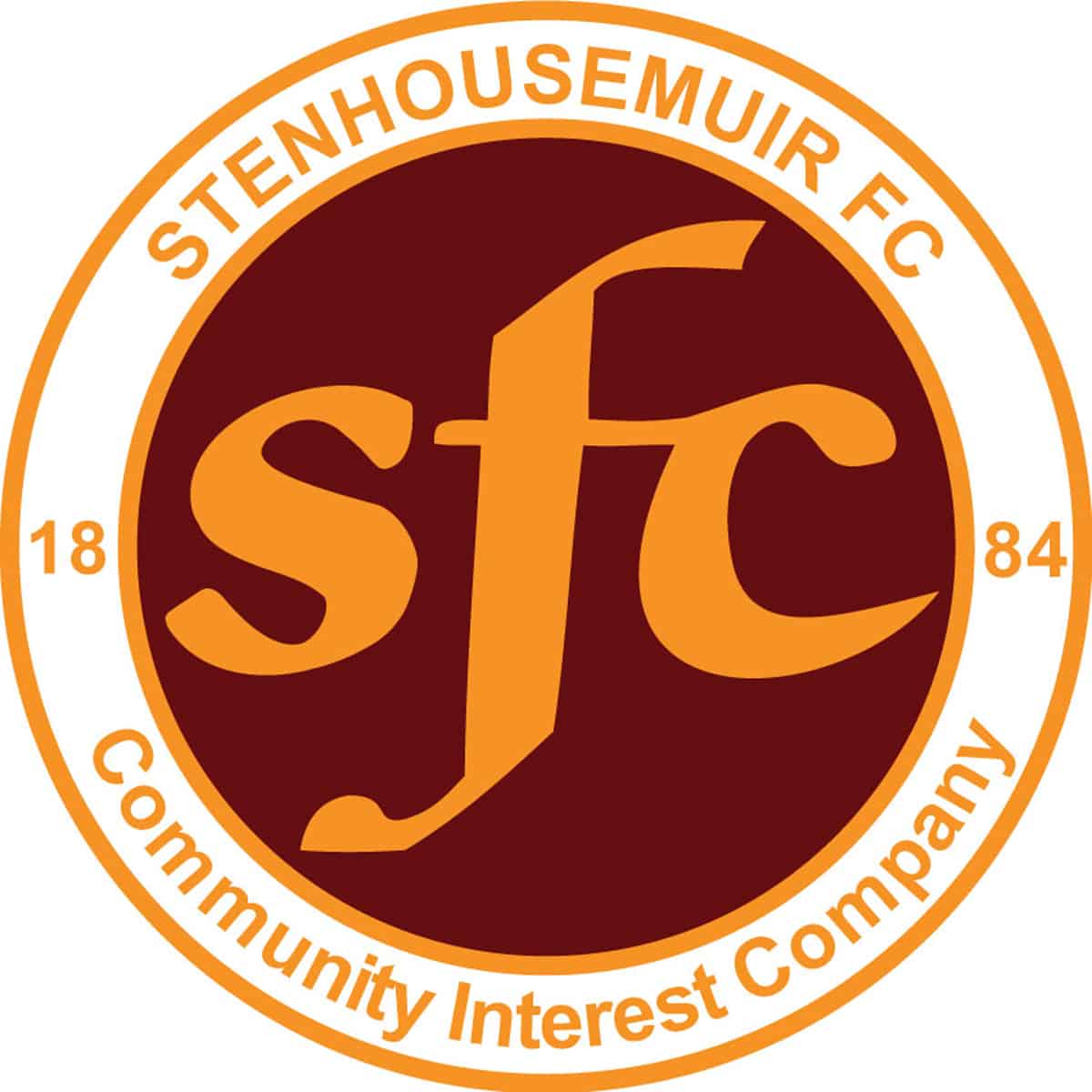 SPFL Ladbrokes League 1
Ochilview Park Stenhousemuir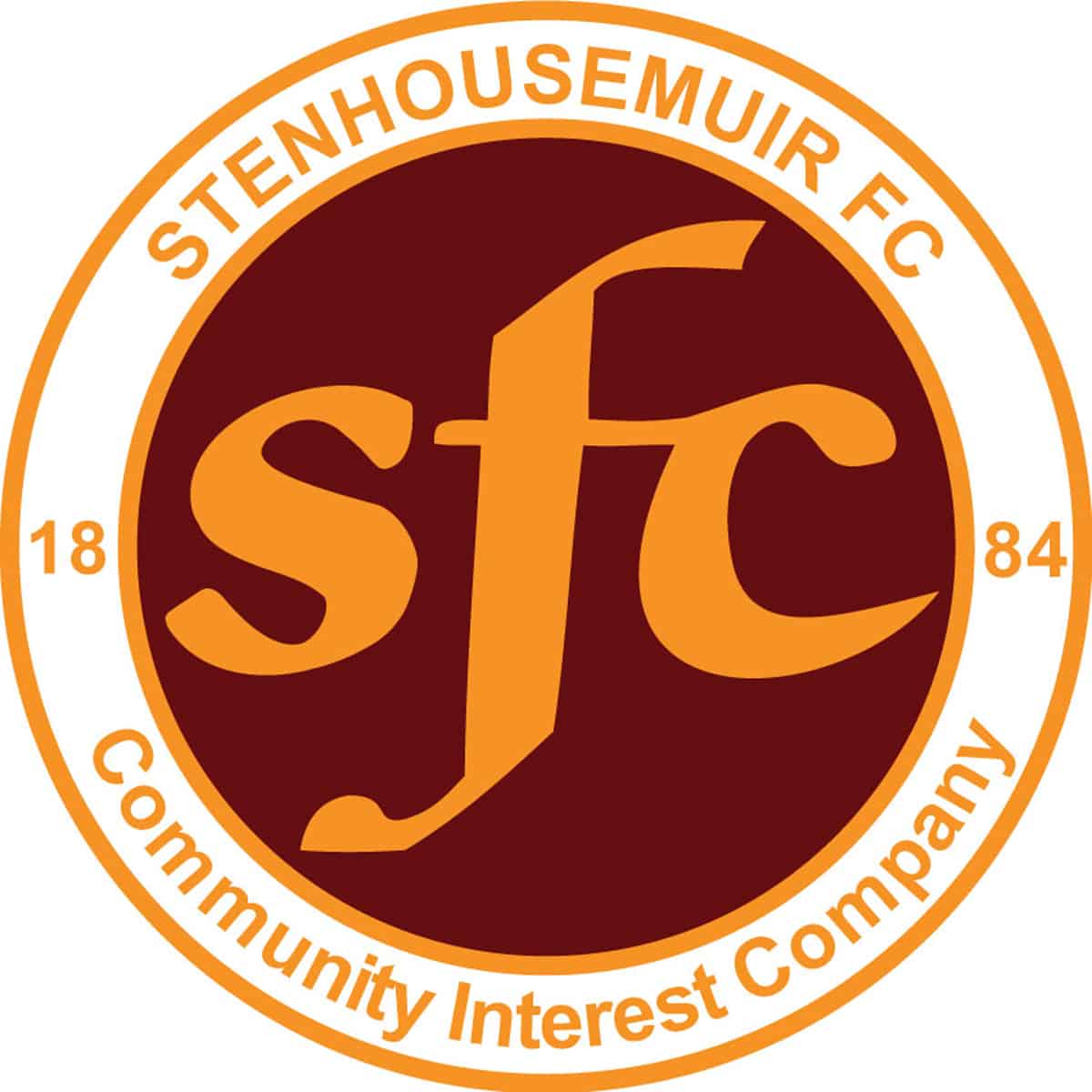 SPFL Ladbrokes League 1
Station Park, Forfar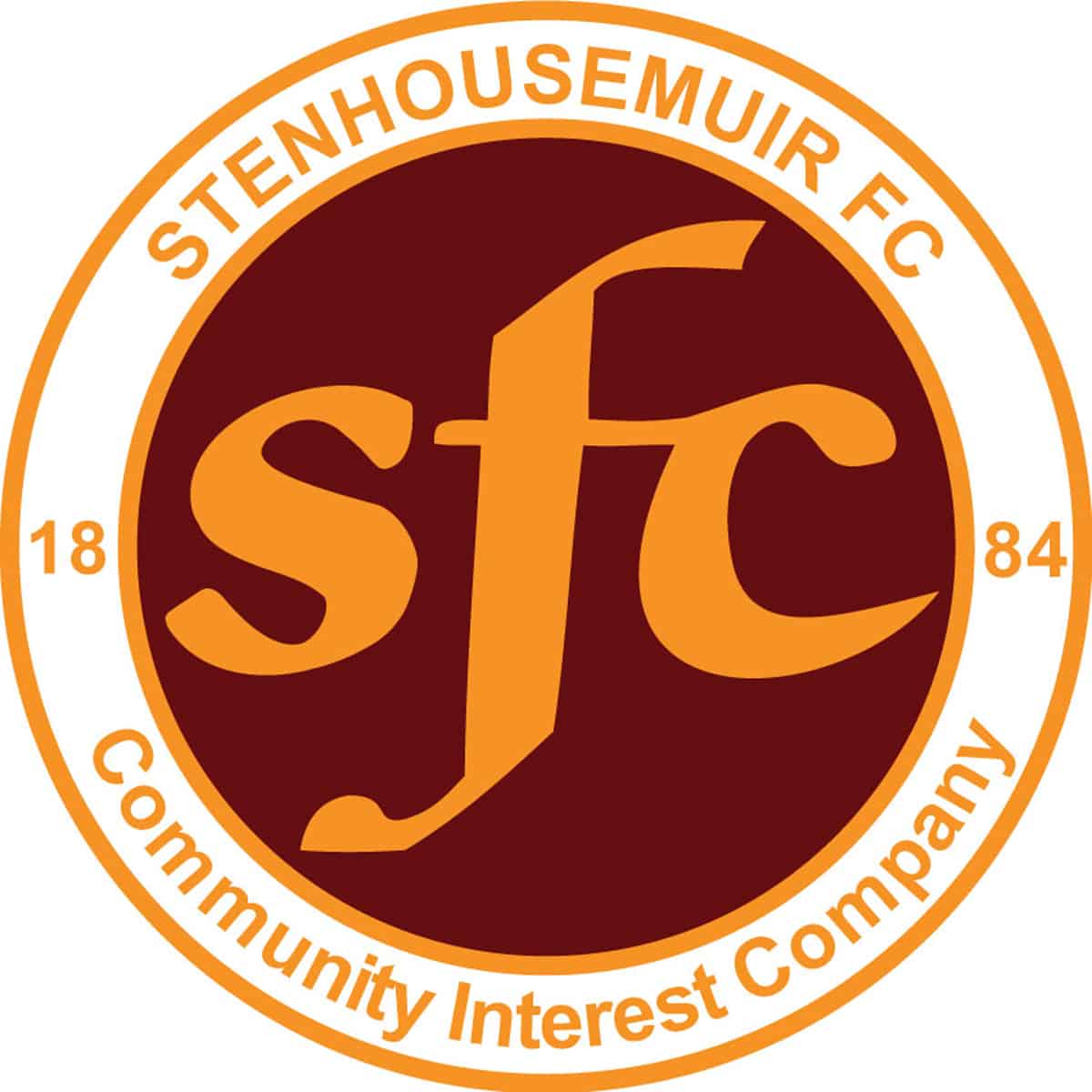 SPFL Ladbrokes League 1
Ochilview Park Stenhousemuir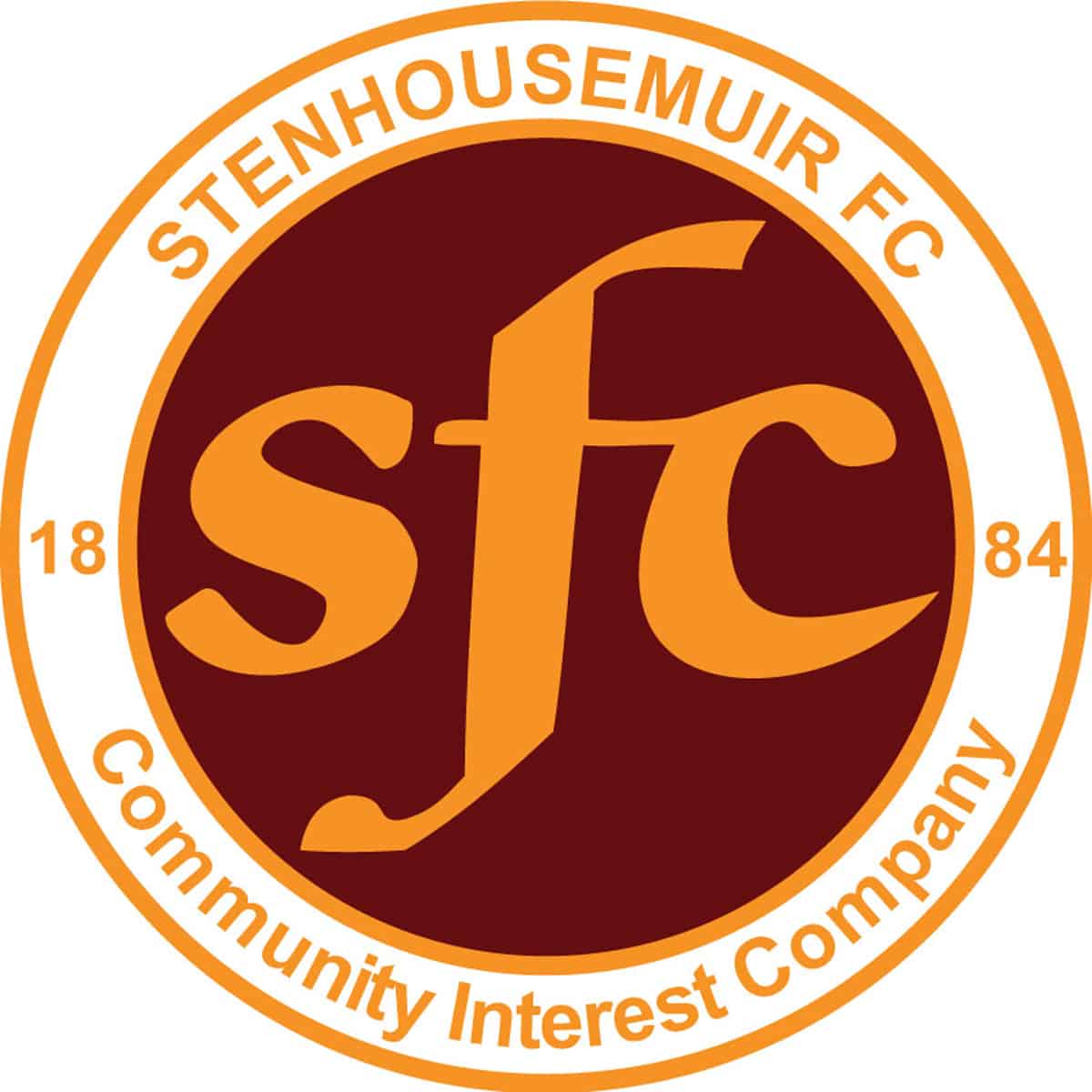 SPFL Ladbrokes League 1
Ochilview Park Stenhousemuir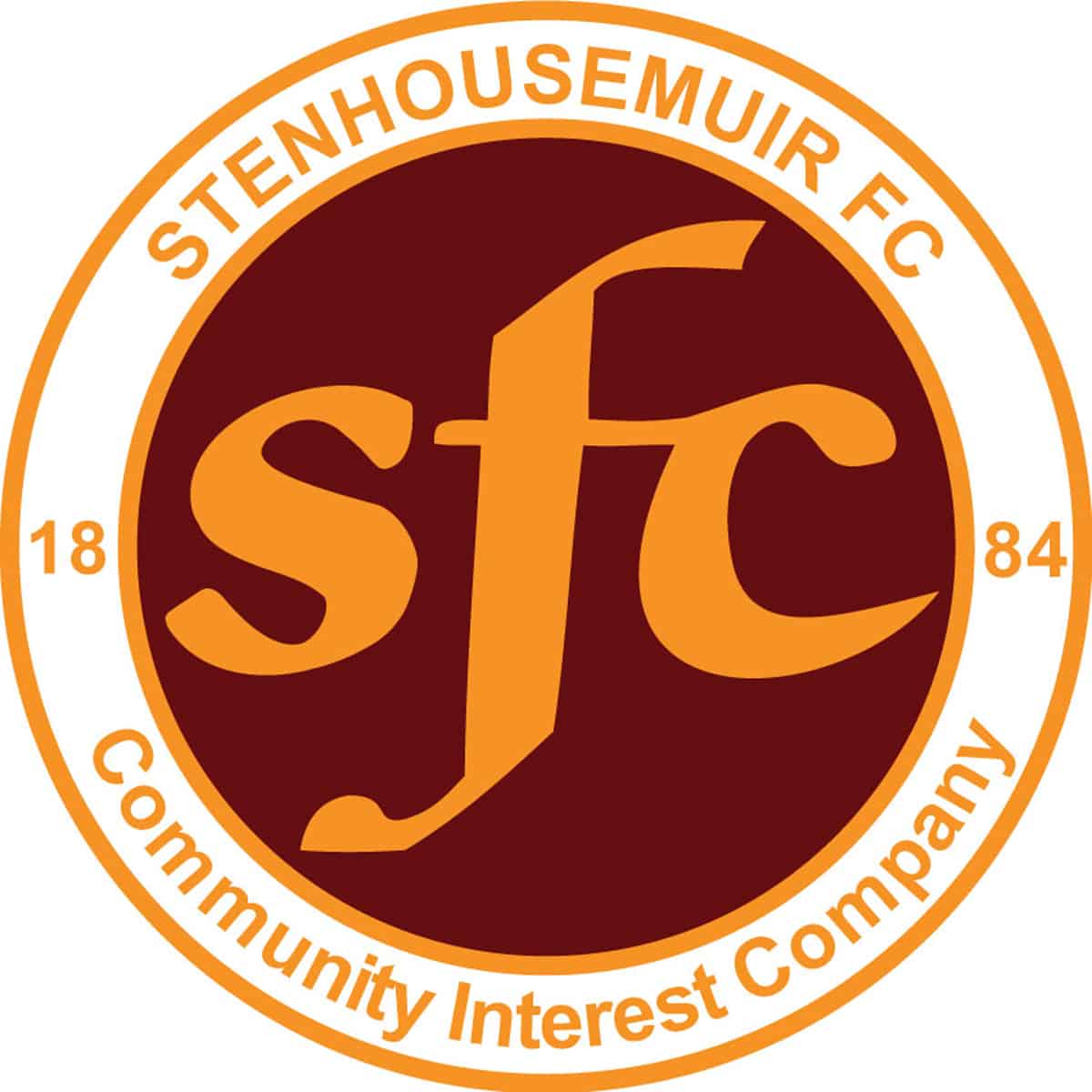 SPFL Ladbrokes League 1
Balmoor Stadium, Peterhead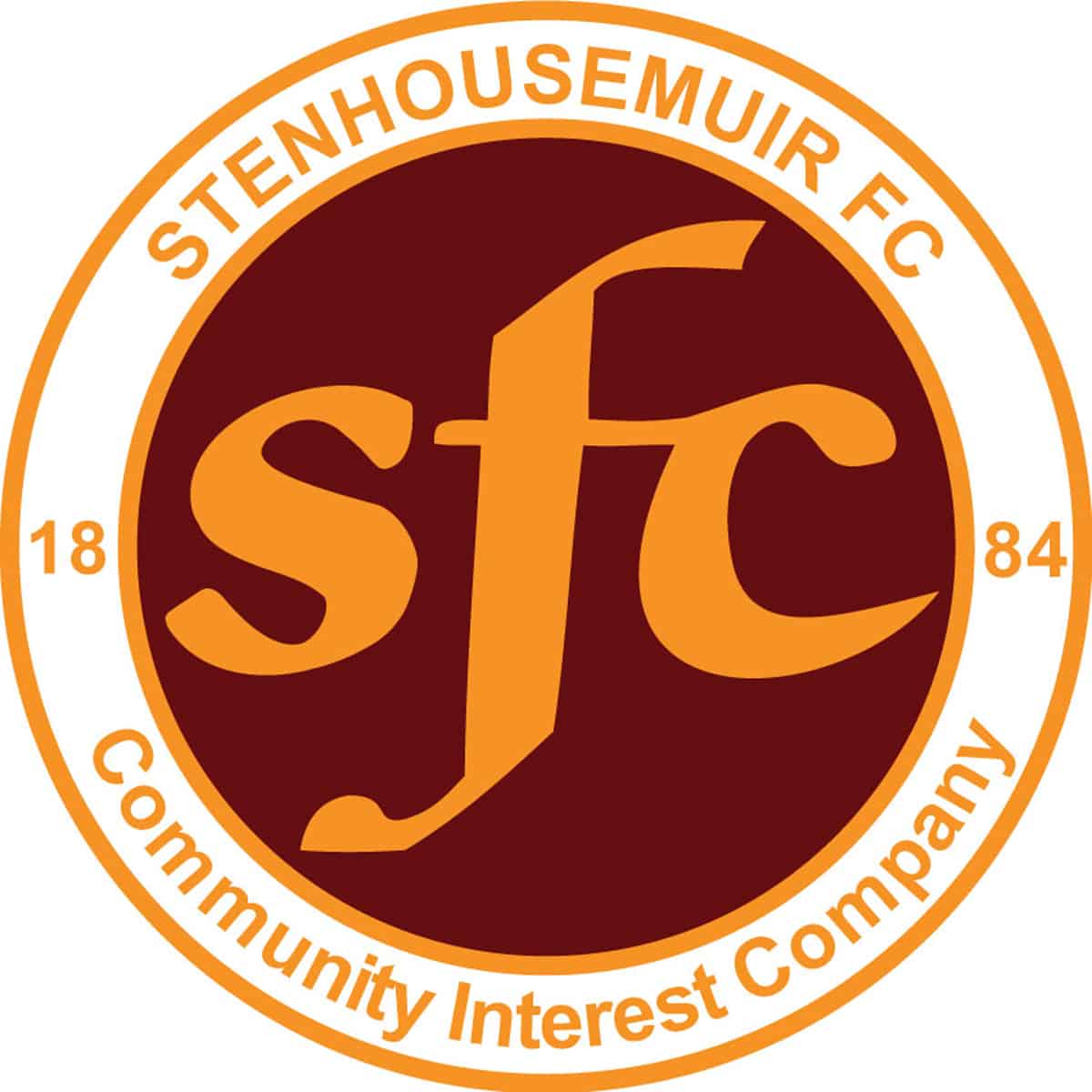 SPFL Ladbrokes League 1
Excelsior Stadium, Airdrie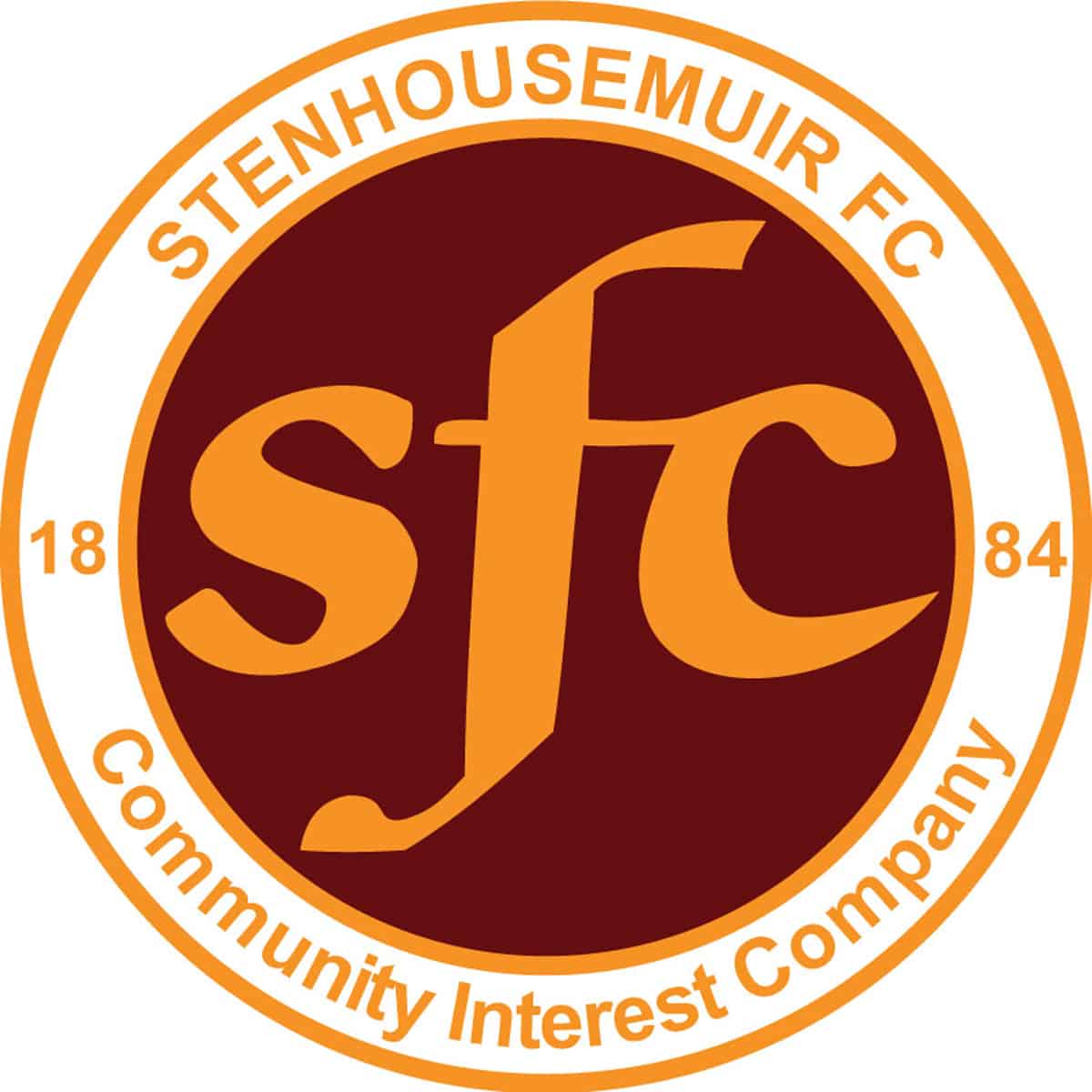 SPFL Ladbrokes League 1
Ochilview Park Stenhousemuir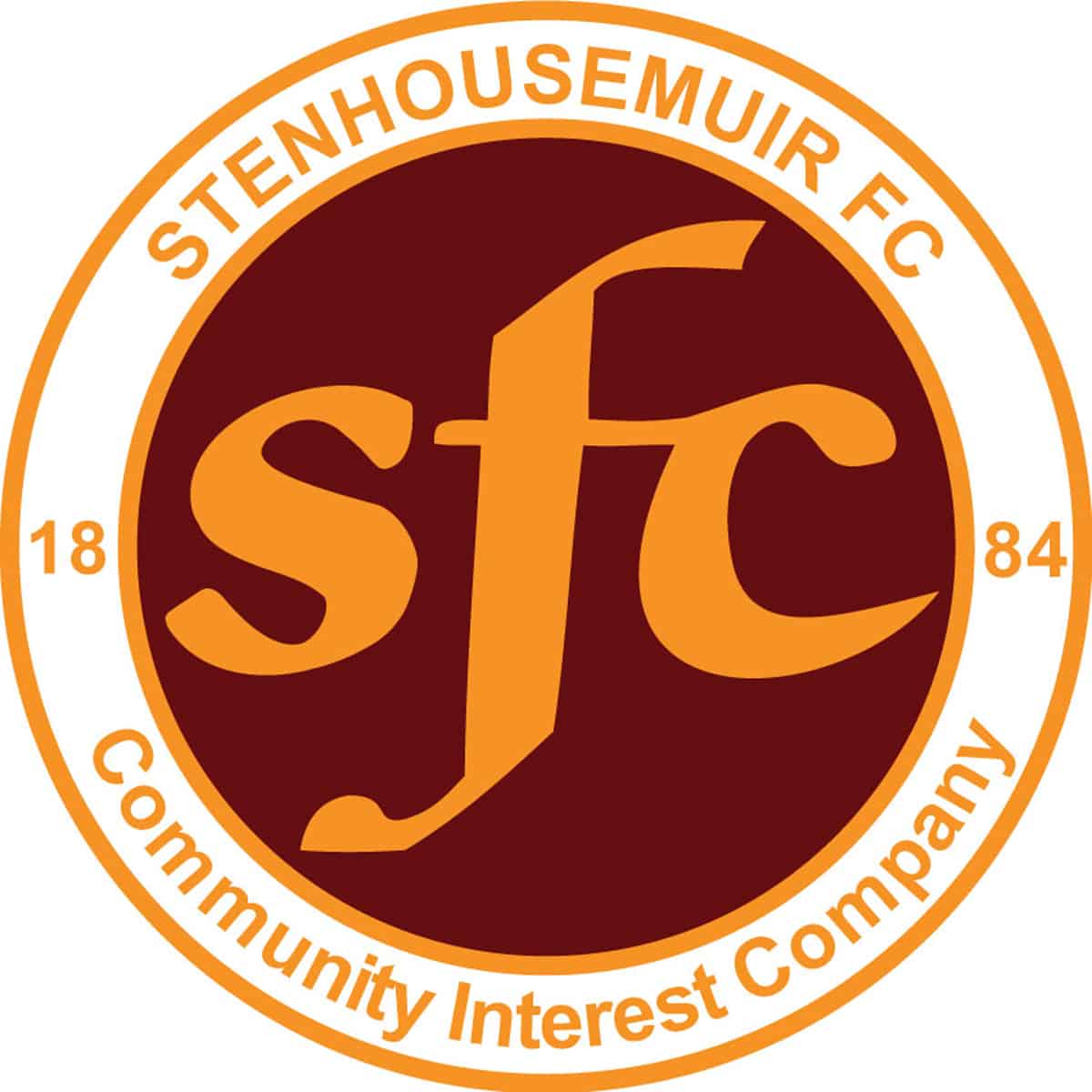 SPFL Ladbrokes League 1
Glebe Park, Brechin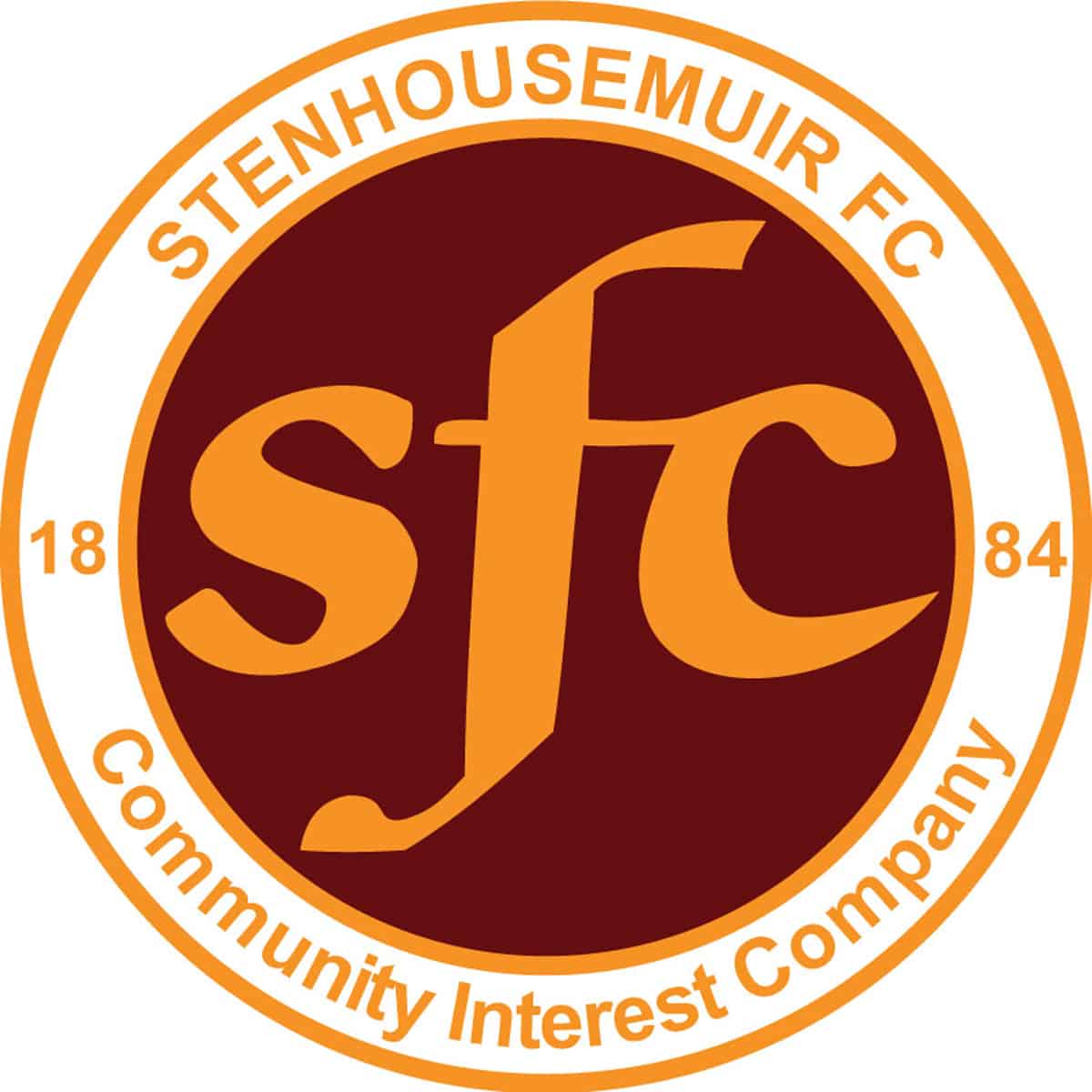 SPFL Ladbrokes League 1
Ochilview Park Stenhousemuir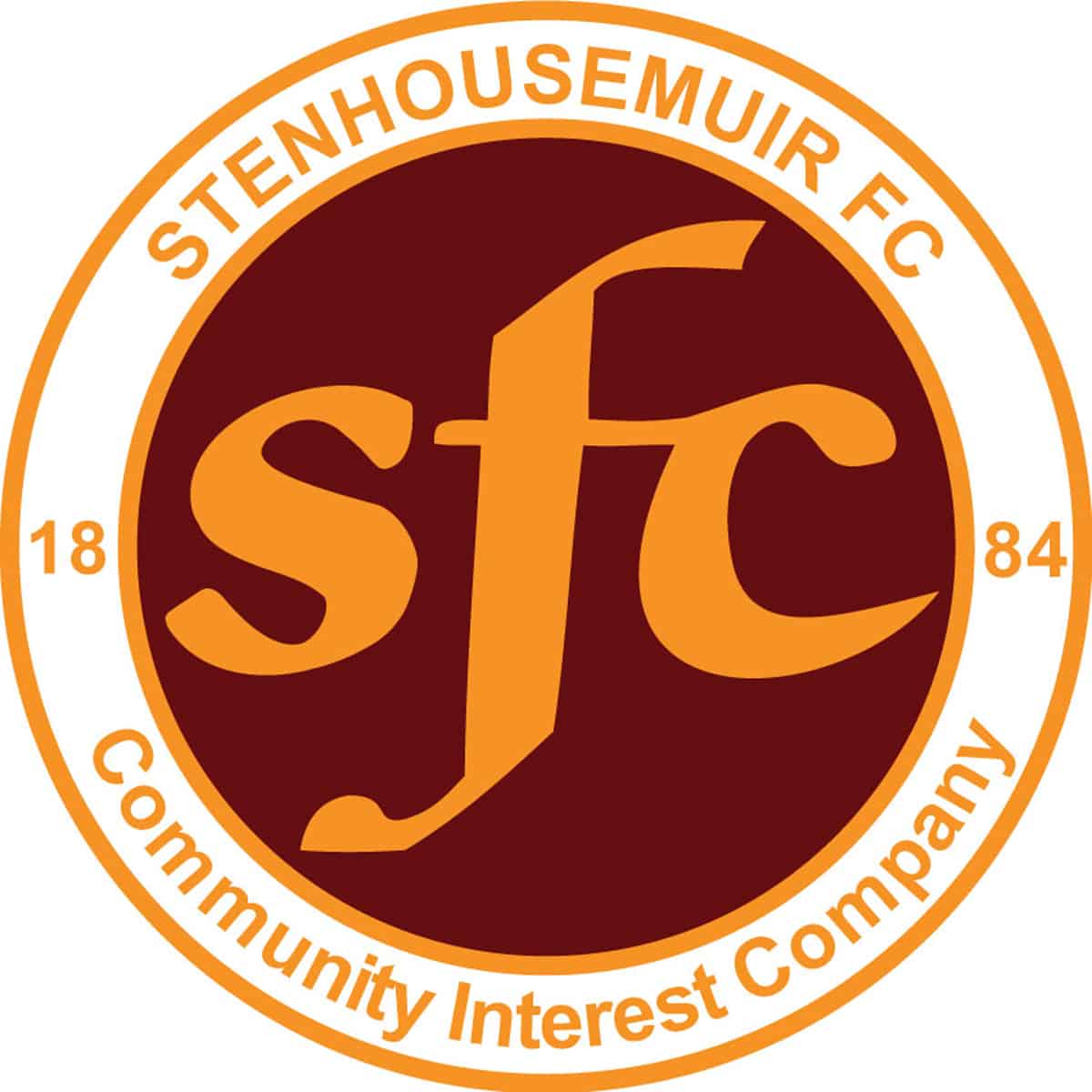 SPFL Ladbrokes League 1
Ochilview Park Stenhousemuir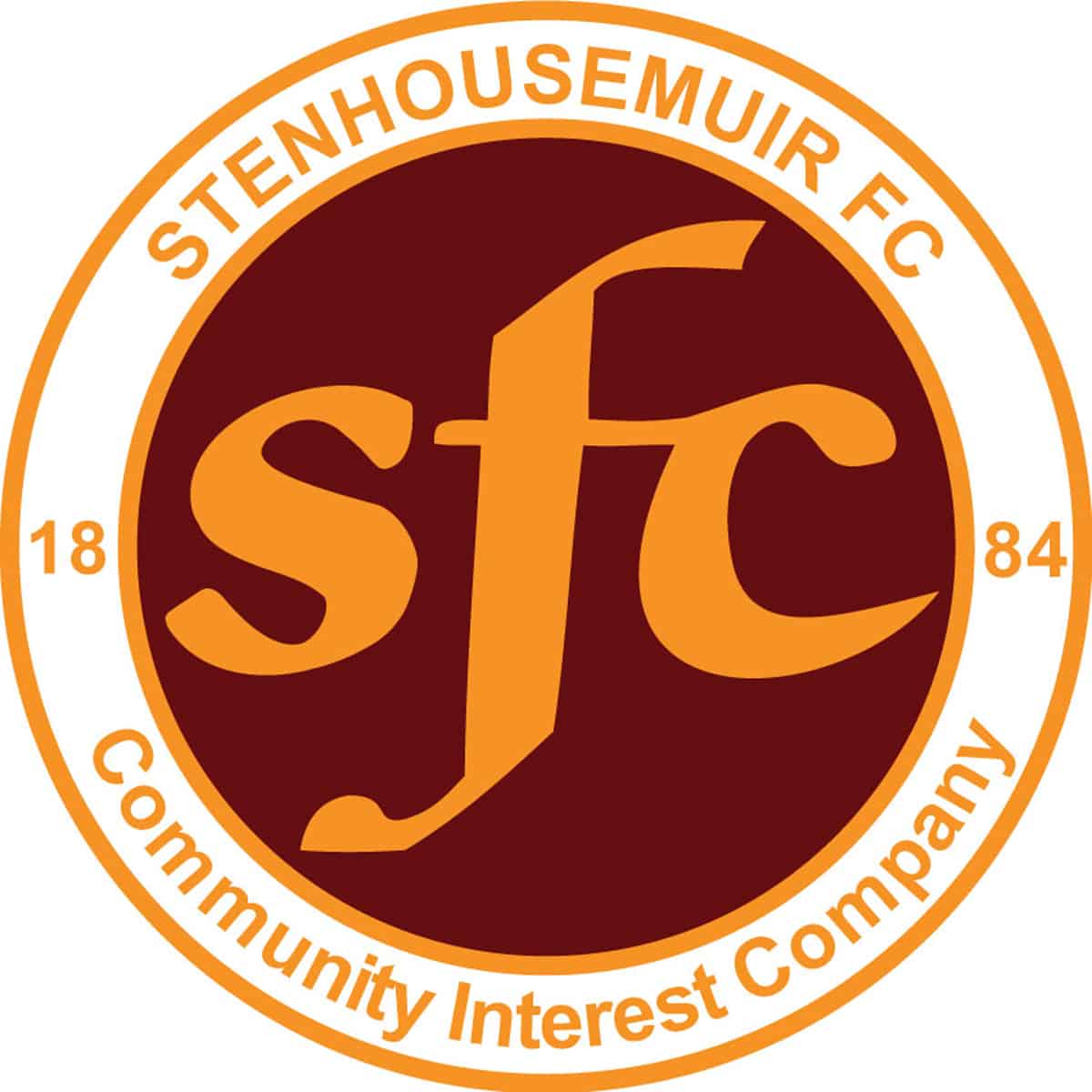 SPFL Ladbrokes League 1
Almondvale Stadium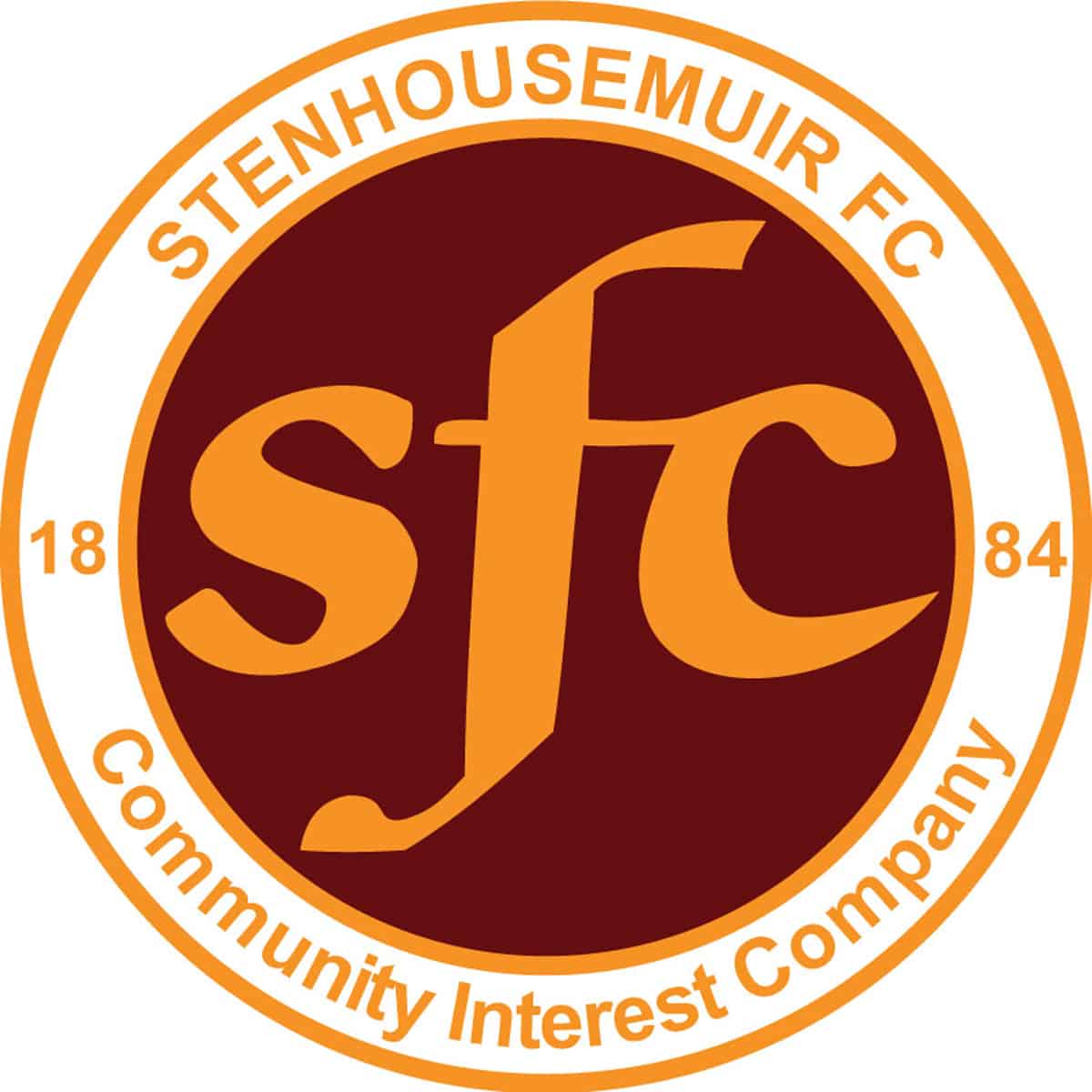 SPFL Ladbrokes League 1
Ochilview Park Stenhousemuir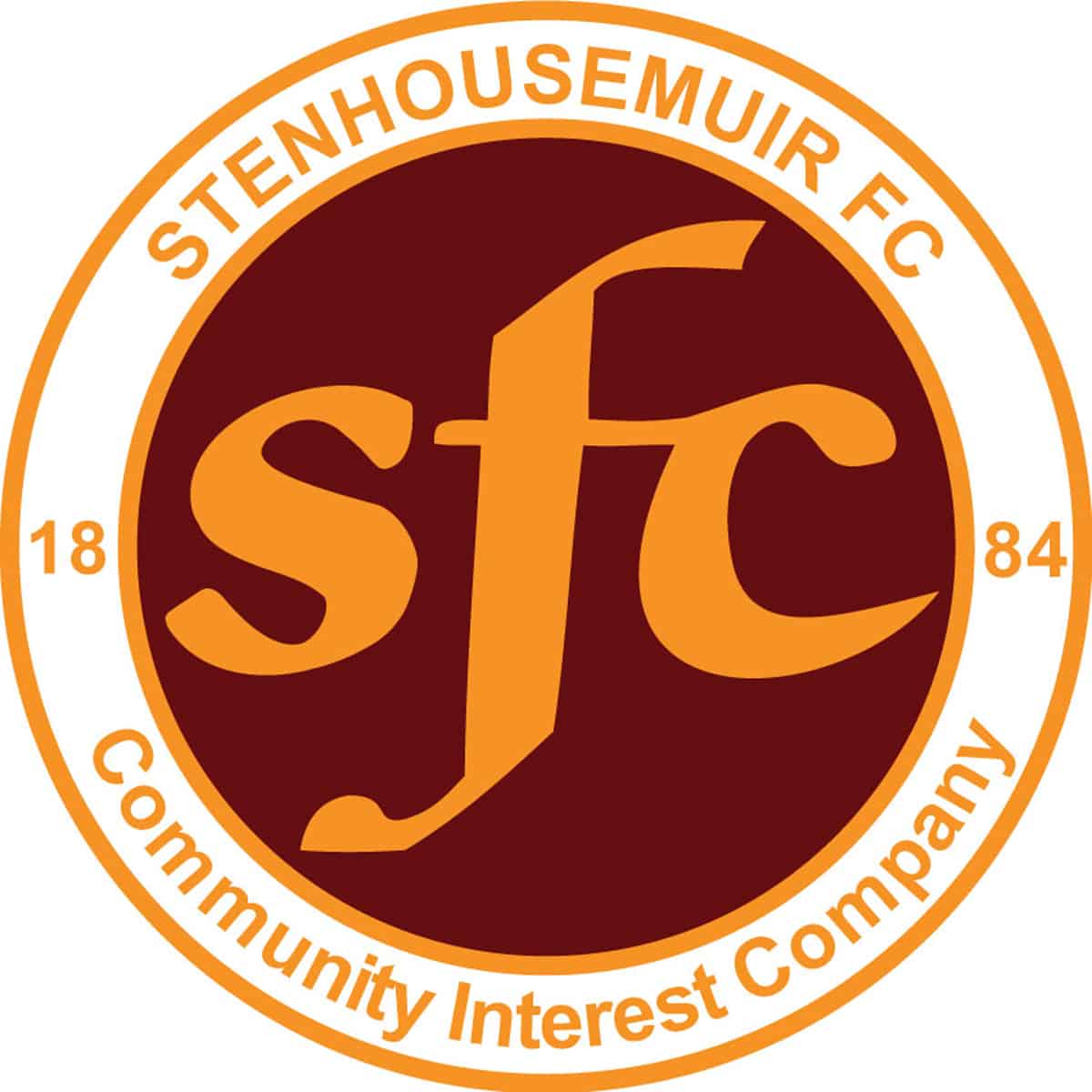 SPFL Ladbrokes League 1
Ochilview Park Stenhousemuir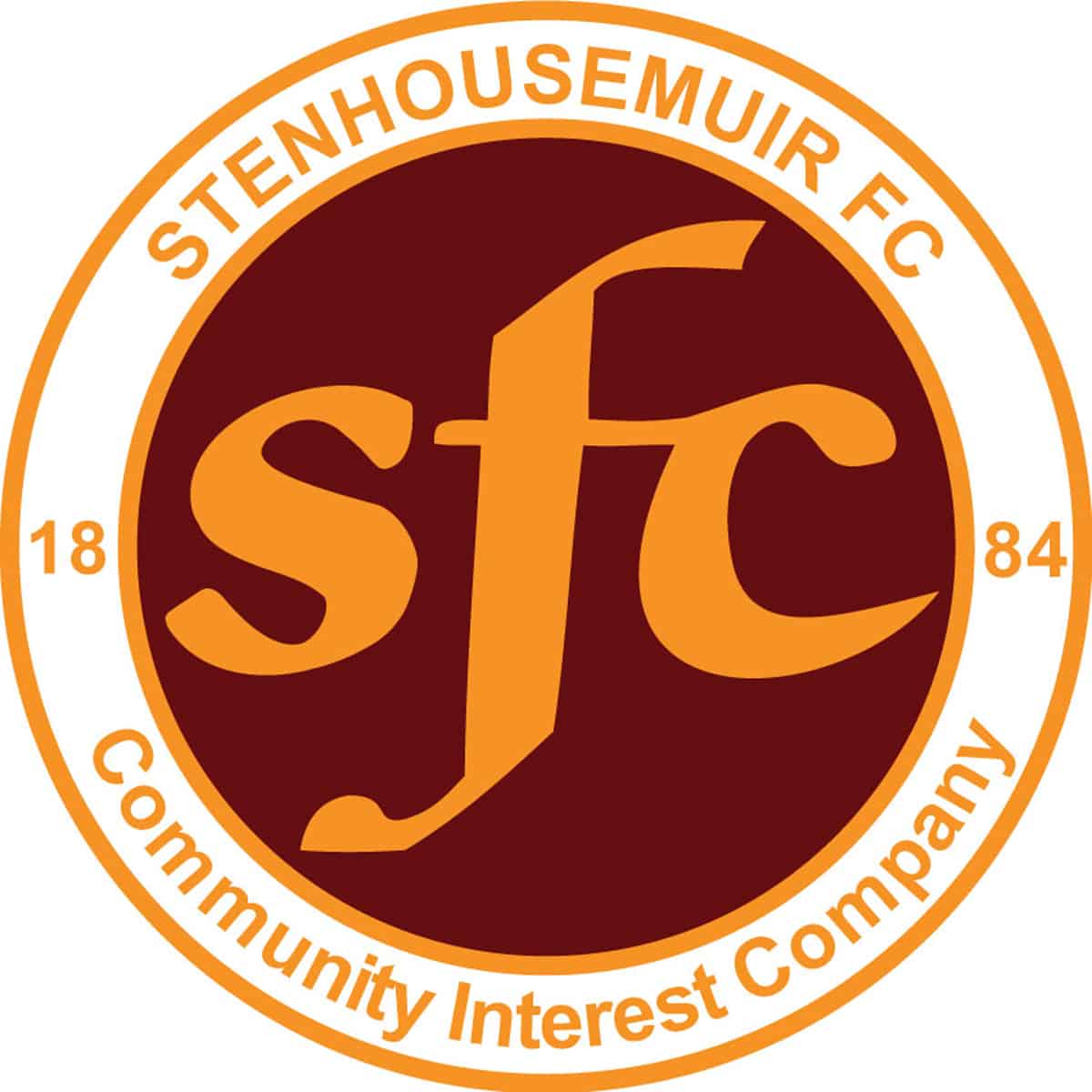 SPFL Ladbrokes League 1
Somerset Park, Ayr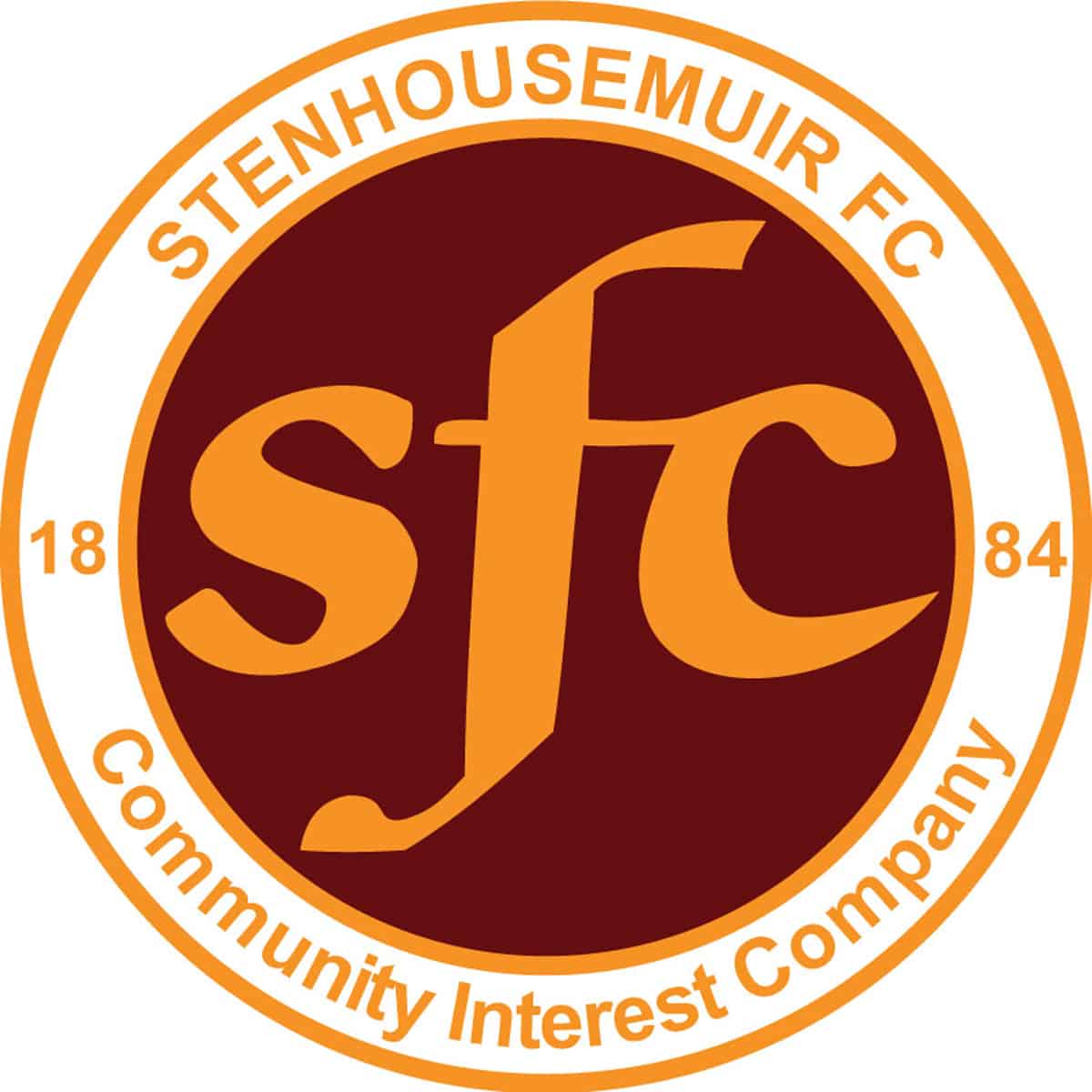 William Hill Scottish Cup
Stair Park, Stranraer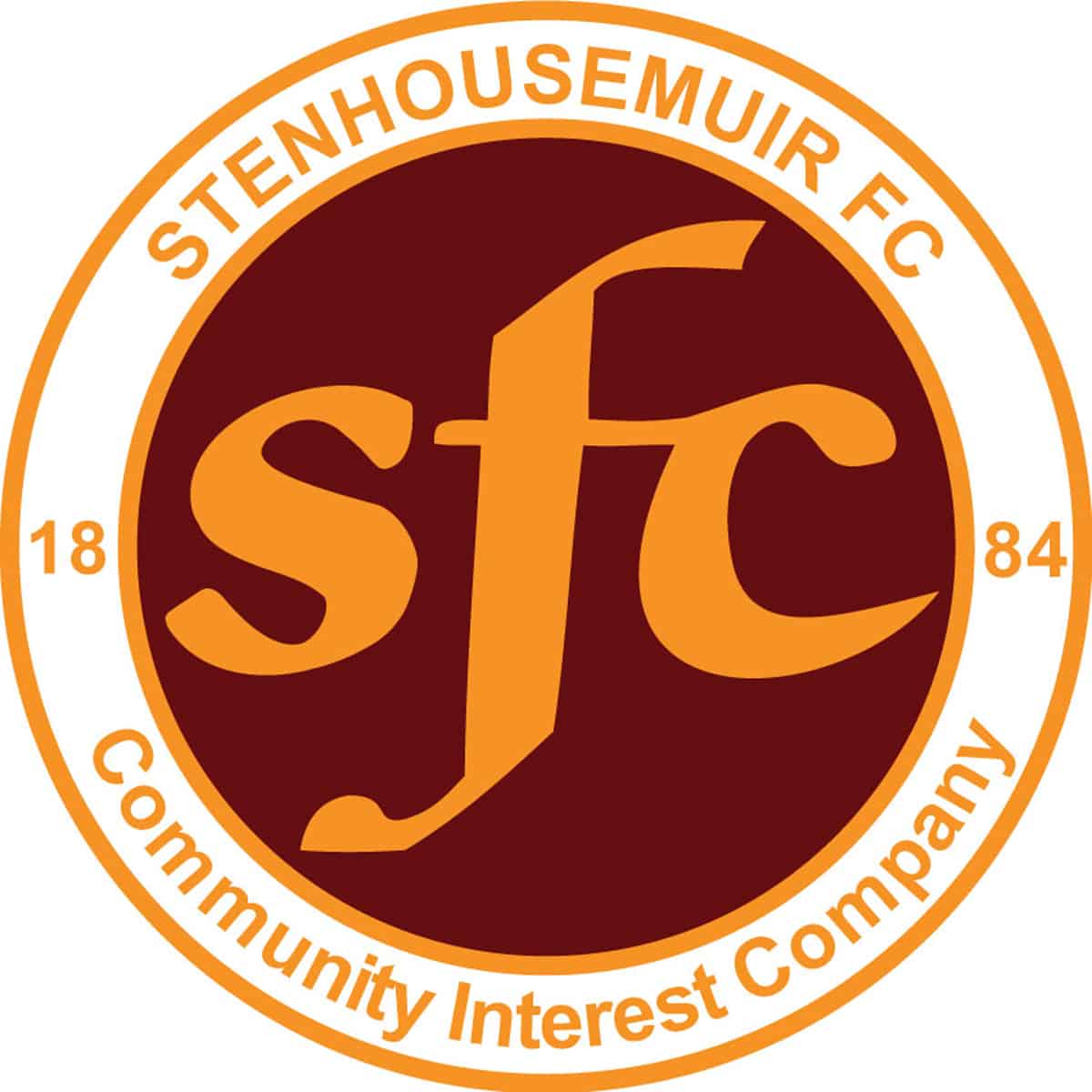 SPFL Ladbrokes League 1
Ochilview Park Stenhousemuir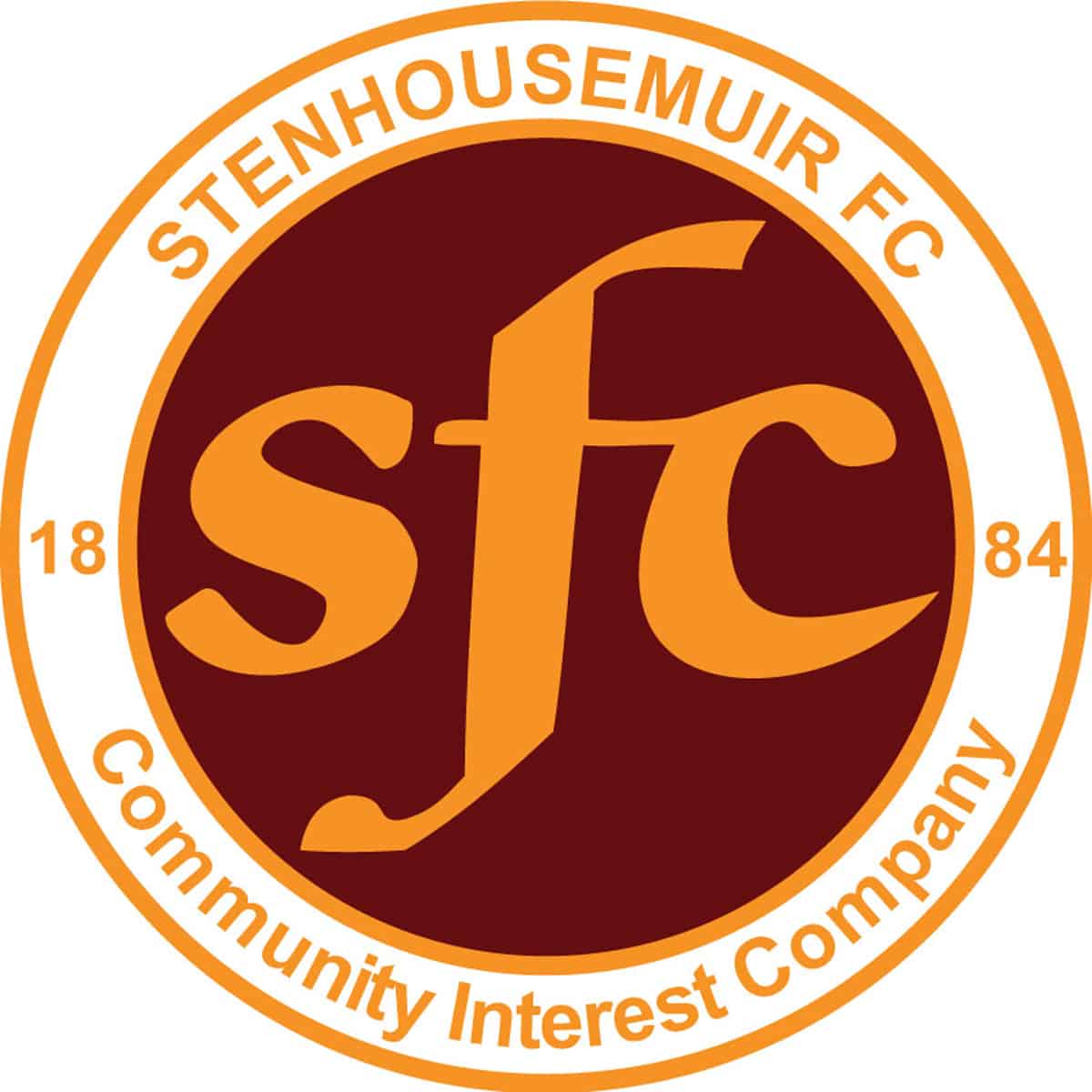 William Hill Scottish Cup
Ochilview Park Stenhousemuir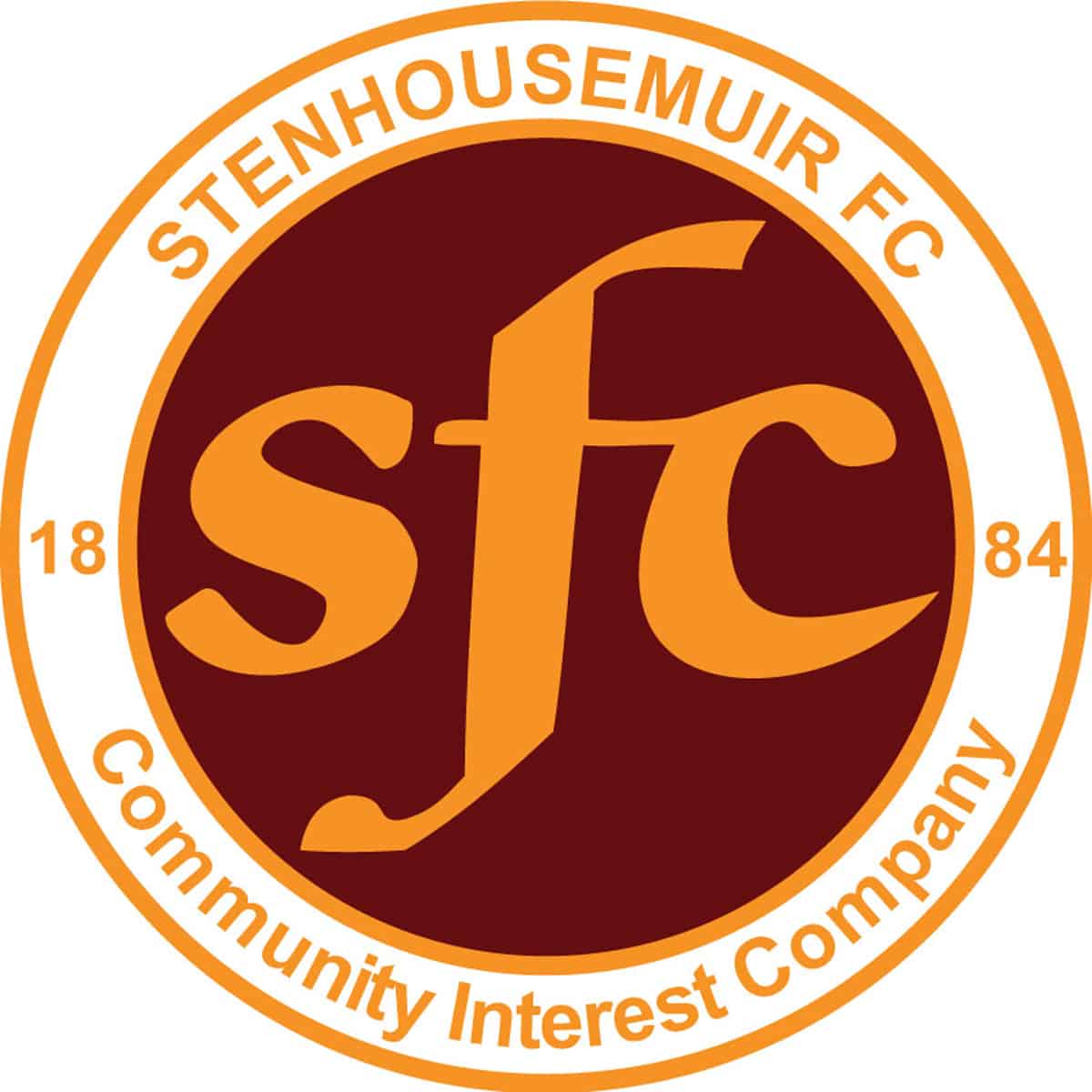 SPFL Ladbrokes League 1
Strathclyde Homes Stadium, Dum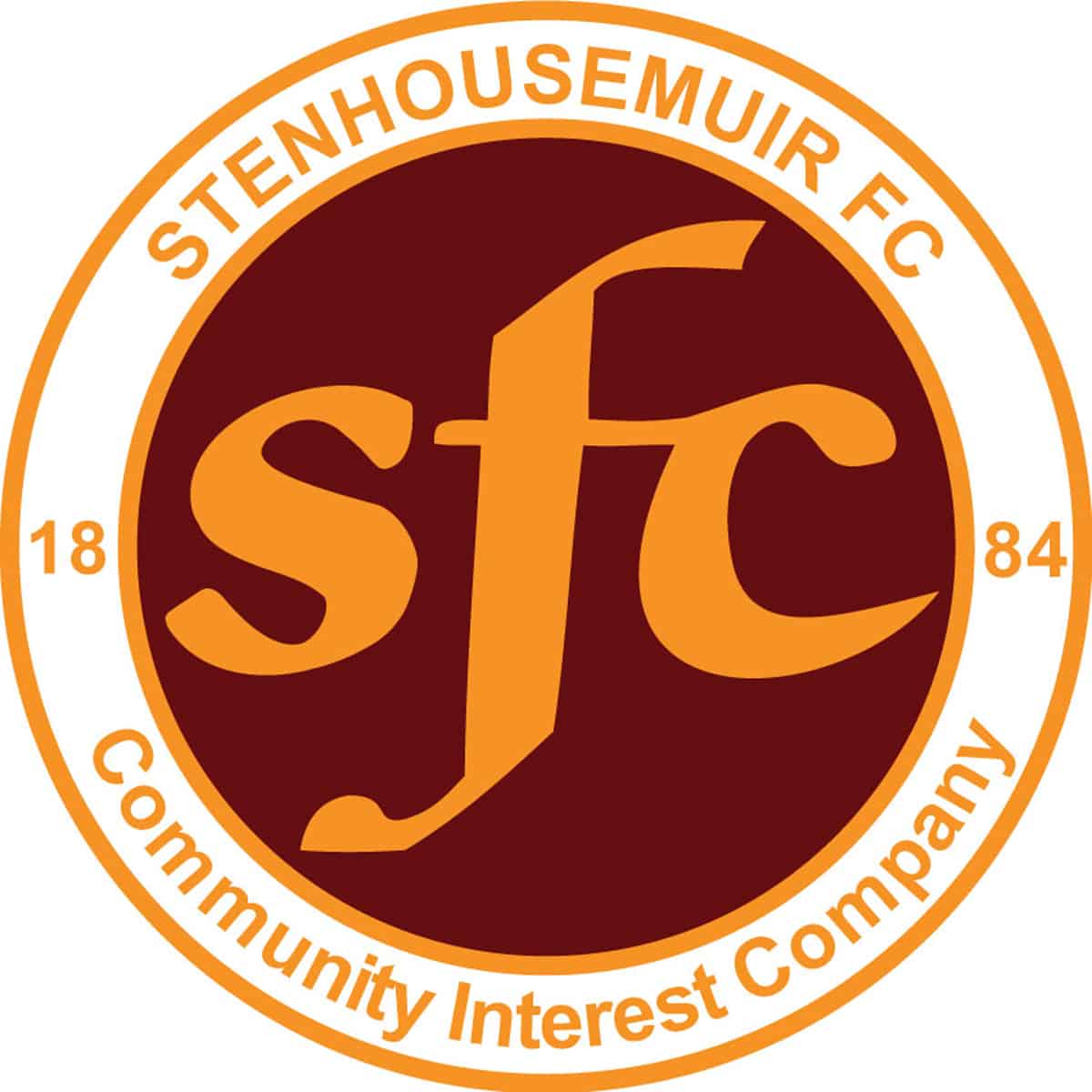 William Hill Scottish Cup
Meadow Park, Castle Douglas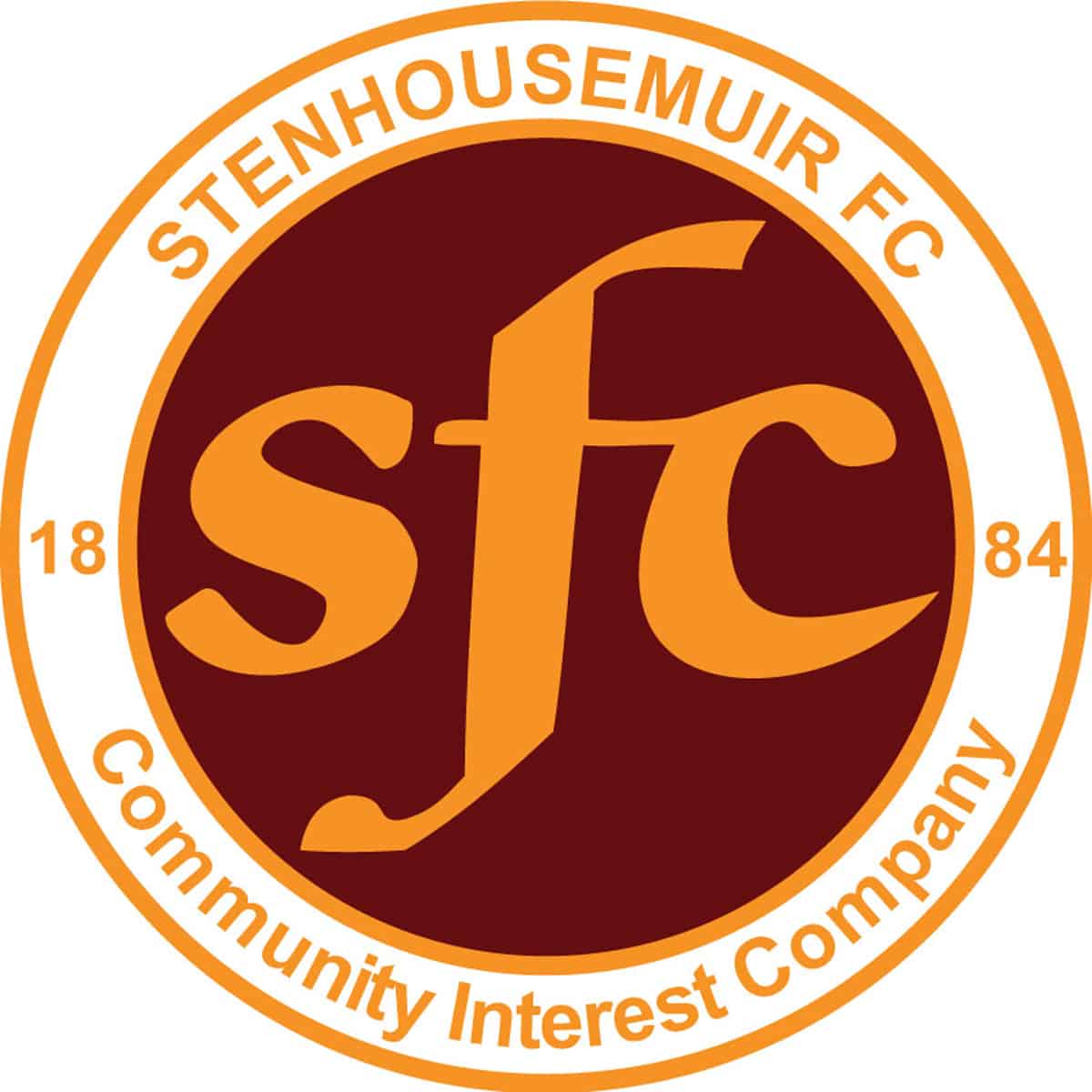 SPFL Ladbrokes League 1
Ochilview Park Stenhousemuir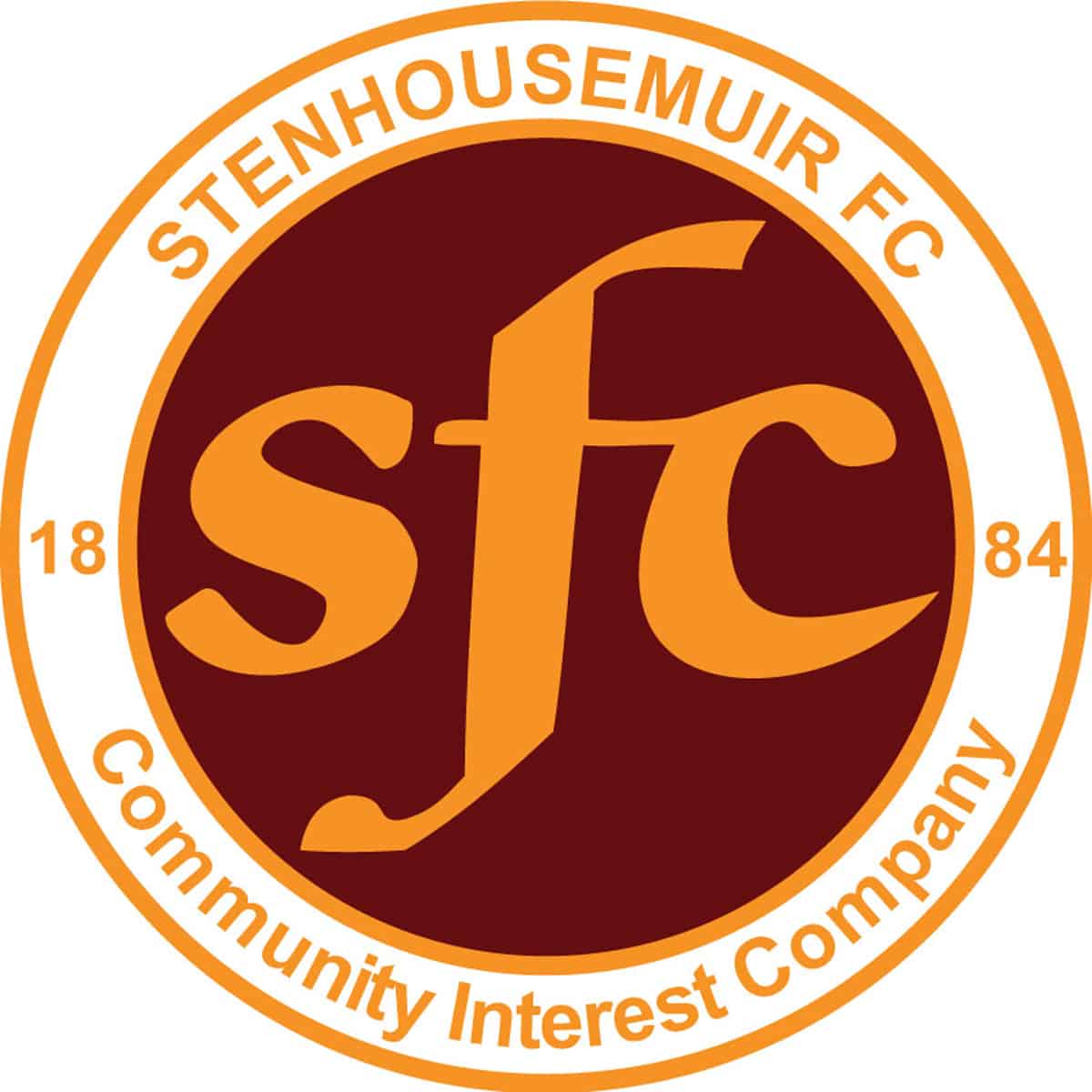 SPFL Ladbrokes League 1
Bayview Stadium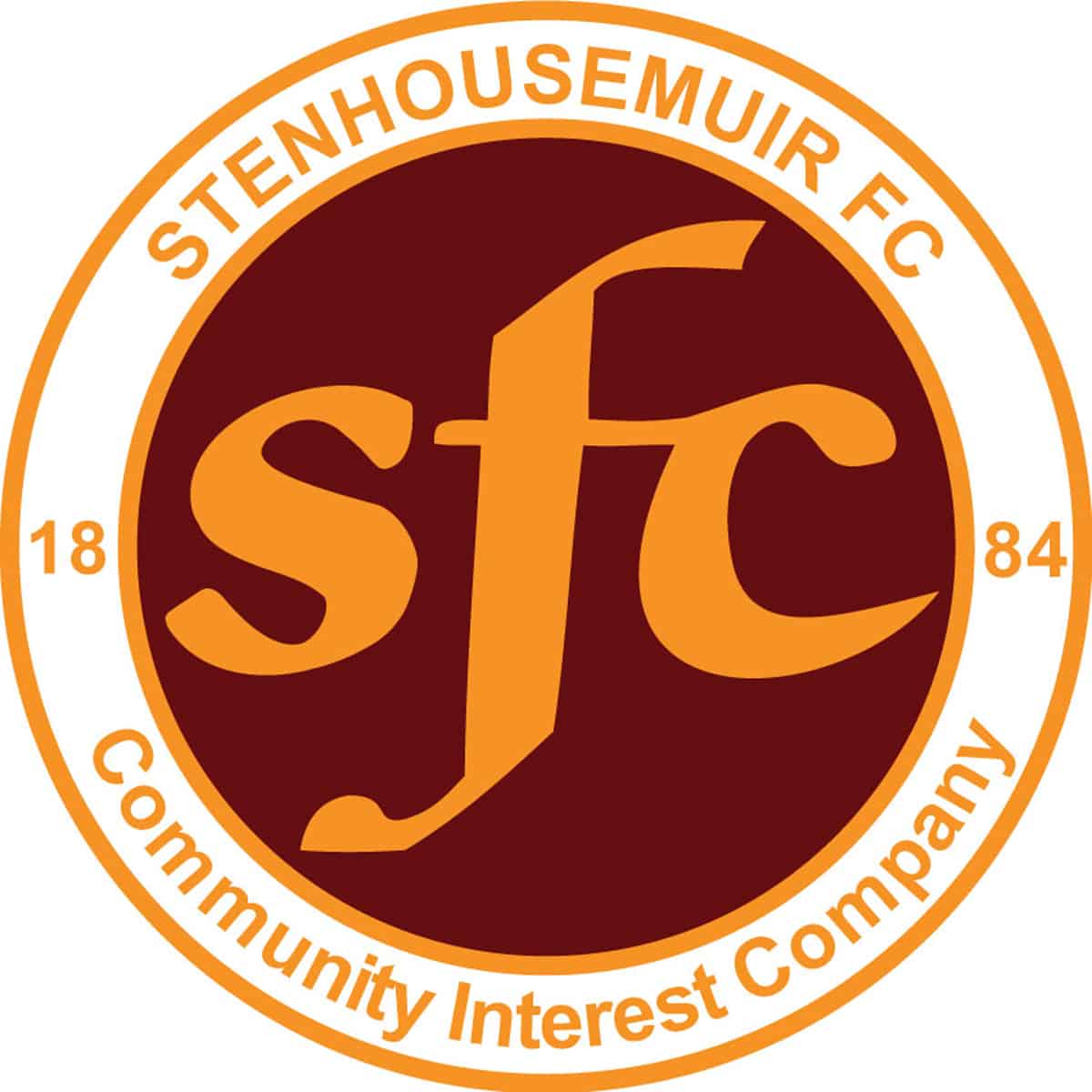 William Hill Scottish Cup
Ochilview Park Stenhousemuir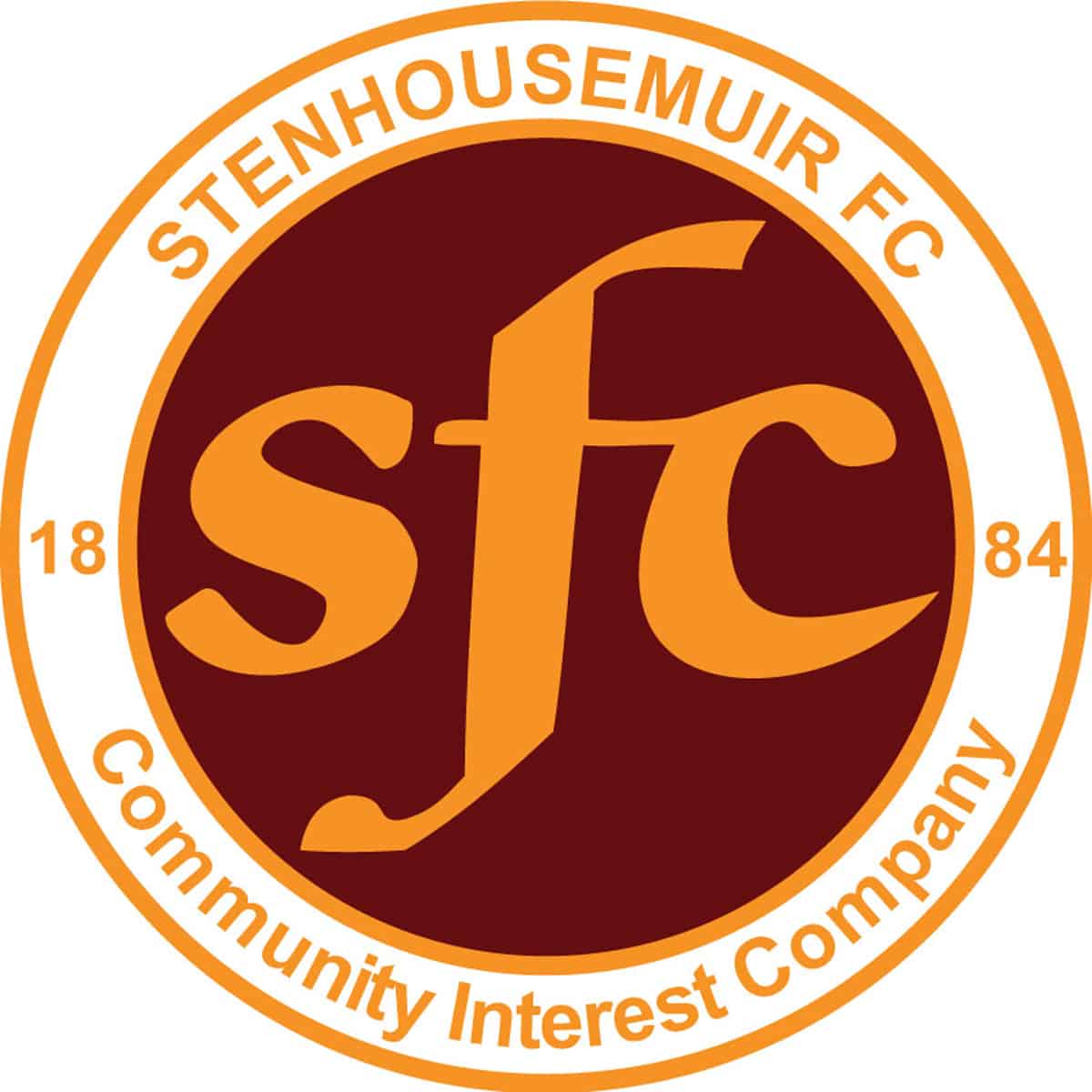 SPFL Ladbrokes League 1
Recreation Park, Alloa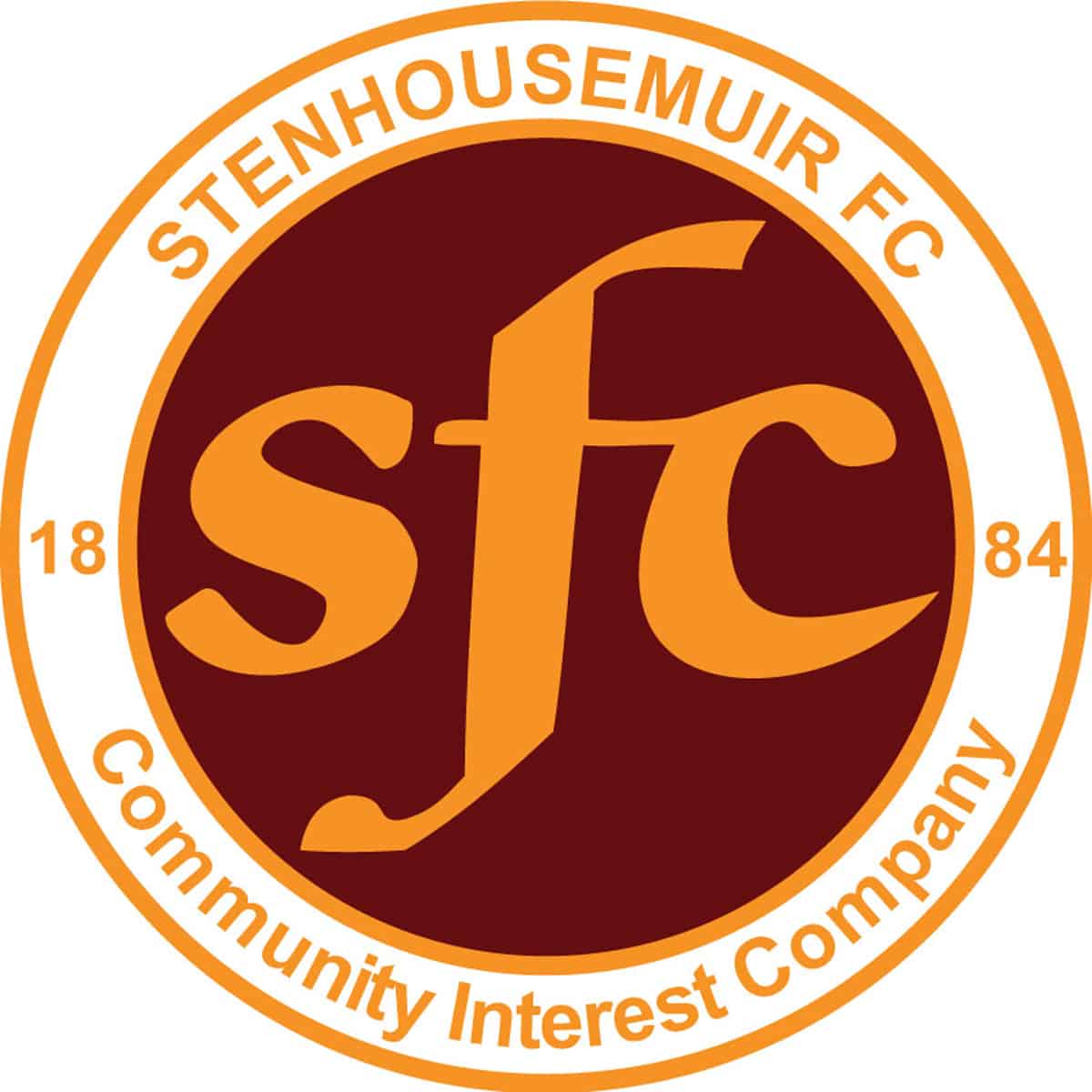 SPFL Ladbrokes League 1
Ochilview Park Stenhousemuir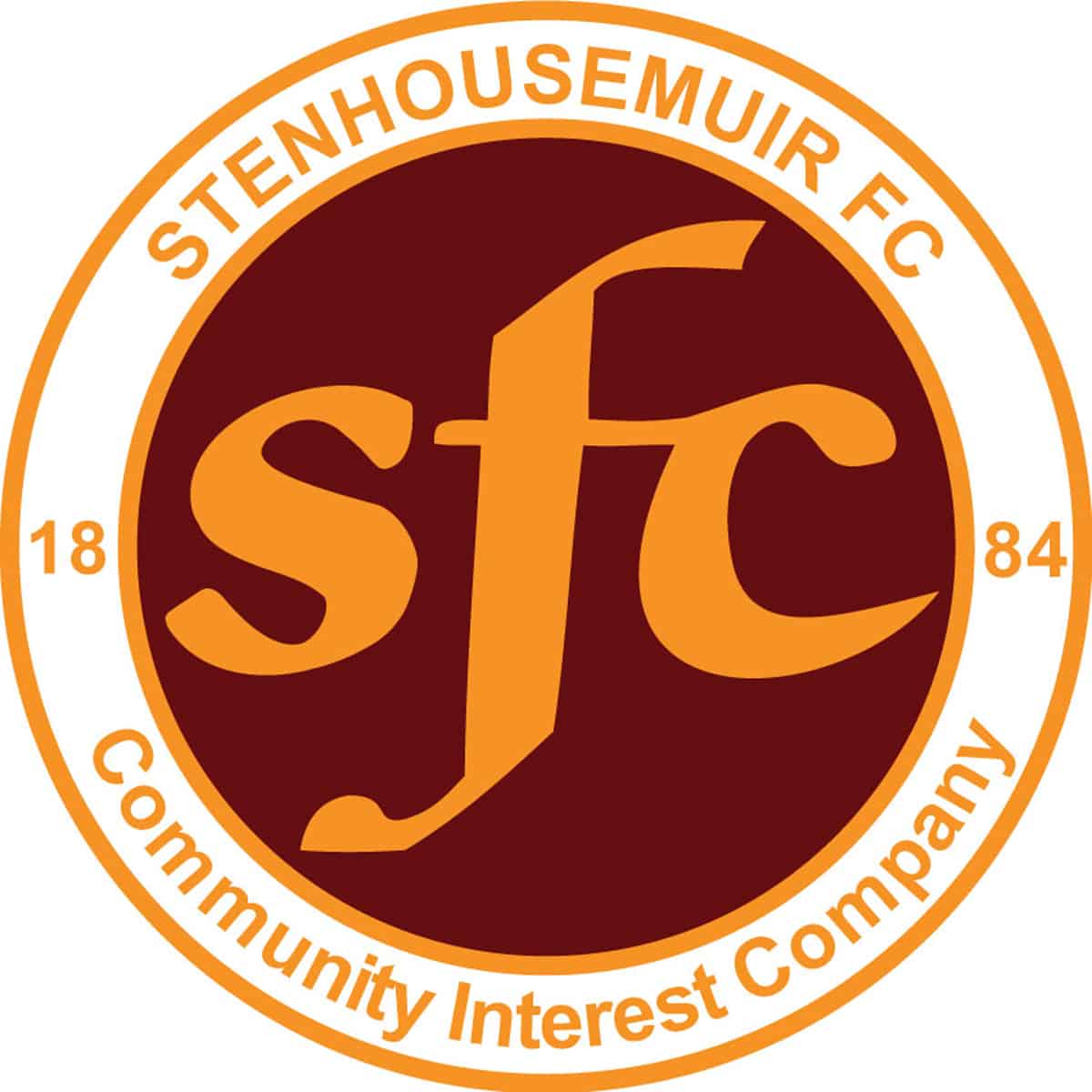 SPFL Ladbrokes League 1
Excelsior Stadium, Airdrie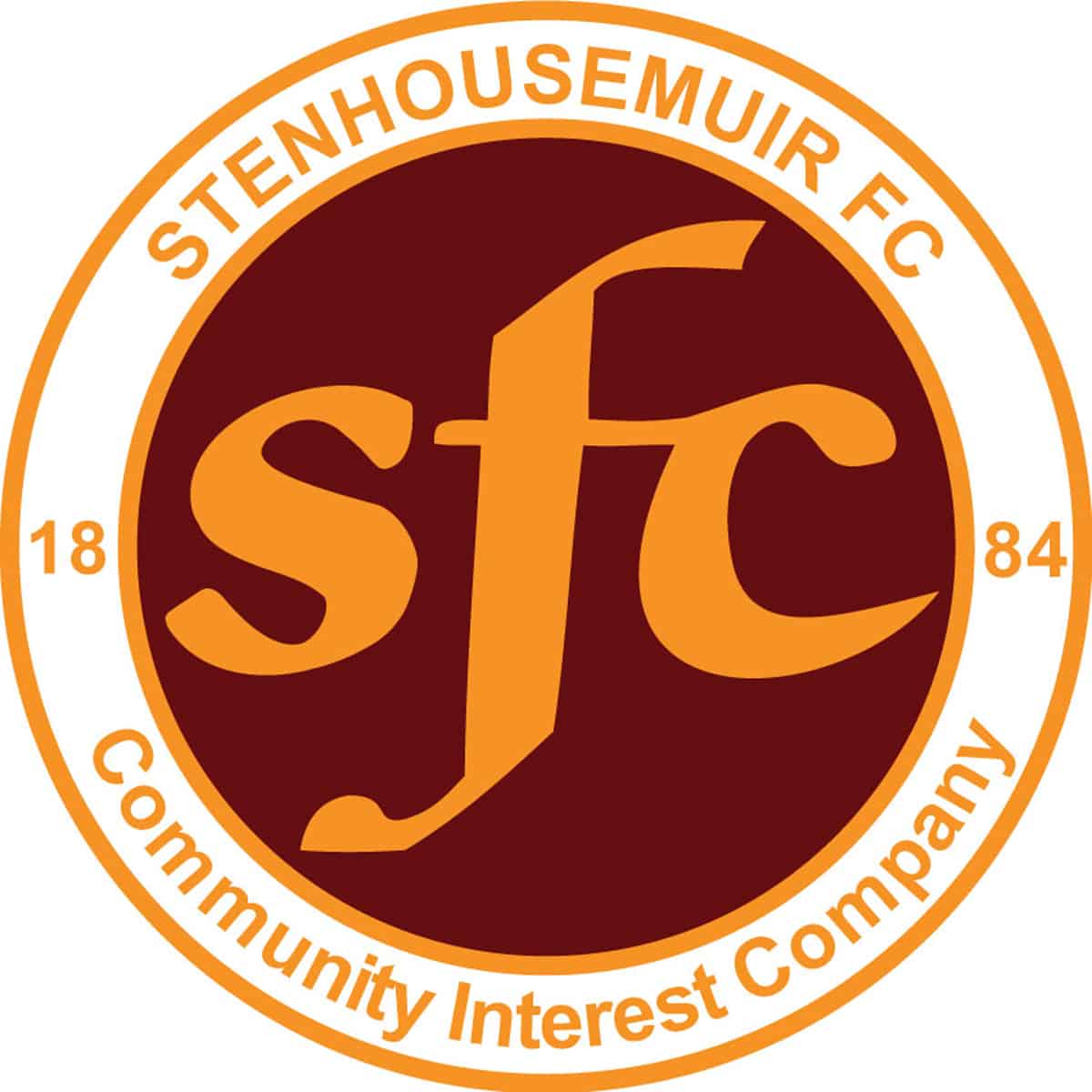 SPFL Ladbrokes League 1
Ochilview Park Stenhousemuir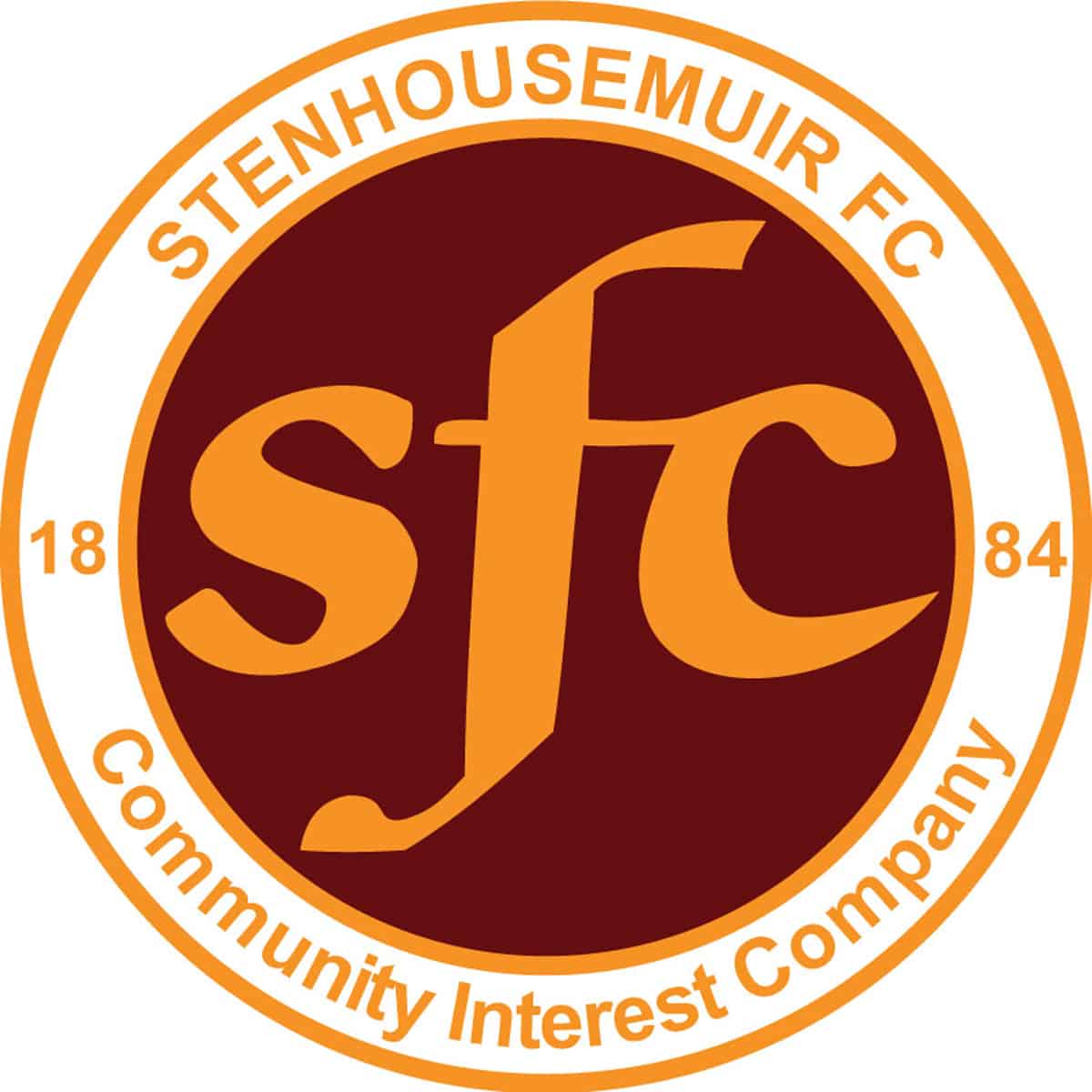 SPFL Ladbrokes League 1
Almondvale Stadium, Livingston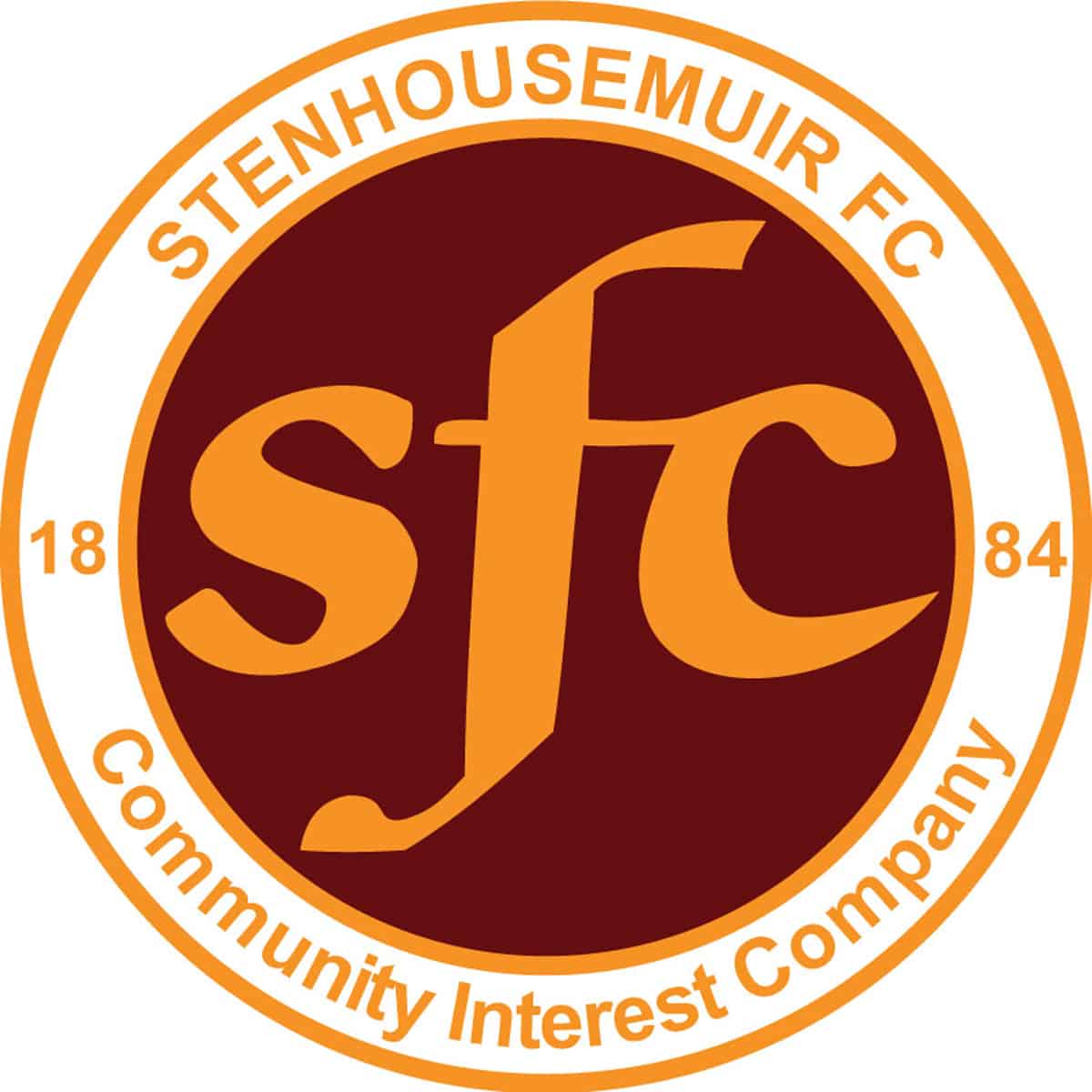 SPFL Ladbrokes League 1
Ochilview Park Stenhousemuir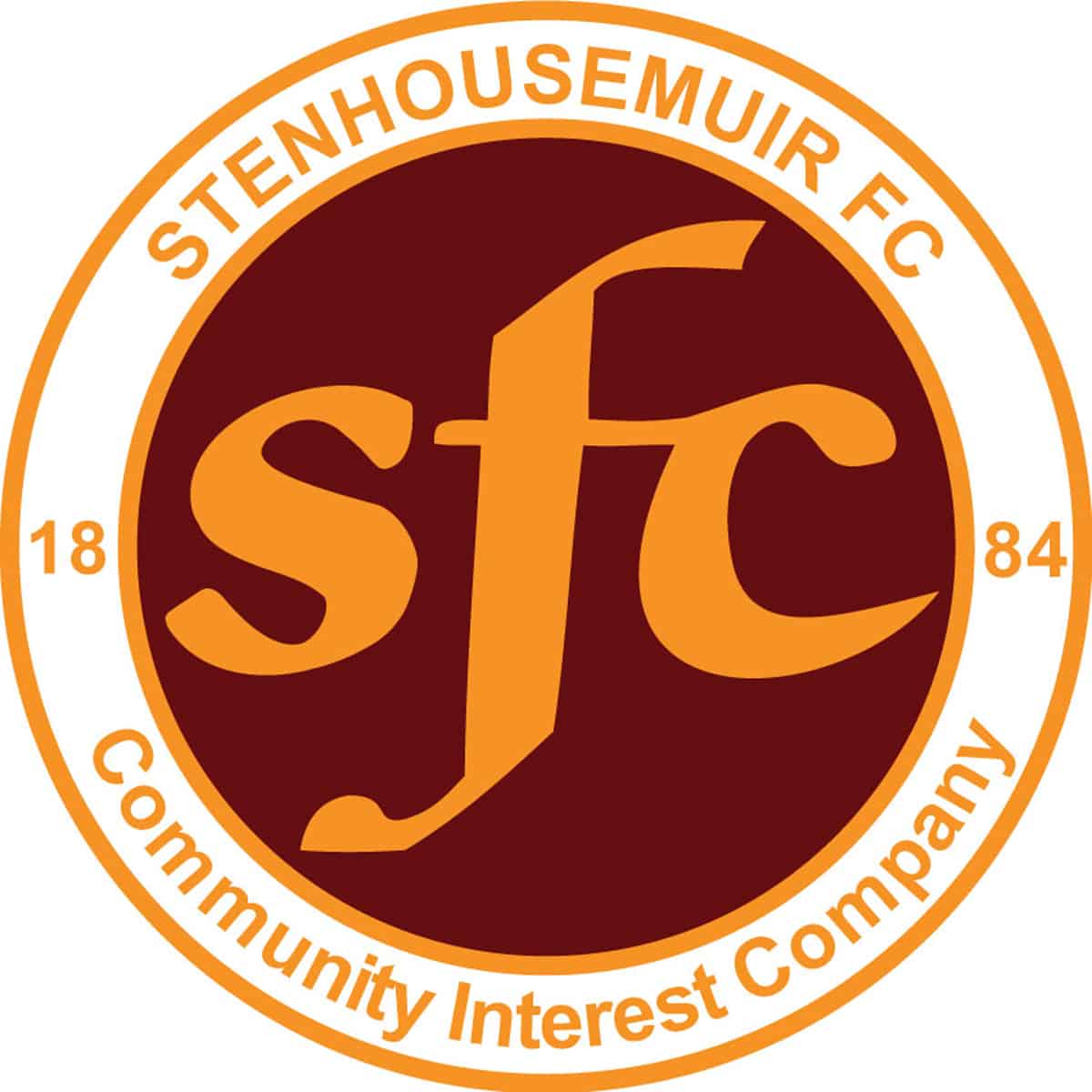 SPFL Ladbrokes League 1
Somerset Park, Ayr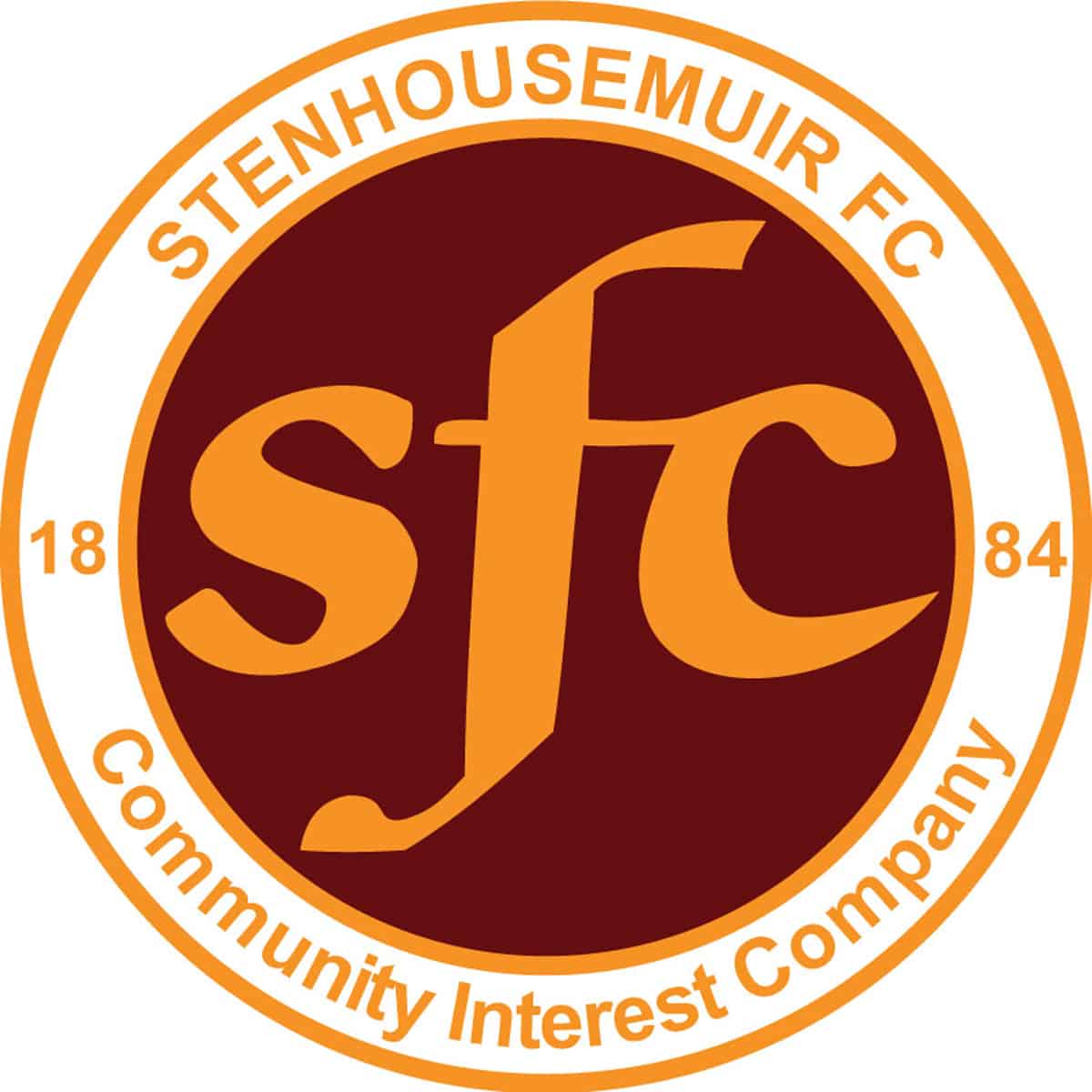 SPFL Ladbrokes League 1
Ochilview Park Stenhousemuir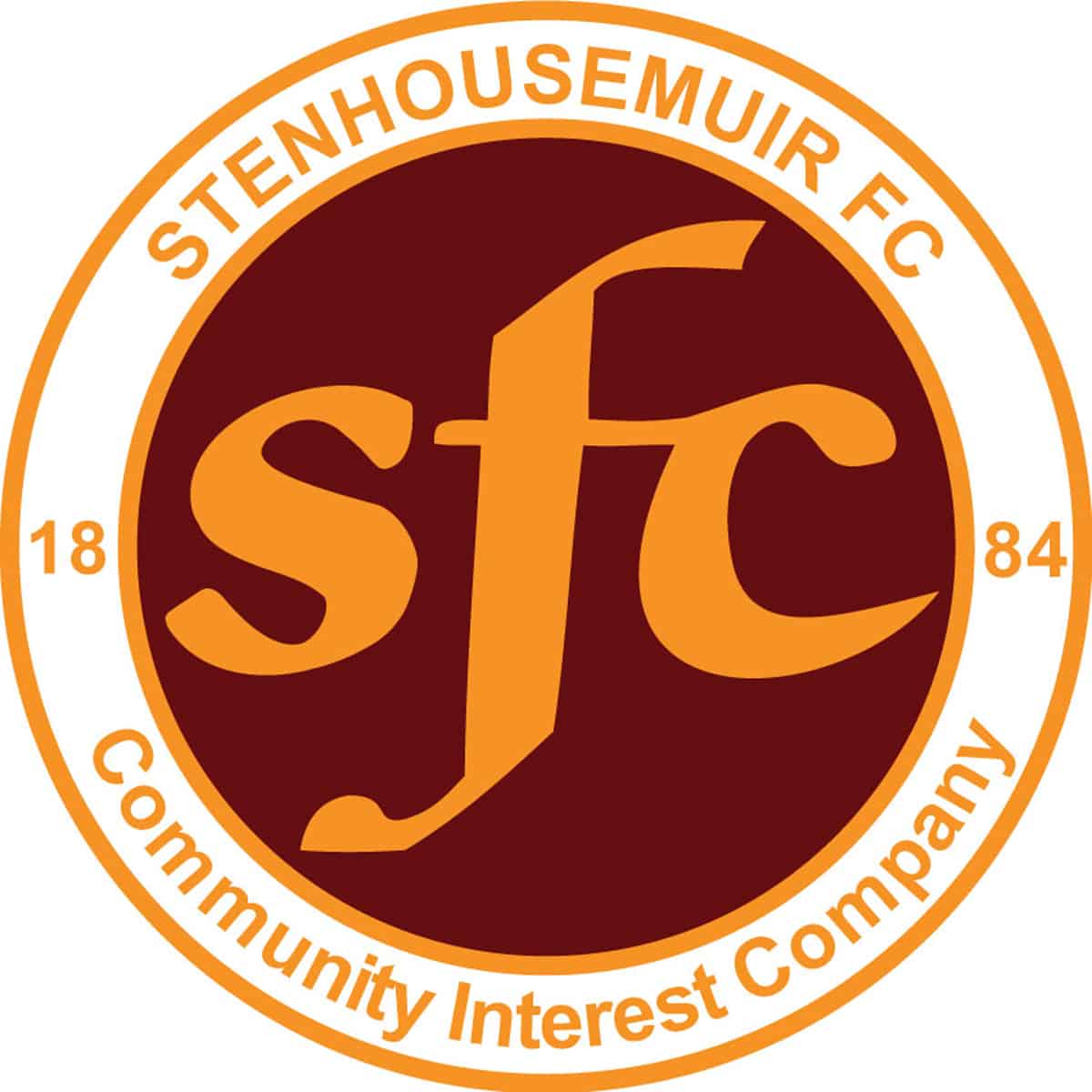 SPFL Ladbrokes League 1
Strathclyde Homes Stadium, Dum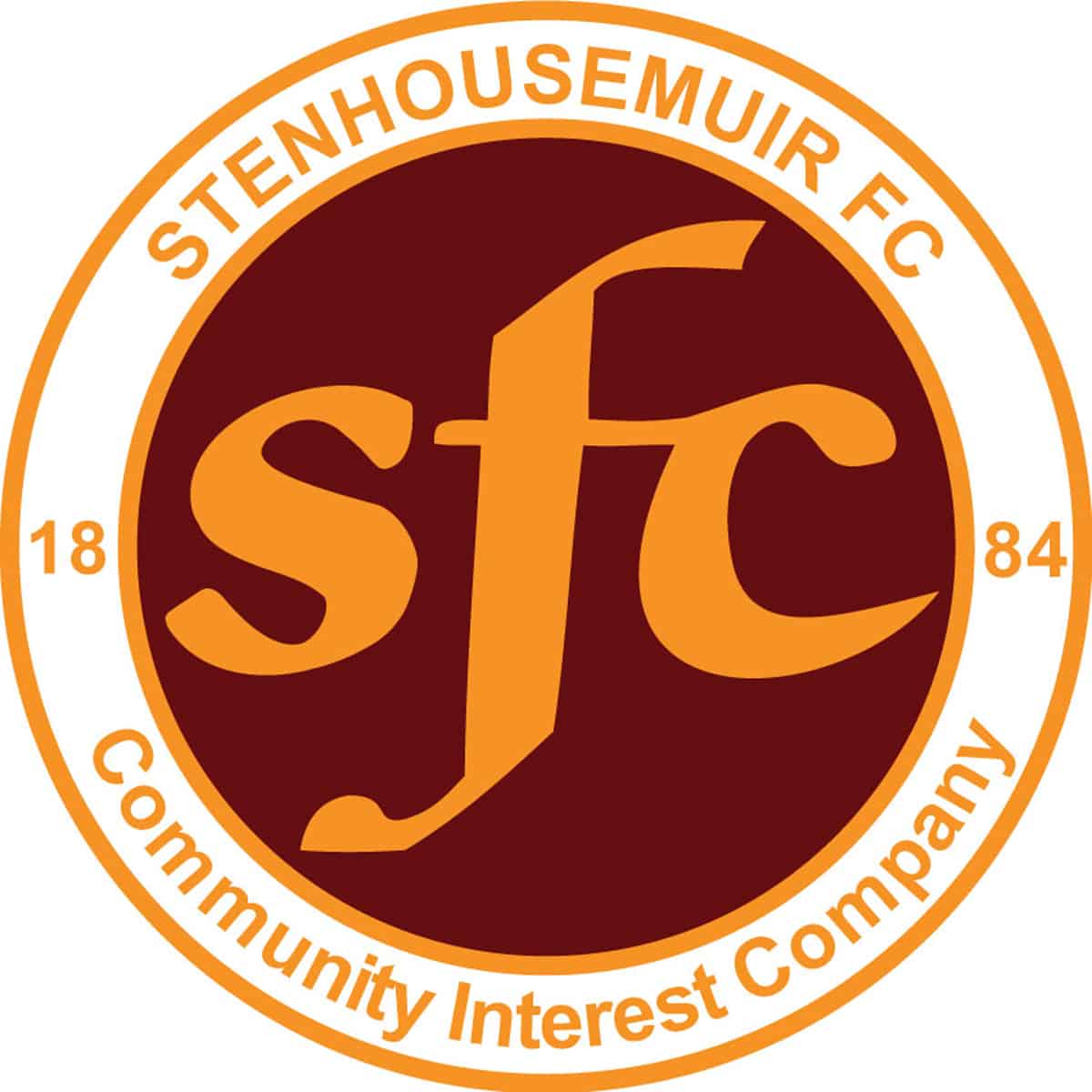 Petrofac Training Cup
Balmoor Stadium, Peterhead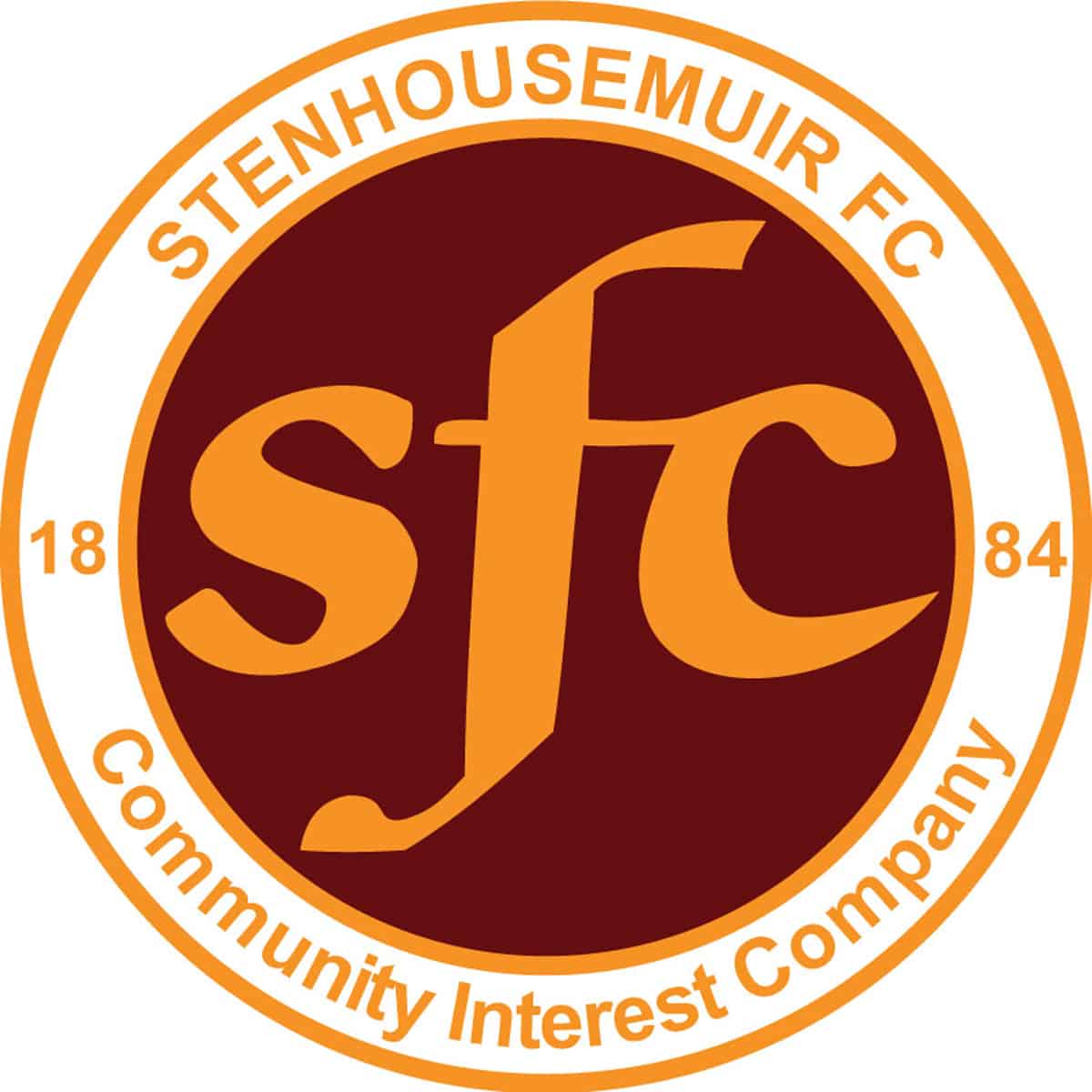 SPFL Ladbrokes League 1
Ochilview Park Stenhousemuir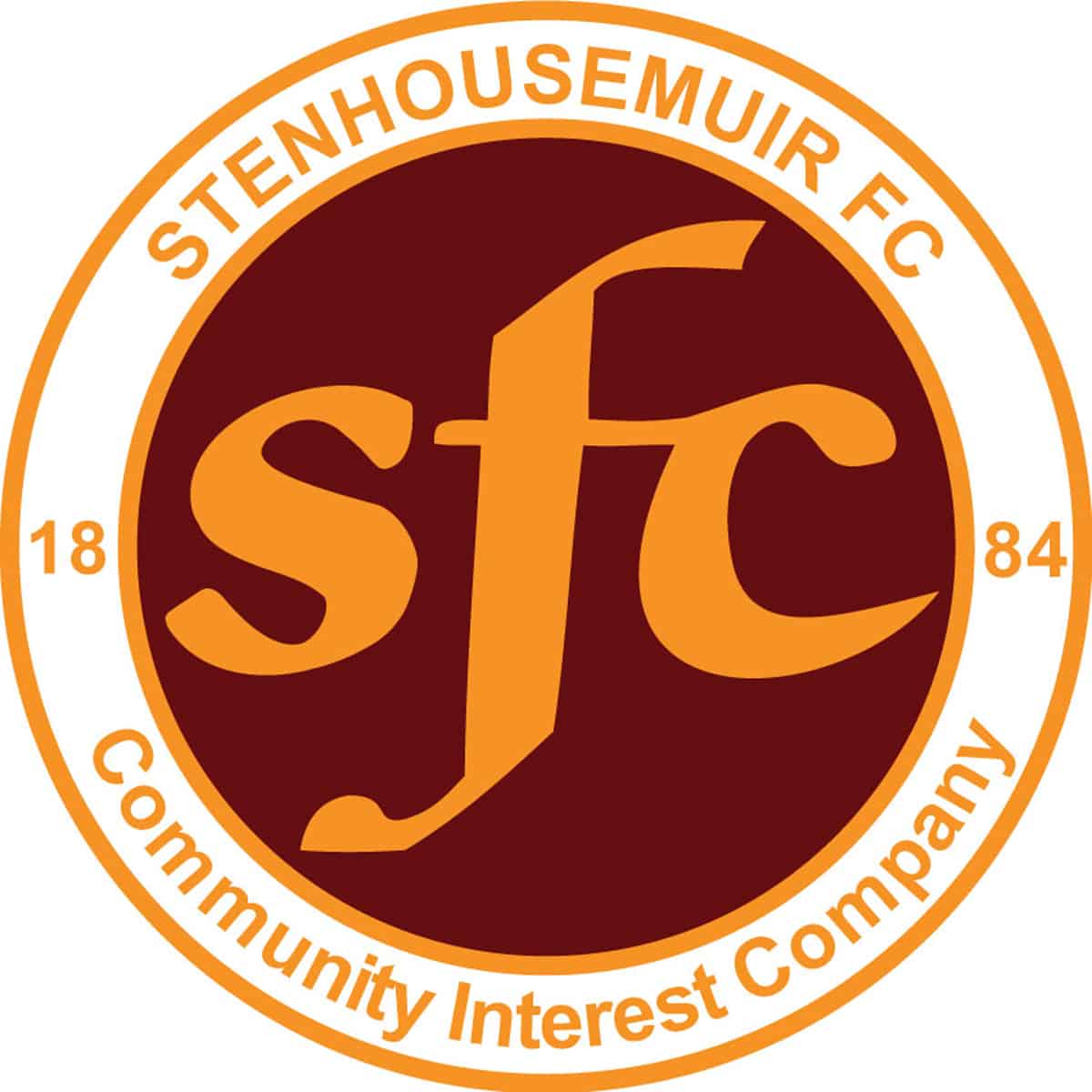 Stirlingshire Cup
Ochilview Park Stenhousemuir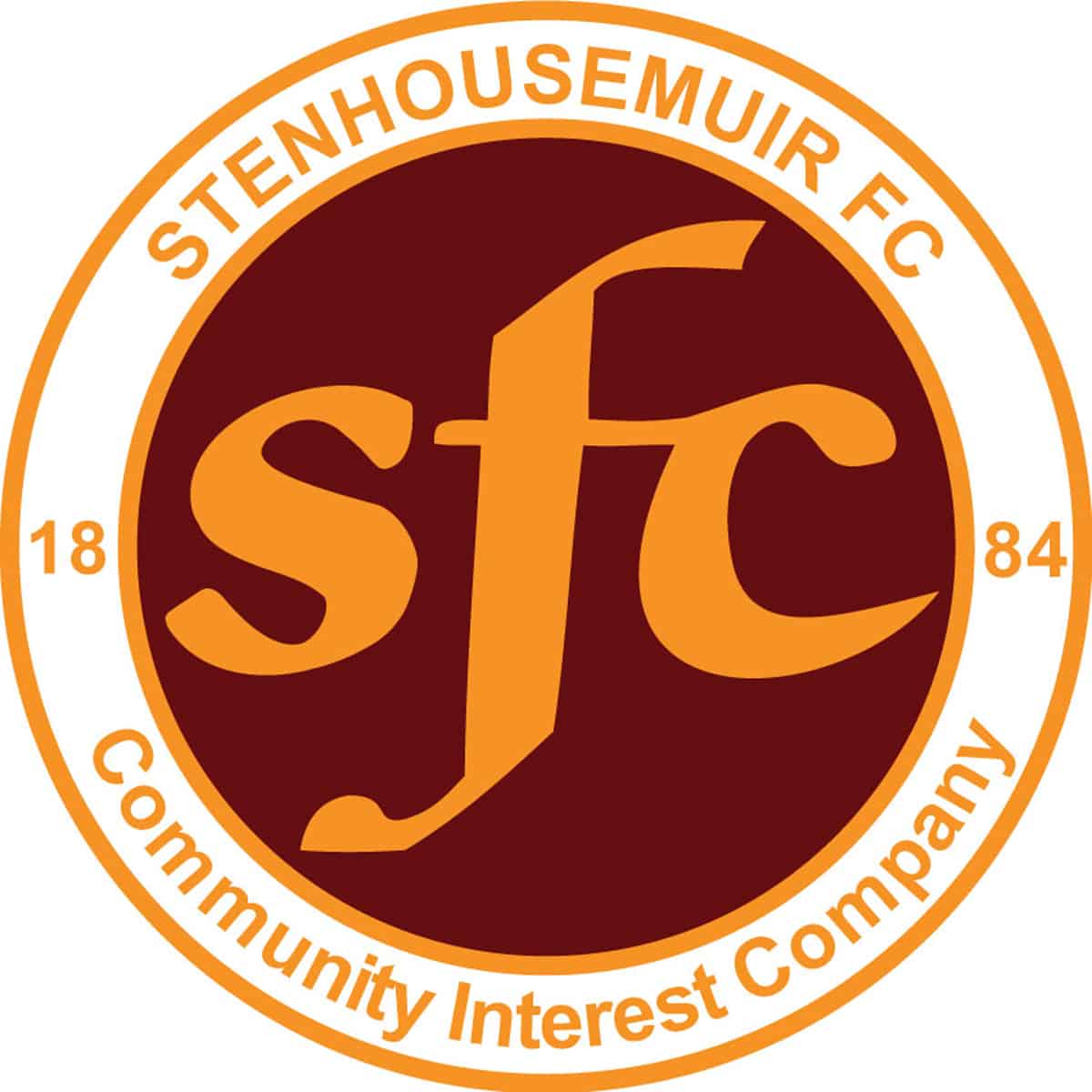 SPFL Ladbrokes League 1
Ochilview Park Stenhousemuir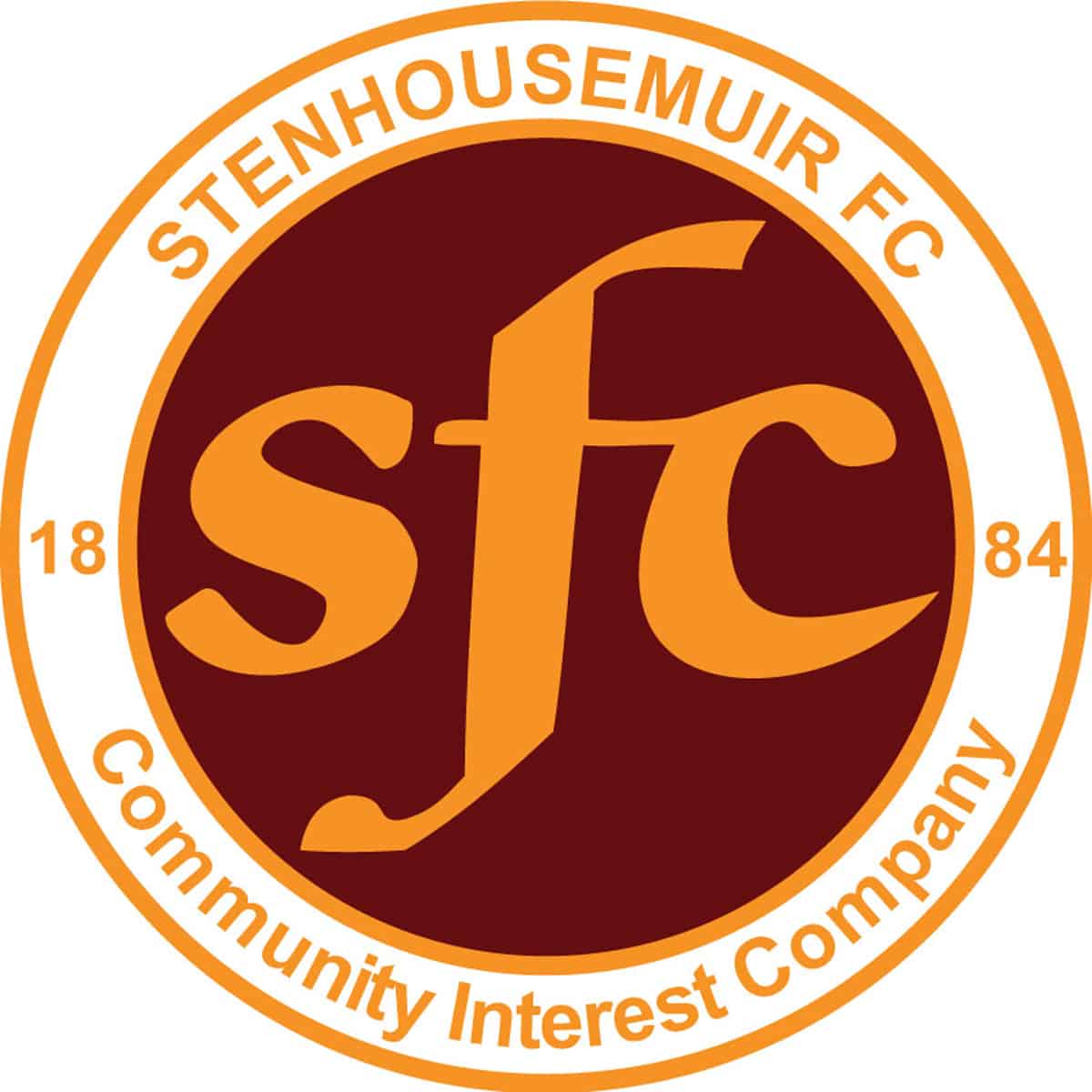 SPFL Ladbrokes League 1
Glebe Park, Brechin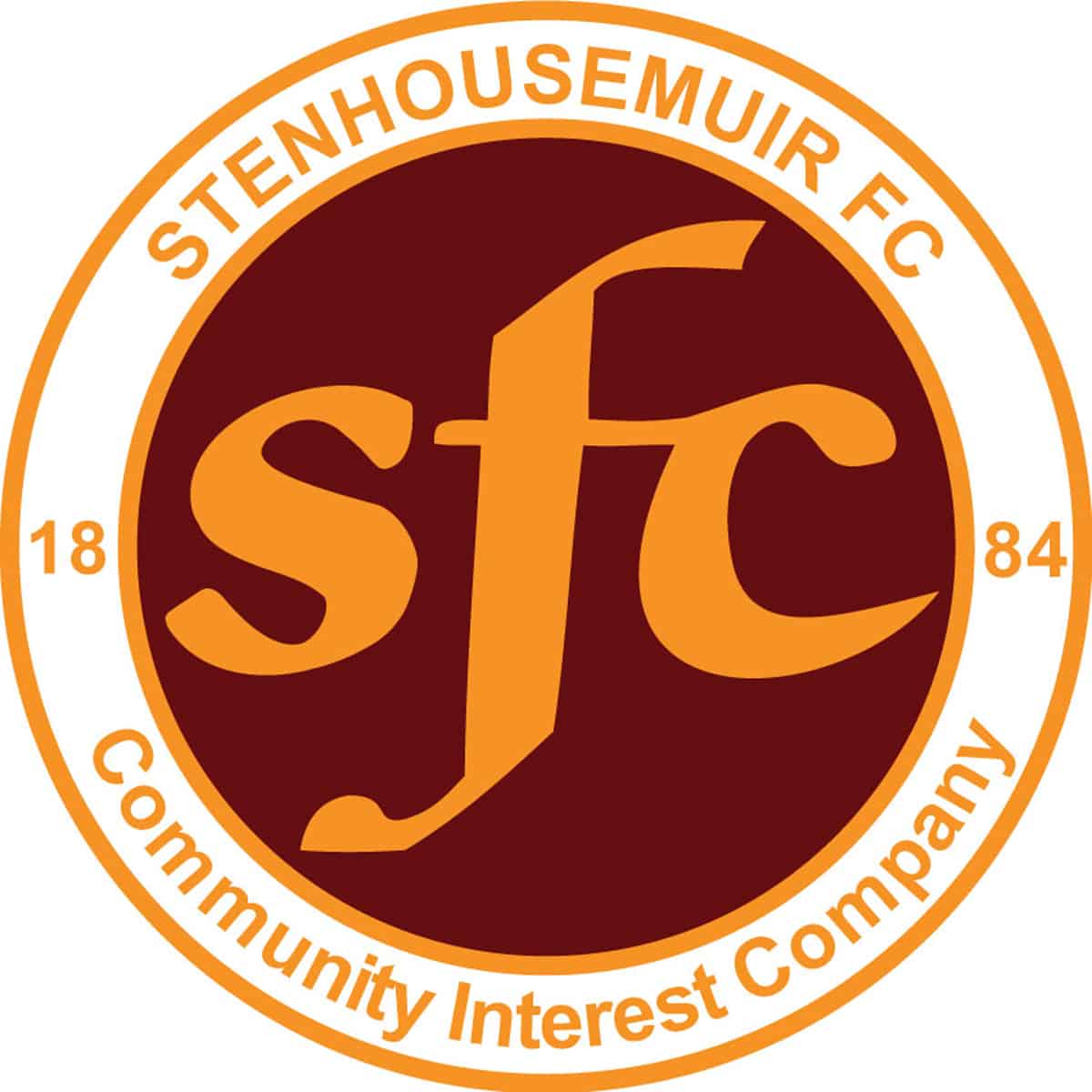 Petrofac Training Cup
Ochilview Park Stenhousemuir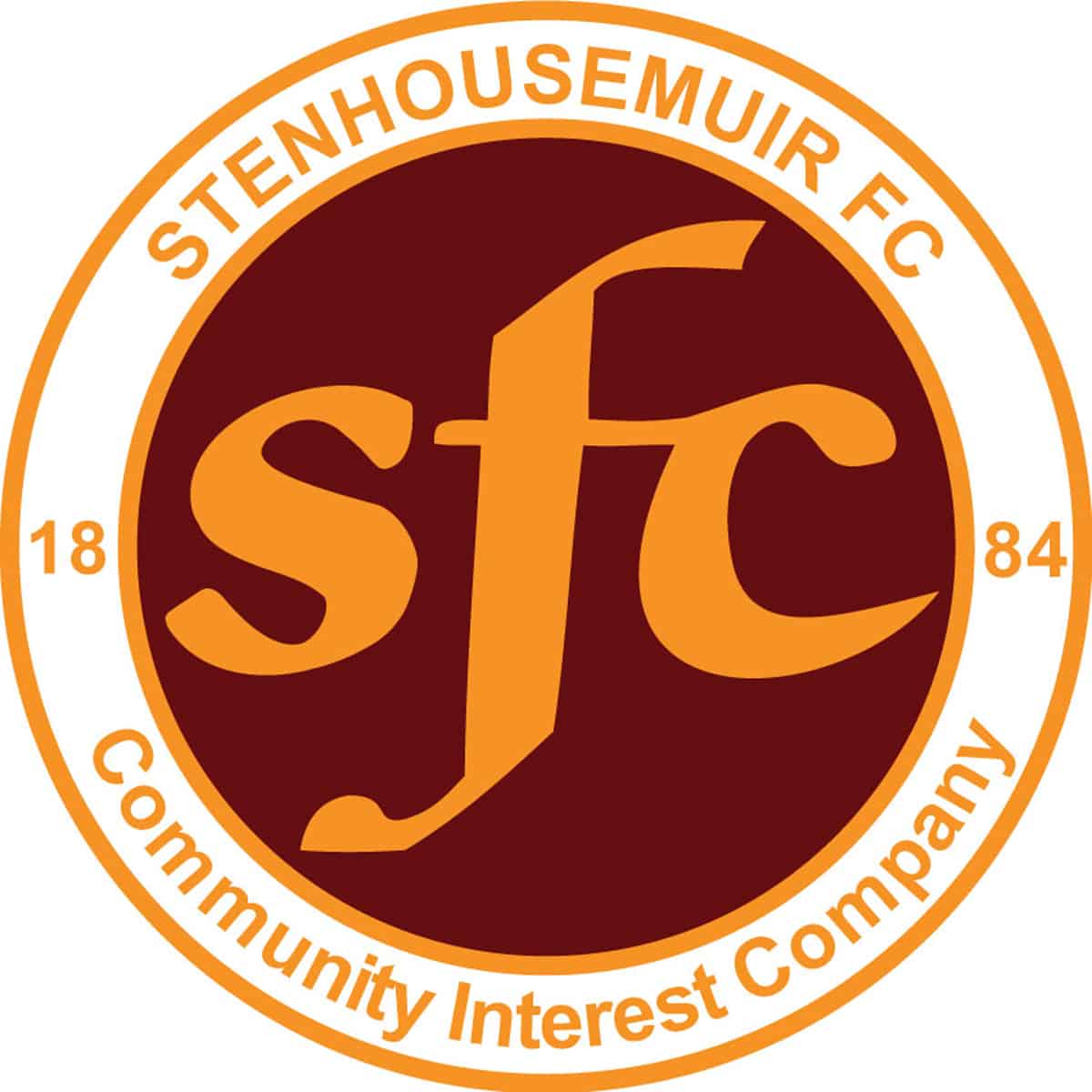 SPFL Ladbrokes League 1
Ochilview Park Stenhousemuir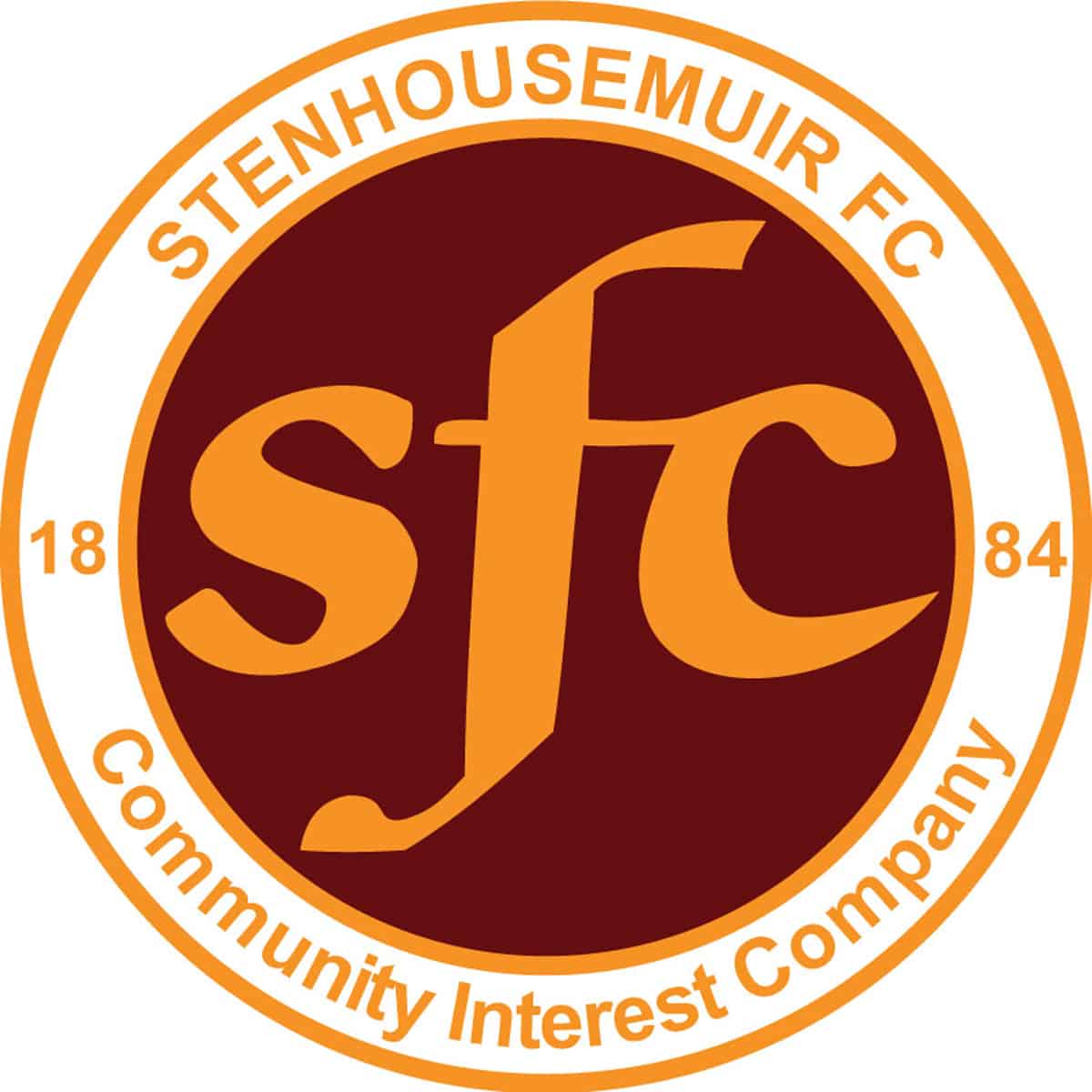 Betfred Cup
Ochilview Park Stenhousemuir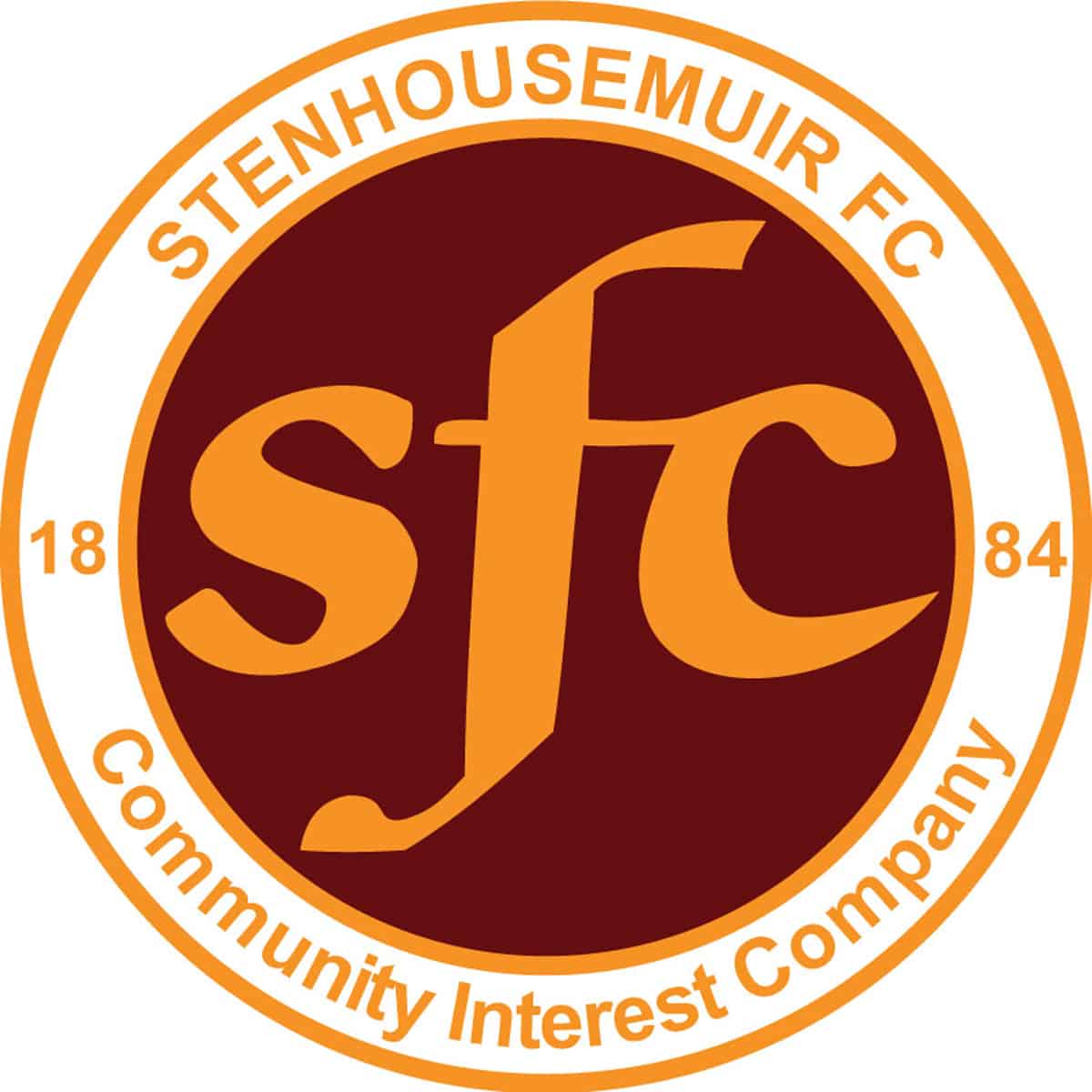 Petrofac Training Cup
Ochilview Park Stenhousemuir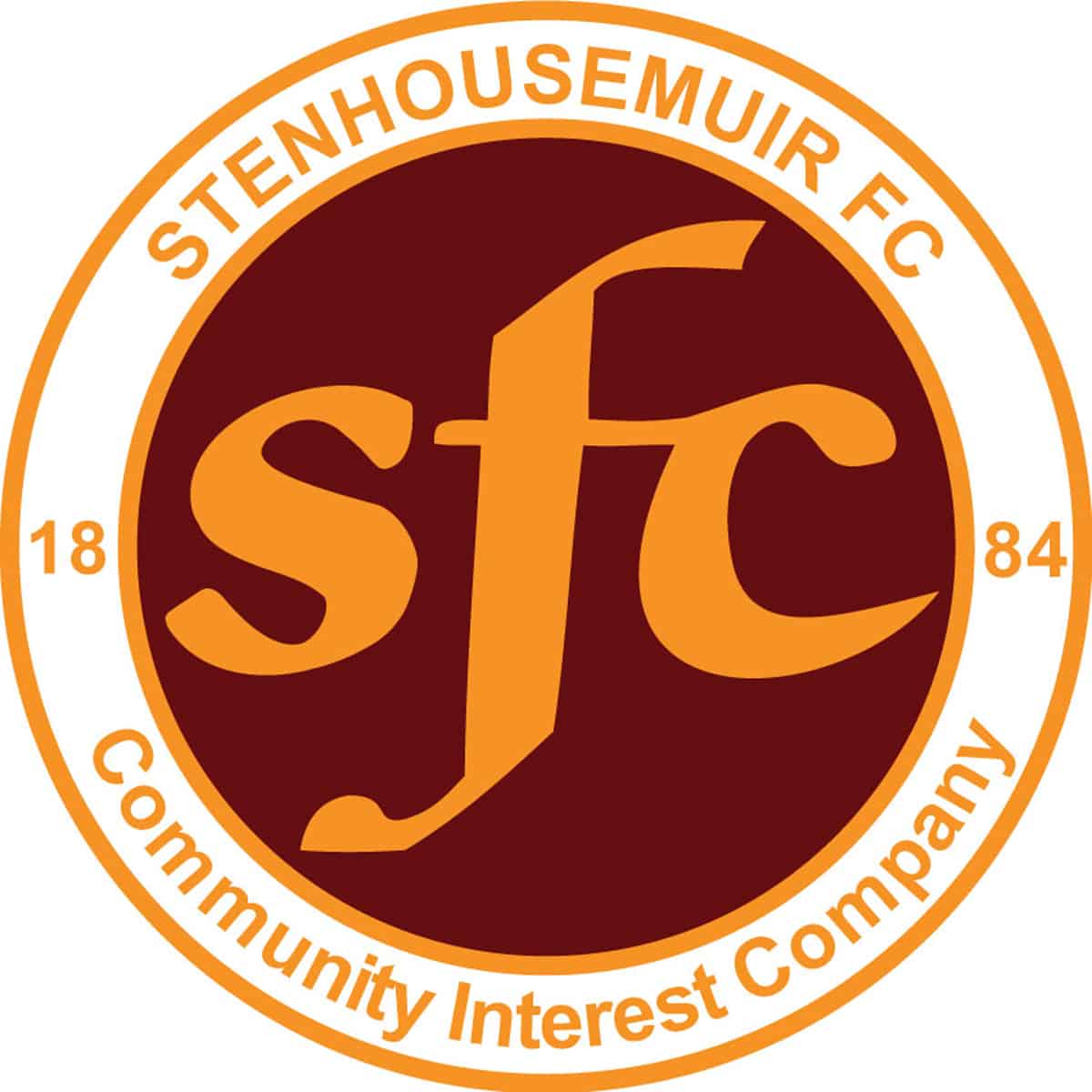 Friendly
Ochilview Park Stenhousemuir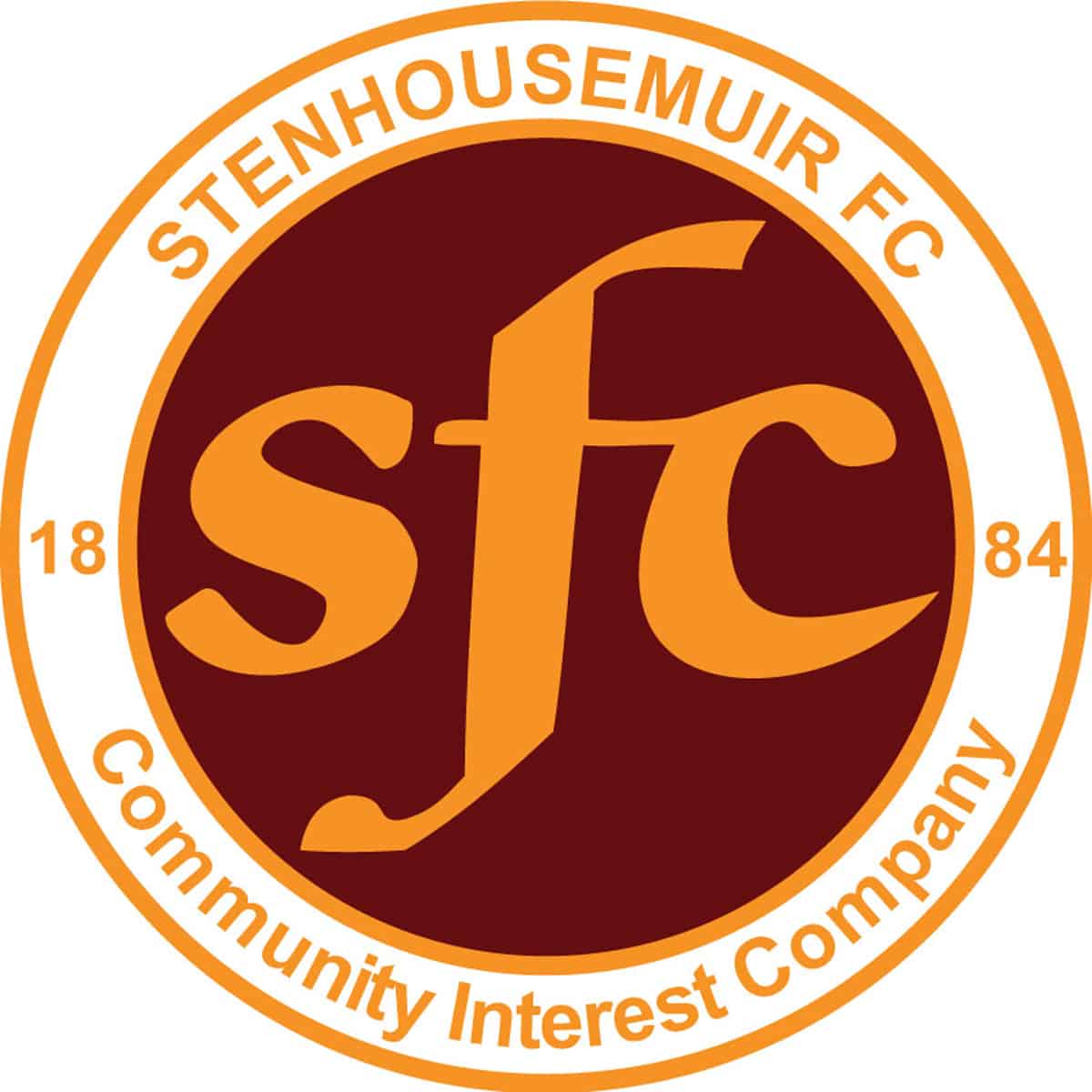 Friendly
Ochilview Park Stenhousemuir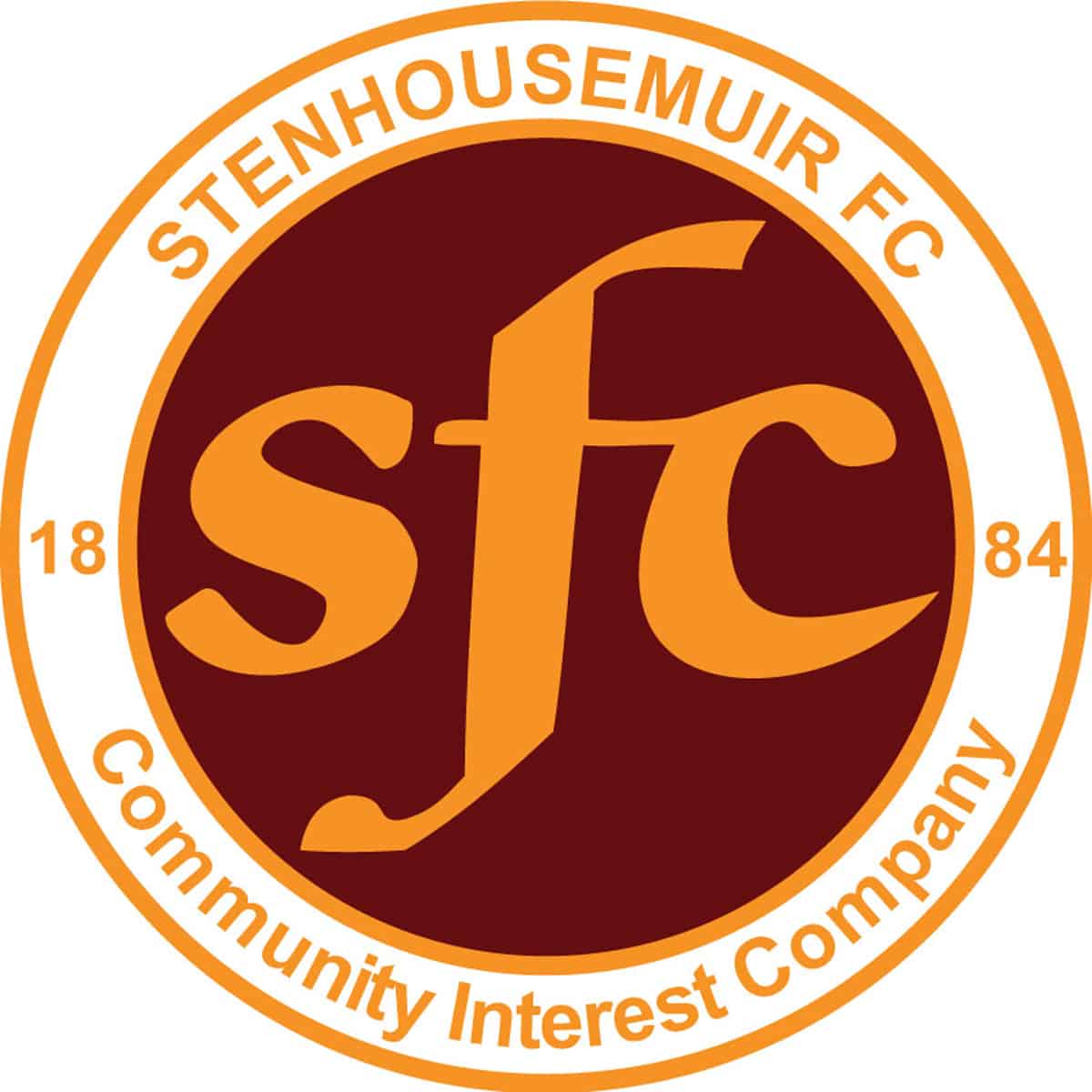 Friendly
Ochilview Park Stenhousemuir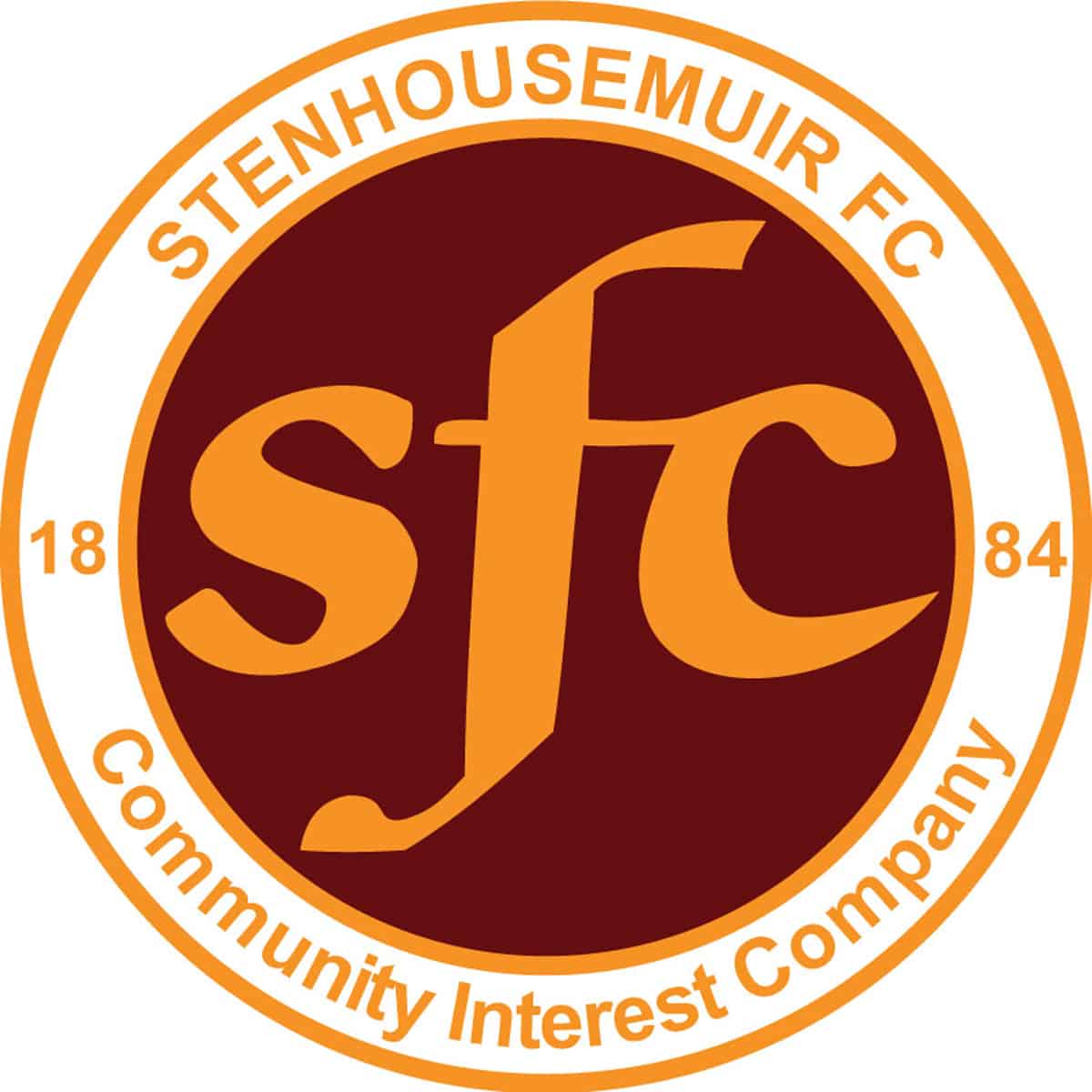 Friendly
Ochilview Park Stenhousemuir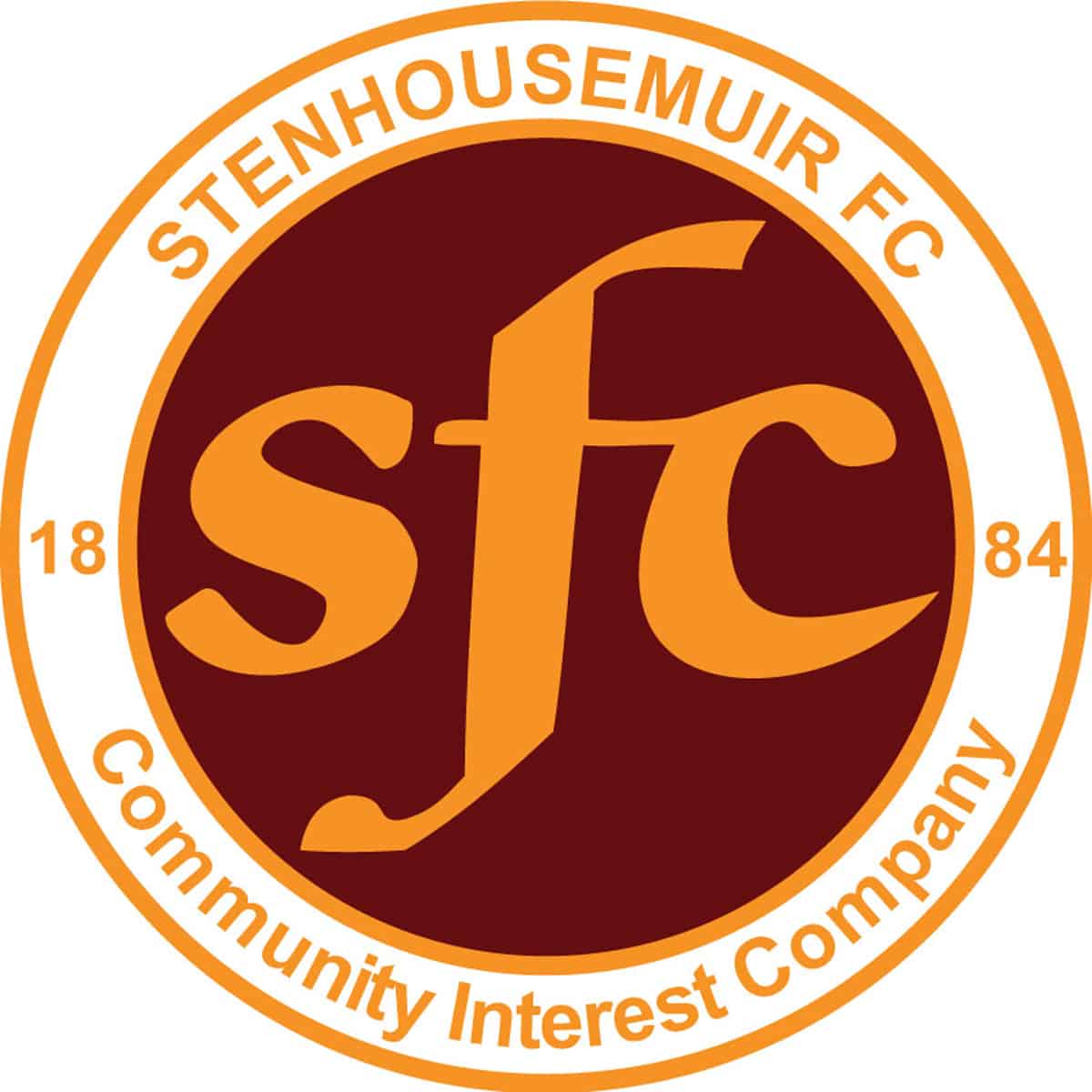 Friendly
Gayfield Park, Arbroath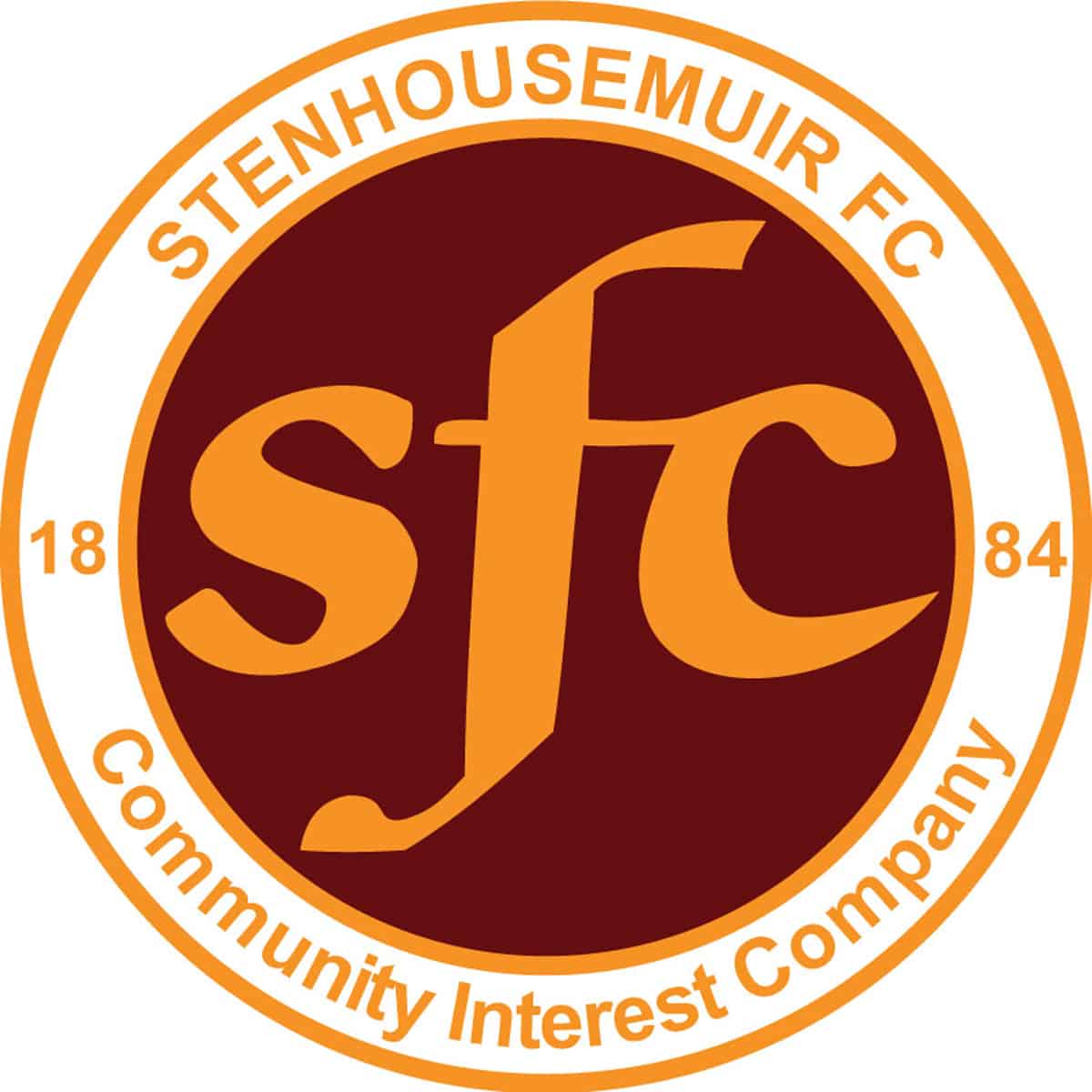 SPFL Ladbrokes League 1
Ochilview Park Stenhousemuir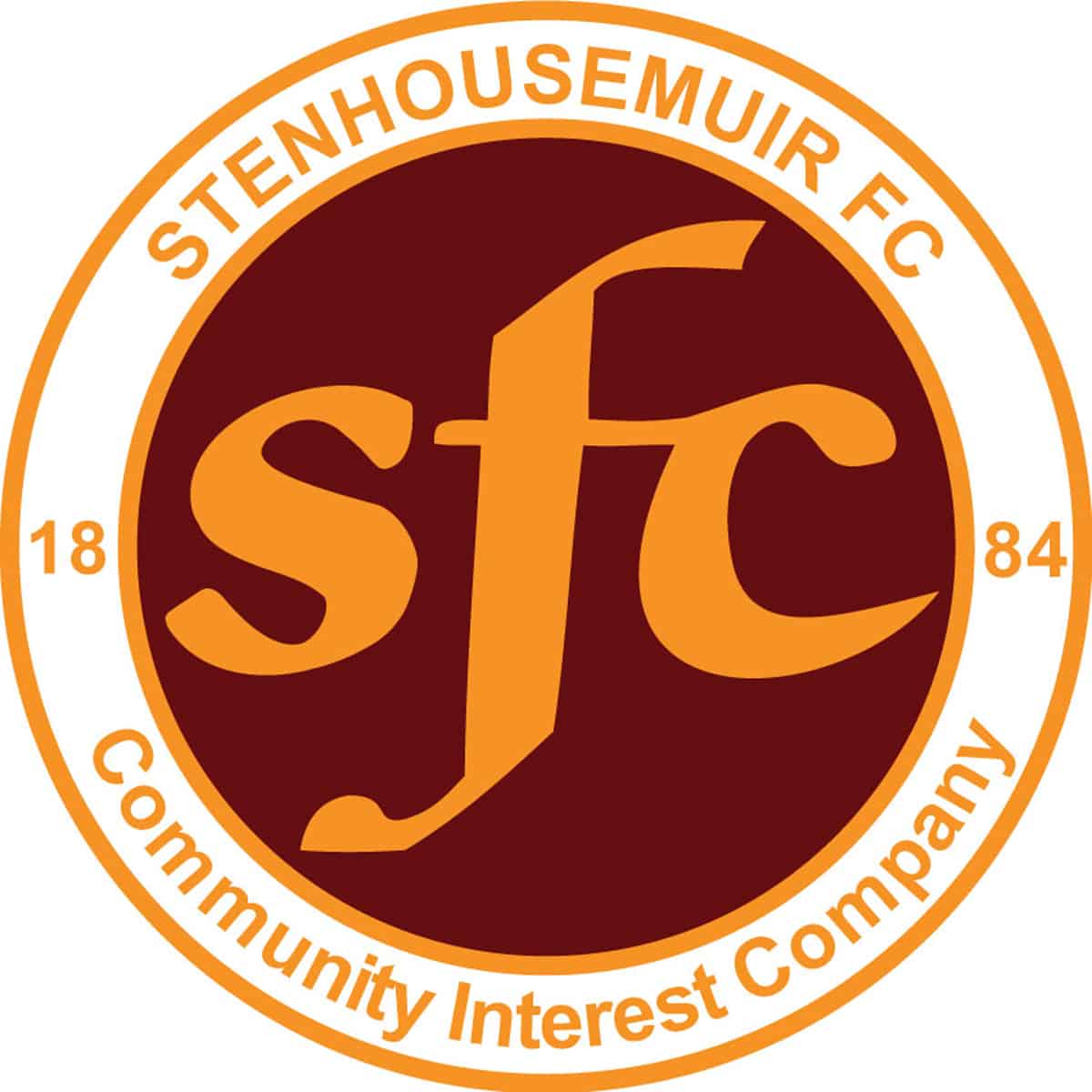 SPFL Ladbrokes League 1
Bayview Stadium, Methil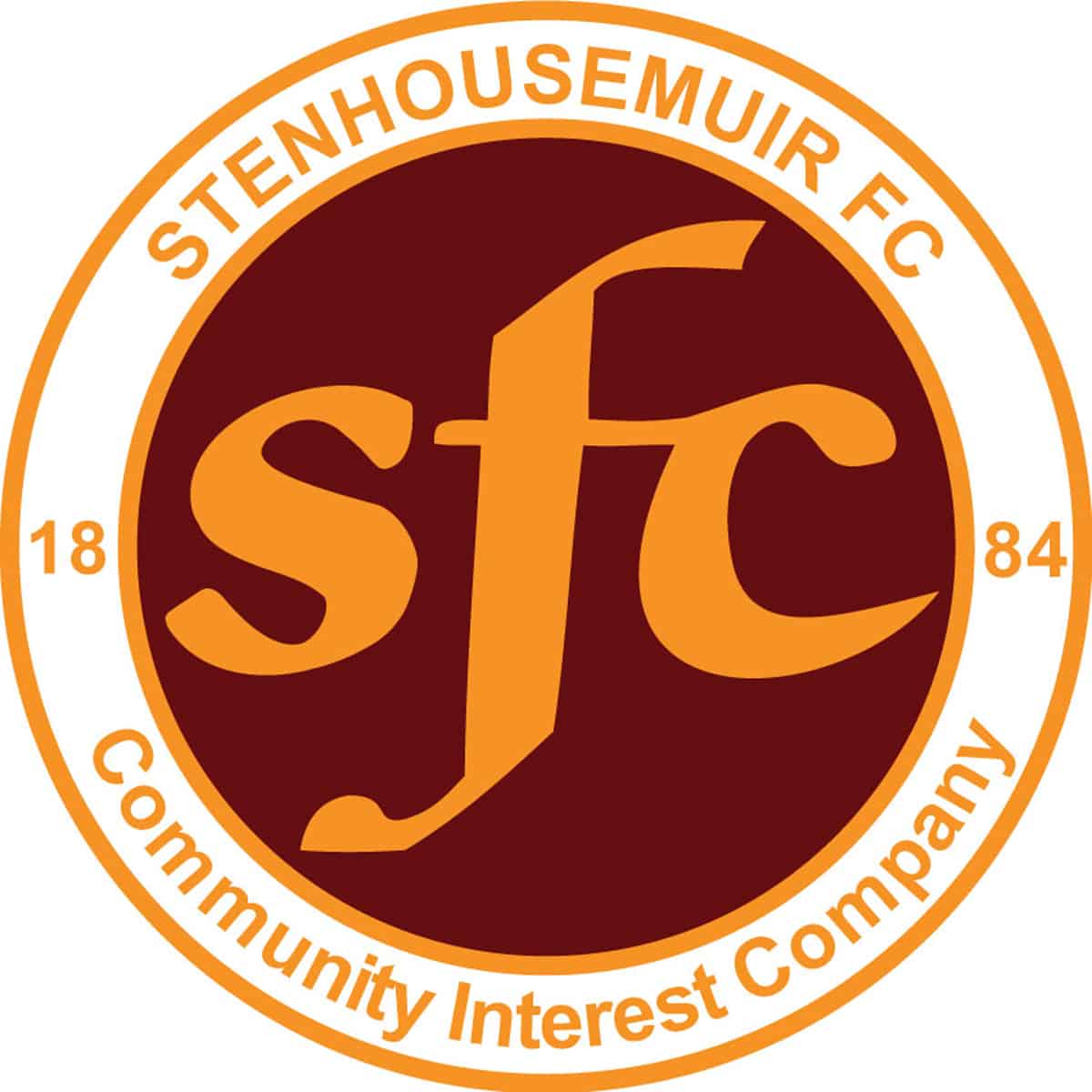 SPFL Ladbrokes League 1
Ochilview Park Stenhousemuir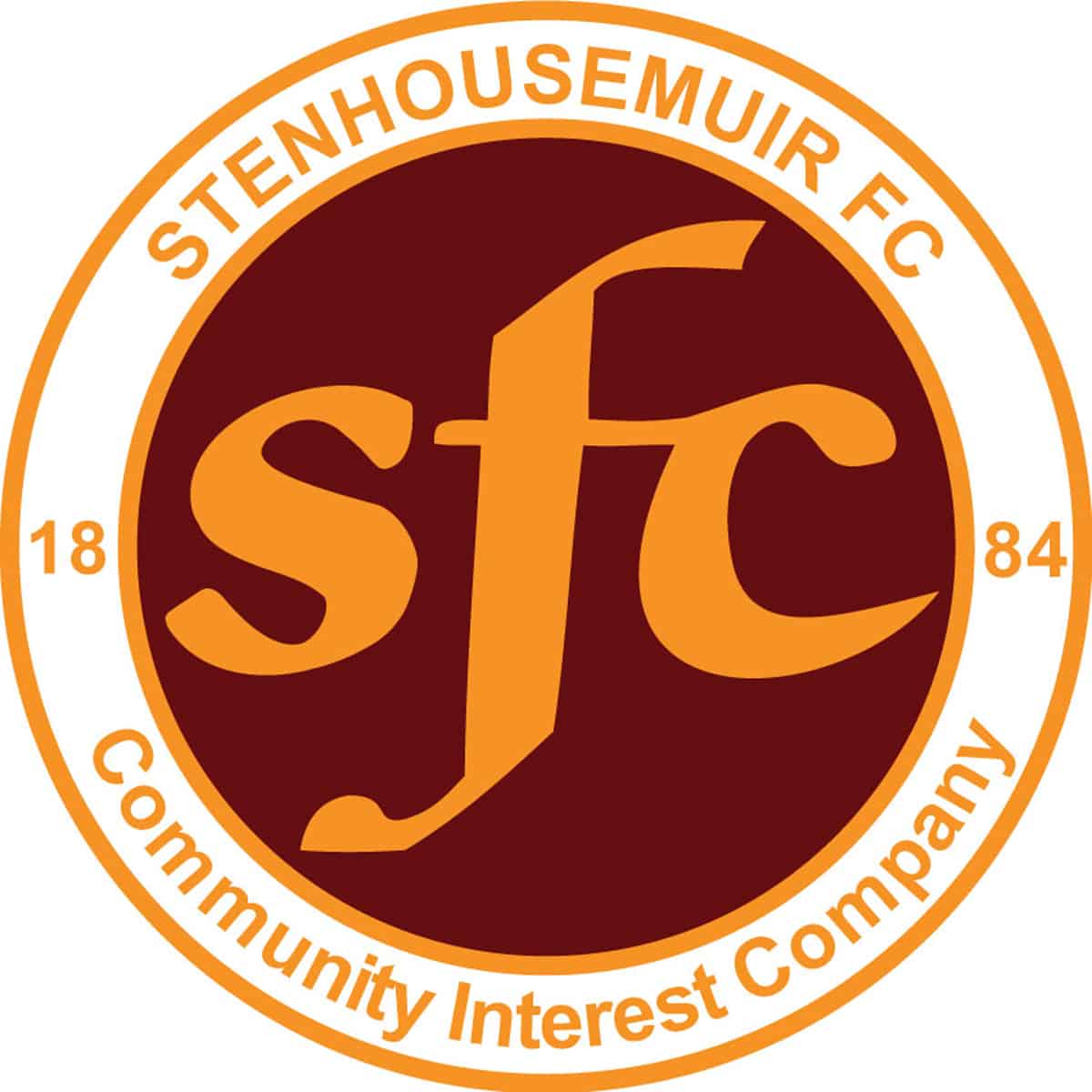 SPFL Ladbrokes League 1
Ochilview Park Stenhousemuir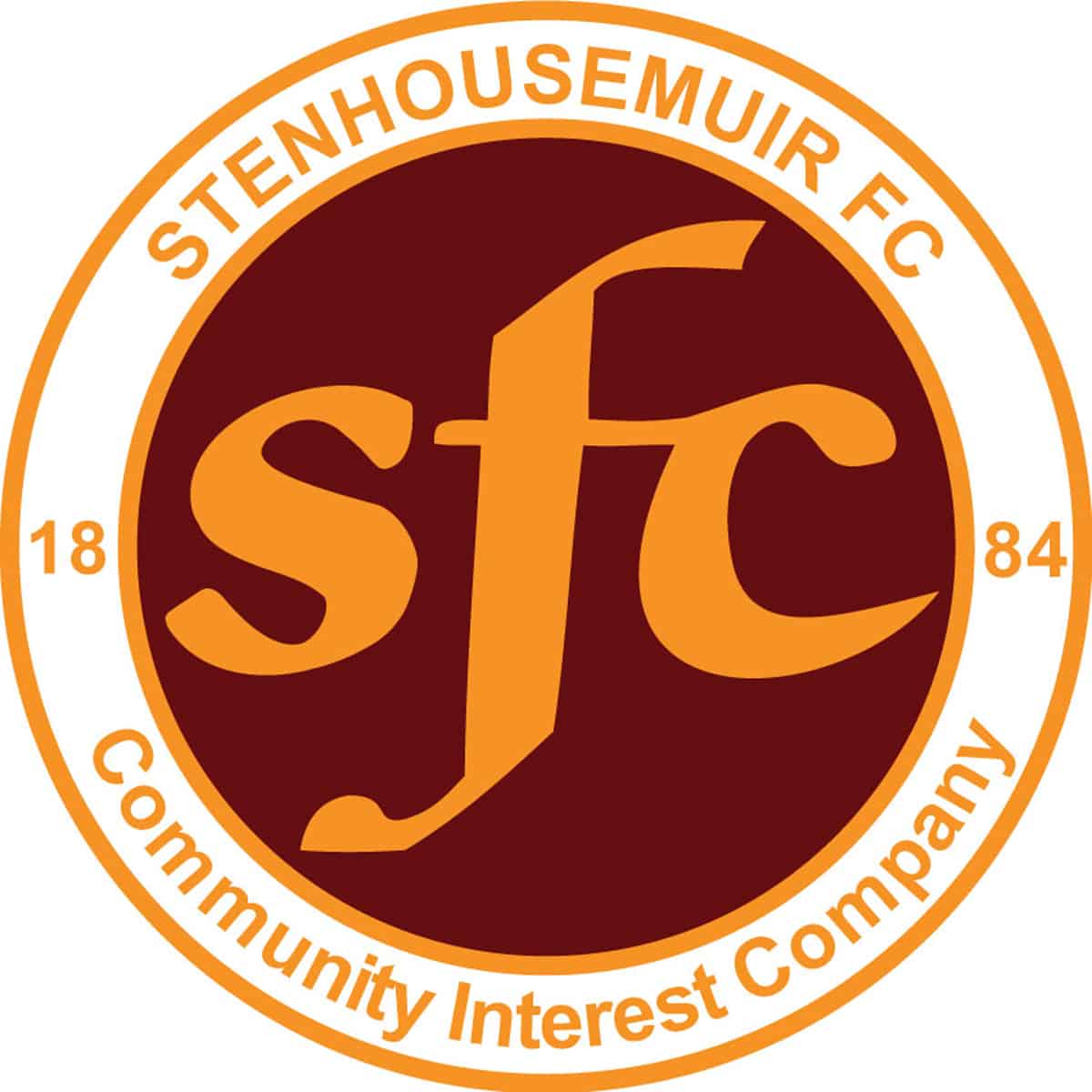 SPFL Ladbrokes League 1
Balmoor Stadium, Peterhead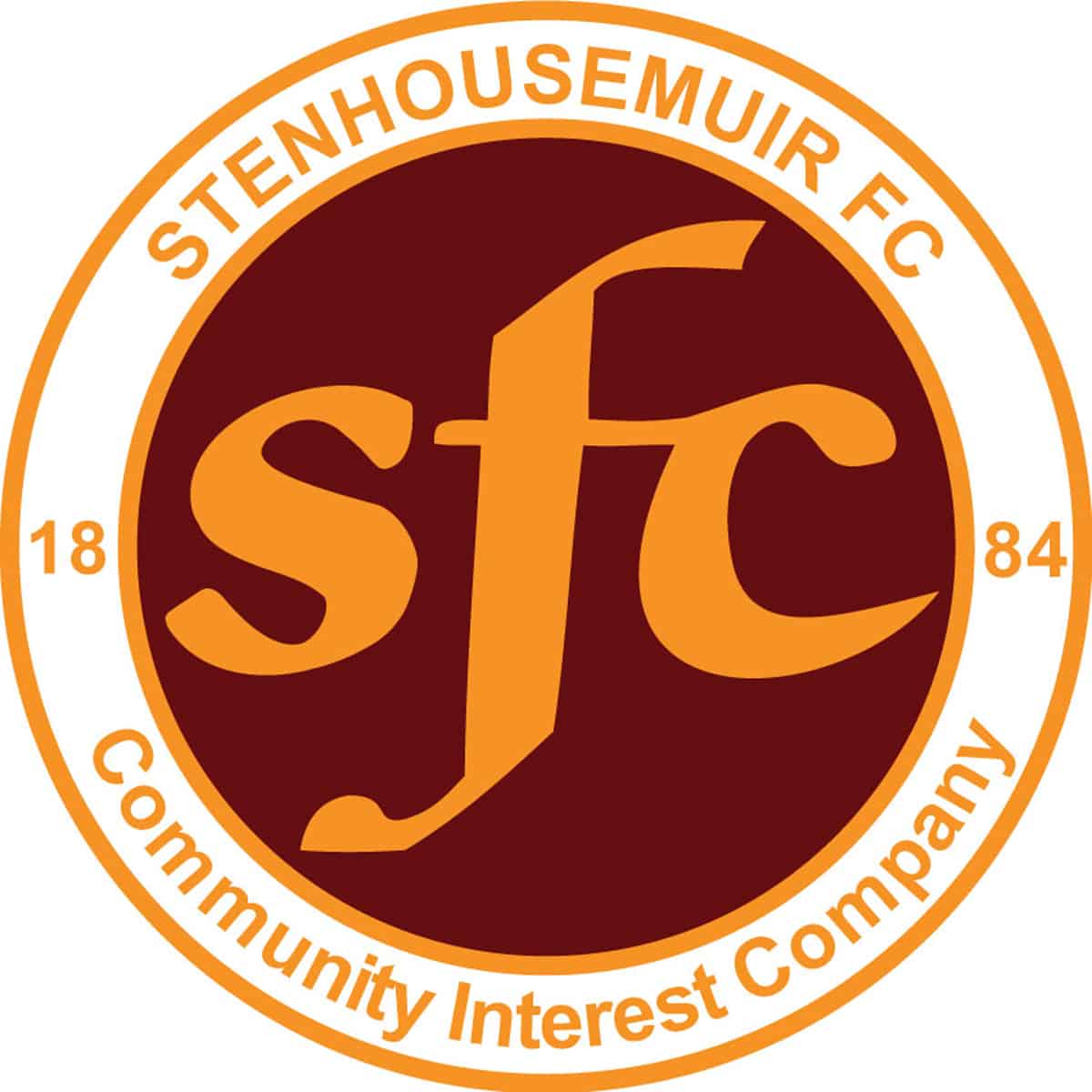 SPFL Ladbrokes League 1
Central Park Cowdenbeath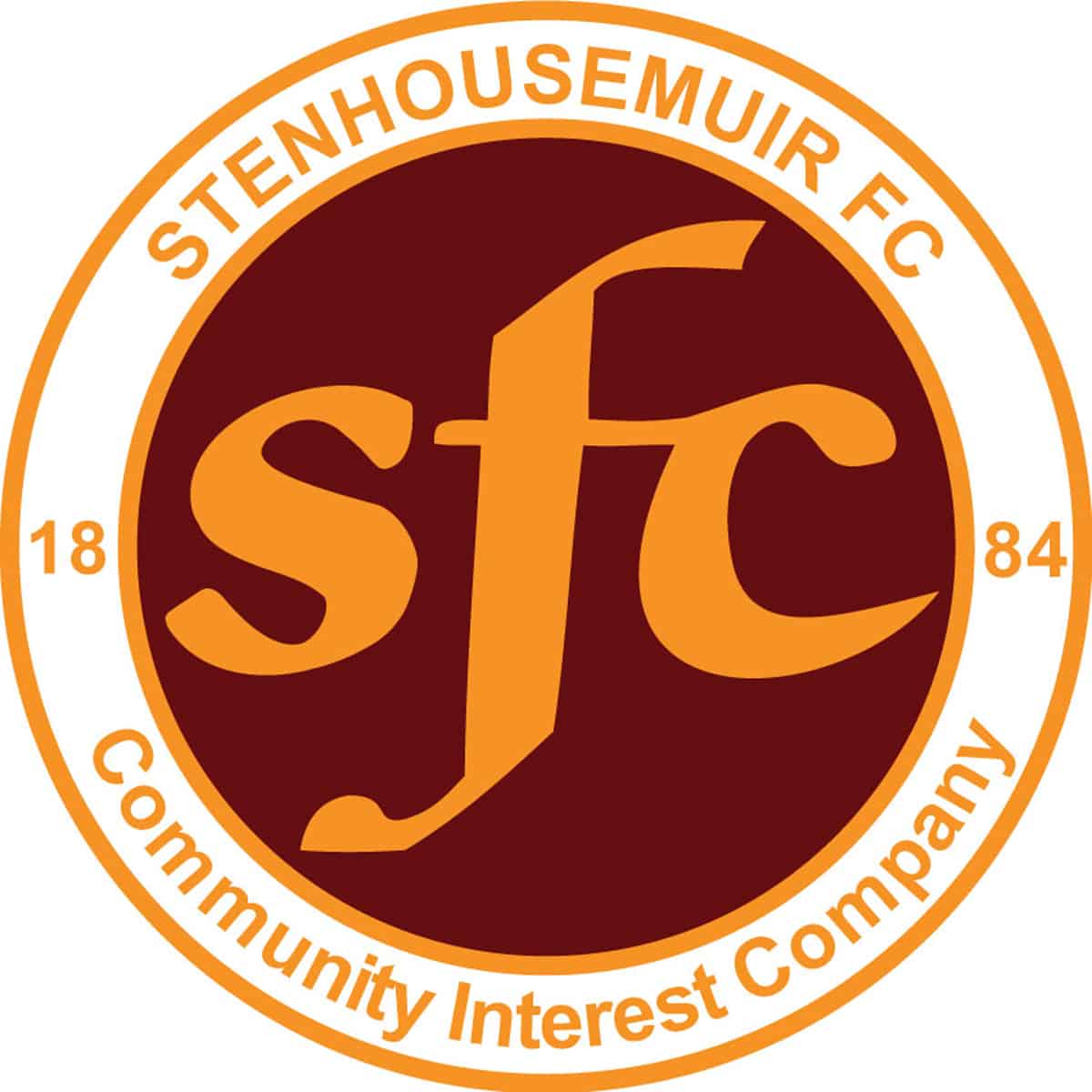 SPFL Ladbrokes League 1
Ochilview Park Stenhousemuir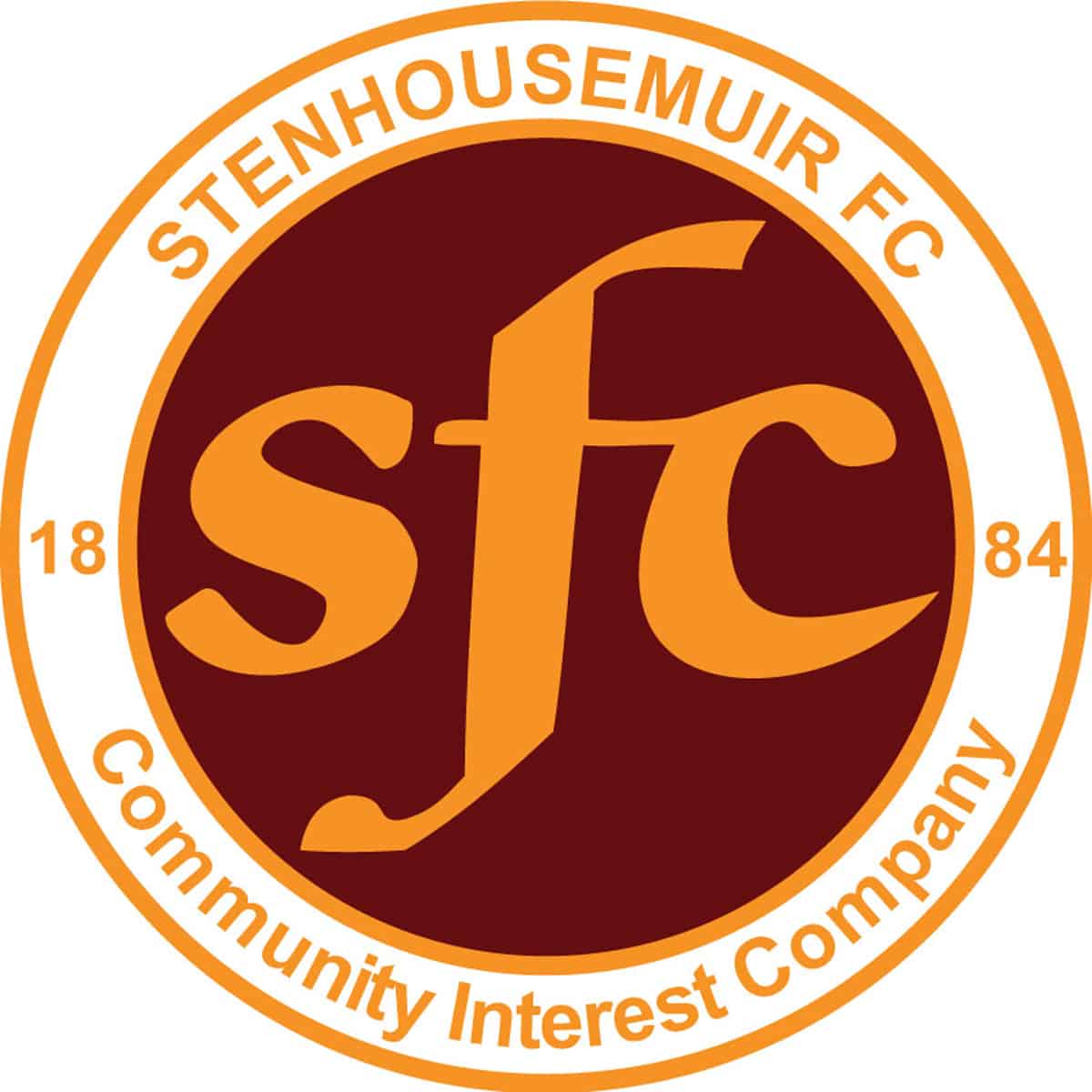 SPFL Ladbrokes League 1
Strathclyde Homes Stadium, Dum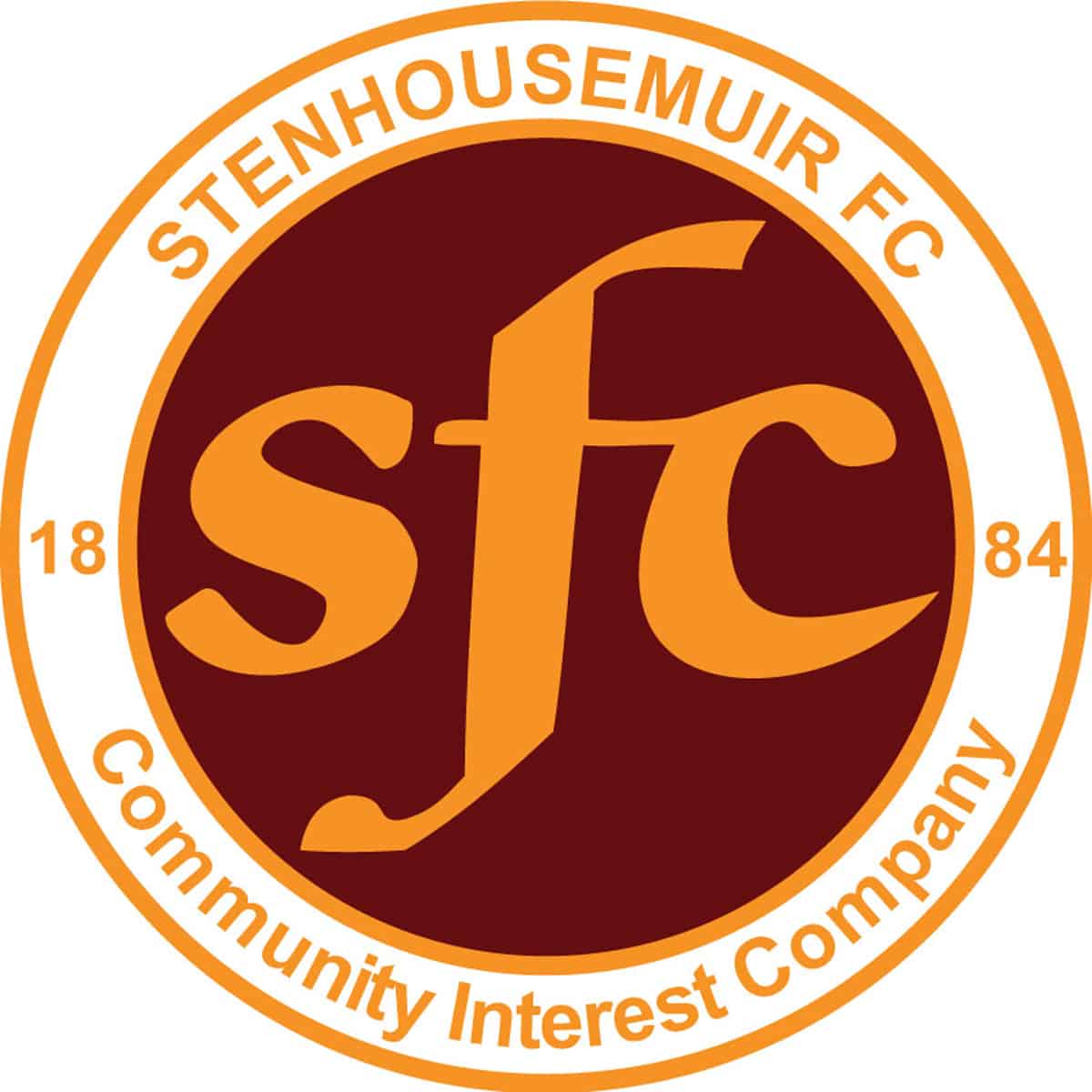 SPFL Ladbrokes League 1
Recreation Park, Stenhousemuir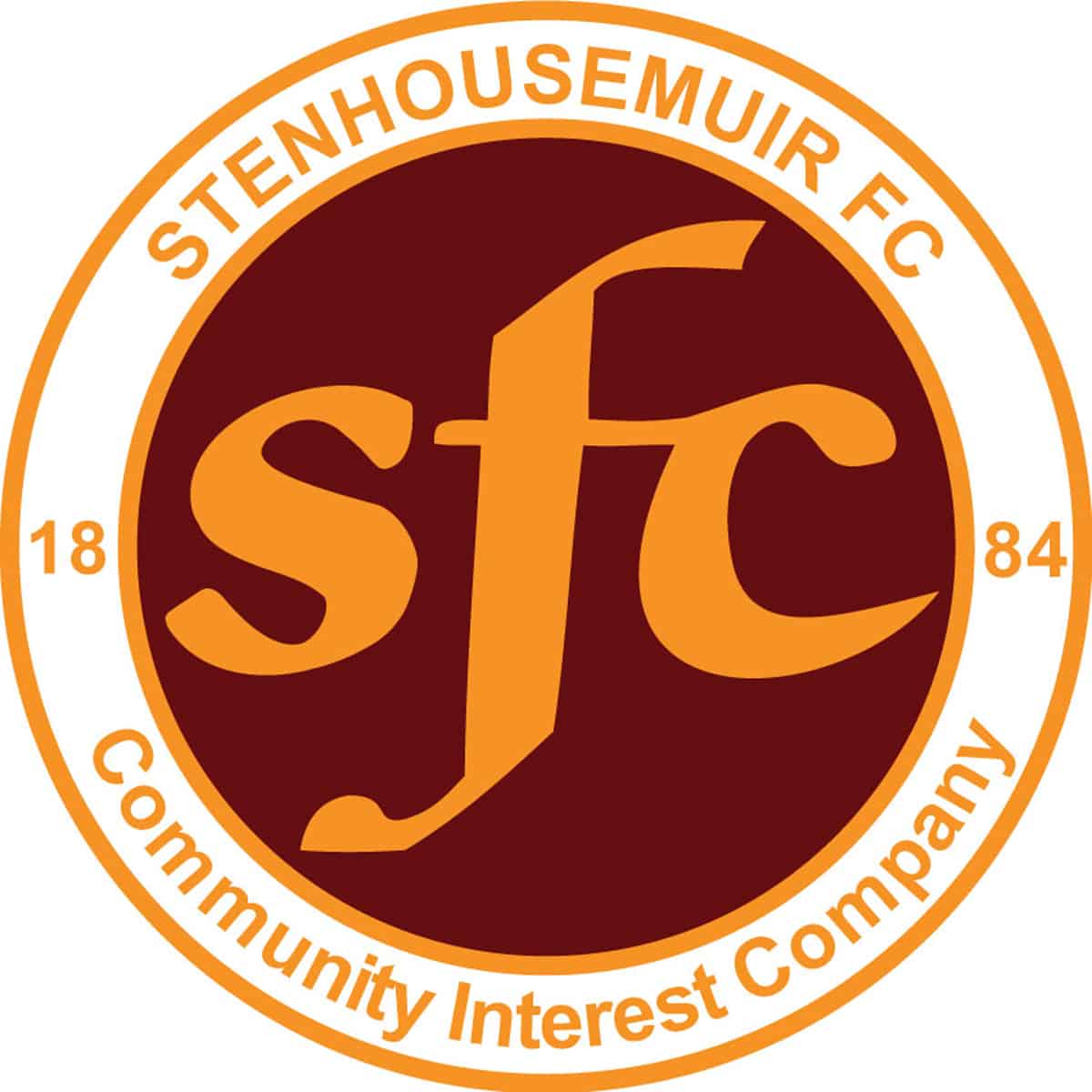 SPFL Ladbrokes League 1
Ochilview Park Stenhousemuir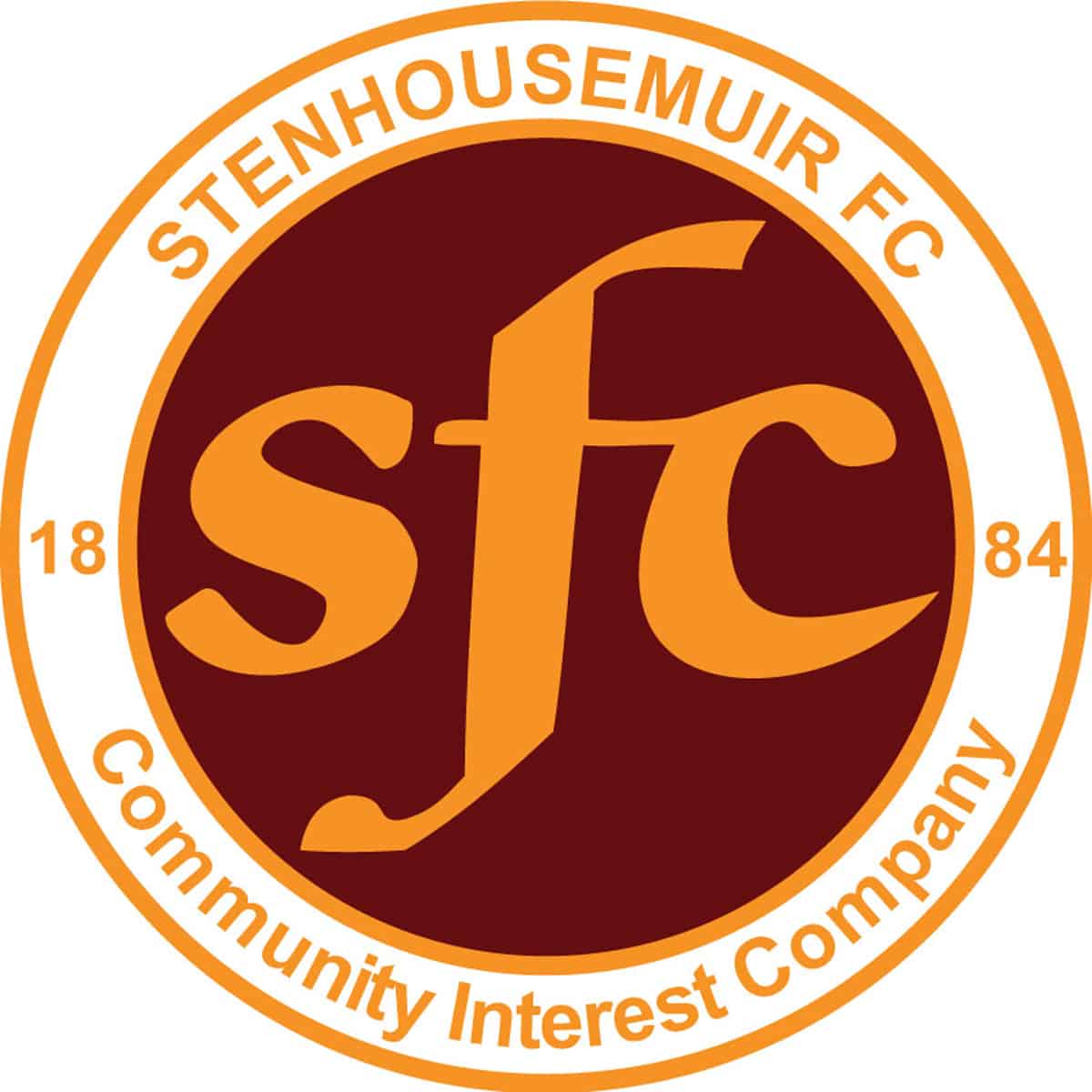 SPFL Ladbrokes League 1
Ochilview Park Stenhousemuir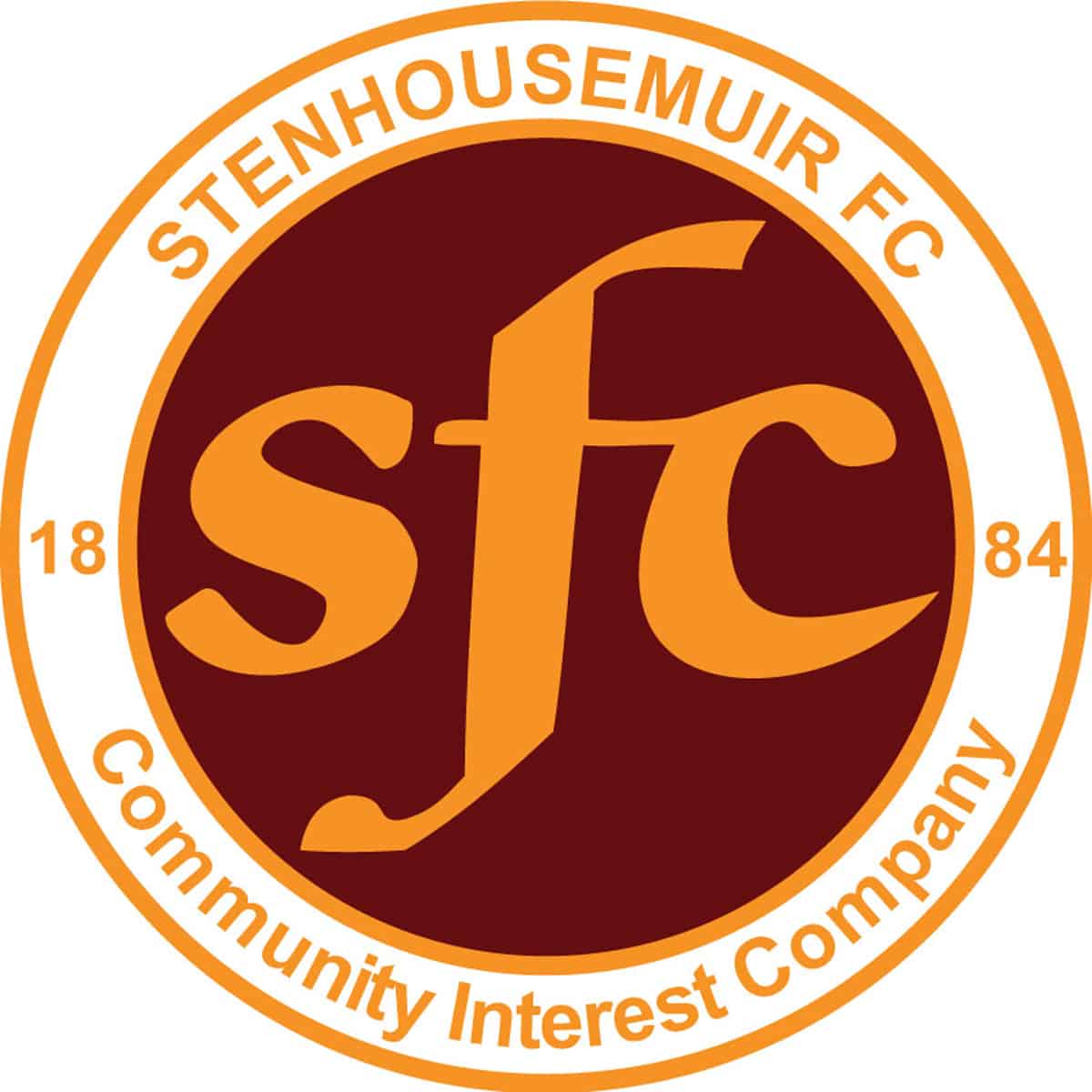 SPFL Ladbrokes League 1
Gayfield Park, Arbroath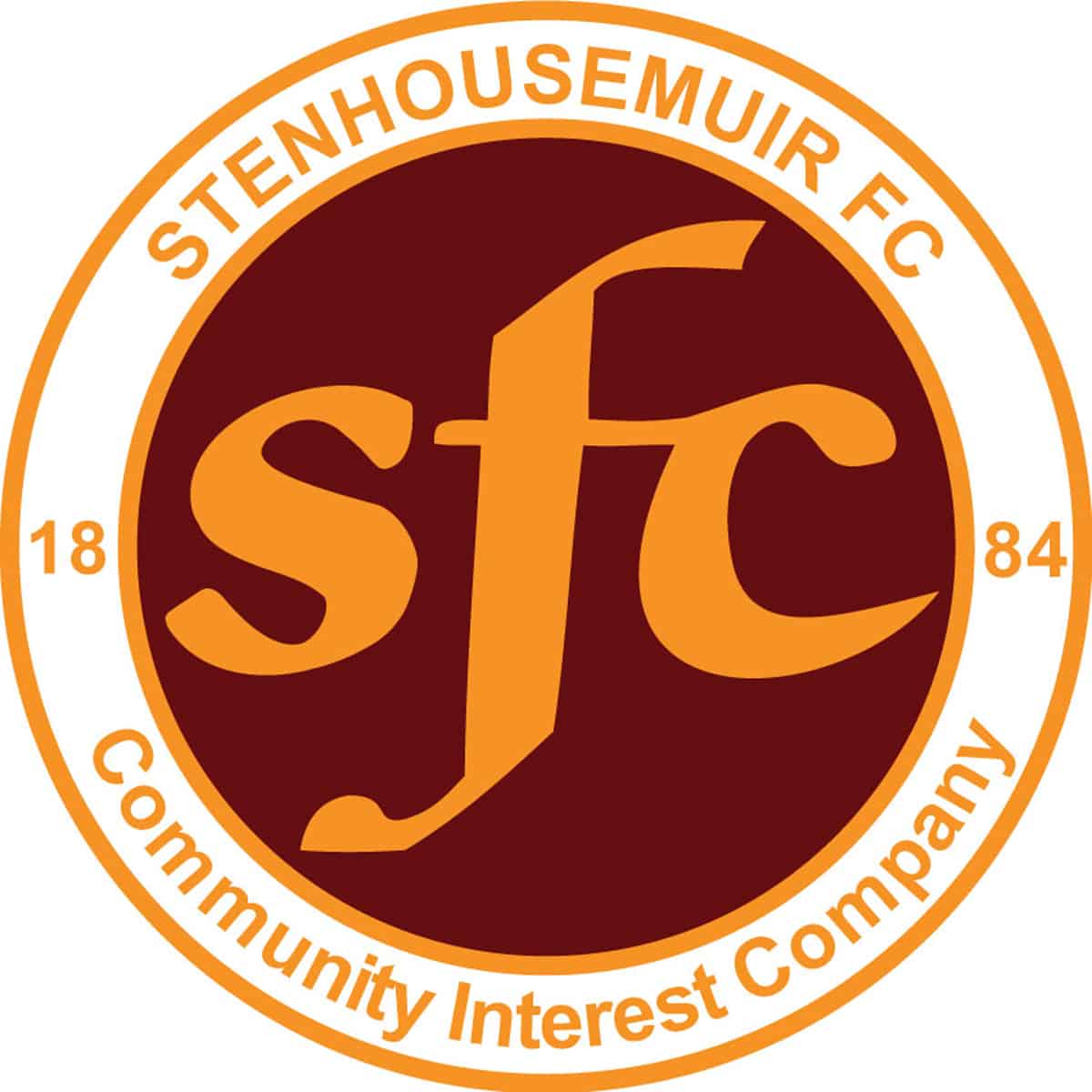 SPFL Ladbrokes League 1
Forthbank Stadium, Stirling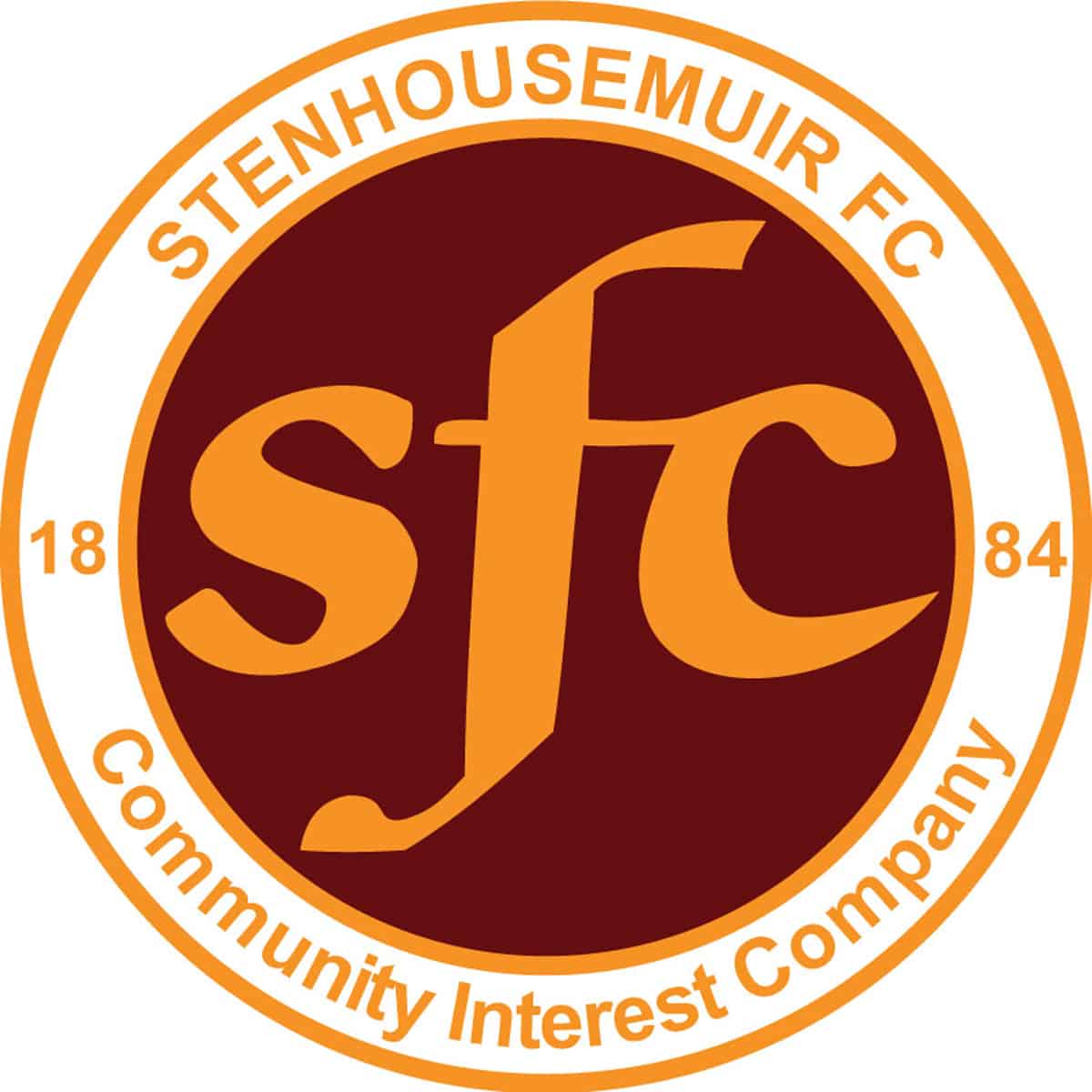 SPFL Ladbrokes League 1
Ochilview Park Stenhousemuir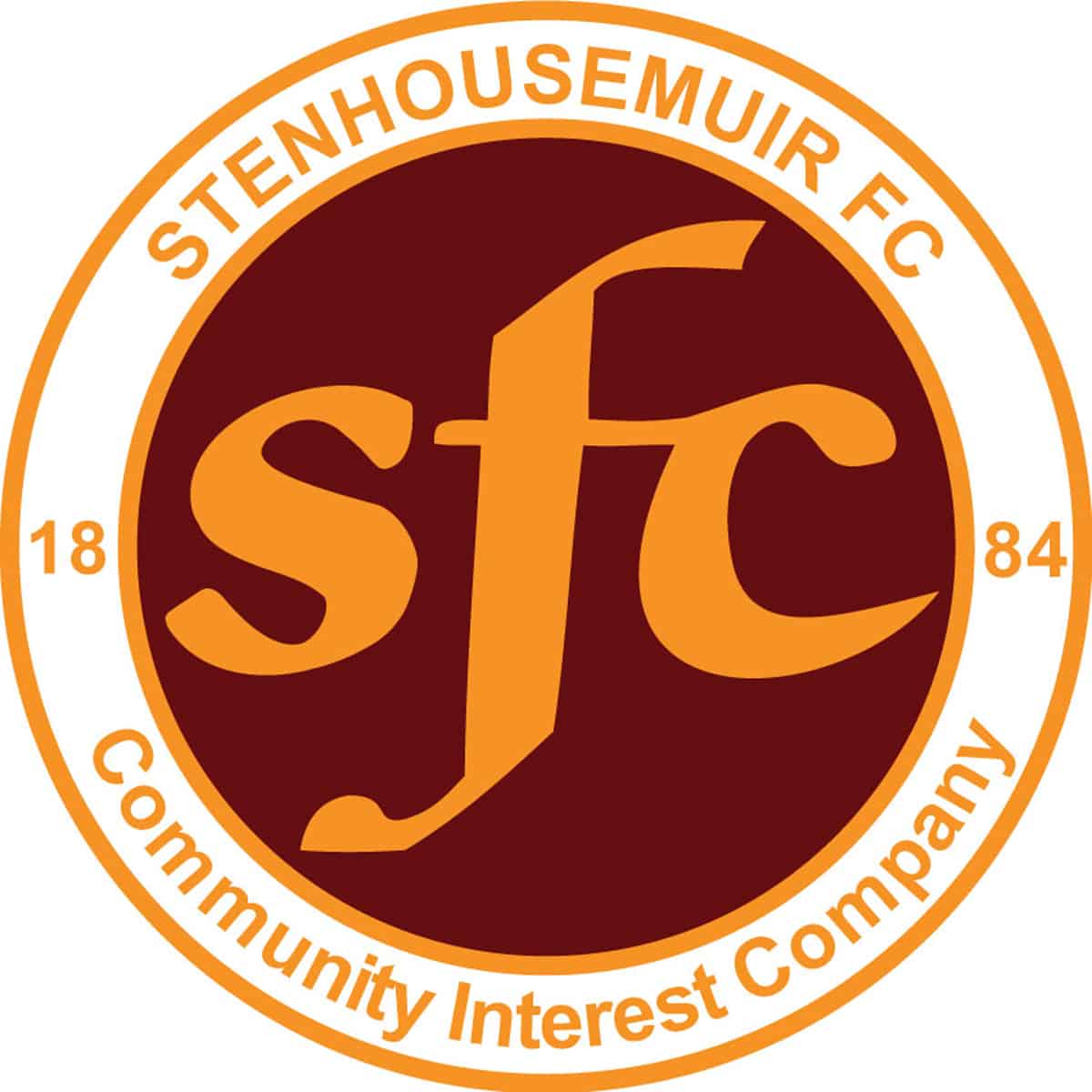 SPFL Ladbrokes League 1
Ochilview Park Stenhousemuir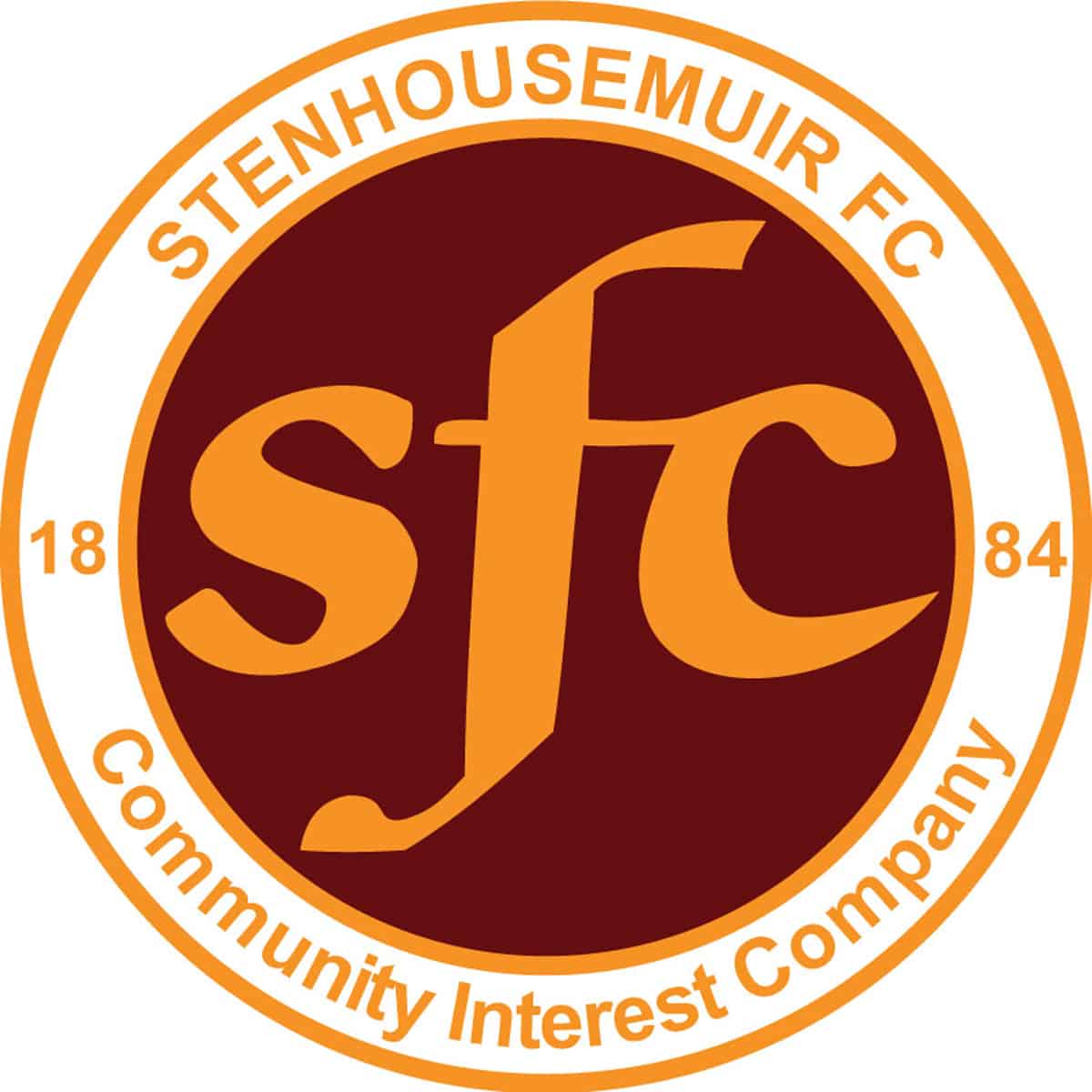 SPFL Ladbrokes League 1
Broadwood Stadium, Cumbernauld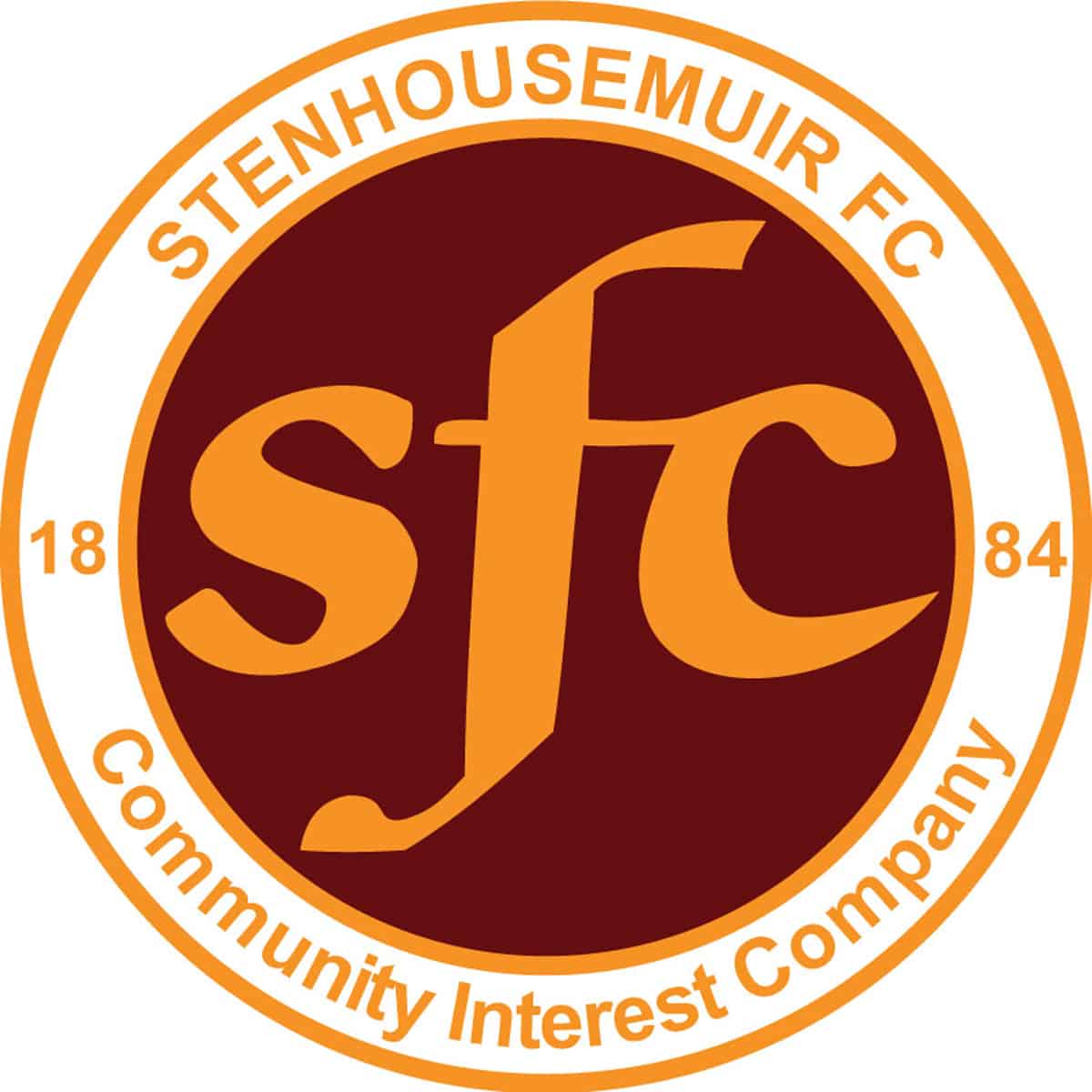 SPFL Ladbrokes League 1
Glebe Park, Brechin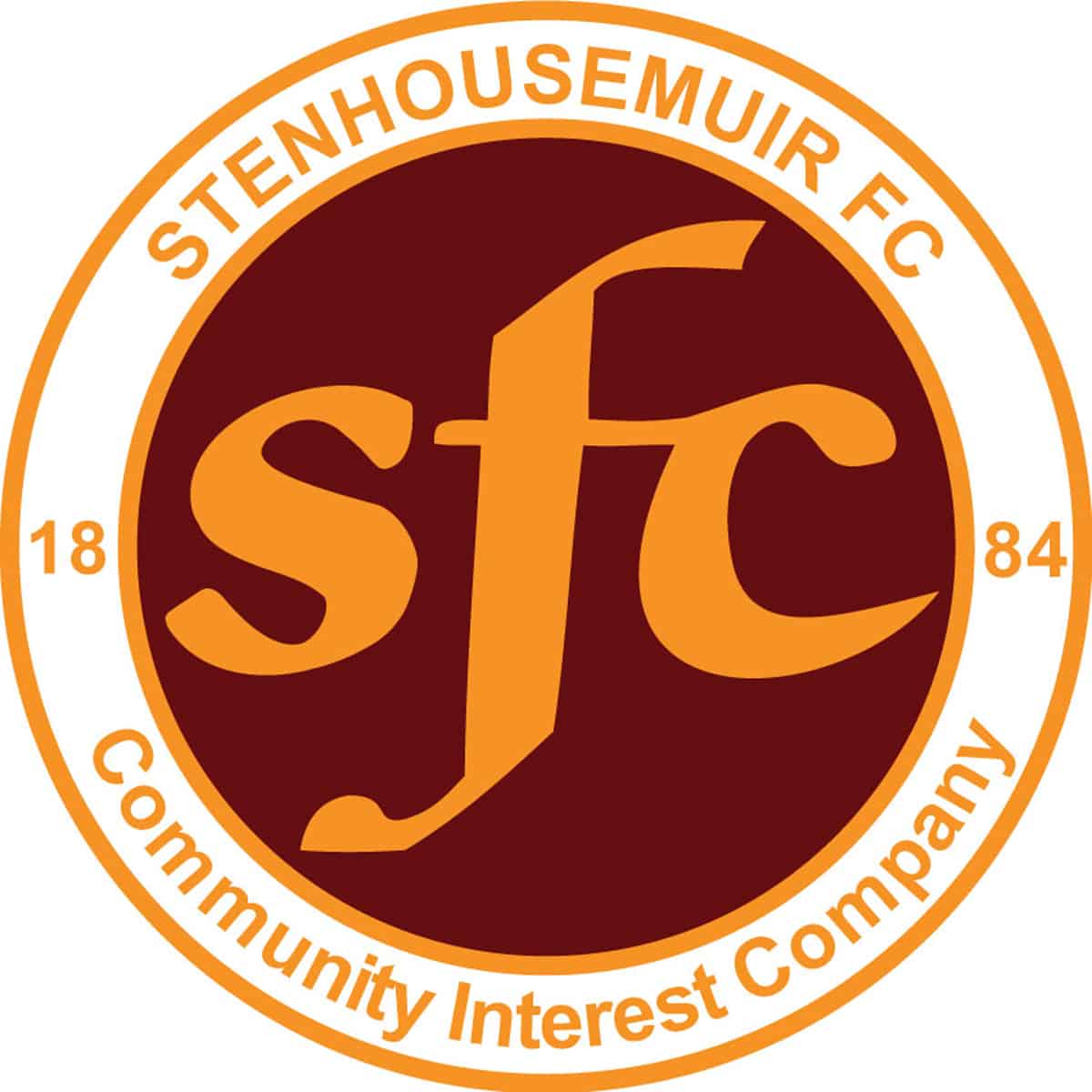 William Hill Scottish Cup
Ochilview Park Stenhousemuir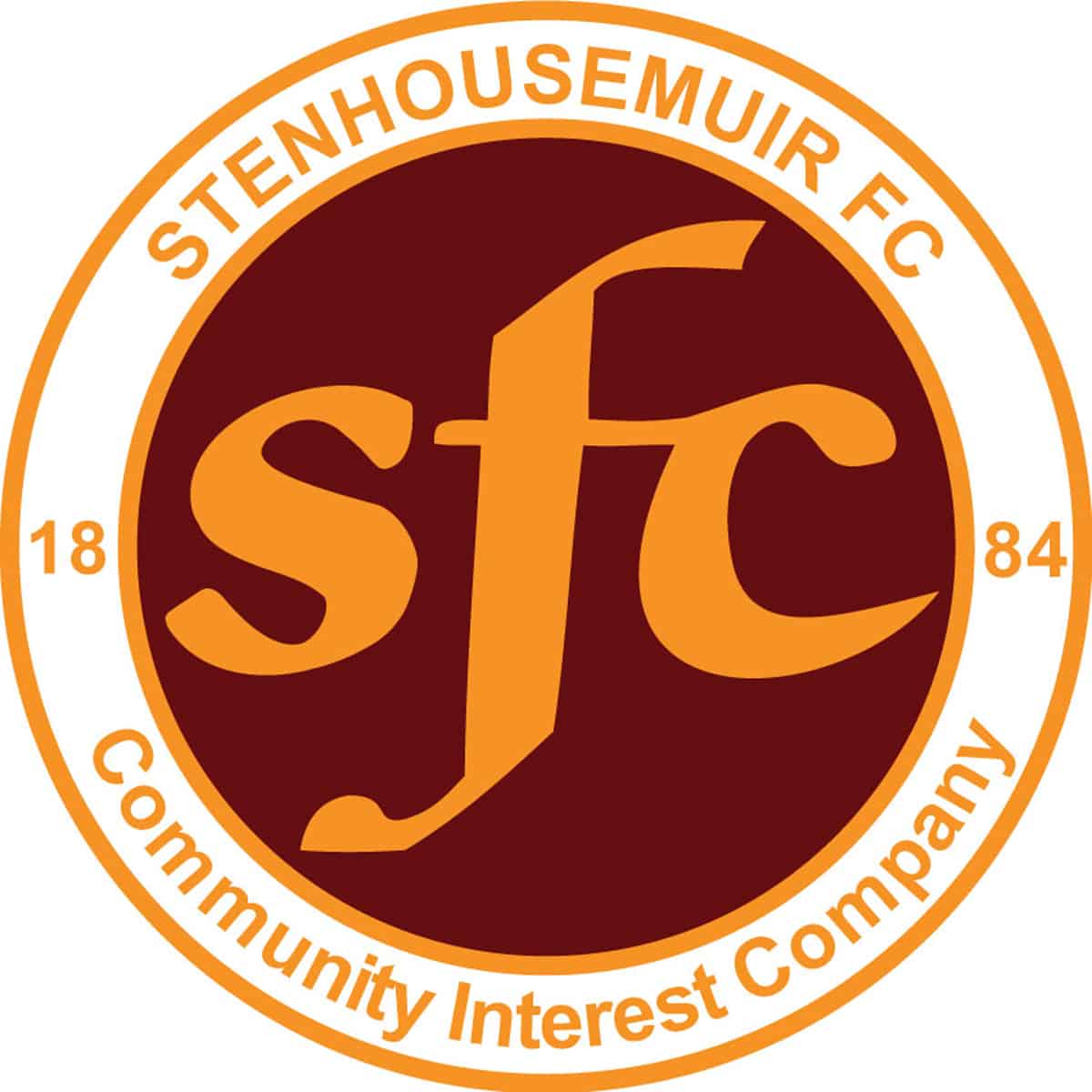 SPFL Ladbrokes League 1
Ochilview Park Stenhousemuir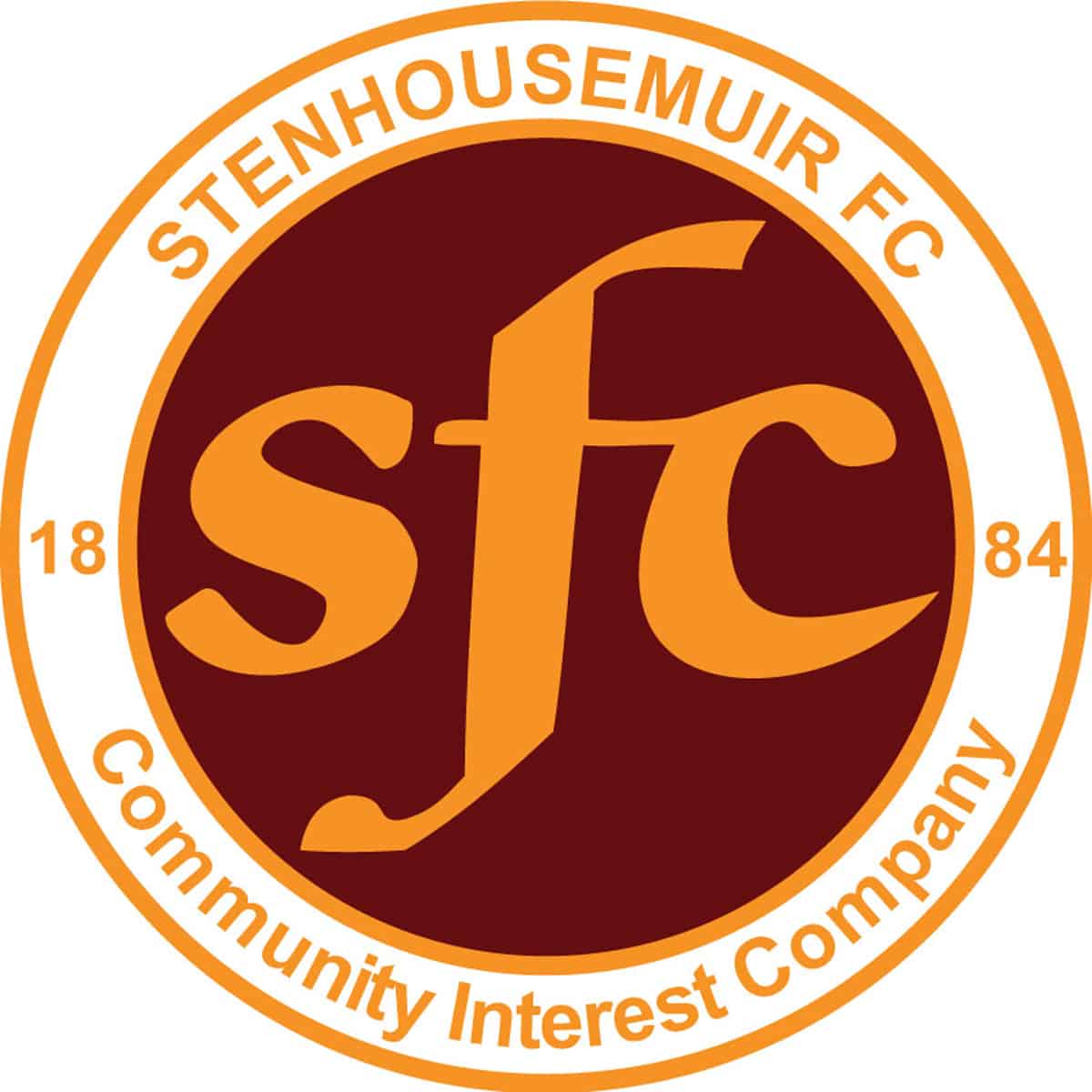 SPFL Ladbrokes League 1
Ochilview Park Stenhousemuir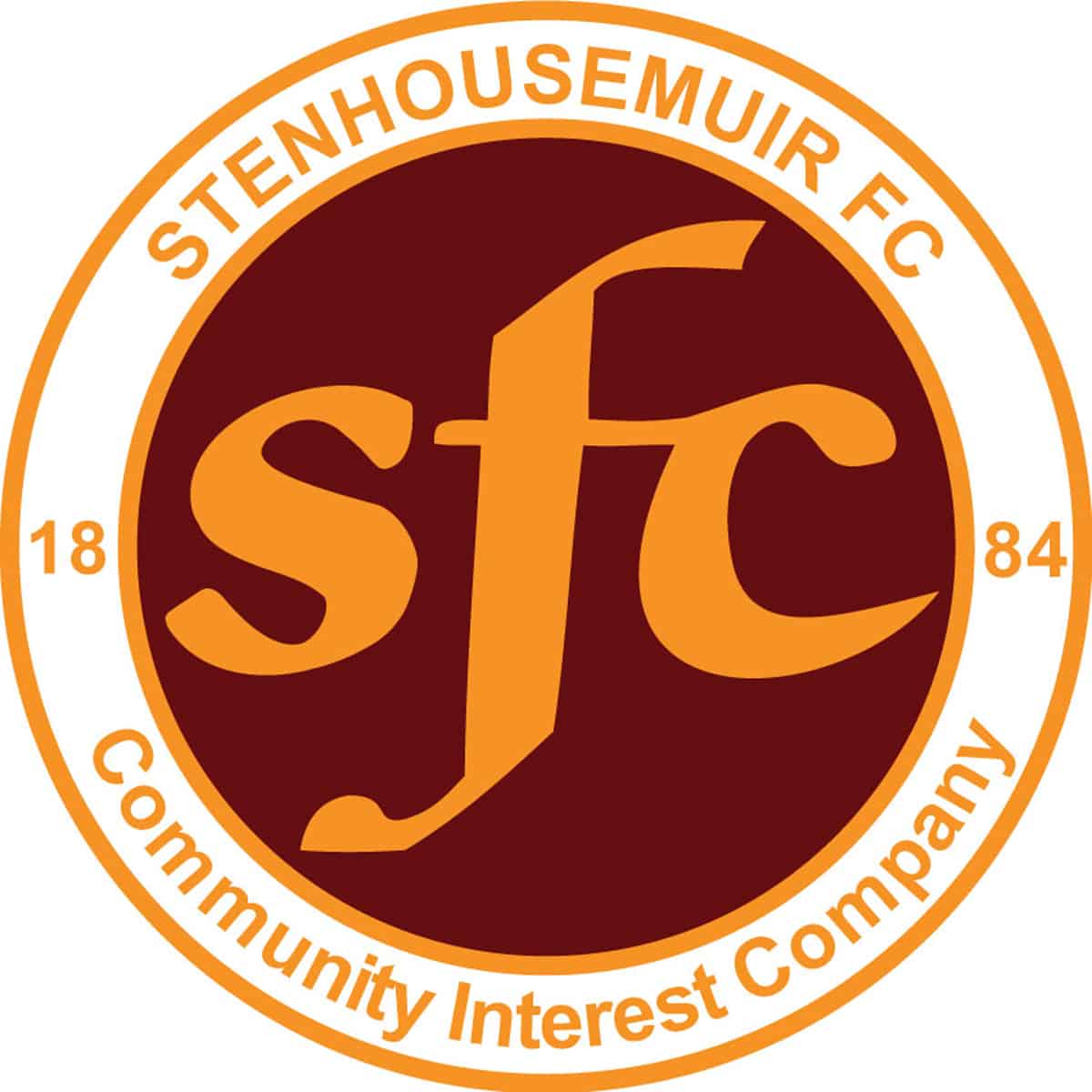 William Hill Scottish Cup
East End Park, Dunfermline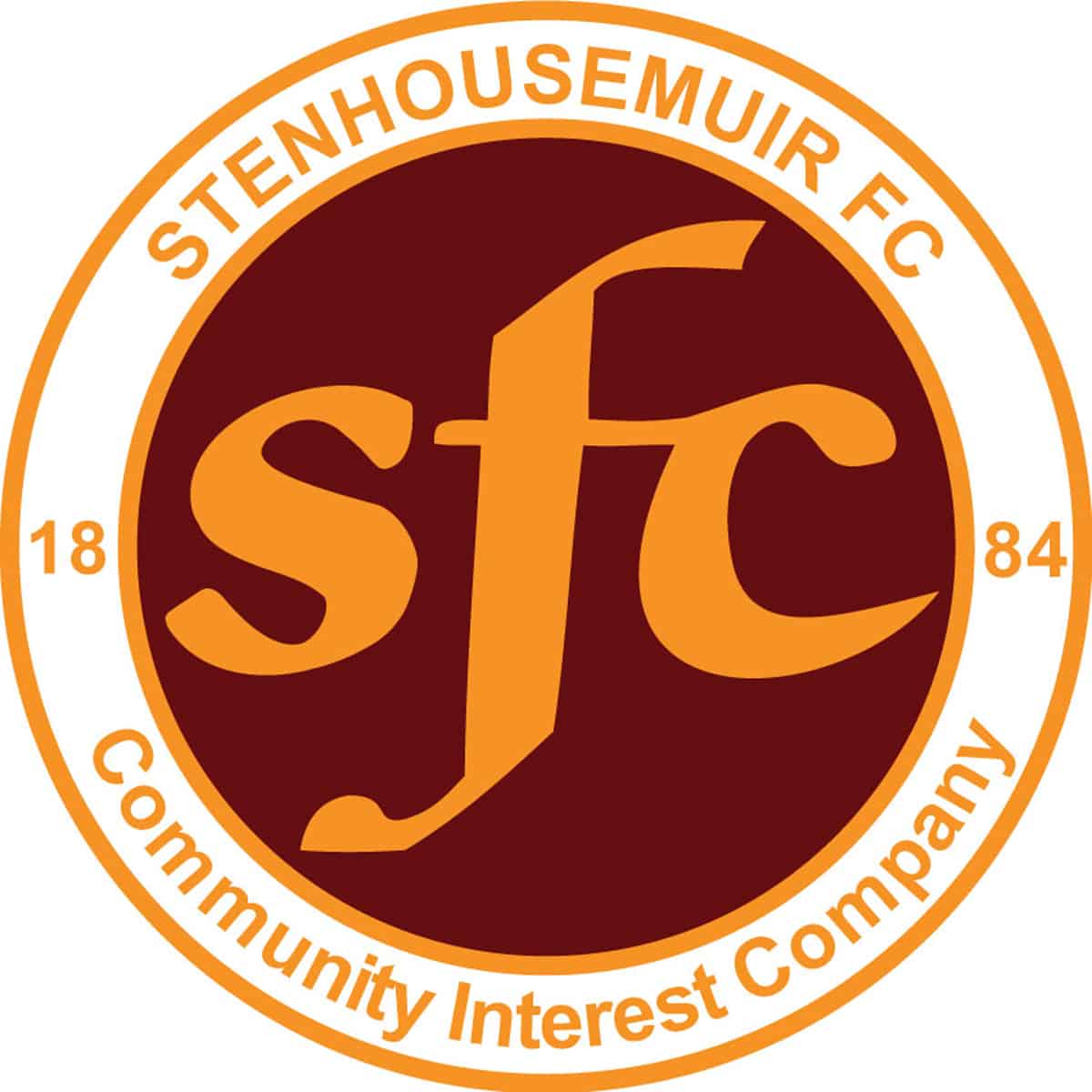 SPFL Ladbrokes League 1
Central Park Cowdenbeath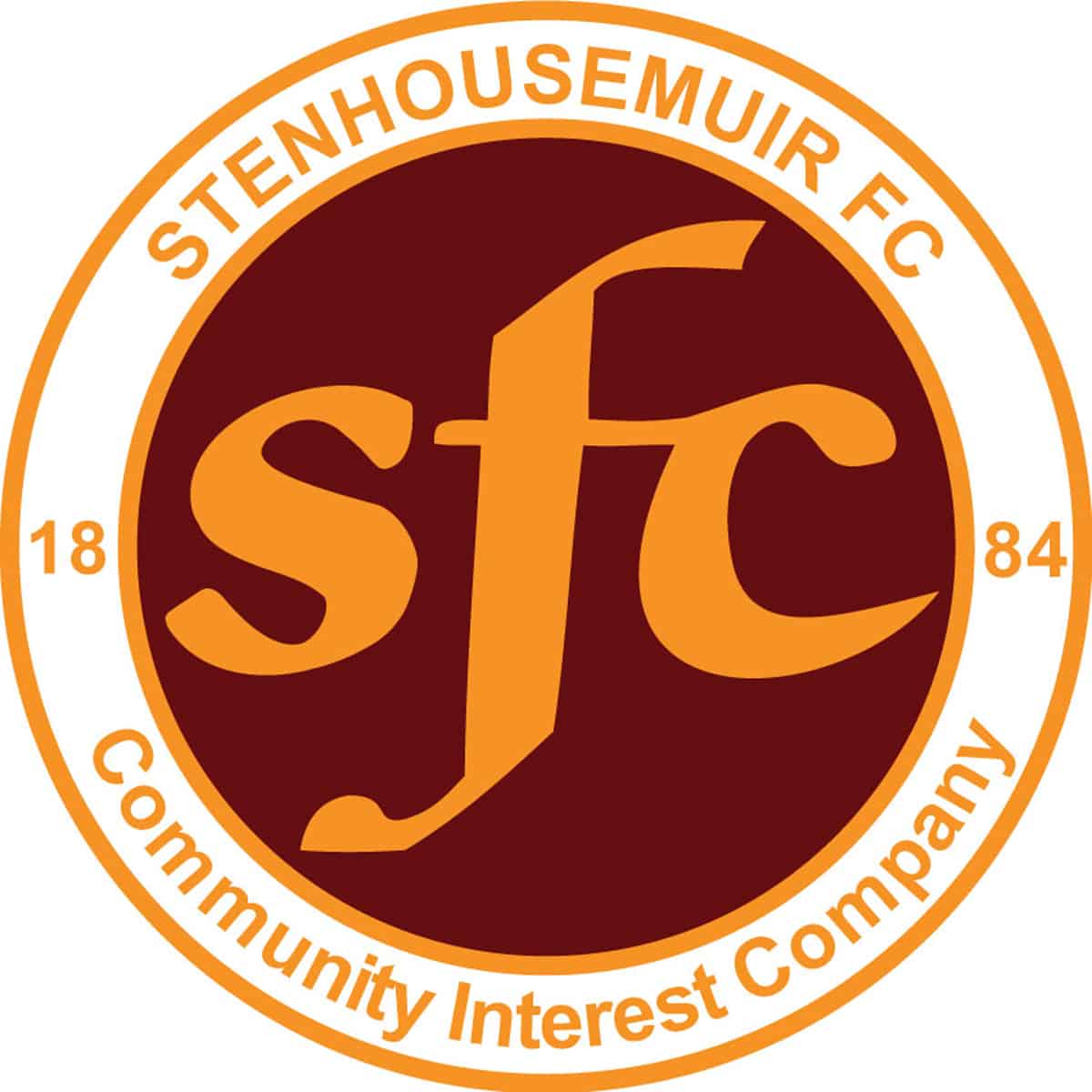 SPFL Ladbrokes League 1
Ochilview Park Stenhousemuir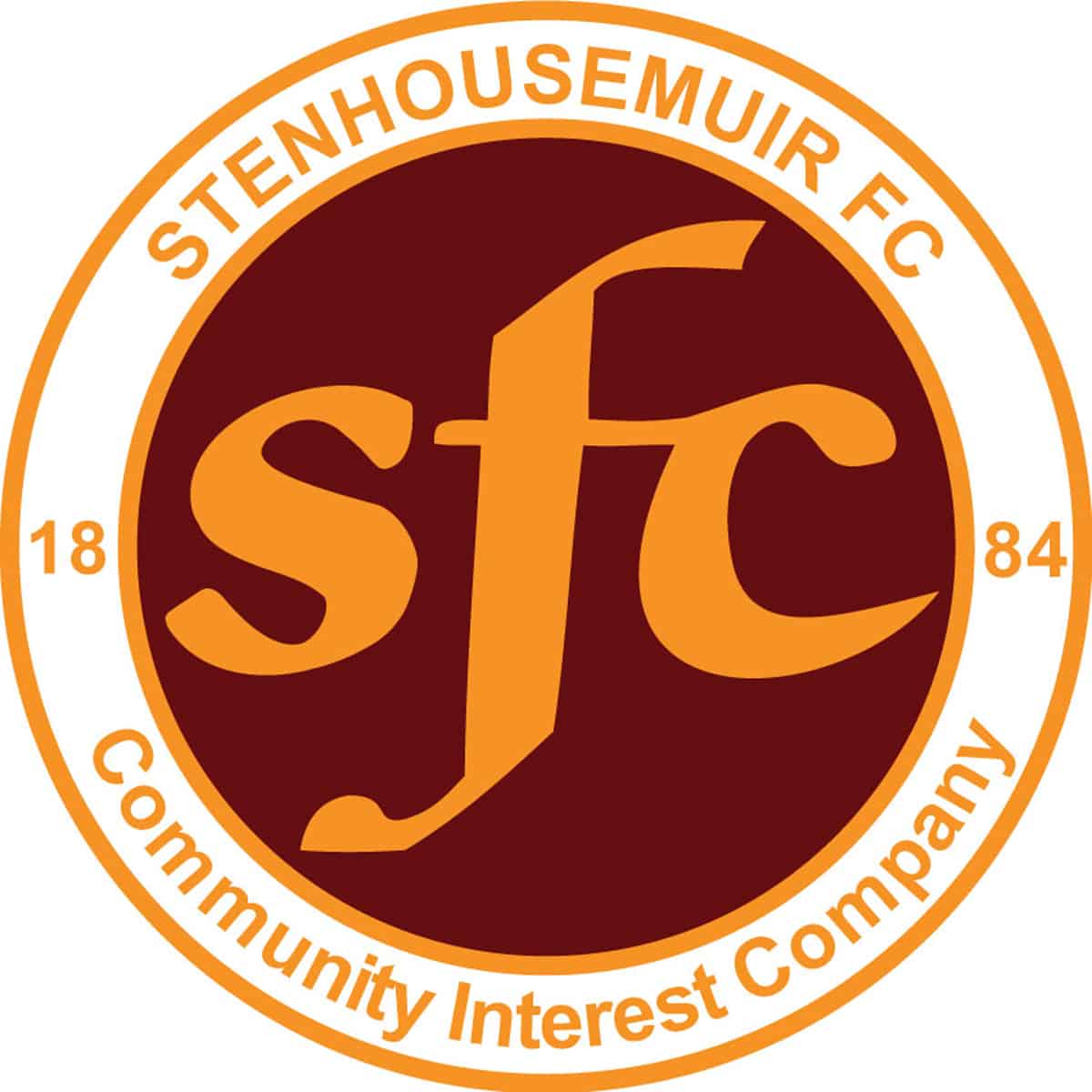 William Hill Scottish Cup
Ochilview Park Stenhousemuir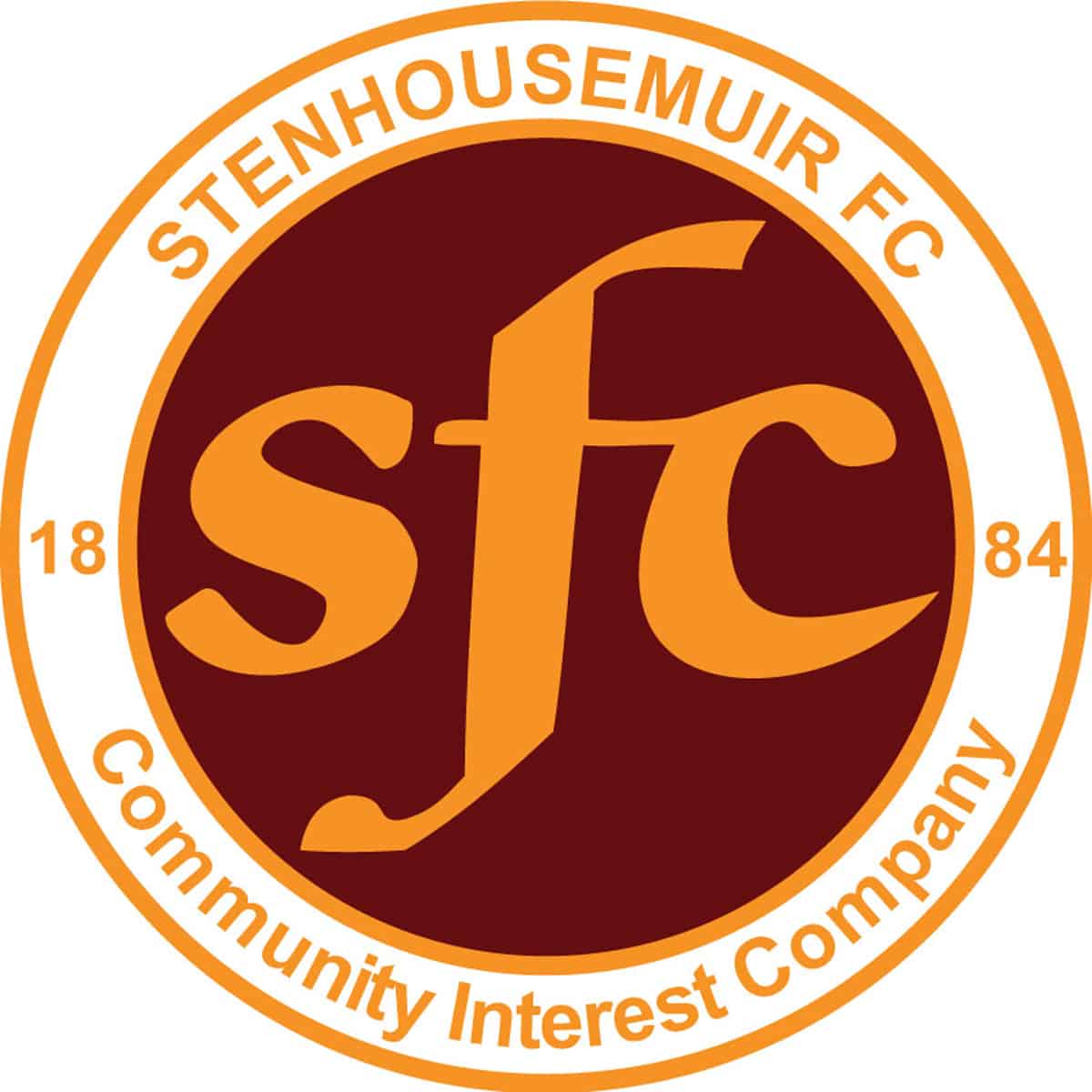 William Hill Scottish Cup
Ochilview Park Stenhousemuir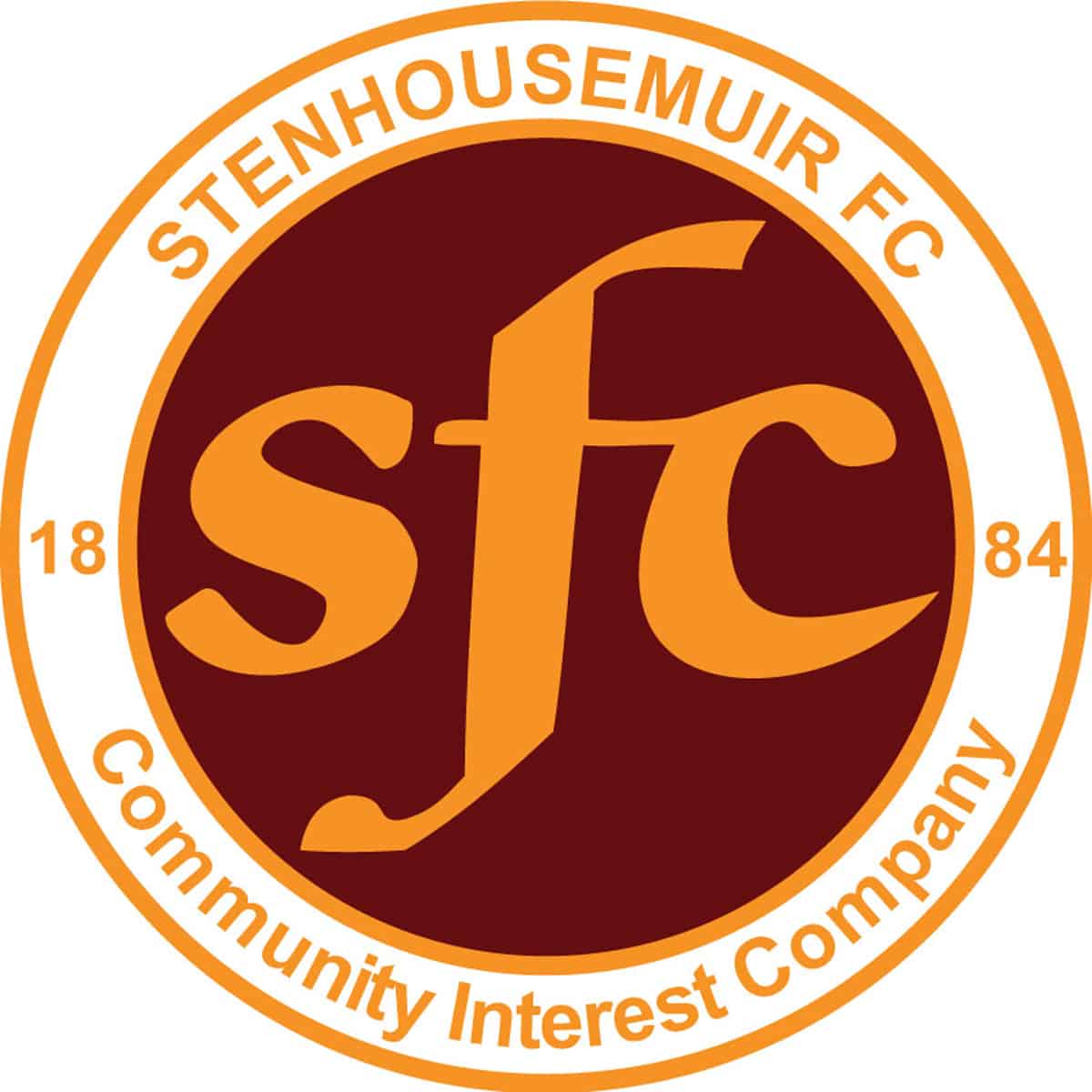 SPFL Ladbrokes League 1
Ochilview Park Stenhousemuir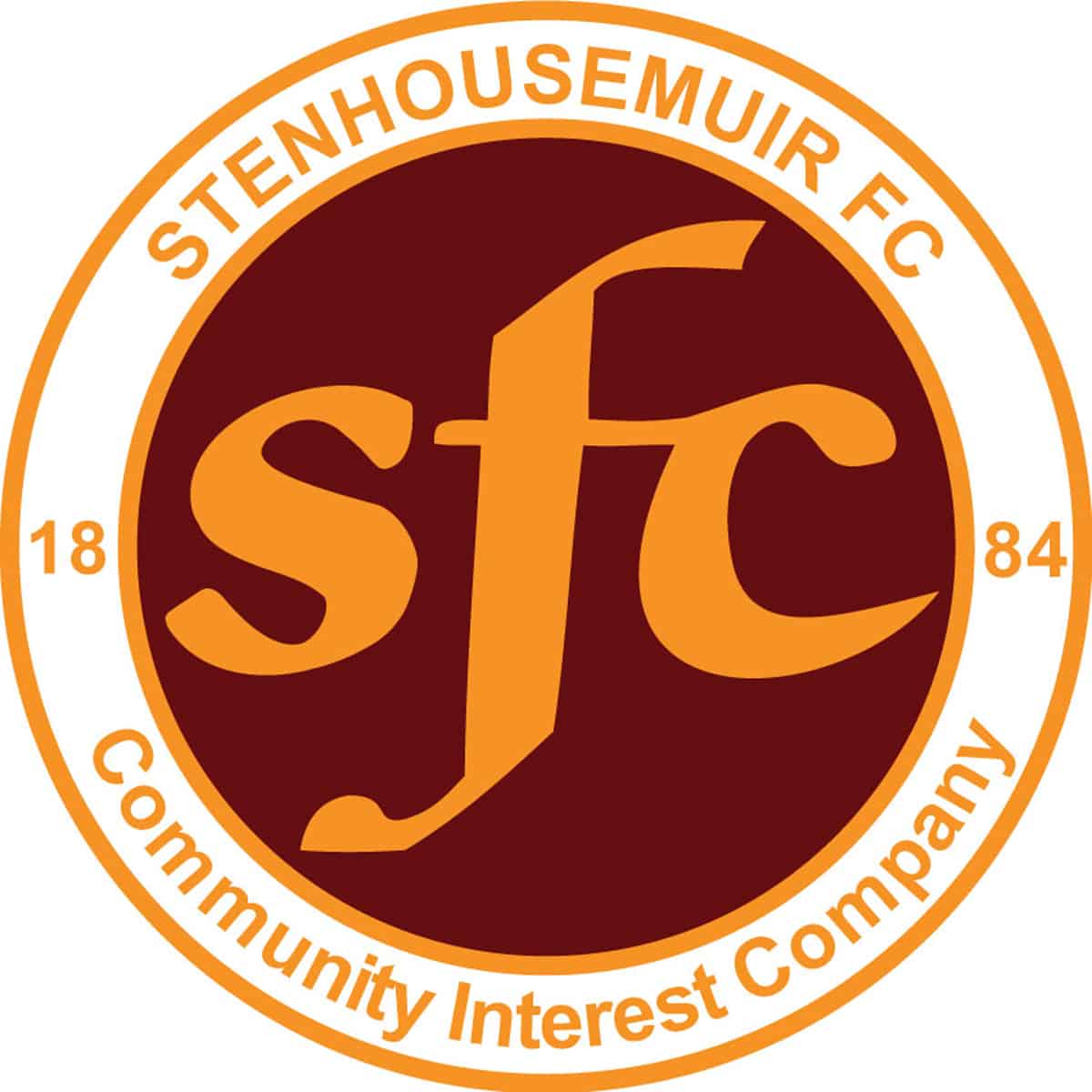 SPFL Ladbrokes League 1
Recreation Park, Stenhousemuir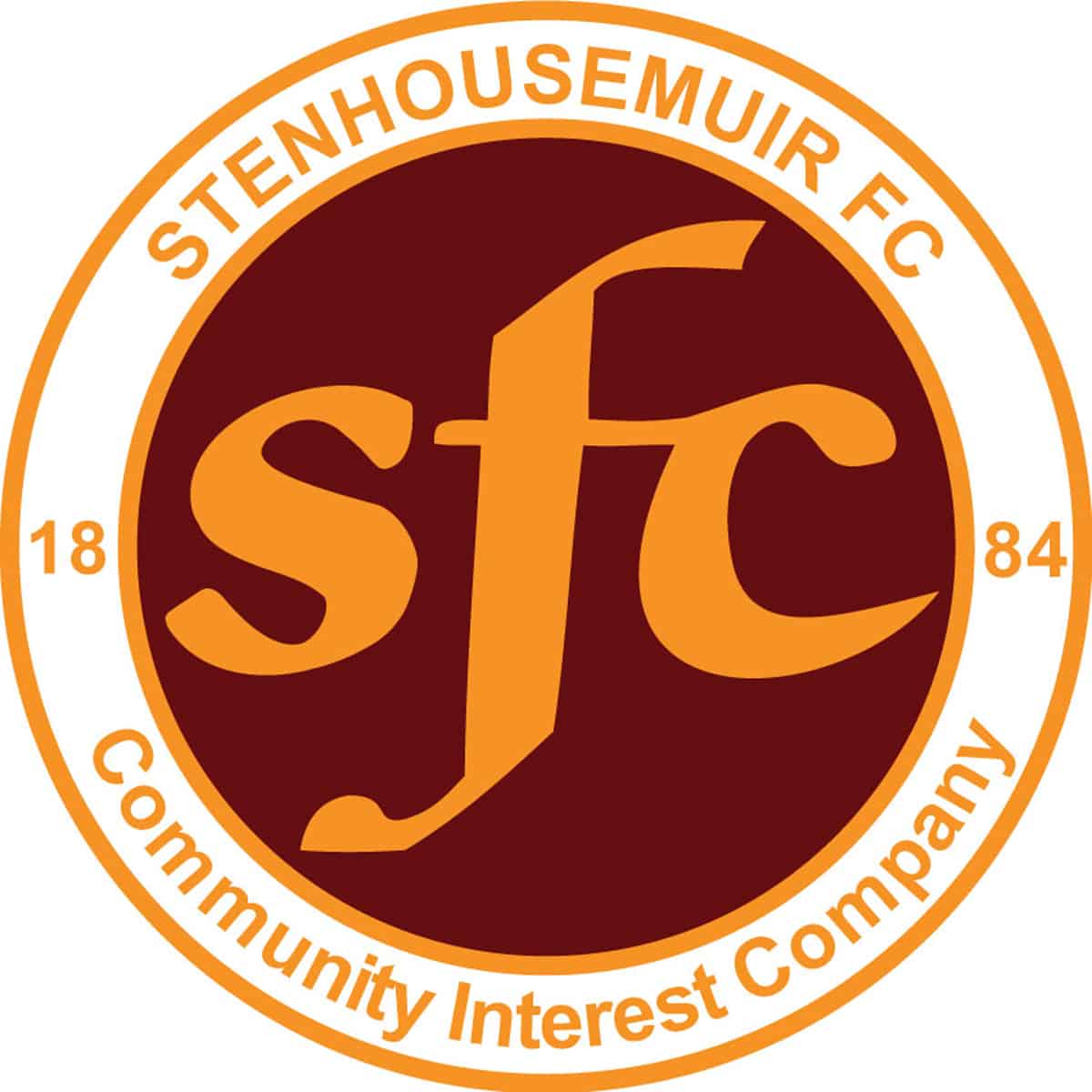 SPFL Ladbrokes League 1
Ochilview Park Stenhousemuir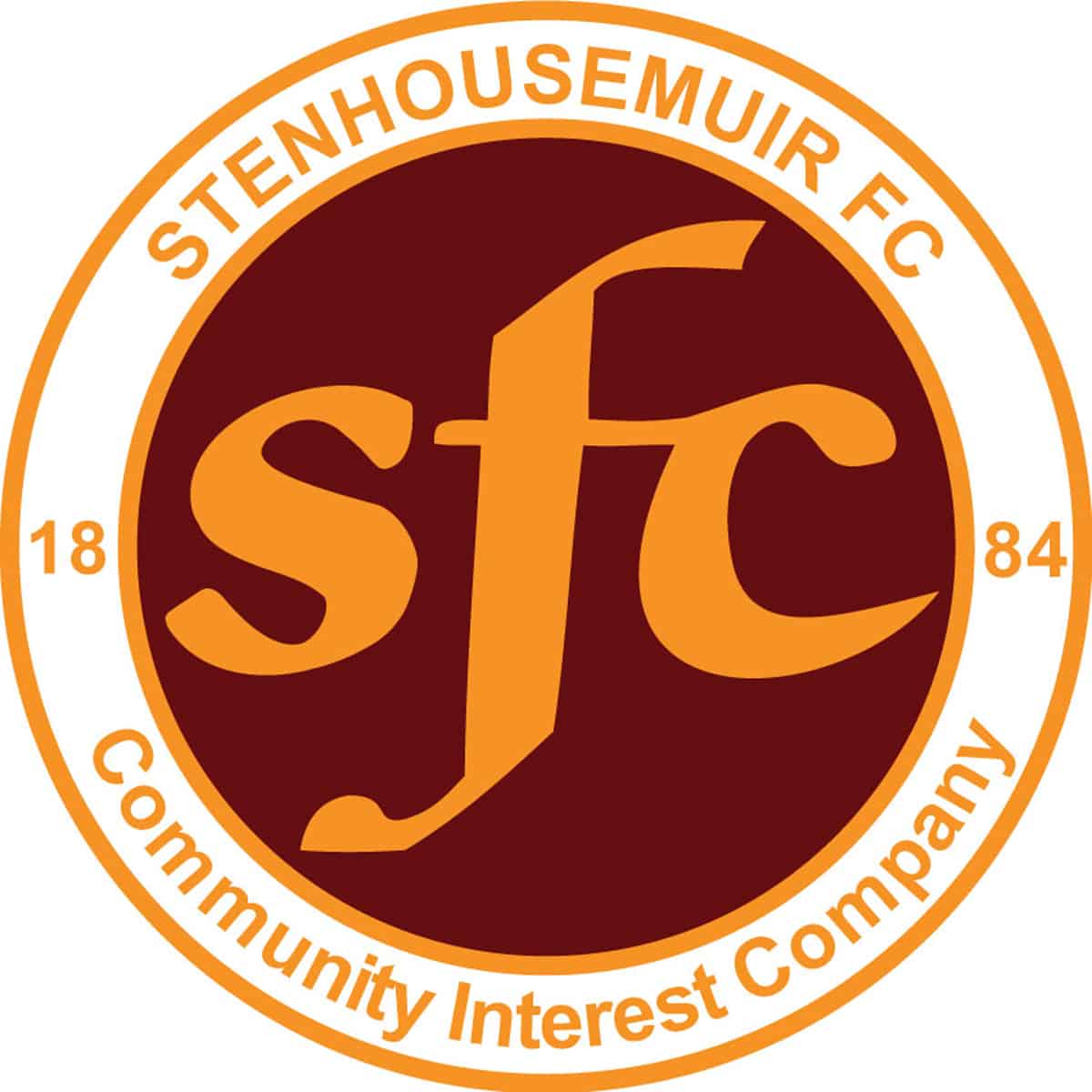 SPFL Ladbrokes League 1
Gayfield Park, Arbroath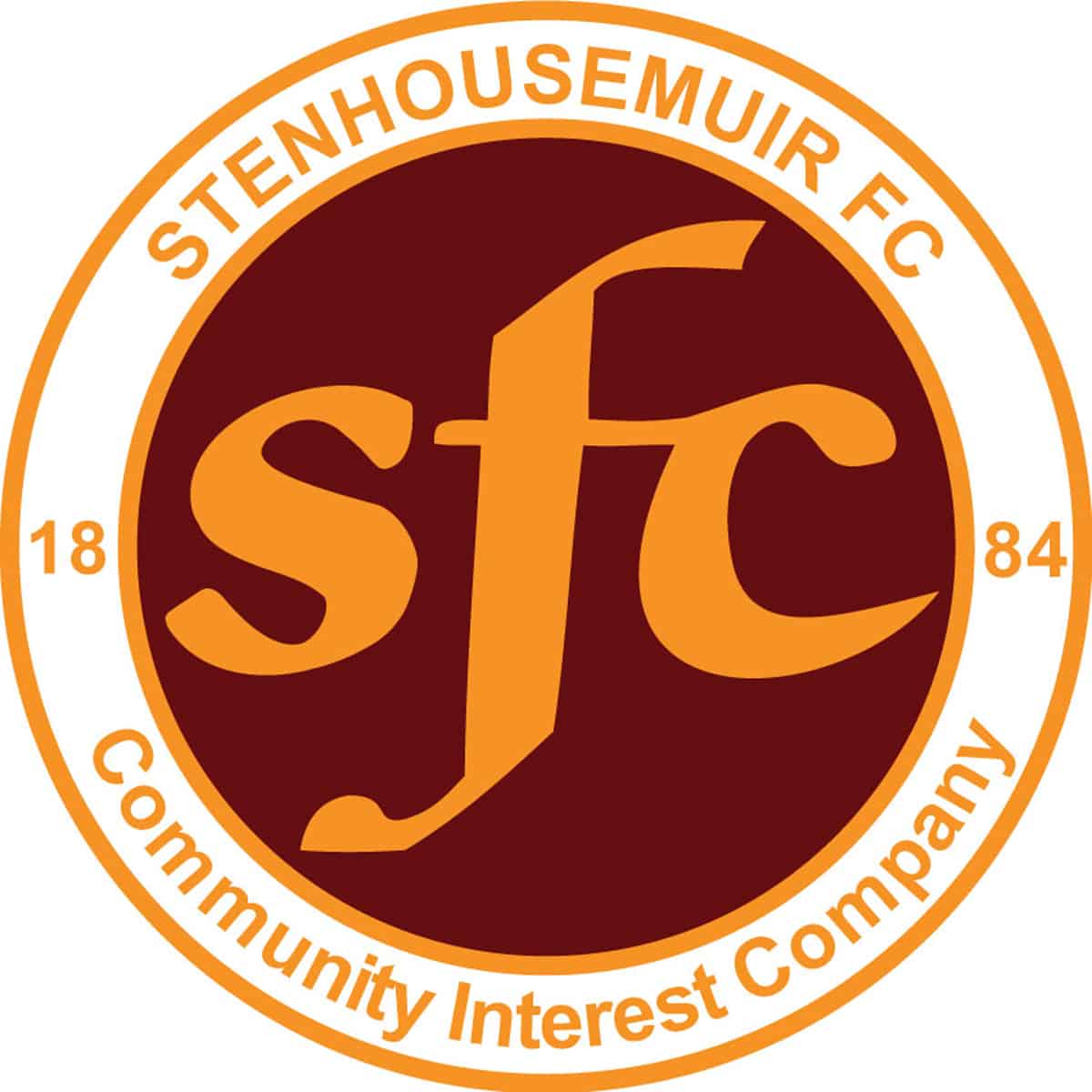 SPFL Ladbrokes League 1
Bayview Stadium, Methil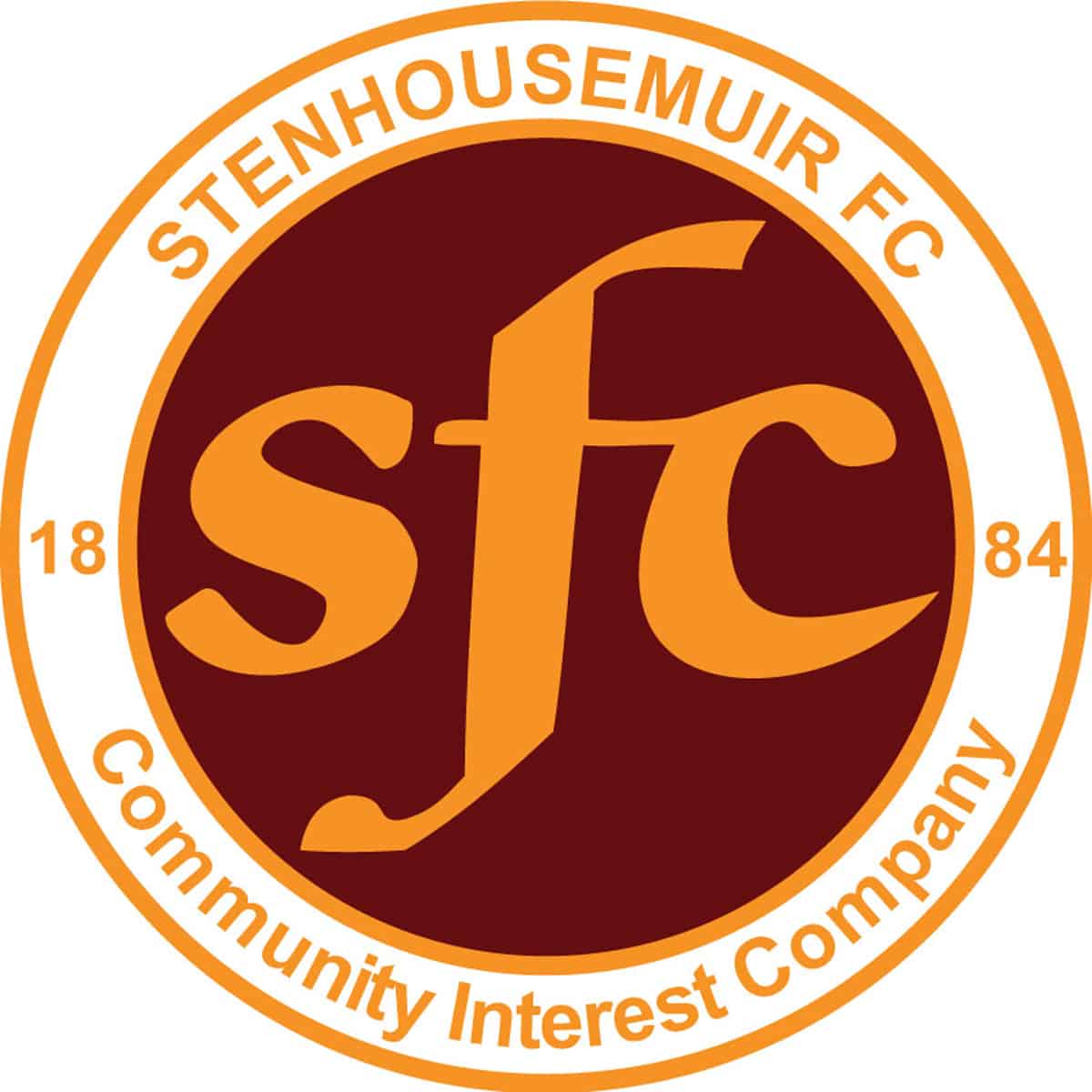 SPFL Ladbrokes League 1
Ochilview Park Stenhousemuir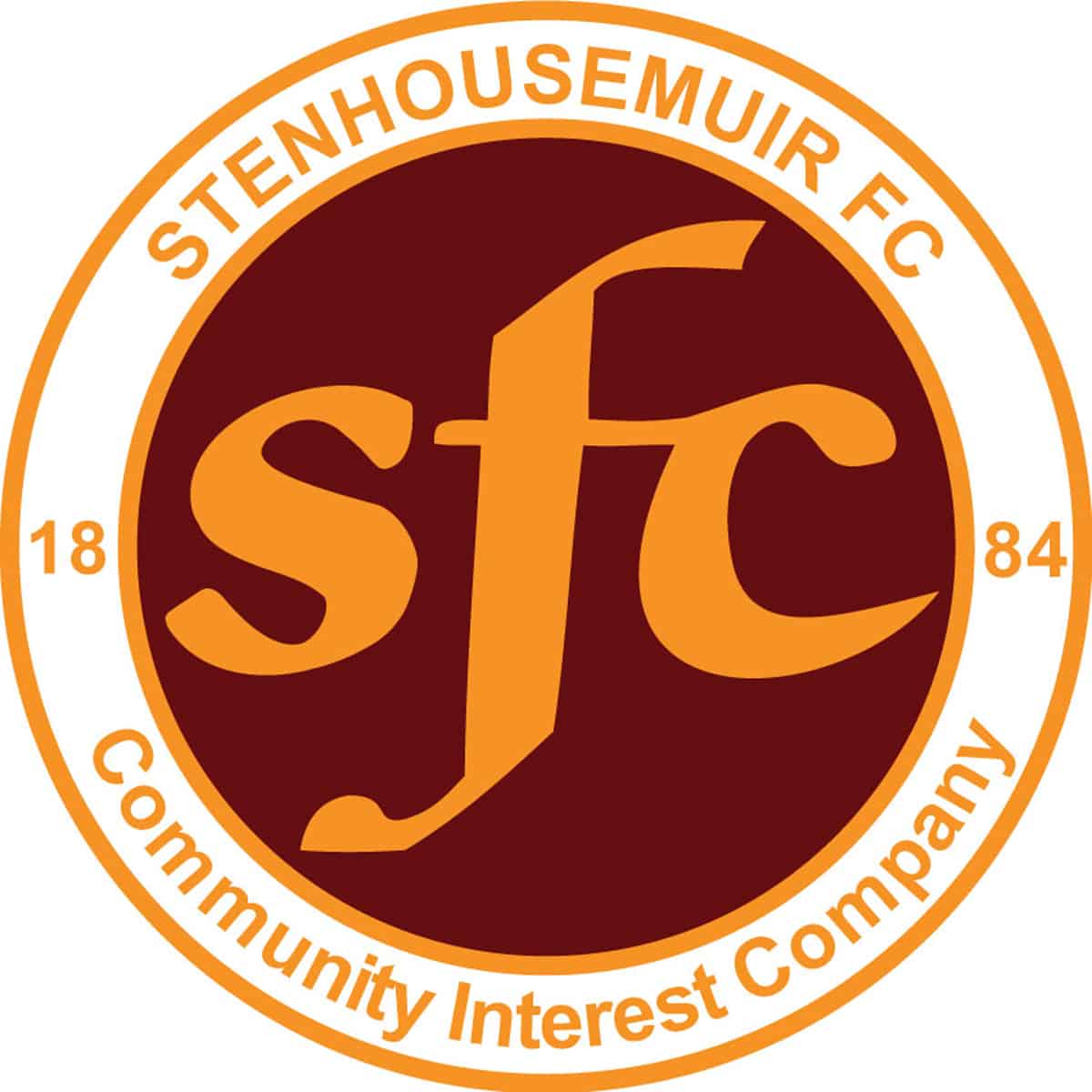 Stirlingshire Cup
Ochilview Park Stenhousemuir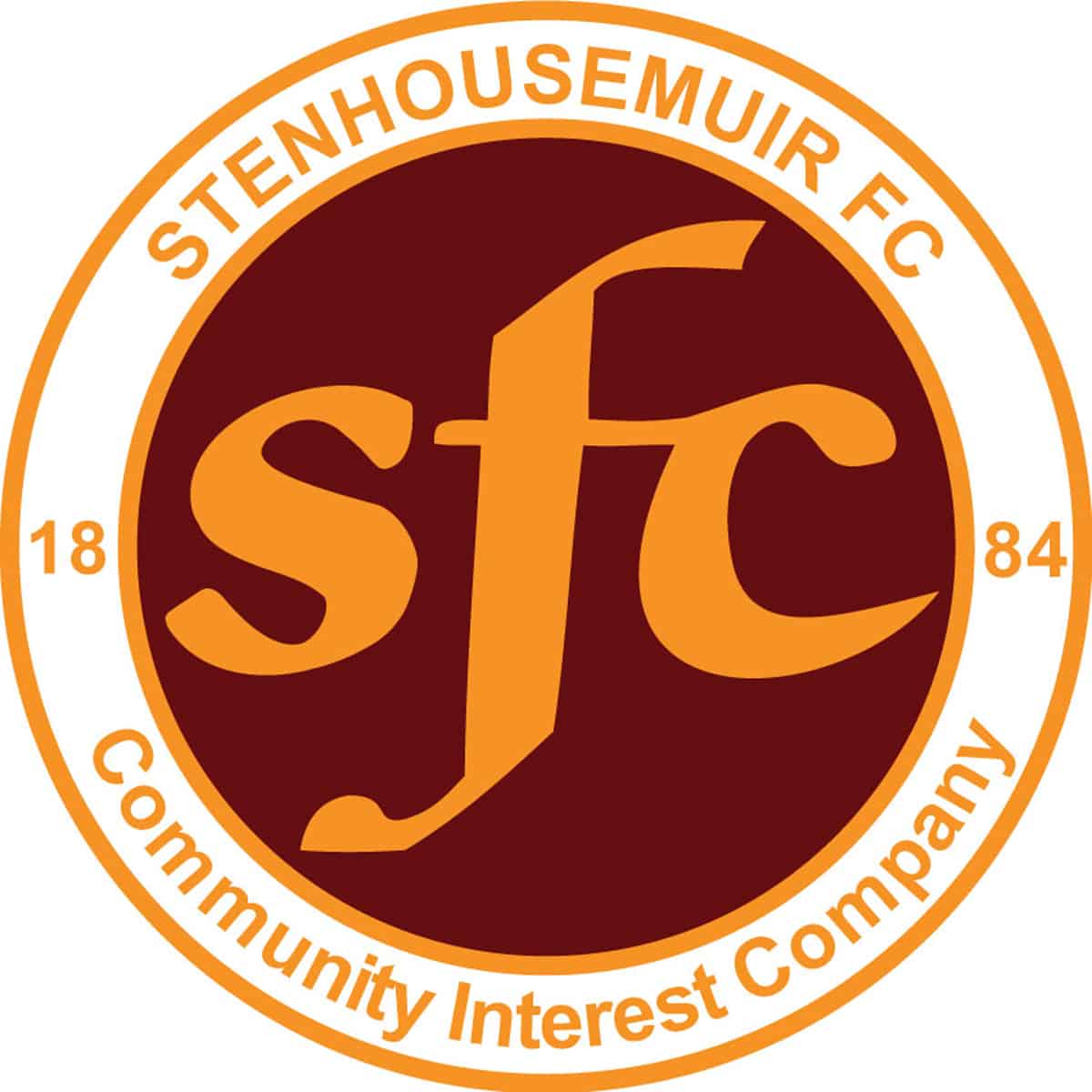 SPFL Ladbrokes League 1
Broadwood Stadium, Cumbernauld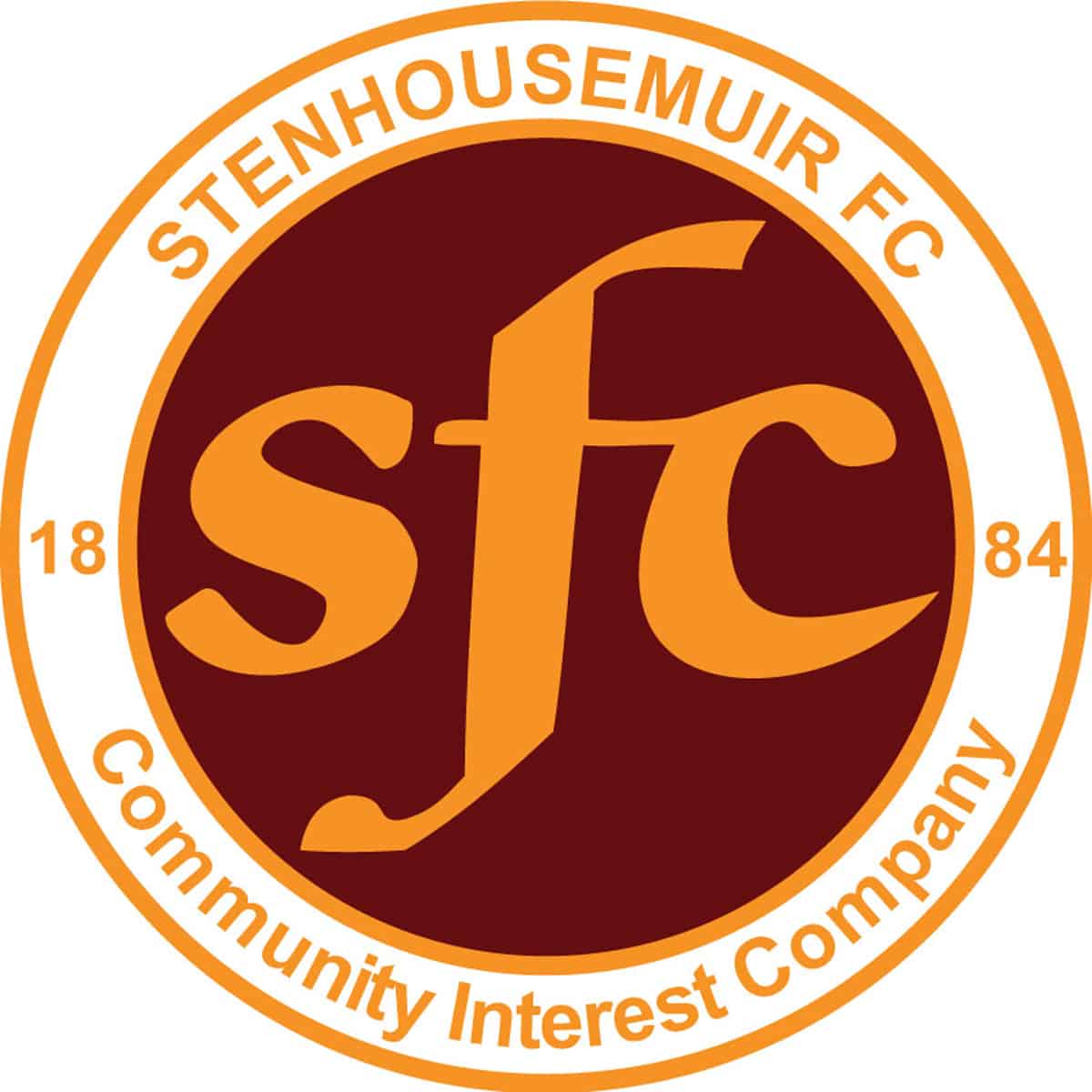 SPFL Ladbrokes League 1
Ochilview Park Stenhousemuir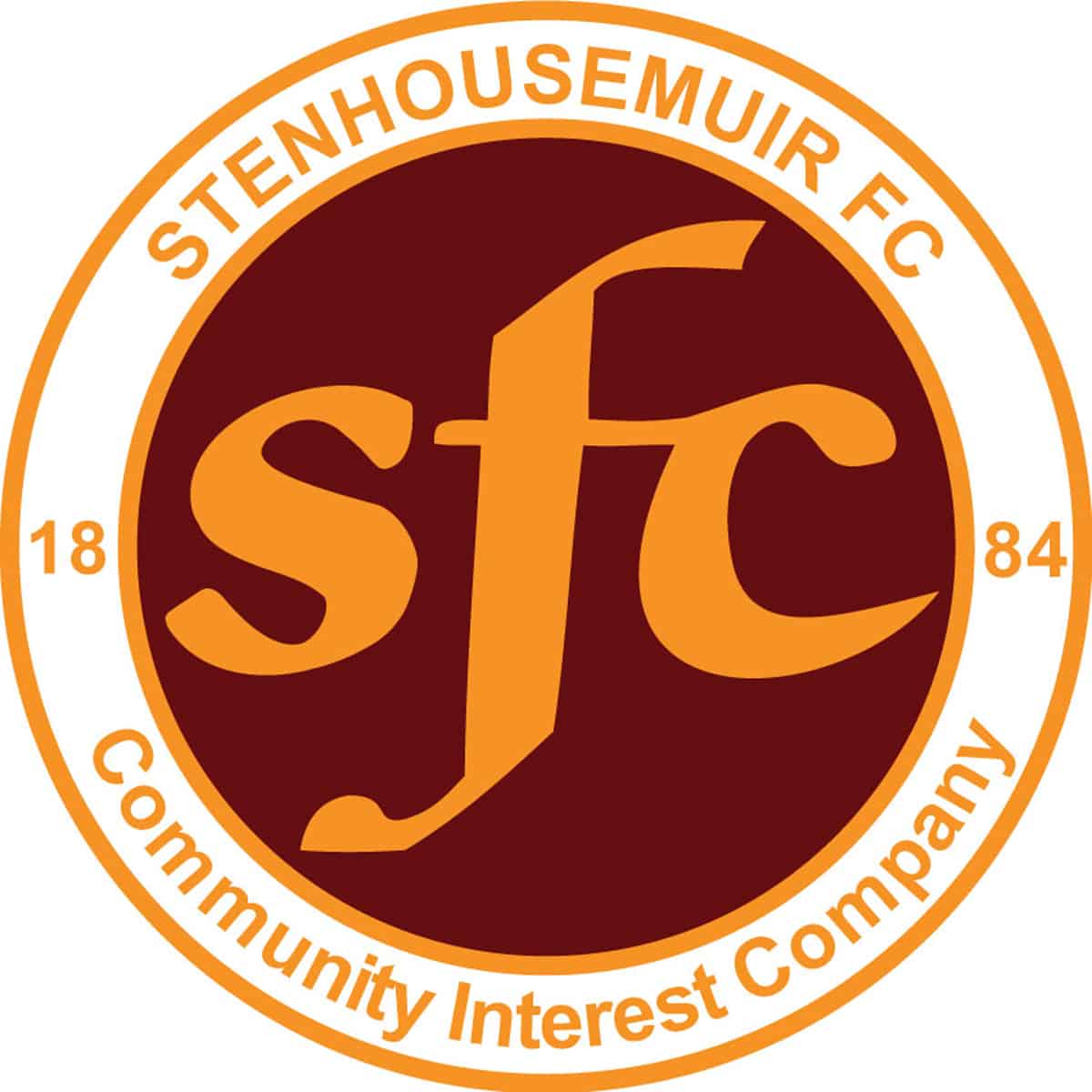 SPFL Ladbrokes League 1
Glebe Park, Brechin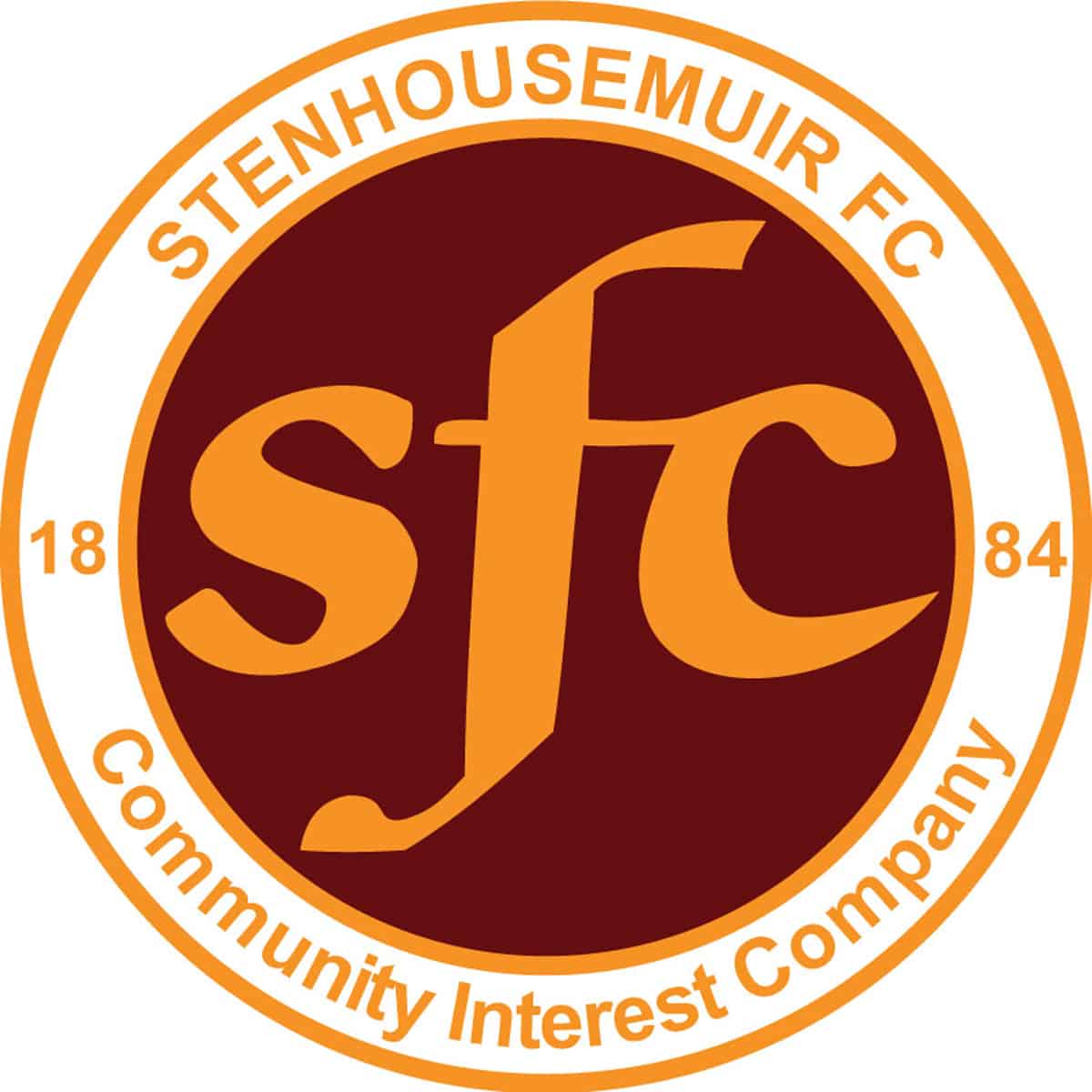 SPFL Ladbrokes League 1
Ochilview Park Stenhousemuir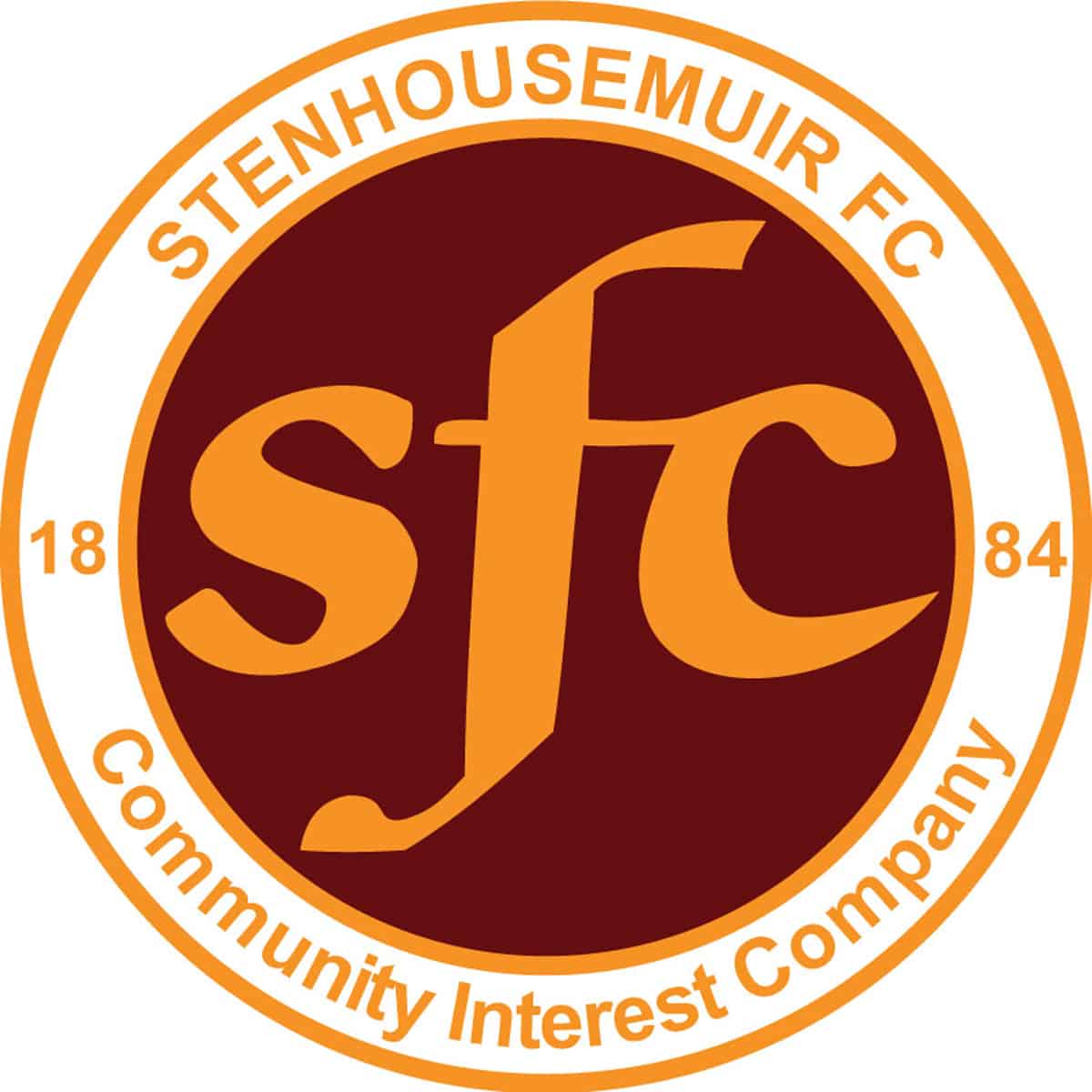 SPFL Ladbrokes League 1
Strathclyde Homes Stadium, Dum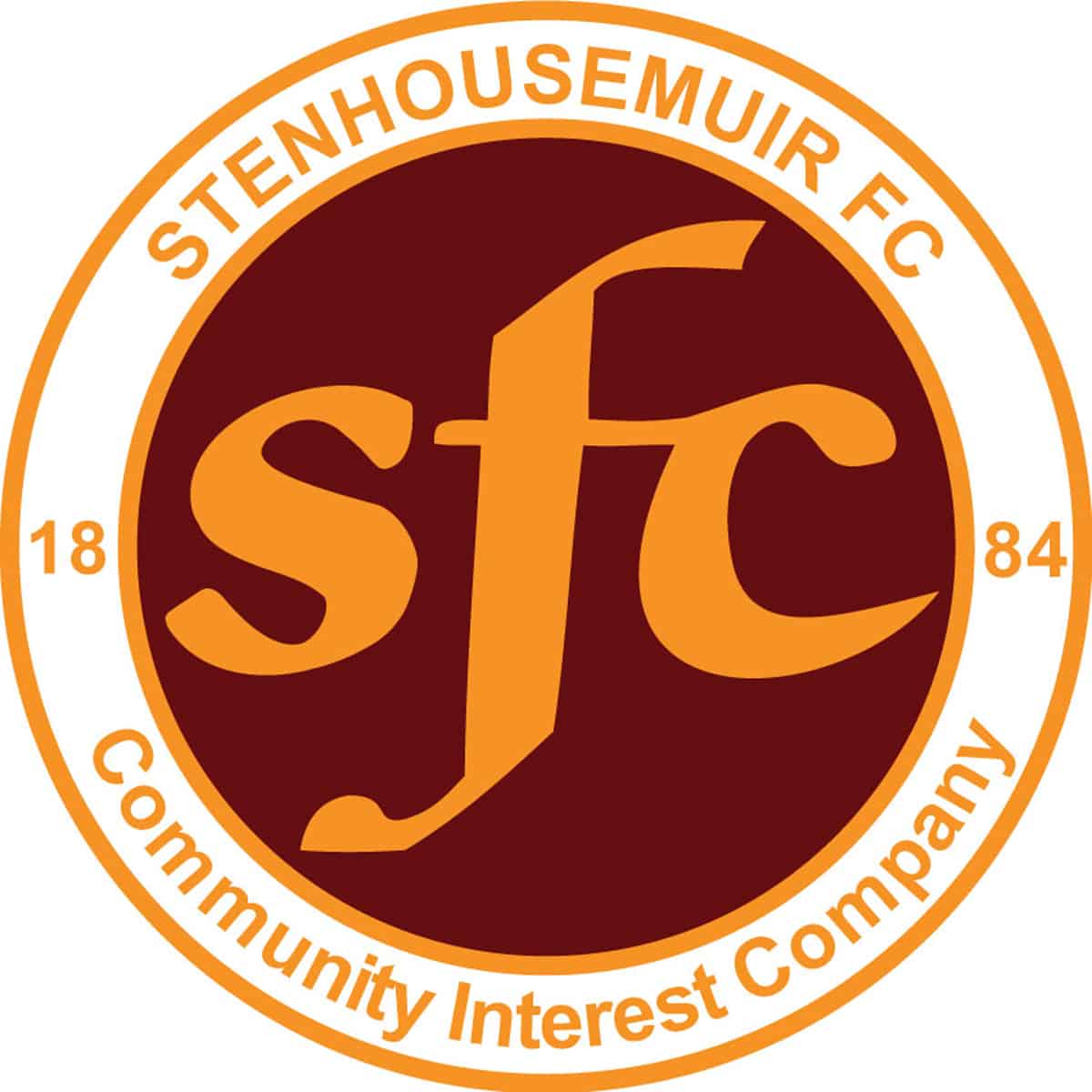 SPFL Ladbrokes League 1
Ochilview Park Stenhousemuir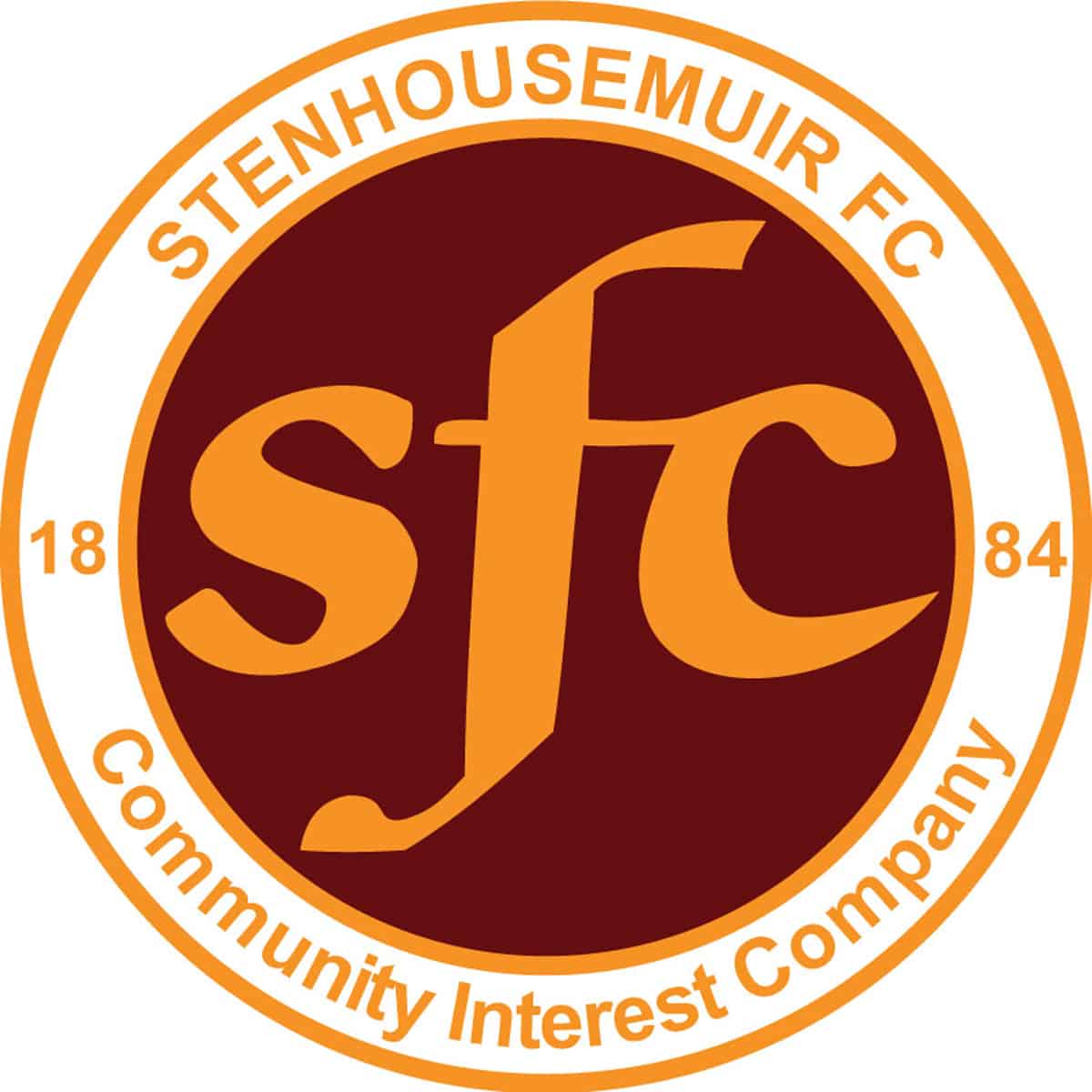 SPFL Ladbrokes League 1
Balmoor Stadium, Peterhead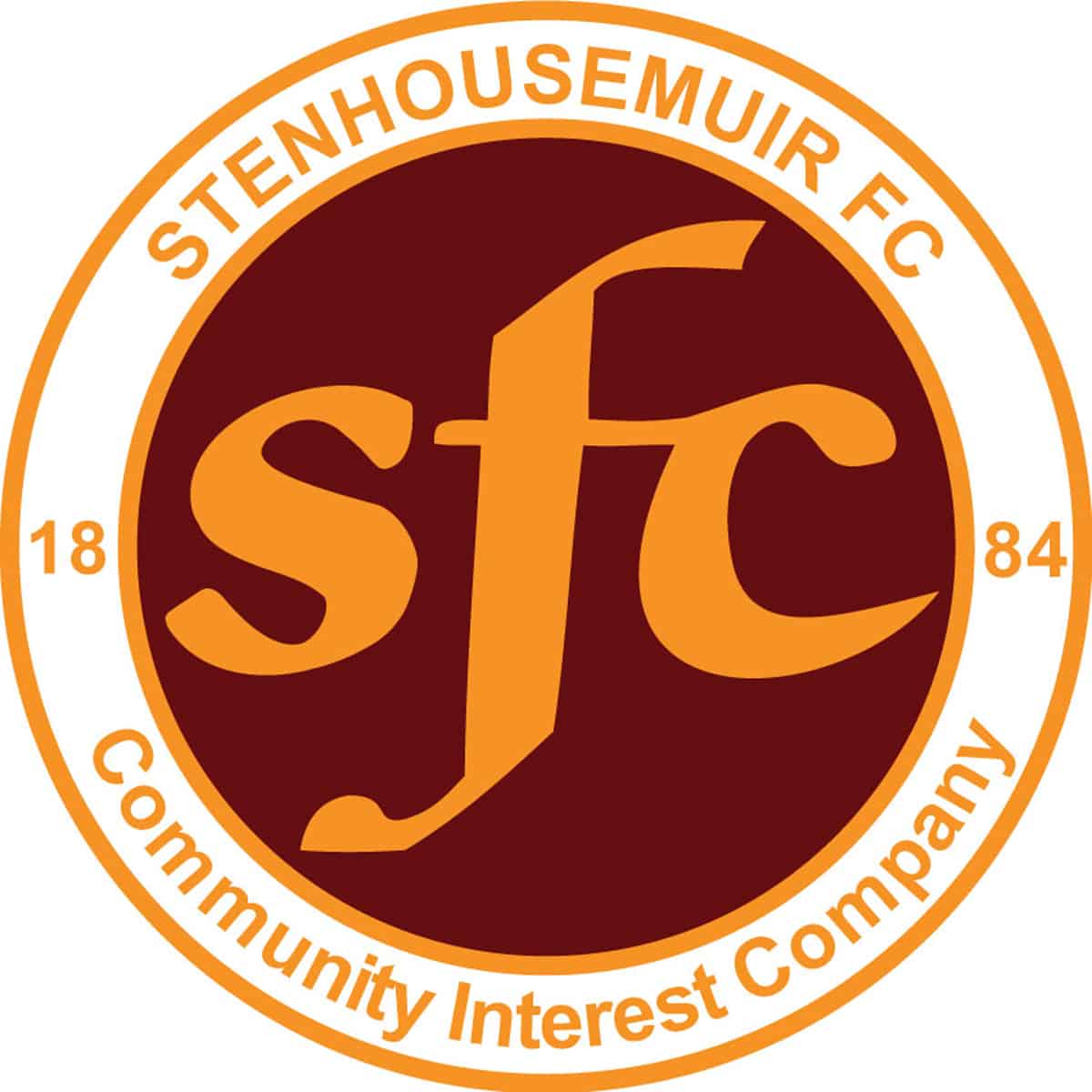 Petrofac Training Cup
Forthbank Stadium, Stirling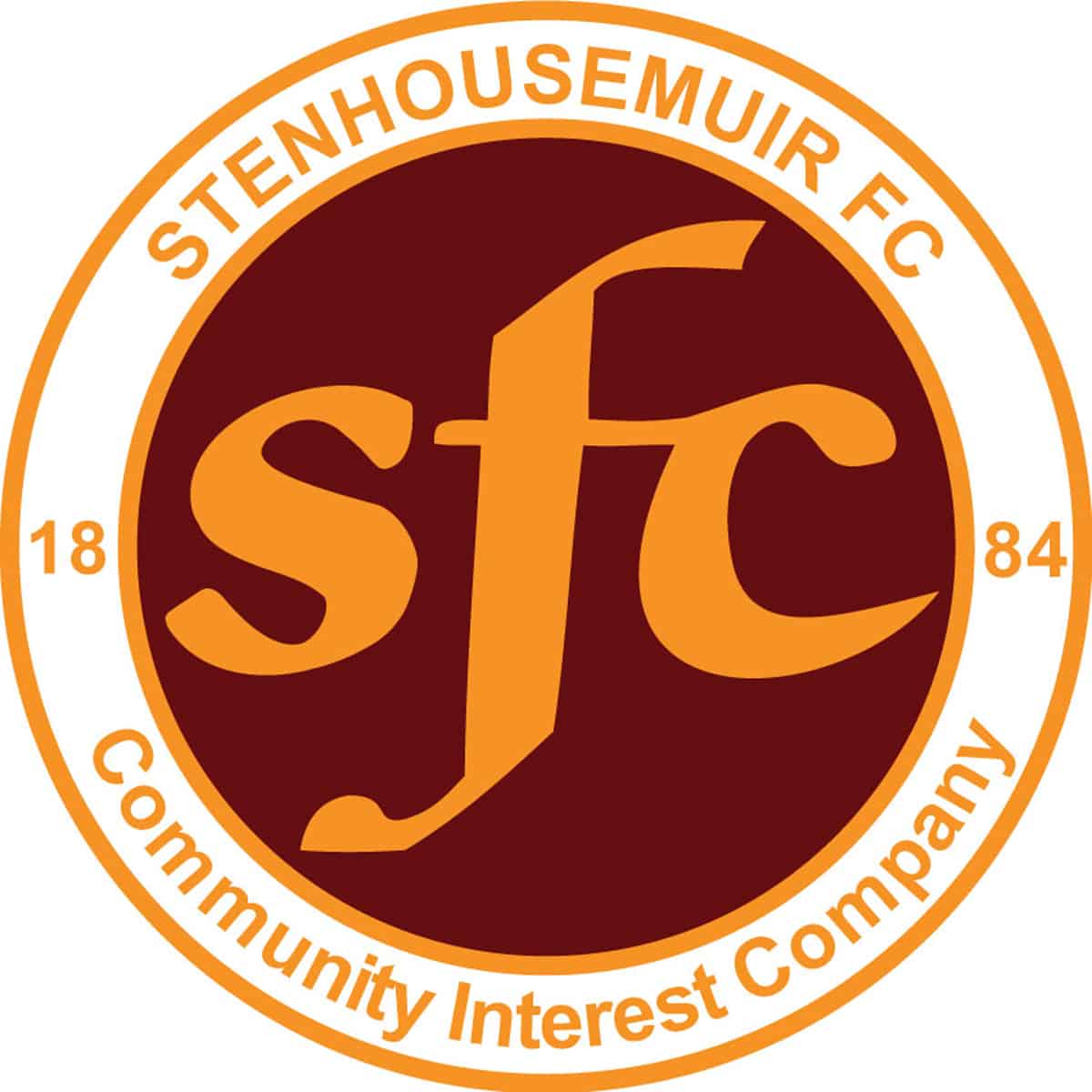 SPFL Ladbrokes League 1
Ochilview Park Stenhousemuir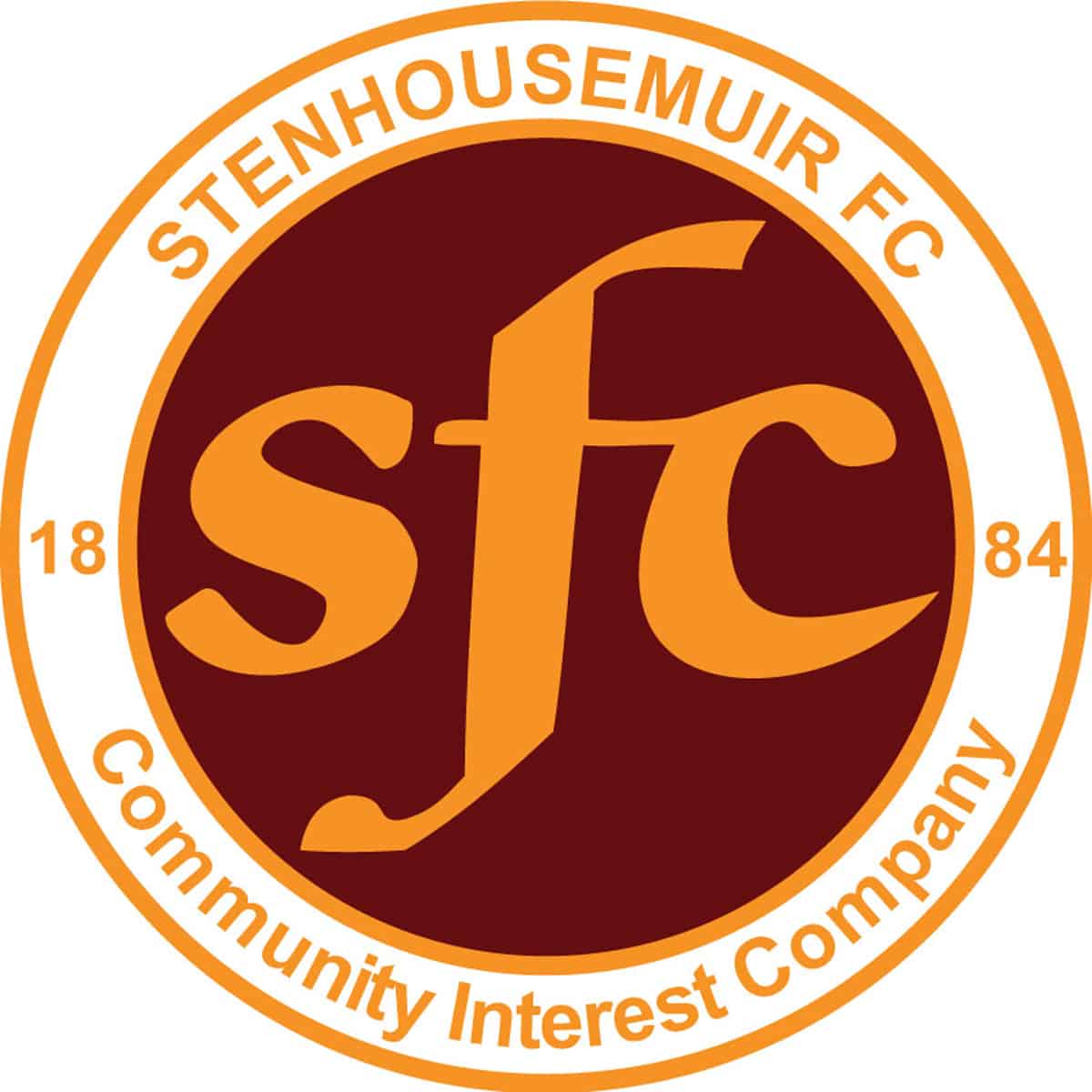 SPFL Ladbrokes League 1
Forthbank, Stirling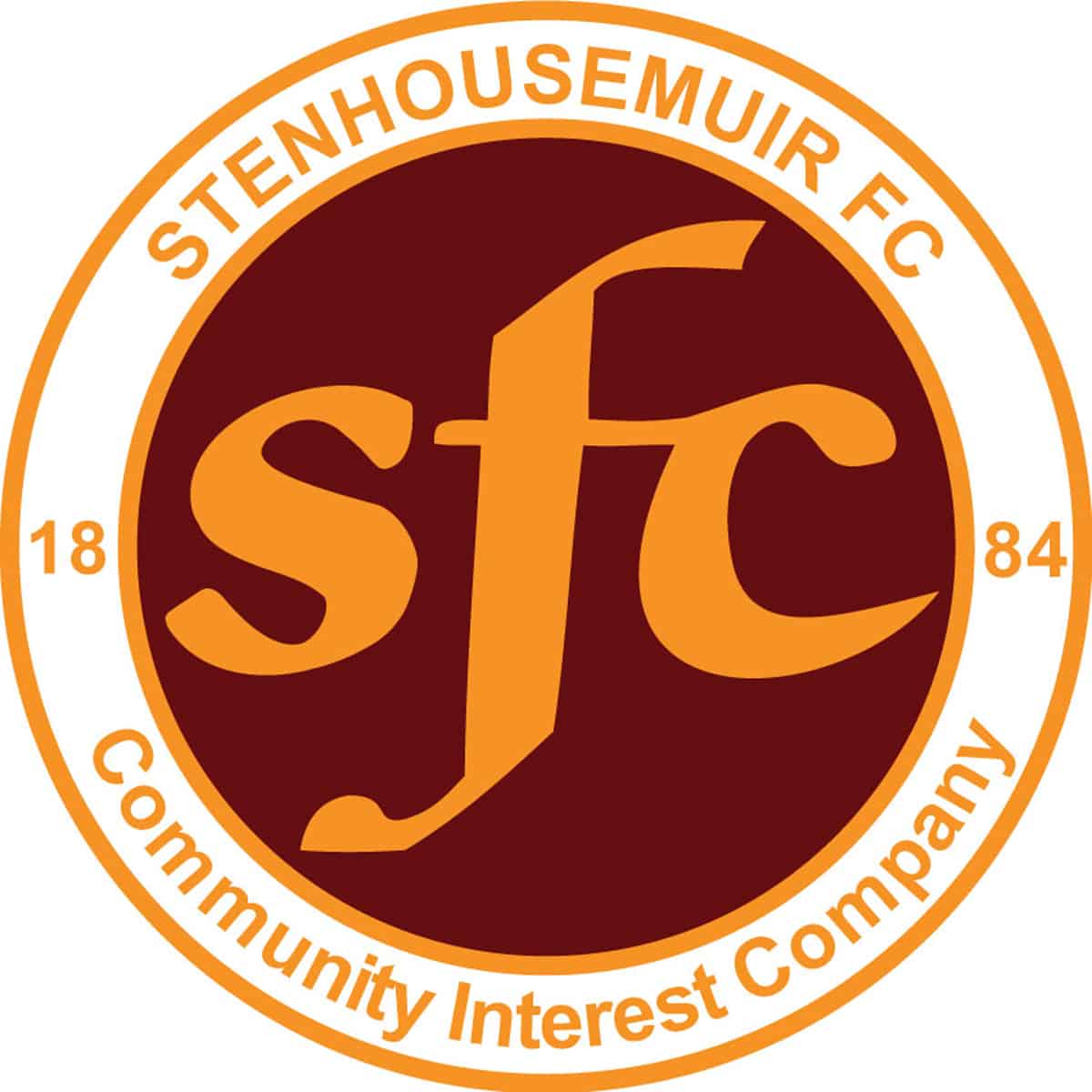 Betfred Cup
Ochilview Park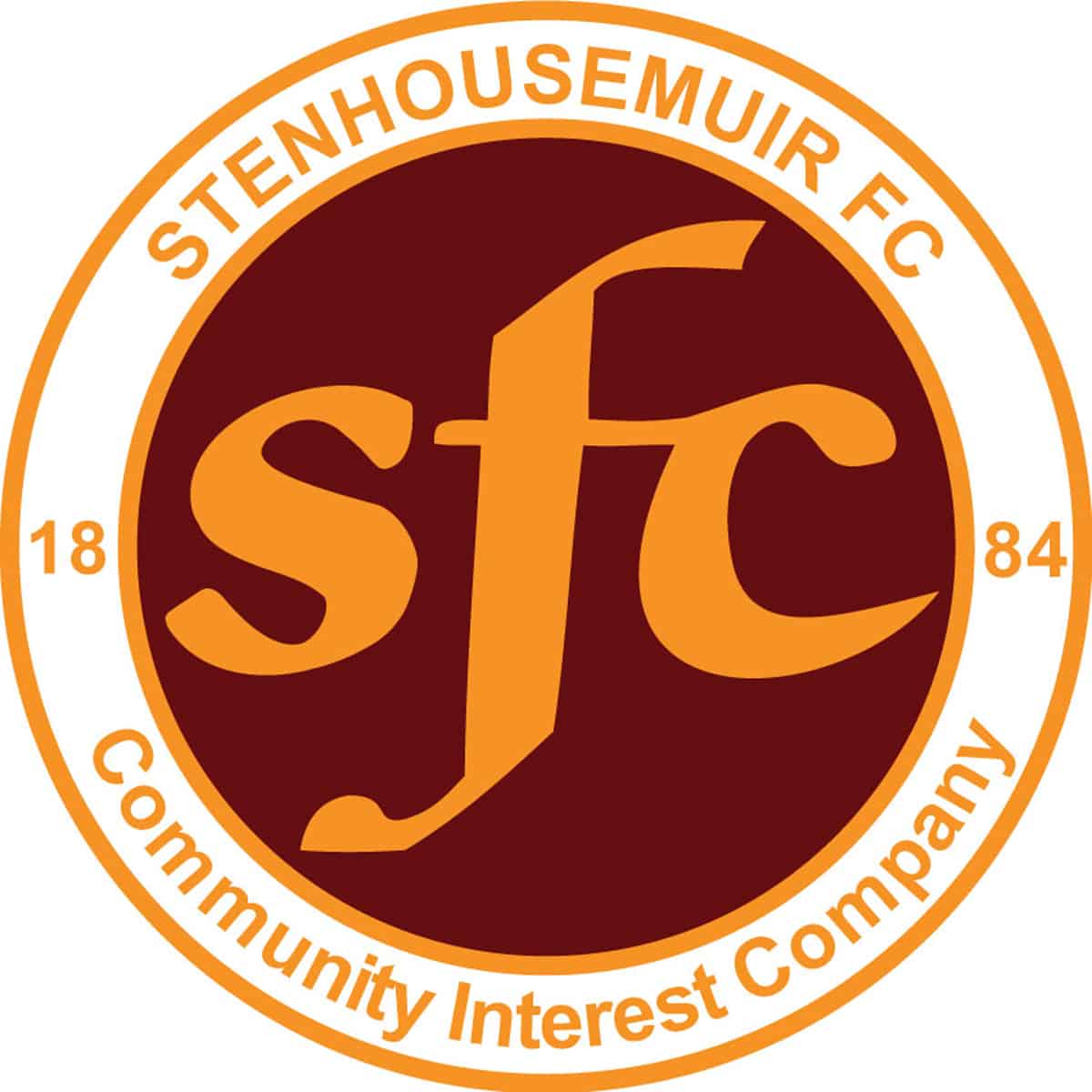 Petrofac Training Cup
Ochilview Park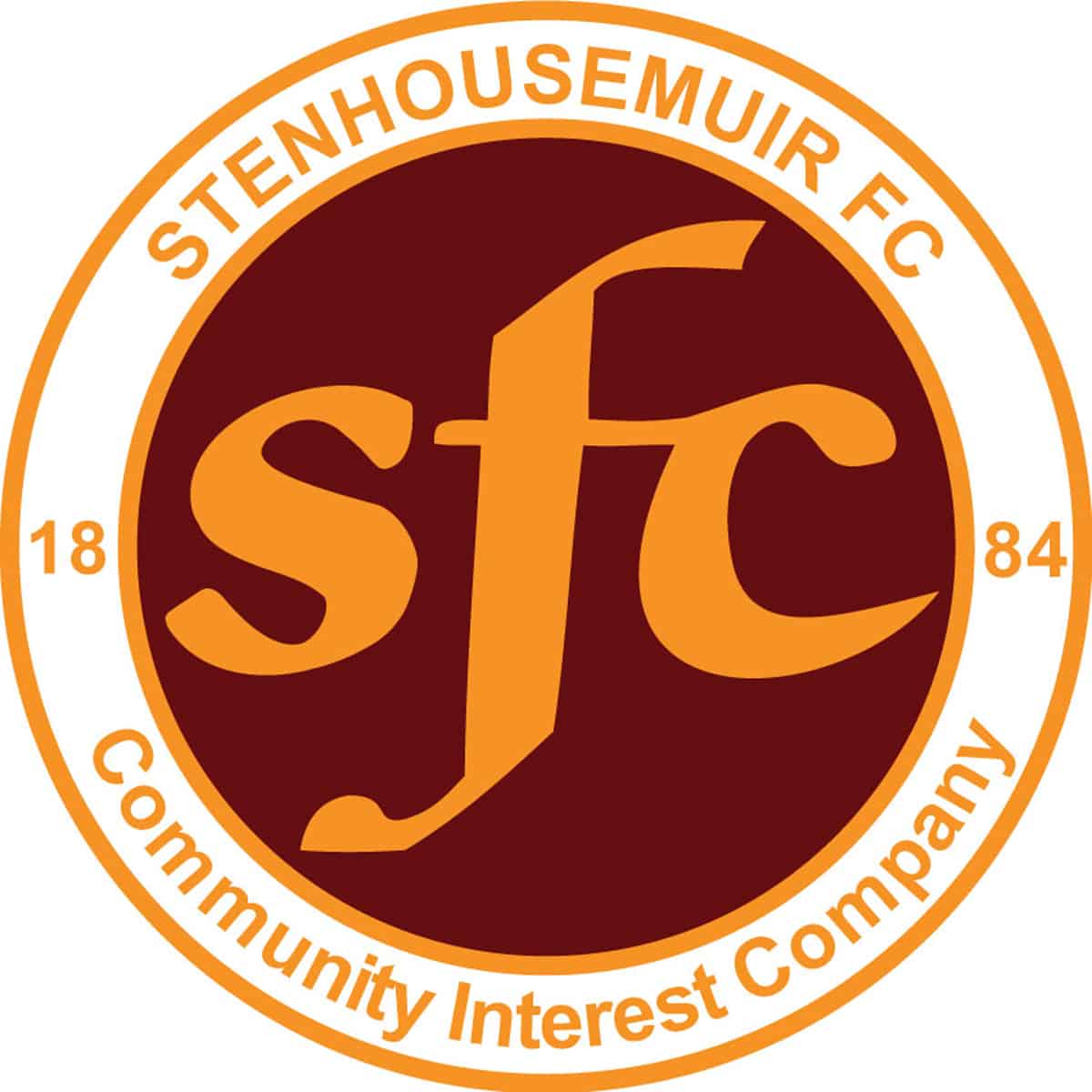 Friendly
Station Park, Forfar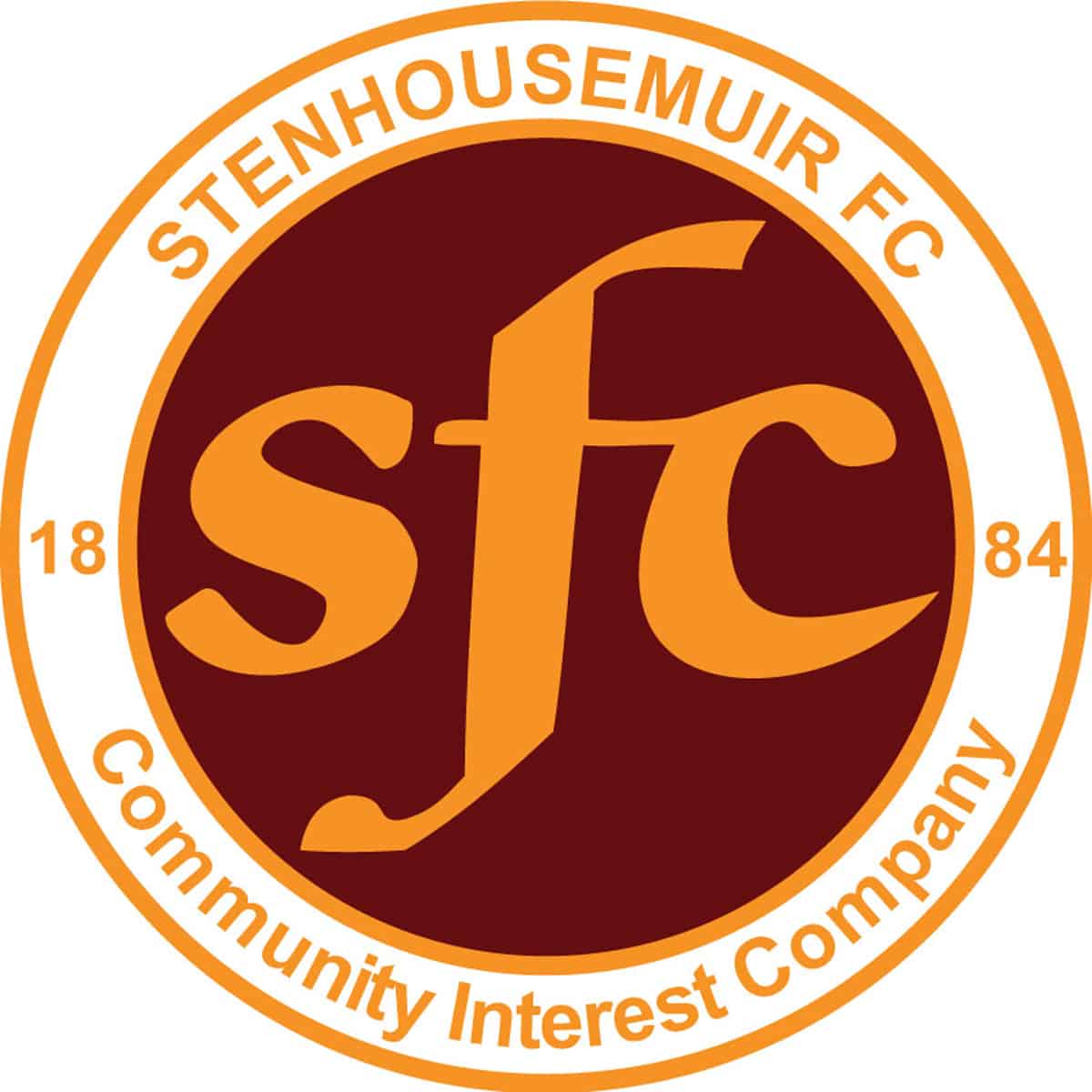 Friendly
Allan Park, Cove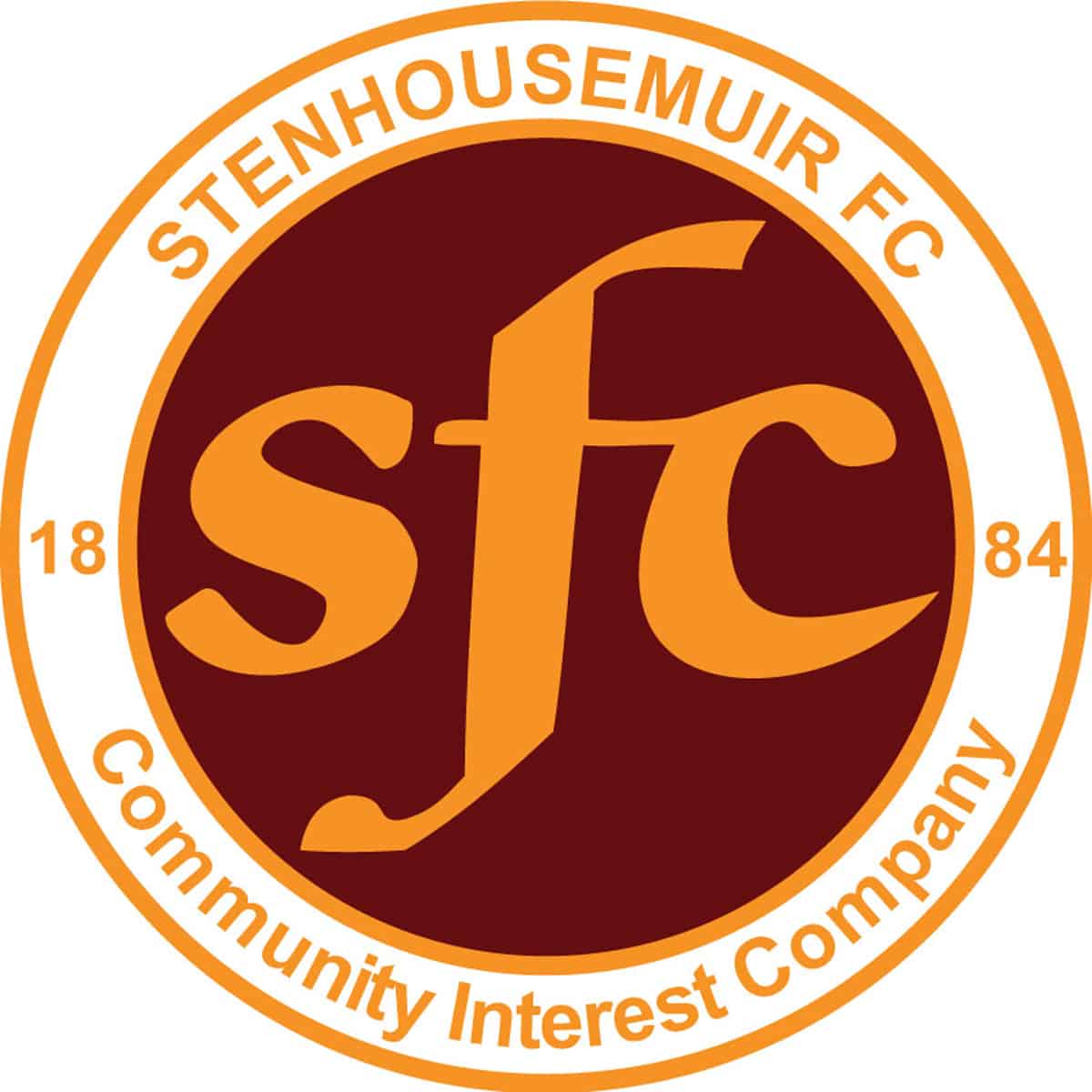 Stirlingshire Cup
Recreation Park, Alloa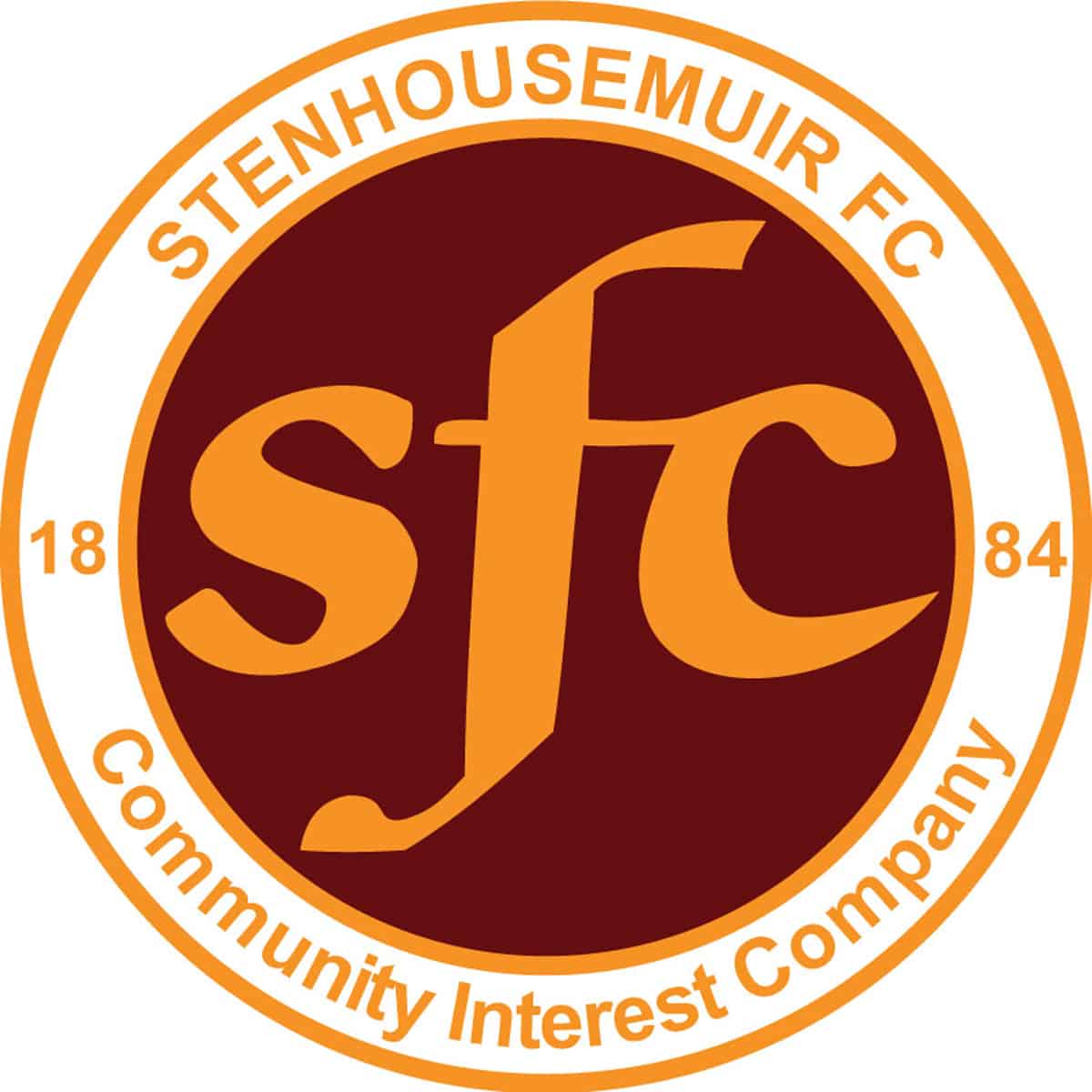 Friendly
Ochilview Park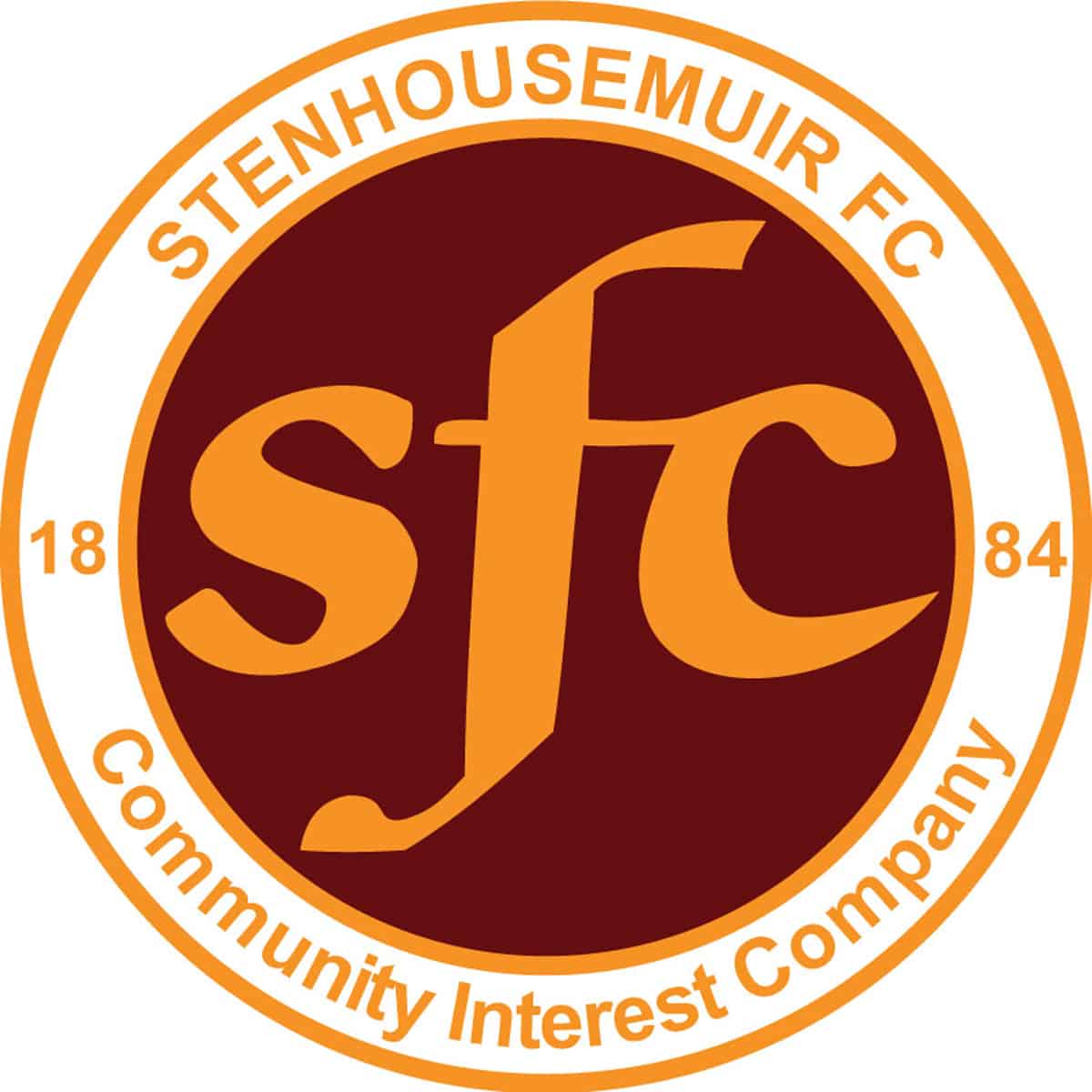 Stirlingshire Cup
Ochilview Park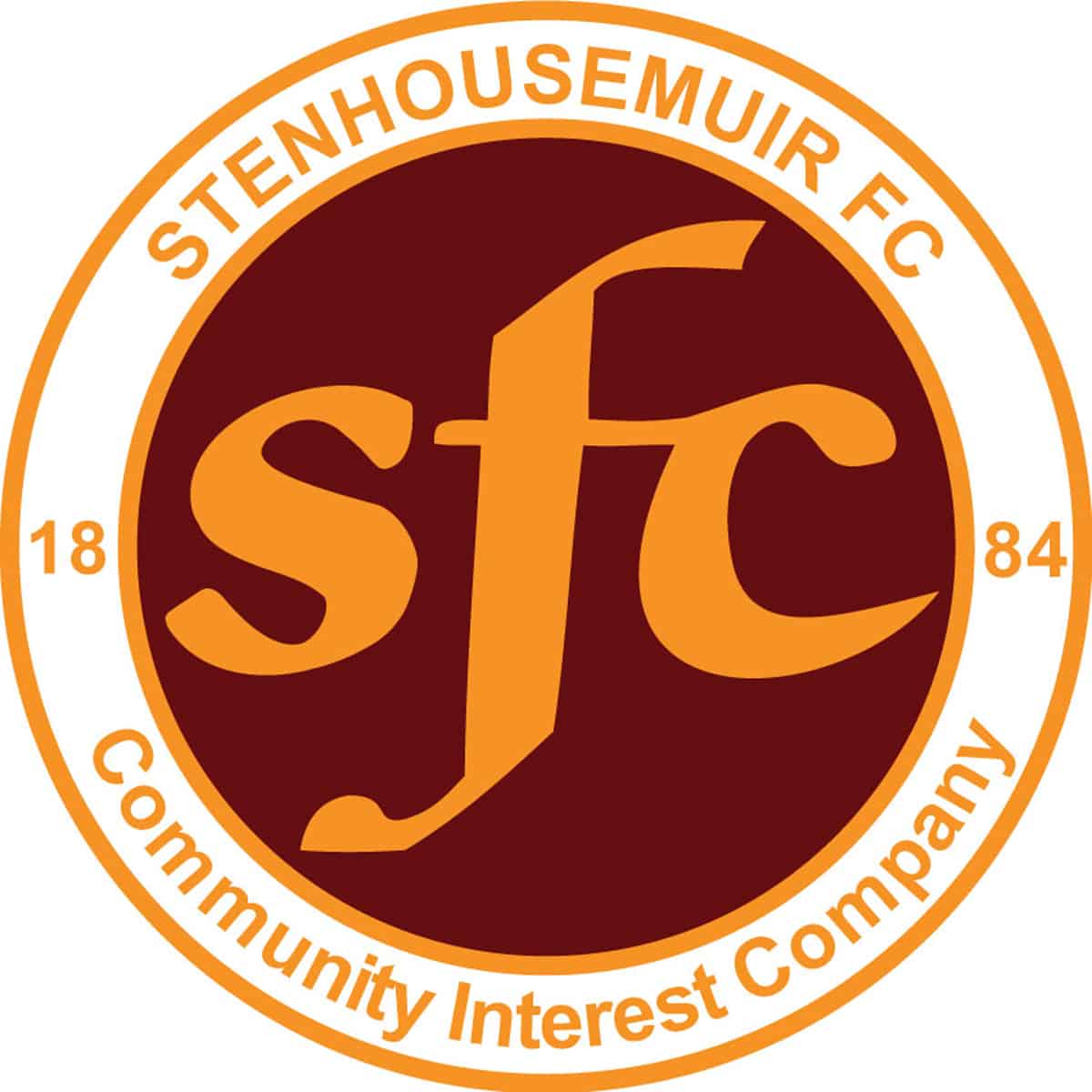 SPFL Ladbrokes League 1
Ochilview Park Stenhousemuir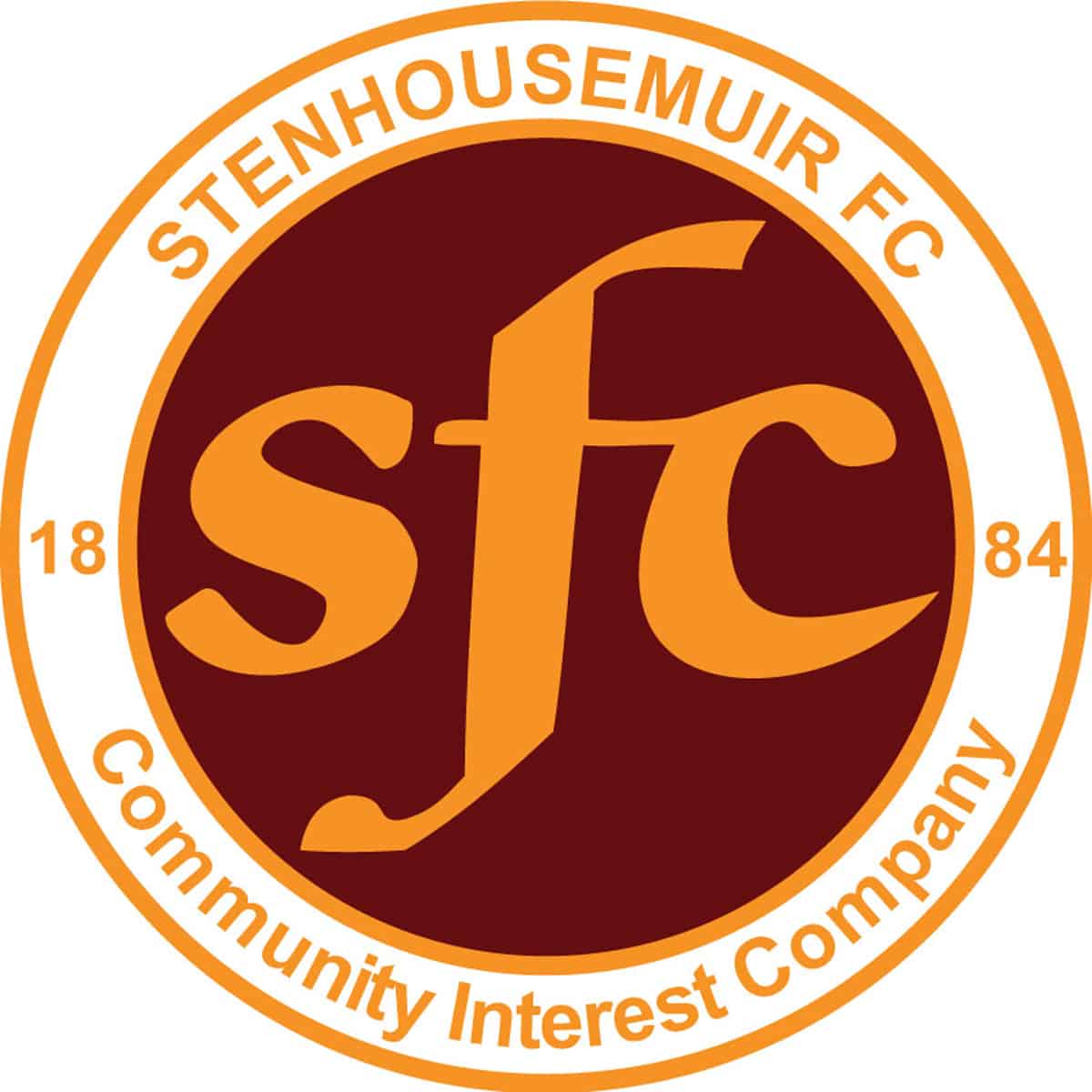 SPFL Ladbrokes League 1
Central Park Cowdenbeath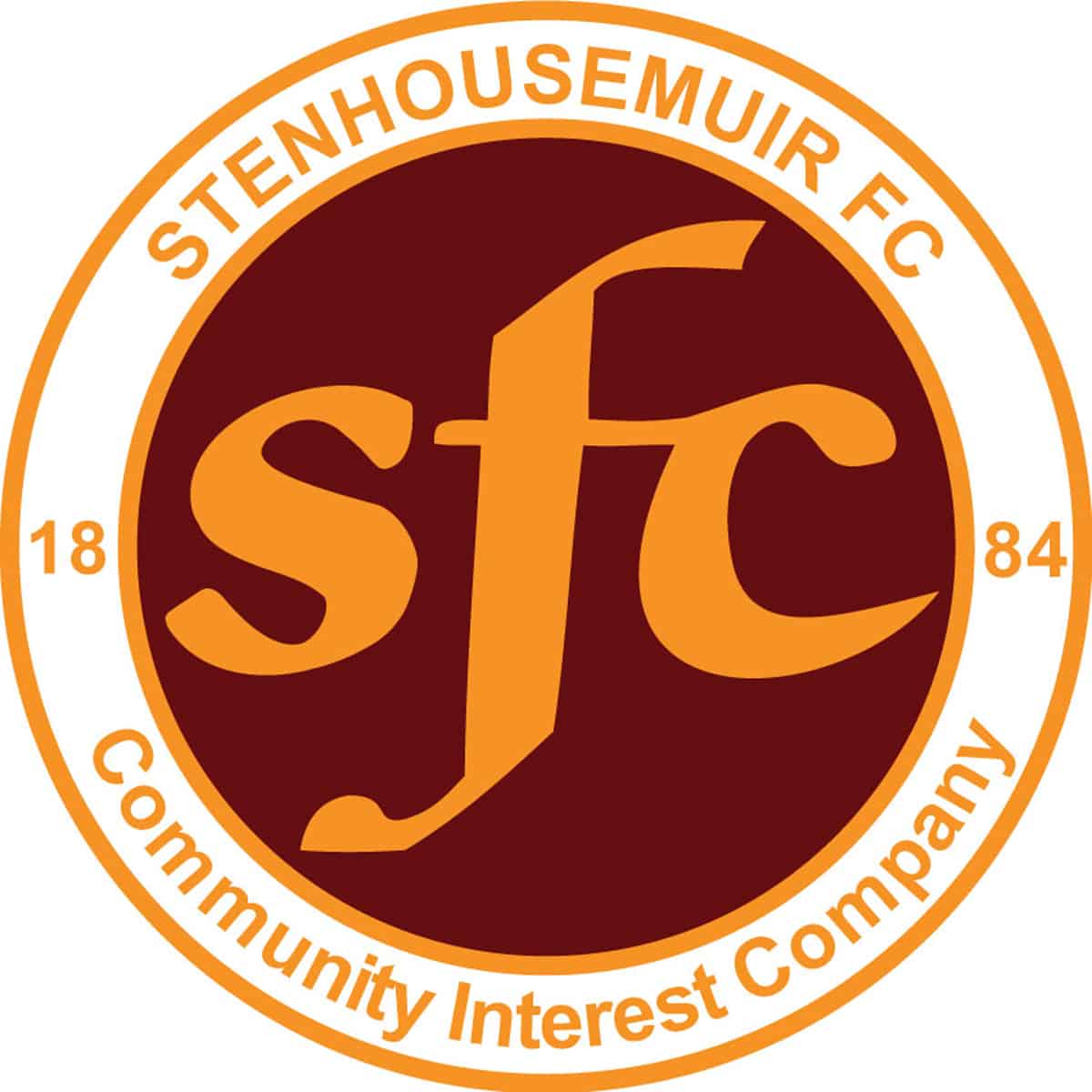 SPFL Ladbrokes League 1
Hampden park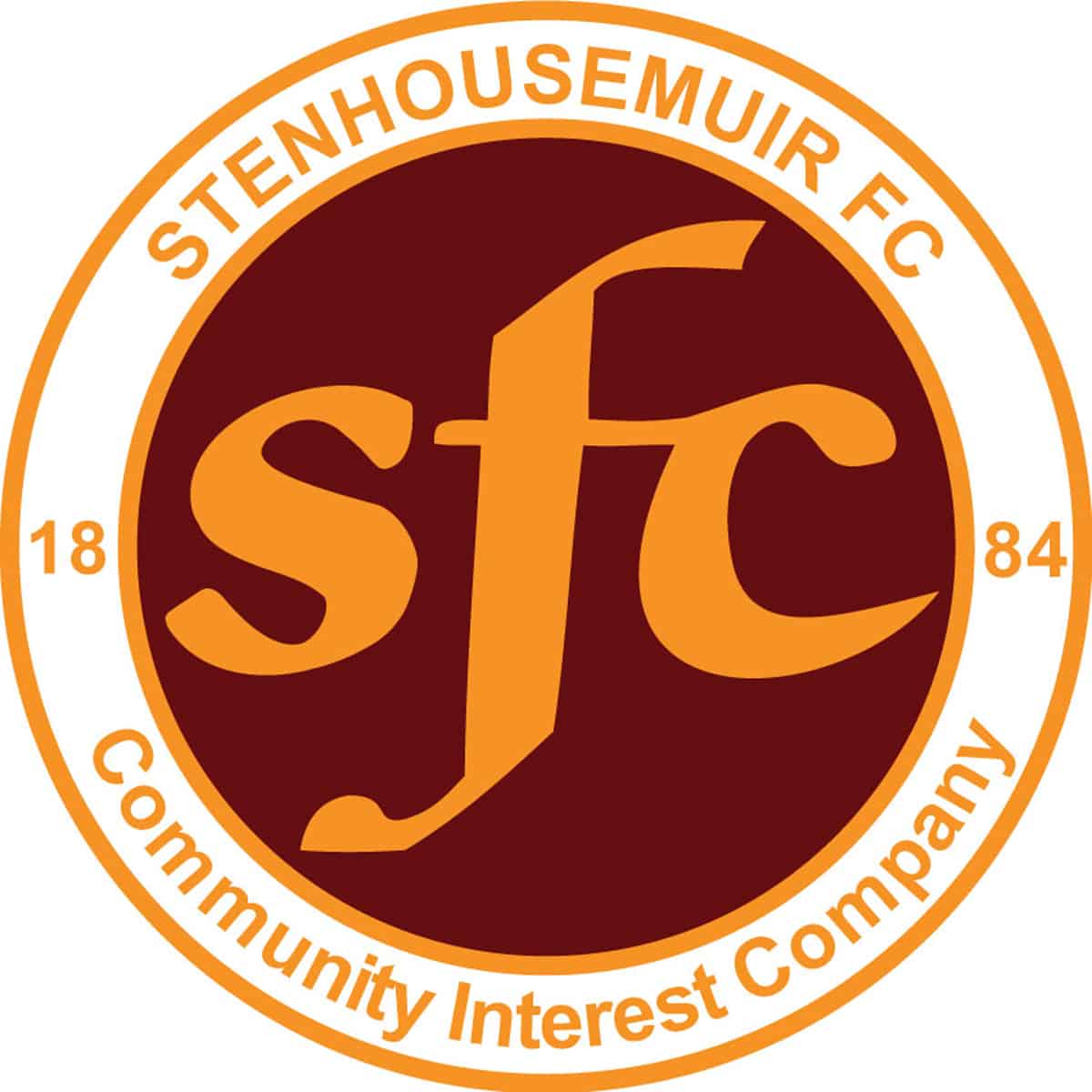 SPFL Ladbrokes League 1
Ochilview Park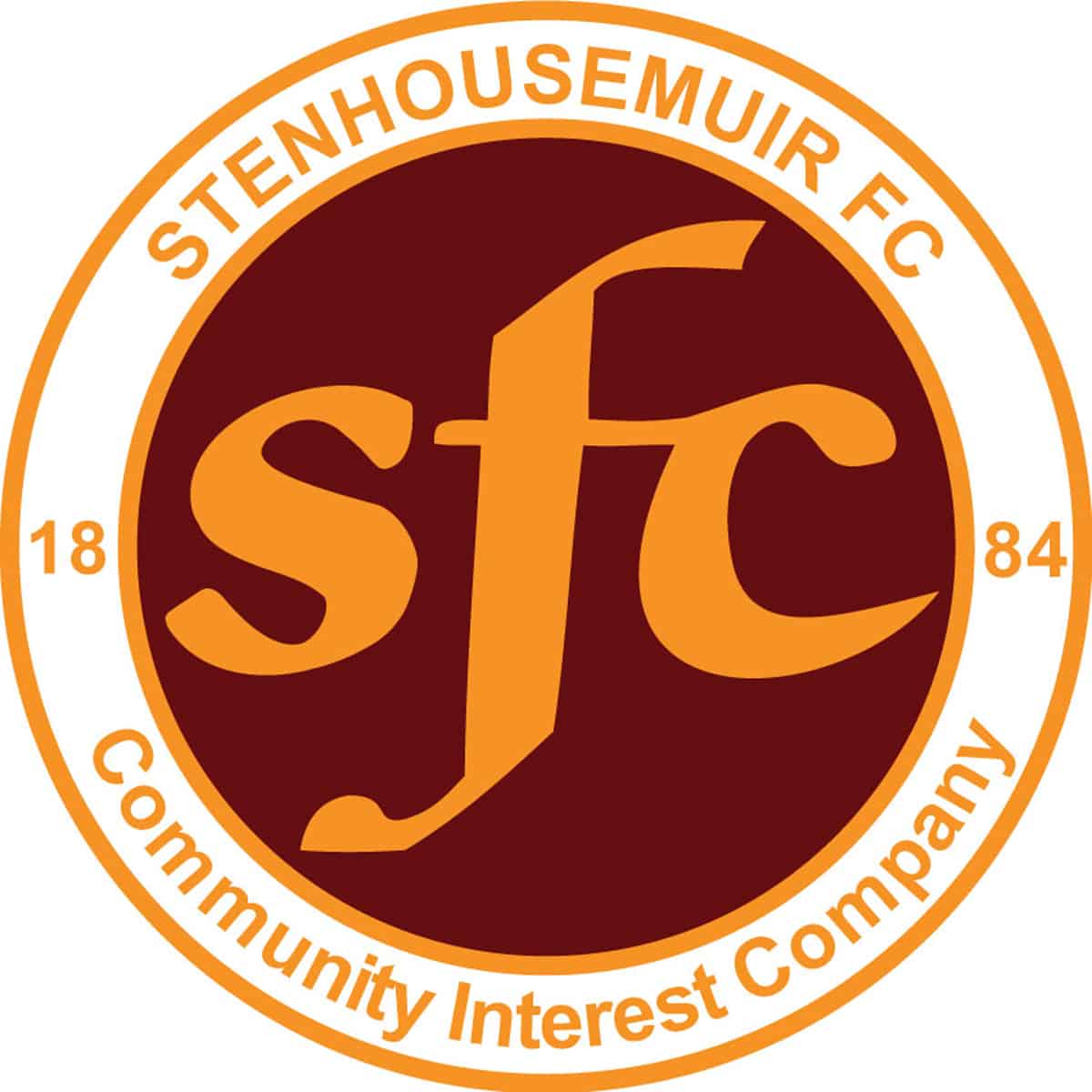 SPFL Ladbrokes League 1
Station Park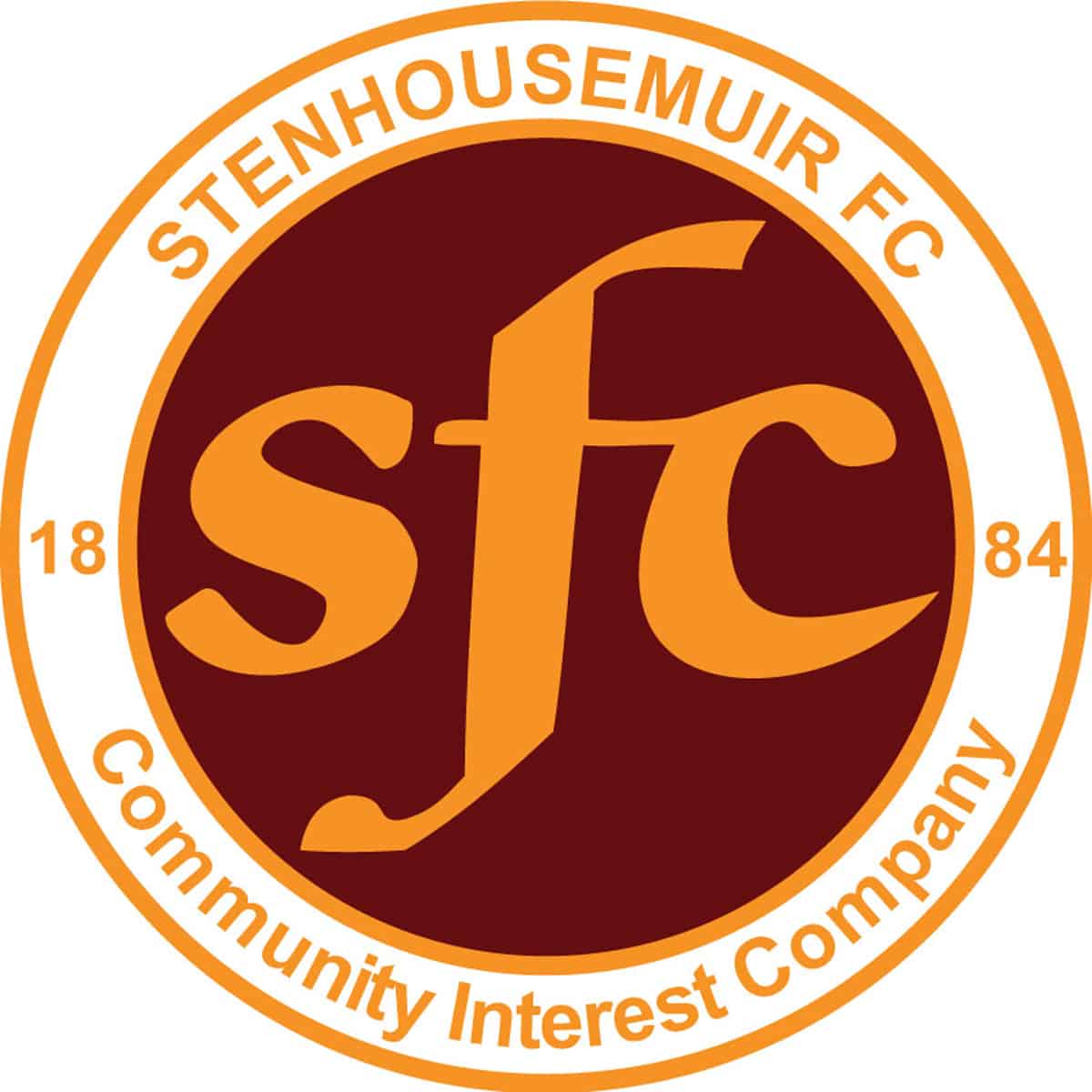 SPFL Ladbrokes League 1
Ochilview Park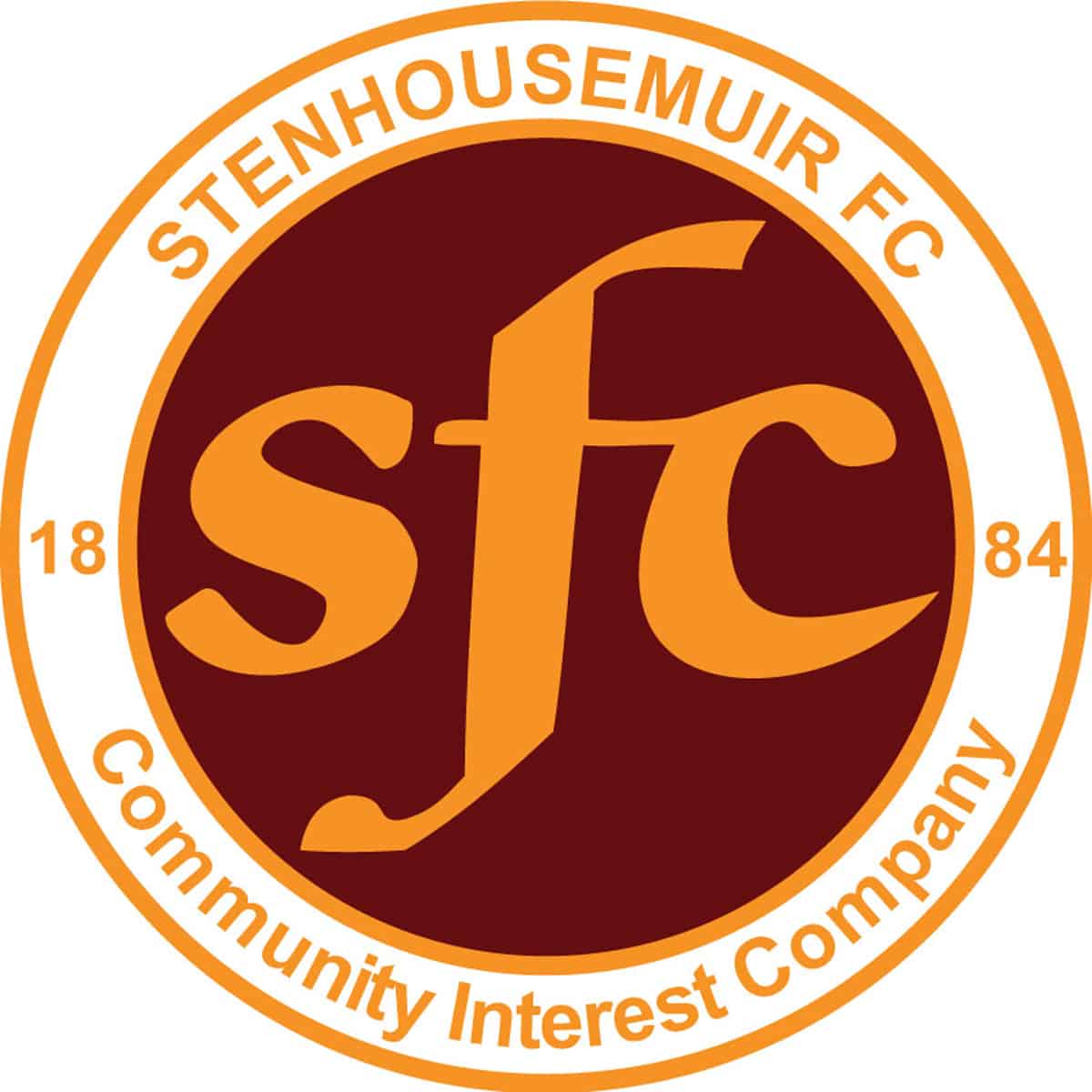 SPFL Ladbrokes League 1
Ochilview Park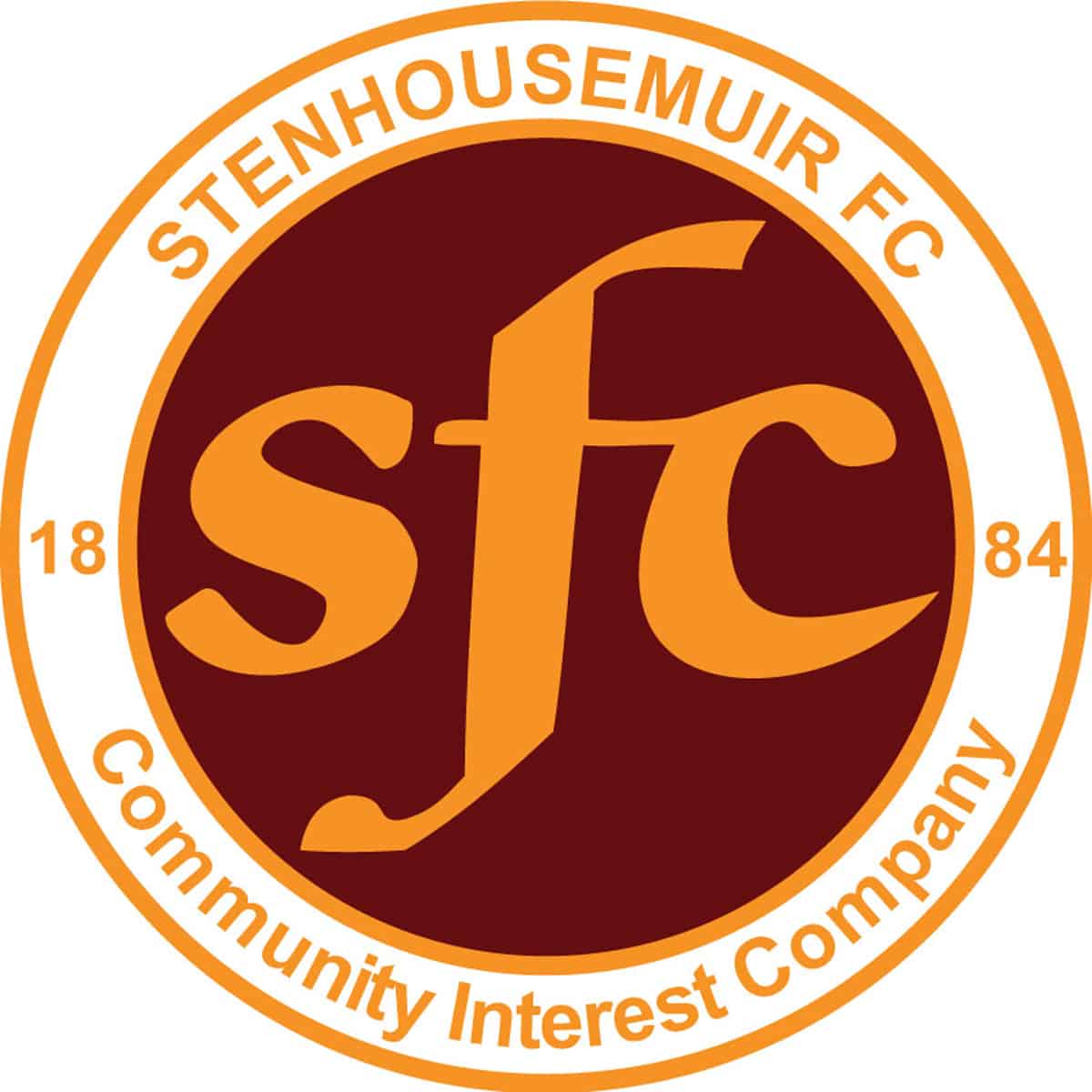 SPFL Ladbrokes League 1
Shielfield Park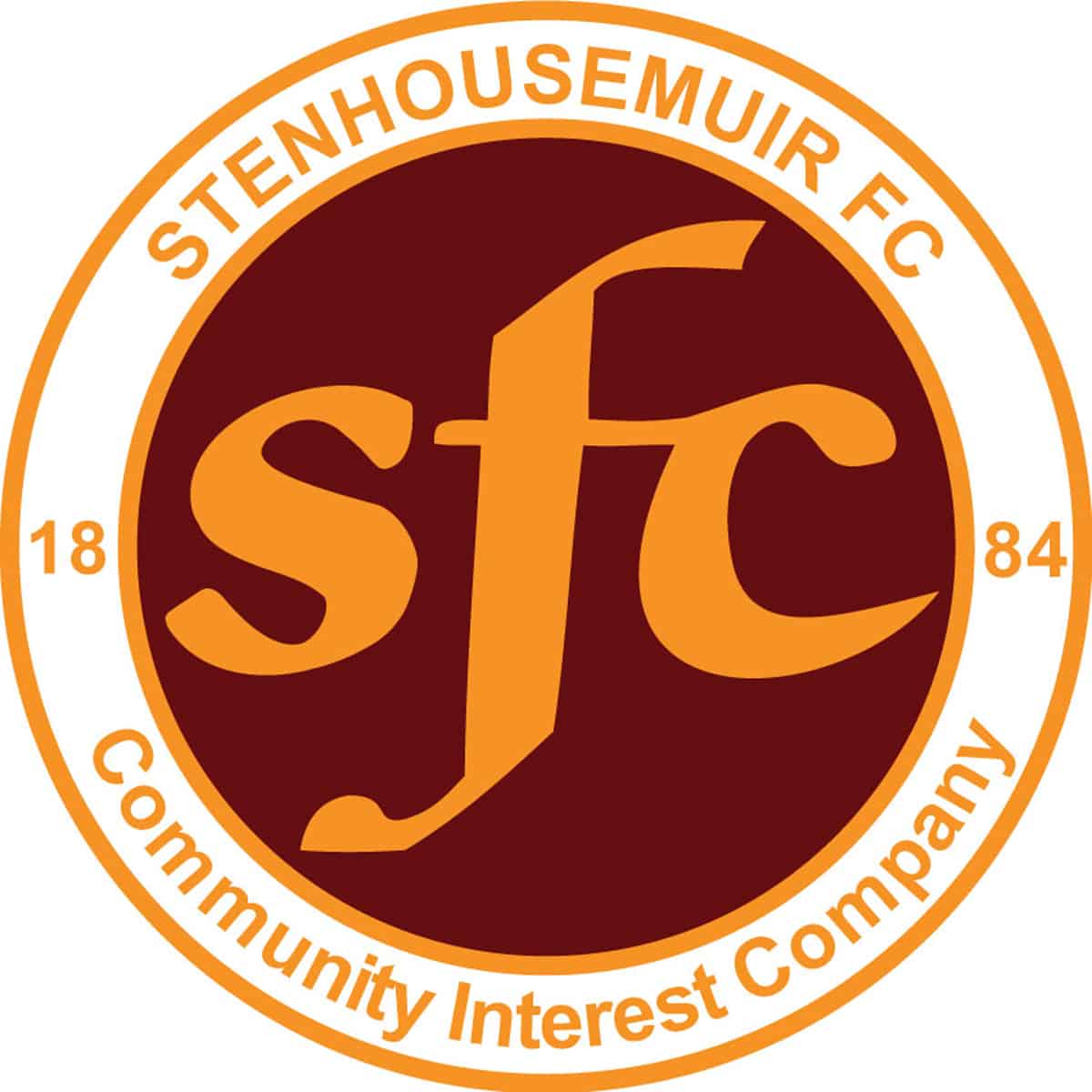 SPFL Ladbrokes League 1
Links Park Stadium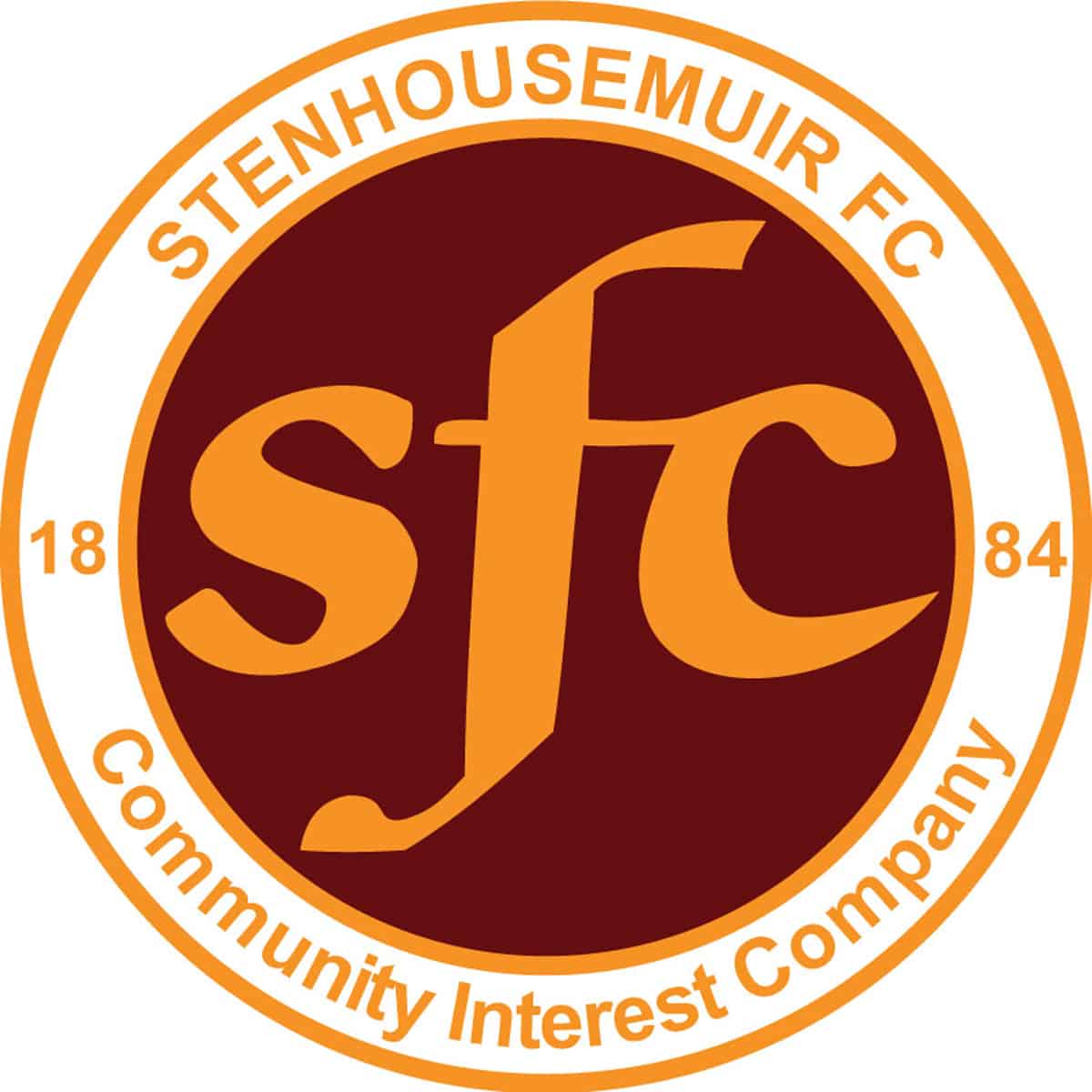 SPFL Ladbrokes League 1
Ochilview Park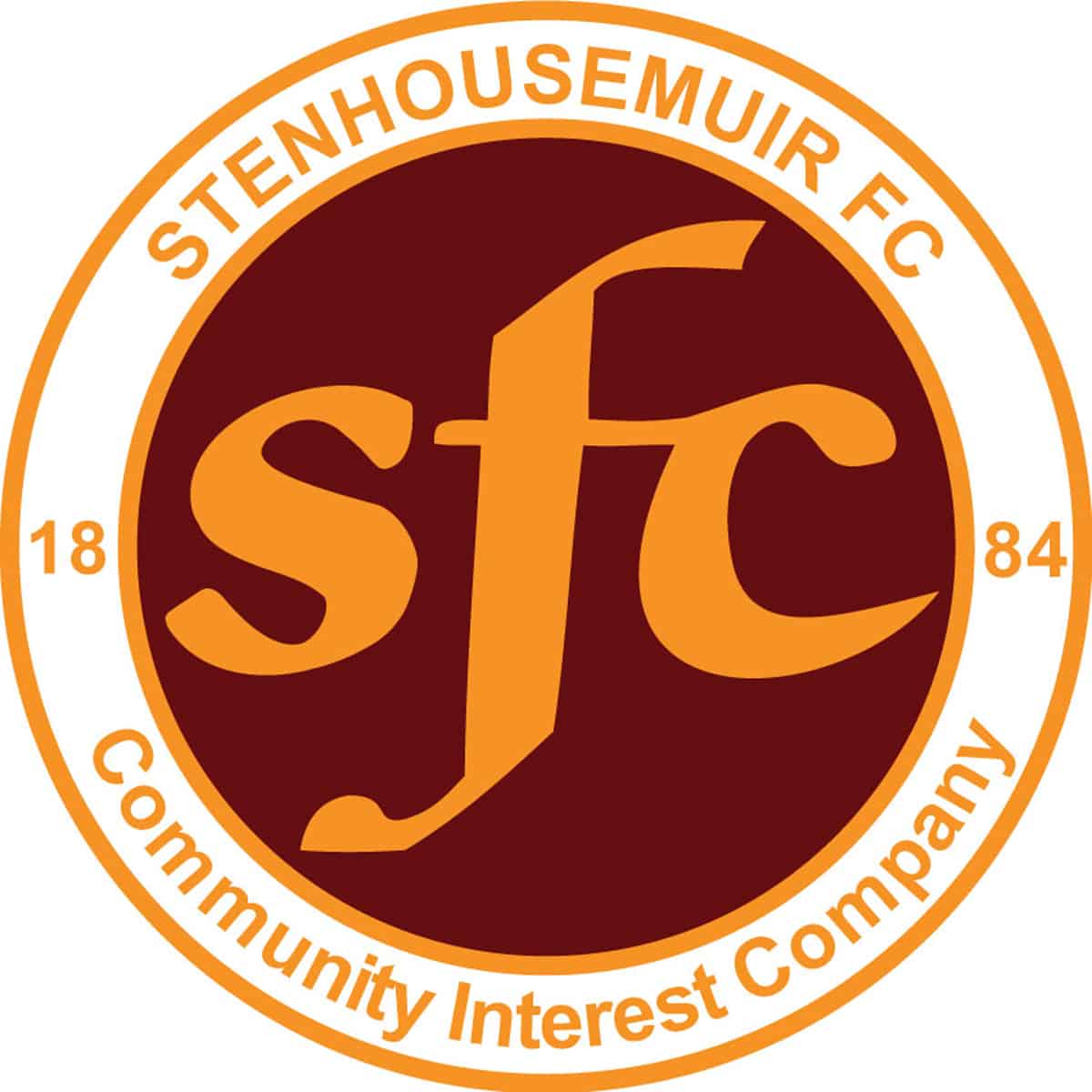 SPFL Ladbrokes League 1
Cliftonhill Stadium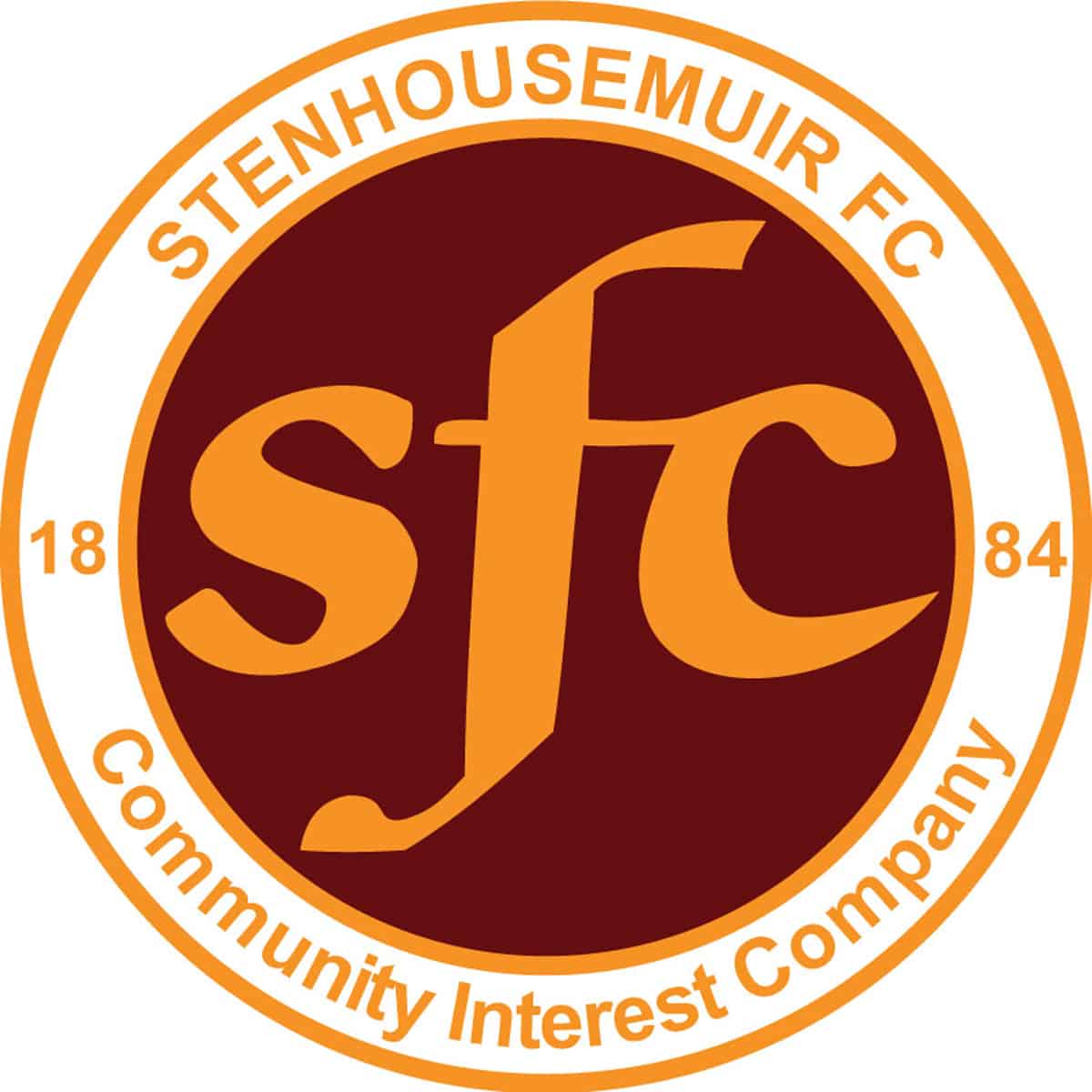 SPFL Ladbrokes League 1
Ochilview Park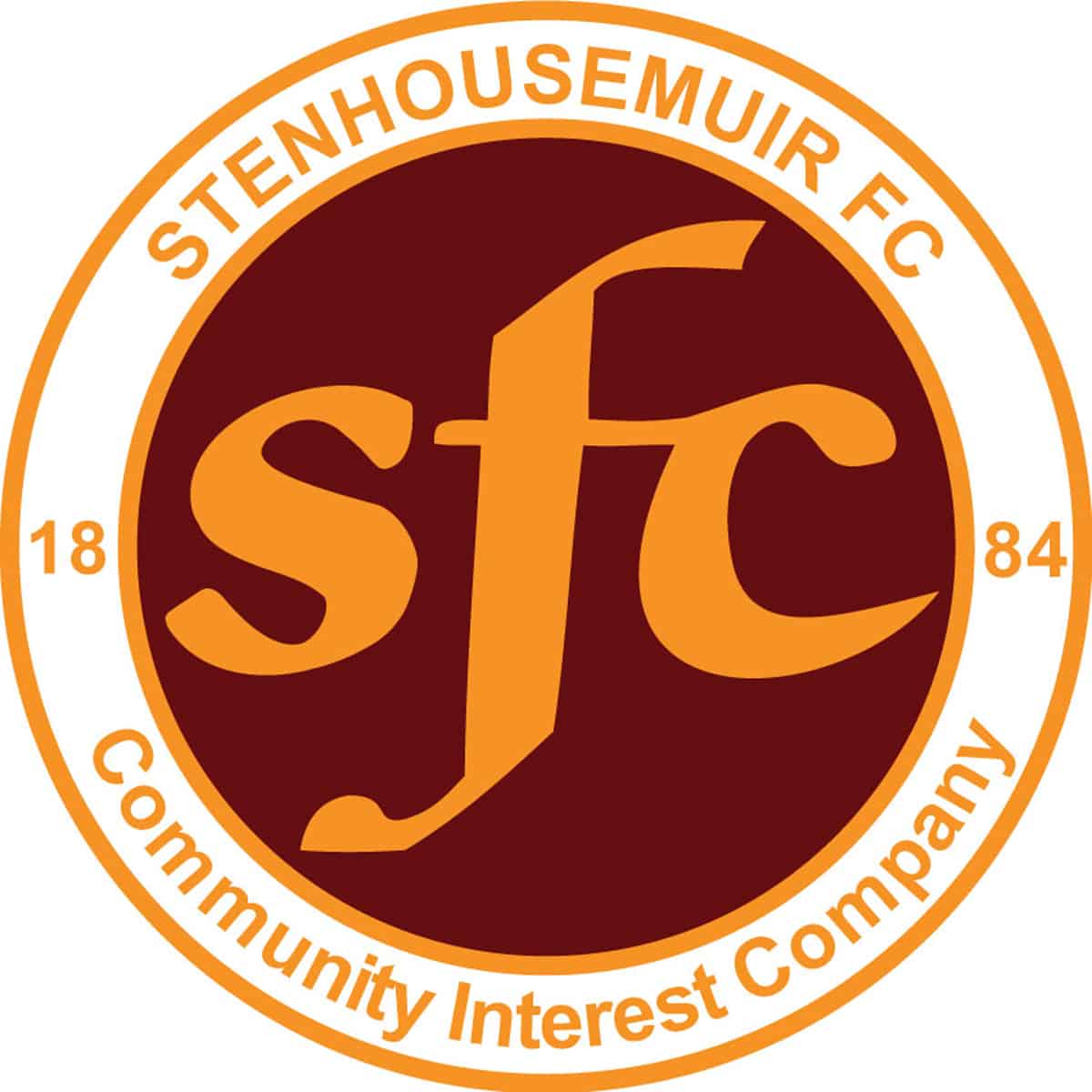 SPFL Ladbrokes League 1
Borough Briggs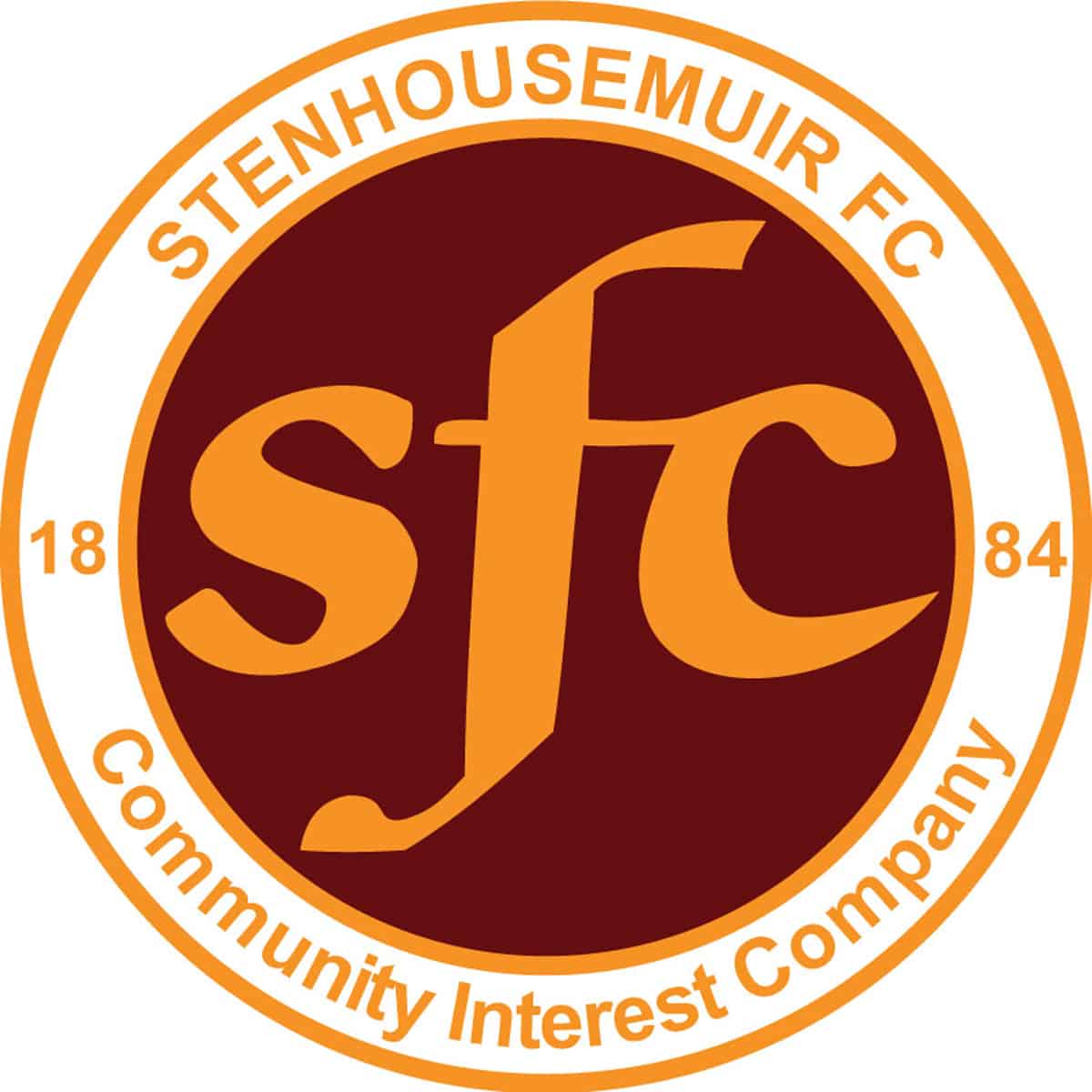 SPFL Ladbrokes League 1
Ochilview Park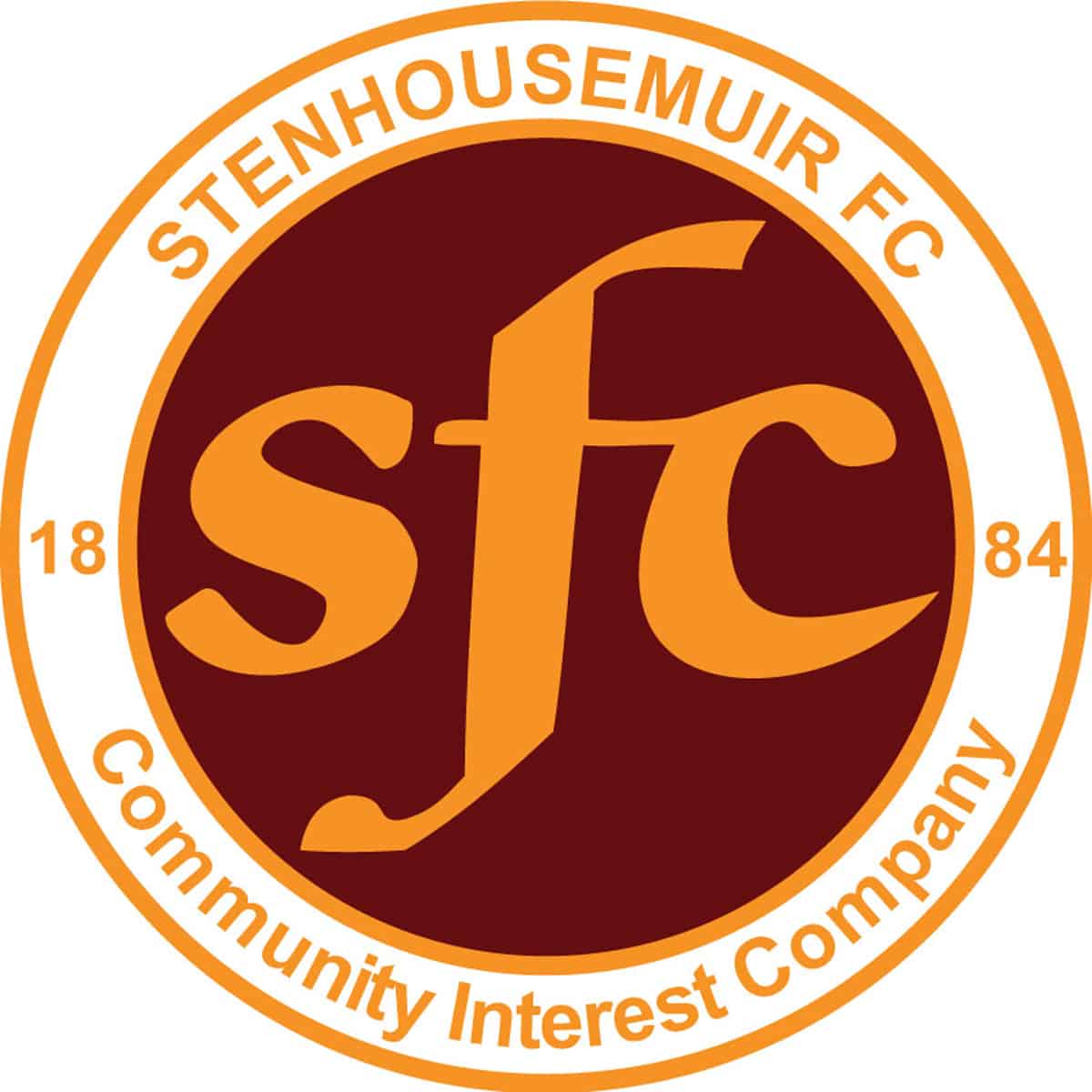 SPFL Ladbrokes League 1
Ochilview Park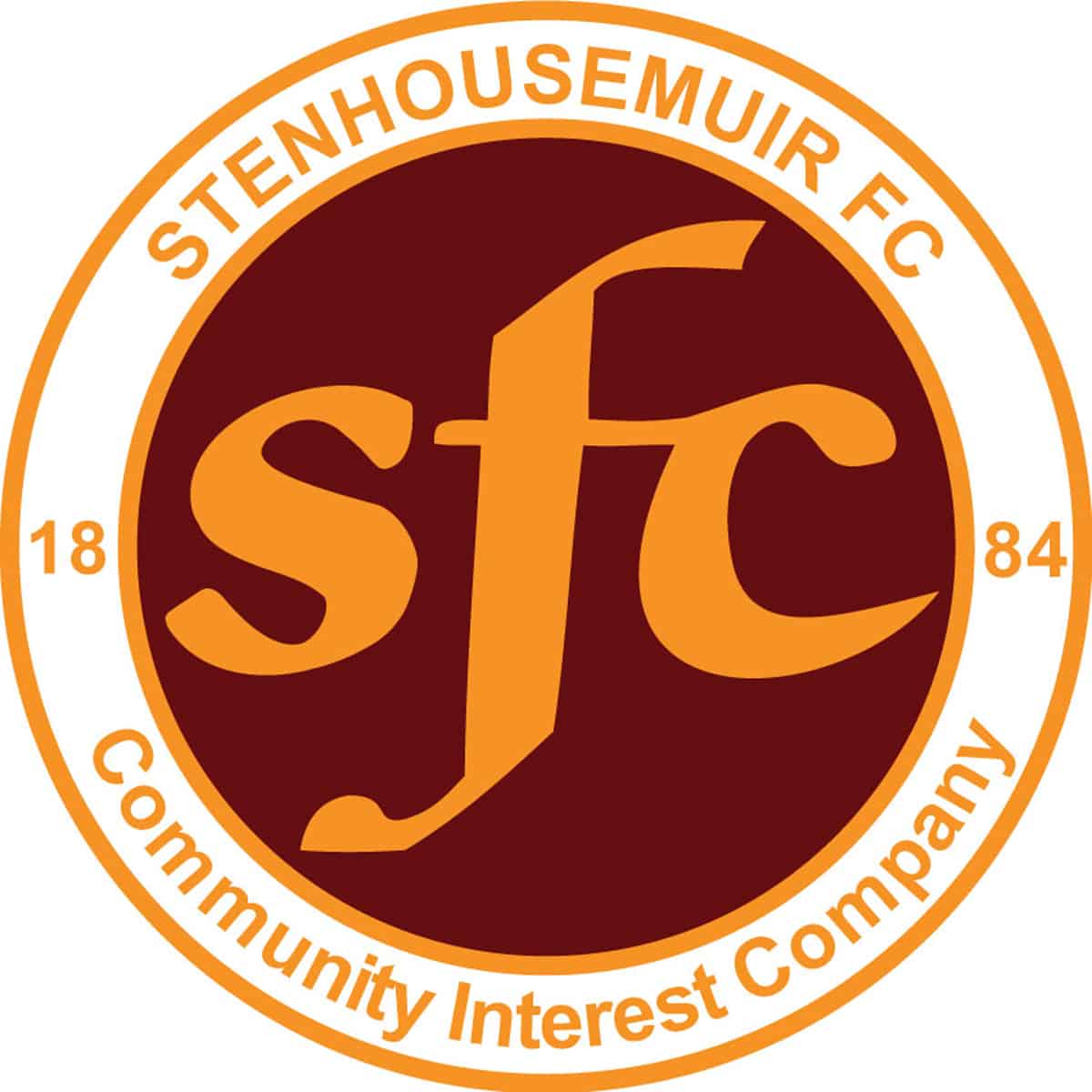 SPFL Ladbrokes League 1
Central Park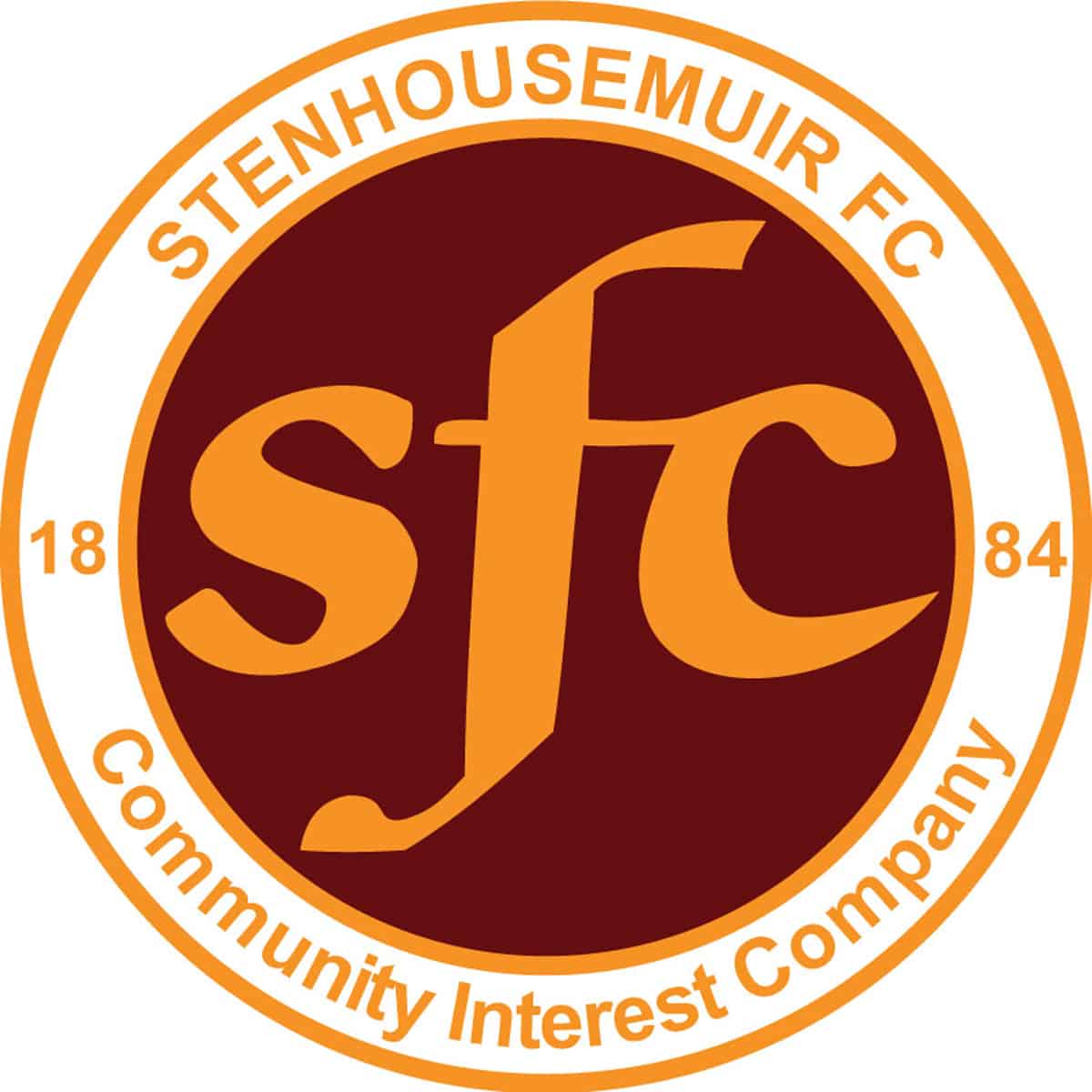 SPFL Ladbrokes League 1
Ochilview Park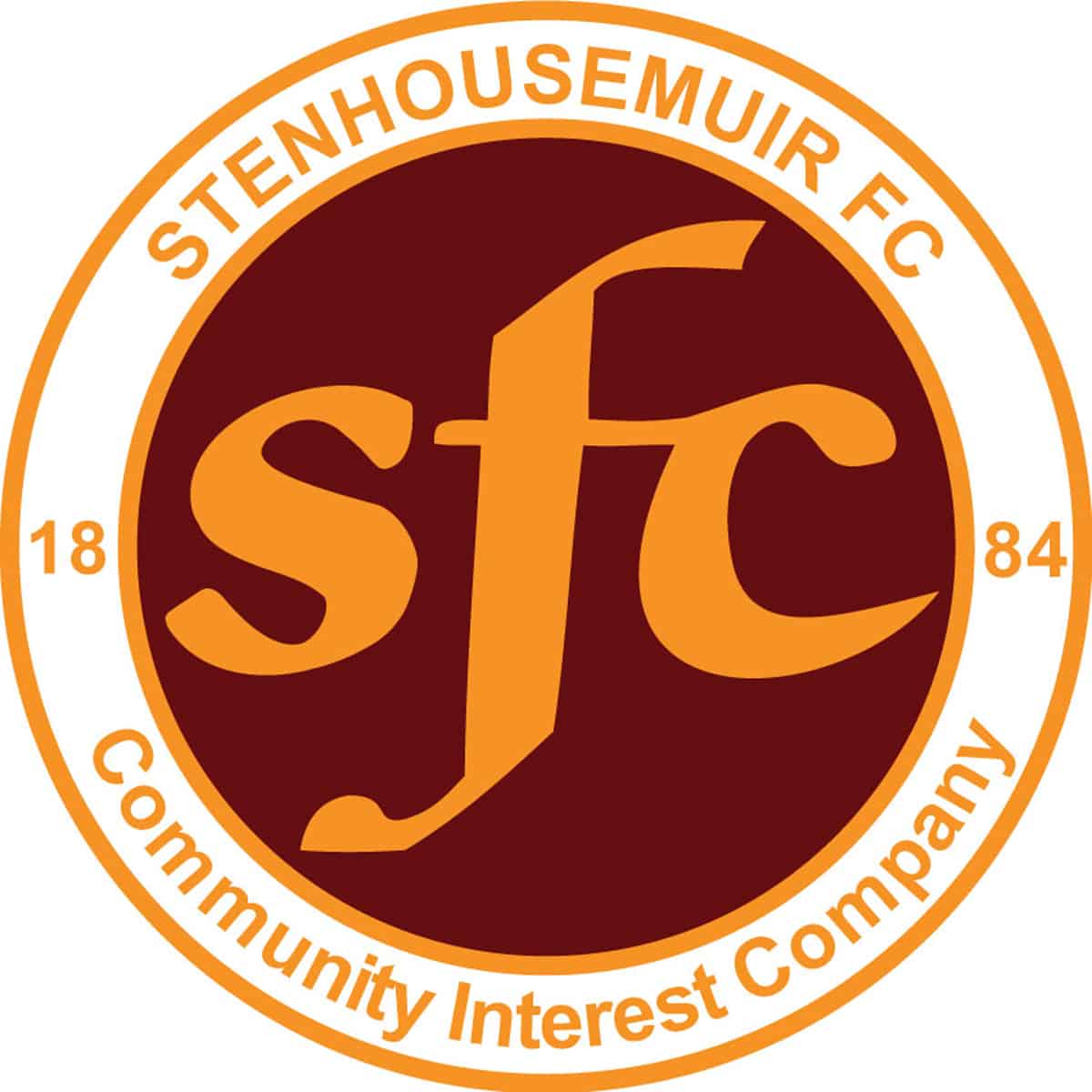 SPFL Ladbrokes League 1
Galabank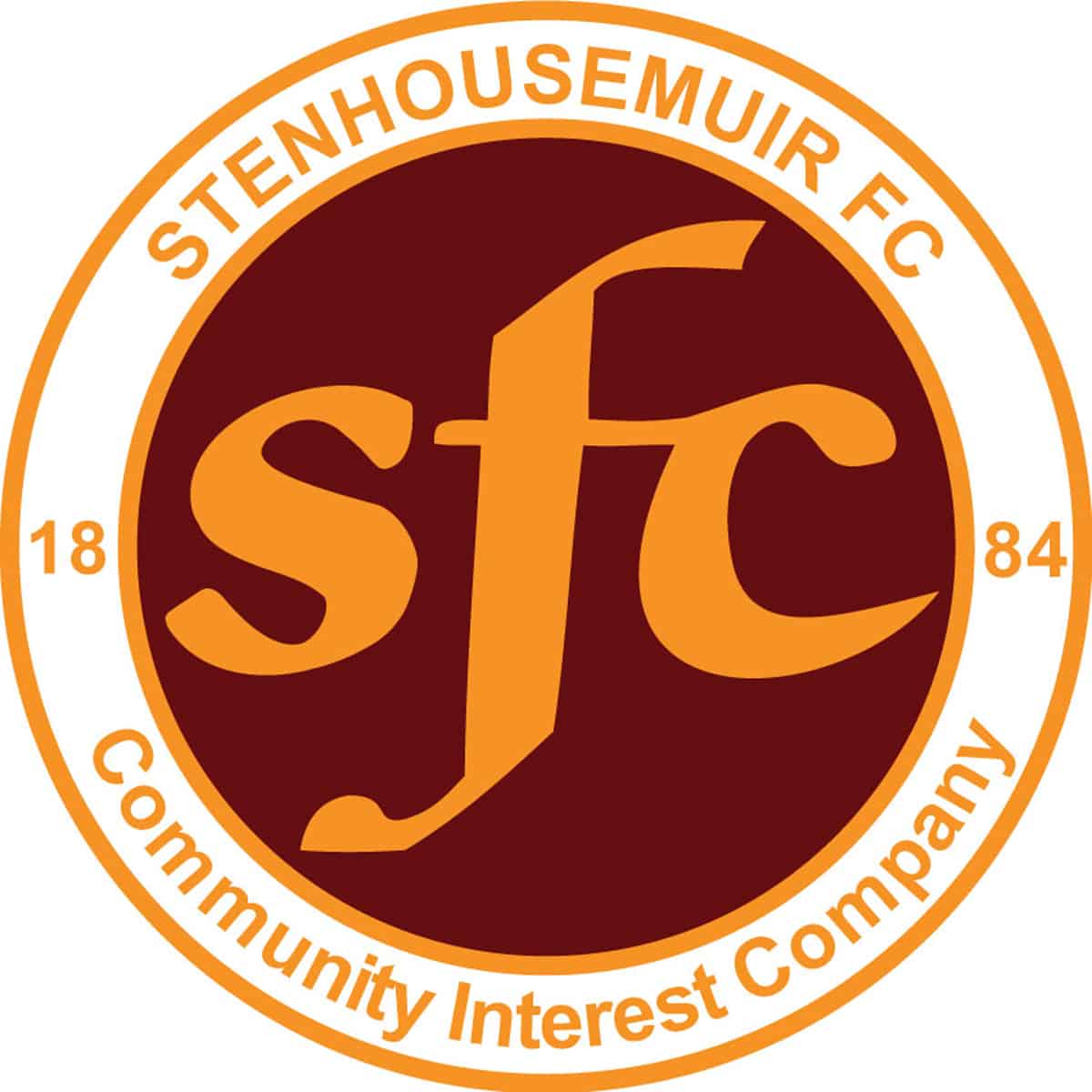 SPFL Ladbrokes League 1
Ochilview Park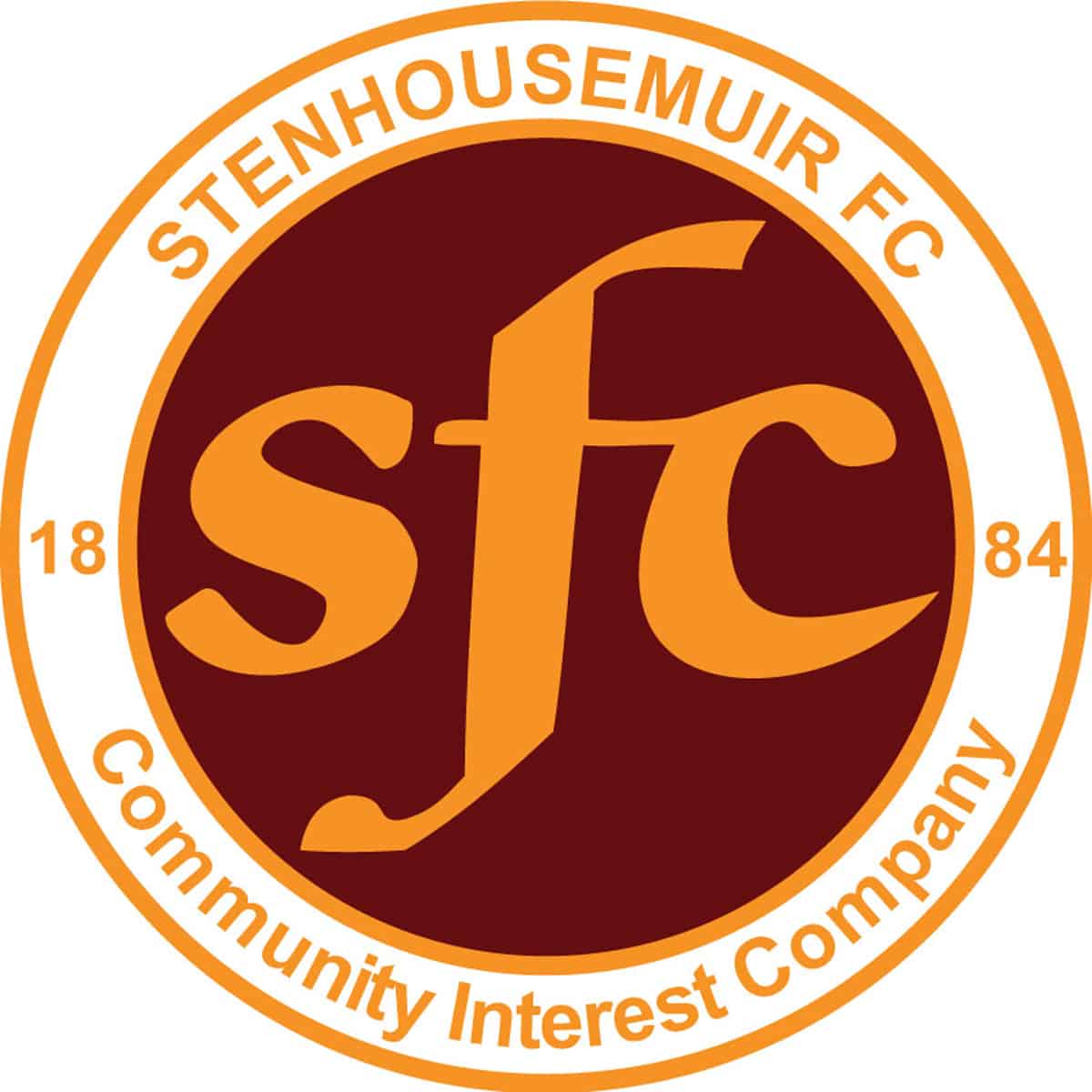 SPFL Ladbrokes League 1
Ochilview Park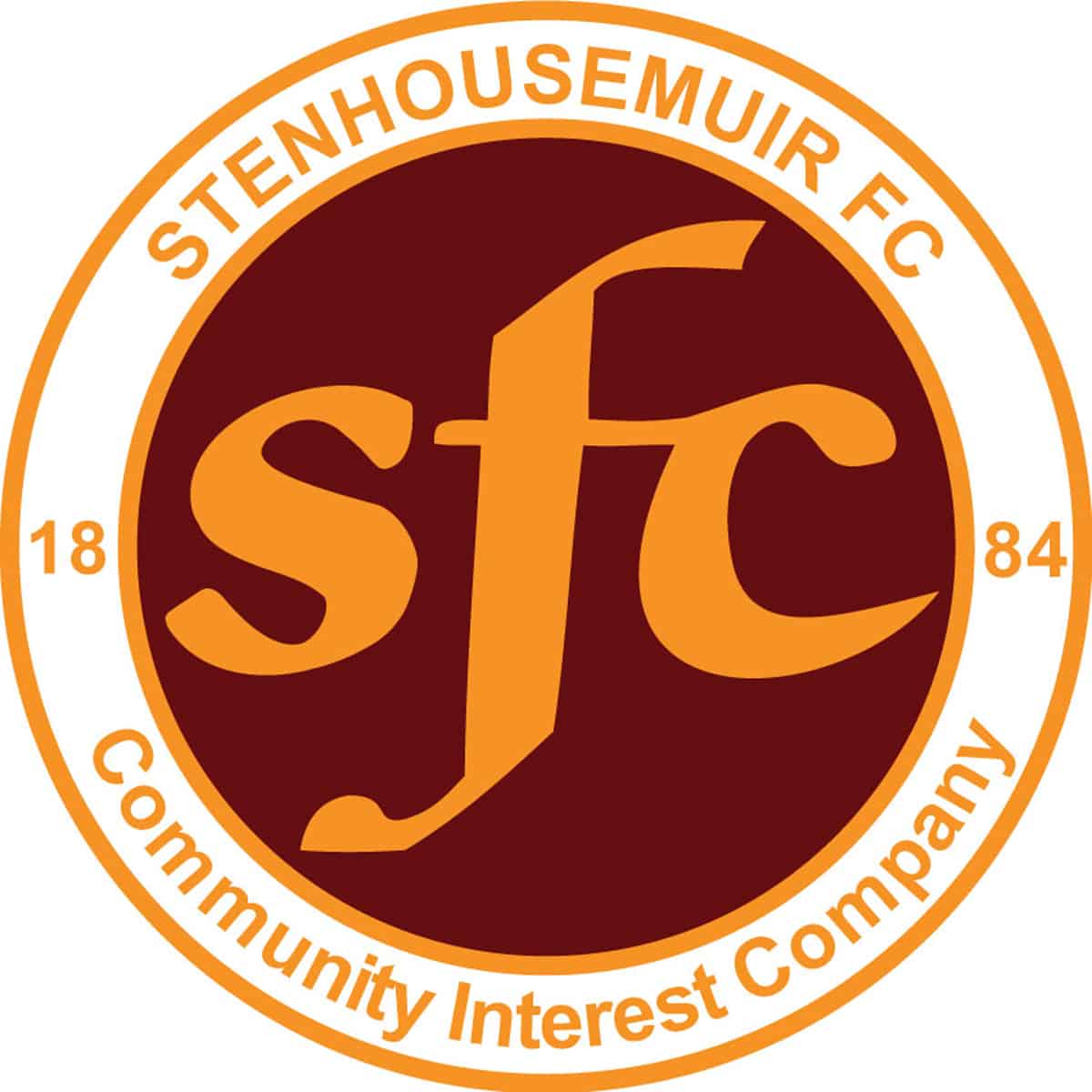 SPFL Ladbrokes League 1
Strathclyde Homes Stadium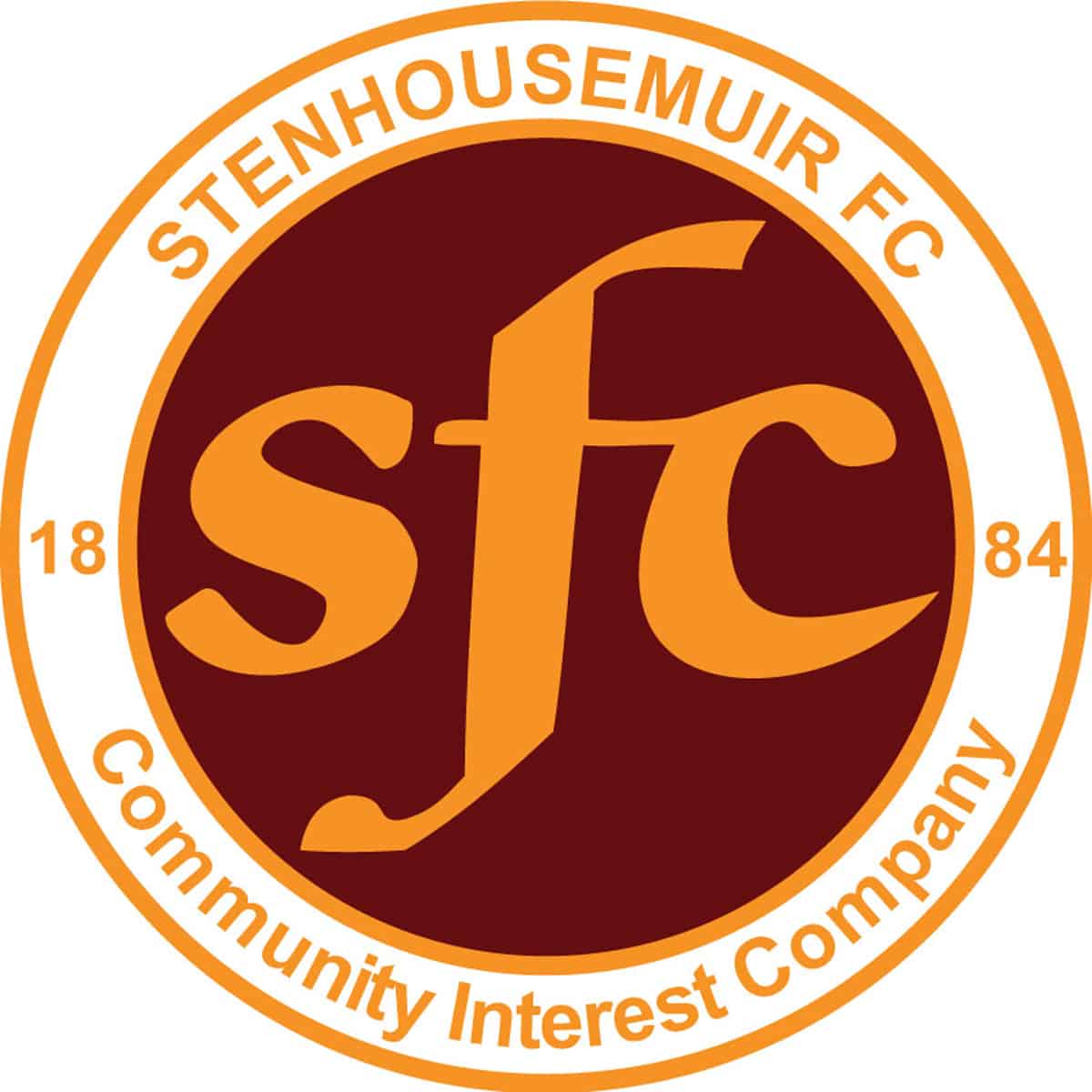 William Hill Scottish Cup
Ochilview Park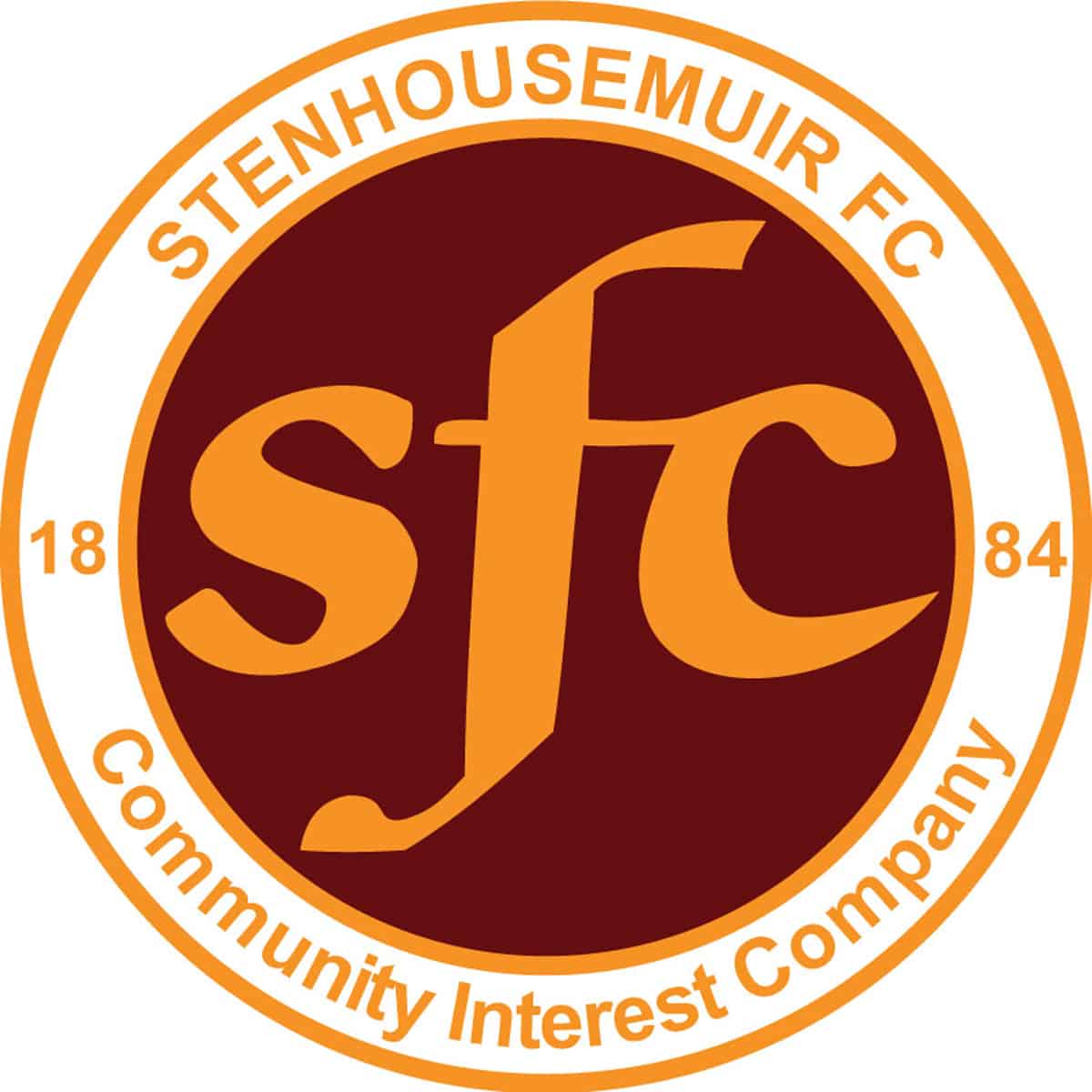 SPFL Ladbrokes League 1
Ochilview Park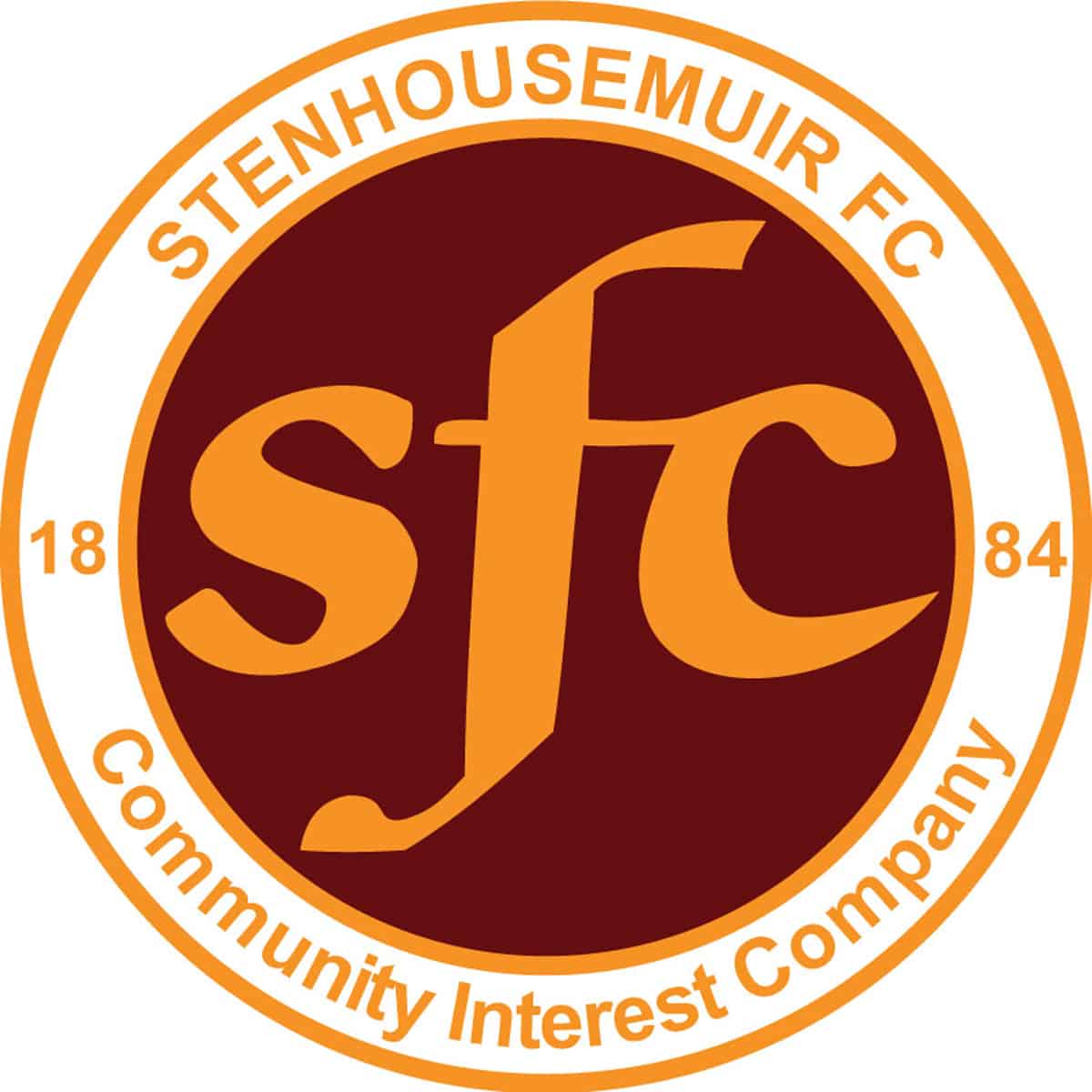 SPFL Ladbrokes League 1
Ochilview Park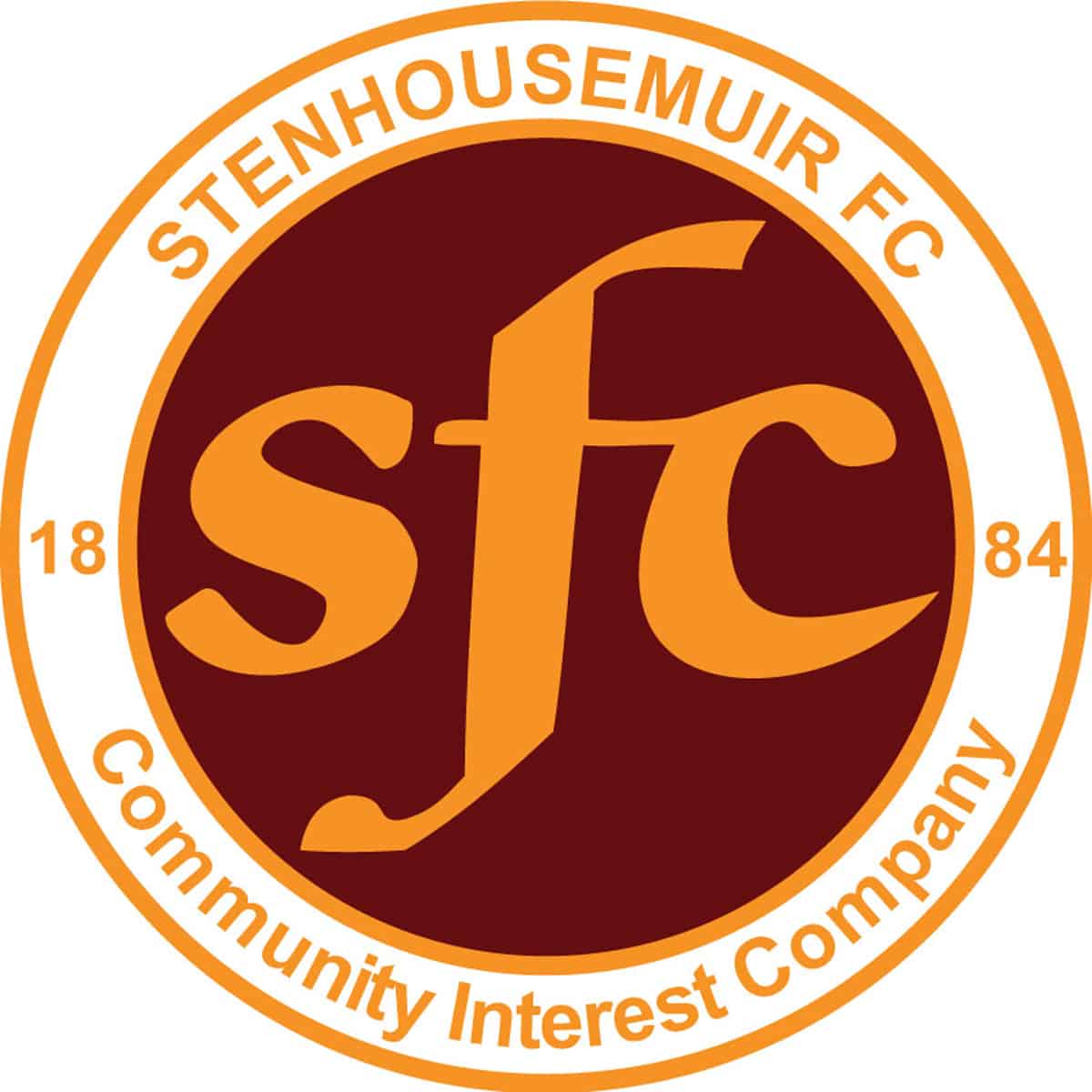 SPFL Ladbrokes League 1
Station Park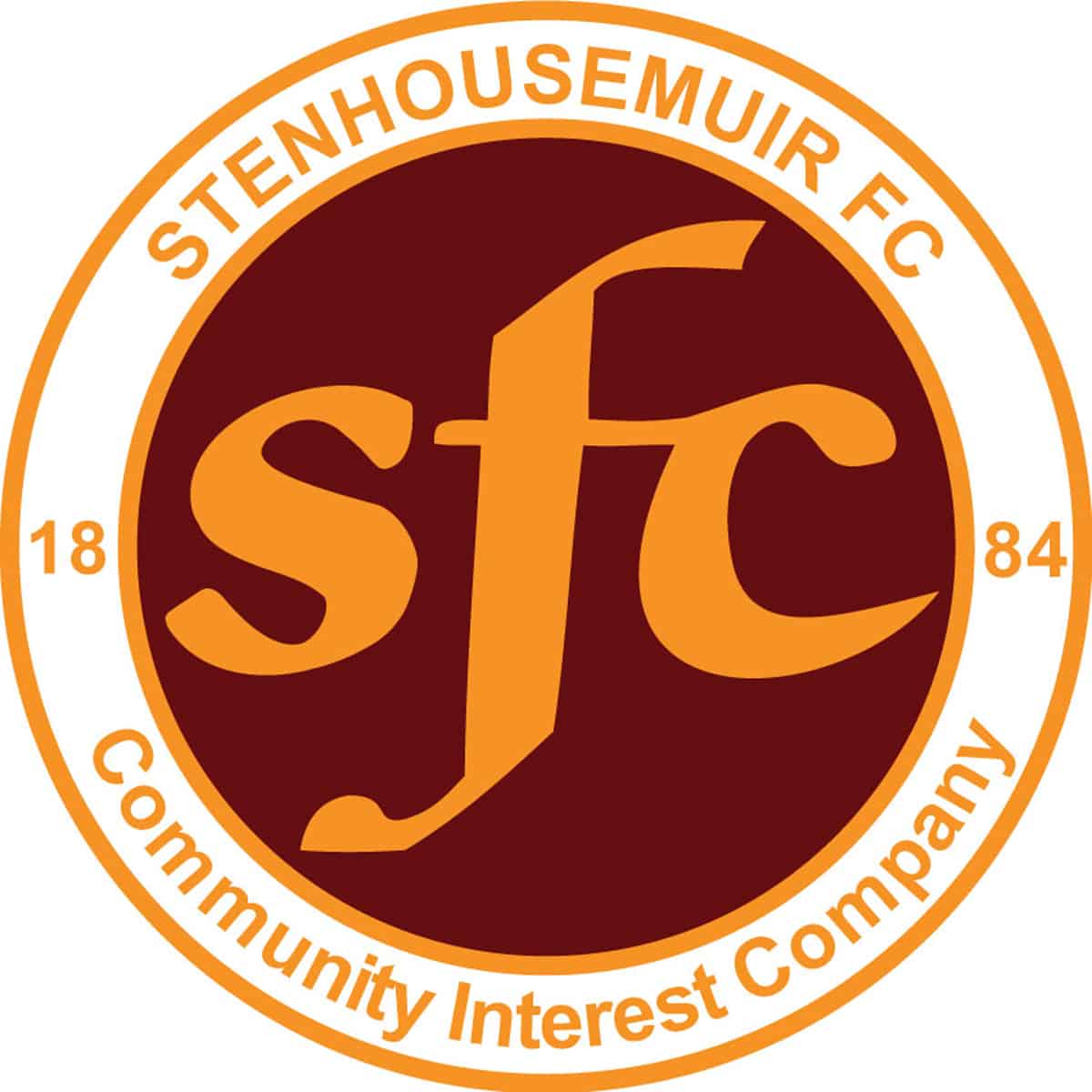 SPFL Ladbrokes League 1
Ochilview Park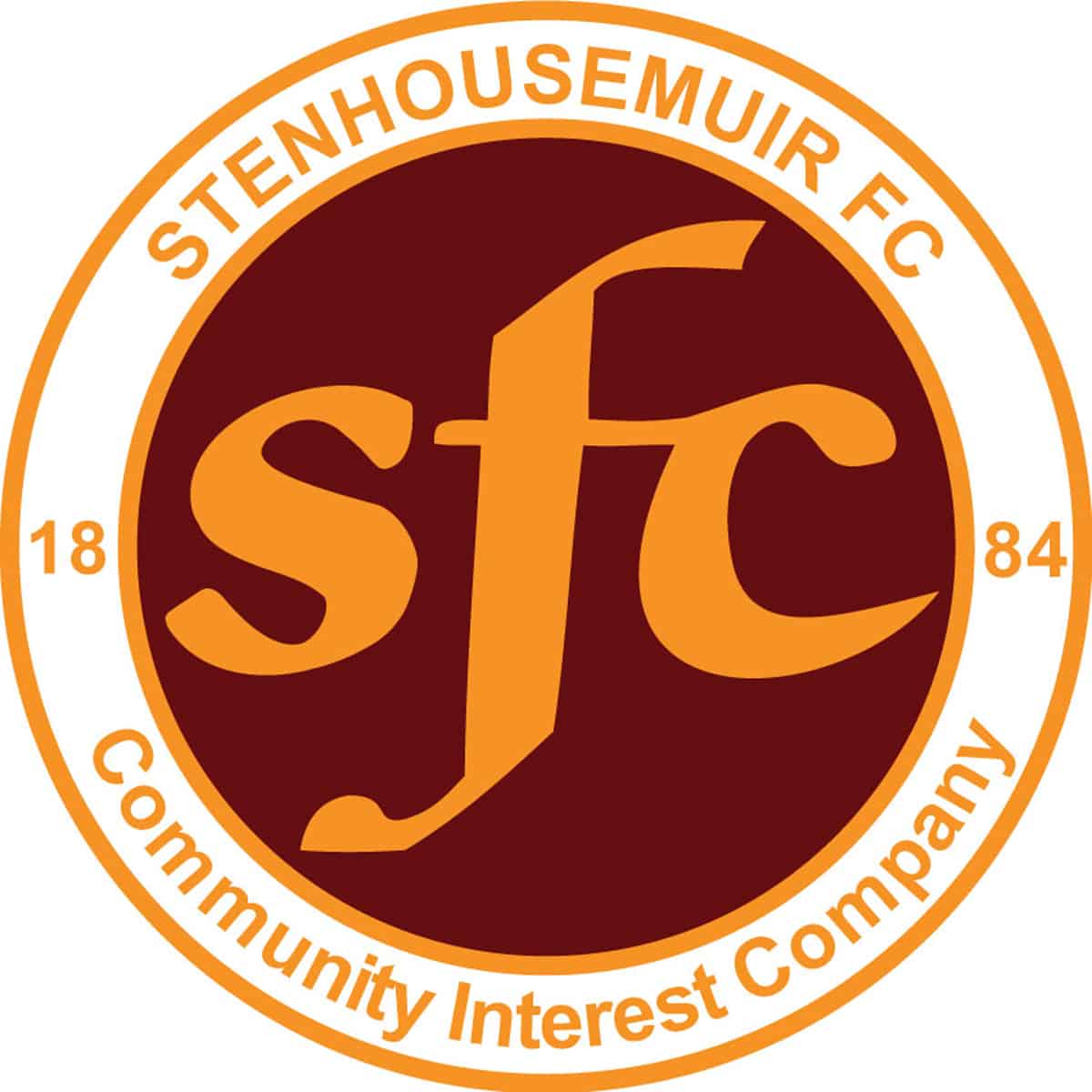 SPFL Ladbrokes League 1
Shielfield Park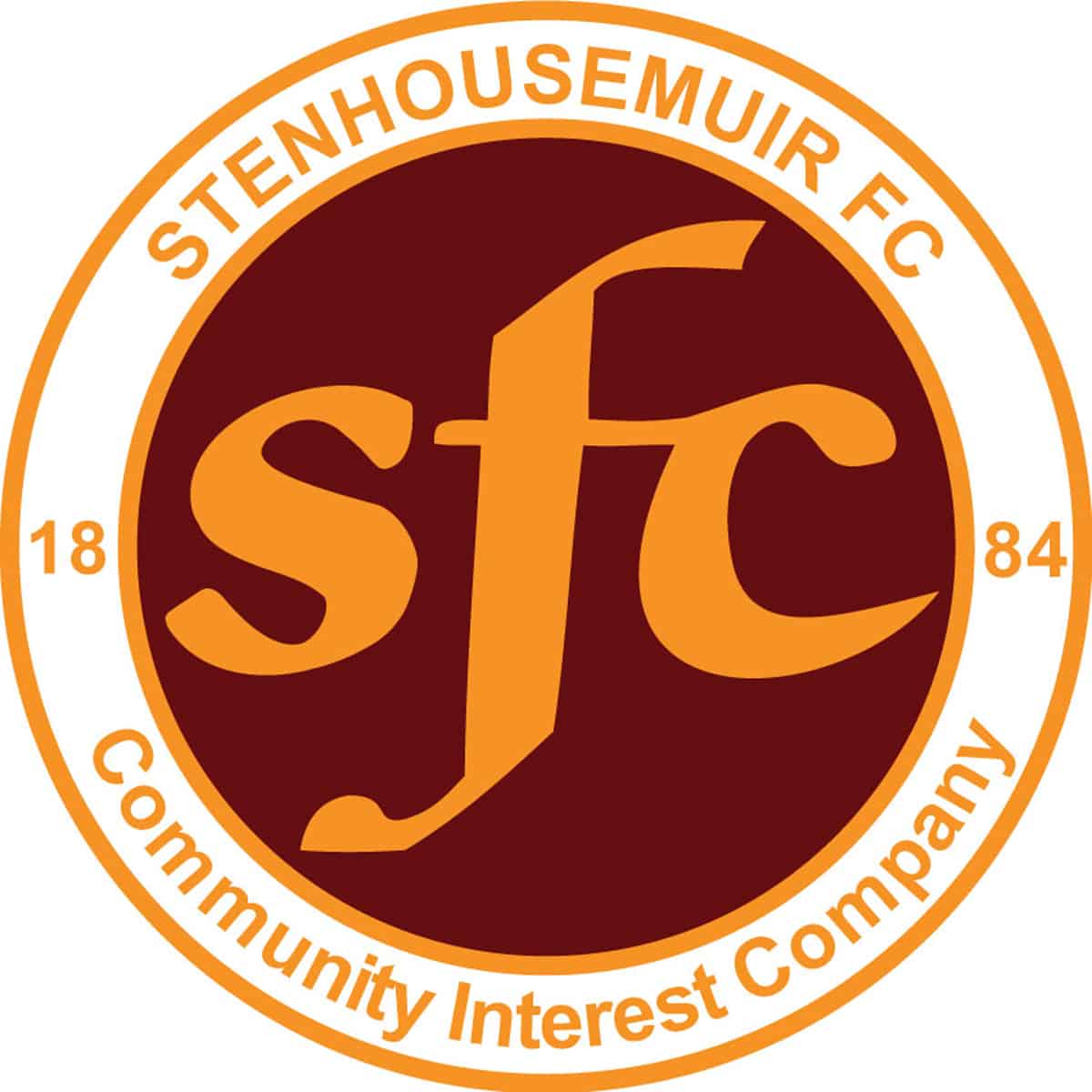 William Hill Scottish Cup
Grant Street Park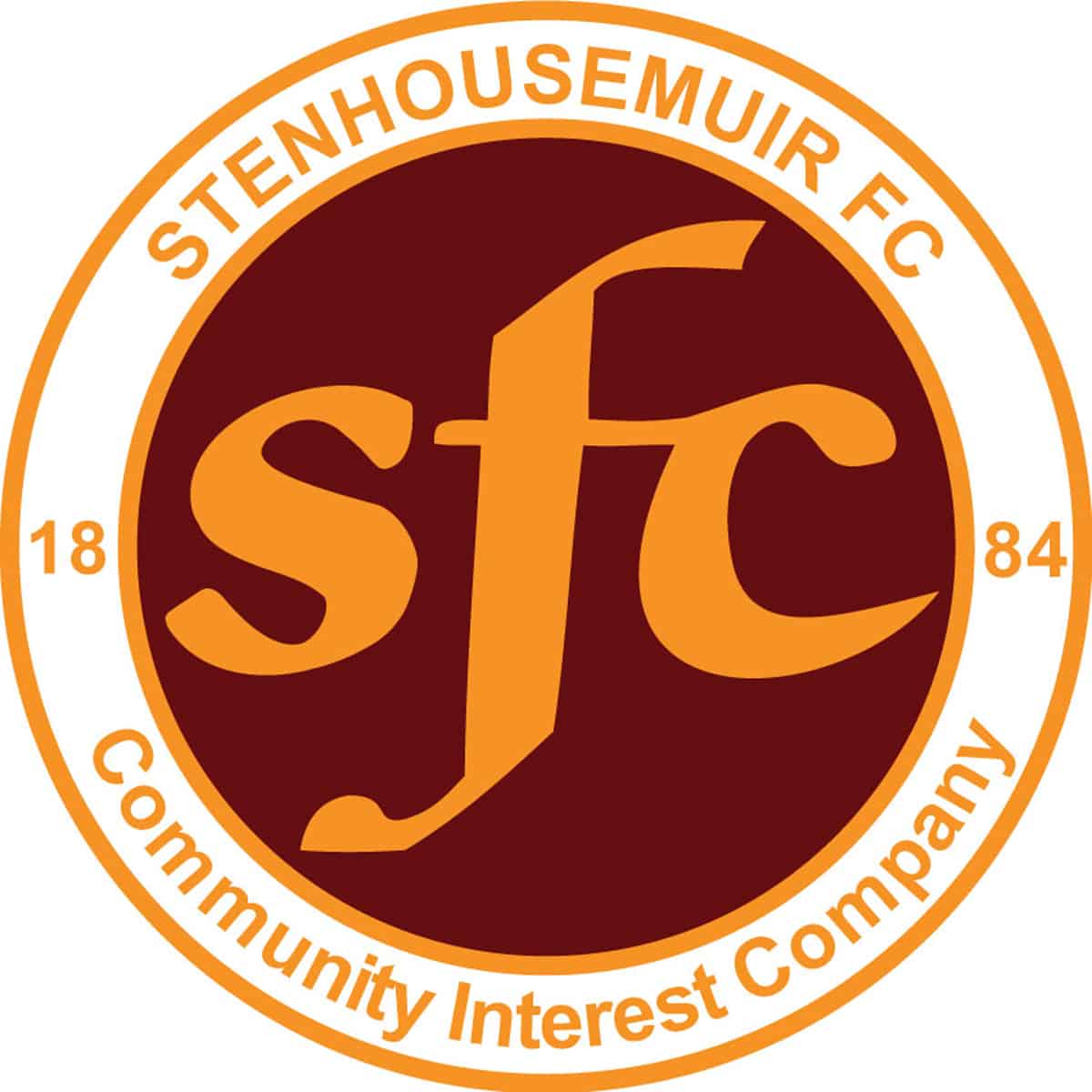 SPFL Ladbrokes League 1
Ochilview Park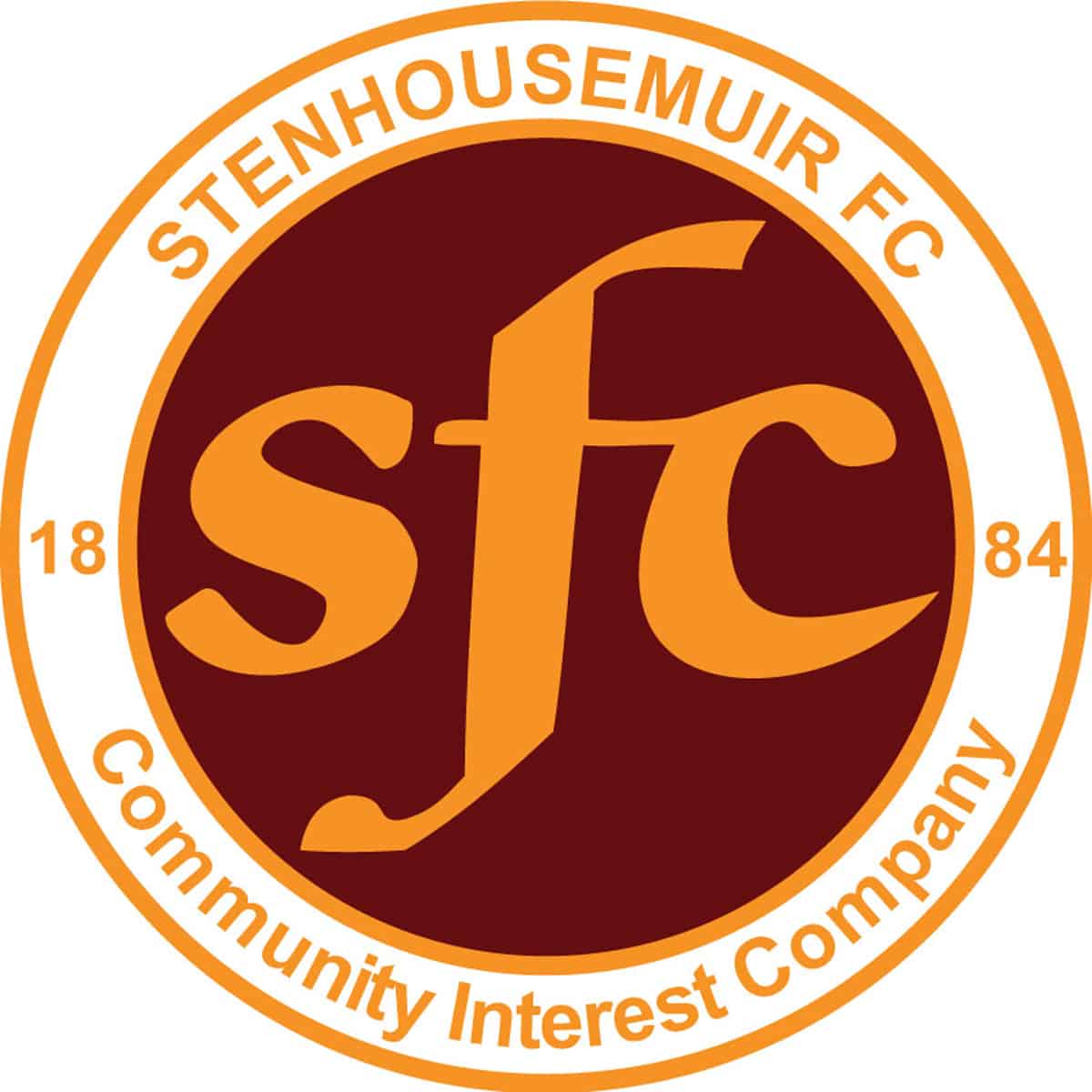 SPFL Ladbrokes League 1
Central Park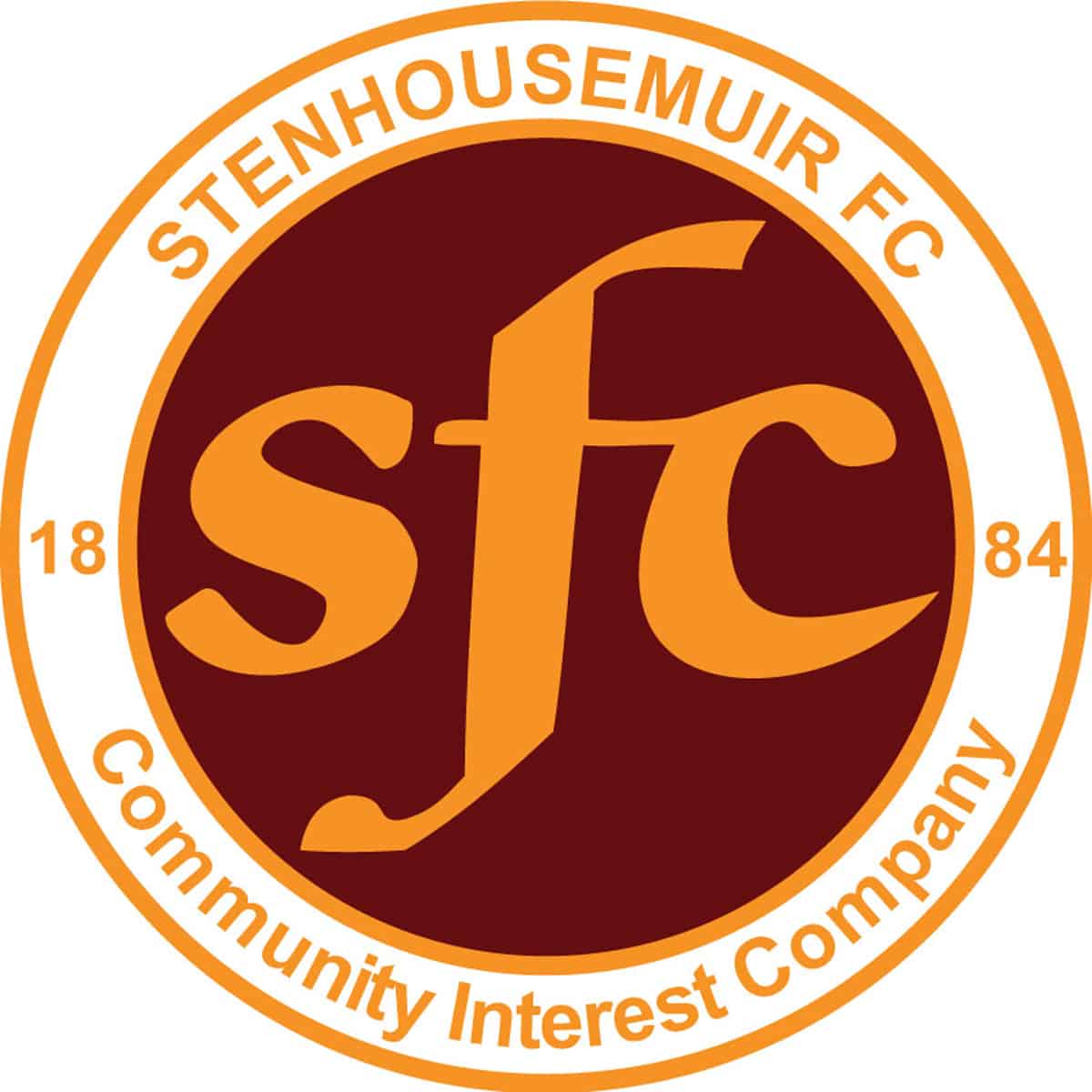 SPFL Ladbrokes League 1
Ochilview Park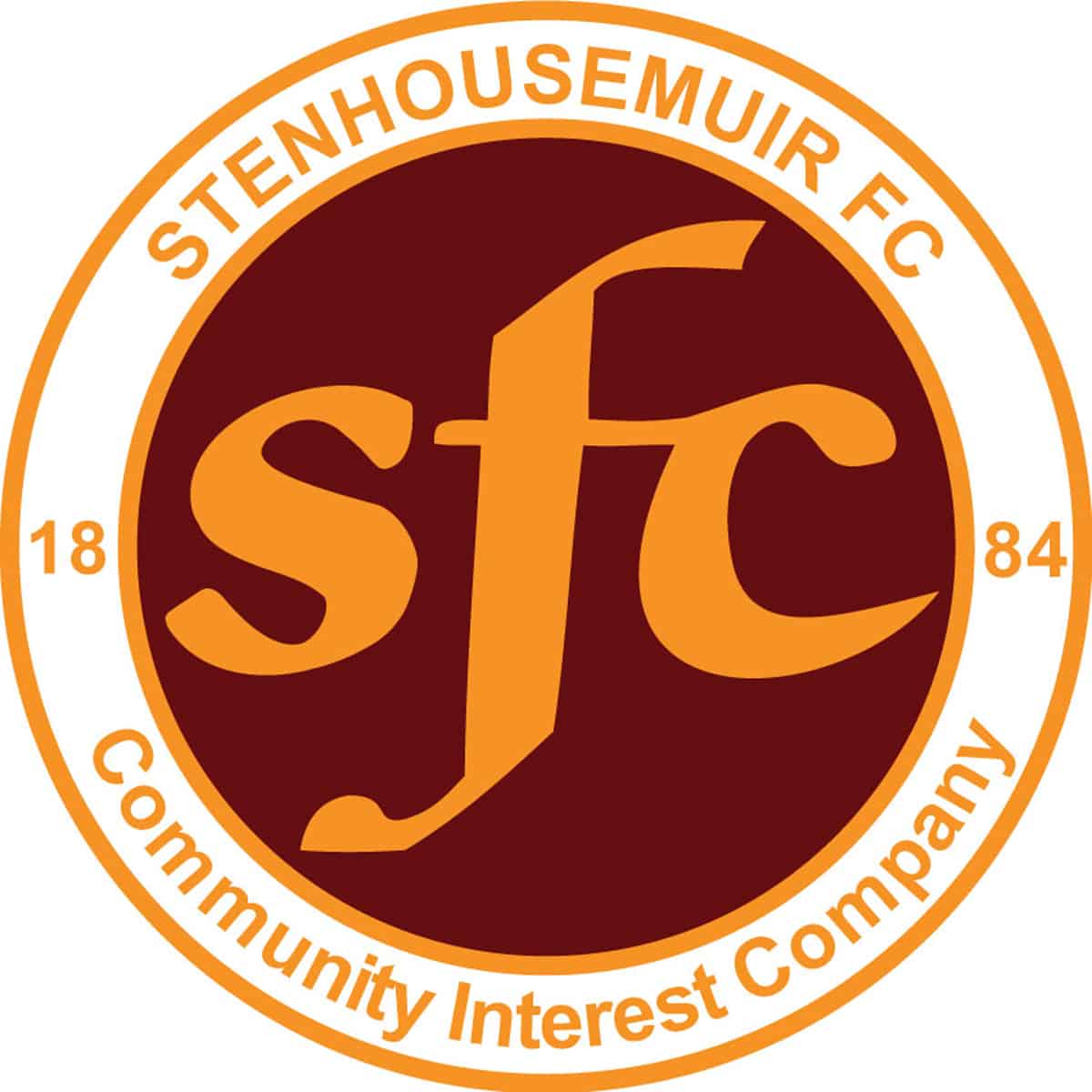 SPFL Ladbrokes League 1
Links Park Stadium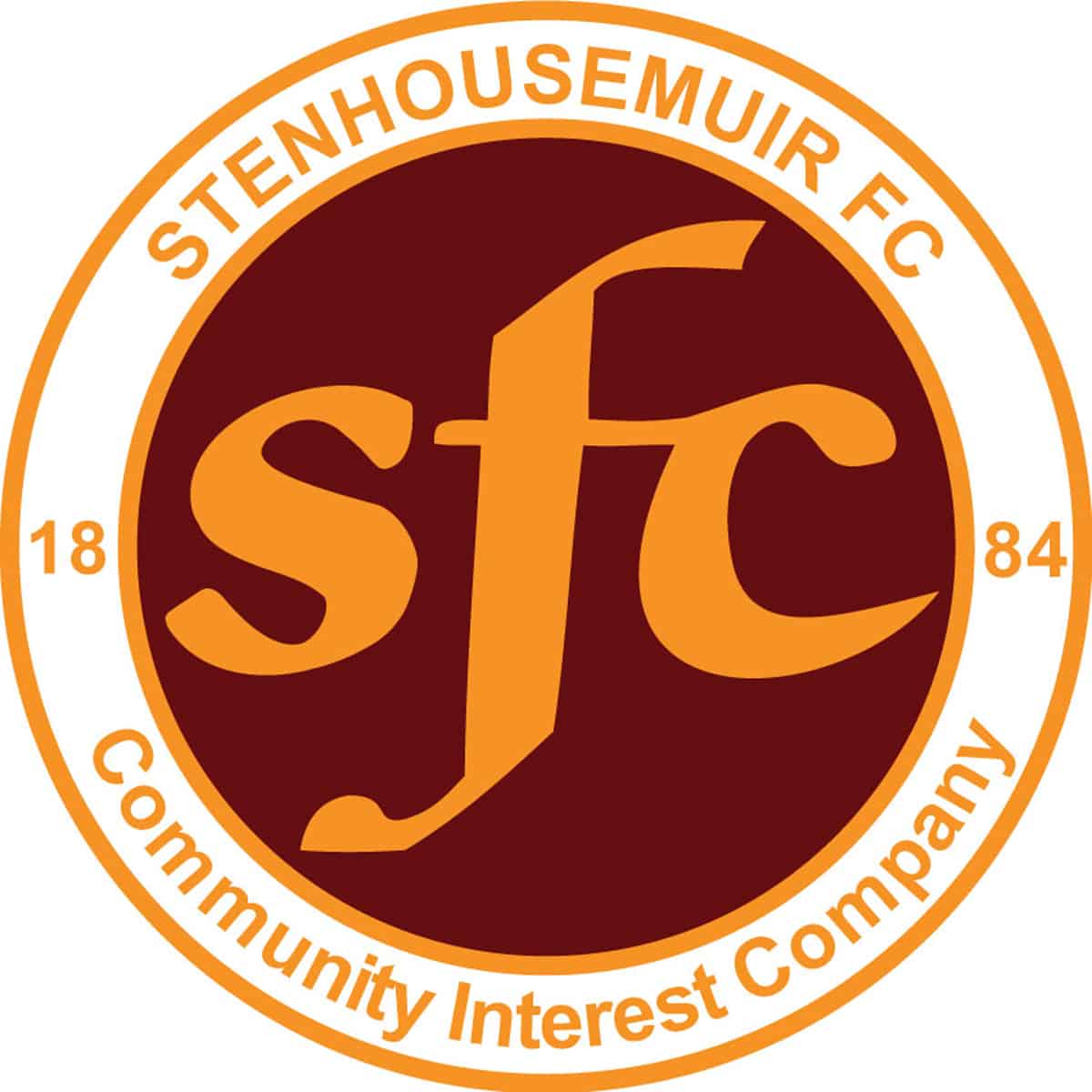 William Hill Scottish Cup
Ochilview Park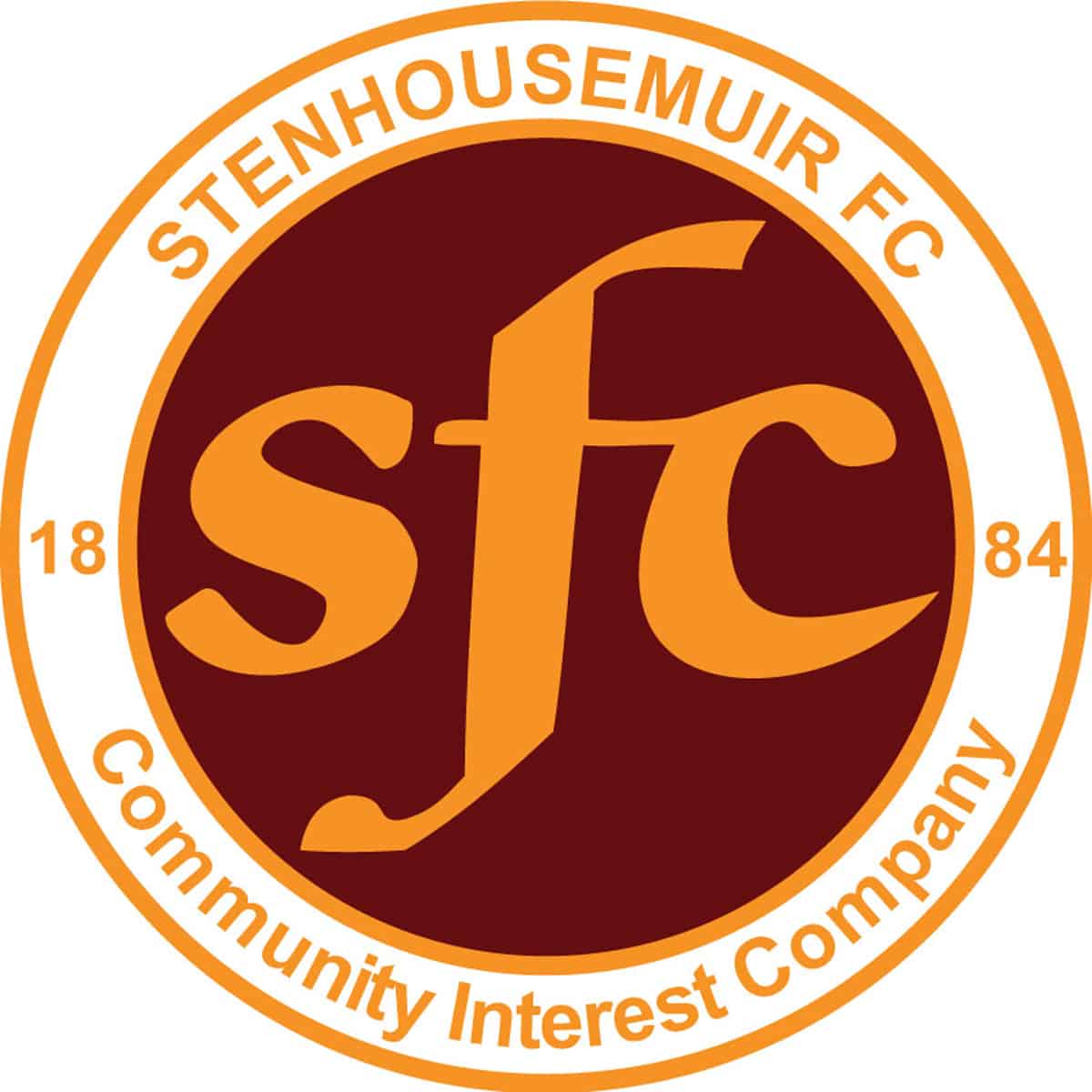 SPFL Ladbrokes League 1
Borough Briggs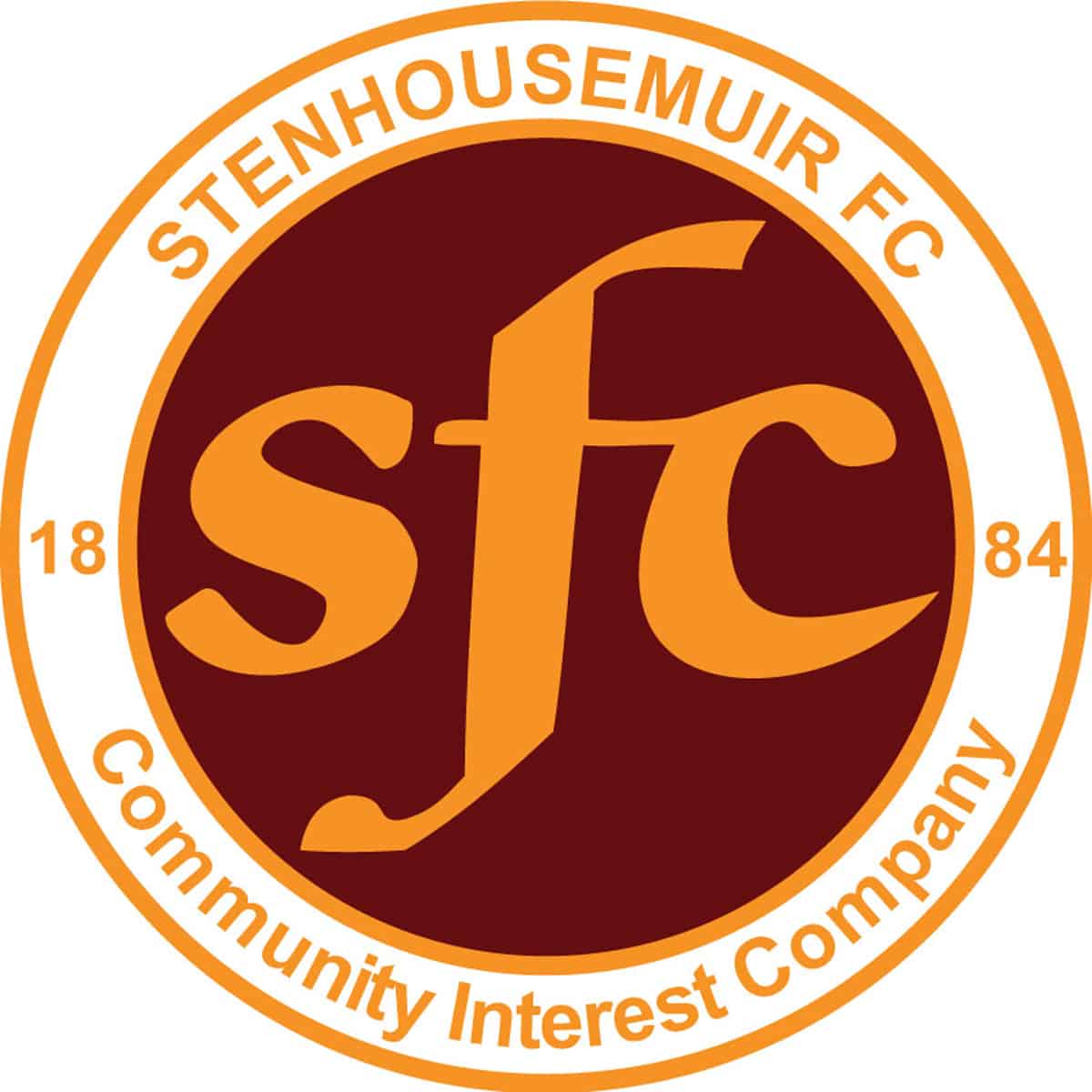 SPFL Ladbrokes League 1
Ochilview Park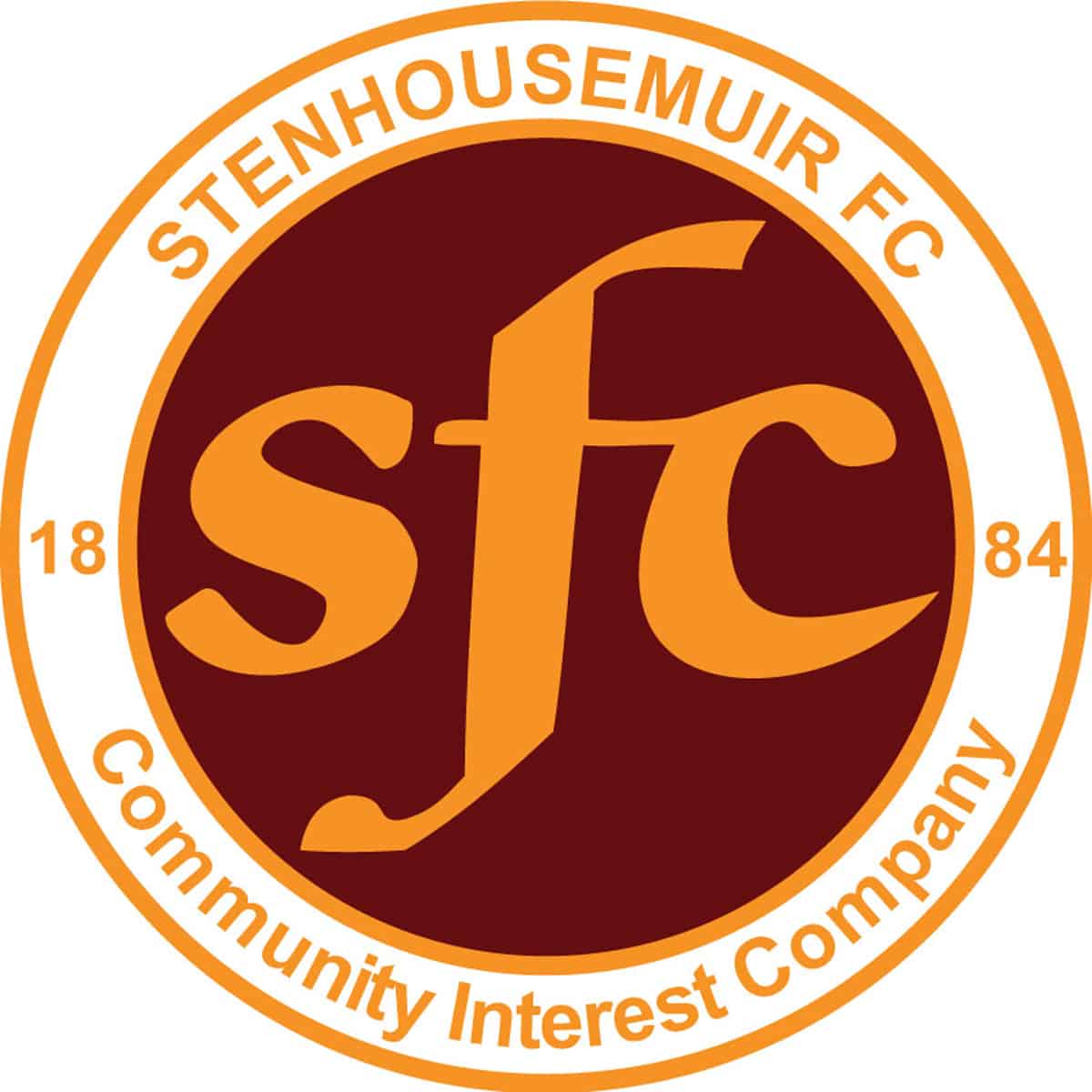 SPFL Ladbrokes League 1
Cliftonhill Stadium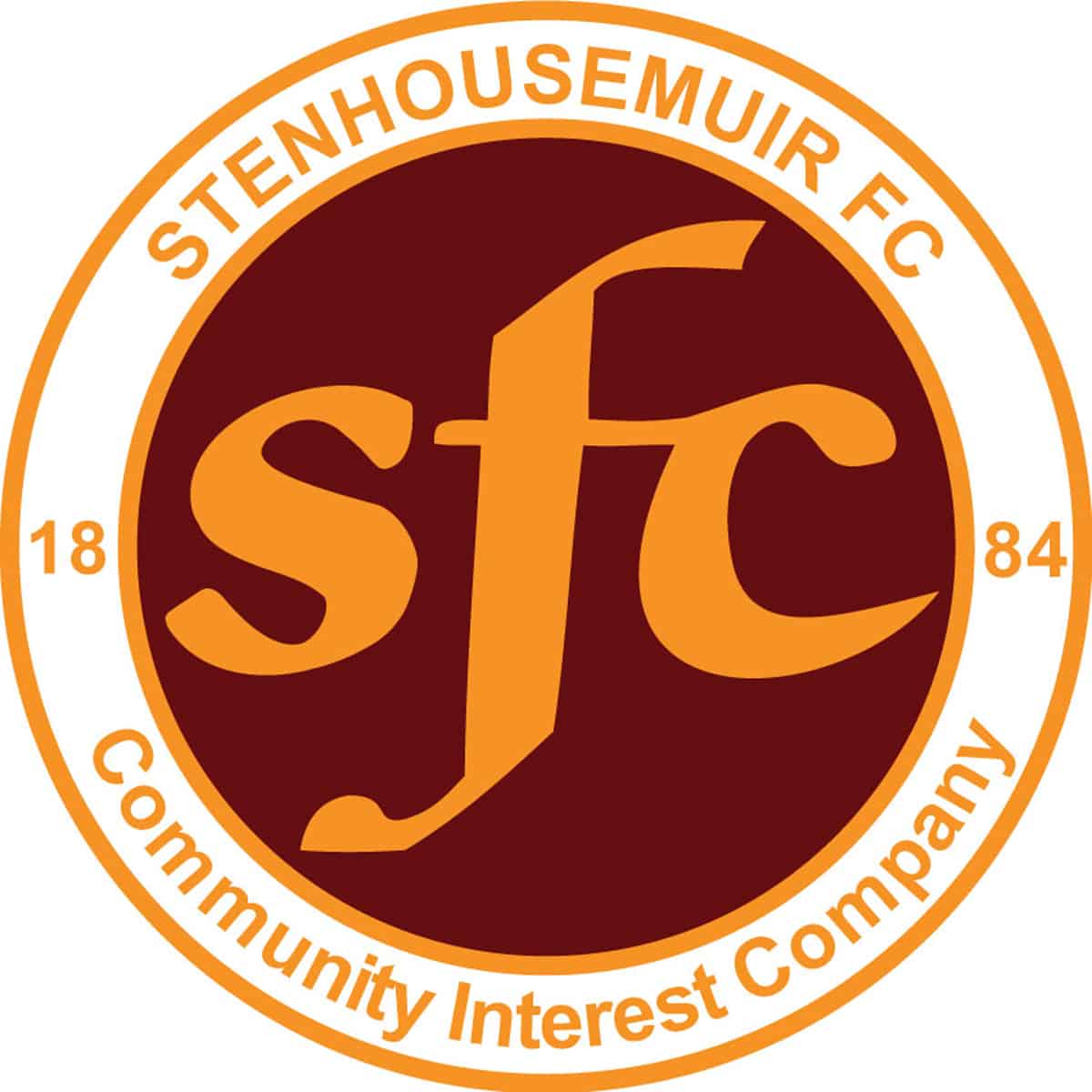 SPFL Ladbrokes League 1
Ochilview Park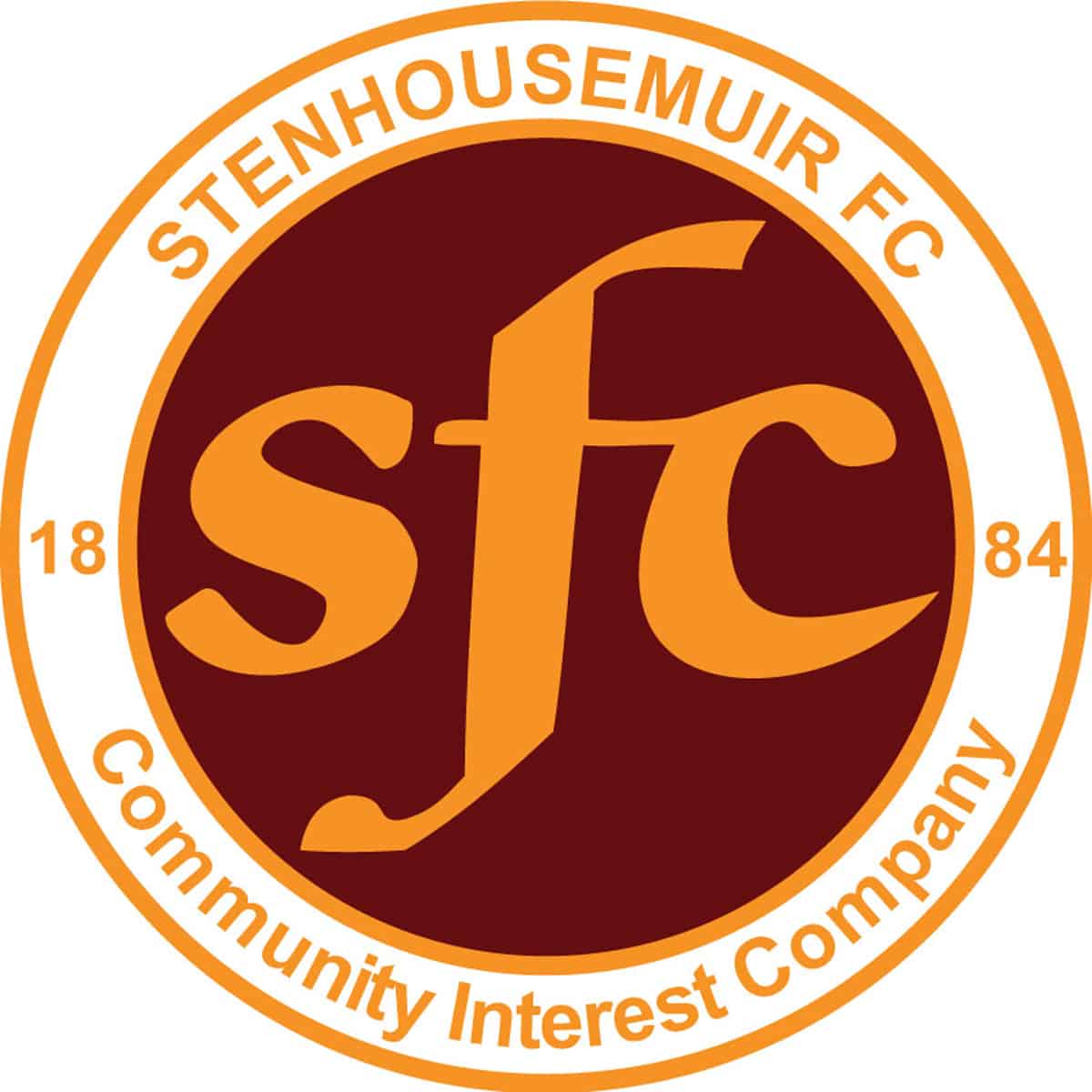 SPFL Ladbrokes League 1
Ochilview Park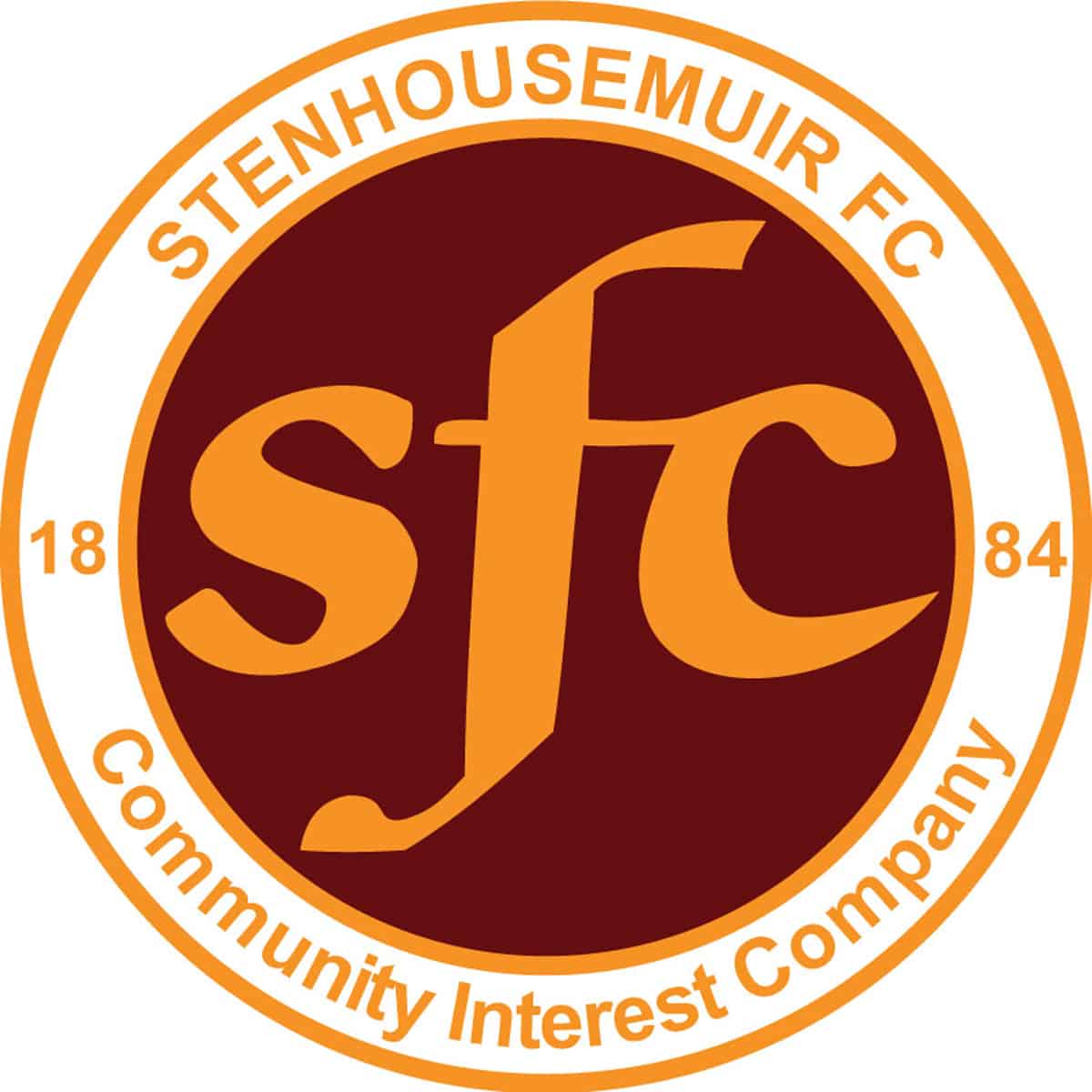 SPFL Ladbrokes League 1
Ochilview Park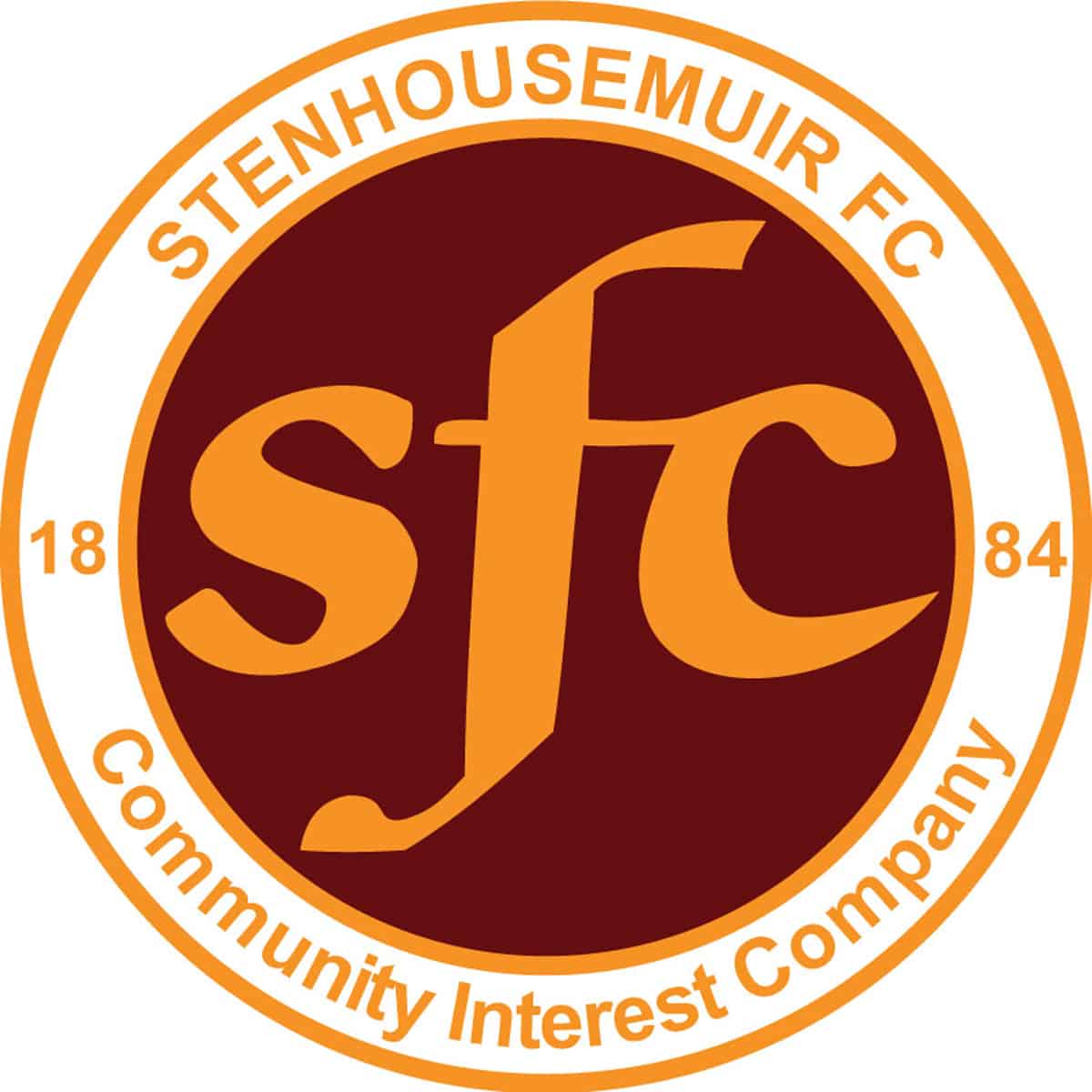 SPFL Ladbrokes League 1
Strathclyde Homes Stadium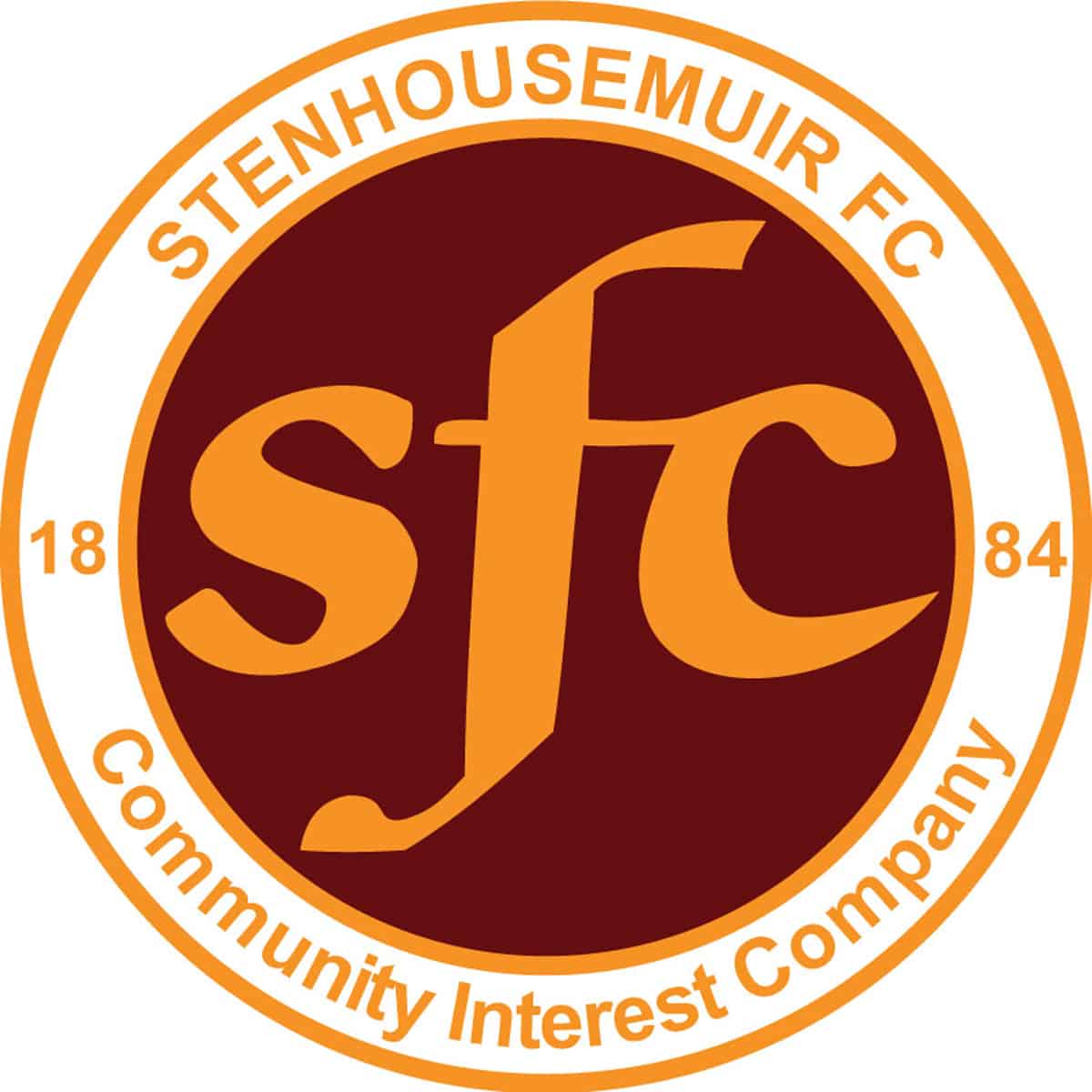 SPFL Ladbrokes League 1
Ochilview Park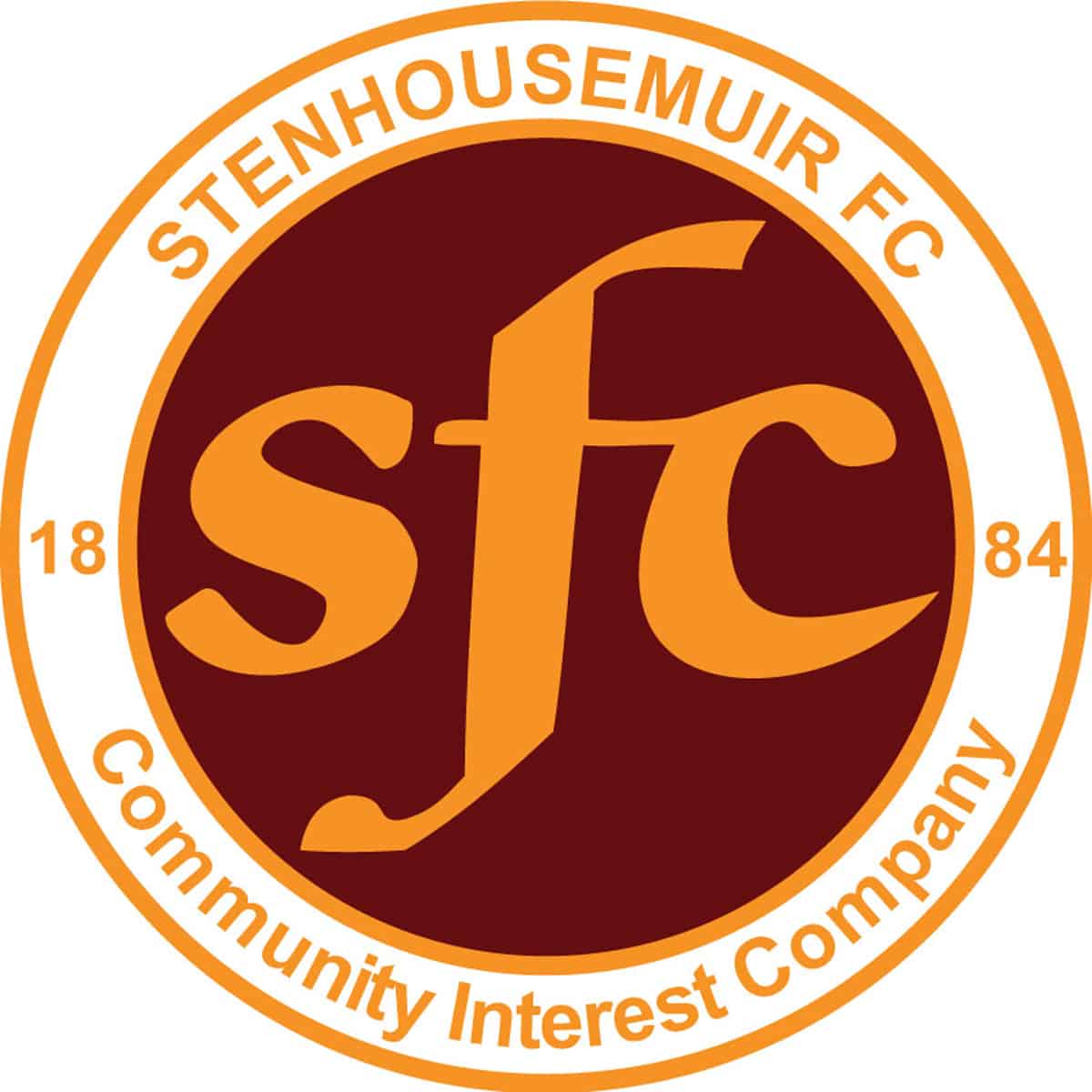 SPFL Ladbrokes League 1
Galabank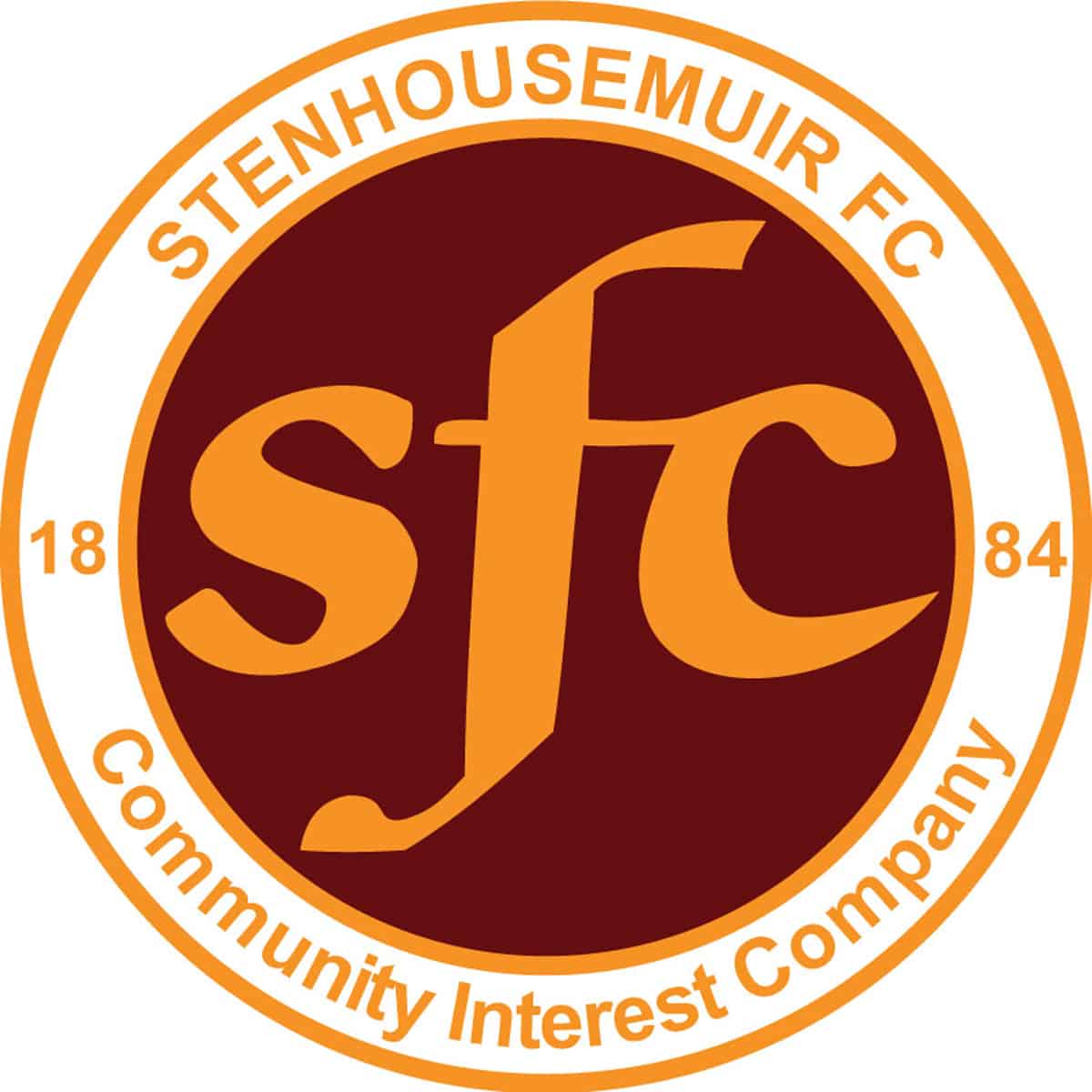 Betfred Cup
Ochilview Park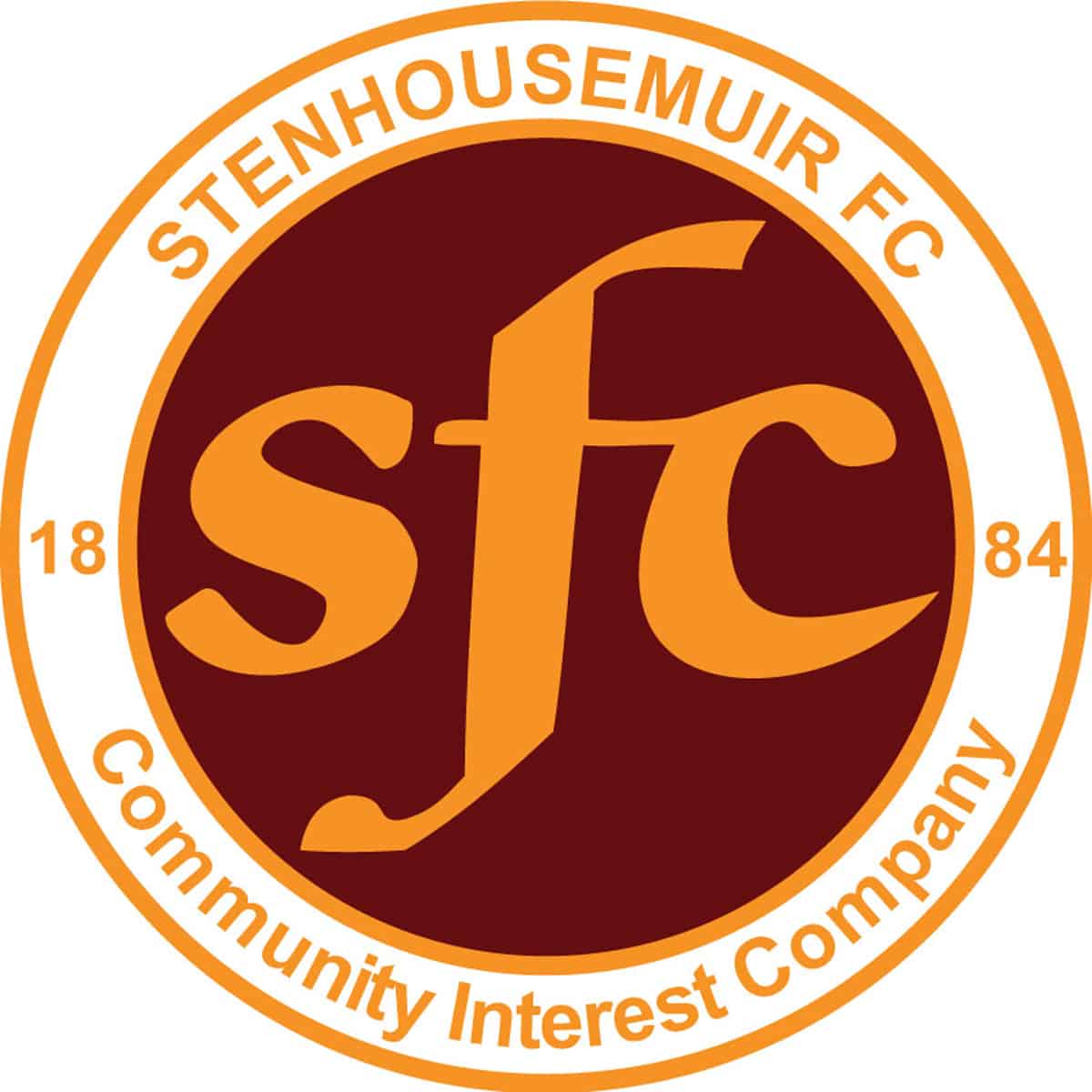 SPFL Ladbrokes League 1
Ochilview Park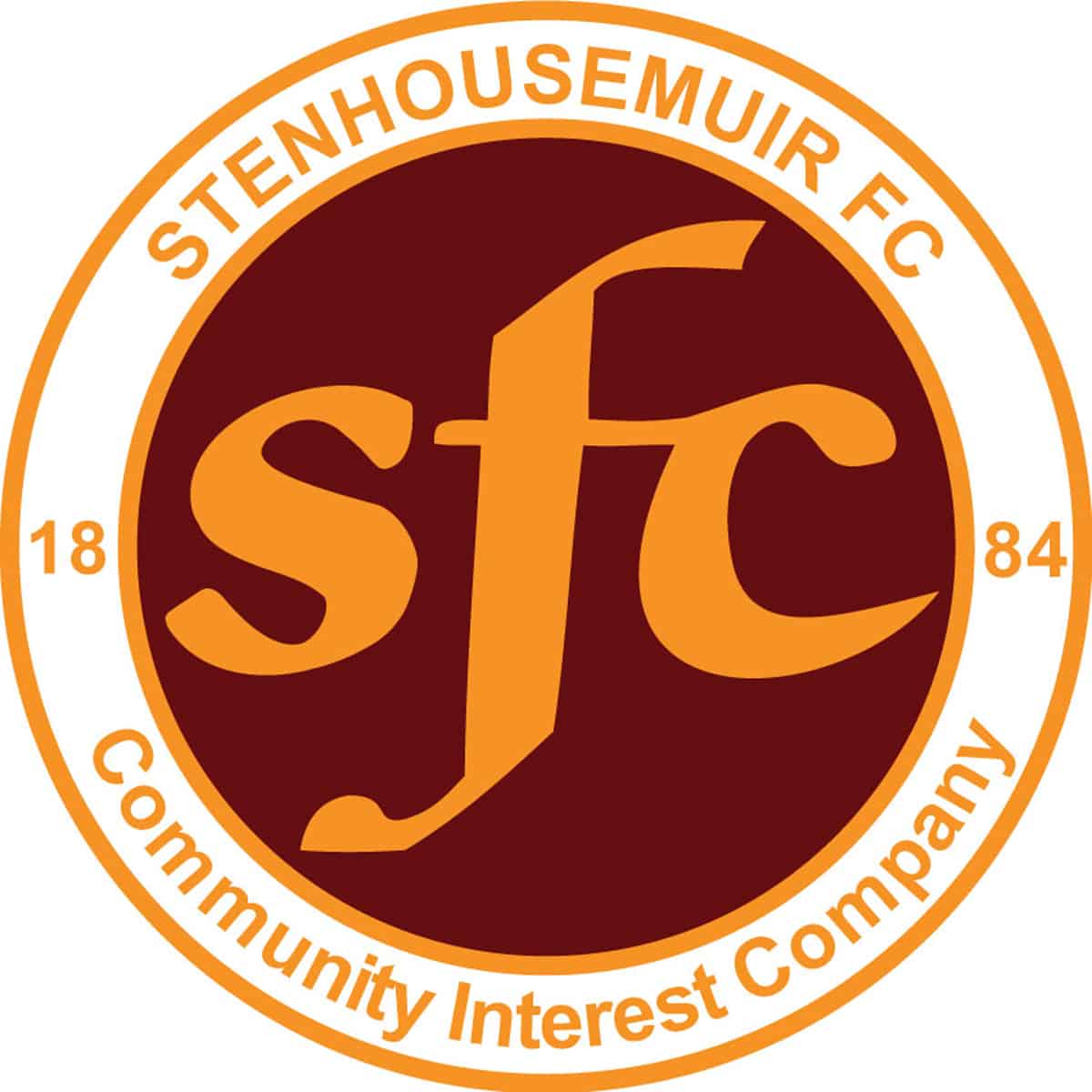 Petrofac Training Cup
Ochilview Park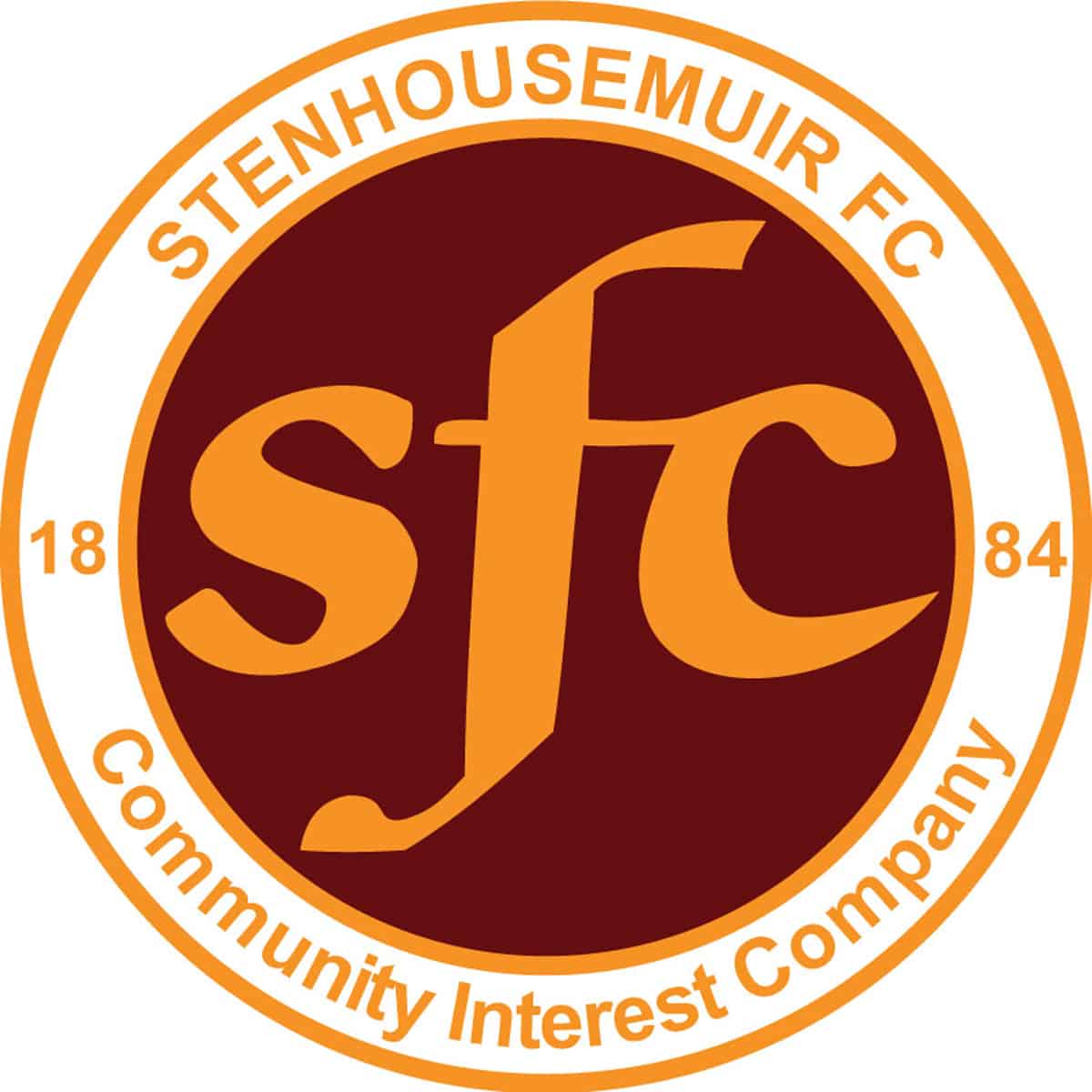 Friendly
Ochilview Park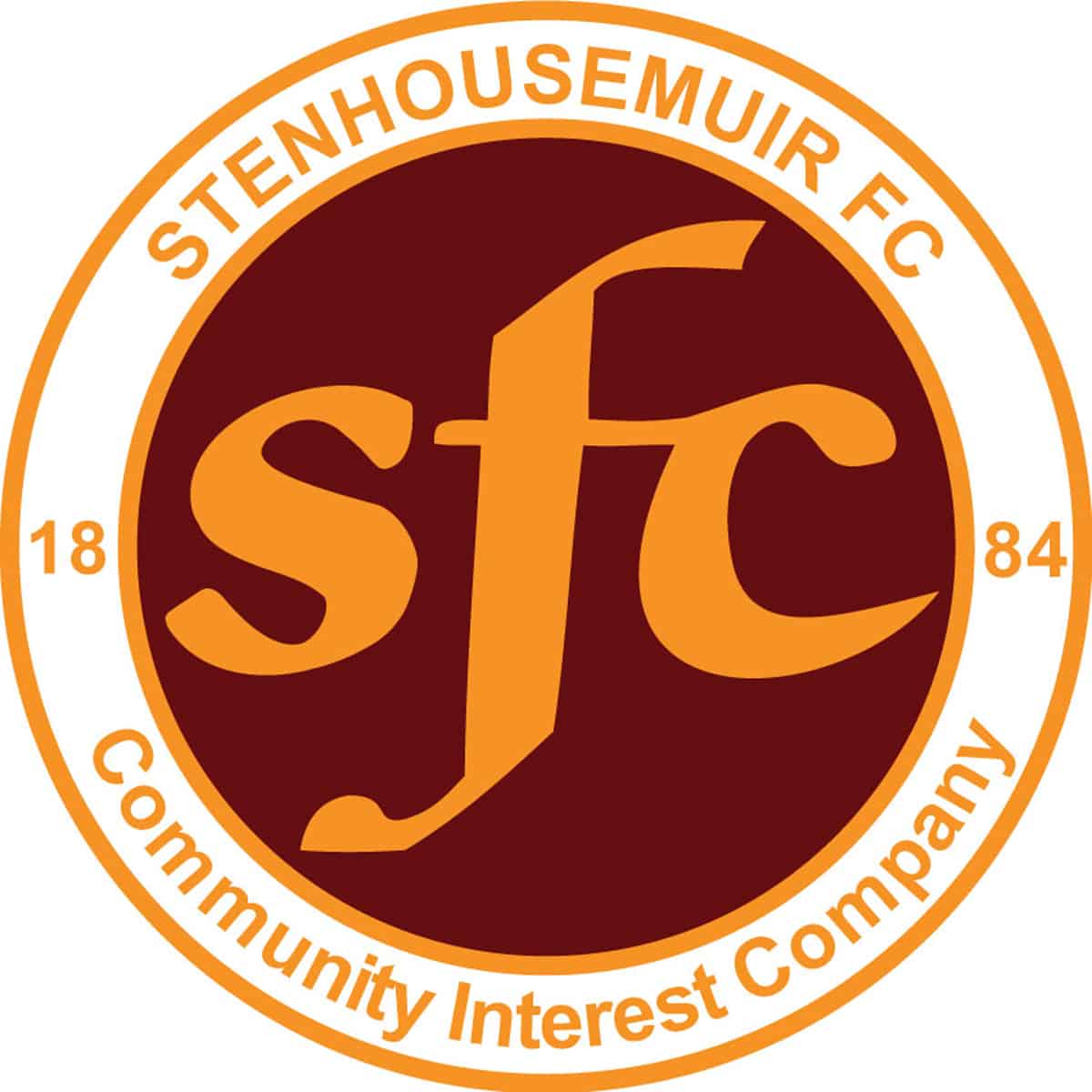 Friendly
Ochilview Park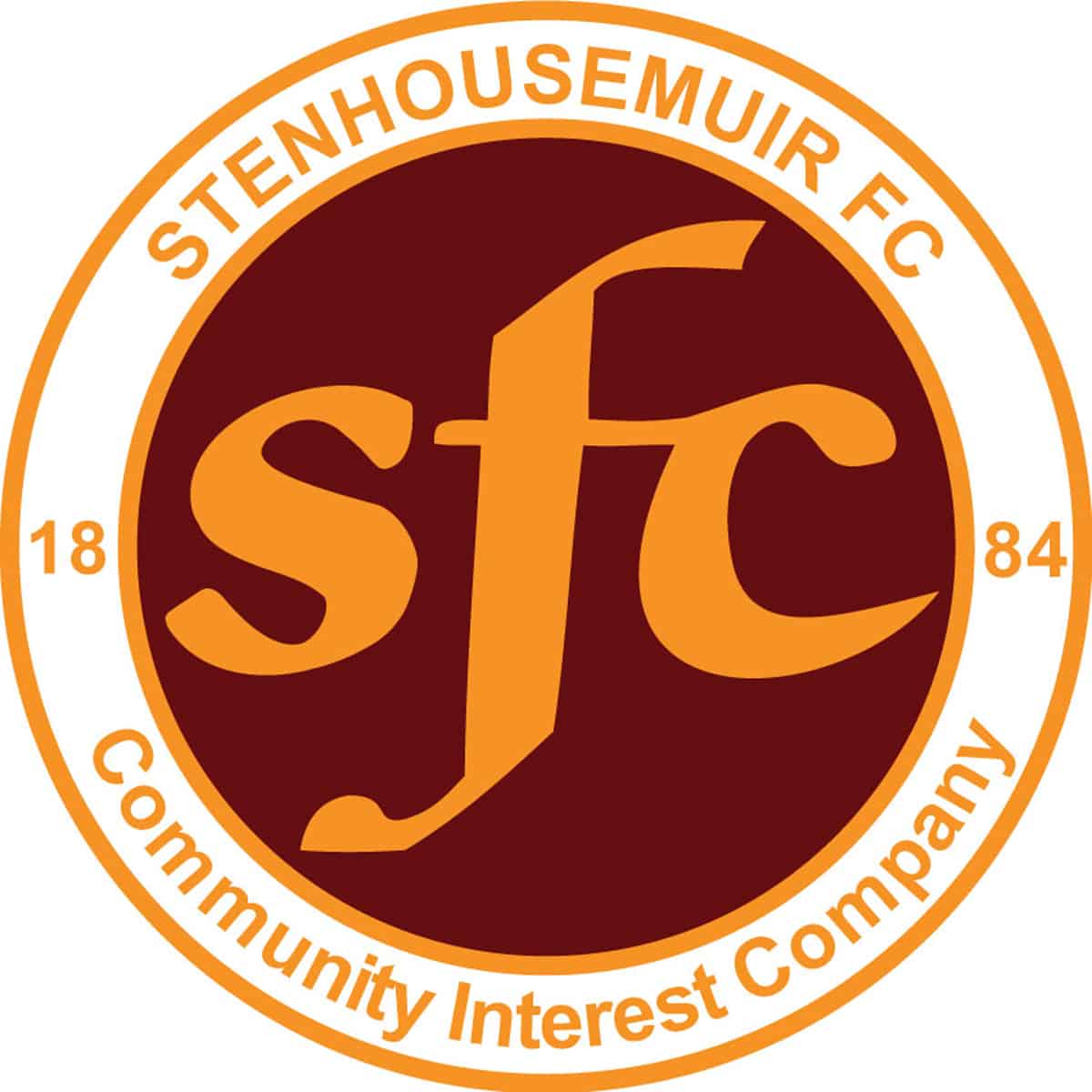 Friendly
Stormy Corner Skelmersdal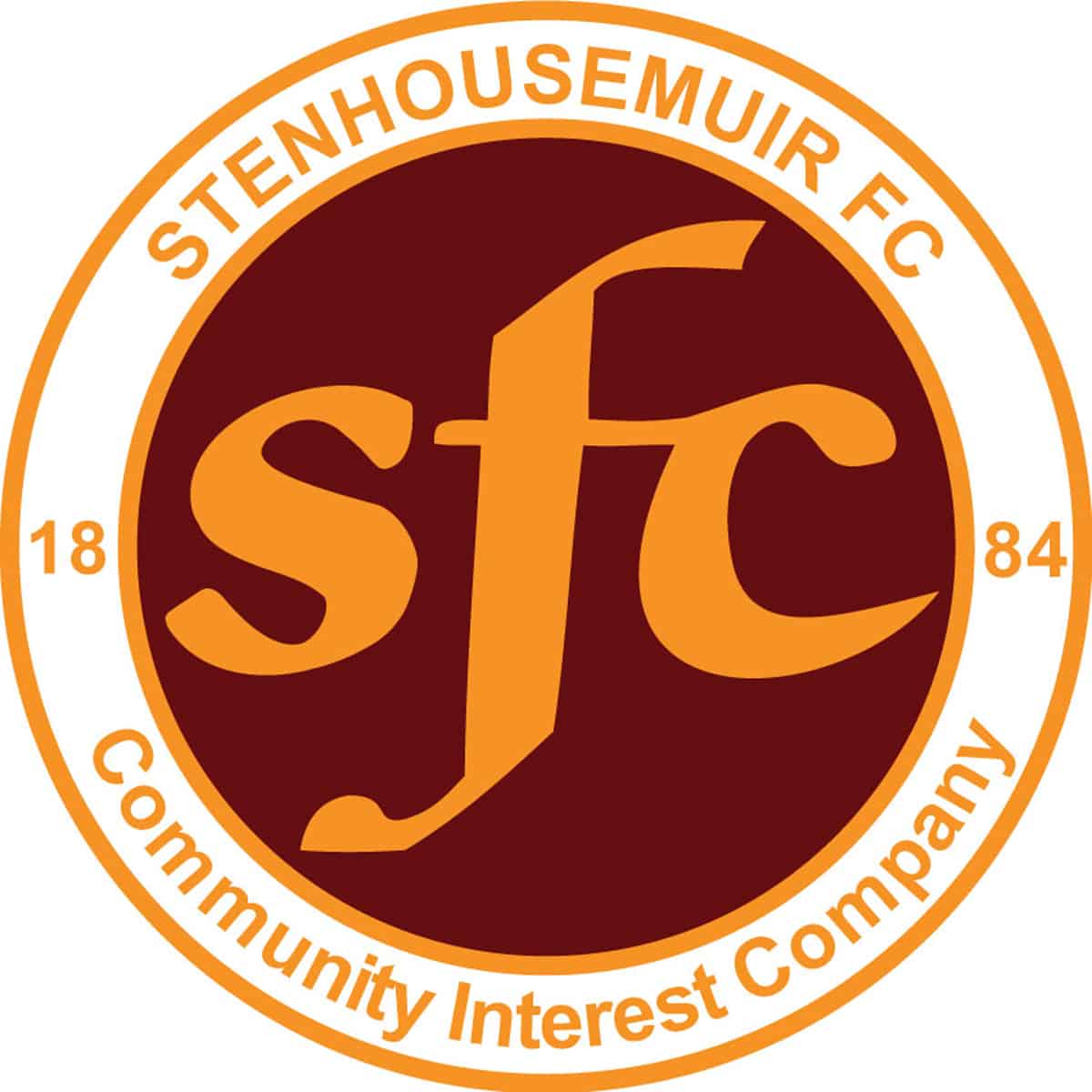 Friendly
Highbury Stadium Fleetwood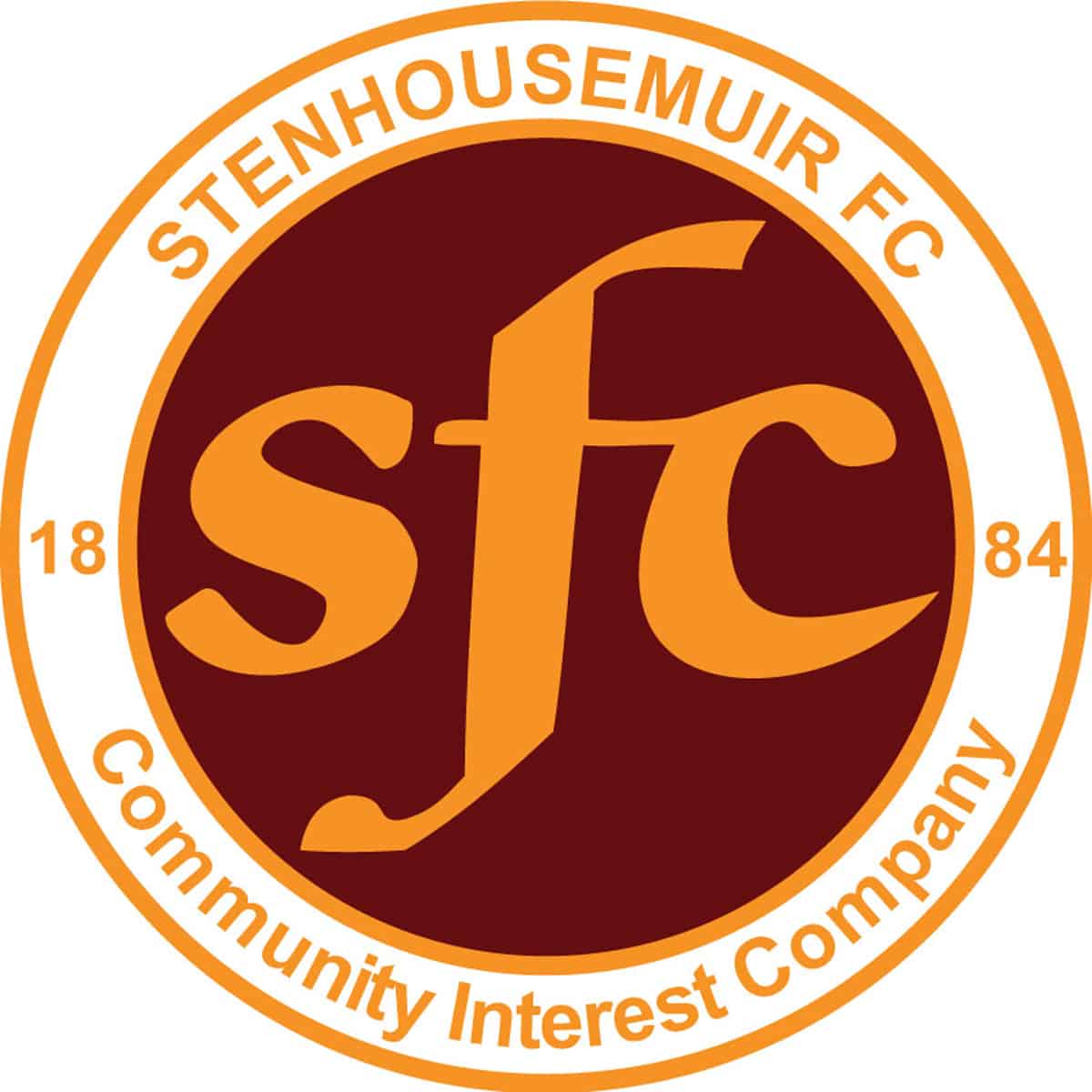 Friendly
Ochilview Park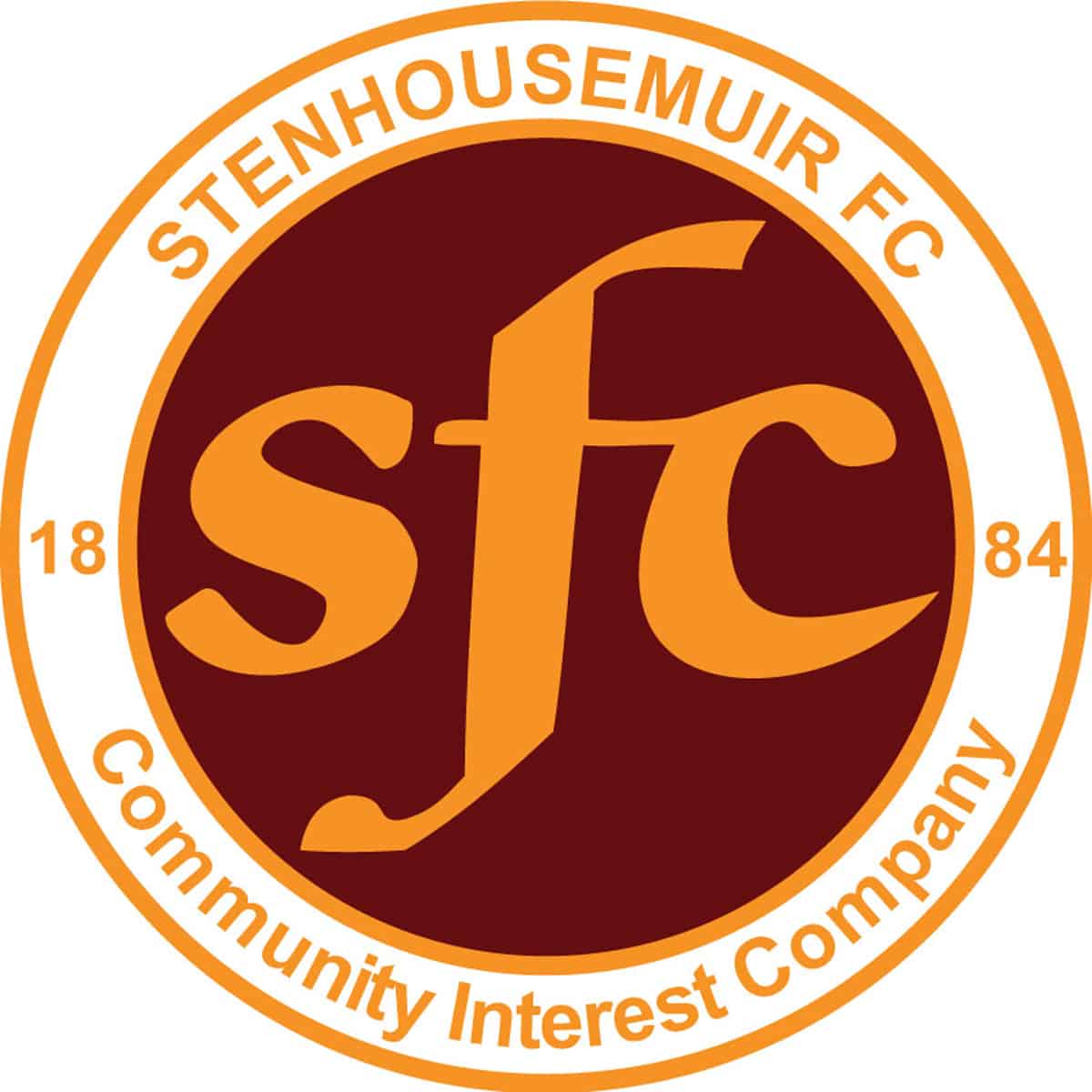 Friendly
Ochilview Park