Stenhousemuir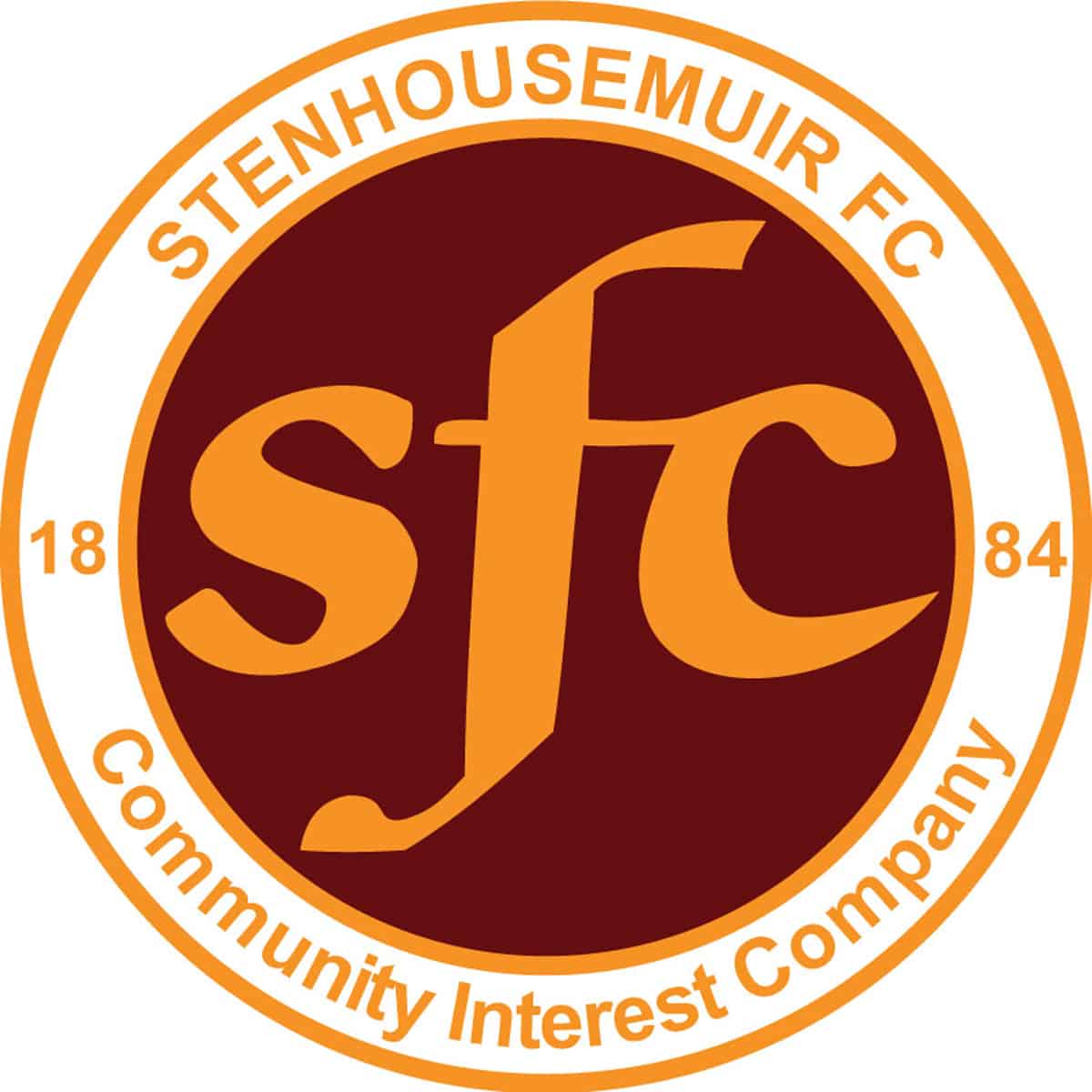 0
vs
1
Archive
Match Report
MATCH REPORT
Airdrieonians V Stenhousemuir at Excelsior Stadium on 18.3.17
Ladbrokes SPFL League One Att 568
Airdrieonians 1 [Russell 56] Stenhousemuir
The Warriors have had decent results in recent times against Airdrie and were hoping to continue the run in this trip to Airdrie. The last meeting at the Excelsior saw Stenhousemuir run out winners by five goals but it was unlikely that this was going to happen again.
The home side appeared to suffer a blow before the game when Andy Ryan their top scorer and one of the best marksmen in the league failed a fitness test and therefore had to be content with a seat on the bench. This though could have helped Airdrie's cause as it meant a touch of the unknown for the Stenhousemuir defence.
Veteran Iain Russell stepped up to a more attacking position and there is always something happening when he plays against Stenhousemuir but this time he was to have the last laugh.
Stenhousemuir made two changes with Willis Furtado returning after tormenting Airdrie in previous games which Colin McMenamin returned as the team set about a more attacking set up.
Airdrie had been struggling of late and had dropped out of the promotion play offs but they were keen to get revenge for previous results. They started the game full of promise and in the third minute David Crawford did well to push an Adam VBrown effort out for a corner after the Airdrie player had made room for the shot. From the corner there was a let off as Russell headed wide of the target. In the 15th minute in a rare attack Alan Cook picked out Mason Robertson and his first time effort scrapped the wrong side of the post as it went past with a number of Stenhousemuir supporters celebrating a 'goal'. Two minutes later a Cook free kick was parried by Rohan Ferguson. These were brief highlights though for Stenhousemuir in the first half as Airdrie continued to create the better chances. Adam Brown saw another shot saved by Crawford in the 20th minute. The home side's best move though was in the 34th minute when Scott Stewart picked out Kieran MacDonald who played the ball into Russell but his header from 12 yards out was well pushed out by Crawford.
The half time whistle blew with no scoring and it was hoped that Airdrie had squandered the chance to put distance between the sides and close the game out. The second half was a slow burner but eventually the Diamonds took the lead in the 56th minute. Russell not surprisingly was the scorer. A Ryan Conroy corner was met by Joe Gorman whose effort was parried by Crawford and Russell was on hand to pounce to put Airdrie ahaead. He then had a strike just wide. At the other end Robertson saw a shot pushed round the post by Ferguson on the hour. In the 65th minute Robertson met a Ross Meechan cross and executed a superb overhead kick that flew into the net. It would have been a goal of the season candidate but unfortunately he was flagged offside. A minute later a Jack Leitch volleyed a loose ball off the base of the post from 25 yards, this strike also deserved better reward. Gorman missed from close range after Stenhousemuir struggled to deal with another corner. There was another let off when Crawford failed to get a Brown shot under control but luckily a defender was able to rescue the situation. David Marsh did have a glancing header from a Duthie free kick in the 75th minute but that was as good as it got for the visitors. Crawford saved from Jordan McGregor in the 80th minute but any chances of a comeback were ended in the 84th minute. David Marsh kicked out at Russell and there could be no complaints when he was dismissed by referee Steven Kirkland. The game petered out after that with Airdrie seeing the game out with ease.
Airdrieonians – Ferguson, Stewart, MacDonald, McGregor, Mensing [b35], Gorman, Brown, Hutton, Russell [b42], Conroy and Leitch. Subs not used – McIntosh, Cairns, Boatang, Leighton, Kerr, Ryan and Loudon.
Stenhousemuir – Crawford, Meechan, Summers [b71][Roy 79][b90], , Marsh [so 82], Kerr, Berry, Furtado [Duthie 69], Millar, McMenamin, Robertson and Cook. Subs not used – McCormack, Grant, Gilhaney, Bowman and Smith.
Referee – Steven Kirkland Assistants – Joseph Lawson and Chris McNab
Details
| Date | Time | League | Season | Full Time |
| --- | --- | --- | --- | --- |
| March 18, 2017 | 3:00 pm | SPFL Ladbrokes League 1 | 2016/2017 | 90' |
Ground
Excelsior Stadium,Airdrie
Results
| | | | | |
| --- | --- | --- | --- | --- |
| Stenhousemuir | 0 | — | 0 | Loss |
| Archive | 1 | — | 1 | Win |
Past Meetings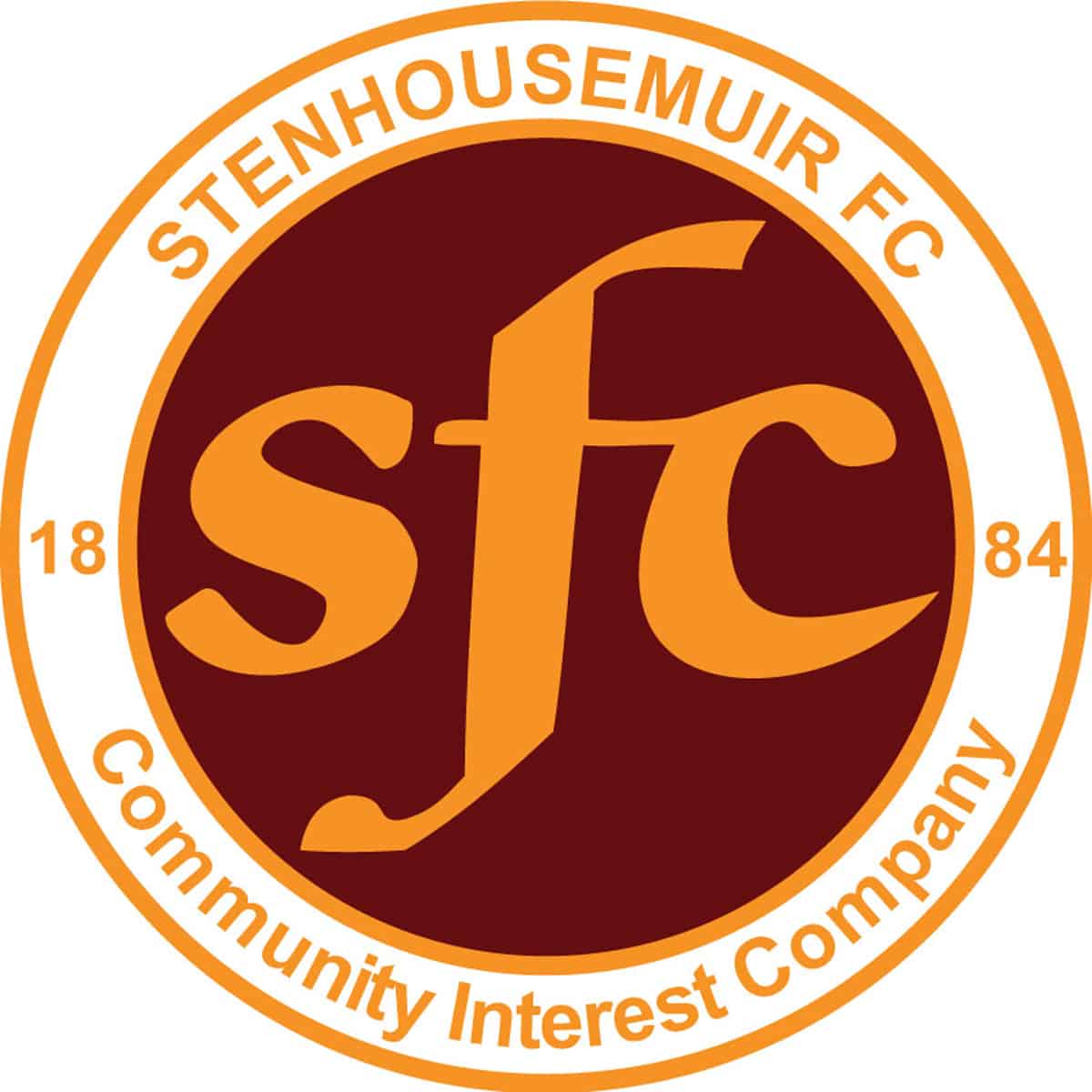 SPFL Ladbrokes League 1
Indodrill Stadium, Alloa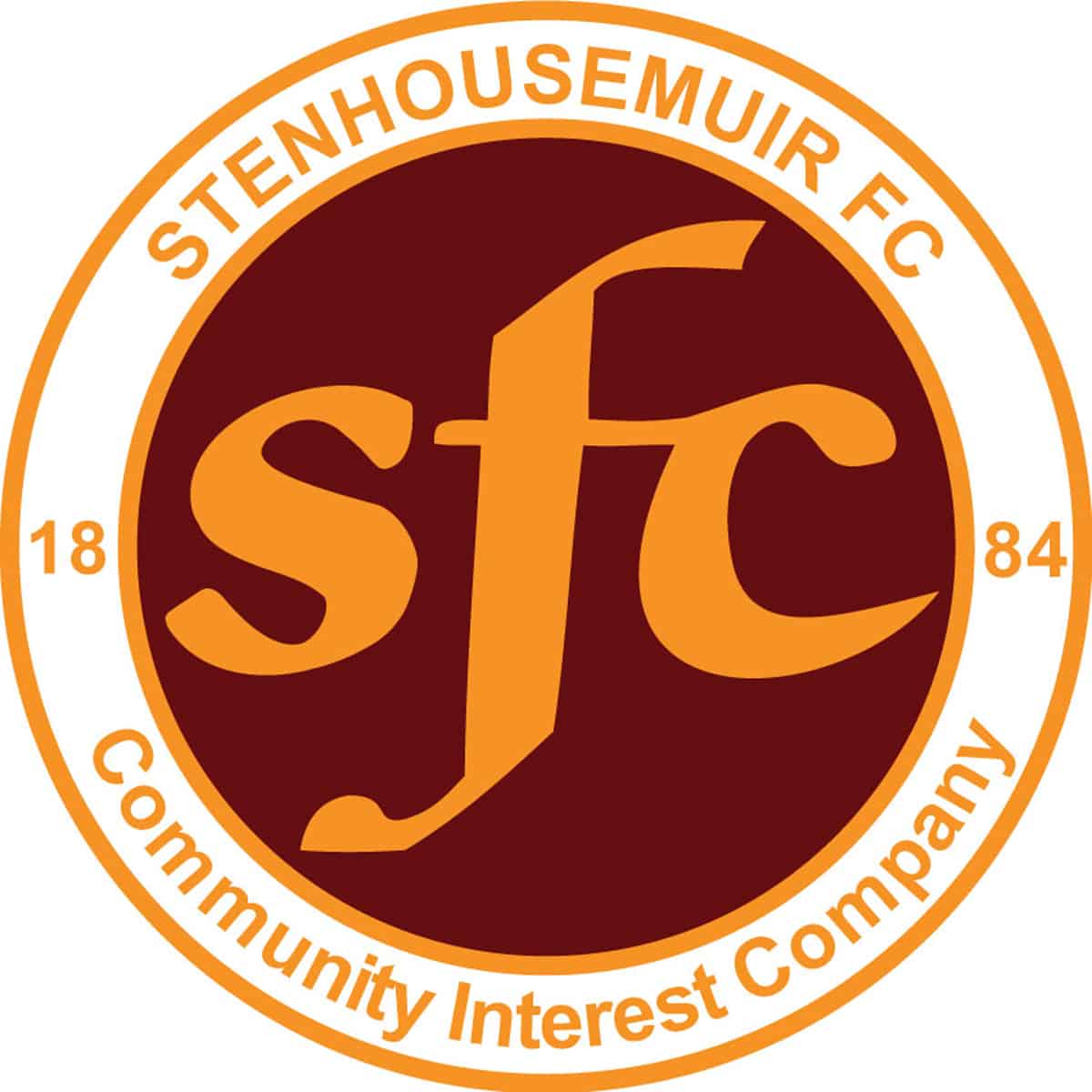 SPFL Ladbrokes League 1
Ochilview Park Stenhousemuir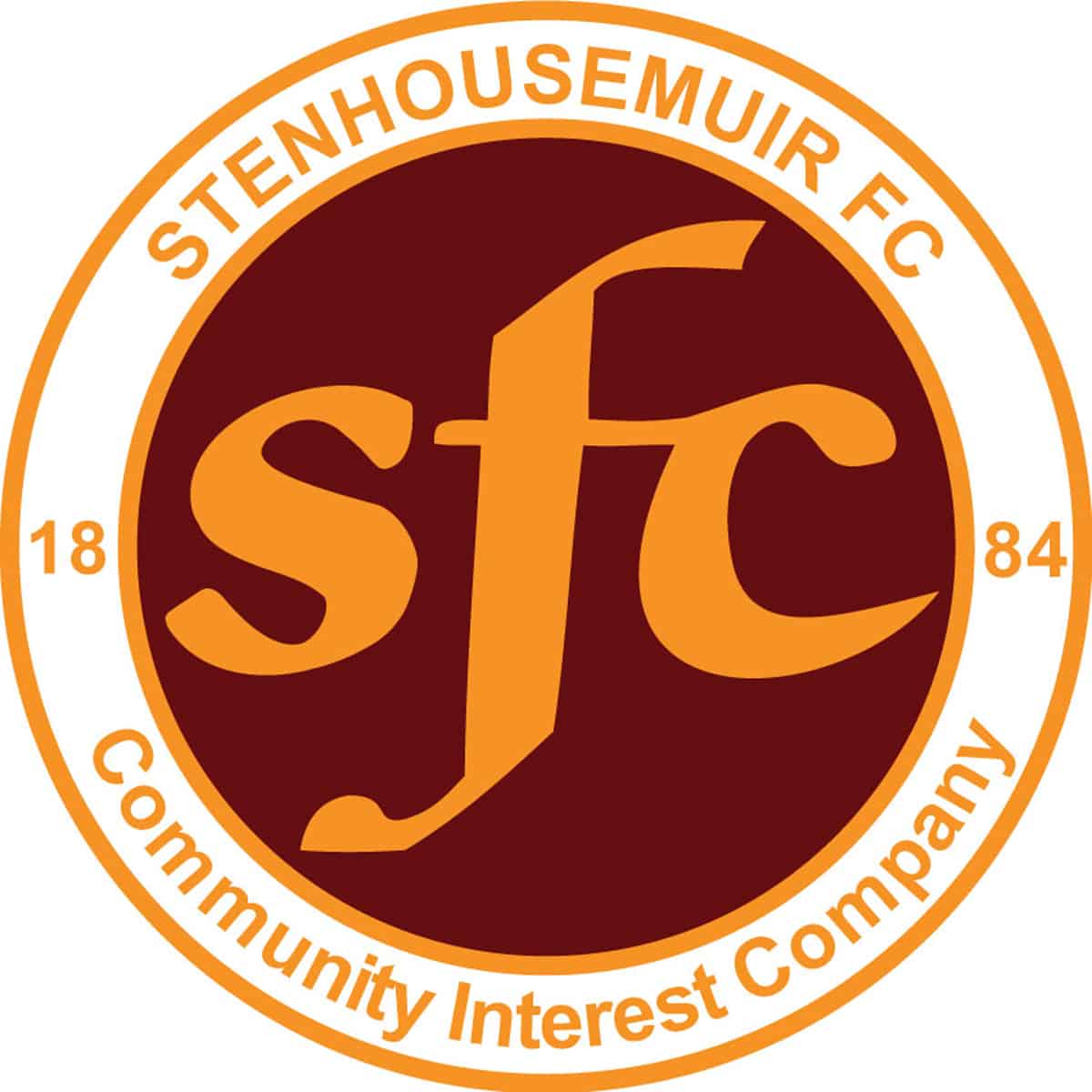 SPFL Ladbrokes League 1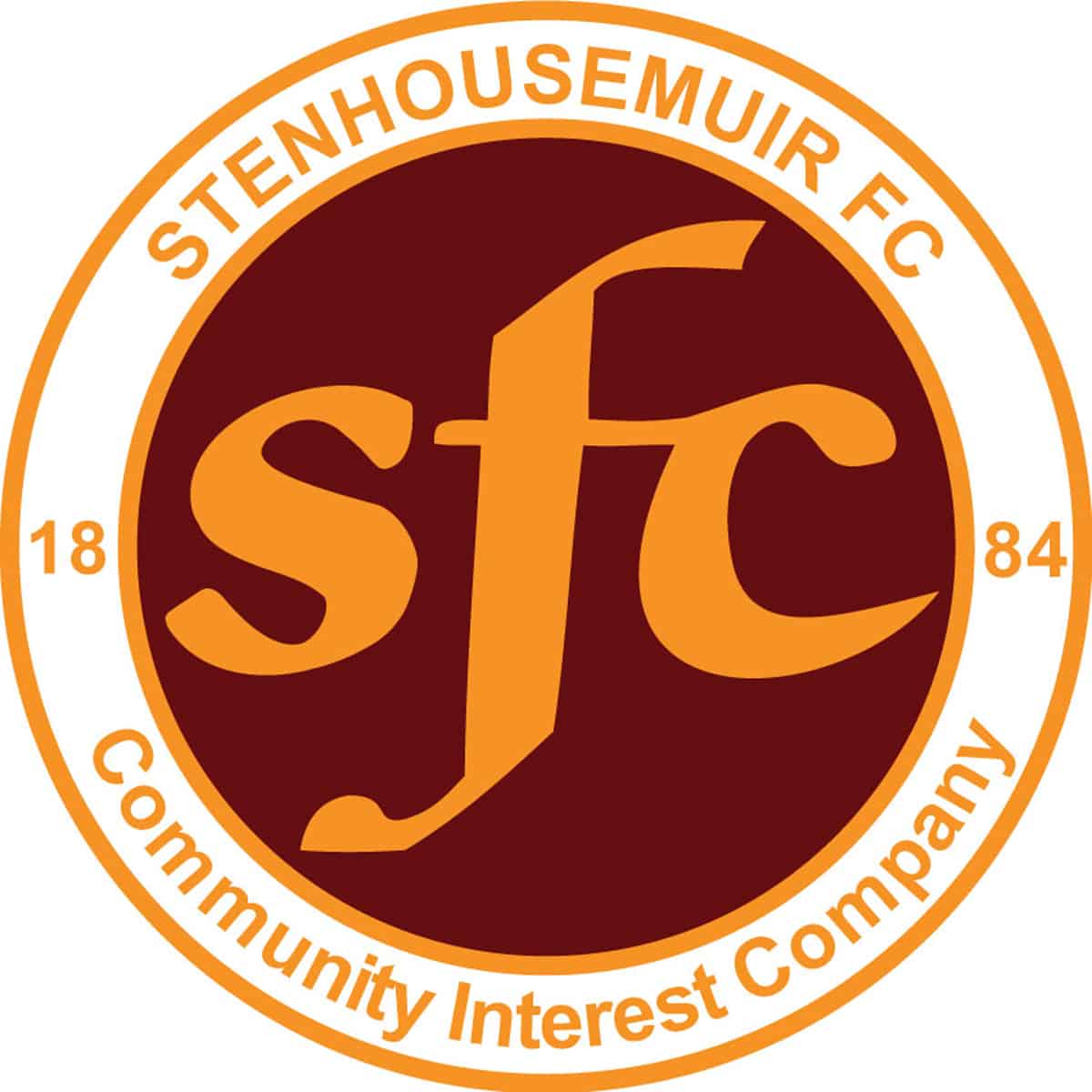 SPFL Ladbrokes League 1
Ochilview Park Stenhousemuir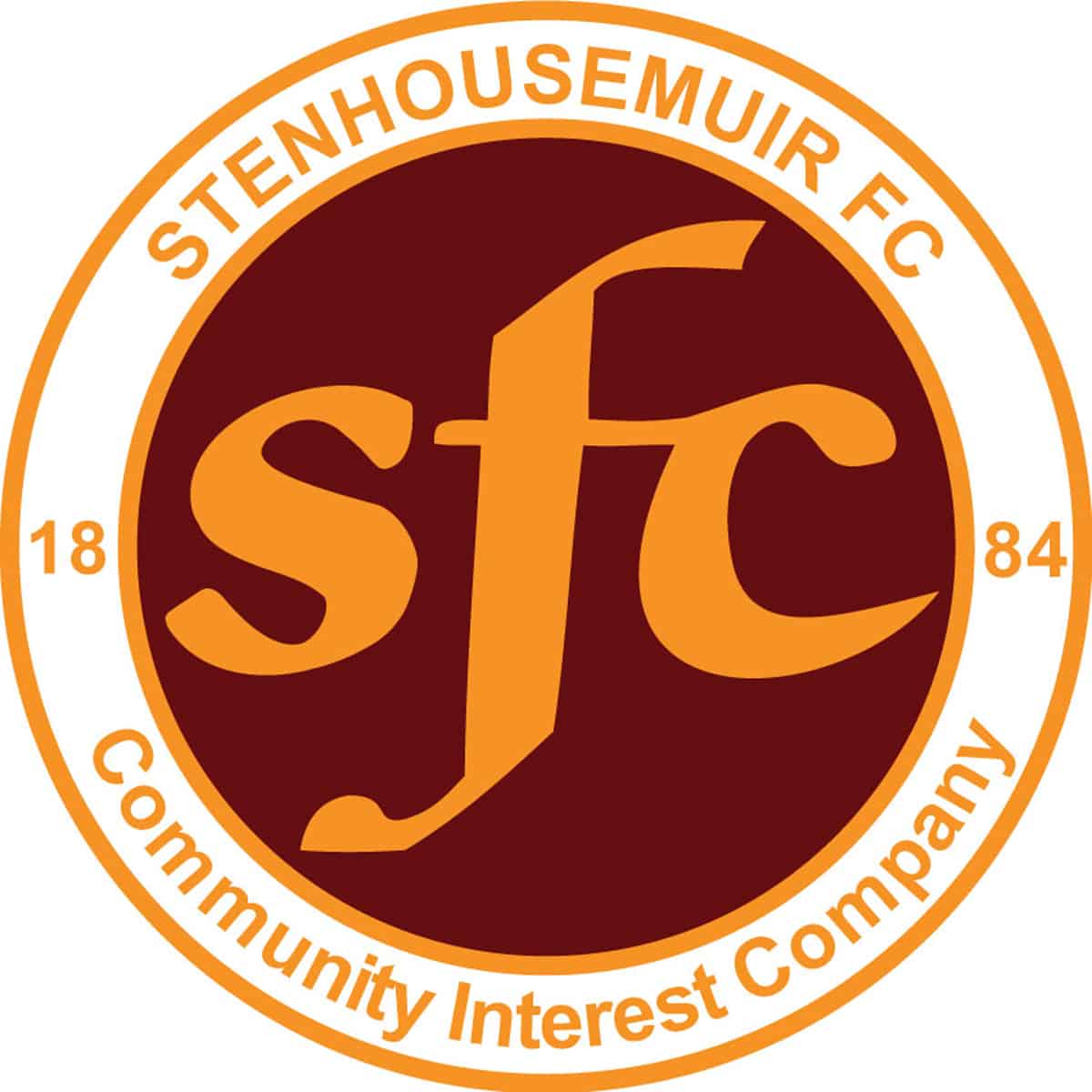 SPFL Ladbrokes League 1
Glebe Park, Brechin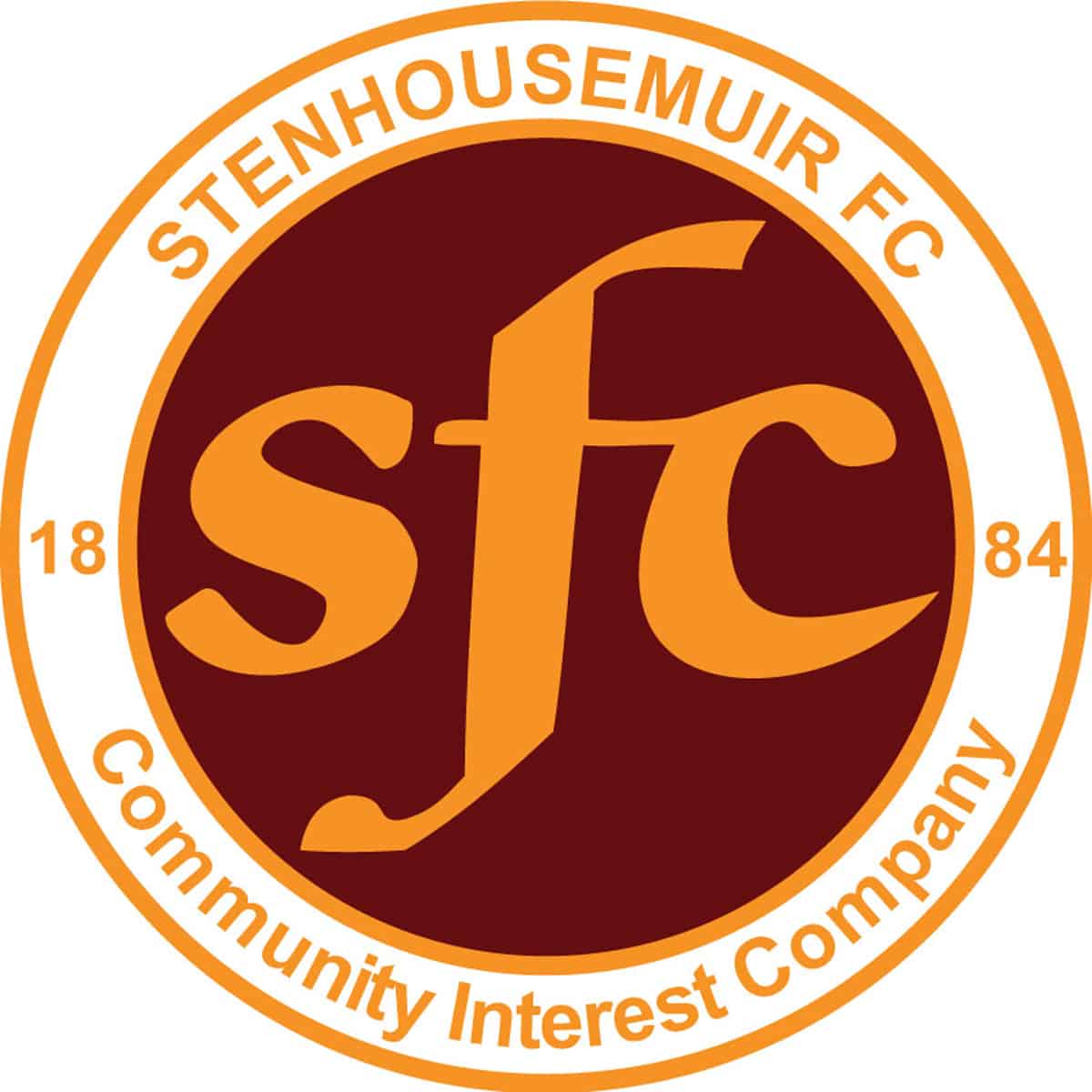 SPFL Ladbrokes League 1
Ochilview Park Stenhousemuir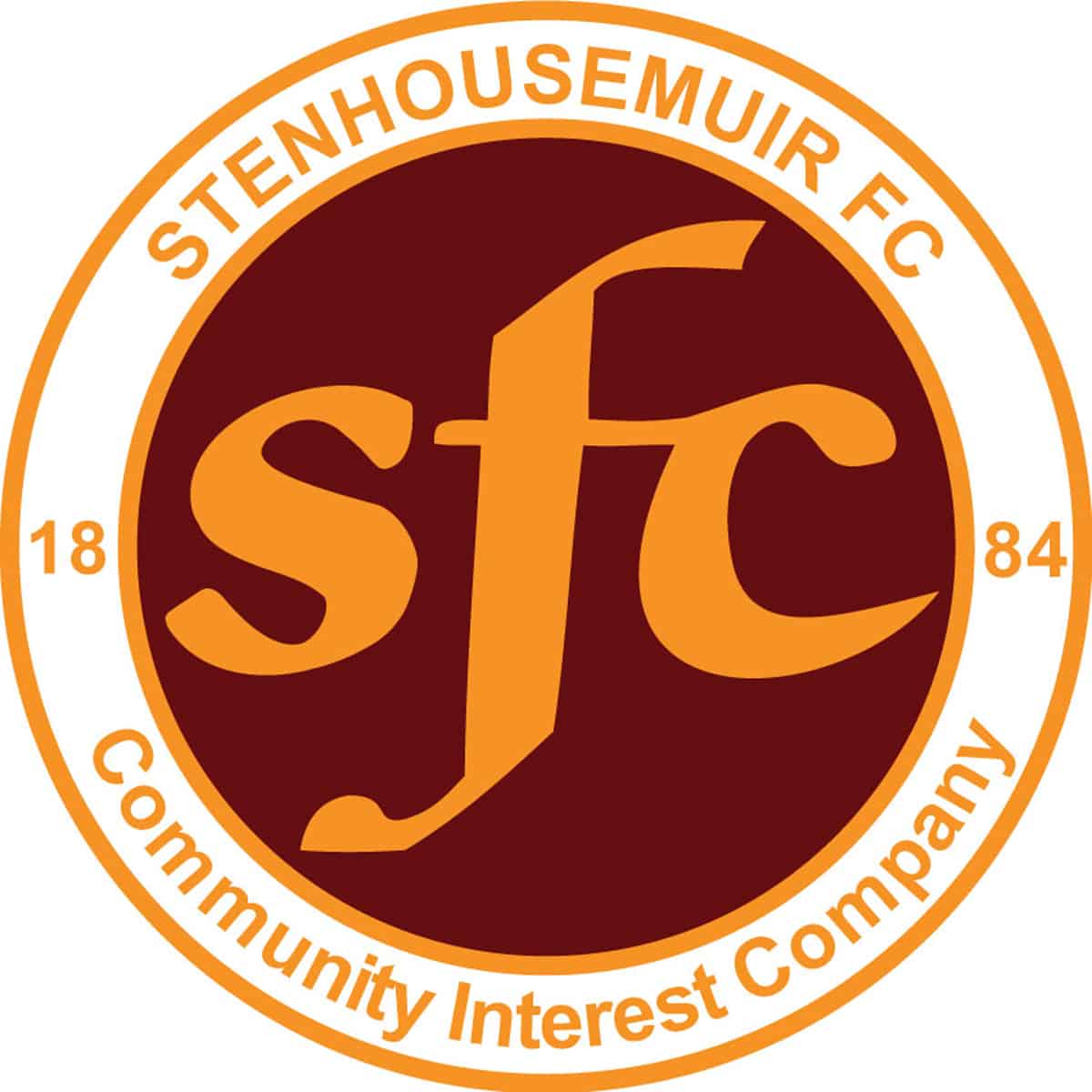 William Hill Scottish Cup
McDiarmid Park.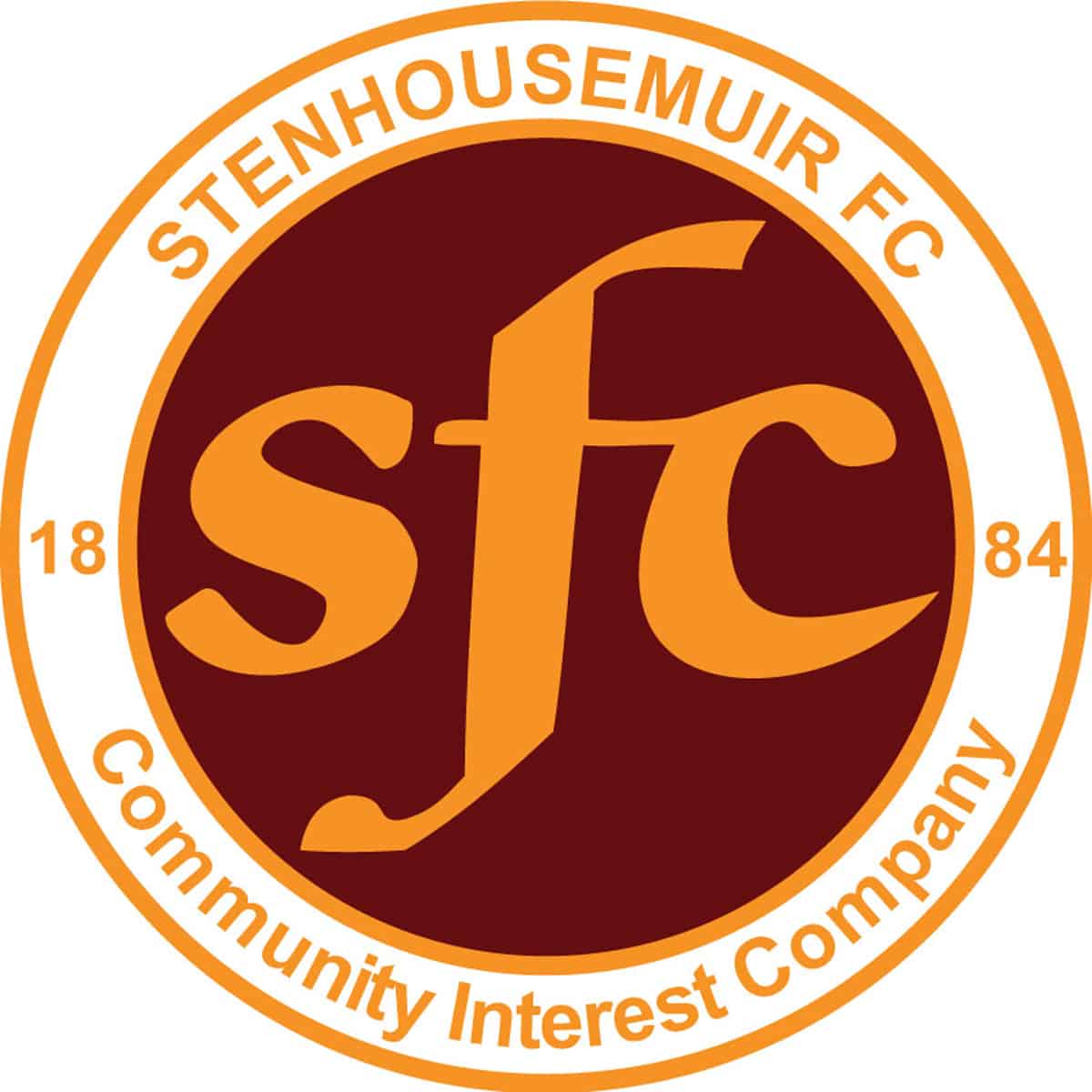 SPFL Ladbrokes League 1
Ochilview Park Stenhousemuir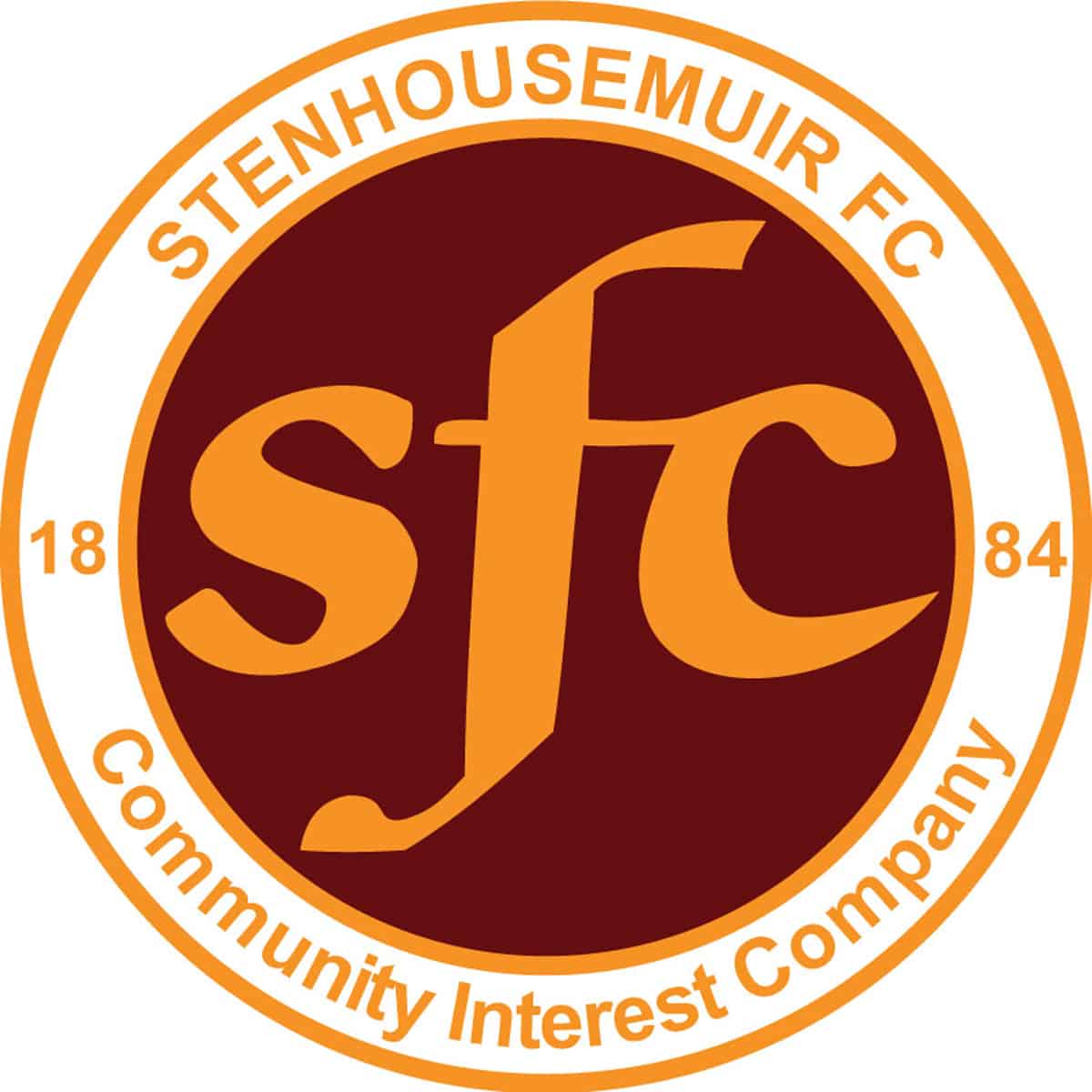 SPFL Ladbrokes League 1
New Bayview Stadium, Methil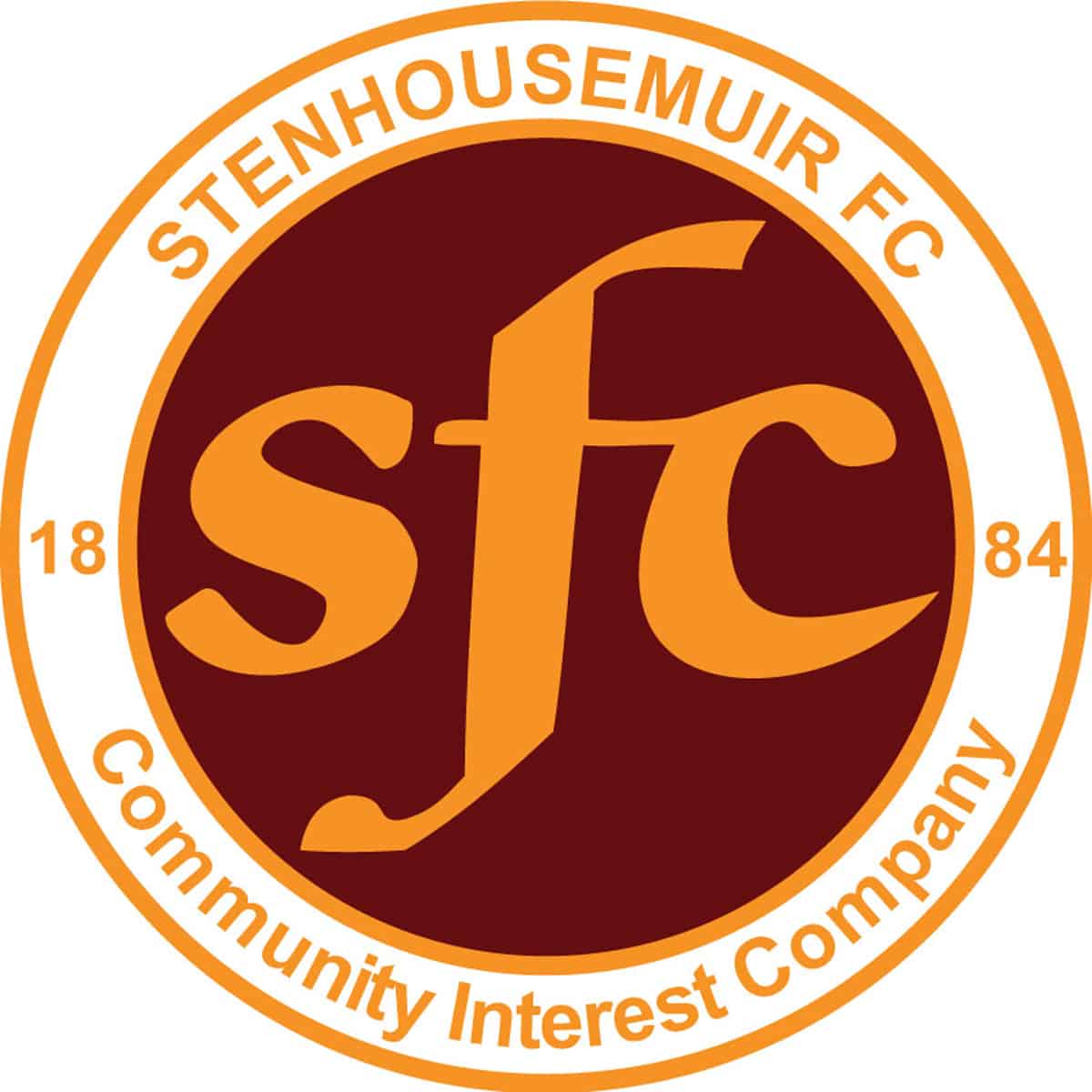 SPFL Ladbrokes League 1
Ochilview Park Stenhousemuir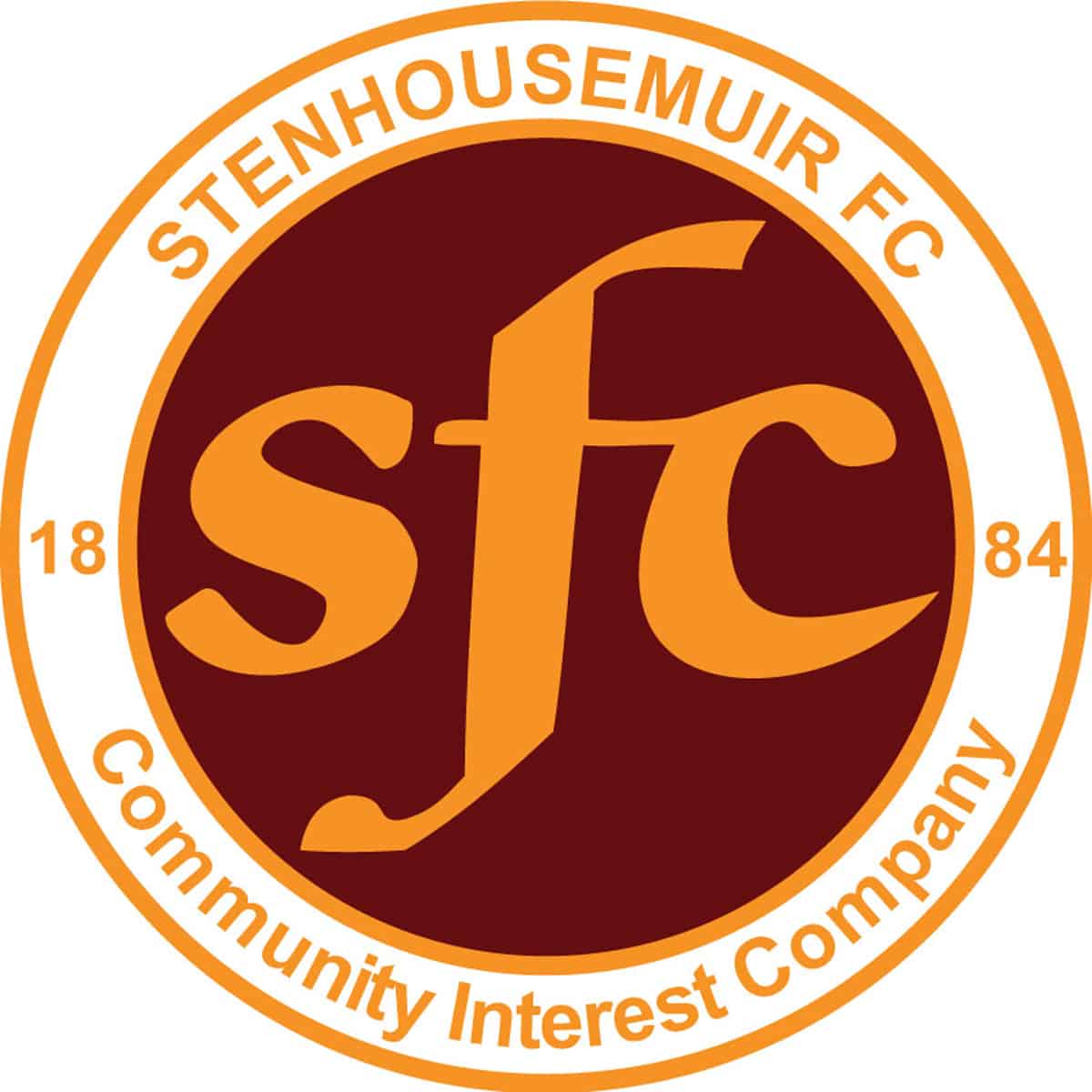 SPFL Ladbrokes League 1
Balmoor Stadium, Peterhead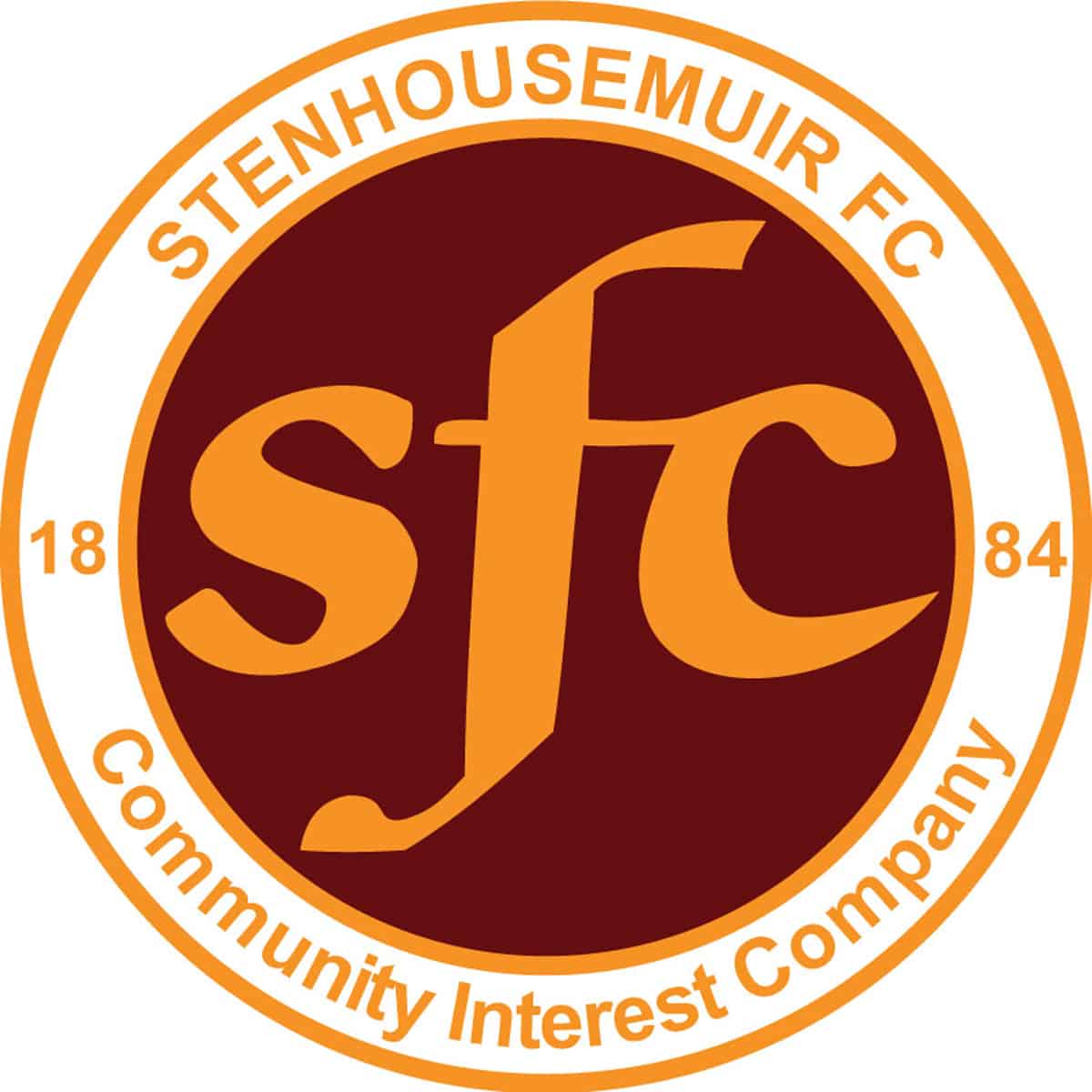 SPFL Ladbrokes League 1
Ochilview Park Stenhousemuir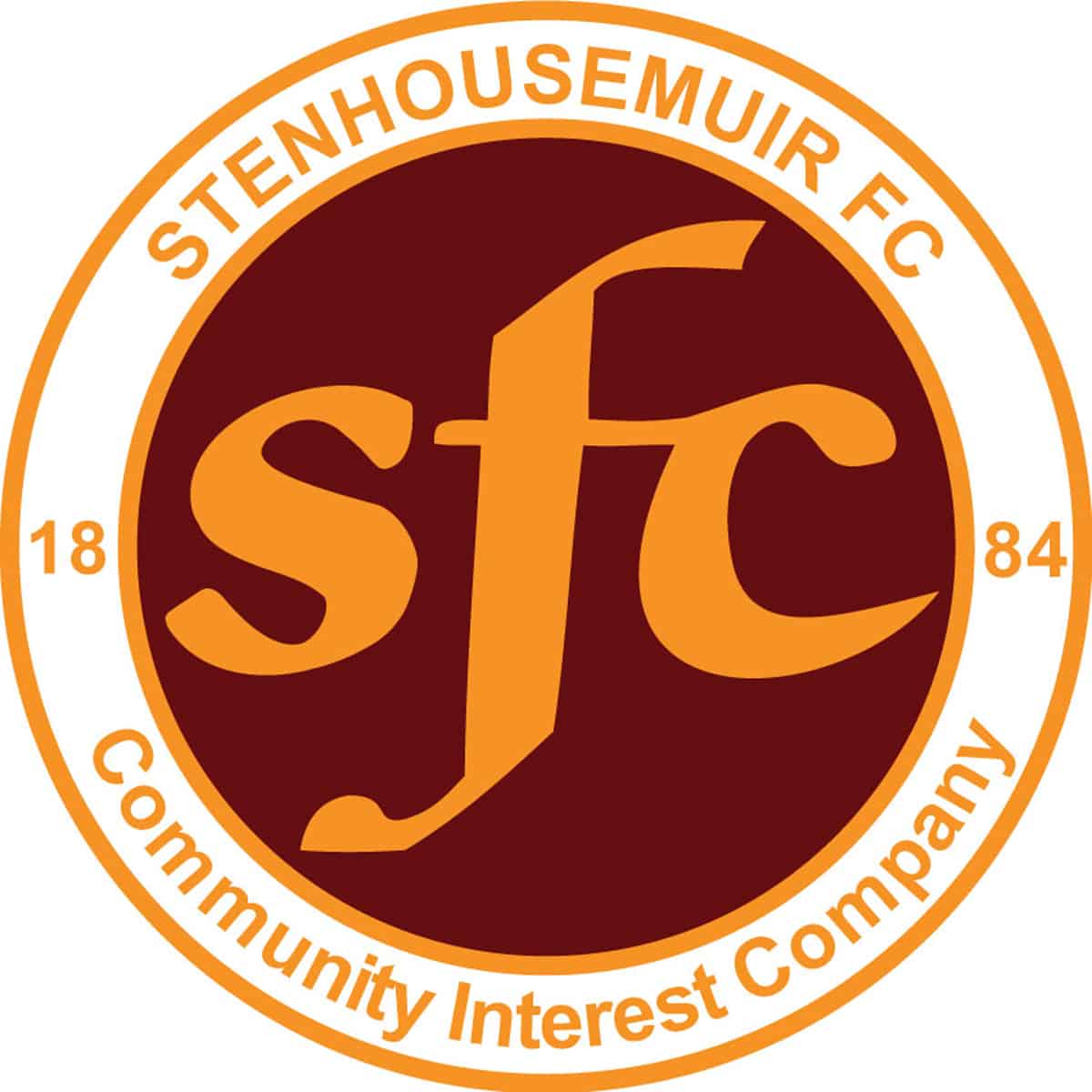 SPFL Ladbrokes League 1
Ochilview Park Stenhousemuir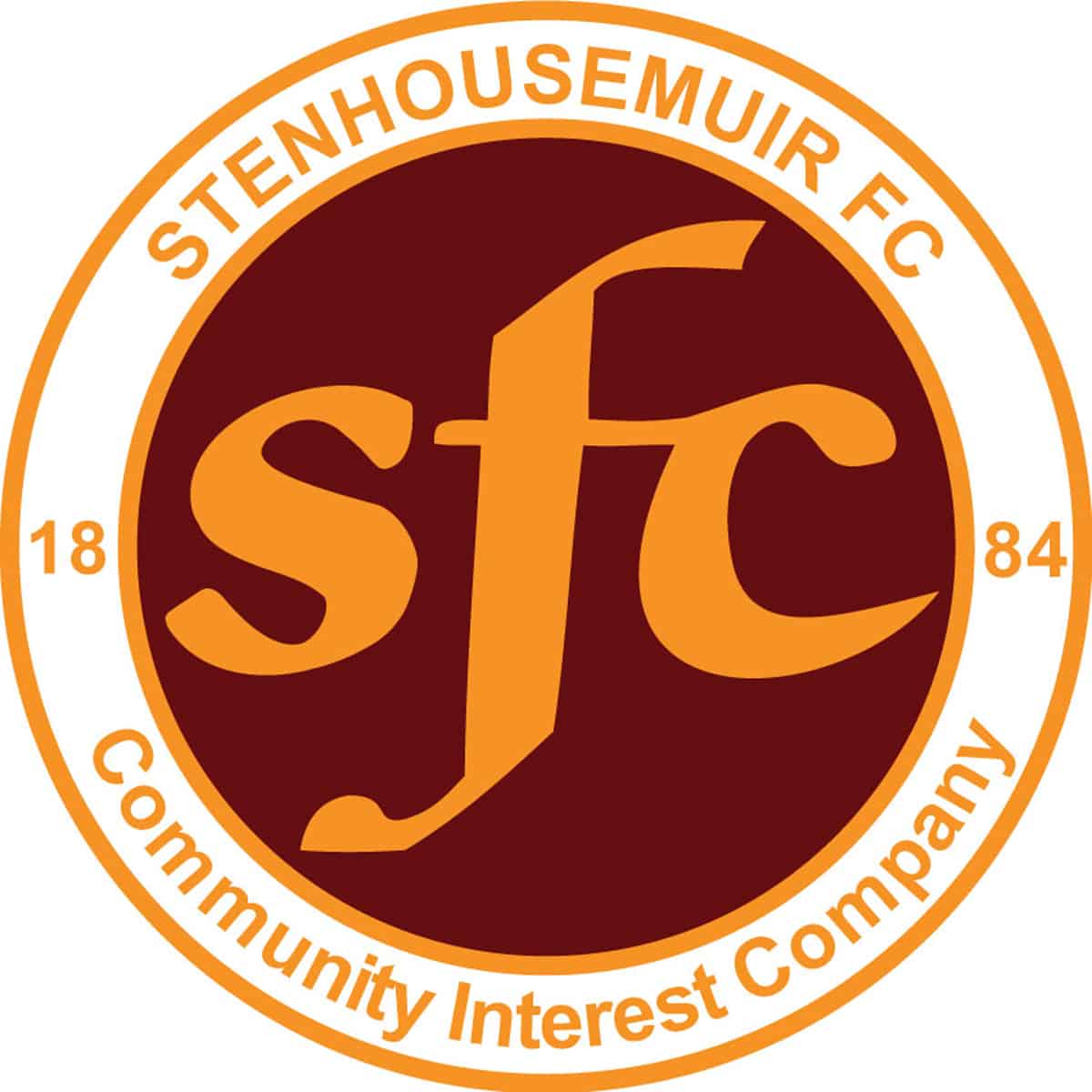 SPFL Ladbrokes League 1
Ochilview Park Stenhousemuir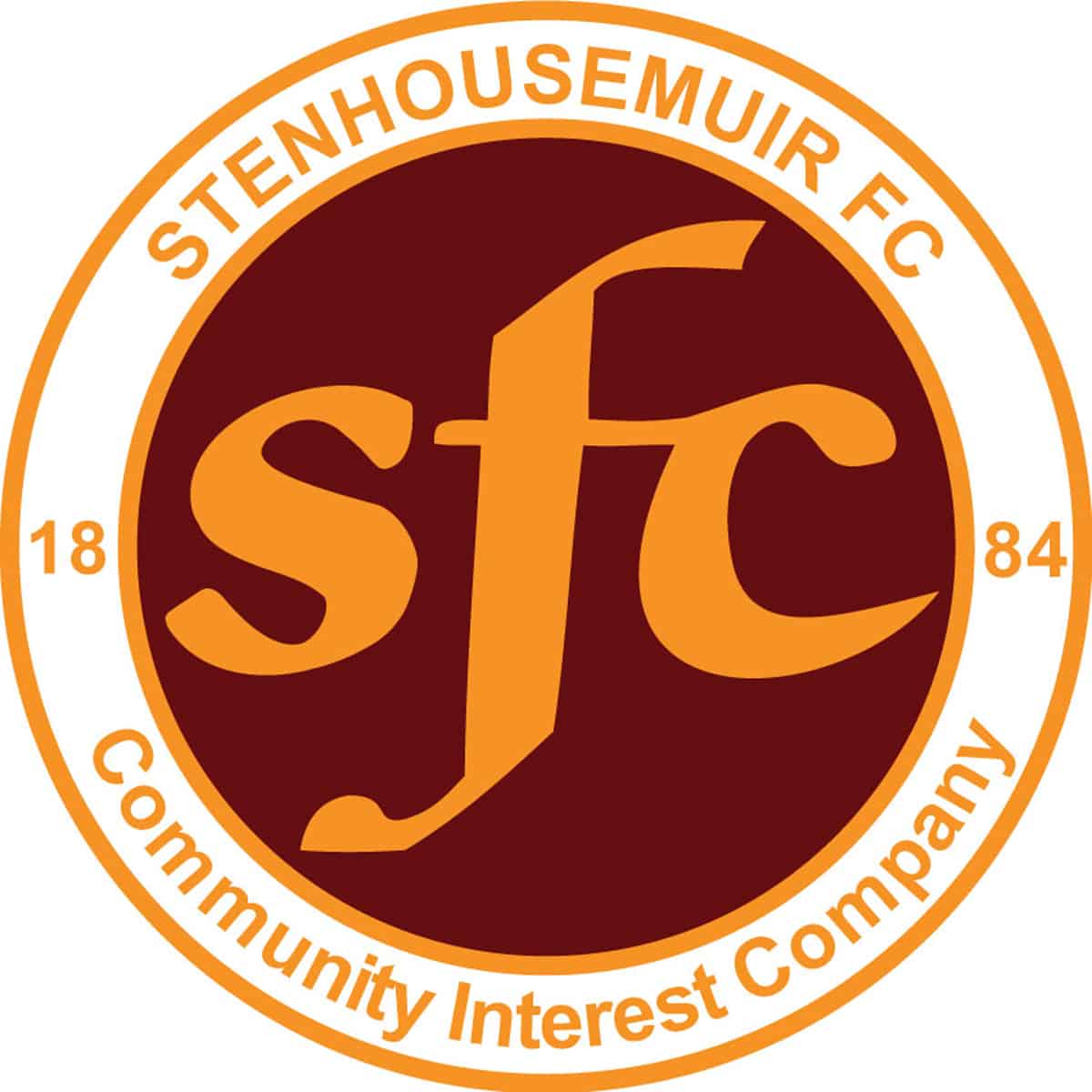 SPFL Ladbrokes League 1
New Broomfield Stadm. Airdrie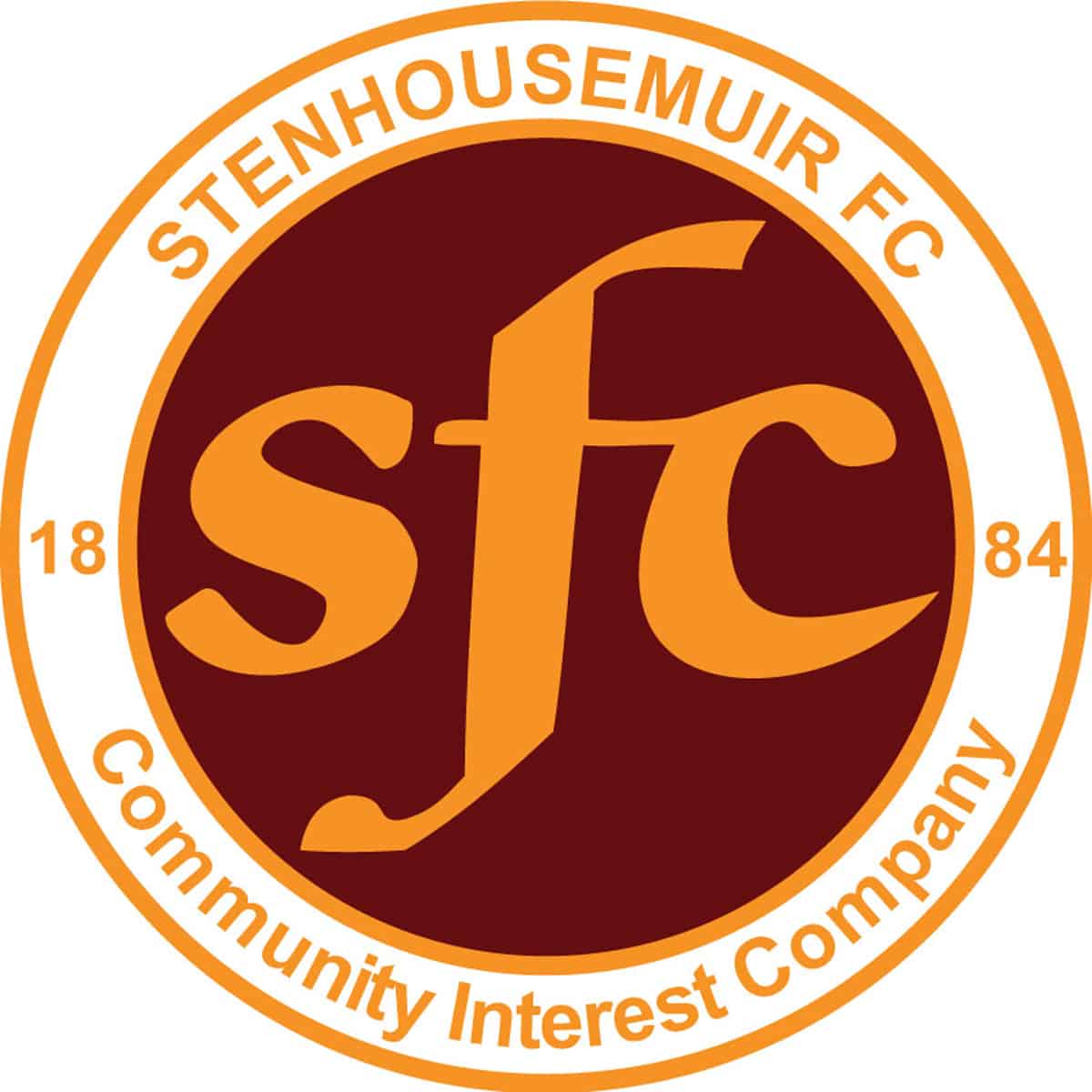 William Hill Scottish Cup
Ochilview Park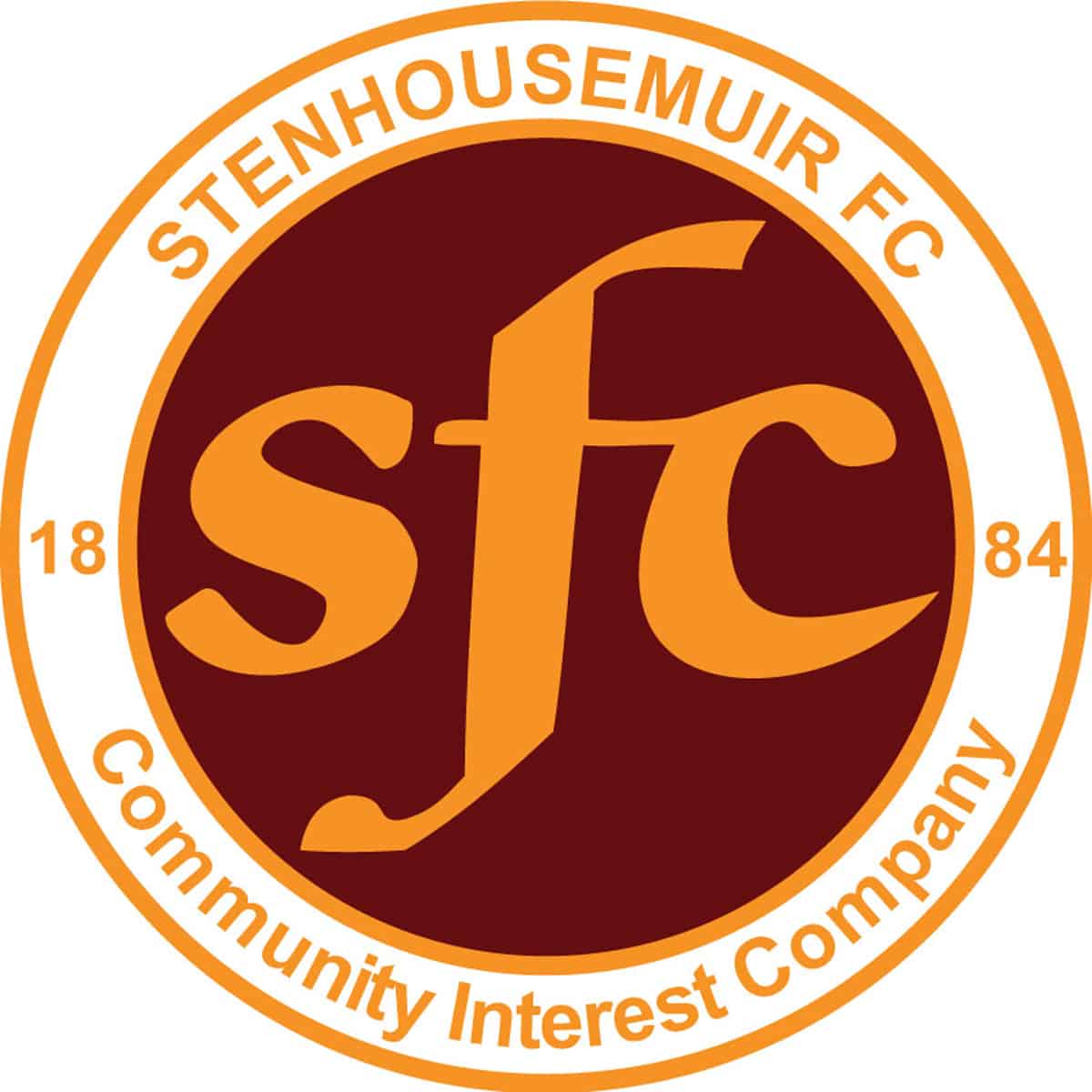 William Hill Scottish Cup
Mosset Park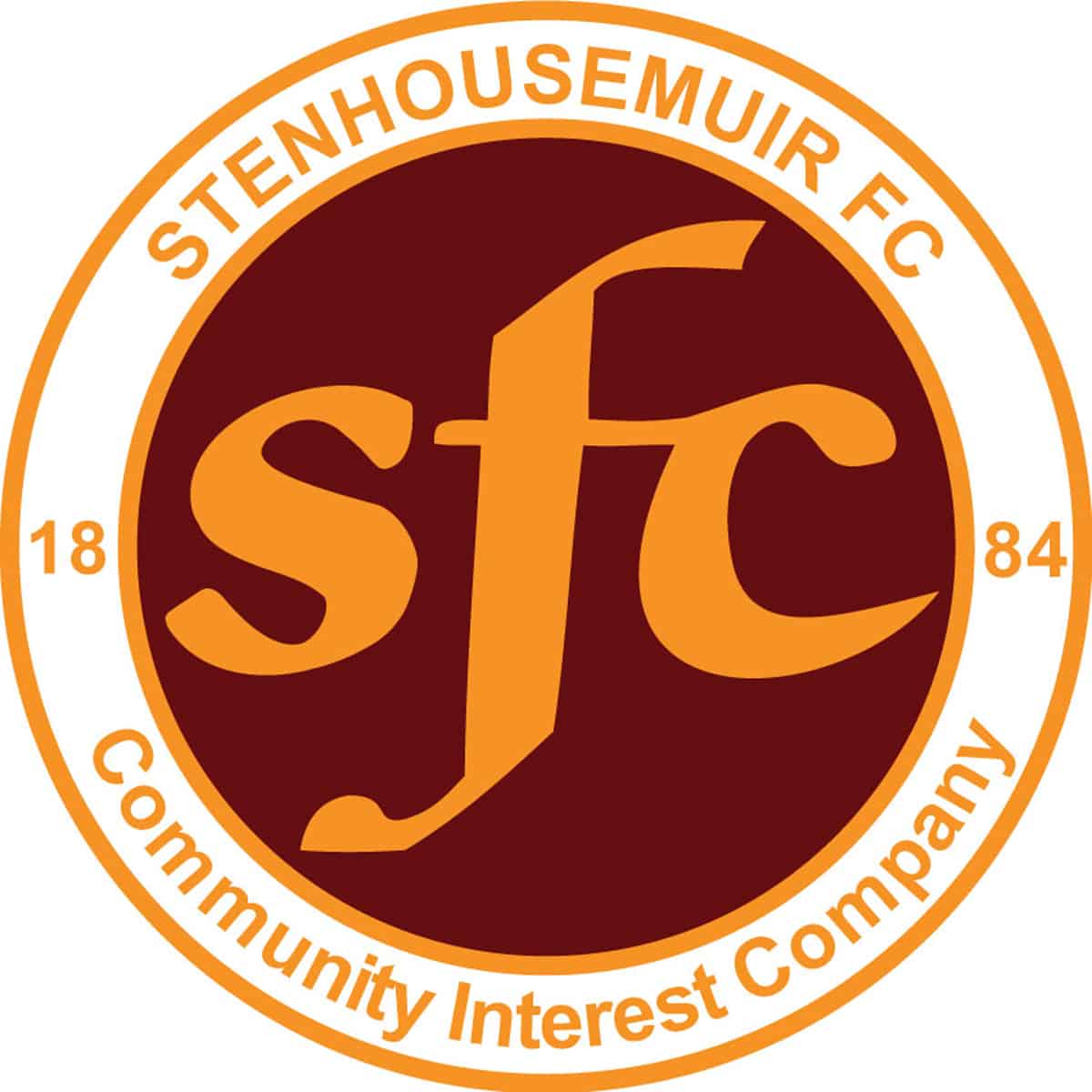 SPFL Ladbrokes League 1
Stair Park, Stranraer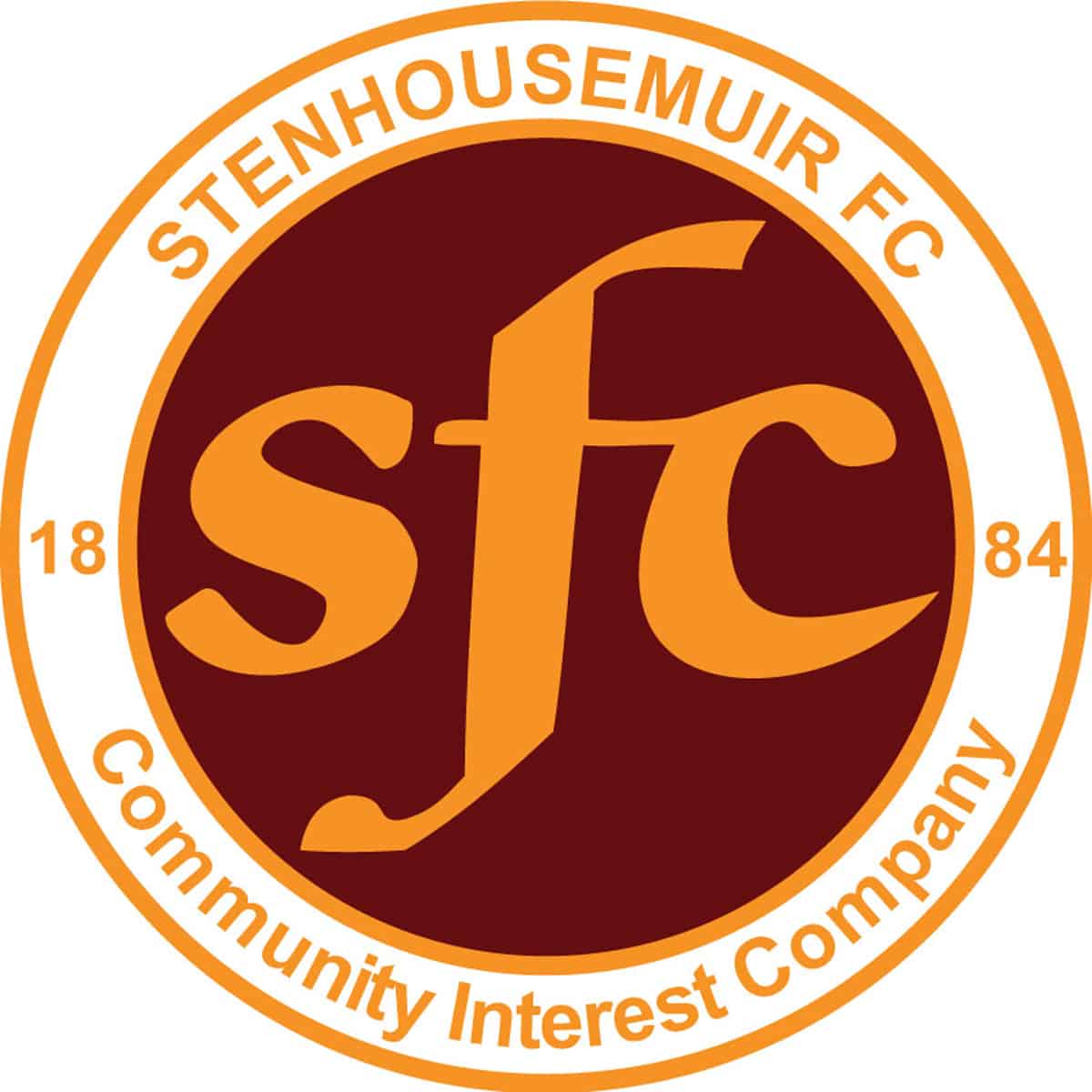 SPFL Ladbrokes League 1
Indodrill Stadium, Alloa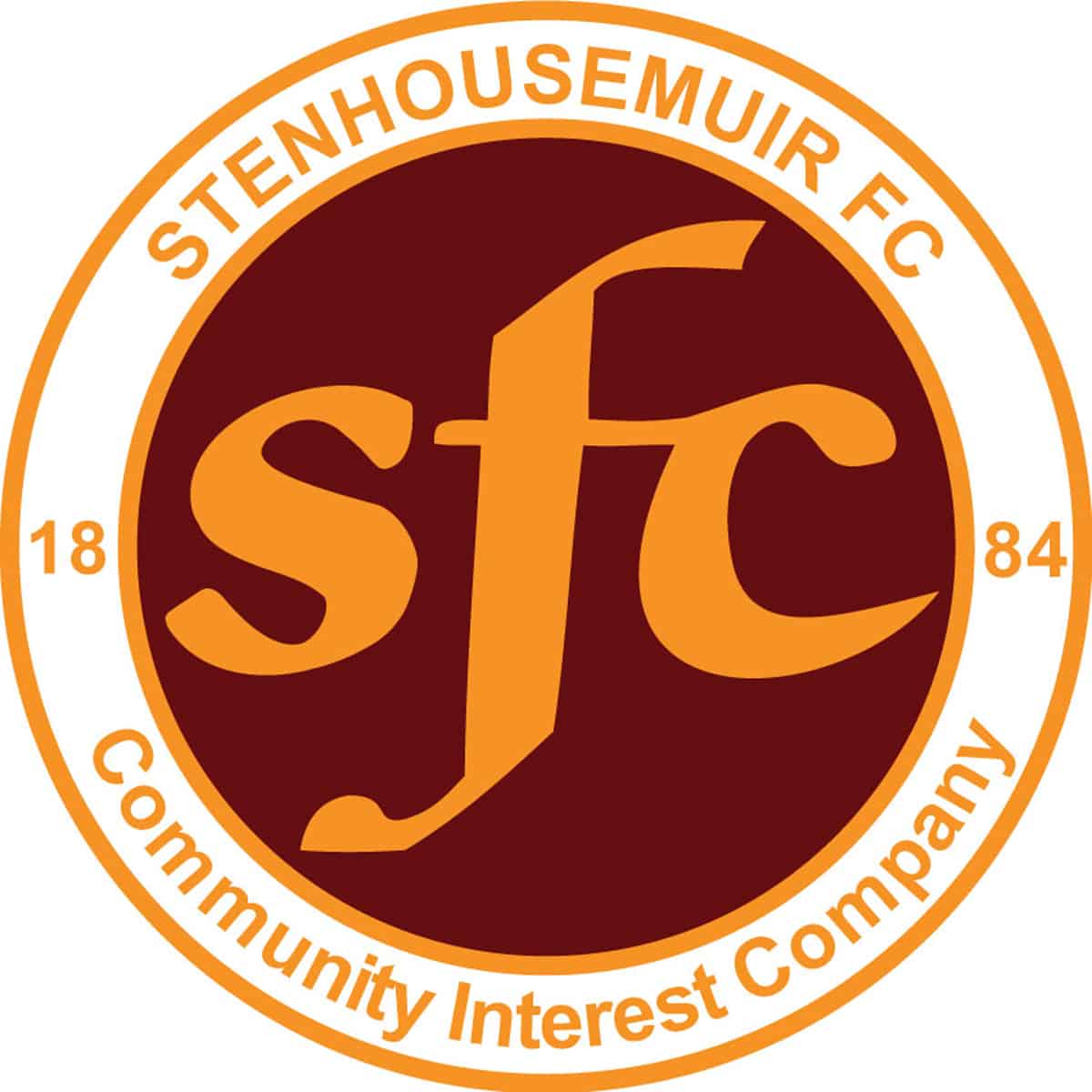 SPFL Ladbrokes League 1
Hampden Park, Glasgow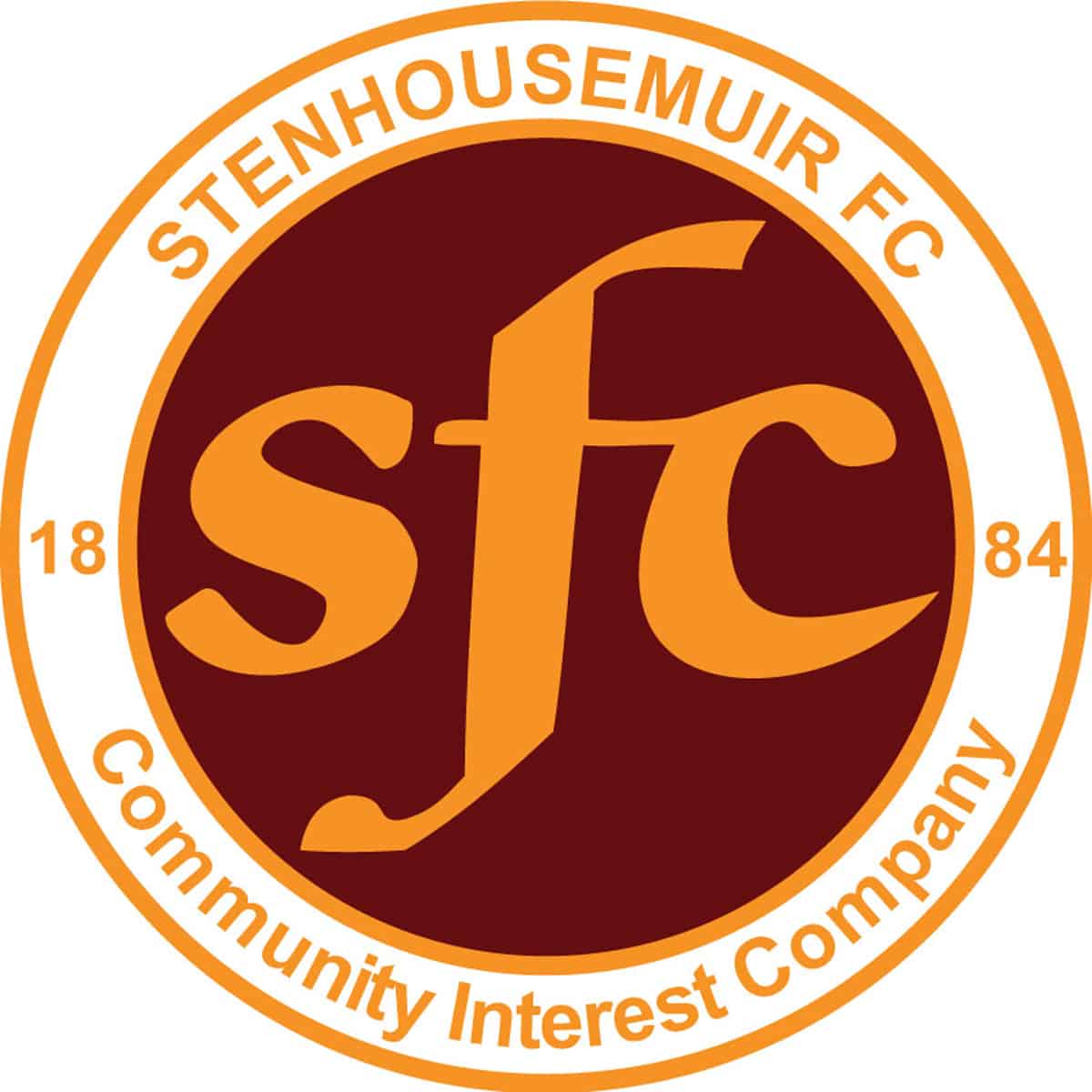 SPFL Ladbrokes League 1
Ochilview Park Stenhousemuir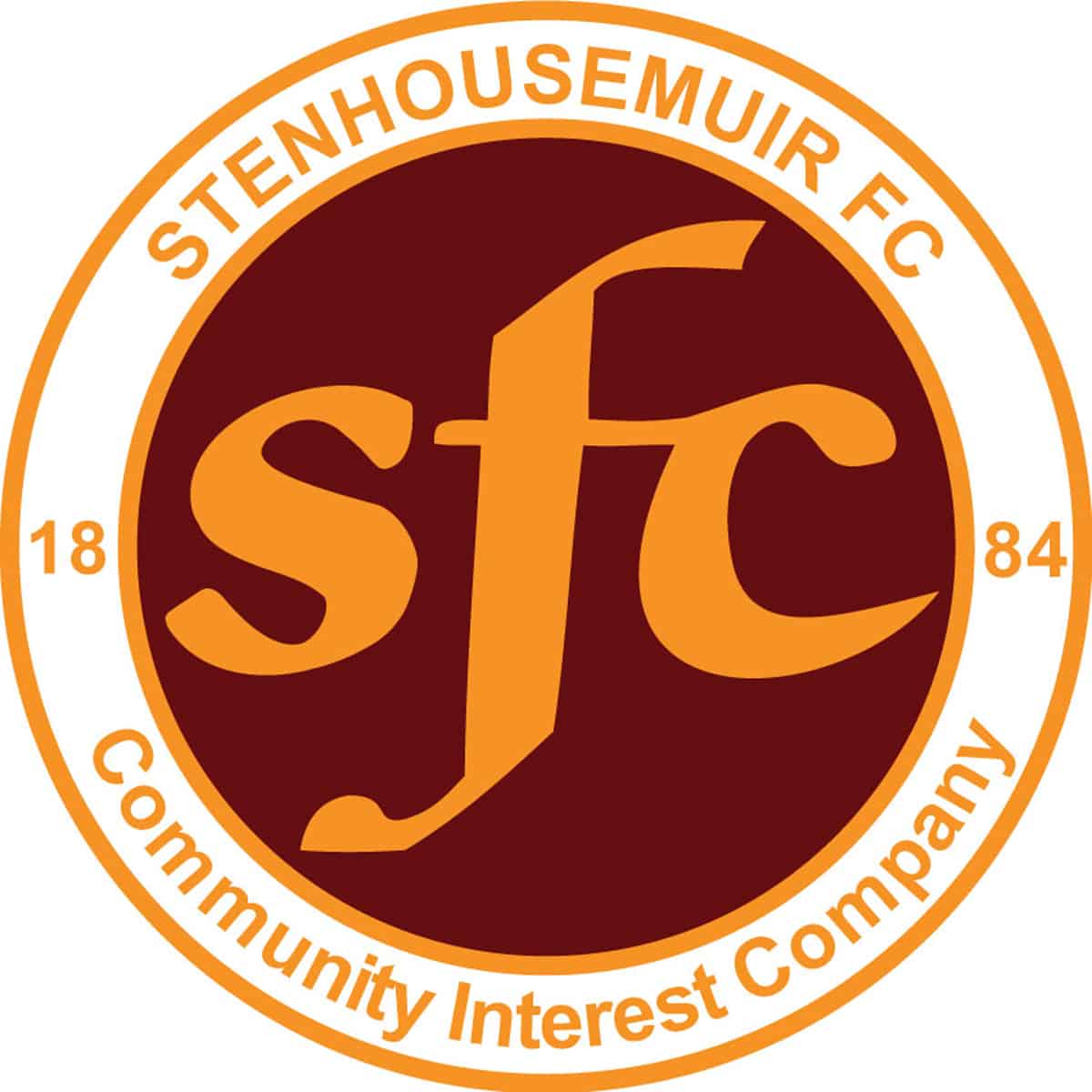 SPFL Ladbrokes League 1
Ochilview Park Stenhousemuir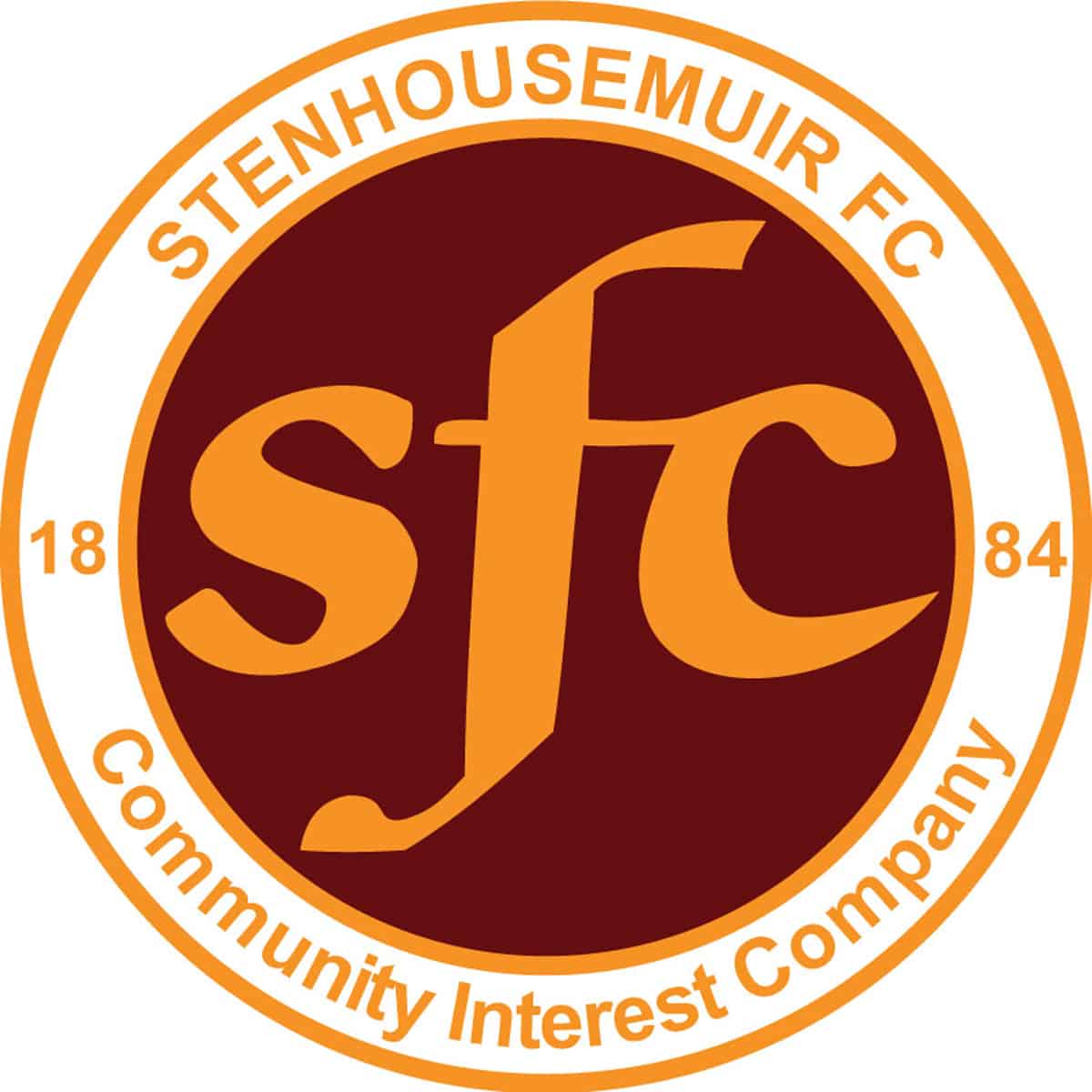 SPFL Ladbrokes League 1
New Bayview Stadium, Methil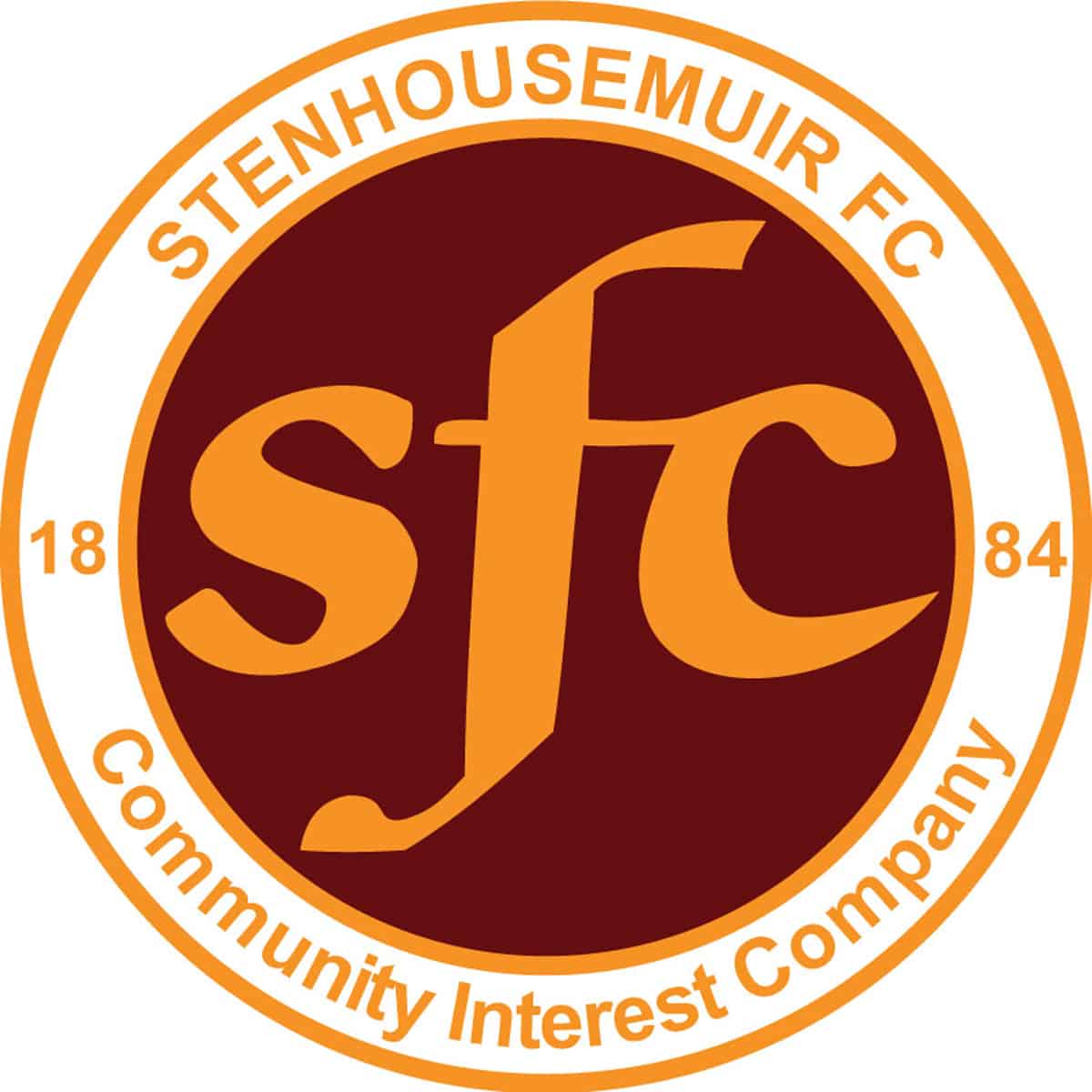 SPFL Ladbrokes League 1
Ochilview Park Stenhousemuir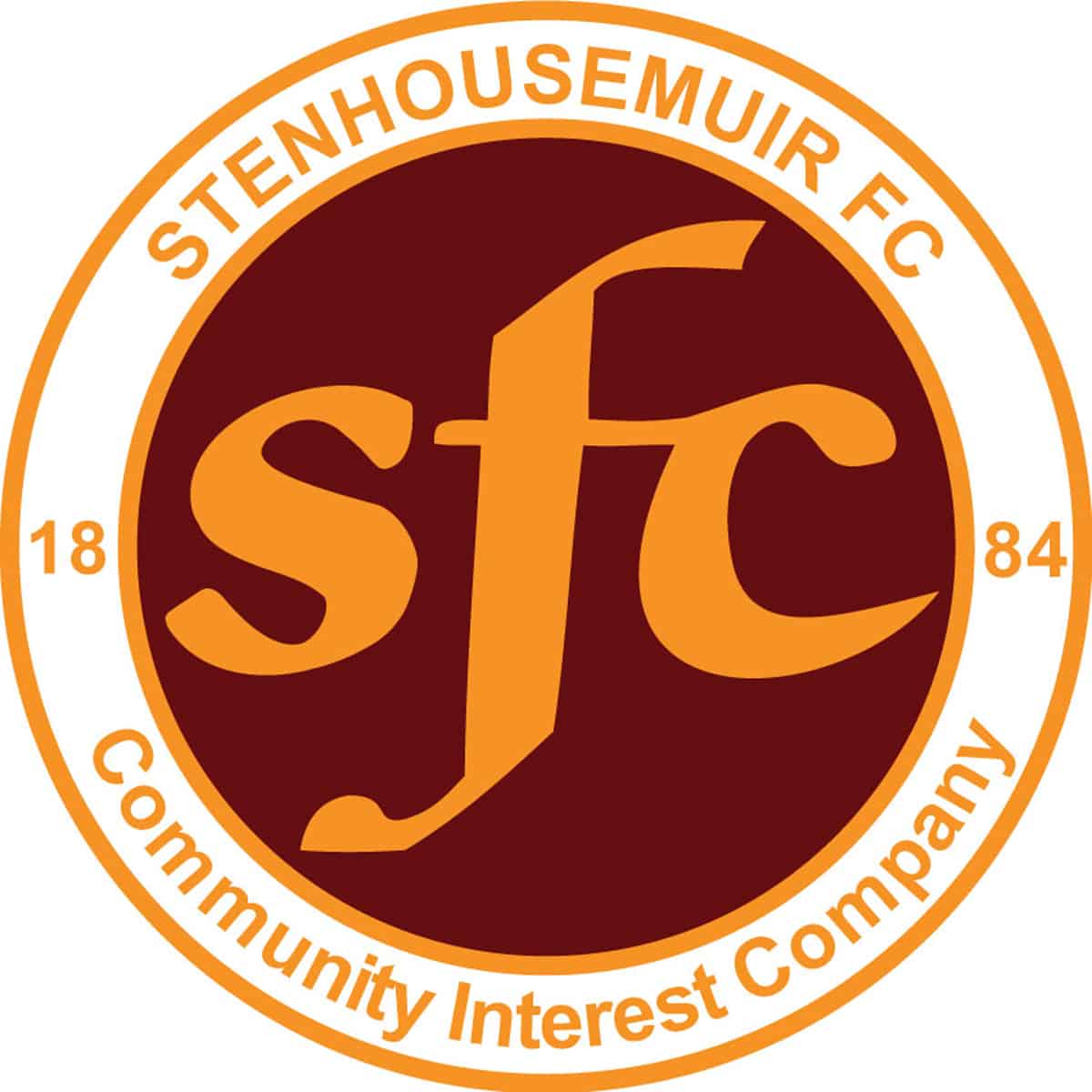 SPFL Ladbrokes League 1
Ochilview Park Stenhousemuir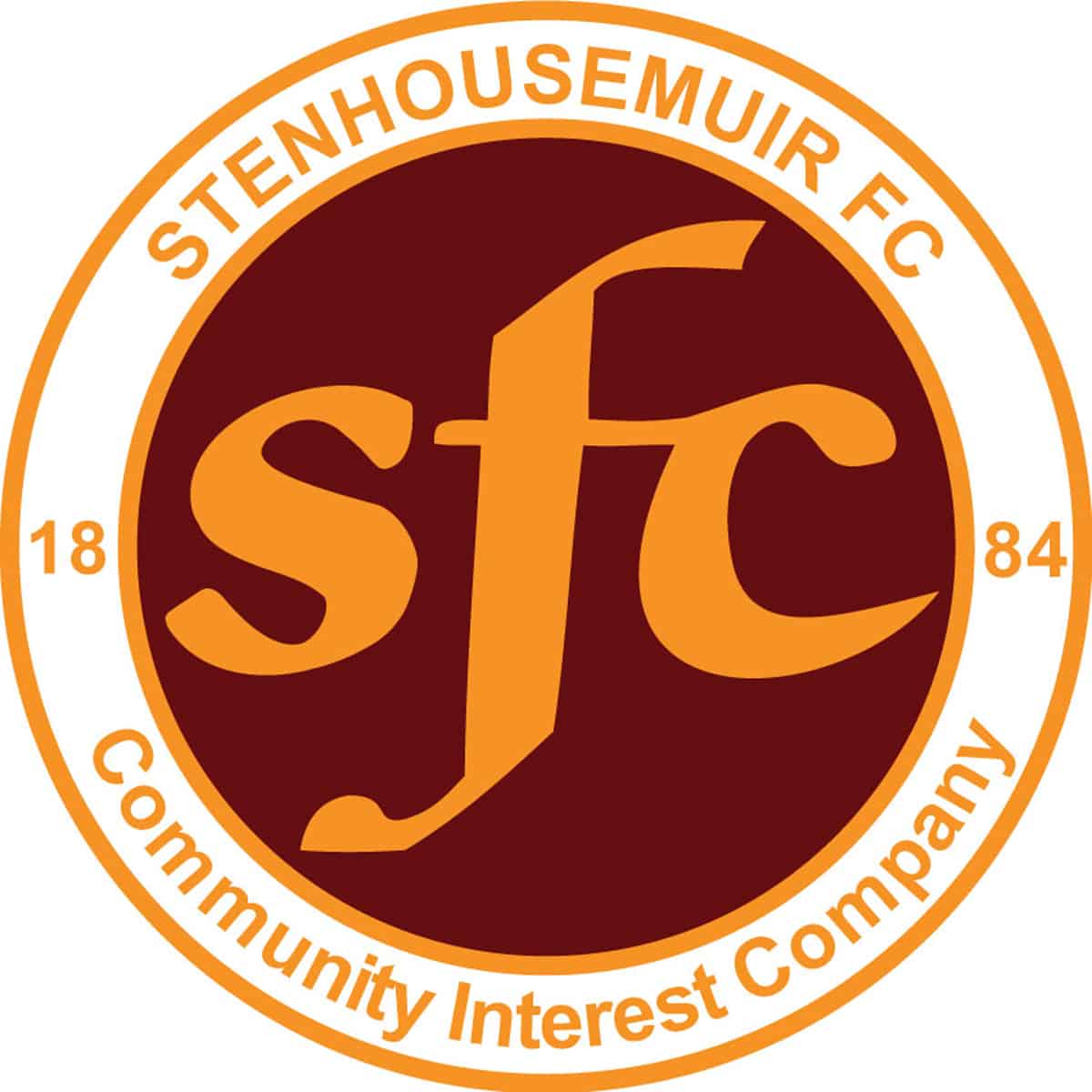 SPFL Ladbrokes League 1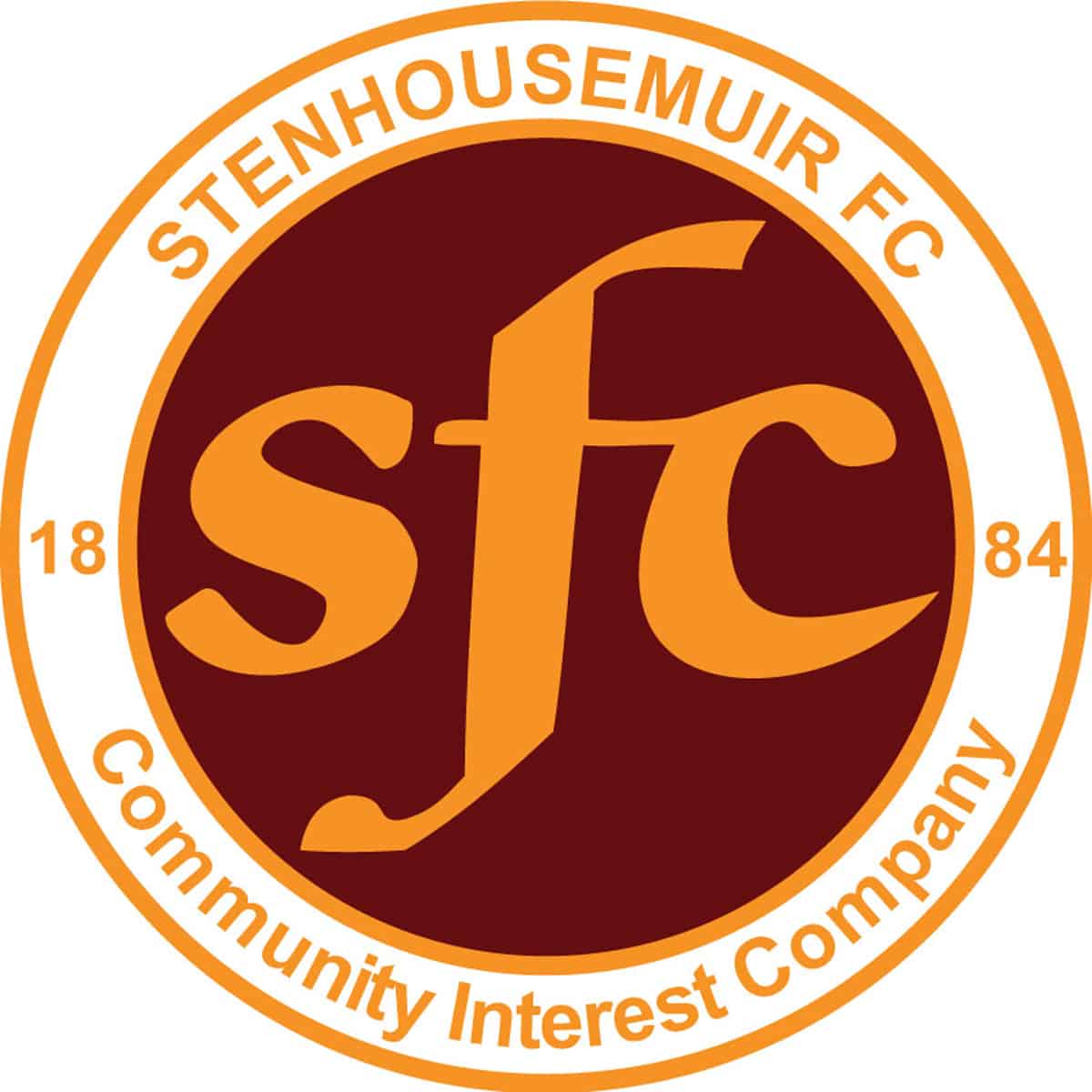 Petrofac Training Cup
Palmerston Park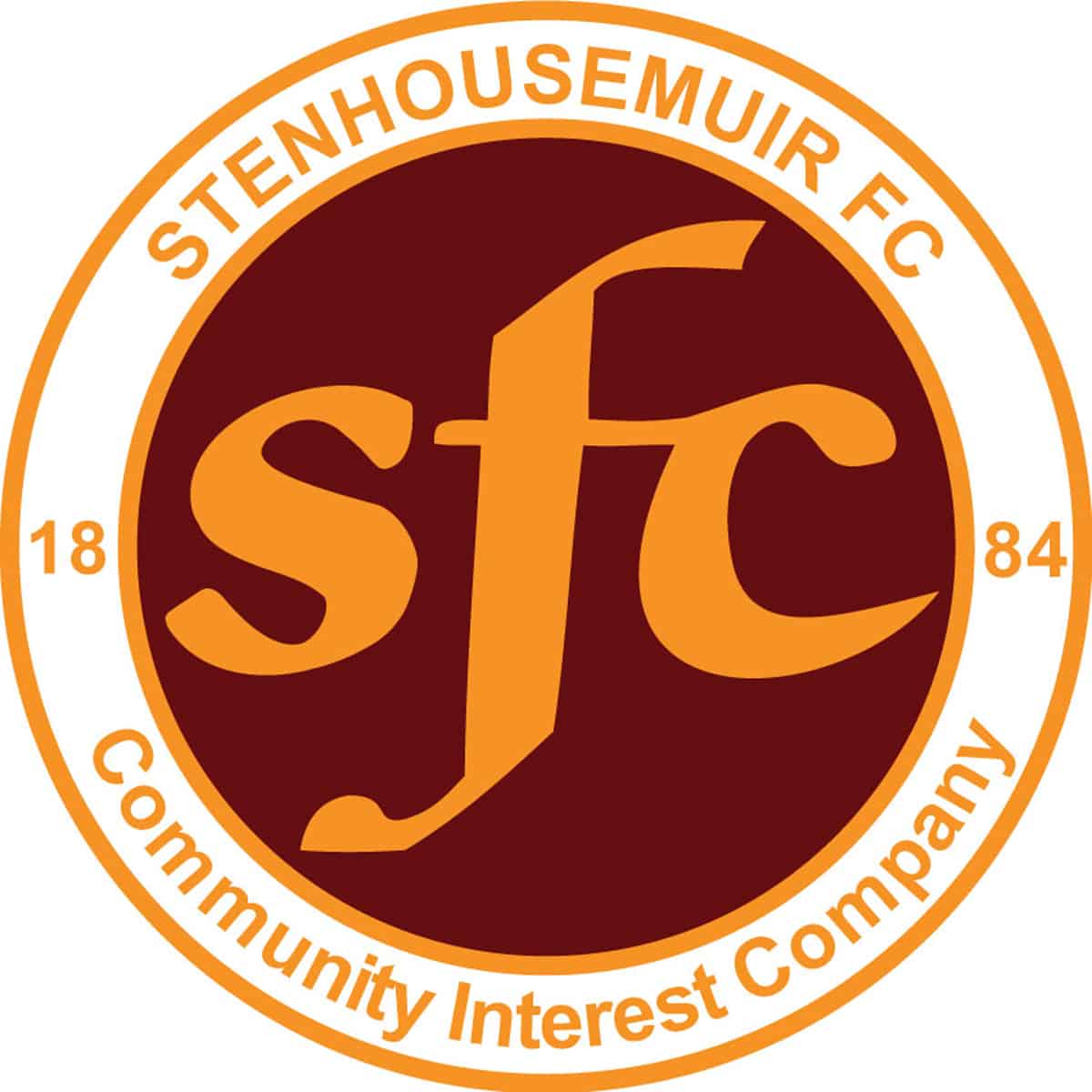 SPFL Ladbrokes League 1
Ochilview Park Stenhousemuir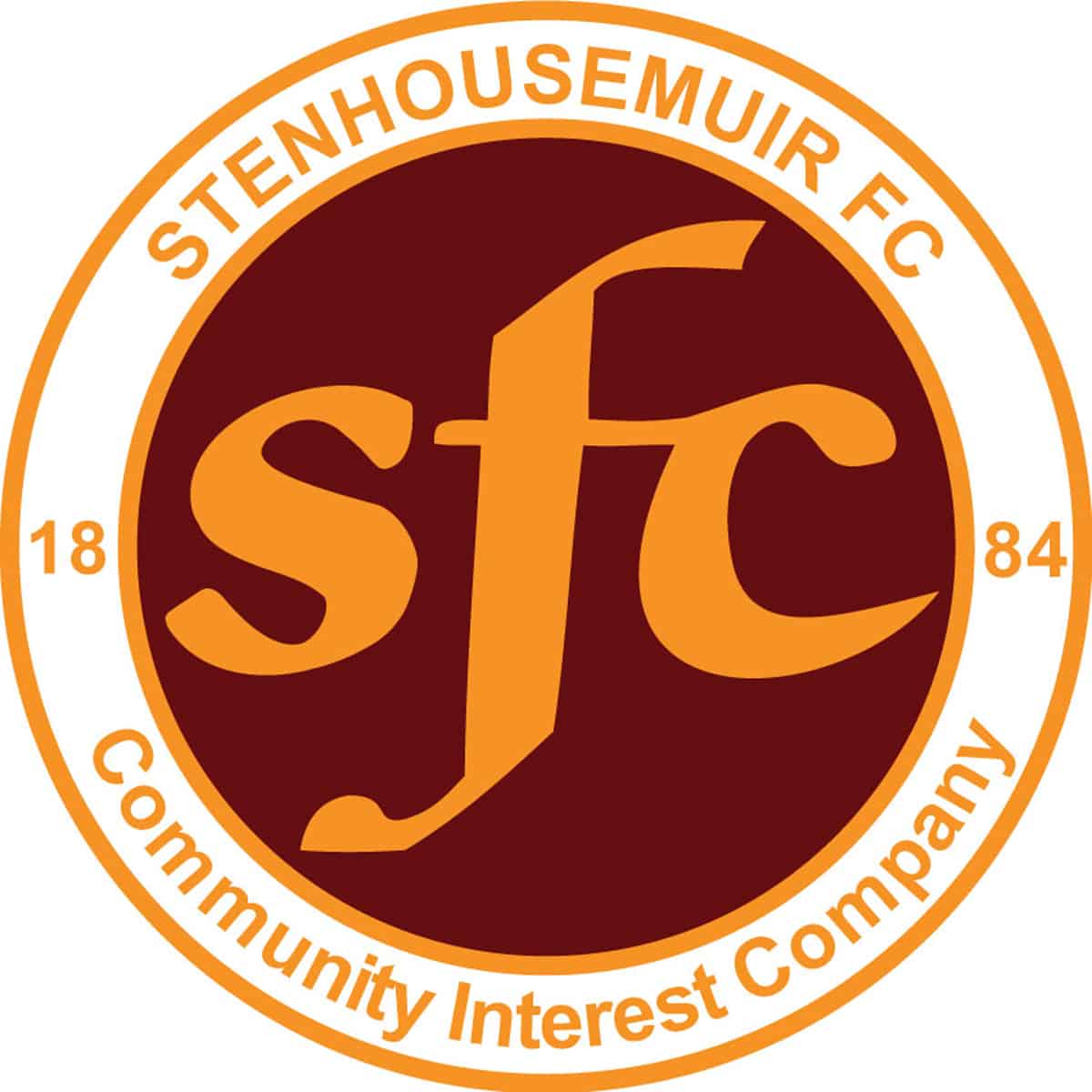 SPFL Ladbrokes League 1
Tony Macaroni Arna, Livingston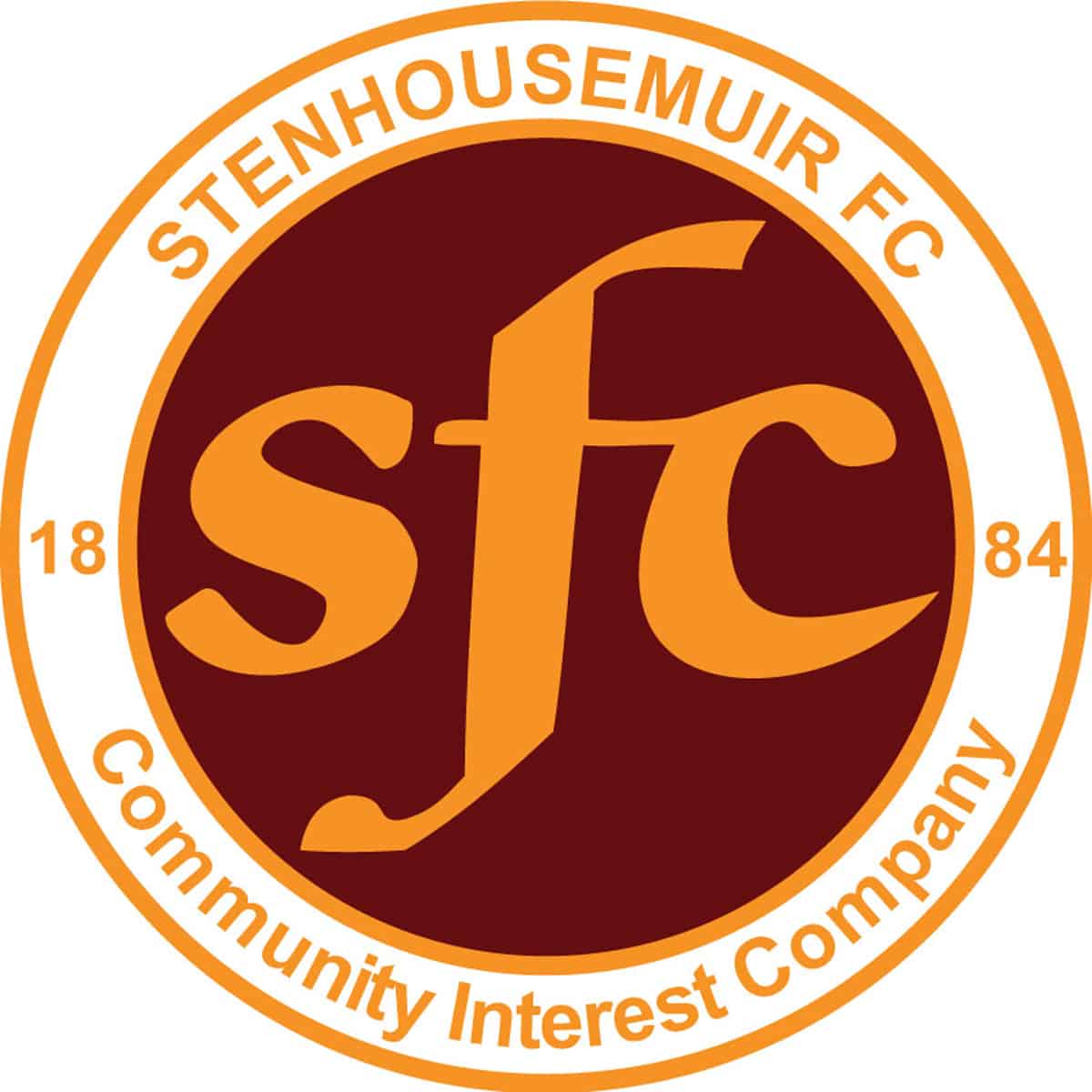 Petrofac Training Cup
Forthbank Stadium, Stirling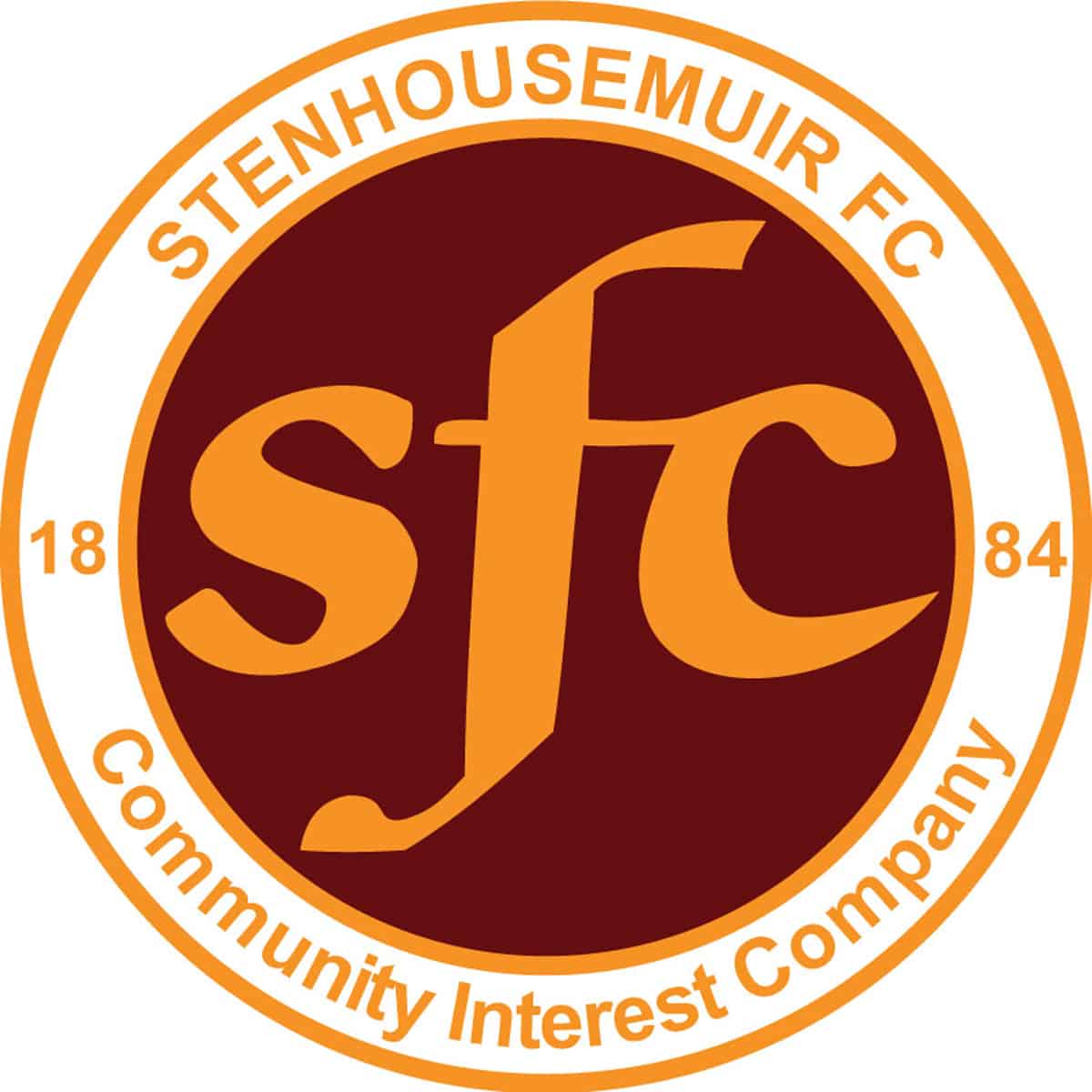 SPFL Ladbrokes League 1
Ochilview Park Stenhousemuir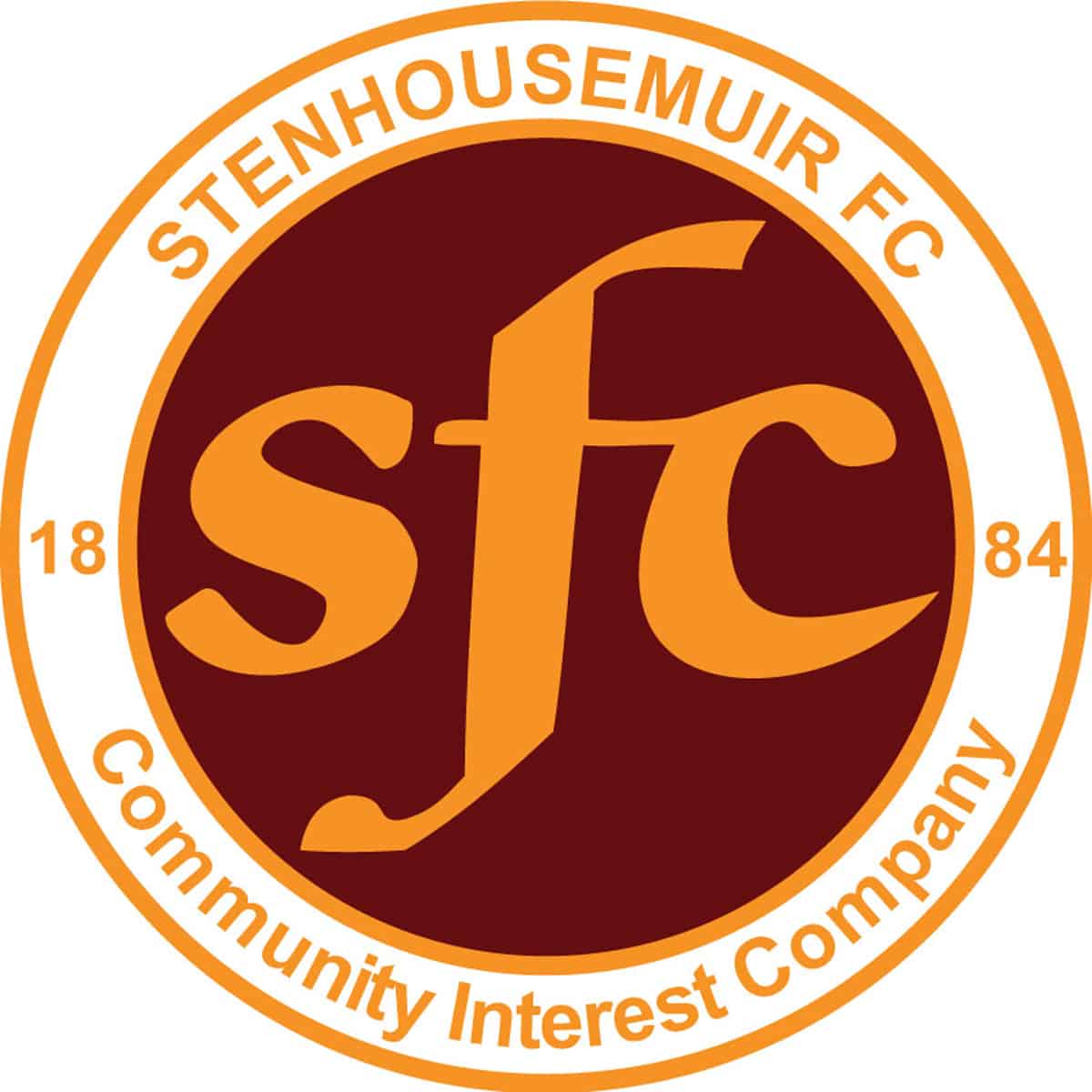 SPFL Ladbrokes League 1
Glebe Park, Brechin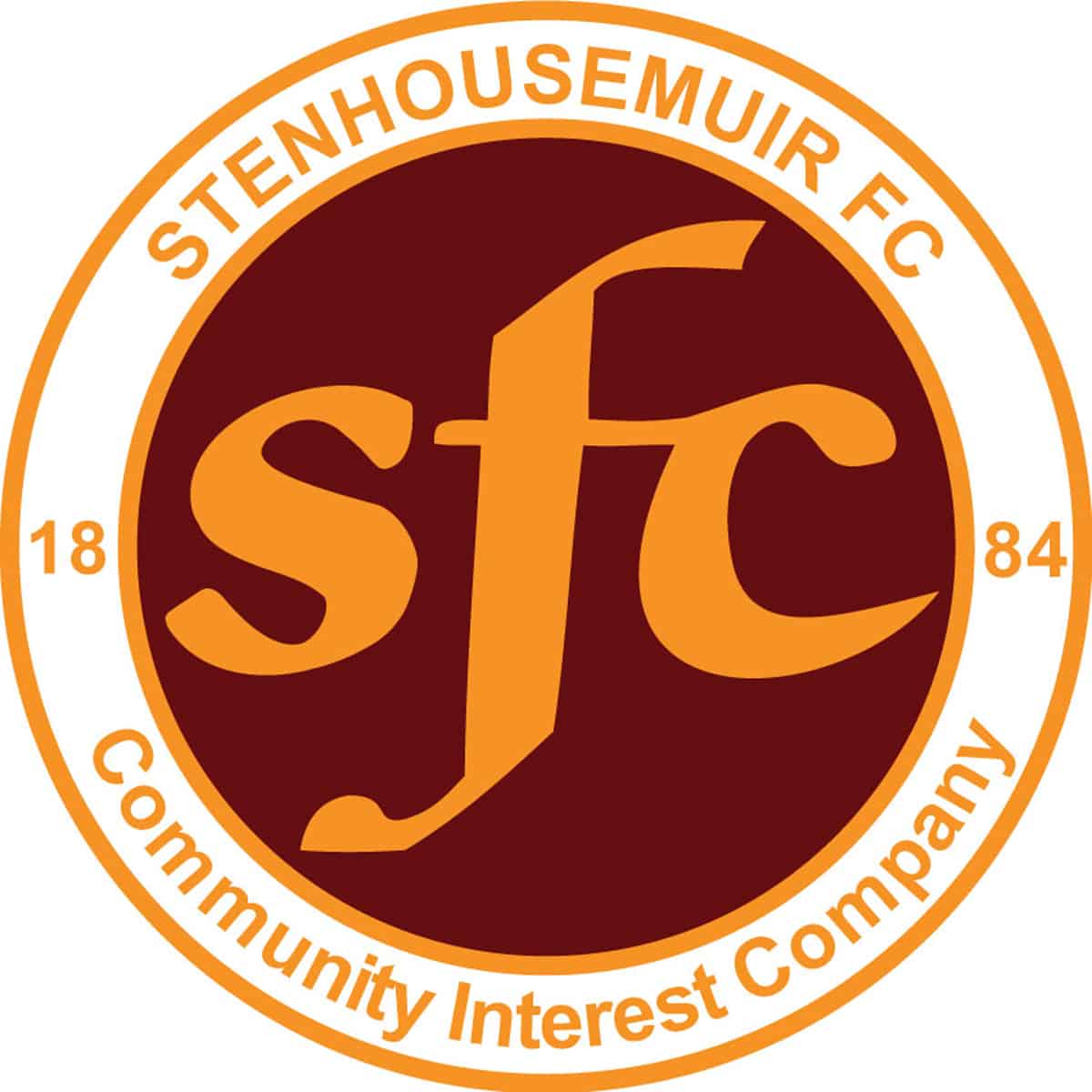 Betfred Cup
Palmerston Park, Dumfries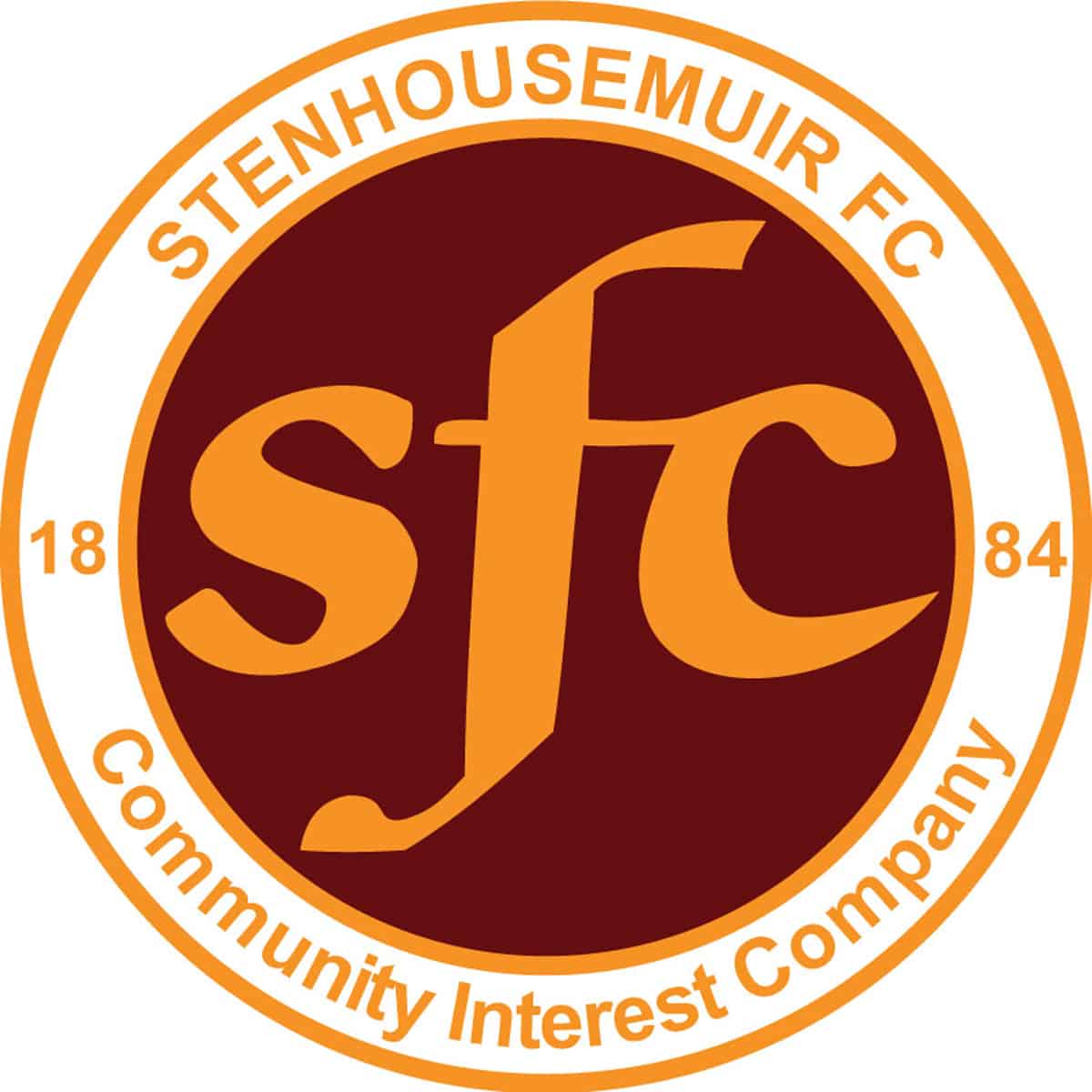 Betfred Cup
Ochilview Park Stenhousemuir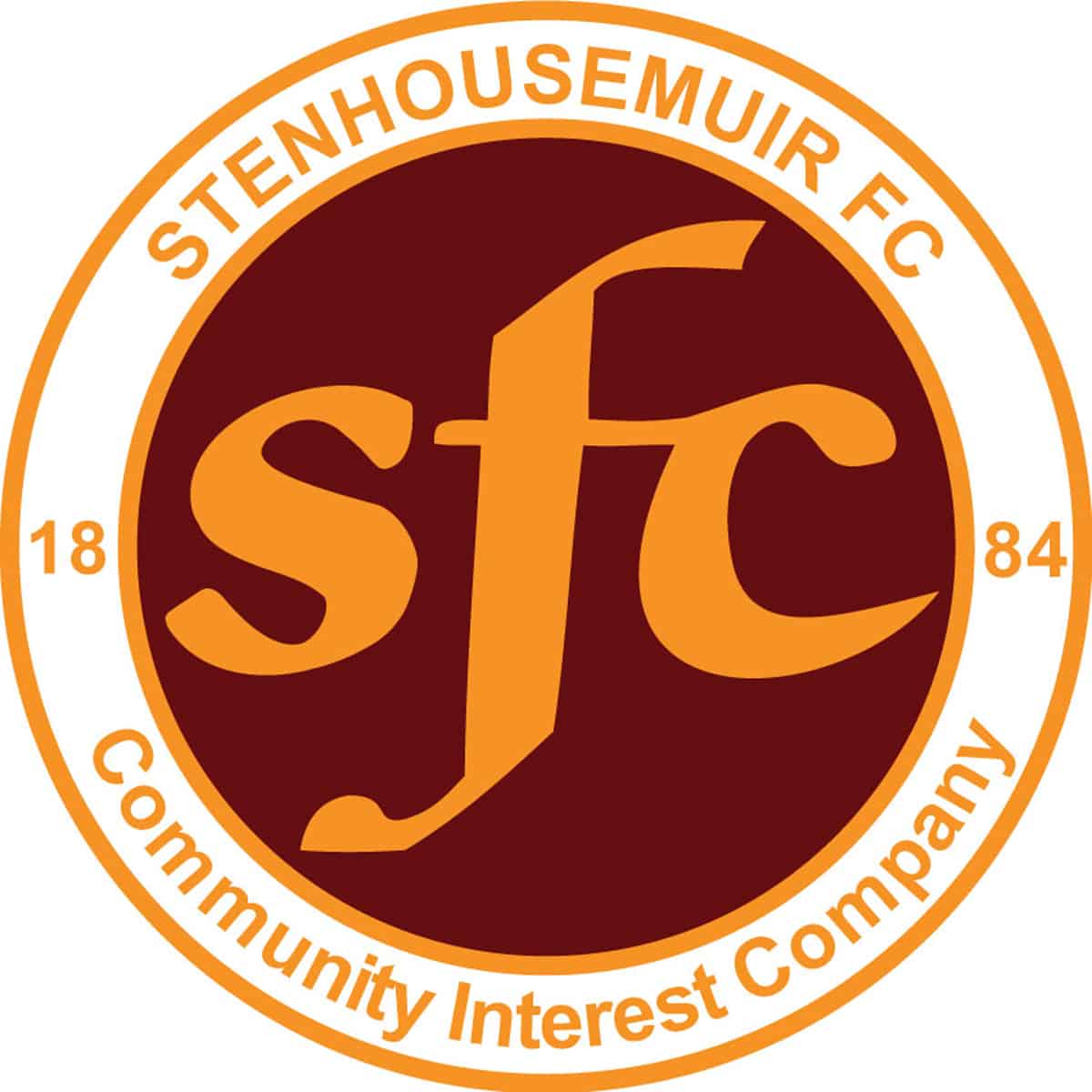 Betfred Cup
Excelsior Stadium, Airdrie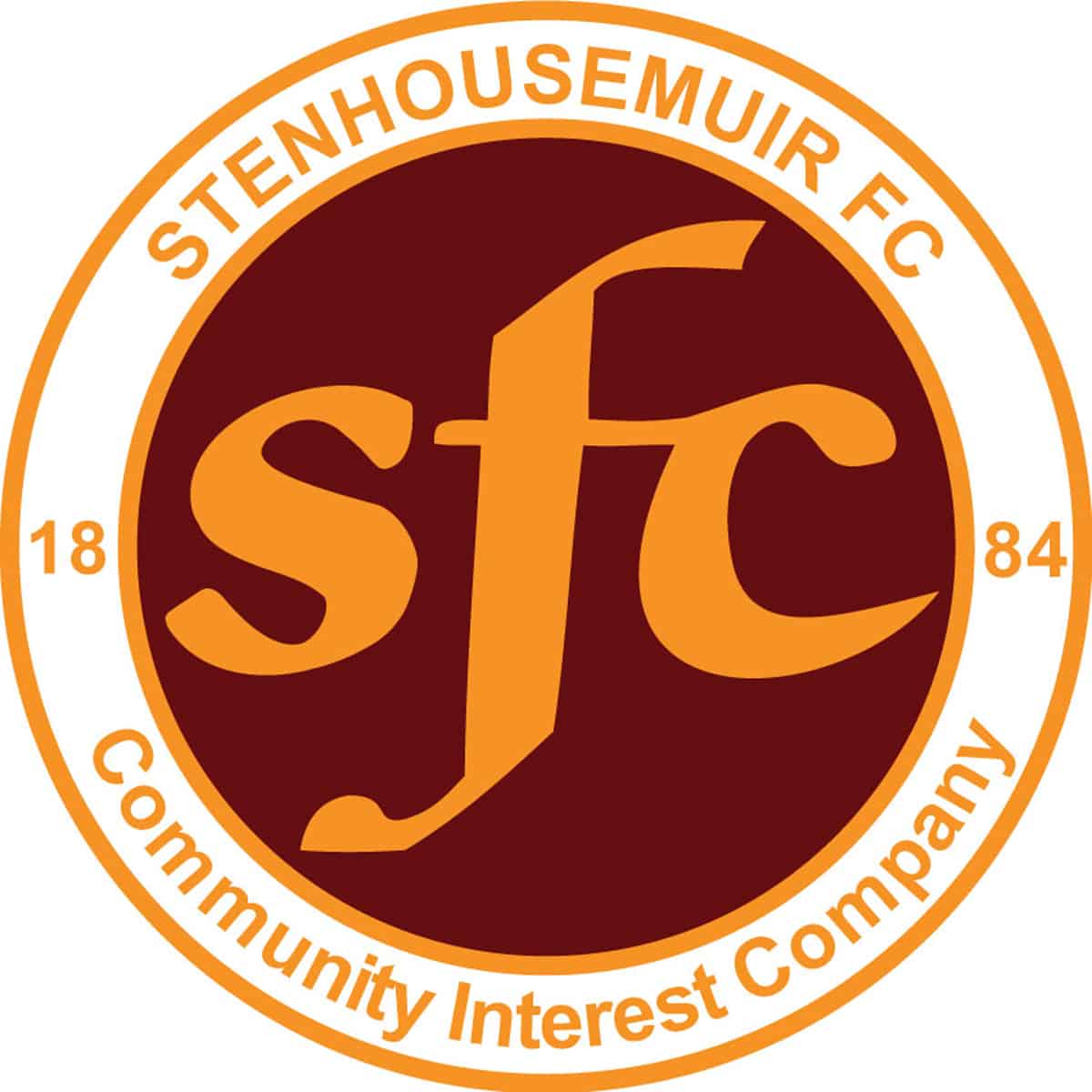 Betfred Cup
Ochilview Park Stenhousemuir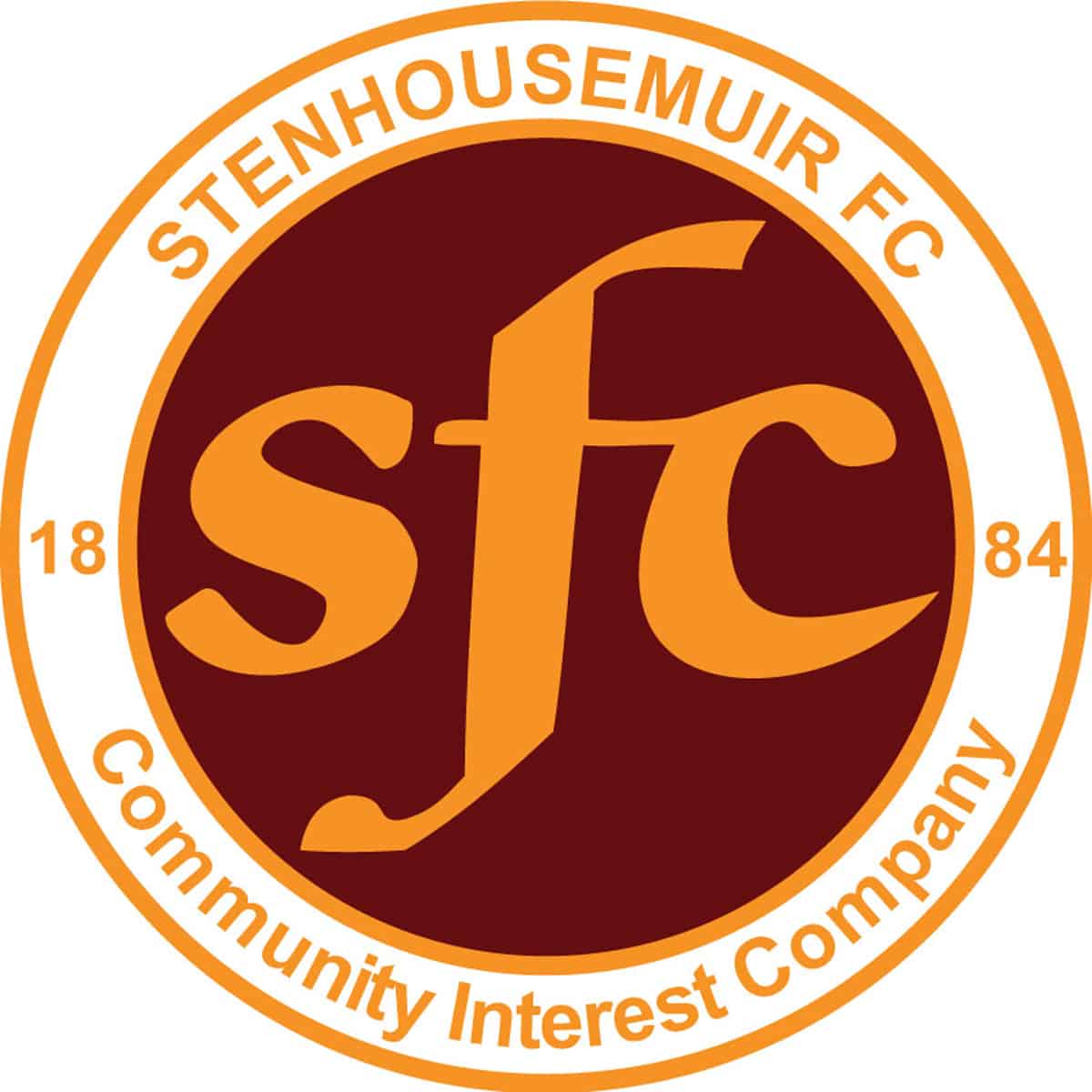 Friendly
Ochilview Park Stenhousemuir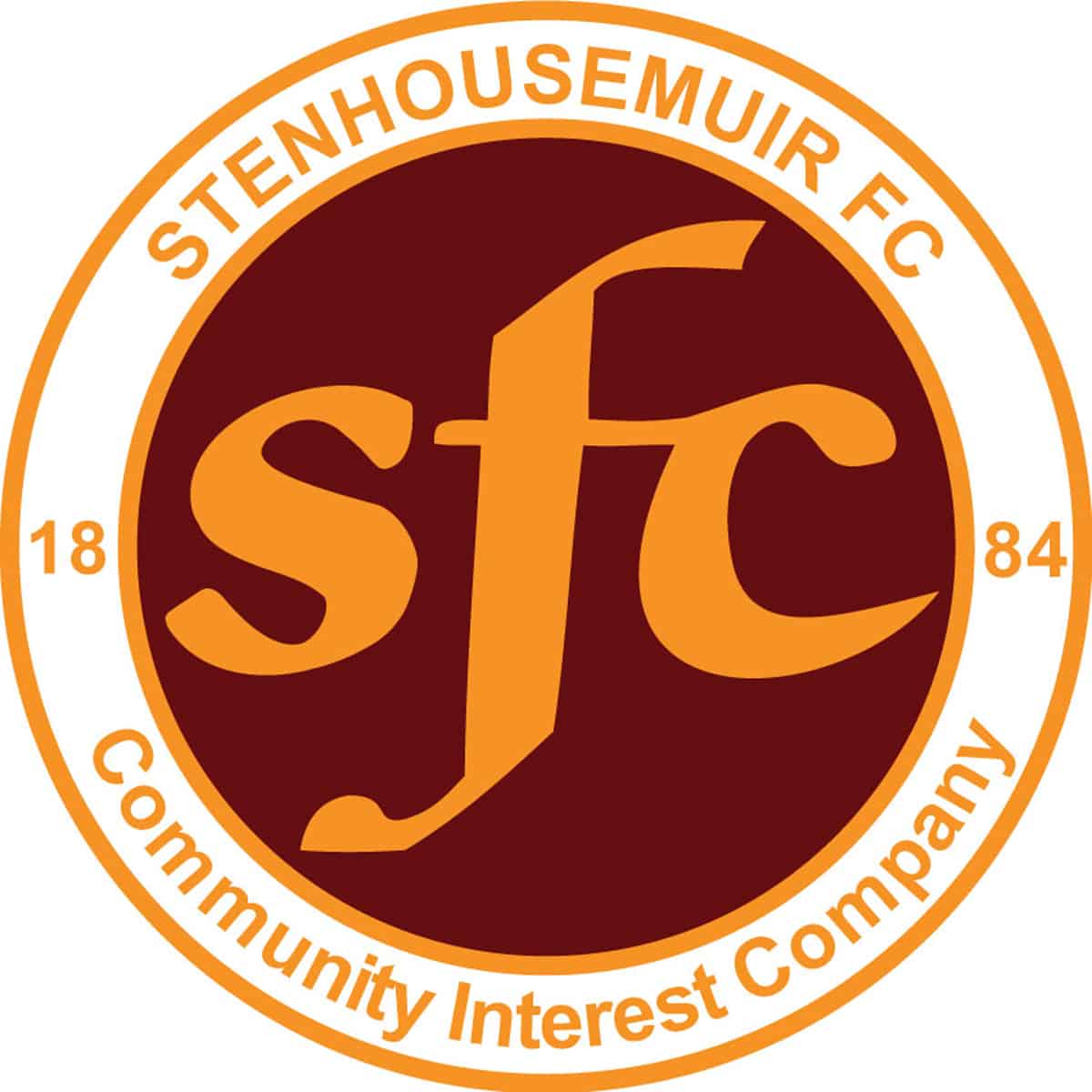 Friendly
Ochilview Park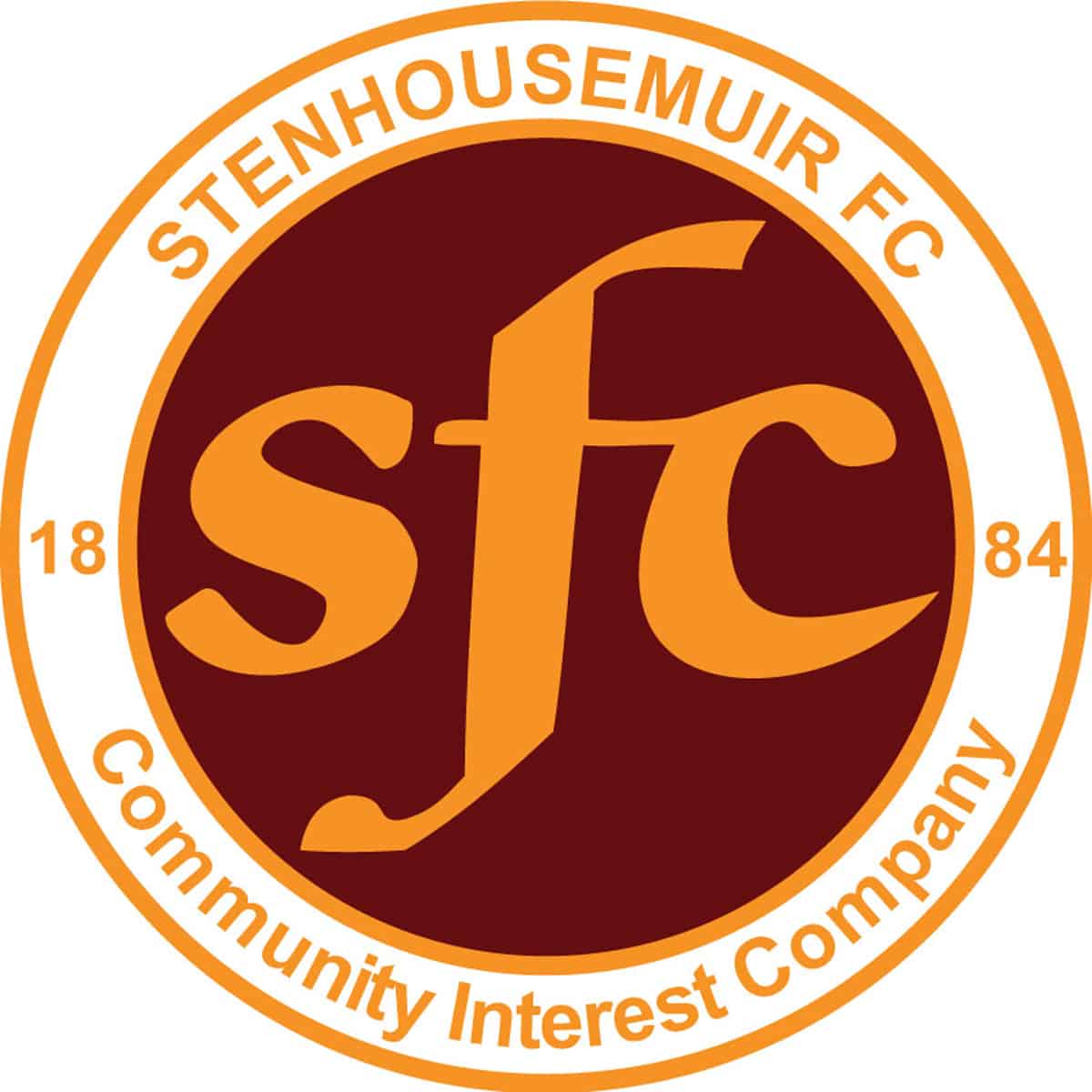 Friendly
Ochilview Park Stenhousemuir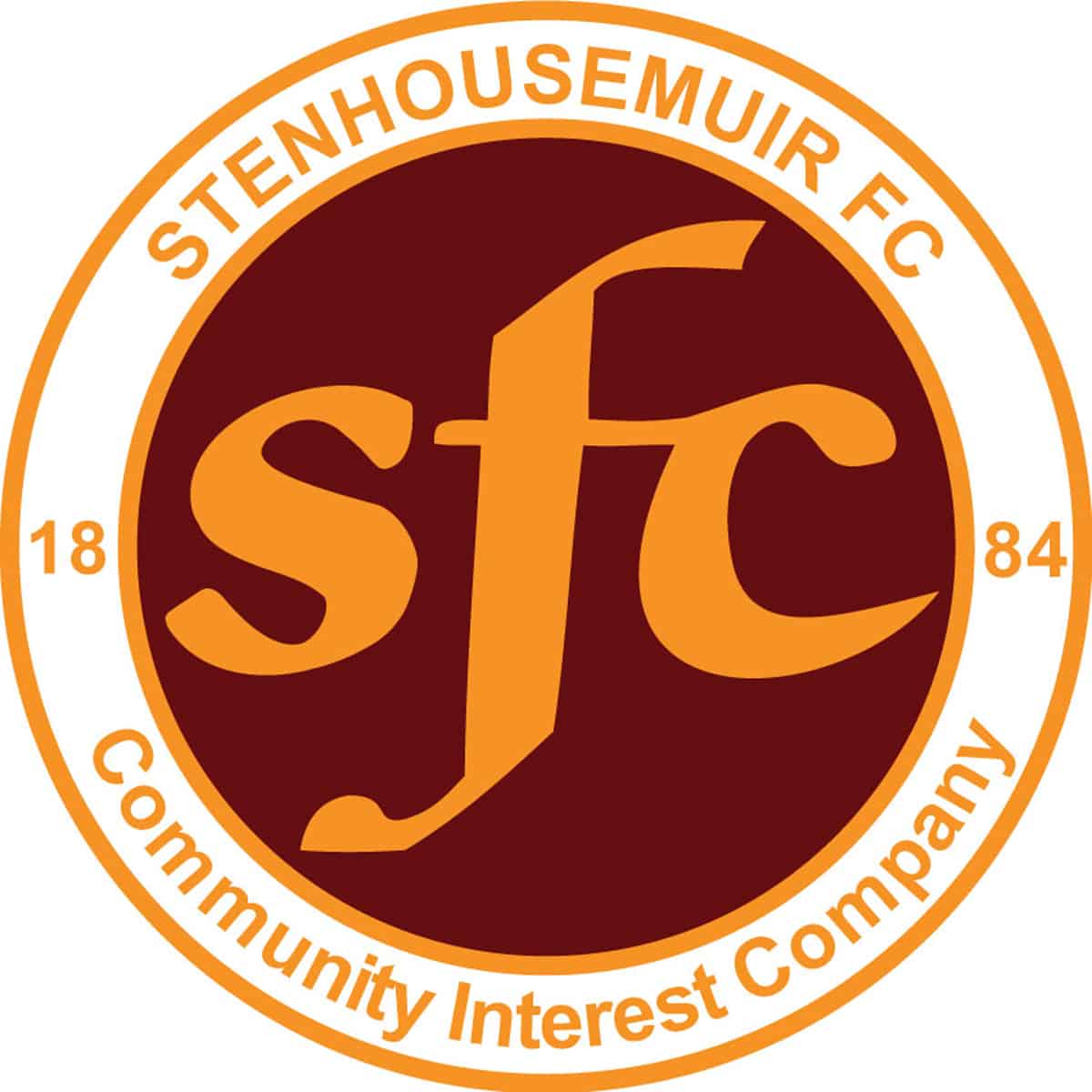 Friendly
Ochilview Park Stenhousemuir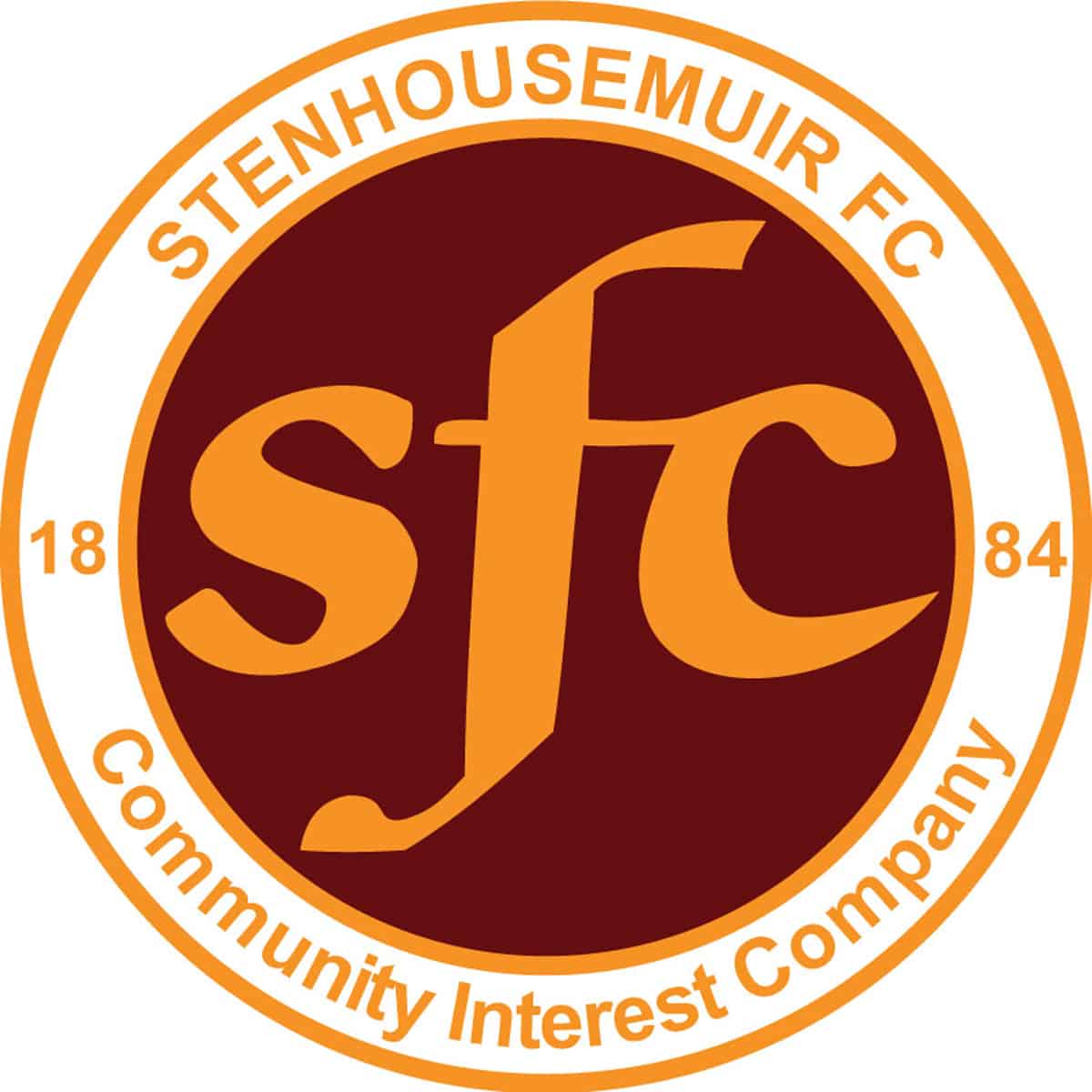 SPFL Ladbrokes League 1
Ochilview Park Stenhousemuir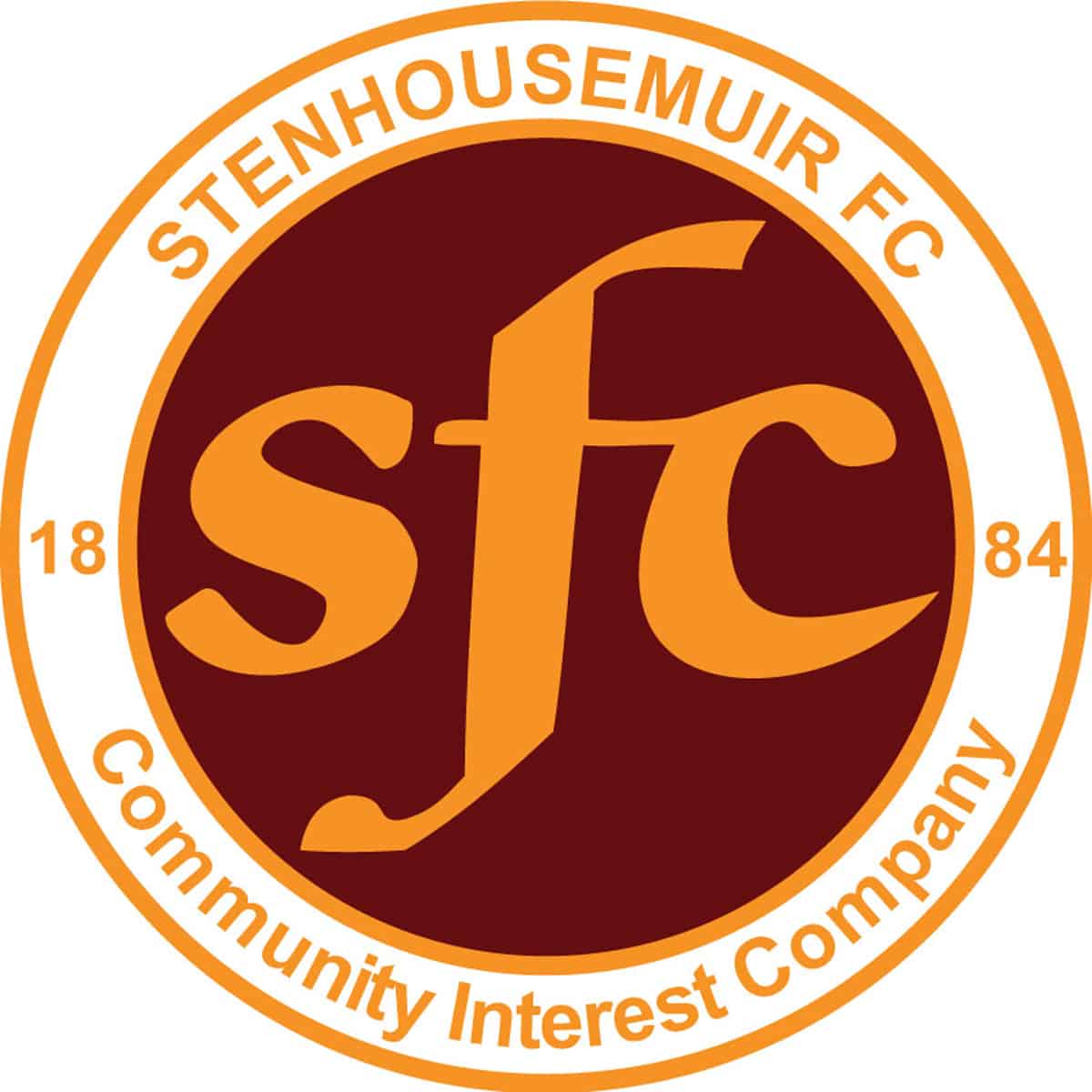 SPFL Ladbrokes League 1
Central Park Cowdenbeath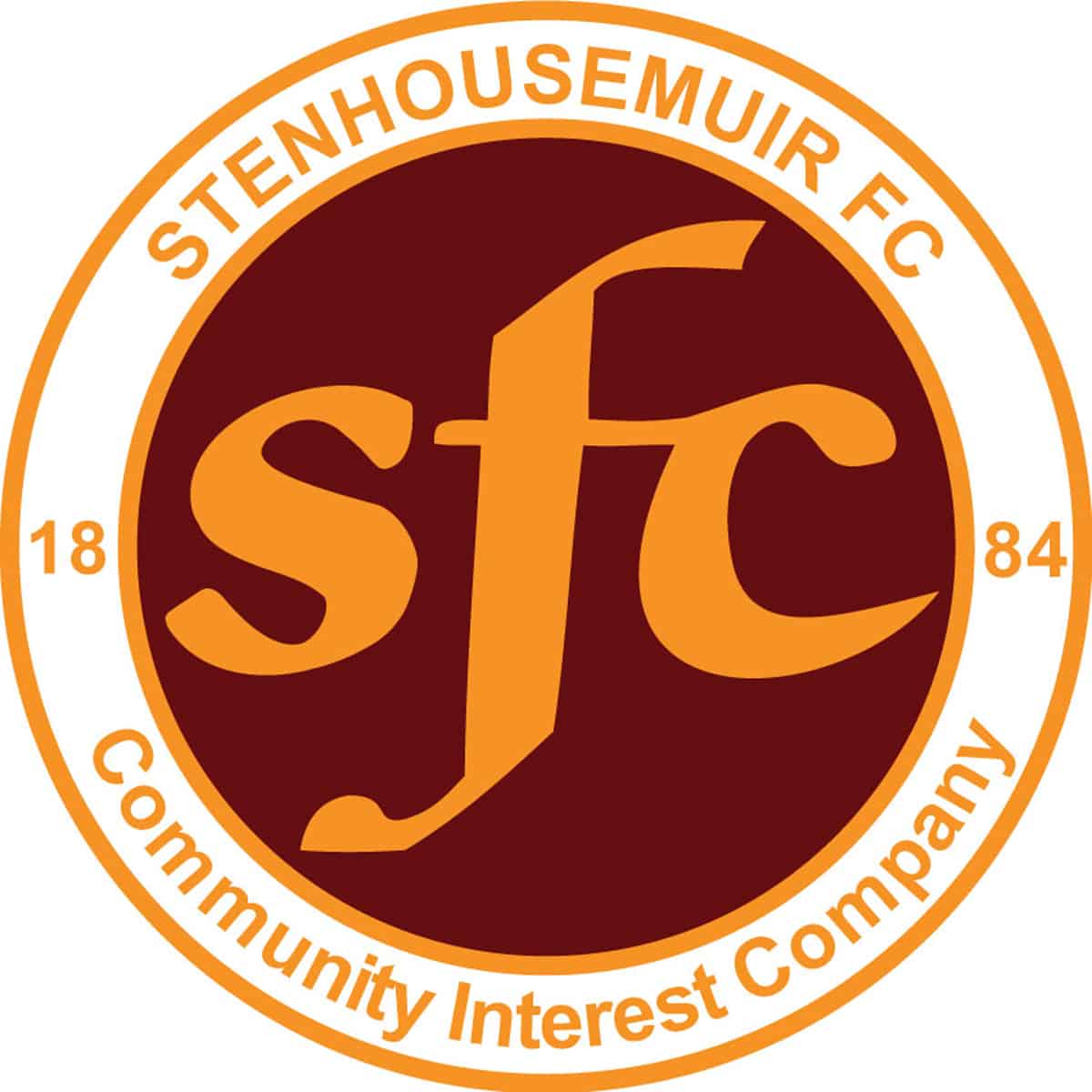 SPFL Ladbrokes League 1
Ochilview Park Stenhousemuir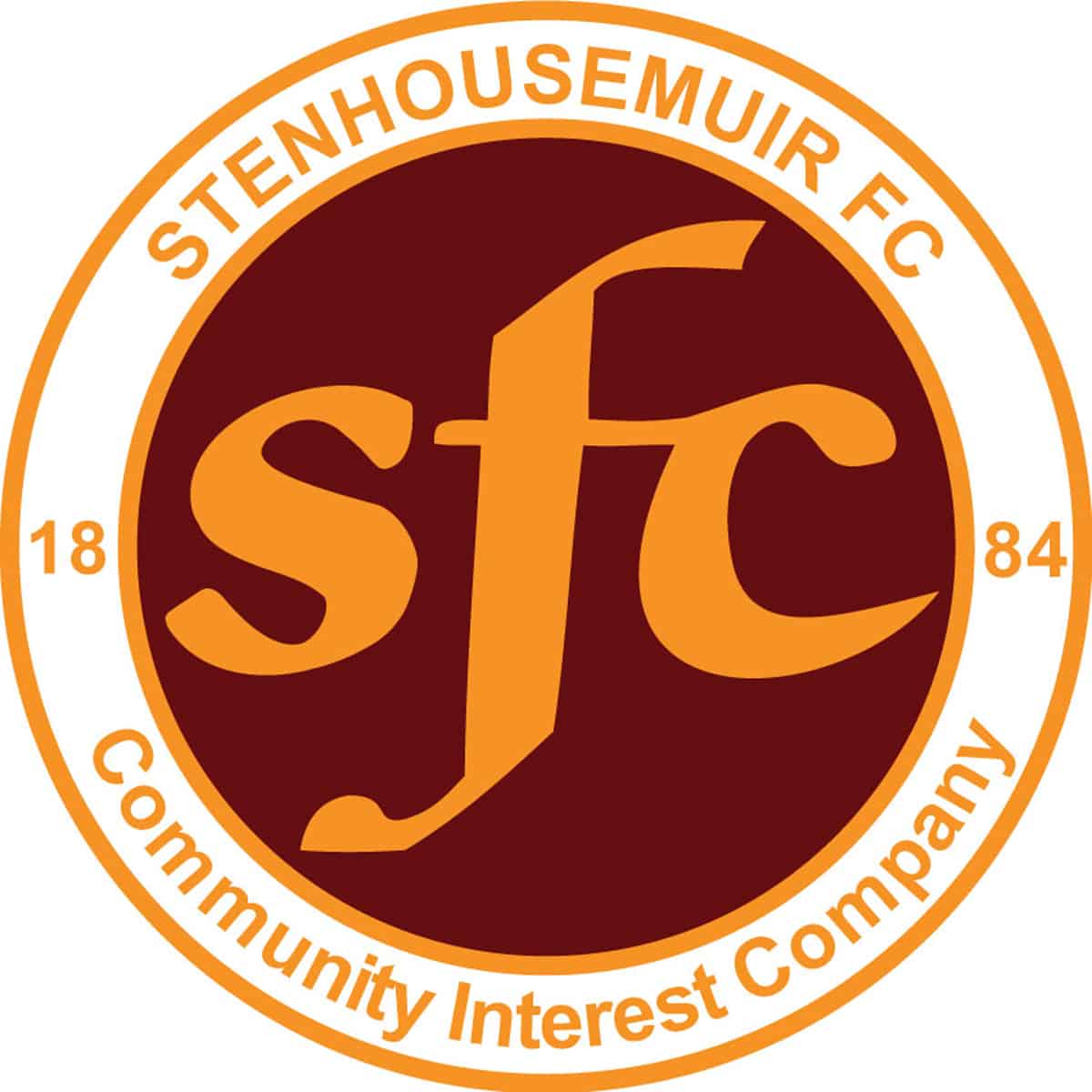 SPFL Ladbrokes League 1
Excelsior Stadium, Airdrie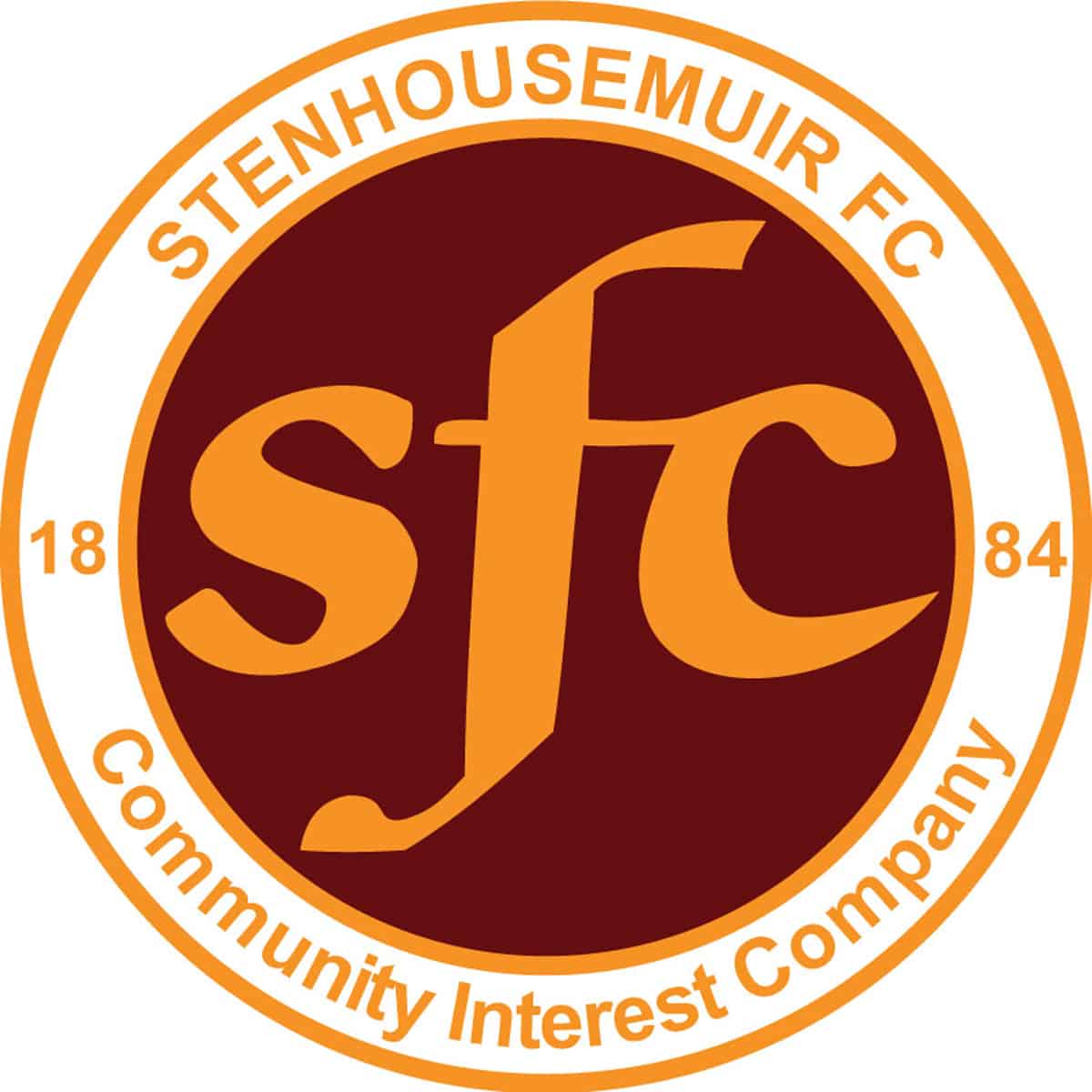 Stirlingshire Cup
Indodrill Stadium, Alloa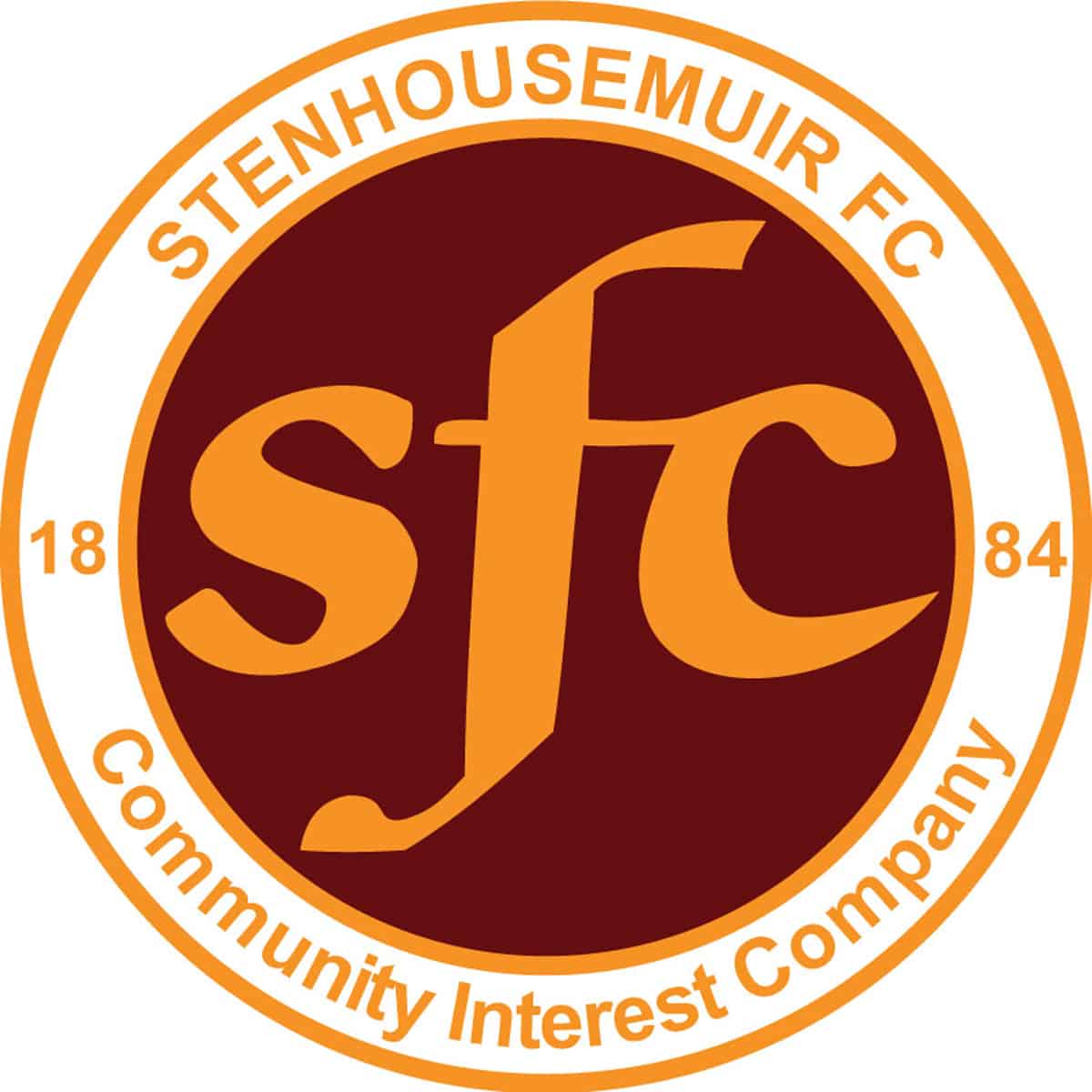 SPFL Ladbrokes League 1
Glebe Park, Brechin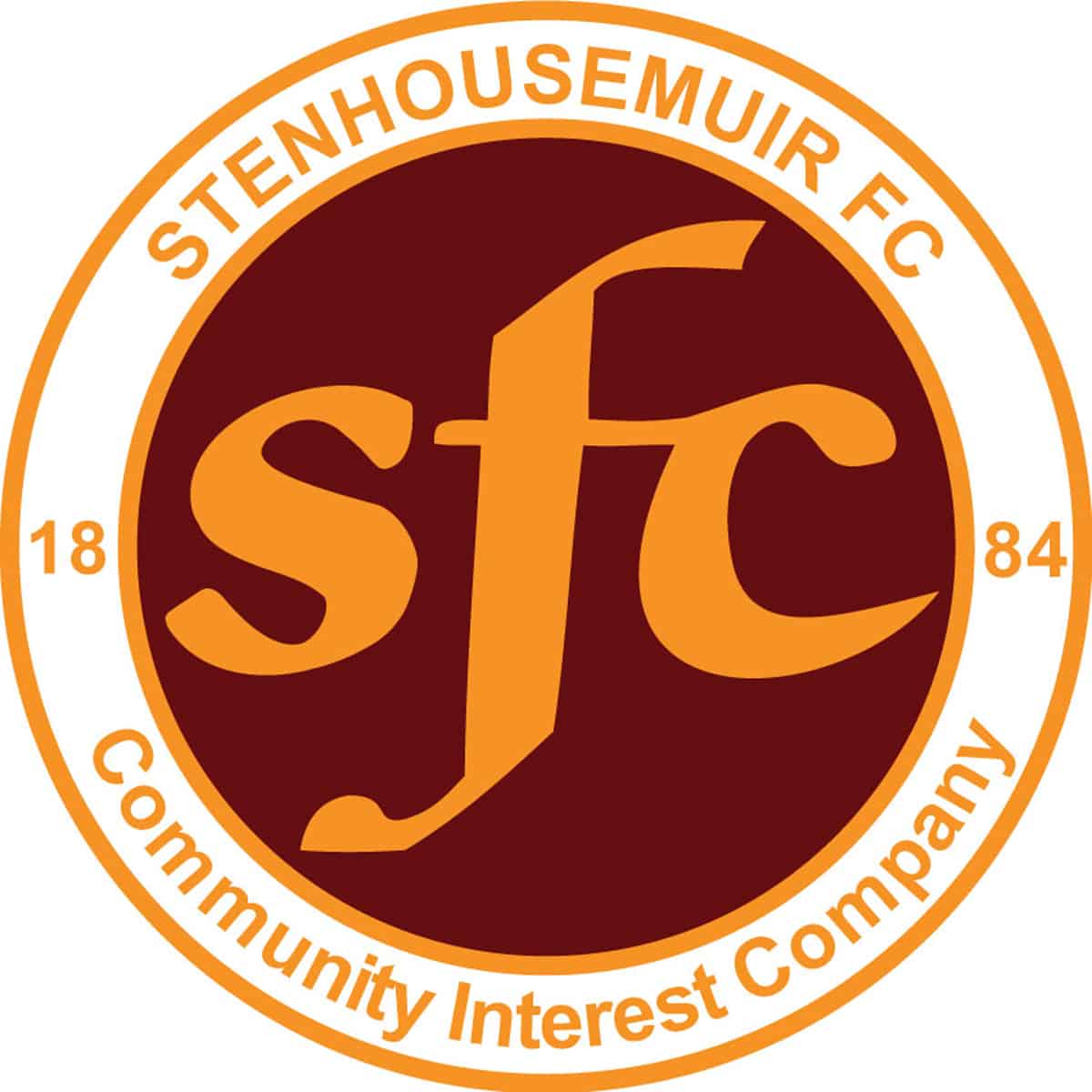 SPFL Ladbrokes League 1
Ochilview Park Stenhousemuir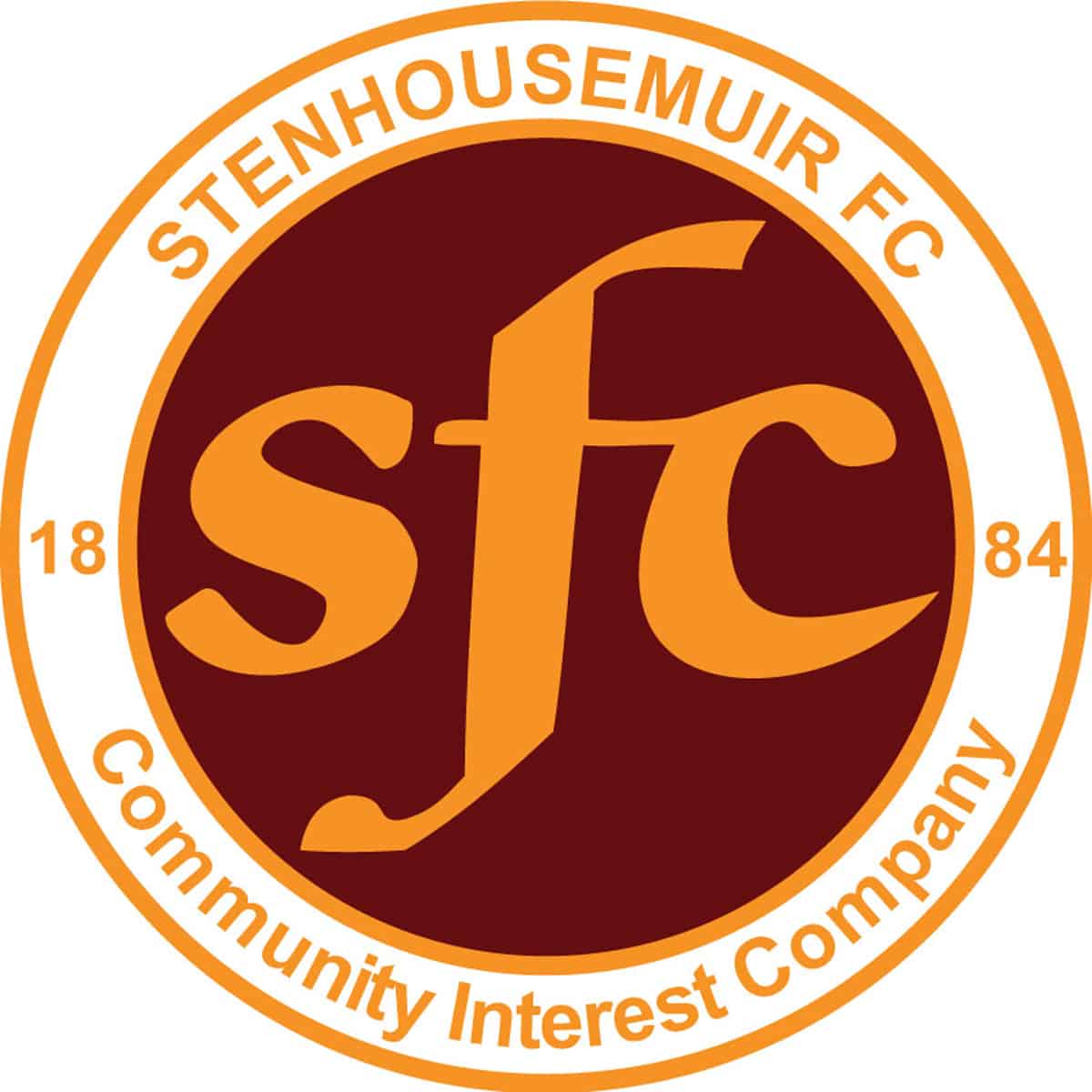 SPFL Ladbrokes League 1
Stair Park, Stranraer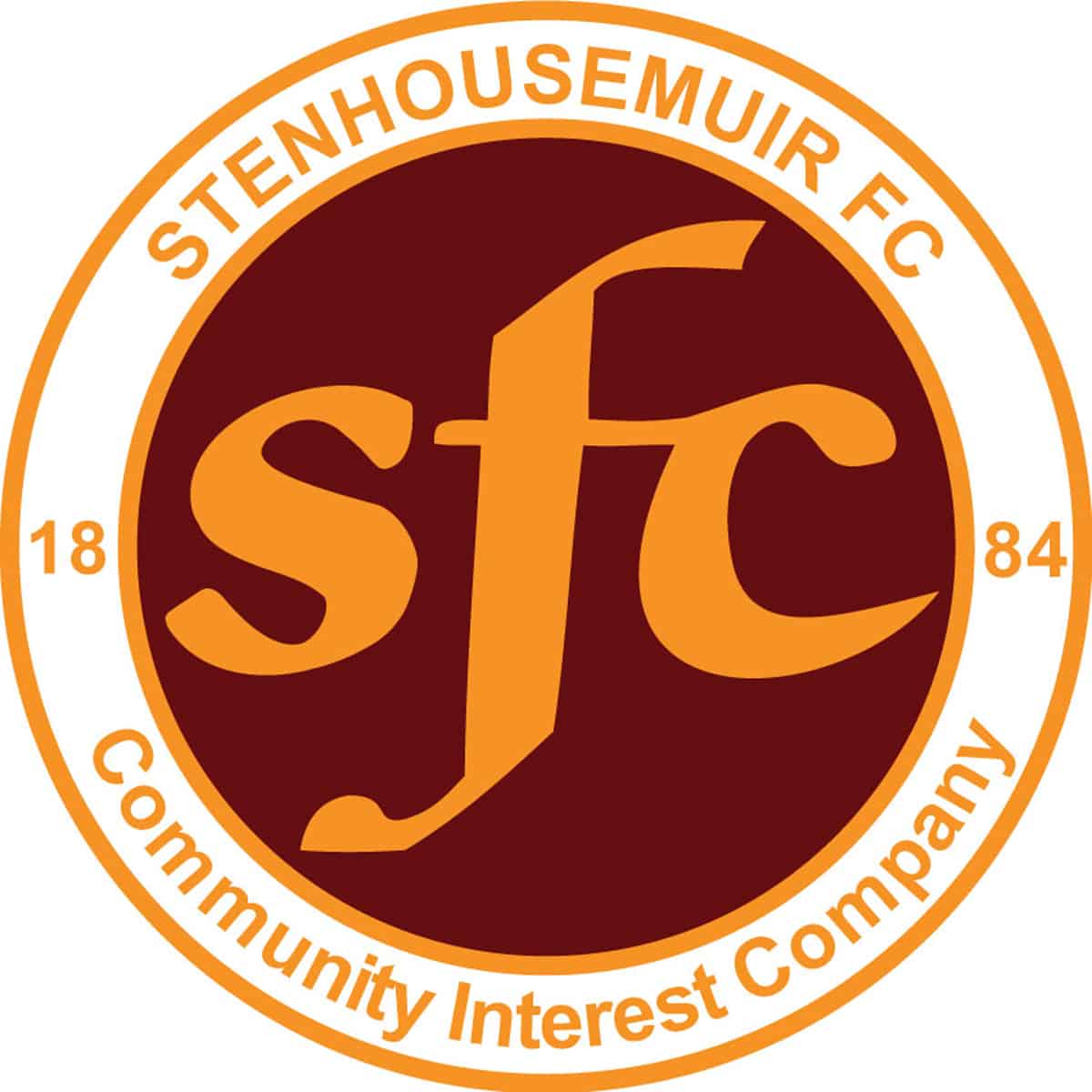 SPFL Ladbrokes League 1
Ochilview Park Stenhousemuir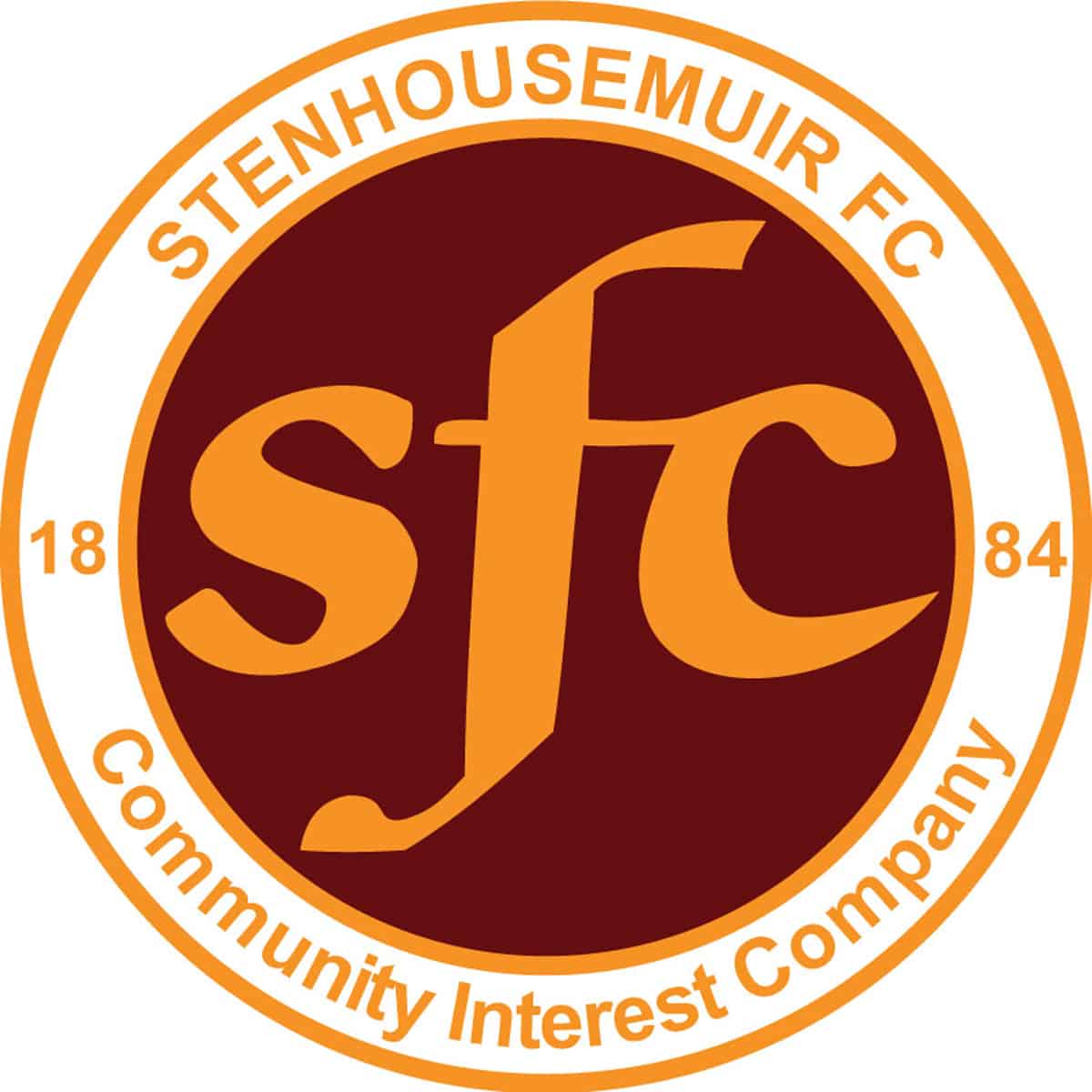 SPFL Ladbrokes League 1
Somerset Park,Ayr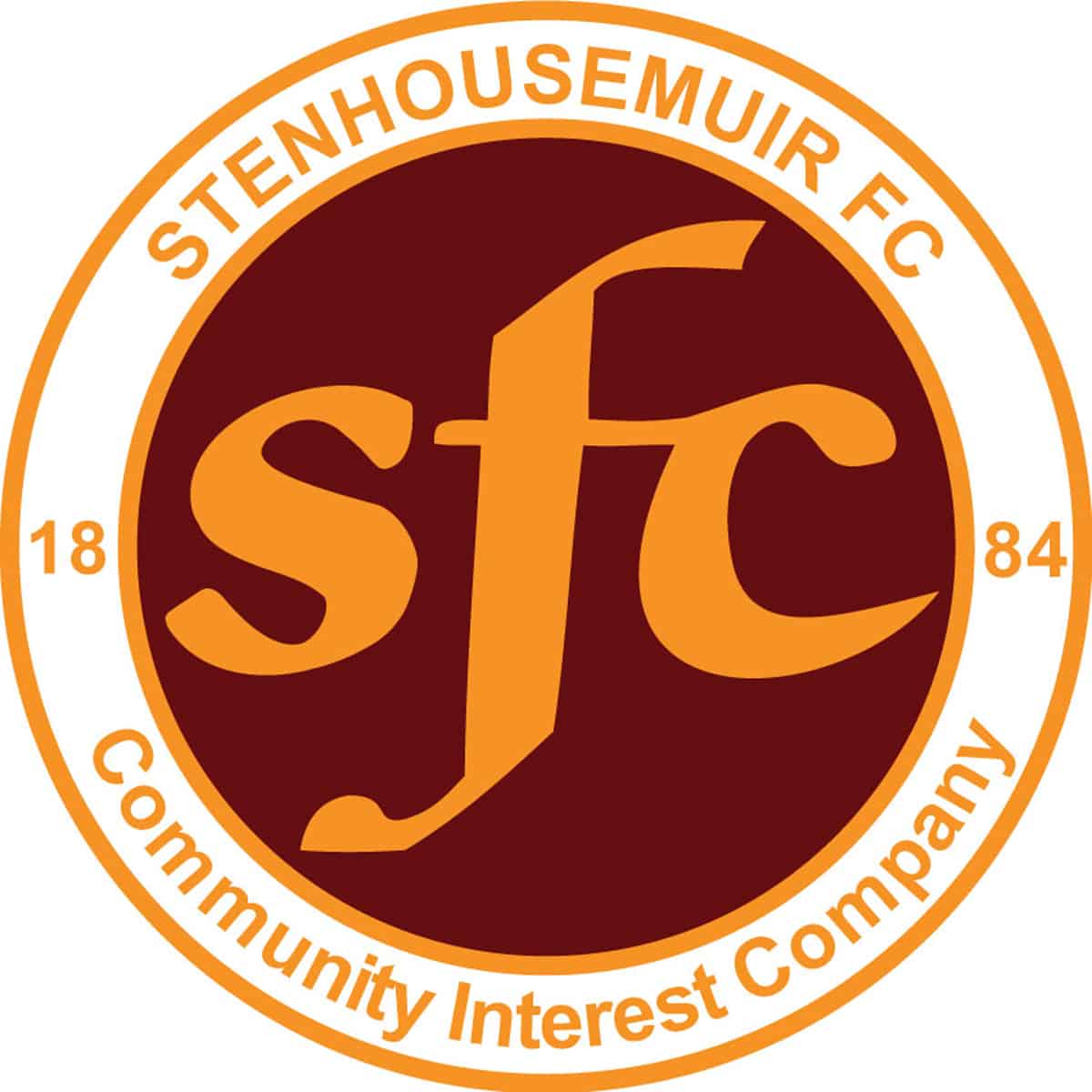 SPFL Ladbrokes League 1
East End Park, Dunfermline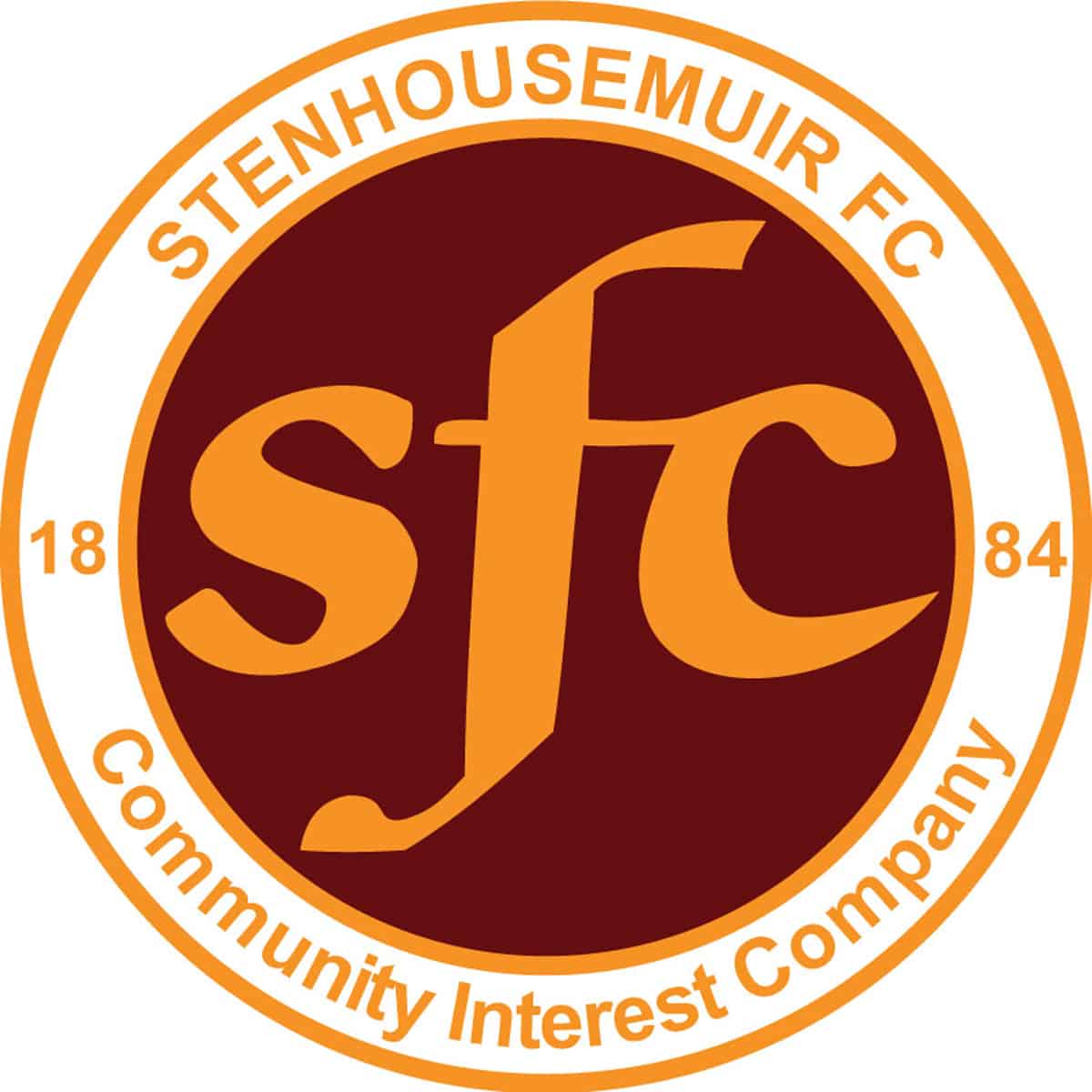 SPFL Ladbrokes League 1
Cliftonhill Stadium Coatbridge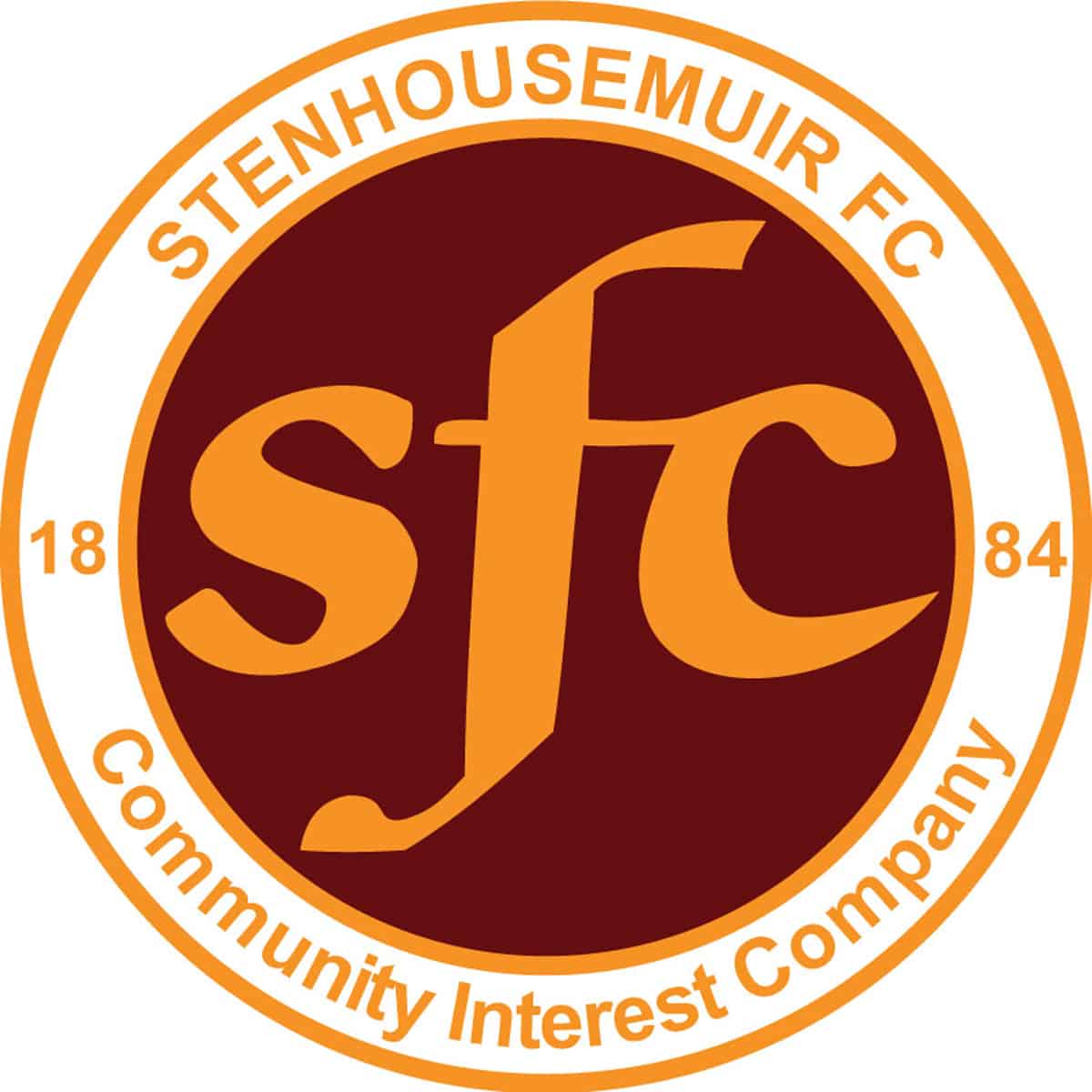 SPFL Ladbrokes League 1
Ochilview Park Stenhousemuir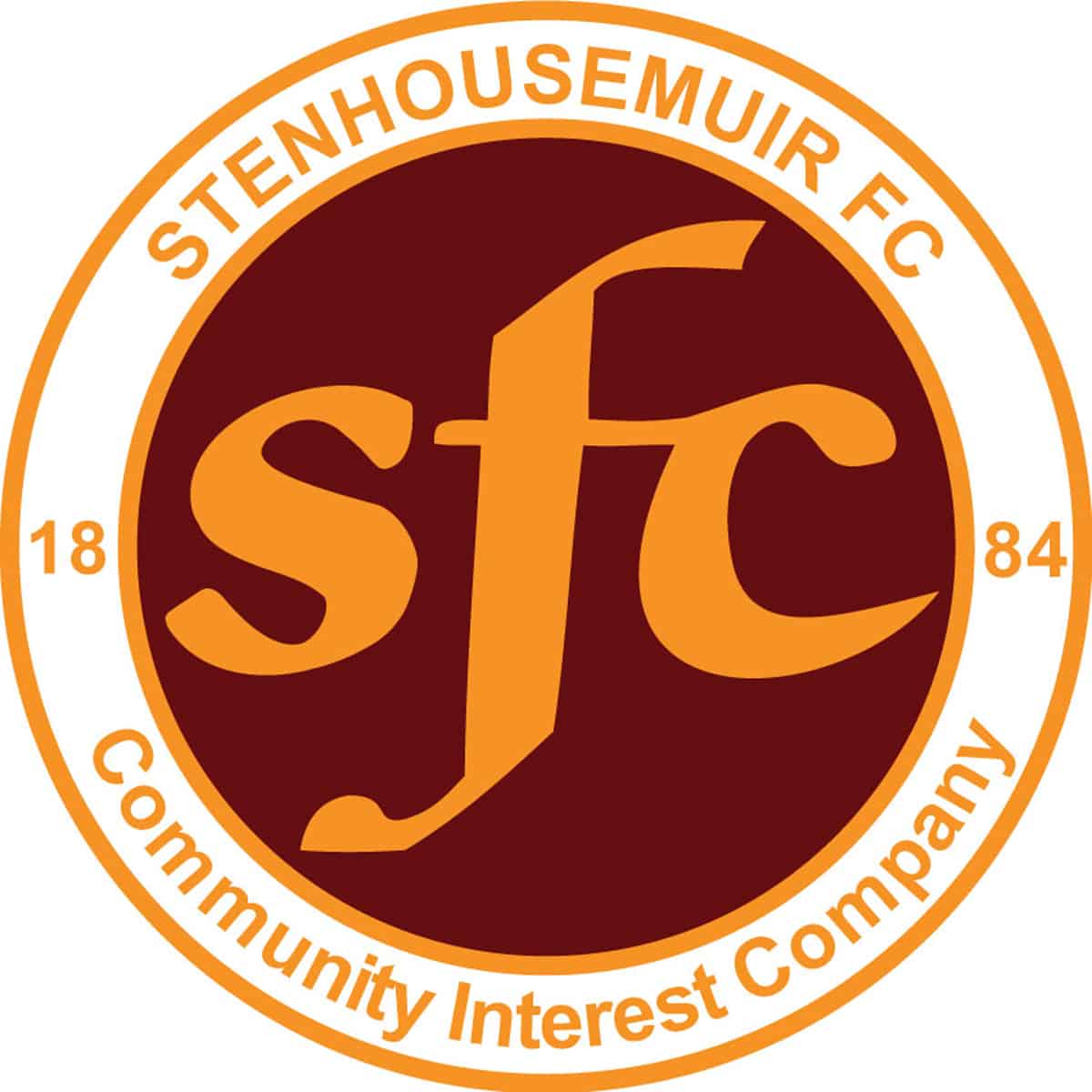 SPFL Ladbrokes League 1
Ochilview Park Stenhousemuir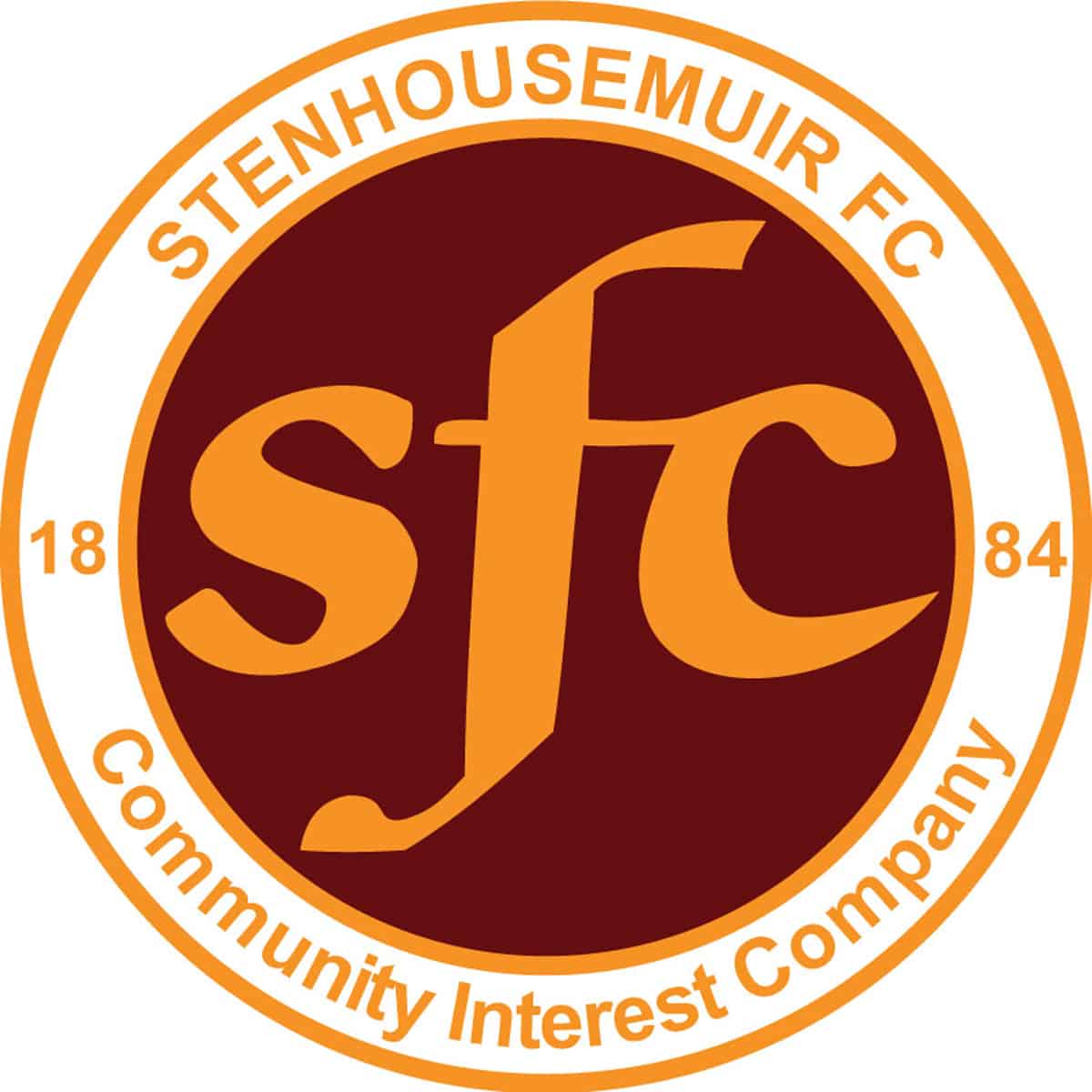 SPFL Ladbrokes League 1
Ochilview Park Stenhousemuir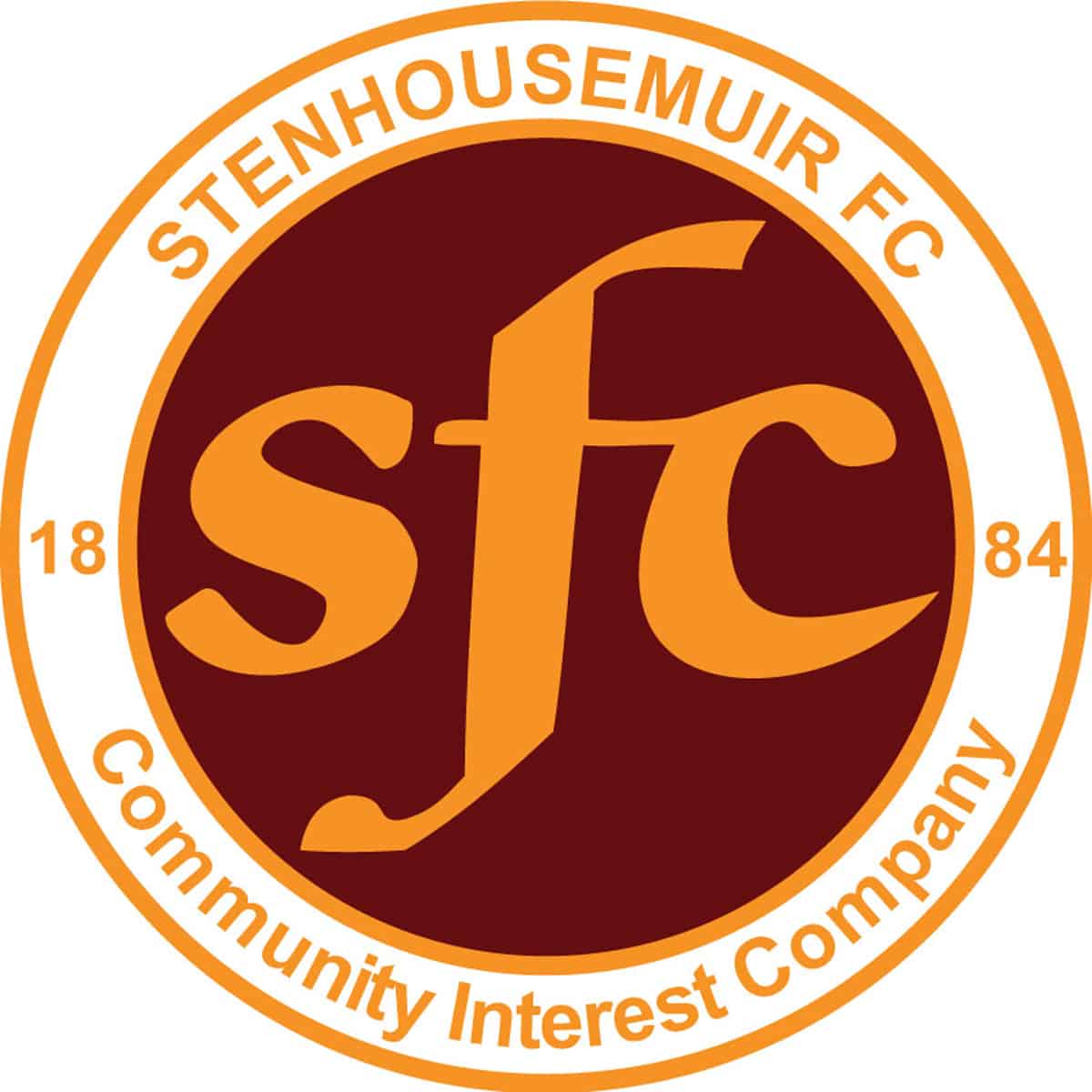 SPFL Ladbrokes League 1
Ochilview Park Stenhousemuir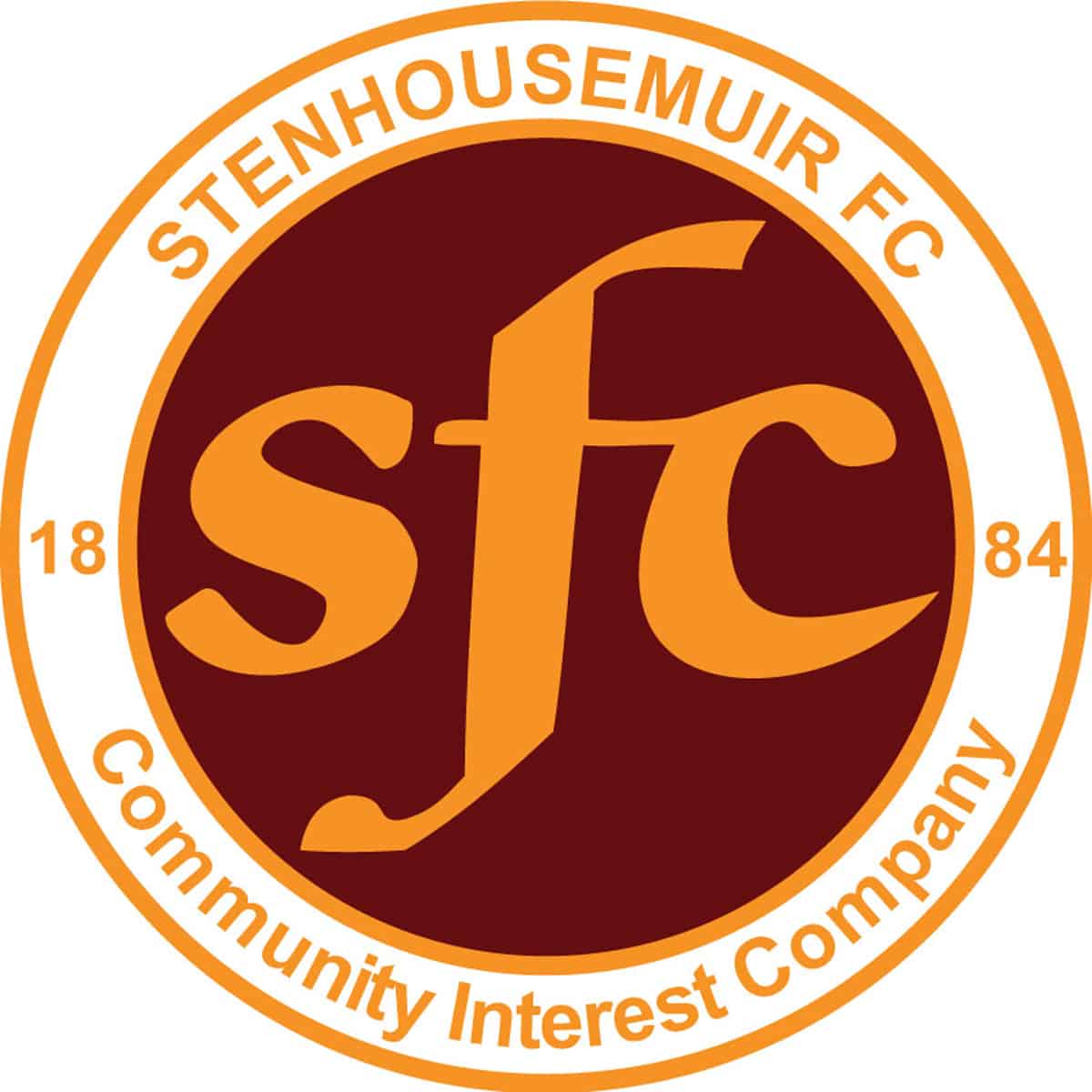 SPFL Ladbrokes League 1
Station Park, Forfar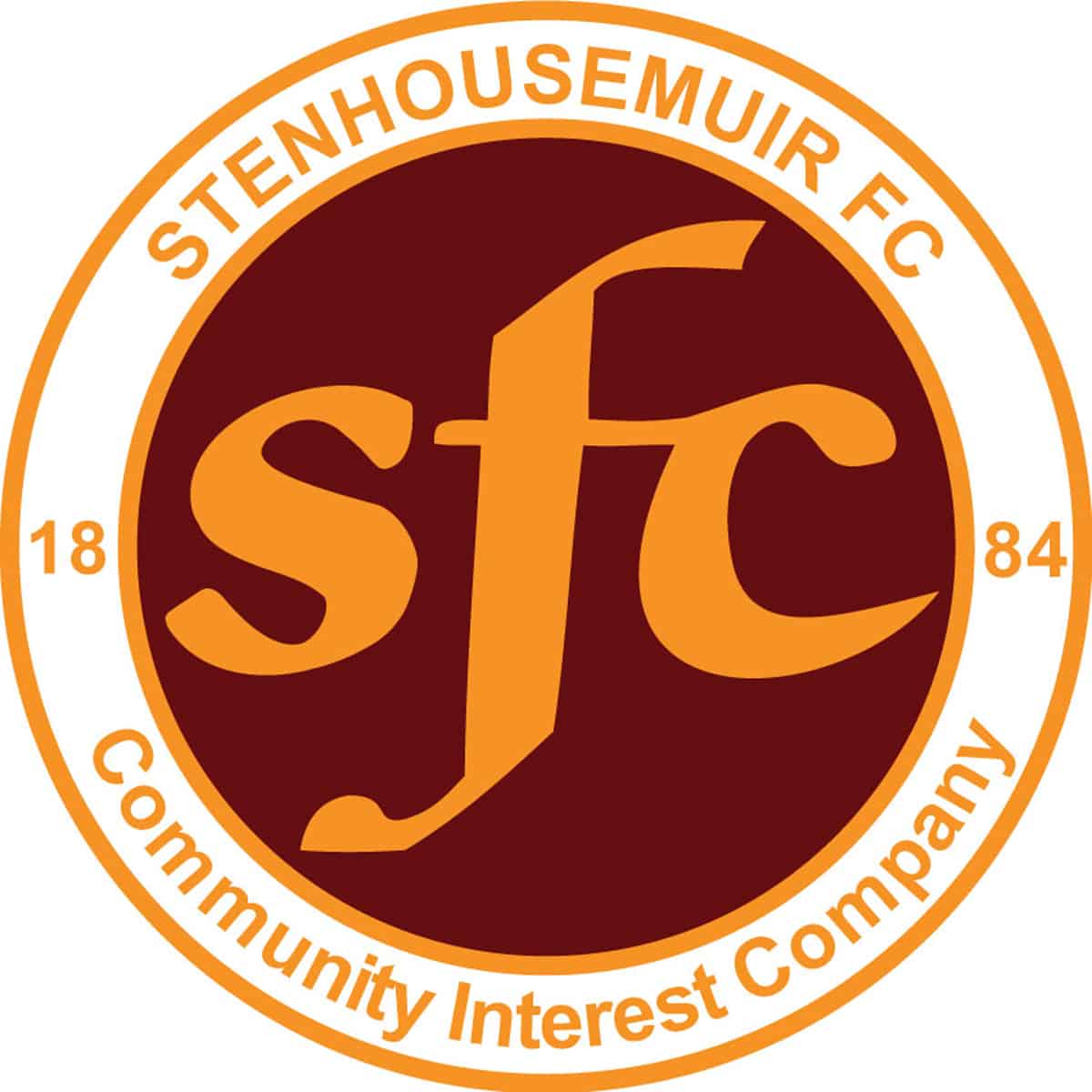 SPFL Ladbrokes League 1
Balmoor Stadium, Peterhead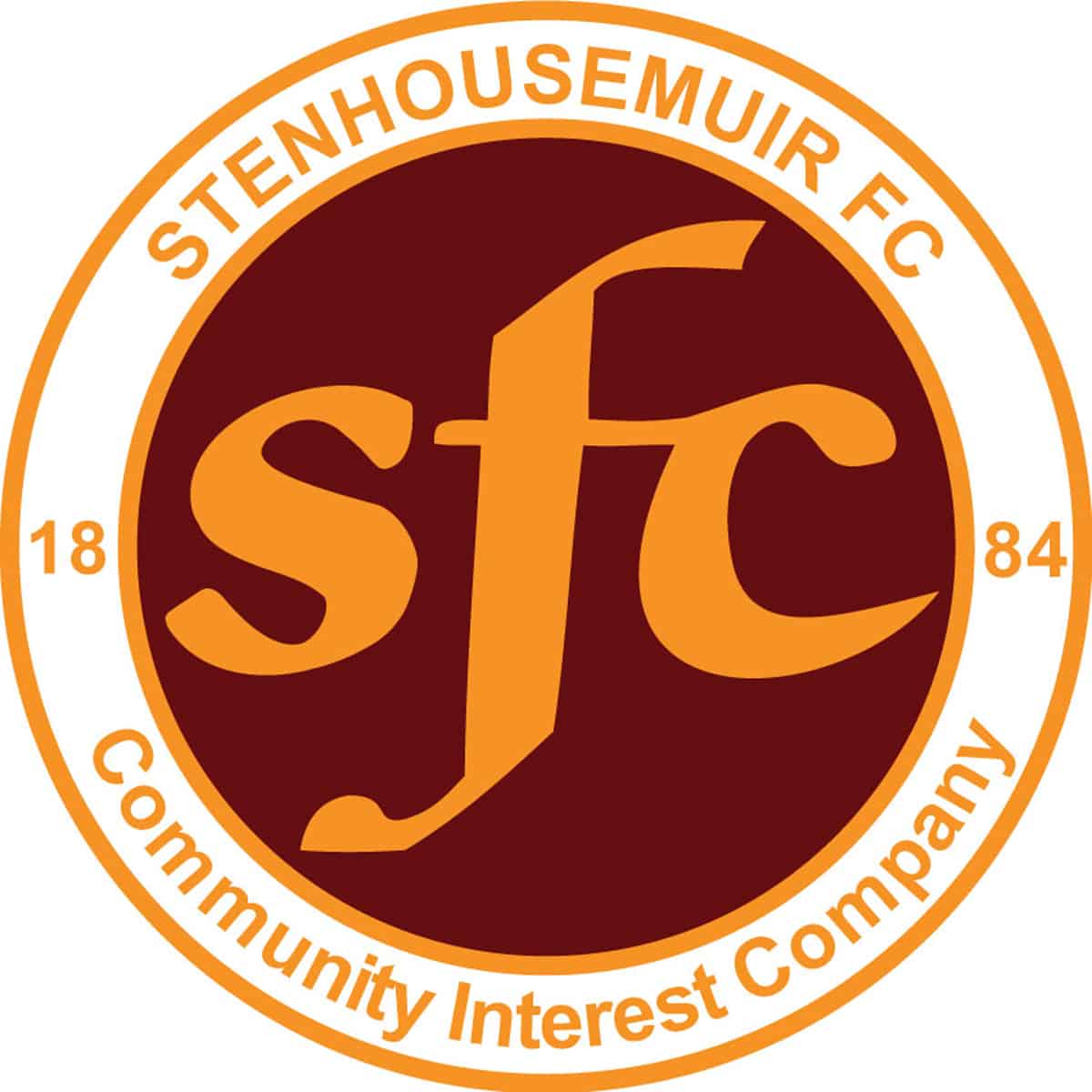 SPFL Ladbrokes League 1
Excelsior Stadium,Airdrie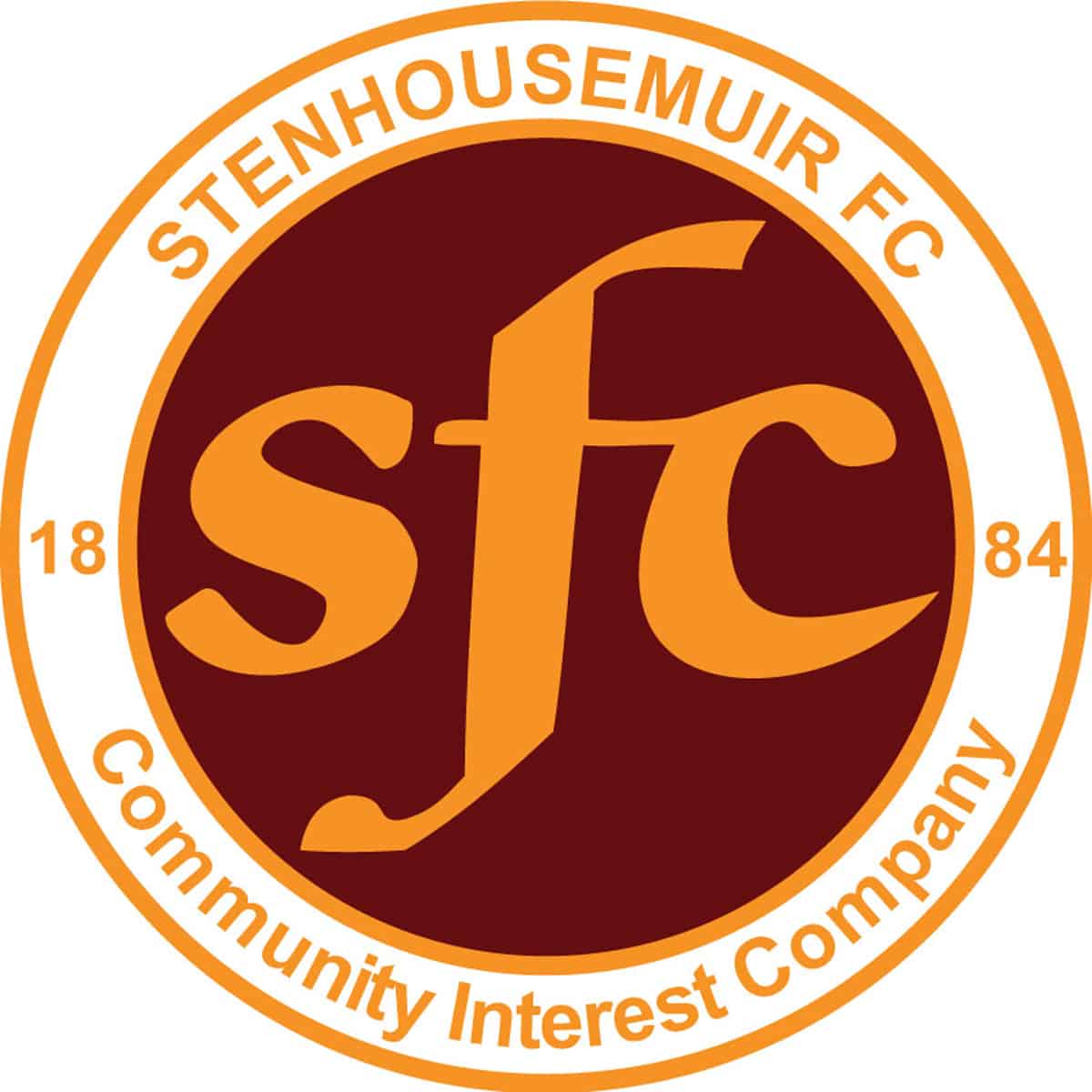 SPFL Ladbrokes League 1
Ochilview Park Stenhousemuir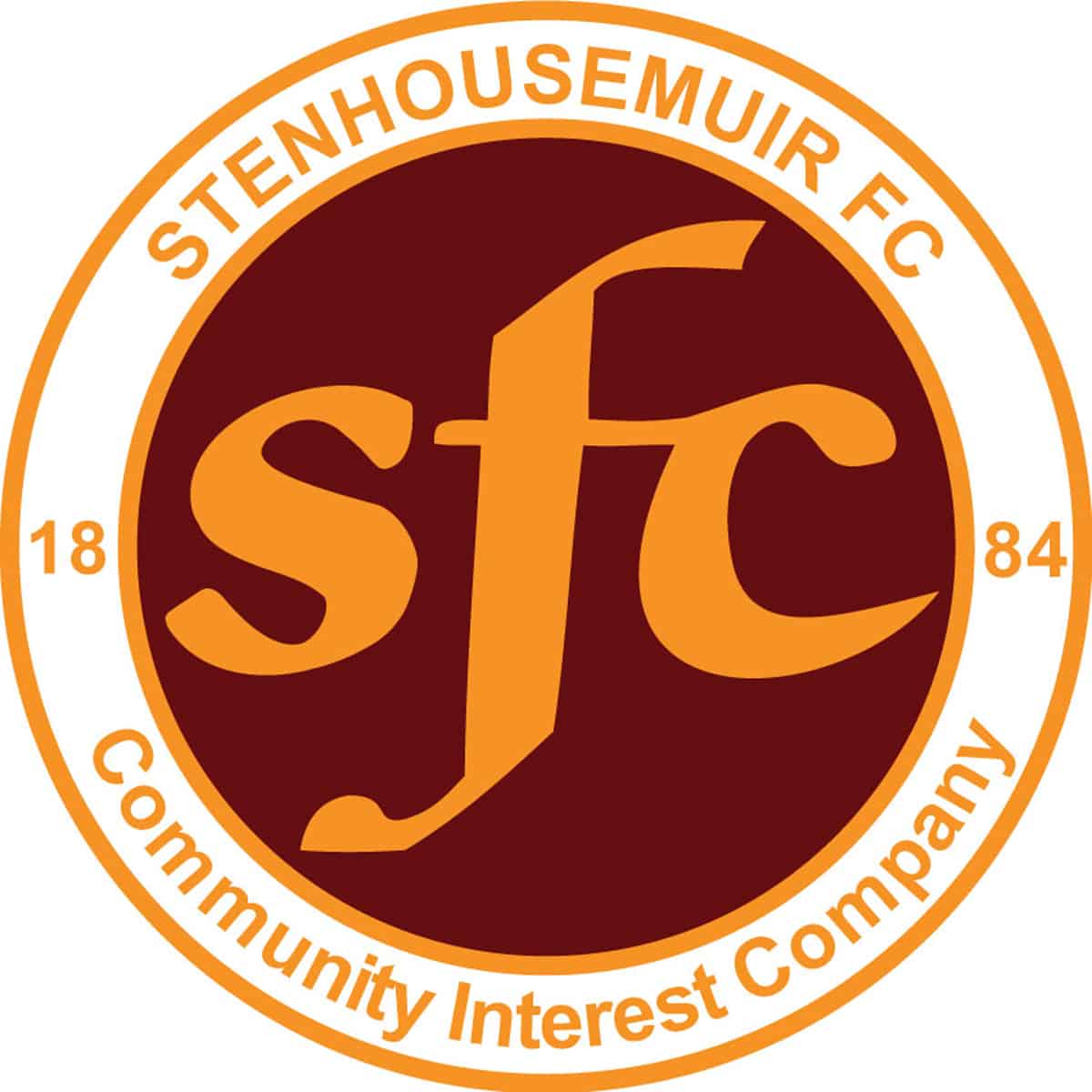 SPFL Ladbrokes League 1
East End Park, Dunfermline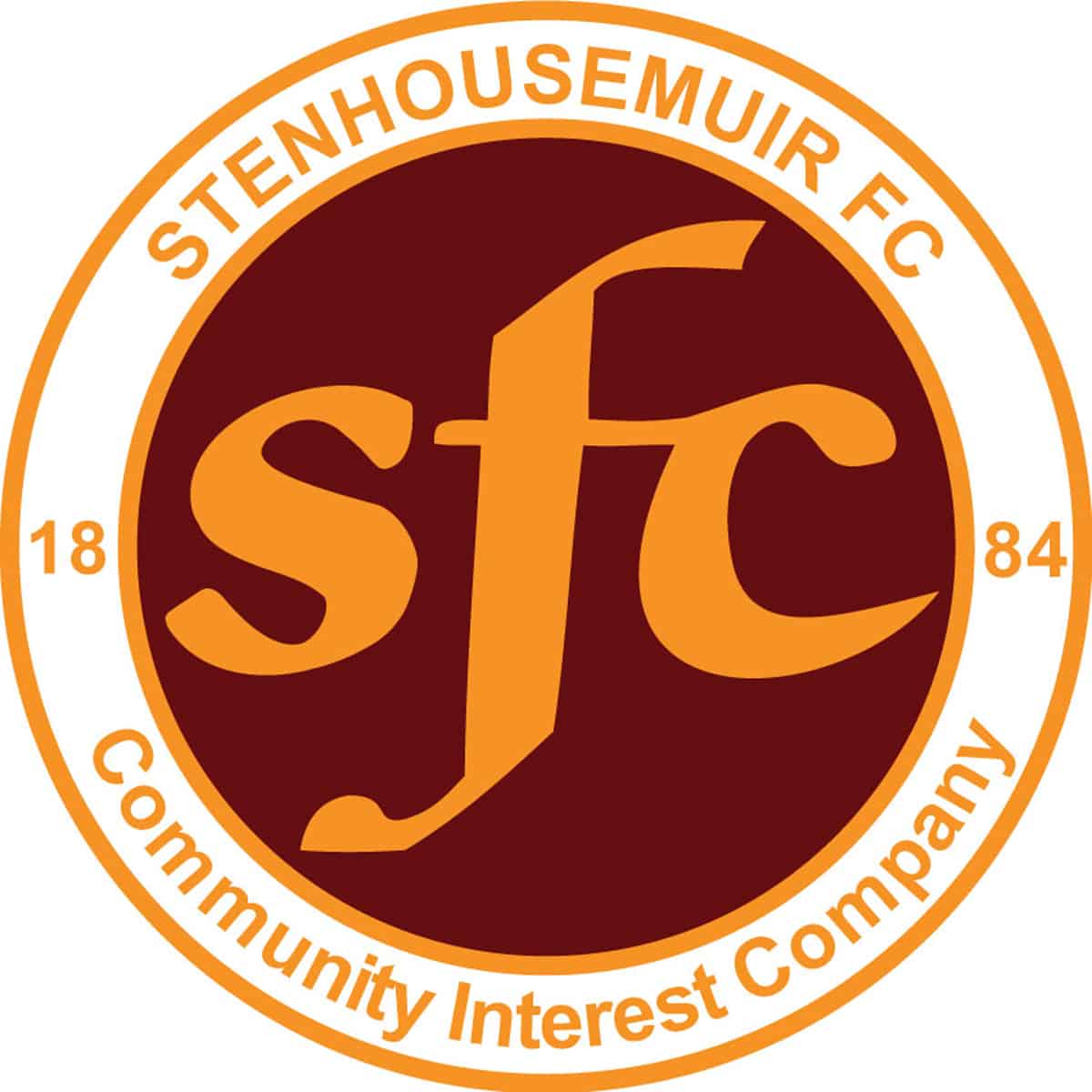 SPFL Ladbrokes League 1
Ochilview Park Stenhousemuir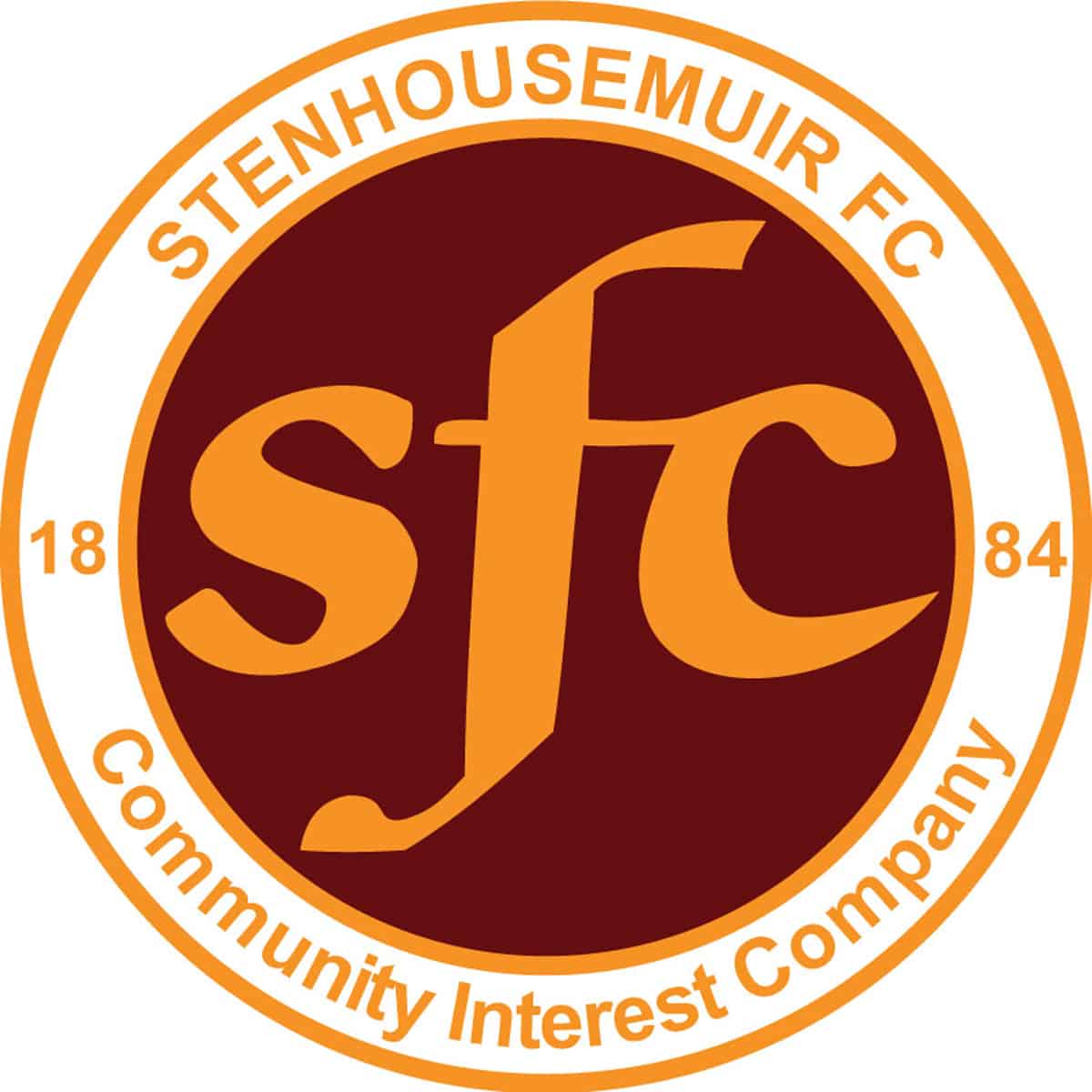 William Hill Scottish Cup
K-Park,East Kilbride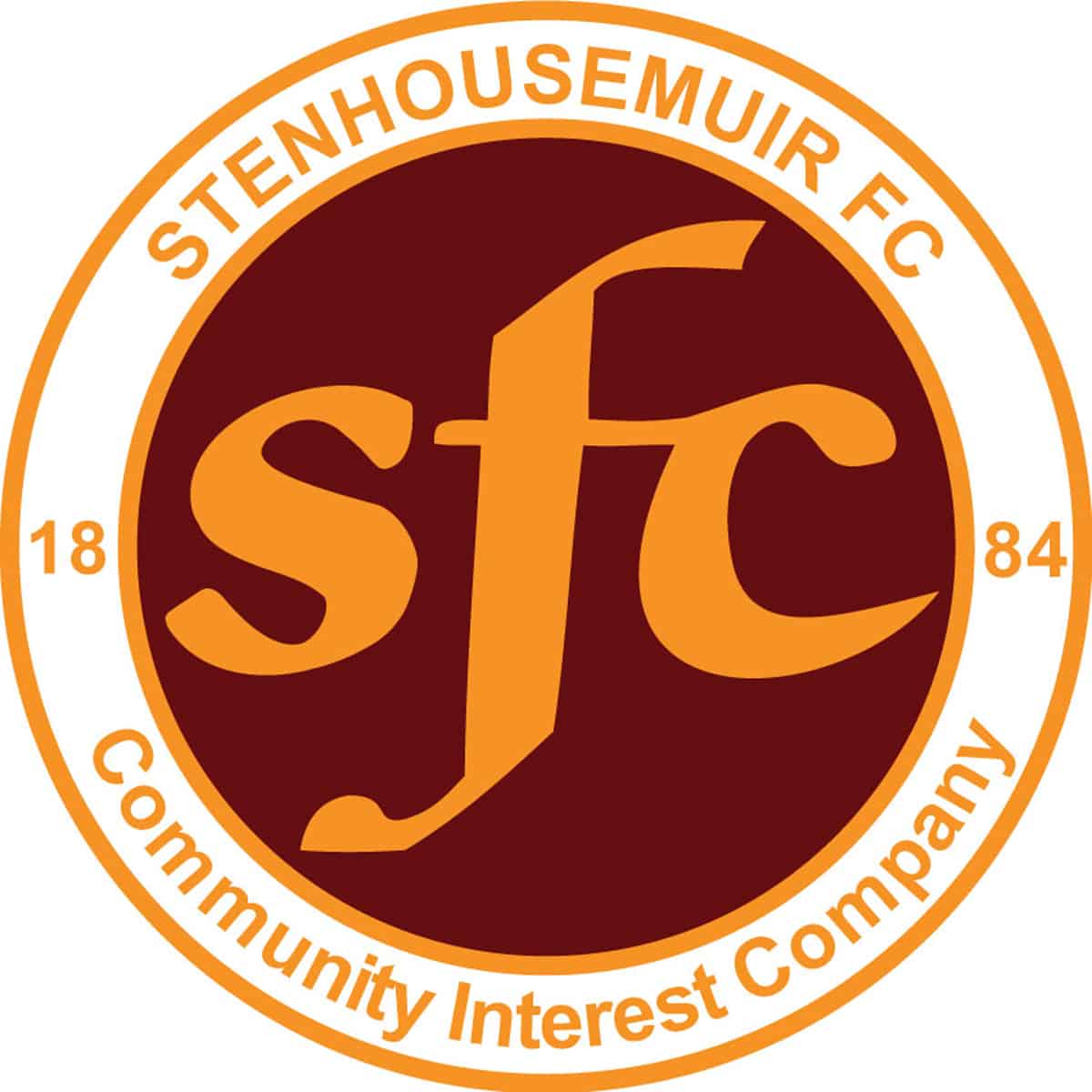 William Hill Scottish Cup
Ochilview Park Stenhousemuir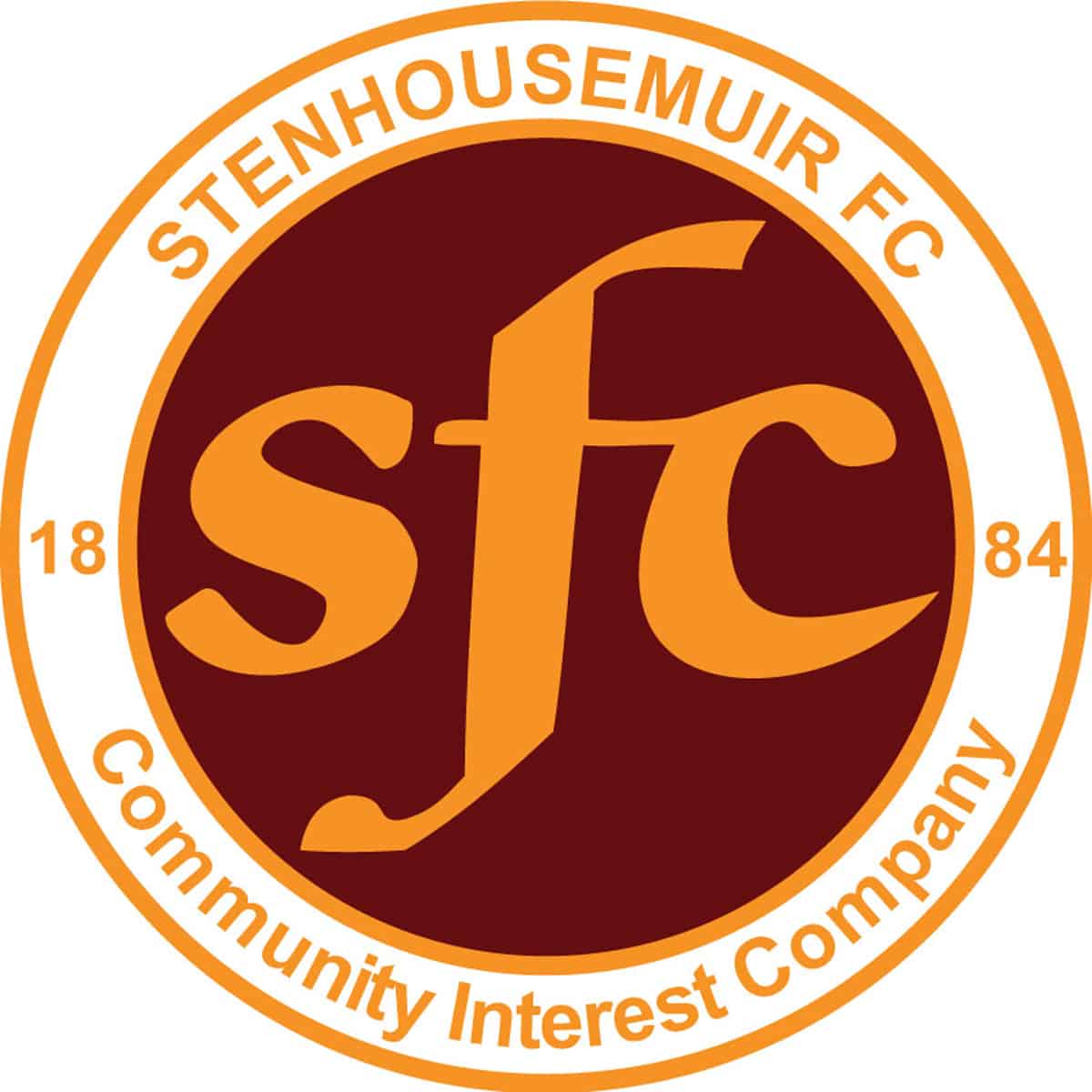 SPFL Ladbrokes League 1
Glebe Park, Brechin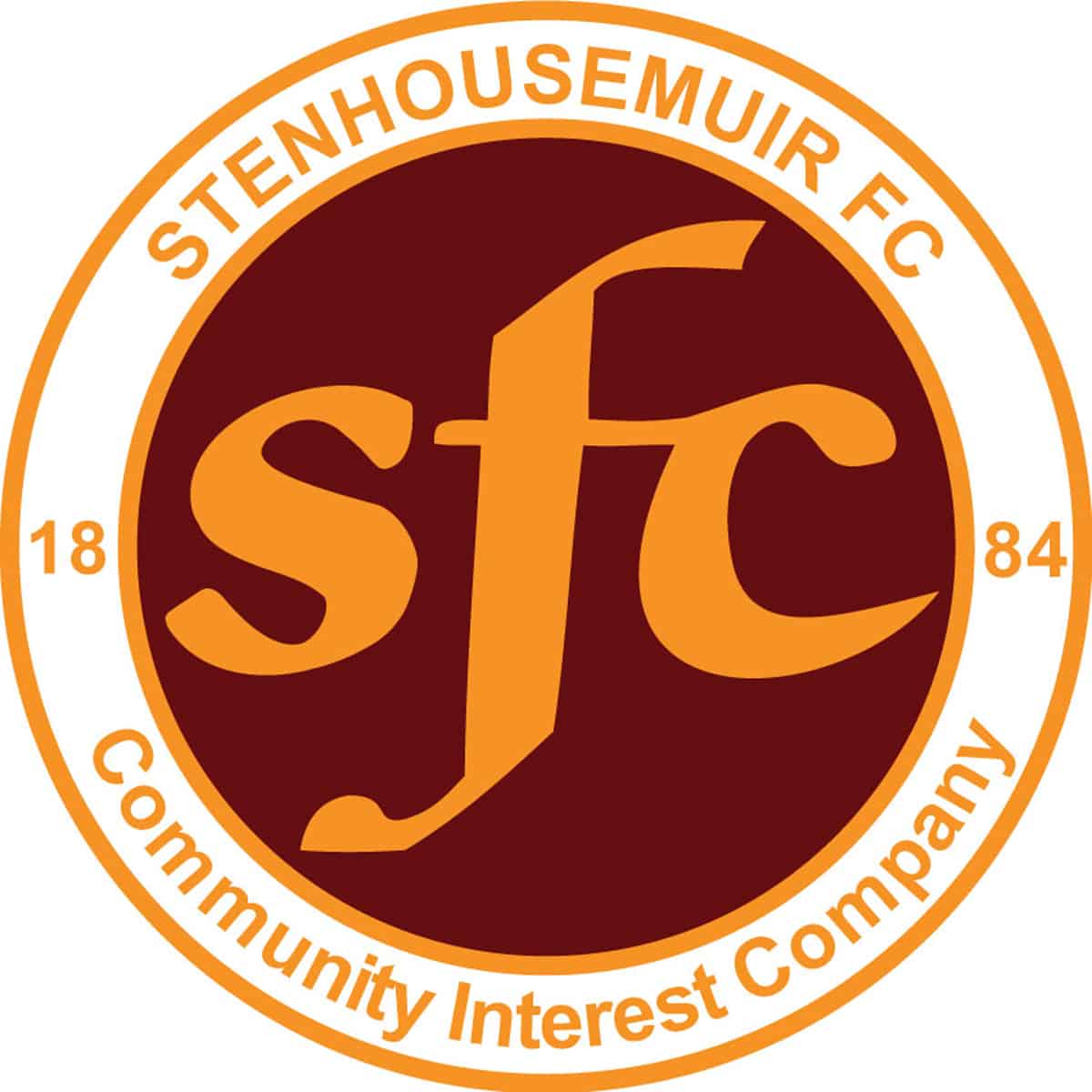 SPFL Ladbrokes League 1
Ochilview Park Stenhousemuir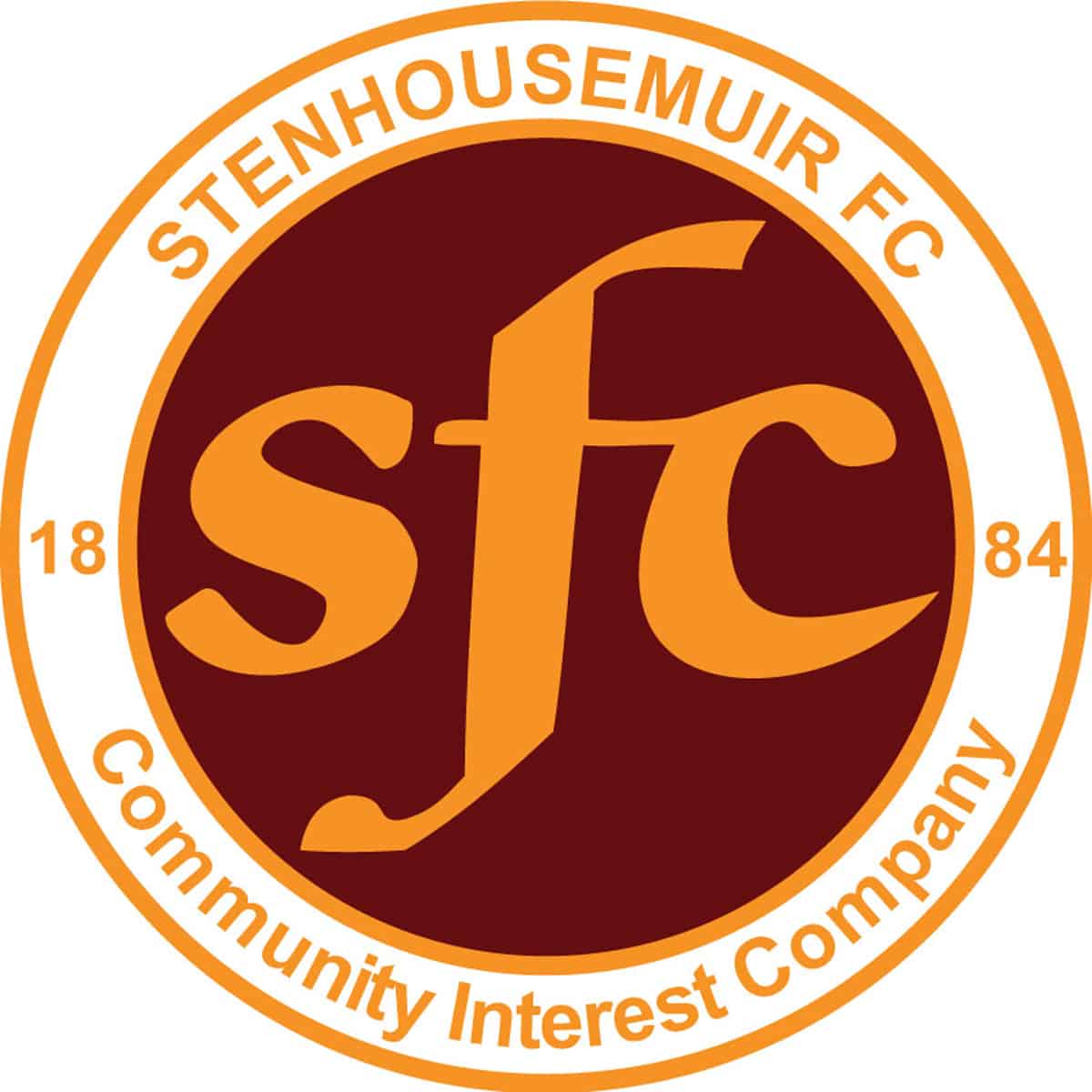 SPFL Ladbrokes League 1
Stair Park, Stranraer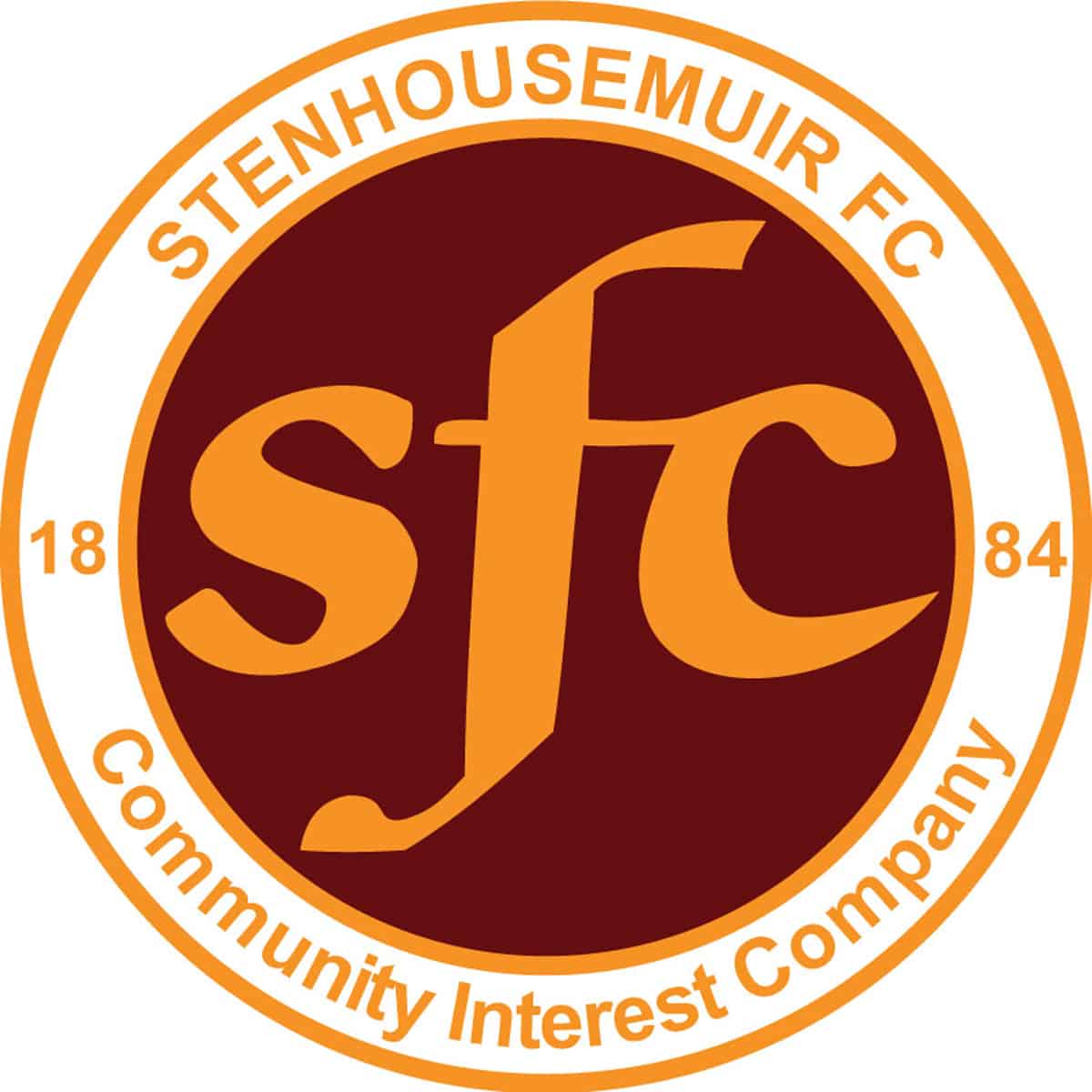 SPFL Ladbrokes League 1
Ochilview Park Stenhousemuir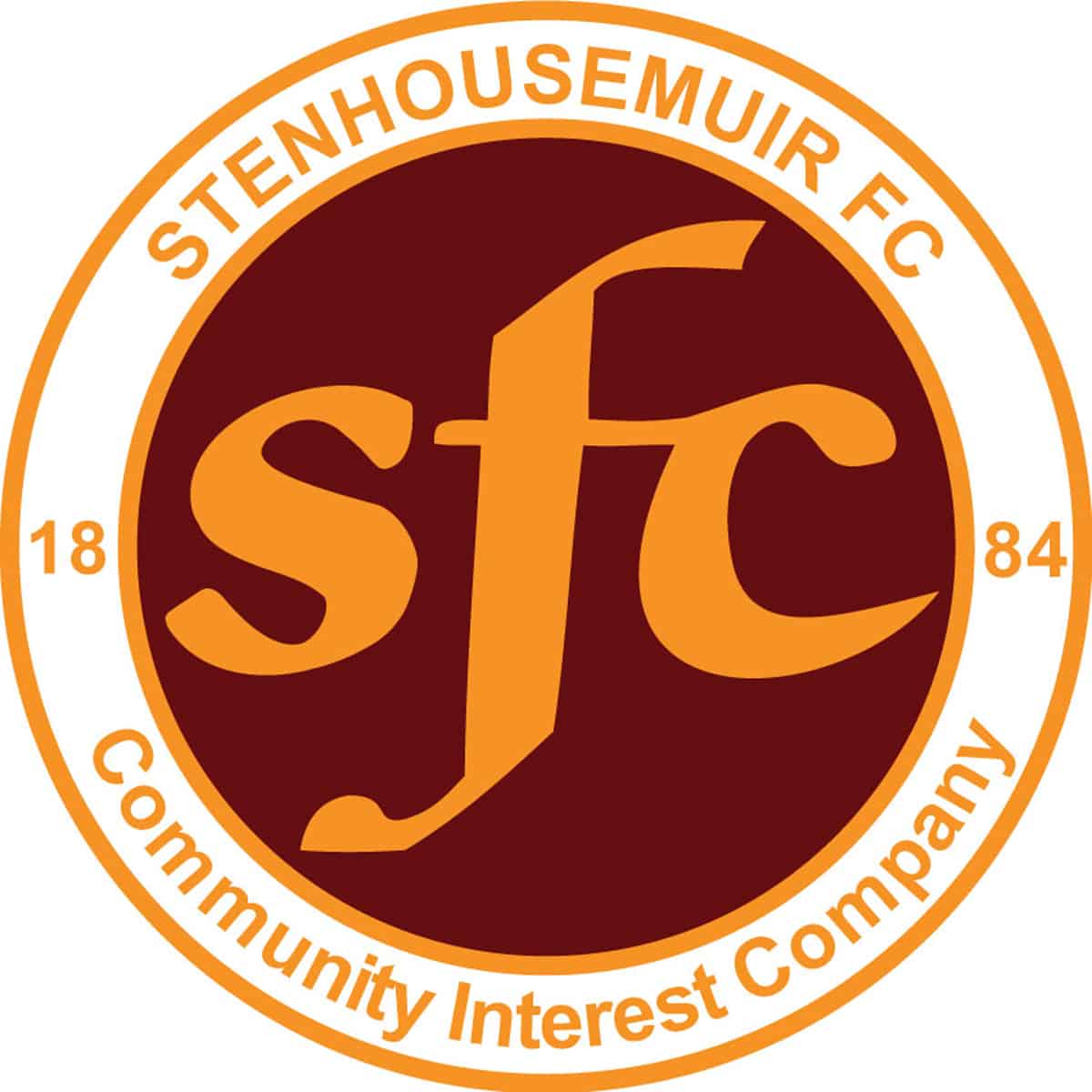 SPFL Ladbrokes League 1
Ochilview Park Stenhousemuir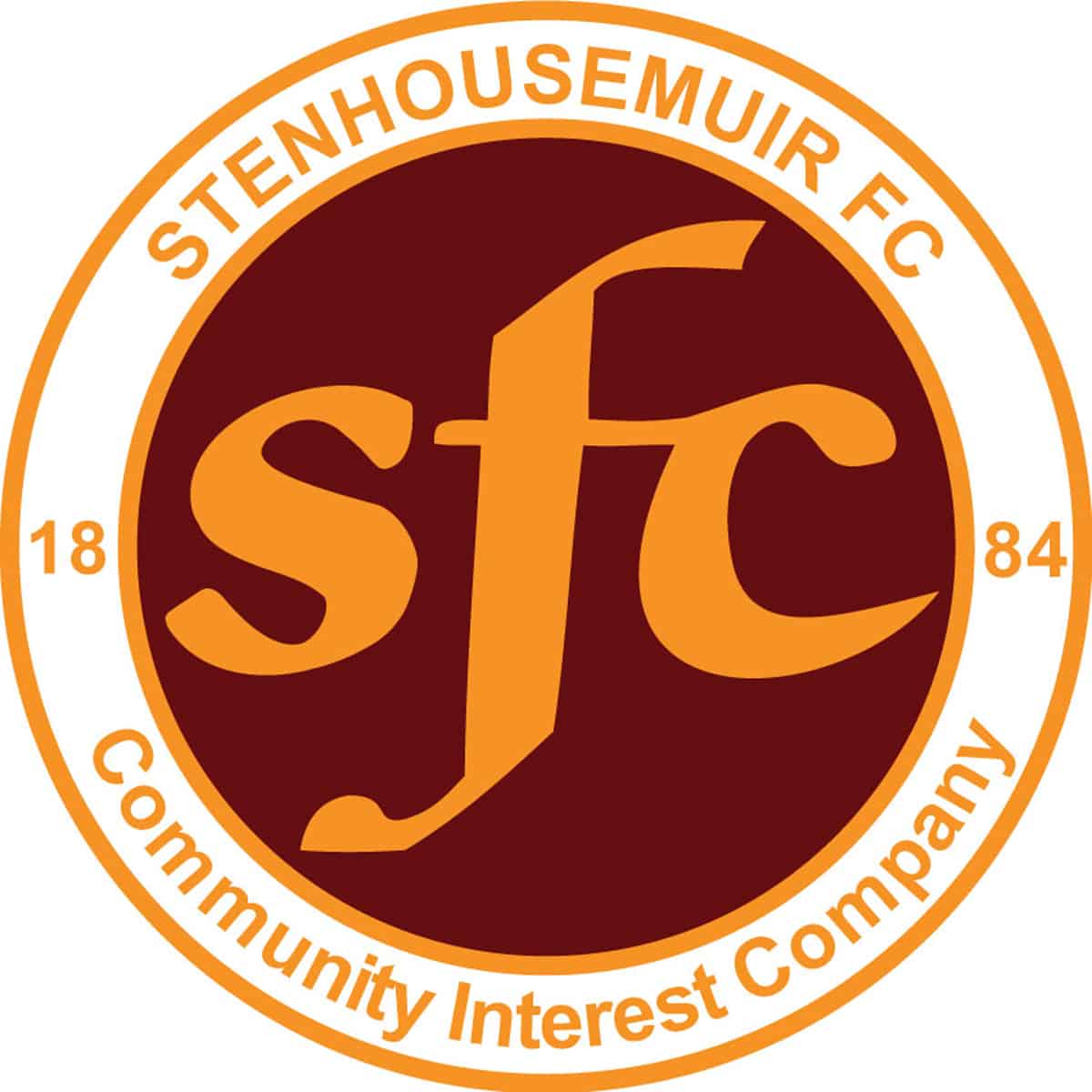 SPFL Ladbrokes League 1
Central Park Cowdenbeath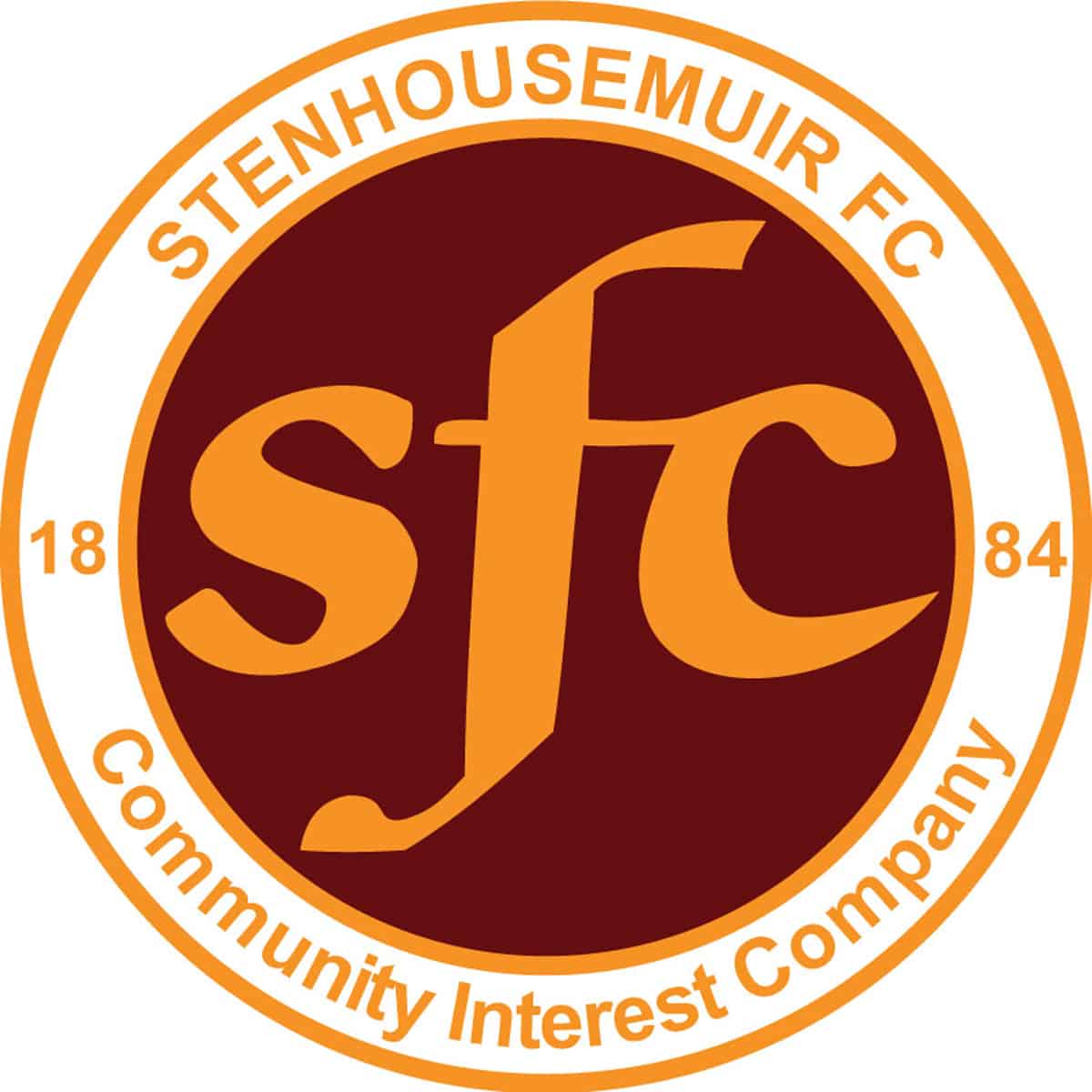 Petrofac Training Cup
Balmoor Stadium, Peterhead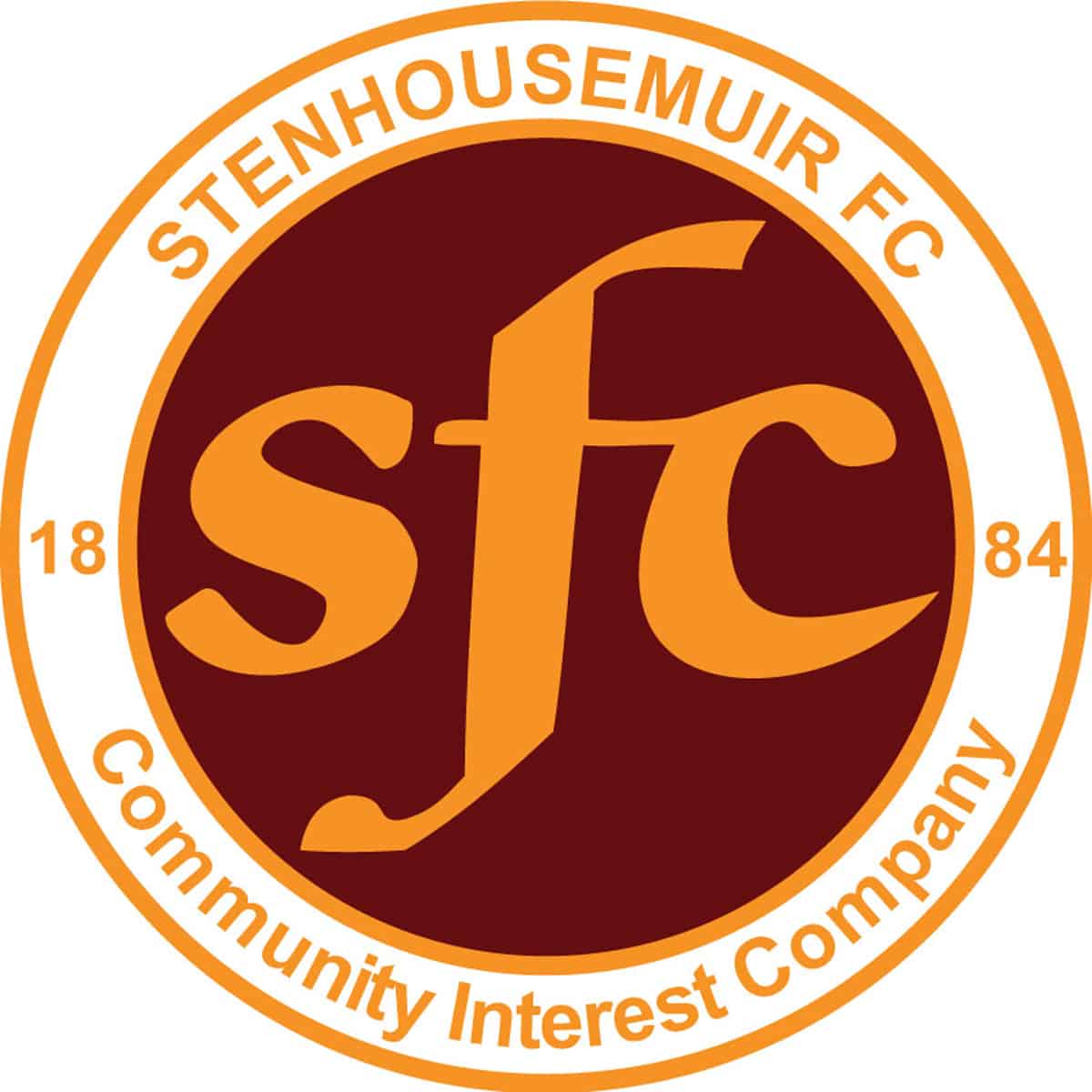 SPFL Ladbrokes League 1
Ochilview Park Stenhousemuir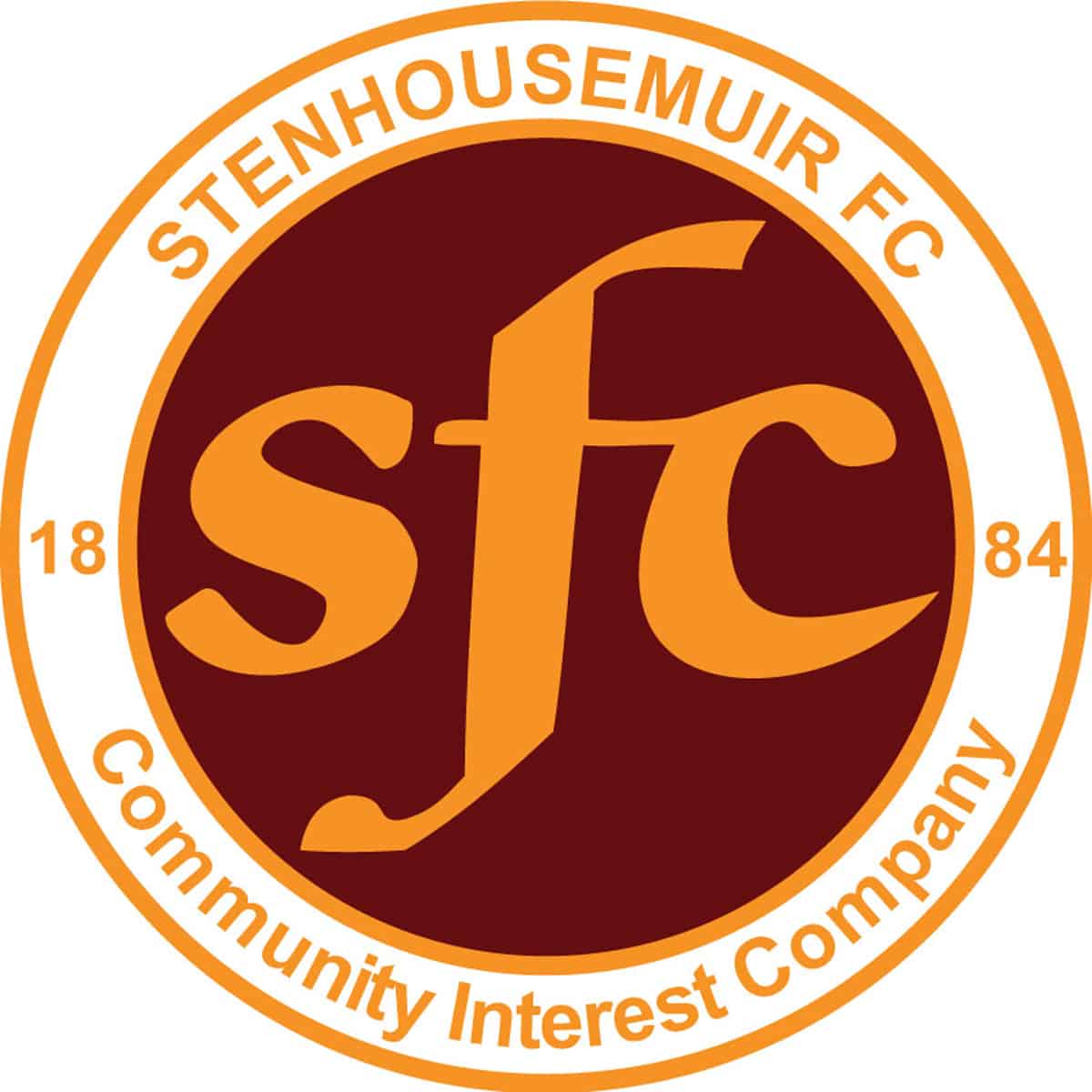 SPFL Ladbrokes League 1
Cliftonhill Stadium Coatbridge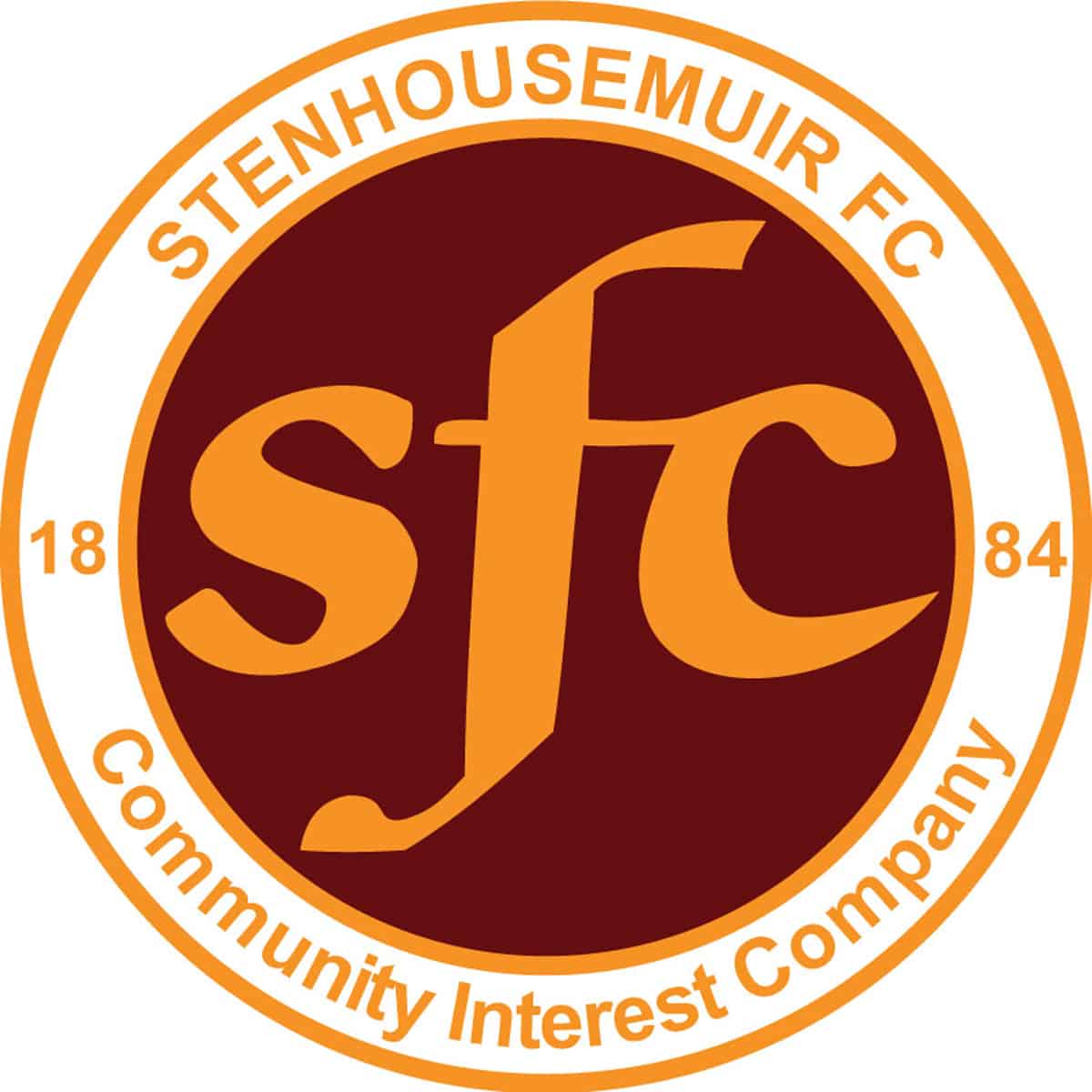 SPFL Ladbrokes League 1
Ochilview Park Stenhousemuir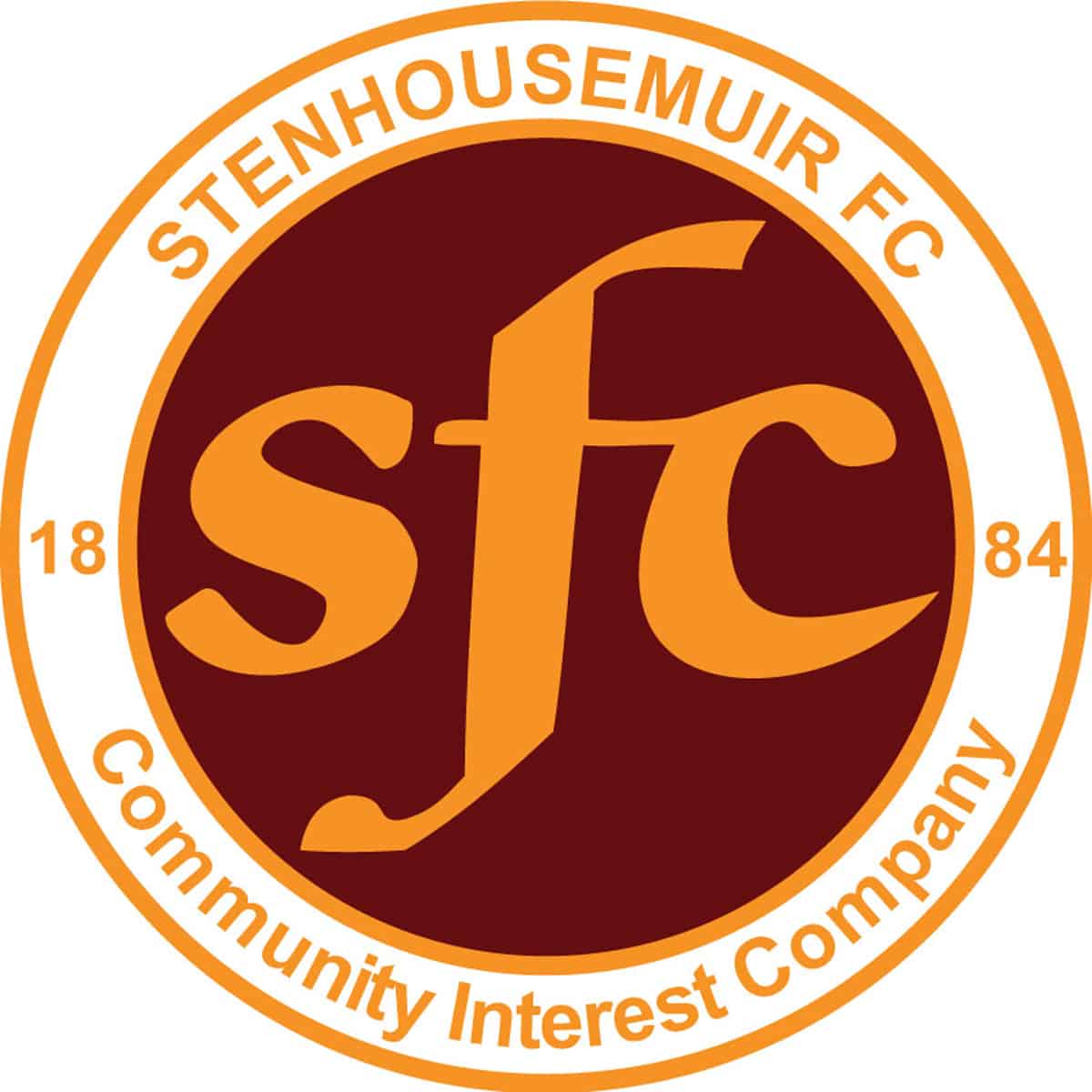 SPFL Ladbrokes League 1
Ochilview Park Stenhousemuir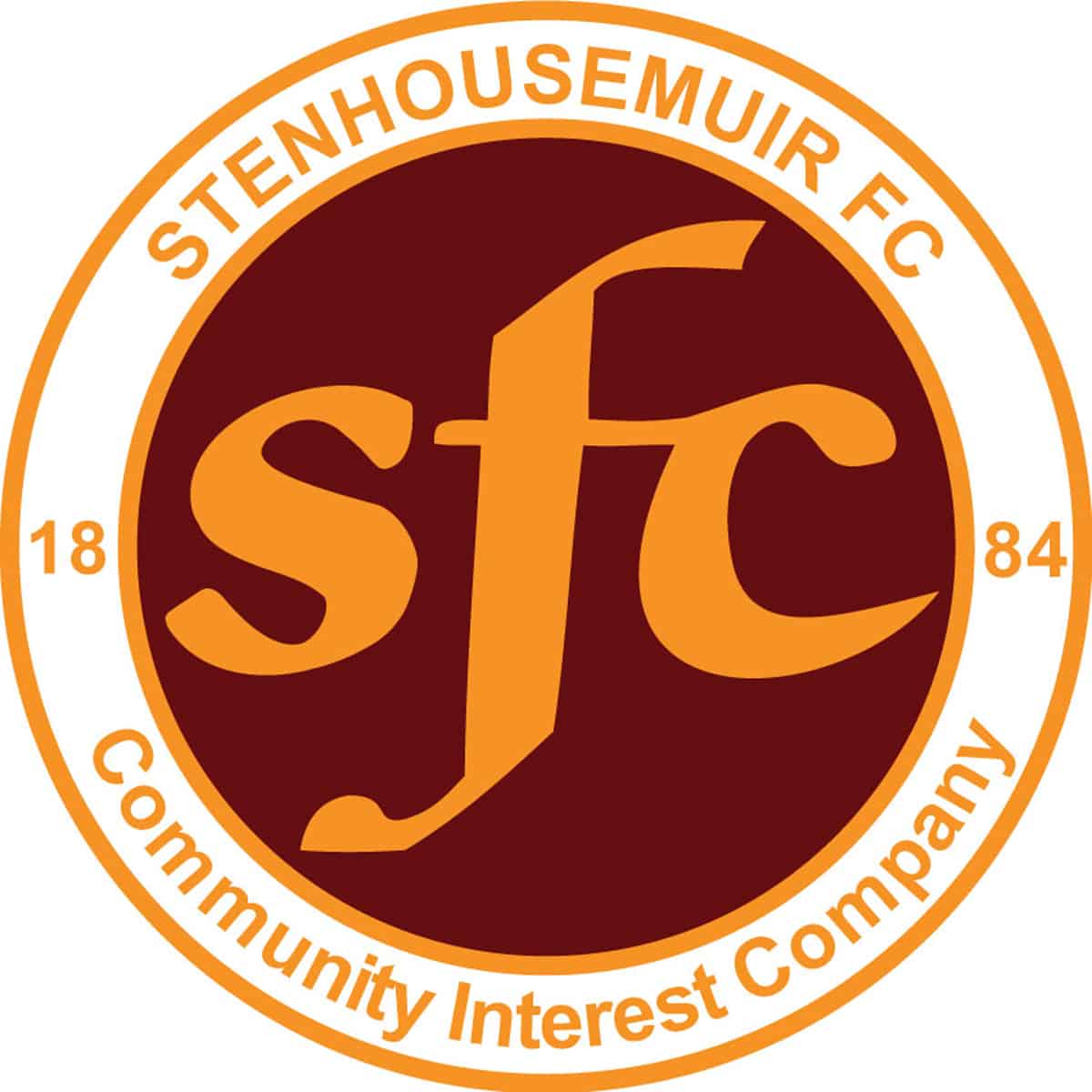 SPFL Ladbrokes League 1
Somerset Park, Ayr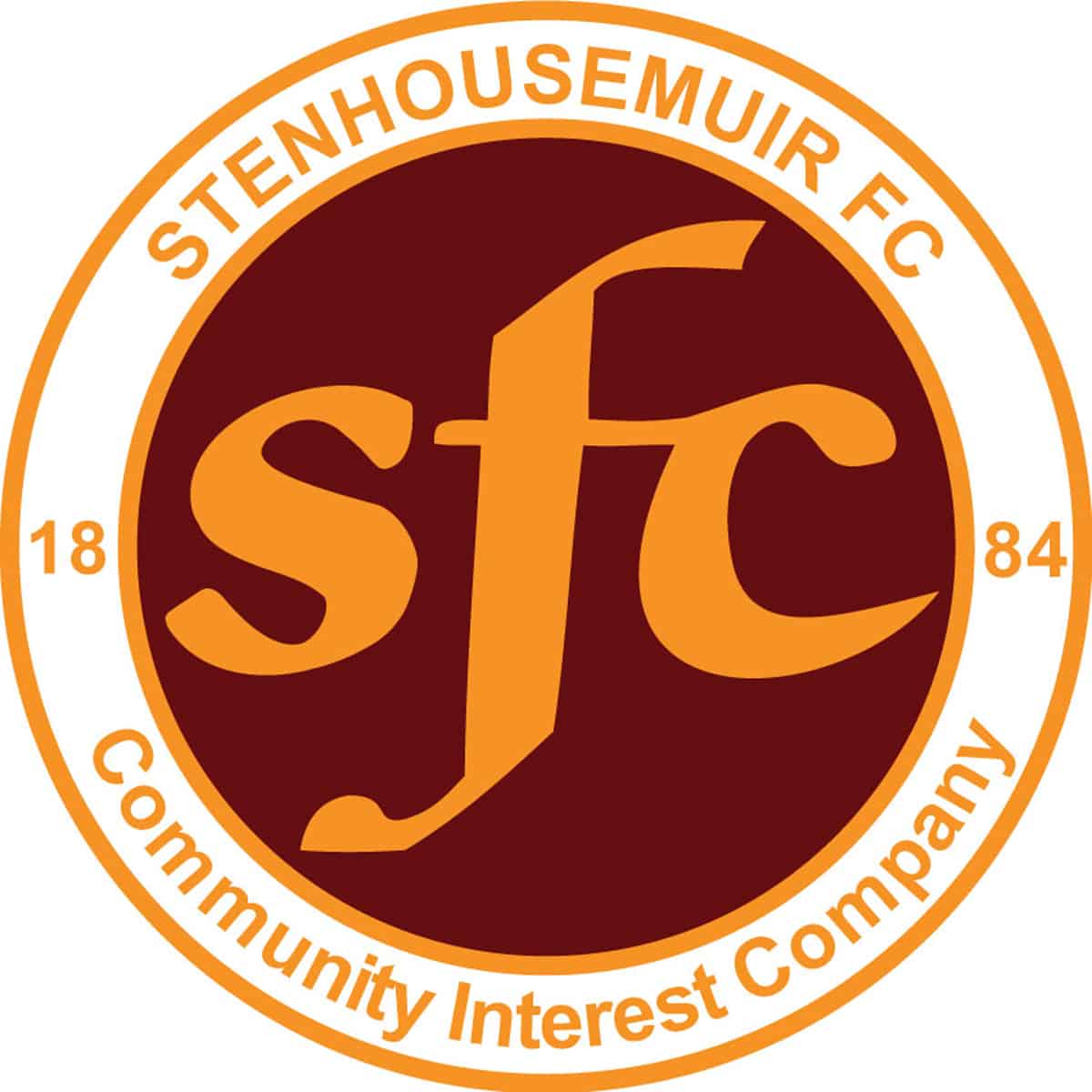 SPFL Ladbrokes League 1
Ochilview Park Stenhousemuir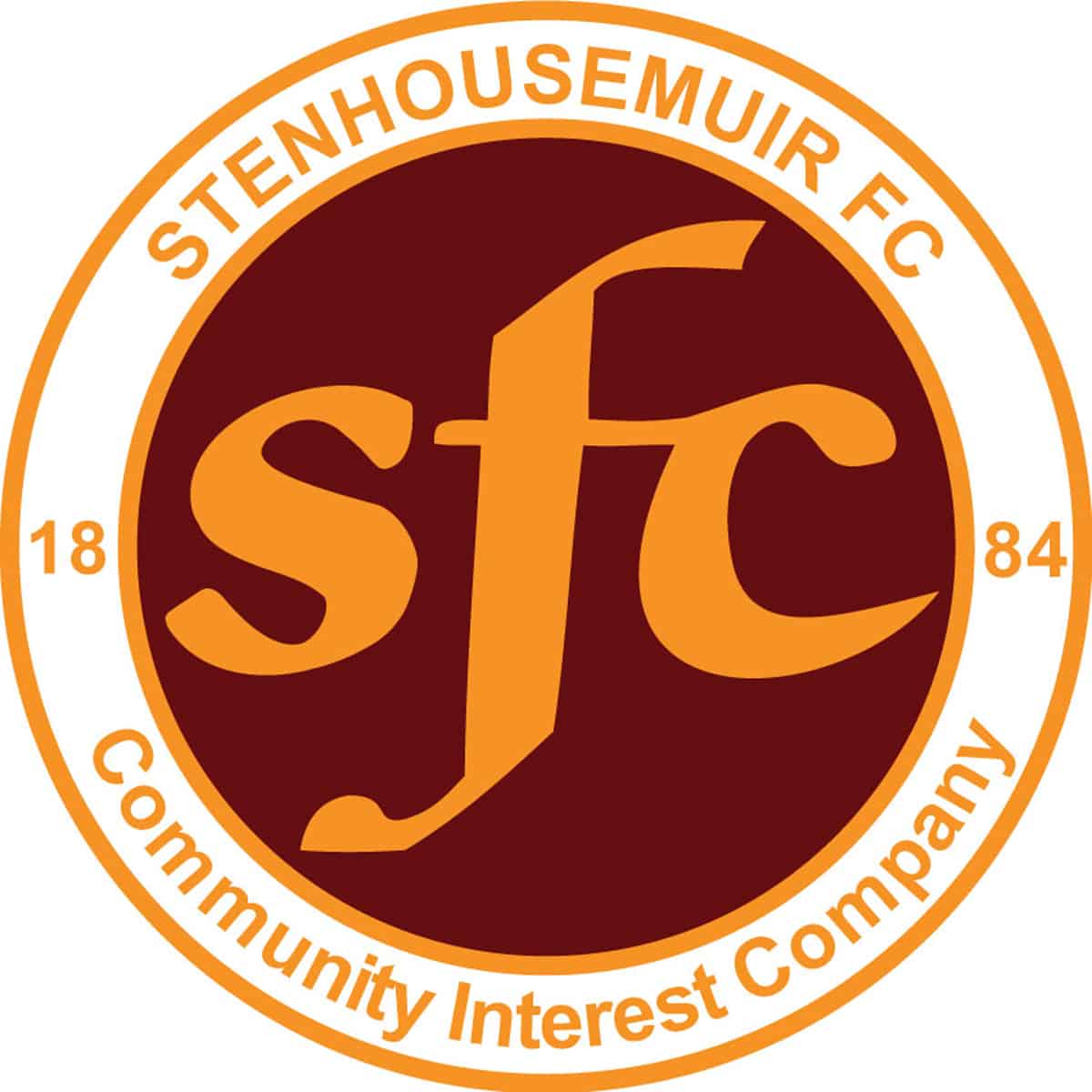 SPFL Ladbrokes League 1
Station Park, Forfar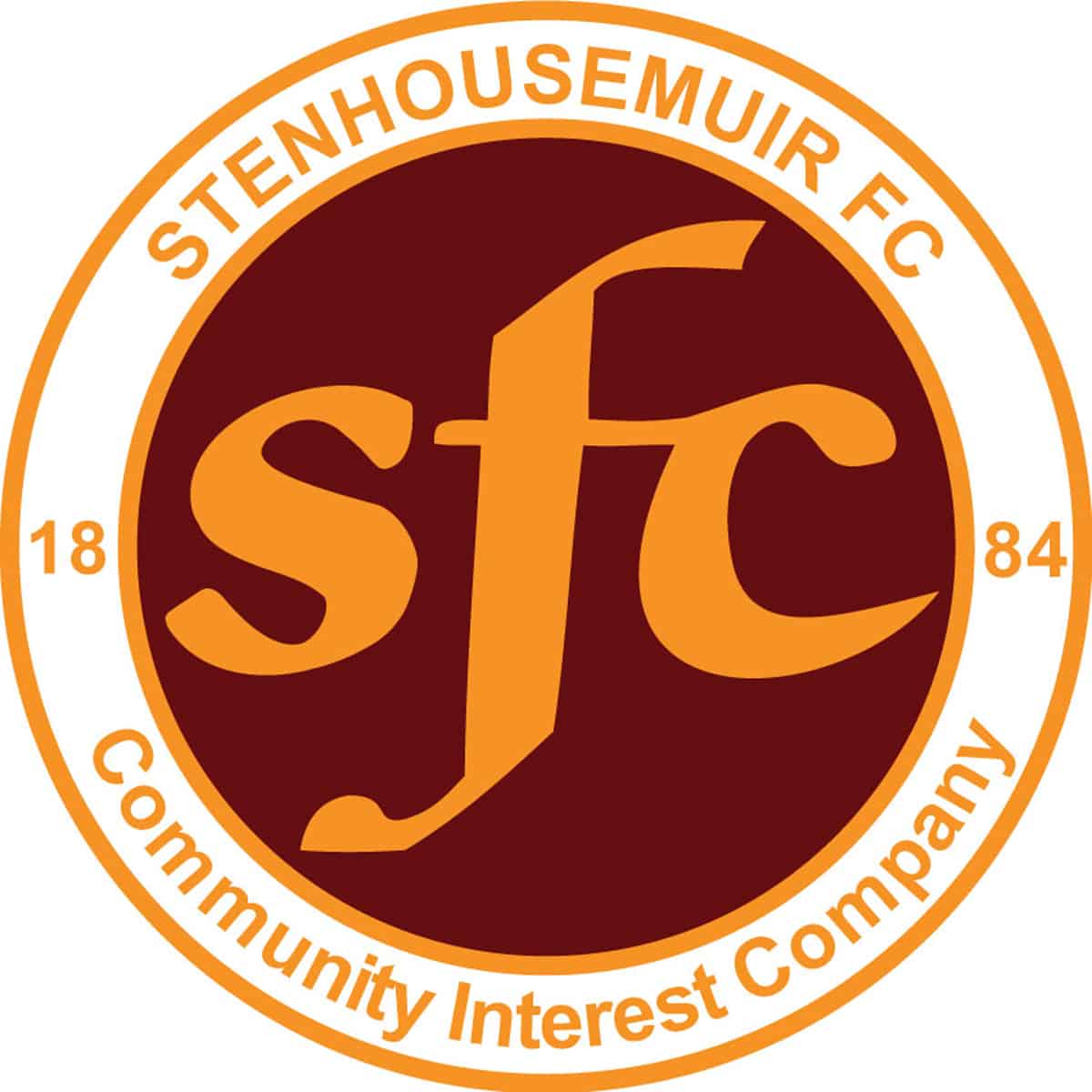 Petrofac Training Cup
Ochilview Park Stenhousemuir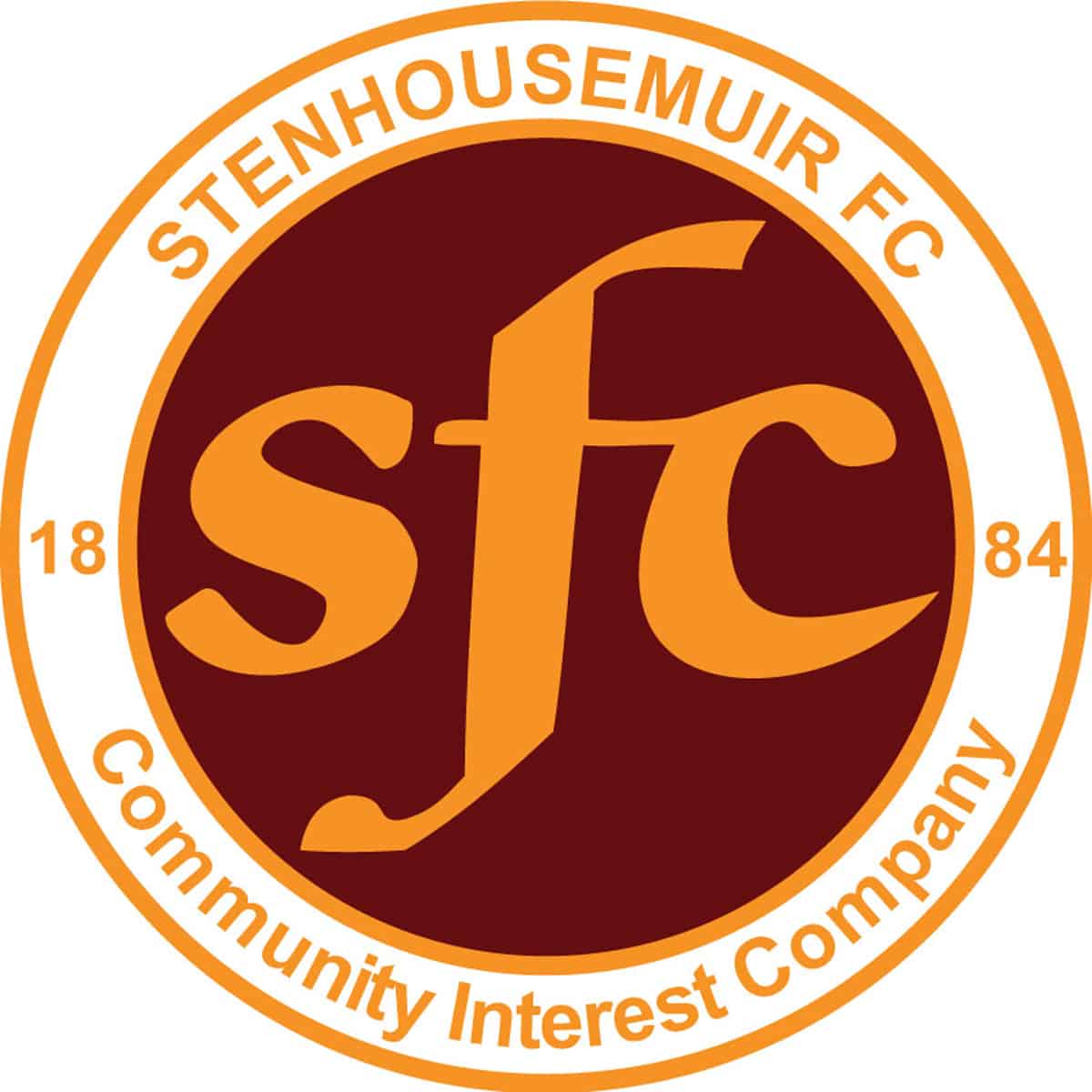 SPFL Ladbrokes League 1
Ochilview Park Stenhousemuir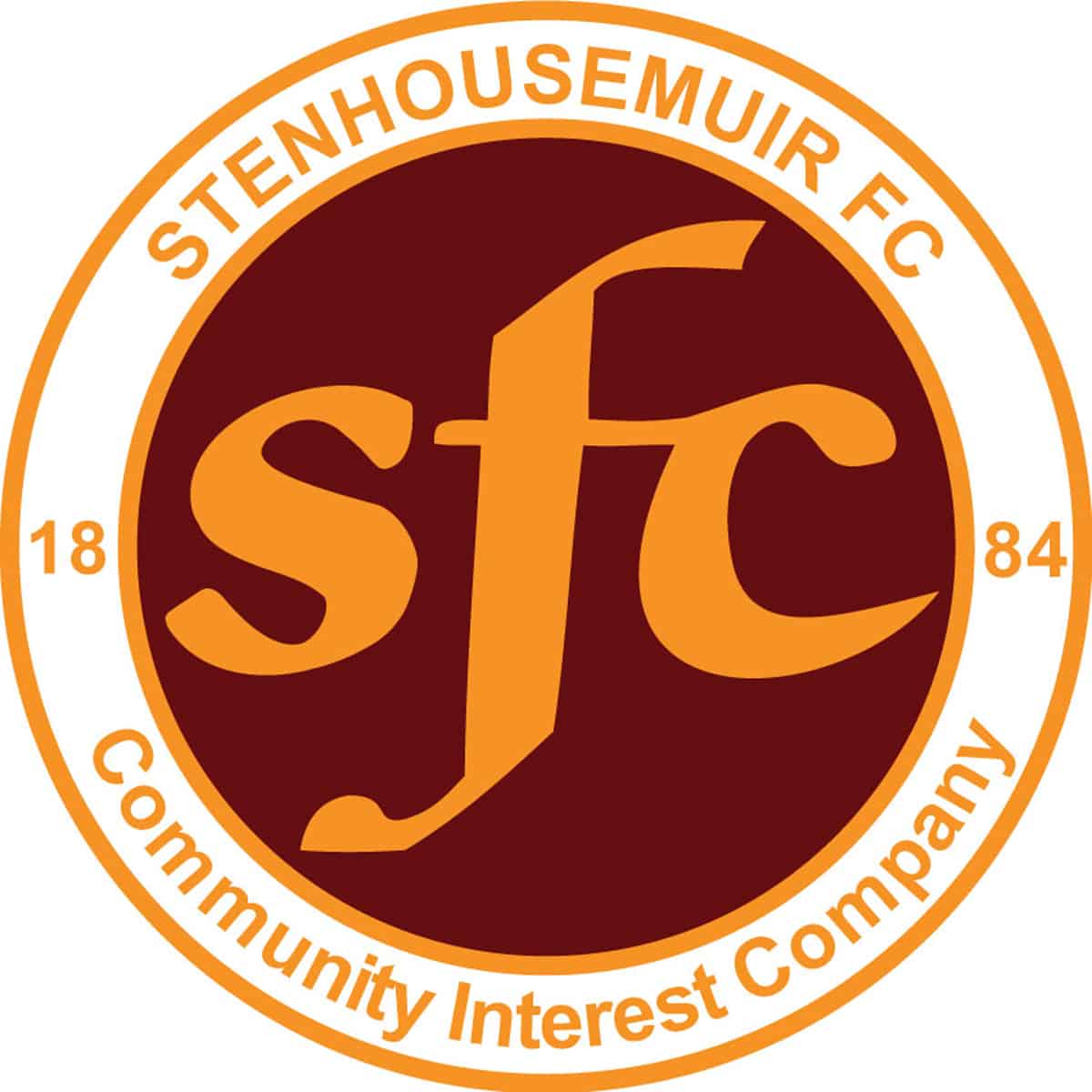 SPFL Ladbrokes League 1
Balmoor Stadium, Peterhead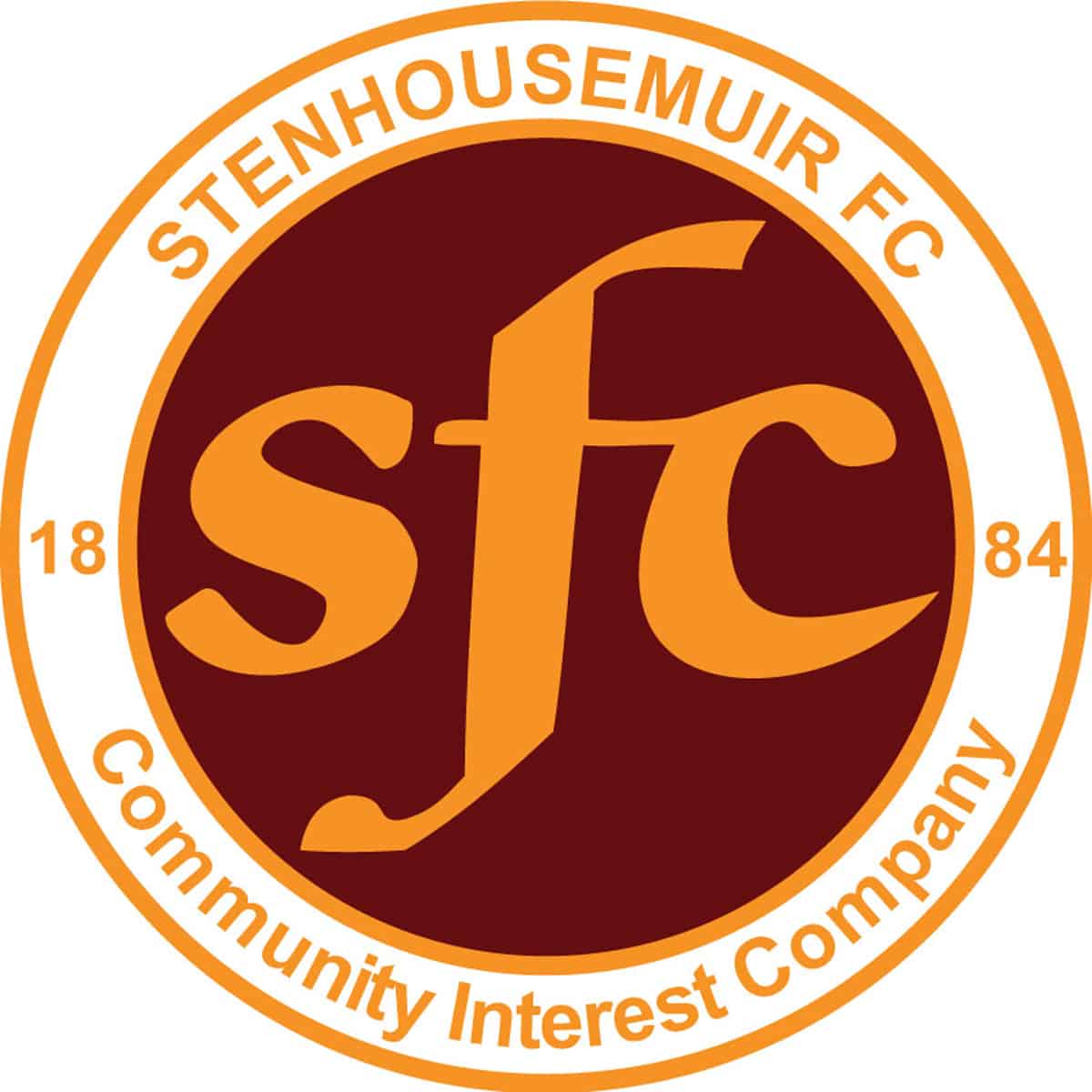 Betfred Cup
Stair Park, Stranraer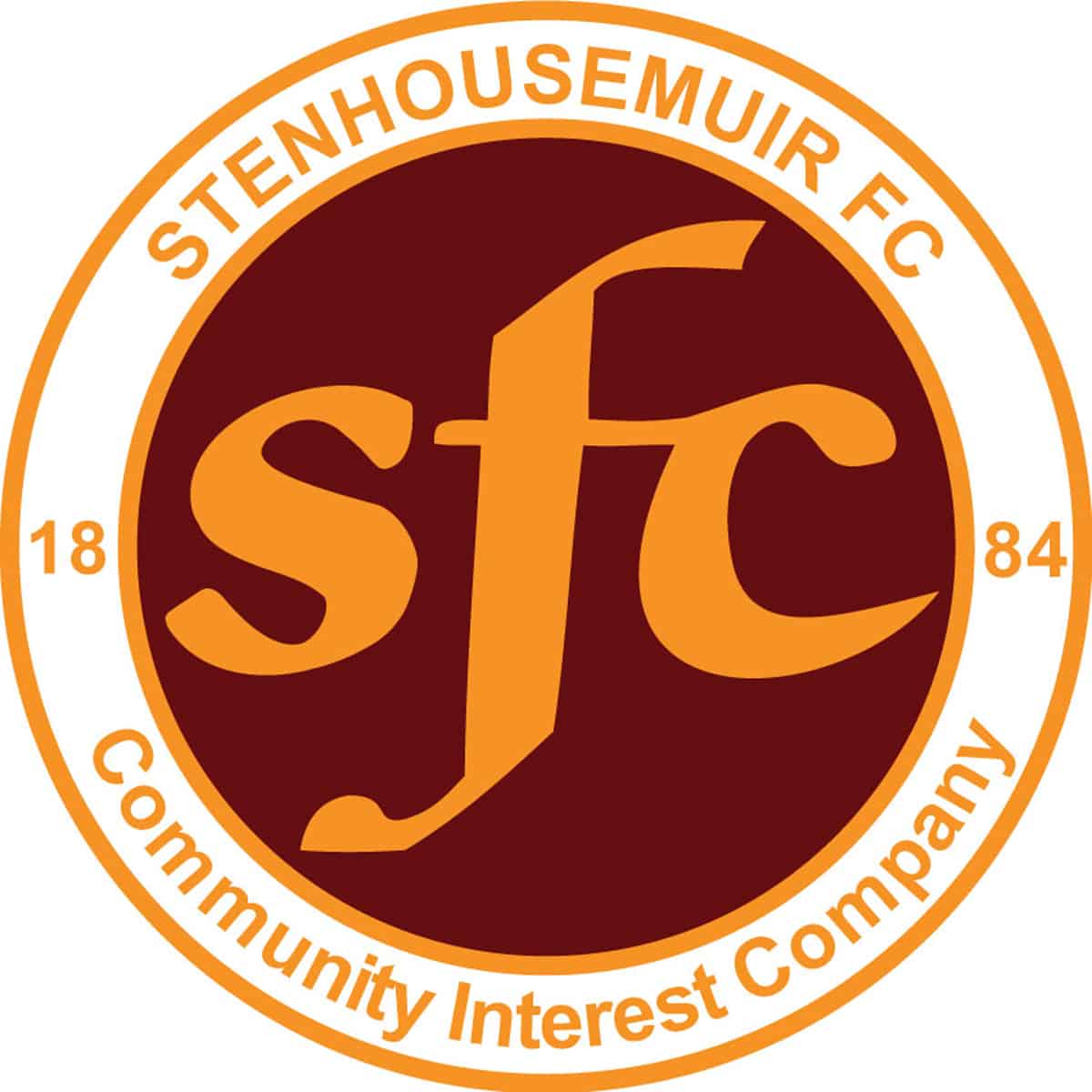 Petrofac Training Cup
Ochilview Park Stenhousemuir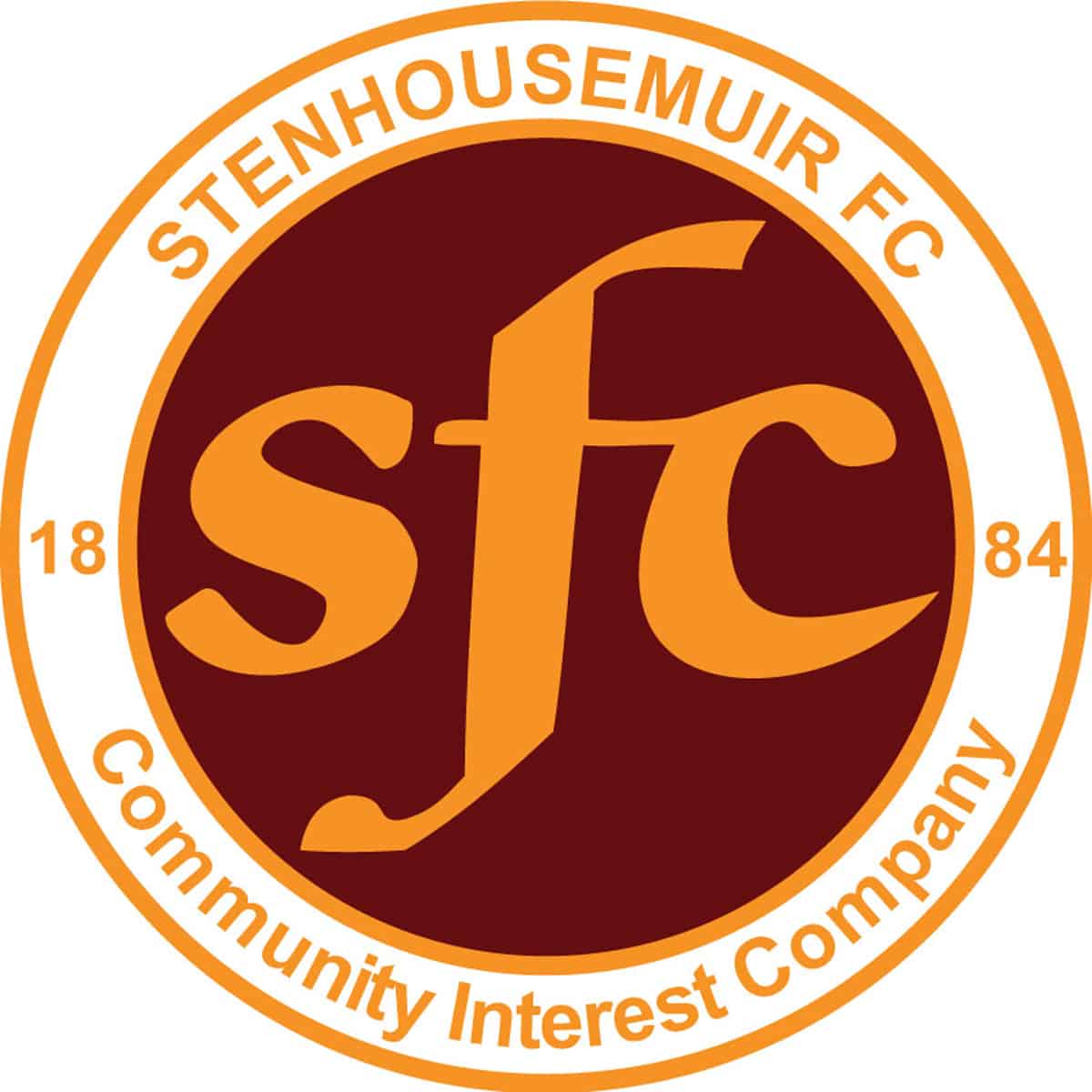 Friendly
Ochilview Park Stenhousemuir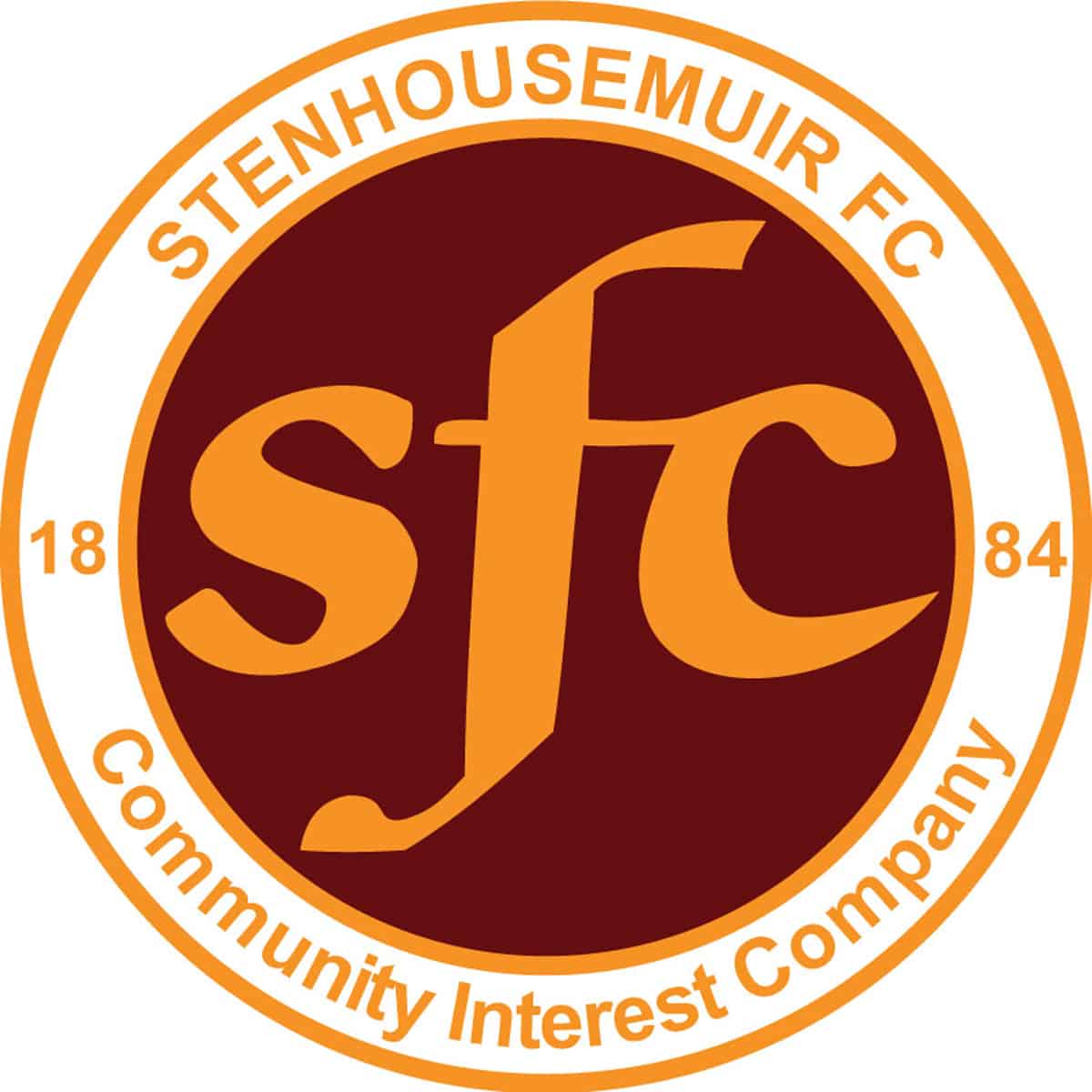 Stirlingshire Cup
Ochilview Park Stenhousemuir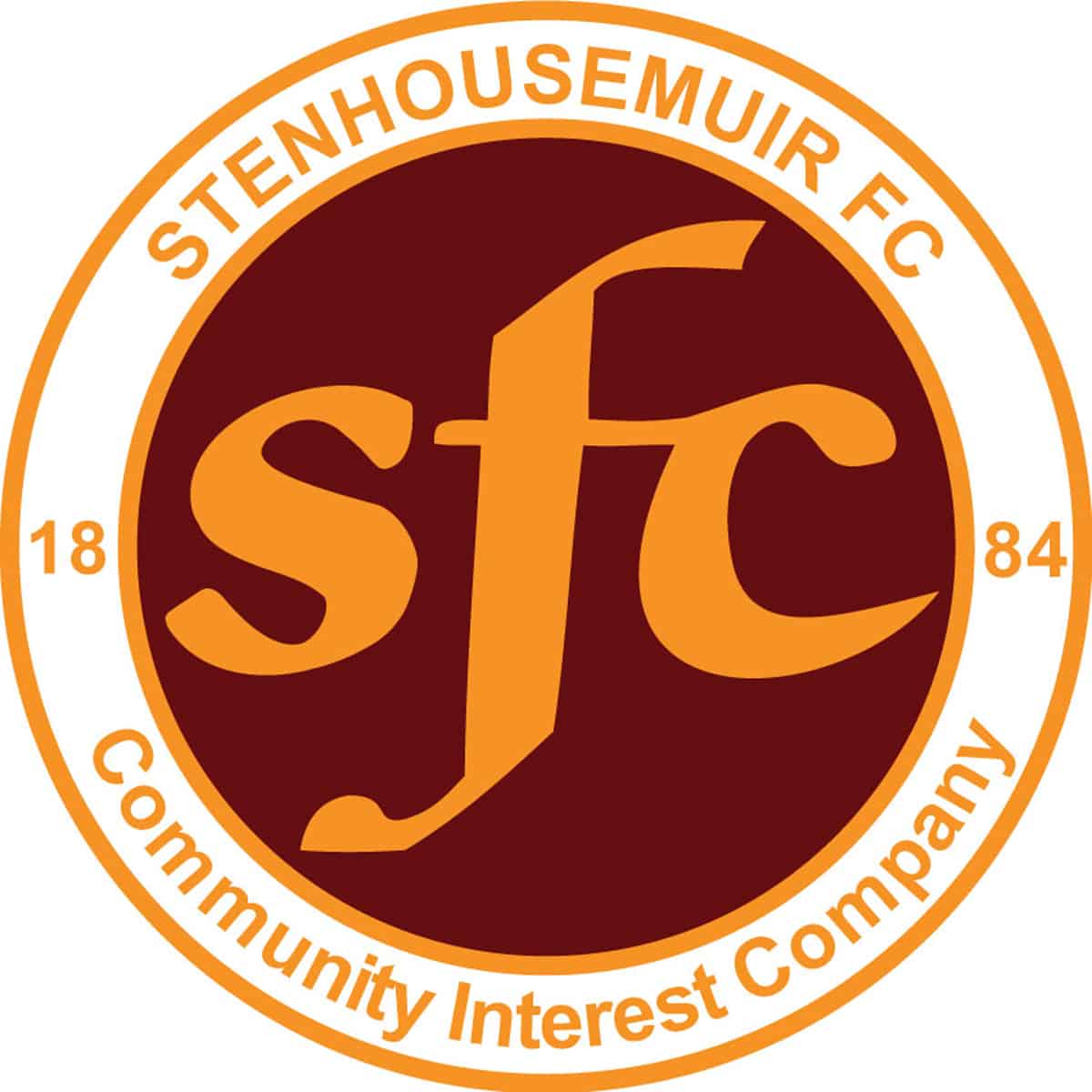 Friendly
Ochilview Park Stenhousemuir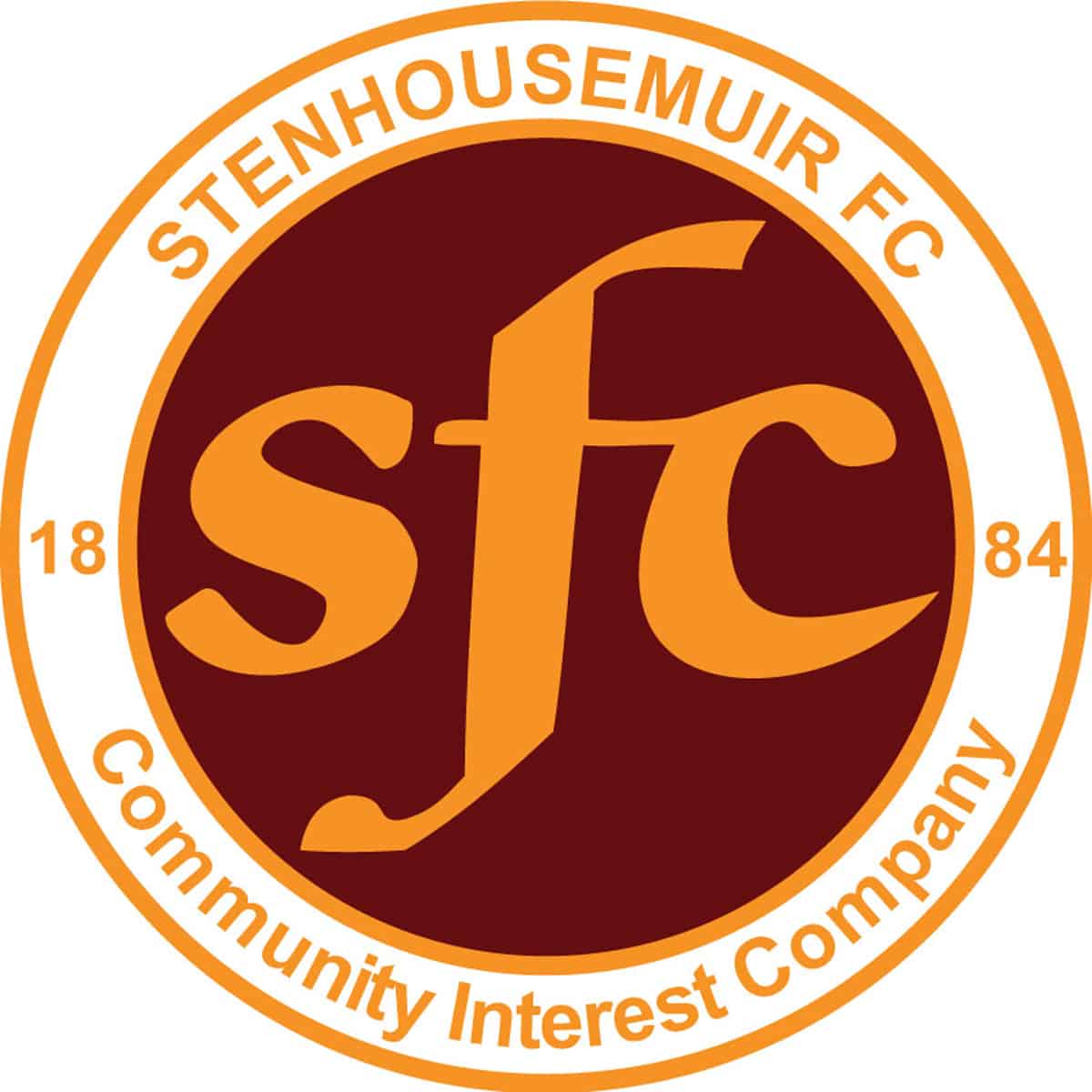 Friendly
Ochilview Park Stenhousemuir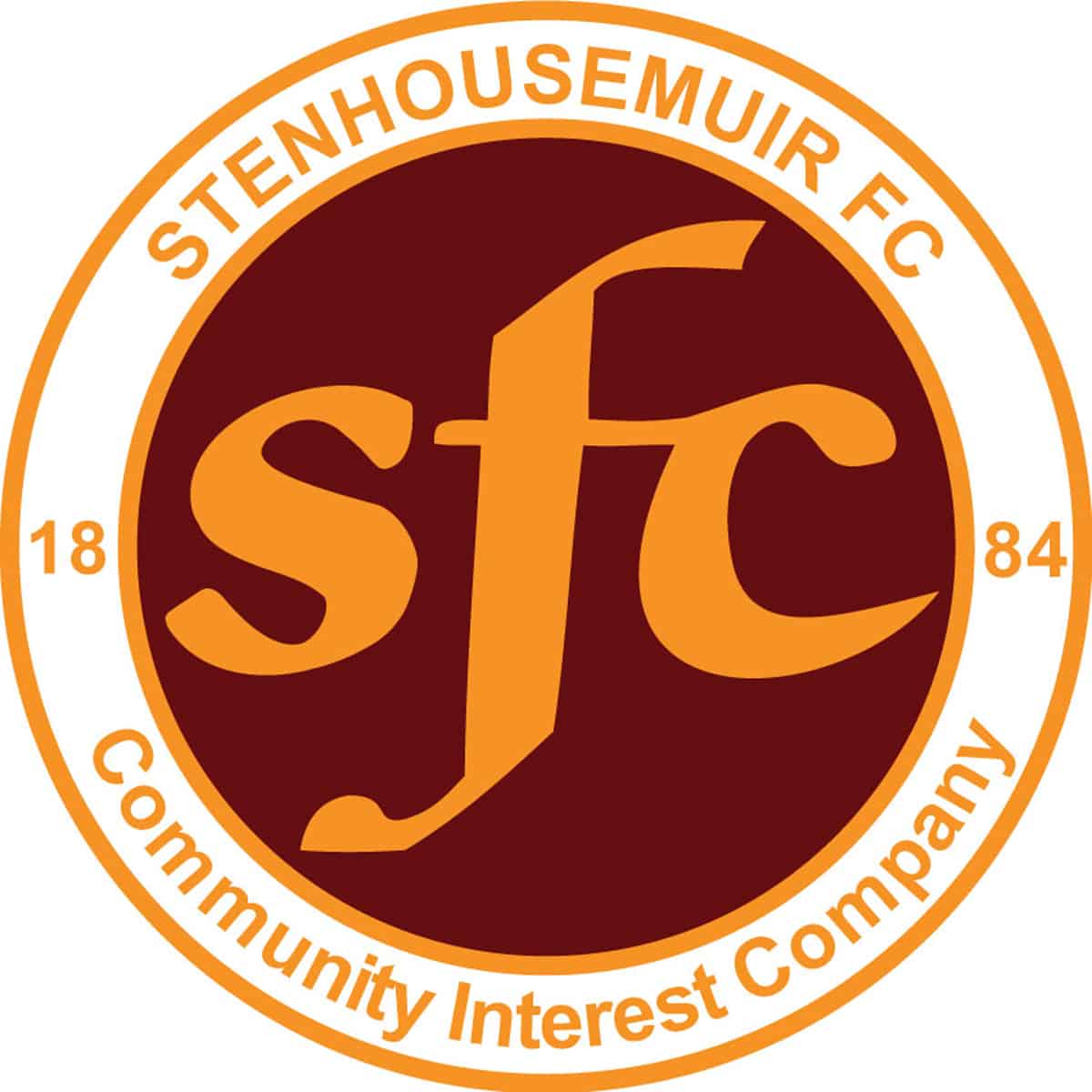 SPFL Ladbrokes League 1
Ochilview Park Stenhousemuir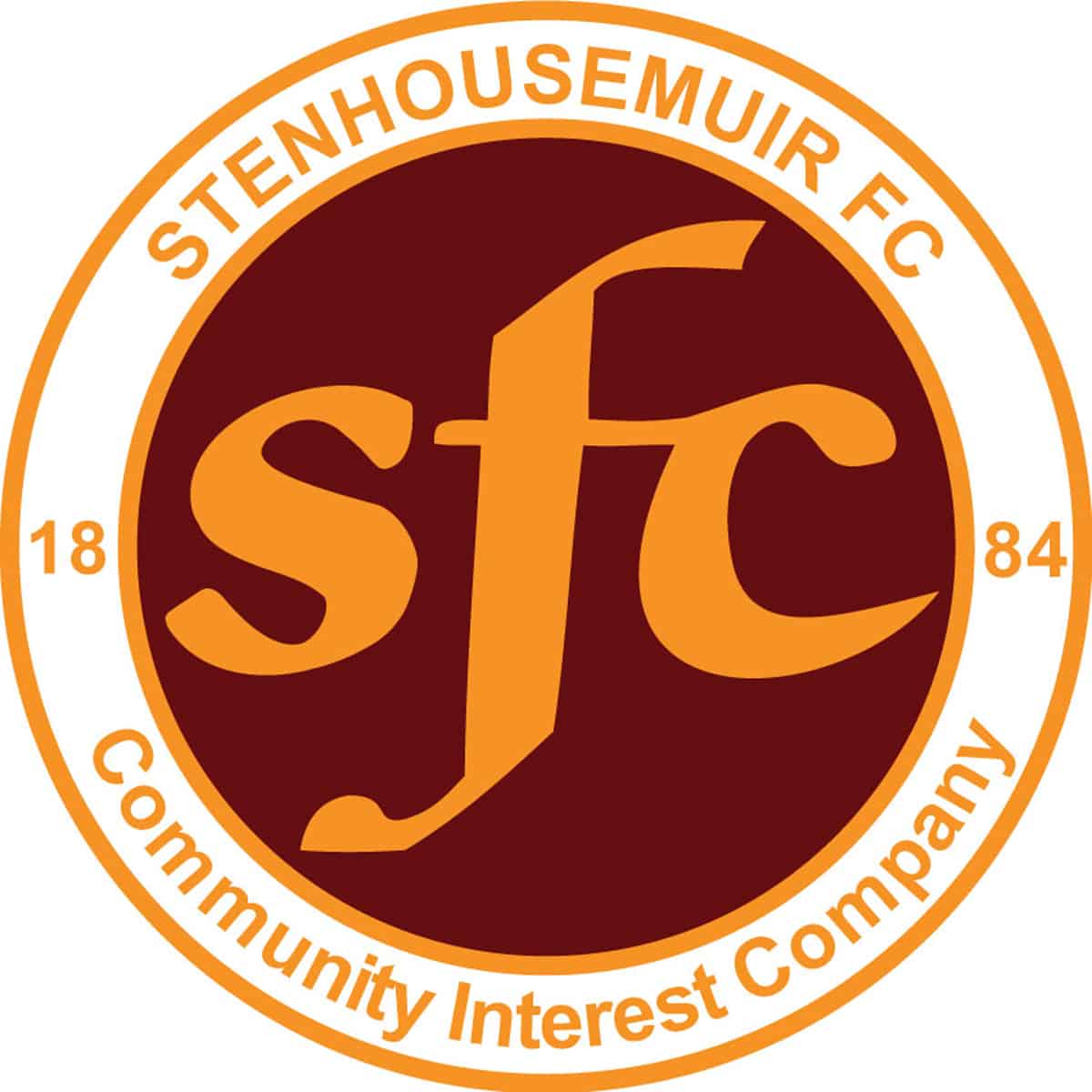 SPFL Ladbrokes League 1
Hampden Park,Glasgow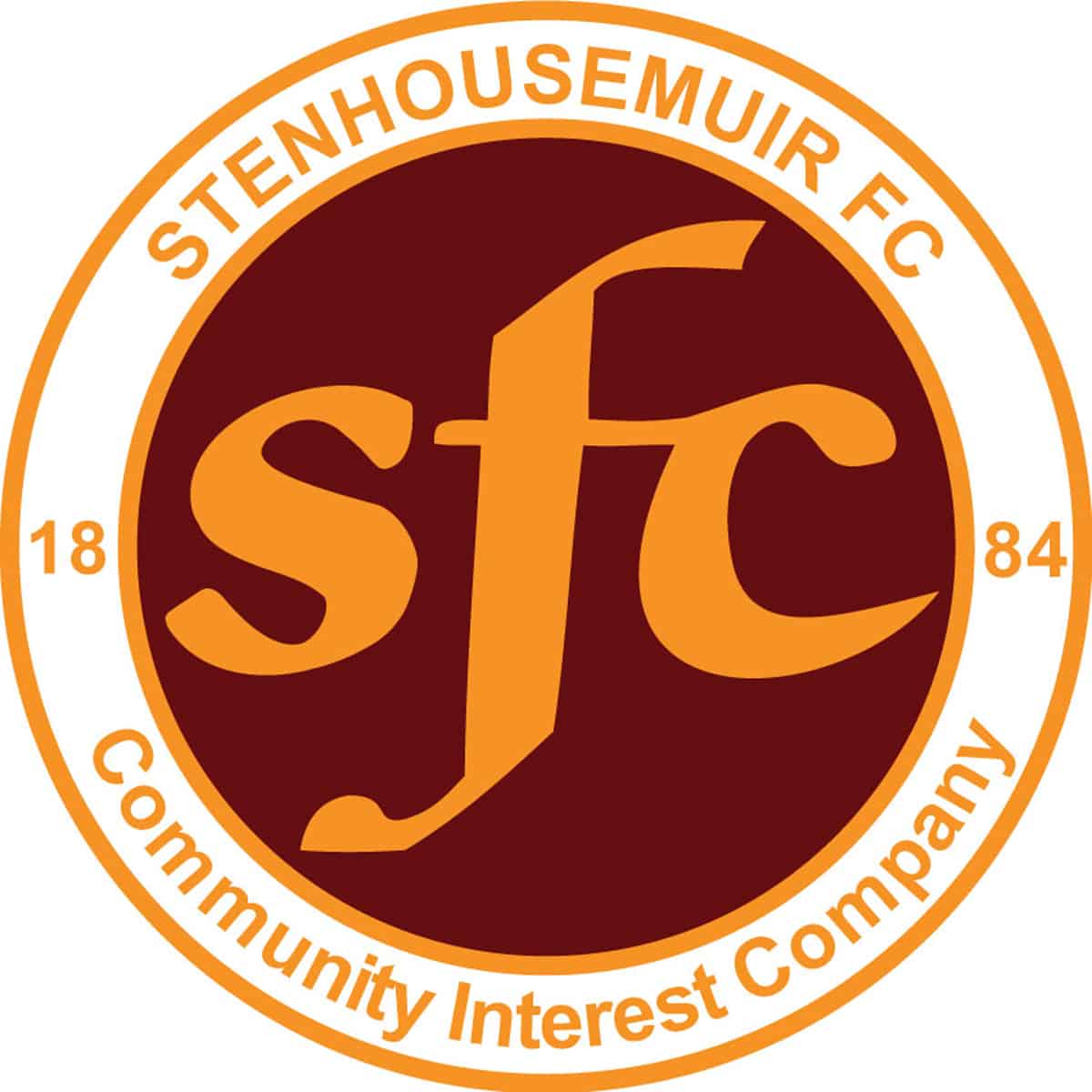 SPFL Ladbrokes League 1
Ochilview Park Stenhousemuir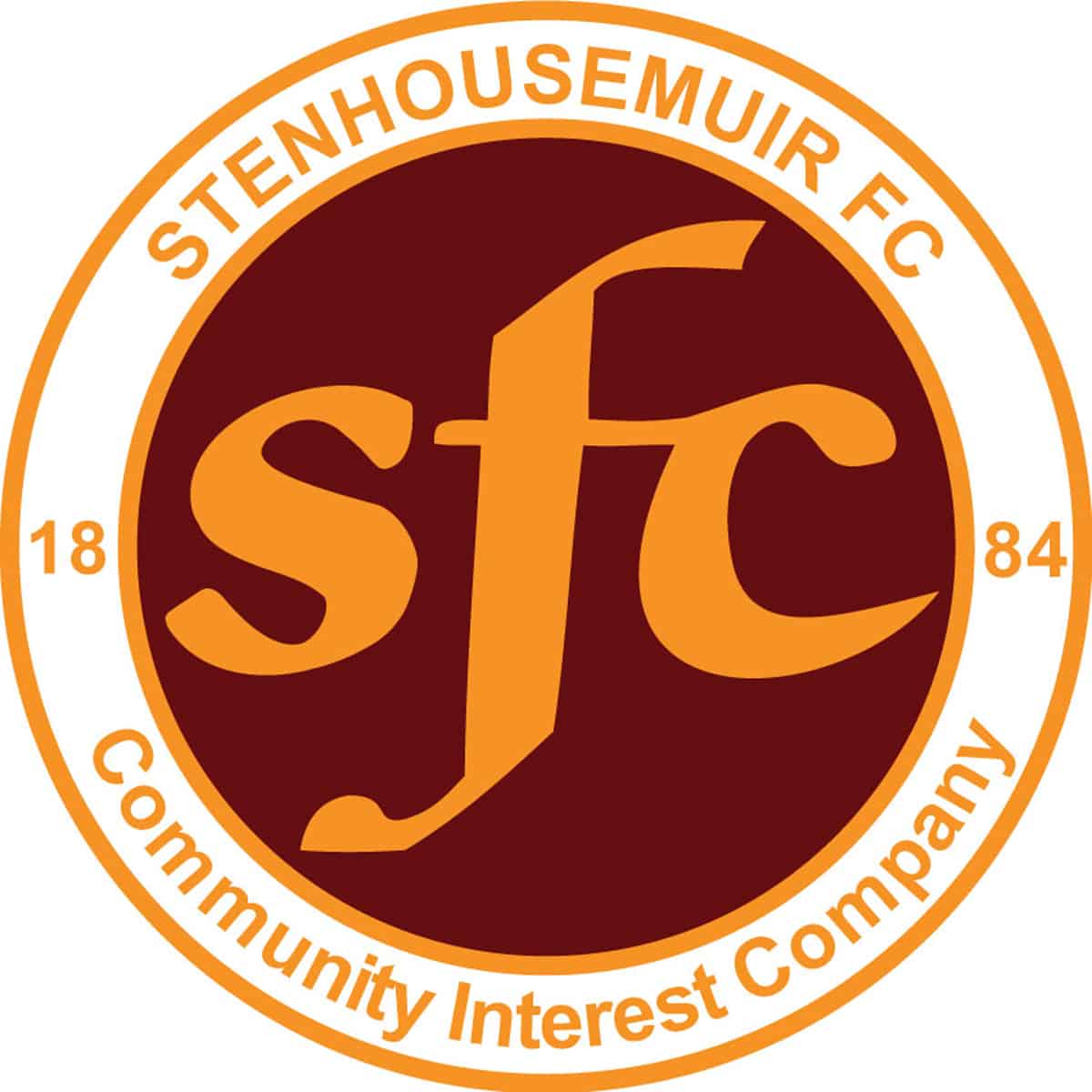 SPFL Ladbrokes League 1
New Bayview, Fife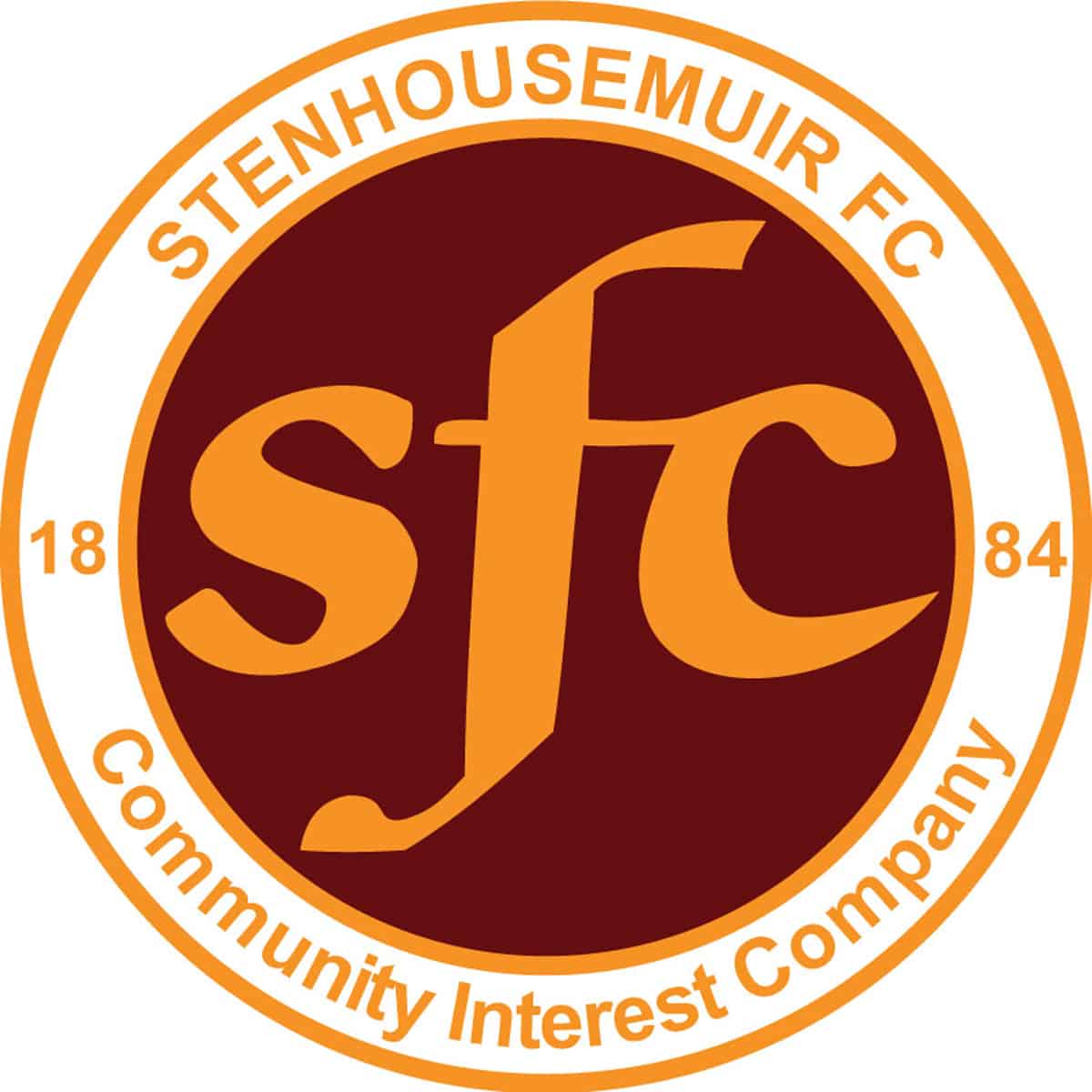 SPFL Ladbrokes League 1
Forthbank Stadium, Stirling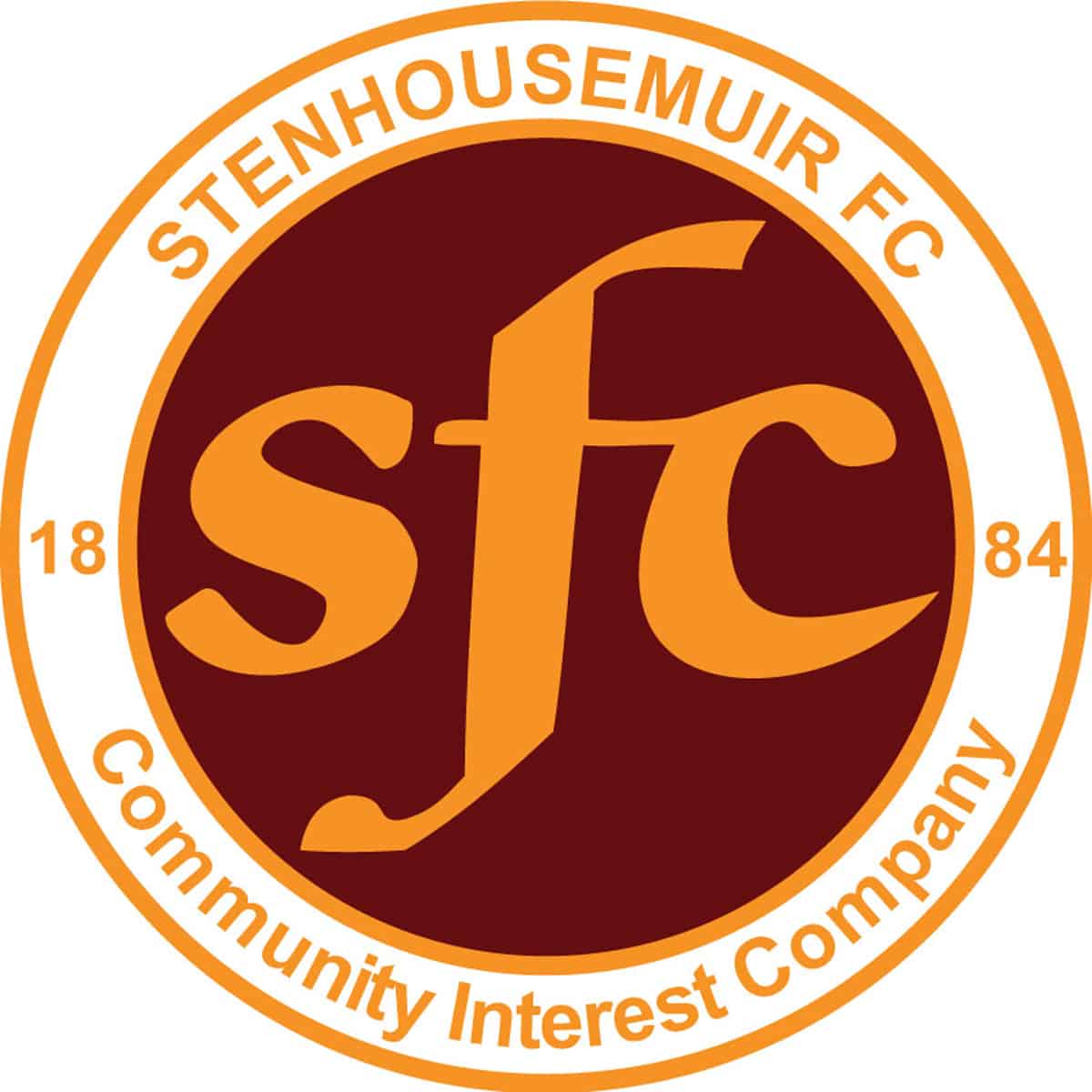 SPFL Ladbrokes League 1
Ochilview Park,Stenhousemuir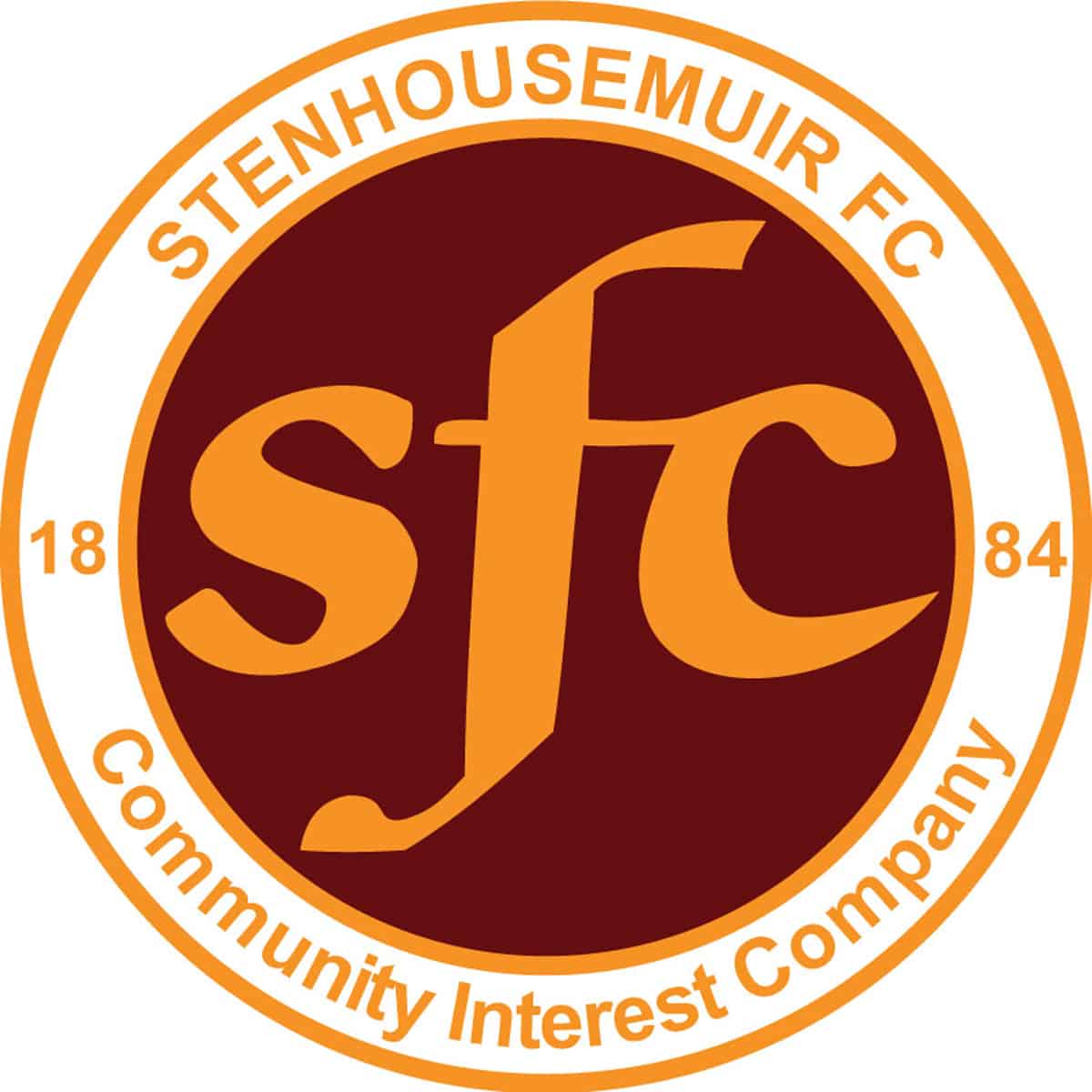 SPFL Ladbrokes League 1
Stair Park, Stranraer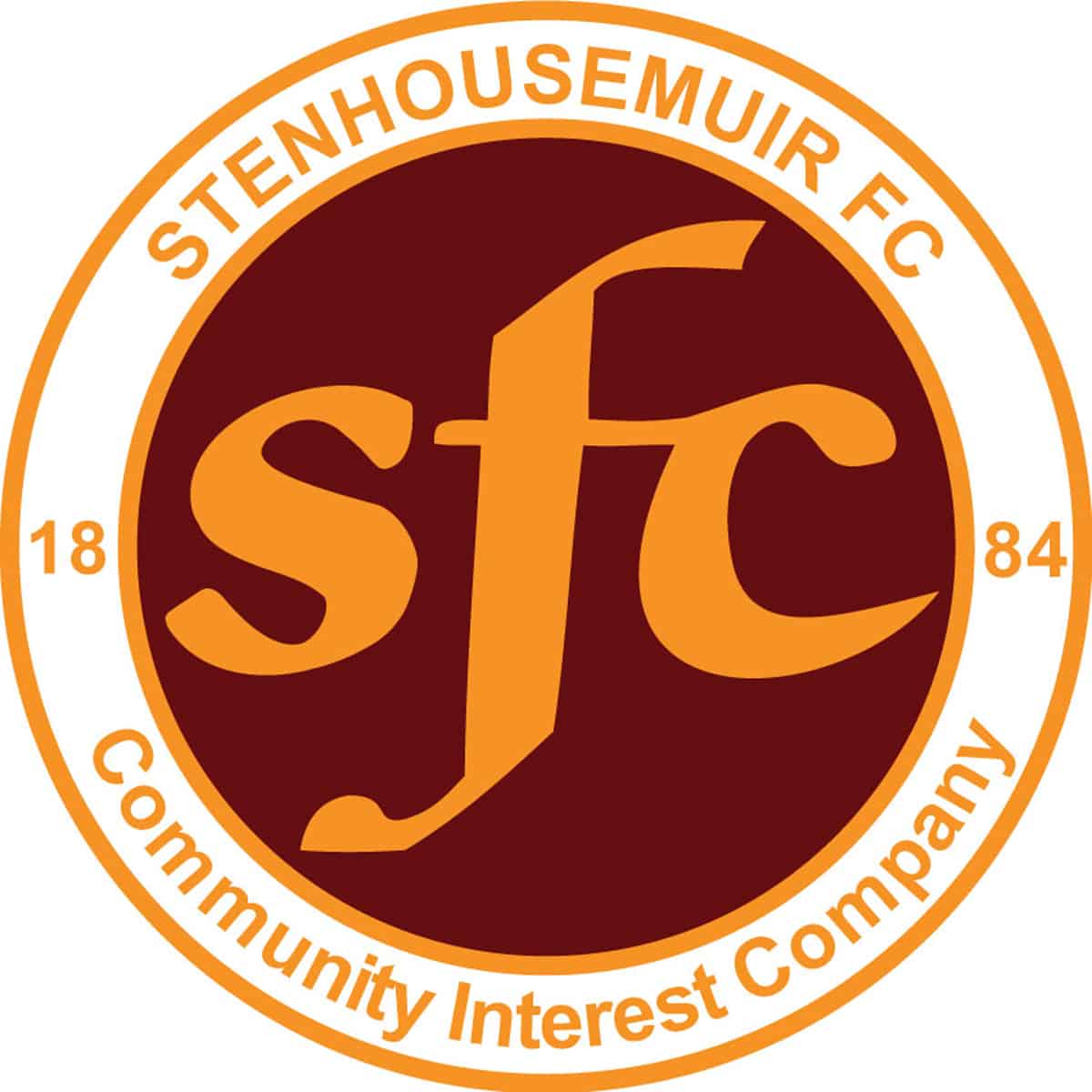 SPFL Ladbrokes League 1
Cappielow Park, Greenock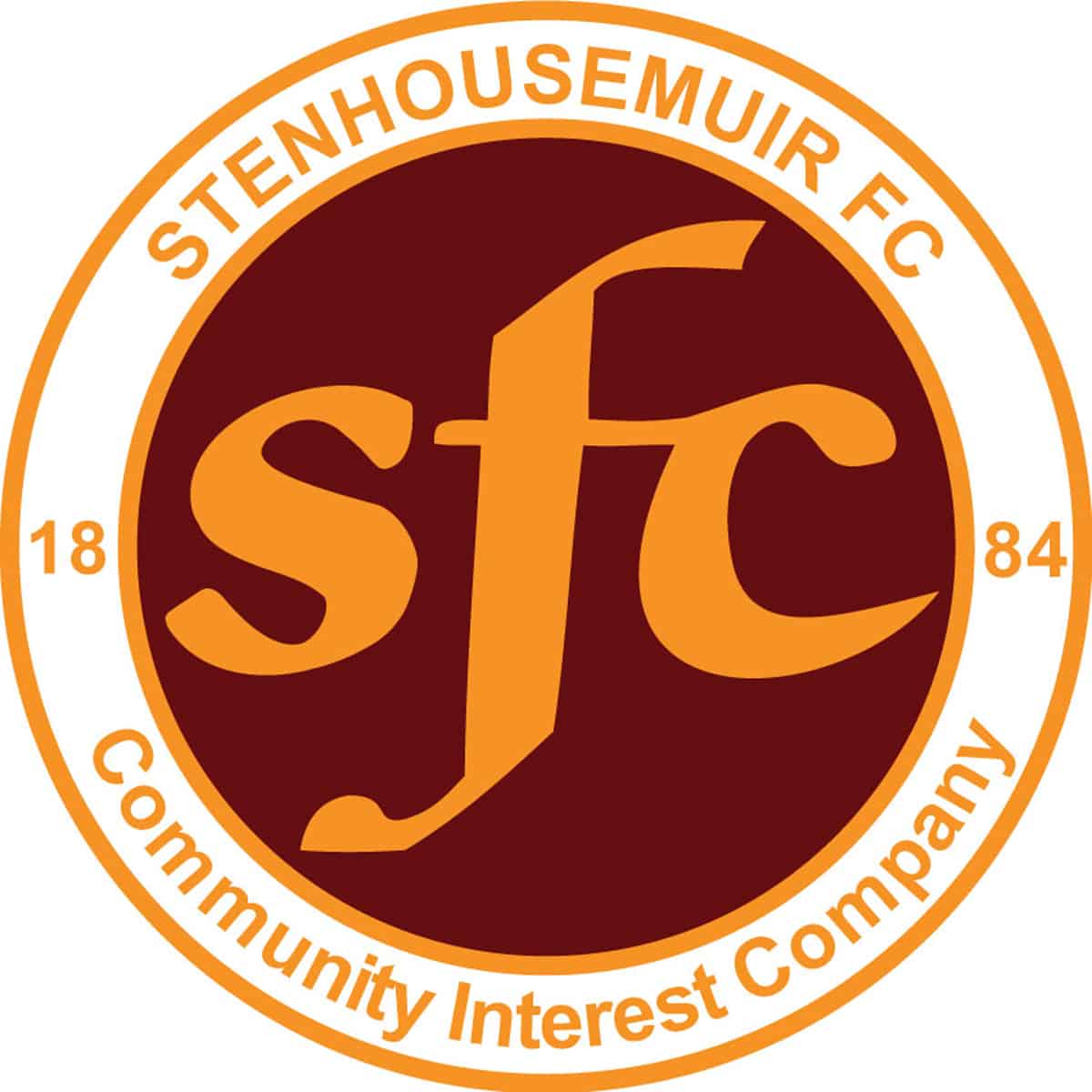 SPFL Ladbrokes League 1
Ochilview Park Stenhousemuir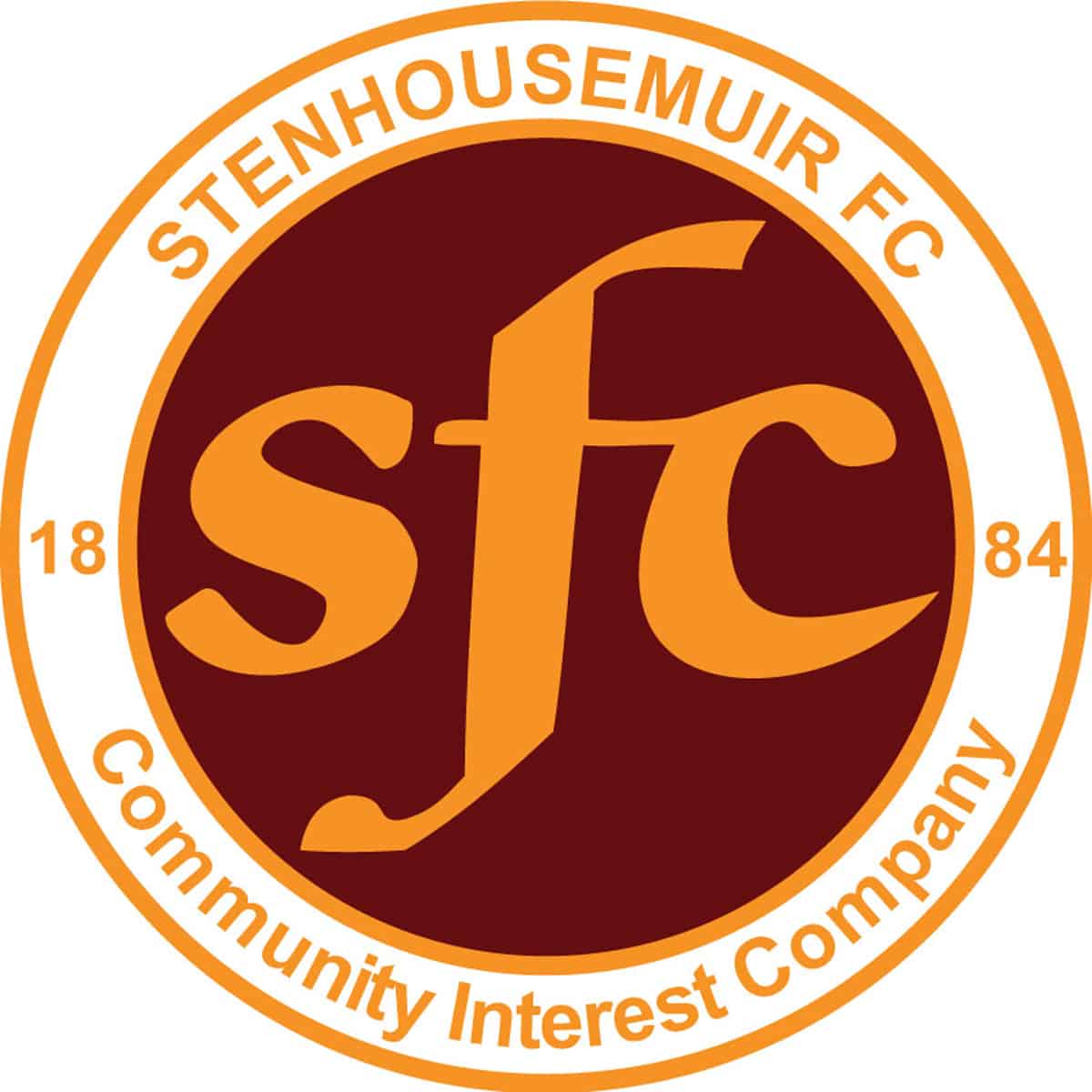 SPFL Ladbrokes League 1
Excelsior Stadium, Airdrie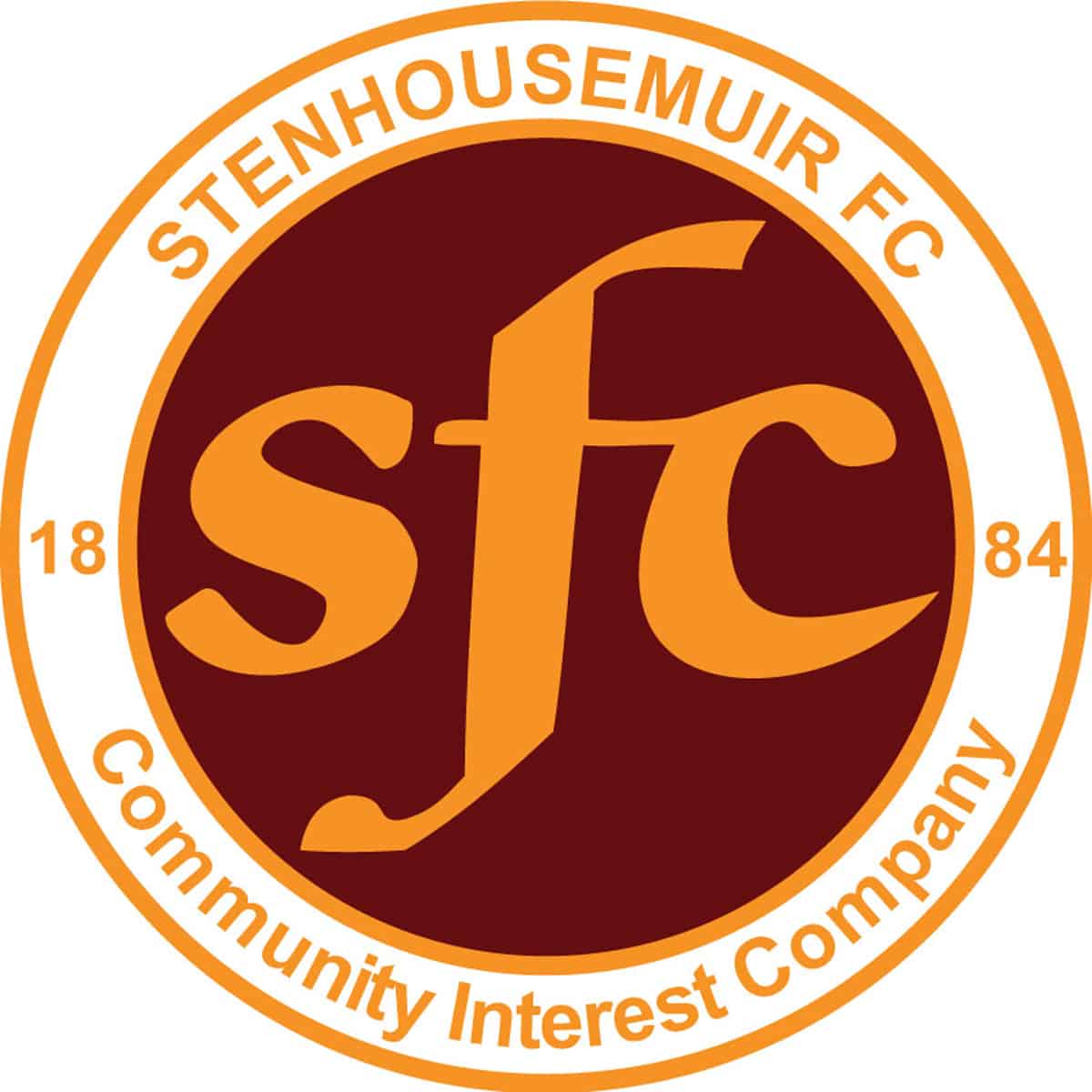 SPFL Ladbrokes League 1
Ochilview Park Stenhousemuir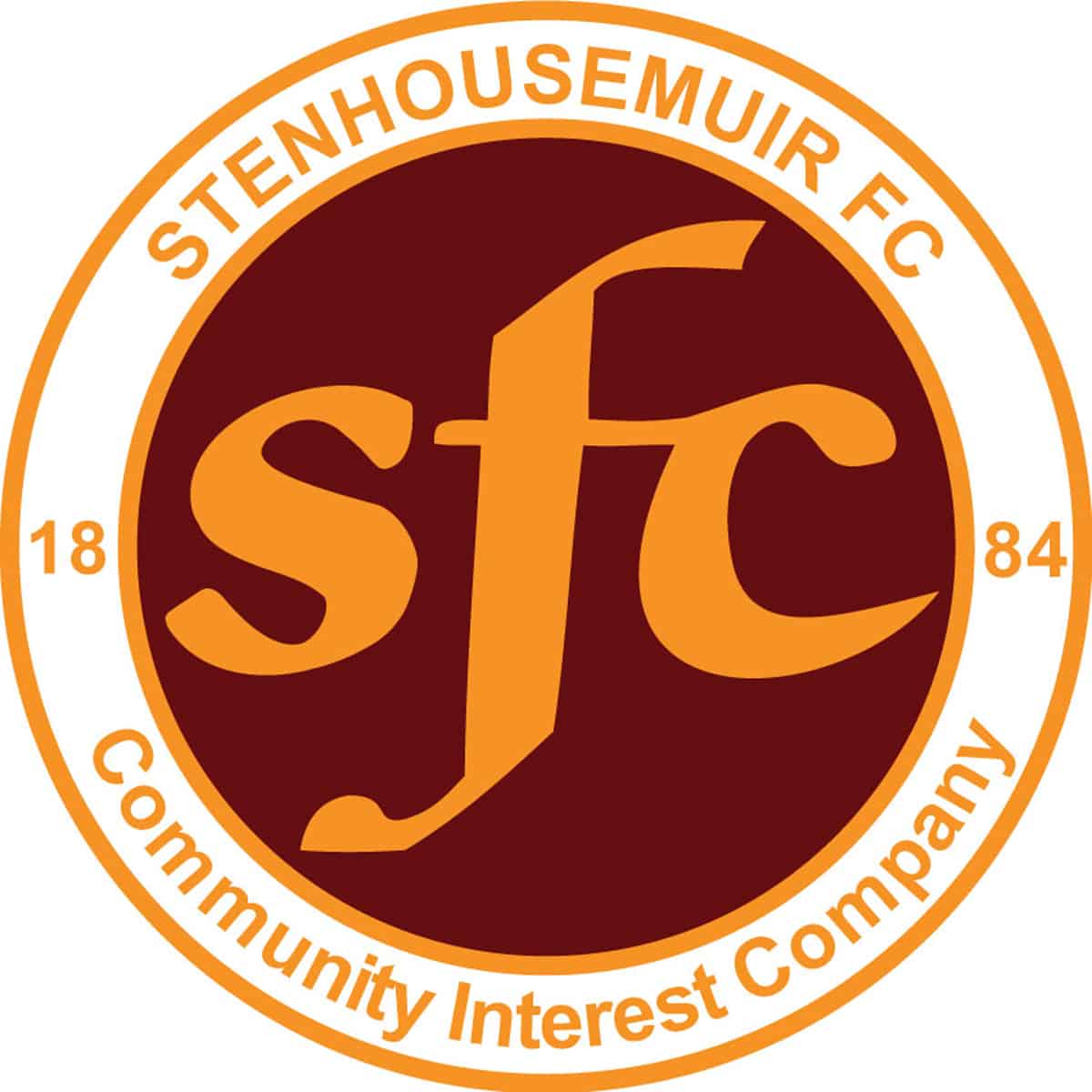 SPFL Ladbrokes League 1
Somerset Park, Ayr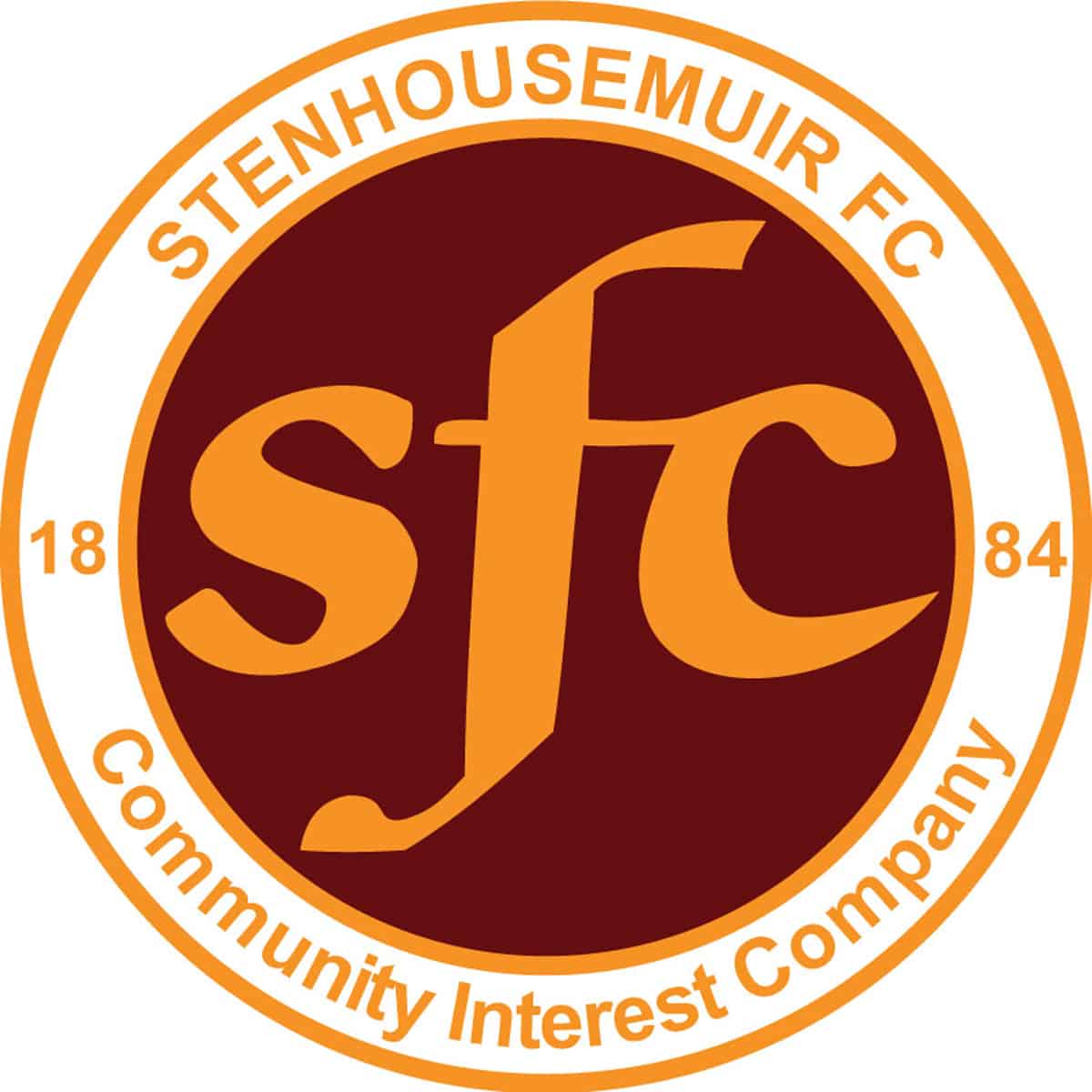 SPFL Ladbrokes League 1
Ochilview Park Stenhousemuir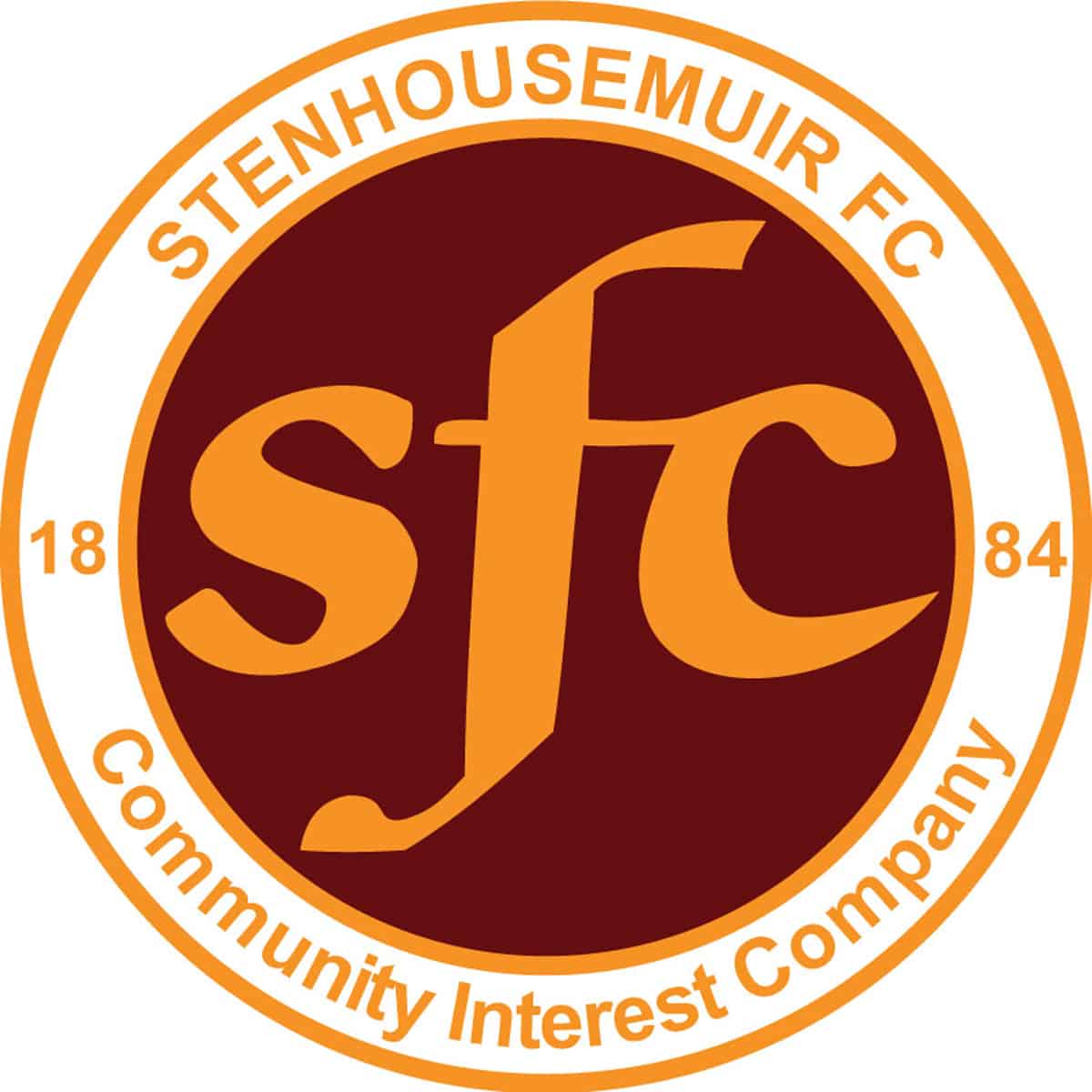 SPFL Ladbrokes League 1
Ochilview Park Stenhousemuir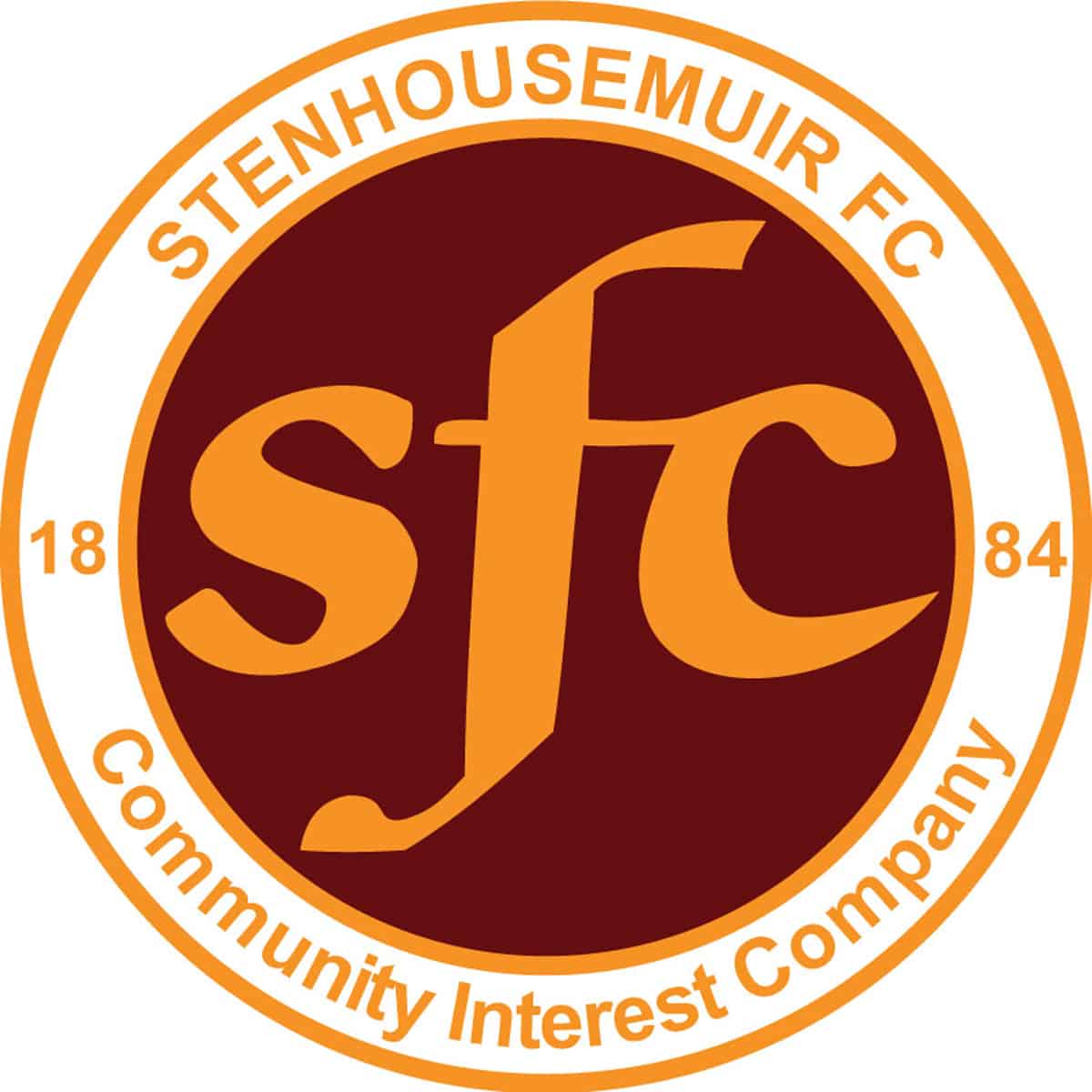 SPFL Ladbrokes League 1
Glebe Park, Brechin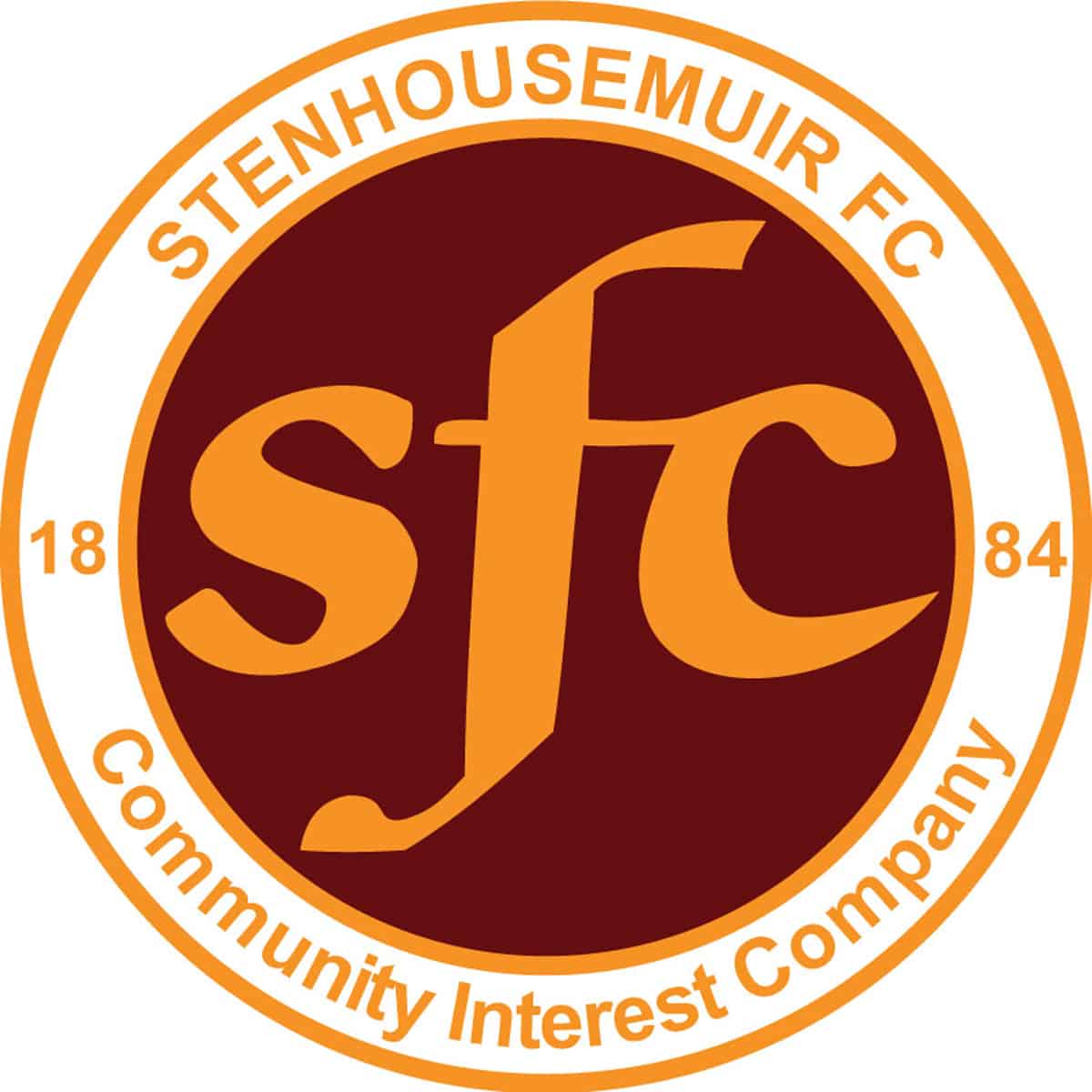 SPFL Ladbrokes League 1
Ochilview Park Stenhousemuir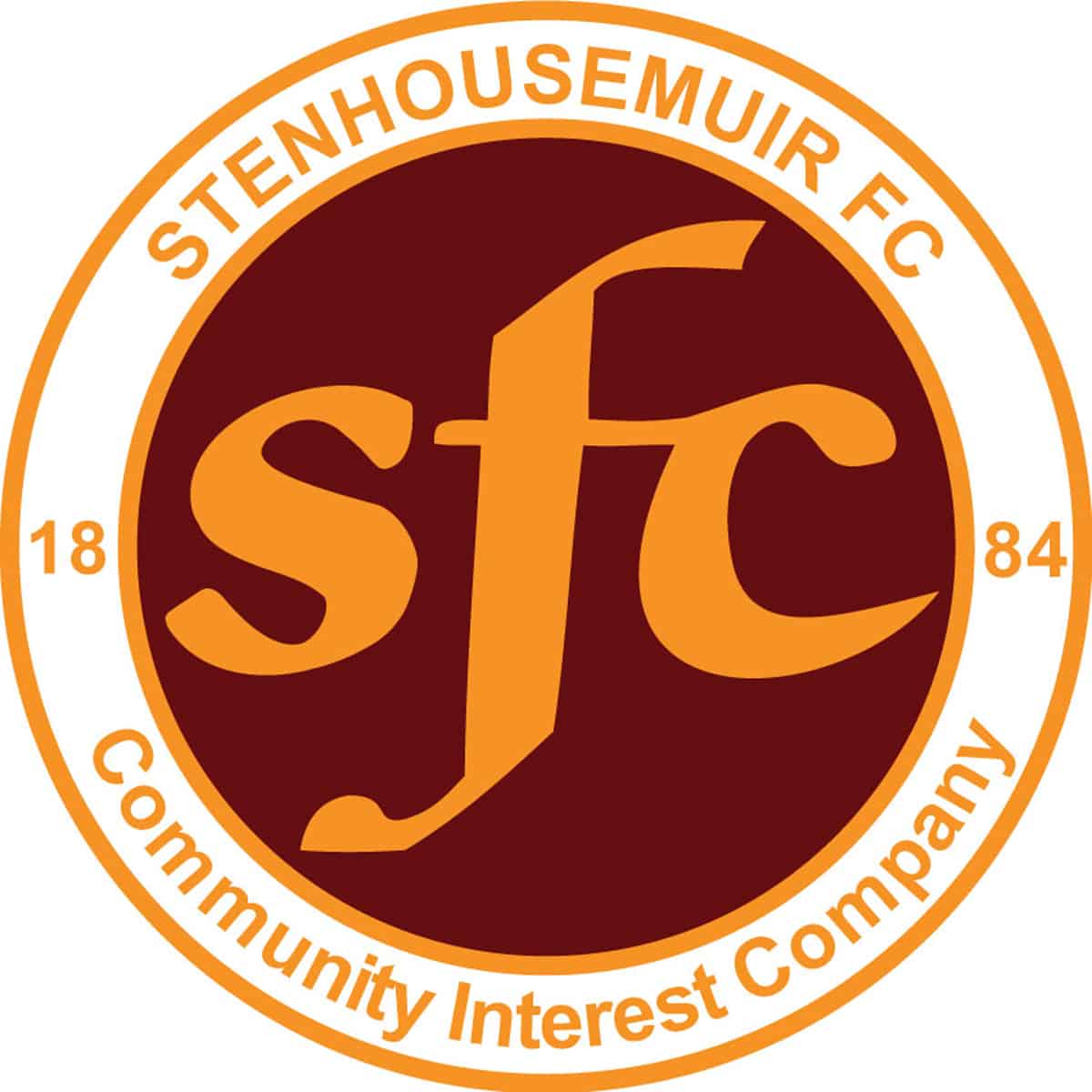 SPFL Ladbrokes League 1
East End Park, Dunfermline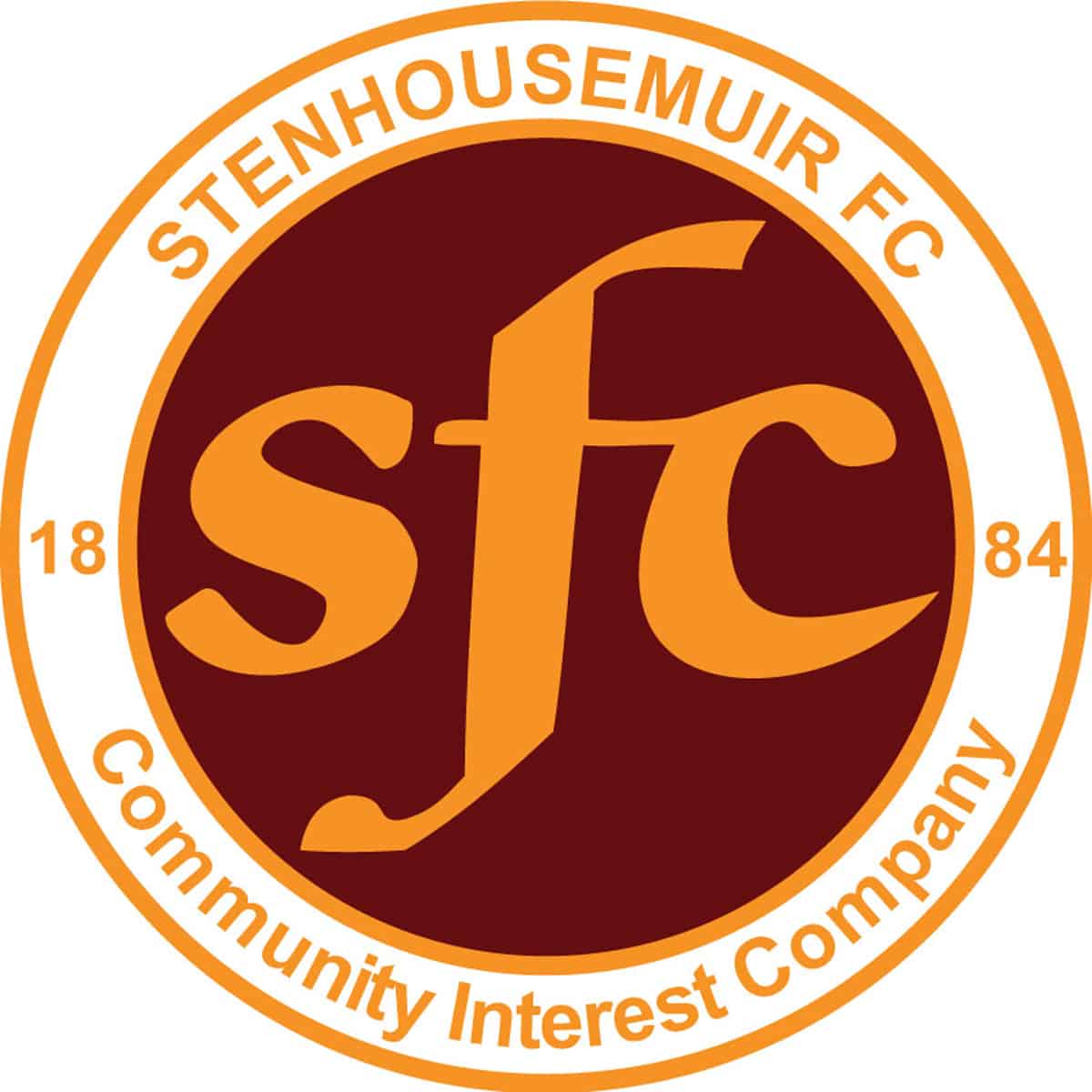 SPFL Ladbrokes League 1
Balmoor Stadium, Peterhead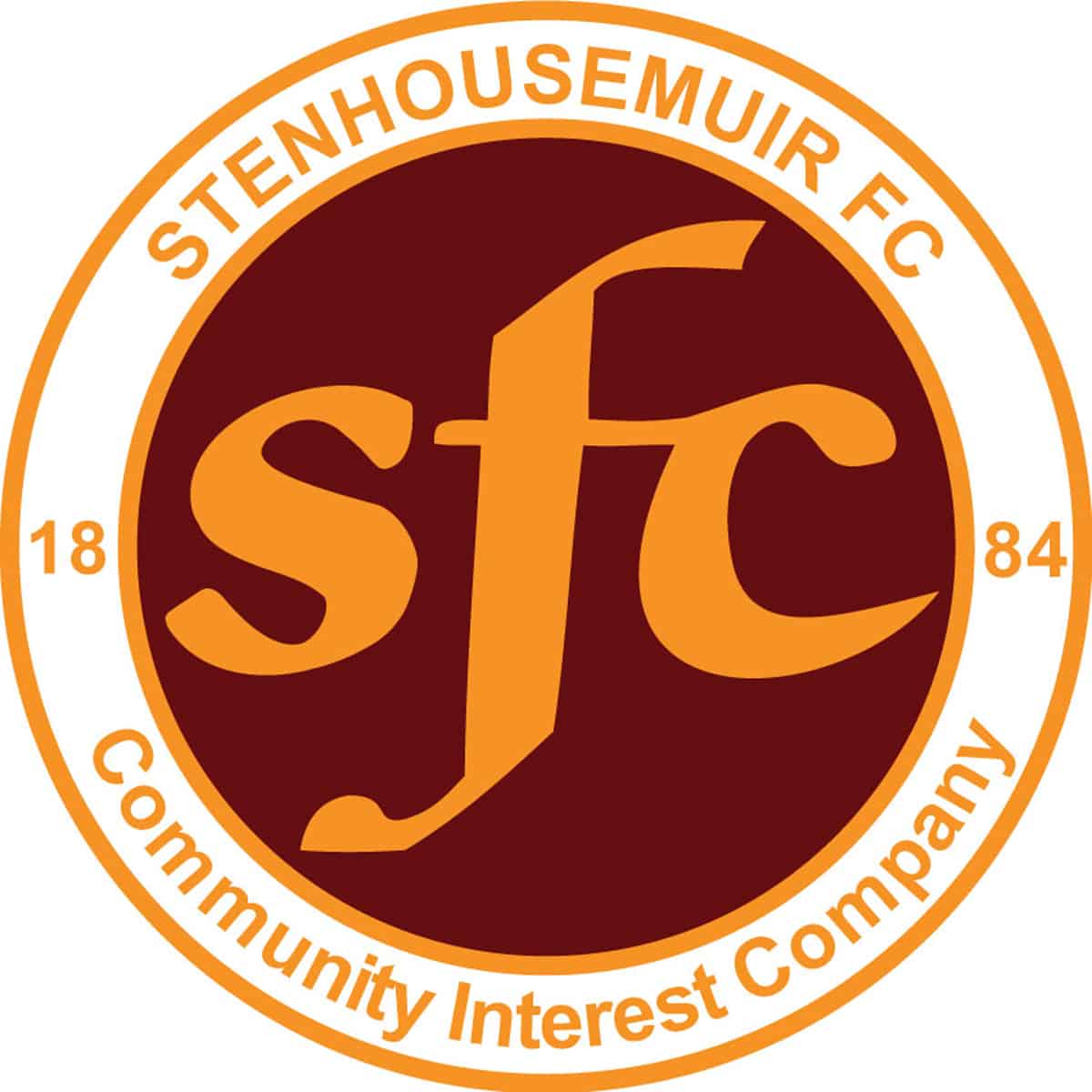 SPFL Ladbrokes League 1
Ochilview Park Stenhousemuir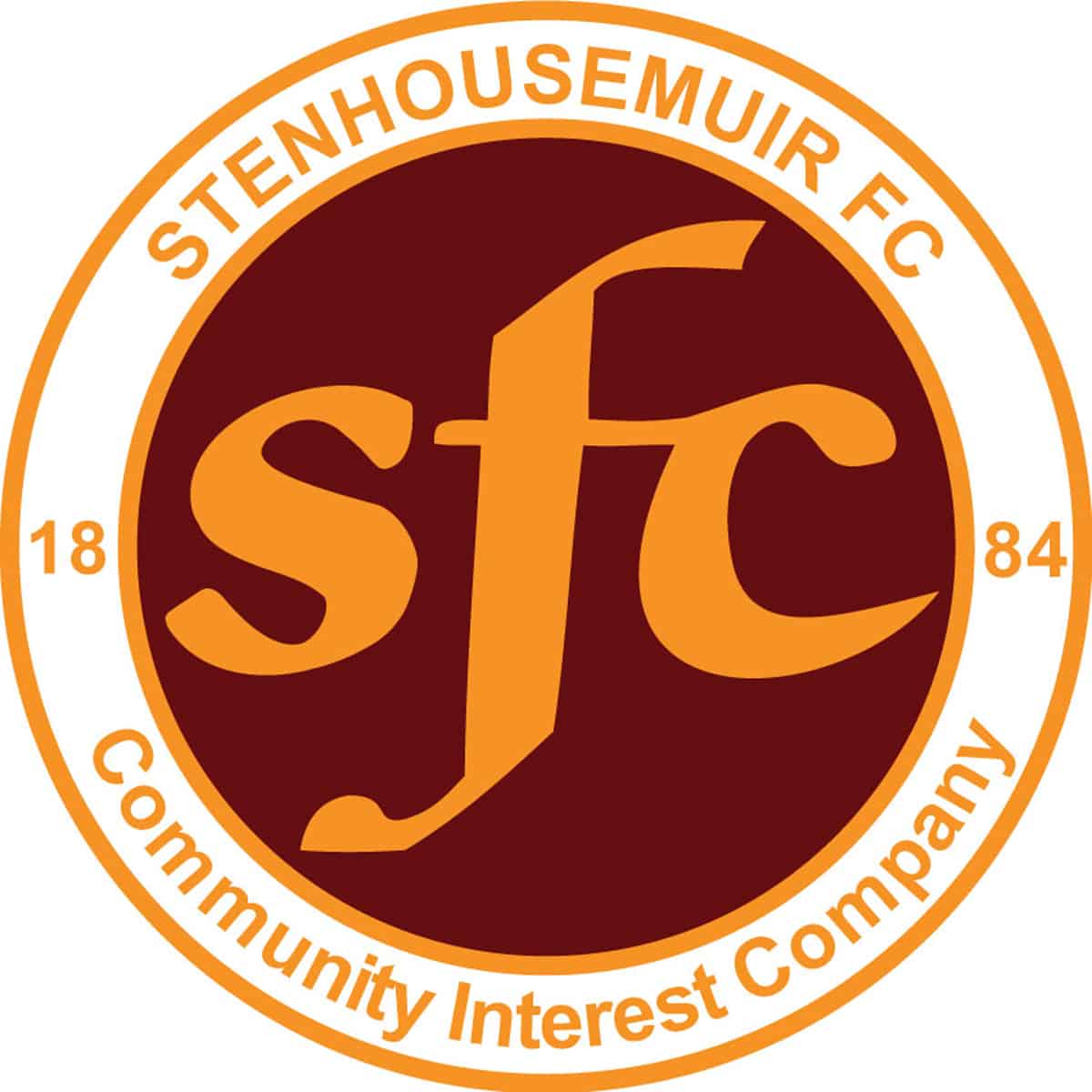 SPFL Ladbrokes League 1
Station Park, Forfar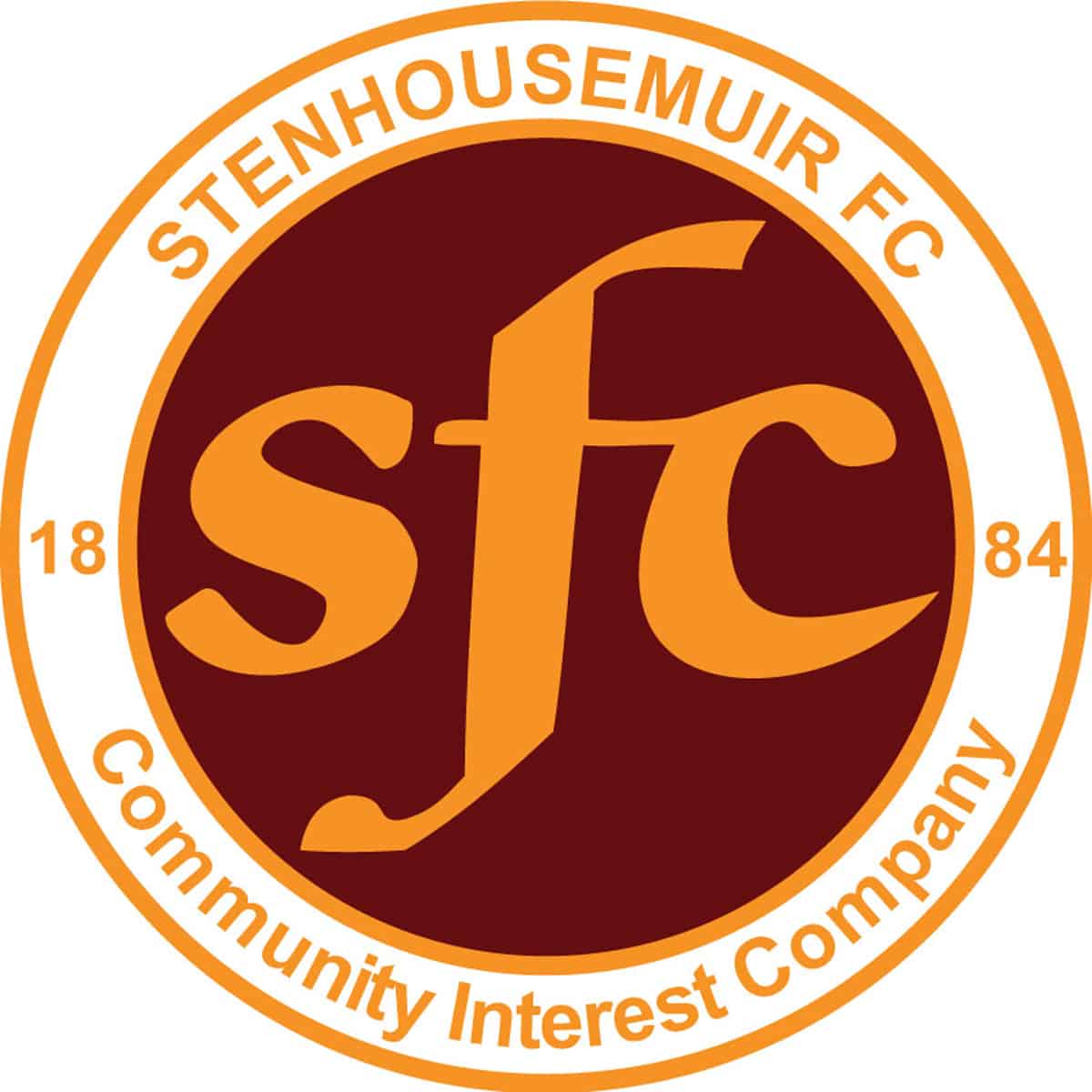 SPFL Ladbrokes League 1
Ochilview Park Stenhousemuir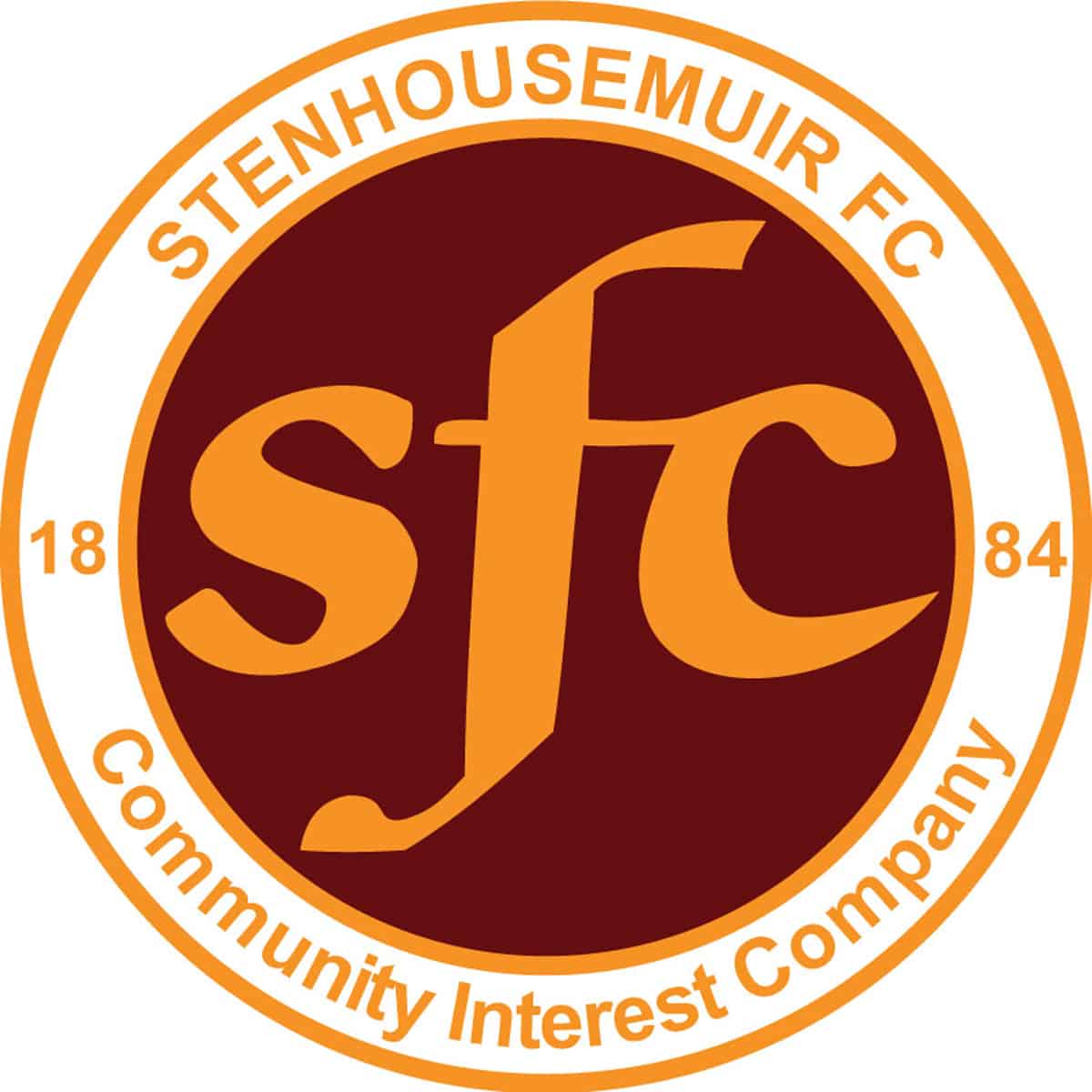 SPFL Ladbrokes League 1
Ochilview Park Stenhousemuir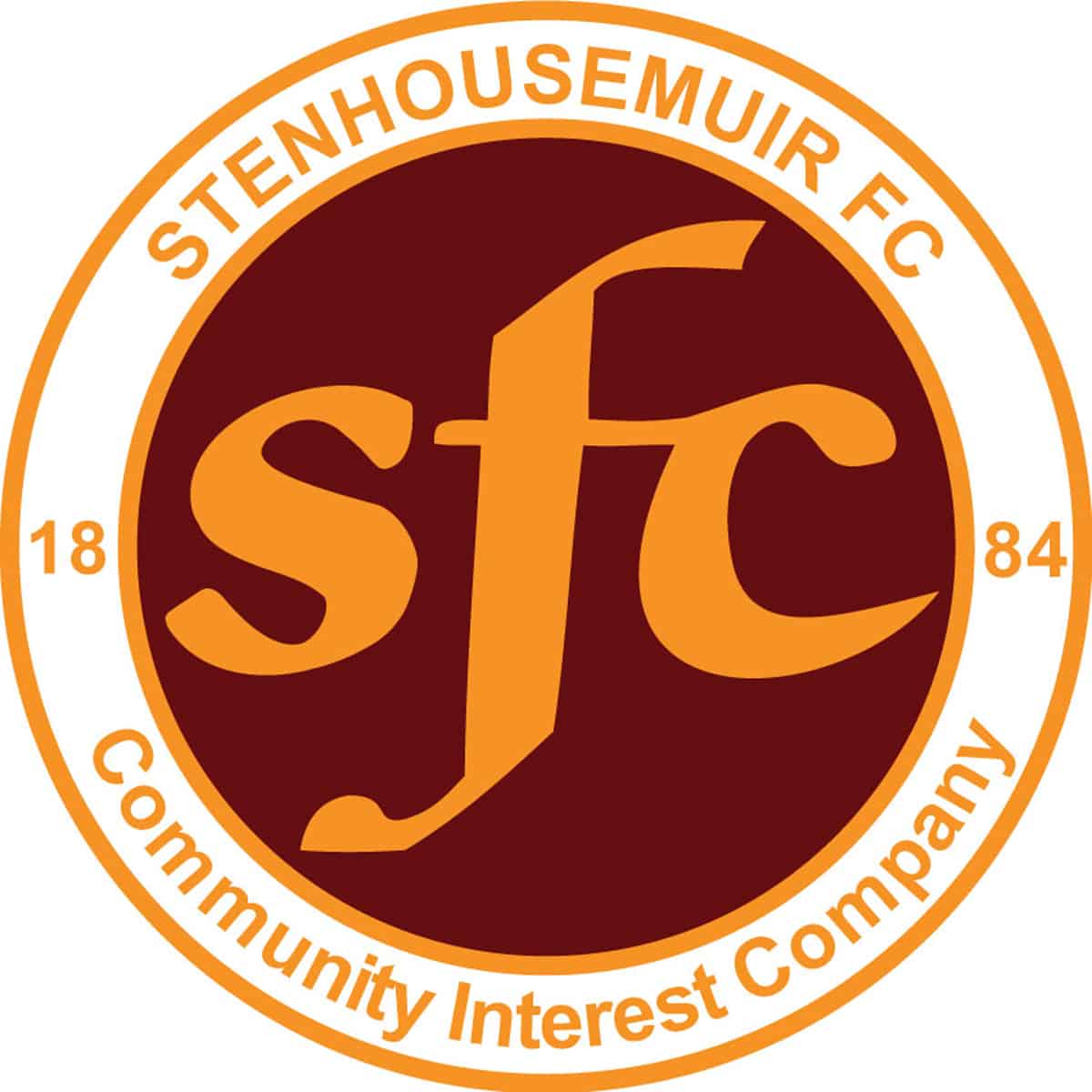 SPFL Ladbrokes League 1
Stair Park, Stranraer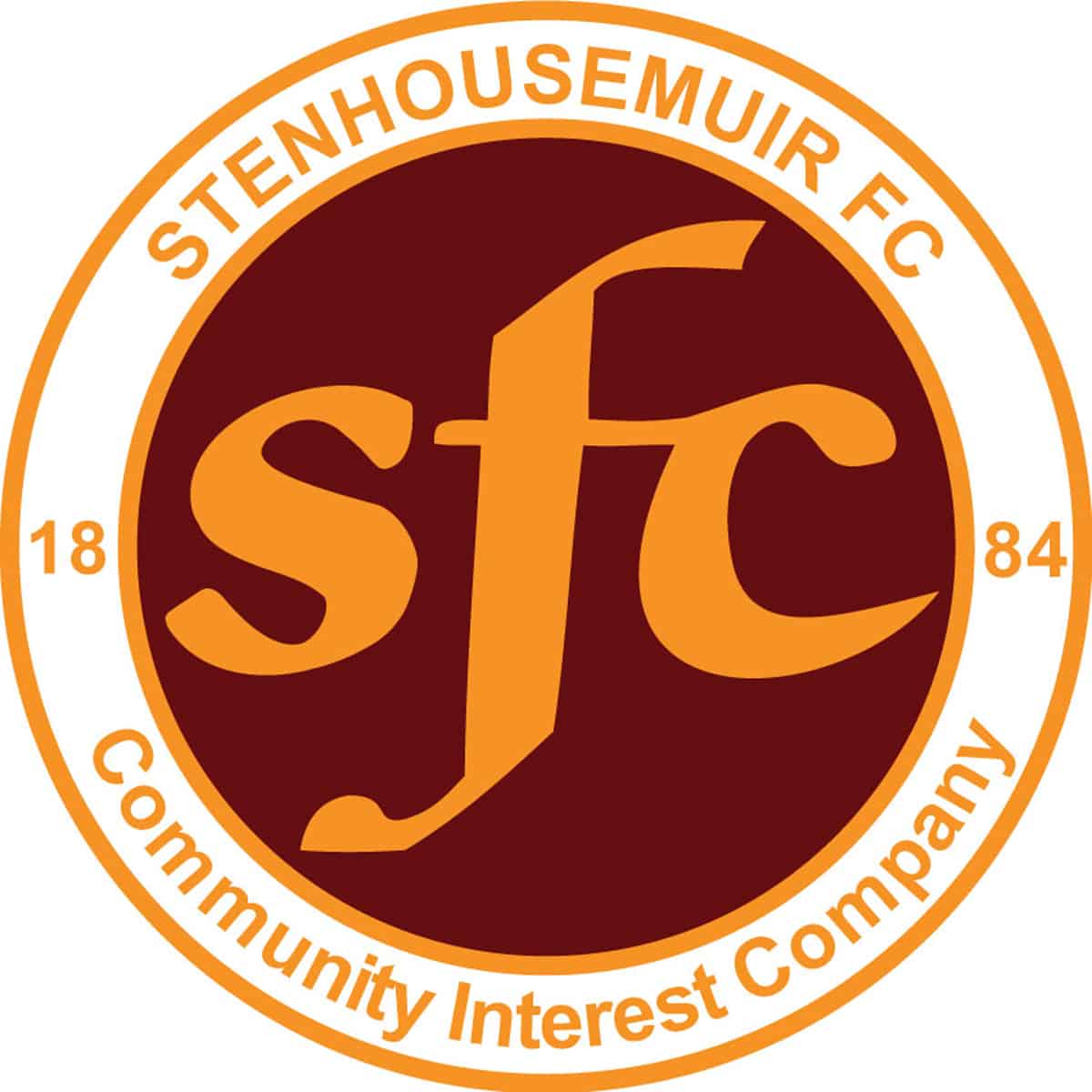 SPFL Ladbrokes League 1
Ochilview Park Stenhousemuir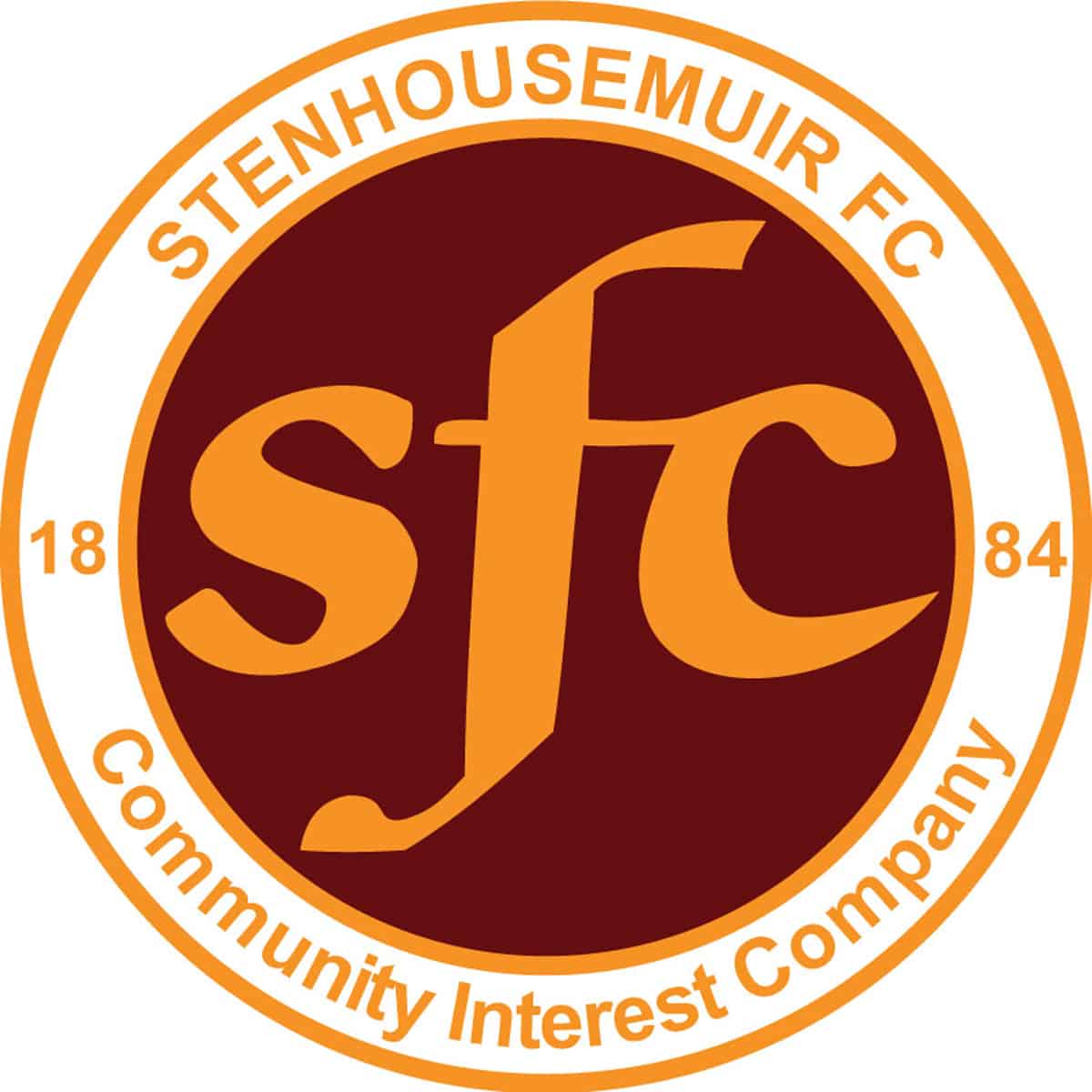 SPFL Ladbrokes League 1
Somerset Park, Ayr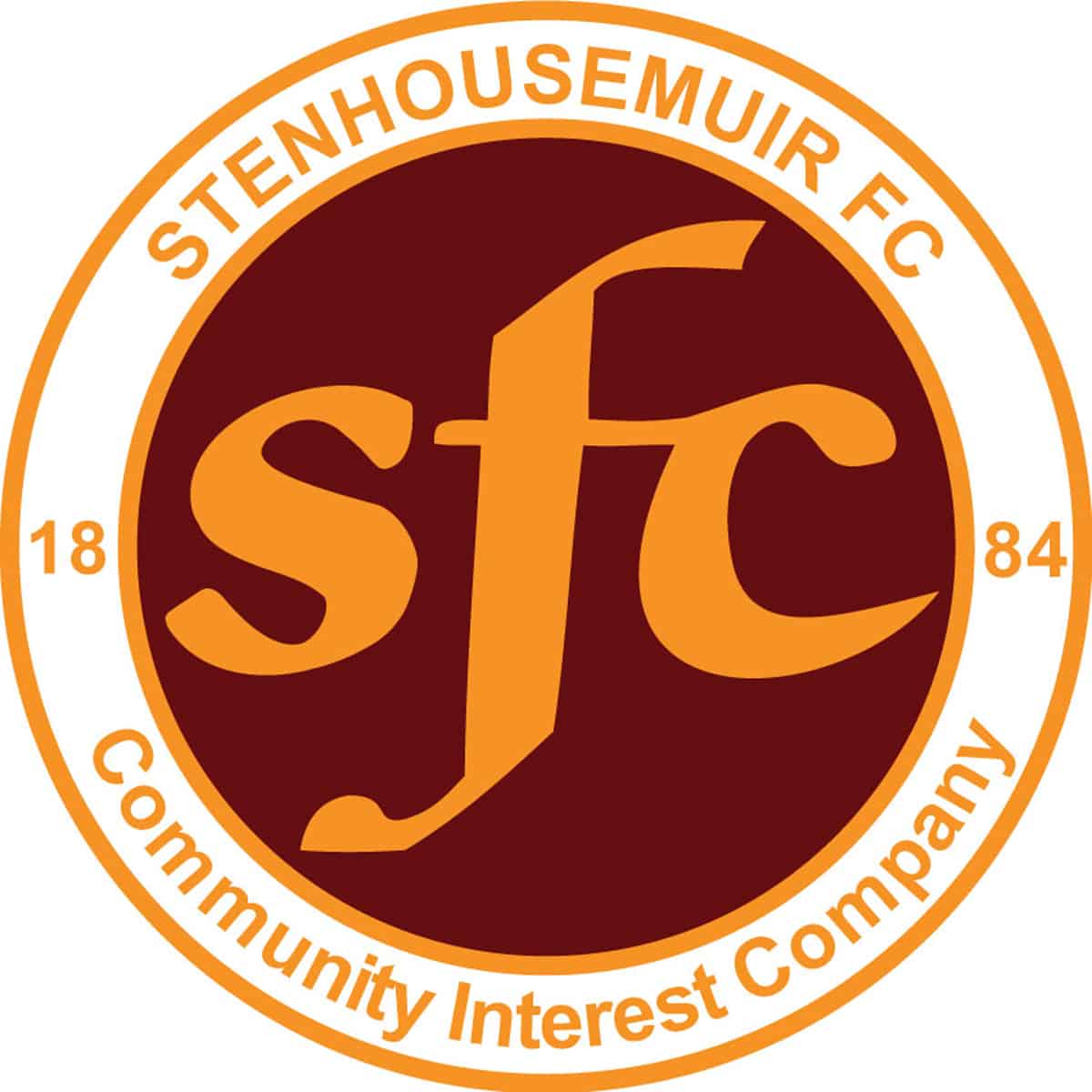 SPFL Ladbrokes League 1
Ochilview Park Stenhousemuir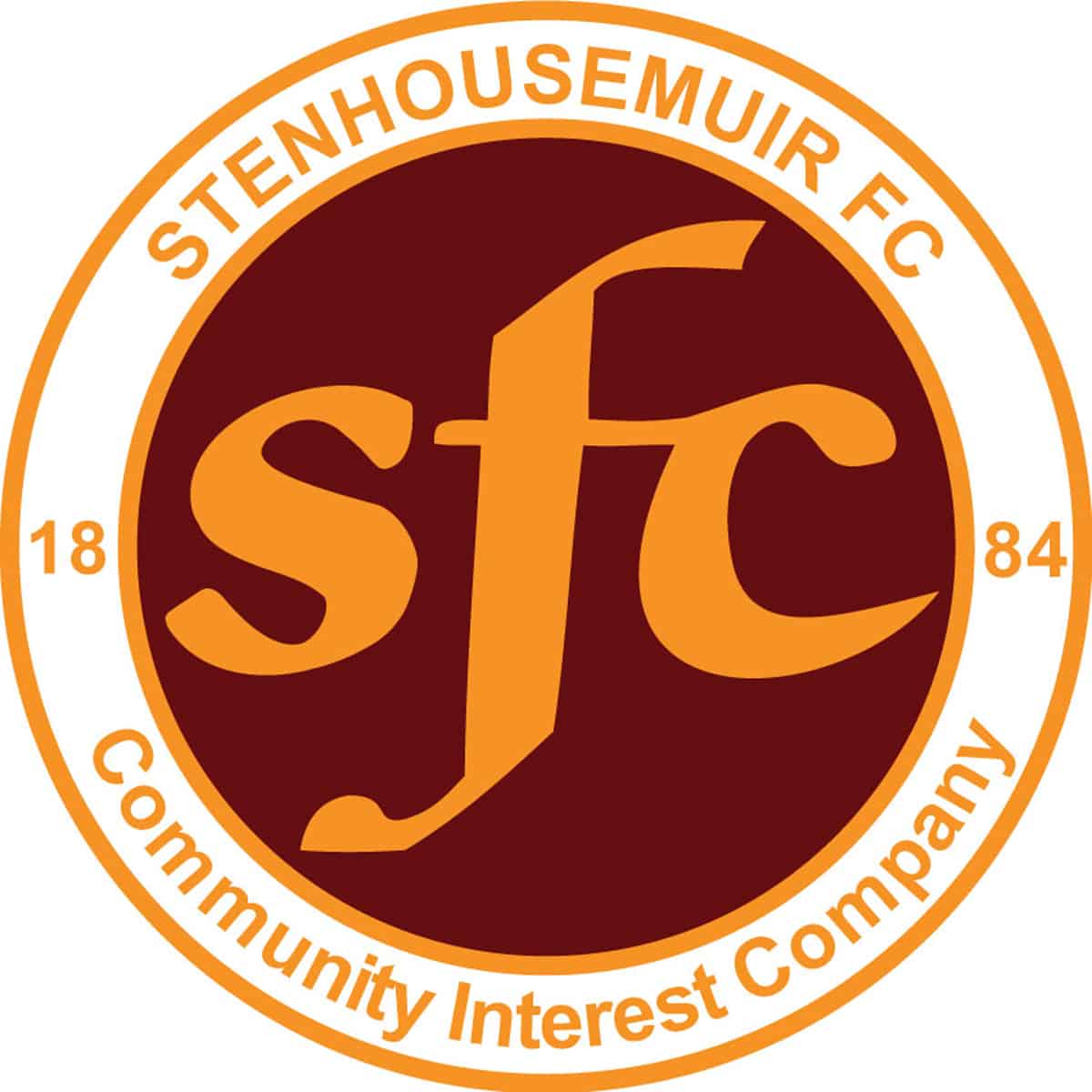 SPFL Ladbrokes League 1
Cappielow Park, Greenock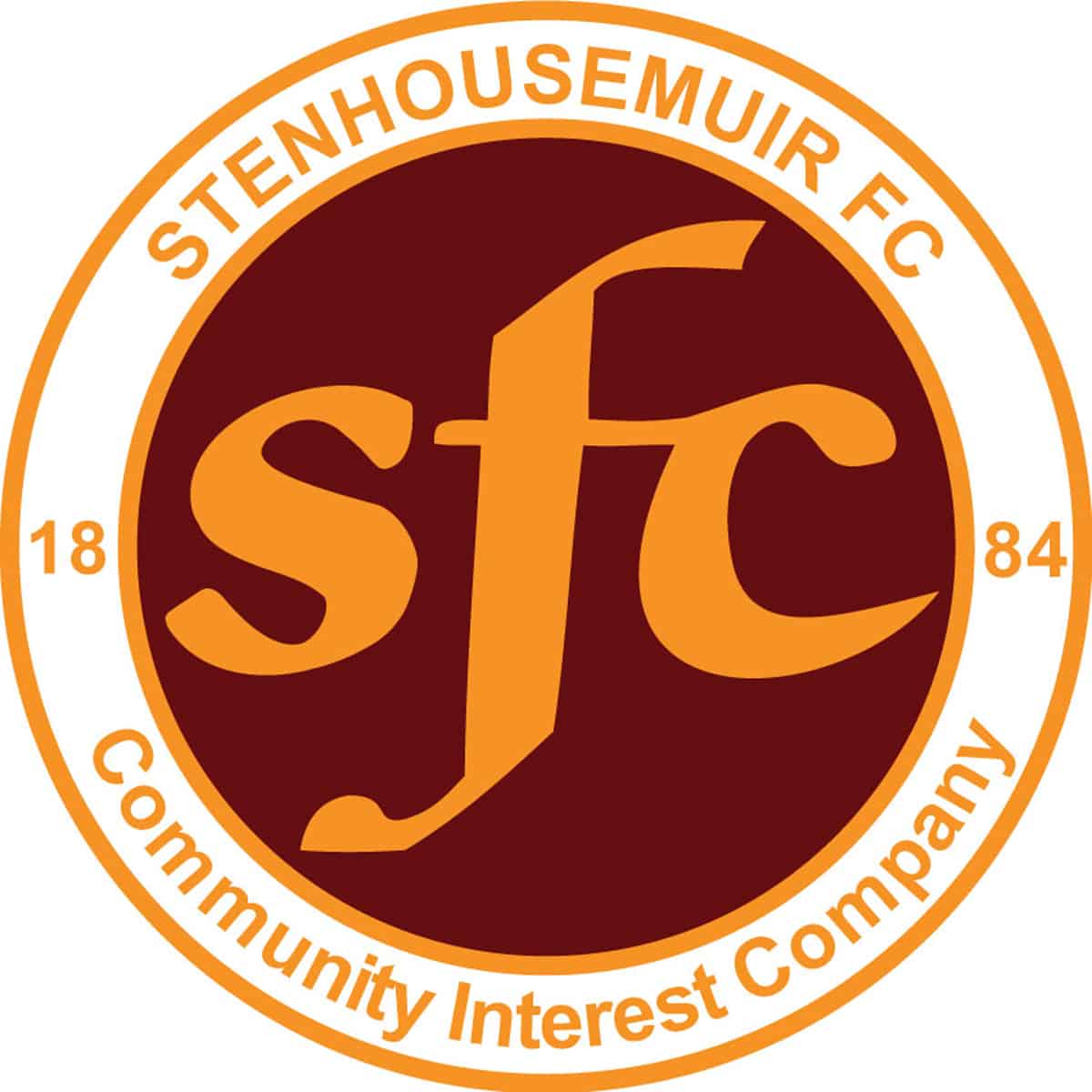 SPFL Ladbrokes League 1
Ochilview Park Stenhousemuir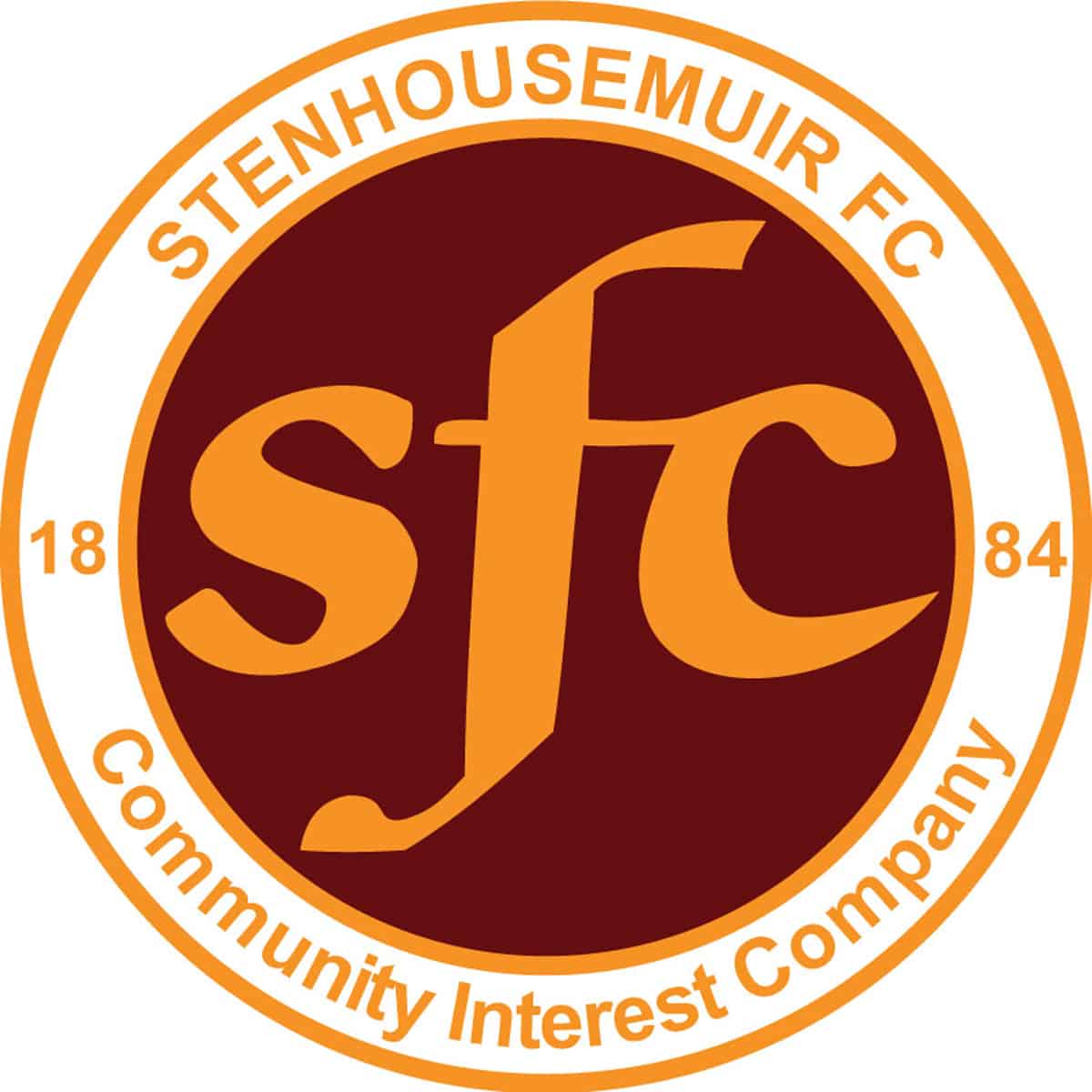 SPFL Ladbrokes League 1
Excelsior Stadium, Airdrie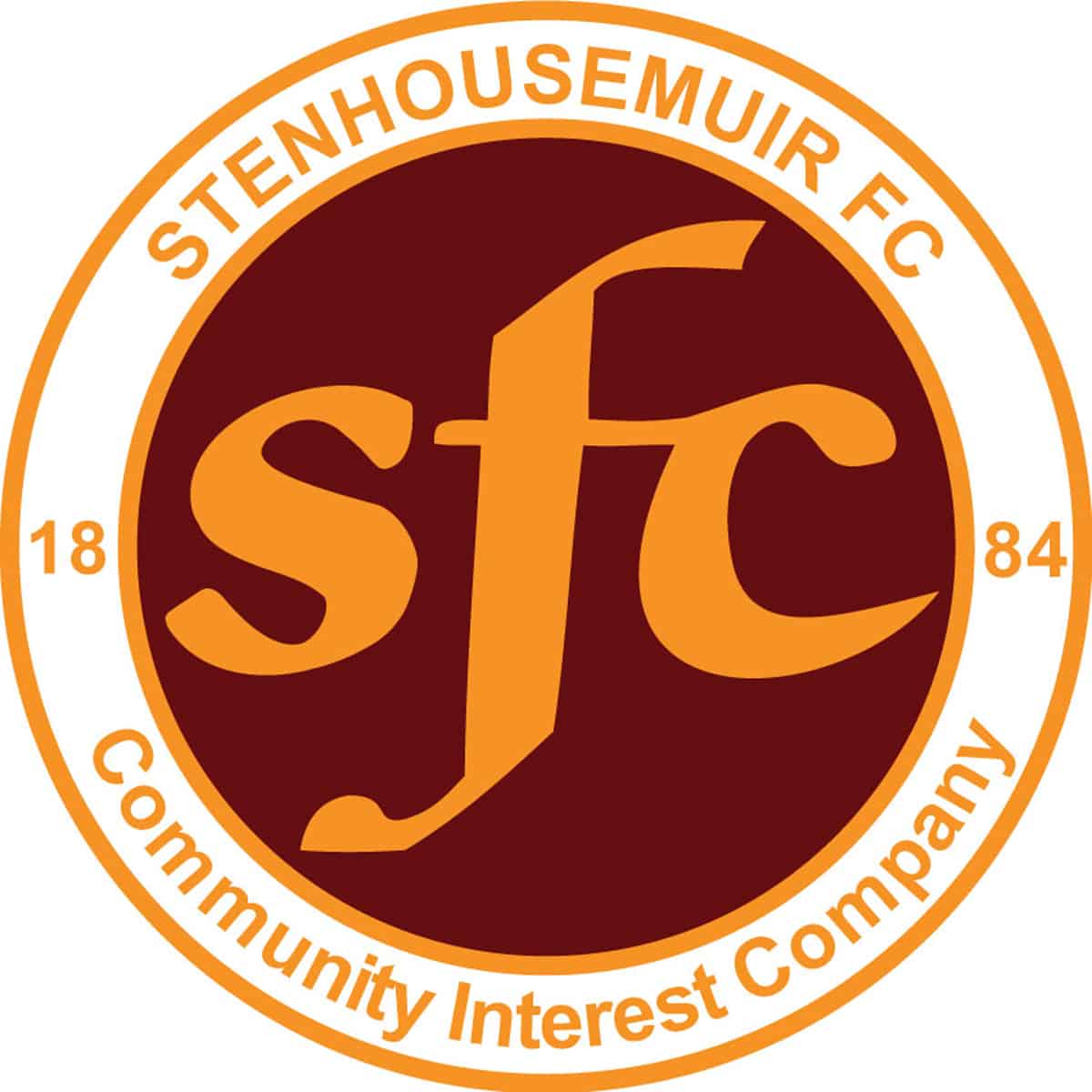 William Hill Scottish Cup
Ochilview Park Stenhousemuir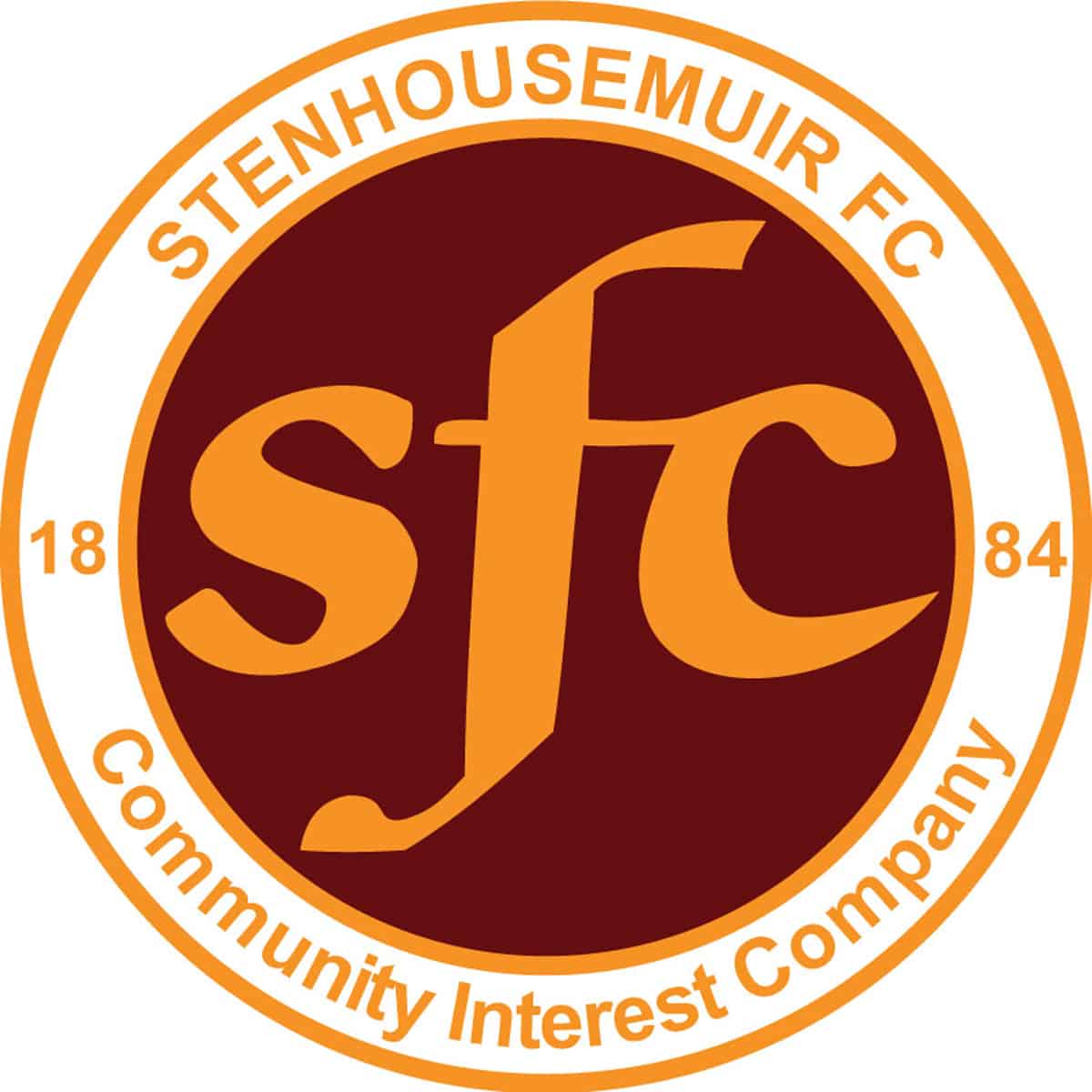 SPFL Ladbrokes League 1
Ochilview Park Stenhousemuir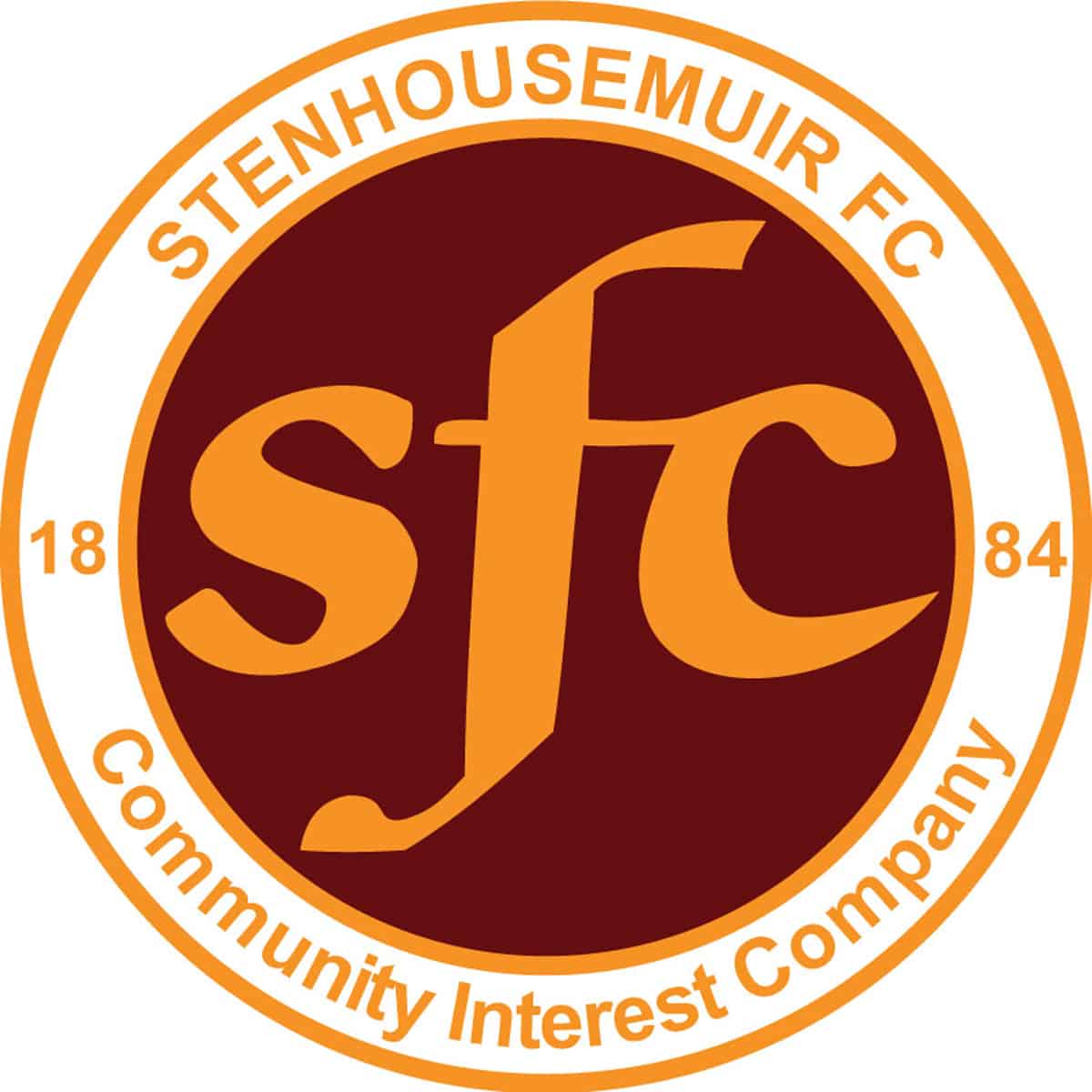 SPFL Ladbrokes League 1
Forthbank Stadium, Stirling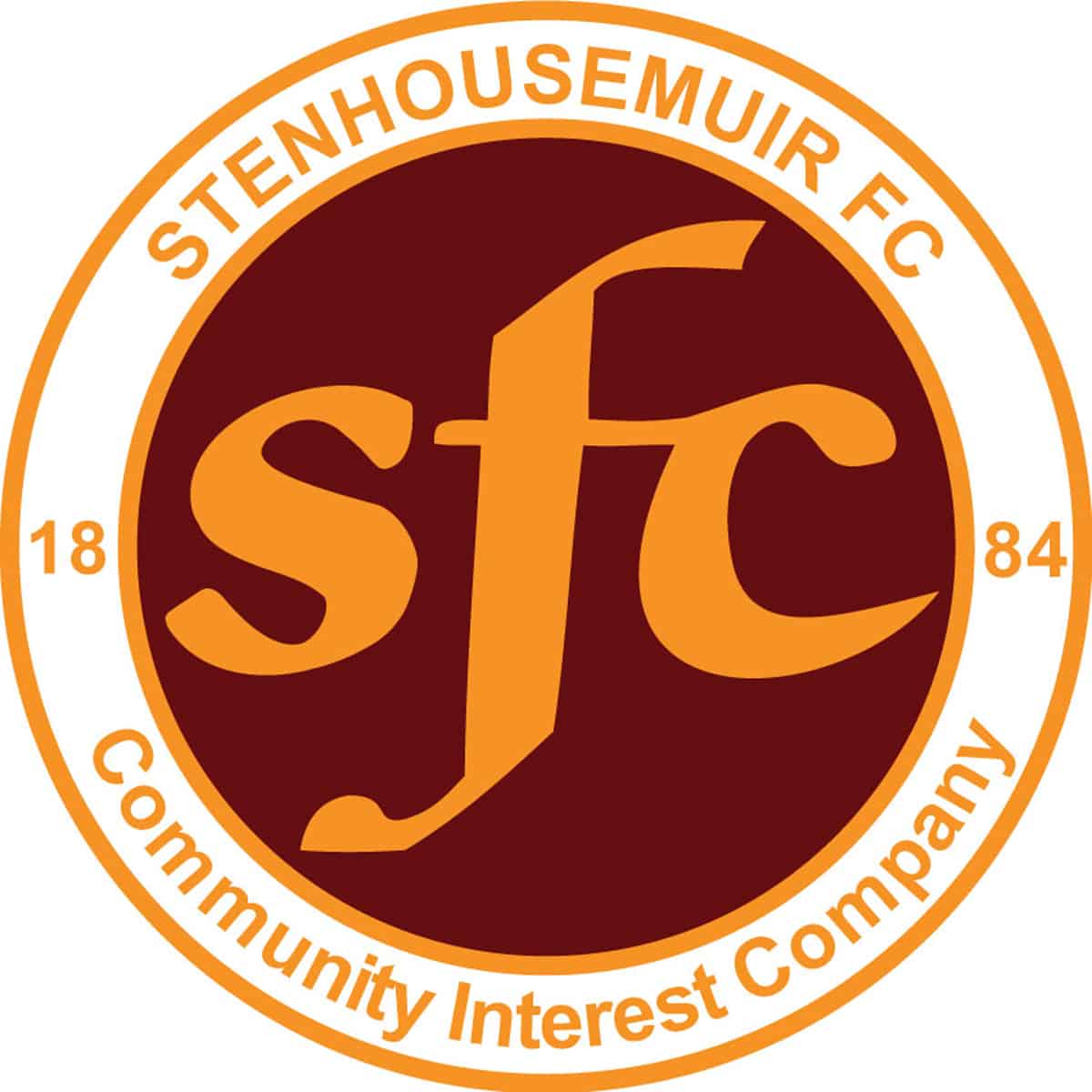 SPFL Ladbrokes League 1
Station Park, Forfar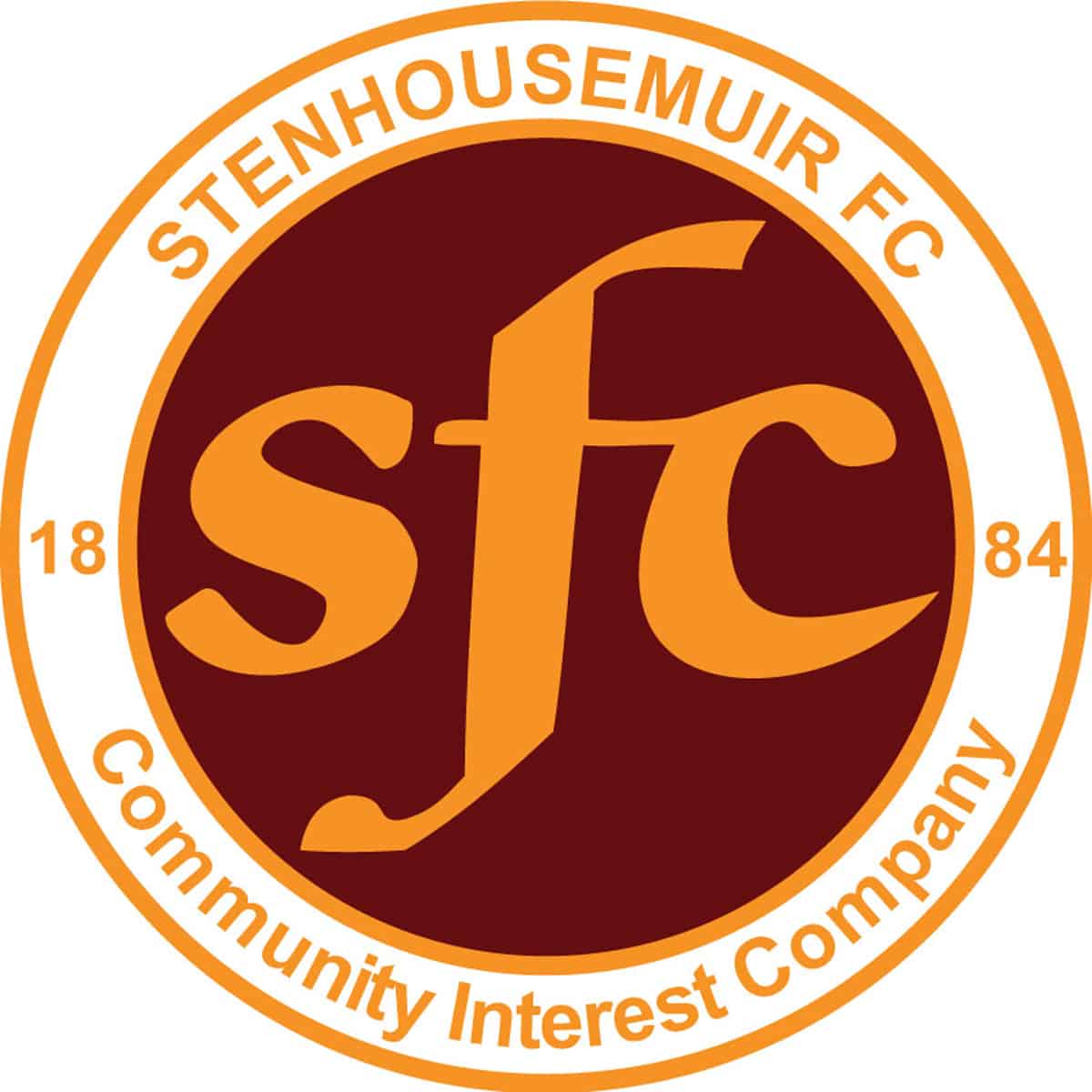 SPFL Ladbrokes League 1
Ochilview Park Stenhousemuir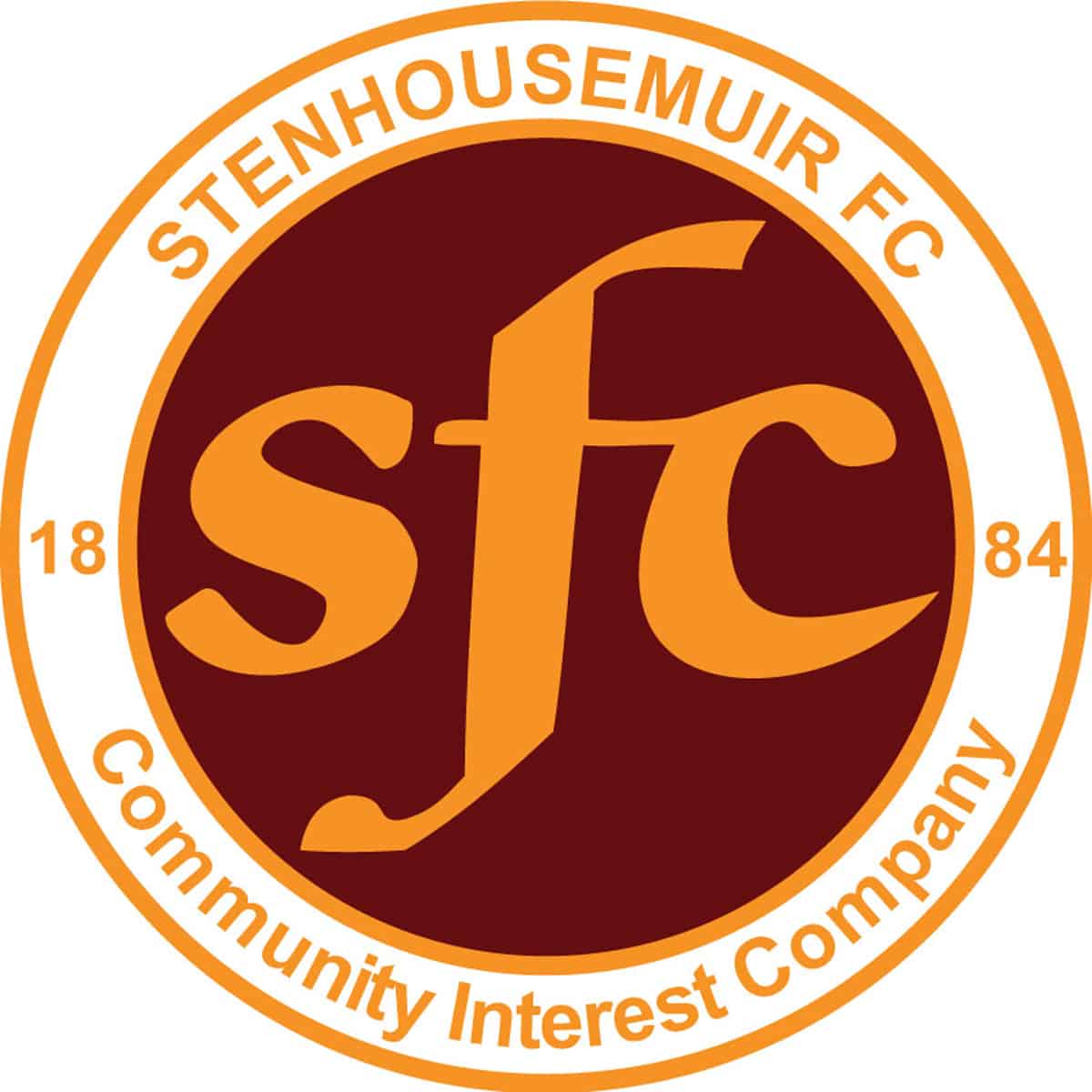 SPFL Ladbrokes League 1
Ochilview Park Stenhousemuir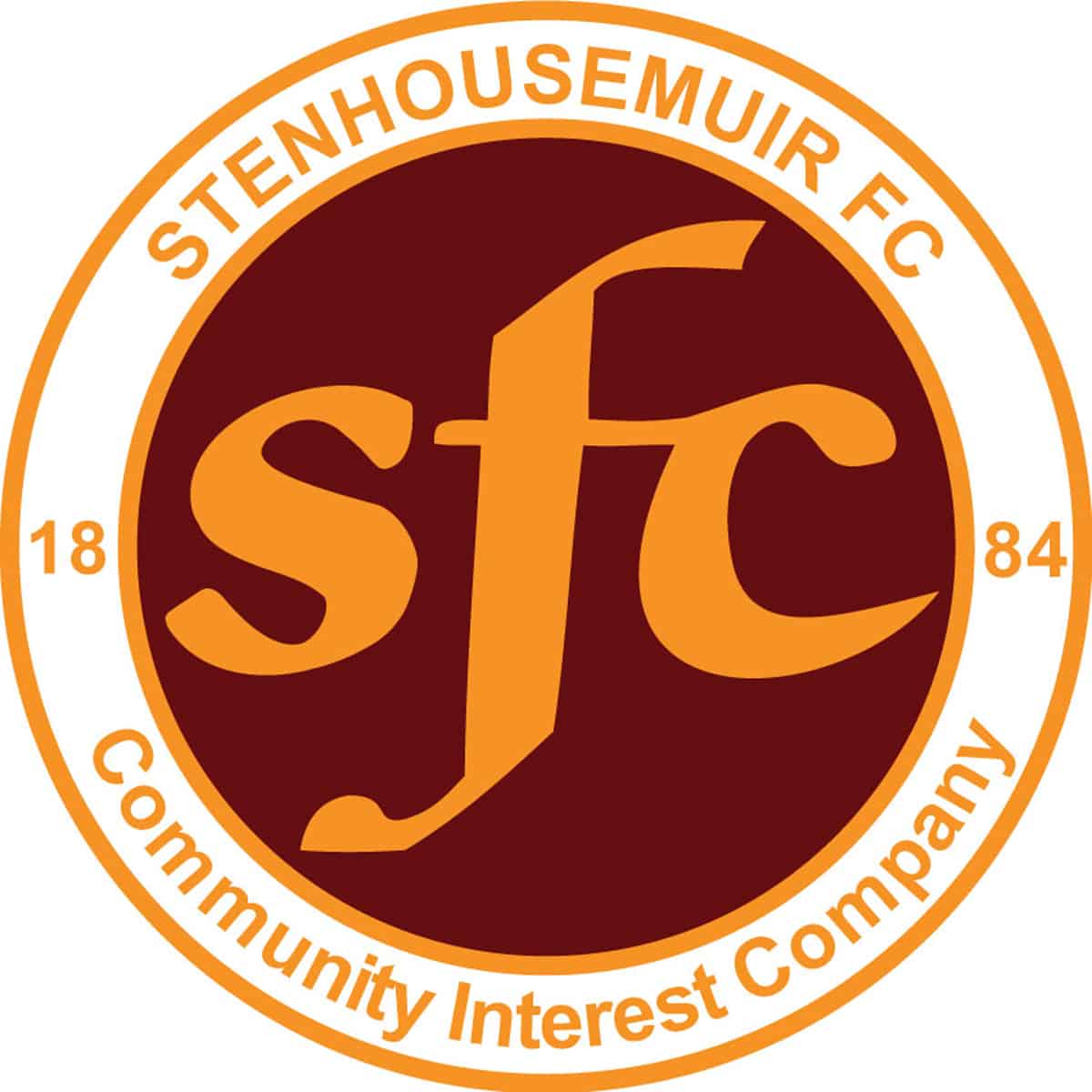 SPFL Ladbrokes League 1
Balmoor Stadium, Peterhead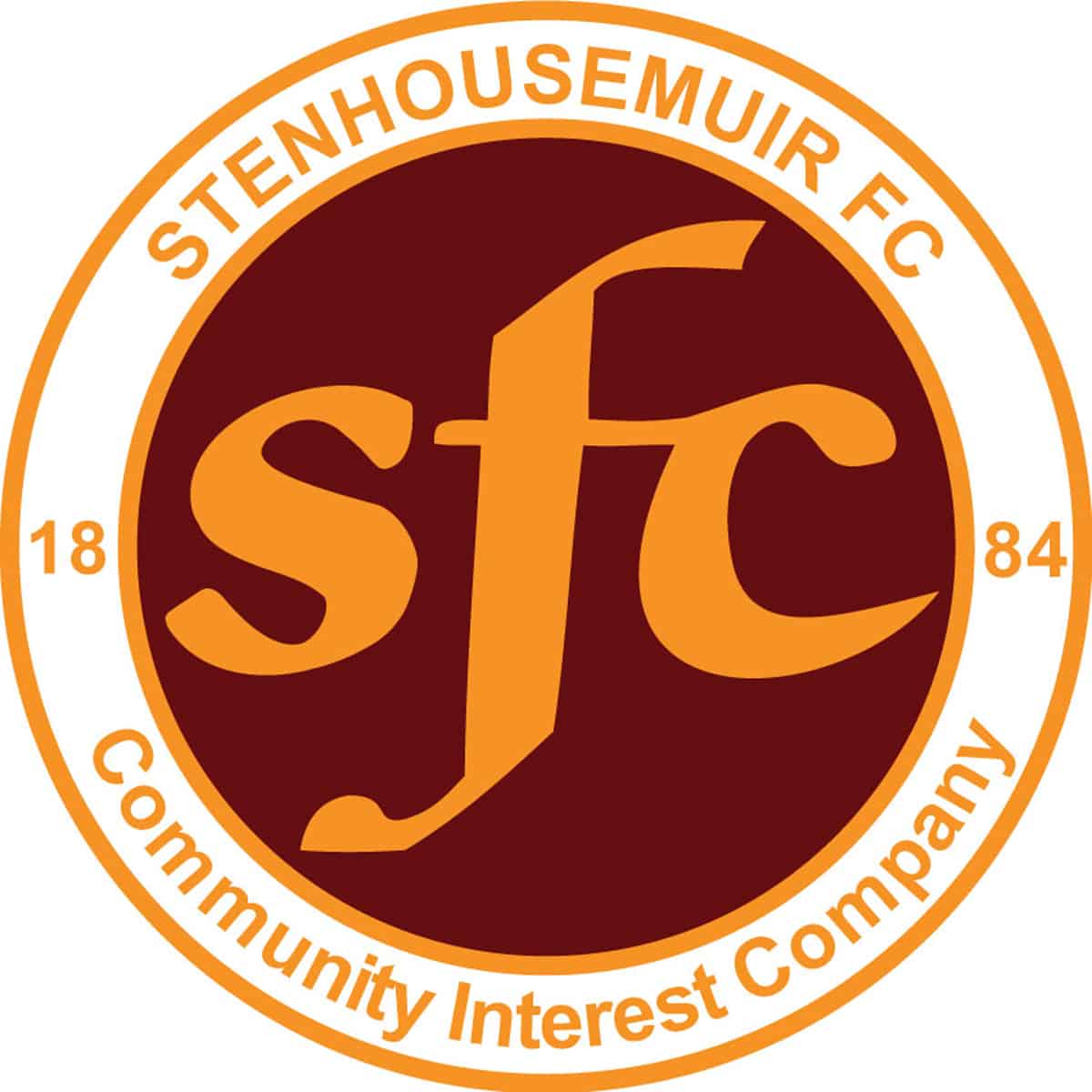 SPFL Ladbrokes League 1
East End Park, Dunfermline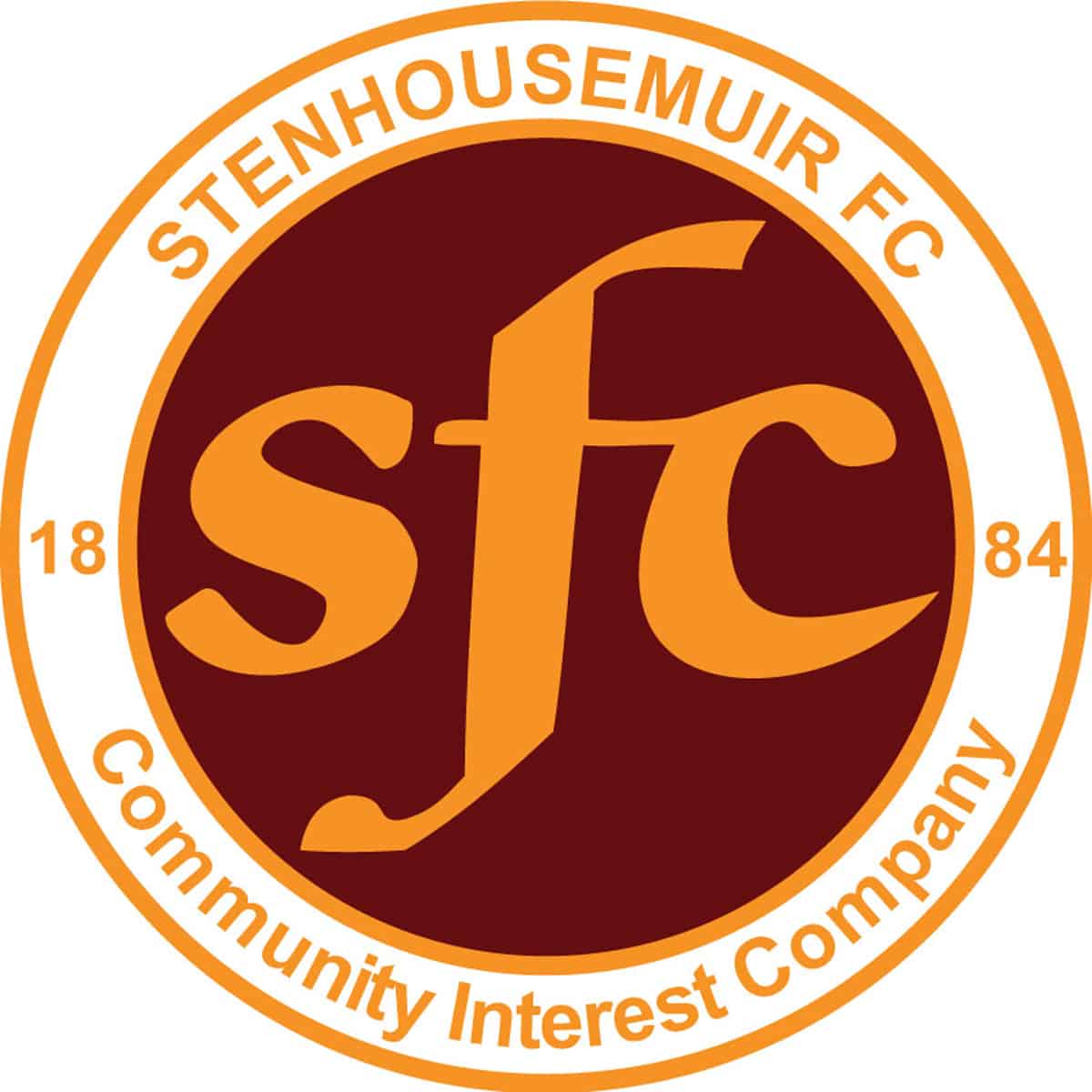 SPFL Ladbrokes League 1
Ochilview Park Stenhousemuir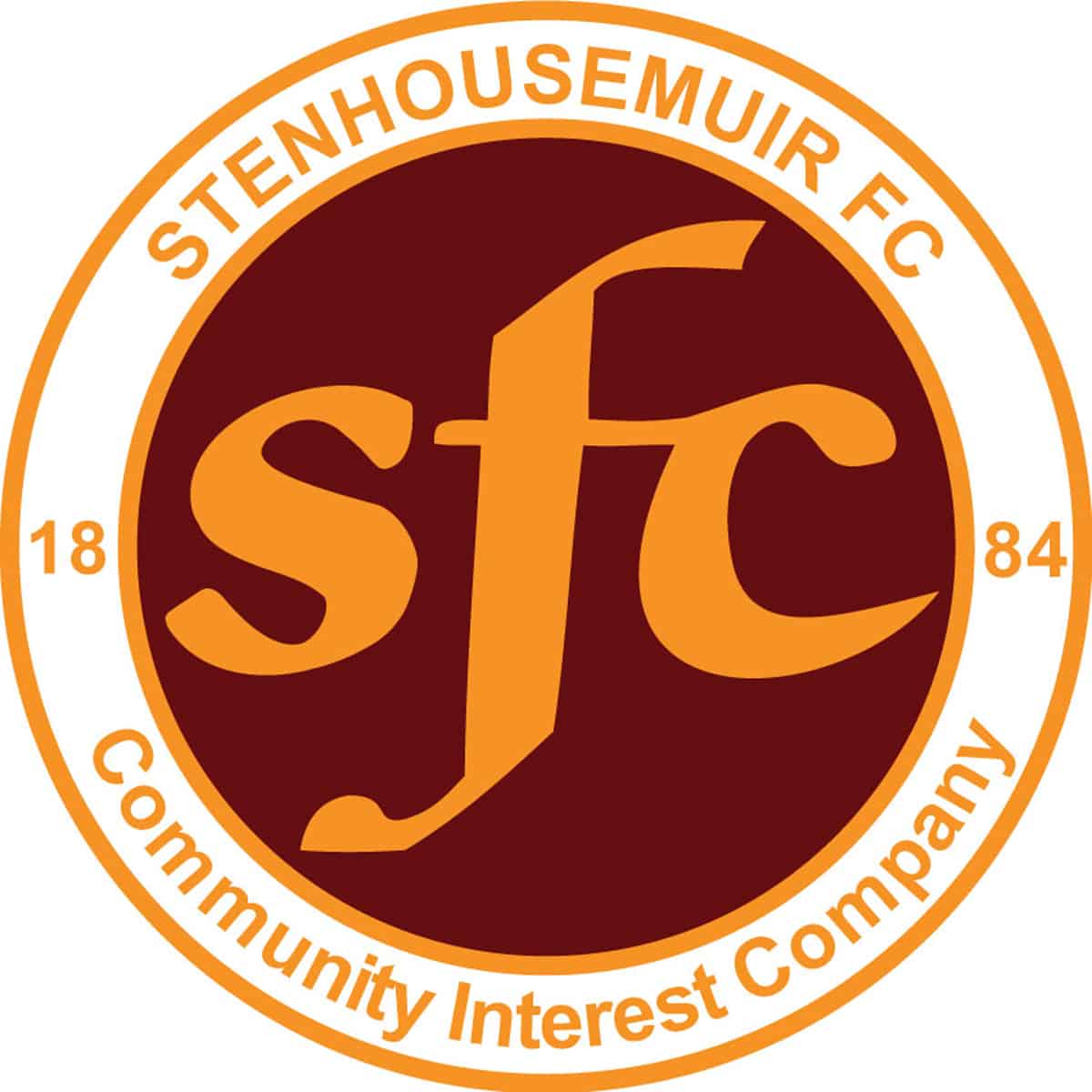 Betfred Cup
Ochilview Park Stenhousemuir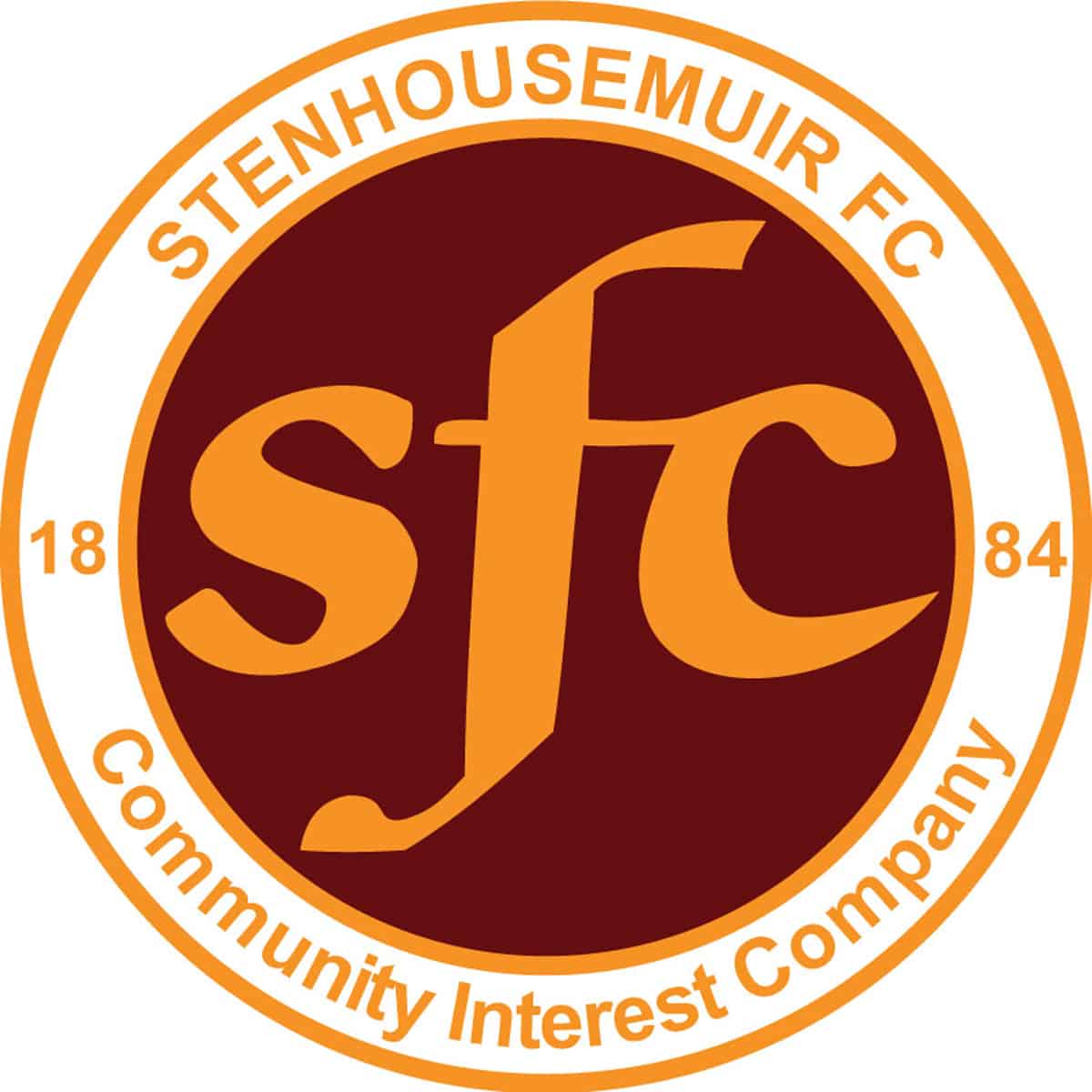 SPFL Ladbrokes League 1
Ochilview Park Stenhousemuir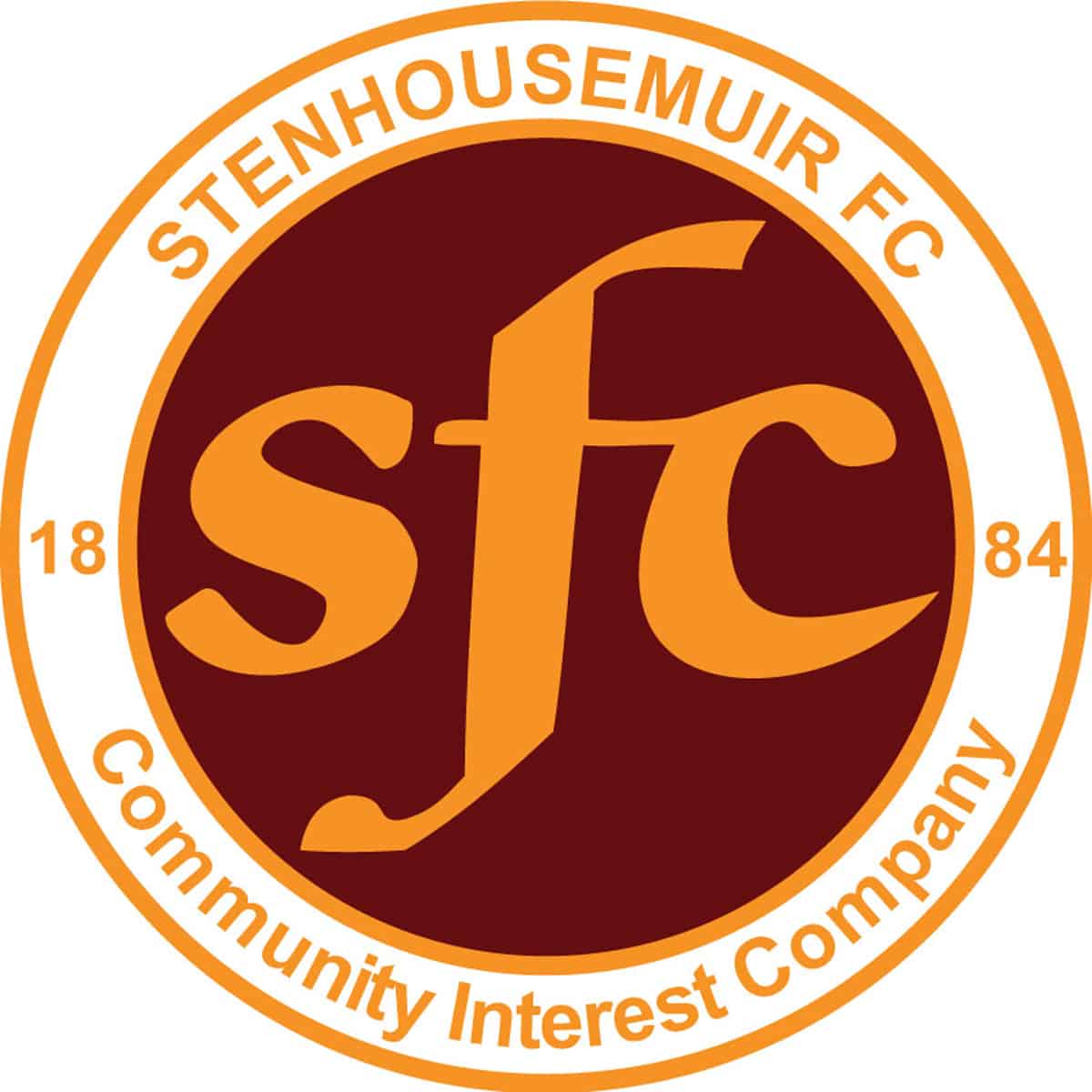 Stirlingshire Cup
Recreation Park, Alloa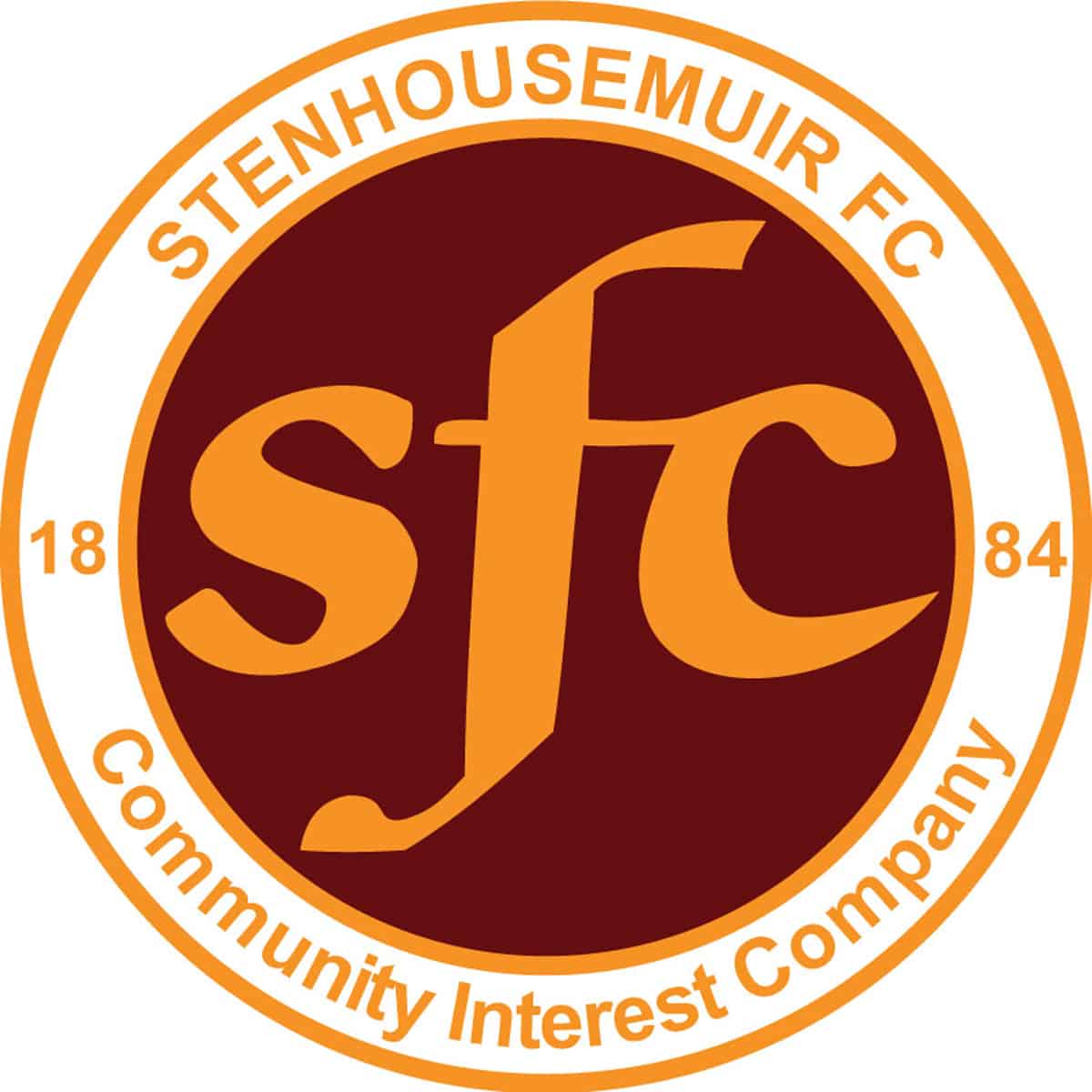 SPFL Ladbrokes League 1
Glebe Park, Brechin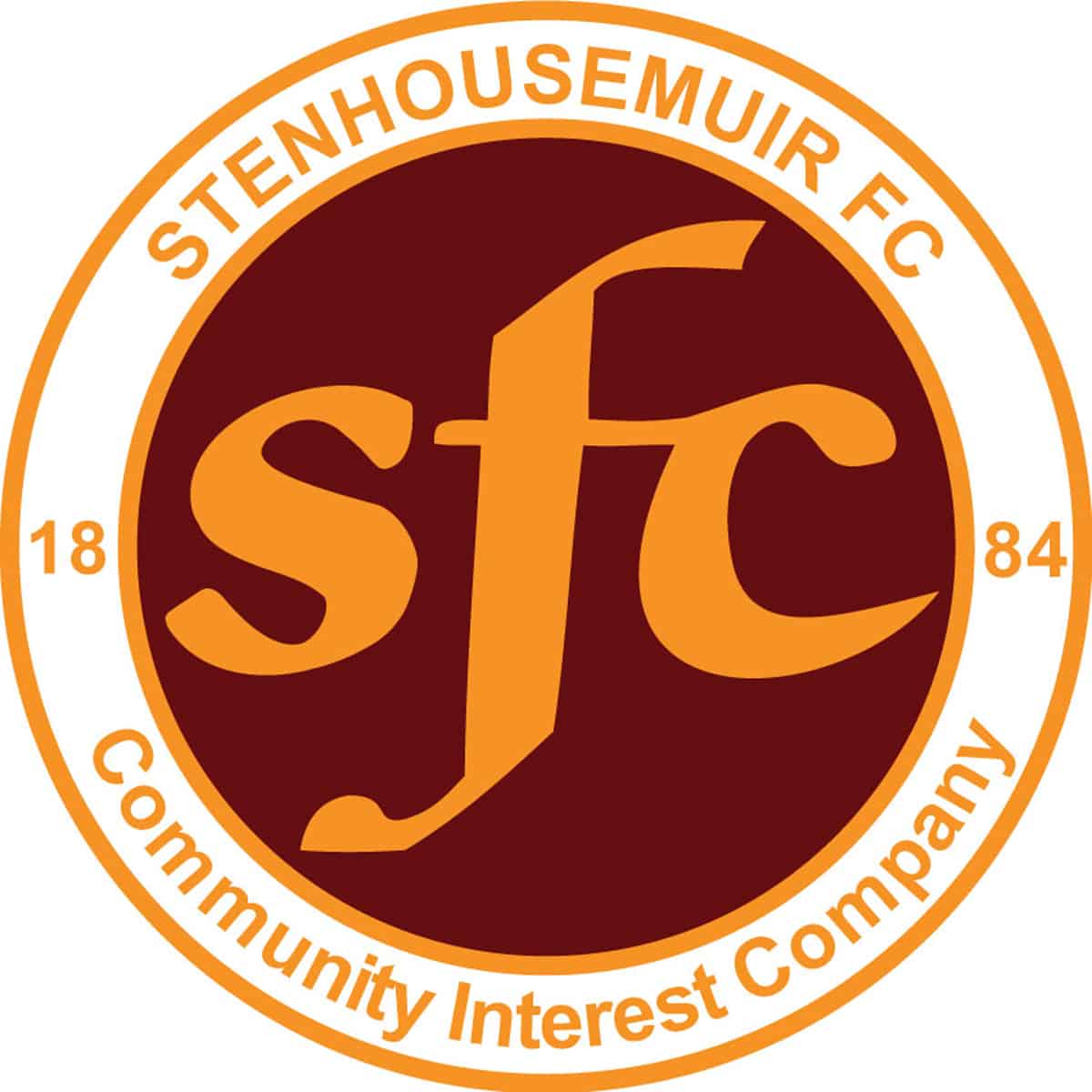 SPFL Ladbrokes League 1
Ochilview Park Stenhousemuir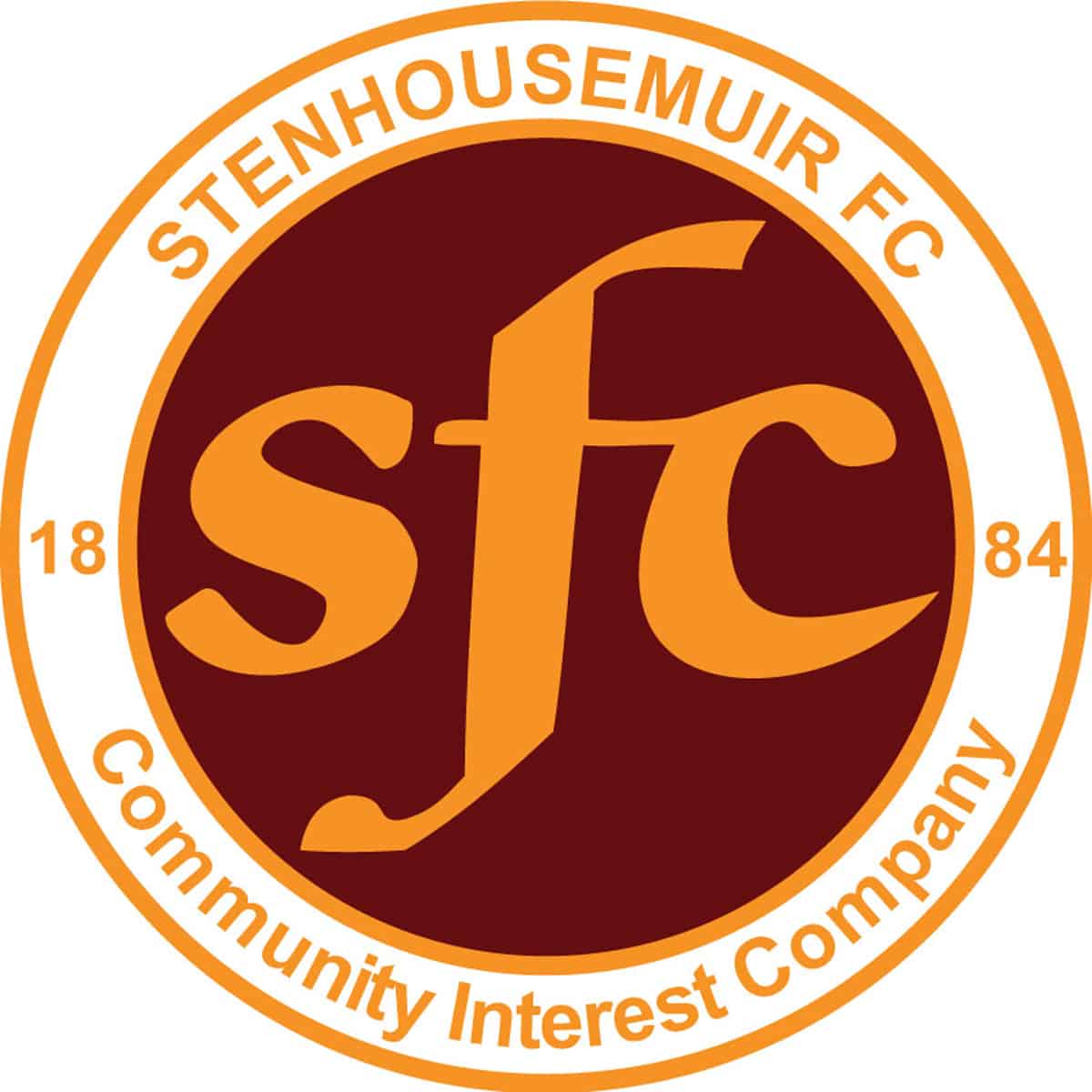 Betfred Cup
Excelsior Stadium, Airdrie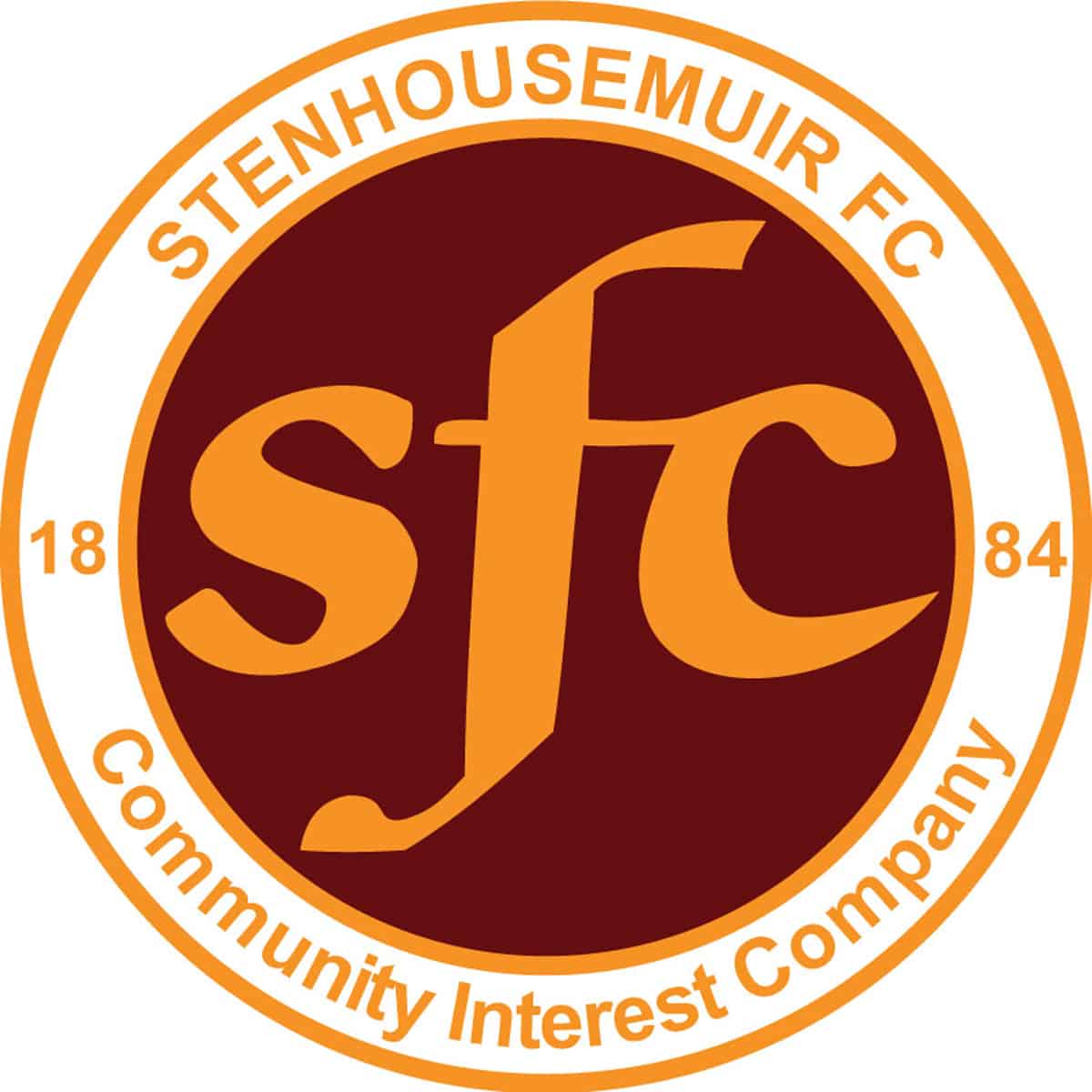 Stirlingshire Cup
Ochilview Park Stenhousemuir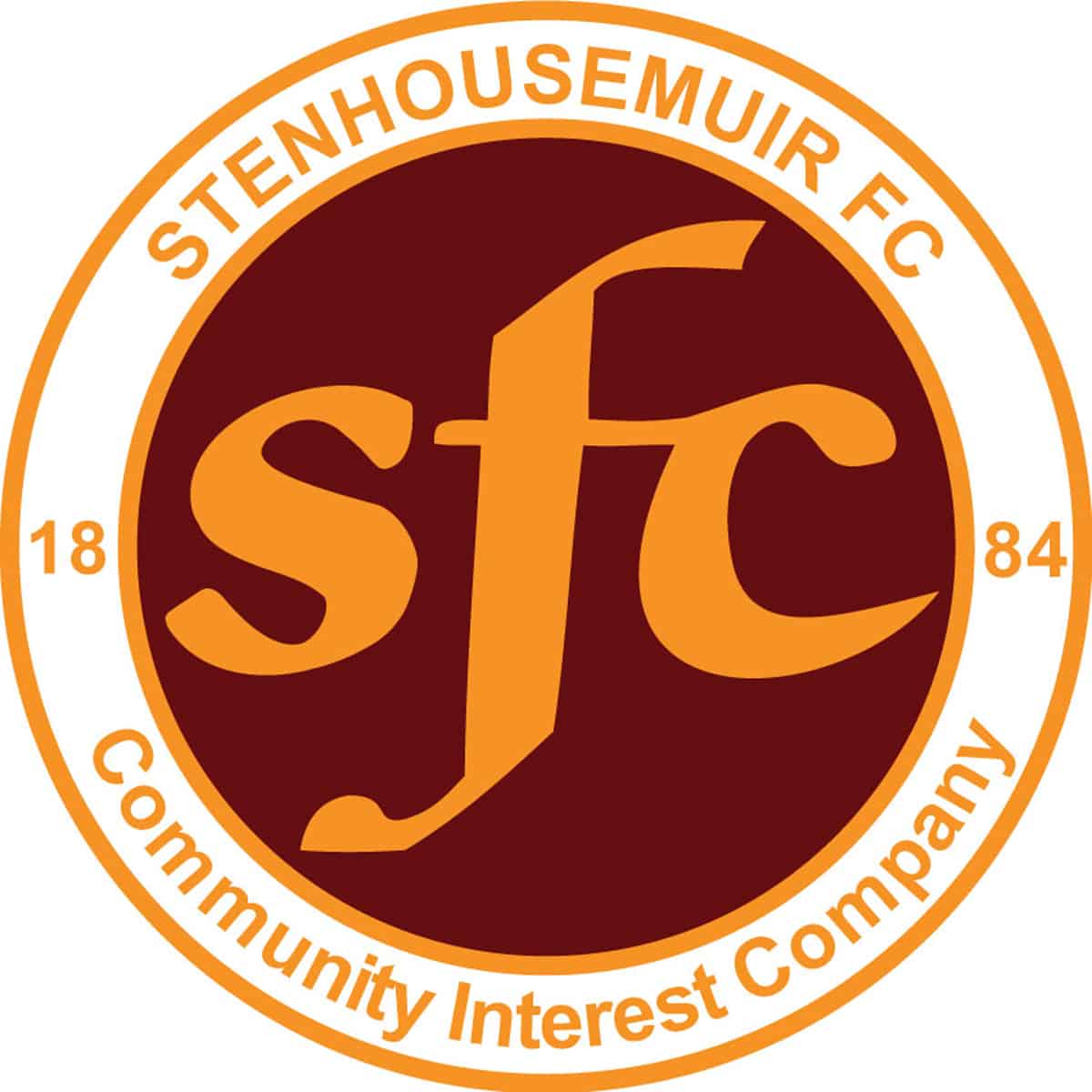 Petrofac Training Cup
Dudgeon Park, Brora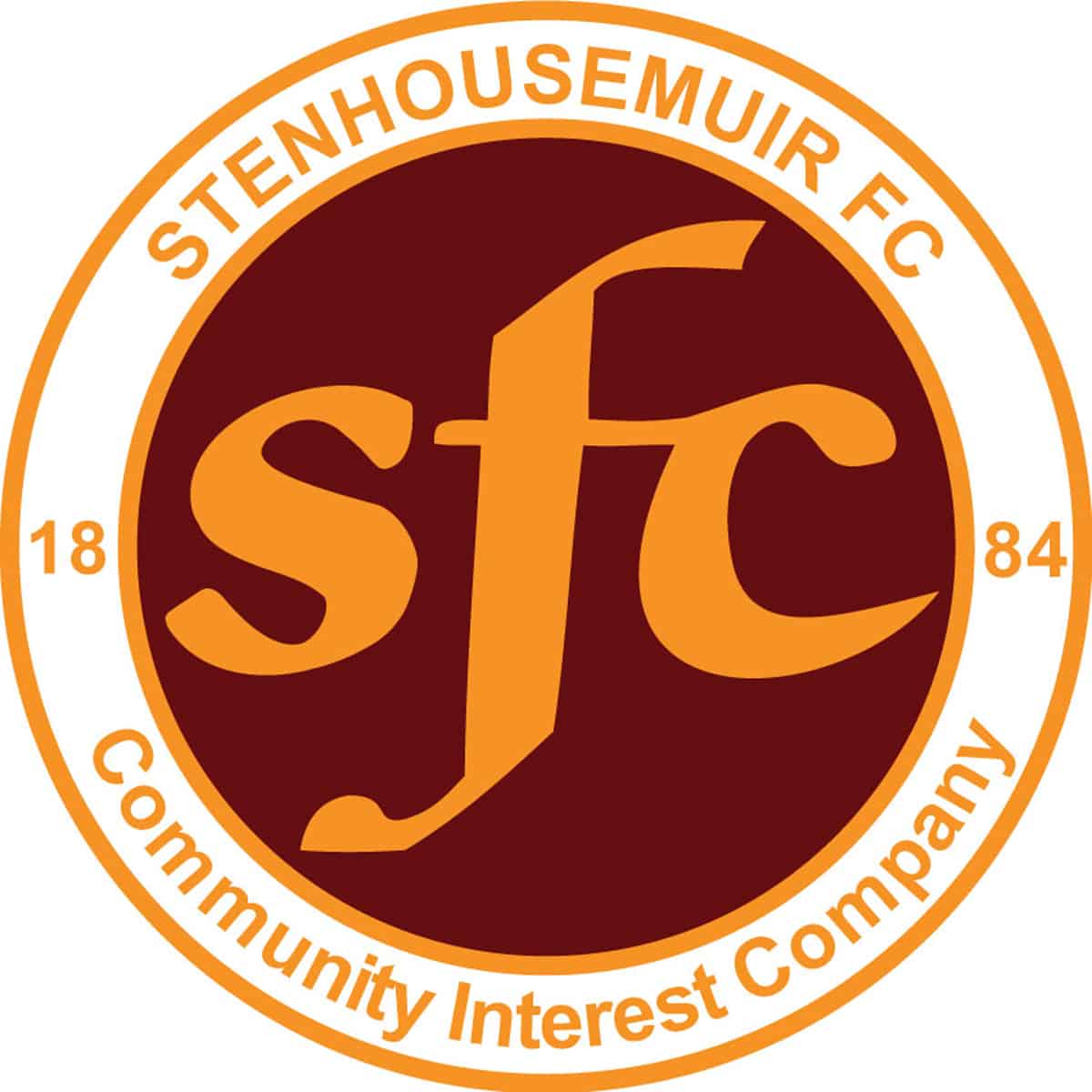 SPFL Ladbrokes League 1
Glebe Park, Brechin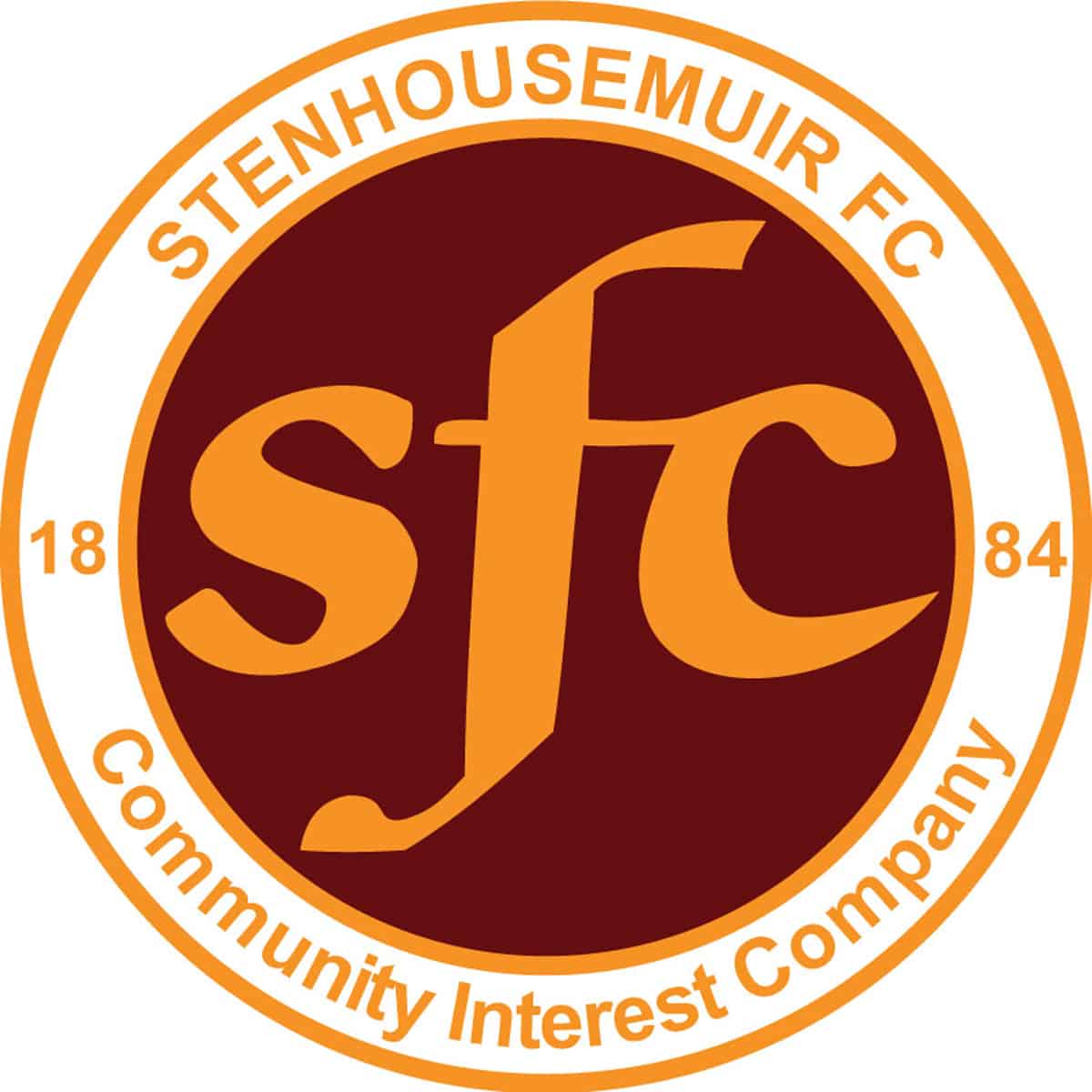 SPFL Ladbrokes League 1
Ochilview Park Stenhousemuir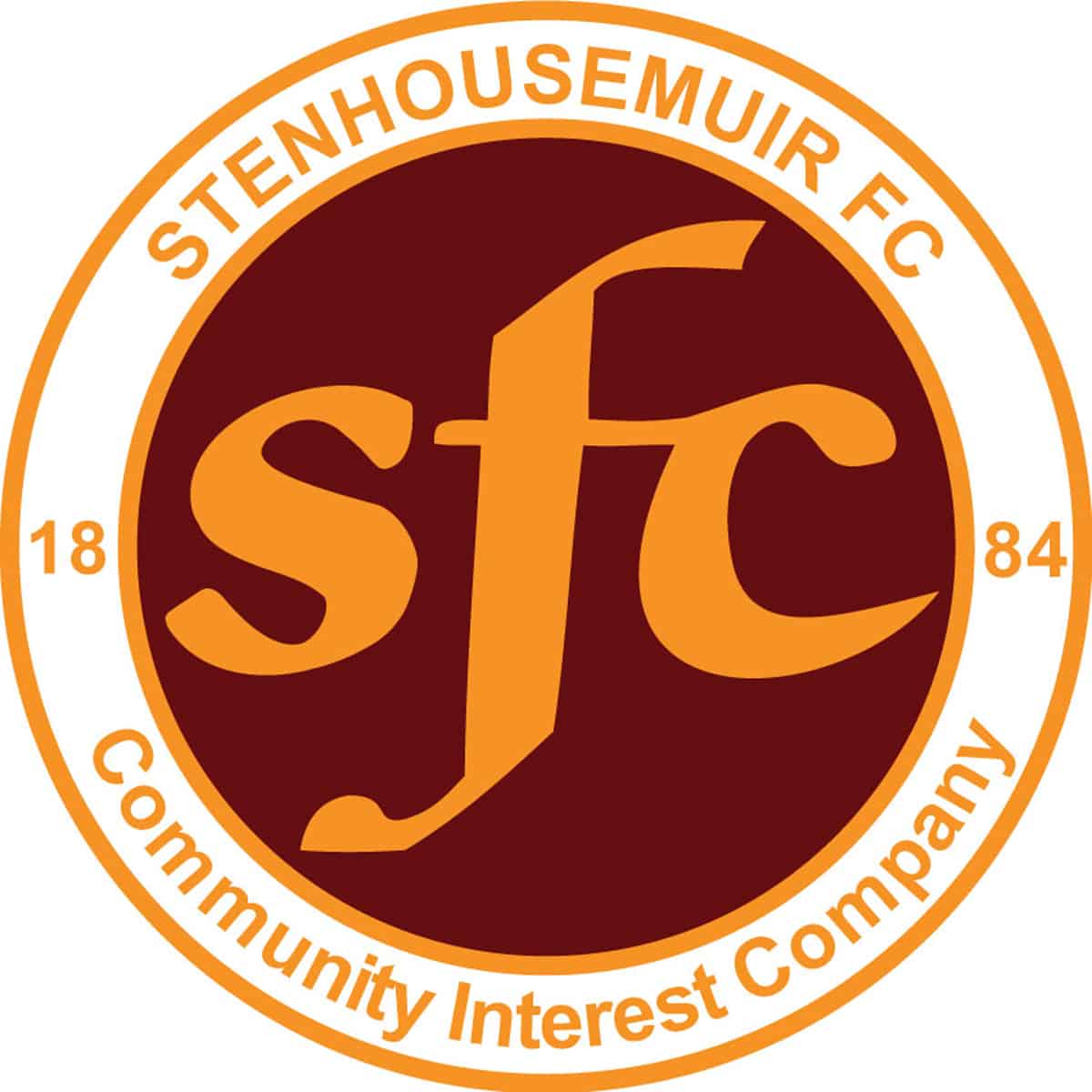 SPFL Ladbrokes League 1
Ochilview Park Stenhousemuir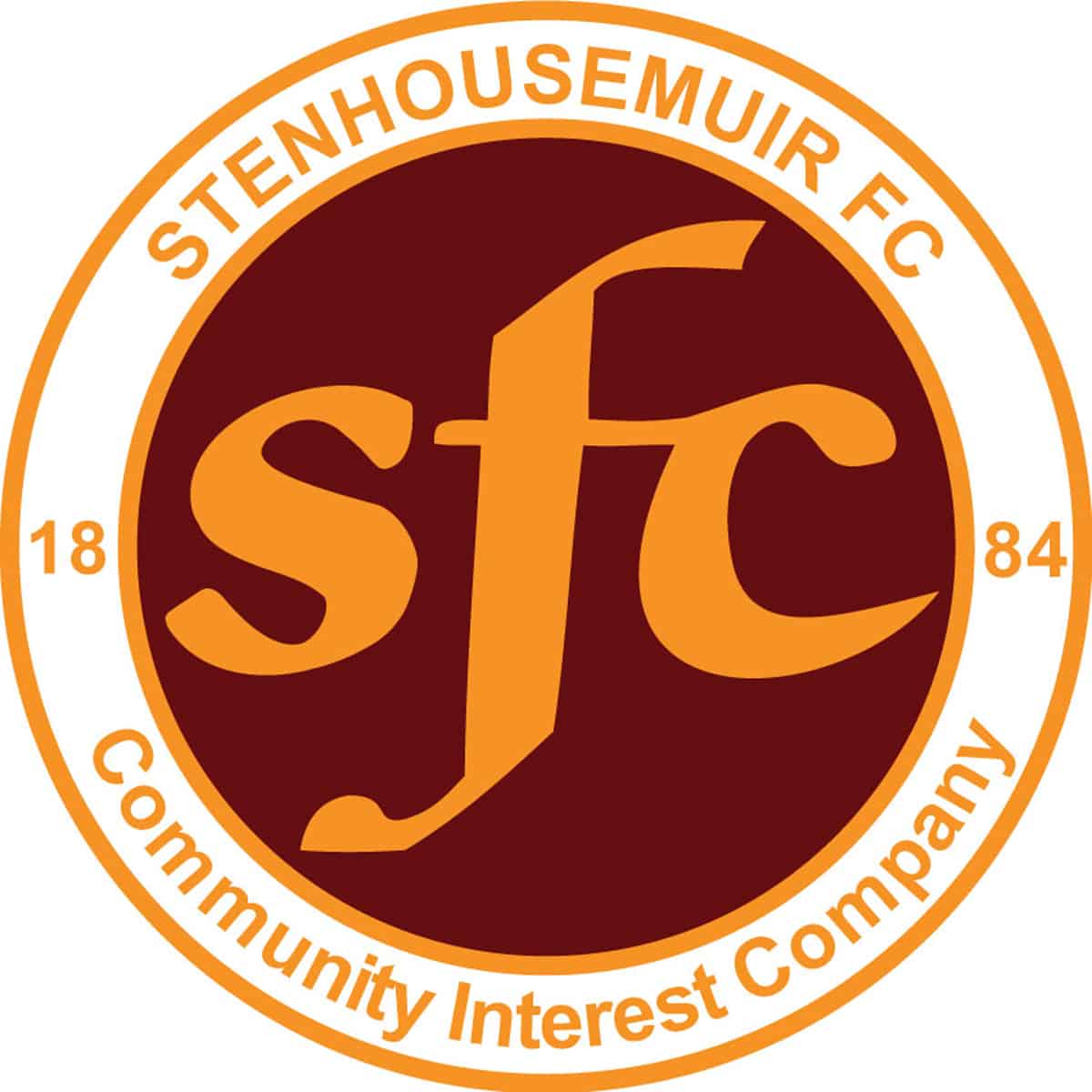 SPFL Ladbrokes League 1
Bayview Stadium, Methil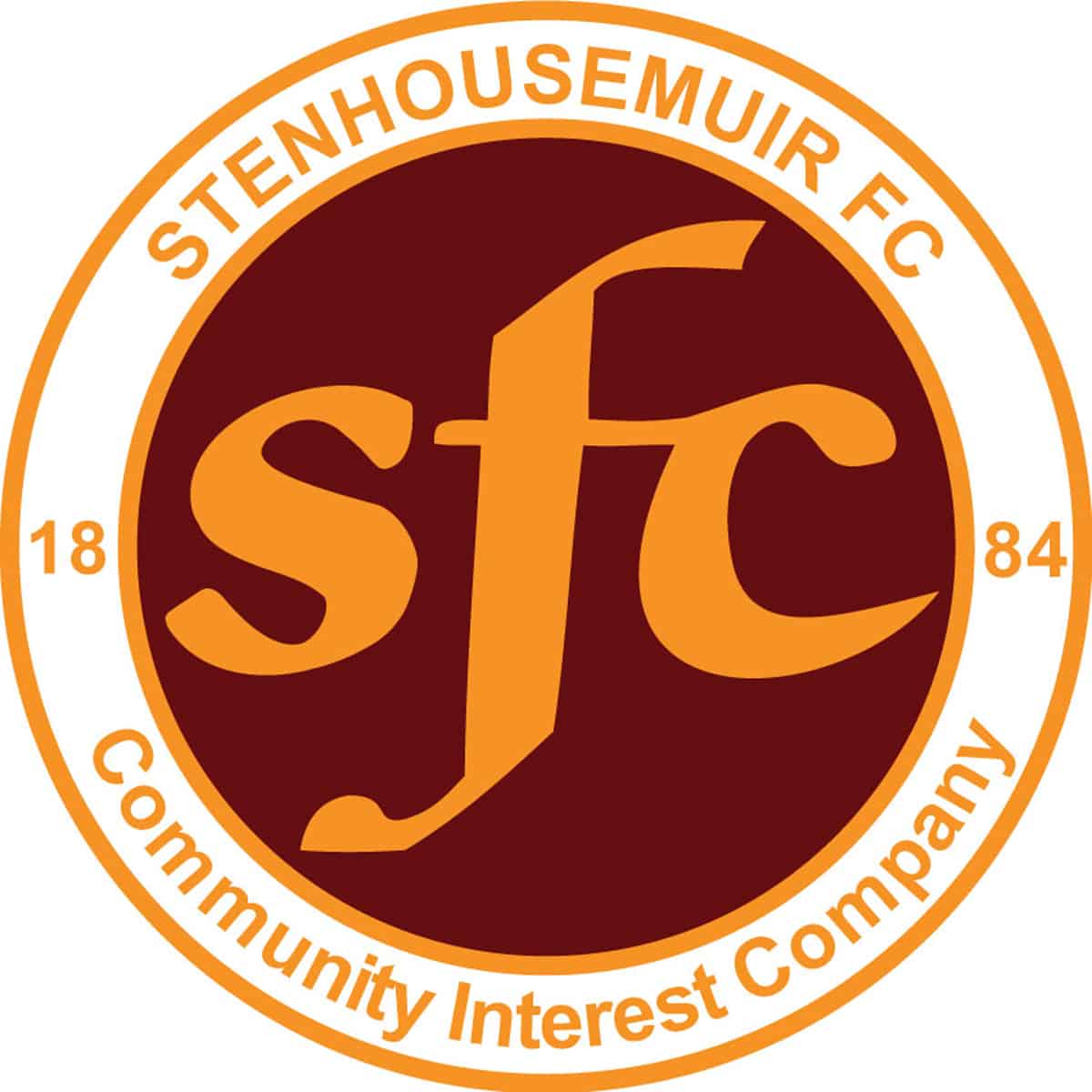 SPFL Ladbrokes League 1
Ochilview Park Stenhousemuir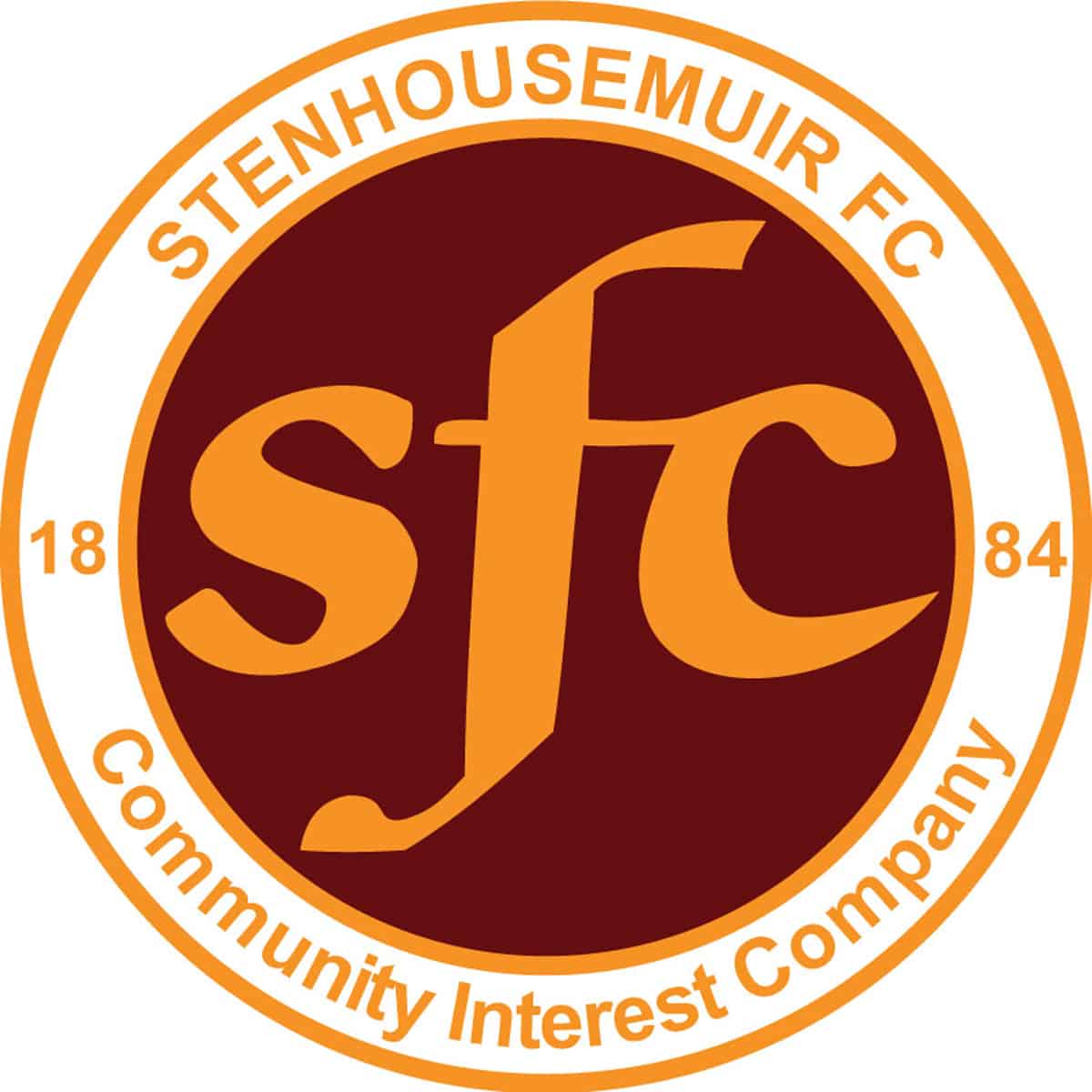 SPFL Ladbrokes League 1
Somerset Park, Ayr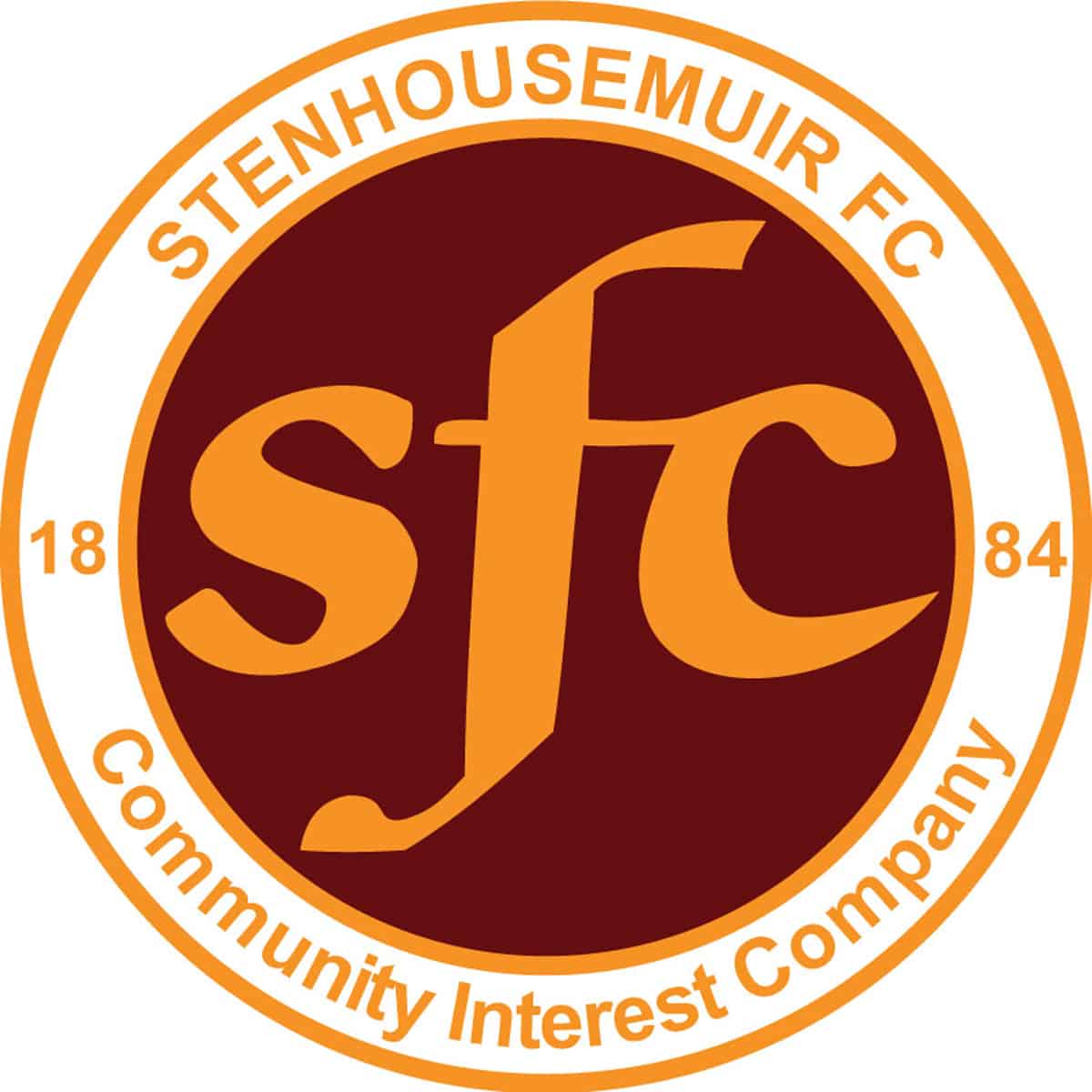 SPFL Ladbrokes League 1
Stair Park, Stranraer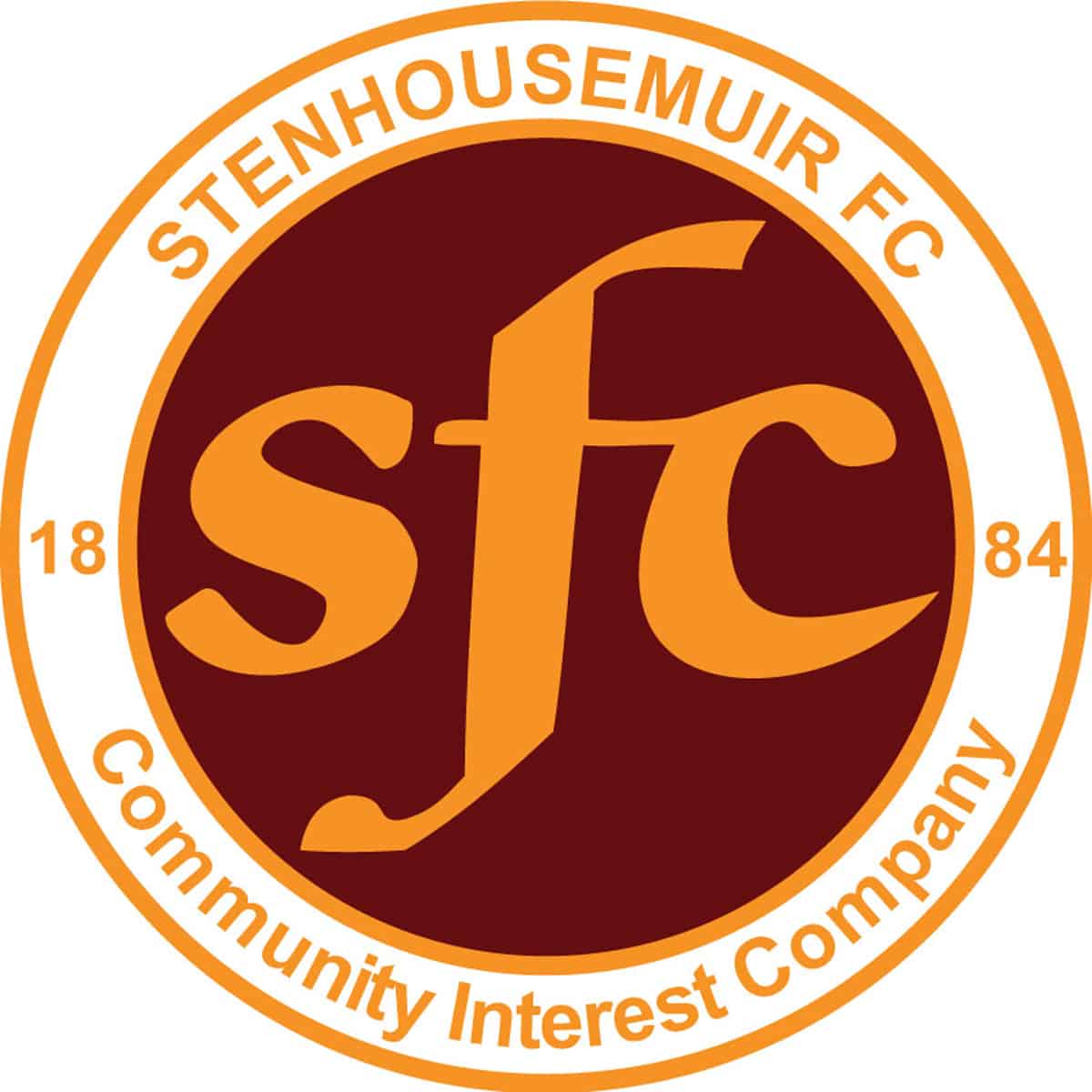 SPFL Ladbrokes League 1
Ochilview Park Stenhousemuir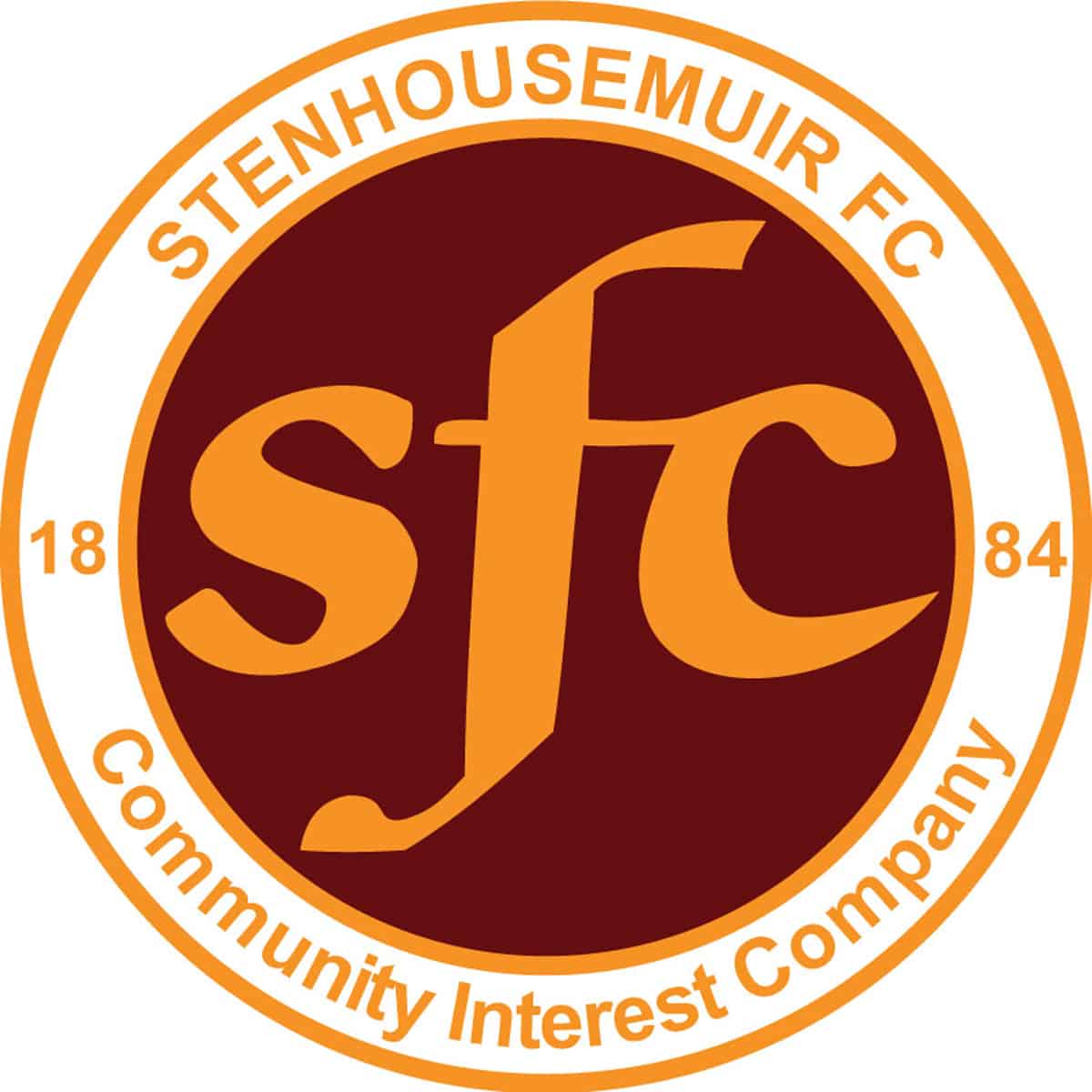 SPFL Ladbrokes League 1
East End Park, Dunfermline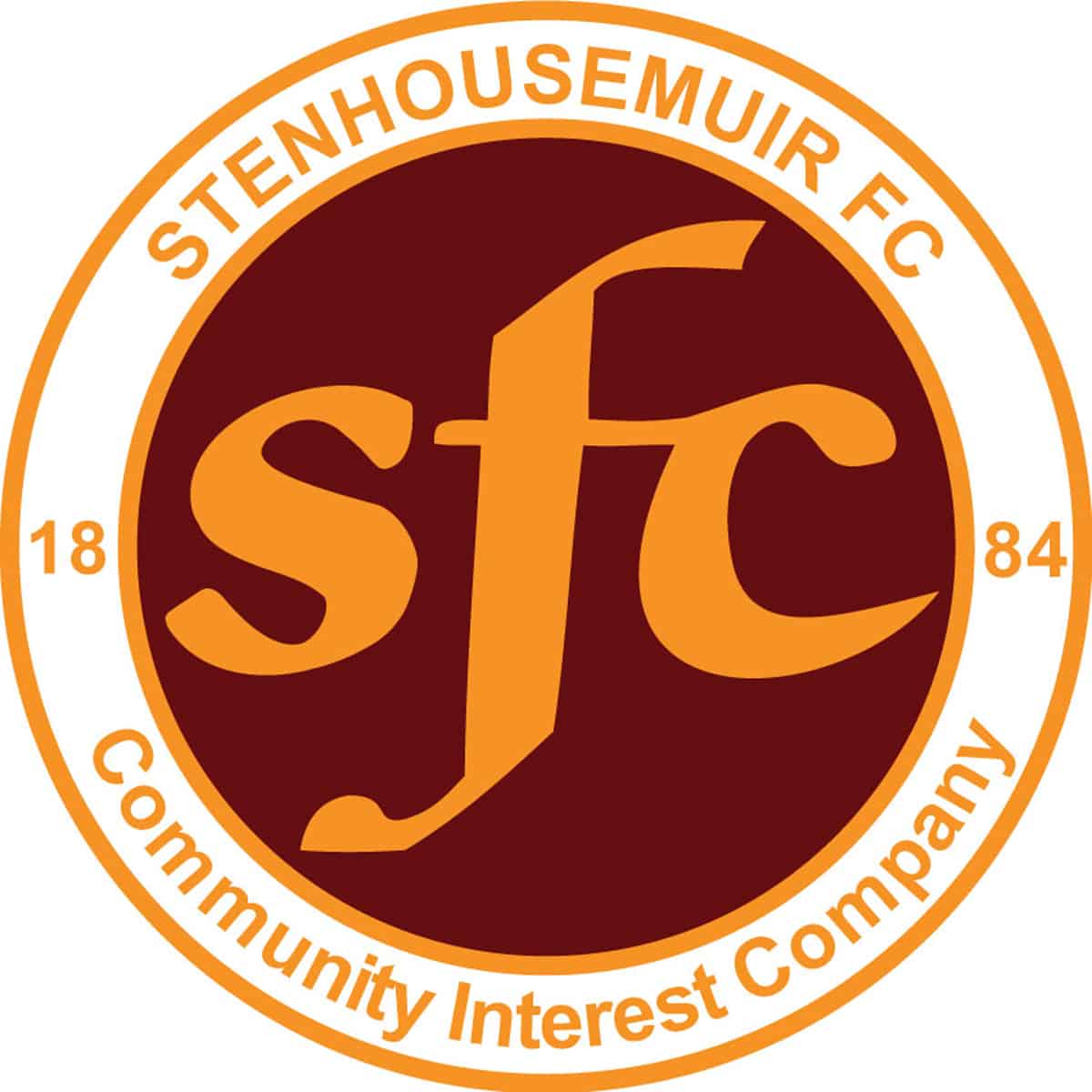 SPFL Ladbrokes League 1
Ochilview Park Stenhousemuir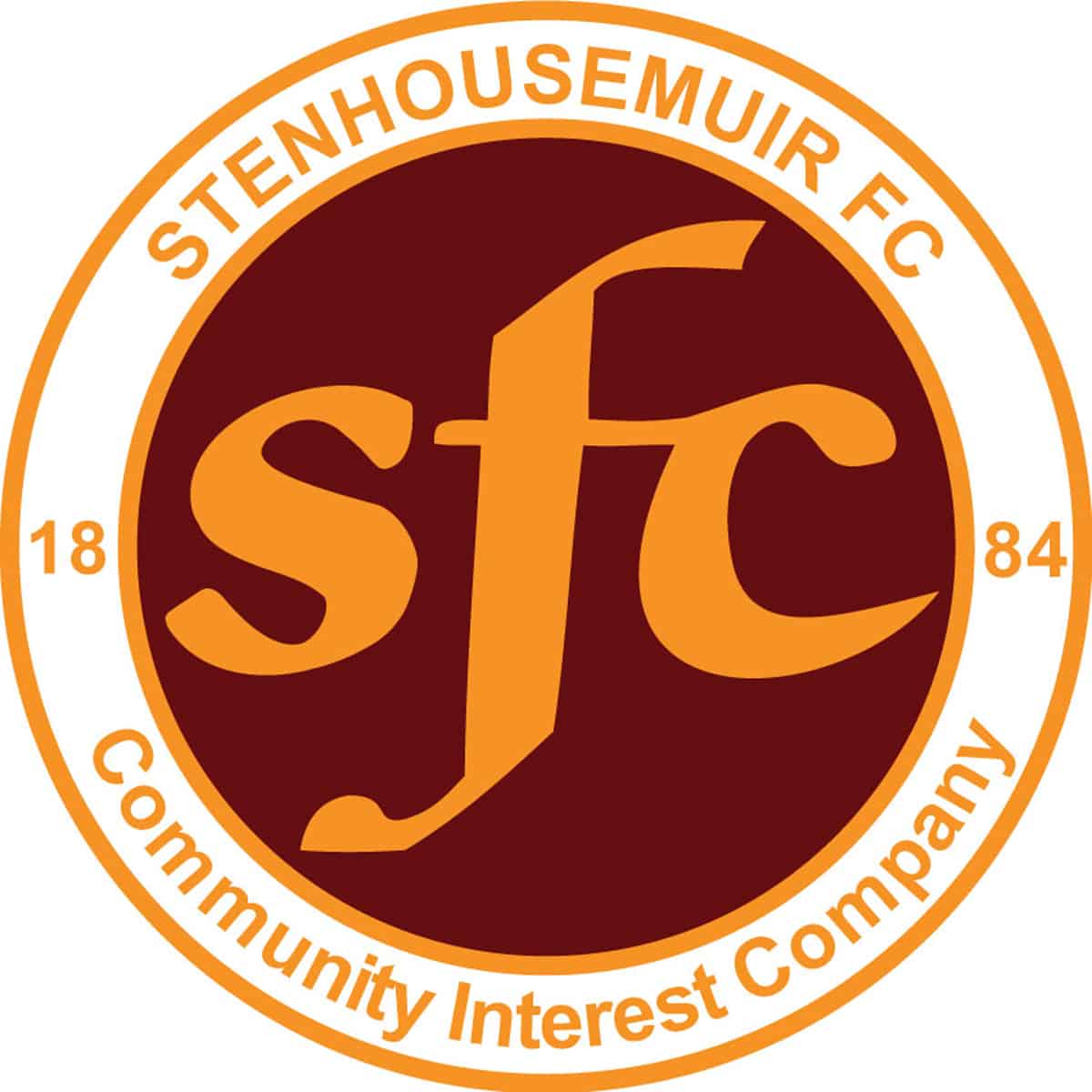 SPFL Ladbrokes League 1
Excelsior Stadium, Airdrie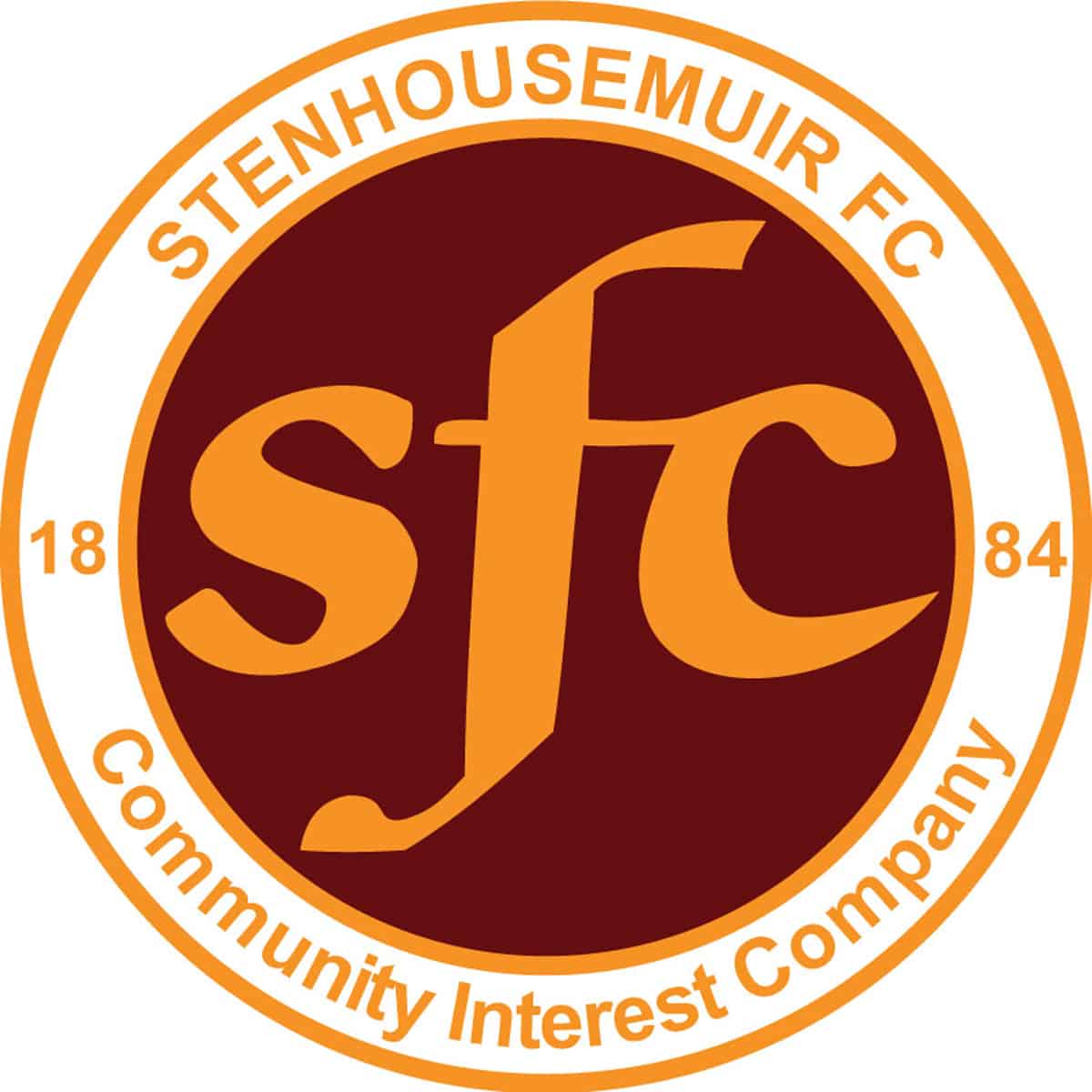 SPFL Ladbrokes League 1
Ibrox Park, Glasgow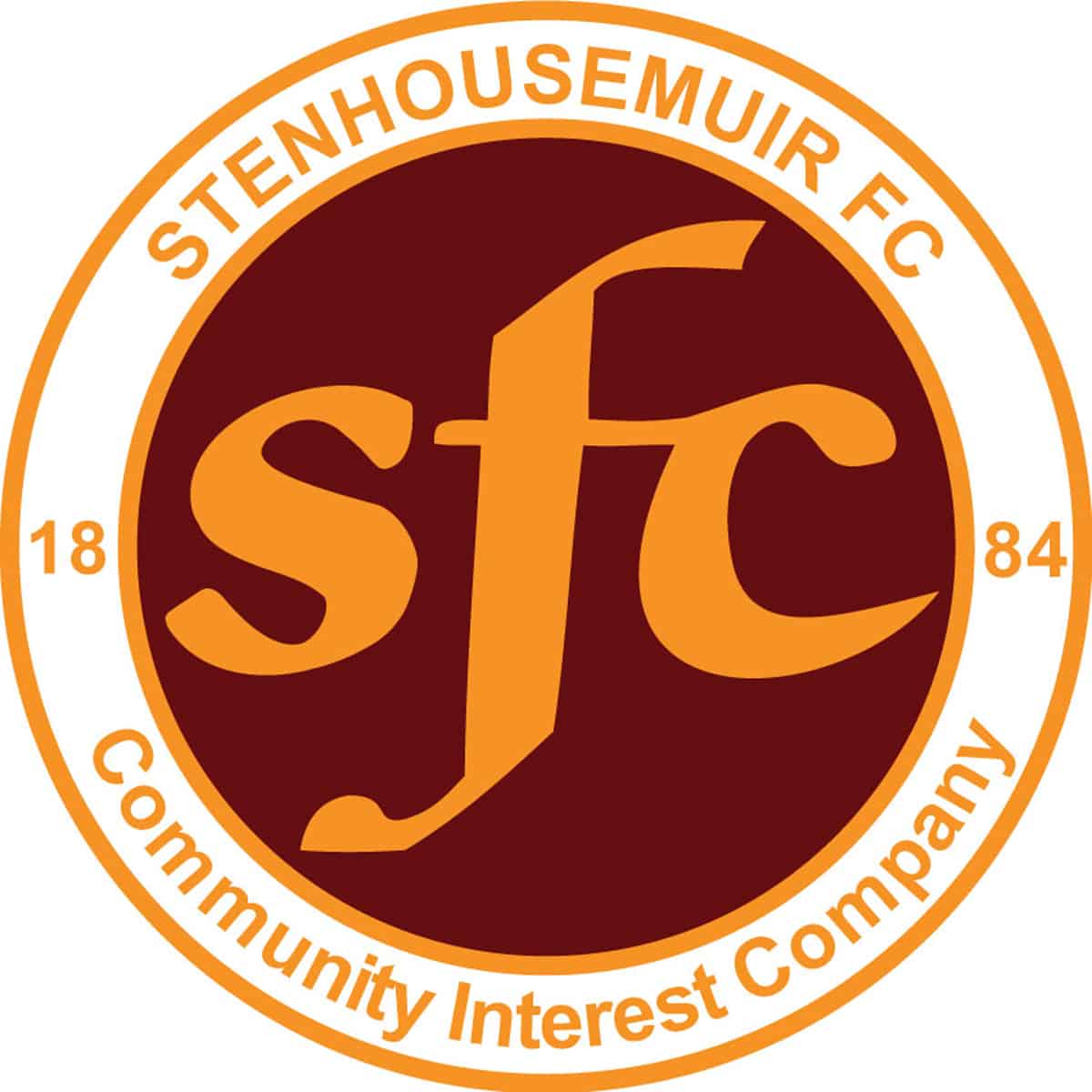 SPFL Ladbrokes League 1
Ochilview Park Stenhousemuir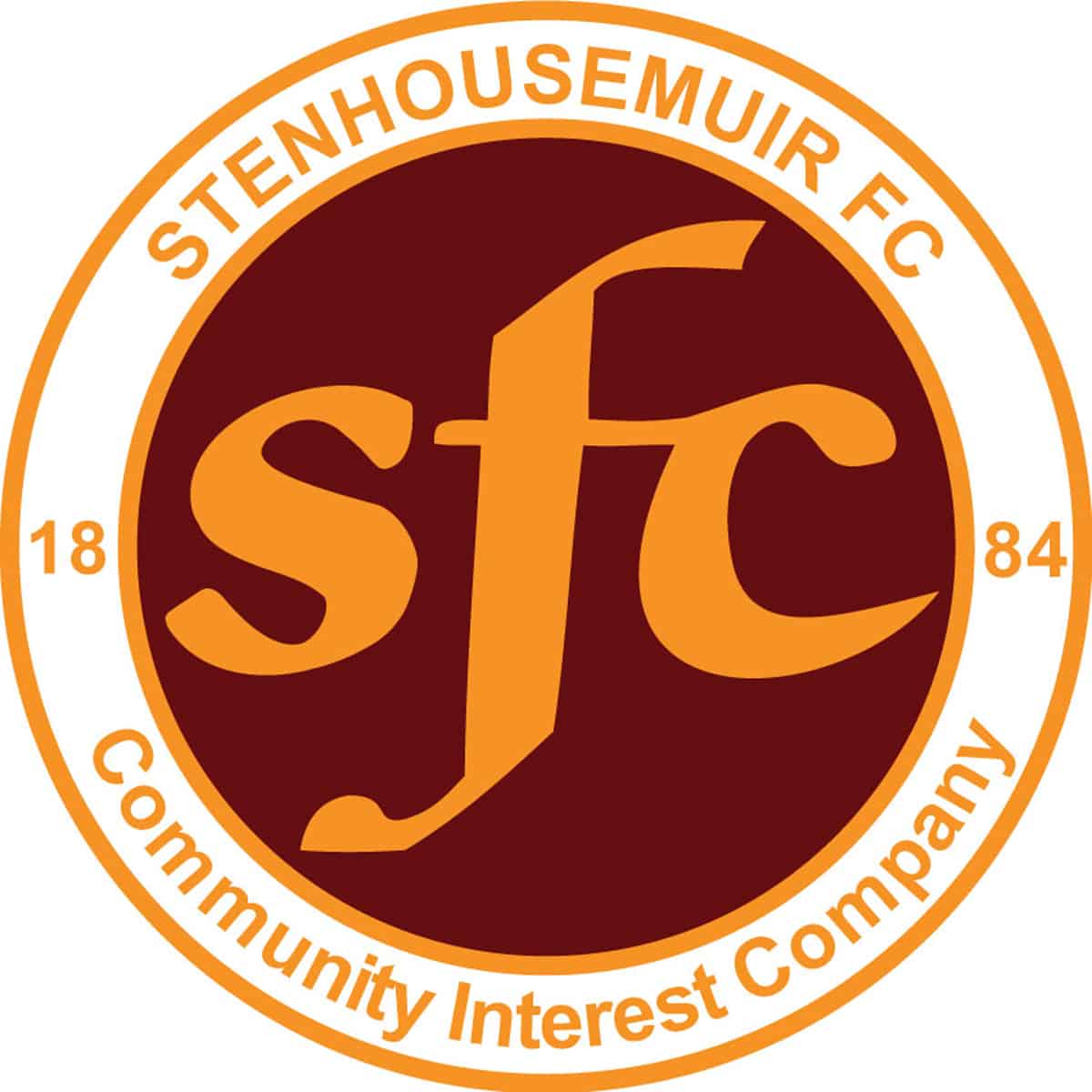 William Hill Scottish Cup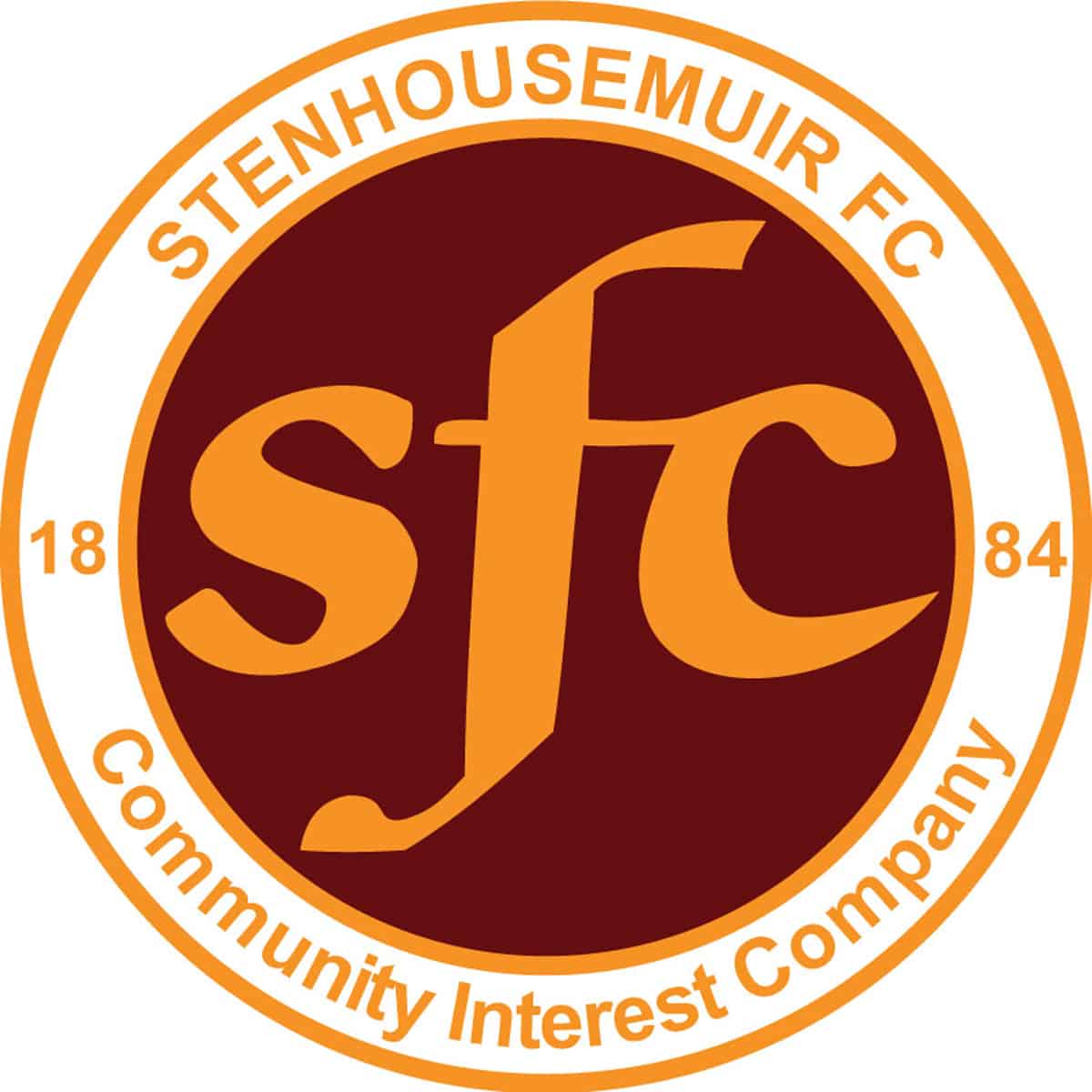 SPFL Ladbrokes League 1
Ochilview Park Stenhousemuir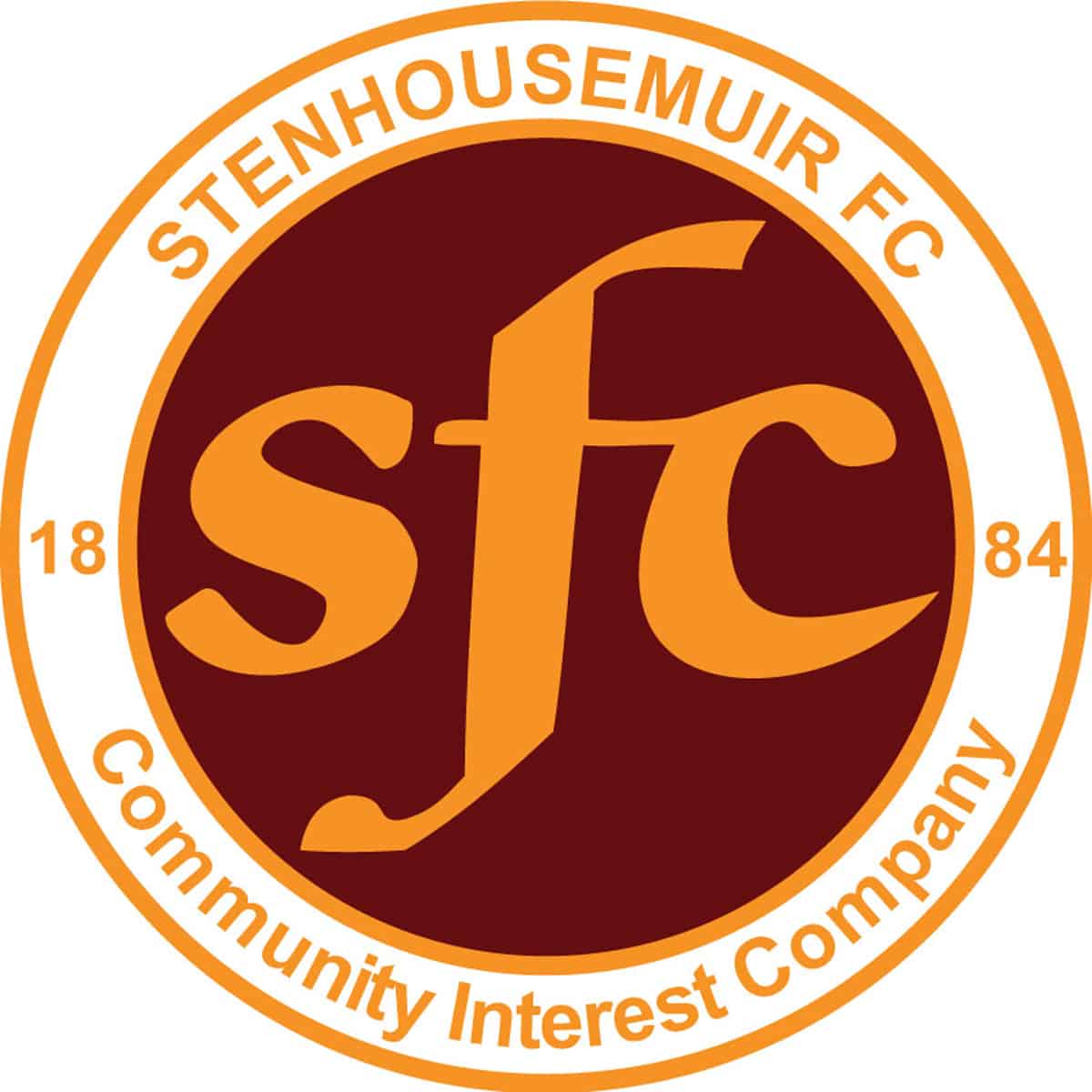 SPFL Ladbrokes League 1
Ochilview Park Stenhousemuir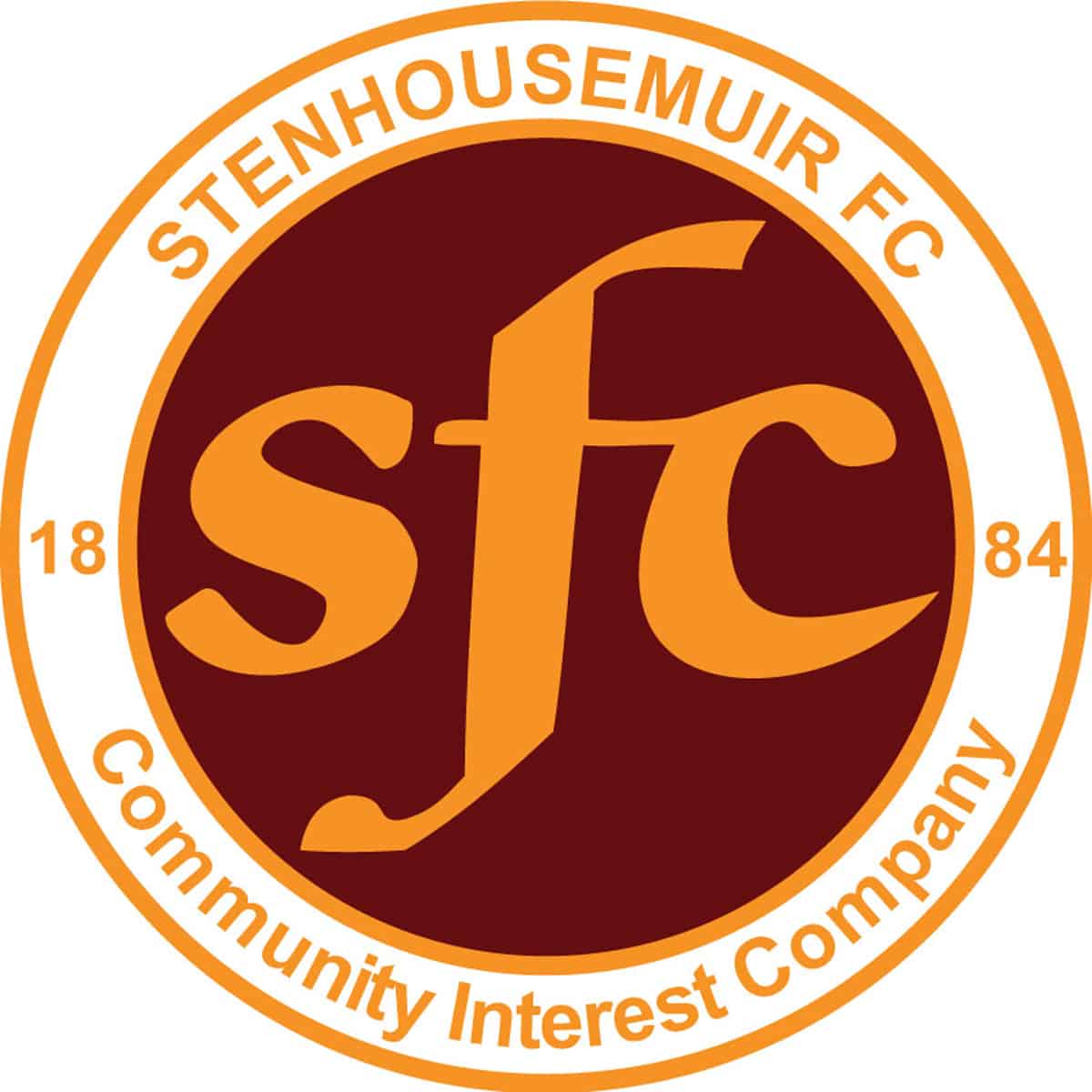 SPFL Ladbrokes League 1
Gayfield Park, Arbroath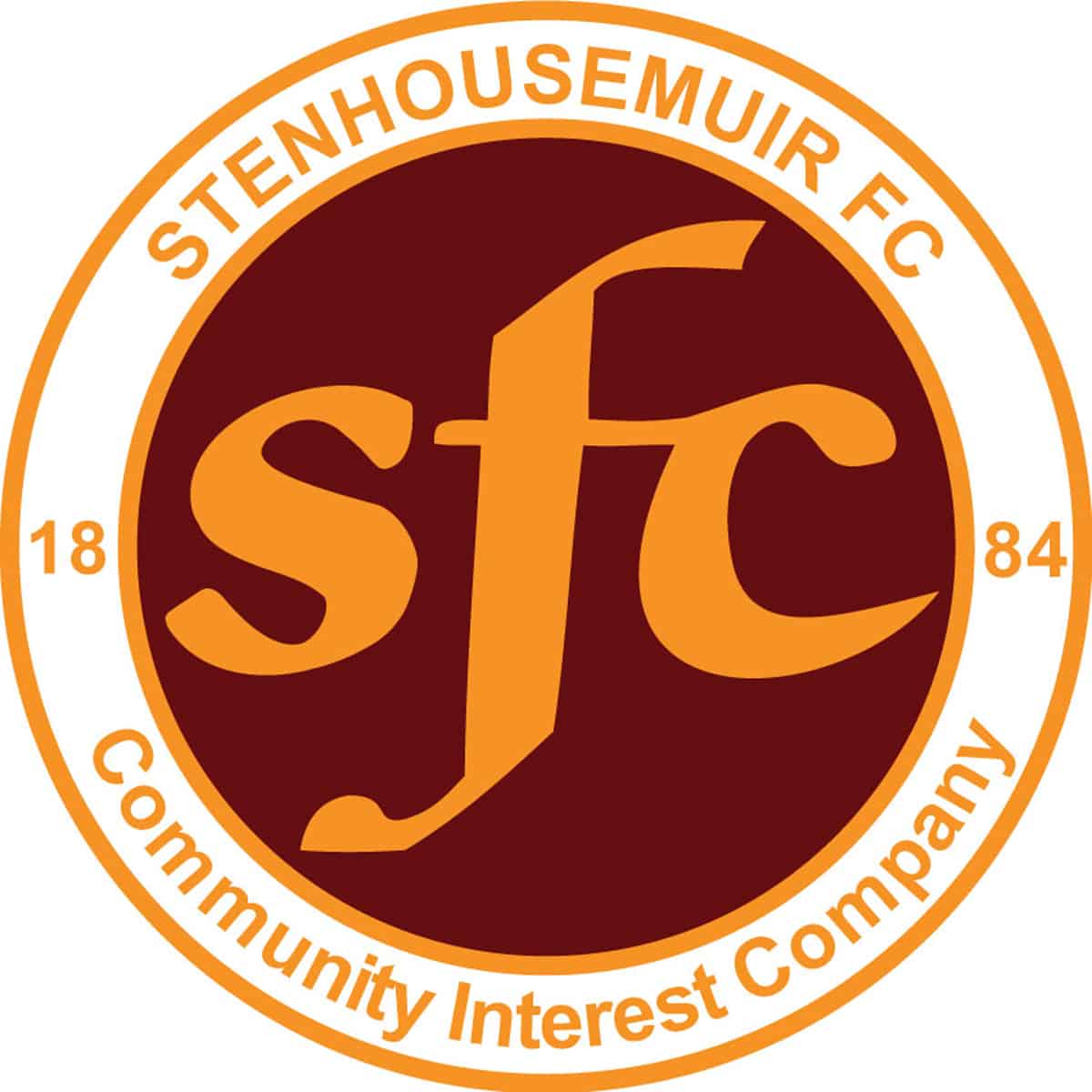 SPFL Ladbrokes League 1
Station Park, Forfar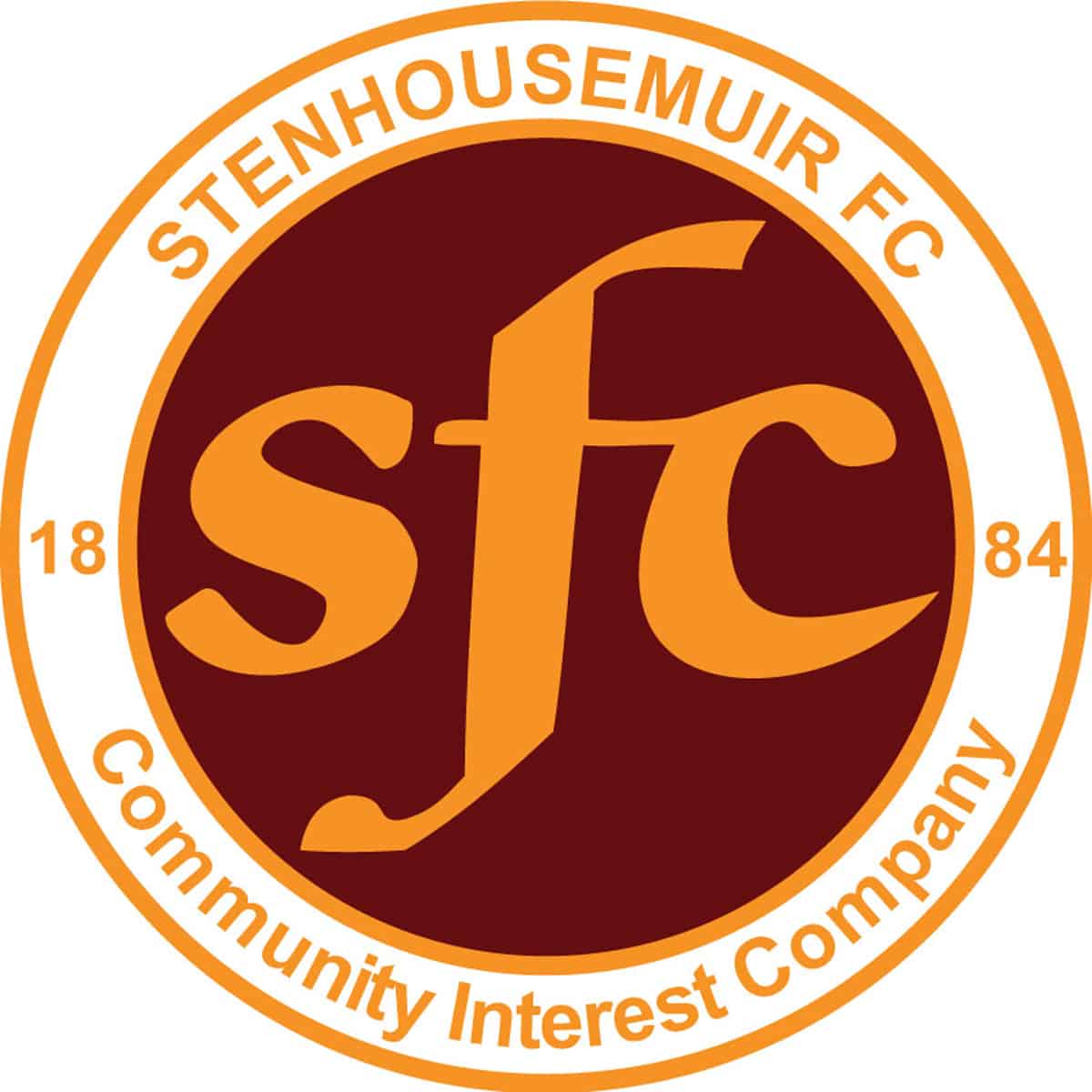 SPFL Ladbrokes League 1
Ochilview Park Stenhousemuir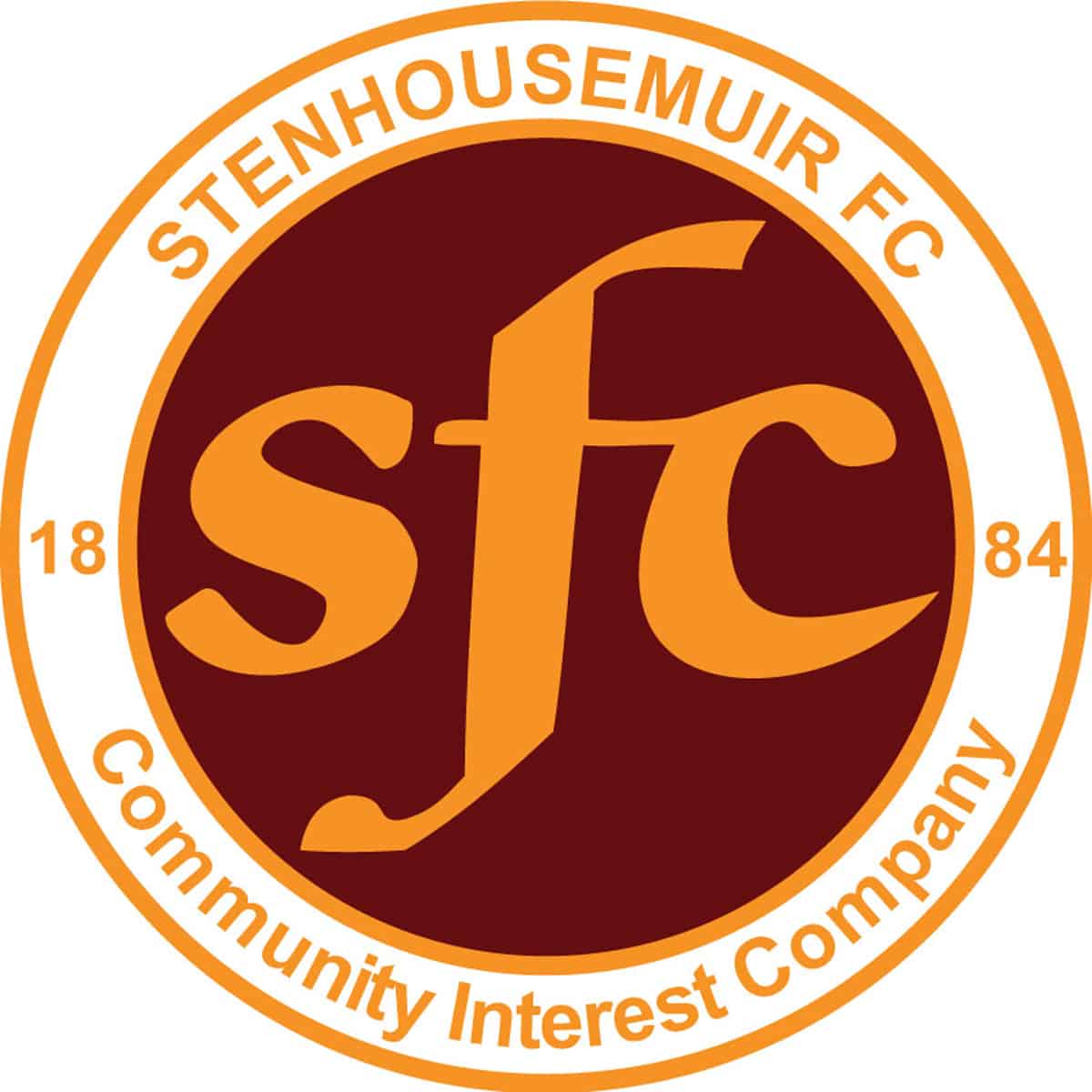 SPFL Ladbrokes League 1
Ochilview Park Stenhousemuir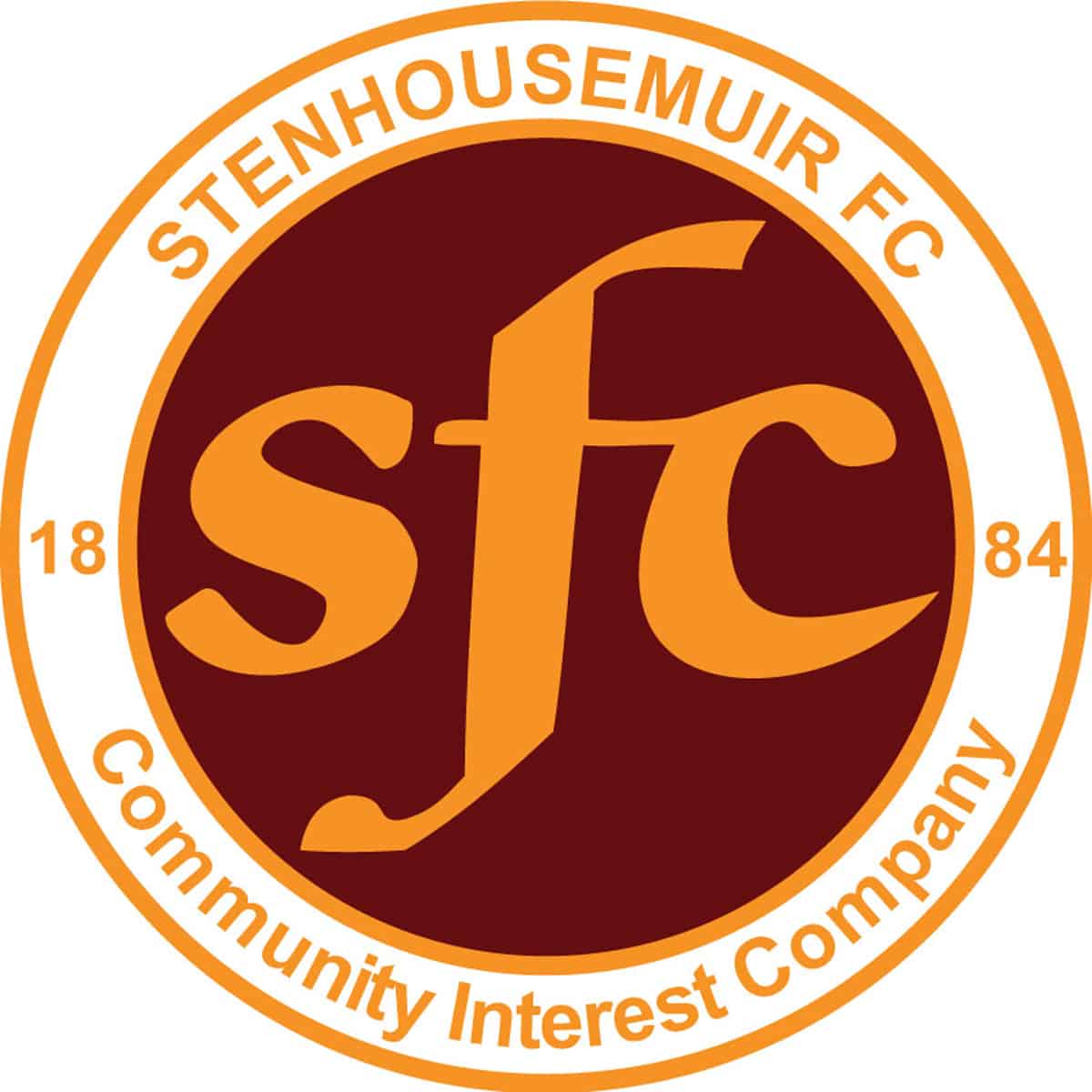 SPFL Ladbrokes League 1
Glebe Park, Brechin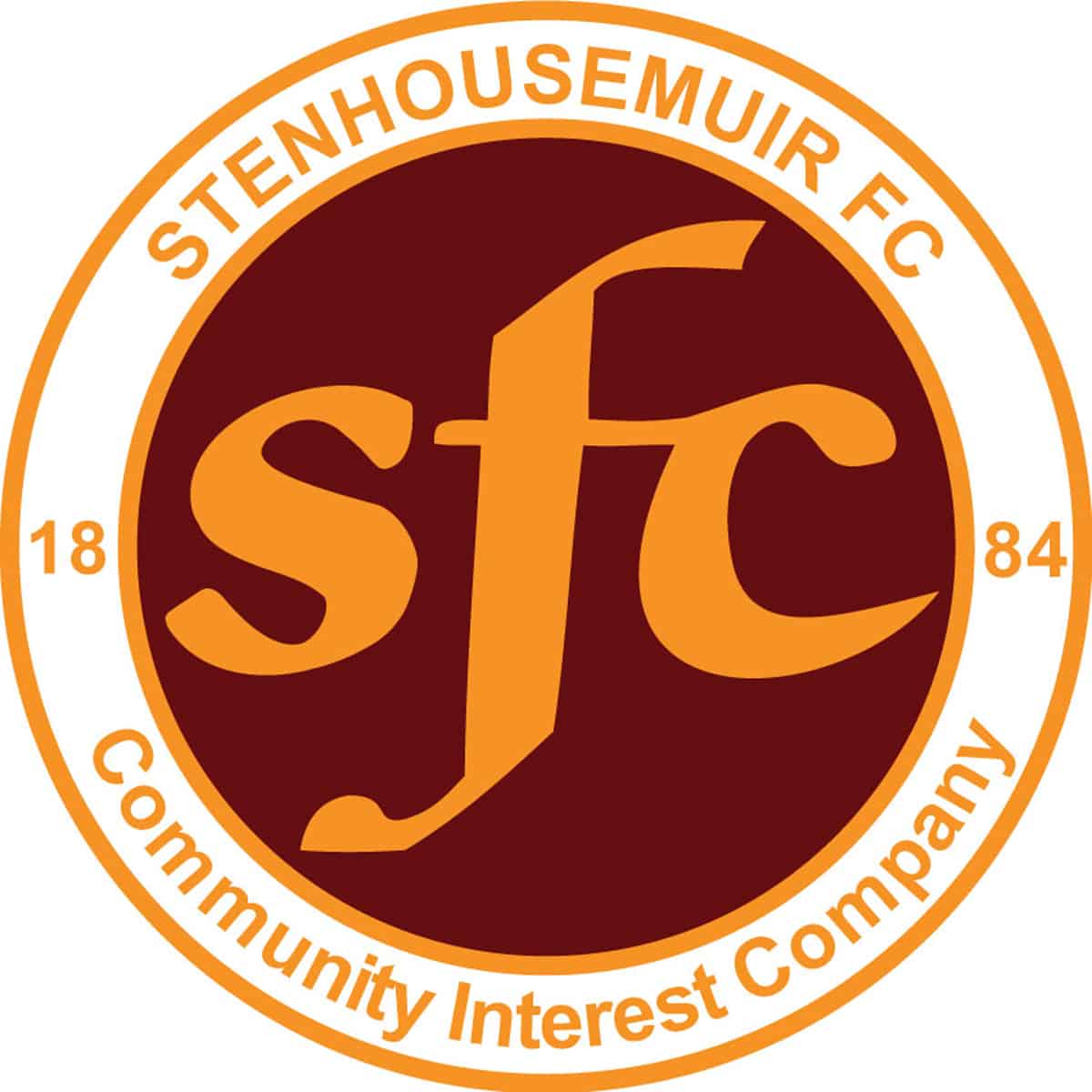 SPFL Ladbrokes League 1
Ochilview Park Stenhousemuir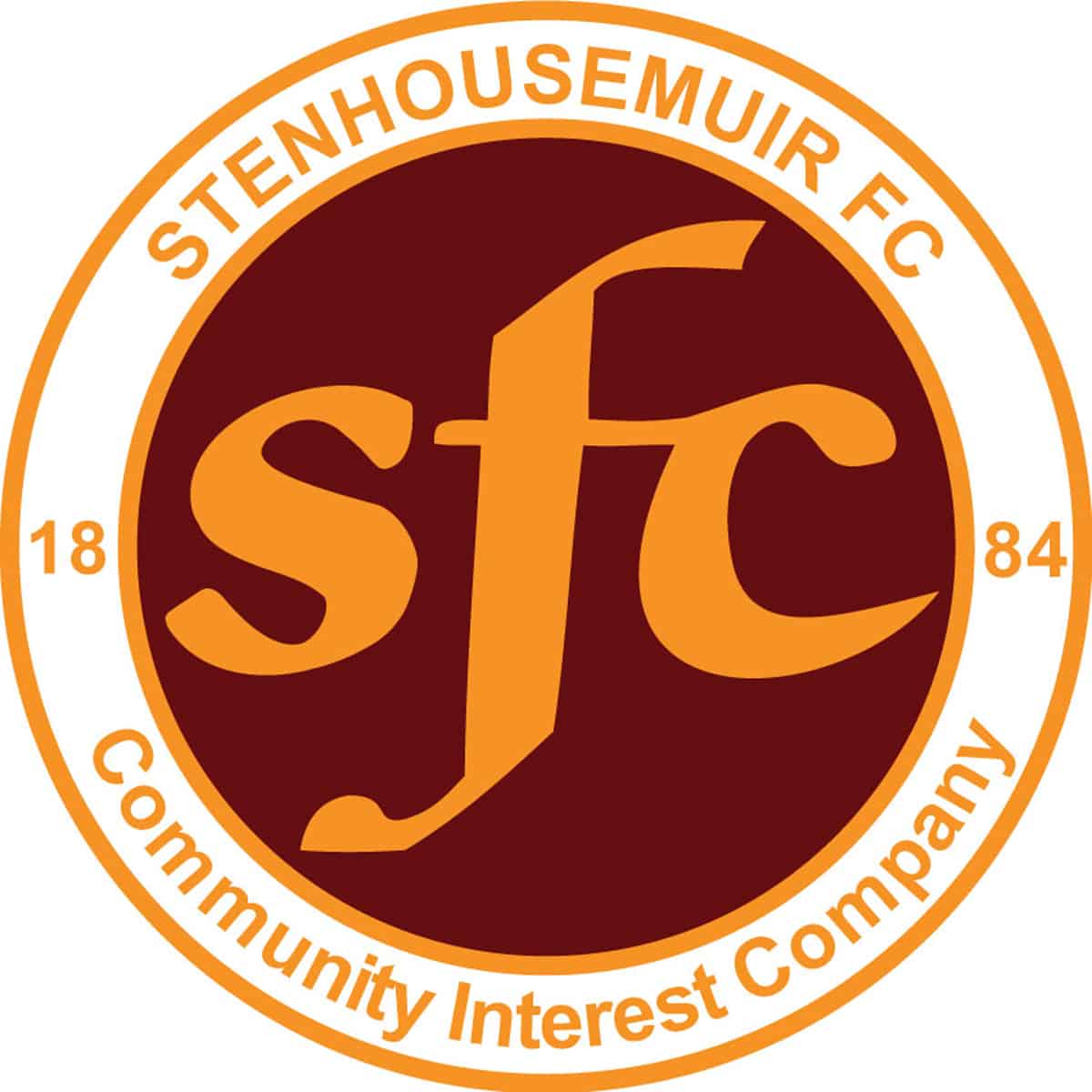 SPFL Ladbrokes League 1
Bayview Stadium, Methil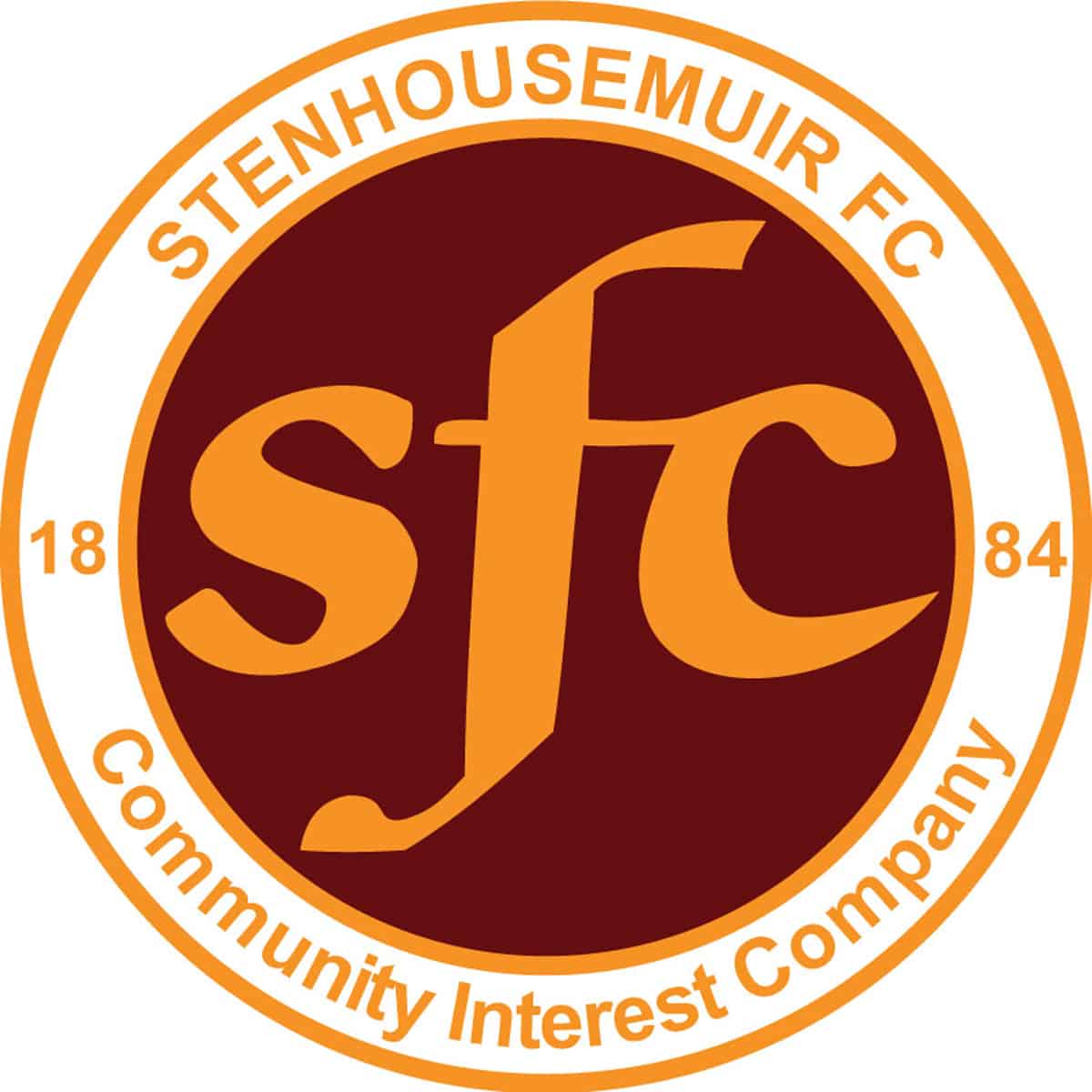 William Hill Scottish Cup
Ochilview Park Stenhousemuir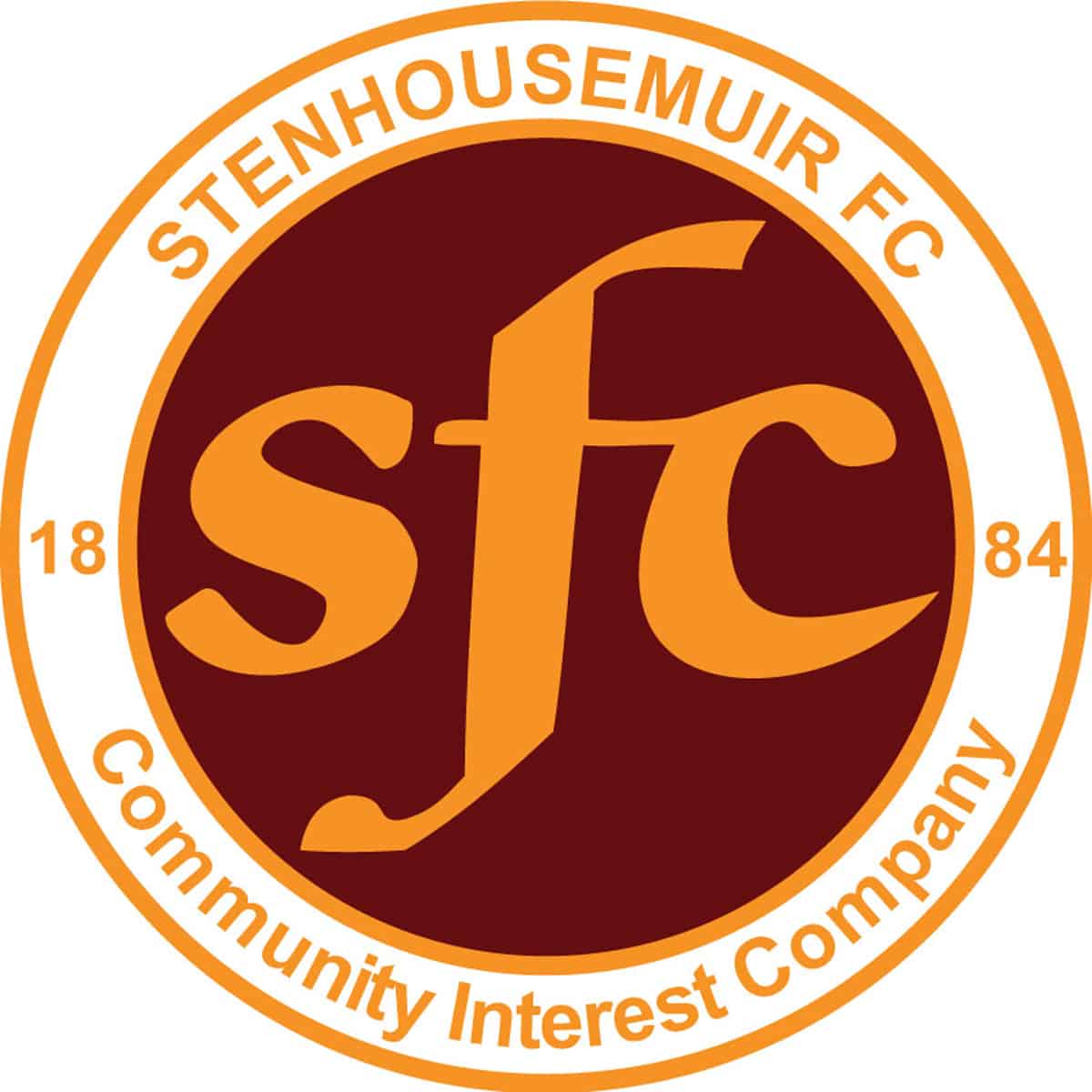 SPFL Ladbrokes League 1
Somerset Park, Ayr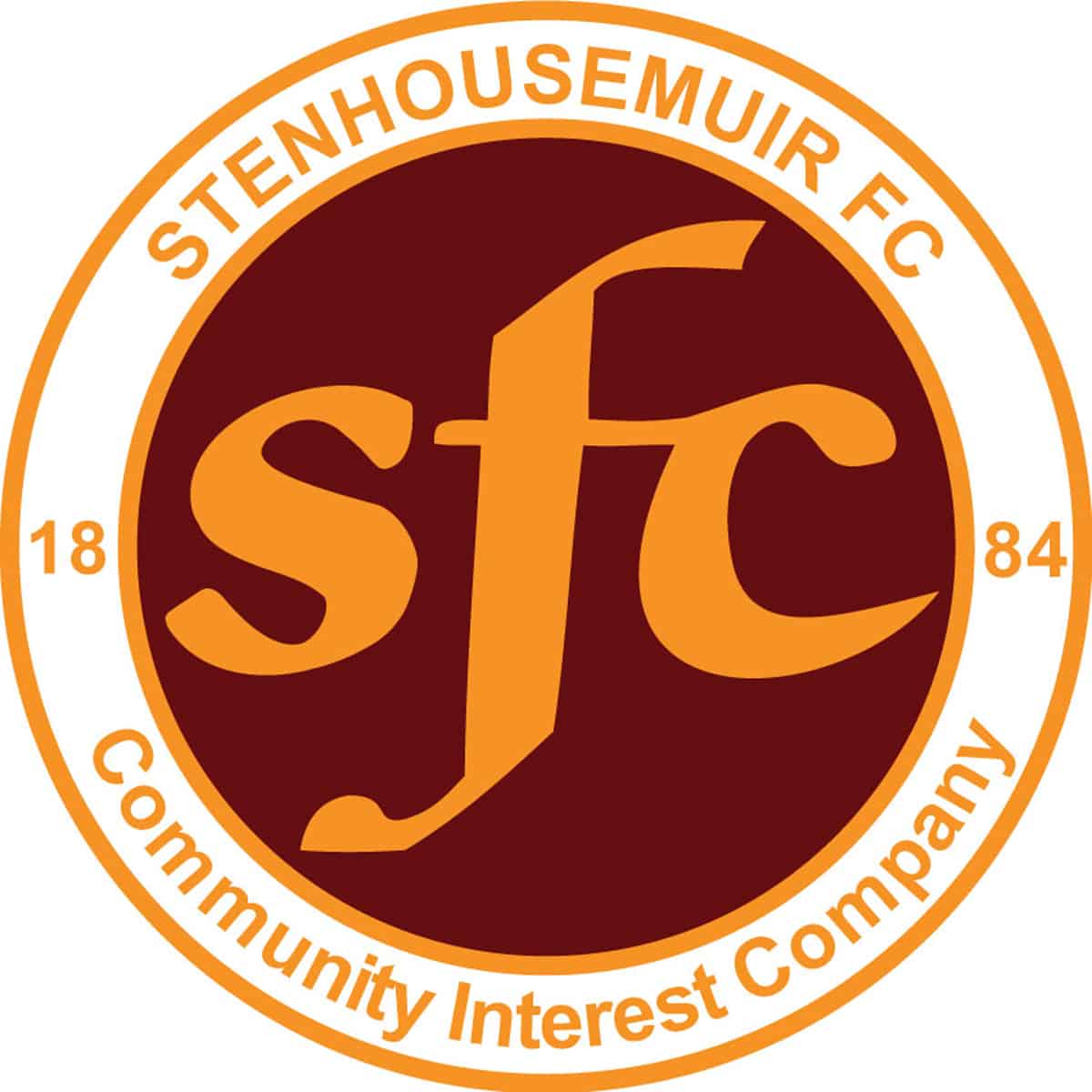 SPFL Ladbrokes League 1
Ochilview Park Stenhousemuir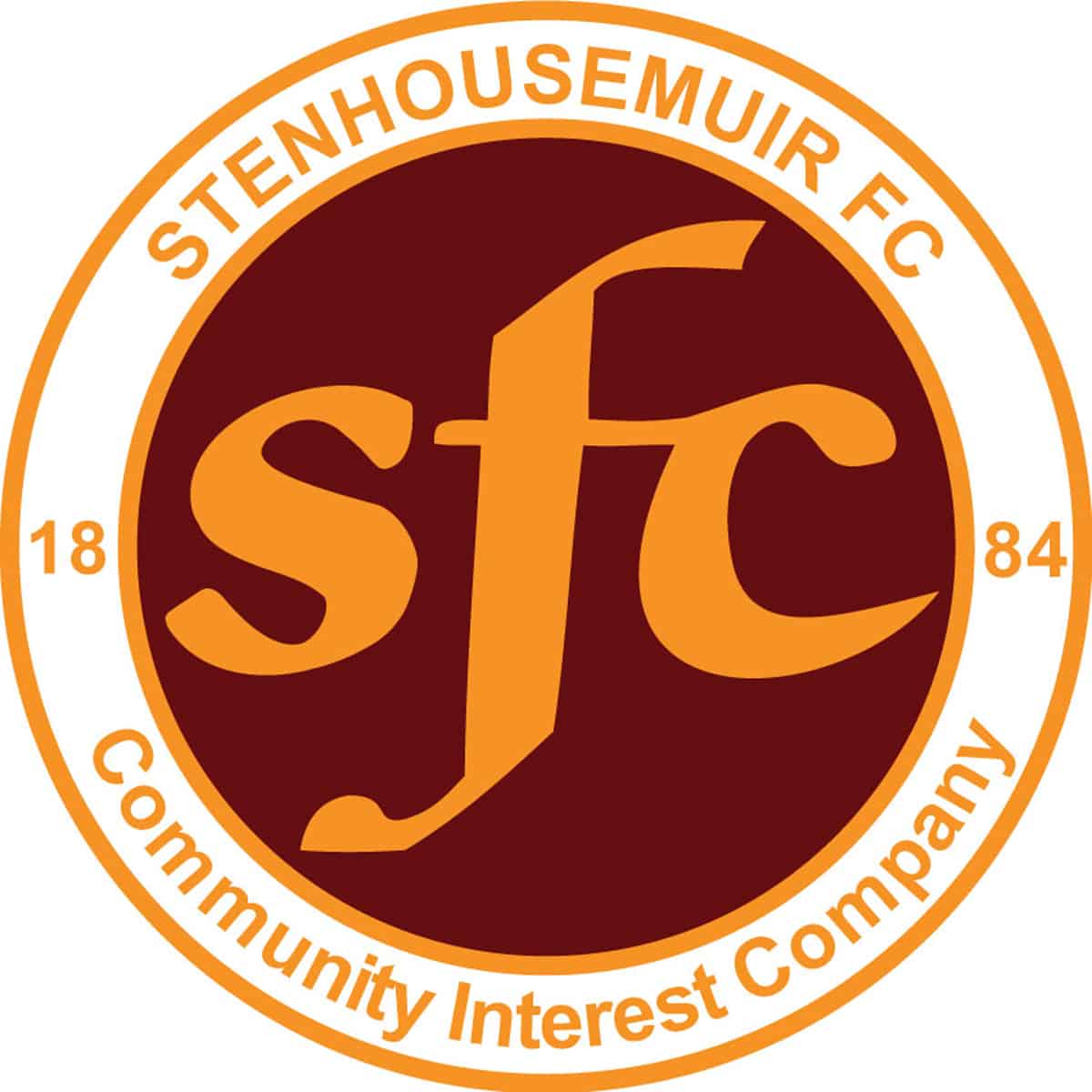 William Hill Scottish Cup
Galabank Park, Annan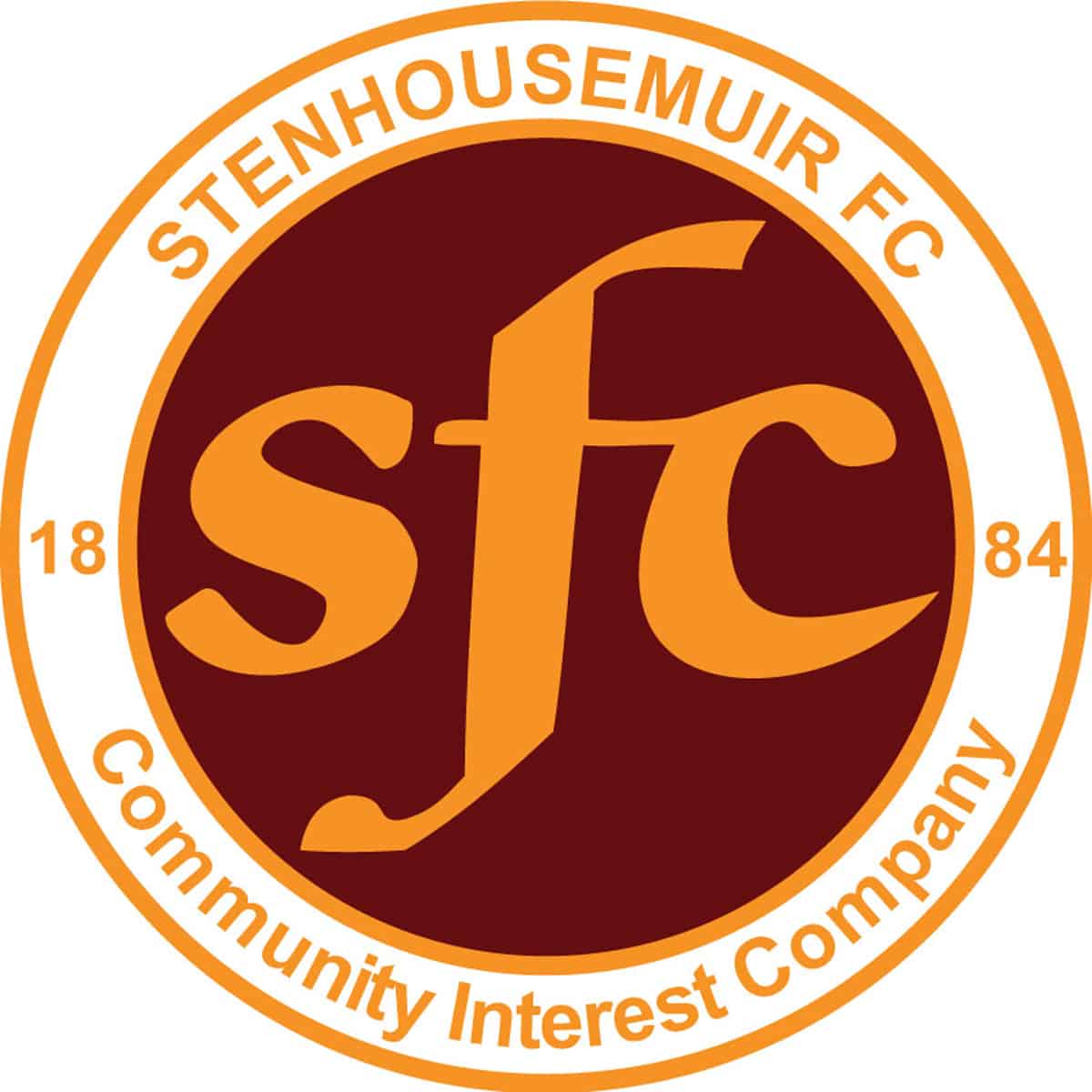 SPFL Ladbrokes League 1
East End Park, Dunfermline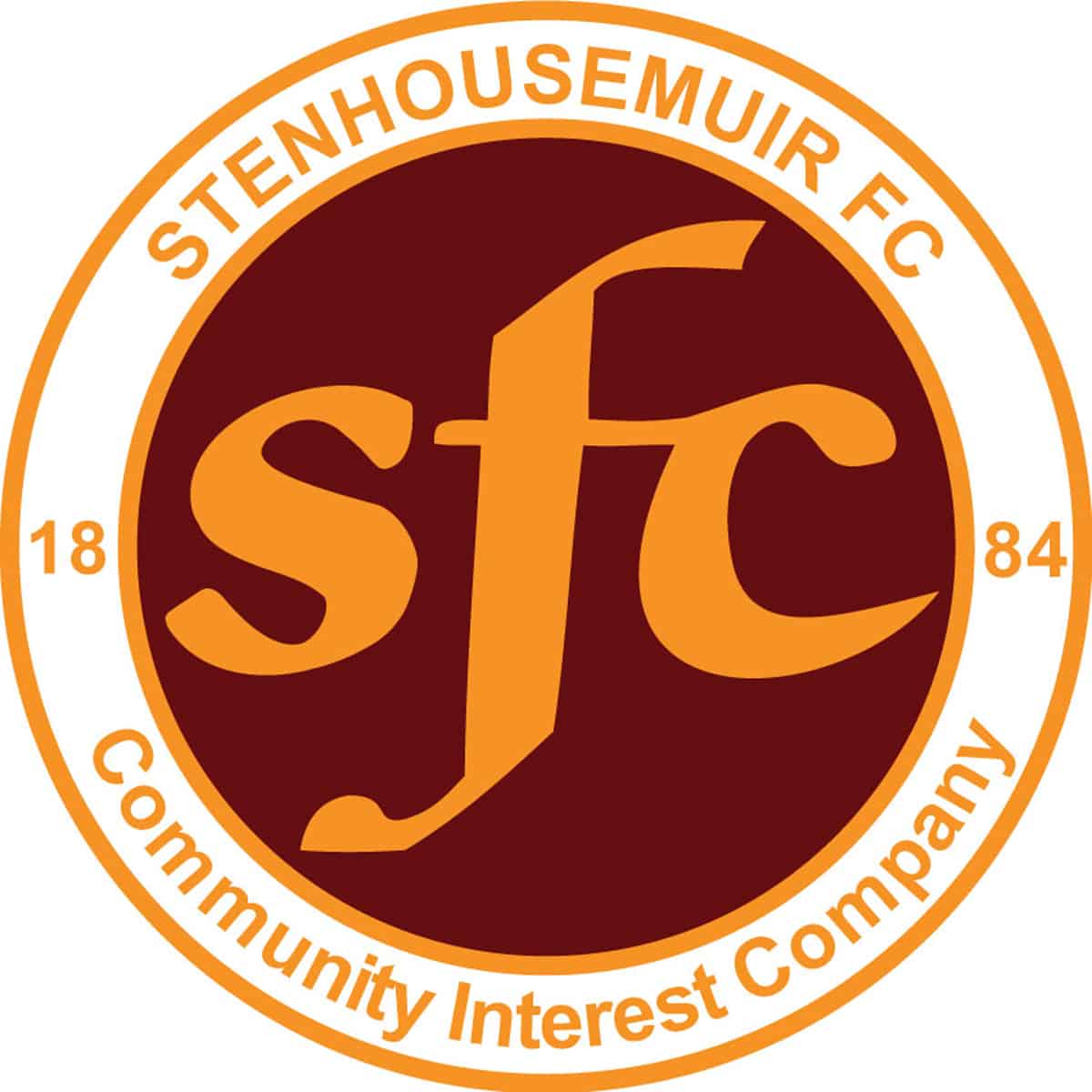 William Hill Scottish Cup
Ochilview Park Stenhousemuir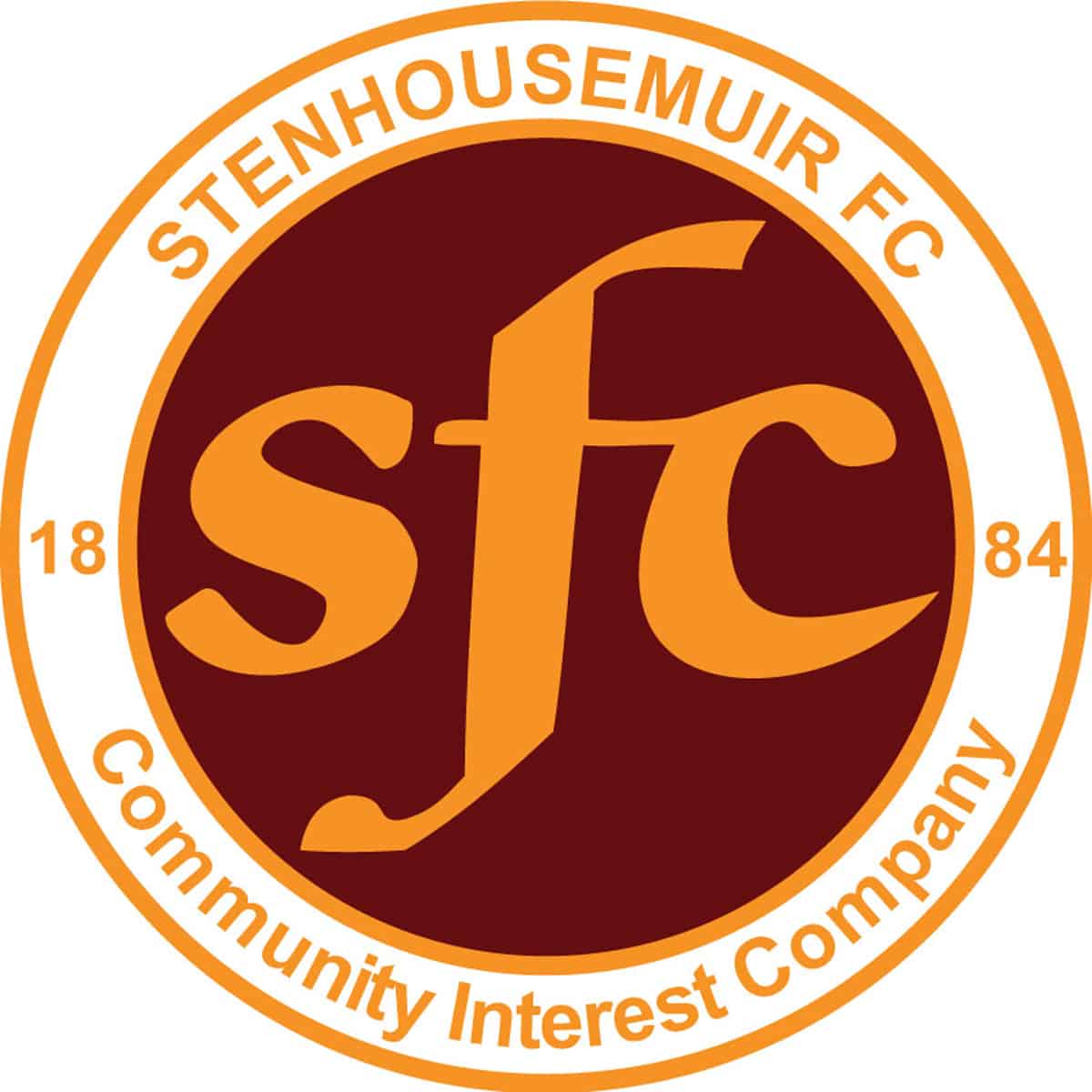 Petrofac Training Cup
Ochilview Park Stenhousemuir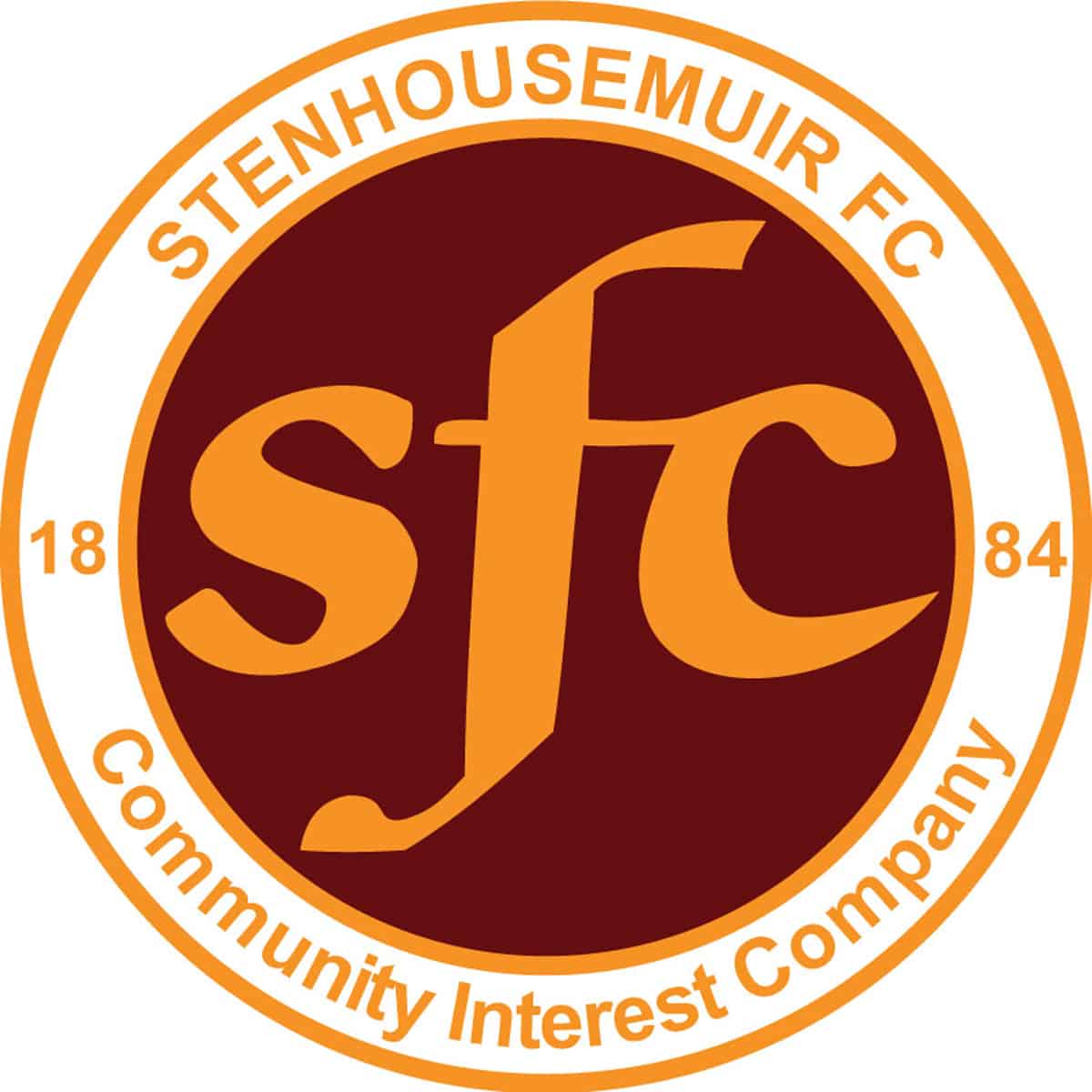 SPFL Ladbrokes League 1
Ochilview Park Stenhousemuir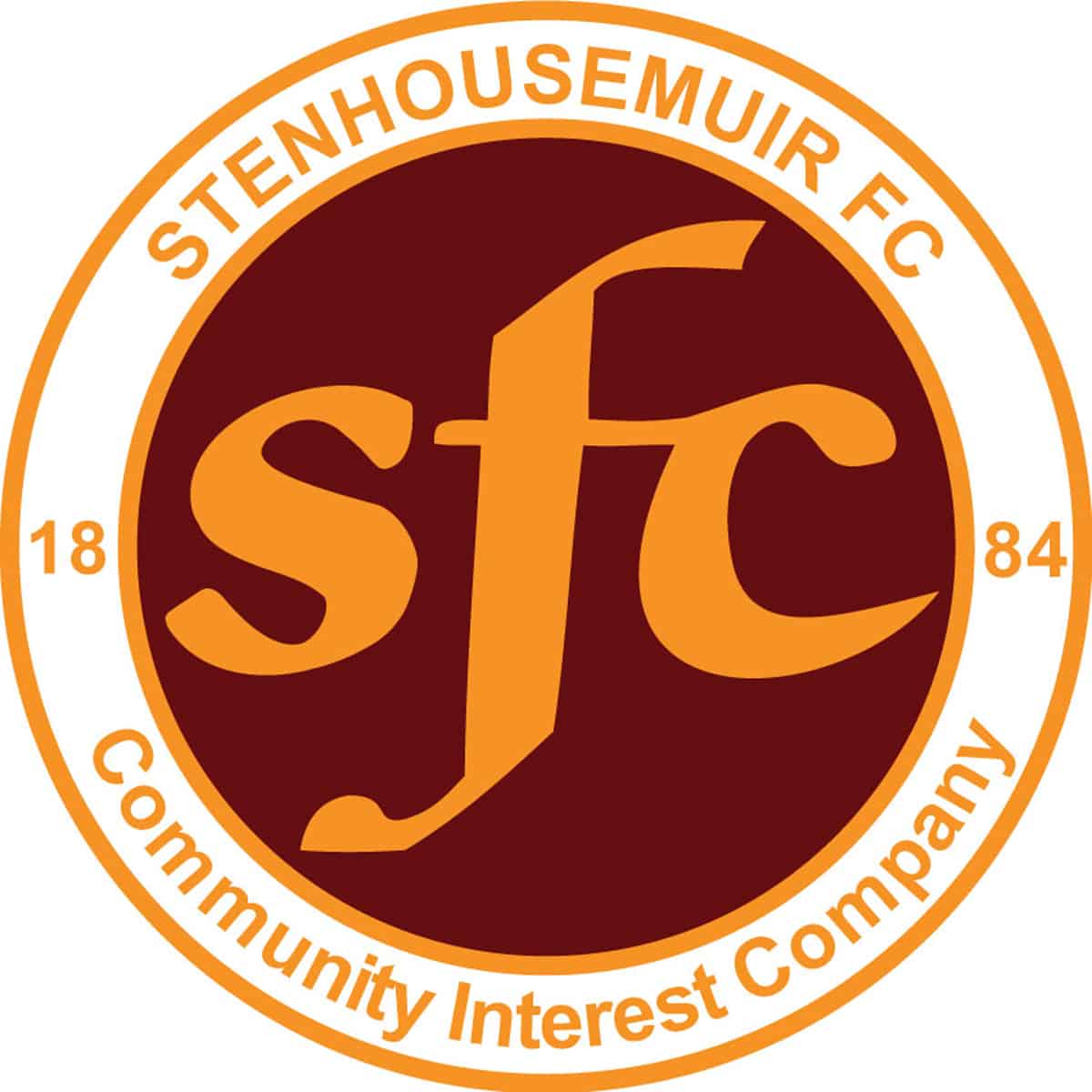 SPFL Ladbrokes League 1
Stair Park, Stranraer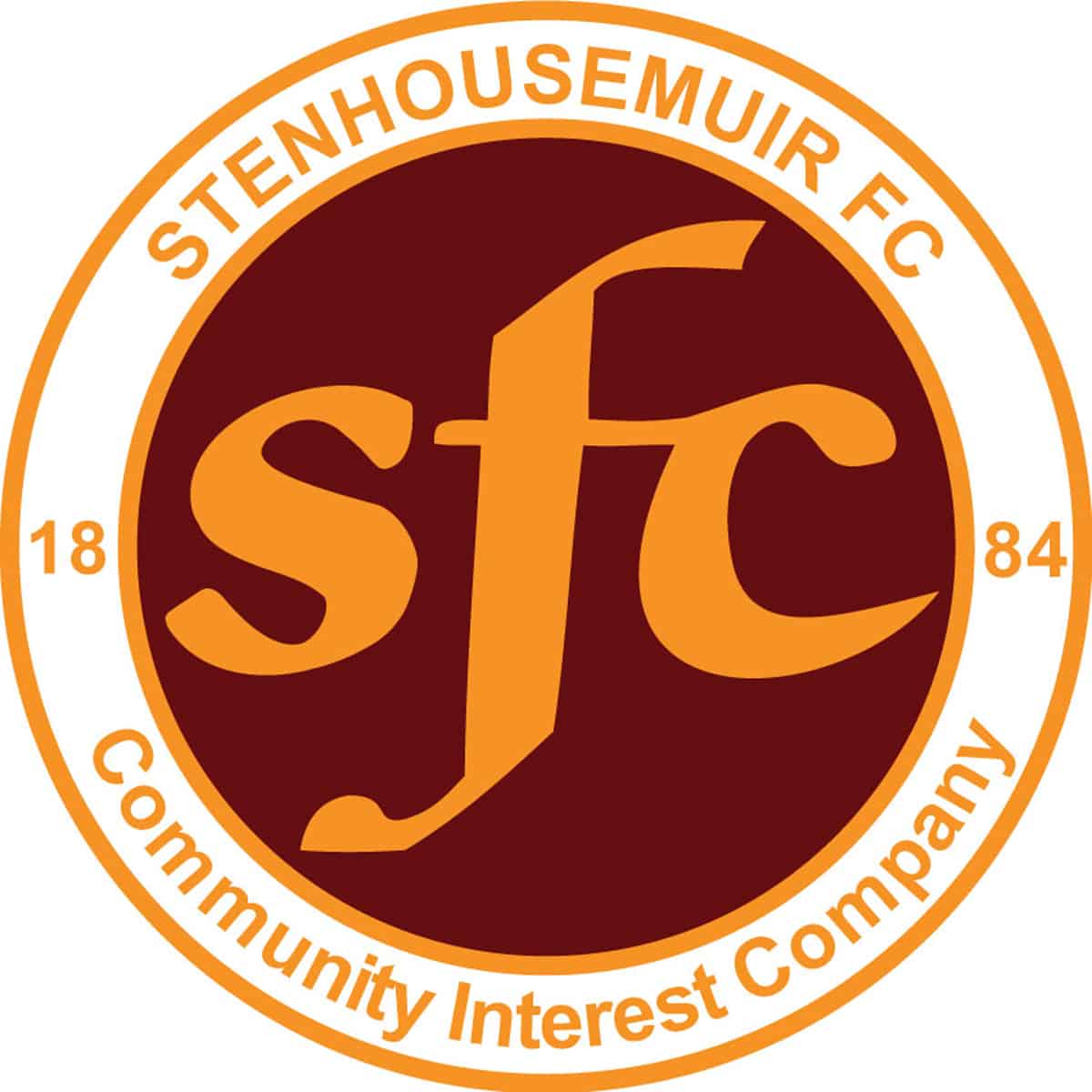 SPFL Ladbrokes League 1
Ochilview Park Stenhousemuir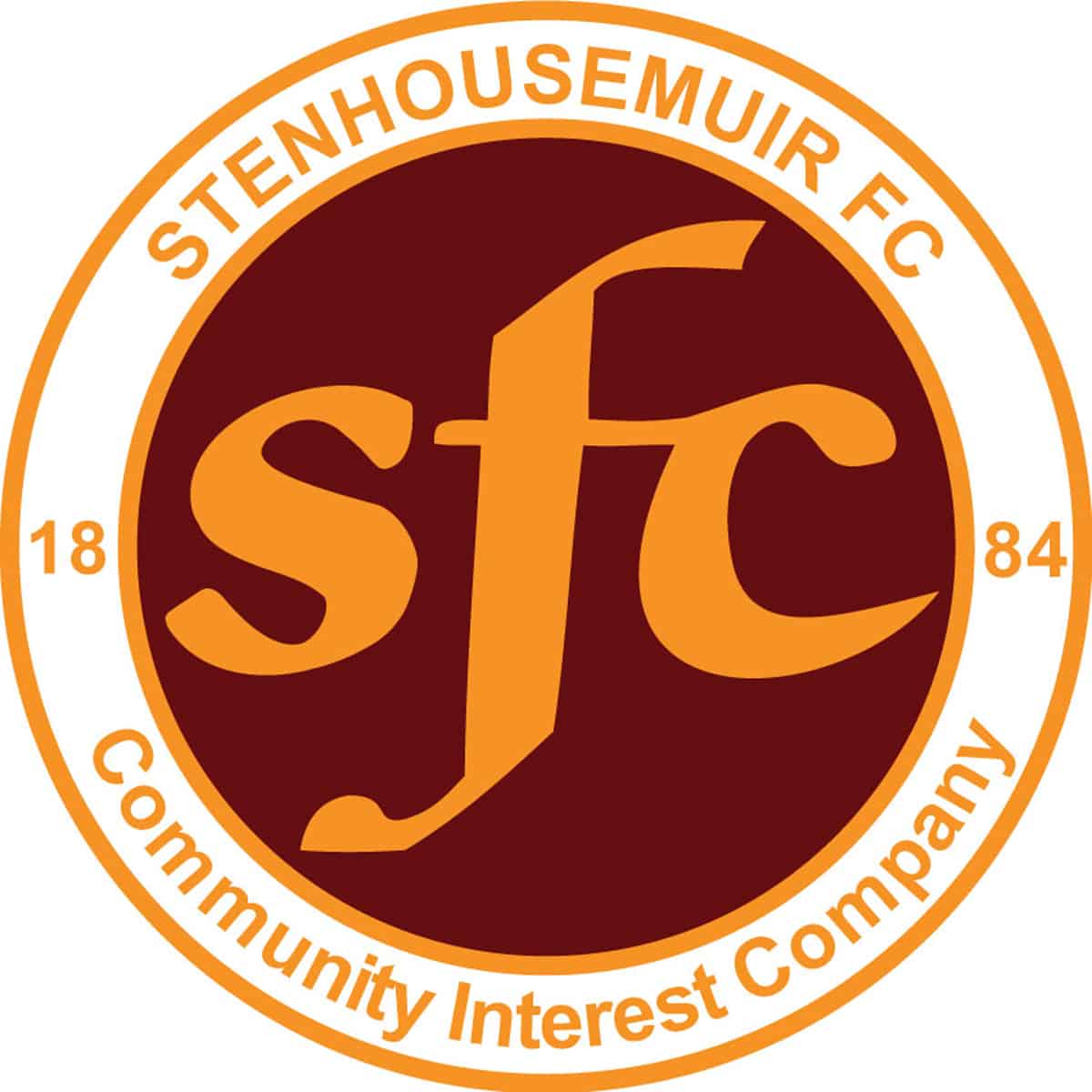 SPFL Ladbrokes League 1
Ochilview Park Stenhousemuir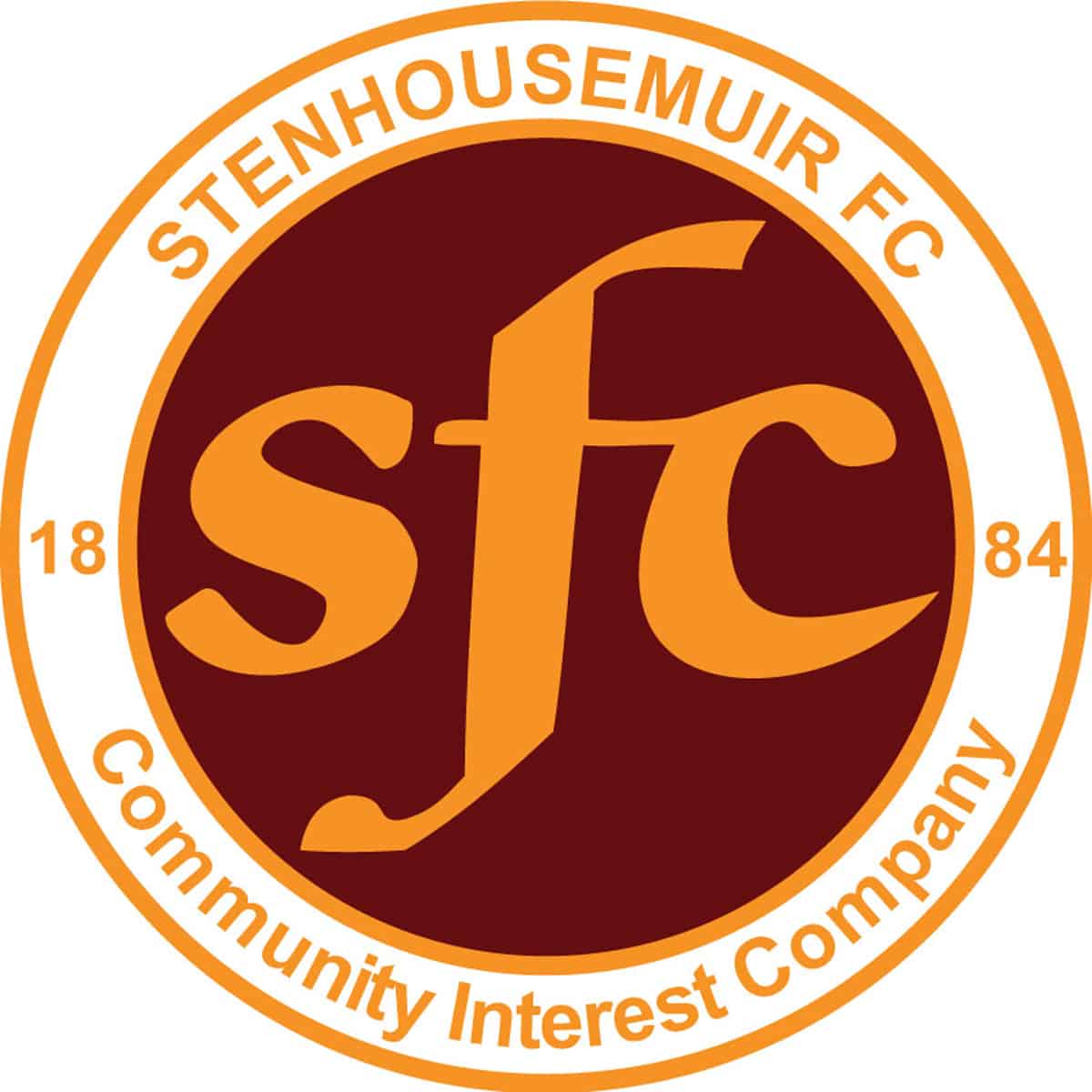 SPFL Ladbrokes League 1
Ibrox Park, Glasgow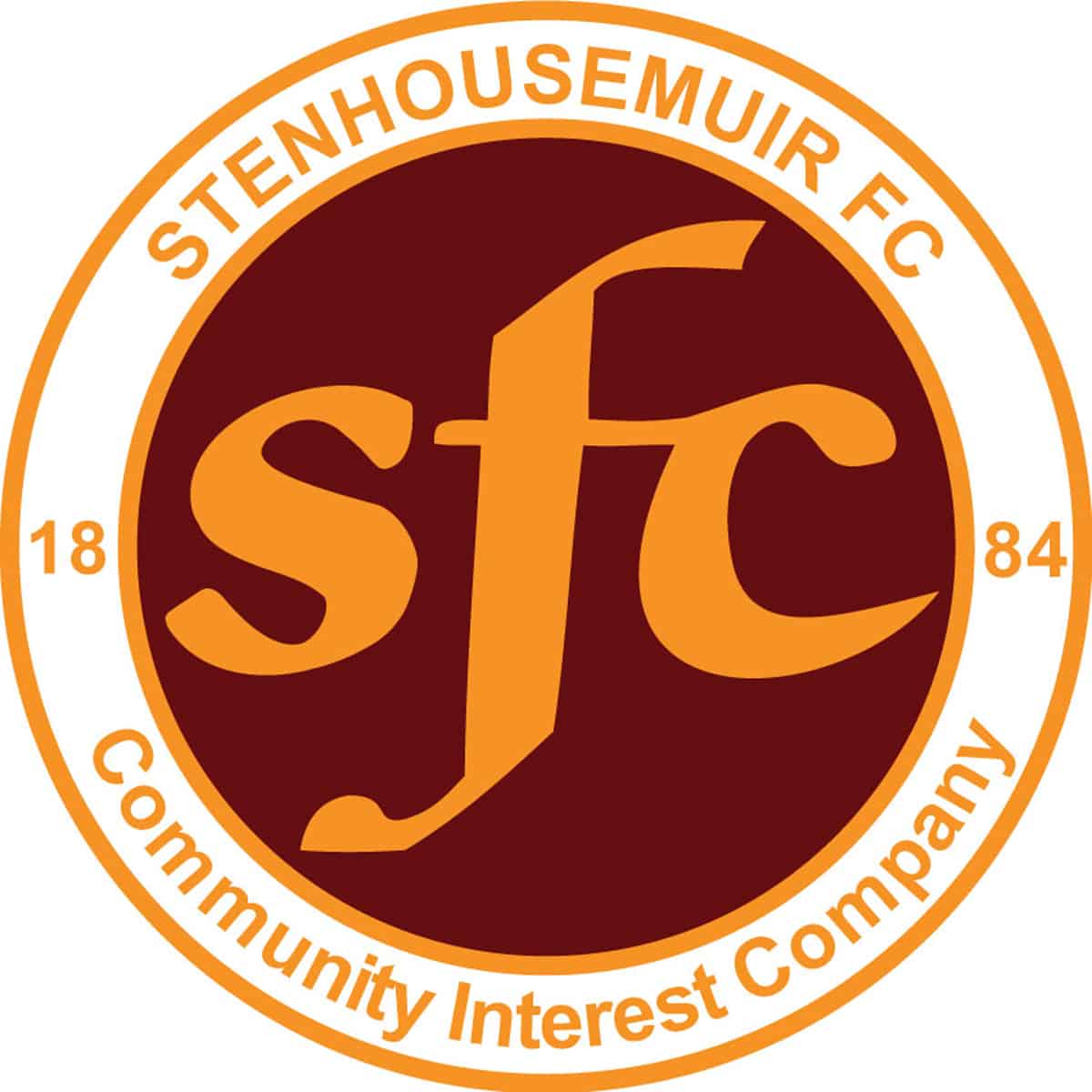 SPFL Ladbrokes League 1
Gayfield Park, Arbroath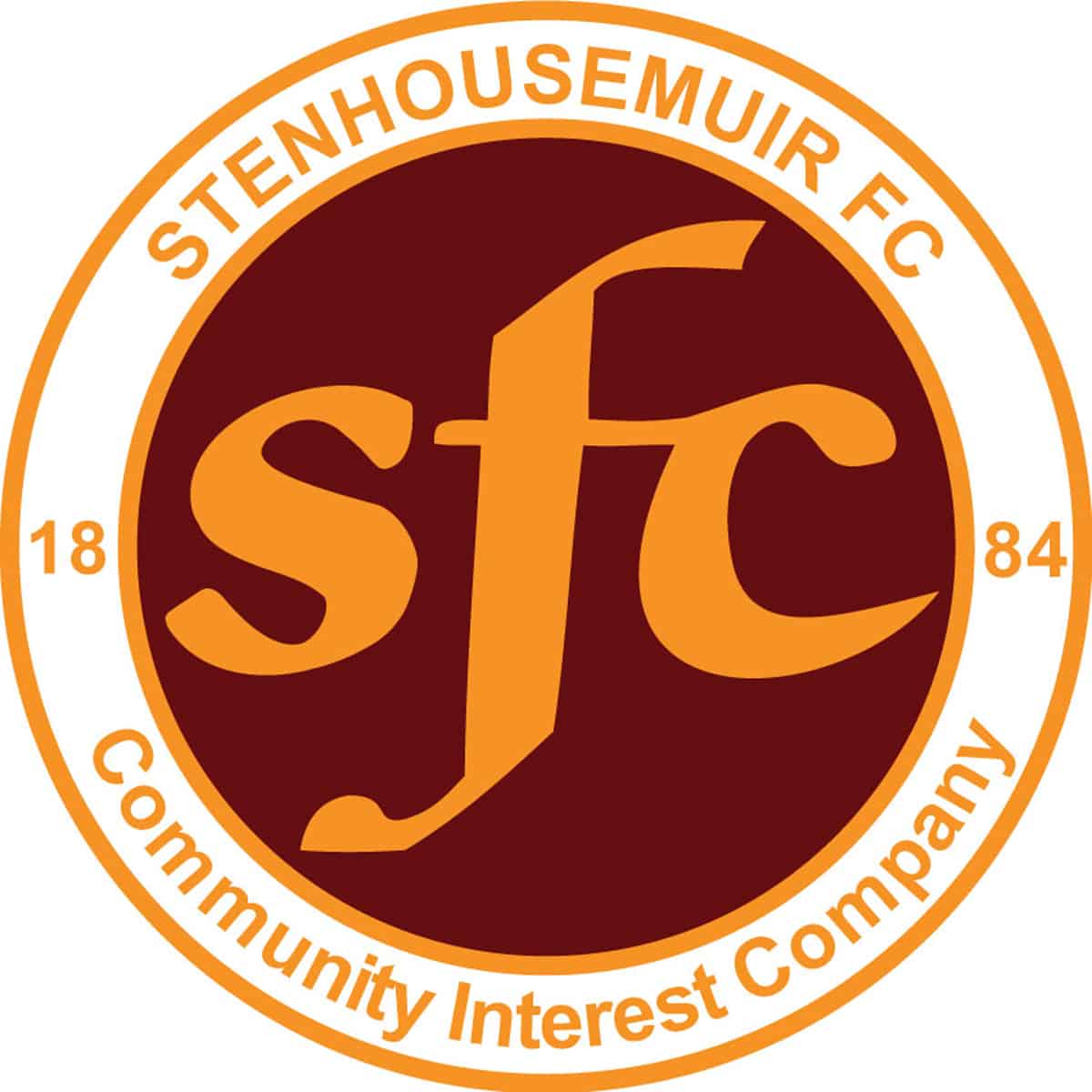 SPFL Ladbrokes League 1
Ochilview Park Stenhousemuir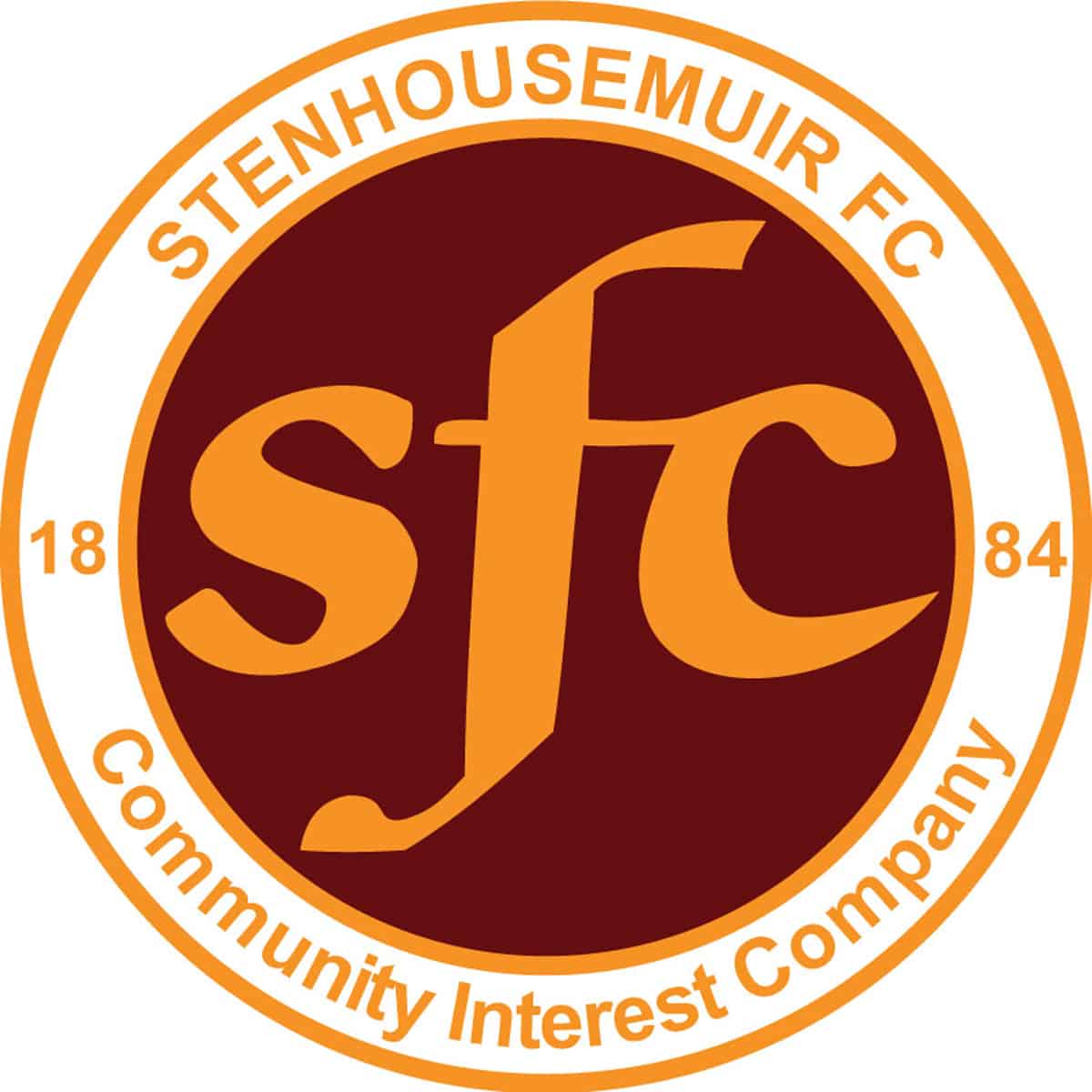 Petrofac Training Cup
Dens Park, Dundee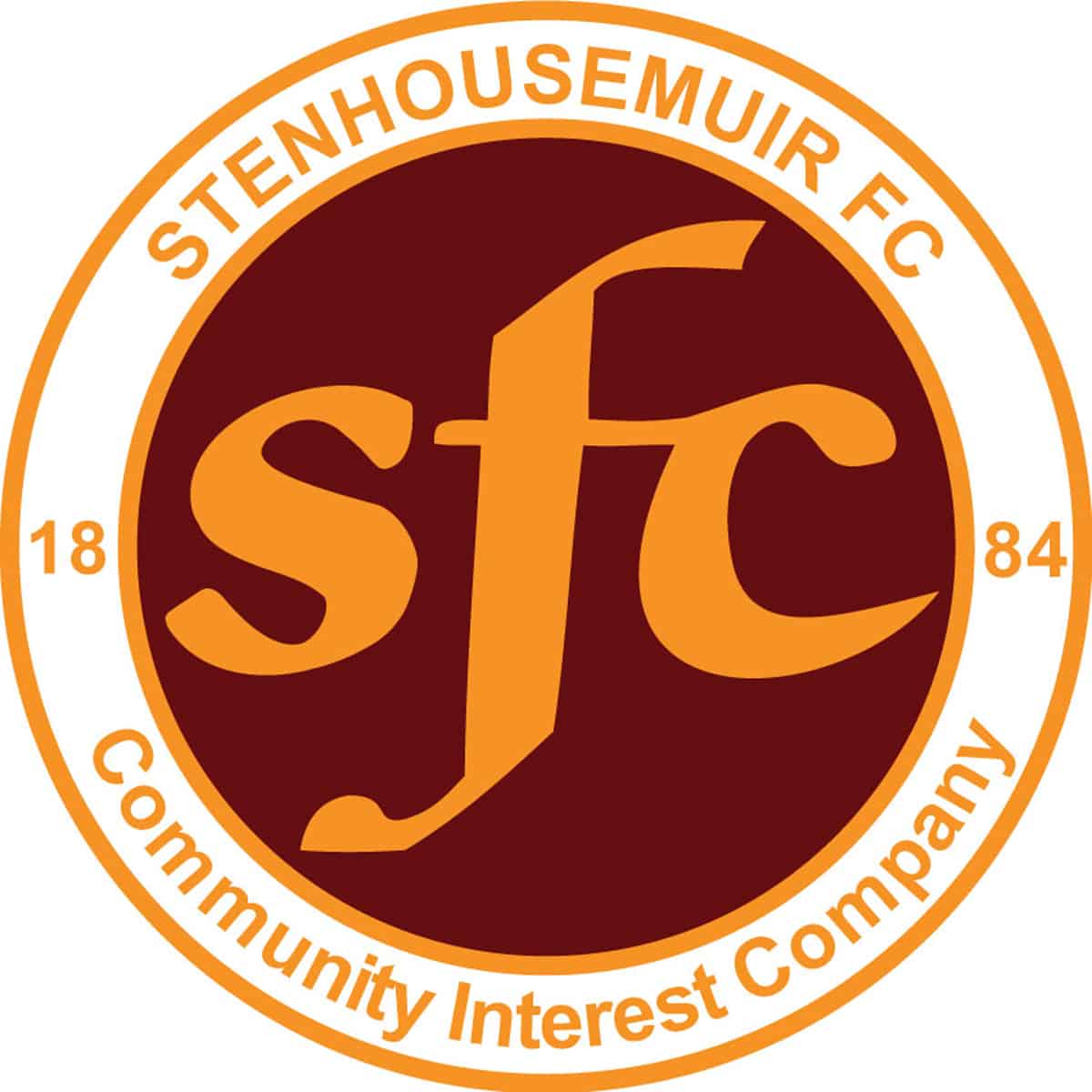 SPFL Ladbrokes League 1
Station Park, Forfar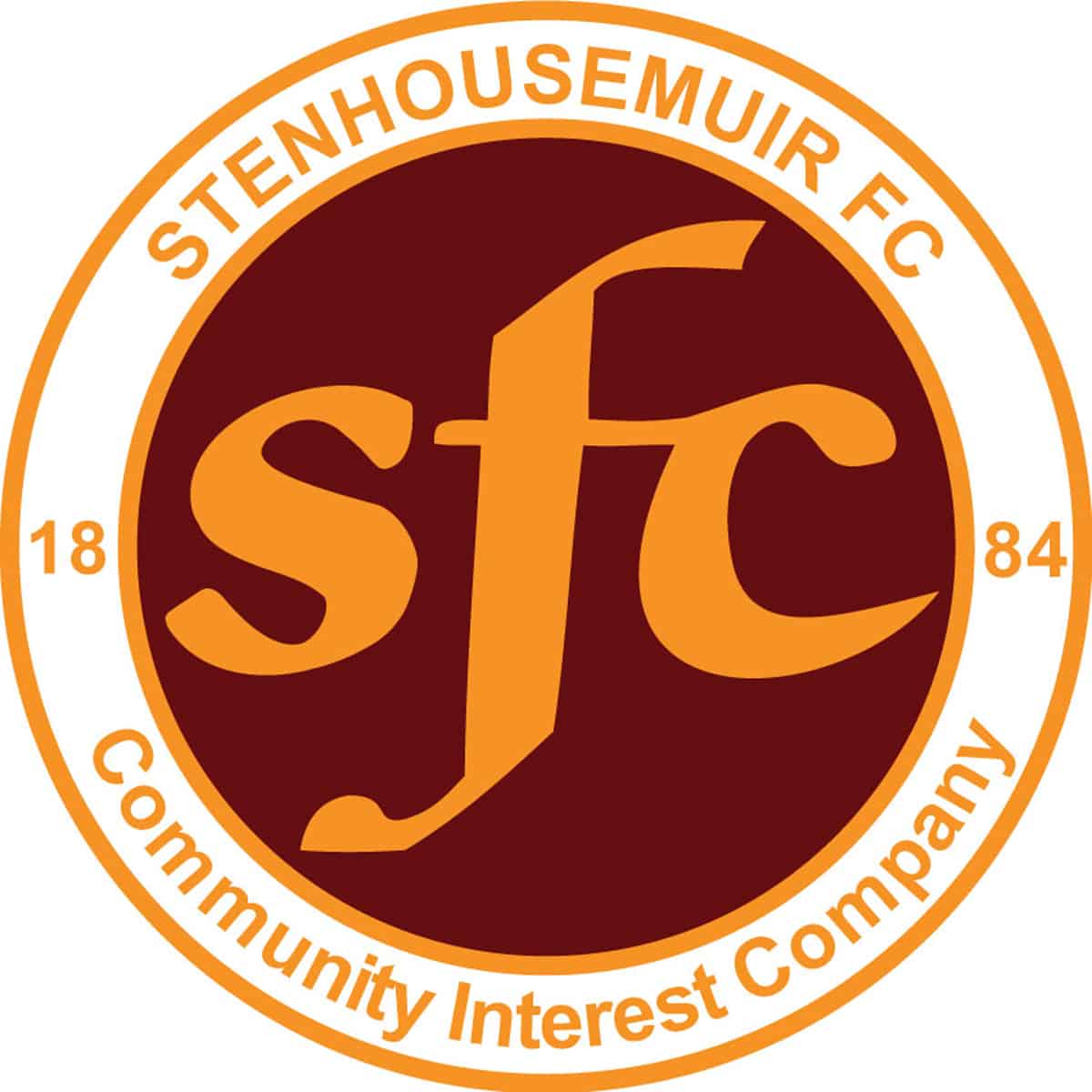 SPFL Ladbrokes League 1
Ochilview Park Stenhousemuir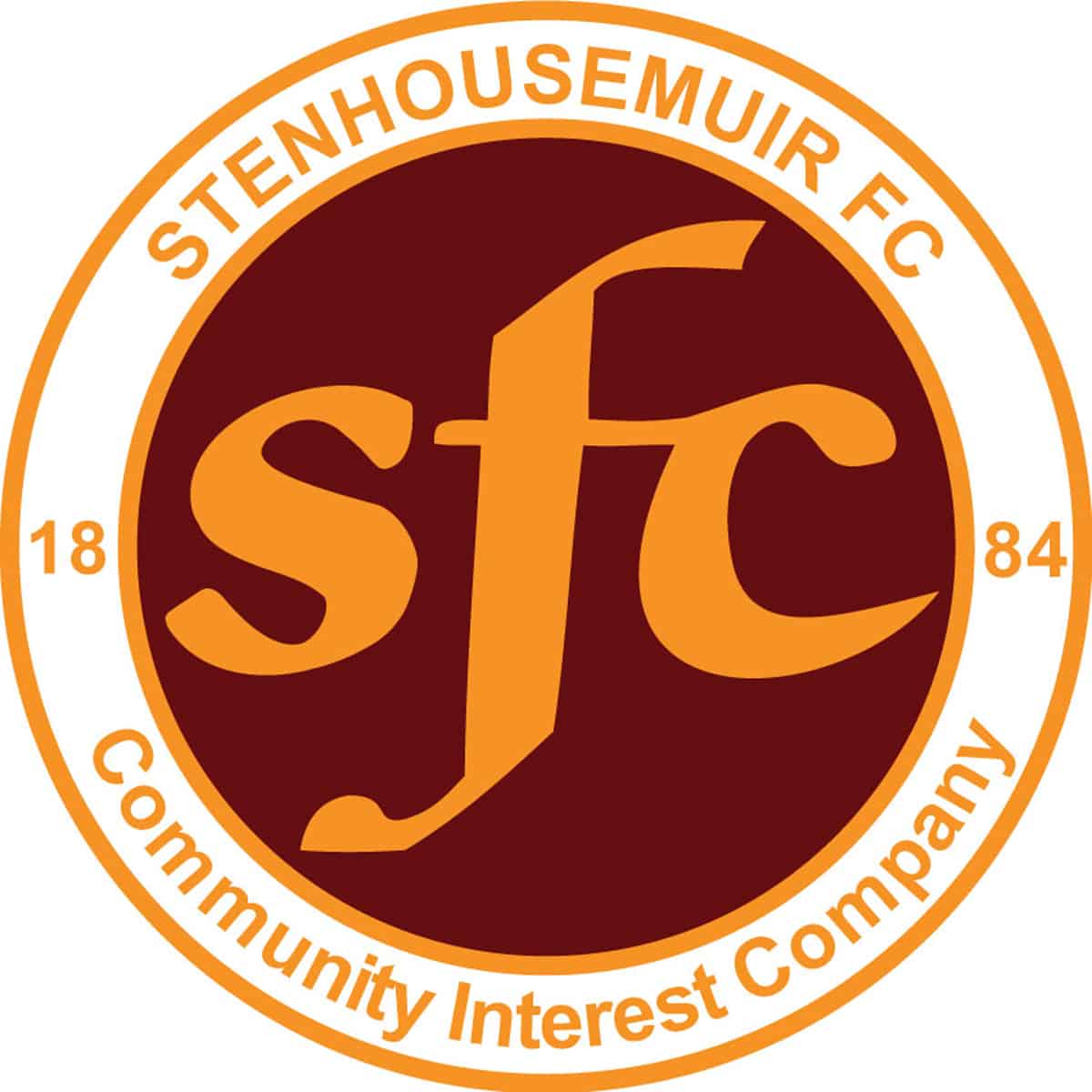 Petrofac Training Cup
Balmoor Stadium, Peterhead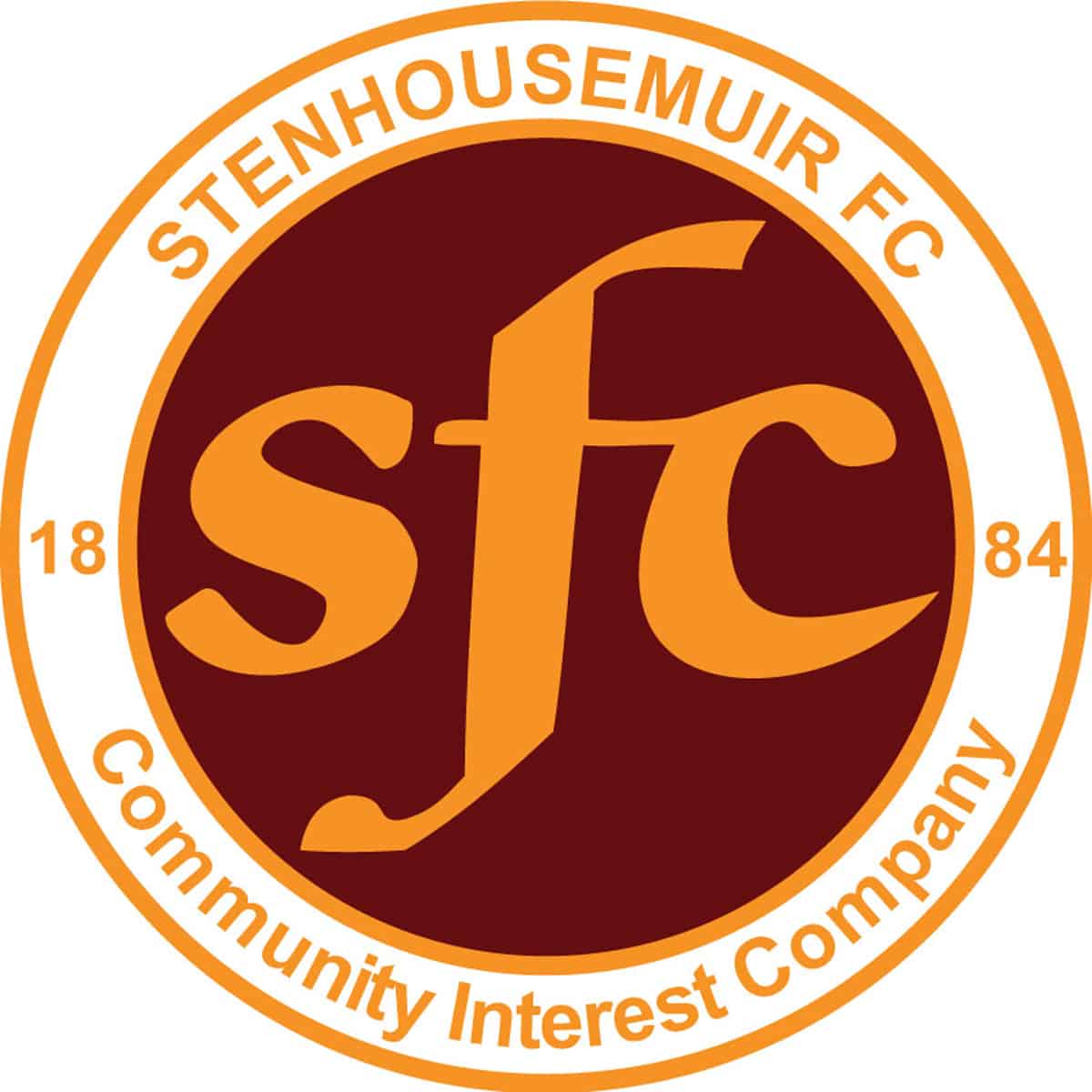 SPFL Ladbrokes League 1
New Broomfield Stadm. Airdrie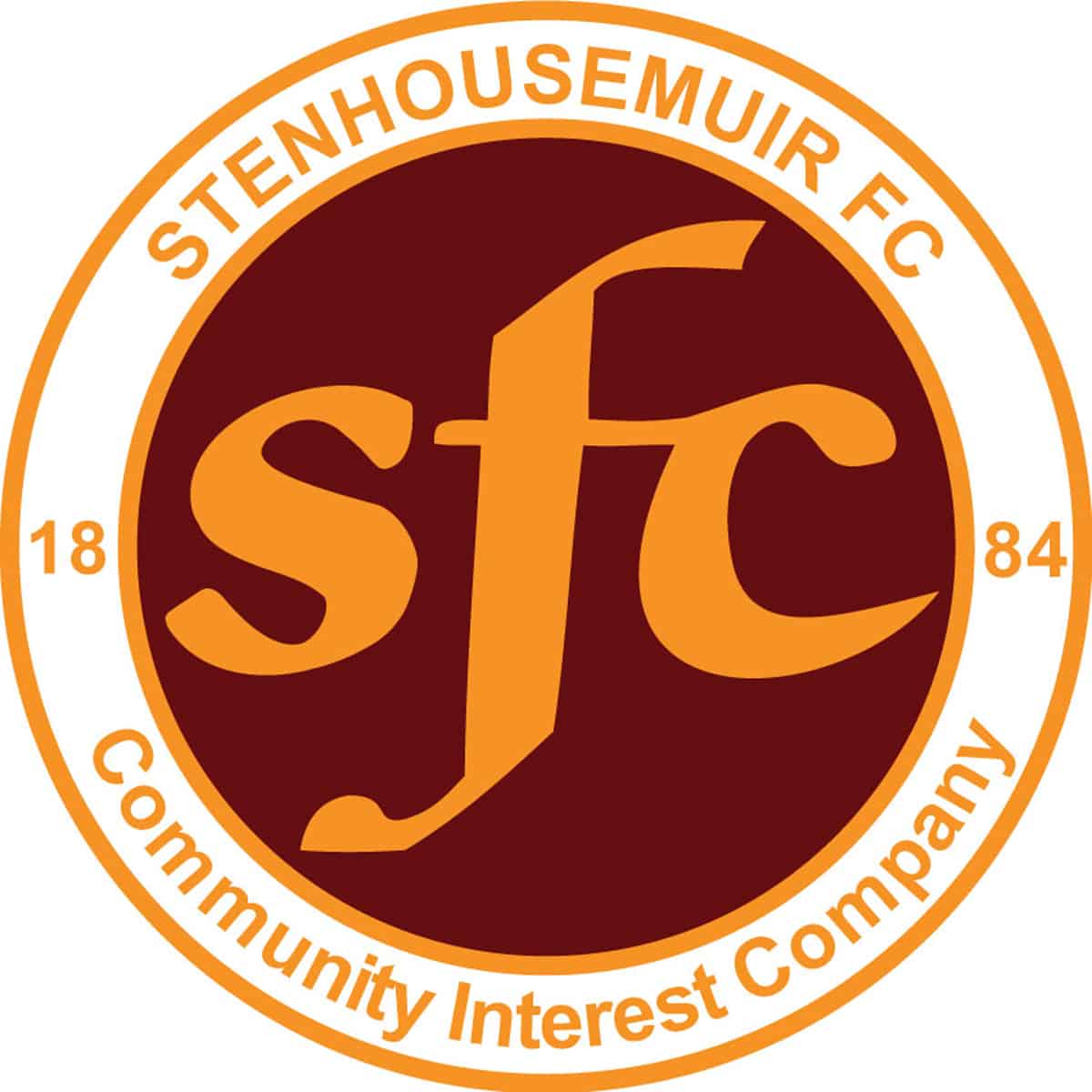 SPFL Ladbrokes League 1
Ochilview Park Stenhousemuir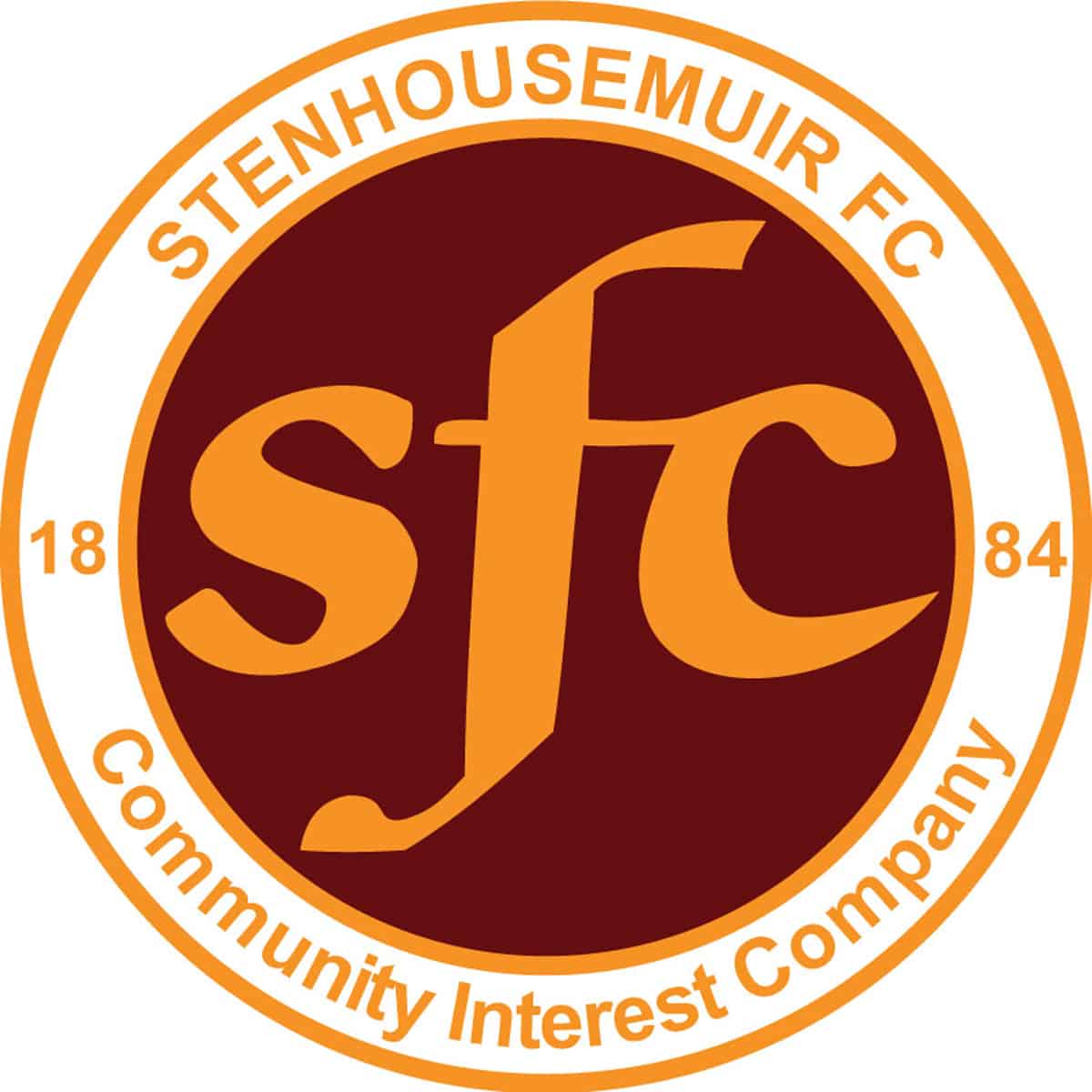 Betfred Cup
New Broomfield Stadm. Airdrie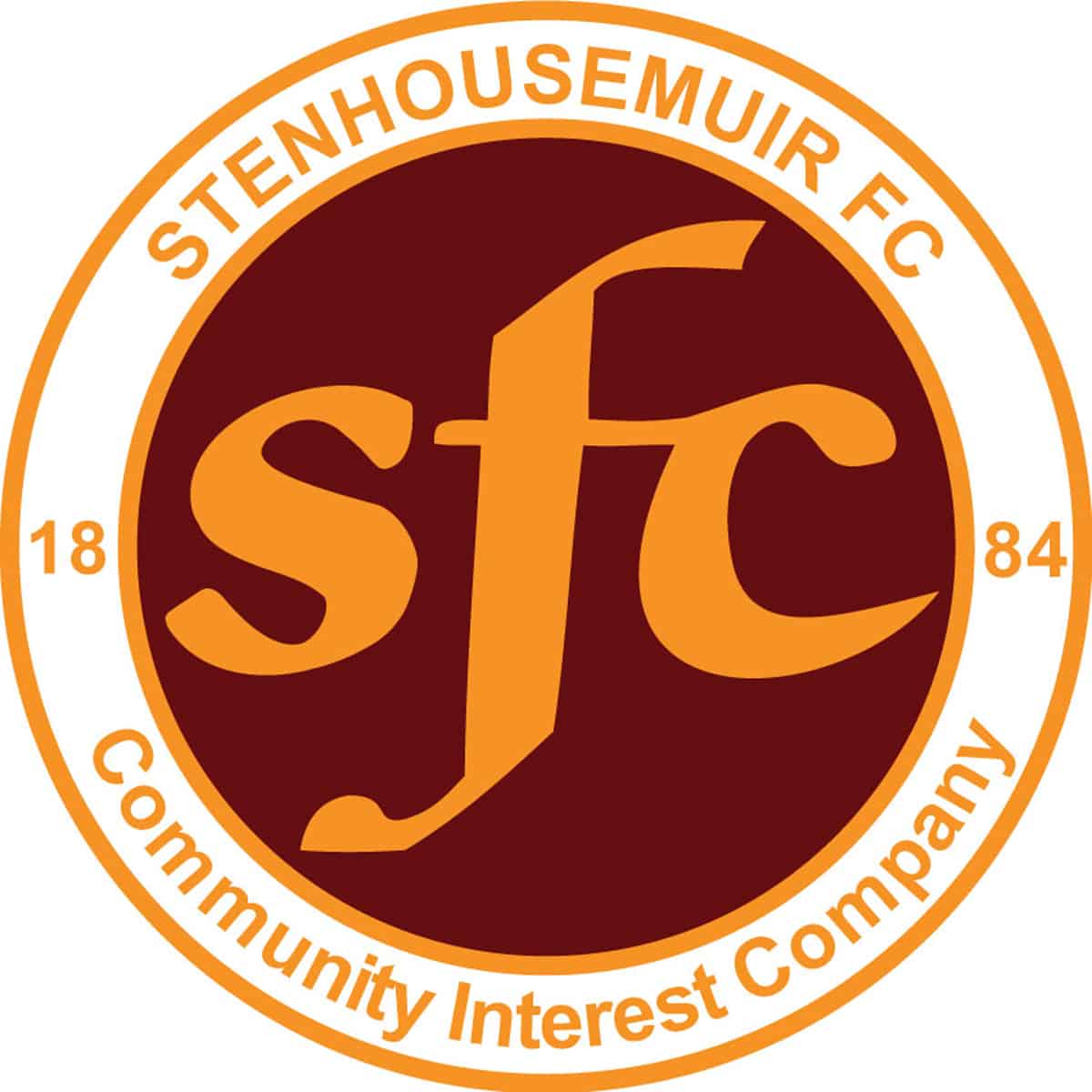 Stirlingshire Cup
Ochilview Park Stenhousemuir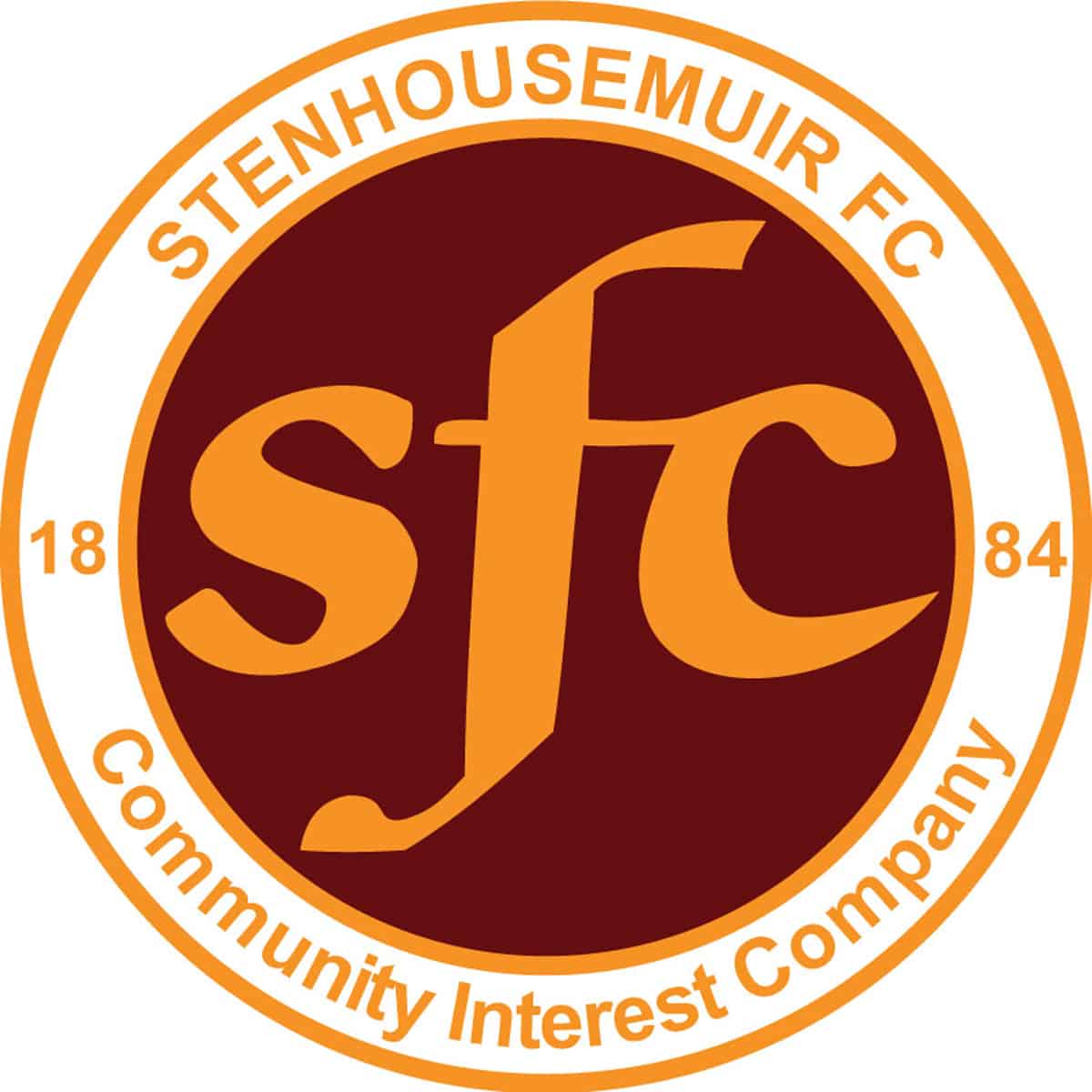 Petrofac Training Cup
Ochilview Park Stenhousemuir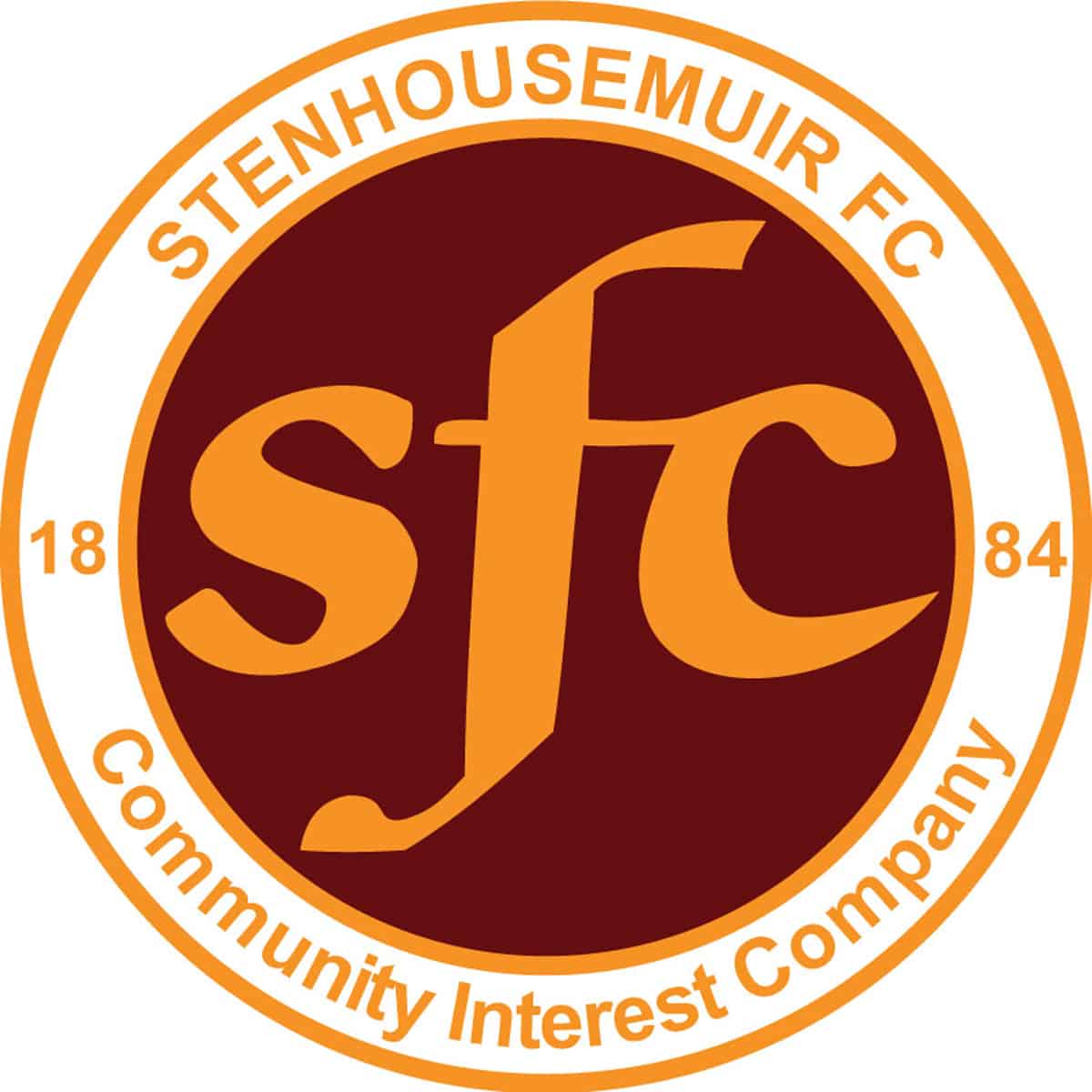 Friendly
Ochilview Park Stenhousemuir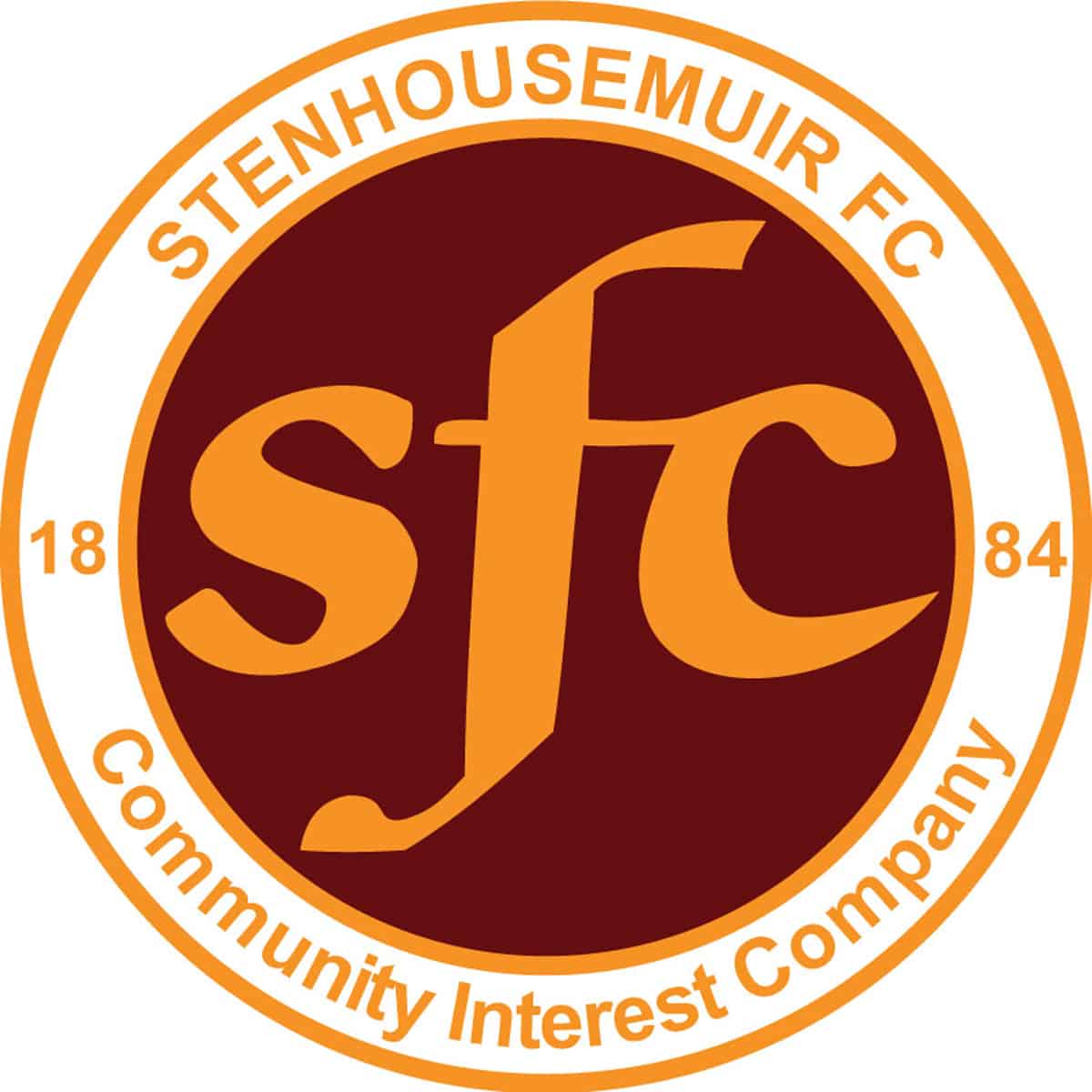 Friendly
Ochilview Park Stenhousemuir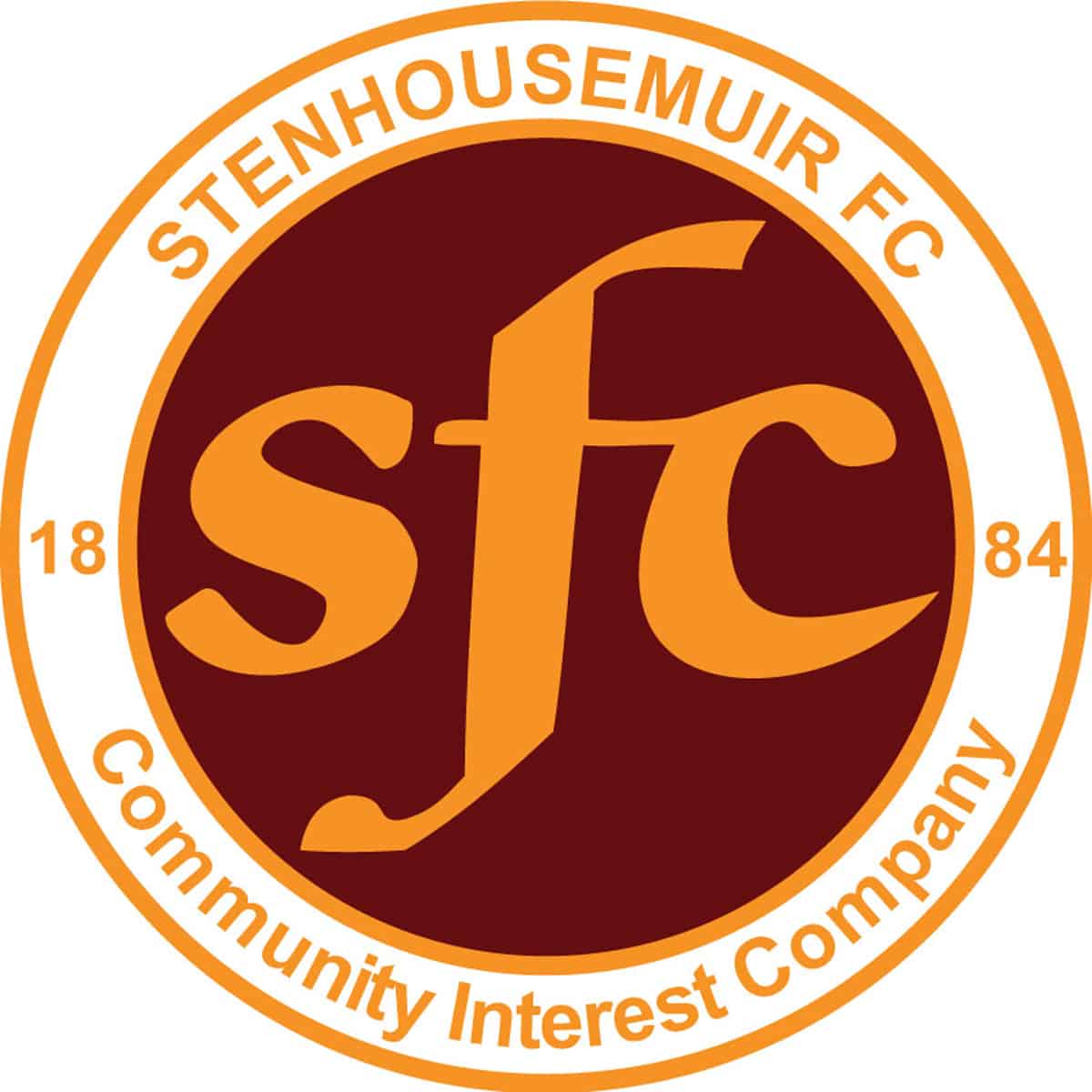 Friendly
Ochilview Park Stenhousemuir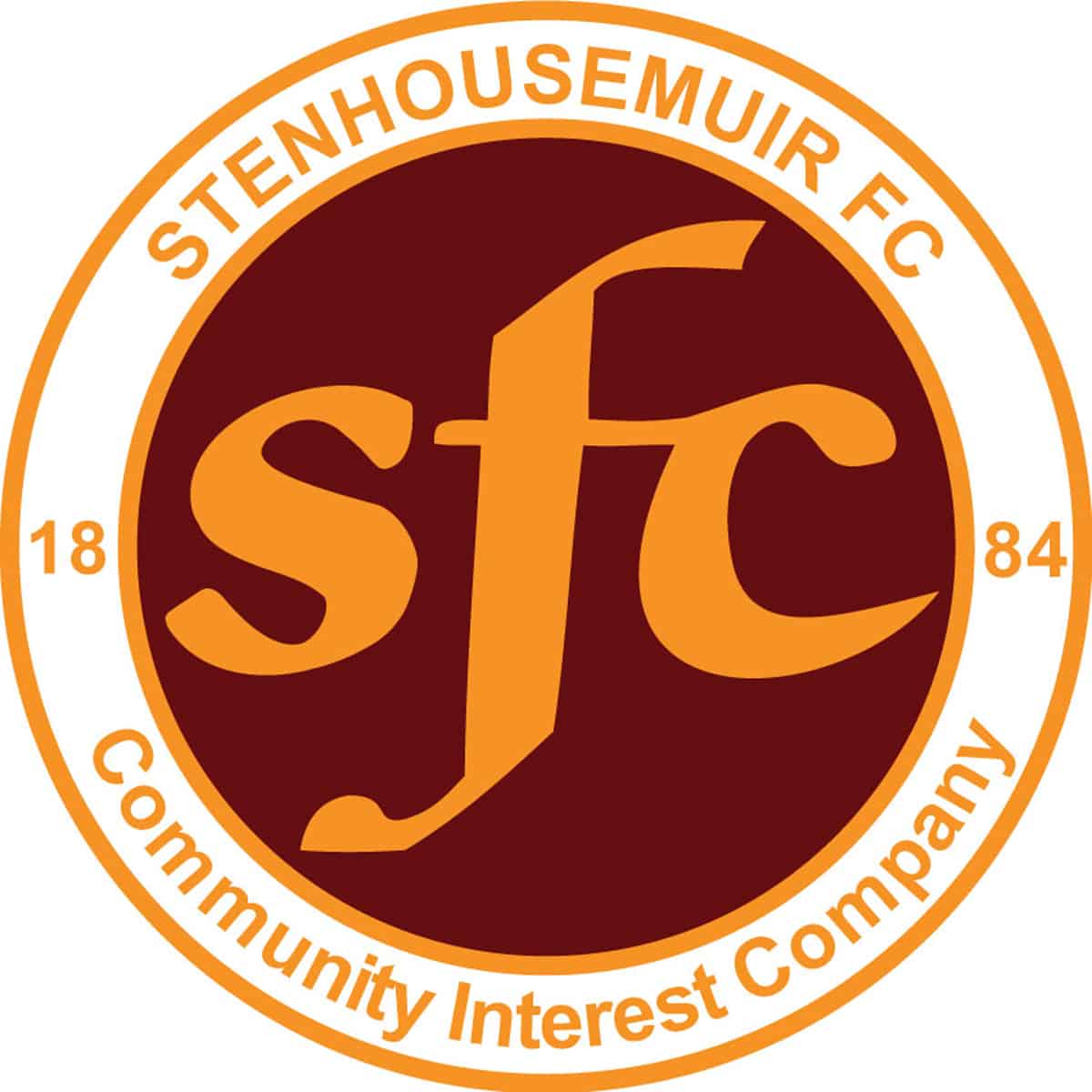 Friendly
Ochilview Park Stenhousemuir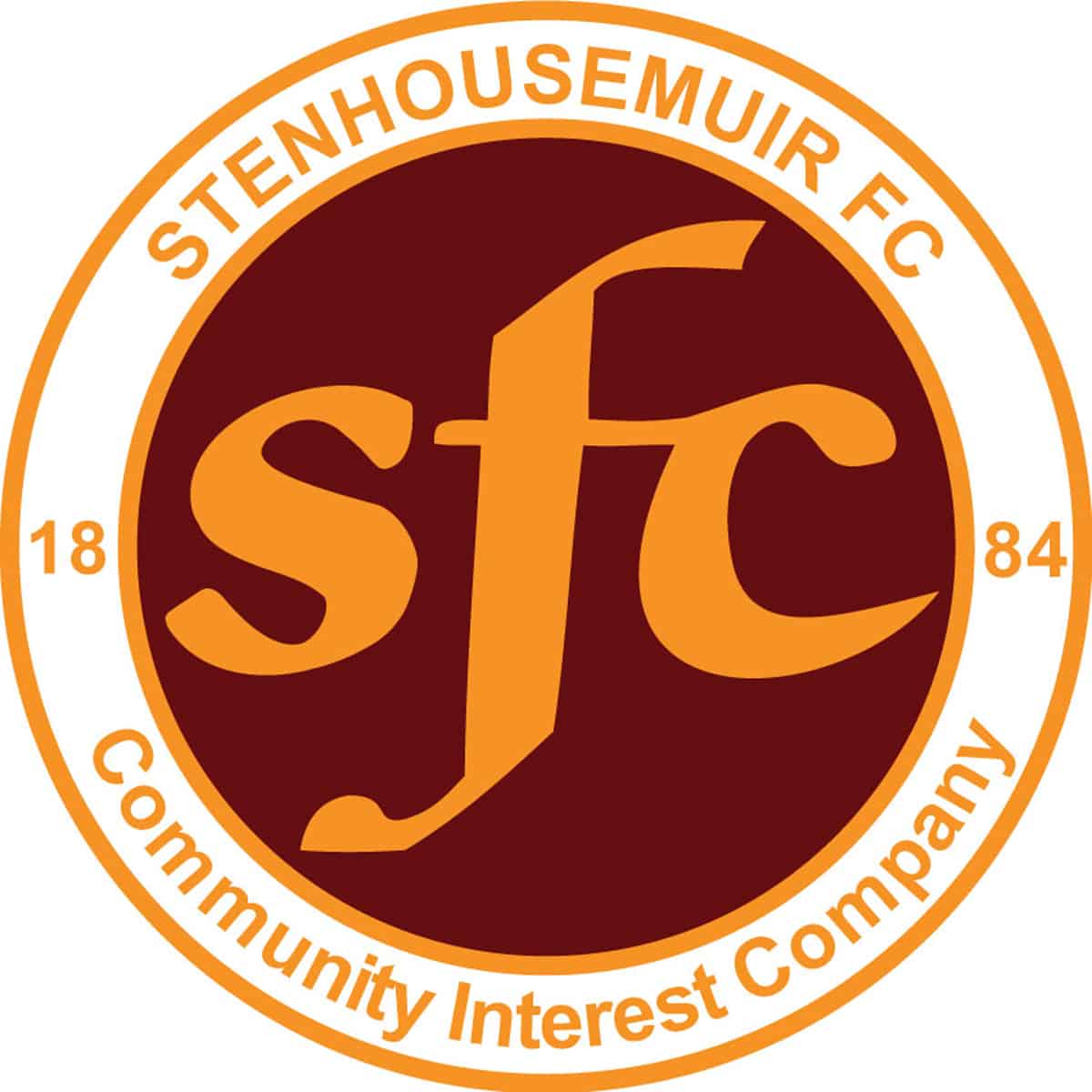 Friendly
Ochilview Park Stenhousemuir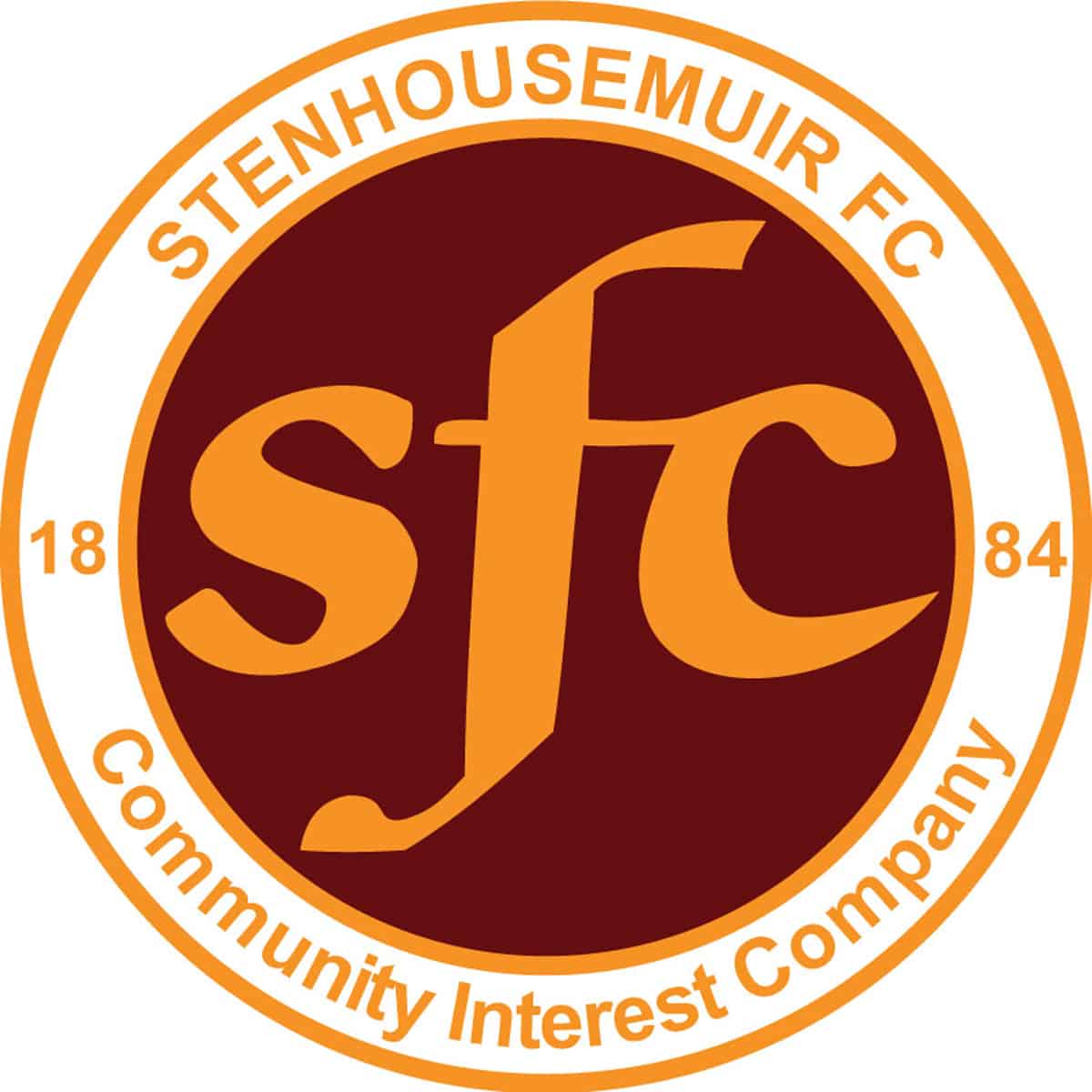 SPFL Ladbrokes League 1
Ochilview Park Stenhousemuir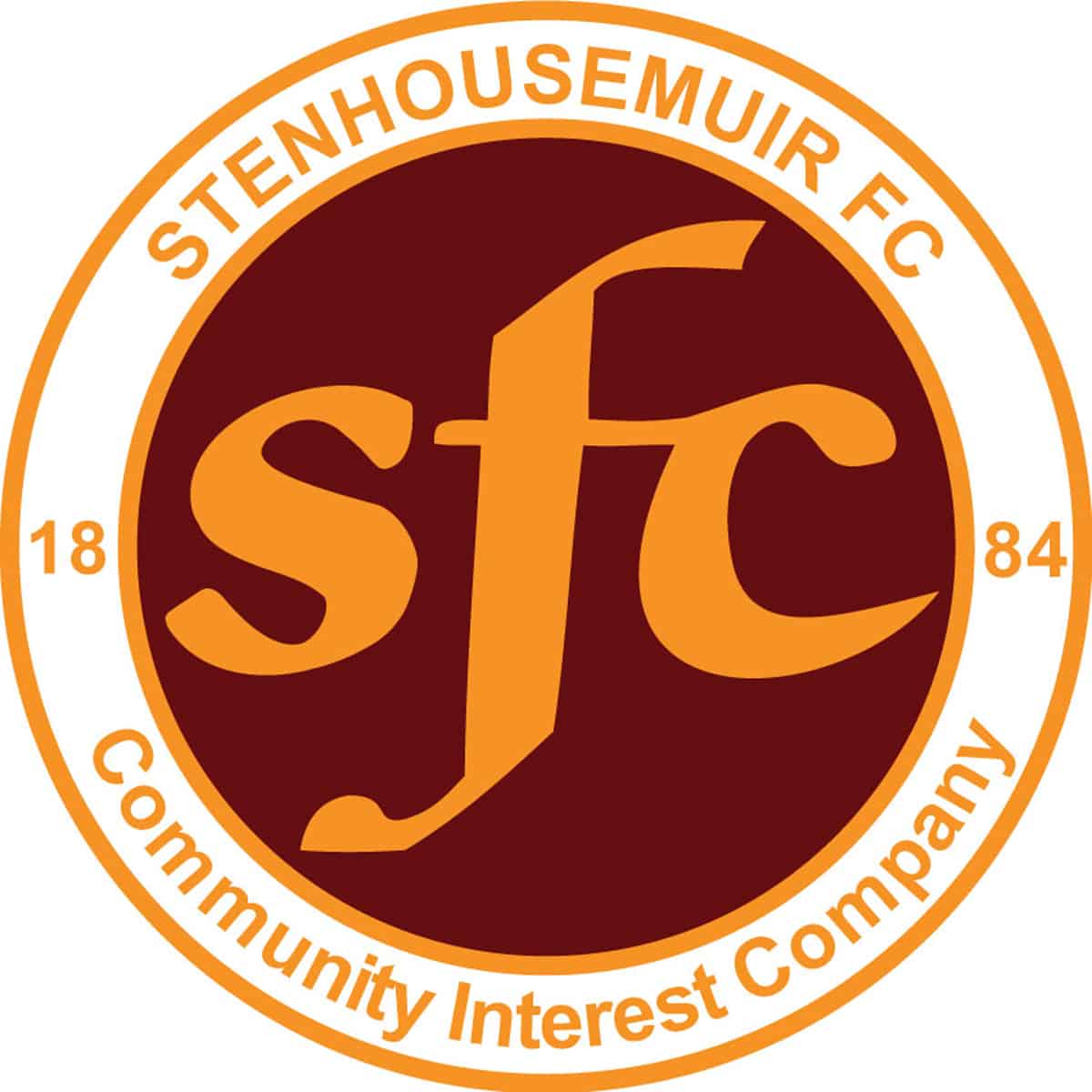 SPFL Ladbrokes League 1
Glebe Park, Brechin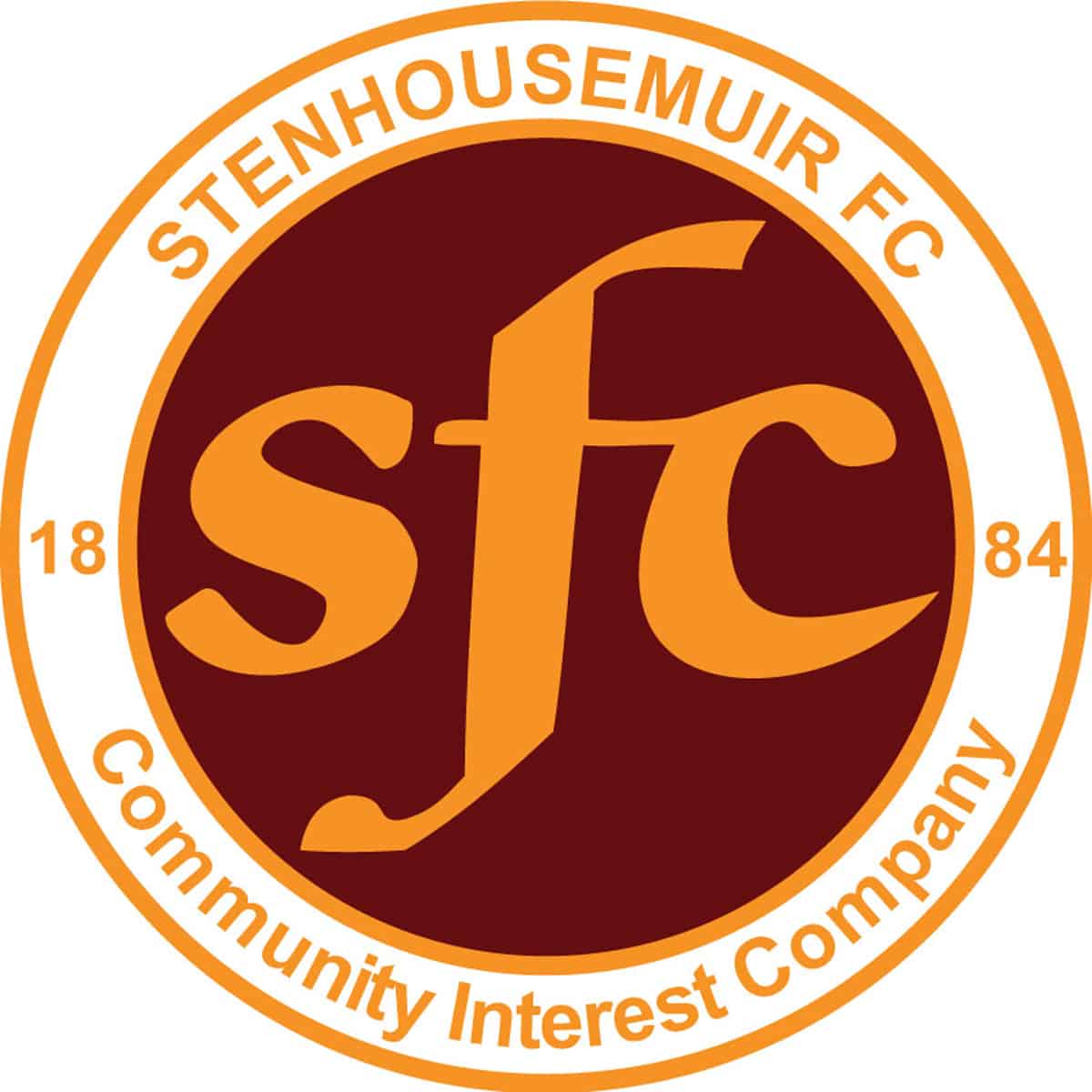 SPFL Ladbrokes League 1
Ochilview Park Stenhousemuir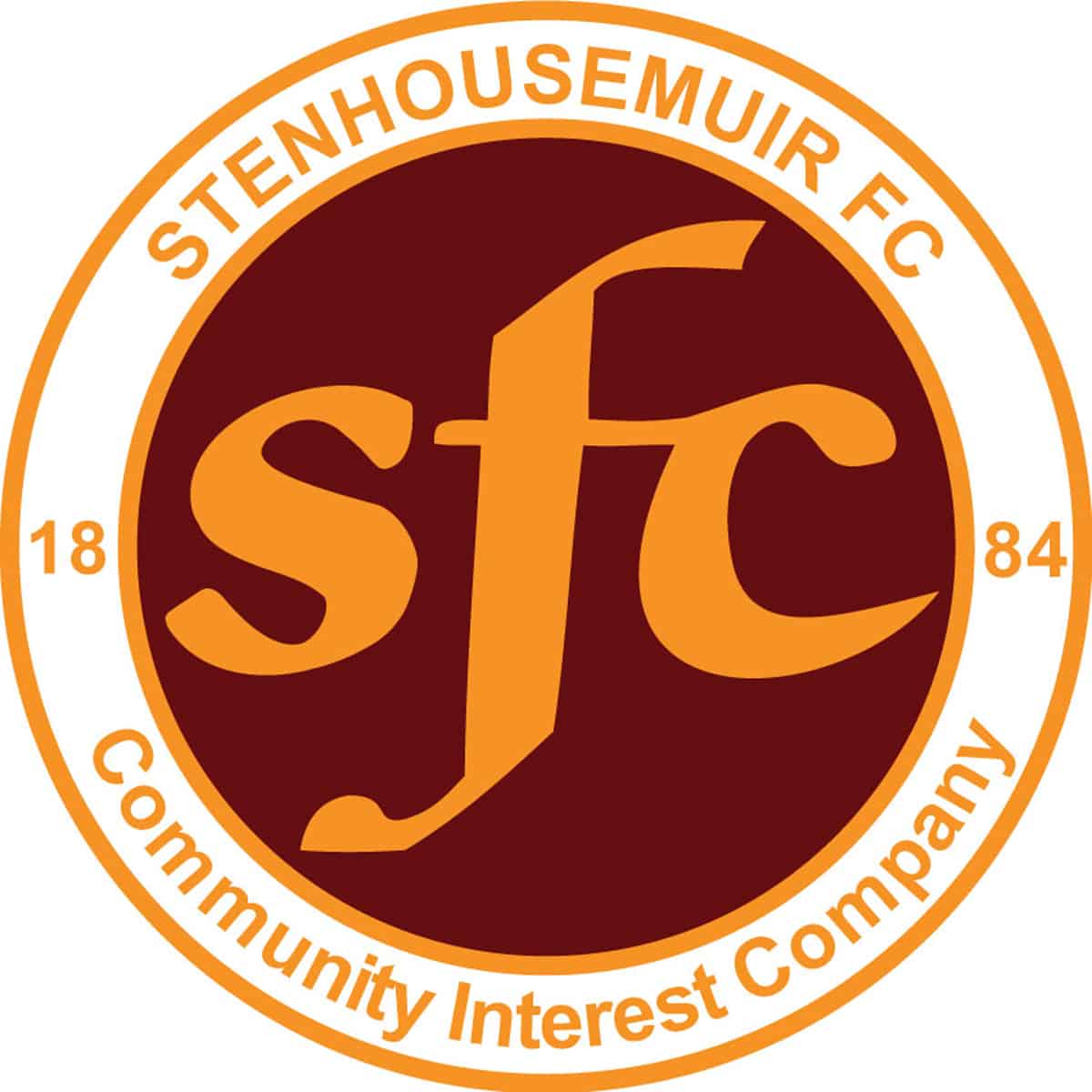 SPFL Ladbrokes League 1
Ochilview Park Stenhousemuir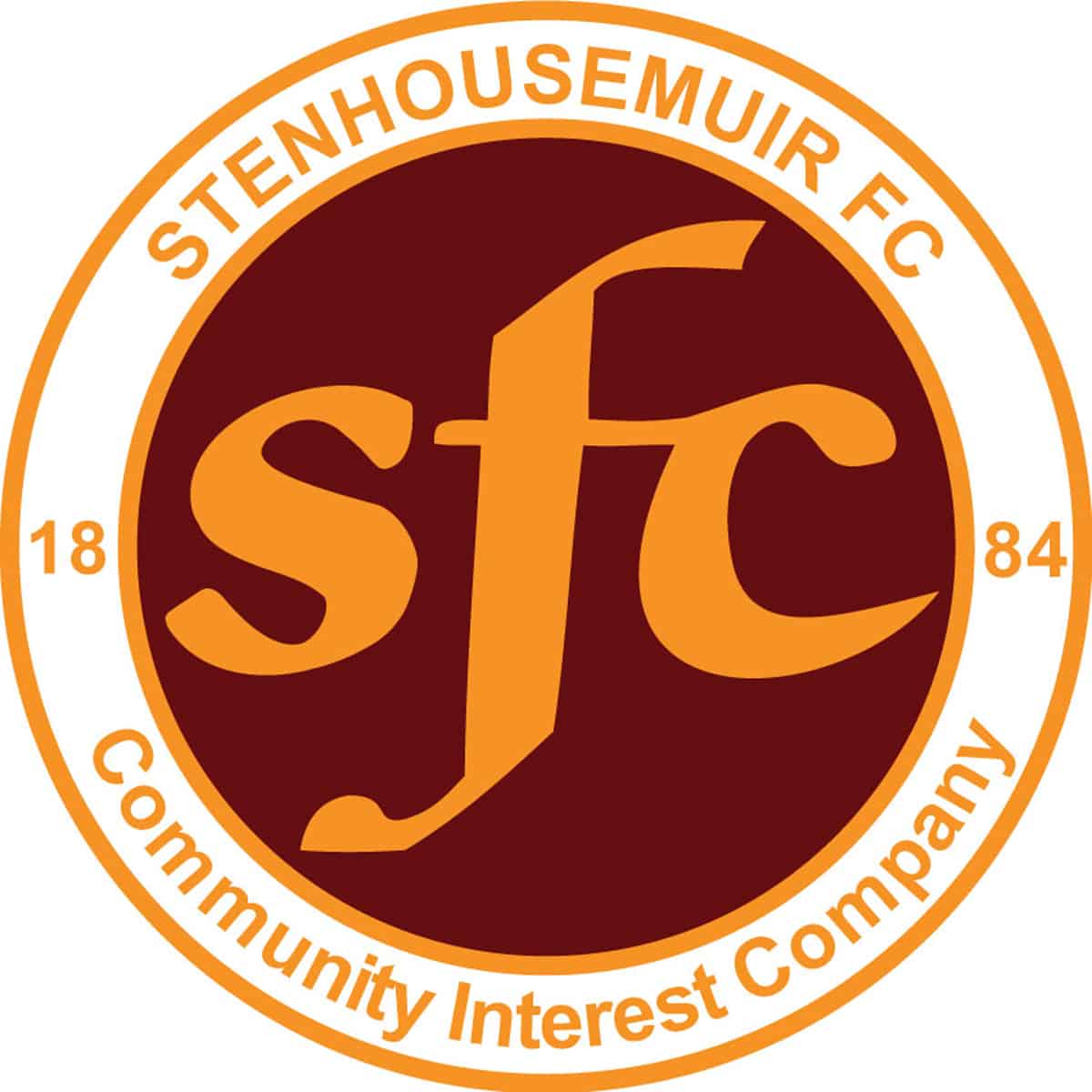 SPFL Ladbrokes League 1
New Bayview Stadium, Methil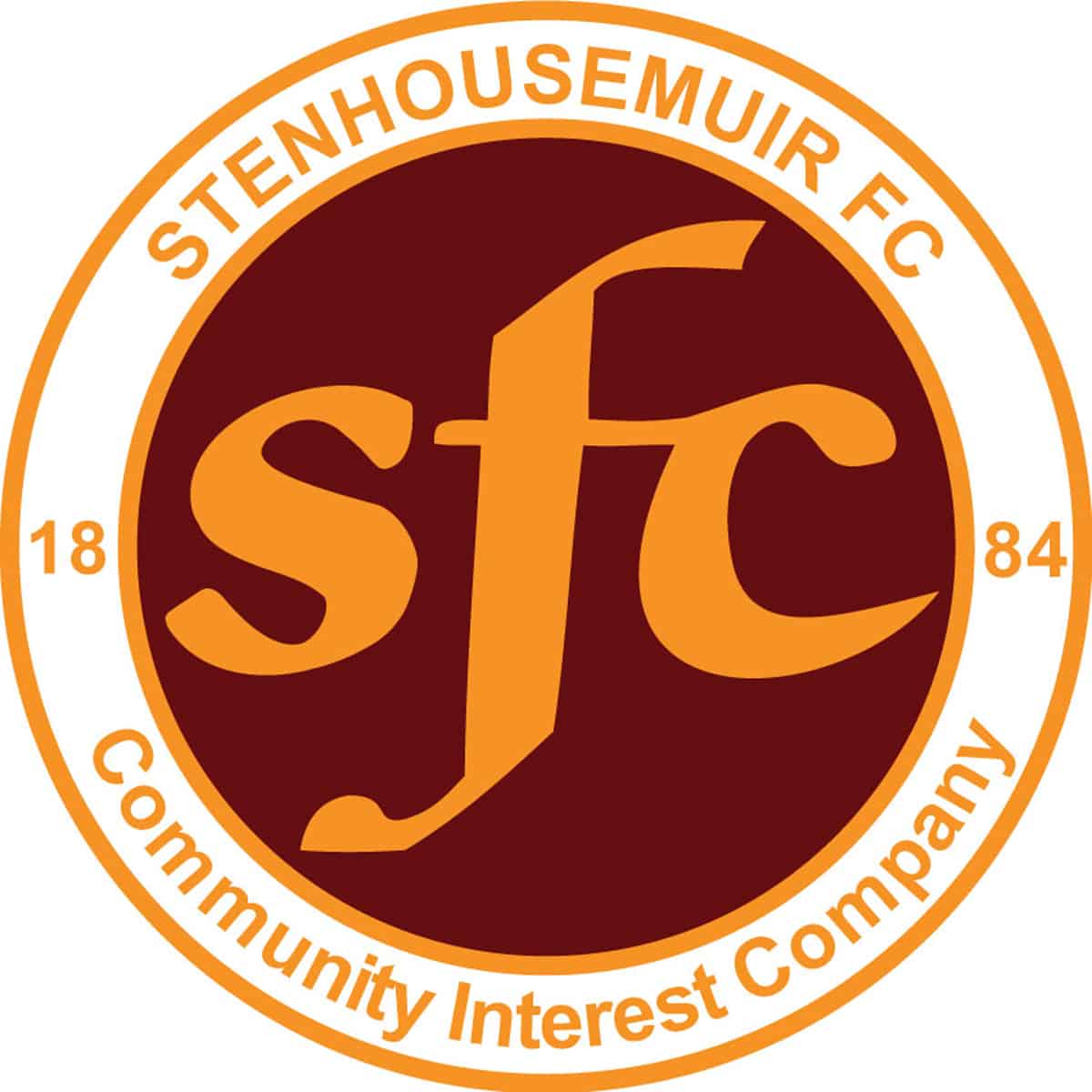 SPFL Ladbrokes League 1
Gayfield Park, Arbroath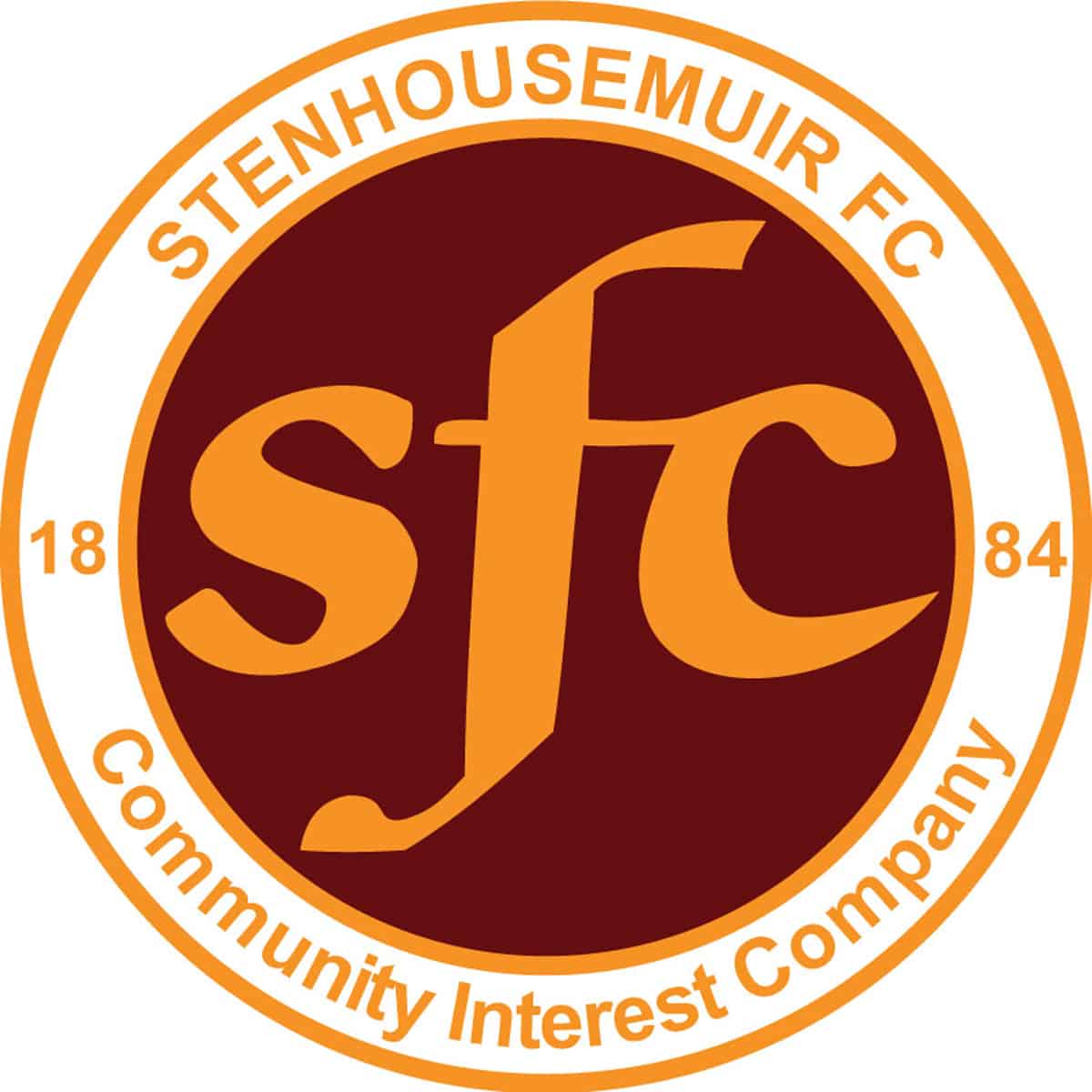 SPFL Ladbrokes League 1
Ochilview Park Stenhousemuir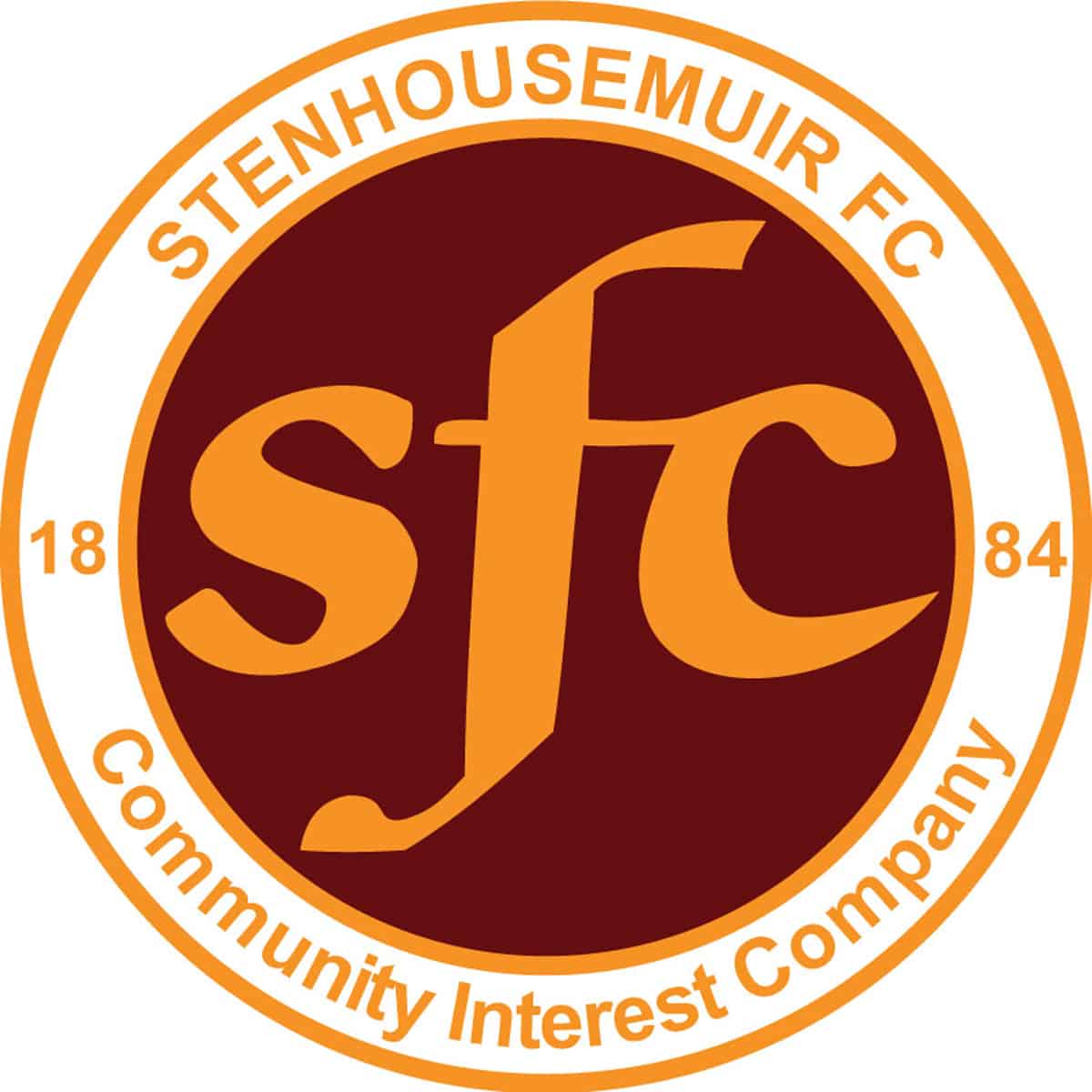 SPFL Ladbrokes League 1
Station Park, Forfar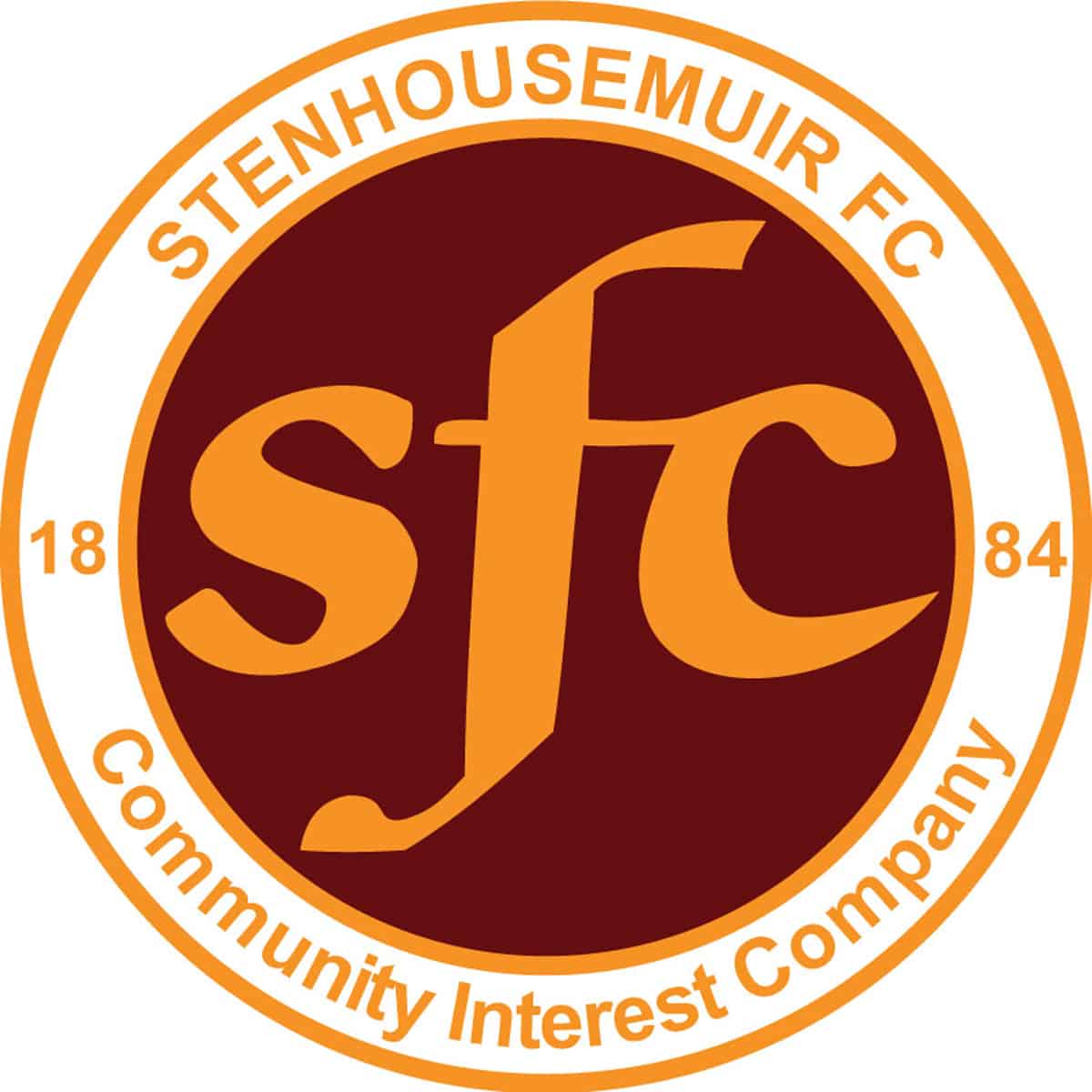 SPFL Ladbrokes League 1
Ochilview Park Stenhousemuir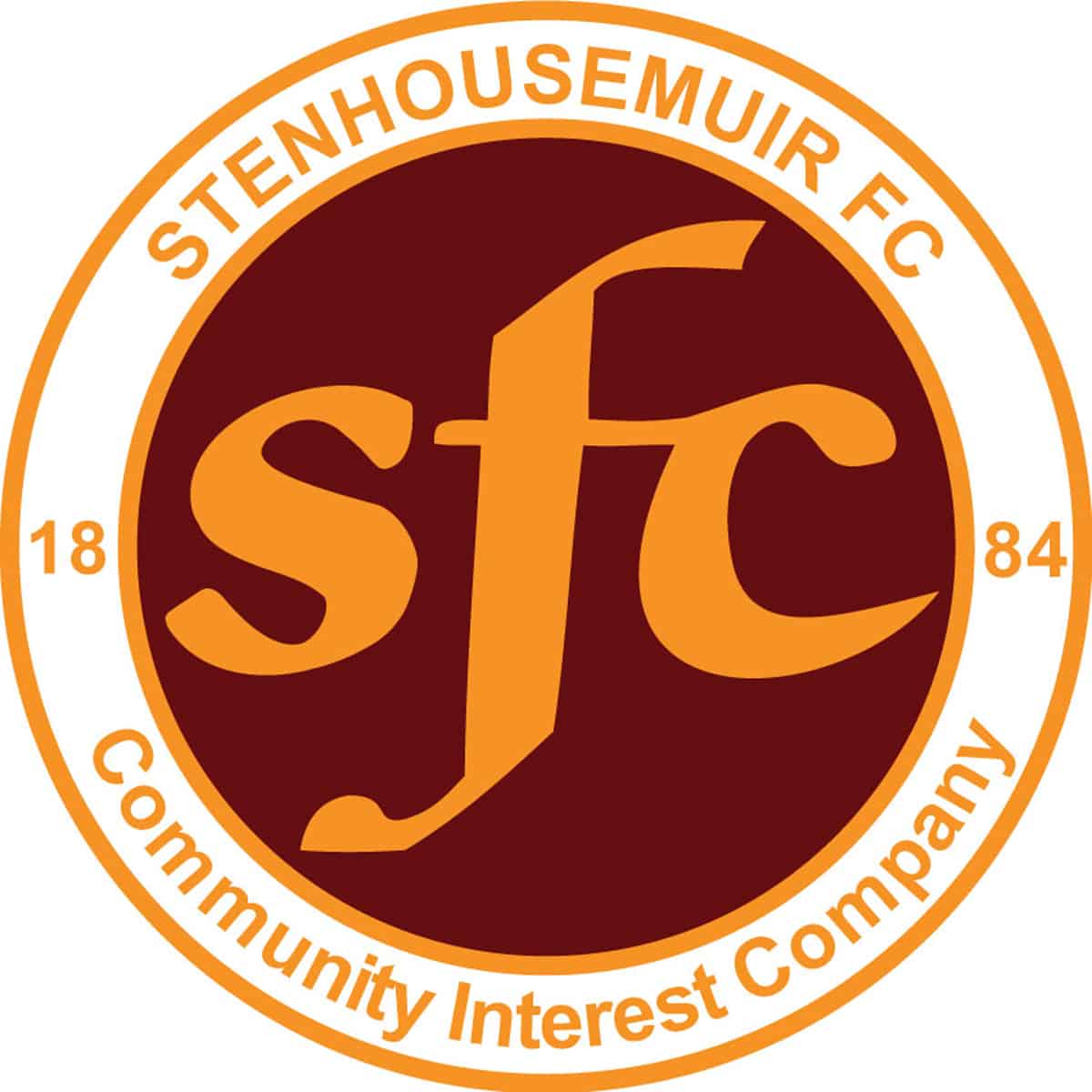 SPFL Ladbrokes League 1
Cliftonhill Stadium,Coatbridge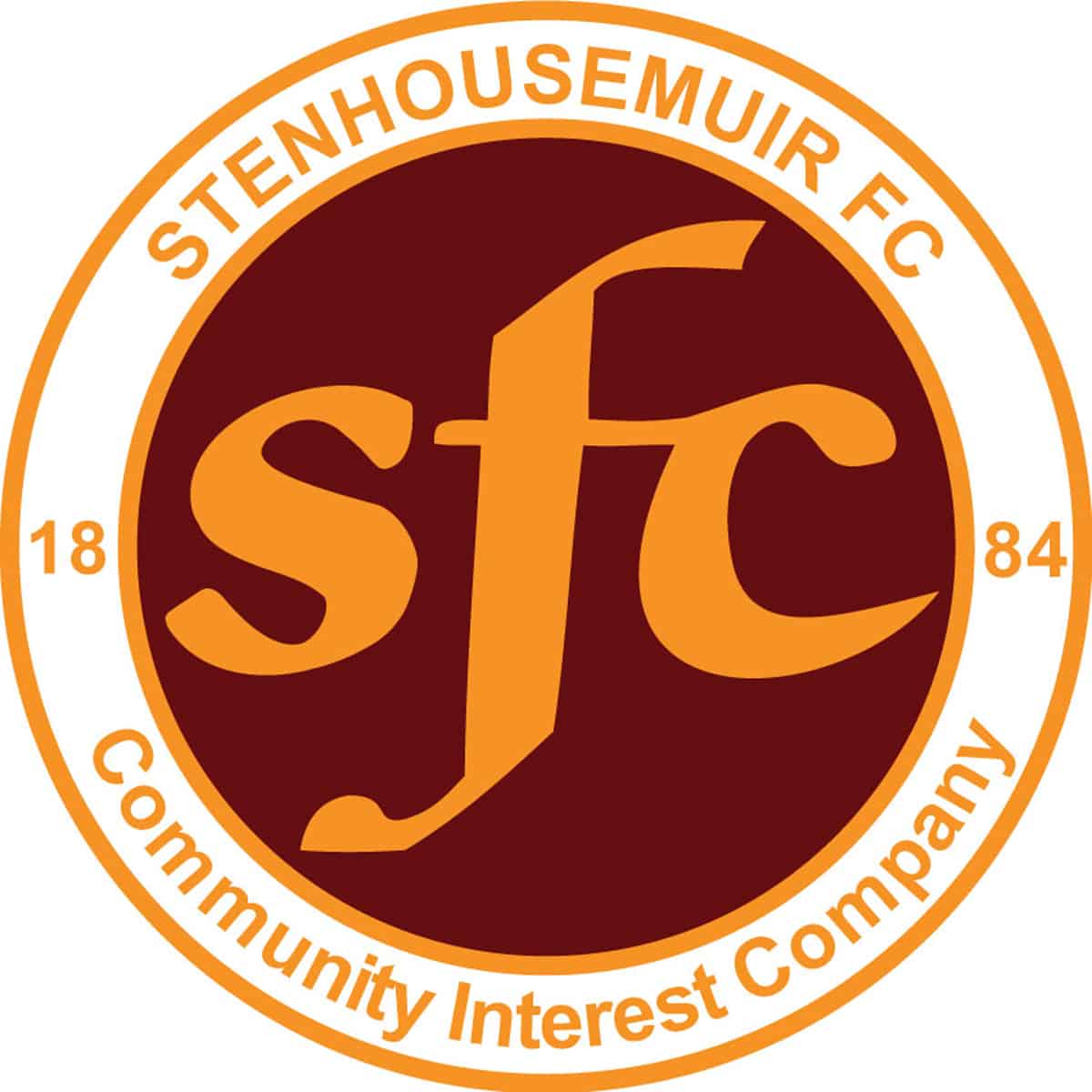 SPFL Ladbrokes League 1
Ochilview Park Stenhousemuir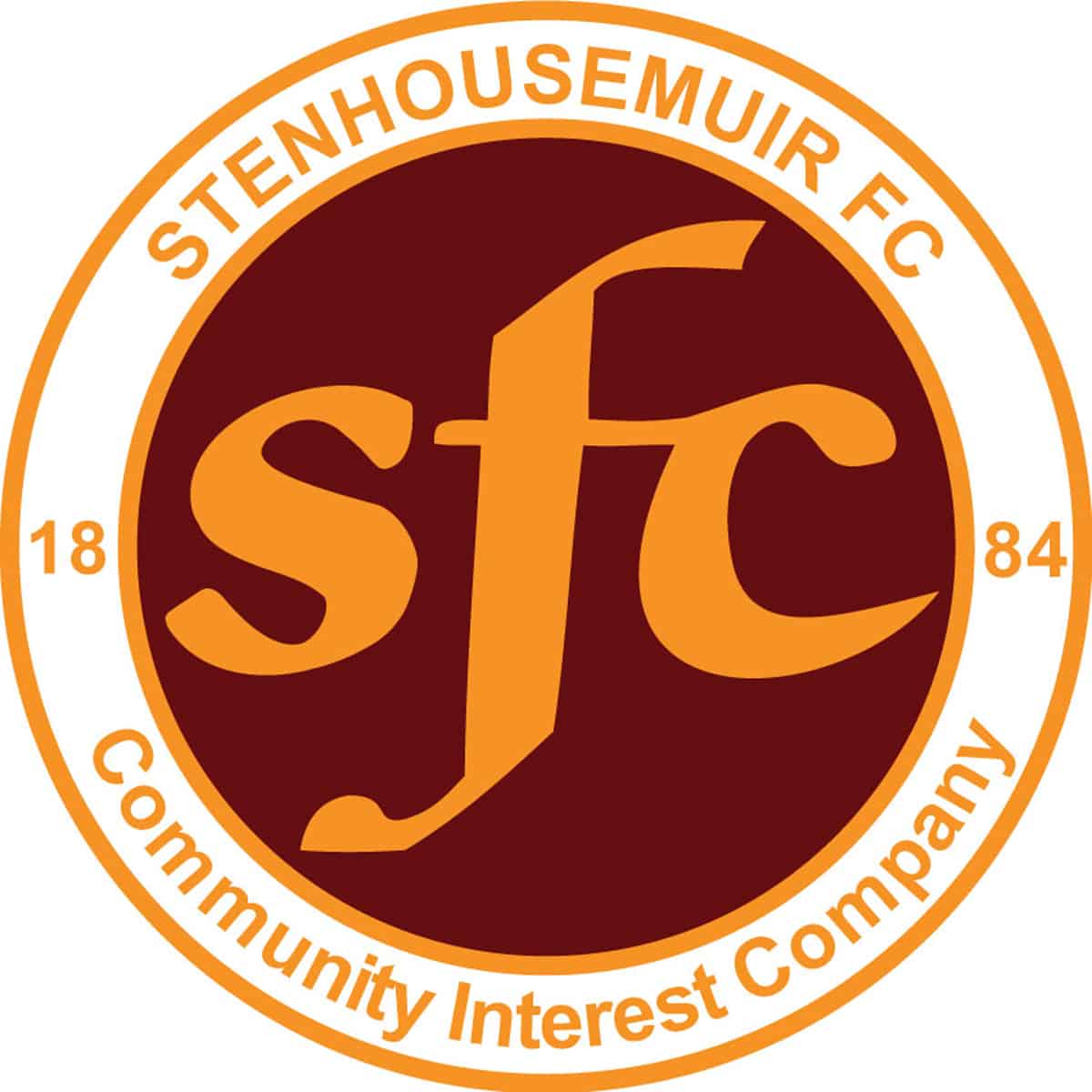 SPFL Ladbrokes League 1
Somerset Park, Ayr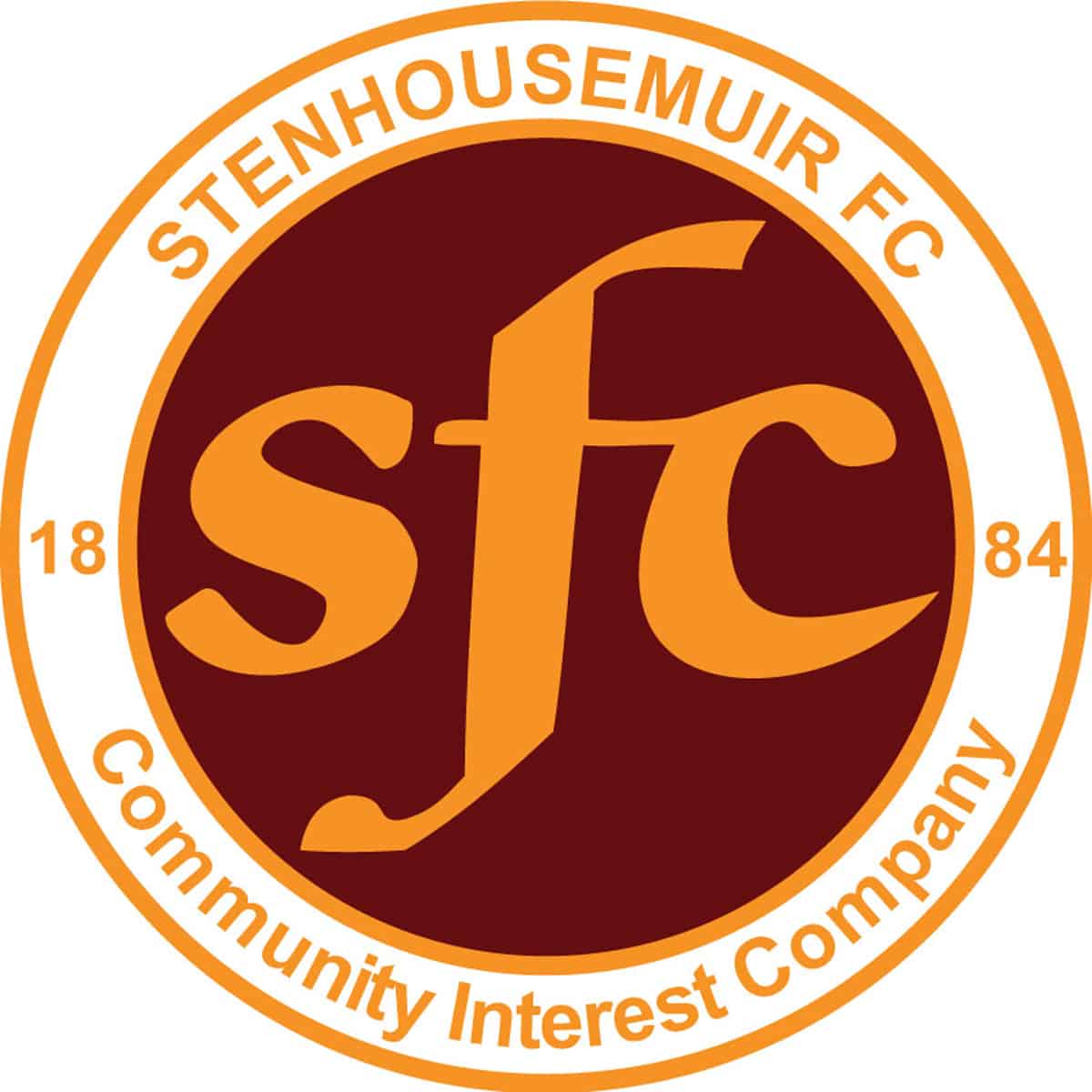 SPFL Ladbrokes League 1
Stair Park, Stranraer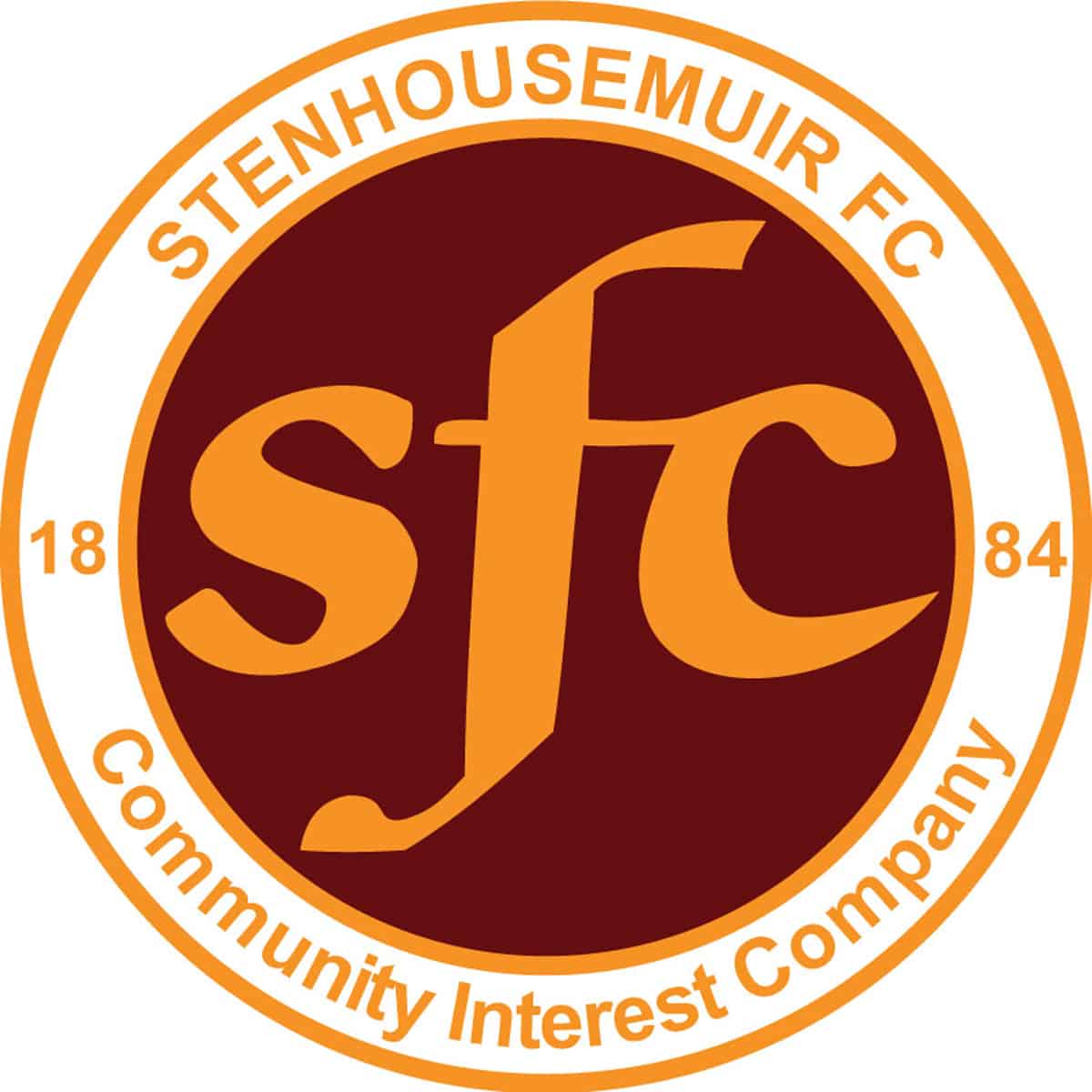 SPFL Ladbrokes League 1
Ochilview Park Stenhousemuir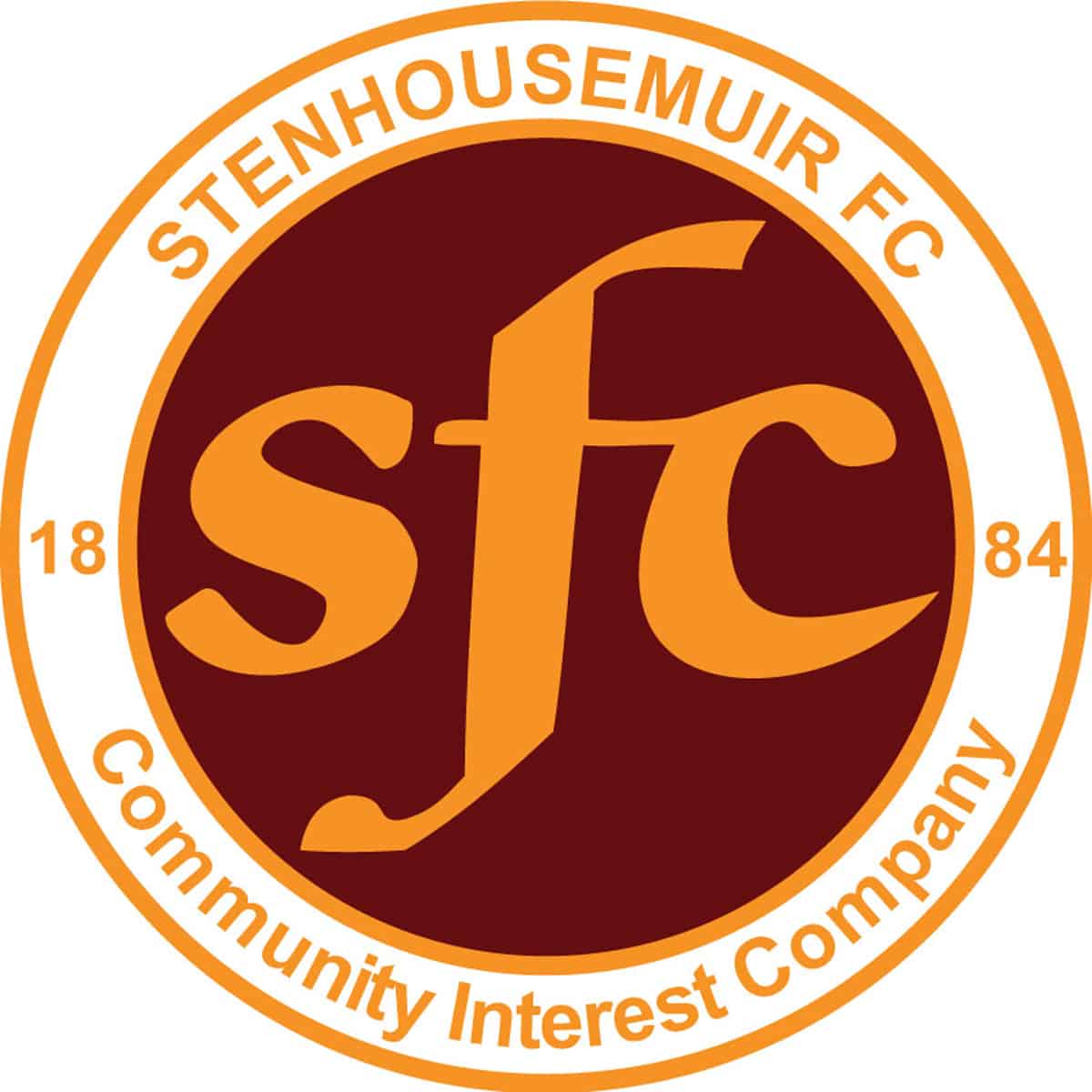 SPFL Ladbrokes League 1
Palmerston Park, Dumfries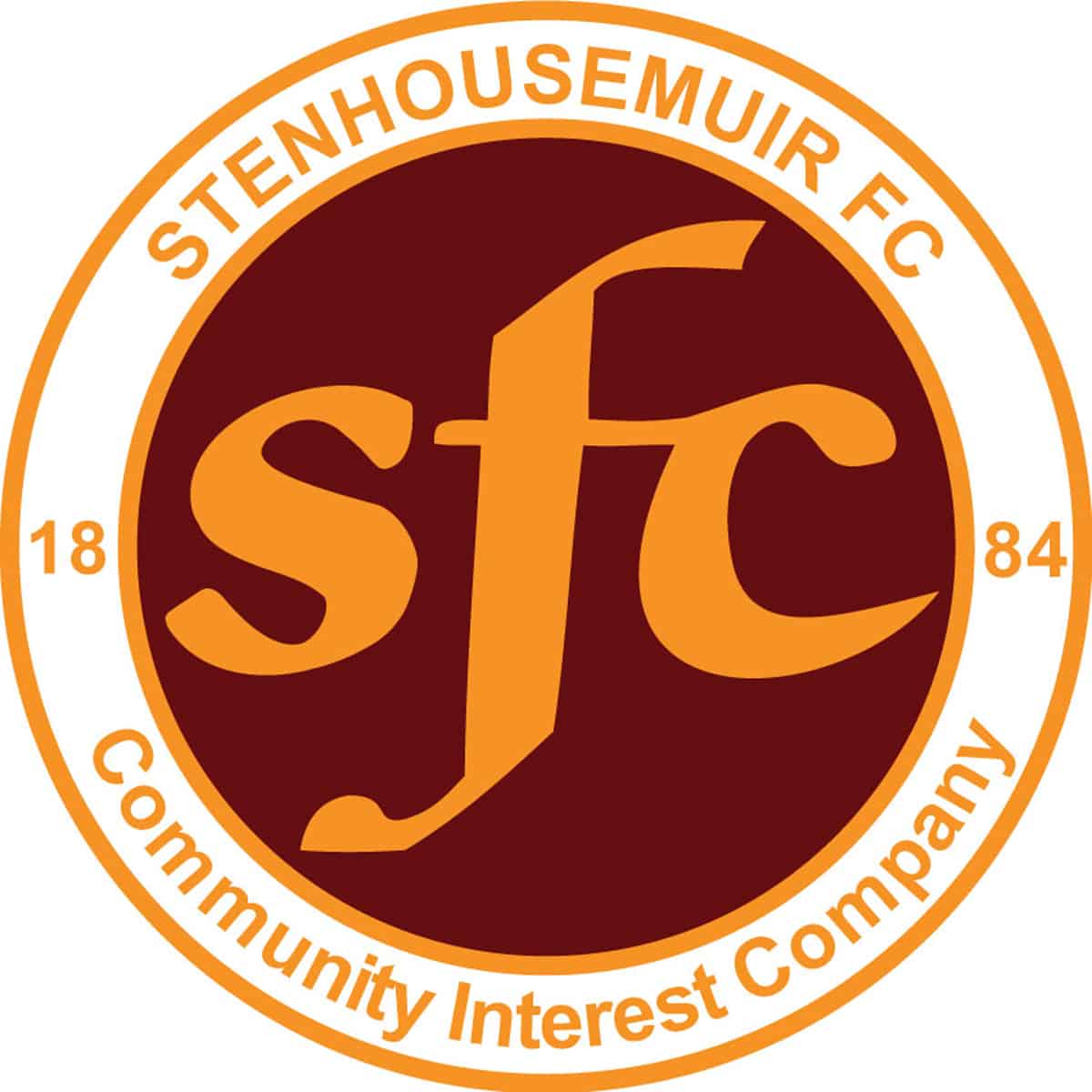 SPFL Ladbrokes League 1
Ochilview Park Stenhousemuir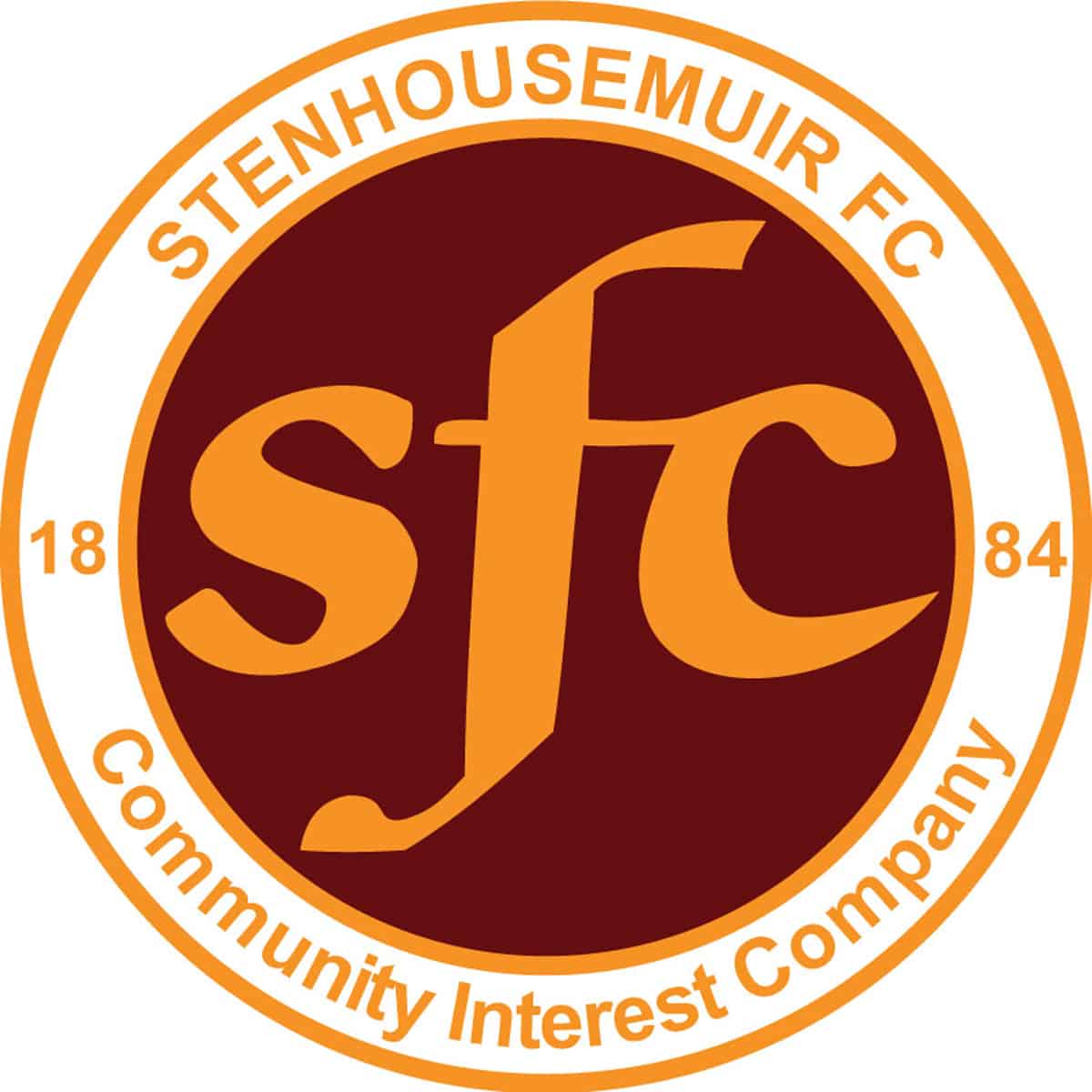 SPFL Ladbrokes League 1
Ochilview Park Stenhousemuir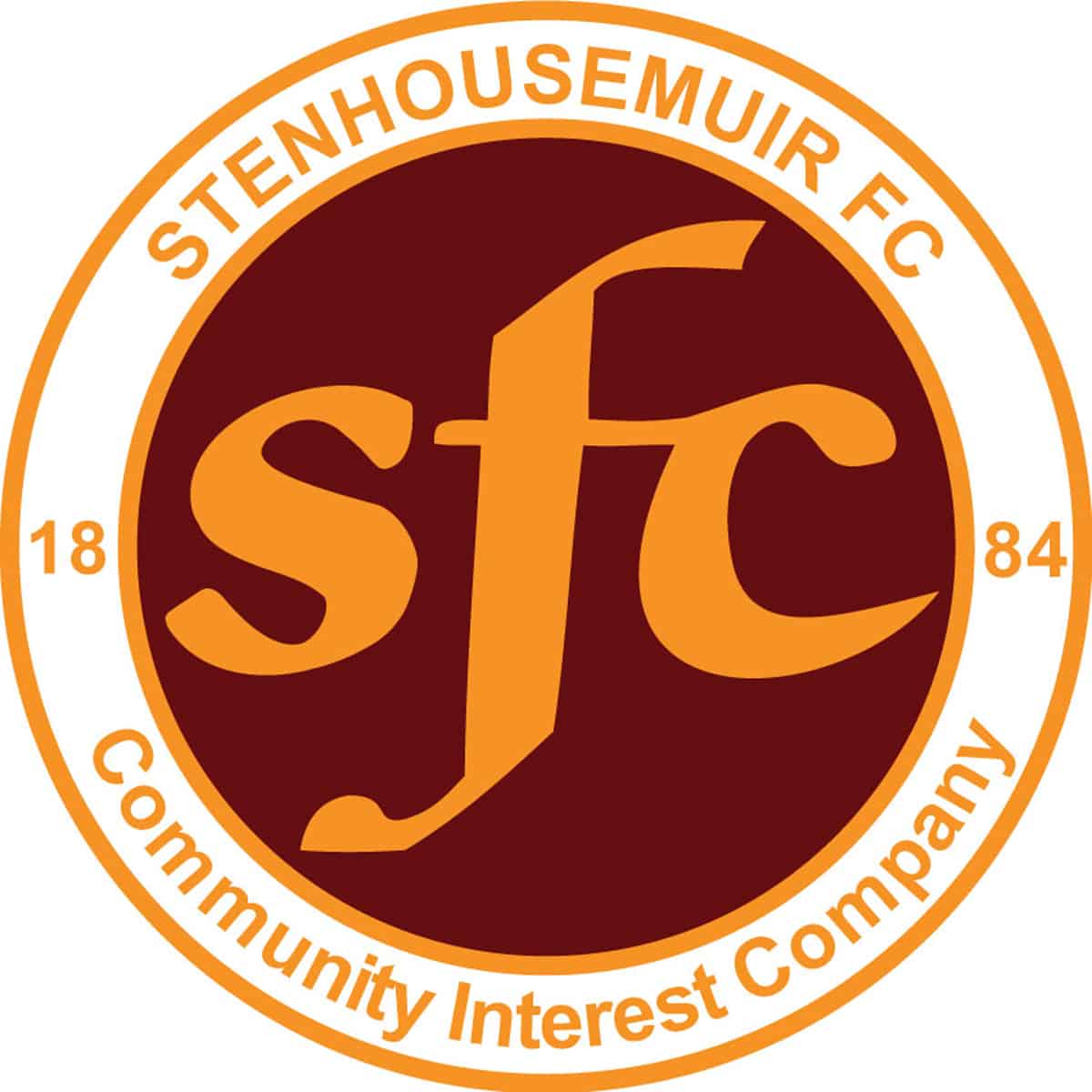 SPFL Ladbrokes League 1
Ochilview Park Stenhousemuir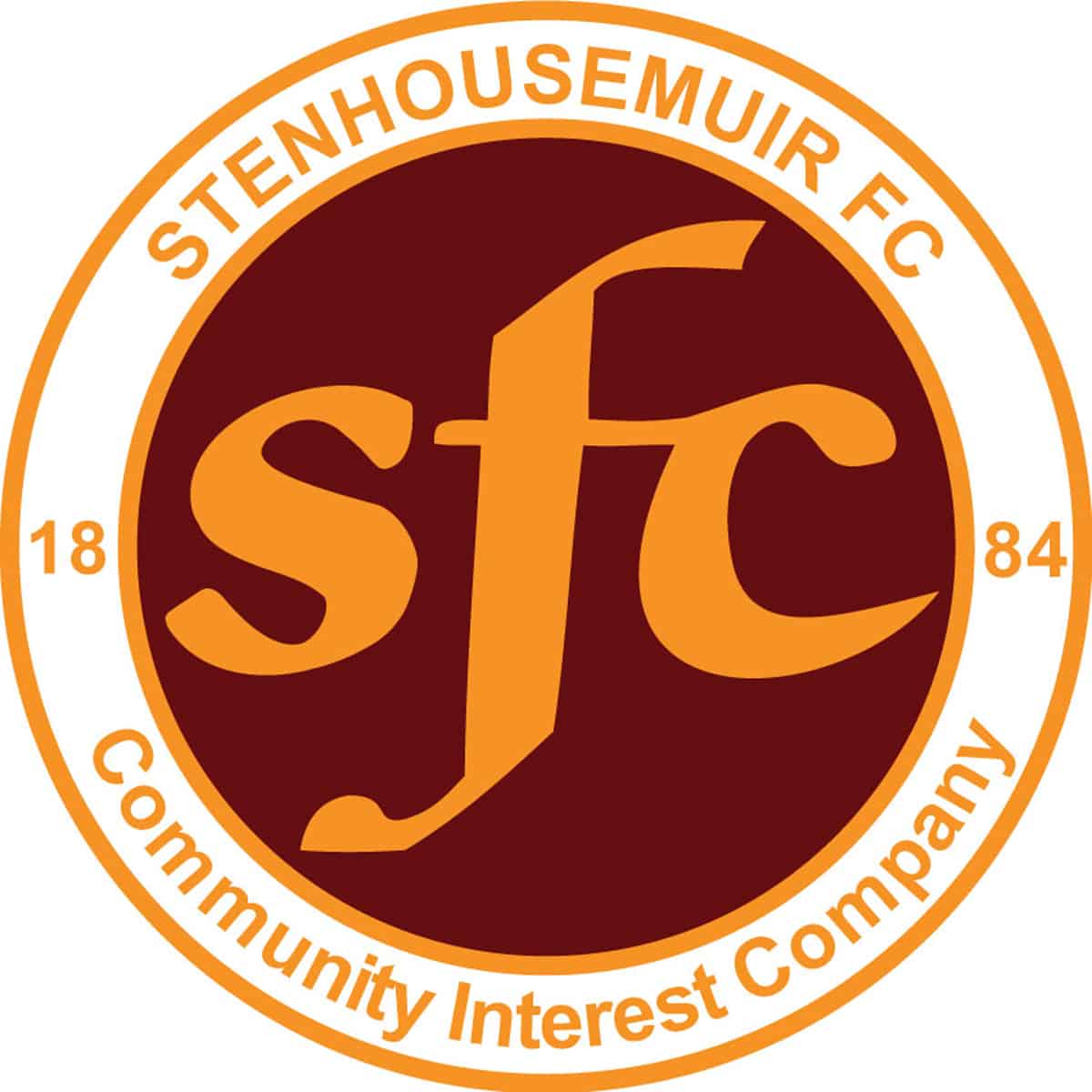 SPFL Ladbrokes League 1
Recreation Park, Alloa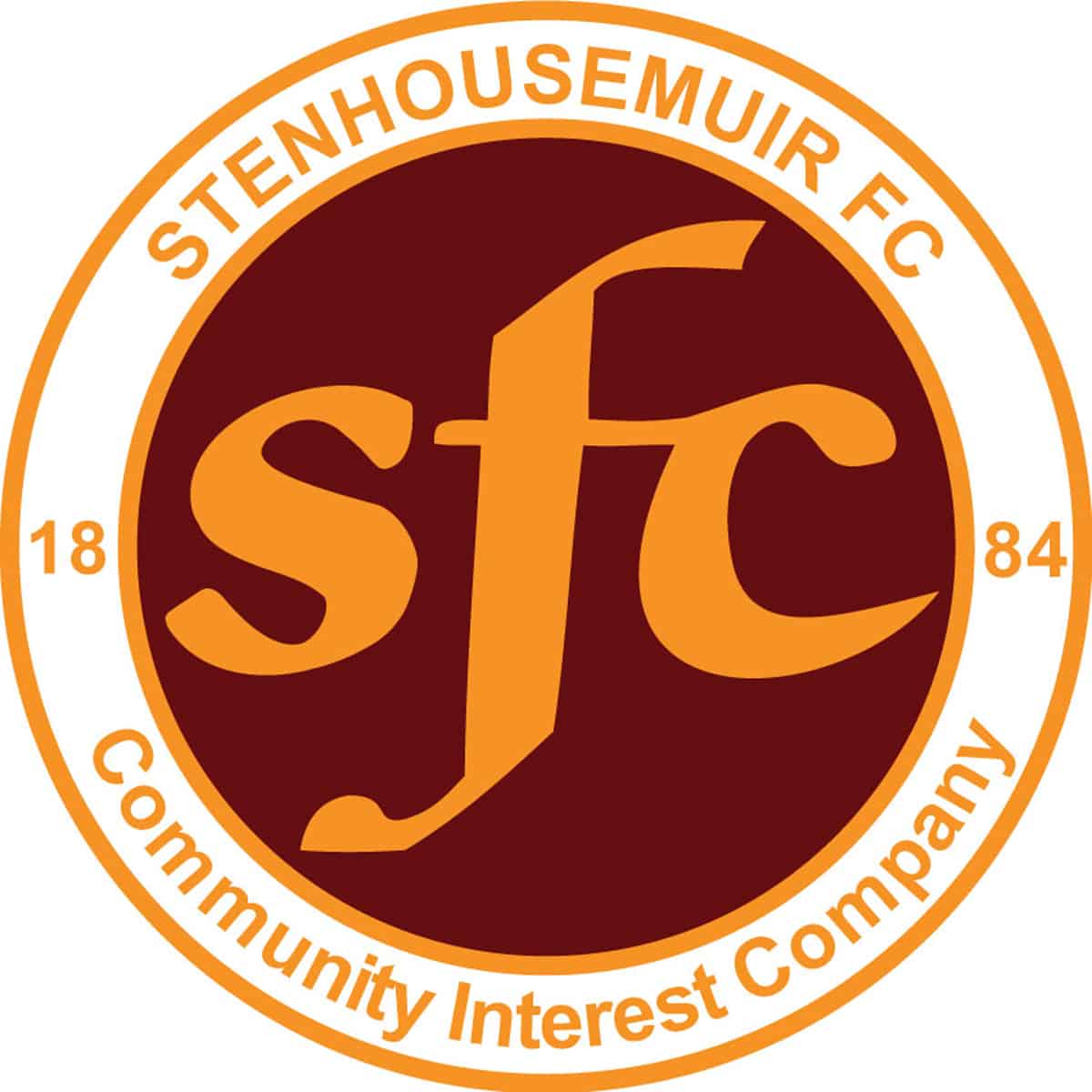 SPFL Ladbrokes League 1
Ochilview Park Stenhousemuir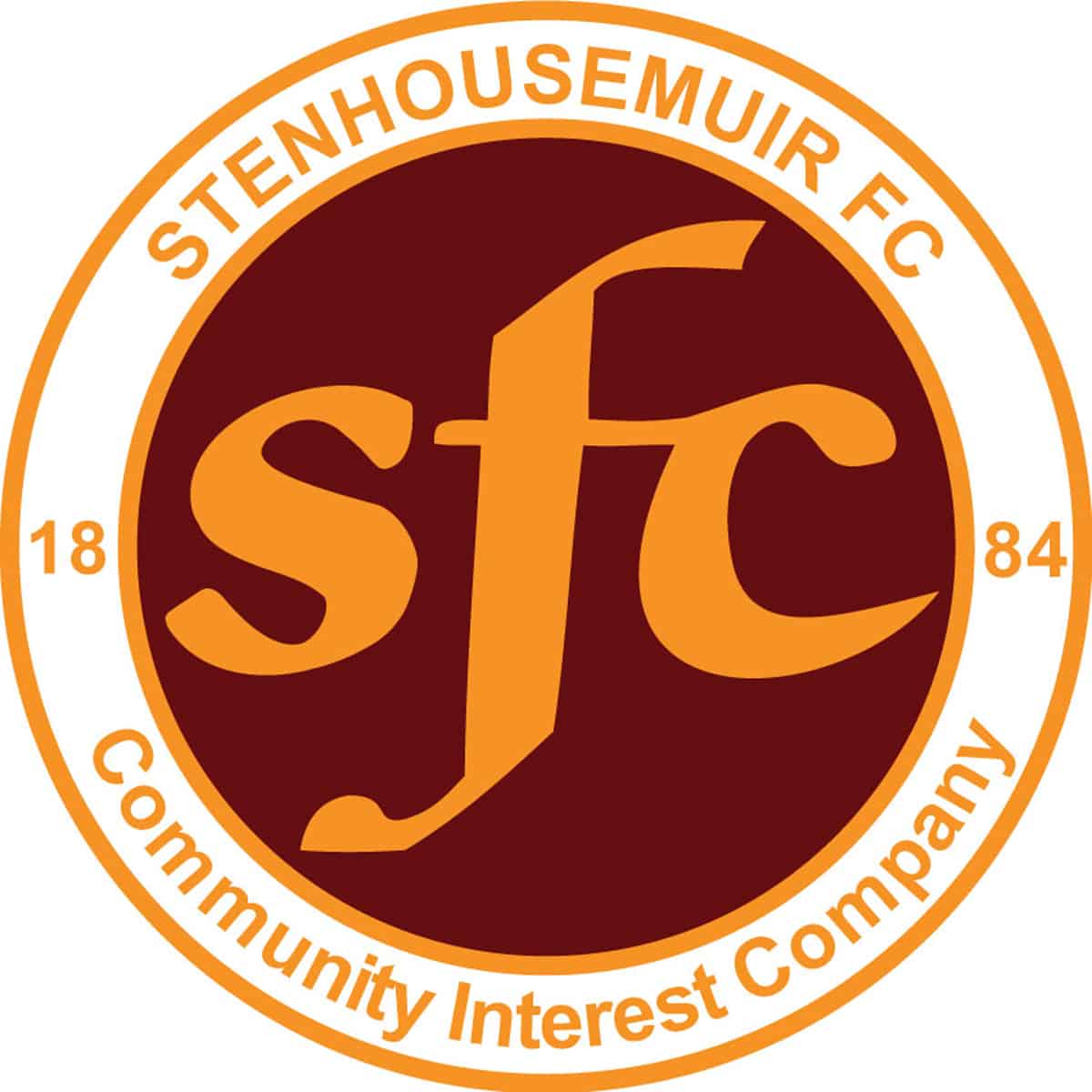 SPFL Ladbrokes League 1
New Bayview Stadium, Methil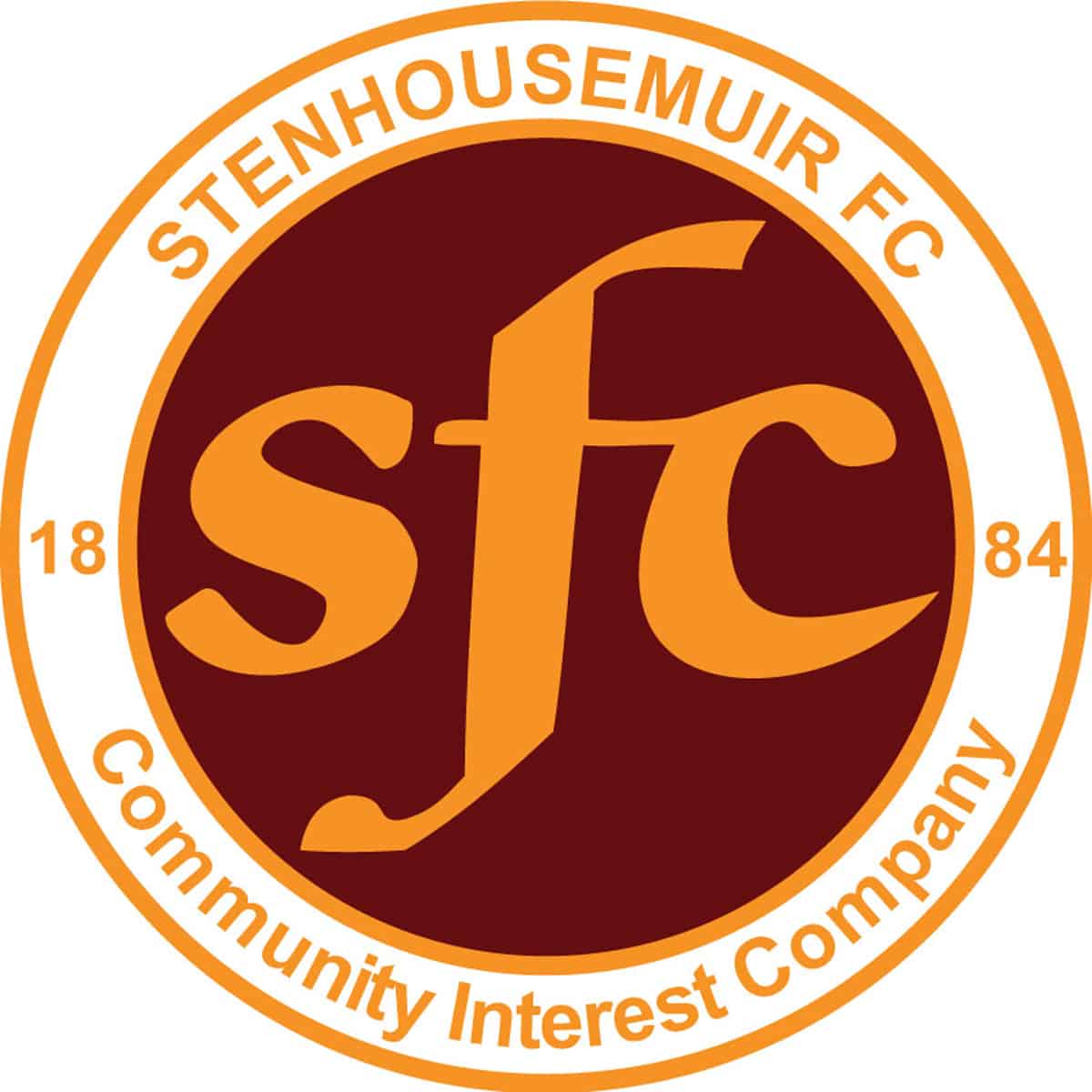 SPFL Ladbrokes League 1
Ochilview Park Stenhousemuir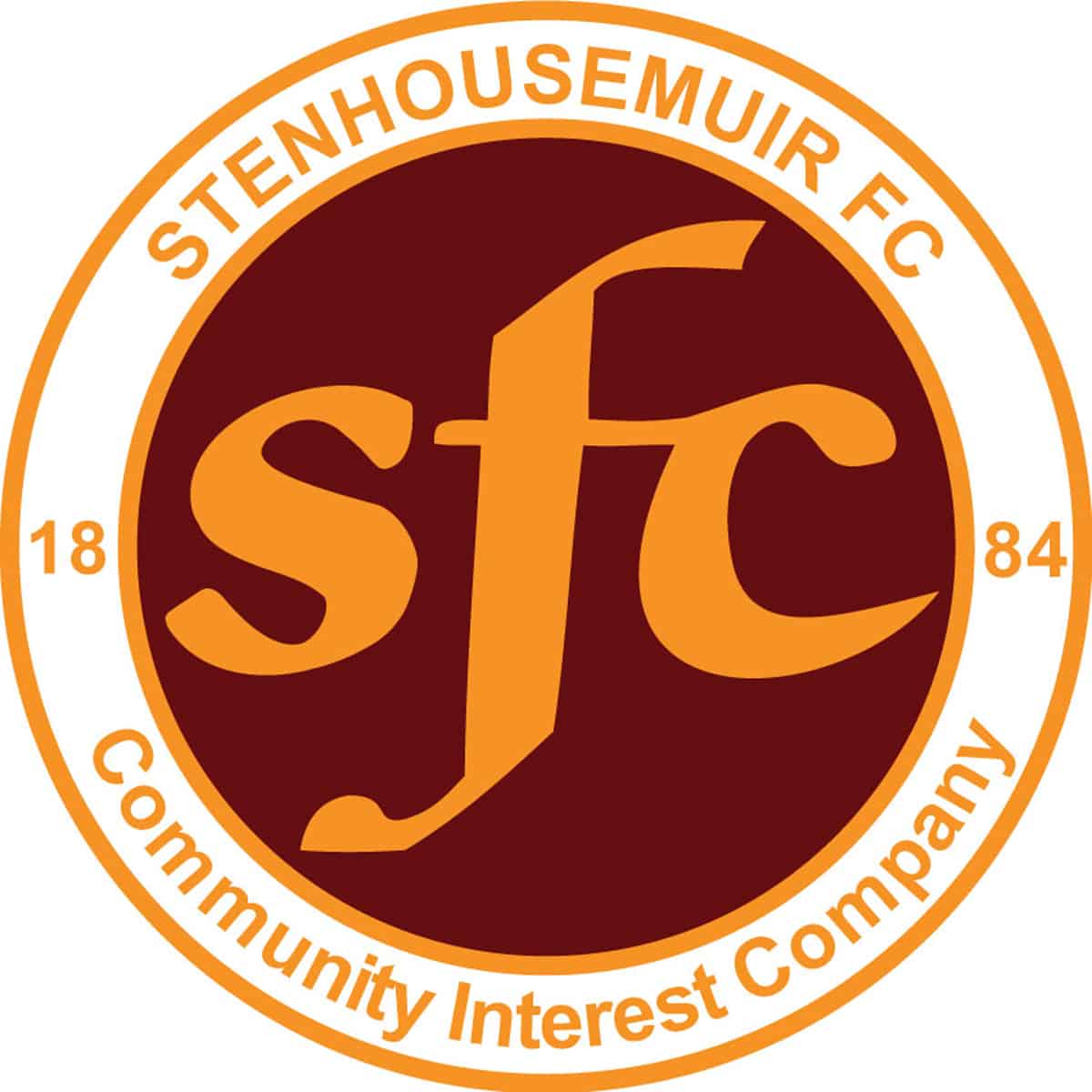 SPFL Ladbrokes League 1
Gayfield Park, Arbroath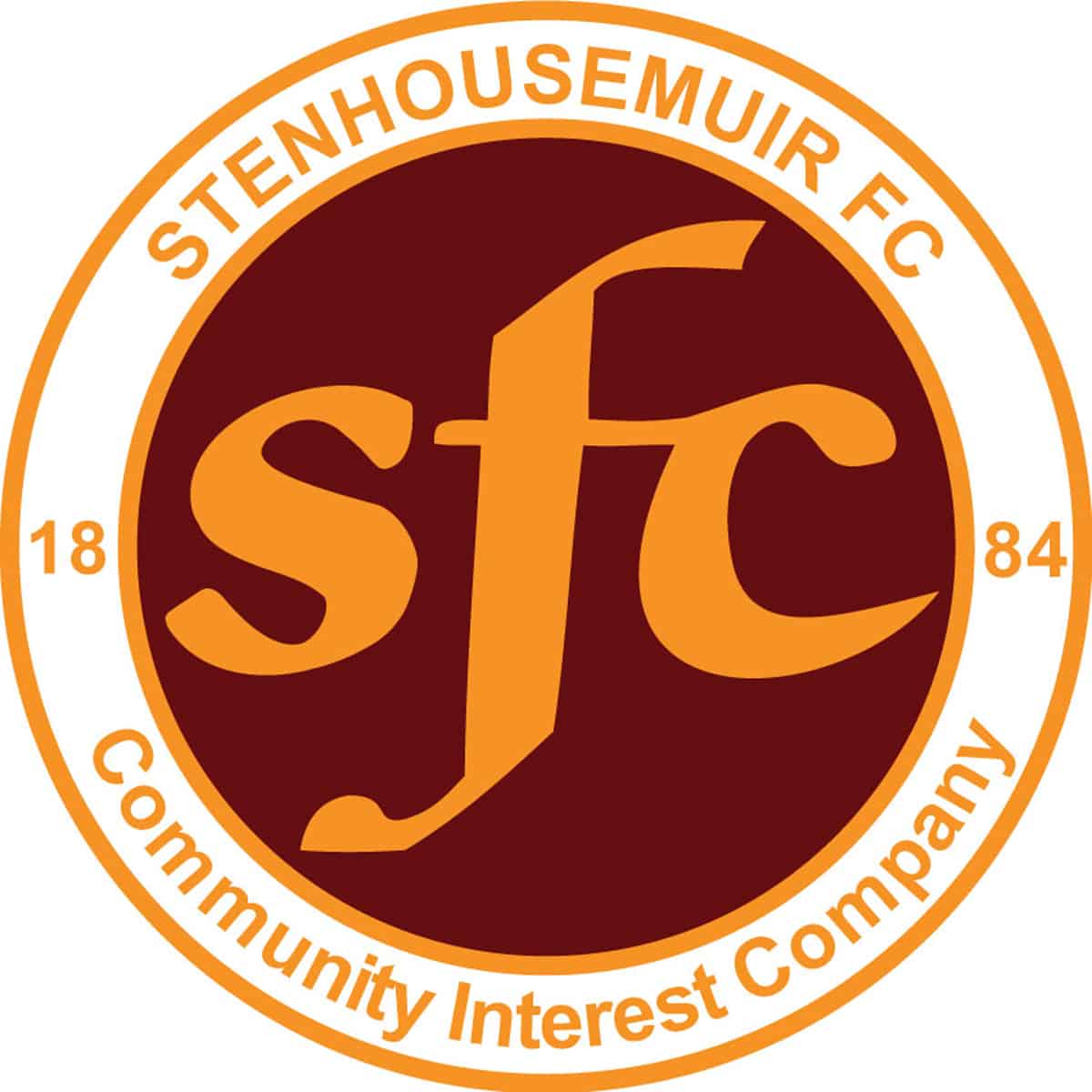 William Hill Scottish Cup
Ochilview Park Stenhousemuir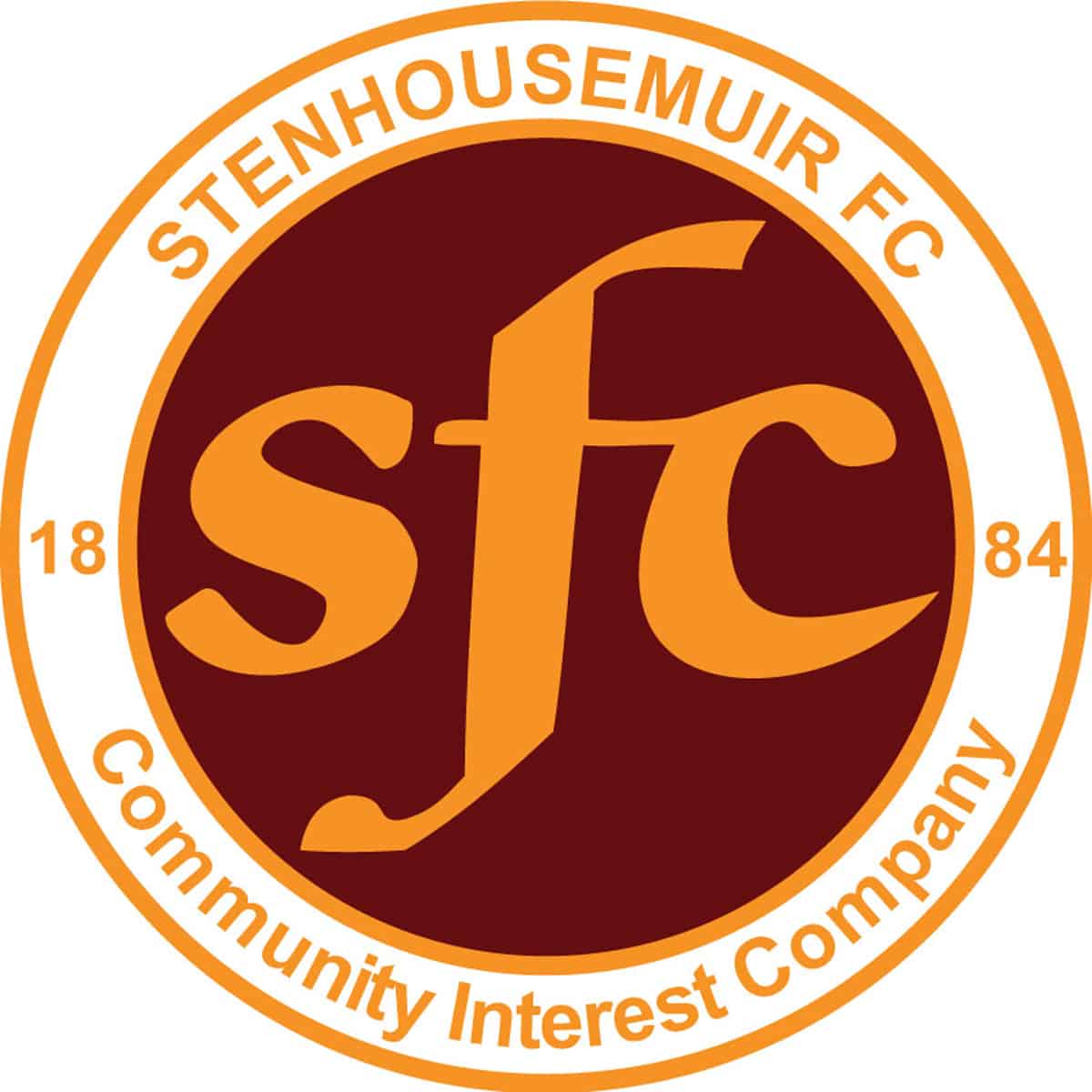 SPFL Ladbrokes League 1
Ochilview Park Stenhousemuir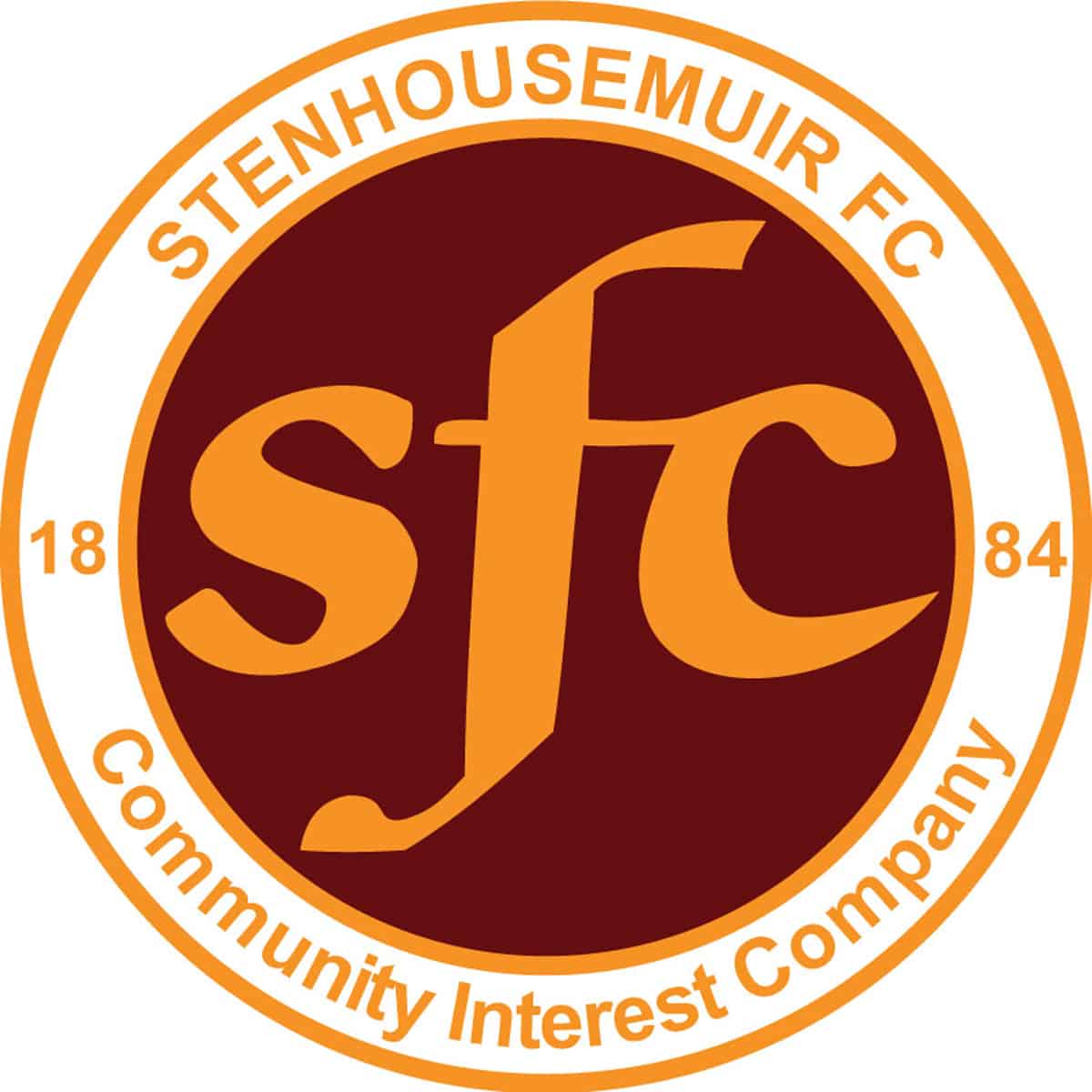 SPFL Ladbrokes League 1
Station Park, Forfar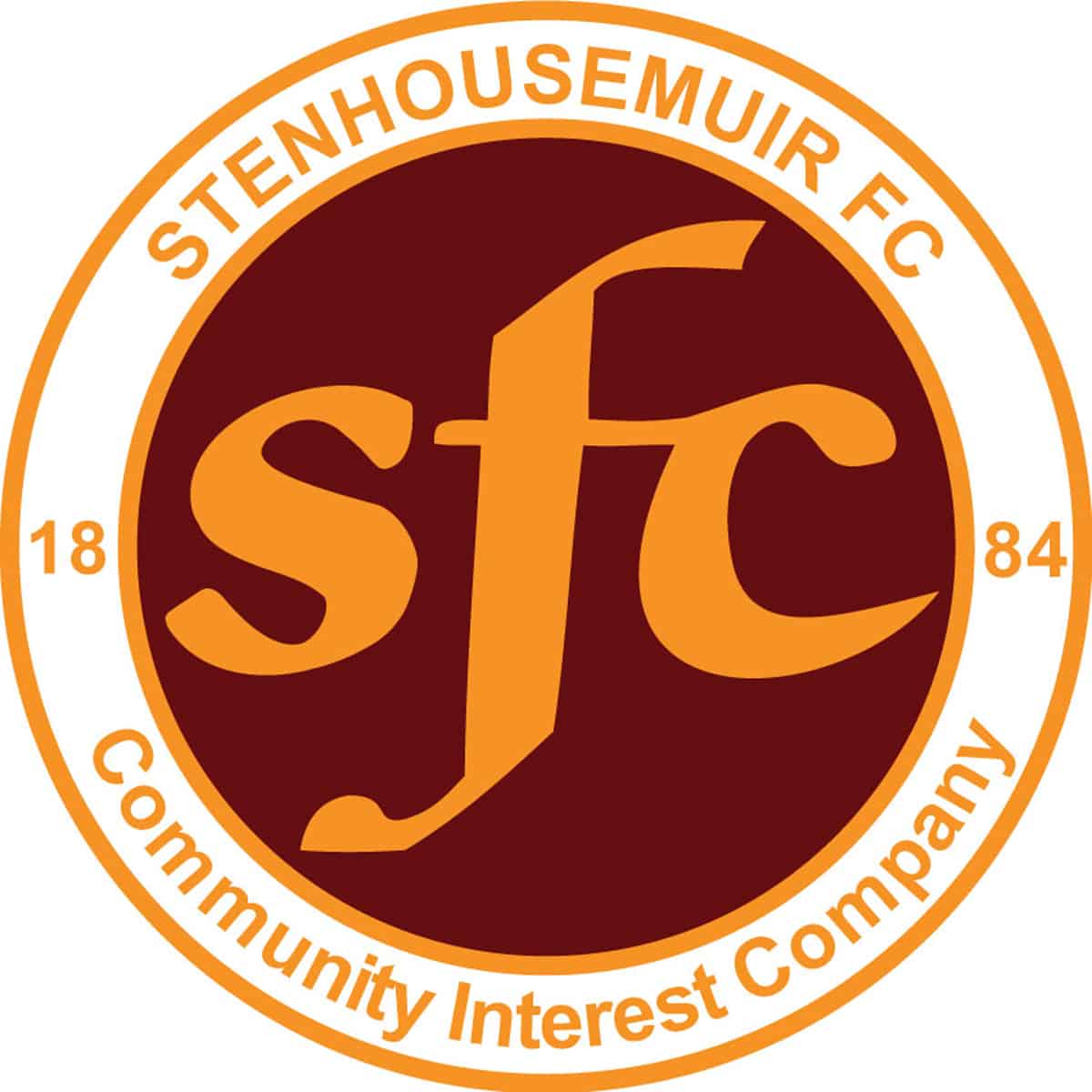 William Hill Scottish Cup
Shielfield Park, Berwick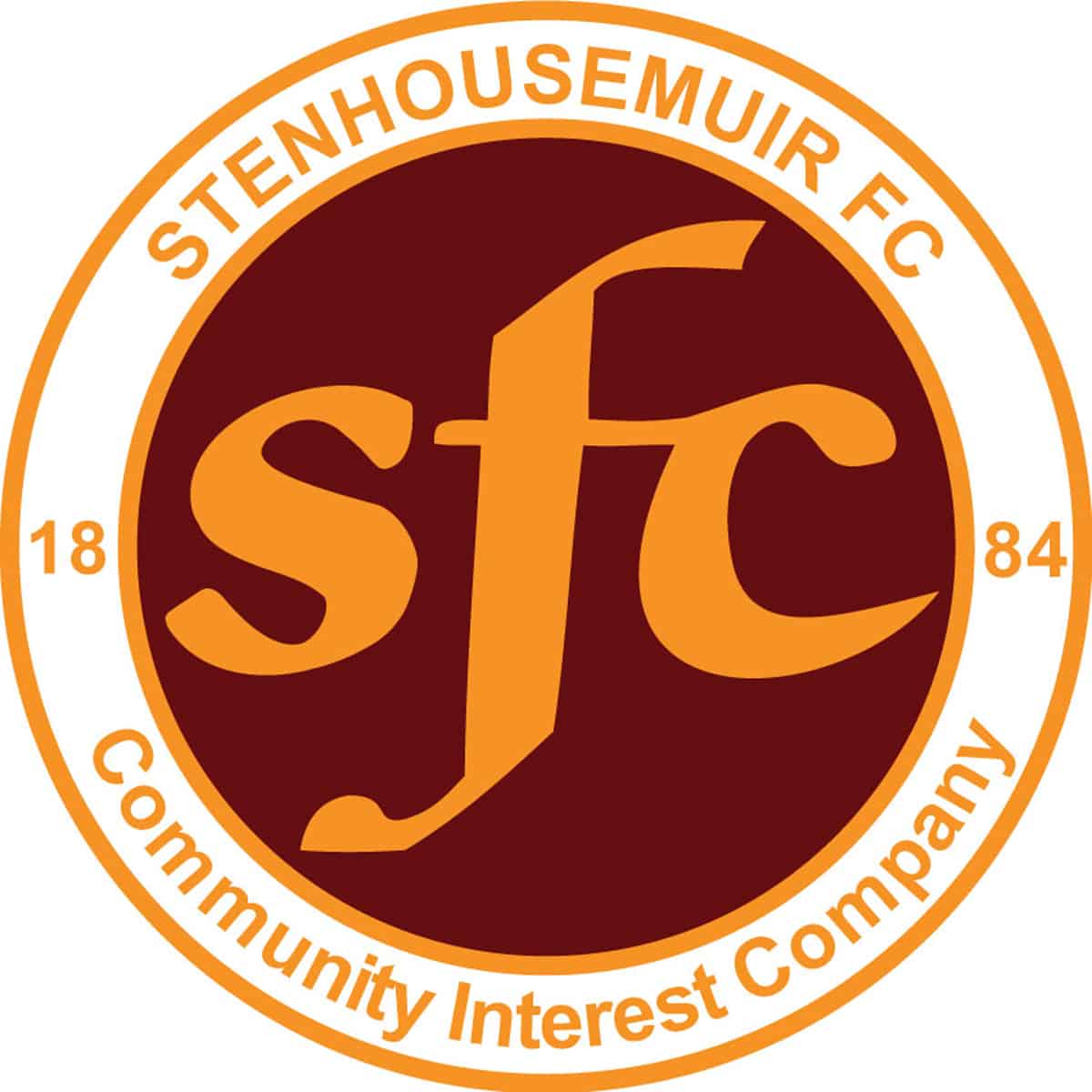 SPFL Ladbrokes League 1
Ochilview Park Stenhousemuir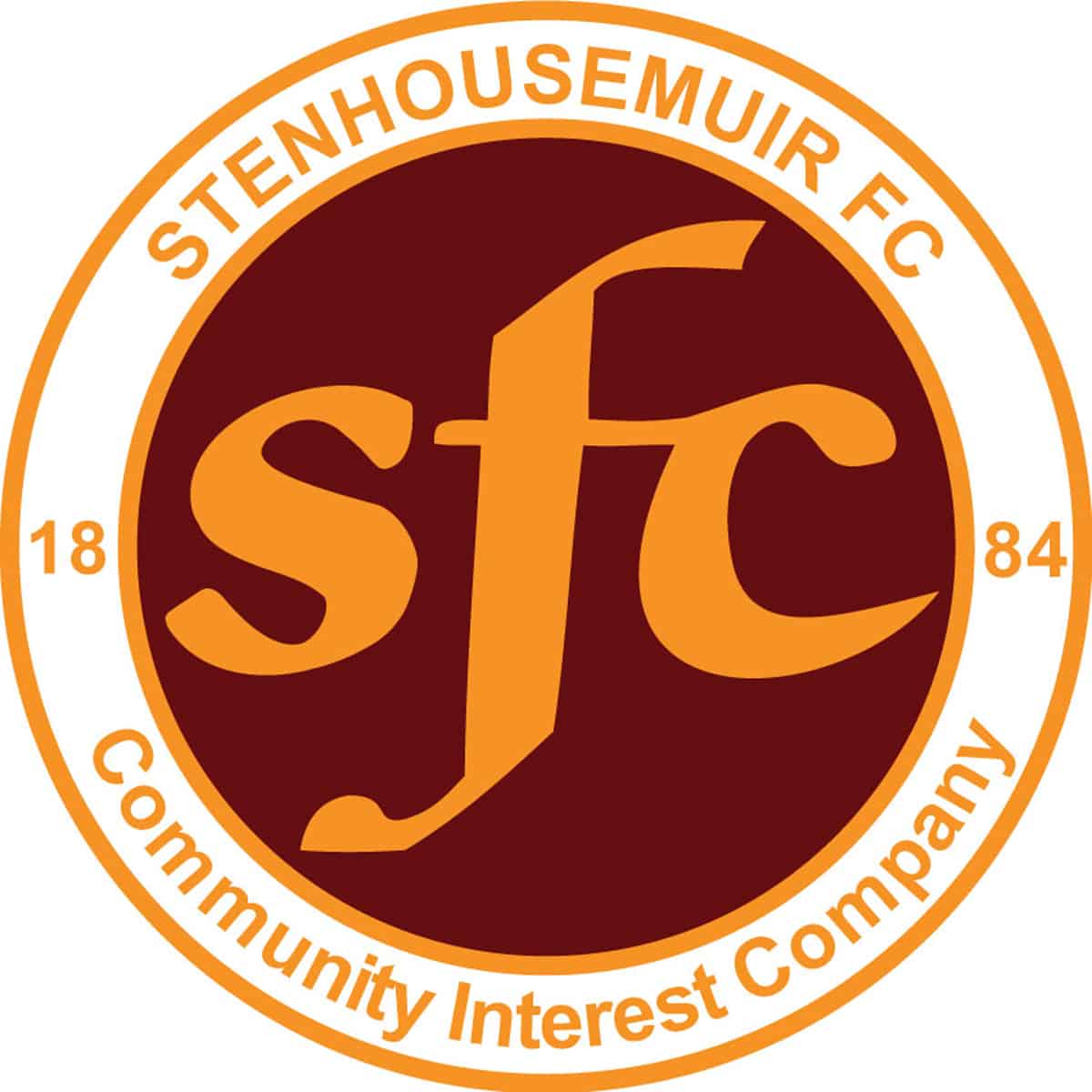 William Hill Scottish Cup
Ochilview Park Stenhousemuir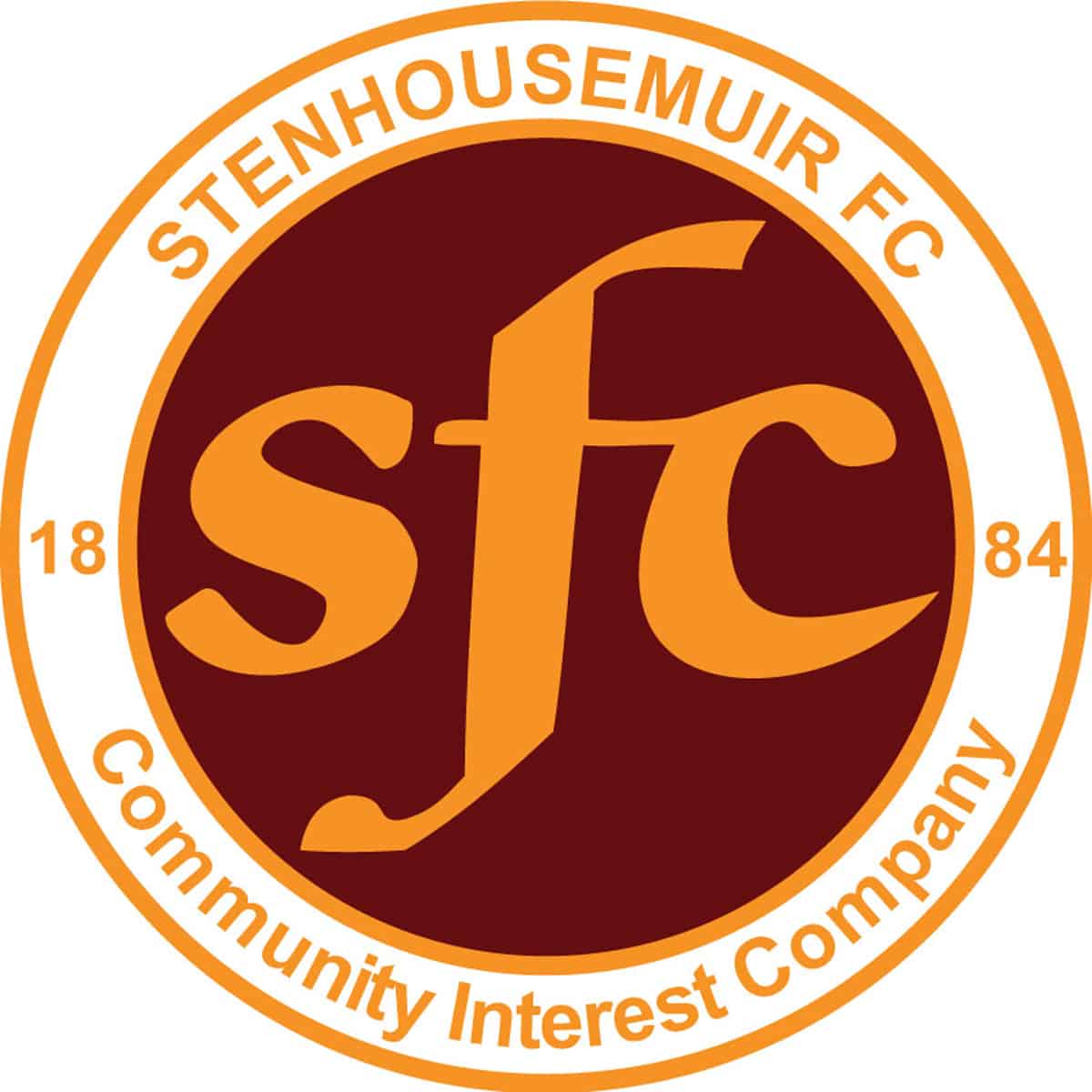 SPFL Ladbrokes League 1
Glebe Park, Brechin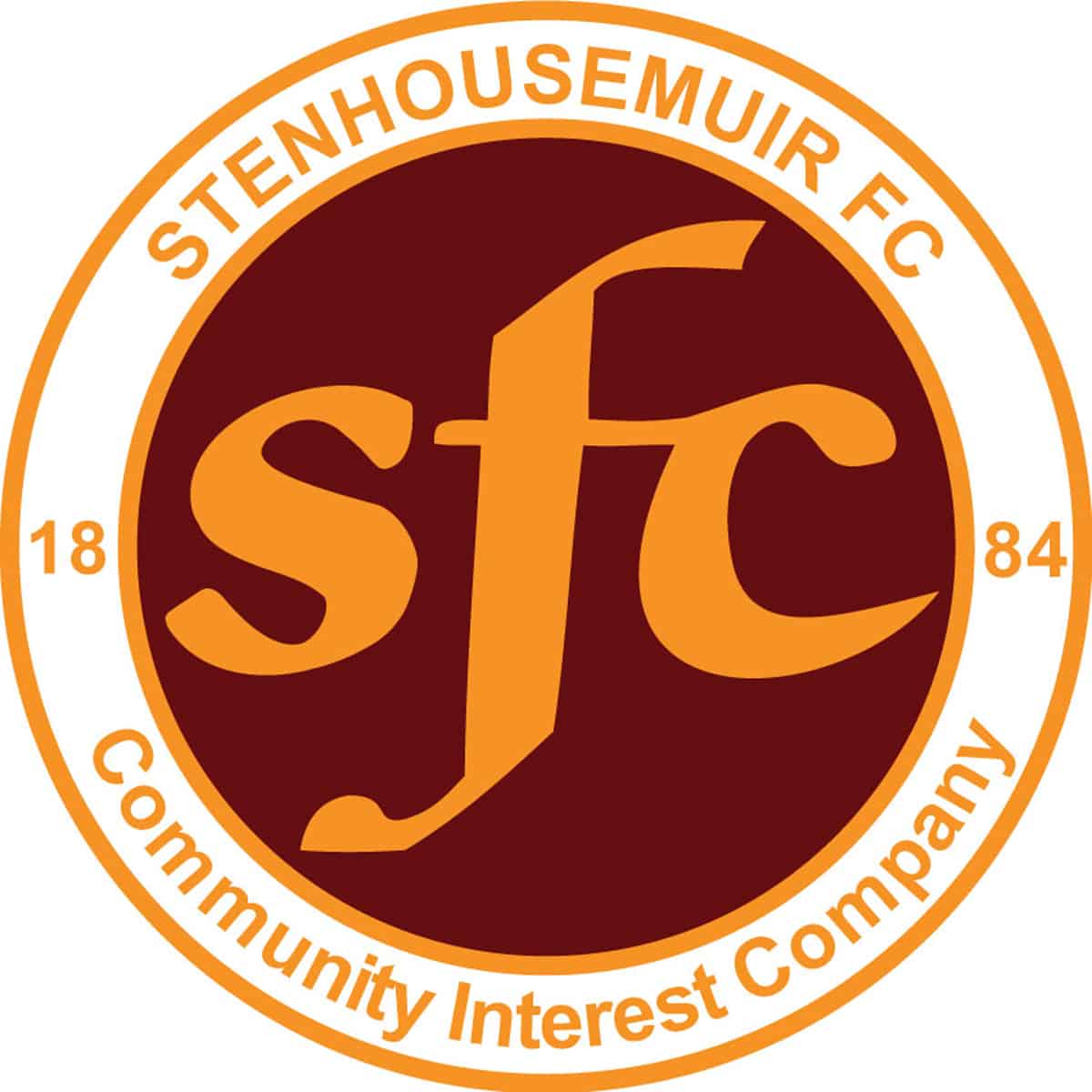 SPFL Ladbrokes League 1
Palmerston Park, Dumfries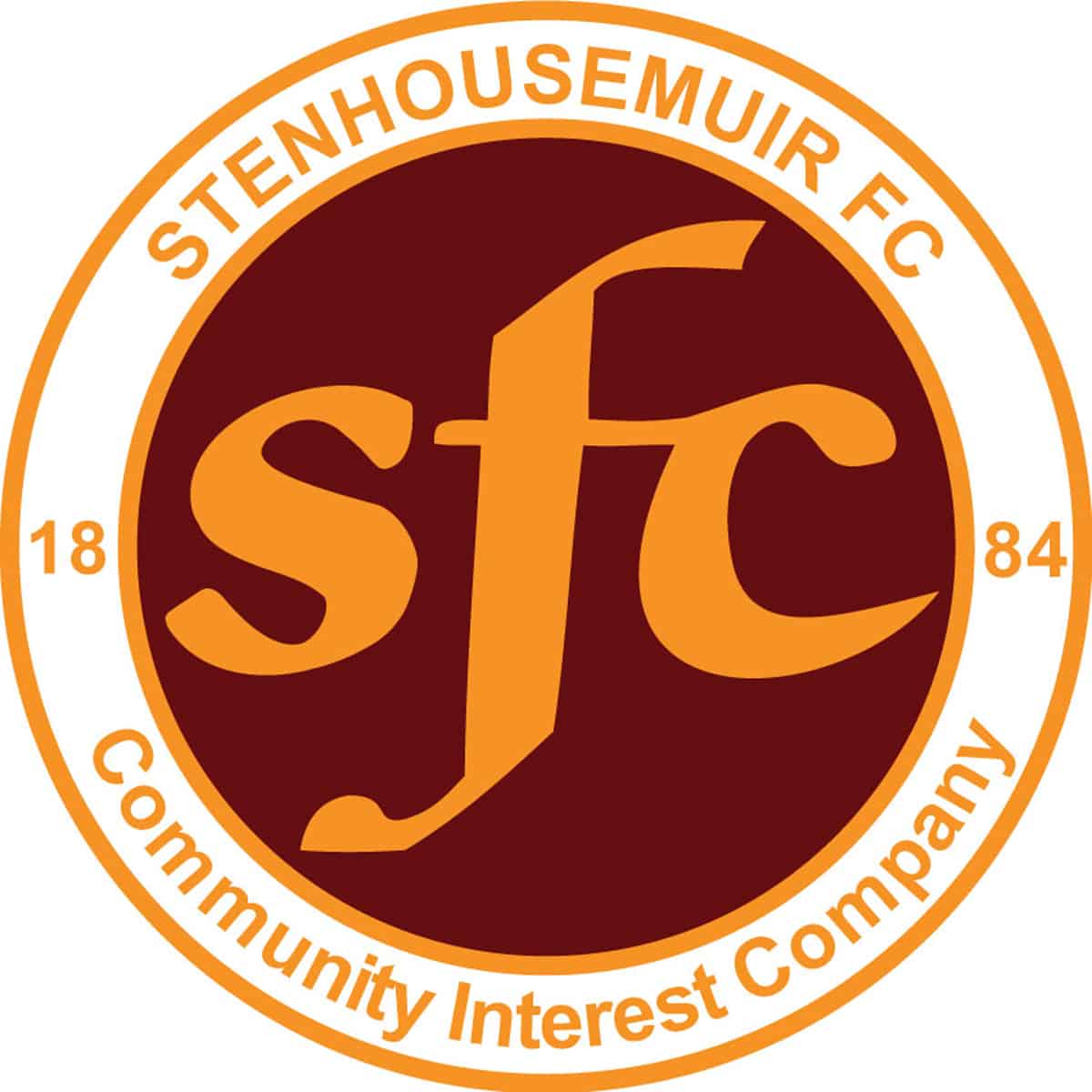 SPFL Ladbrokes League 1
Ochilview Park Stenhousemuir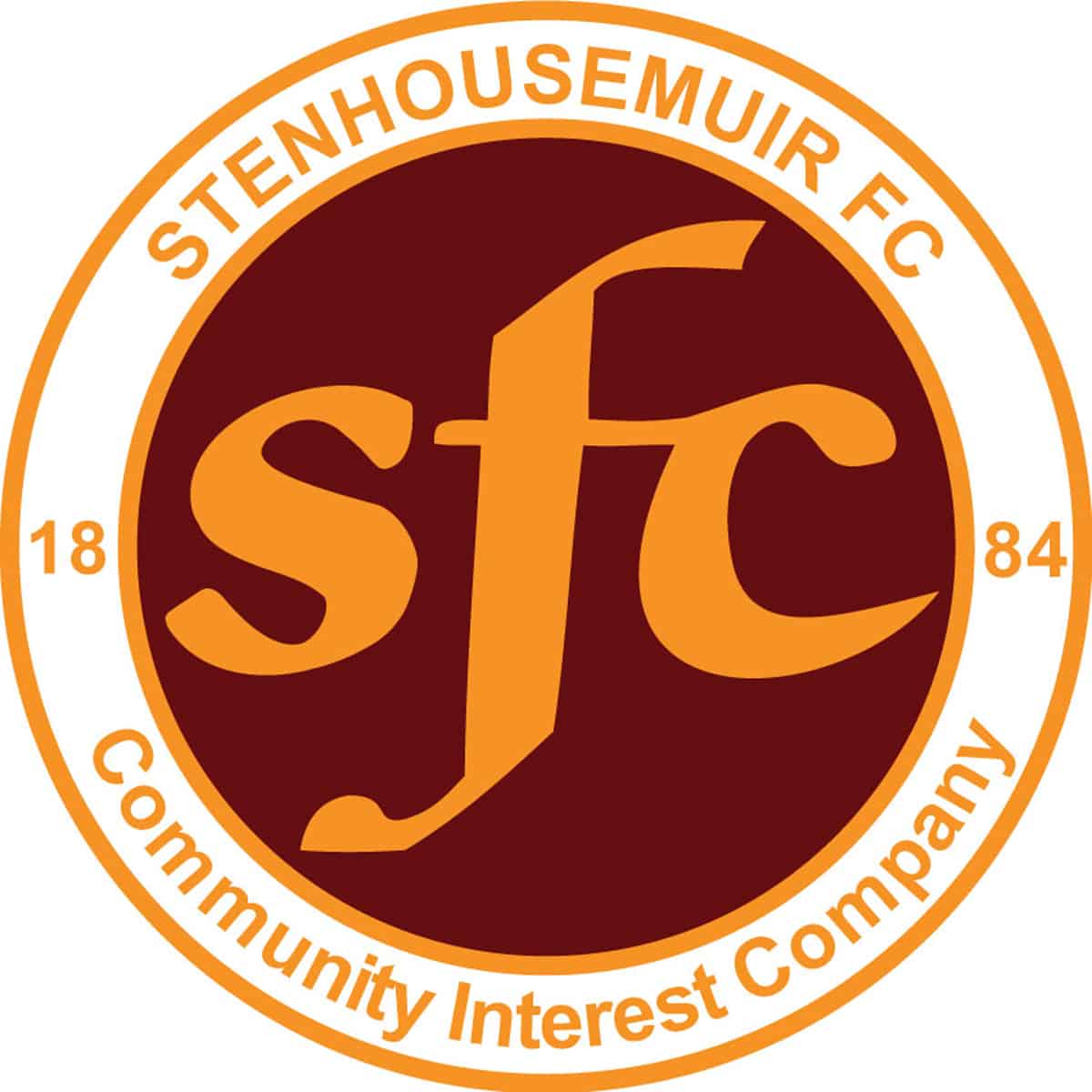 SPFL Ladbrokes League 1
Ochilview Park Stenhousemuir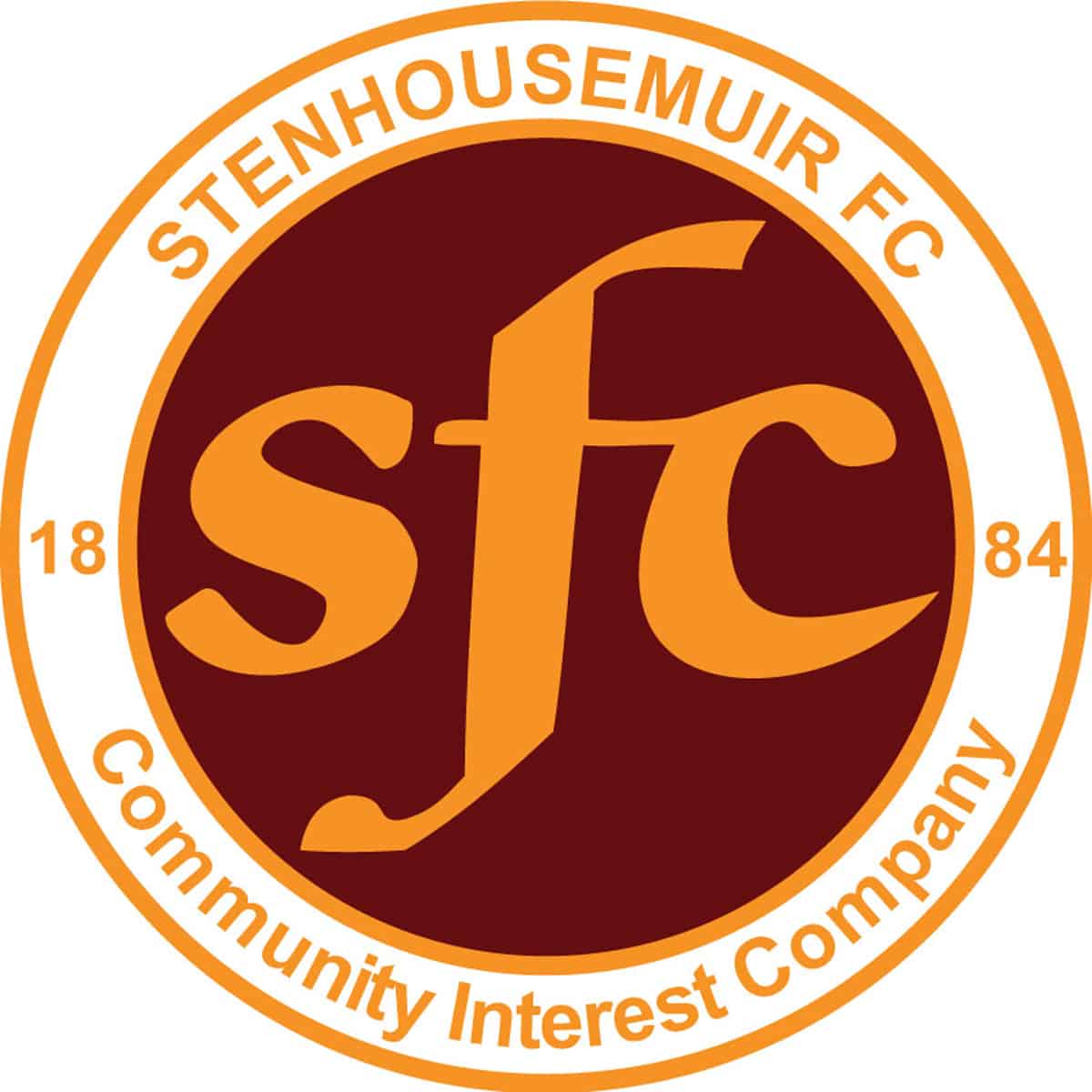 Betfred Cup
Ochilview Park Stenhousemuir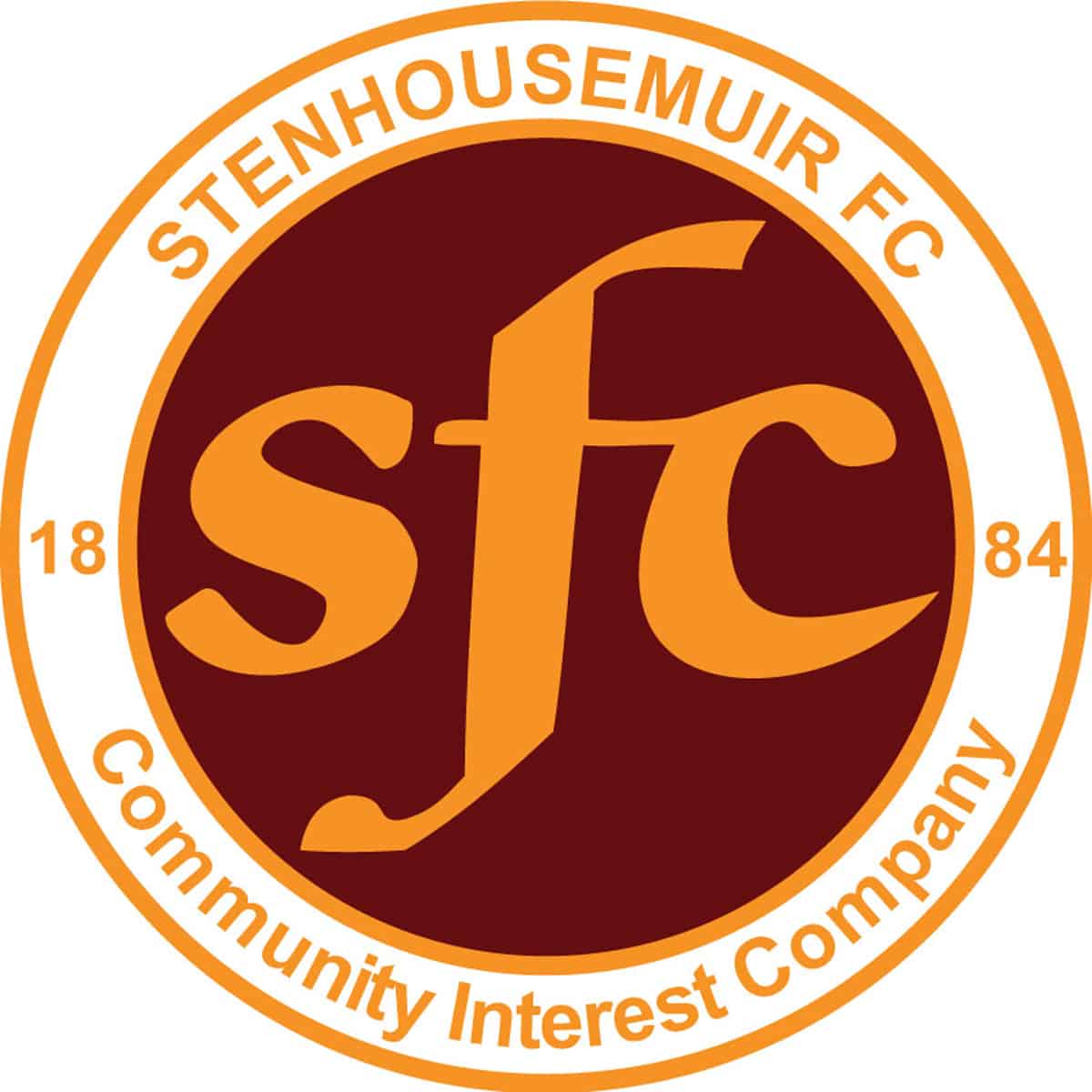 SPFL Ladbrokes League 1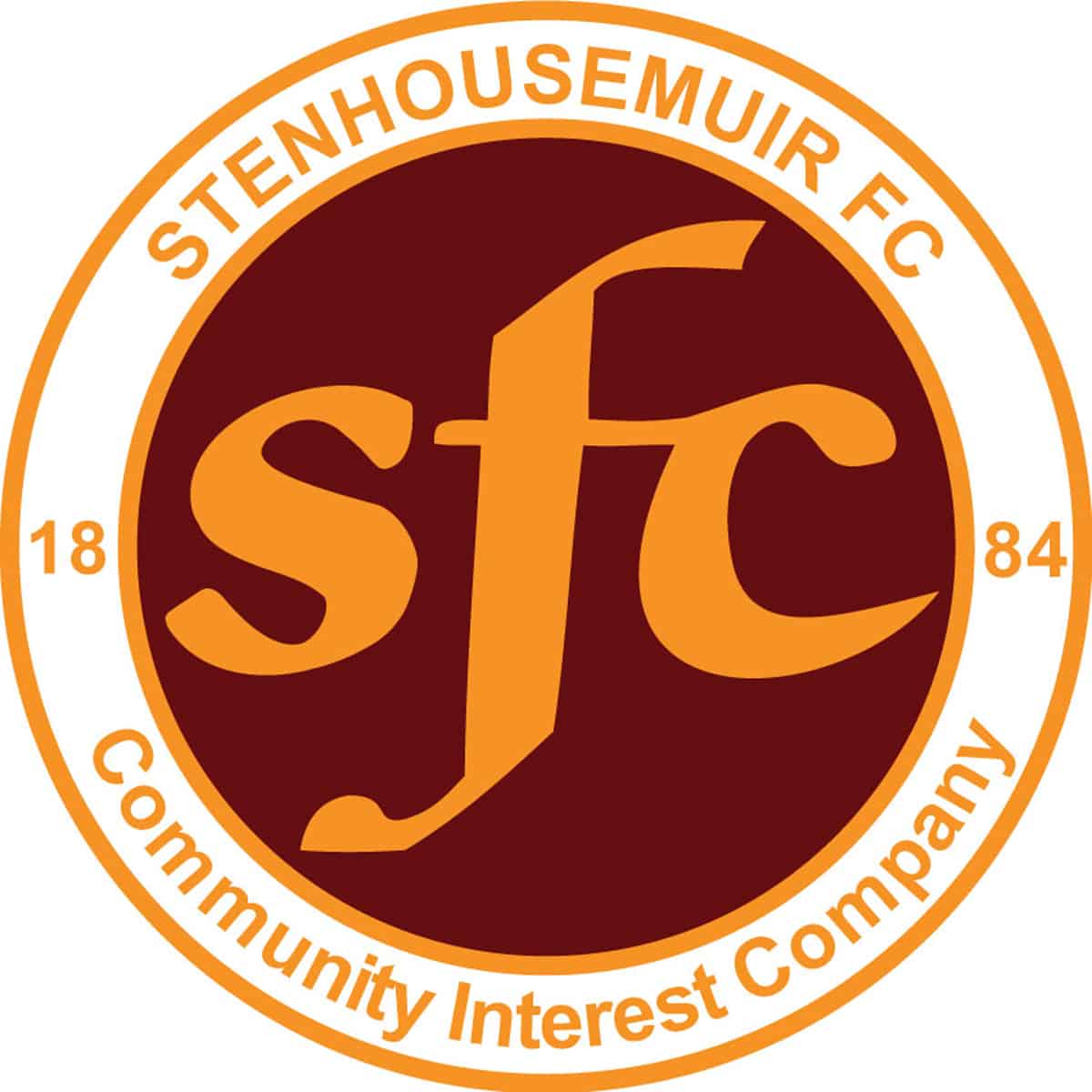 SPFL Ladbrokes League 1
Recreation Park, Alloa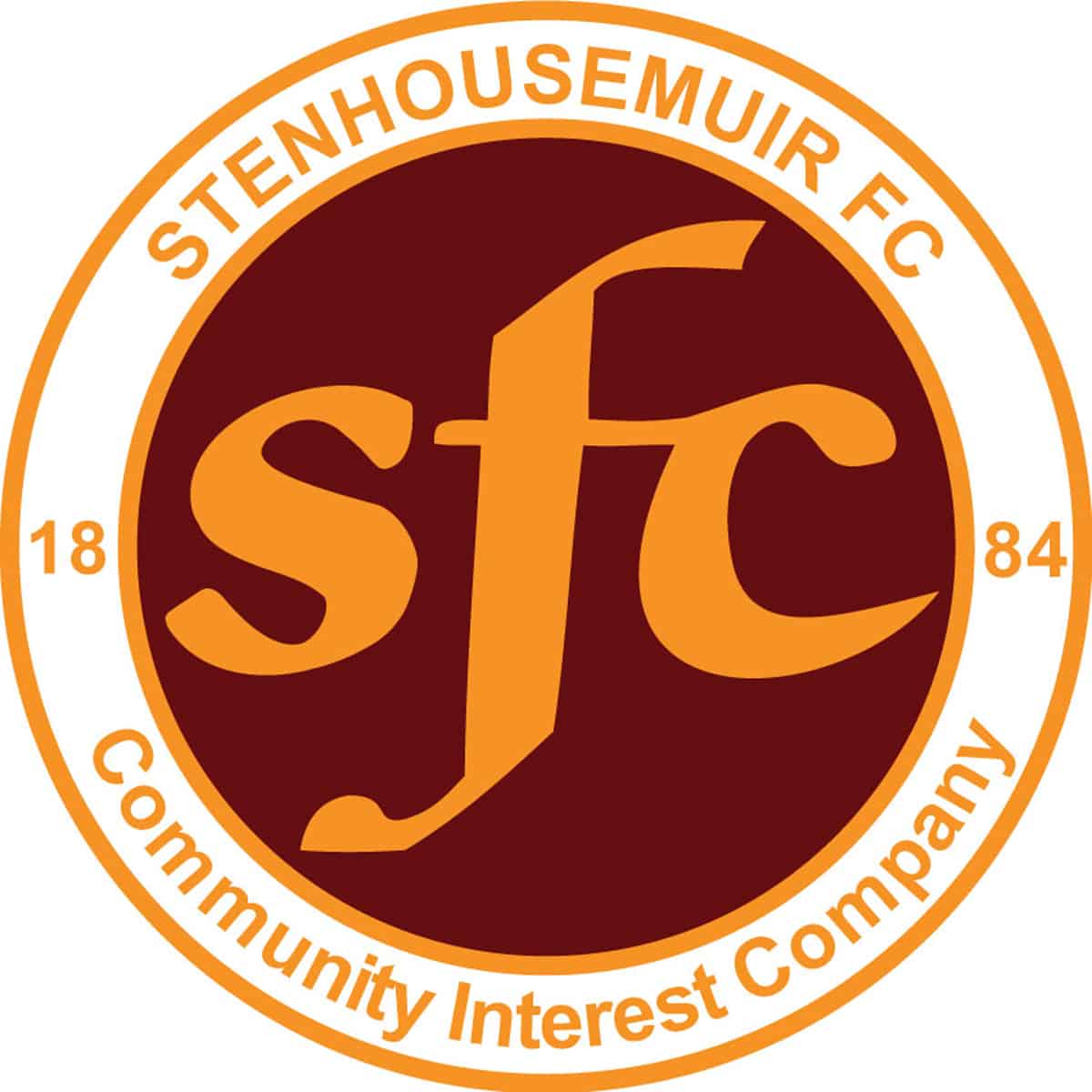 Petrofac Training Cup
Gayfield Park, Arbroath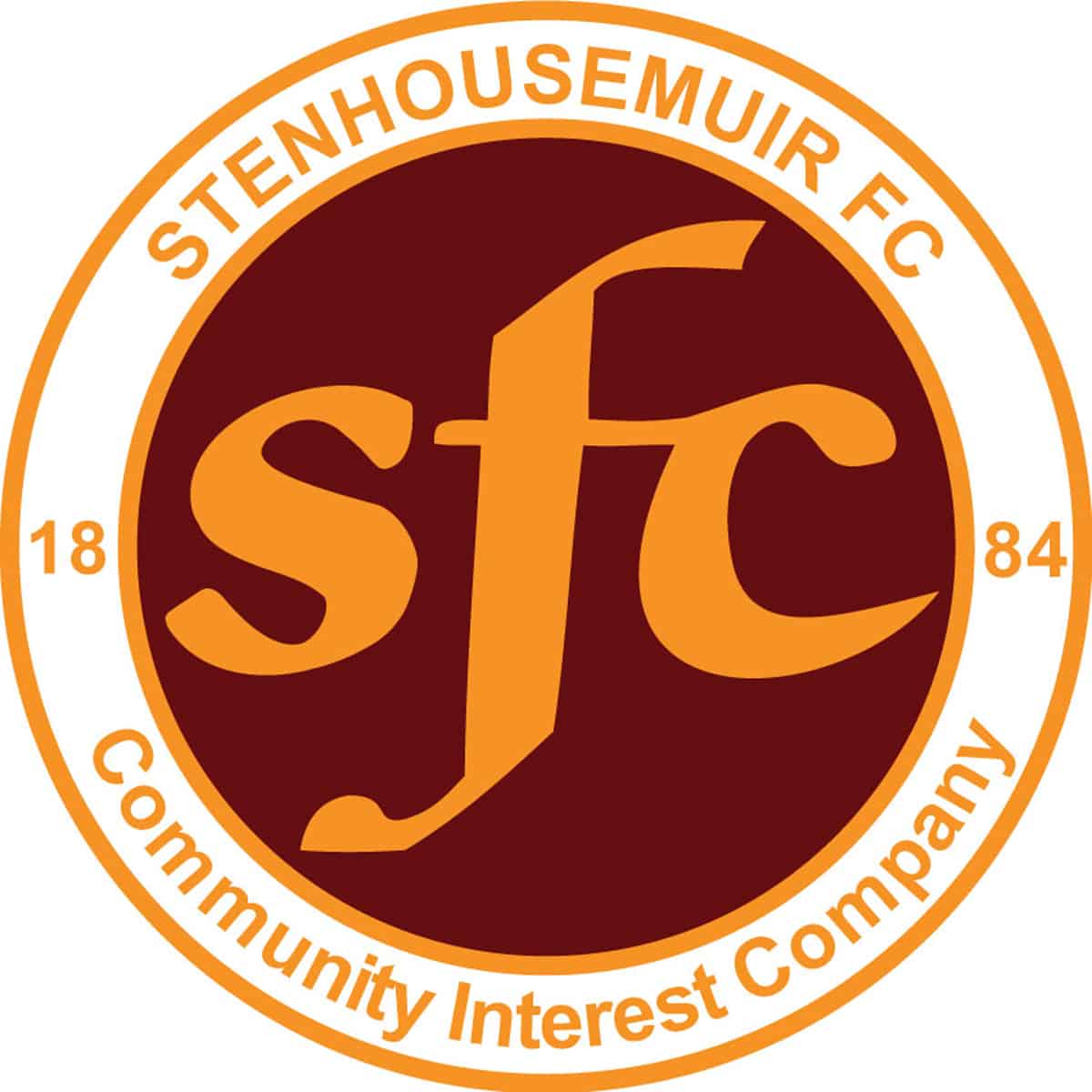 Stirlingshire Cup
The Falkirk Stadium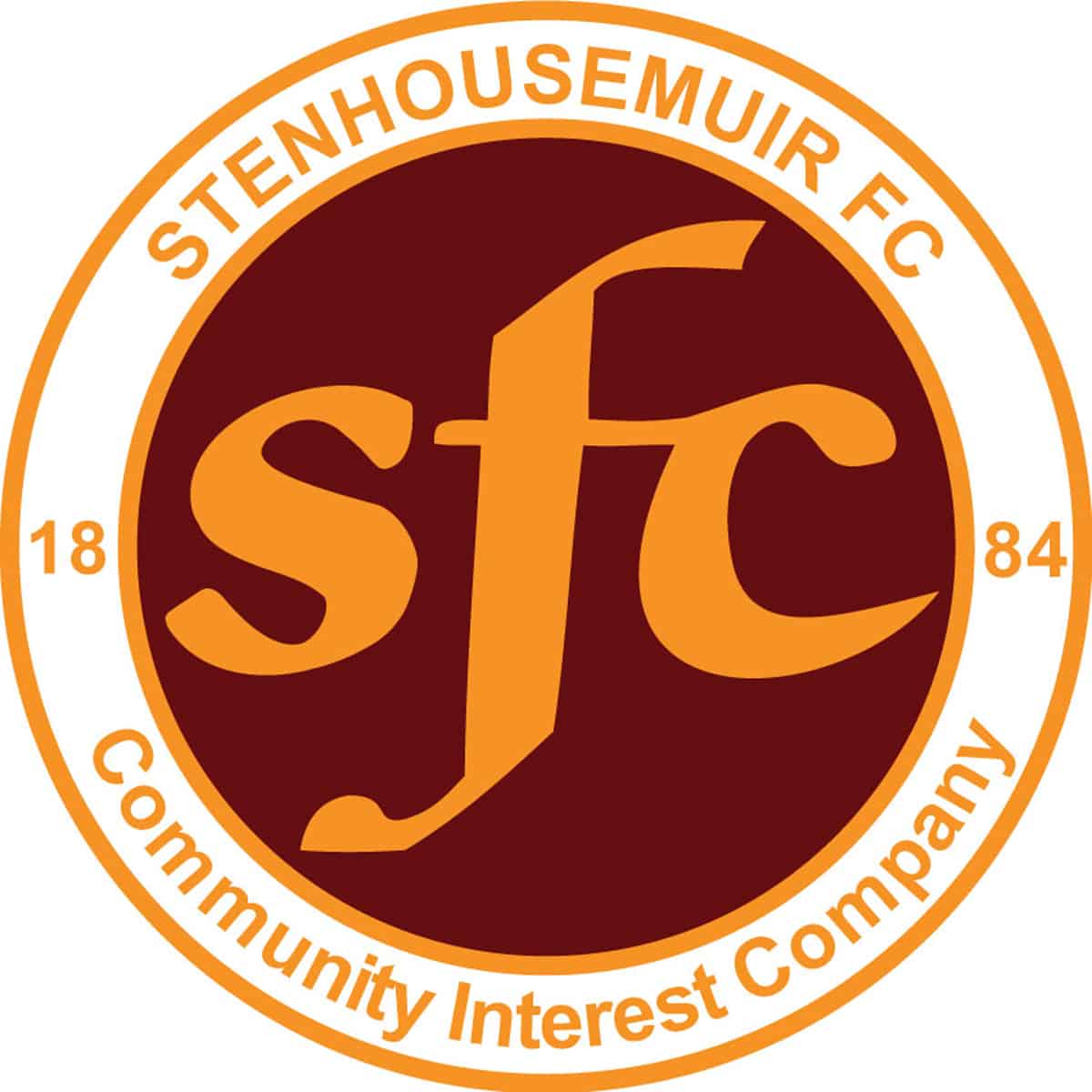 SPFL Ladbrokes League 1
Ochilview Park Stenhousemuir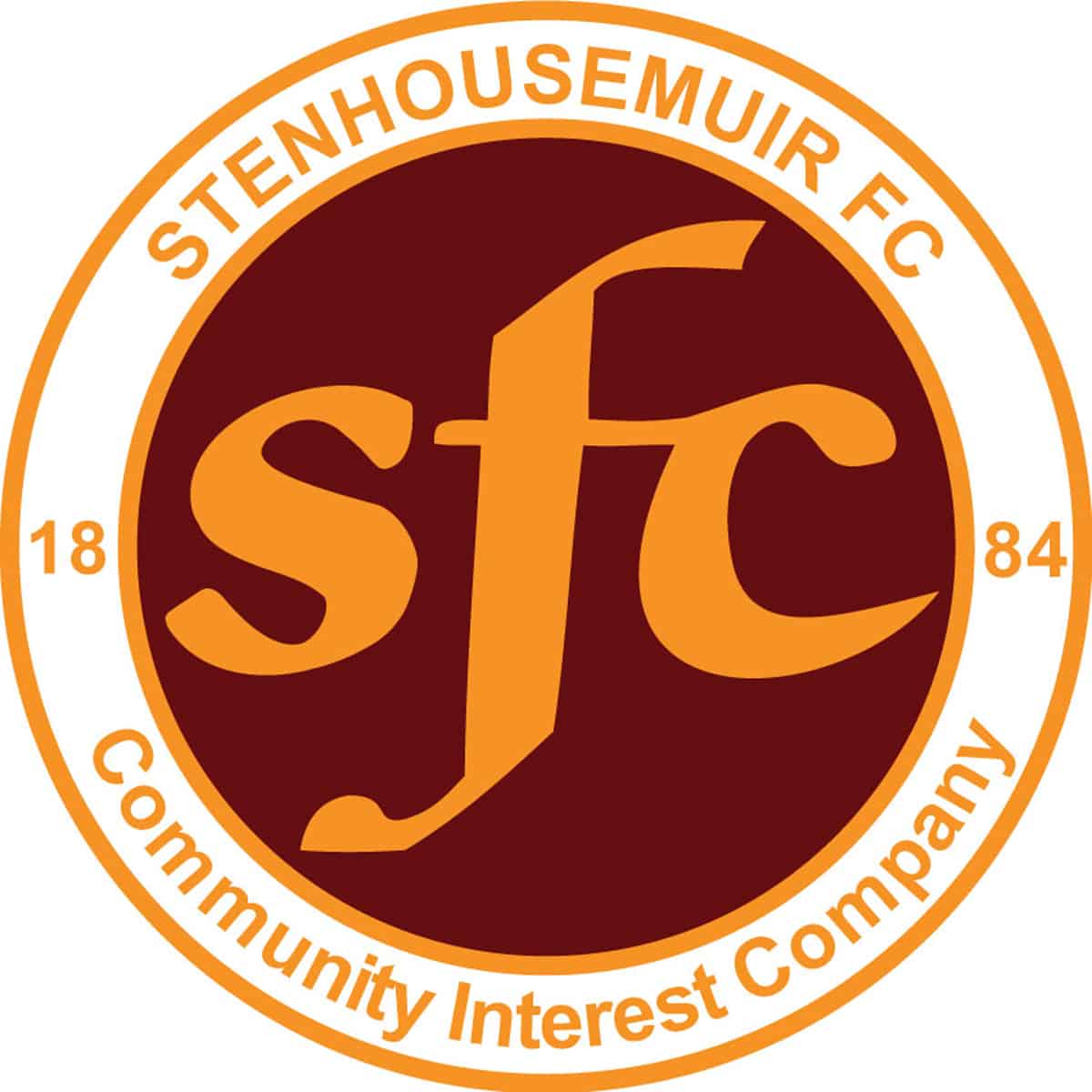 Betfred Cup
Rugby Park, Kilmarnock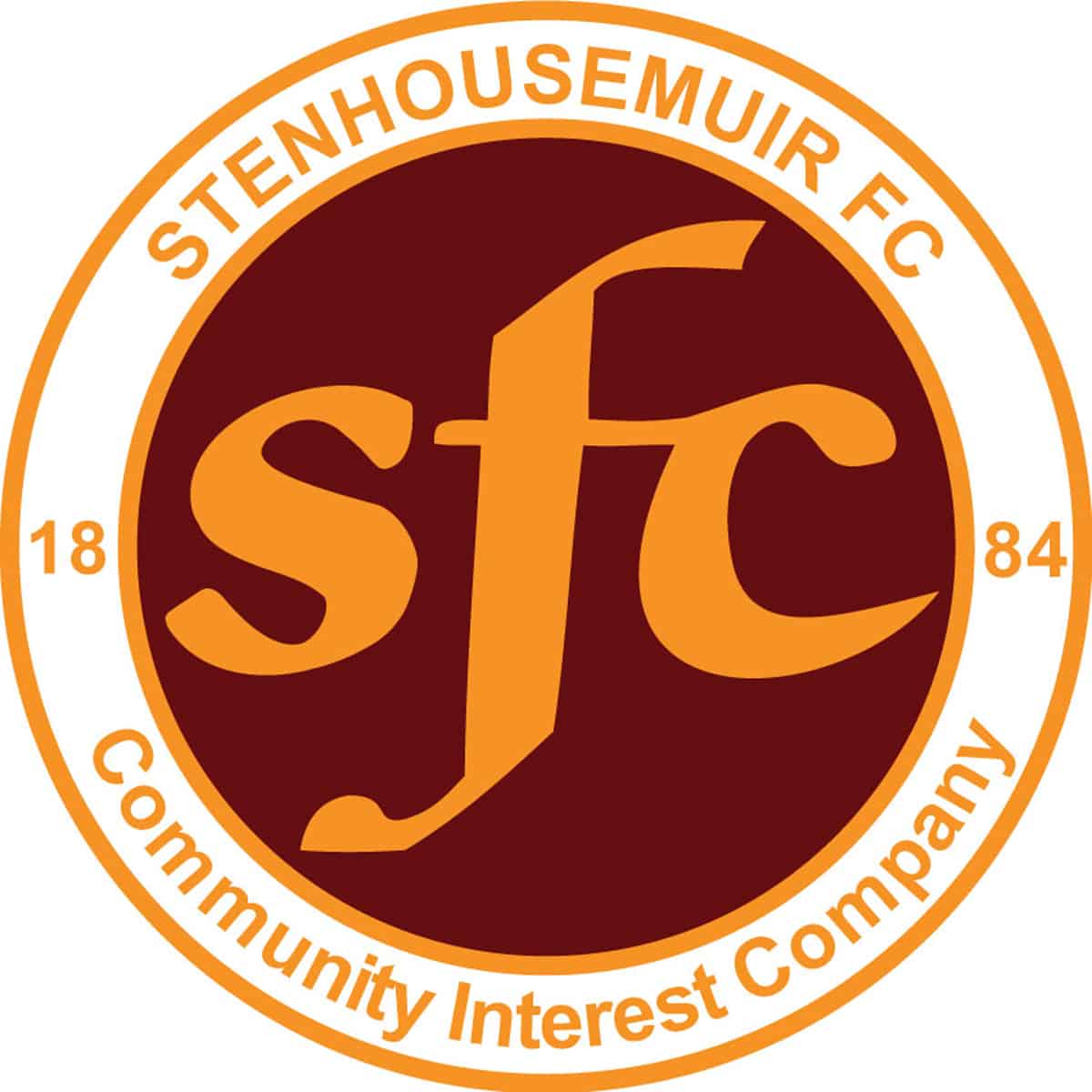 SPFL Ladbrokes League 1
Stair Park, Stranraer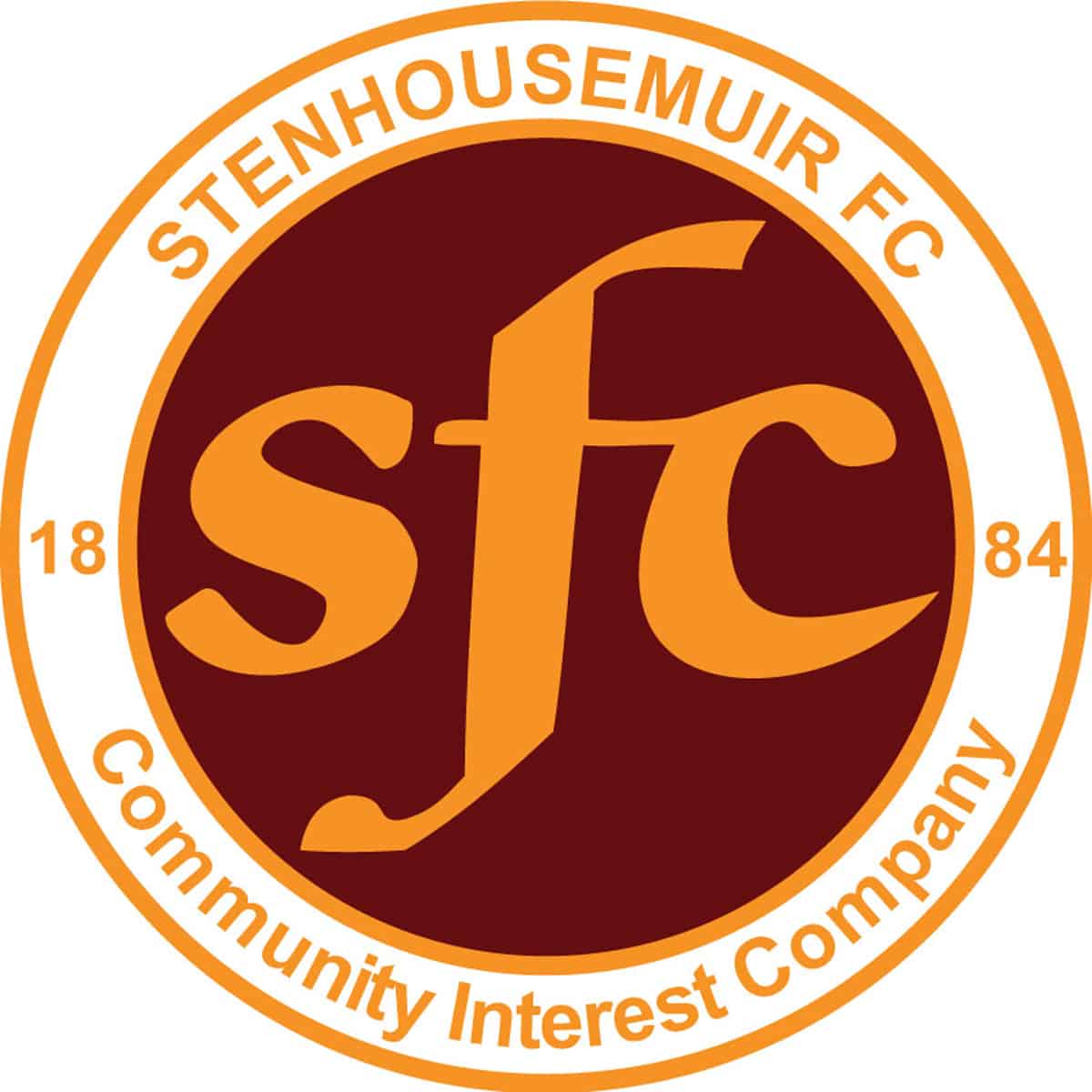 SPFL Ladbrokes League 1
Ochilview Park Stenhousemuir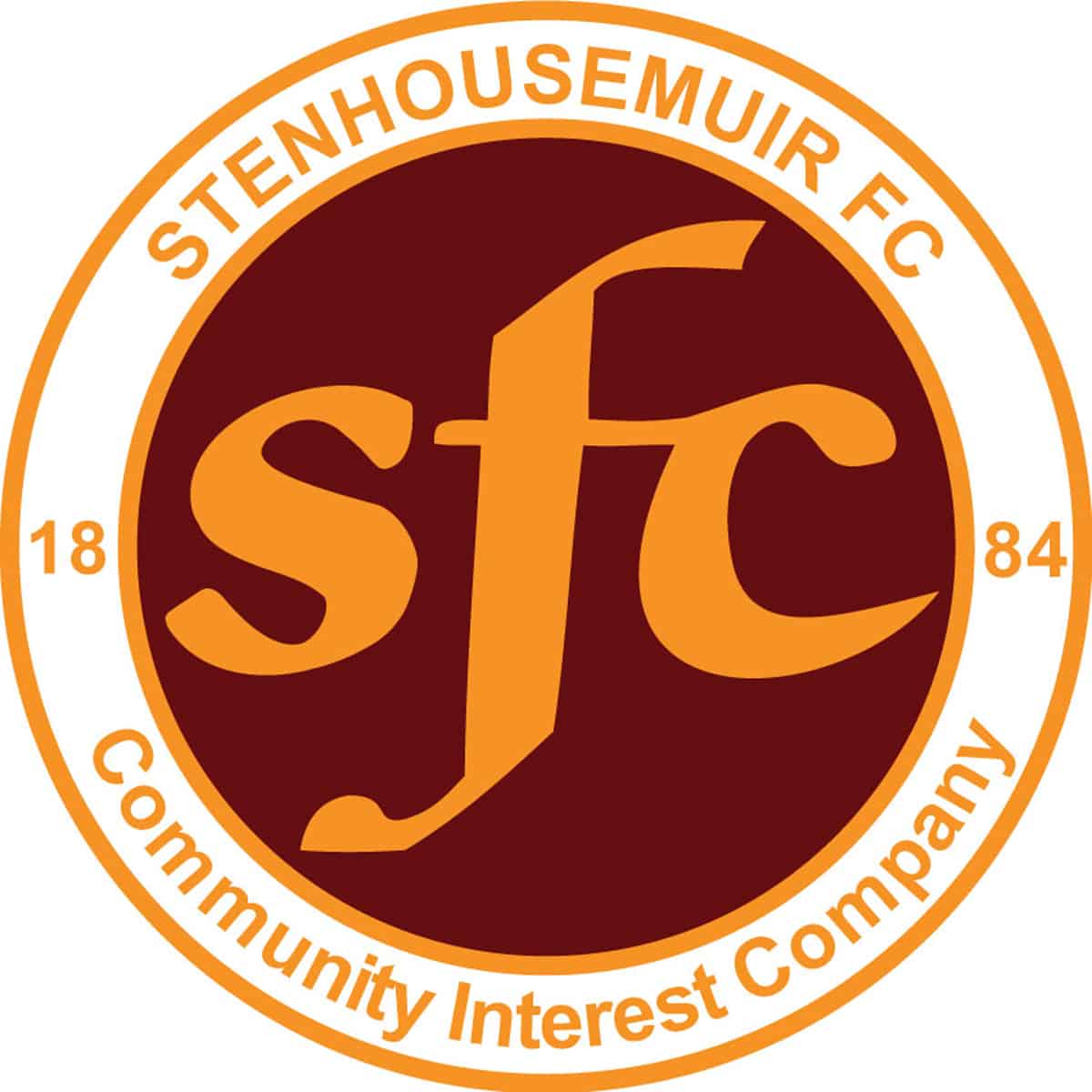 Petrofac Training Cup
Galabank, Annan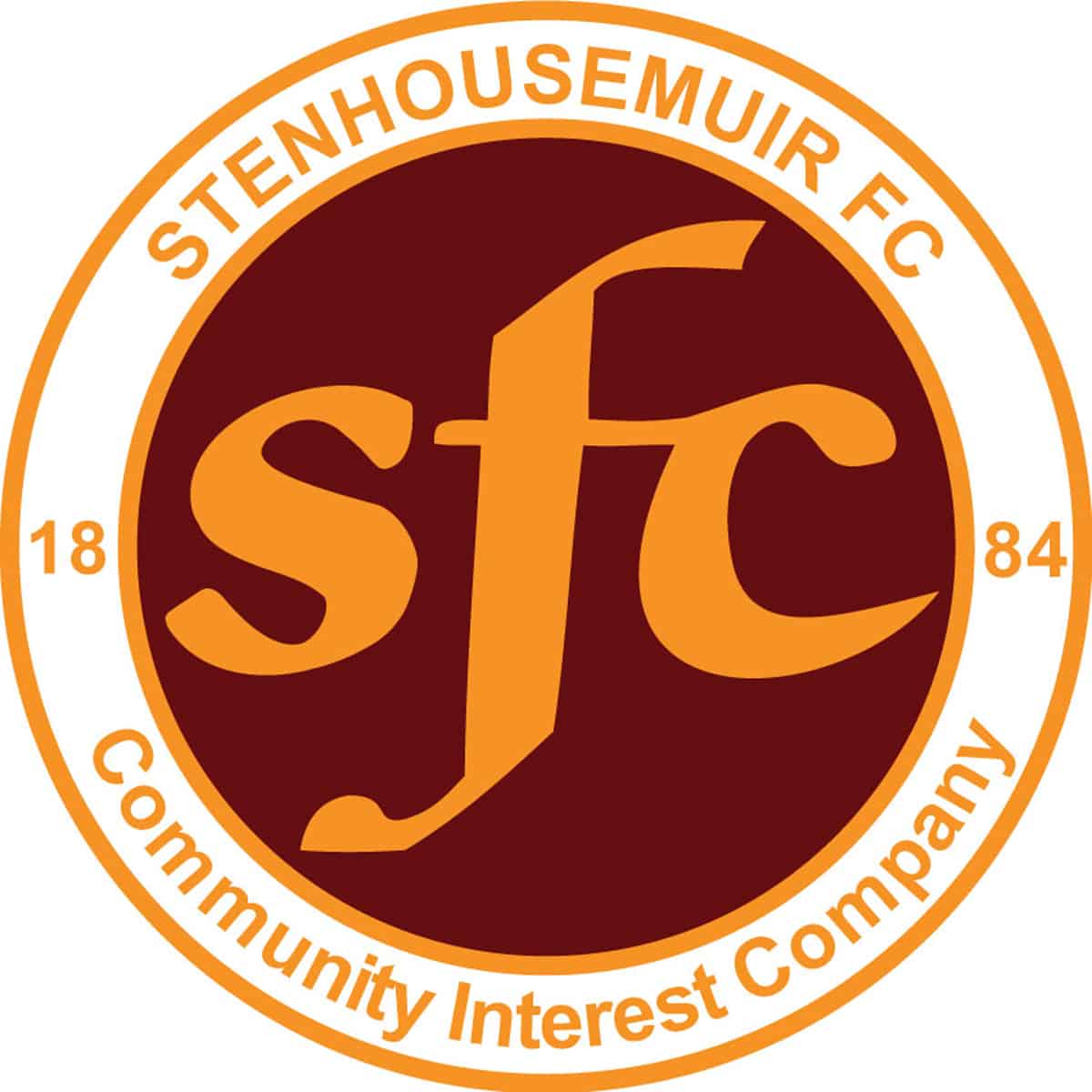 SPFL Ladbrokes League 1
Somerset Park, Ayr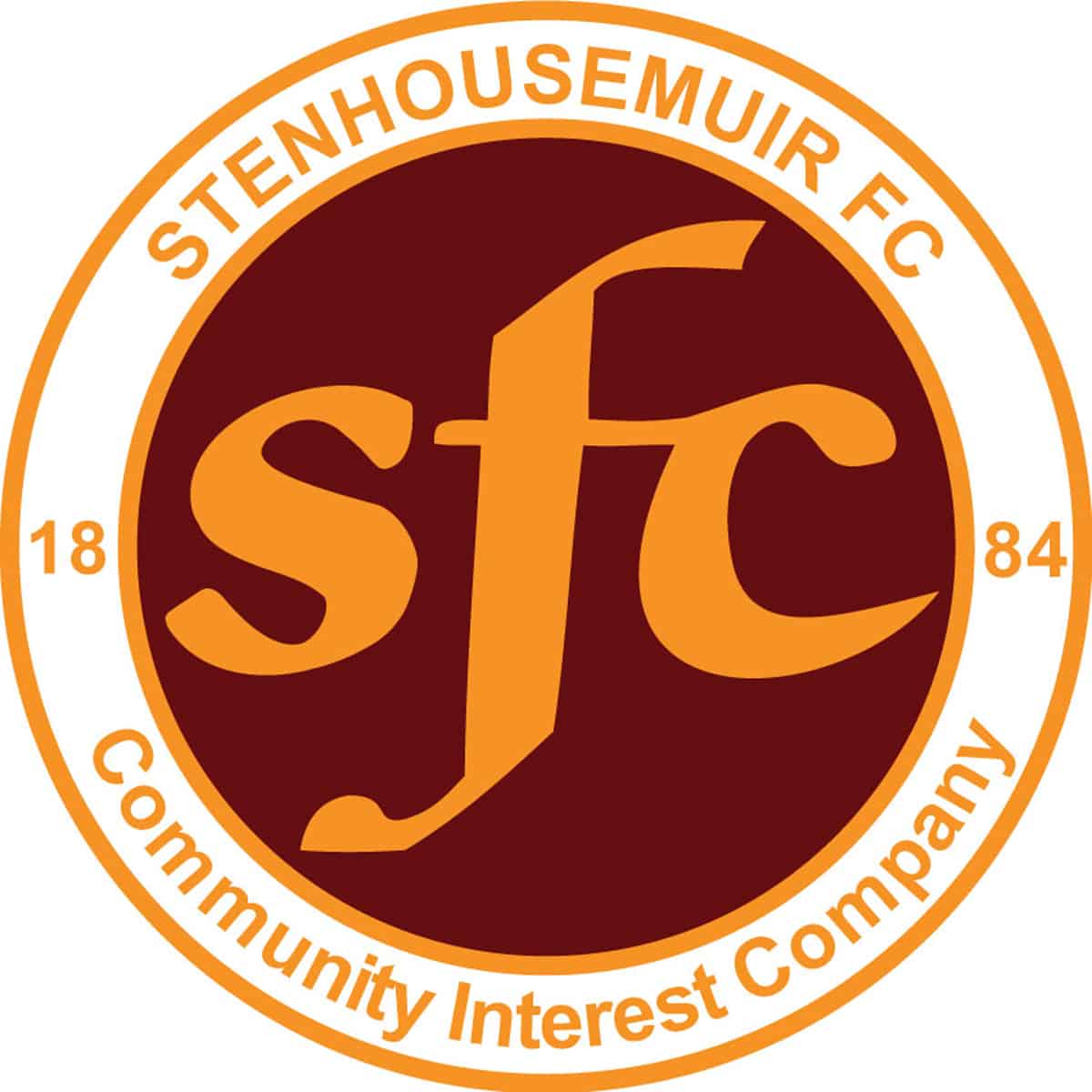 Betfred Cup
Ochilview Park Stenhousemuir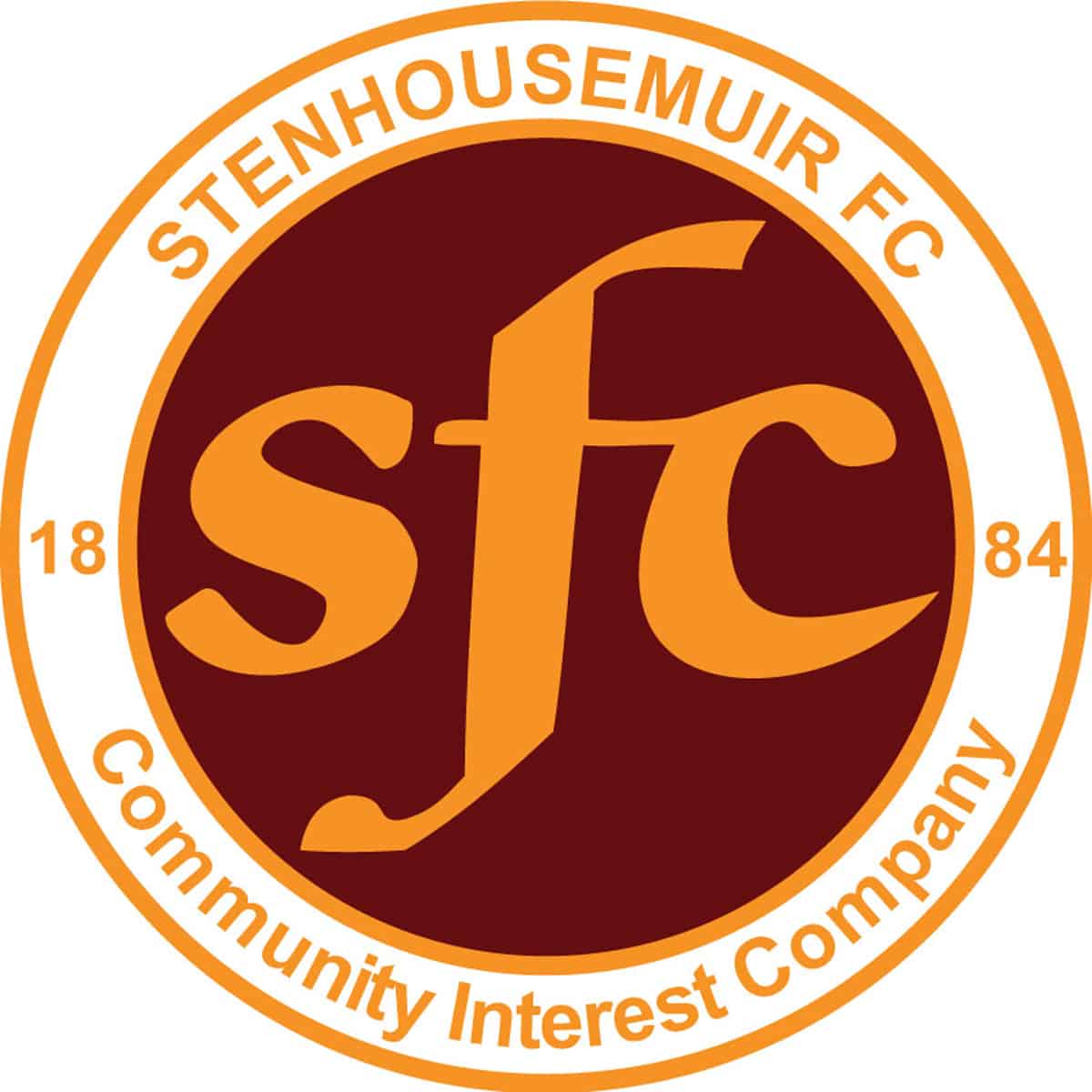 Petrofac Training Cup
Stair Park, Stranraer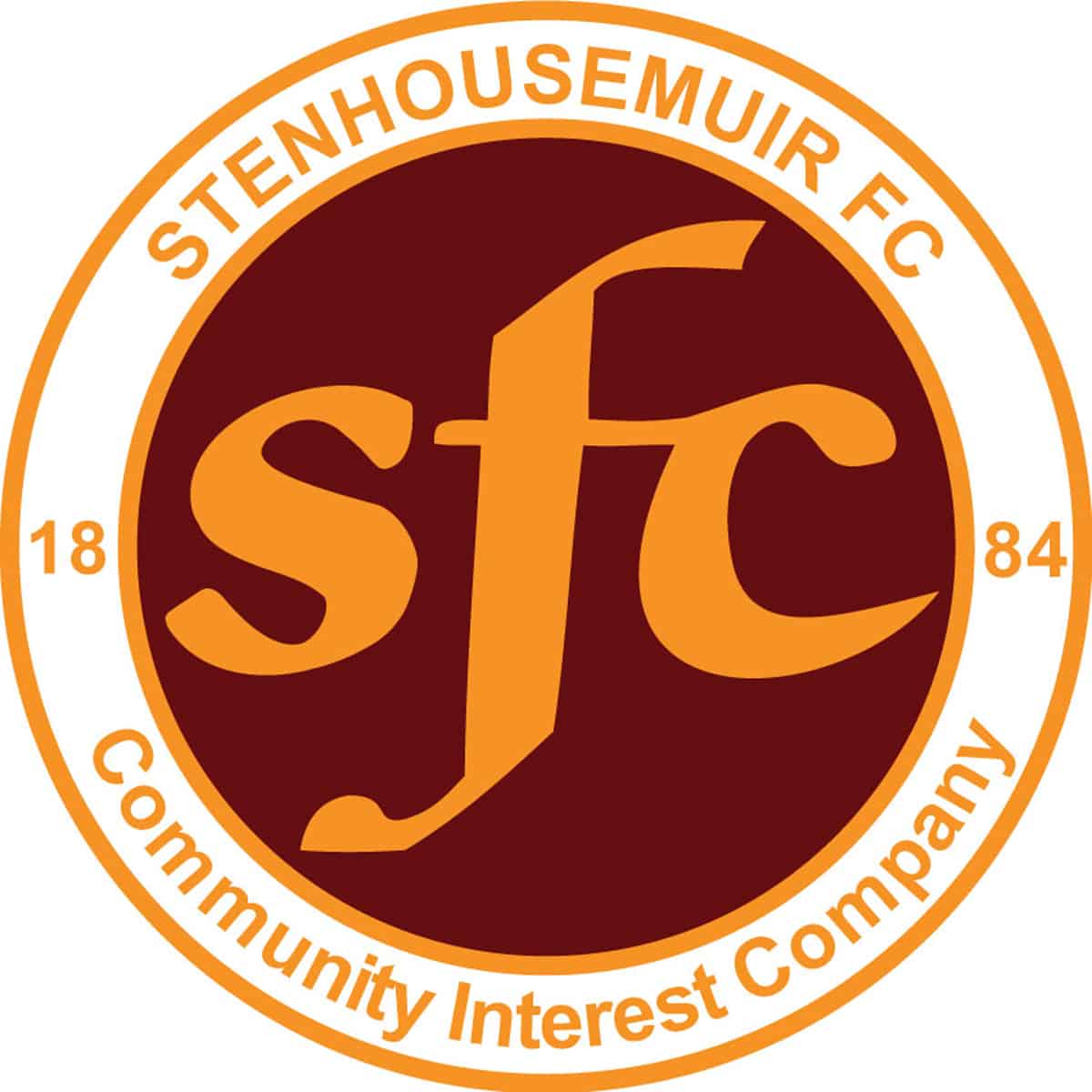 Stirlingshire Cup
Ochilview Park Stenhousemuir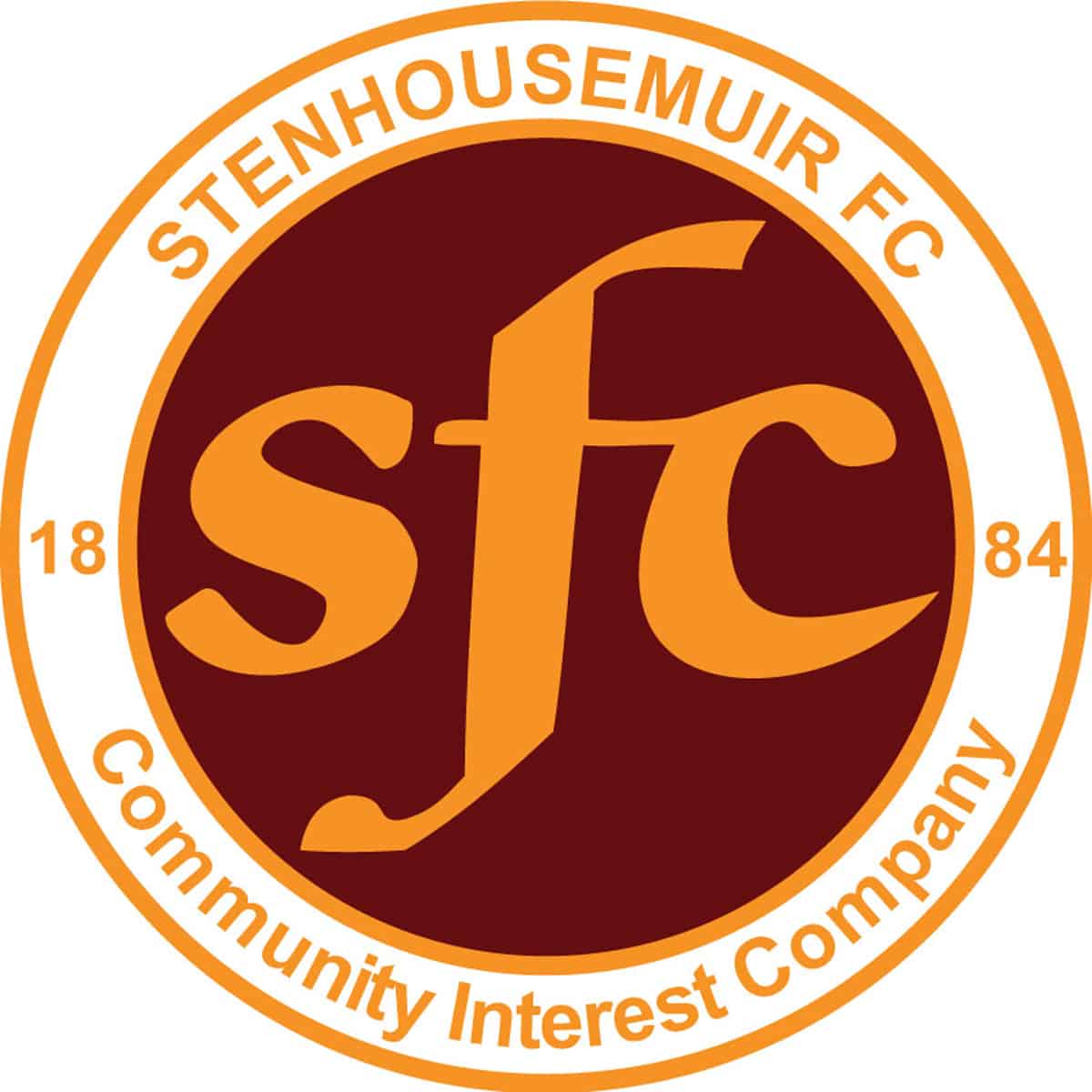 Friendly
Ochilview Park Stenhousemuir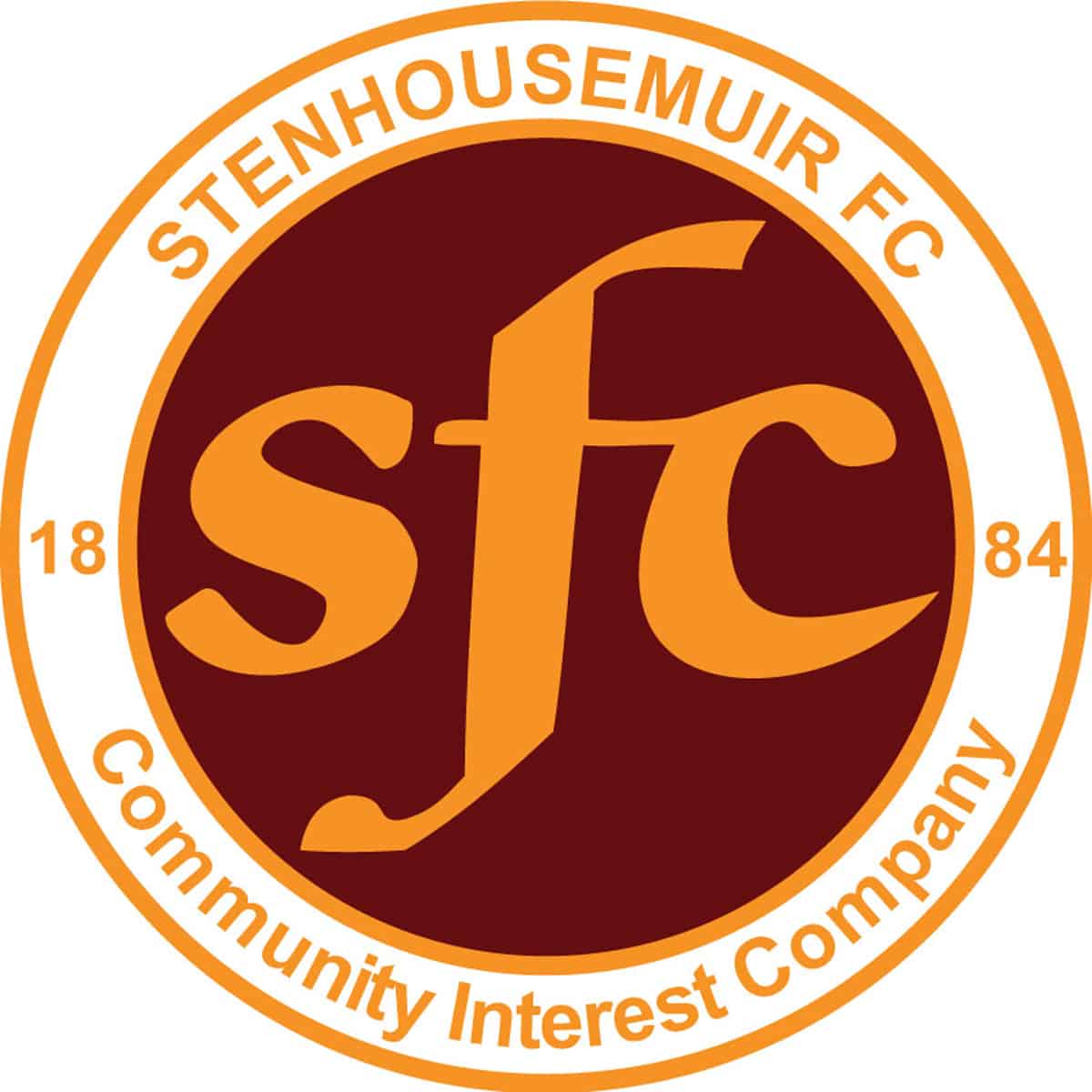 Friendly
Ochilview Park Stenhousemuir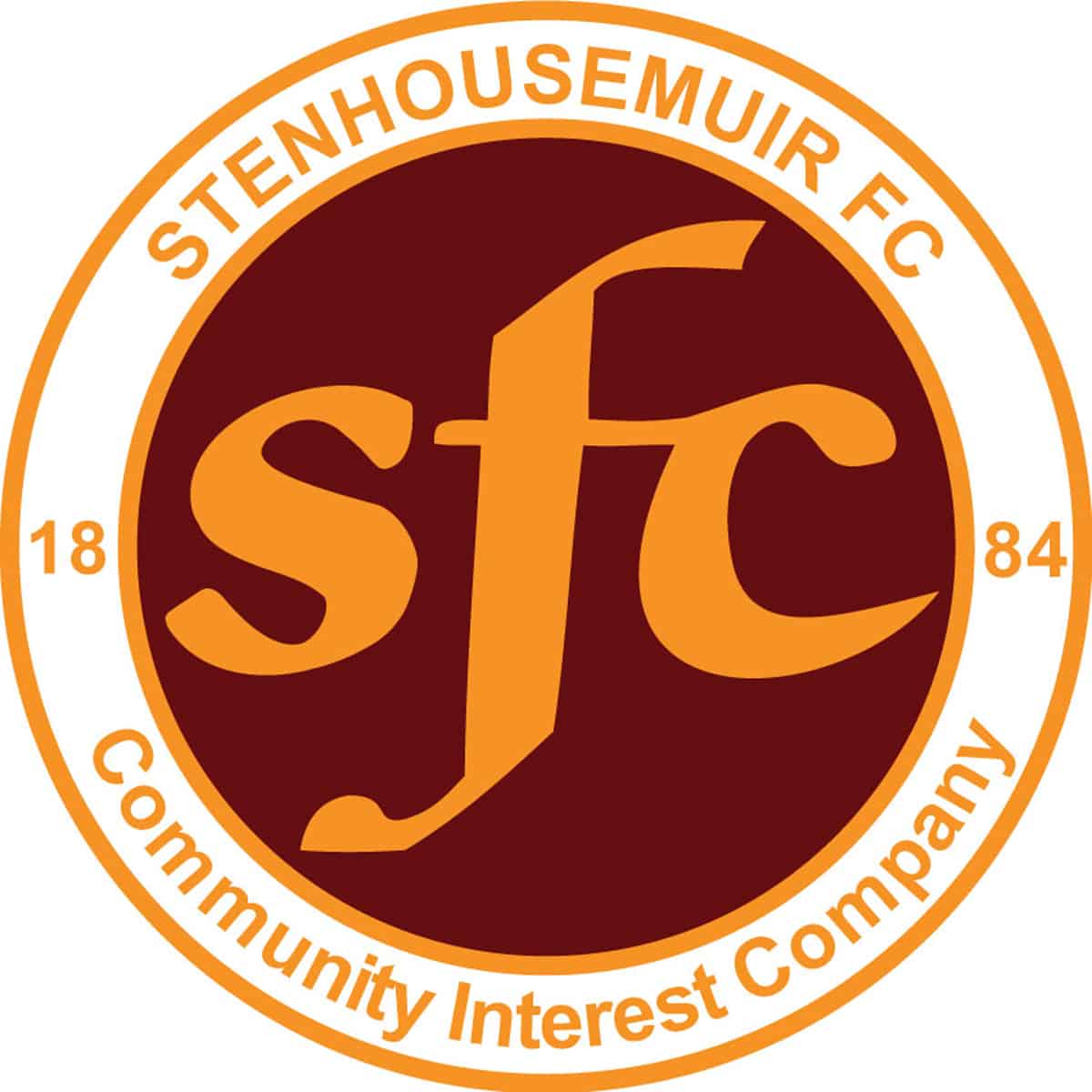 Friendly
Ochilview Park Stenhousemuir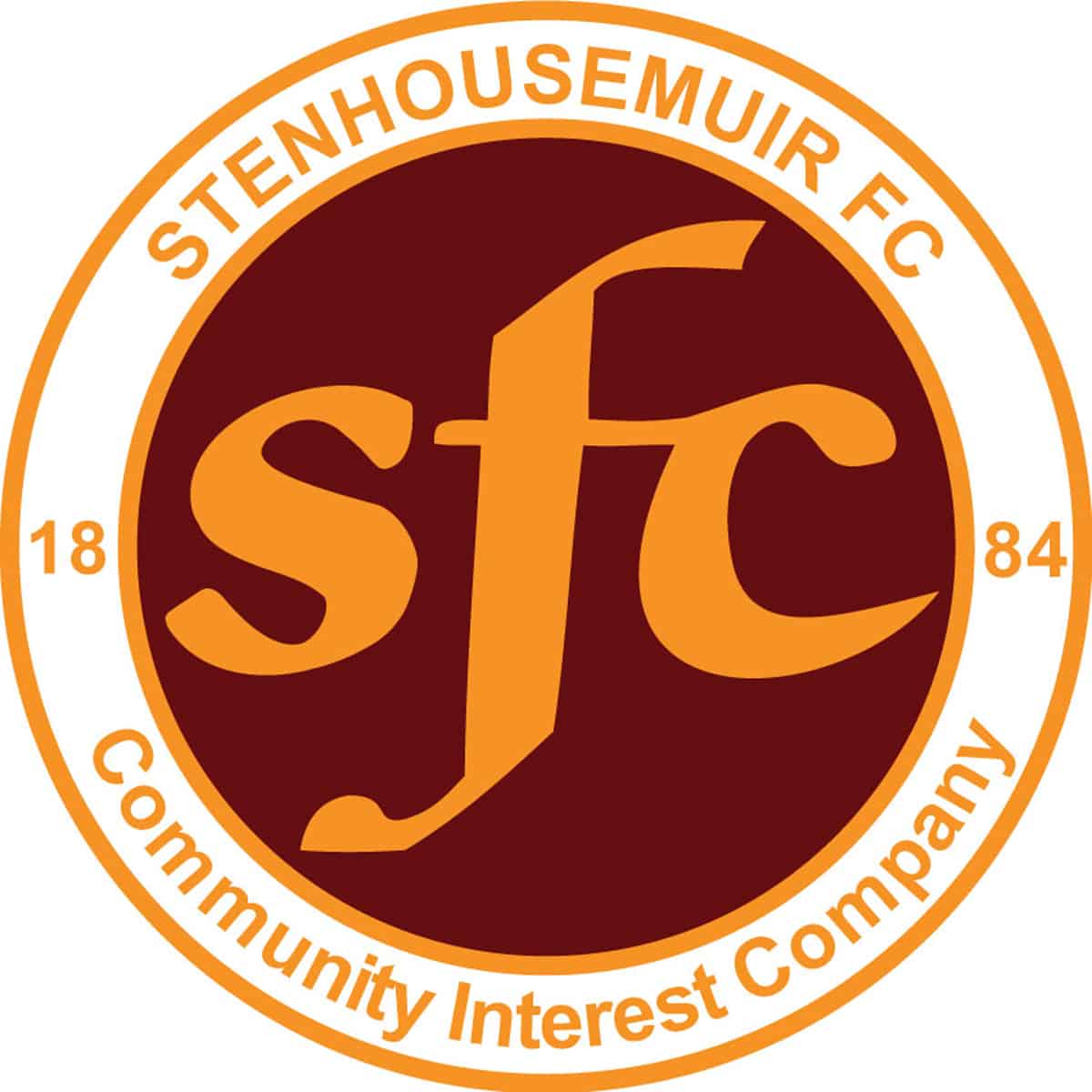 Friendly
Ochilview Park Stenhousemuir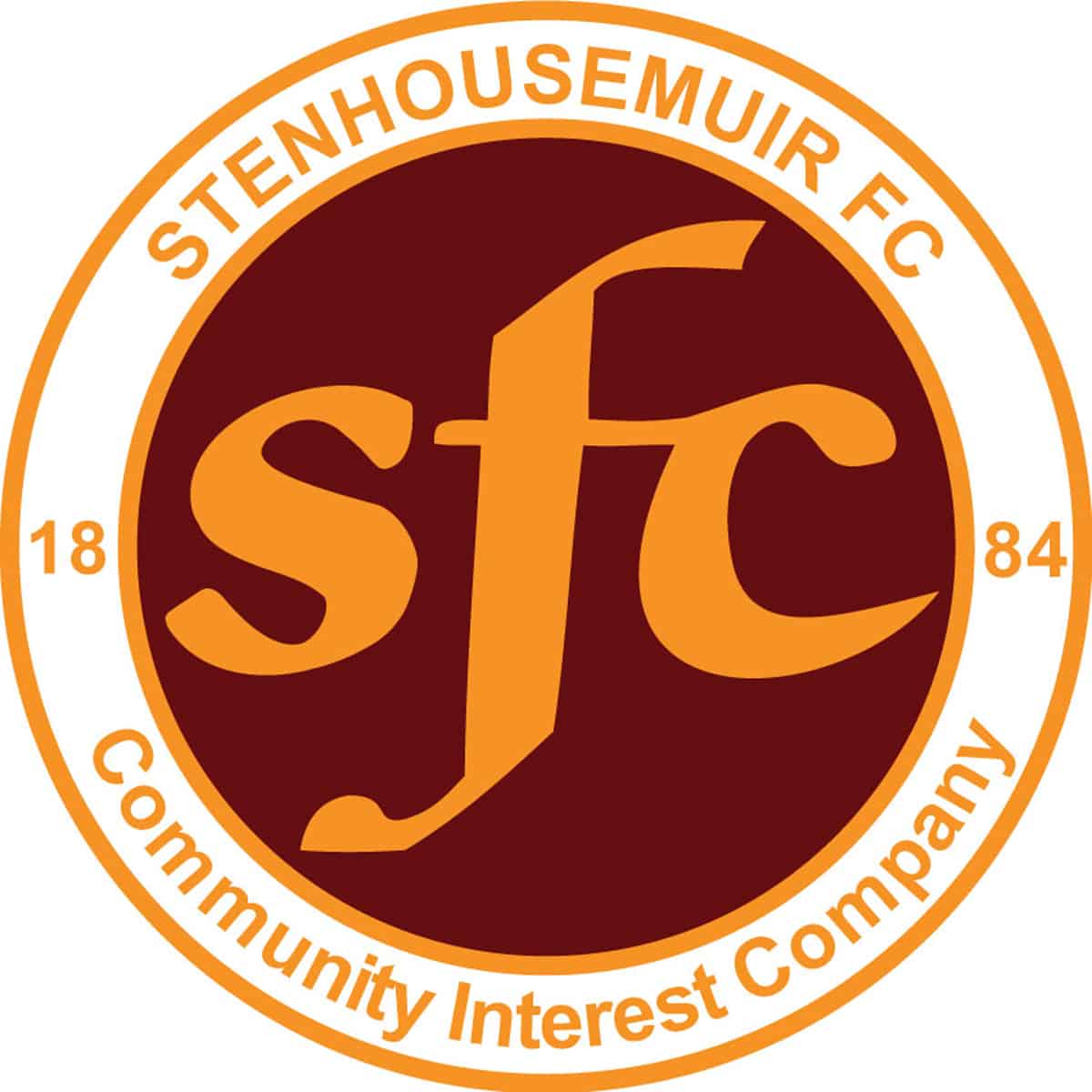 SPFL Ladbrokes League 1
Ochilview Park Stenhousemuir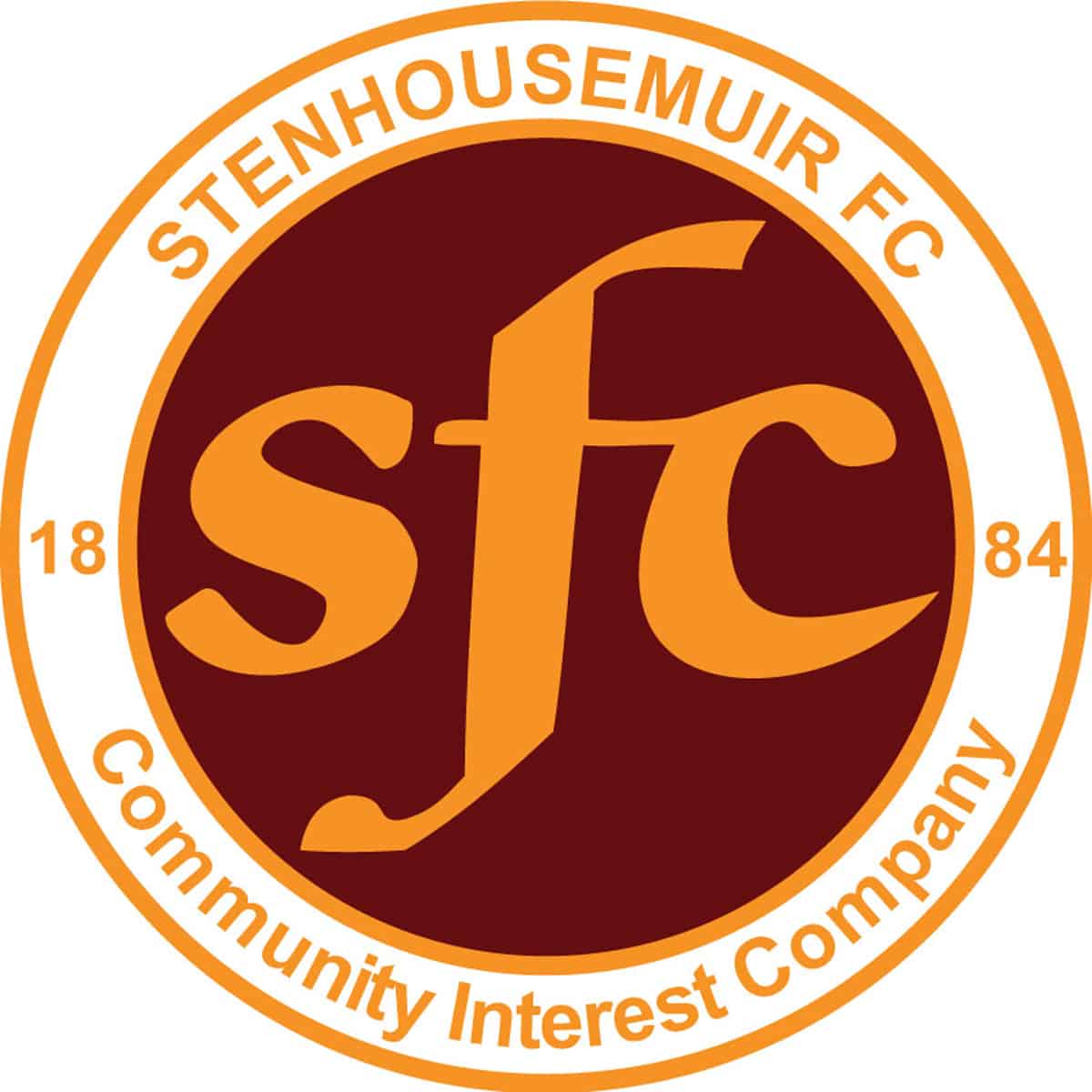 SPFL Ladbrokes League 1
Gayfield Park, Arbroath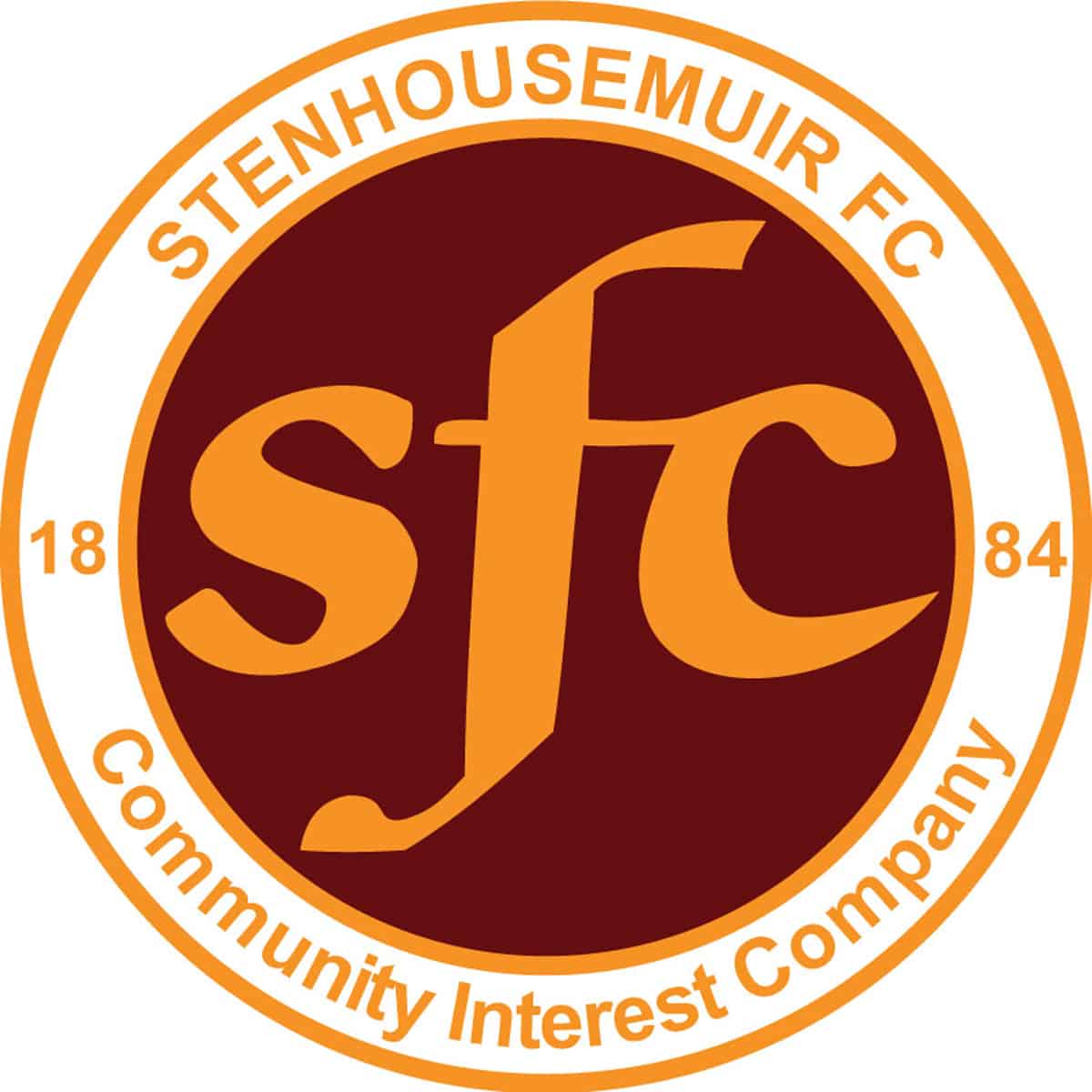 SPFL Ladbrokes League 1
Ochilview Park Stenhousemuir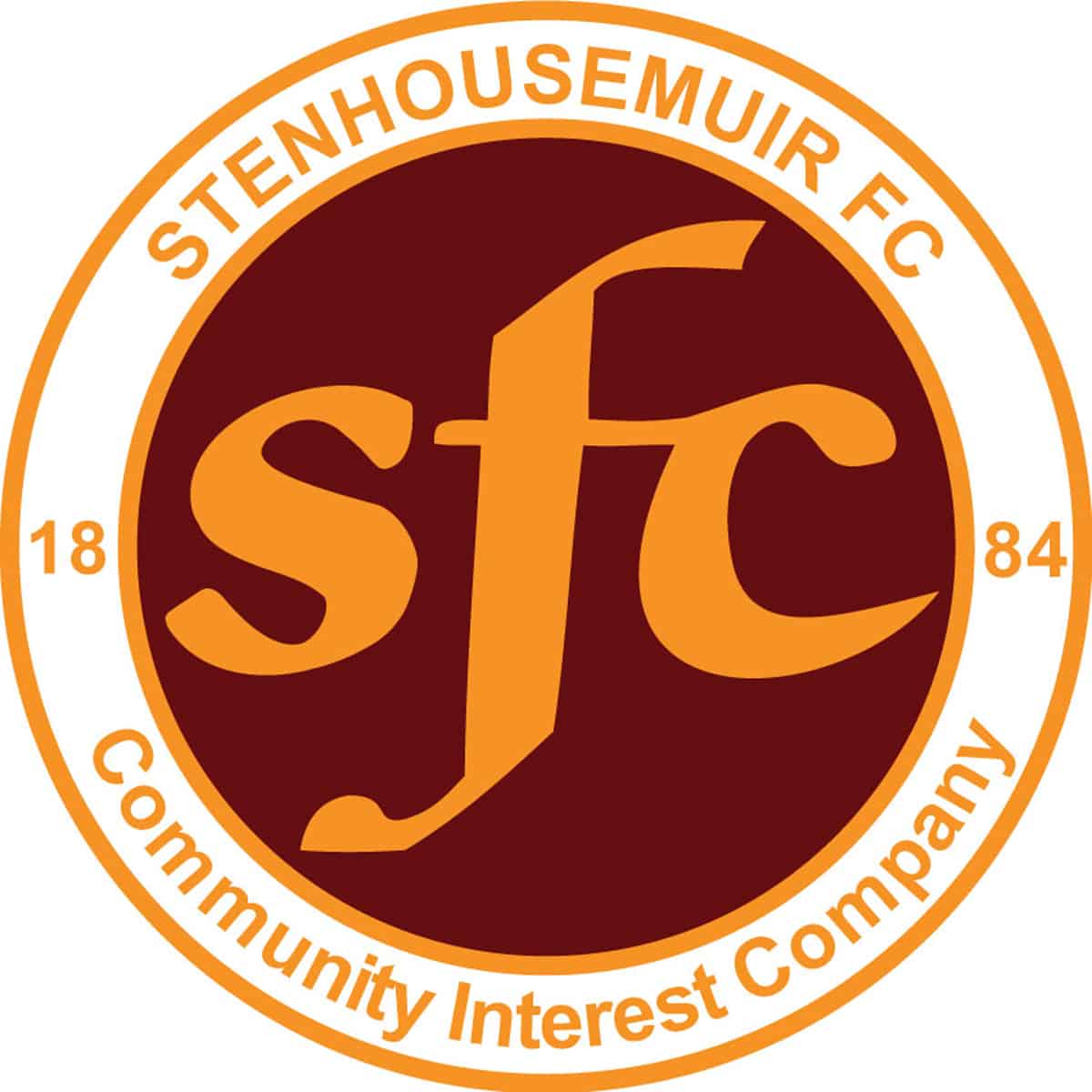 SPFL Ladbrokes League 1
Strathclyde Homes, Dumbarton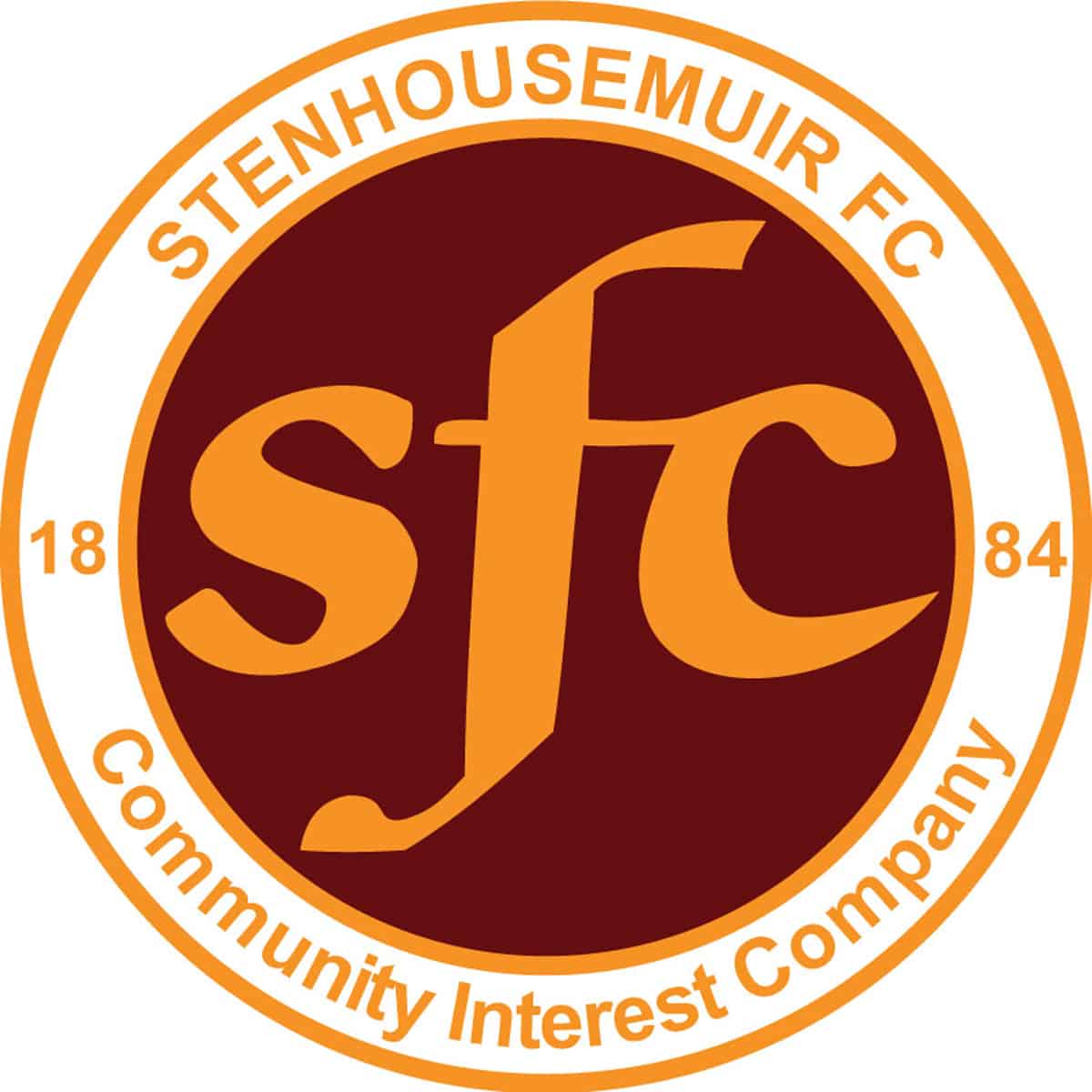 SPFL Ladbrokes League 1
Ochilview Park Stenhousemuir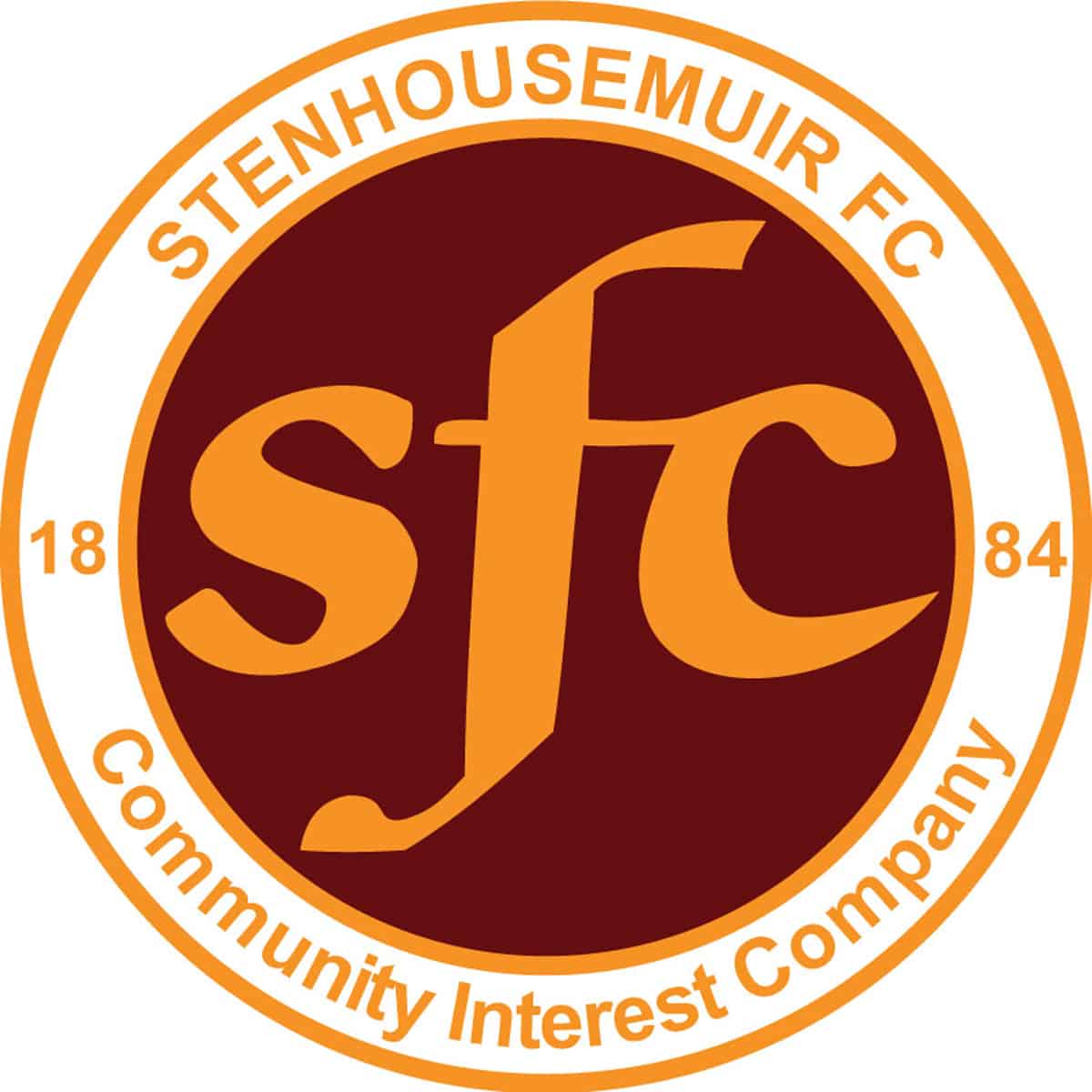 SPFL Ladbrokes League 1
Bayview Stadium, Methil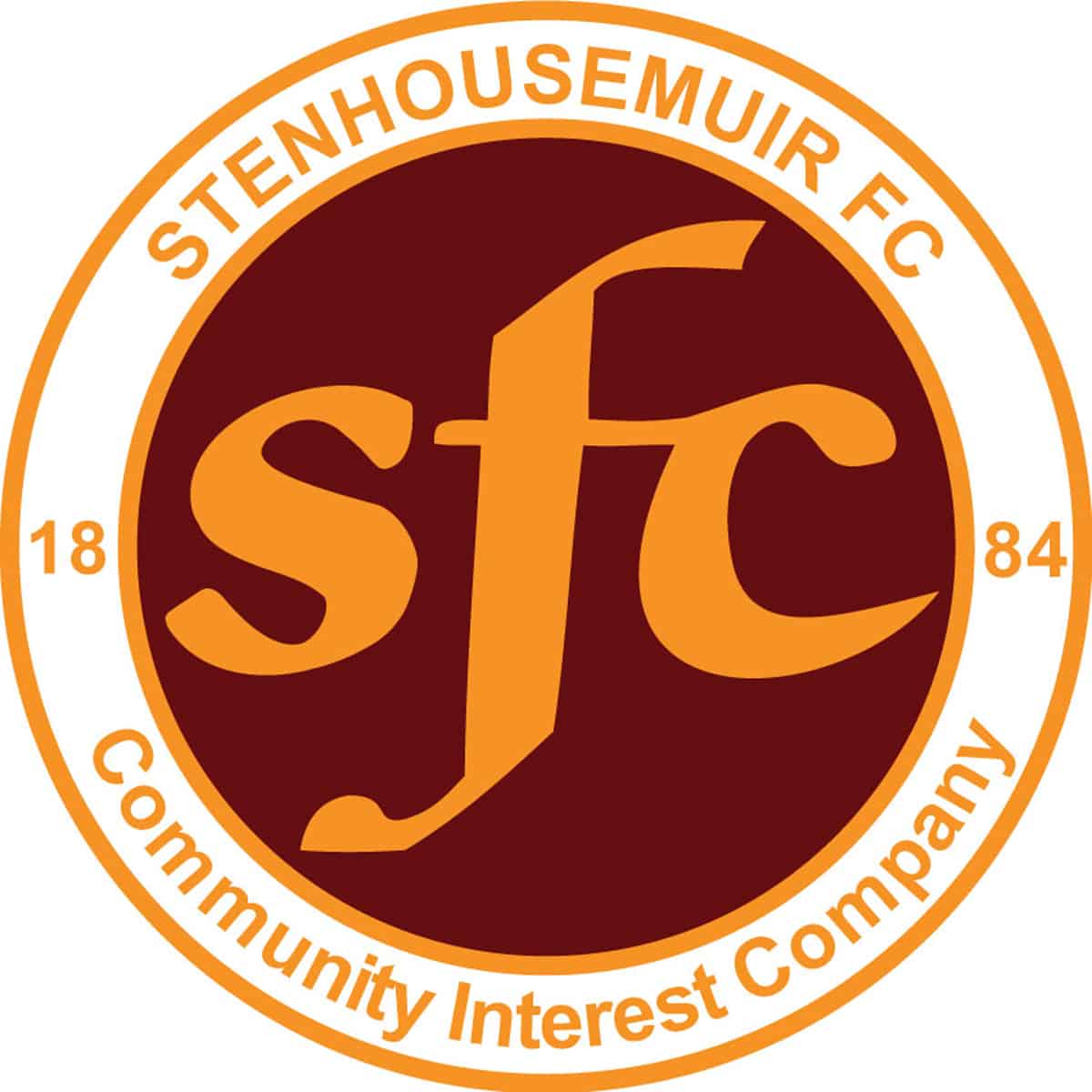 SPFL Ladbrokes League 1
Ochilview Park Stenhousemuir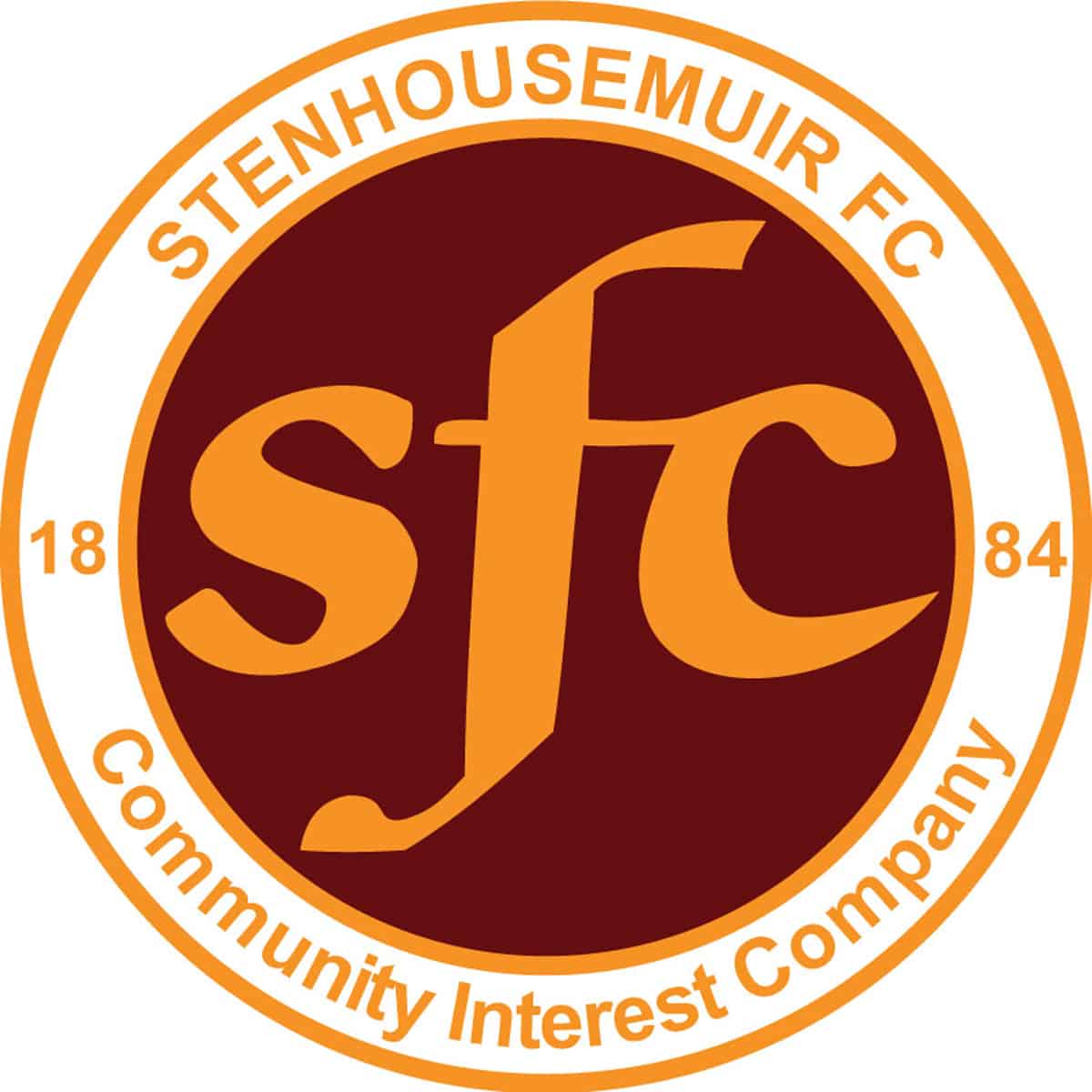 SPFL Ladbrokes League 1
Central Park Cowdenbeath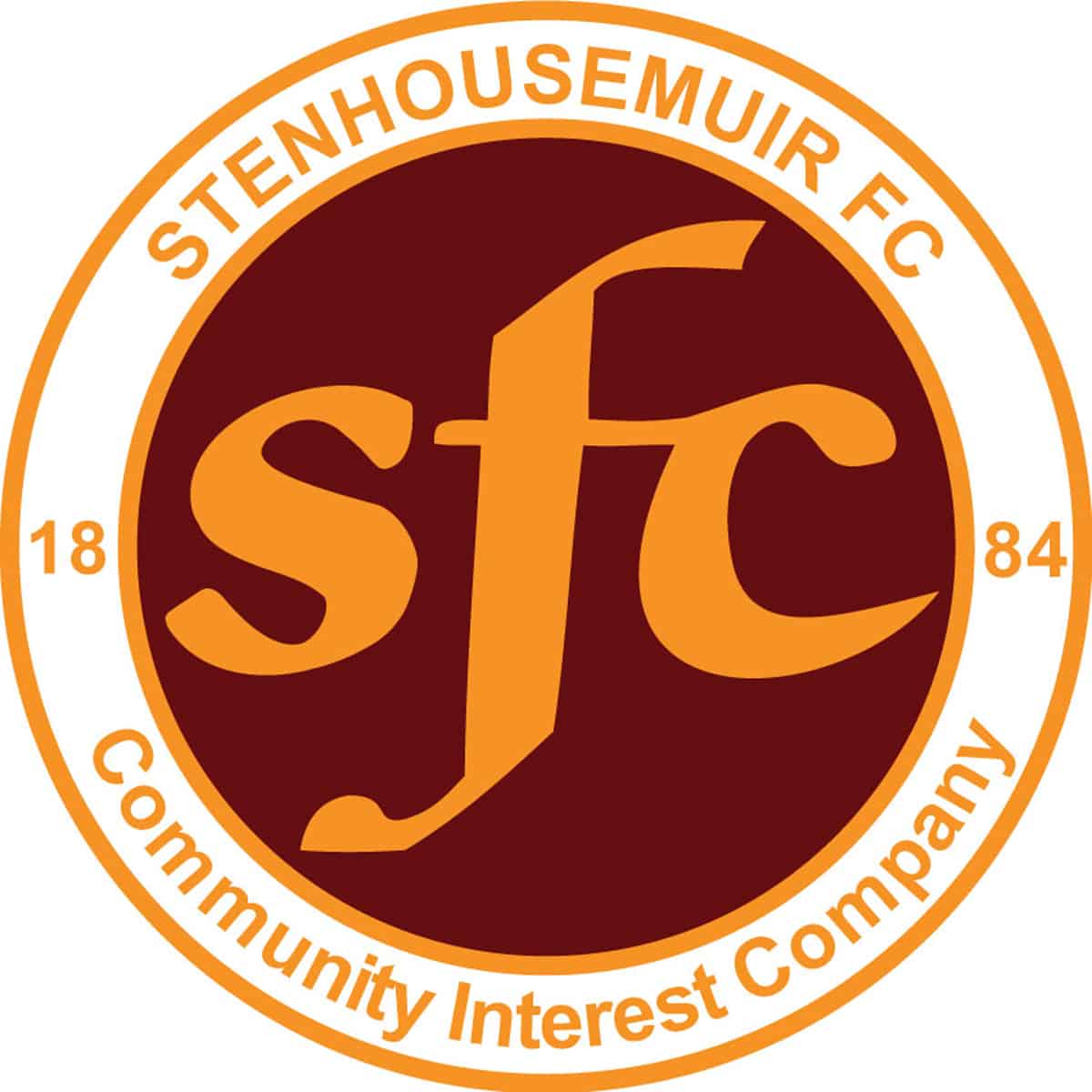 SPFL Ladbrokes League 1
Ochilview Park Stenhousemuir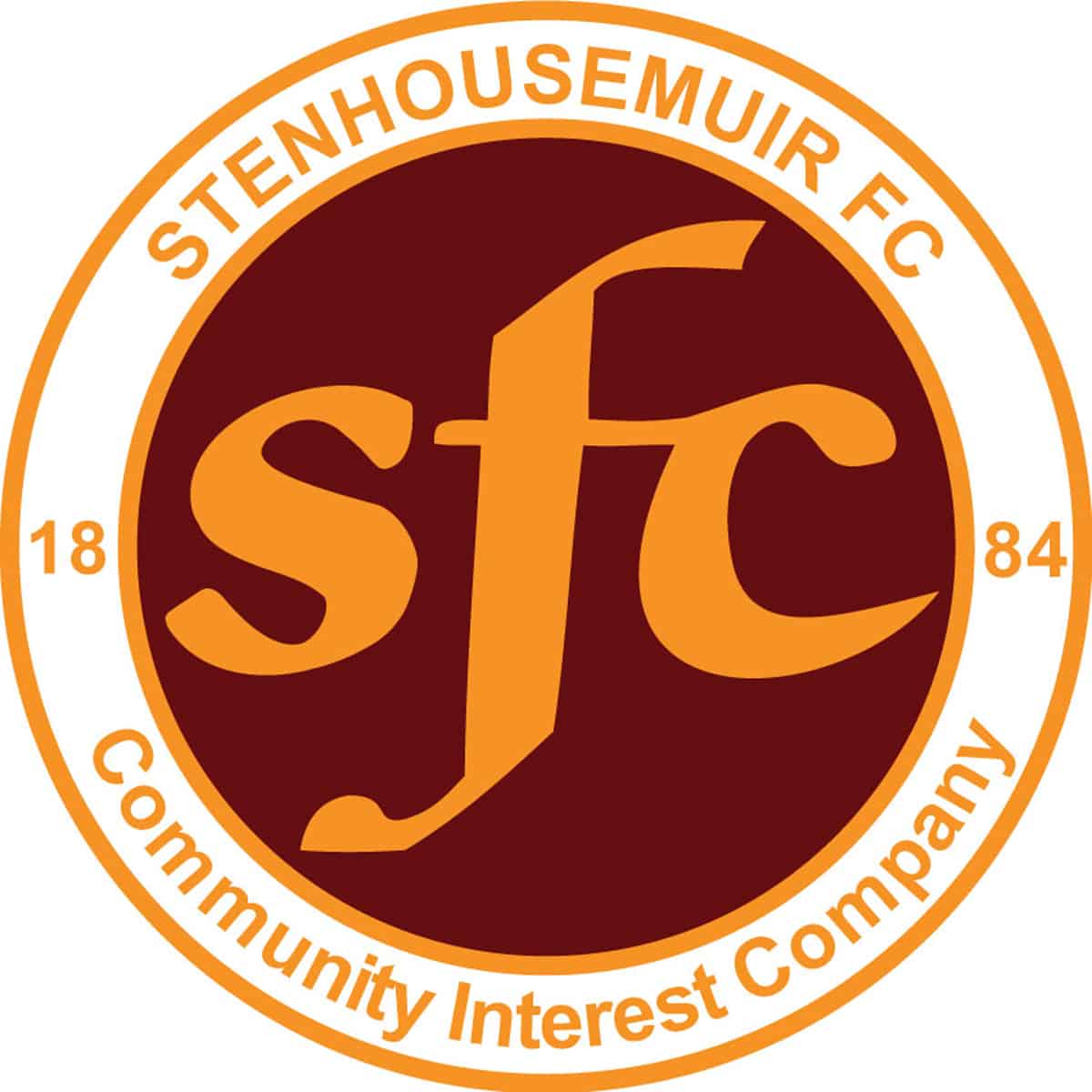 SPFL Ladbrokes League 1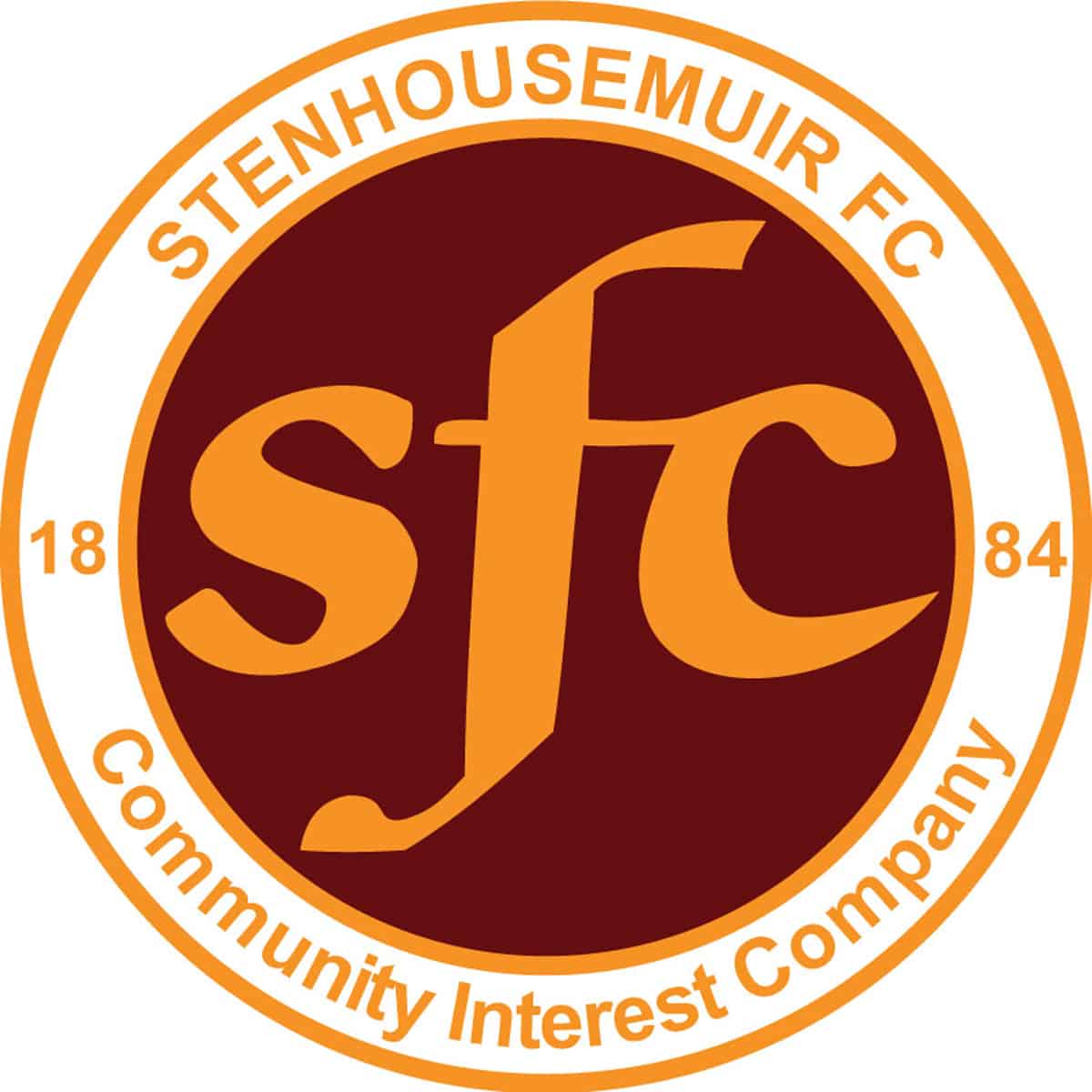 SPFL Ladbrokes League 1
Station Park, Forfar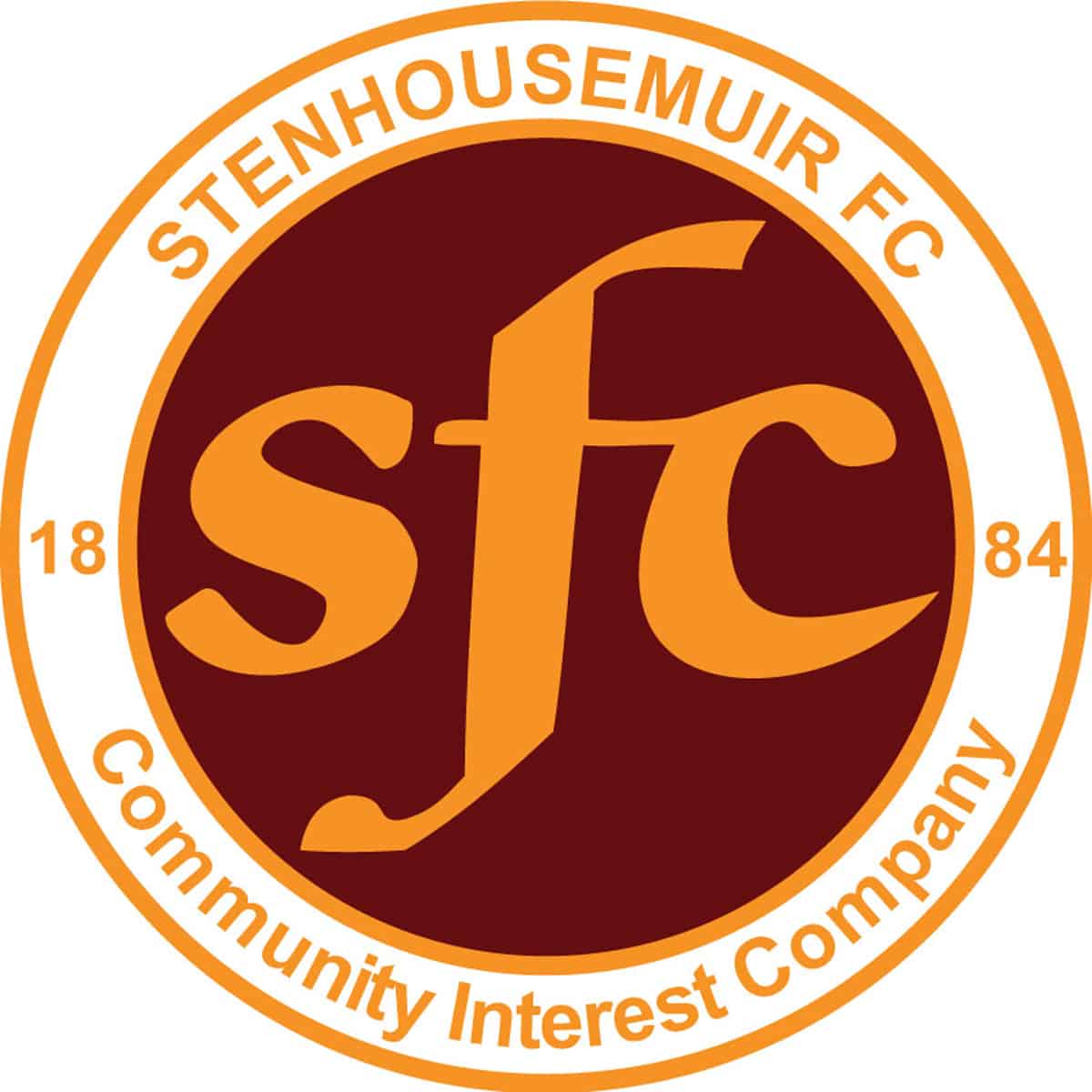 SPFL Ladbrokes League 1
Strathclyde Homes, Dumbarton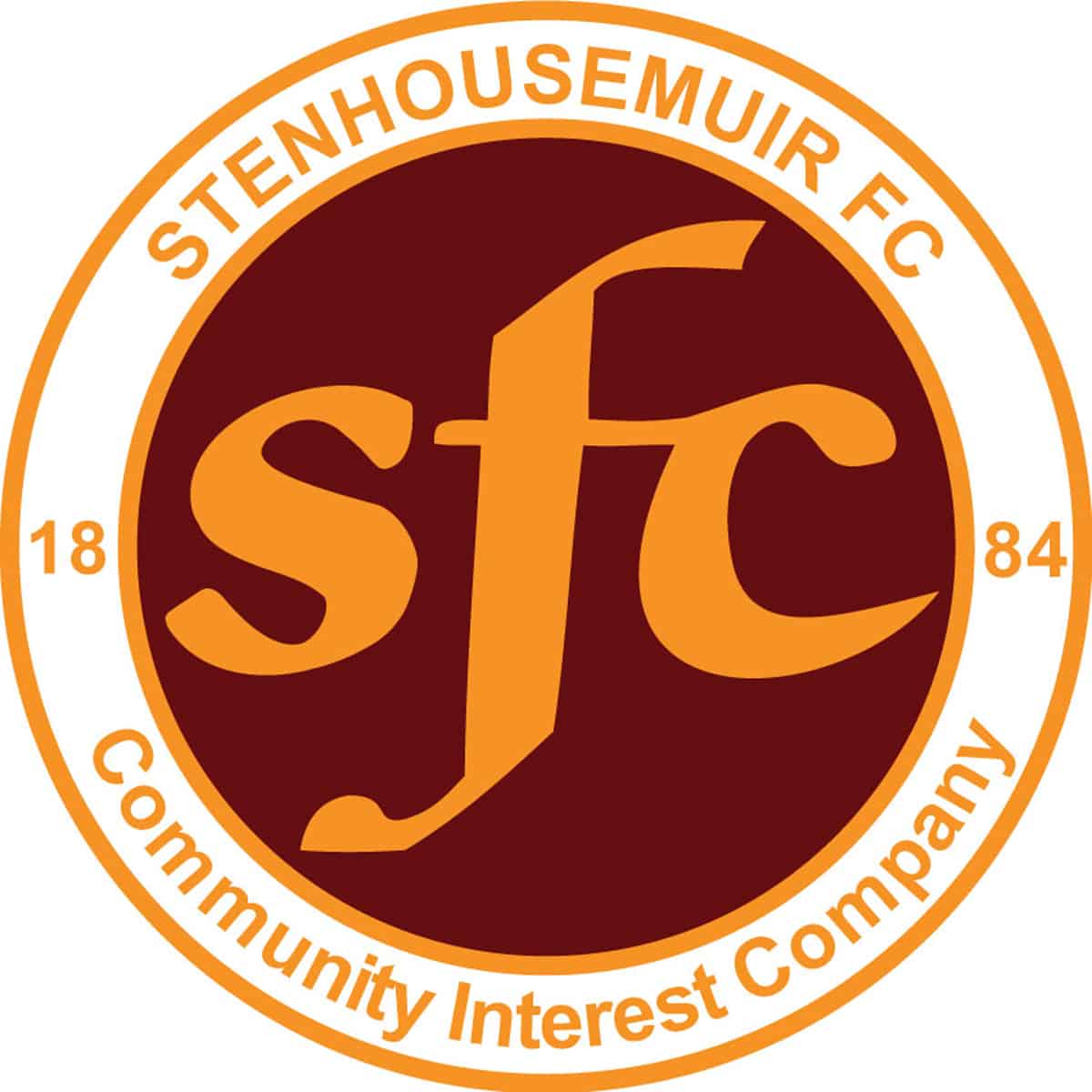 SPFL Ladbrokes League 1
Ochilview Park Stenhousemuir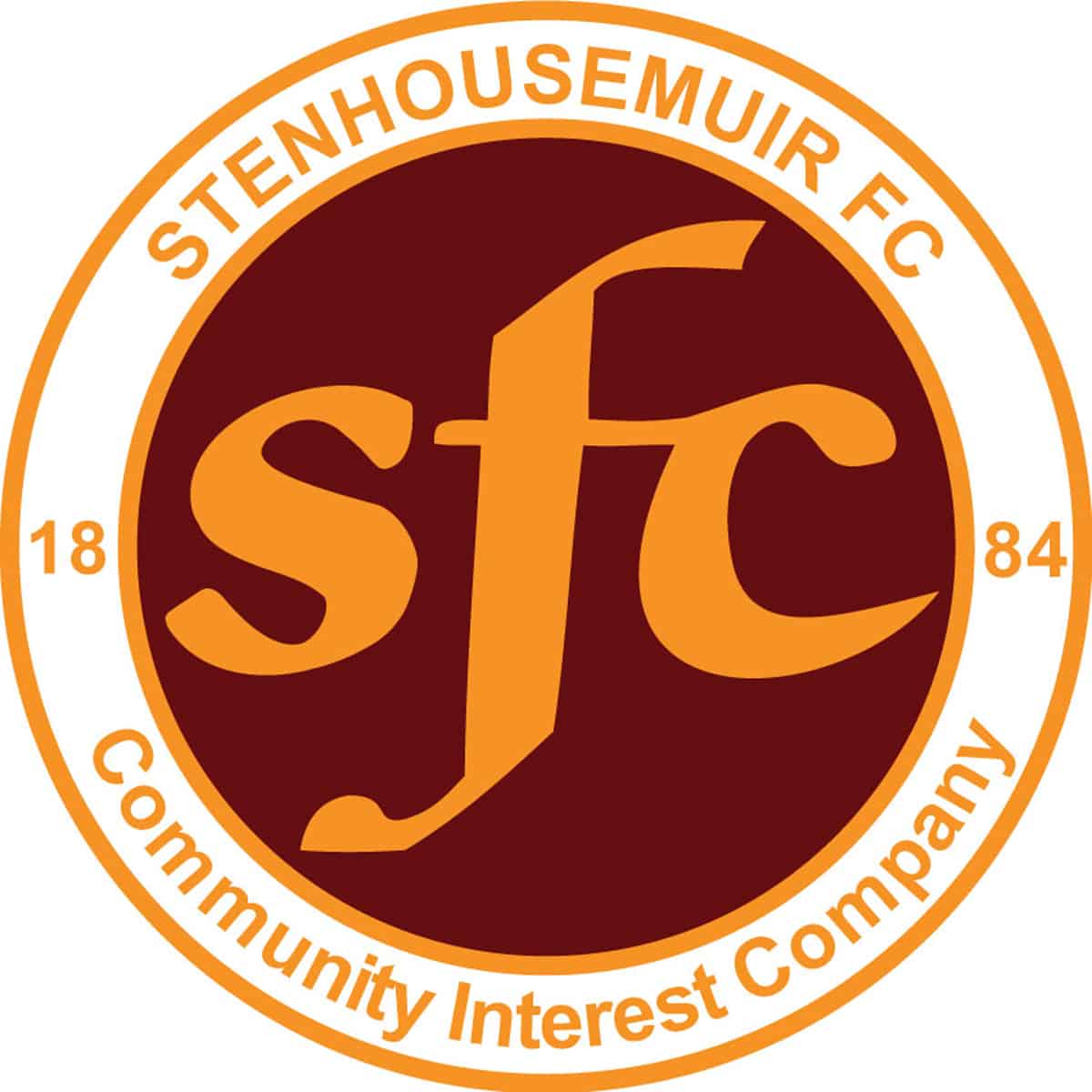 SPFL Ladbrokes League 1
Glebe Park, Brechin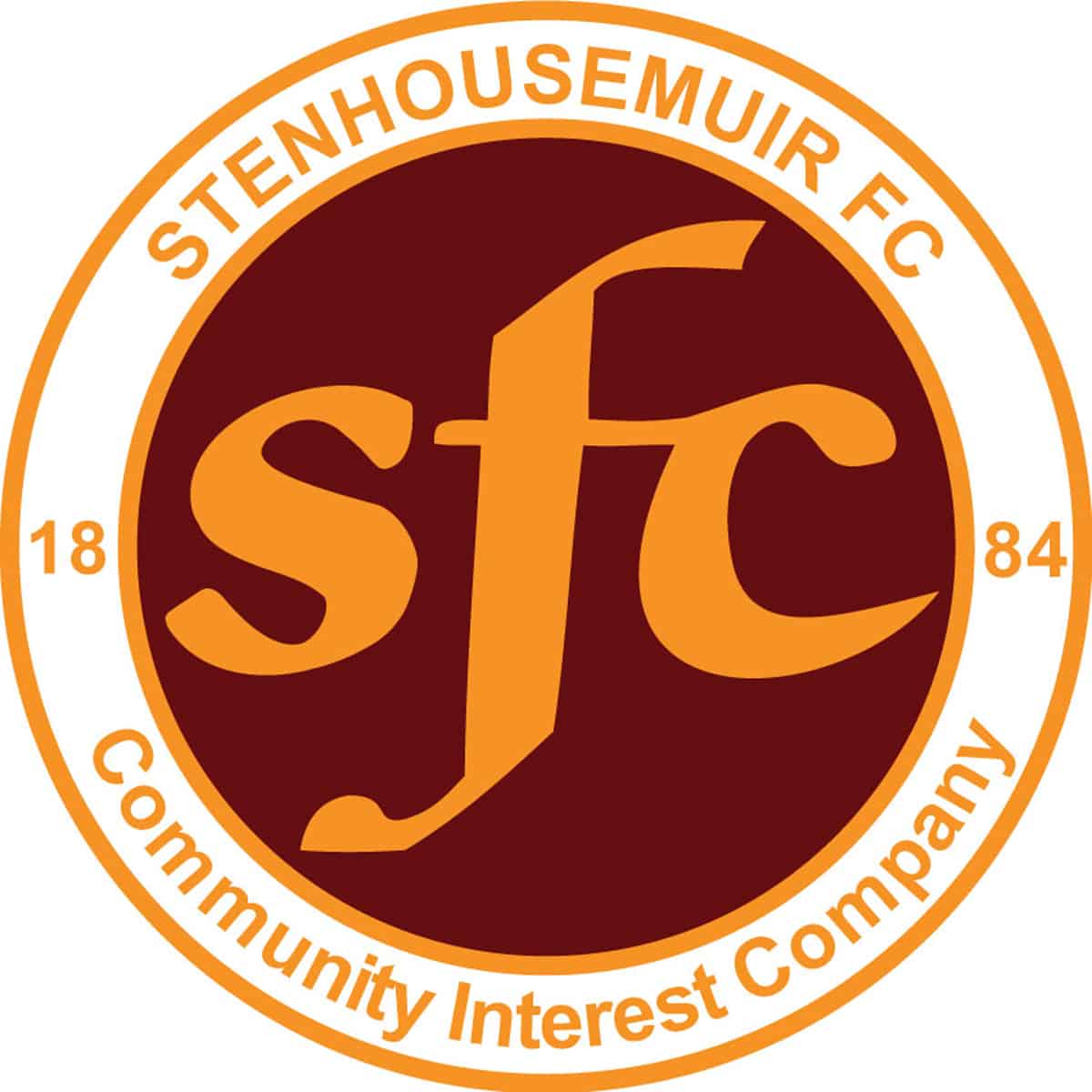 SPFL Ladbrokes League 1
Excelsior Stadium, Airdrie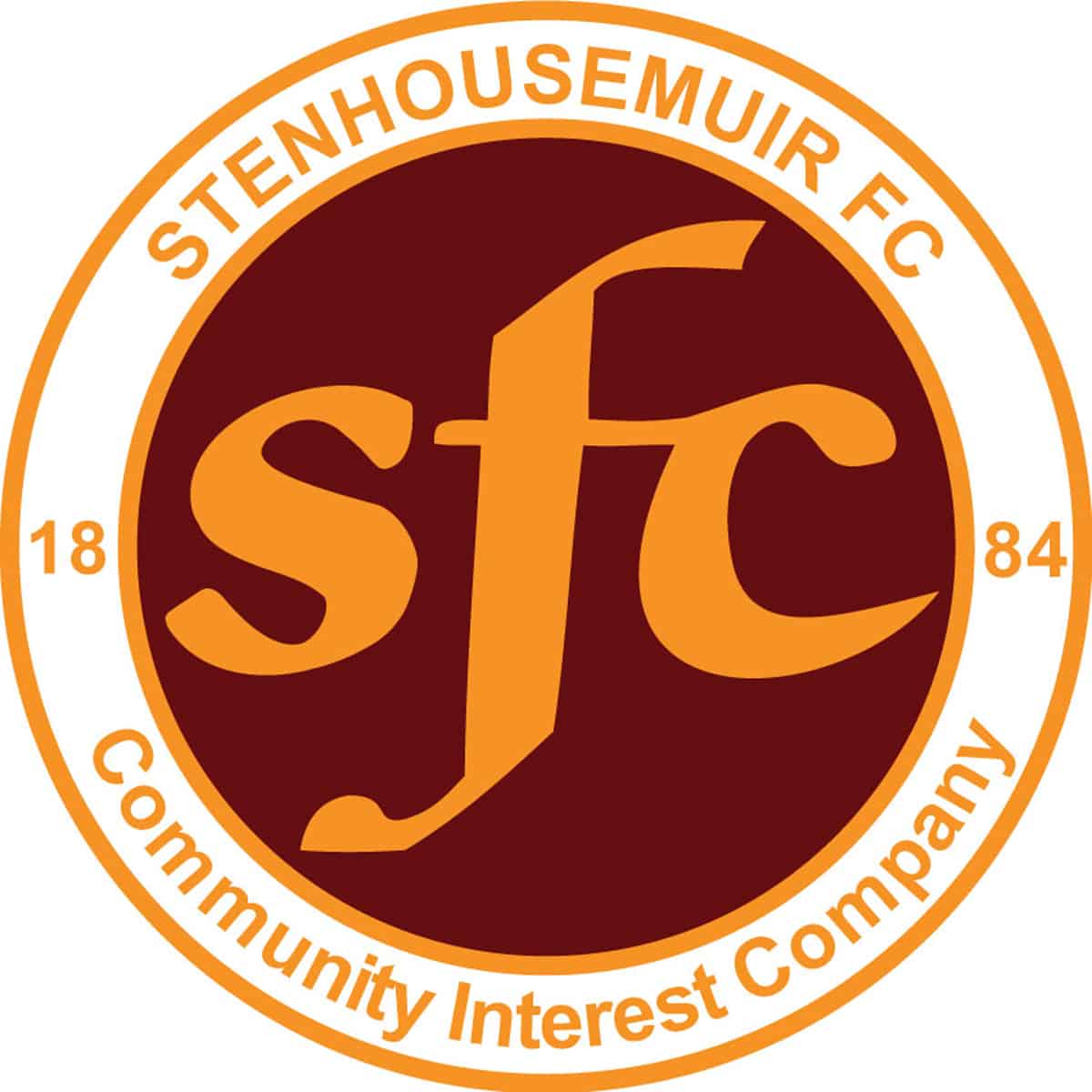 SPFL Ladbrokes League 1
Ochilview Park Stenhousemuir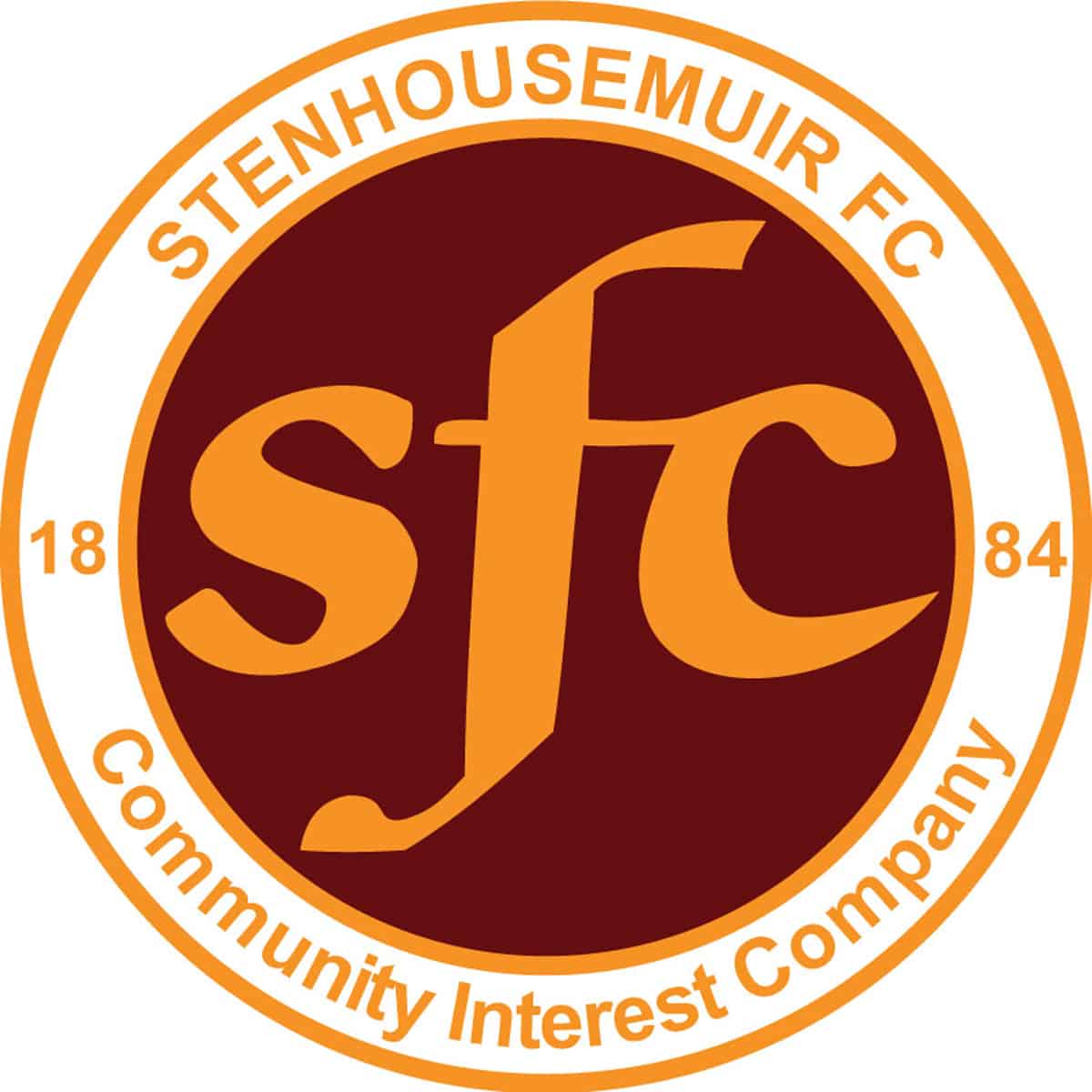 SPFL Ladbrokes League 1
Ochilview Park Stenhousemuir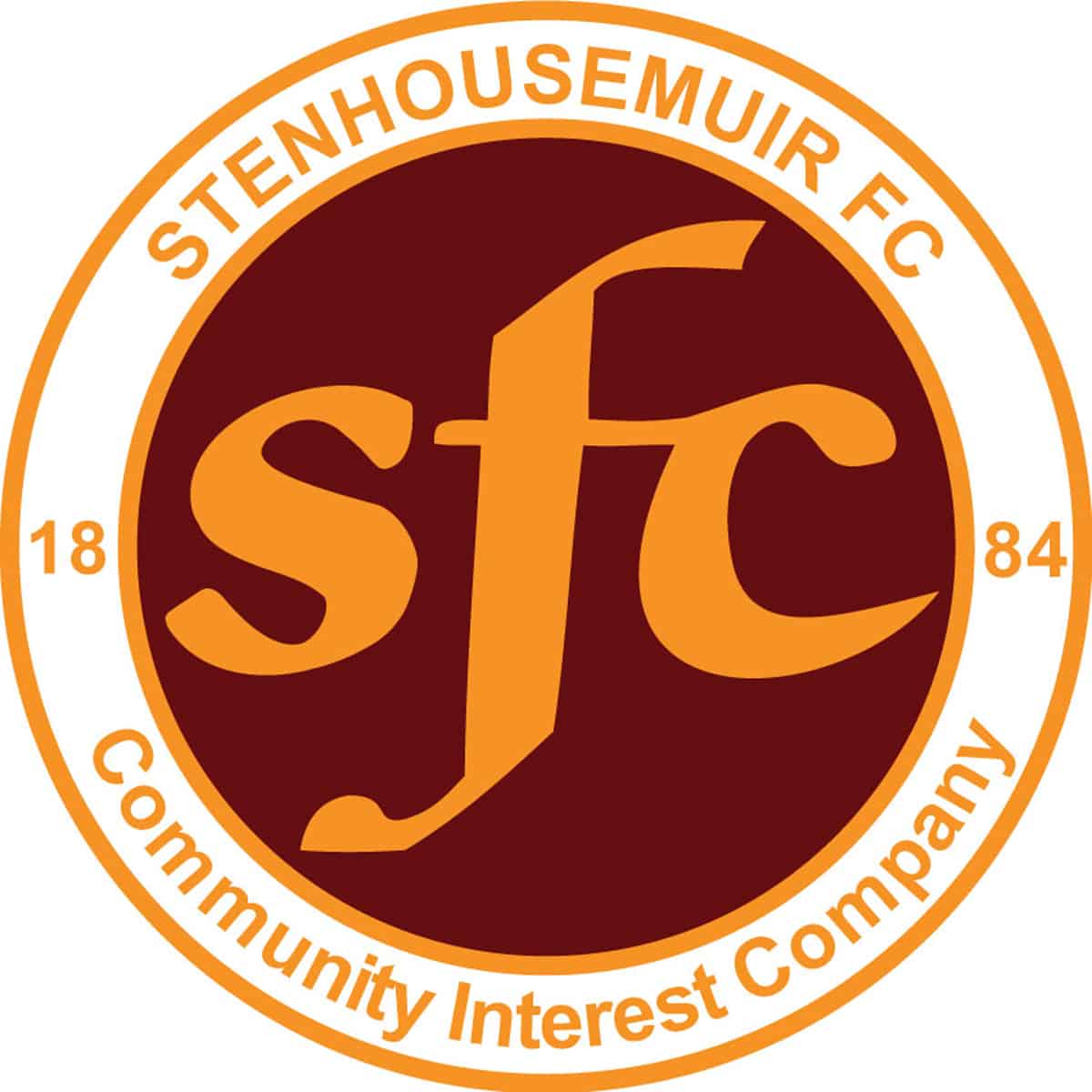 SPFL Ladbrokes League 1
Ochilview Park Stenhousemuir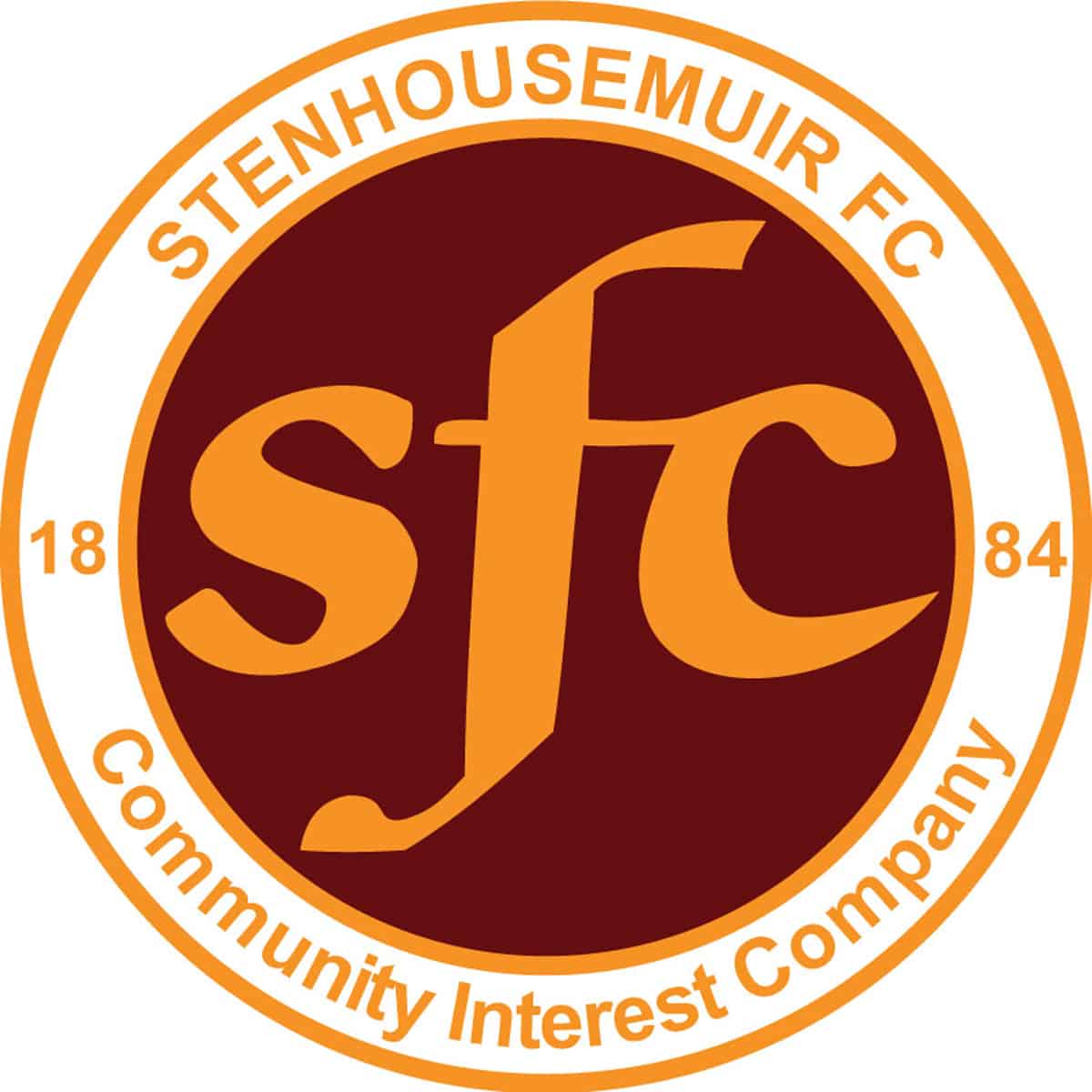 William Hill Scottish Cup
Victoria Park, Dingwall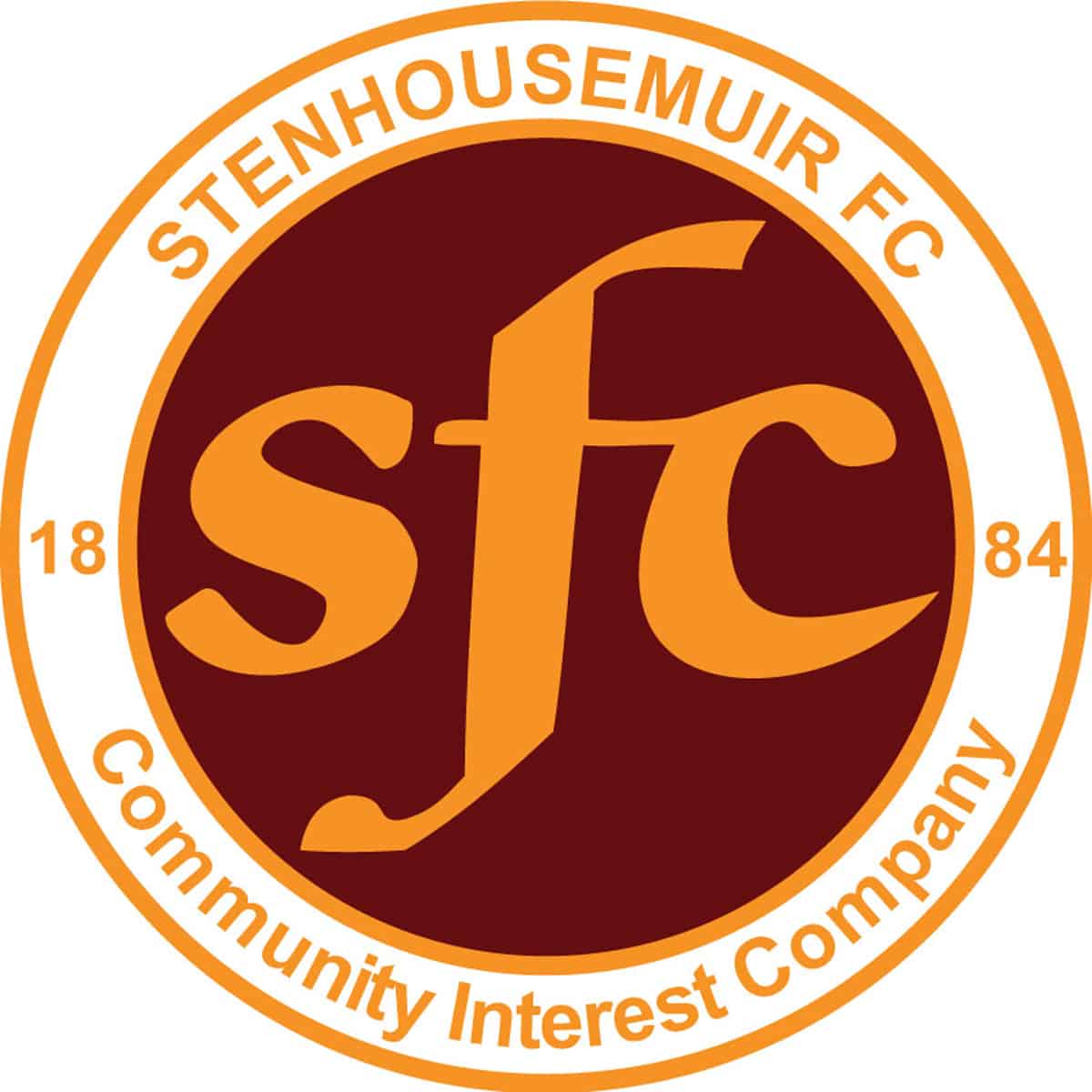 SPFL Ladbrokes League 1
Forthbank Stadium, Stirling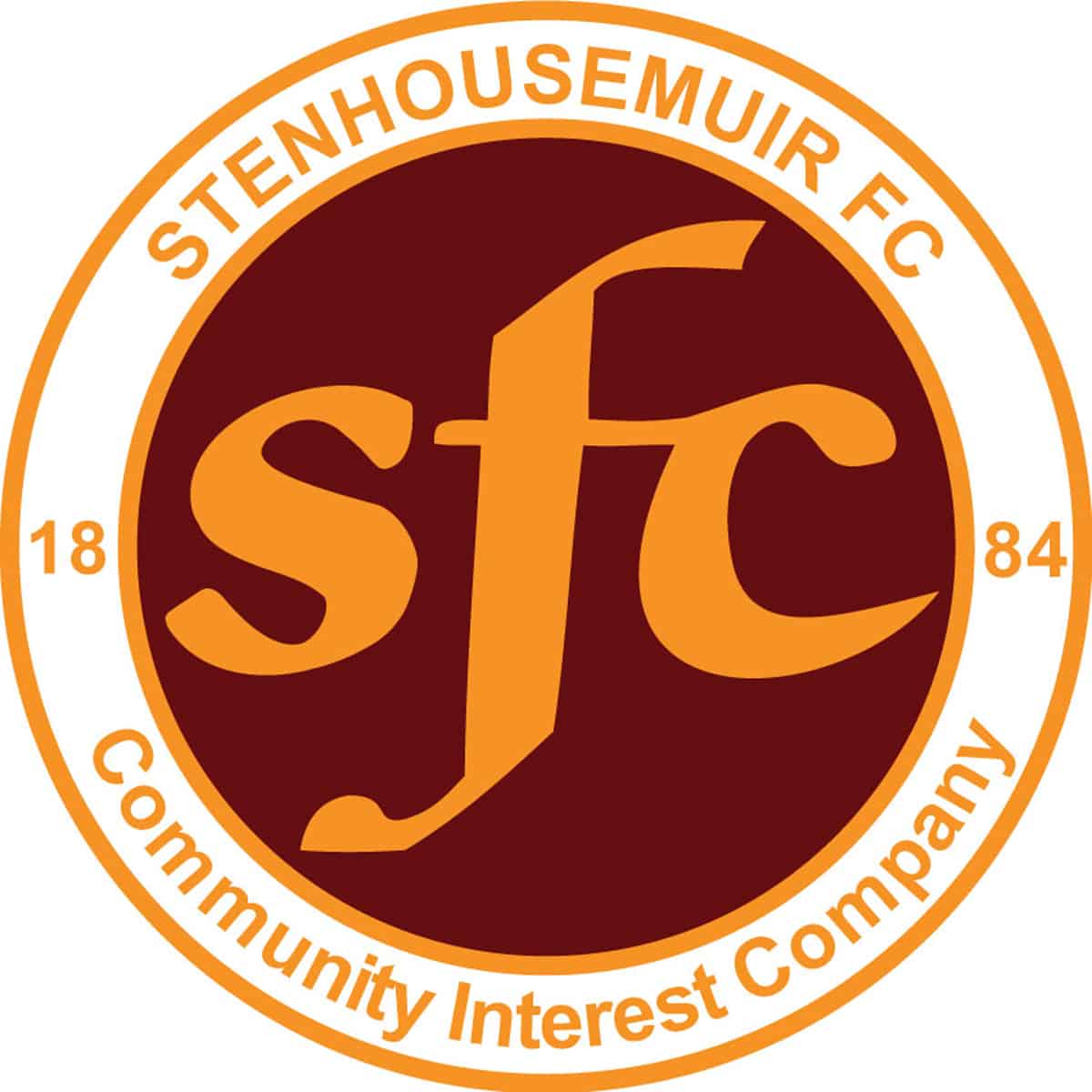 SPFL Ladbrokes League 1
Ochilview Park Stenhousemuir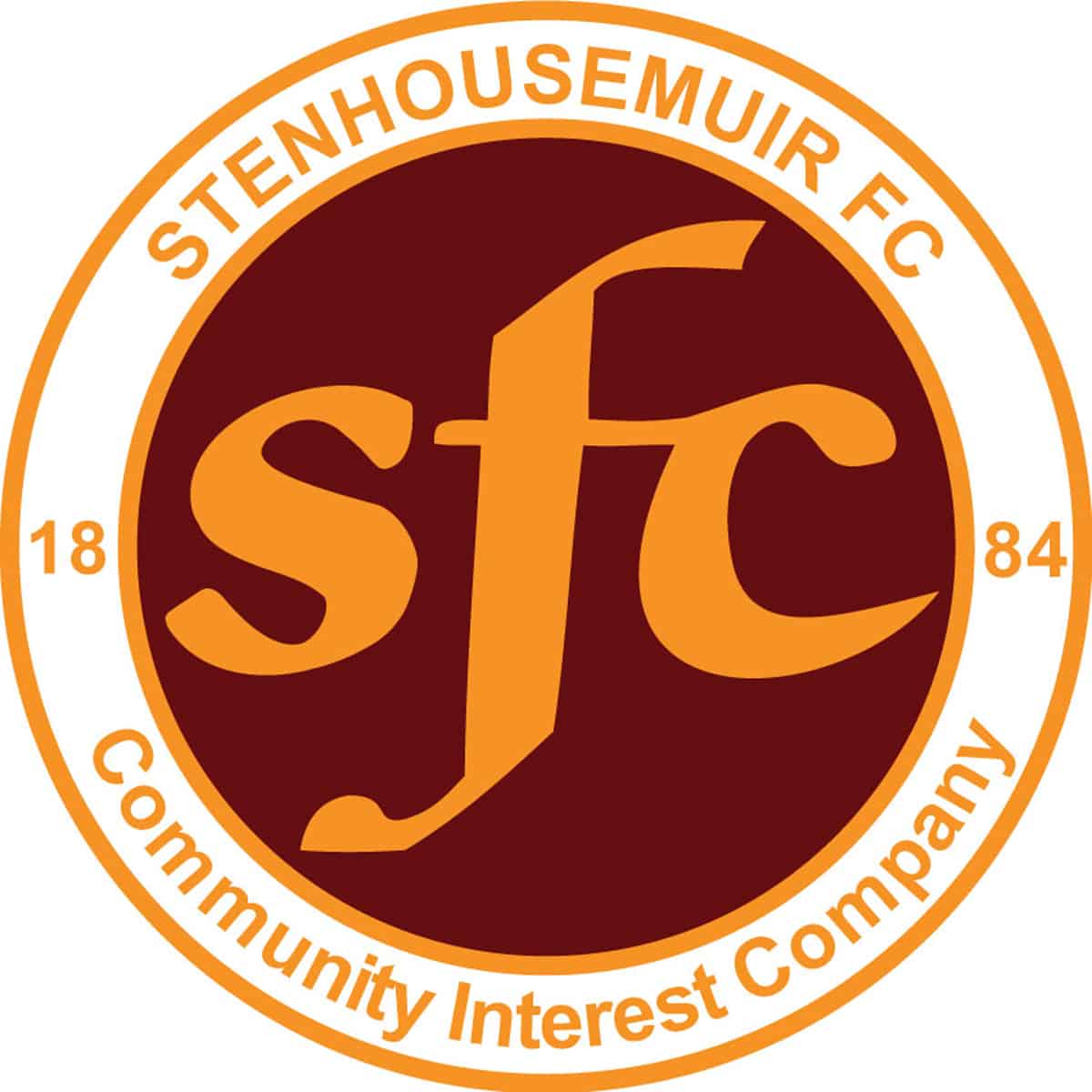 SPFL Ladbrokes League 1
Ochilview Park Stenhousemuir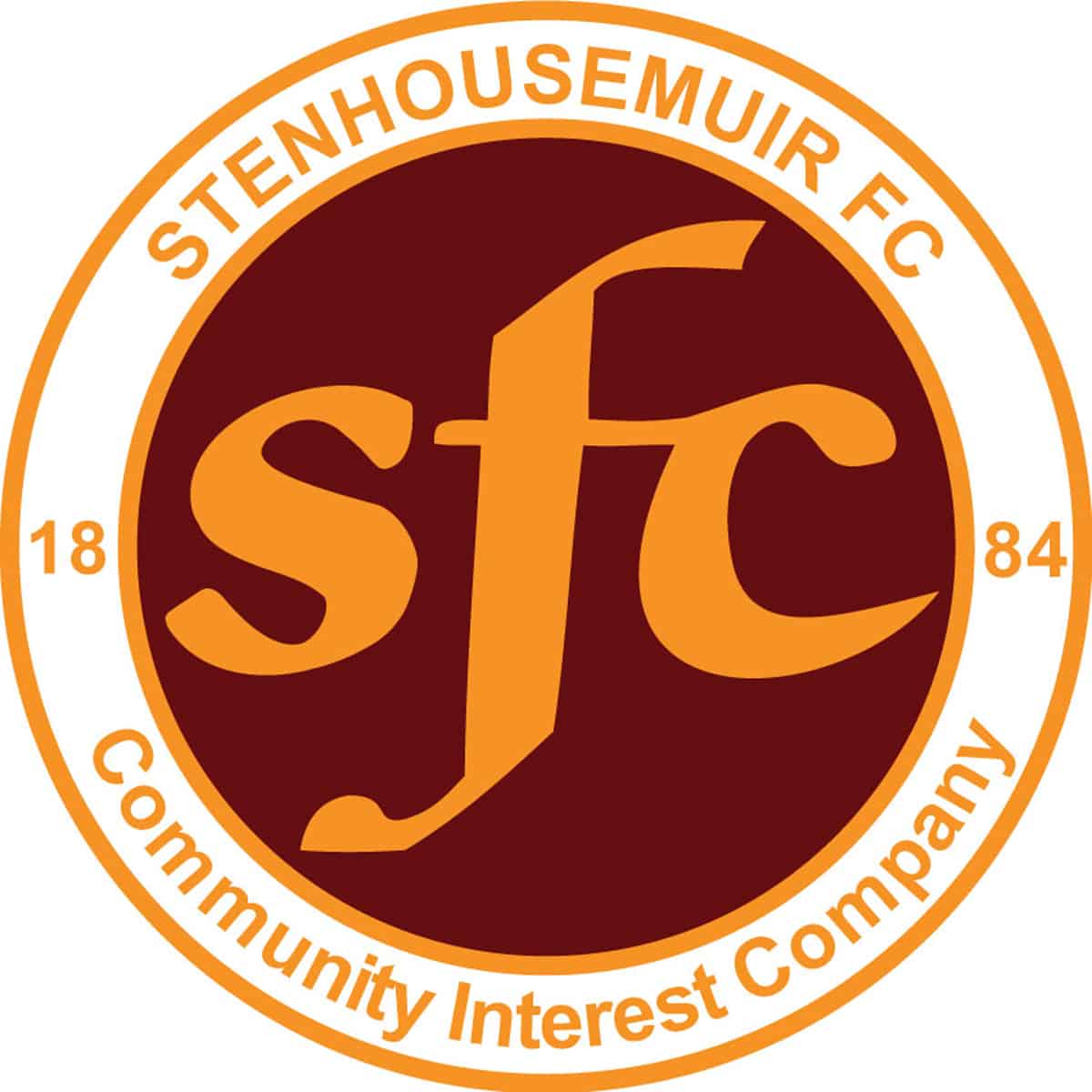 SPFL Ladbrokes League 1
Bayview Stadium, Methil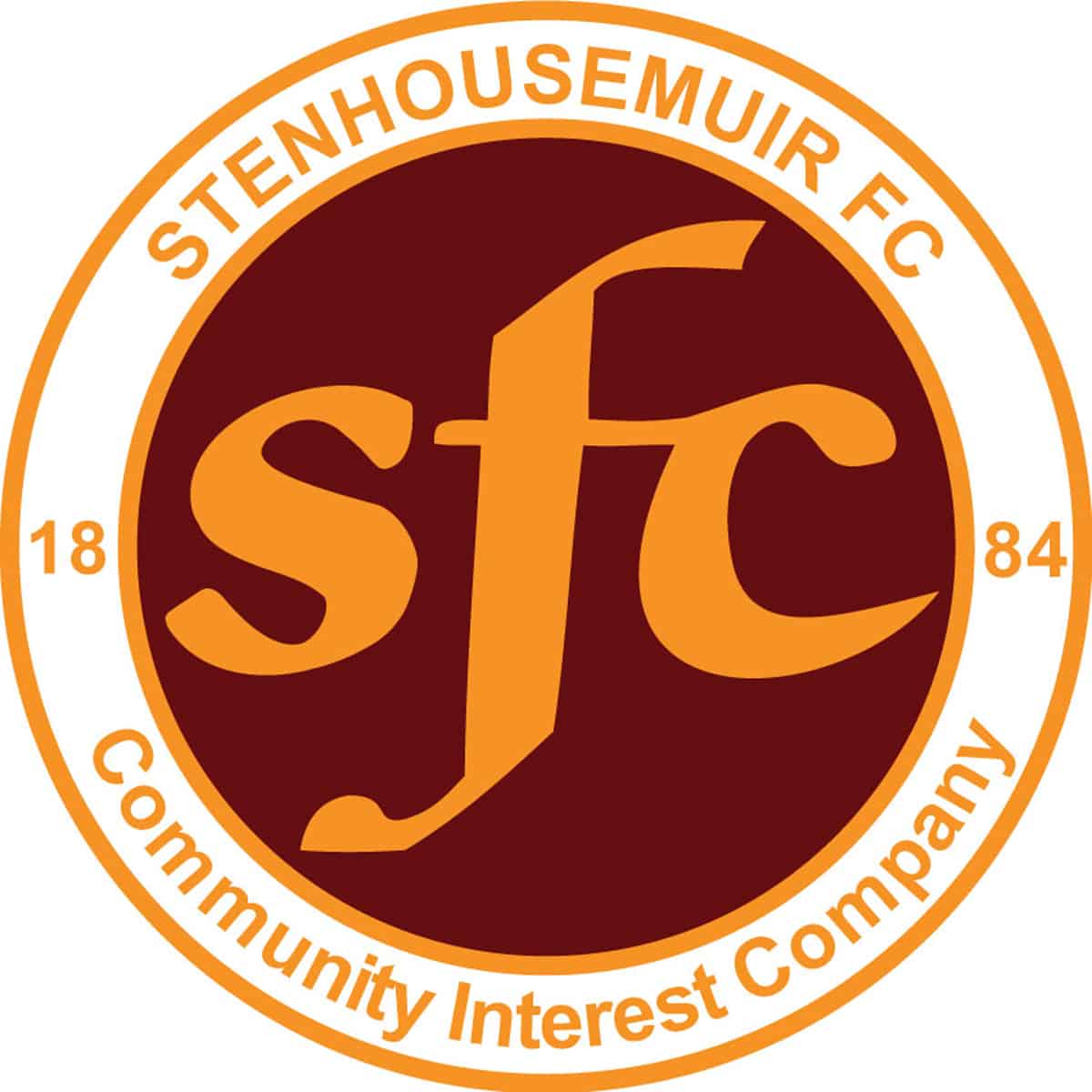 SPFL Ladbrokes League 1
Ochilview Park Stenhousemuir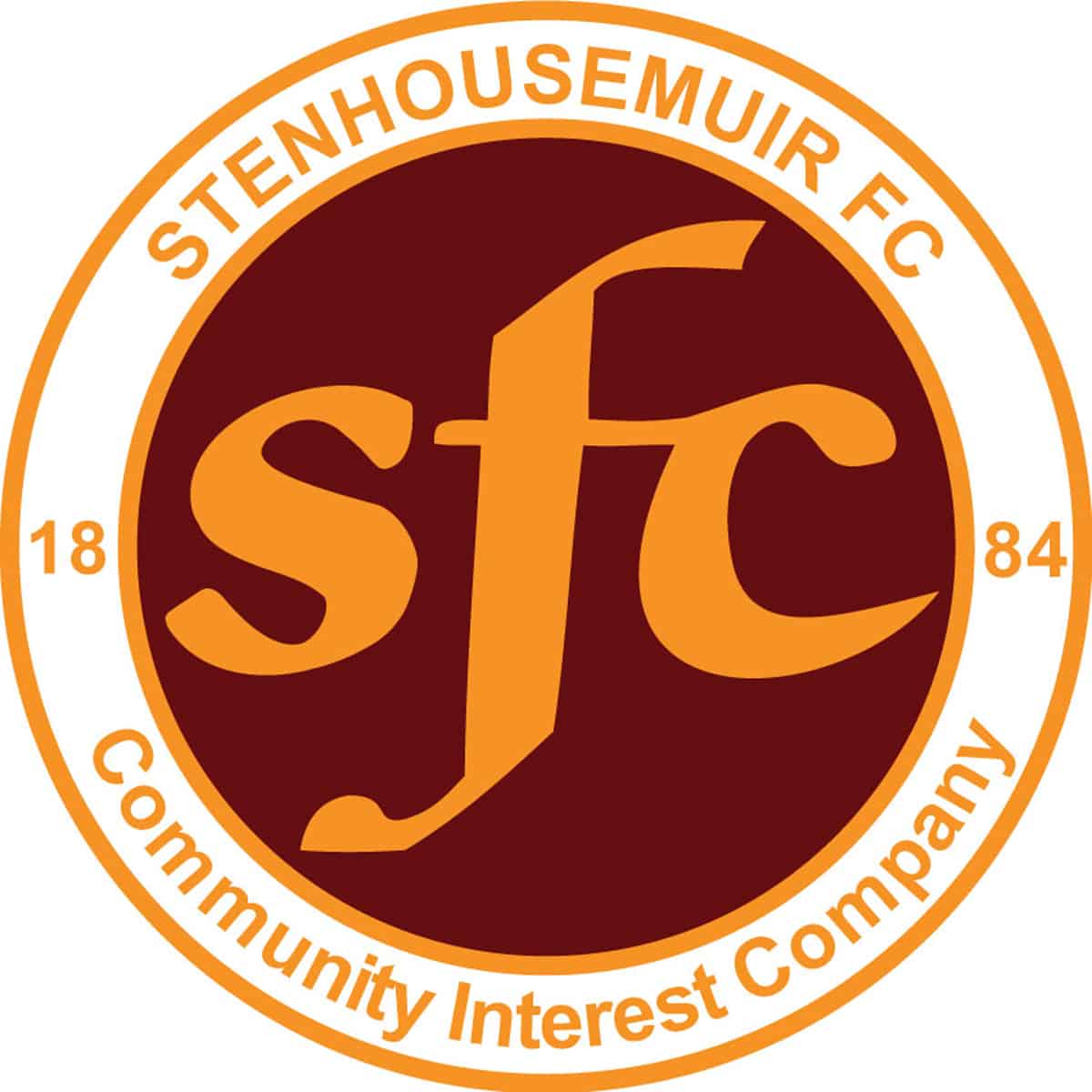 William Hill Scottish Cup
Ochilview Park Stenhousemuir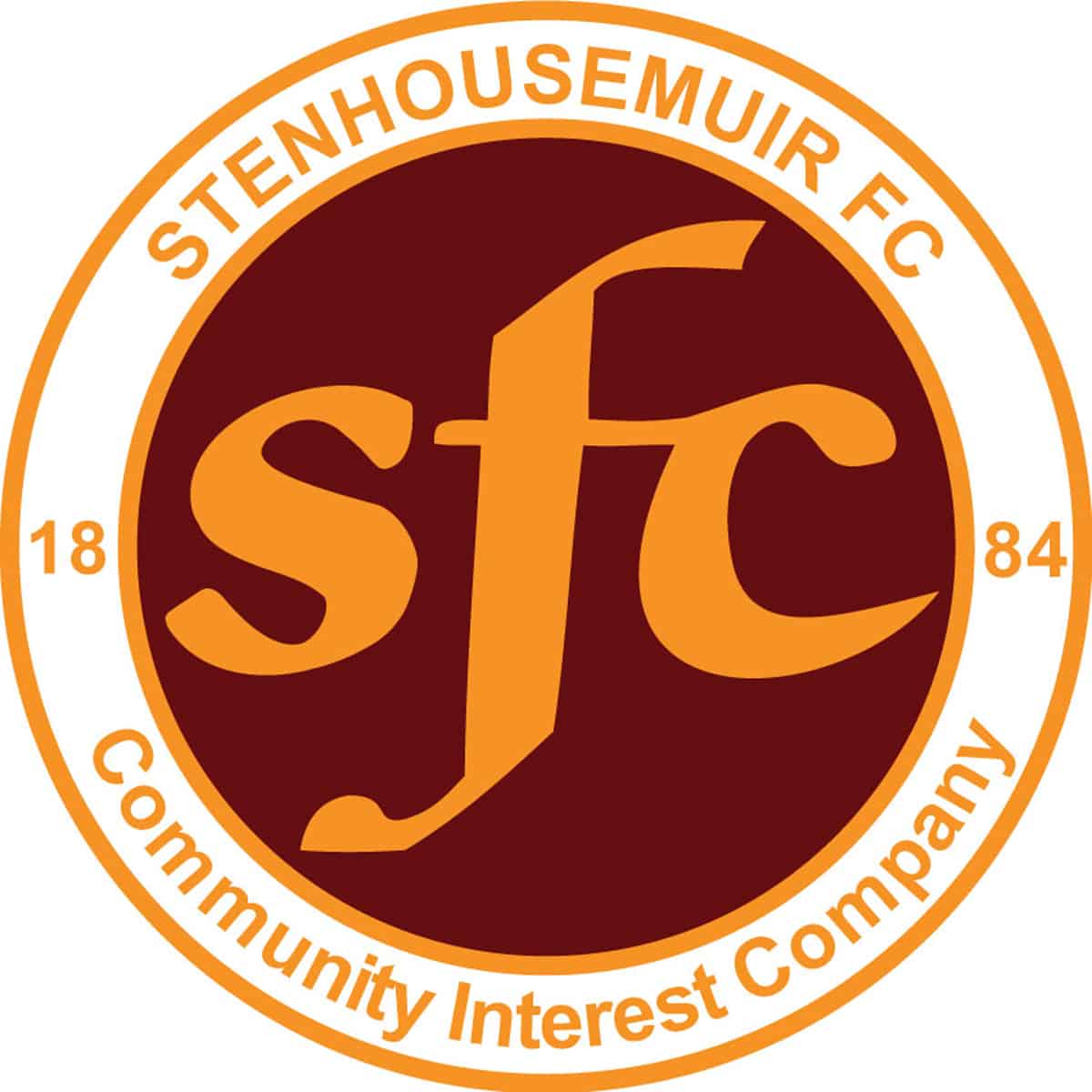 SPFL Ladbrokes League 1
Central Park Cowdenbeath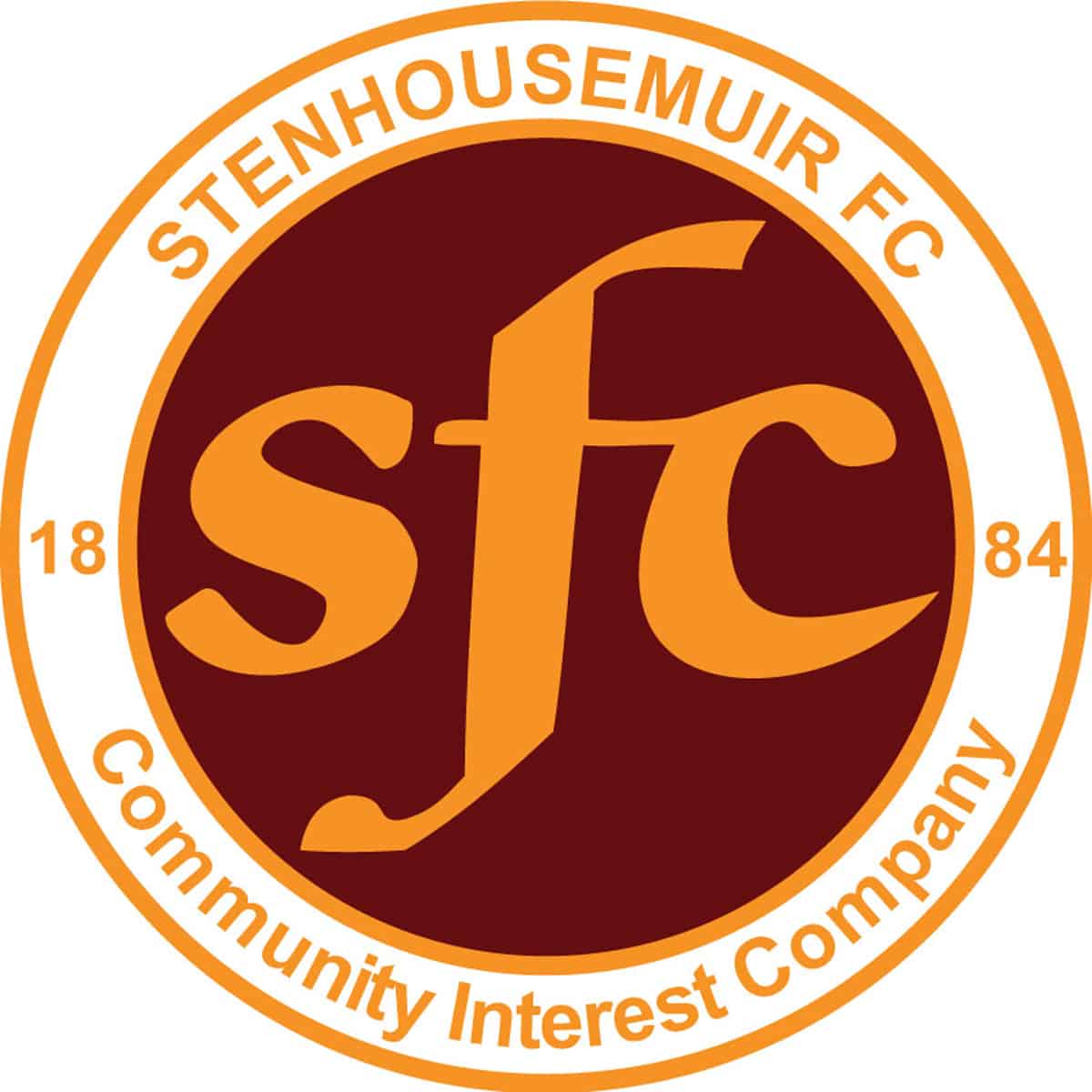 SPFL Ladbrokes League 1
Ochilview Park Stenhousemuir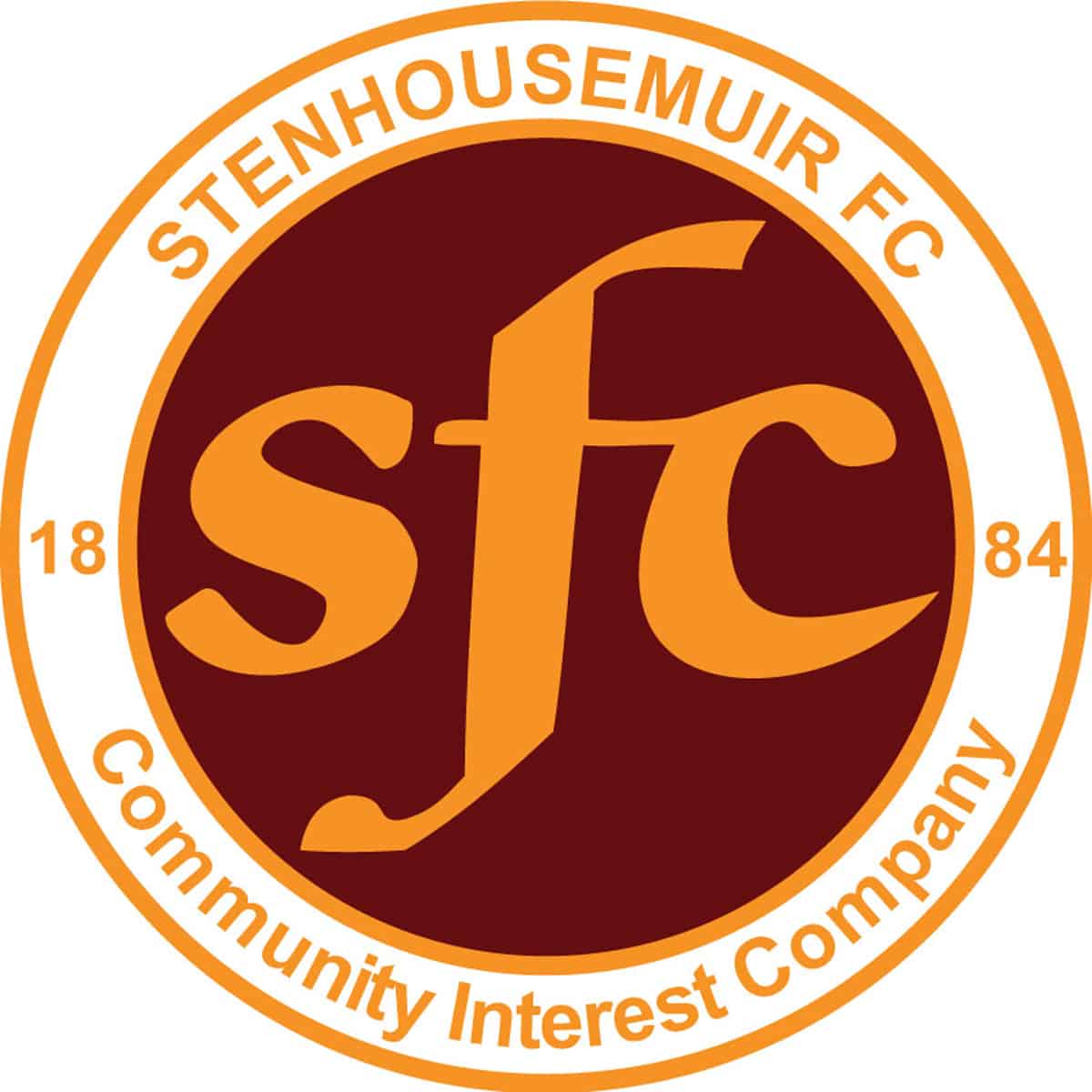 SPFL Ladbrokes League 1
Gayfield Park, Arbroath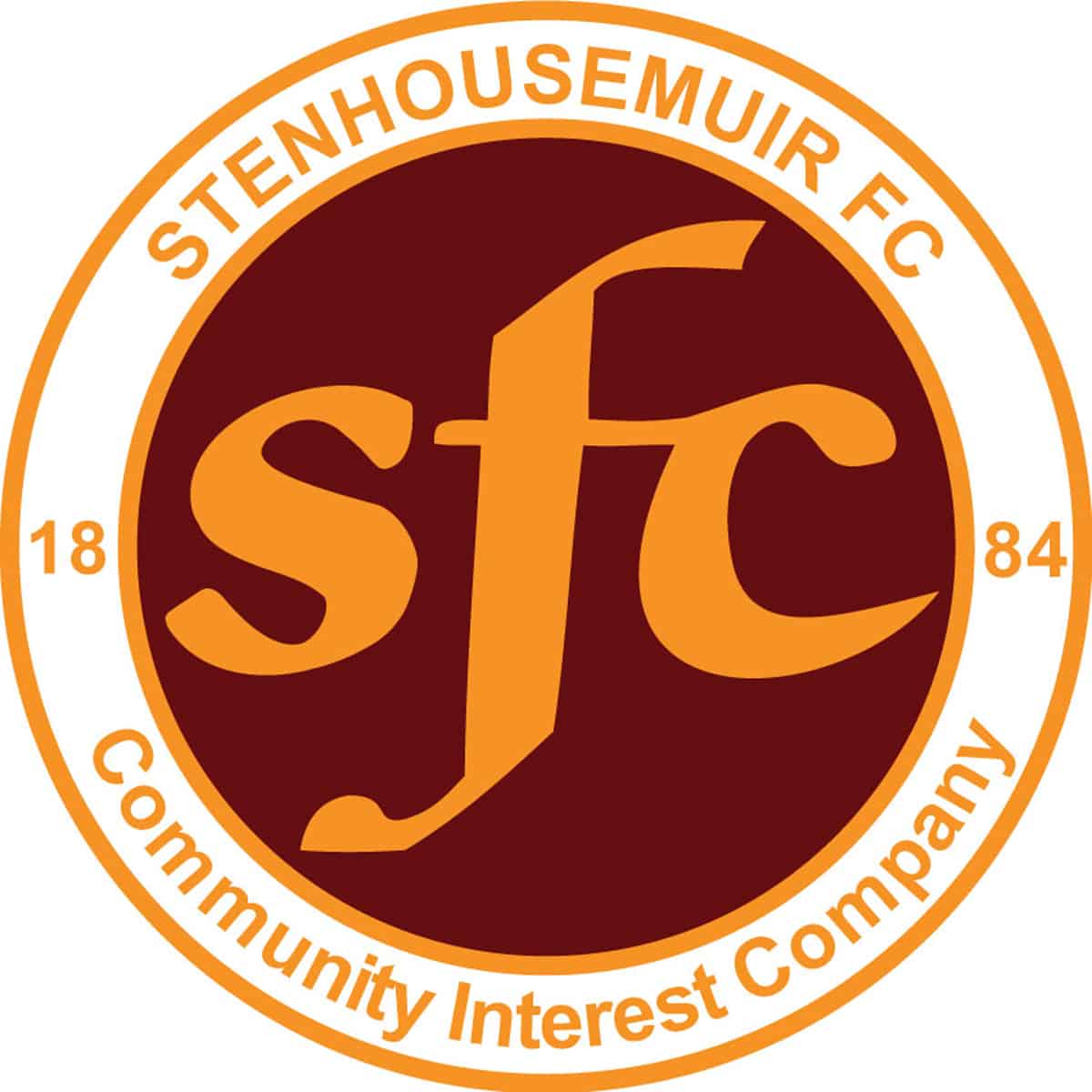 SPFL Ladbrokes League 1
Ochilview Park Stenhousemuir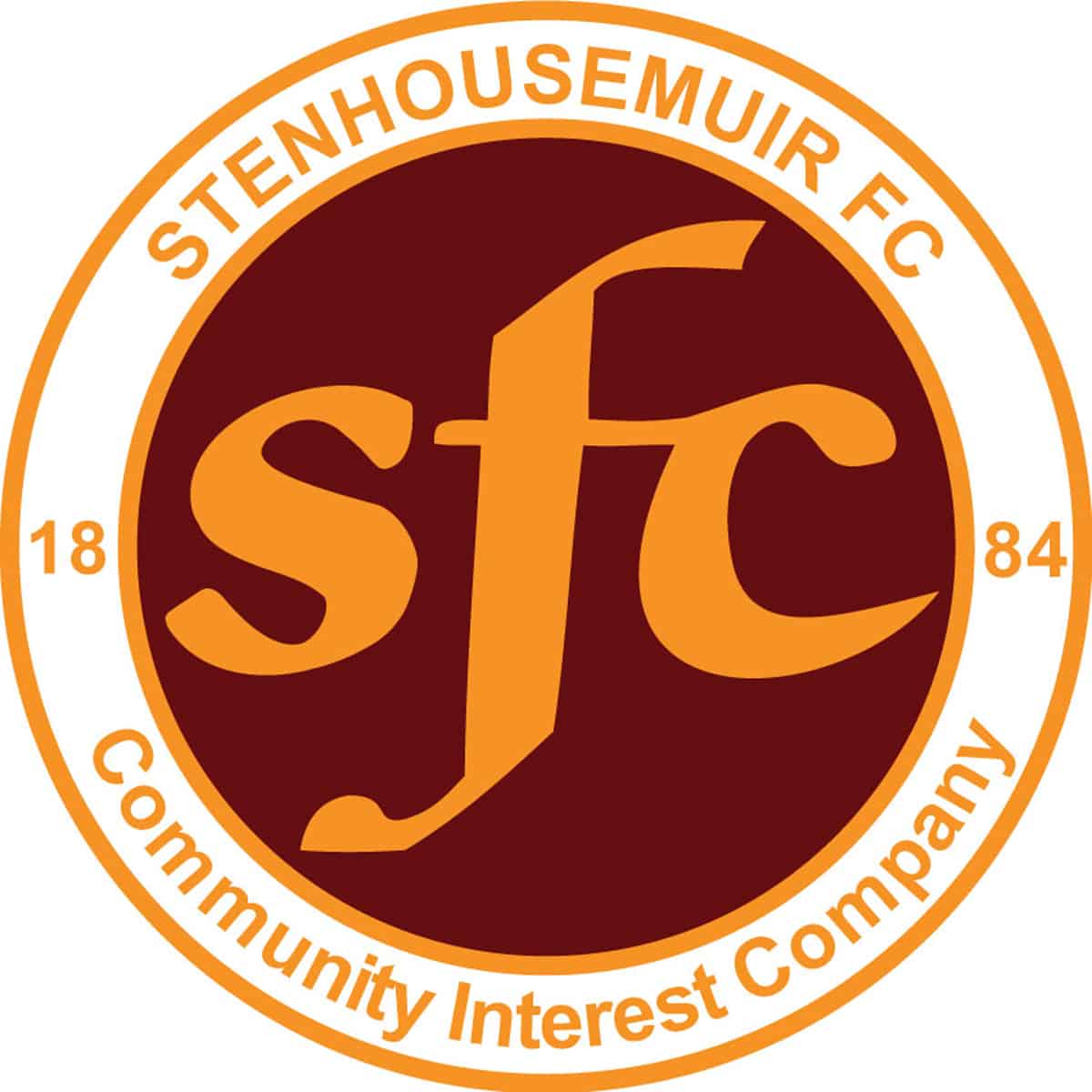 SPFL Ladbrokes League 1
Ochilview Park Stenhousemuir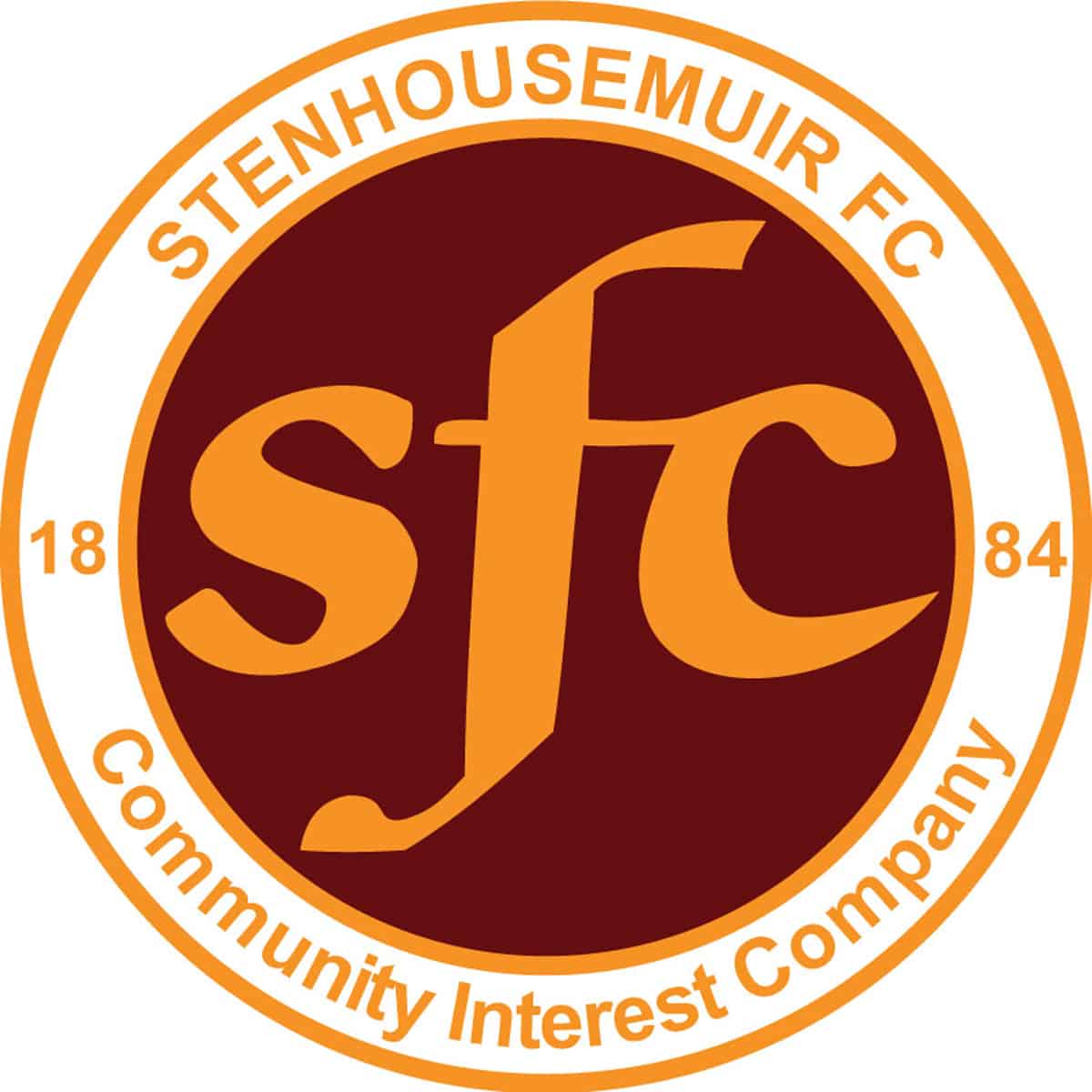 SPFL Ladbrokes League 1
Excelsior Stadium, Airdrie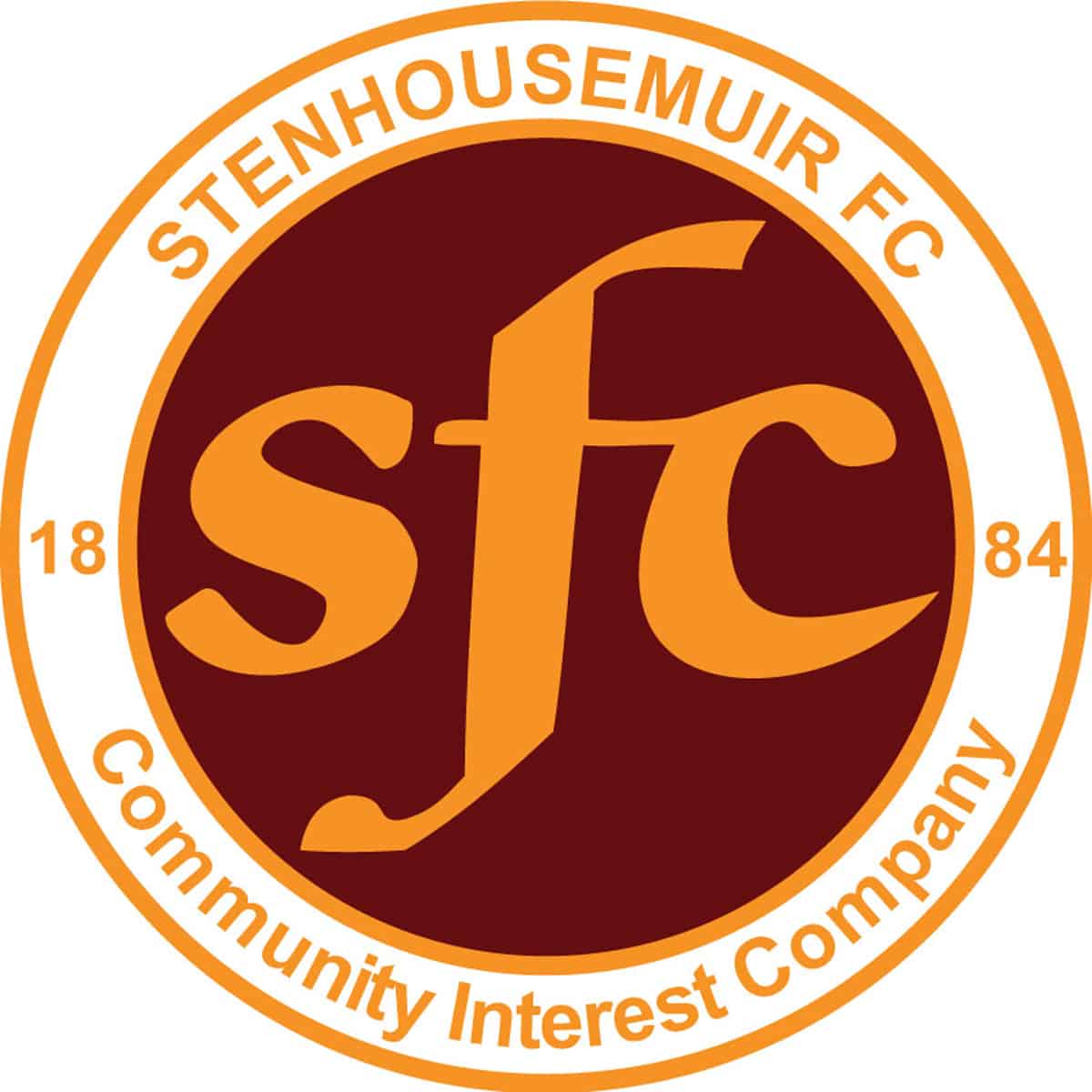 SPFL Ladbrokes League 1
Ochilview Park Stenhousemuir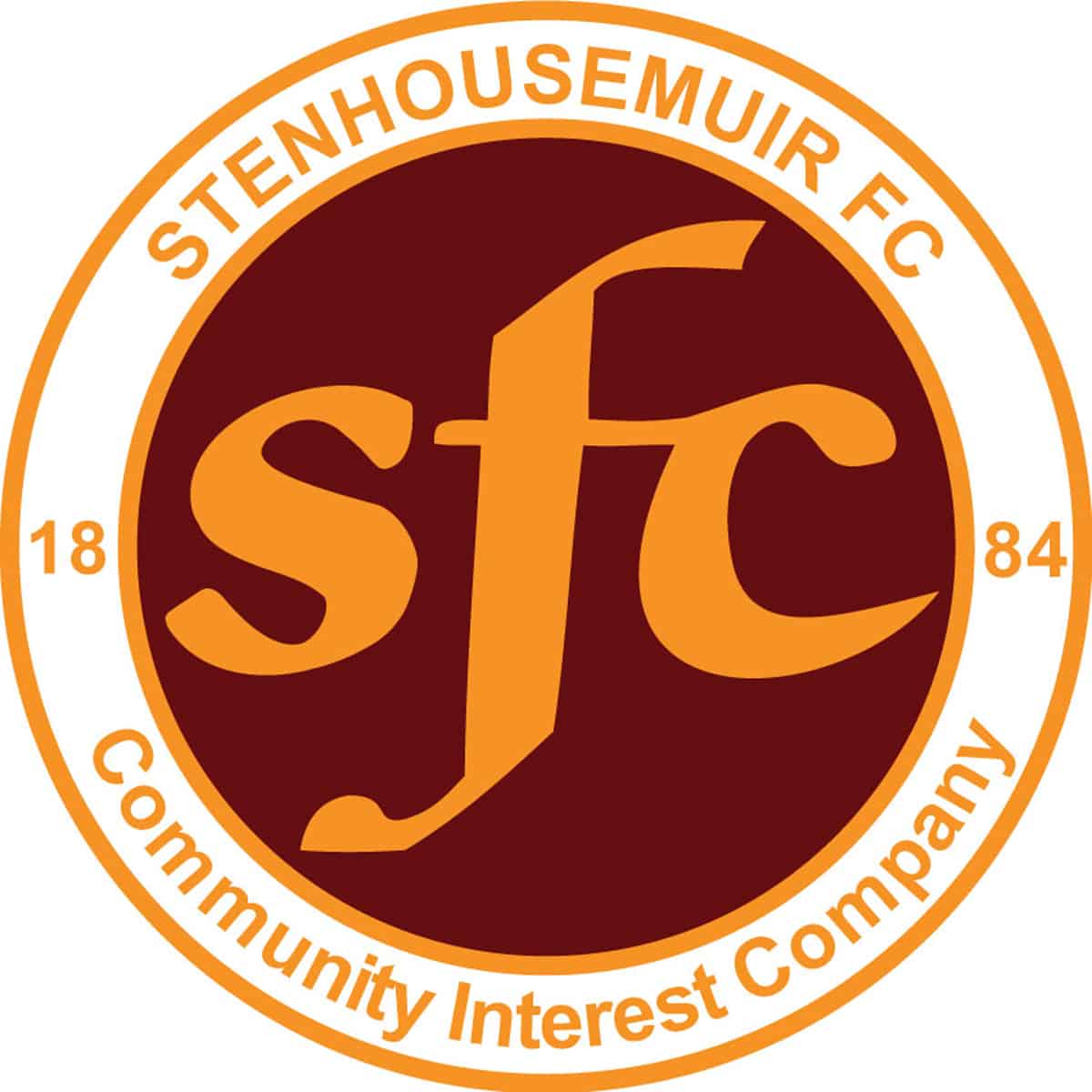 SPFL Ladbrokes League 1
Cliftonhill Stadium,Coatbridge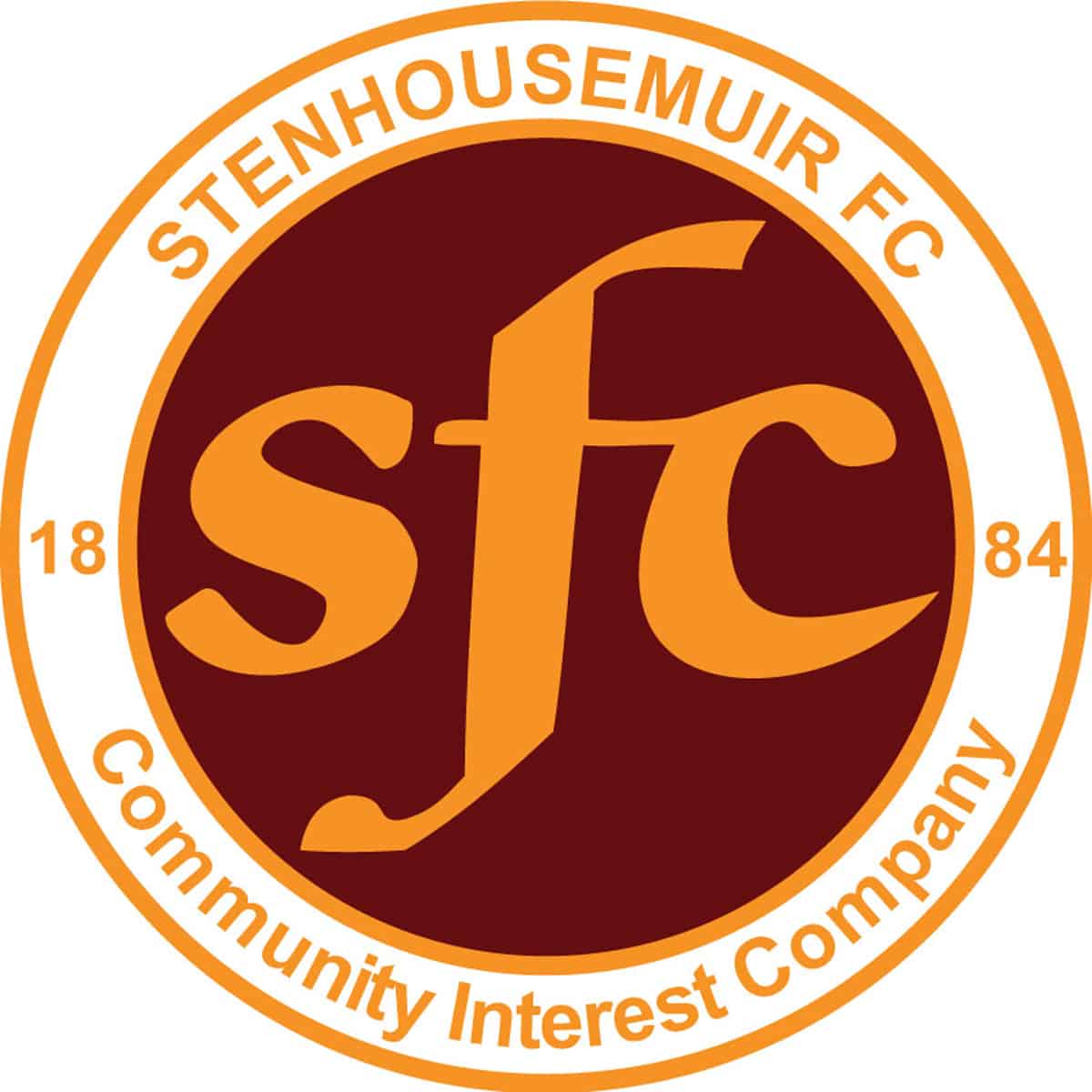 SPFL Ladbrokes League 1
Forthbank Stadium, Stirling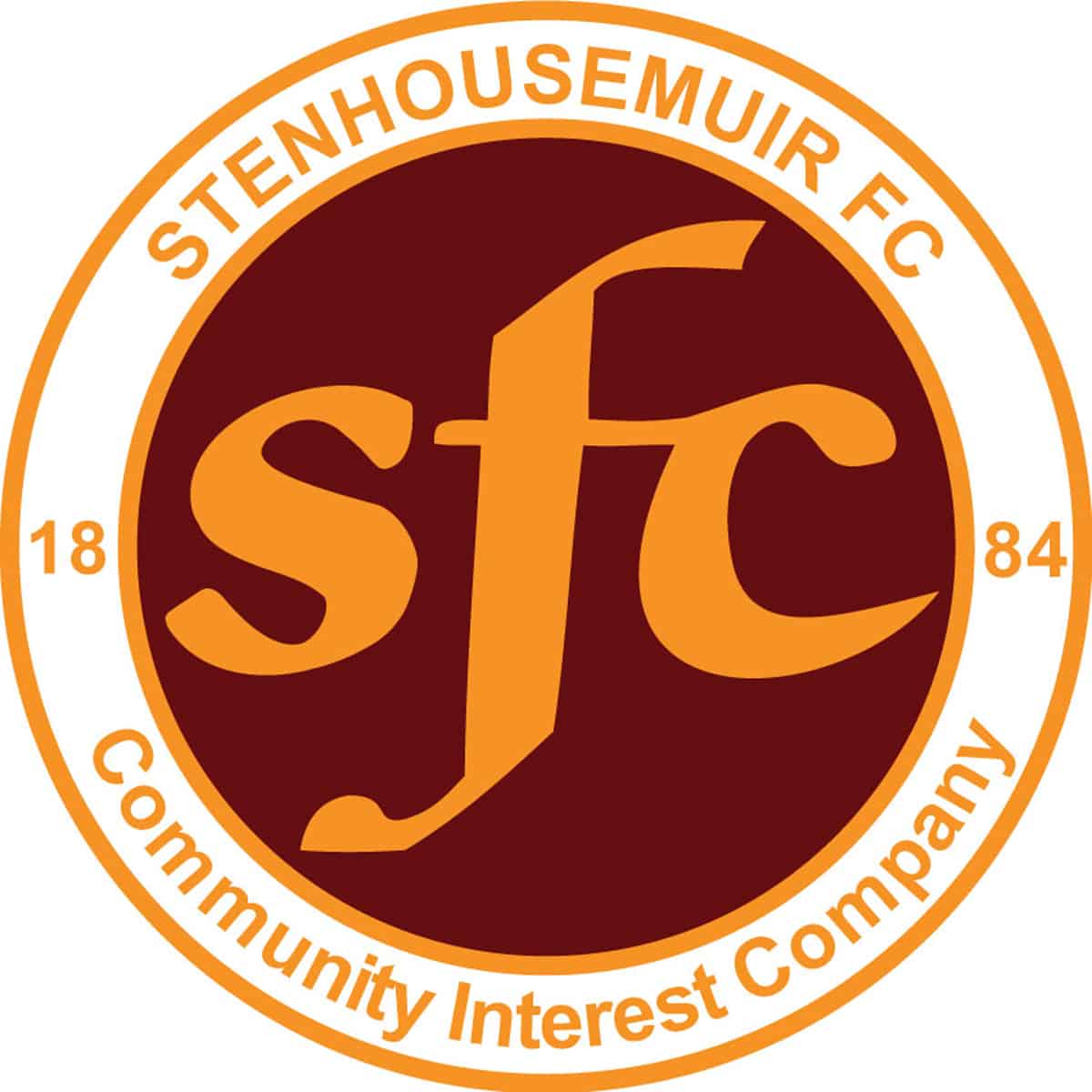 SPFL Ladbrokes League 1
Ochilview Park Stenhousemuir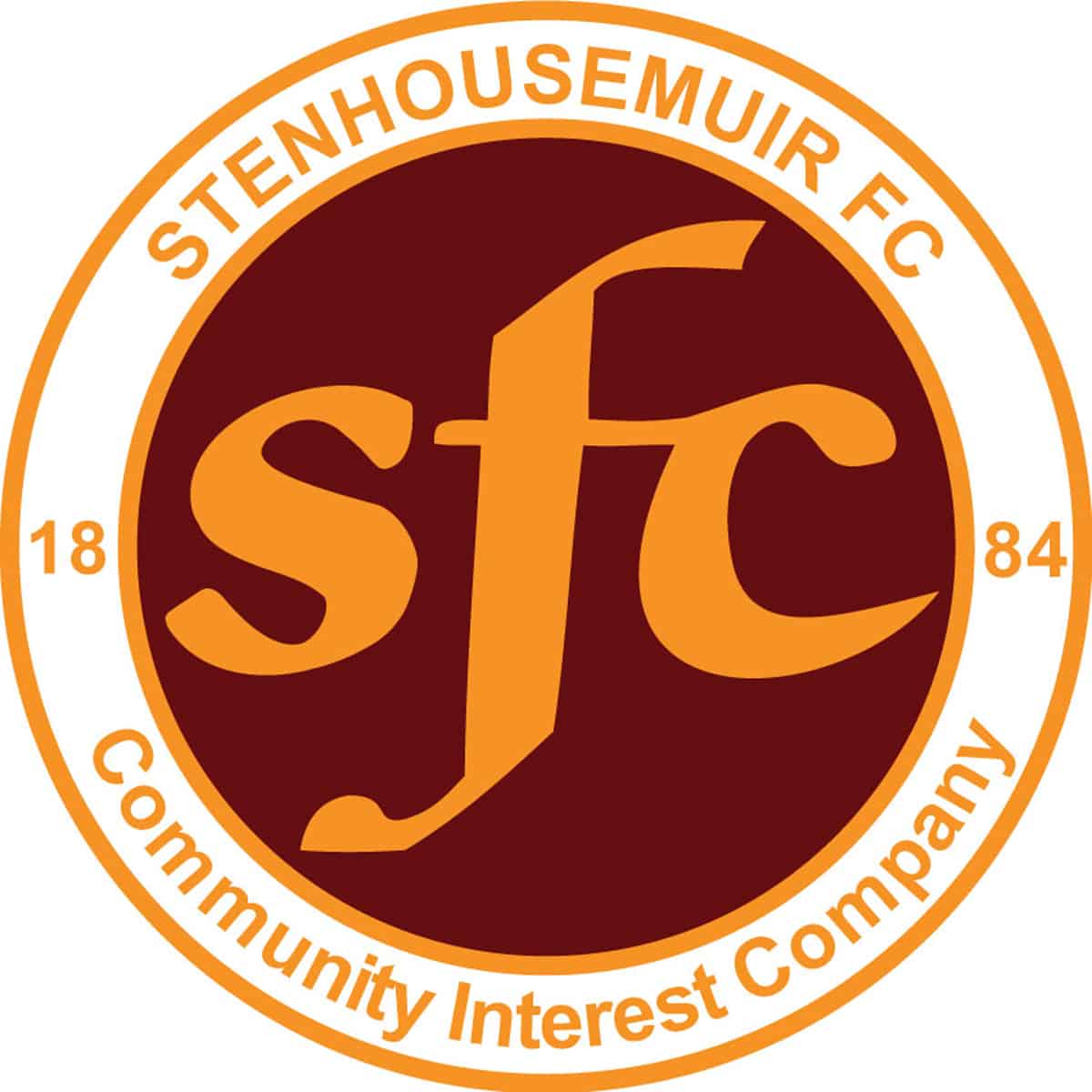 Betfred Cup
Westfield Stadium, Falkirk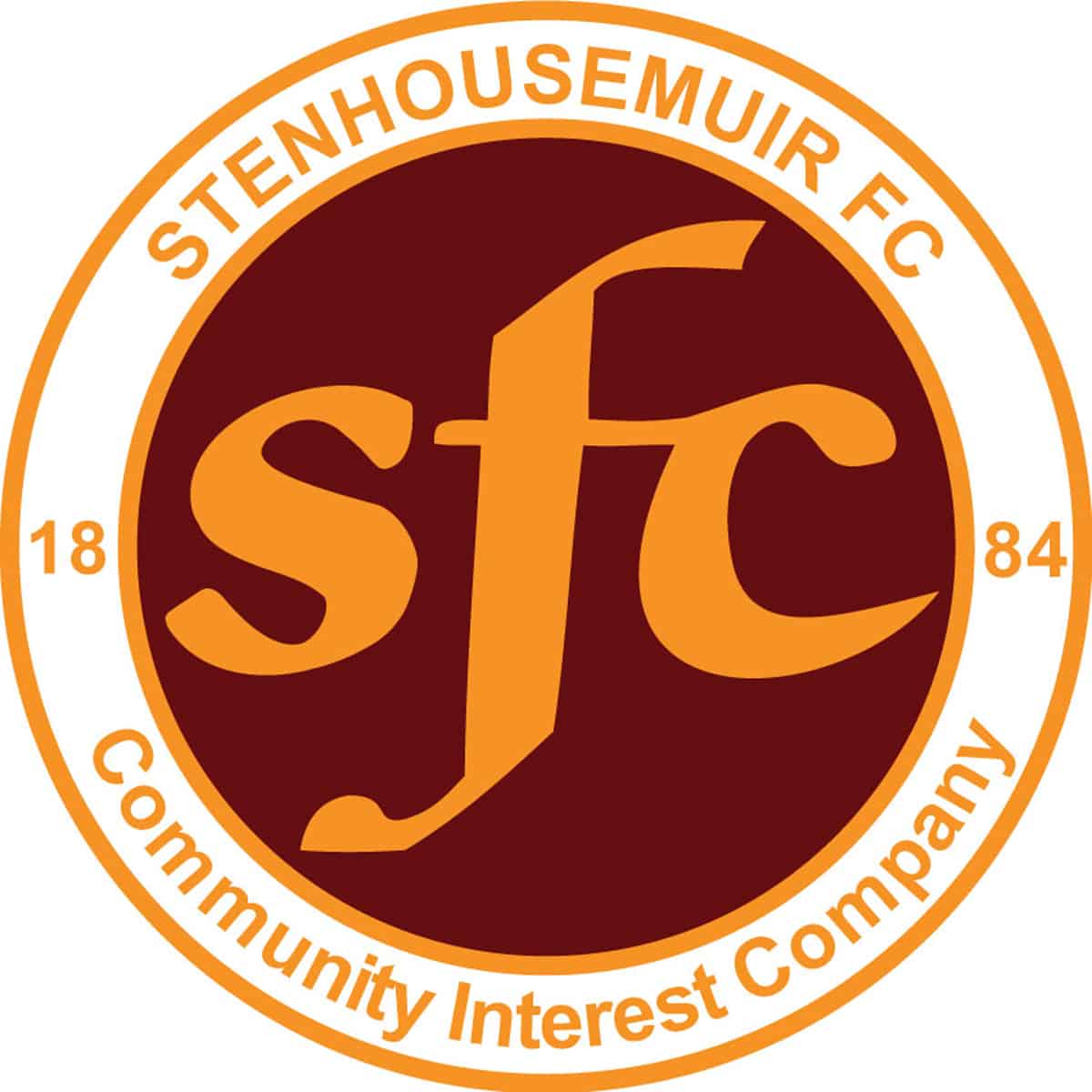 SPFL Ladbrokes League 1
Station Park, Forfar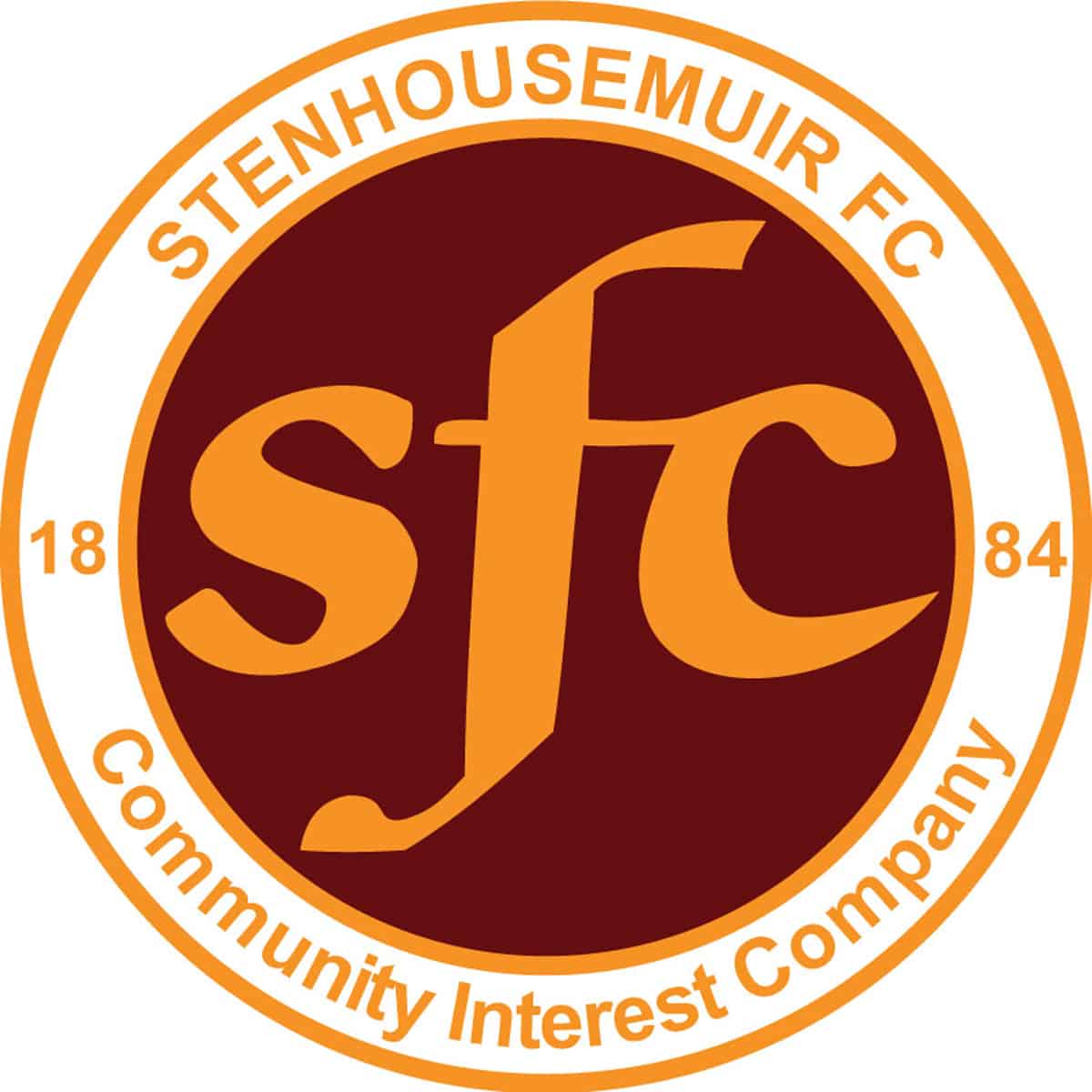 SPFL Ladbrokes League 1
Ochilview Park Stenhousemuir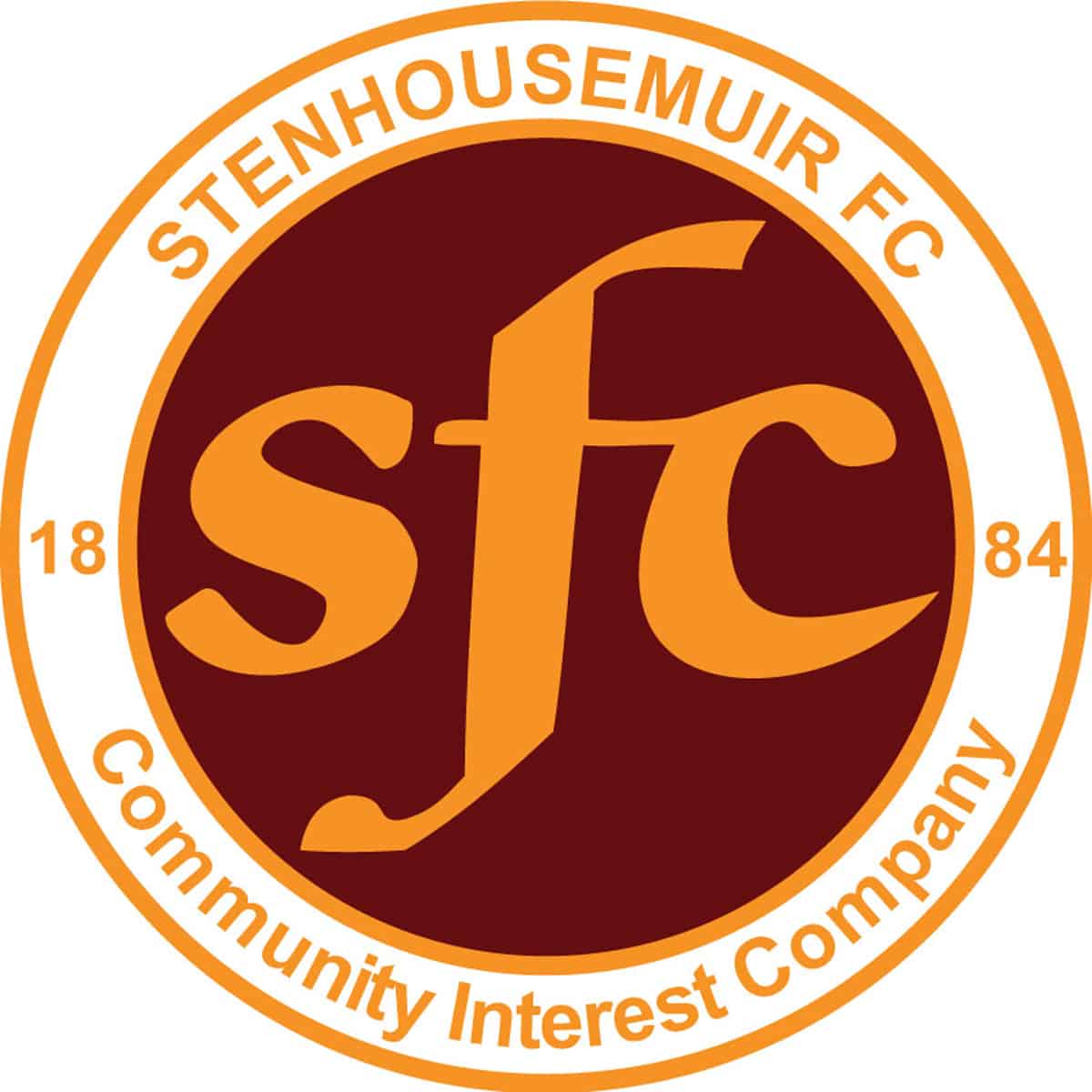 SPFL Ladbrokes League 1
Glebe Park, Brechin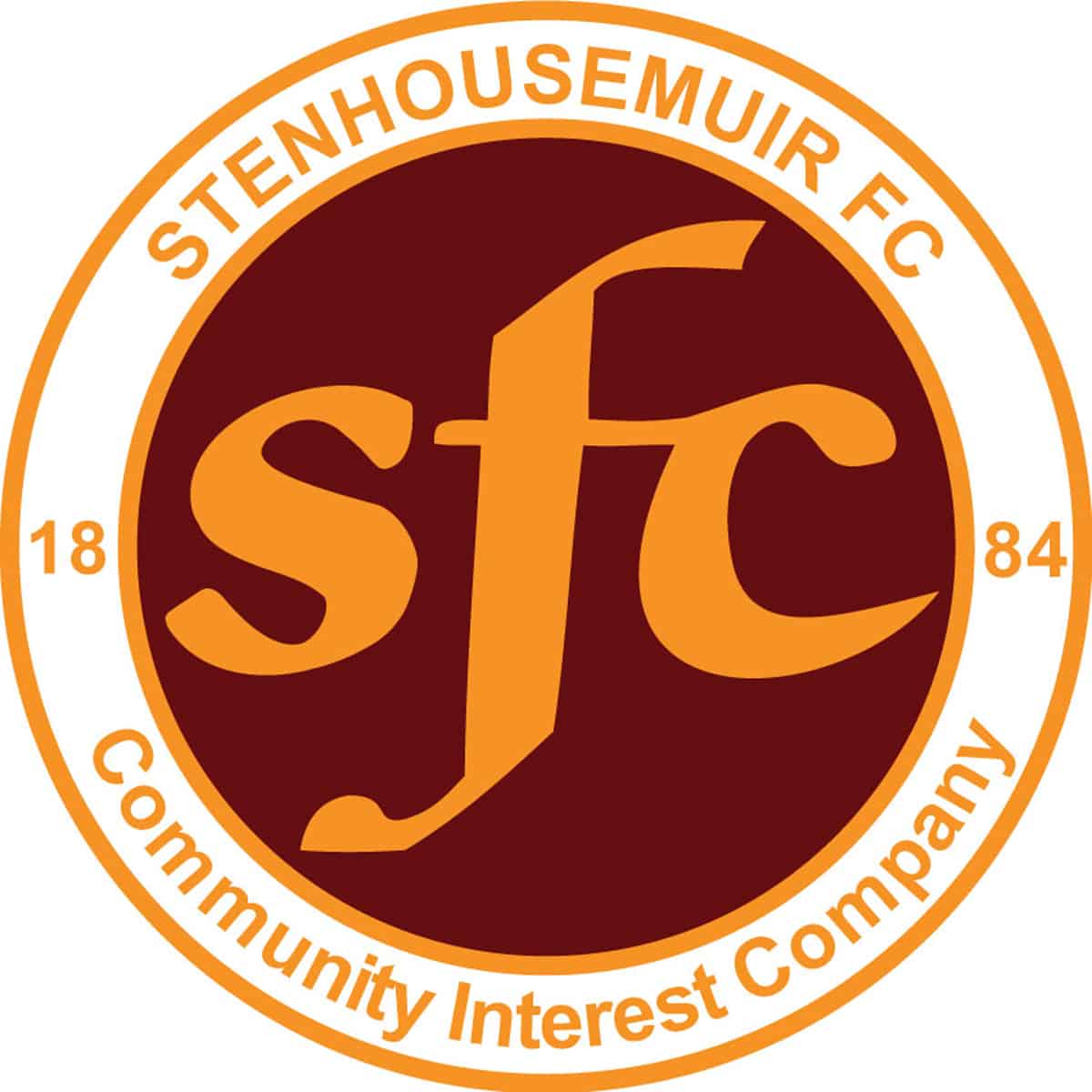 Betfred Cup
Central Park Cowdenbeath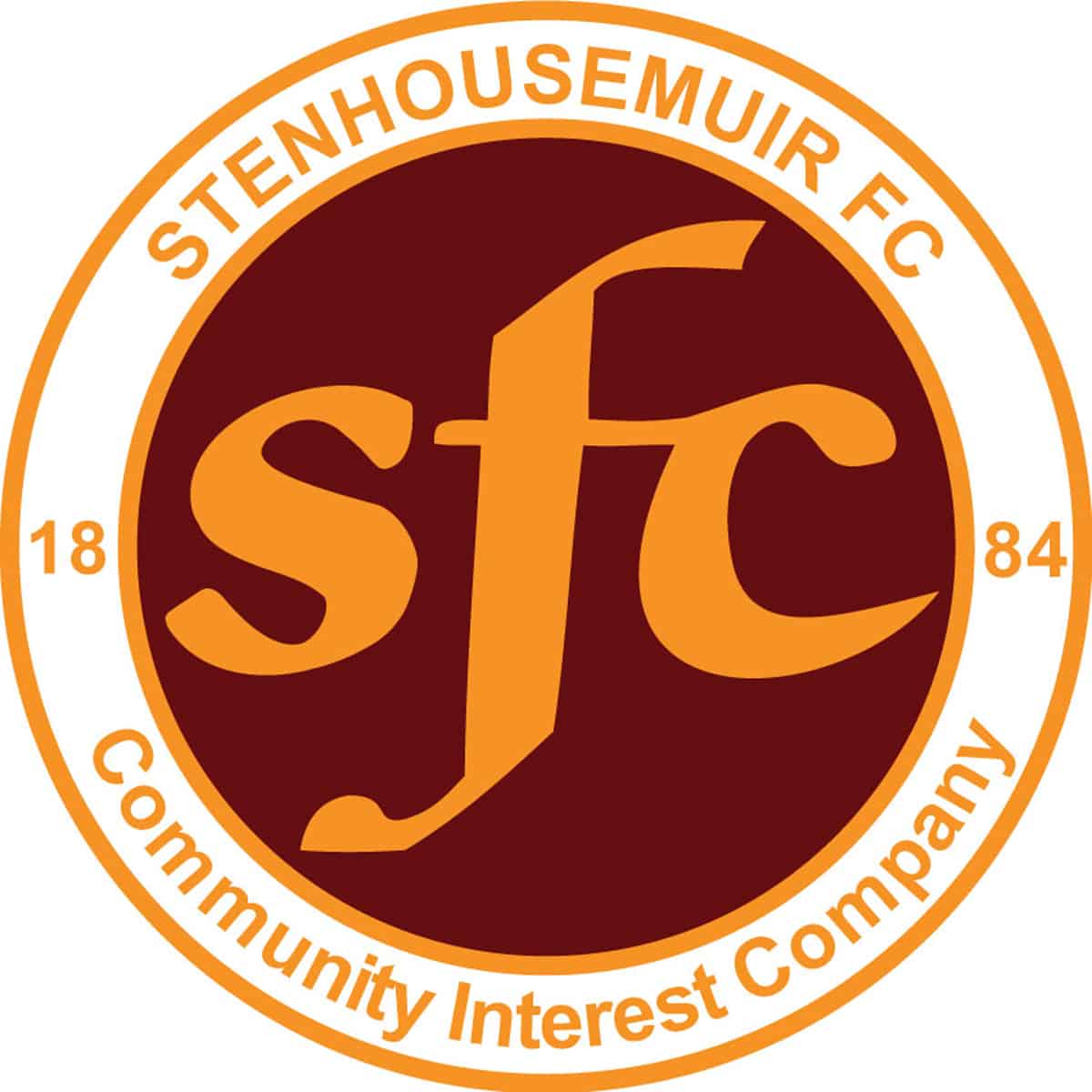 Petrofac Training Cup
Firhill Stadium, Glasgow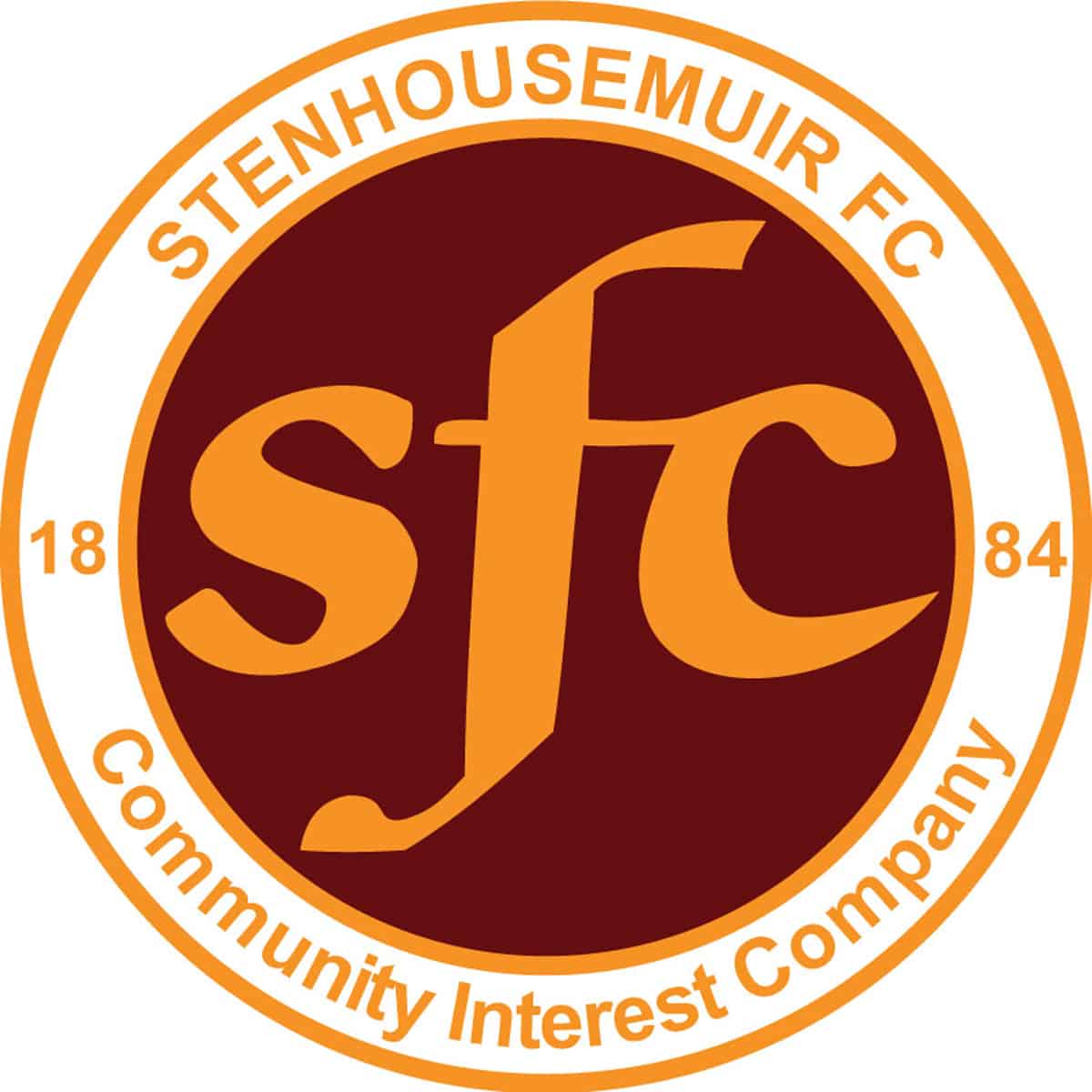 Friendly
Ochilview Park Stenhousemuir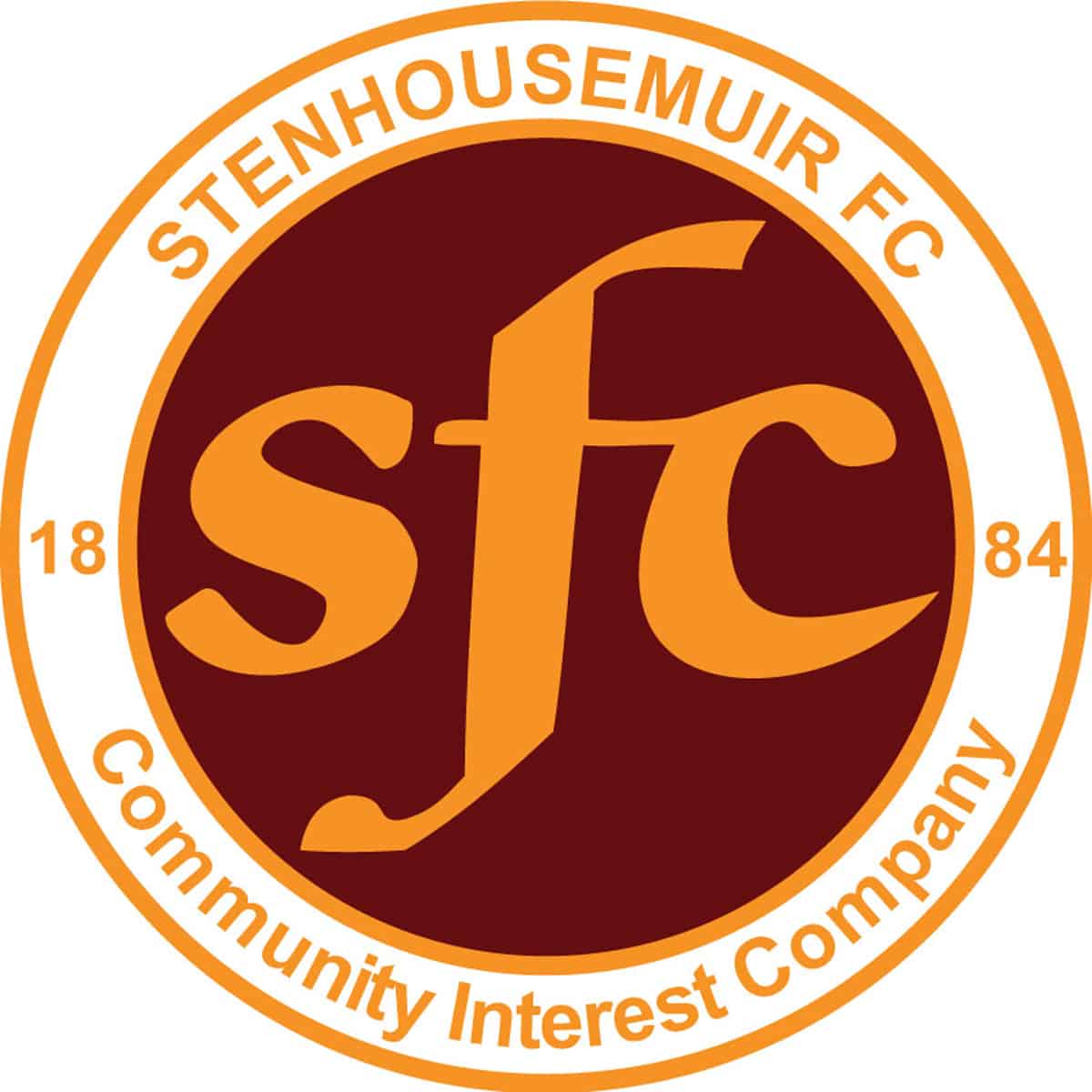 Friendly
Ochilview Park Stenhousemuir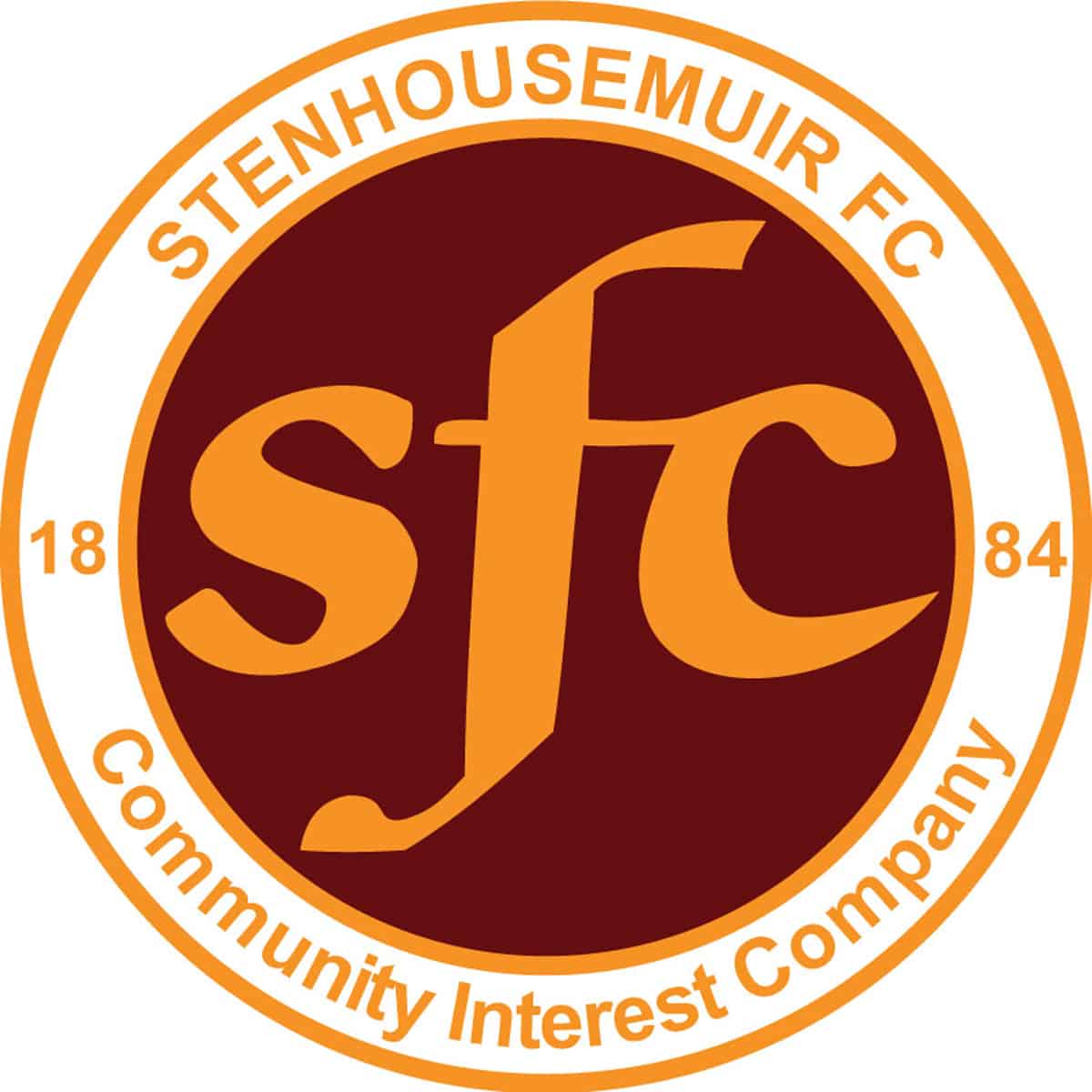 Friendly
Links Park, Montrose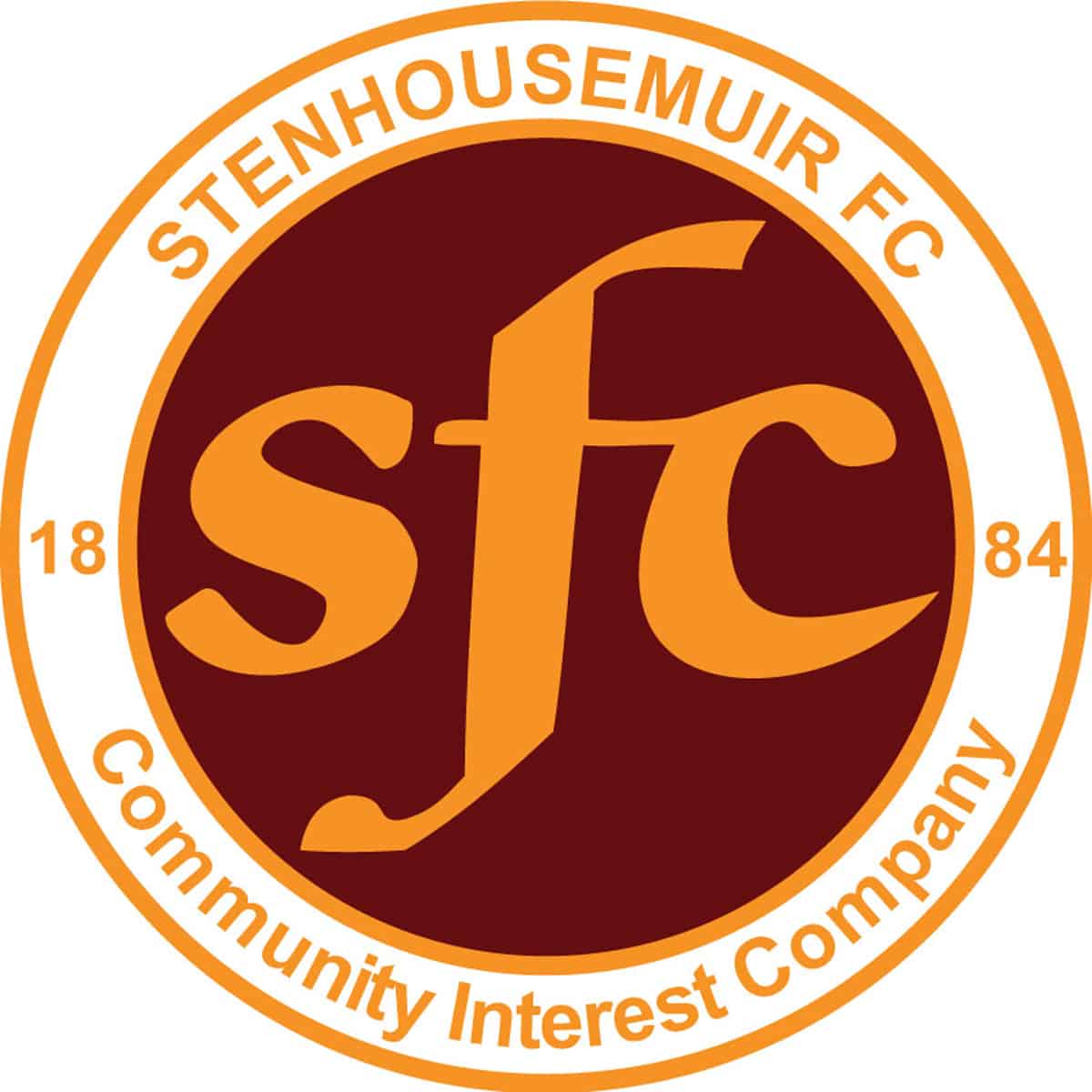 SPFL Ladbrokes League 1
Balmoor Stadium, Peterhead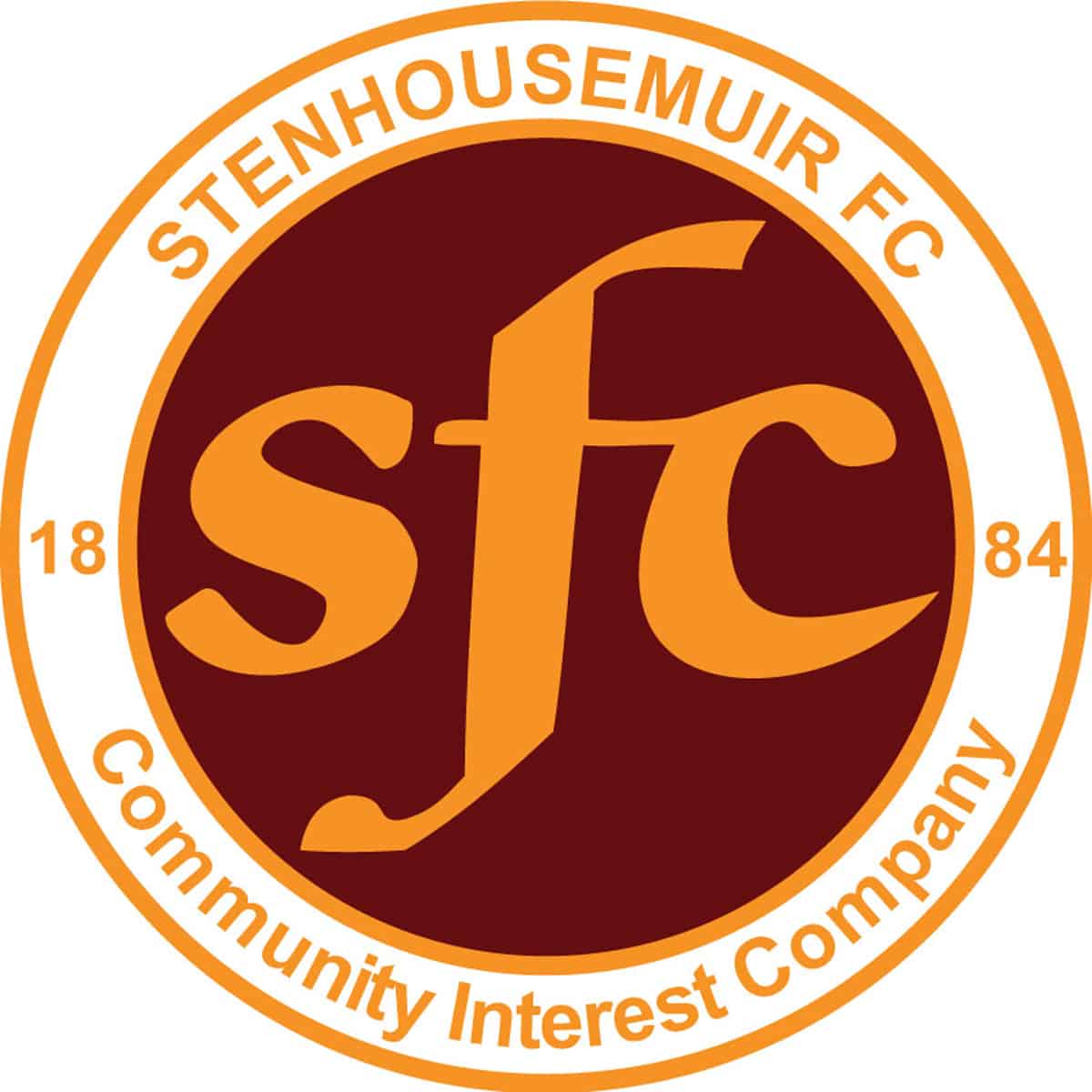 SPFL Ladbrokes League 1
Ochilview Park Stenhousemuir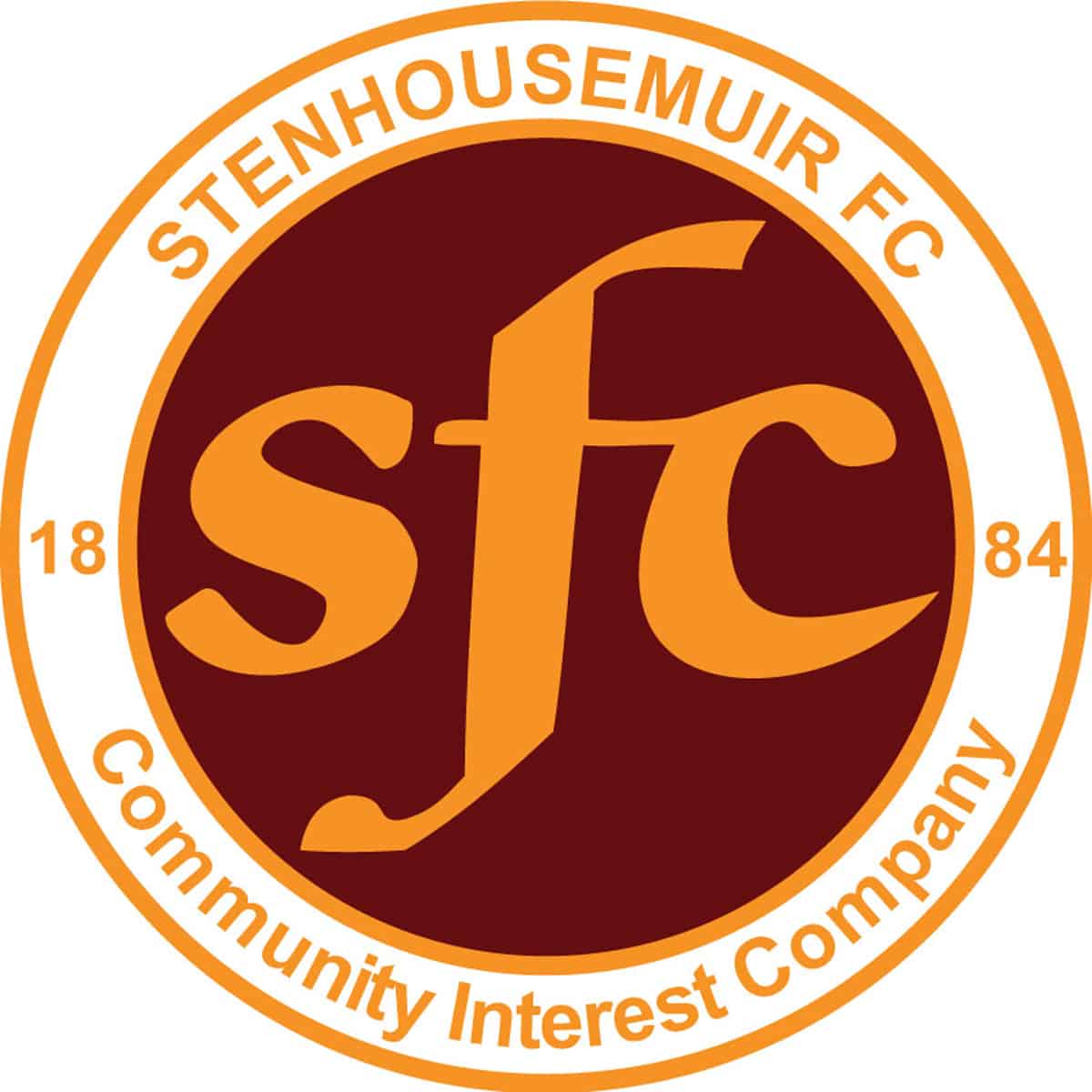 SPFL Ladbrokes League 1
Recreation Park, Alloa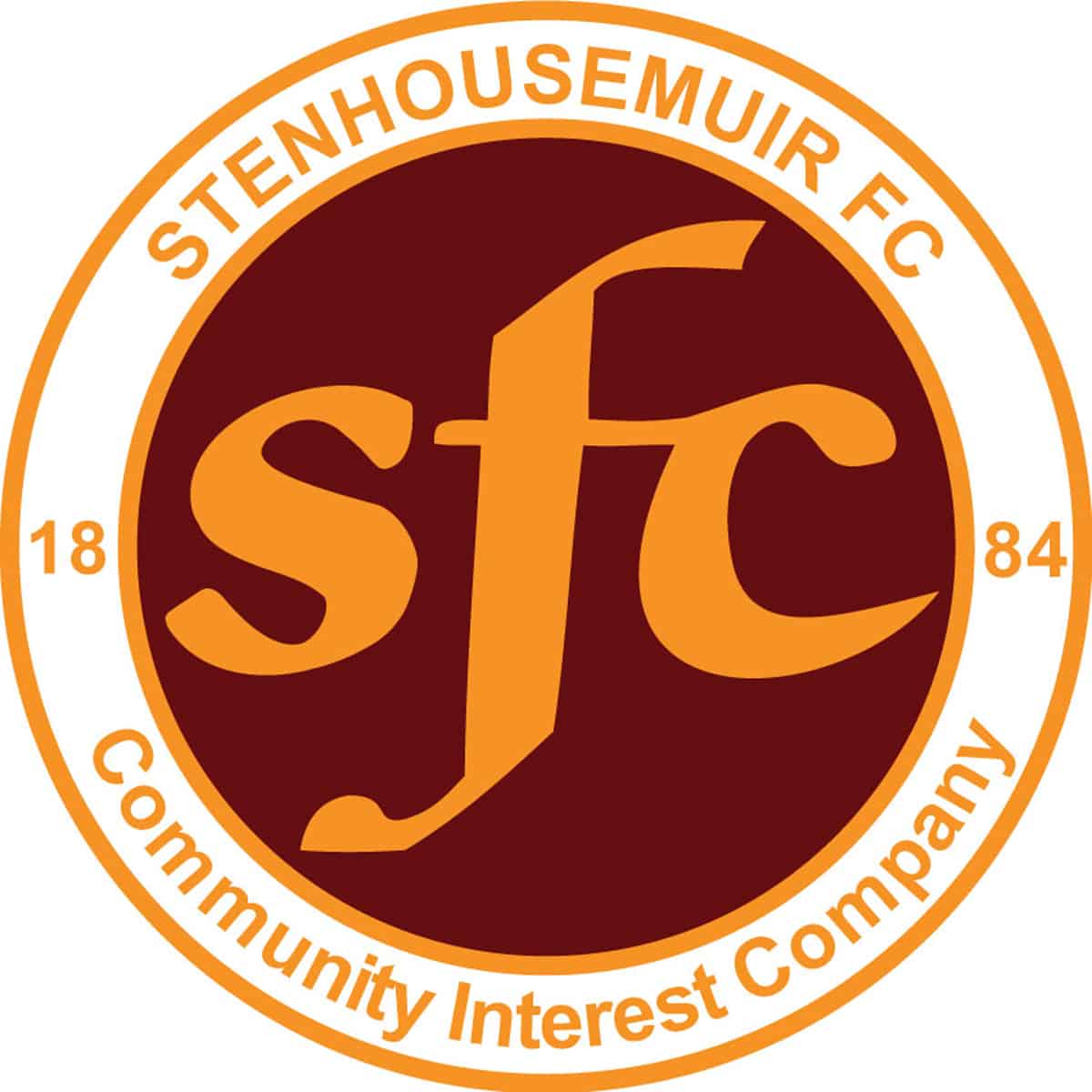 SPFL Ladbrokes League 1
Bayview Stadium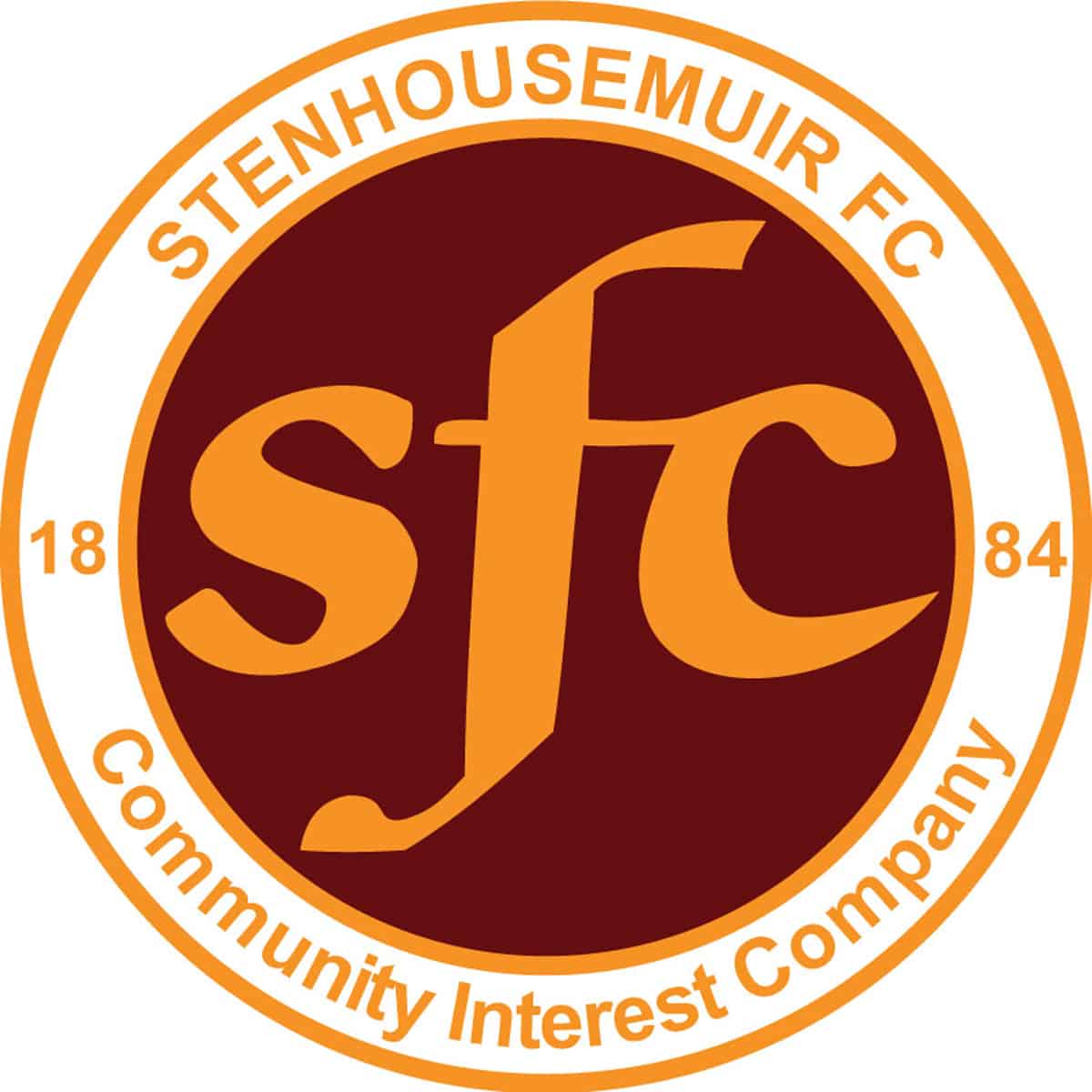 SPFL Ladbrokes League 1
Station Park, Forfar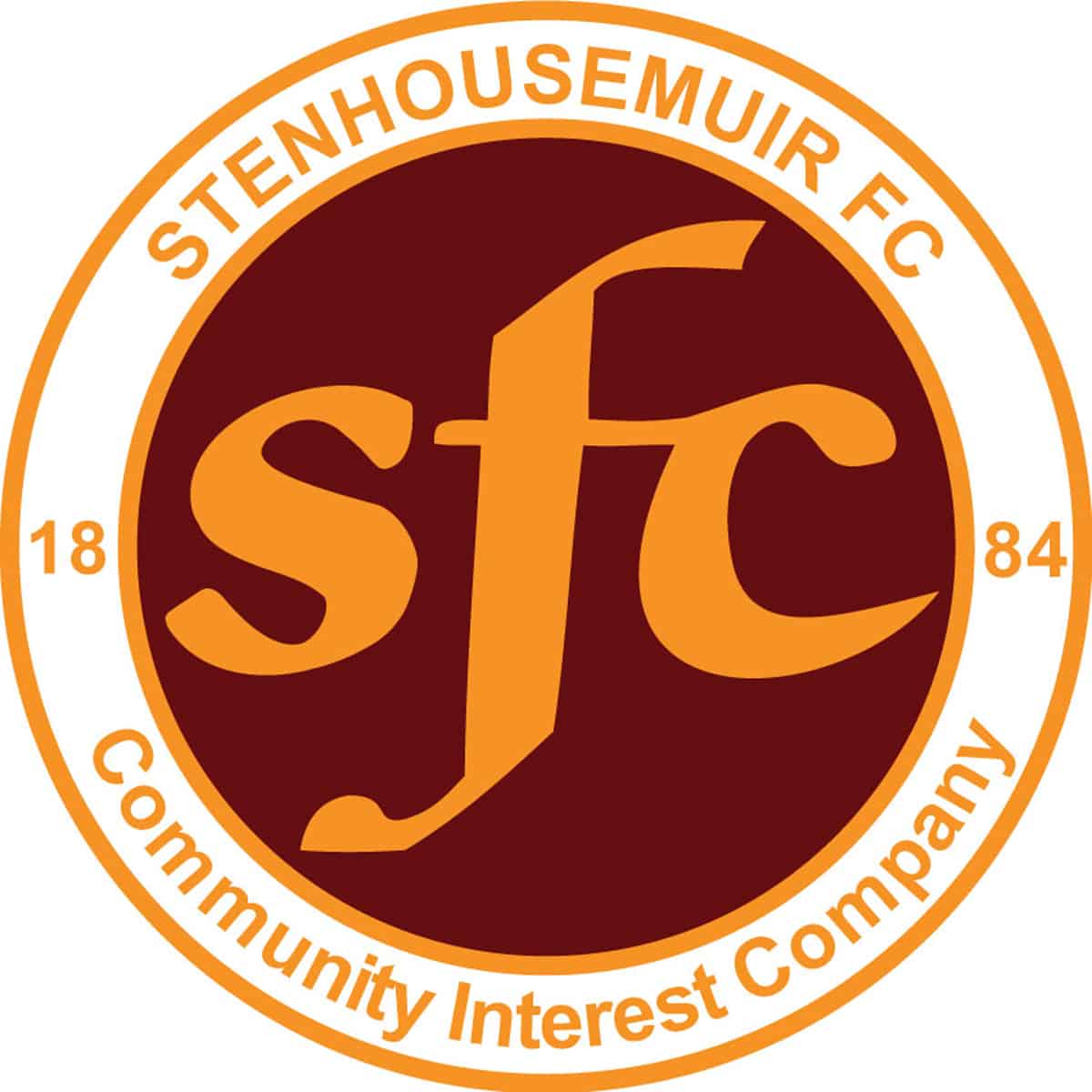 SPFL Ladbrokes League 1
Ochilview Park Stenhousemuir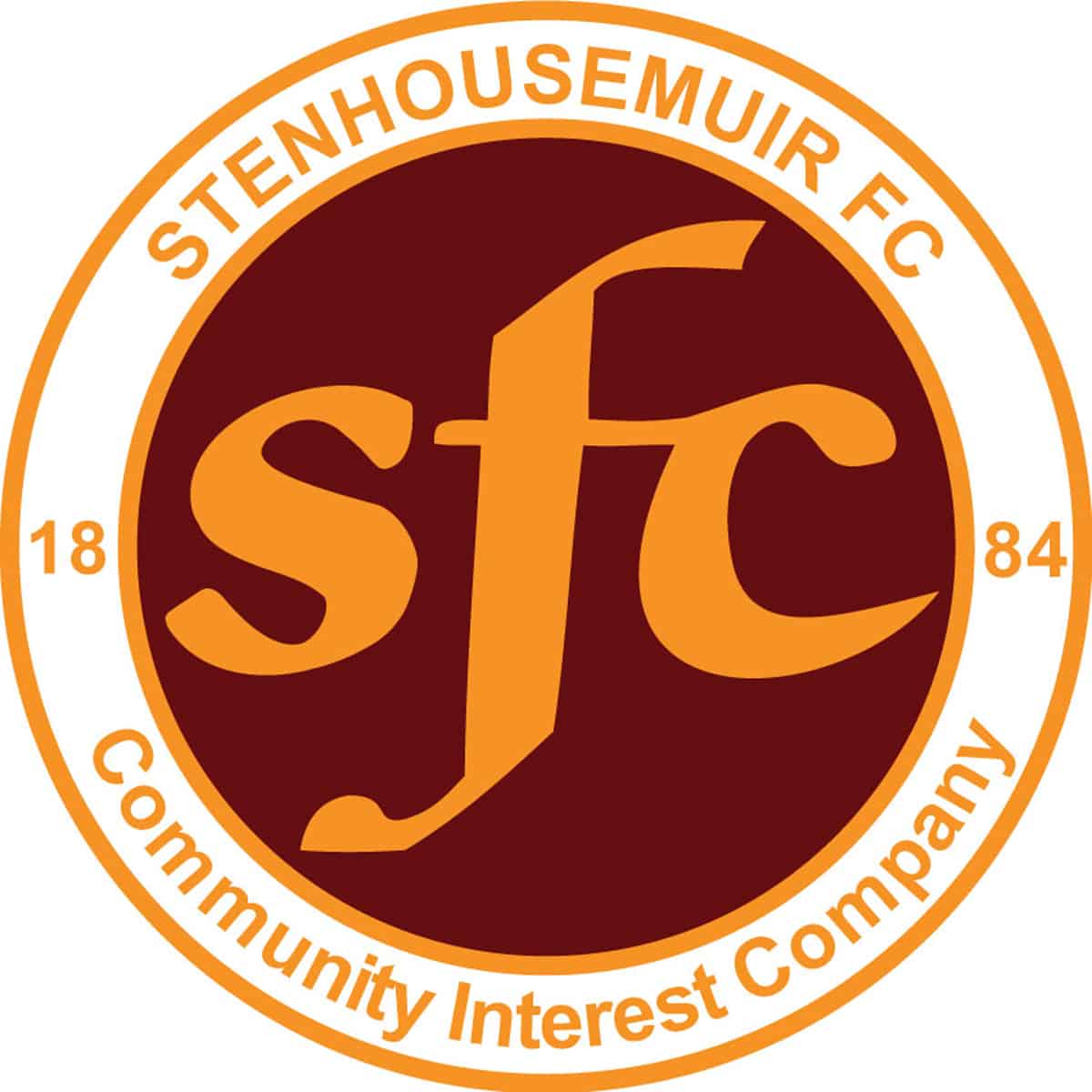 SPFL Ladbrokes League 1
Station Park, Forfar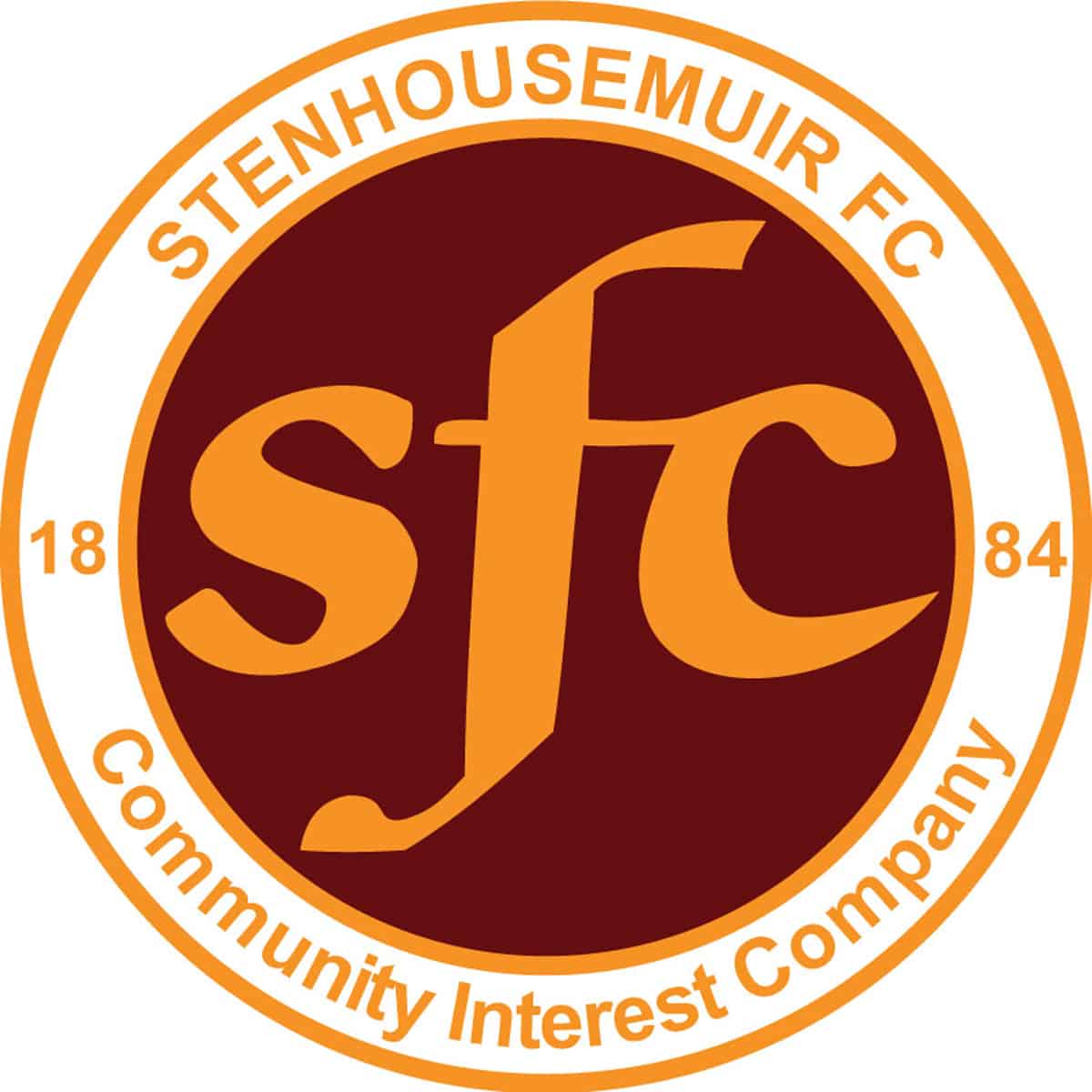 SPFL Ladbrokes League 1
Ochilview Park Stenhousemuir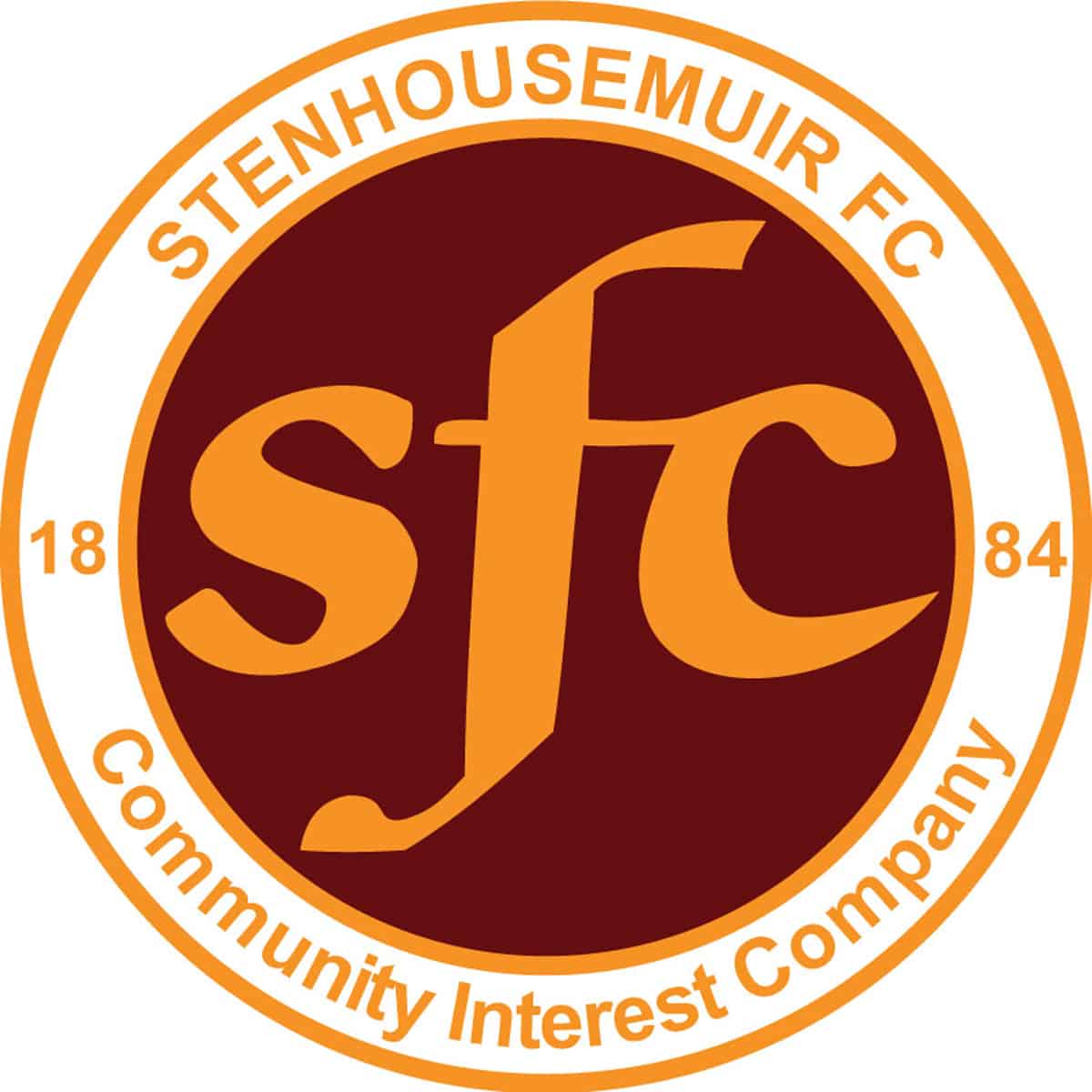 SPFL Ladbrokes League 1
Ochilview Park Stenhousemuir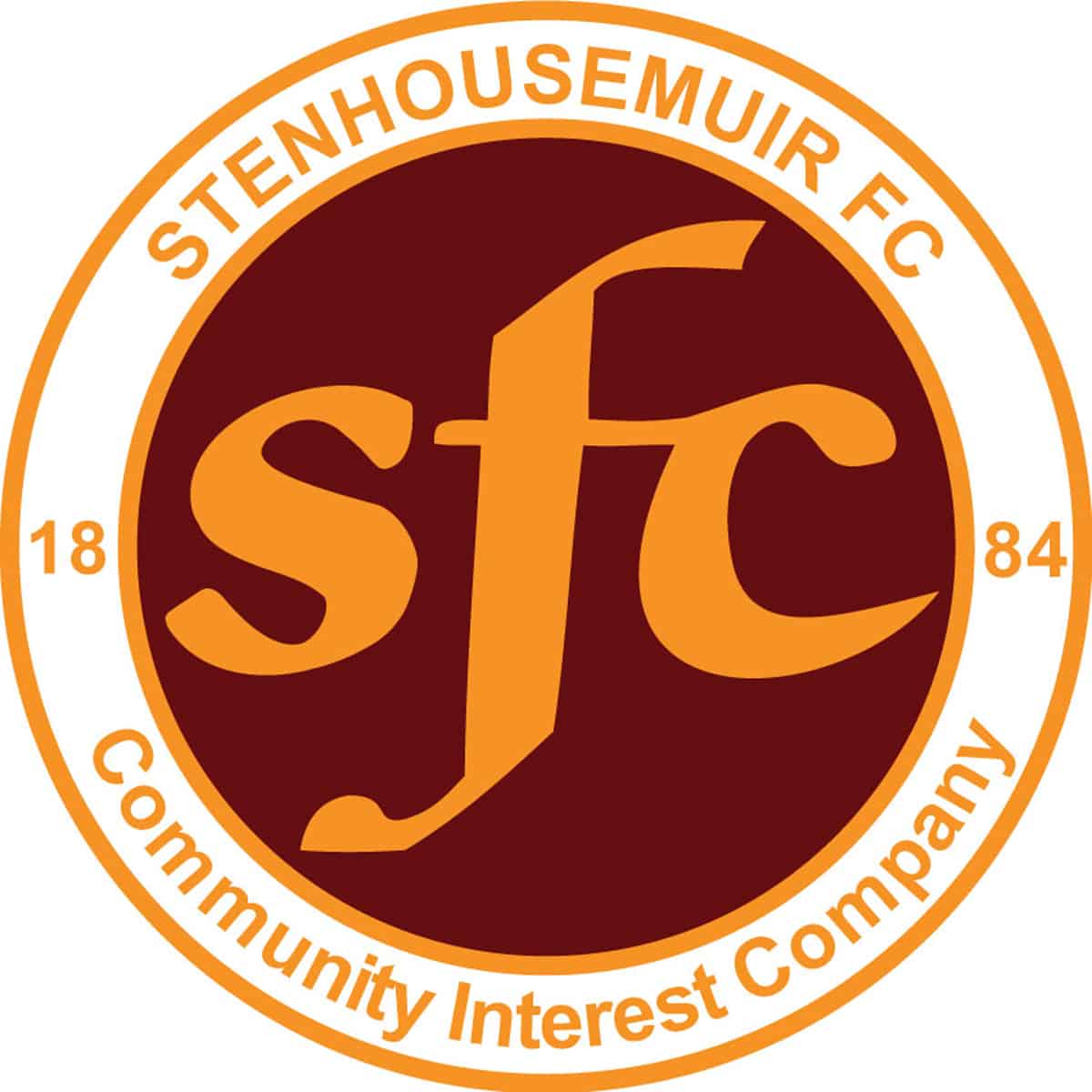 SPFL Ladbrokes League 1
Balmoor Stadium, Peterhead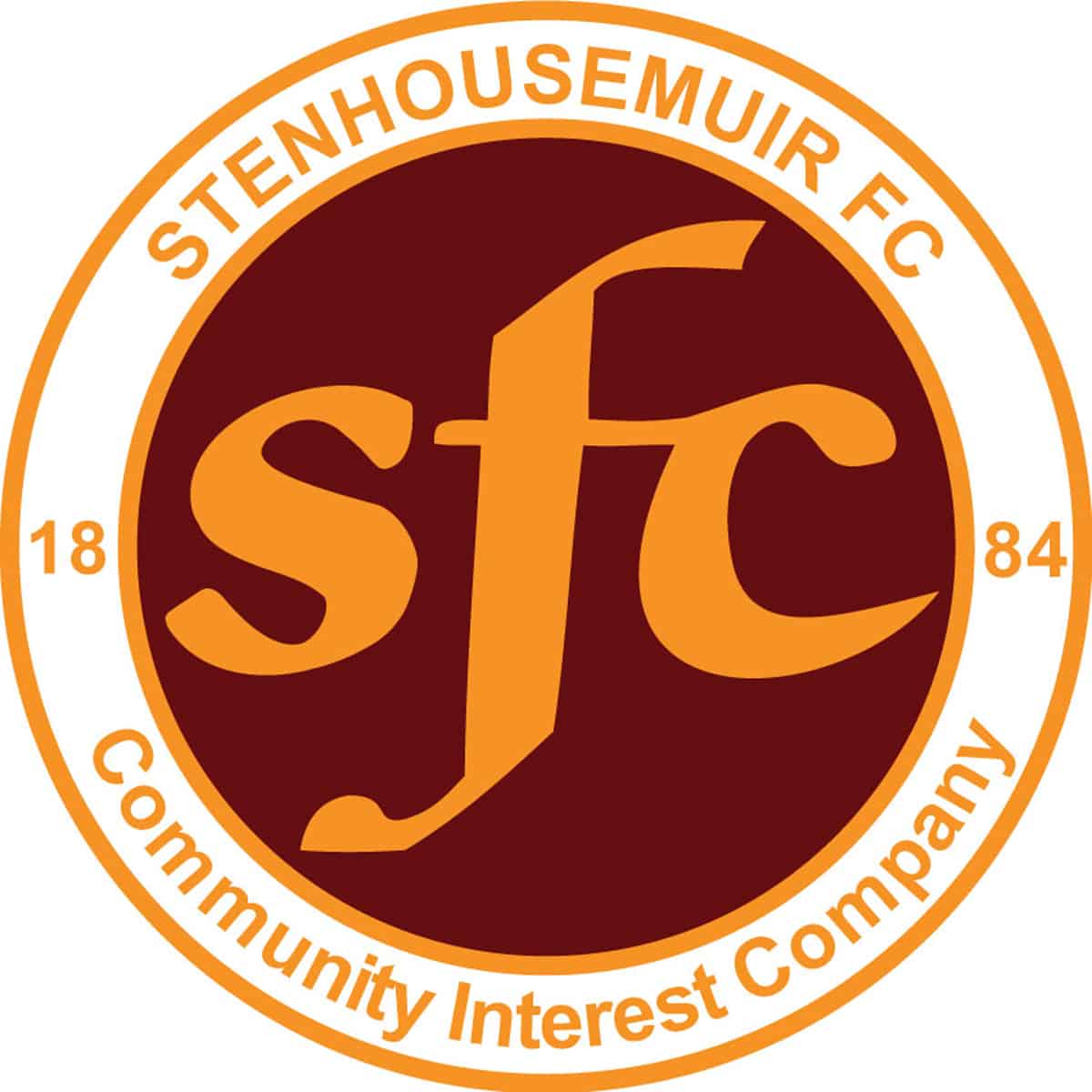 SPFL Ladbrokes League 1
Excelsior Stadium, Airdrie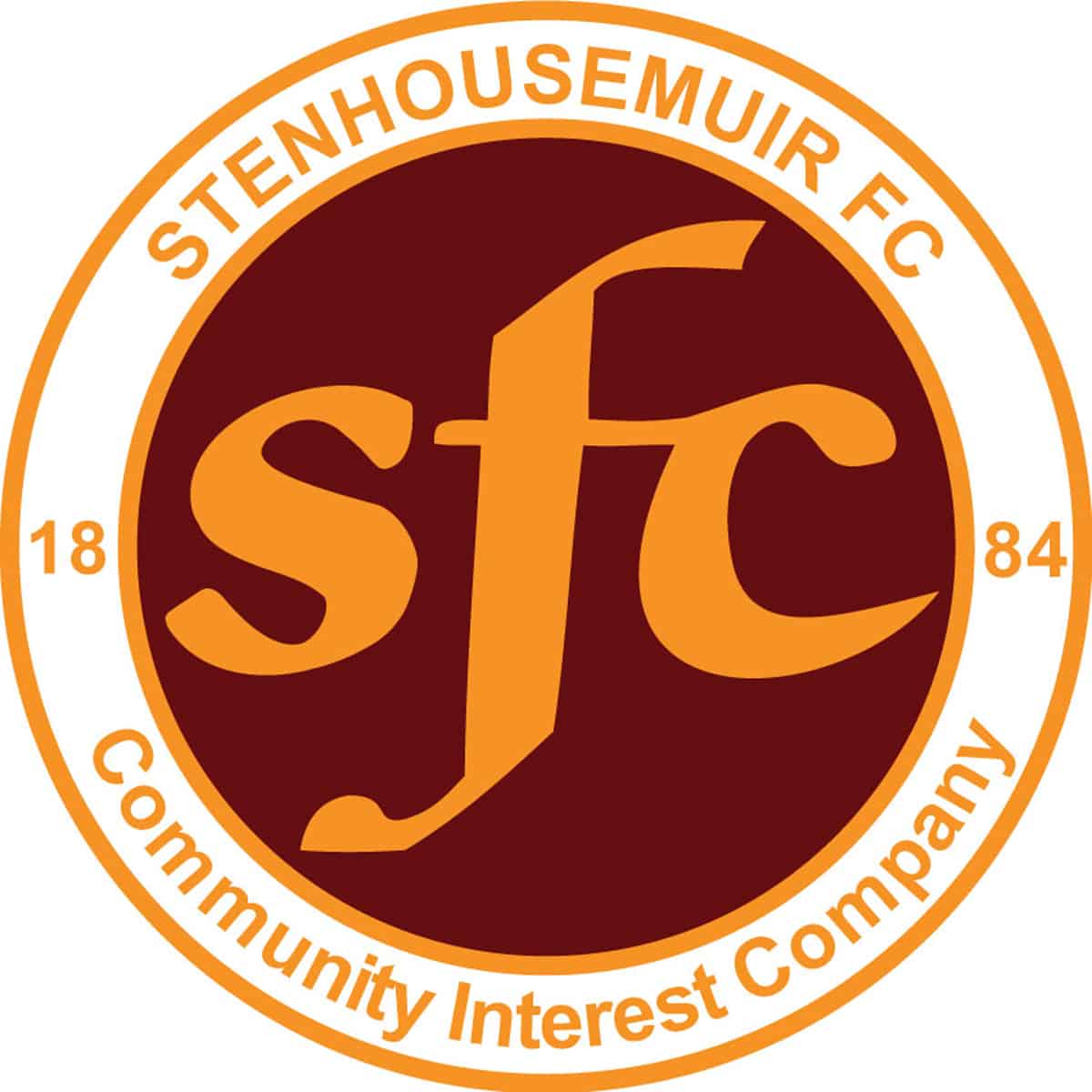 SPFL Ladbrokes League 1
Ochilview Park Stenhousemuir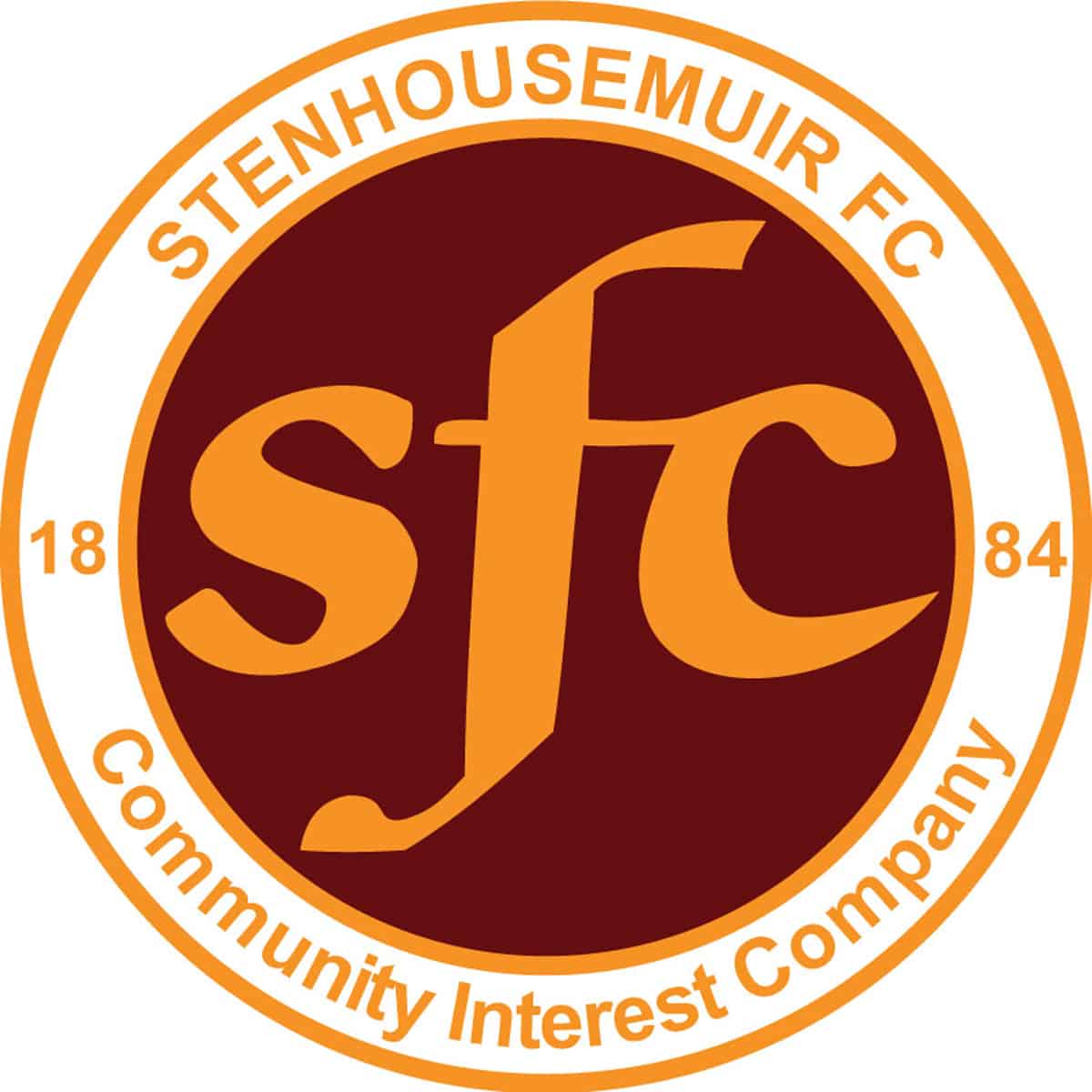 SPFL Ladbrokes League 1
Glebe Park, Brechin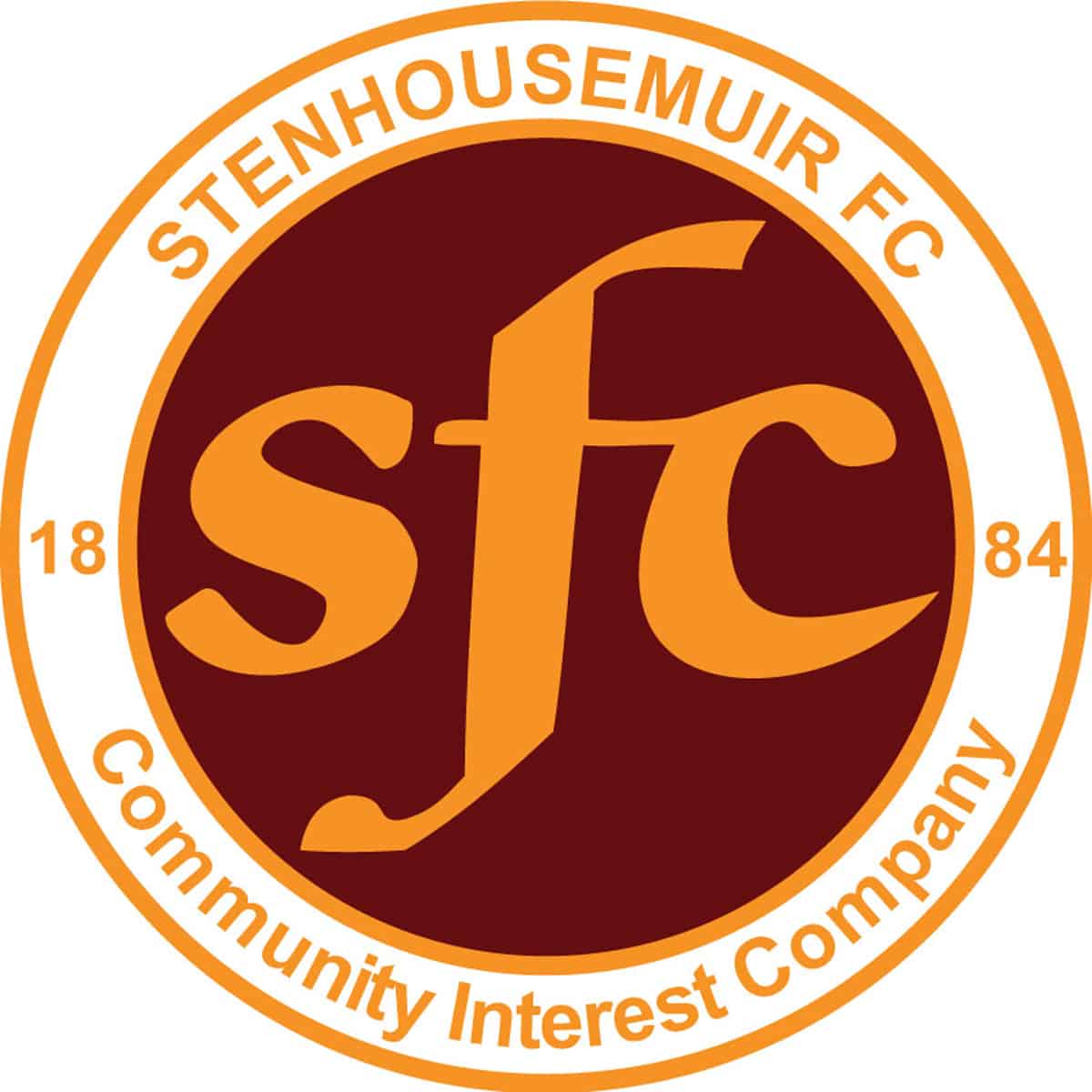 SPFL Ladbrokes League 1
Ochilview Park Stenhousemuir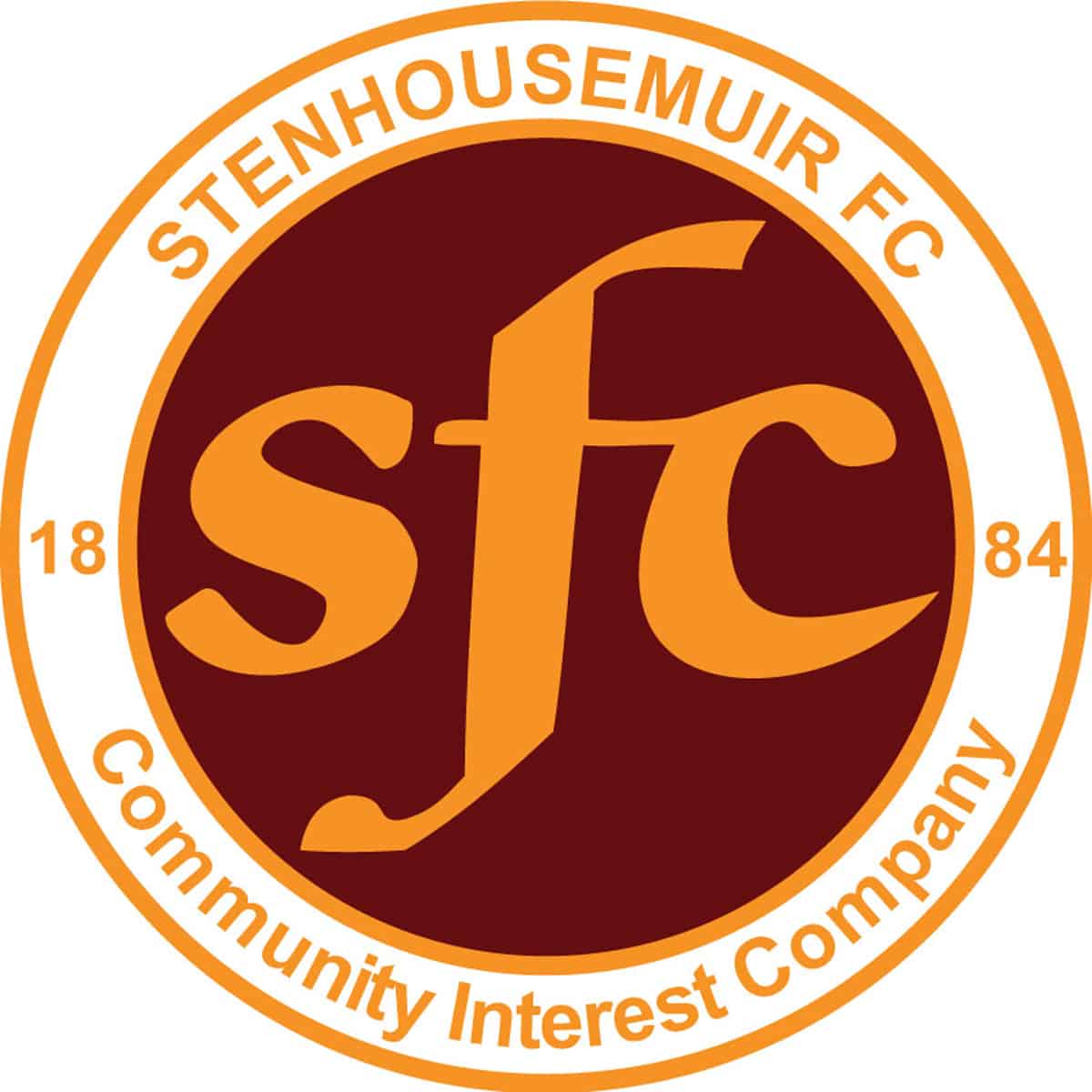 SPFL Ladbrokes League 1
Ochilview Park Stenhousemuir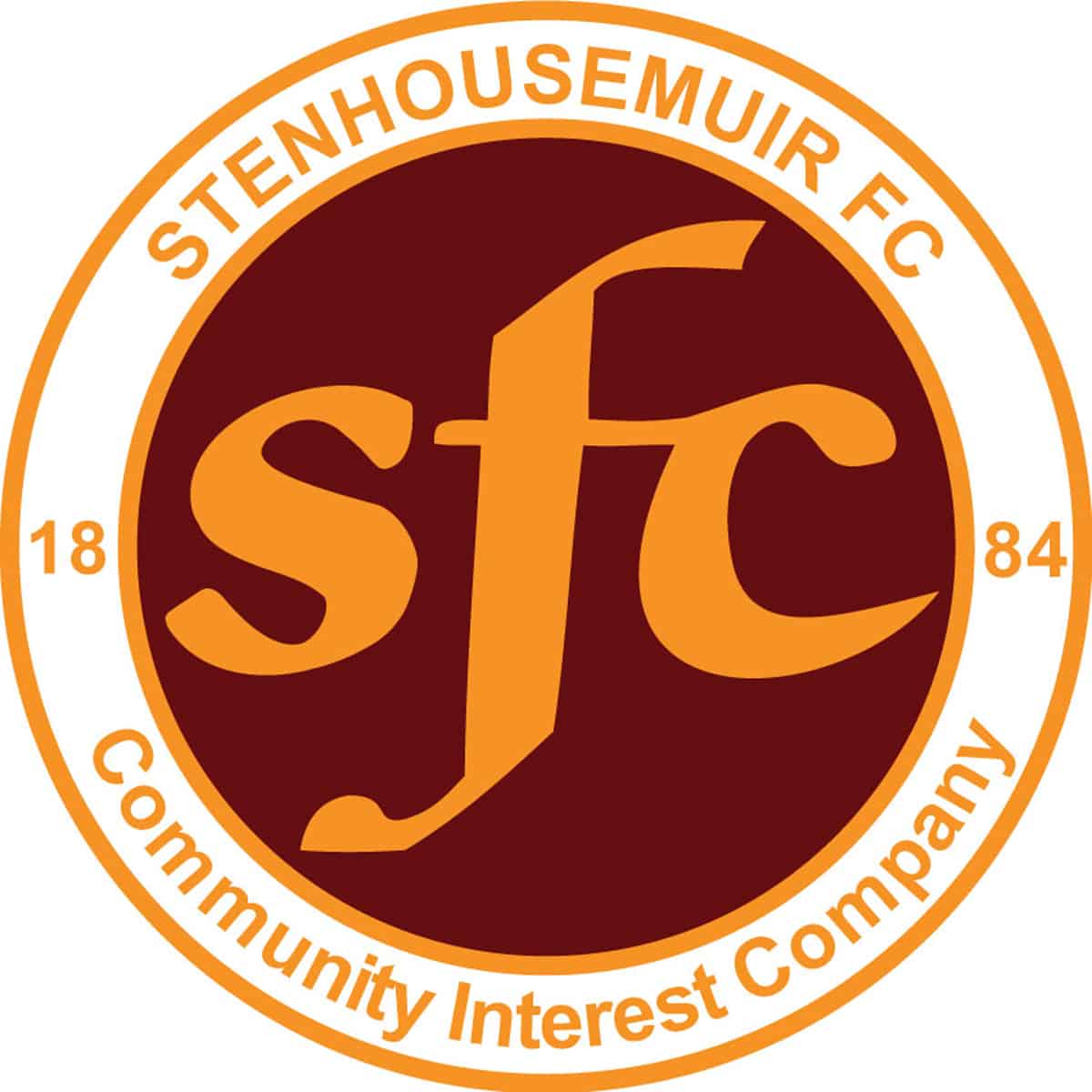 SPFL Ladbrokes League 1
Almondvale Stadium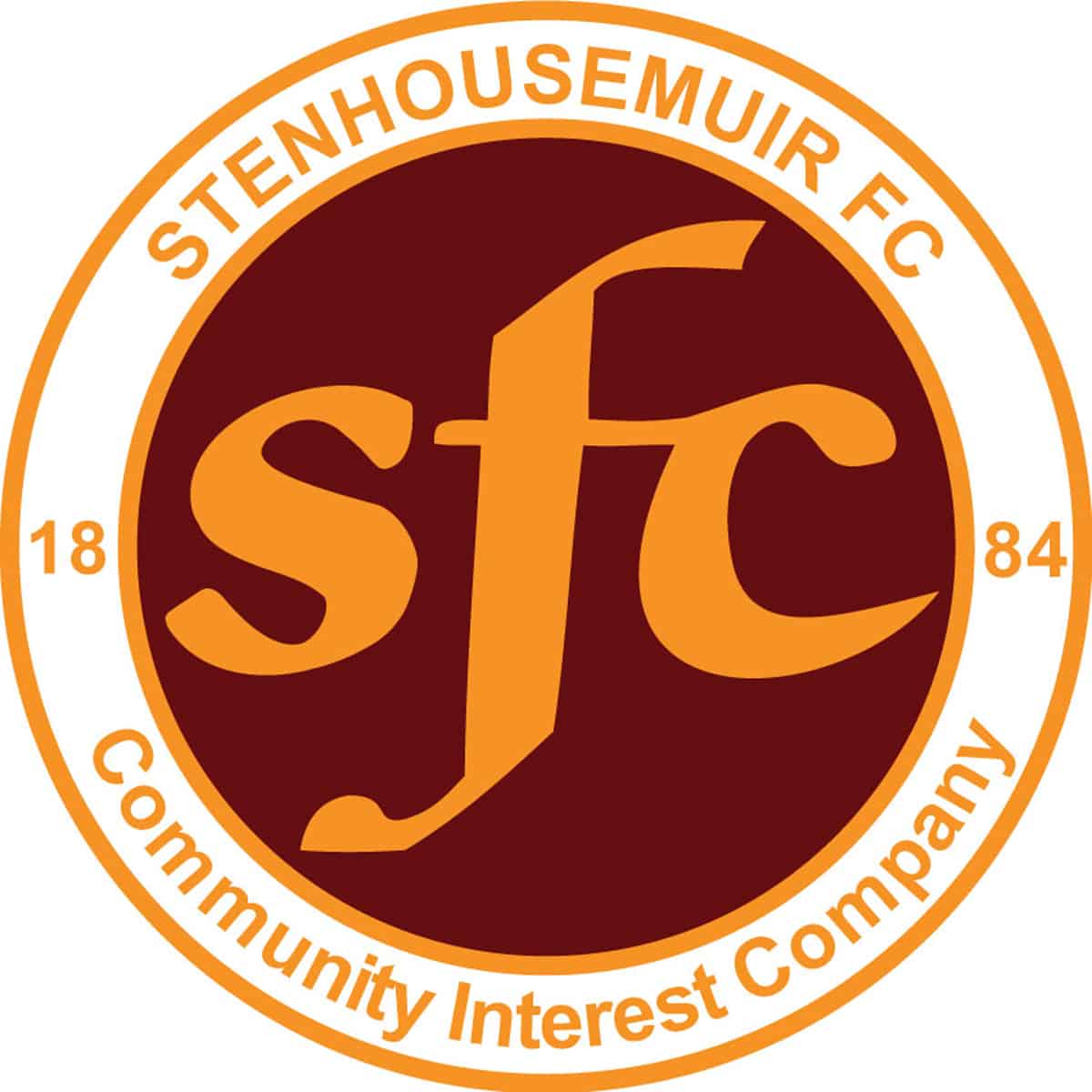 SPFL Ladbrokes League 1
Ochilview Park Stenhousemuir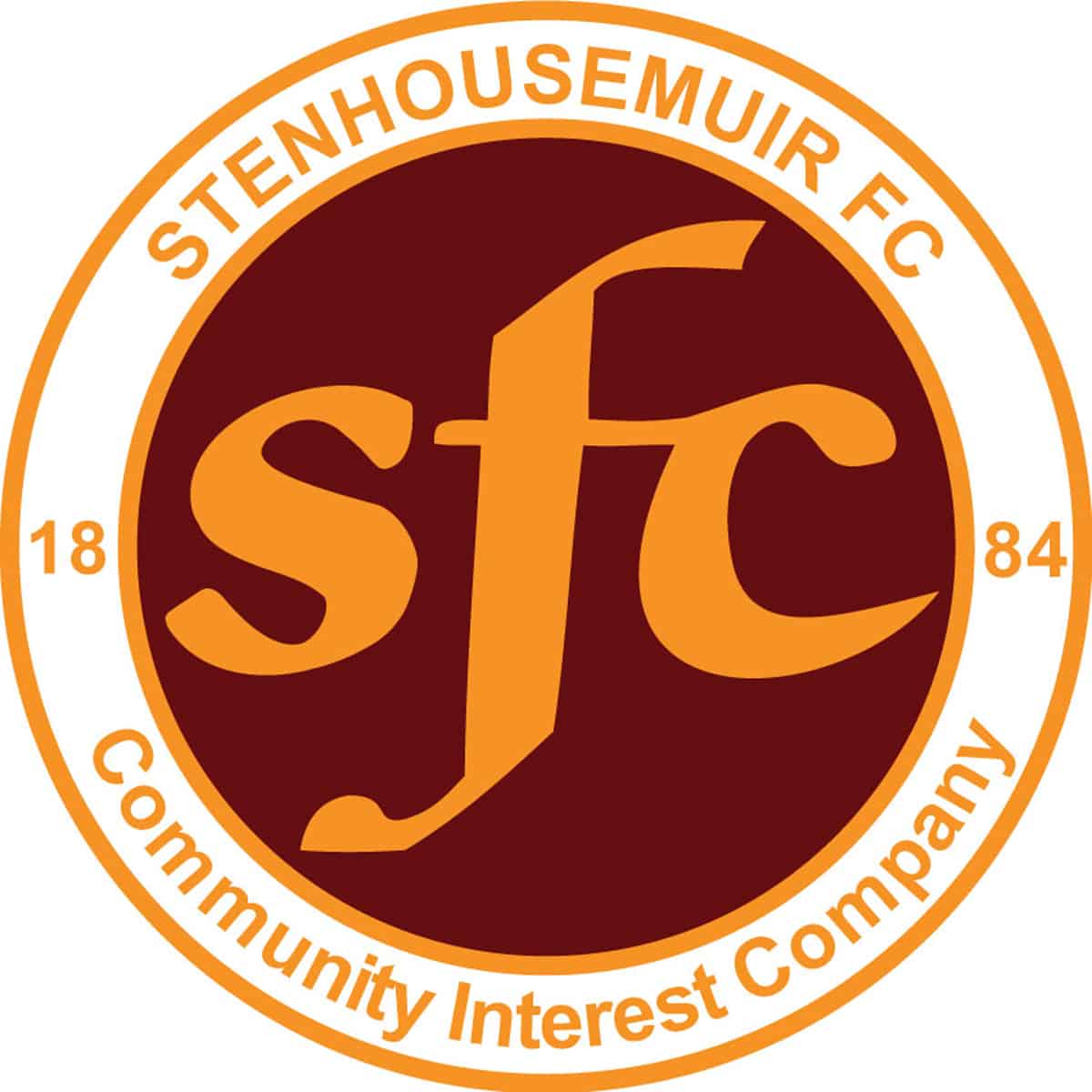 SPFL Ladbrokes League 1
Ochilview Park Stenhousemuir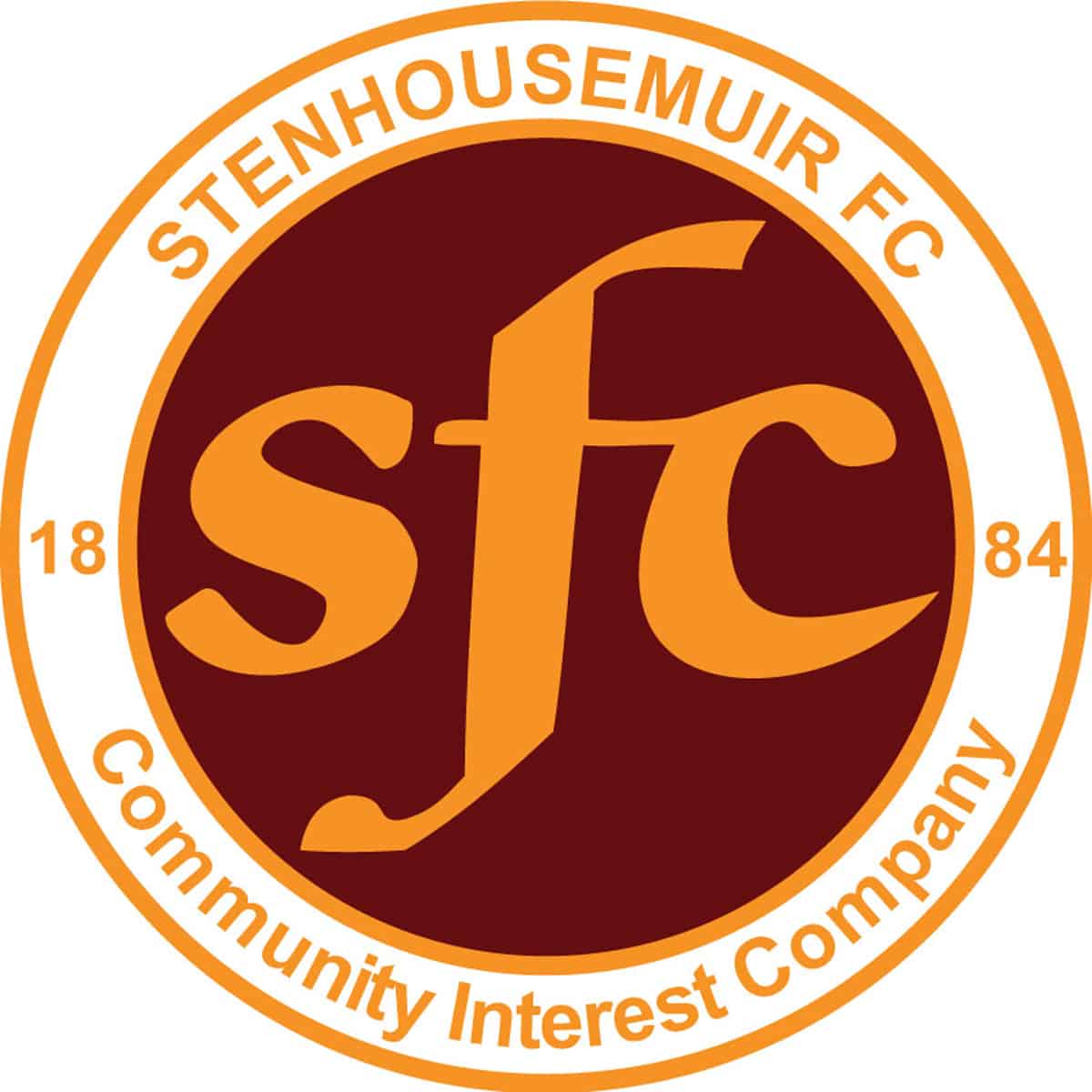 SPFL Ladbrokes League 1
Somerset Park, Ayr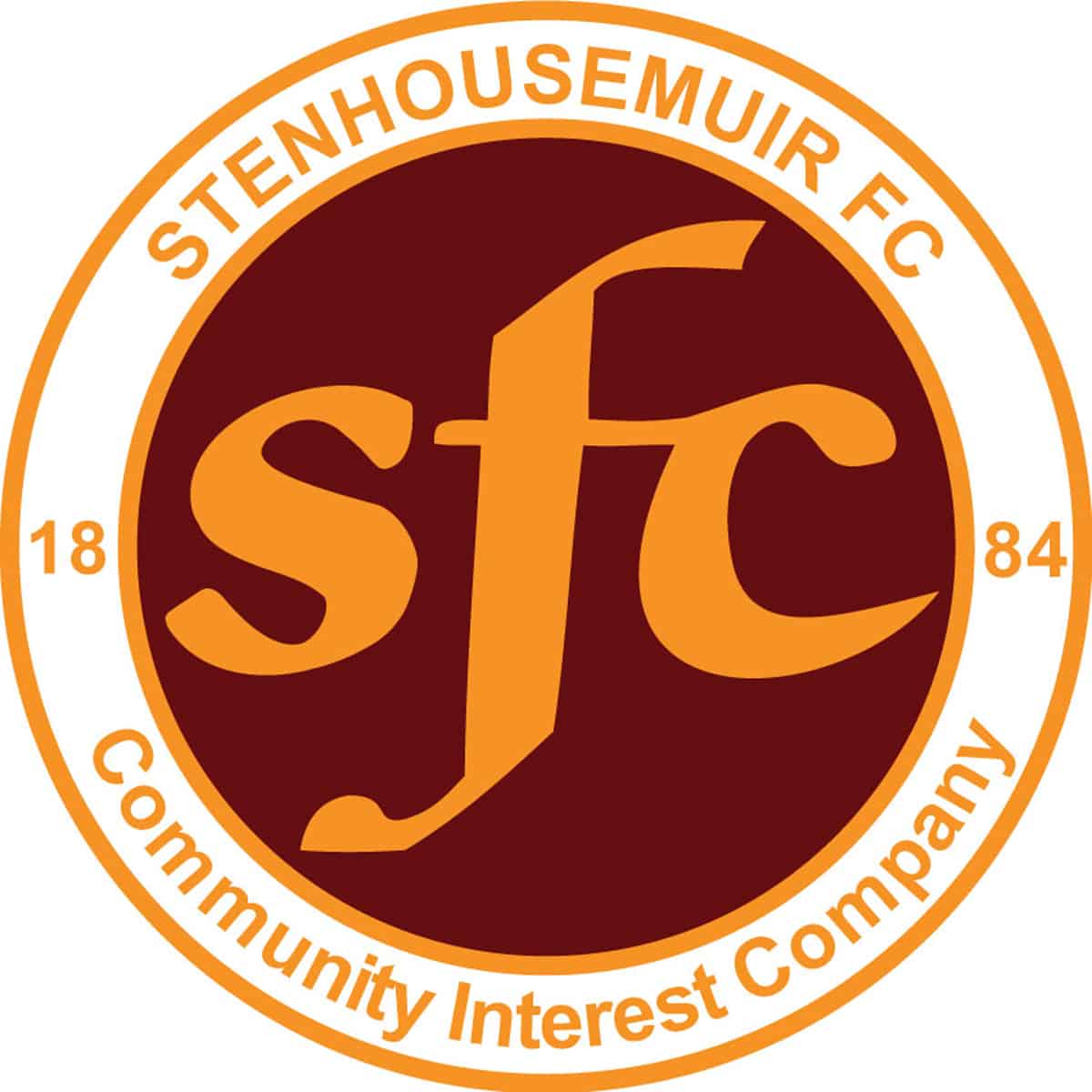 William Hill Scottish Cup
Stair Park, Stranraer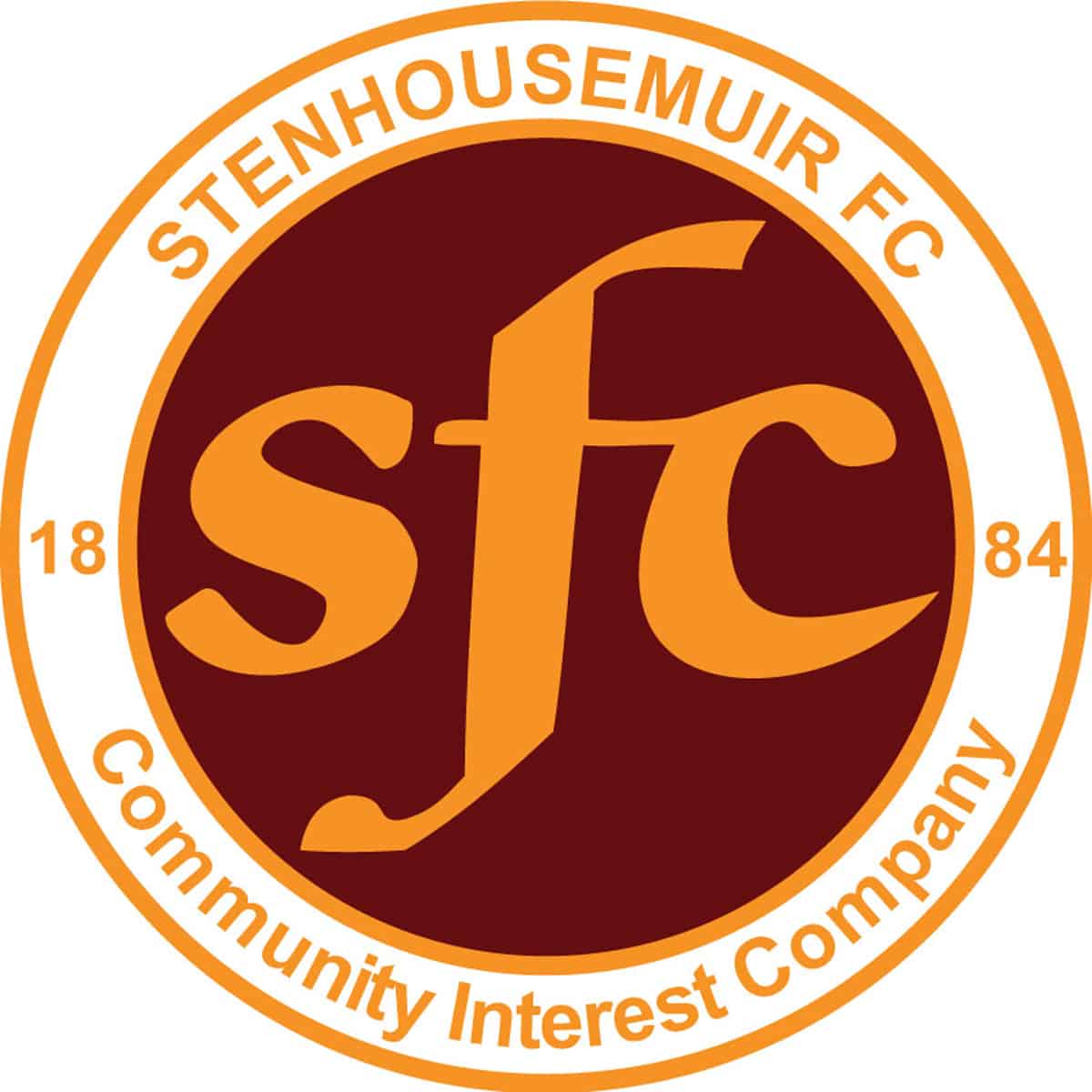 SPFL Ladbrokes League 1
Ochilview Park Stenhousemuir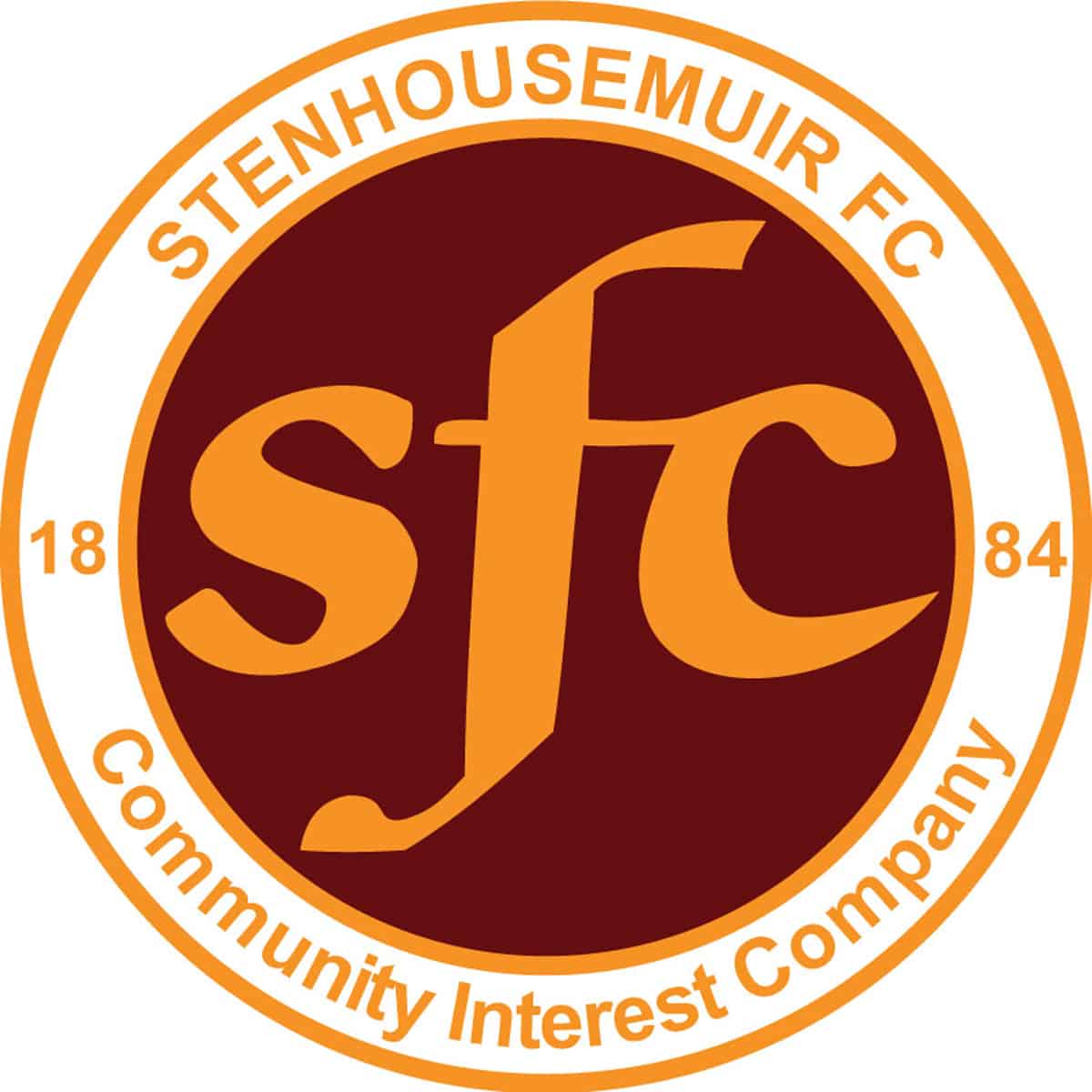 William Hill Scottish Cup
Ochilview Park Stenhousemuir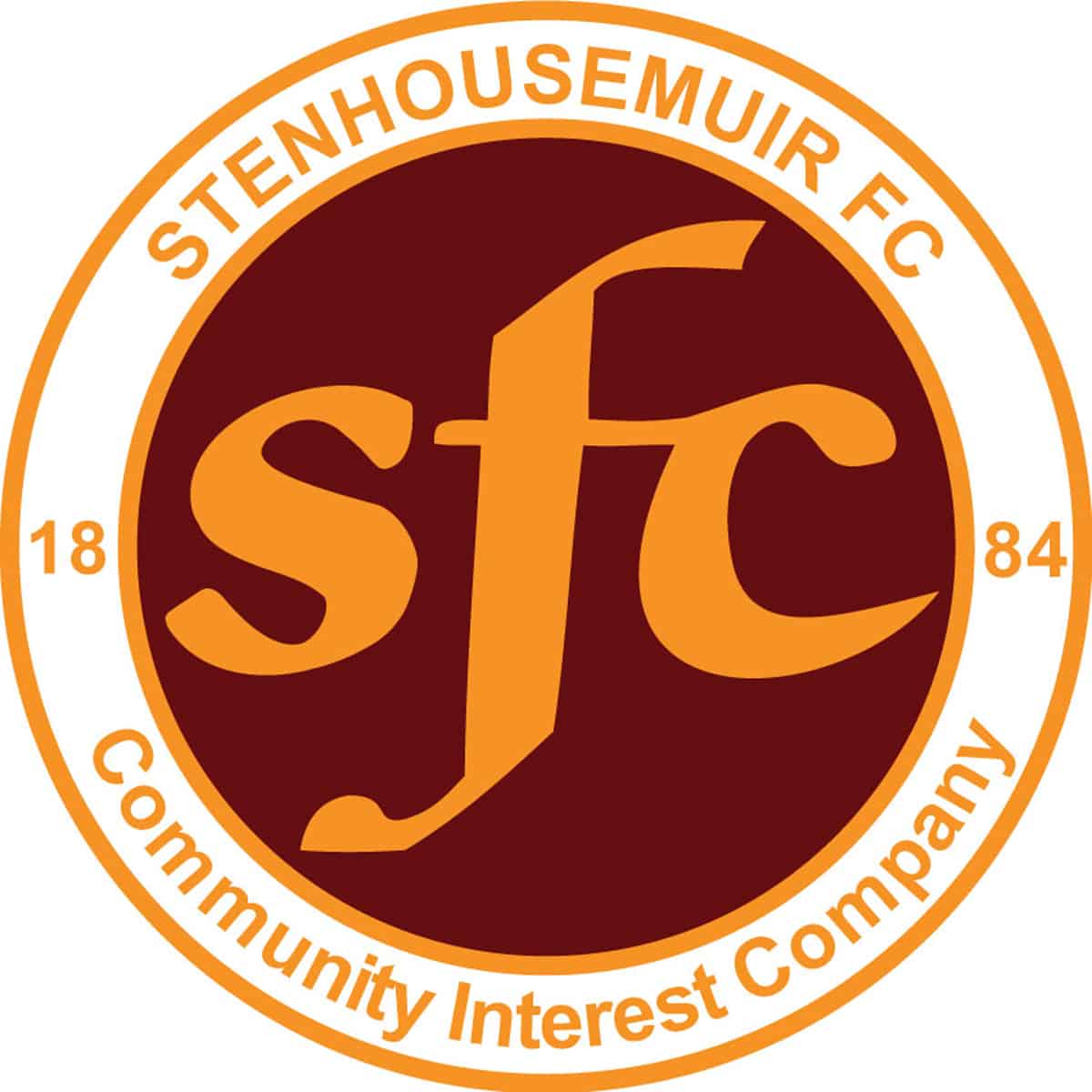 SPFL Ladbrokes League 1
Strathclyde Homes Stadium, Dum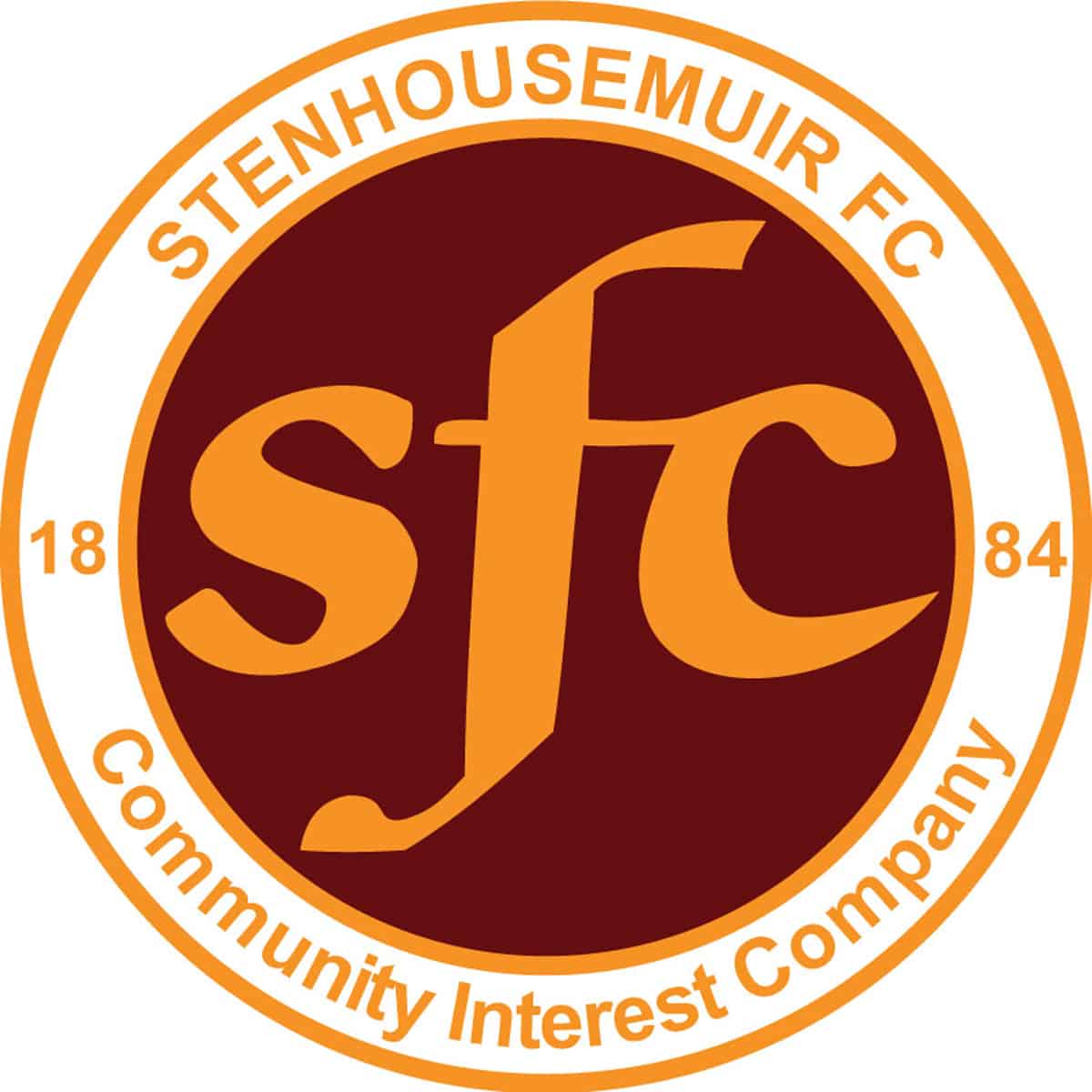 William Hill Scottish Cup
Meadow Park, Castle Douglas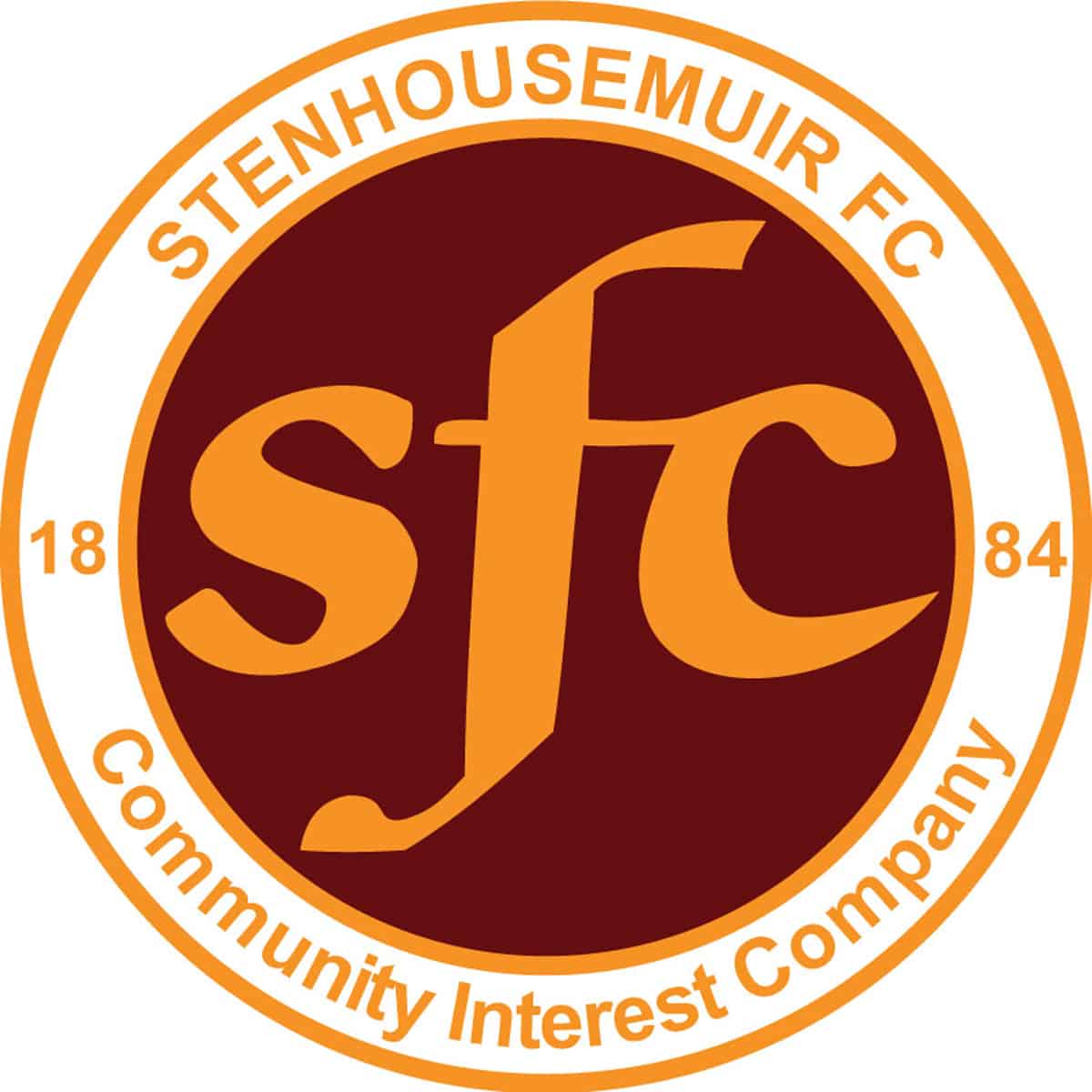 SPFL Ladbrokes League 1
Ochilview Park Stenhousemuir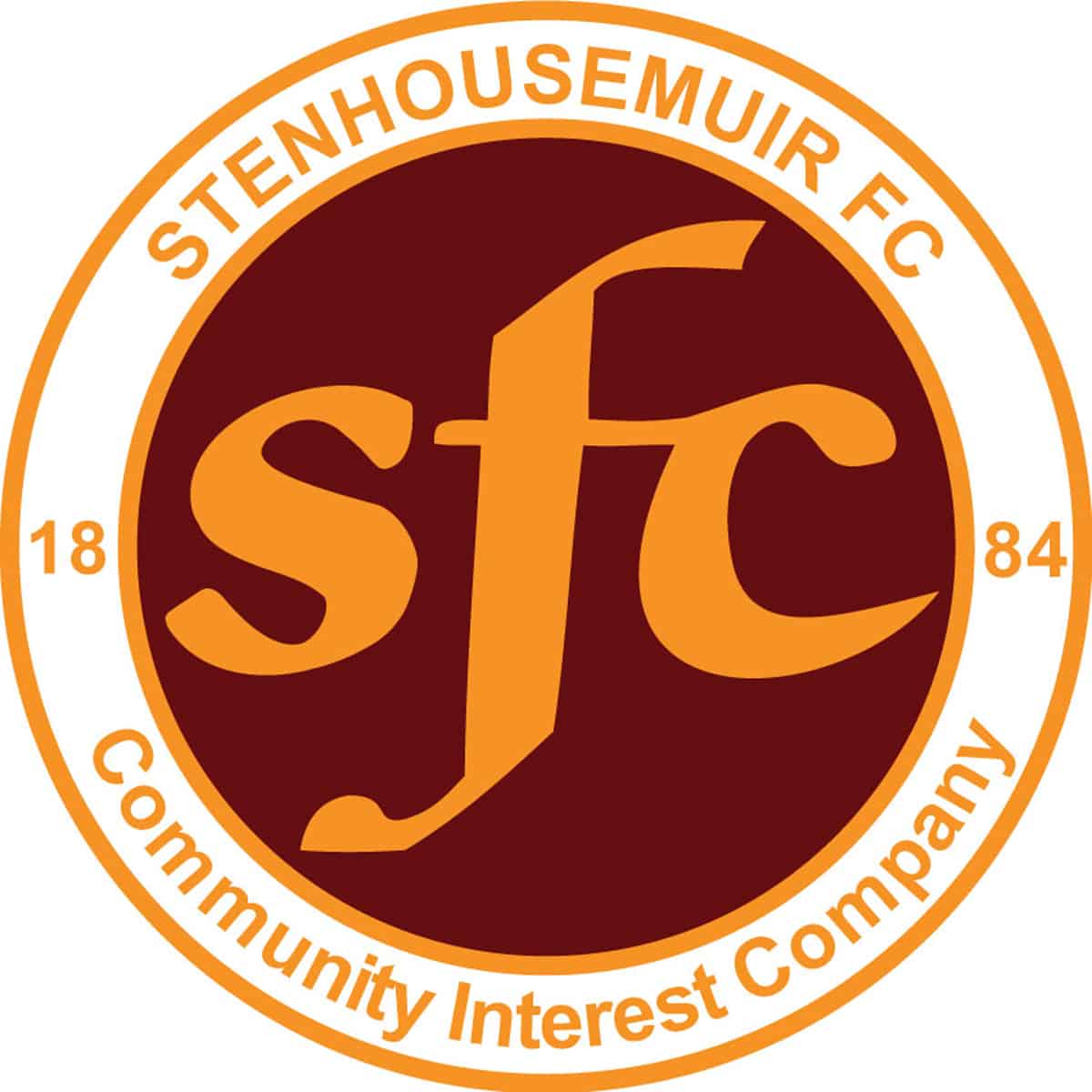 SPFL Ladbrokes League 1
Bayview Stadium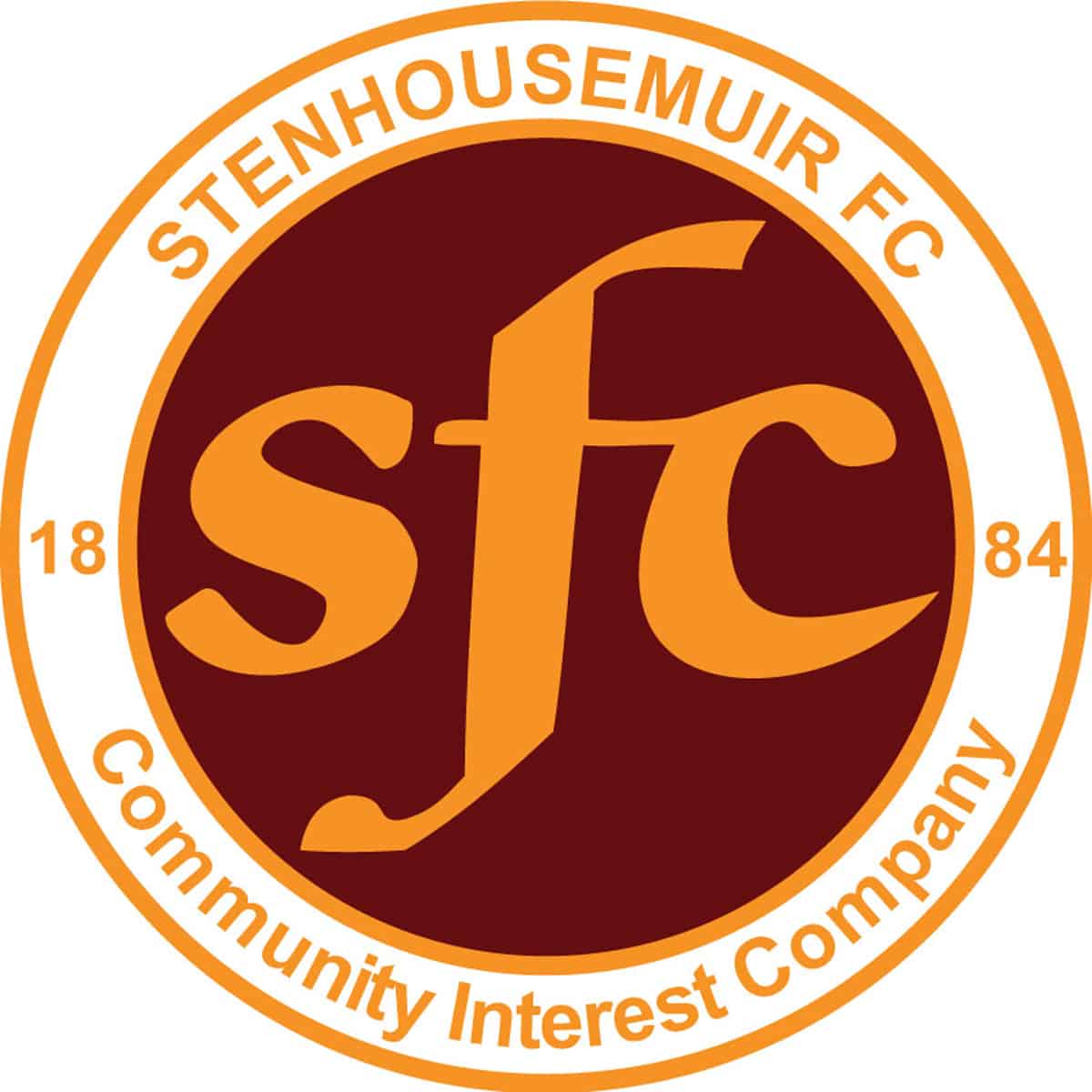 William Hill Scottish Cup
Ochilview Park Stenhousemuir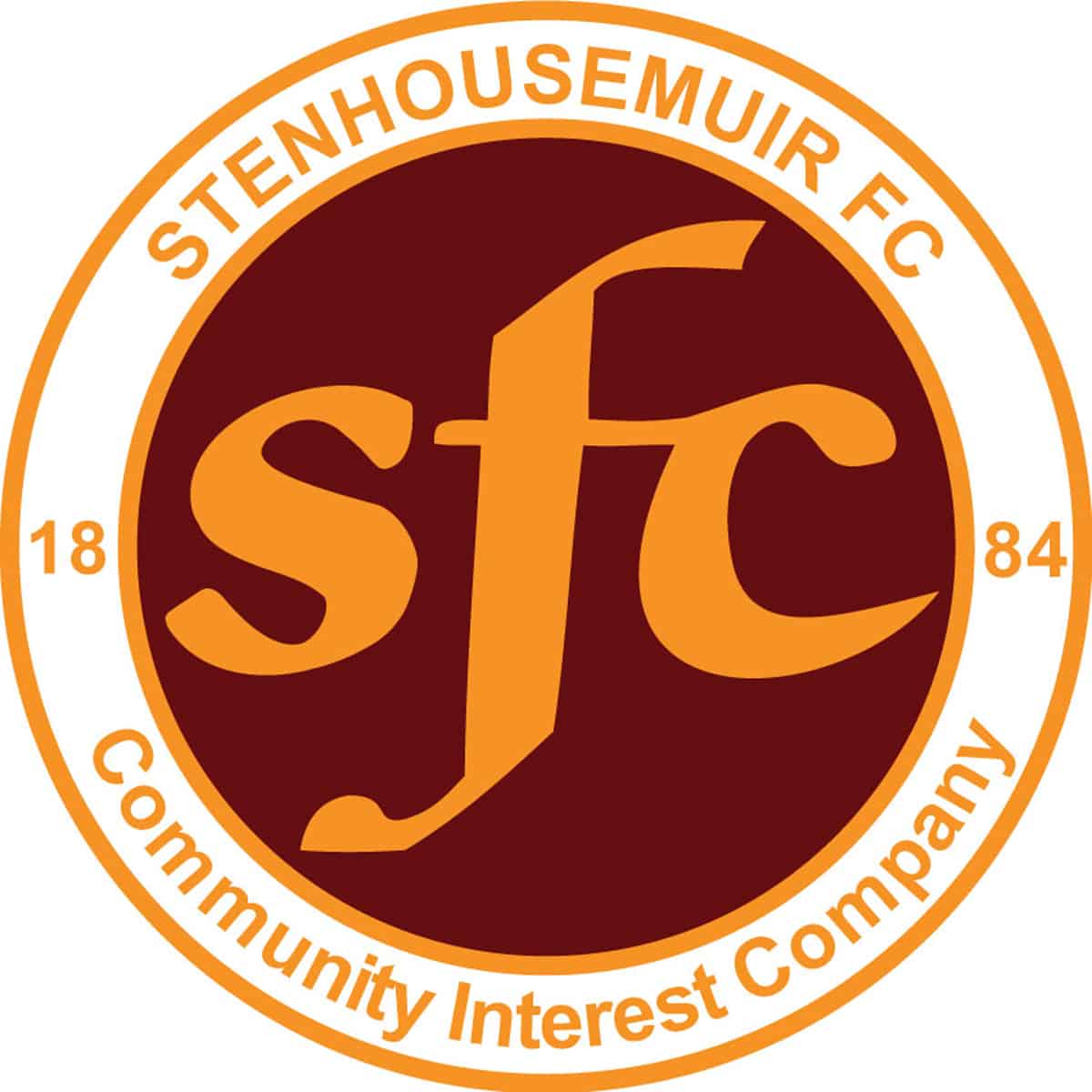 SPFL Ladbrokes League 1
Recreation Park, Alloa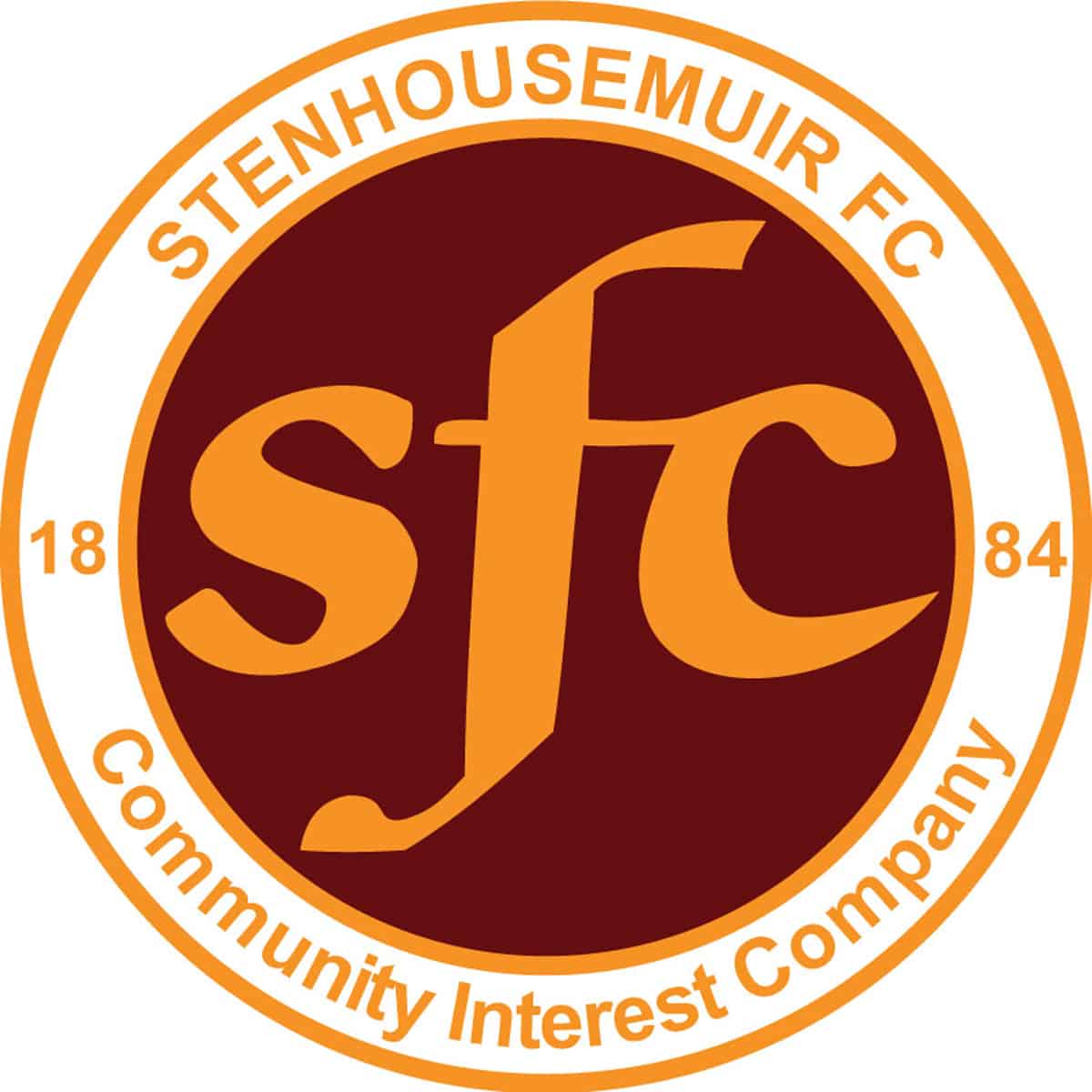 SPFL Ladbrokes League 1
Ochilview Park Stenhousemuir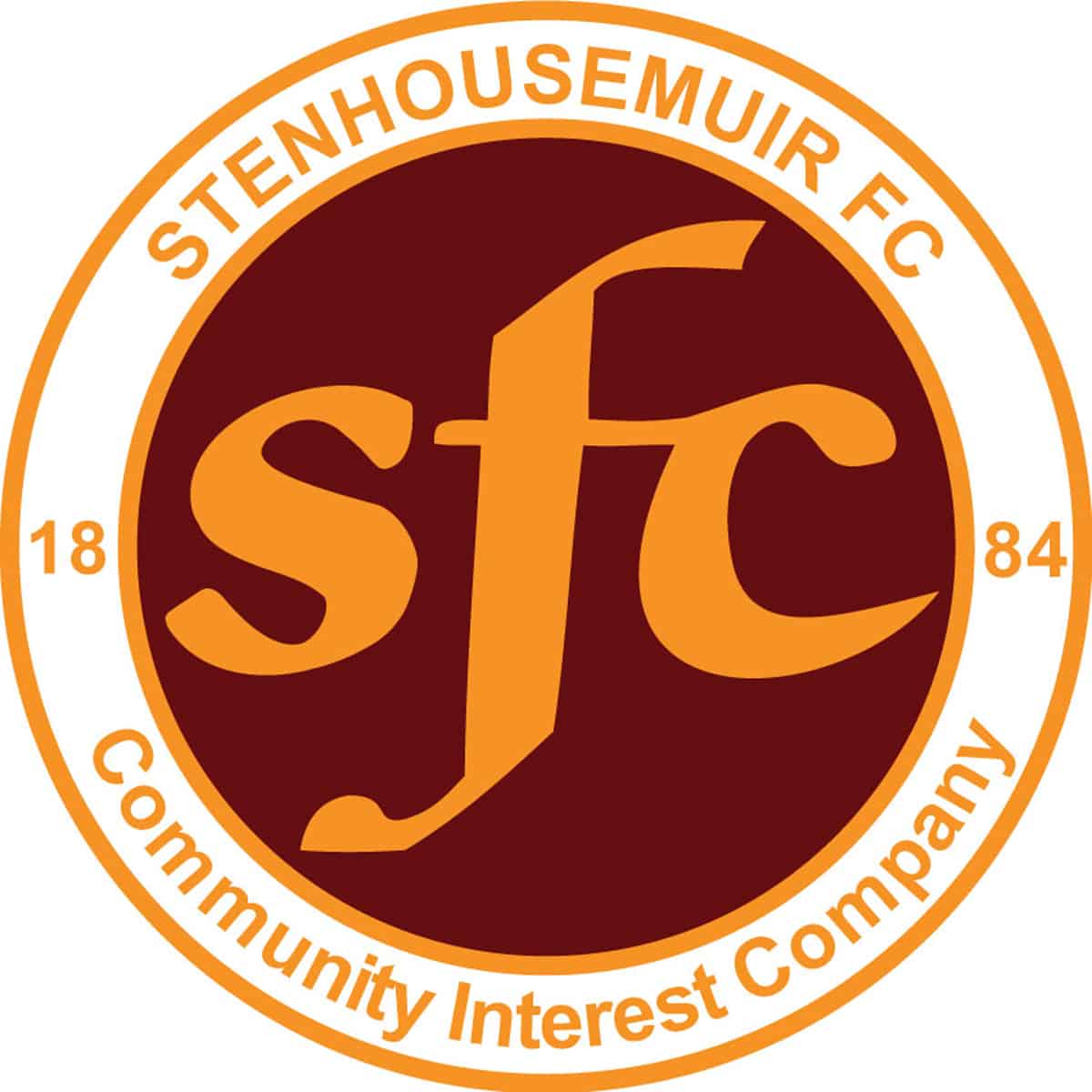 SPFL Ladbrokes League 1
Excelsior Stadium, Airdrie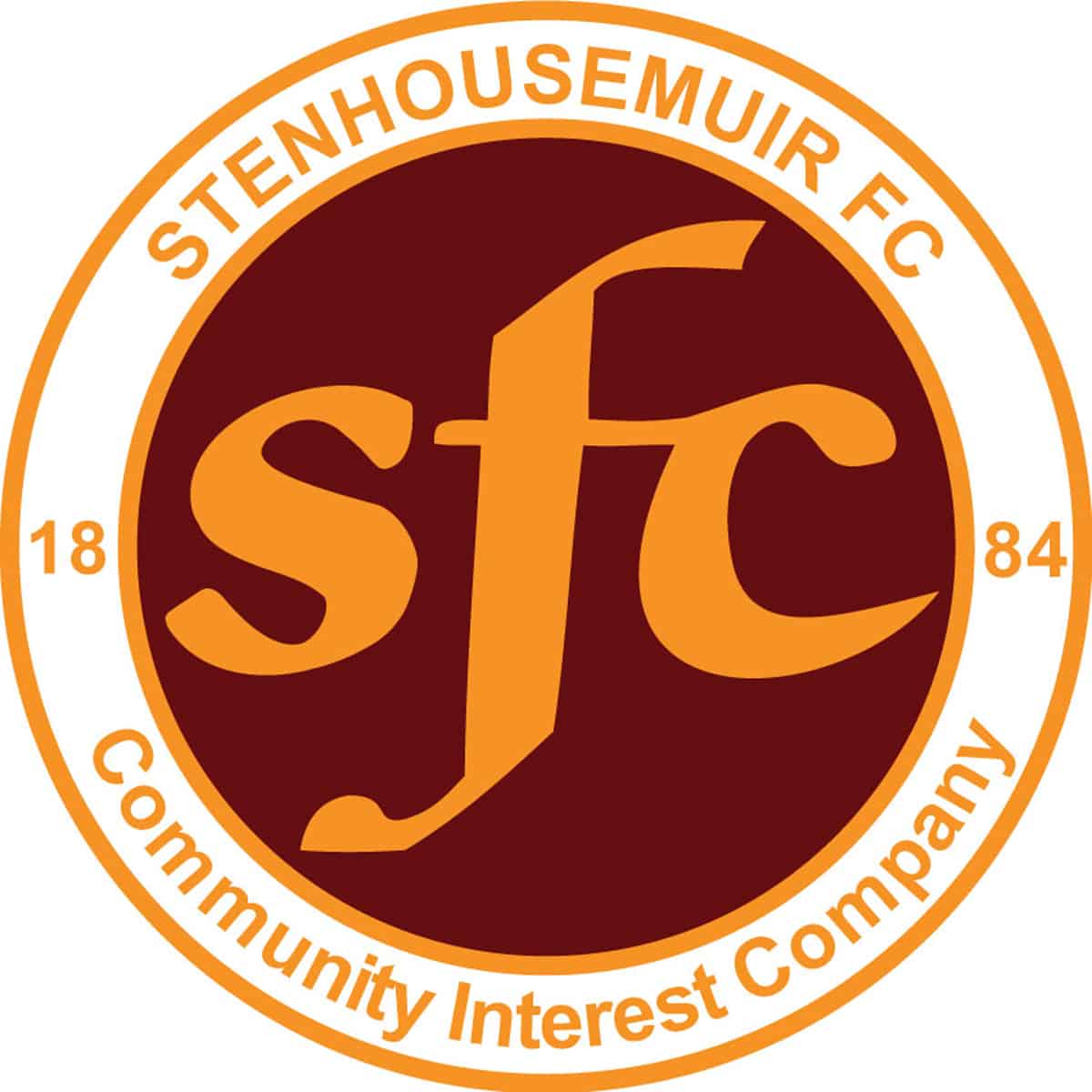 SPFL Ladbrokes League 1
Ochilview Park Stenhousemuir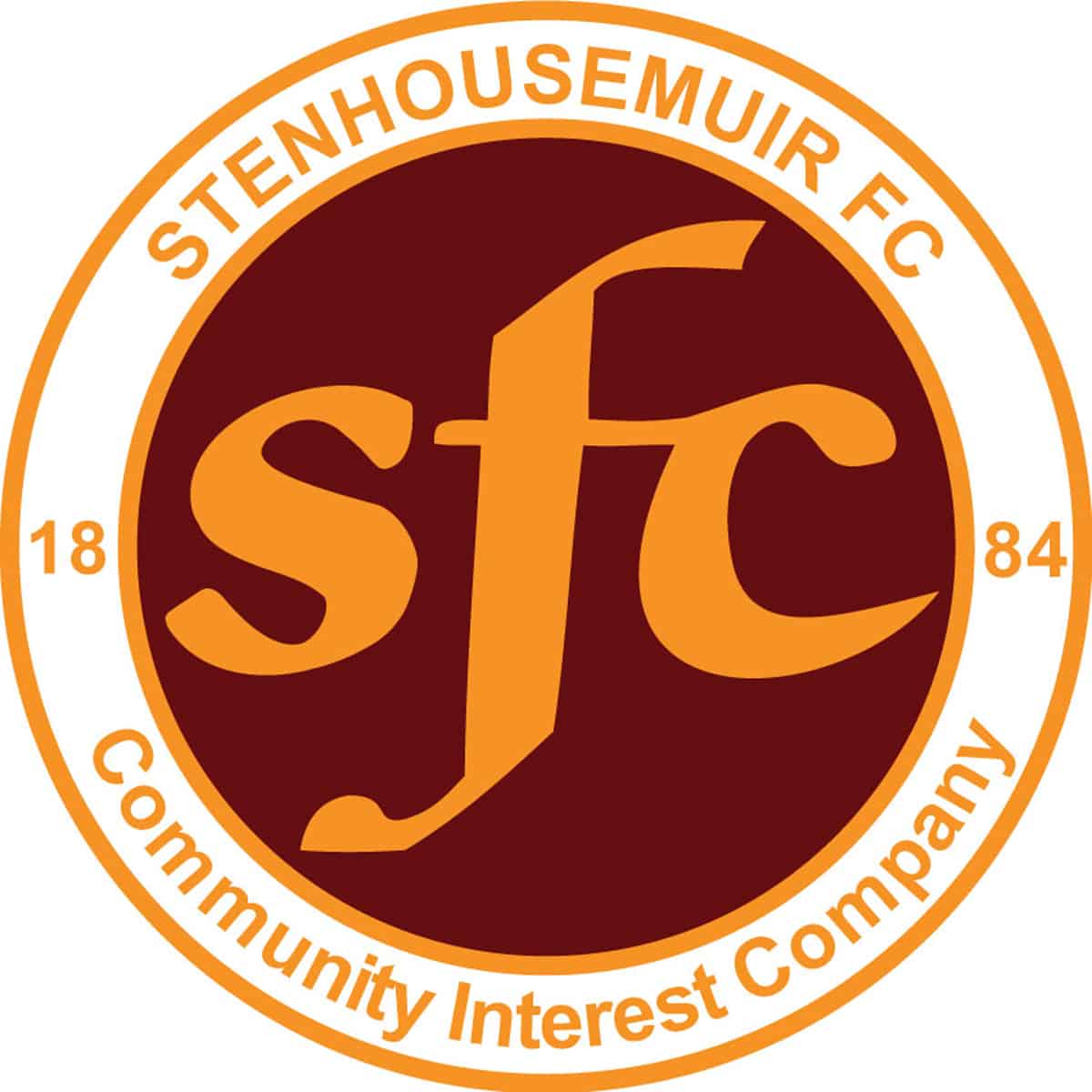 SPFL Ladbrokes League 1
Almondvale Stadium, Livingston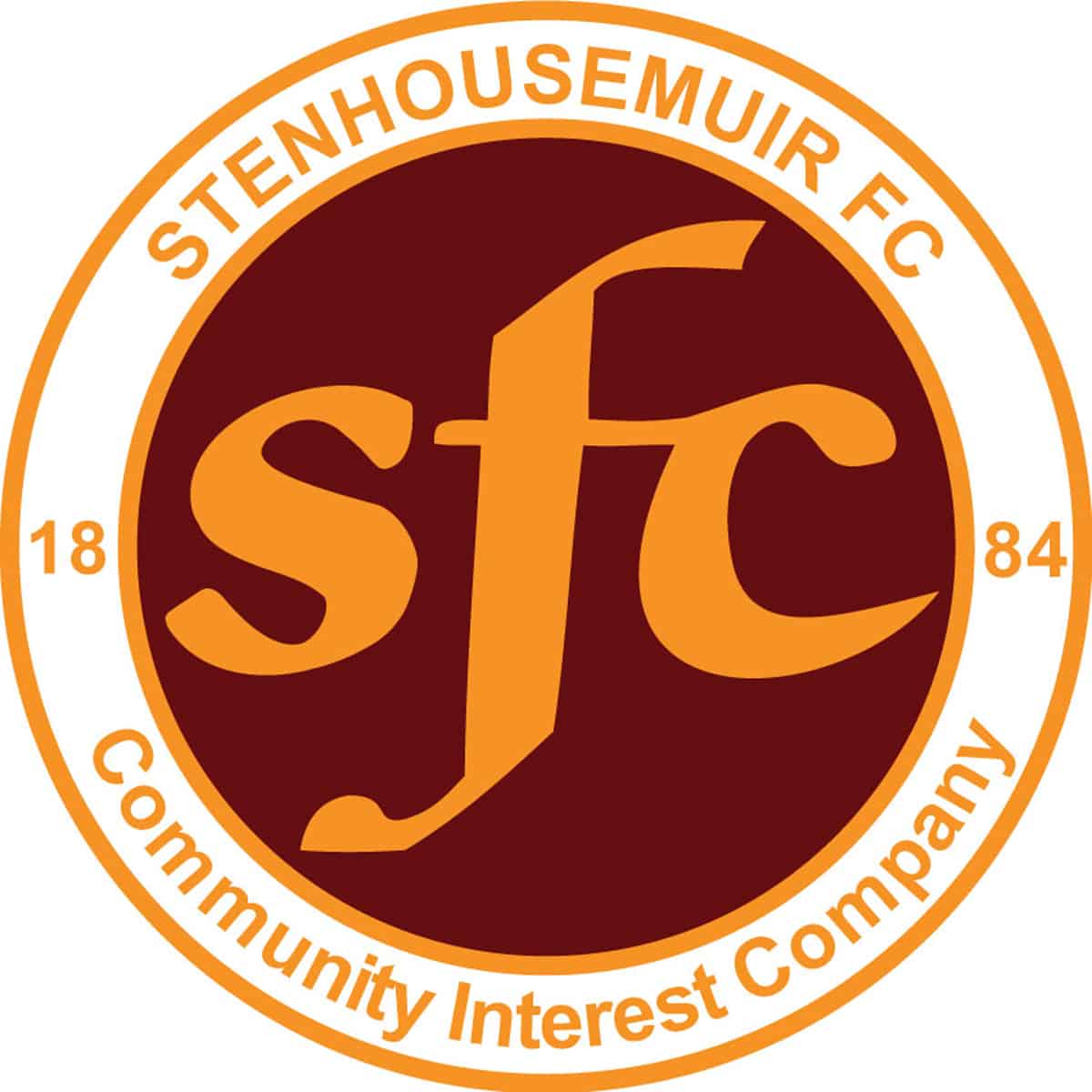 SPFL Ladbrokes League 1
Ochilview Park Stenhousemuir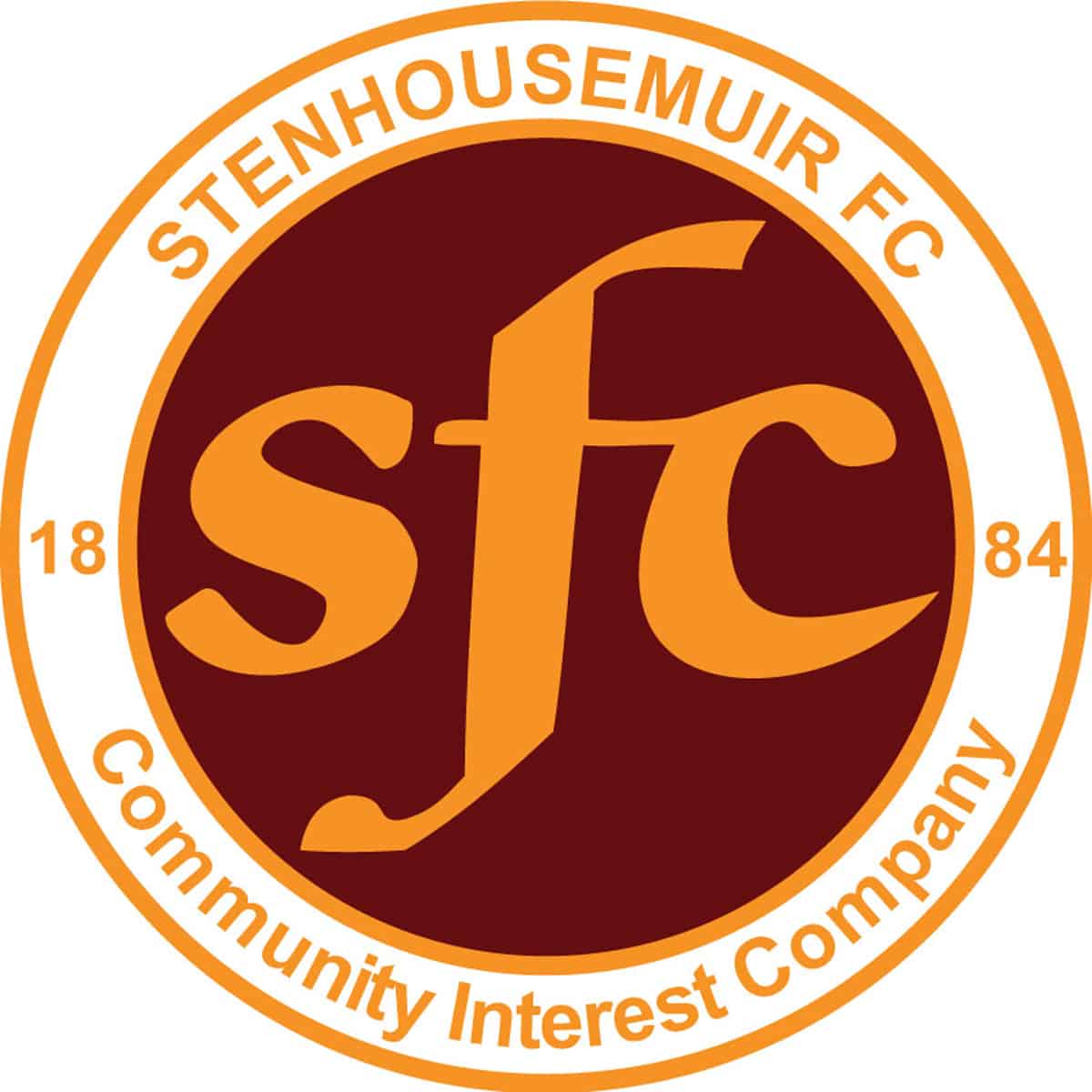 SPFL Ladbrokes League 1
Somerset Park, Ayr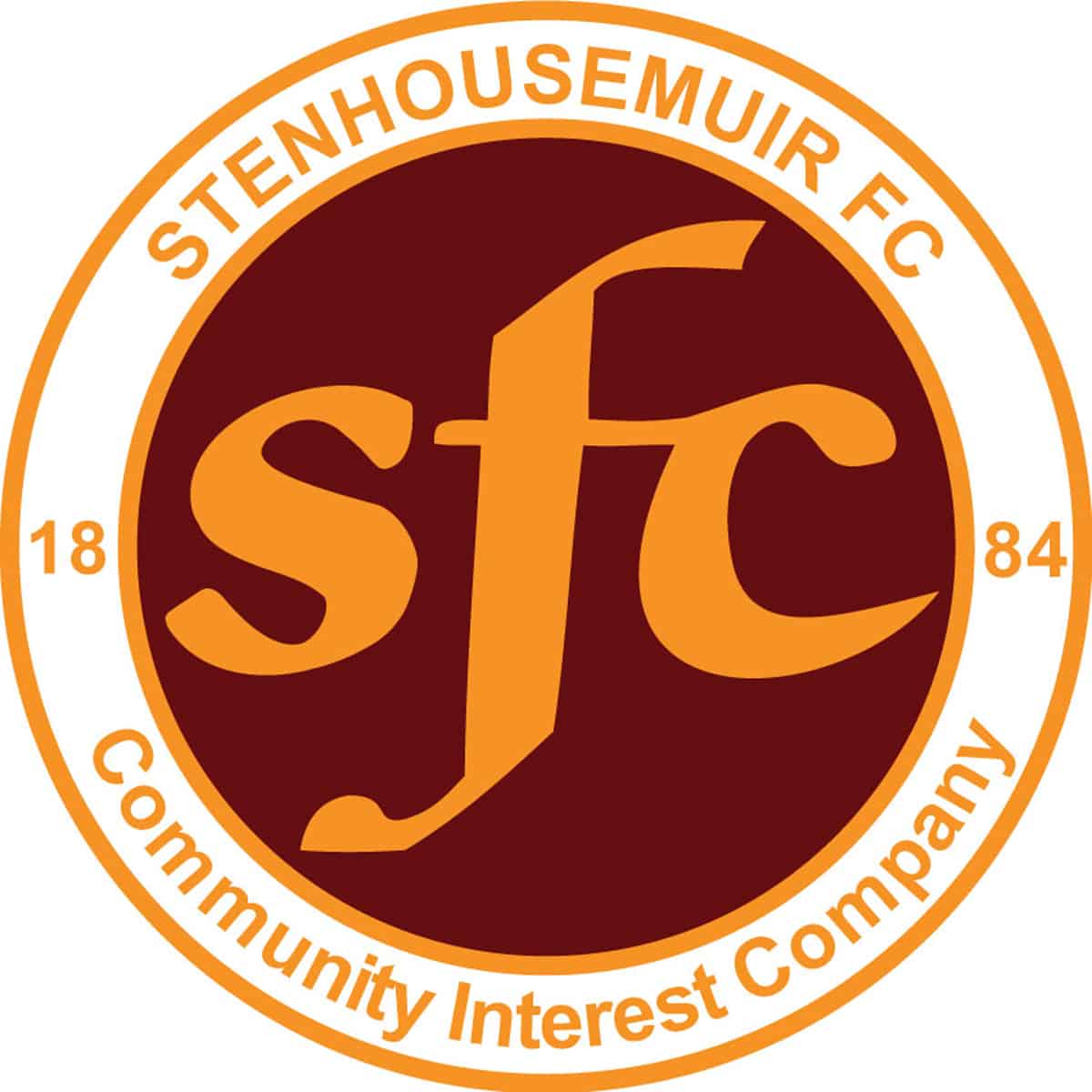 SPFL Ladbrokes League 1
Ochilview Park Stenhousemuir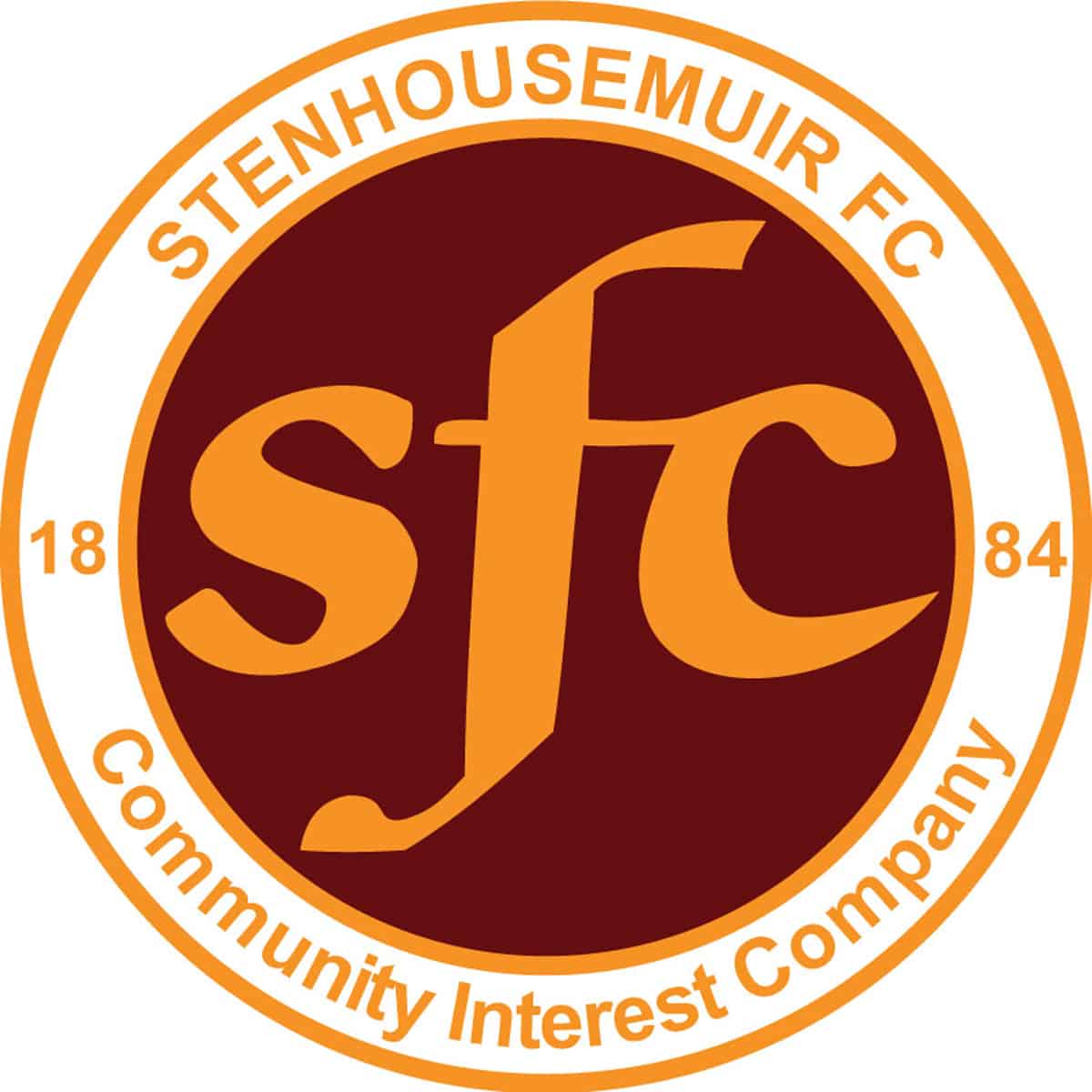 SPFL Ladbrokes League 1
Strathclyde Homes Stadium, Dum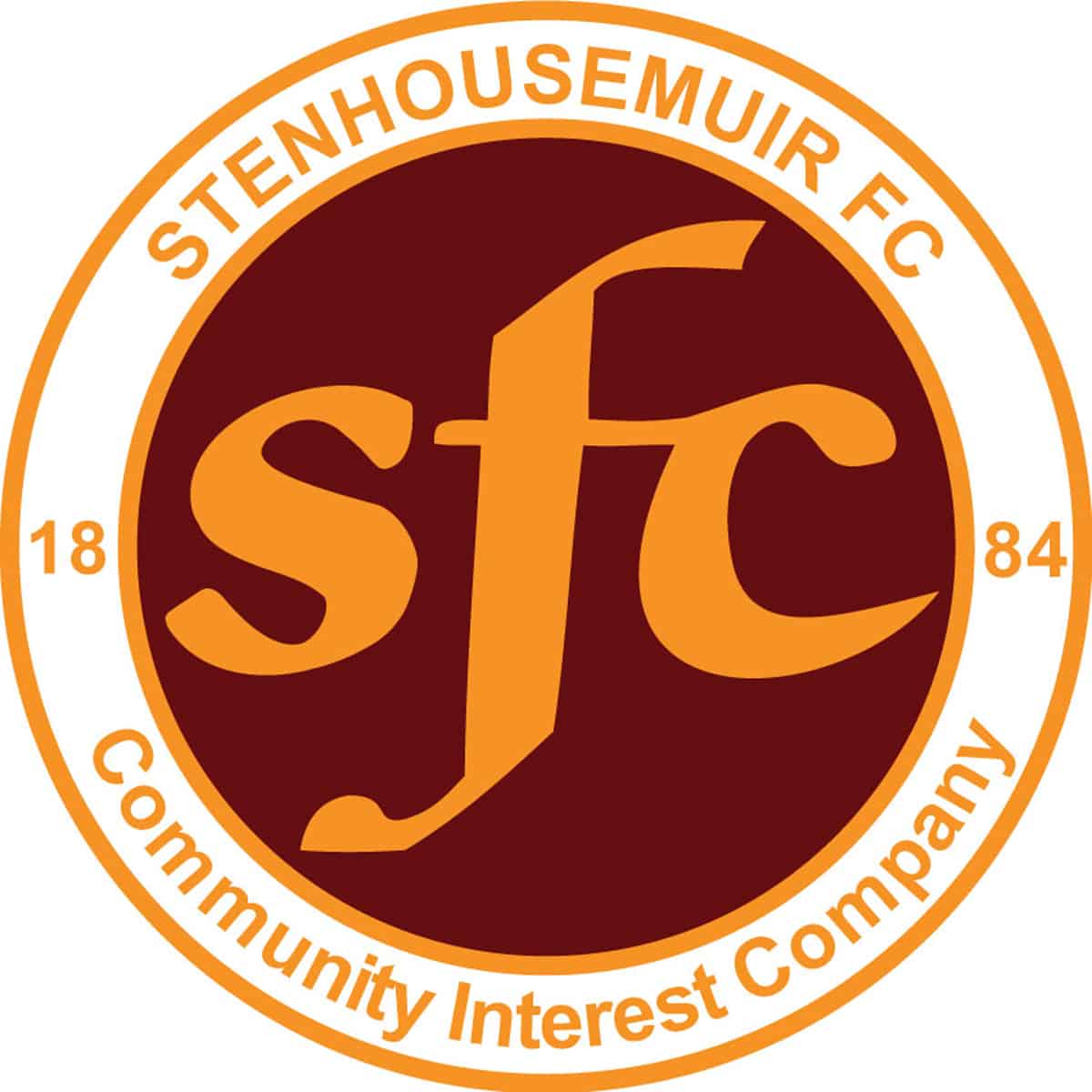 Petrofac Training Cup
Balmoor Stadium, Peterhead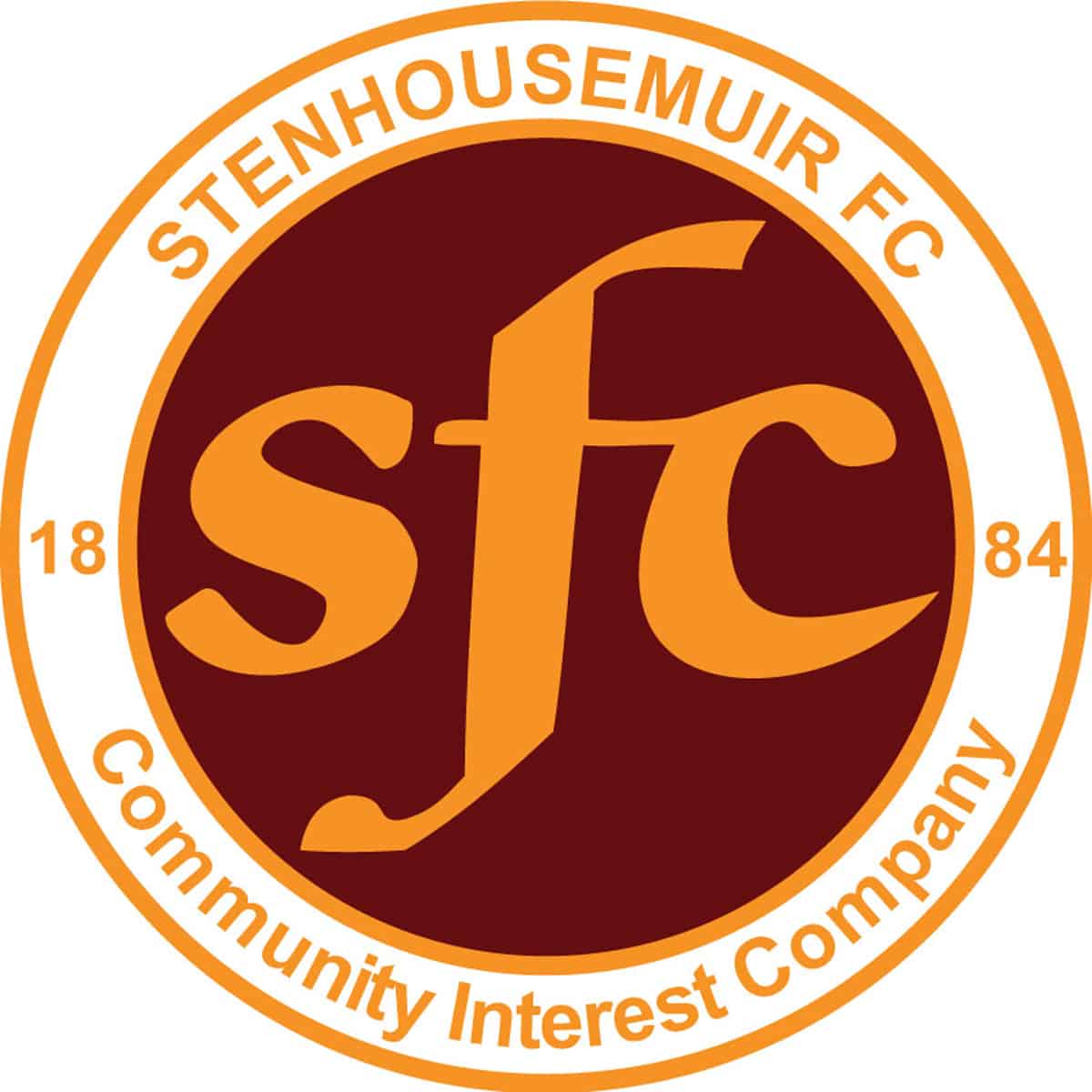 SPFL Ladbrokes League 1
Ochilview Park Stenhousemuir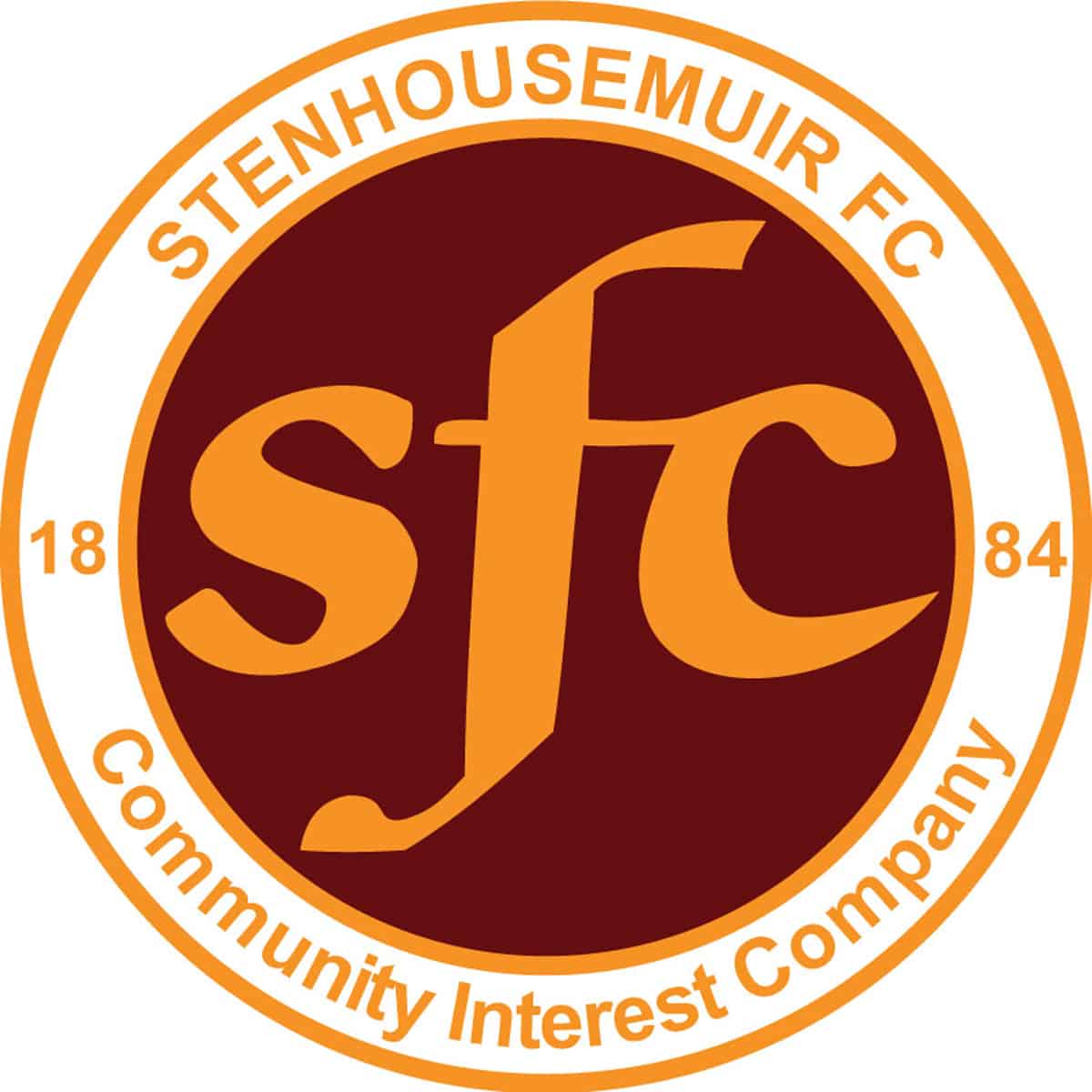 Stirlingshire Cup
Ochilview Park Stenhousemuir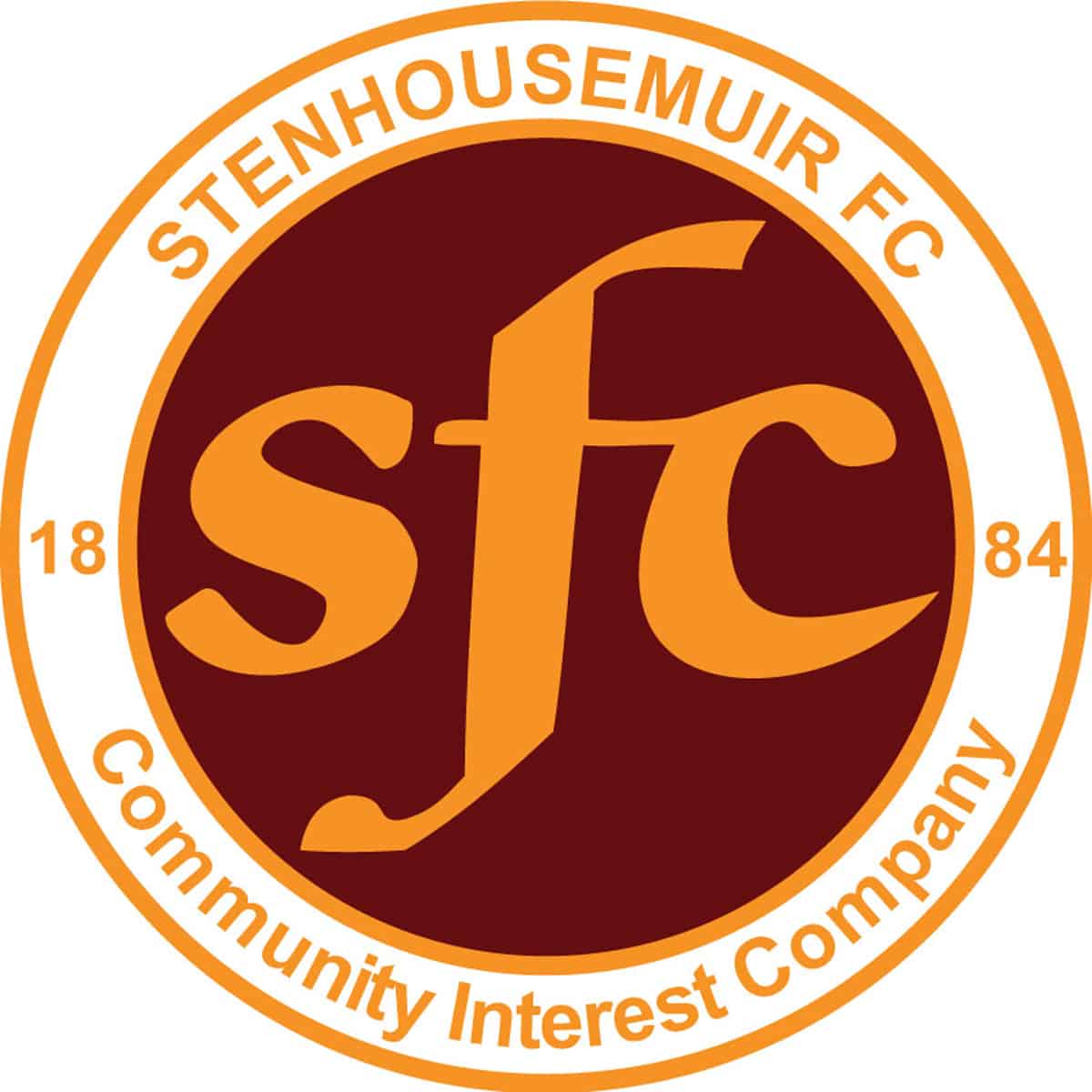 SPFL Ladbrokes League 1
Ochilview Park Stenhousemuir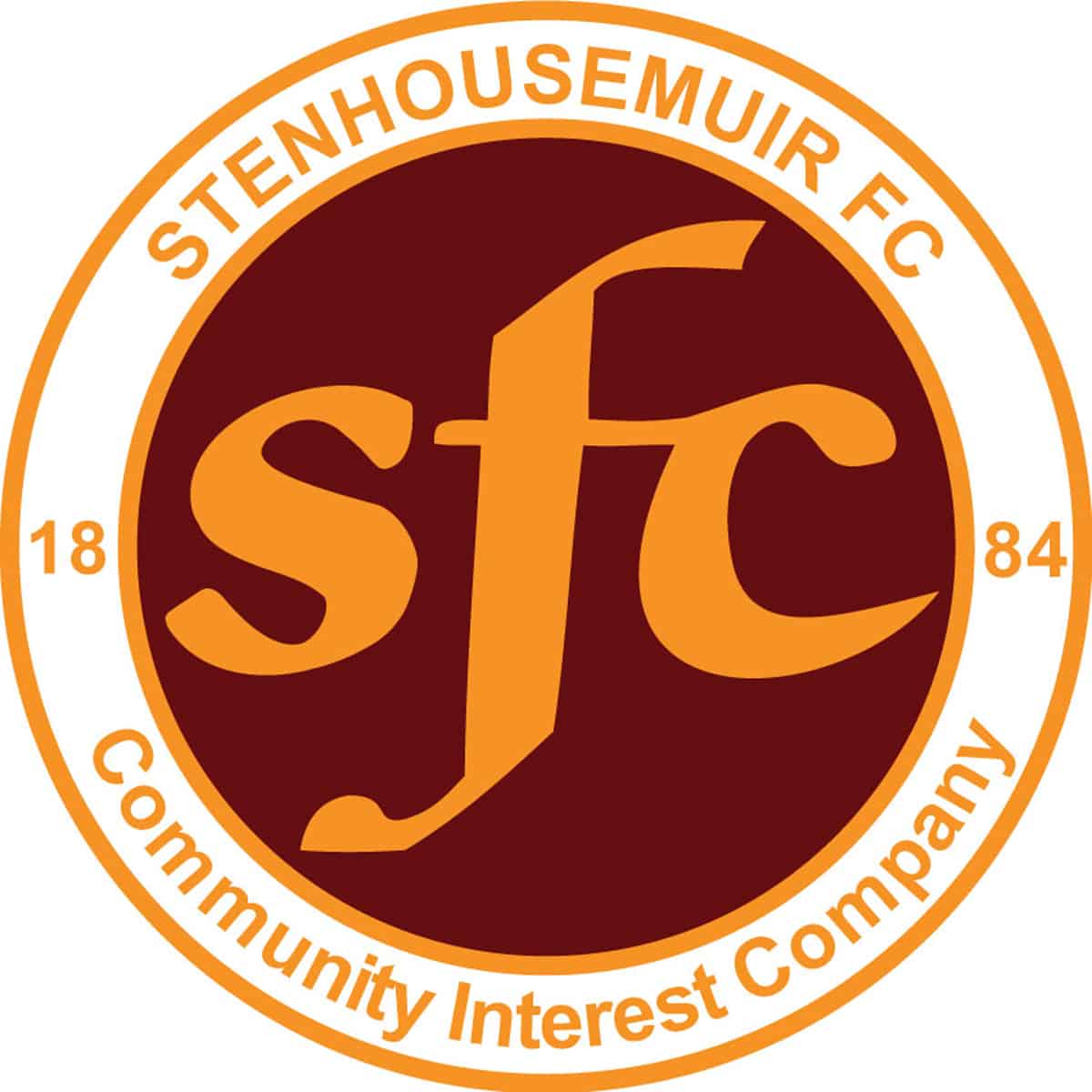 SPFL Ladbrokes League 1
Glebe Park, Brechin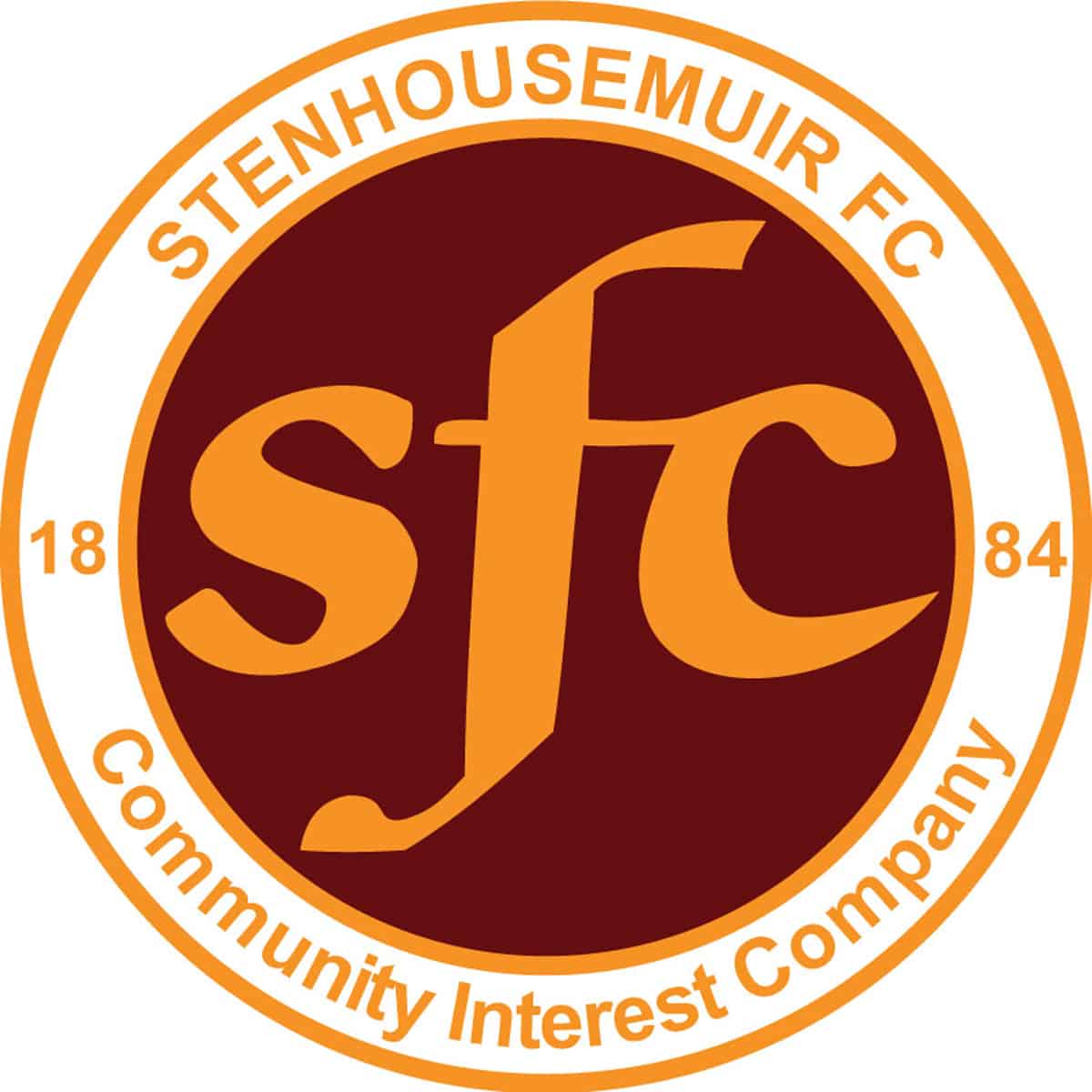 Petrofac Training Cup
Ochilview Park Stenhousemuir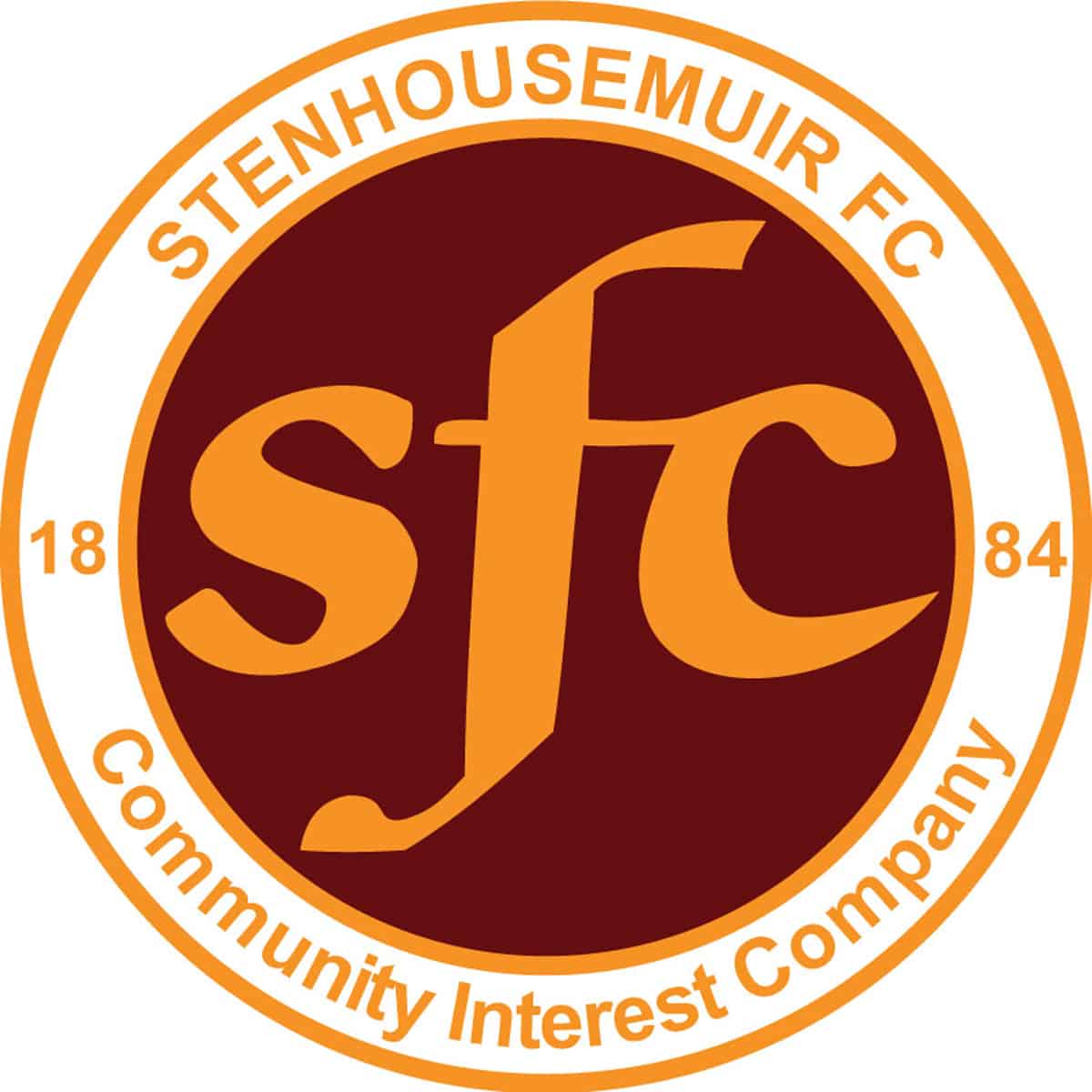 SPFL Ladbrokes League 1
Ochilview Park Stenhousemuir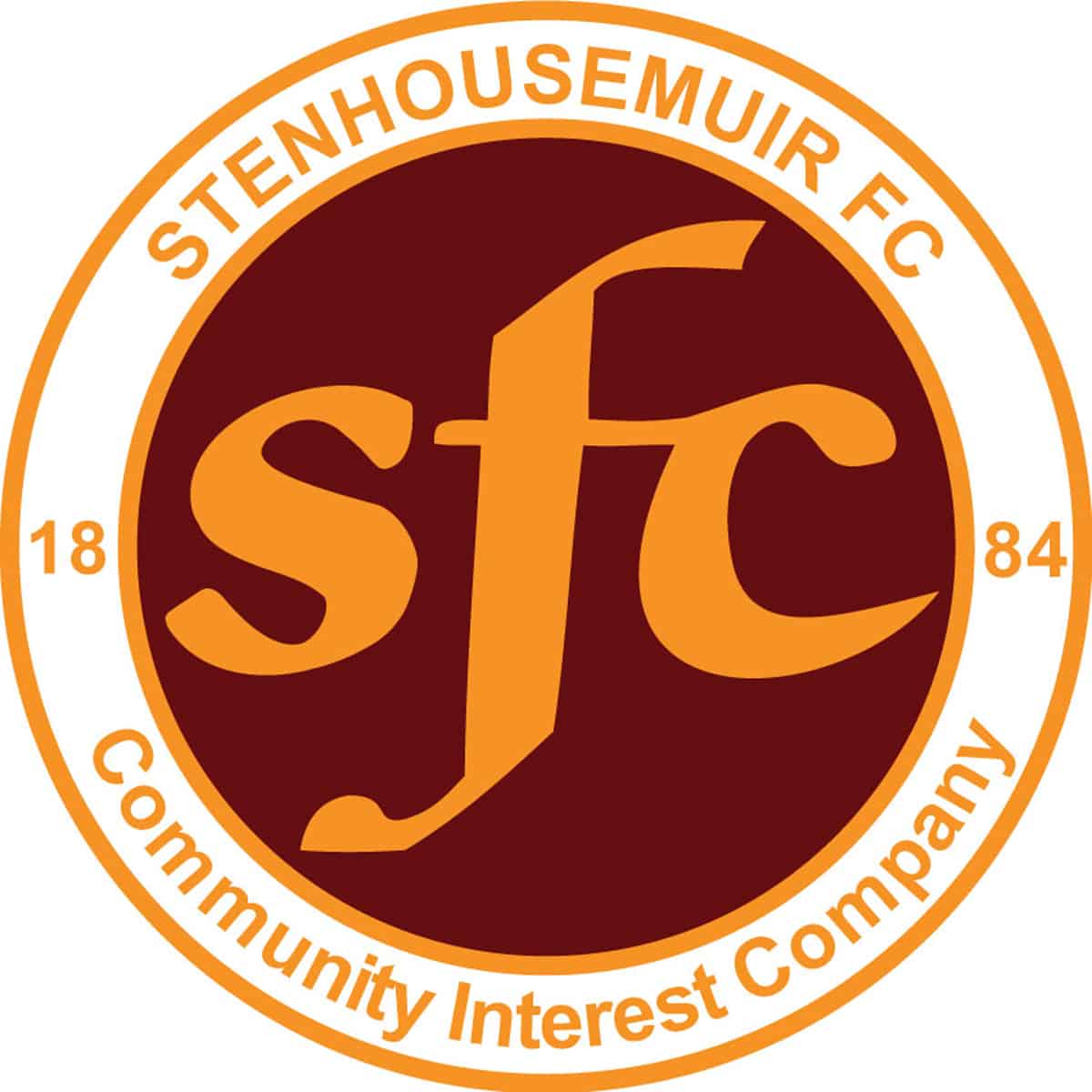 Betfred Cup
Ochilview Park Stenhousemuir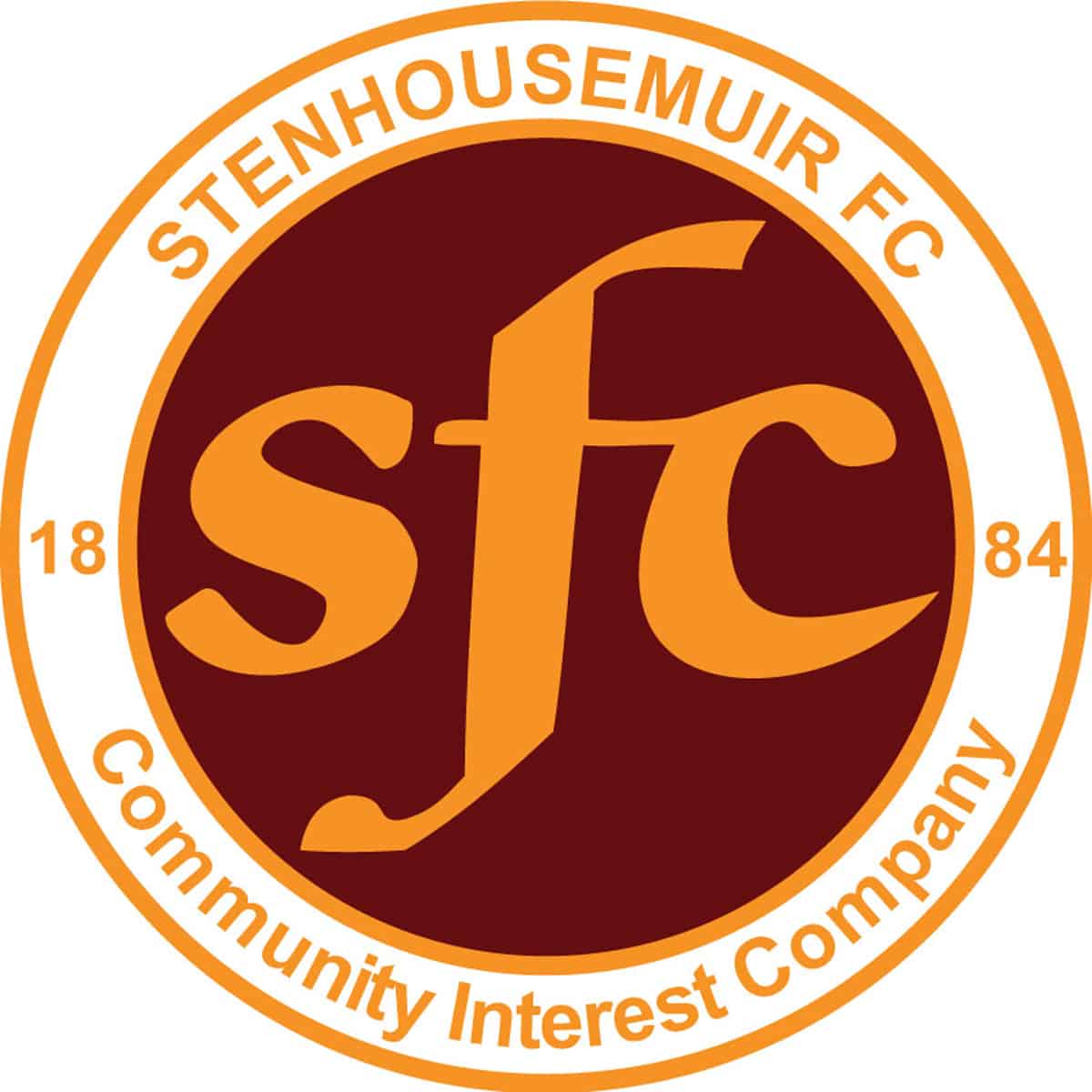 Petrofac Training Cup
Ochilview Park Stenhousemuir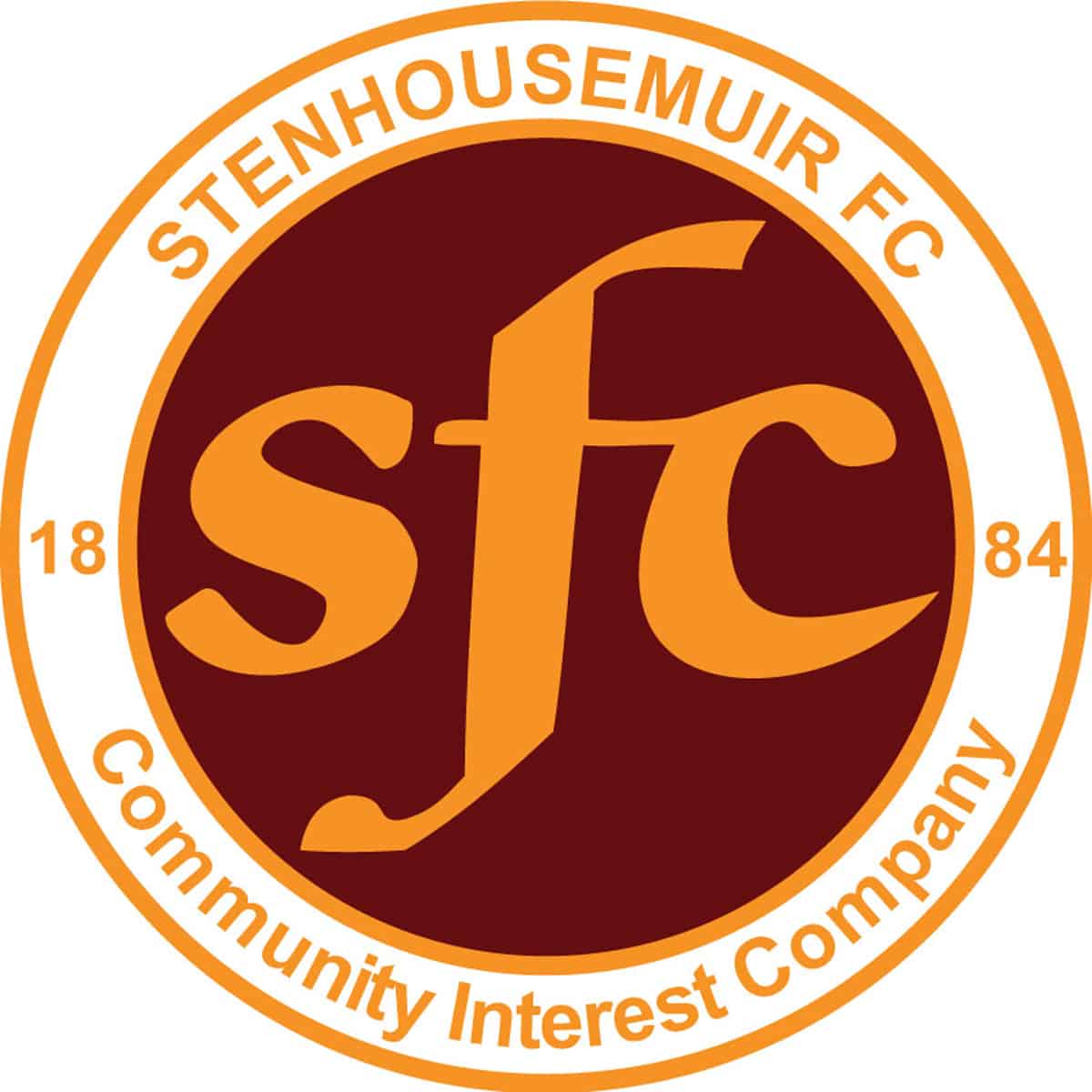 Friendly
Ochilview Park Stenhousemuir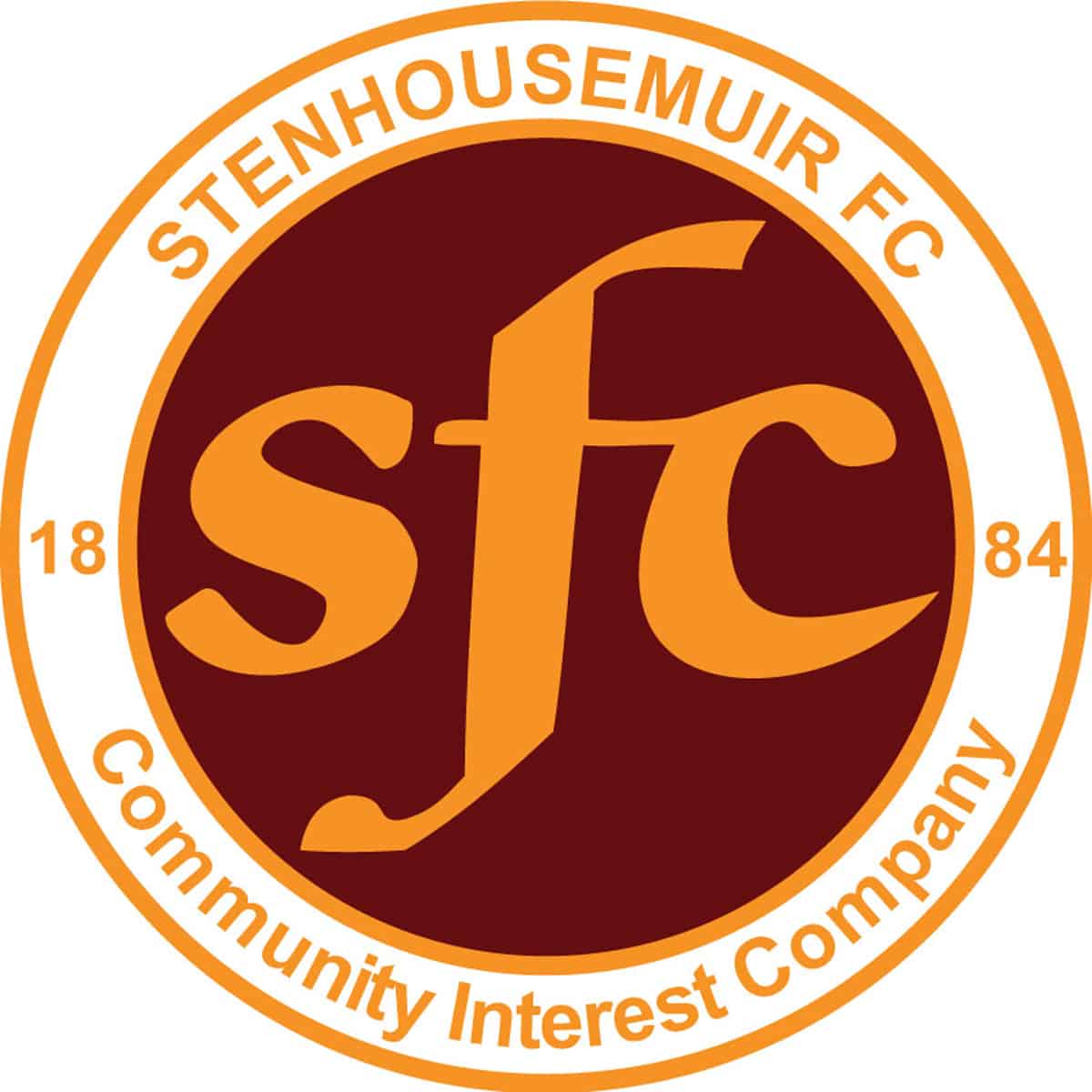 Friendly
Ochilview Park Stenhousemuir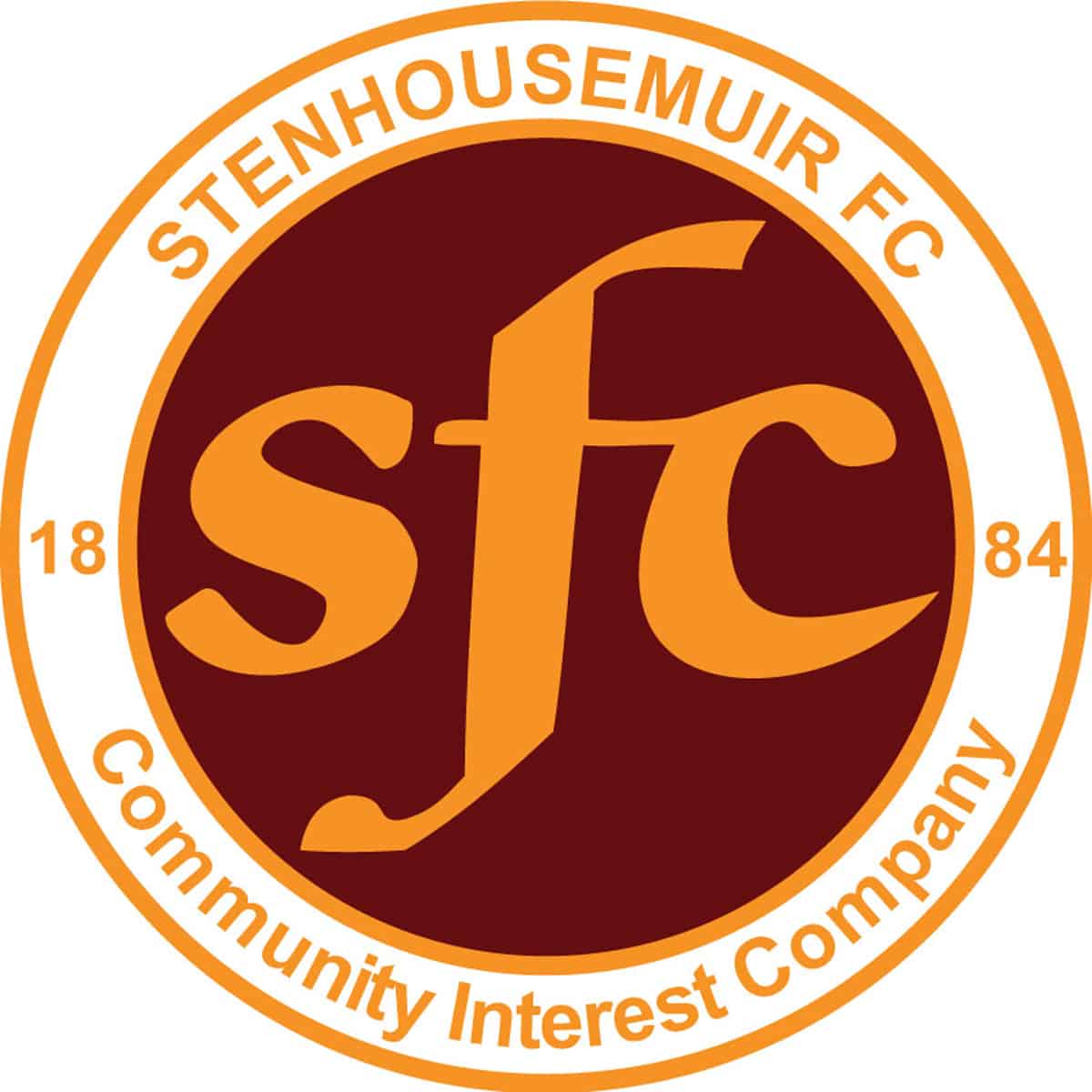 Friendly
Ochilview Park Stenhousemuir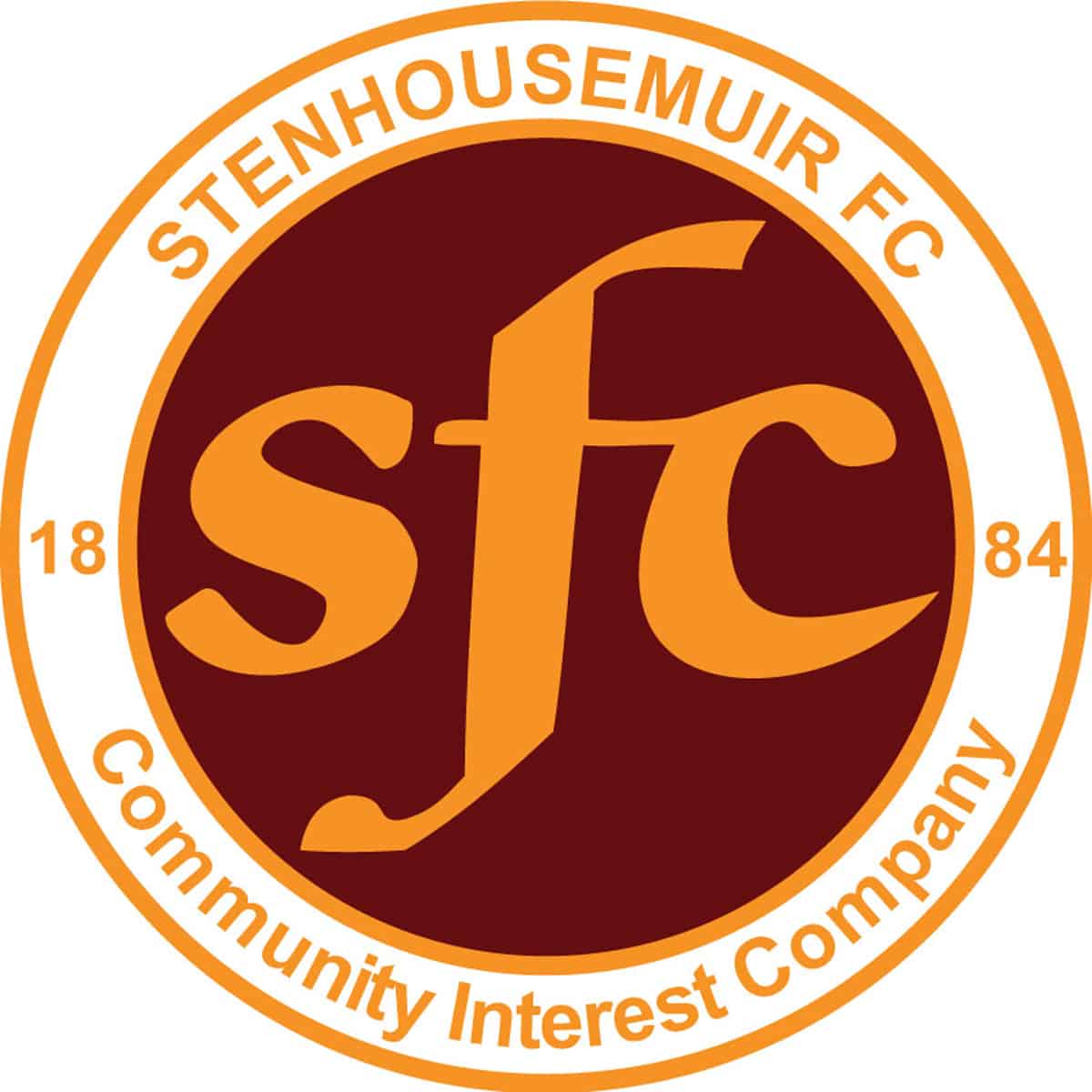 Friendly
Ochilview Park Stenhousemuir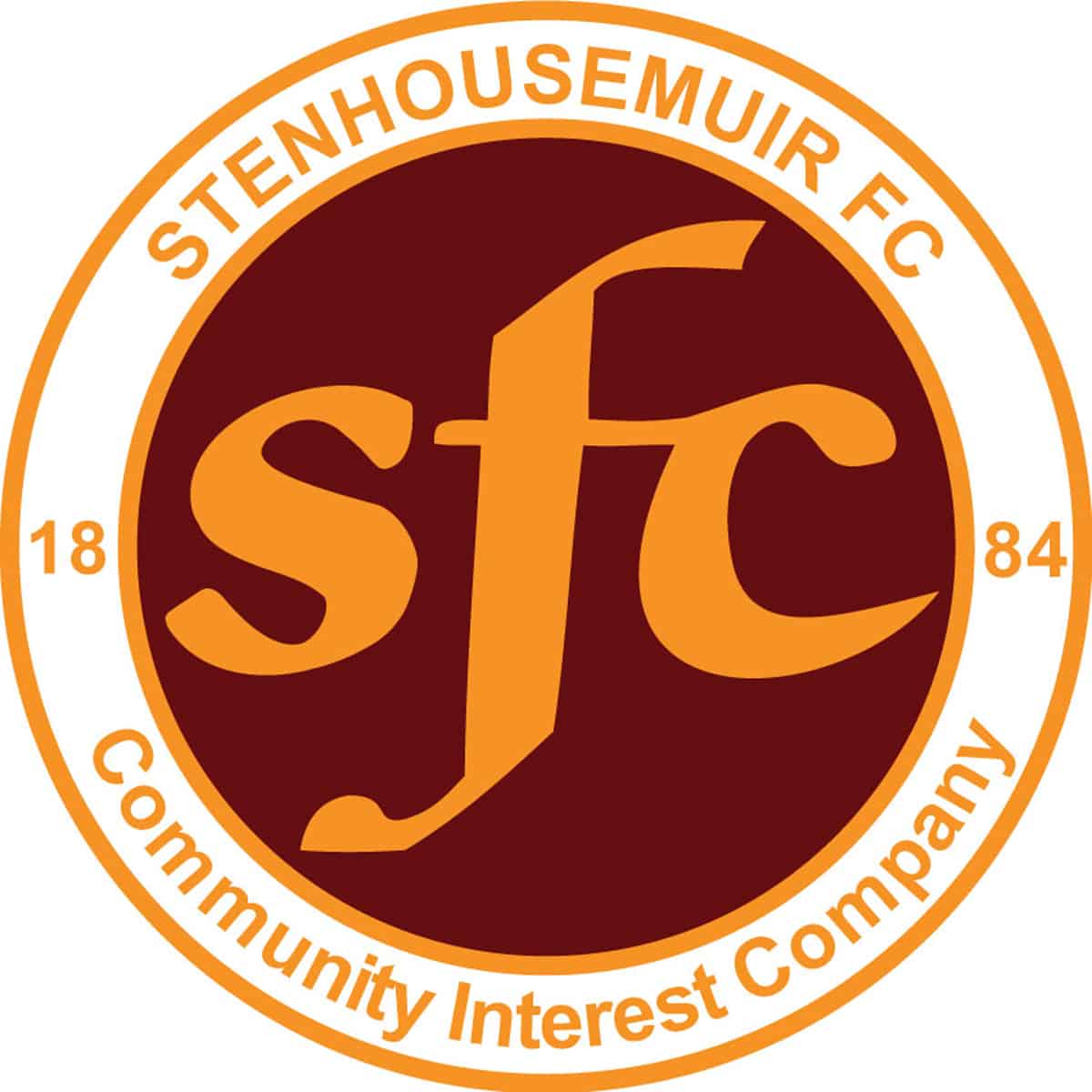 Friendly
Gayfield Park, Arbroath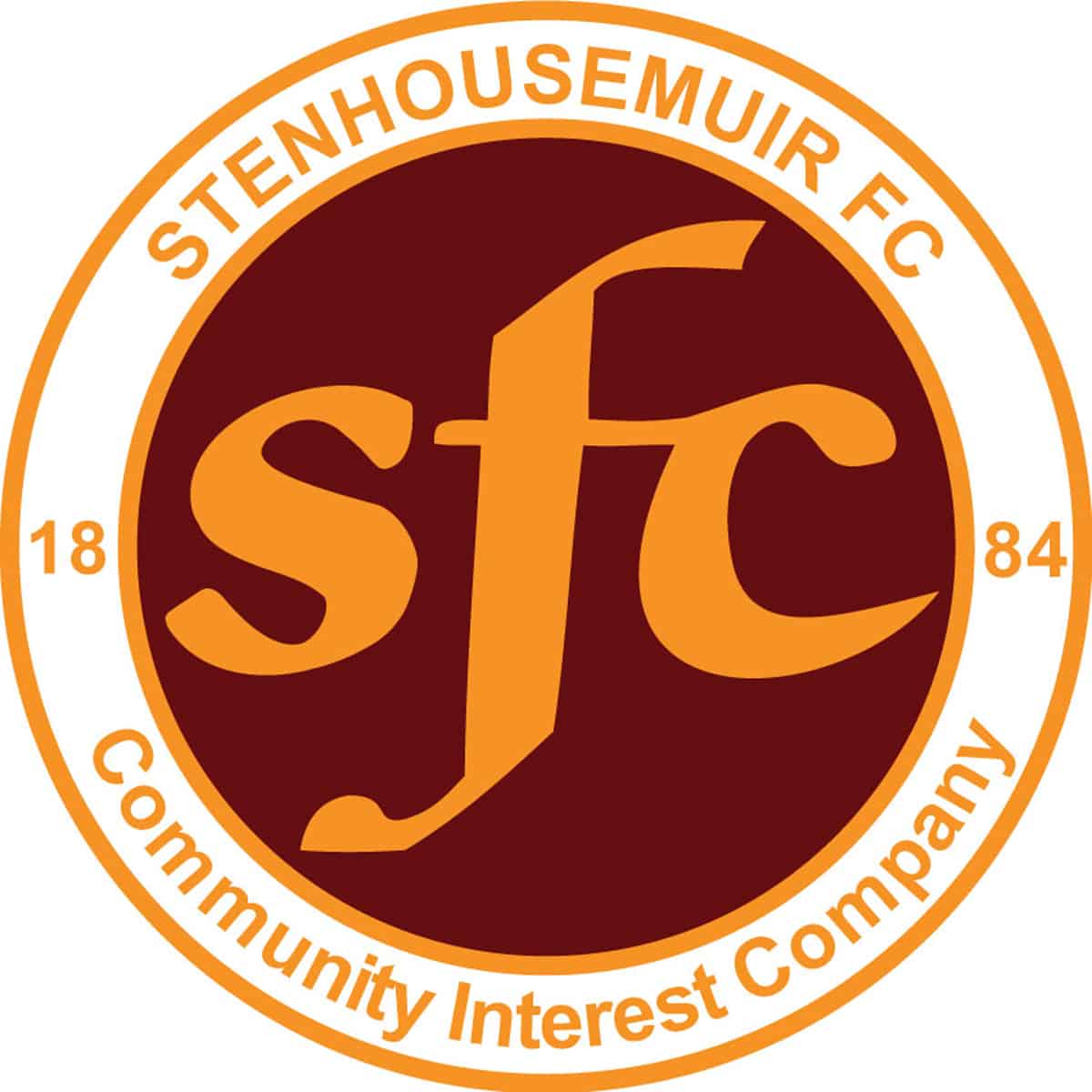 SPFL Ladbrokes League 1
Ochilview Park Stenhousemuir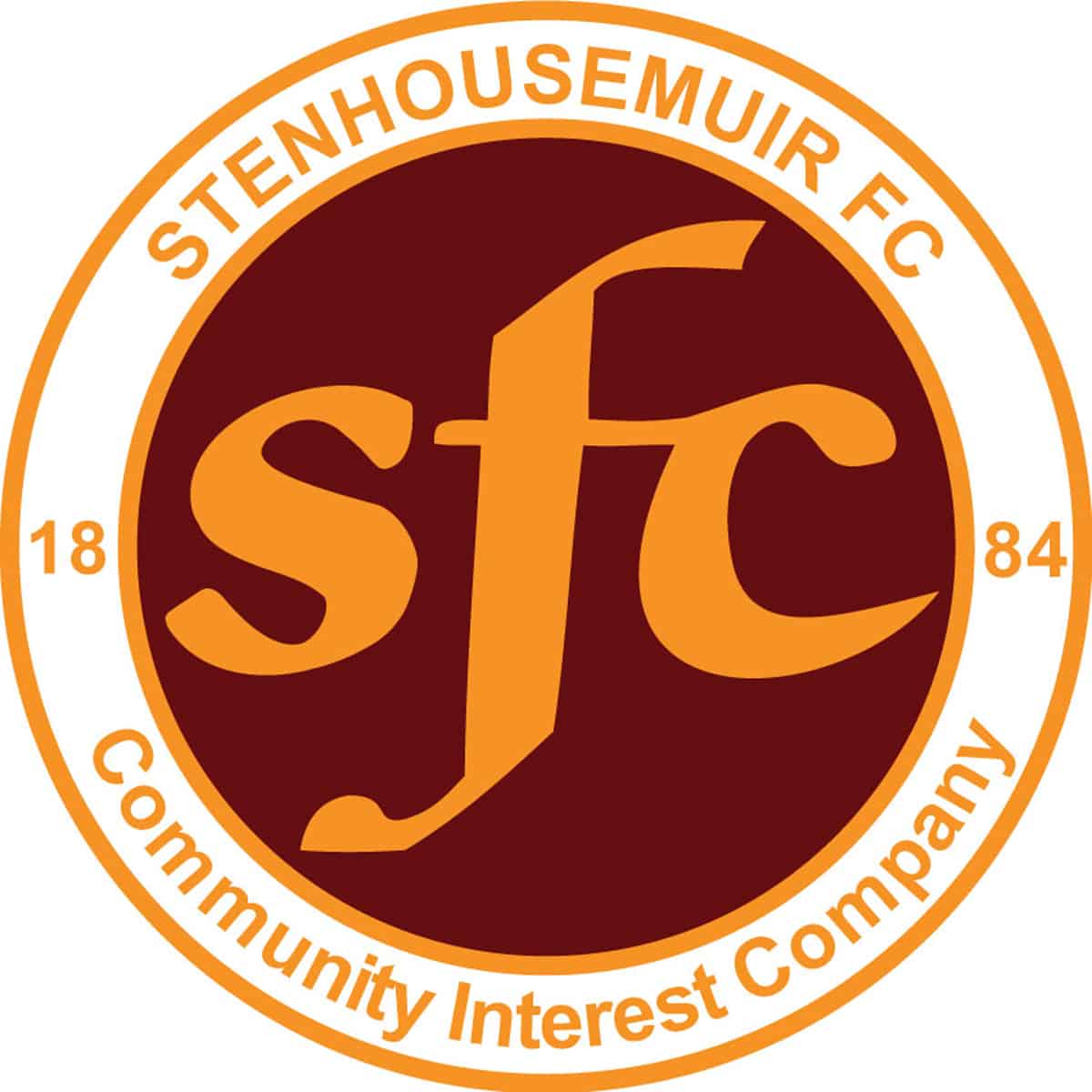 SPFL Ladbrokes League 1
Bayview Stadium, Methil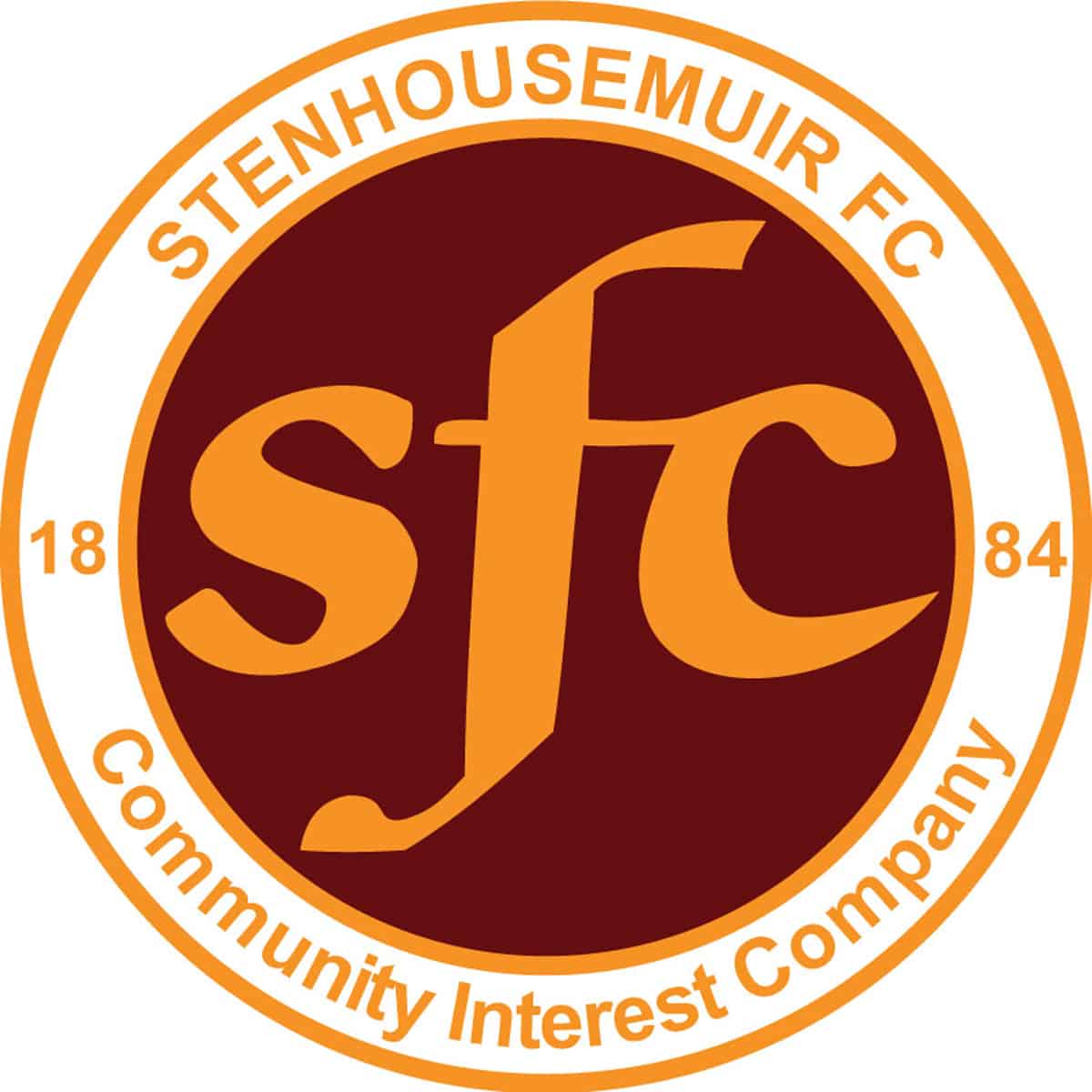 SPFL Ladbrokes League 1
Ochilview Park Stenhousemuir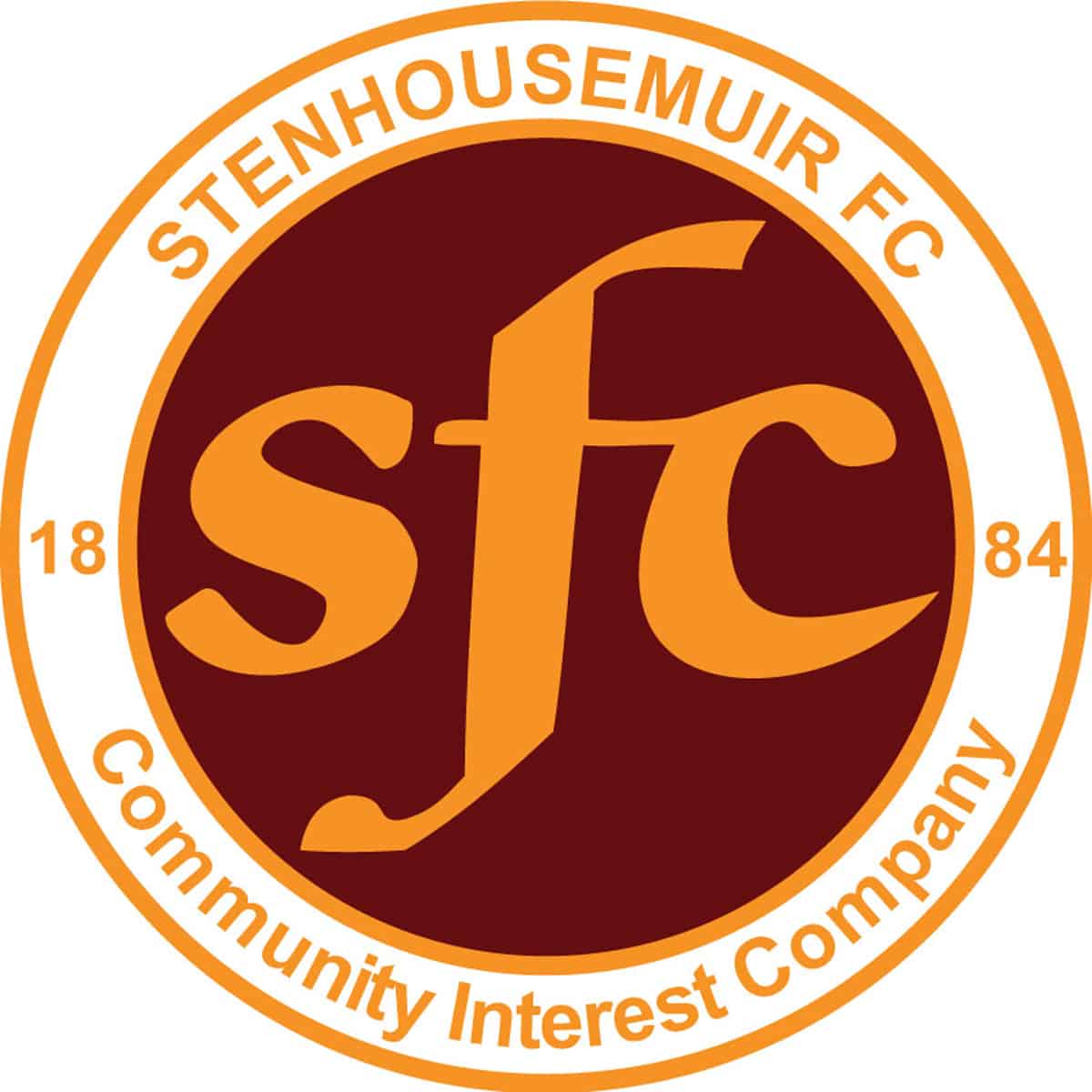 SPFL Ladbrokes League 1
Ochilview Park Stenhousemuir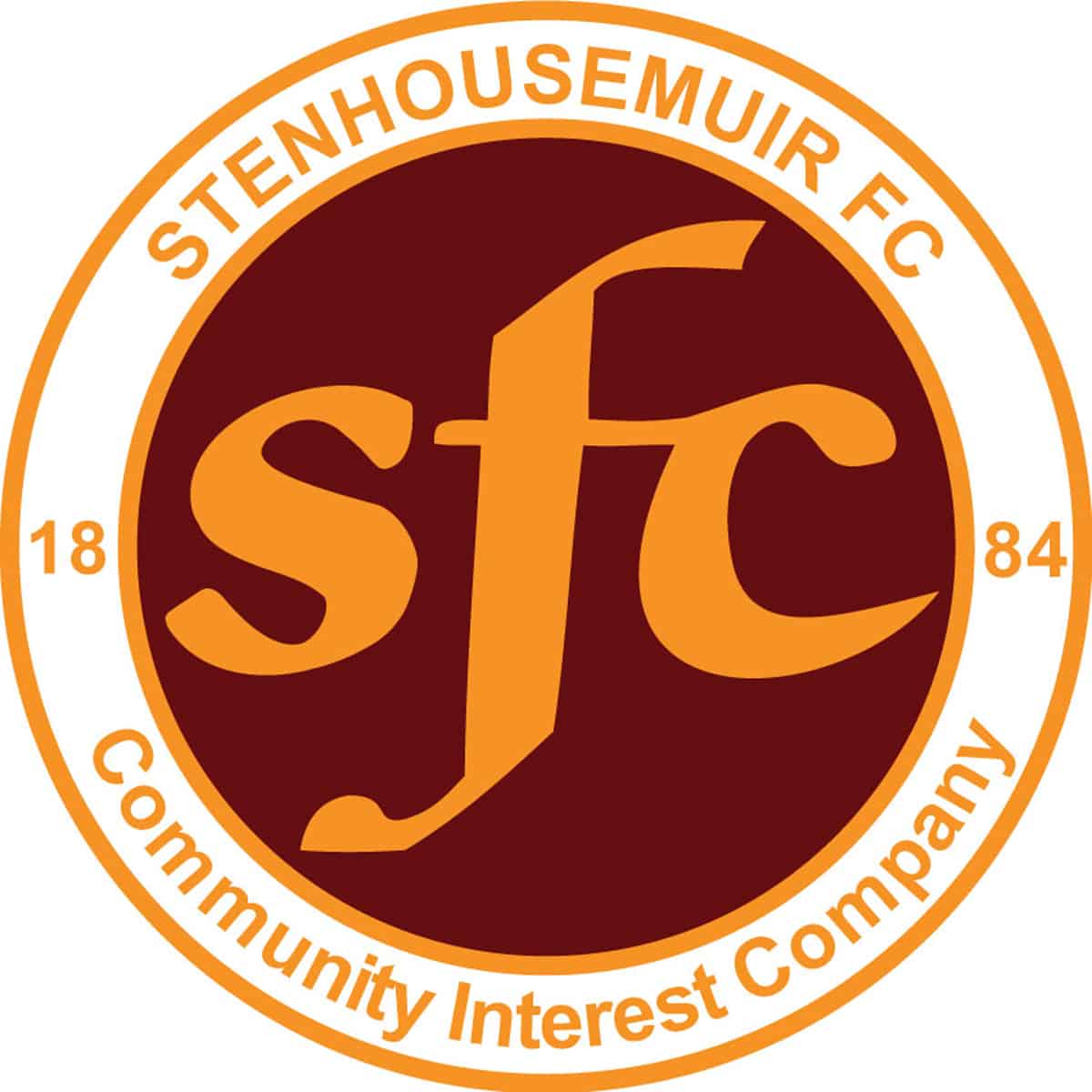 SPFL Ladbrokes League 1
Balmoor Stadium, Peterhead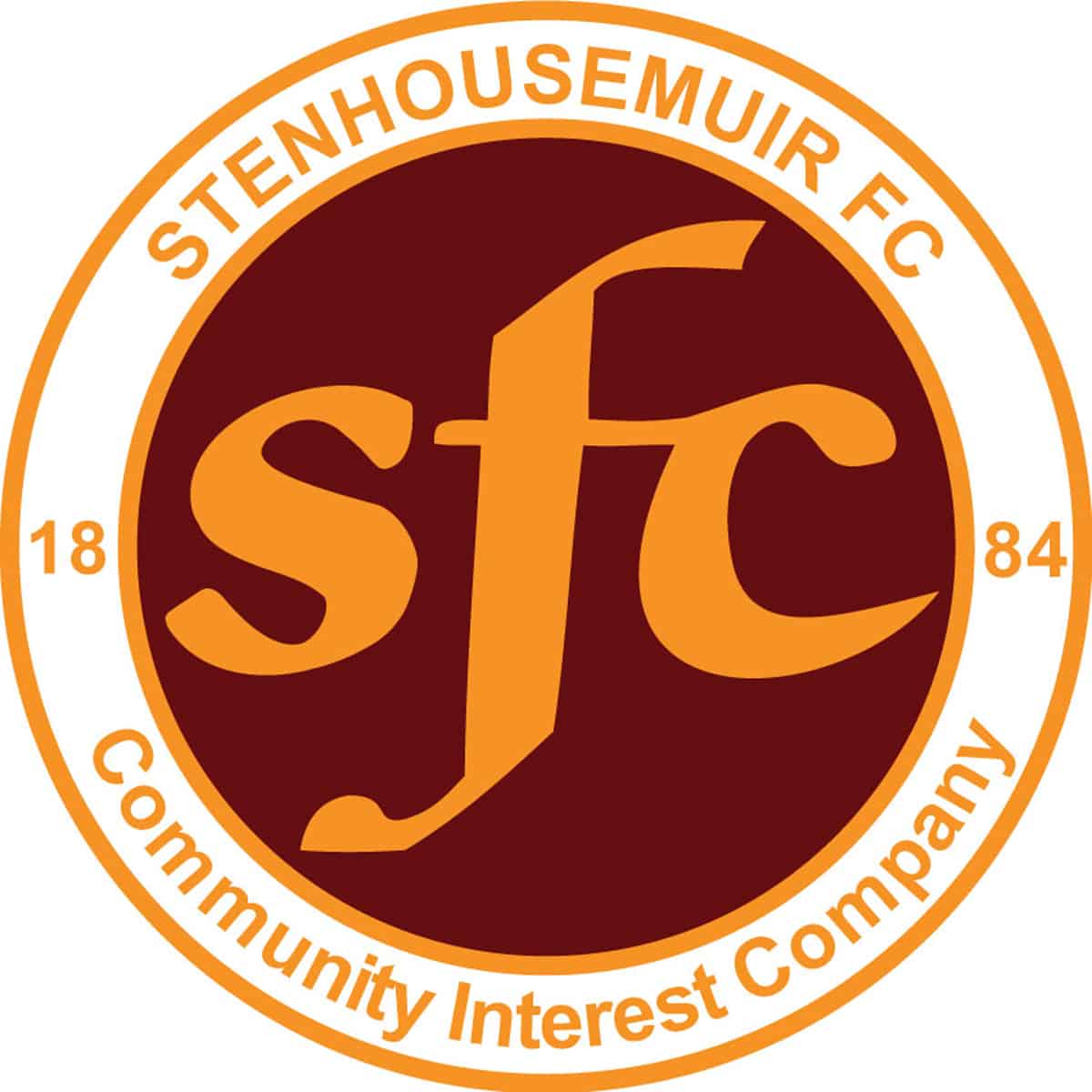 SPFL Ladbrokes League 1
Central Park Cowdenbeath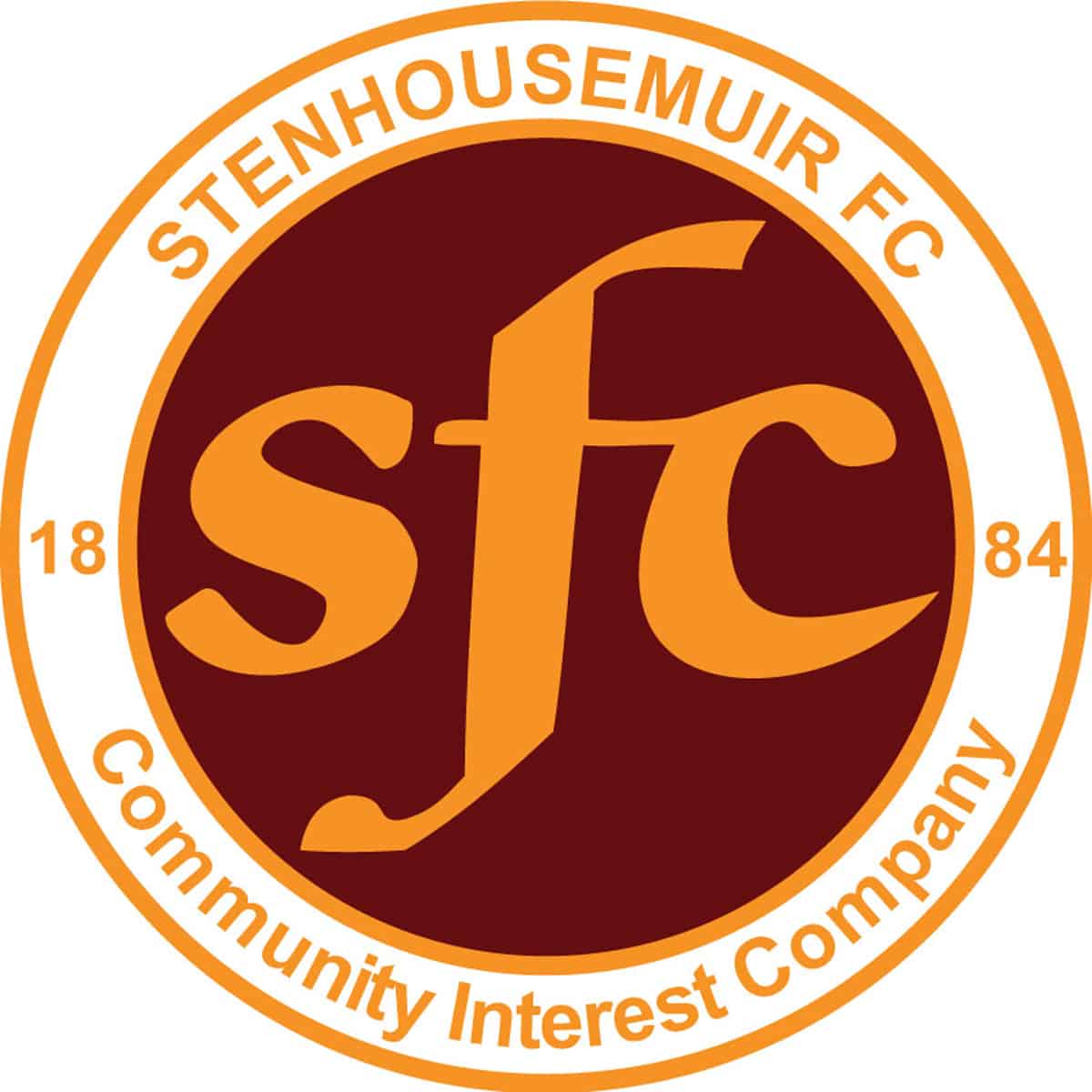 SPFL Ladbrokes League 1
Ochilview Park Stenhousemuir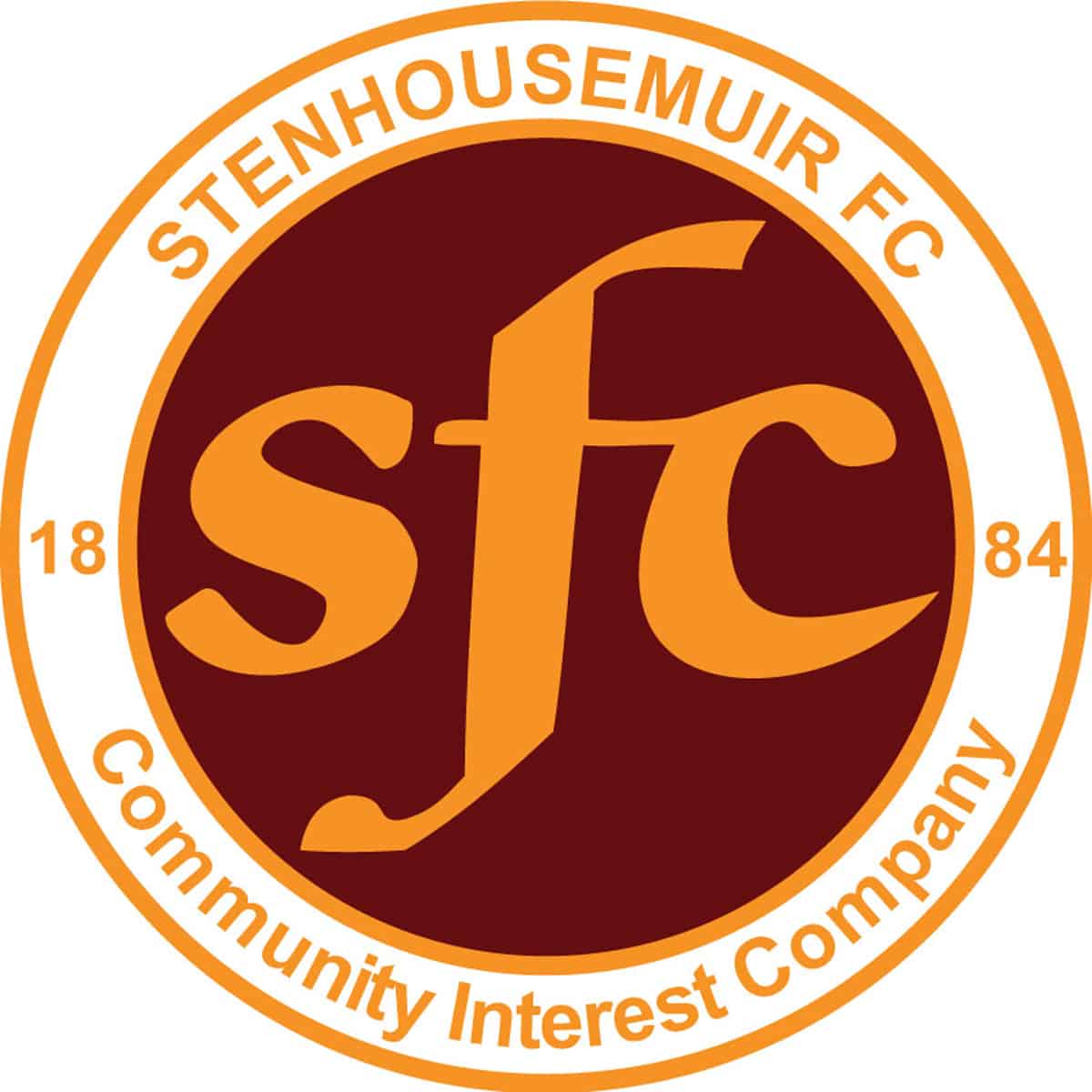 SPFL Ladbrokes League 1
Strathclyde Homes Stadium, Dum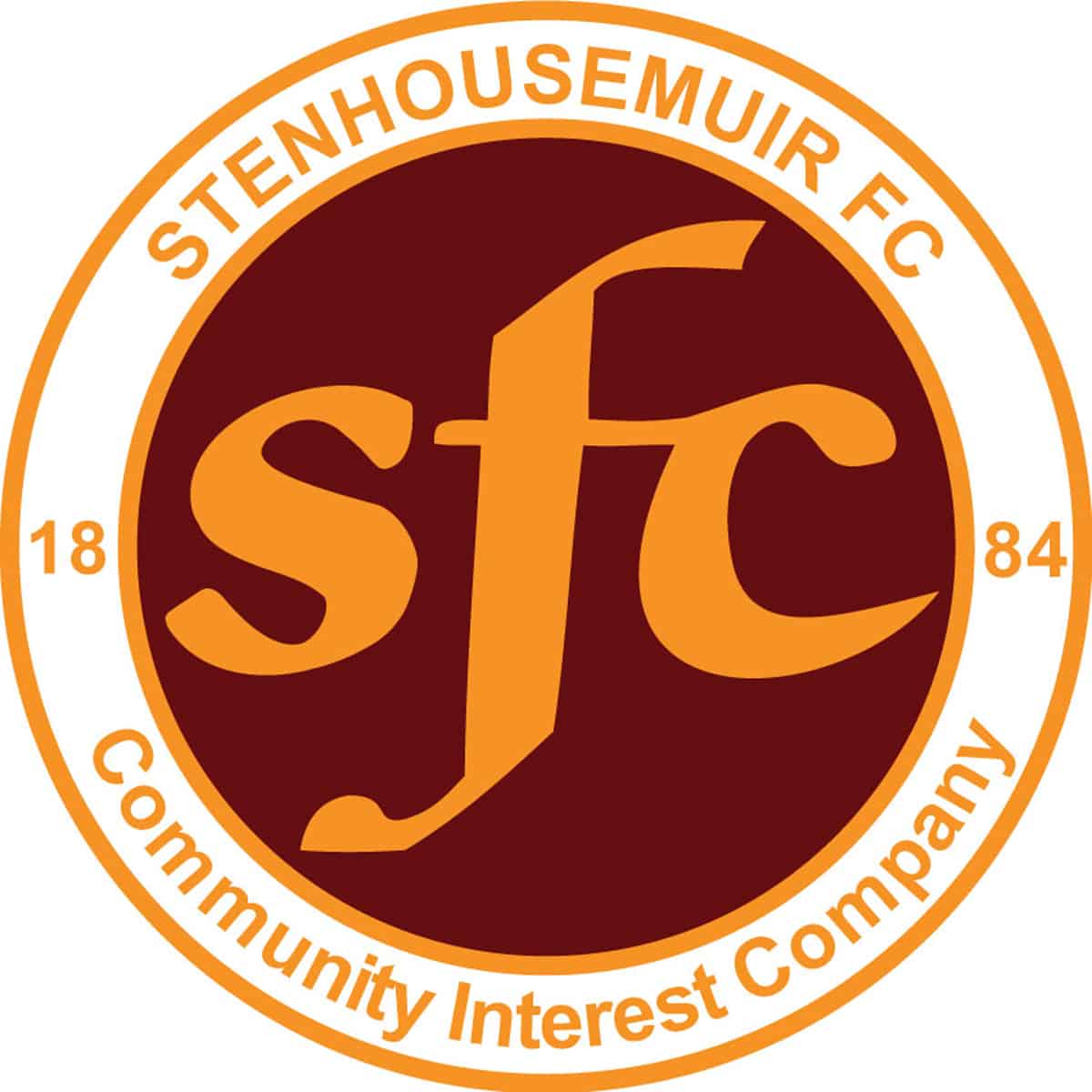 SPFL Ladbrokes League 1
Recreation Park, Stenhousemuir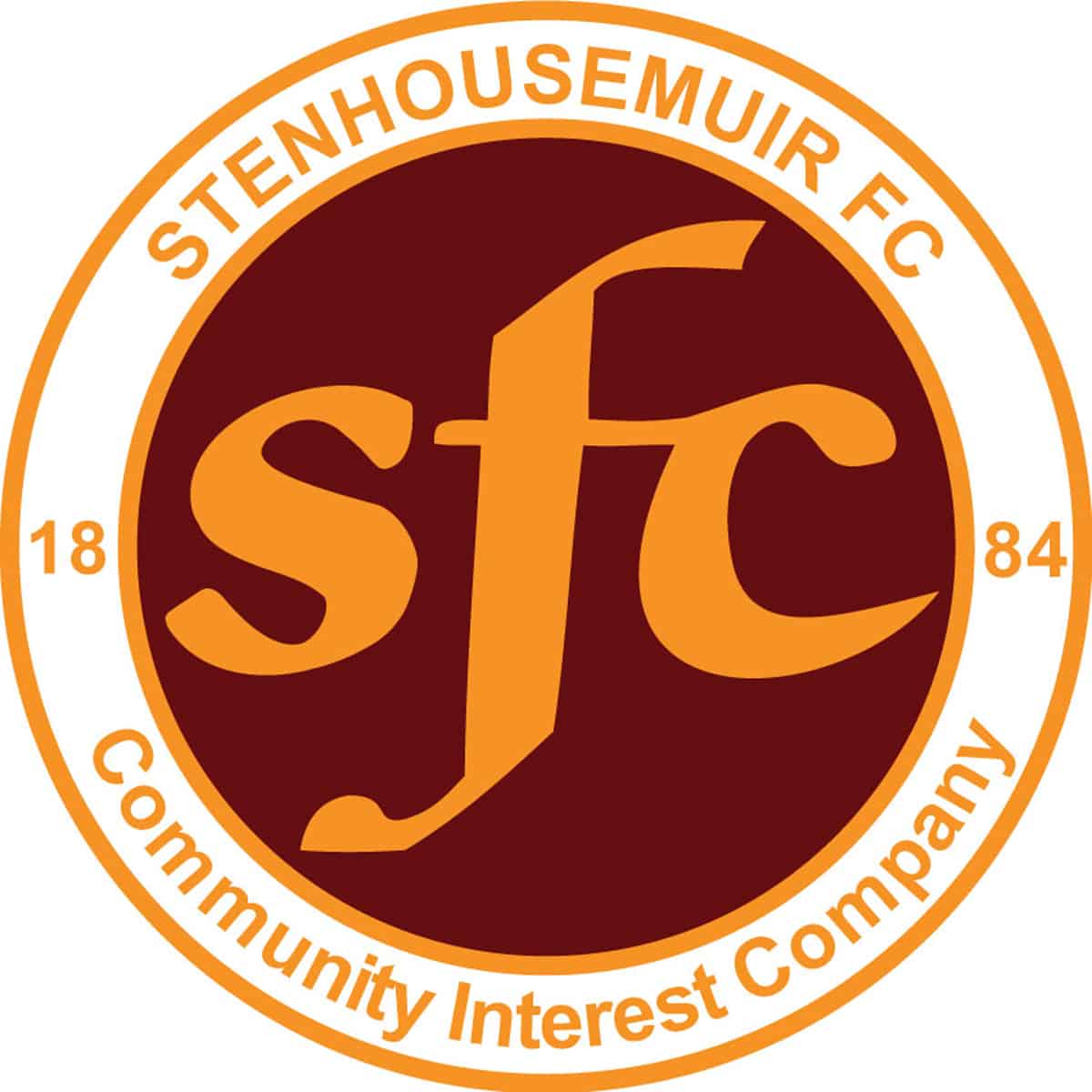 SPFL Ladbrokes League 1
Ochilview Park Stenhousemuir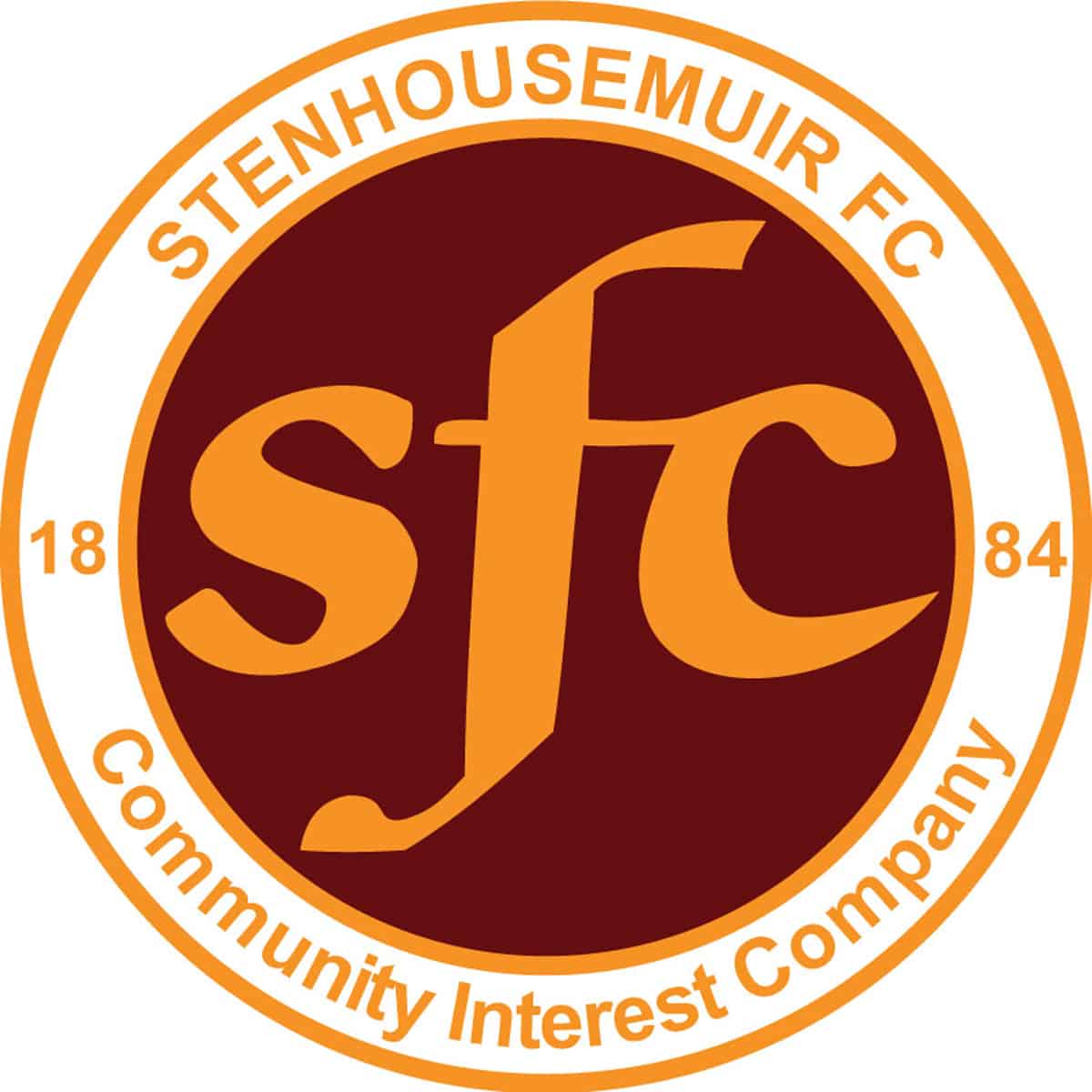 SPFL Ladbrokes League 1
Ochilview Park Stenhousemuir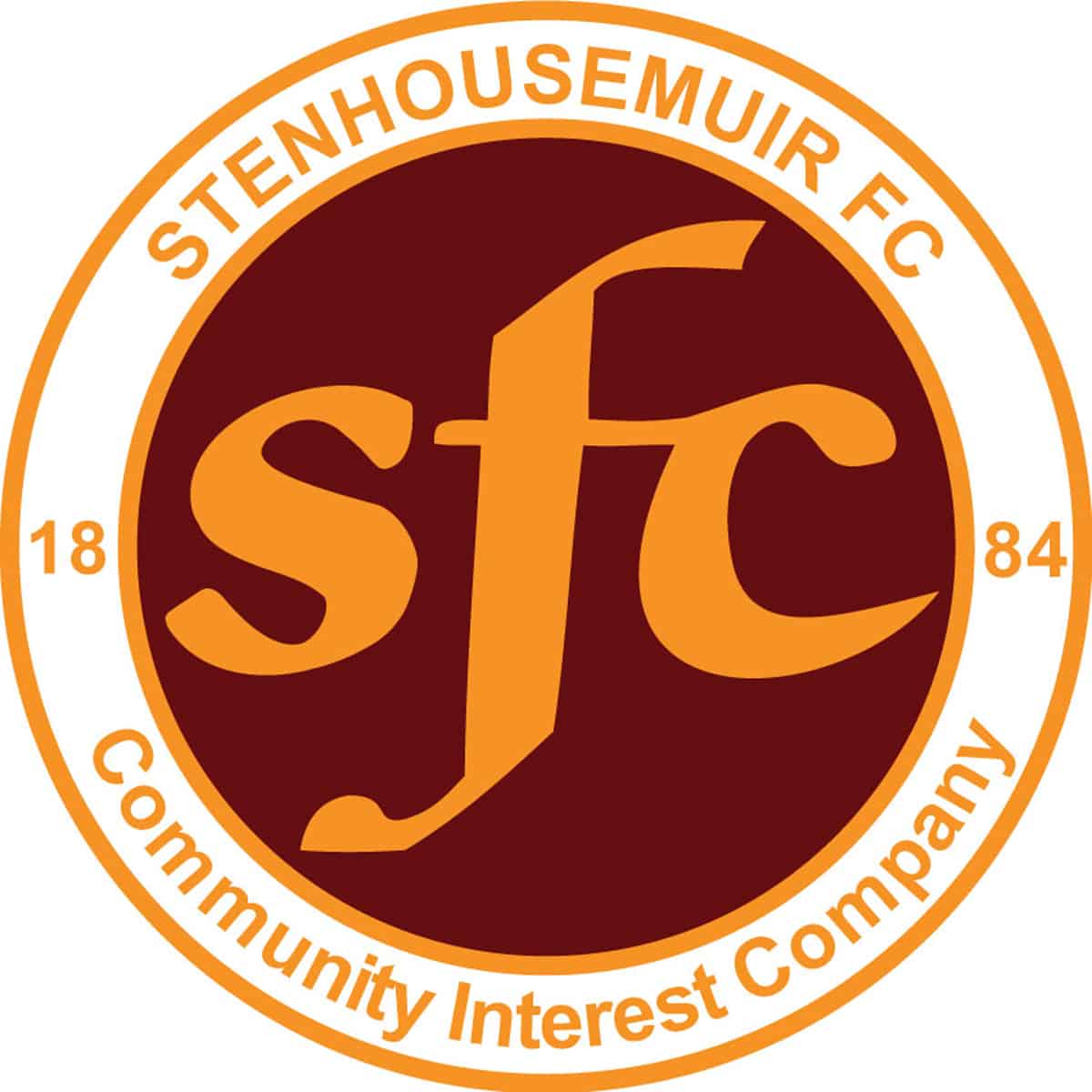 SPFL Ladbrokes League 1
Gayfield Park, Arbroath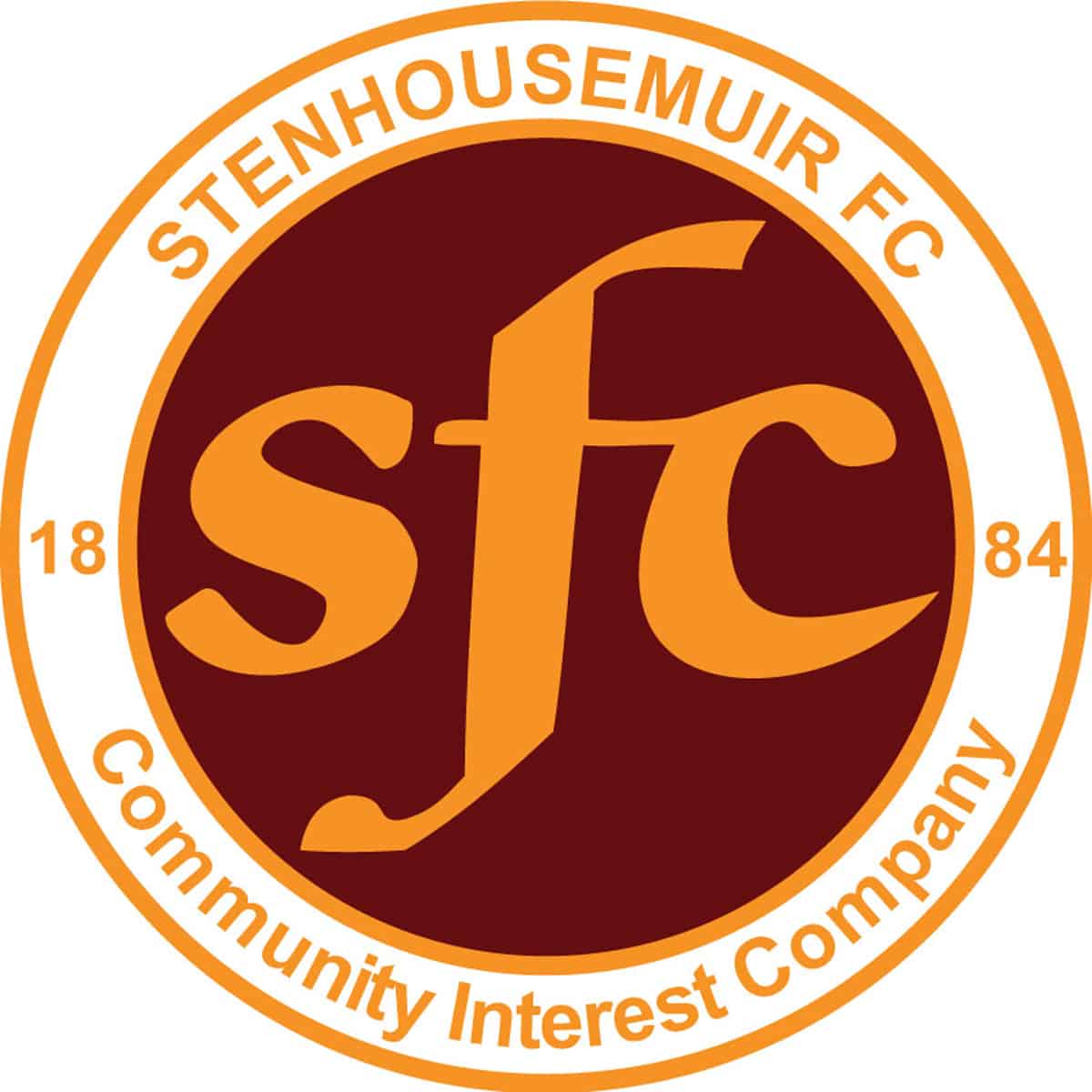 SPFL Ladbrokes League 1
Forthbank Stadium, Stirling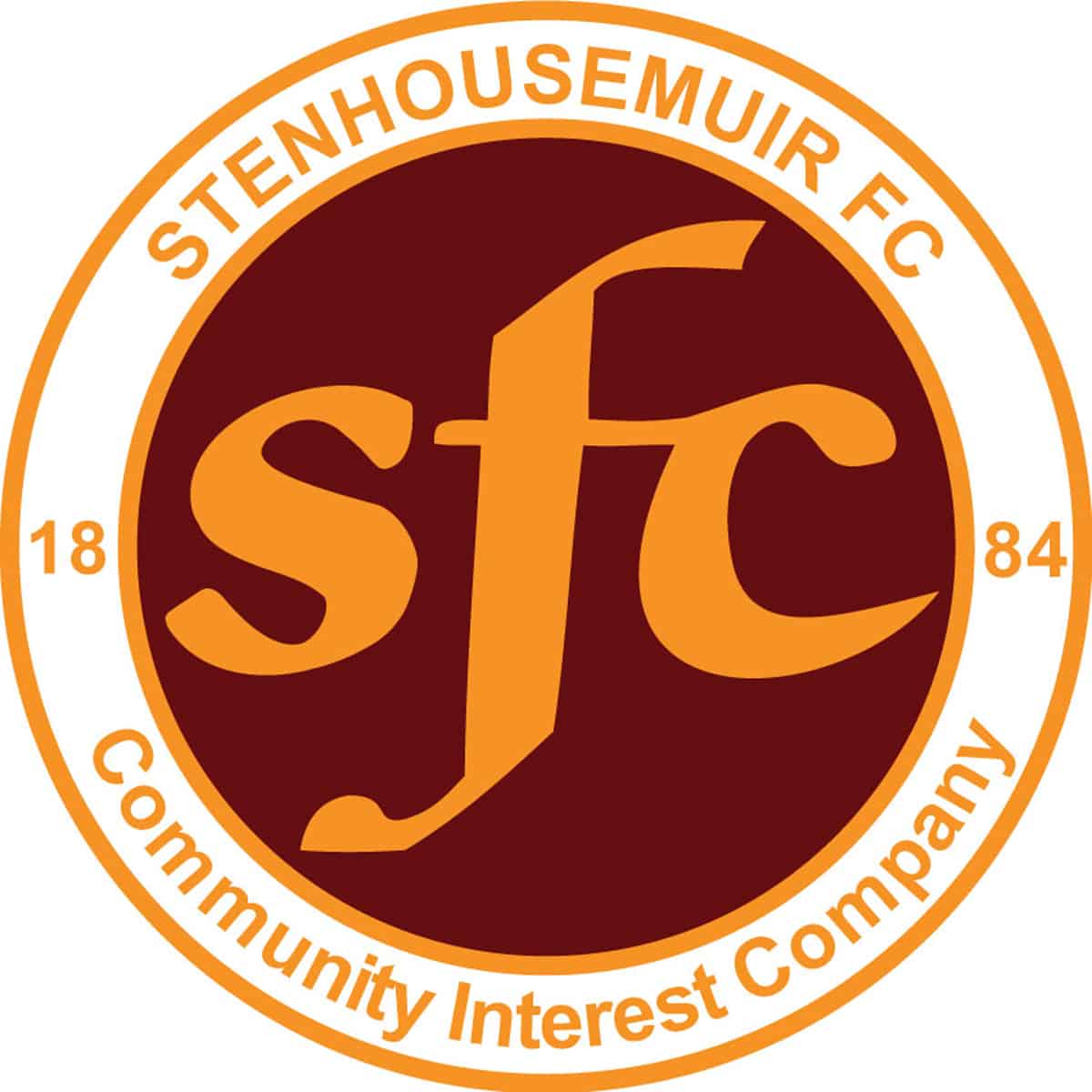 SPFL Ladbrokes League 1
Ochilview Park Stenhousemuir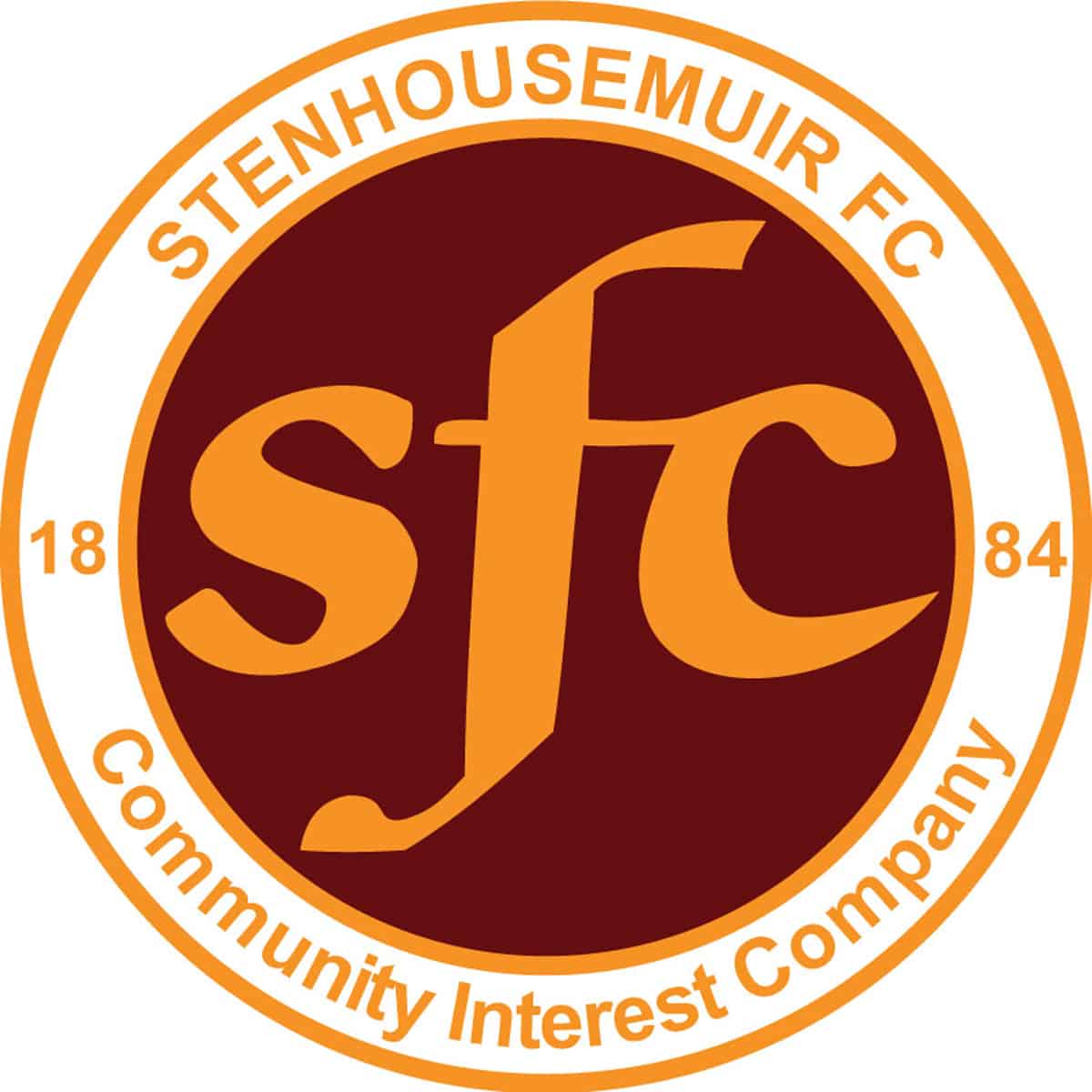 SPFL Ladbrokes League 1
Ochilview Park Stenhousemuir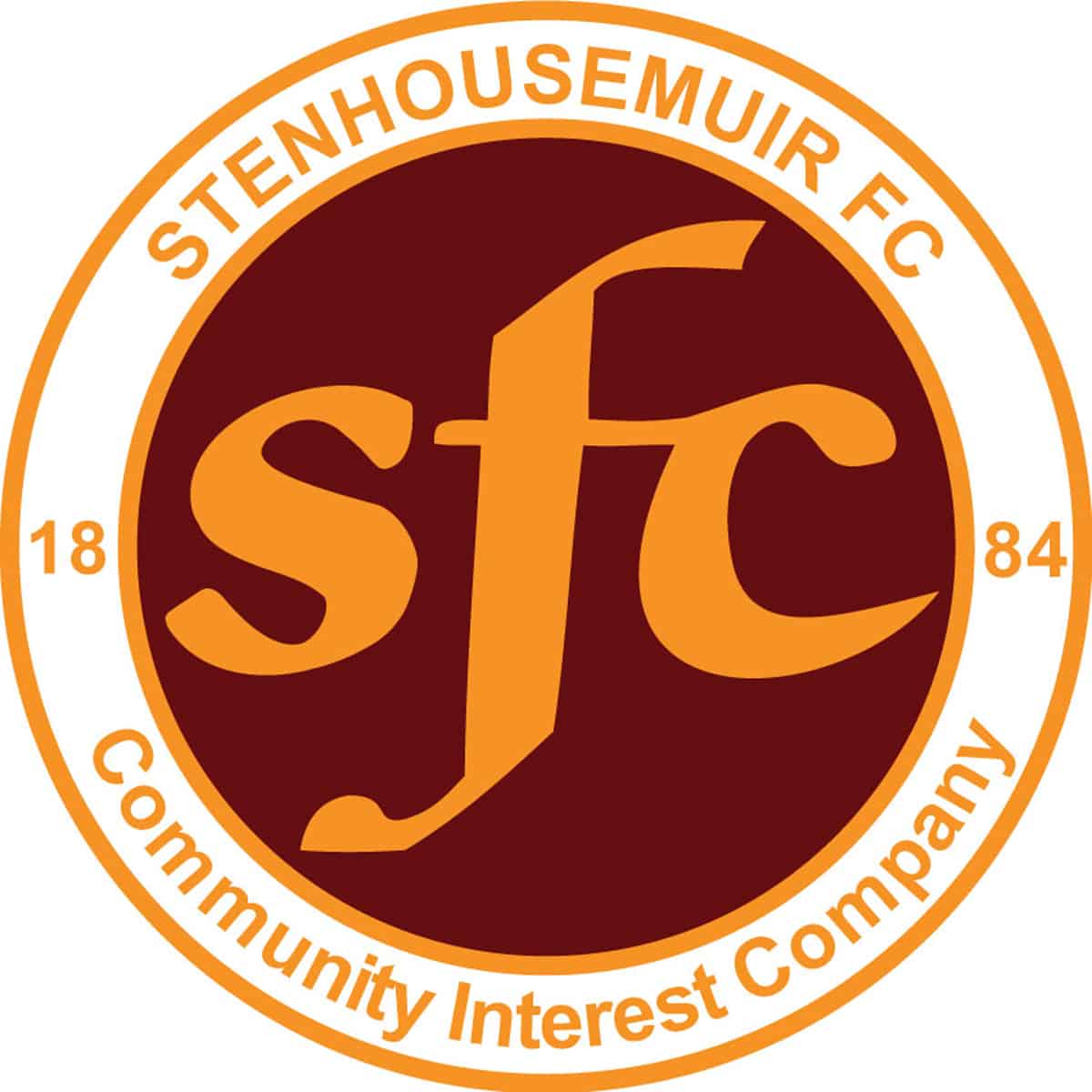 SPFL Ladbrokes League 1
Broadwood Stadium, Cumbernauld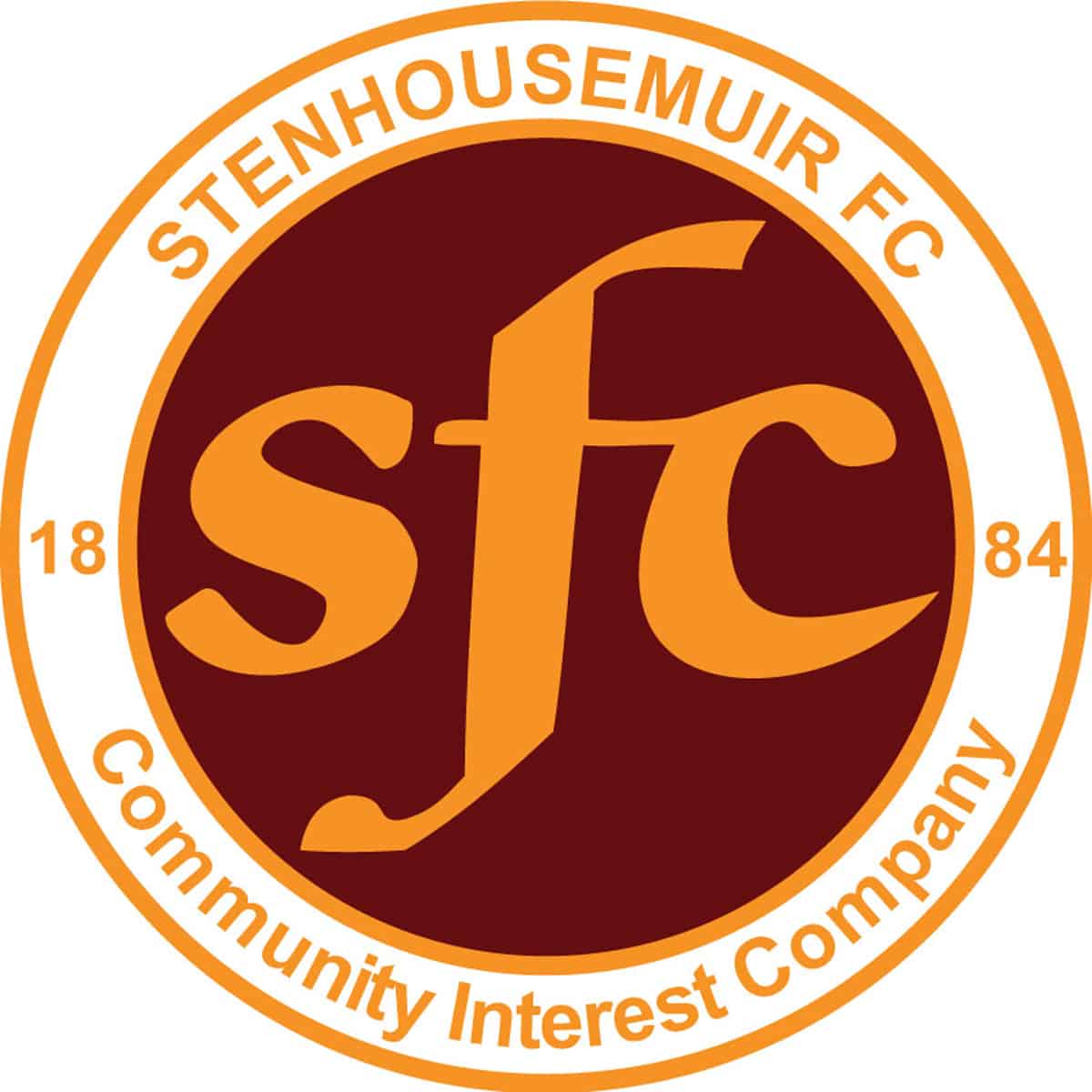 SPFL Ladbrokes League 1
Glebe Park, Brechin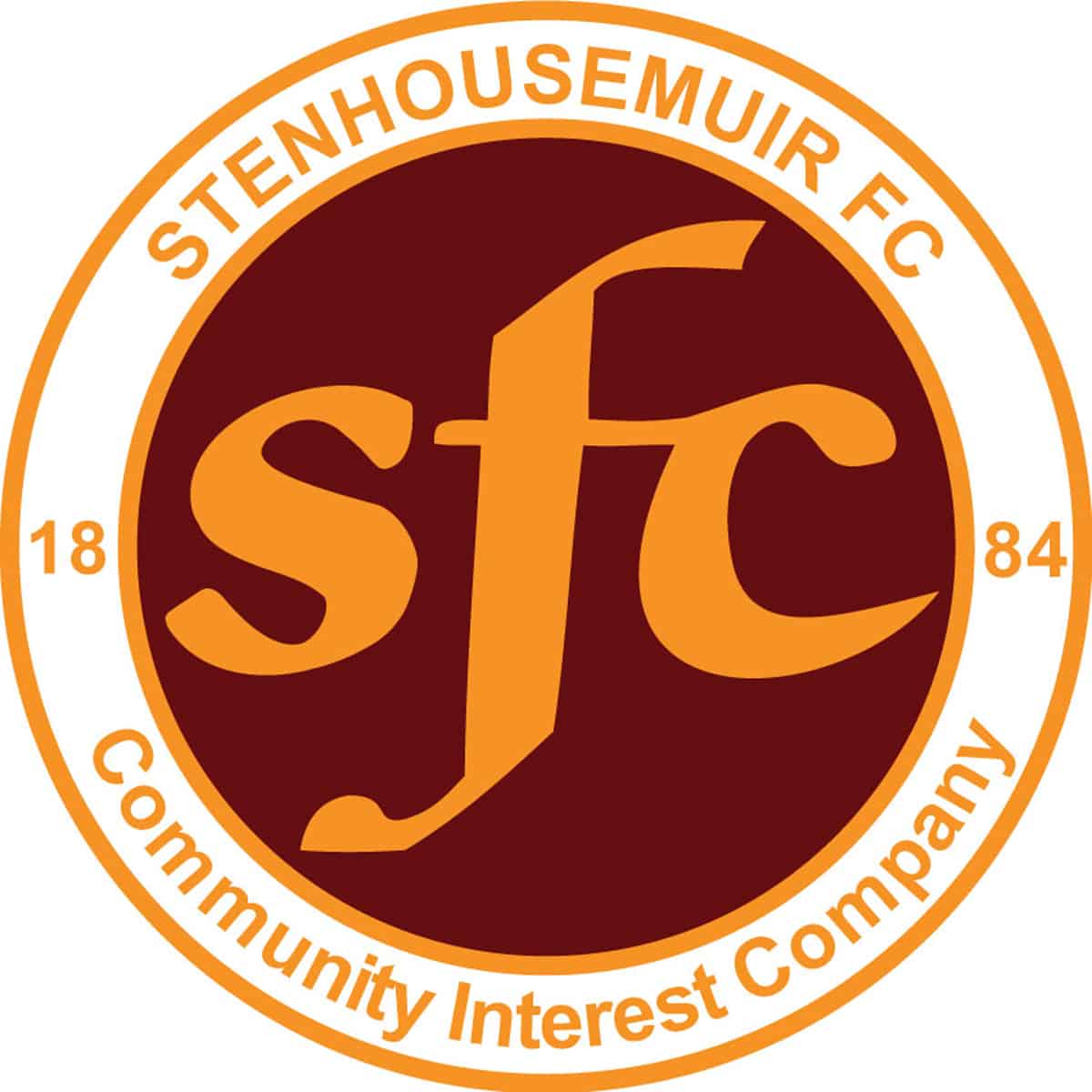 William Hill Scottish Cup
Ochilview Park Stenhousemuir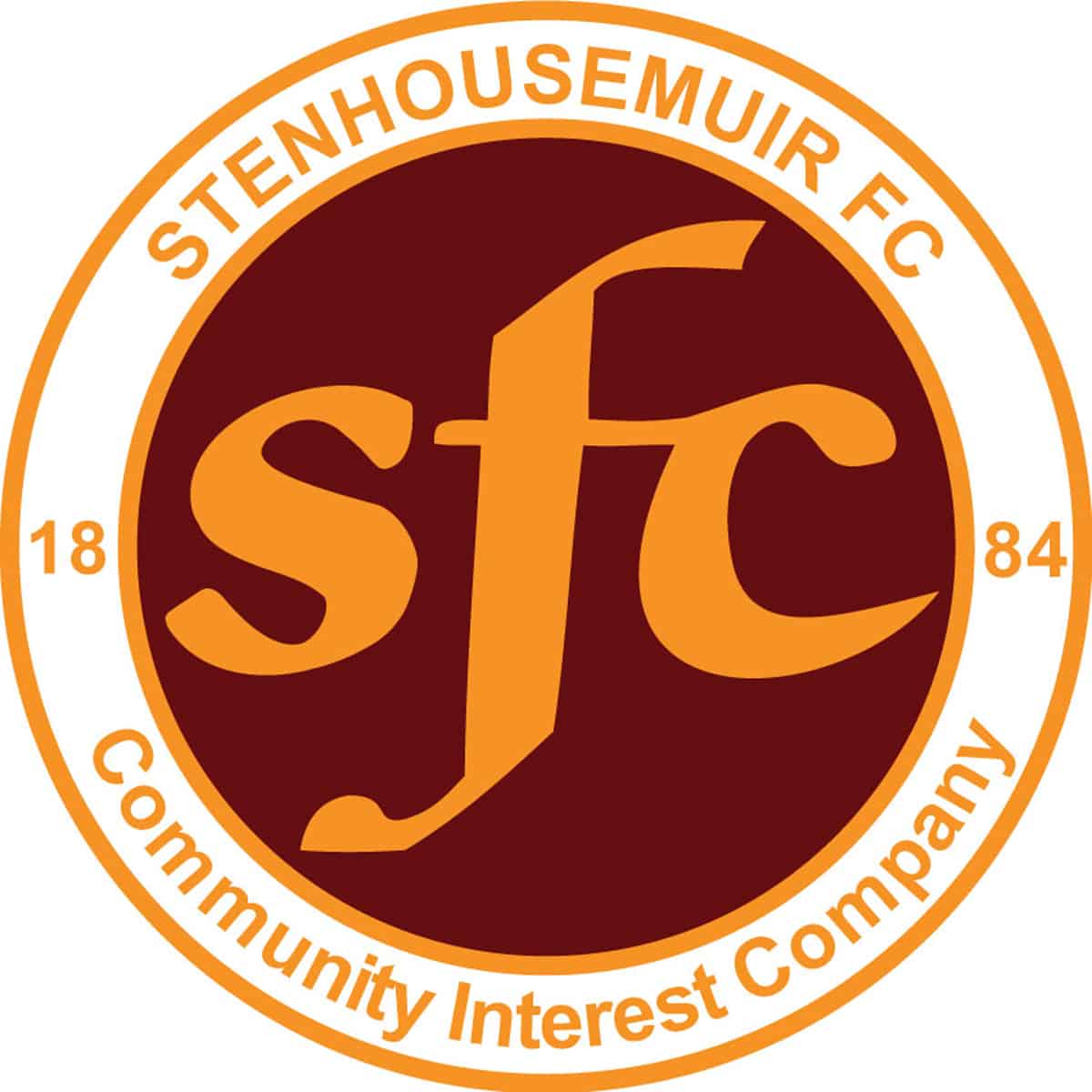 SPFL Ladbrokes League 1
Ochilview Park Stenhousemuir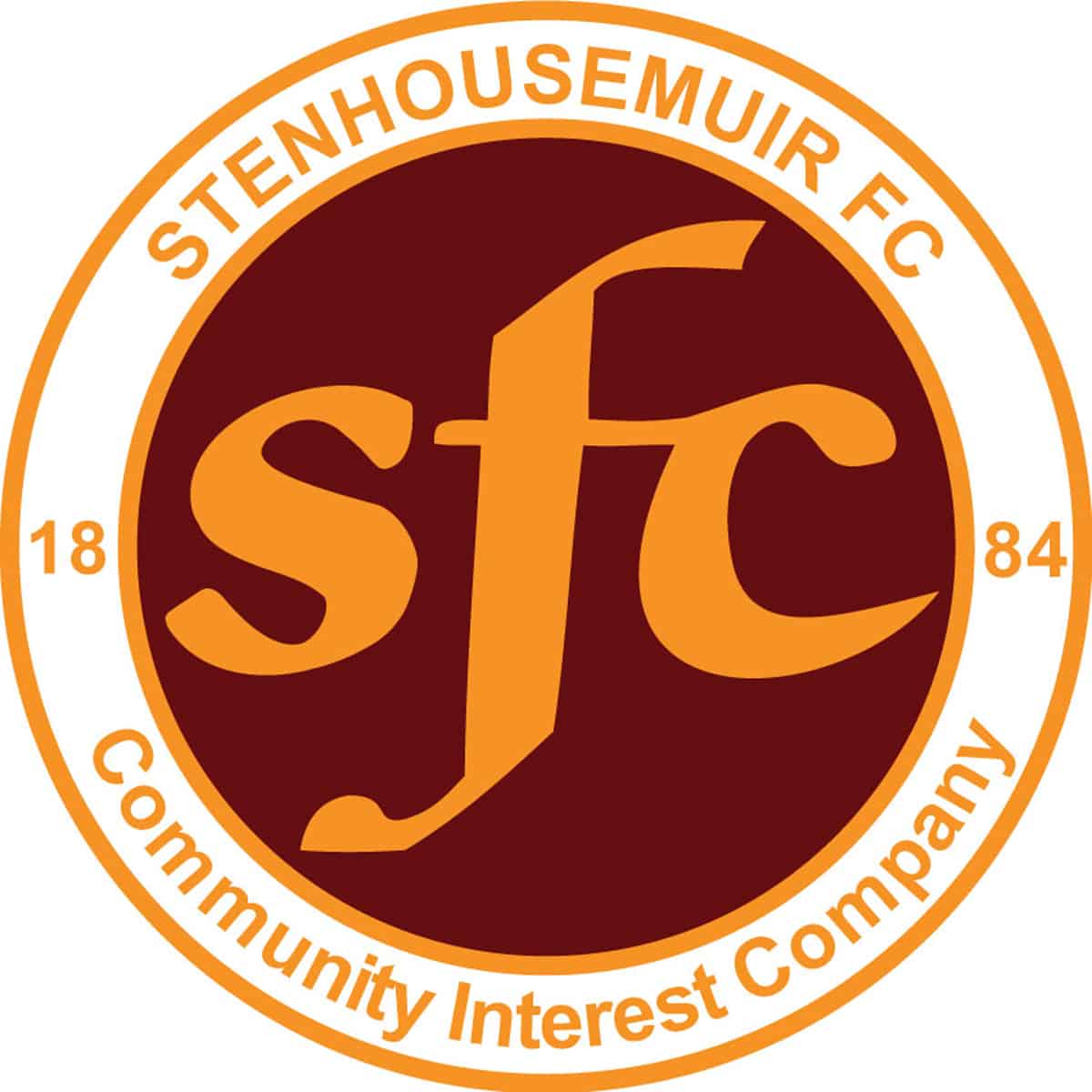 SPFL Ladbrokes League 1
Ochilview Park Stenhousemuir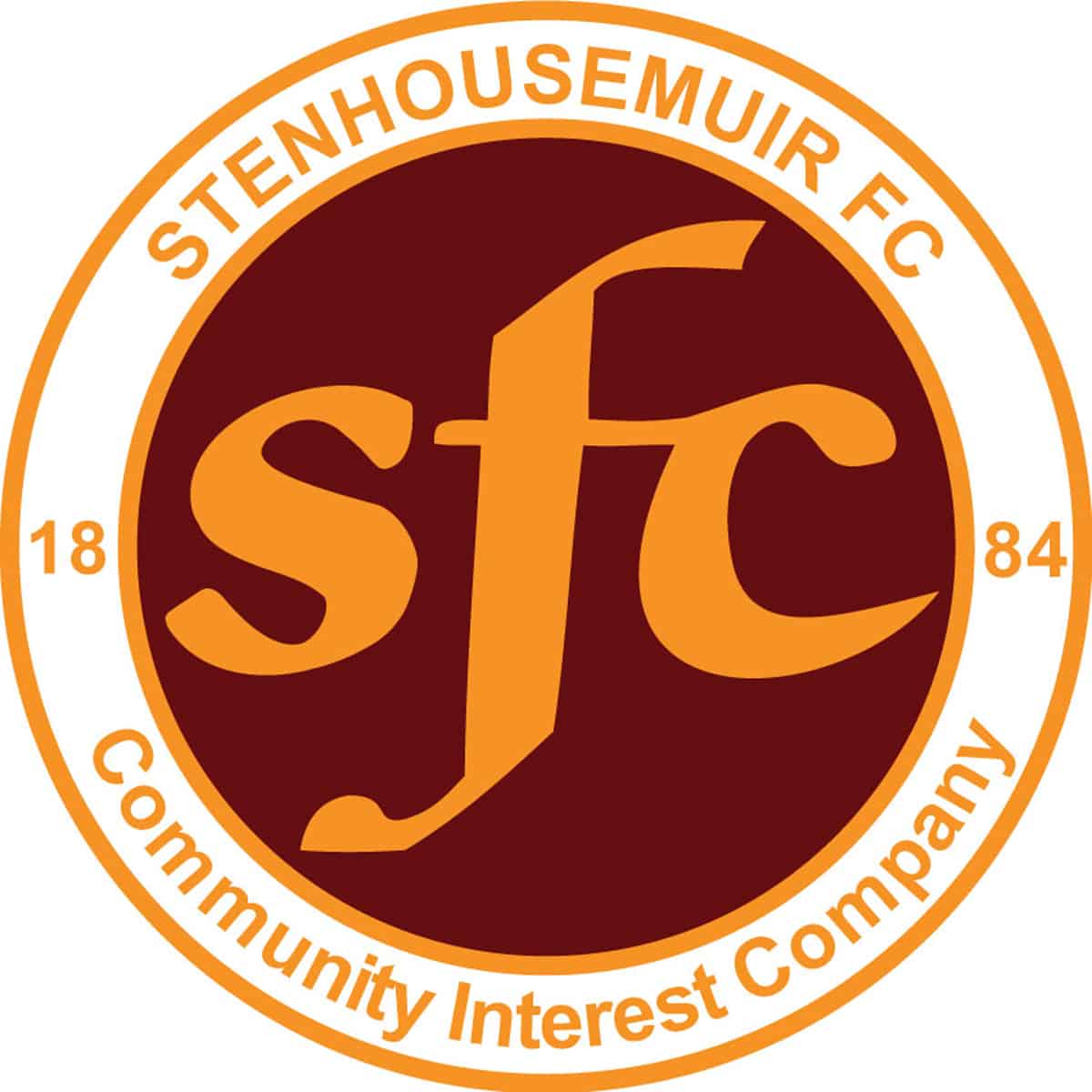 William Hill Scottish Cup
East End Park, Dunfermline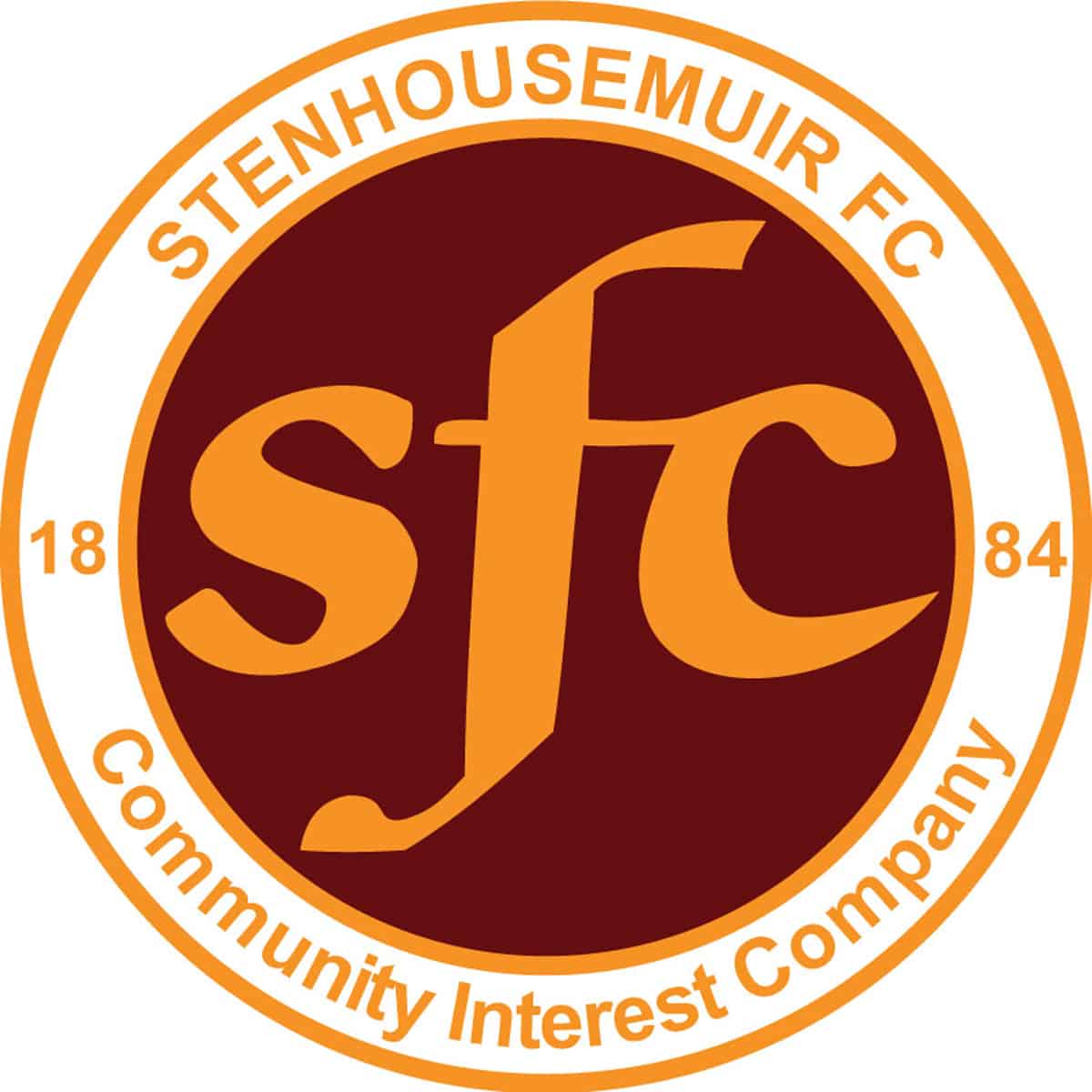 SPFL Ladbrokes League 1
Central Park Cowdenbeath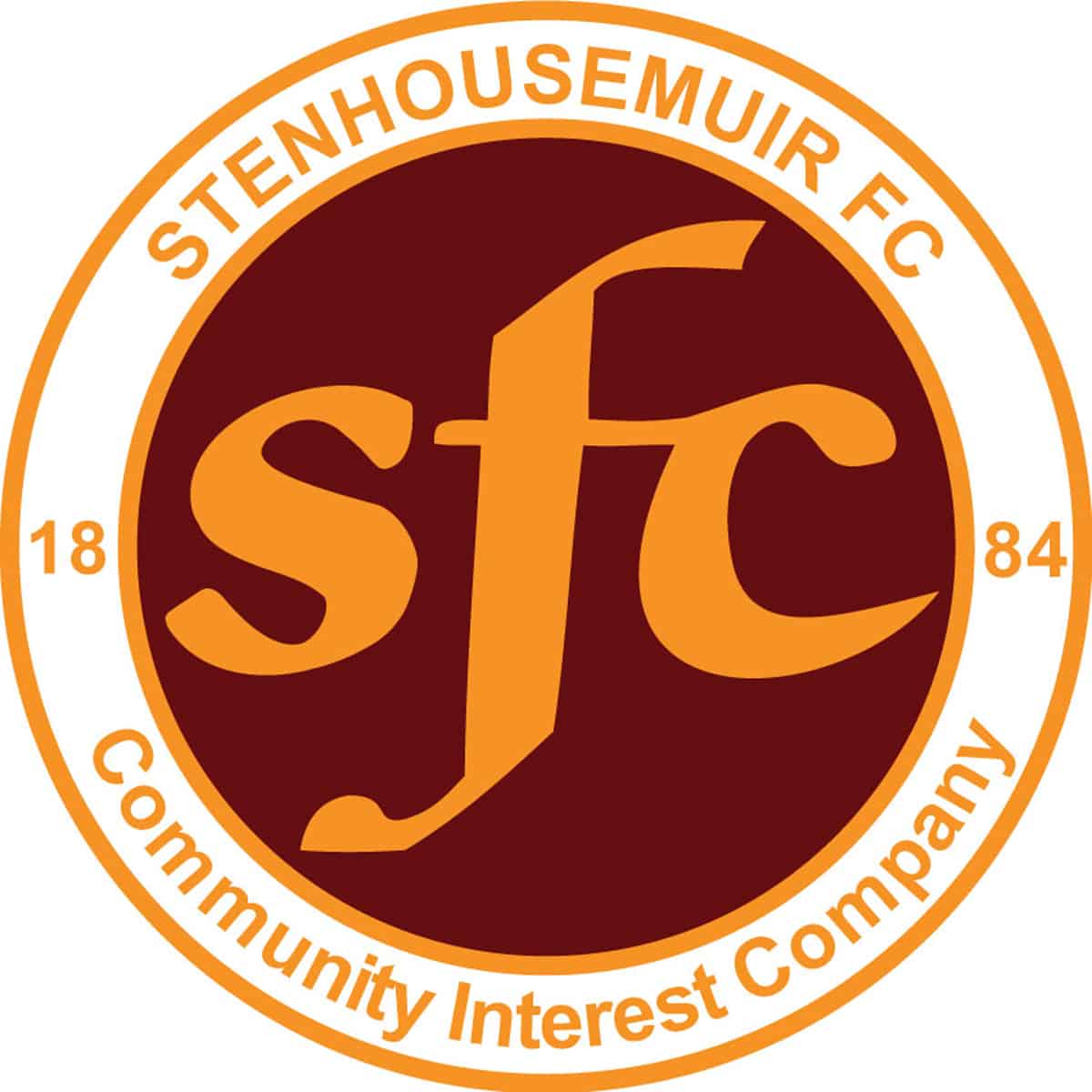 SPFL Ladbrokes League 1
Ochilview Park Stenhousemuir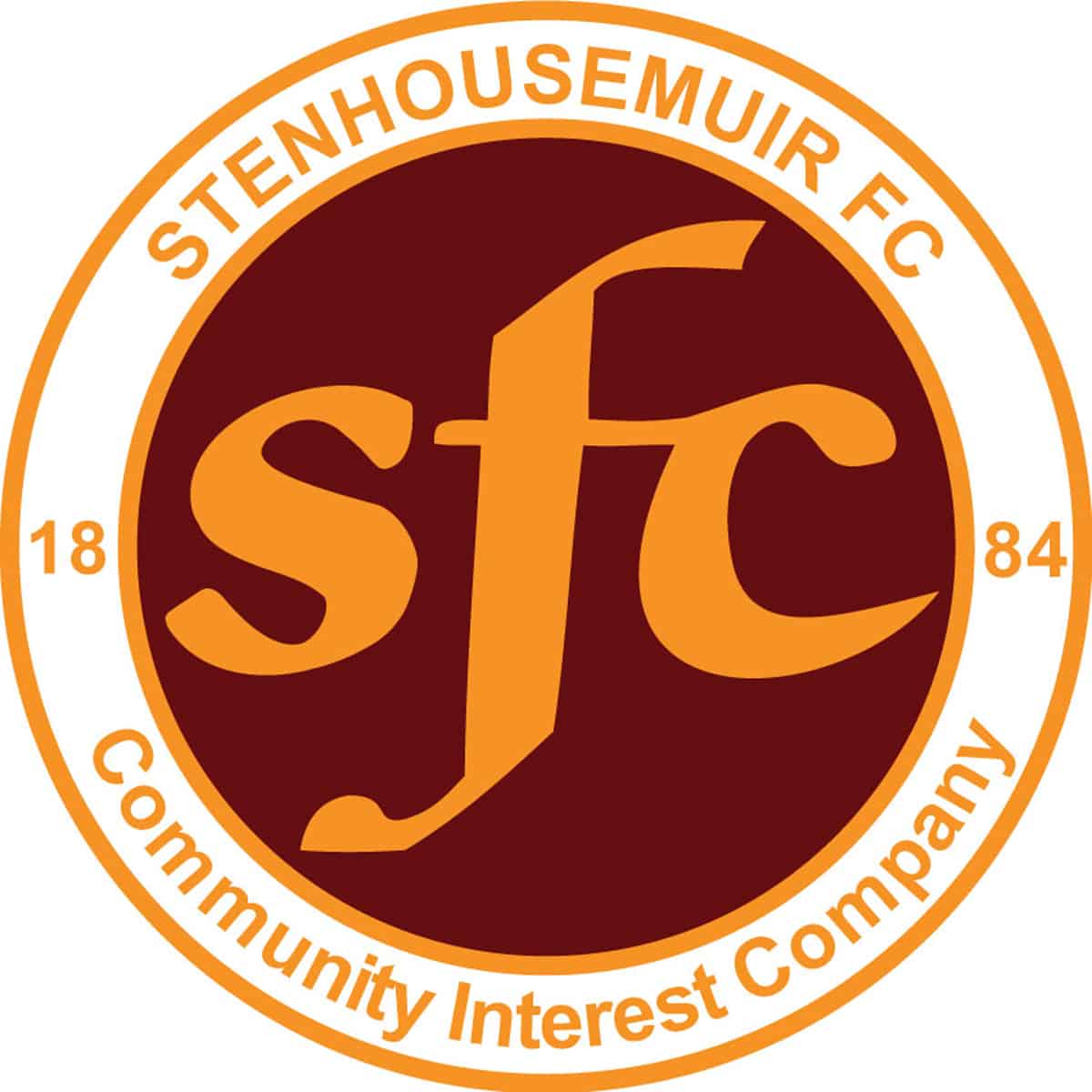 William Hill Scottish Cup
Ochilview Park Stenhousemuir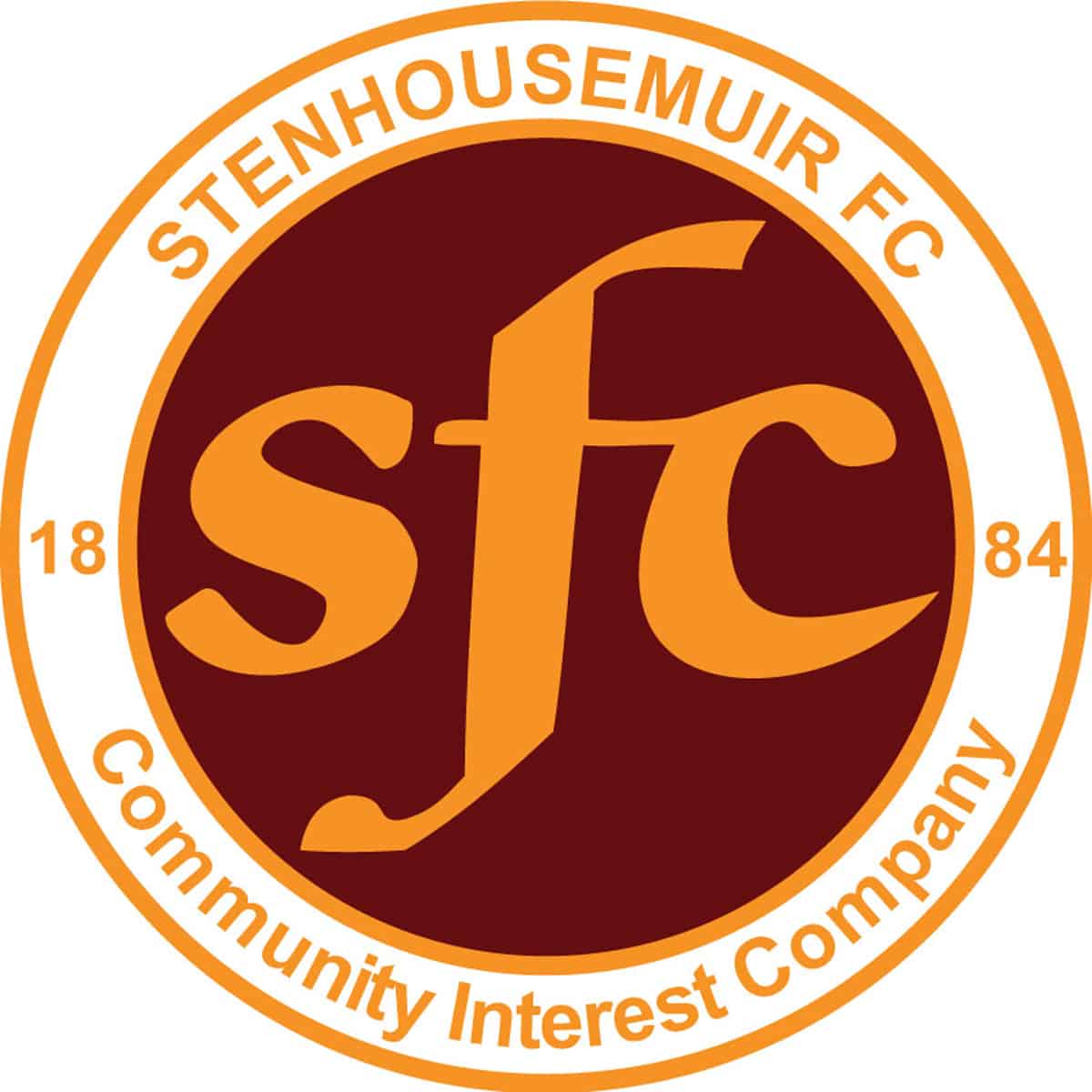 William Hill Scottish Cup
Ochilview Park Stenhousemuir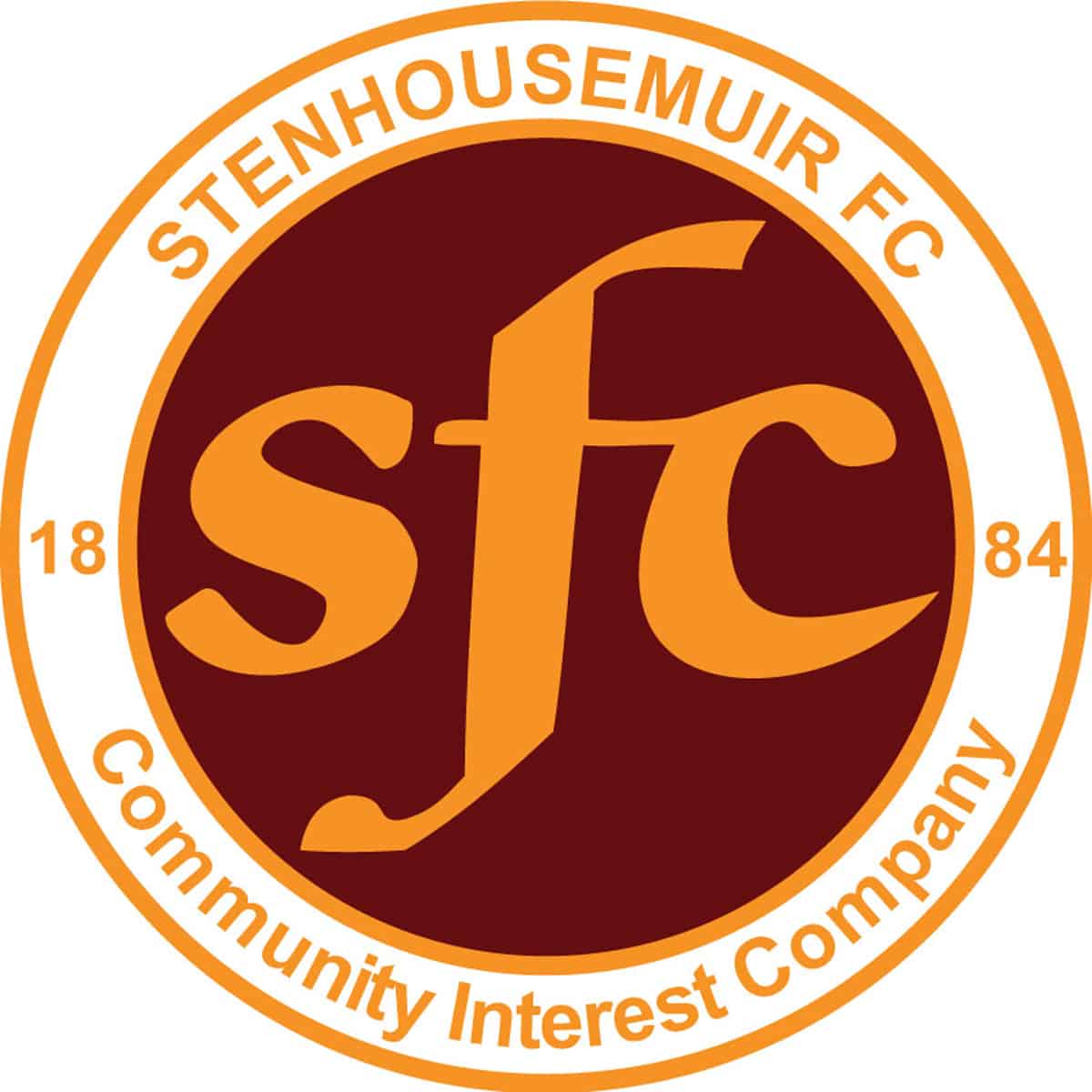 SPFL Ladbrokes League 1
Ochilview Park Stenhousemuir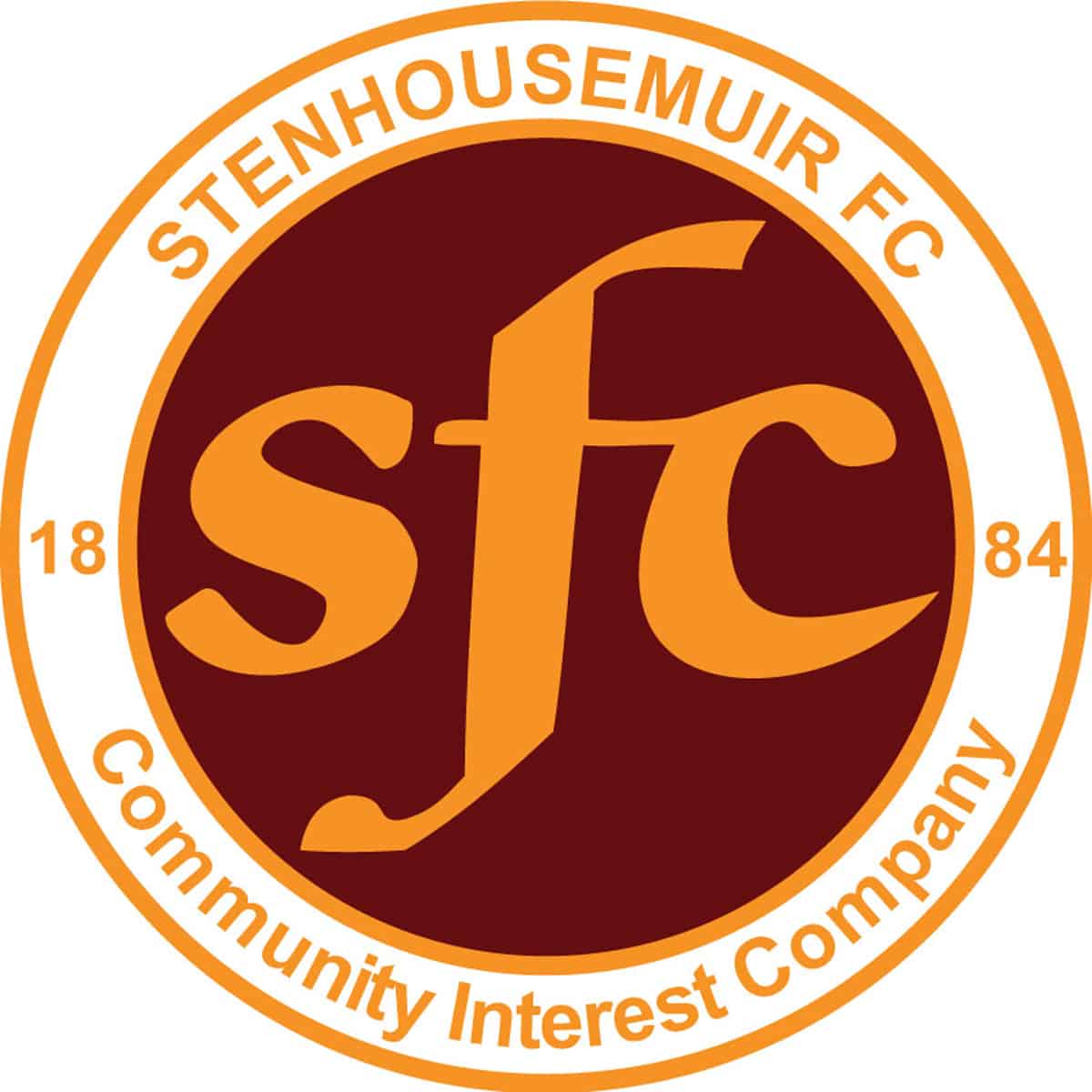 SPFL Ladbrokes League 1
Recreation Park, Stenhousemuir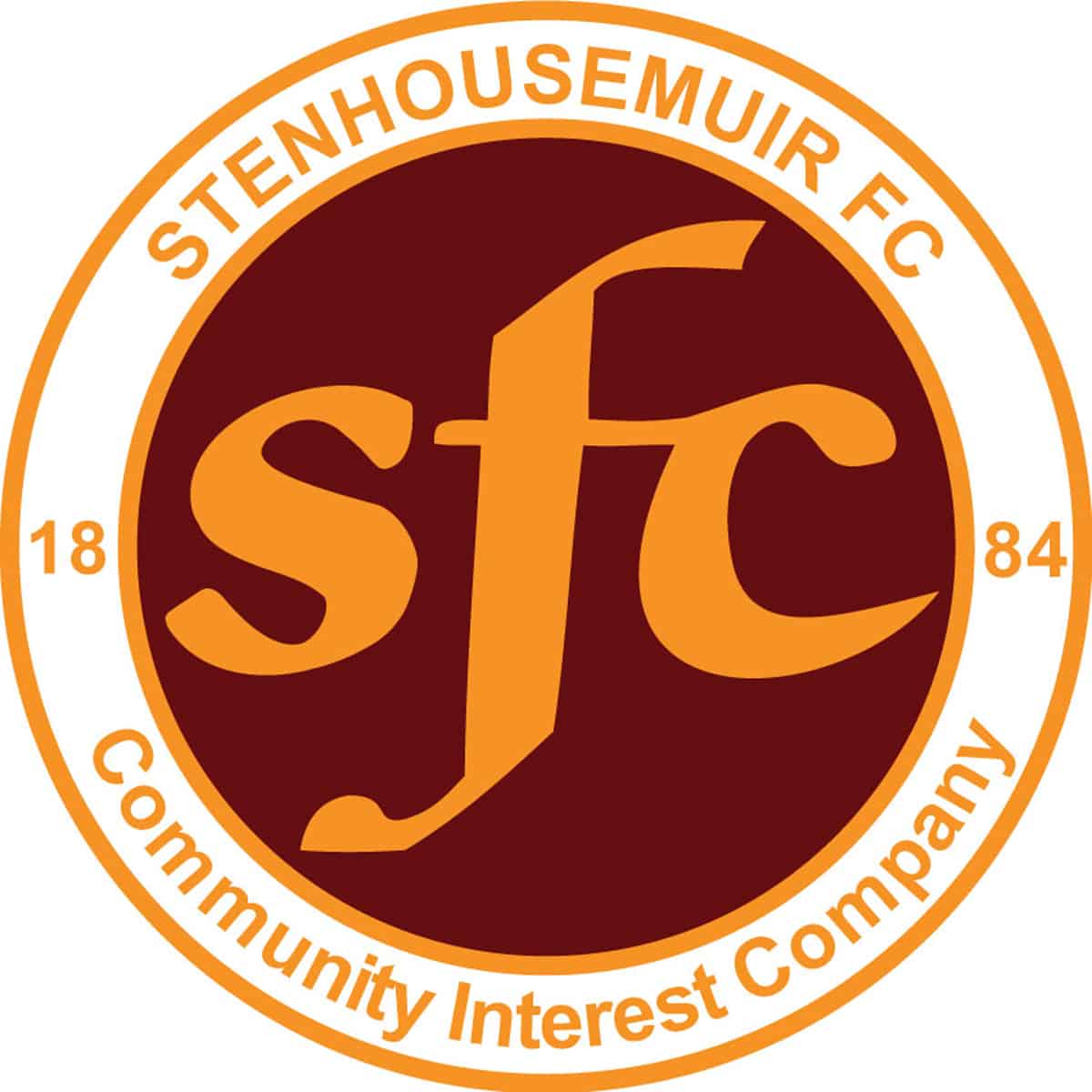 SPFL Ladbrokes League 1
Ochilview Park Stenhousemuir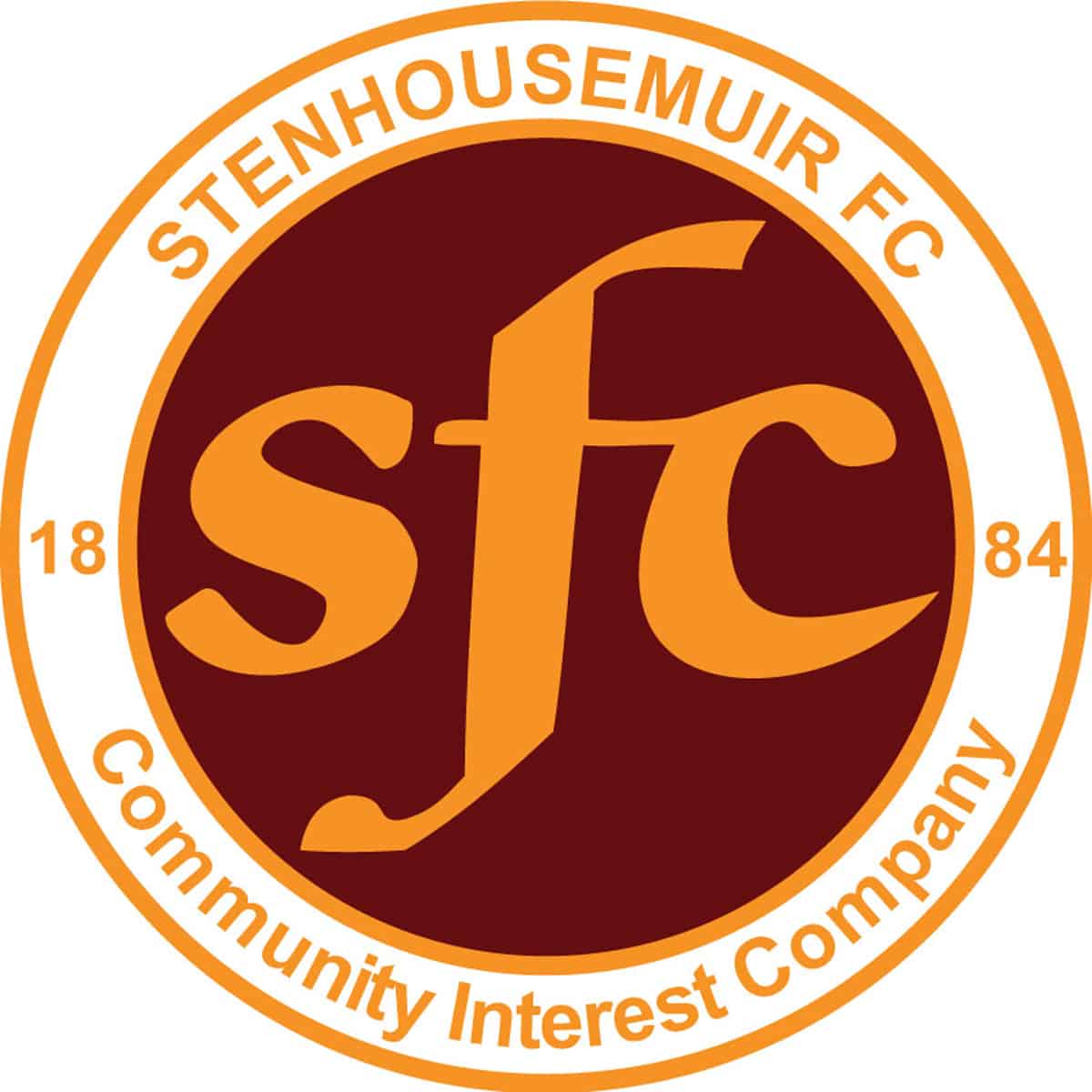 SPFL Ladbrokes League 1
Gayfield Park, Arbroath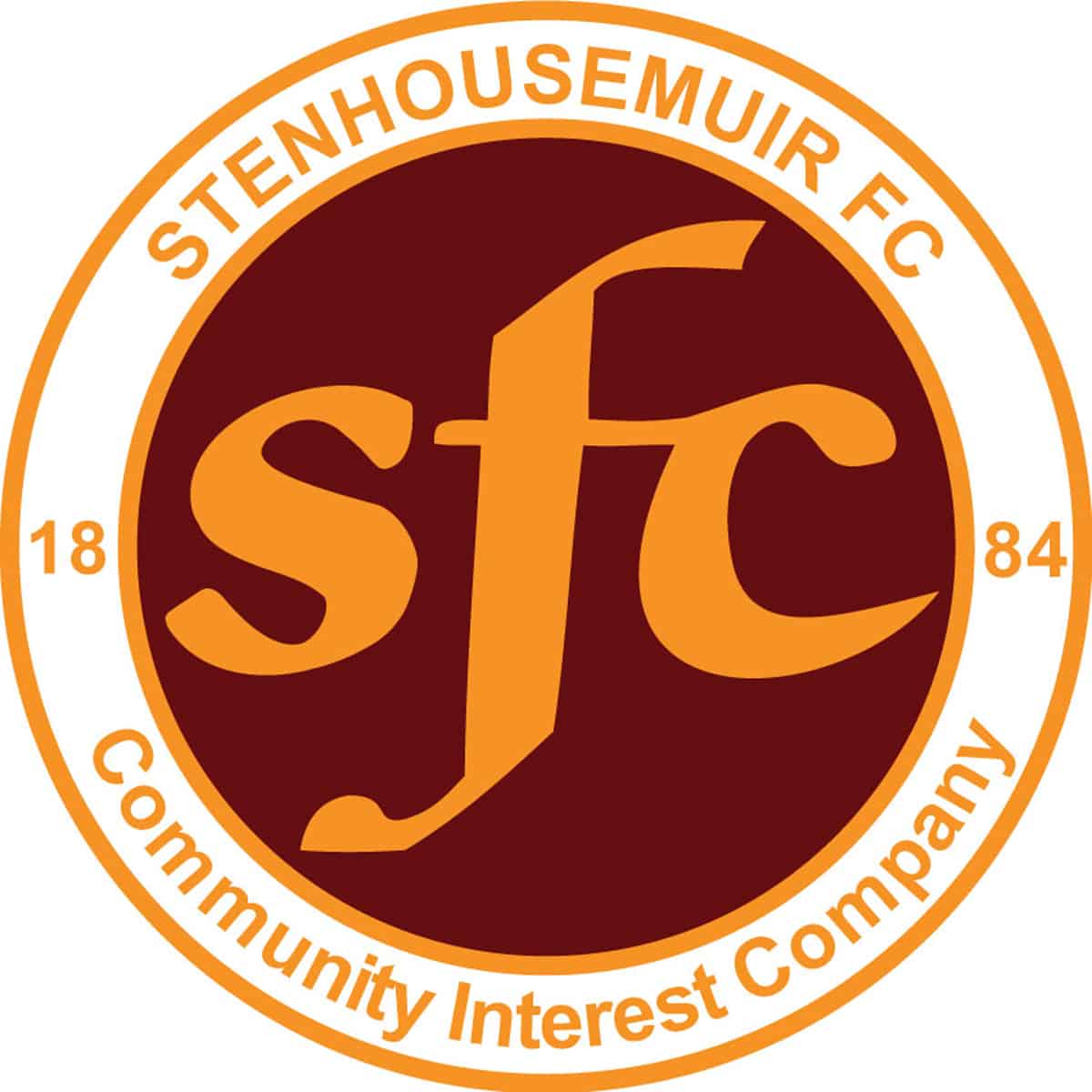 SPFL Ladbrokes League 1
Bayview Stadium, Methil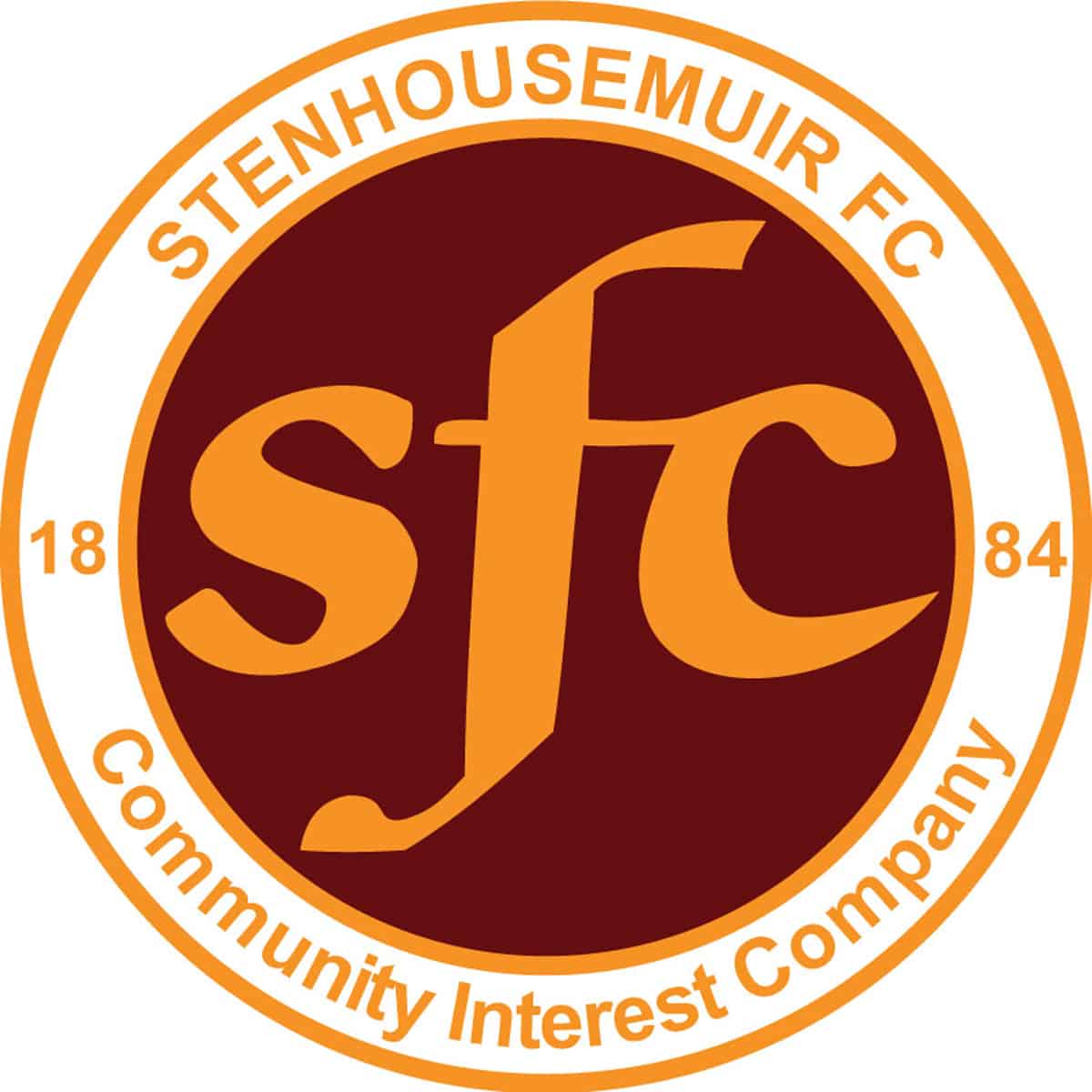 SPFL Ladbrokes League 1
Ochilview Park Stenhousemuir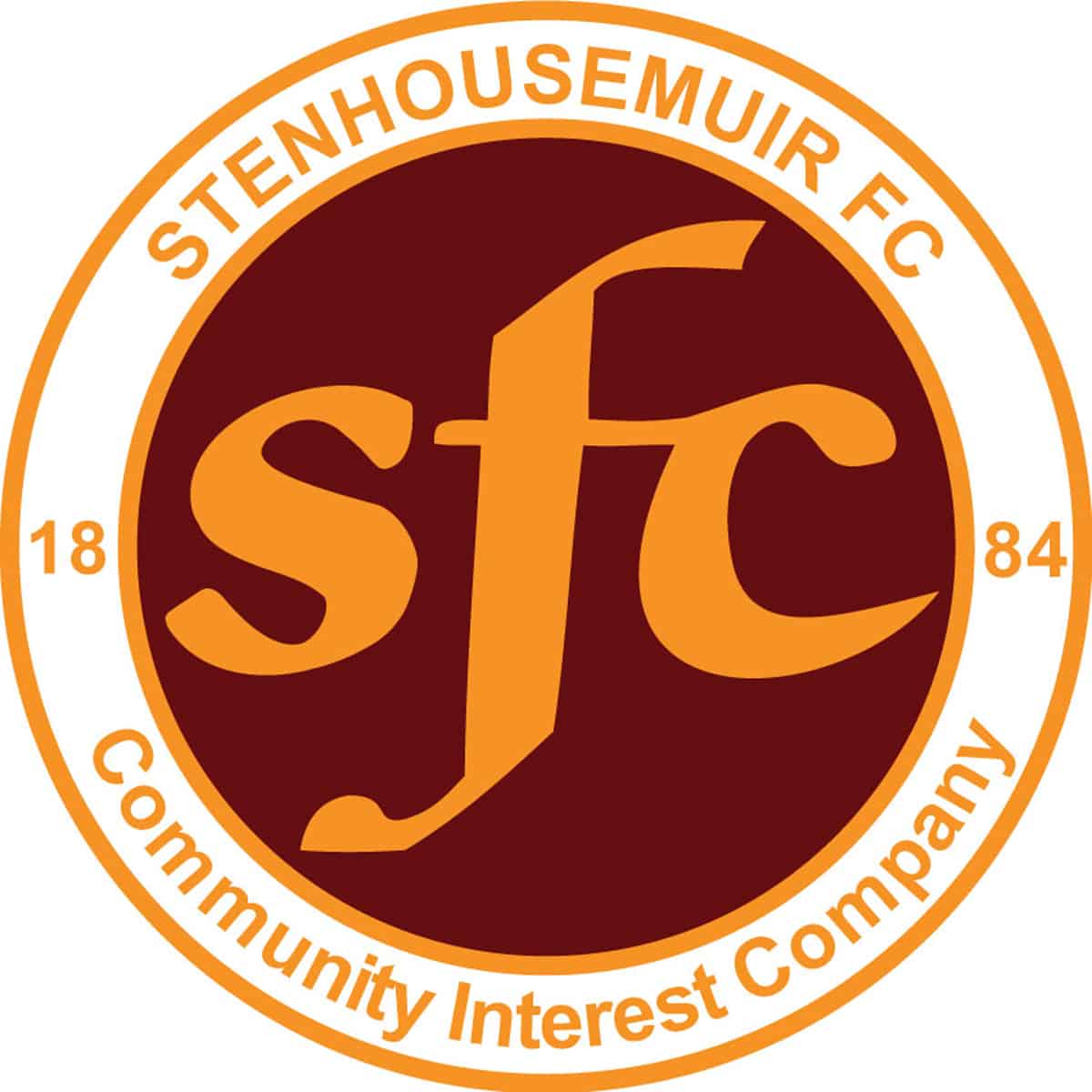 Stirlingshire Cup
Ochilview Park Stenhousemuir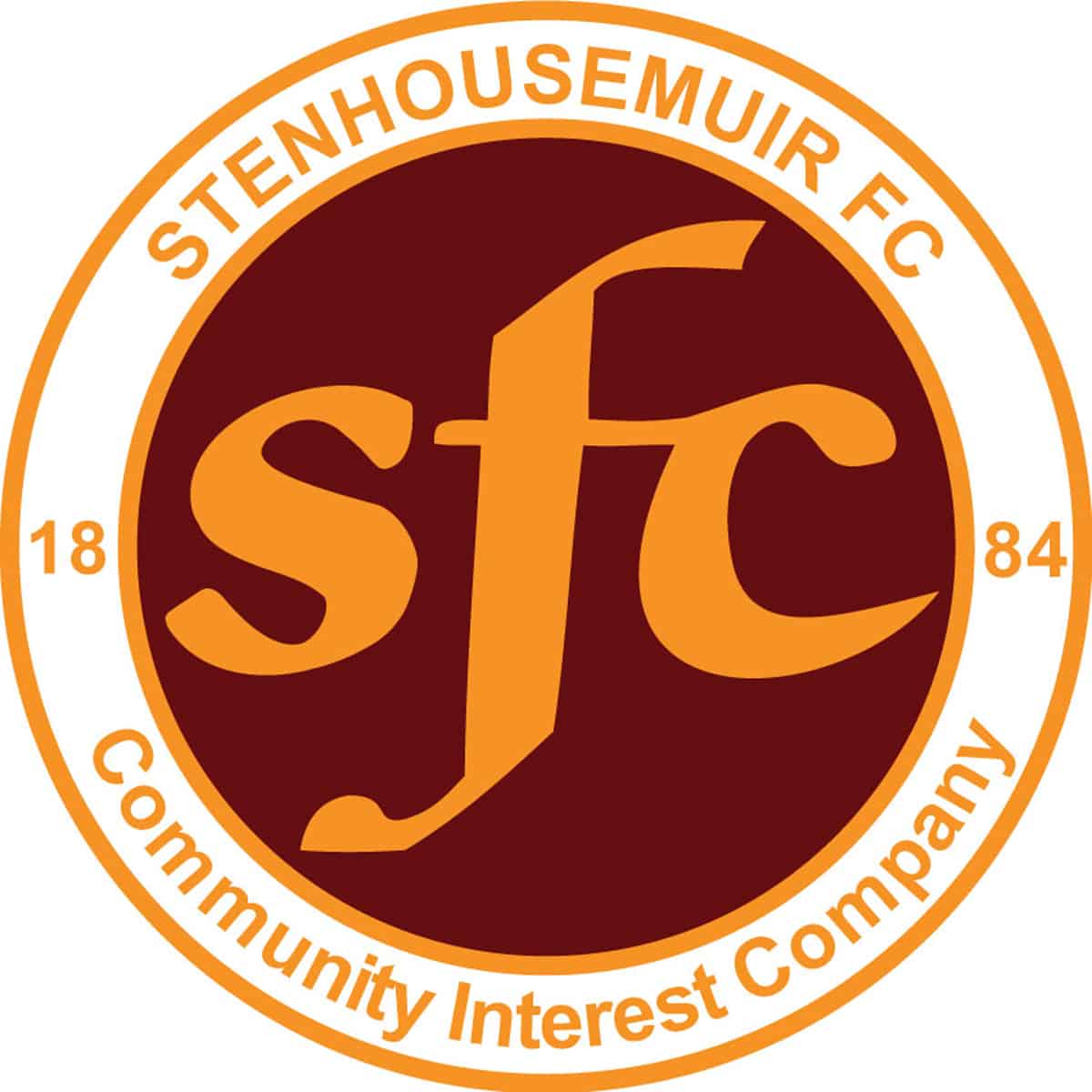 SPFL Ladbrokes League 1
Broadwood Stadium, Cumbernauld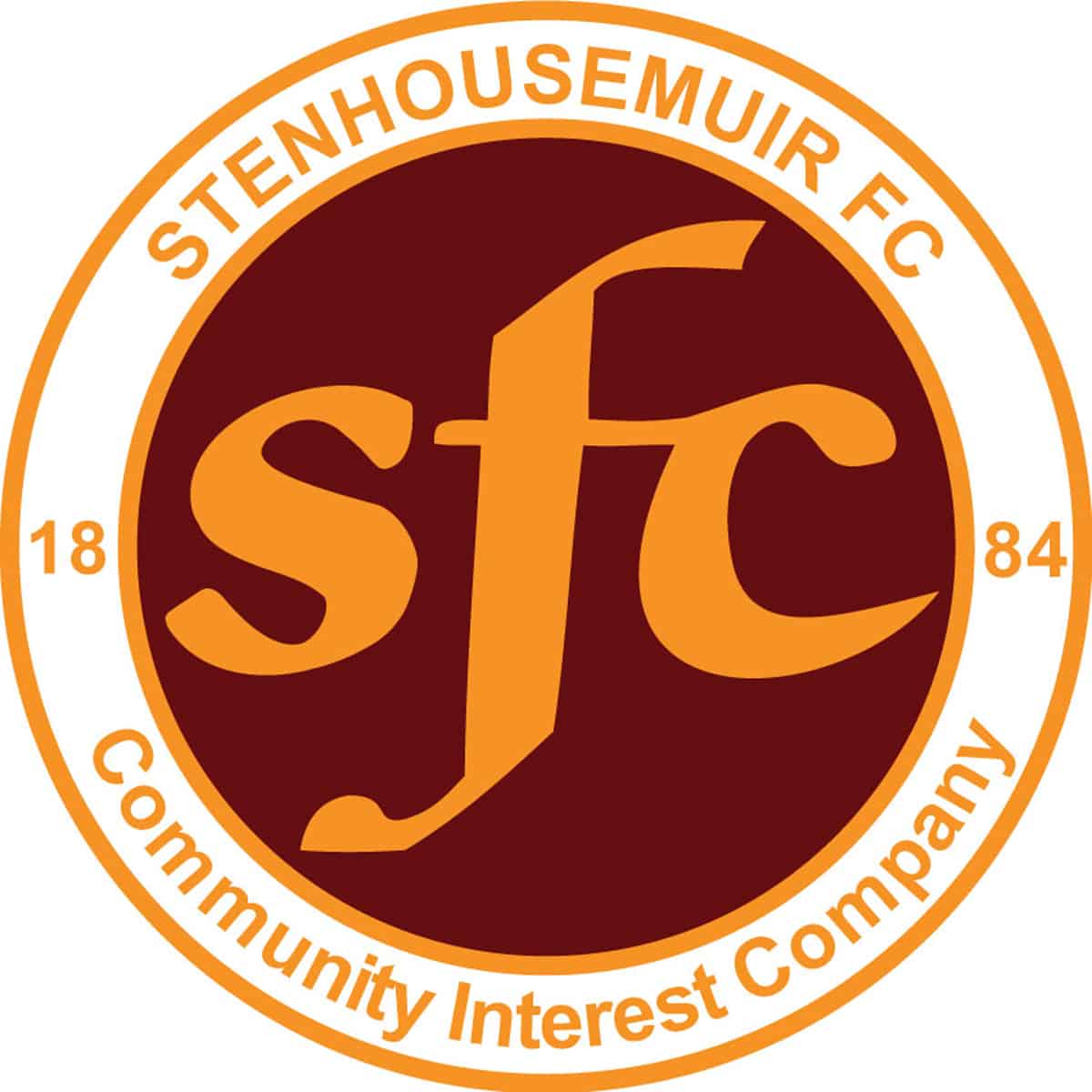 SPFL Ladbrokes League 1
Ochilview Park Stenhousemuir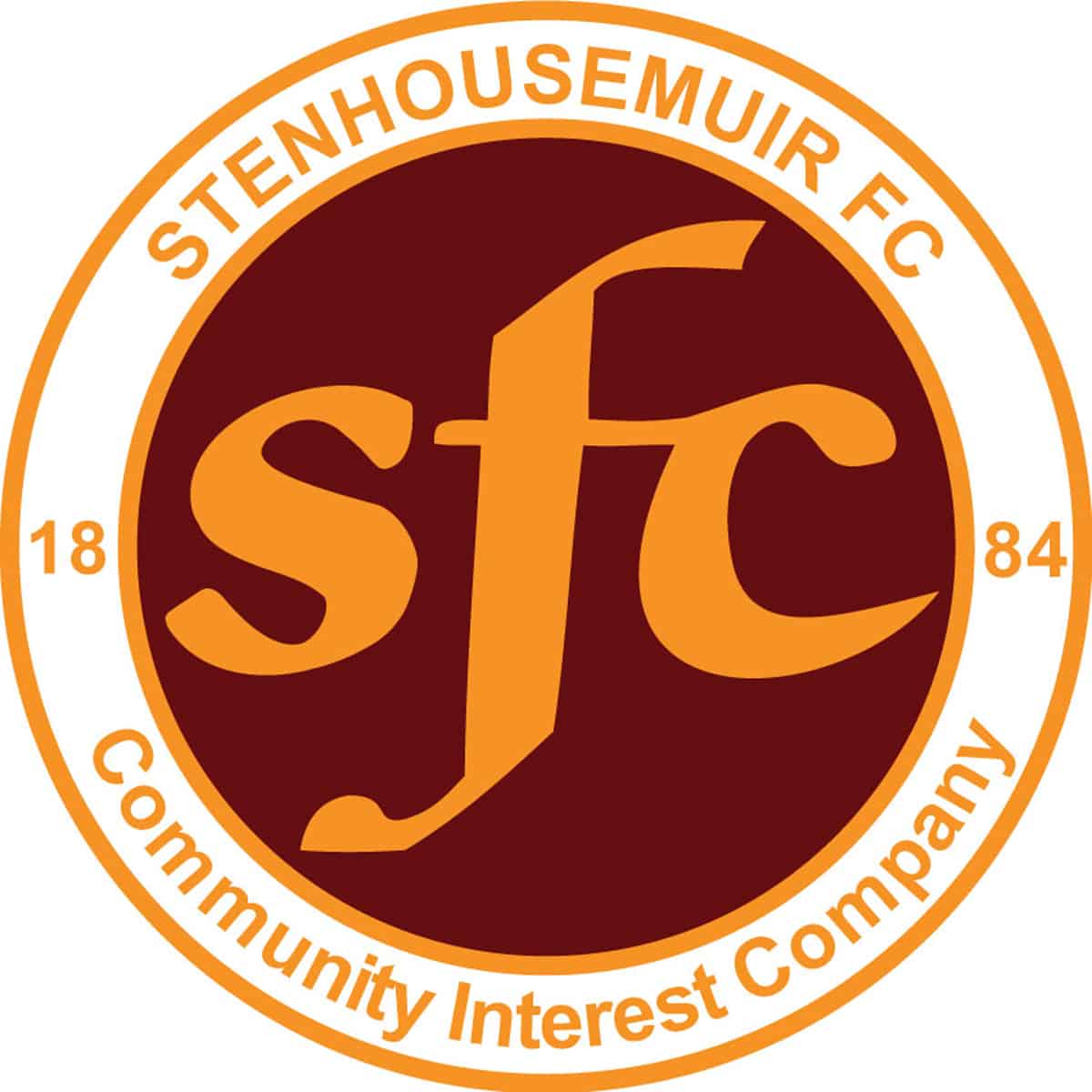 SPFL Ladbrokes League 1
Glebe Park, Brechin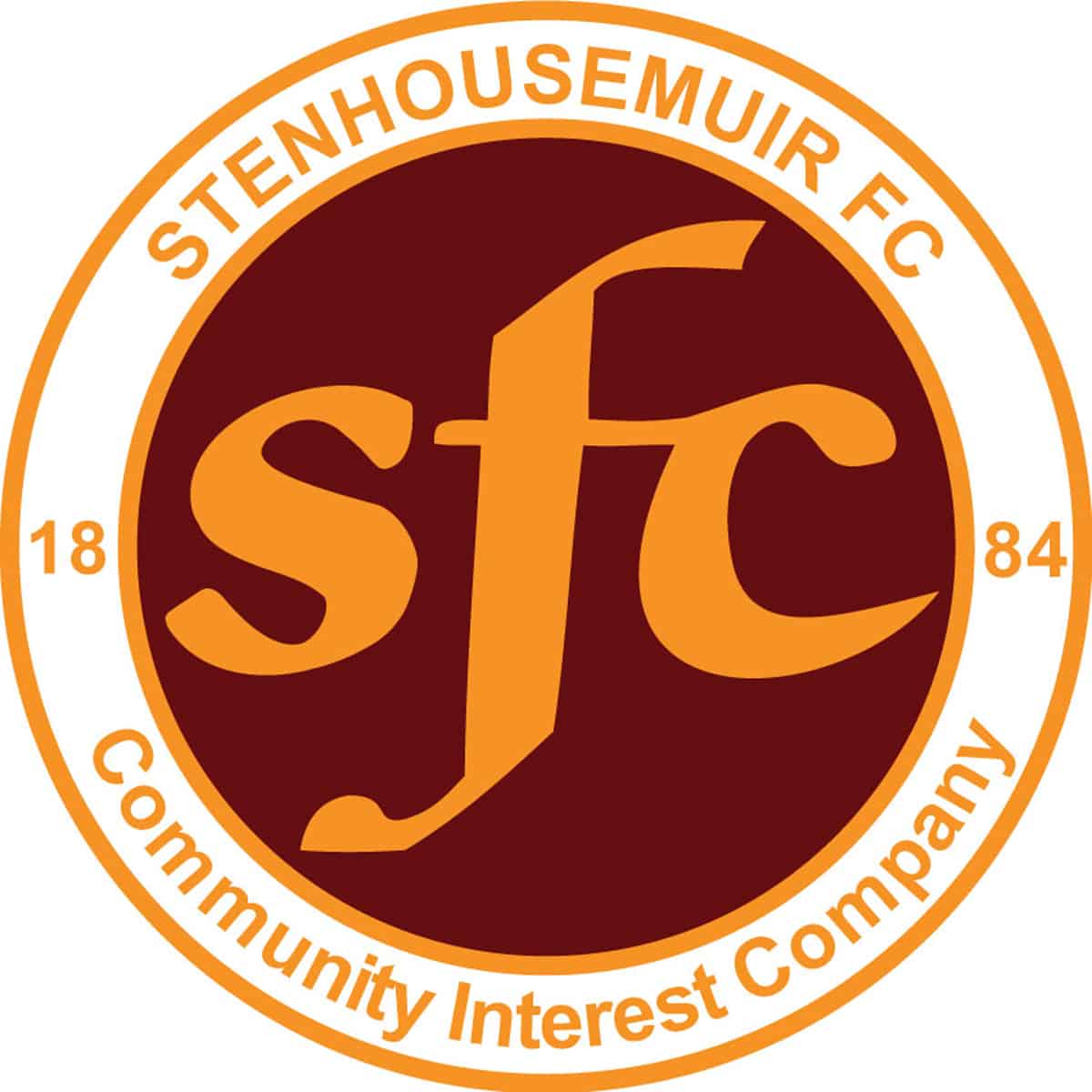 SPFL Ladbrokes League 1
Ochilview Park Stenhousemuir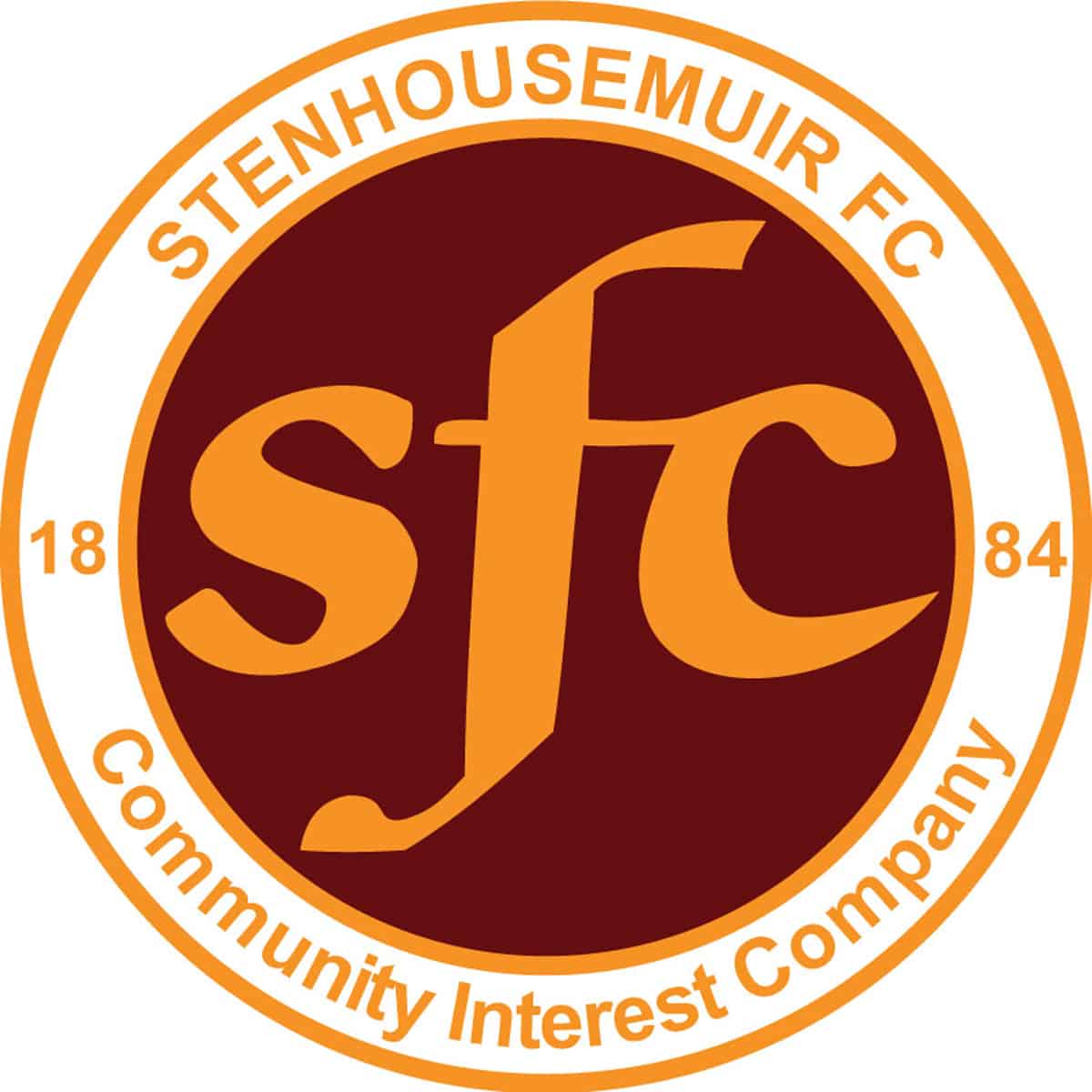 SPFL Ladbrokes League 1
Strathclyde Homes Stadium, Dum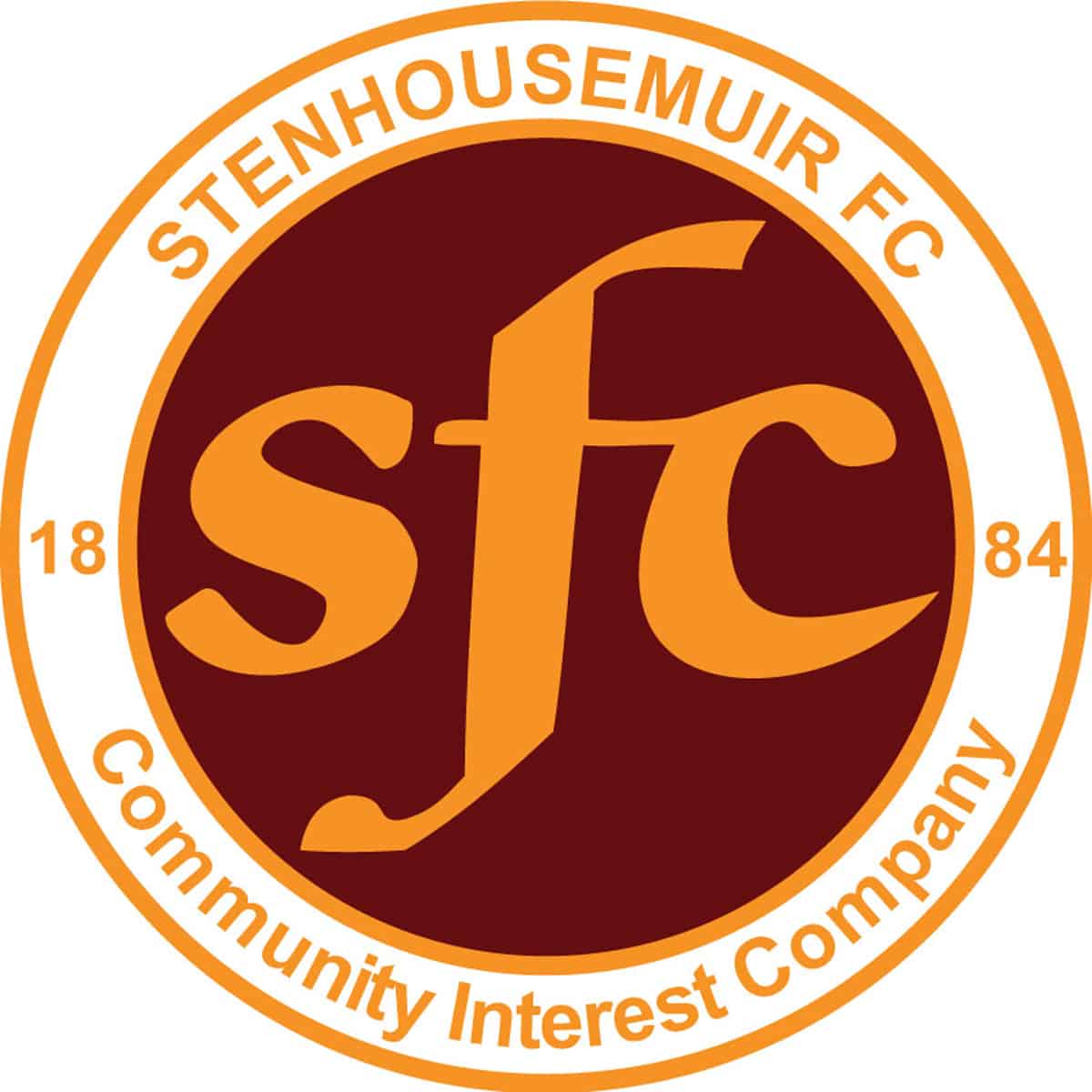 SPFL Ladbrokes League 1
Ochilview Park Stenhousemuir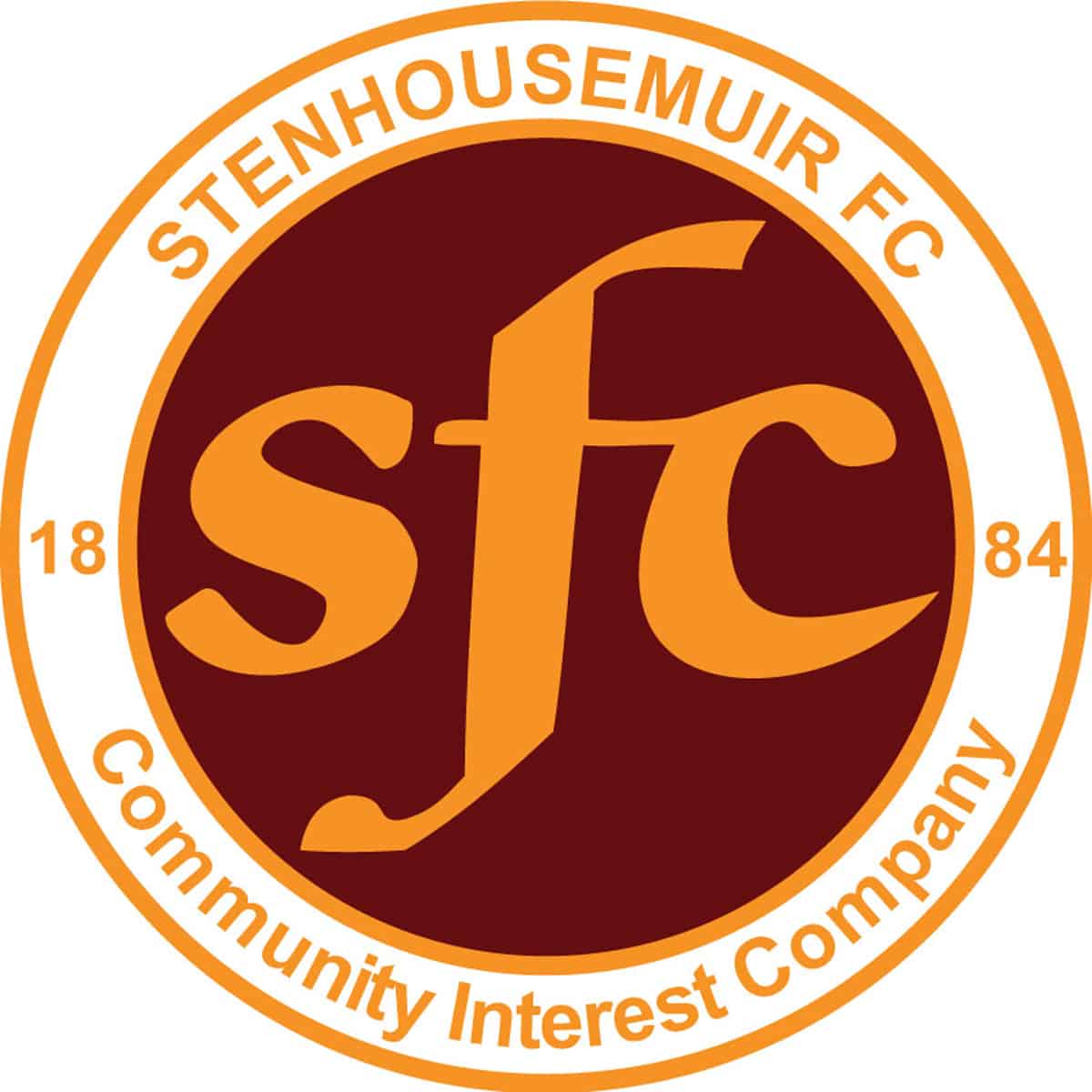 SPFL Ladbrokes League 1
Balmoor Stadium, Peterhead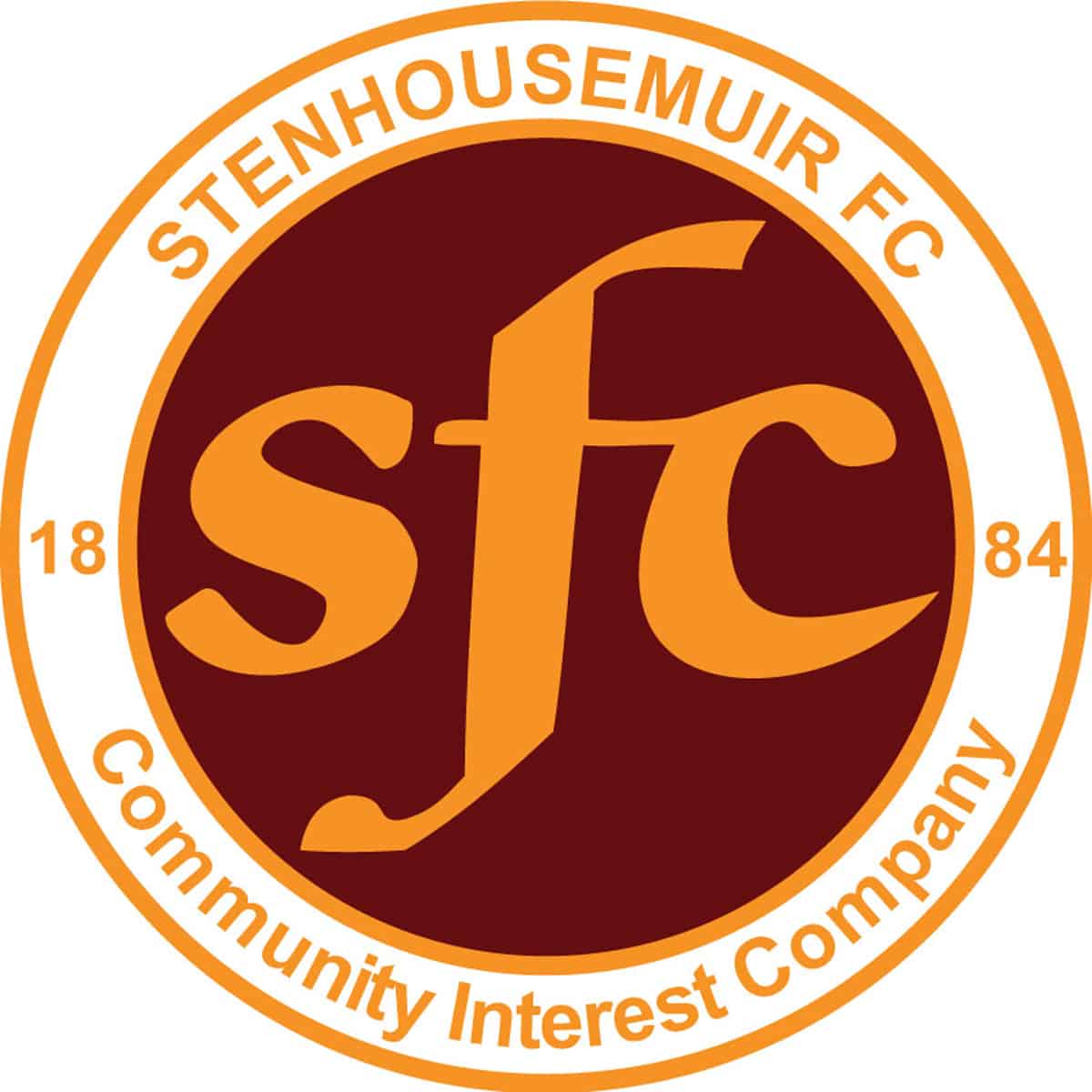 Petrofac Training Cup
Forthbank Stadium, Stirling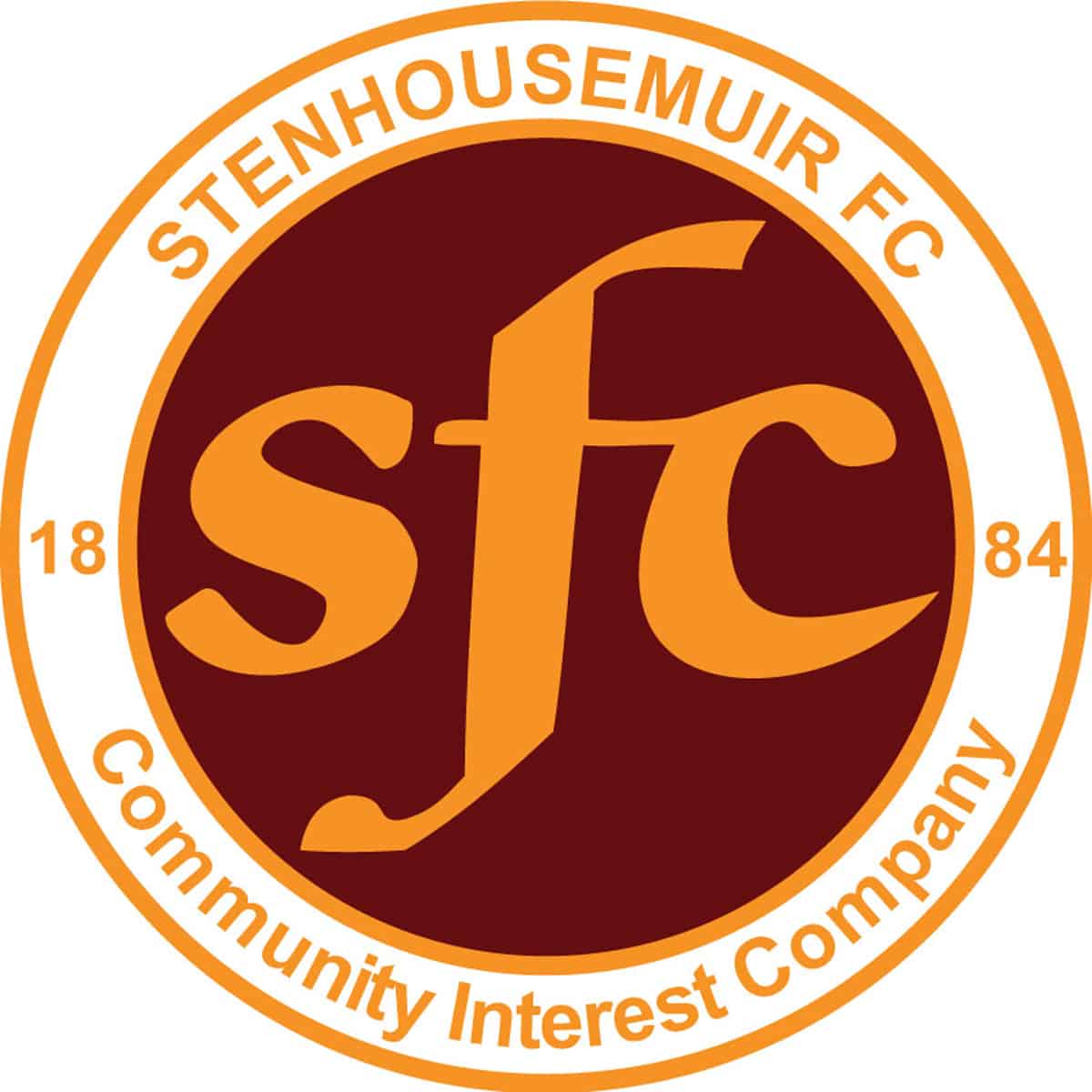 SPFL Ladbrokes League 1
Ochilview Park Stenhousemuir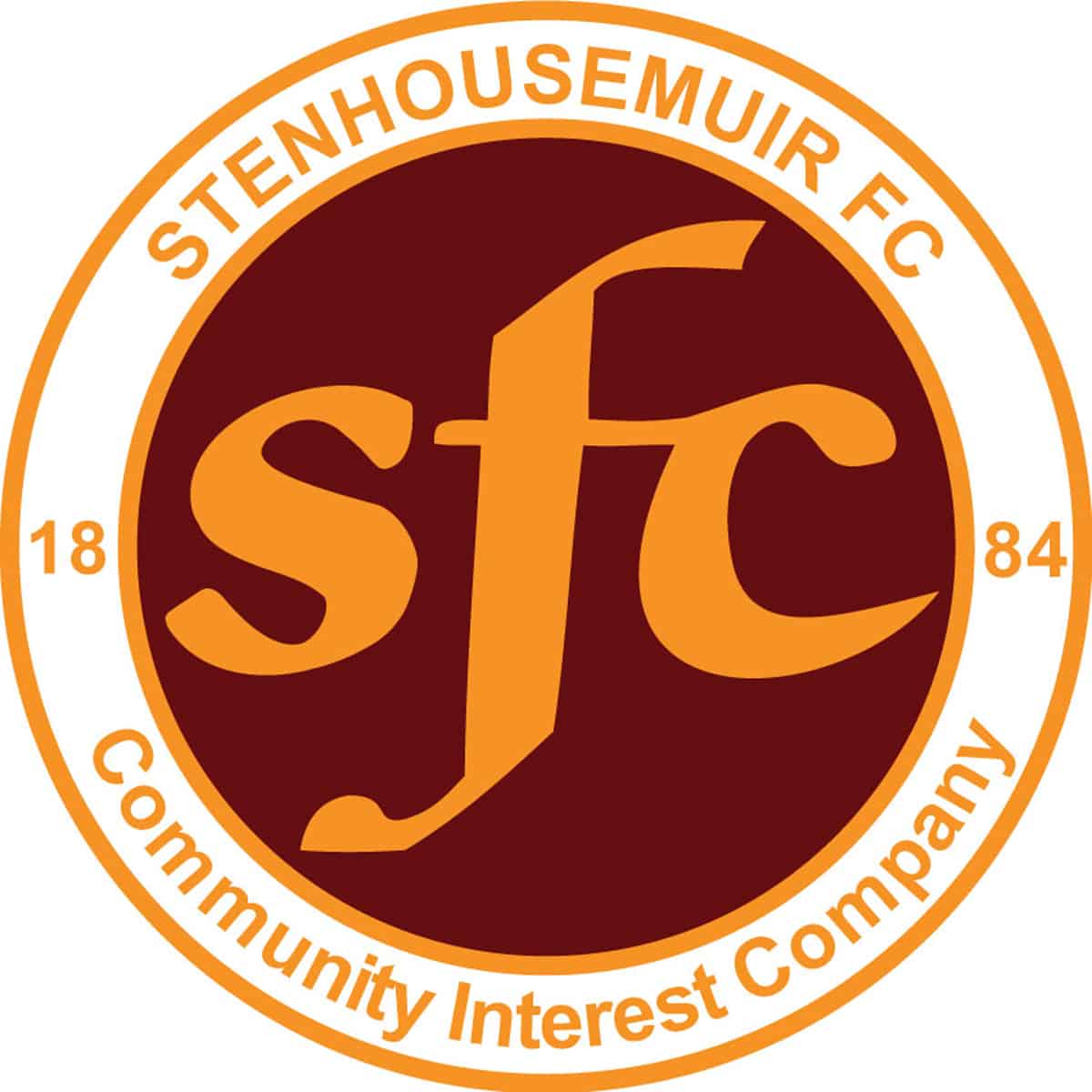 SPFL Ladbrokes League 1
Forthbank, Stirling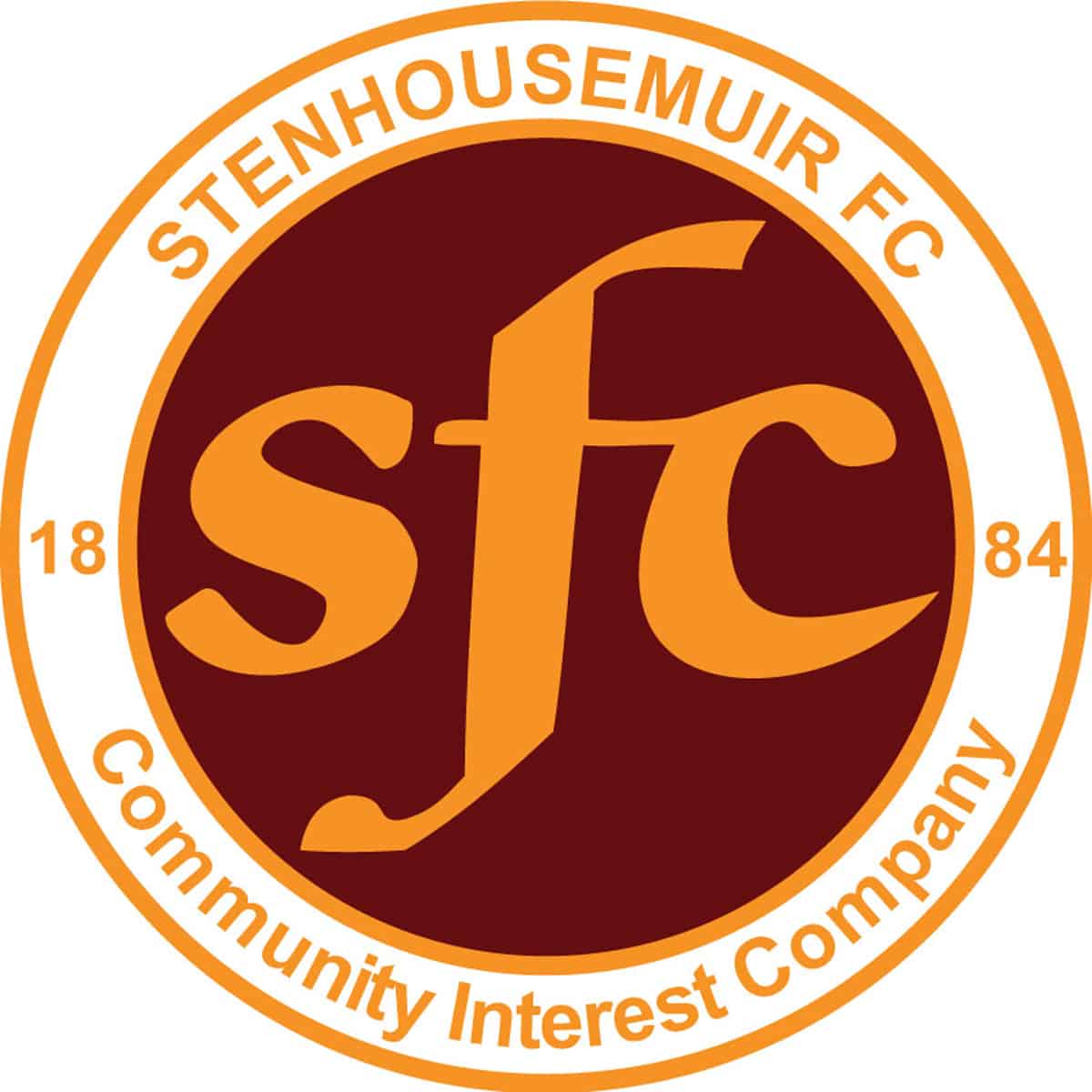 Betfred Cup
Ochilview Park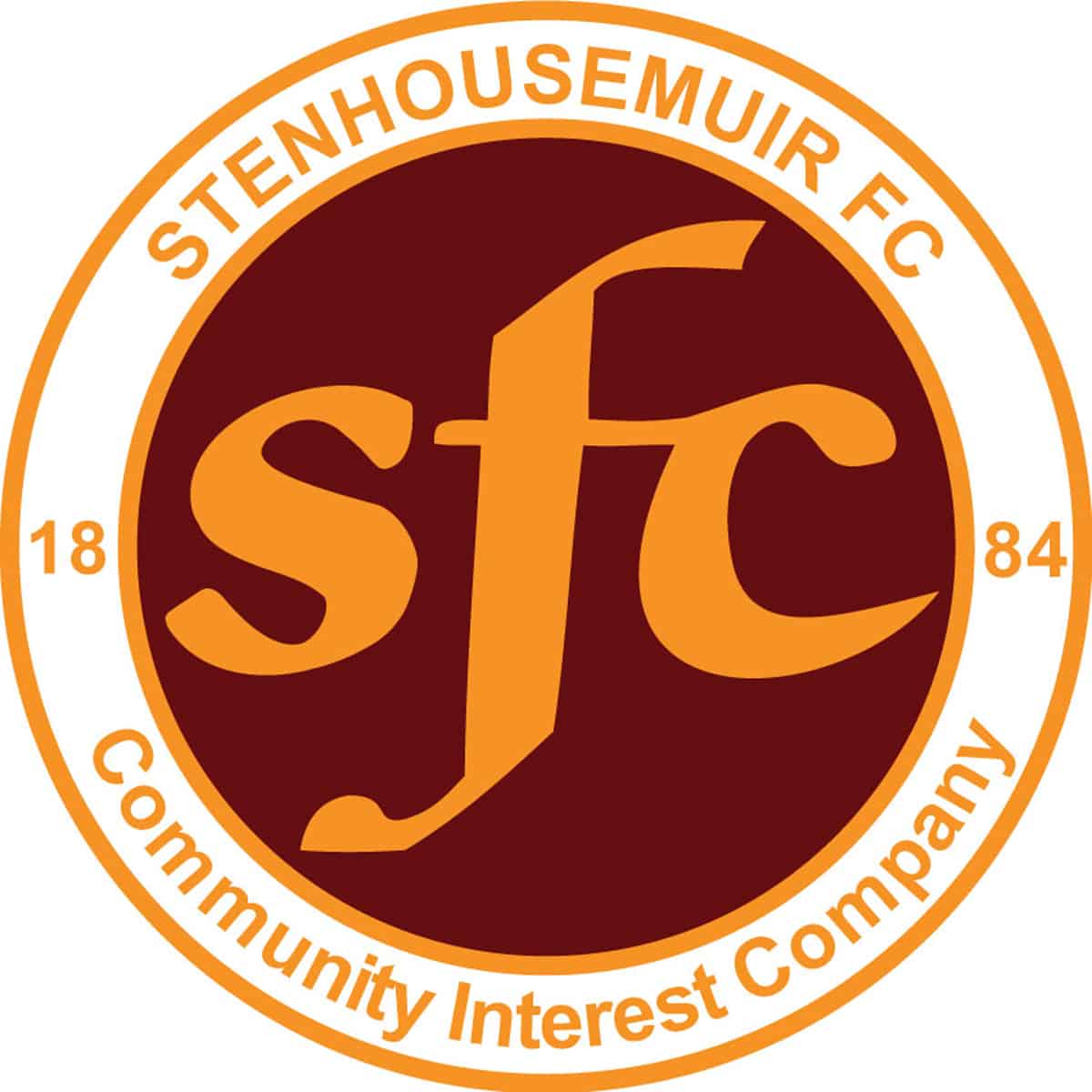 Petrofac Training Cup
Ochilview Park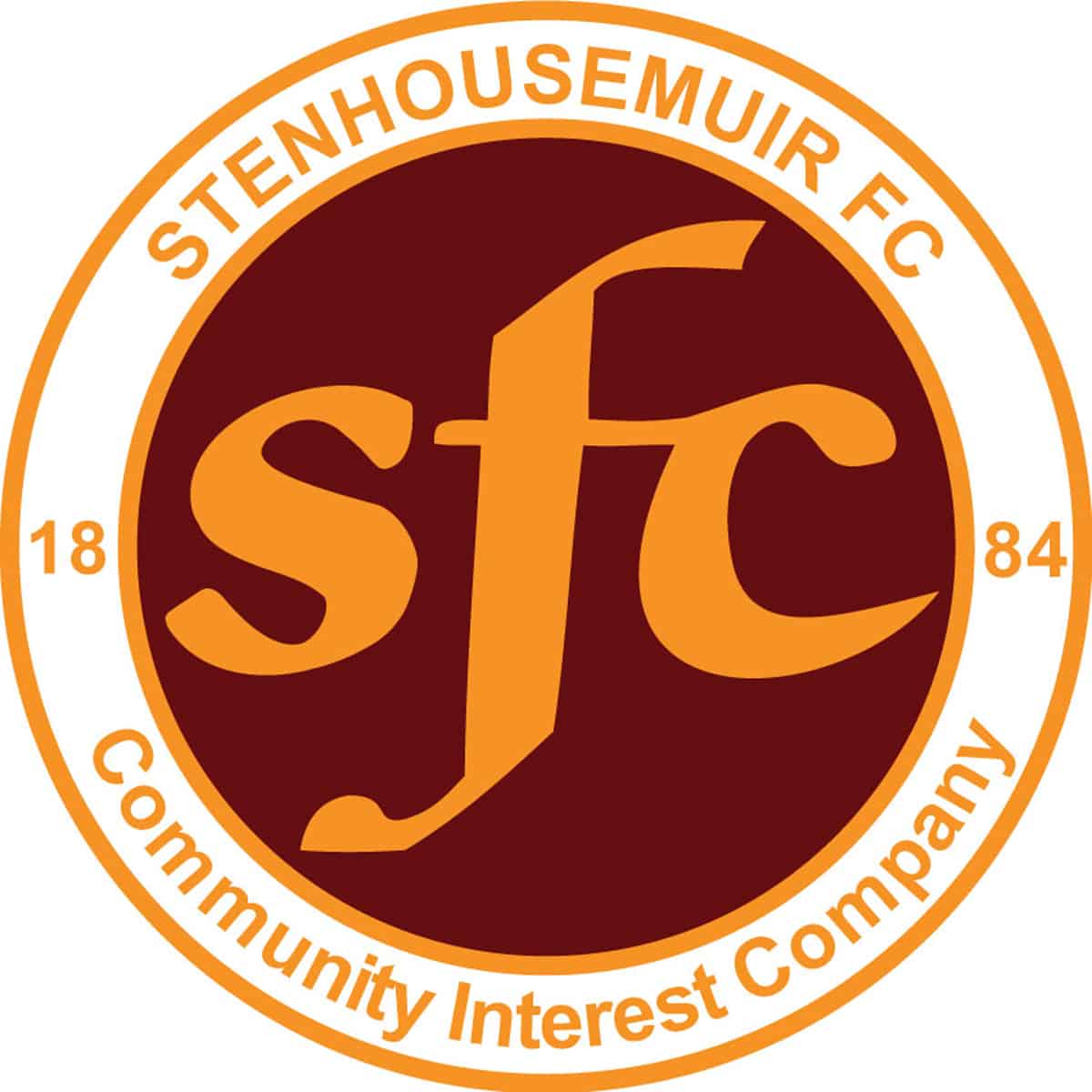 Friendly
Station Park, Forfar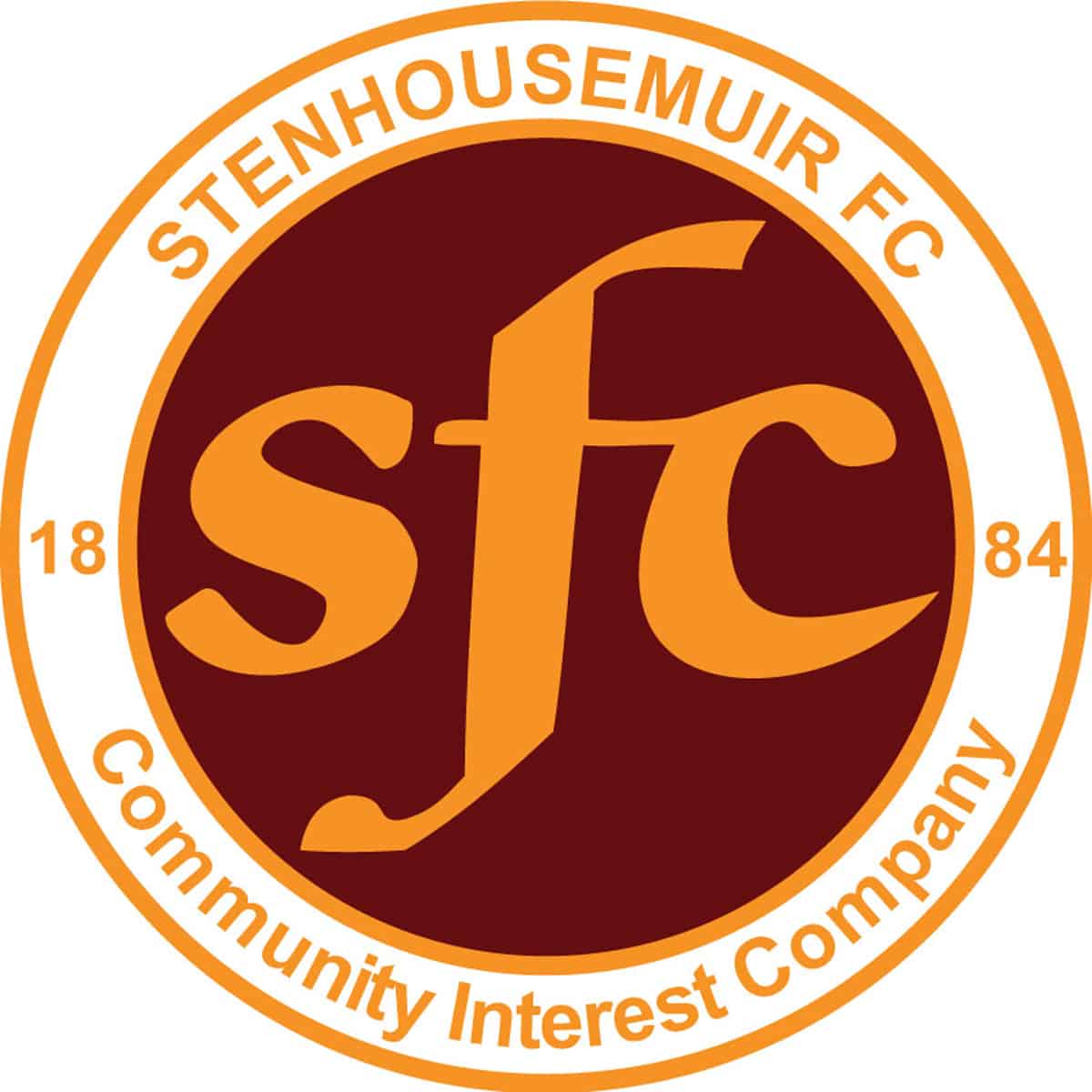 Friendly
Allan Park, Cove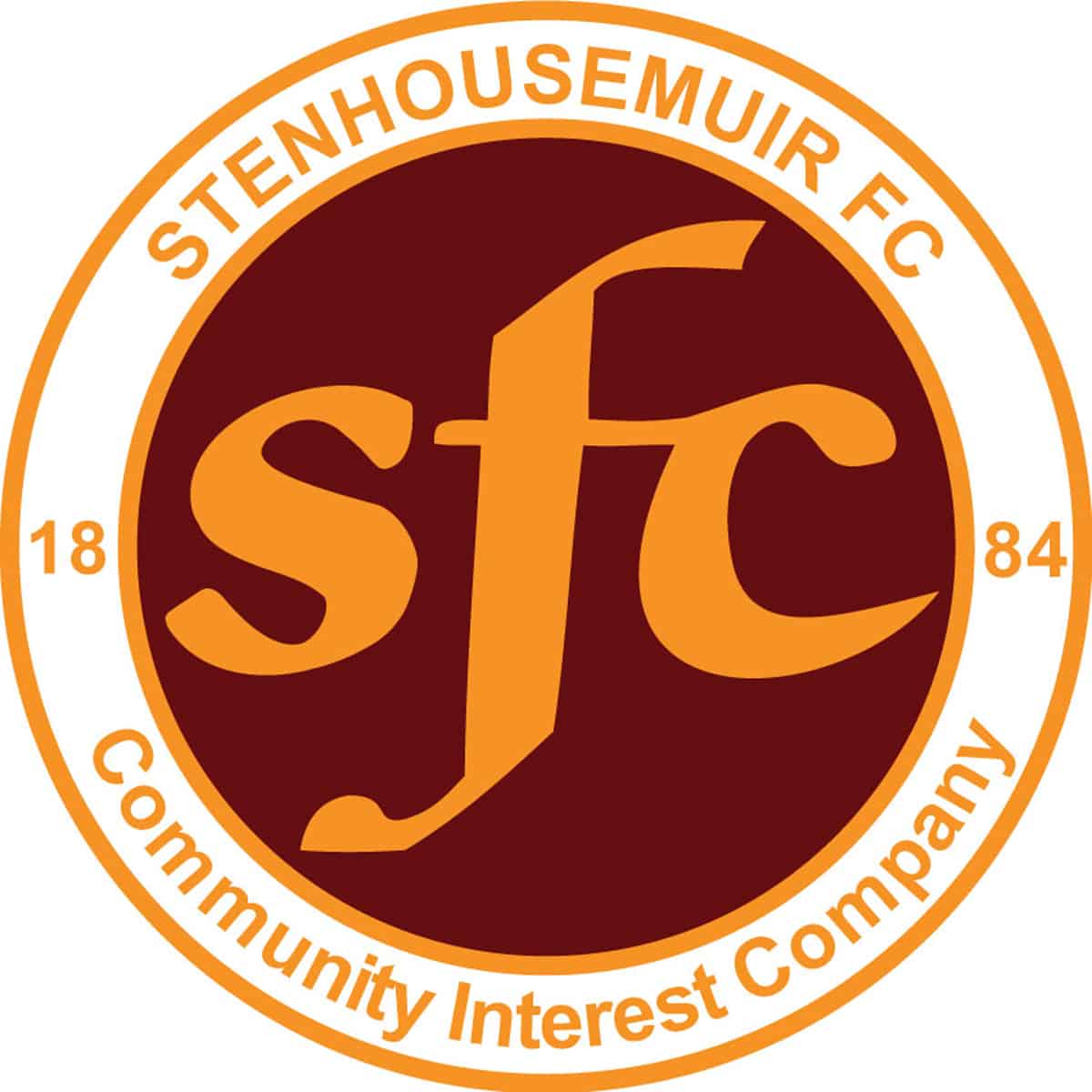 Stirlingshire Cup
Recreation Park, Alloa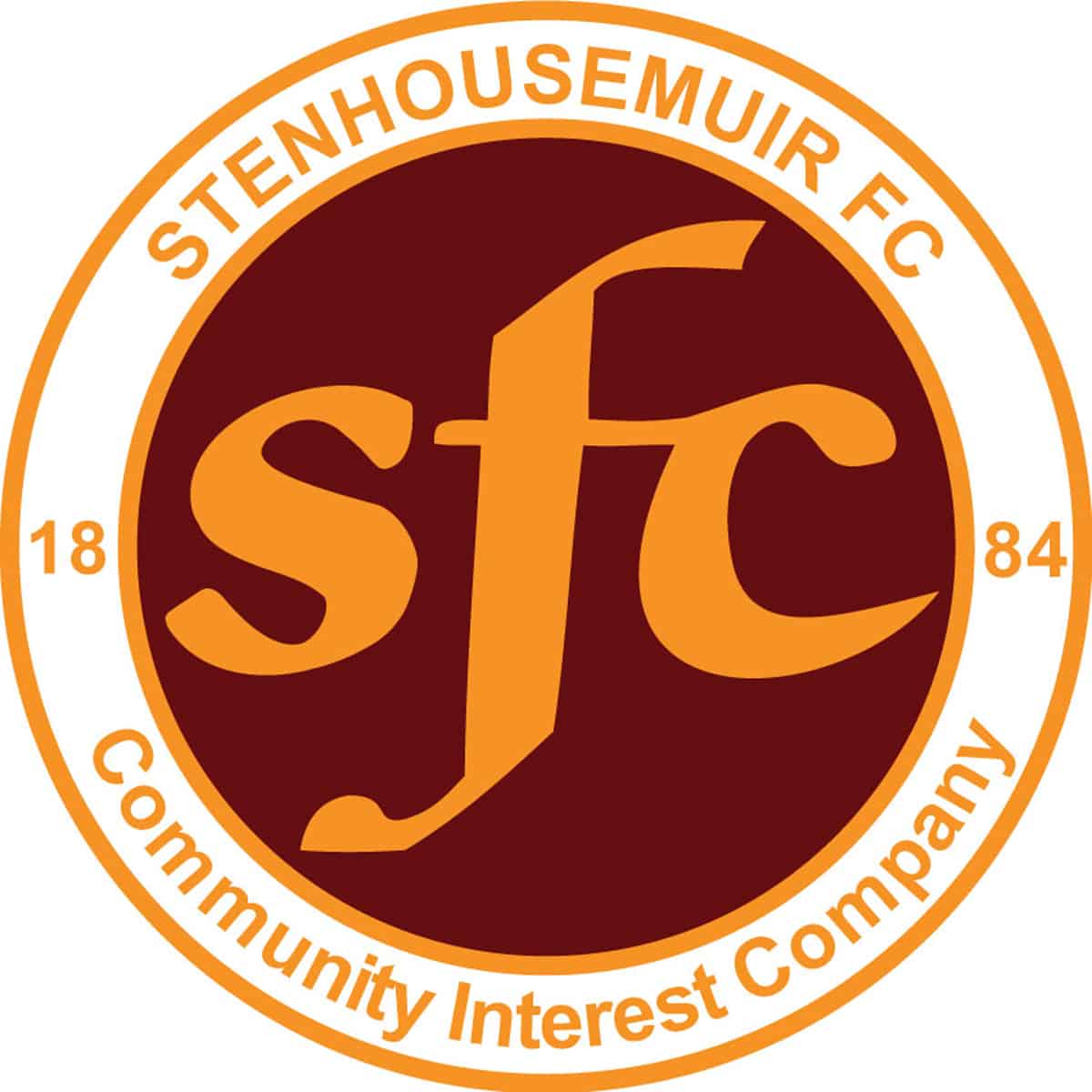 Friendly
Ochilview Park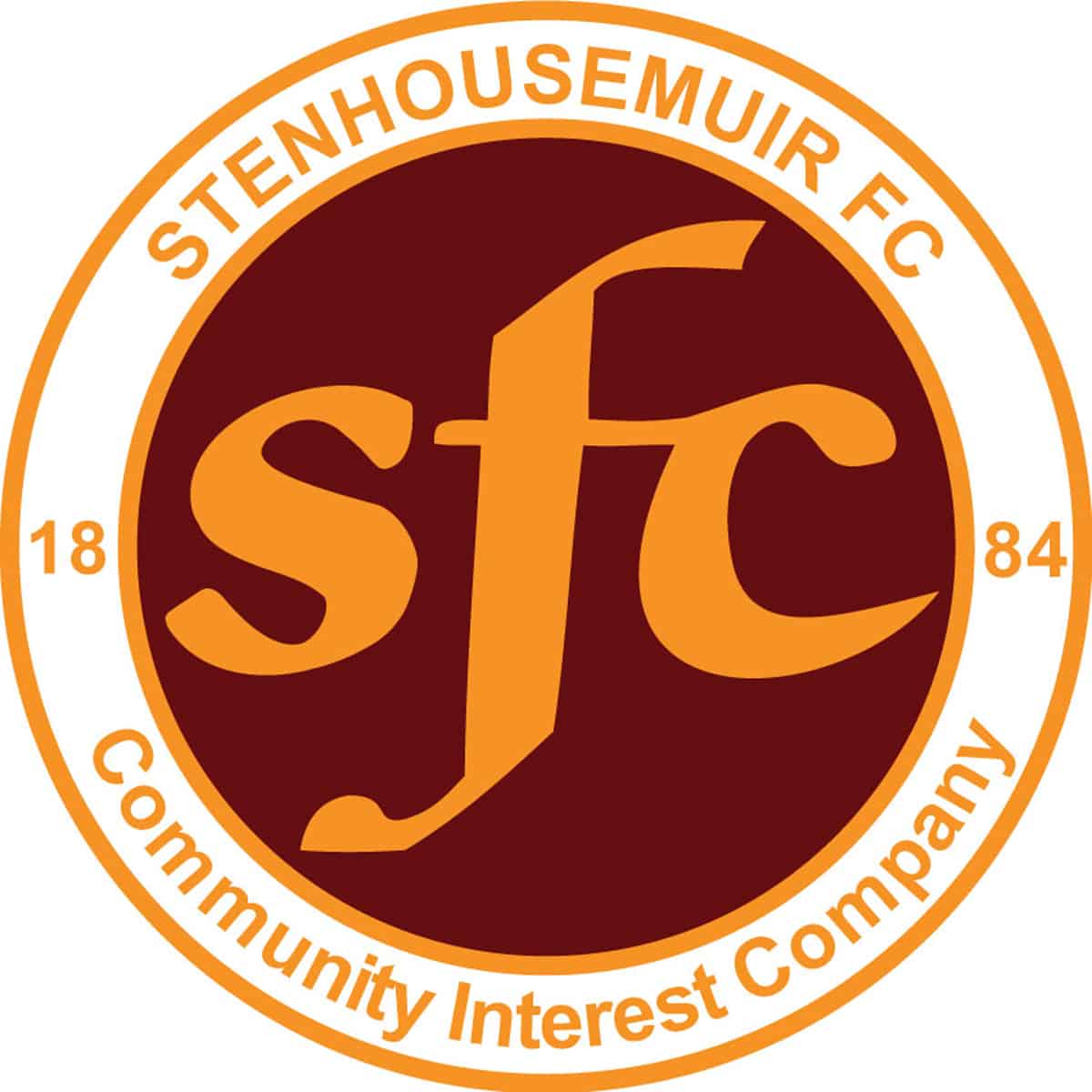 Stirlingshire Cup
Ochilview Park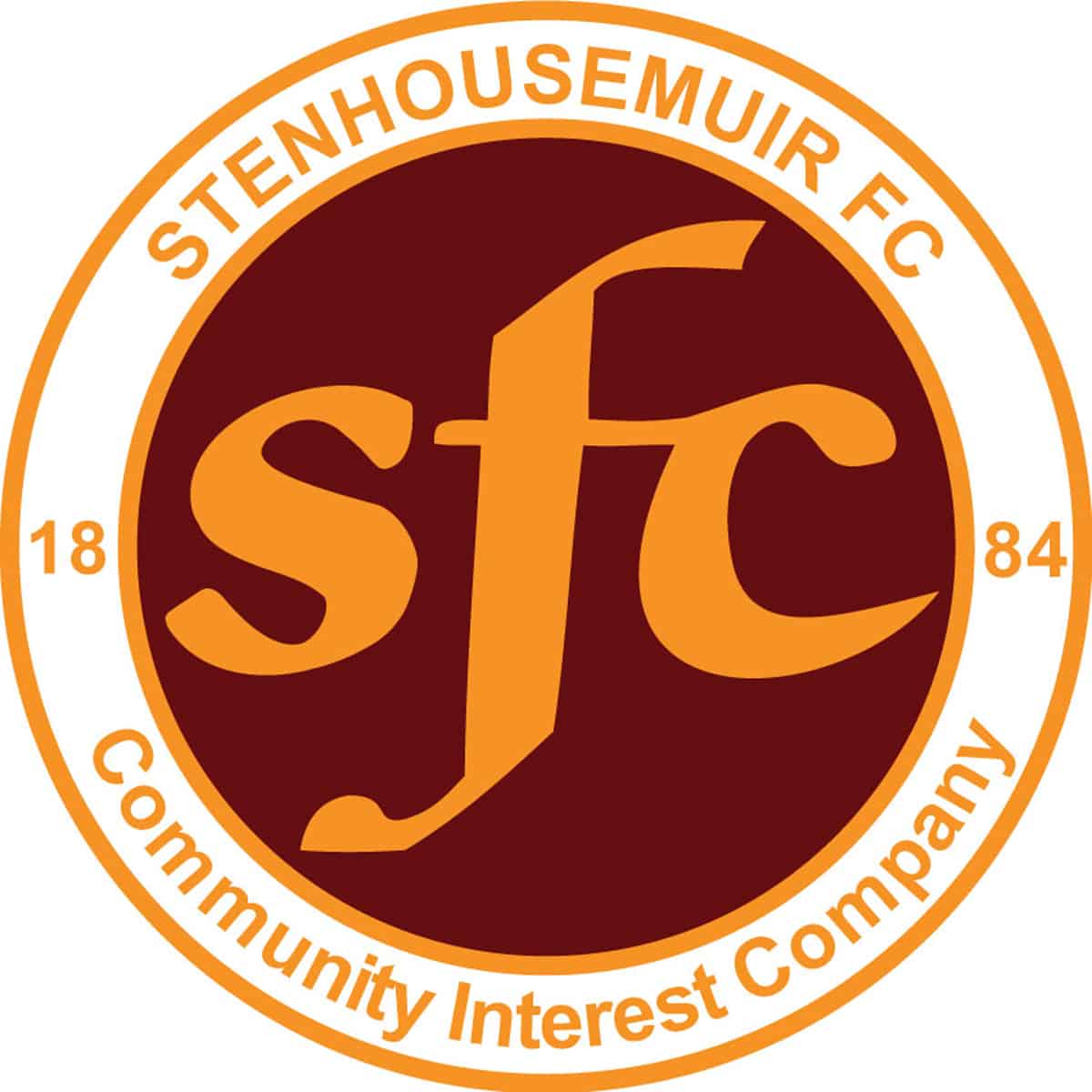 SPFL Ladbrokes League 1
Ochilview Park Stenhousemuir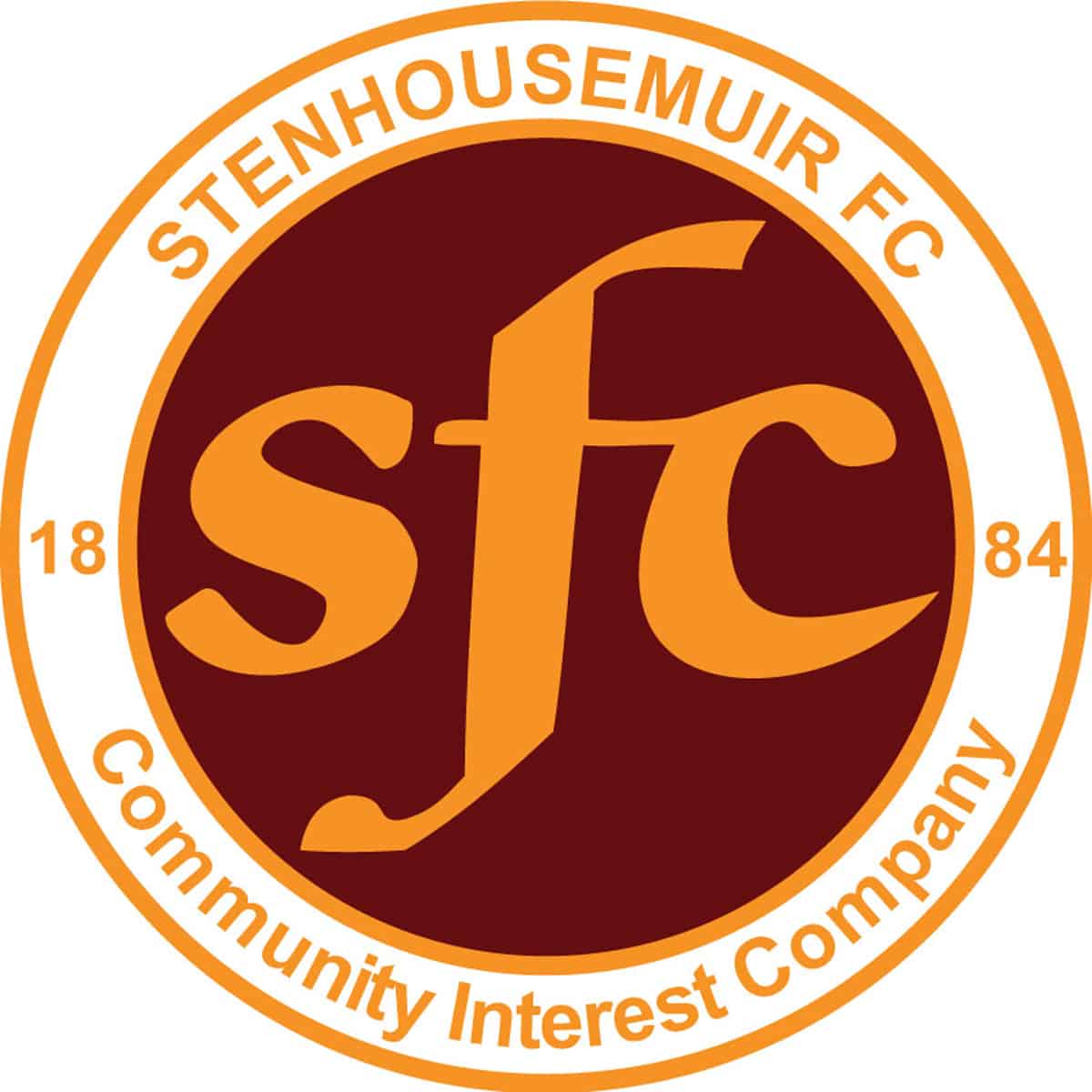 SPFL Ladbrokes League 1
Central Park Cowdenbeath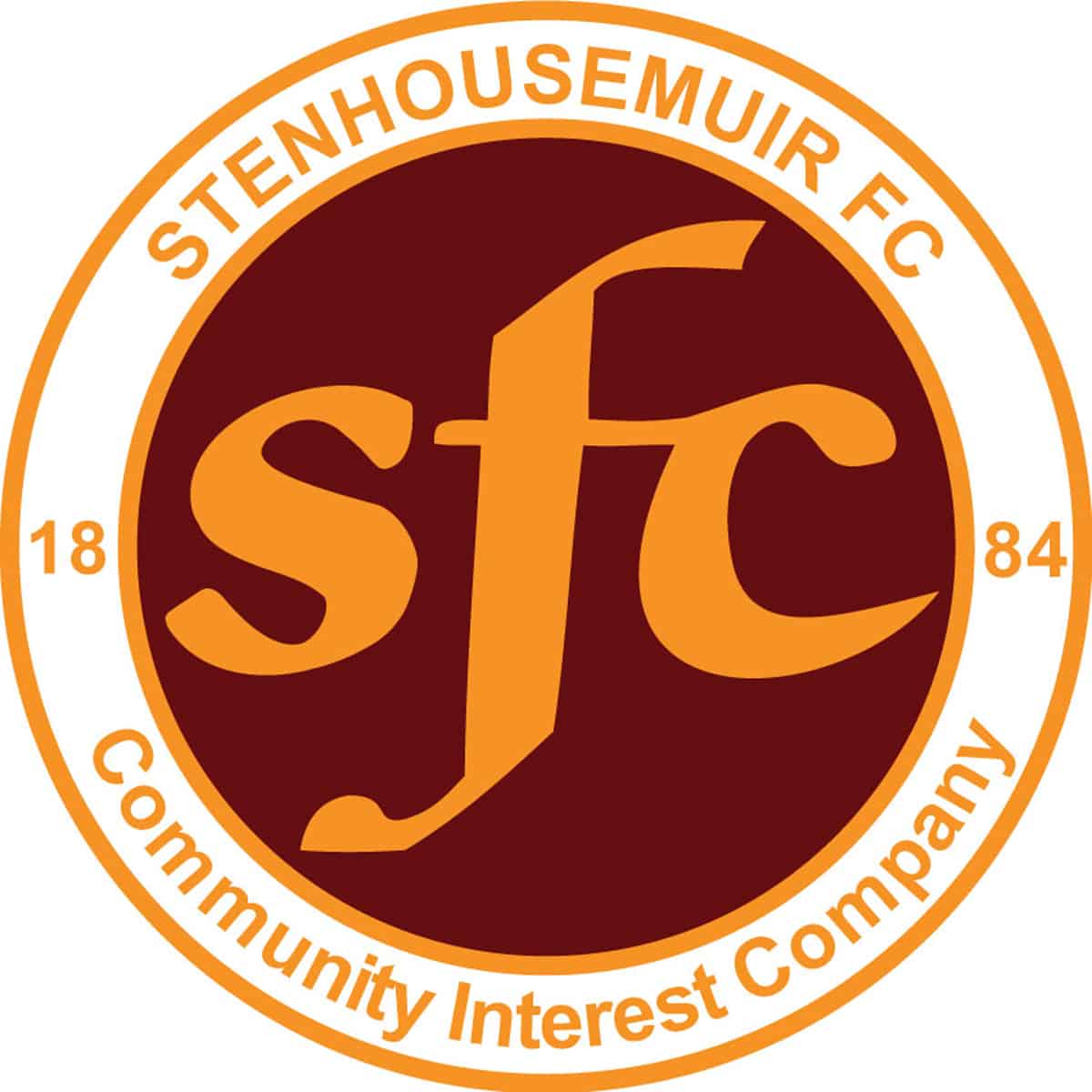 SPFL Ladbrokes League 1
Hampden park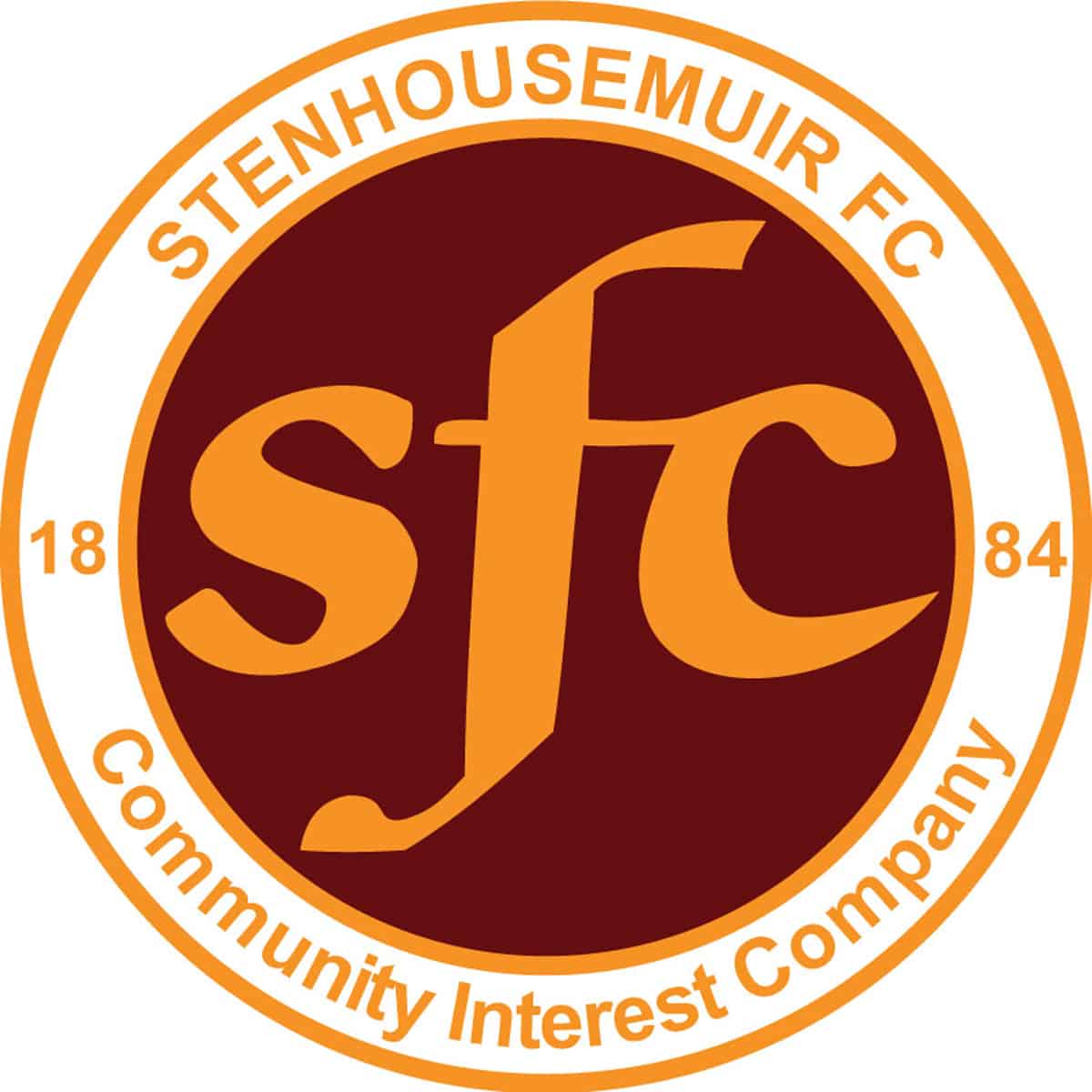 SPFL Ladbrokes League 1
Ochilview Park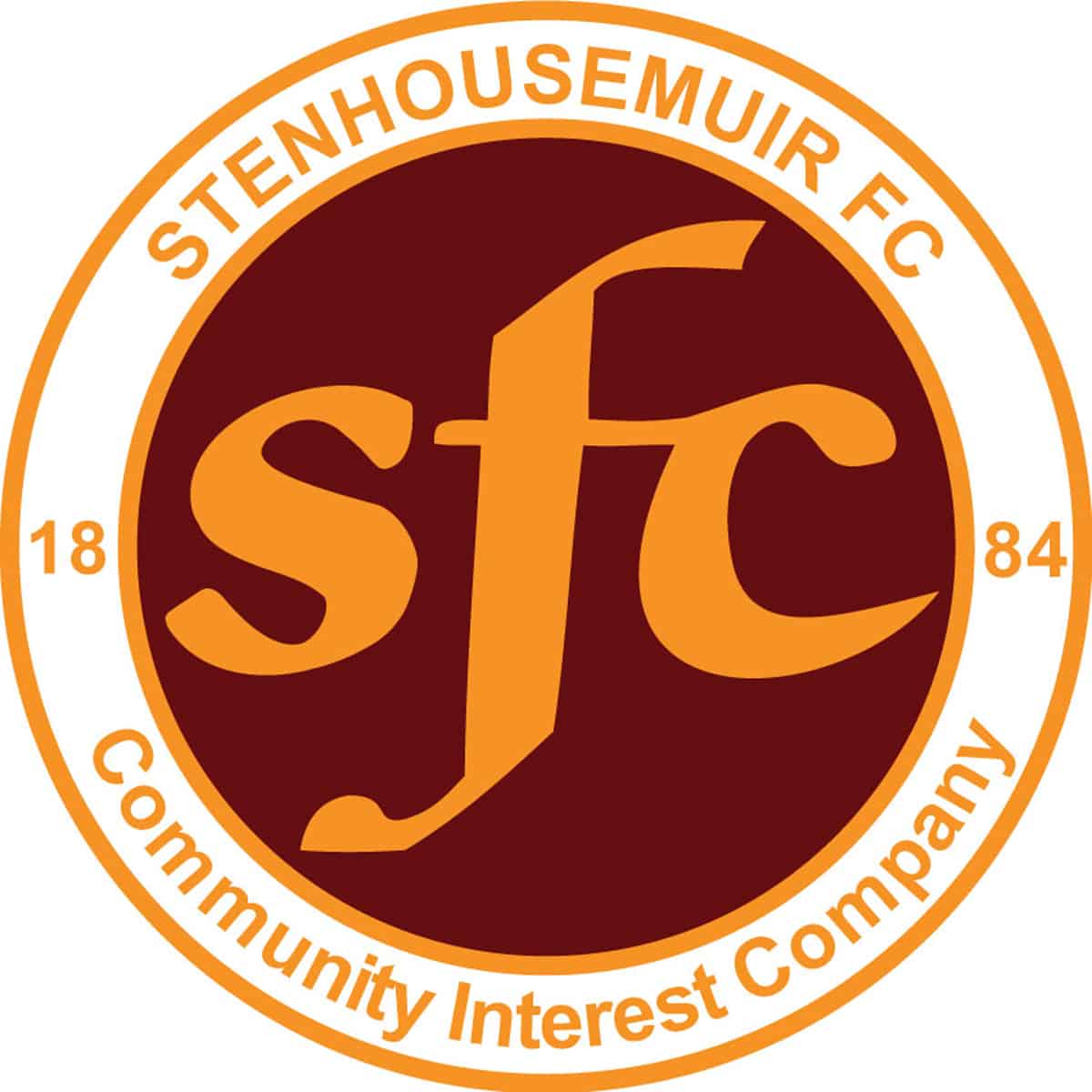 SPFL Ladbrokes League 1
Station Park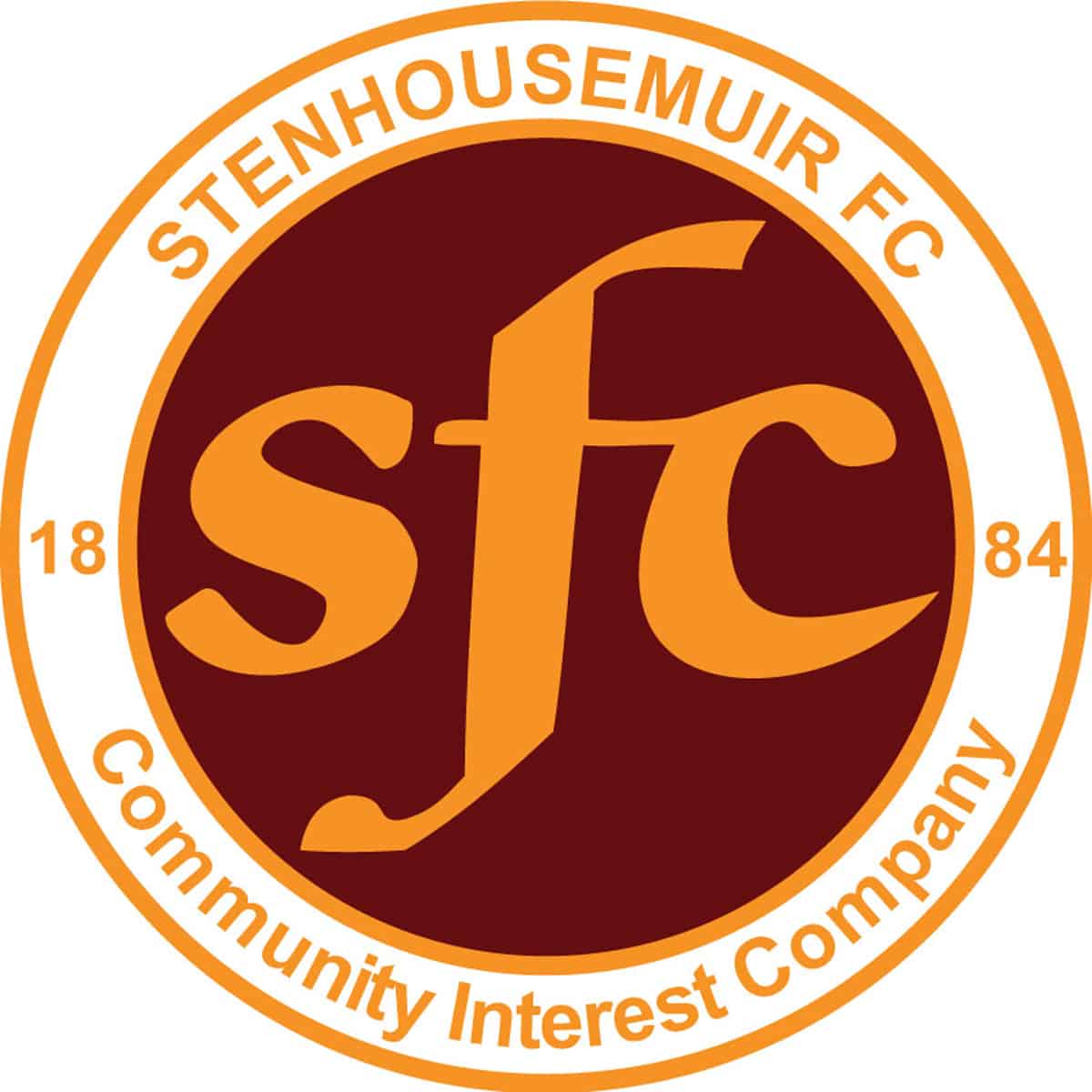 SPFL Ladbrokes League 1
Ochilview Park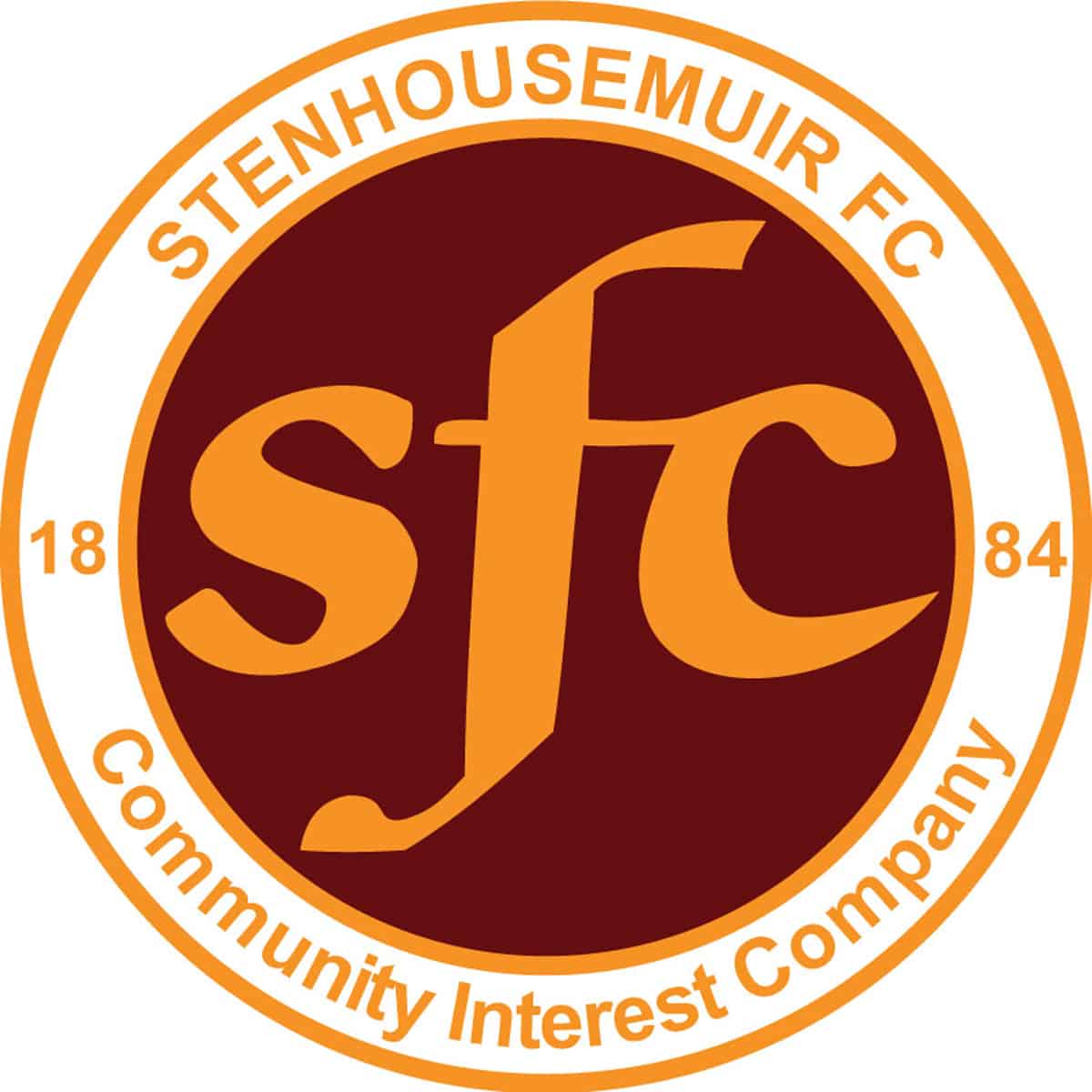 SPFL Ladbrokes League 1
Ochilview Park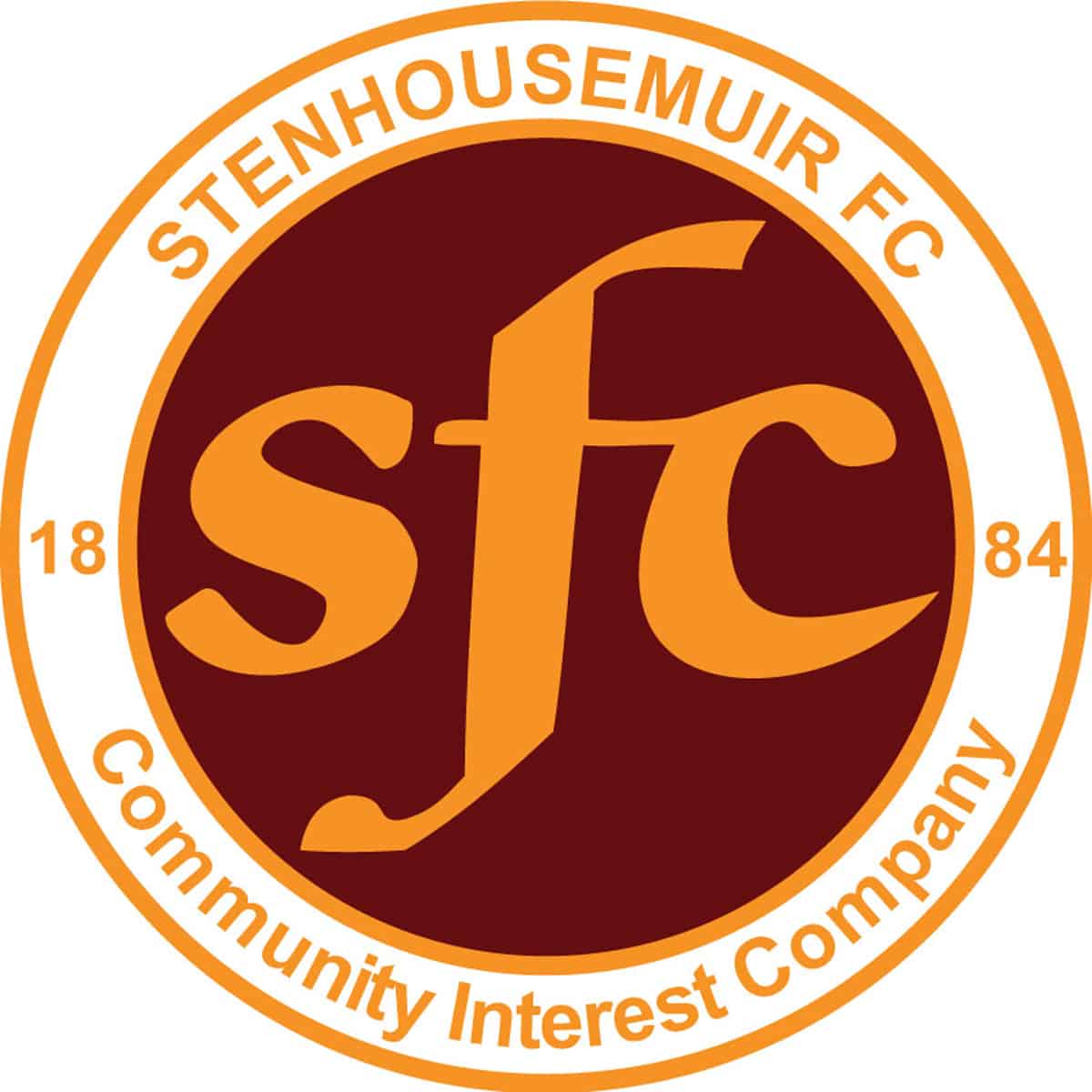 SPFL Ladbrokes League 1
Shielfield Park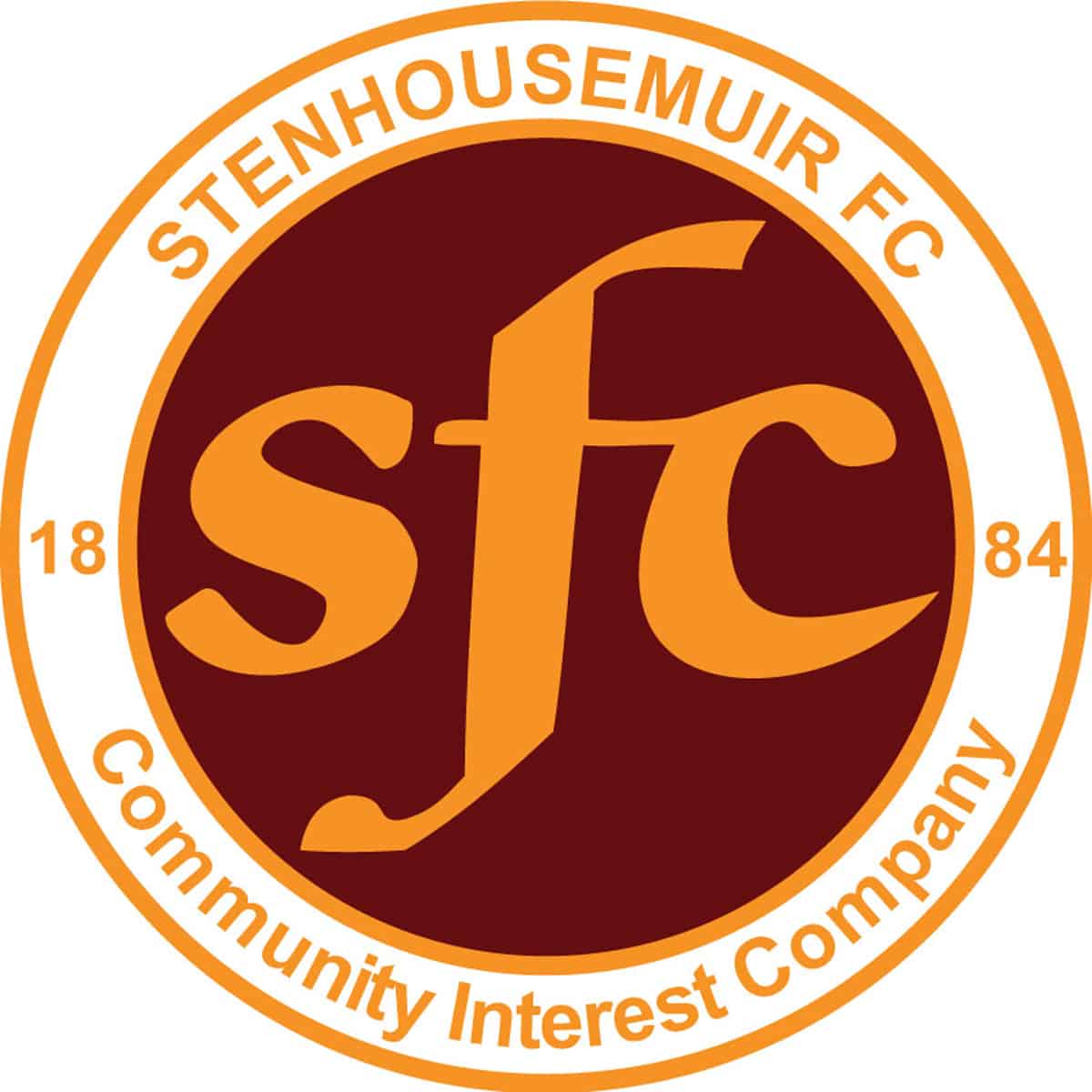 SPFL Ladbrokes League 1
Links Park Stadium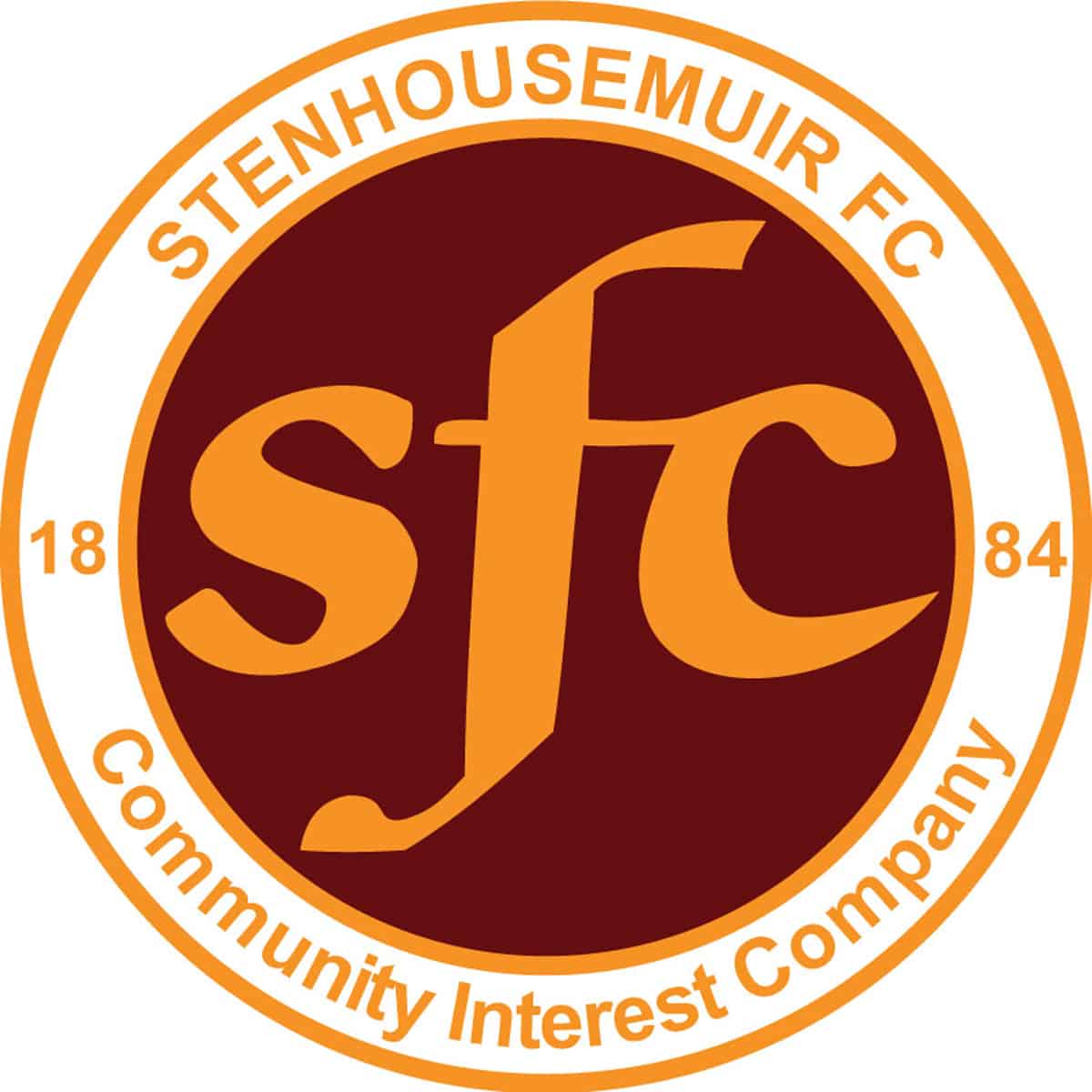 SPFL Ladbrokes League 1
Ochilview Park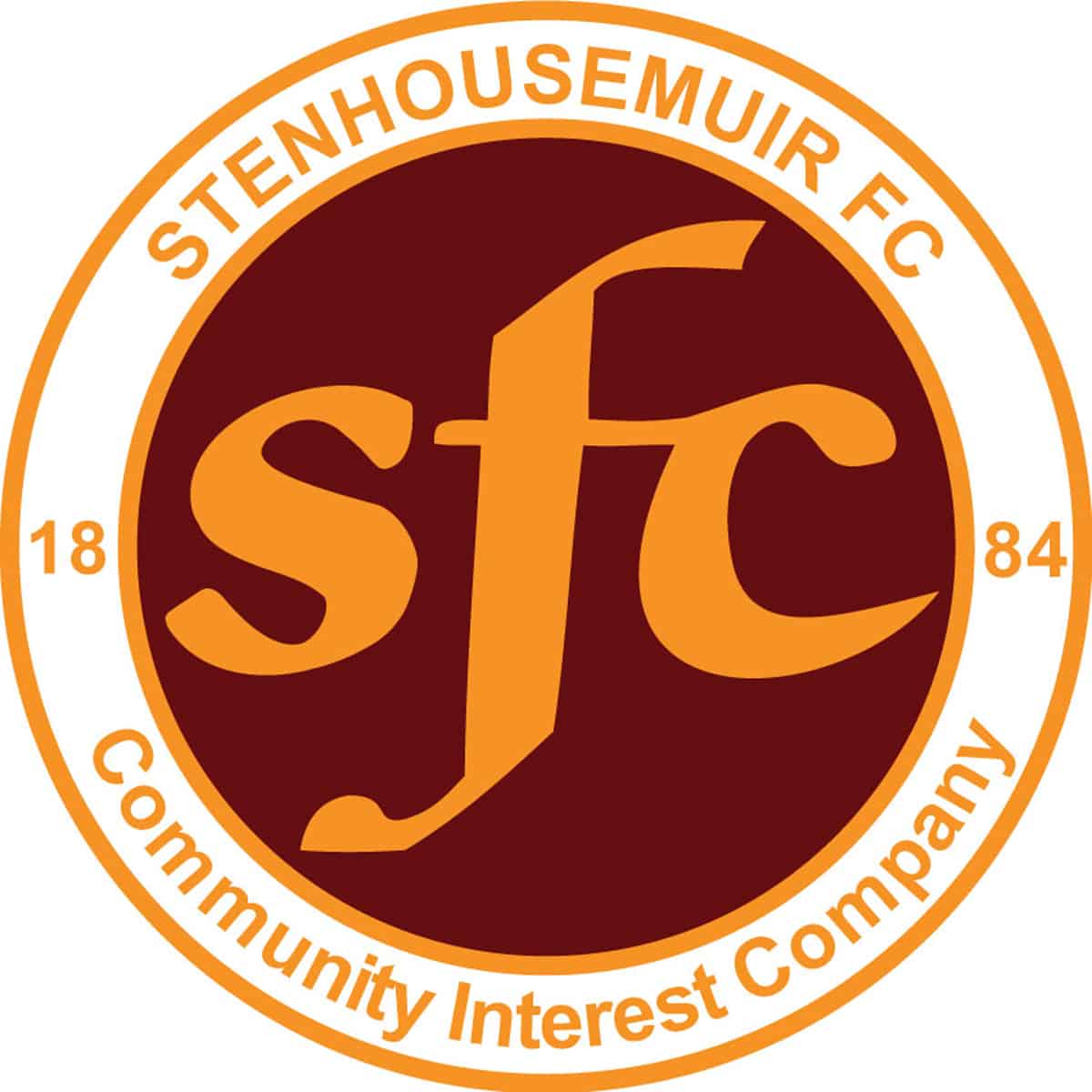 SPFL Ladbrokes League 1
Cliftonhill Stadium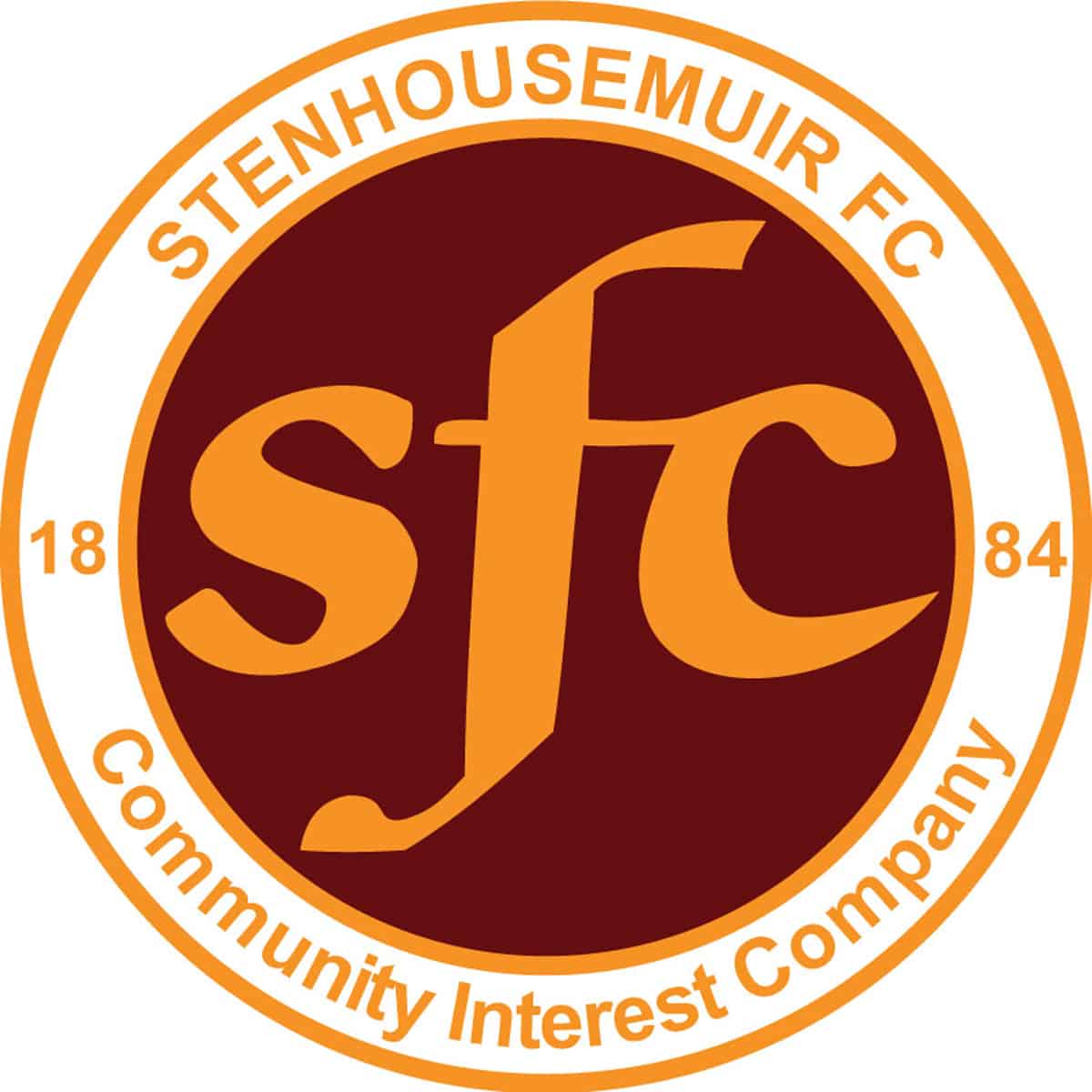 SPFL Ladbrokes League 1
Ochilview Park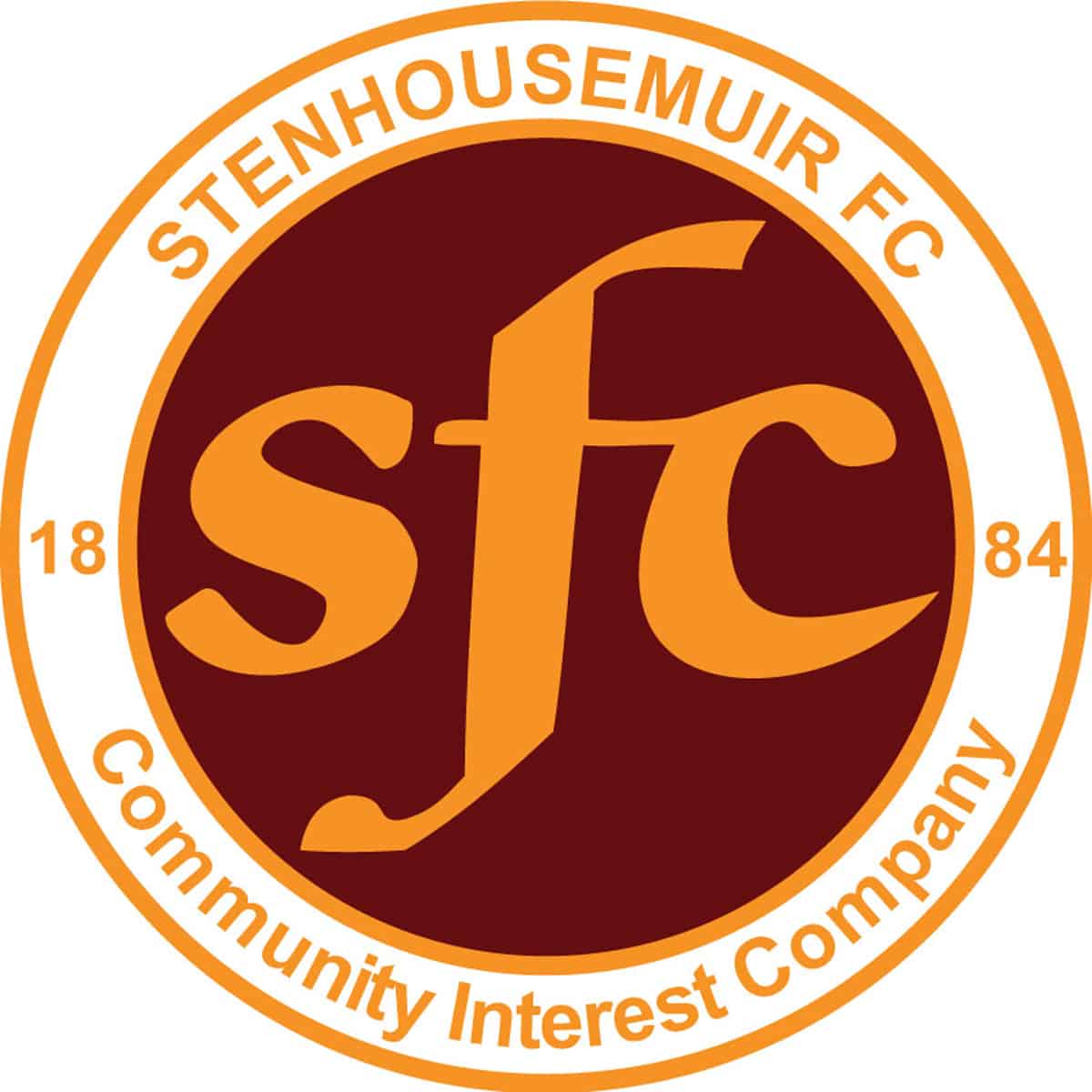 SPFL Ladbrokes League 1
Borough Briggs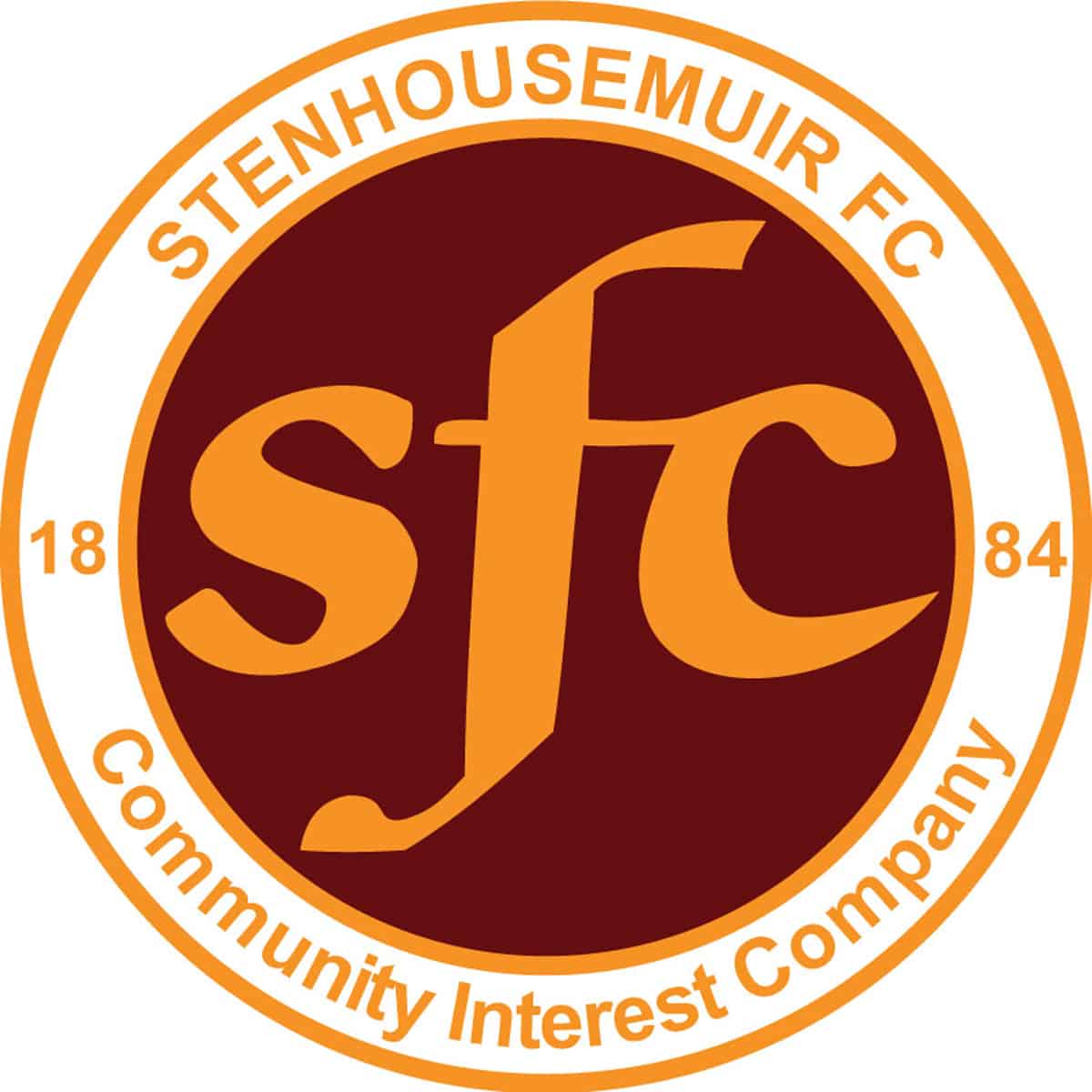 SPFL Ladbrokes League 1
Ochilview Park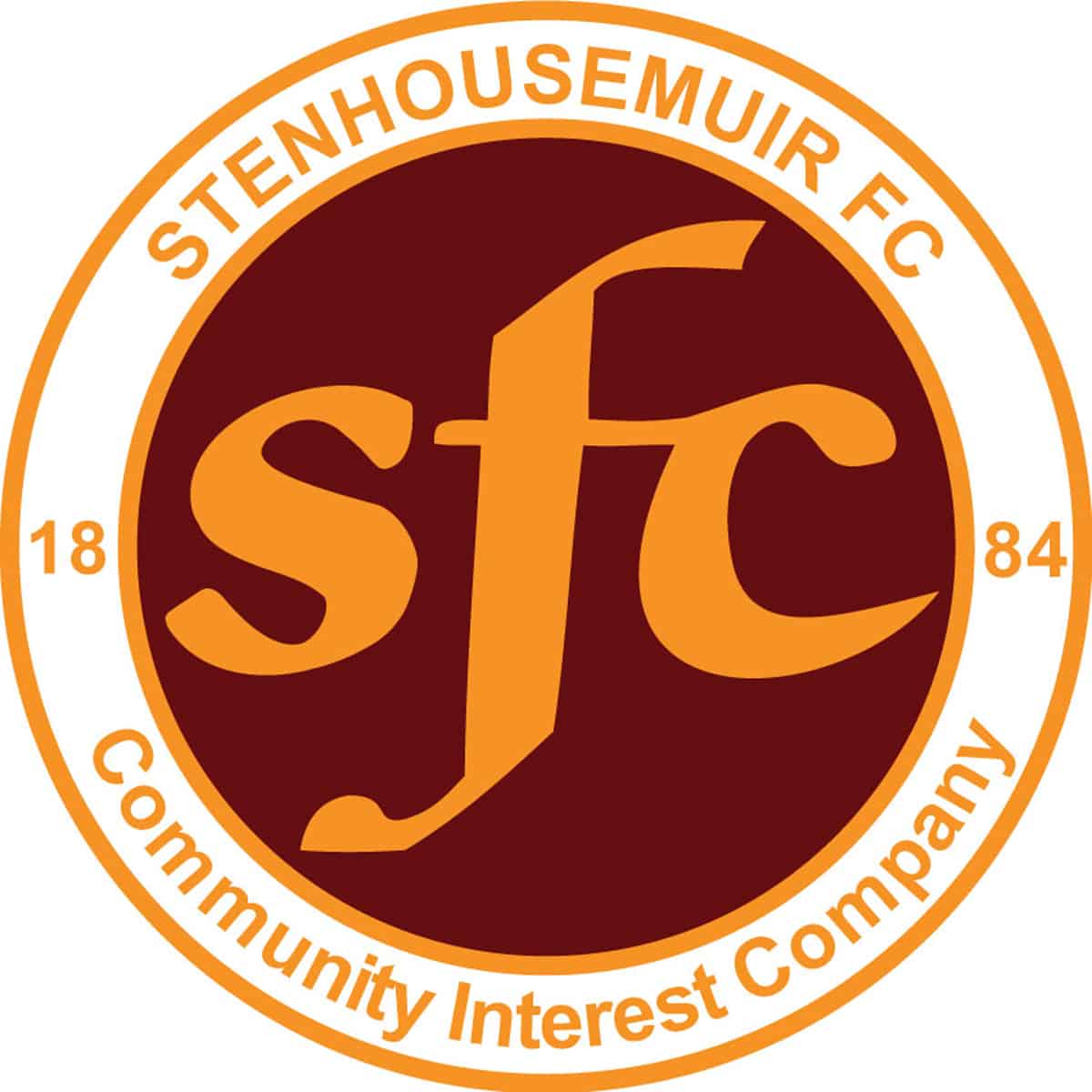 SPFL Ladbrokes League 1
Ochilview Park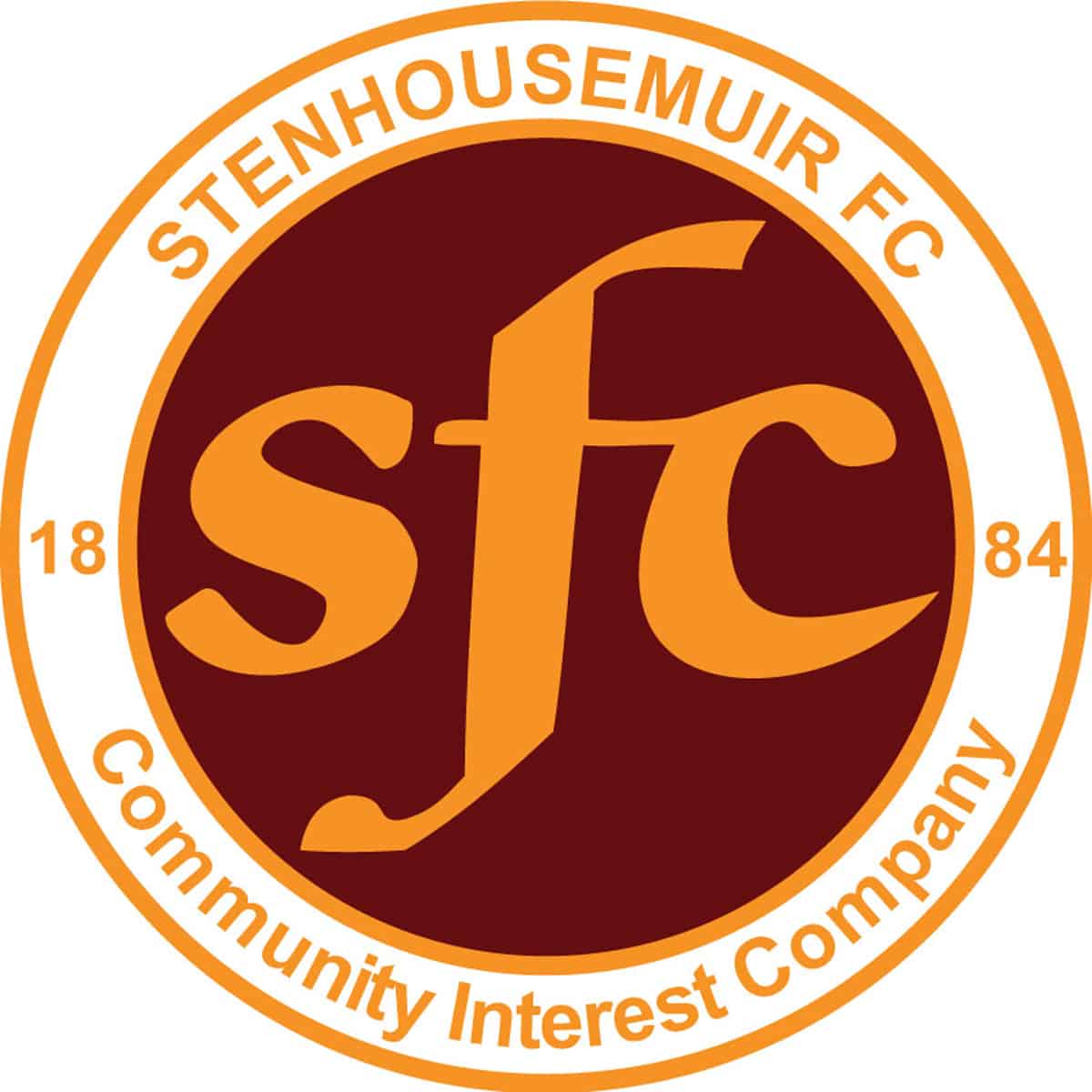 SPFL Ladbrokes League 1
Central Park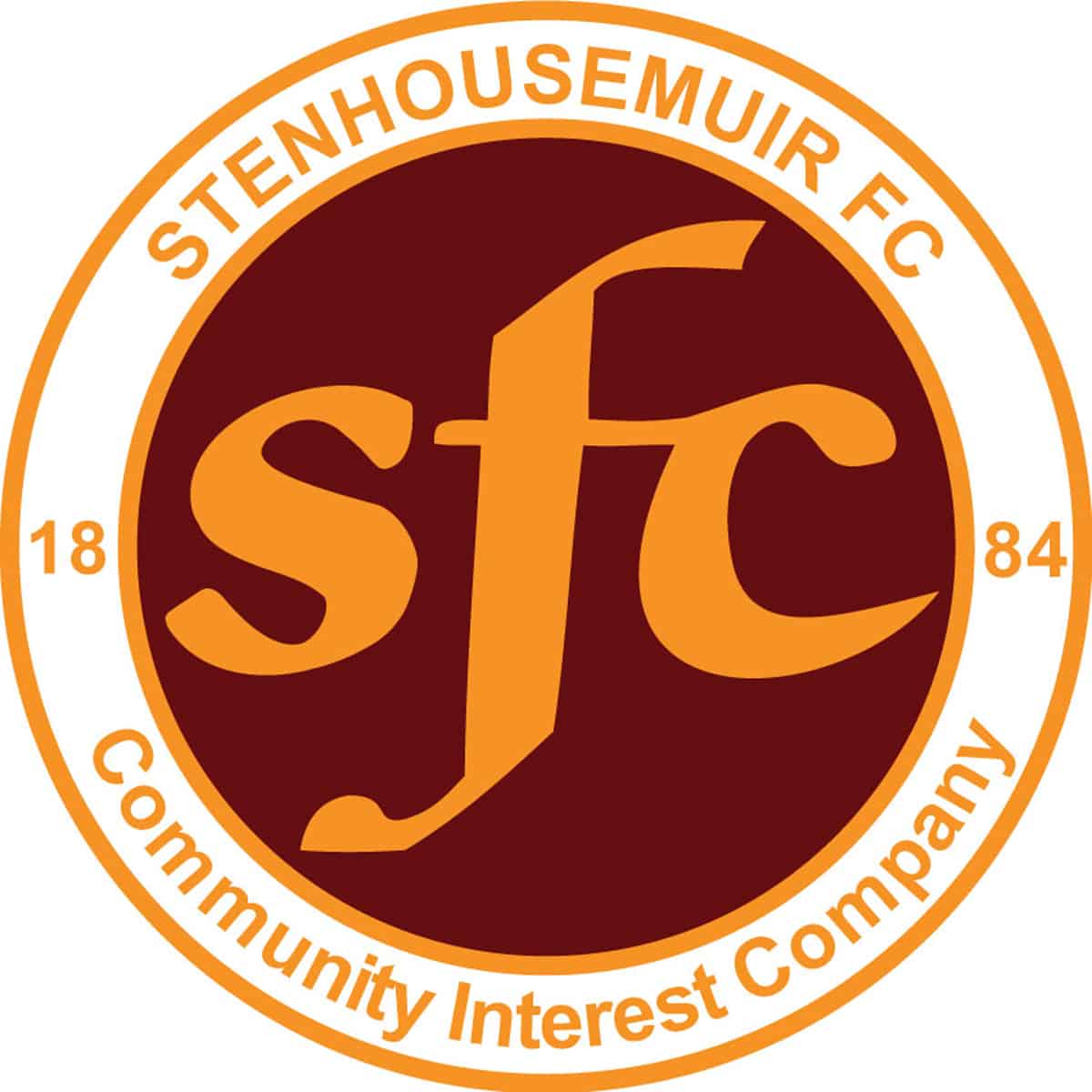 SPFL Ladbrokes League 1
Ochilview Park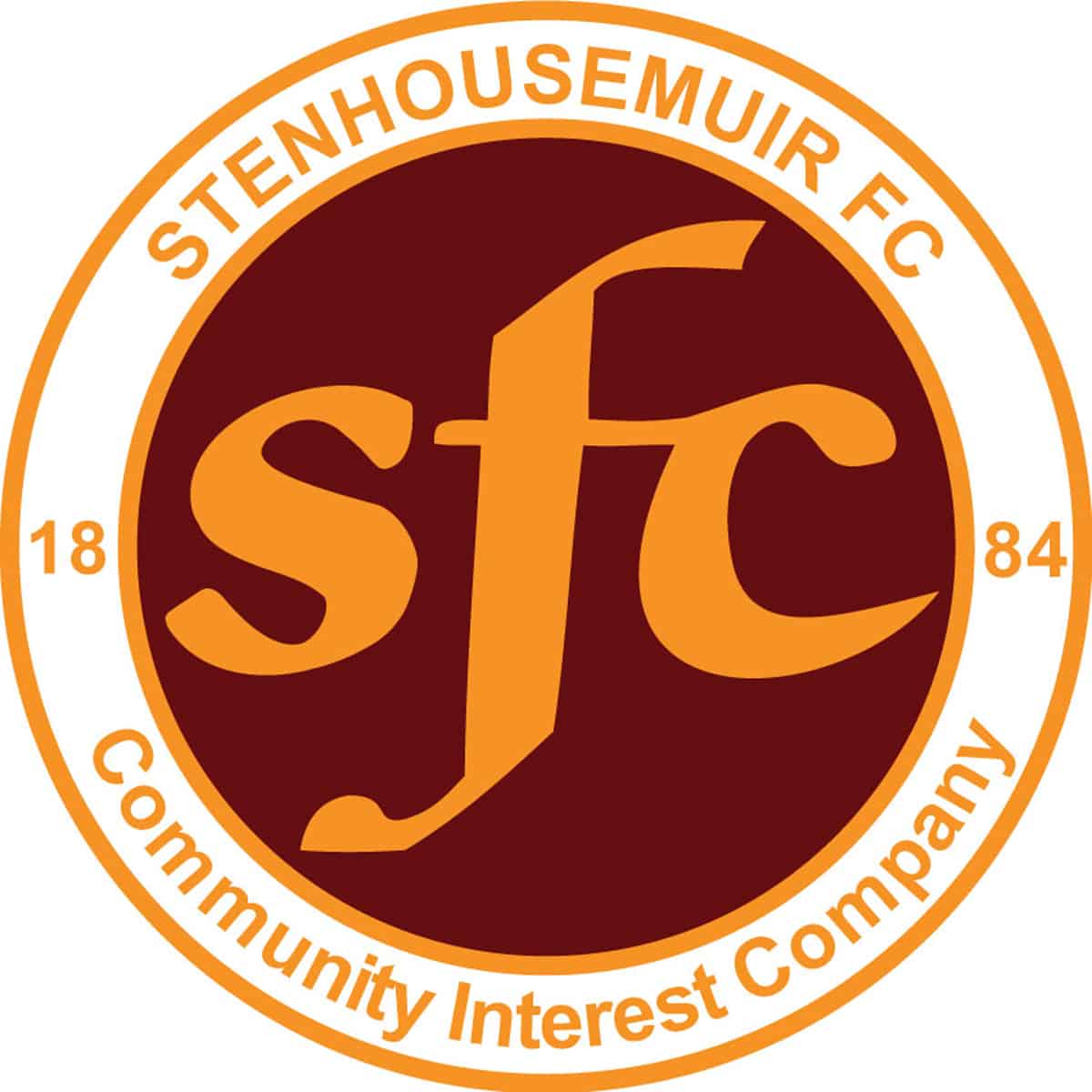 SPFL Ladbrokes League 1
Galabank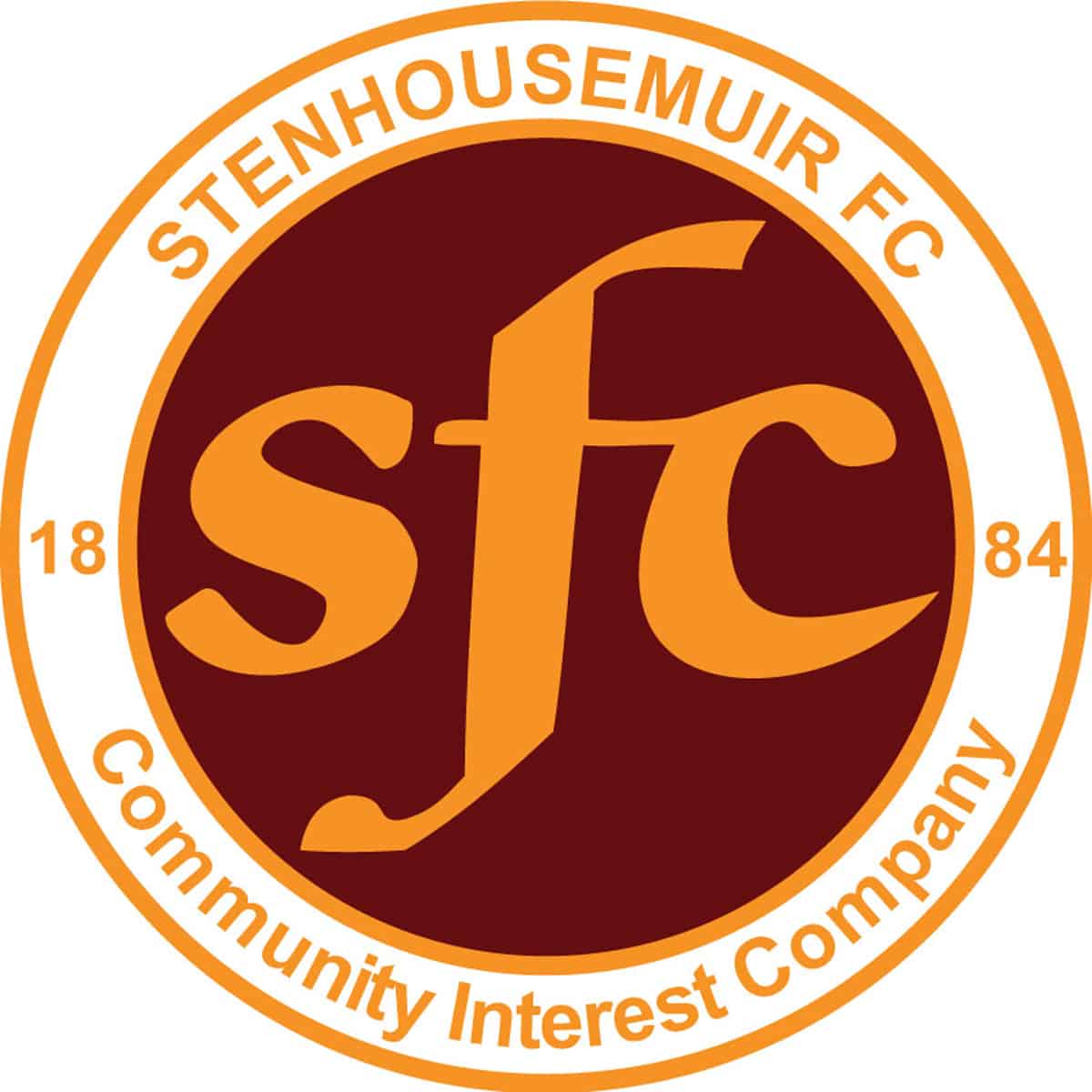 SPFL Ladbrokes League 1
Ochilview Park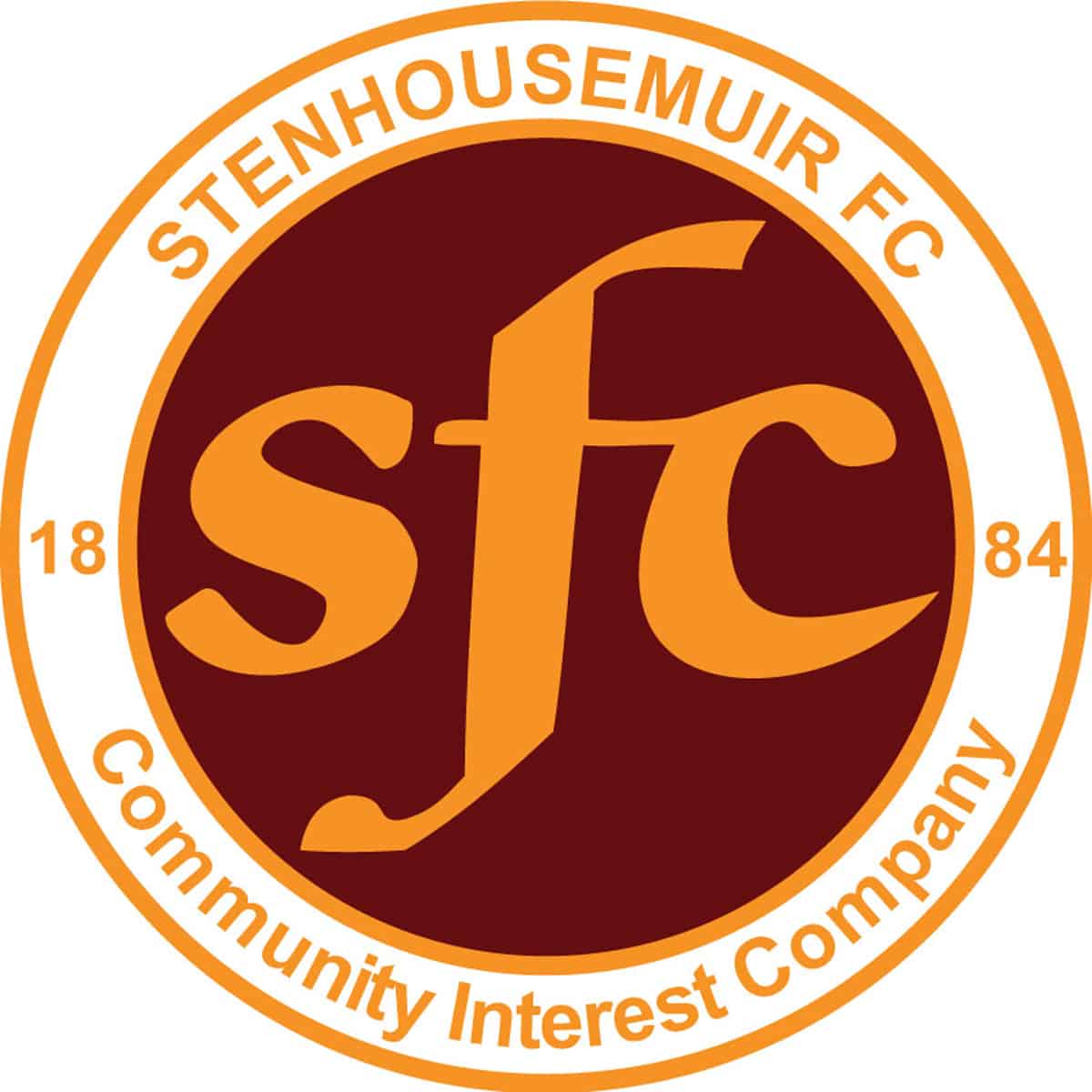 SPFL Ladbrokes League 1
Ochilview Park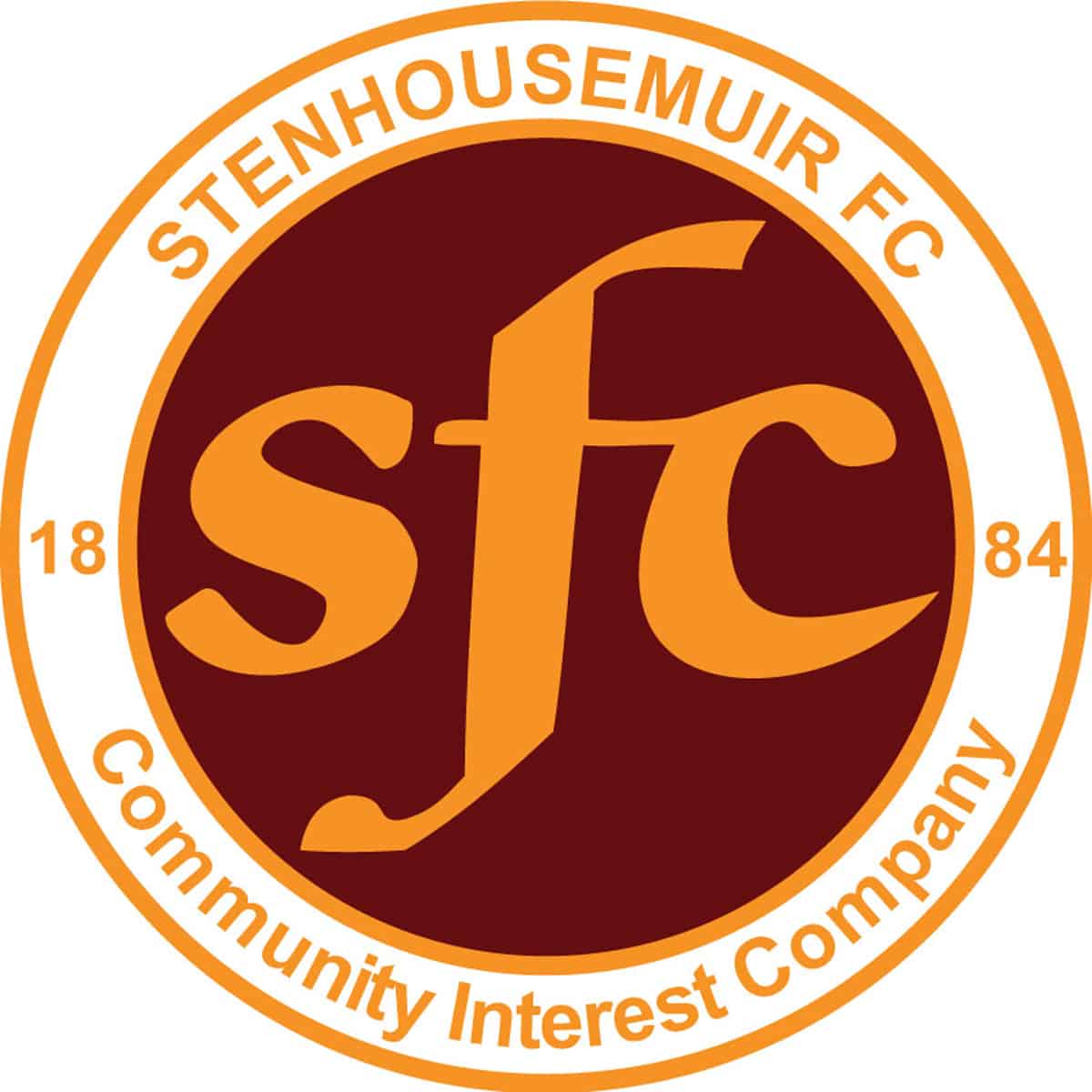 SPFL Ladbrokes League 1
Strathclyde Homes Stadium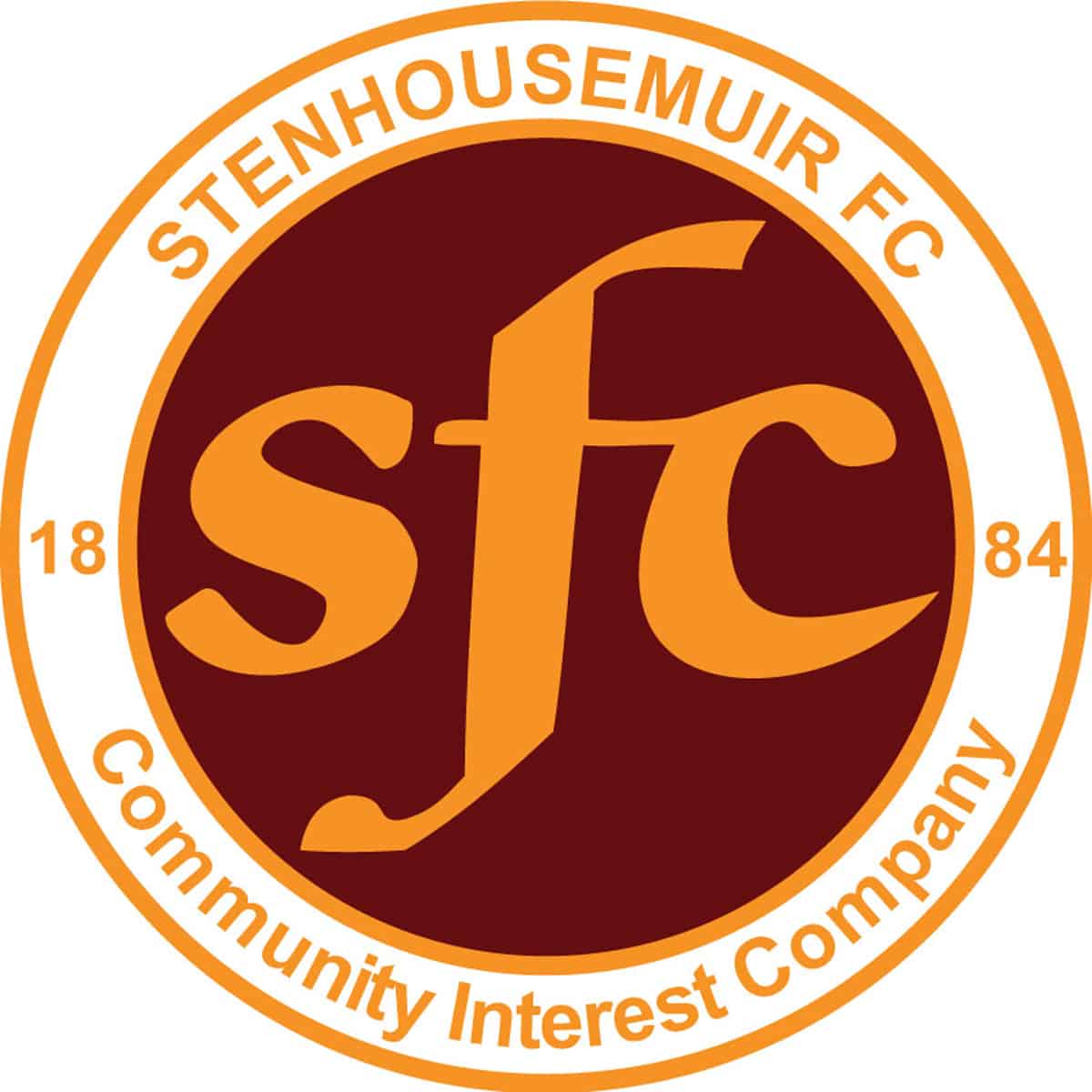 William Hill Scottish Cup
Ochilview Park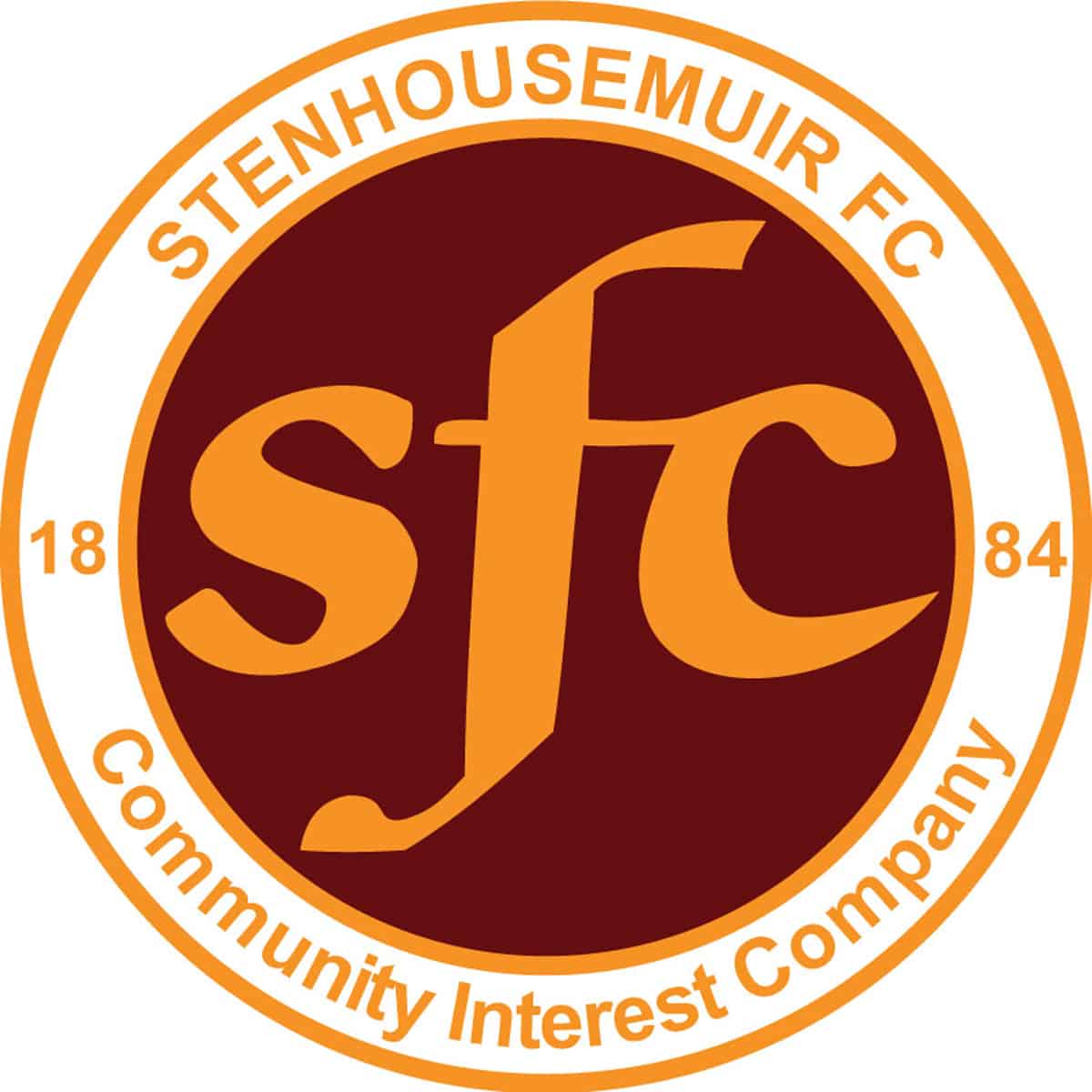 SPFL Ladbrokes League 1
Ochilview Park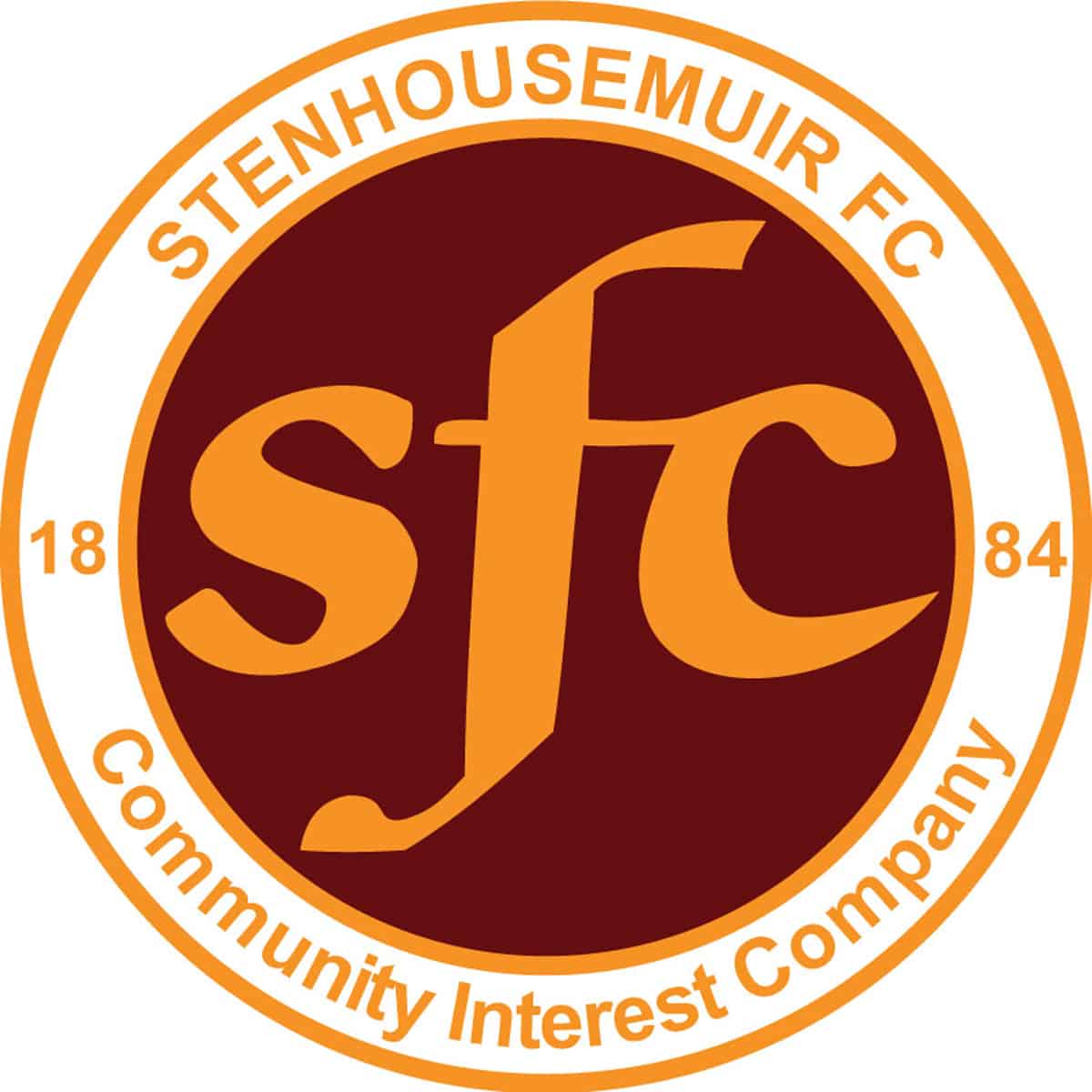 SPFL Ladbrokes League 1
Ochilview Park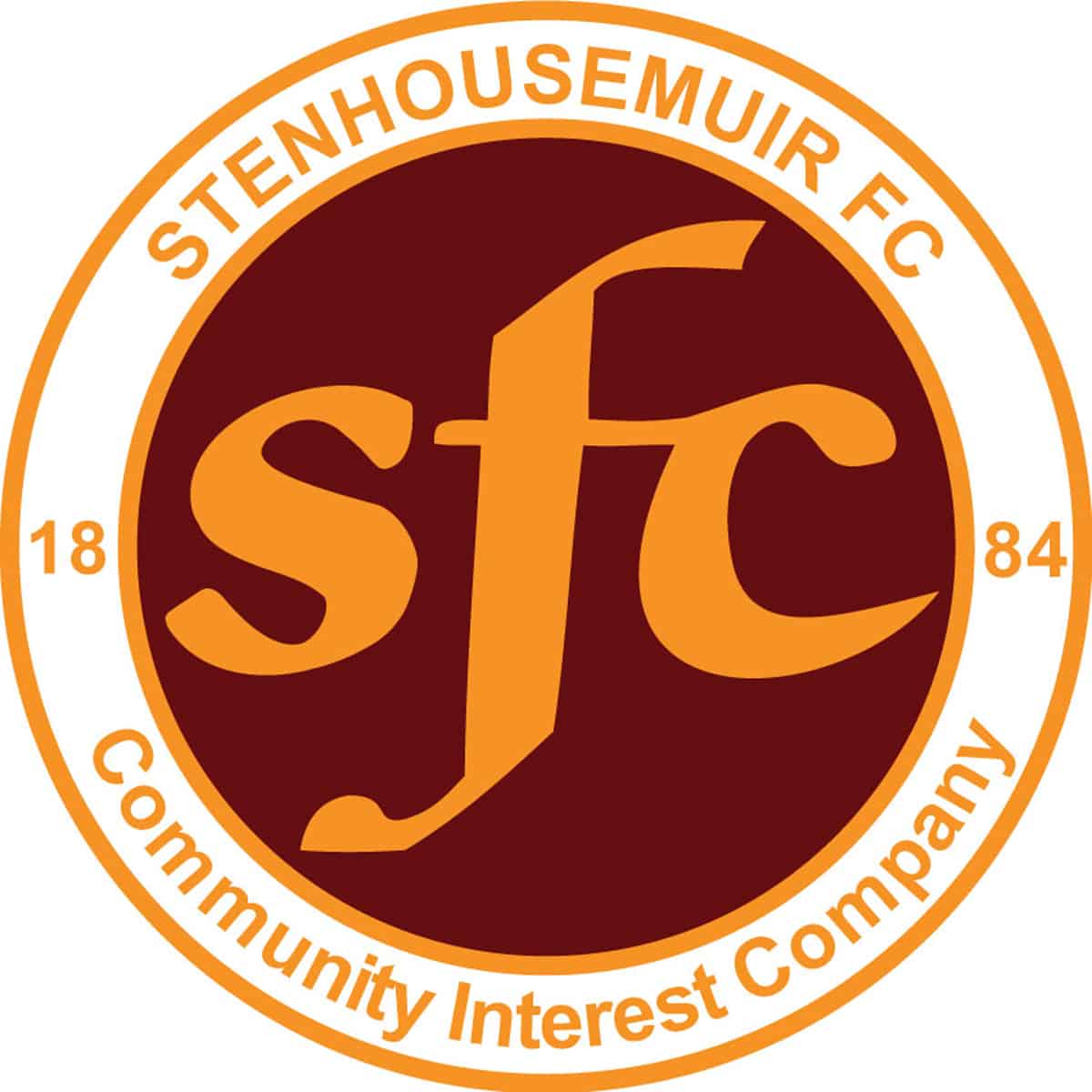 SPFL Ladbrokes League 1
Station Park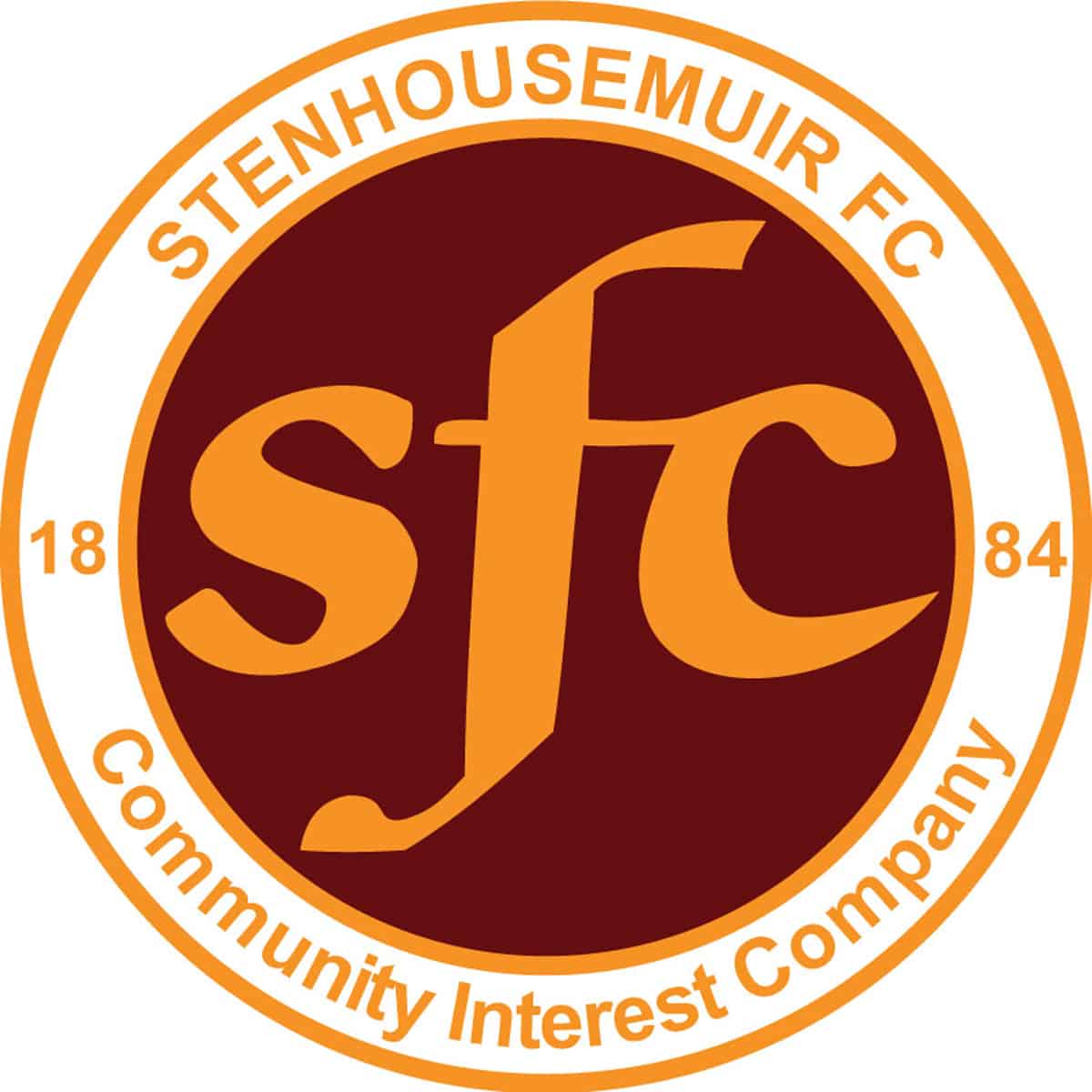 SPFL Ladbrokes League 1
Ochilview Park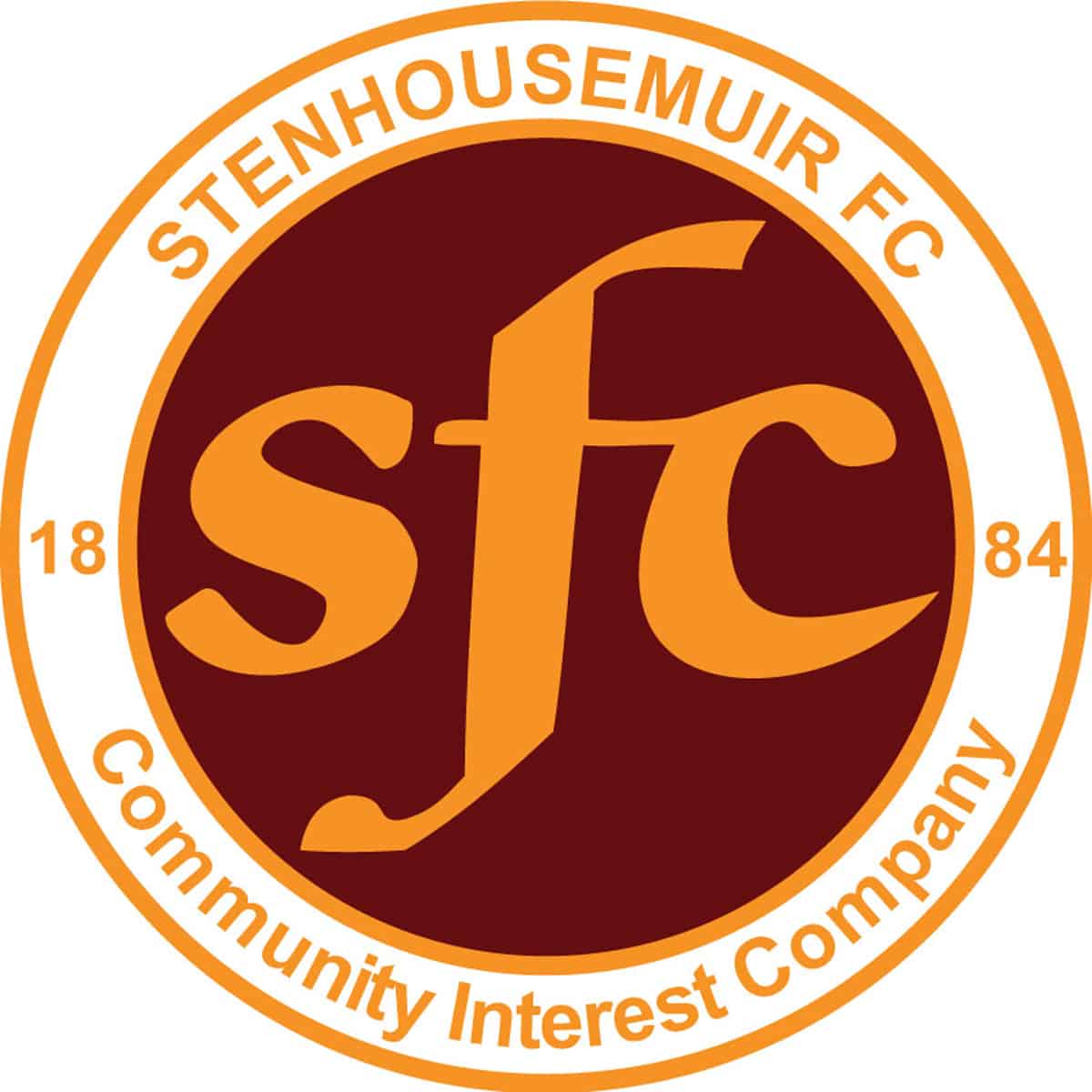 SPFL Ladbrokes League 1
Shielfield Park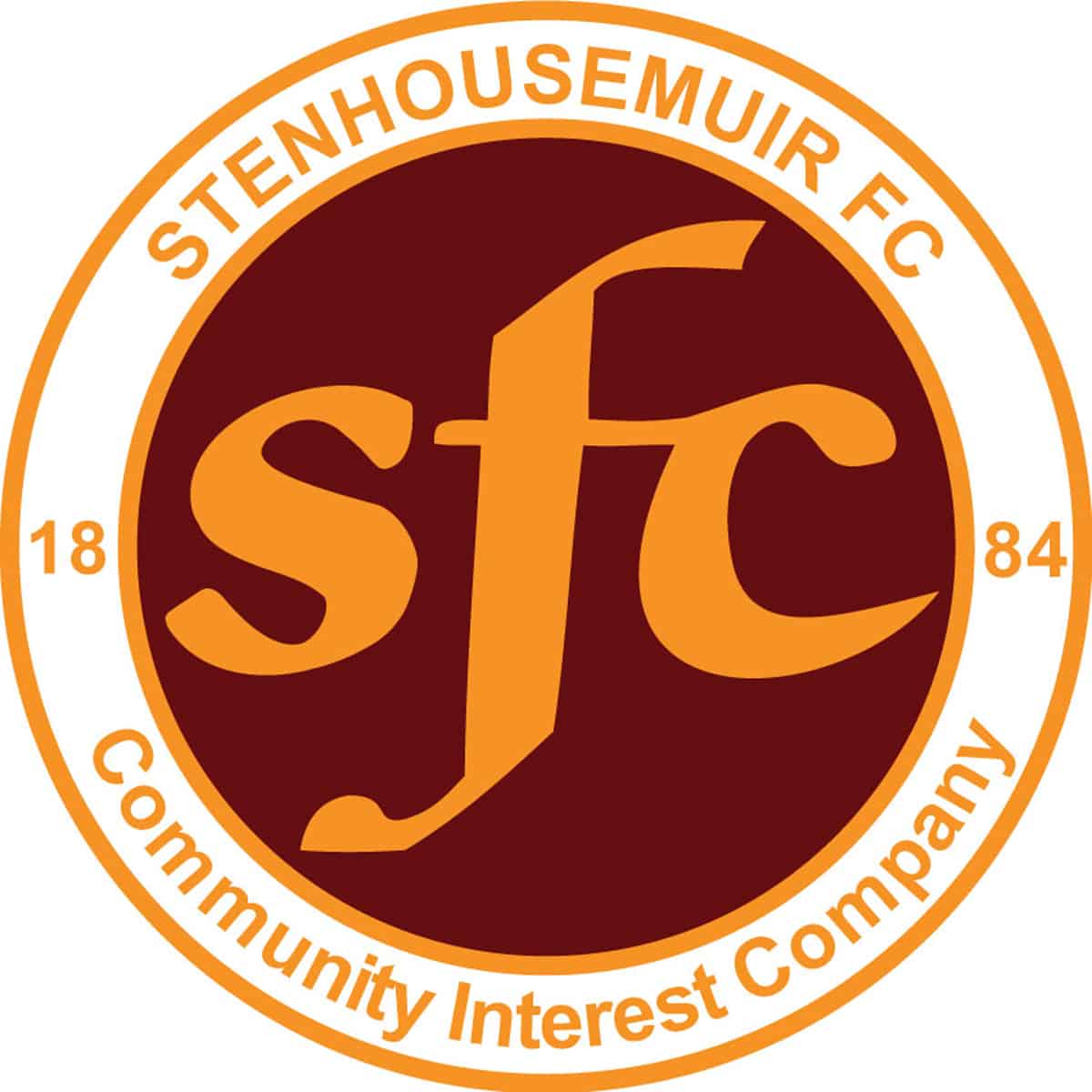 William Hill Scottish Cup
Grant Street Park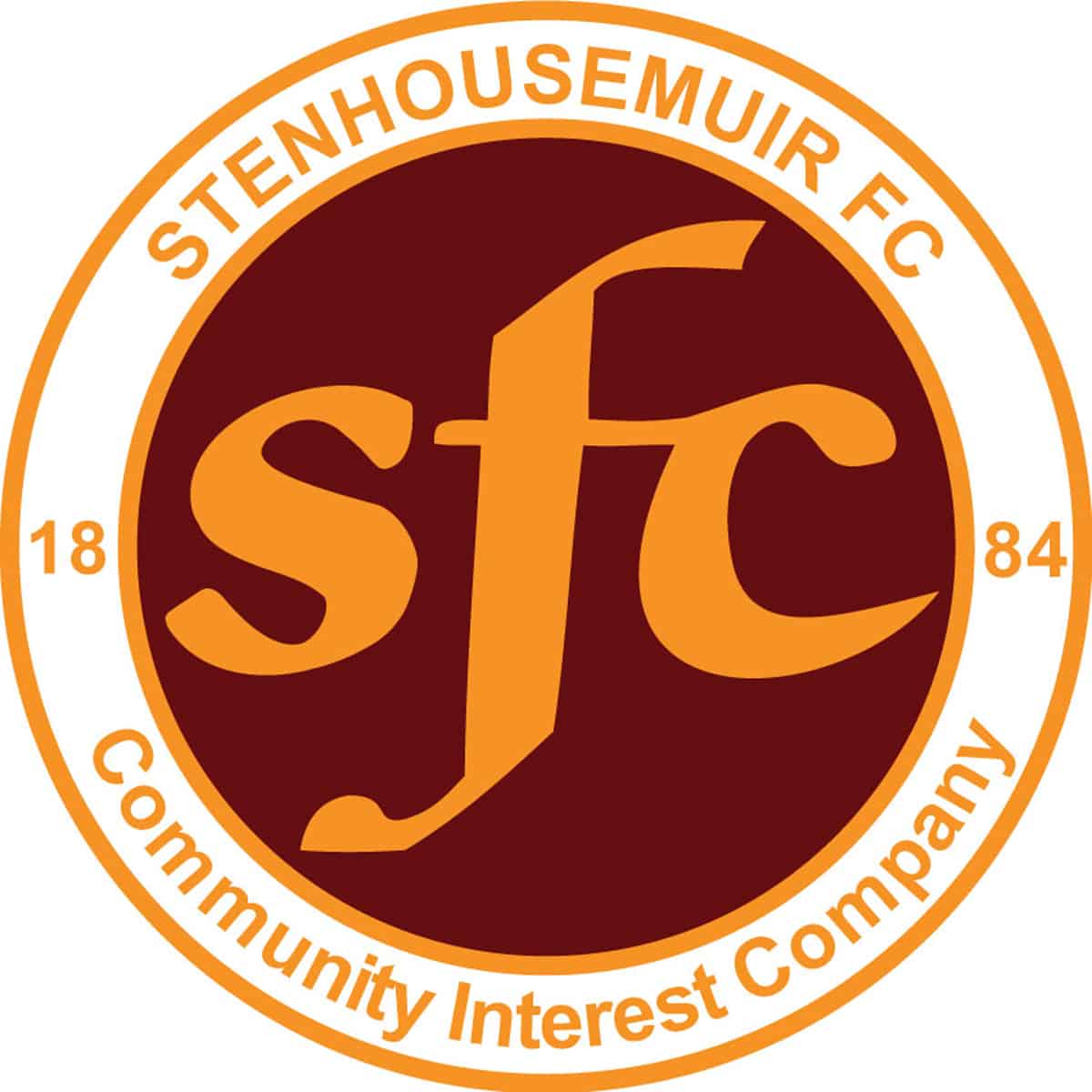 SPFL Ladbrokes League 1
Ochilview Park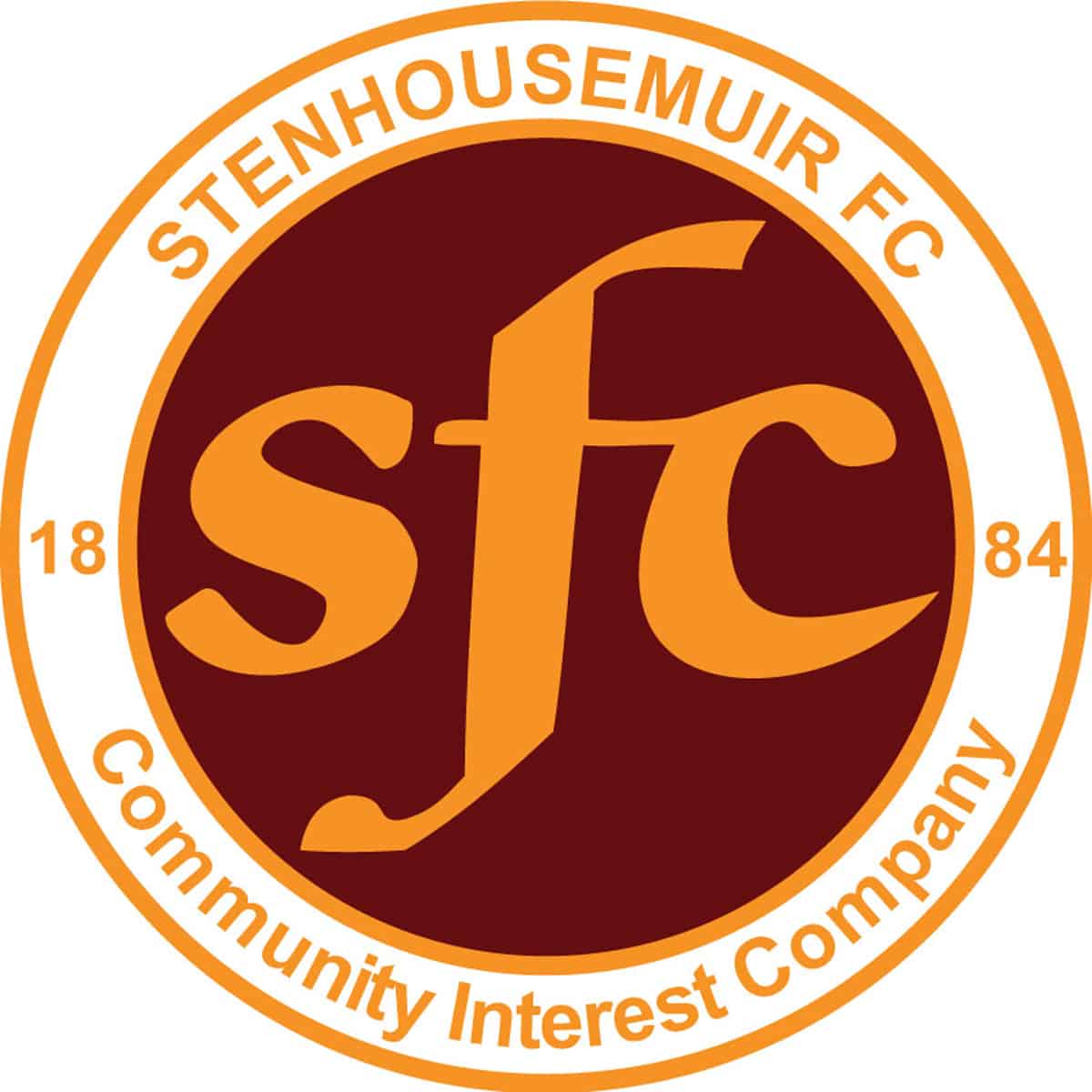 SPFL Ladbrokes League 1
Central Park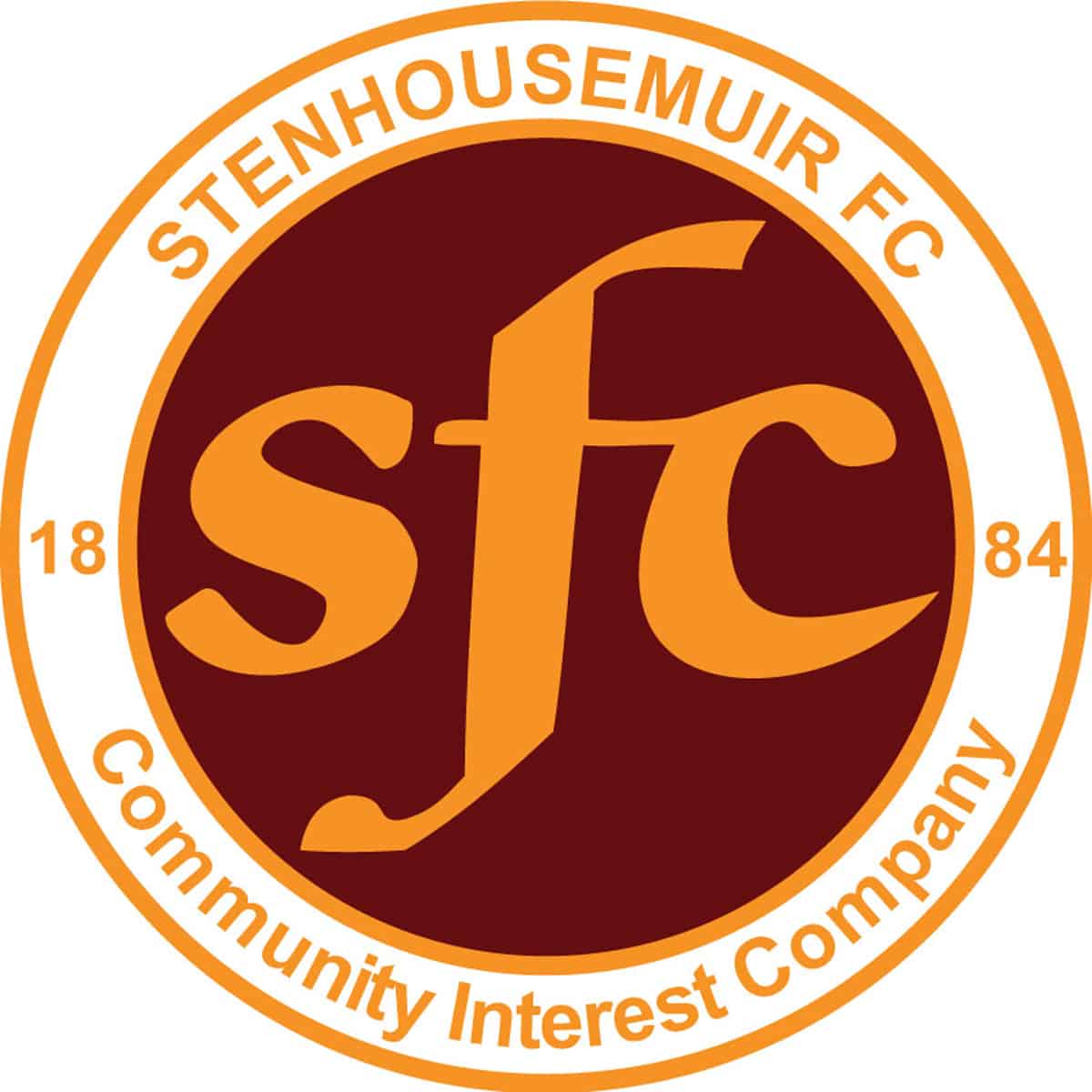 SPFL Ladbrokes League 1
Ochilview Park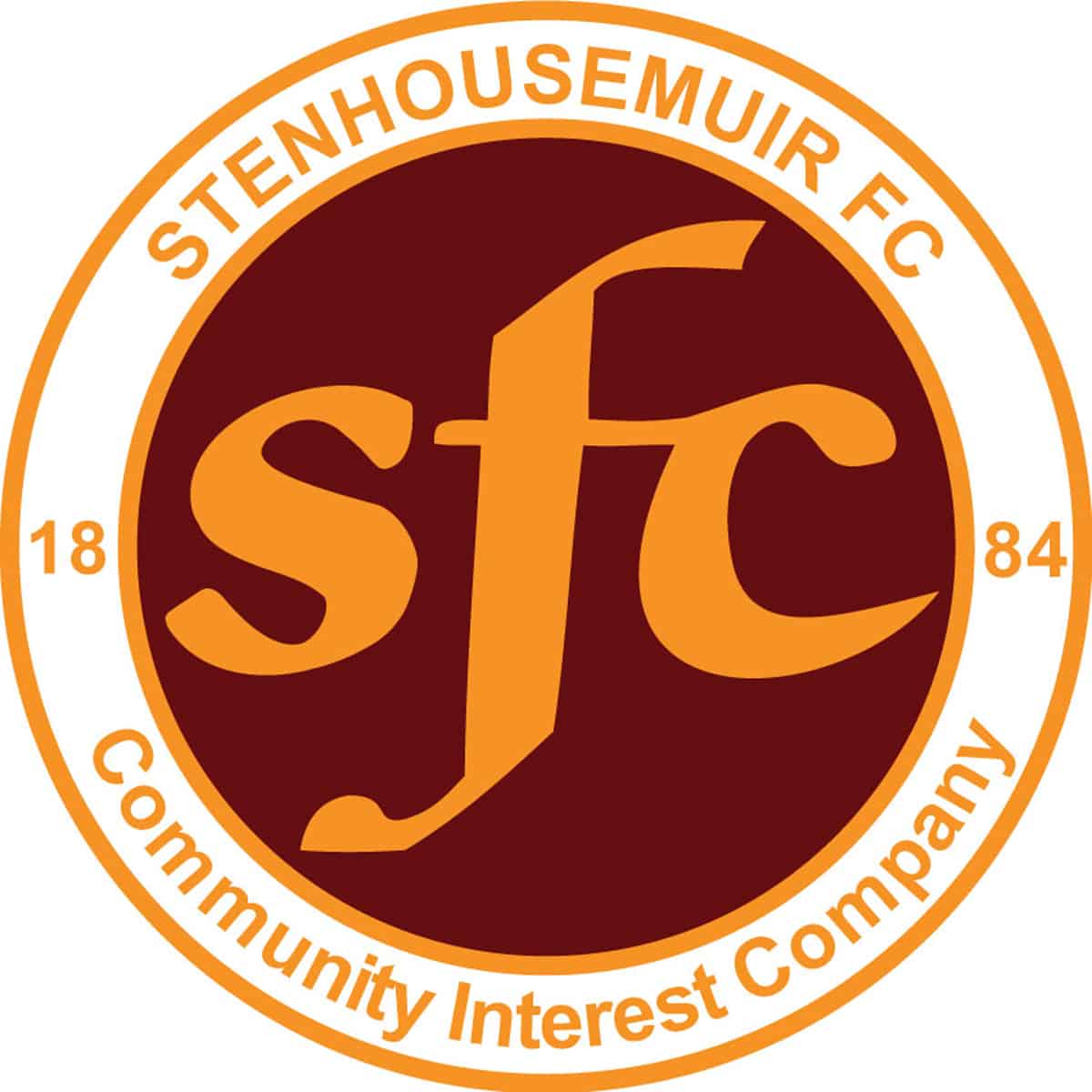 SPFL Ladbrokes League 1
Links Park Stadium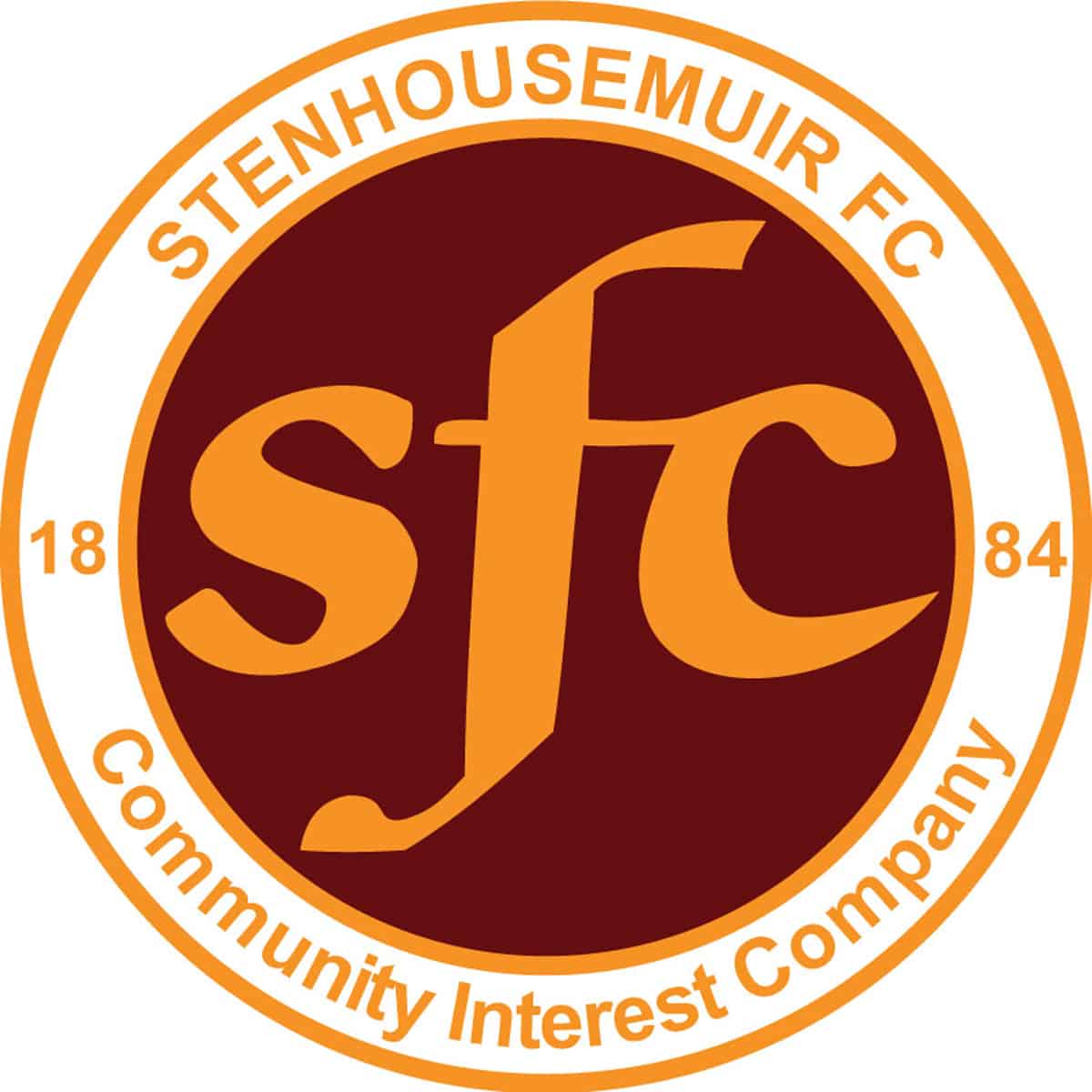 William Hill Scottish Cup
Ochilview Park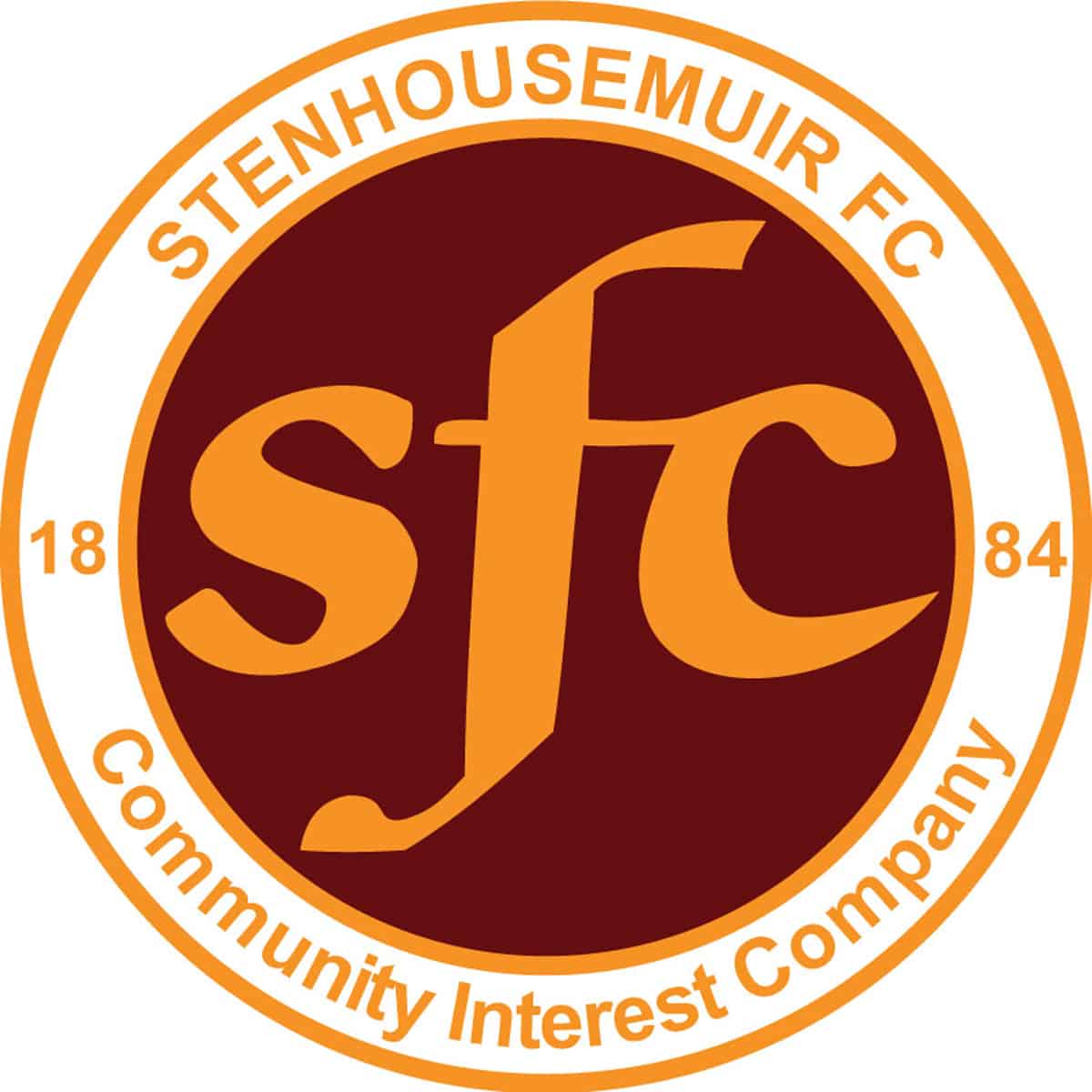 SPFL Ladbrokes League 1
Borough Briggs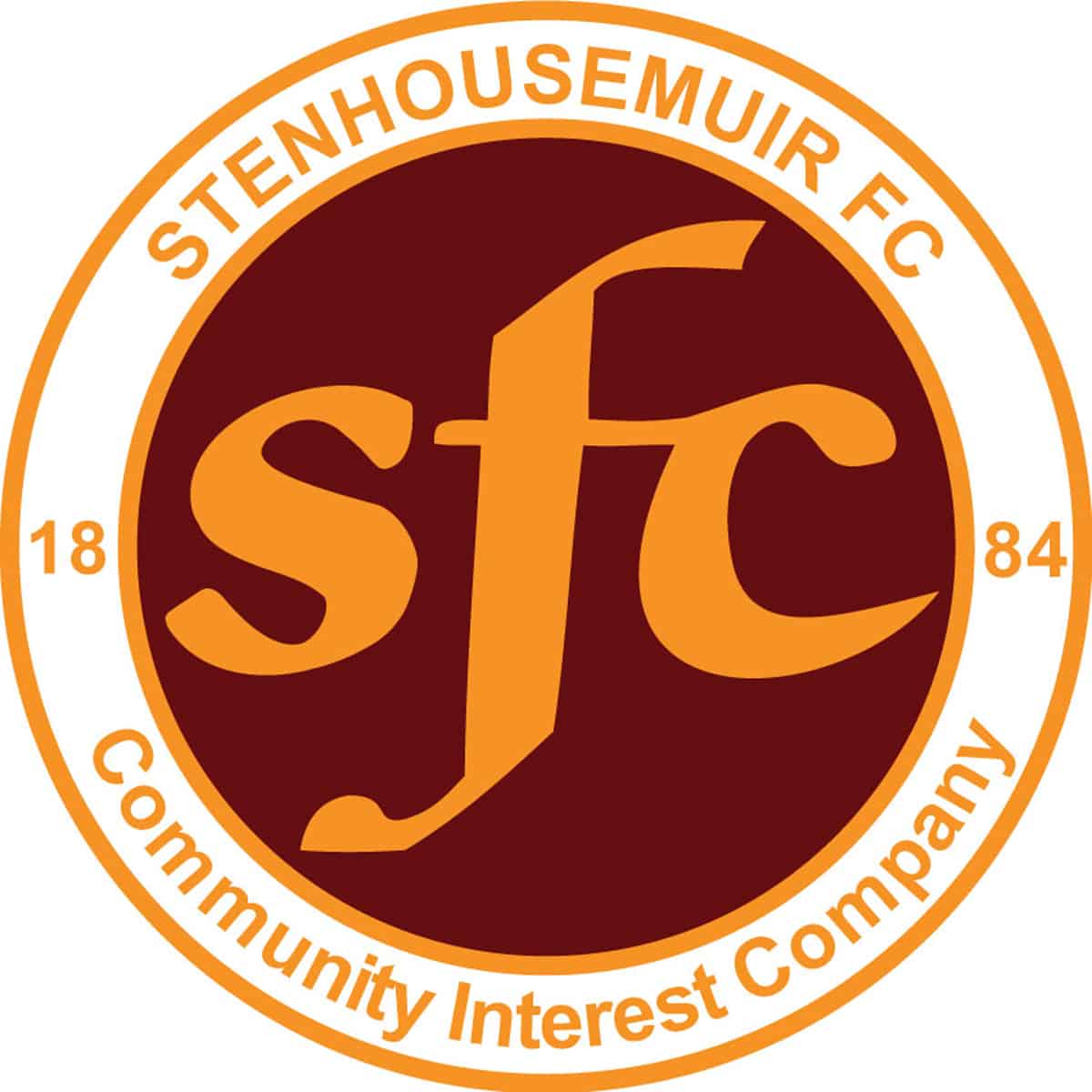 SPFL Ladbrokes League 1
Ochilview Park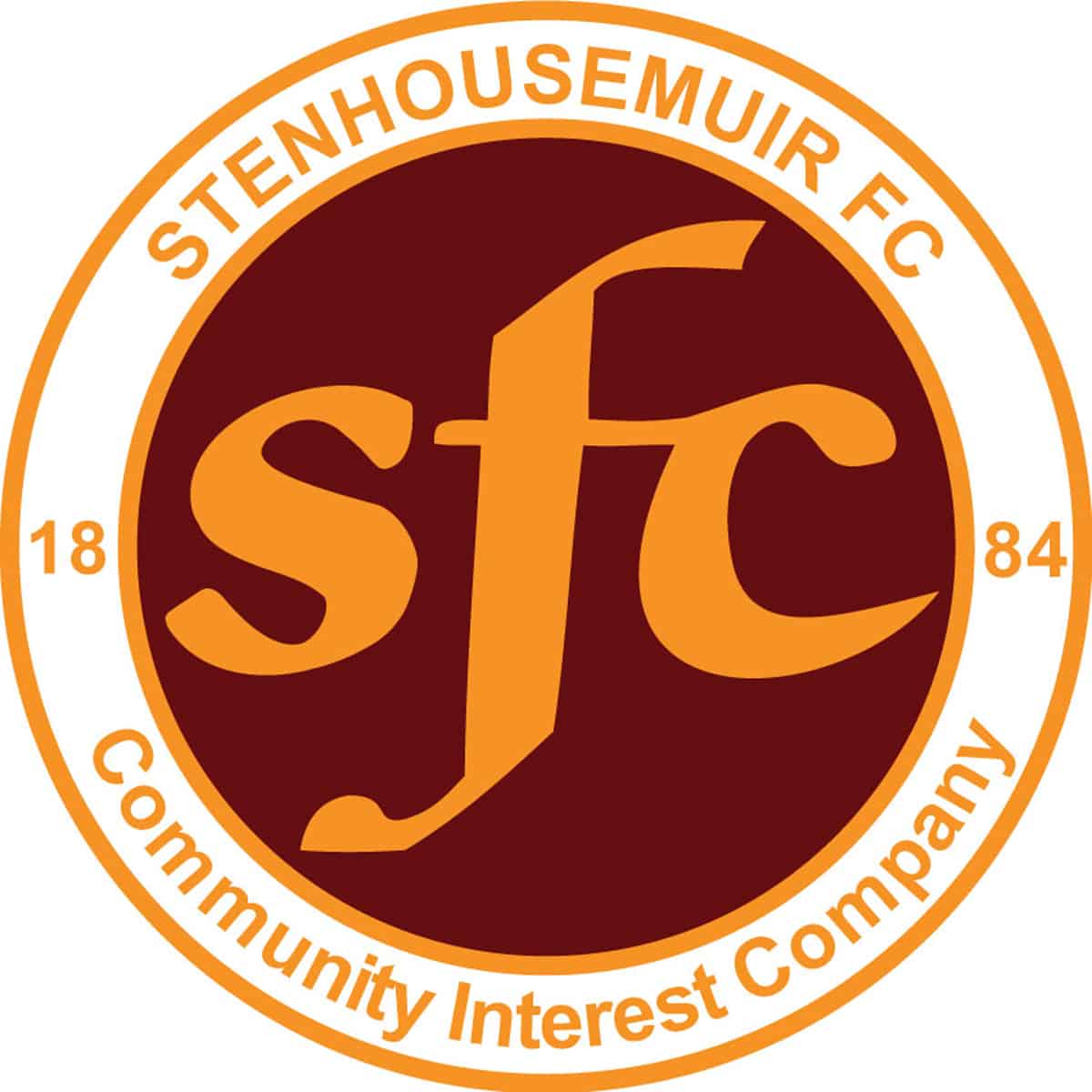 SPFL Ladbrokes League 1
Cliftonhill Stadium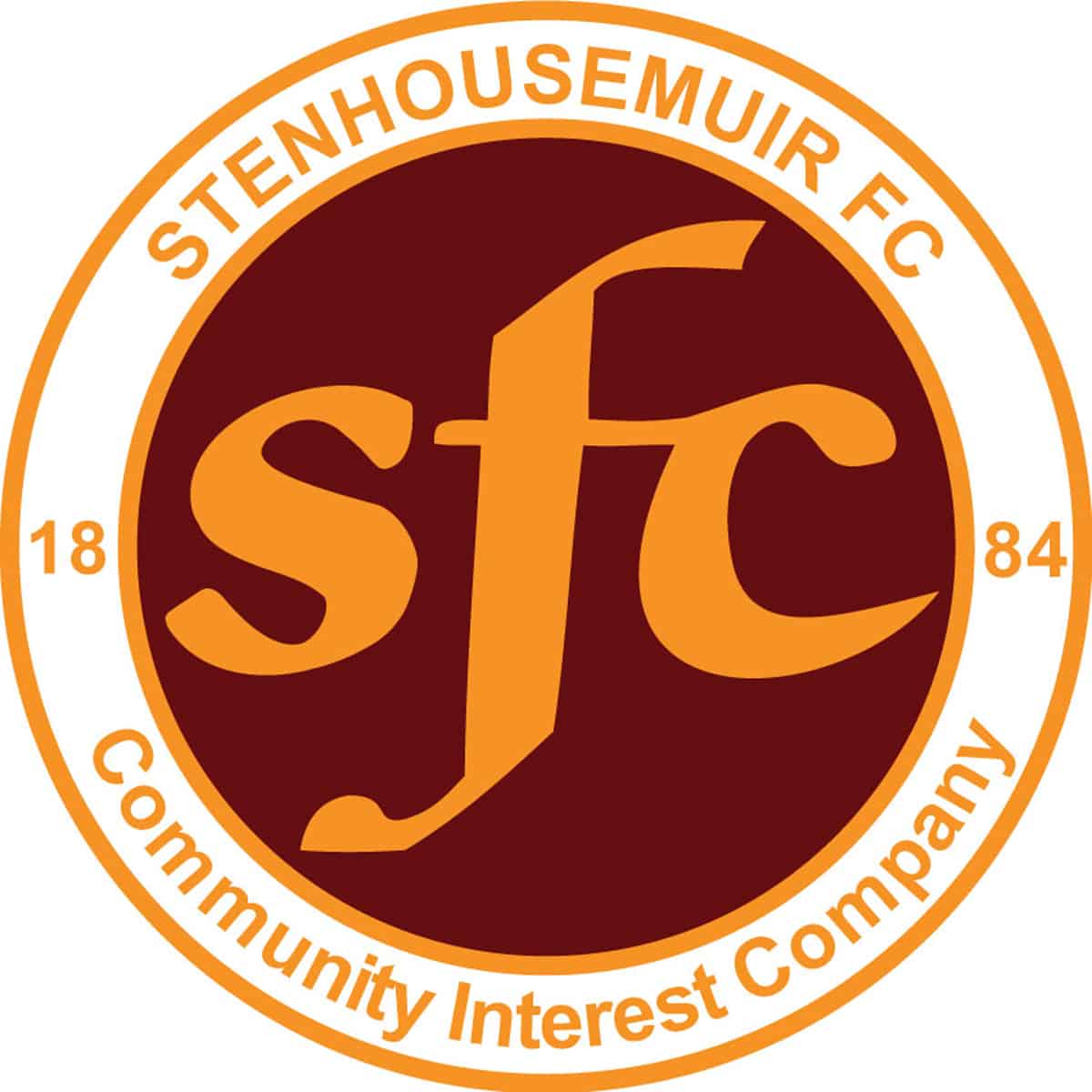 SPFL Ladbrokes League 1
Ochilview Park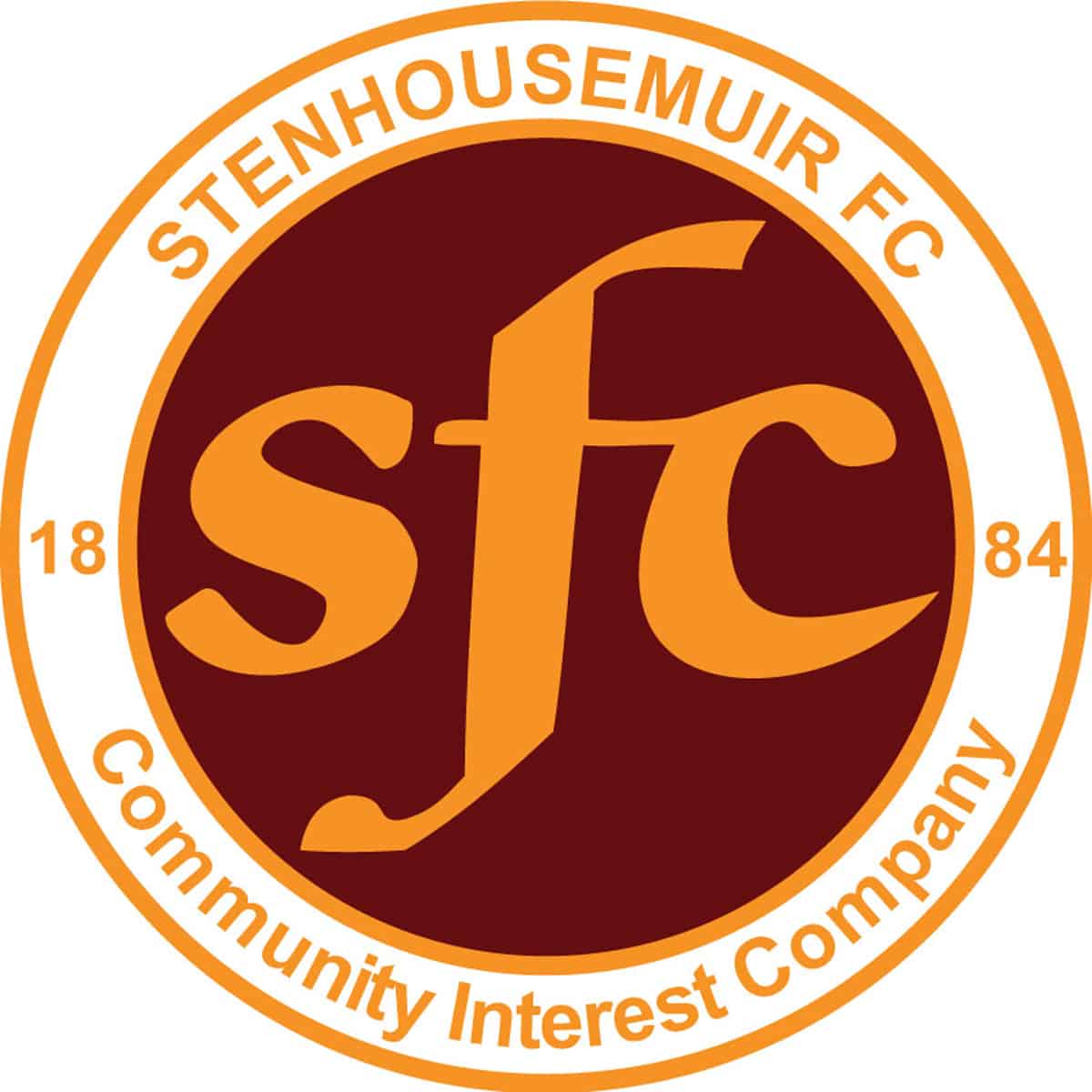 SPFL Ladbrokes League 1
Ochilview Park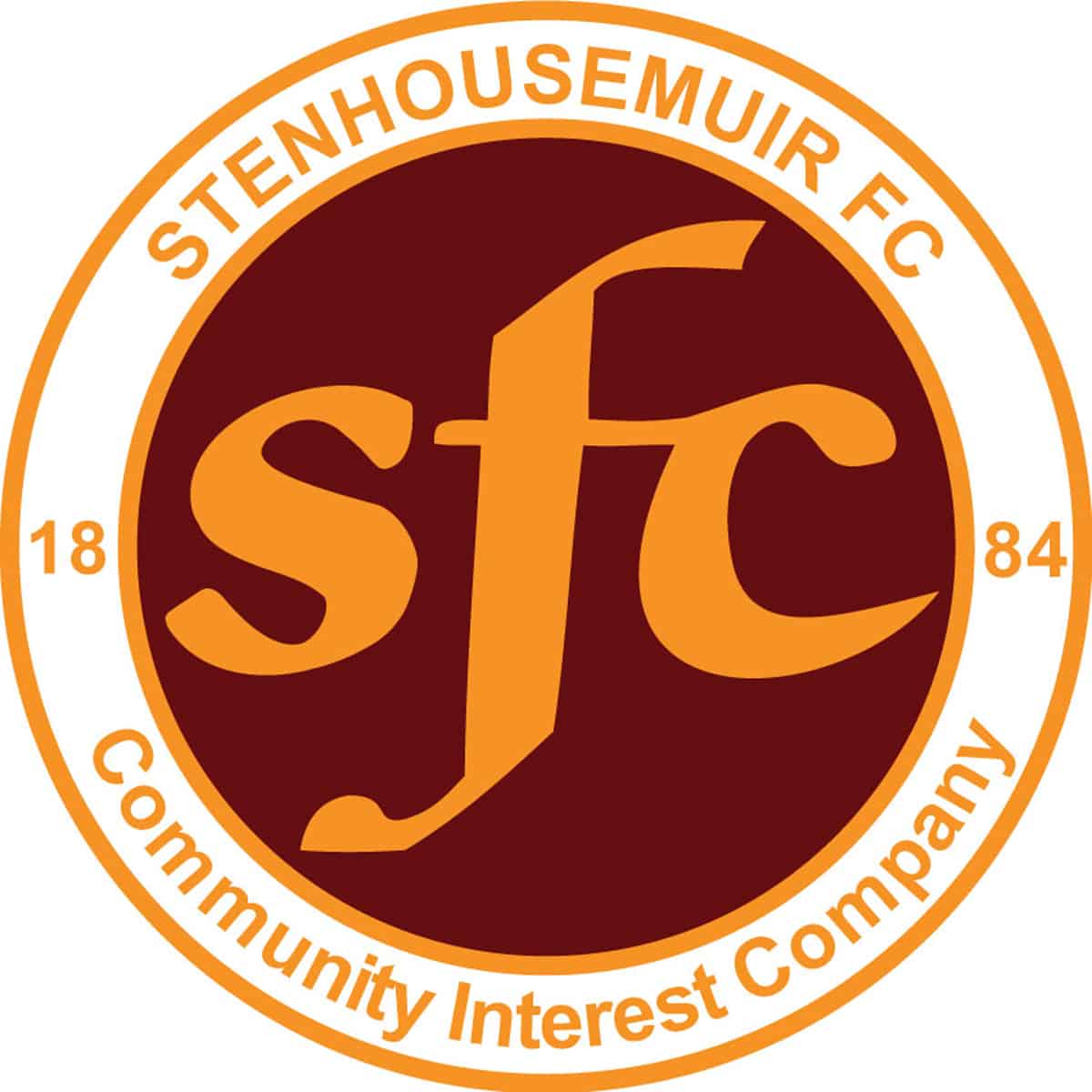 SPFL Ladbrokes League 1
Ochilview Park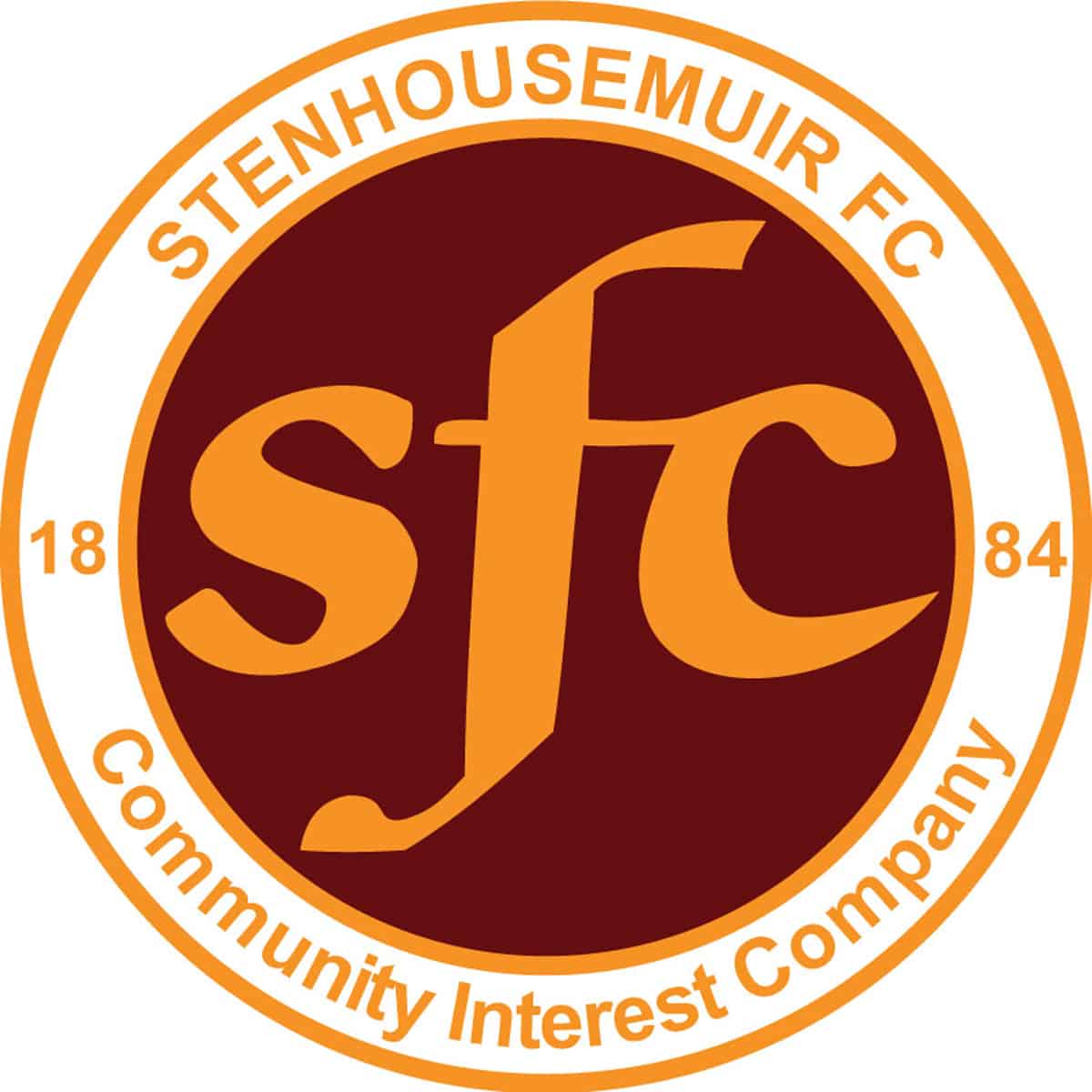 SPFL Ladbrokes League 1
Strathclyde Homes Stadium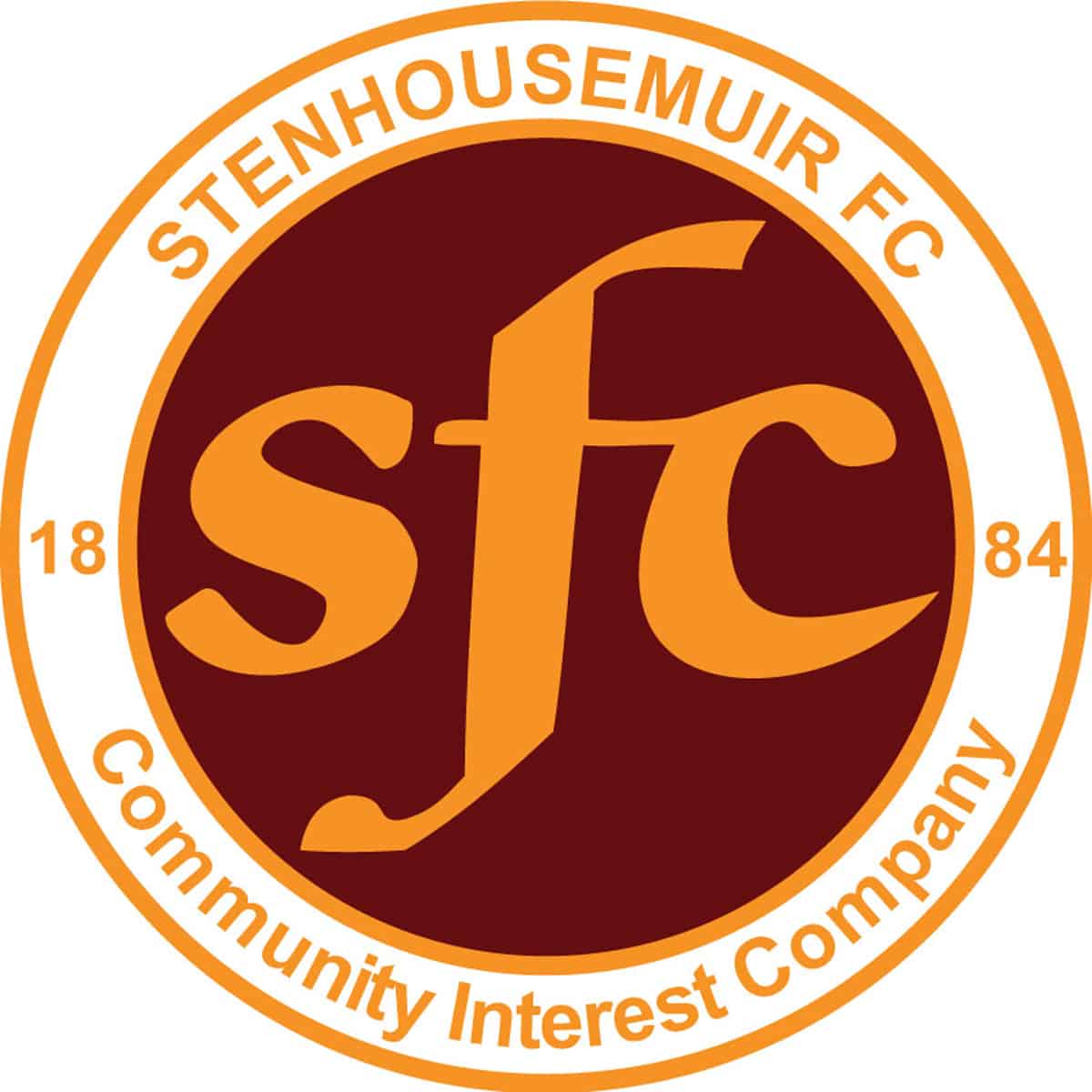 SPFL Ladbrokes League 1
Ochilview Park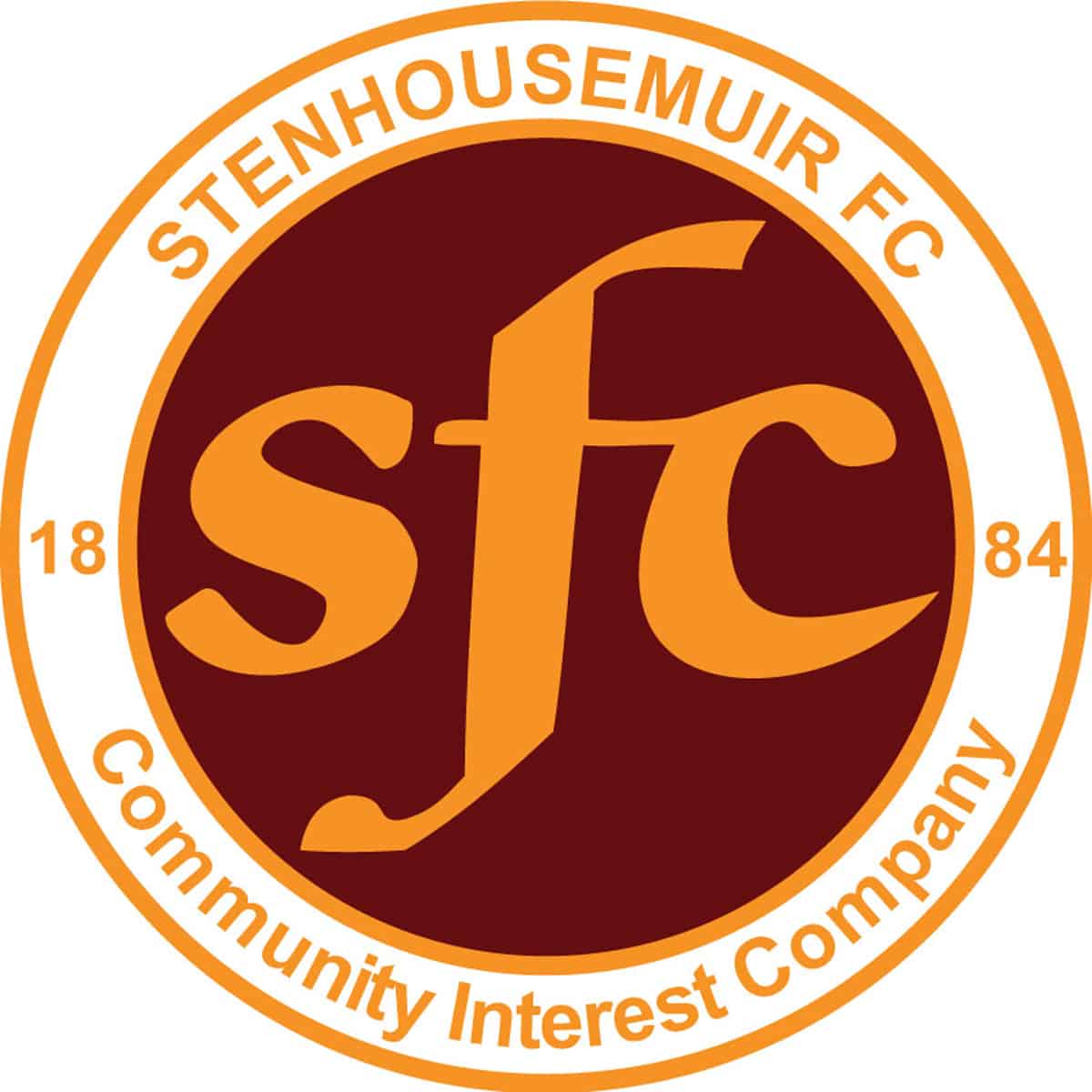 SPFL Ladbrokes League 1
Galabank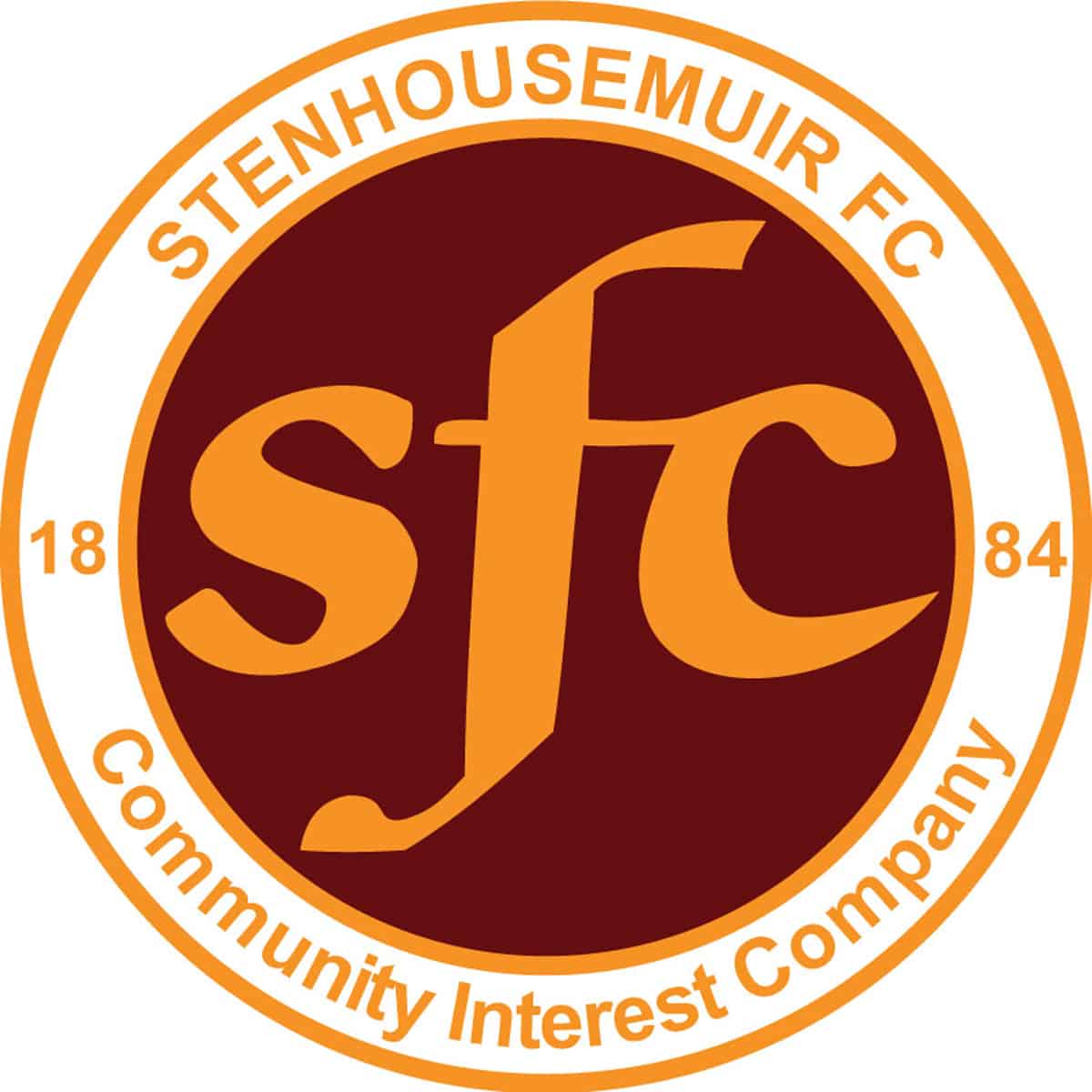 Betfred Cup
Ochilview Park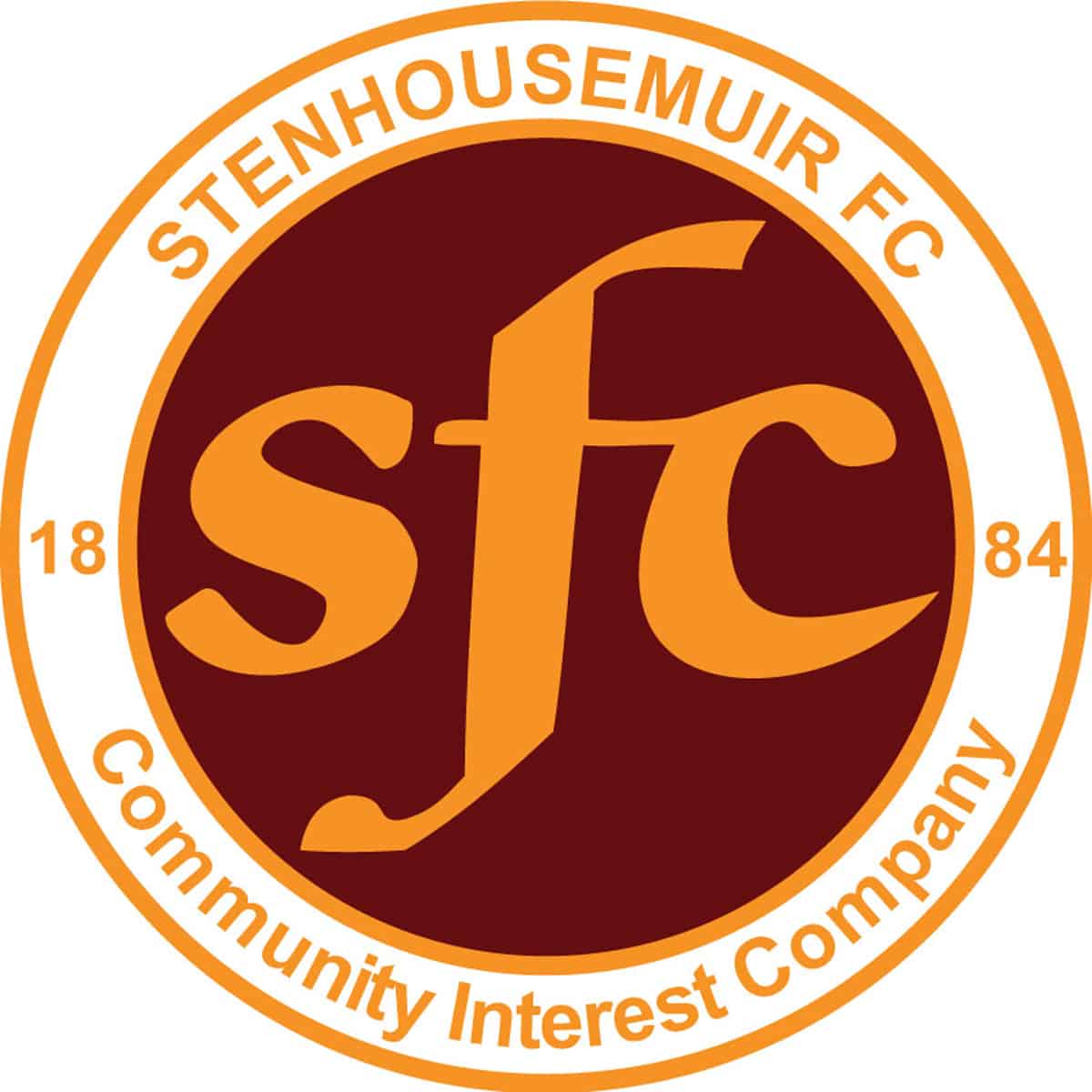 SPFL Ladbrokes League 1
Ochilview Park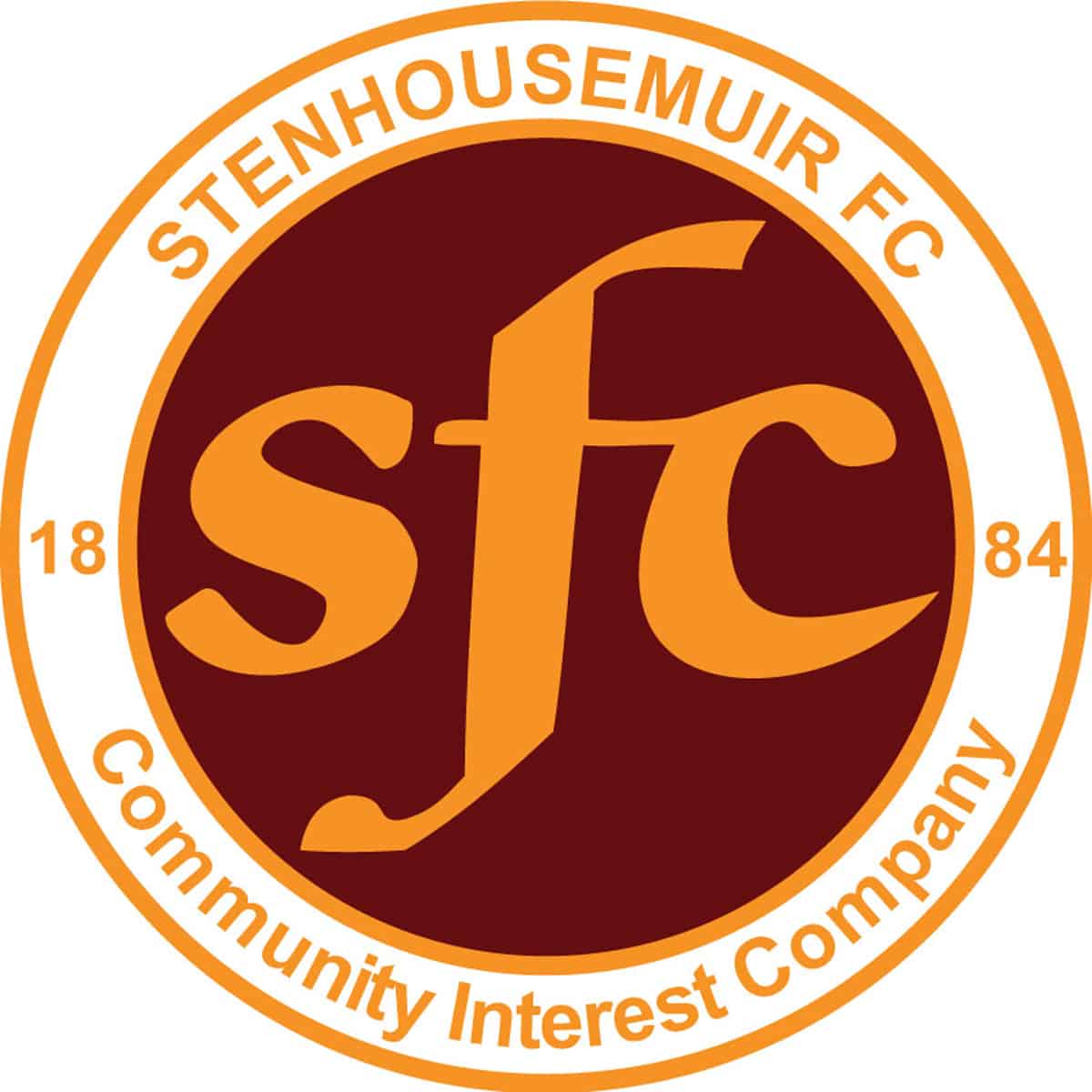 Petrofac Training Cup
Ochilview Park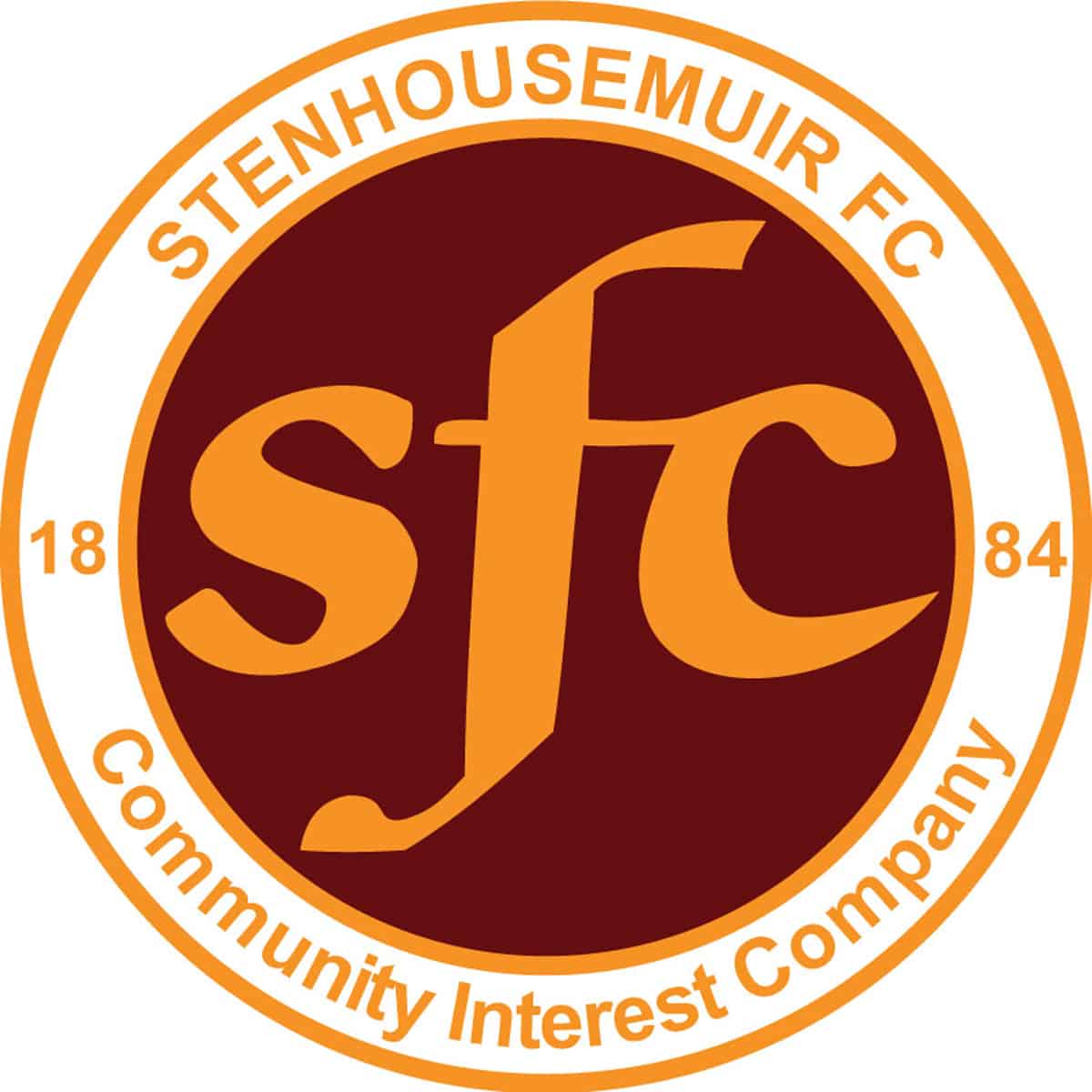 Friendly
Ochilview Park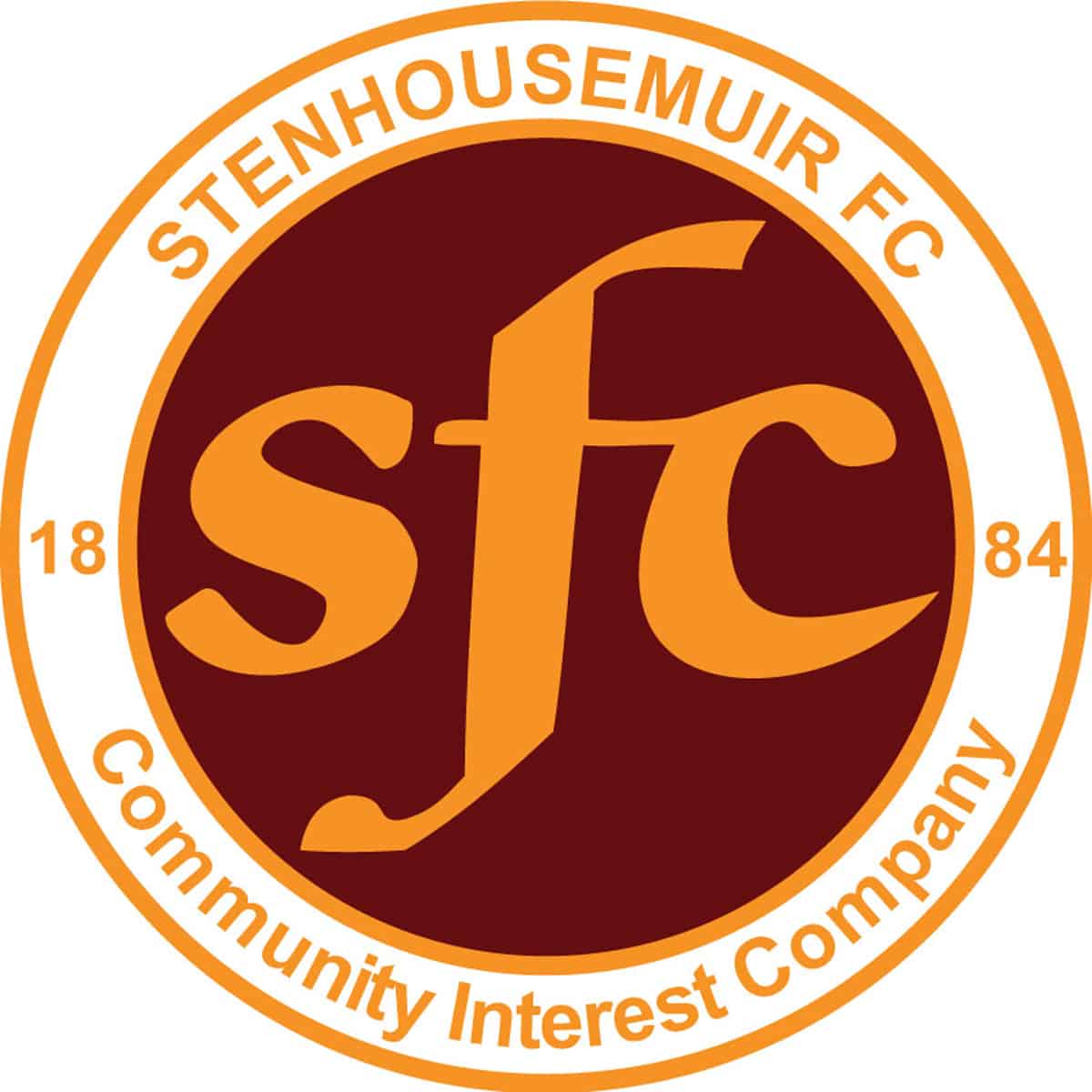 Friendly
Ochilview Park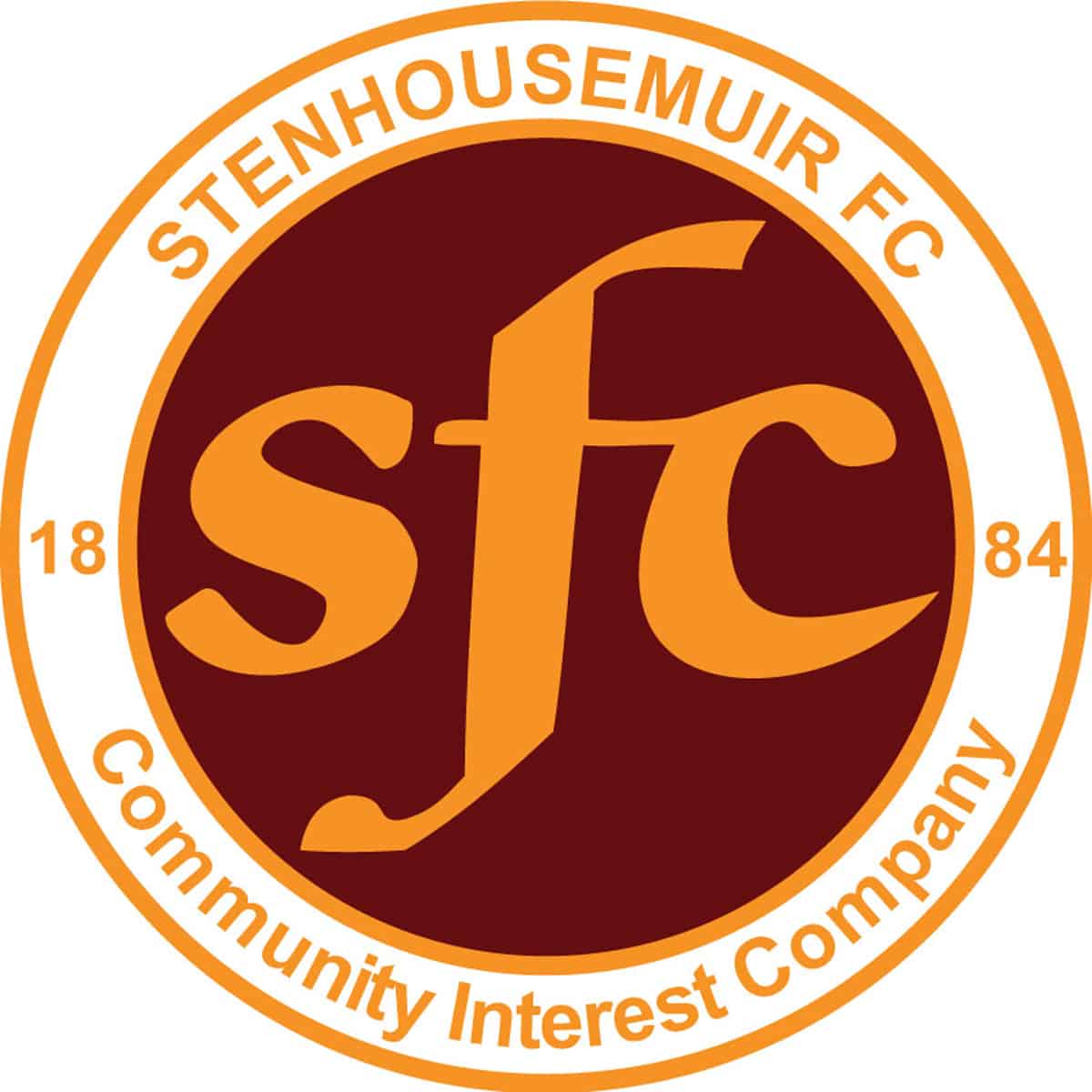 Friendly
Stormy Corner Skelmersdal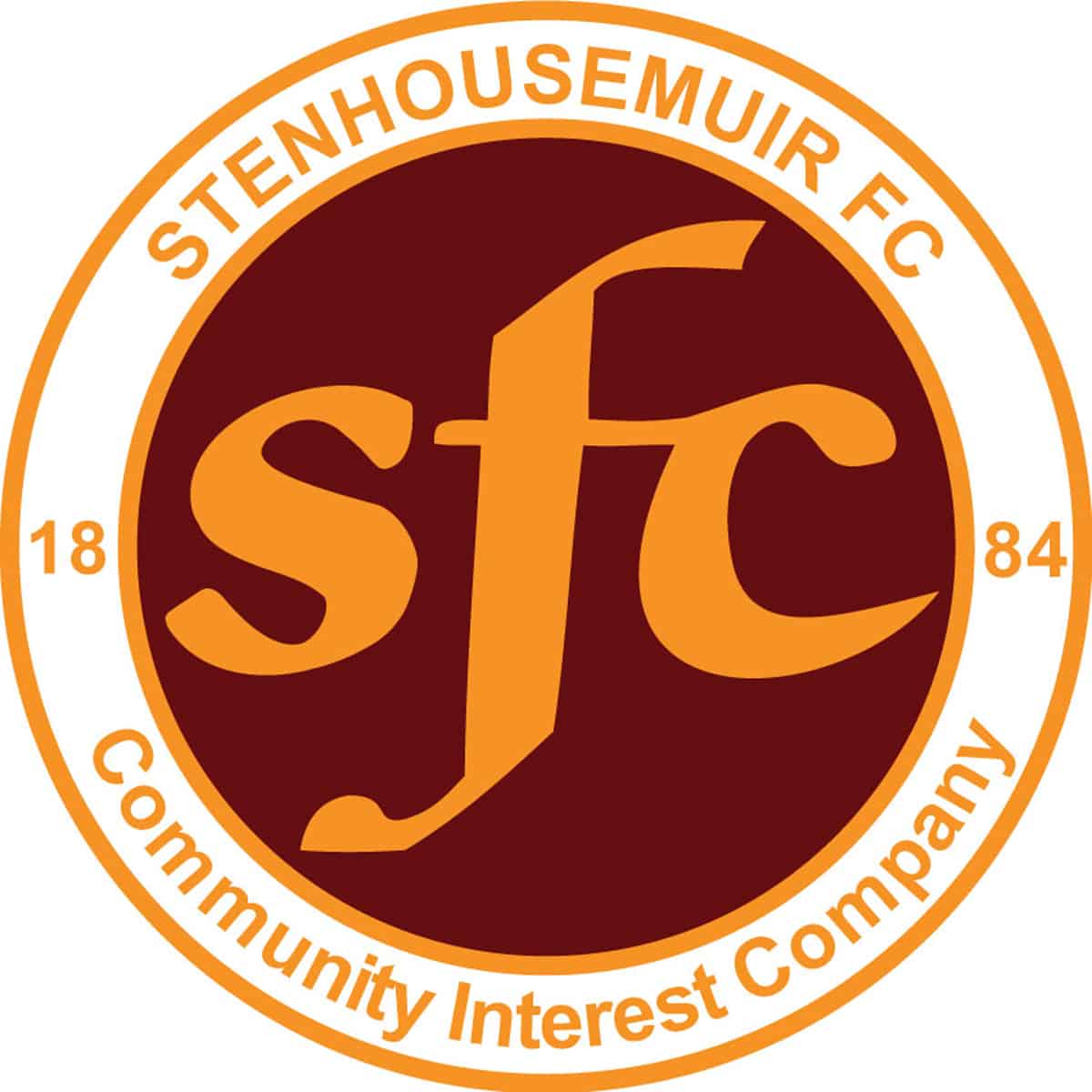 Friendly
Highbury Stadium Fleetwood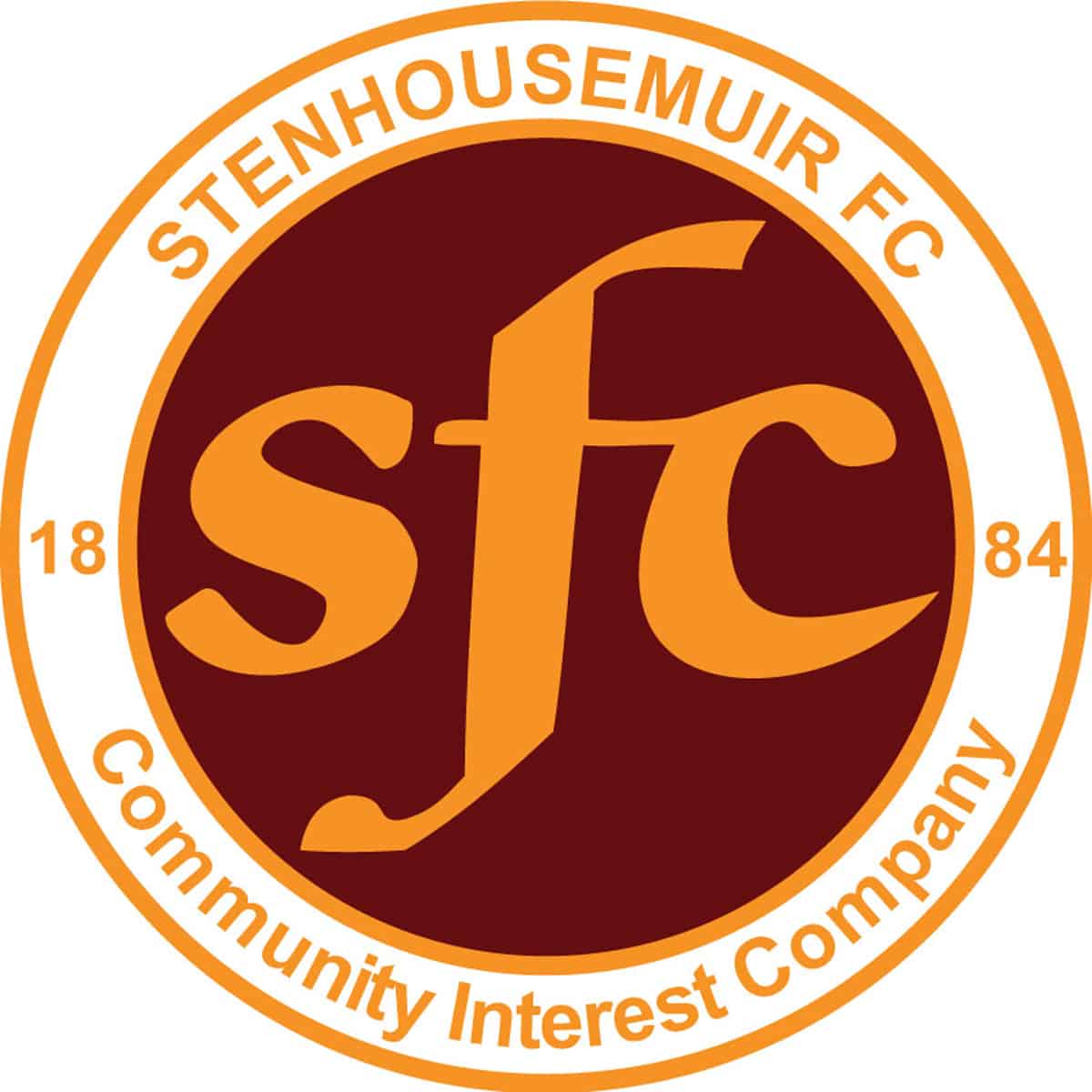 Friendly
Ochilview Park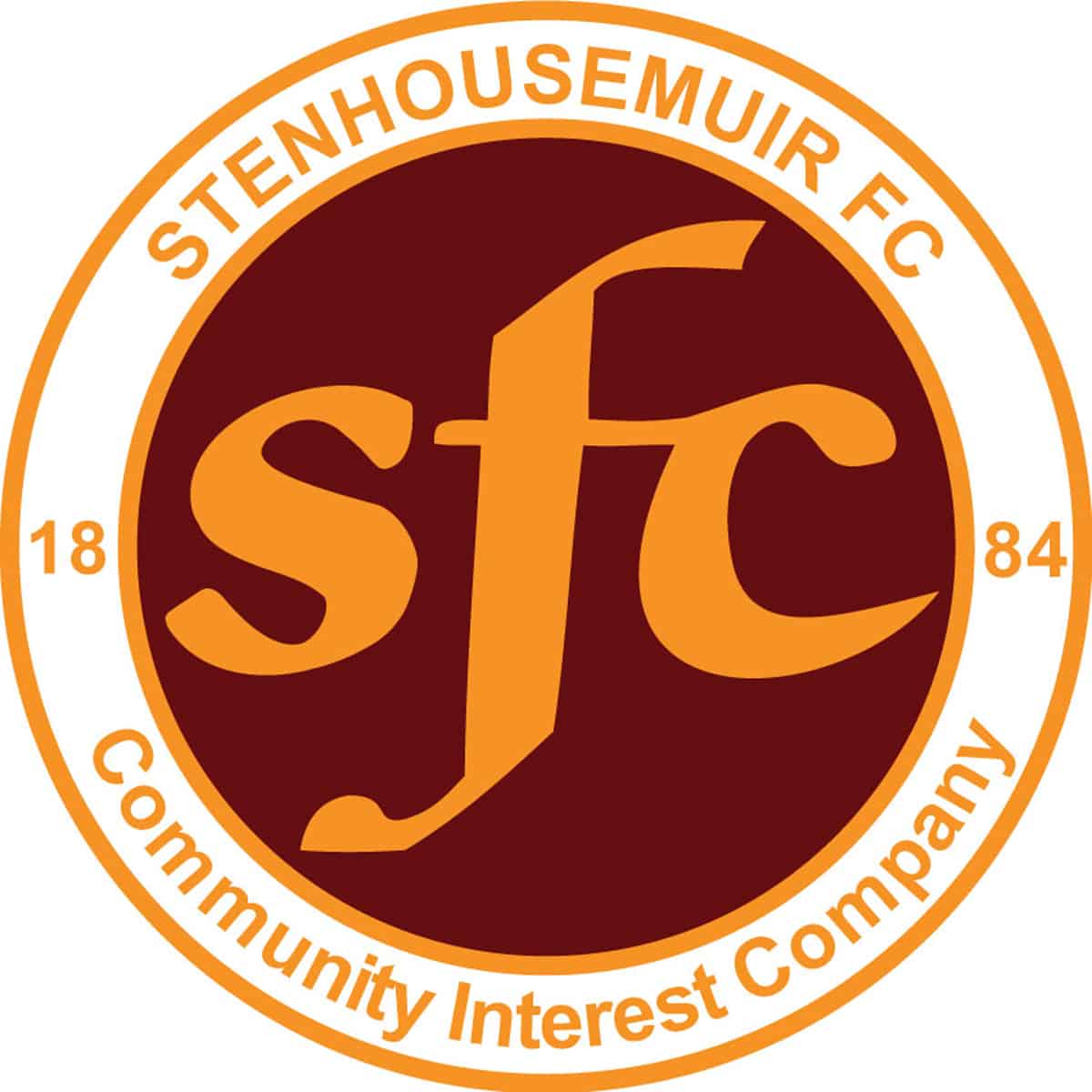 Friendly
Ochilview Park