Stenhousemuir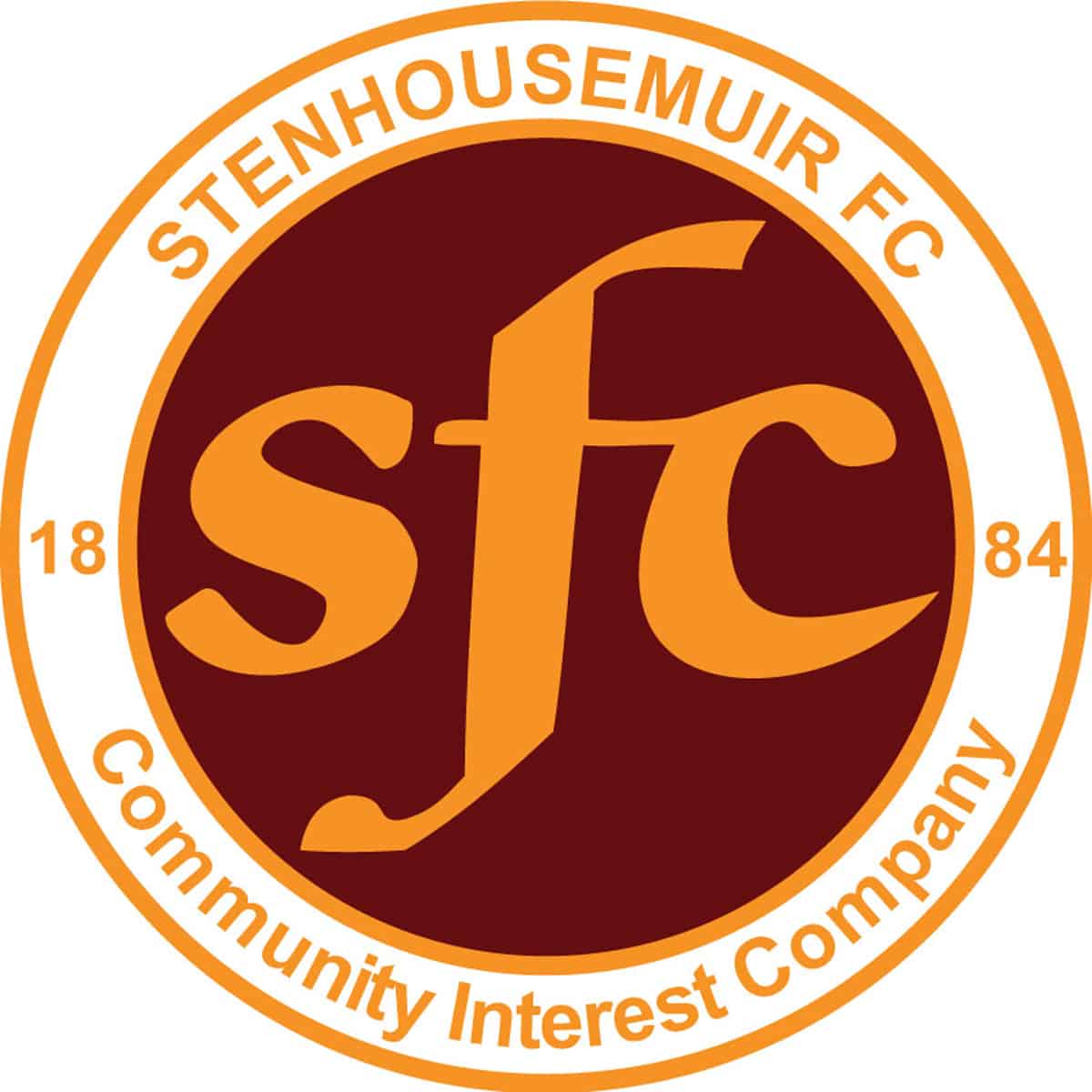 1
vs
1

Forfar Athletic
Match Report
STARTING XI
20. David Wilson 24. Michael Miller 2. Ross Lyon 25. Nicky Jamieson 5 Sean Crighton 8. Dec Hughes 6. Nat Wedderburn 12. James Lyon 16. Euan O'Reilly 7. Ross Forbes 9. Thomas Orr
SUBS
10. Robert Thomson  14. Darren Christie  17. Michael Anderson  22. Ryan Tierney  15. Adam Corbett  19. Cammy Graham  11. Adam Brown  18. Beejay Coll  1. Ryan Marshall
---
REPORT
For the third consecutive week, Stenhousemuir conceded early. Forfar took the lead via a deflected shot from Craig Thomson that looped over Wilson's head in the 4th minute to make it 0-1.
It was never going to be an easy task as Forfar came to Ochilview having shown some good early season form and Thomson's early goal made it even more difficult.
Stenhousemuir's first chance came in 11 minutes when Euan O'Reilly drove up the left wing and say his shot go inches past the opposite post.
There were calls for a red card for Forfar's Scott Sheperd a few minutes later after a wild lunge, but the referee deemed a yellow card was enough punishment. Dec Hughes subsequent free kick was easily dealt with by the Forfar defence.
With both teas trying to push on, it was Stenhousemuir who had the next chance as Euan O'Reilly was played through. However, the referee flagged Thomas Orr for offside after considering the striker to have been active with play.
Stenhousemuir continued their push for an equaliser as Thomas Orr fired  Michael Miller's cross past the near post.
Both teams then tried to break the other down with no real efforts of note util the 30th minute when Matthew Aitken went down in the Warriors box. The referee waived away the appeals and he managed to fire the subsequent corner over the bar.
The Warriors continued to push on throughout the first half, but failed to create any chances of note. A trait that's unfortuantley been common this season.
HALF TIME 0-1
The second half very quickly settled into the same pattern as the first with both teams struggling to create any opportunities. Stenhousemuir did have a great opportunity in the first 5 minutes as a great run by the growingly impressive O'Reilly saw his cross met by Ross Forbes with the midfielder drilling his shot past the post.
A driving run by James Lyon in the 51st minute saw the Partick Thistle loanee pulled to the ground with the resultant free kick in proper Ross Forbes range. After hit the crossbar a few times this season, Forbes decided to go low and his shot was saved by Mark McCallum in the Forfar goal.
Stephen Swift made a double change after 60 minutes with Robert Thomson and Adam Brown taken to the pitch in place of Thomas Orr and Declan Hughes.
All good Stenhousemuir attacks are coming through Euan O'Reilly, another driving run saw the former Airdrie player brought down, the ref played advantage and the shot from Brown went wide.
The game then returned to form with both teams struggling to break the other down.
Stenhousemuir had a great chance to equalise as some good work by Thomson on the right resulted in a cross to Adam Brown who then say his weak shot easily saved by McCallum. Forfar immediately went up the park and a slack clearance by Ross Lyon resulted in a solid save by David Wilson.
The next 10 minutes saw plenty of possession for Stenhousemuir but again, failed to find that final ball that caused Forfar any trouble.
Stenhousemuir then made their 3rd change of the match, and a attacking one as James Lyon came off for Ryan Tierney.
Robert Thomson was next up to have a shot. His header from an O'Reilly cross was easily met by the keeper. The O'Reilly – Thomson connection certainly looks most likely to create chances for the home team.
Forfar took a rare foley forward 83 minutes with Stefan McCluskey's shot wildly over. Forfar will be very happy with how the game's panned out. Despite sitting back and inviting the Warriors on, there's been little opportunities for the Warriors fans to cheer about.
Stephen Swift made his final change with the returning Day Christie taken to the pitch to replace Ross Forbes. His first piece of action was to watch Euan O'Reilly drive forward and have his shot blocked again by McCallum.
Some late pressure from Warriors finally paid off as SEAN CRIGHTON powered home his first goal for the club. A far post corner by Adam Brown was perfectly met at the back post and the big man's header was never going to be stopped 1-1 into the last few minutes.
Stenhousemuir drove for a winner and Euan O'Reilly almost capped off a fine performance with a goal. Sean Crighton almost doubled his tally as he saw another header cleared off the line. A valuable post for the Warriors, but again, it should've been more.
FULL TIME 1-1
---
MANAGER'S PRE-MATCH INTERVIEW
As always, Warriors TV caught up with Stenhousemuir Manager Stephen Swift before Thursday night's training session.
Another disappointing result on Saturday, but as you said post-match, not a disappointing performance. Can you give us your final thoughts on the game?
I alluded to on Saturday that we're doing the right things and playing well. The Stranraer performance was totally unacceptable, but everyone seen on Saturday the effort and commitment that the boys put in. And when things aren't going for you, it's difficult and you need to keep sticking together and things will turn. We have good players here, there's no doubt about that. Obviously, it's been a 21 man swing in regards to new players and that's obviously affecting us, but we're hoping that we can improve on Saturdays performance and be better in both boxes. We need to stop leaking stupid goals and, in the final third, be a bit more ruthless and I think if we do that, there will be some positive results coming.
It's a big squad with Adam Brown and Robert Thomson in particular hurting for not starting, but I feel they've done enough to be in your thoughts for the weekend. How much are they desperate to be starting week in, week out?
I think it's the same for everybody and I've just said to them there that there was players that were hurting, and they've shown that at training this week that they've got that hunger. That's exactly what we need and they need to impress me. They all need to buckle down or they'll never get in this team. It's a long season and we'll pick the team that we feel is right for that particular day. Those guys can't have any complaints, because after the Stranraer performance, it could've been anybody. And like you say, they are big players for us and they need to step up to the mark and that's what they've been told as do a lot of the players.
Saturday will see us play everyone in the league. Aside from Kelty and Stranraer, we've matched up with every team and really should have had more to show for the team's efforts. How is your assessment of the first quarter of the season?
To be honest, we need to look and say it's been a dreadful start, results wise. There has been some really good performances in games and we should've come away with more. But, having said that, I've got to say that the first quarter has been dreadful. Can we finish it off positively and get us off into a good start for the next quarter? Well, that's the aim but I think we need to own it as being a disastrous start for us, and we just need to hope that we can turn this around with good performances as well as results to back it up.
You've mentioned before about the strength in having a big squad. Does that also make your team selection difficult with trying to keep a squad happy whilst trying to keep a fairly consistent starting 11?
It's always difficult and that's my job as the manager. The first 11 are happy and it's the rest of the squad that aren't. You've got to communicate with them and tell them why they've not been chosen and what they need to do to improve and if they're chapping on the door and doing what we've asked, then we can't ignore them. I think it creates a good competitive environment and creates a good culture throughout the club and that's exactly what we're looking for. We just need things to start falling our way, and there's a lot of positives in the club and how we're trying to do things, we just need results to go our way.
Forfar come to Ochilview on Saturday with ex captains Ross Meechan and Andy Munro as As y standout players. What do you expect from our opponents?
I think they'll be physical, they'll play with two dynamic strikers and they're high on confidence having picked up some good results. They've got a great blend of experience and youth. They've got good youth in the wide areas and great experience at the back with Steven Anderson and Andy Munro as you mentioned. They're going to be one of the better teams in the league and they're going to be up there at the end, so we know it'll be a tough game. But I believe if we play well against anybody, we can go and get a result and that's the belief that we've got to carry.
As you say, this is a winnable game and it's helped mores by being at home, do you have any messages for the fans that will be coming along to Ochilview Park on Saturday?
I've said before how patient that fans have been. I feel for them because they've not had an awful lot to sing about, but all we can do is tell them that we are working really hard and are confident that these results will come because we really appreciate their support and hope that they can get right behind the boys on Saturday.
And finally, how is the squad looking for Saturday?
Jordan Tapping is 50/50 at the moment. Jon Craig has broken his collarbone, but Darren Christie returns.
---
MATCHDAY INFORMATION
Kick-off: 3pm
Match Entry: Both home and away fans can enter via pay at the gate or you can purchase your ticket in advance by using Fanbase. Adult admission costing £14, concessions £9 and under 16's just £5.
Live Stream: If  you can make the match, Warriors TV has you covered with PPV commentary from Cameron McIntrye and Craig G Telfer. PPV is available for just £10 here.
Getting Here: Click here for details of how to get to Ochilview by car or train.
Season Card Holders: Enter by the turnstile and the Ticket Number will be shown.
The Pie Hut: Food and drinks will be available to be purchased once again from the Pie Hut.
The Wee Bar: The Wee Bar is open from 12pm with all fans welcome.
Face Coverings: Face coverings are not mandatory inside the ground but fans are encouraged to continue to wear these. Masks should be worn when moving around the ground.
Matchday Programme: The matchday programme is available via donation on entry to the ground.
Details
| Date | Time | League | Season | Full Time |
| --- | --- | --- | --- | --- |
| October 2, 2021 | 3:00 pm | SPFL Cinch League 2 | 2021/22 | 90' |
Results
| | | |
| --- | --- | --- |
| Stenhousemuir | 1 | Draw |
| Forfar Athletic | 1 | Draw |
Goals
Assists
Yellow Cards
Red Cards
Past Meetings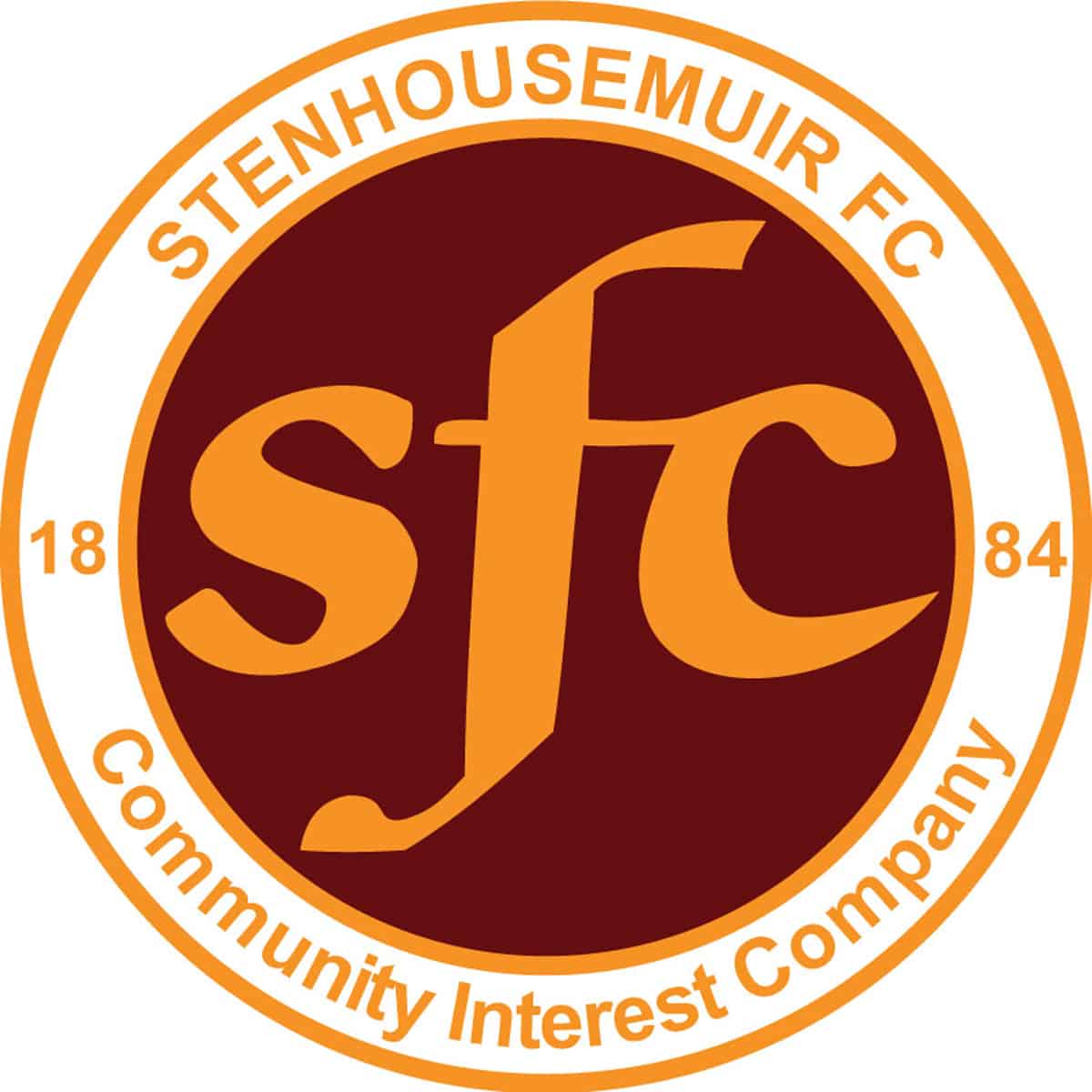 SPFL Ladbrokes League 1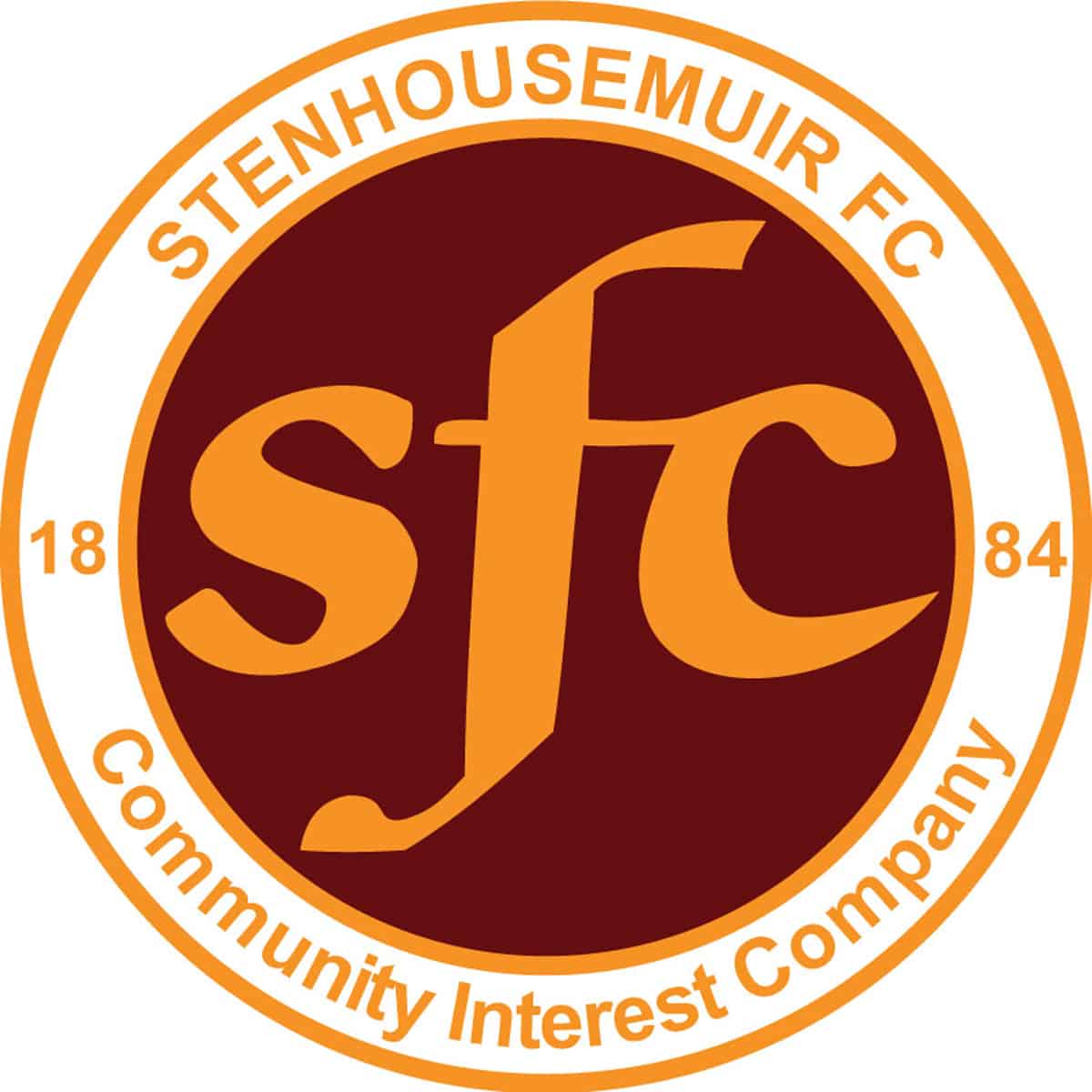 SPFL Ladbrokes League 1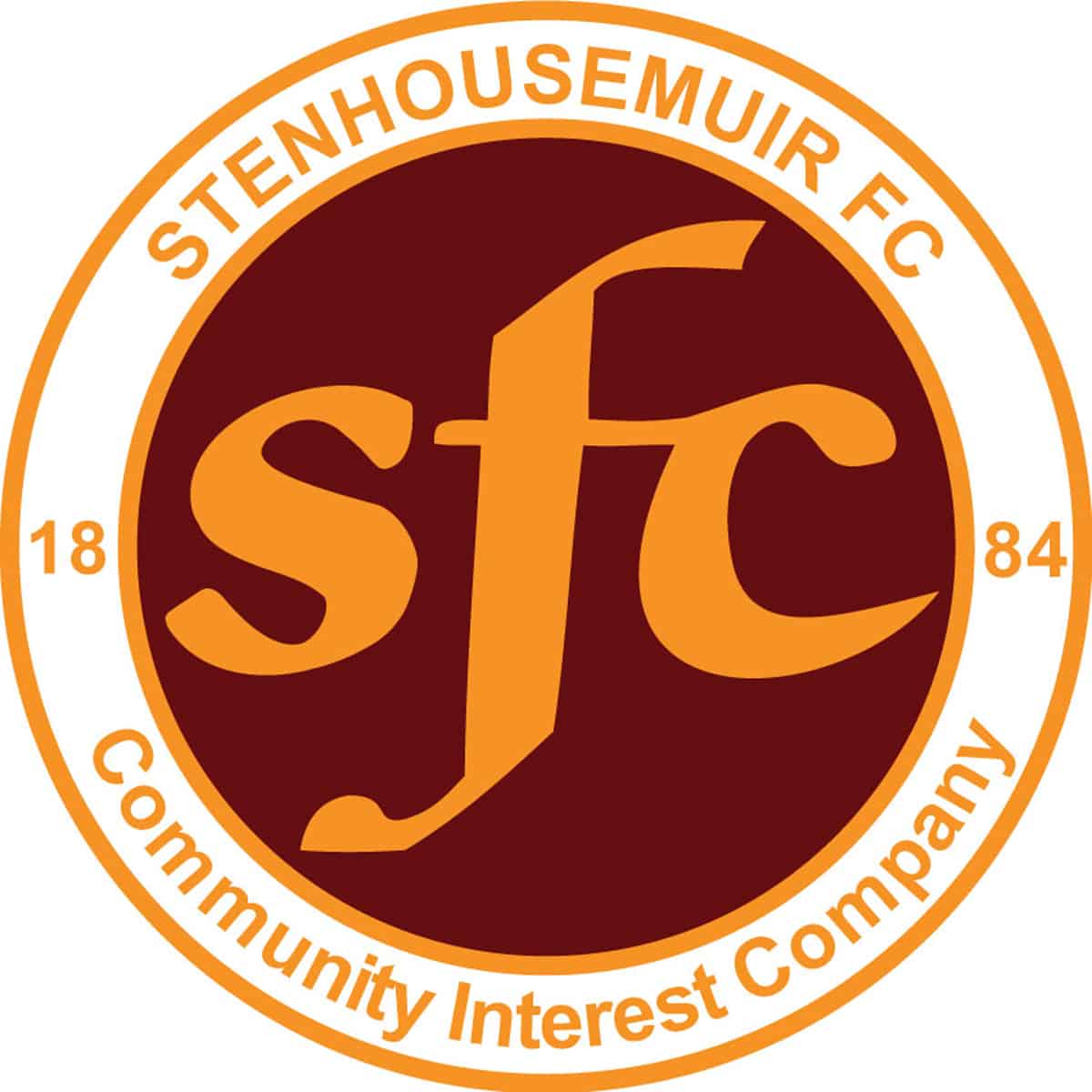 SPFL Ladbrokes League 1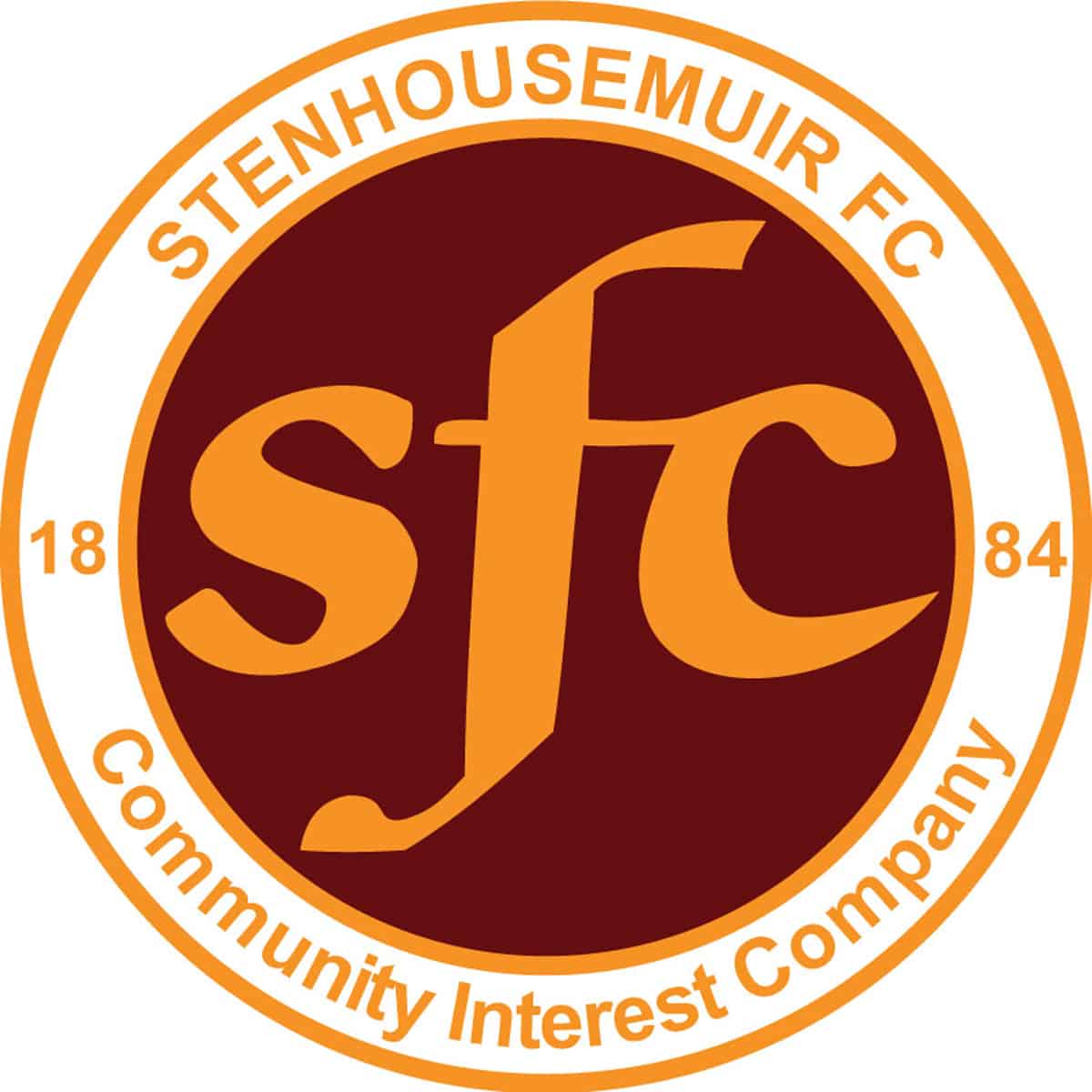 SPFL Ladbrokes League 1