The Warriors sit in 5th place in the table but will be hoping to change that this weekend as they look to bounce back after a tough to take 1-0 loss away to Falkirk as they head into a home match against Edinburgh Caledonia.
Edinburgh currently sit in 6th place after they ran out winners their home clash against BSC Glasgow last weekend with a 7-1 score line.
The last time the Warriors played Edinburgh Caledonia in a competitive fixture was in the Championship South last season when Edinburgh Caledonia grabbed the win in a 2-1 result. The Warriors scorer in that game last season, Carolanne Phee, will not be available for selection after picking up a straight red card in the last match against Falkirk.
As a matter of fact, only 5 of the players from the Warriors side that lost to Edinburgh last season are still at club and available for selection, so this will be a very different match than last time.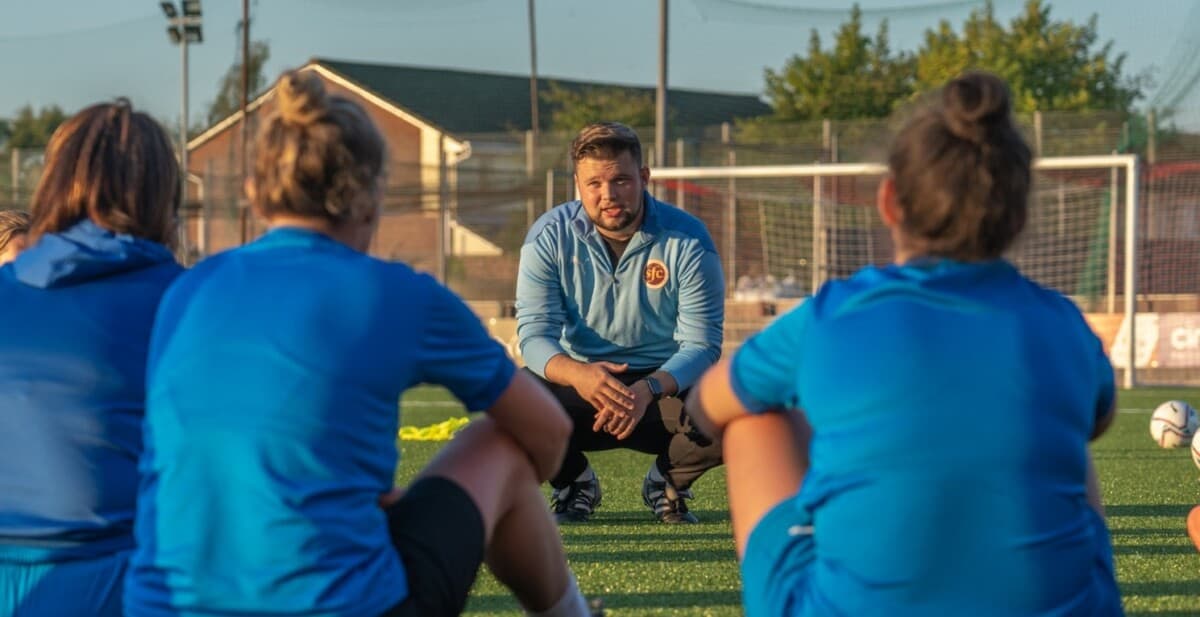 We caught up with Head Coach Jack Cameron to ask how the team have been since the result last weekend.
"They've been good. Training tonight has been good. Good atmosphere and environment for them. Obviously its difficult to take but we've said to them since day one we take it one game at a time, and we treat every game individually. So next week is a fresh week, fresh game and we will see how we do this week."
"Were going in with the intention to win. We've been unfortunate that we have had a few different players missing each week but hopefully were starting to get to a stage where we will have more of the squad available."
"In terms of squad, we've got Jude Connolly and Lucy Sullivan coming back in and potentially a trialist which will be a massive help for us. Big players that bring good energy in from the full back area. Gives us the option to makes changes throughout the game so I am delighted with that."
The player to watch for the Warriors this week will be Clare Wilson. Clare played as a centre back last weekend against Falkirk and did a fantastic job of nullifying the threat from one of Falkirk's key players Suzanne Wyatt.
Clare only signed for the Warriors at the start of this season but hasn't missed a minute of play time in the opening 3 games. She has worked well in centre back alongside Rachel Vickerman where the pair have become a defensive unit making it really tough for teams to get any time and space.
Whilst the squad will be bolstered with the return of some players, sadly Eva Ralston has left the squad having departed to Spain to study for a year and Erin Wilson will be unavailable for selection.
The match kicks off at 2.30pm at Ochilview Park on the 4th of September. Match entry is free and the game will be livestreamed on Warriors TV.
OPPOSITION INFORMATION
Full name          Edinburgh Caledonia
Ground               Meadowbank, Edinburgh
Manager             Maggie Wilson
Last Season      Championship South, 9th
H2H                     0W 0D 1L