Ladies team return to action
We may have to wait a short while longer for the men's team to take to the pitch again, however there is still some Warriors action on offer and its not to be missed! Our ladies side are now back playing ahead of their long awaited return to competitive football when the Championship season commences on the 7th of June.
The Warriors played their first preseason game on Sunday and despite losing out to Hamilton, it was a great experience for the team and provided some well needed minutes on the park for the entire squad.
We are also pleased to confirm that we intend to stream all of the ladies home matches for free on Warriors TV (https://stenhousemuirfc.univtec.com/identity/5f6b3cd4bc01606f57ceb415/5f6cce7fbc01606f57ceb448) so that you don't miss a kick!
Recently, we have brought you all the latest developments in relation to the ladies team, so let's continue that trend by confirming the following:
Departing
The following players have now left the club: Natalie Ramsey, Michaela Stewart, Lyndsay Hopper, Claire Cummings and Eilidh Knox. We also had the departure of club goalkeeping coach Mark Mcguinness in the last week. We wish all the players and coaches all the best for the future.
Incoming
We have recently completed the signing of 4 players across the break as well as the already announced addition of our two new coaches Derek Johnston and Ryan Smith. The 4 new player signings will be announced over the next week on our social media pages.
Current Squad
Amy Lickley, Nicole Mundie, Rachel Vickerman, Natalie Buckle, Heather Bundy, Laura Thomson, Carolanne Phee, Rhona Cameron, Summer Garrity, Nicole McPhee, Rebecca Robertson (On Loan to Stirling Uni), Carly Lauder, Aimee Gillian, Erin Wilson, Caitlyn Wishart, Eva Ralston, Molly McIntyre & Aimee Thompson.
Head coach Allan Milne also spoke to the club's official website in relation to the team's return to action. You can hear what Allan had to say by clicking on the link below:
https://www.stenhousemuirfc.com/2021/05/21/ladies-team-changing-room-update/
First team update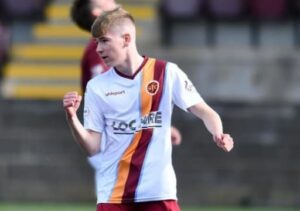 In last week's edition of Inside Ochilview, we gave you a rundown on the first 5 signings of the Swifty era and also promised you at least a further 2 announcements in the coming days. It is safe to say that we more than delivered on this promise as 6 new players have joined the Warriors and 2 familiar faces have also re-signed for next season. Don't worry if you missed these announcements as we will take you through each of them in detail right here.
Cammy Graham re-signs
 Cammy, 18, signed for the Warriors from Dunfermline back in 2020 and make a great start to life at Ochilview, scoring 3 times in 8 matches. Cammy has since been sidelined as a result of a shock battle with cancer. Despite this, he did more than enough in his brief spell to work his way into Swifty's plans for next season as he looks to pick up where he left off.
Josh Grigor re-signs
Josh, another 18 year old, signed for the Warriors last year from Hamilton. The defender played 11 times for the club last term and has now signed on for next season. As part of our new strategic partnership with Syngenta, Josh will be loaned out to play in the East of Scotland League for the season.
Thomas Orr signs
Thomas came through as a youth at Greenock Morton before spells at East Stirlingshire, Queens Park, BSC Glasgow and Livingston. The 24 year old striker joins from Stranraer where he netted 5 times in 11 appearances. In his previous spell at BSC, he scored 31 times in 48 games. Given the fact that he is a proven finisher, Thomas will surely add goals to the Warriors attack.
Jamie Mills signs
Jamie is a 25 year old left sided defender who has agreed to sign up for next season, coming from BSC Glasgow. Jamie came through the youth setup at Rangers, however has been at BSC since 2017 after a short spell at Stirling Albion.
Ryan Marshall signs
Ryan Marshall is the latest player to agree to sign for the Warriors from BSC Glasgow. The 30 year old goalkeeper has had previous spells at Stranraer and Stirling University and is also currently the Celtic under 18's goalkeeper coach.
Bernard Coll signs
Bernard Coll is a 26 year old defender who has agreed to sign from Forfar Athletic, where he made 20 appearances in League 1 last season. Prior to his spell at Forfar, Bernard spent 6 years at East Kilbride where he won 2 Lowland League titles and one supporter poll voted him as their player of the decade.
Jordan Tapping signs
Jordan joins up with his brother Callum as he makes the switch from East Stirlingshire. The 24 year old defender spent the end of last season on loan at Edinburgh City as they tried to secure promotion to League 1.
Ross Forbes signs
Ross, 32, has agreed to sign for the warriors on a 2 year deal from Dumbarton. The midfielder came through the ranks at Motherwell and was once one of their most valued players as he made over 70 appearances for the Steel Men. Ross will add great experience to the side having also played with Dunfermline, Partick Thistle, Forfar, Morton where he won League 1 and Dumbarton where he also won the old 3rd Division.
This means that our current squad for next season is as follows: Bernard Coll, Ryan Marshall, Jamie Mills, Thomas Orr, Cammy Graham, Josh Grigor, Michael Anderson, Adam Brown, Adam Corbett, David Hopkirk, Declan Hughes, Ross Lyon, Graeme Smith, Callum Tapping, Ross Forbes, Jordan Tapping and Robert Thomson.
The countdown to the new season is well underway!
With the conclusion of the SPFL playoffs this week, we can now confirm our 9 opponents for the fast approaching new league campaign!
Queens Park will now feature in League 1 following their title win last term. They will be replaced by Forfar Athletic, who despite a strong finish, came 10th in League 1 after what was overall a tough season for the loons. Edinburgh City lost 3-2 on aggregate to Dumbarton in the playoff final to miss out on promotion and will remain in the league with Albion Rovers, Annan Athletic, Elgin City, Cowdenbeath, Stranraer, Stirling Albion and the Warriors. We are also having to say goodbye to Brechin City who have been relegated after finishing 1oth last season and losing the playoff final to Kelty Hearts who we now welcome into the SPFL.
With our team now beginning to take shape and fixtures being released on the 15th of June, it's time to start the countdown towards the new season. We will return to league action on the 31st of July, just 36 sleeps away! Get it in the calendar!
Asif that wasn't soon enough, our Premier Sports Cup group stage campaign kicks off on the 10th of July, with the draw taking place tomorrow at 1pm live on the SPFL's official YouTube channel!
Keep an eye out for some more announcements!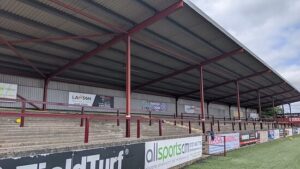 Signing news
We're happy to confirm to supporters that our recent flurry of transfer activity is still not over! We expect to announce at least  one other signing either some point today or tomorrow at the very latest. So keep an eye out on our social media channels for announcements!
Season tickets
Full details will be released shortly regarding season tickets for the coming season so please keep an eye out on our social media channels to catch the announcement. Inside Ochilview can however confirm at this stage that all season ticket holders will be offered a full refund for last year's tickets! Everyone at the club appreciates your support, therefore we hope that this gesture makes that clear.
Home kit launch
Additionally, we can confirm that our long awaited launch of our new Puma home kits will take place on social media this Saturday! This will be your first chance to see what the Warriors will be wearing for the coming season so keep your eyes peeled. We will also have an opportunity for supporters to have their say on something related to this in the near future…
Pitch bookings now available!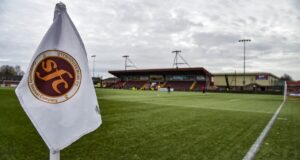 As restrictions ease, why not get active again and reconnect with friends by having a kickabout? Our pitches at Ochilview are now back open for hire (main pitch for 7 a-sides or our pods for 5/6 asides).
Our current availability is as follows:
Main pitch:
Mondays 9-10pm
Wednesdays 7-8pm, 8-9pm, 9-10pm
Fridays 7-8pm, 8-9pm
Sundays 8-9pm
Pods:
Mondays 9-10pm
Tuesday 8-9pm, 9-10pm
Wednesdays 8-9pm, 9-10pm
Thursdays 9-10pm
To book or to find out more, please call 01324 562992
Just in case you're interested…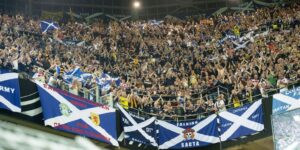 SFA: "No plan B to 12,000 fans at Hampden"
With Glasgow remaining in tier 3 of Covid restrictions which prohibits mass gatherings, concerns are growing in relation to plans for Hampden to host a minimum of 12,000 supporters for 4 Euro 2020 matches next month. The SFA had previously convinced UEFA of Hampdens ability to host such a crowd and have spoken out this week. To hear what they had to say, please follow the link below:
https://www.bbc.co.uk/sport/football/57230261
Brechin relegated out of League 2 and replaced by Kelty Hearts
It's time to say goodbye to Brechin City who recently became the 3rd side to be relegated out of the SPFL via the pyramid playoffs. The Glebe Park side put up a spirited performance however came up short against Lowland League champions Kelty Hearts. To read more, please follow the link below:
https://www.bbc.co.uk/sport/football/57132097
BBC's season review
The BBC have produced an in depth review of all the talking points of the Scottish Footballing season. It's a great read and the Warriors even get a mention at one point. Please follow the link below to read more:
https://www.bbc.co.uk/sport/football/57240075