Following on from the departure of former Head of Community Football William Hoggan and the subsequent application and interview process for the role the Club is pleased to confirm the following staffing structure for Warriors in the Community.
Due to the size and on-going growth of the WitC programme two new Football Development Officer roles have been created with the staffing structure now changed to fall in line with the ever changing needs of the programme. Both senior roles will oversee certain aspects of the community programme prioritising key areas within it which will lead to a more focused leadership approach.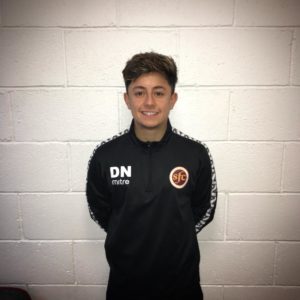 Football Development Officer- Children's Section
Daniel Newbigging has accepted a promotion to the role of Football Development Officer where he will be responsible for the Children's Section. The remit will include the Stenhousemuir FC community teams from ages U7-13, the holiday camps, after schools and the pre-school/Mini Maroons programme.
Football Development Officer- Girls and Youth Section
Andrew Thomson has accepted a promotion to the role of FDO where he will continue to be responsible for the Girls and Ladies section as well as the U14-19 boys age groups and adult programme at the Club.
Both employees have been involved with the Club for a number of years and have been integral to the sustained development of the WitC programme in recent times.
The Club will soon advertise for the role of Community Coach which will be a full-time role with coaching across all aspects of the Warriors in the Community programme.
Both staff members will start in their respective roles immediately. Congratulations to both Danny and Andrew on their appointments, the Board of Directors look forward to seeing both of them continue to grow and develop at the Club as they lead our Community programme in this new chapter.