Hello and welcome back to another edition of Warriors Weekly!
Before we get into this week's edition, Everyone at Stenhousemuir FC would like to express the greatest sadness and utmost respect on hearing the news that Her Majesty Queen Elizabeth II has passed away.


Due to the passing of Queen Elizabeth II, senior football all over the United Kingdom was postponed to mourn.
Our match against East Fife, which was due to take place on the 10th of September was postponed due to this.
The fixture has been re-arranged for the 20th of September. As the match will be played this coming week, details can be found below!

Somehow I managed to forget to add this into last week's edition…
We can confirm that Craig Bryson has taken the decision to retire from football.
We may have been a small part of an illustrious career and we thank Craig for his short time at the club and we wish him all the best in his future outside of football!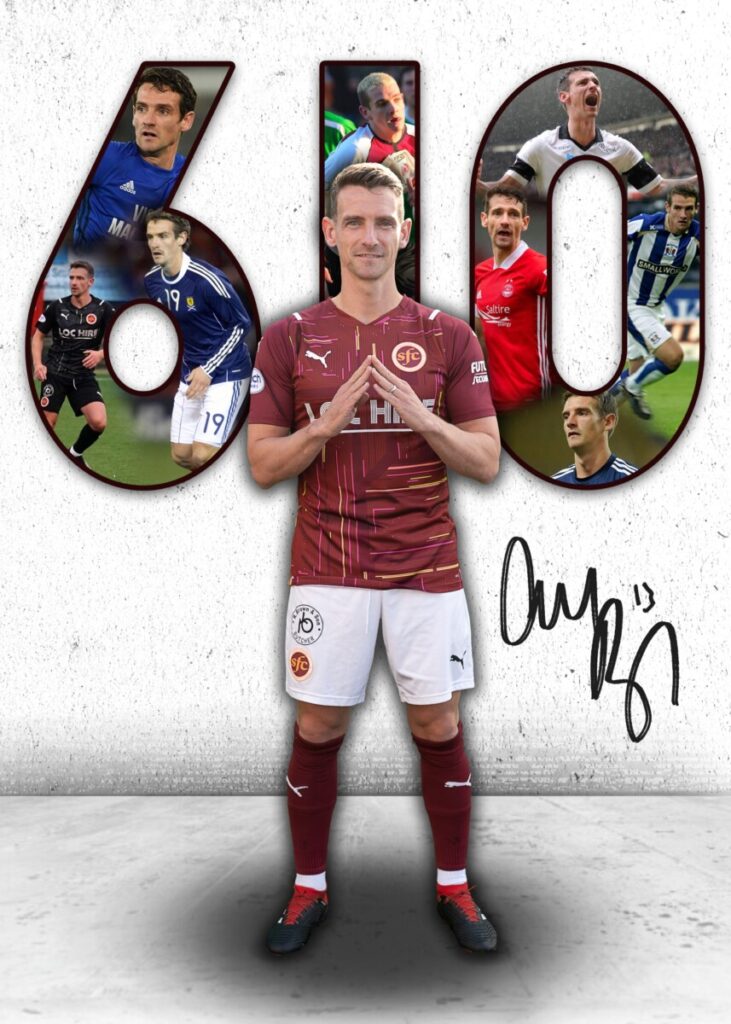 2 matches are coming up in the next week for our men's team.
First up is a home match against Elgin City in the league. The two sides have already met this season, in the SPFL Trust Trophy, where the highland side won 3-1.
Admission for Saturday's game is set at £14/9/5, with tickets being available through Fanbase or you can pay at the gate.
As mentioned before, we make the trip to Bayview to take on East Fife on Tuesday night. Kick off is 19:45.
Admission to the match is by TICKET ONLY, they can be bought HERE!
Supporter's bus leaves Ochilview at 6pm. Names to Andy McPhate as usual.
We'll have post match interviews and highlights for both games available as soon as we can!
Before we get into the details for Sunday's match, we would like to congratulate Eva Ralston and Jude Connolly, who have both made it into the SWF League 1 Team of the Month for August!
Following a week off, our women's team are back in action this Sunday as they welcome Gleniffer Thistle to Ochilview. Thistle currently sit 2nd bottom without a point from their opening 4 games but a tough match is to be expected.
Admission for Sunday's game is free and the match will also be streamed for free on WarriorsTV!

OCTOBER HOLIDAY CAMPS 2022
We are delighted to launch our October Holiday Camp Programme for Boys & Girls aged 5-12 Years old.
All sessions will be held at Ochilview Park & Delivered by Full-Time & Part-Time Coaches
See link below on how to book your place on our October Holiday Camp Programme with 5 Options.
For the very first time we are launching a brand new "Player Pro Camp" as we aim to provide the ultimate experience of "Training like a Pro " at Ochilview Park.
We are looking for Boys & Girls aged 12-16 who currently play for either … Community Football Teams, Boys Clubs or Academy Teams.
We have 3 workshops & 1.5 hours pitch time per day on the 3 days we are delivering the programme.
** ONLY 30 SPACES AVAILABLE SO EMAIL NOW TO CONFIRM YOUR CHILDS SPACE**
See below more info on our package & how to get in touch
This week, we spoke to a member of our men's first team analyst team.
Matty Rowan works closely with the first team but what does he do?
"I'm the live match analyst and also assist with opposition analysis at the club. I'm at home and away matches with the team and analyse the game live using my laptop and the camera to film the game. Using my laptop I "tag" the game and it allows me to feedback to the management team during the game and immediately at full time."
Like many roles around the club, it requires work to be put in during the week in preparation for the following match:
"During the week I assist training and provide the gaffer with clips of different instances during our last match(s) for team meetings. This is usually done the Sunday or Monday before training on the Tuesday. As we'll look at clips of the opposition on the Thursday before training, which is provided by our other analyst Joseph who focuses mainly on opposition."
On matchdays, Matty can be found working behind the scenes to aid the team on the pitch:
"As I mentioned above I live tag the matches using my laptop. Allows me to provide the coaching staff with feedback during and after the game as I can have a better view than on the touch line.
At home games we use the pixellot camera to film the matches and am able to sit in the viewing gallery during the game to connect to it. At away games it differs as we don't always have the same benefit of a vantage point and don't have the Al camera to connect too, I've connected to the camera used by WarriorsTV a few times but sometimes it's difficult to do this and be involved with the team at certain grounds."
We have a team of analysts at the club, who put in work behind the scenes to help aid what we see on matchdays, how has Matty found it working with the team?
"Working together is good as we are able to share the workload if some of us are caught up with other work during the week as we are only part time. When the analysis team was brought together there was quite a few of us covering all aspects of performance but now there's only 3 of us we can work together closely and efficiently."

Last Thursday, Hearts lost 4-0 to Istanbul Basaksehir at Tynecastle. They are back in Conference League action tonight as they take on Rigas Futbola Skola.
Celtic and Rangers have been in Champions League action this week too. Celtic drew 1-1 with Shakhtar Donetsk, whilst Rangers lost 3-0 at Home to Napoli