Ladies Results
Matchday 2 saw our Ladies Team play a very good Greenock Morton side at the Parklea Sports Facility. It was a tough test for the Ladies who went down to 3 goals without return. This week the Ladies look to improve their form away to Gartcairn.
The Ladies are now looking forward to their next match, at Gartcairn, and you can keep up to date with the team on Twitter @StennyLadies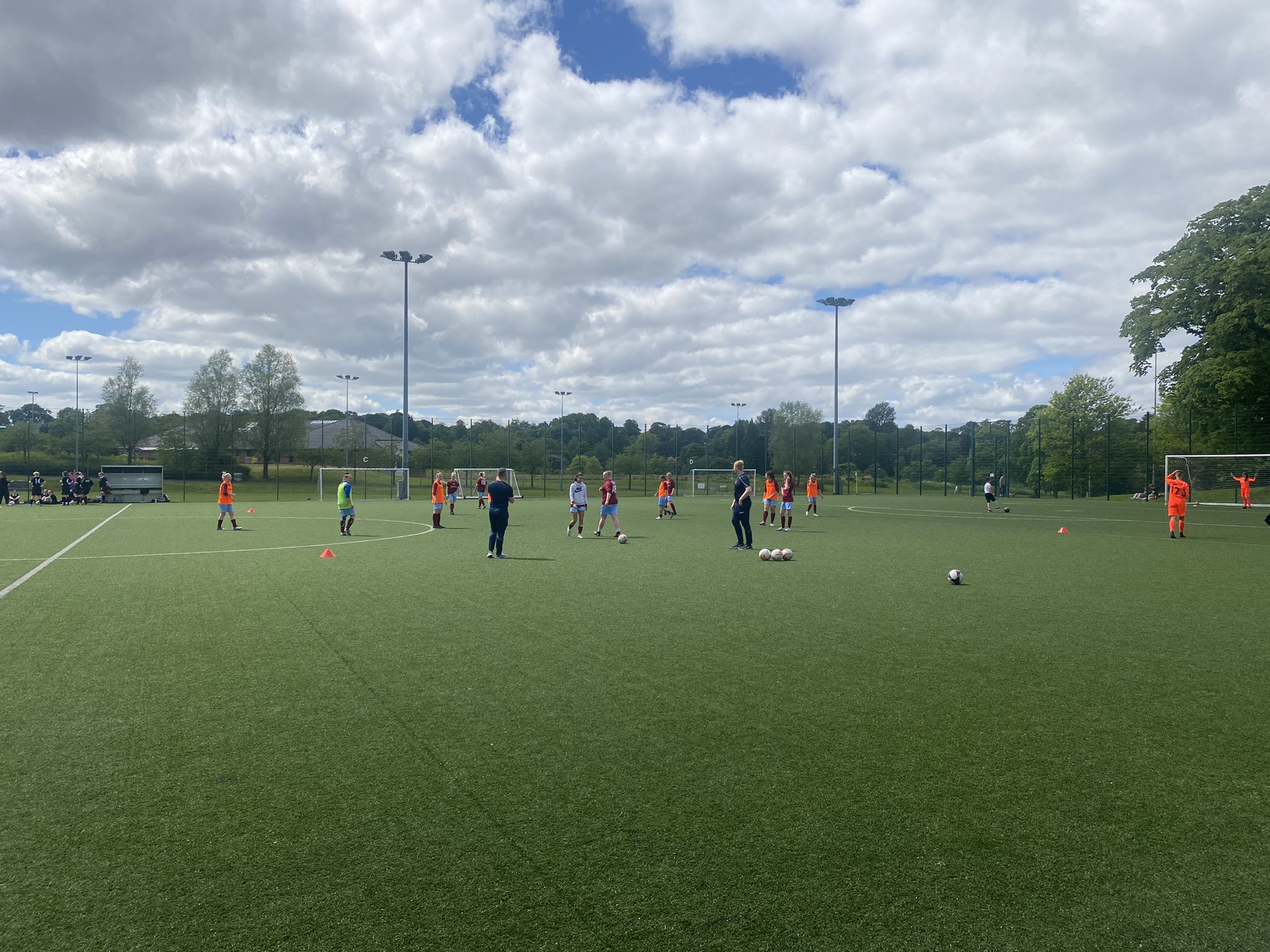 2021-22 Fixture List Released
Our Cinch League Two fixture list was released on Tuesday, and it has certainly thrown up some tough opening fixtures. The Warriors begin their League campaign against local rivals Stirling Albion at Ochilview. We then travel to Albion Rovers and Edinburgh City for back to back away matches before welcoming Cowdenbeath and Kelty Hearts to Ochilview.
You can see the fixture list in full here and we'll update the website over the next week.
Season Tickets
Fans are reminded that Season Tickets for 2021-22 are now available and you can read the initial launch here. As we continue in a COVID World, securing your Season Ticket will be the best way to ensure that you're cheering on The Warriors next season. With social distancing in place, we may need to utilise the terrace for Season Ticket holders, but we remain committed to ensuring that everyone with a Season Ticket can join us in cheering on the boys.
Player Sponsorship
We've also launched our hugely popular Player Sponsorship programme.
Both the home and away shirts for each first team player is available for sponsorship at the price of £120 each, which will provide some valuable income for the club.
Each player sponsorship package contains the following benefits for the sponsor: 2 tickets to any home game, name and image on club website, name on official team sheets, name on official player graphics and the sponsored player's signed shirt at the end of the season.
For supporters, these packages provide the opportunity to show your support to one of the new signings as they get settled into the club, the chance to become closer to the club you love and not to mention helping to support the club with the injection of funds.
For businesses, these packages provide the opportunity to align and associate yourself with Stenhousemuir FC's strong community centred ethos and image. Additionally, individual player social media graphics will ensure that your business receives exposure to our social media followings (Twitter: 15.5K, Facebook: 4K, Instagram: 2.2K).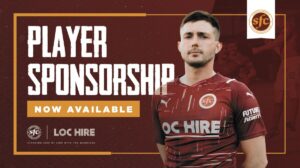 Squad Update
Stephen Swift added a new midfielder to the squad this week in the shape of Euan O'Reilly. Euan is a talented midfielder and joins us from Airdrie. The midfielder has joined up with his teammates for pre-season training and is very excited at the prospect of having a successful period as a Warrior.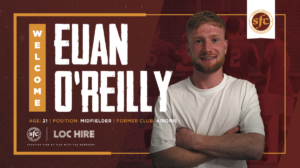 Euro 2020
Has there ever been such a 'Scottish' football result?! The whole country came to a standstill on Monday afternoon only to be promptly reminded exactly why we're playing at our first major tournament in 23 years! There were many positives to take from the game though, we have played worse and won. Now our eyes are set on an exciting tie against a youthful English Team and a possible qualification clincher against an ageing Croatian side.
Elsewhere, Italy, Belgium, Finland, Austria, Netherlands, Slovakia, Portugal and France all won their opening matches, but with the four best 3rd placed teams progressing, there's still lots to play for.
Despite writing a football article on a football website for a football club, the events during Denmark vs Finland made it so clear that football means nothing. The whole world looked on in shock as Denmark's Christian Eriksen collapsed during the first half of the Euro 2020 game and, after receiving CPR on the pitch, was taken to hospital. The game resumed, Finland winning 1-0, the players having decided to continue after hearing that Eriksen was conscious and wanted them to carry on. Footballers are often idolised and looked up to as heroes, but the heroes that day were the medical team who saved Christian's life. Moments like that make you realise the importance of life, and how quickly it can be taken away. We all love football, it's why you're reading this right now, but sometimes, it just doesn't matter. We're glad that Christian is now well and resting up and everyone at the club hope to see him doing what he does best sometime soon.
In Case You're Interested
Saturday at 3pm? Not for Edinburgh City
Fans of Edinburgh City are having a mixed response to their club playing their home games on a Friday Evening rather than a Saturday afternoon. The club have been planning to move home to Meadowbank Stadium, but that has been delayed resulting in an extended stay at Ainslie Park. You can read all about it here.