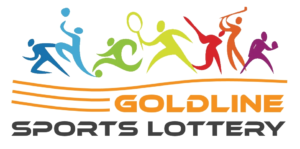 Support Our Community, Protect Your Club
Do you want to retain the community spirit which has supported so many locally?
As a football club we have been proud to be the focal point to funnel and coordinate so much goodwill and concern from our community aimed at supporting those most vulnerable in our local area. We have been asked many times if we can retain some of these services and also offers of finance to assist.
We wish to embed the positives we can take from this crisis going forward and also to maintain our role of facilitation at the heart of our community.
Today we launch our new 'Support Our Community, Protect Your Club' campaign to give you the chance to safeguard the clubs future and play your part in helping the most vulnerable in our community.
We are asking everyone connected to the Club to join our re-launched Goldline Community Sports Lottery with 50% of money raised helping to safeguard the future of Your Club and 50% of money raised protecting Our Community through the Community Help Initiative.
The Board has been overwhelmed by the response from our supporters and members and wish to thank every single individual who has stepped forward to support the club despite many facing uncertain times personally.
The response to the most recent share issue was phenomenal. Supporters from all over the world joined, a number of current shareholders increased their shares and we also seen a fantastic number of community members become shareholders for the first time raising a total of £26,000. Through the 'Donate a Ticket' initiative you raised a further £4,000 for the Warriors, therefore providing an amazing £30,000 of income, giving the Club an important financial boost at a time when most revenue streams have disappeared.
The reality of our current predicament means the Club faces losing over £100,000 of income from the period 13th March to 30th June 2020 and with no certainty regarding the return of football this situation shows no signs of abating. The most probable outcome at this stage is the total loss to the Club as a result of the corona virus will be significantly more than £100,000.
Stenhousemuir FC is currently coordinating one of the largest community initiatives in Scotland, involving almost 150 volunteers which is supporting 300 vulnerable households every week. This includes shopping and prescription collections for over 120 elderly and at-risk households, the delivery of over 900 school lunches to children qualifying for free school meals, producing 250 free home cooked meals and the distribution of 270 food parcels every week. The Club has secured some small grants from the Falkirk Council, Foundation Scotland and Awards for All and diverted some of the donations received towards this initiative to make it possible to provide these essential services. We are extremely grateful to everyone who is playing their part in this incredible movement.
We continue to receive calls, emails and messages from people who want to continue to Back The Warriors throughout the period. In response the Club is re-launching its lottery with the aim of safeguarding the future of the Club and extending our Community Help Initiative services throughout the lock-down and beyond.
Goldline Community Sports Lottery
SUPPORT OUR COMMUNITY- 50% of all income directly supports the Community Help Initiative
Half of all new monies will be directed towards the current and future delivery of the CHI. The Club wishes to extend some of the services provided beyond the lock-down period to help tackle social isolation and to promote positive mental health in individuals suffering from loneliness. The aim is to grow this pot to enable the Club to continue to provide weekly services for any vulnerable person in our community and to make these services a permanent one within our wider community programme. This will include brining people to Ochilview weekly to meet and engage with each other, providing meals for those most at-risk and extending services such as 'Blether Together' which helps to pair people together to talk and form friendships. The Club will be launching a charity with the aim of tackling social exclusion in all its forms, and monies raised through the lottery will support the delivery of a number of key services and projects long-term.
PROTECT YOUR CLUB- 50% of all monies directly protect the long-term future of the Warriors
The Lottery is already up and running and the costs to run this are covered. Therefore, any new members joining will be directly investing money into the Club and providing the Club with a consistent revenue at a time when it is not possible to income generate through our normal means. If everyone connected to the Club gets behind this, you will protect our future and ensure Stenhousemuir FC continues to be an integral part of our lives for many years to come.
How the Lottery works
The Goldline Sports Lottery is a Prize draw with Three bands of entry level, Gold, Silver and Bronze. The fees are as follows per month- Gold £20.00, Silver £10.00 or Bronze £5.00 per Month. The cash prize grows with the number of players involved with guaranteed cash prizes every month of £500. As the number of members grows the prize pot also rises
We are also introducing a NEW PLATINUM level of £50 per month. As well as receiving 10 entries into the lottery you will also receive 2 x free hospitality places (worth £150) per season.
On joining the Goldline Community Sports Lottery you will receive your unique Membership number giving a randomly selected entry number corresponding with the entry level you have selected, after having received it you will be entered into the Monthly Draw for cash prizes.. Winners are announced every month and you if you win the money will be paid directly into your bank.
To Join
Support Our Community, Protect Your Club
Set up a monthly standing order for either £5, £10, £20 or £50 to the following account
Stenhousemuir FC
800674
06000848
You can set up a standing order simply through your bank app on your phone, on-line or in your local branch. You can also cancel this at any time with no long-term commitment and no cancellation fee.
Send a confirmation email to jamie.swinney@stenhousemuirfc.com confirming membership level (bronze, silver, gold or platinum), full name and contact number and what date of the month your standing order is set for.
Every new member will be welcomed on social media (if they wish) as a thank you from the Club. We wish to showcase the many hundred's of people who care about our Club and celebrate their backing. If you would like a thank you on social media please email a photograph over with your application.
'We have no desire to lose the incredible community spirit and support – this has to be a lasting positive'
#OurCommunityYourClub