Back Your Warriors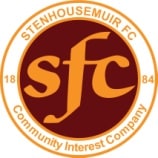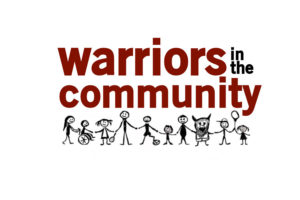 First of all an update on our Community Help Initiative
We now have over 115 people volunteering for this project, a quite remarkable response, thank you to each and everyone who is playing their part. This is delivering help to over 100 vulnerable households as well as 800+ school lunches a week and 250 free of charge home cooked meals.
Thanks to our partners Keeping Larbert & Stenhousemuir Beautiful, Carron Bathrooms and the Larbert Round Table for supporting this initiative.
We will do everything we can to support our community. If you know of anyone who needs help please contact our HELPLINE 01324 466563
We would also like to take this time to say a sincere thanks to every supporter, community member and partner who has contacted the Club over the last week to wish us well and to offer support. Many of you have been asking how you can help the Club in what is certain to be very challenging times. We have therefore created a list below of different ways in which you can help.
Stadium Sponsorship
A long shot maybe, however this could make an incredible difference to the Club both short and long-term. We are on the lookout for a company to sponsor Ochilview Park next season. One company can buy the naming rights to Ochilview Park for the next season. The cost would be £20,000 plus VAT with the company naming the stadium, enjoying extensive signage throughout the facility and numerous hospitality spaces.
Email jamie.swinney@stenhousemuirfc.com
650 shares
The Club had around 650 shares to sell at the beginning of the pandemic. Incredibly we have sold over 600 shares
Each share is priced at £37.50.
 Thank you to everyone who has contributed so far.
Individuals can buy one share or as many as they like. The process for becoming a shareholder could not be simpler. What's more we will individually welcome new shareholders on our Official Facebook and Twitter sites (if you like)
Join the growing list of new shareholders joining the Warriors Family
Email your details (full name, address, post code, contact number) to jamie.swinney@stenhousemuirfc.com
Phone Stenhousemuir FC 01324 562992 to make payment by card
Gift vouchers
Buy a gift voucher for any value for Warriors Hospitality season 2020-21
Treat your loved one, friend or fellow supporter to an amazing present, a voucher for our famous hospitality
Enjoy the best value hospitality in Scotland at the home of the Warriors
Email jamie.swinney@stenhousemuirfc.com
Donate a Ticket
If you would like to 'Donate a ticket' to a Stenhousemuir FC game follow the link below. This is a simple way to support the club and buy a ticket you may have already planned to buy. The Club receives all income and there is a leader board. Follow the link below
Join our Lottery
Enter our monthly lottery from as little as £5 per month. Guaranteed cash prizes every month.
£5- 1 shot
£10- 2 shots
£20- 4 shots
To join the lottery simply set up a standing order for your desired amount using the bank details below. Please use your name as the reference and then email margaret.kilpatrick@stenhousemuirfc.com to confirm what date you have set your standing order up for (this can be any date in the month)
Bank Details
Stenhousemuir FC: 800674 / 06000848
In these uncertain times we value any and all support that you can give to us.
We will do everything we can to ensure the Club gets through this period and comes out the other side stronger.
Thank you for backing your warriors