MEDIA OFFICER – APPLICATIONS CLOSED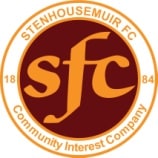 The club has received a high number of applicants. Applications for this position are now closed. Thank you to everyone who applied
______________________________________________________________________________________________________________
An exciting position has arisen within Stenhousemuir FC.
The club is seeking applications from highly motivated, knowledgeable, and skilled individuals who wish to pursue a career in the media and within sport.
Working alongside the Club's Chief Executive you will play an important role in developing the clubs brand, marketing plan and media relations. The successful candidate will perform weekly tasks and responsibilities assocated with the clubs website and social media channels.
The role is voluntary and part-time and would ideally suit a student undertaking a qualification within a media or sports field.
Person Specification – Media Officer
Voluntary – Part-time  5-10 hours per week
Passionate about sports and the media
Knowledge and understanding of football
Knowledge and understanding of sports media, branding and marketing
Proficient IT skills including the ability to help manage the clubs website
Competent at using social media to develop a brand and market products
It is anticipated the role will be predominently carried out remotely however there will be a requirement for the individual to attend meetings at Ochilview Park post COVID.
Closing Date – CLOSED!!!
To apply send your CV and a Cover Letter detailing your vision for role to jamie.swinney@stenhousemuirfc.com
For further information on the role please contact Jamie Swinney on 01324 562992