Forfar Athletic

3
vs
4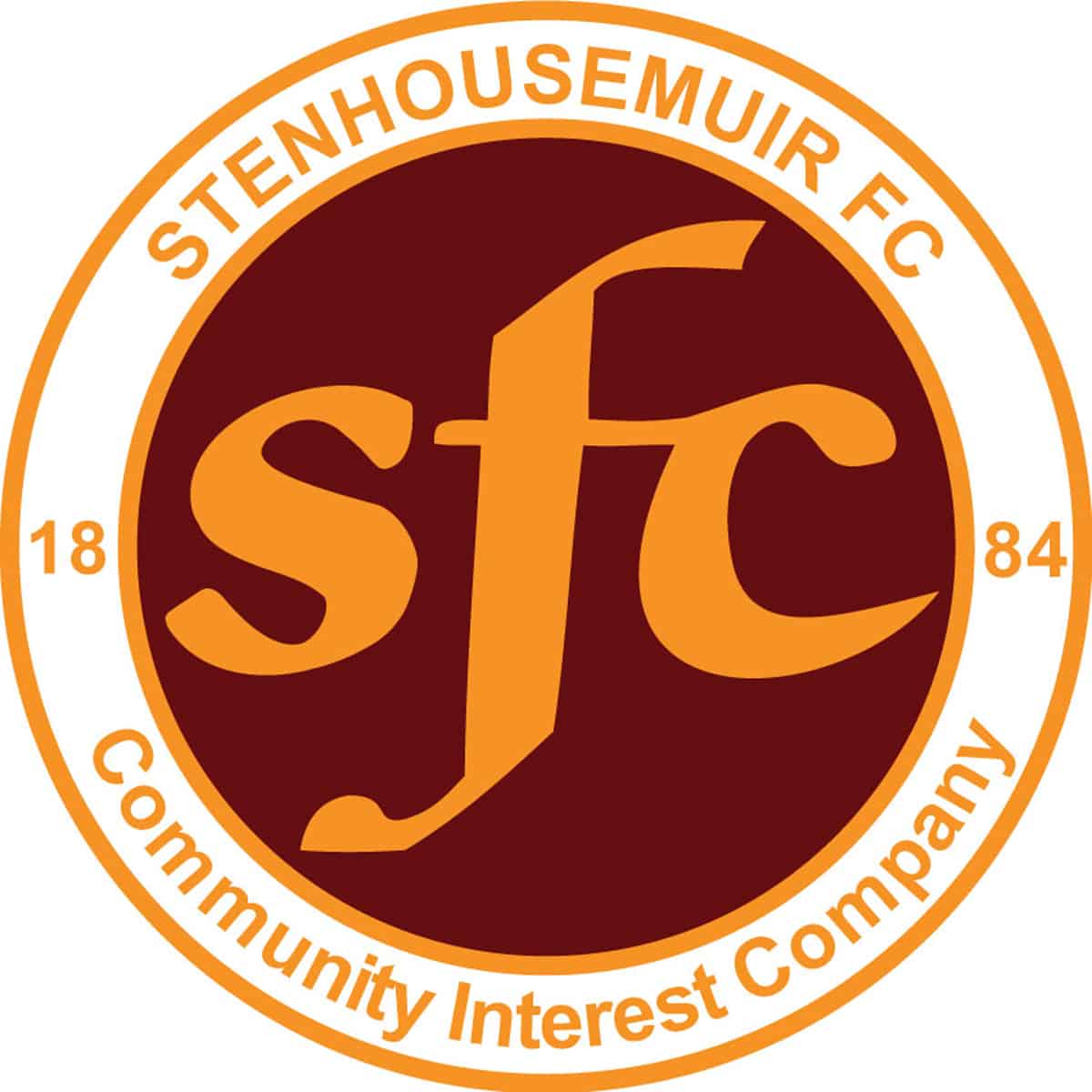 Stenhousemuir
Match Report
Forfar 3 – 4 Stenhousemuir
The Warriors travelled north to the second time in successive weeks, this time to take on high flying Forfar at Station Park. Our hosts were on good form, winning their last 4 league games and being undefeated at home this season. The last time the sides met, it resulted in a 1-1 draw at Ochilview with Sean Crighton netting a late equaliser. That started The Warriors on a 6 game unbeaten run. A win or draw today will see them reach half of that, after two successive 2-2 draws.
Stephen Swift named an unchanged side for the first time this season, although Cammy Graham and Mikey Anderson both dropped out of the matchday squad.
The Warriors started strong and their first chance came inside the first couple of minutes with Ross Forbes having the games first shot on goal, but it was well wide of the keeper's left hand post.
Just a few minutes later, Forbes was able to to whip a free kick into the area. The ball seemed to miss everyone ad hit the back post, but it fell perfectly to Adam Corbett who was never going to miss from a few yards and The Warriors defender found the back of the net with his, and the games, first goal. 0-1 to Stenhousemuir in just 5 minutes.
It only took a few minutes for The Warriors to have another chance. More great link up play between Forbes and Christie saw the ex-Pollok man drag his shot wide. Stenhousemuir can feel there's goals to be had, and Forfar are struggling to keep up the visitors intensity.
However, it was Forfar next to find the back of the net. A well worked corner kick routine saw the ball drop to Fisher on the edge of the box. He pinned and struck the ball over the defence and keeper and ended up in the back of the net. Stunning goal, but disappointment for The Warriors who find themselves level. 1-1 after 11 minutes.
Daz Christie had the next chance as a botched clearance from the Forfar keeper fell straight to him, but the winger couldn't get proper contact and the shot was easily dealt with.
It wasn't long before The Warriors regained the lead. Some excellent determination by Orr won the ball back. He set up Wedderburn who in turn laid it out wide to Ross Forbes. Forbes' wicked cross was missed [or not missed according to Tam] by Tam Orr and it found it's way into the far corner of the goal. They can debate the scorer, but the main thing is that The Warriors lead, and it's 1-2 after 24 minutes.
There would be no question of goalscorer for the next chance as Tam Orr was through on the keeper, but with 2 defenders on his heels, the striker struggled to get his shot on target.
Warrior's third goal was Goal of the Season contender. Not for the finish, but for the excellent build up play. Ross Lyon picked the ball up wide left in his own half and passed the ball inside to the impressive Forbes. He played a quick one-two with Orr before passing the ball into Daz Christie who controlled well and managed to find Forbes who had made an unmatched run forward. Forbes powered into the box with the ball and his clever back heel was met my Corbett who took one touch to control and take the keeper out the game, and a second touch to score his second of the game. 32 minutes gone and it's 1-3 to Stenhousemuir.
Ross Lyon was next to drive forward, he skipped between two defenders in the box, but the third was having none of it Ross was fouled. Penalty to The Warriors! All eyes were on Adam Corbett, but the big defender stayed back to allow Ross Forbes to take the kick with no drama. It was a good choice and Forbes got his second of the day and The Warriors fourth! 43 minutes played and it's 1-4 to Stenhousemuir.
HALF TIME – FORFAR 1-4 STENHOUSEMUIR
Stenhousemuir started just as strong in the second half, and Sean Crighton managed to get his header over the bar.
Unfortunately, that wasn't a sign if things to come. Some clever work in the Forfar midfield saw the ball fall to Shepherd after a neat run. His shot wasn't matched by Wilson and after 54 minutes, Forfar are back in the game at 2-4.
It was imperative that the visitors regained control of the match, but they were starting to struggle with Forfar's game plan. Their next chance came in 57 minutes when there was a proper stramash in The Warriors box. The ball eventually fell to Munro and he made no mistake as he slammed the ball home. This is more like the Forfar side we were expecting and two quick goals piles the pressure onto Stenhousemuir as it's now 3-4.
After conceding consecutive late equalisers, The Warriors' fans were hoping to keep this game under control.
It came to the 90th minute with Forfar getting a corner and their keeper being sent up. Visions of Elgin City came flooding back but this time it wasn't to be as The Warriors cleared their lines and held off for an impressive 3-4 win.
MOTM: Ross Forbes
---
PRE- MATCH MANAGER INTERVIEW
We're going into this fixture against high-flying Forfar Athletic who have just had an impressive 4-0 win away to Edinburgh City, how are we preparing for this game and how do we go into it?
We take a bit of confidence from the last time we played them. They obviously went 1 nil up early doors with a deflected goal and I think after they scored, we dominated the majority of the match. We got a late equaliser, but we had chances before that and we should've, probably, won the game. But, we come away with a draw. As you say though, they're on a good run and ever since they got beat off Kelty, they've moved to a 4-3-3 and we'll need to be prepared for that but I think it may suit us. So we just need to be prepared and Gary Sibbald [our opposition scout] is doing his work tonight with the boys and obviously we'll need to get their heads right going into this Christmas period.
Talking about going into the Christmas Period, we've just learned of the new restrictions in place. Does that effect the players at all and their preparation for a game?
Not really. I think the big thing, in terms of preparation, is that Christmas Day is right before the game on Sunday. So it's about being professional, and we've got a good group here. We'll have a good training session tonight and we'll then look towards Boxing Day.
We've seen the Premiership bring their winter break forward, with talk of a break in League 2 too. How important is it for you to keep our run of performances up and keep to going and get the games on?
I don't want football stopped. You seen hit last year, once it's stopped, we don't know how long it's stopped for. So we want to keep the football going. We've had a few good performances in a row, but not getting the results that we want, so we need to rectify that and take that to Forfar. If we can get the performance right and cut out the mistakes, I'm confidence that we can go up there and get a result.
And I know you won't want to give too much away but we seen Tam Orr come off injured on Saturday and with Robert Thomson being out and Ryan Tierney being our only fit striker, is this an early sign that you may need to strengthen in January?
I think you always need to have a few up your sleeve for January. But most clubs will be the same. You'll see a few clubs that are on a slump at the moment, so everyone will be competing for a lot of the same players. But we've got to make sure that we've got our targets and we'll try and get a few steals and maybe look at the loan market too. But we will look to freshen things up, not wholesale changes by any means because we really like the squad and believe we have a good squad, but there will be a few fresh faces, hopefully, in January.
Finally, once we've played Forfar, we'll have completed the 2nd quarter. You said that we really needed to improve in the 2nd quarter and I believe that we've done that. How do you think it's went?
I think we've definitely improved. But similar patterns have emerged in regards to late goals. Cowdenbeath and Albion Rovers got late goals, then we've just seen Edinburgh and Elgin getting late equalisers. SO we need to cut this out and if we can cut out the silly mistakes and conceding late goals, then we'll be in a much better place. But as you say, the 2nd quarter has been a lot better and the performances have been a lot better.
---
INJURY UPDATES
Warriors TV sat down with the Club Physio Jenna Orr this week to give an update on some of our injured players.
Thomas Orr
Tam took a knock on Saturday at Elgin. Thankfully it's not as bad as what we expected. He hasn't trained on Tuesday, but he's training tonight [Thursday] with the aim of playing on Sunday. So it will be a late fitness test for him.
Darren Christie
Daz came off on Saturday with a light knock but he's ok and can feature on Sunday.
Jordan Tapping
Tappz also was taken off on Saturday, but like Daz, he's fine for Sunday too.
Graeme Smith
Obviously Buzz has been out with a long term injury and it will be some time still until we see him back on the pitch.
Jon Craig
Jon is now back with Kilmarnock for treatment and has the same problem with his shoulder blade. It's not looking good and I doubt we'll see him back anytime soon.
Nicky Jamieson
Nicky has a tweak to his medial ligament in his knee and we're looking at another four weeks before he's back.
Robert Thomson
Thommo has COVID and that's put his rehab back a week. But we're hoping that he'll be in and doing a lot more movement training and build that up. Hopefully we'll have him back for the end of January / start of February.
Declan Hughes
Dec had a small operation on his chest to remove a cyst. It's an open wound at the moment. So until that's healed, he's not able to take part in any contact games.
Details
| Date | Time | League | Season | Full Time |
| --- | --- | --- | --- | --- |
| December 26, 2021 | 3:00 pm | SPFL Cinch League 2 | 2021/22 | 0' |
Results
| | | |
| --- | --- | --- |
| Forfar Athletic | 3 | Loss |
| Stenhousemuir | 4 | Win |
Goals
Assists
Yellow Cards
Red Cards
Past Meetings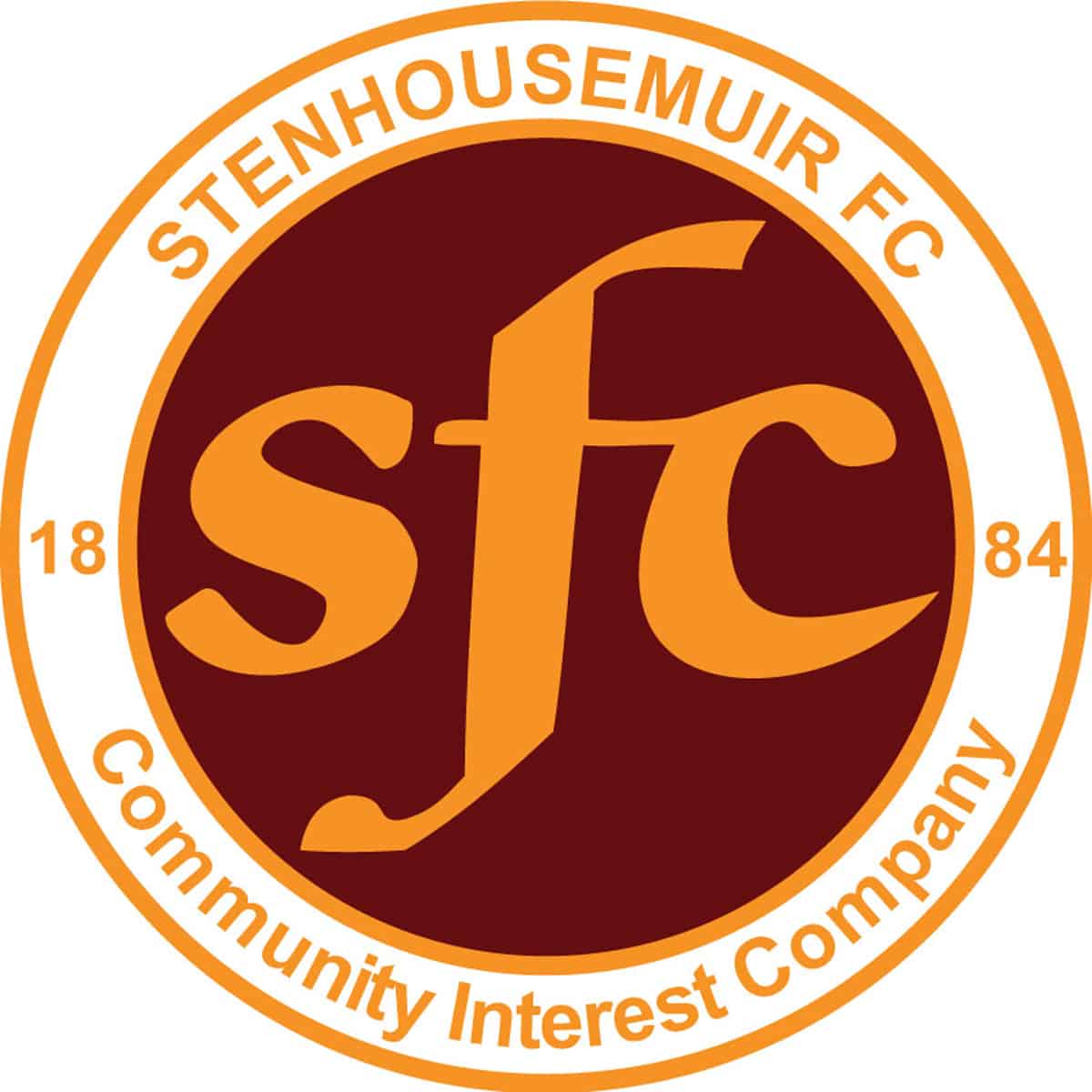 SPFL Cinch League 2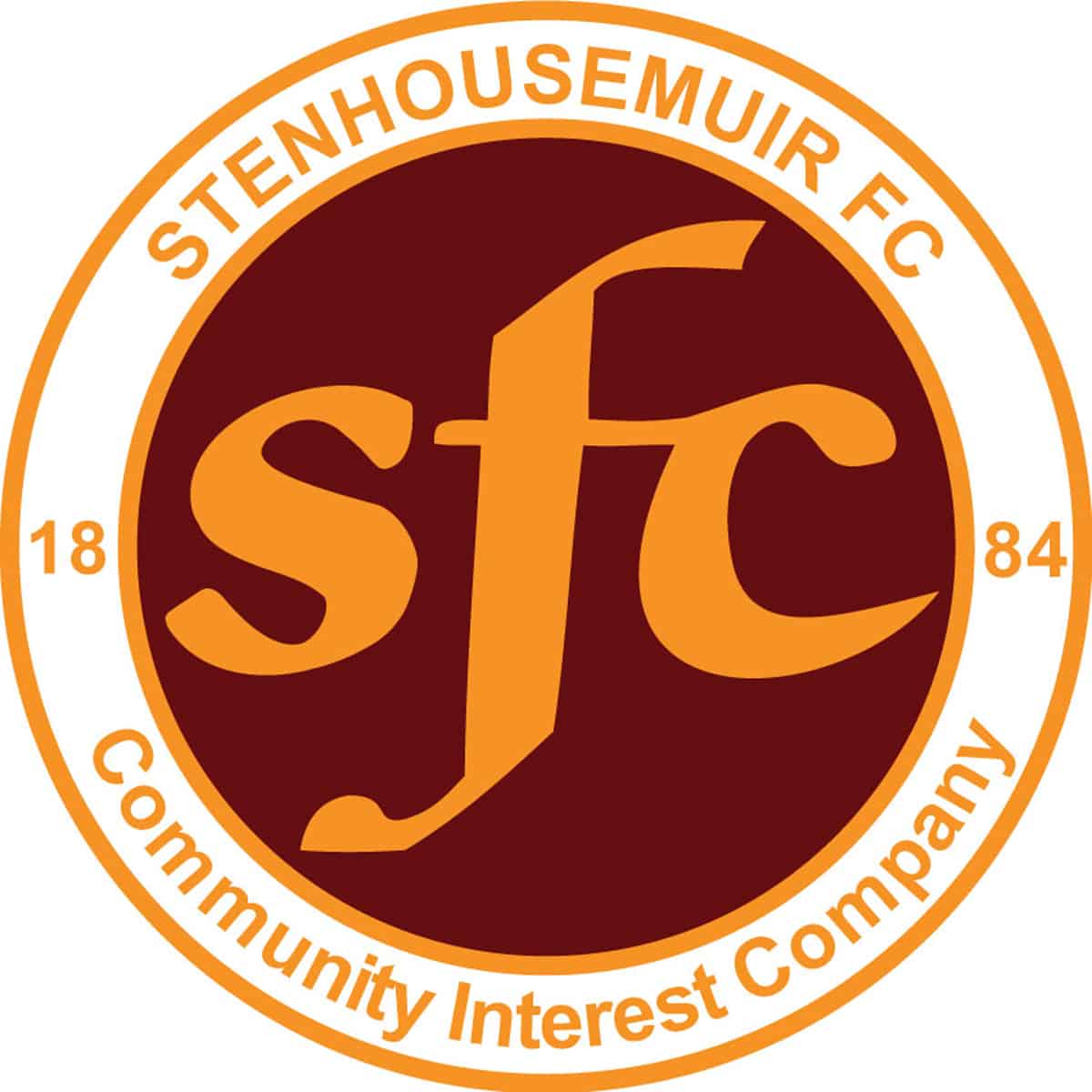 SPFL Ladbrokes League 1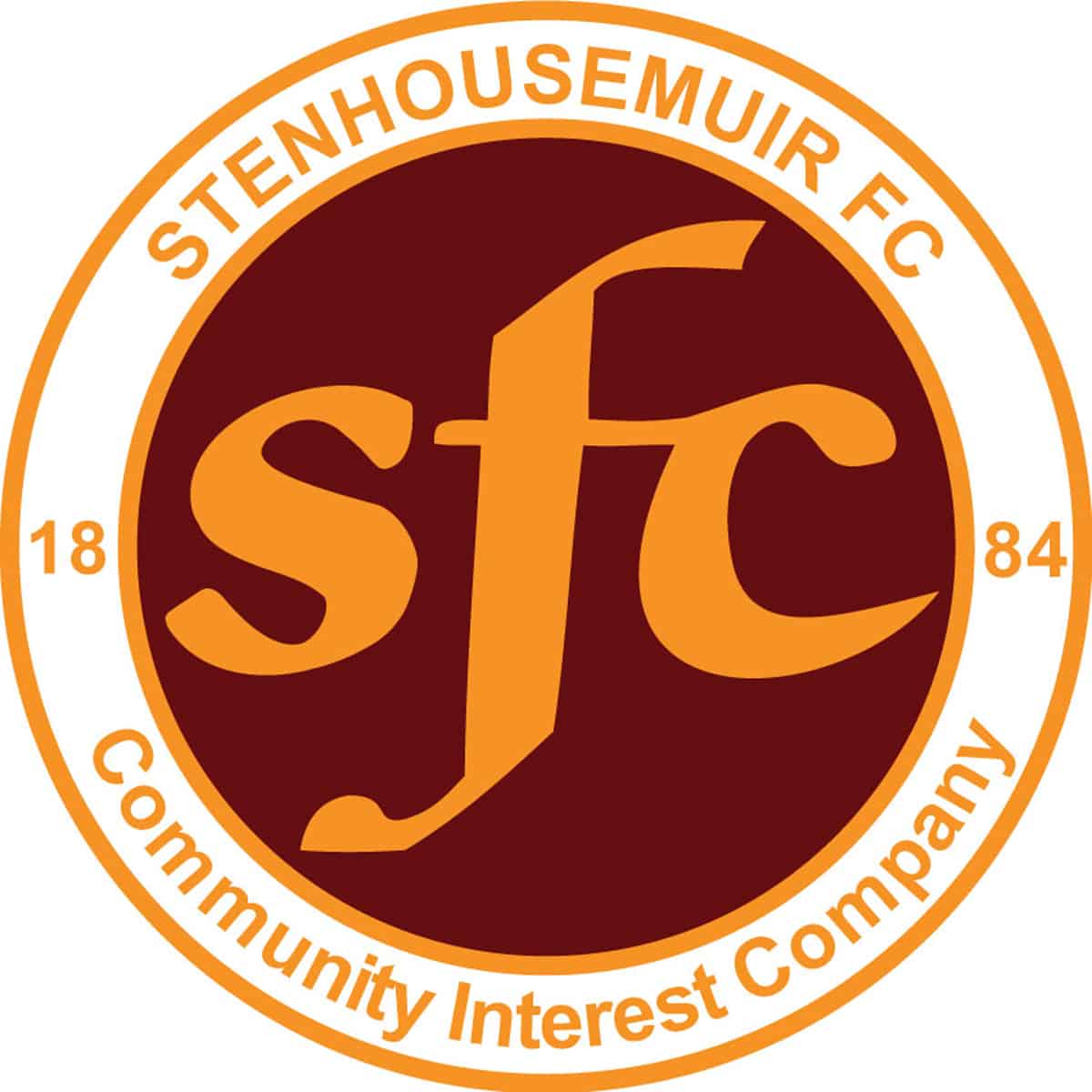 SPFL Ladbrokes League 1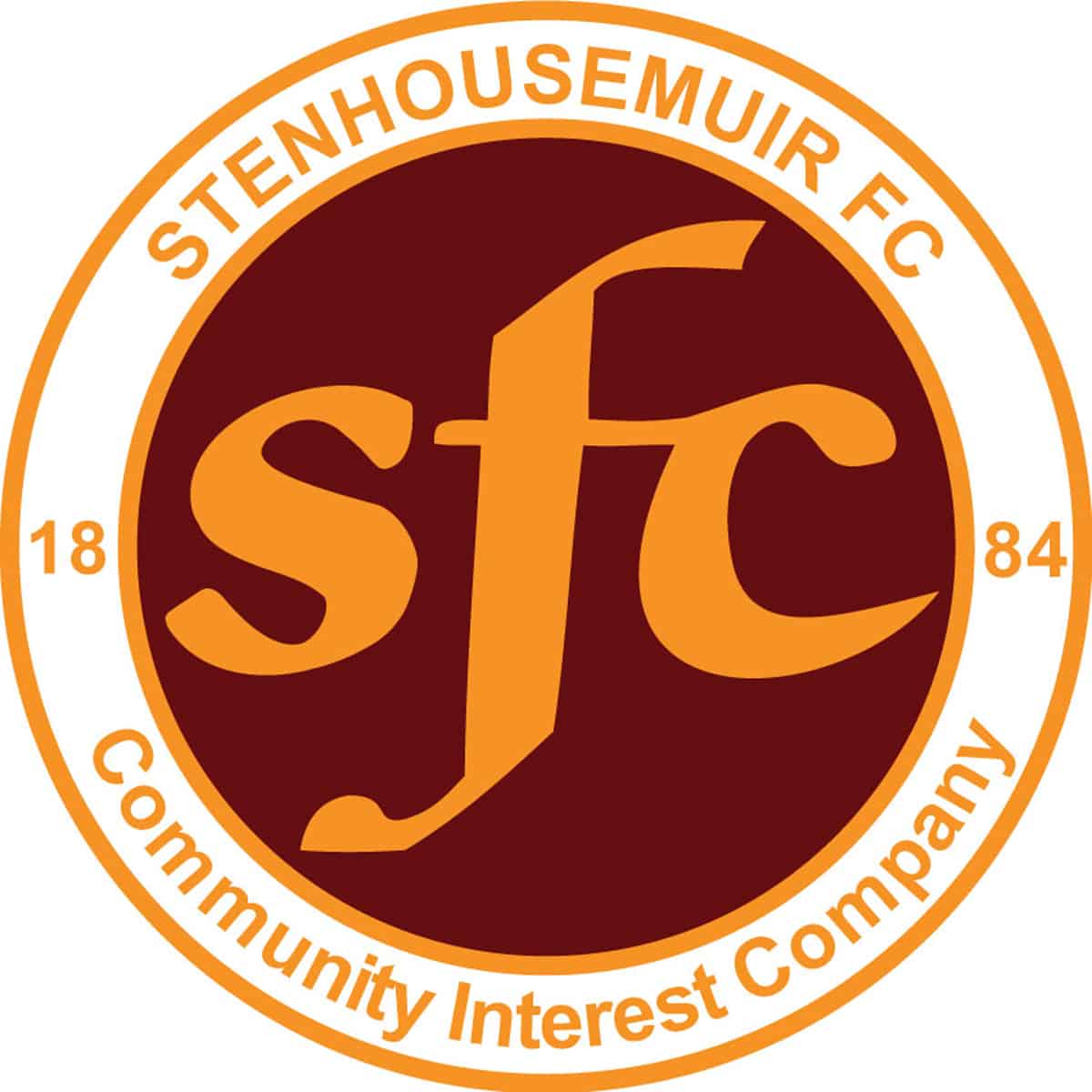 SPFL Ladbrokes League 1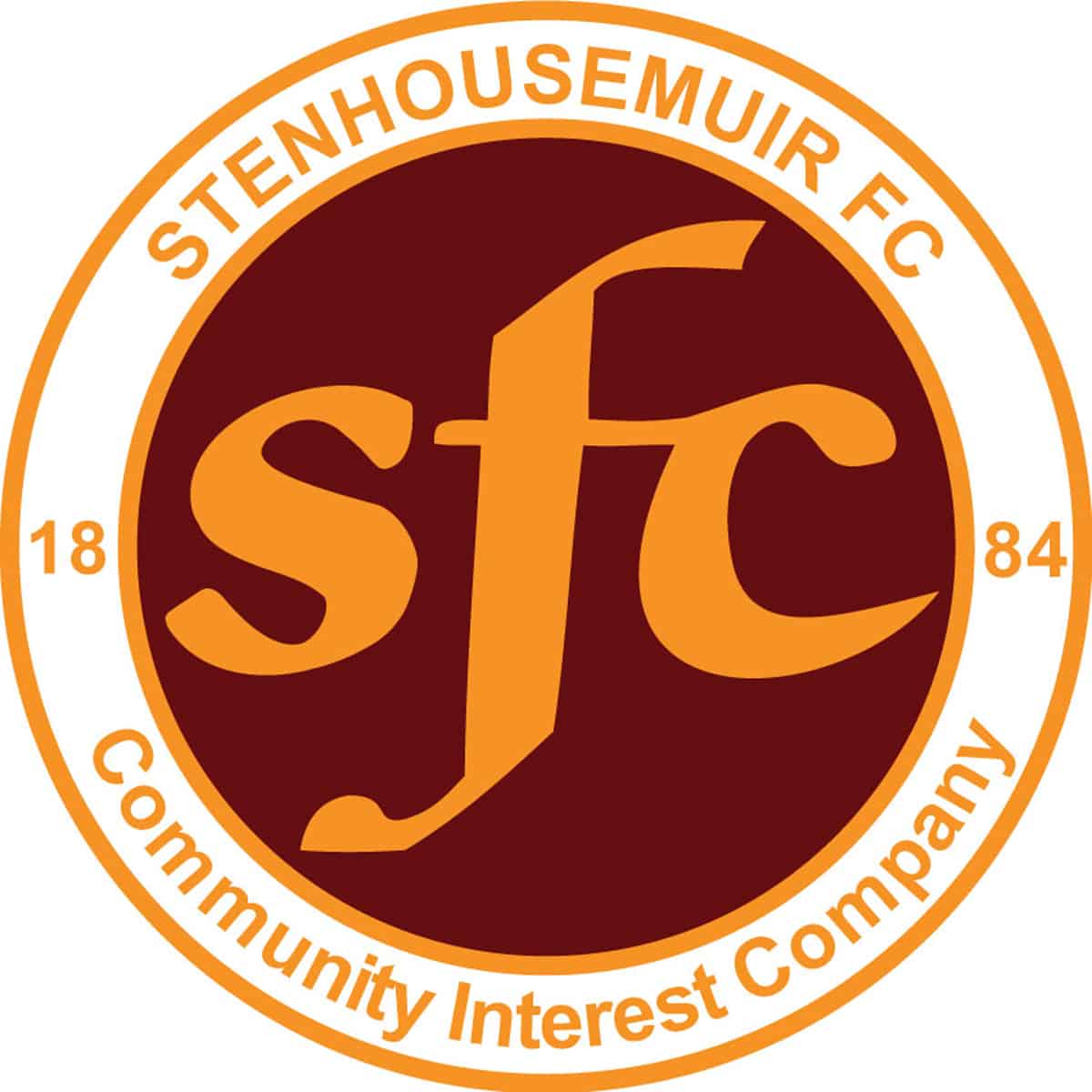 SPFL Ladbrokes League 1