Stenhousemuir Football Club is one of the most community-active professional football clubs in the UK.  Warriors in the Community is the community arm of the football club which aims to have a positive impact on every household in Stenhousemuir and the surrounding areas; either directly through club activity or through the Tryst Community Sports Club partnership. We strive to encourage more boys, girls, men and women to participate in regular physical activity and to be an active part of their local football club and community; regardless of their level of ability.
Please use the menu above to navigate to the page you are looking for.  In the Community section you will find information on:
Our Programmes, Holiday Camps, and Pitch Hire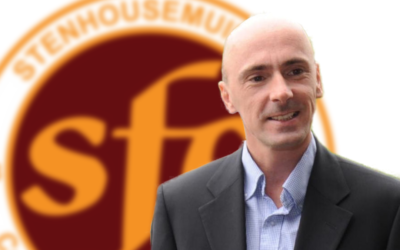 I'd like to start by saying how grateful we are to everyone who has stepped forward to support the football club during these difficult times. The response from supporters, near and far, has been simply outstanding.  We have sold over 280 shares, which includes 119...
read more