Stenhousemuir Football Club is one of the most community-active professional football clubs in the UK.  Warriors in the Community is the community arm of the football club which aims to have a positive impact on every household in Stenhousemuir and the surrounding areas; either directly through club activity or through the Tryst Community Sports Club partnership. We strive to encourage more boys, girls, men and women to participate in regular physical activity and to be an active part of their local football club and community; regardless of their level of ability.
Check out our player pathway for more information about all of the classes we run.
Check out our Inclusion Programme for more information about classes that use football to provide Health, Wellbeing and Social benefits.
Check out our Holiday Camps section for more information about our School Holiday Programme.
Check out our Community Partners  for more information on the local business that support our Community Programme – we can't thank them enough for their support!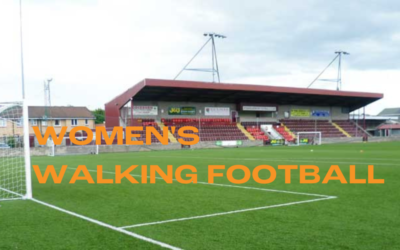 Women's Walking Football is being offered FREE for the summer months of June and July. So why not come and join us? There are many great benefits to becoming involved in exercise through team sport, including: Improves physical and mental health – play the game at...
read more