COMMUNITY ENGAGEMENT & INCLUSION OFFICER
APPLICATIONS OPEN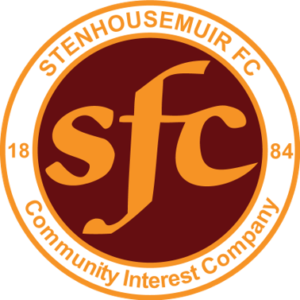 An exciting position has arisen within Stenhousemuir FC for an individual to play an instrumental role in the clubs future. The new role is an important development for the club  as part of establishment of its charity and in line with the clubs vision and 3 year plan.
The club is seeking applications from highly motivated, knowledgeable, and skilled individuals who share our passion for community engagement and development. The competent person will have a strong track record in community engagement and significant experience in managing community sports related programmes.
Working alongside the Club's Chief Executive you will play a key role in developing the club's new charity by leading its Community Engagement & Inclusion programme.
Community Engagement & Inclusion Officer
Full-time permanent – 37.5 hours per week
Salary – £28,000 pa
Closing Date – 3pm Friday 16th April
ROLE DESCRIPTION AND PERSON SPECIFICATION BELOW
The club wishes to thank the Falkirk Health & Social Care Partnership for part funding the role.
To apply send your CV and a Cover Letter detailing your vision for role to jamie.swinney@stenhousemuirfc.com
For further information on the role please contact Jamie Swinney on 01324 562992
­­­­­Role description
| | |
| --- | --- |
| Title: | Community Engagement & Inclusion Officer |
| Number of colleagues in this role: | 1 |
| Responsible to: | Chief Executive |
| Location: | Stenhousemuir |
Vision statement
To be leaders in our community and inspire our fans by being a successful football club that provides opportunities for everyone to participate in sport, achieve their full potential and be positive active citizens.
Role purpose
To strategically manage the Community Engagement & Inclusion programme in-line with the club and charity's vision and 3-year plan. To deliver a comprehensive, community-led programme, to support vulnerable groups in the area, to enrich their lives and foster a sense of community identity and togetherness.
Background
Stenhousemuir Football Club was formed in 1884 and has been a part of the local community for over 130 years.
In more recent times the club changed its legal status to a Community Interest Company (CiC). Thought to be the first professional football club in the UK to do so, this change ensured that the club would be protected from private ownership and remain fully committed to the local community.
The club has one of the largest community programmes of any club in Scotland, with around 2,000 people from the local community taking part in football and fitness sessions each week, over 10,000 people involved annually and approximately 250,000 visitors to Ochilview Park each year.
The Club was recognised as a Community Anchor Organisation by the Scottish Government in June 2020 as a result of its response to COVID. The club's new charity will prioritise the health and well-being of people in the community whilst providing support to vulnerable groups and using the power of sport to engage and bring people together.
Stenhousemuir FC is looking to continue to grow as a club, maintain and foster new links with local community and business, with Ochilview seen as a positive welcoming community hub and a club that serves and inspires the local community.
The Community Engagement & Inclusion Officer will be charged with leading the club and charities programme which tackles issues faced by our community. This will include the management and delivery of current programmes and the creation of new provision focussing on supporting the physical and mental wellbeing of individuals and groups within the community.
Main responsibilities
Physical health & wellbeing programmes
Tasks
Management and coordination of all programmes aimed at supporting people's physical health and wellbeing
Programme growth and the development of new projects
Responsible for strengthening and forging relationships with key partners and managing the referral process for individuals
Mental health & wellbeing programmes
Tasks
Management and coordination of all programmes aimed at supporting people's mental health including the clubs FIFA recognised mental health football programme
Programme growth and the development of new projects
Responsible for strengthening and forging relationships with key partners and managing the referral process for individuals
Anti-social behaviour & youth diversionary projects
Tasks
Management and coordination of all programmes aimed at supporting young people's mental health including the clubs Twilight Leagues programme
Programme growth and the development of new projects
Responsible for strengthening and forging relationships with key partners and managing the referral process for individuals
Environmental preservation & conservation
Tasks
To play a leading role in developing an environmental and conservation strategy for the club, charity and community
To establish a new programme of education that can inspire the next generation and support the community's future
To create projects and activities which can help the club and charity achieve its net zero ambitions
Prevention & Intervention projects
Tasks
To lead on community consultation to understand the challenges faced by the community
To work closely with local partners and agencies to develop community wide programmes aimed at tackling identified issues
To deliver programmes and projects that can act as preventative measures and supportive interventions for issues such as poverty, drug misuse and suicide
To contribute to the authority wide plan
Community Help Initiative
Tasks
To lead the club's Community Help Initiative
To manage and coordinate the service to ensure it is accessible and inclusive
To support all staff and volunteers involved in the initiative
Operations, Finances & Administration
Tasks
Financial management of all projects
To lead on funding applications for all programmes
To attract sponsorship and donations
All operational tasks related to the activity
Management of staff and volunteers
All administrative tasks including monitoring, evaluation and reporting
To lead on the club's annual social impact study